You've seen the weddings on mountaintops and in huge open fields, but did you know the city of Chattanooga is also a great location for an urban wedding? We're so lucky to have an array of modern wedding venues in and near downtown Chattanooga. Whether you're seeking exposed brick, funky decor, or a super classic look, there's venue for you in Chattanooga.
These are my five favorite modern wedding venues in the area. If you're still looking for the perfect place to say "I do," shoot me a message!
MY 5 FAVORITE MODERN WEDDING VENUES IN CHATTANOOGA
THE HUNTER MUSEUM
Did you know you could rent out The Hunter Museum for your wedding? If you're an art buff looking for a unique atmosphere and easy access to downtown Chattanooga, this is the perfect venue for you!
The Hunter Museum is located right off the river, and it's part of a series of museums and galleries in the Arts District. Being both a popular tourist and local destination, the museum rotates its displays throughout the year so there's always something new to see. That means you're sure to get a one-of-a-kind look for your wedding day. It also looks out over the Tennessee River and downtown bridges, making for a picture-perfect backdrop. This is definitely one of the more modern, urban wedding venues on the list, so definitely book a tour if that's the look you're going for.
For your out-of-town guests, I highly recommend staying at The Edwin Hotel right across the street. (Blog post about The Edwin coming soon!) Your guests can stay at the hotel, walk right across the bridge to The Hunter Museum, and get a true Chattanooga experience at any of the other nearby restaurants and tourist destinations. I also recommend getting ready at The Edwin or another nearby Airbnb. The Hunter Museum does offer getting-ready spaces, but they're not the most visually interesting. Consider booking an Airbnb or salon nearby if you want more dynamic getting-ready photos.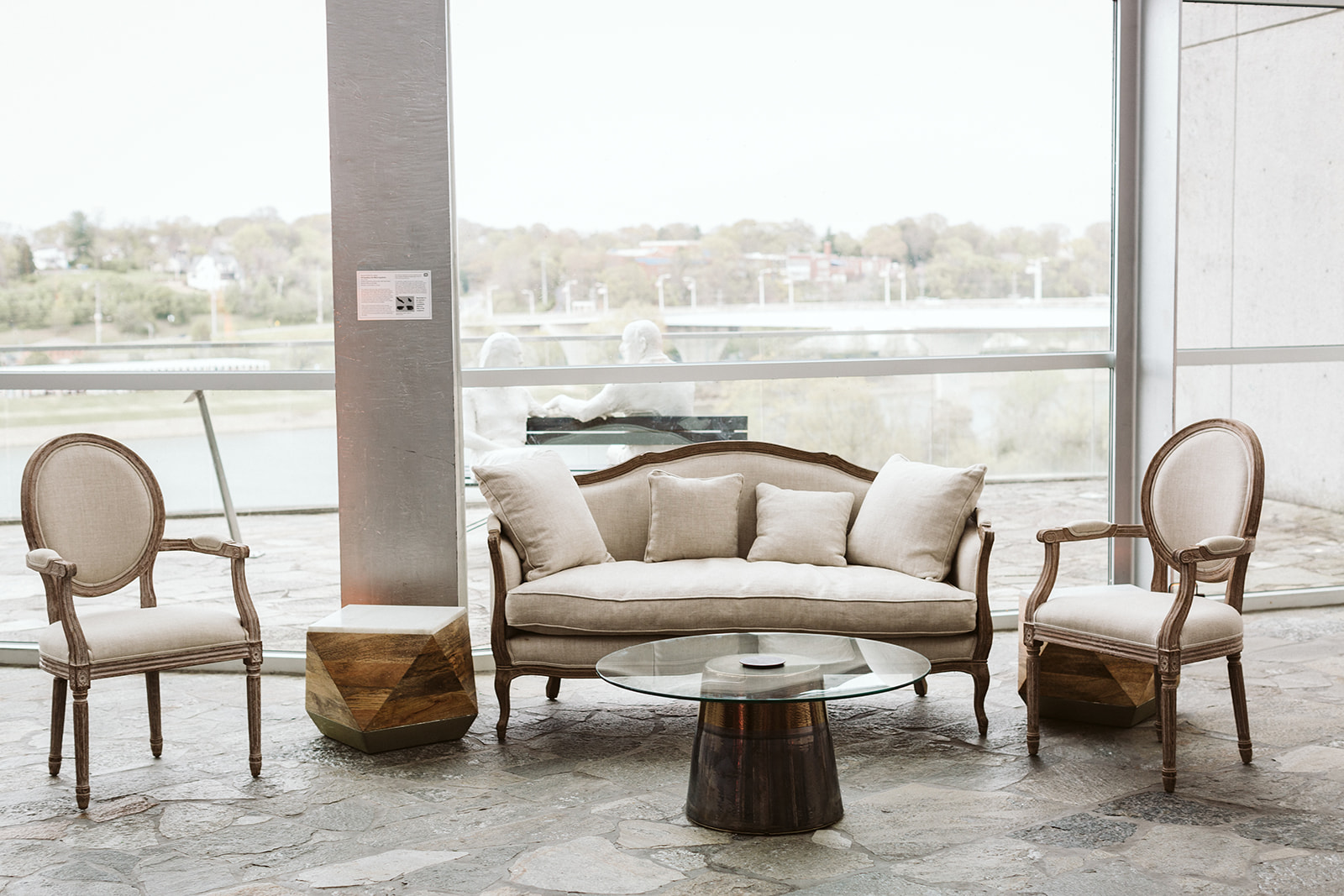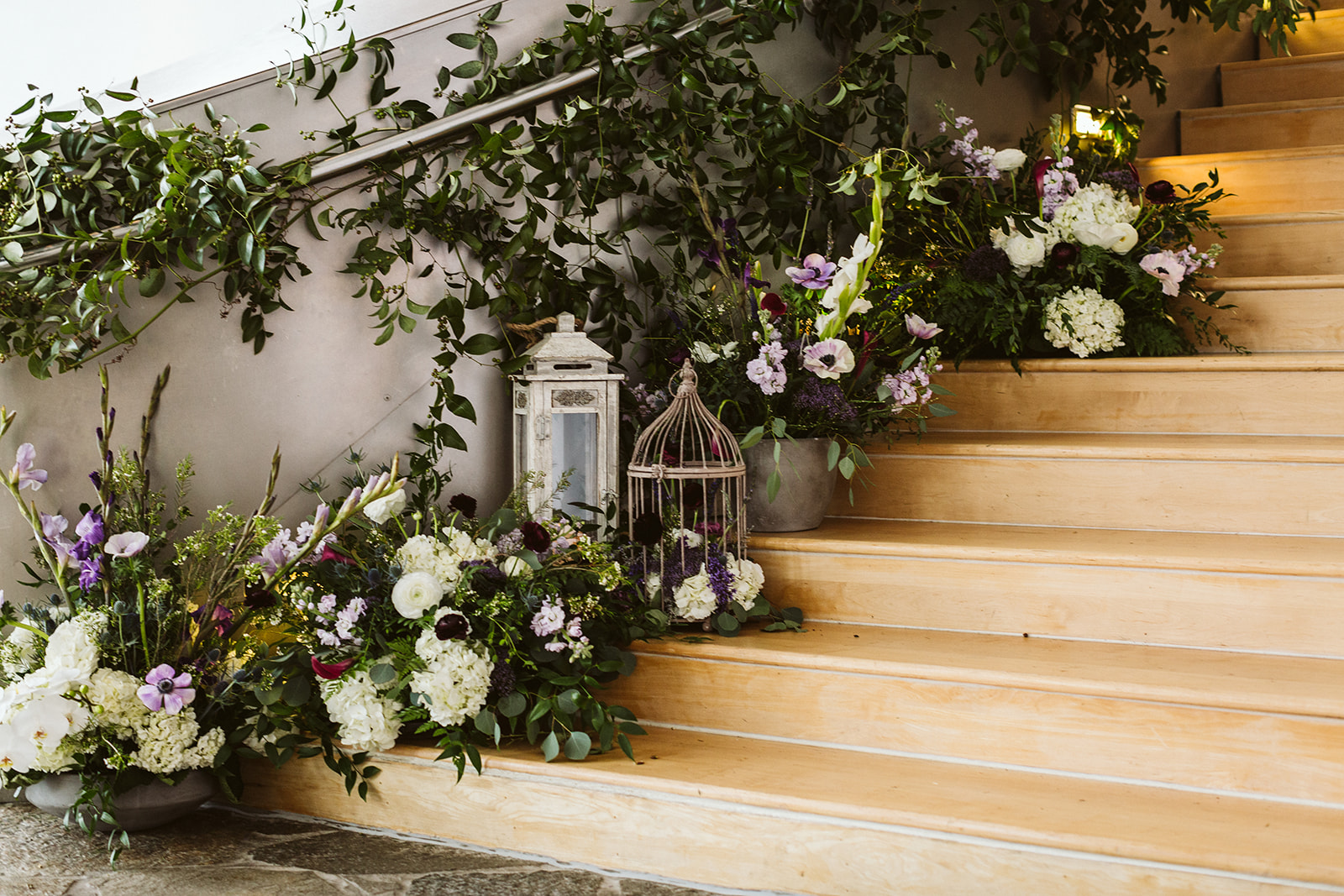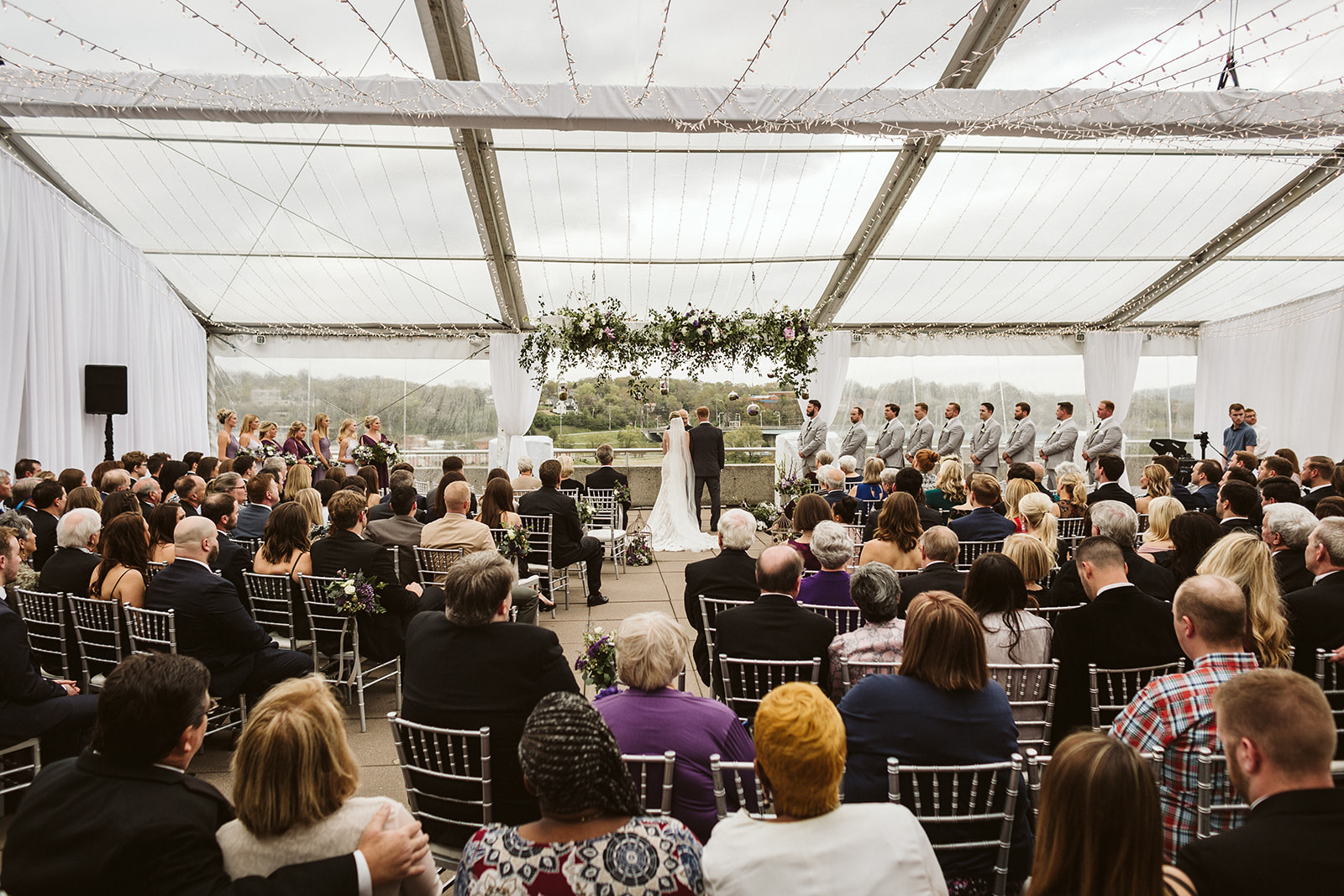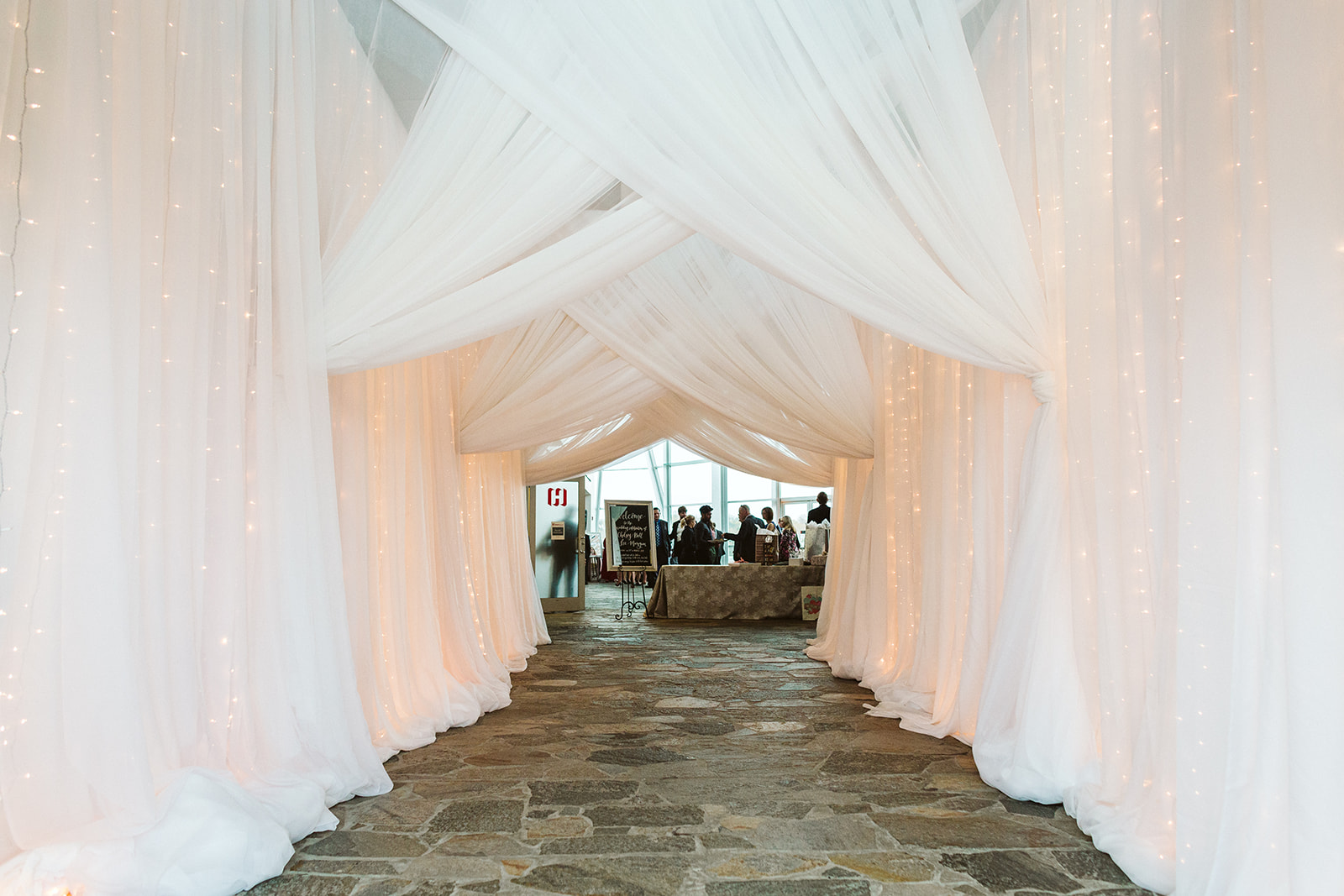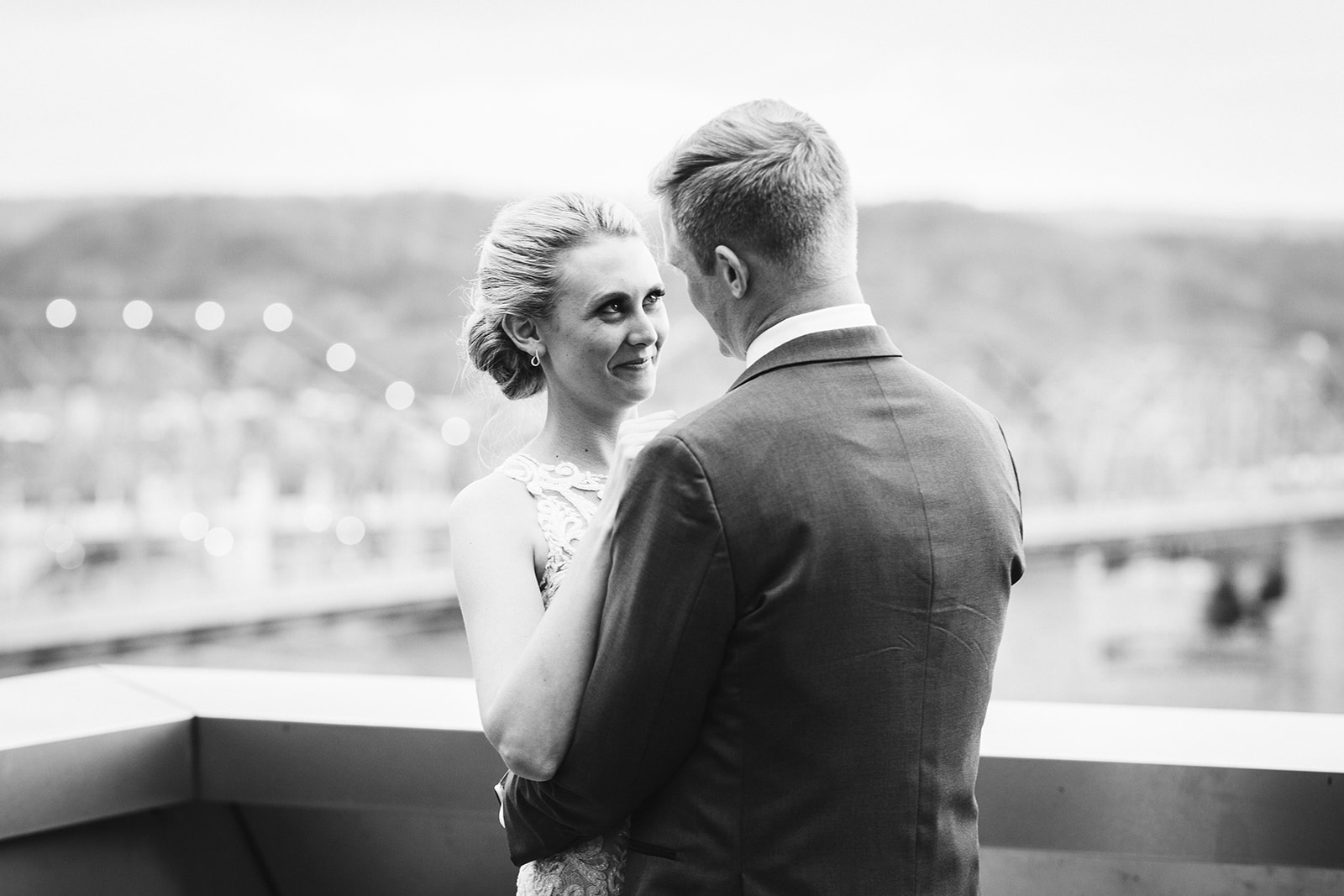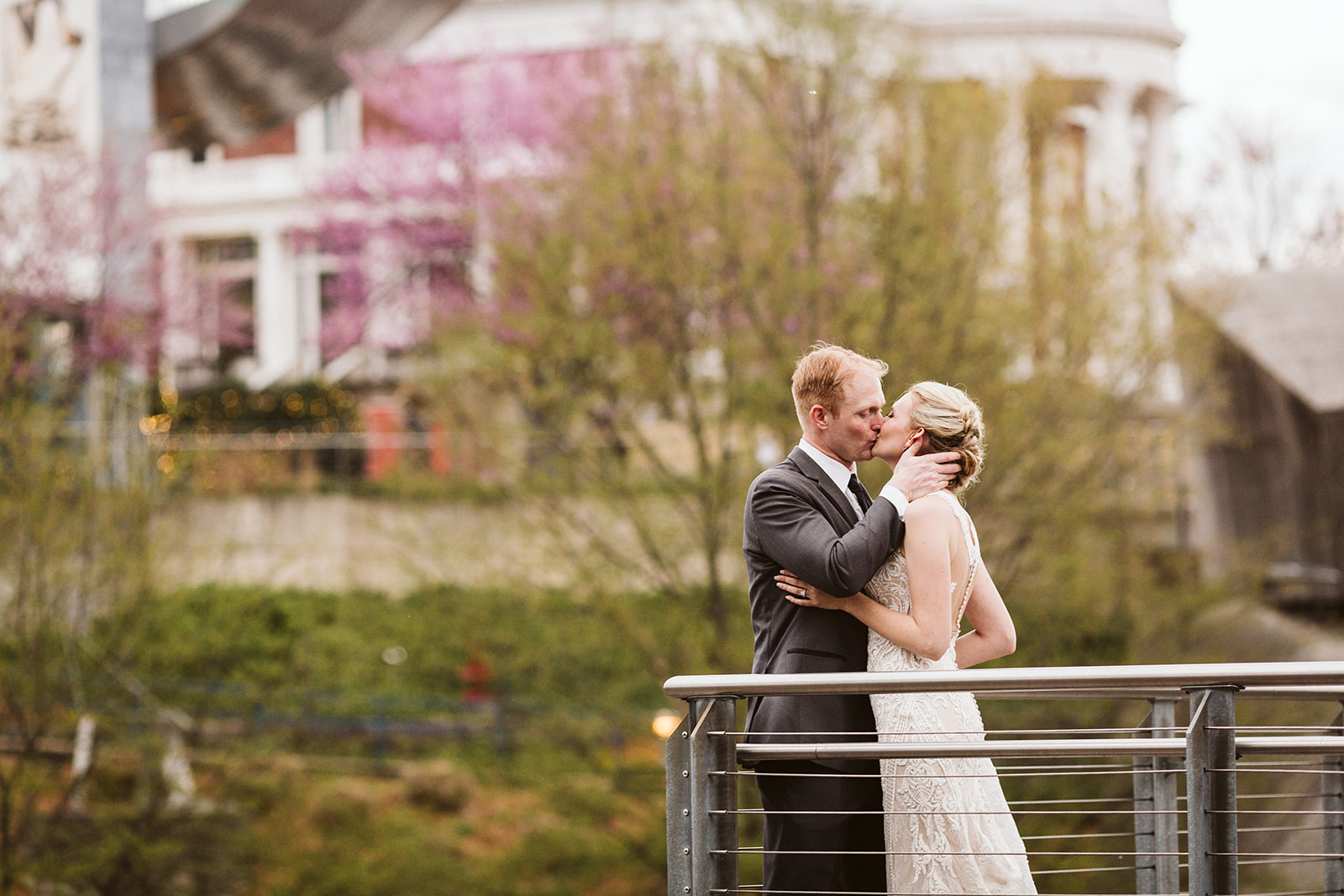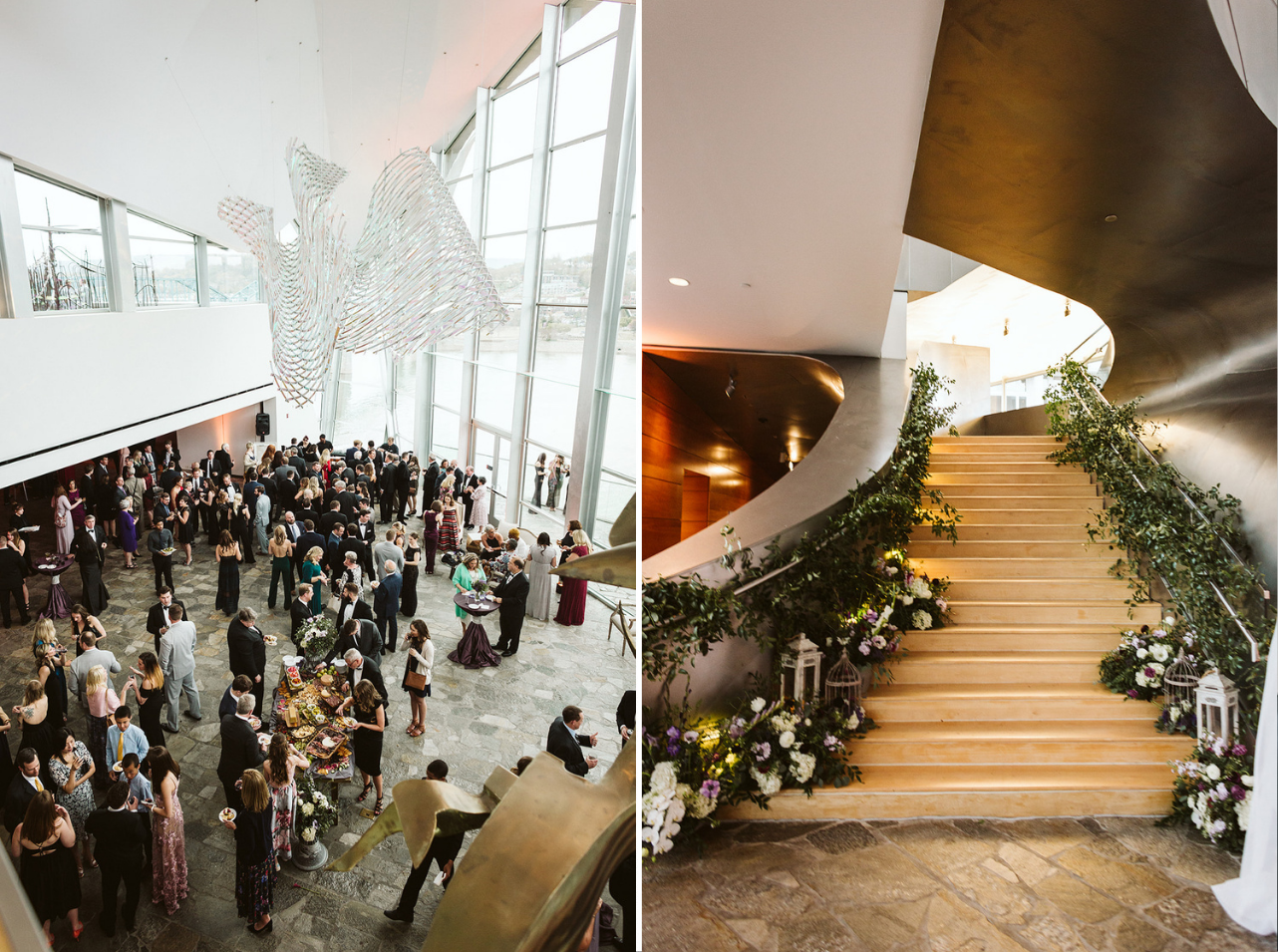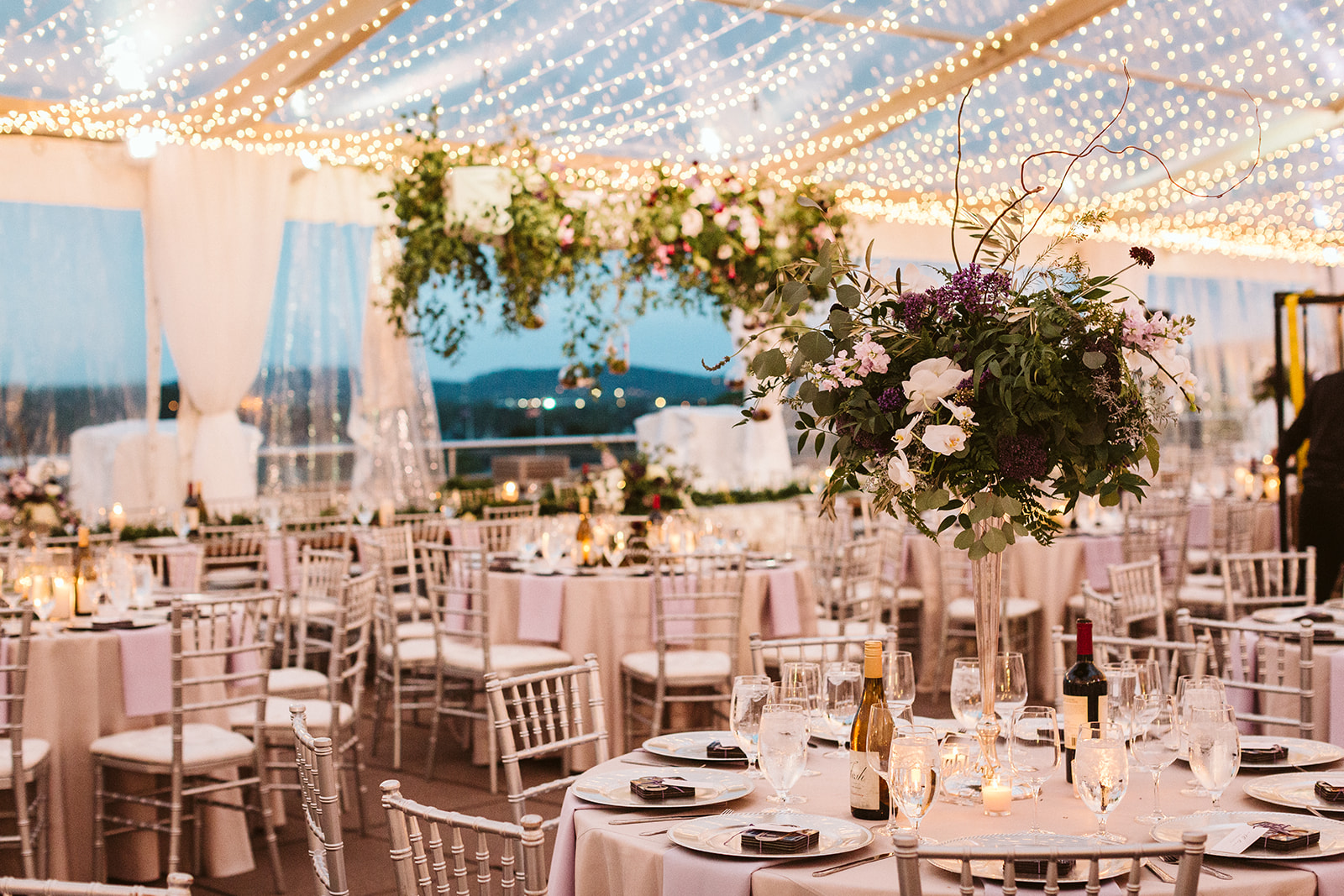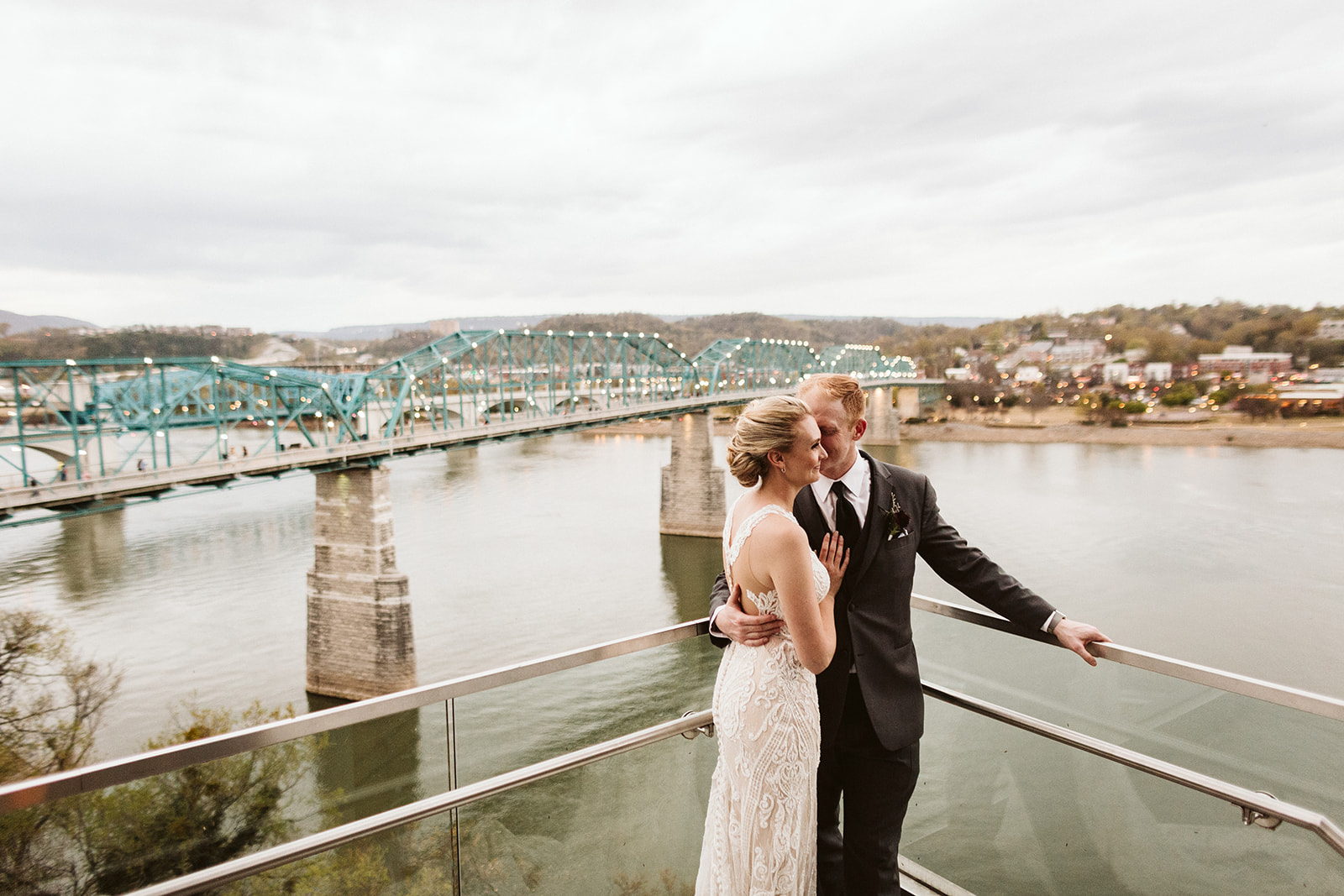 THE CHURCH ON MAIN
Contrary to its name, The Church on Main isn't actually a functioning church. The building was built as a church in 1904 but repurposed as a modern wedding venue about 10 years ago. I've shot wedding where couples hosted everything there (from the rehearsal dinner all the way to the reception), and I've also shot weddings that started at nearby churches and ended with receptions here. Either way, the space is perfect for large and small groups alike.
Inside, The Church features tons of exposed brick and classic wood floors. It's a very industrial wedding venue, and I love seeing couples soften up the look with lighter colors, soft lights, and drapery. If you're a bit edgier, lean into the look with dark decor and flowers! This space can really be styled any way you like.
Since the look inside The Church is pretty consistent, I recommend we pick a few nearby locations for couple's portraits and wedding party photos. Luckily, we've got all of downtown Chattanooga to choose from, including several nearby parks.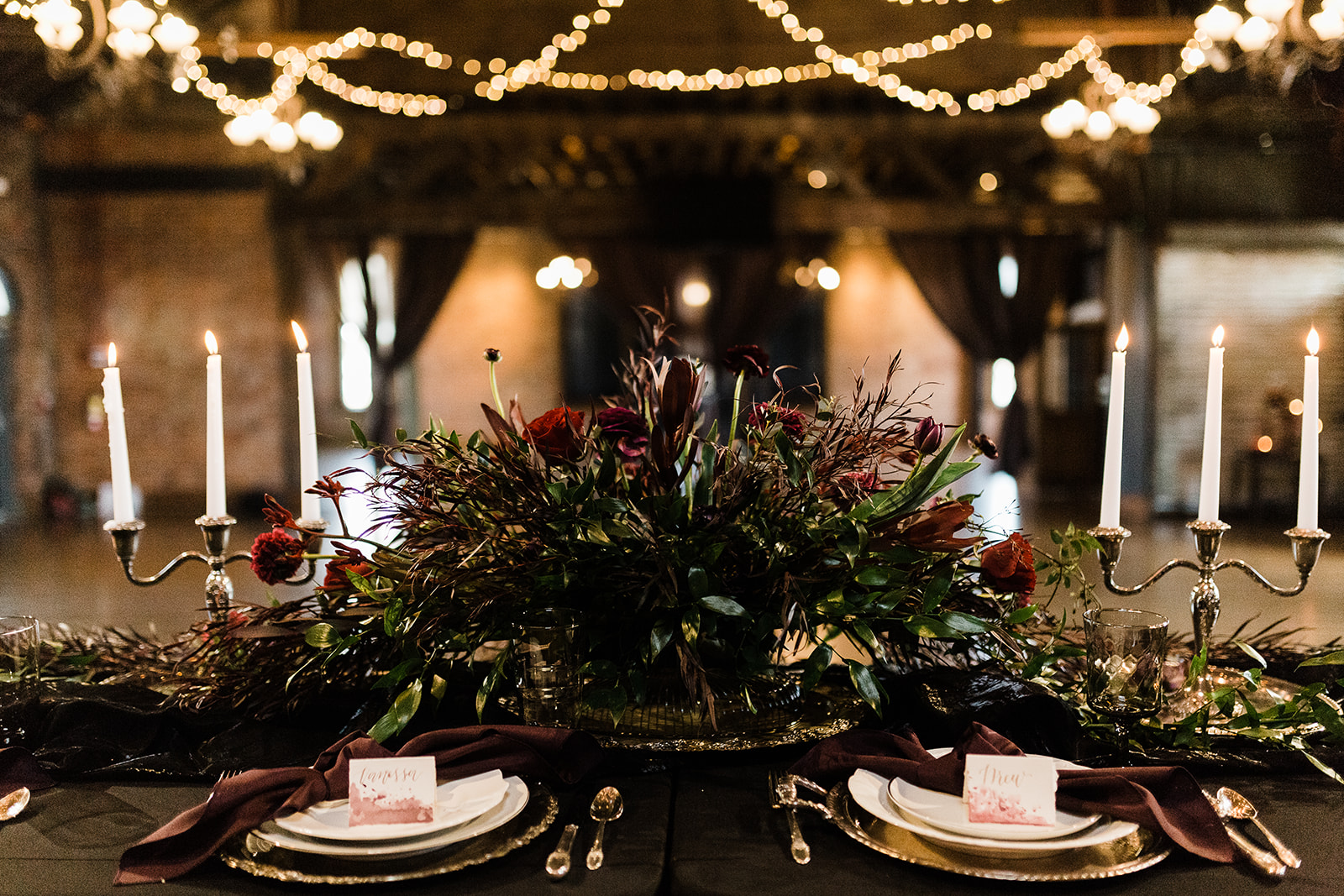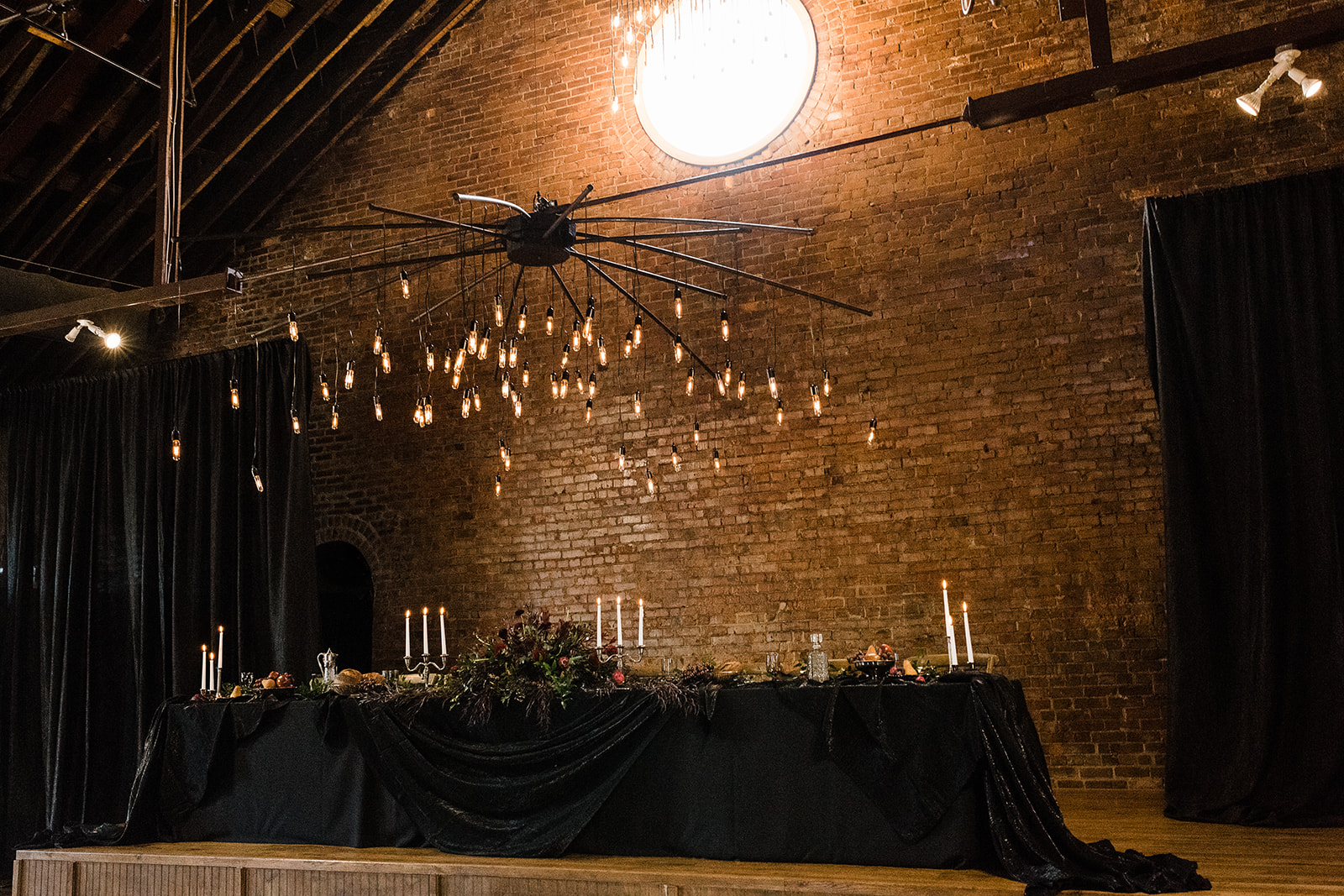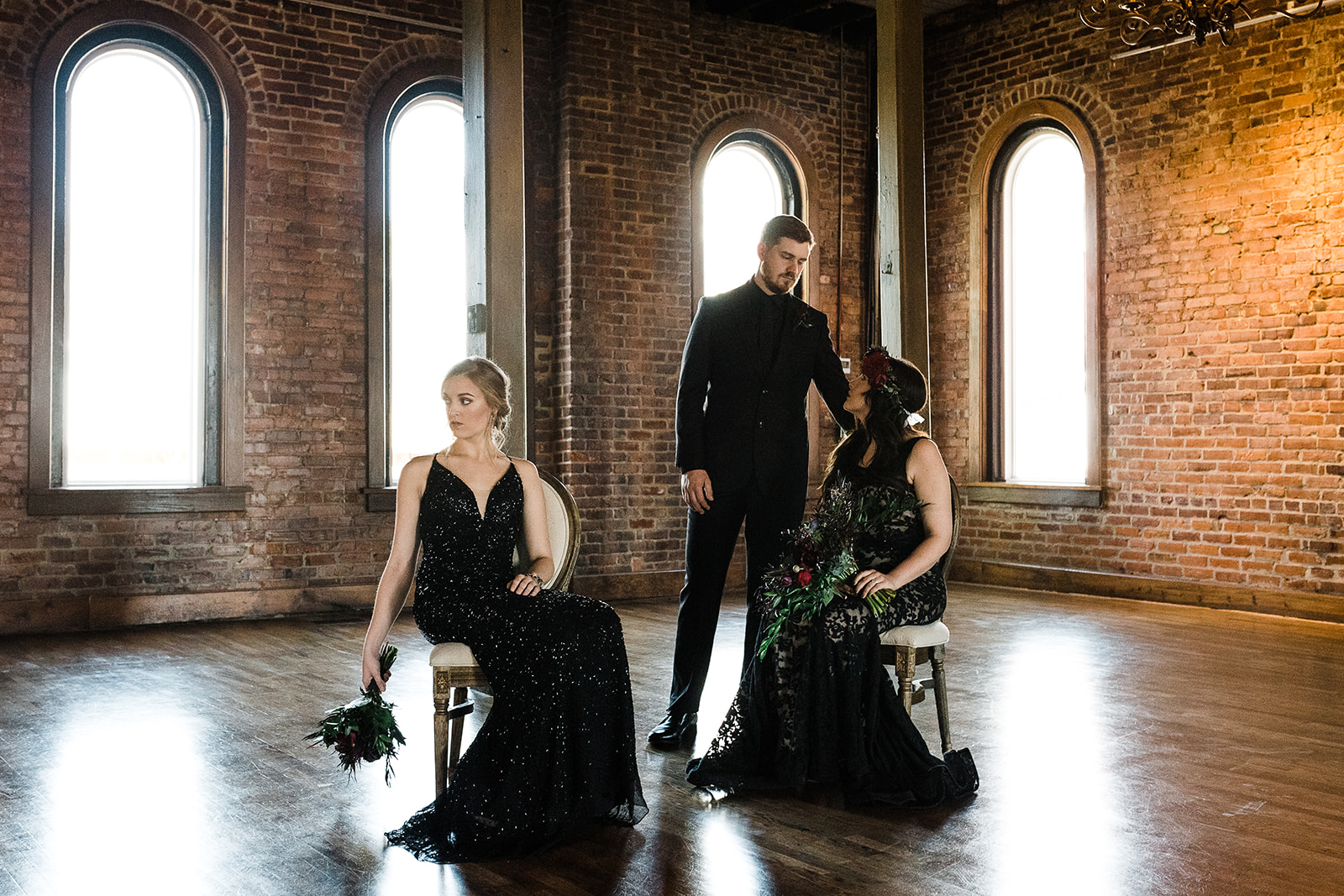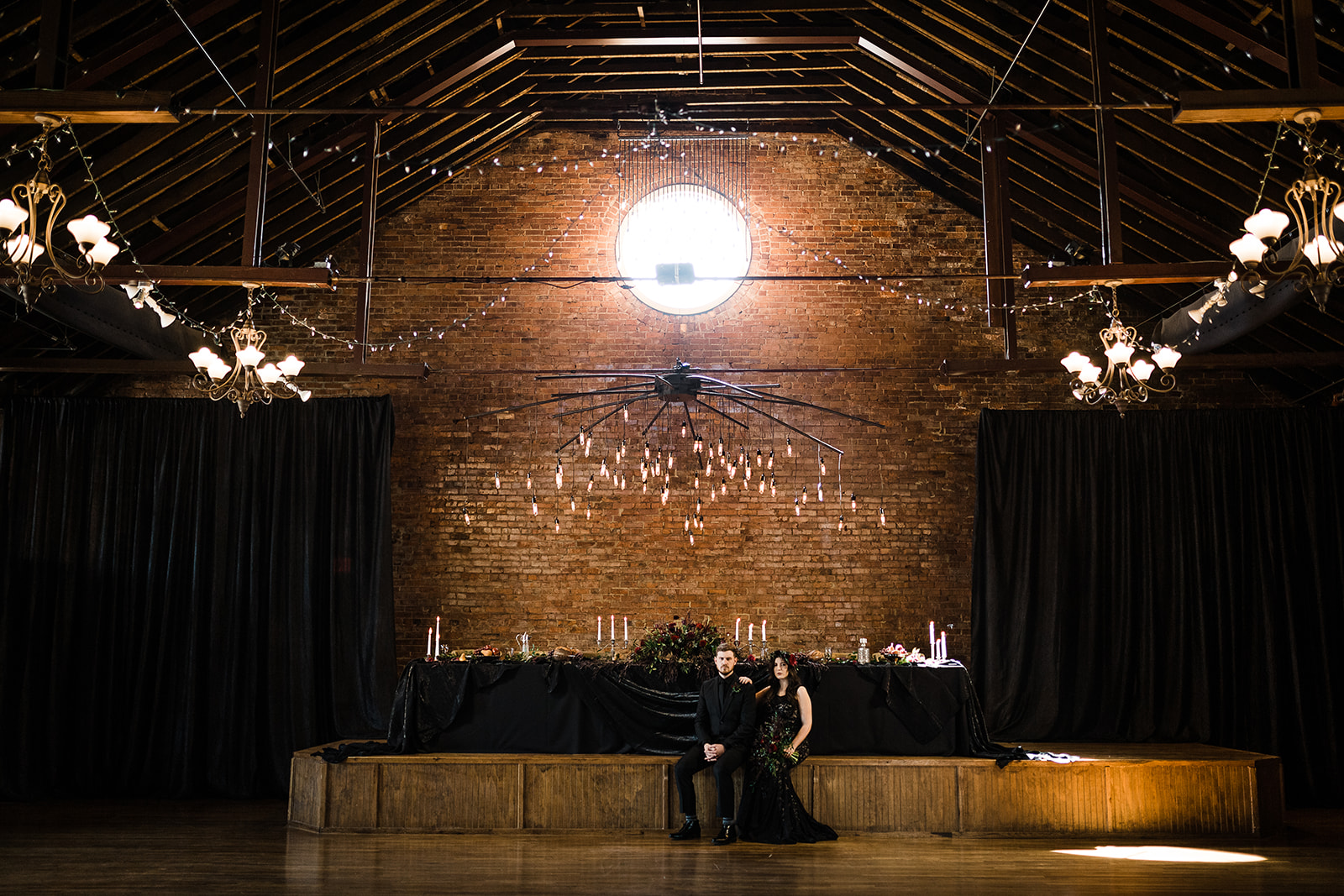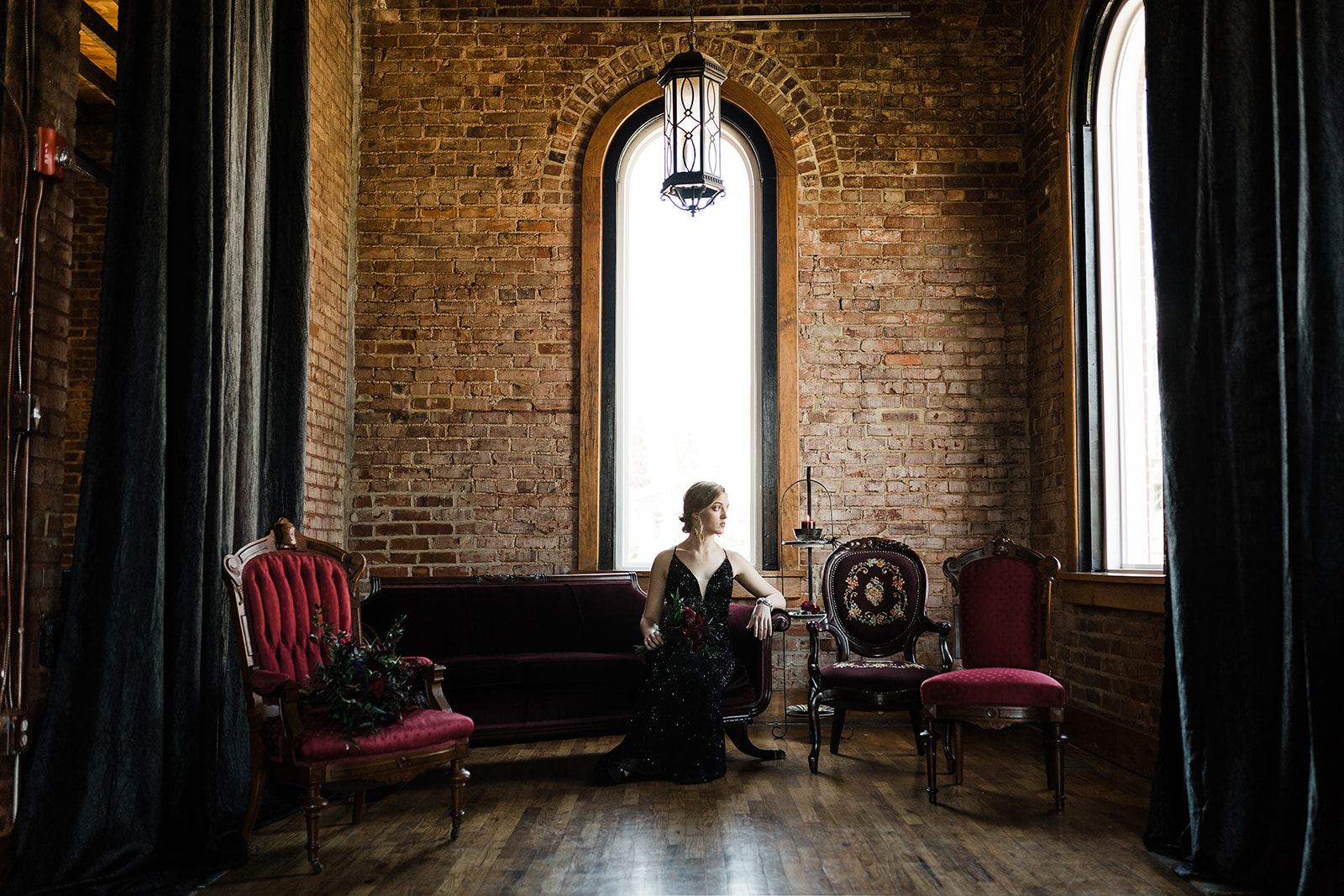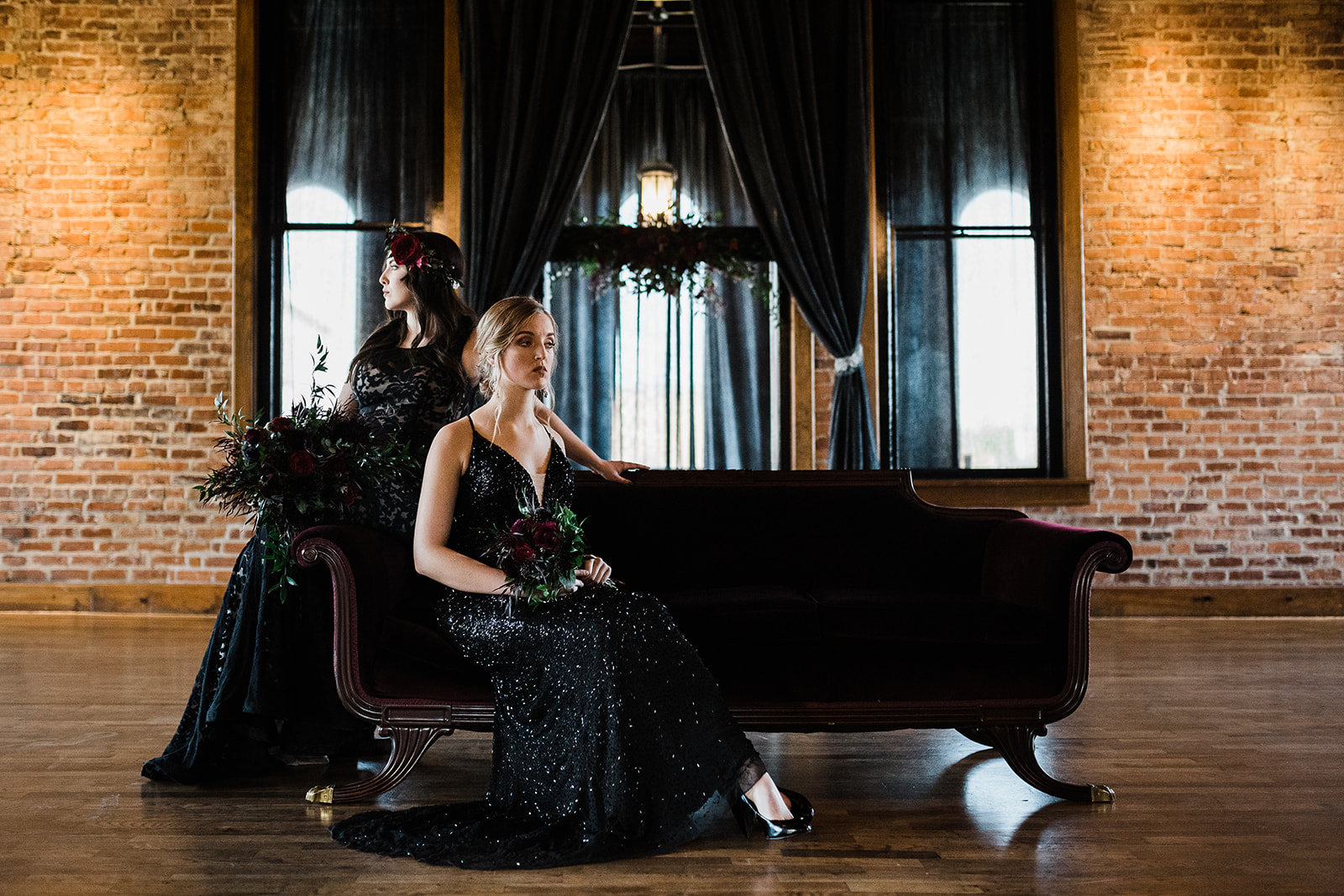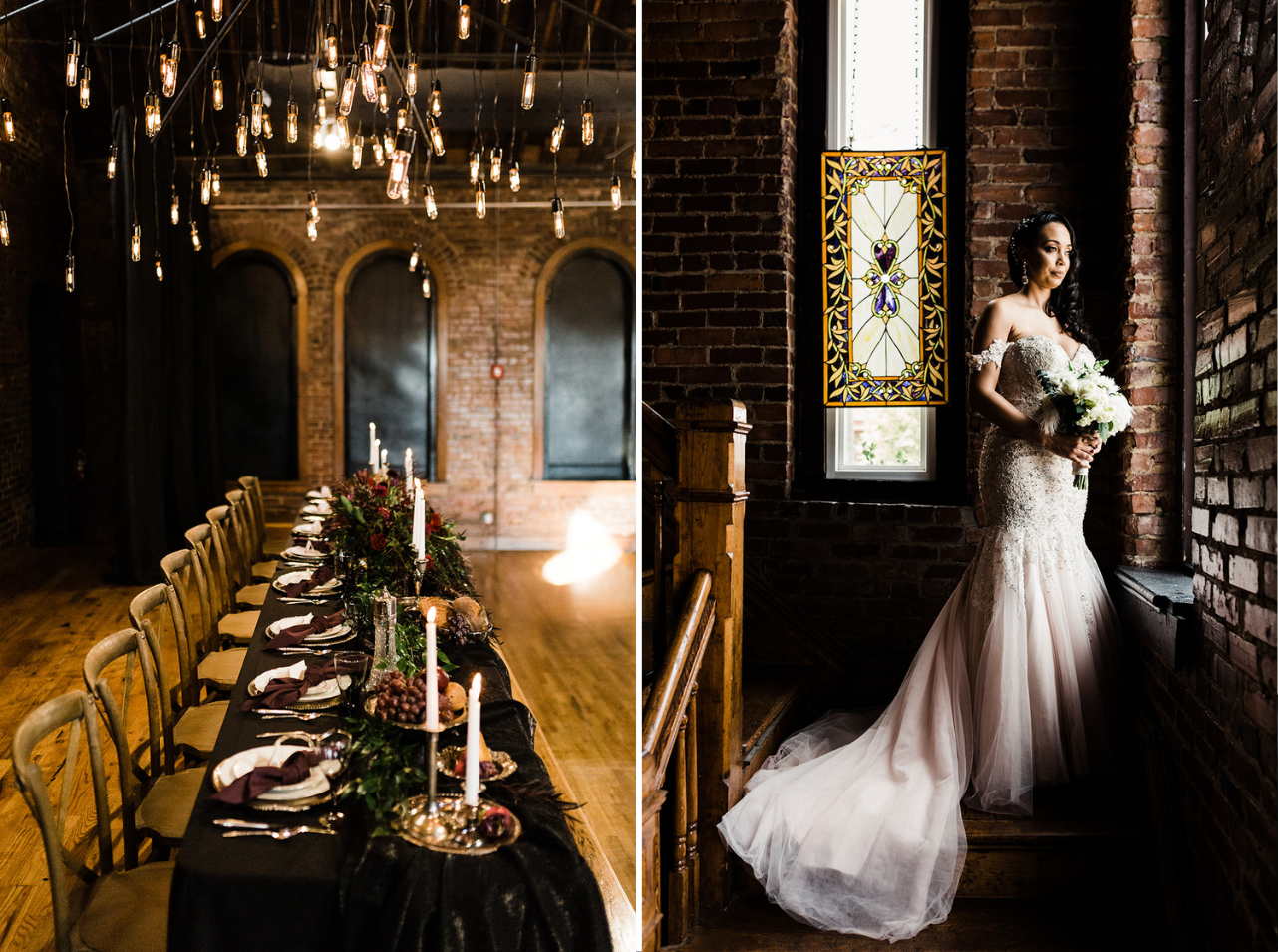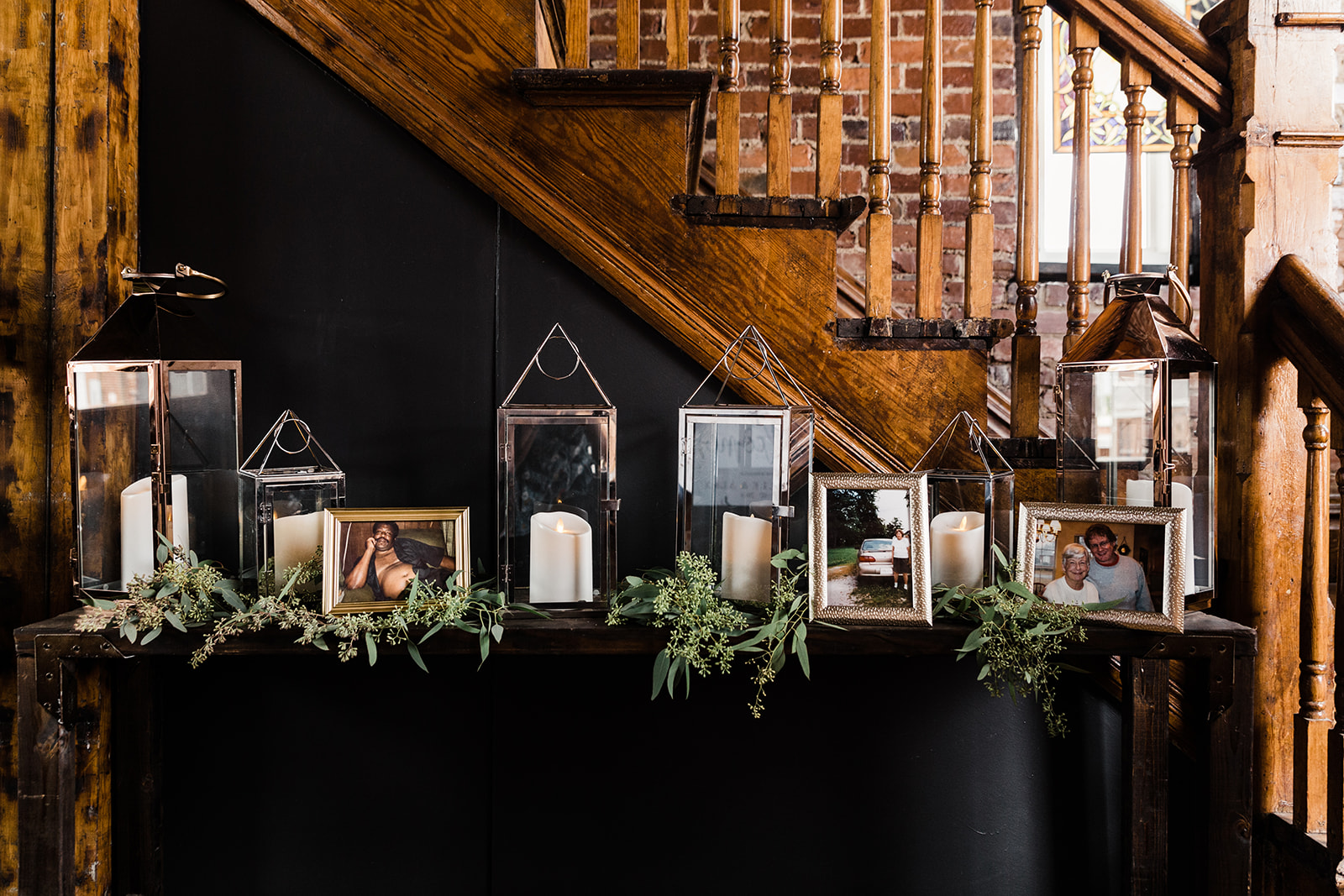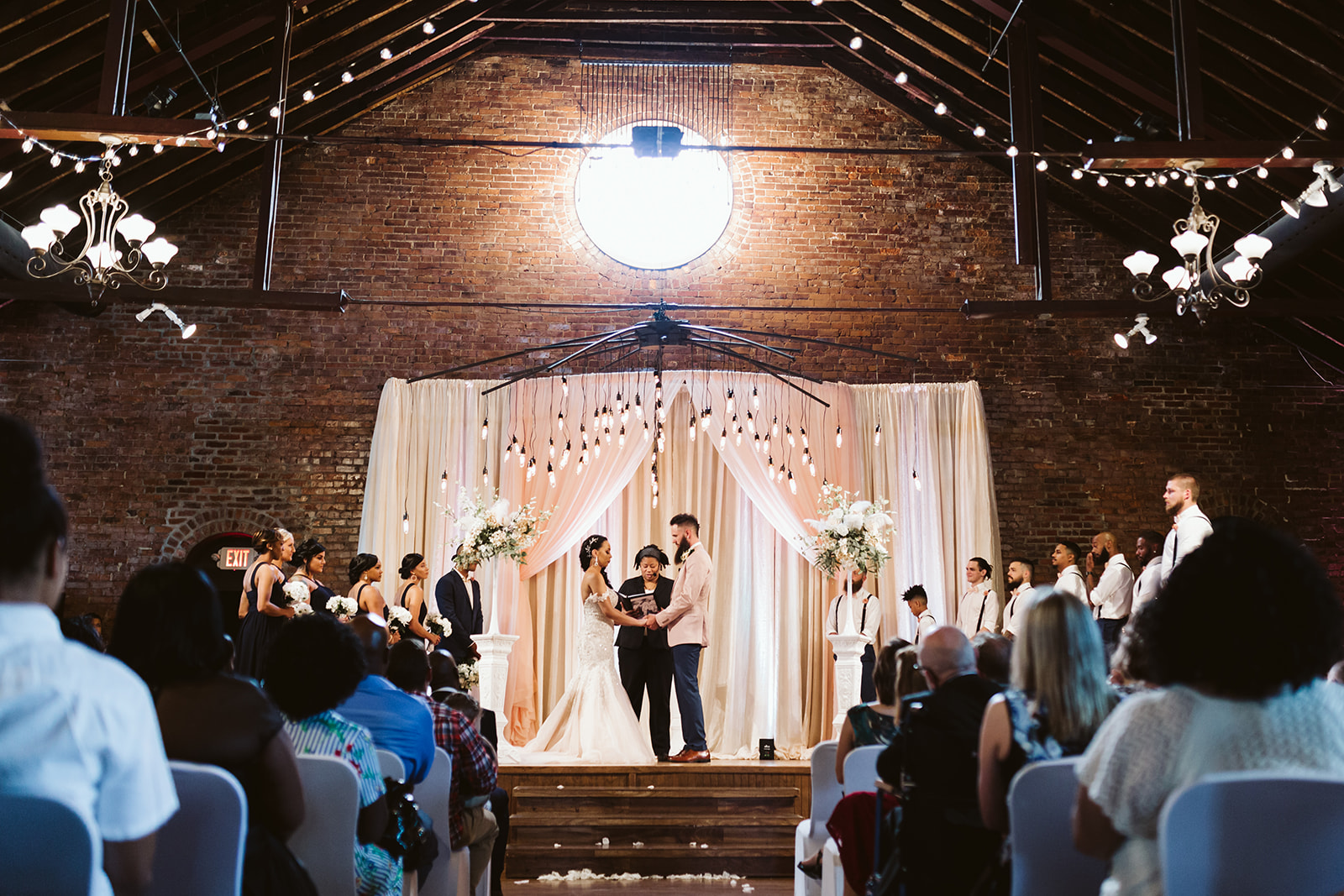 MOXY CHATTANOOGA
Planning a microwedding or elopement? Listen up!
Moxy Chattanooga is a super fun, funky hotel downtown that has just started hosting events. It lends itself well to both classic and more eclectic decor. Or, if you prefer, go light on your own decor and lean into the hotel's character and charm. Plus, they're a super LGBTQA+ friendly wedding venue!
The only downside to Moxy is that their event space is on the smaller side. It's definitely best suited for microweddings and small receptions. But with their gorgeous outdoor patio space and several indoor areas, we'll have plenty of variety for your images no matter the season. Oh, and the bar? Top-notch.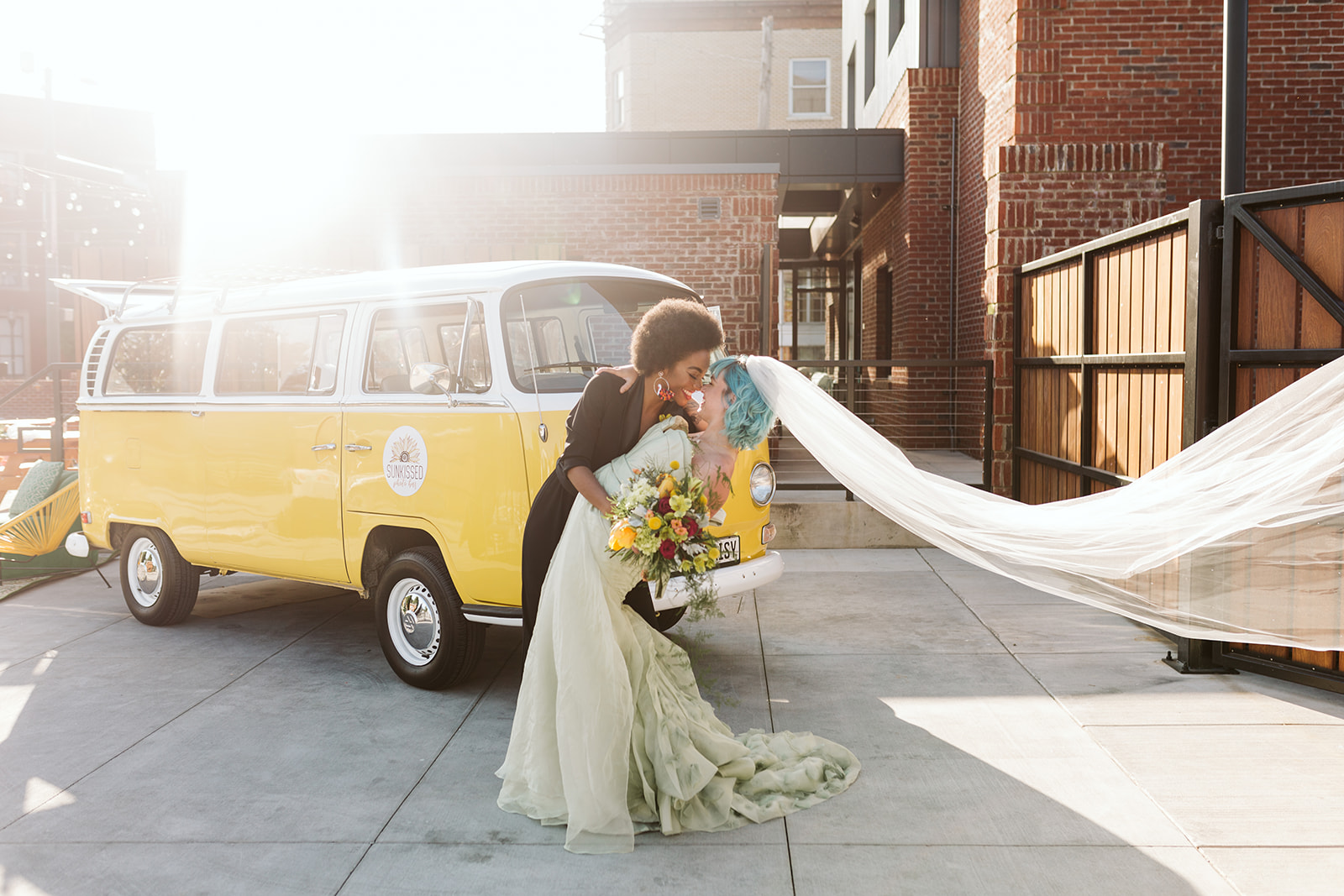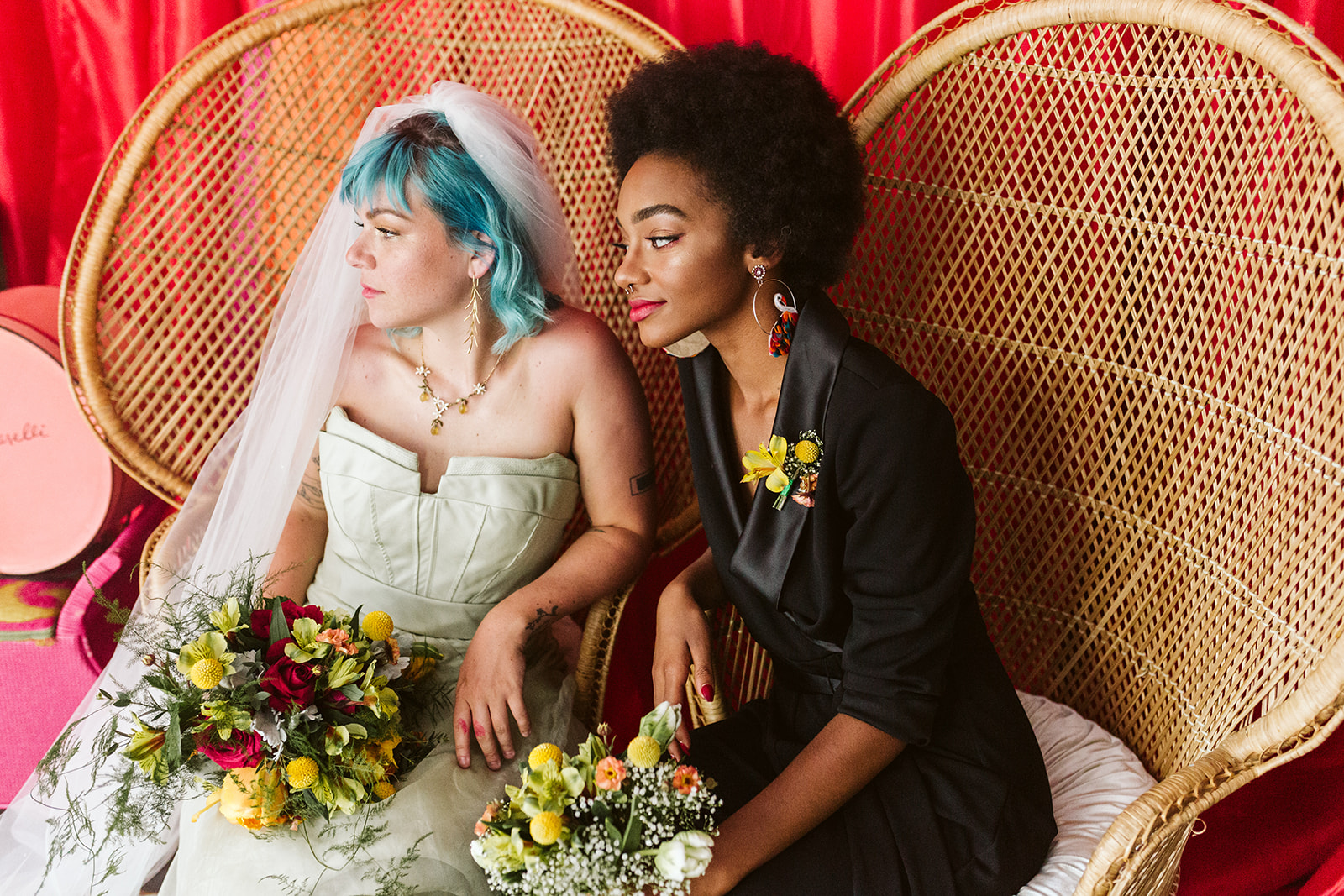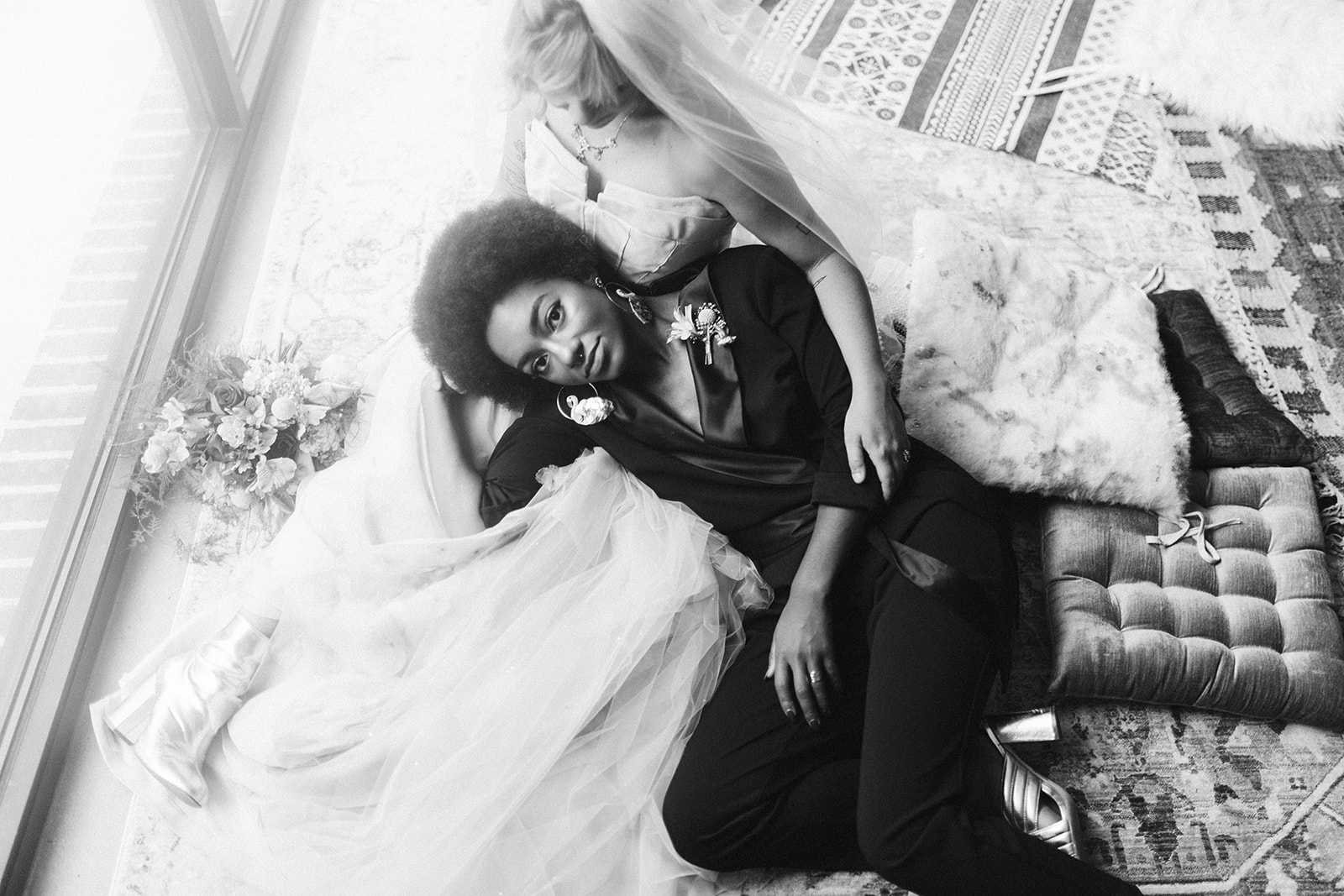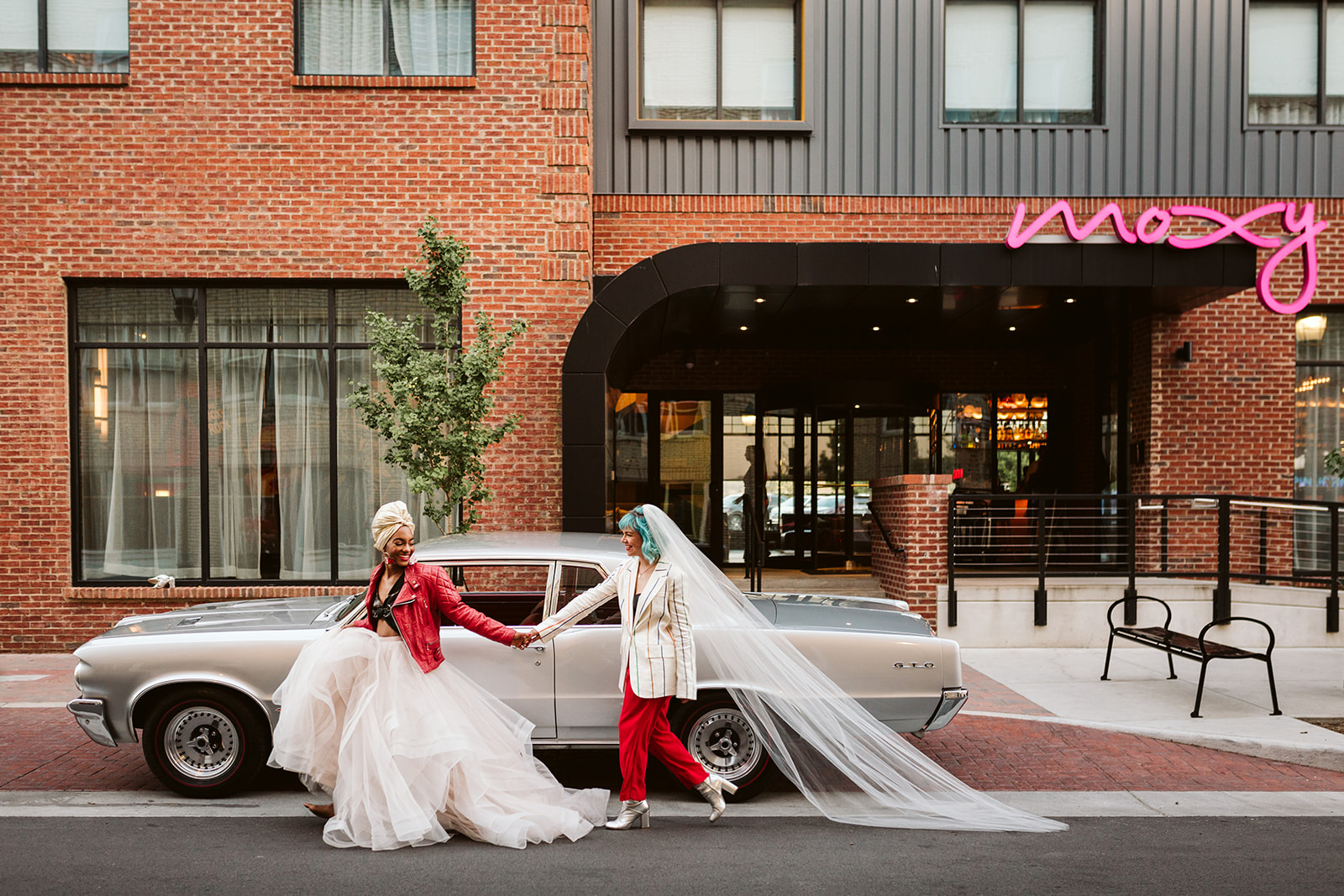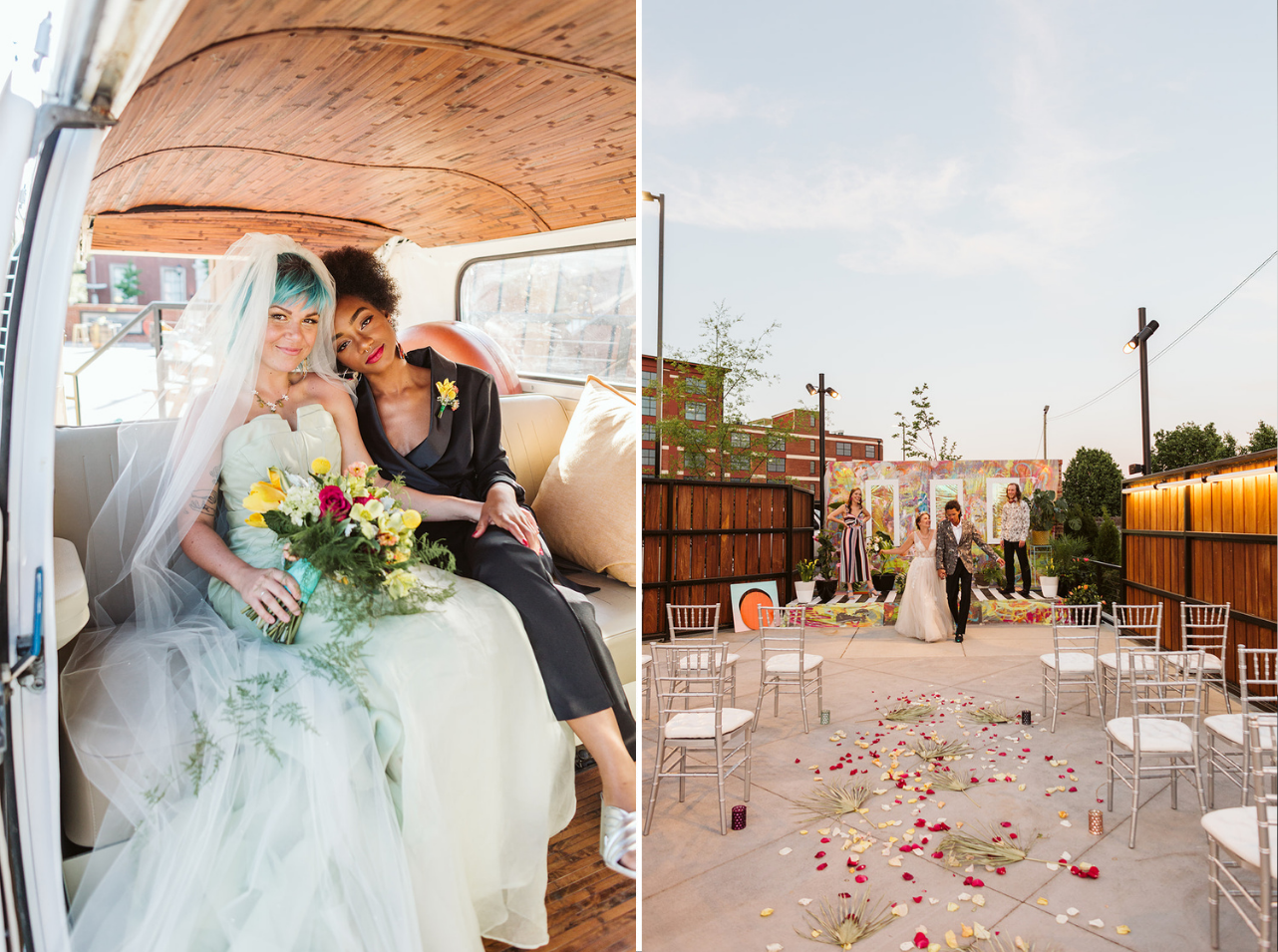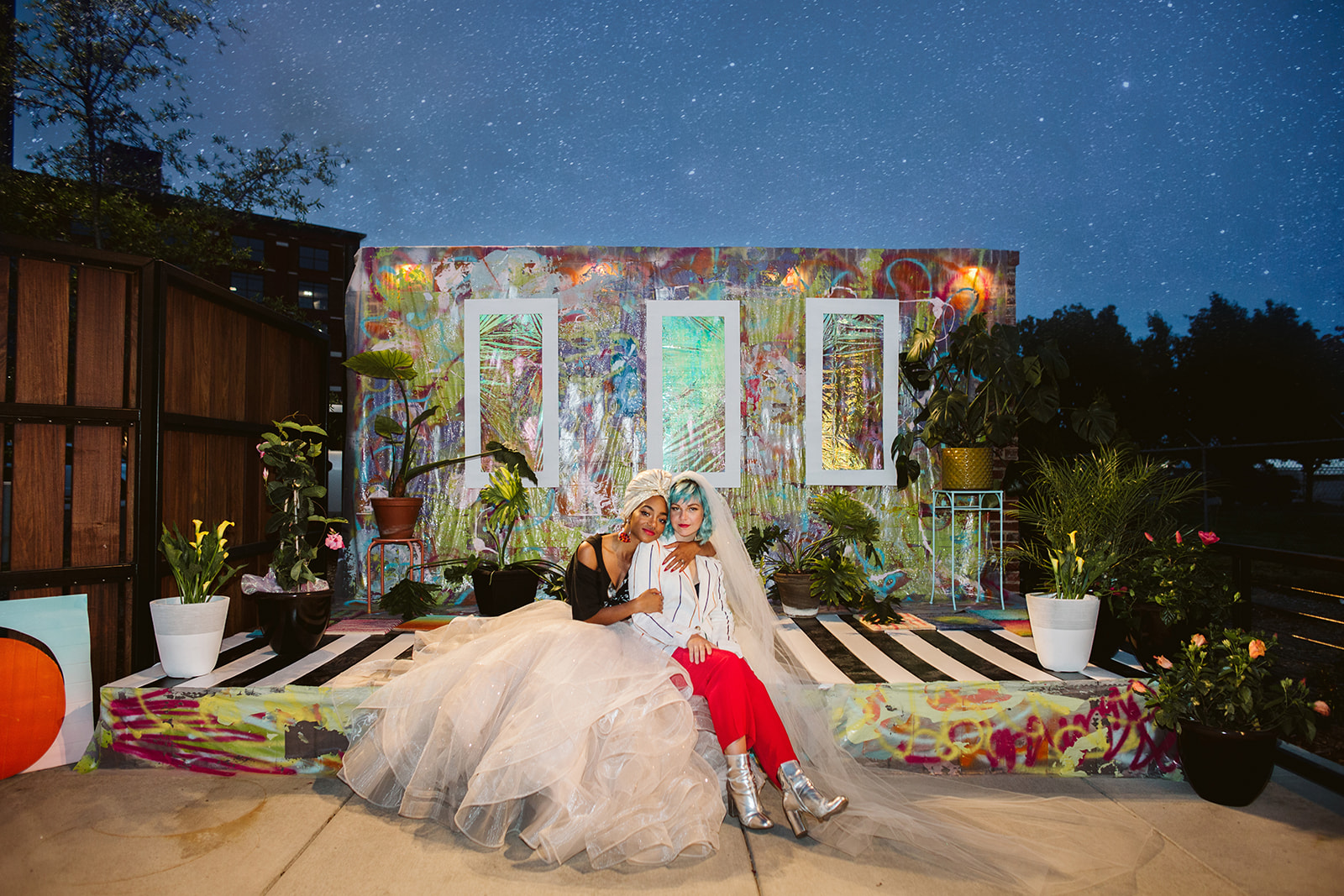 THE READ HOUSE
The Read House hotel has been around in some capacity since the late 1800s, so you really can't beat it for historic charm. It was originally the Crutchfield House, which survived the entire Civil War only to burn down in 1867. Then, The Read House took its place and became a Chattanooga landmark.
If your wedding Pinterest boards are full of mid-century furniture and 20s-style wedding dresses, The Read House is the one. I've done both engagement and wedding photos there, and the little vintage vignettes throughout the space provide tons of options for backdrops. Drape yourself across an old velvet couch, pose with your honey in an archway, or bust a move on the black-and-white checkered tile. There's no limit to the fun, creative images we can make here. (And you may just be visited by a spooky wedding guest. Who knows?)
If your wedding is nearby, you can use The Read House for couple's portraits for a small fee. It's a great way to get a variety of looks in your wedding album and cool off after outdoor photos.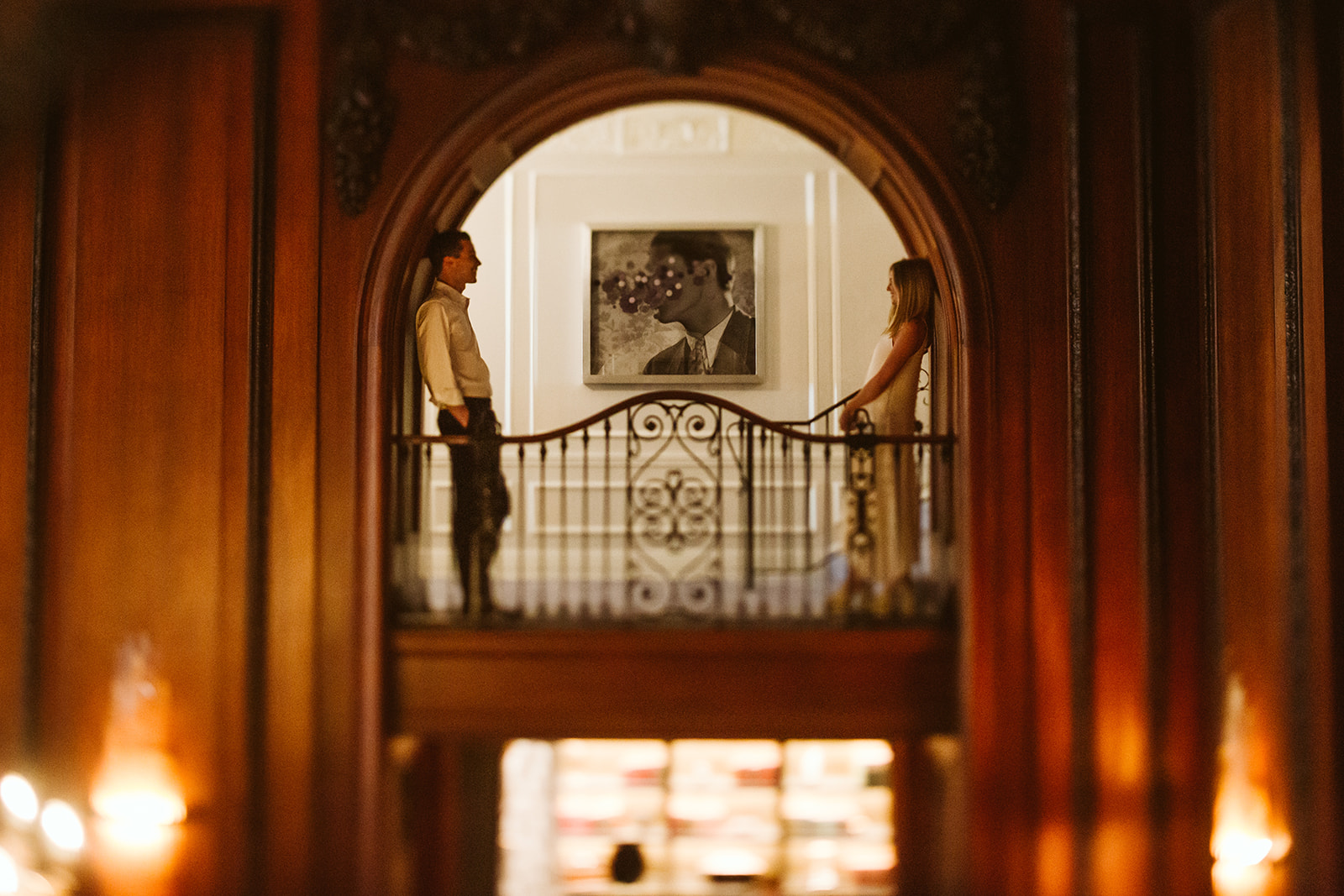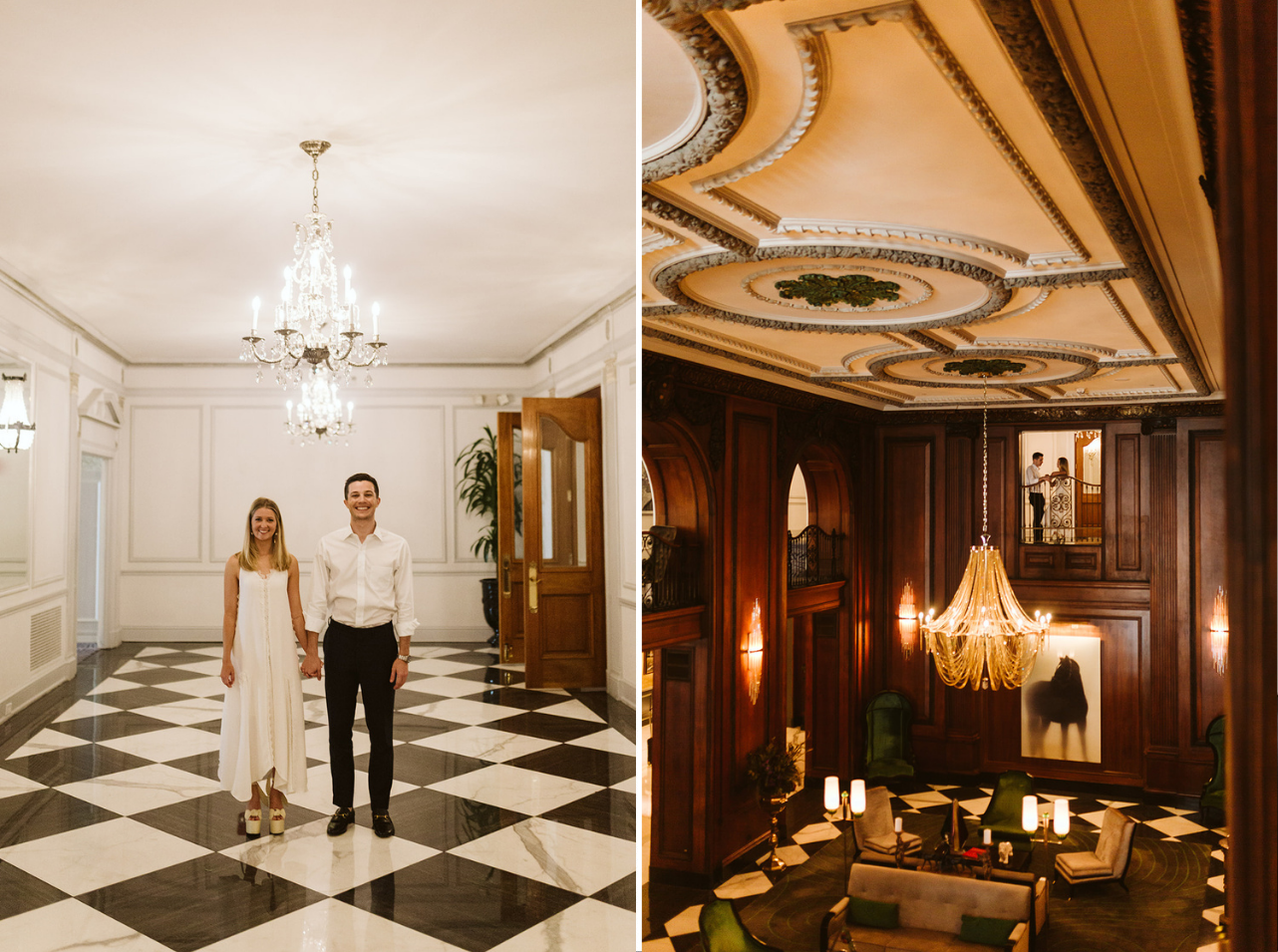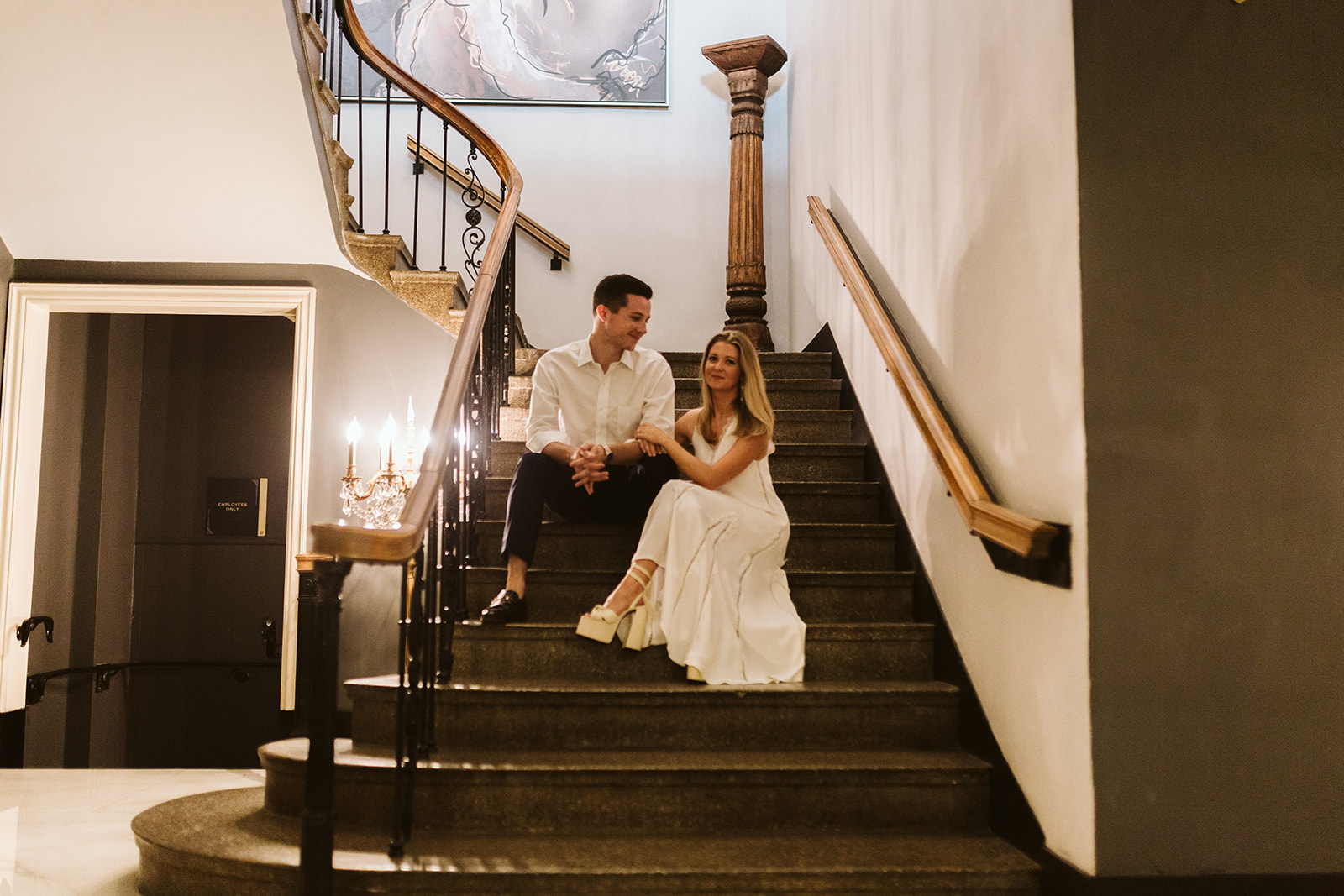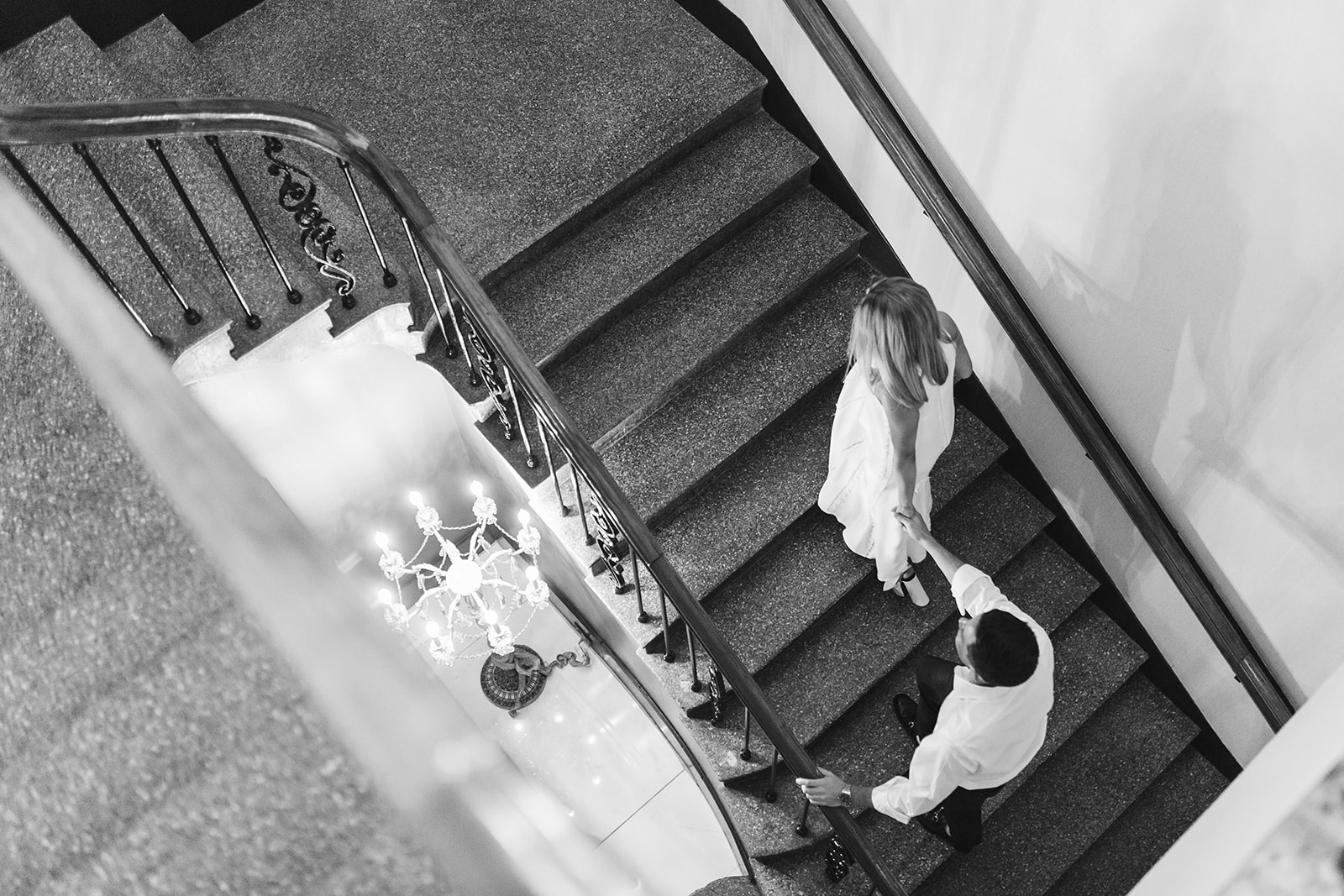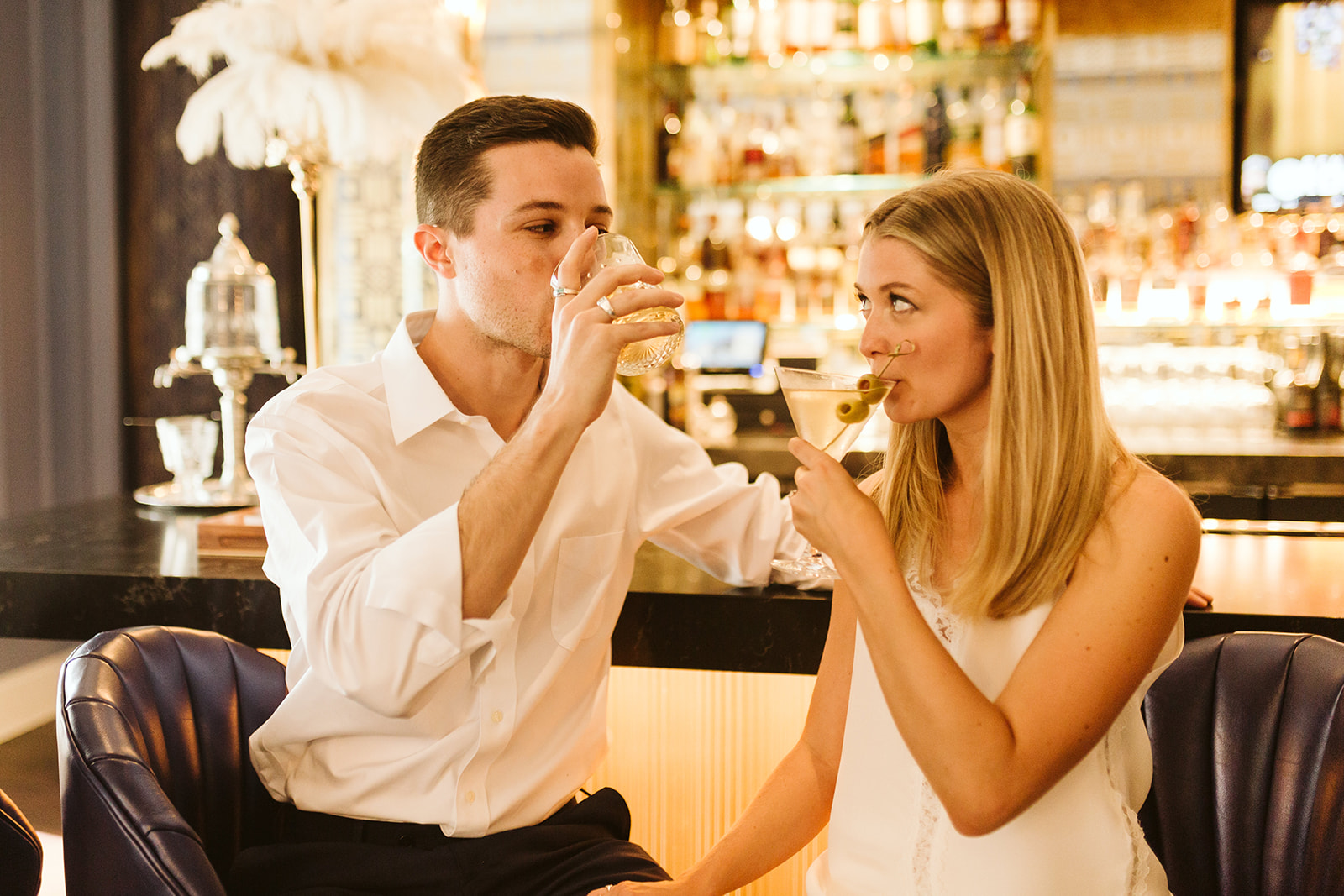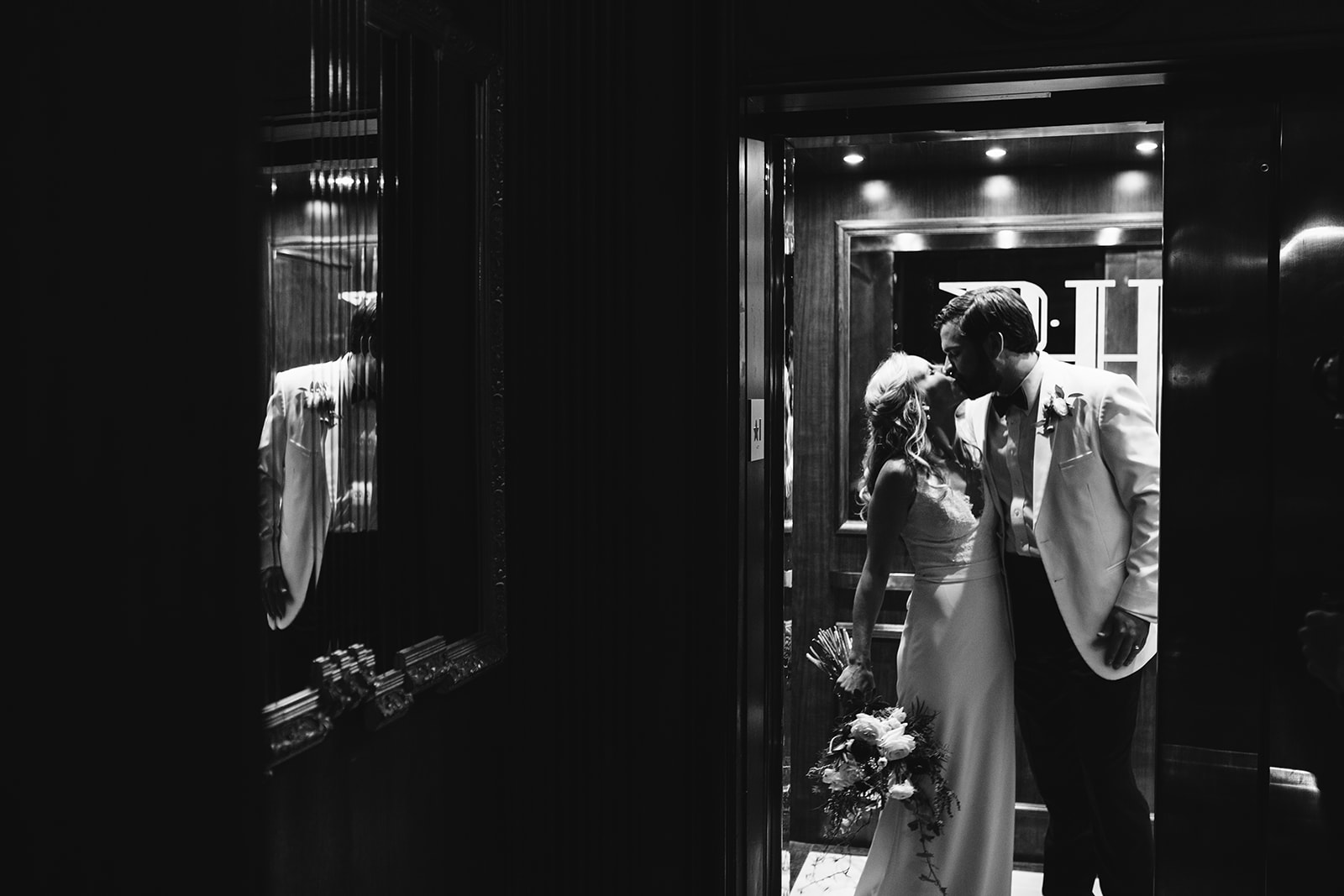 THE TURNBULL BUILDING
The Turnbull Building is a classic modern wedding venue in downtown Chattanooga. It's a four-story industrial style building, and you can reserve the third floor (which is a bit more intimate), the fourth floor (a bit larger), or both for your wedding.
Another bonus is the on-site getting-ready rooms. You can realistically plan your entire wedding – from getting ready to reception – inside The Turnbull. Plus, with downtown Chattanooga right outside, you've got tons of options for afterparty locations.
Style wise, The Turnbull has tons of historical charm. It's even on the National Register of Historic Places! The huge windows offer plenty of natural light, and the combination of old wood, exposed brick, and metalwork creates tons of texture we can play with in your images. And since the venue is entirely indoors, you don't have to worry about a rainy day backup plan (or sweating your booty off in the Tennessee summer).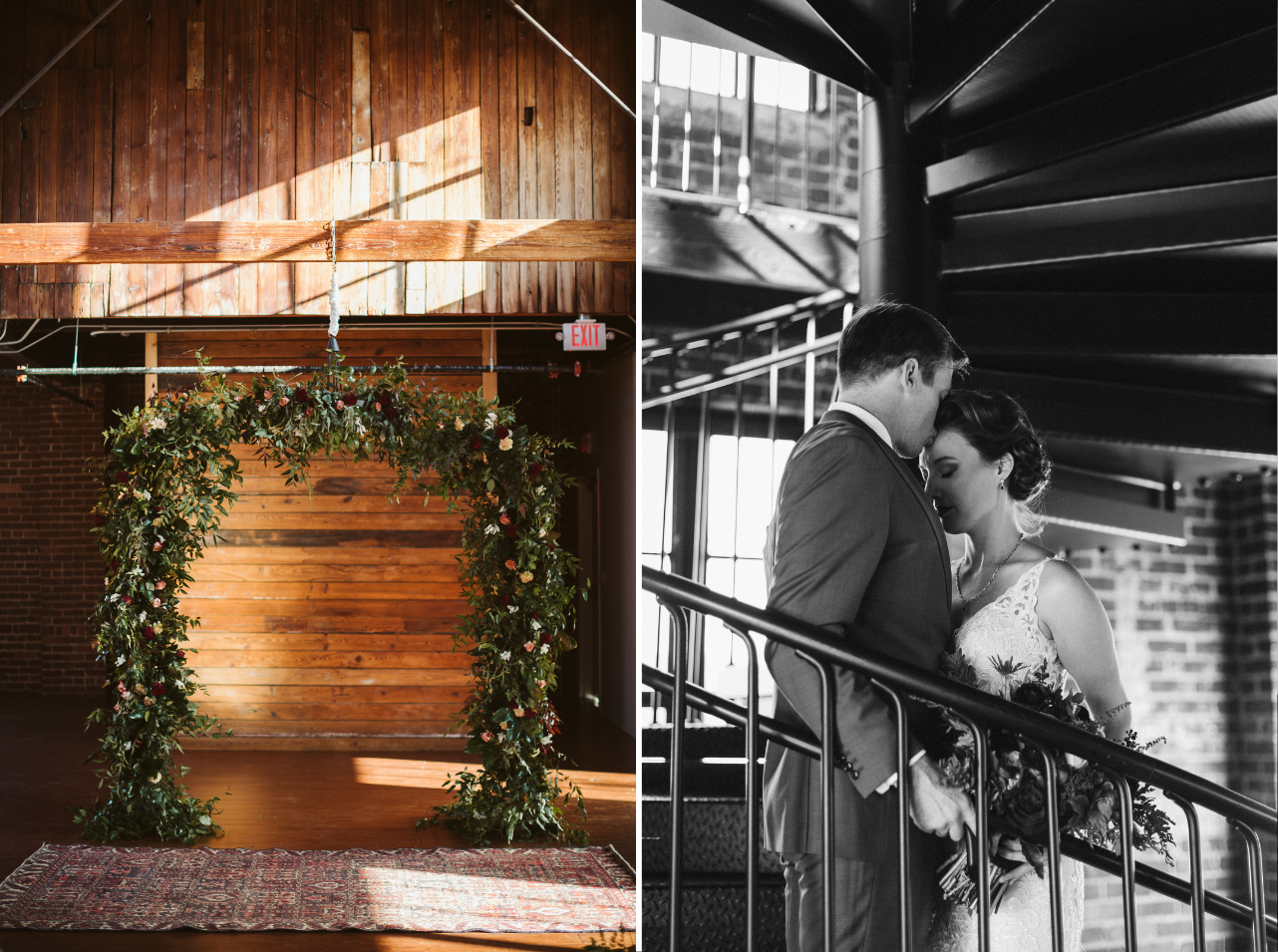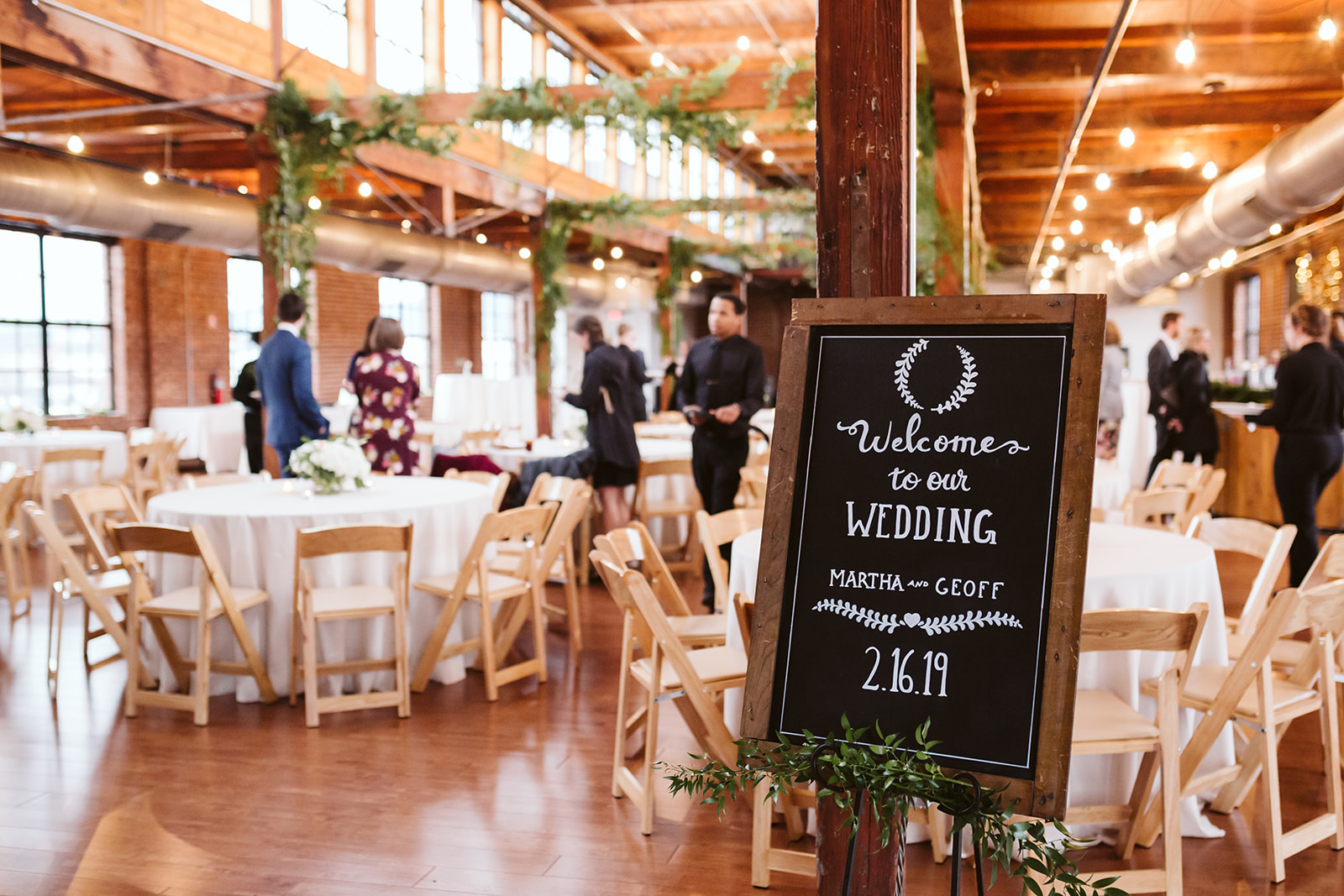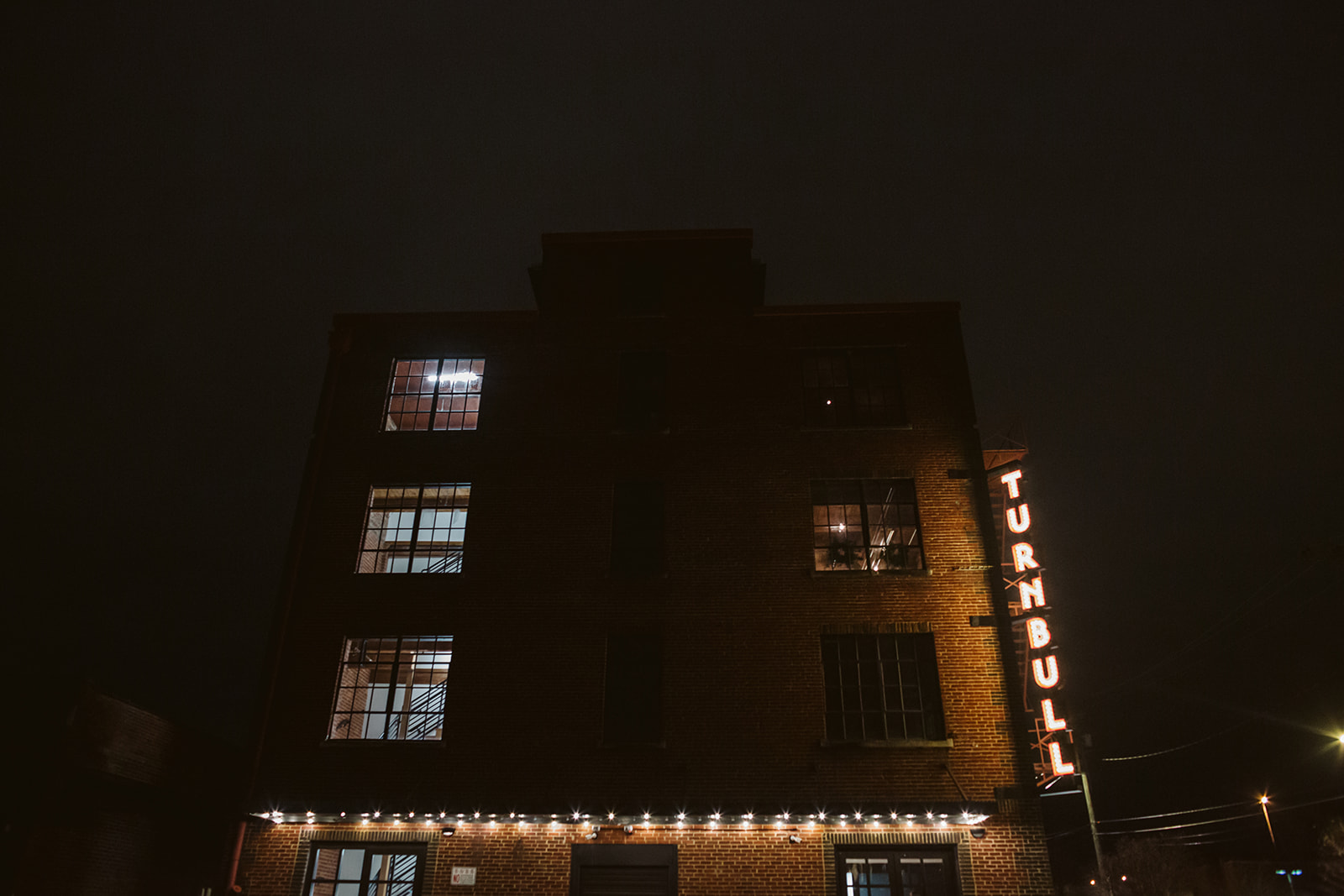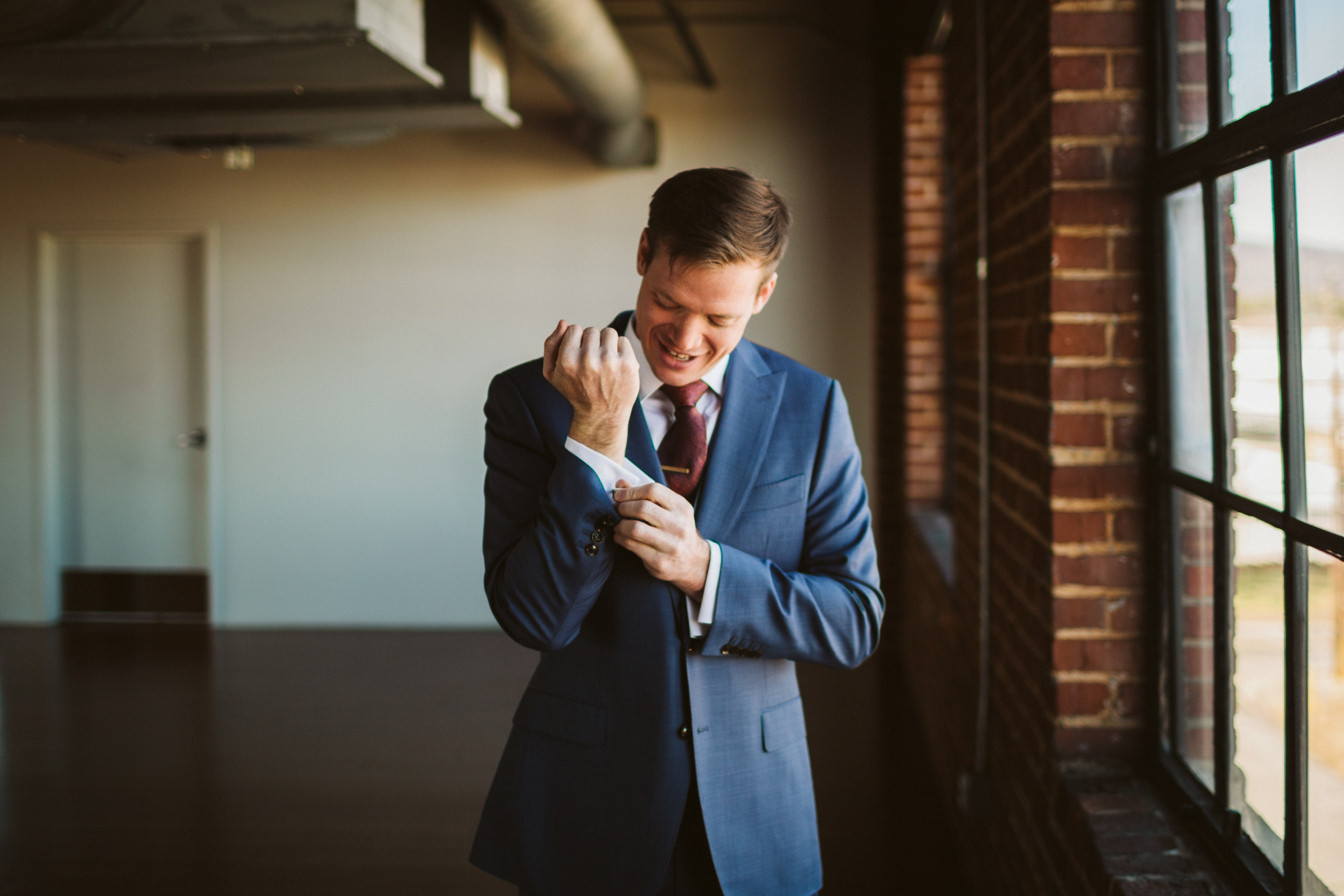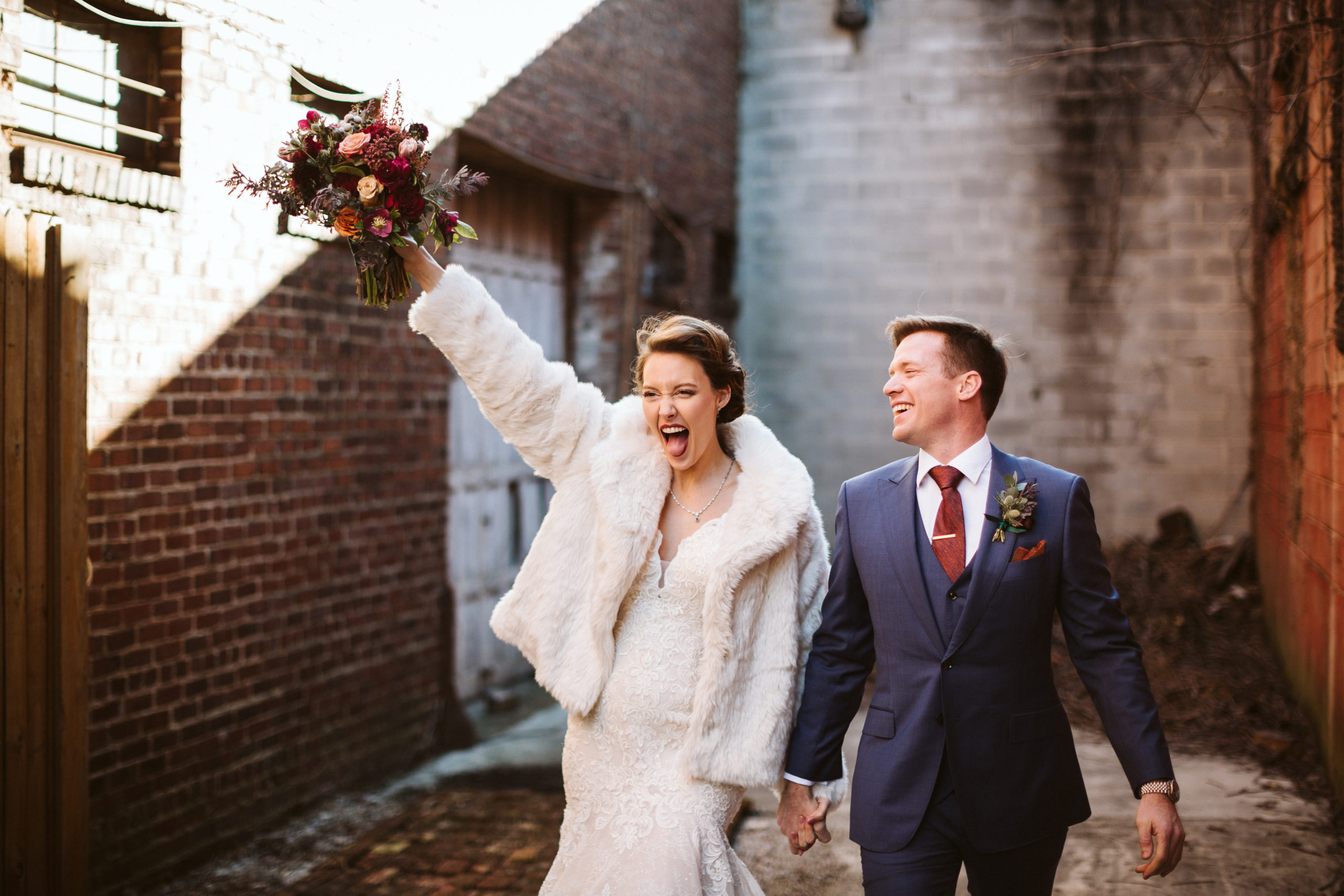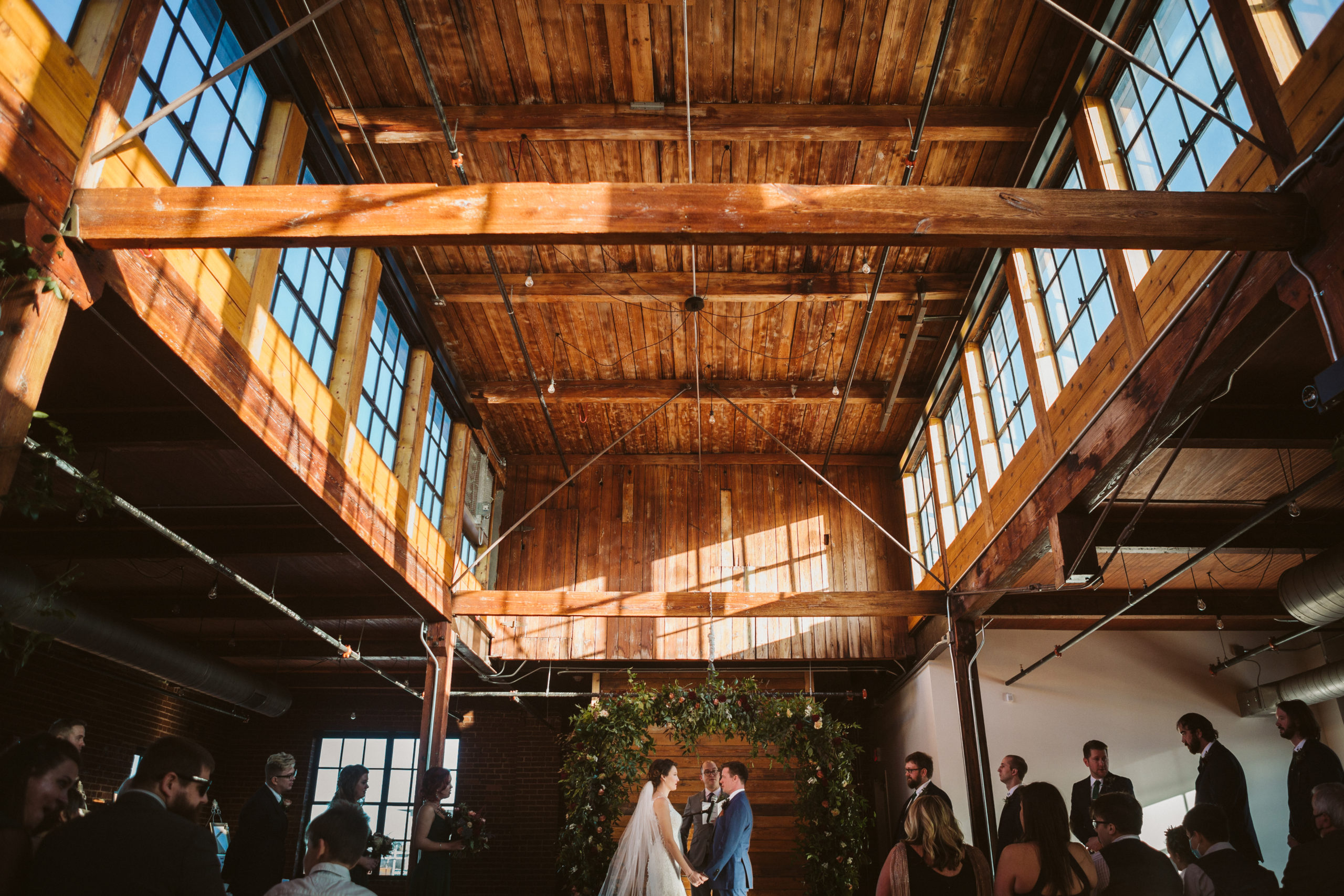 SHOUTOUT TO THE COMMON HOUSE, DOWNTOWN CHATTANOOGA'S NEWEST WEDDING VENUE!
Though I haven't shot any weddings there yet, I'm super excited to have two weddings booked at The Common House this fall. It's a gorgeous, anything-and-everything social club featuring a bar, a gym, live music, hotel rooms, an outdoor pool, and tons of other amenities. (I especially love their coworking space.)
You wouldn't think an old YMCA building could look cool, but the designers in charge of The Common House have worked wonders on this place. Between the beautiful old bones of the building, the sleek decor, and the touches of vintage furniture, I think The Common House is going to make an unforgettable urban wedding venue. Welcome to the Chattanooga wedding scene!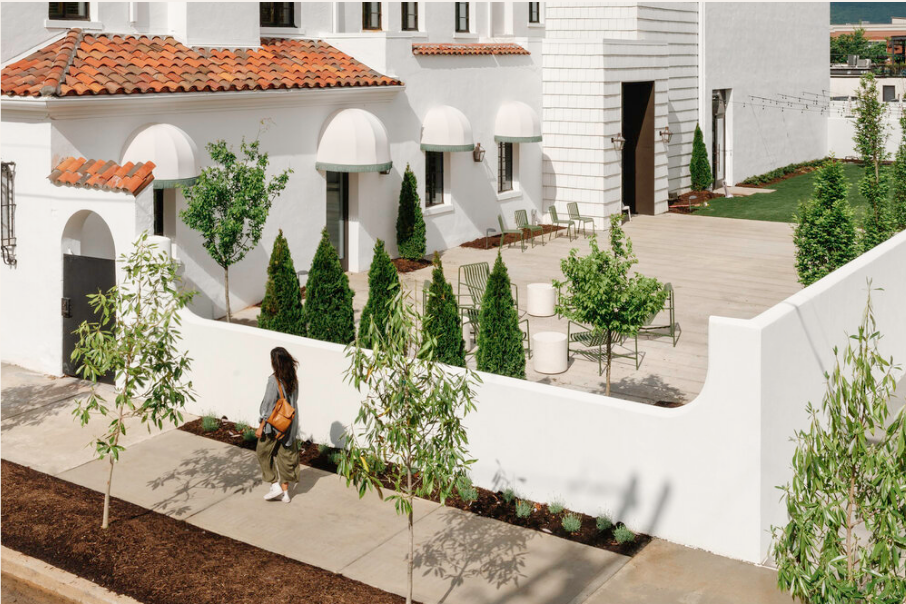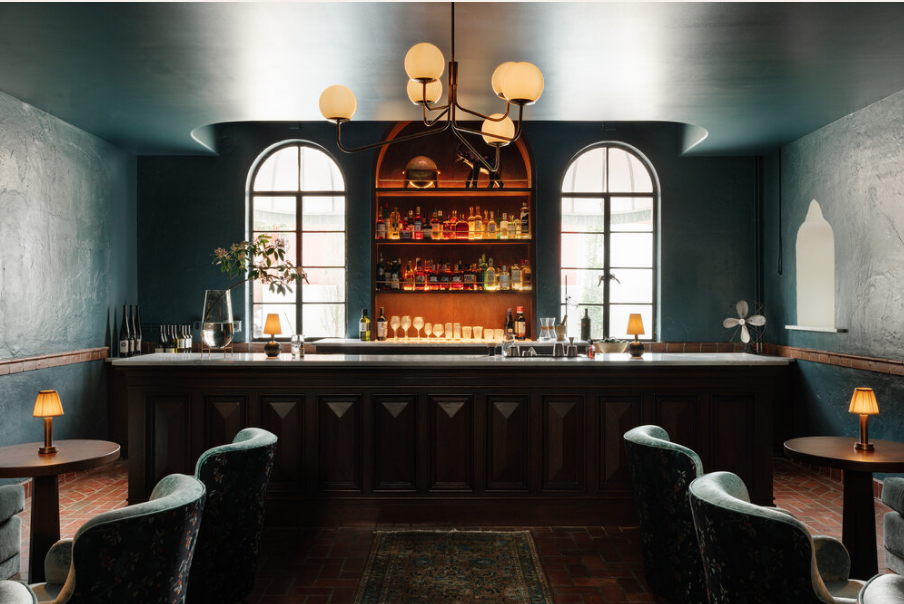 THANK YOU SO MUCH FOR READING ABOUT MY FAVORITE MODERN WEDDING VENUES IN CHATTANOOGA! I HOPE YOU FOUND A SPOT THAT CHECKS ALL THE BOXES FOR YOU.
Whether you're going with a grungy, industrial vibe or keeping things sleek and classic, there's a modern venue for your wedding in Chattanooga! If none of these strike your fancy, just reach out! I've shot all across the Chattanooga area (and beyond), and I'd love to help you find the perfect backdrop for your day.
Getting married near Chattanooga? Let's chat! I'm Rachael Crowe of OKCrowe Photography. I'd love to capture your big day (and get down at your reception, too!).
If you're on the hunt for your wedding or elopement photographer, my 2021 and 2022 calendars are booking up quickly! Shoot me a note through my contact form so we can start planning.