Danielle and Alex celebrated their love at their Church on Main wedding and reception in downtown Chattanooga, TN. Celebrated being the key takeaway from this event! The couple, their wedding party, and their family and friends gathered for a whirlwind of fun. I hope this gallery inspires you to celebrate as well.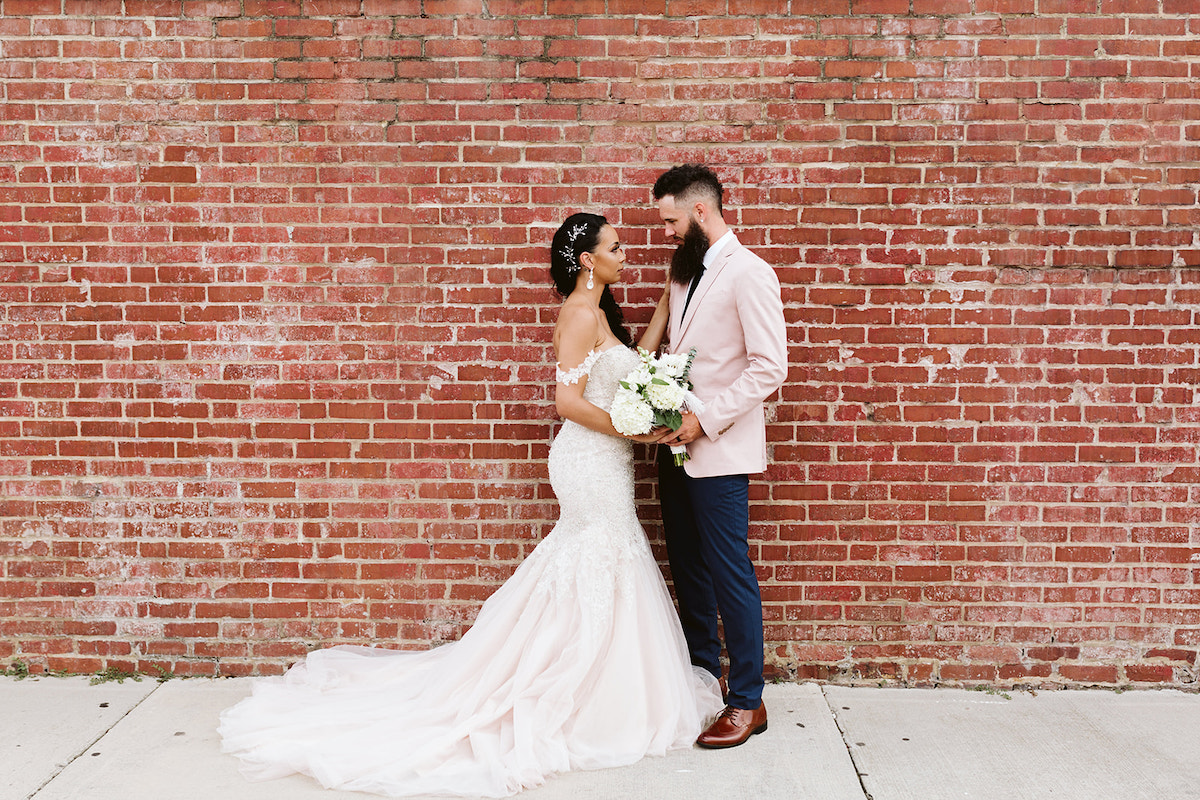 WEDDING AT CHURCH ON MAIN IN DOWNTOWN CHATTANOOGA
Danielle and Alex planned their wedding and reception both at Church on Main on Chattanooga's Southside. The historic brick and exposed wood building delivers ambiance for any event.
The couple really wanted their wedding and reception to be a chance for all their closest family and friends to party with them. From Alex's entrance in a Chicago Bulls jacket over his suit, to their exit to noisemakers and cowbells, this couple did not stop!
Don't get me wrong, I also captured plenty of intimate sweetness like Danielle's son hugging her directly following the ceremony. You guys. My heart.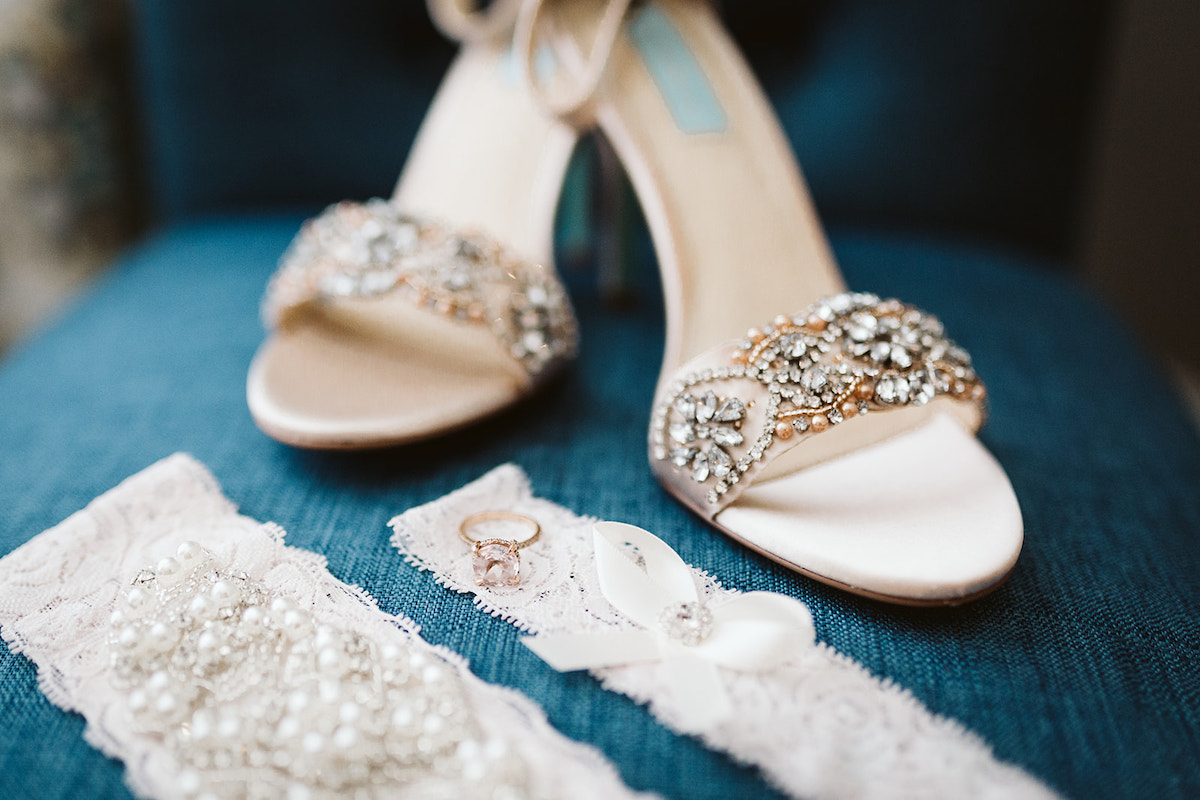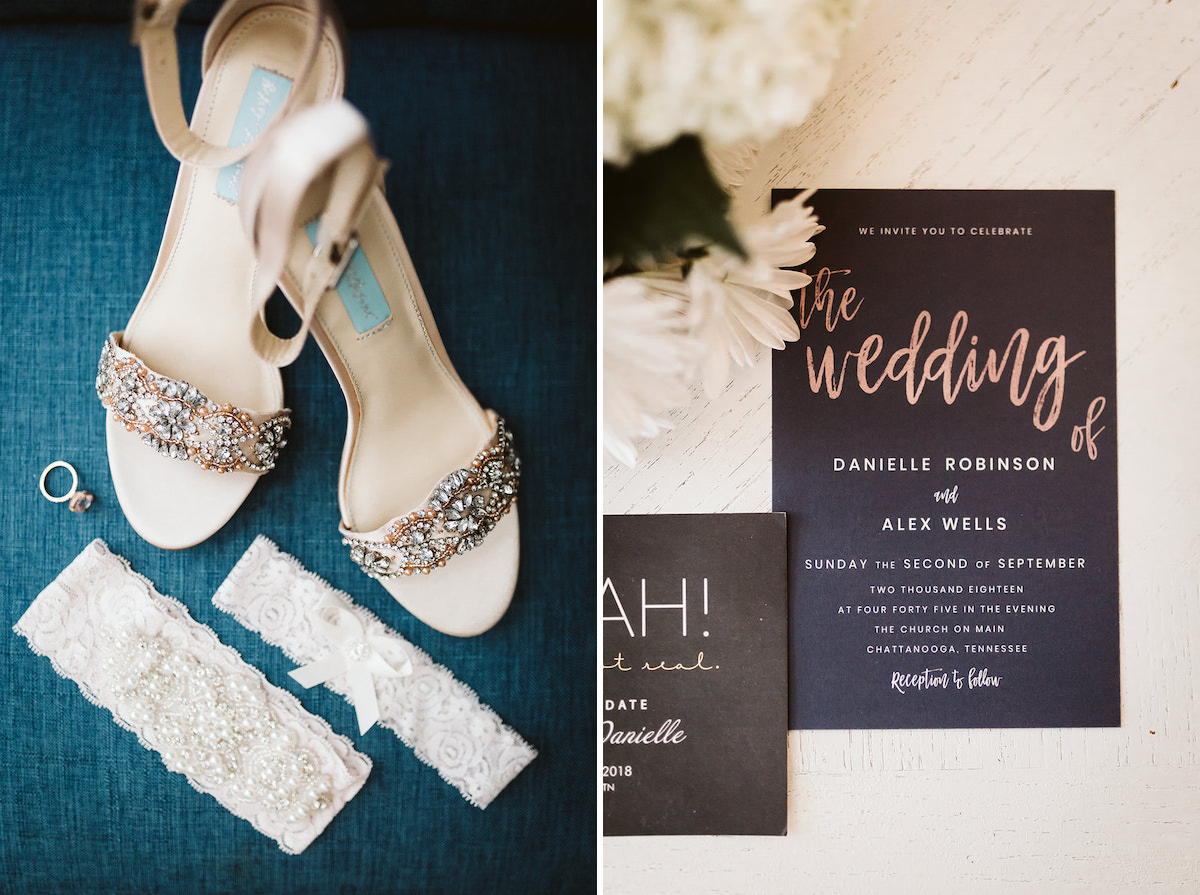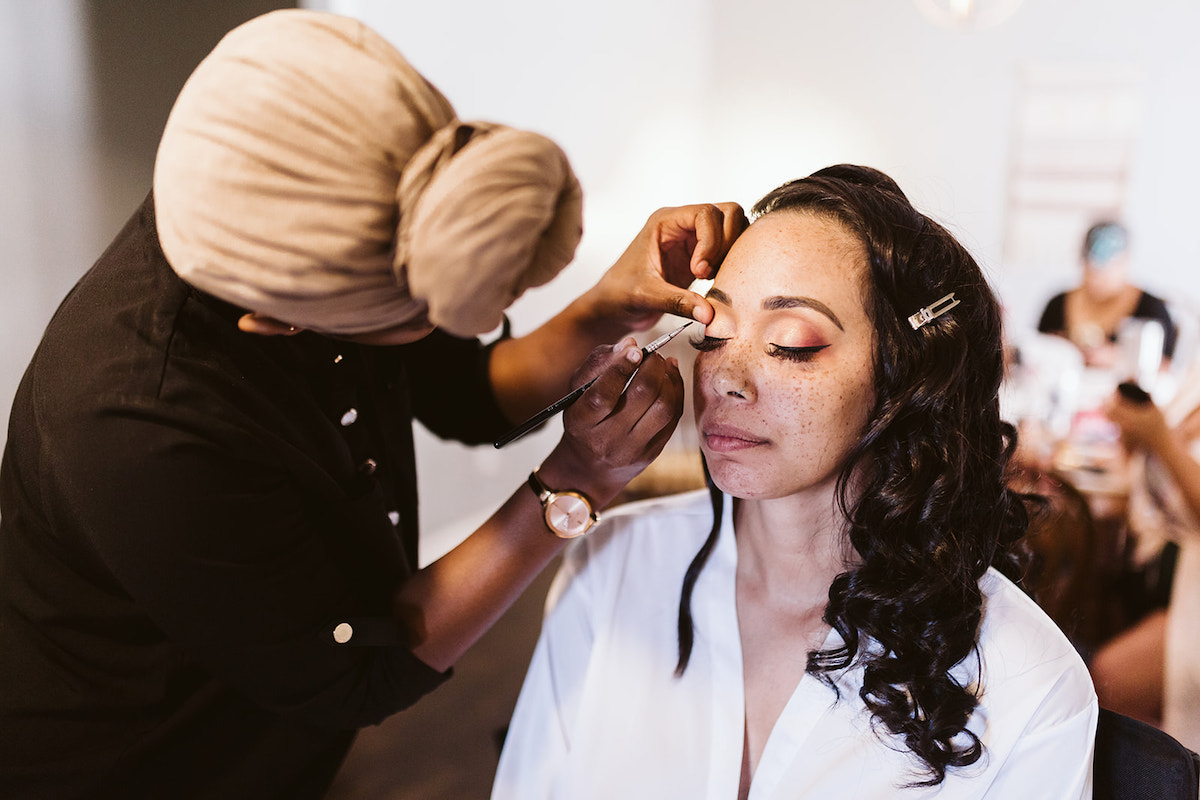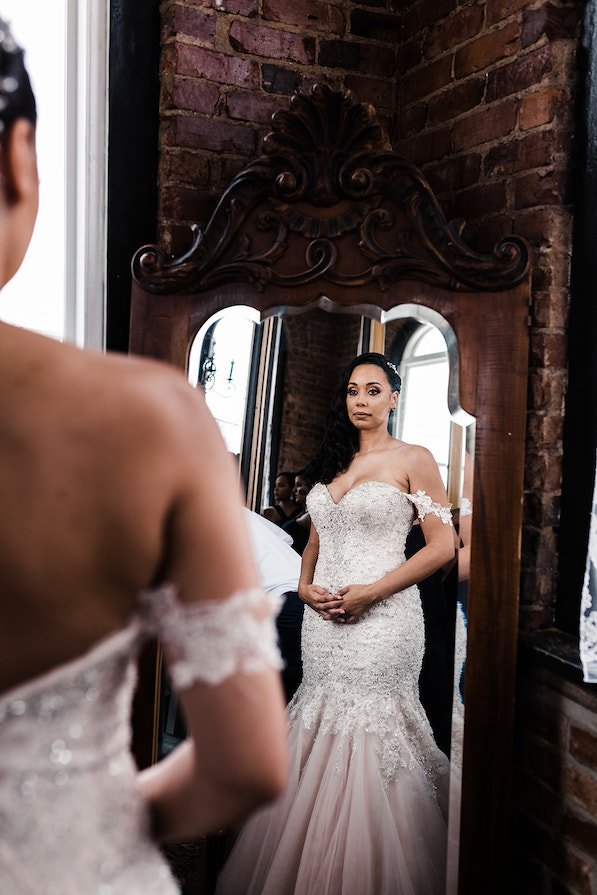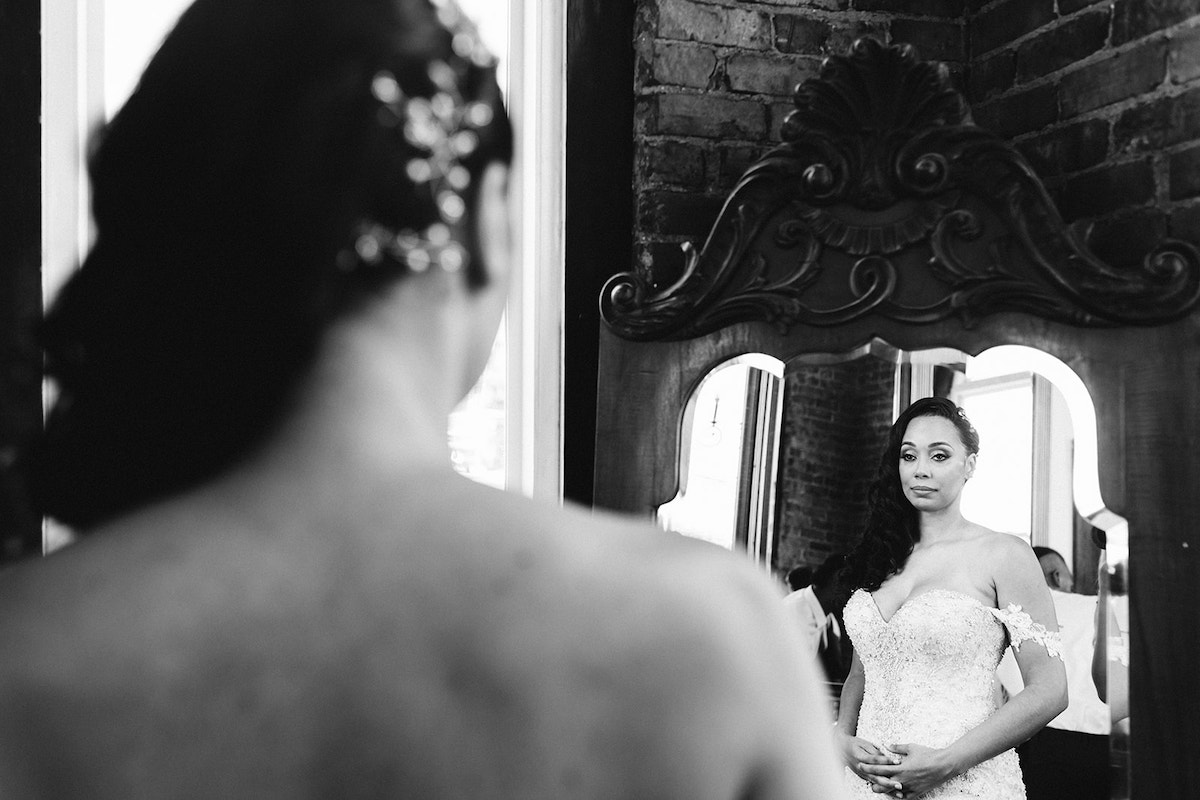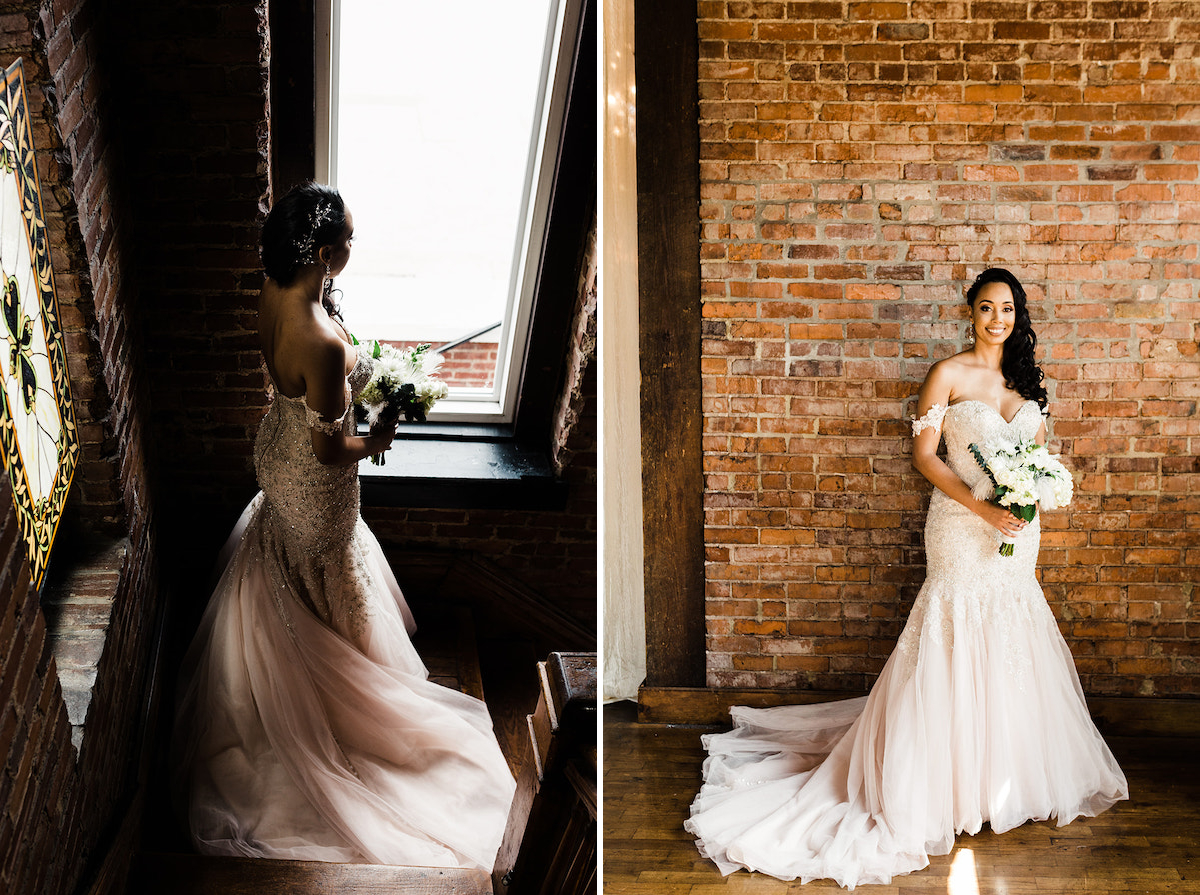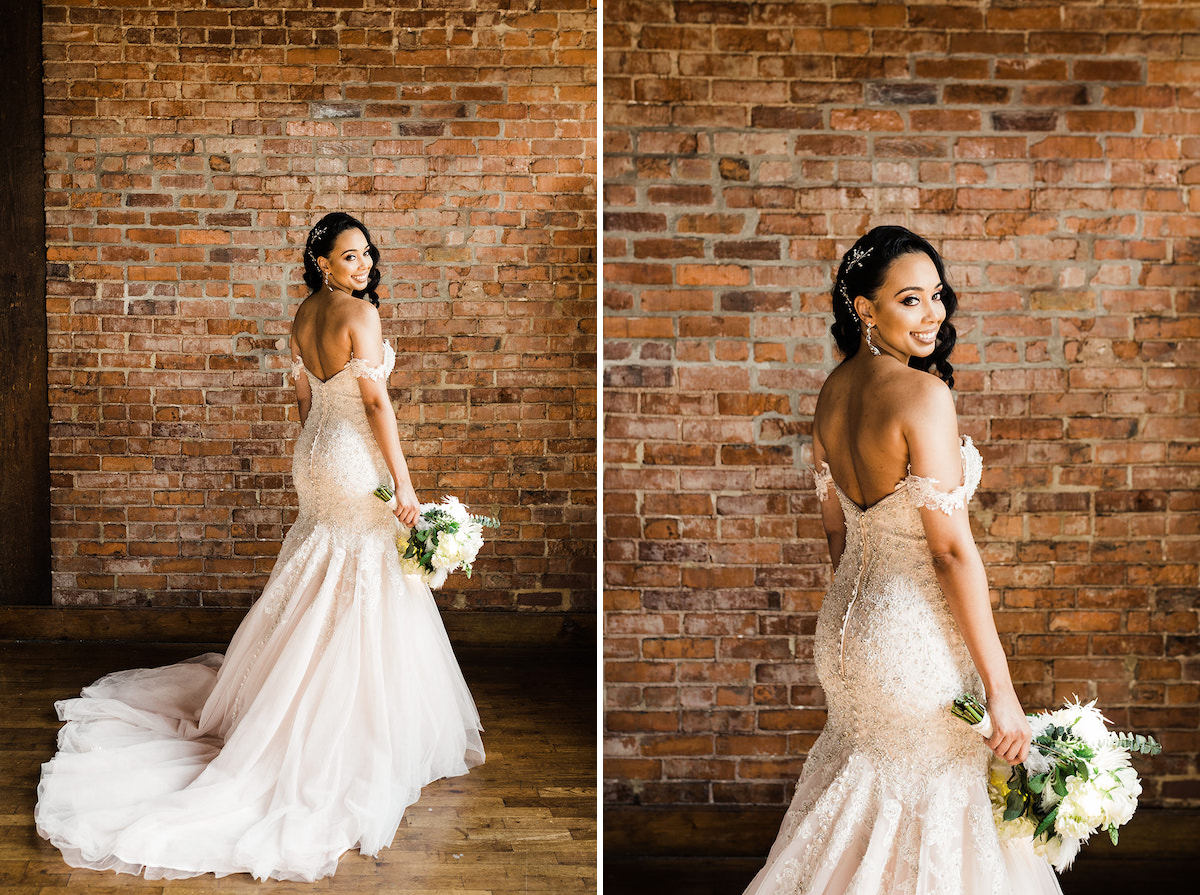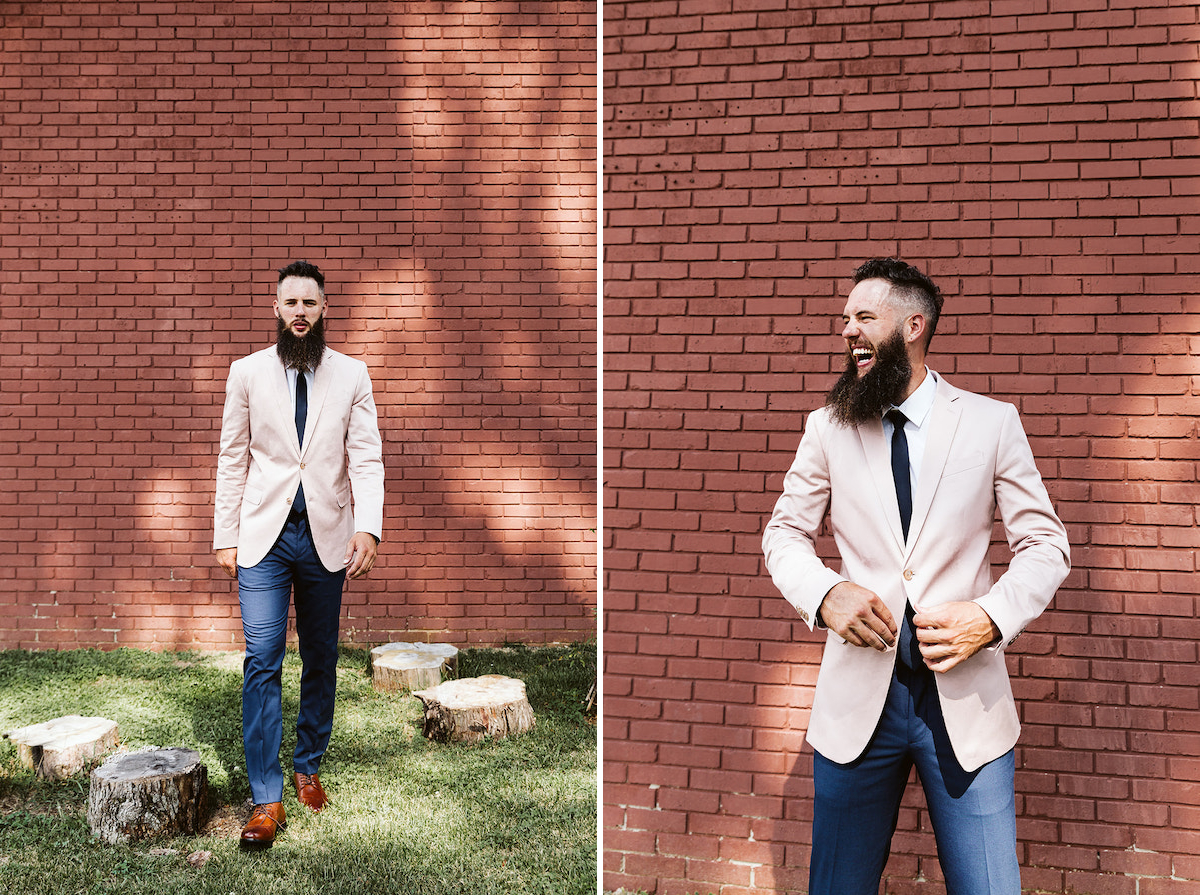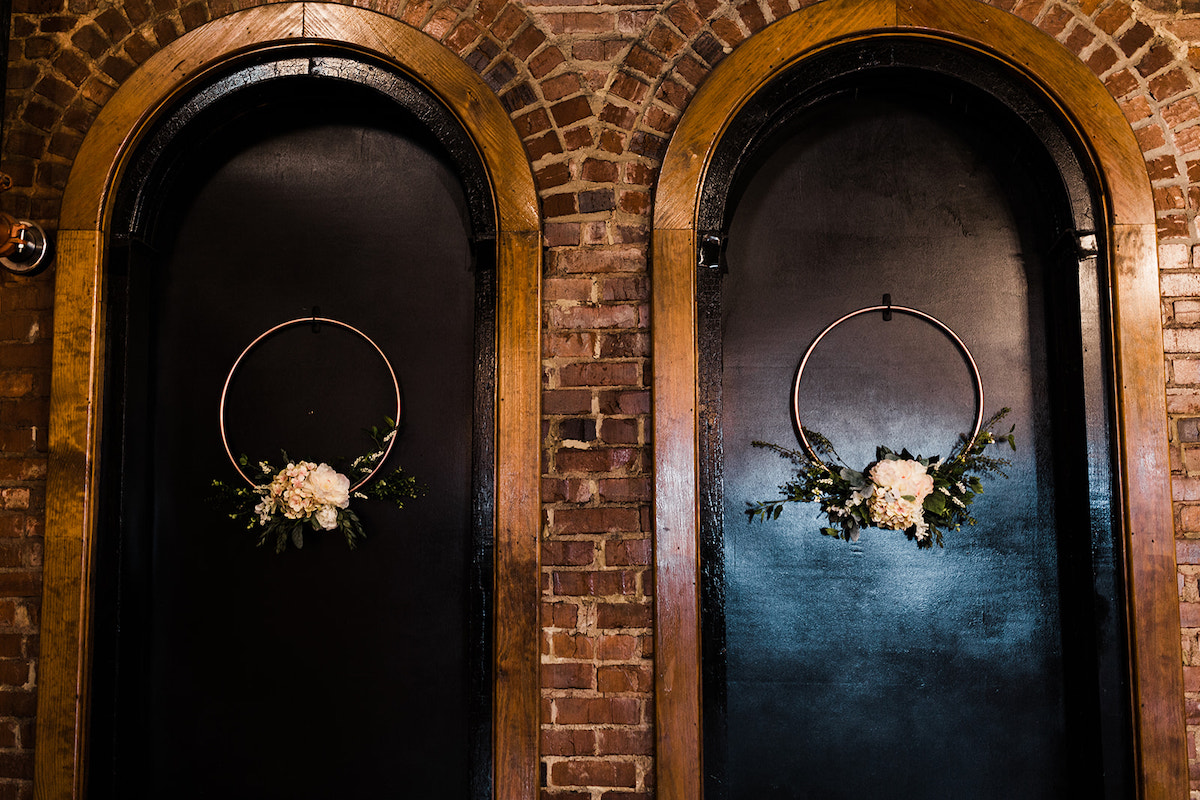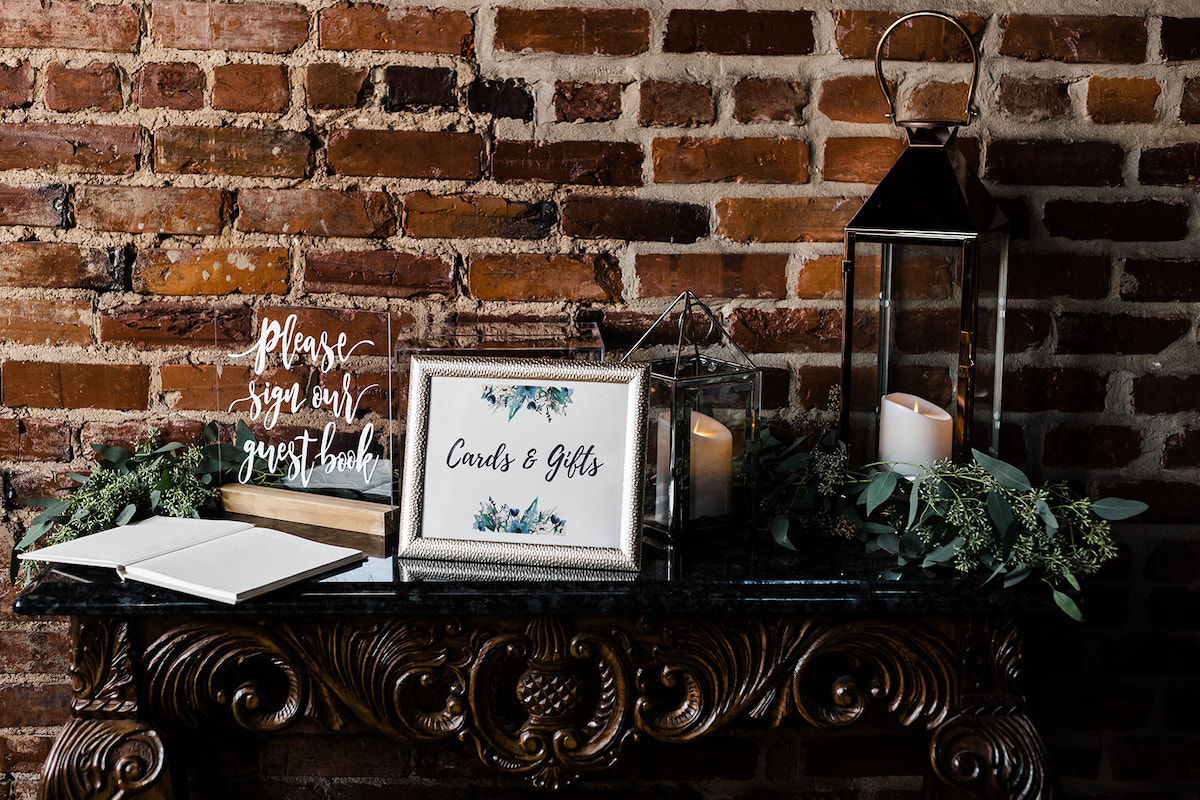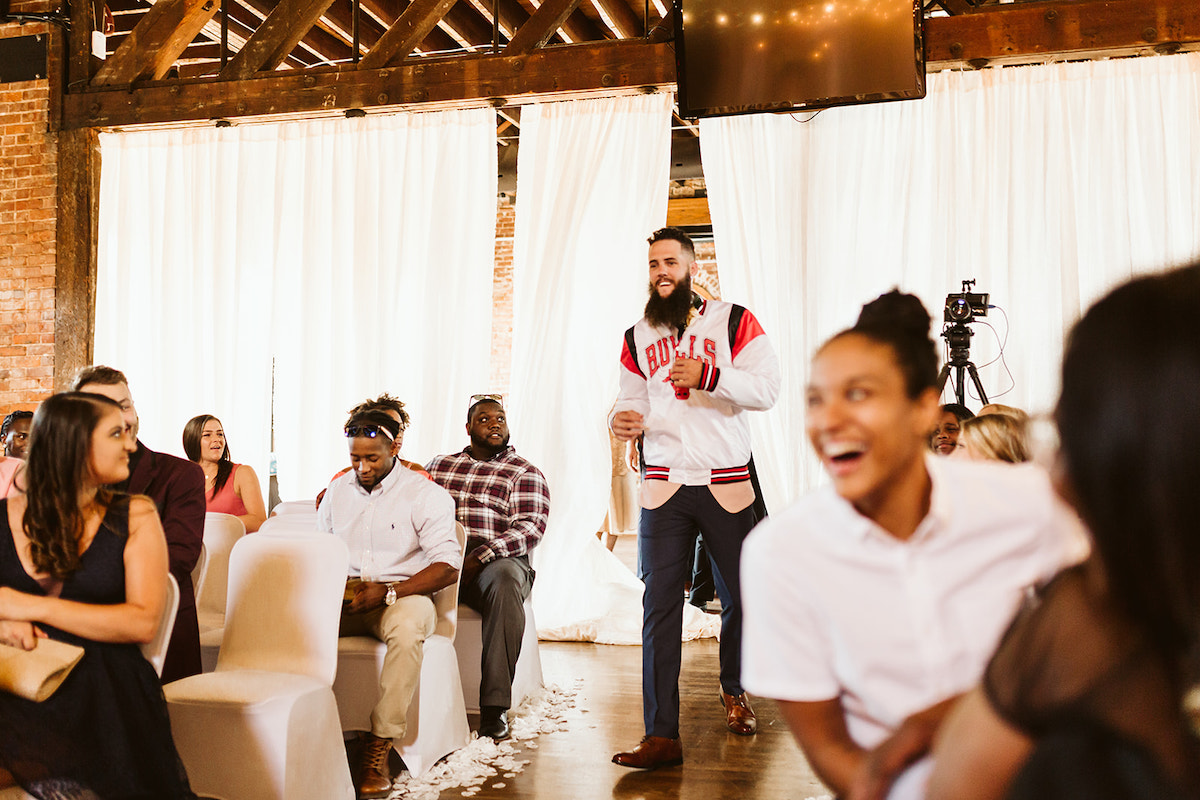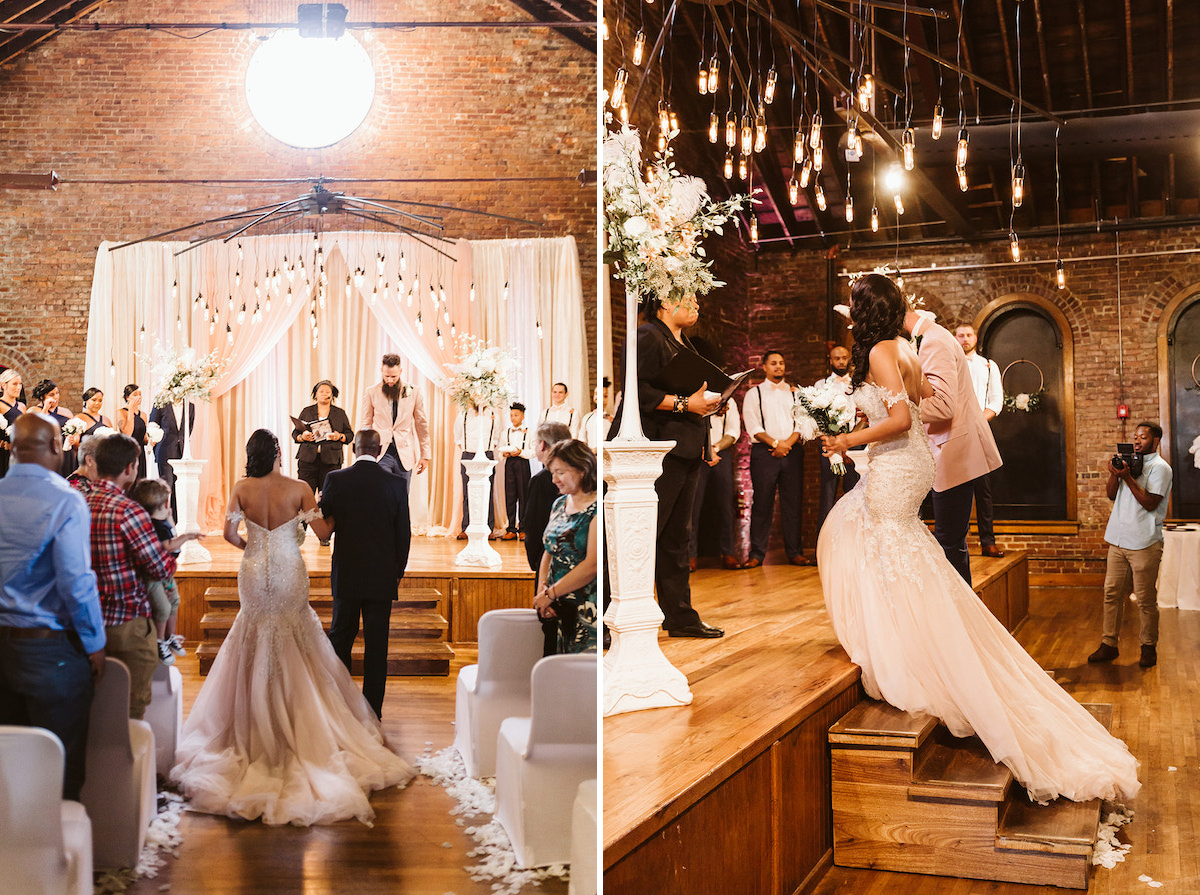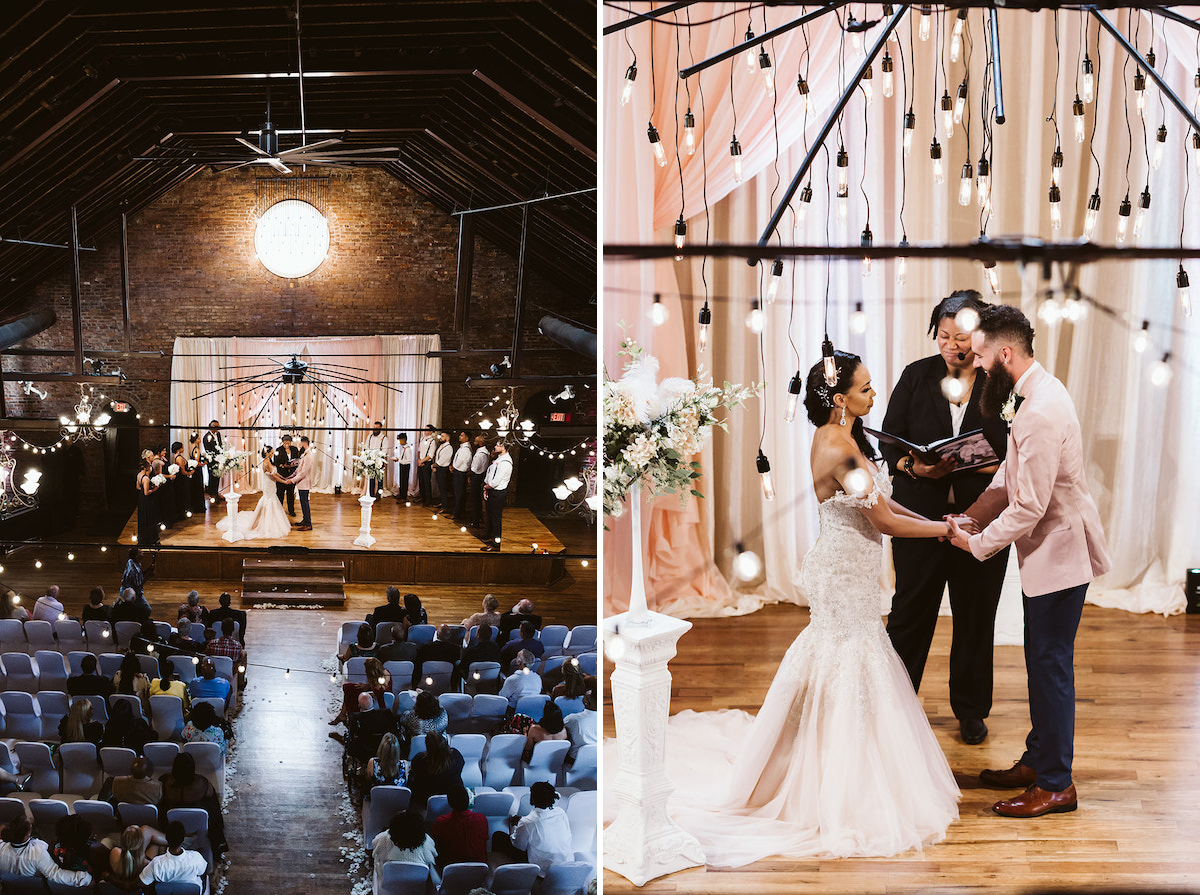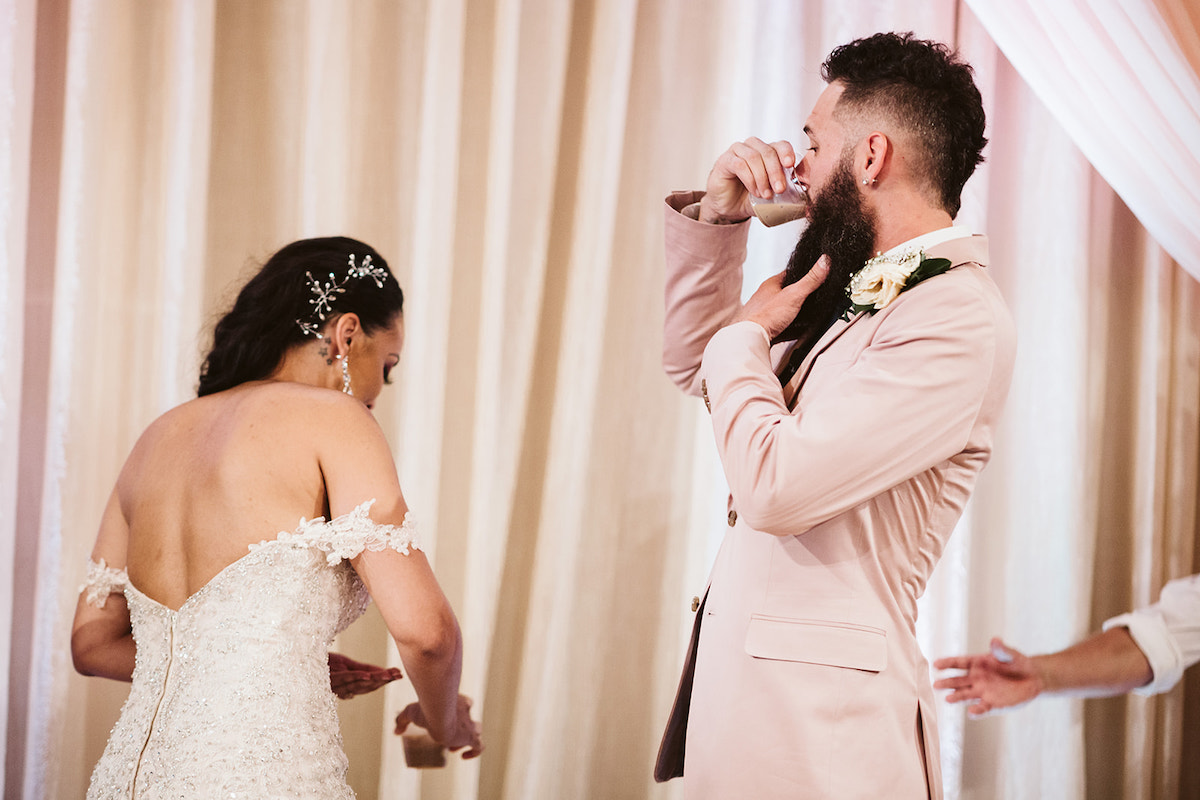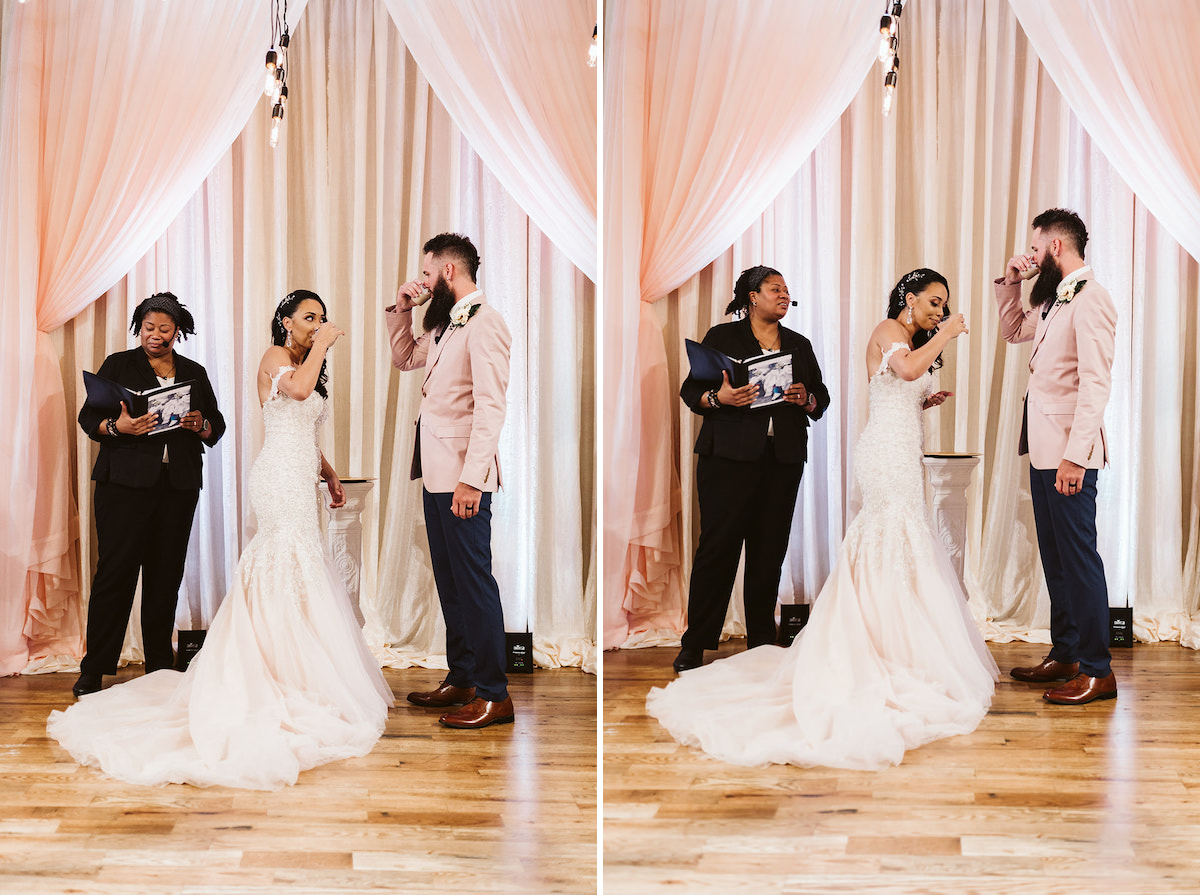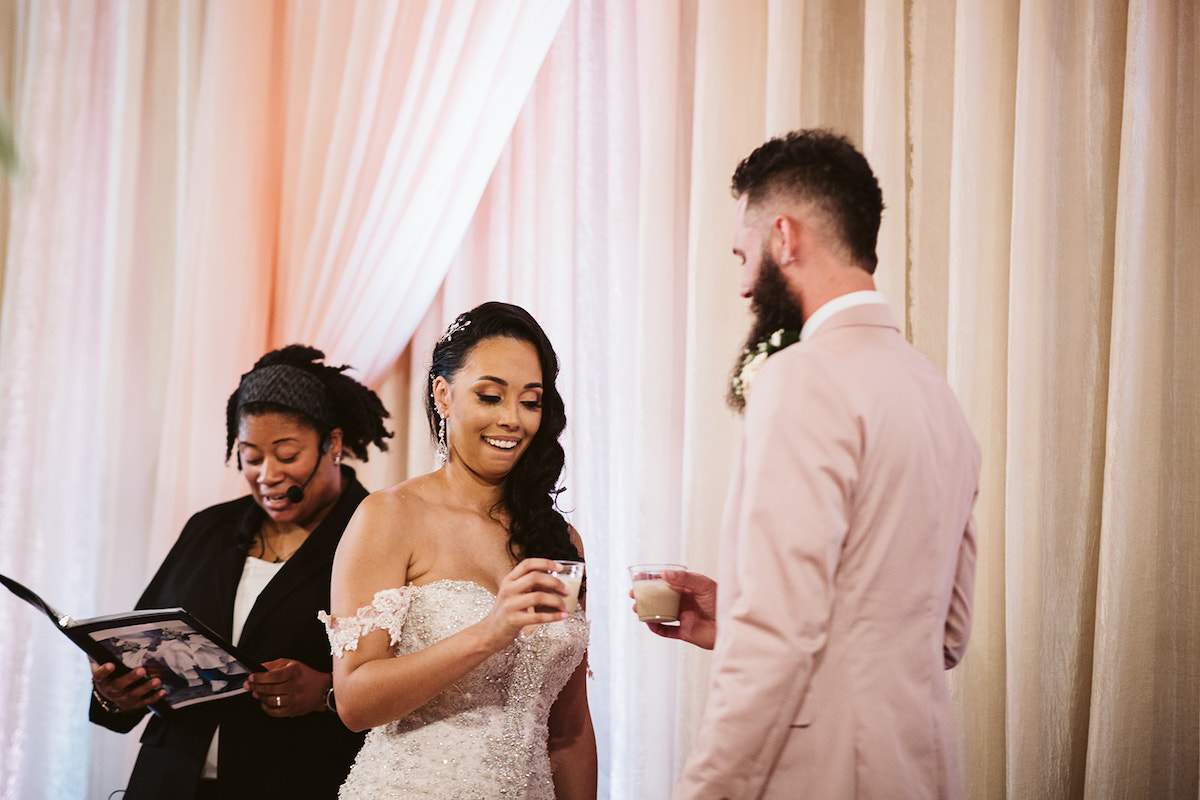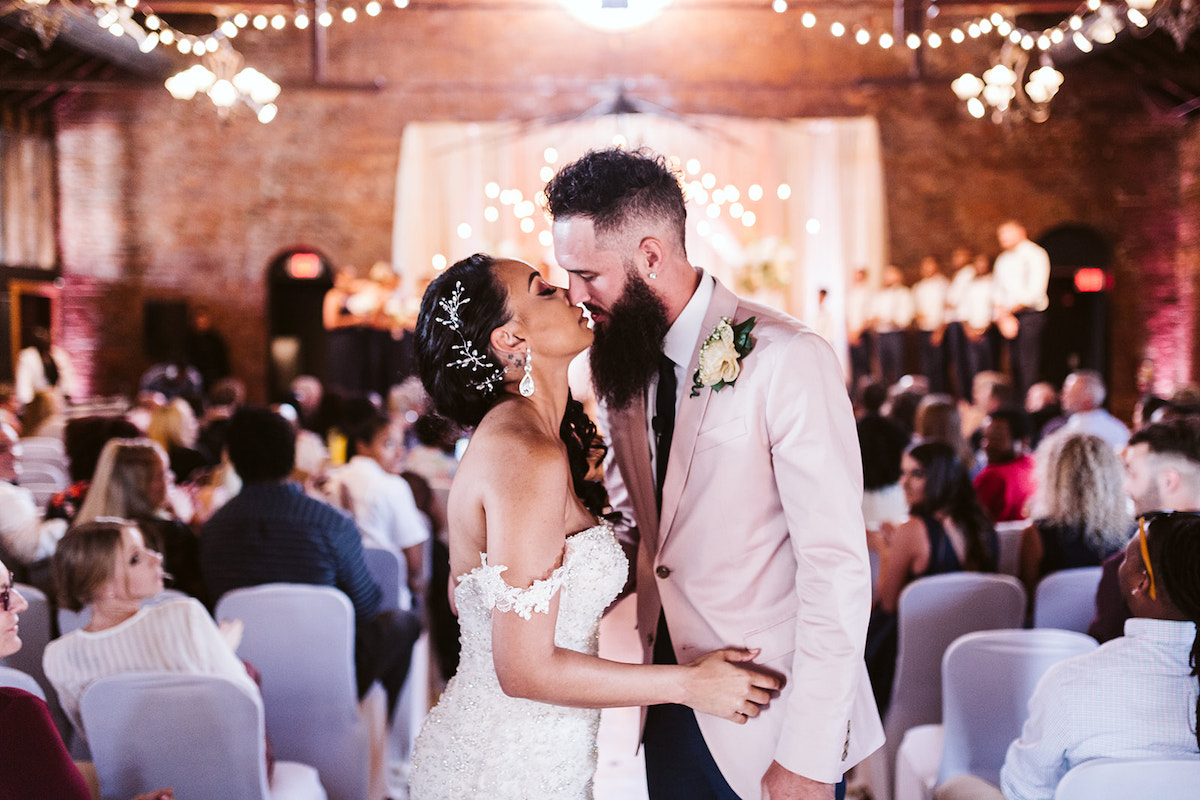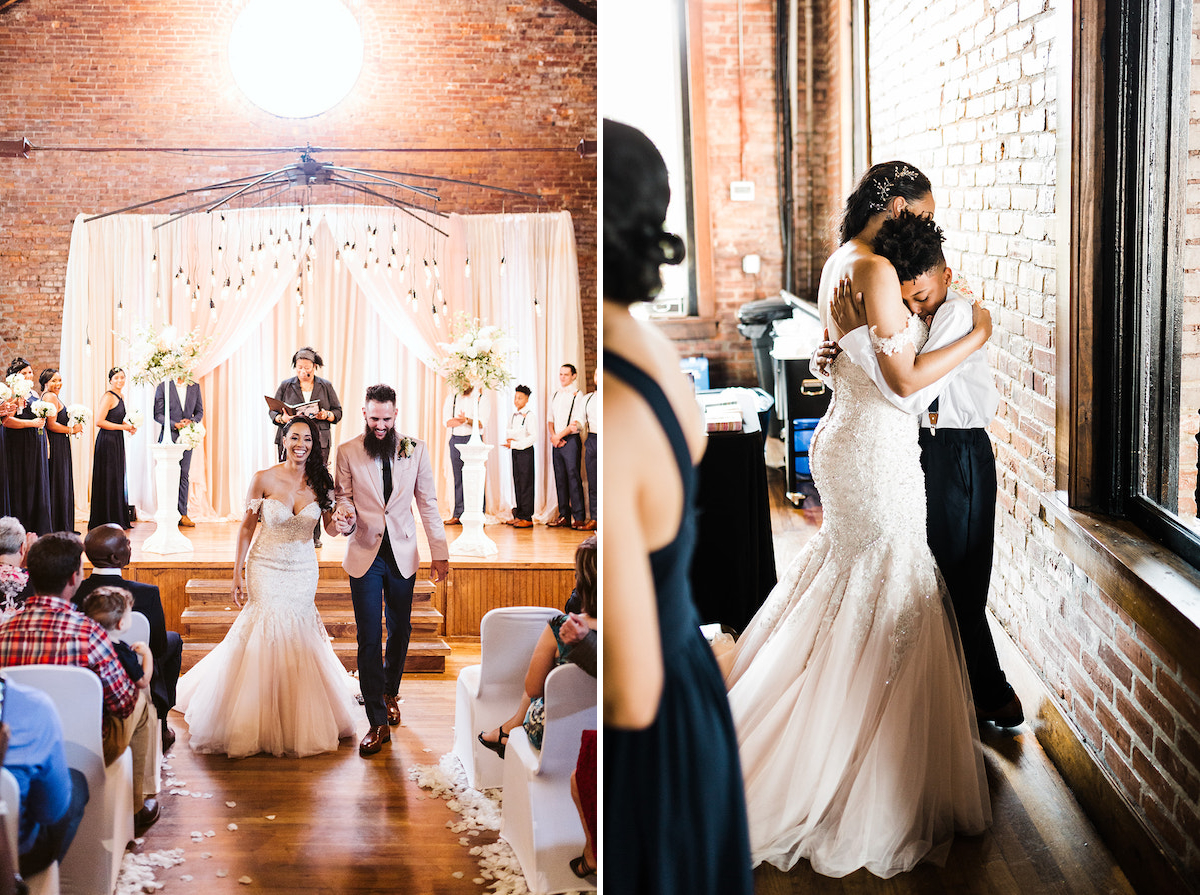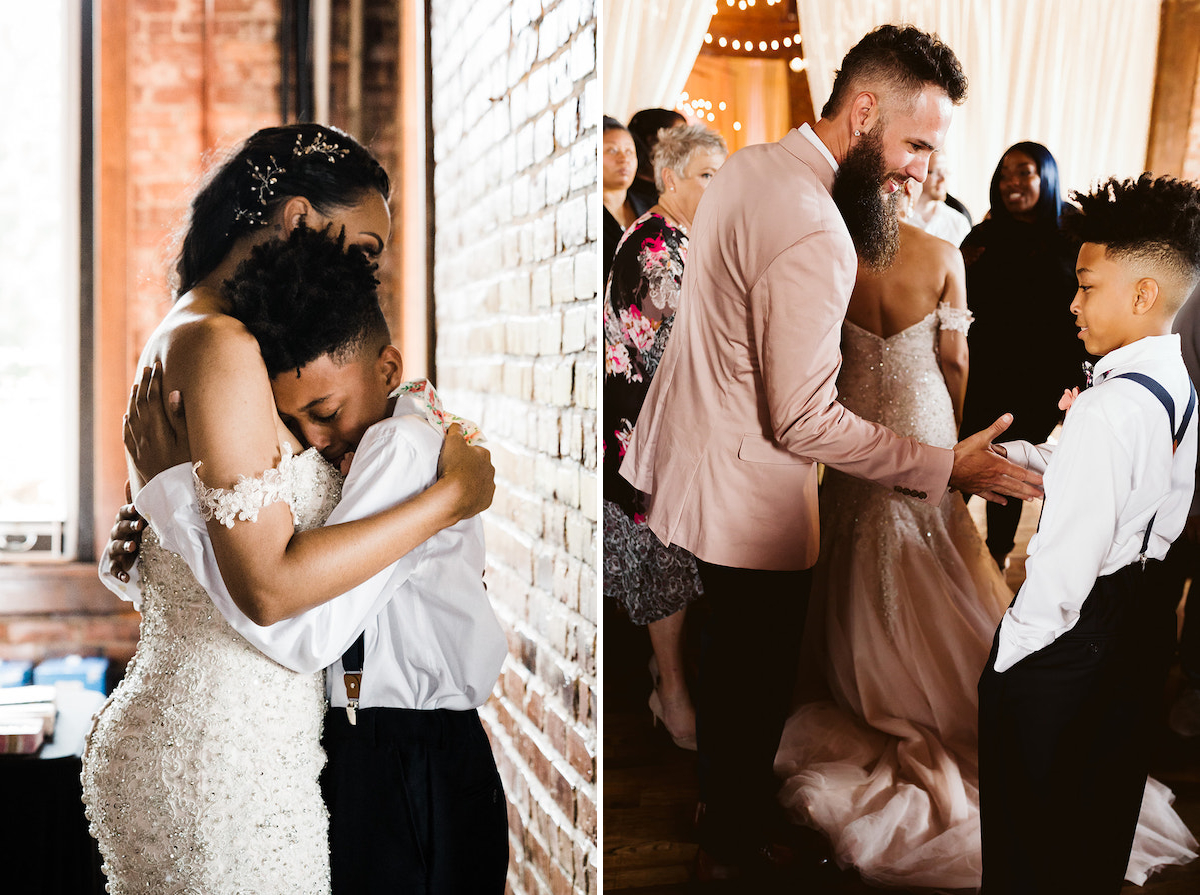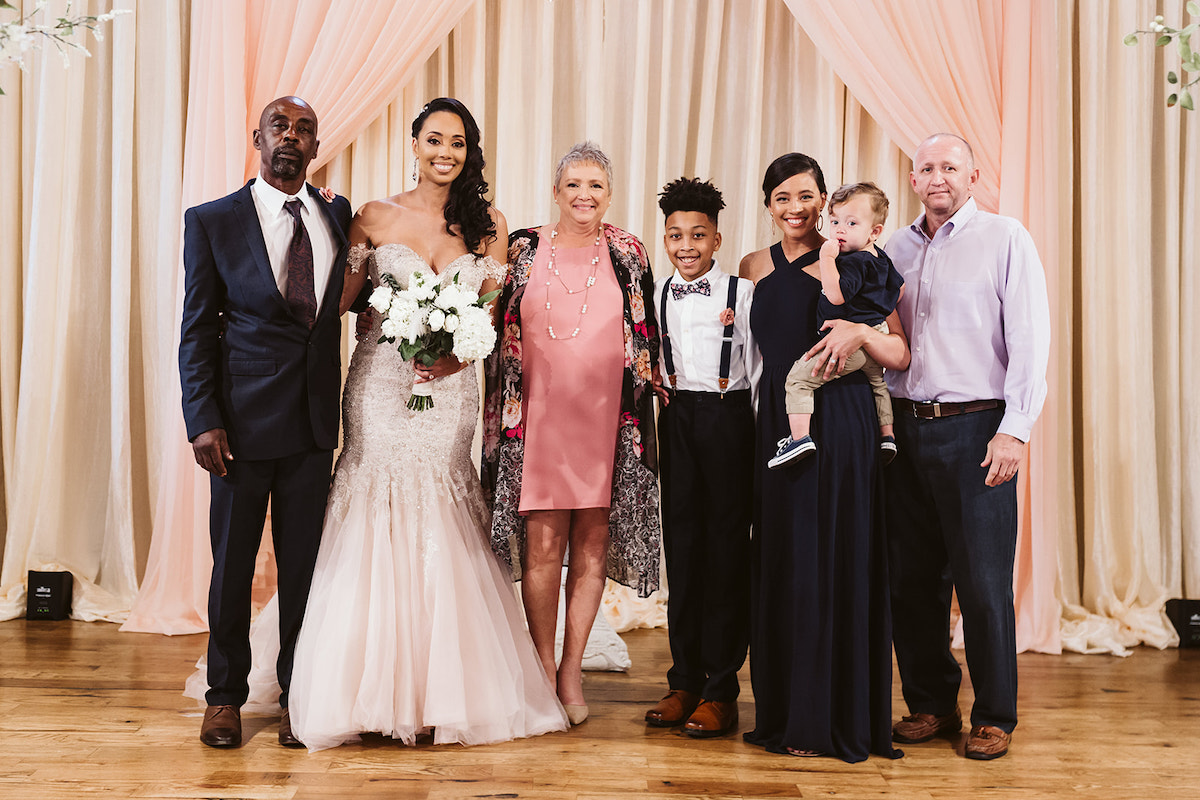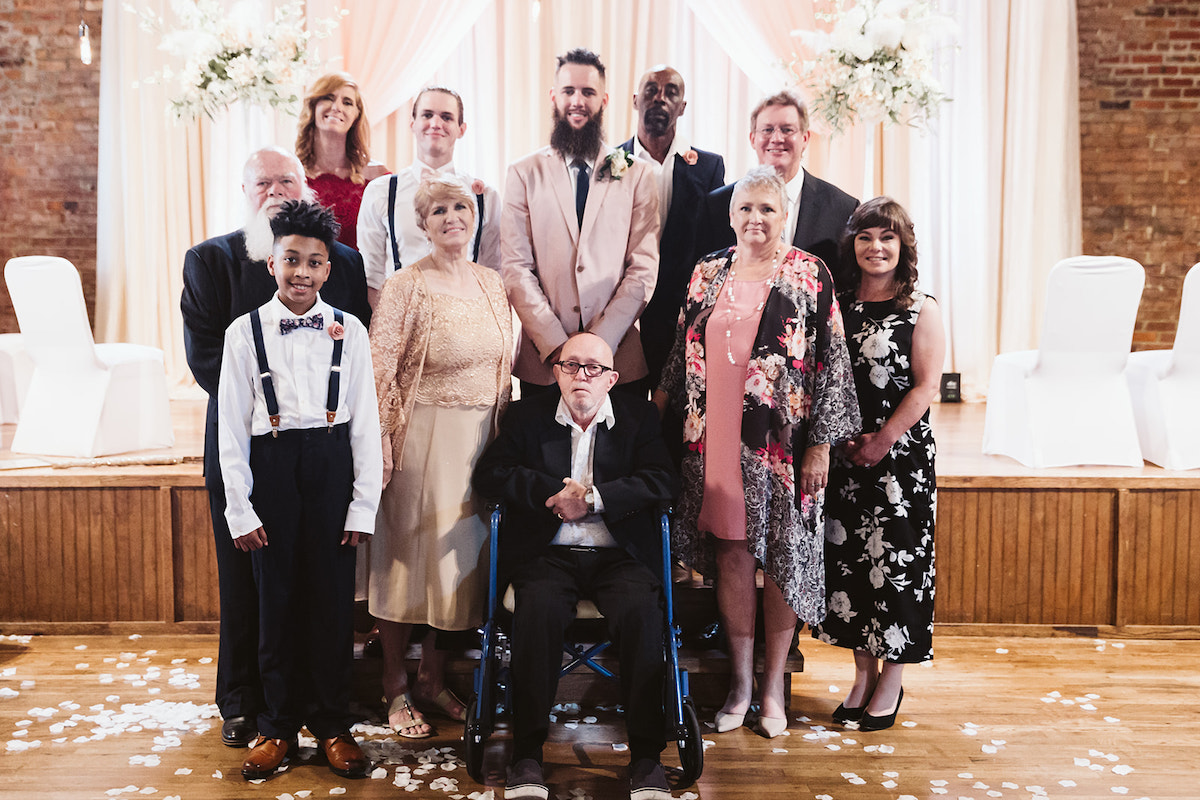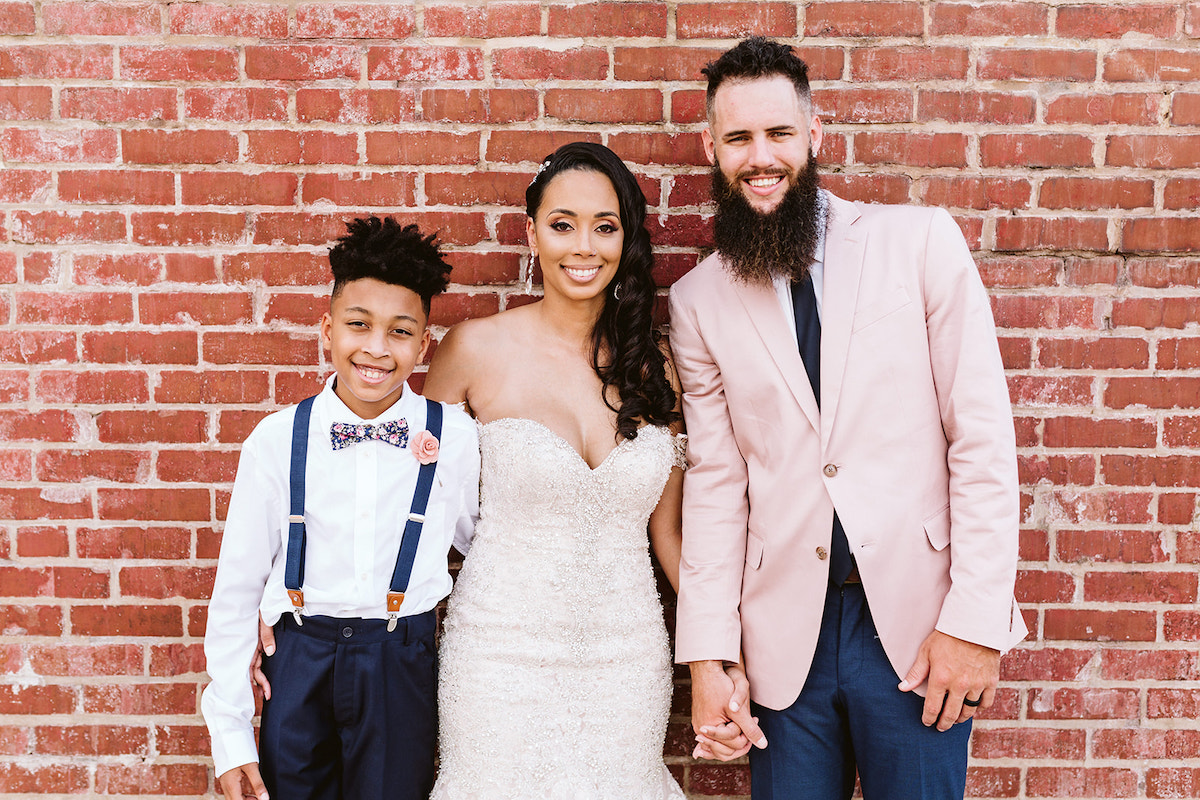 BRIDAL PARTY PORTRAITS WITH AN URBAN VIBE
Danielle looked hella stunning in her mermaid cut wedding dress, and Alex wore a wonderful pastel pink suit coat. We took their bridal party photos in the streets of Chattanooga's Southside, and I love the historic buildings framing some of these shots. The contrast of elegant fabrics against rough, aged brick gets me every time, too.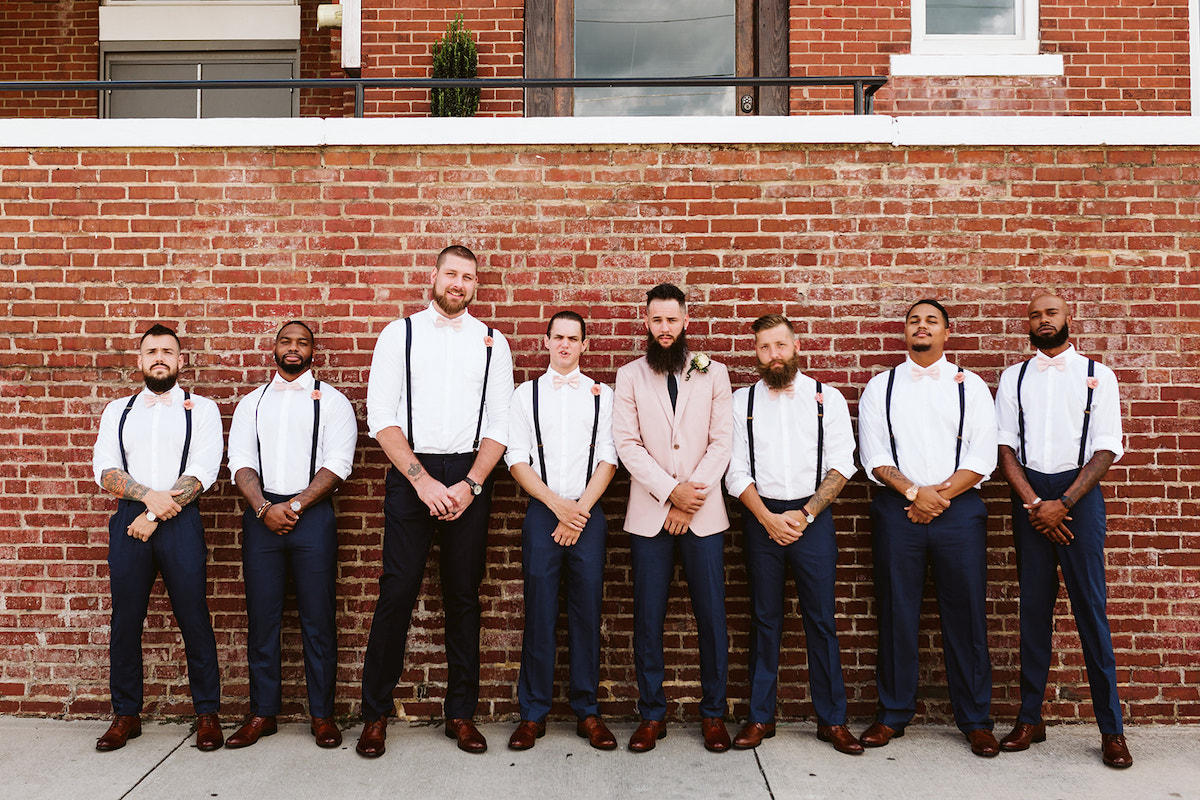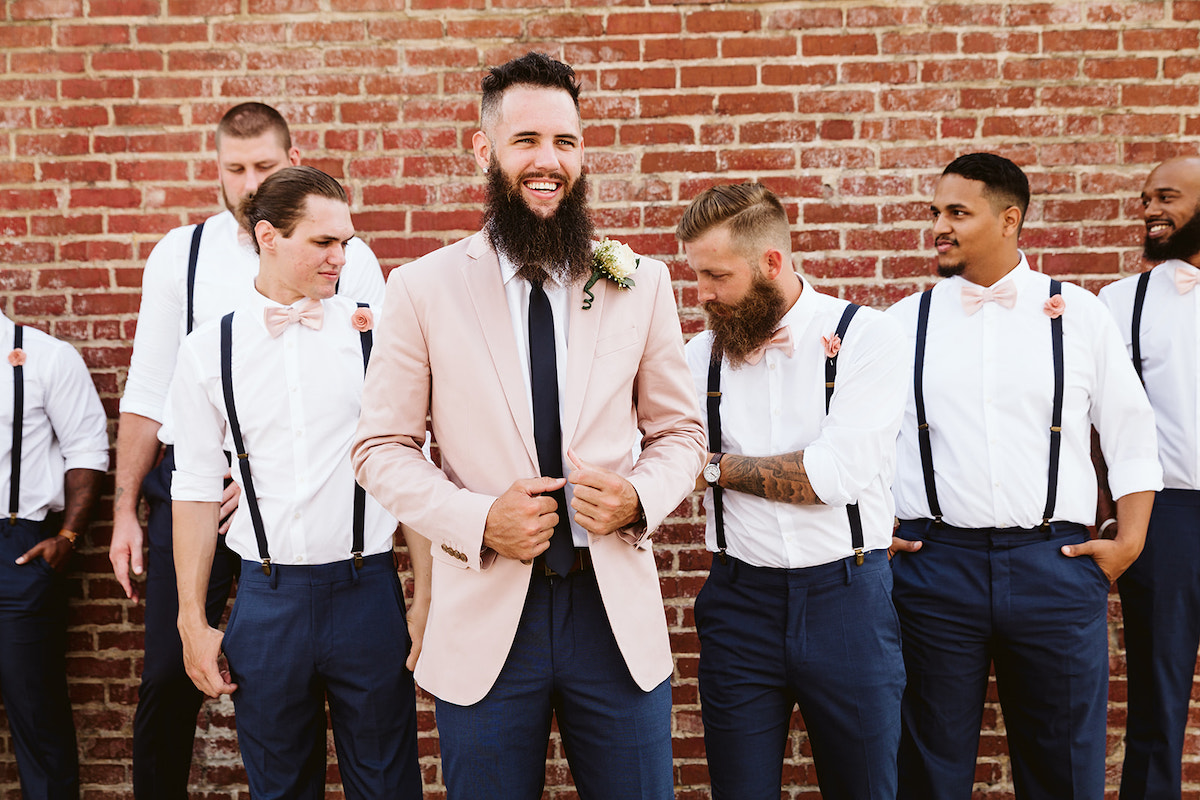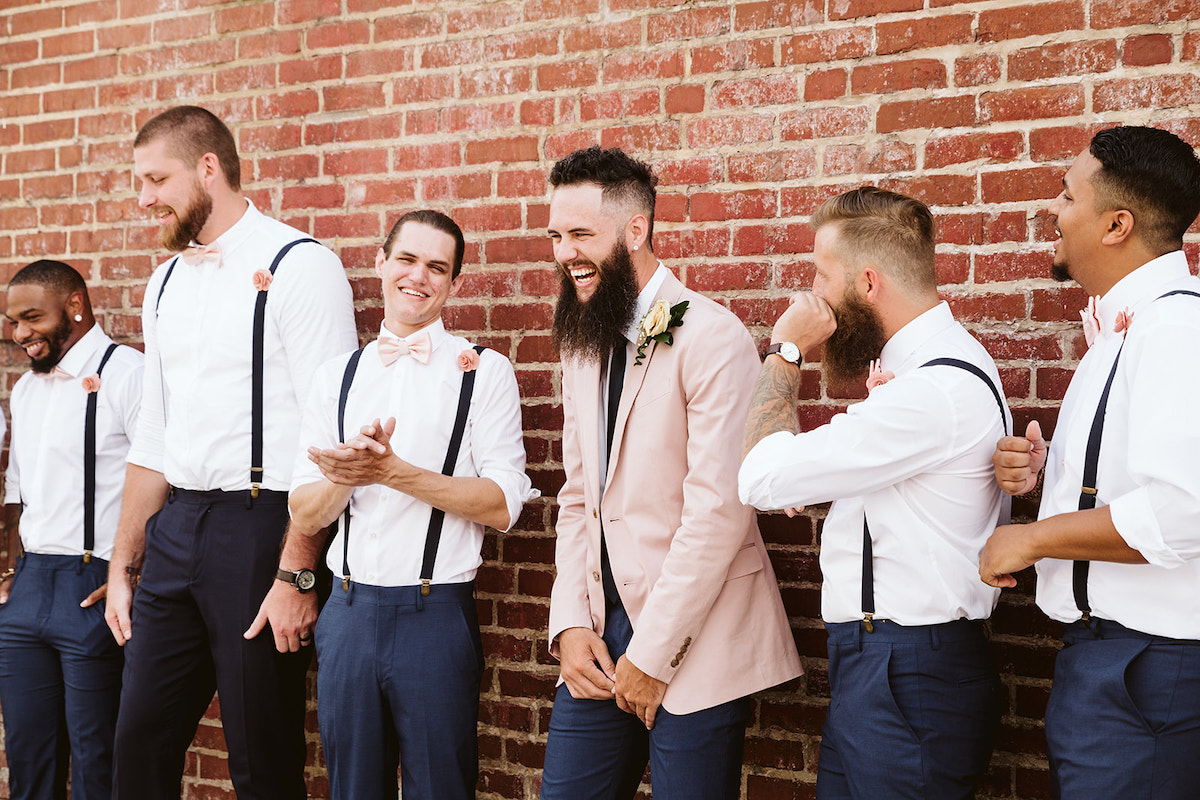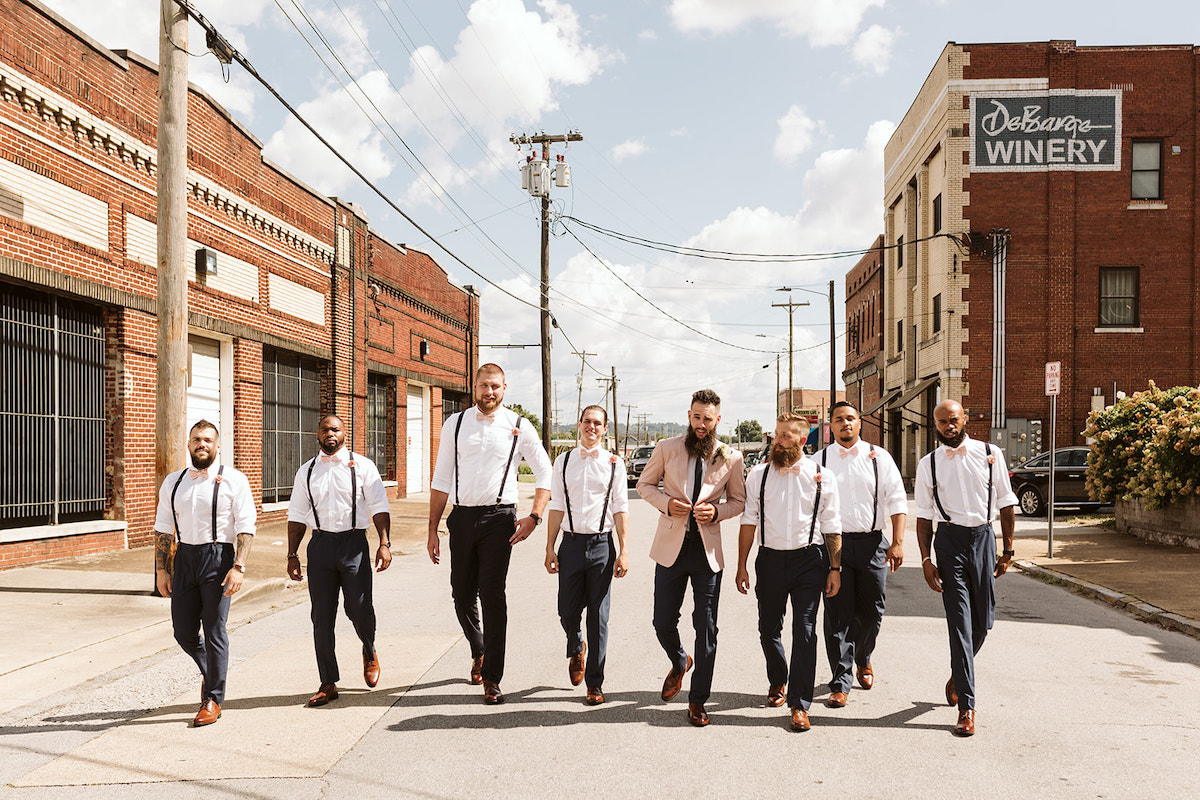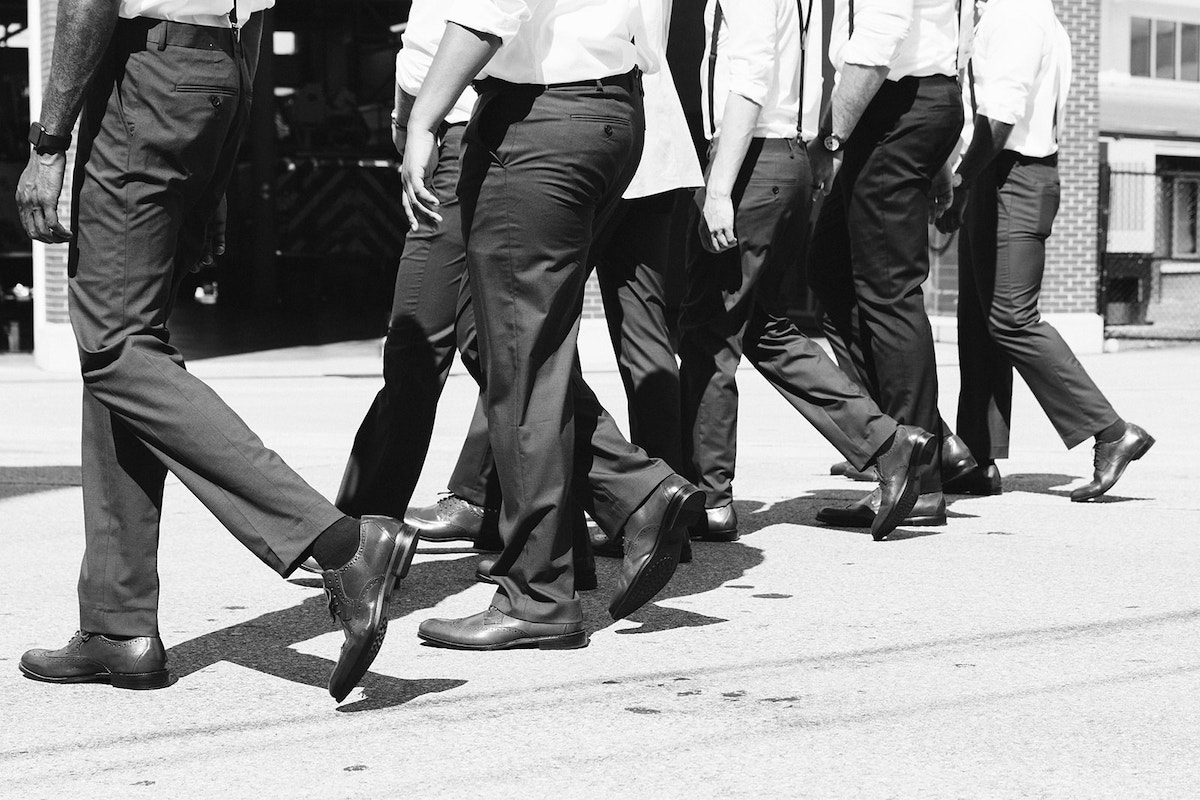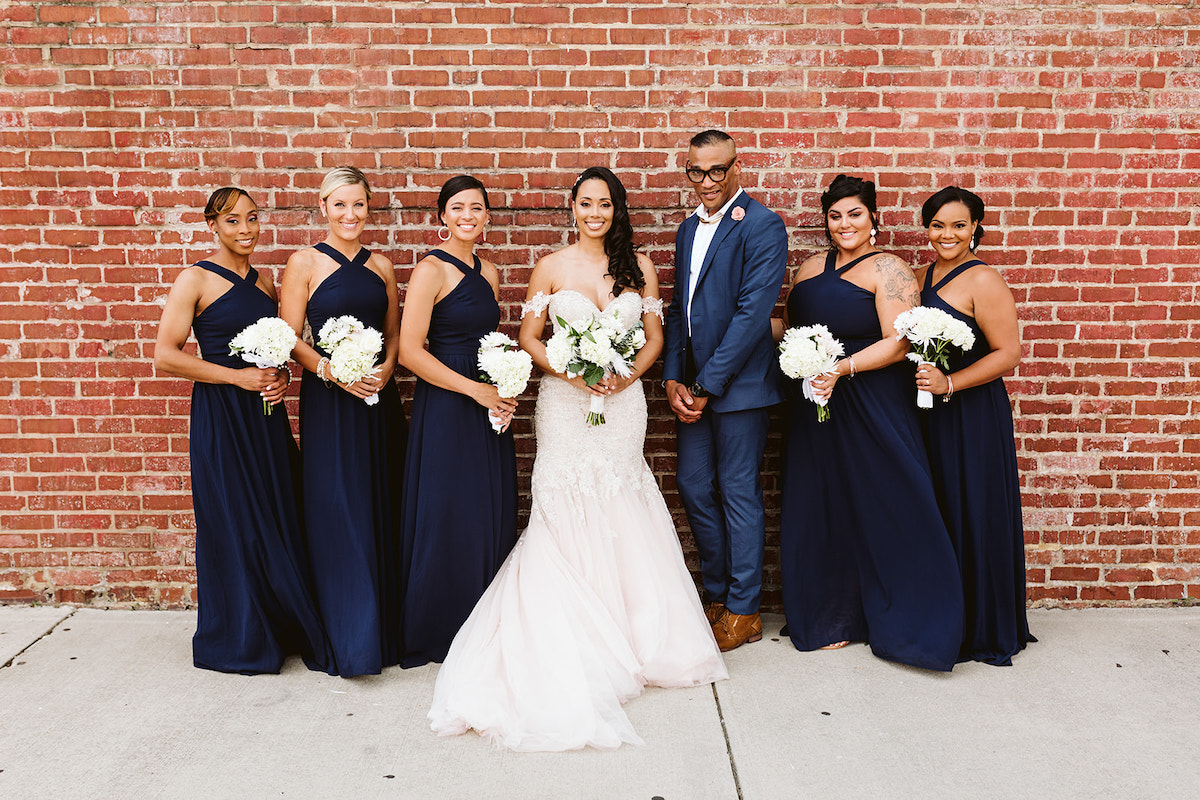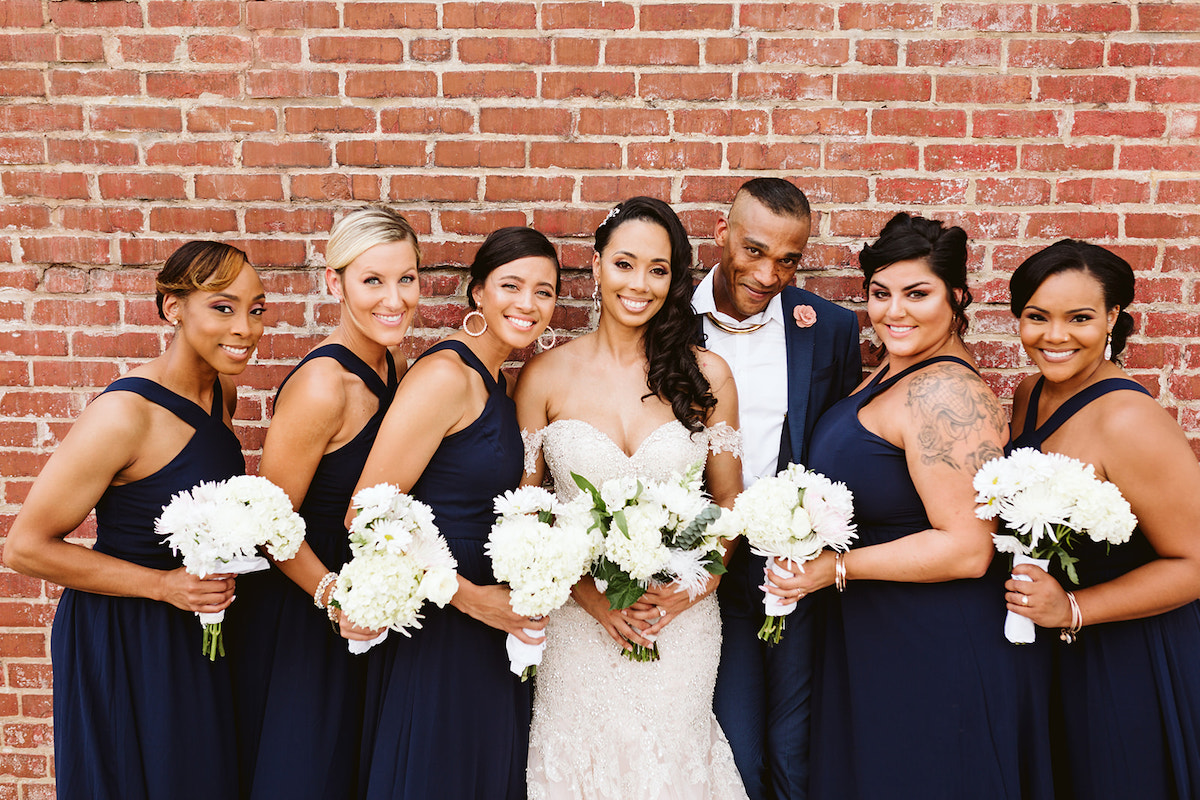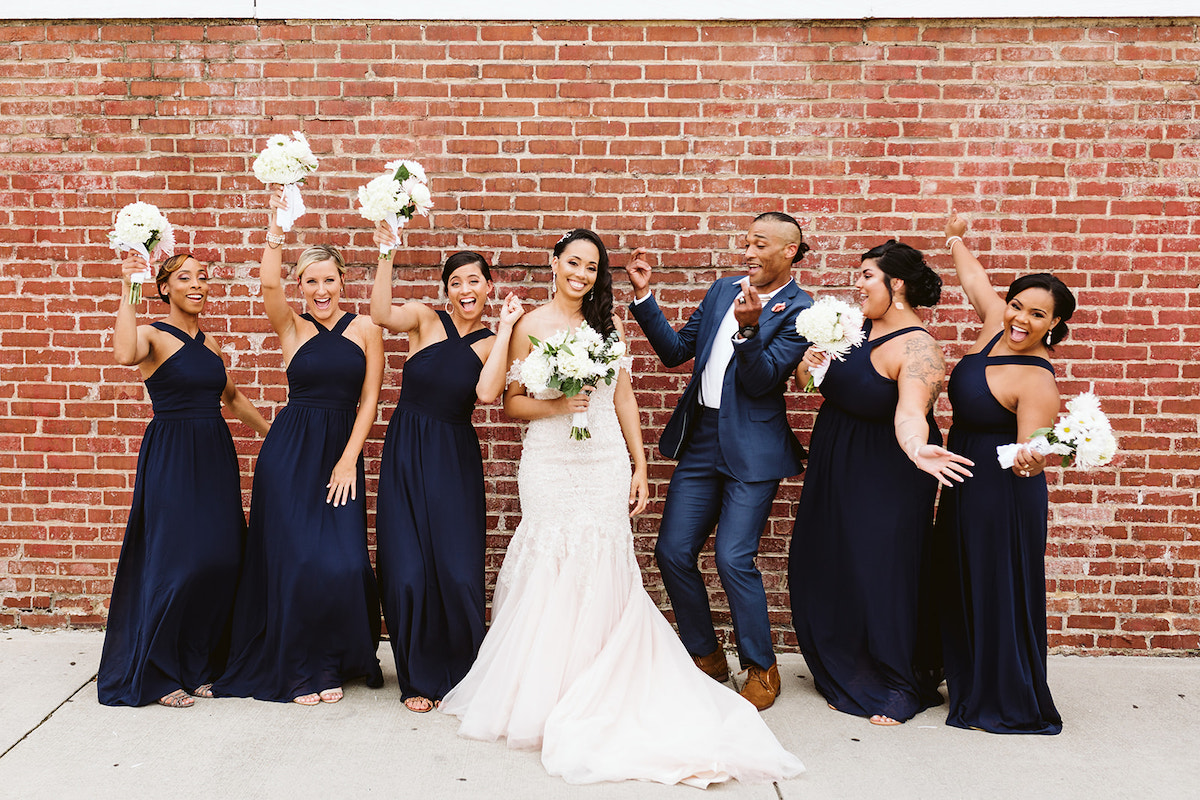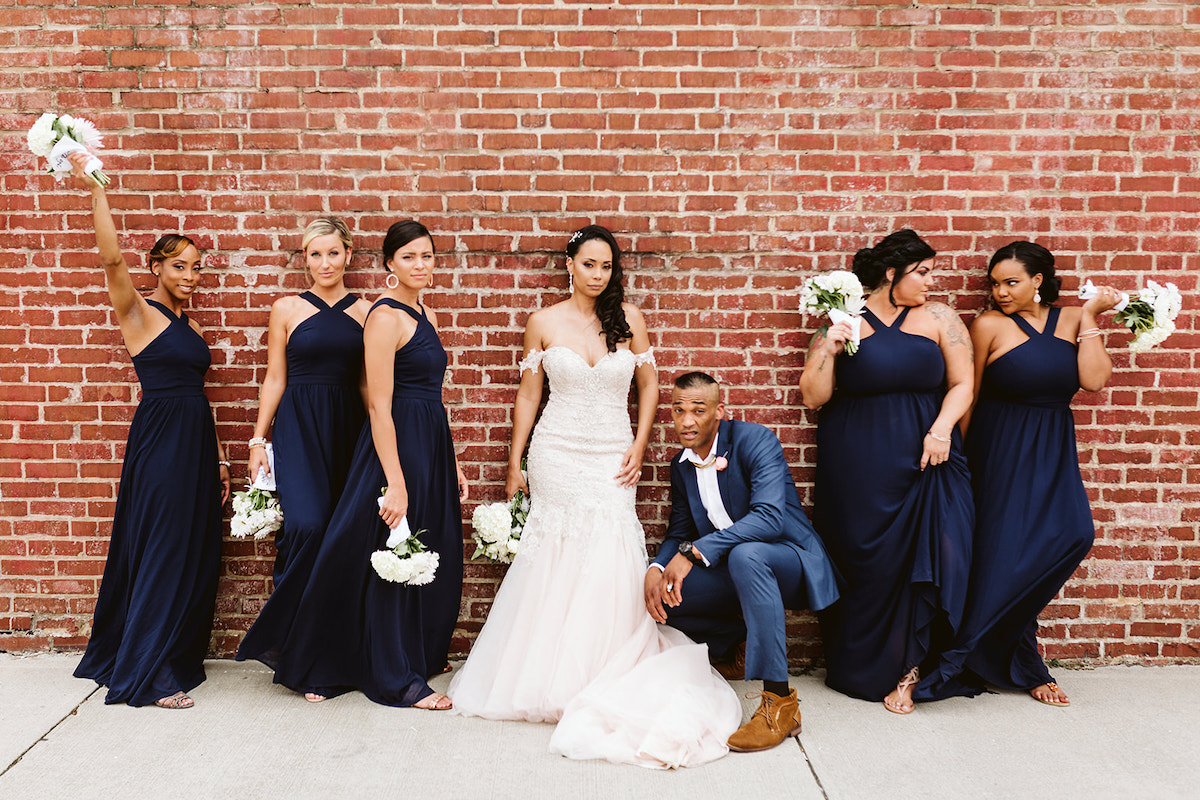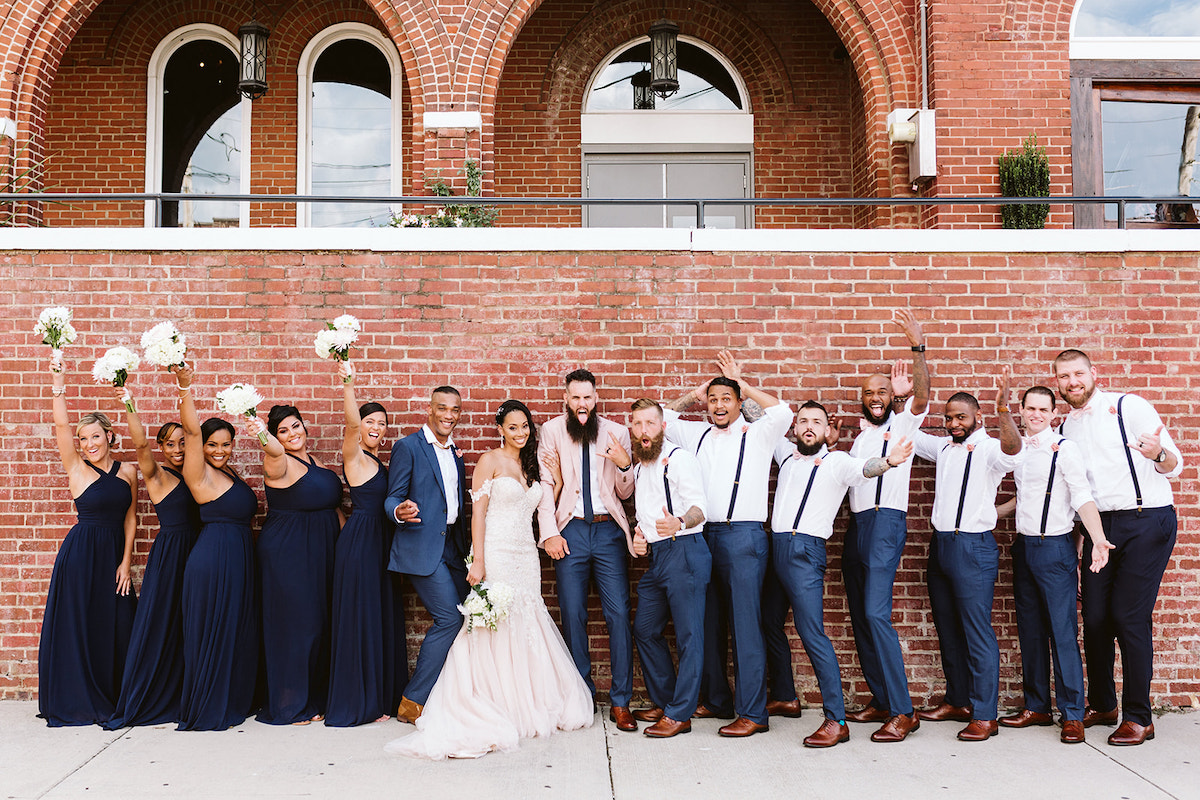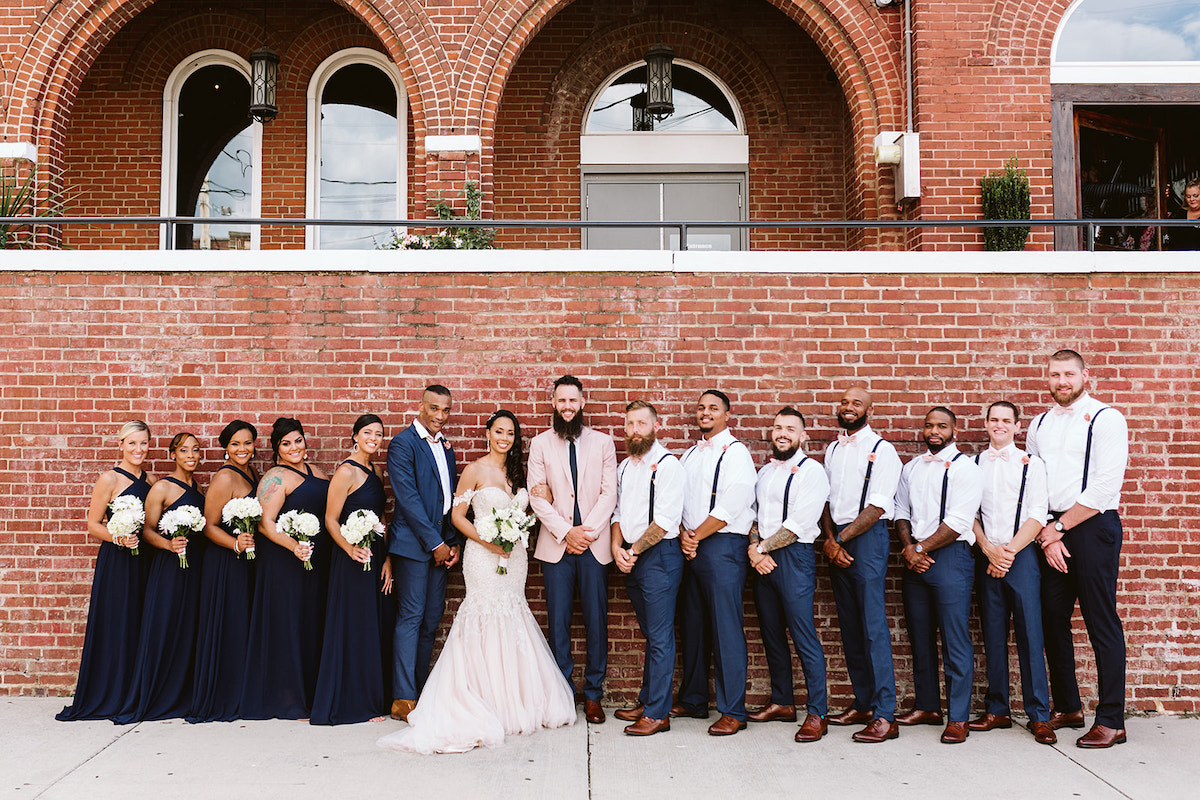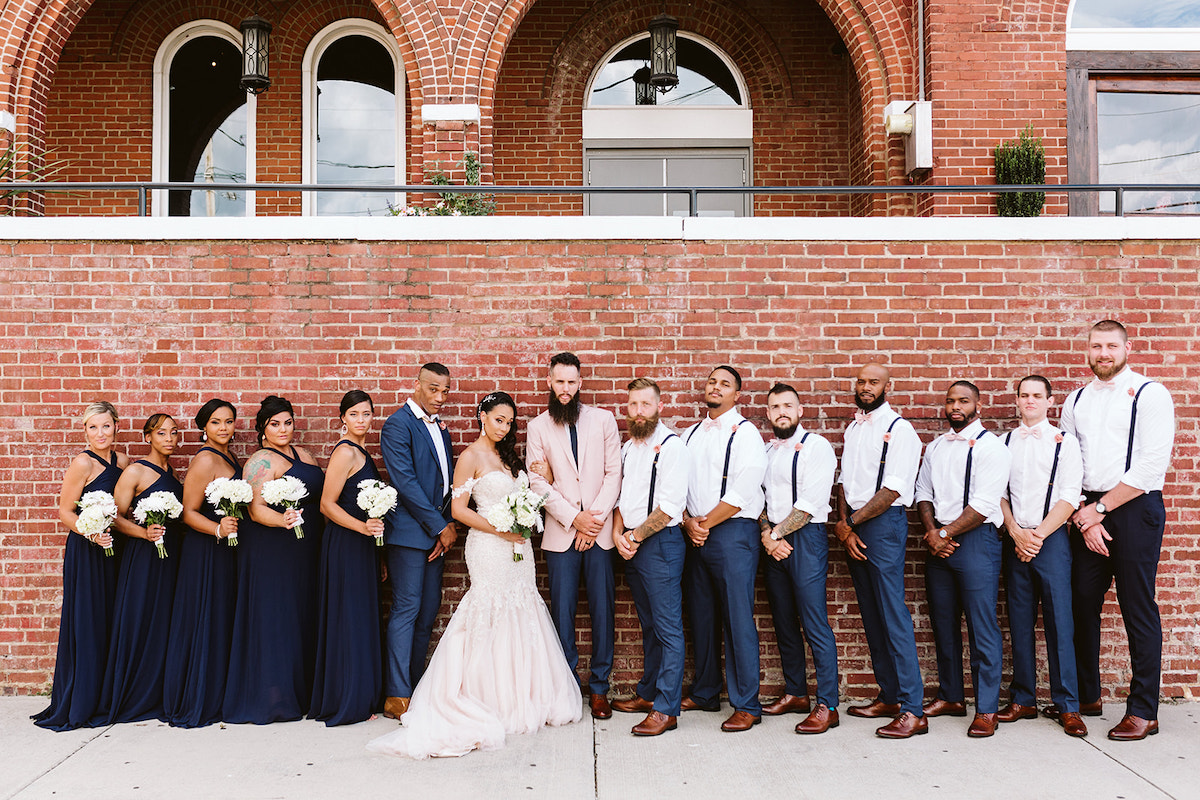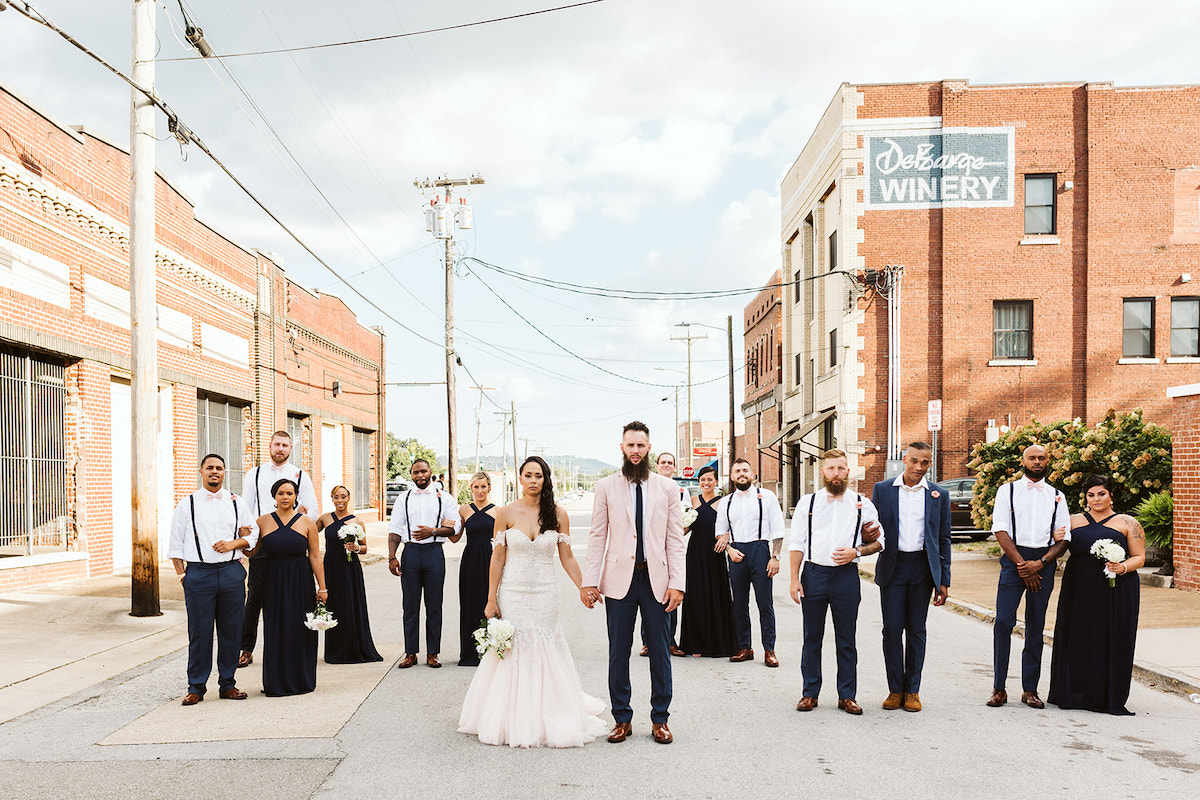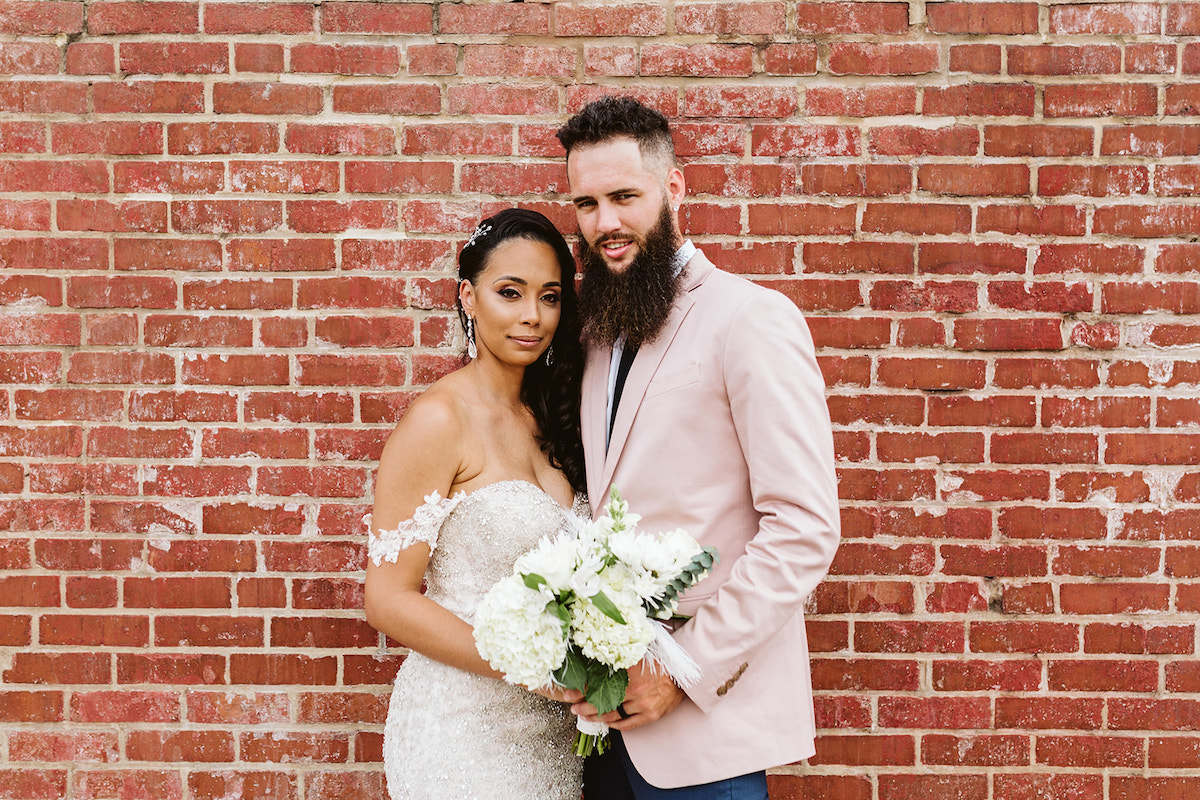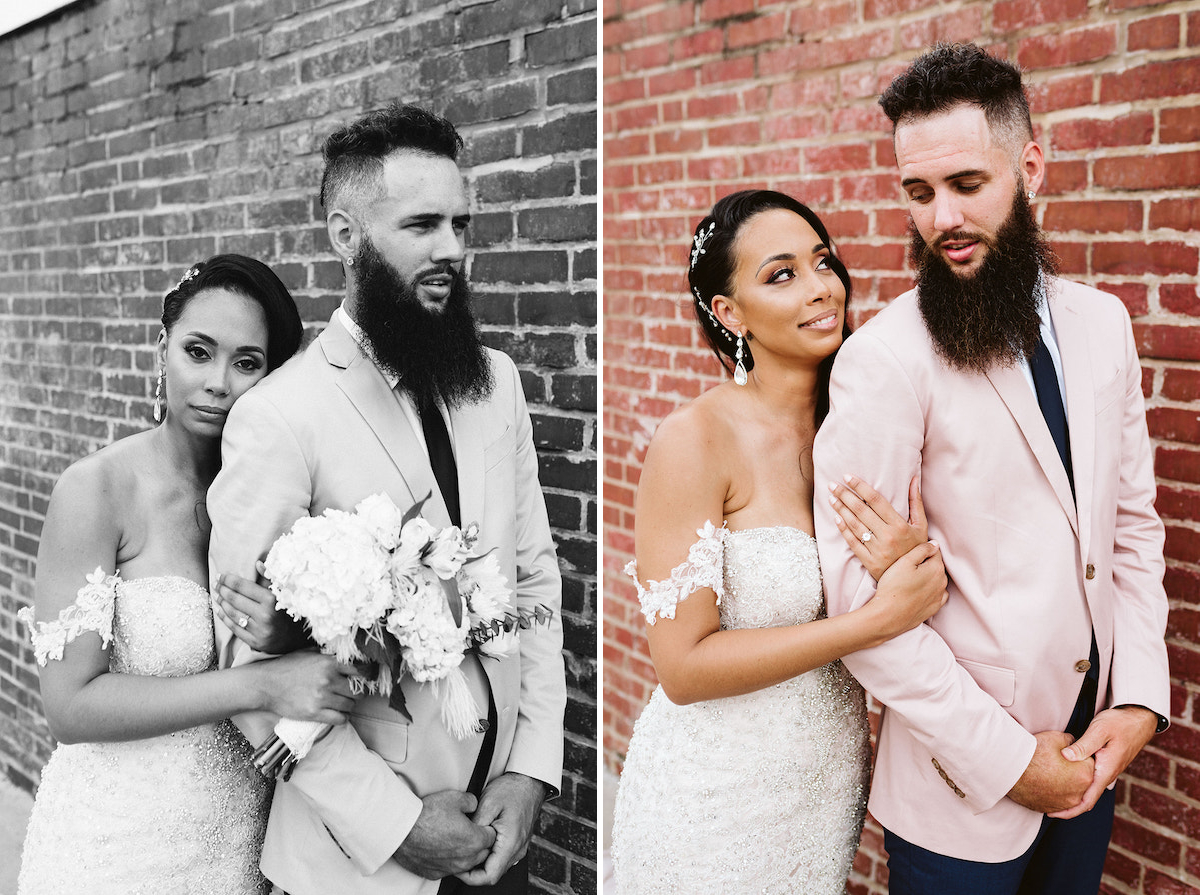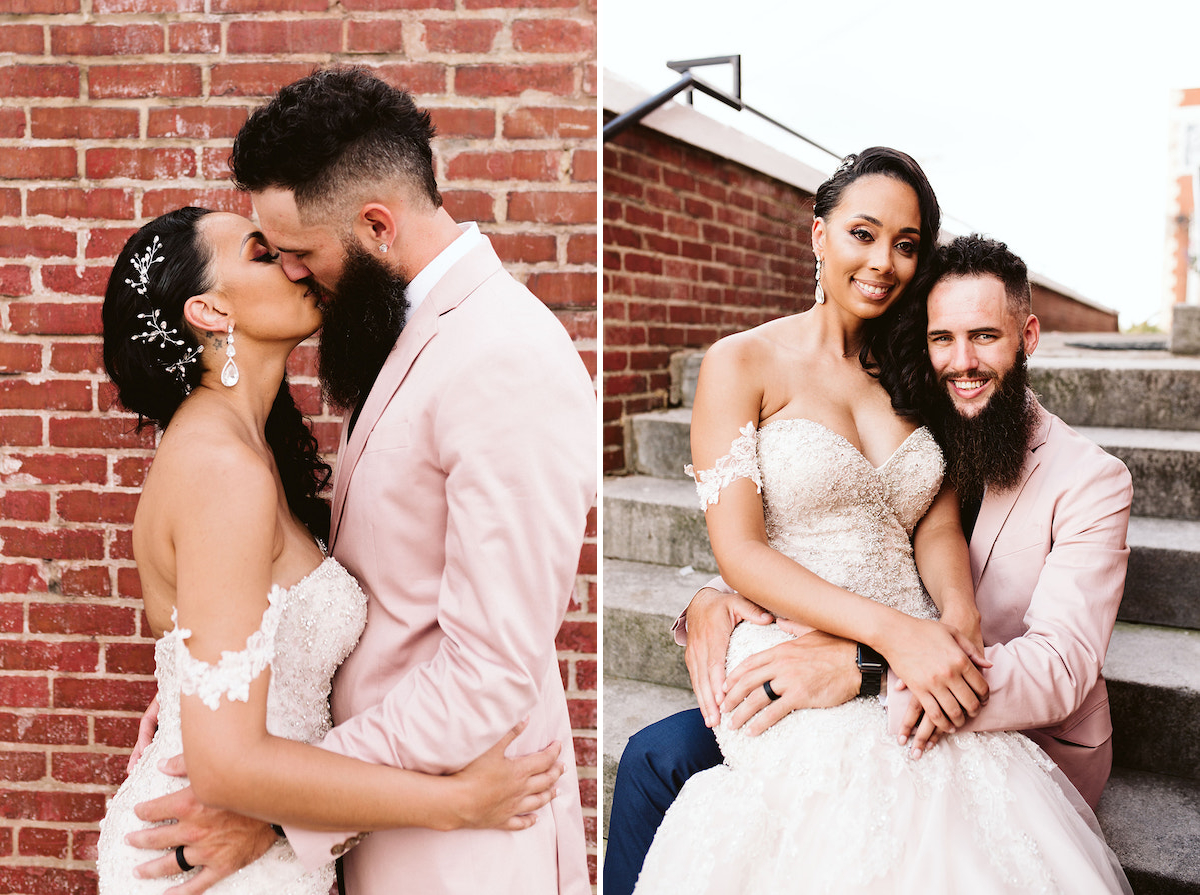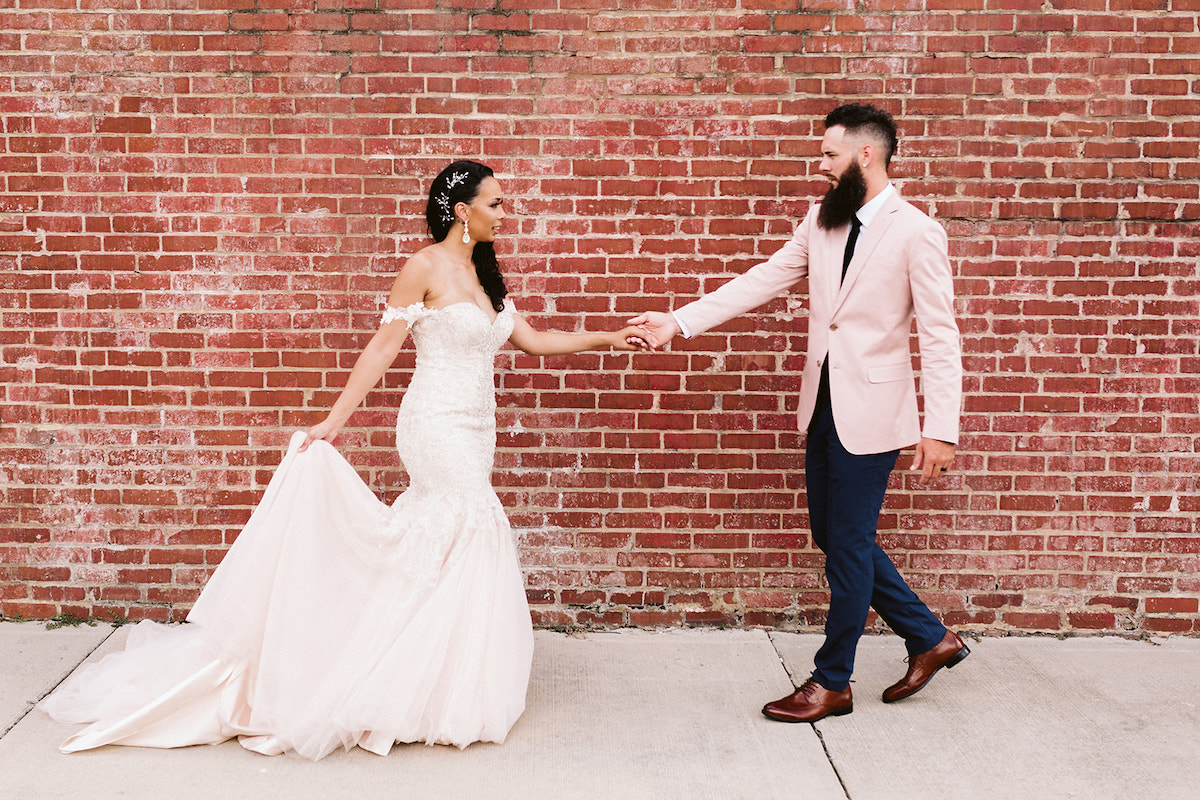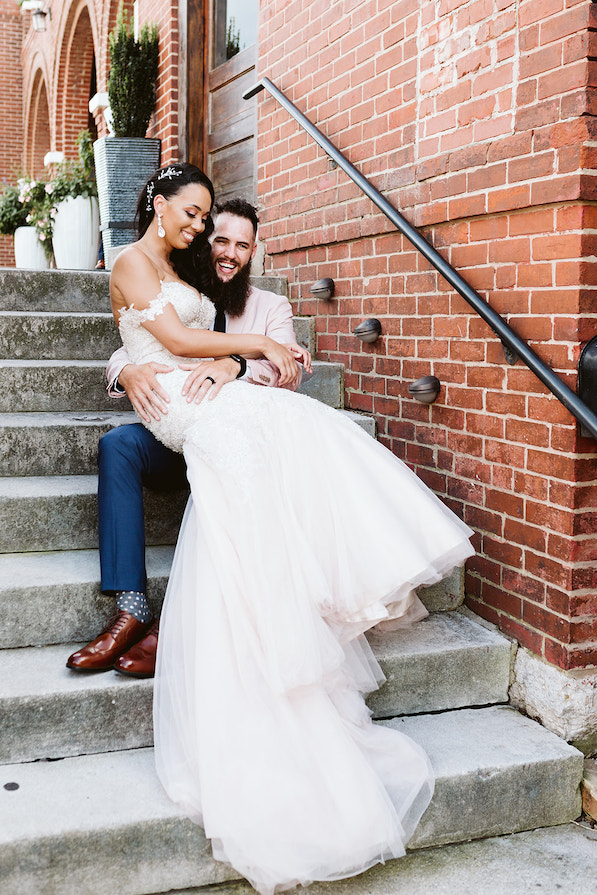 DONUTS AND DANCING FOR DANIELLE AND ALEX
Following their buffet reception dinner, Alex and Danielle served their guests donuts instead of a traditional wedding cake! It was like 31 flavors of donuts–I don't know that I've ever seen such a spread of donuts like that before. I thought this was a really cool twist on tradition and loved how the couple brought such a unique twist to their celebration.
The couple closed out the night with a huge dance party with their family and friends. They decided to have a staged exit complete with noisemakers and cowbells early in the evening so I could get the photos. Then they stayed on afterward and danced late into the night!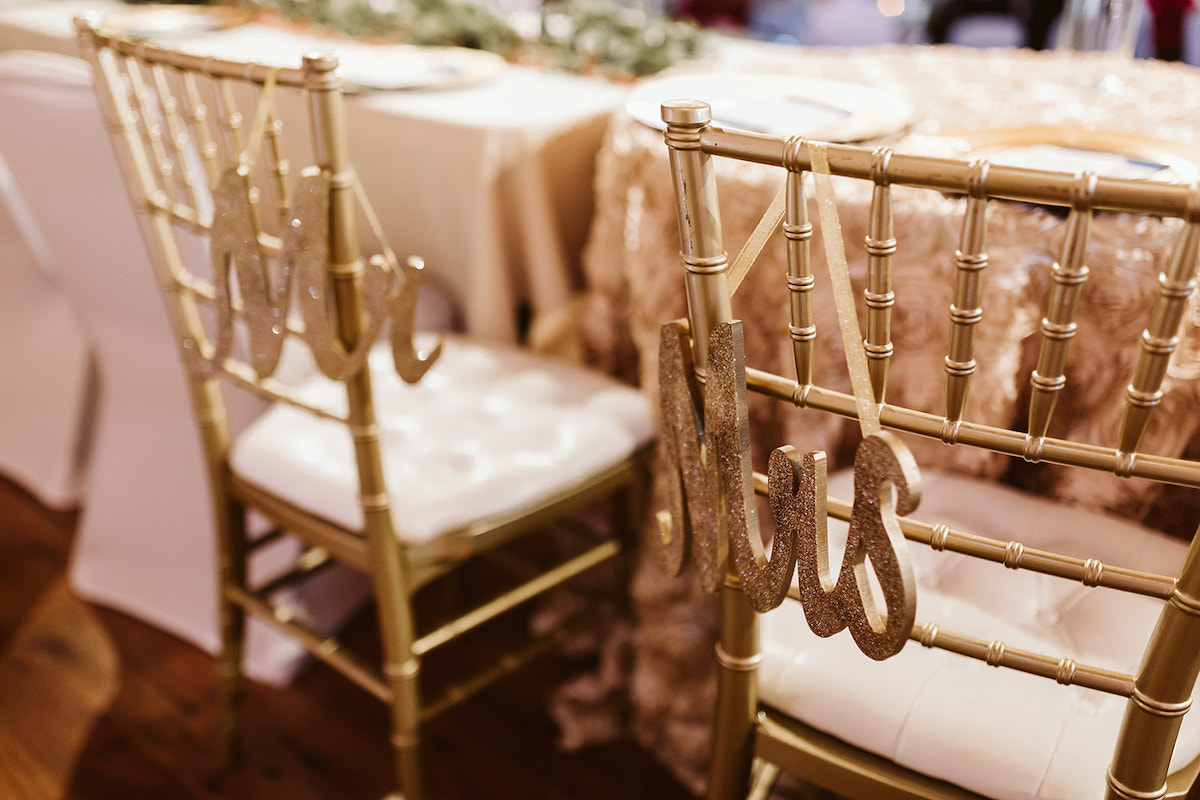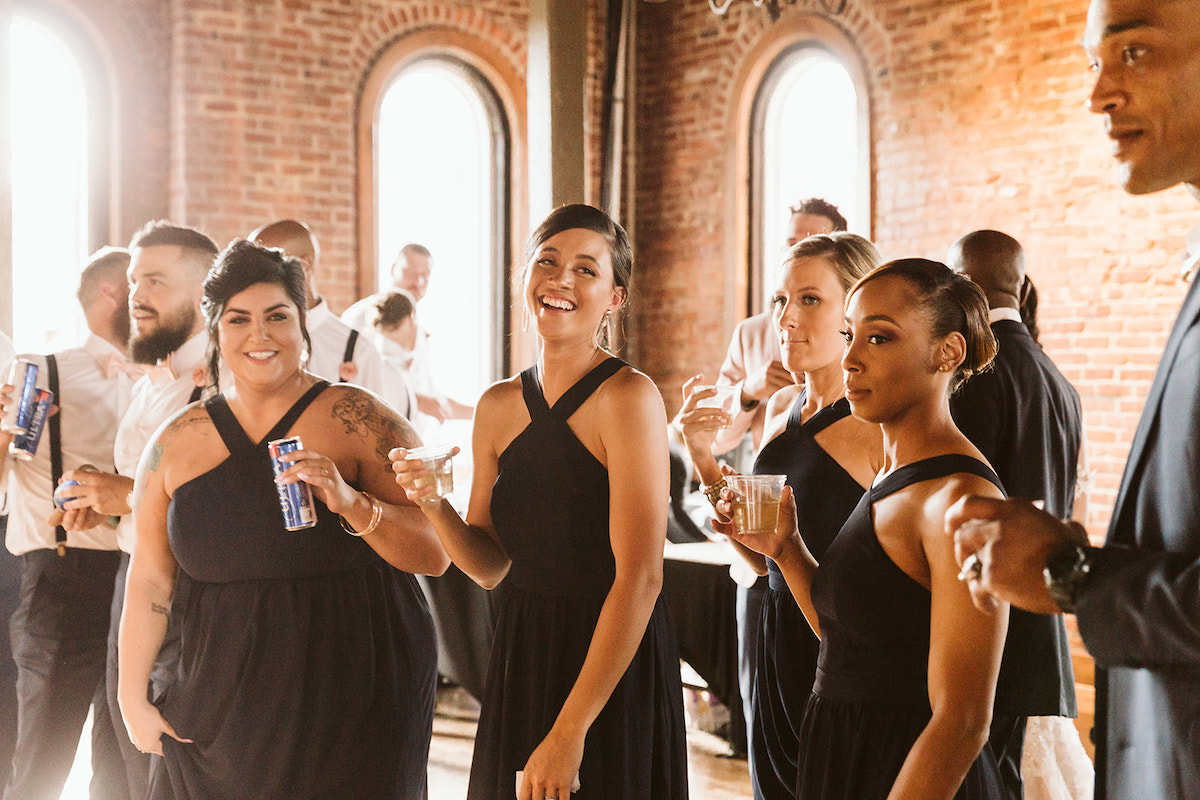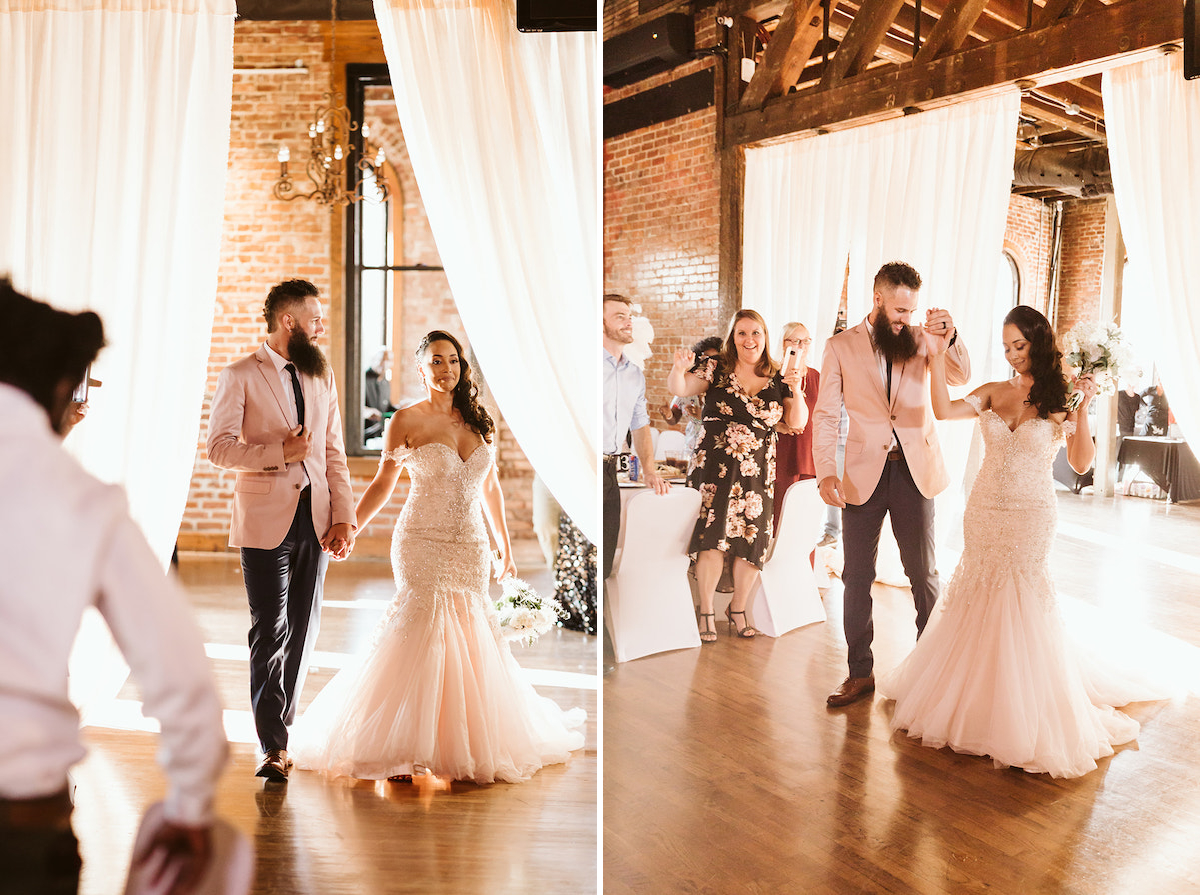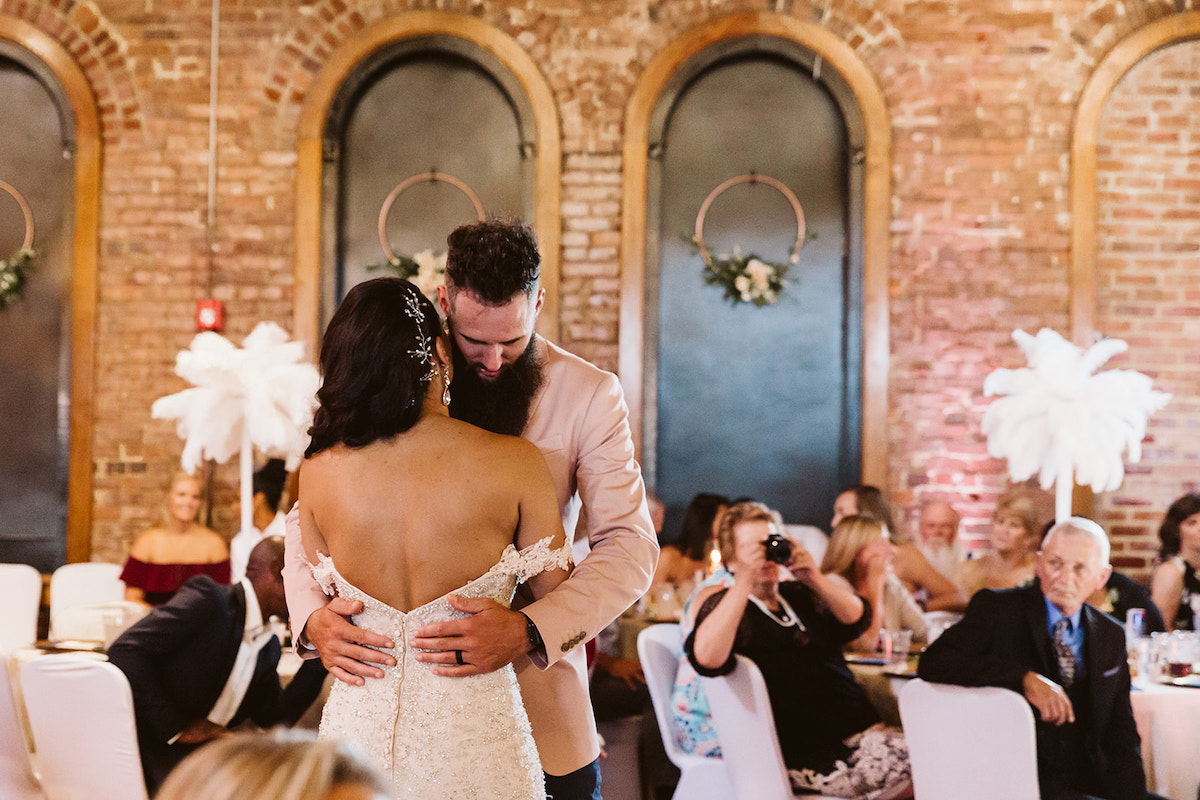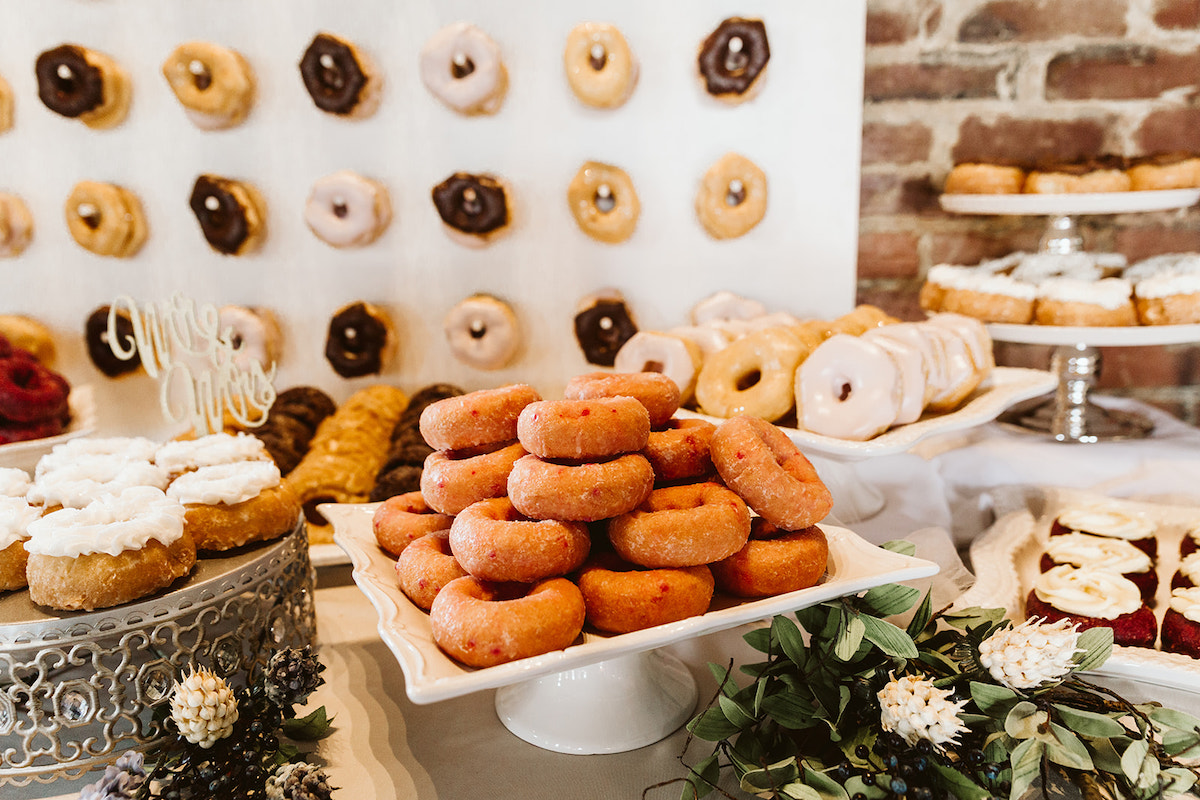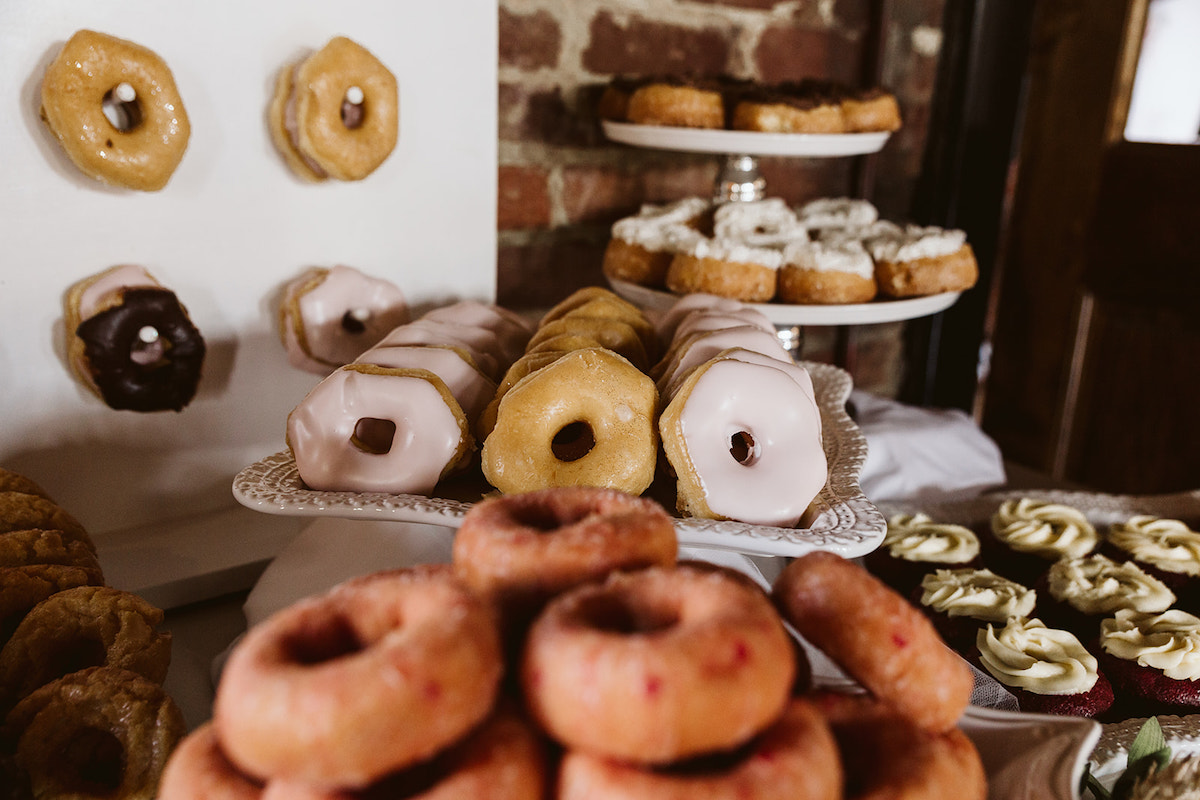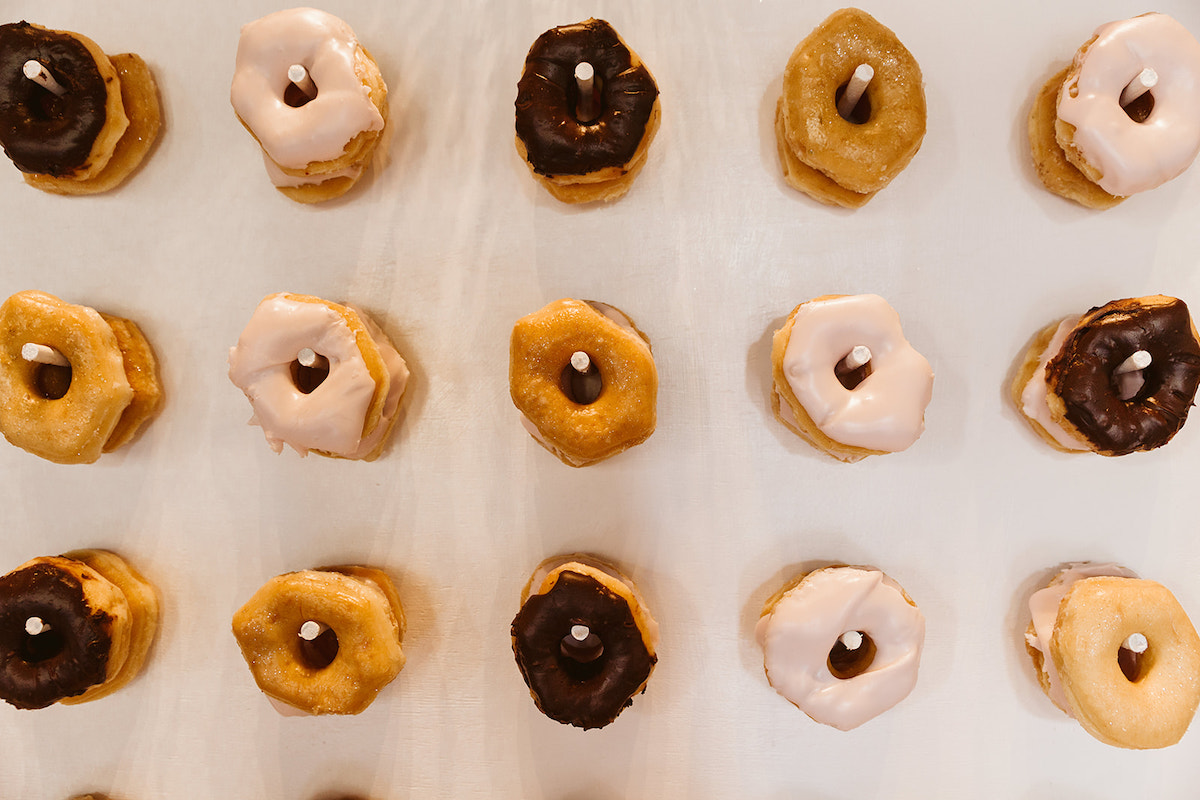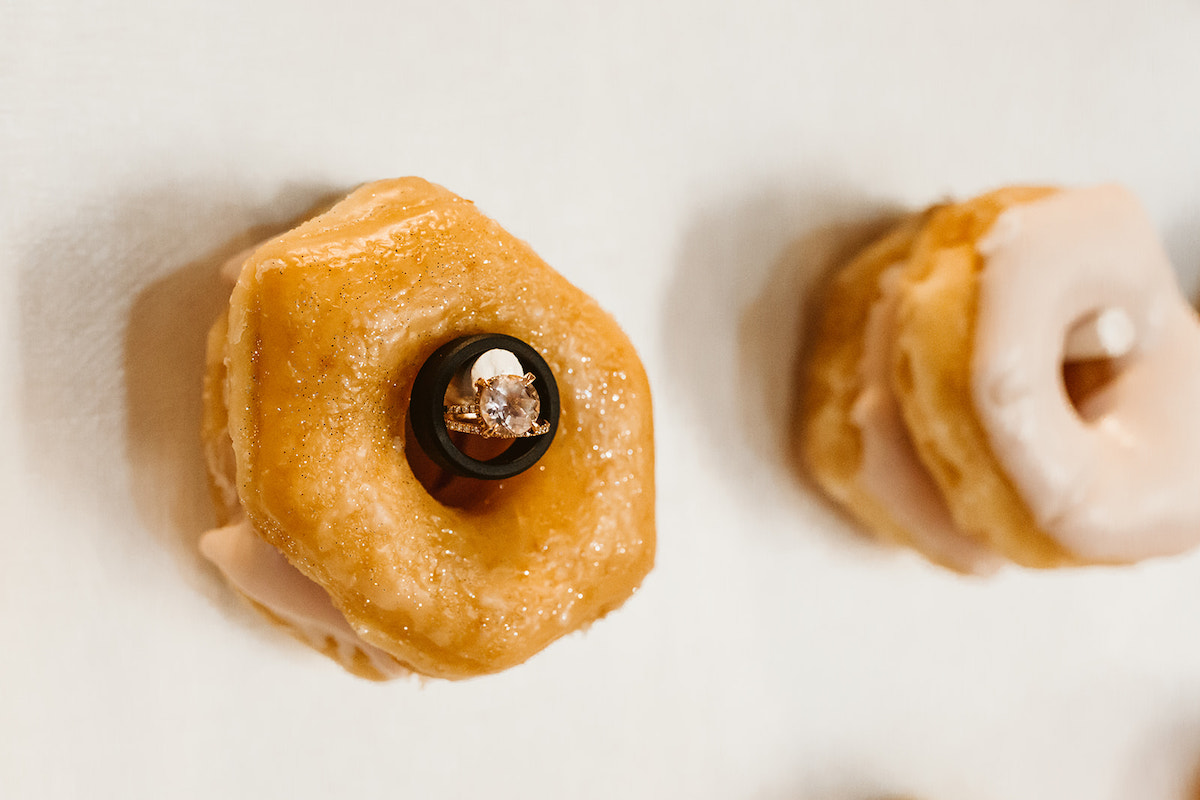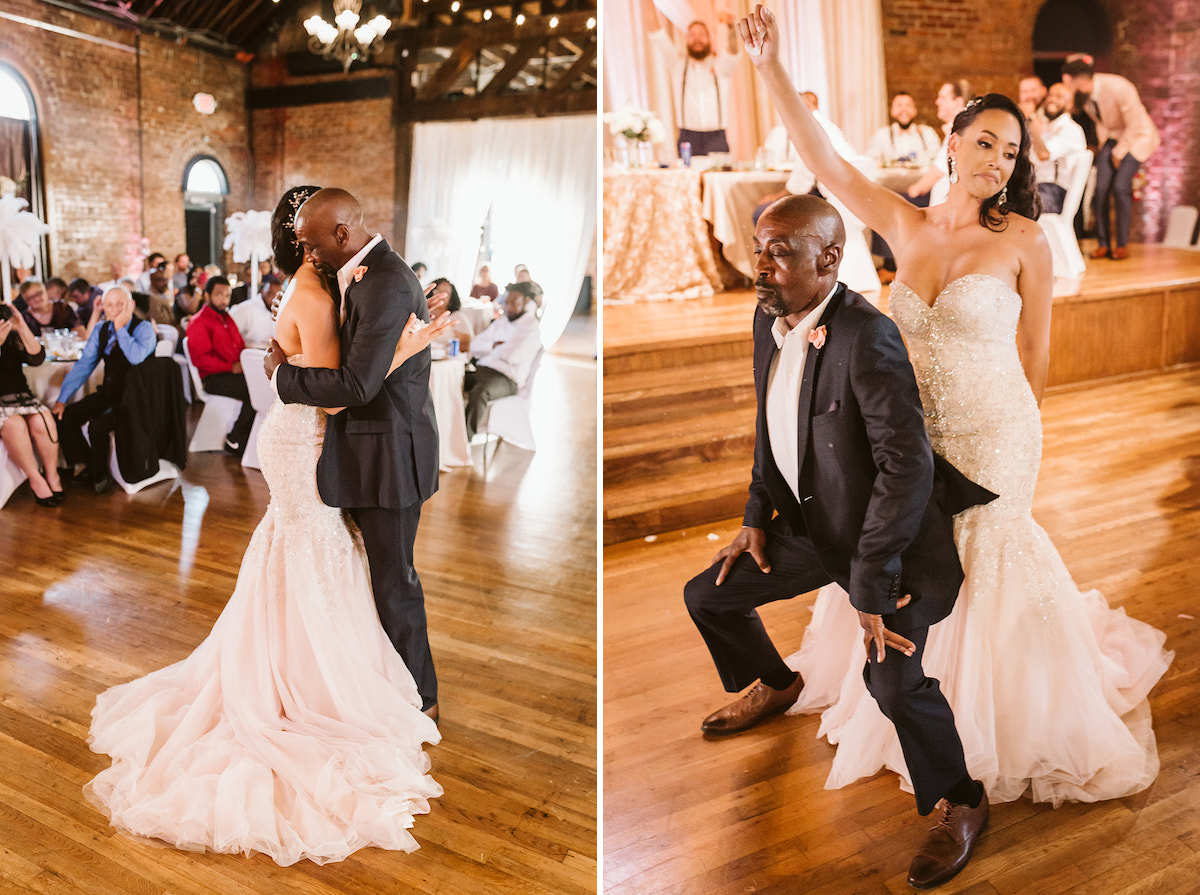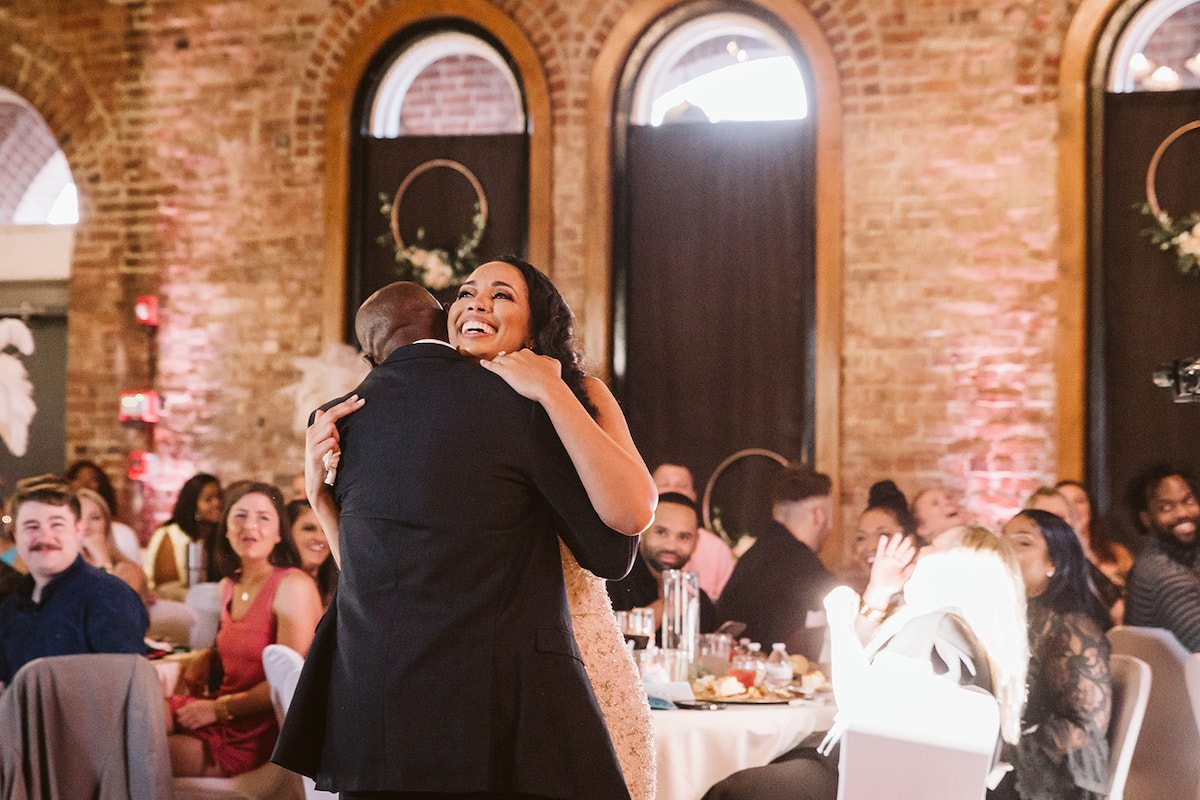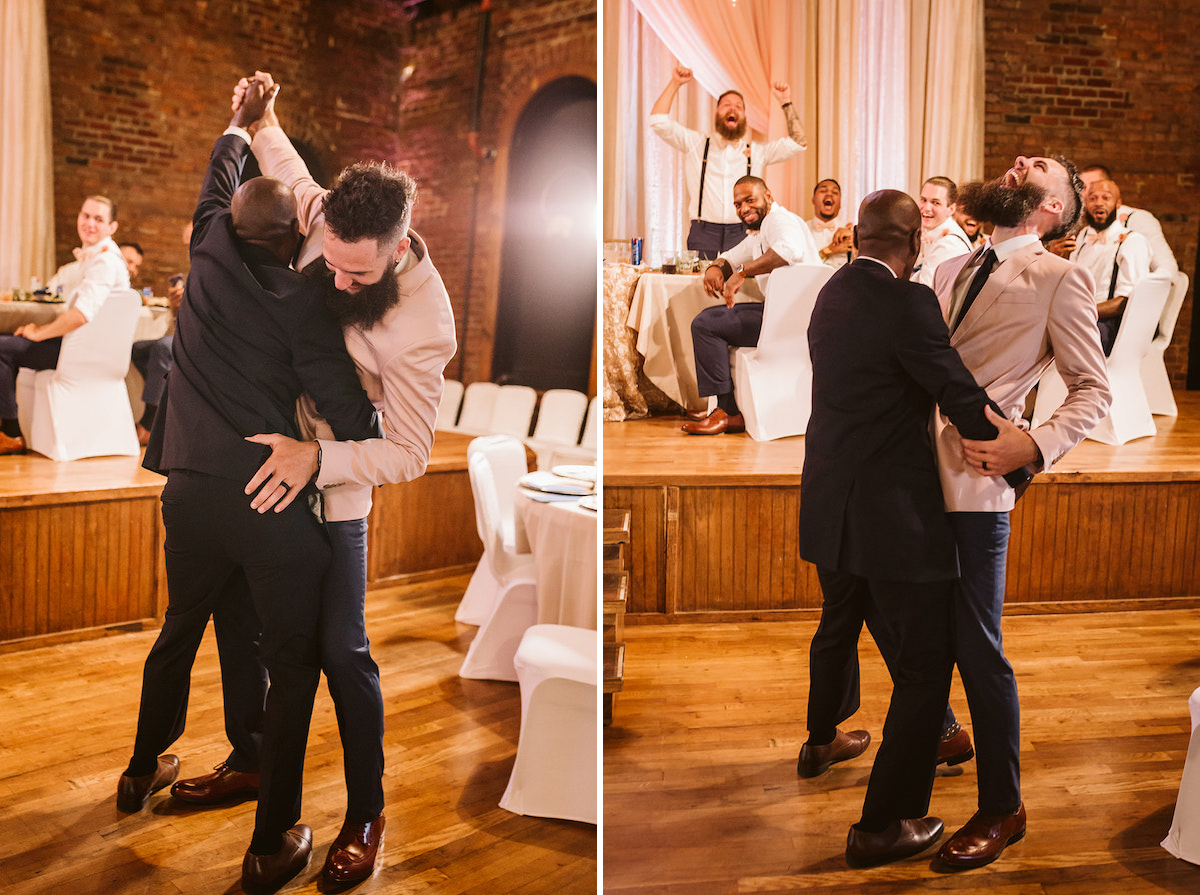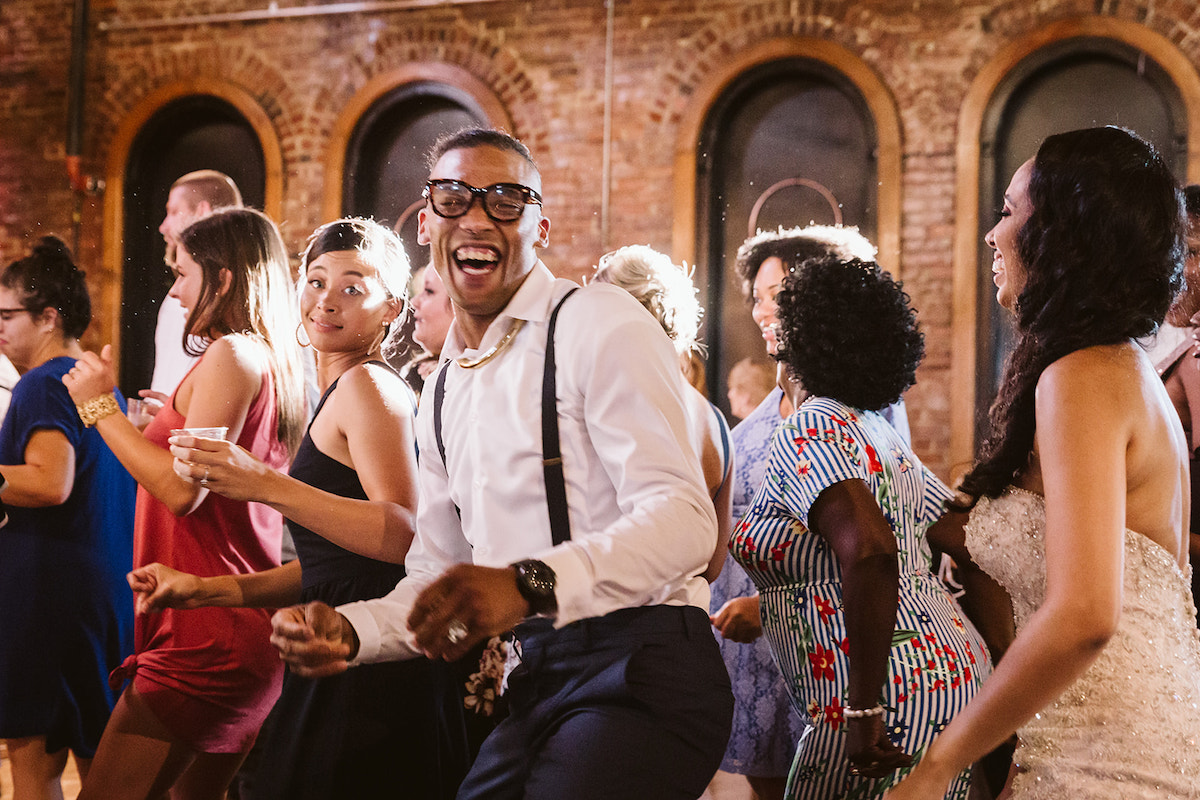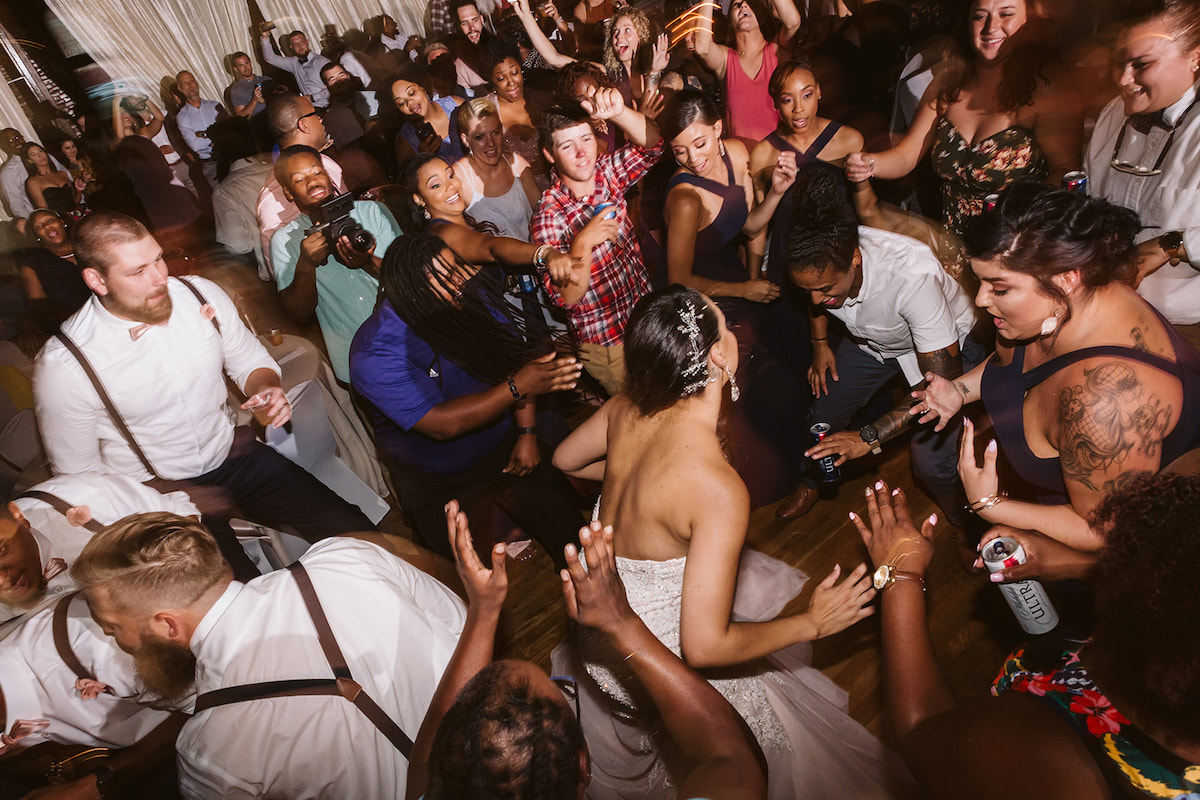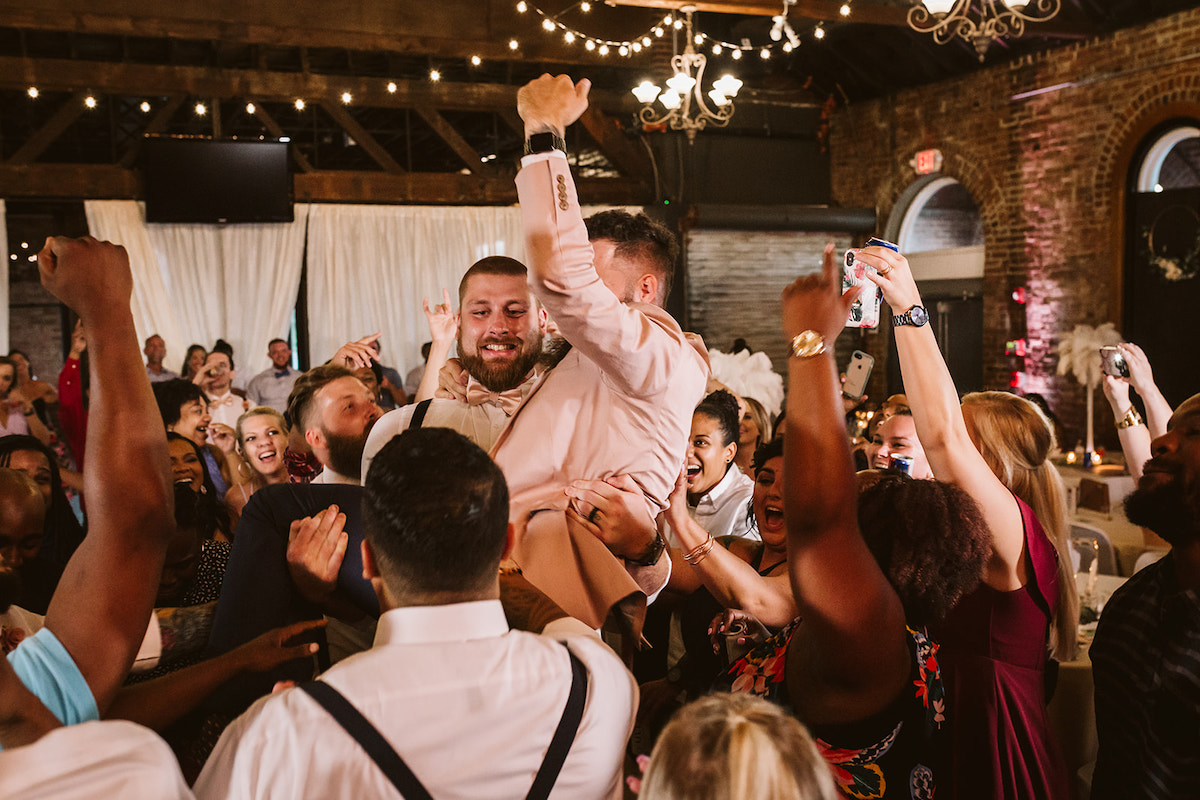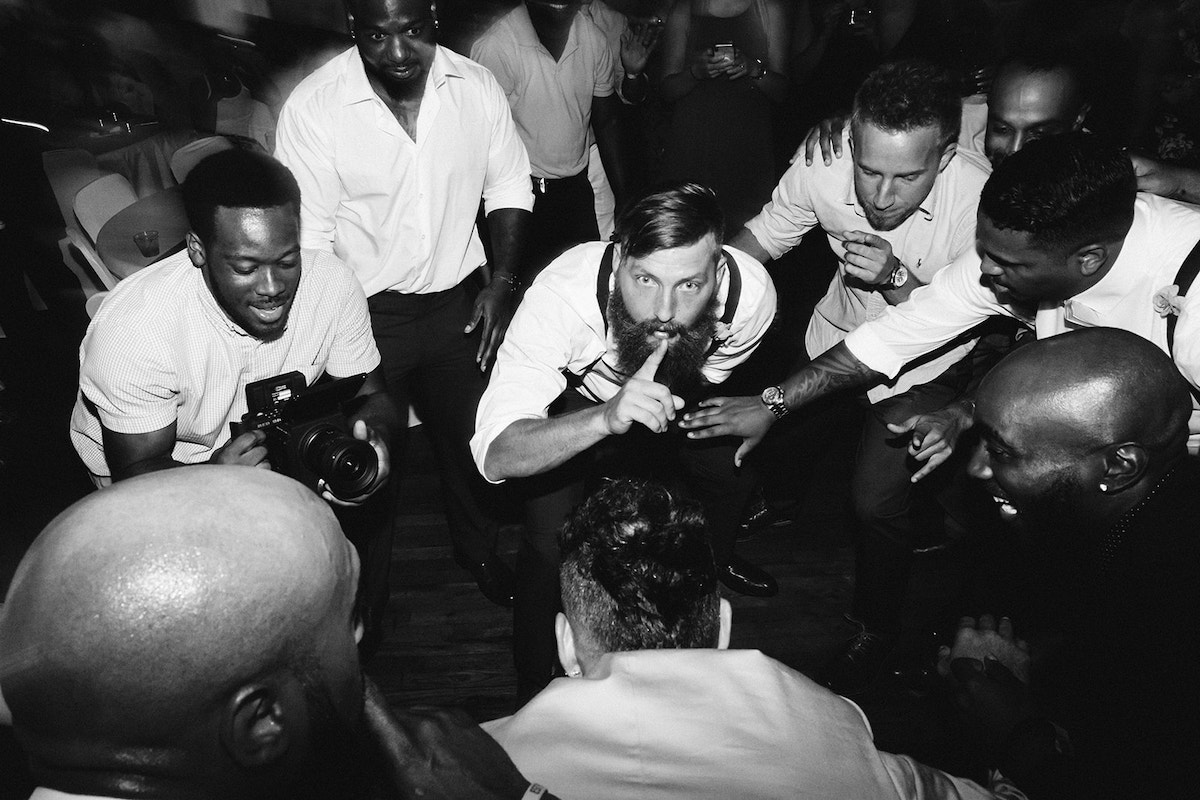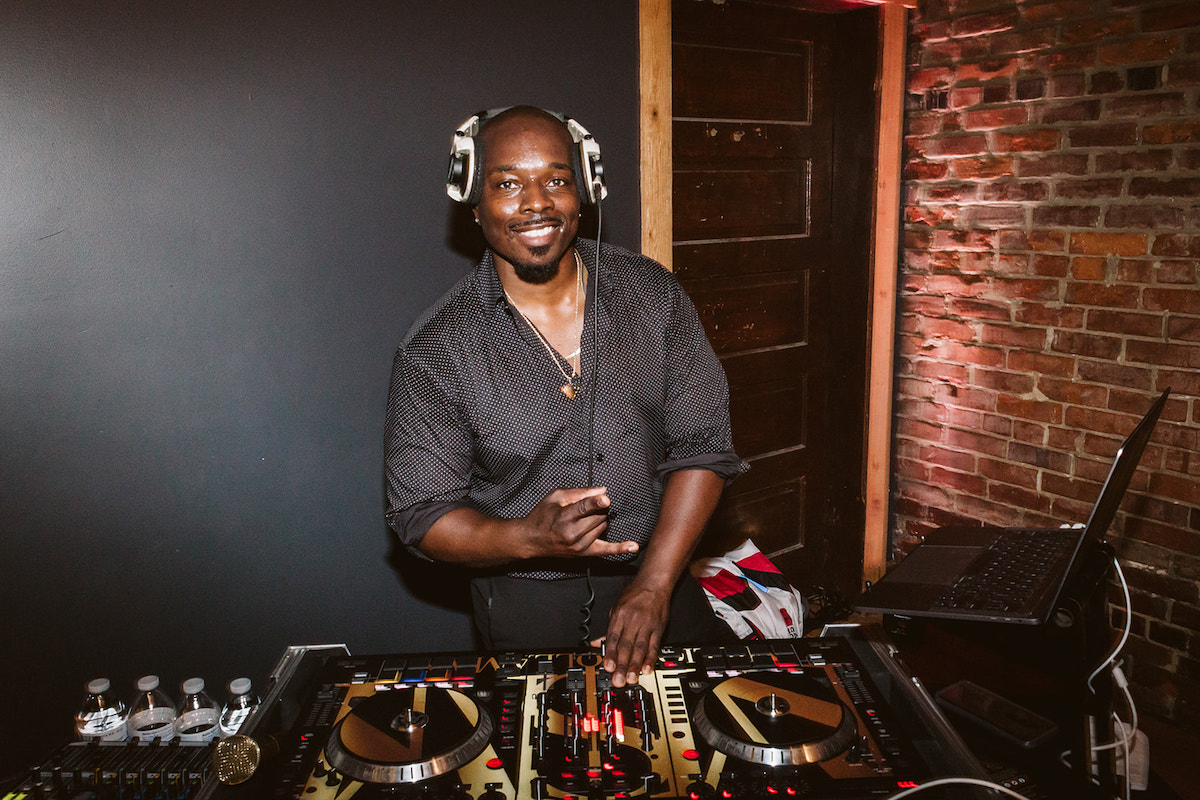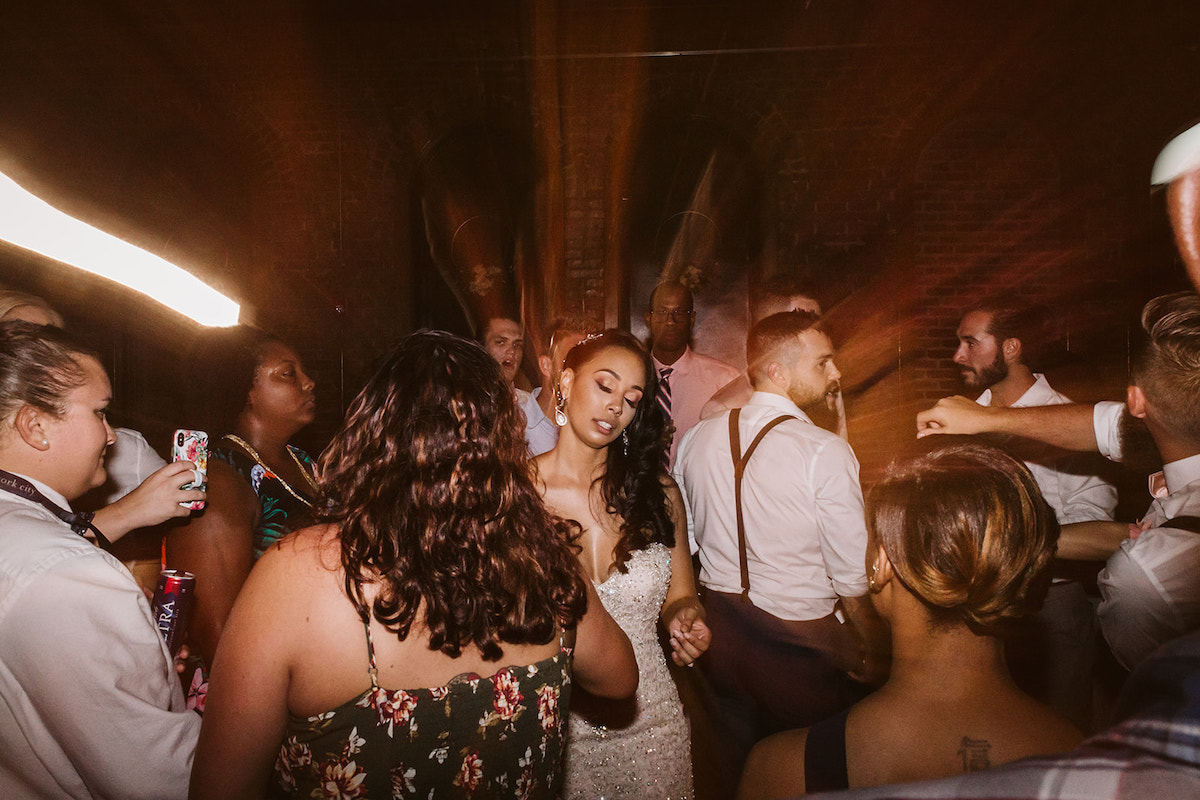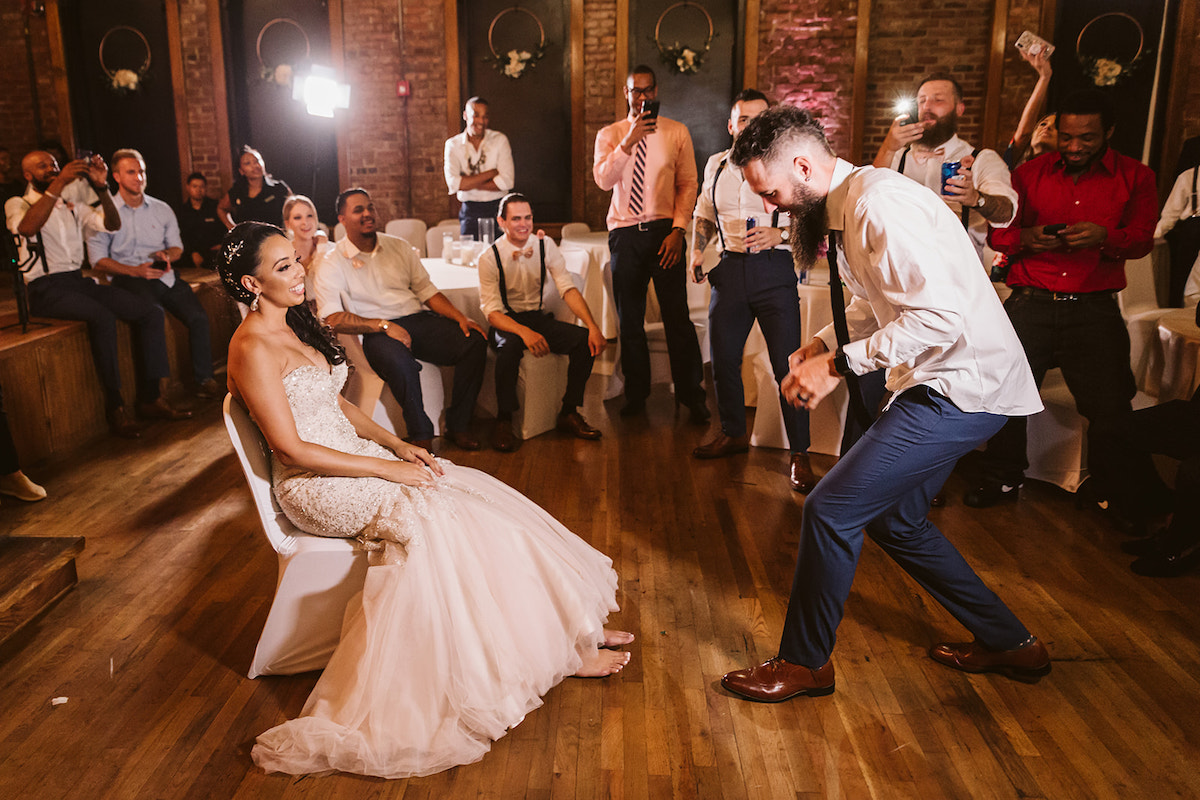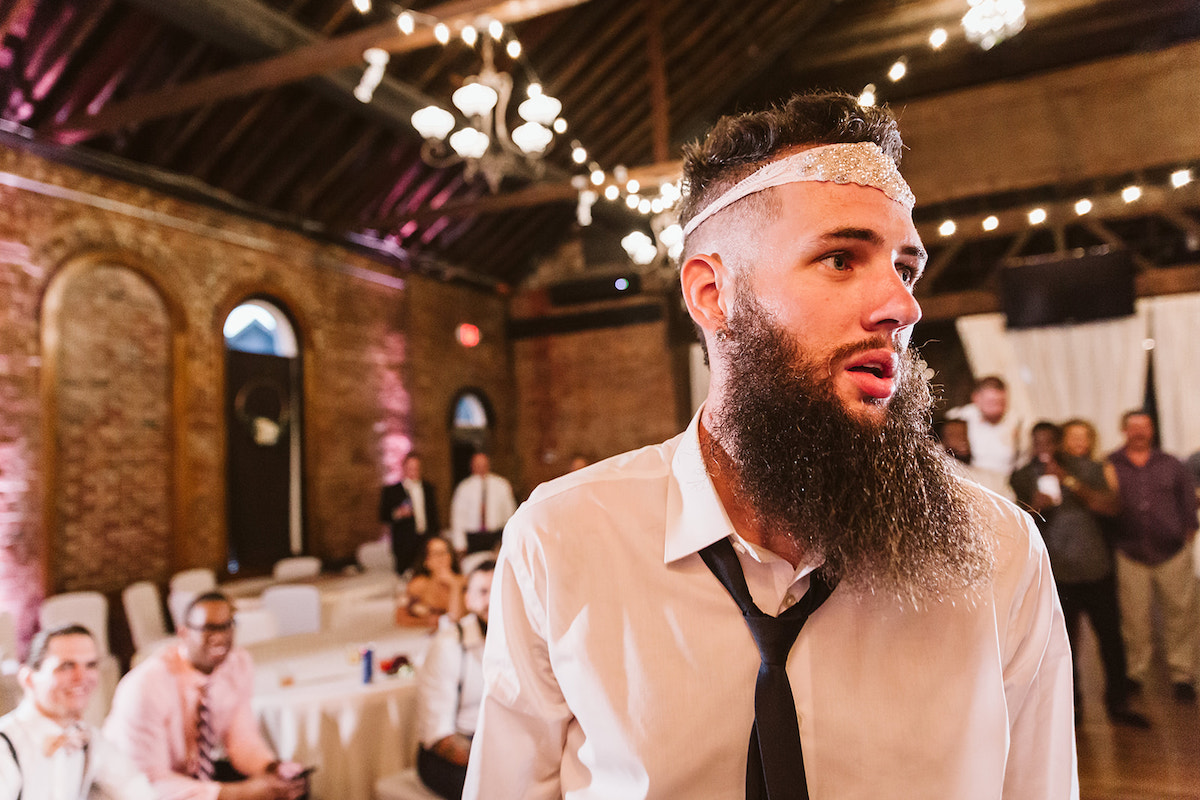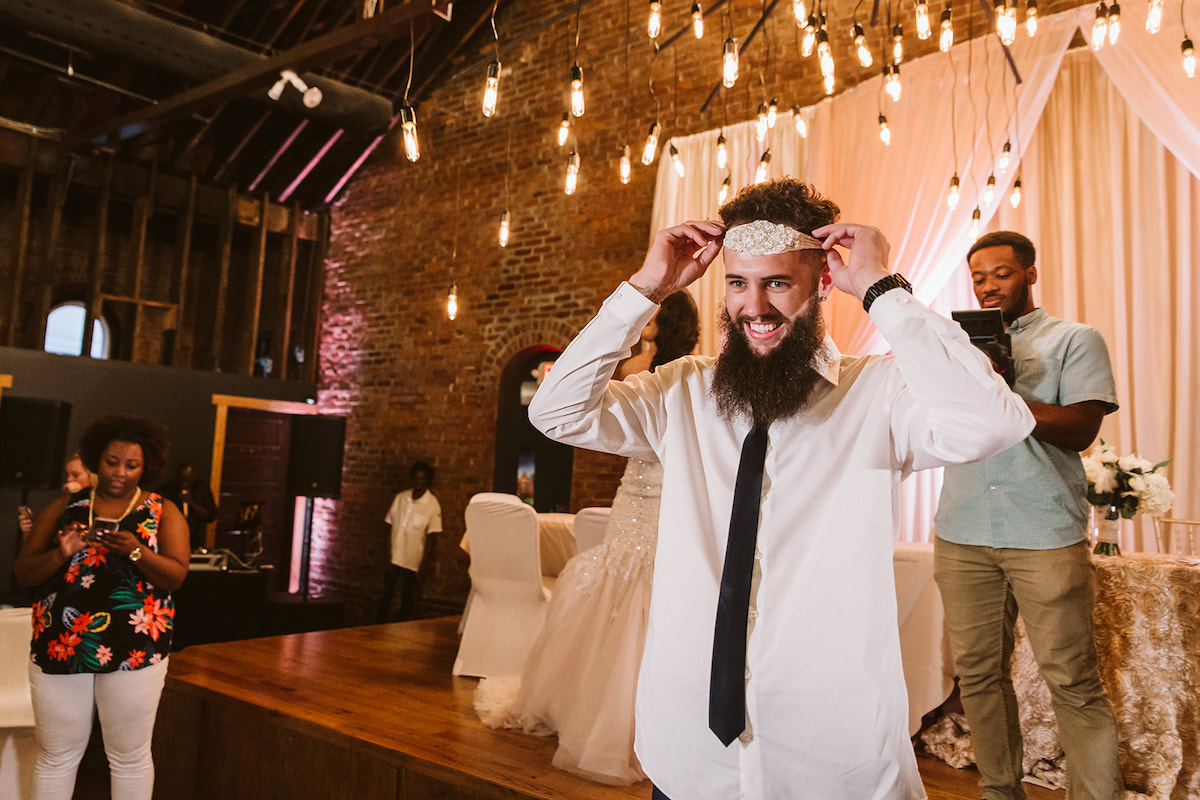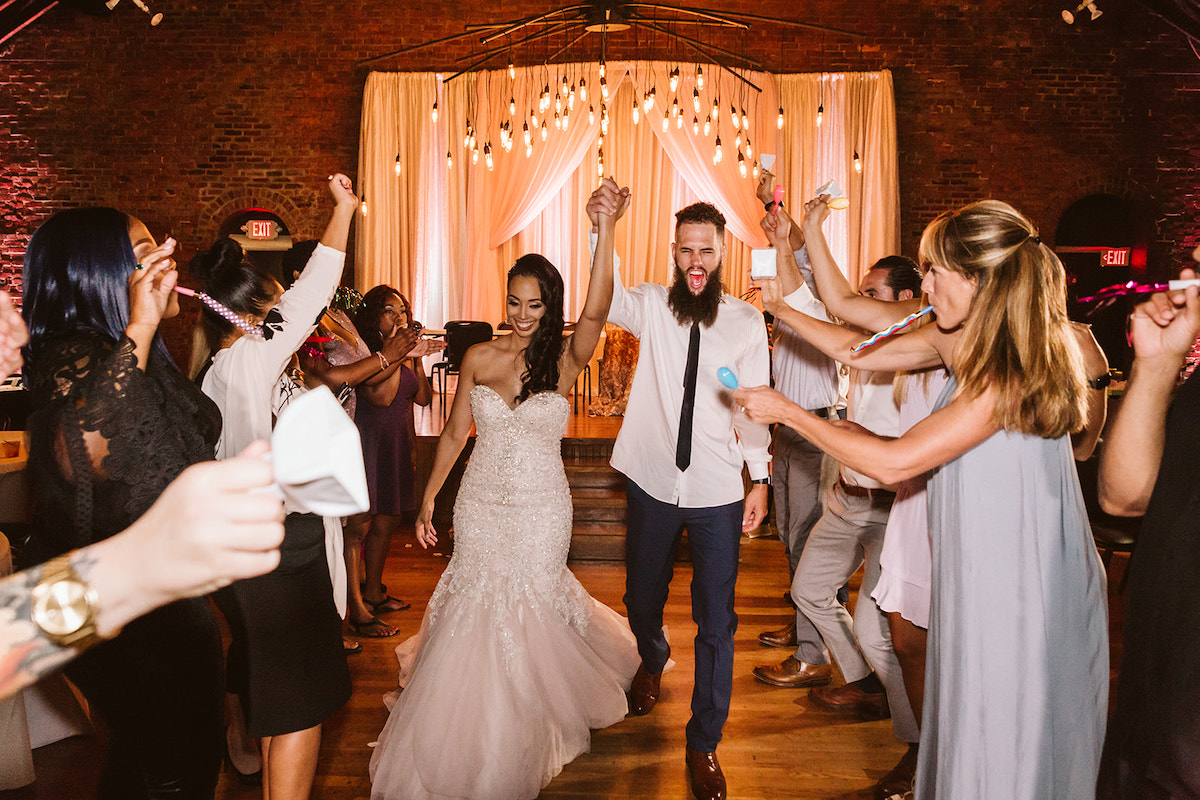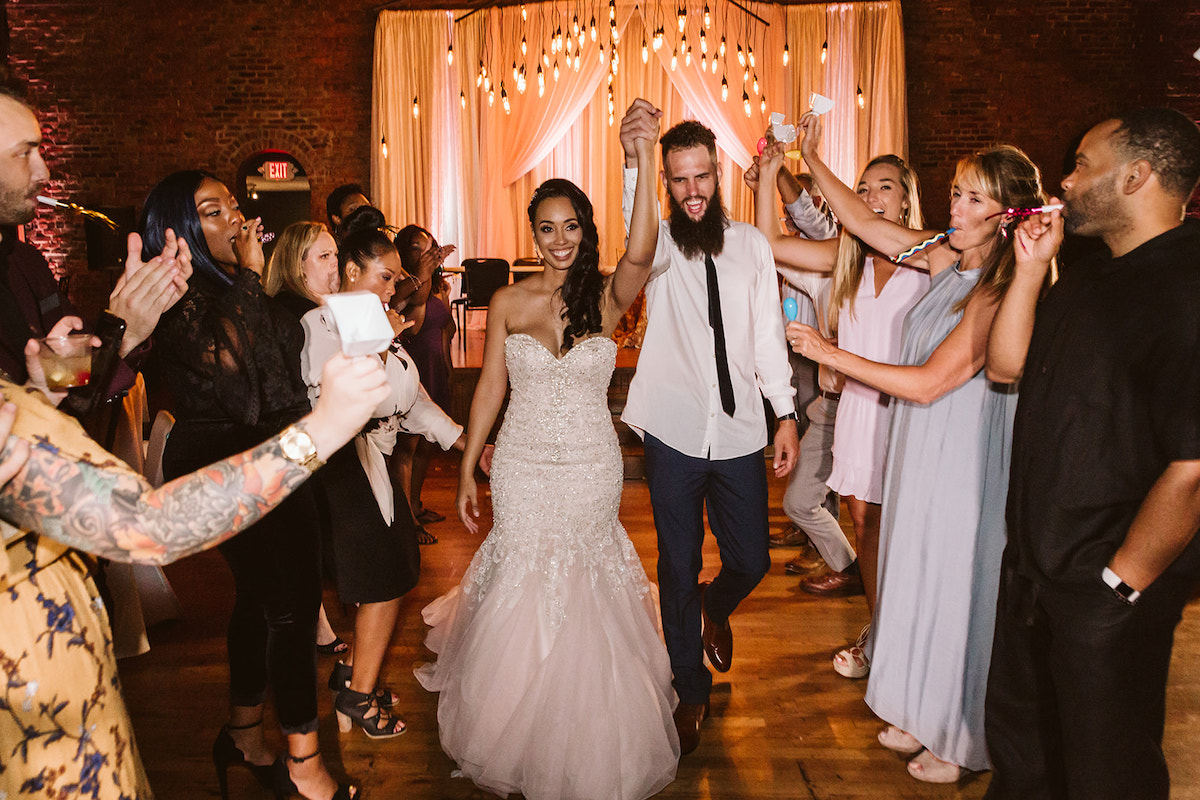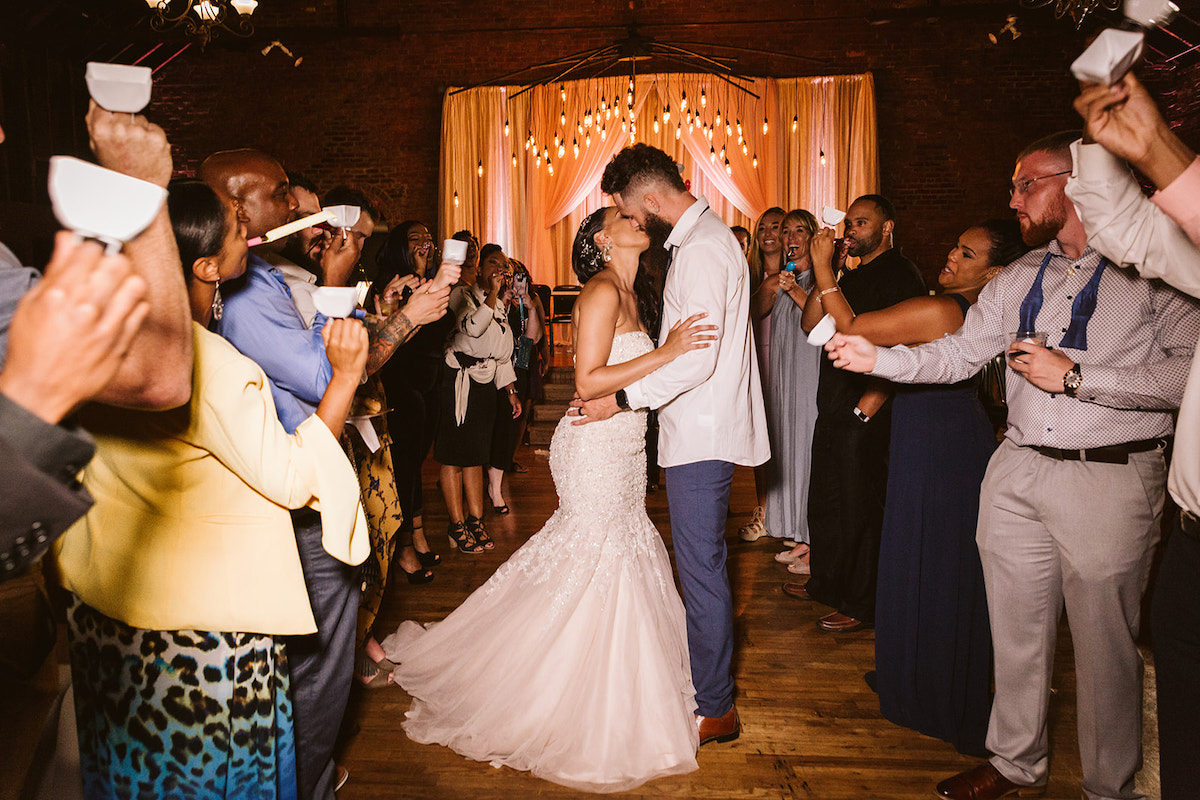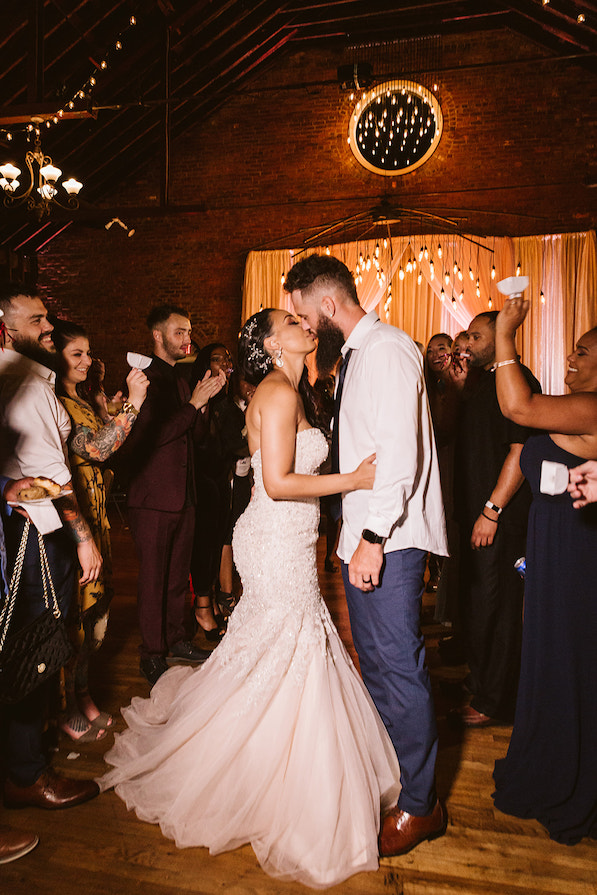 ---

If you enjoyed Danielle and Alex's wedding gallery, you might like some of my other downtown Chattanooga weddings! Check out Brian and Tiffany's Chattanooga Whiskey Event Hall wedding reception or Martha and Geoff's wedding reception at The Turnbull Building.
I love being your go-to wedding and elopement photographer! Whether you're planning an event in Chattanooga or you're looking to run away for a destination wedding, I'd be thrilled to document your big day.

Contact me

so we can start planning!