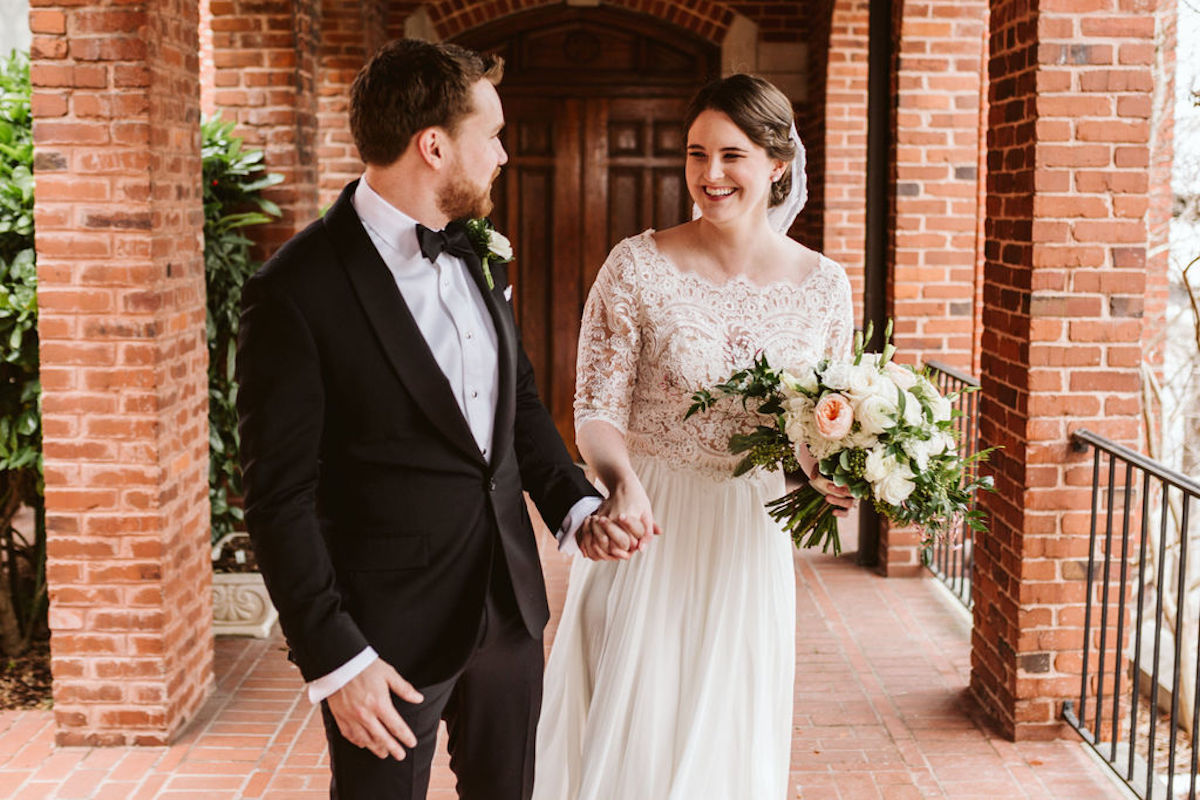 Martha and Geoff's winter wedding at The Turnbull made me realize something: spring and fall seasons get so much of the wedding rush, but there's something cool (ha!) and …pristine maybe? about a winter wedding. Maybe it's just because it's January right now, and everything seems like it's beginning again. Things feel fresh and new. So, yeah! New year, new marriage! And a wedding at The Turnbull Building in Chattanooga, TN…I am here for it. I can't wait for you to see how gorgeous this couple is in these downtown Chattanooga scenes.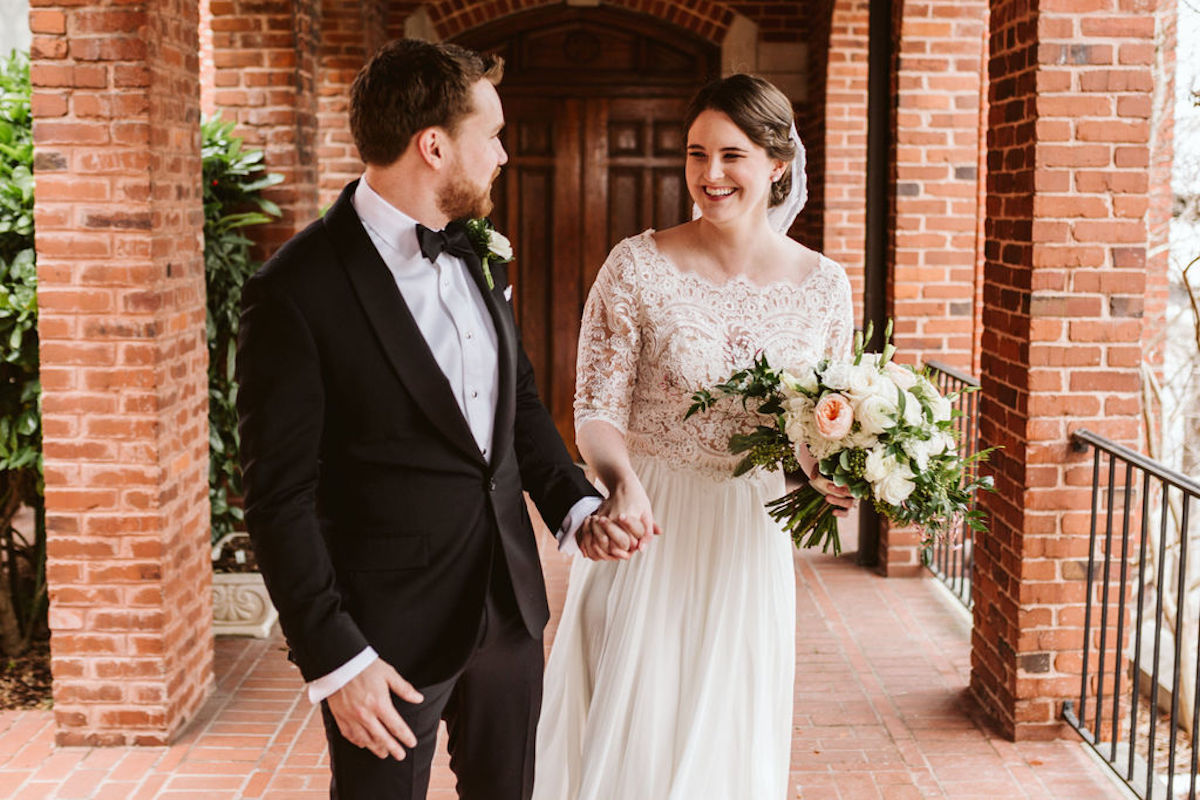 St. Paul's Episcopal Church Wedding Ceremony
Martha and Geoff held their ceremony at St. Paul's Episcopal Church downtown where they are members. This building was constructed in the 1800s, and it's on the National Register of Historic Buildings! Holy cow, it has such interesting architecture and gorgeous stained glass windows. My favorite parts of this property are actually the memorial garden and labyrinth! And I love how the alcoves and covered walkways create a feeling of seclusion and peace in the first-look photos and bride and groom portraits.
Note: It was important to Martha and Geoff to have their ceremony in their home church of St. Paul's, but the church has a policy against photographers in the main sanctuary. You'll notice that all my ceremony shots are from the back of the room or the balcony which were the areas I was allowed to access. While this isn't completely prohibitive, if you're looking for more close-up ceremony photography, be sure your photographer is able to access the whole space. If you're currently planning a wedding, double check with your venues about photographer access!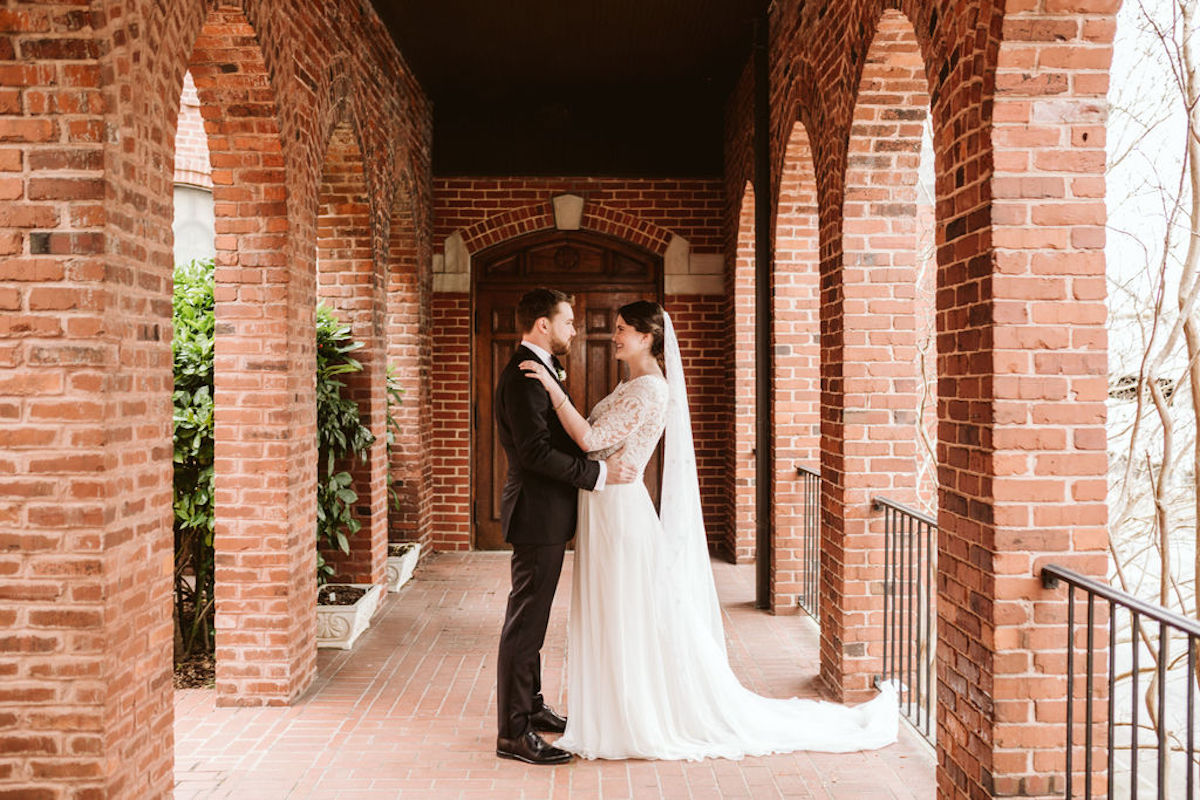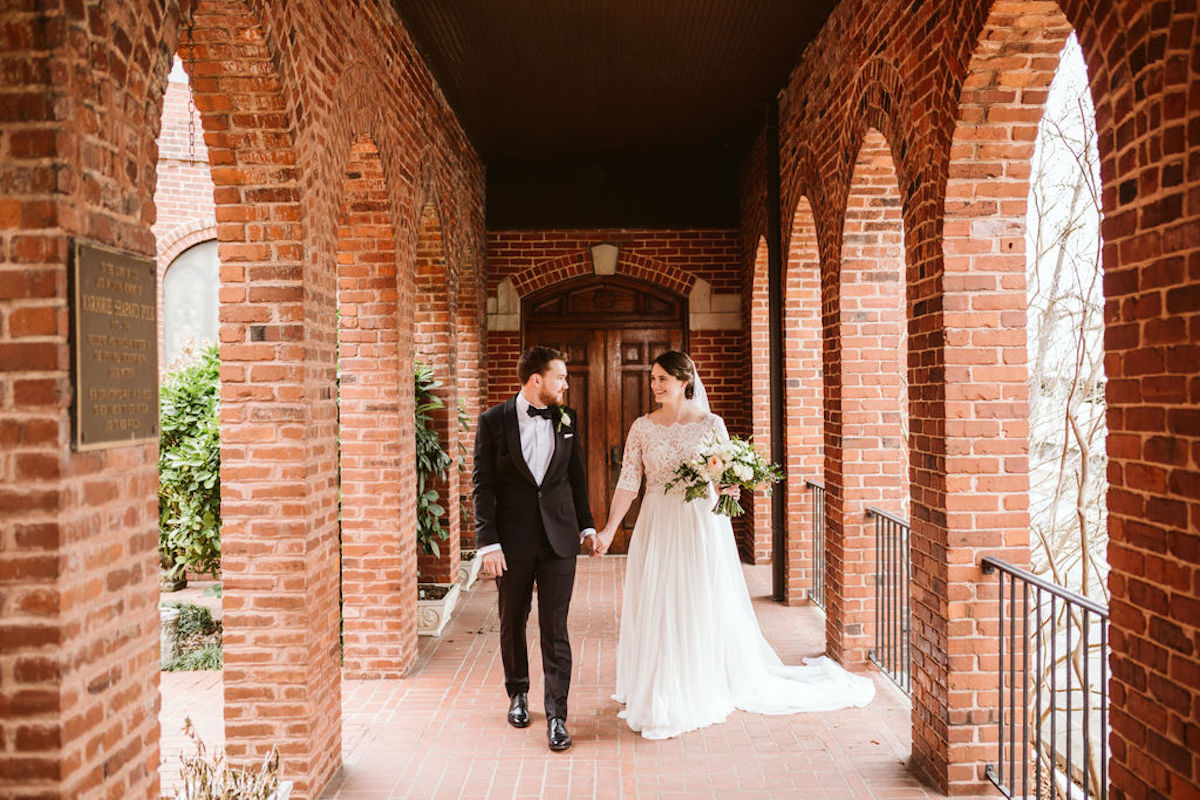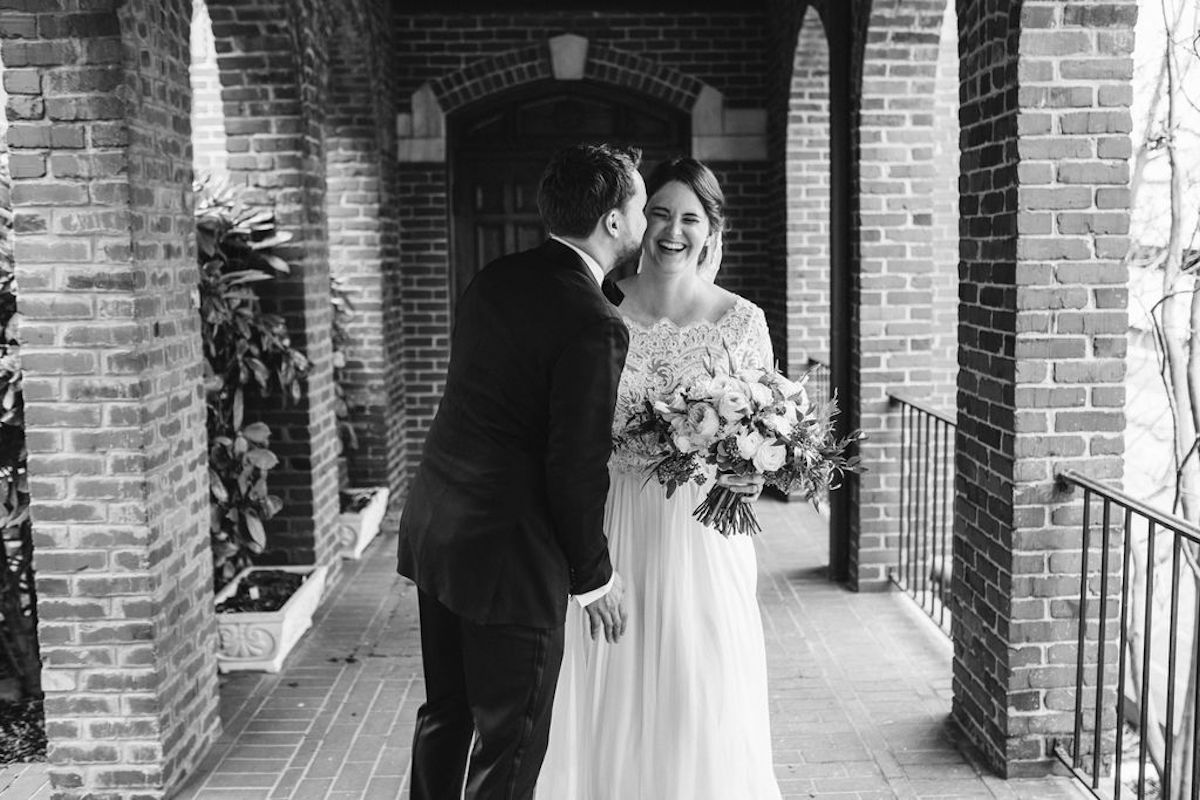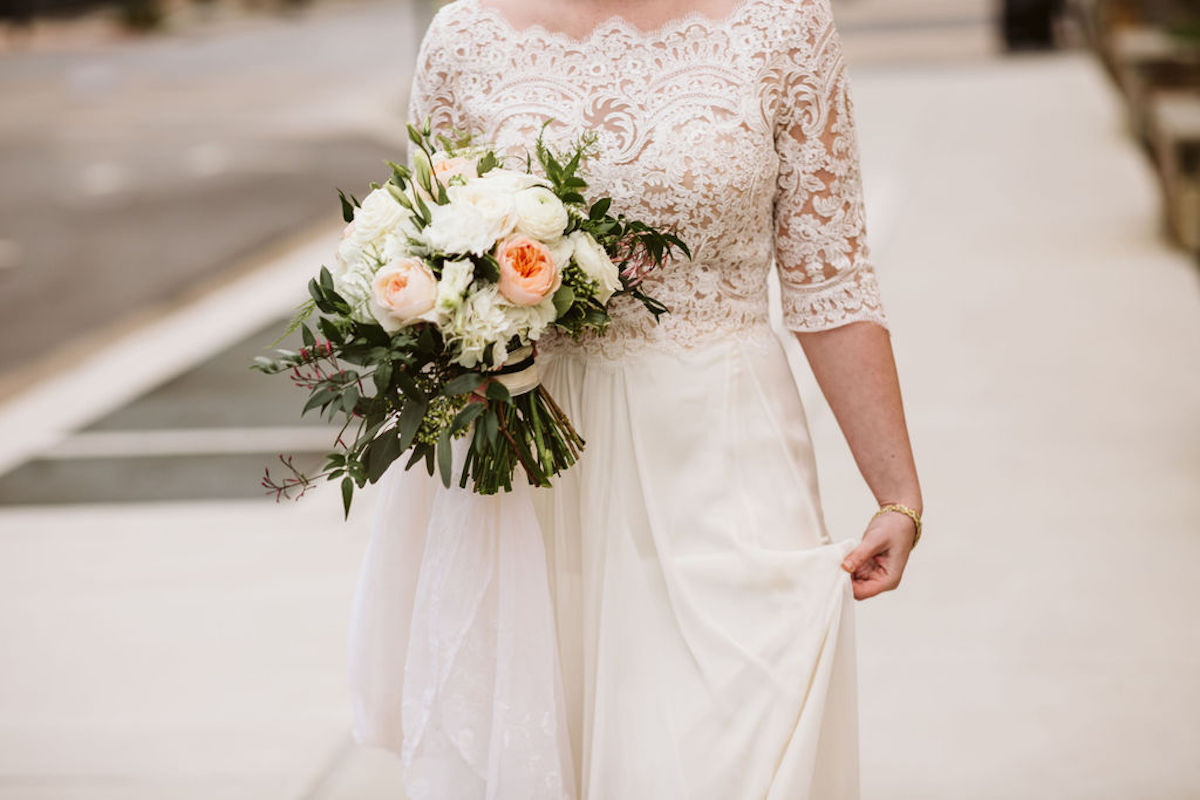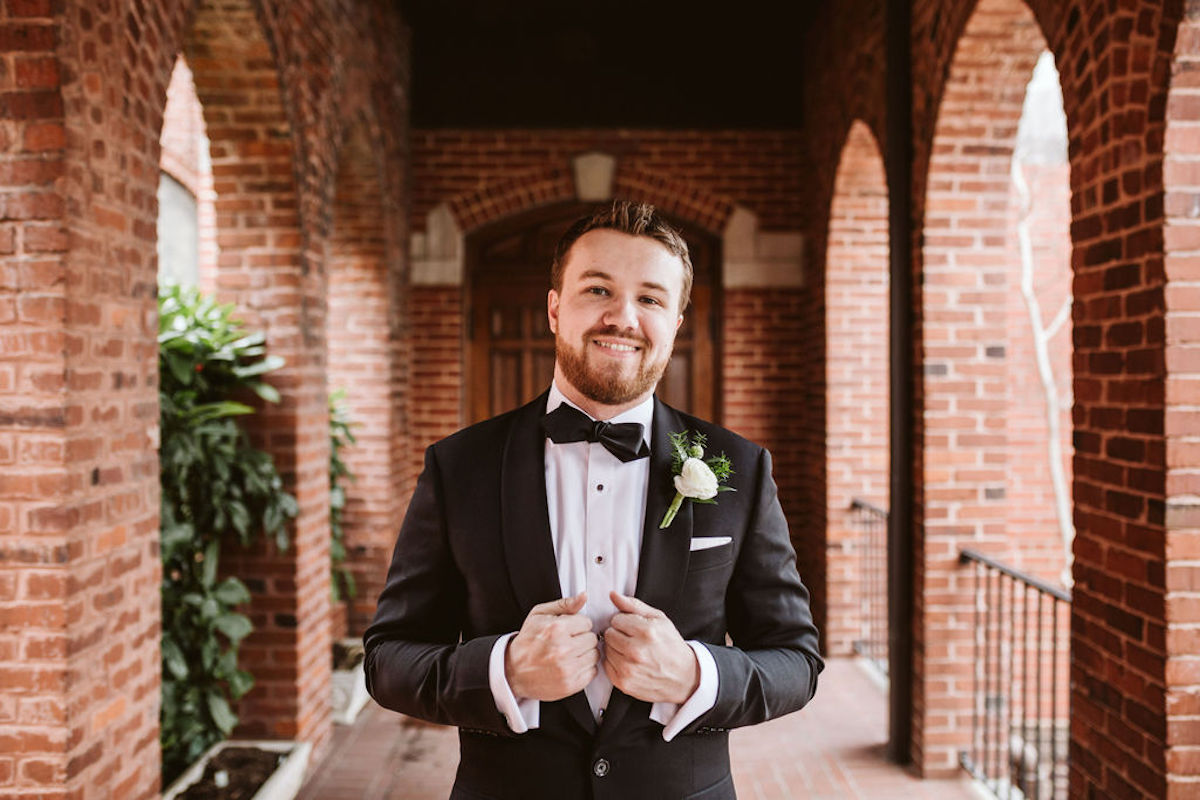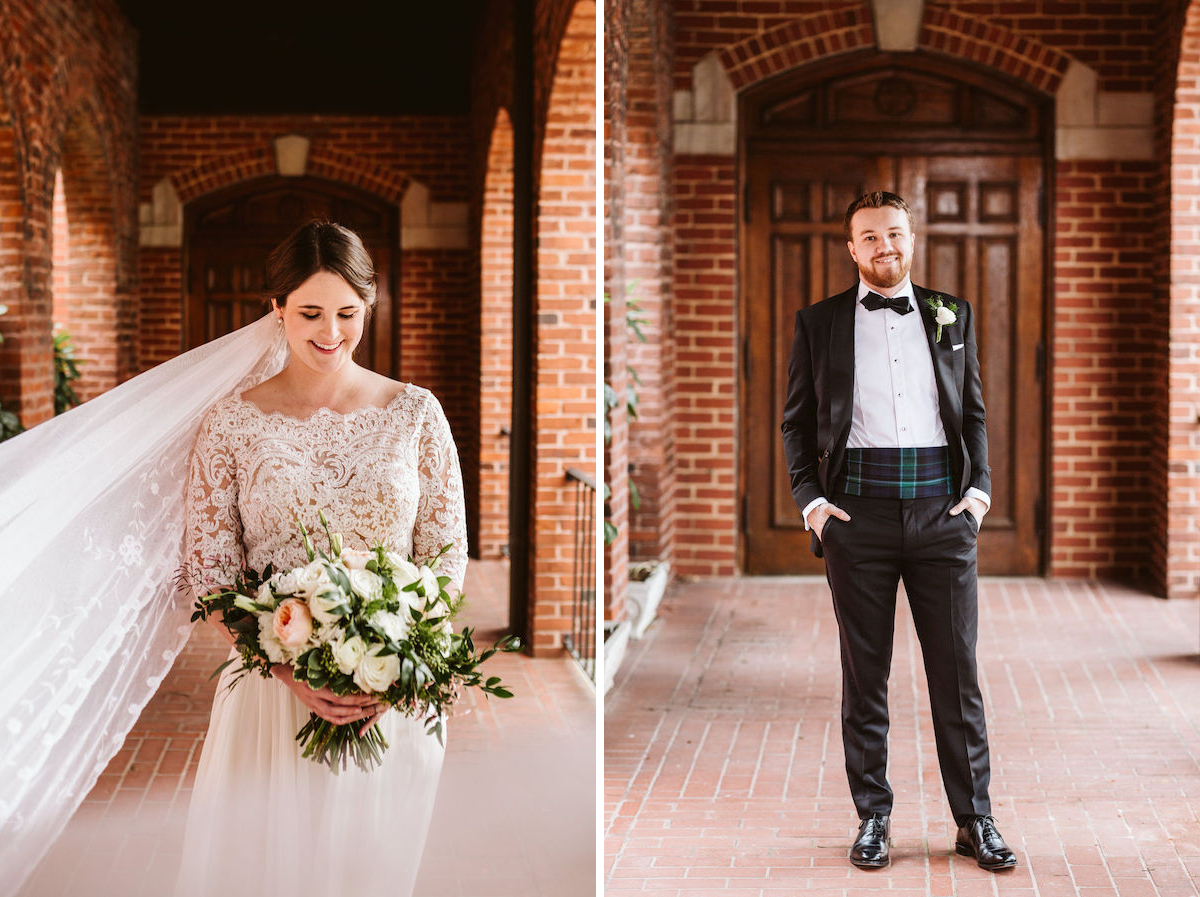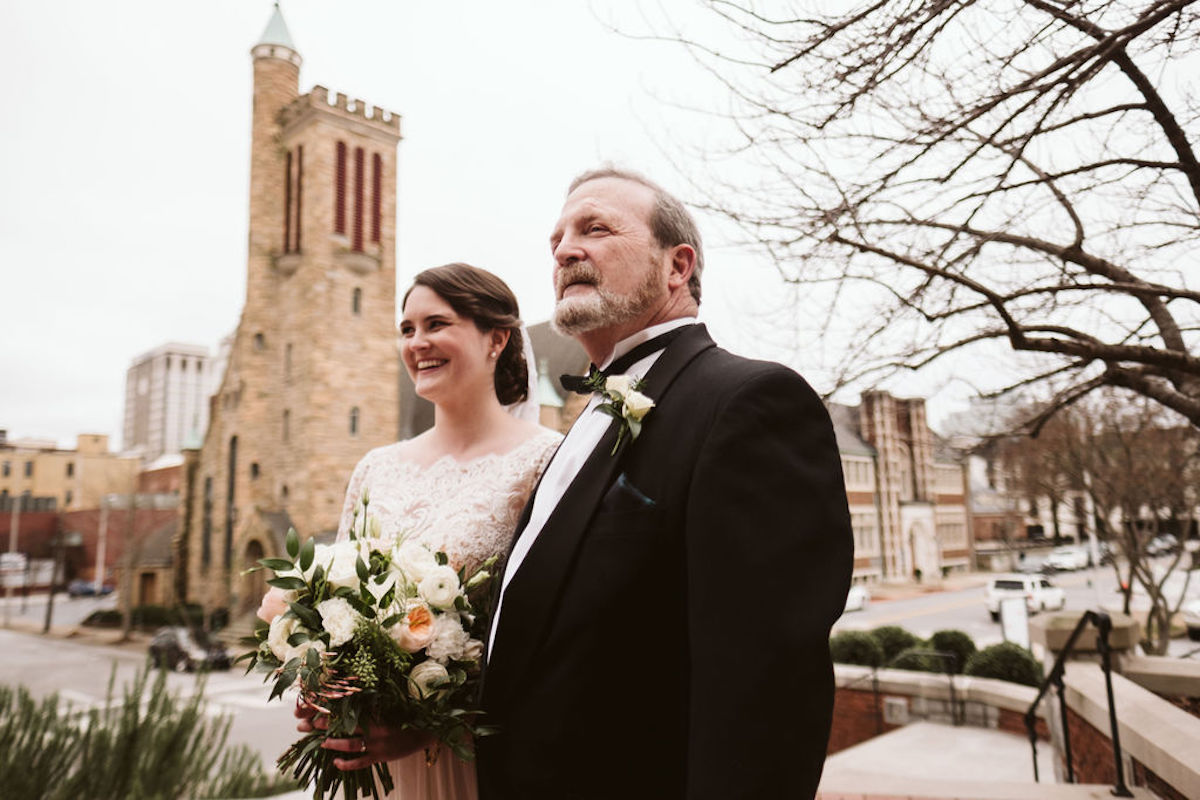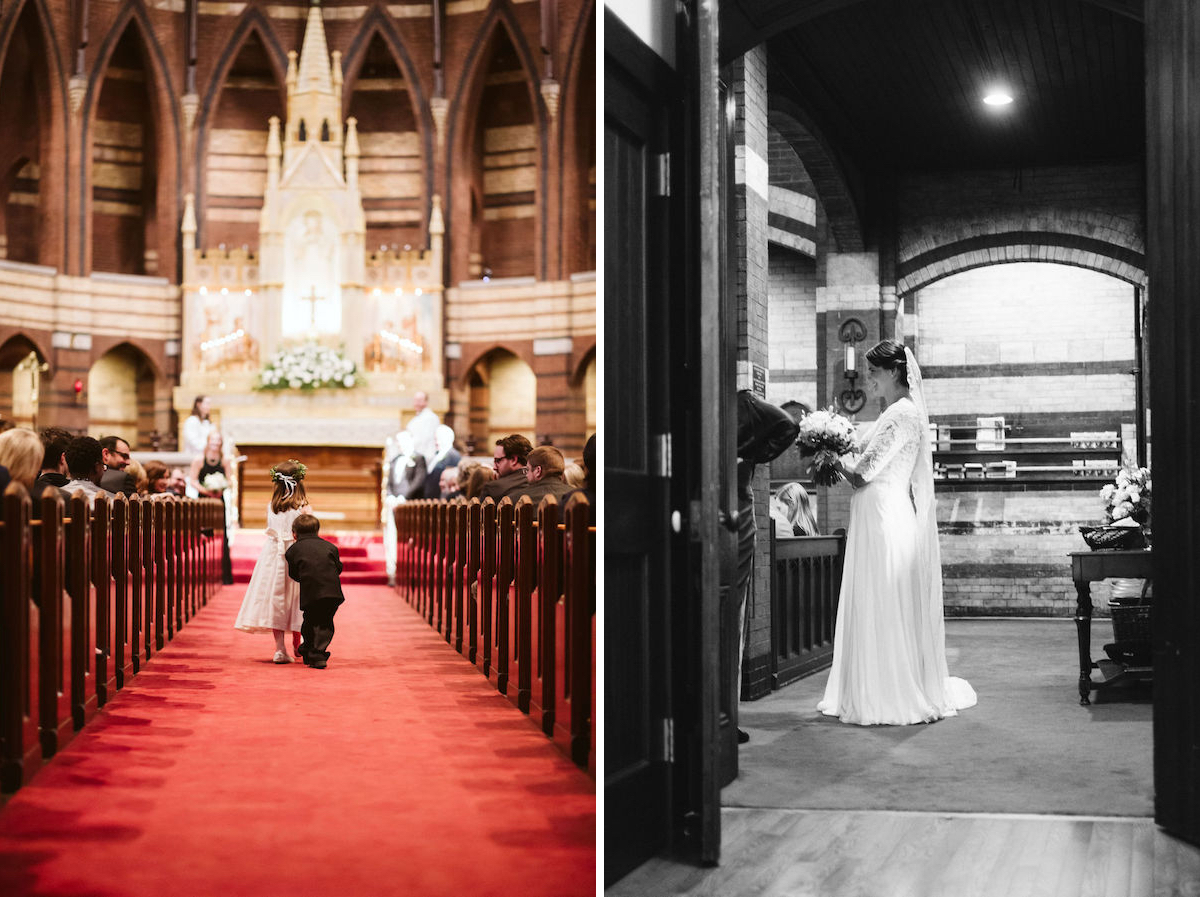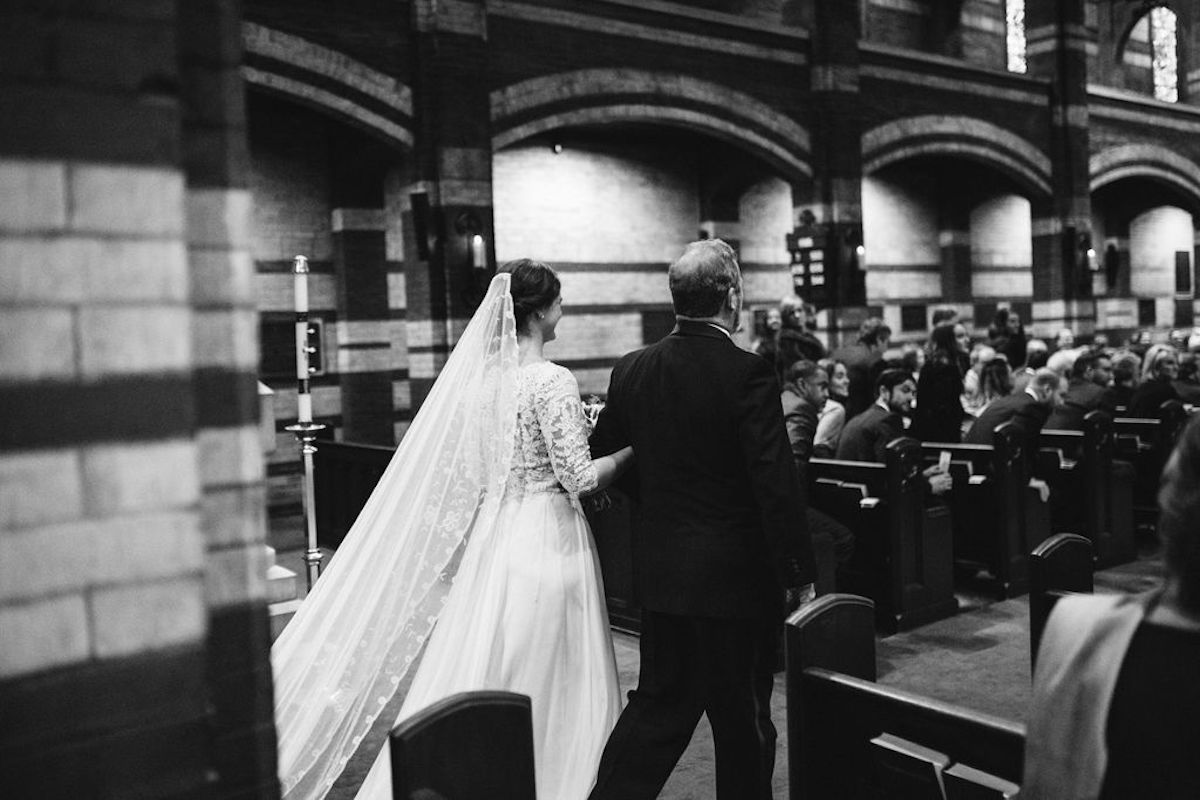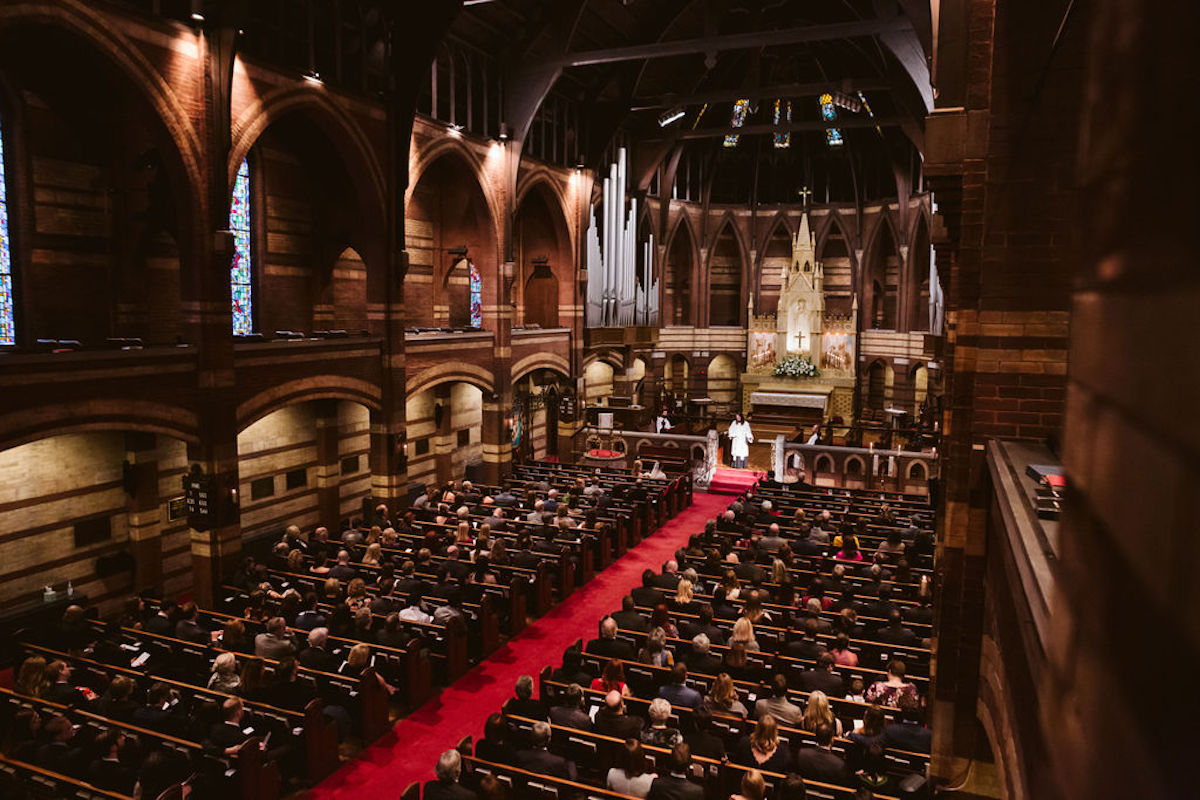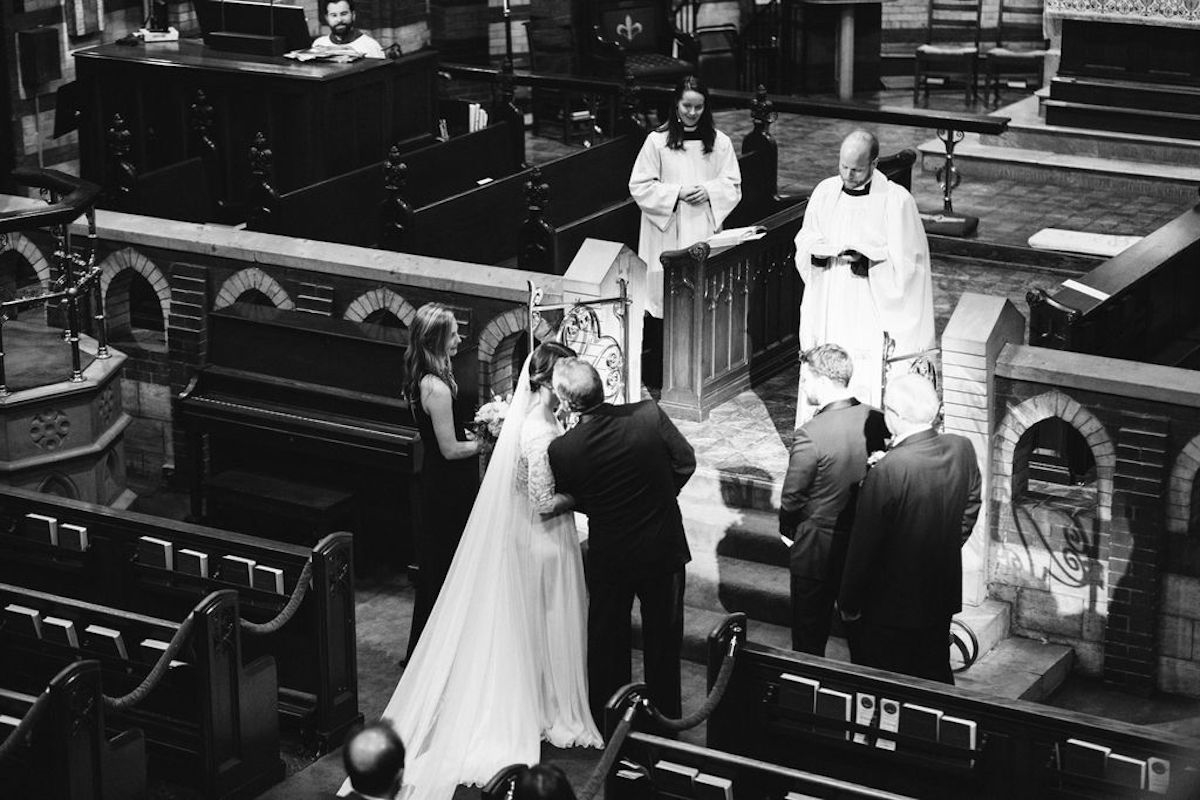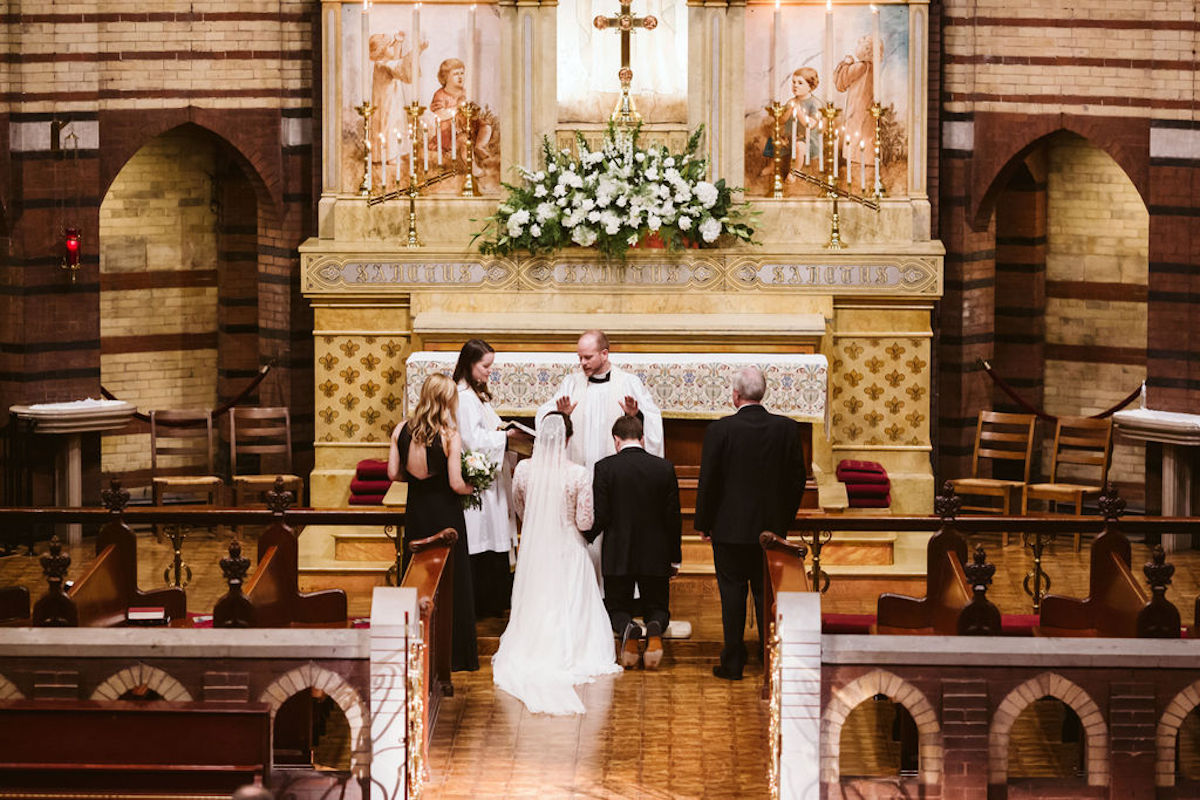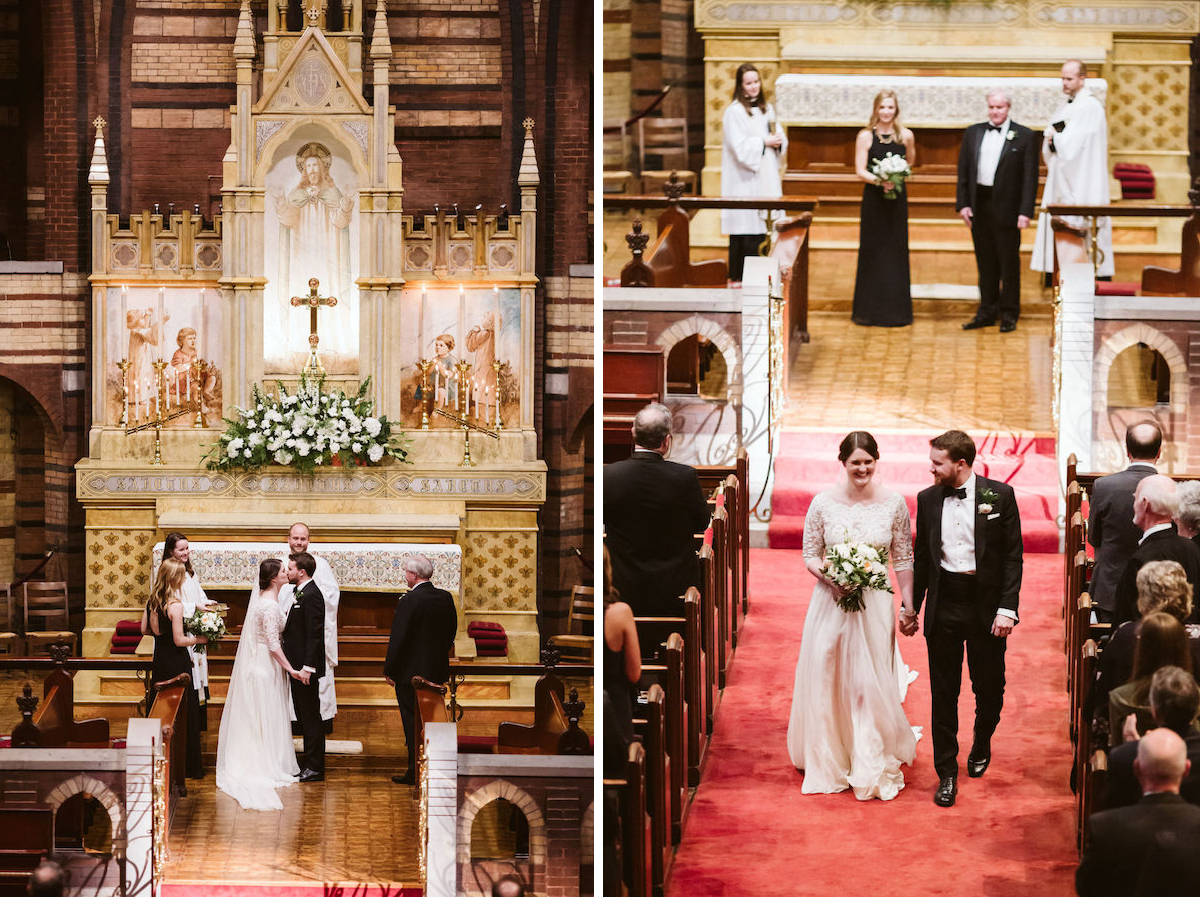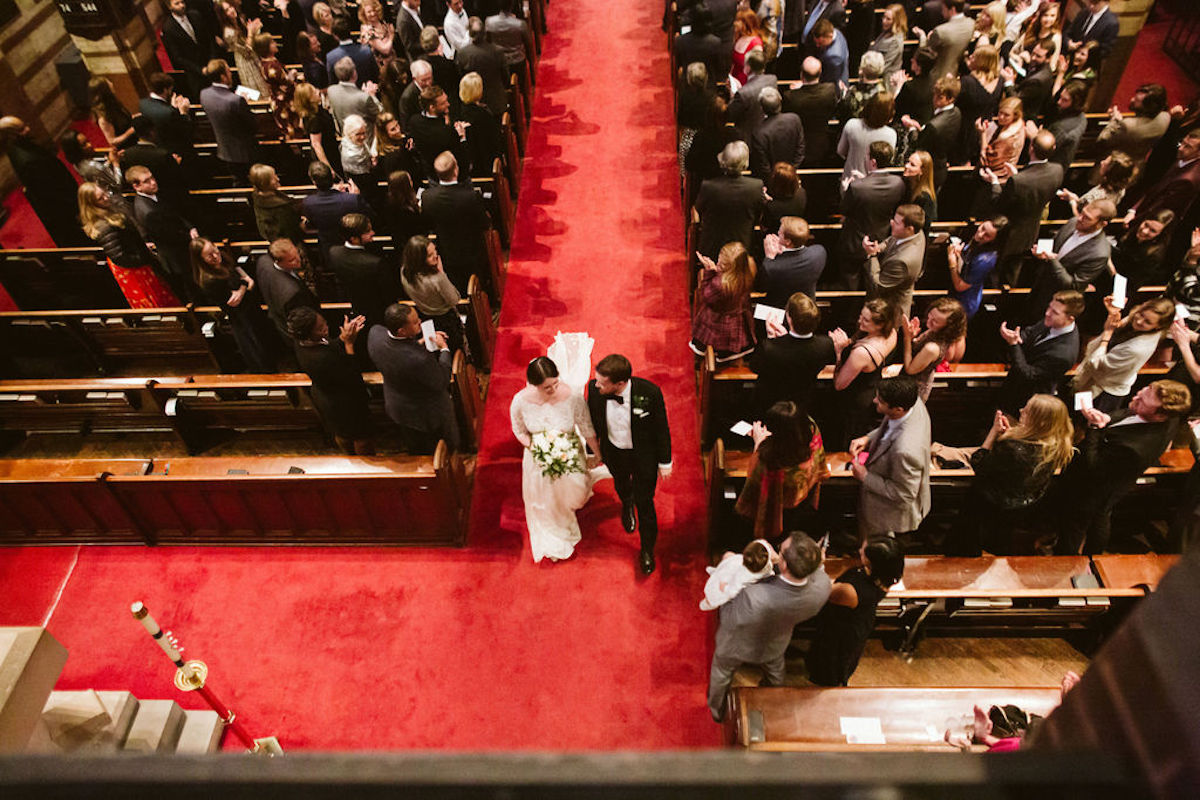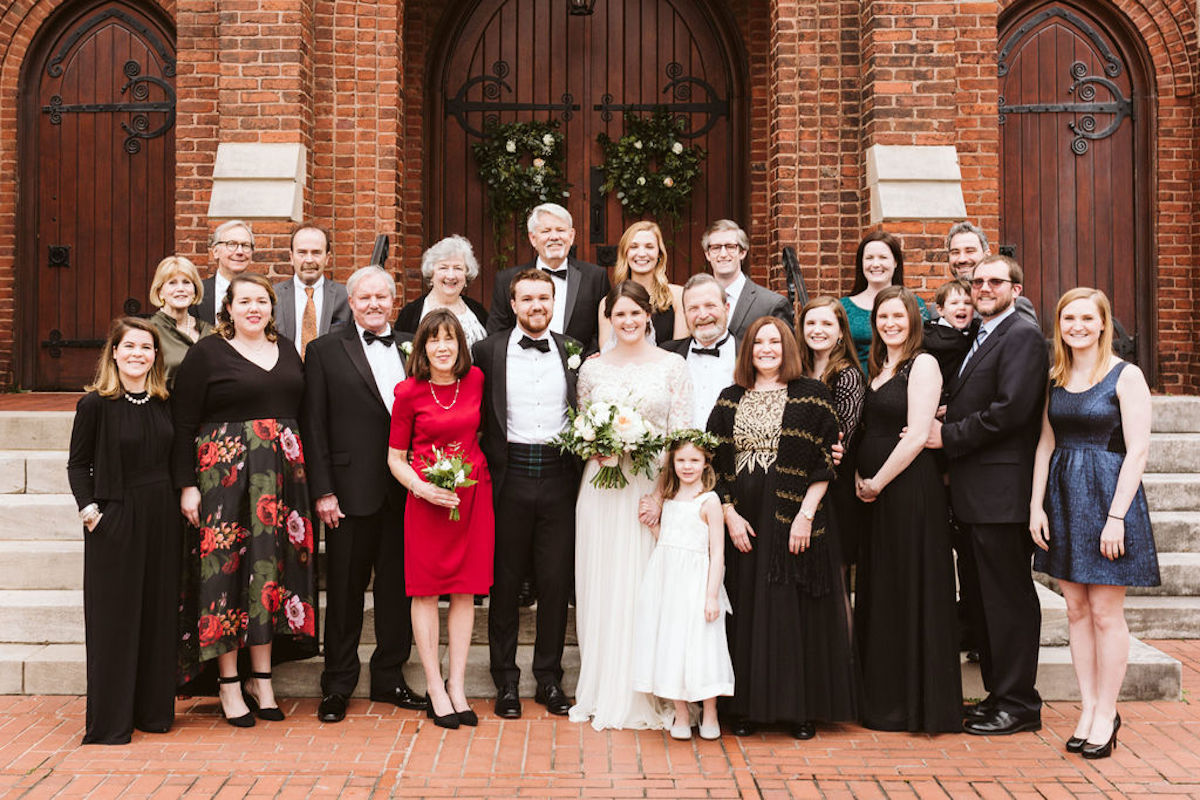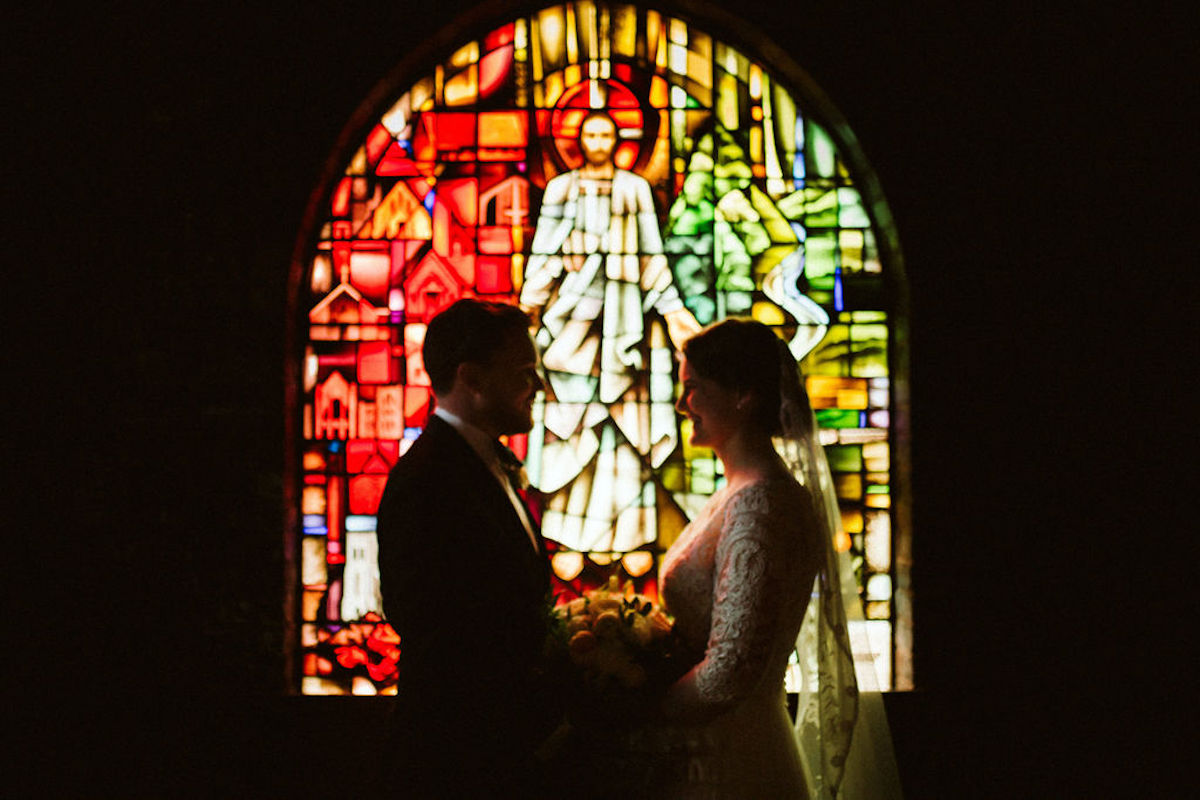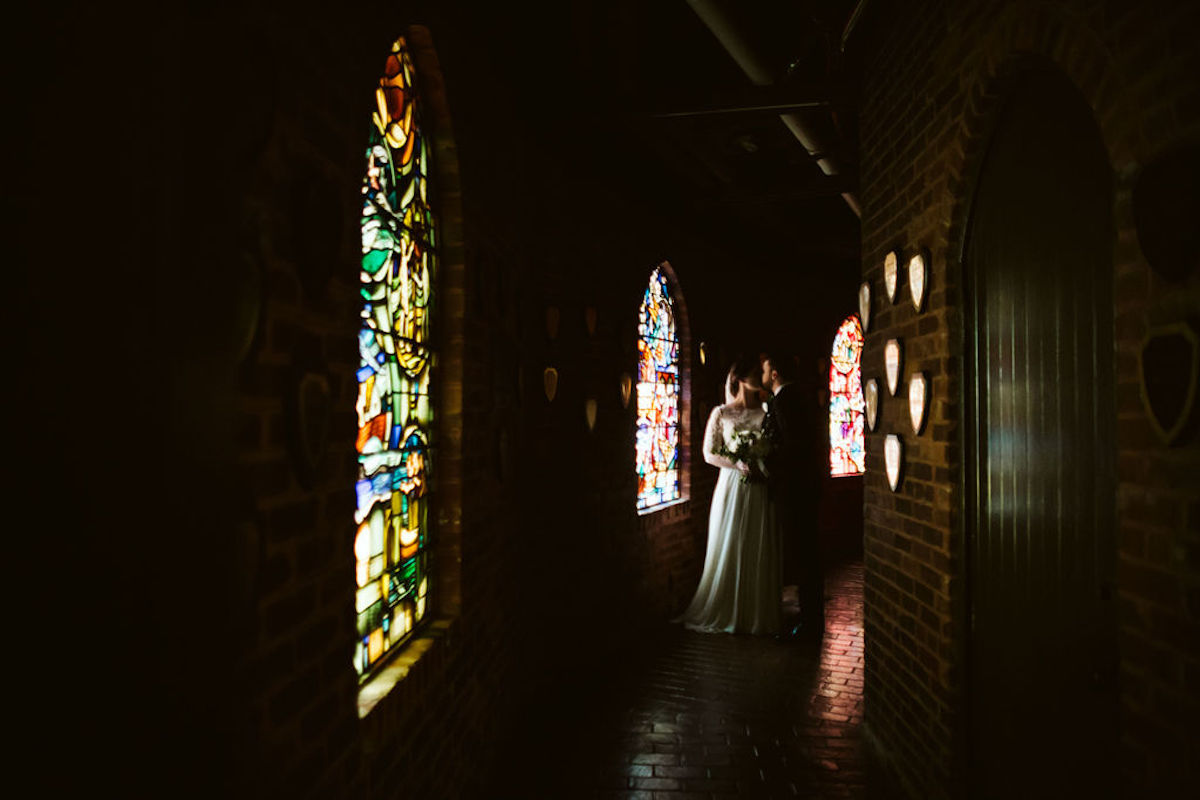 Bride and Groom portraits in West Village Chattanooga
Because they opted for a first look, we were able to do all of Martha and Geoff's portraits before the ceremony so they could go straight to the reception. We went to Chattanooga's West Village for the portraits. This part of the city recently experienced some revitalization and rebranding, and now it sets a nice urban scene for photos. Martha and Geoff wanted a calm, easy-going portrait session, and I think we pulled that off pretty well. They had a family friend bring their dogs over to the church for some photos, too!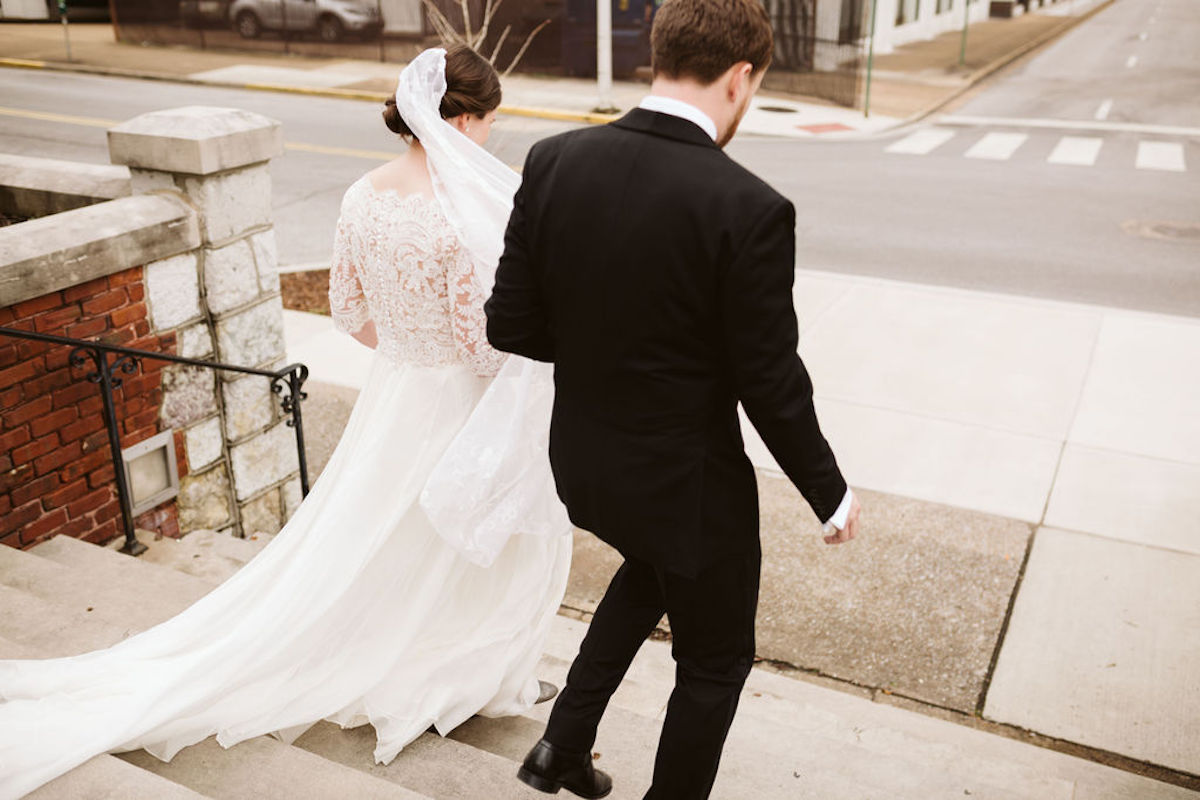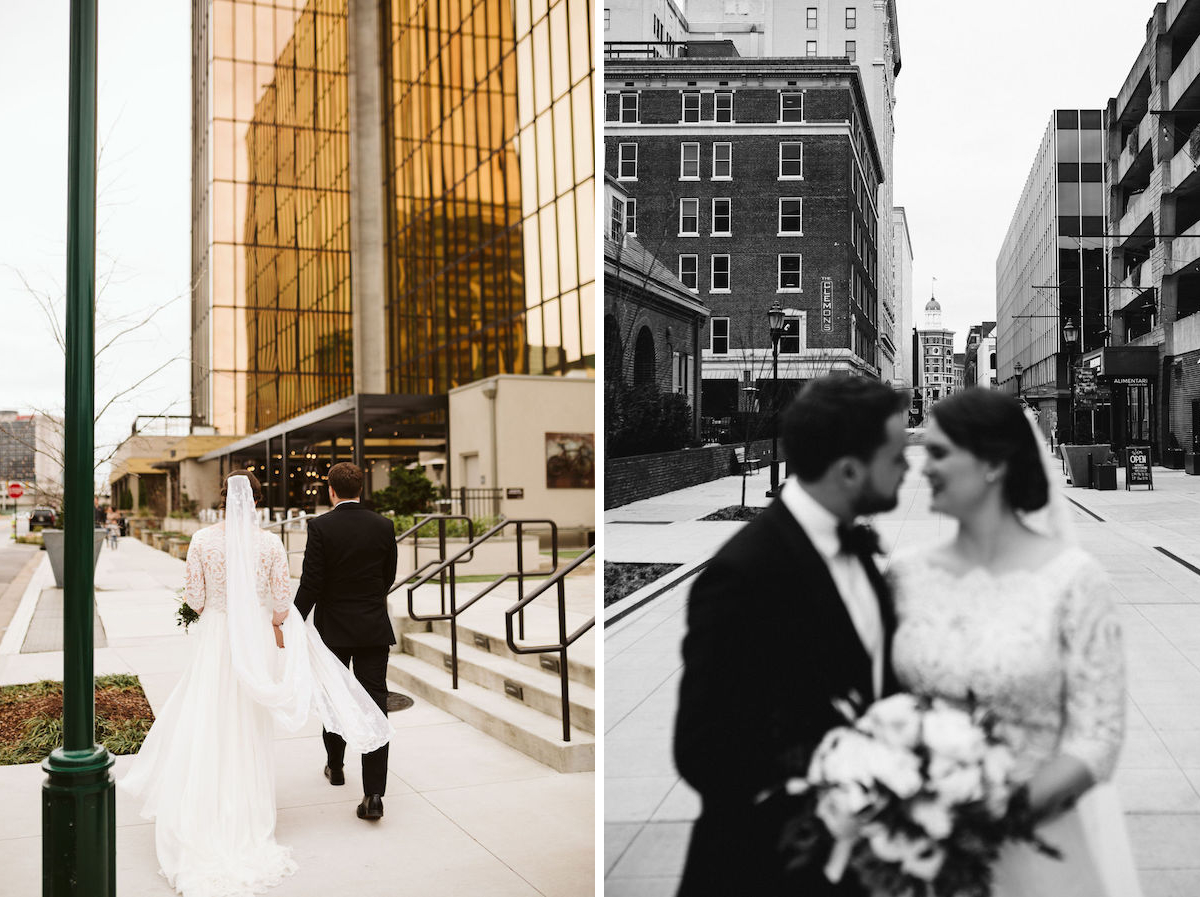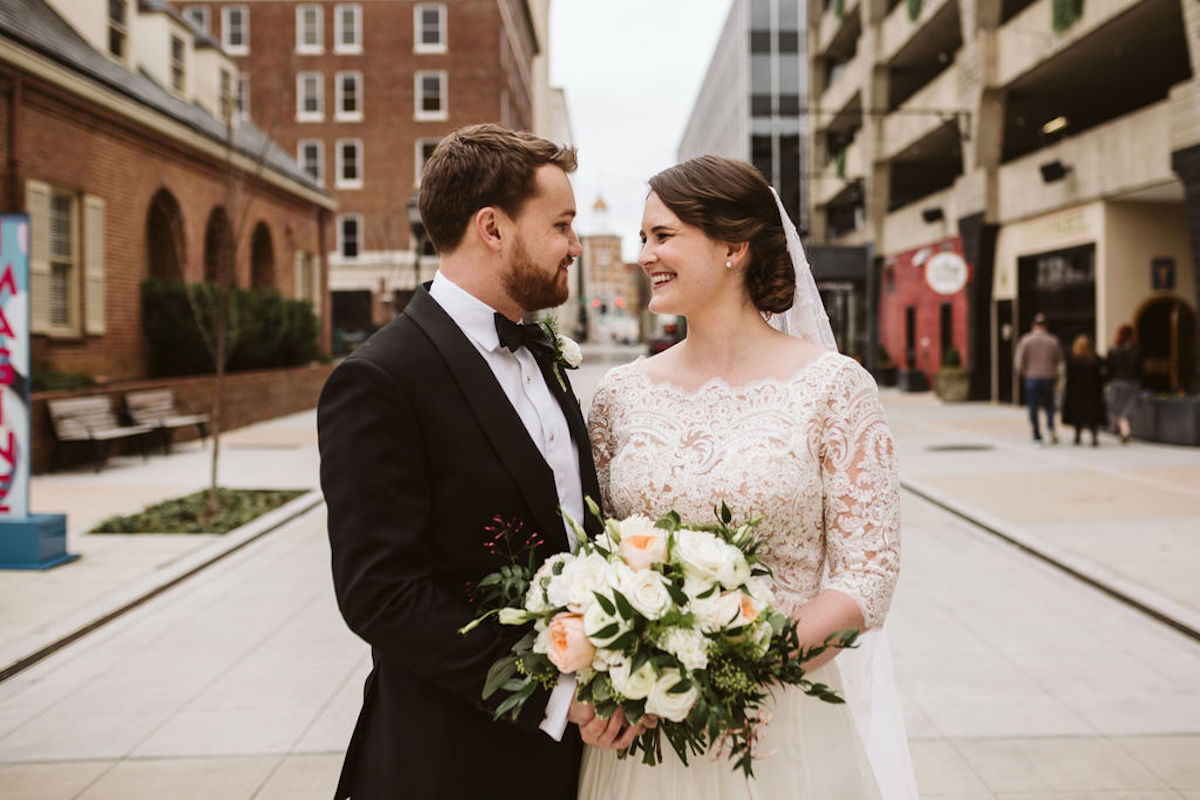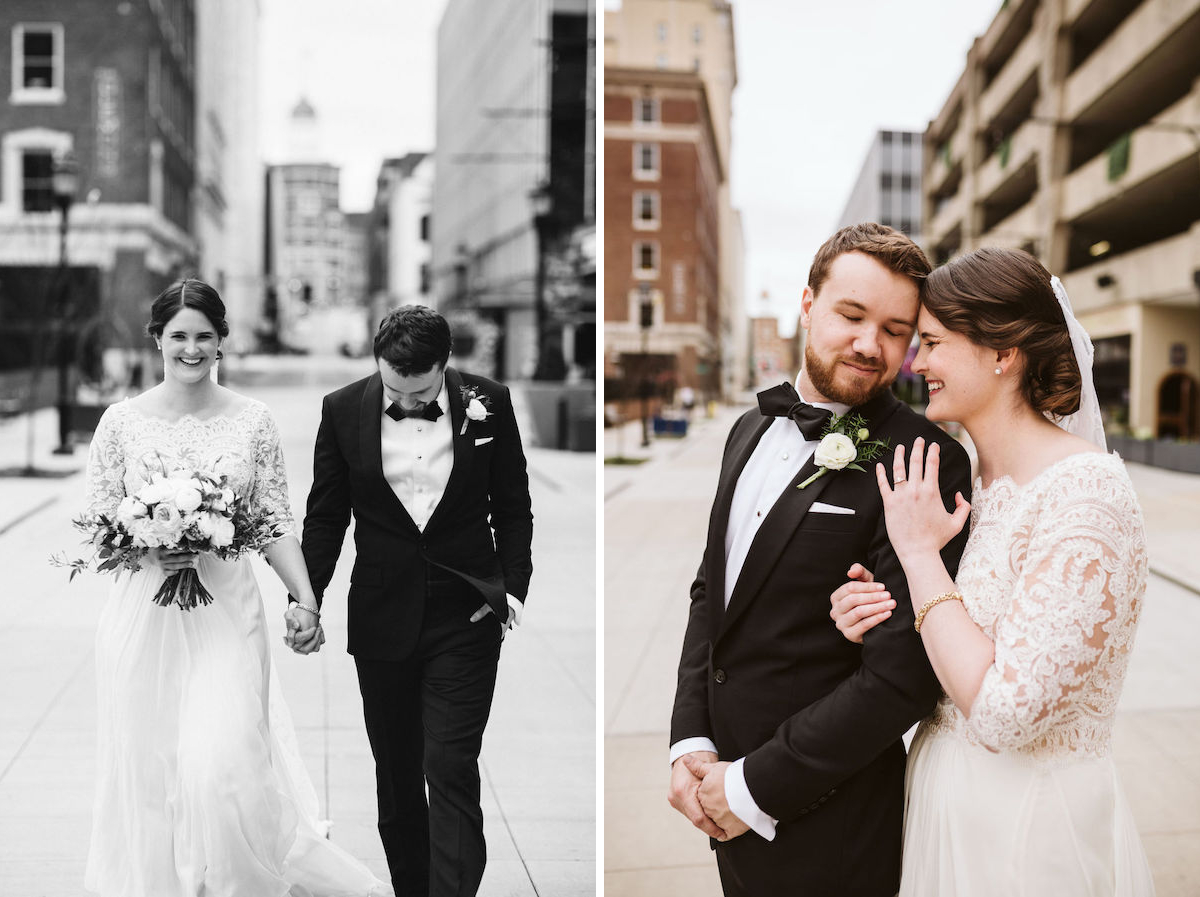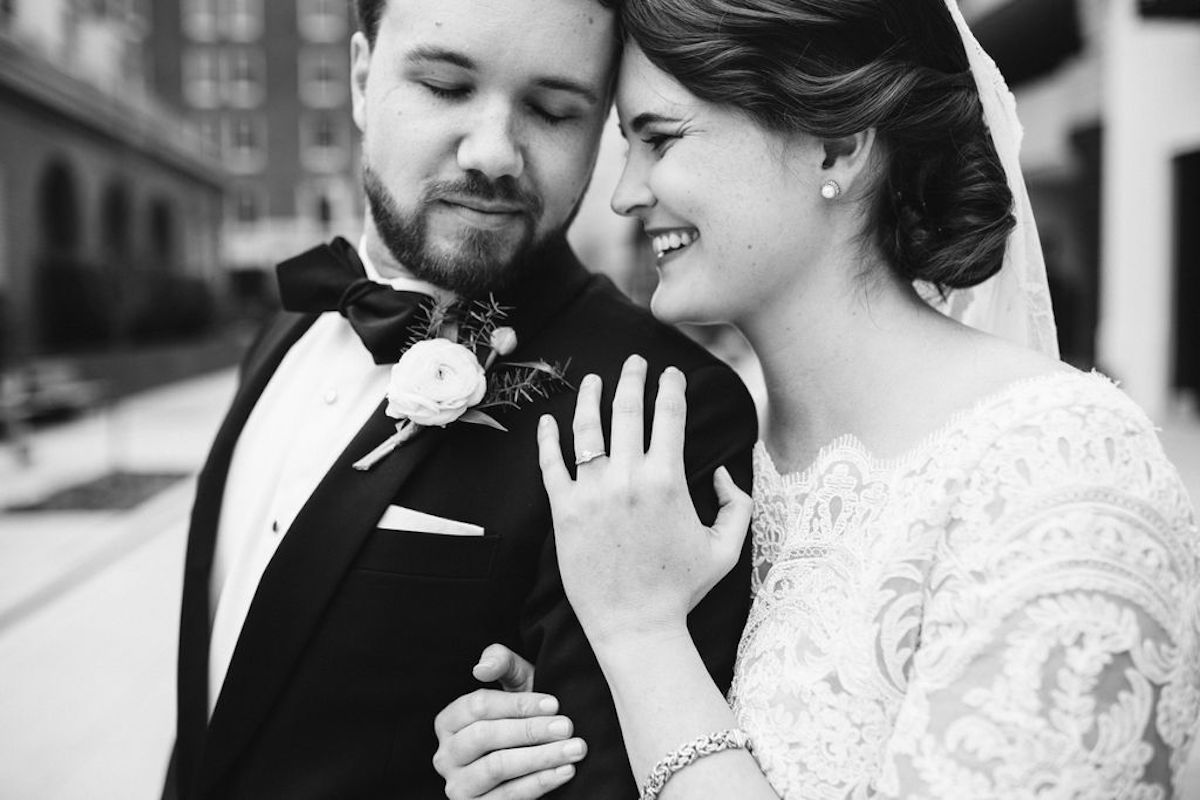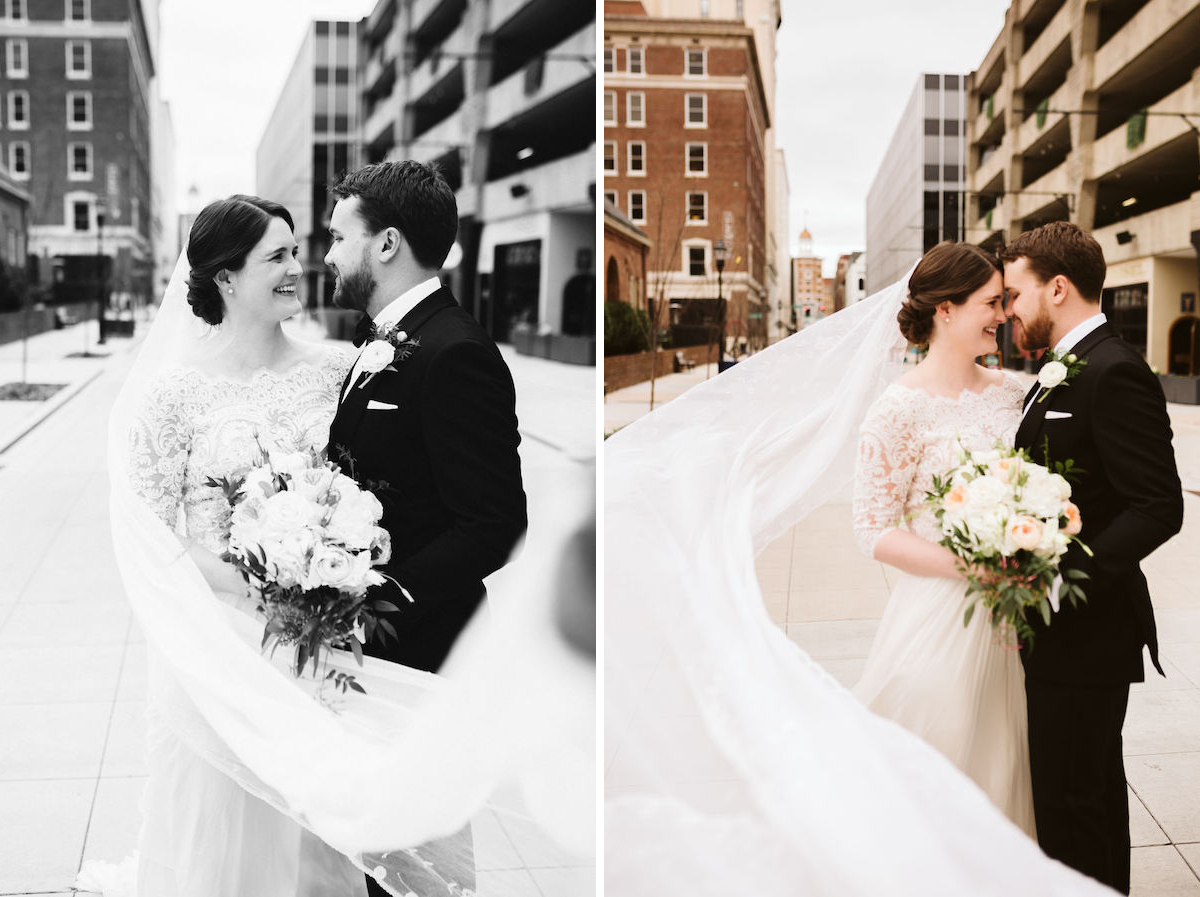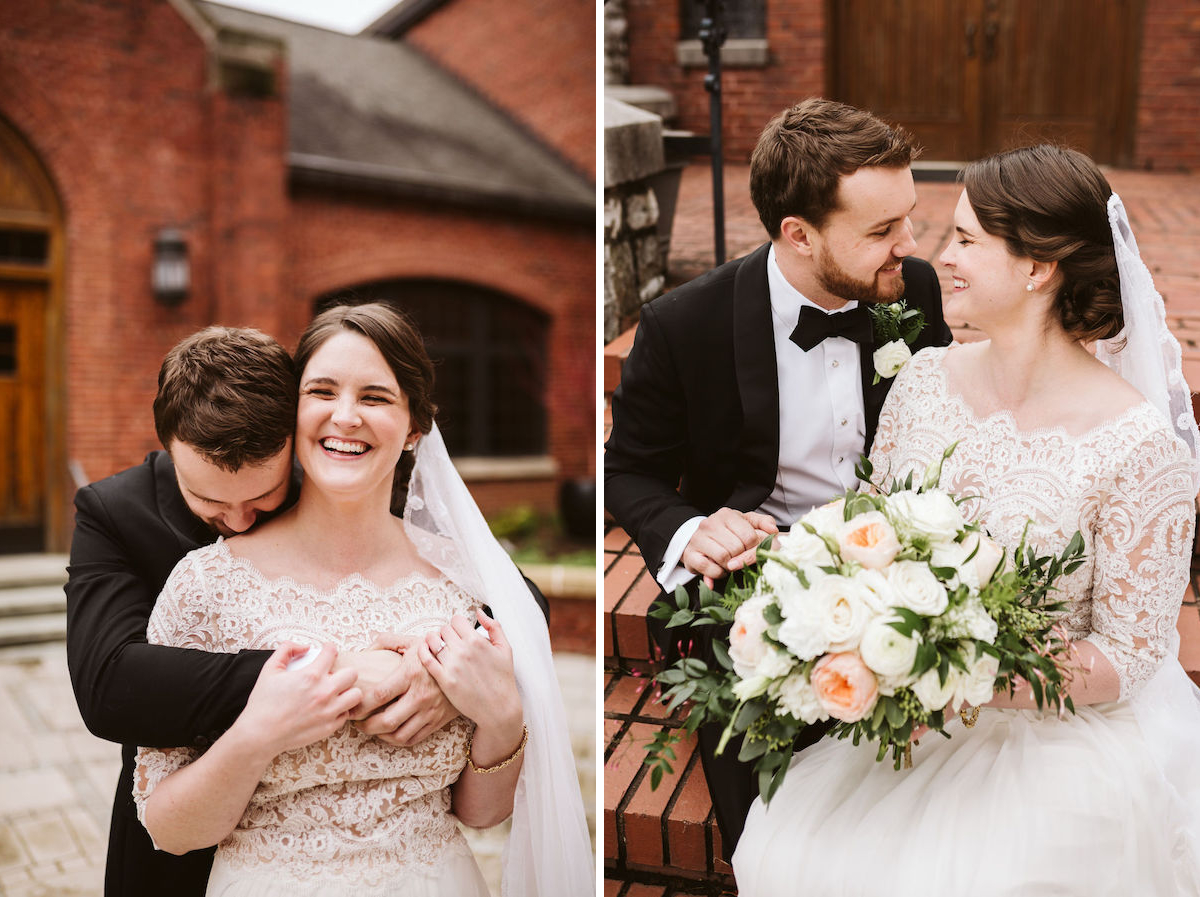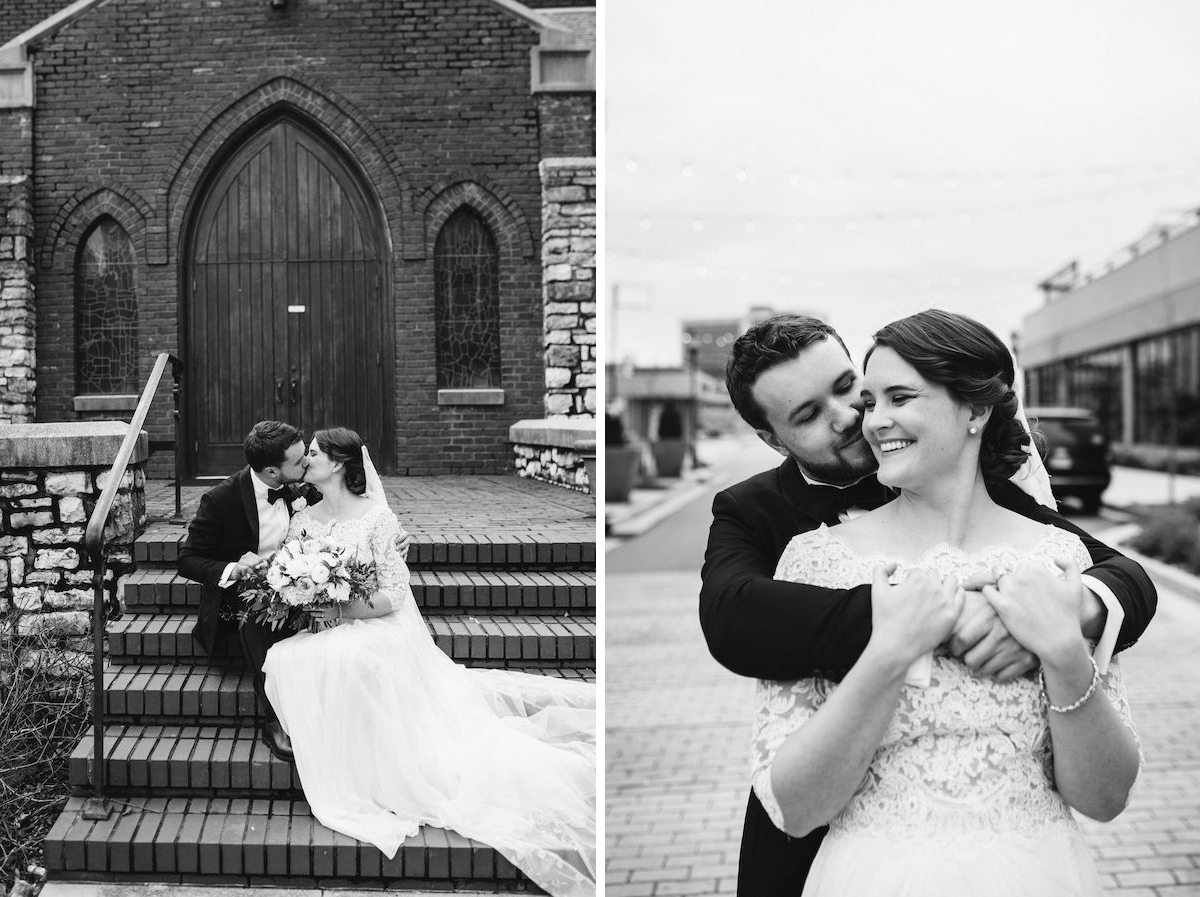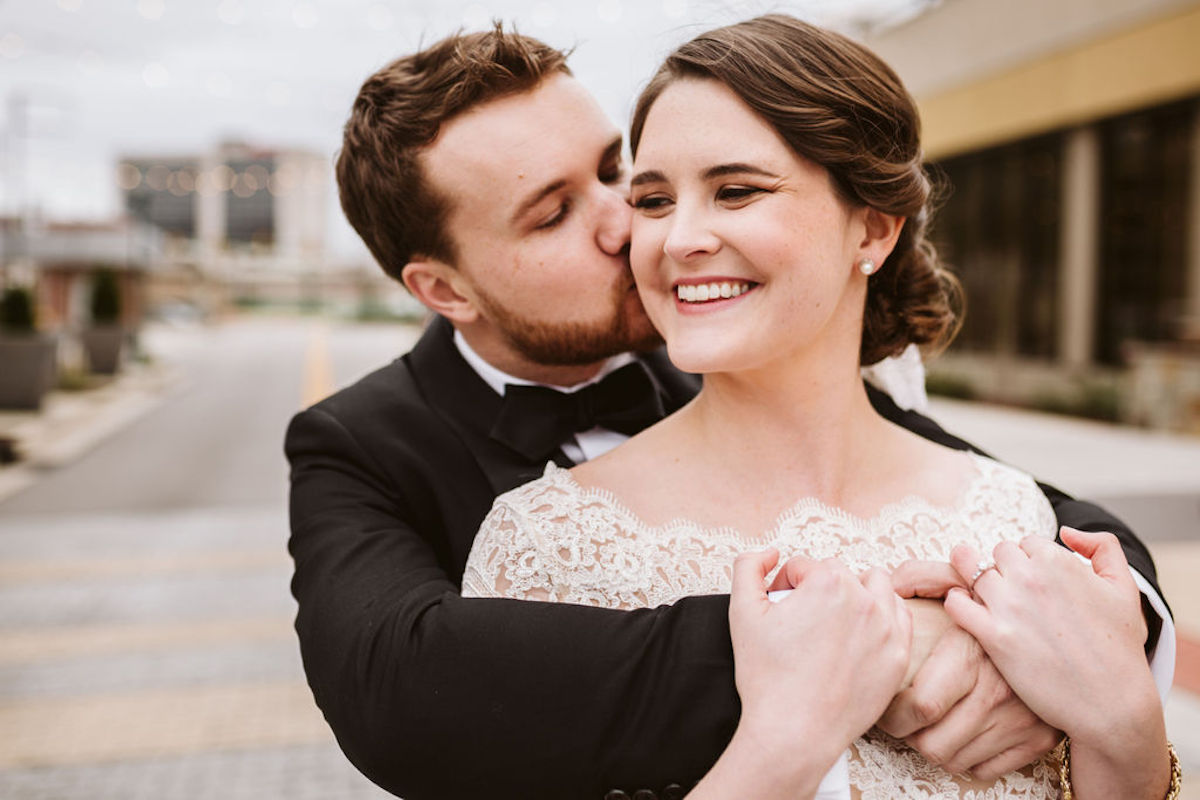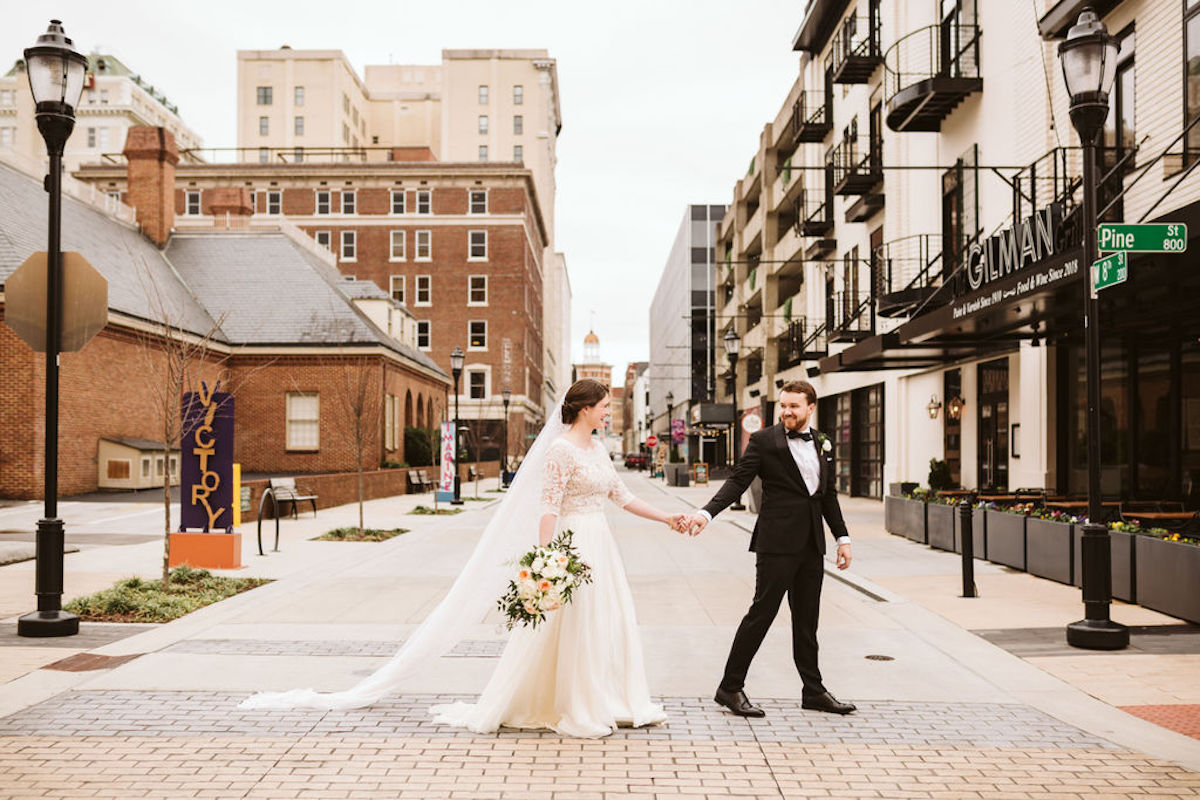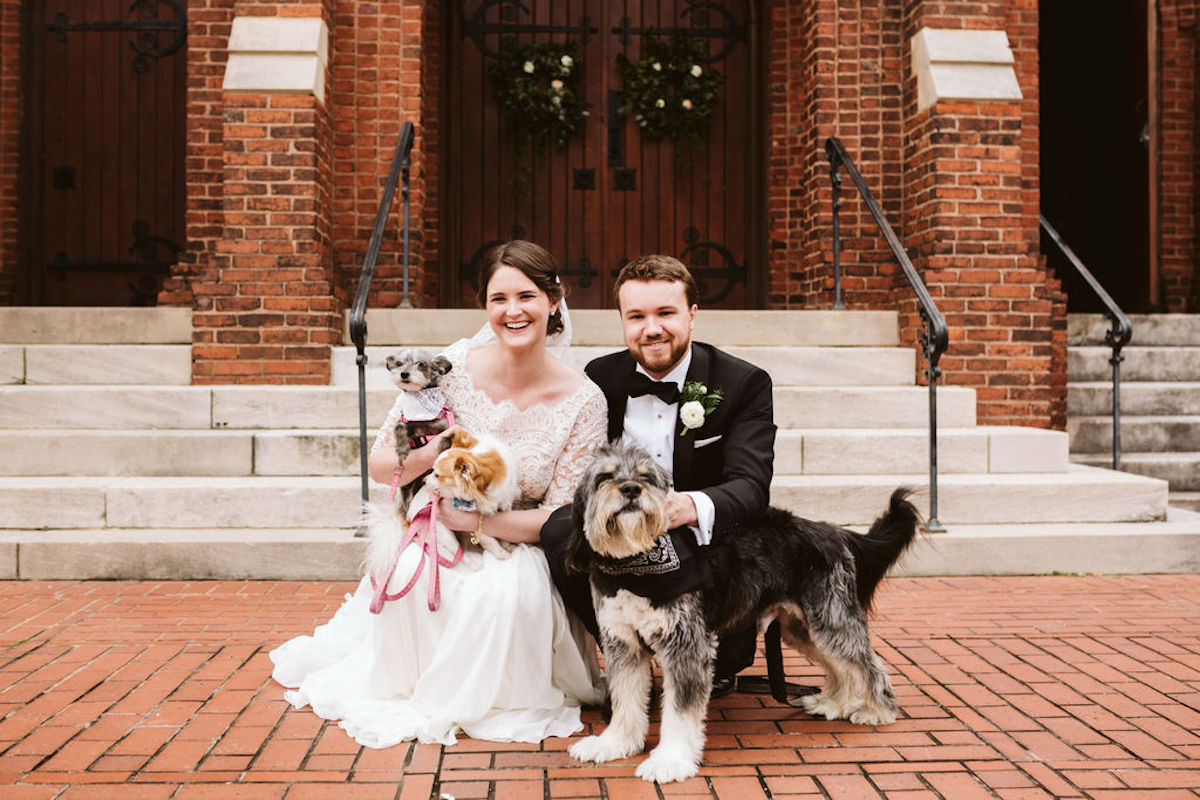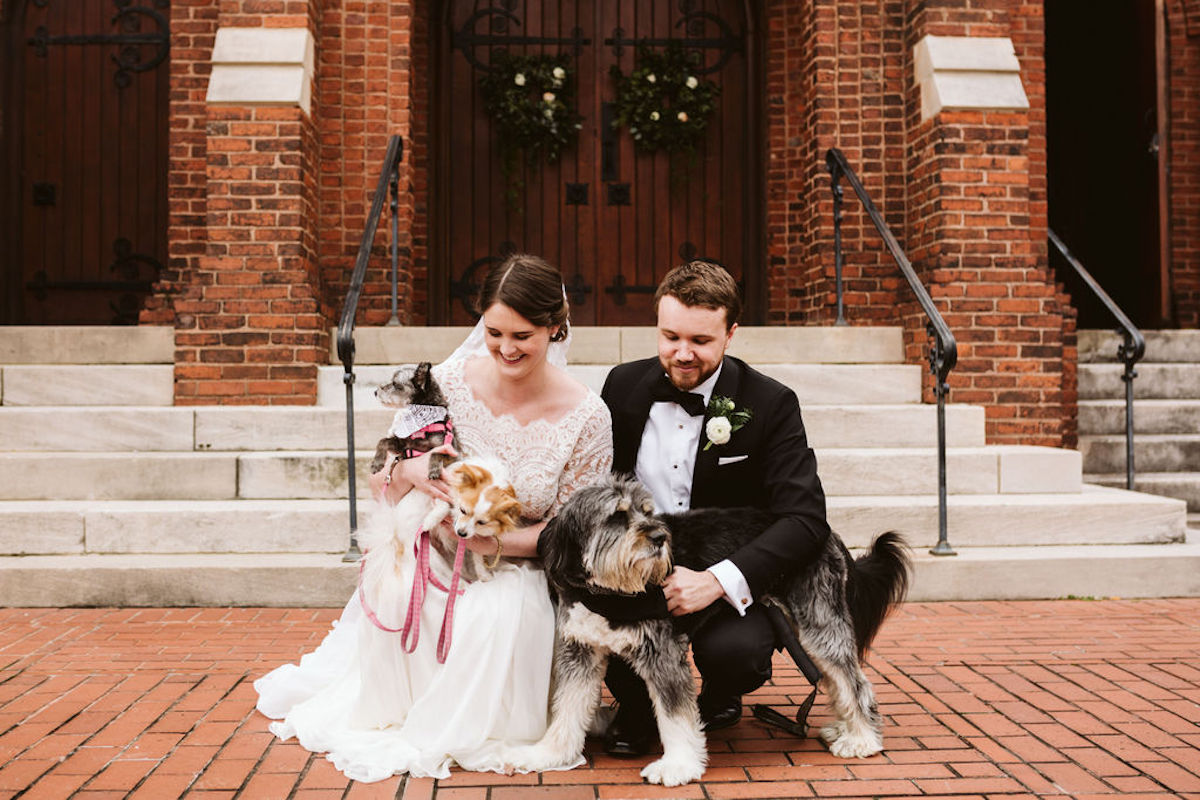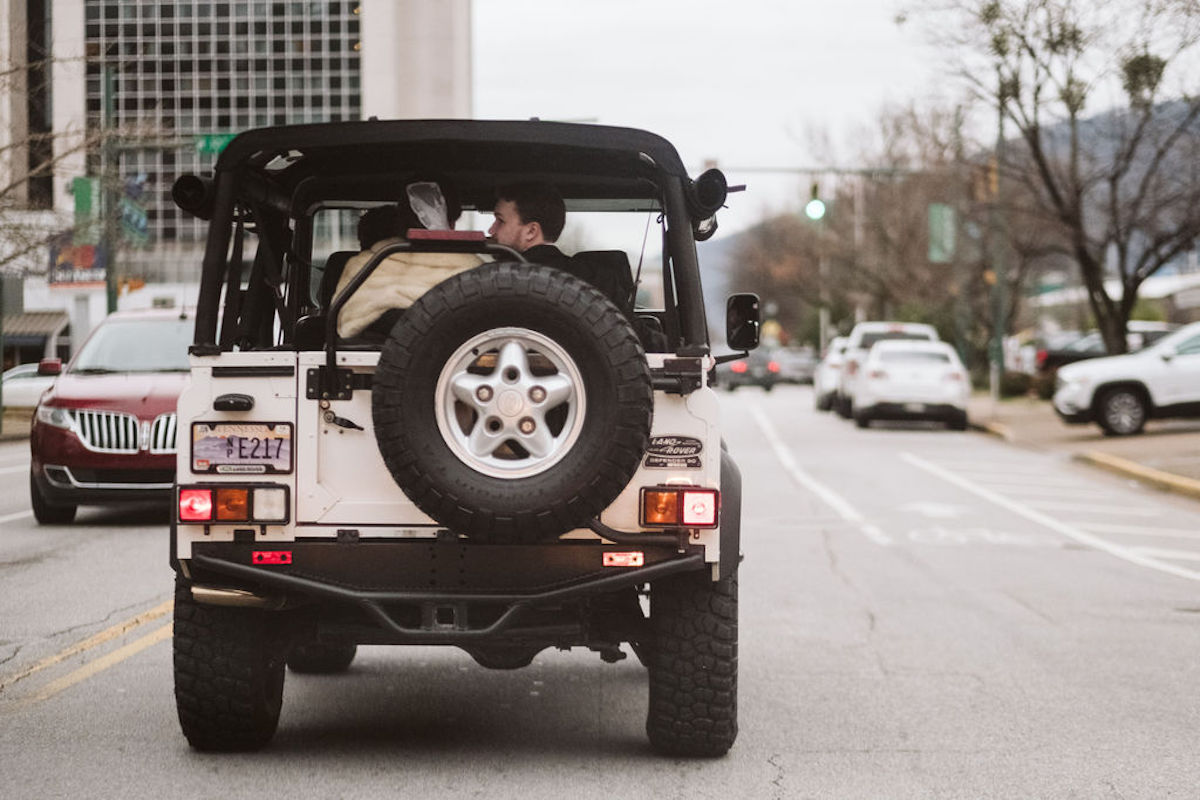 Wedding Reception at The Turnbull
After the ceremony, Martha and Geoff headed over the The Turnbull Building to host their wedding reception. The Turnbull, located between Chattanooga's Southside and the Riverfront, is another building on the National Register of Historic Places!
If you're looking for a beautiful historic wedding venue in Chattanooga, TN, this one has an amazing, urban industrial vibe. Gorgeous, huge windows and cool architectural elements like exposed beams and brick interior walls. Chattanooga winters can be pretty gray, but if you're planning a winter wedding at The Turnbull, you'll love how the wood tones warm up this space. I especially liked how Fox and Fern decked out the rafters and beams with flowers and greenery for this reception. The Turnbull Building at its finest.
Martha and Geoff planned a relaxed, casual reception. Their priority was to spend time with their guests and catch up with family and hang out with friends, so they limited some of the typical reception activities in order to do that. They hired Love, Peace & Happiness Band for live music to get people out on the dance floor, and of course we enjoyed the heck outta the glow sticks! All in all, it was a really classy, relaxed day.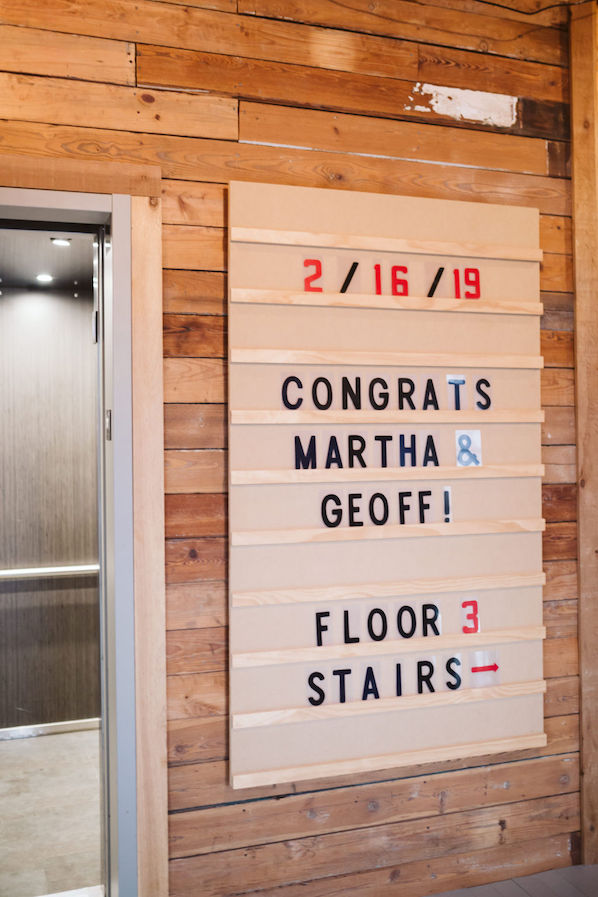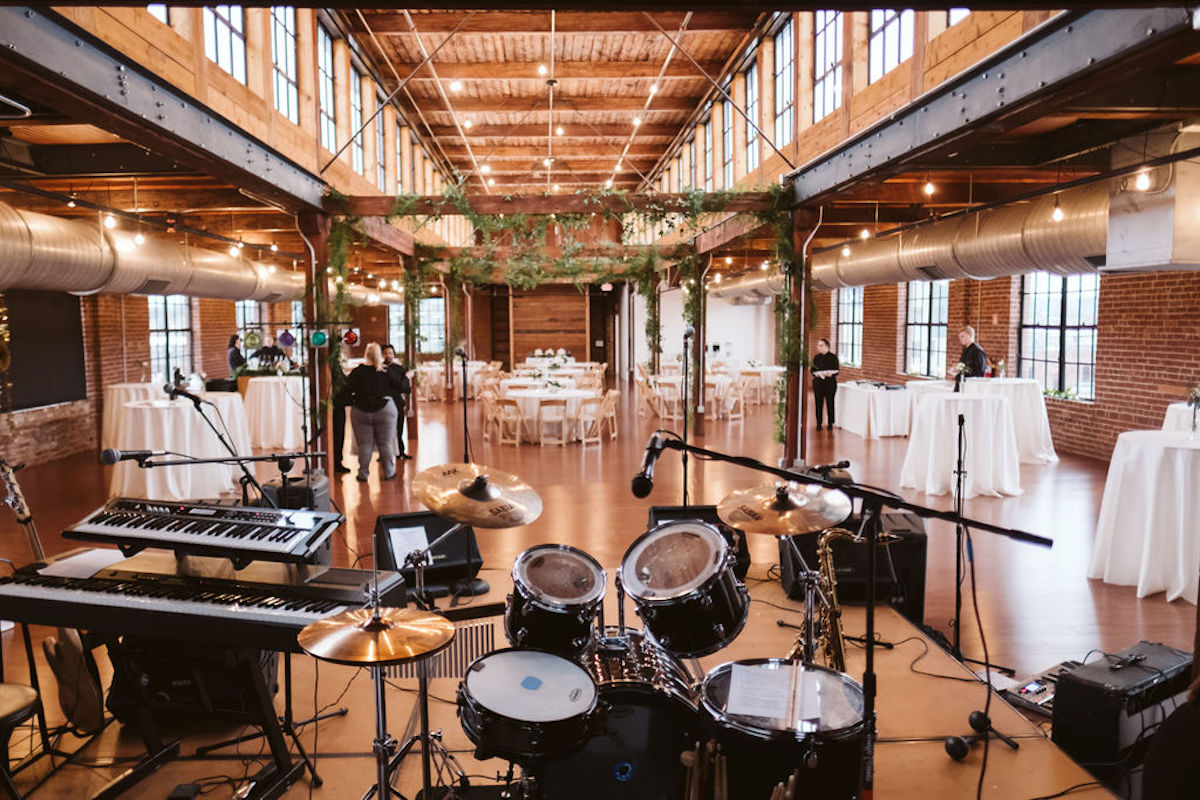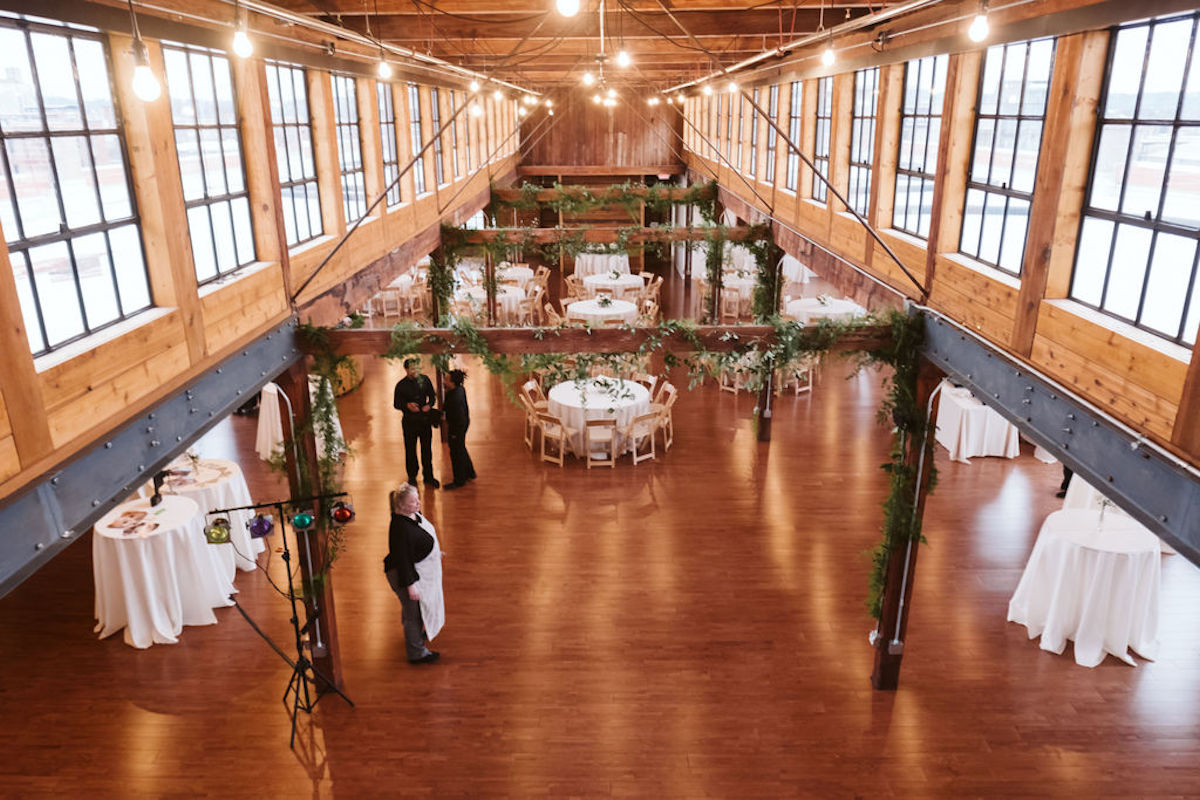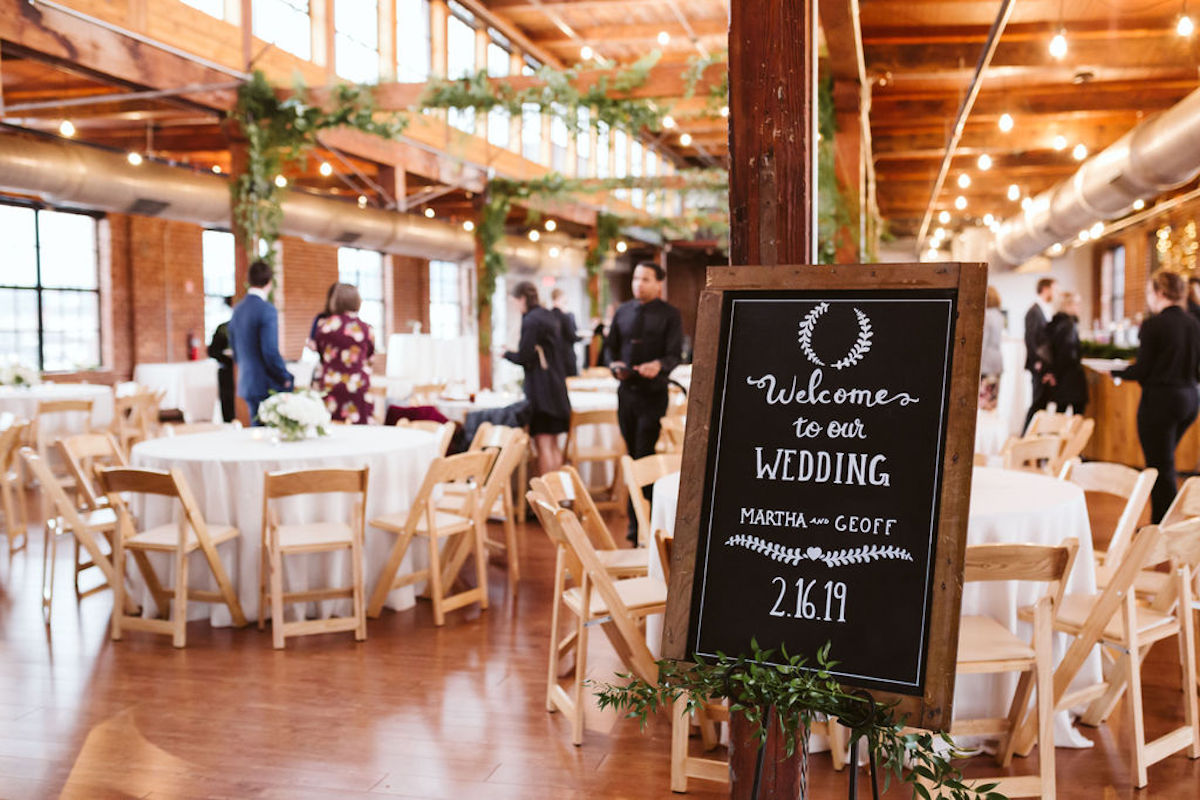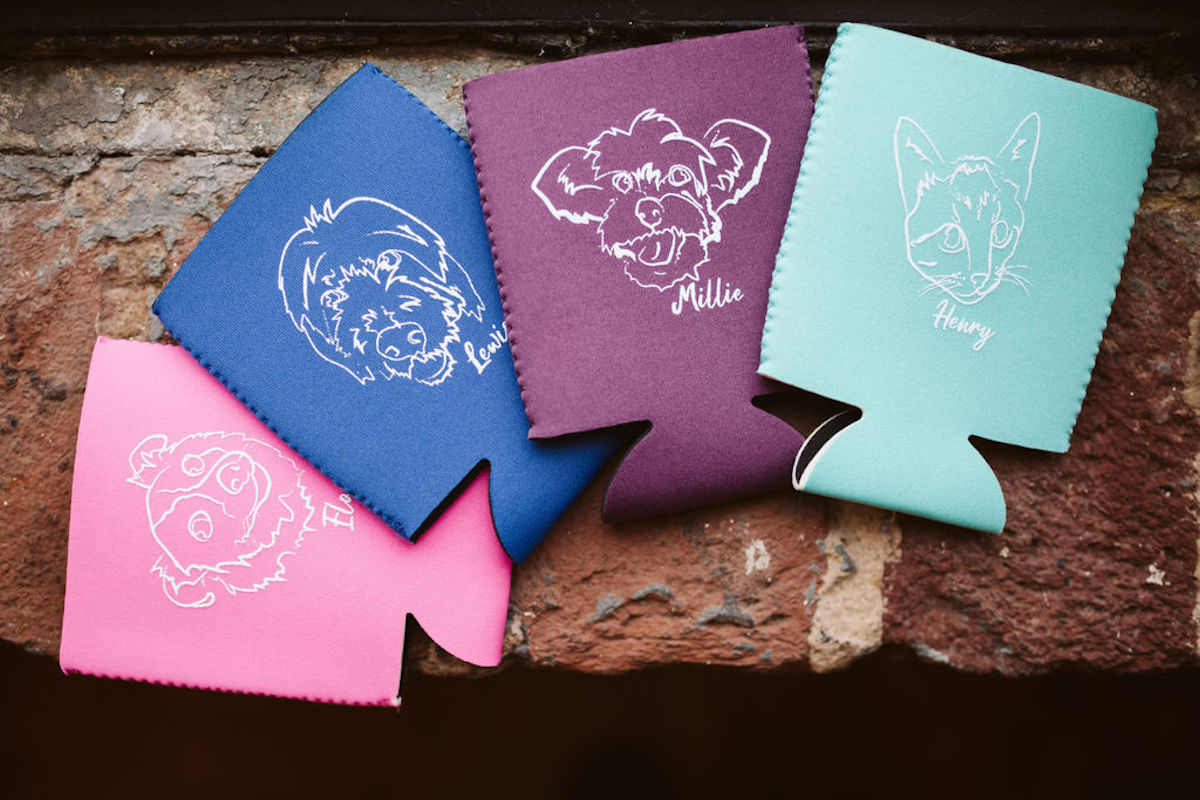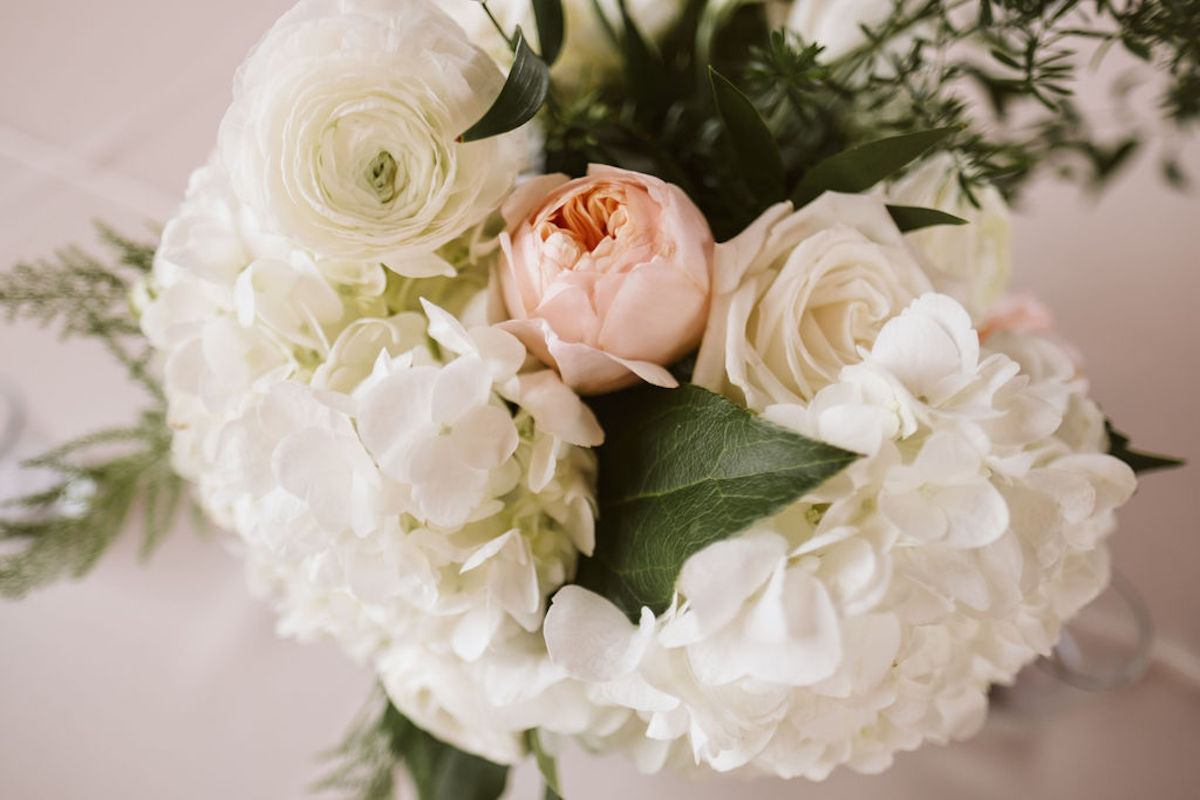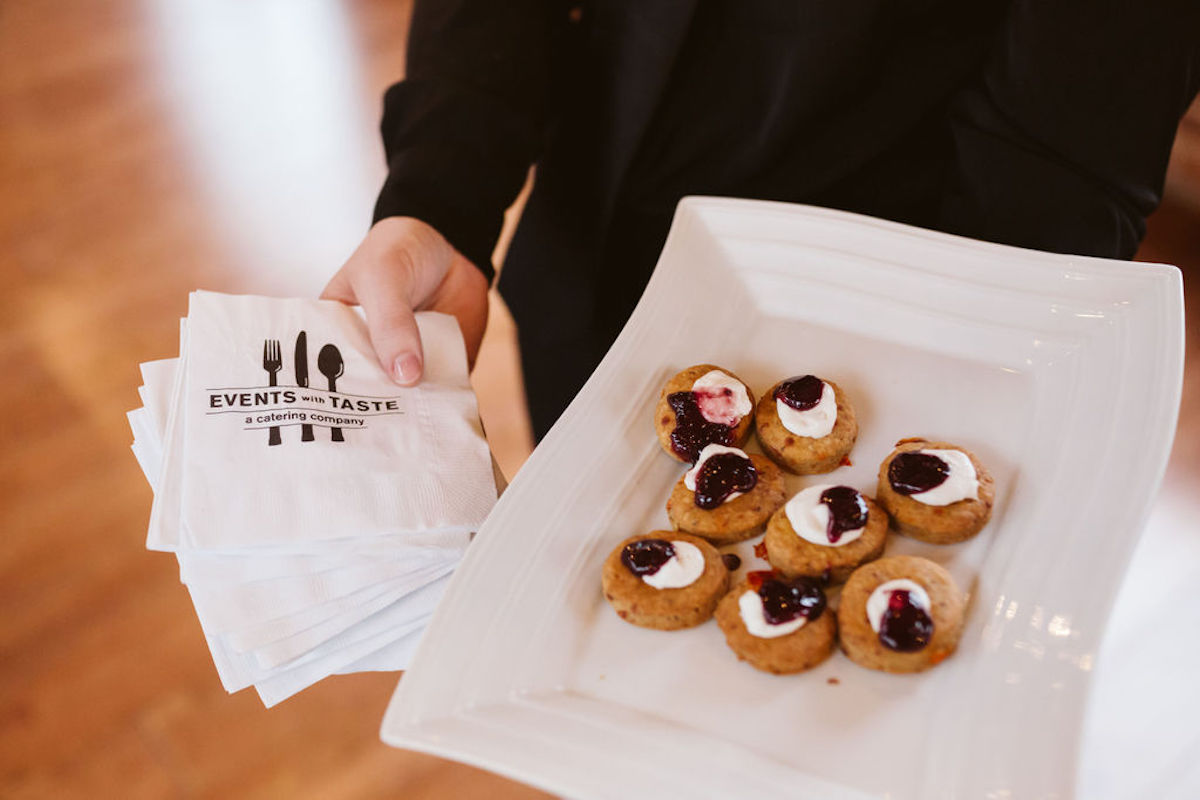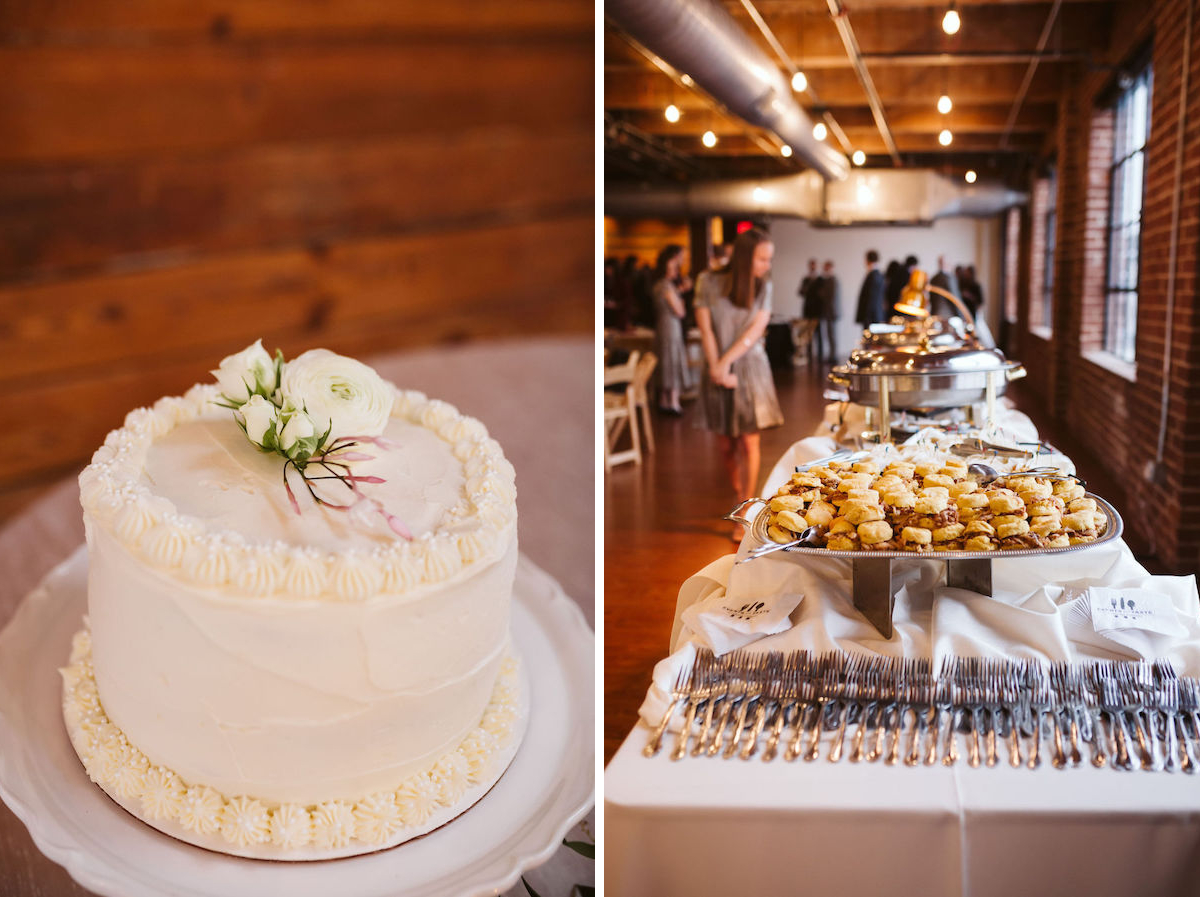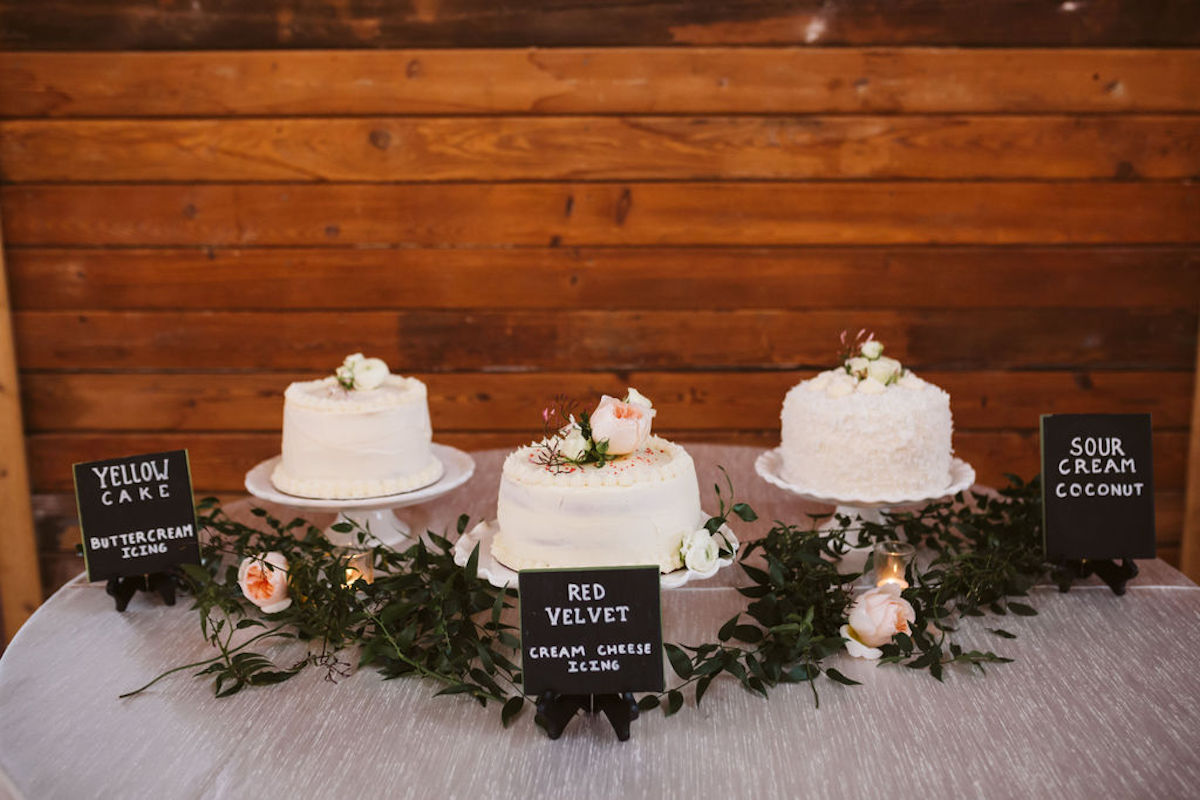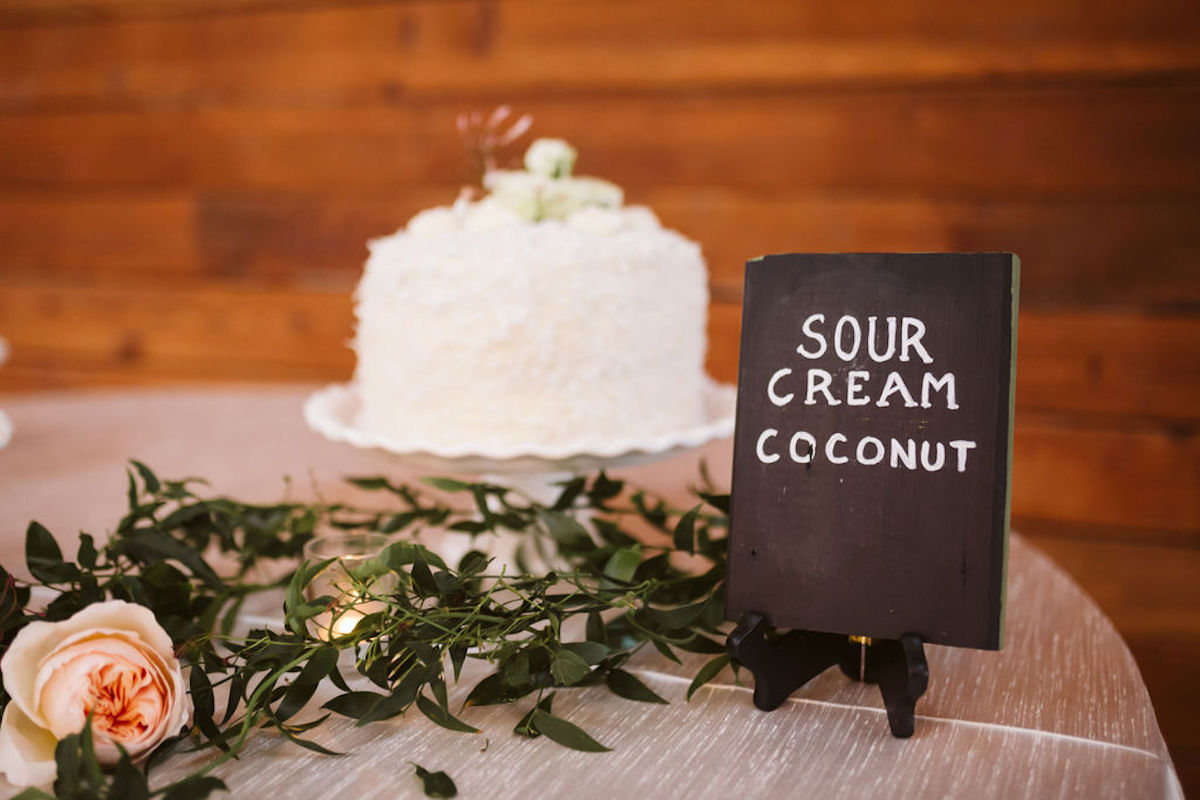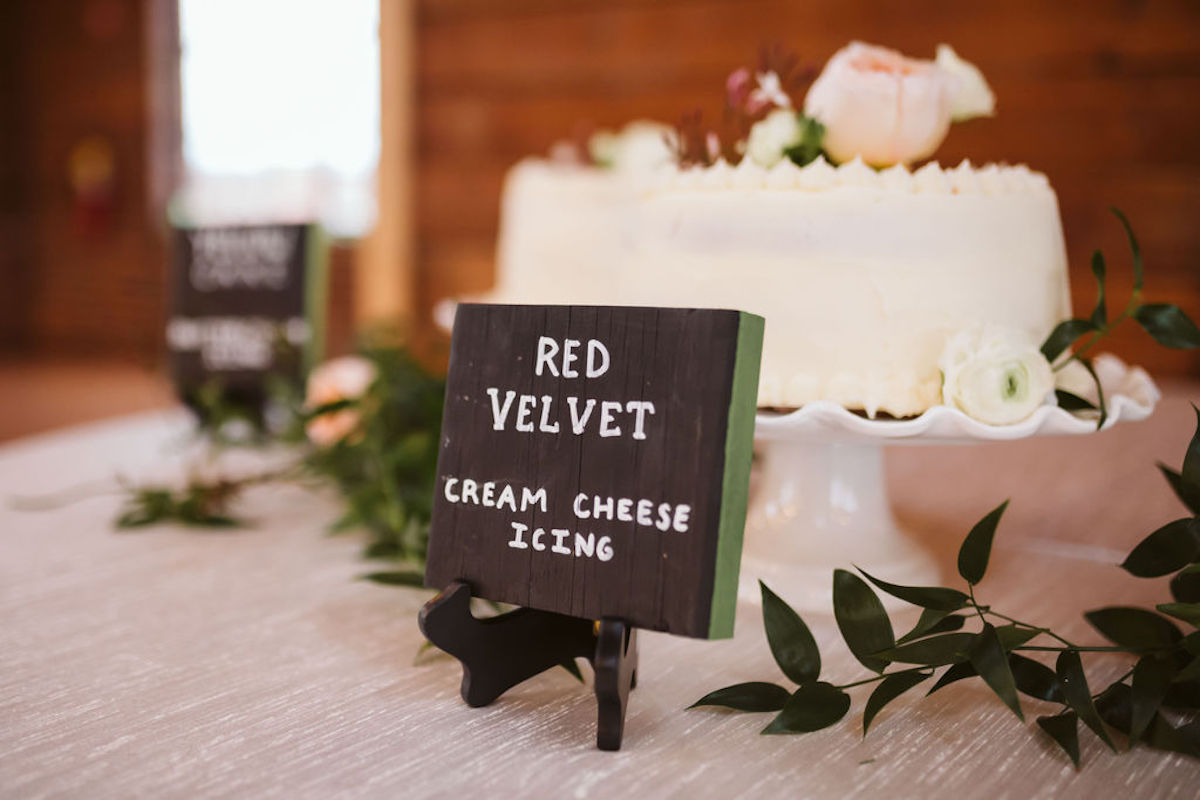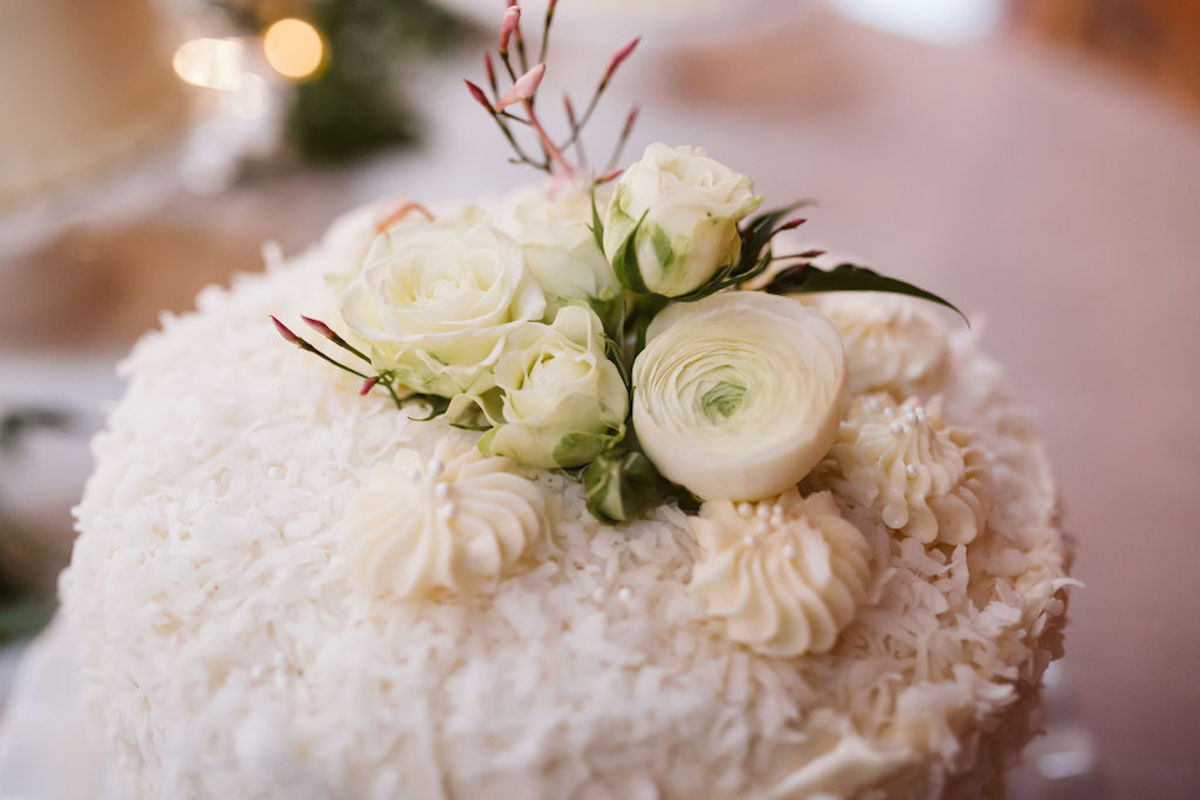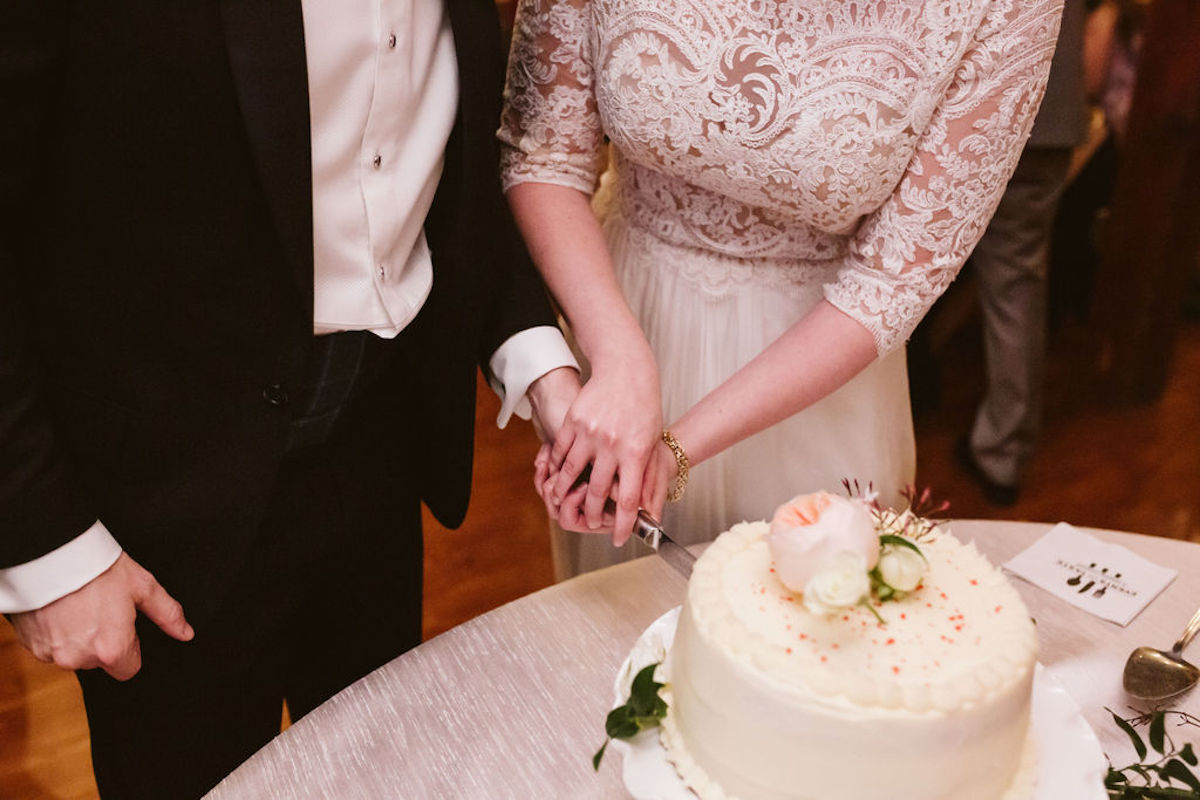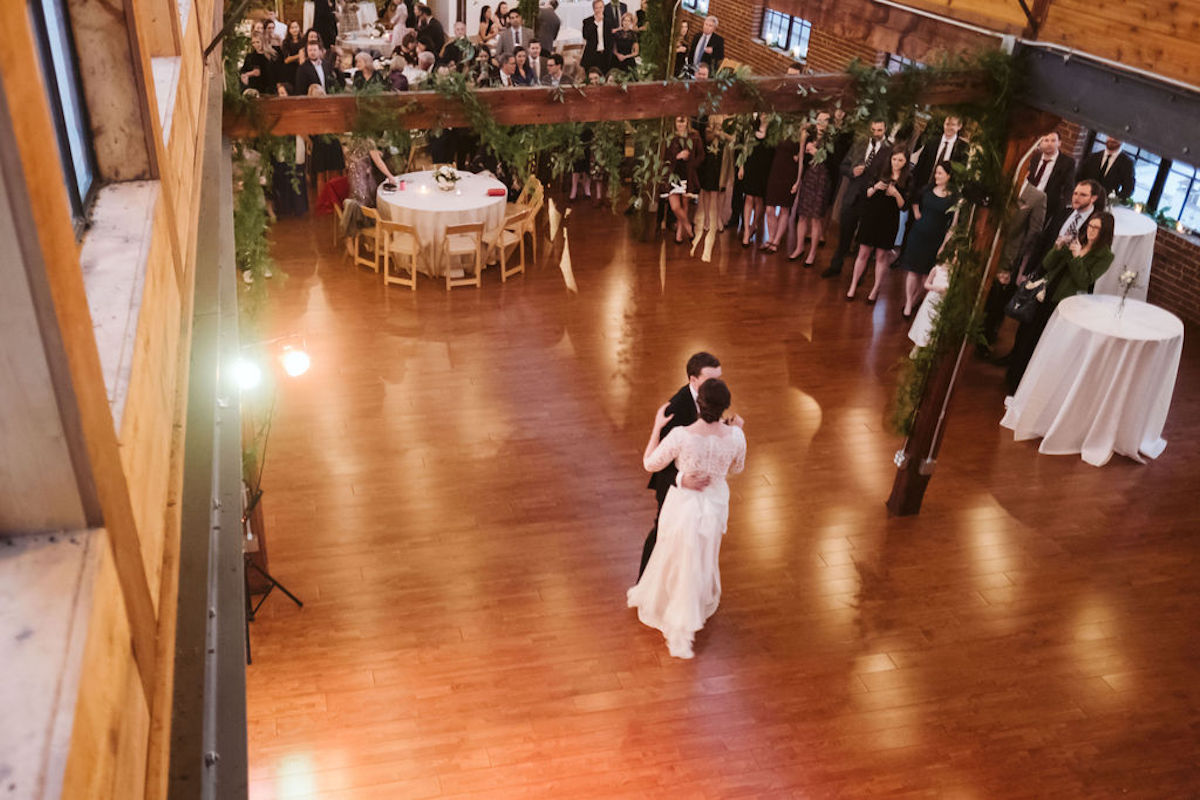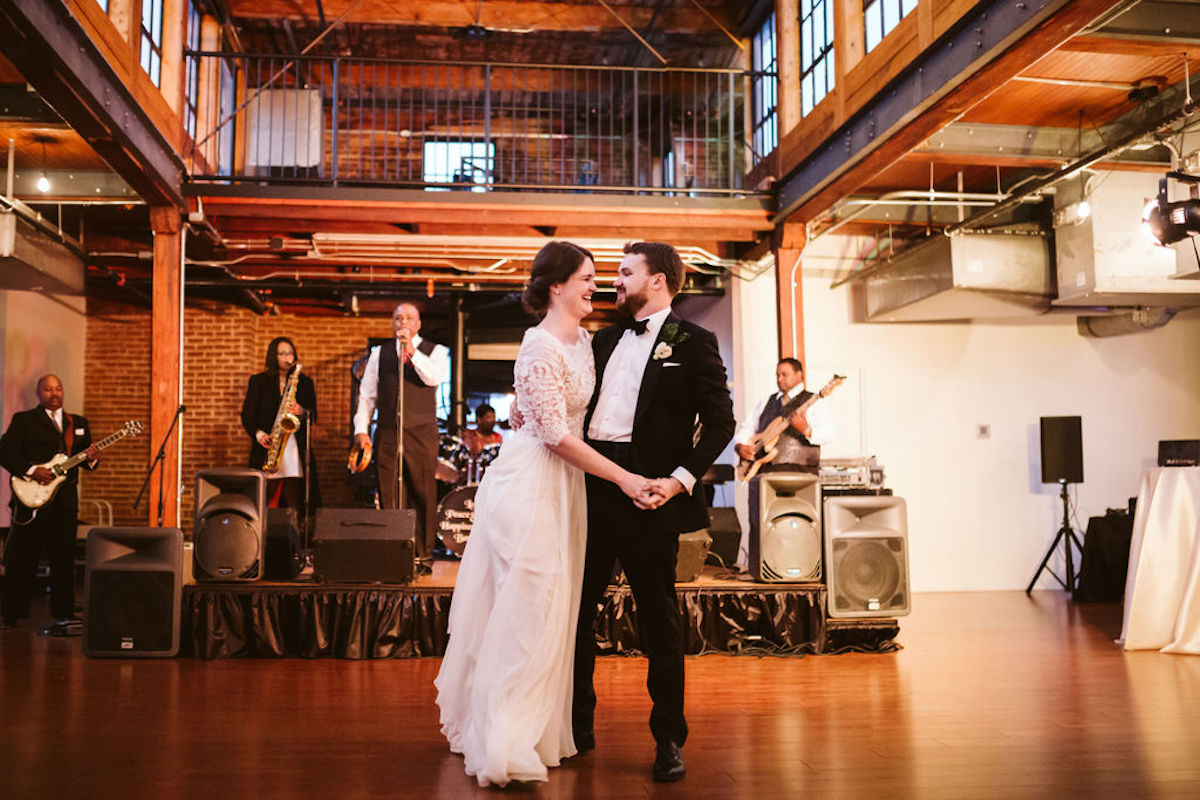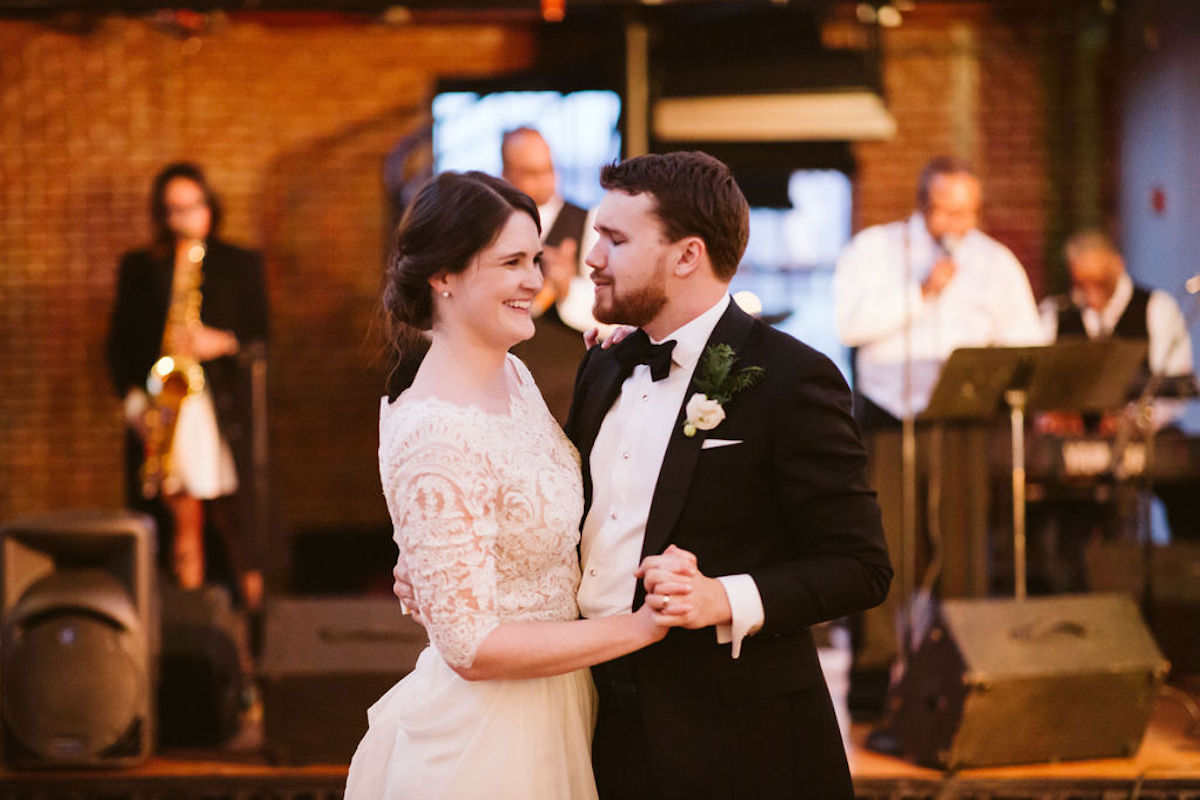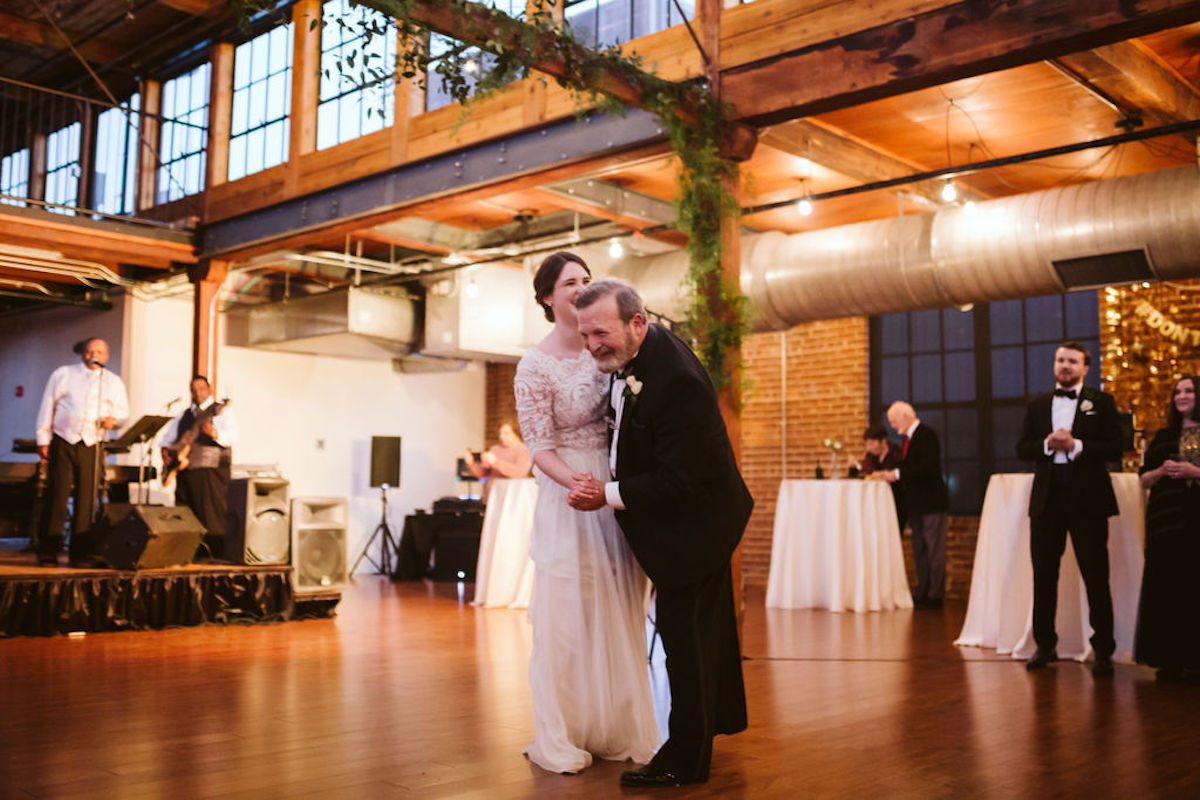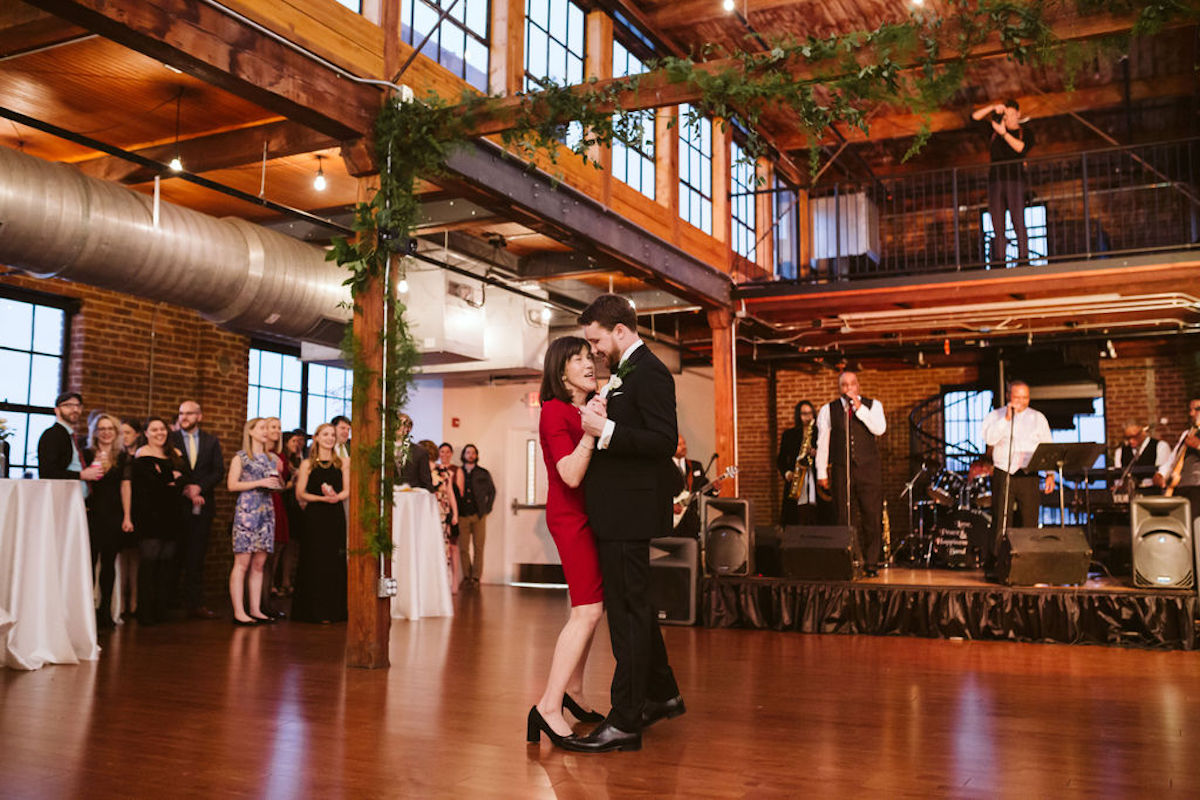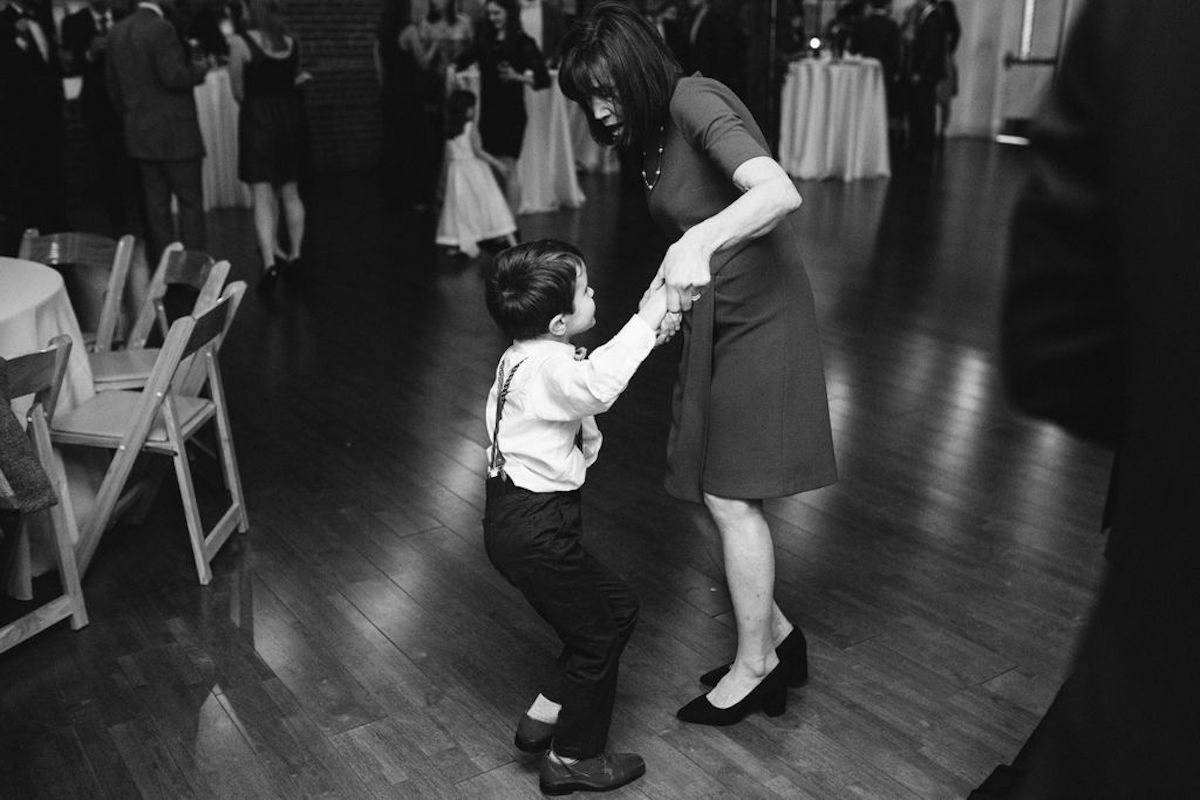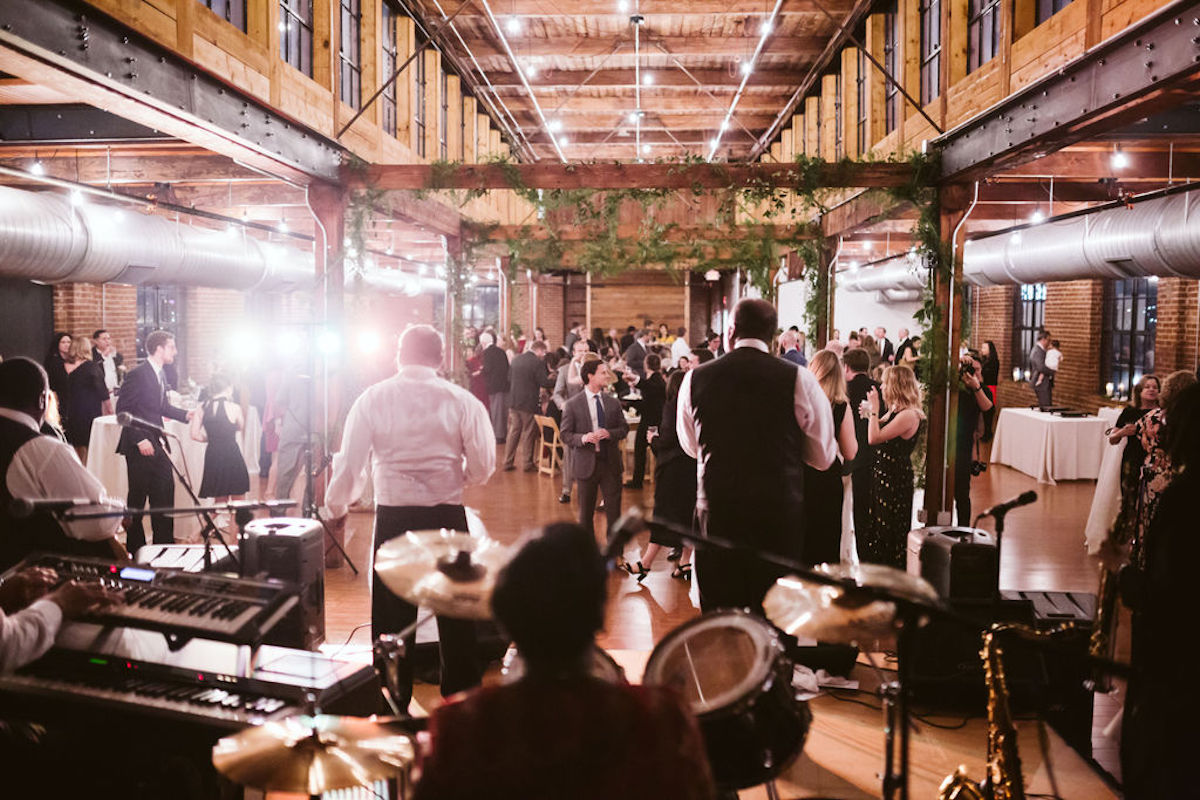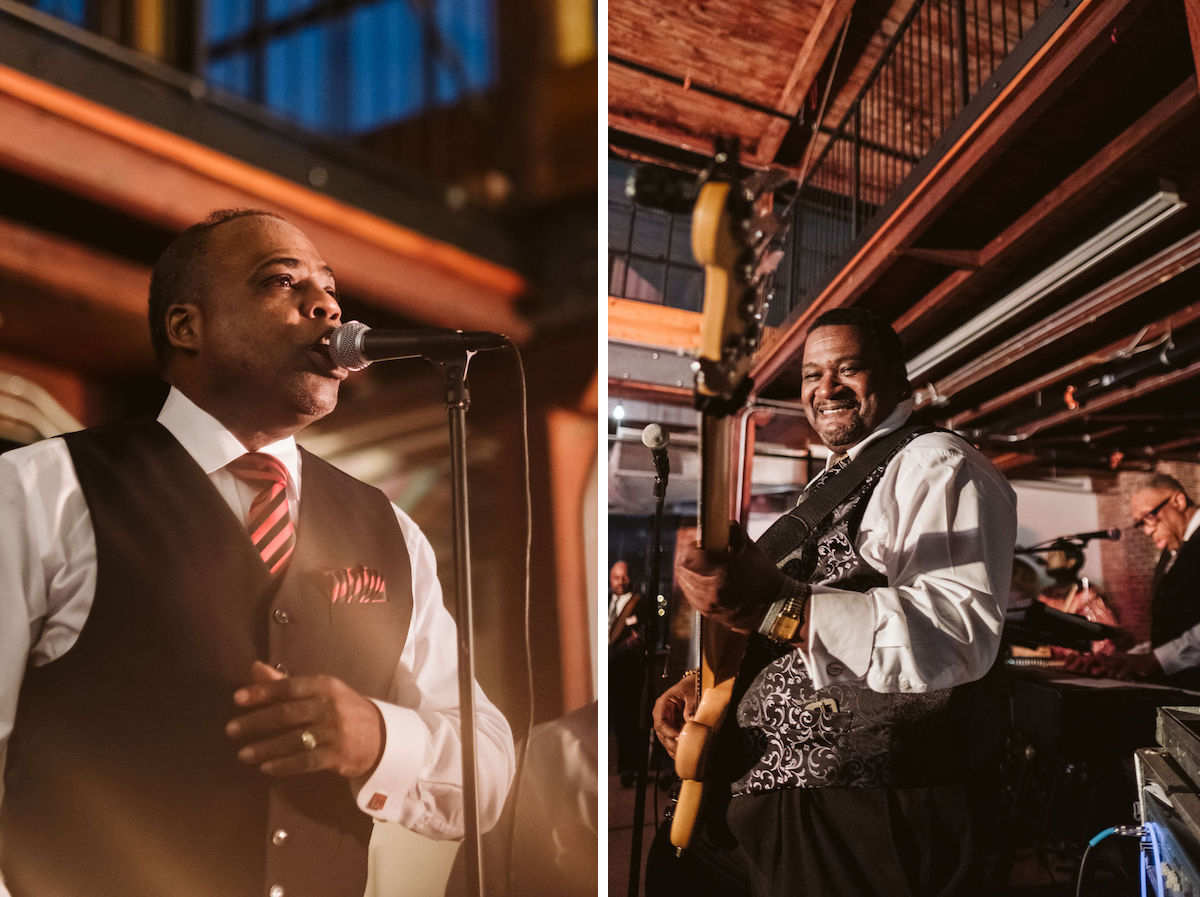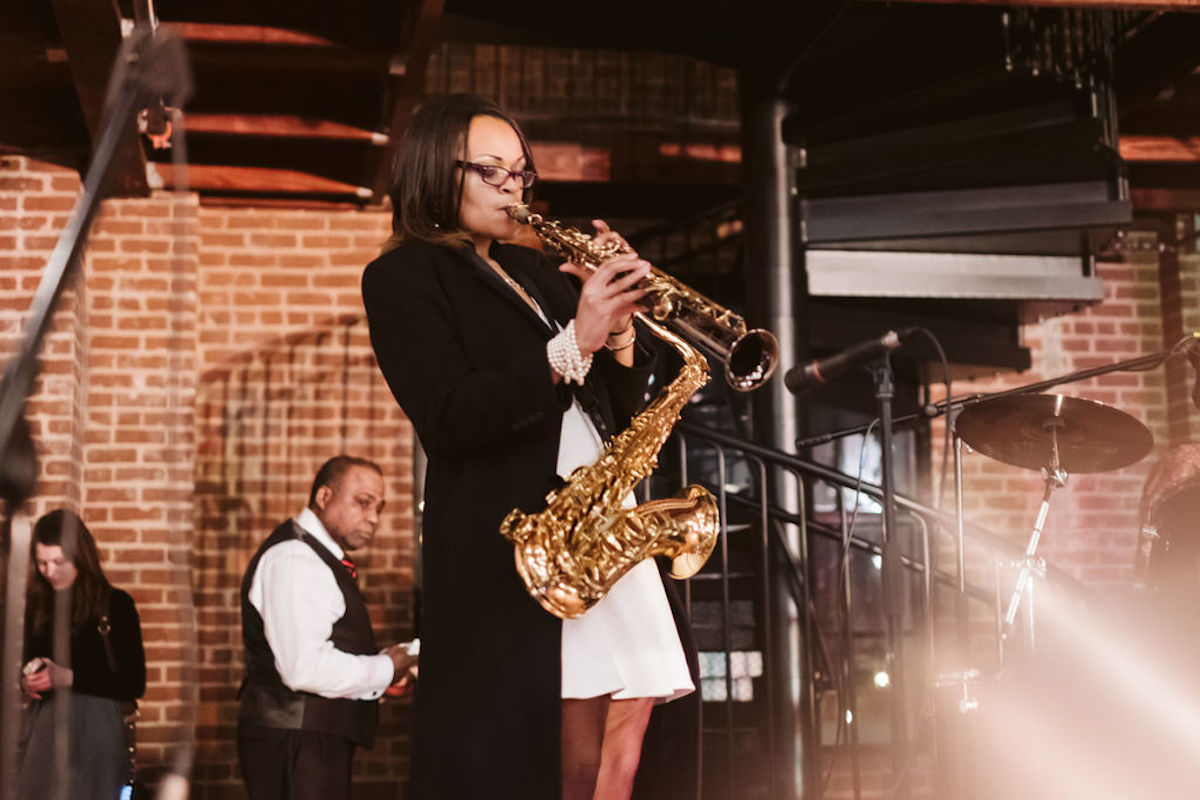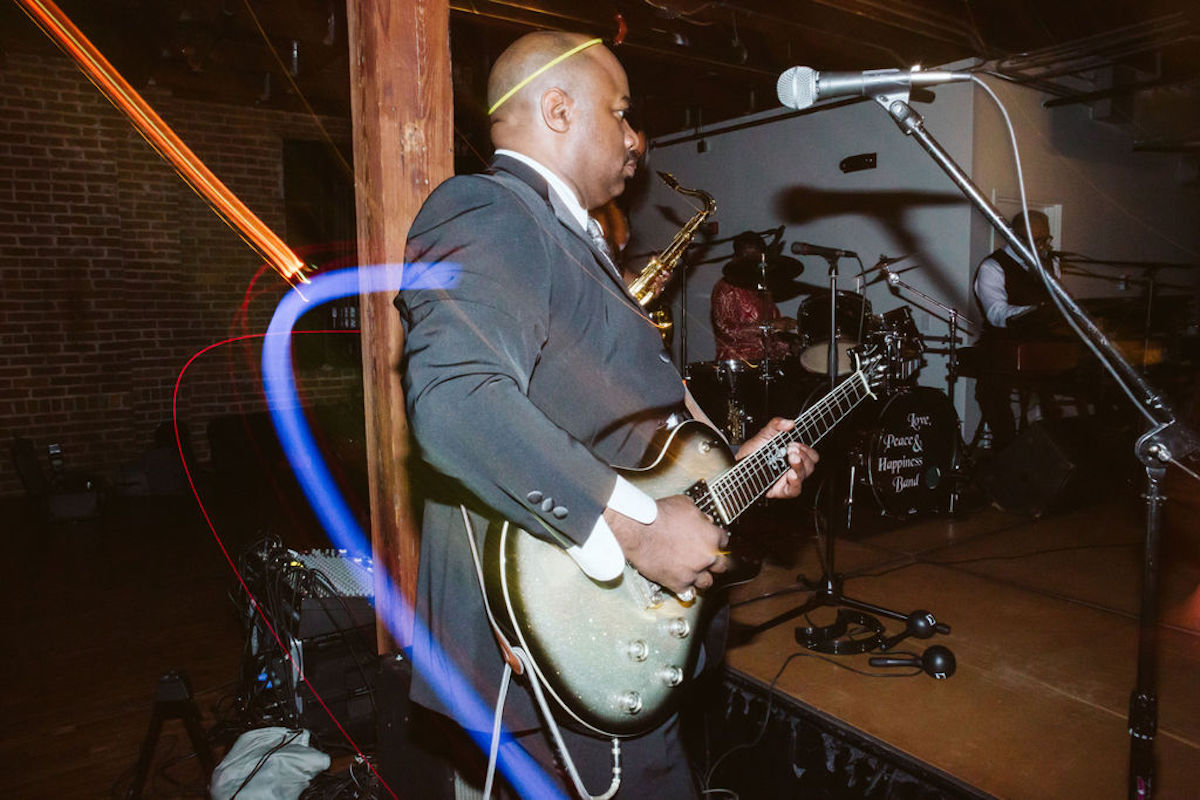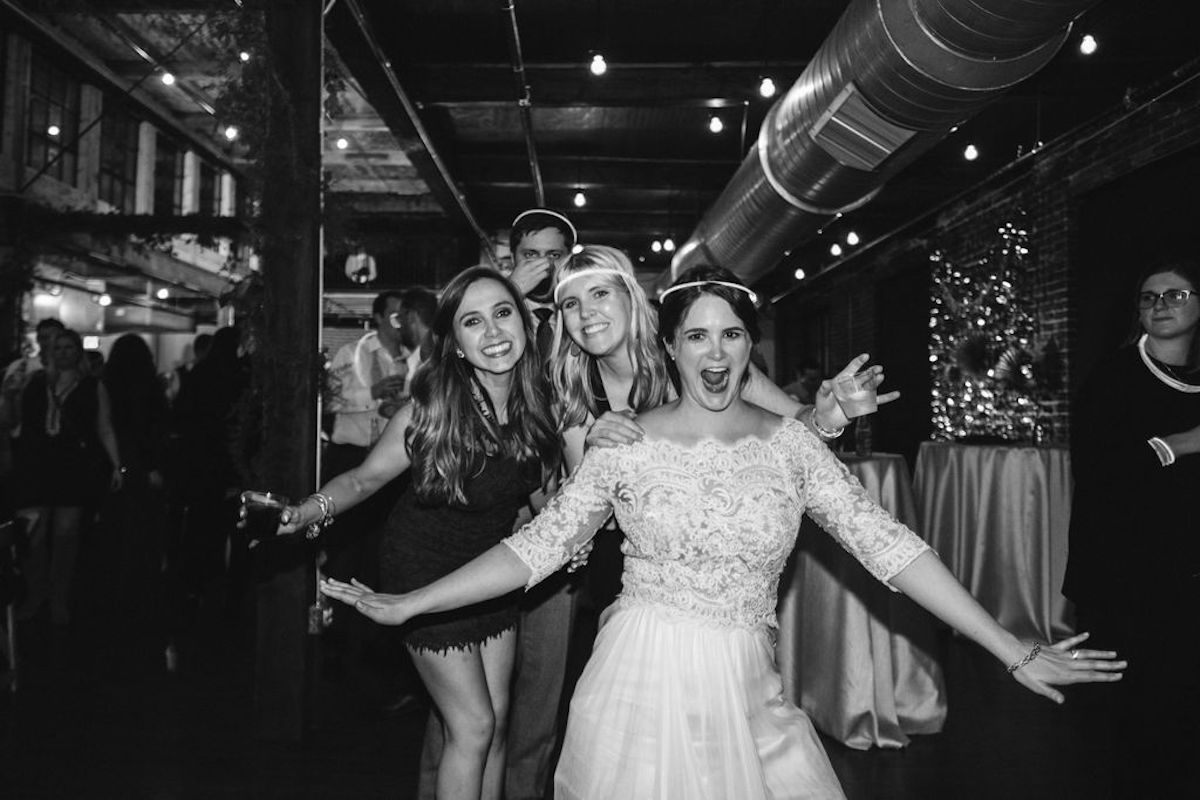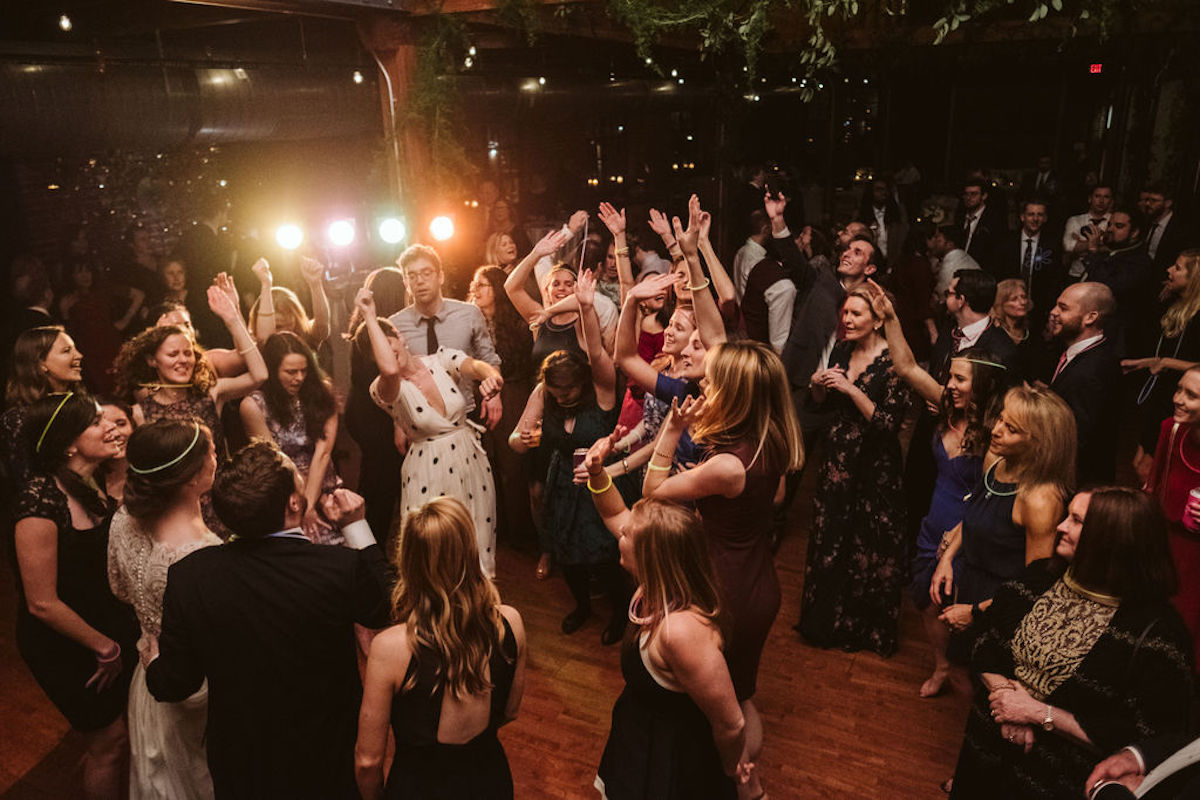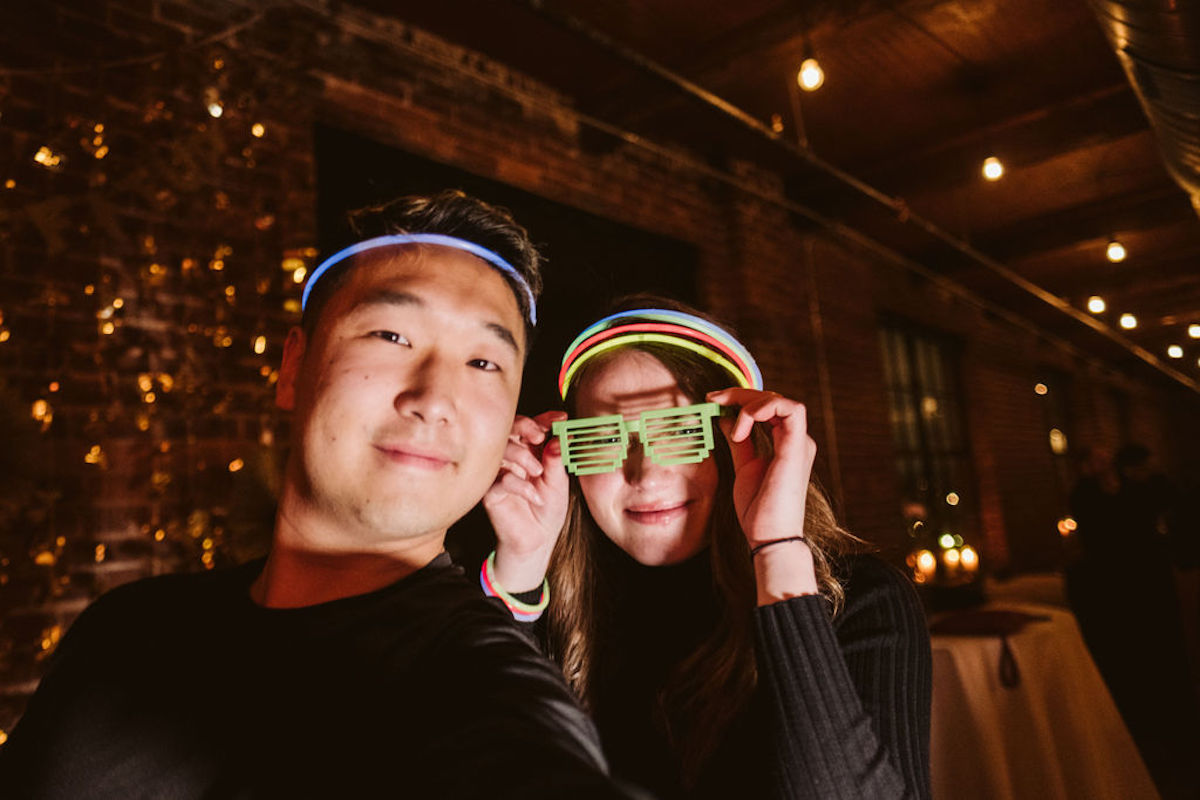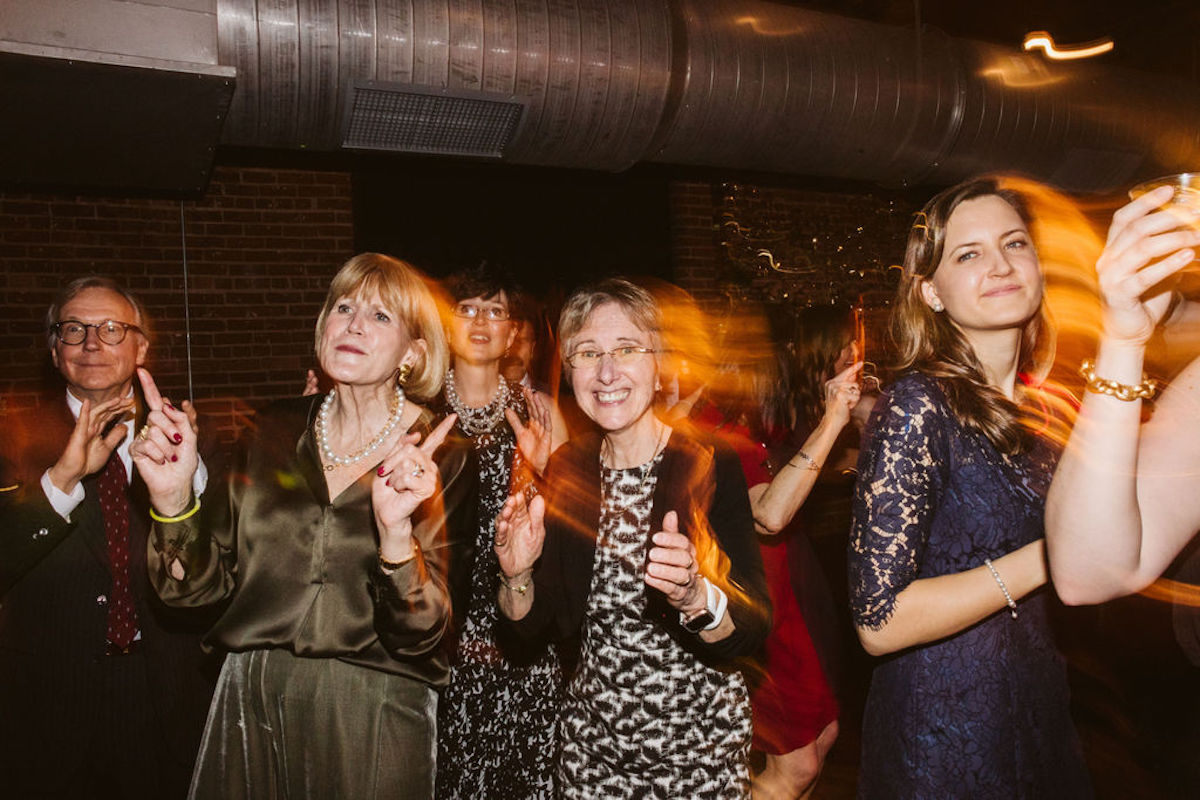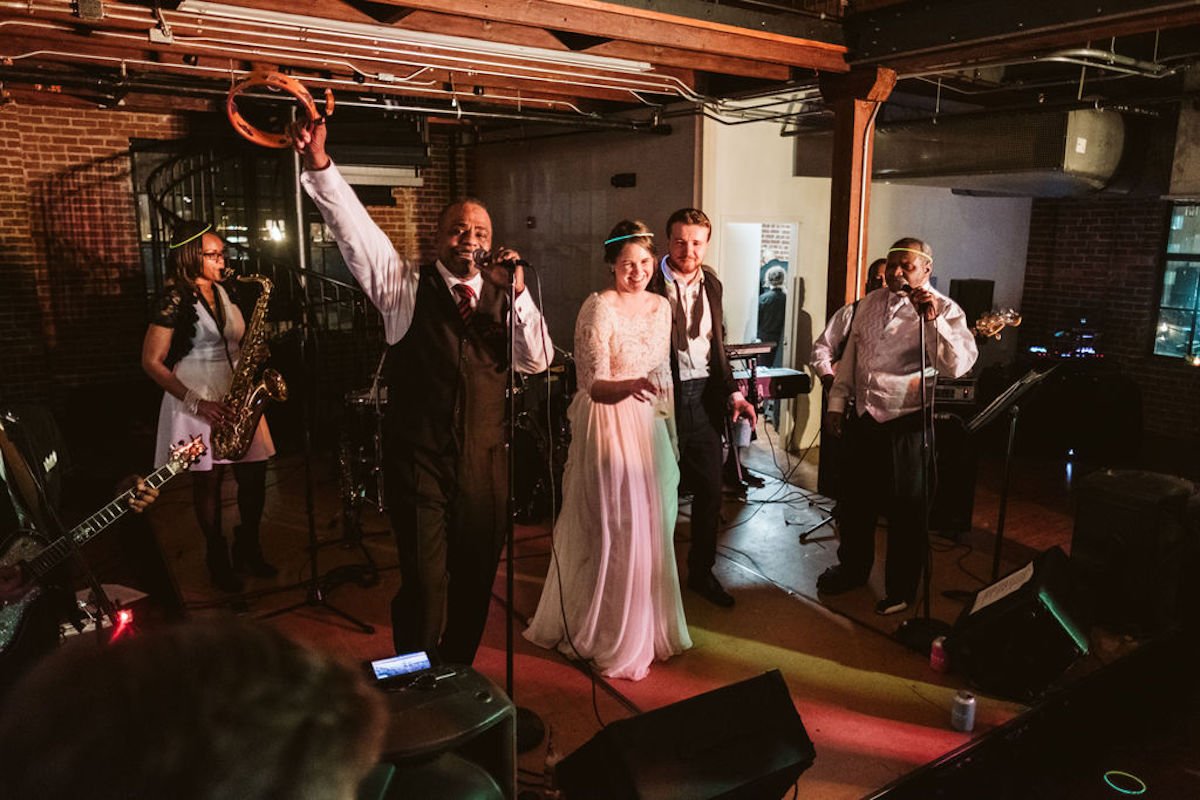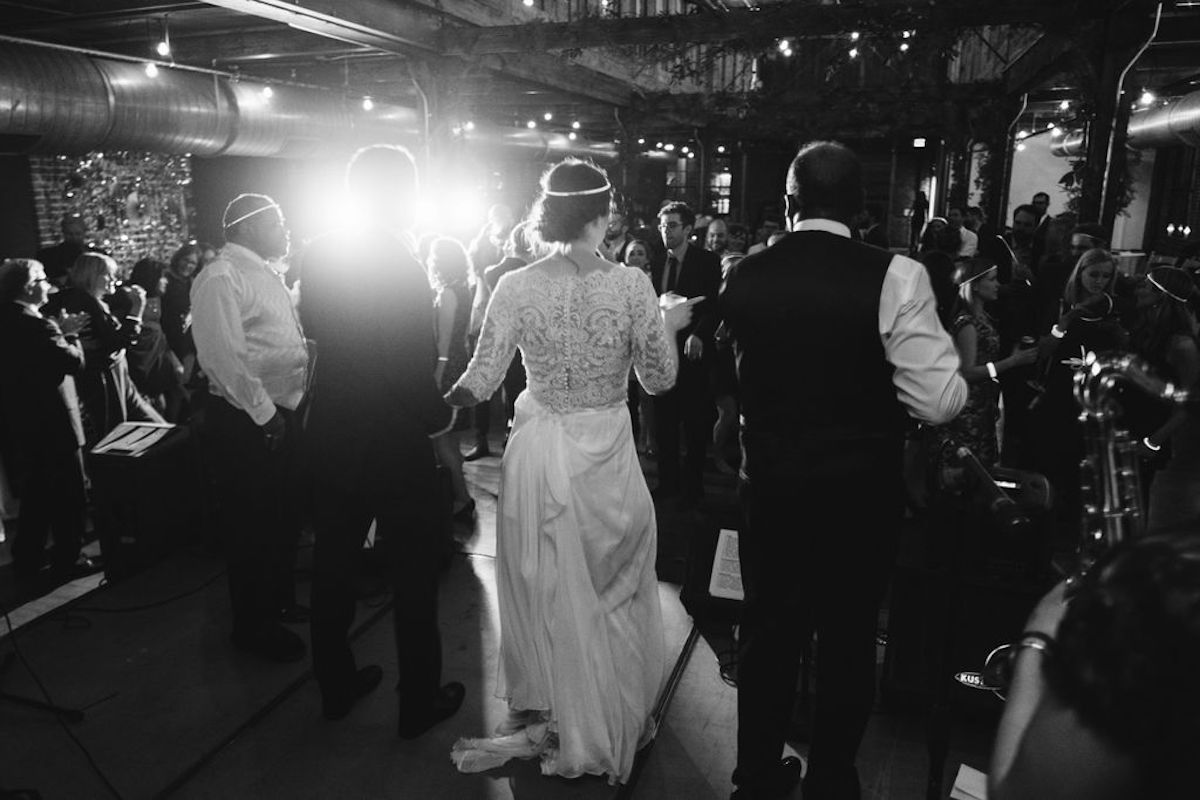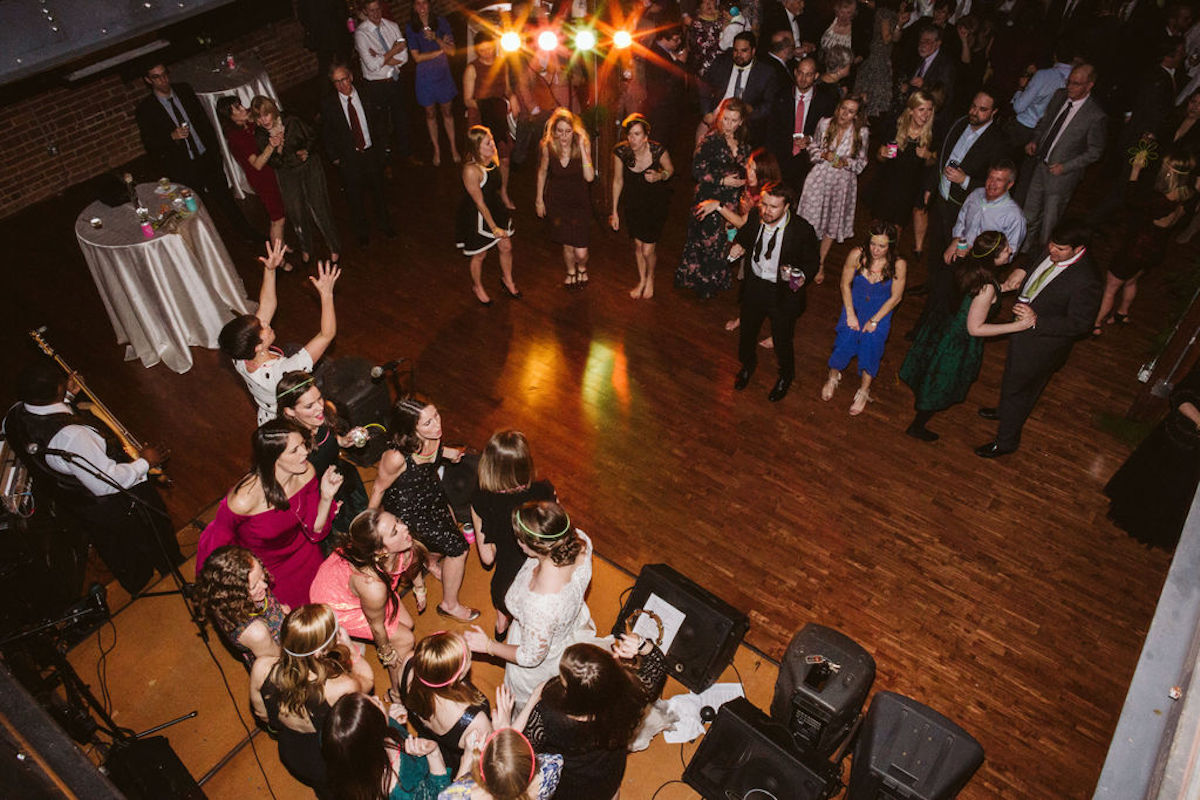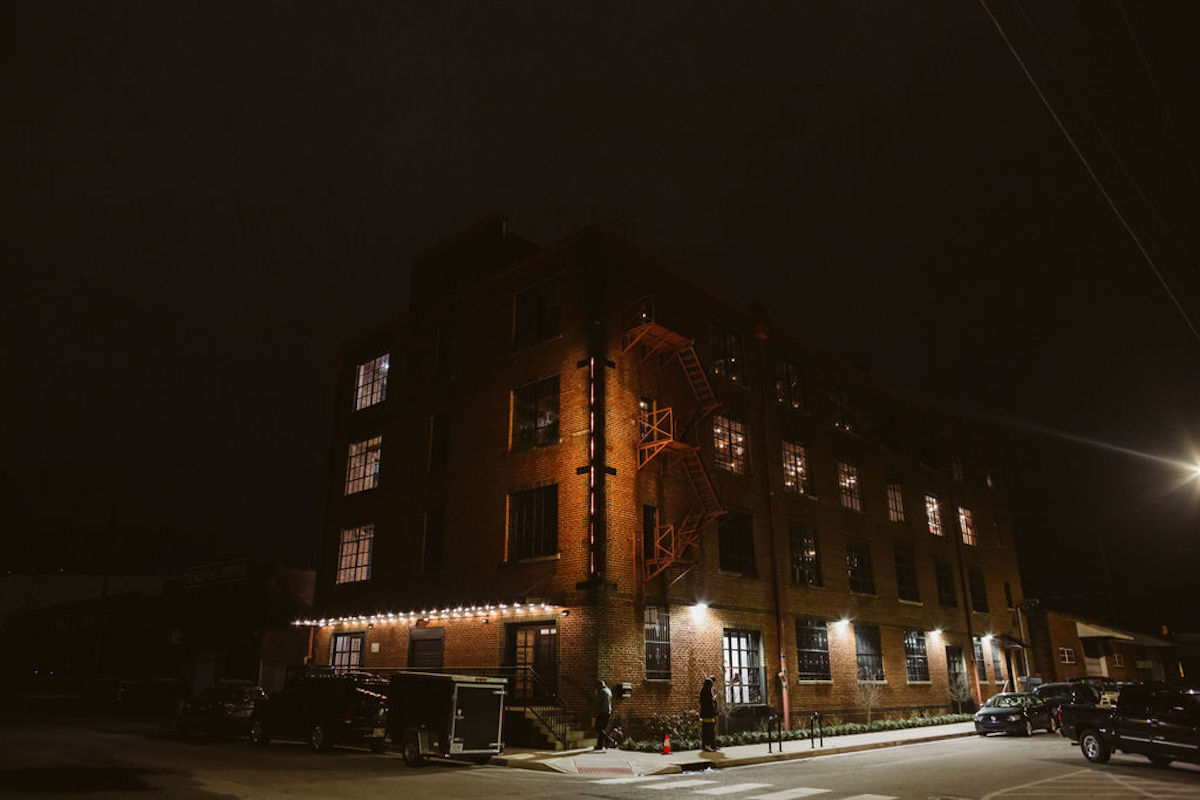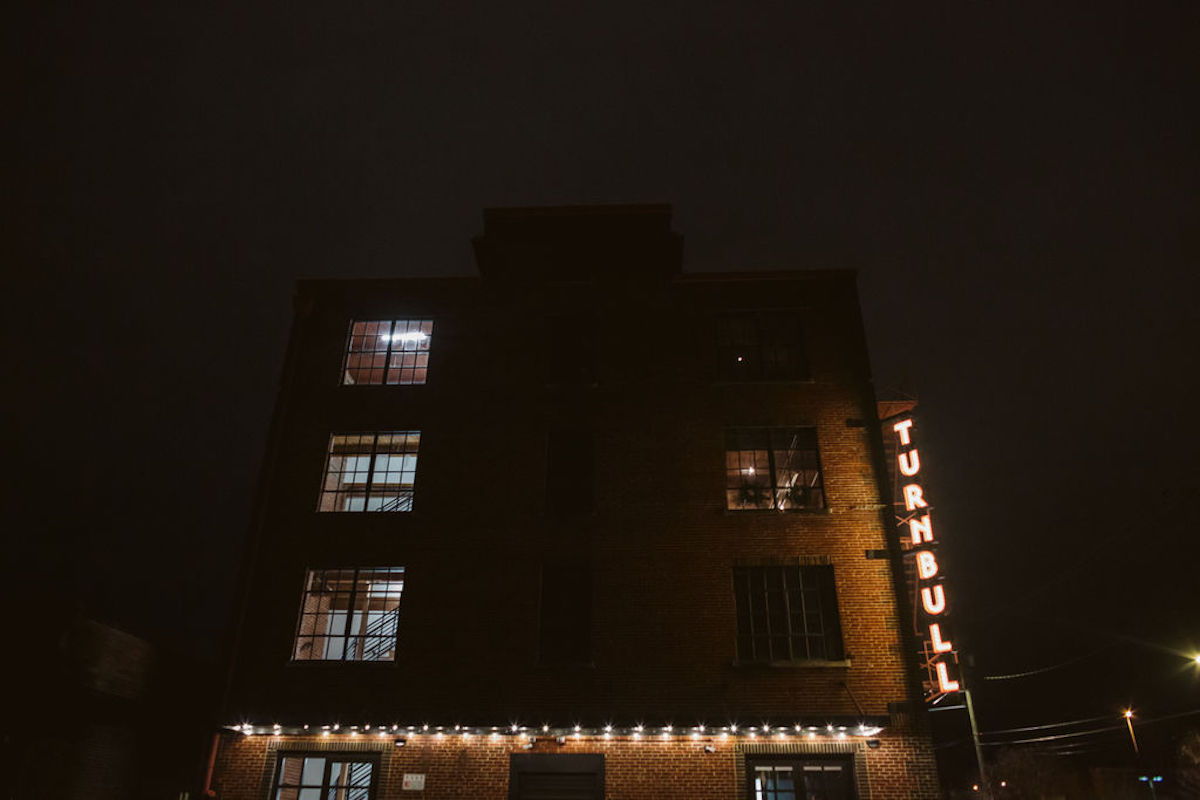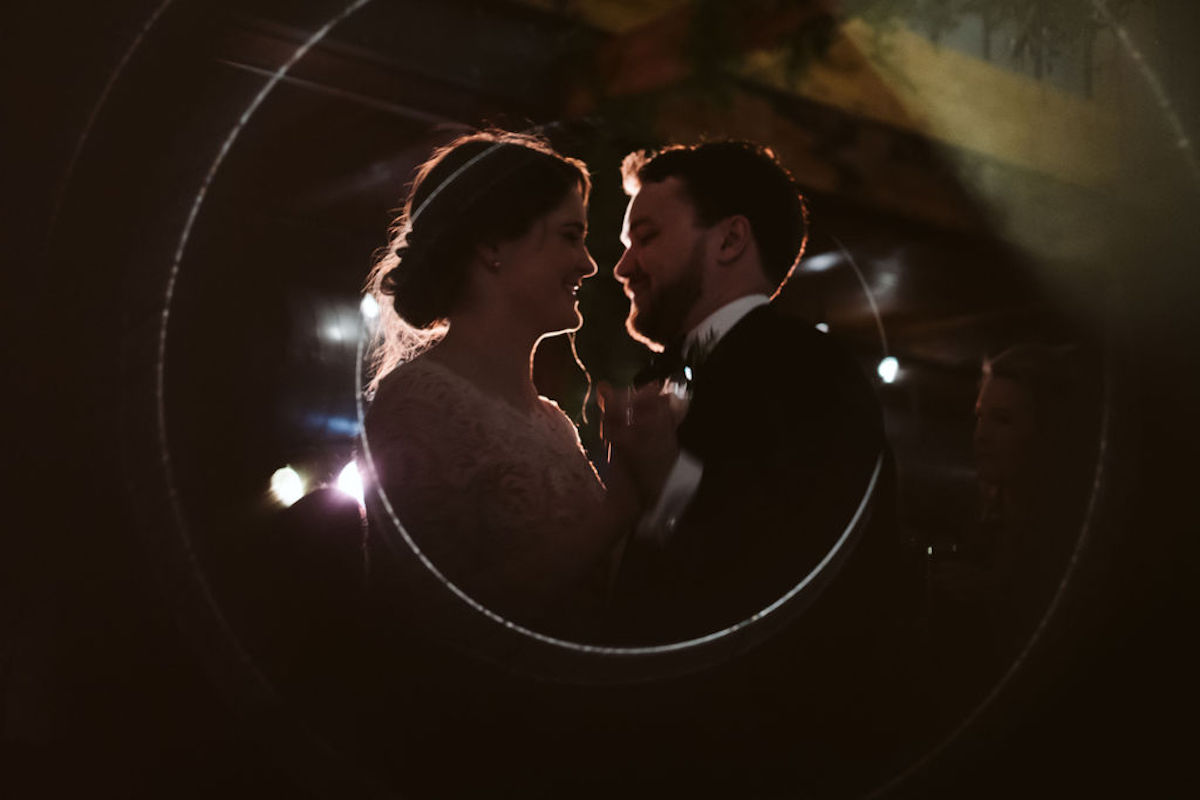 Martha and Geoff, photographing your wedding and reception was such a pleasure. I wish you all the happiness in the world!
---
Many thanks to the vendors and venues who made Martha and Geoff's wedding at The Turnbull so gorgeous and memorable!
Ceremony venue: St. Paul's Episcopal Church
Reception venue: The Turnbull Building
Florals: Fox and Fern
Band: Love, Peace & Happiness Band
Coordinator: Wildflower Wedding Planning
Catering: Events with Taste
Dress: BLHDN
As a Chattanooga wedding photographer, I really love getting to explore so many corners of this city and see them in light of each couple. Whether you're planning your big day downtown or in the 'burbs,
CONTACT ME
. I'd love to plan with you!
If you loved Martha and Geoff's wedding in the city, definitely check out Brian and Tiffany's Chattanooga Whiskey's Event Hall wedding or Danielle and Alex's wedding at The Church on Main. And check out my Top 5 Chattanooga Engagement Photo Locations if you're looking for some recommendations around town for your portraits.