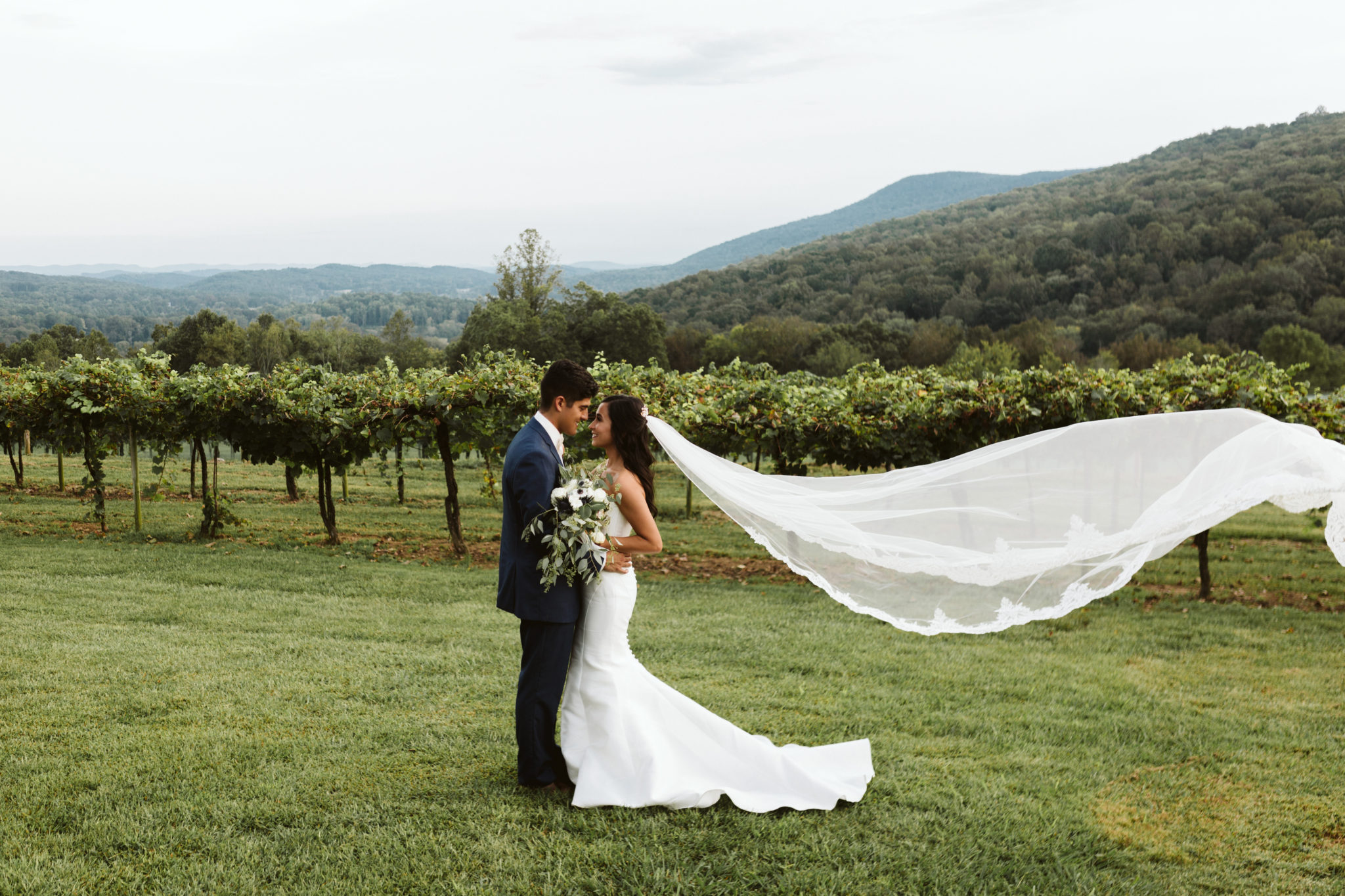 Leticia and Israel's ceremony at St. Joseph's Catholic Church and DeBarge Vineyard wedding reception in Dalton were so beautiful. Surrounded by their family and friends, this couple's marriage celebration was total fireworks from start to finish.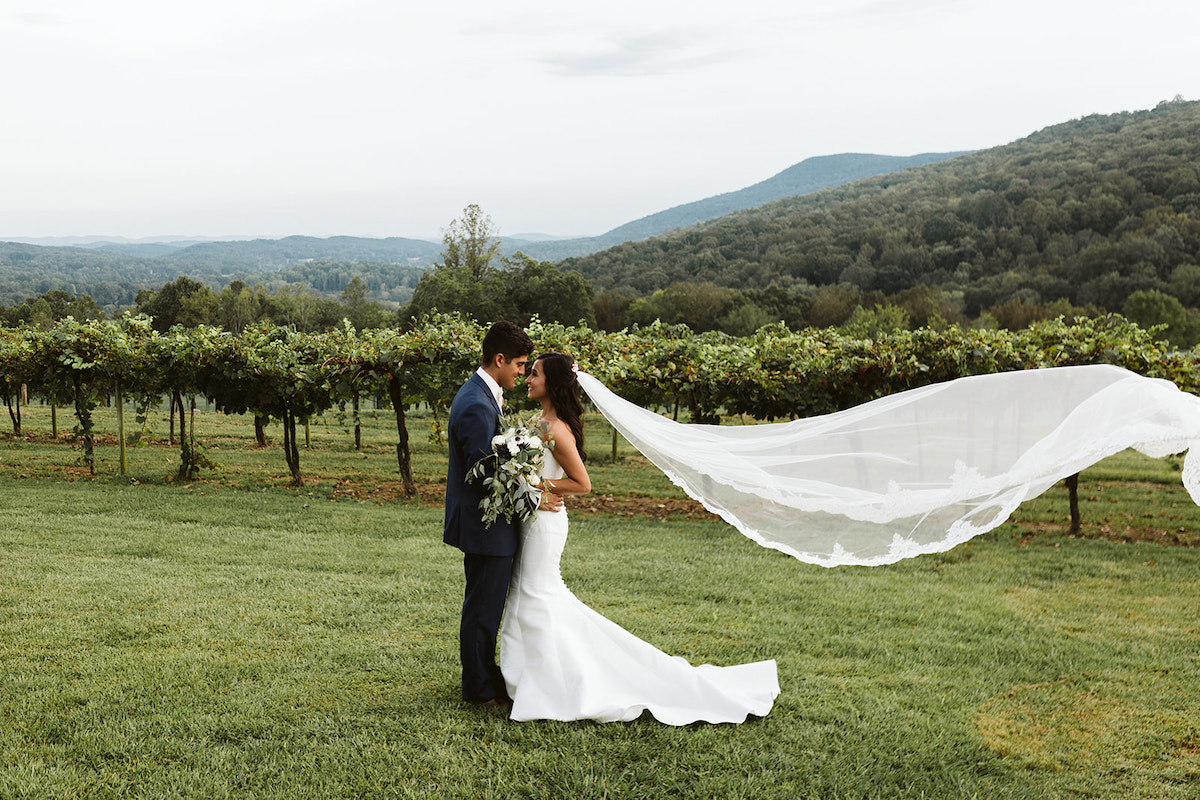 I was ecstatic when Leticia reached out to me about photographing her and Israel's wedding! While I had been looking for an opportunity to shoot at DeBarge Winery and Vineyard in North Georgia, I knew right away that these lovebirds would be a great fit for OkCrowe Photography. In her initial email, Leticia wrote about how she and Israel were high school sweethearts who loved Bruno Mars, dairy free ice cream, and spending quality time together. Although they had already been together for nine years before getting engaged, it wasn't the first time Israel had given her a ring! He asked her to be his girlfriend with a ring pop when they were 15 years old. And, as they say in all the best rom coms: the rest is history.
BEAUTIFUL CATHOLIC WEDDING CEREMONY AT ST. JOSEPH'S CATHOLIC CHURCH
Leticia and Israel married with a full mass Catholic ceremony at their church, St. Joseph's Catholic Church, in Dalton, Georgia. This is the third Catholic ceremony I have photographed. I love the tradition and symbolism and how the sacrament of marriage is so cherished.
Israel and Leticia chose not to do a first look, waiting instead until the ceremony to see each other. Israel's face as Leticia walked down the aisle is the sweetest!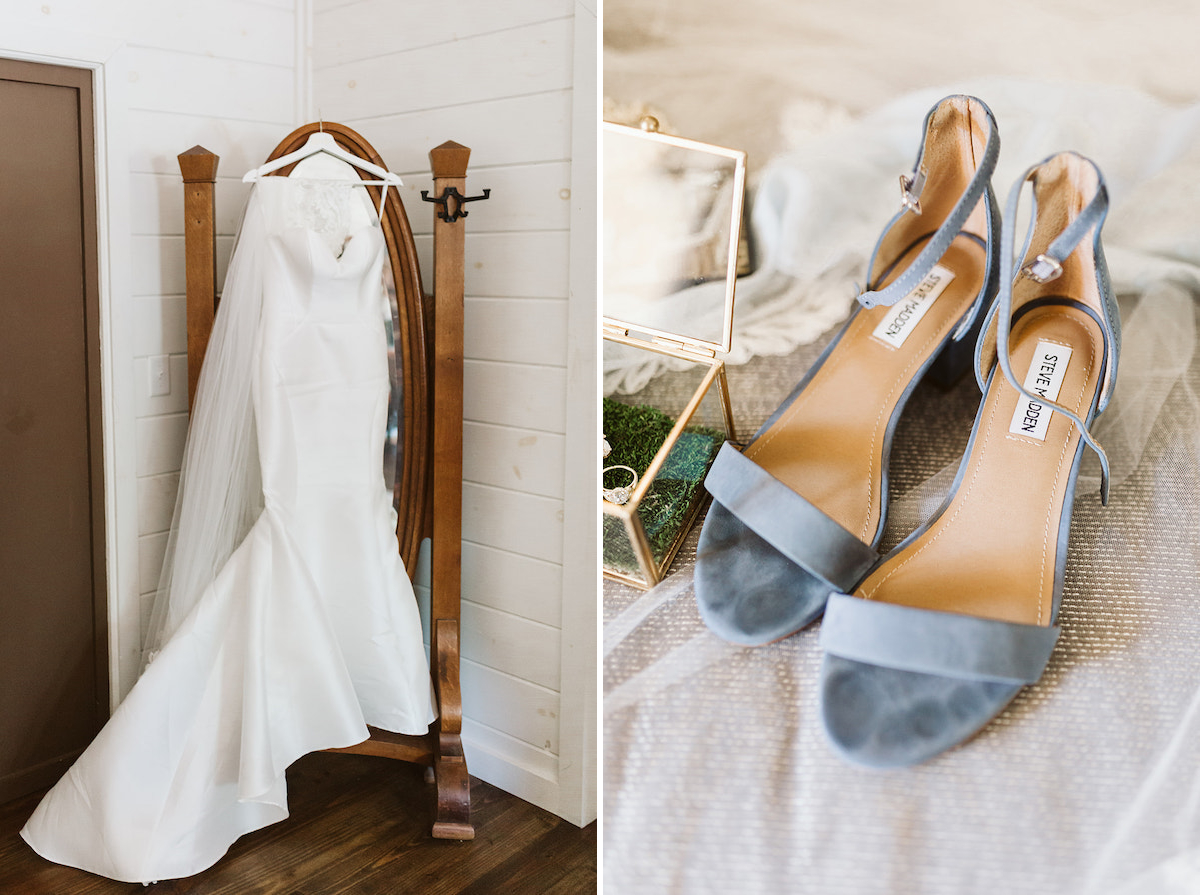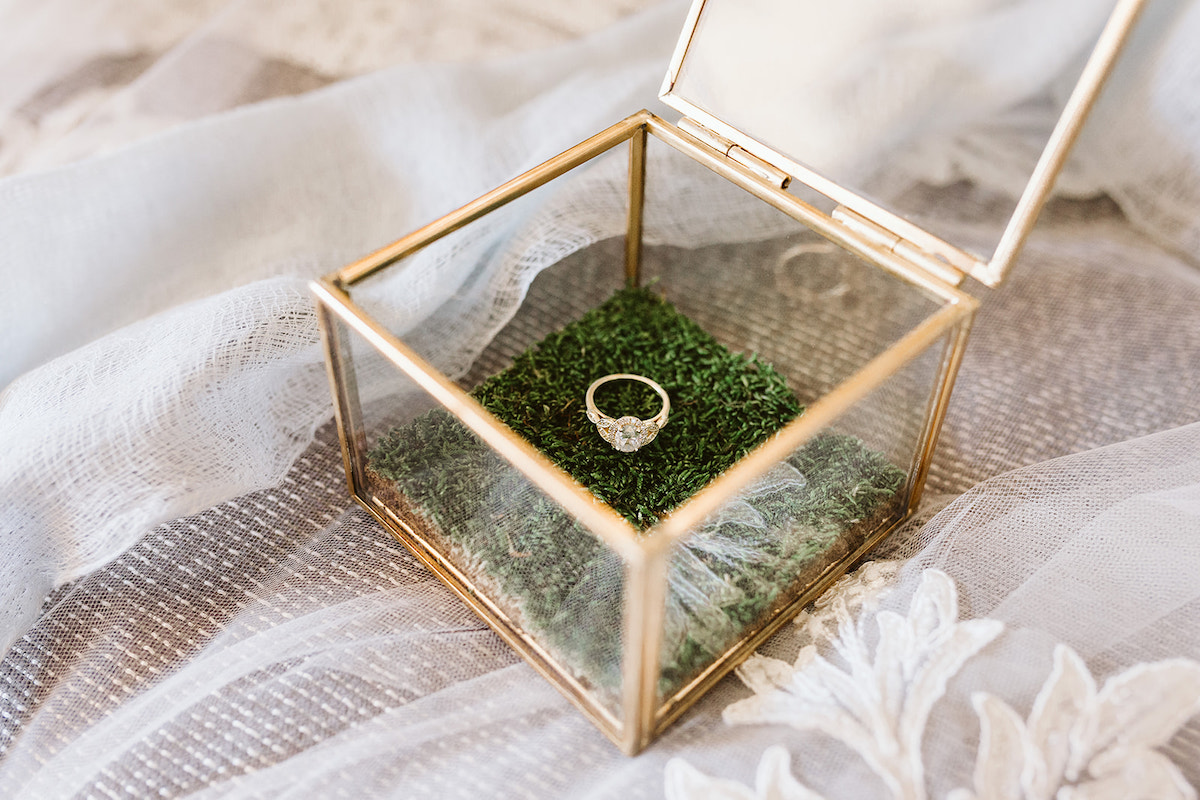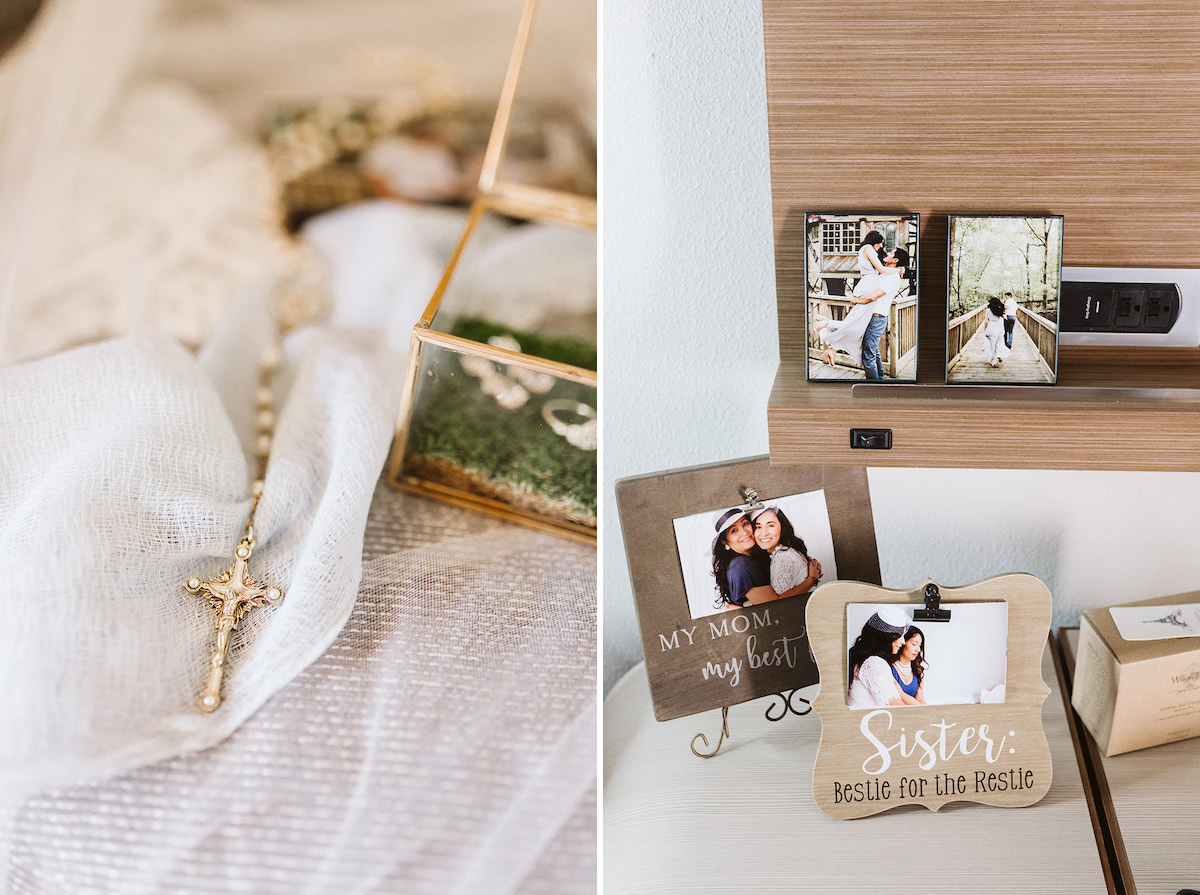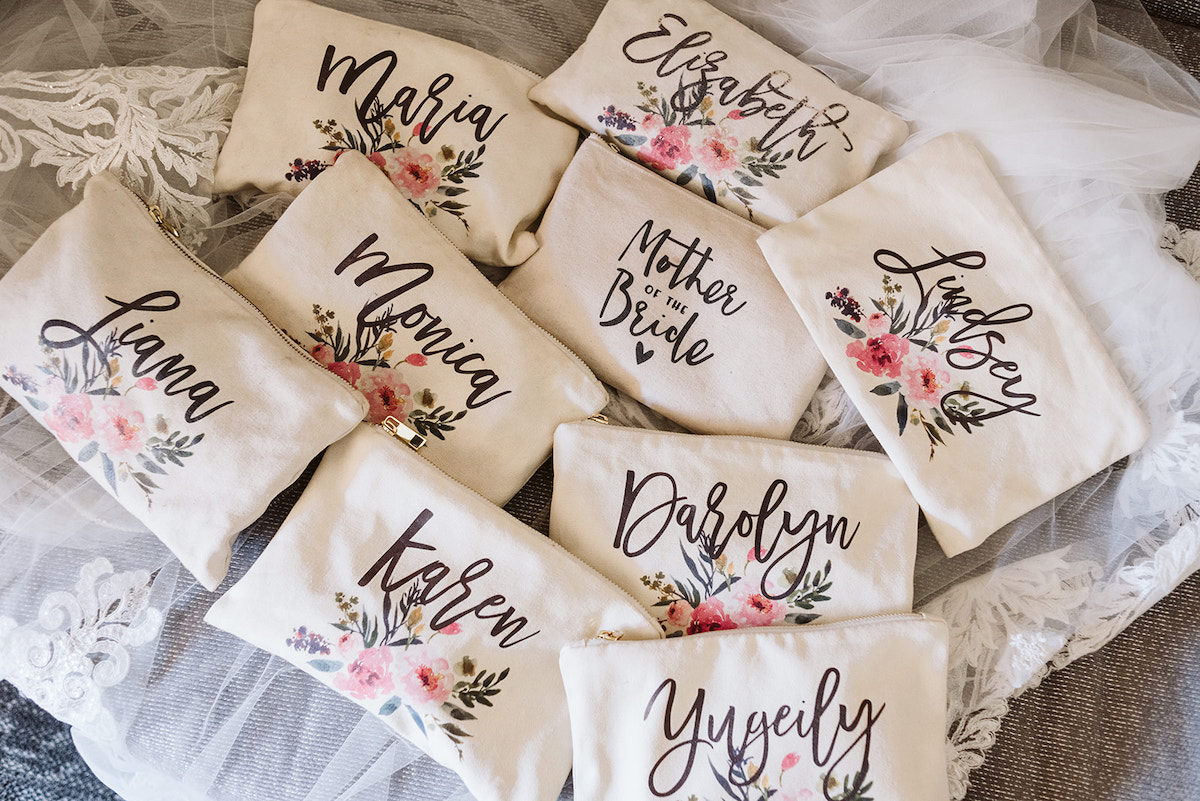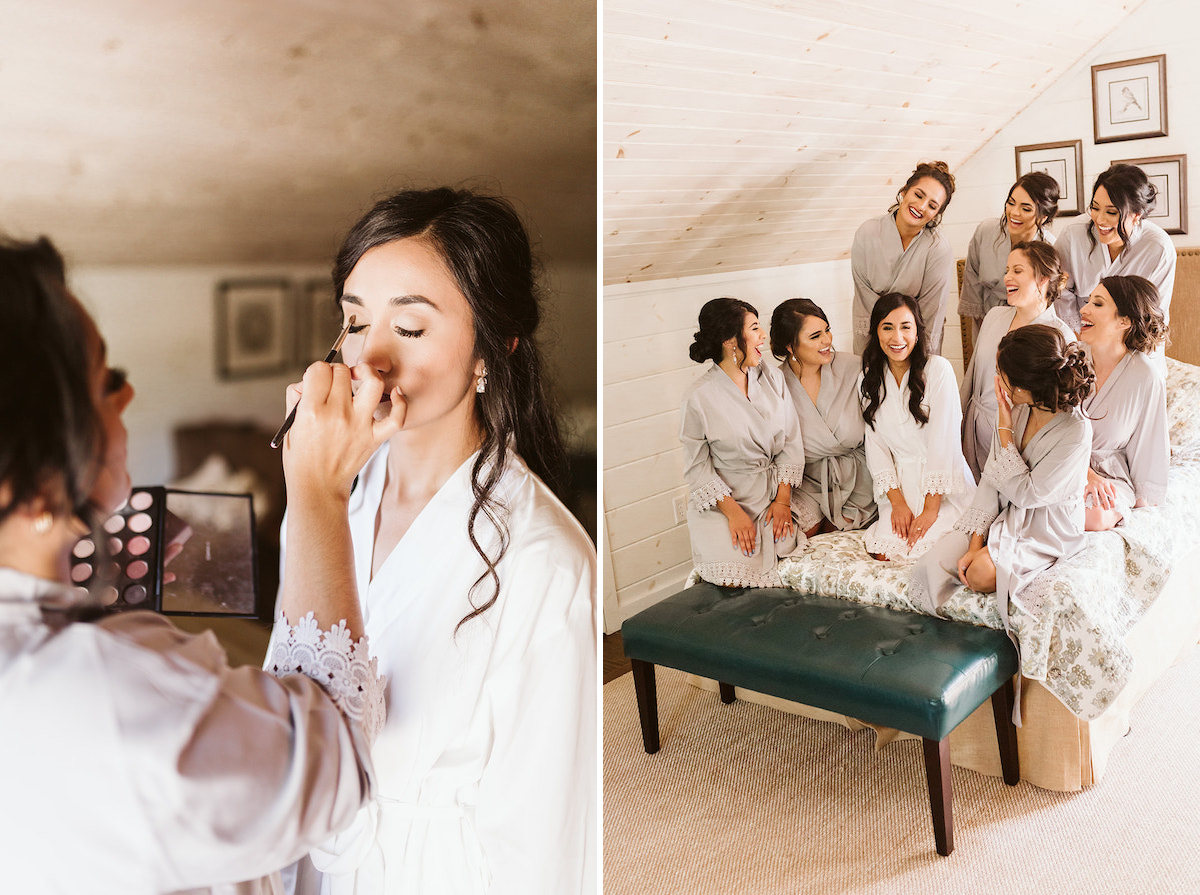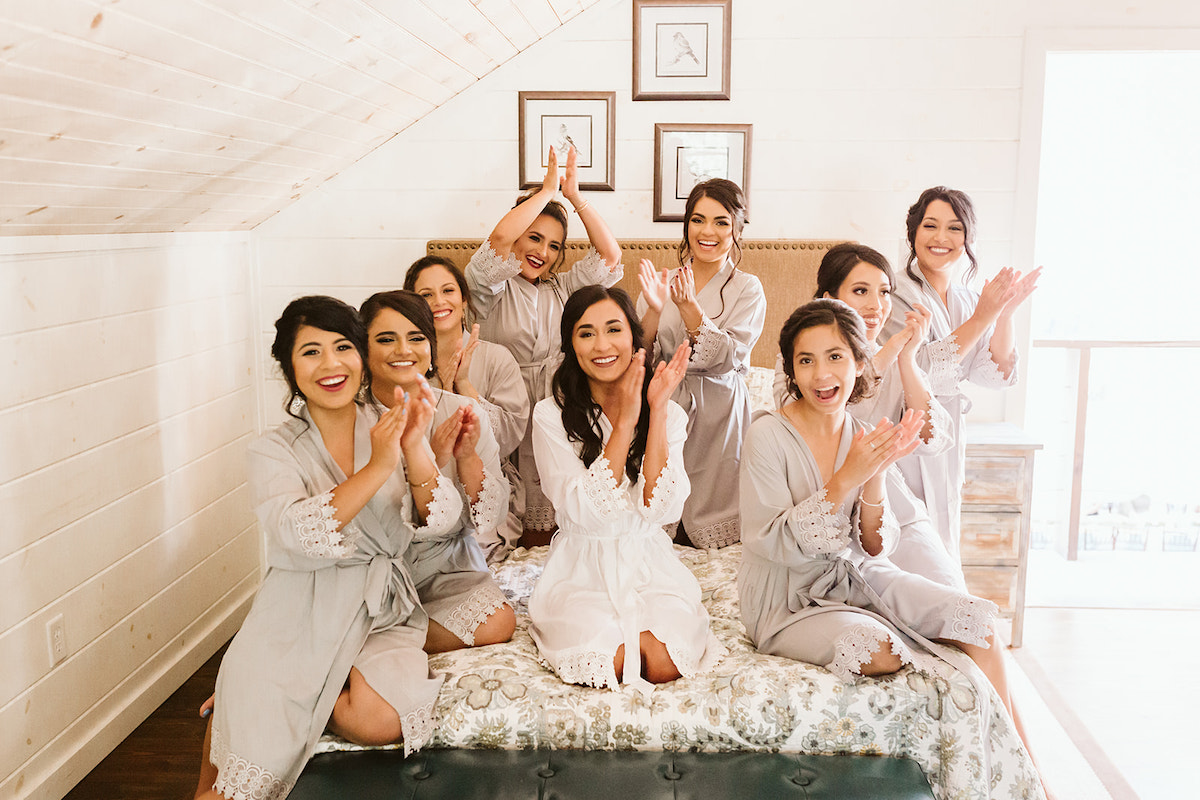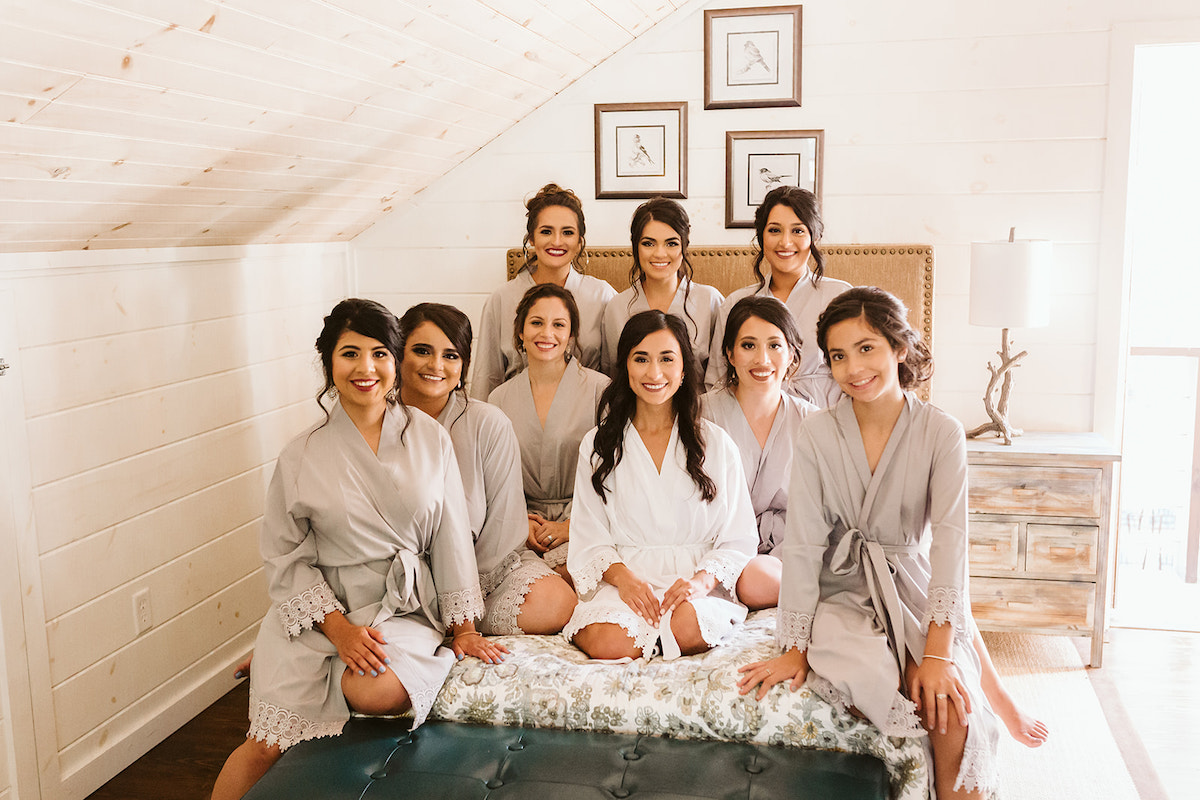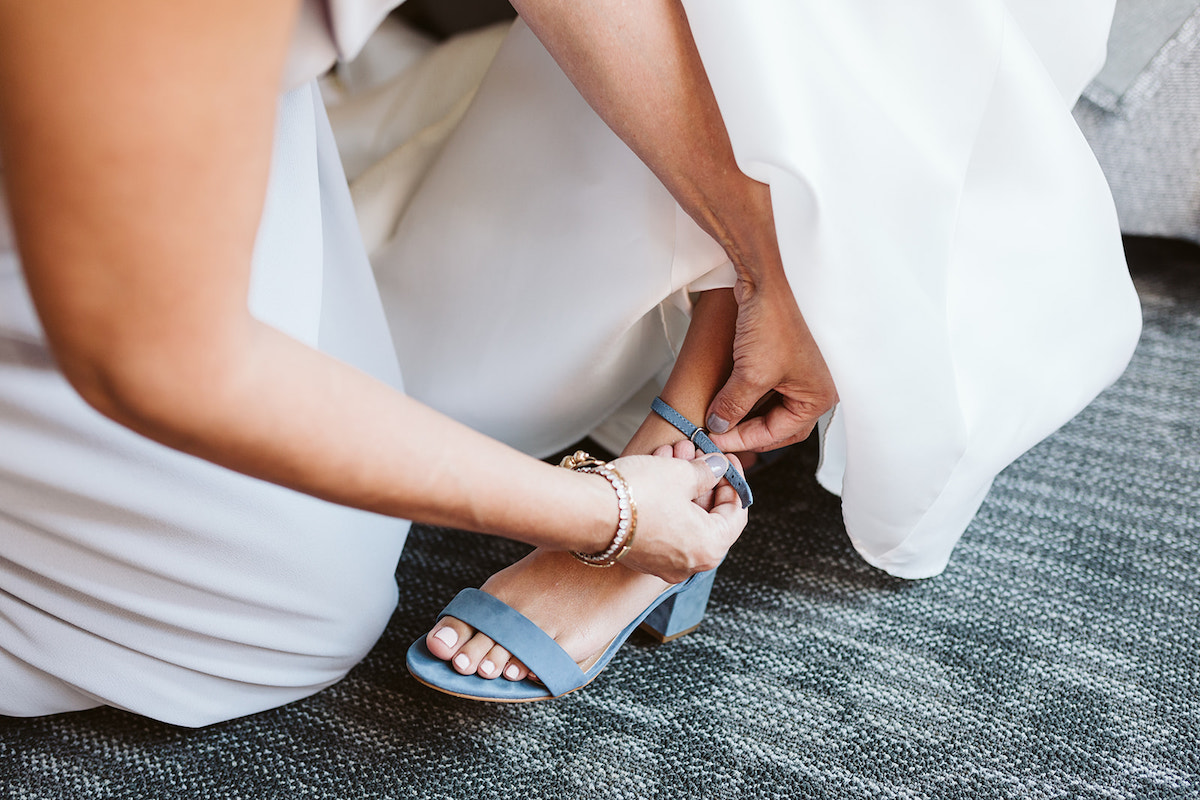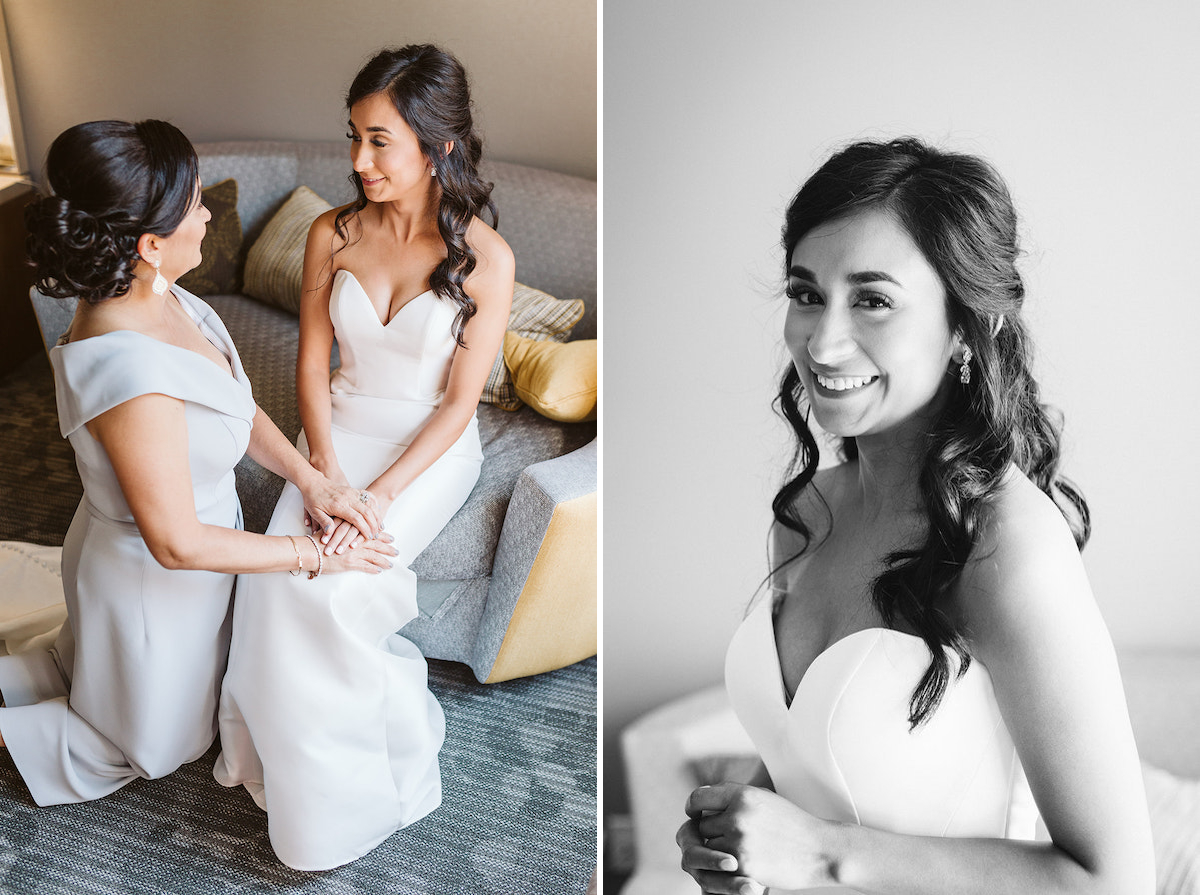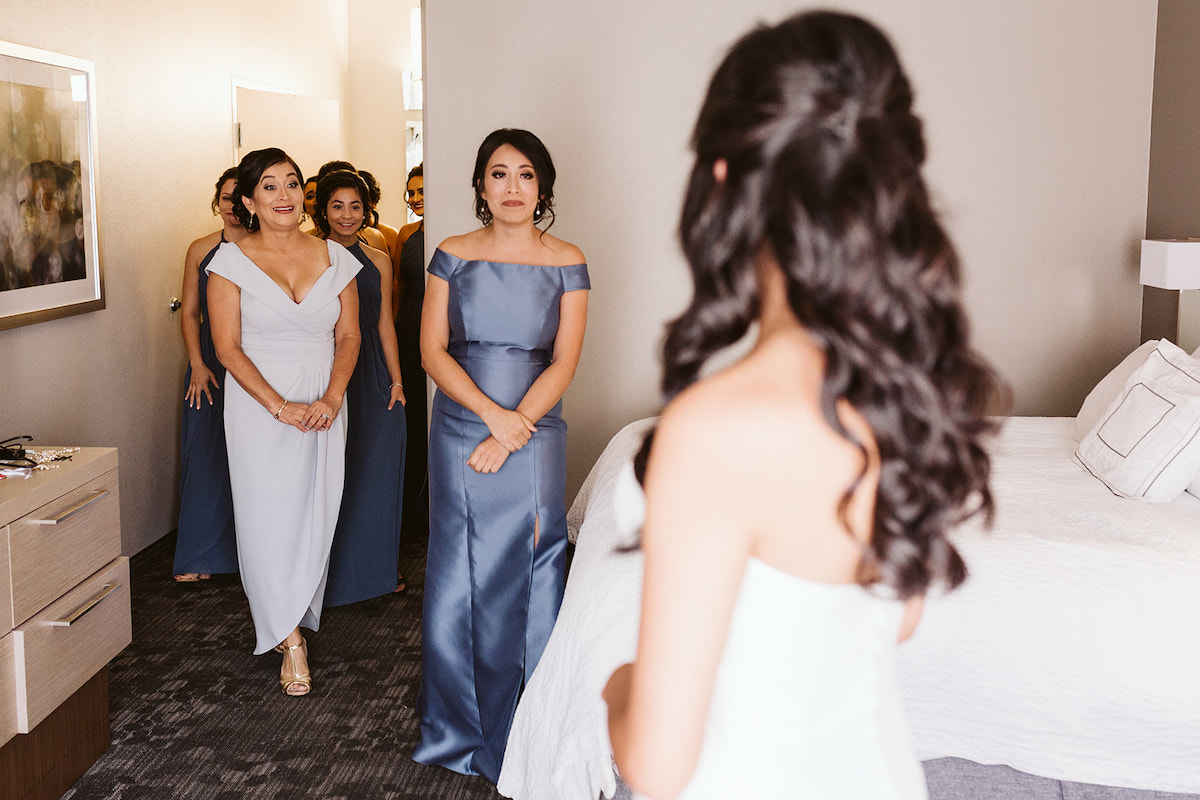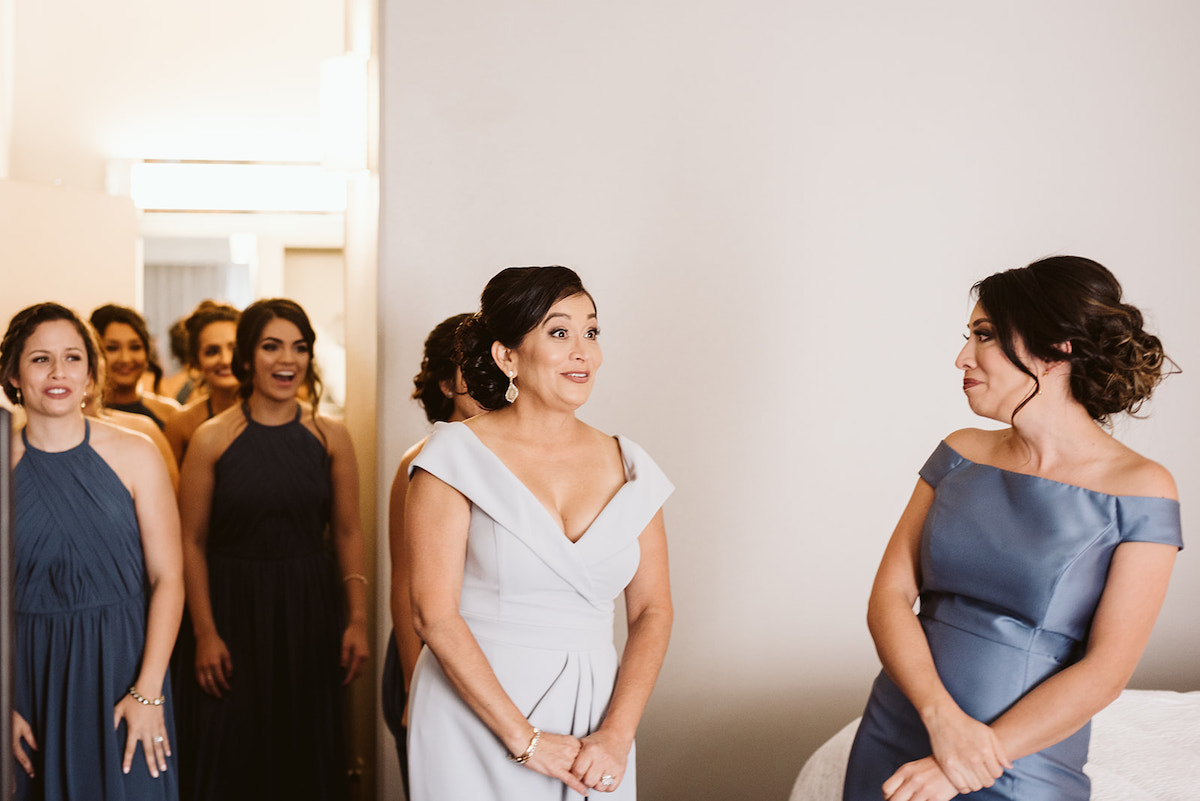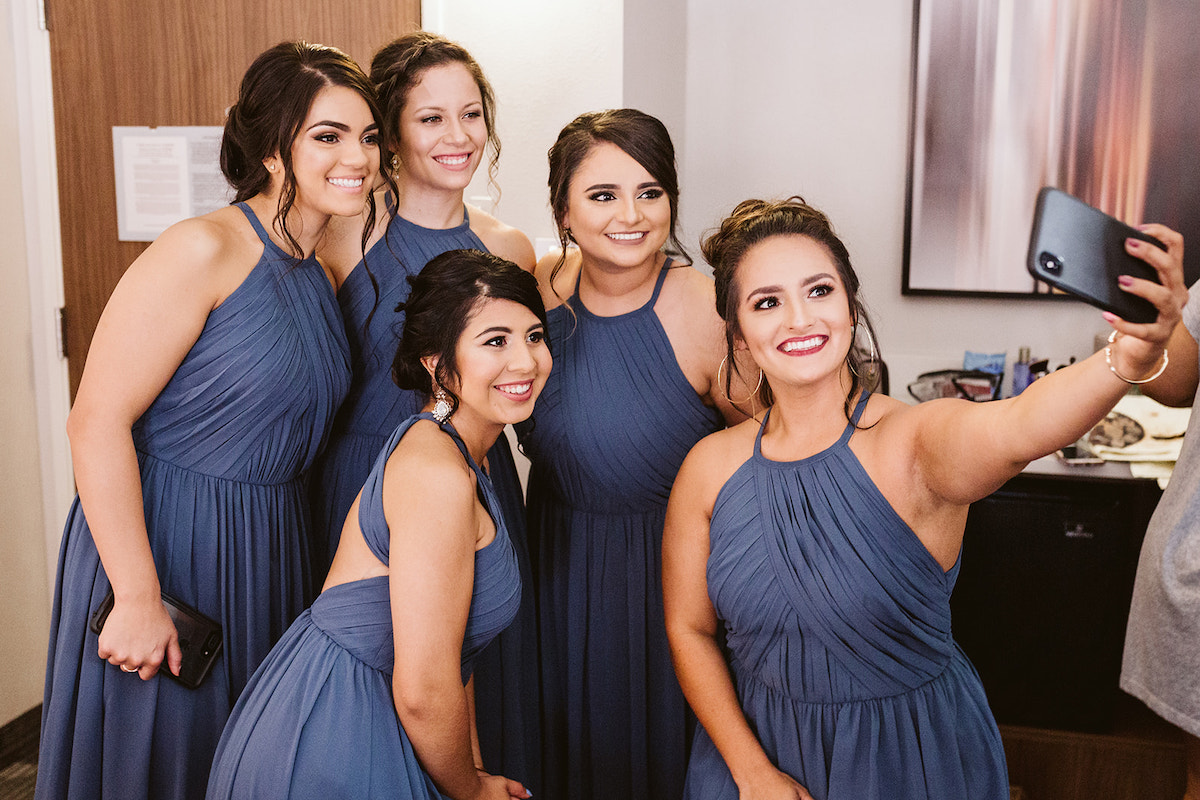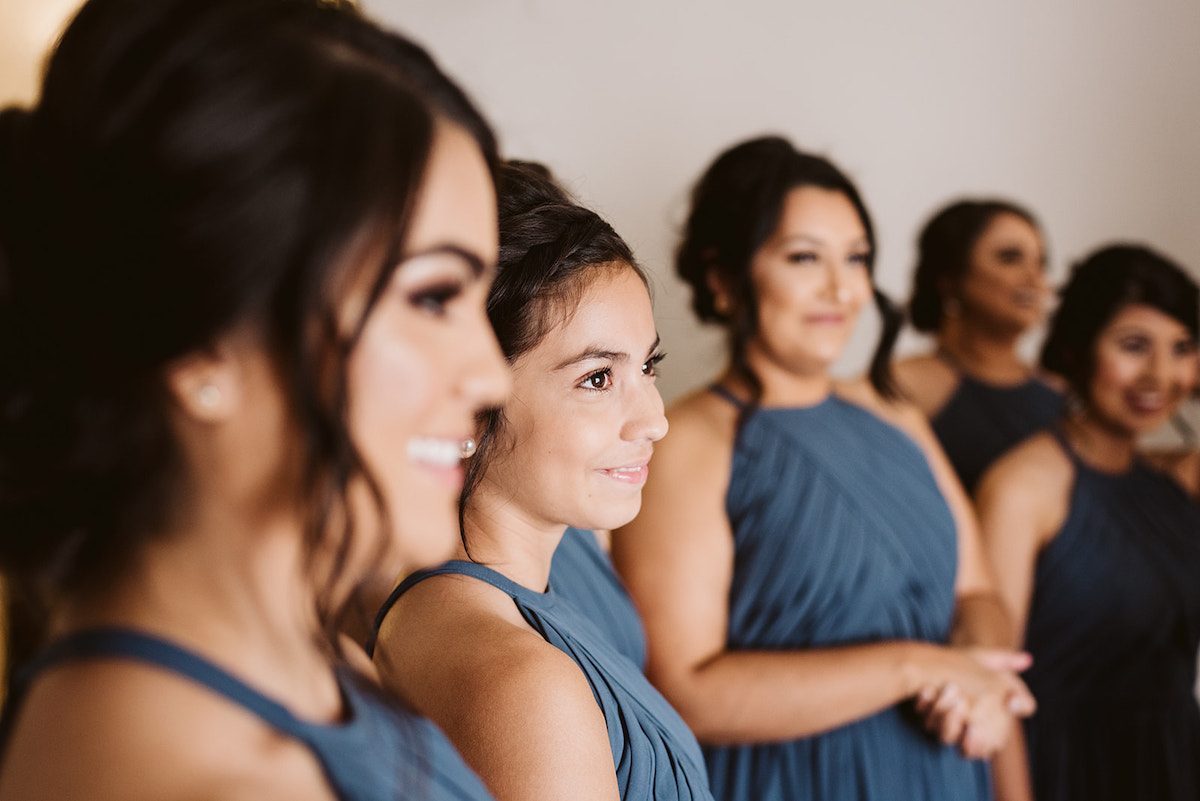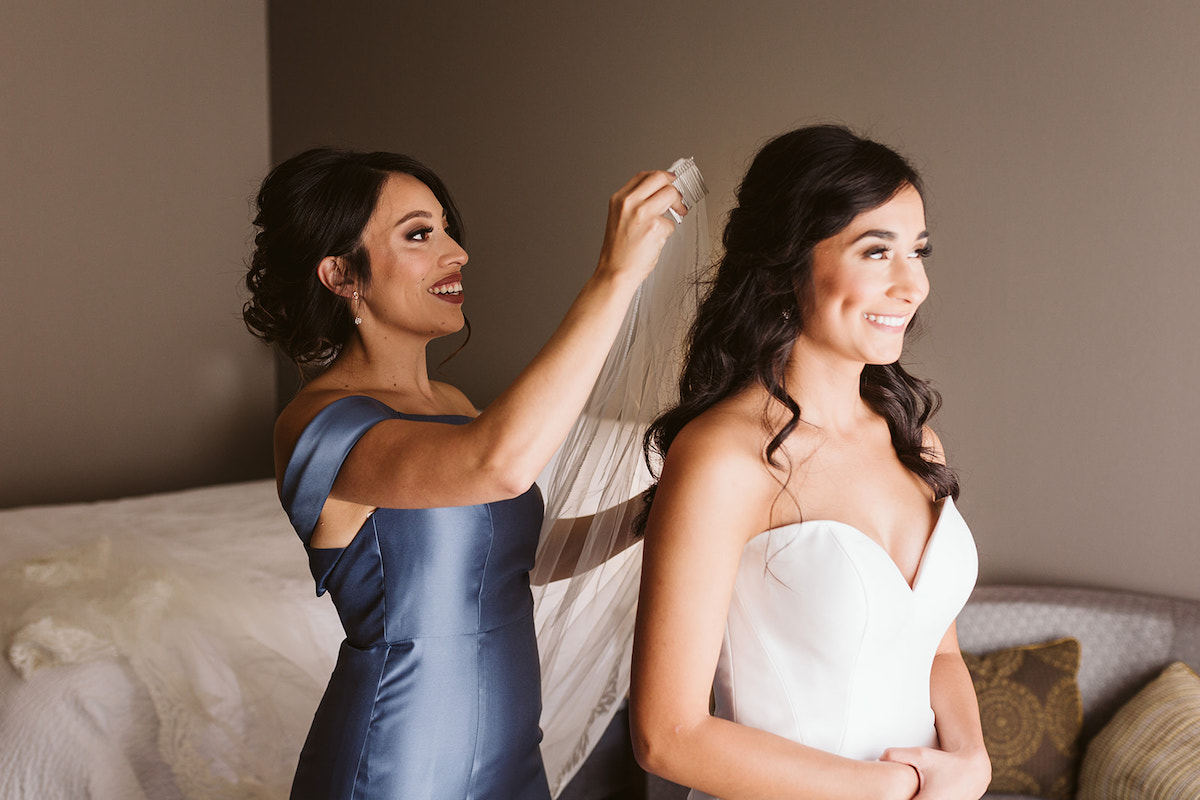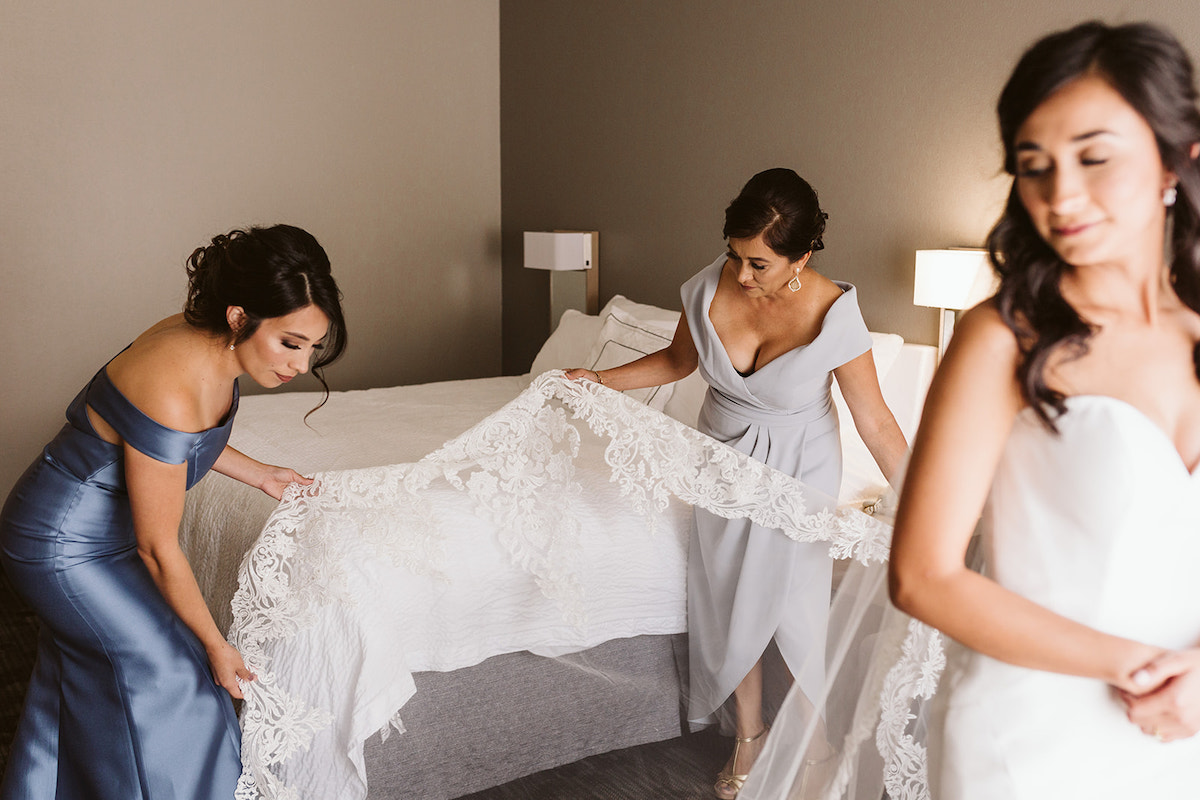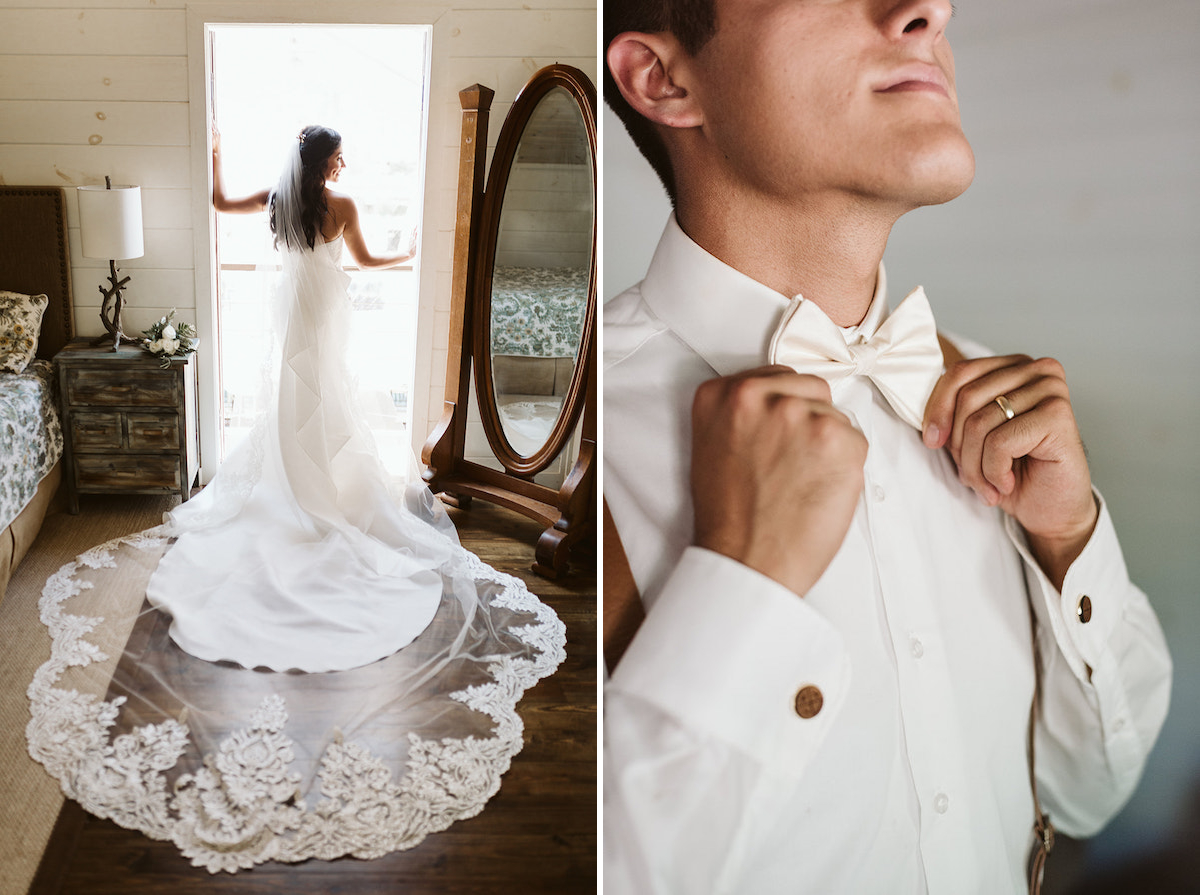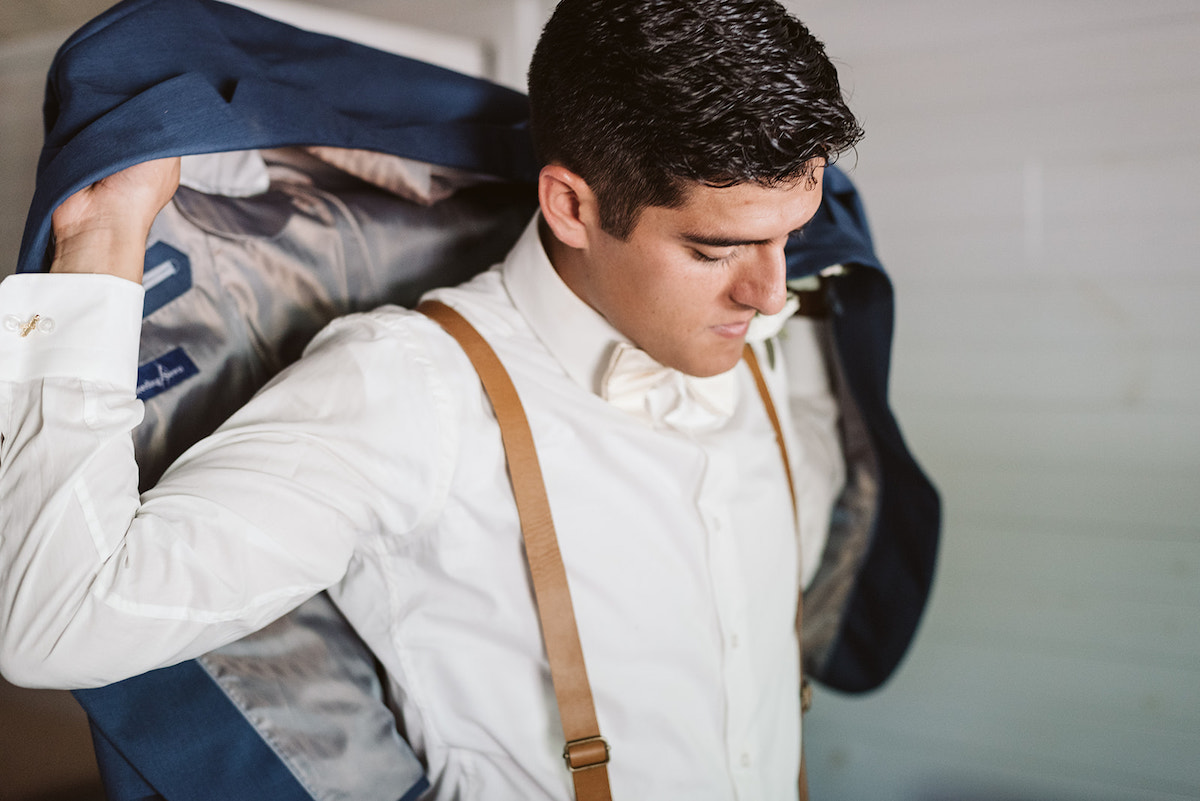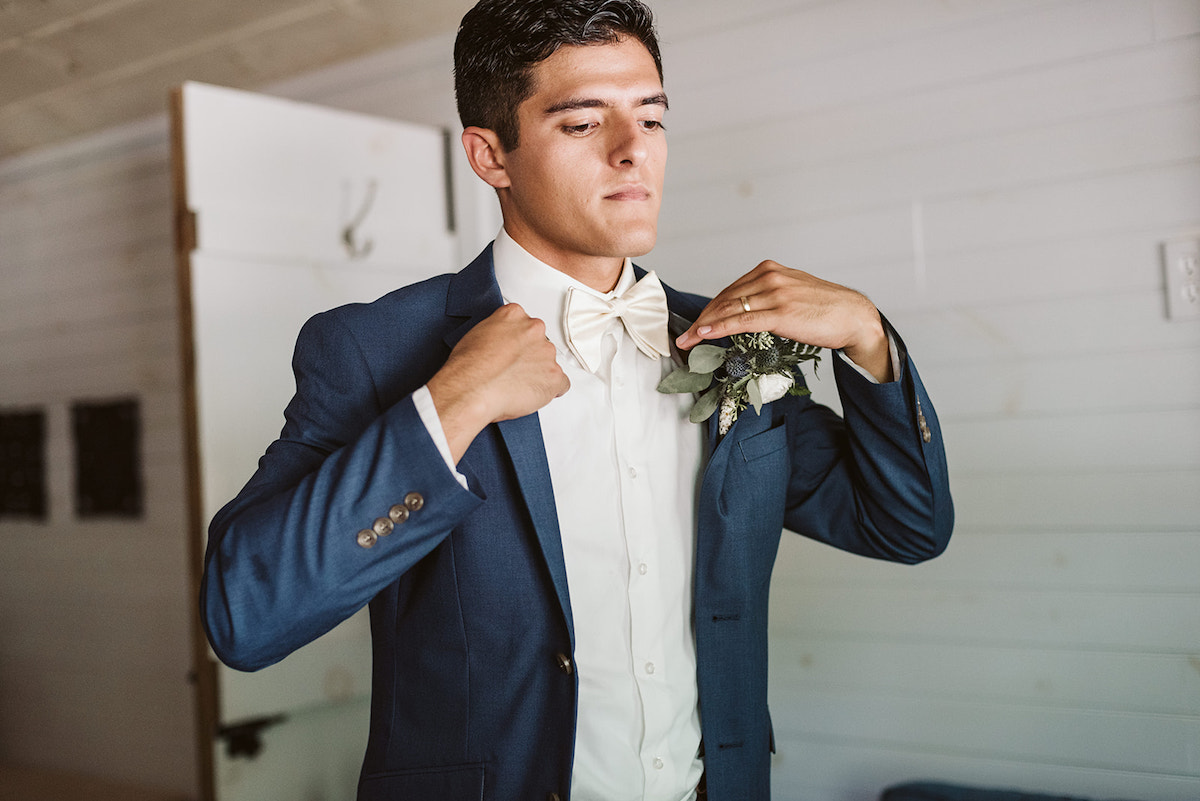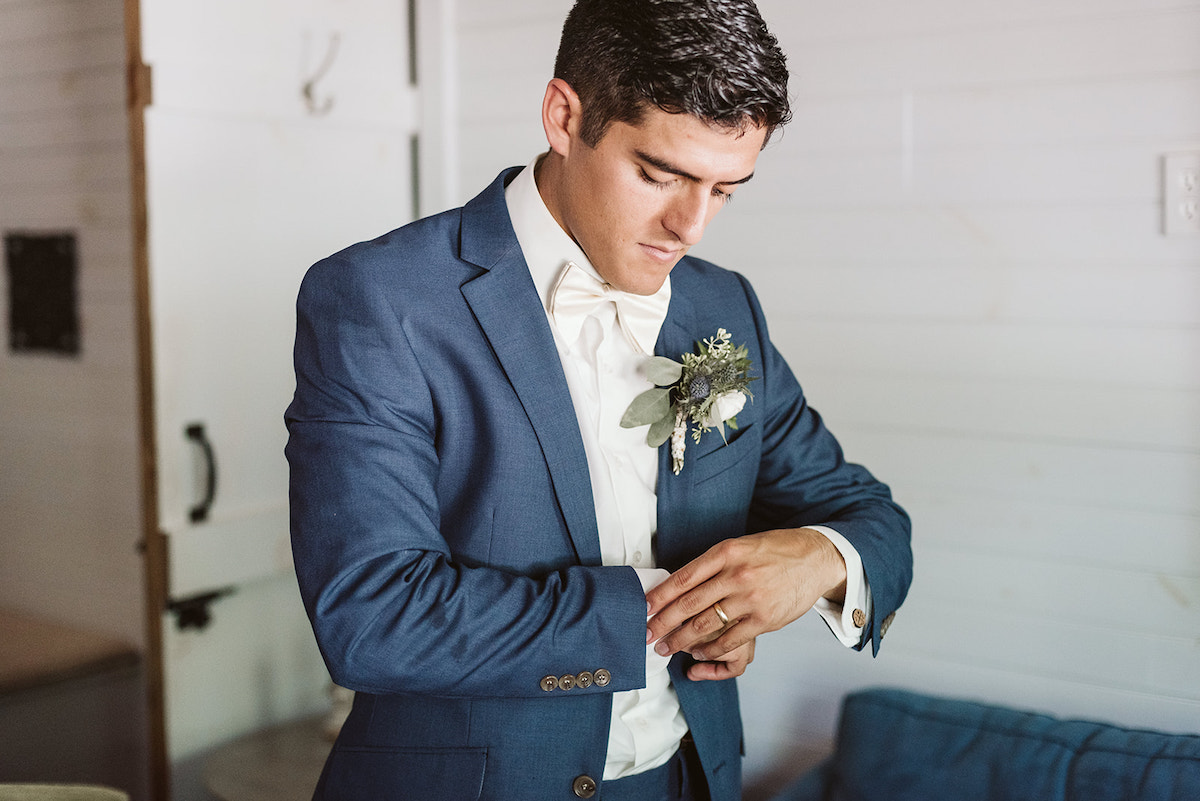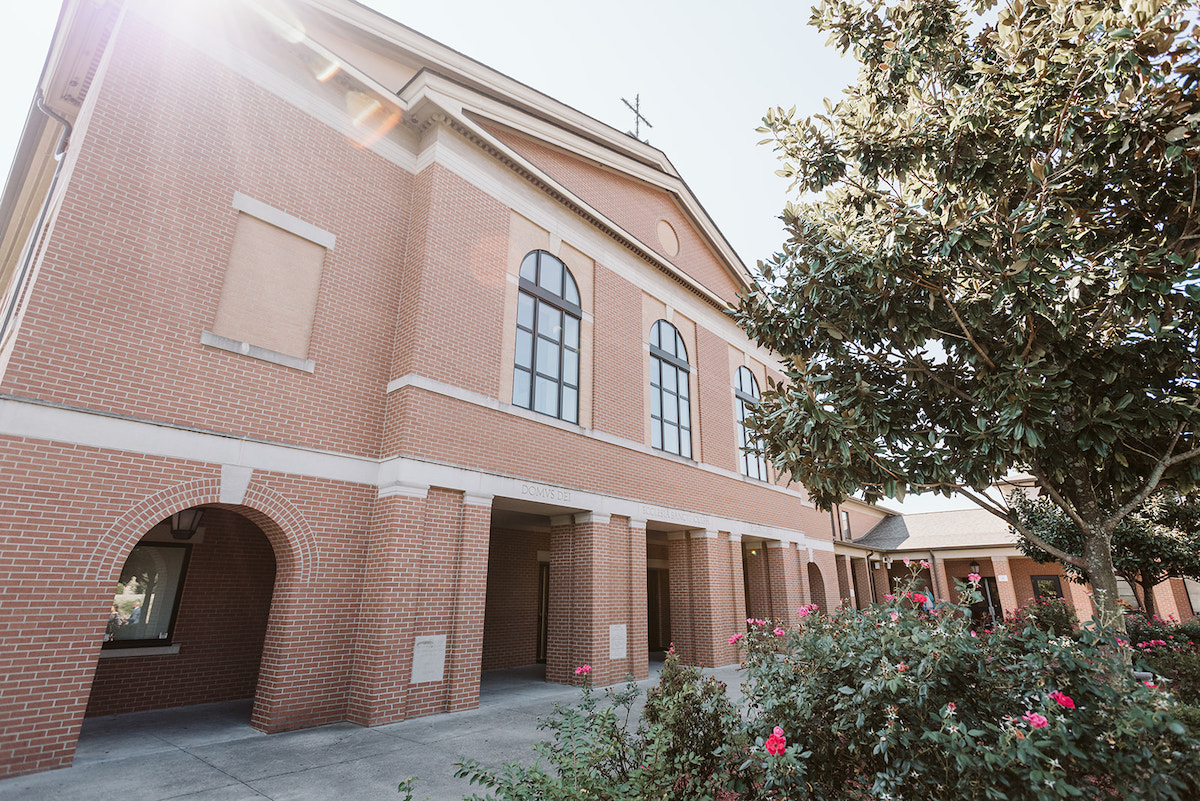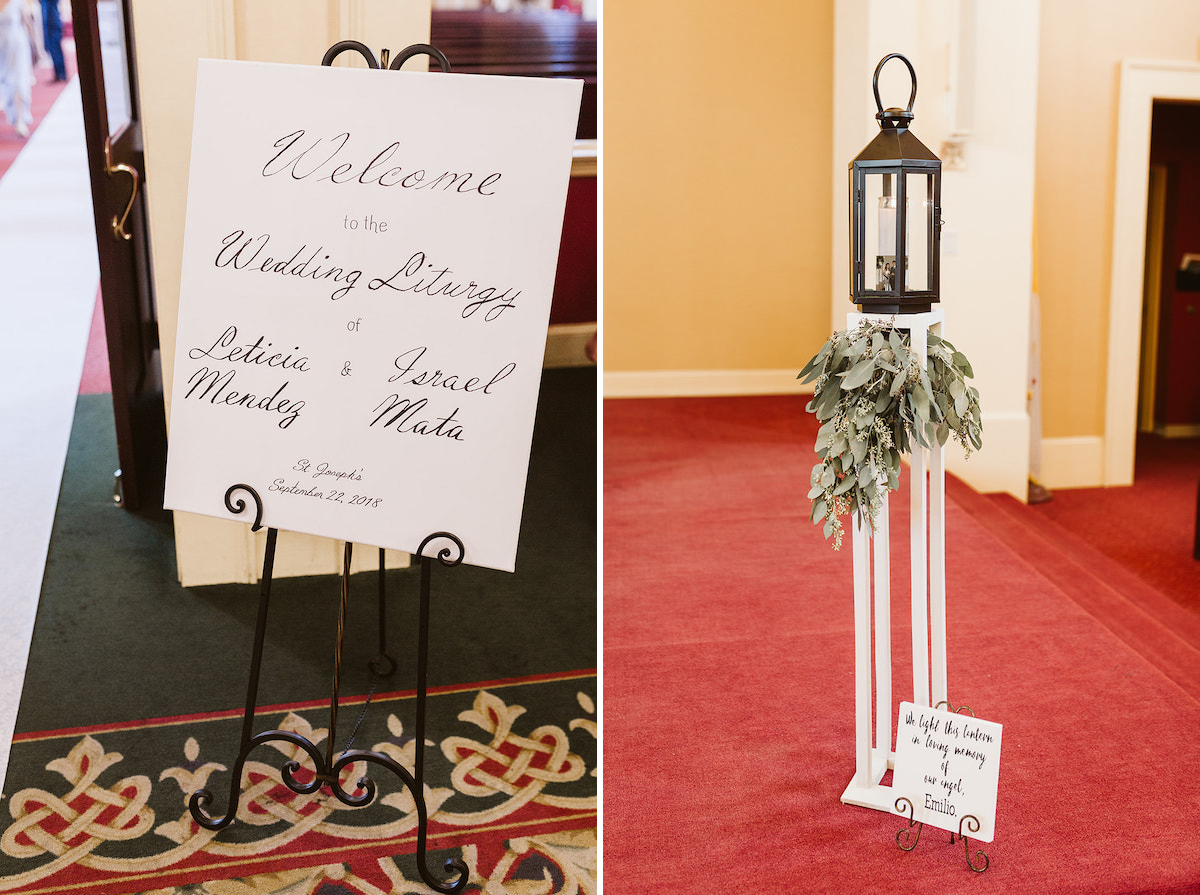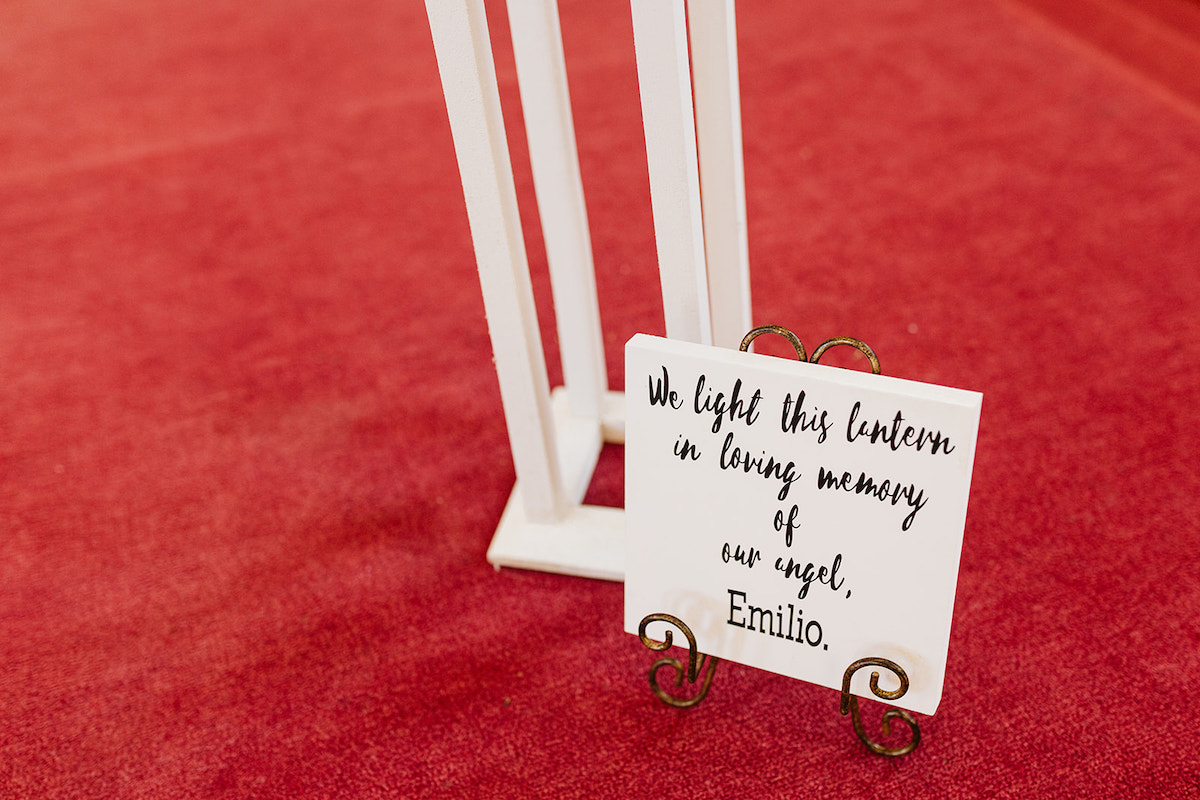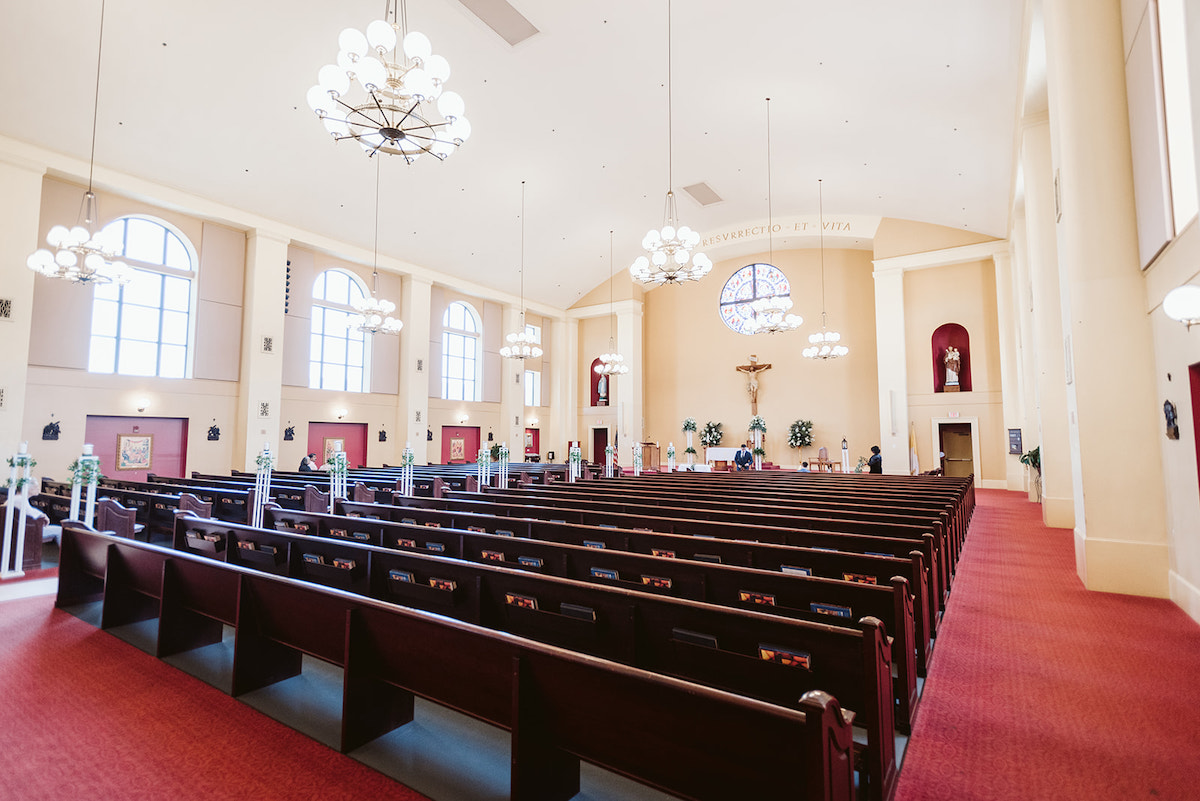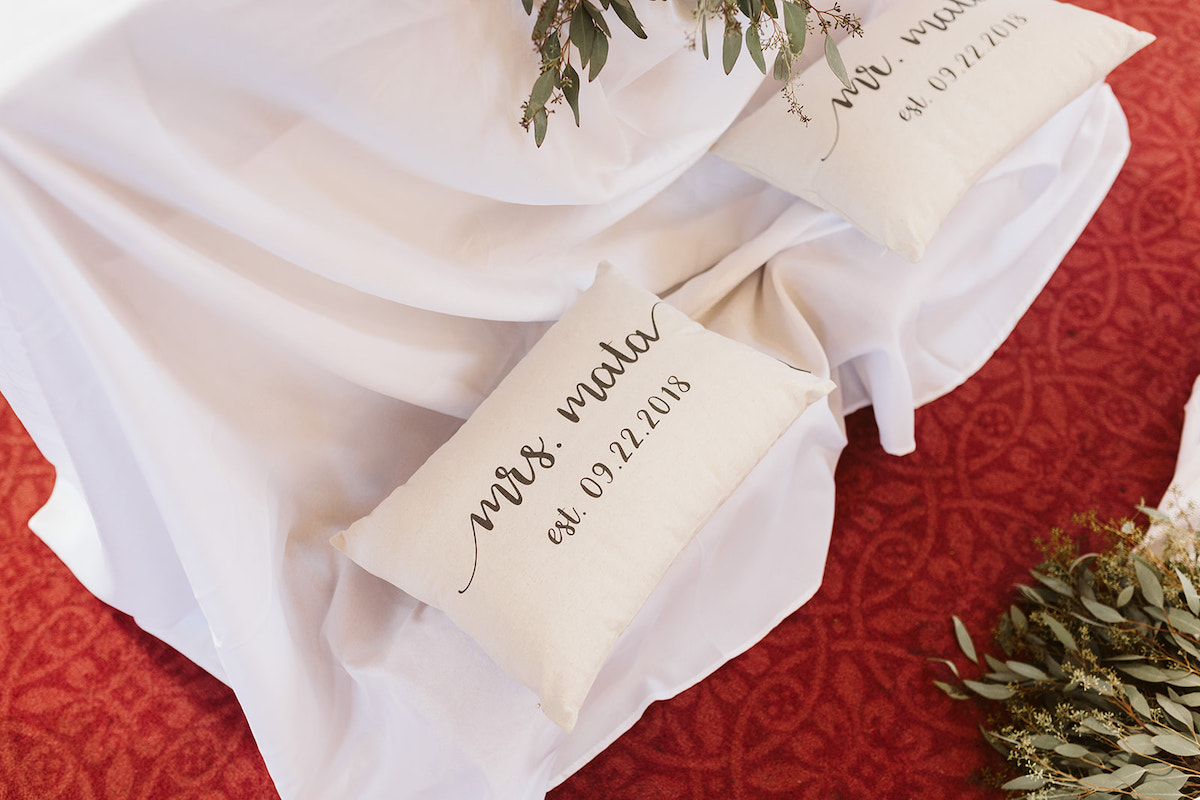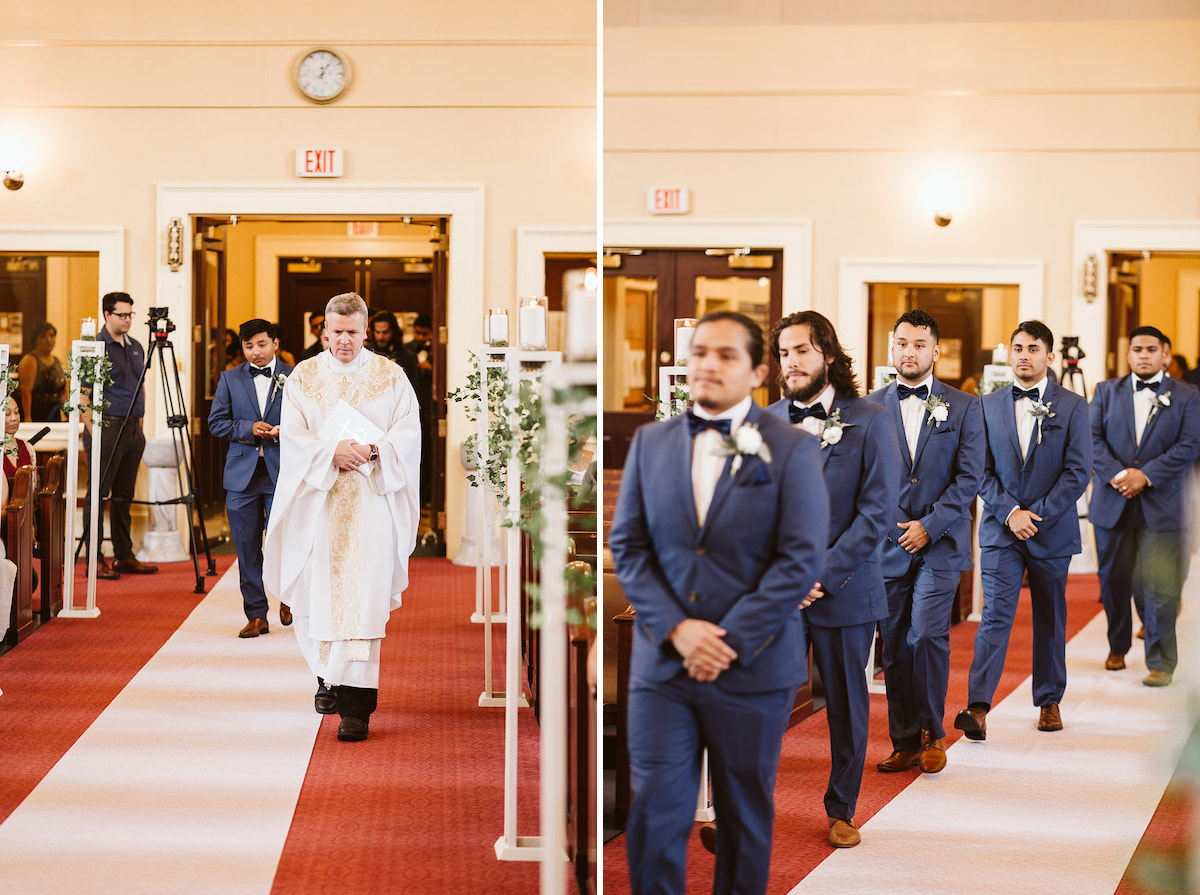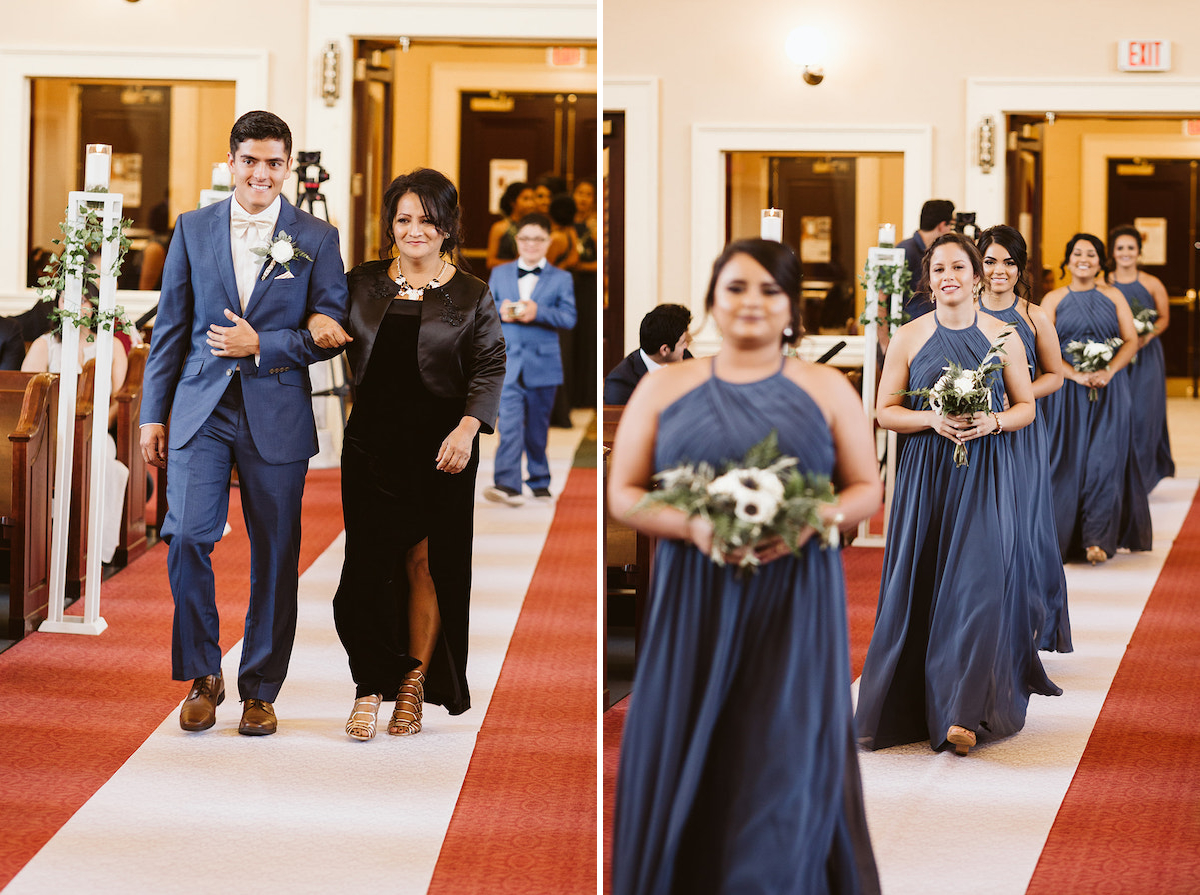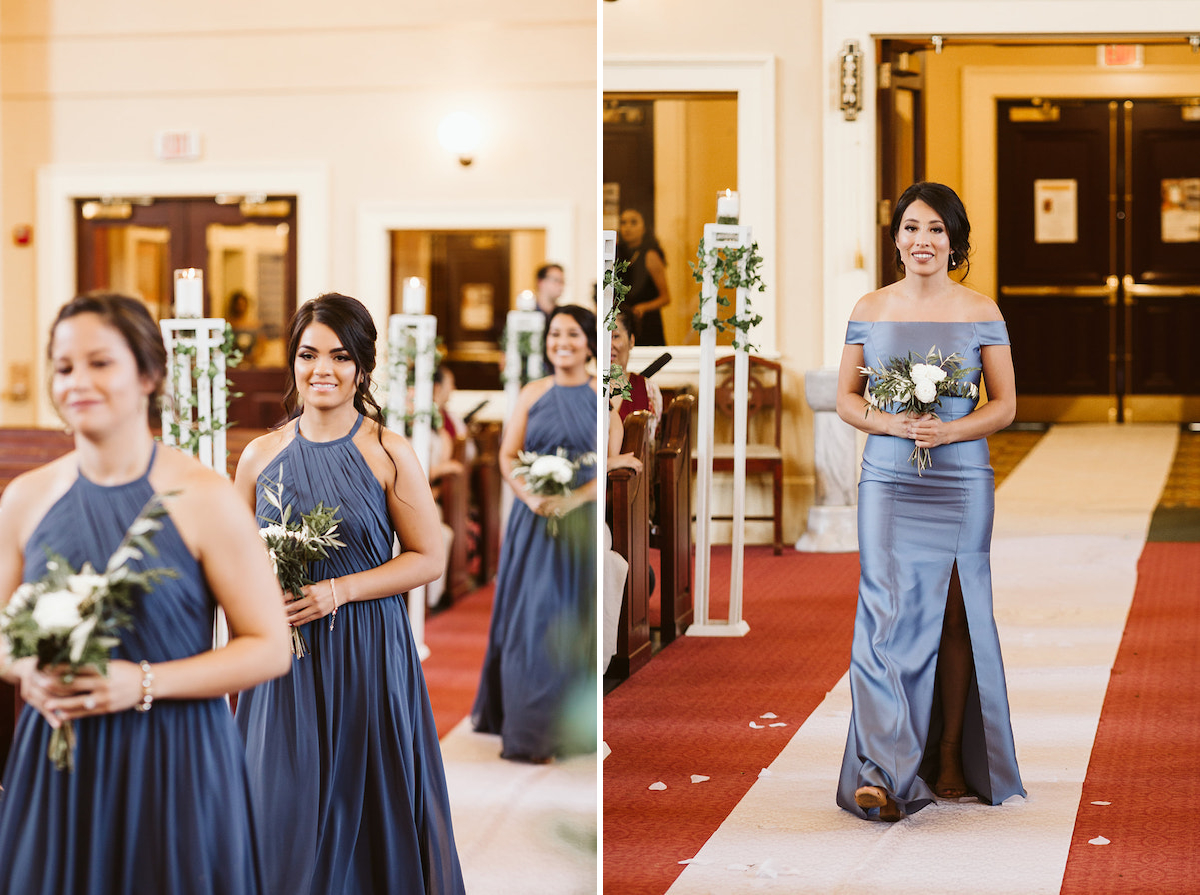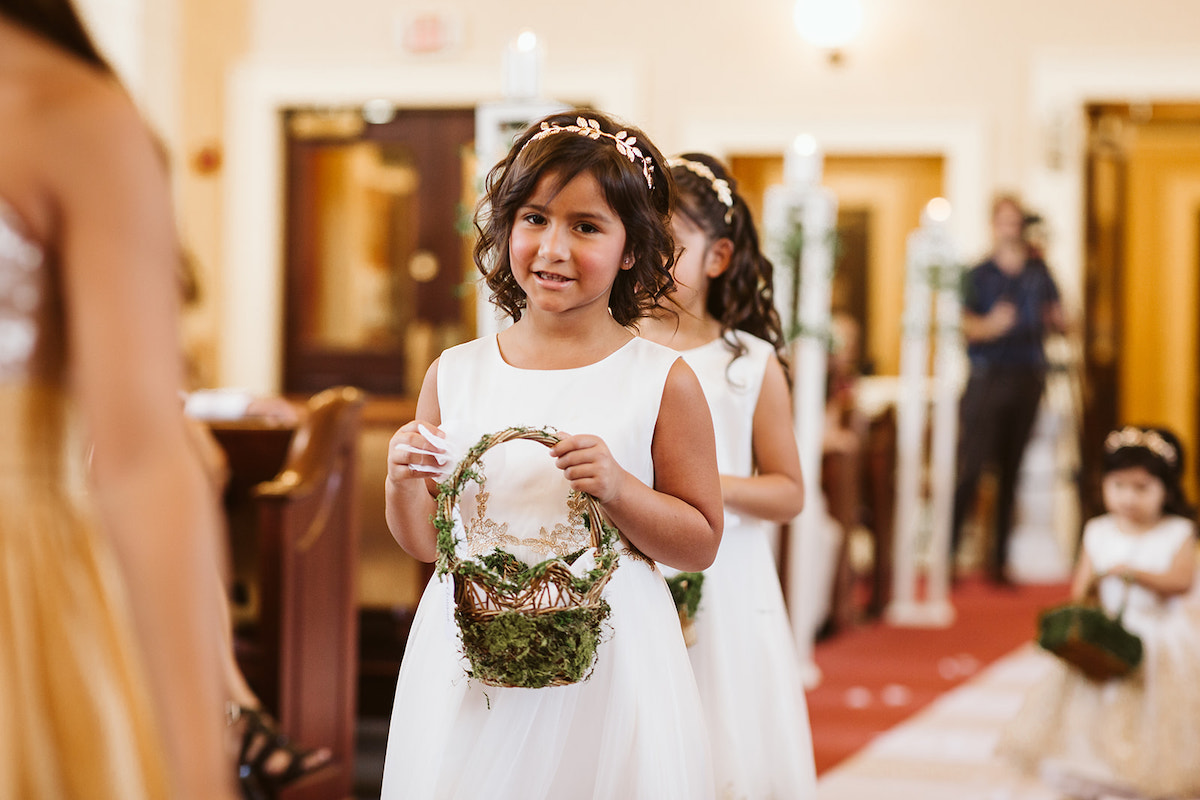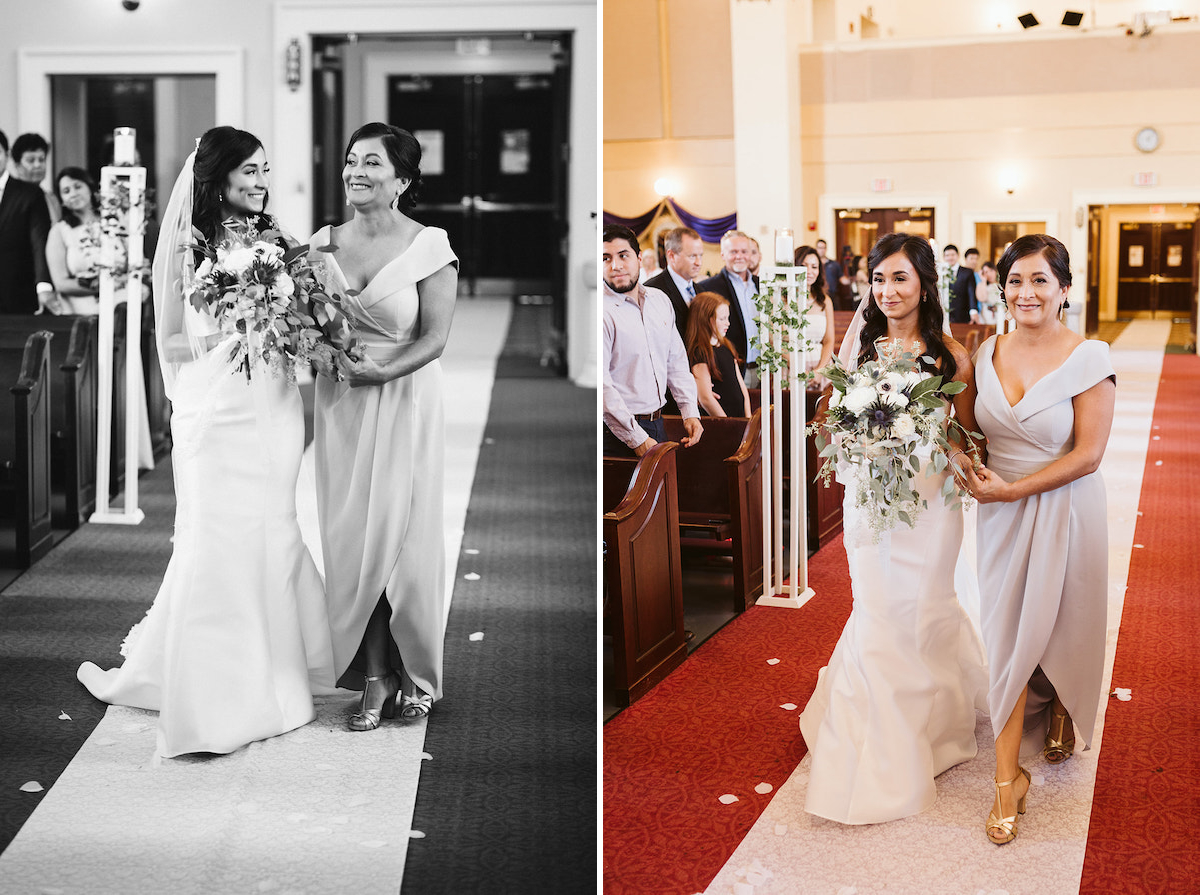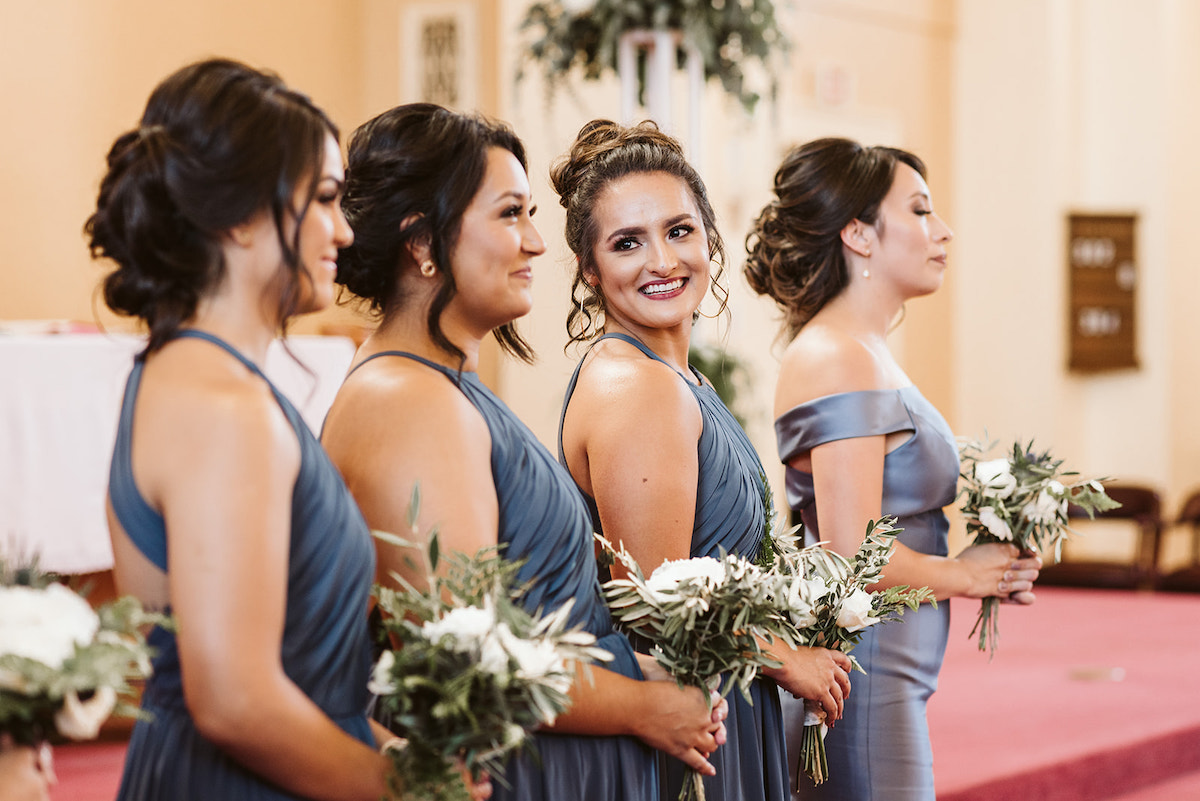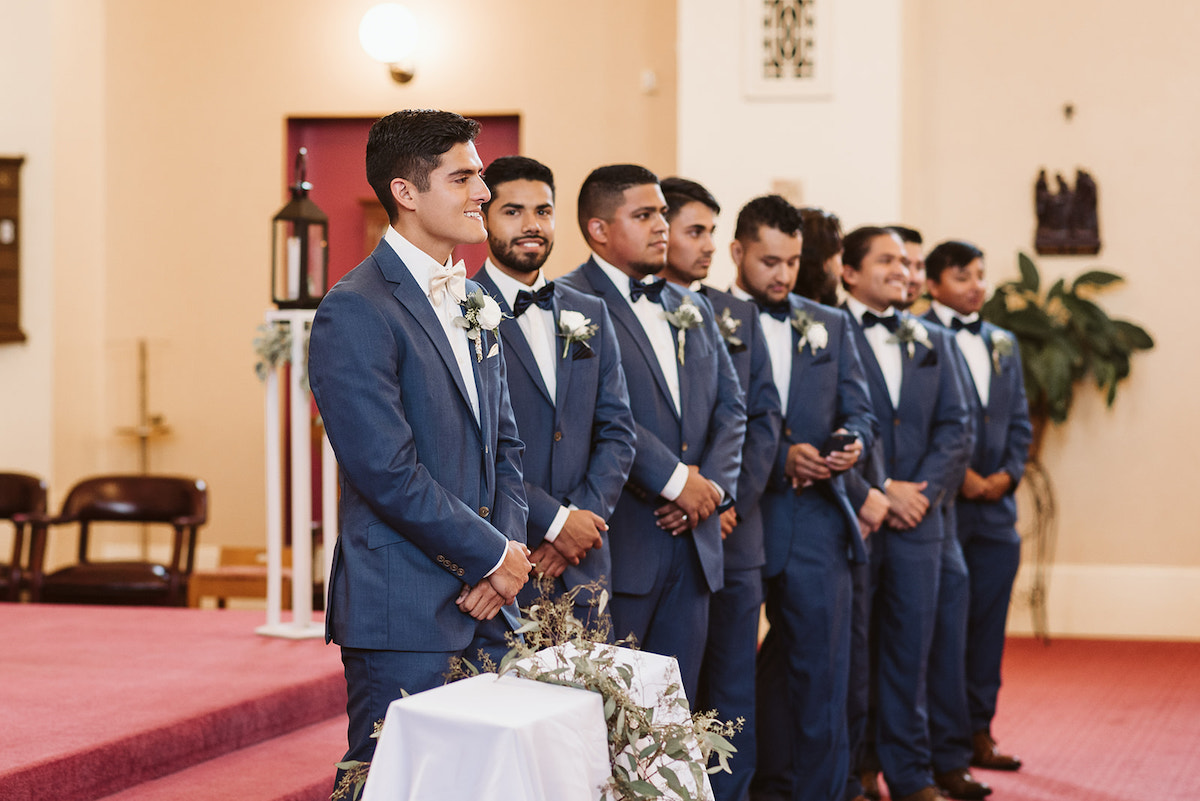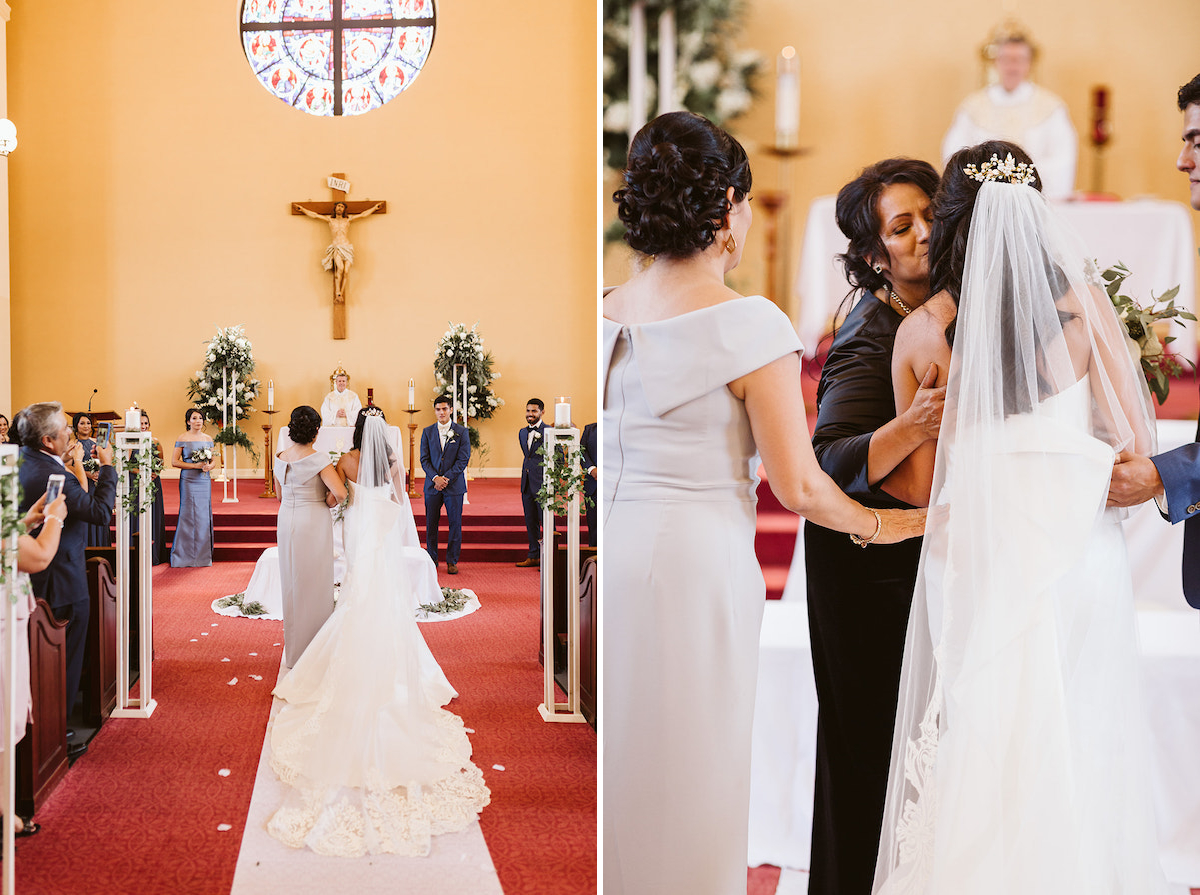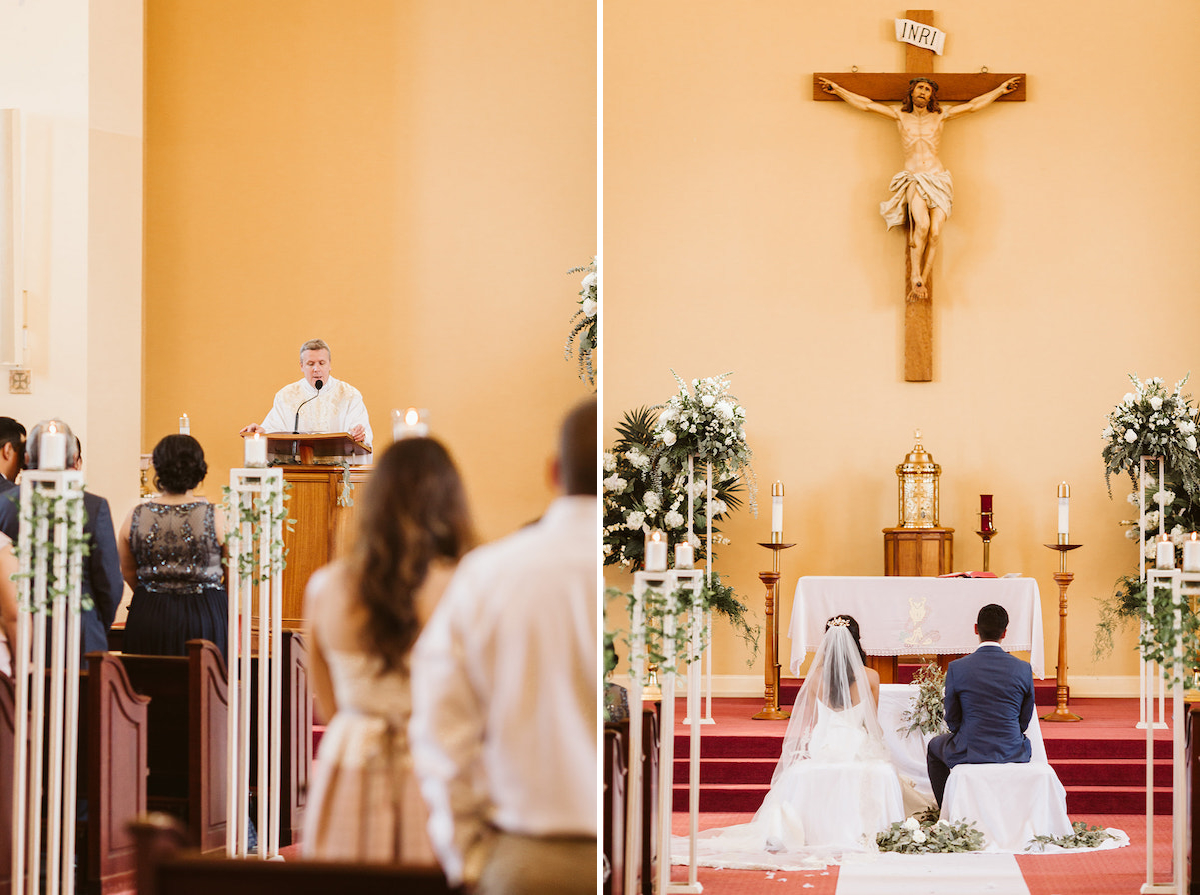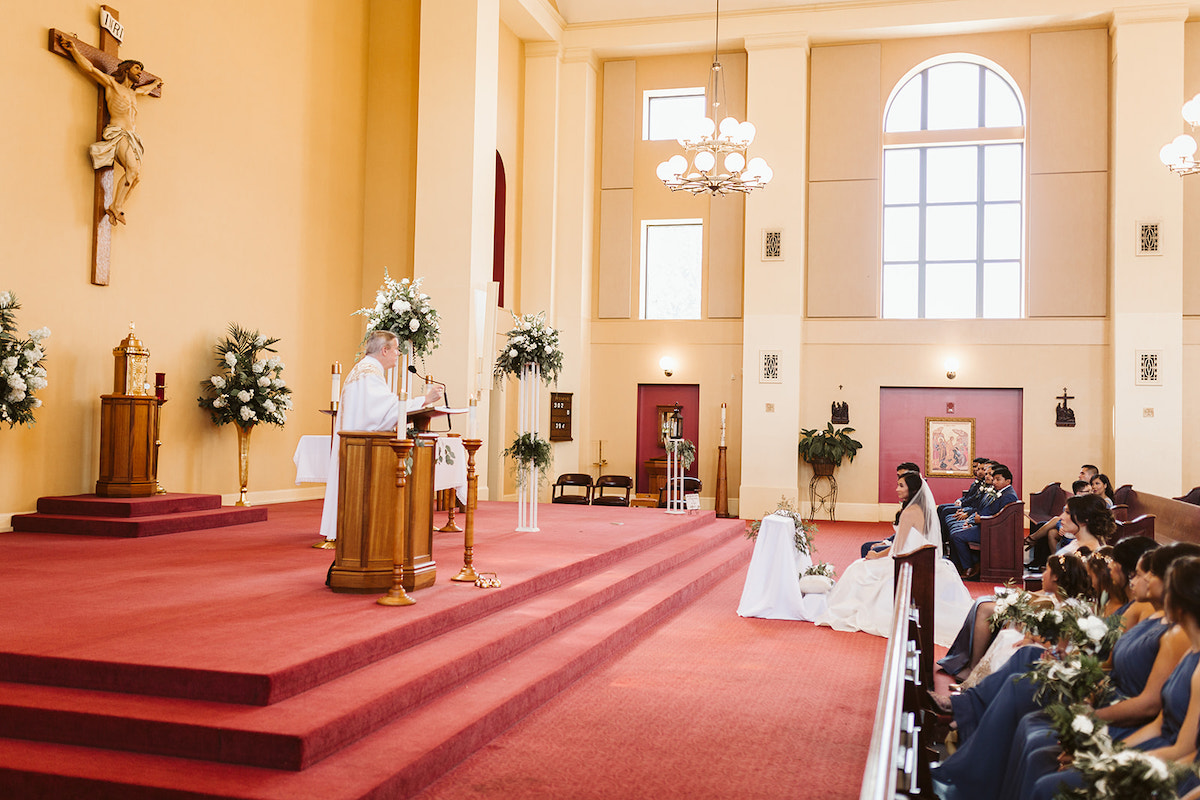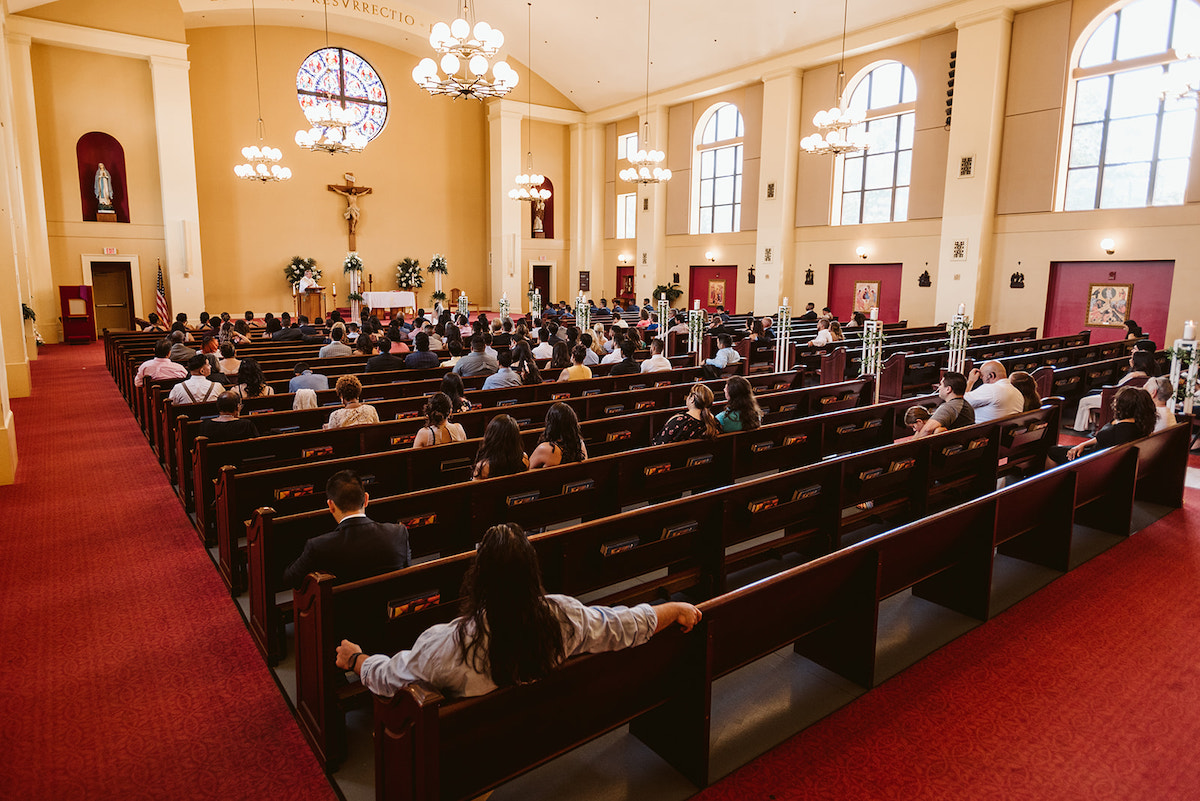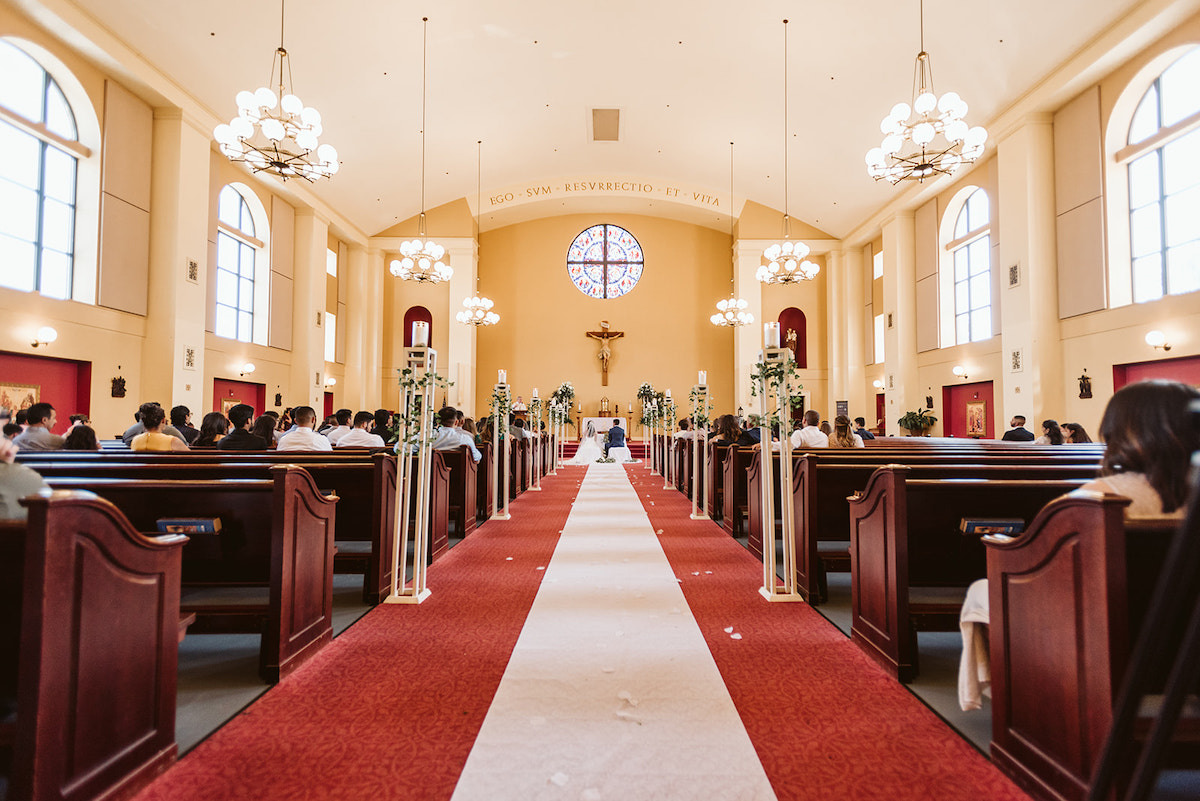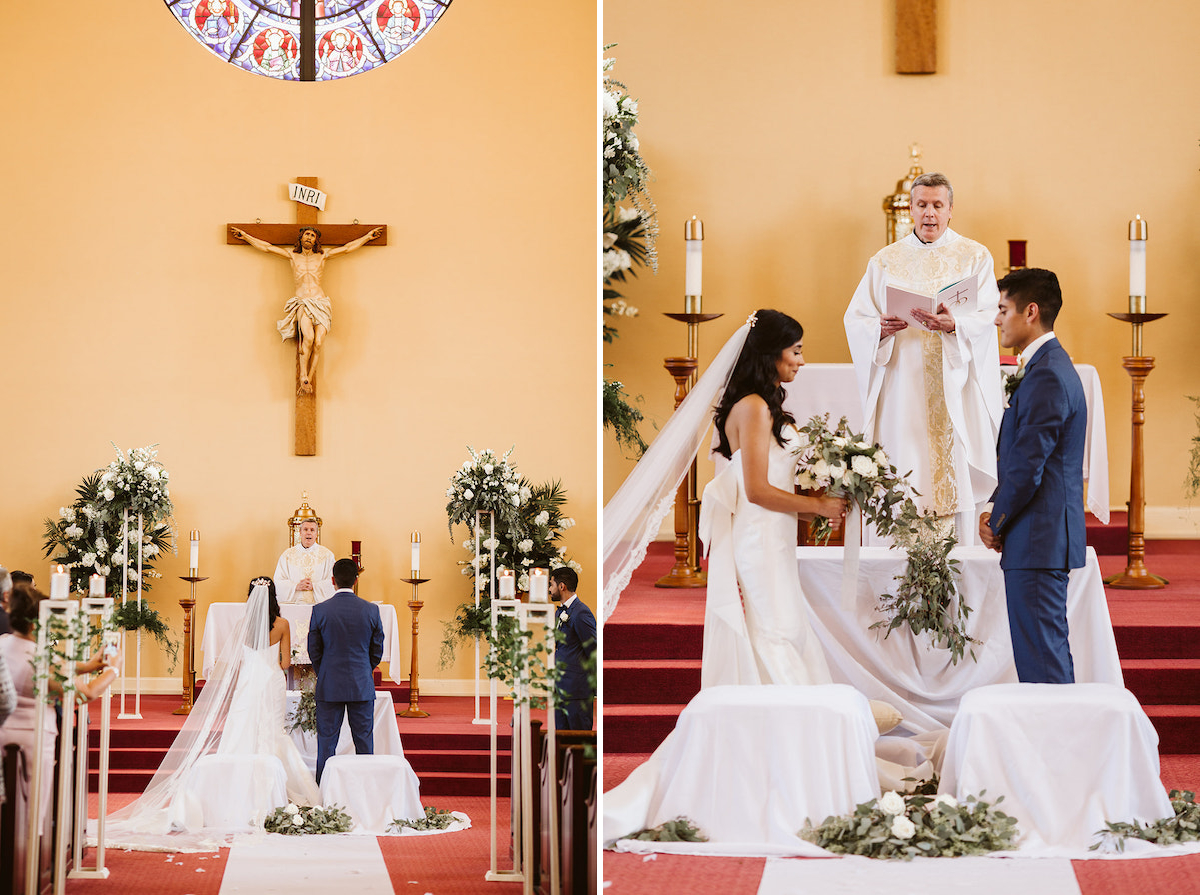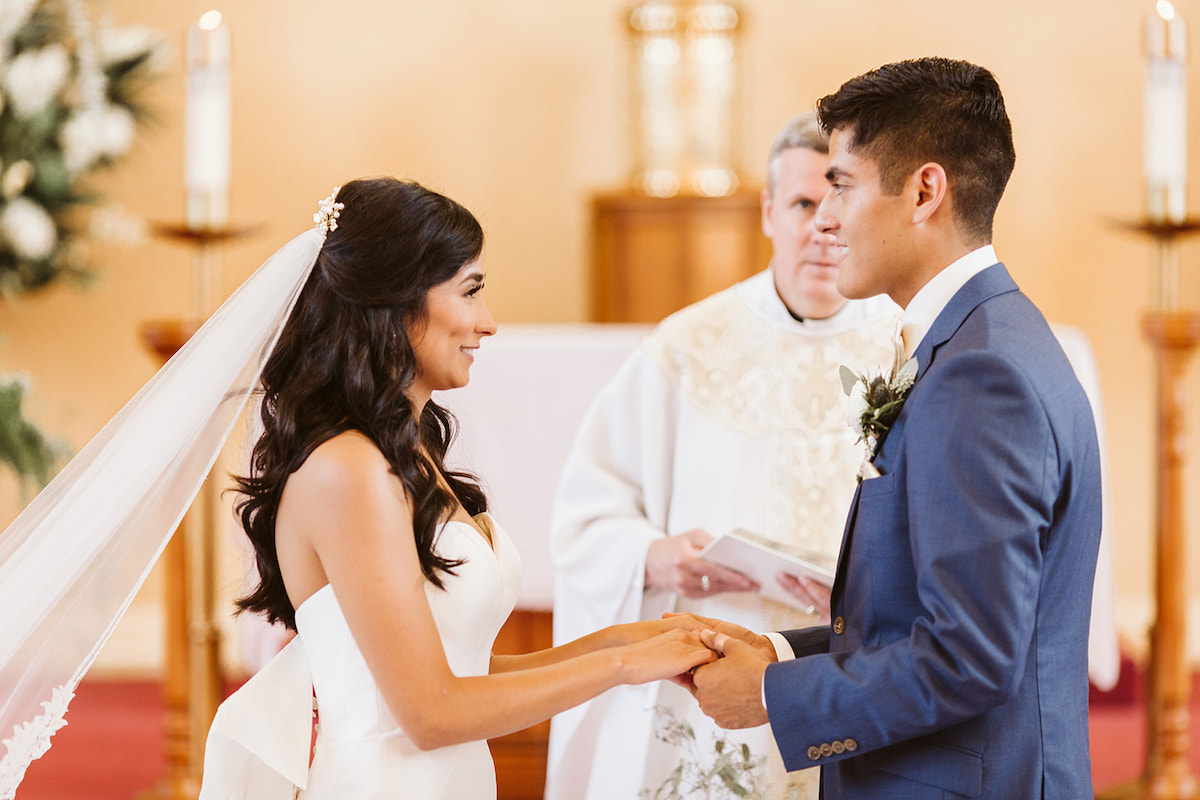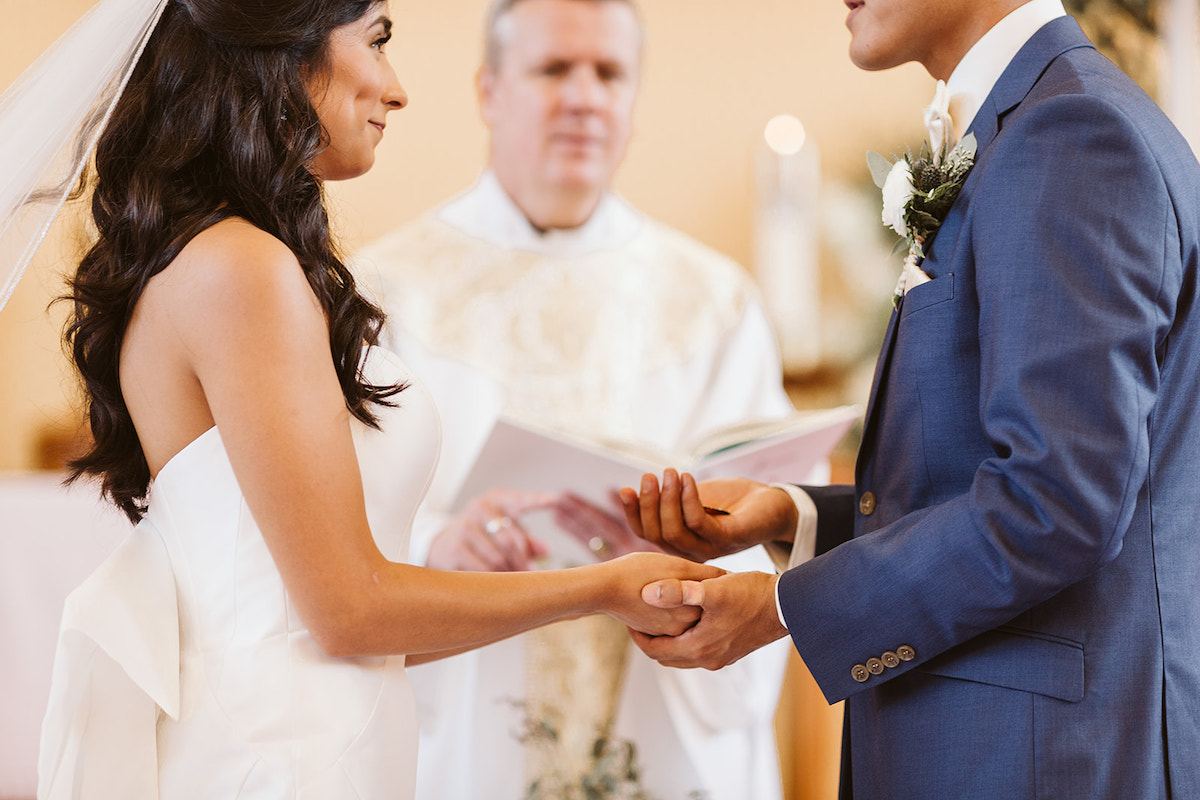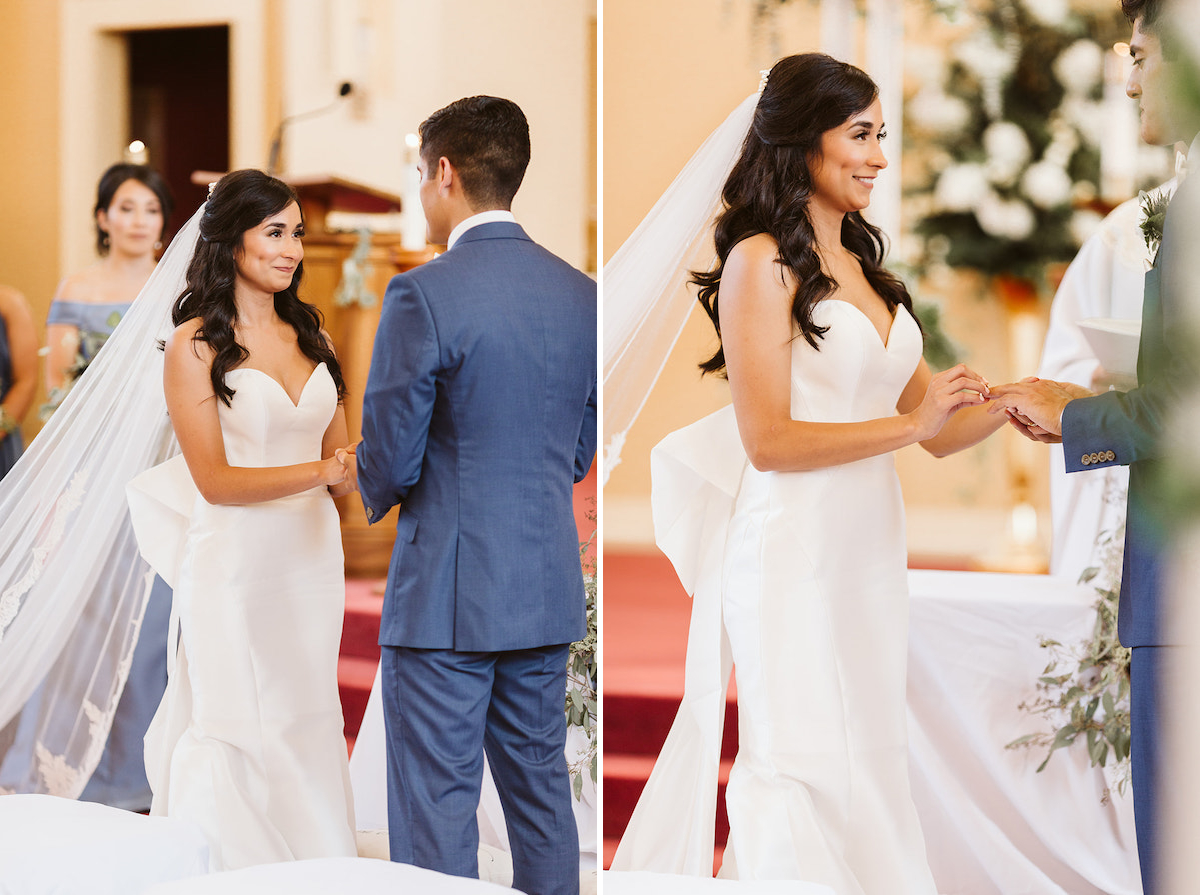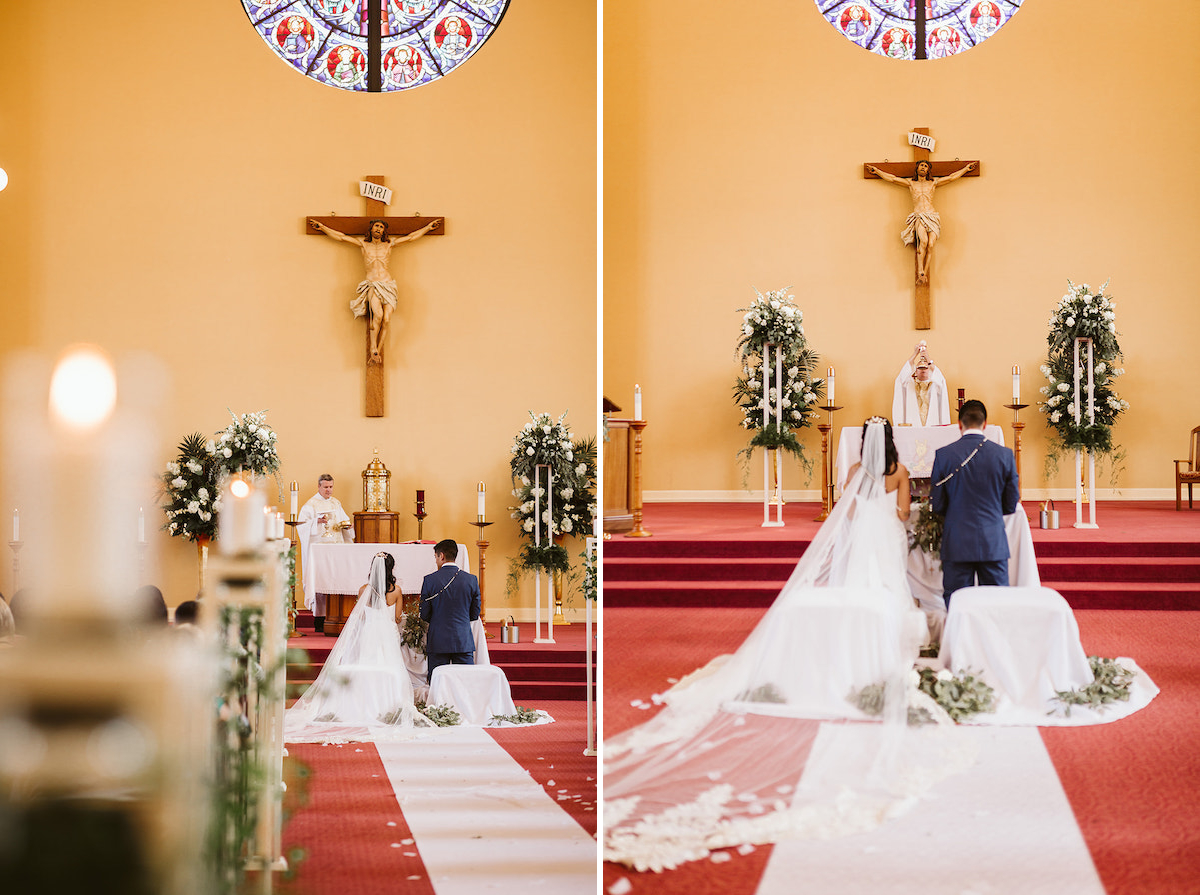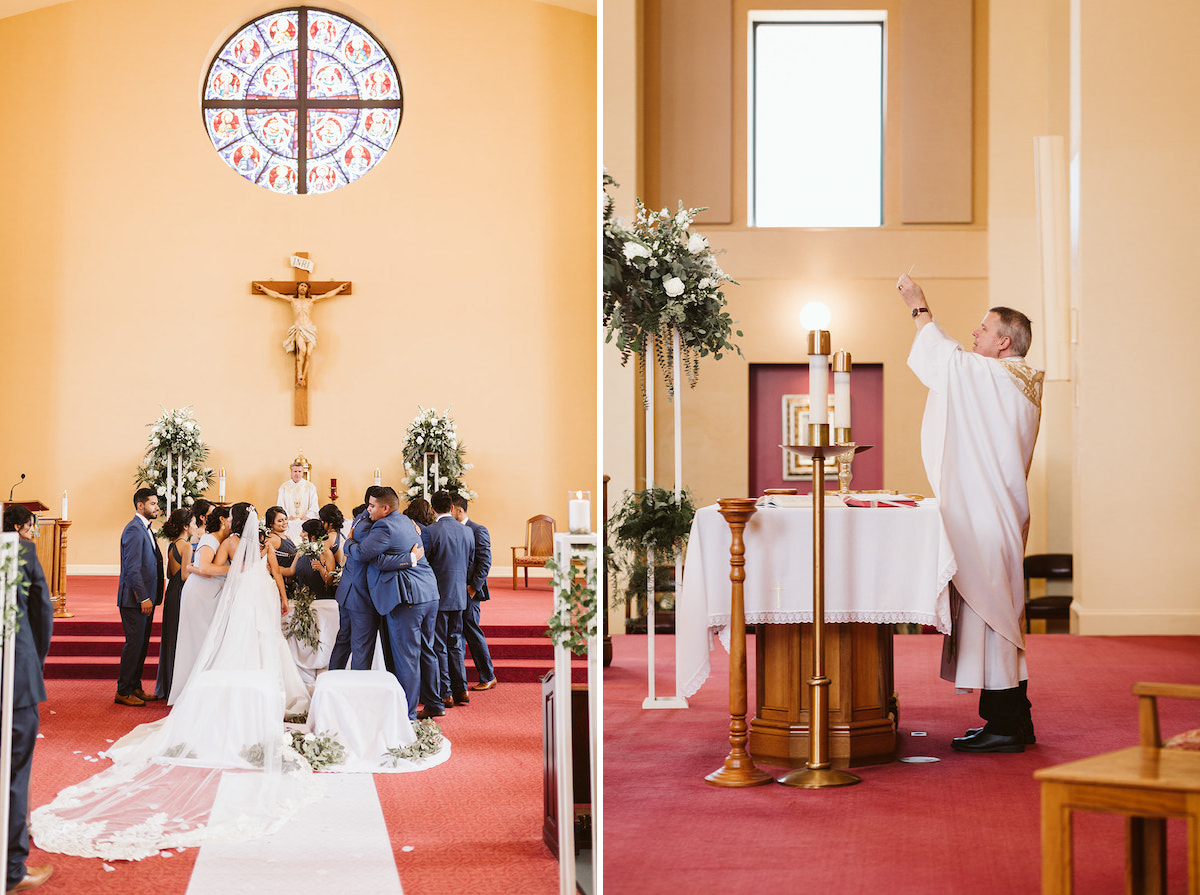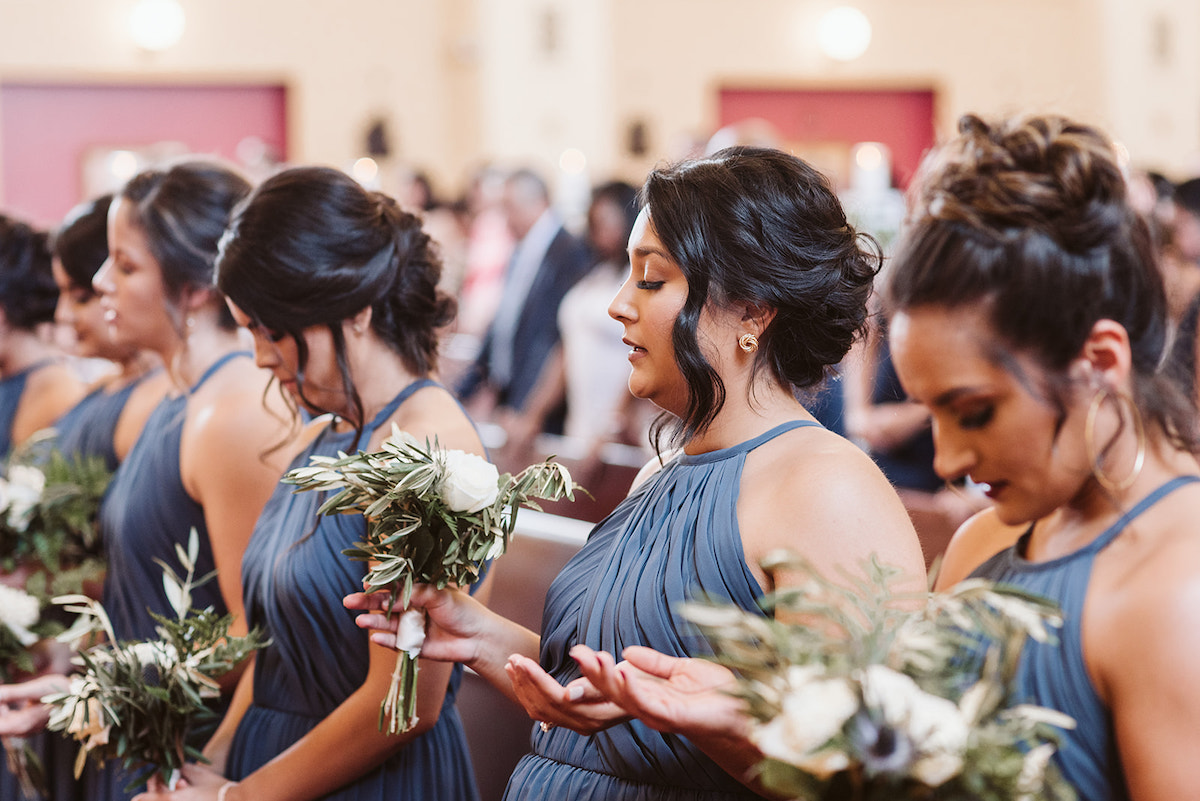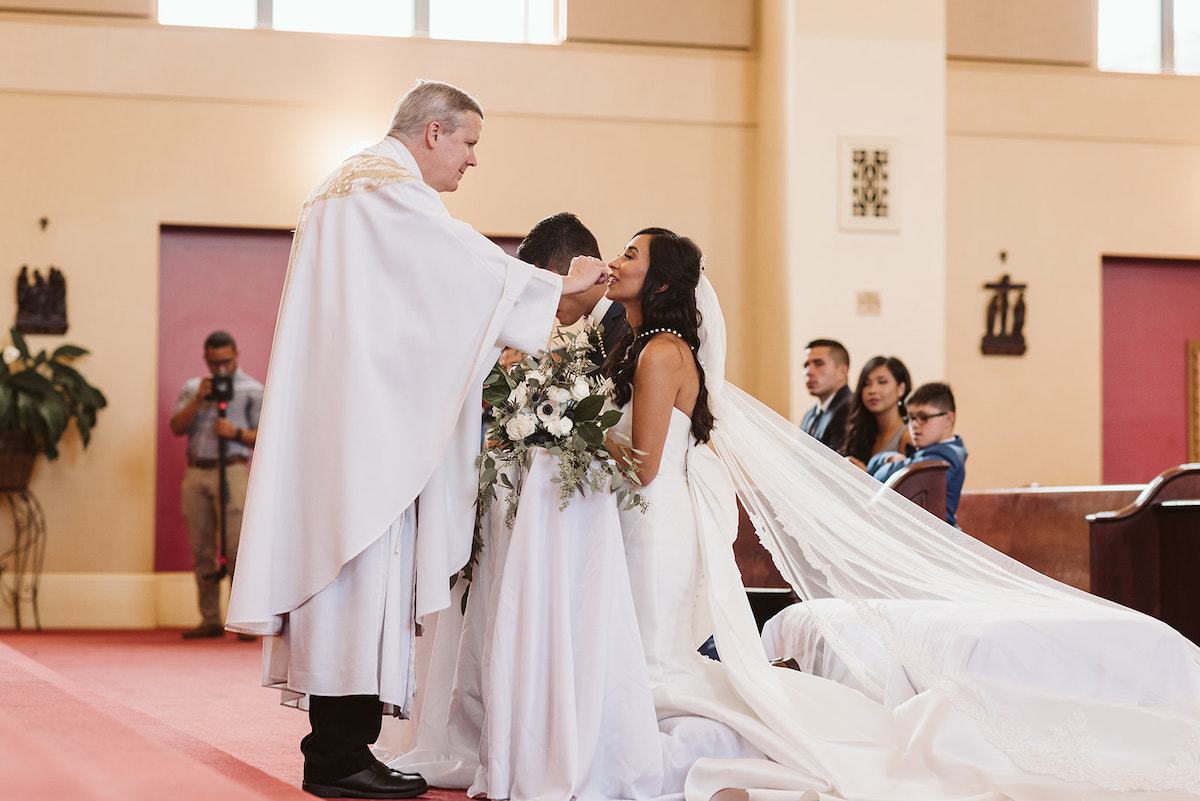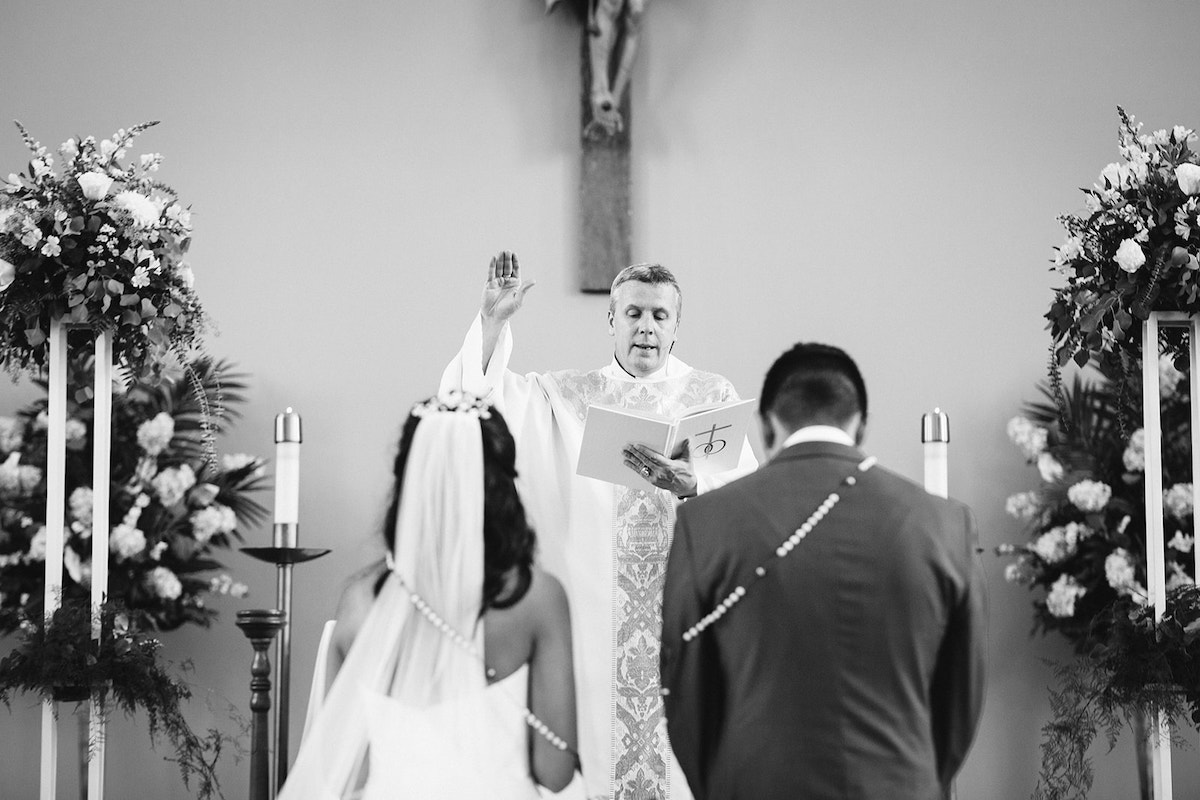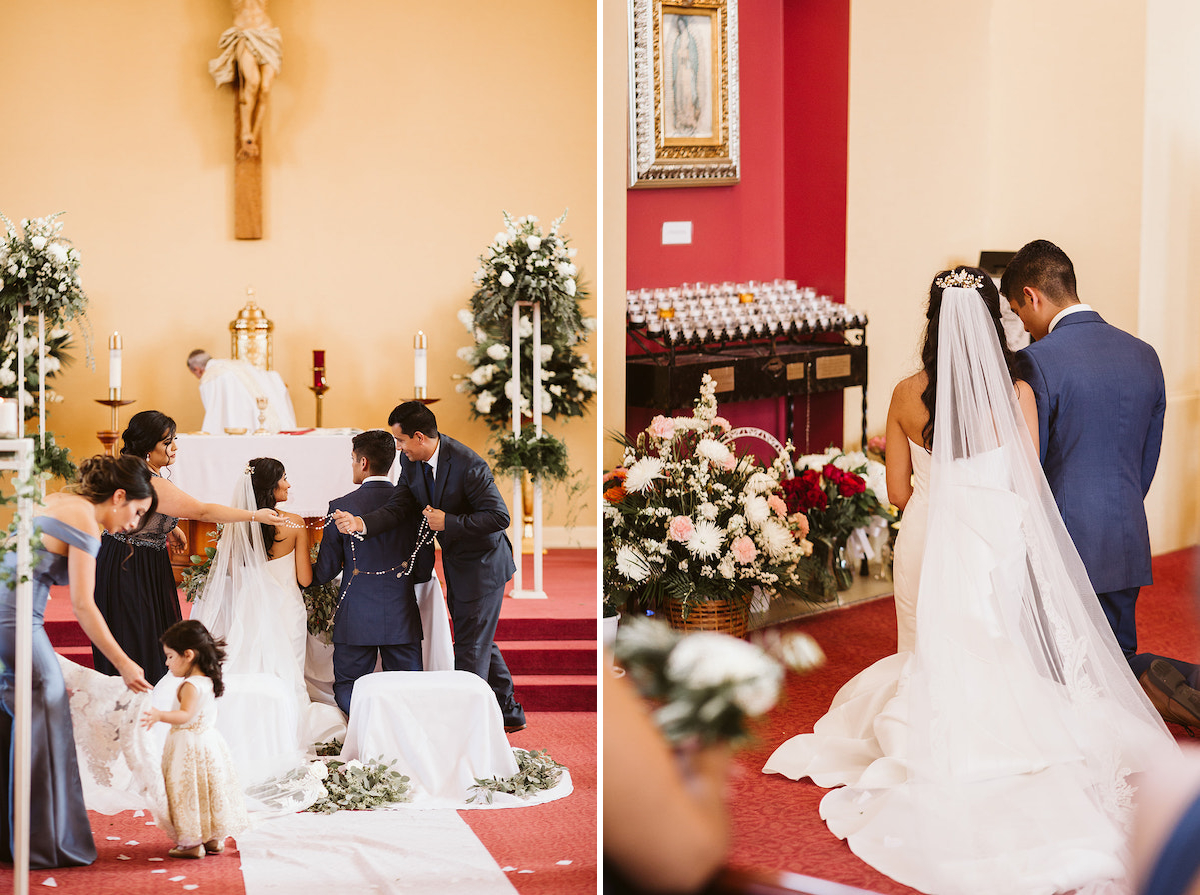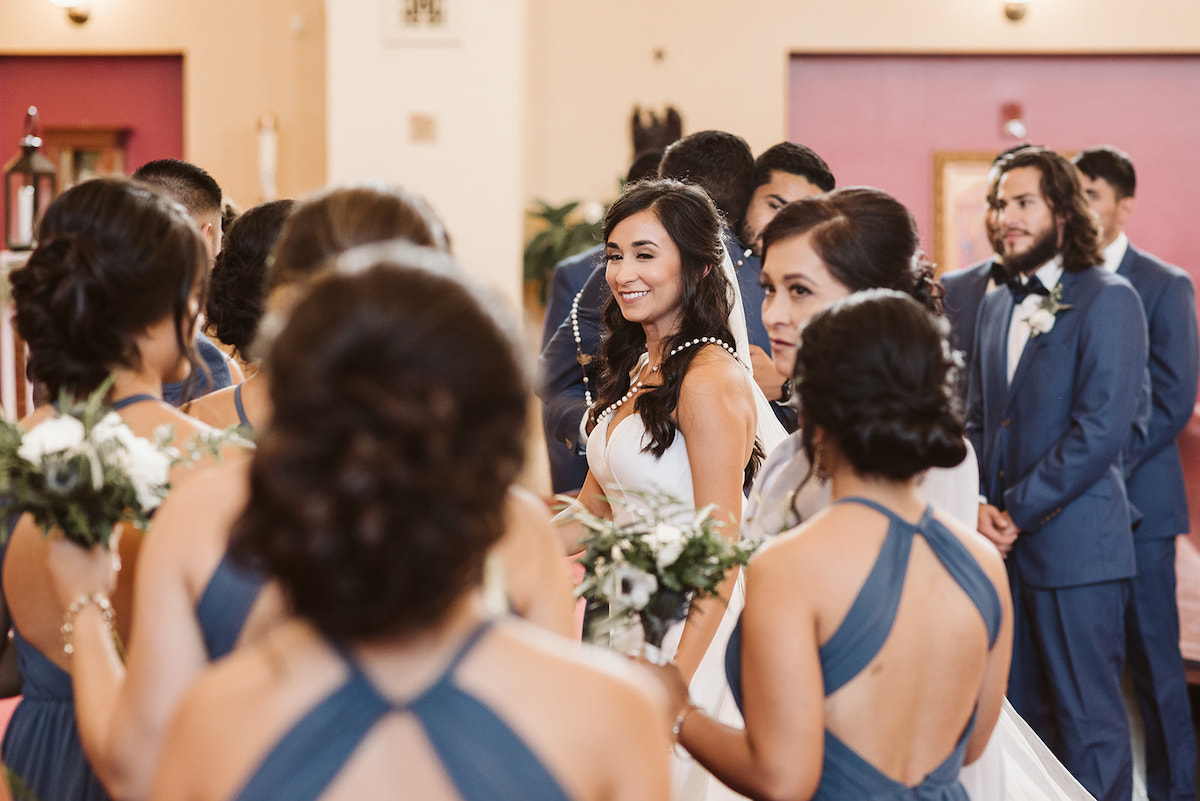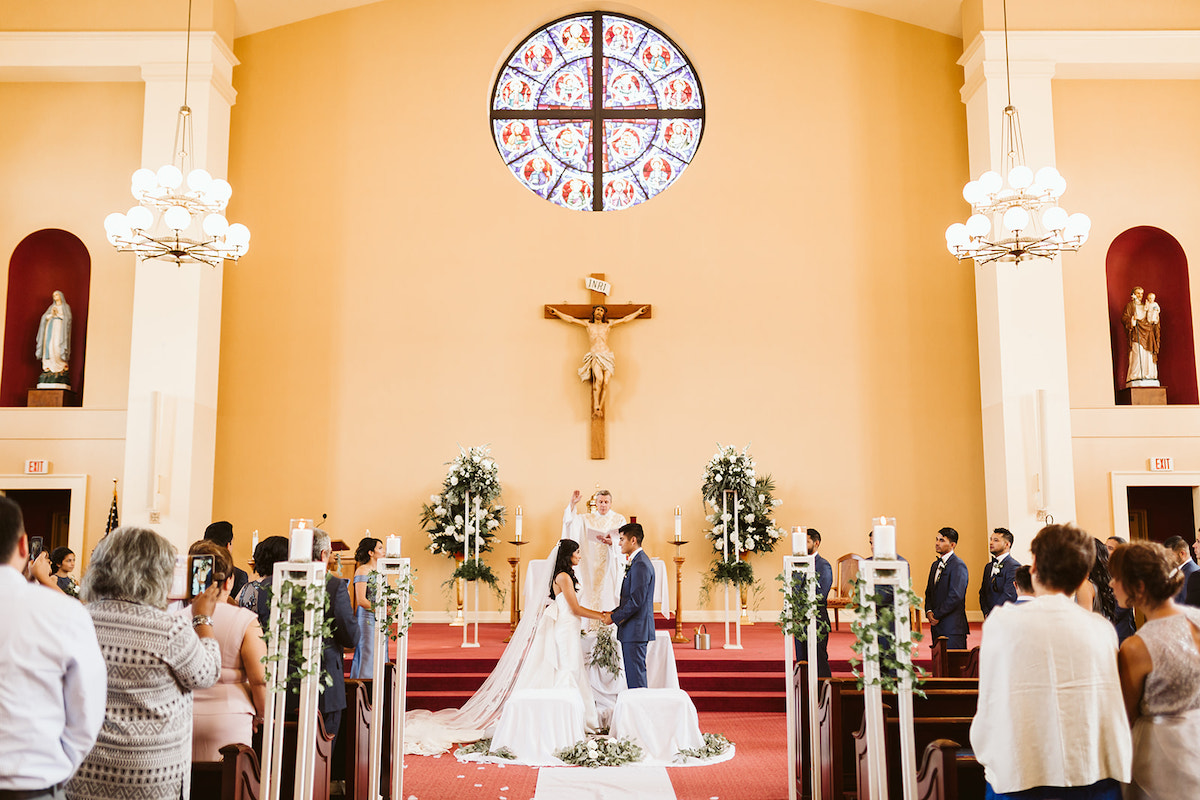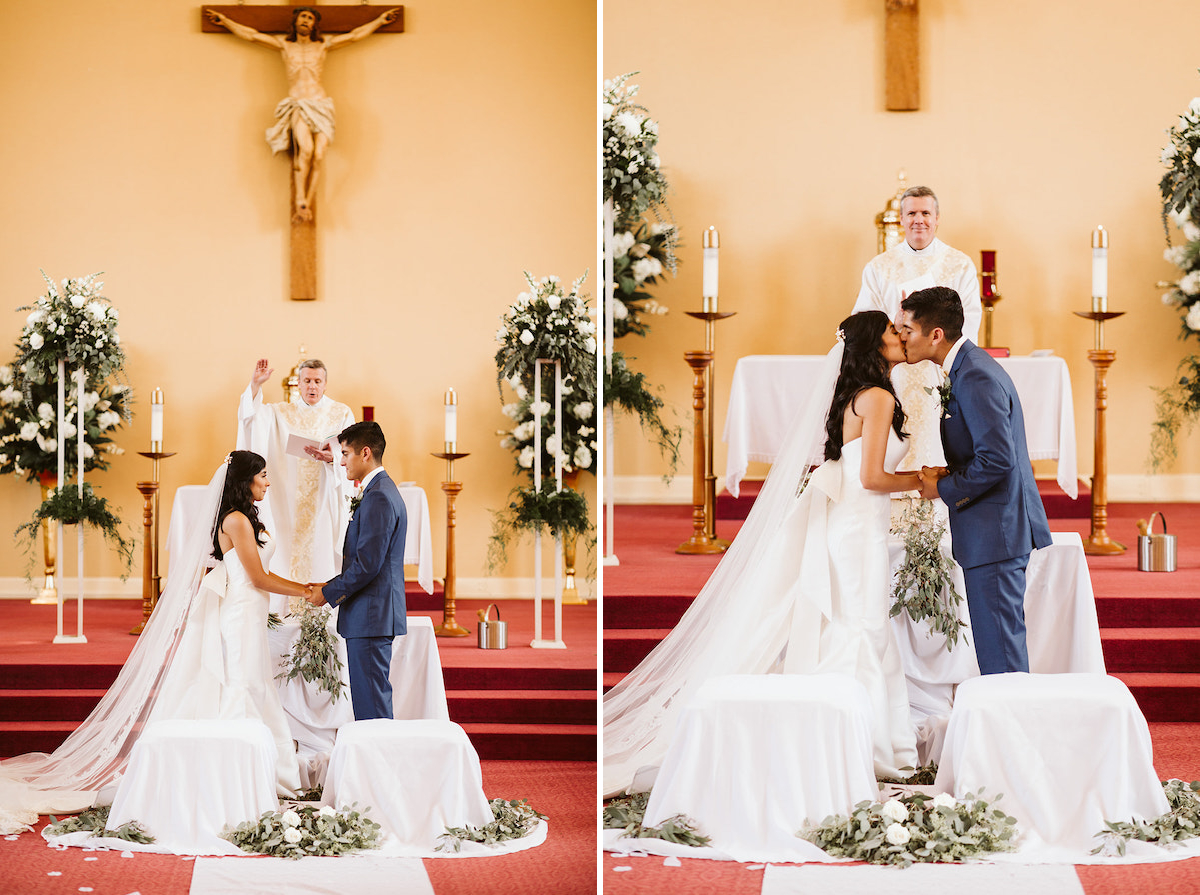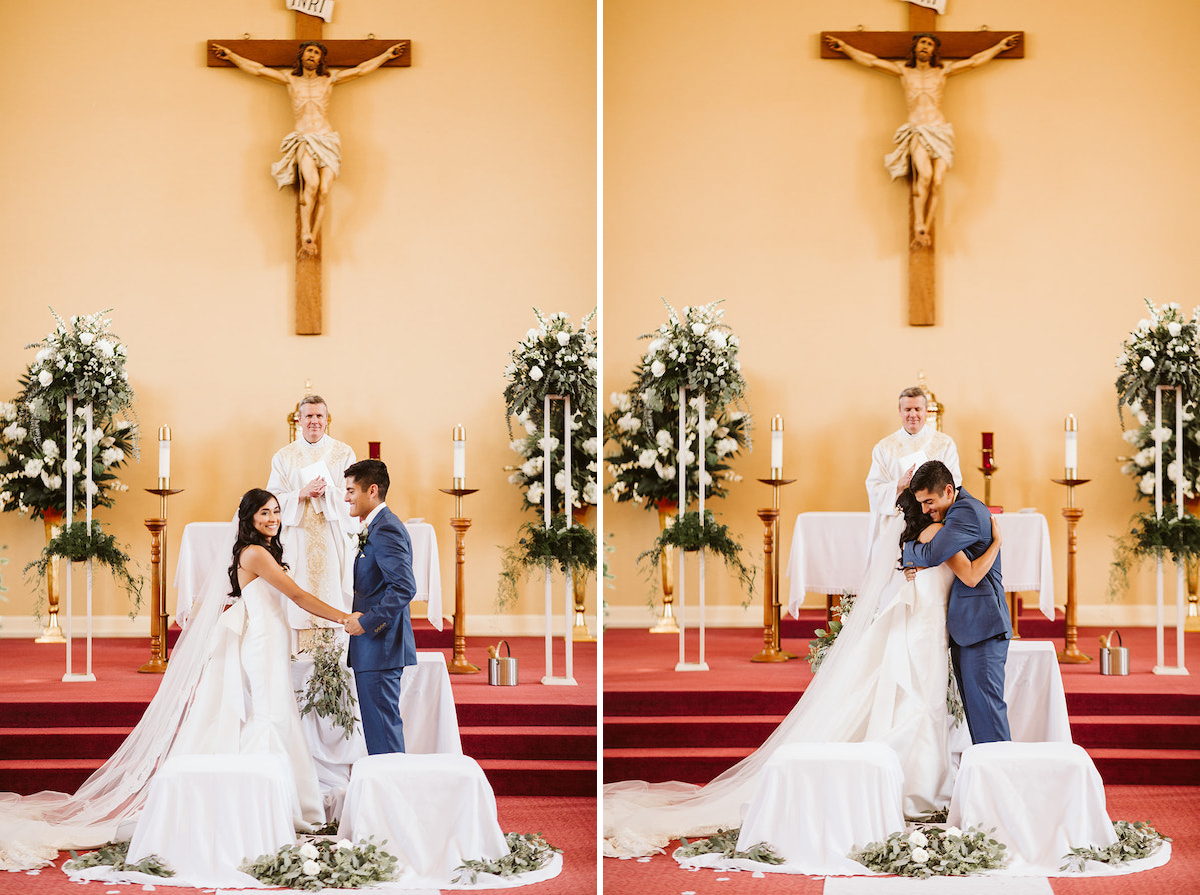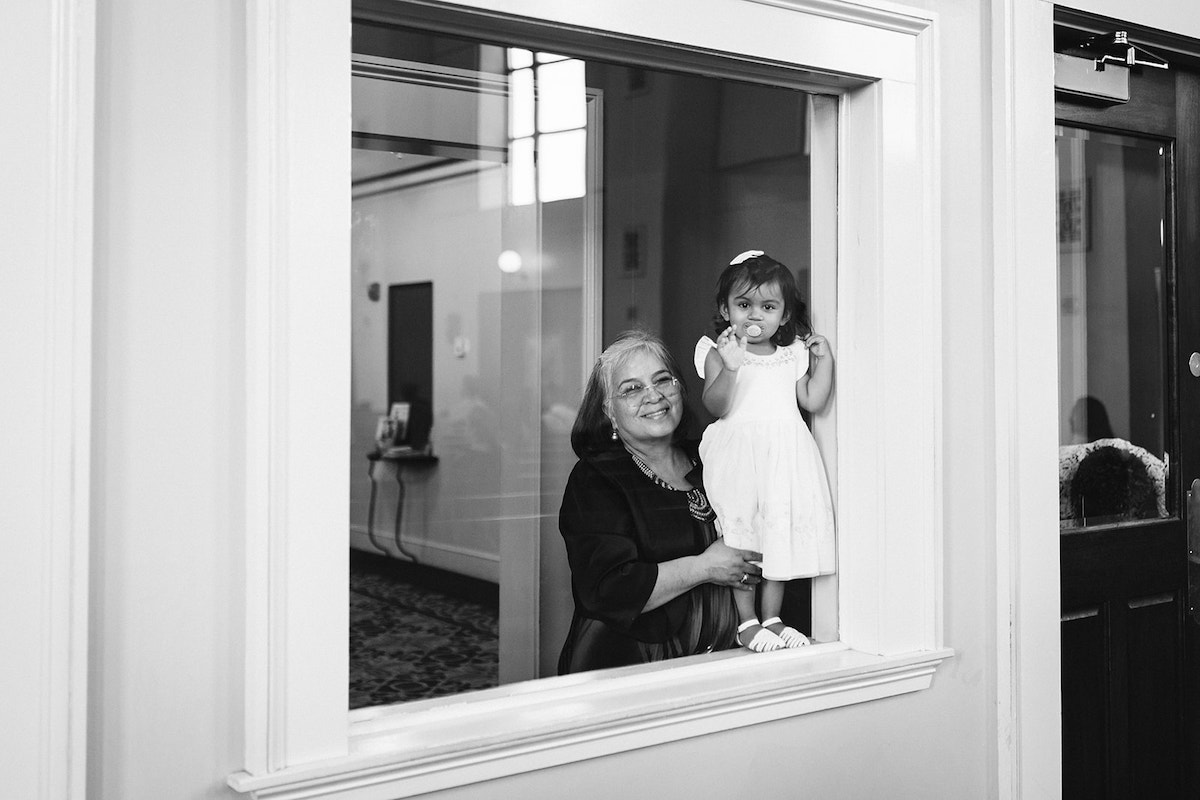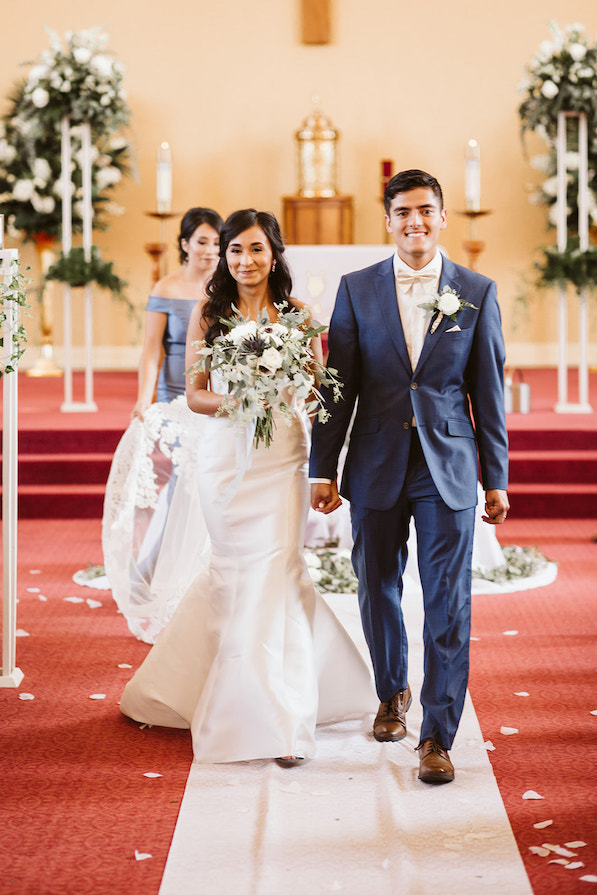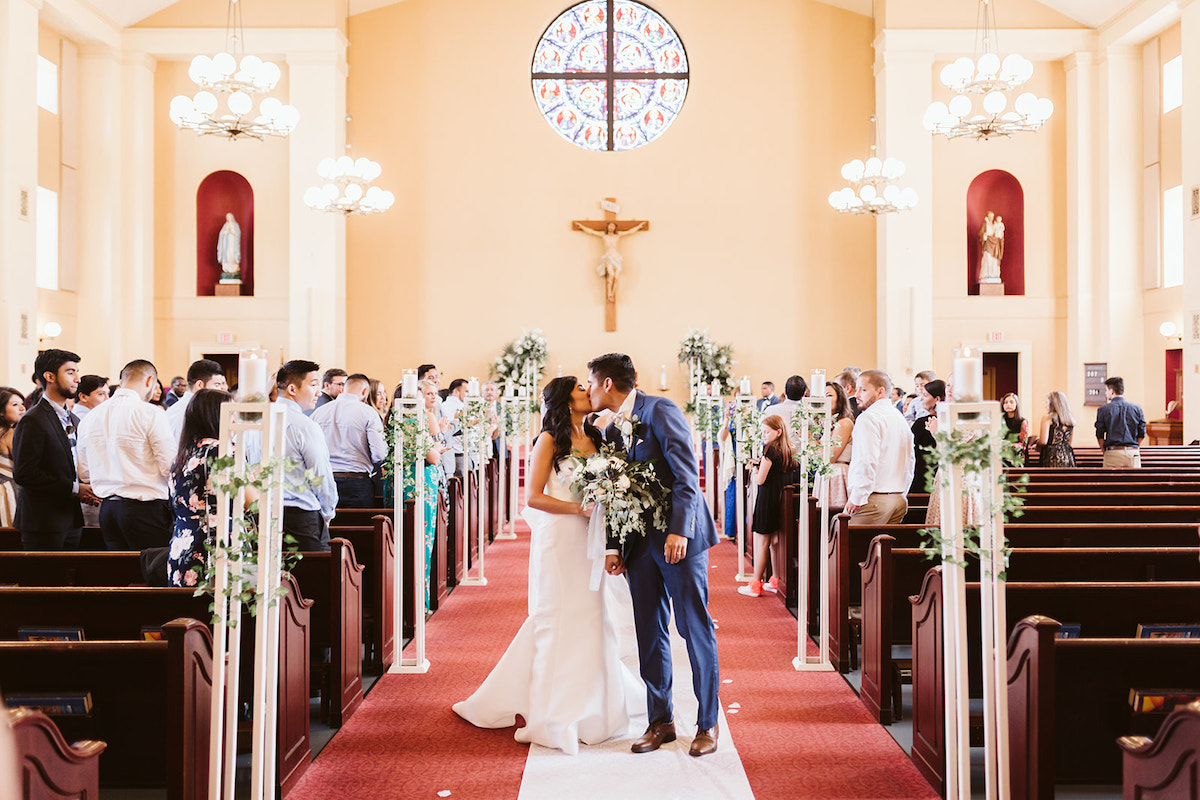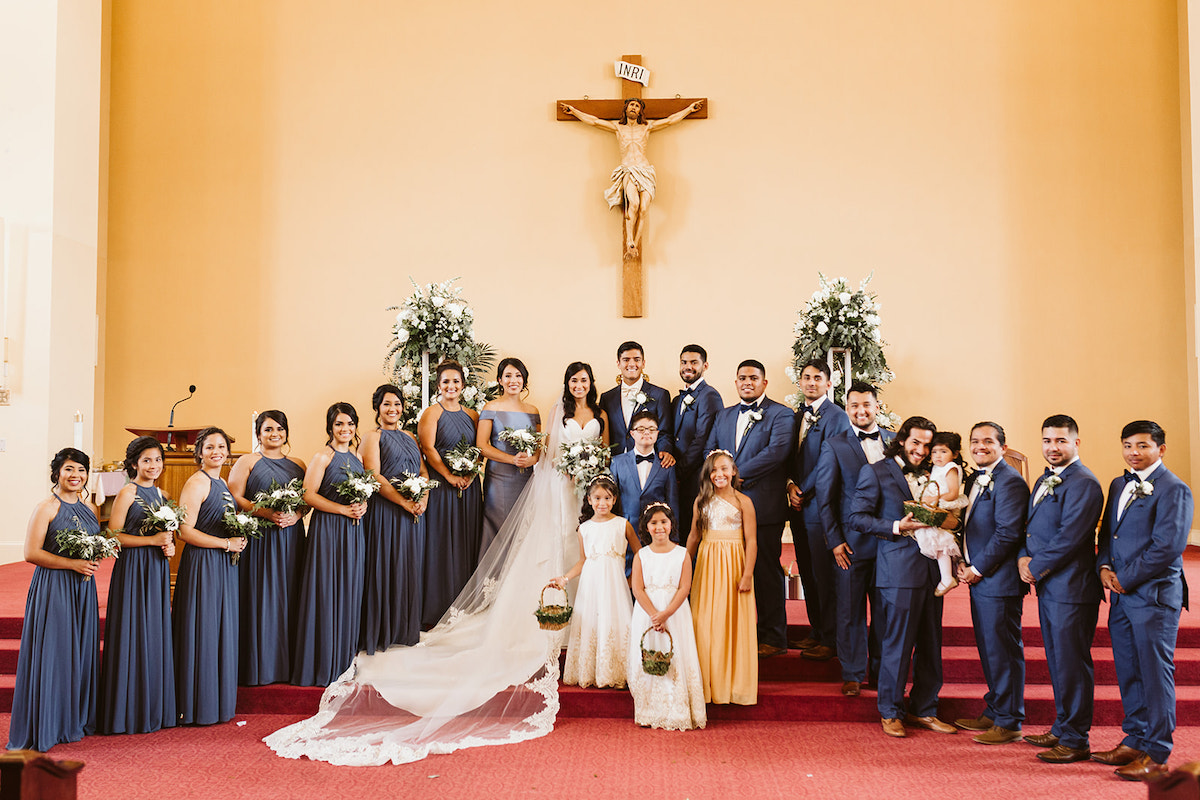 DEBARGE VINEYARD WEDDING RECEPTION IN DALTON, GEORGIA
After the ceremony, we drove to DeBarge Vineyard for the classiest reception. Greenery and gold accents dazzled the already gorgeous venue space. We took some time away for bridal party portraits in some nearby shade.
Tip: when you have a midday wedding, the bright sunlight can be quite harsh. So I'm always going to hunt down some shade from trees or an arbor or shadows from a nearby building to offset the brightness. You'll notice we maintained the light without the harshness in these bridal portraits!
Once we finished the bridal party photos, we headed back to the reception for toasts and first dances.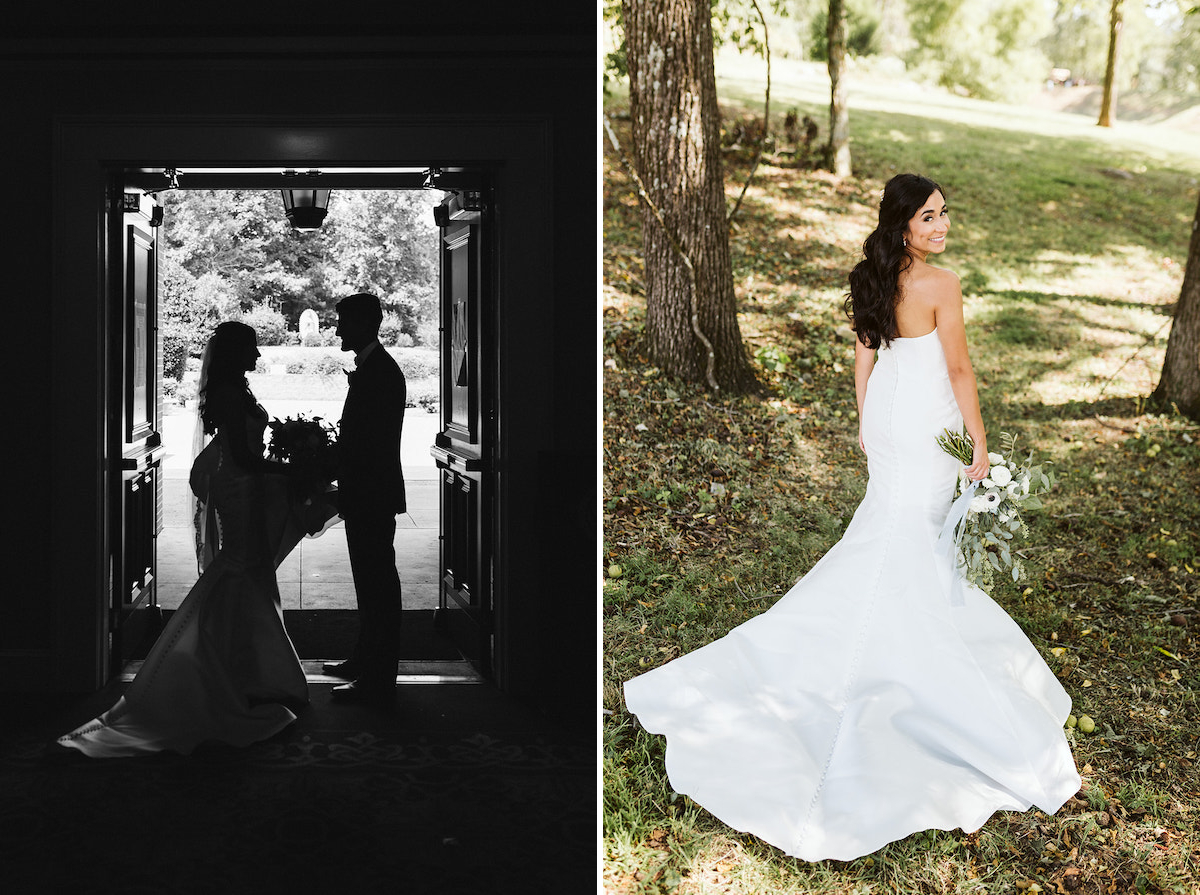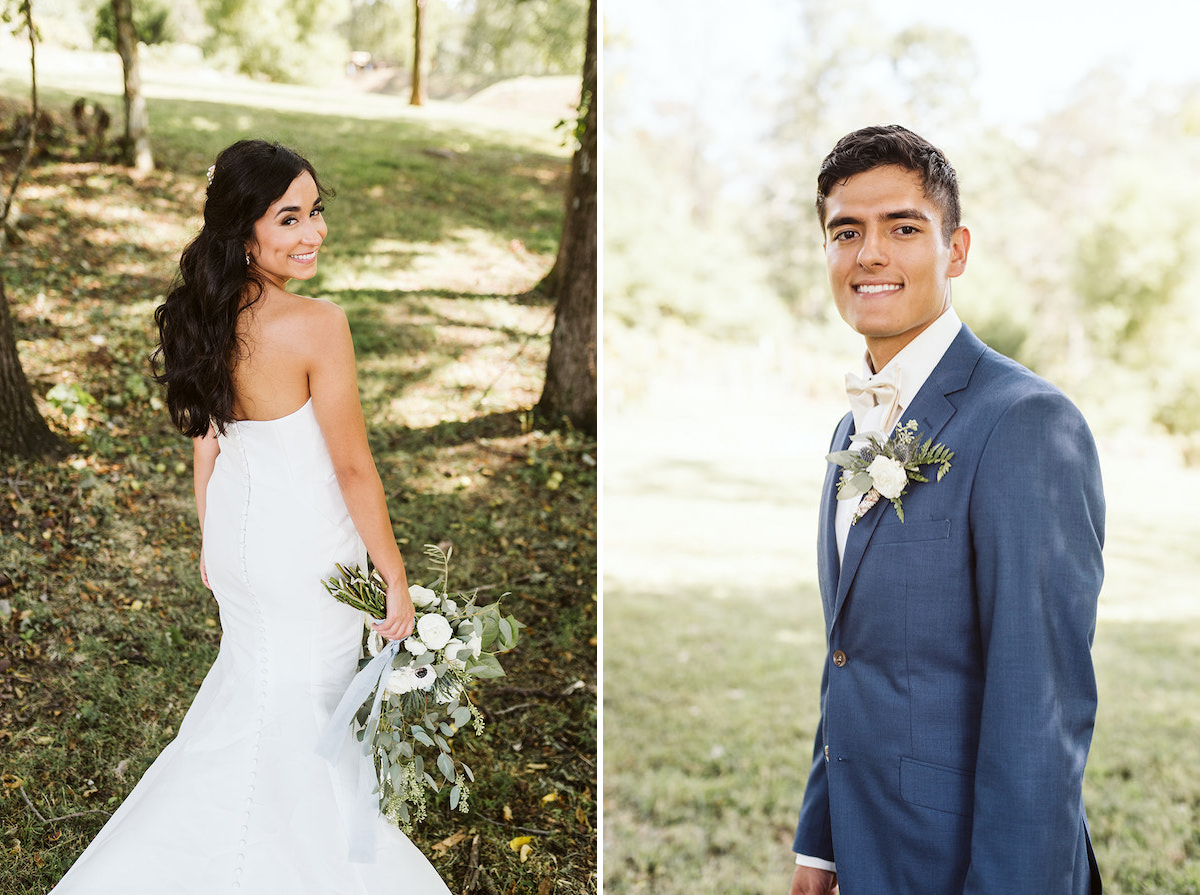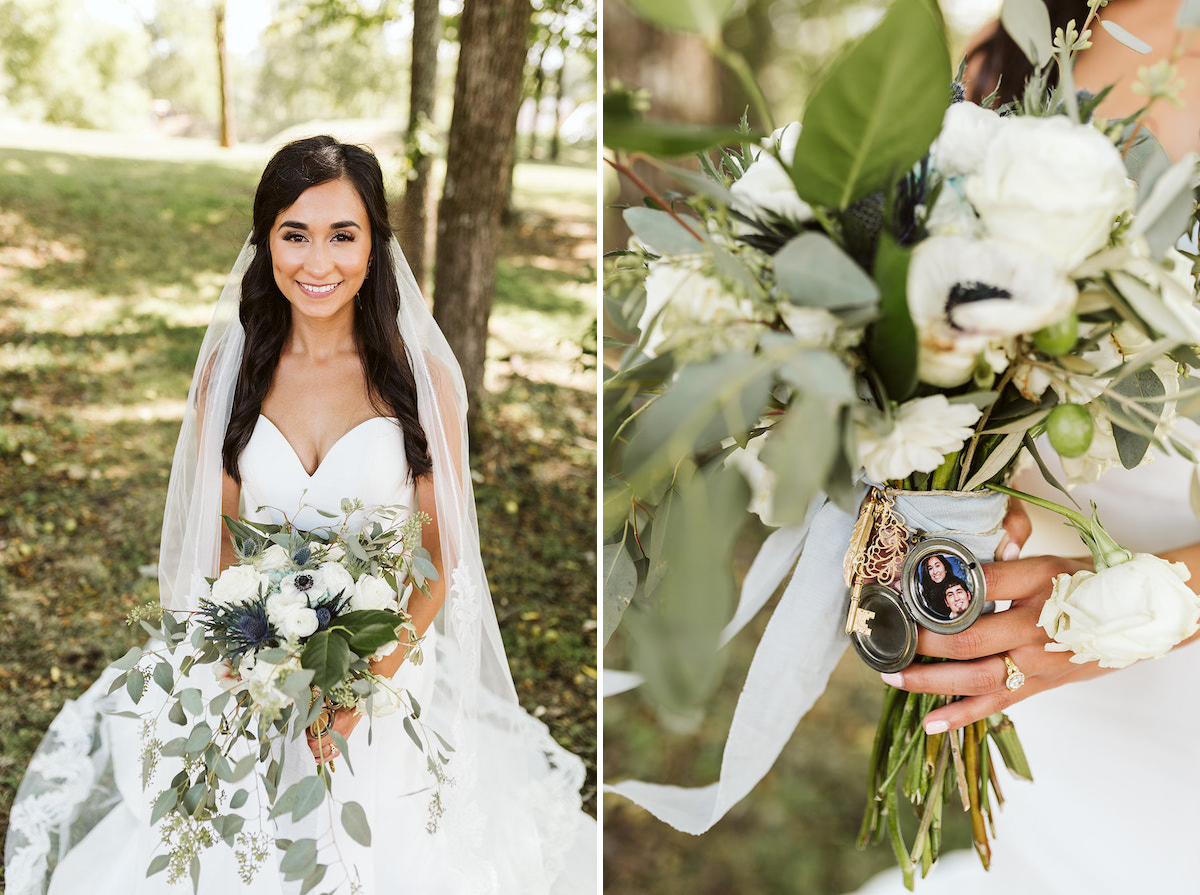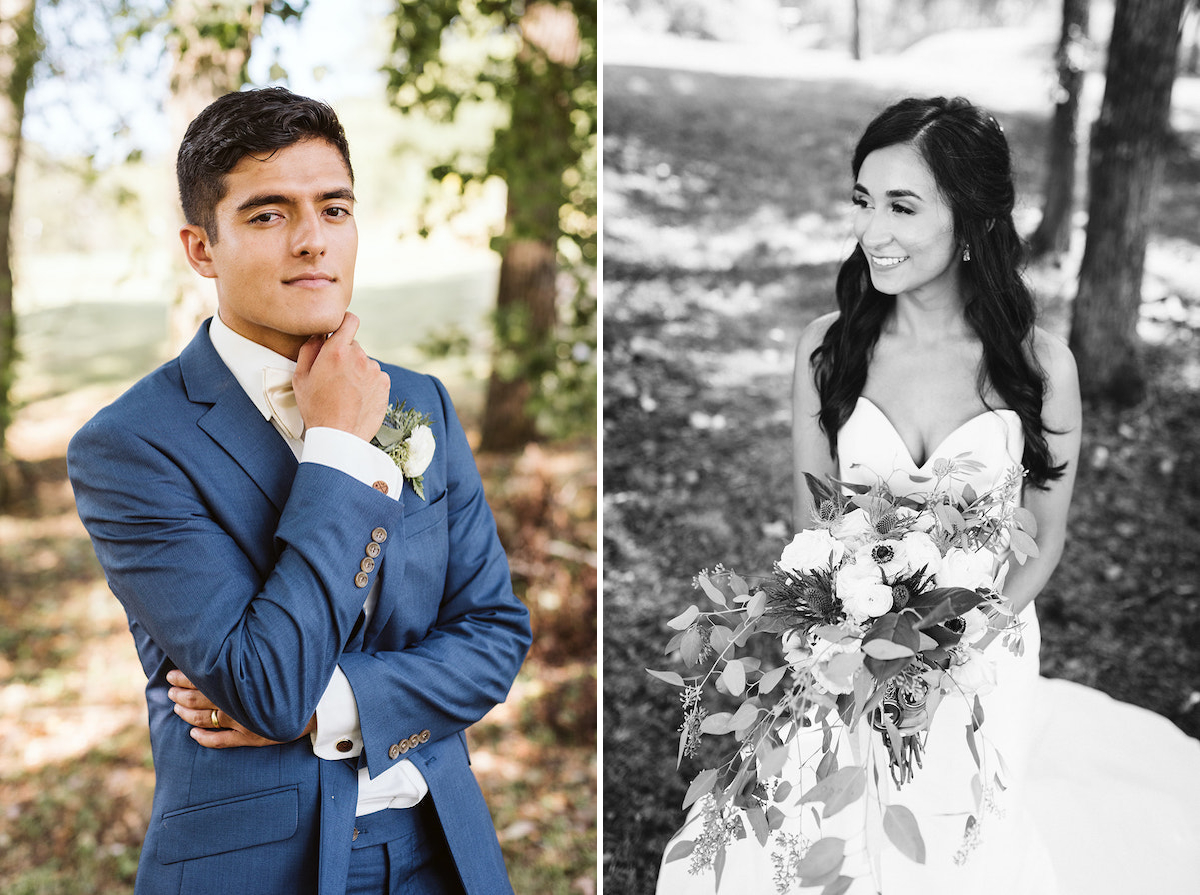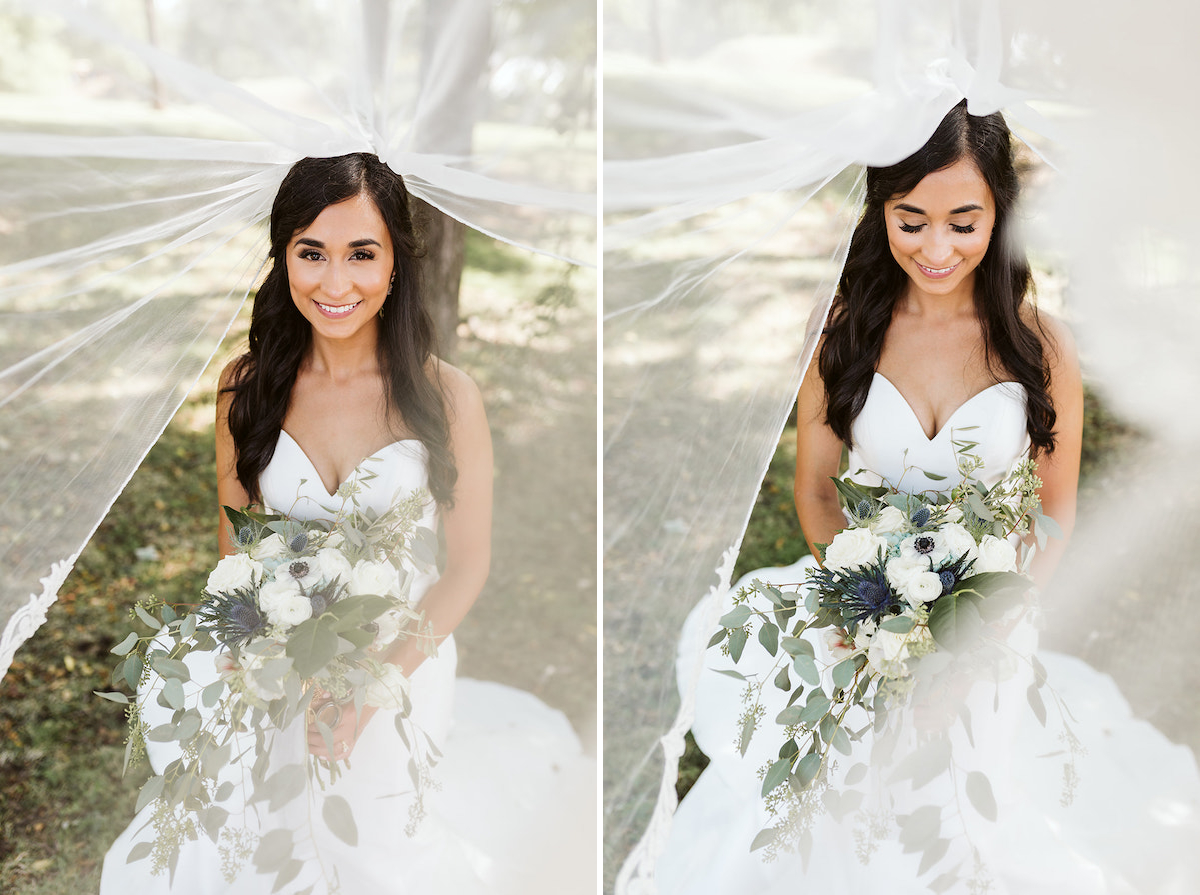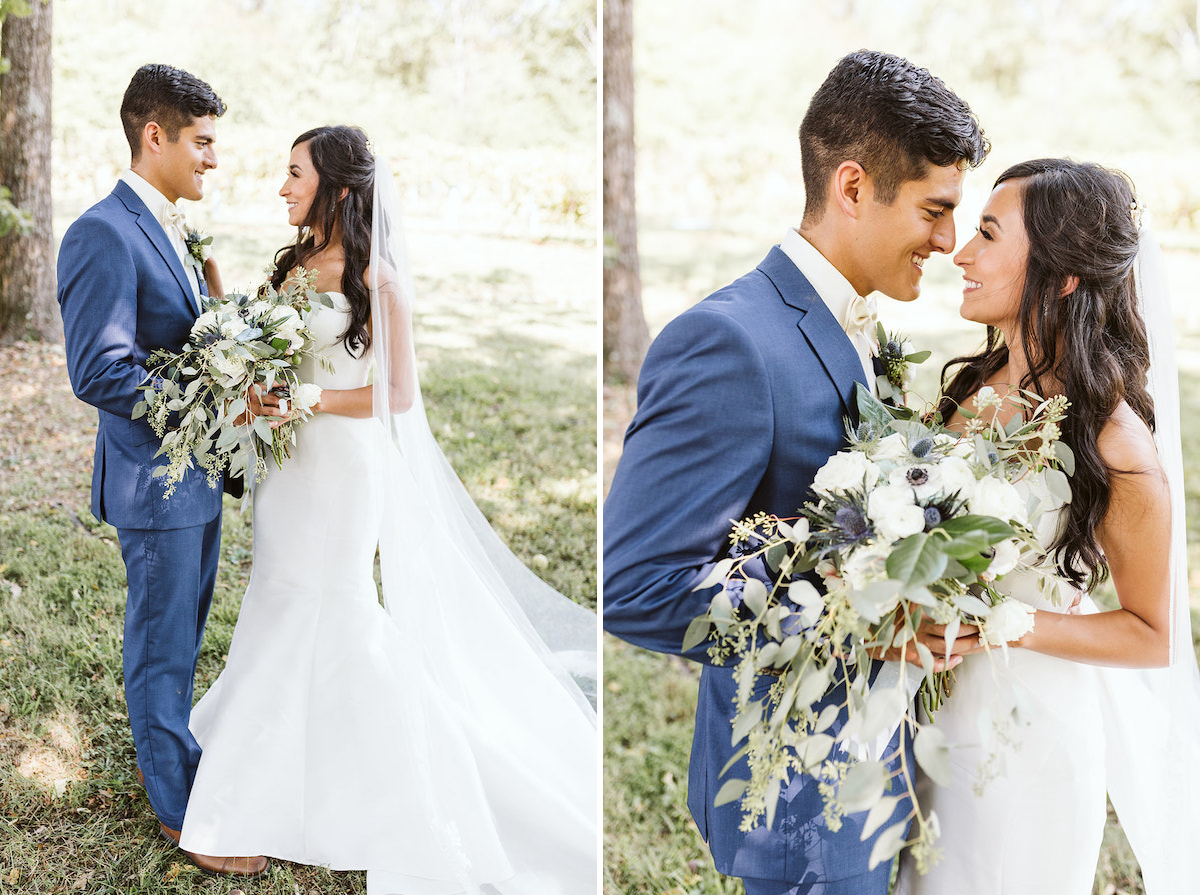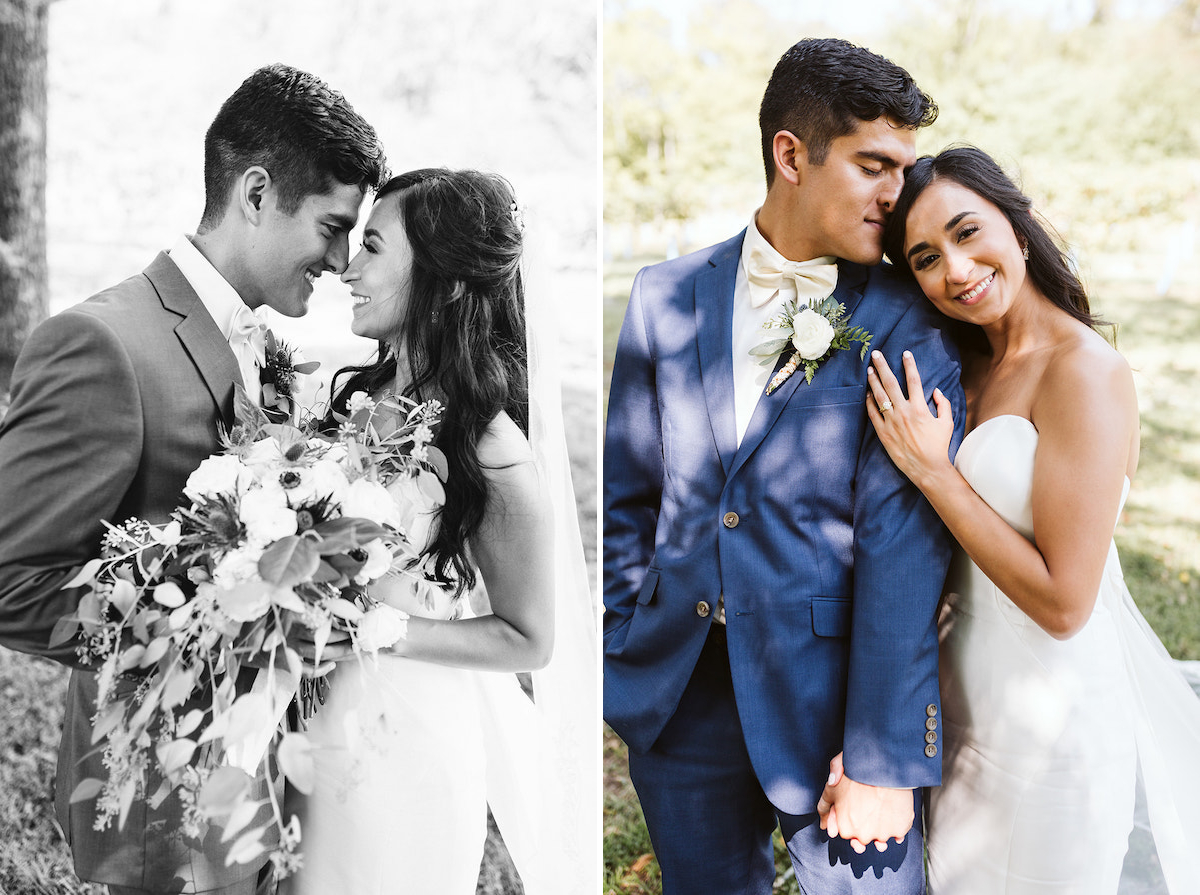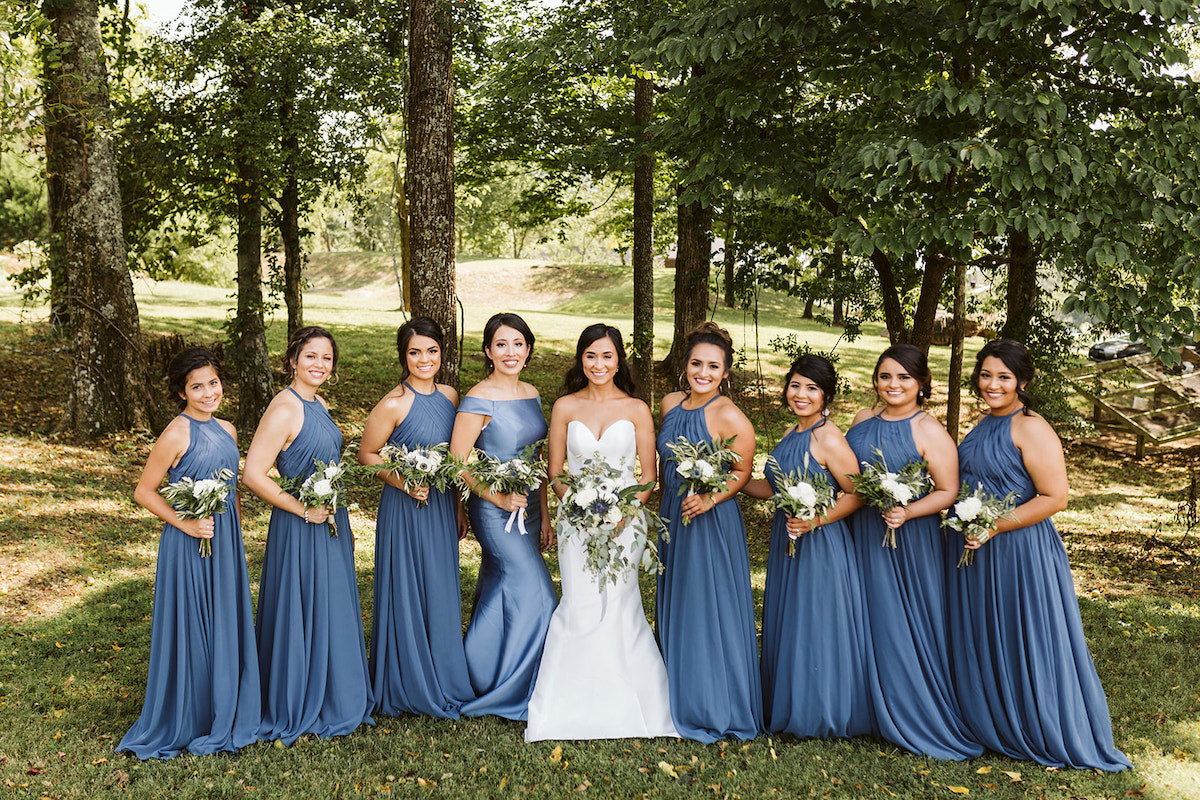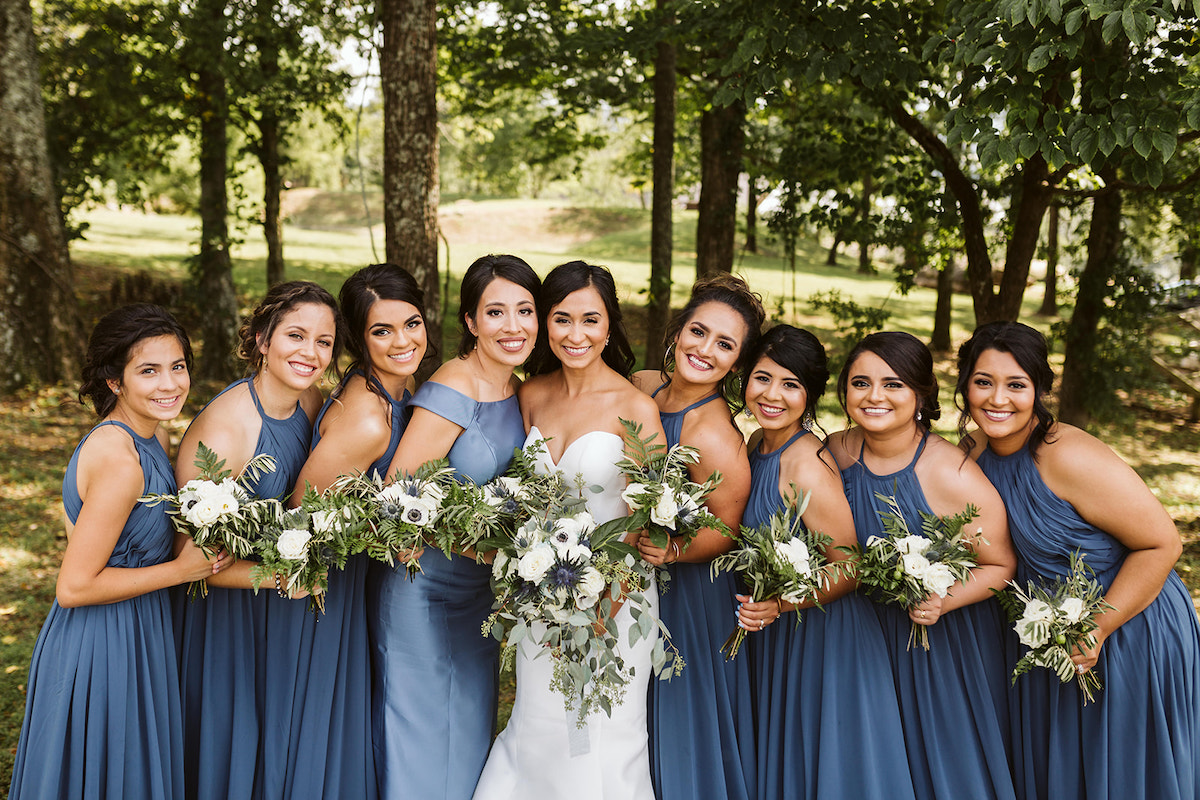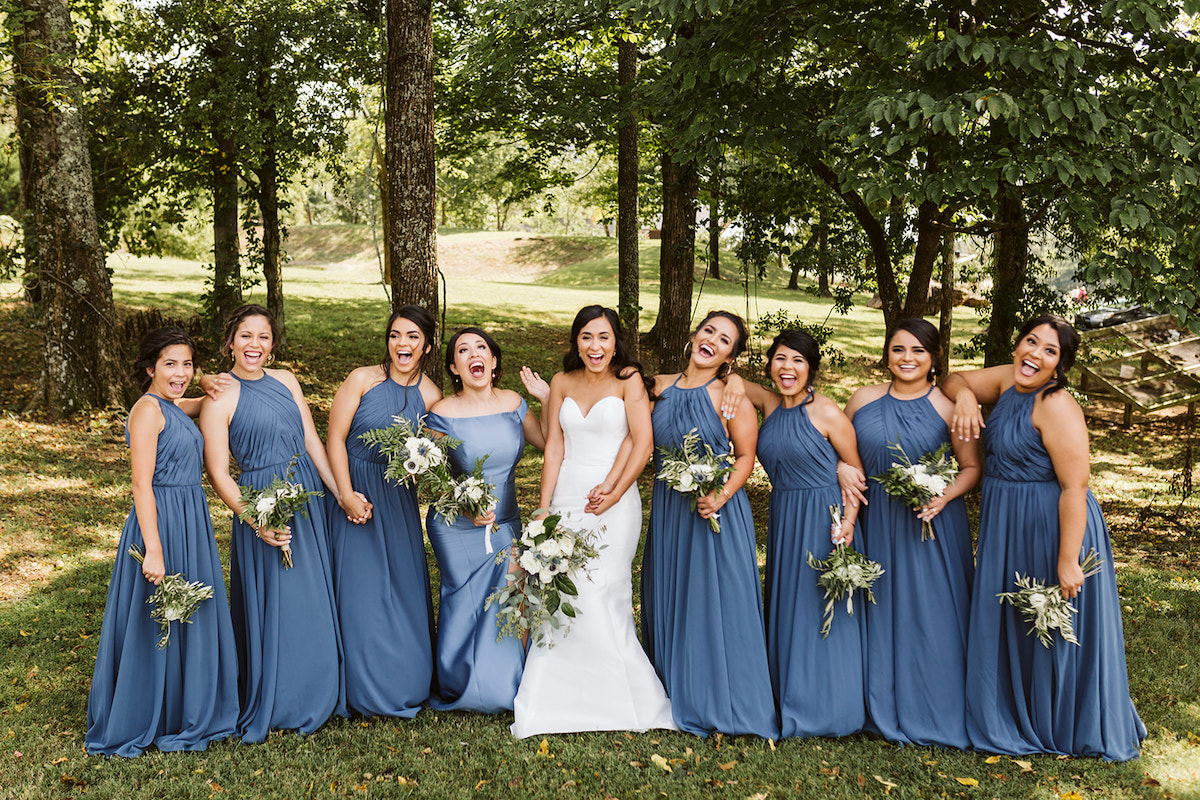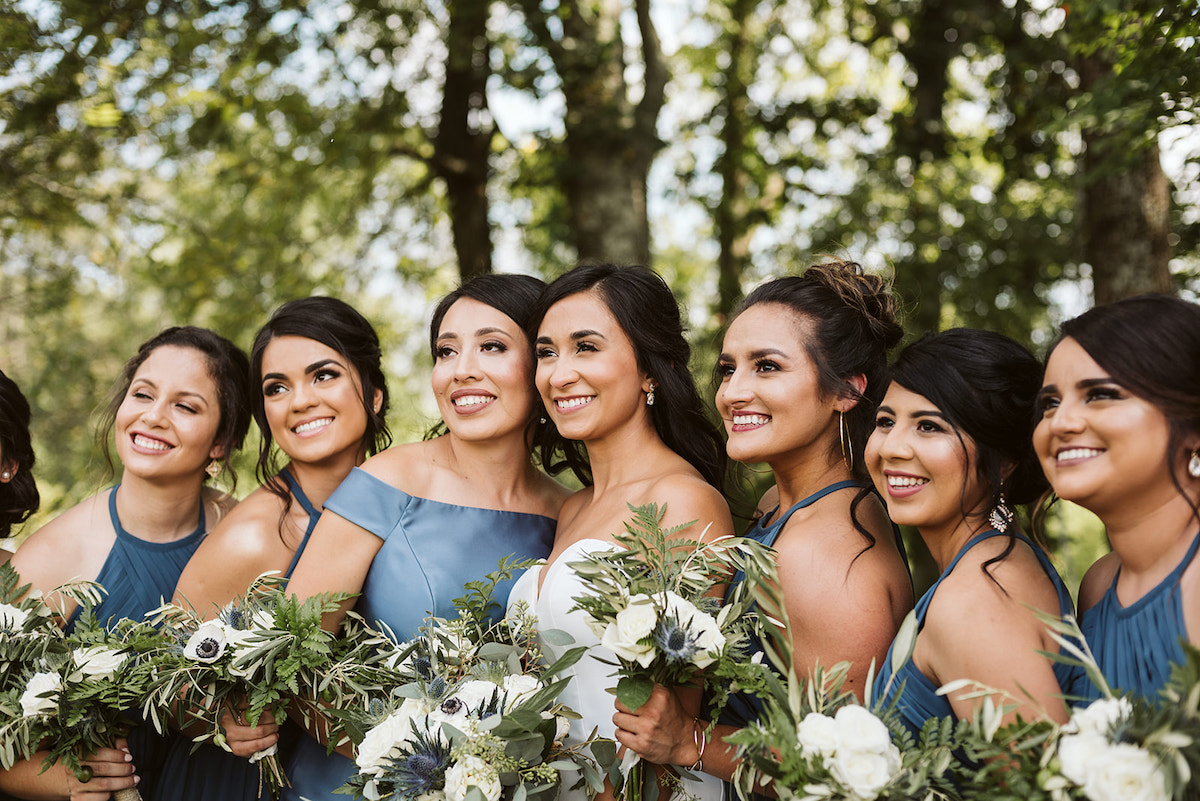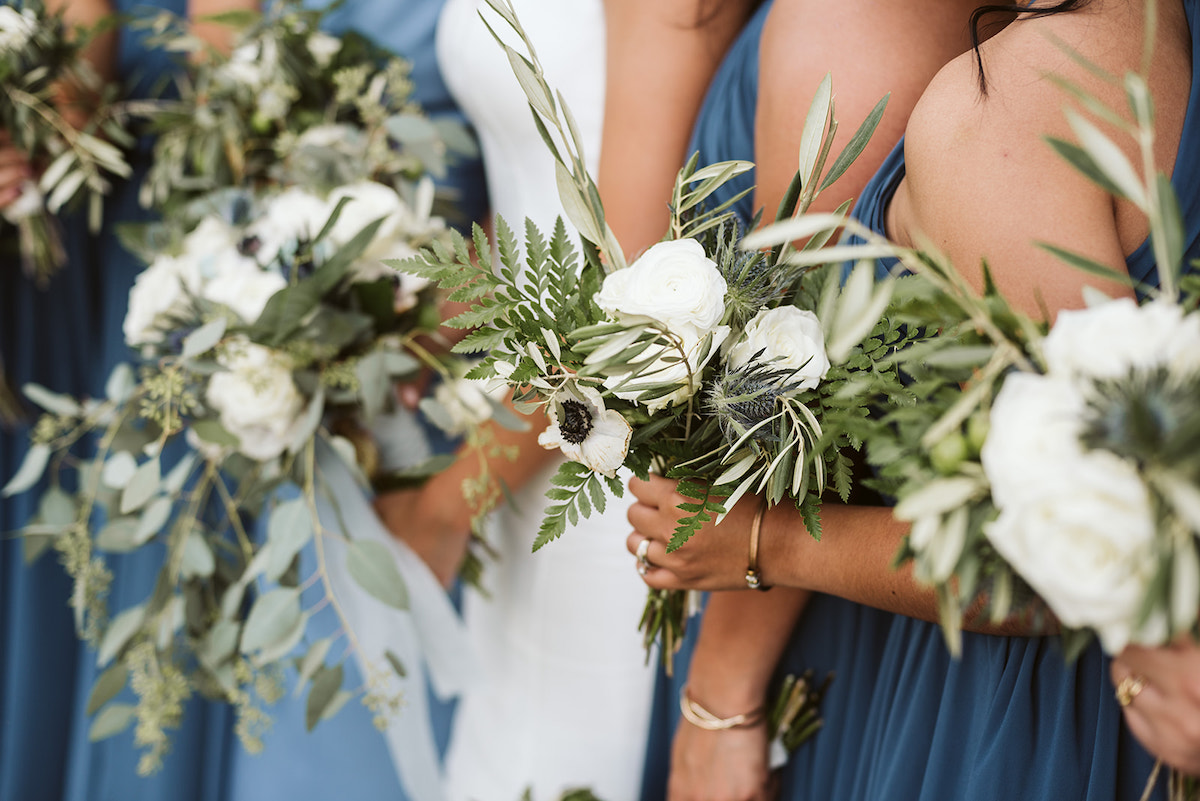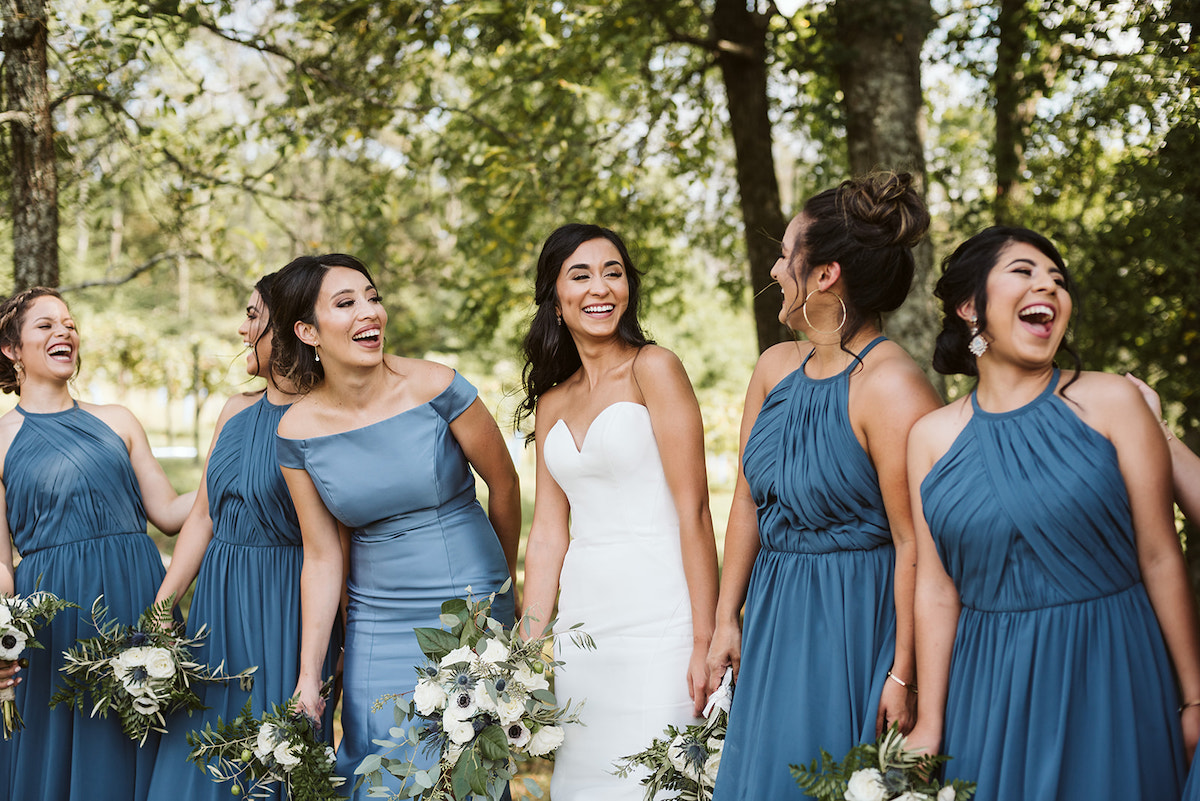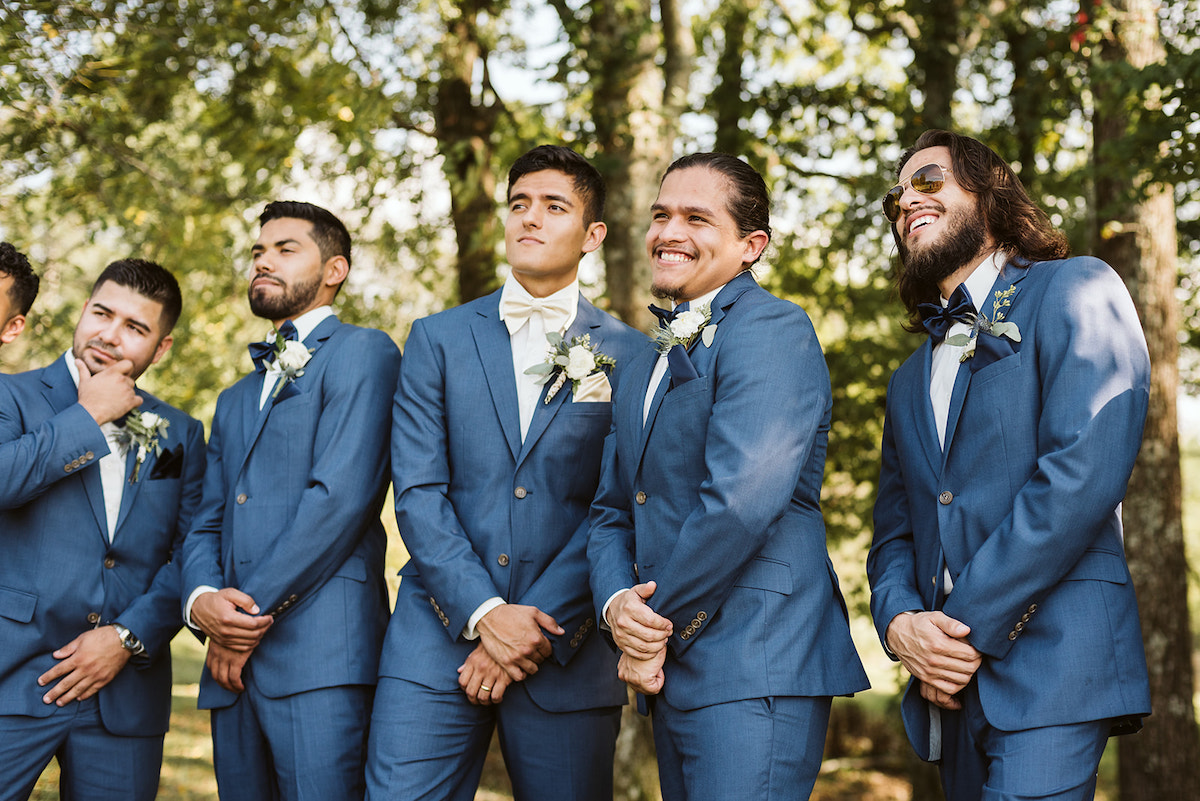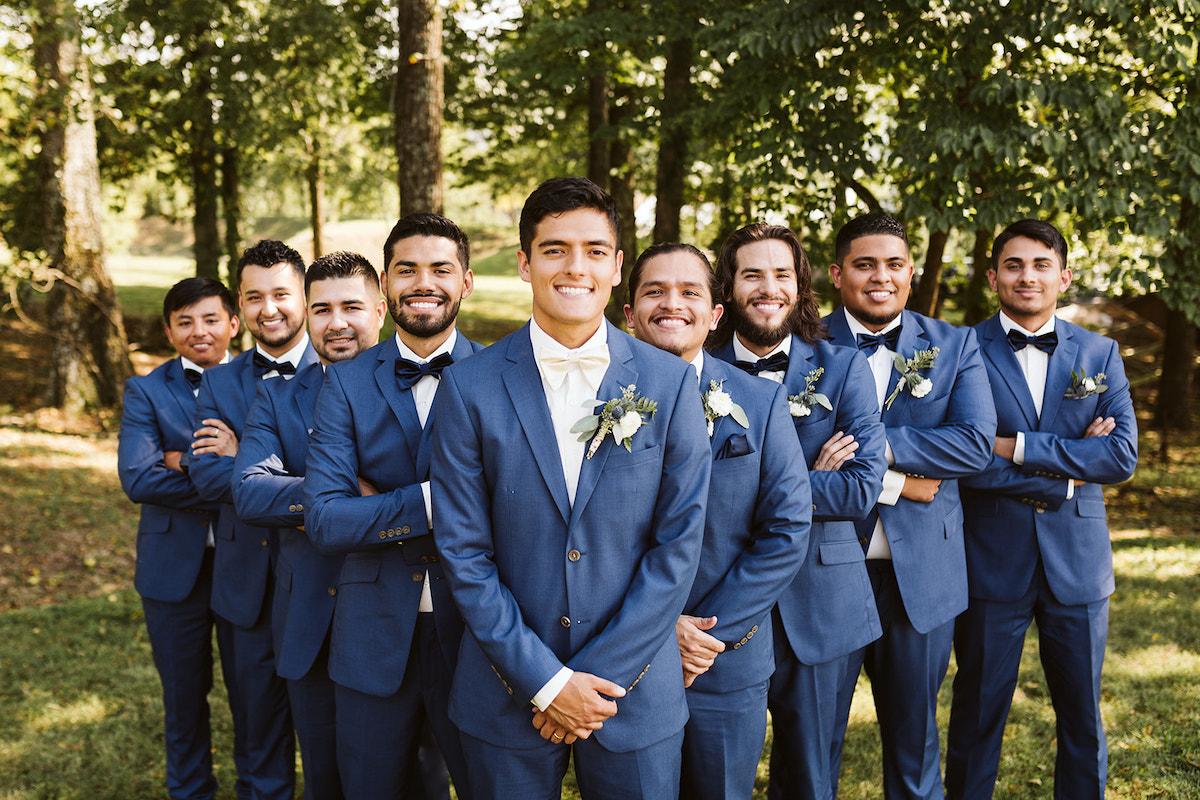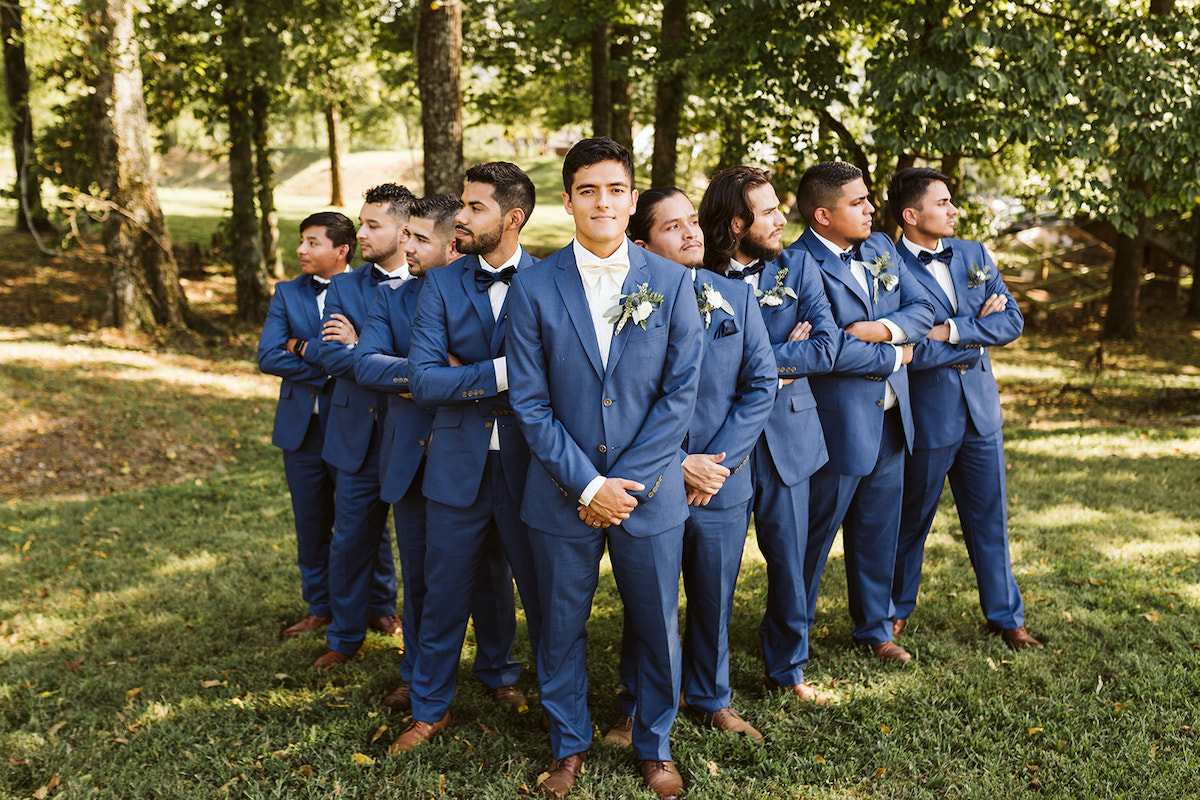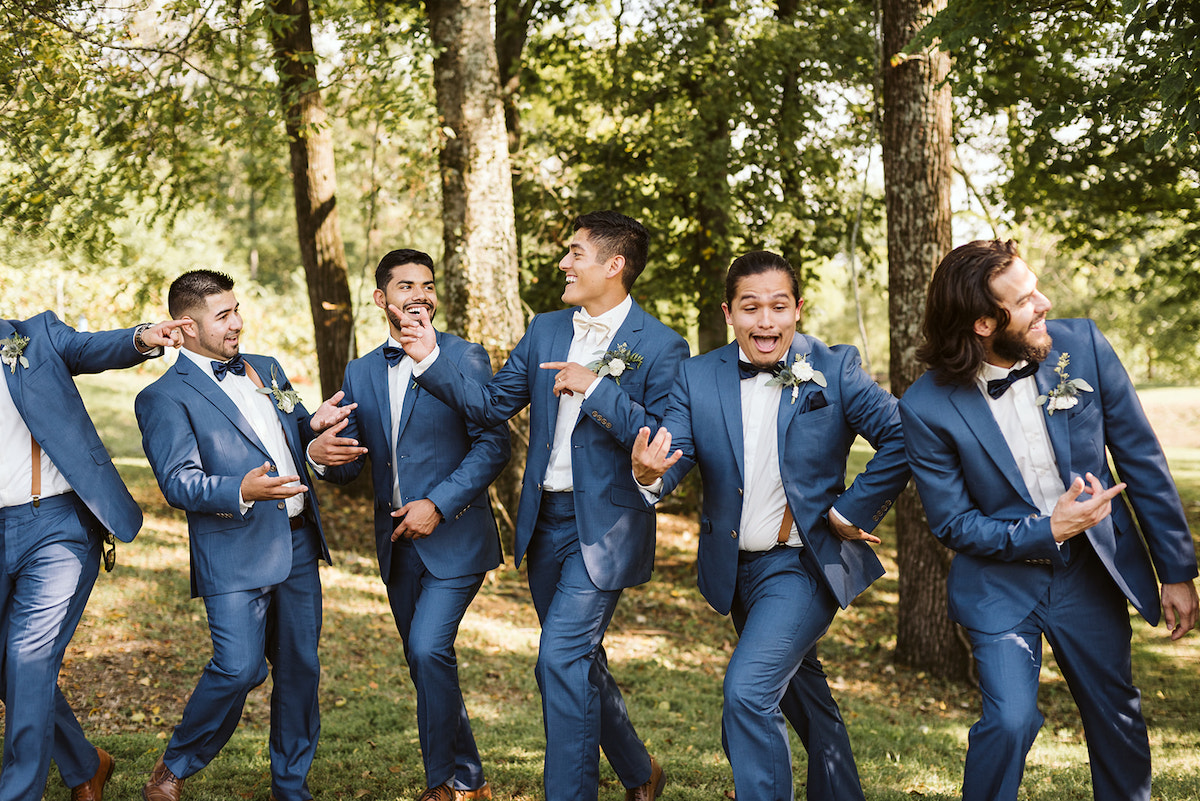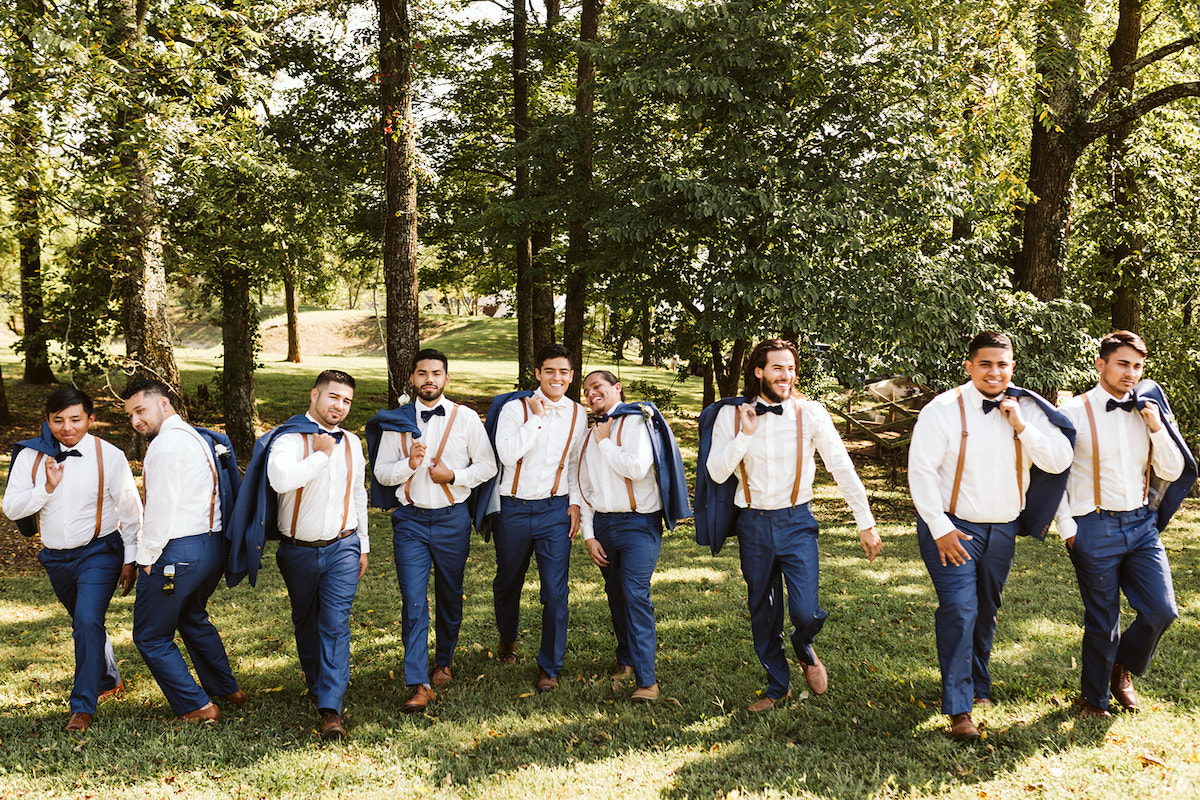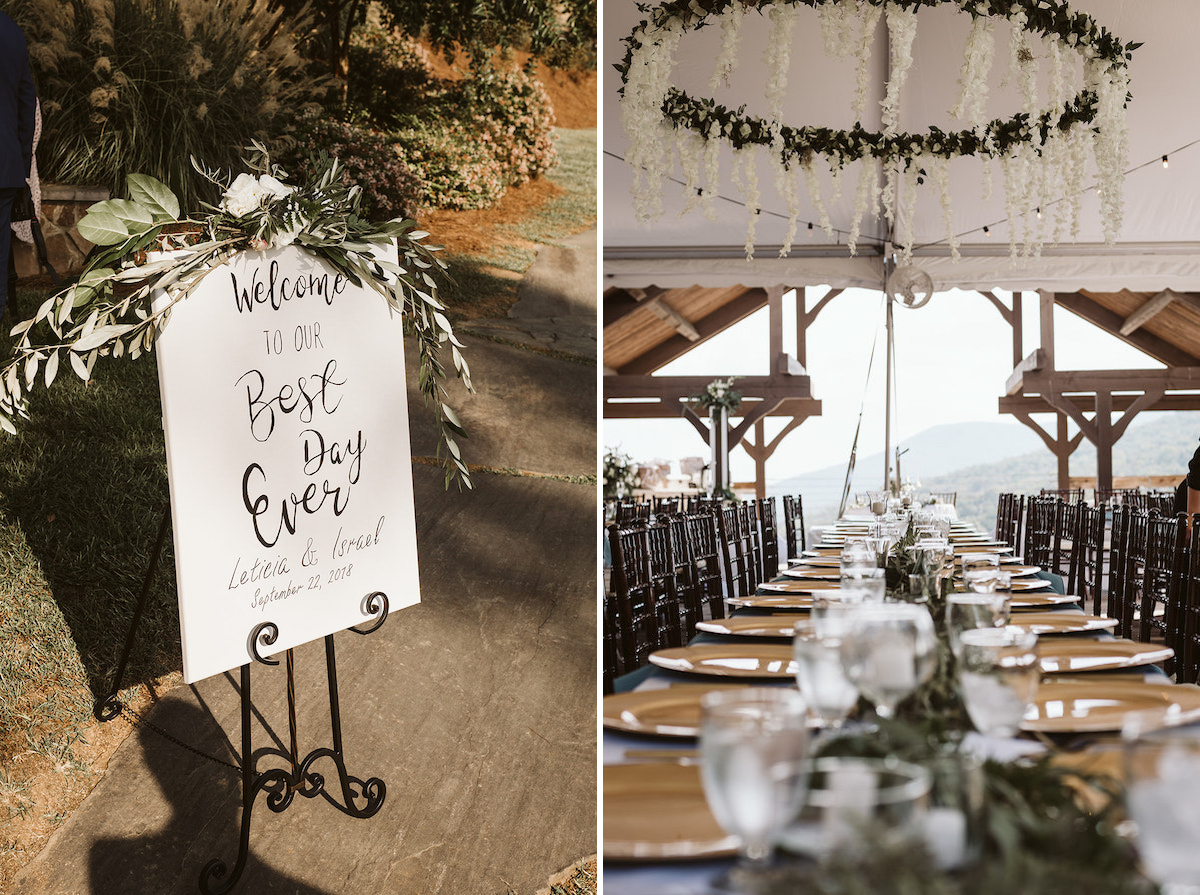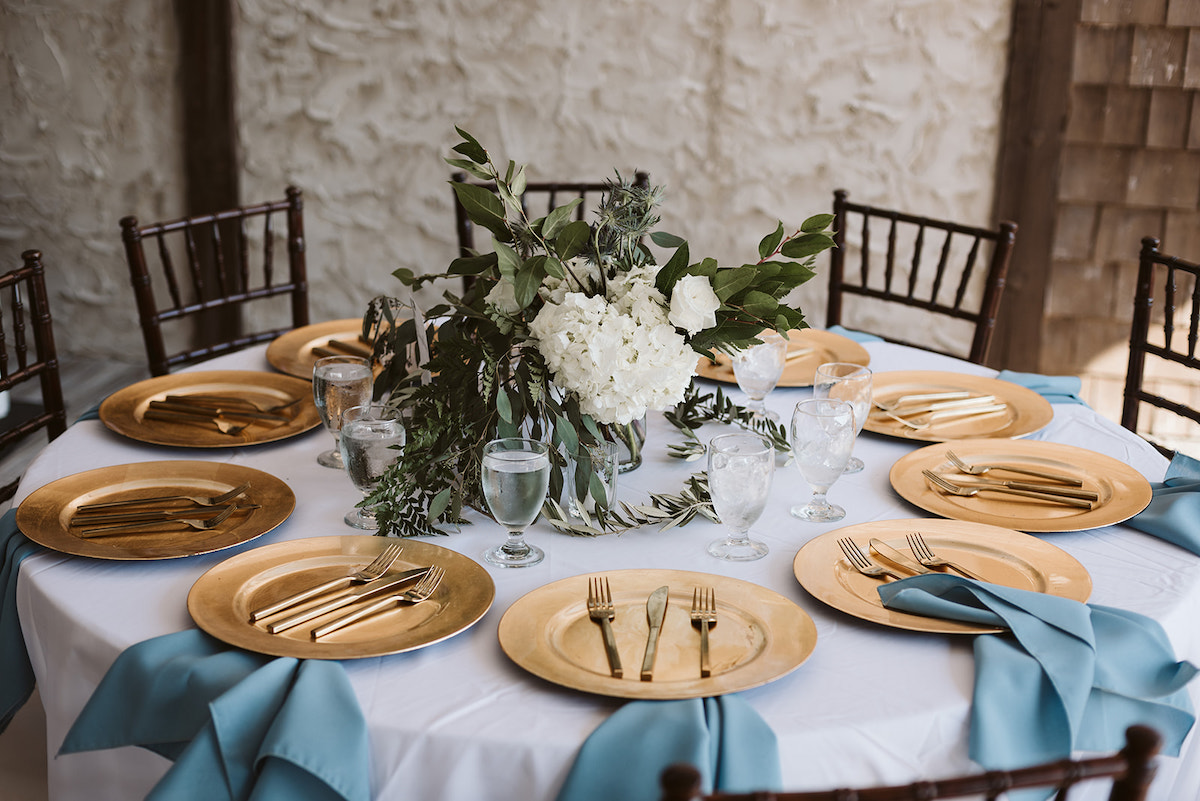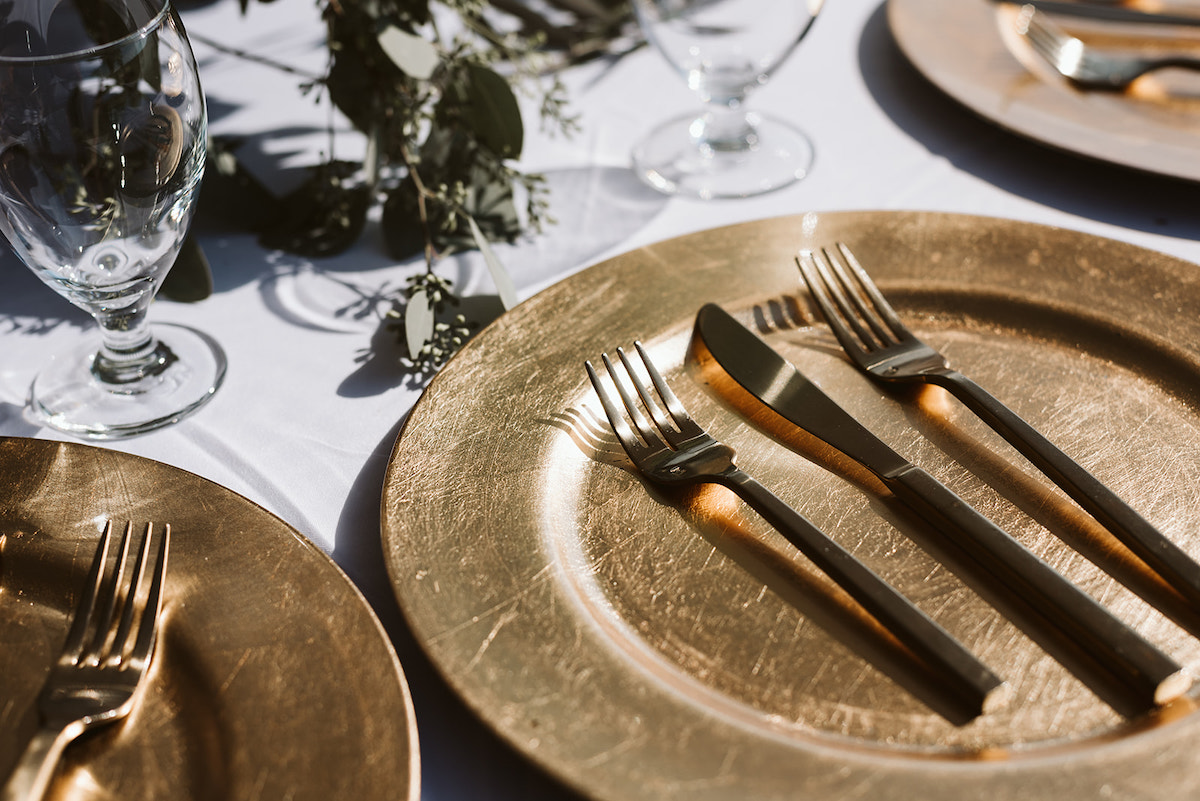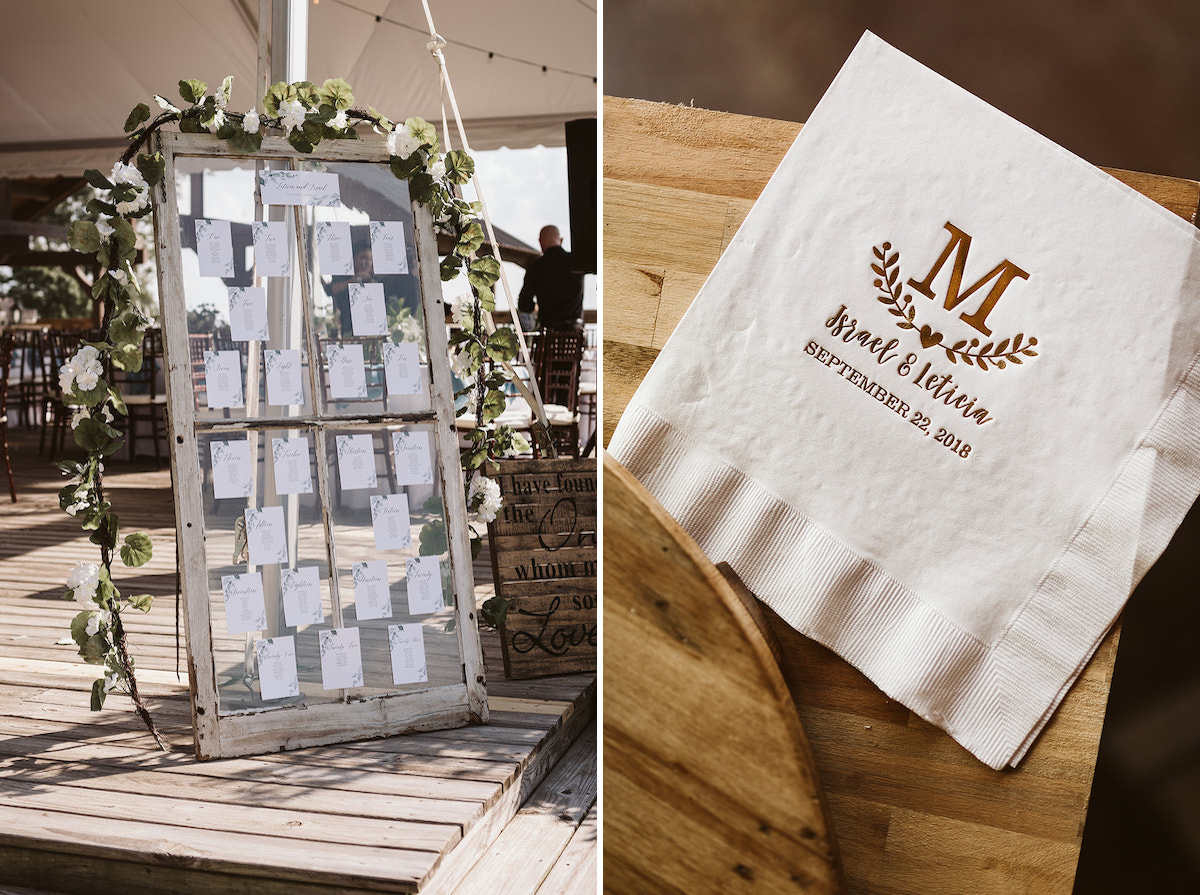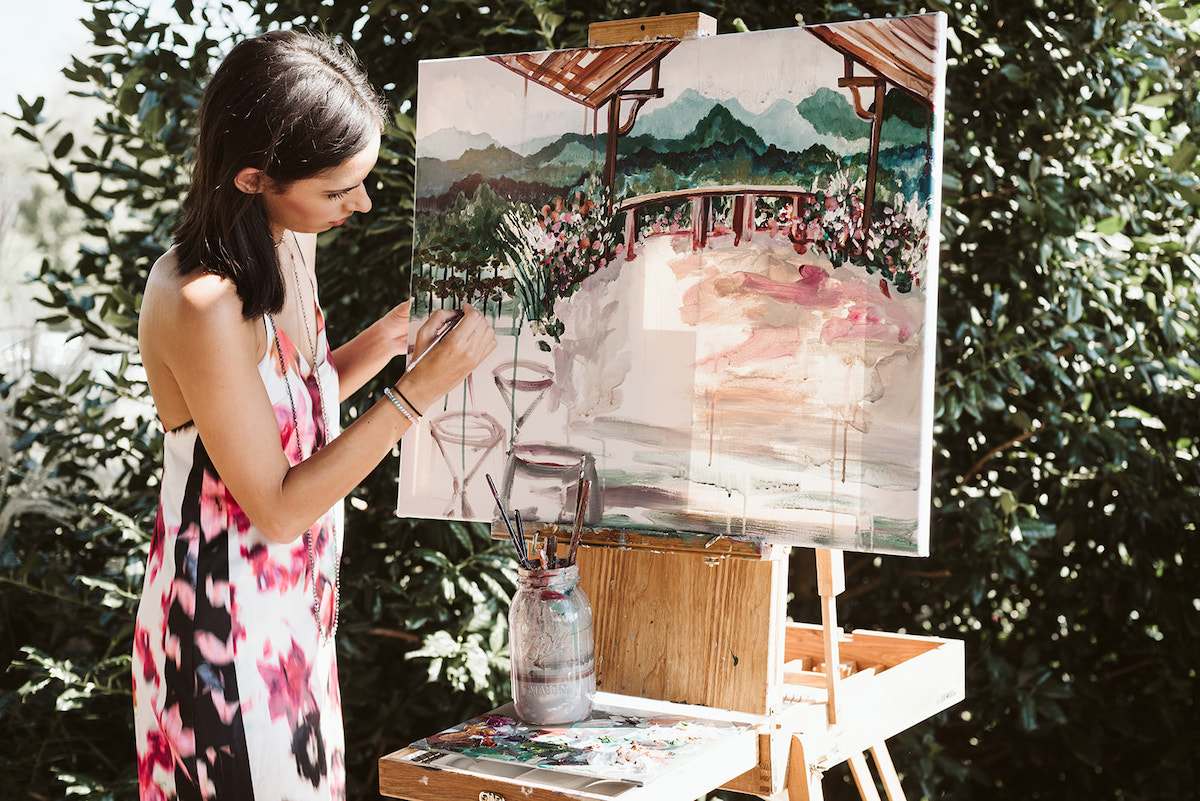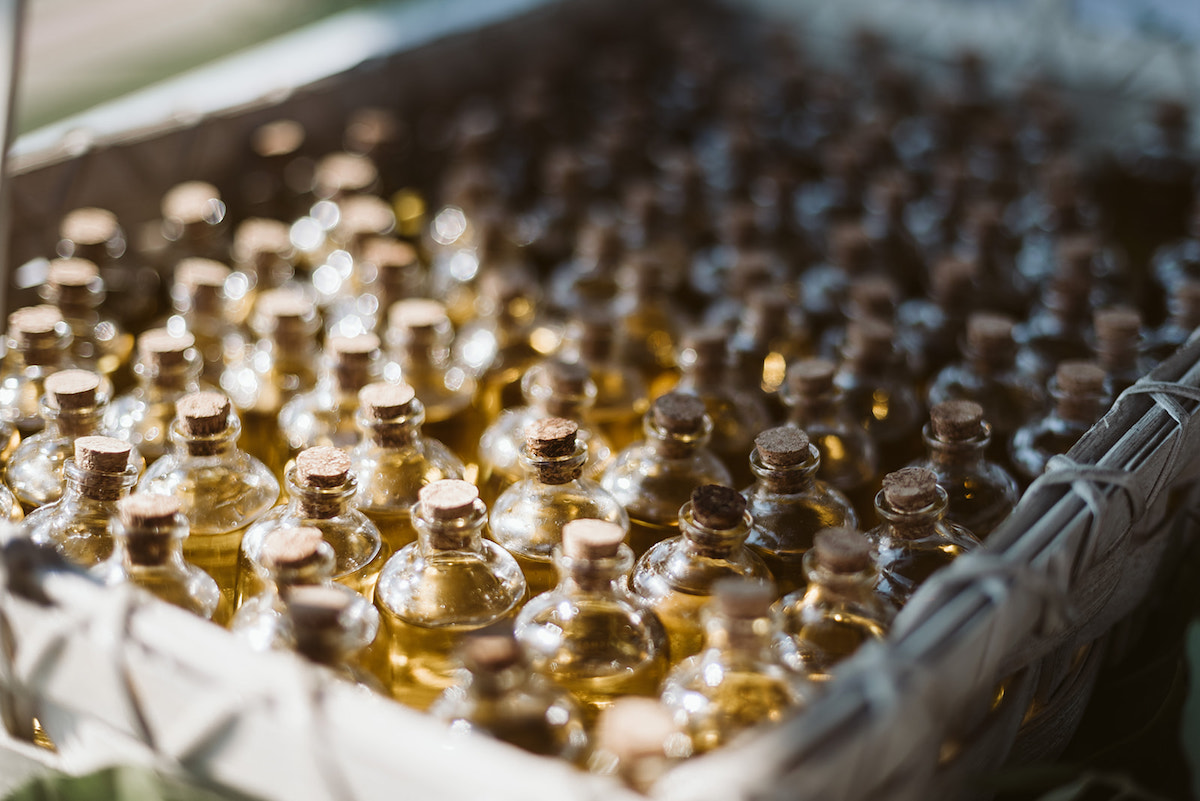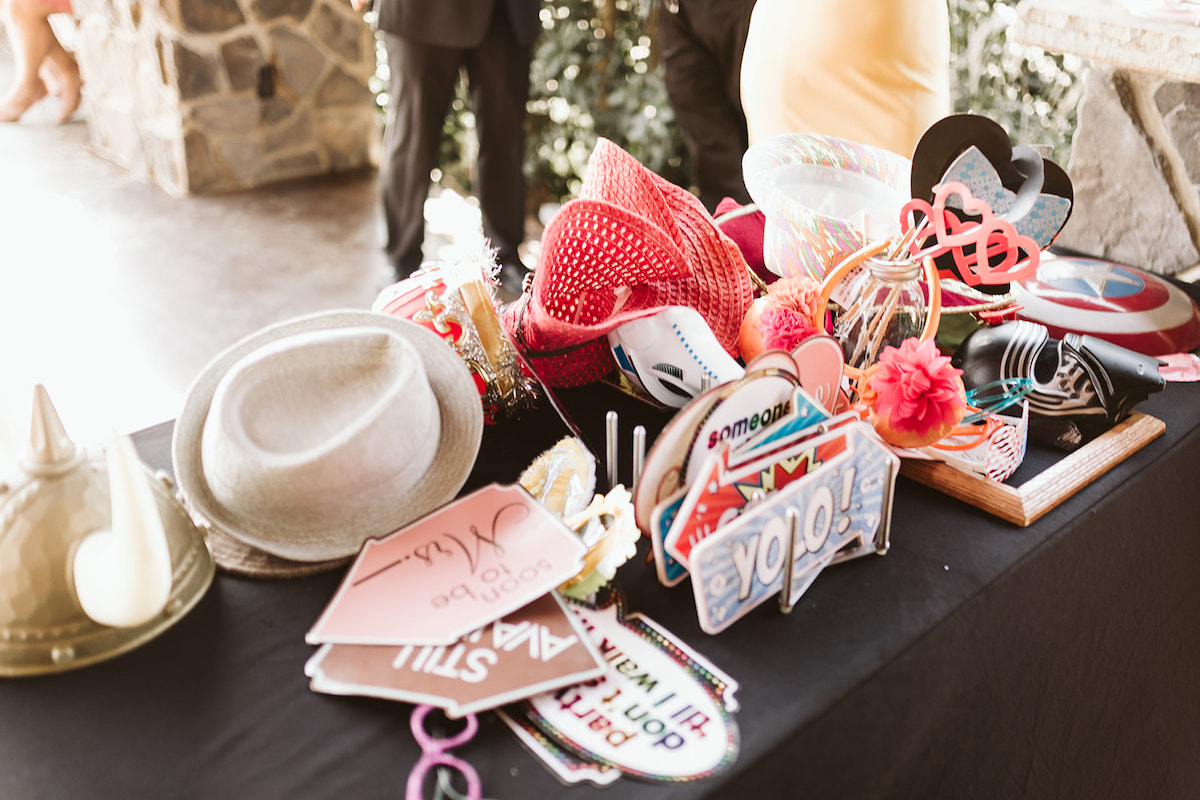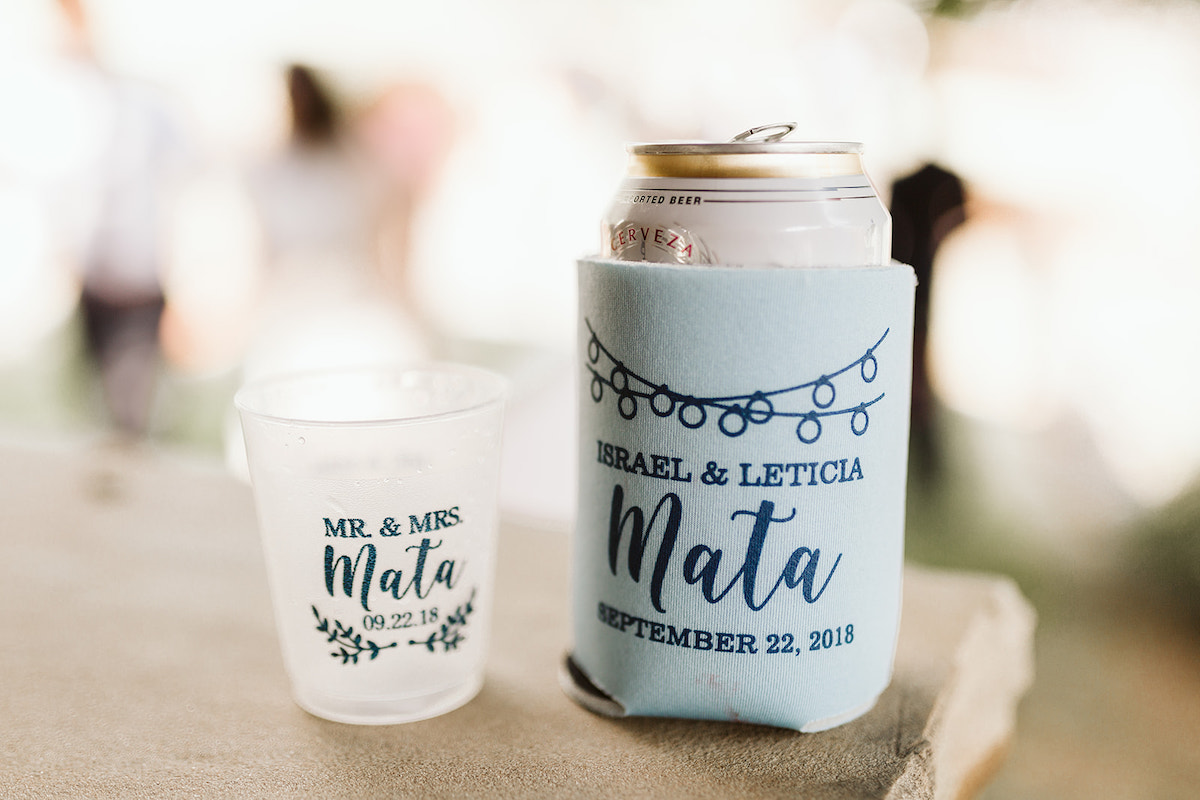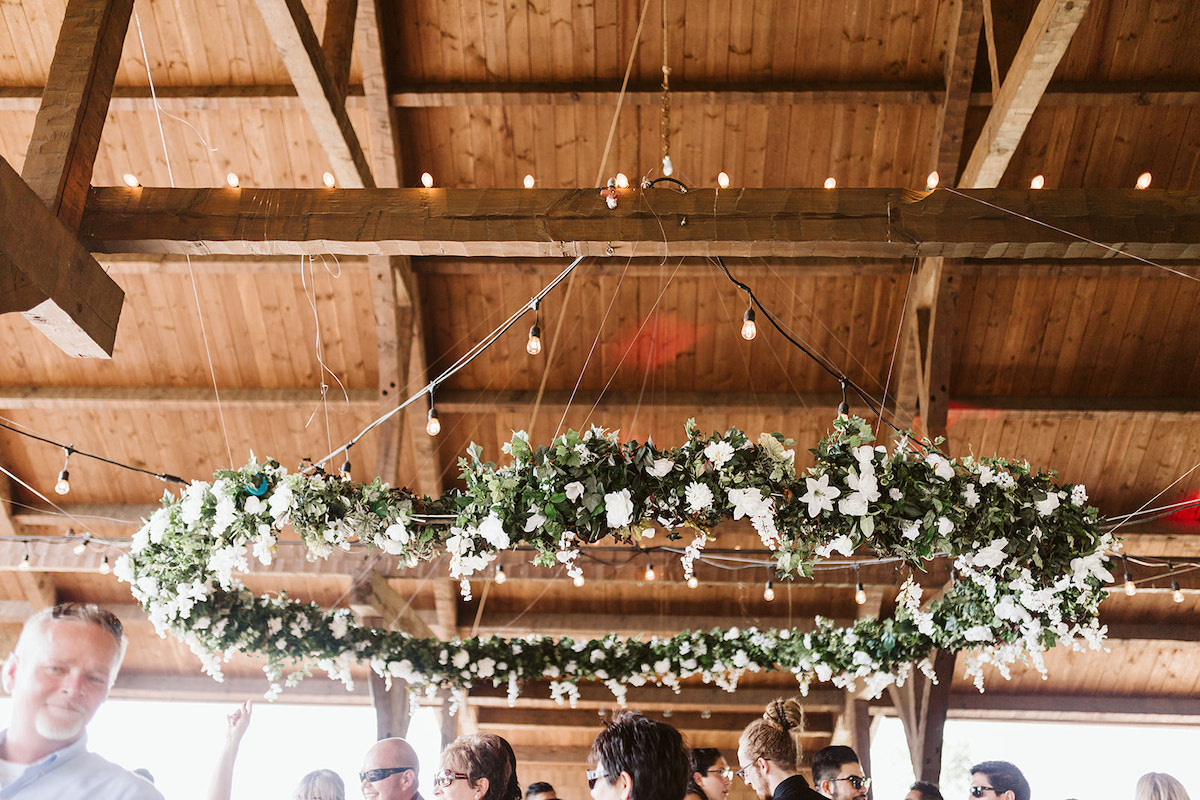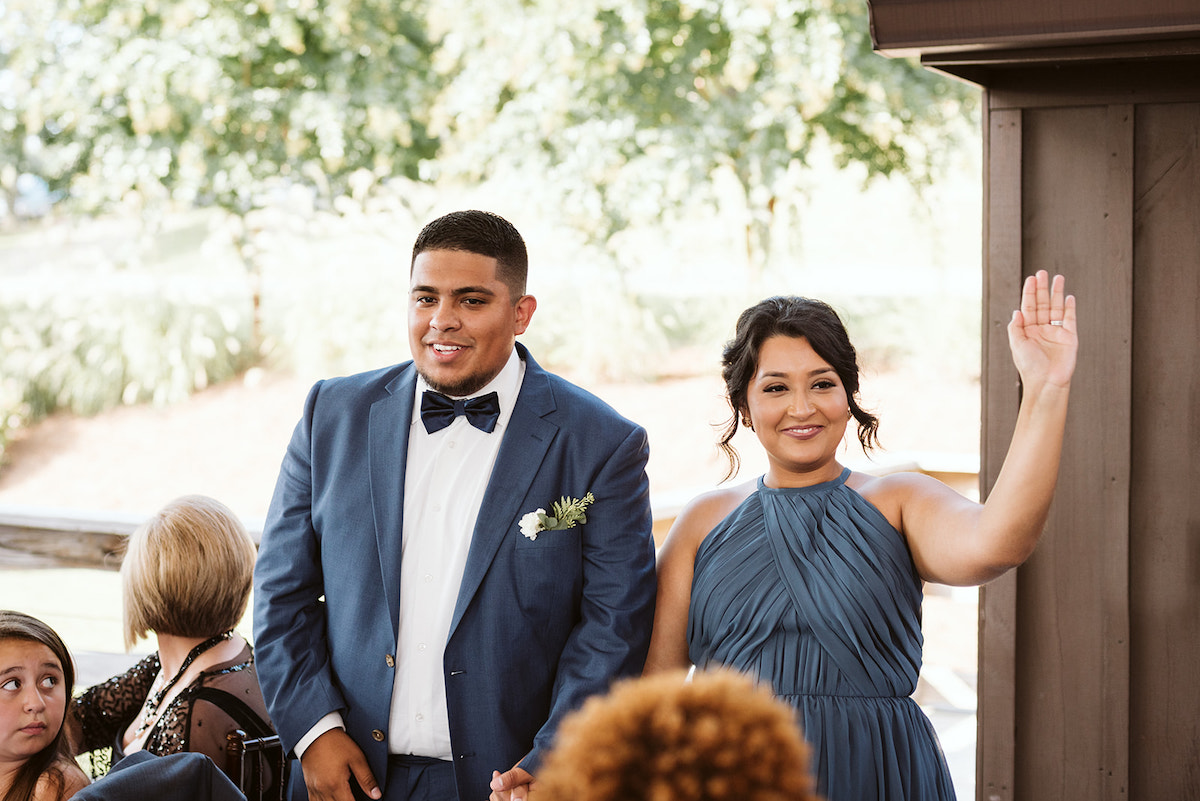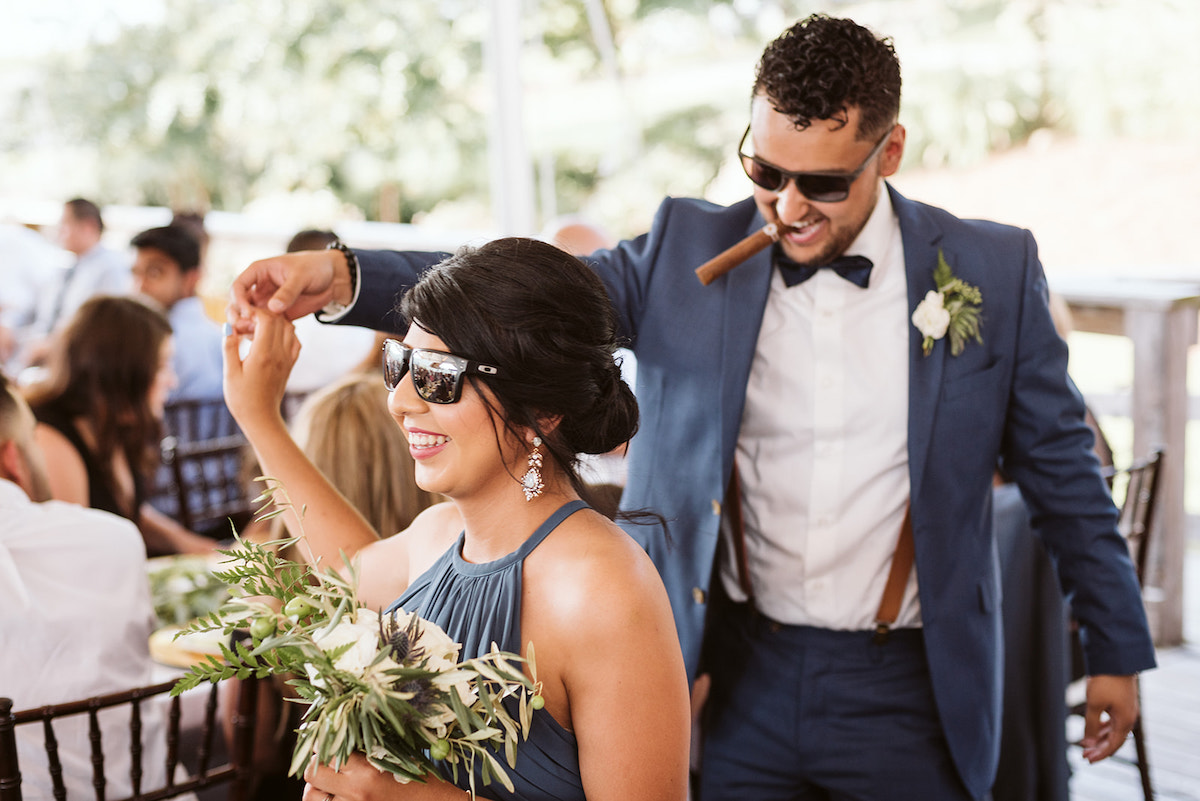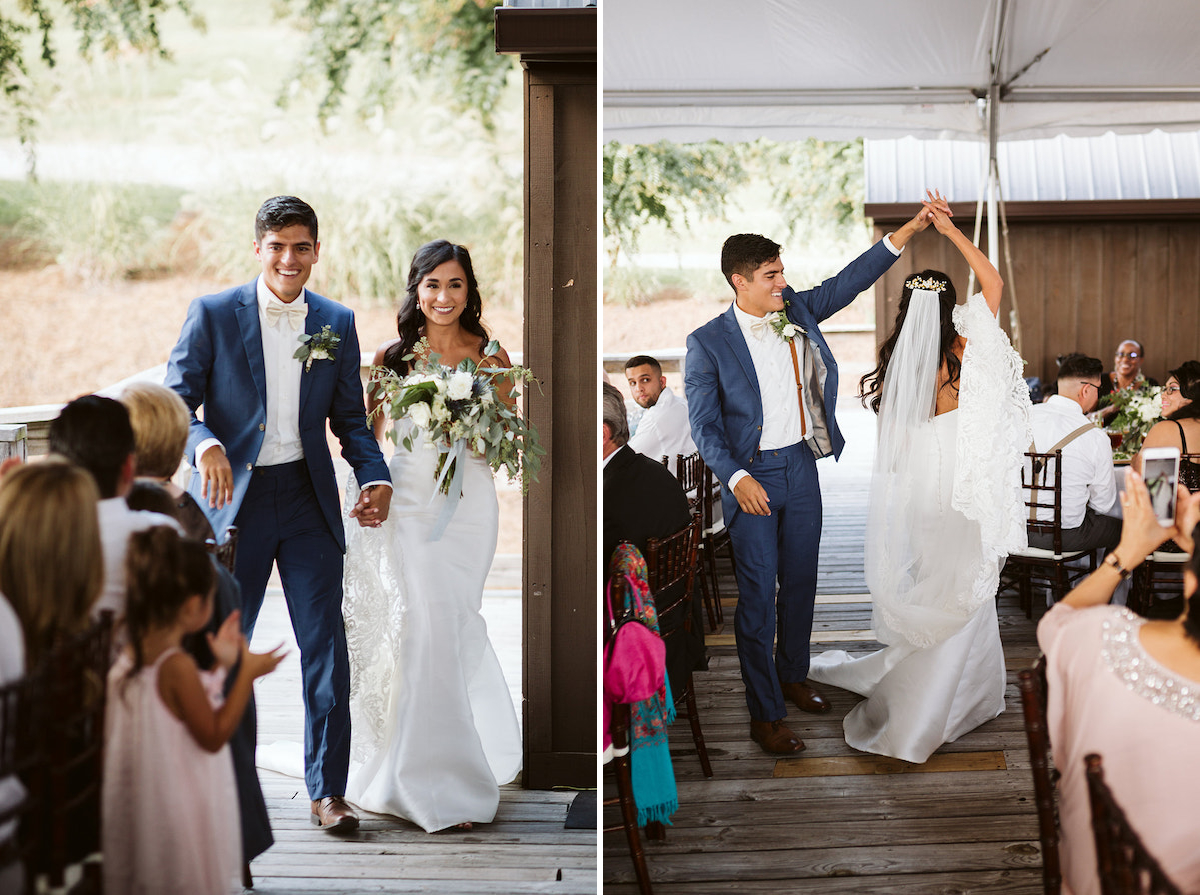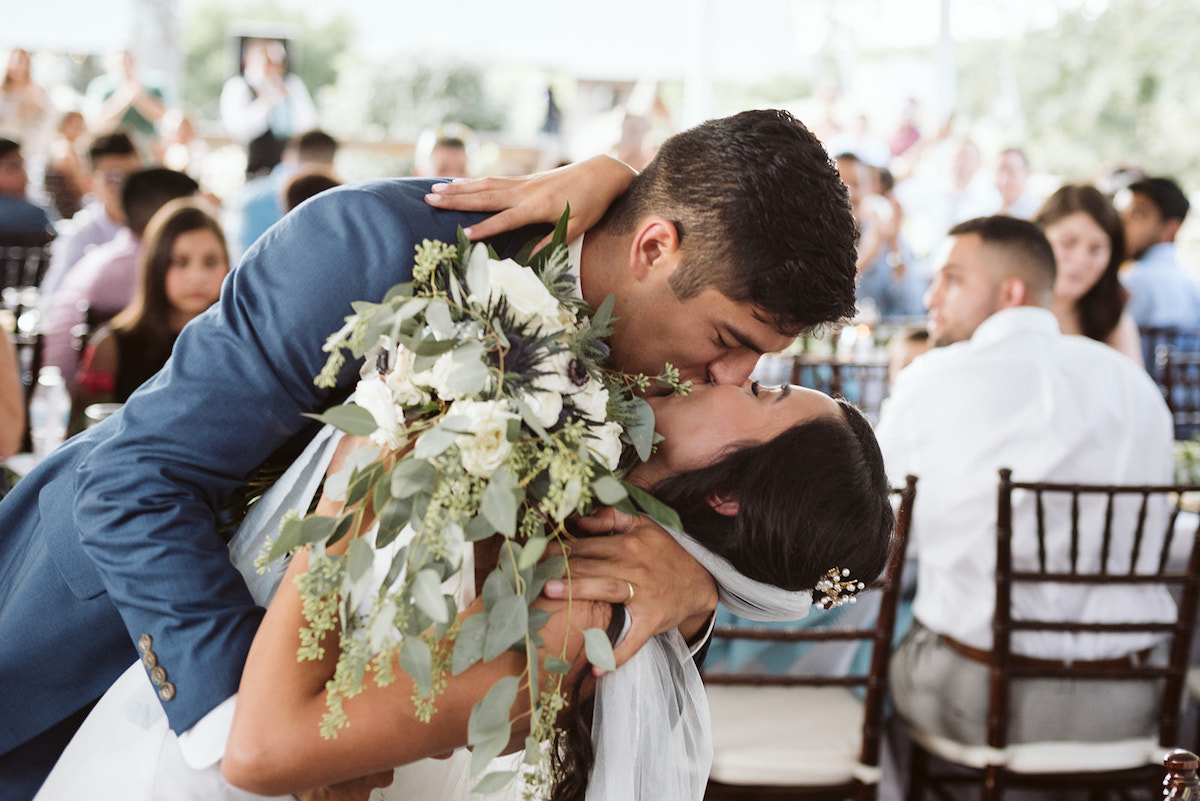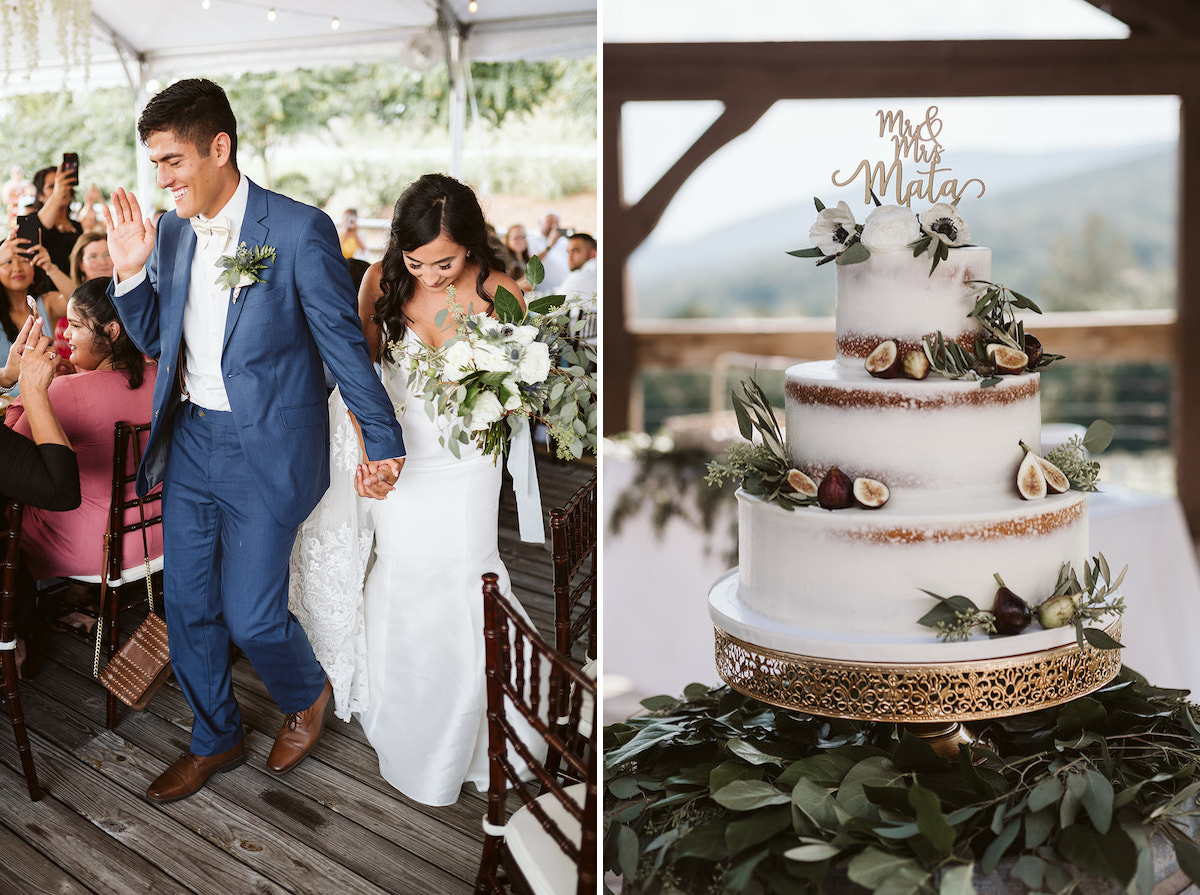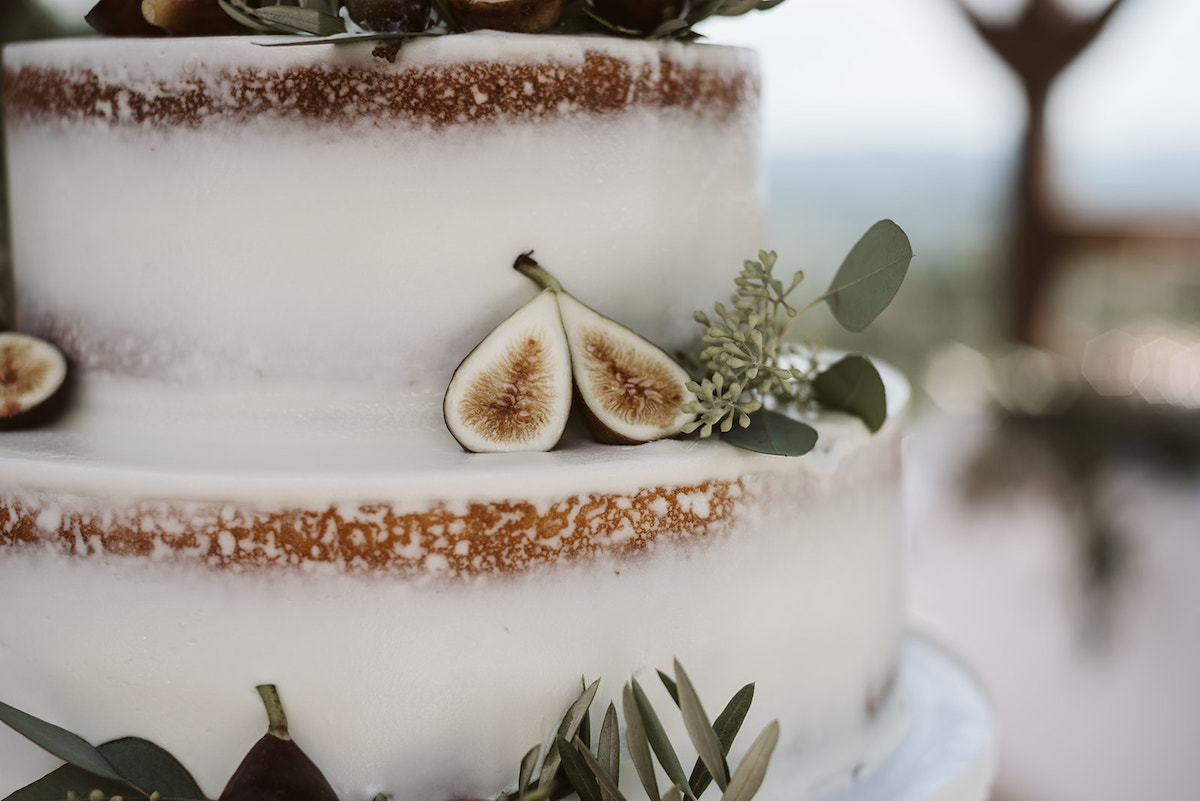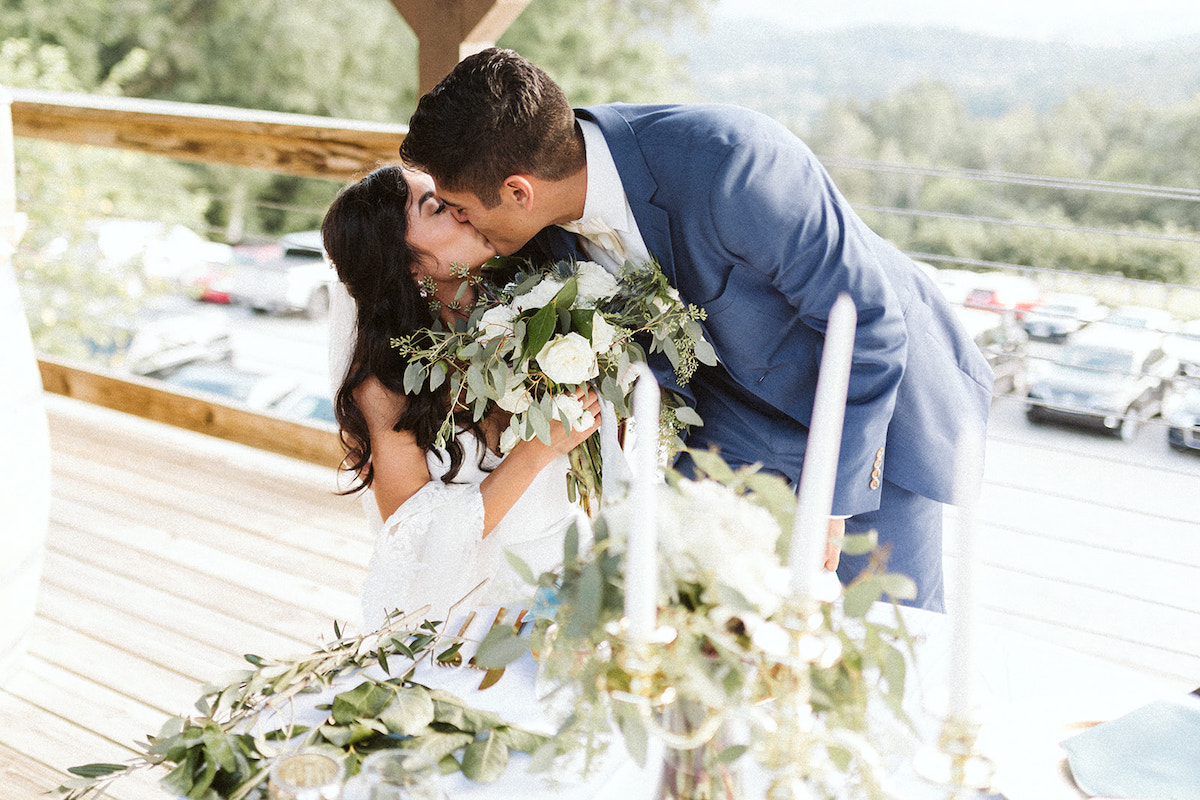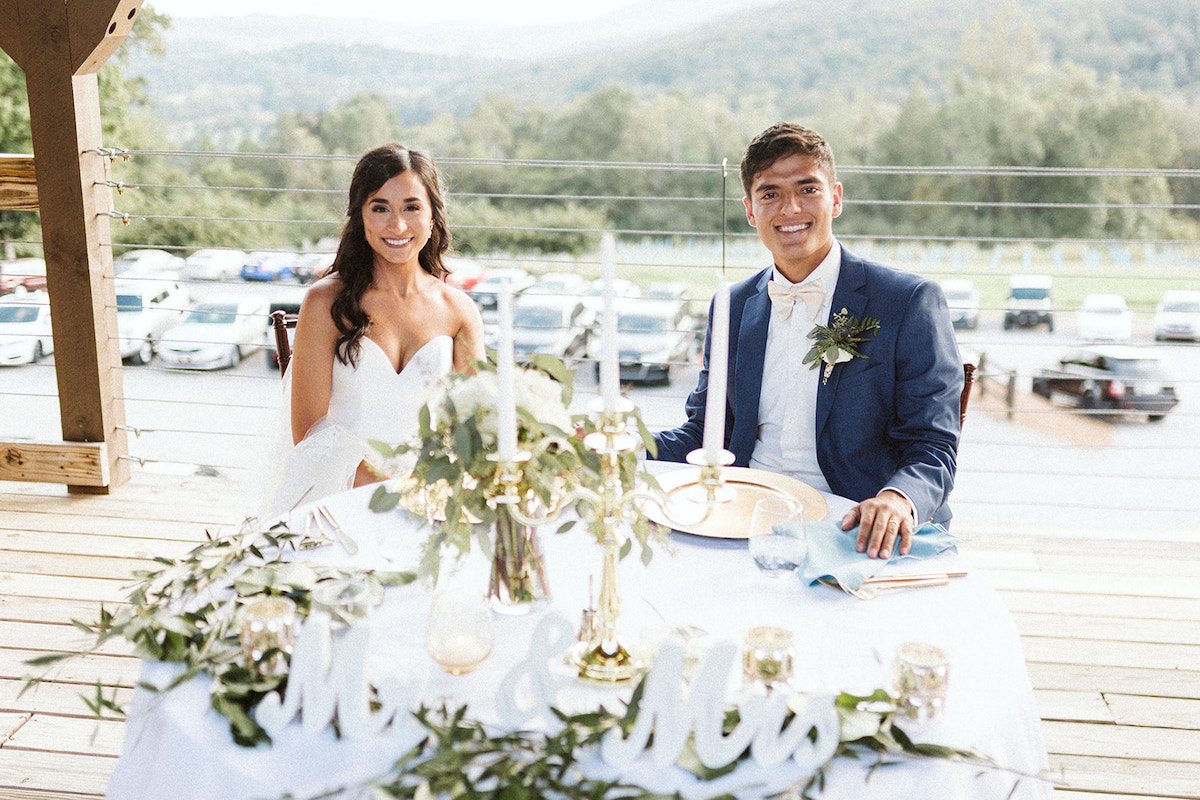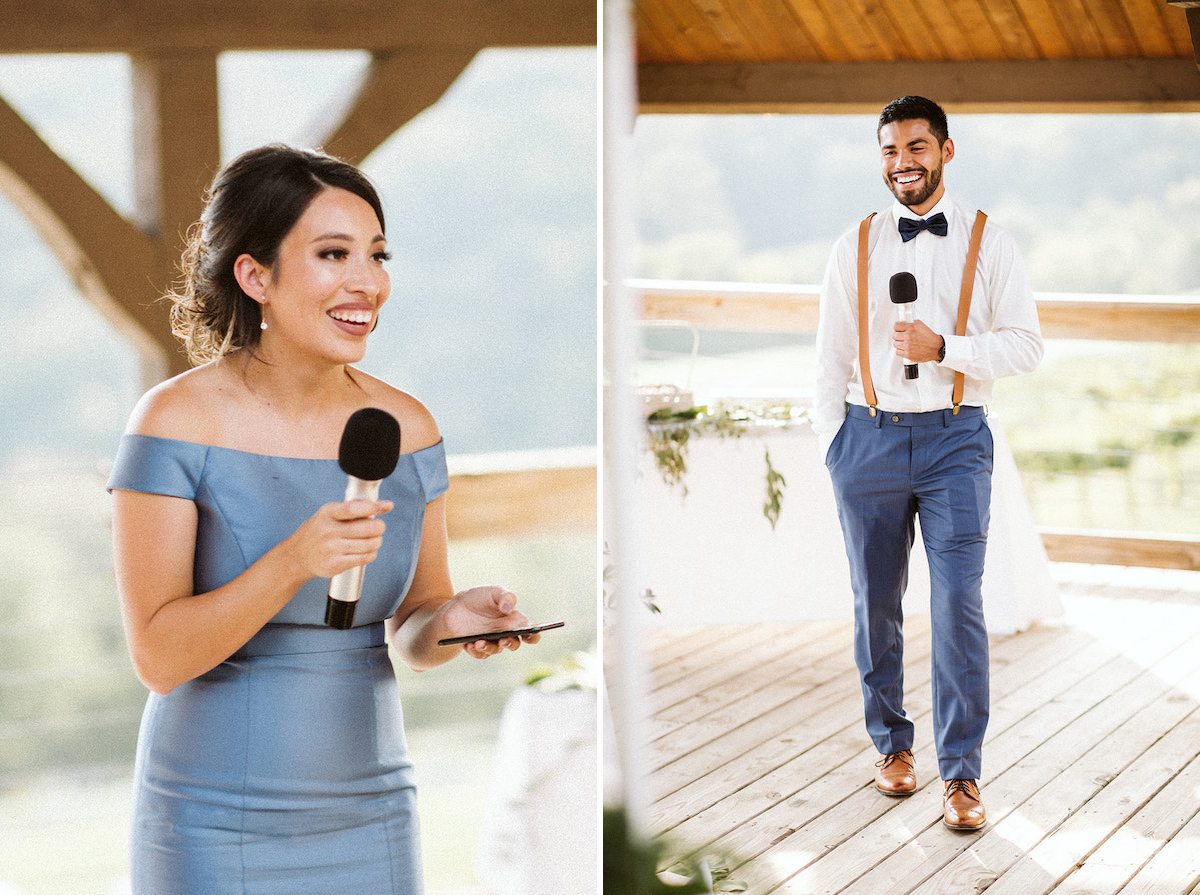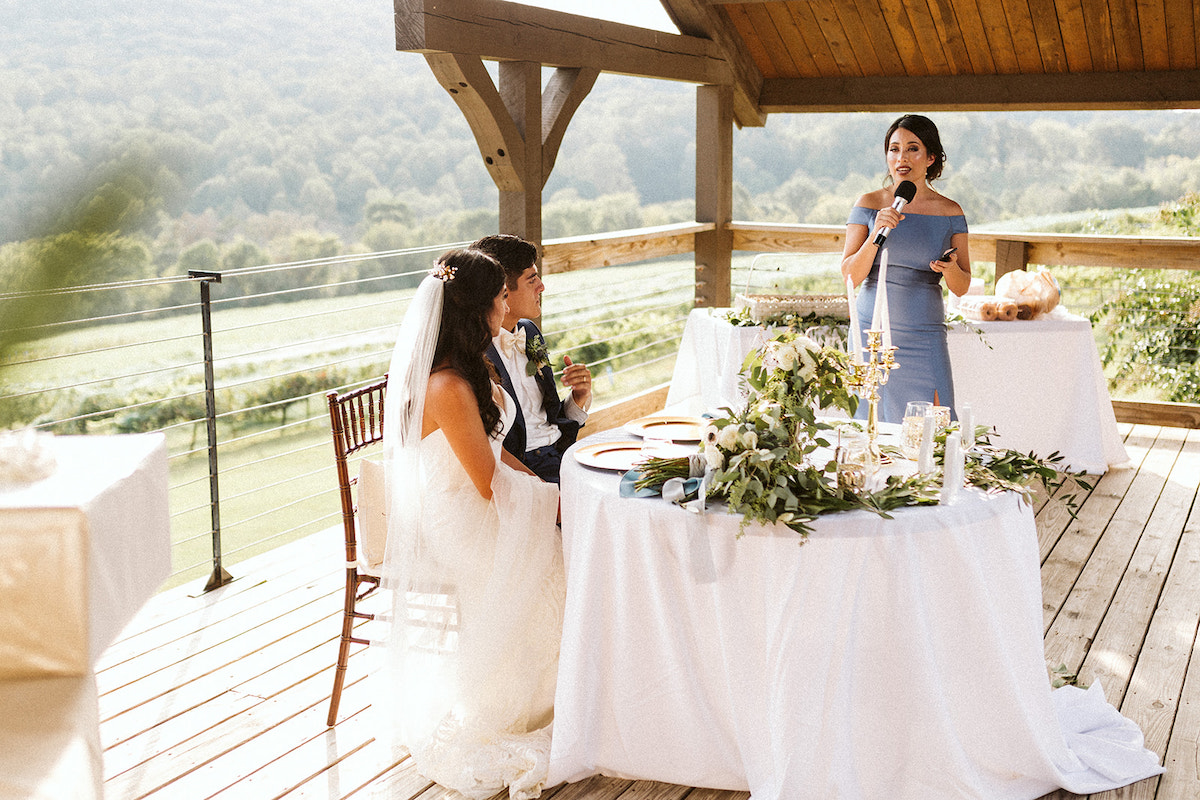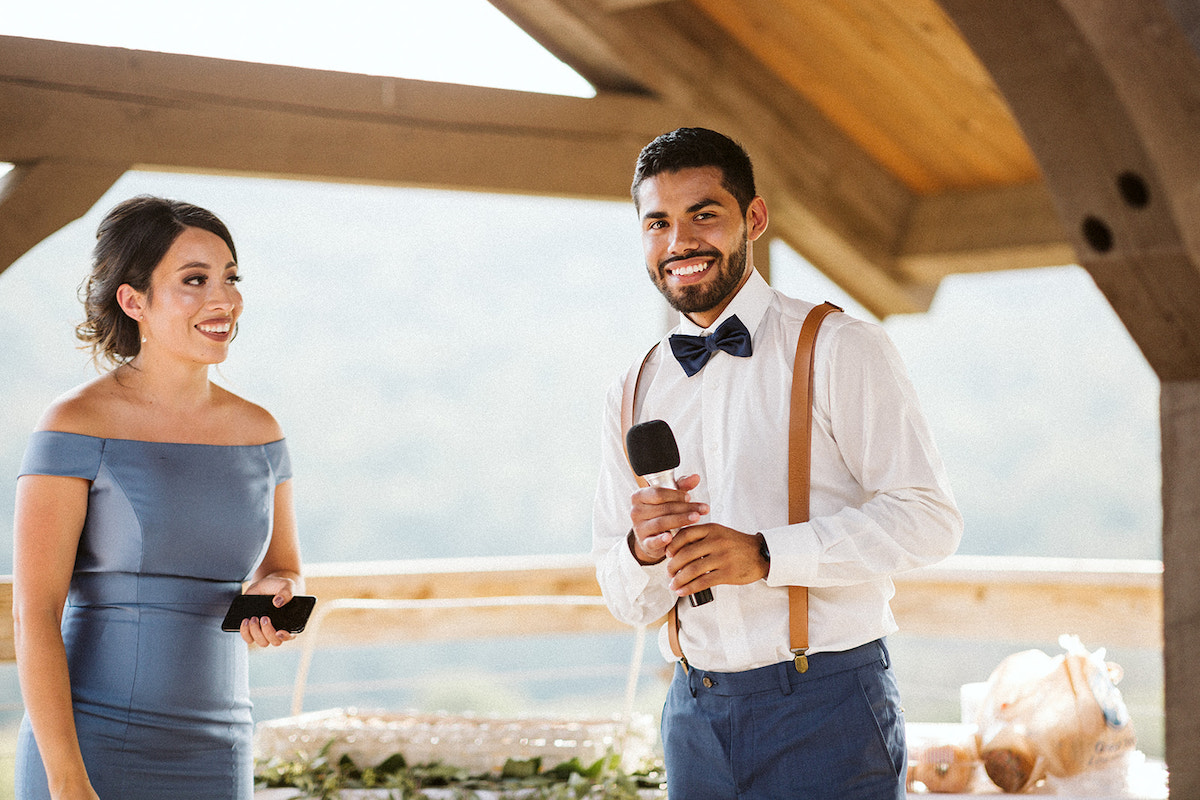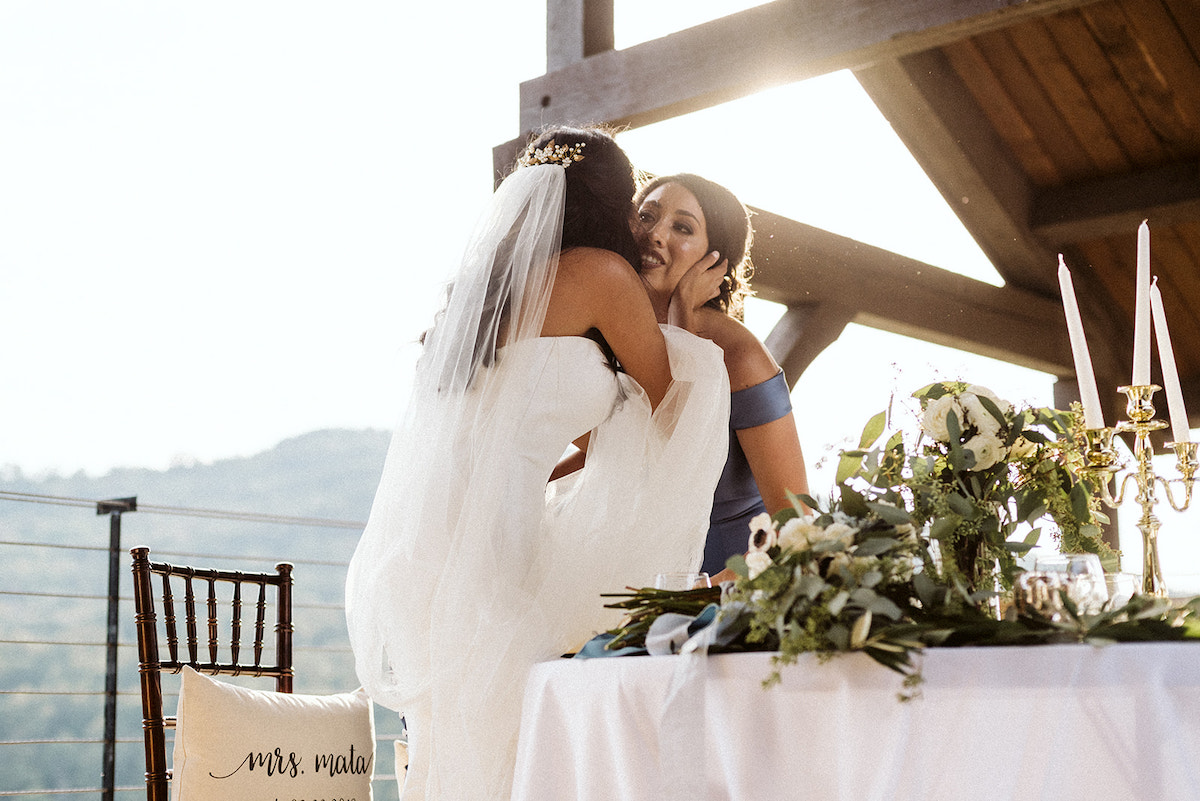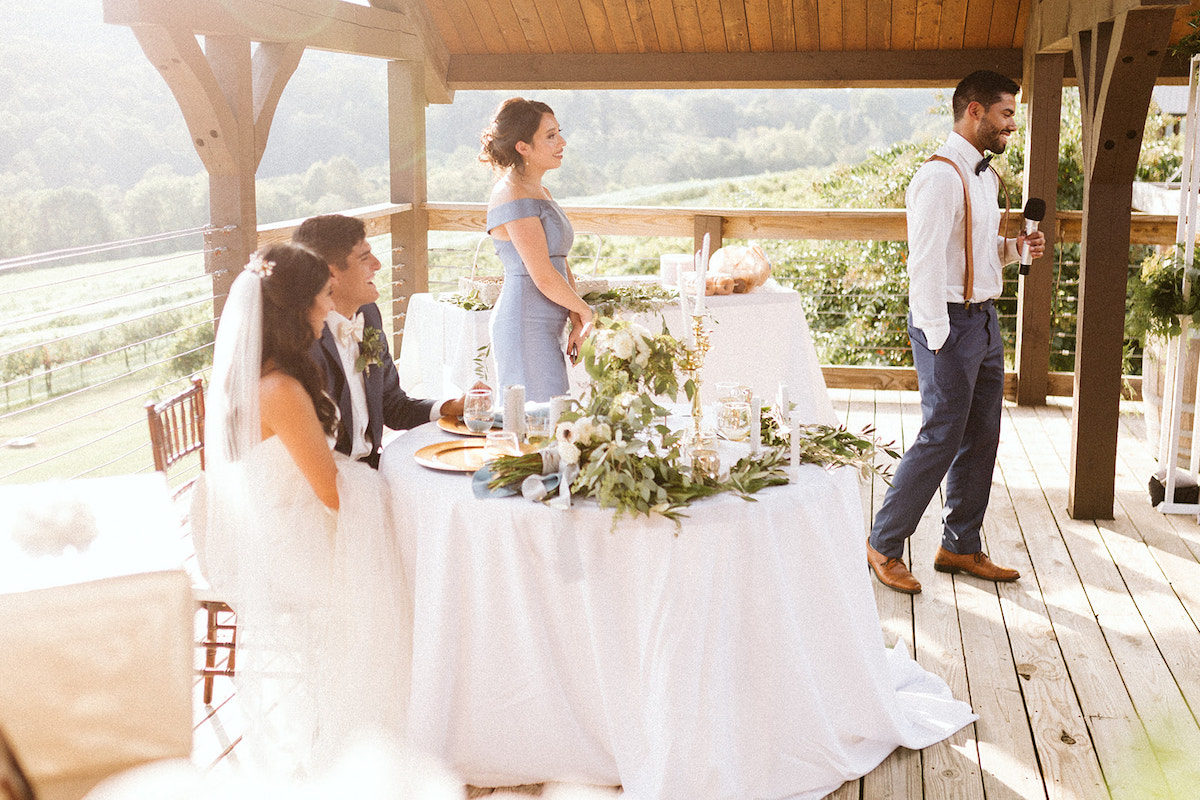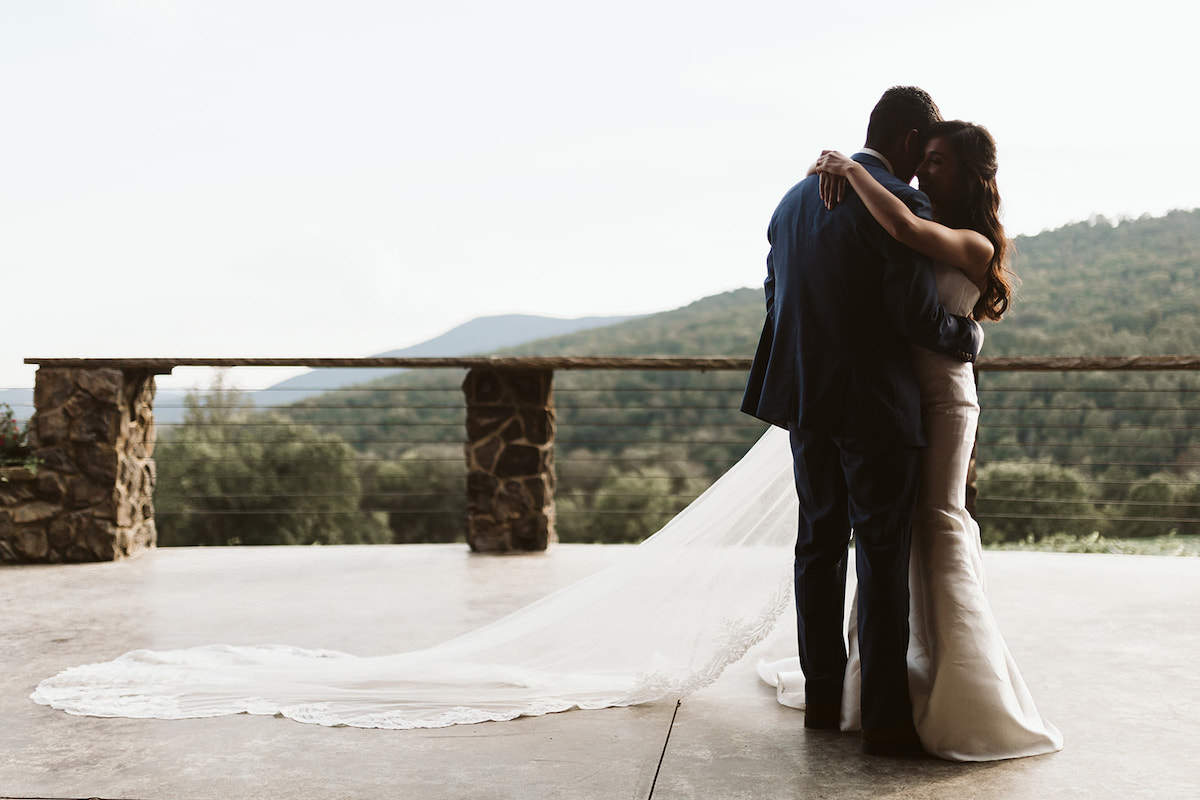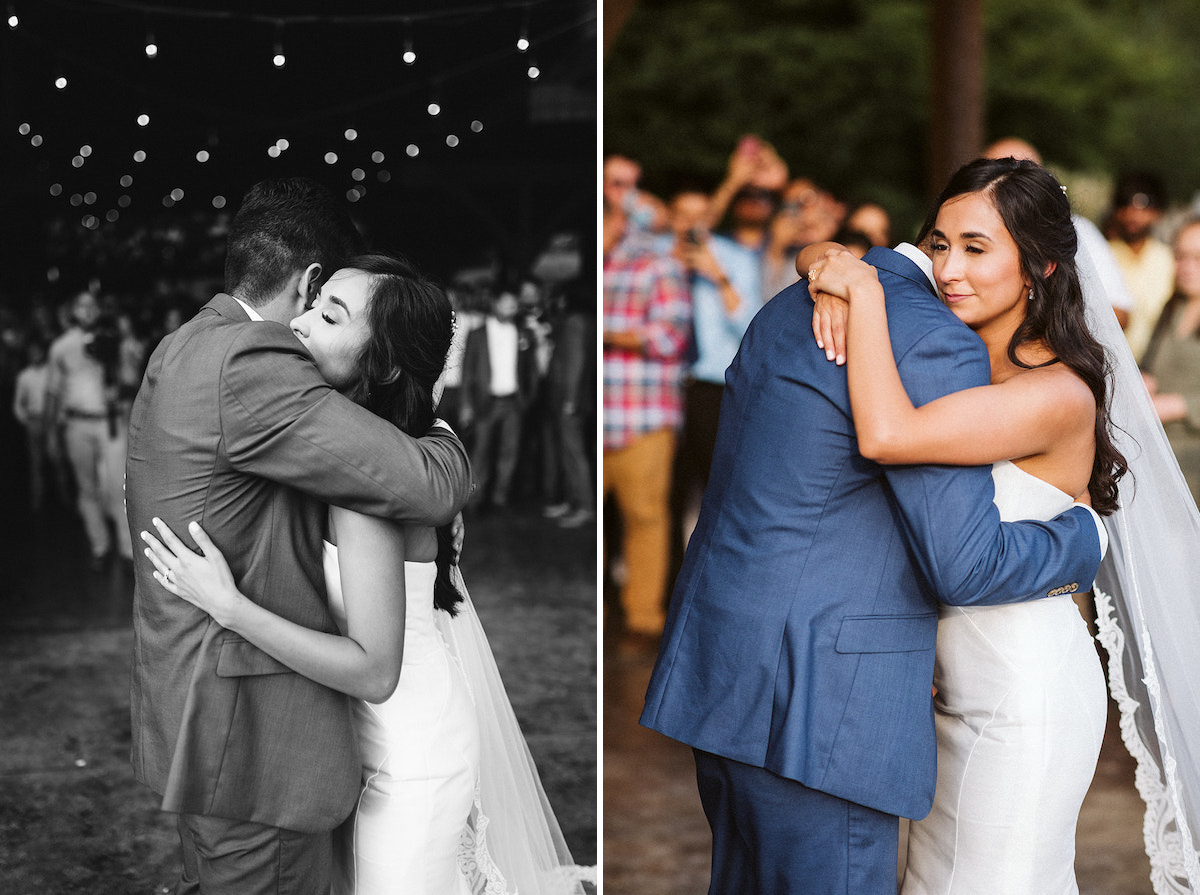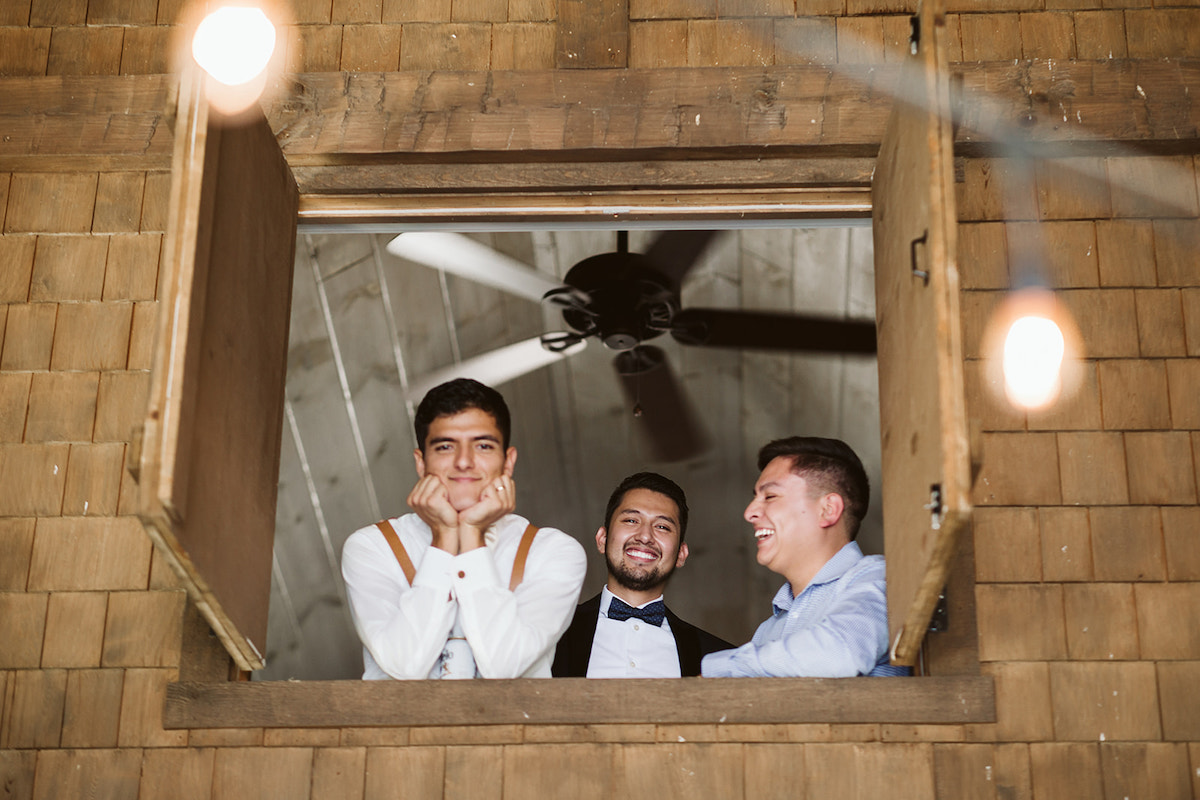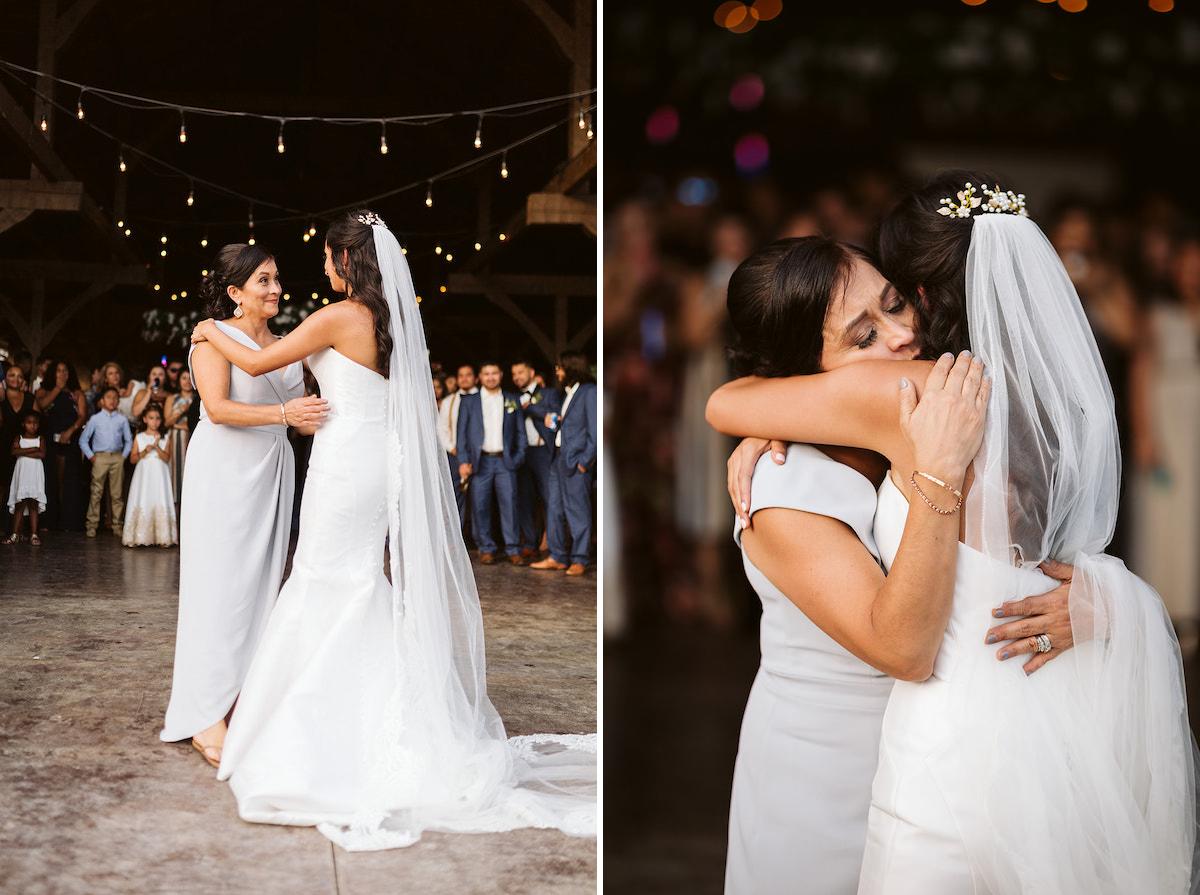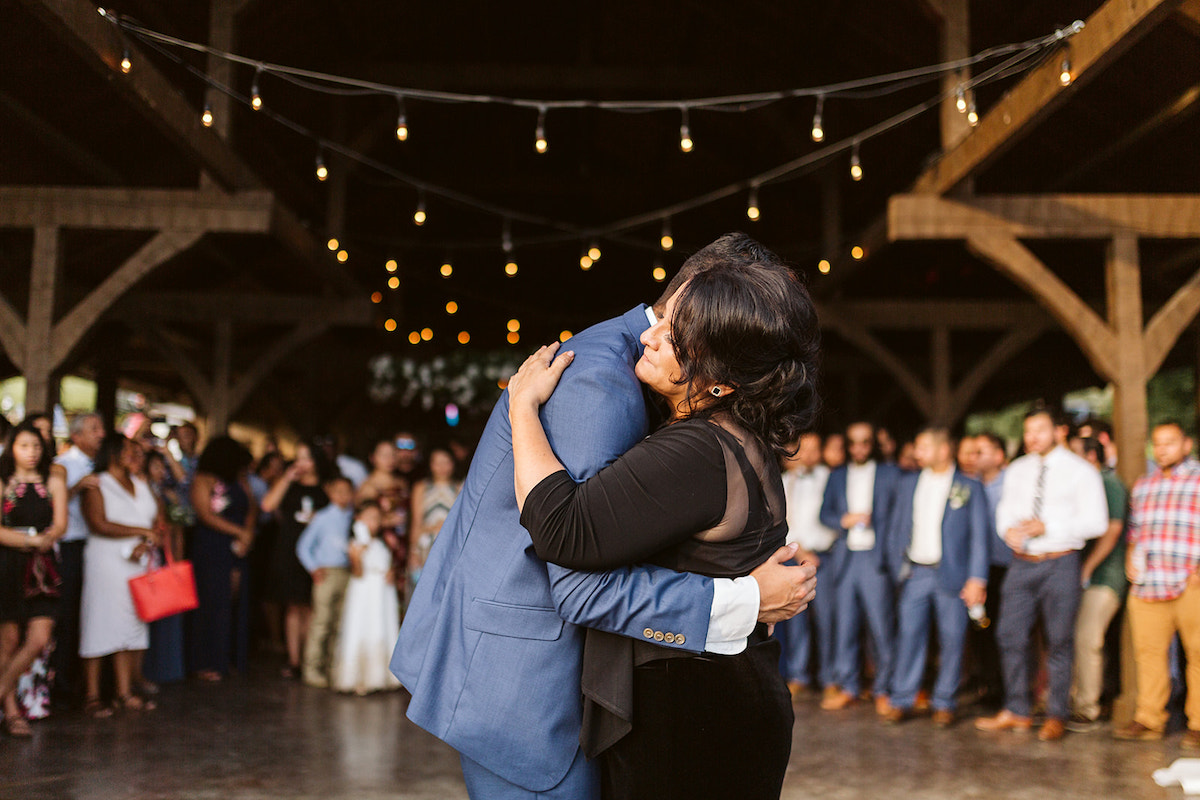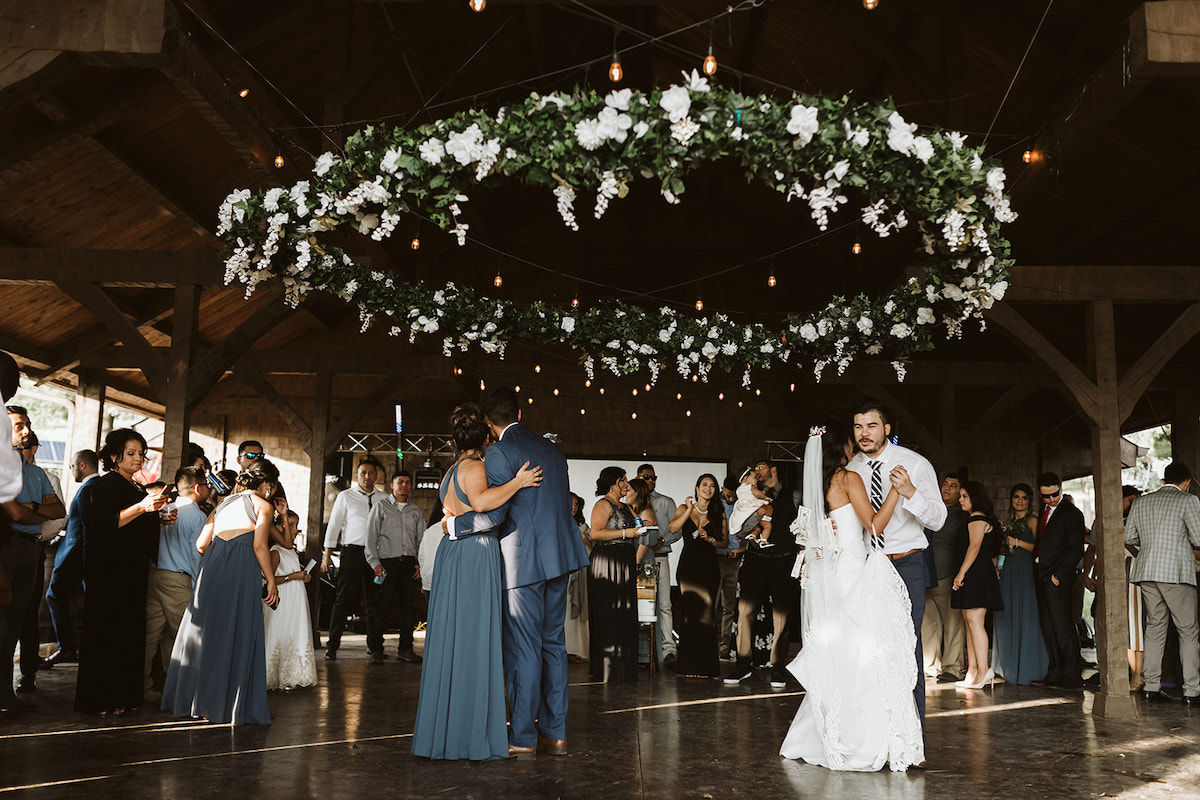 SUNSET BRIDE AND GROOM PHOTOS AT VINEYARD WEDDING RECEPTION
After a rather comical dollar dance, we ventured into the vineyard for sunset portraits. Holy cow. The rows of grapes are an incredible backdrop, and I feel so lucky with how gorgeous this couple is. All the vineyard weddings please!
As the moon started to rise, we made it back to the reception area to kick off a real party! Once the dance floor opened, and between the open bar and late night snacks… let's just say, it was LIT. Pay attention to the photos of Israel being thrown in the air on the dance floor! I still can't get over this one. Letecia and Israel are so loved by their community. It is such a beautiful thing.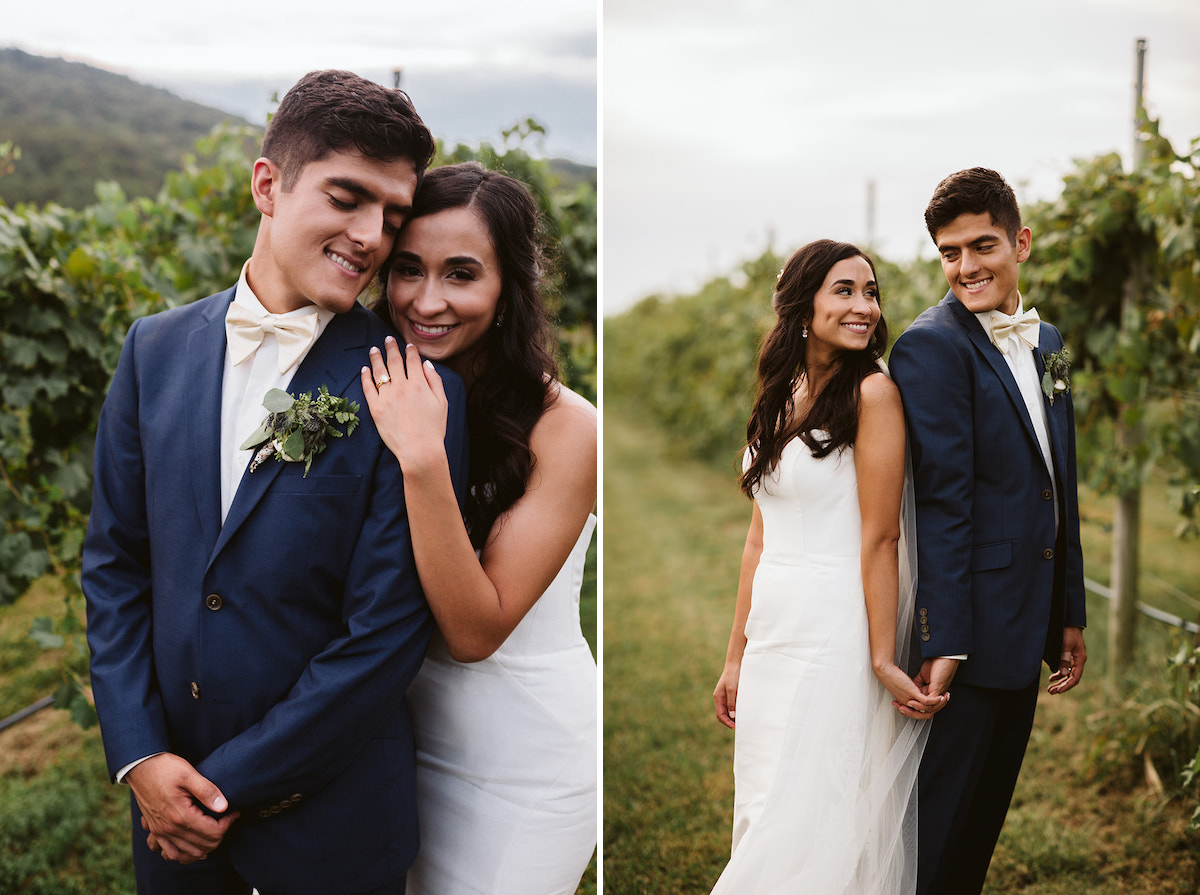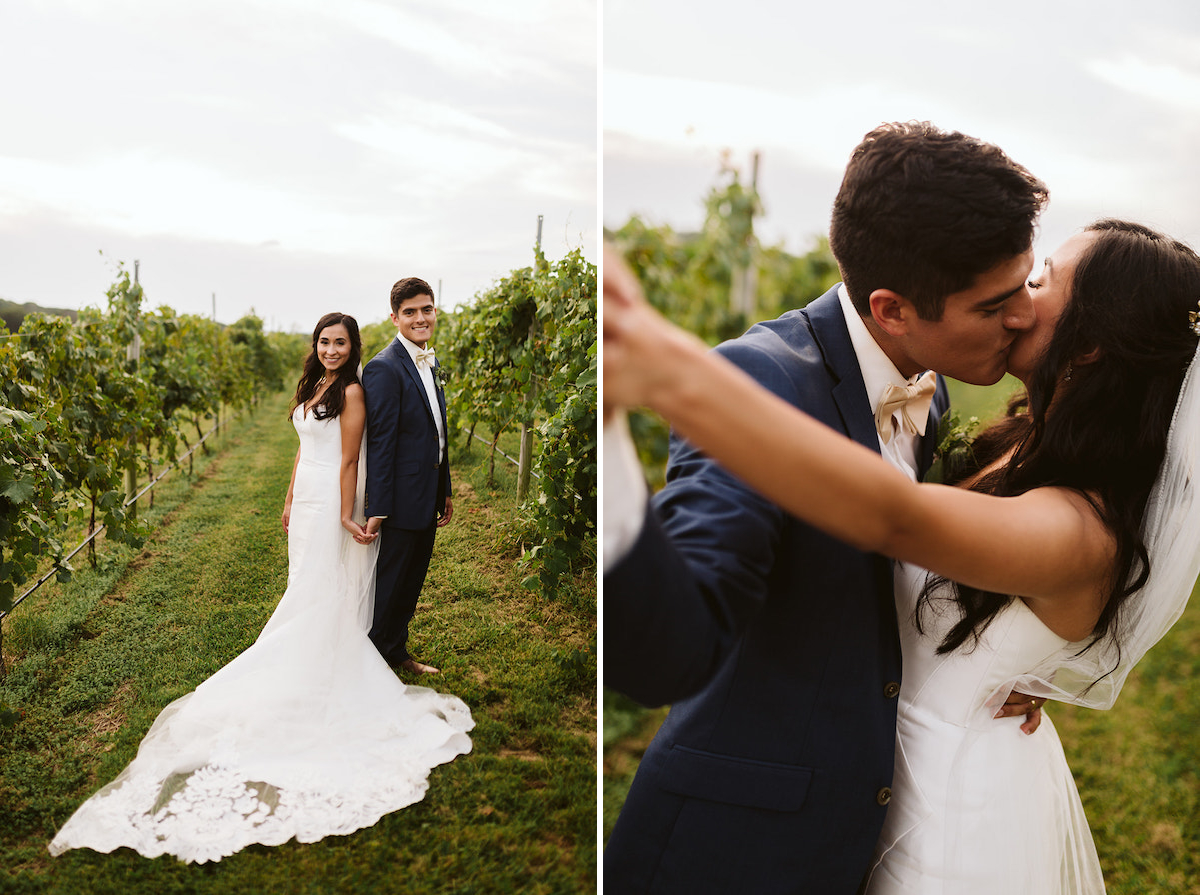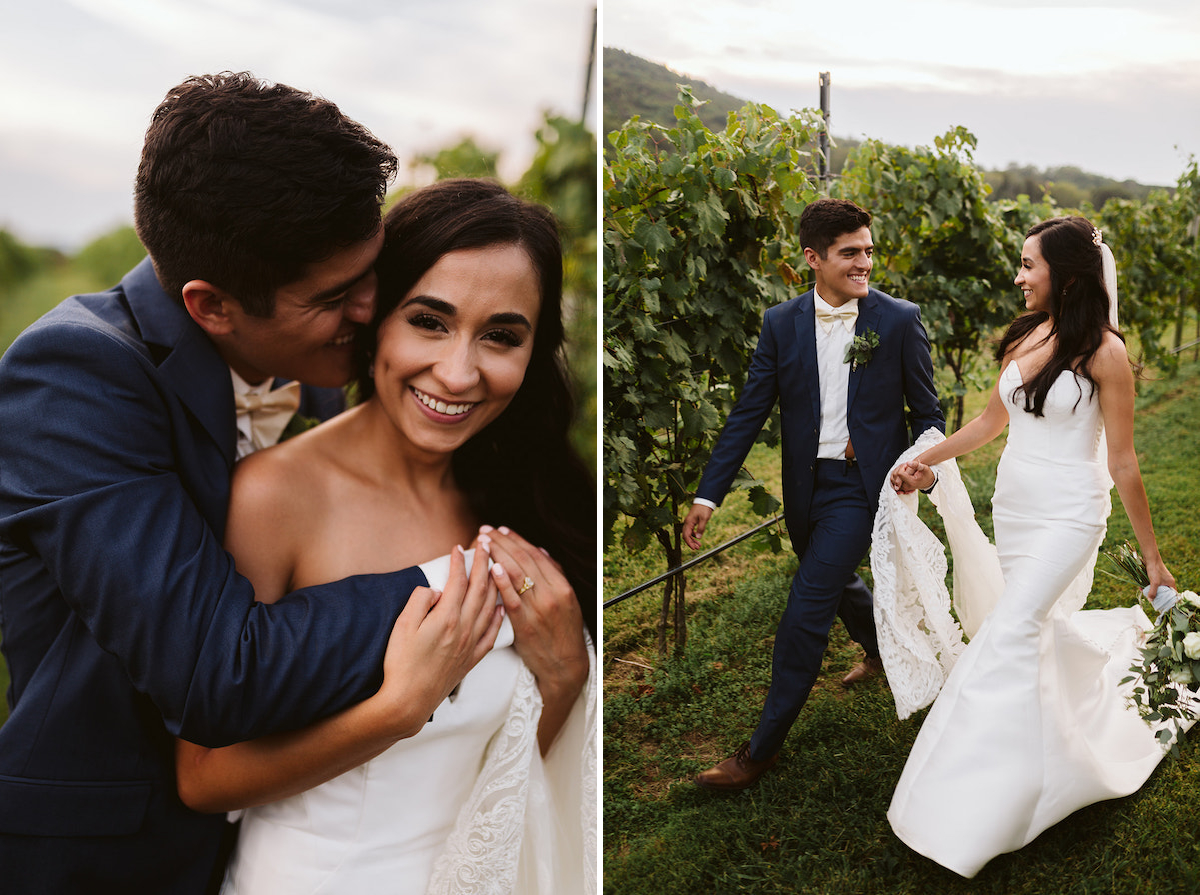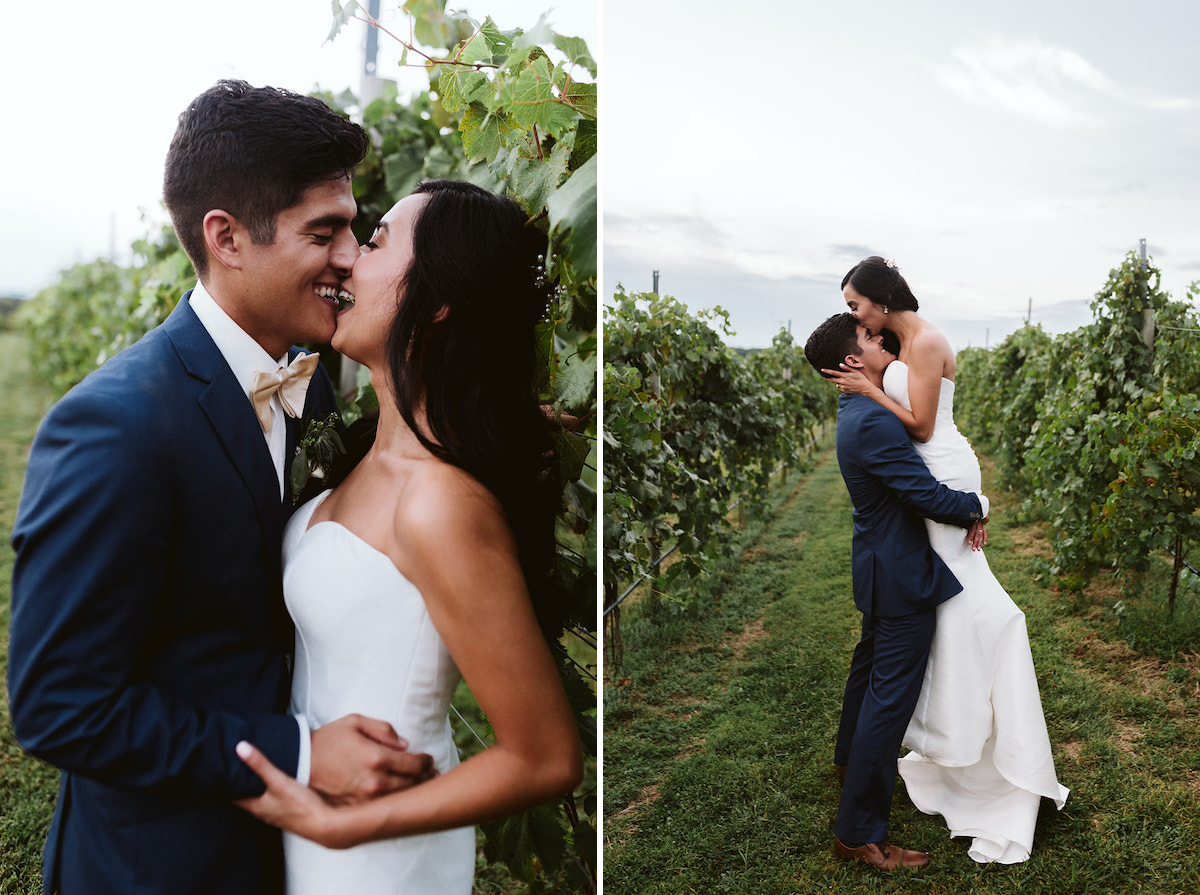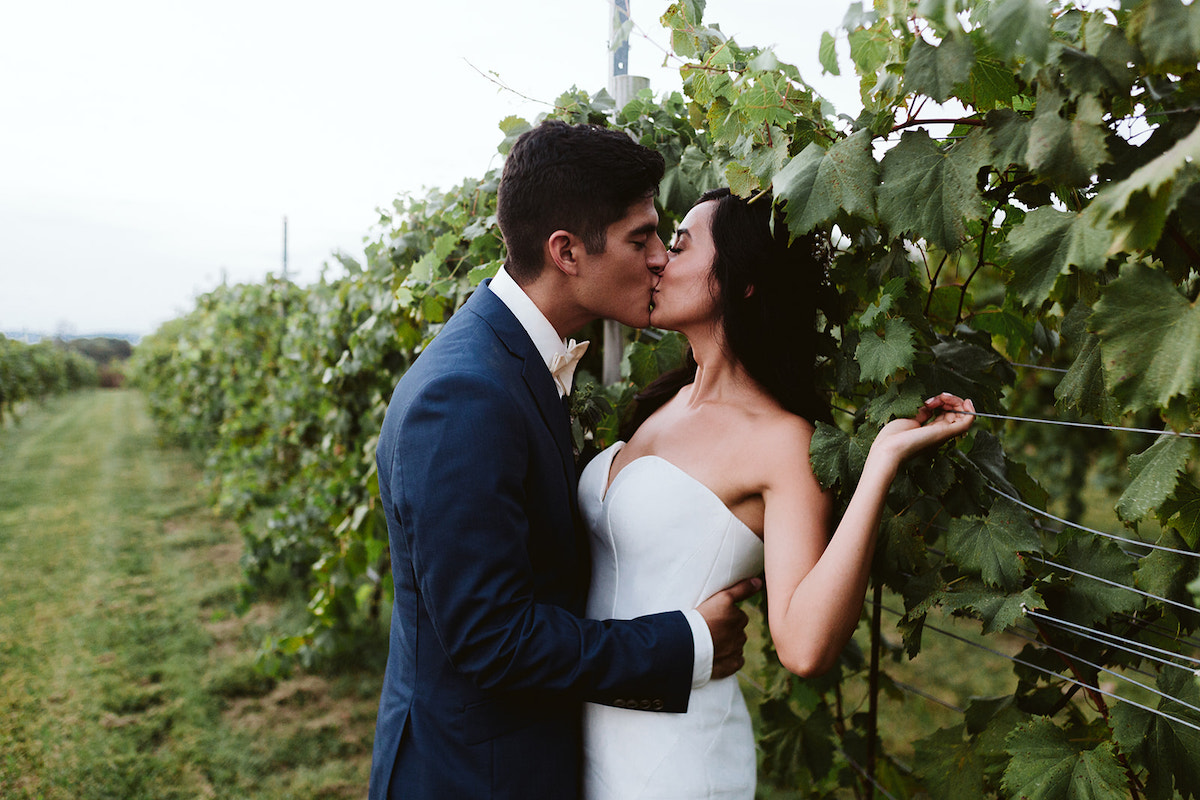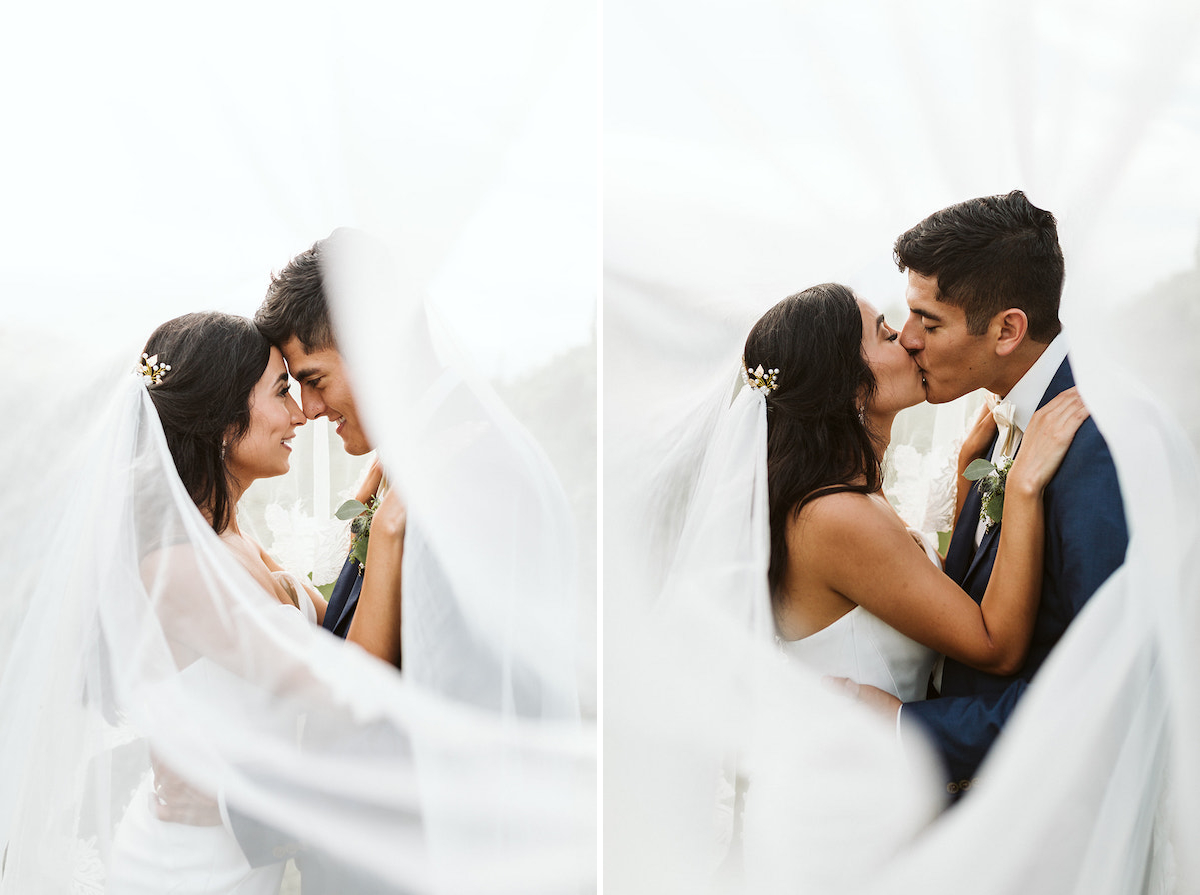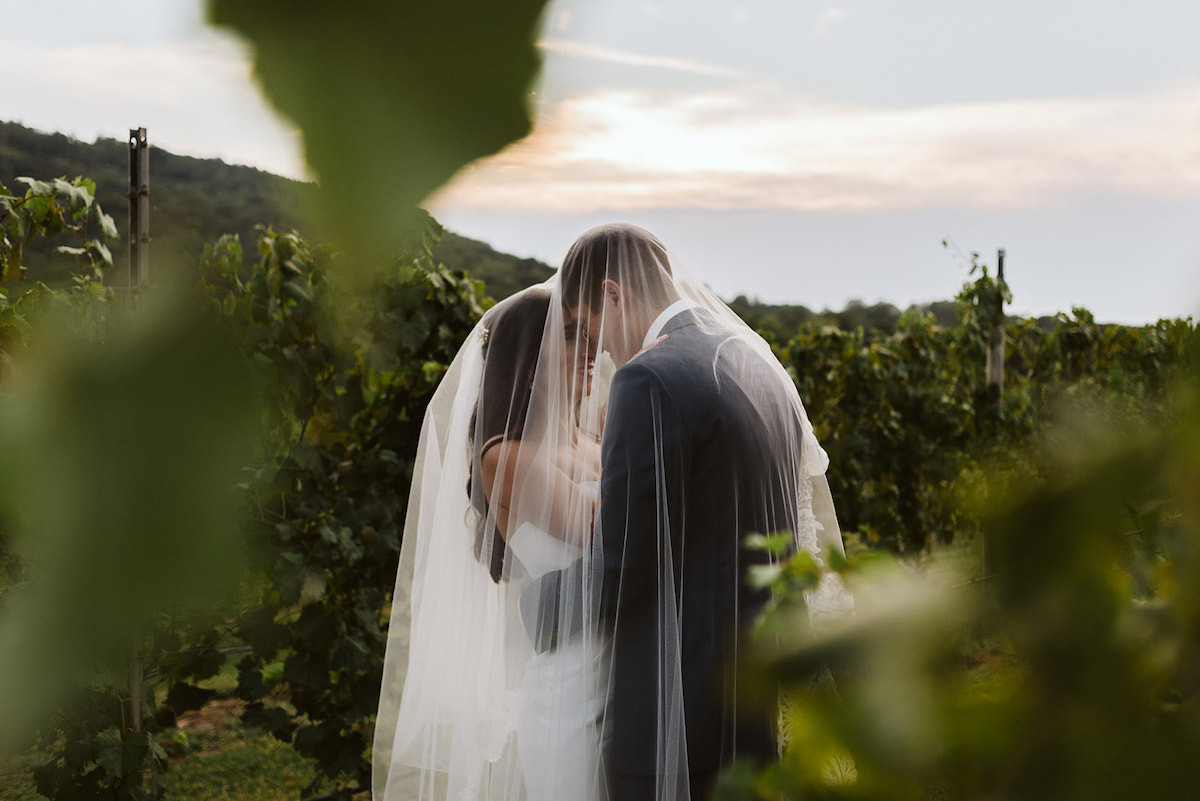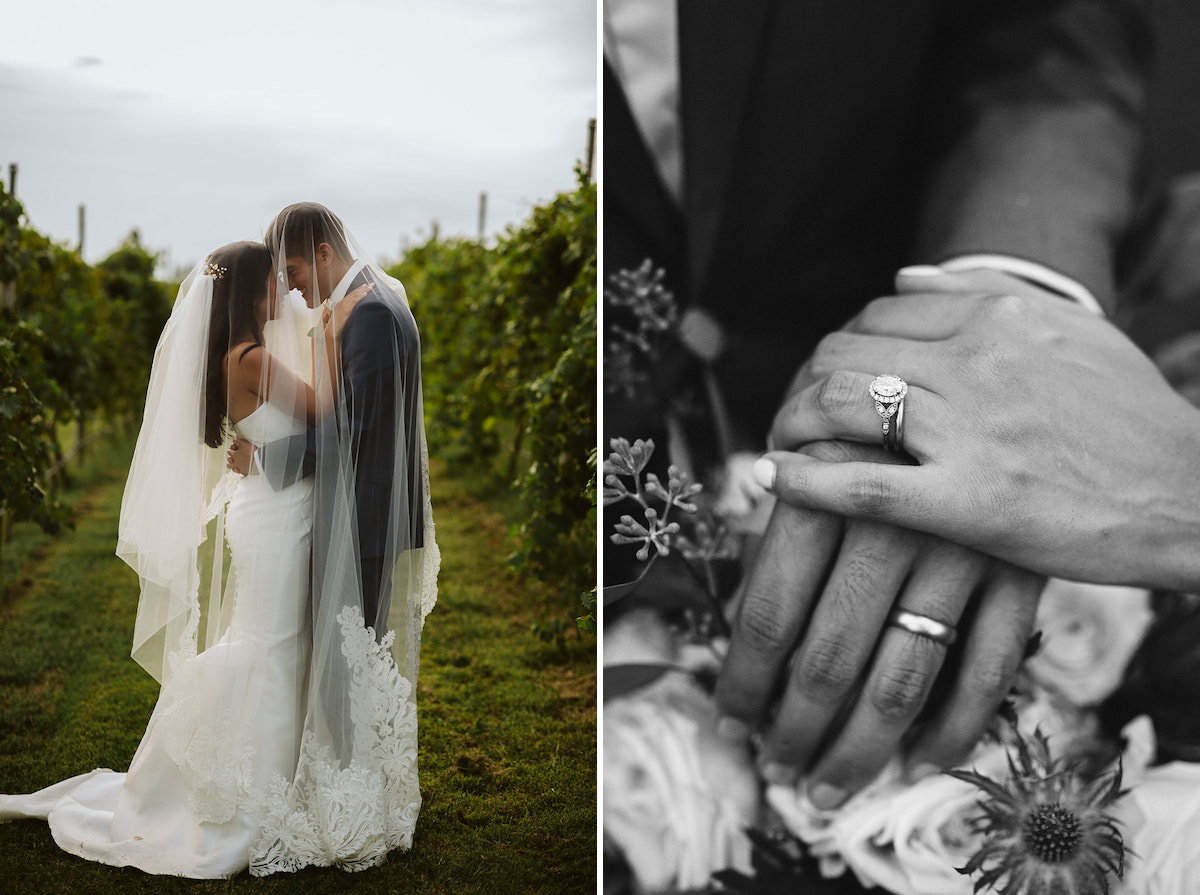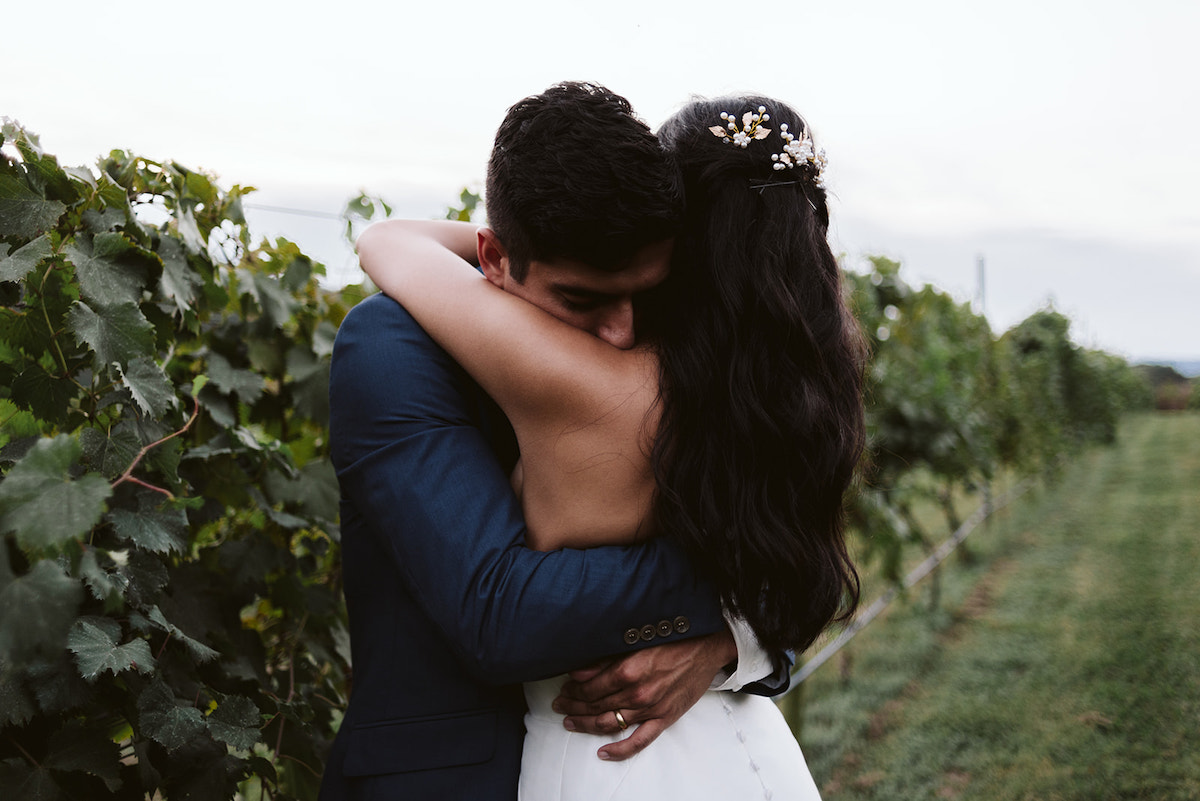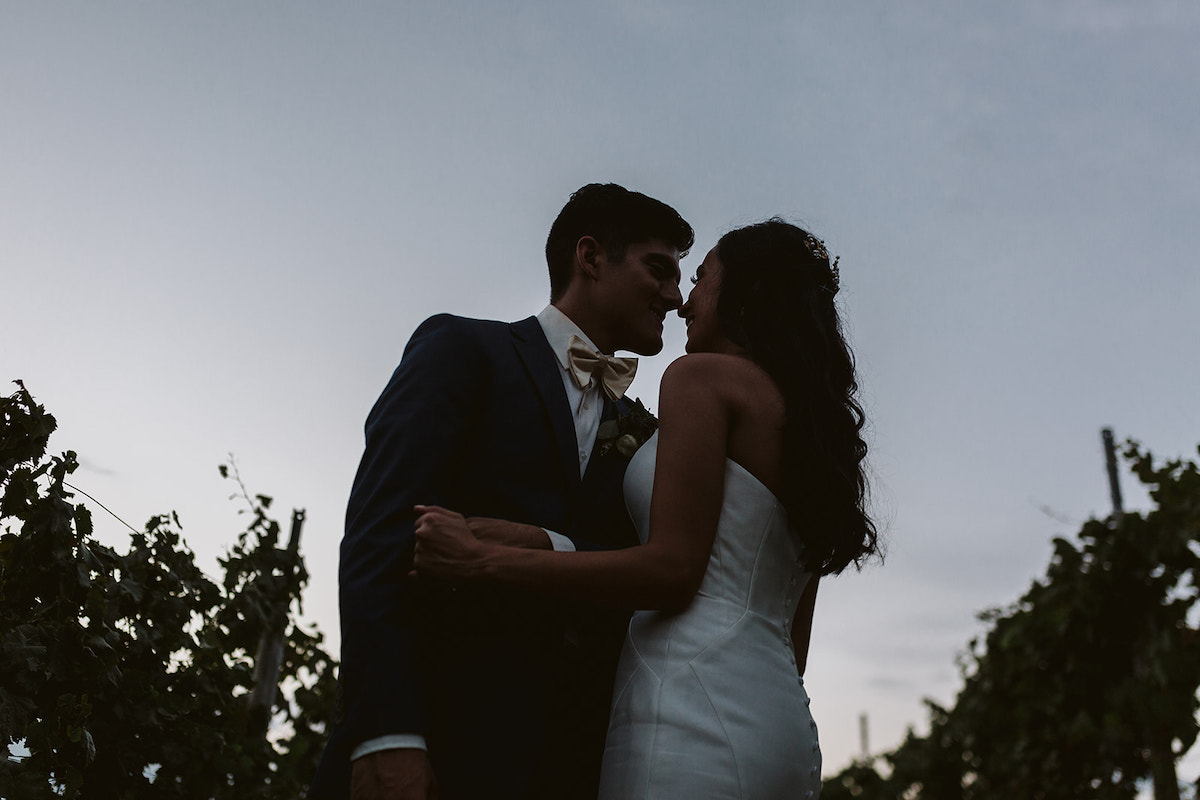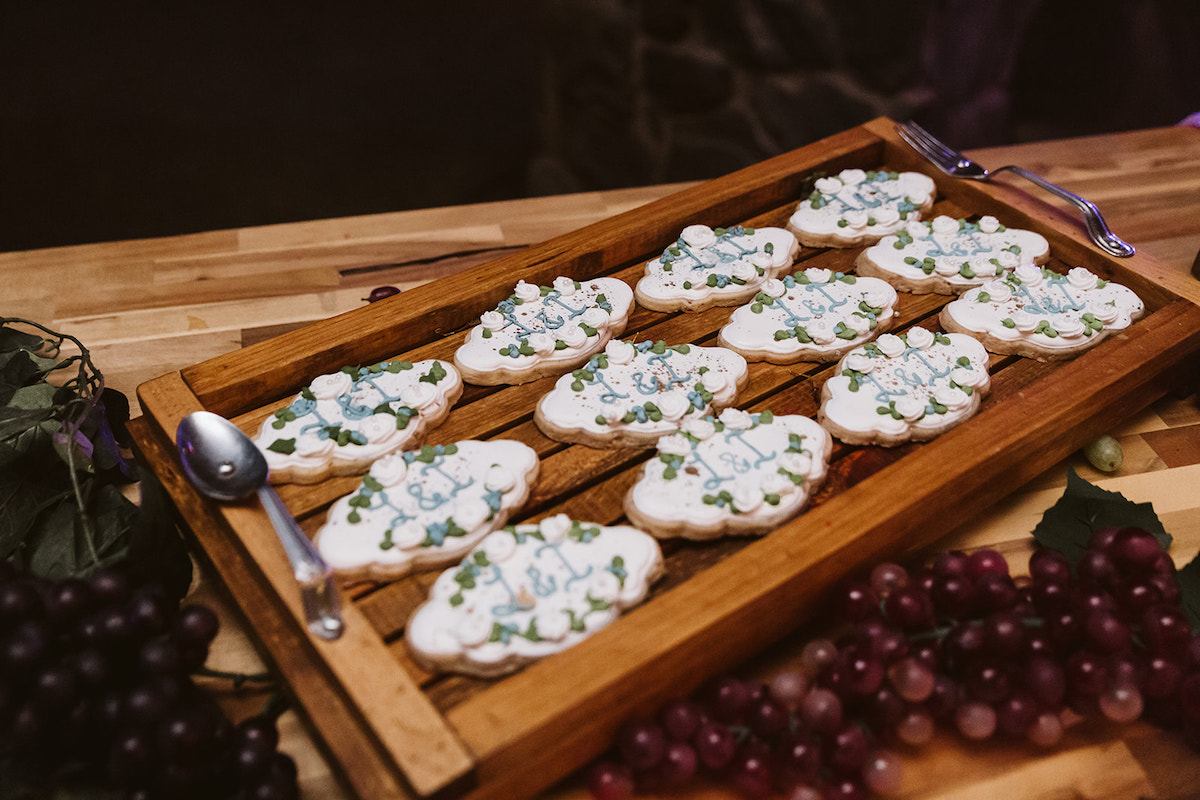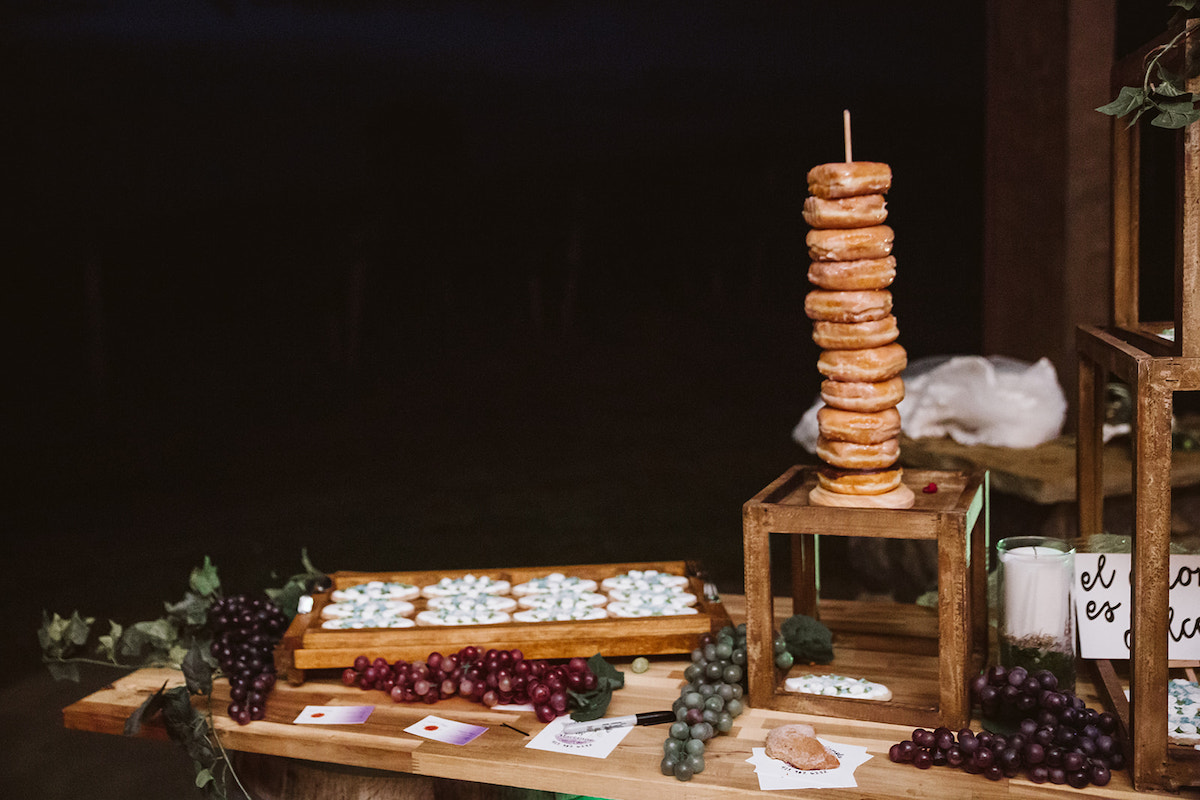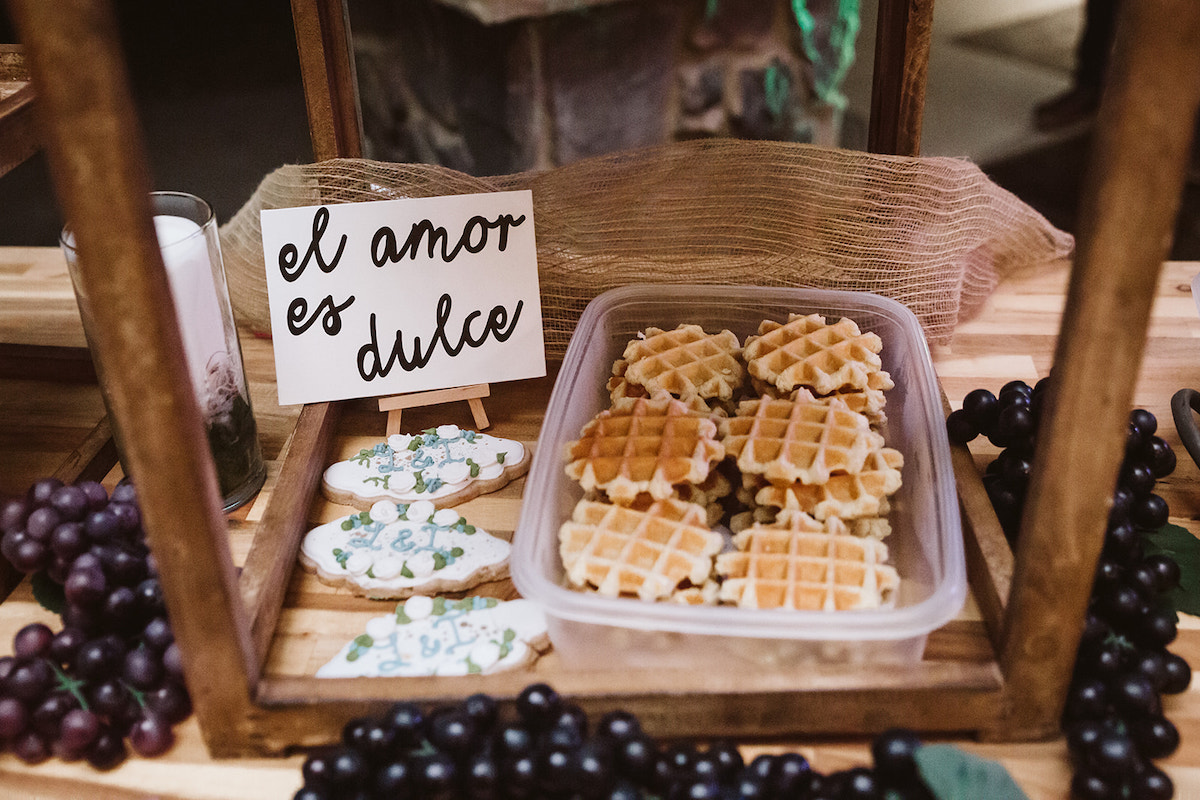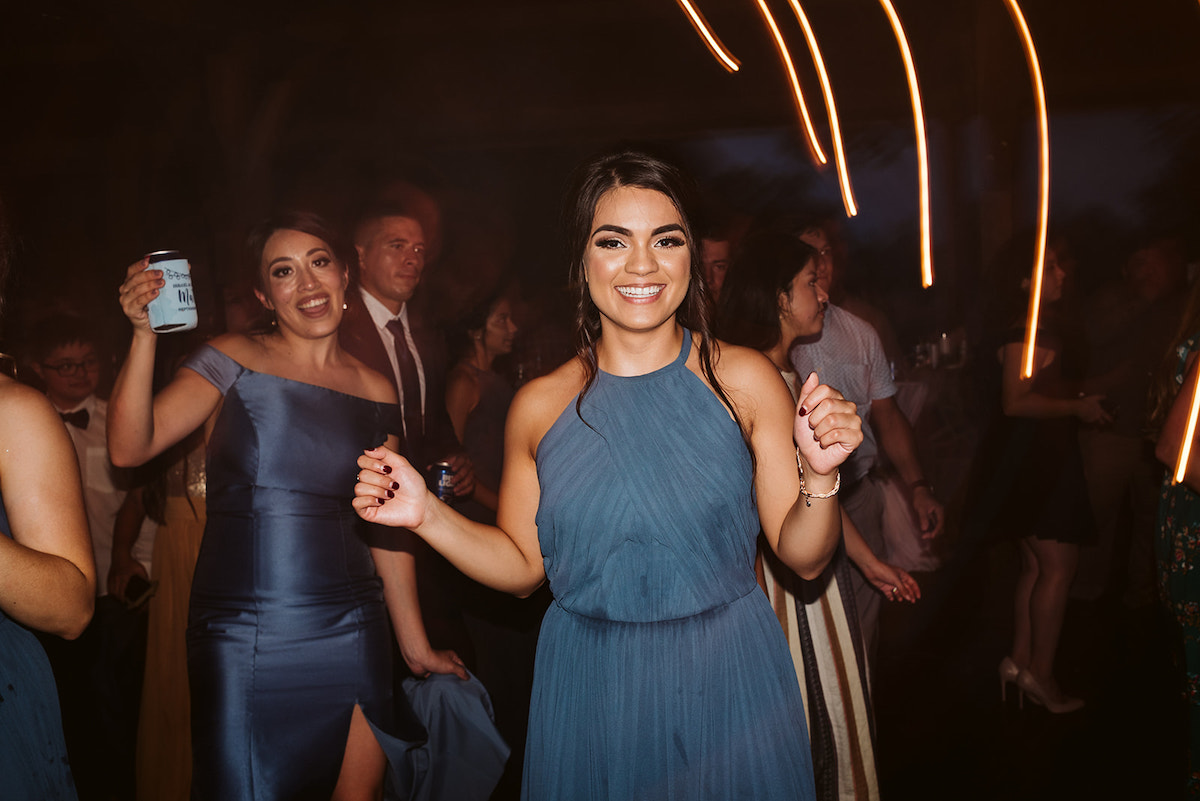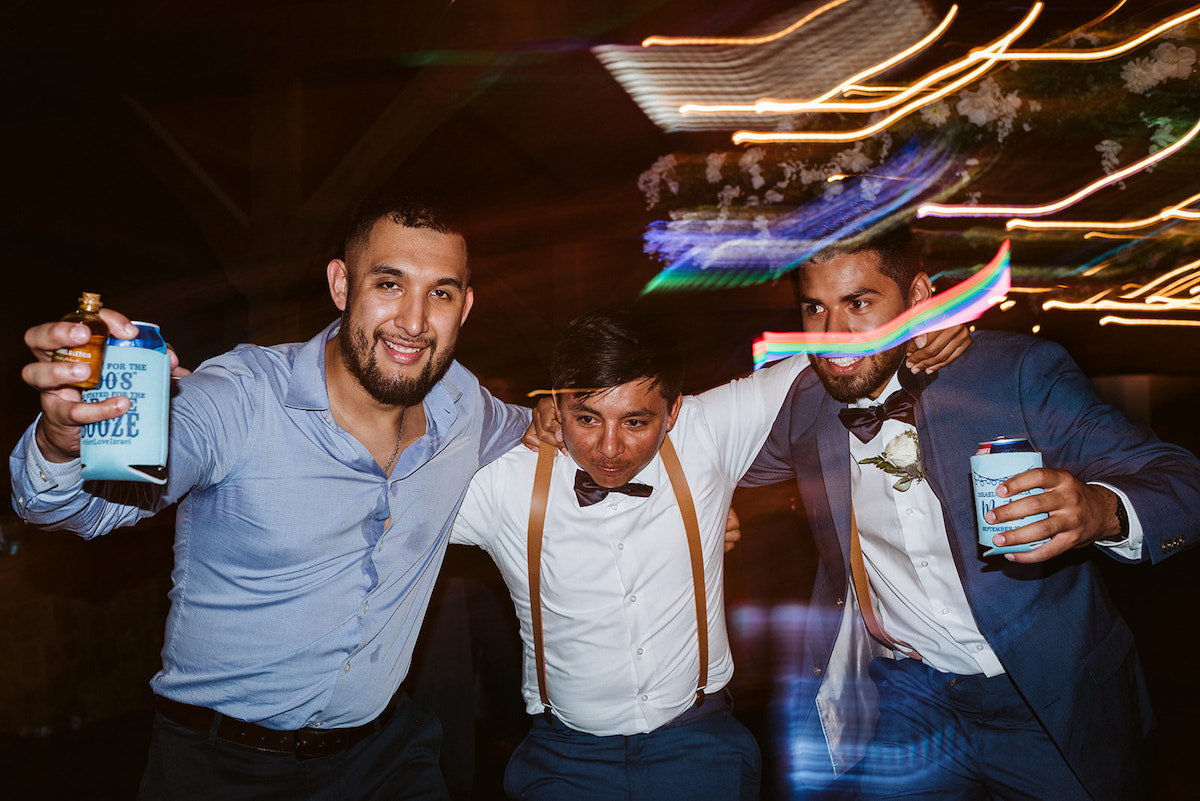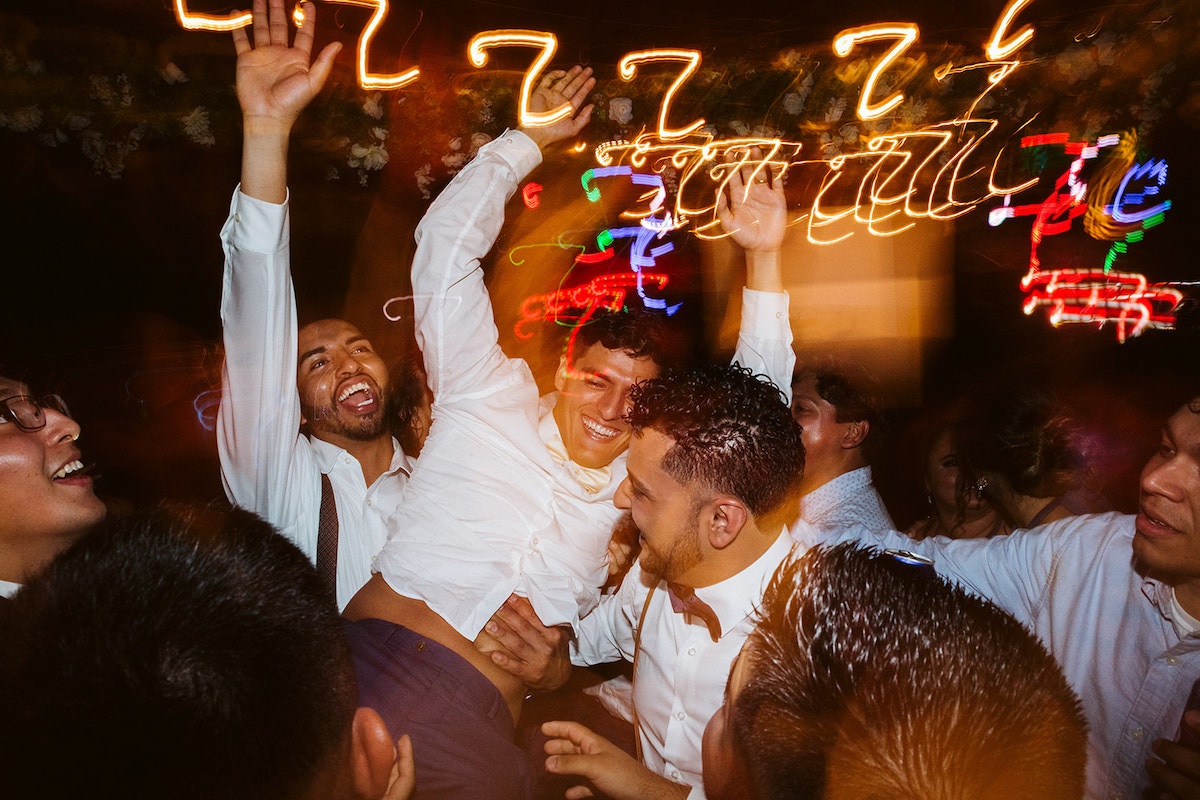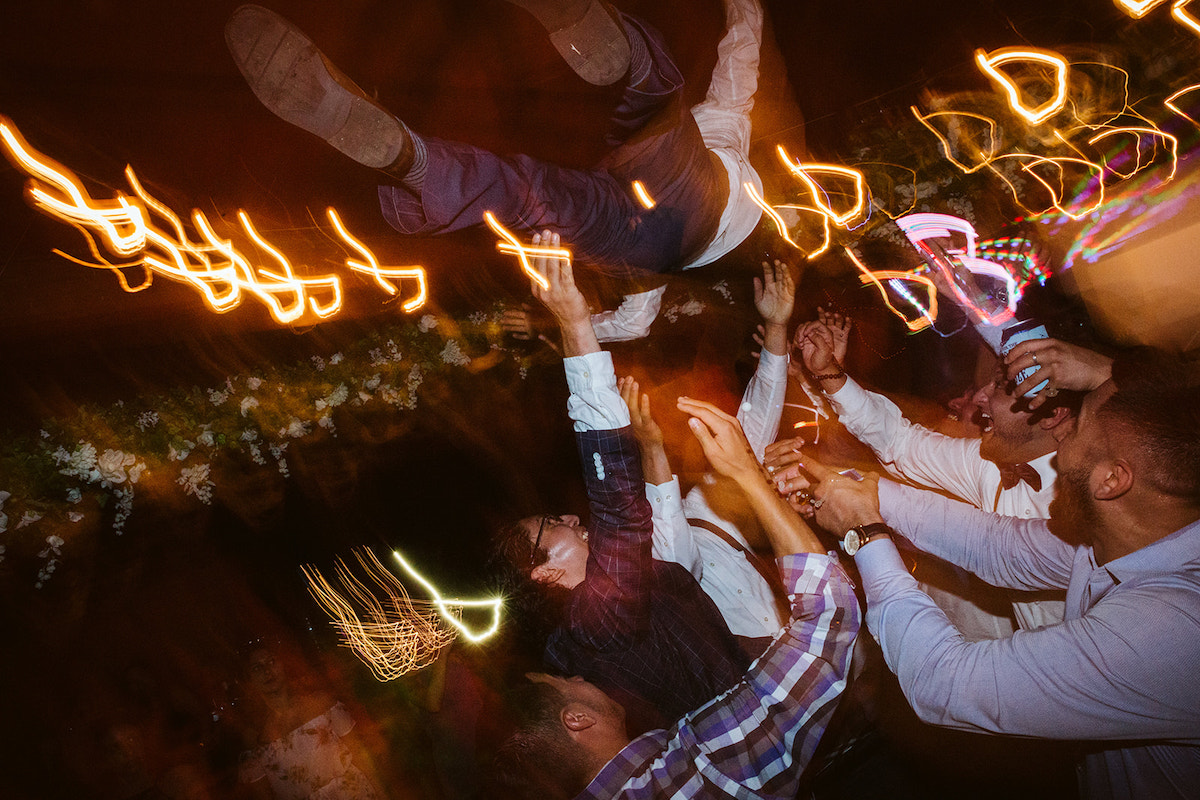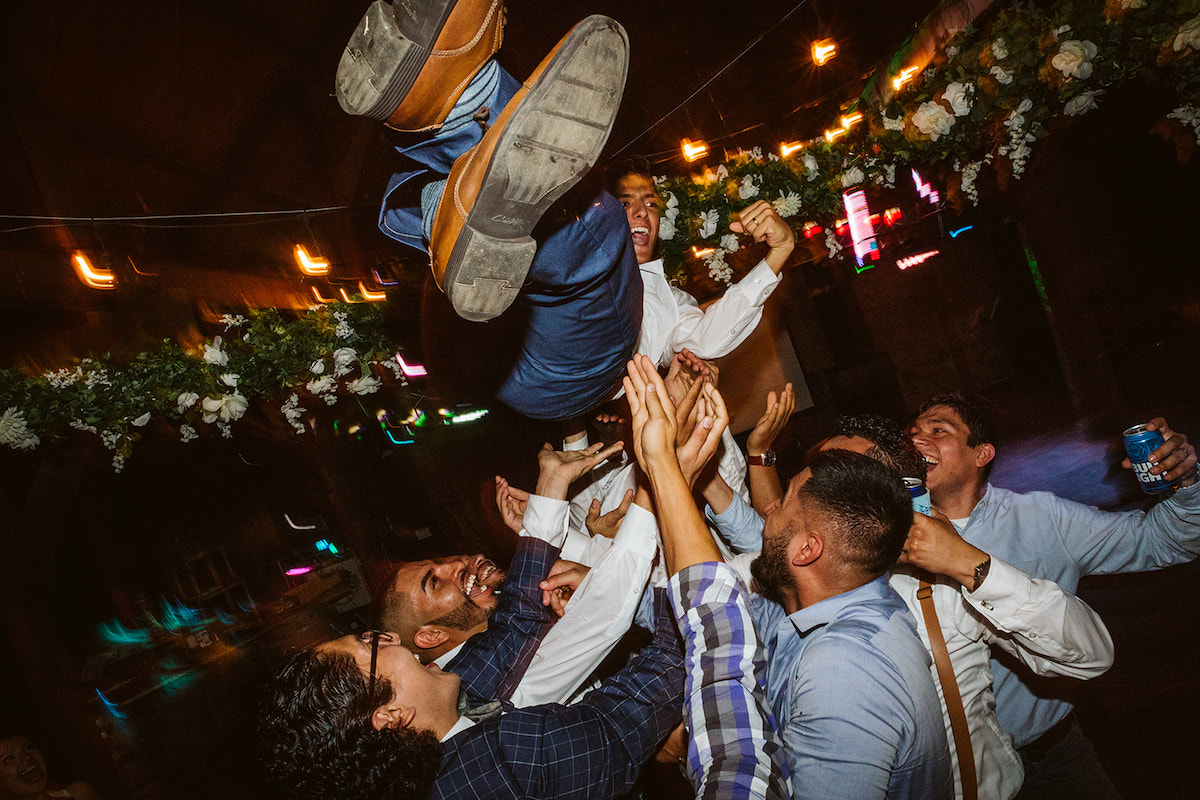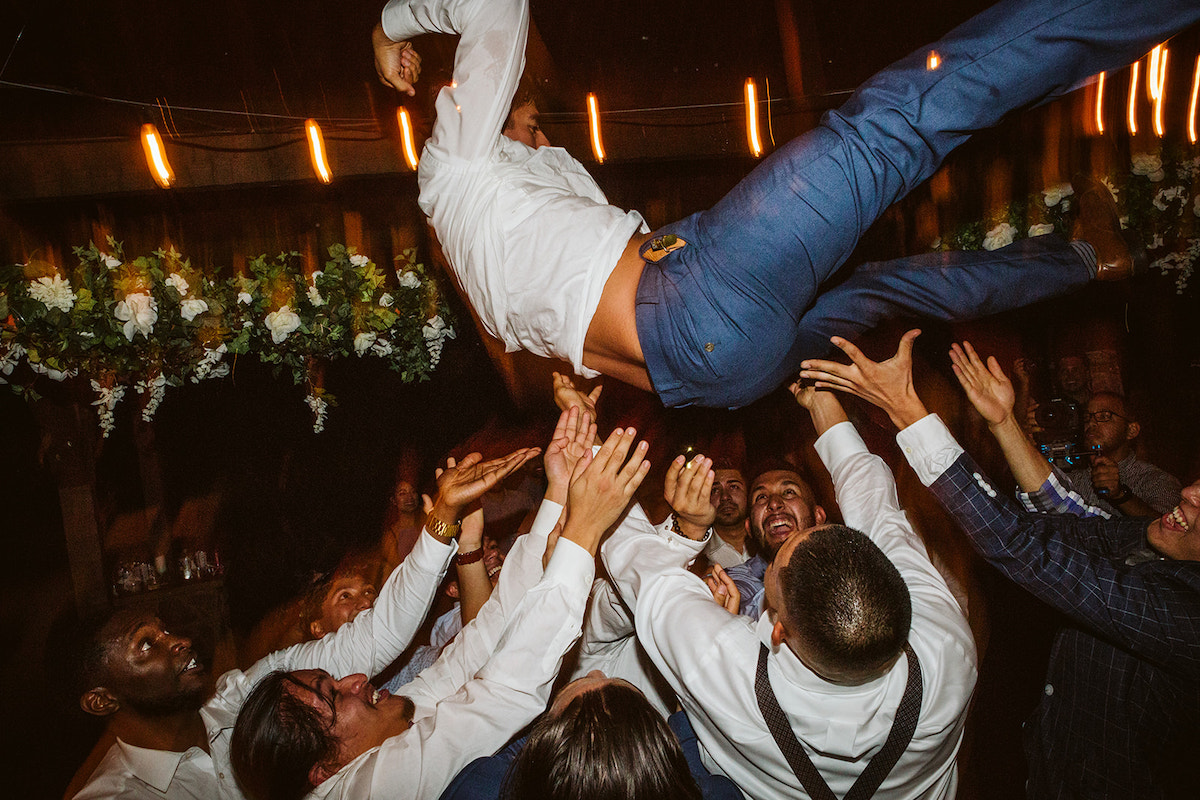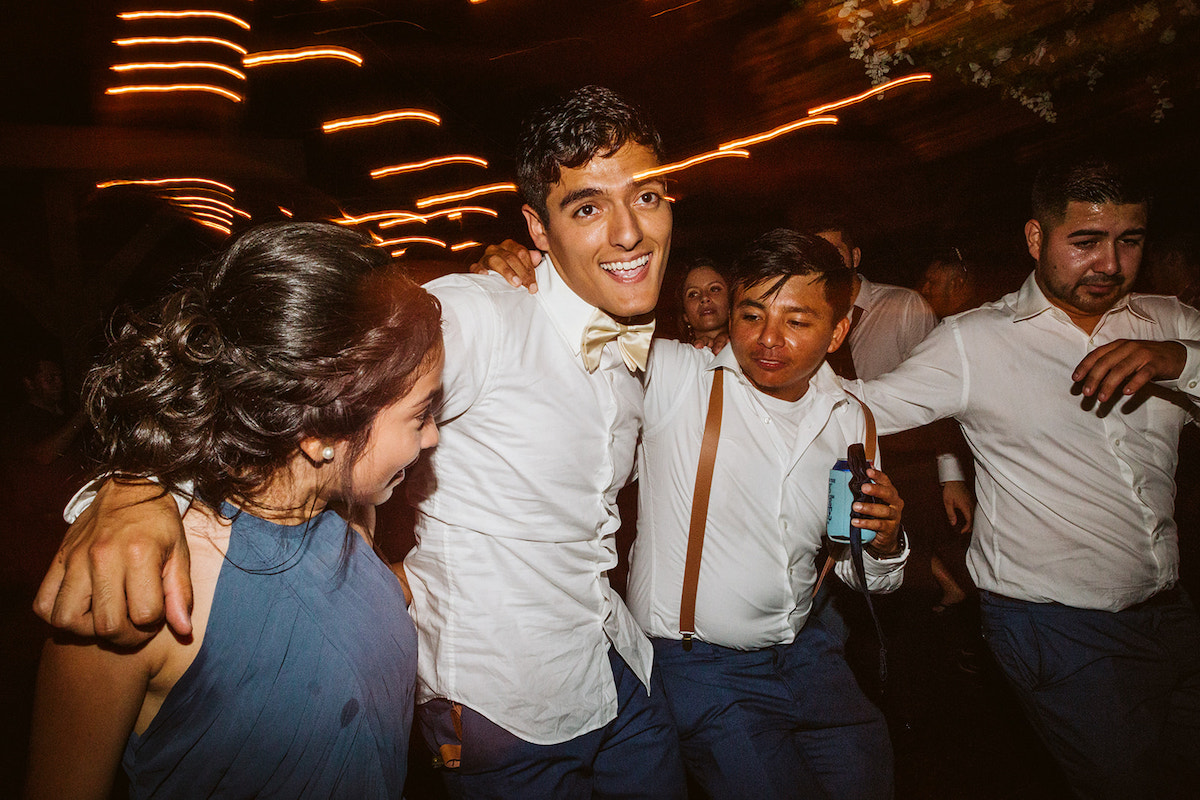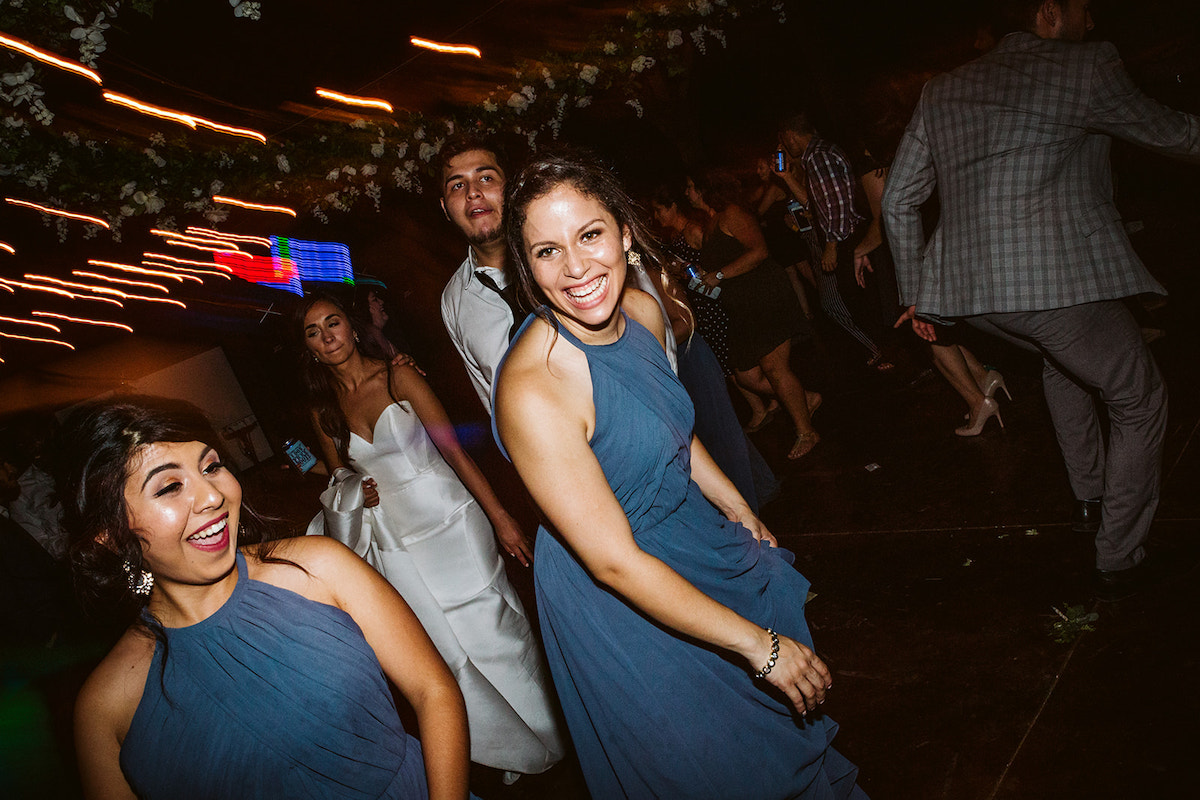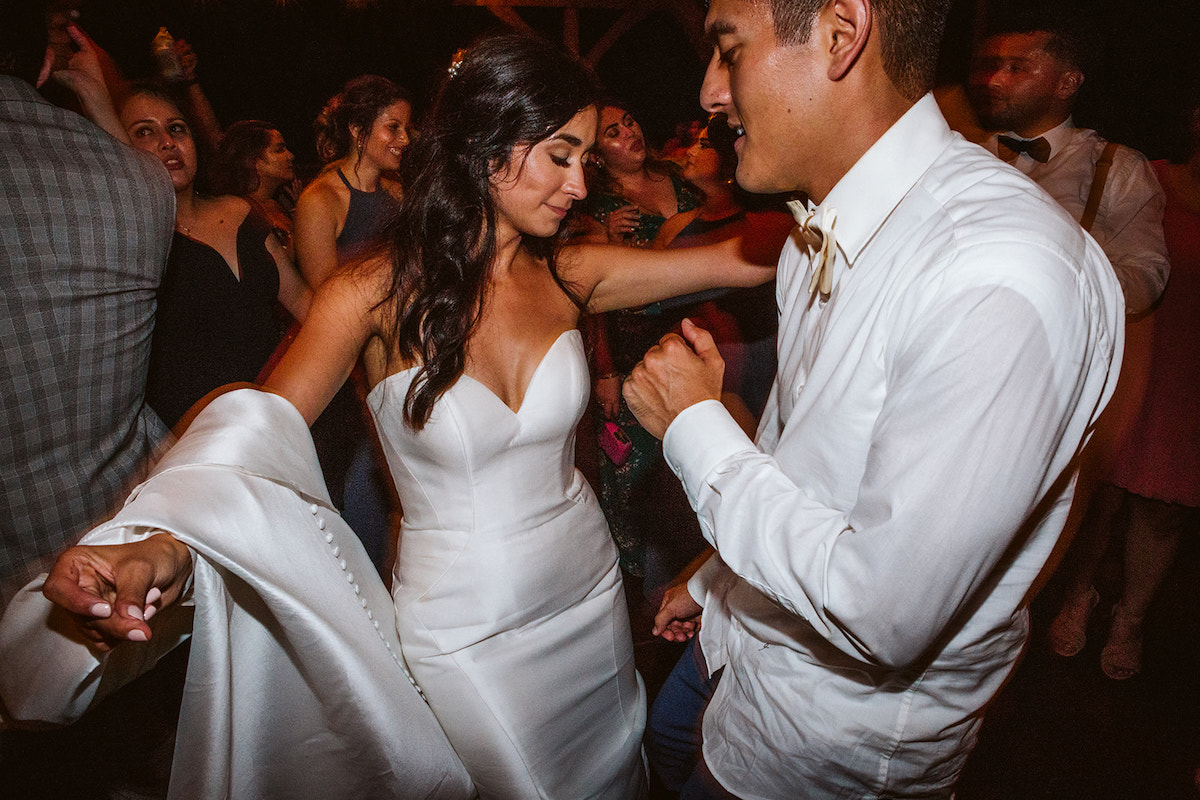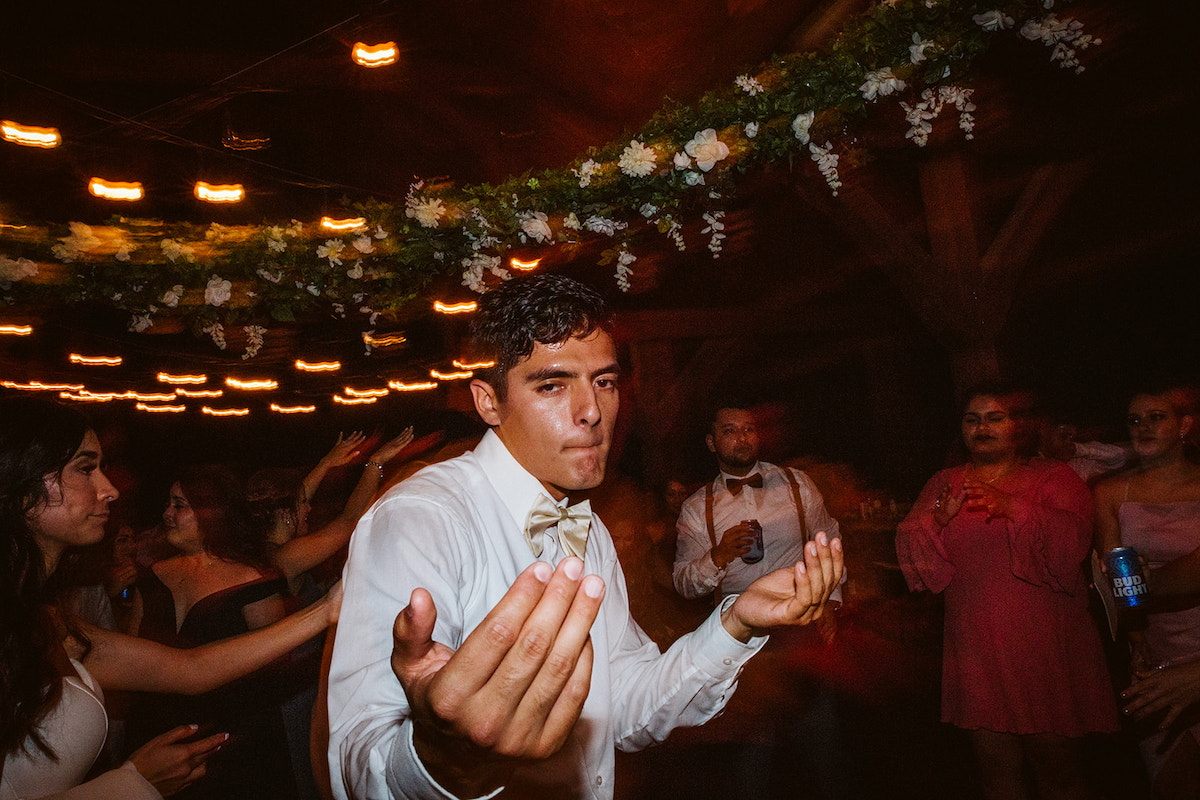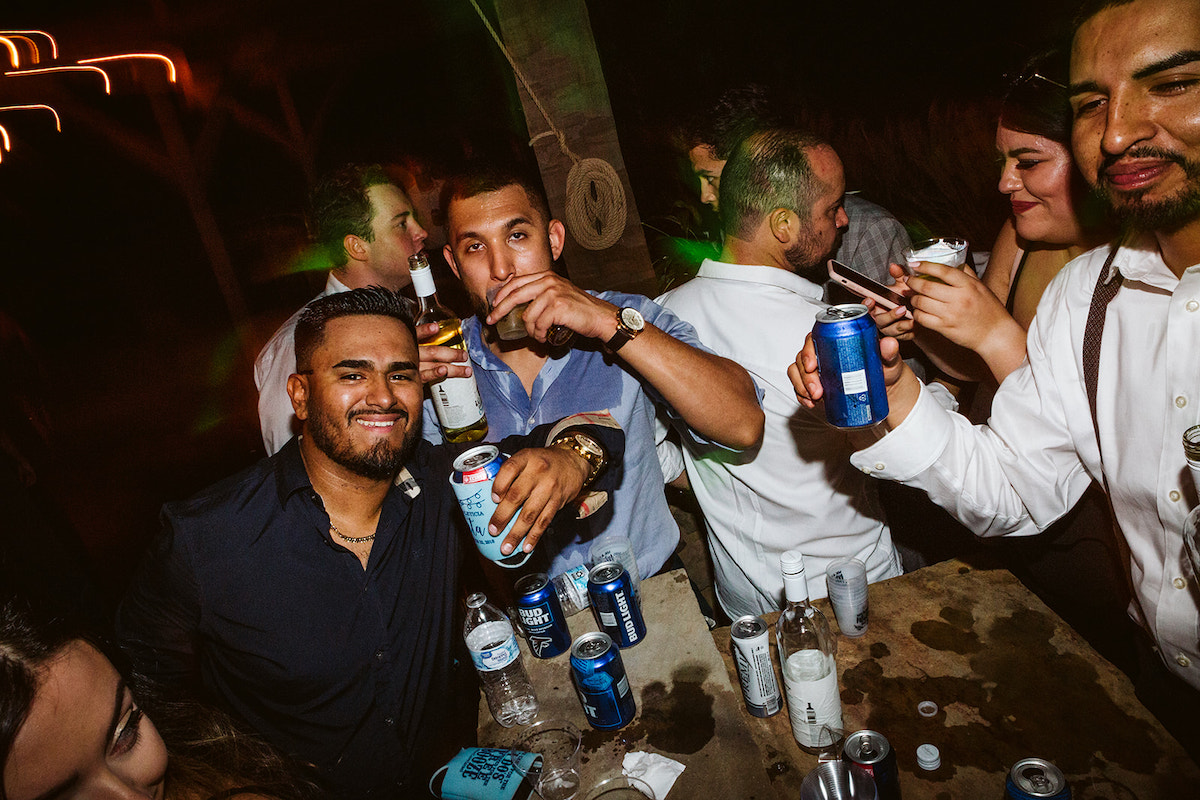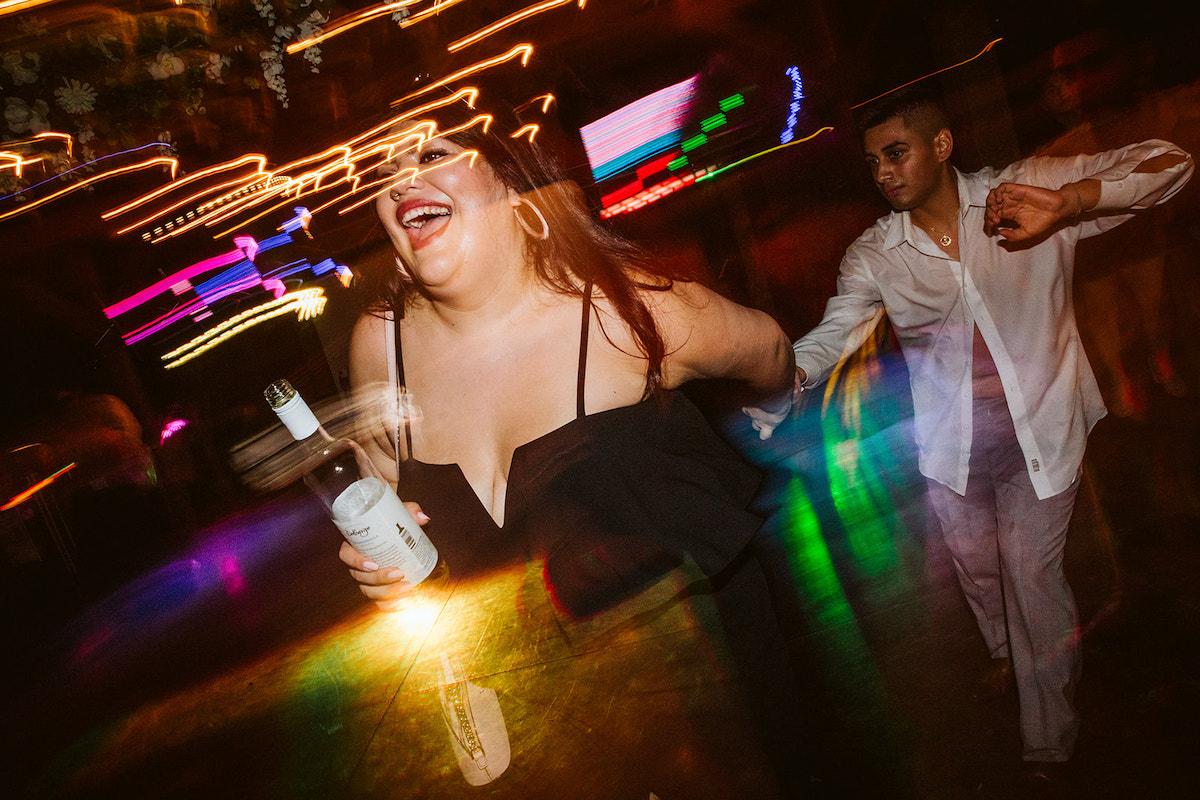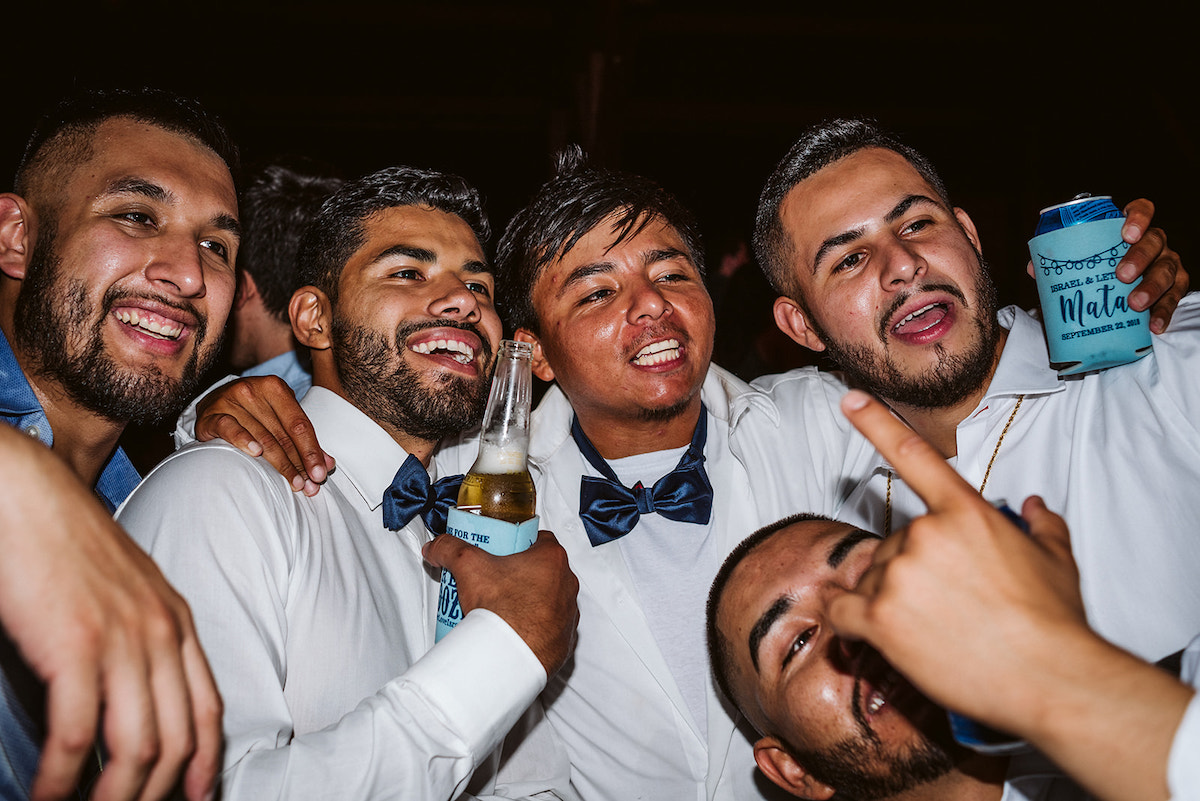 FIREWORKS DISPLAY AND SPARKLER EXIT AT DALTON GEORGIA VINEYARD WEDDING RECEPTION
Letecia and Israel ended the night with a fireworks display and sparkler exit. What a pleasure it was to play a part in such a special day. Congrats to the happy couple!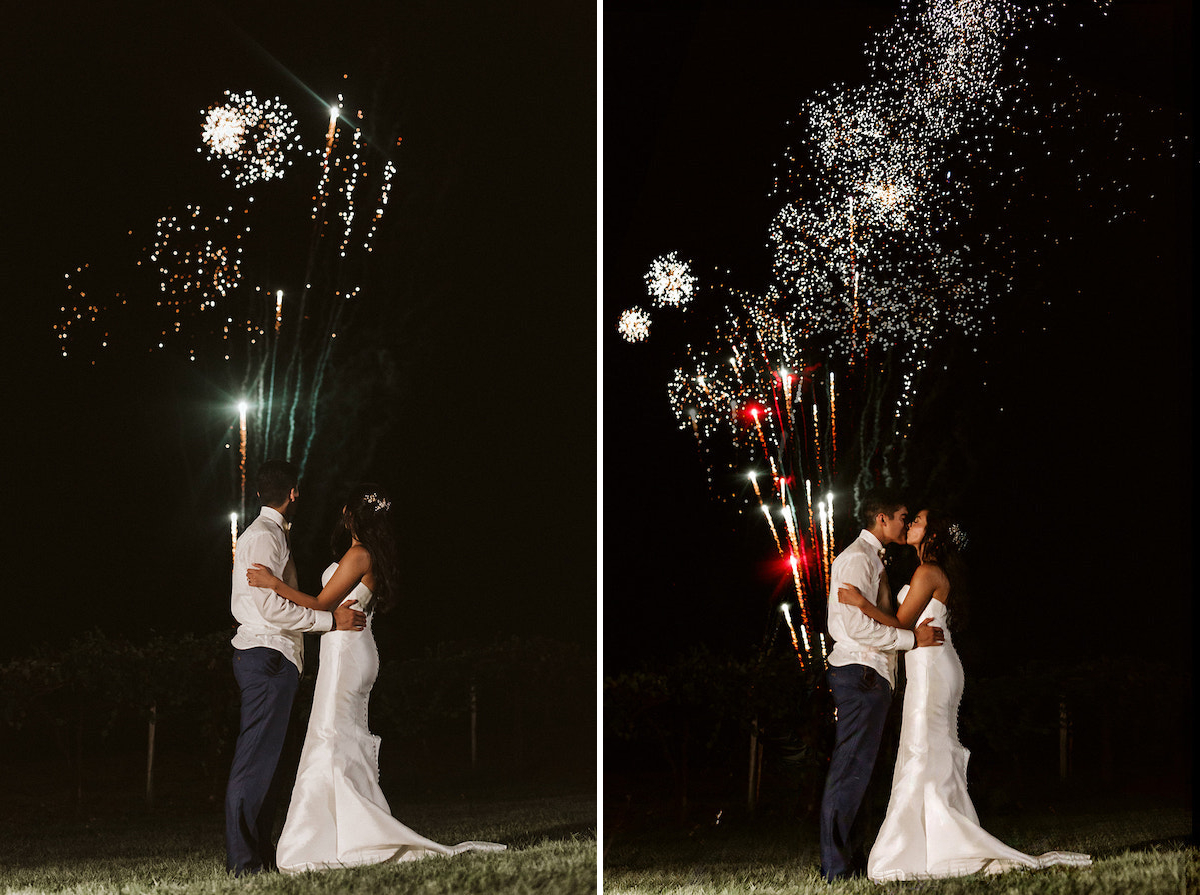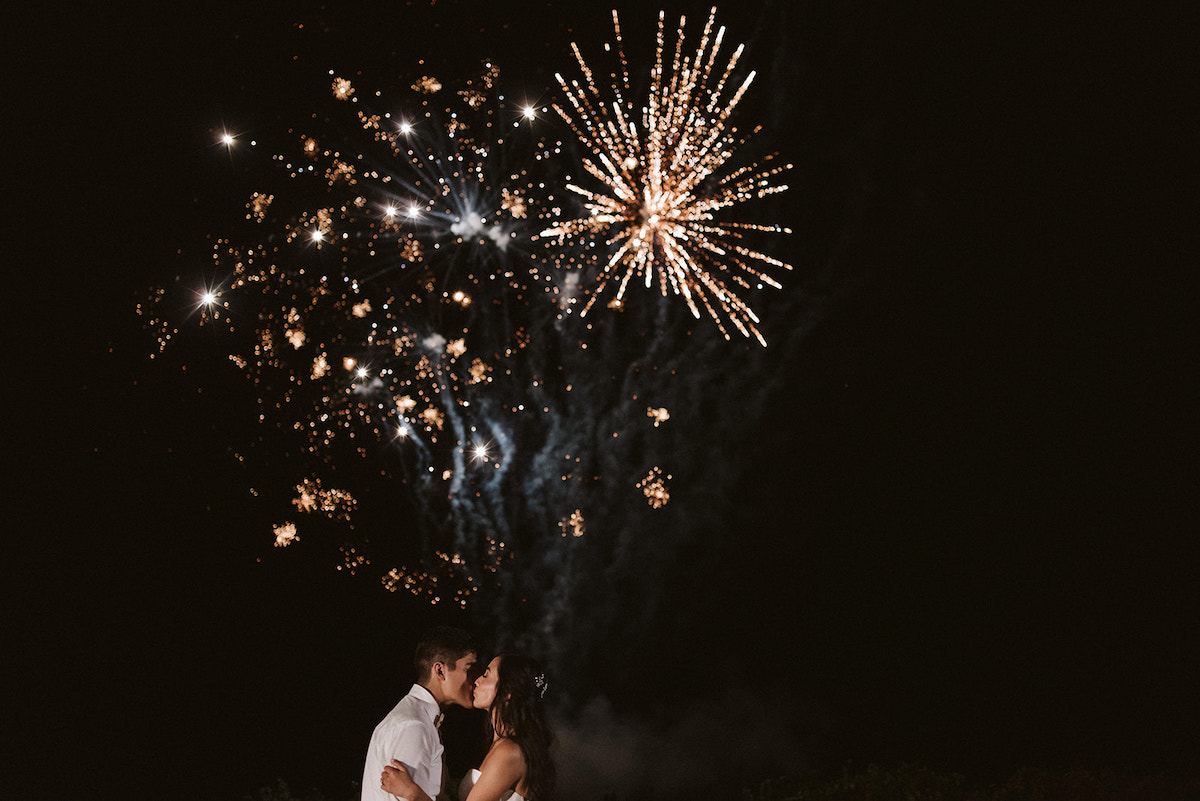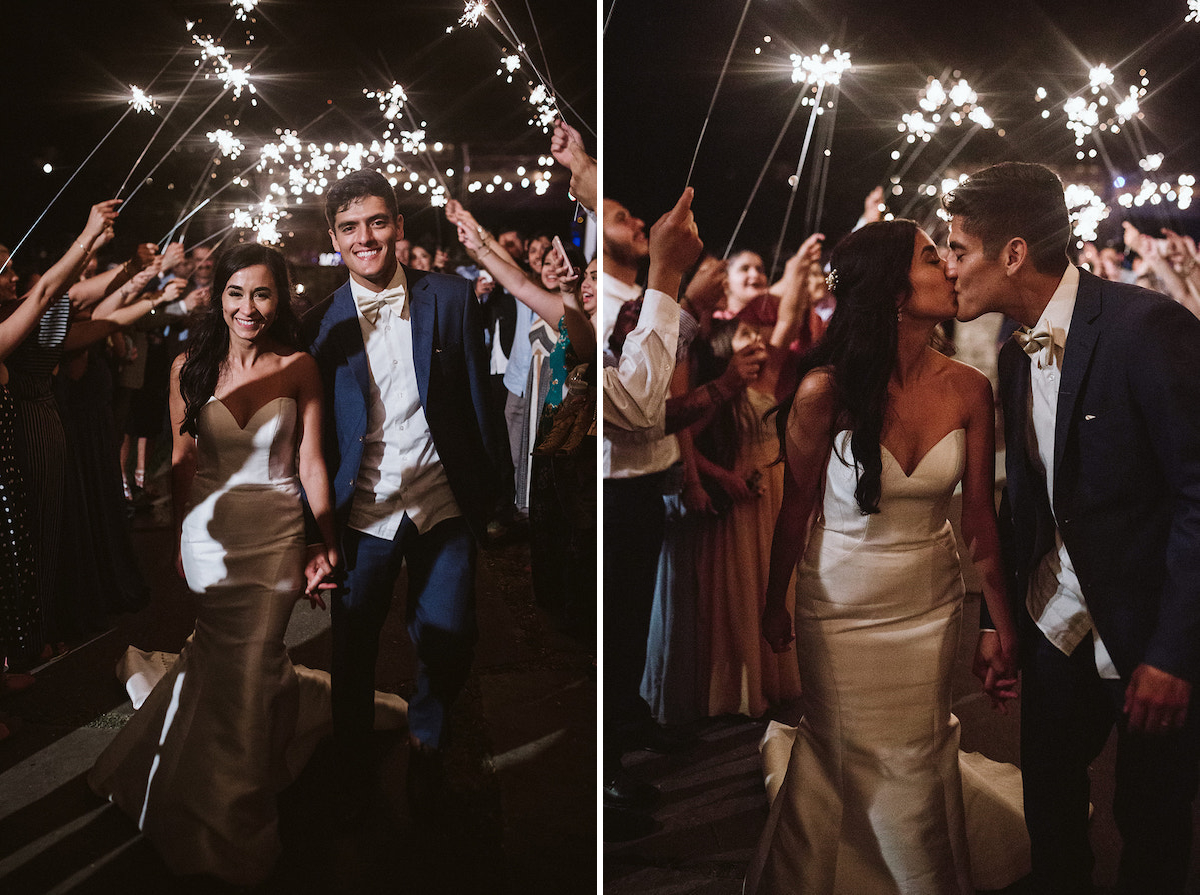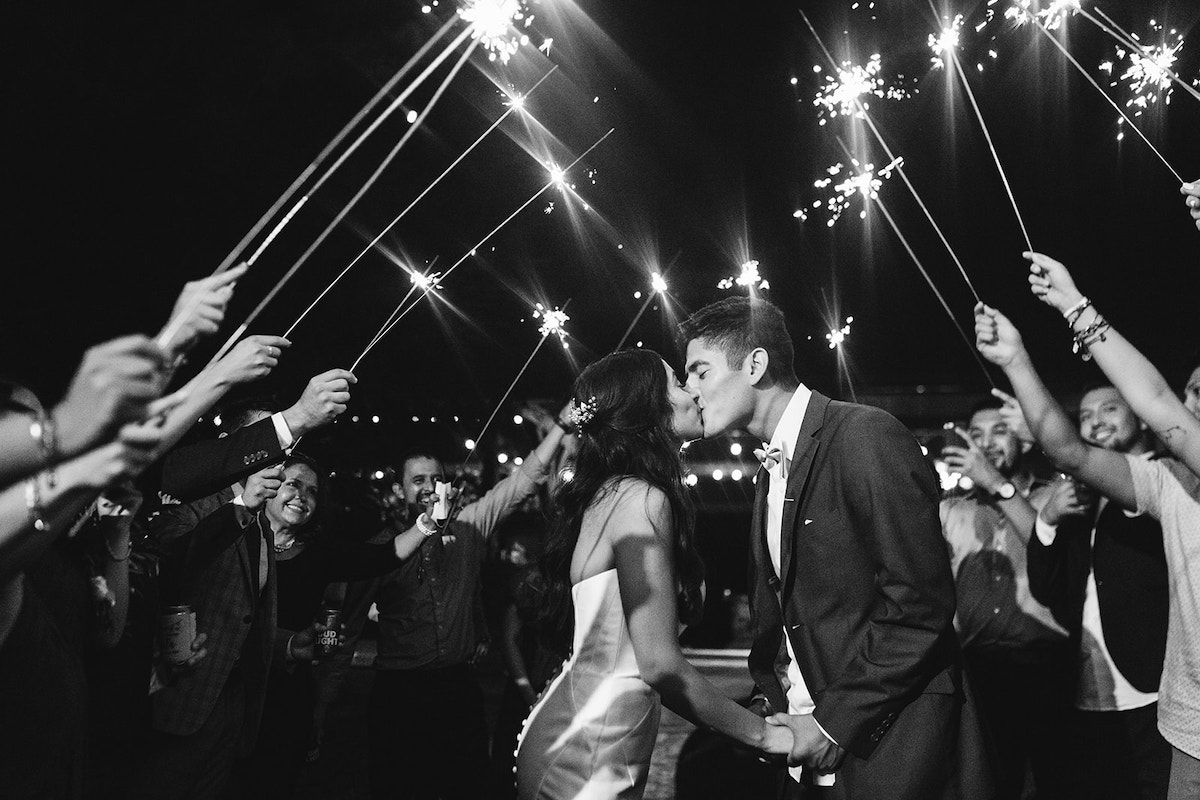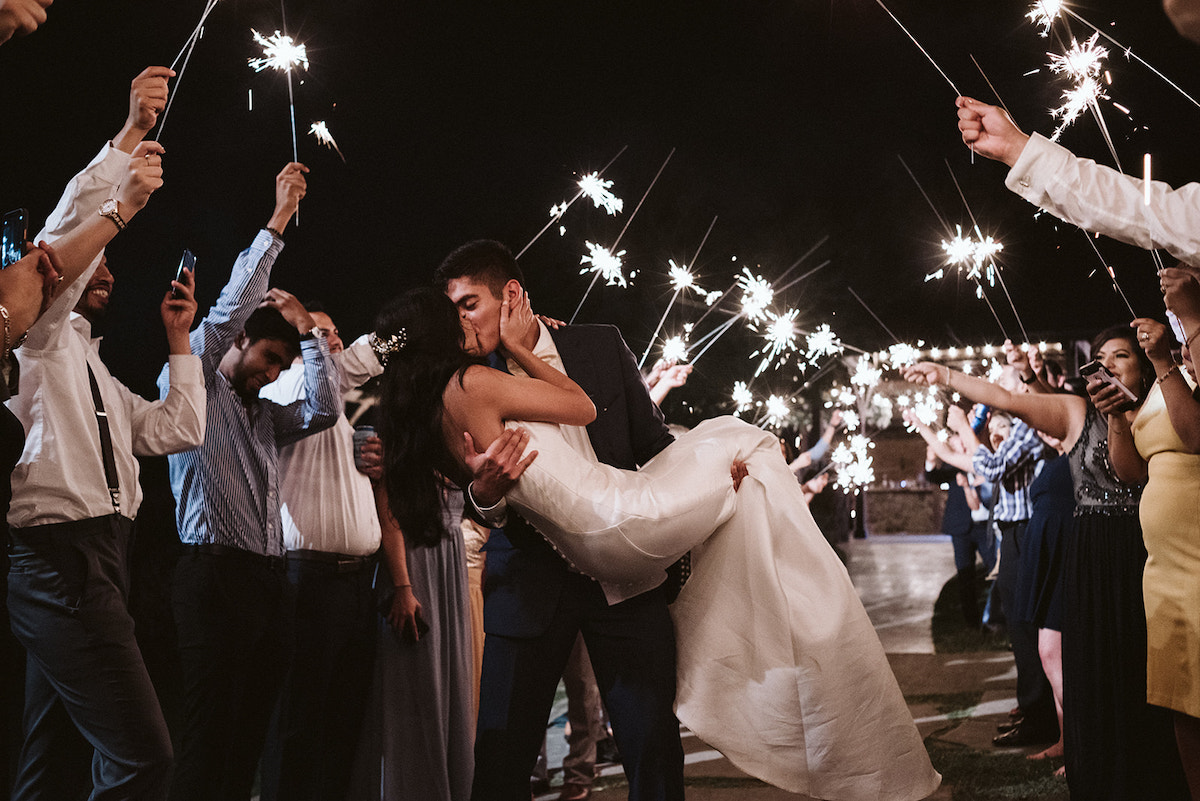 ---
Ok, so real talk. We don't have that many vineyards in this part of the world. I knew this property would provide an astounding backdrop, and it delivered. If you are planning a vineyard wedding or reception, I'm in the market to document your day! I am always updating my travel schedule, so

contact me

so we can get you on my calendar.

If you loved looking through Israel and Leticia's traditional ceremony and throw-down reception, check out Brian and Tiffany's wedding reception at Chattanooga Whiskey's Event Hall. If you're looking for totally untraditional, but totally in nature, definitely scroll through Margaret and Garrison's Bohemian wedding at Hemlock Falls.