Your wedding day is almost here! You've been planning and planning for so long and now there's only seven (short!) days left until your big day! While it may feel like mostly everything is tied up and ready to go, there are a few things that you'll want to make sure you've been able to check off before heading to your venue.
The Finish Line is in Sight!
A wedding is one of the biggest moments in a couple's lives. After months of planning, at this point, you're just crossing your fingers and hoping everything is going to go as planned. By the time the week before your wedding rolls around, most things should be taken care of already. You've already got your venue, dress or tux, cake, and flowers picked, and RSVPs came in a few weeks ago. However, there are a few final tasks that should be completed before your planning and preparation is officially over and you can finally exchange your vows.
Here are 10 things to do the week before your wedding that you can't miss!
1. Schedule Beauty Appointments
While the week before your wedding is NOT the time to try anything new, it's the perfect time to cross off some minor beauty appointments before the big day. Certain things like teeth whitening, eyelash extensions, and waxing should be done at least a week before your wedding. But, things like a massage, spray tans, and a mani-pedi can get done a couple of days before.
This applies to grooms too! Think haircut and a shave or beard trim.
Whatever you do, just make sure you avoid anything major. Even a facial that you've had a few times before has the potential to lead to an unexpected reaction and that's the last thing you want before your wedding.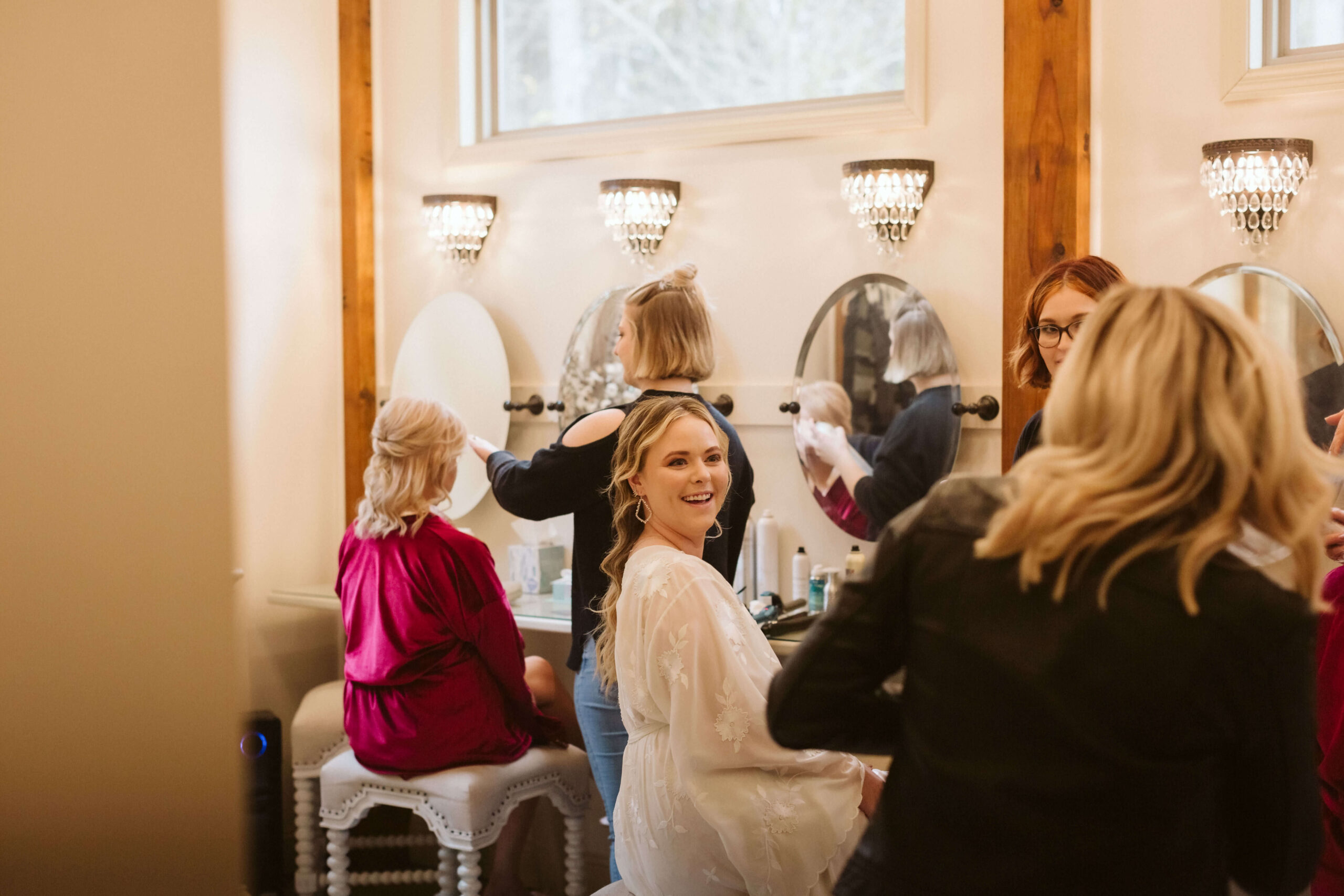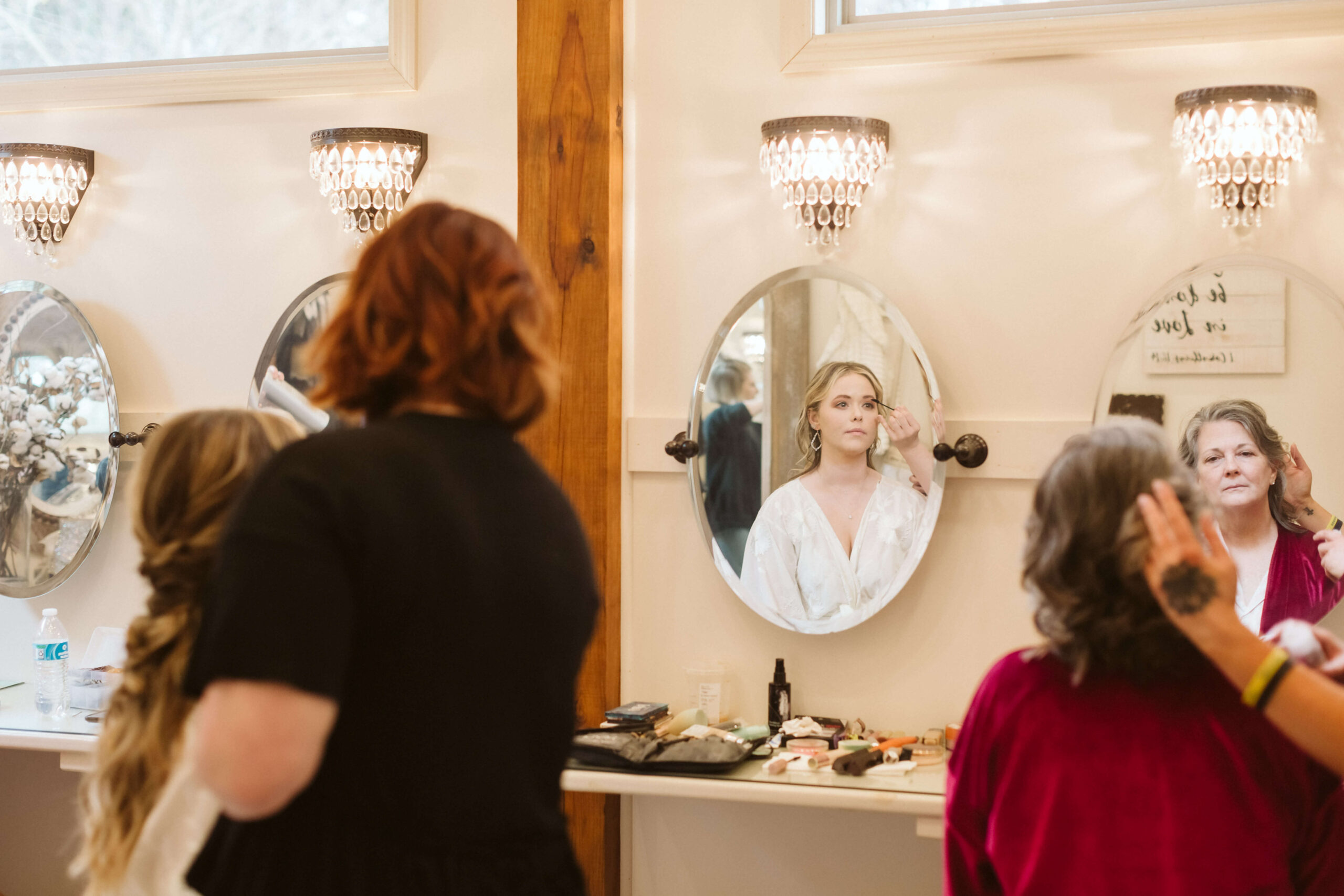 2. Get Your Marriage License
The laws surrounding marriage licenses may vary depending on where you're getting married. Whether your wedding is going to be in your hometown or you're planning a destination wedding, you'll want to make sure you're familiar with the specific requirements to obtain your marriage license beforehand. Some states have a waiting period between when you pick up your license and when you get married which can be anywhere between 24-72 hours – sometimes more! Make sure you're familiar with your area's marriage laws at least a week in advance. You can get your license as early as 30 days before your wedding but keep in mind, most have an expiration date from the time you pick them up.
And don't forget to nominate someone (if you're unable to do it yourself) to give your officiant your marriage license to return to the county clerk's office after your wedding.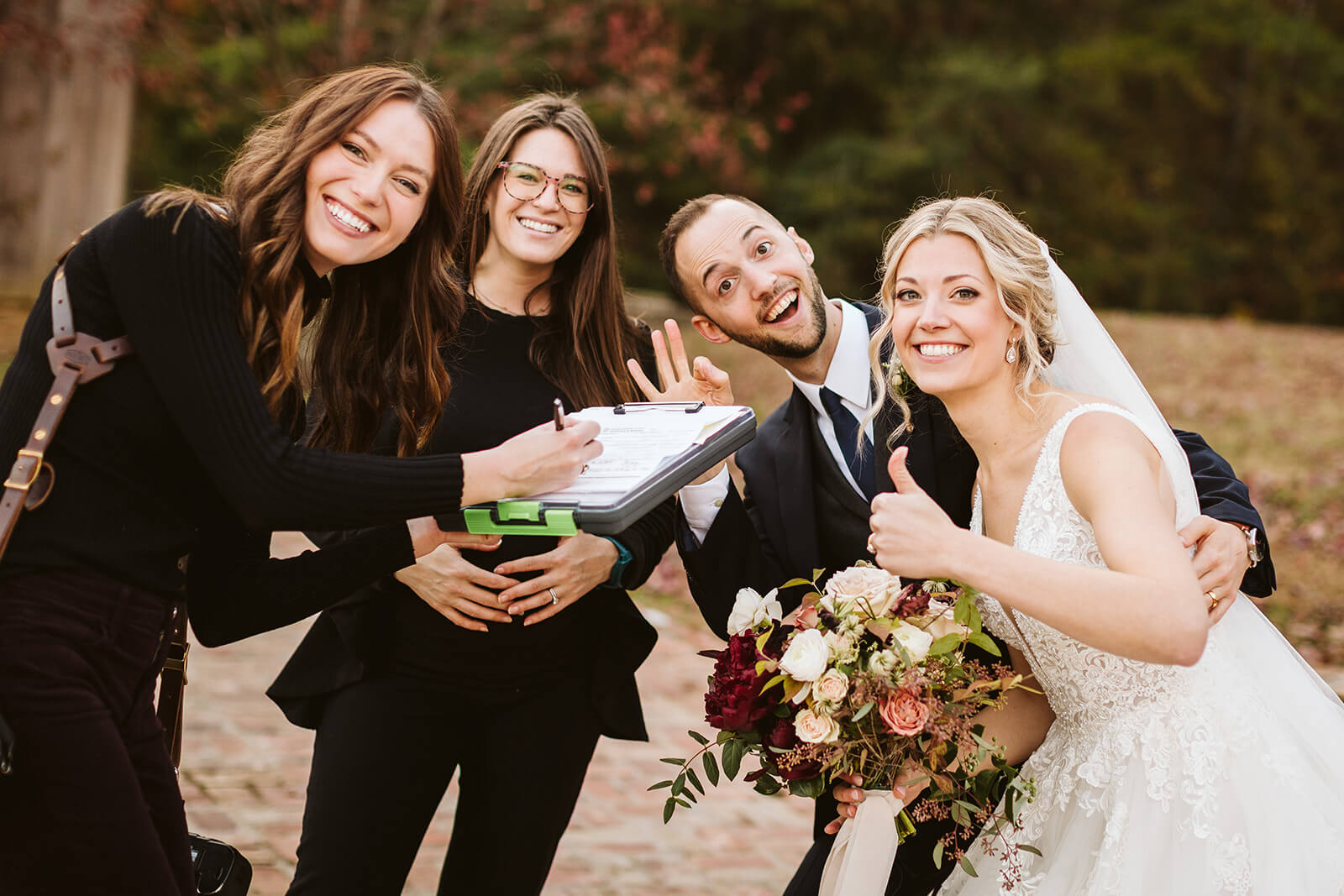 3. Try on Your Full Wedding Attire
Although you may have already tried your dress on several times by now, you'll want to take a moment to try on your full wedding attire with accessories and all. (Tip: Remove your makeup and clear away anything that can possibly spill or stain your dress before trying it on.) If your wedding dress has a corset back or another type of intricate closure, you may even want to ask one of your bridesmaids or someone else who is going to be getting ready with you to practice helping you get into your dress. Once your dress is on, try on your shoes and add your bridal accessories to see the whole look and make sure everything is the way you envisioned it to be. Then, after you've confirmed that everything is good, be sure to leave it all in a spot where you won't risk losing or forgetting them when you leave for your venue.
Also, don't forget to take some time to break in your wedding shoes! The last thing you want is for your custom shoes to be painful because you've never worn them until the morning of your wedding.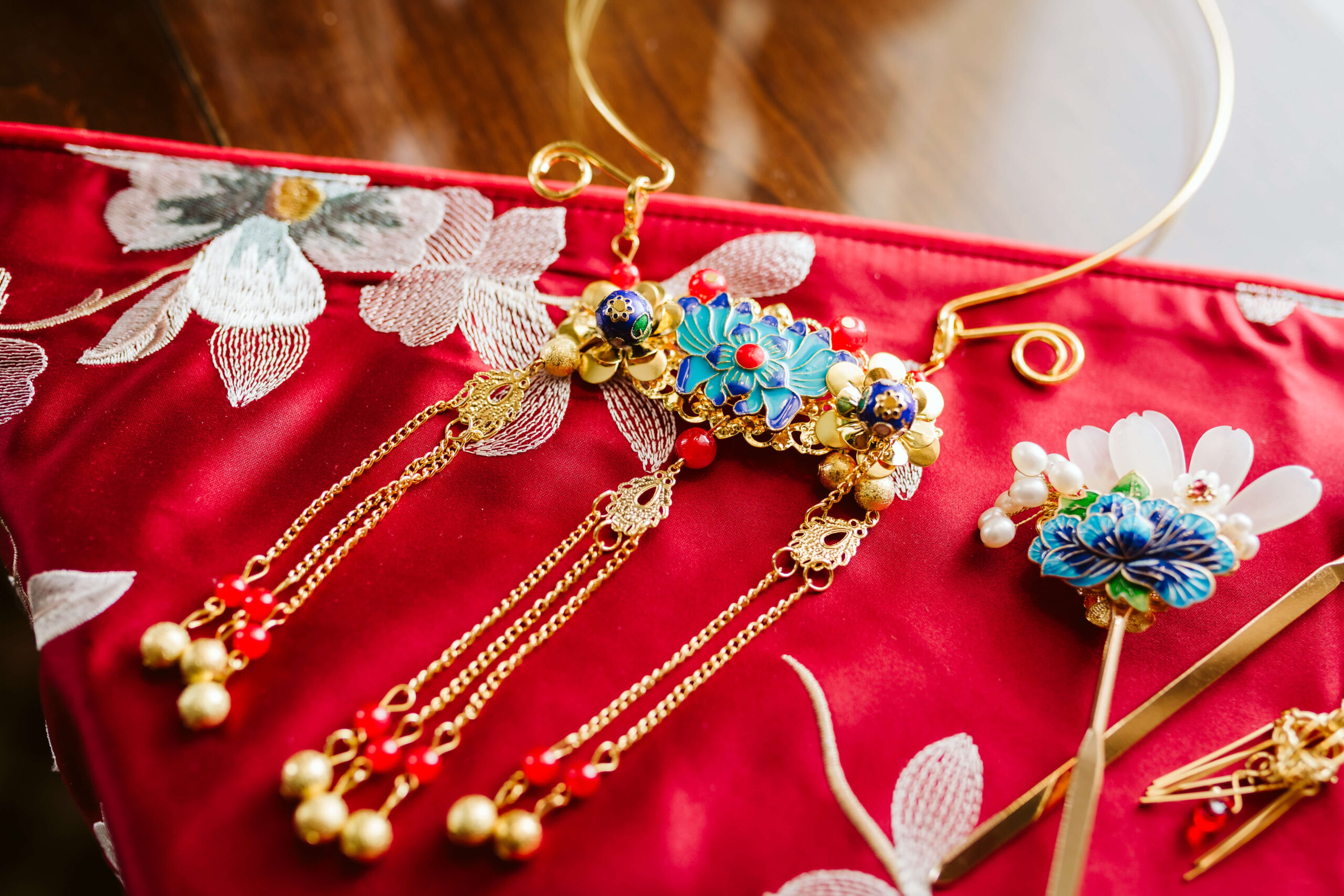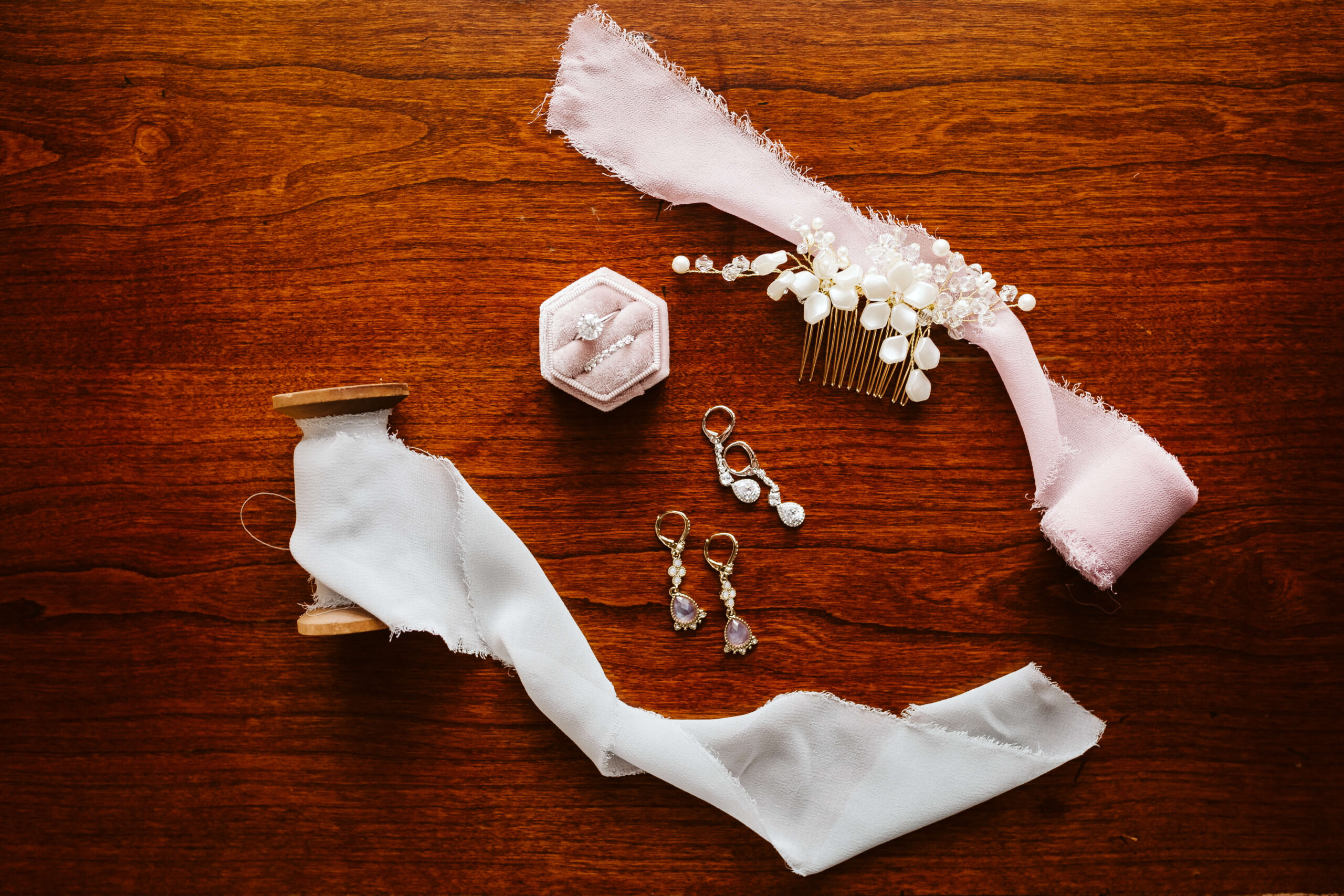 4. Prep Your Décor
This is especially important if you've chosen to go the DIY route for your wedding. Take an hour or so to sort and organize any decorative items you'll be bringing to your venue. Make sure your guest book, wedding favors, table cards, etc. are packed so nothing gets left behind. It might even be worthwhile to check in with your venue to see if you can drop everything off a few days early. You might get charged a storage fee but it will be one less thing you have to worry about in the final hours.
If you aren't going to be there for setup or you don't have a wedding planner or day-of coordinator, you may also want to consider creating rough diagrams of how you want things to be arranged.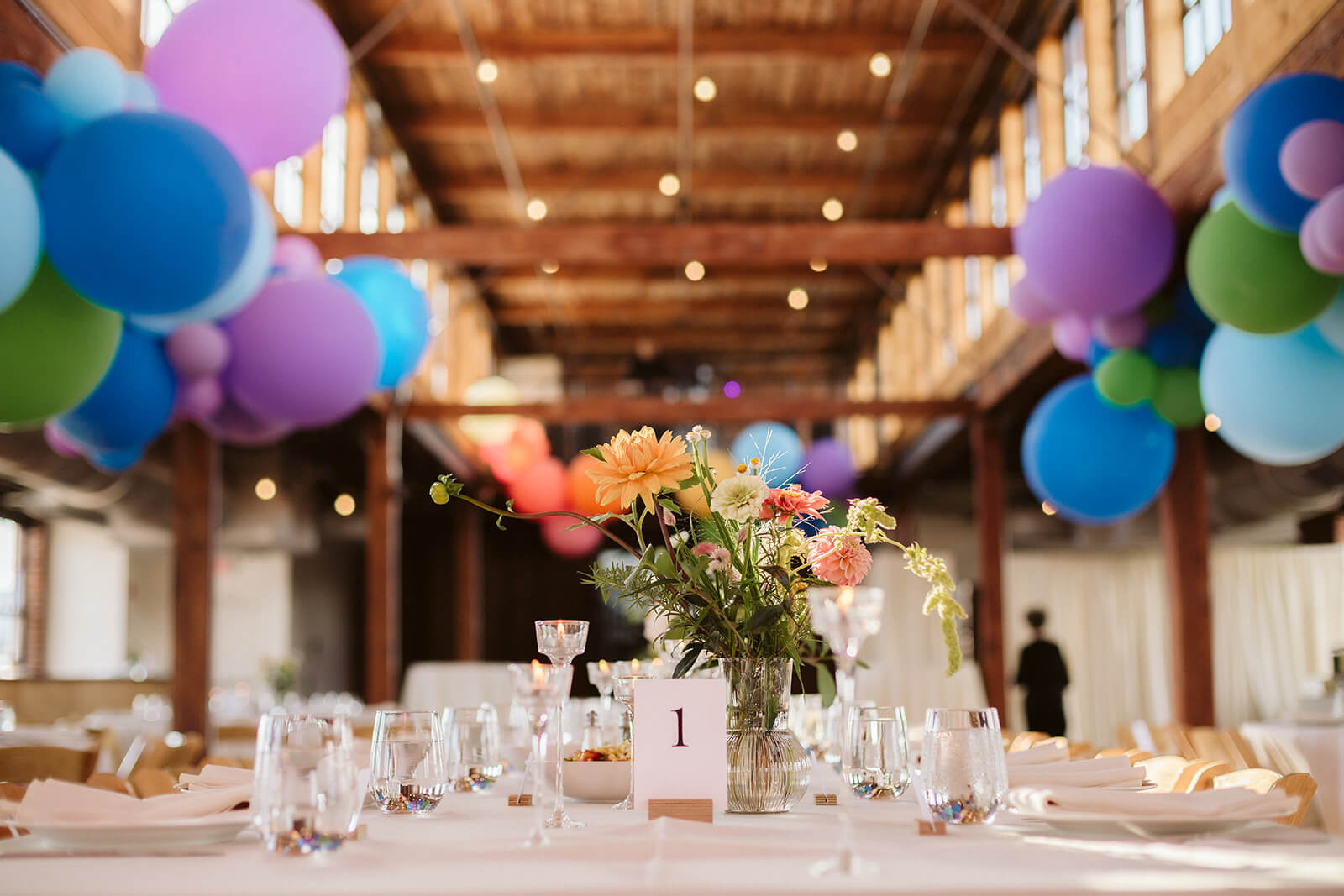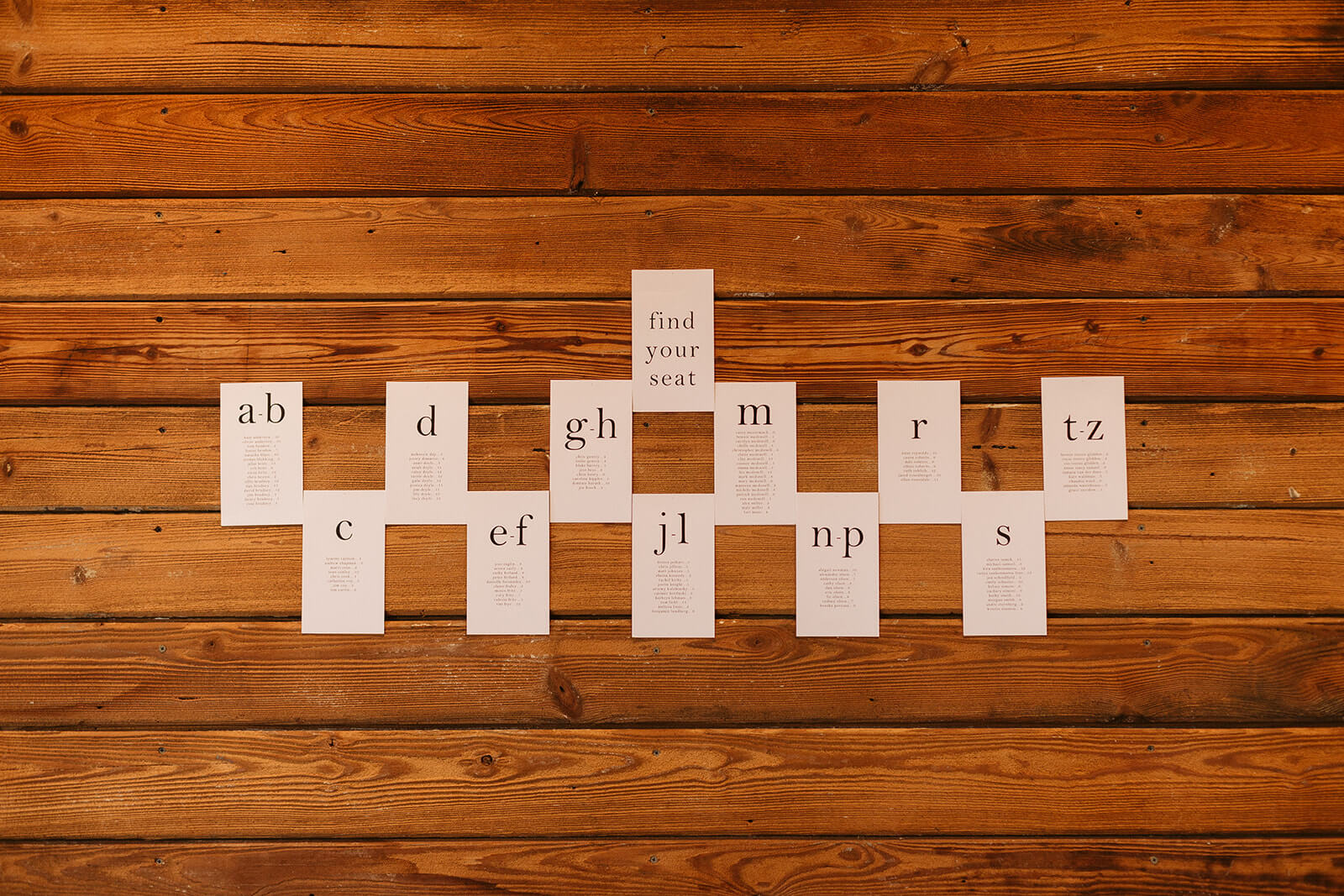 5. Check the Weather
Whether your ceremony and reception is going to be indoors or outdoors, you're probably hoping for a beautiful sunny day for your wedding regardless. Even if you're planning everything to be inside, sunset or golden hour newlywed portraits can only happen when there's no rain. Be sure to check the weather the week before your wedding to make sure you'll be able to accomplish all the things you've planned. If you need to come up with a Rainy Day Plan B, now is the time to do it!
And don't forget to let your vendors know if you're making any major changes!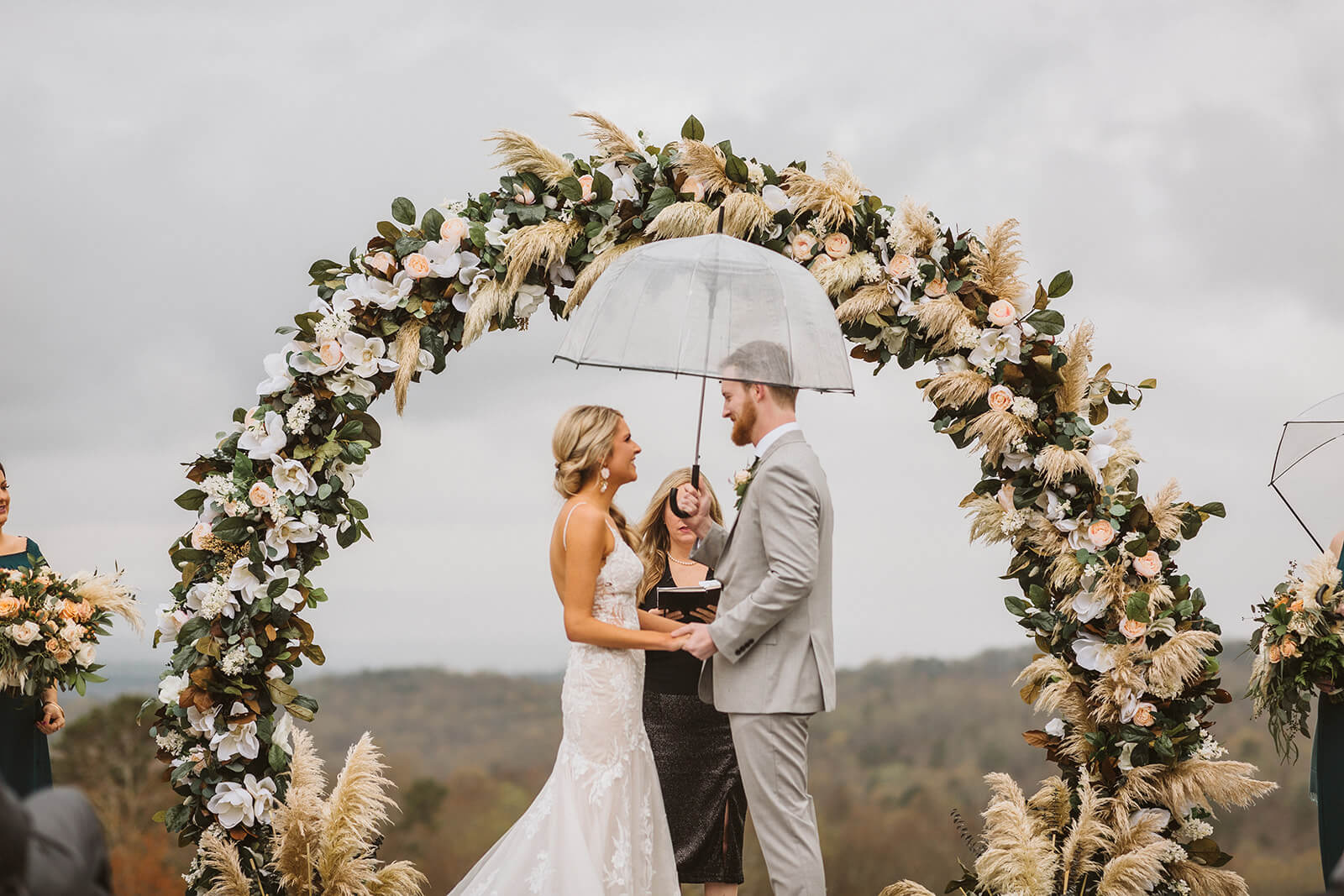 6. Finalize Plans with Your Vendors
You've probably been in touch with them fairly consistently in the past few weeks but checking in with all of your vendors the week before your wedding is definitely something you'll want to do, if anything, just for the peace of mind. Even just a quick check in email to make sure they each have everything they need from you for the day of should be all that's needed. If you have a wedding planner, double check that they have all the information they need to execute everything as planned and take a moment to make sure your photographer has your final shot list and wedding timeline so they're fully prepared.
This is also a good time to make sure your vendors and venue coordinator have the contact information for your assigned point person/people such as your maid of honor or best man or the name and number of your wedding planner if you have one. You're definitely not going to want to be bothered with minor issues or details while you're busy getting married and such!
You're also going to want to plan any final payments that still need to be squared away. If you need to prep payment or tip envelopes to get handed out during or after final setup or breakdown, make sure those are all and given to your planner or designated person to distribute for you.
7. Put Together Gifts and Welcome Bags
It's customary for the bride and groom to give gifts to their parents, future in-laws, and wedding party. You'll want to make sure all of these gifts are put together, wrapped, and organized with the rest of the things you'll be bringing on the morning of your wedding. If you plan on giving your significant other something special as well, make sure that's ready too (and hidden to save the surprise!).
Are you planning to have welcome bags given to your guests at the hotel? If so, make sure the hotel has these before guests begin checking in. Make sure the hotel has a list of your guests' names and delivery instructions to prevent any mishaps.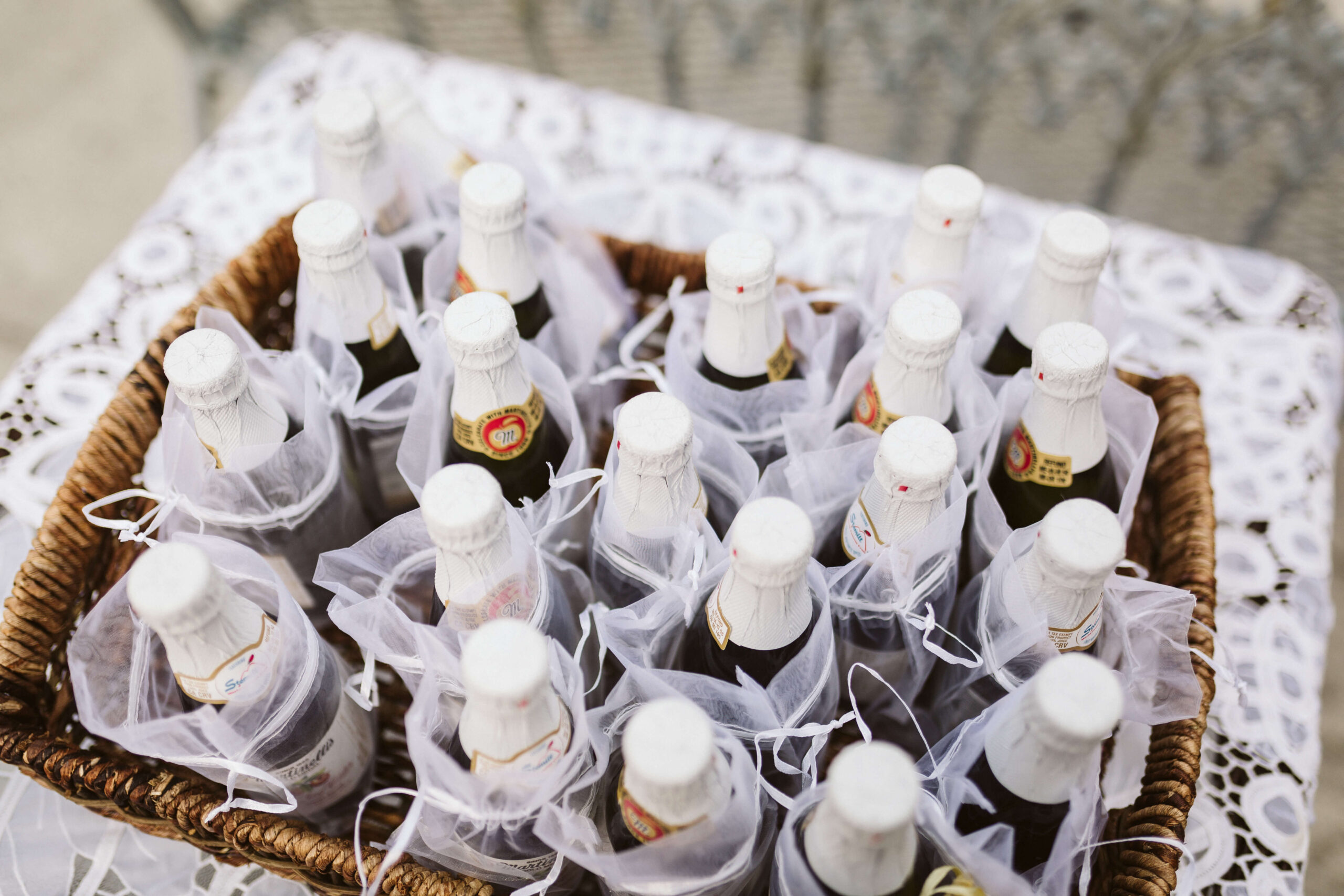 8. Pack for Both Your Wedding and Honeymoon
Planning to get ready in the bridal suite at your venue or in your hotel? Whether or not you're a seasoned traveler who has packing down to a science, your wedding weekend is probably the ONE TIME that you want to make sure you've packed everything you're possibly going to need. The last thing you want is to get to your bridal suite and realize you've forgotten something important. Everything from all of your wedding accessories to your phone charger to your perfume or cologne, you'll want to make sure you have it packed up and ready to go in advance! And, if you aren't coming home right after your reception, make sure you're packed for your wedding night and the day after as well!
If you're leaving for your honeymoon right after your wedding, you'll want to make sure you're packed for that too. Have all of your necessary documents (passport, IDs, plane tickets, confirmations, etc.) in a bag and ready to go.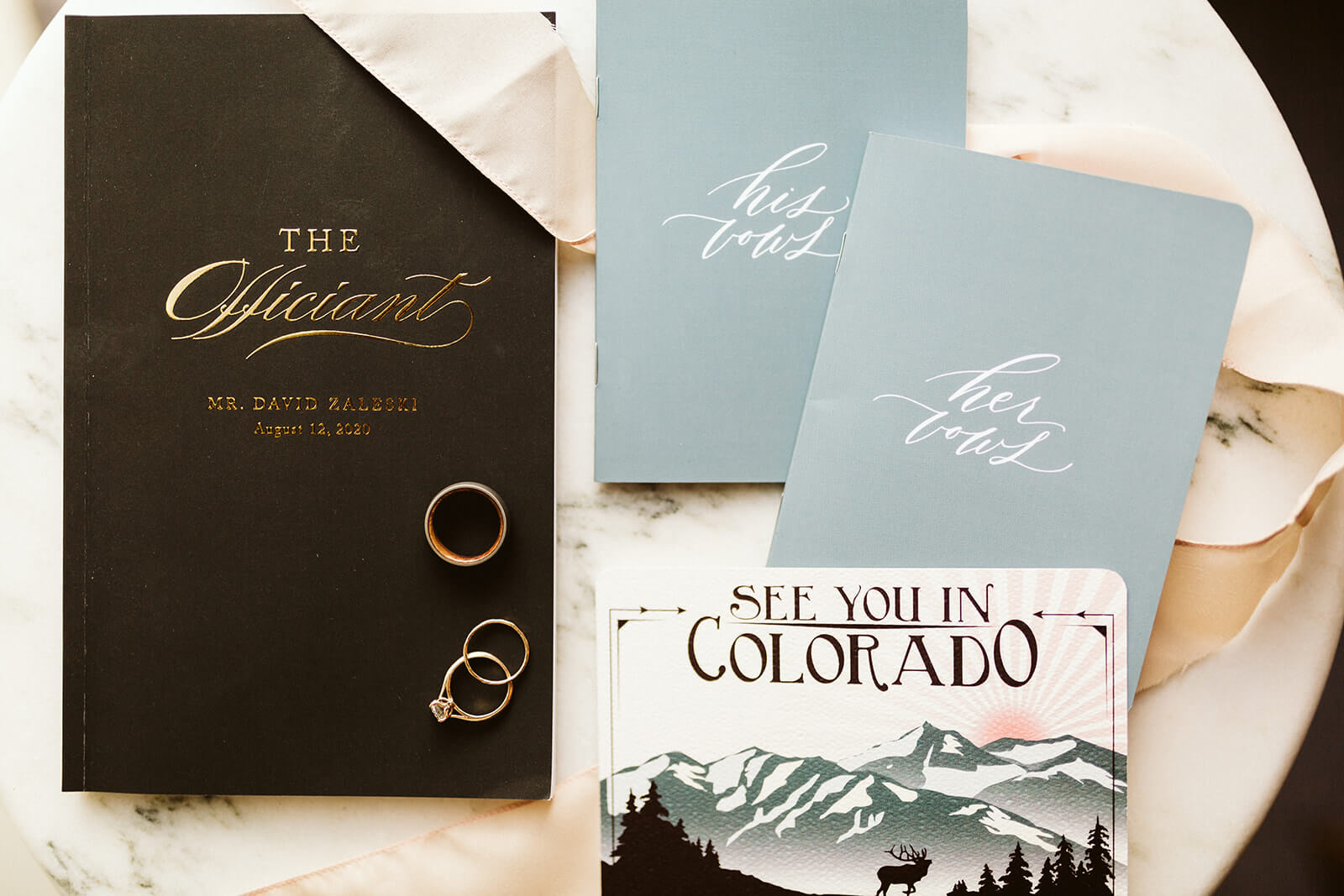 9. Rehearse Your Ceremony
The day before your wedding is generally the time when you, your spouse-to-be, your wedding party, and your officiant along with anyone other friends and family members who may have a role in your wedding rehearse the ceremony. Together with your planner and your venue coordinator, you'll walk through all of the proceedings so everyone knows where to start, where they'll be standing, and what to do during and after.
By this time, you've probably already sent a final itinerary to your wedding party and everyone else who needs it but your rehearsal is also a good time to confirm that everyone knows where and when they'll need to arrive the day of your wedding. You may also want to remind your point people of the things they'll be in charge of whether it's distributing payment or tip envelopes to vendors or bringing home your gifts and wedding decorations in the end so you can leave directly for your honeymoon flight the next day.
Bonus tip: If you've written your own vows, take a moment to yourself to read them out loud to yourself a few times. While everything may have sounded good while you were writing them, you wouldn't want to trip over your words by saying them out loud for the first time at your ceremony.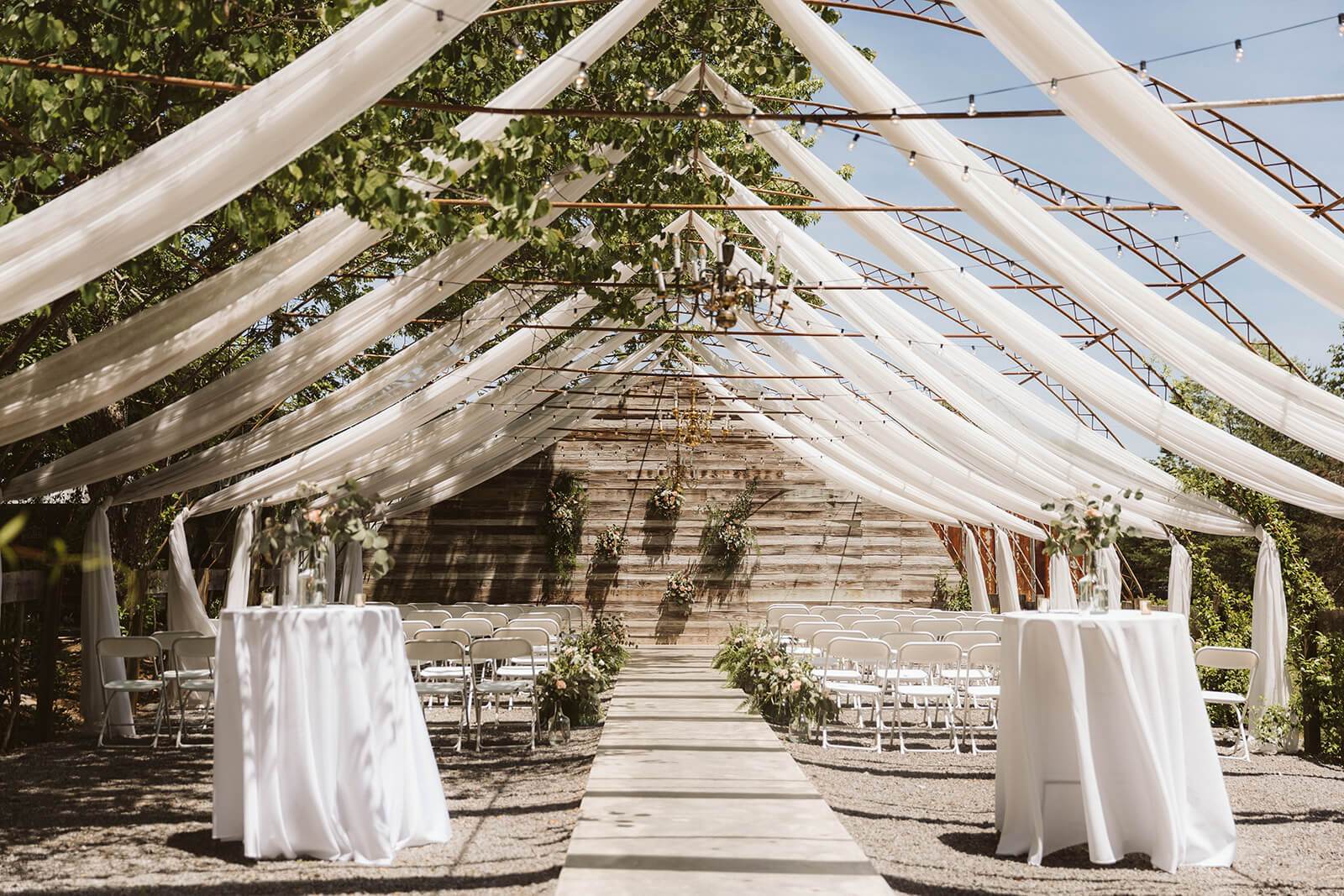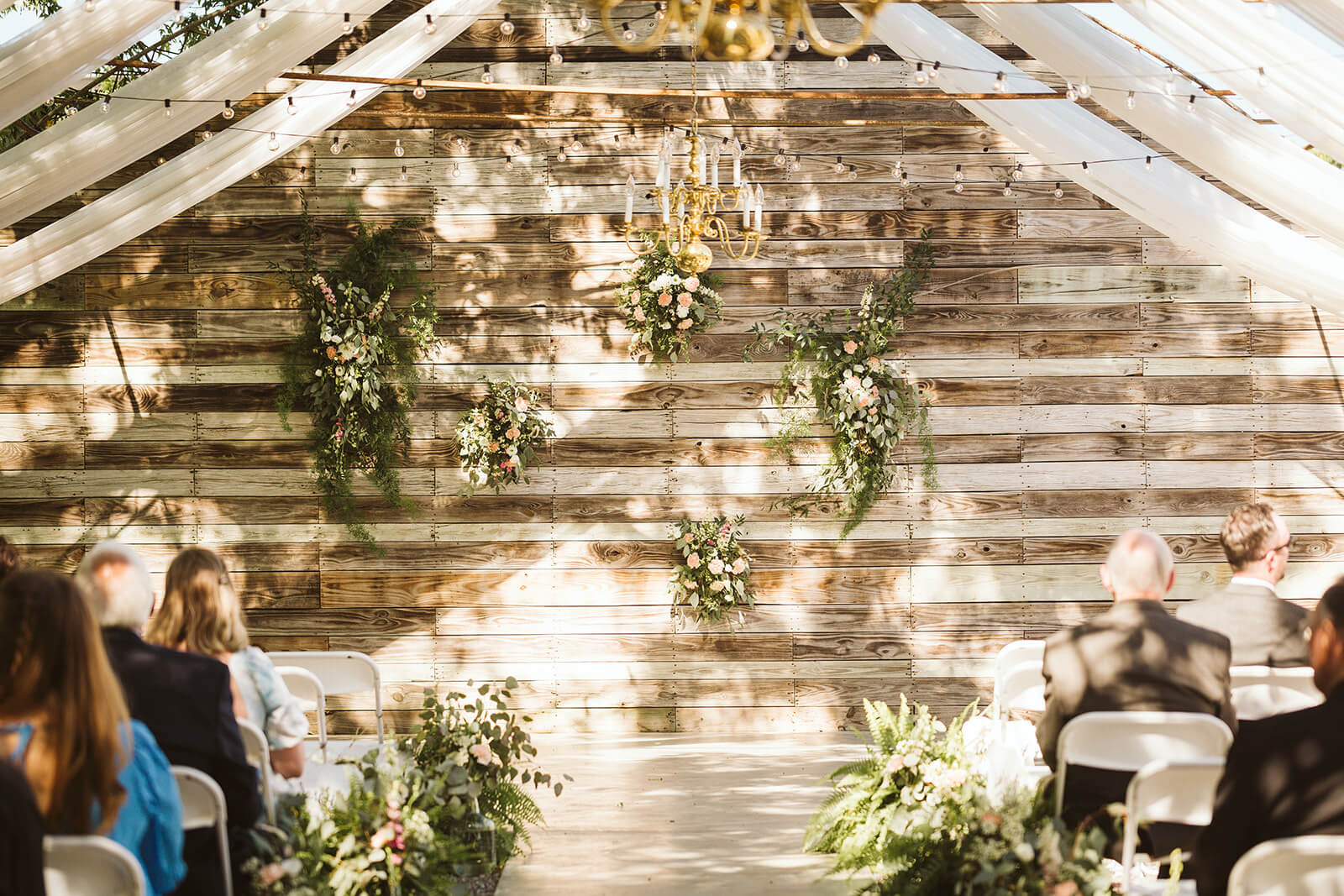 10. And Finally… RELAX!!
If you can, clear out your to-do list at work and plan for a few personal days before your wedding. This way, you'll have time to get last minute wedding tasks done. But also, take some time to just relax! You've spent all this time preparing for the big day, remember that you'll look and feel your best when you're well rested. So sleep, hydrate, and try to stay calm. Lean on your loved ones and your partner if you're feeling anxious but try to trust that everything will go perfectly.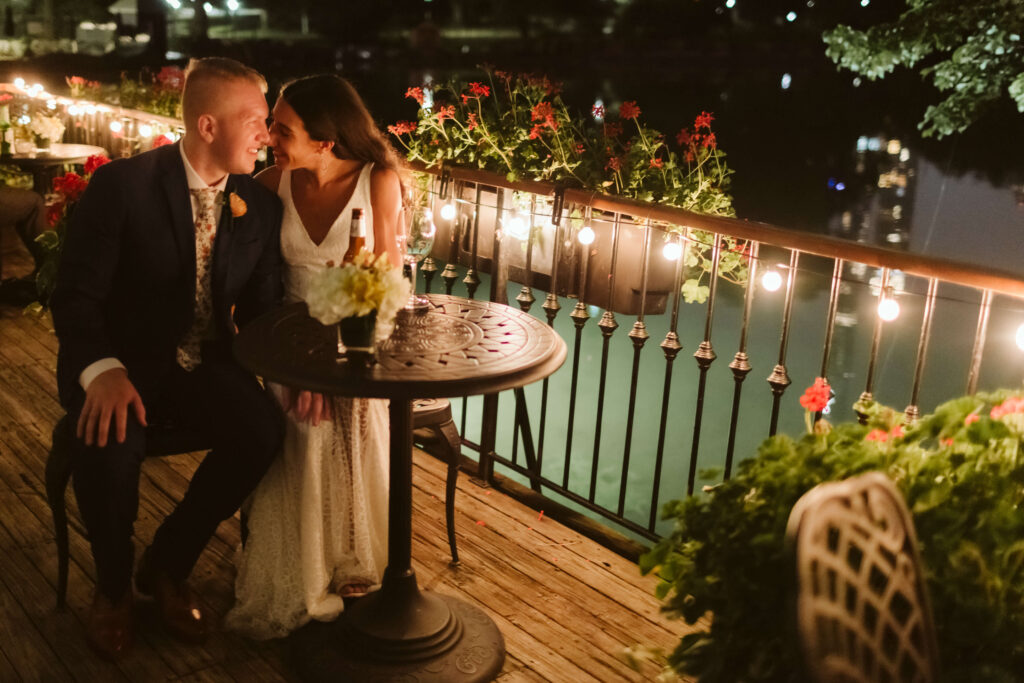 6. Finalize Plans with Your Vendors
7. Put together gifts and welcome bags
8. pack for your wedding and honeymoon
9. rehearse your ceremony
Are there wedding bells in your future? When you book your wedding photography with OkCrowe, you're not just getting a photographer but also a wedding expert!
Hey there! I'm Rachael of OkCrowe Photography. I'm a wedding photographer located in Chattanooga, Tennessee but I also travel out to wherever you may need me to be. Not only that, but I'll be your wedding day bestie as your photographer and full-service wedding expert! Feel free to ask me any wedding related questions that may pop up. And, on the day of, I'm always prepared with an emergency kit filled with sewing materials, an extra umbrella, probably even glow sticks if rain ruins your sparkler exit! Sound like a plan? Head to my contact page to get the conversation going!
Pin this blog for later! ↓