Have you been up in the air about whether or not to rent a photo booth for your wedding? Don't worry, you're definitely not alone in that debate. Many couples who are planning their wedding go back and forth over whether a photo booth would be worth it – particularly when their wedding budget is already tight.
Is a Photo Booth Really Necessary?
Short answer: no, it's not necessary, BUT photo booths are definitely a fantastic way to add a lot of life to the party and give your wedding day that extra little pop to make it stand out. They're a great source of entertainment for your guests throughout your cocktail hour and reception when you might be off somewhere else taking gorgeous golden hour newlywed shots. Plus, they're a fun and easy way to get people up and out of their seats to mingle even when they aren't the type to hit the dance floor. There's just something about photo booths that allow people to let loose and show off their personalities more with all of the silly props and costumes. Both you and your guests have the freedom to let loose without the stress of posing and smiling pretty for the professional wedding photographer.
So, if you've been considering renting a photo booth for your wedding, here are 5 reasons why you definitely should.
1. It's a fun photo opportunity for your guests.
One of the biggest worries couples have when it comes to renting a photo booth for their wedding is, will anyone even use it? The good news is photo booths are something that guests just flock to at events – especially weddings. For most people, going to a wedding is a rare opportunity to get all dressed up and fancy. They'll want photo evidence that it actually happened and will love having a perfectly staged area with good lighting and a professional camera!
Not only that, but photo booths give guests something to do during the downtime at weddings. Whether you're having a big or small wedding, there will always be lulls between events. Having a photo booth gives guests something fun to do while they're waiting for the reception to begin or for the dance floor to open up. Have your DJ make an announcement telling everyone where it is and just watch how quickly a line forms! Between friends taking pictures together and family members trying to squeeze the whole gang into one frame, the entertainment will never stop!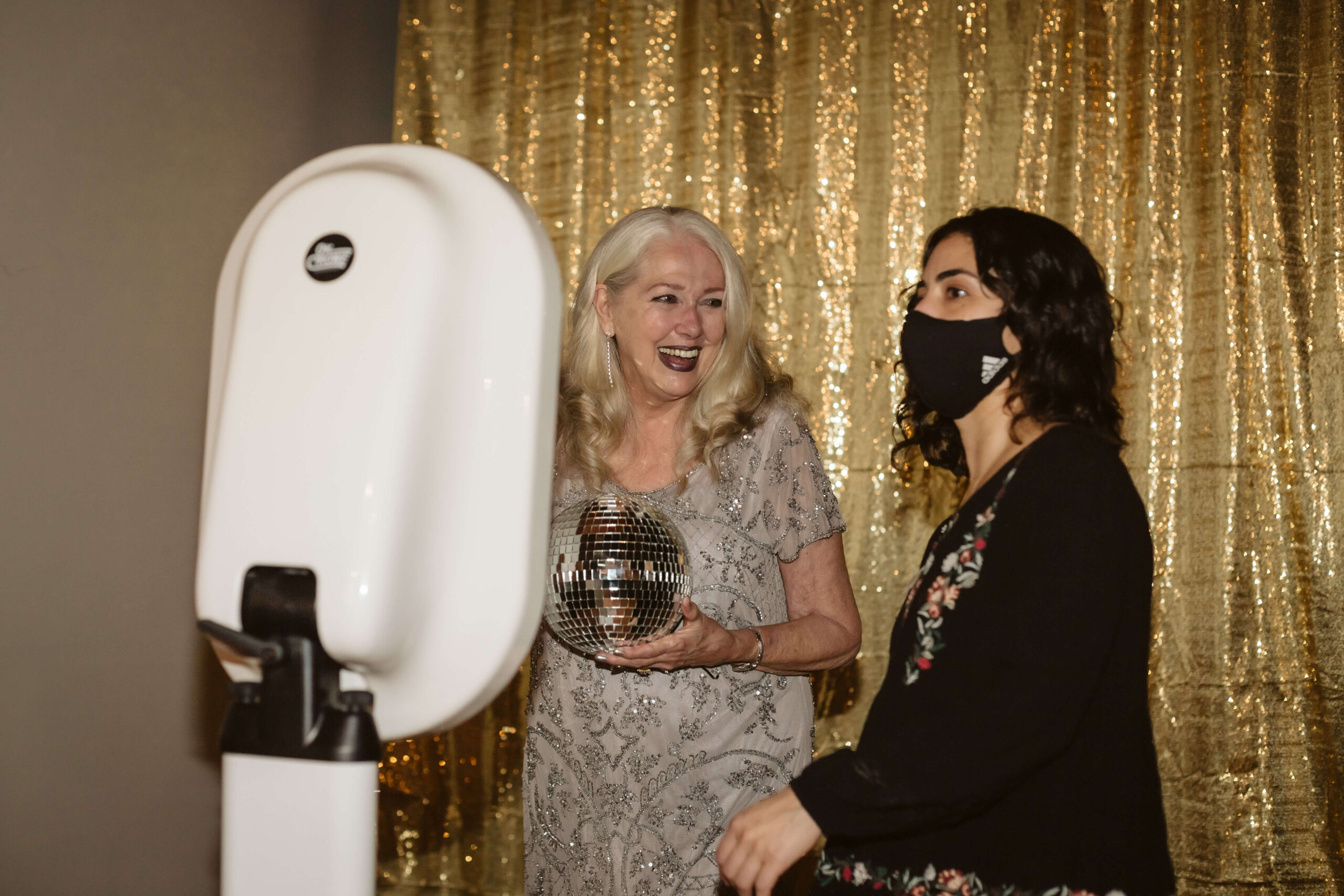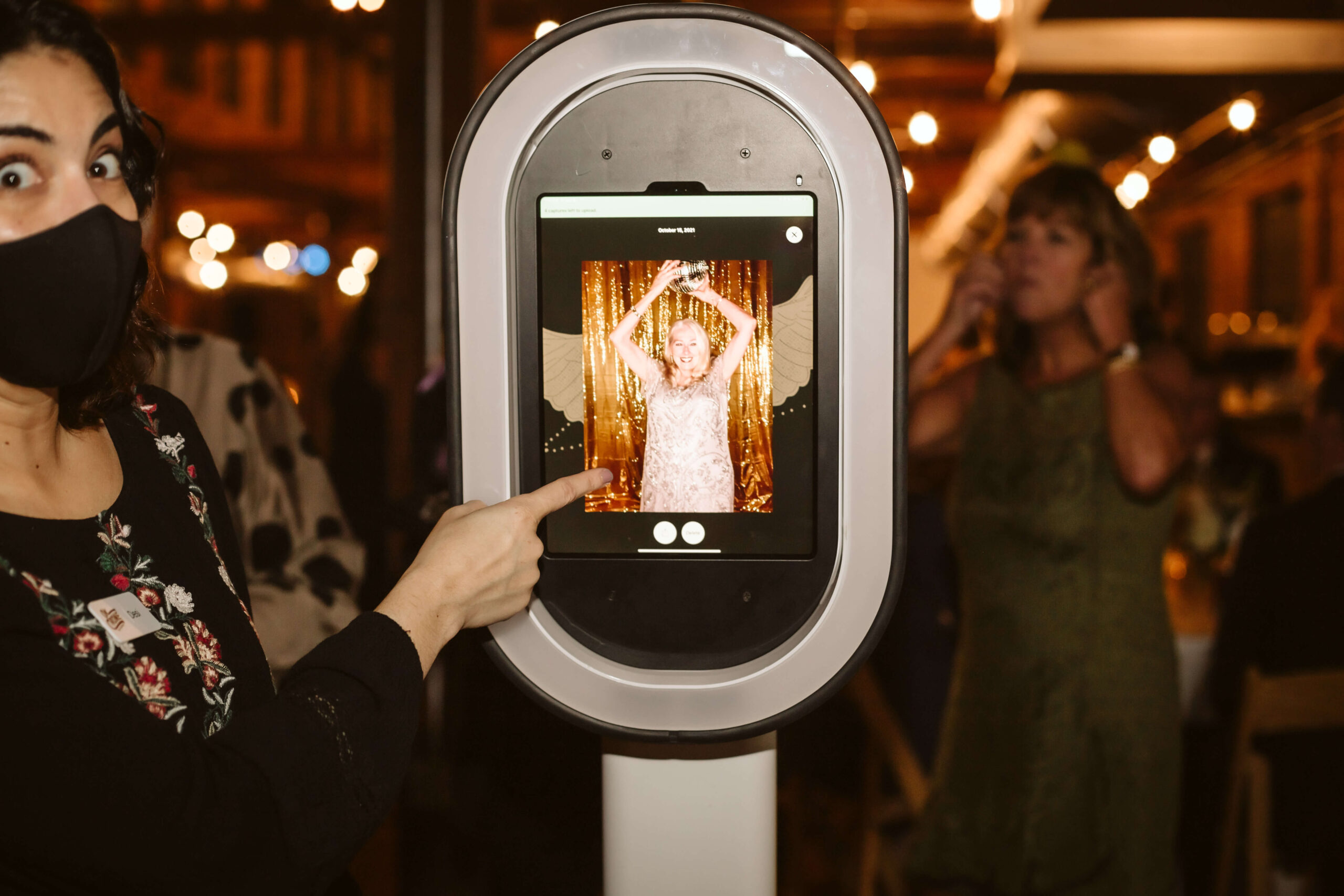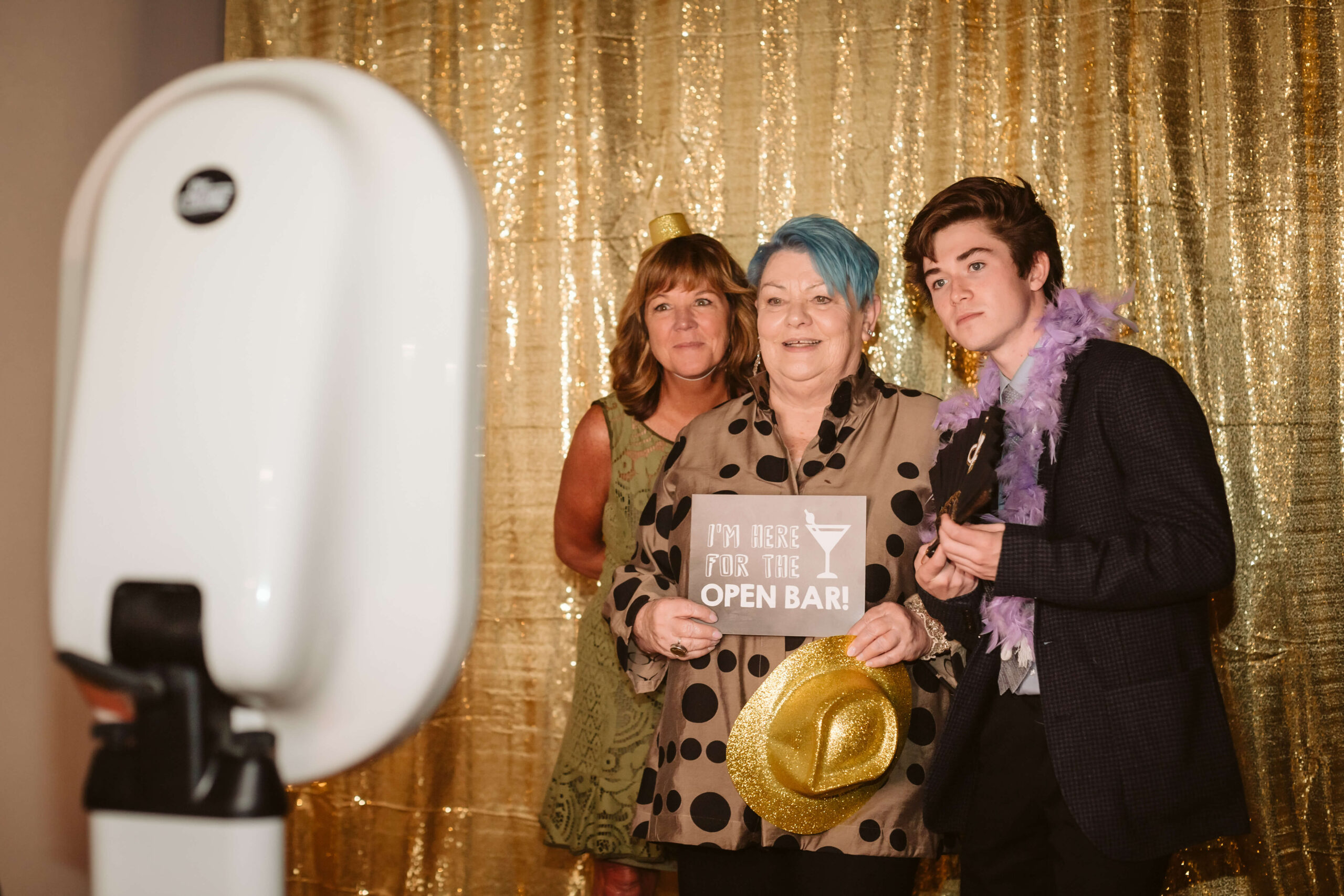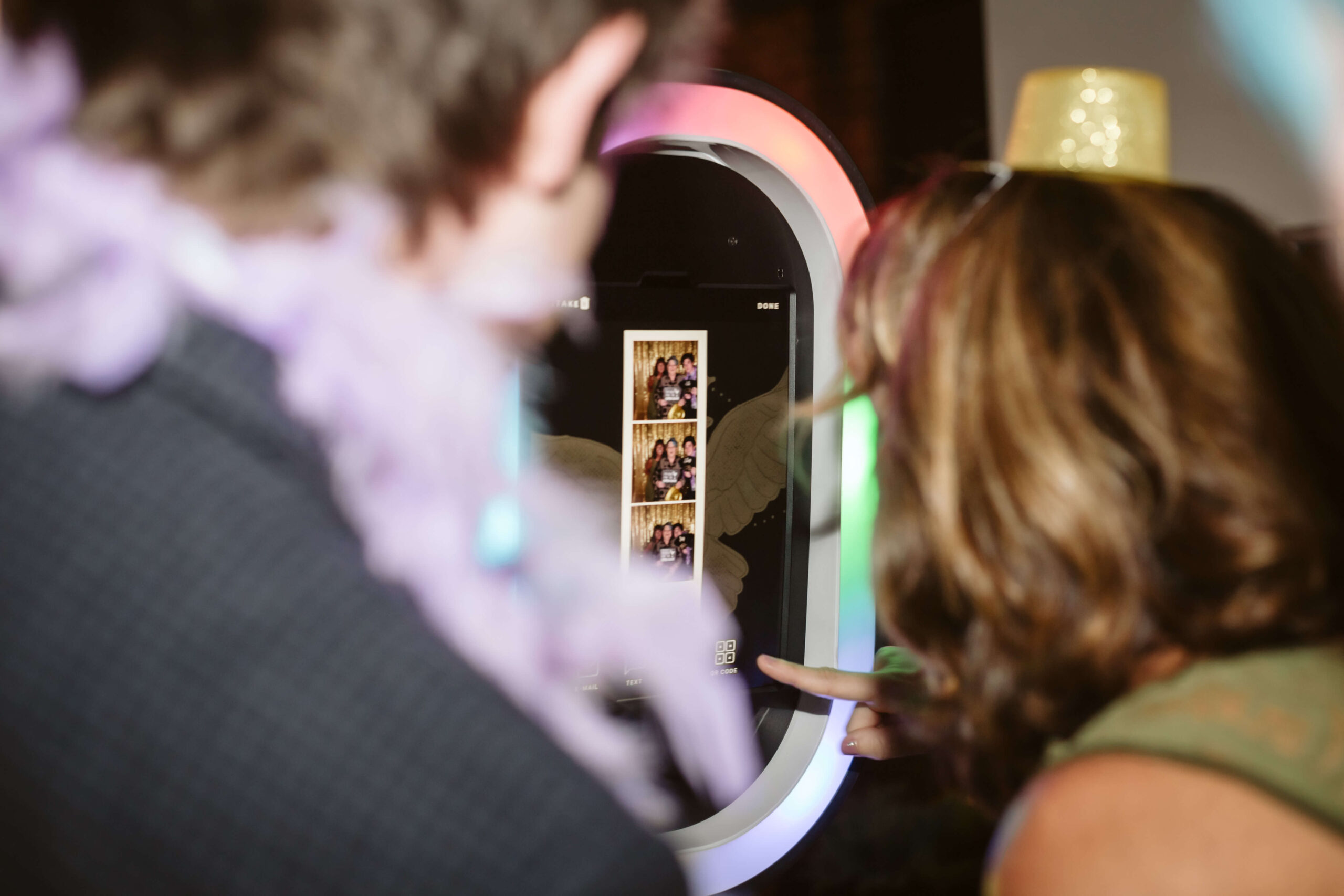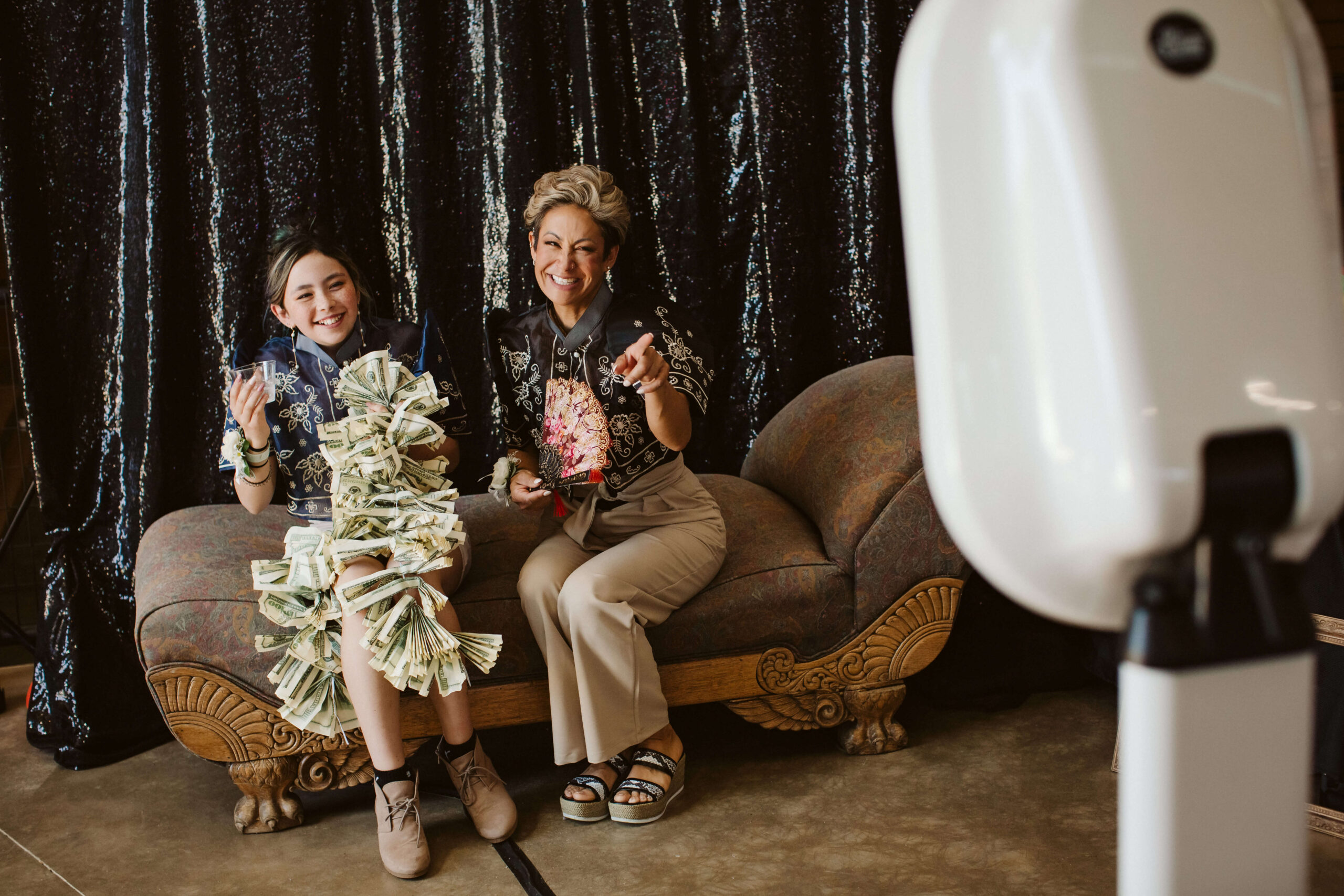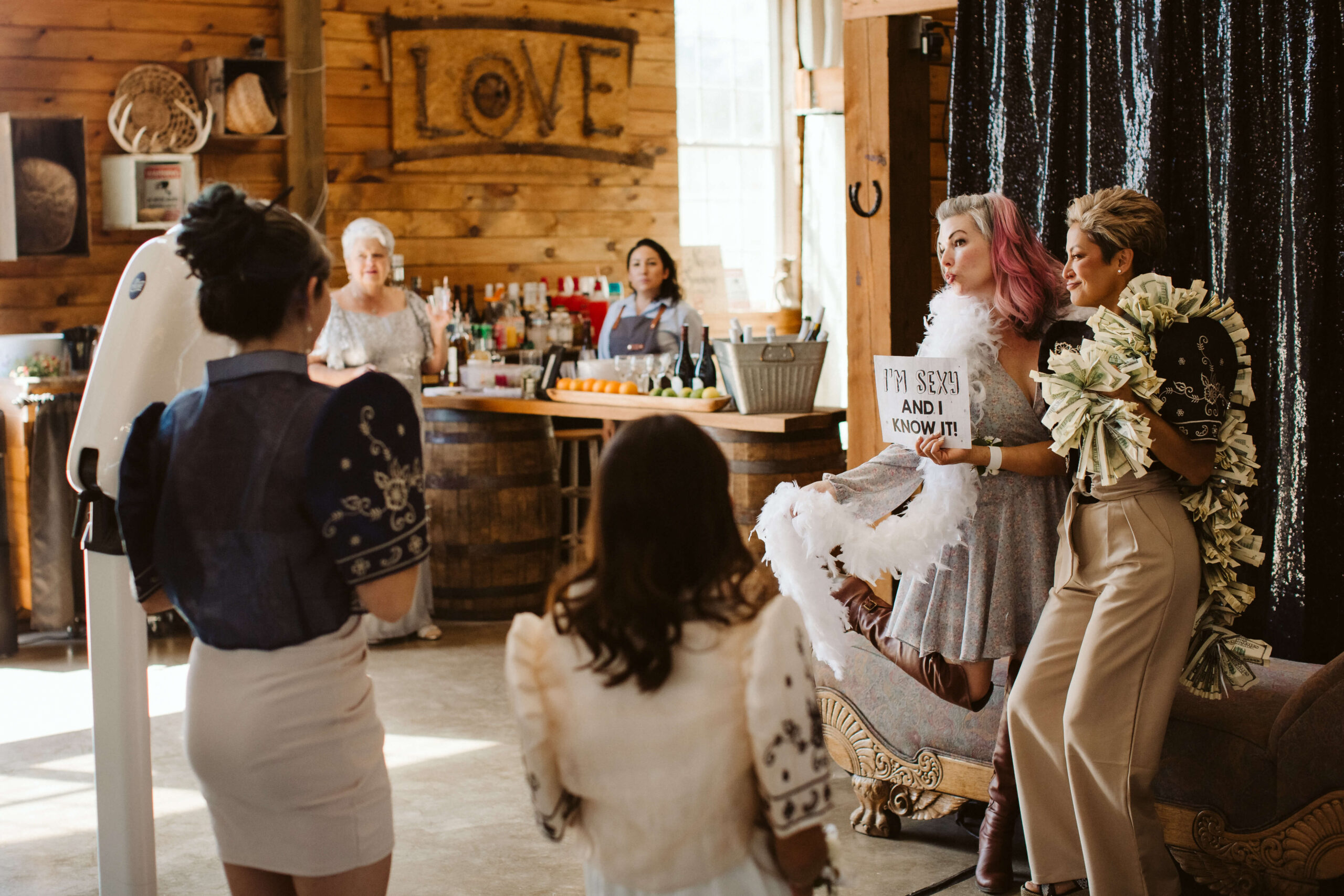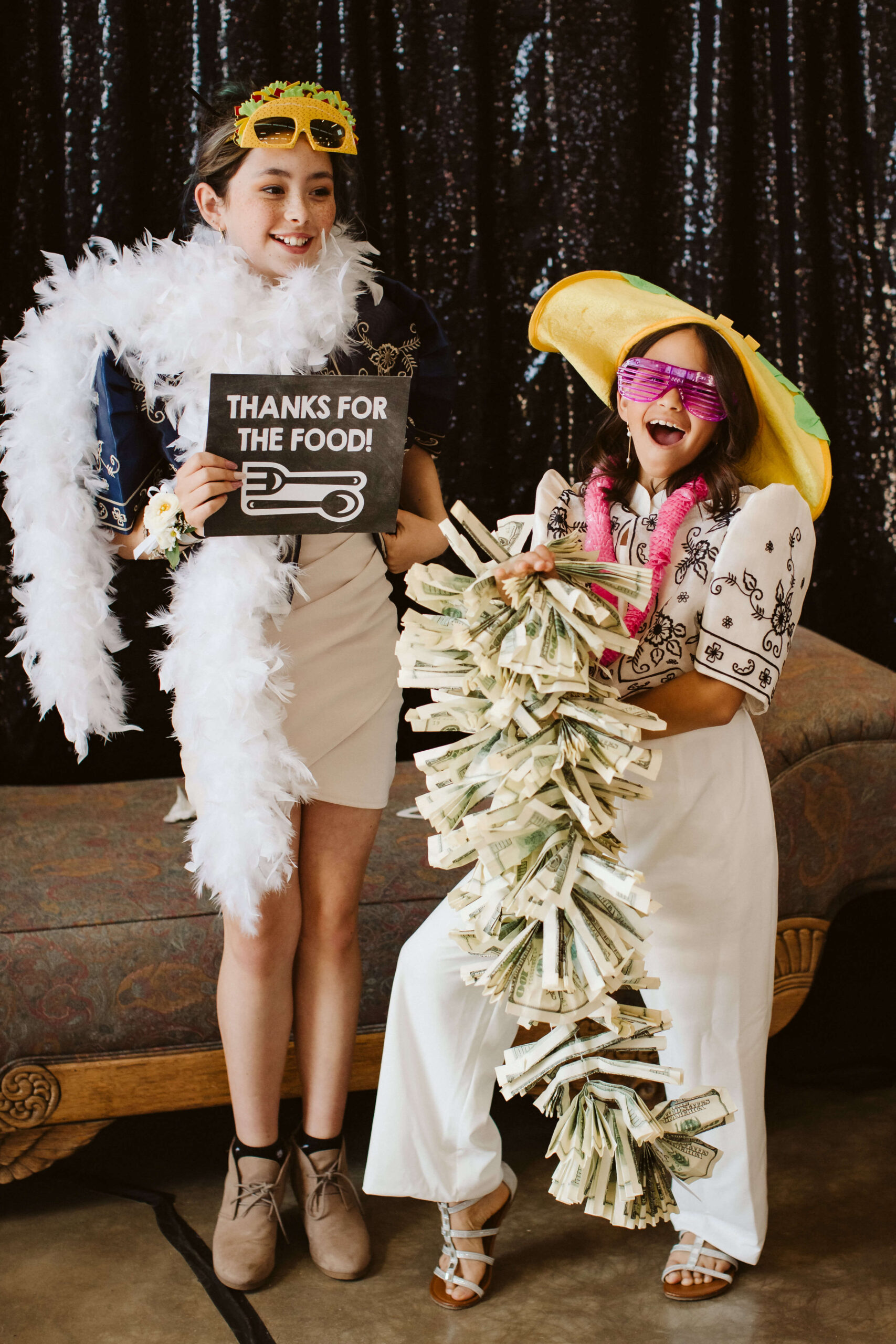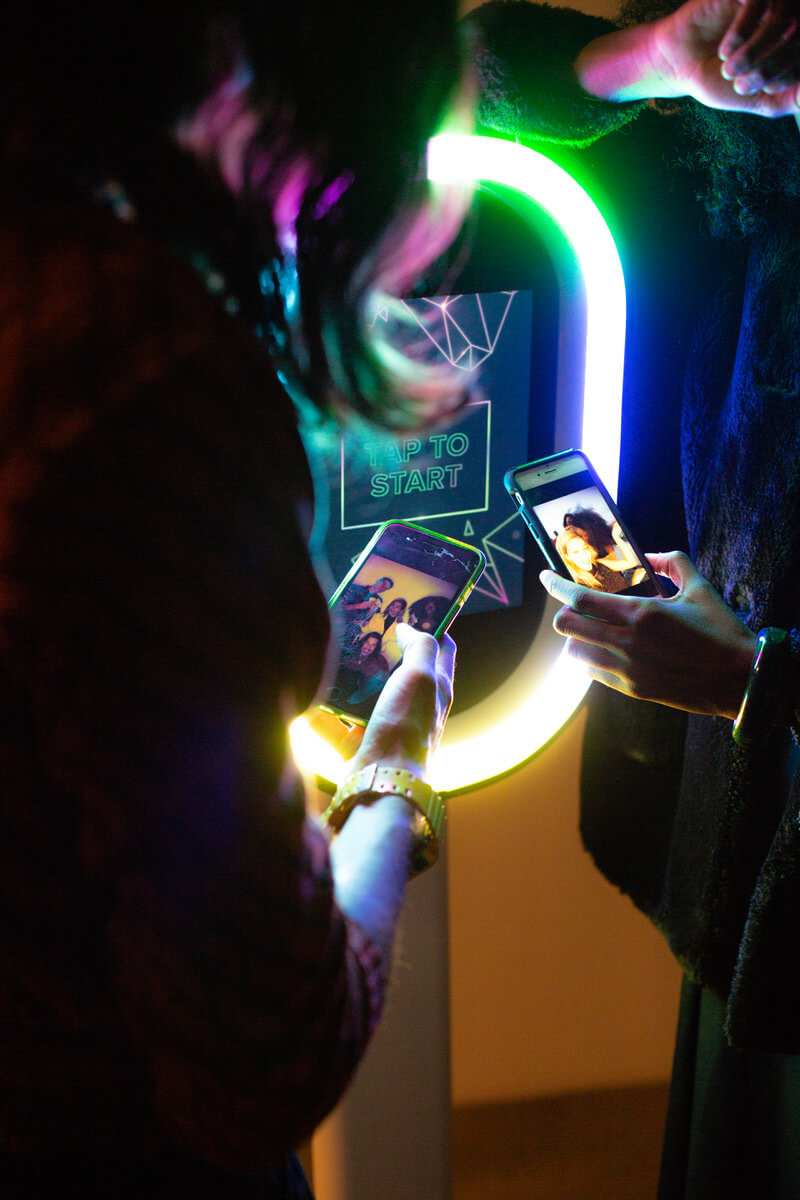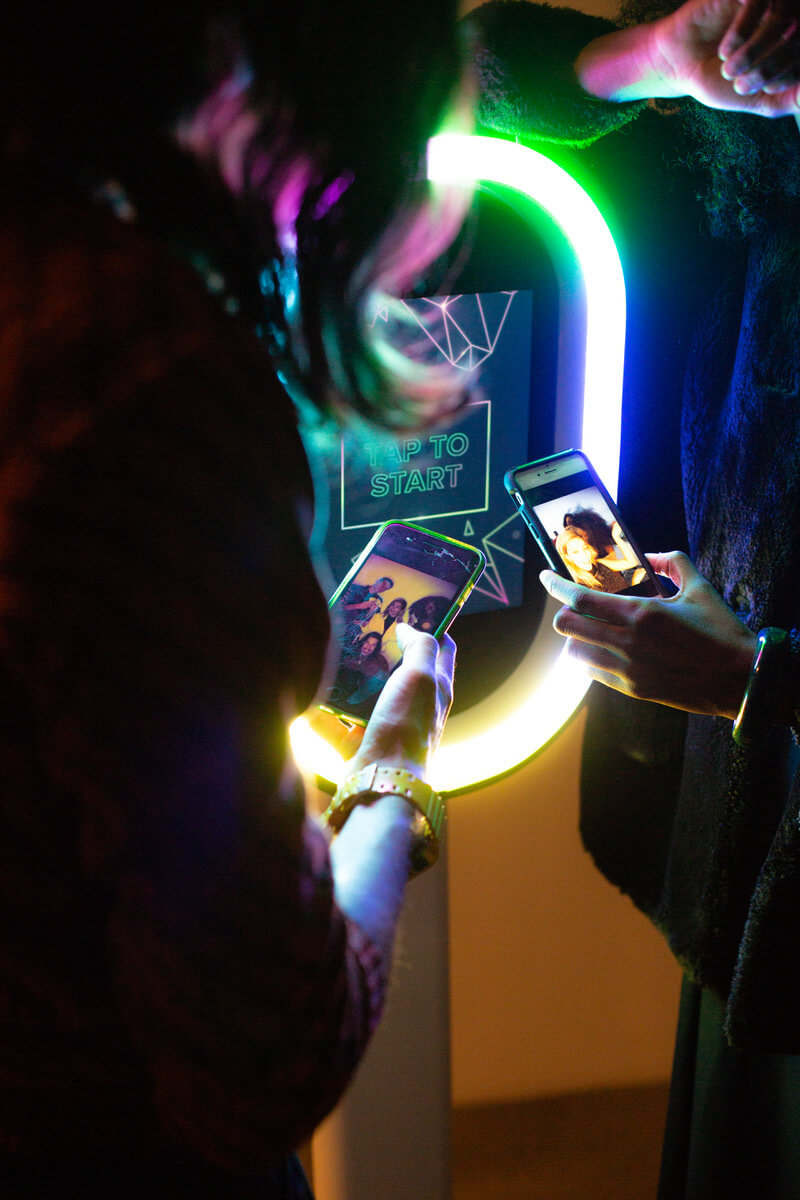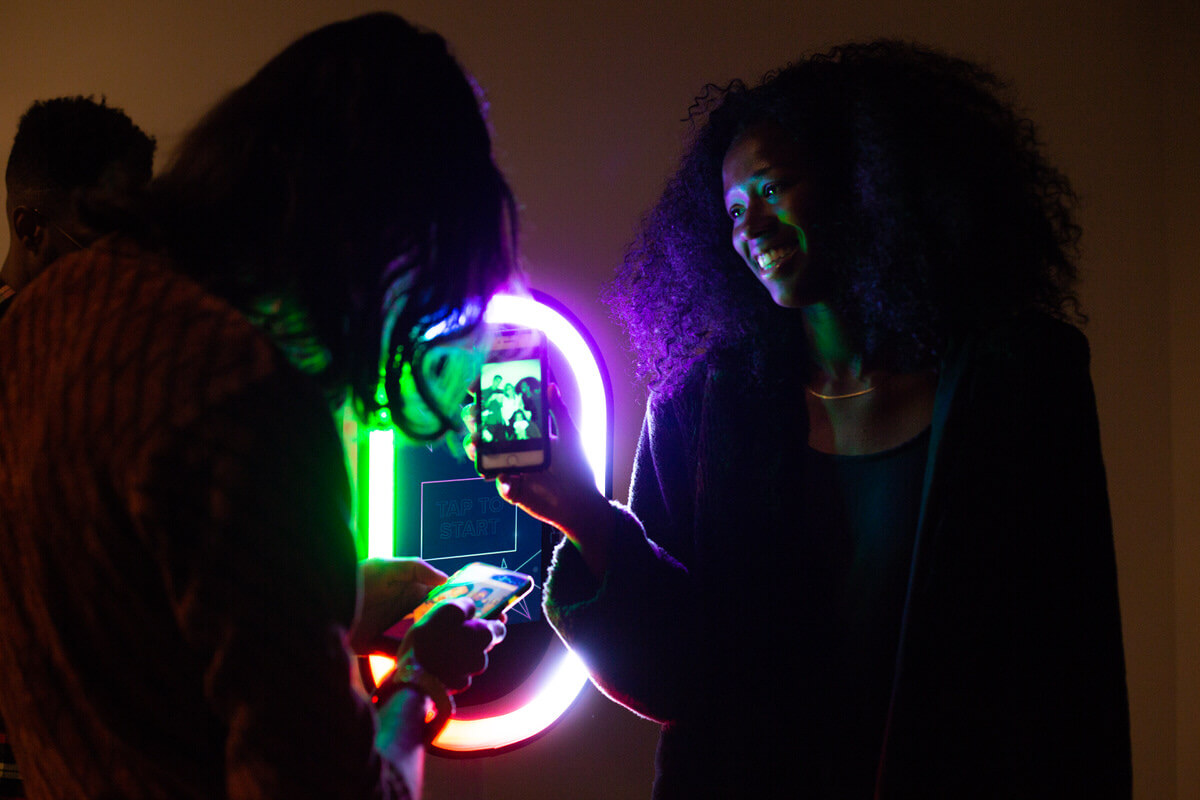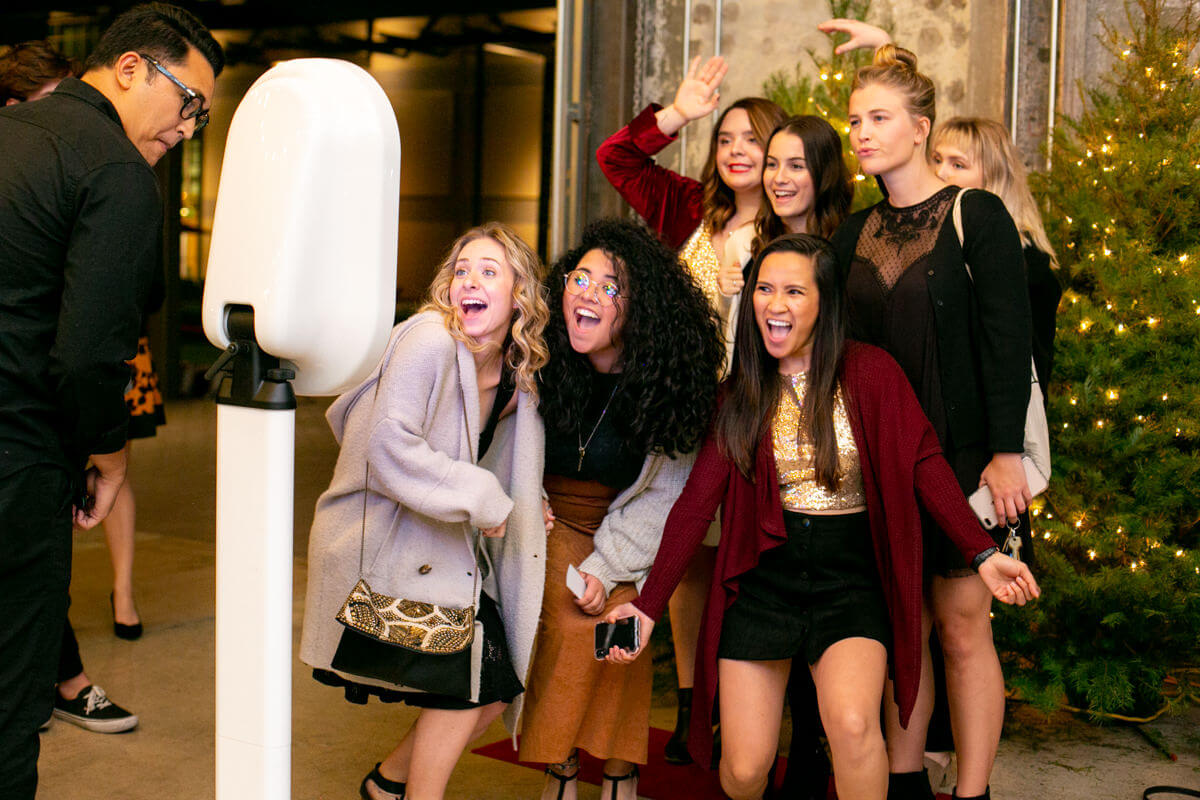 2. There's no such thing as too young or too old.
Are you planning to have kids at your wedding? What about grandpa and Great Aunt Sally? Luckily, there's no age limit on photo booths (unlike that open bar.) Kids will love grabbing oversized sunglasses or crazy hats and making funny faces into the camera. Meanwhile, while grandpa might be too old to show off his moves on the dance floor, he'll definitely enjoy pulling silly poses with you and the rest of the grandkids at the photo booth! Photo booths also provide entertainment for guests who just aren't comfortable on the dance floor. Not every guest who comes to a wedding will enjoy dancing. You'll have some who will be dancing all night long and some who are more comfortable just hanging out and chatting with people they have seen in a while. Either way, photo booths provide an equally good time for everyone.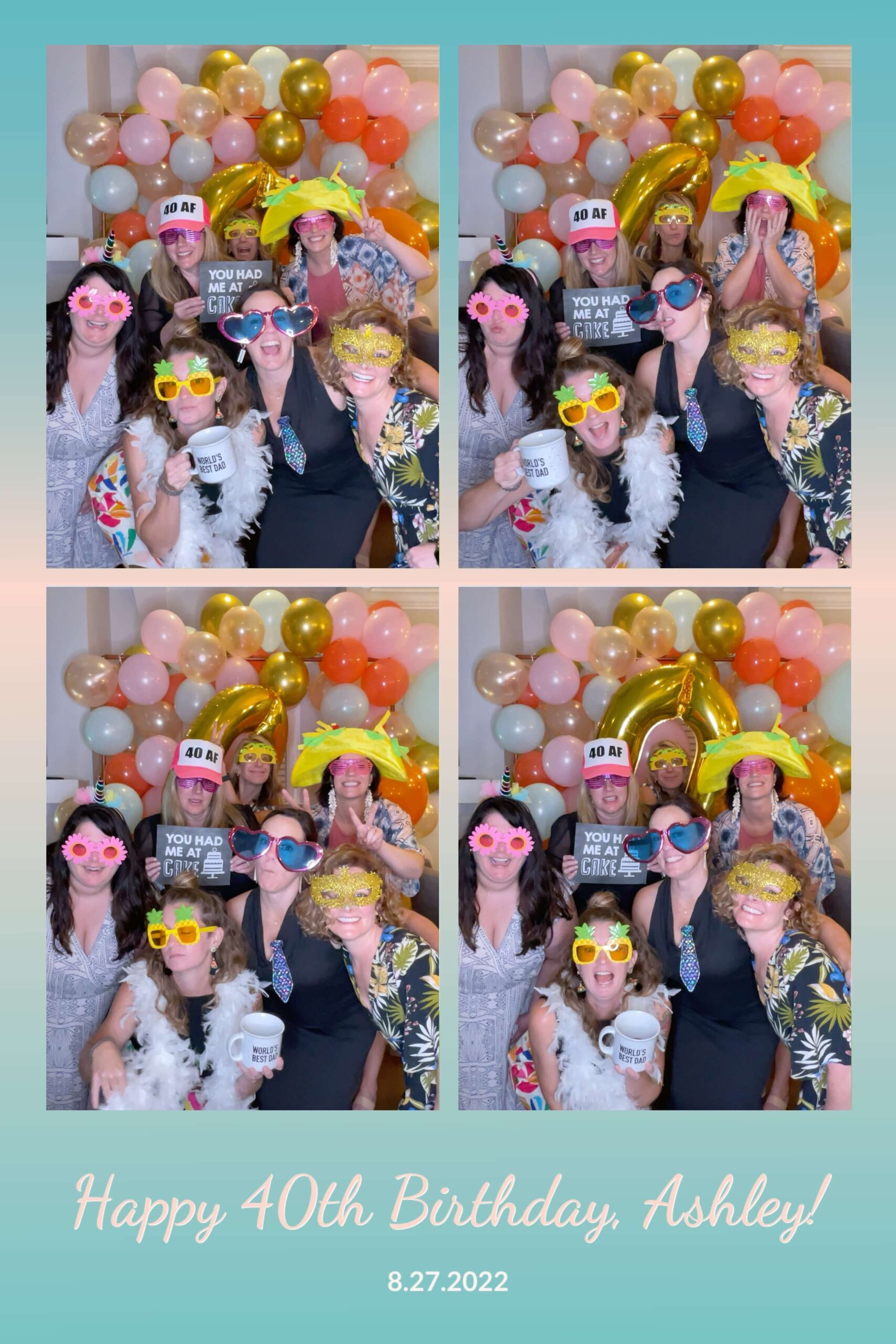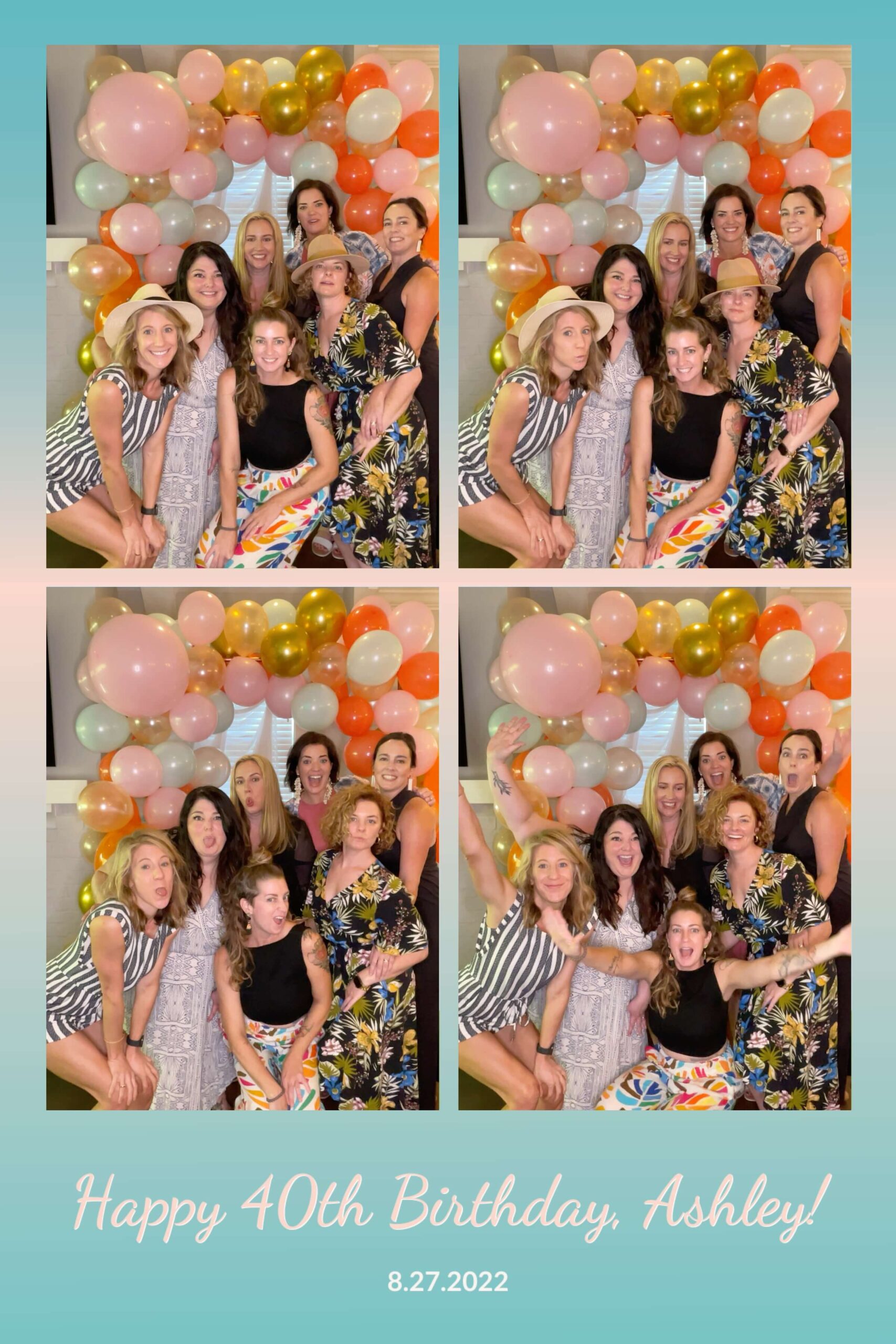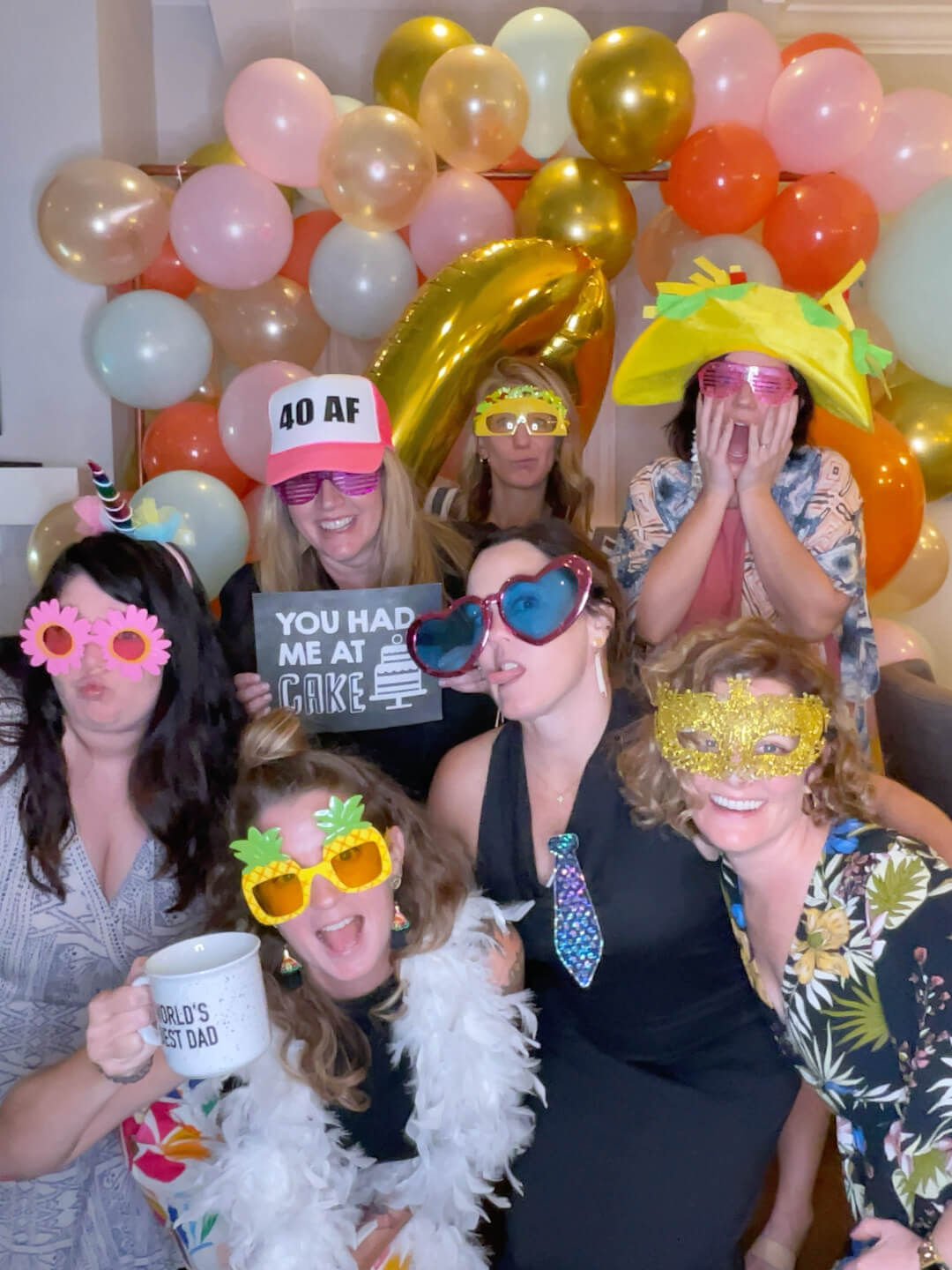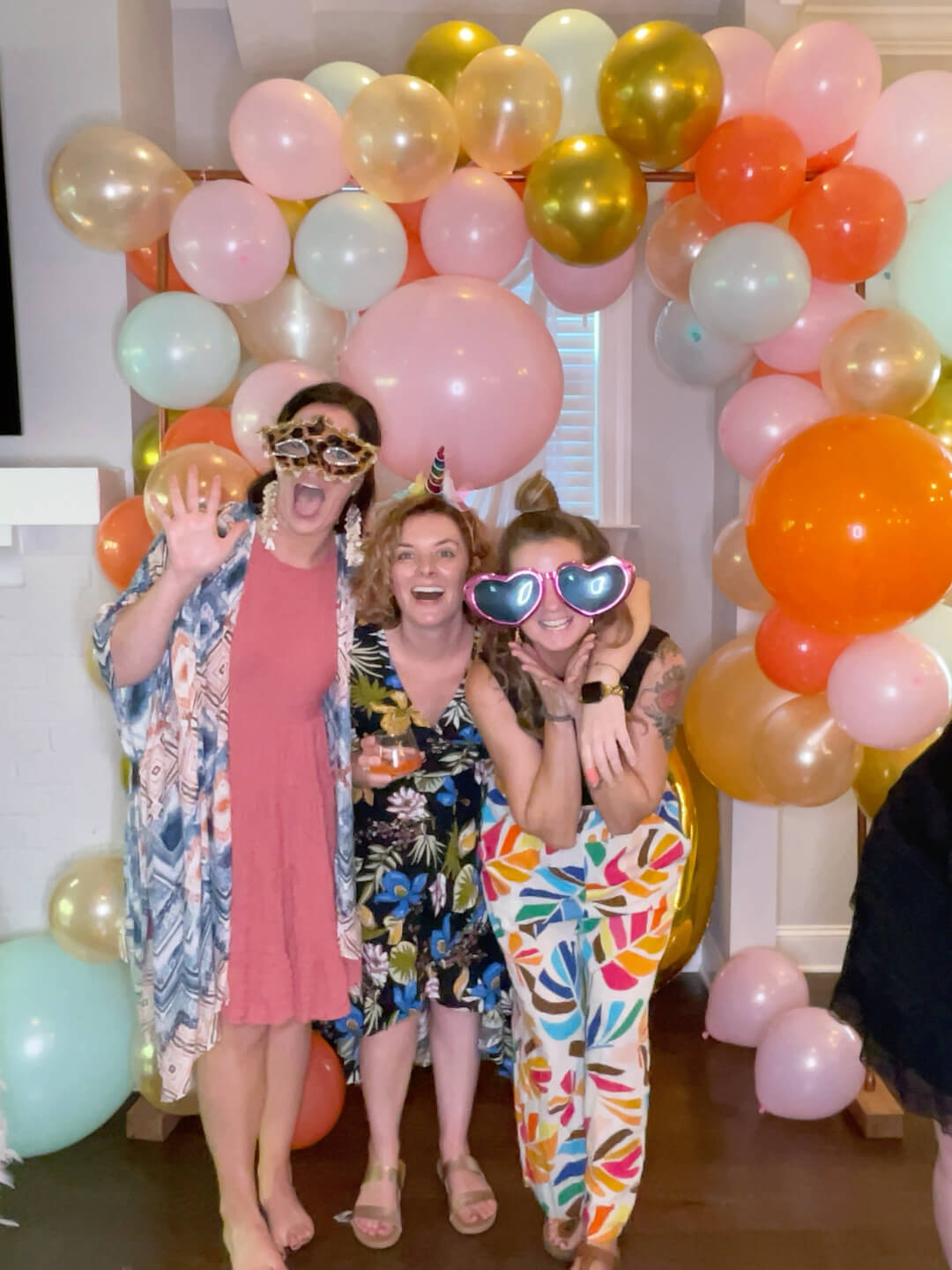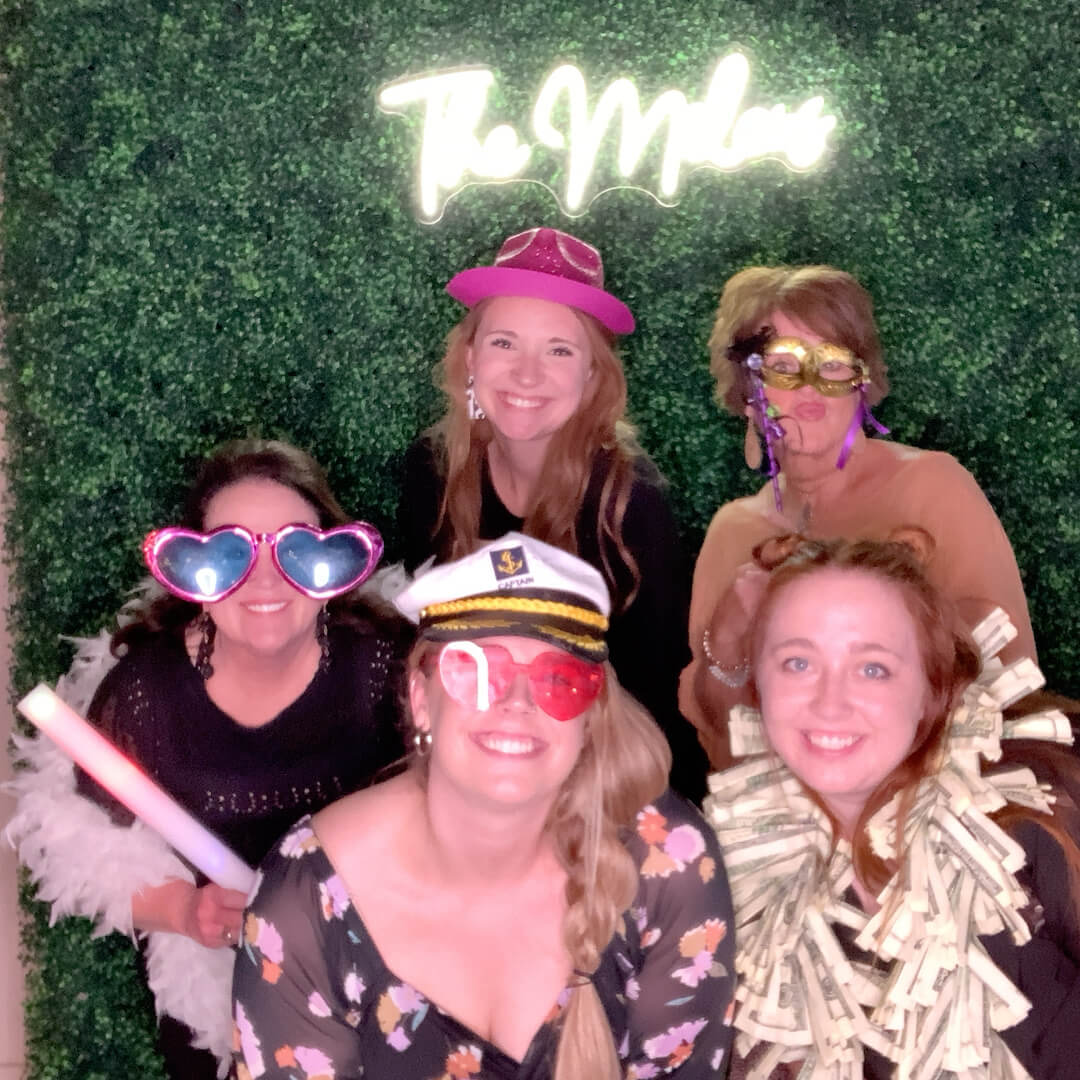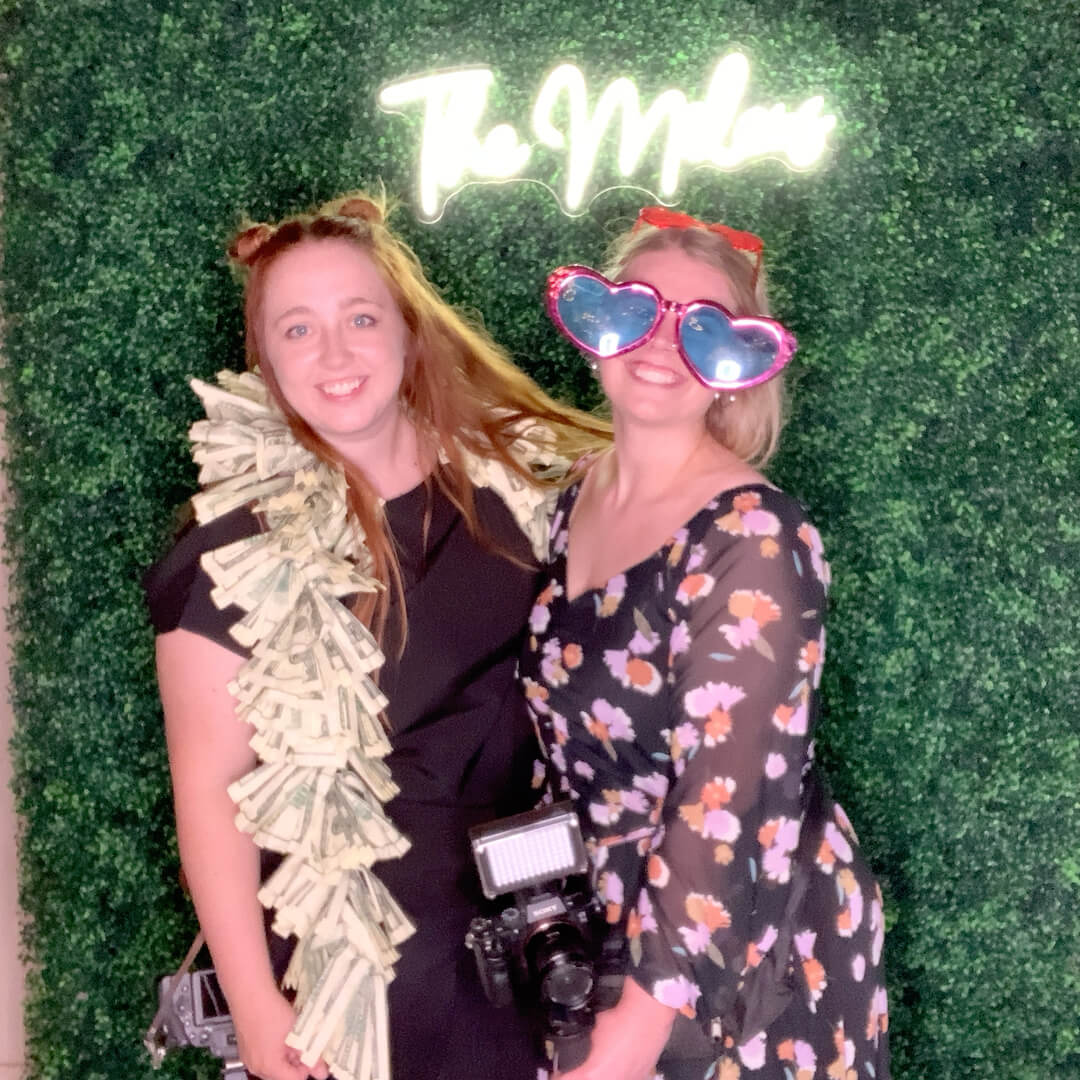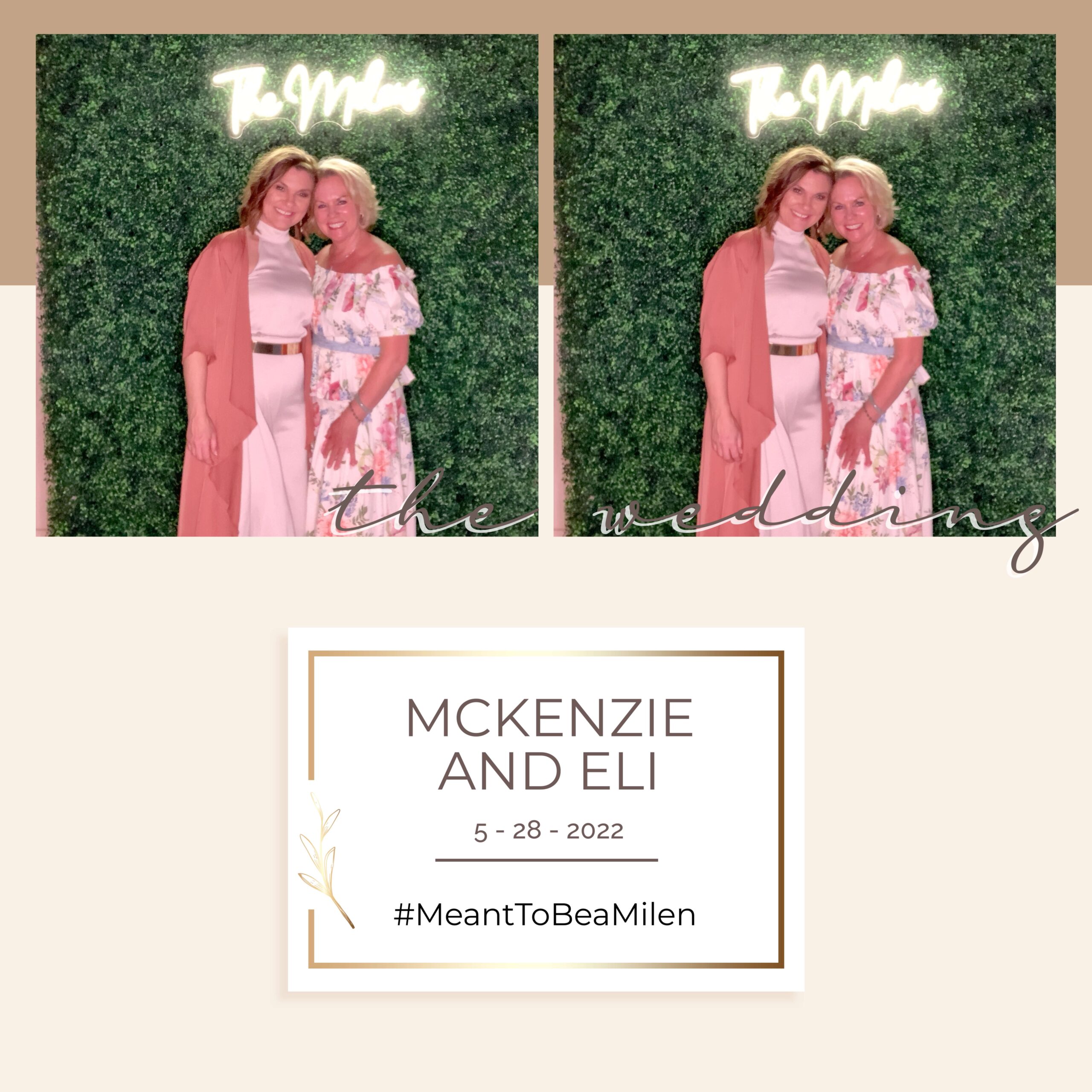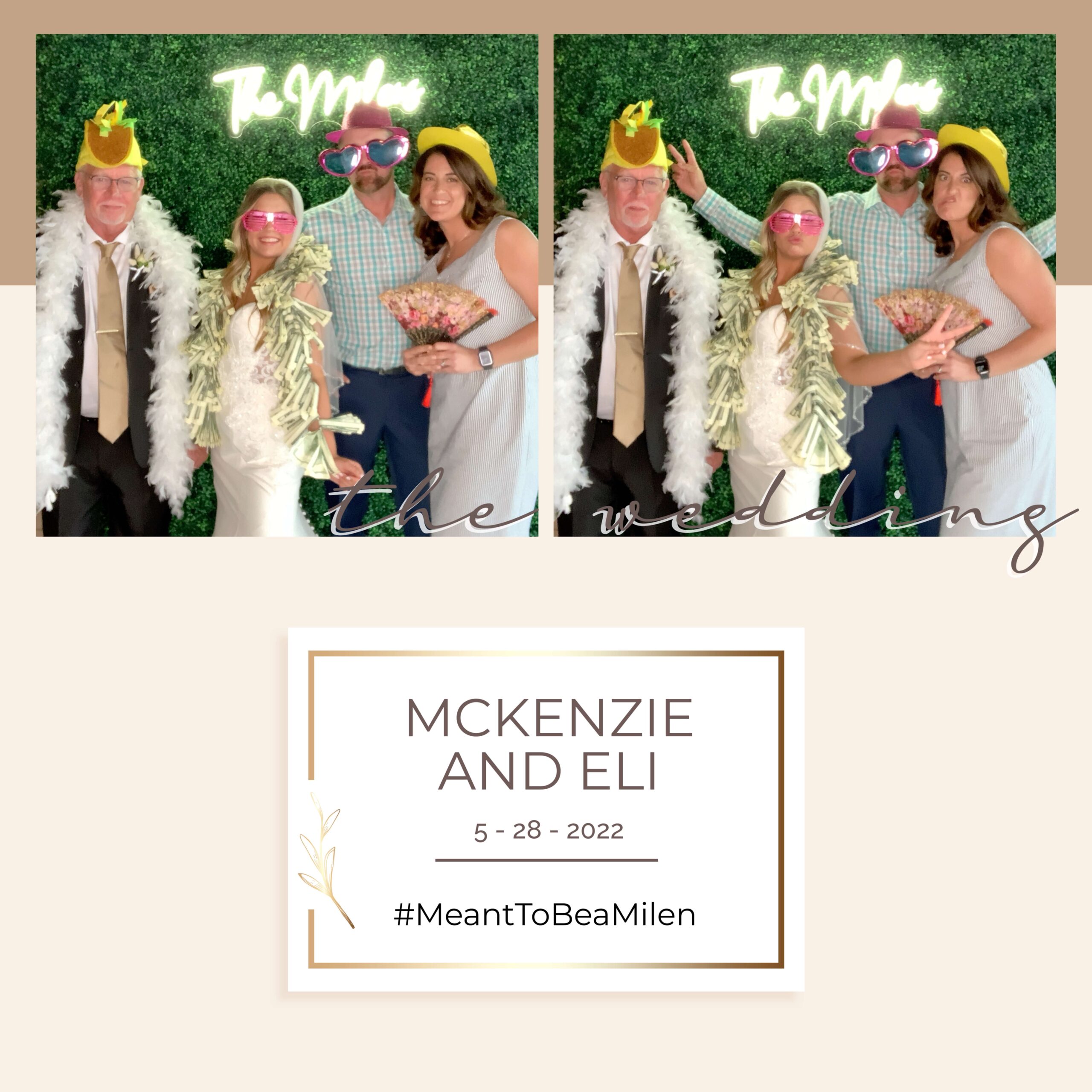 3. Your photo booth pictures are like having a second guestbook.
Of course, every guest will get a copy of the snaps taken at your photo booth but the gallery you'll receive from your booth is a great way to document who attended your wedding outside of a traditional guest book. It's practically a guarantee that every guest will find their way to the booth at some point during the night. So while your wedding photographer is snapping pictures of the excitement on the dance floor, your photo booth will be off to the side capturing pictures of everyone else. Not to mention, photo booths are perfect for capturing those funny moments outside of professional wedding photos. They're a reminder of how much fun your guests had on your big day and are just pure amusement to go through later.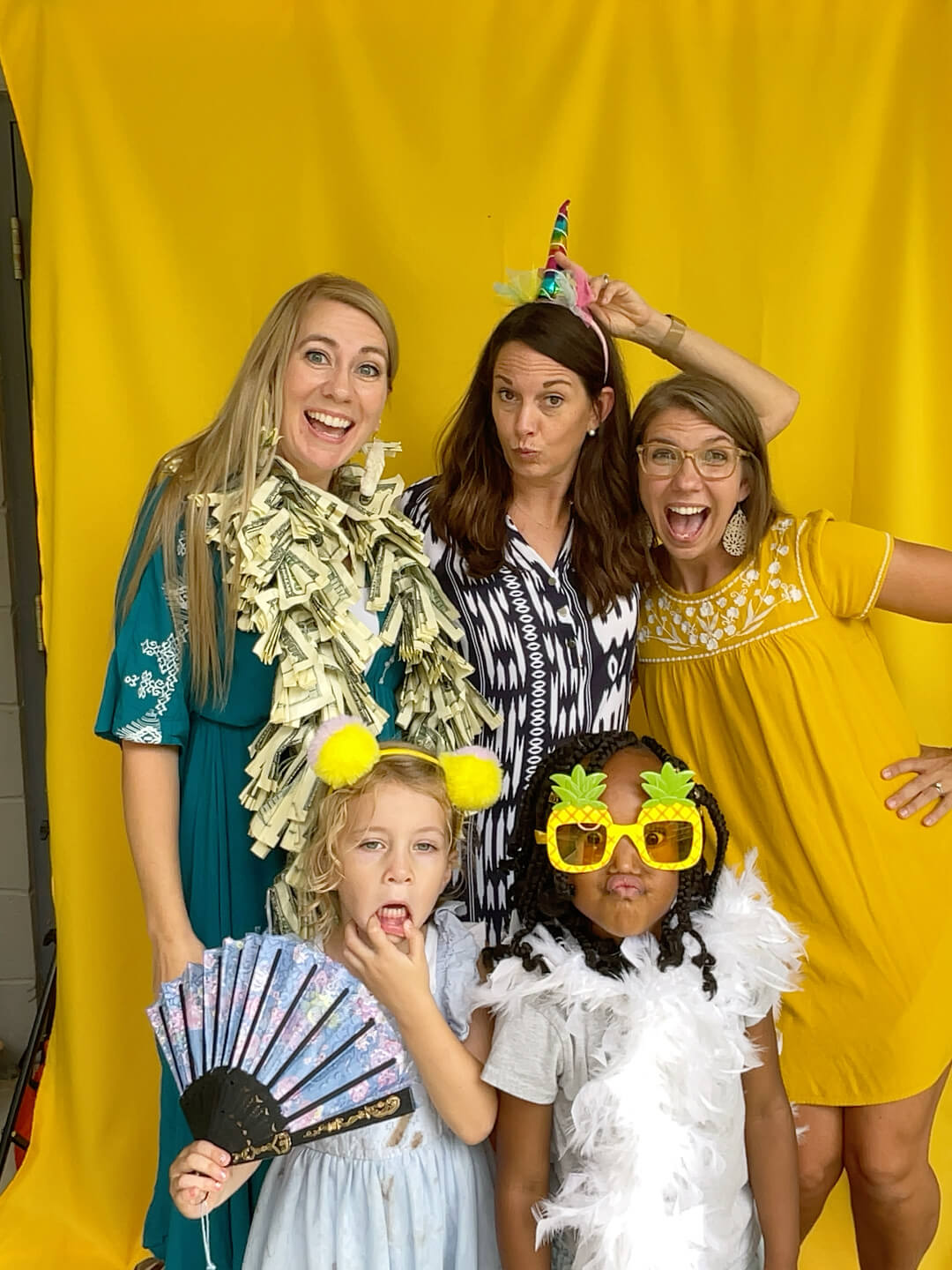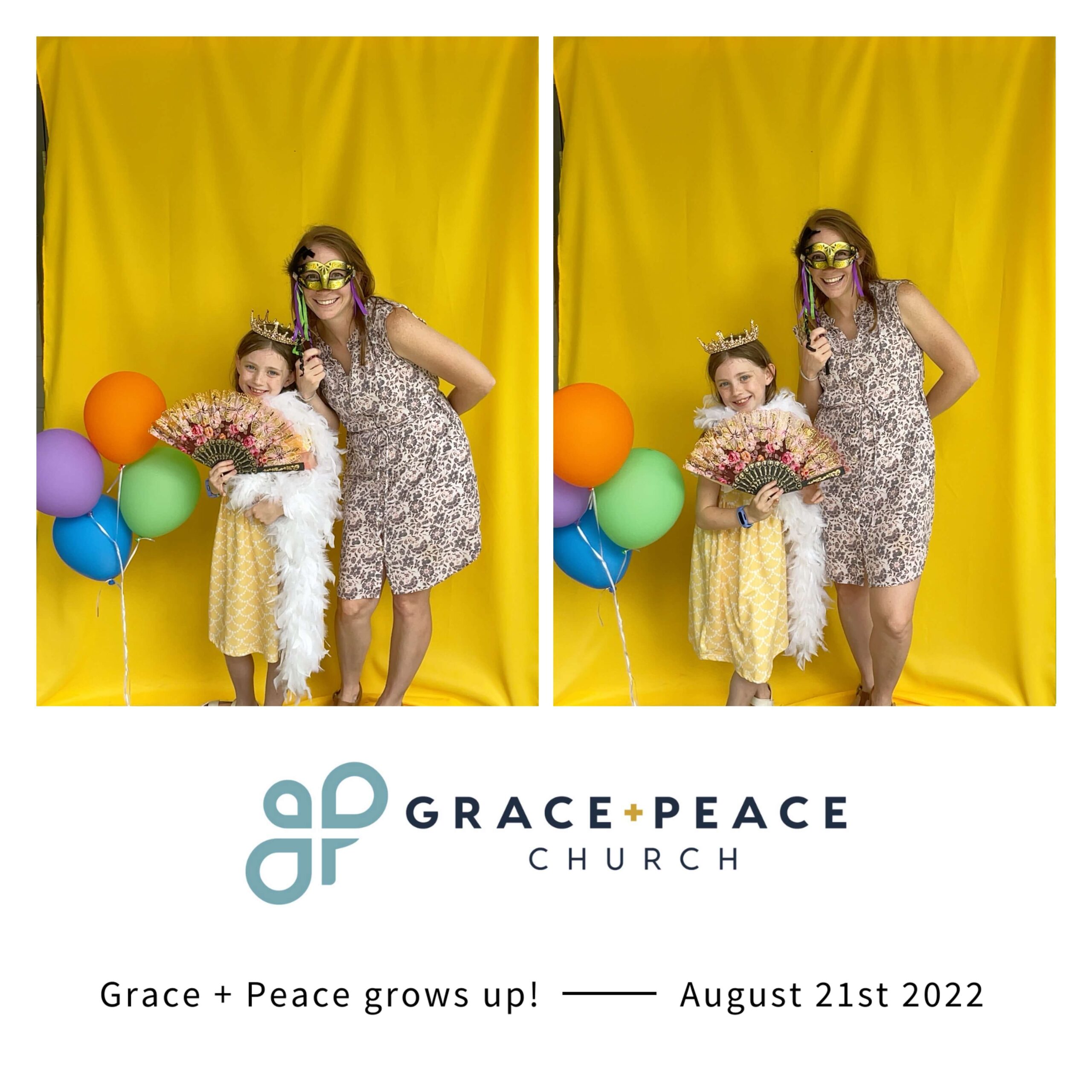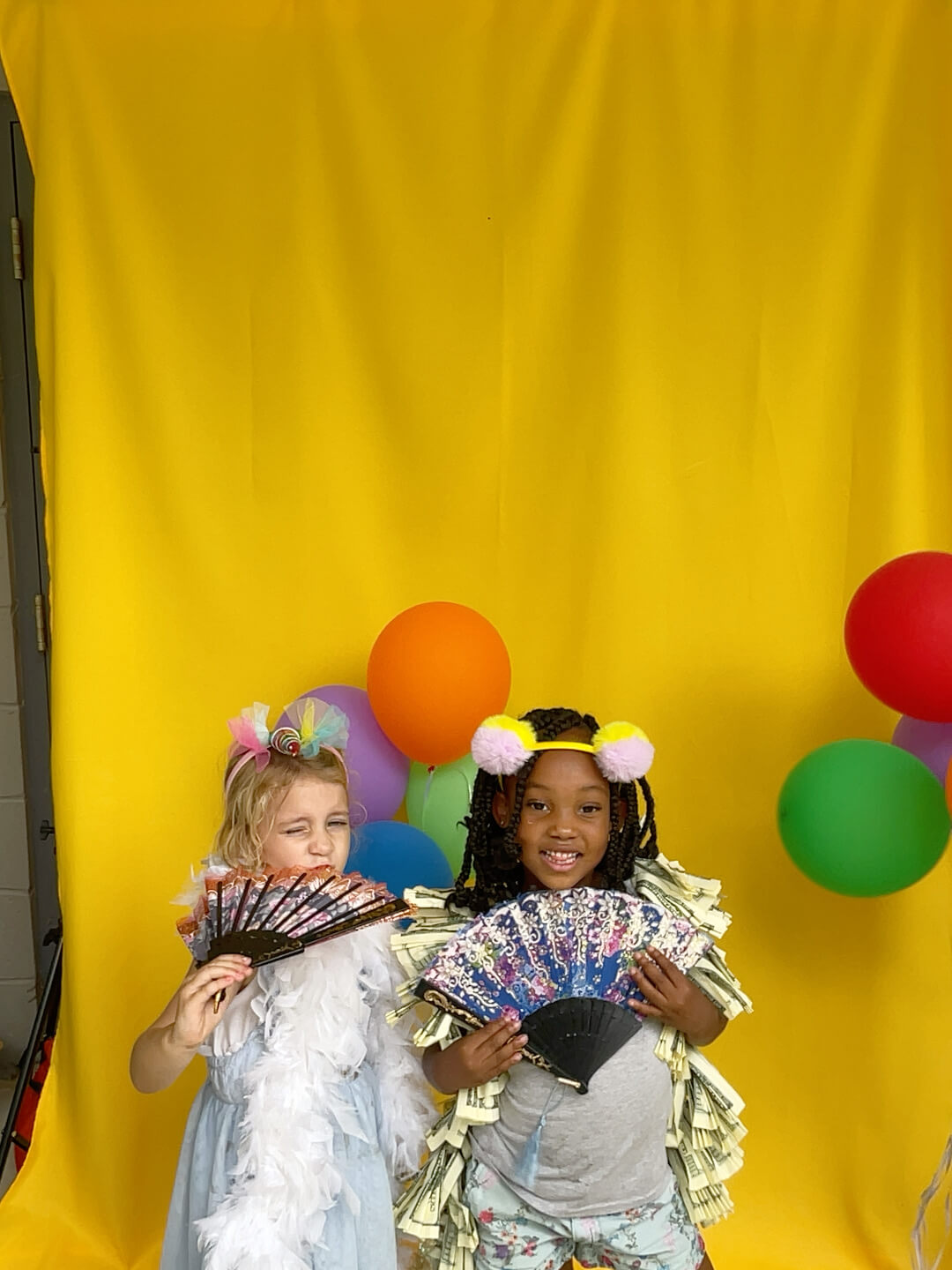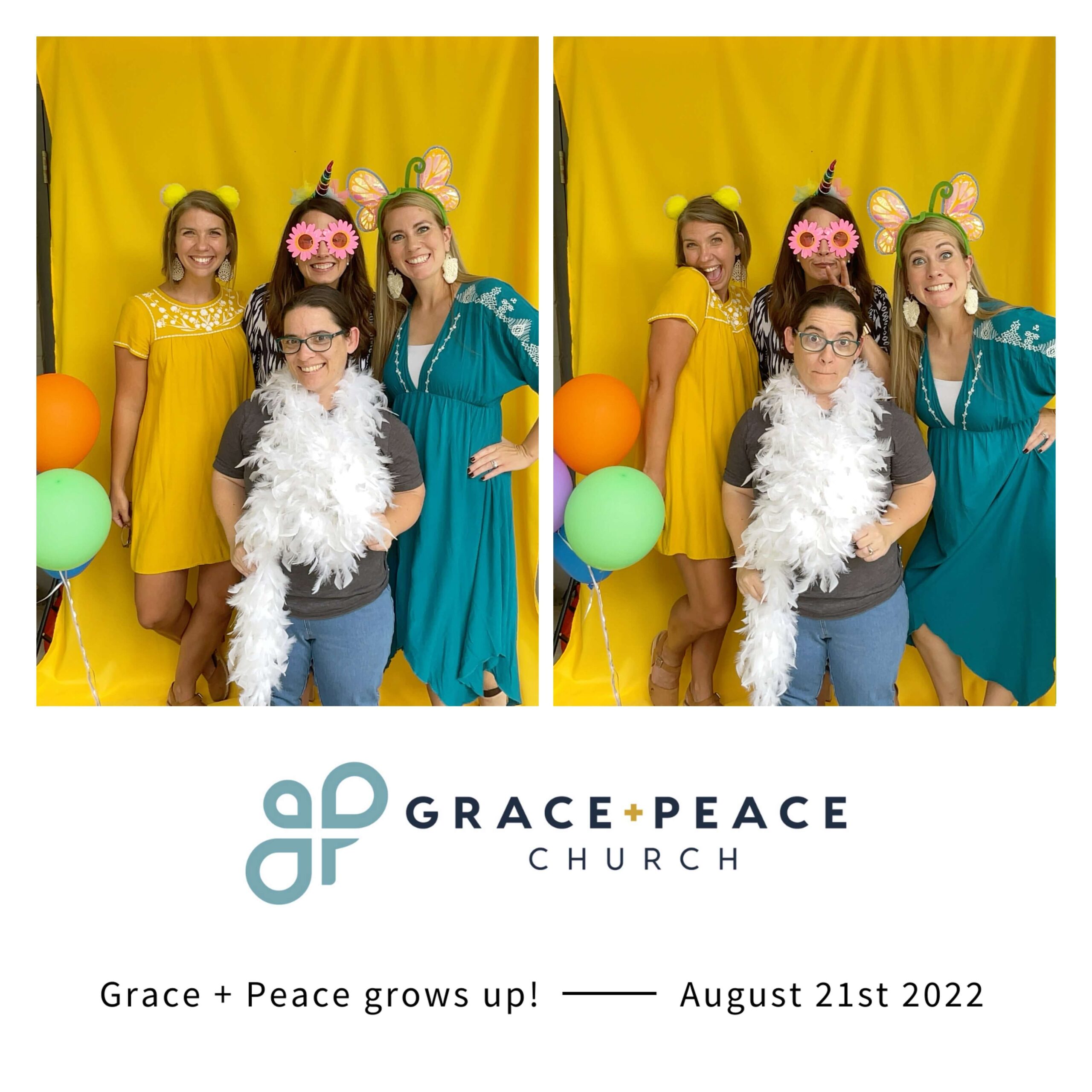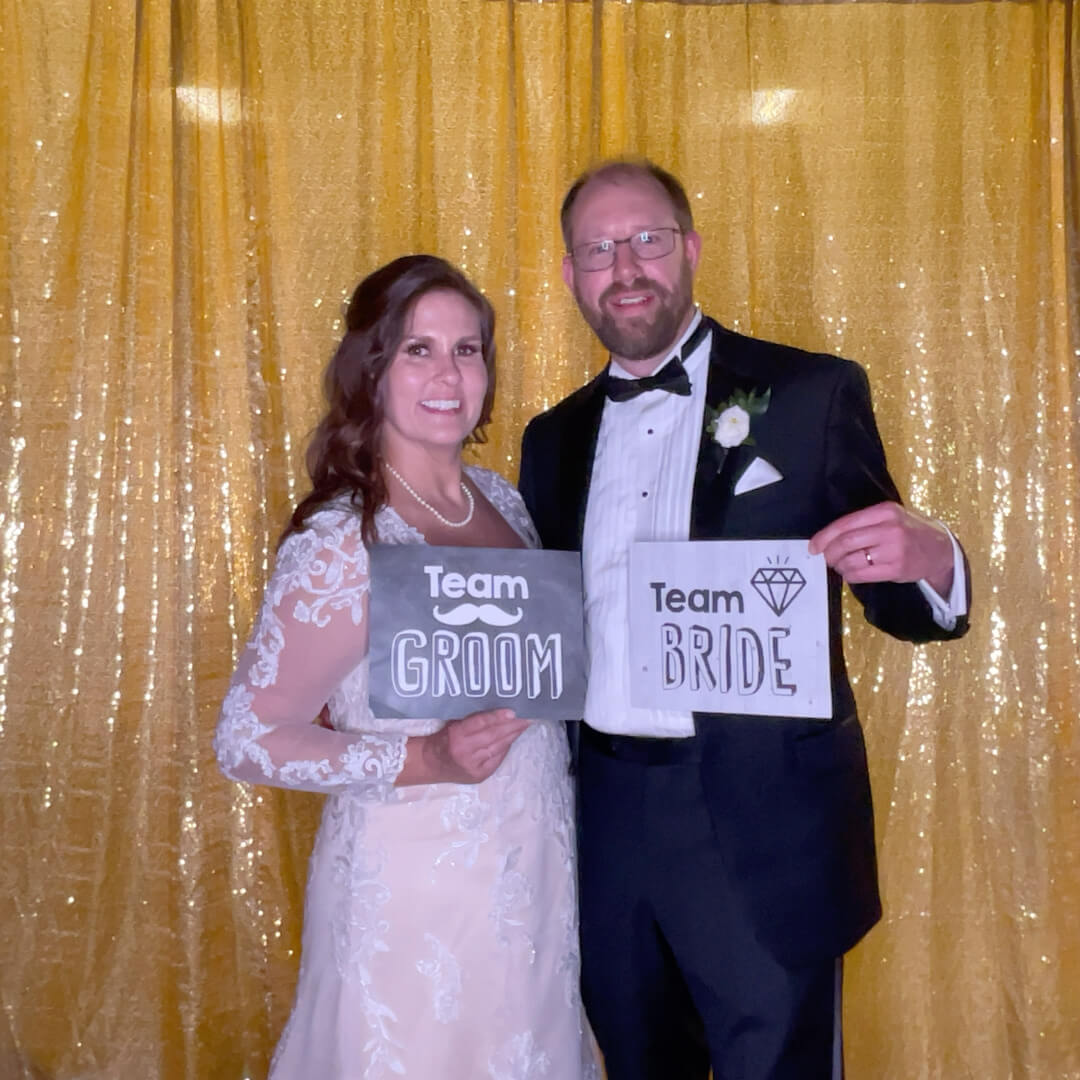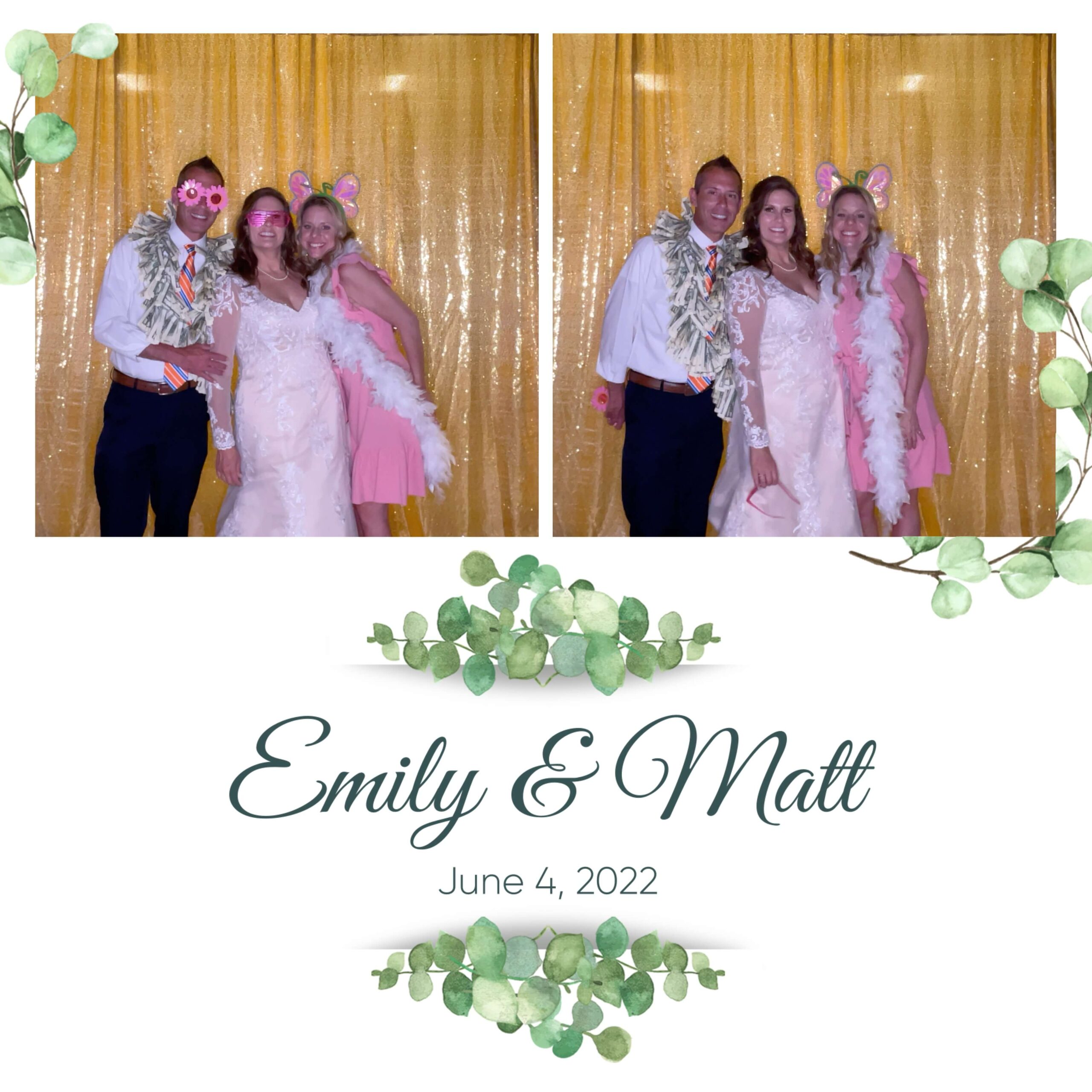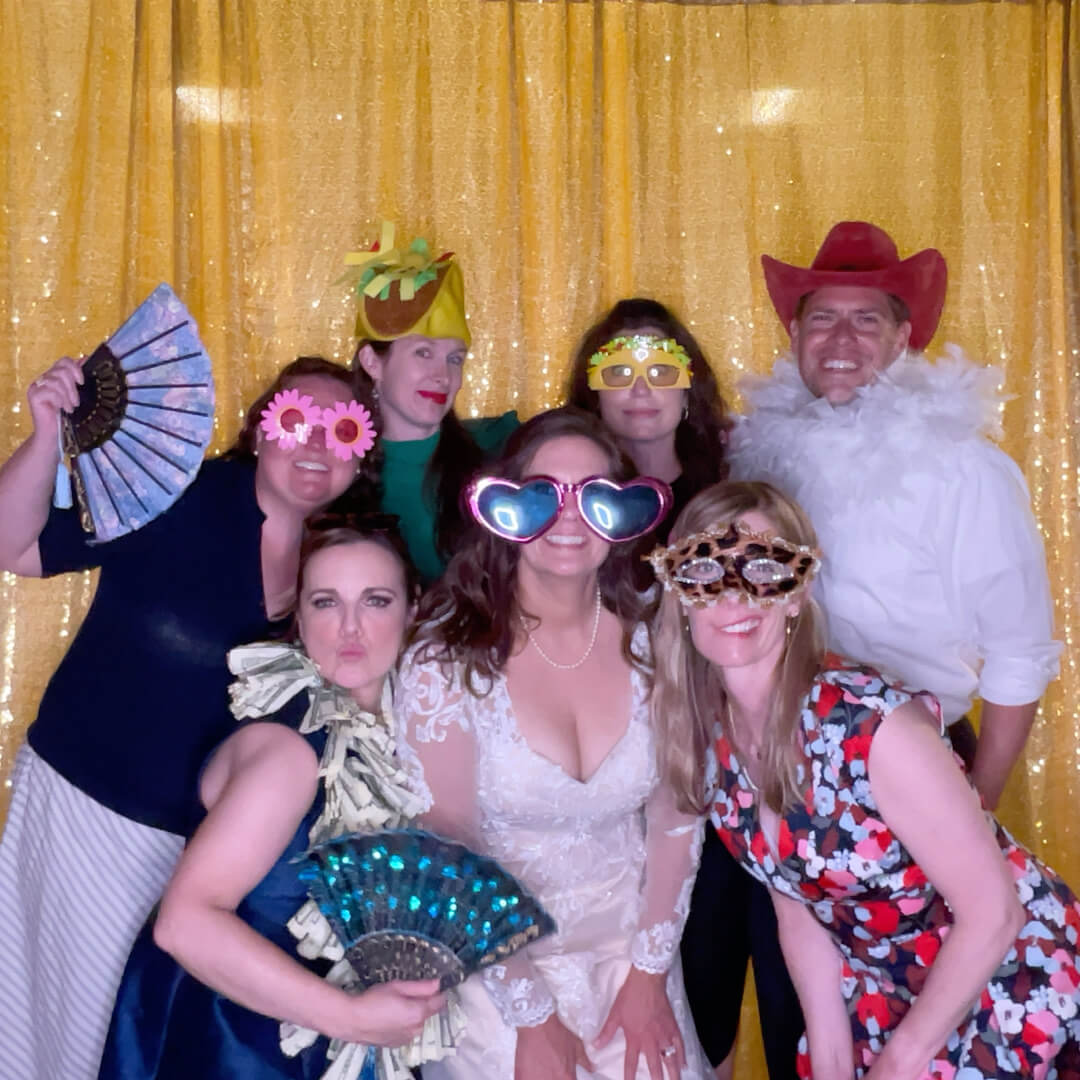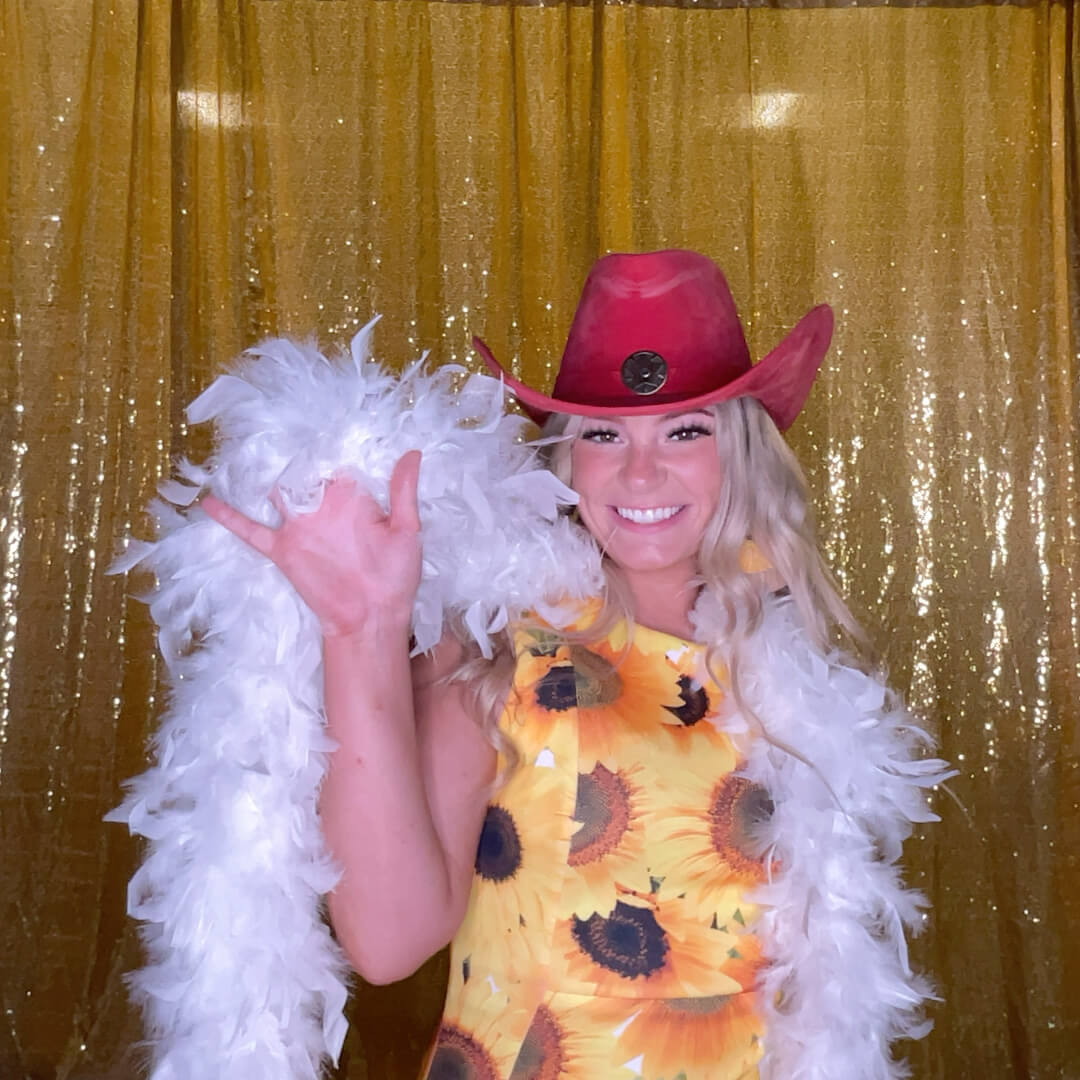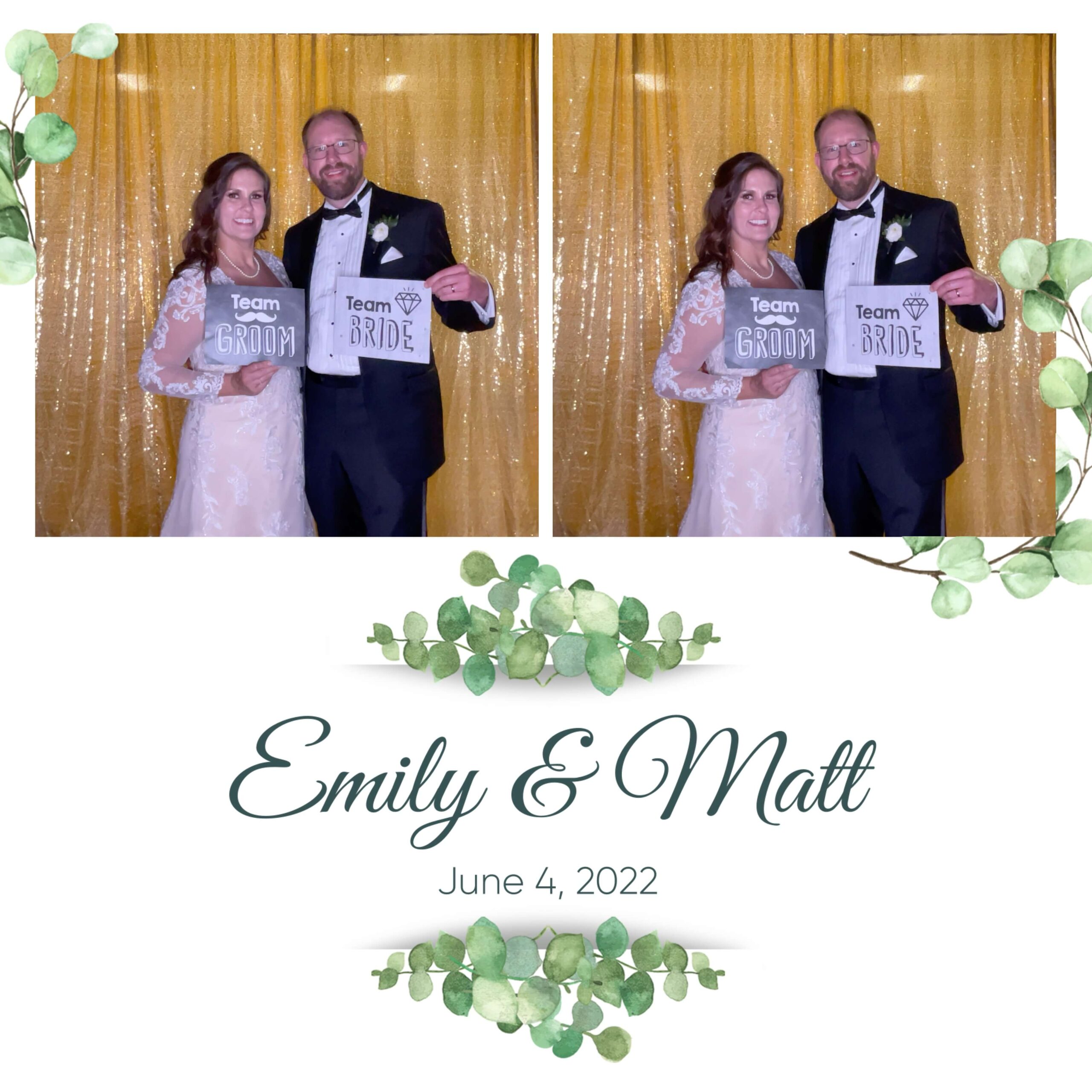 4. Photos make memorable wedding favors.
I don't know about you but tying hundreds of tiny ribbons around small pieces of tulle and almonds doesn't sound like a good time to me. Many wedding favors (both the edible and non-edible ones) end up wasted or stuck in a drawer never to be used or thought about again. Photos, however, even the silly ones, tend to get hung or treasured for a lot longer than five Jordan almonds or a custom coaster. Many modern photo booths even come with short video options that you and guests will be able to share on social media because who doesn't want to see you and your flower girl trying (and failing) to juggle disco balls in a Boomerang-style clip?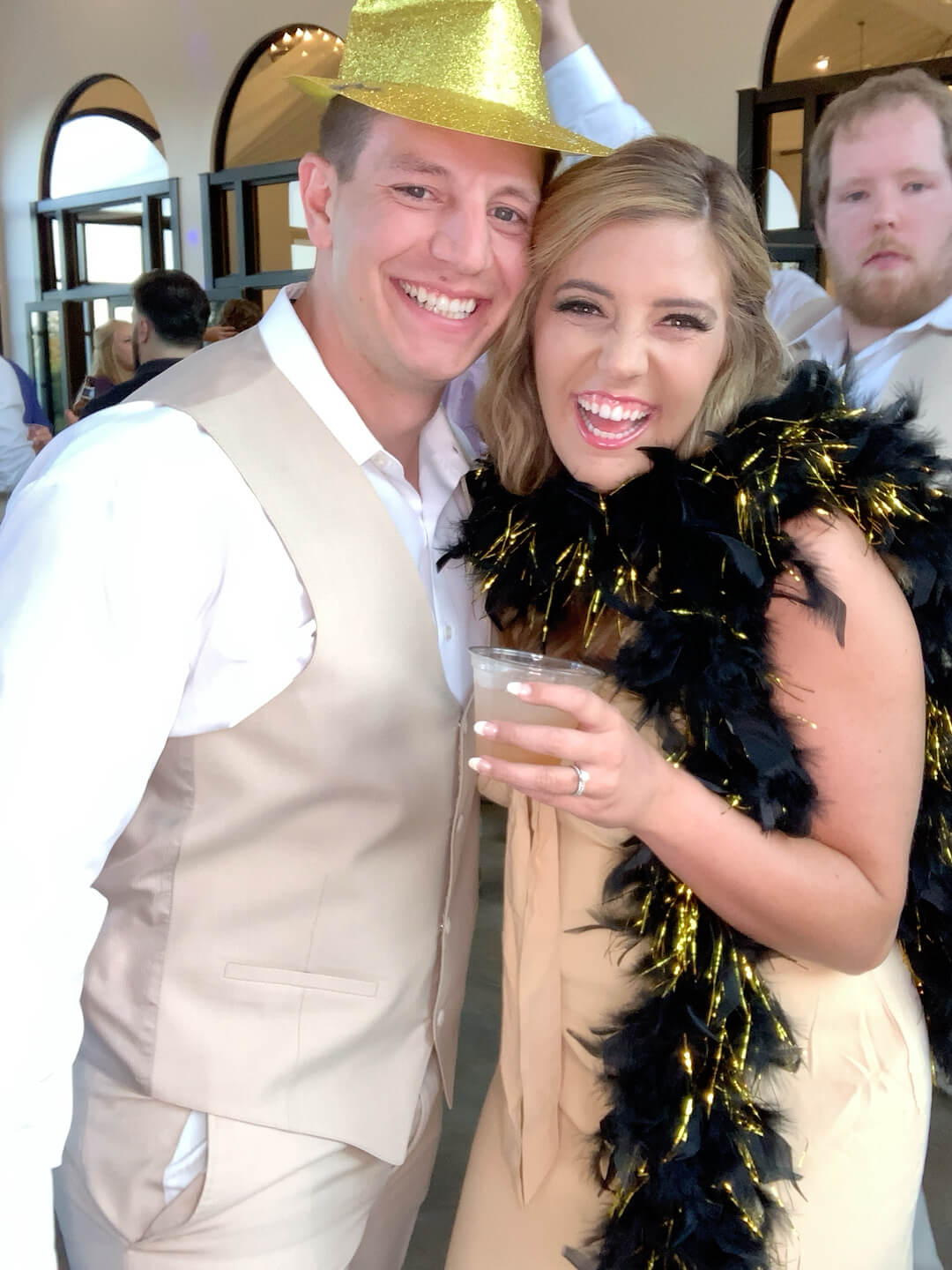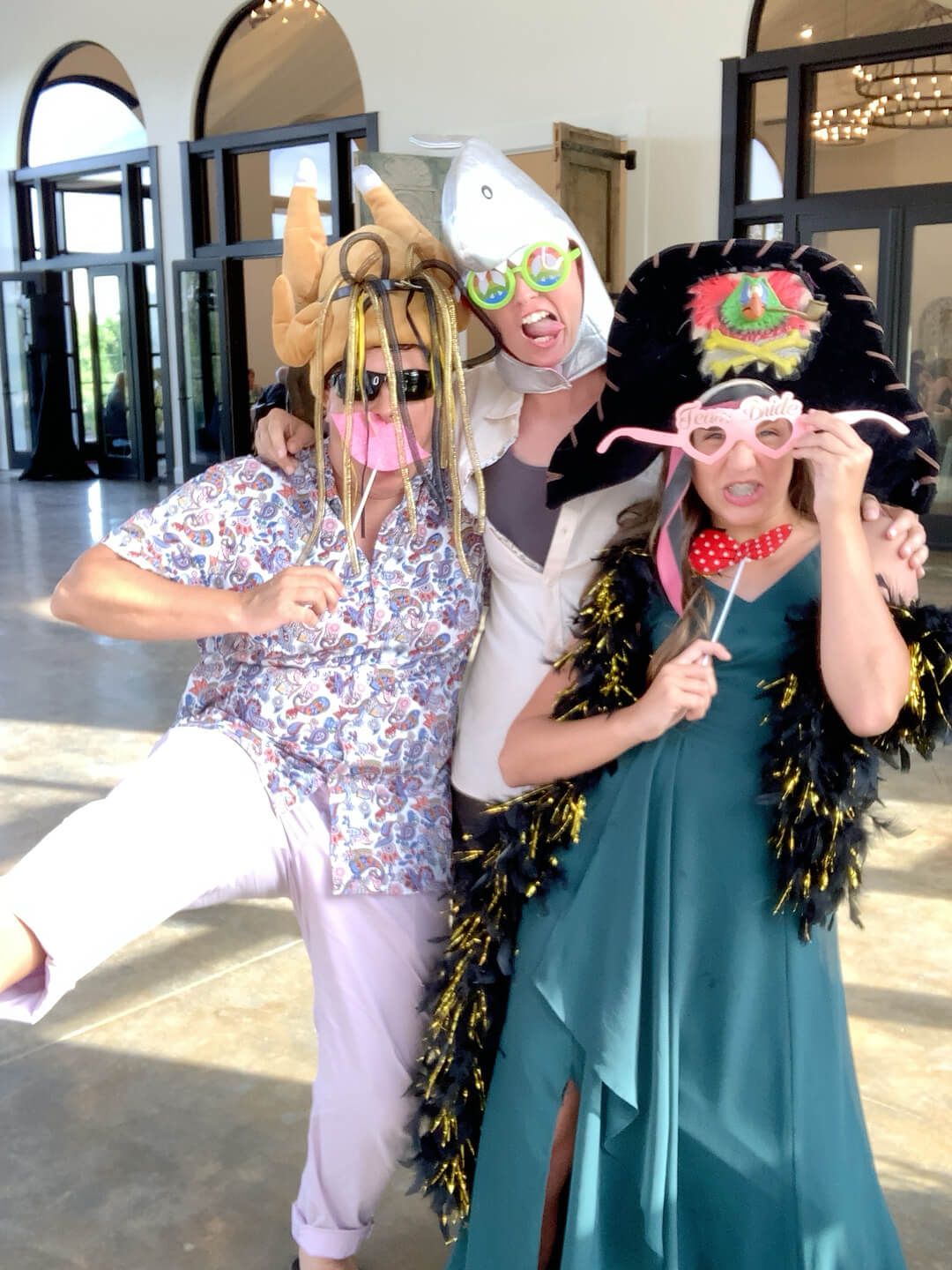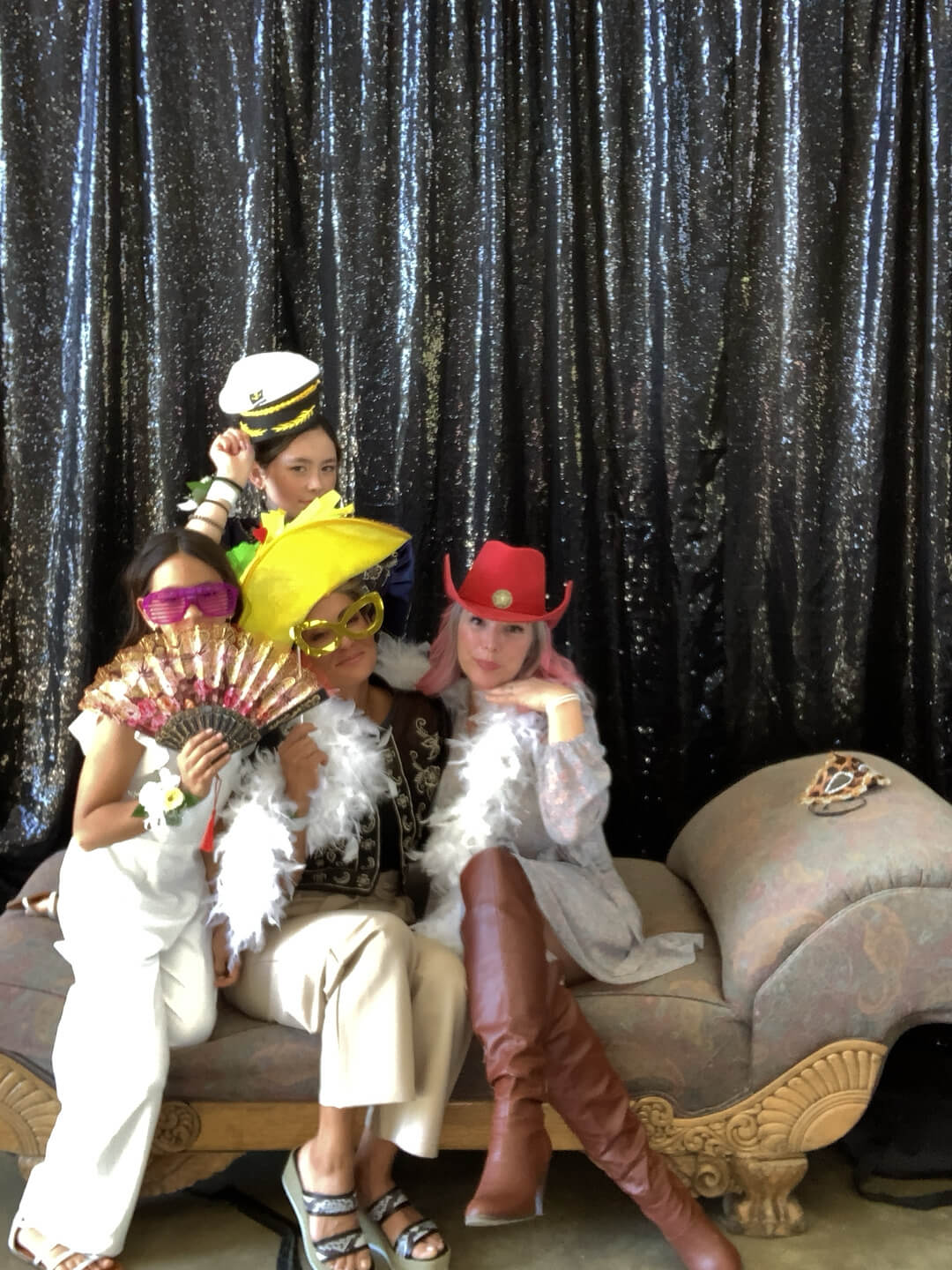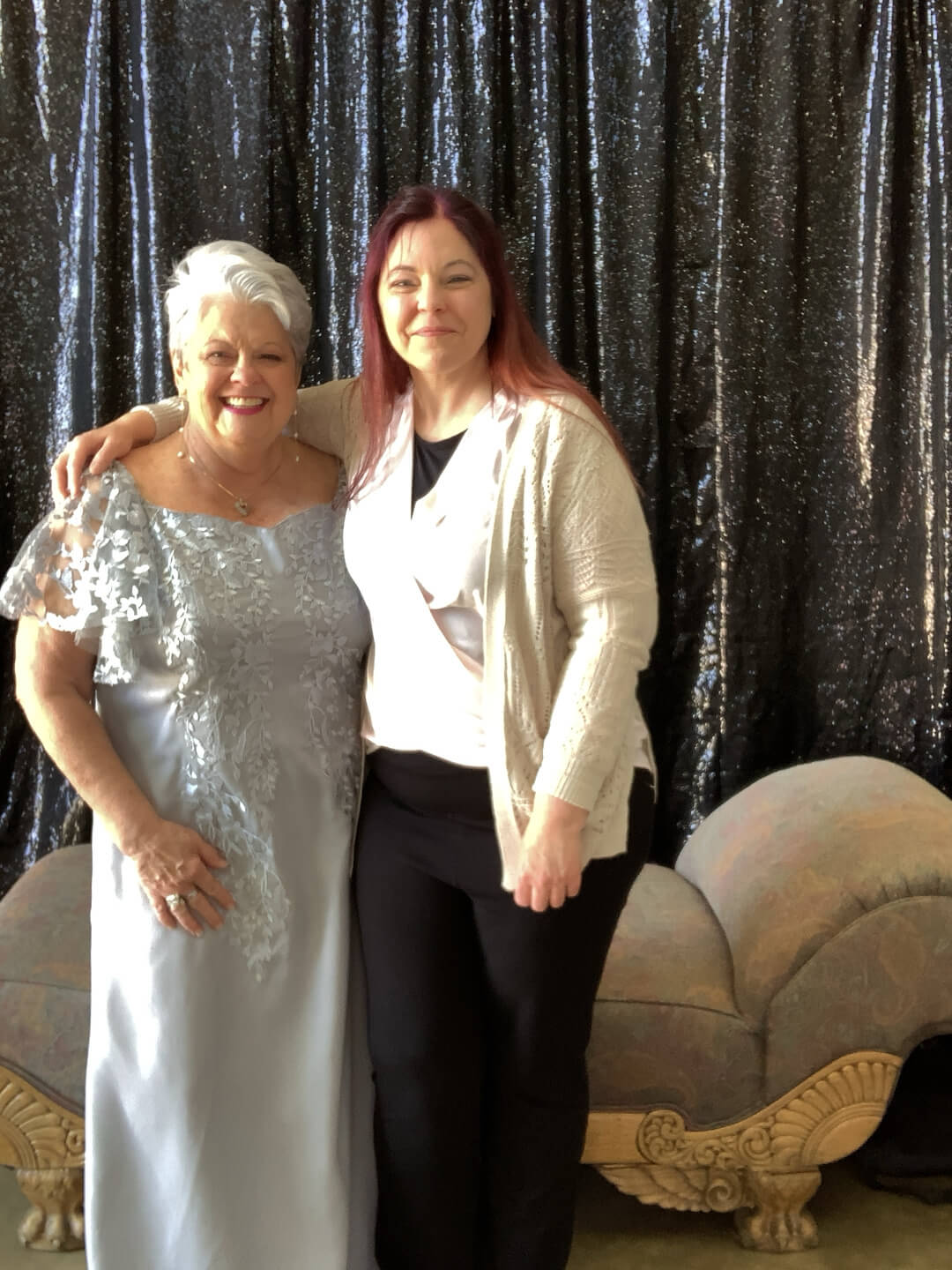 5. Photo booths capture what your photographer can't.
When you hire a wedding photographer, most of the time, they'll be mainly focused on you and the rest of the main events after the ceremony like cake cutting and capturing the antics on the dance floor. They'll capture all of the beautiful shots of the day that you'll look back on fondly. Having a photo booth complements the pictures your photographer takes. It's almost like having a second (or third) photographer at your reception. Not everyone will want to smile for your photographer, but they'll be more likely to head to a photo booth for a silly group picture where they can be more authentic in a less formal setting.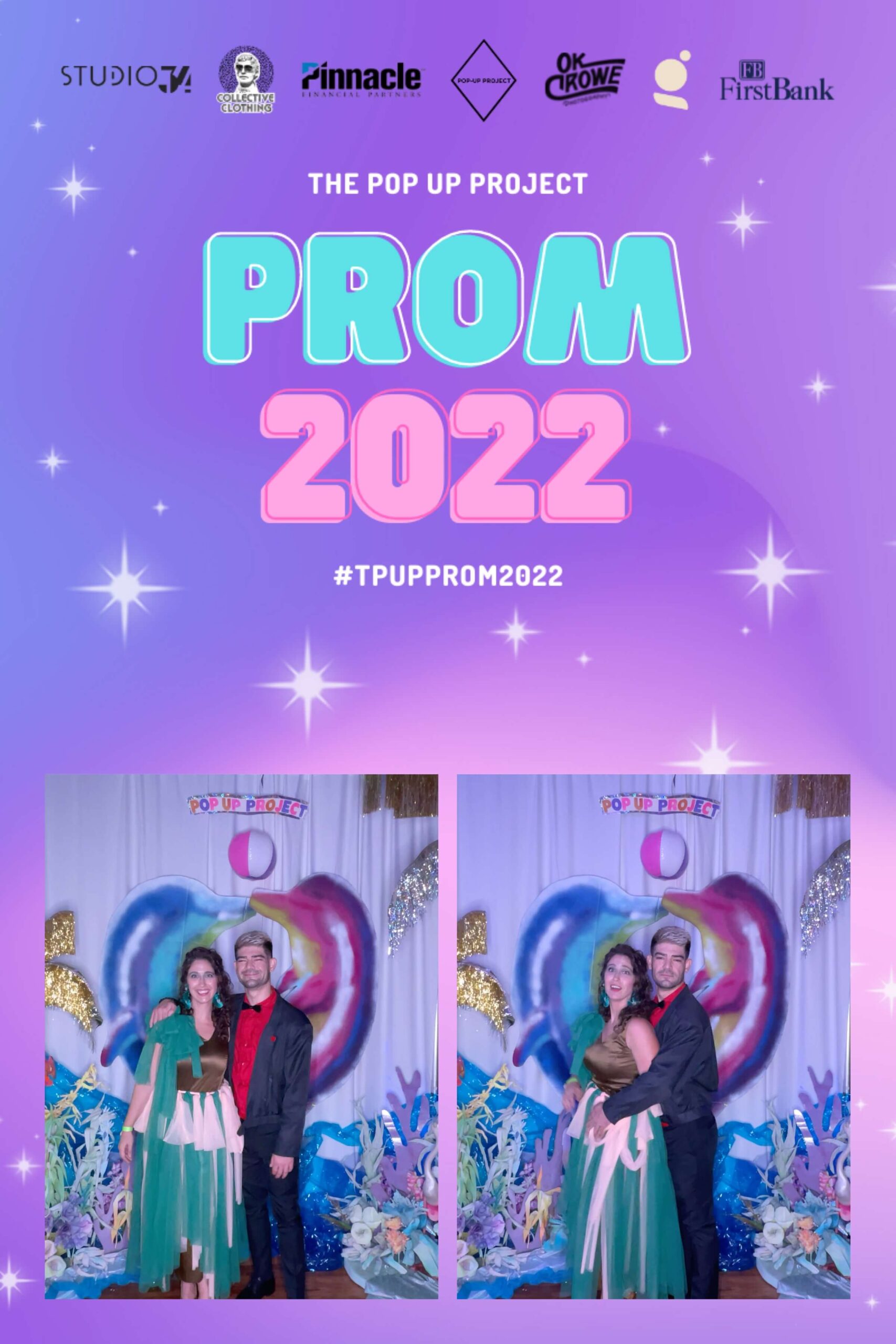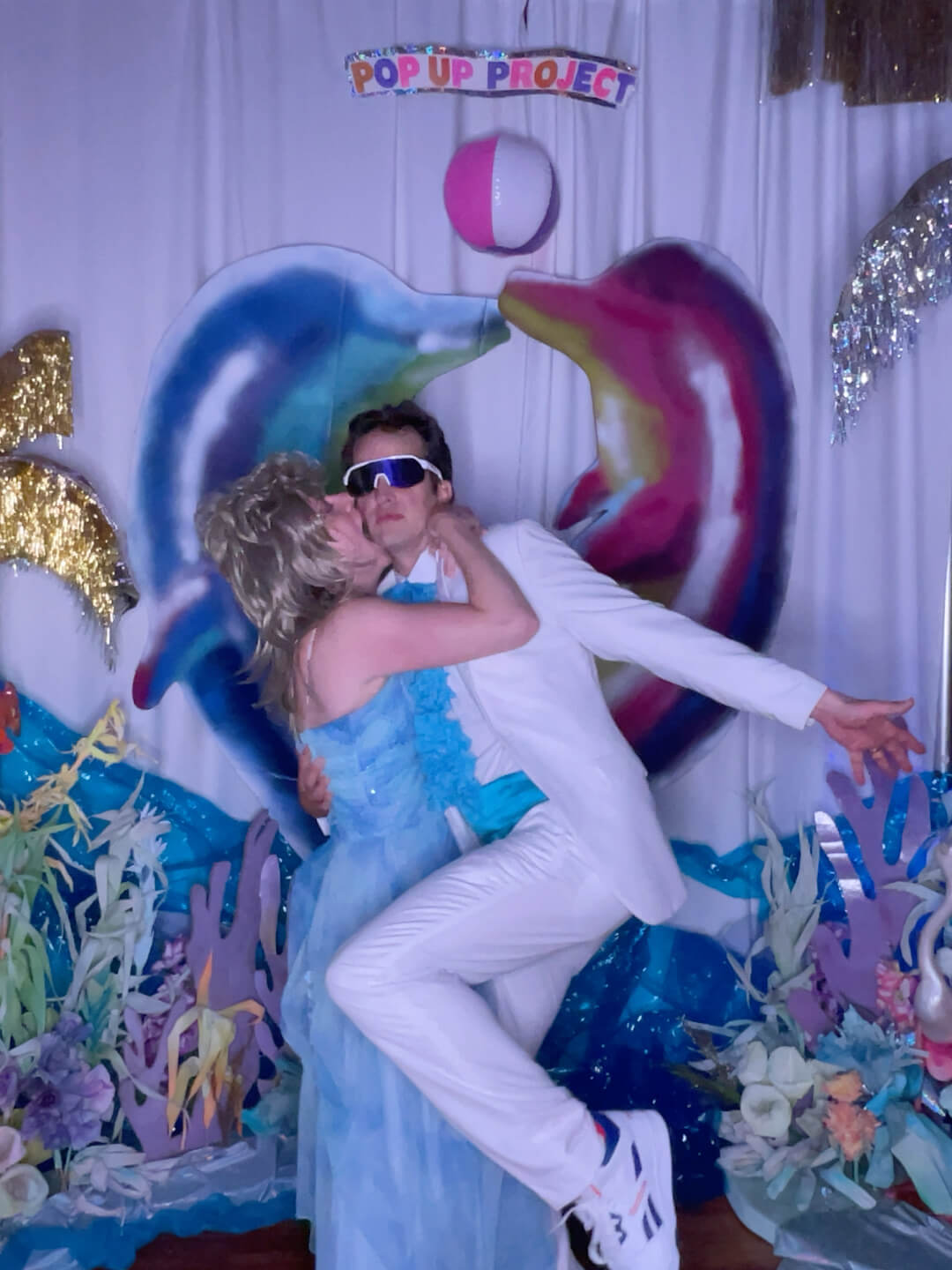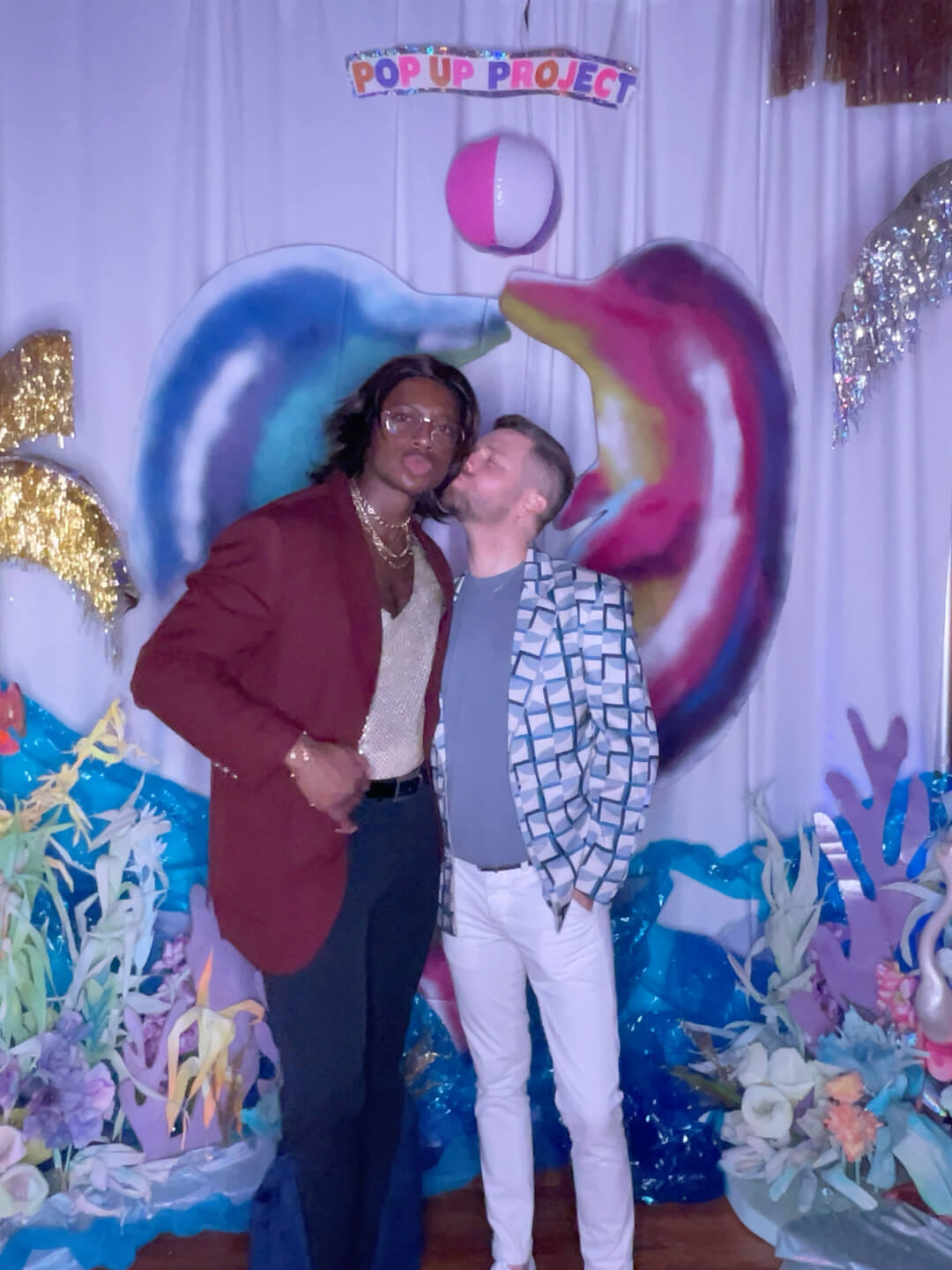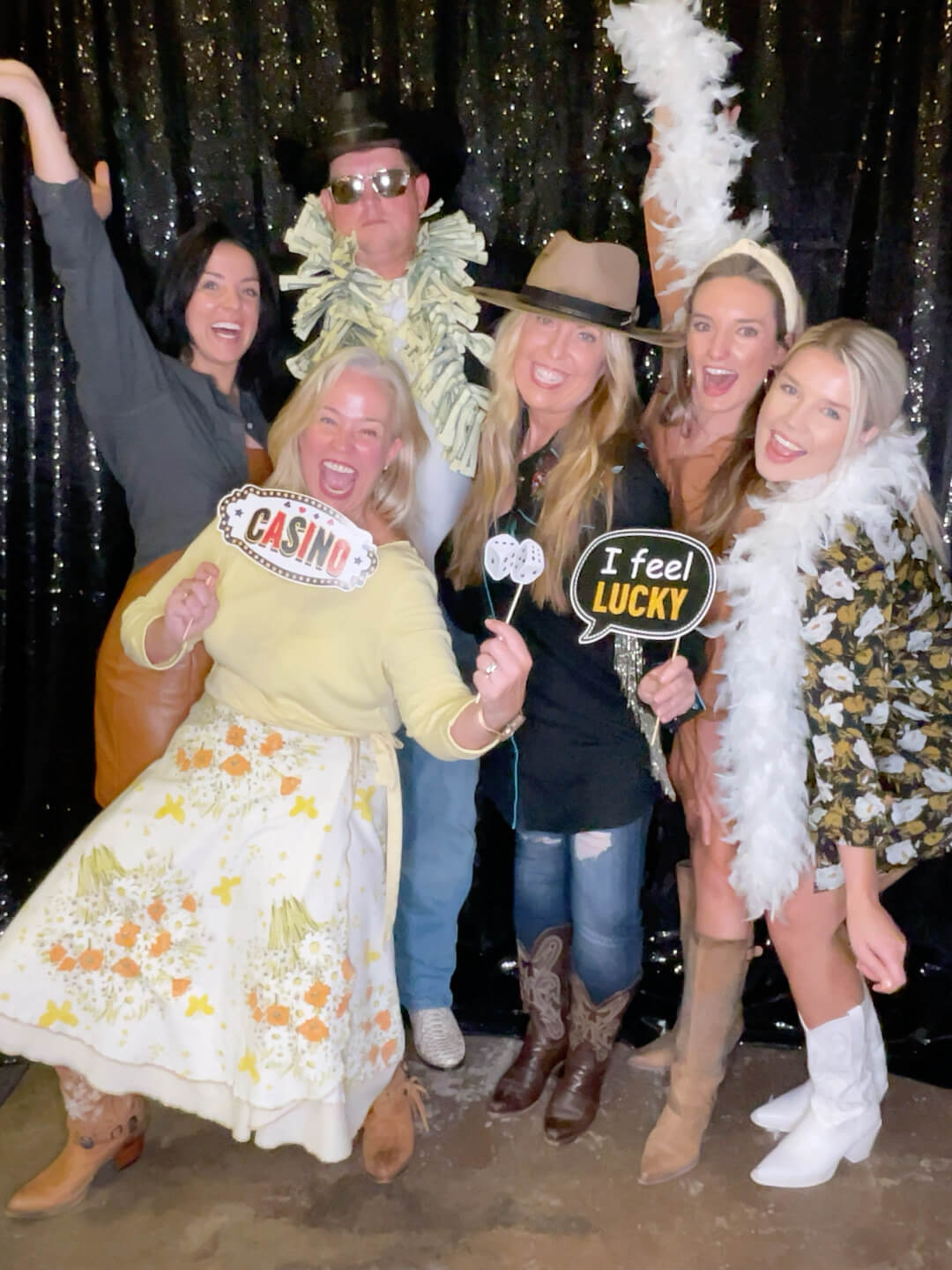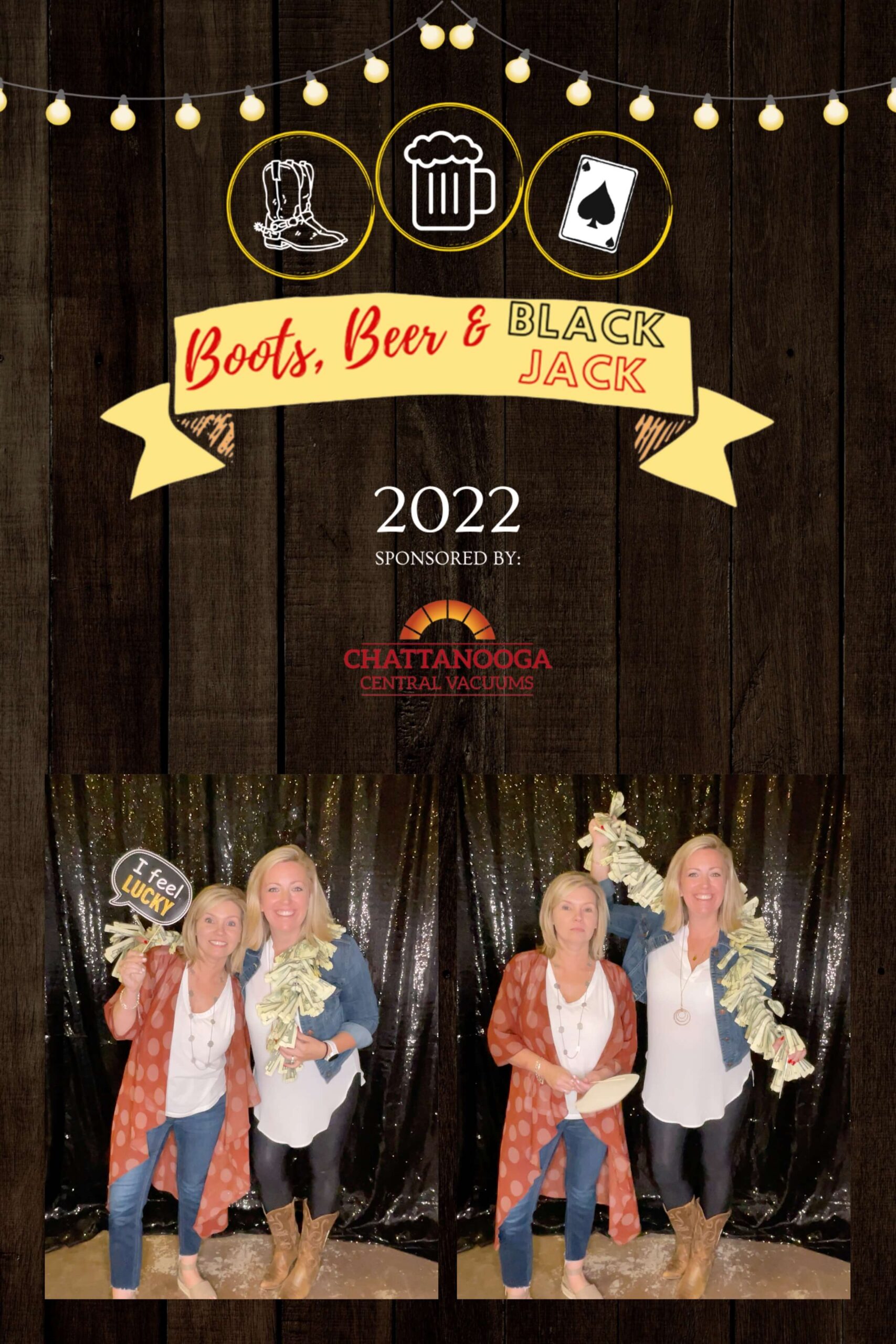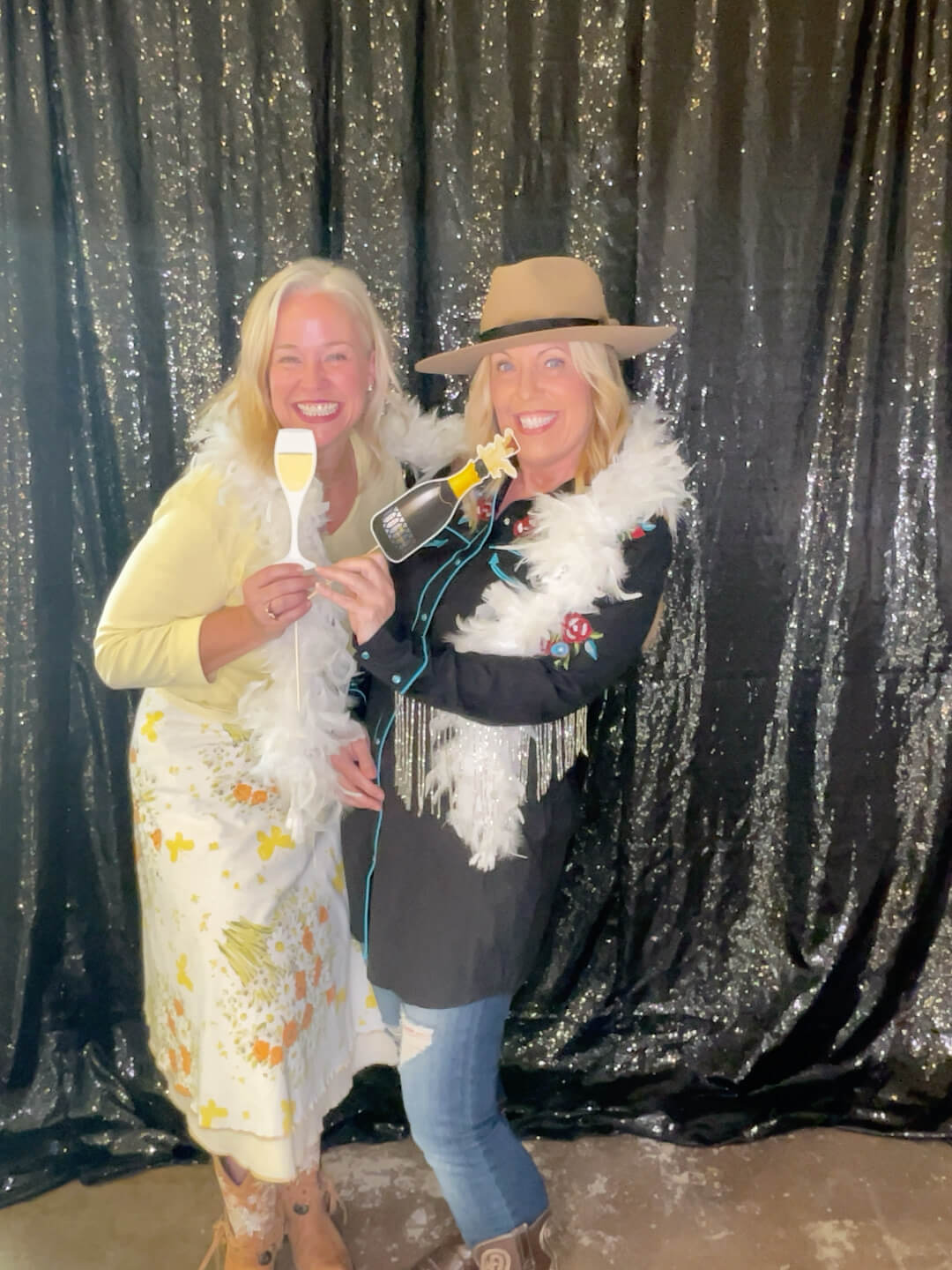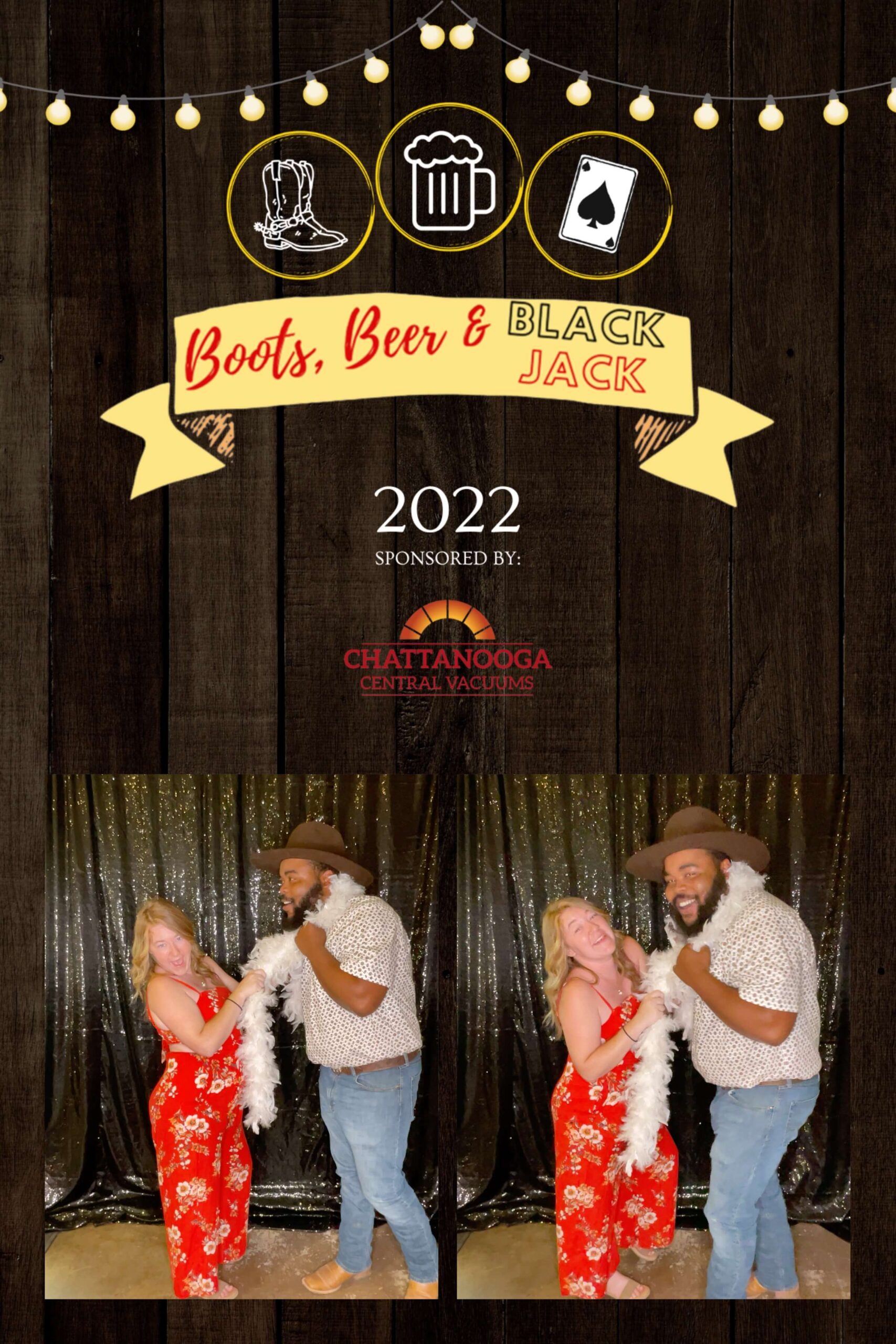 Book the OkCrowe Photo Booth!
Depending on the features and what it comes with, having a photo booth at your wedding will always be worth it. If you're thinking of adding a photo booth, check out our modern OkCrowe Photo Booth!
The OkCrowe Photo Booth is a fully digital booth that's perfect for any wedding or event. Its free-standing, sleek, and modern design fits in with every theme or decoration and doesn't take up too much floor space at your reception. You'll be able to choose from several lighting options and two background options of either a gold or black sequin curtain all included in the photo booth package. You can even opt for an open-air setting and have the booth set up in front of a scenic view or decorated area of your venue.
Because the OkCrowe booth is fully digital, we aren't offering live printing at this time. However, all pictures, Boomerangs, and short videos will be sent to guests directly via text message, email, or airdrop complete with your custom digital border! And best of all, just two days after your wedding or event, you'll receive an online gallery of everything from your big day including every picture and short video. You can use the photos right away and upload them to your social media or even add them to your wedding album if you've already booked a wedding photography package with us.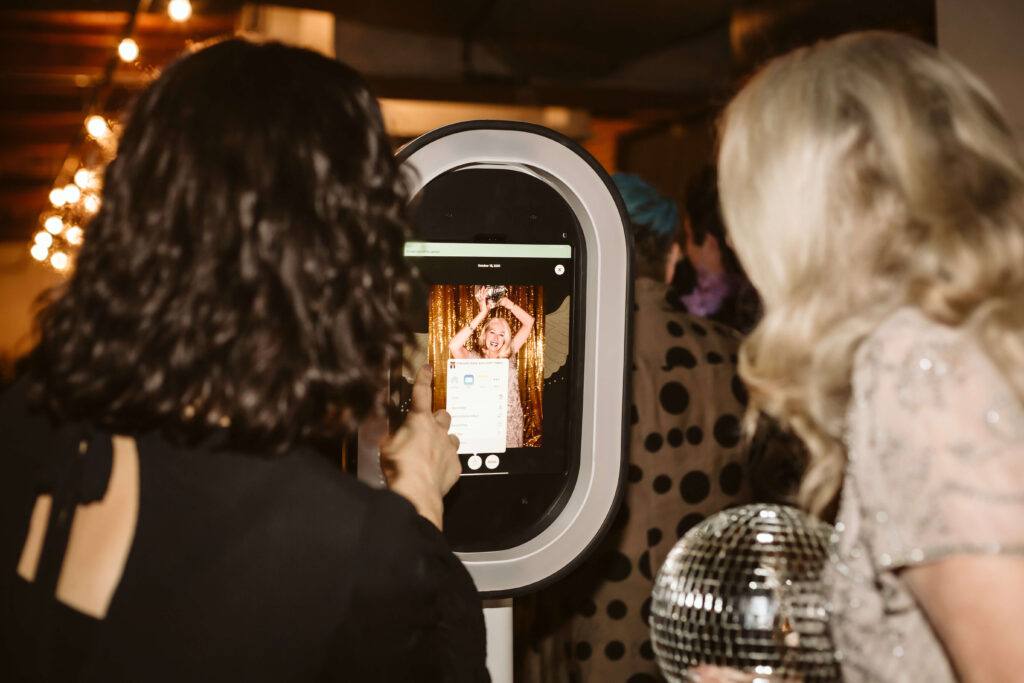 Do you think a photo booth will be the perfect final touch to your wedding plans?
Hey y'all! I'm Rachael Crowe of OkCrowe Photography. I'm so excited that we now offer photo booths along with all of our wedding packages! You can rent the booth separately outside of wedding photography as well! If you're planning to add a photo booth to your wedding day, the OkCrowe Booth just might be exactly what you've been looking for. Head to our photo booth page to learn more, then fill out our contact form to start chatting!
Pin this blog for later! ↓