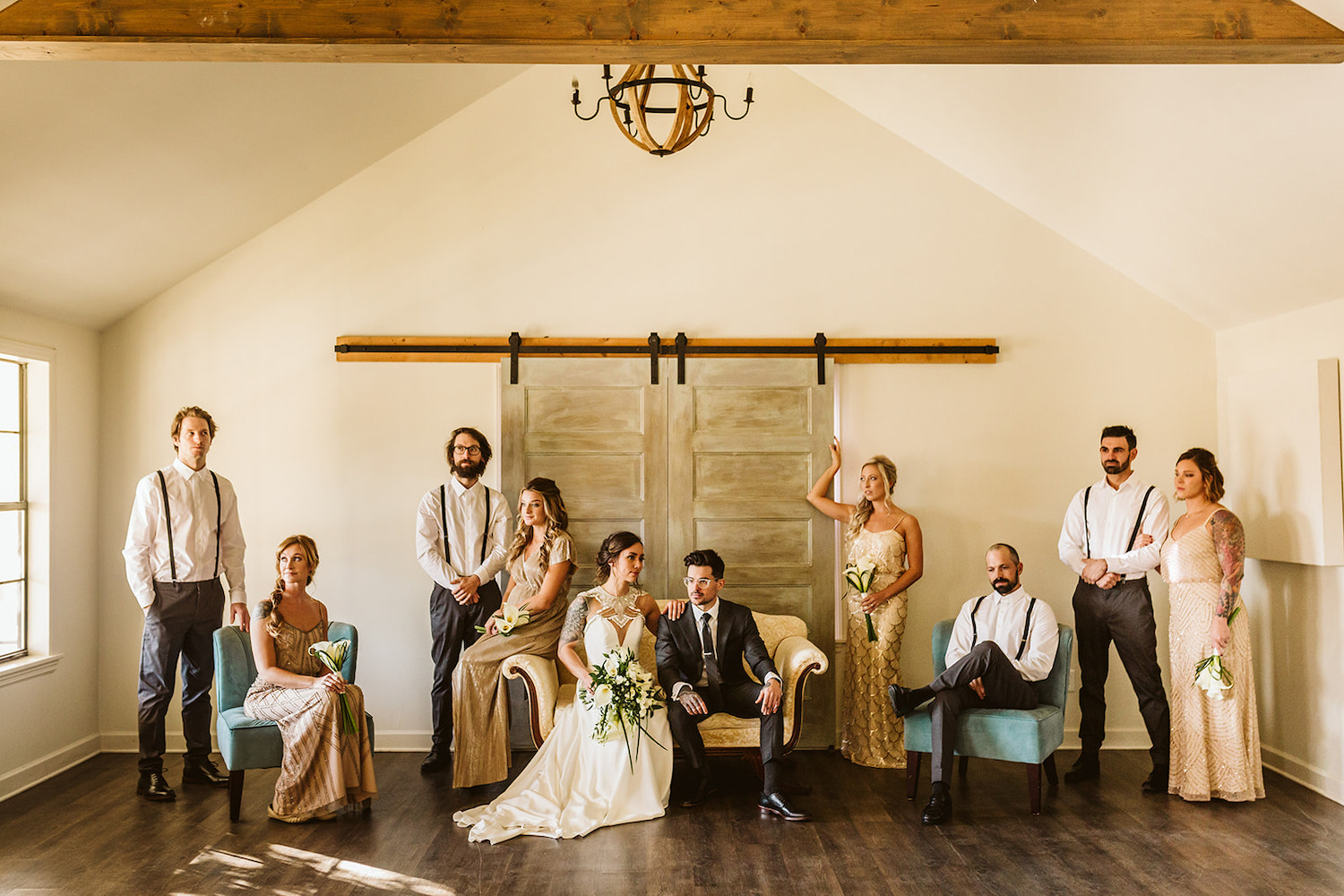 Pretty much every Chattanooga wedding photographer has shot on Lookout Mountain. I've included Lookout destinations twice in my Top 5 Engagement Photo Locations blog, and every season we discover new Chattanooga wedding venues in the area!
Brianna (Bri) and Trevor got married at the base of Lookout Mountain in the fall, and I was so excited to be their chosen photographer! You'll see why when you scroll through this blog–every detail was stunning.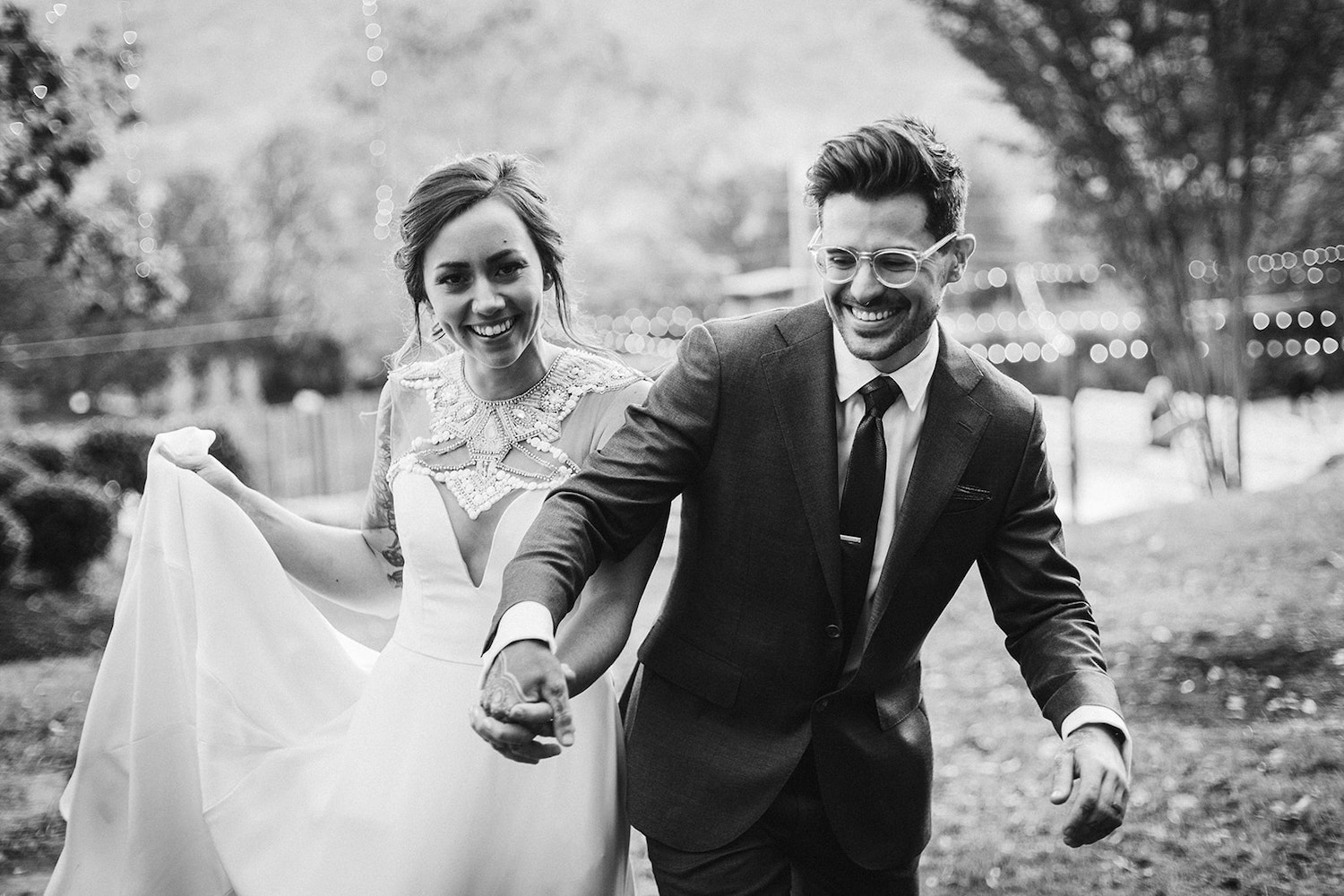 A MATCH MADE IN THE TATTOO STUDIO
Bri and Trevor met when she walked into his tattoo studio with plans of making an appointment. A local tattoo artist with his own shop near downtown Chattanooga, Trevor is in high demand for his gorgeous, custom work. Bri said she left with her head spinning and immediately started plotting a way to see him again. Not too long after, they ran into each other a the local climbing gym and started hanging out every chance they could get. She said, "Had Trevor asked me to marry him a month into dating I would have said yes."
DREAM DETAILS FOR CHATTANOOGA WEDDING PHOTOGRAPHER
A few days before Bri and Trevor's wedding I got super sick–I actually ended up in the emergency room with sepsis. After I got swift medical care, I checked out under strict doctor-ordered rest. I let Bri know about my situation and that I'd do everything in my power to be there in person. Delivering my best wedding photography to my couples is always super important to me, but I was afraid I might not make this one. Still, I assured her that if I couldn't make it, I'd set her up with one of my highly-skilled, highly-trusted associates. She was so so kind about my health situation even though I'm sure, on some level, she was stressed at the possible sudden change.
Fortunately, with tons of rest, I felt mostly recovered and made it to the wedding. And I'm really glad I did! The details they pulled together for their wedding were all the heart eyes.
Bri and Trevor planned their wedding and ceremony at The Venue right at the base of Lookout Mountain. I was over the moon with so many of the details for their big day! The art deco invitation suite. The elegant and classic calla lily wedding bouquets. Trevor's cufflinks, tie, and pocket square. Bri's INSANELY gorgeous dress (more on that in a bit!), her family heirloom rings, and her nails! The details on the bridesmaids' dresses. Just so much wow! Wedding photography allows me to really highlight so many details of every event, and this one was full of treasures!
Some of my favorite photos are the Vogue-style bridal party group shots. These were Bri's idea, and I am all about it. I love any creativity and vision my couples bring to our time together! Watching a couple and their besties act goofy together and show their personalities often turns into a really rich set of images. This happened with this crew for sure.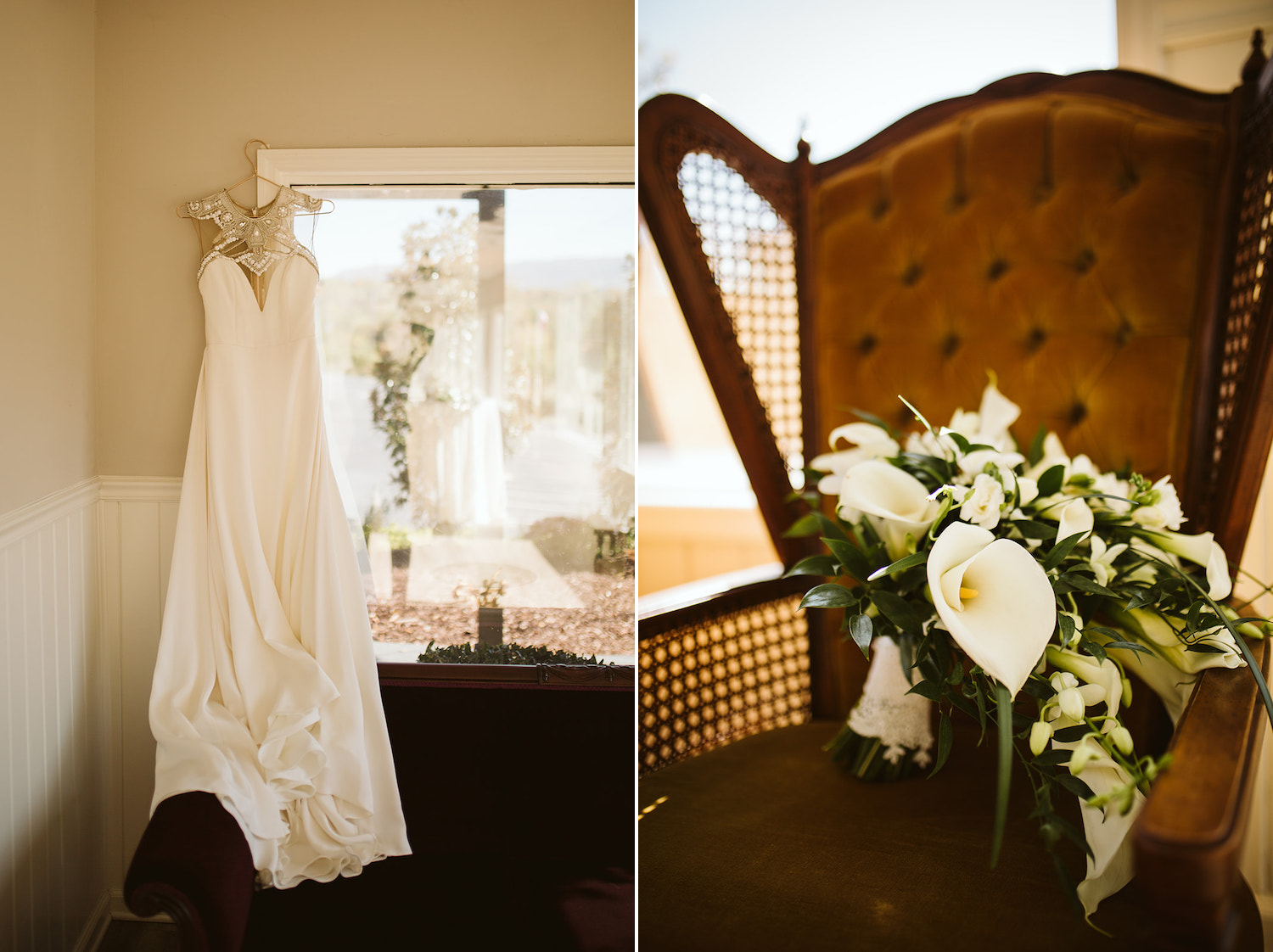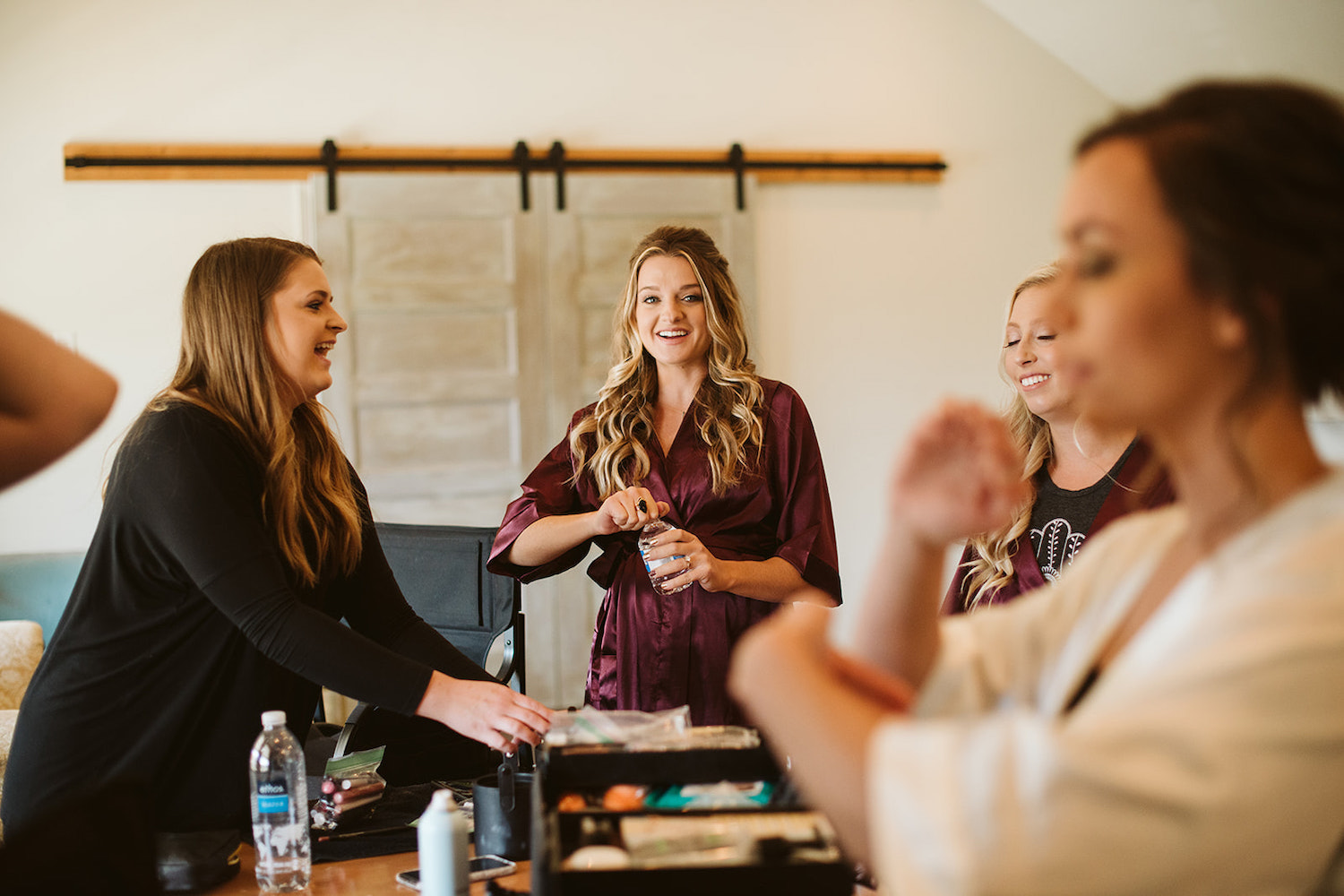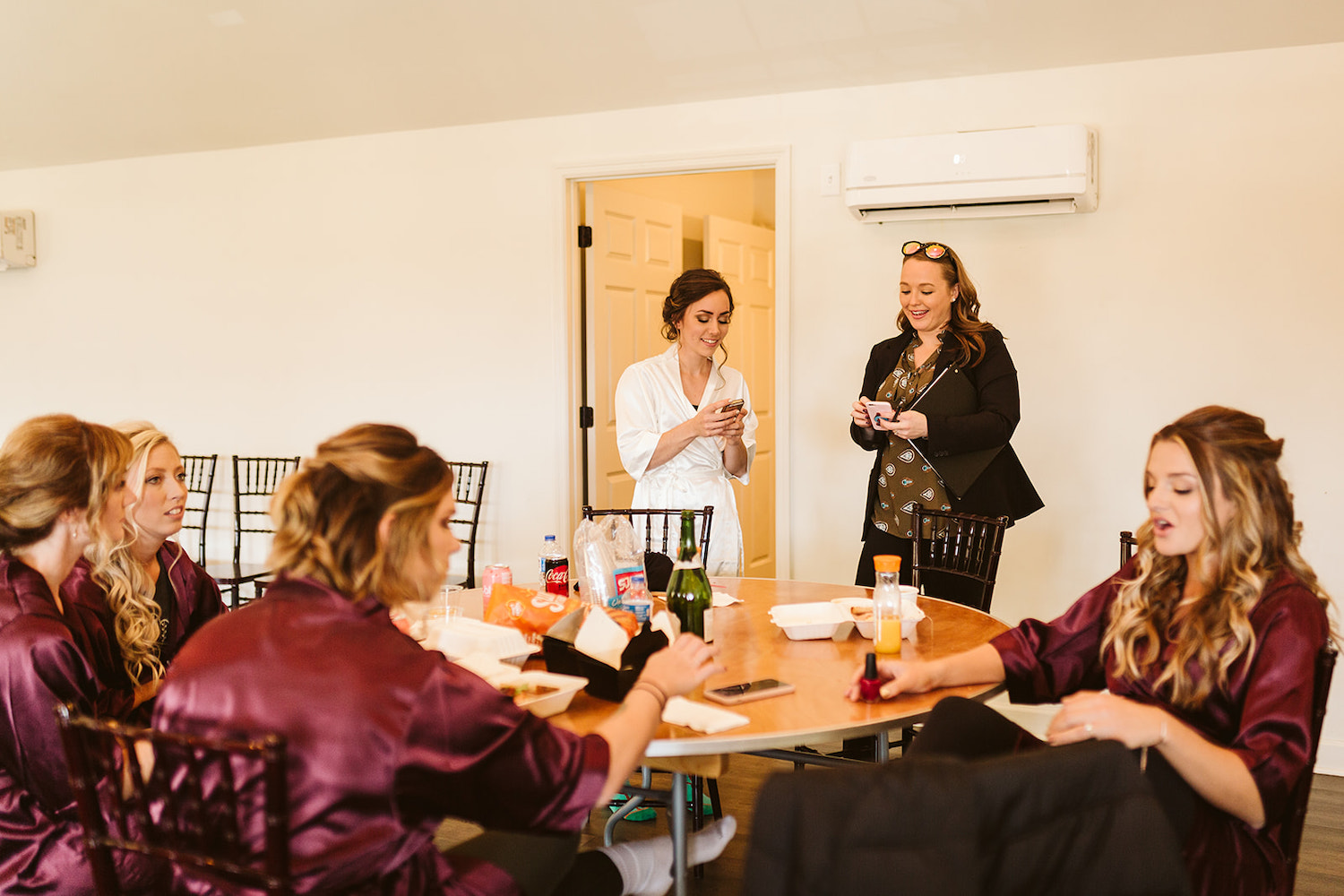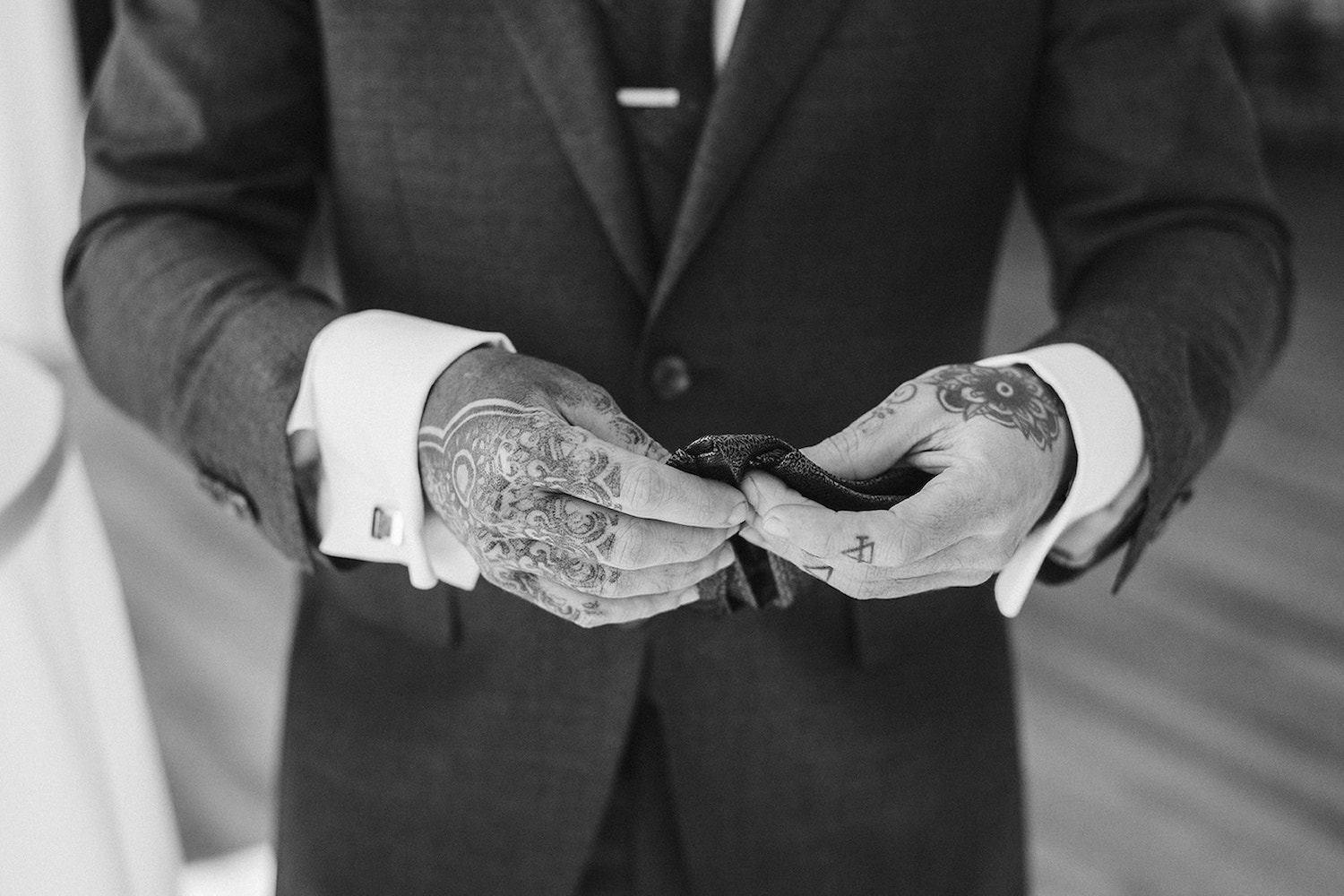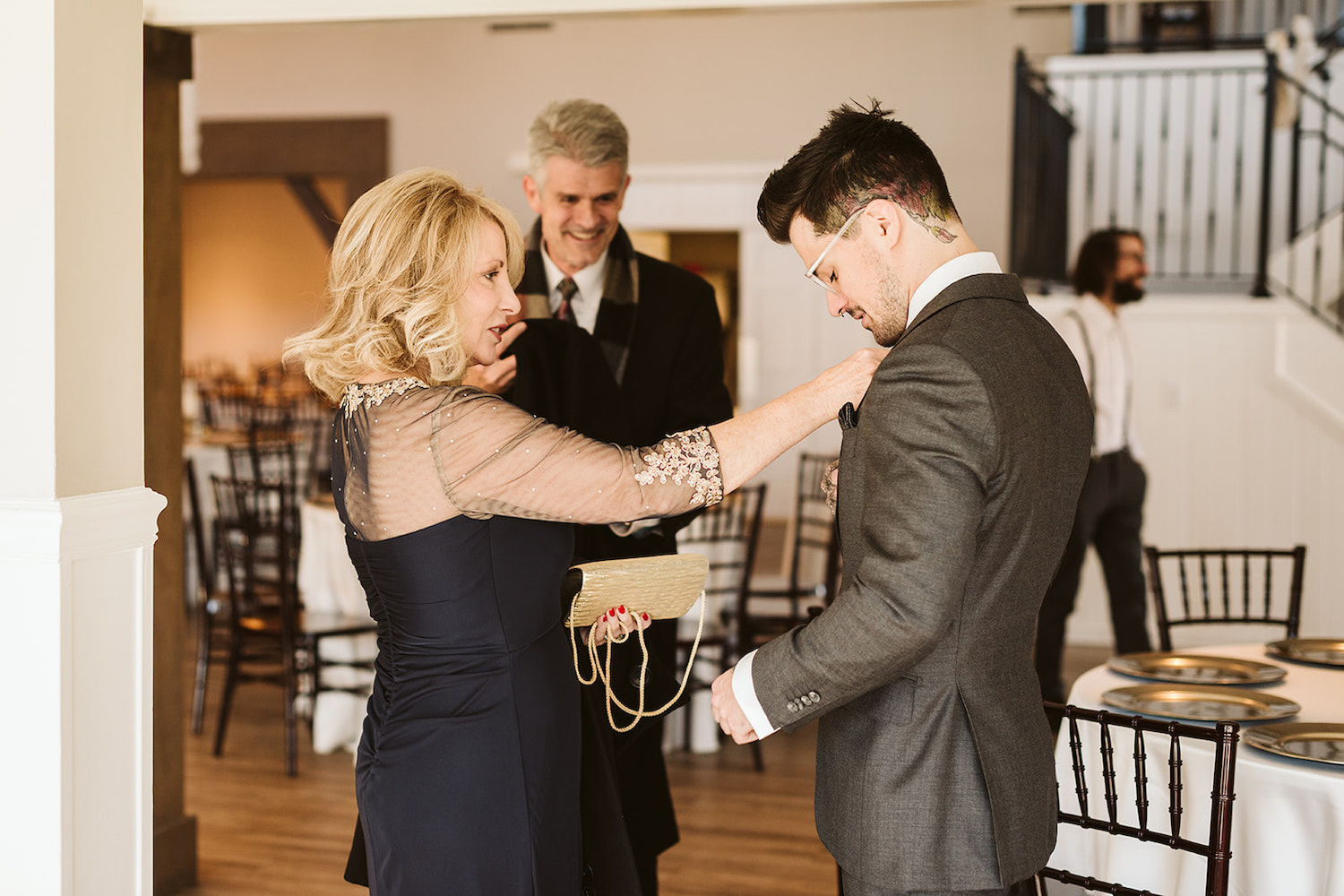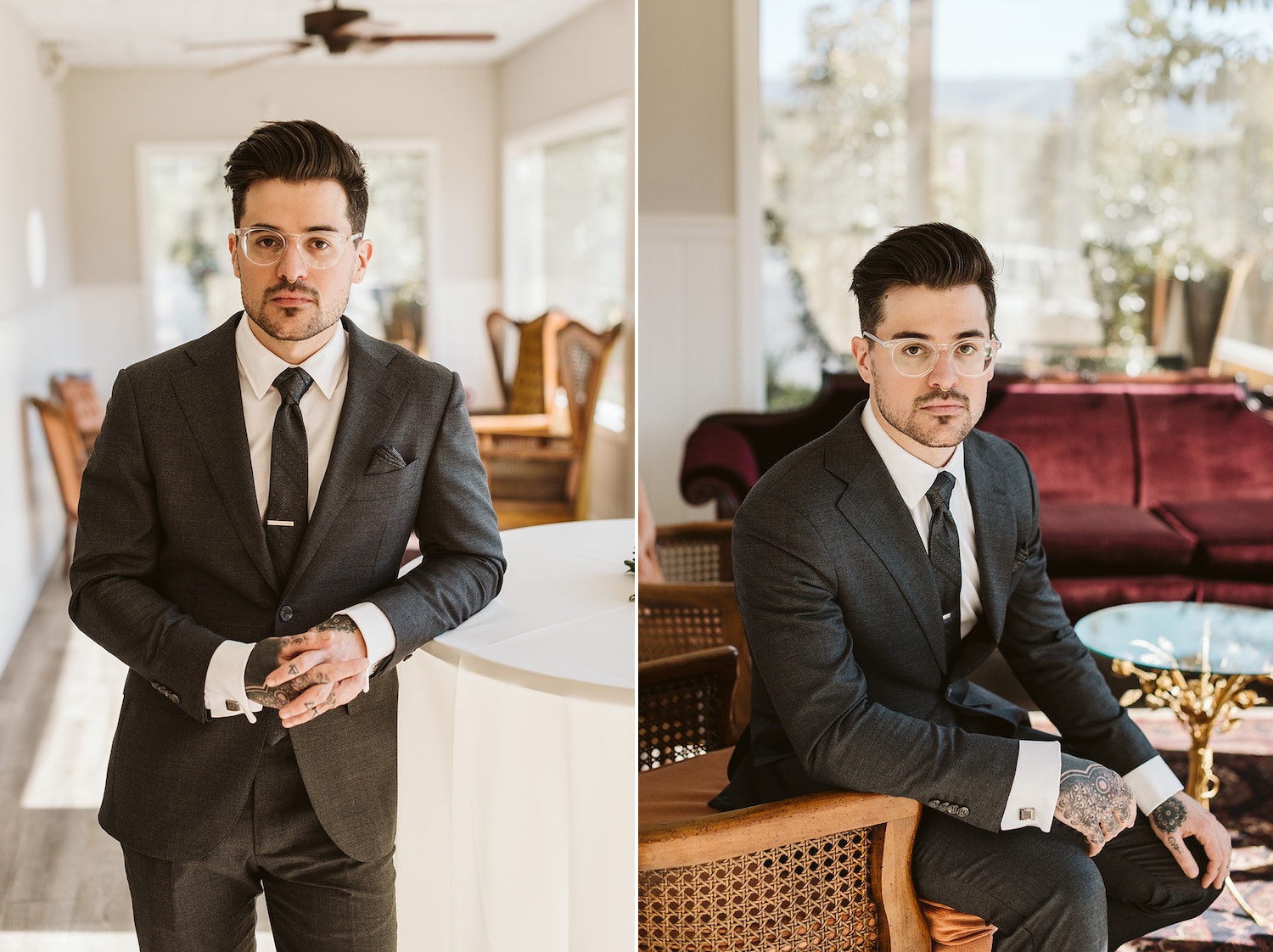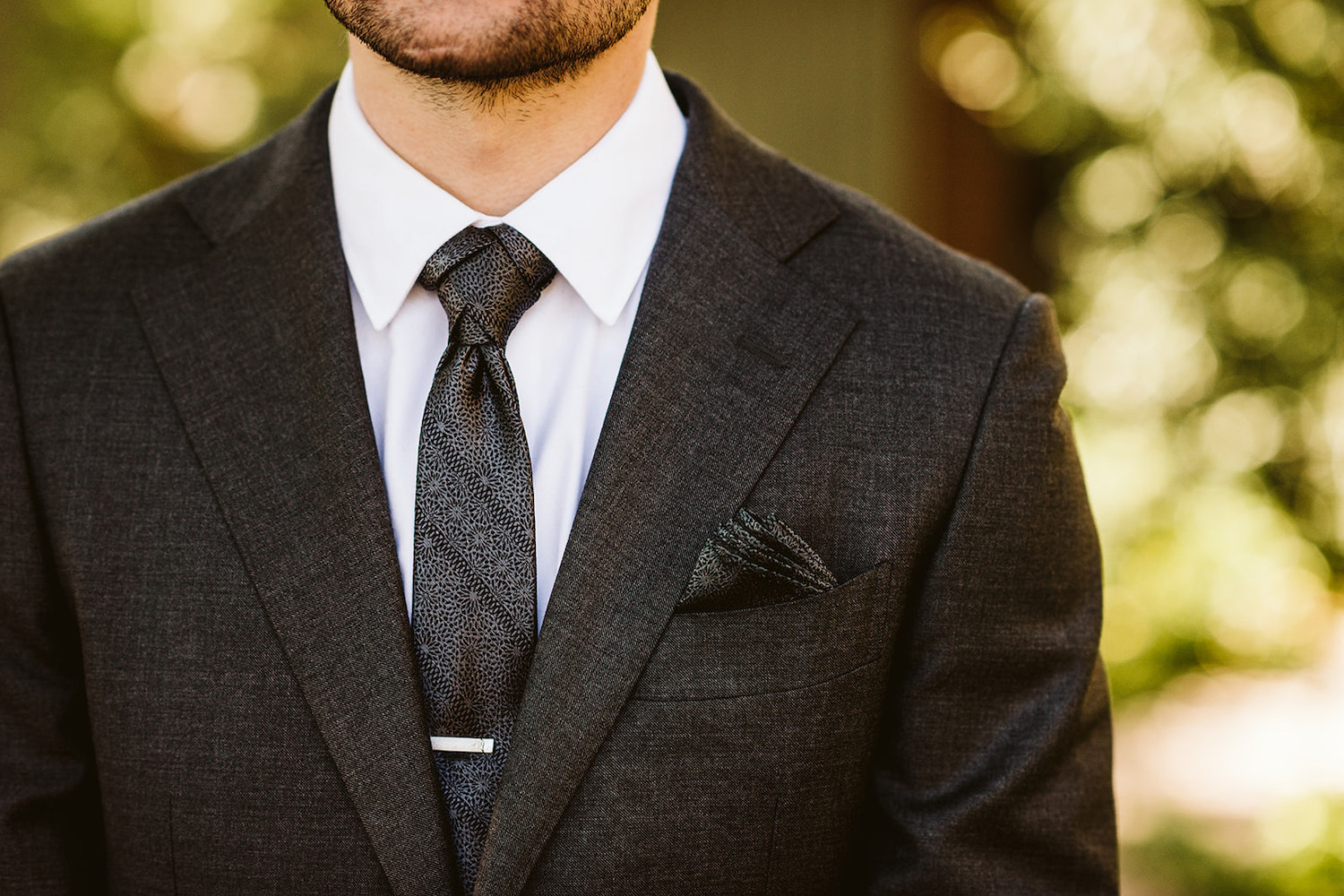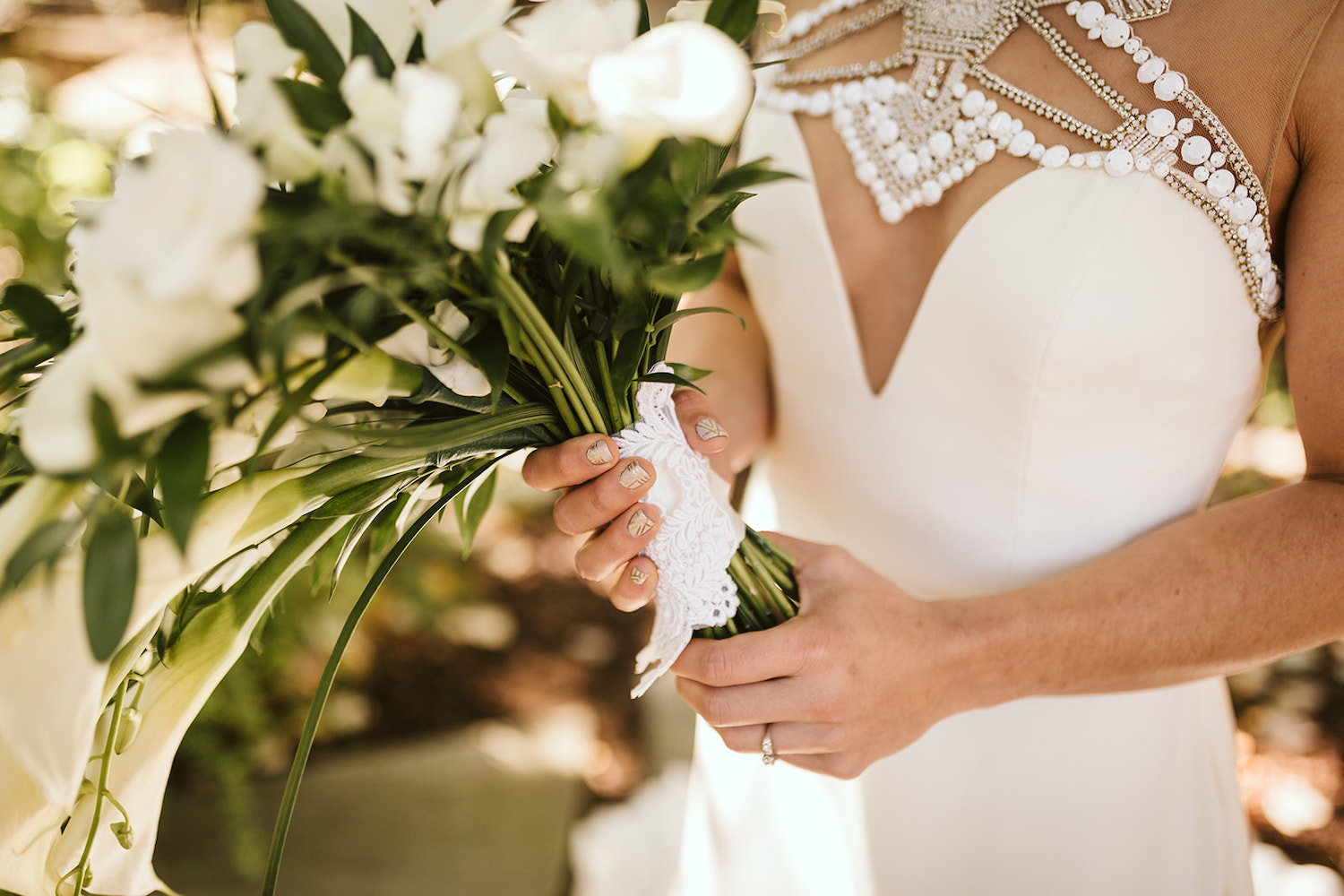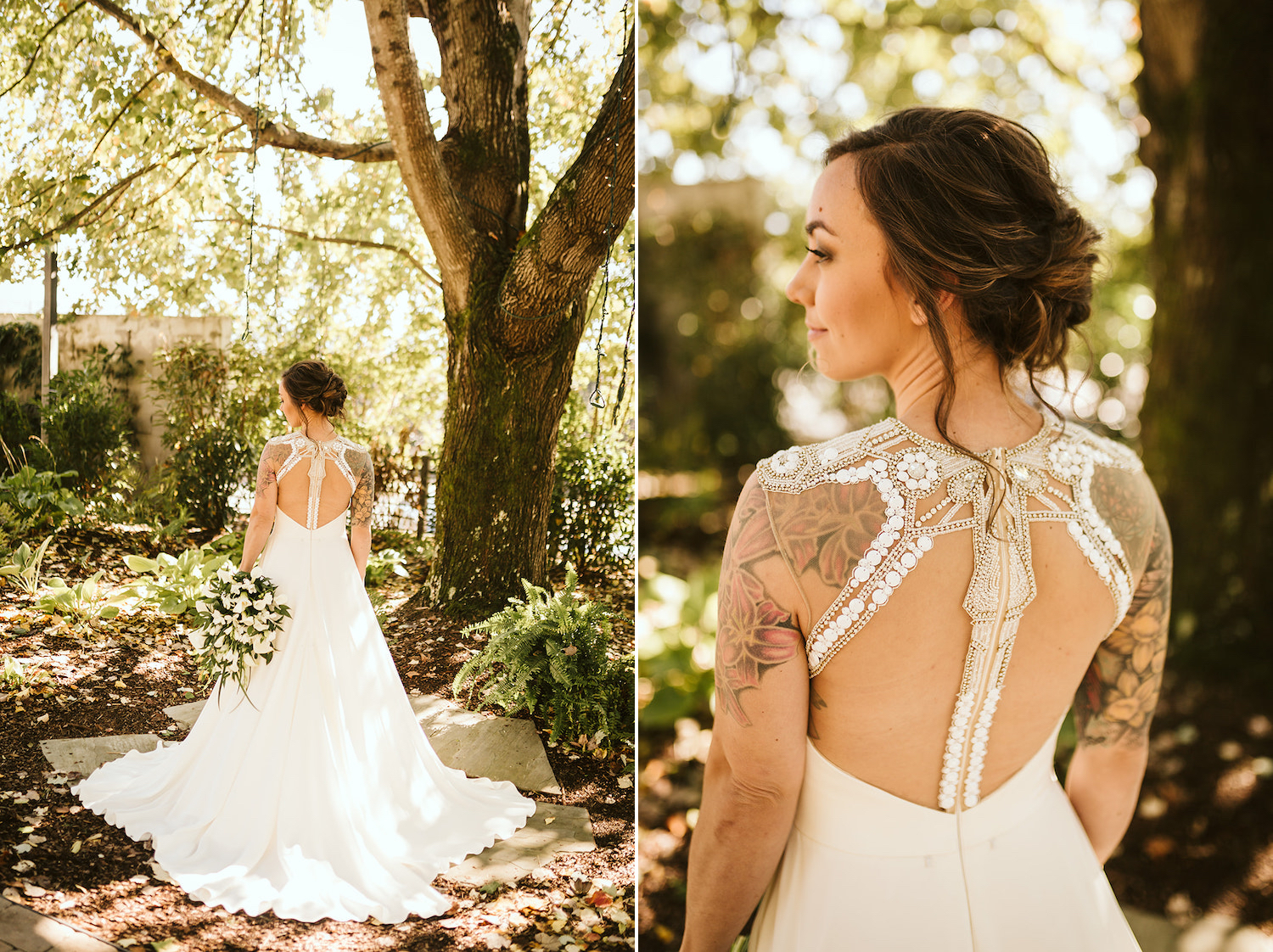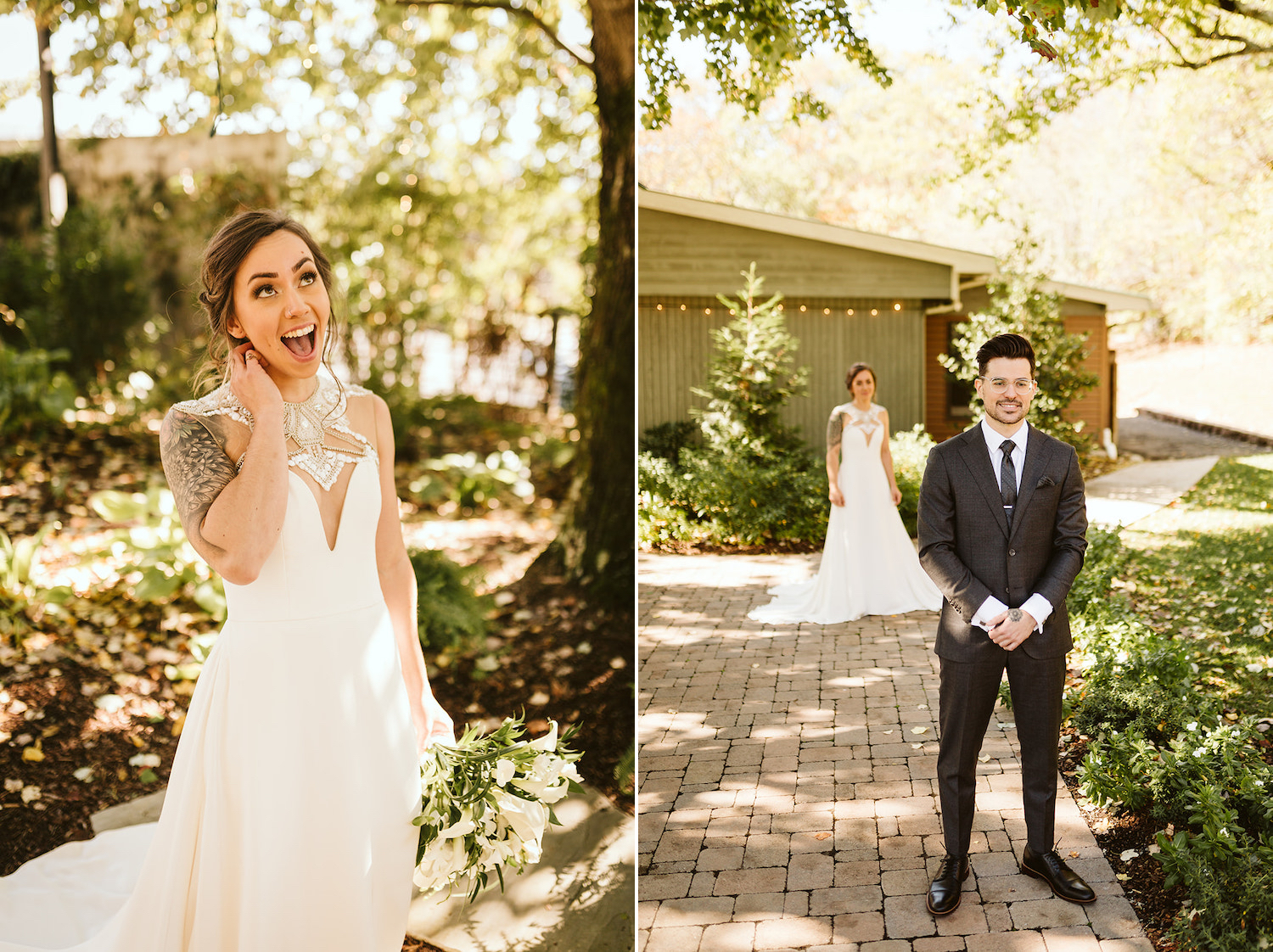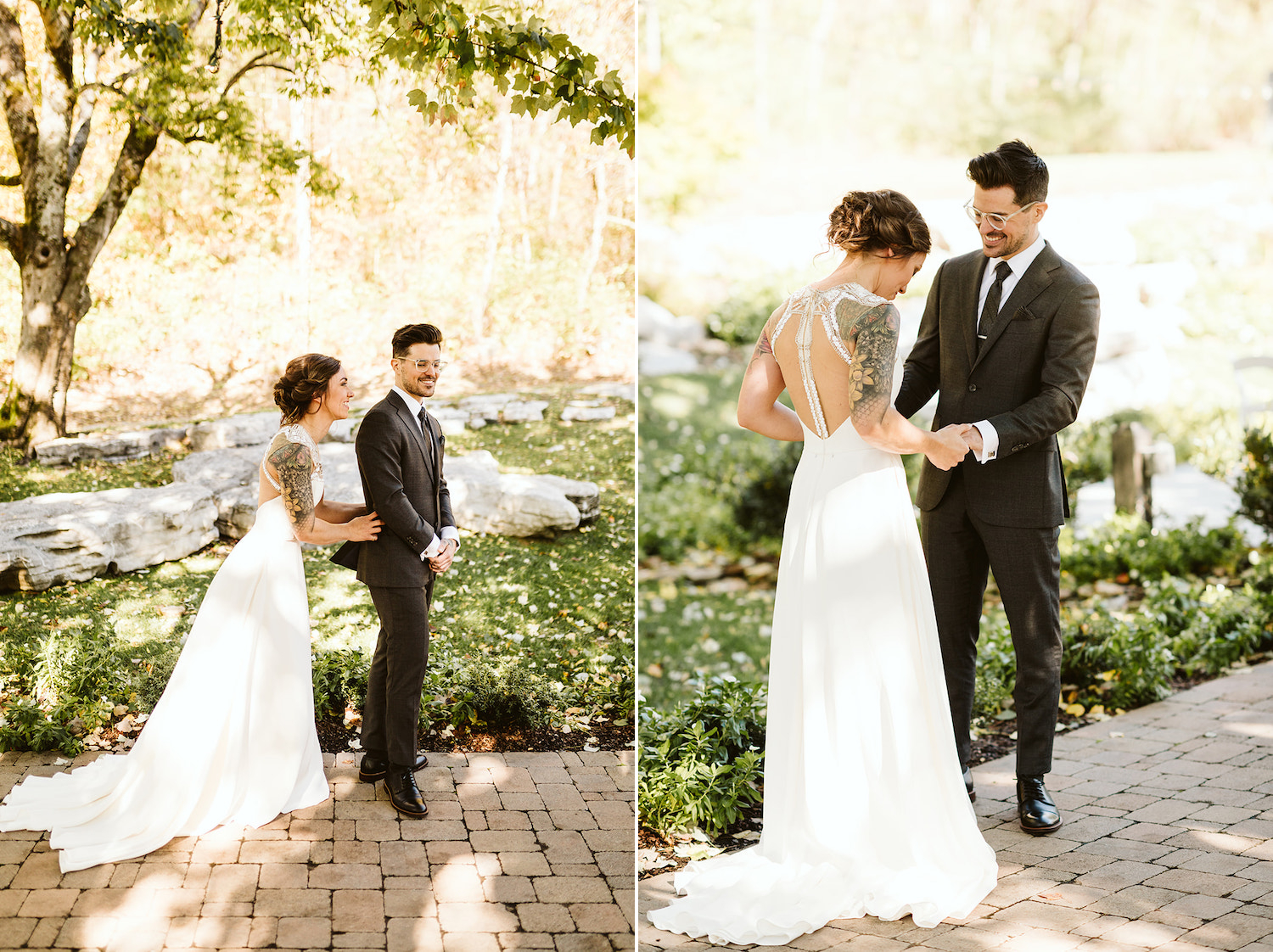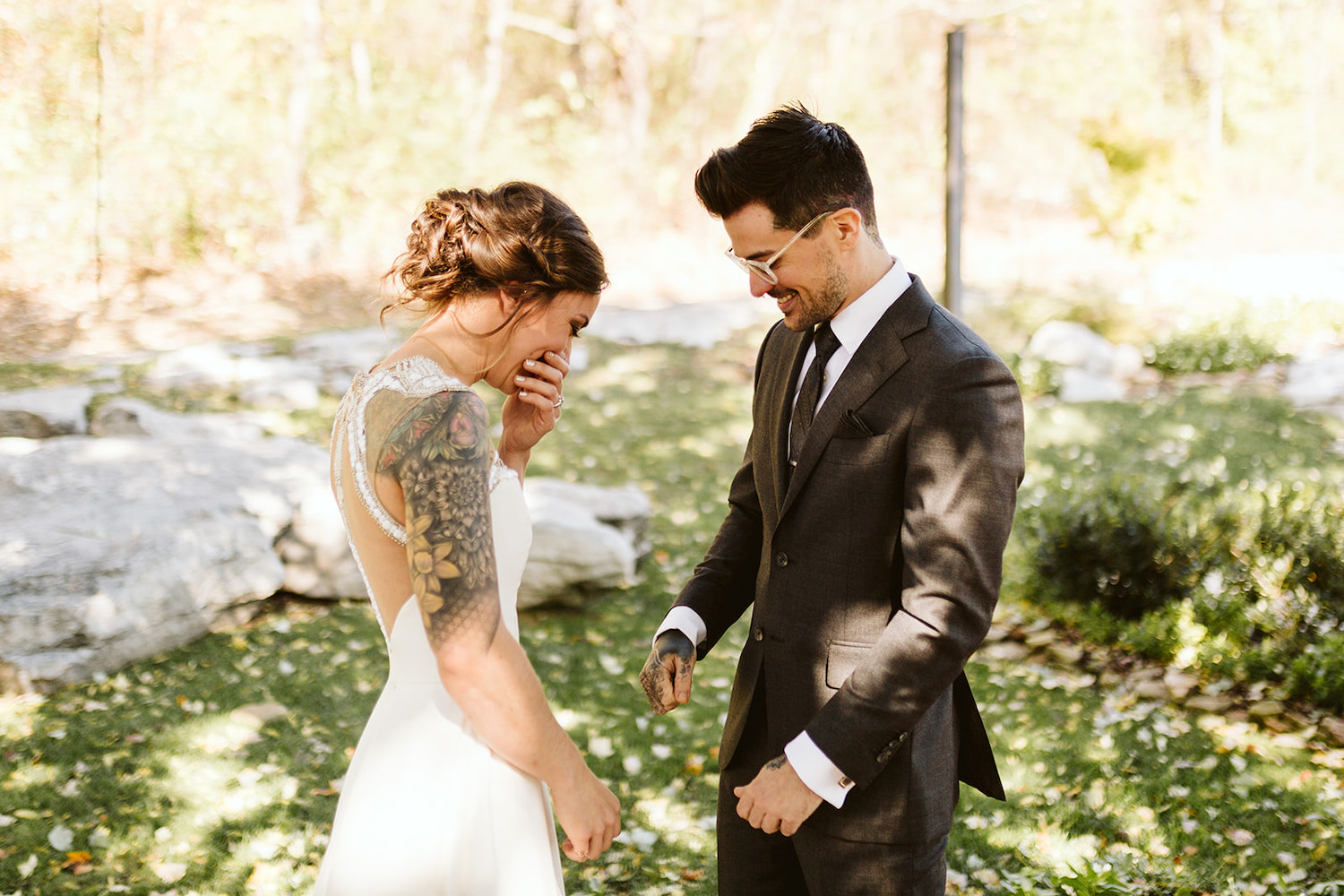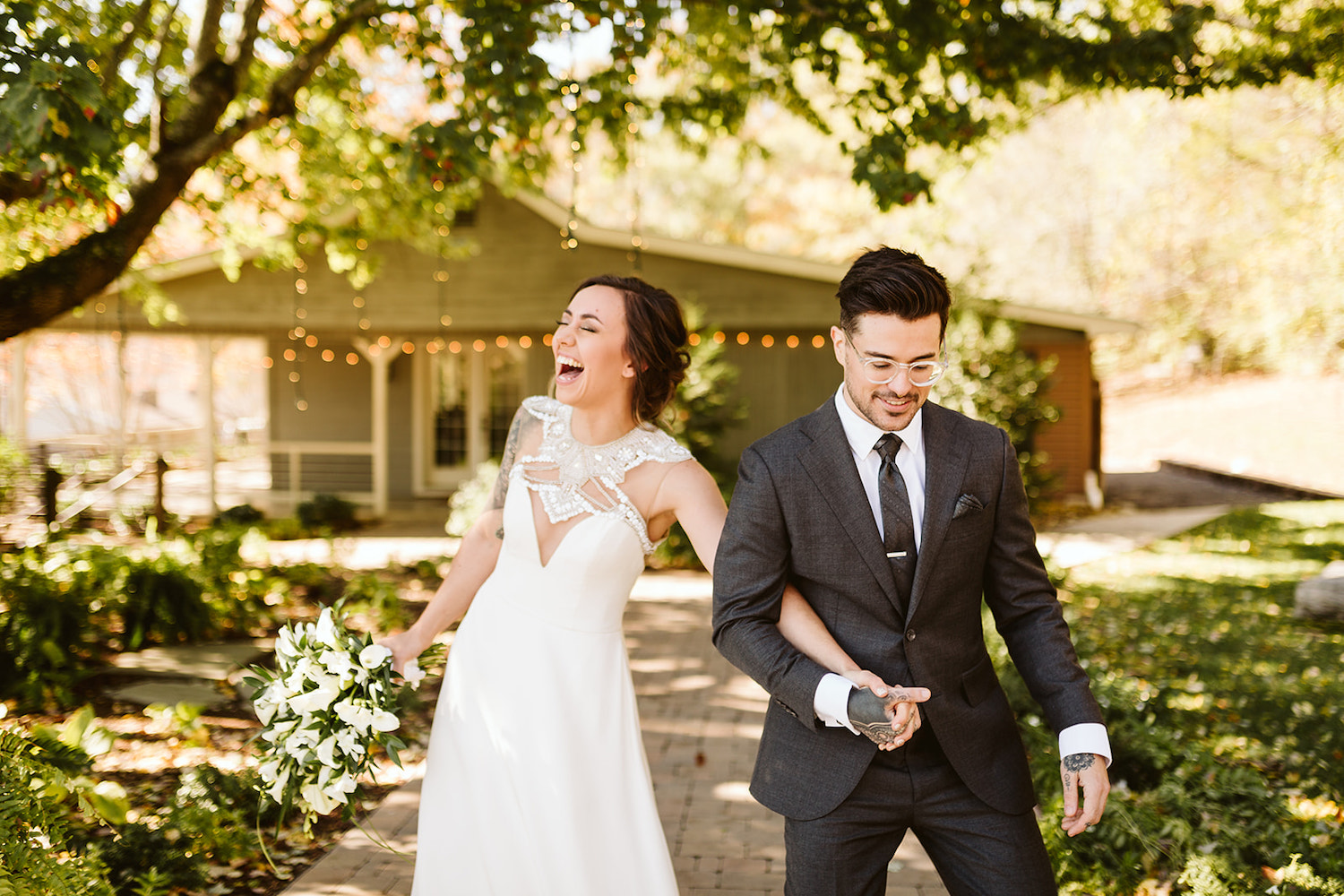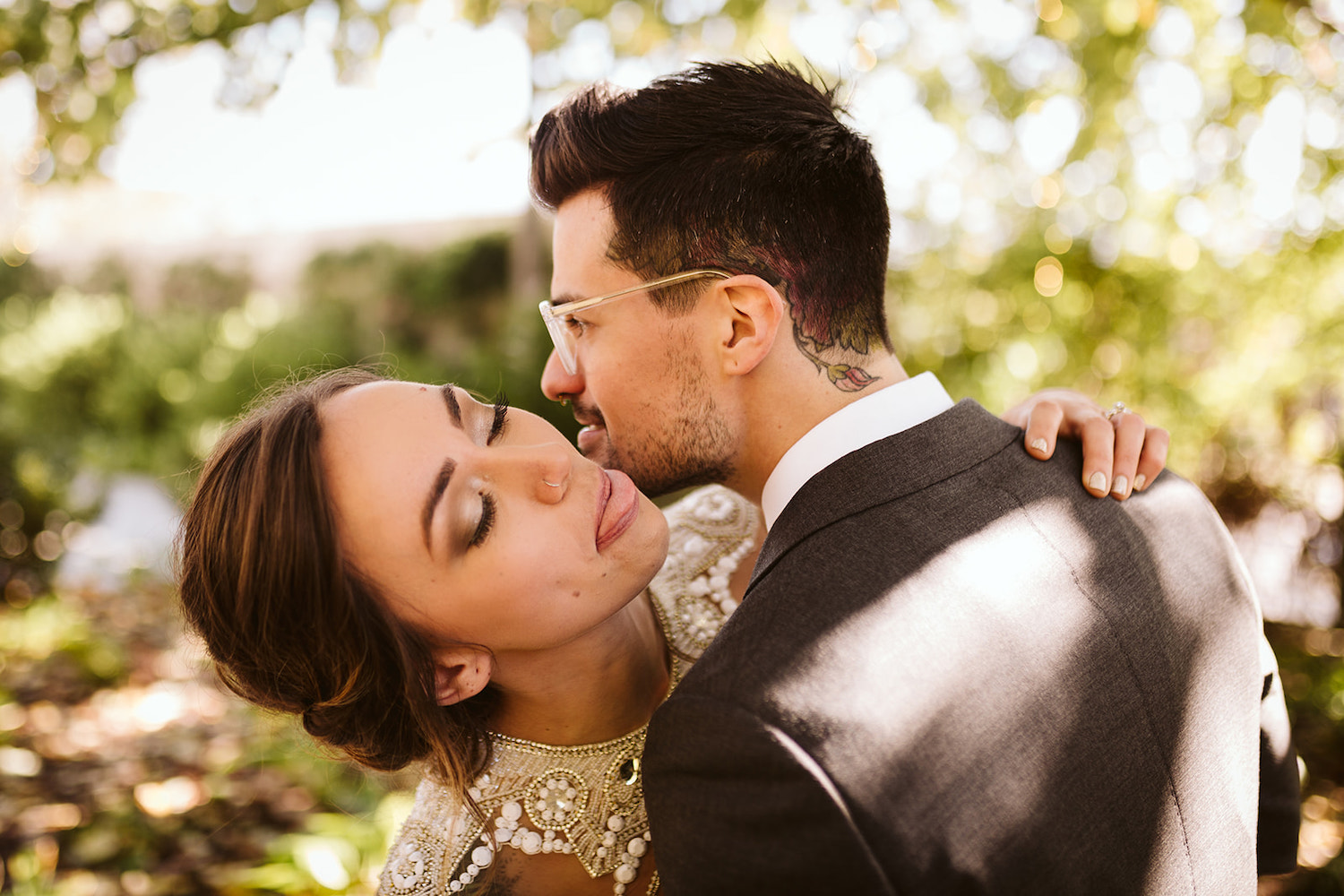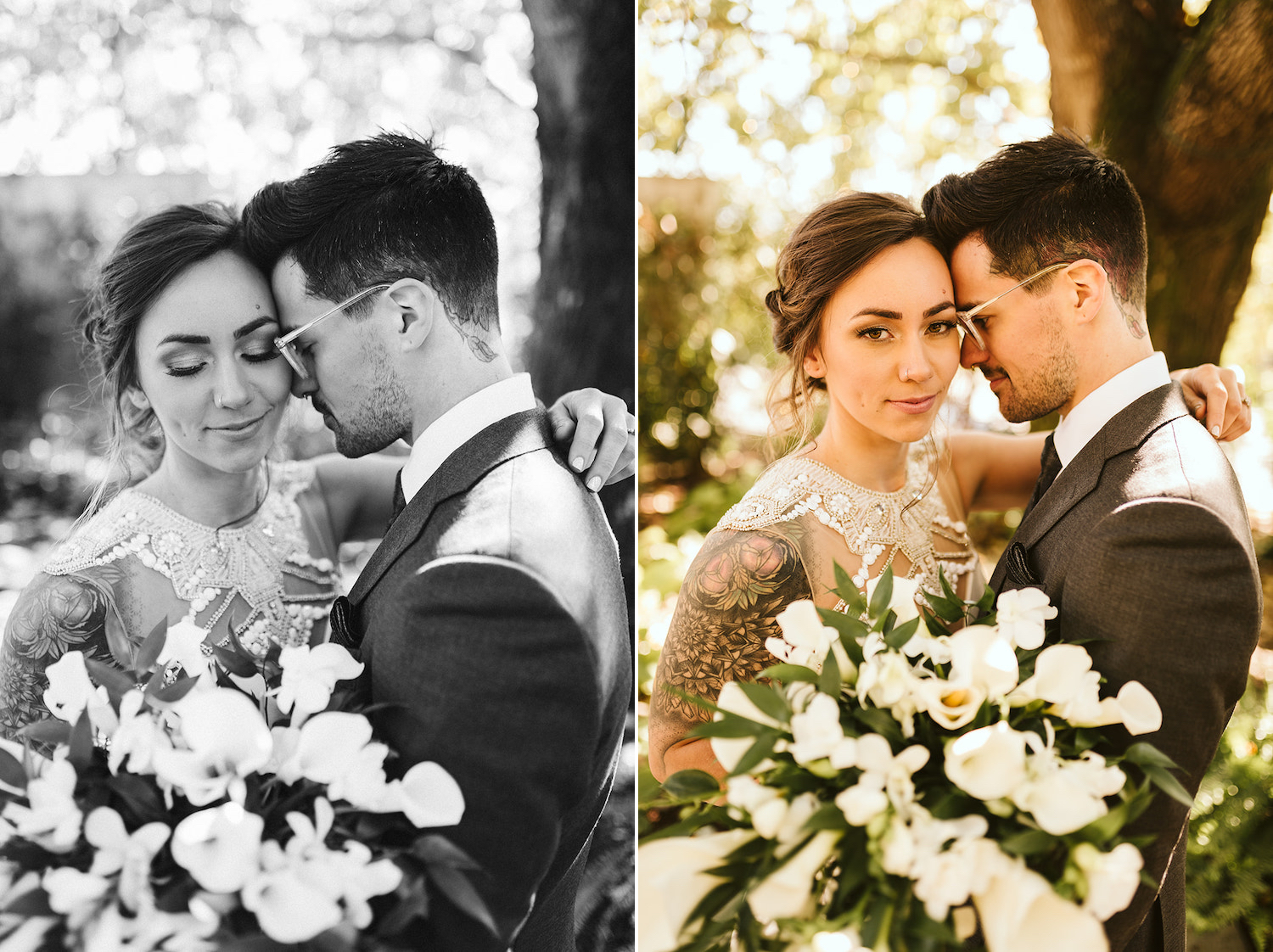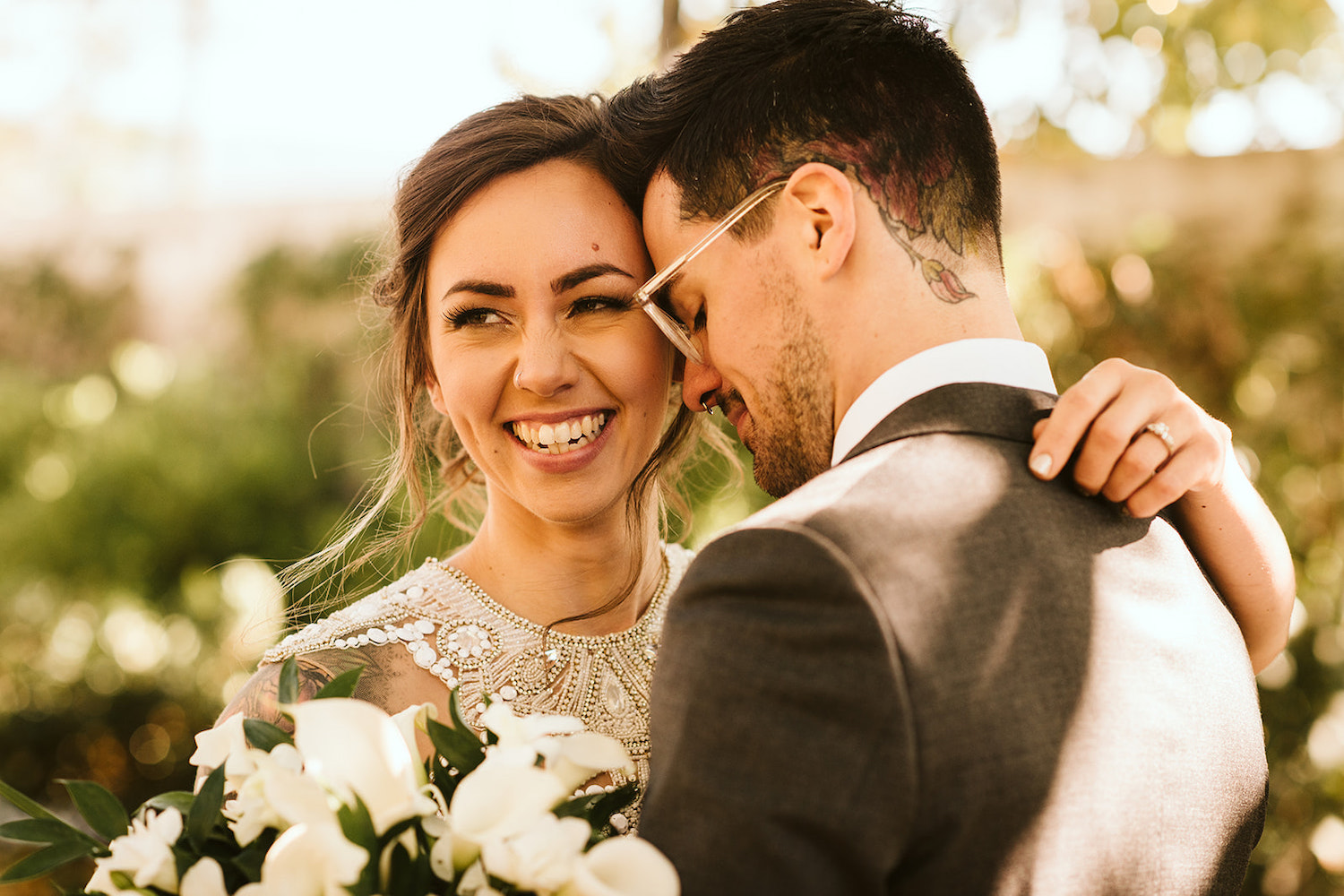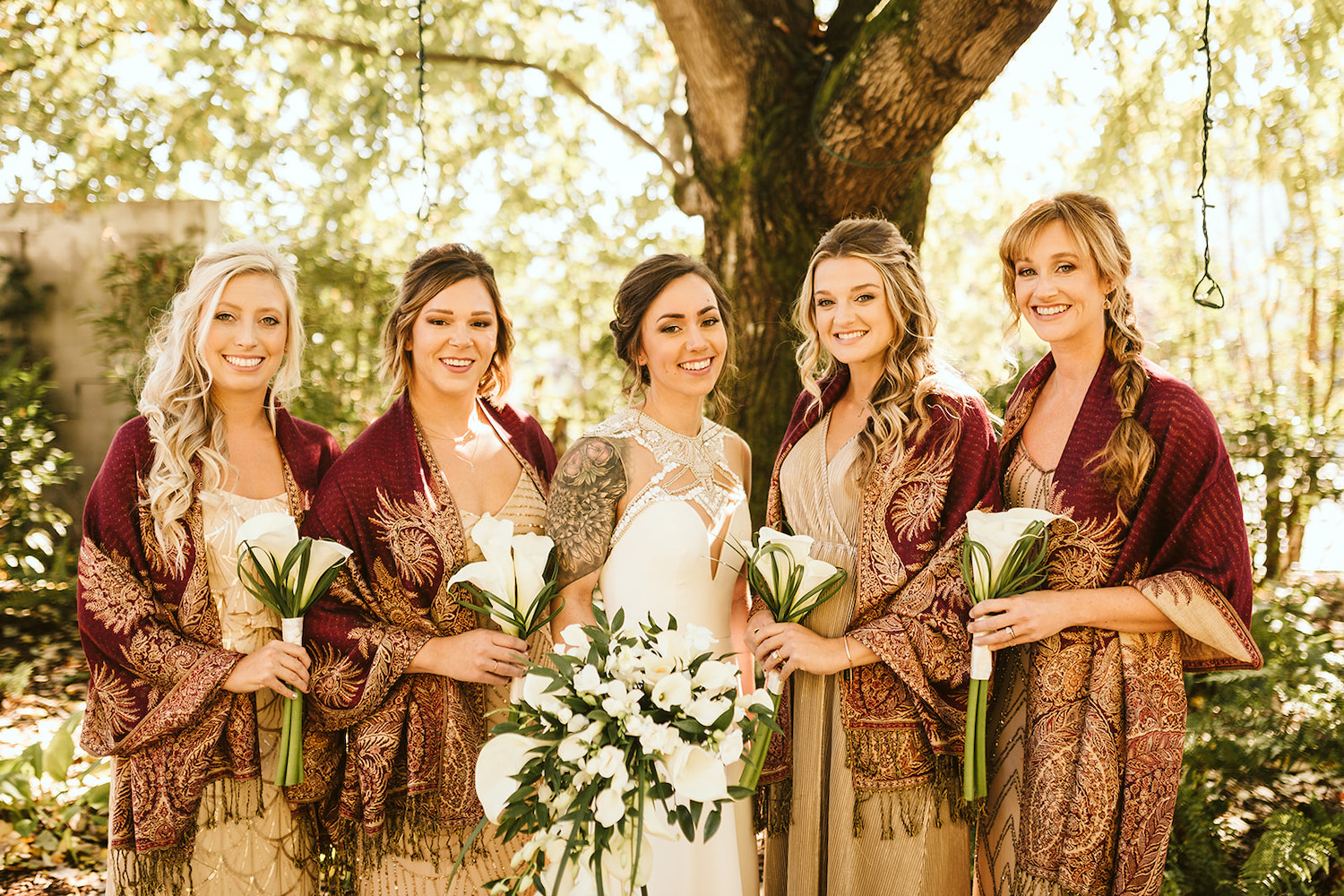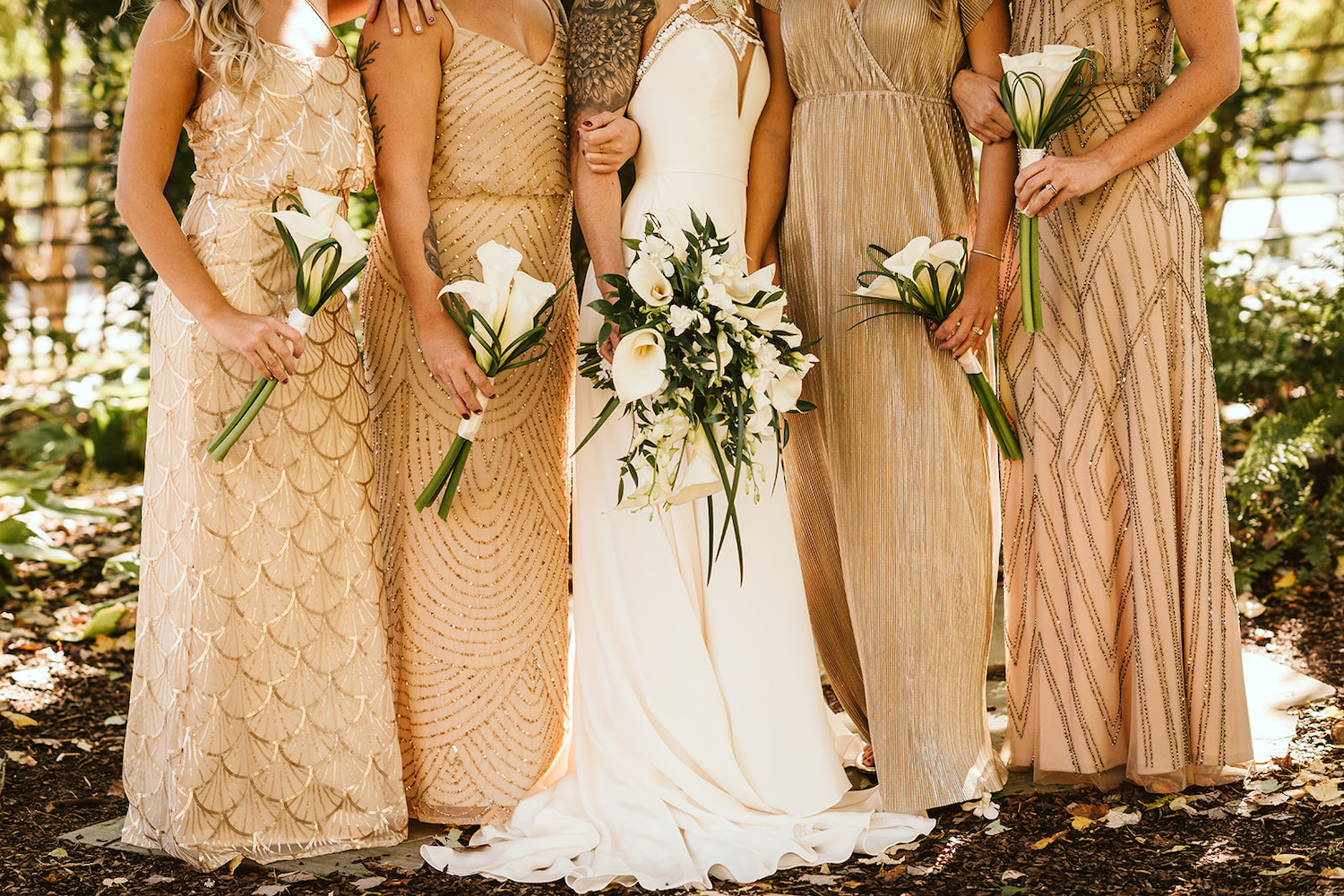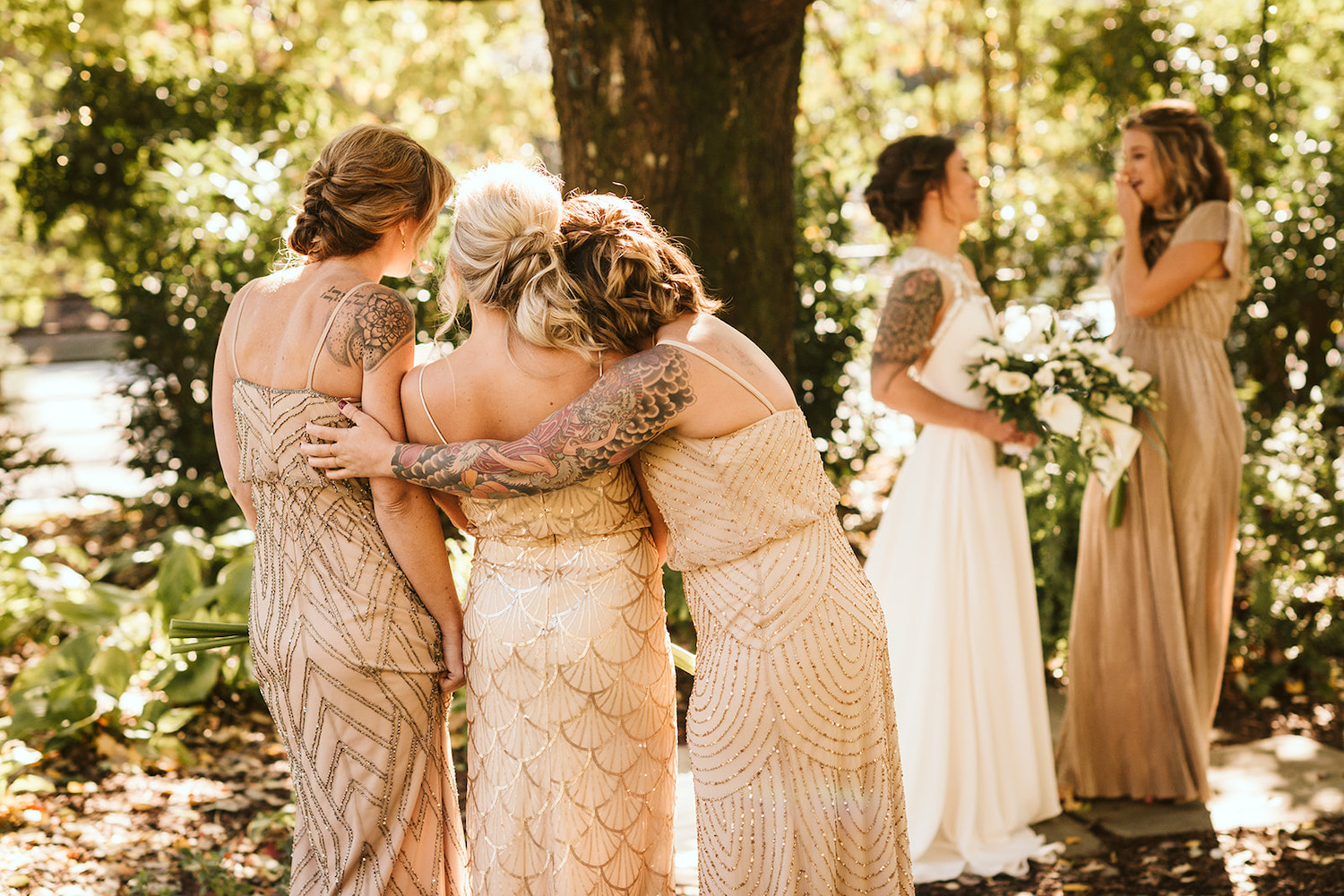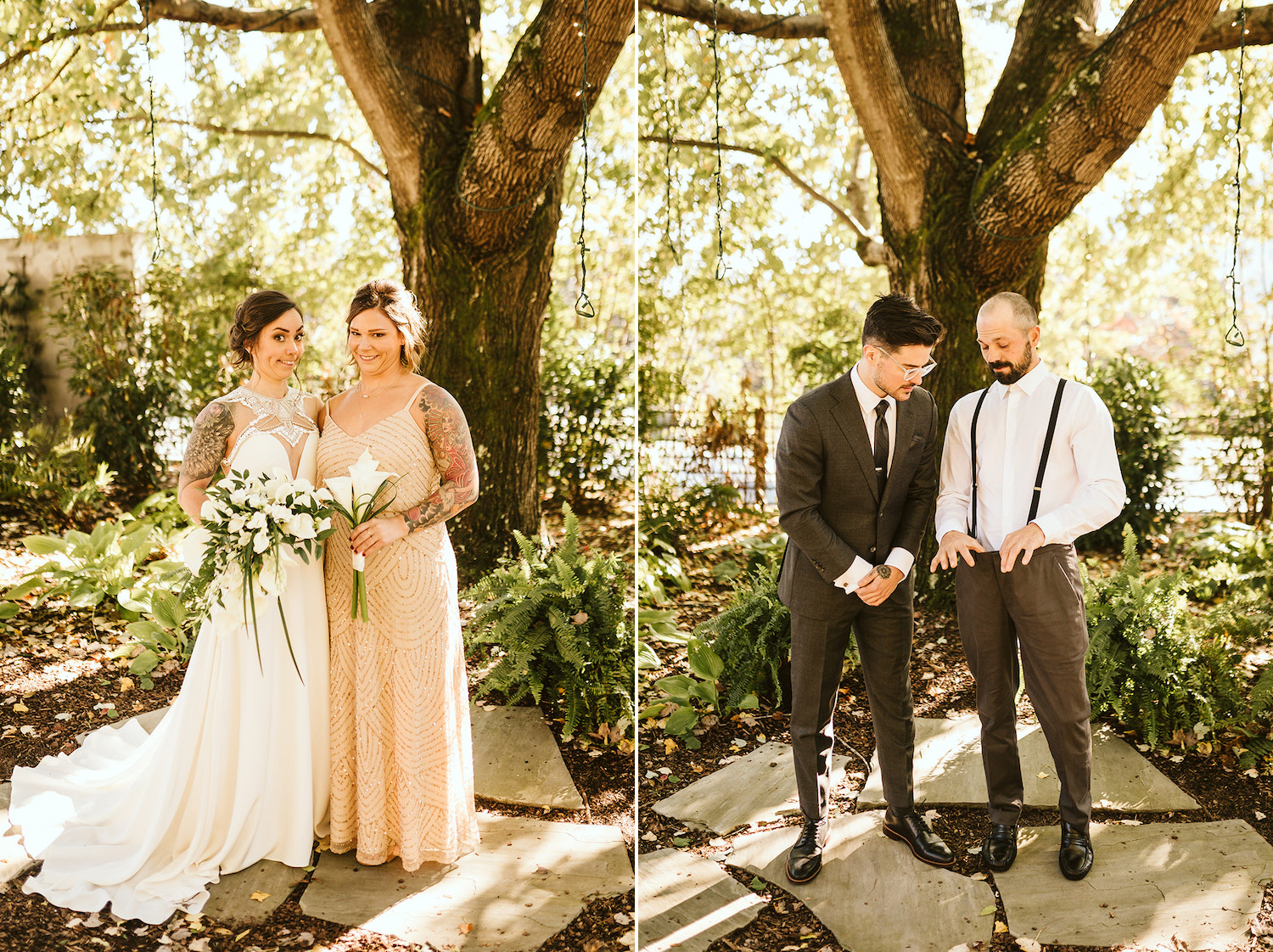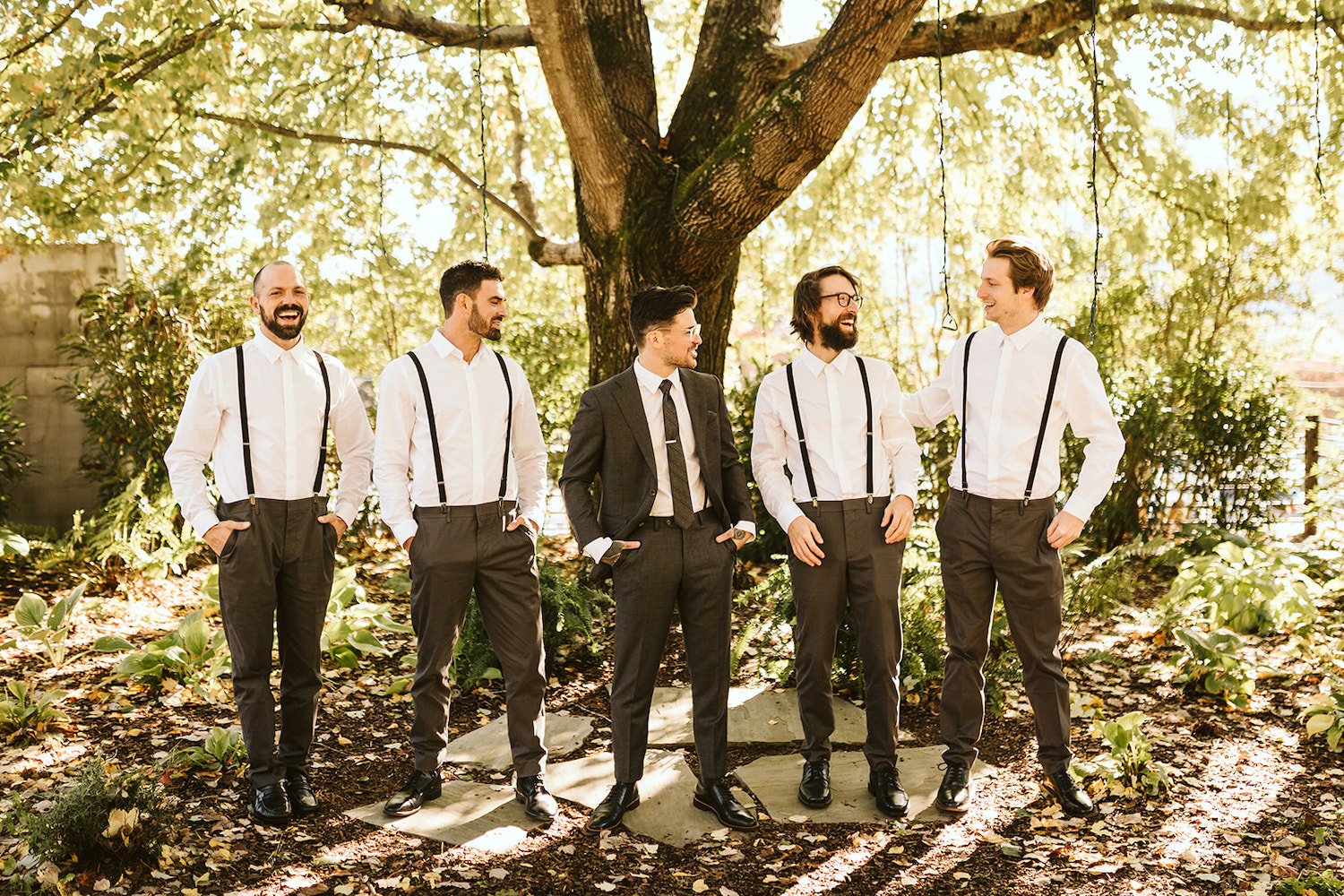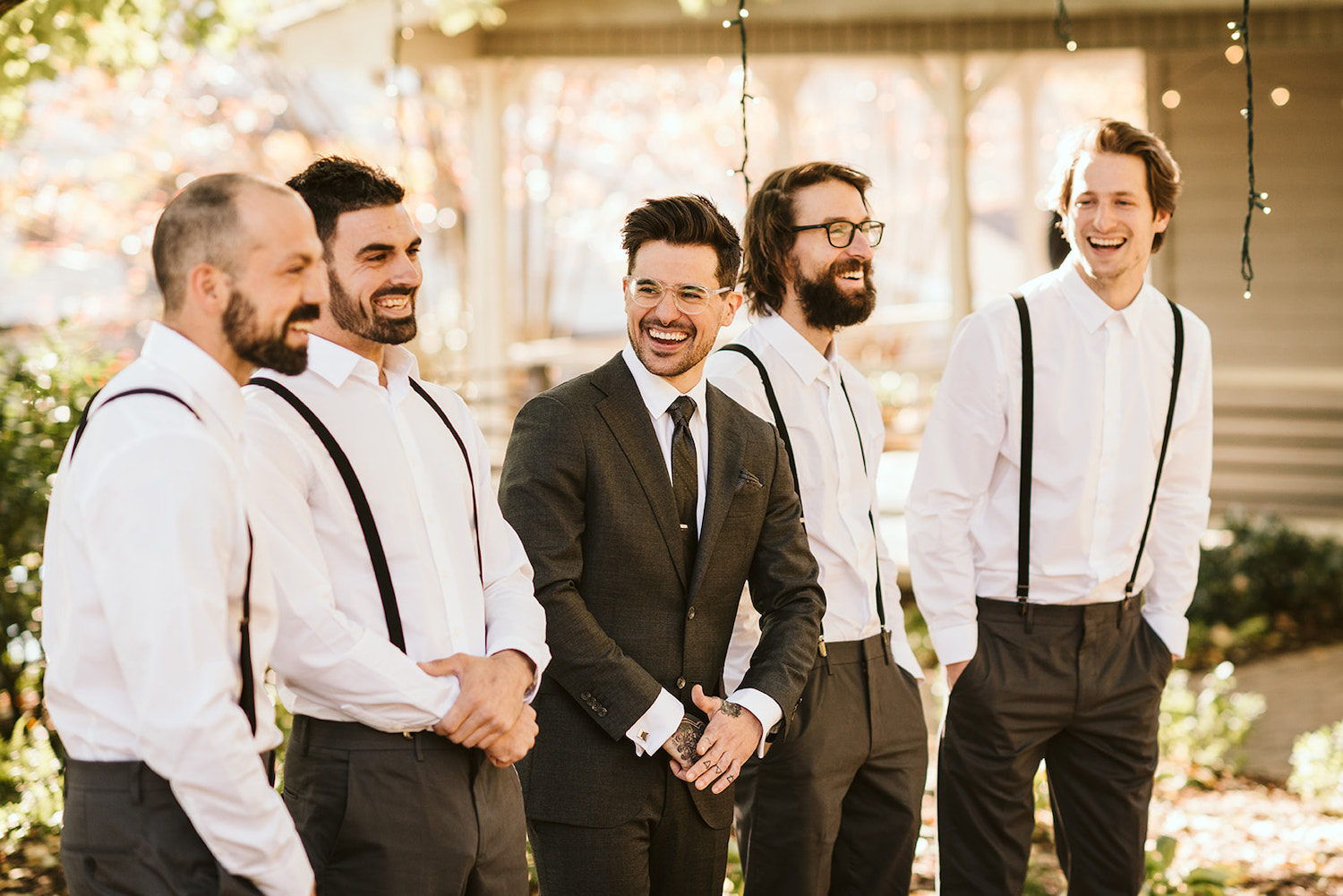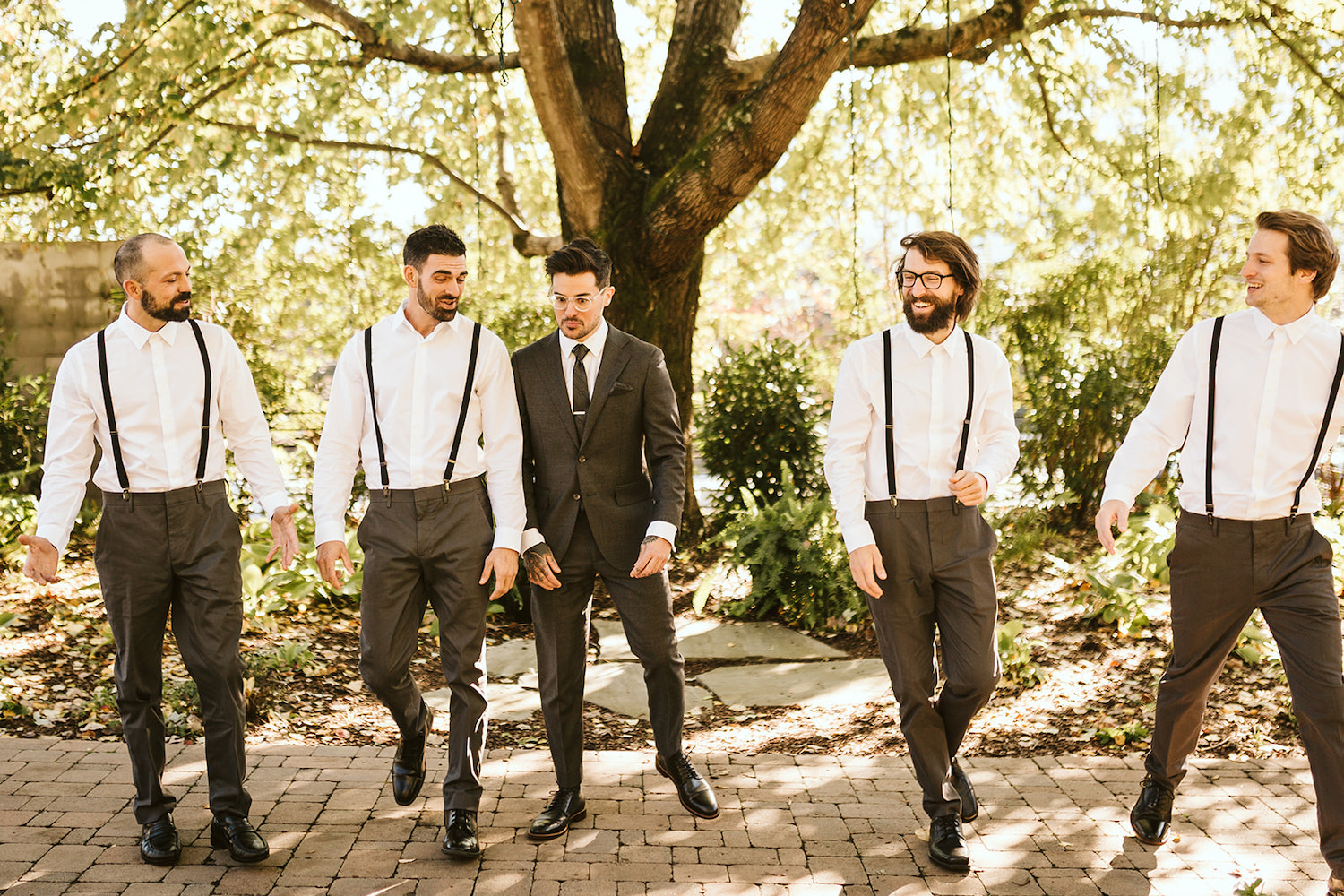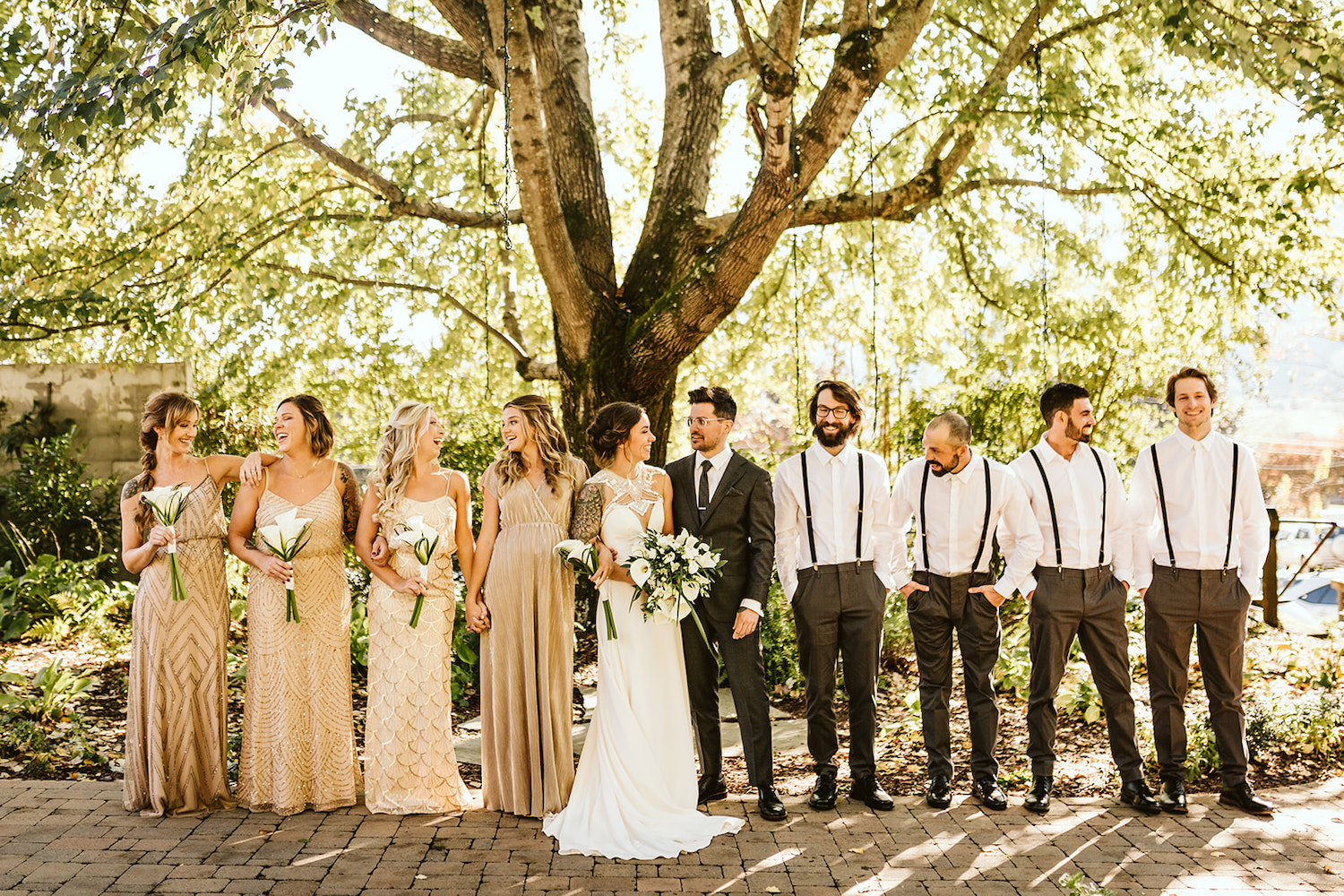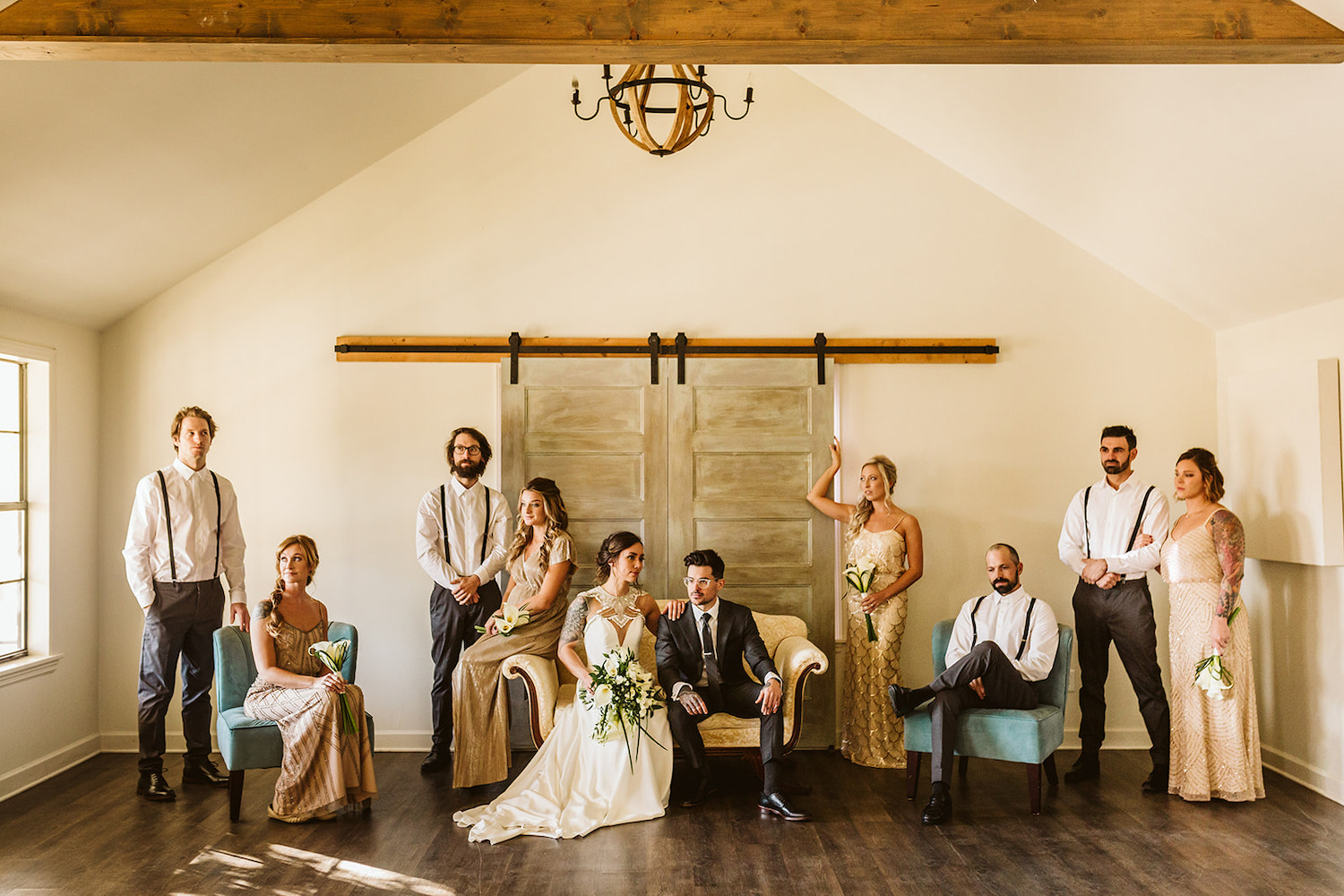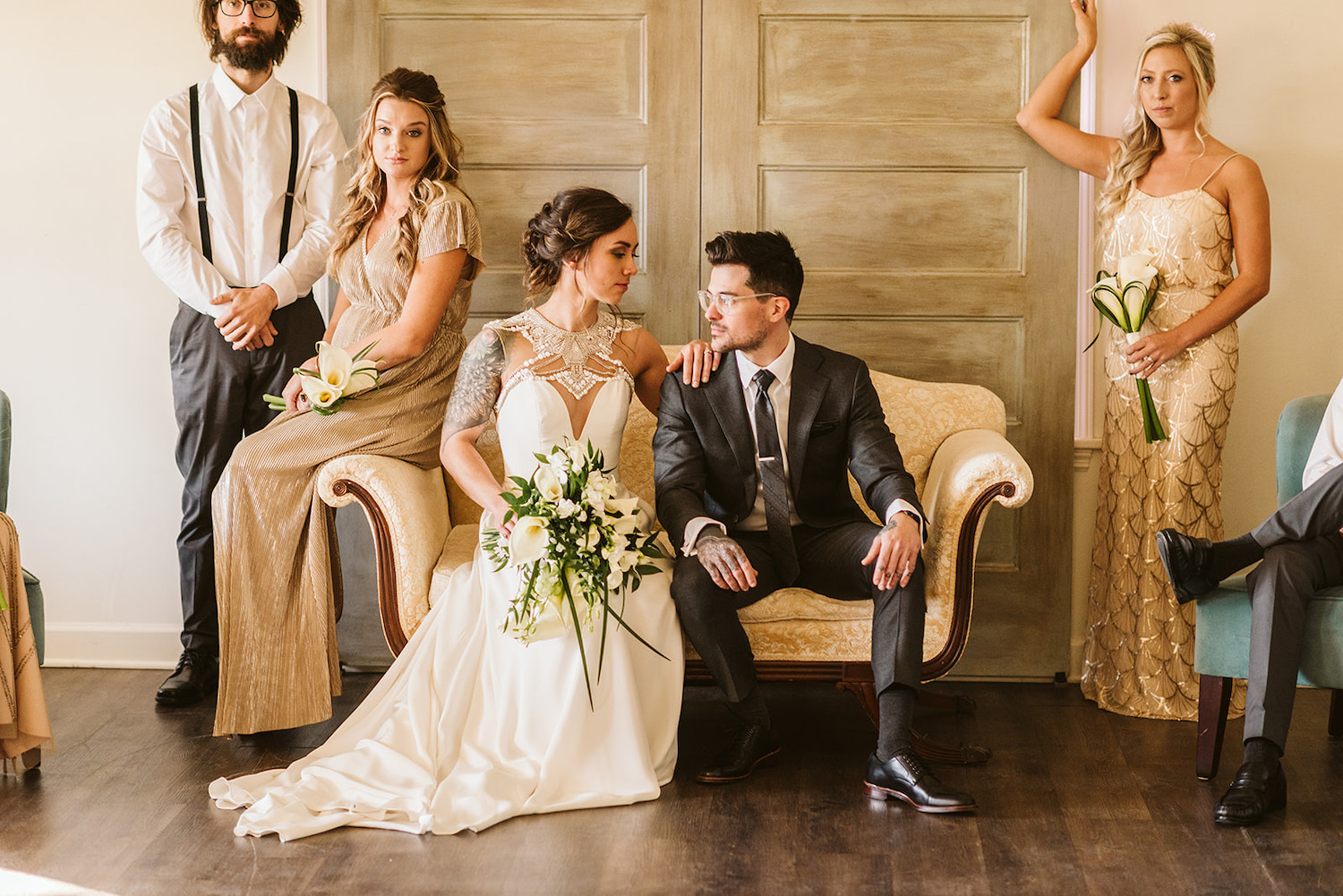 VENDOR SHOUT-OUT: OZ BRIDAL BY OLIA ZAVOZINA
This dress. Oh my. Bri ordered her stunning gown online, but it arrived several sizes too big. The retailer would not accept a return or do an exchange, and she was in a real time crunch to find a solution.
Enter Oz Bridal who totally saved her gown and her dream day! The team at Oz completely altered the dress for Bri. They had to cut out loads of fabric and redid all of the beading on her dress. And let me tell you: this wedding gown fit Bri's figure so well when they were finished with it. An absolute makeover from what had been a disastrous situation for her!
I also appreciate how Bri's gown flowed so beautifully with her tattoos, many of which are Trevor's work. One of my favorite shots of this couple is the close-up with his hand on her arm where you can see the details of her dress and tattoos.
PRIORITIZING FAMILY AND FRIENDS
A big priority for Bri and Trevor was making sure their wedding reflected them, but they also prioritized making all their wedding guests feel welcome and included. To accomplish this goal, they made several strategic decisions for their wedding timeline.
First, they chose the same Chattanooga wedding venue for both their ceremony and reception. This meant guests didn't have to drive between venues and could stay onsite the whole time.
Second, they opted to have a first look and took most of their bridal portraits and wedding party photos ahead of the ceremony. This allowed them to spend the precious moments between the ceremony and reception with the guests. Other than a short sunset portrait session, they were hanging with their guests.
Third was a really cool idea I haven't seen done much at all, but I'm into it. Instead of a typical send-off from their reception, guests deployed gold streamers over Bri and Trevor during their recessional! This allowed them to maximize time with their family and friends by not staging a reception exit. I thought this was a great way to buy time on a day that is often crunched for the extra moments.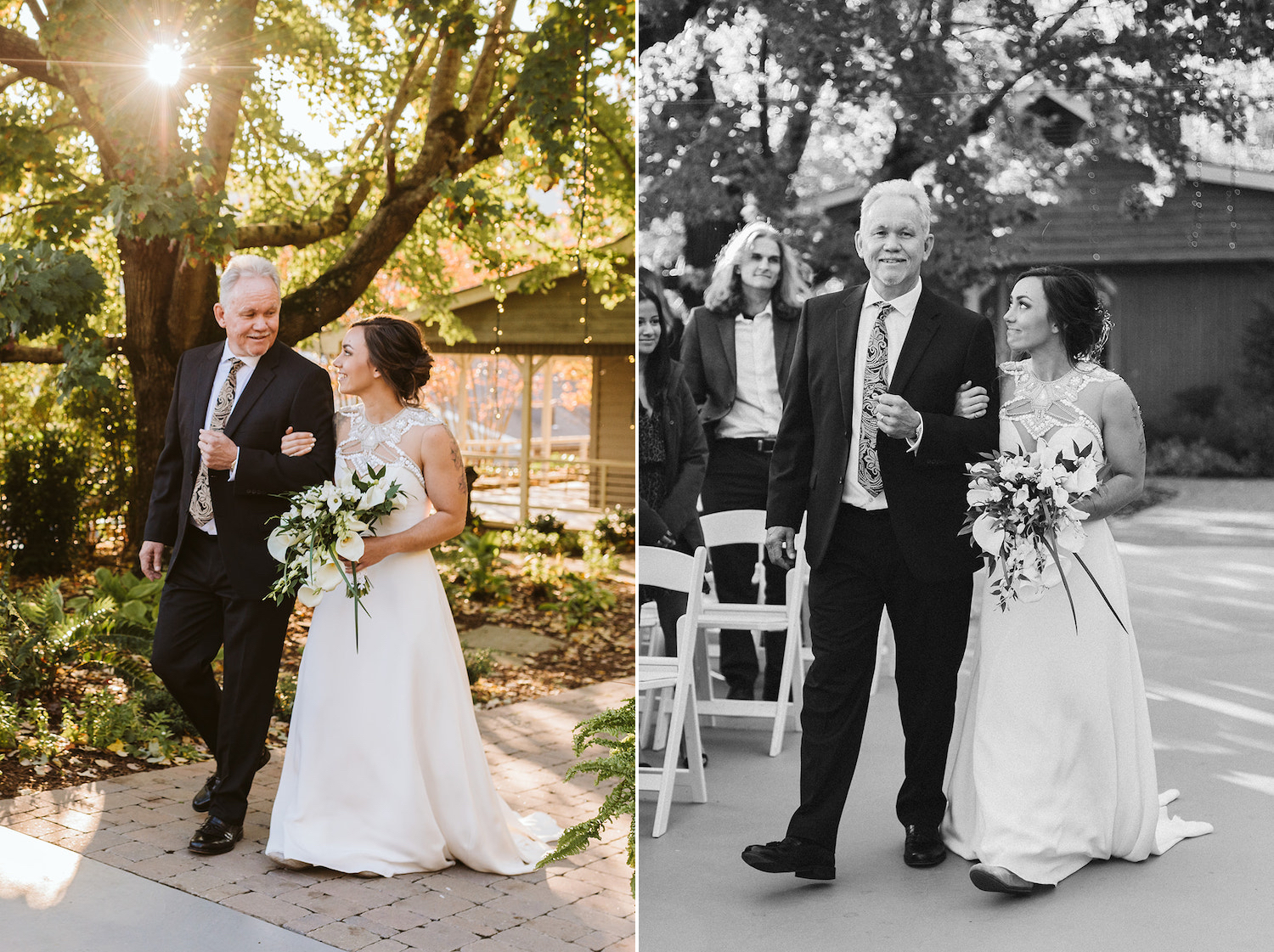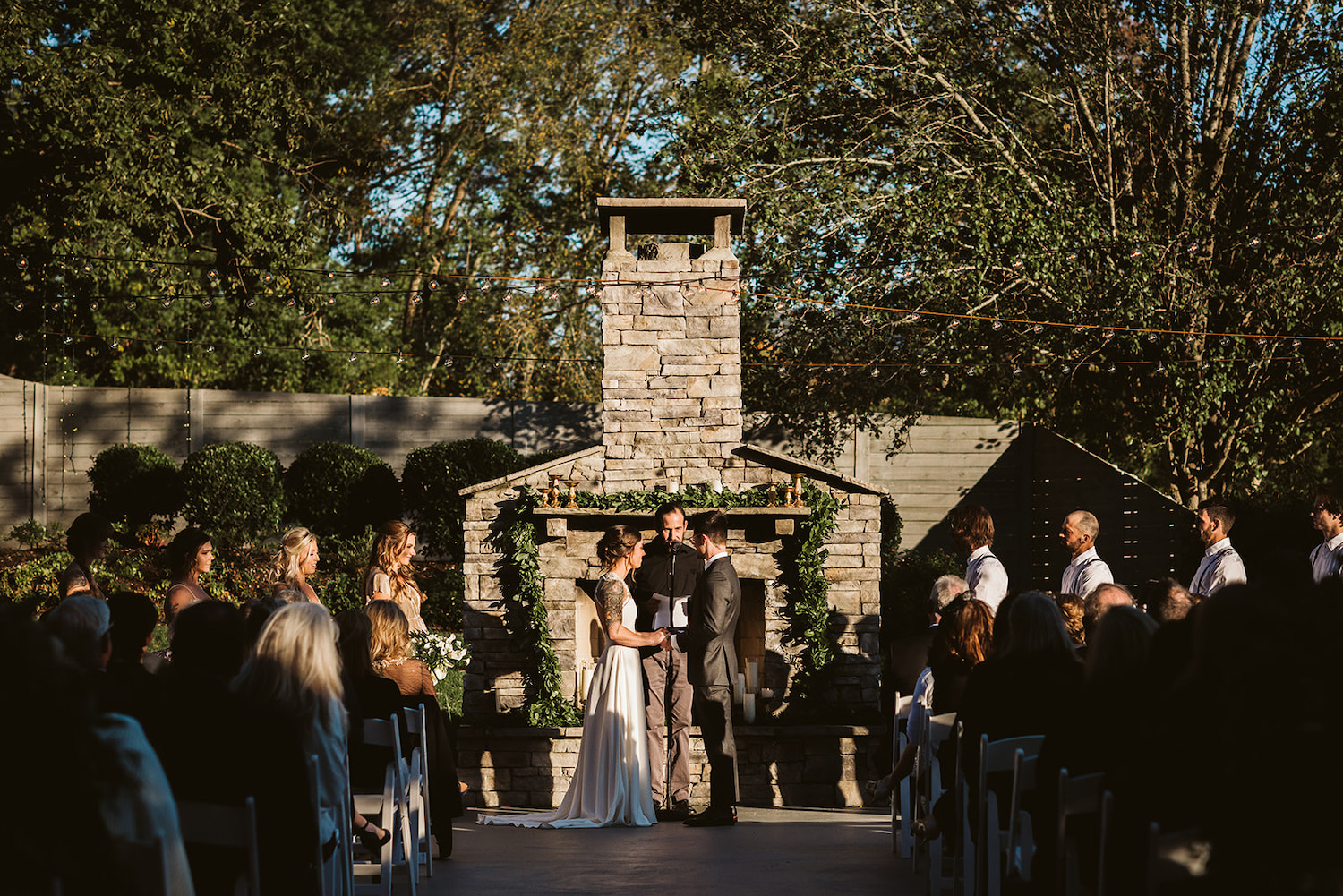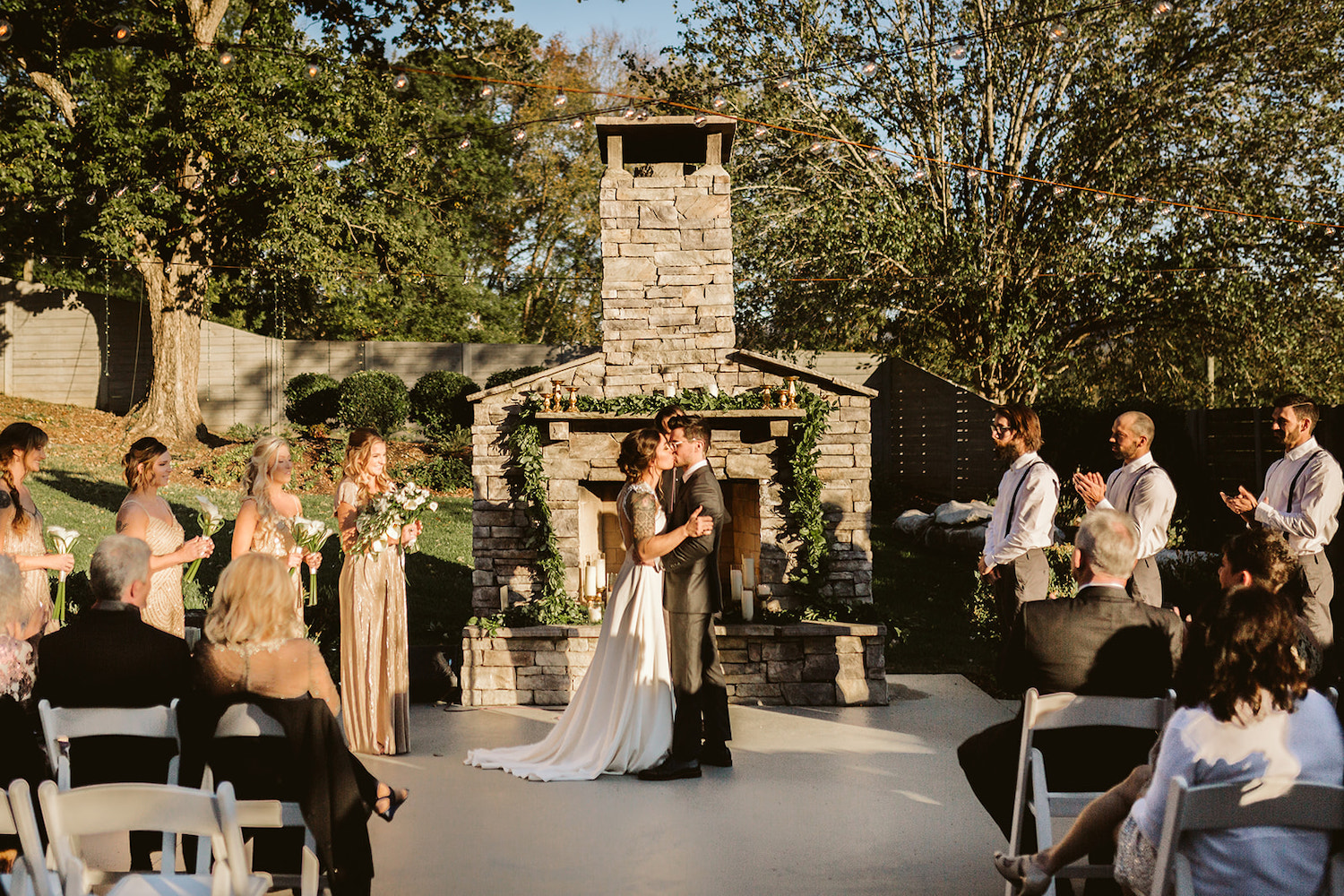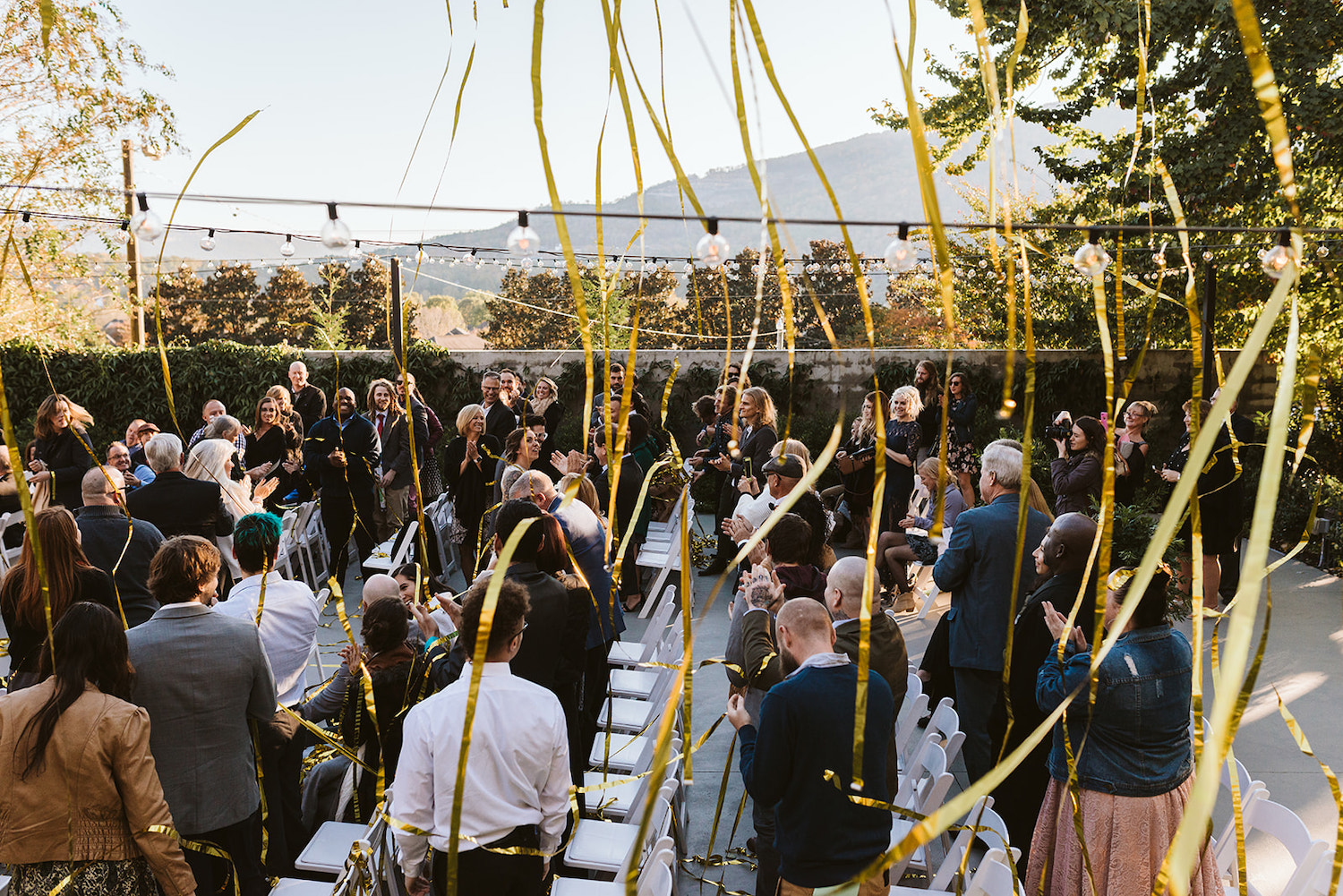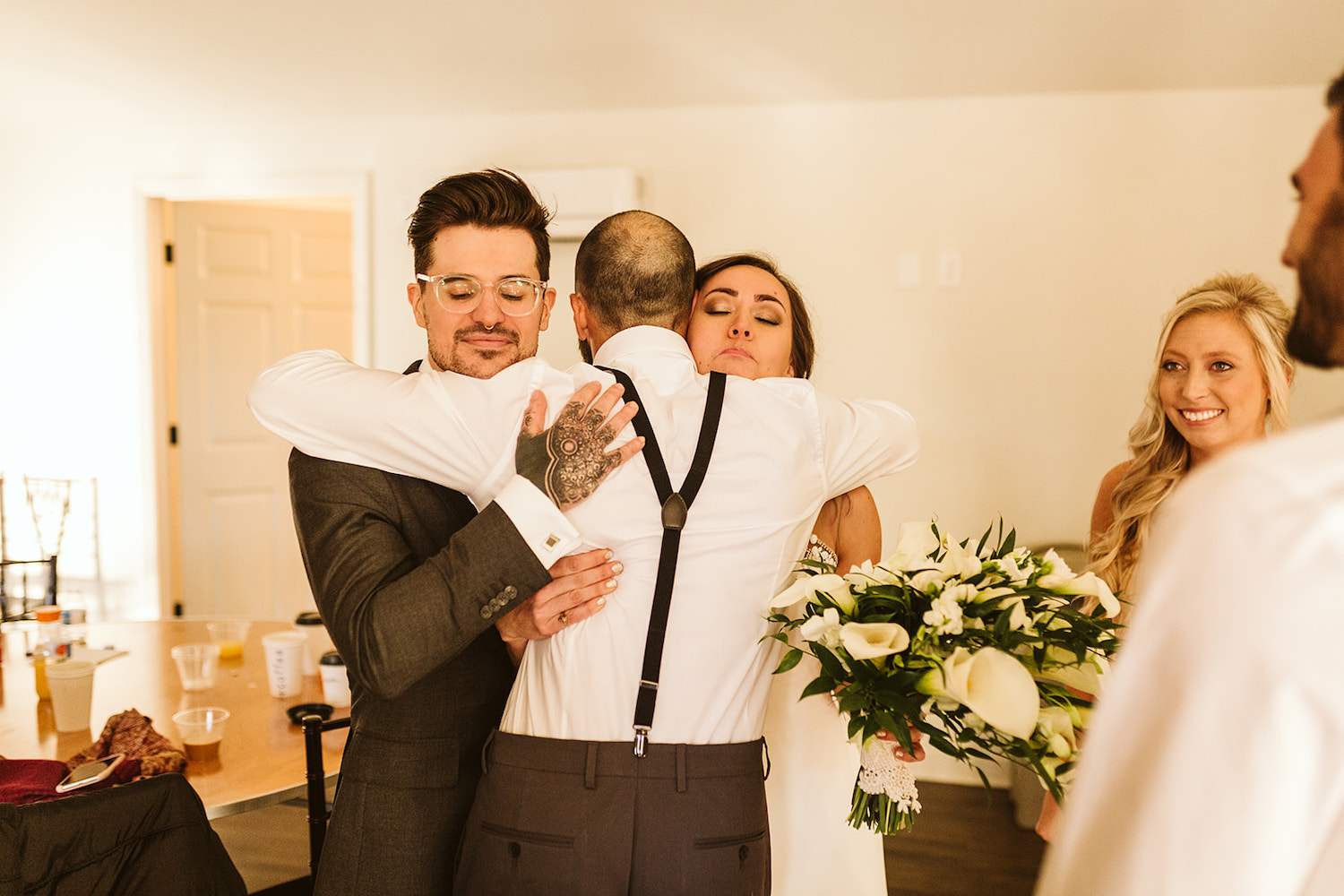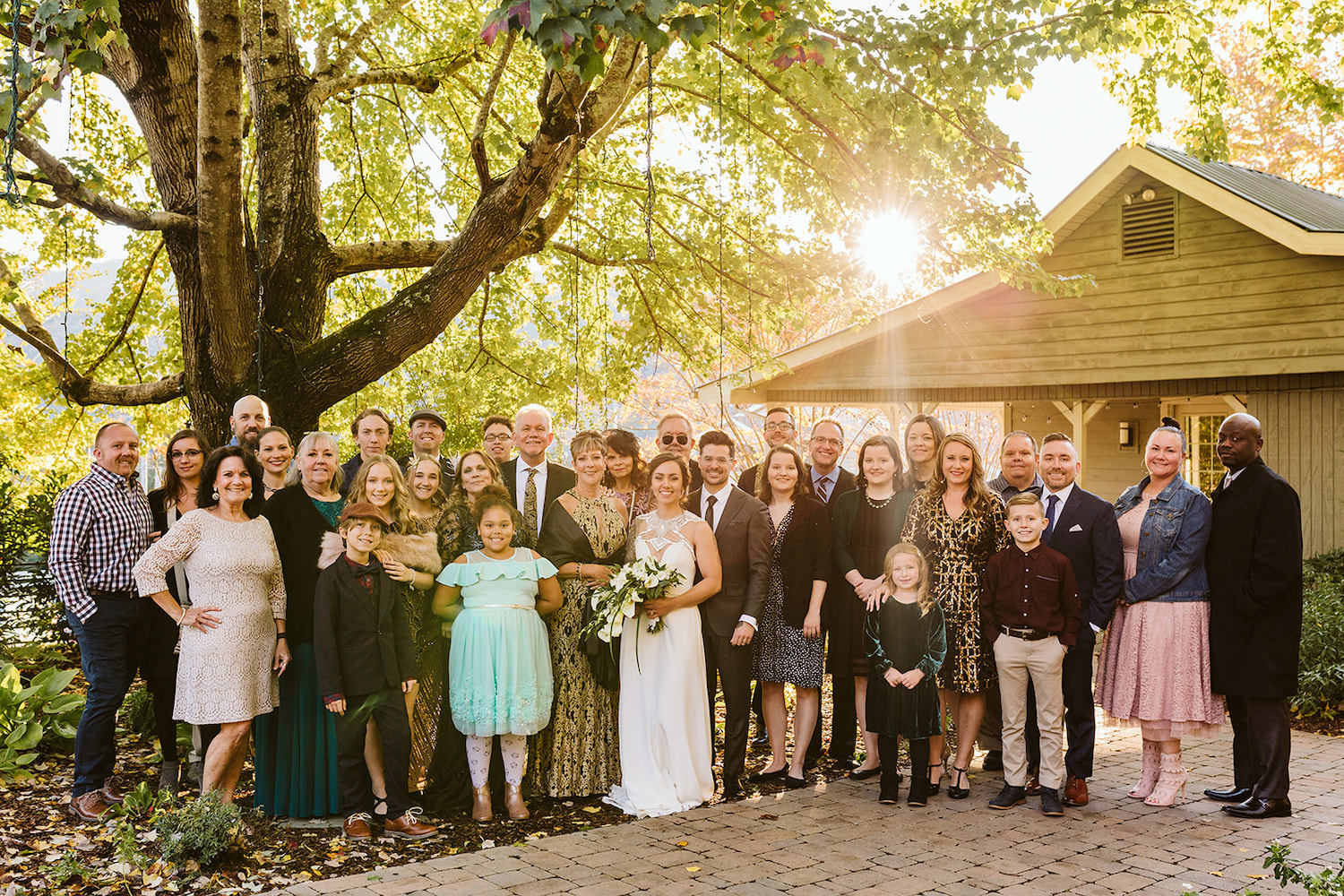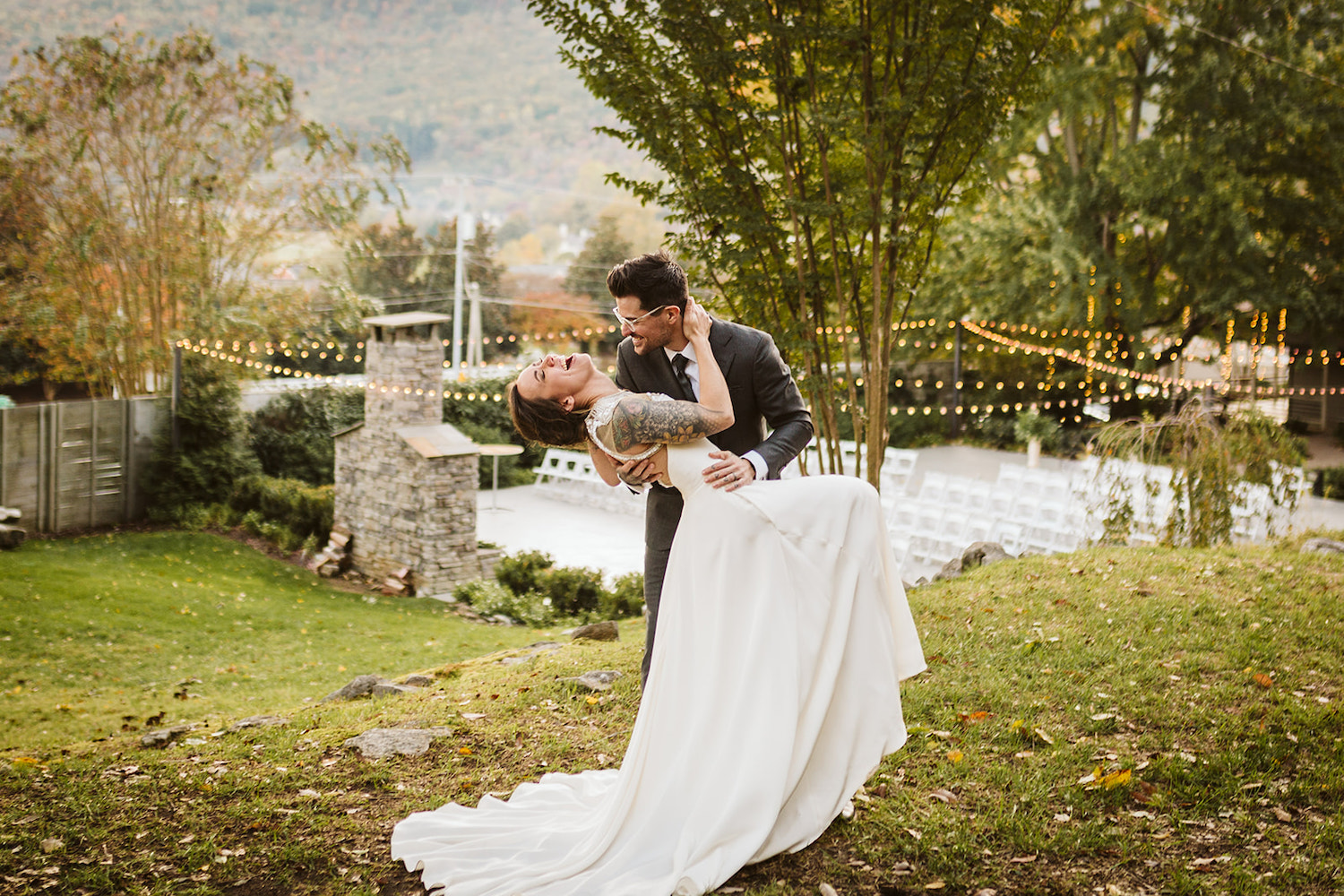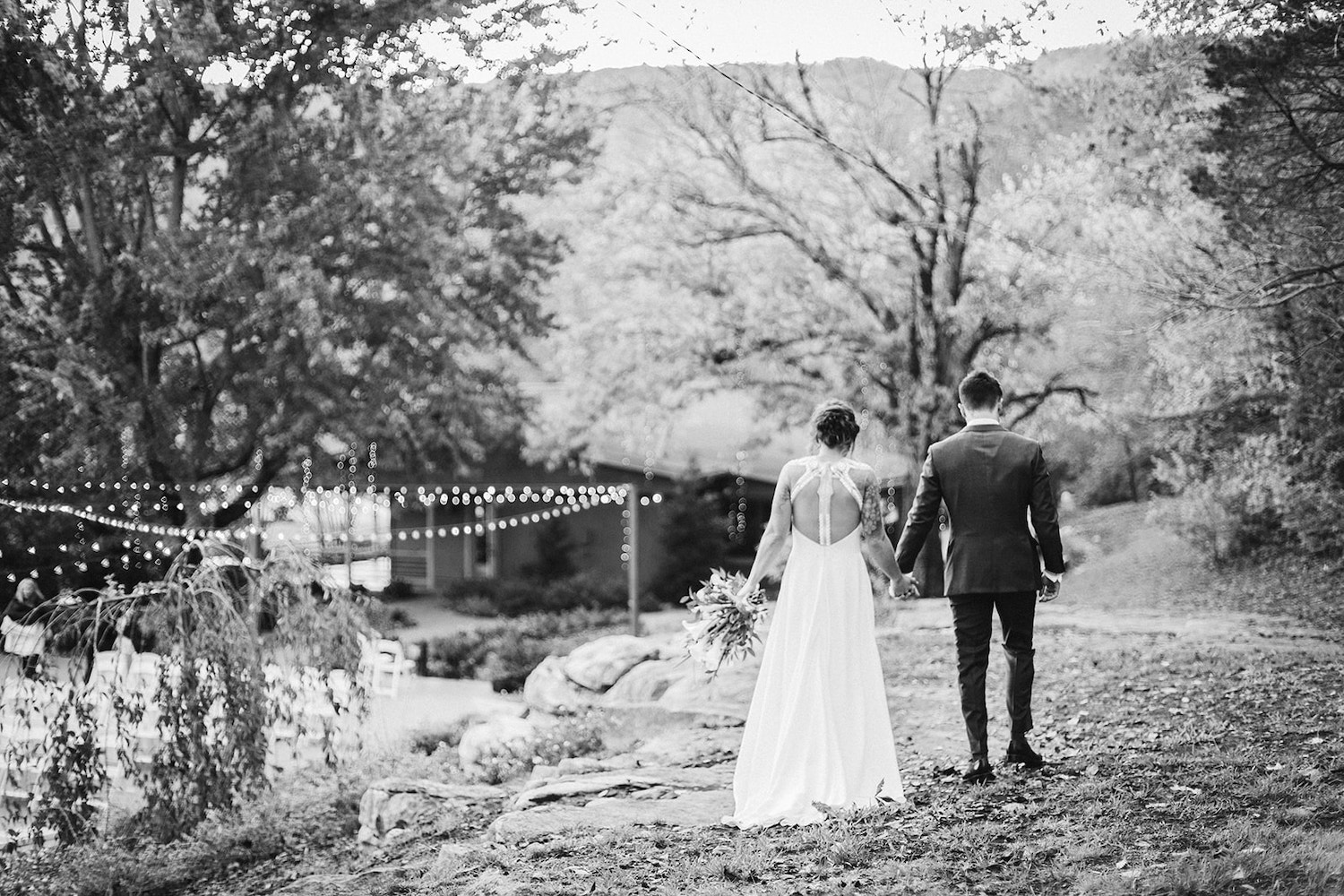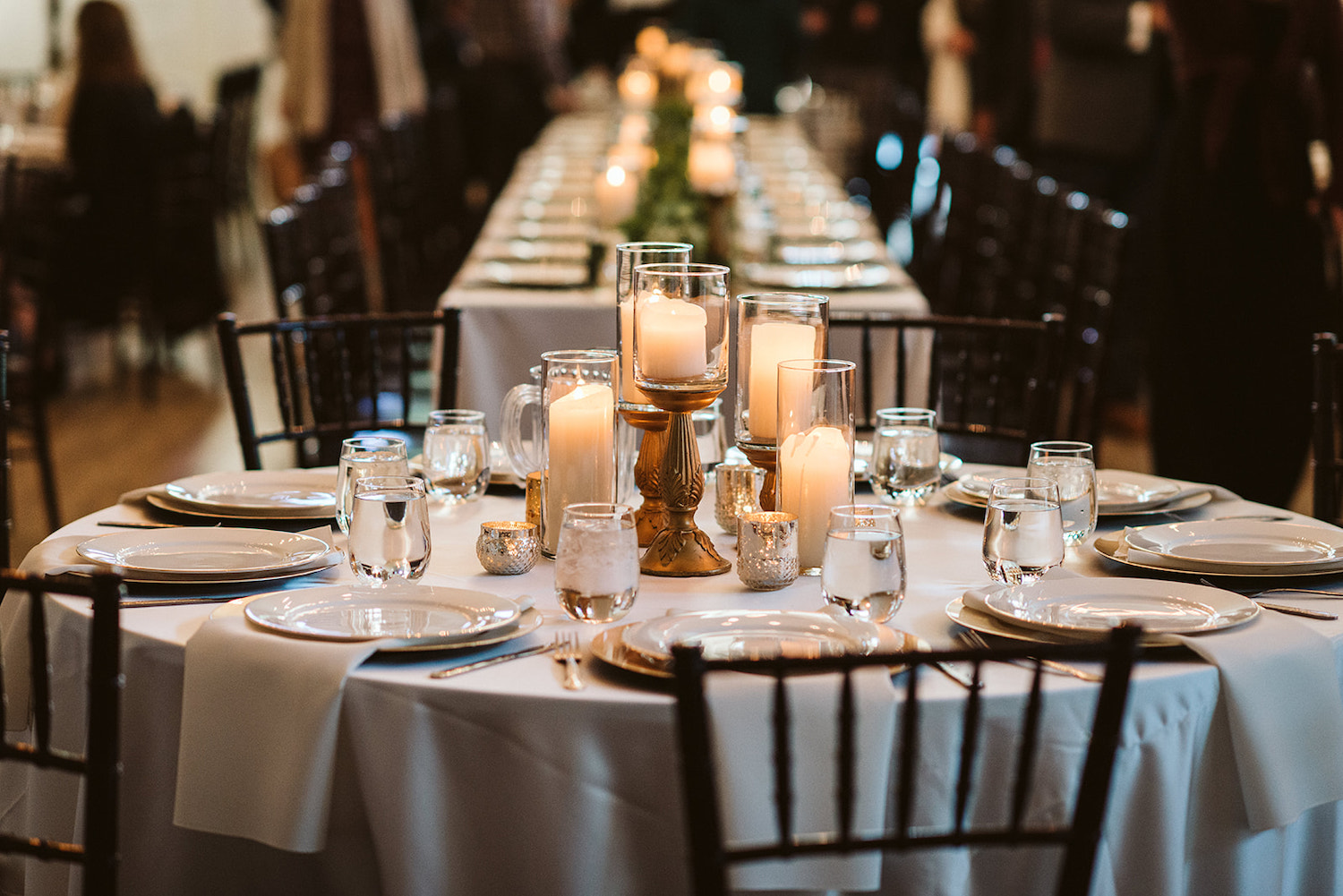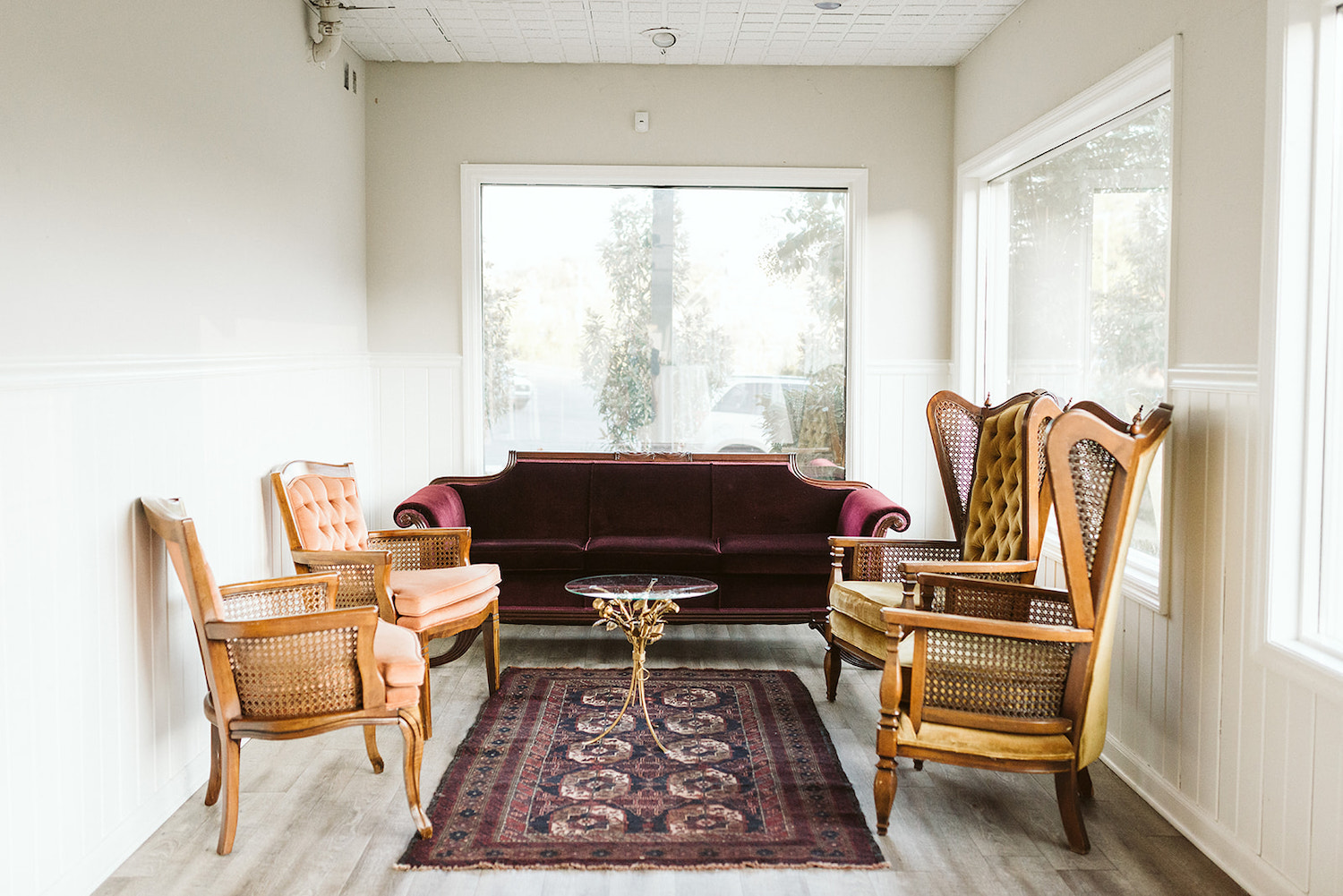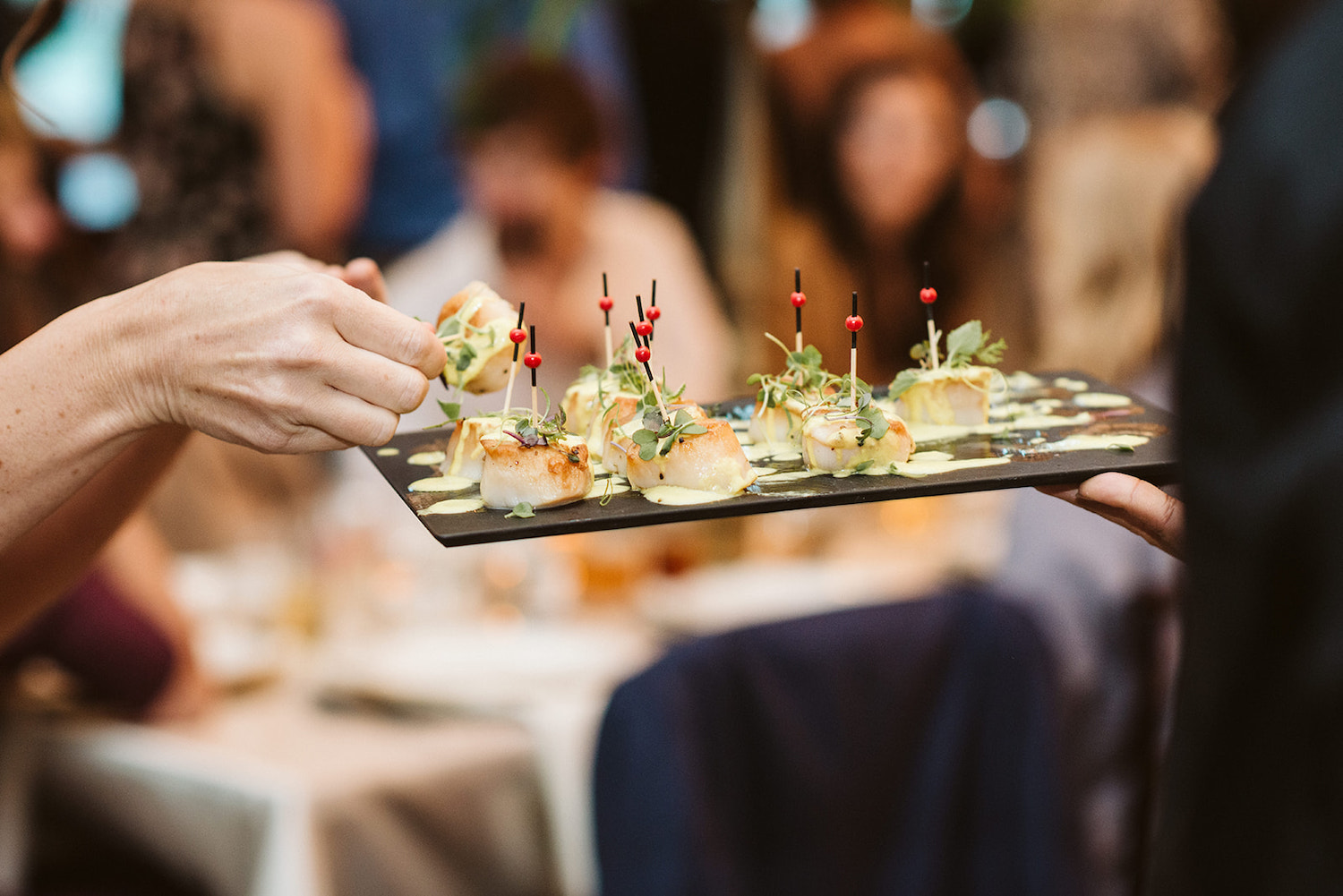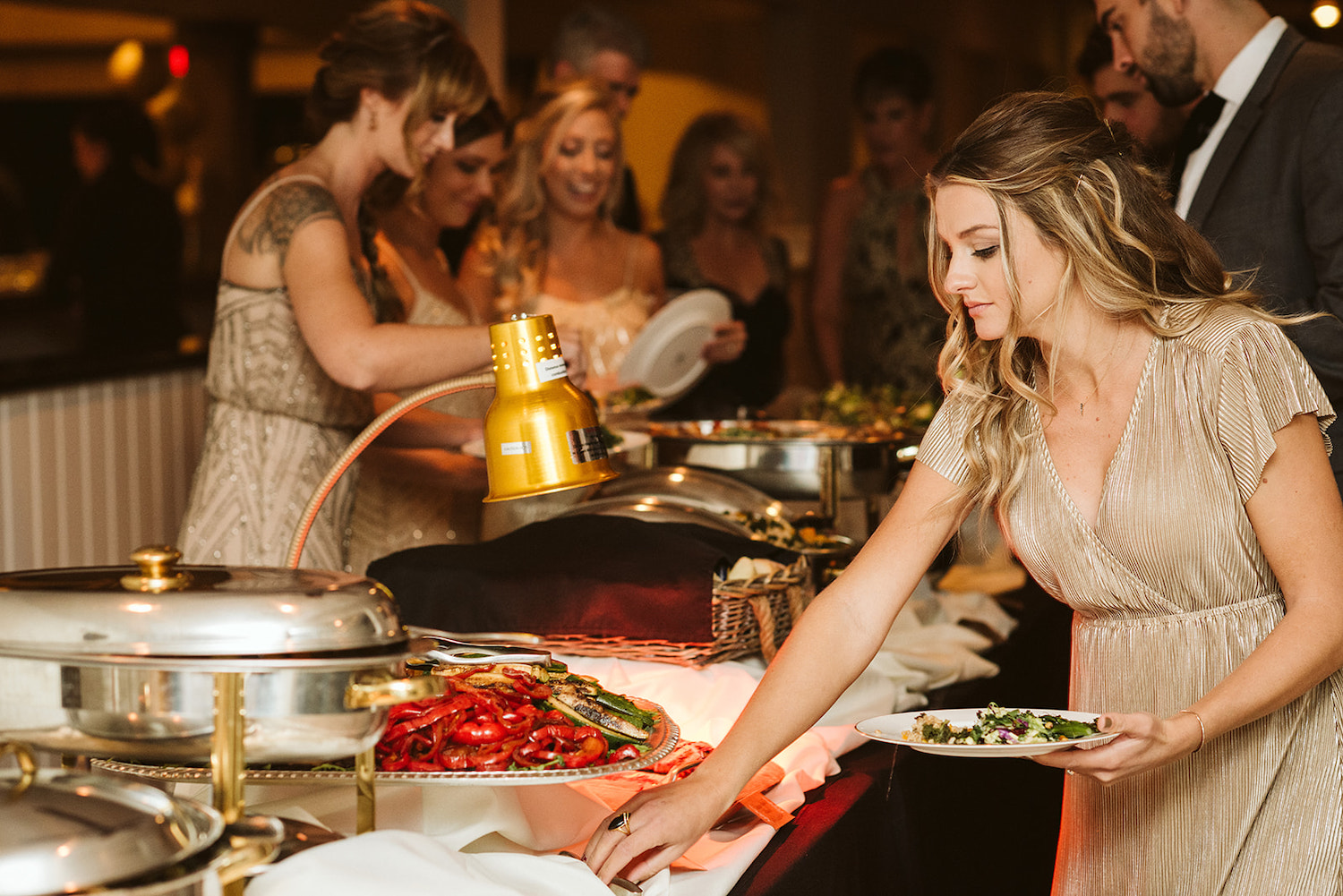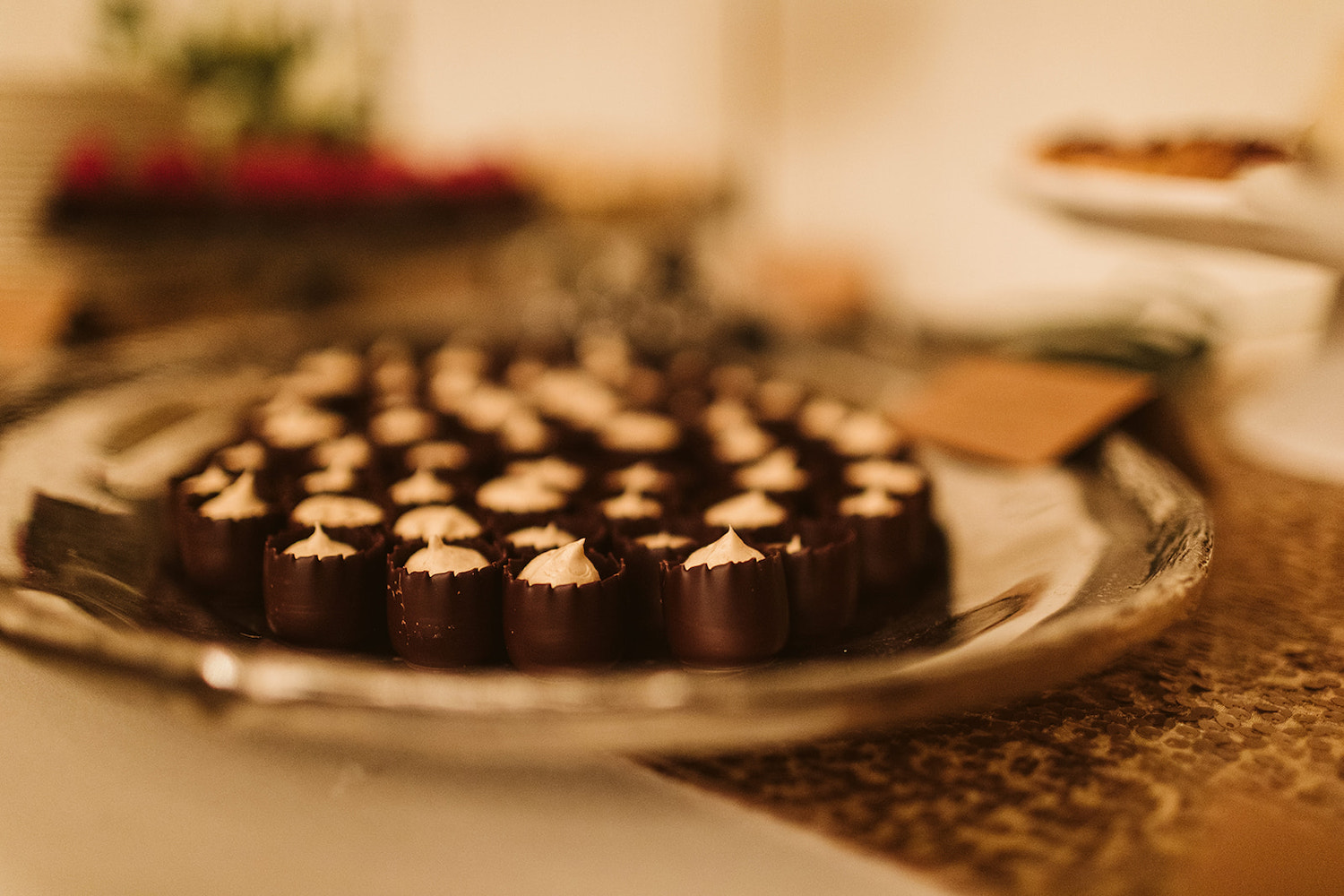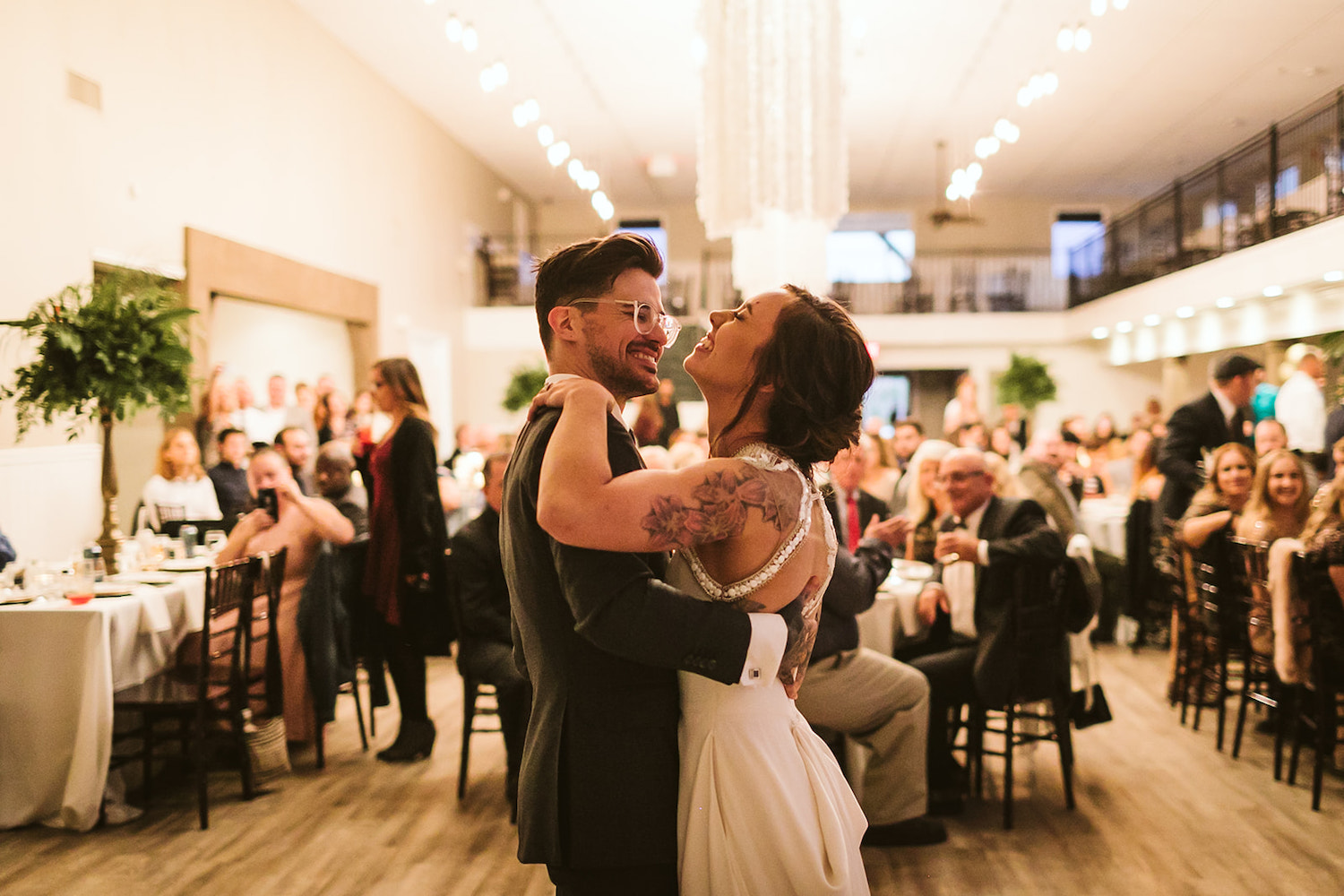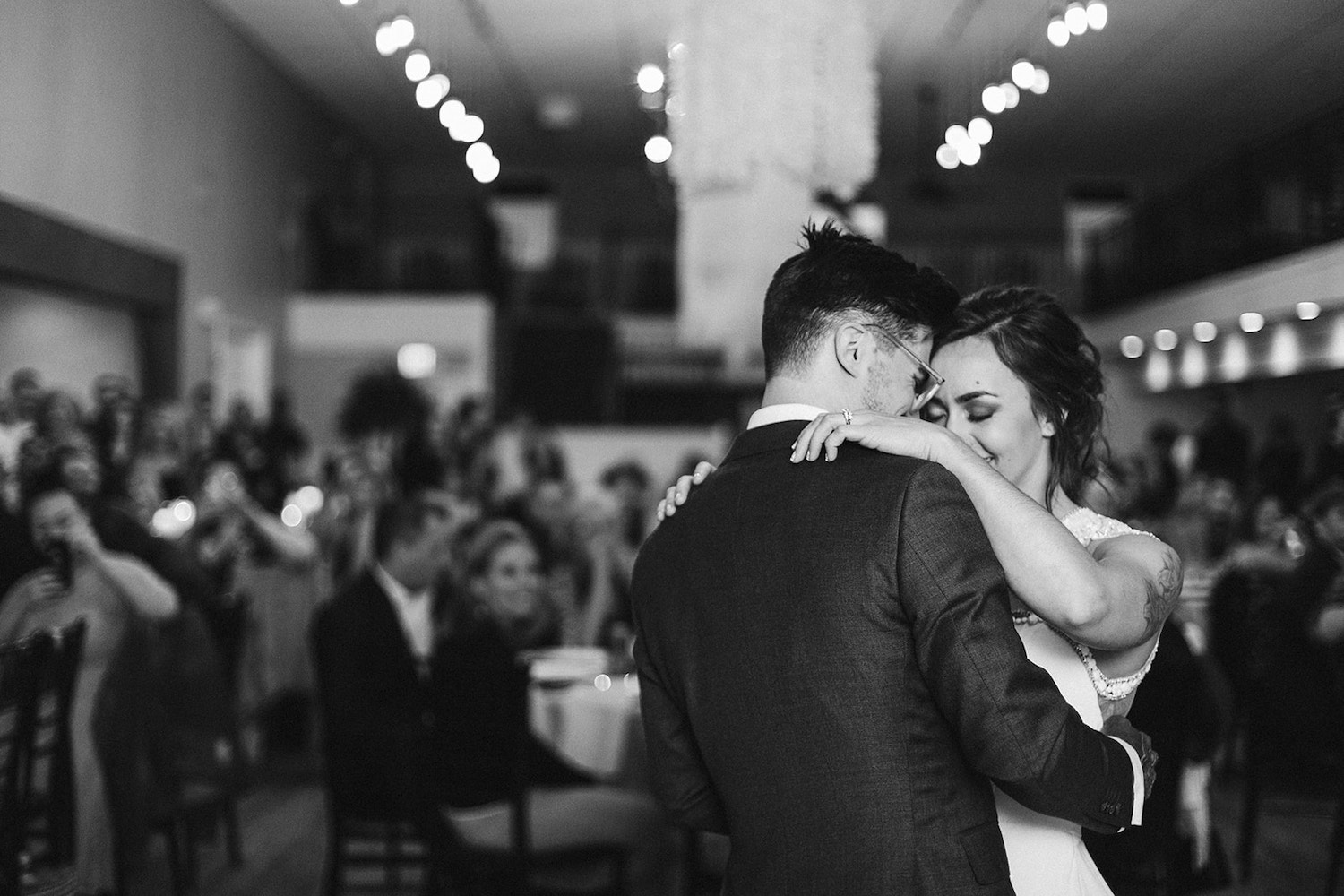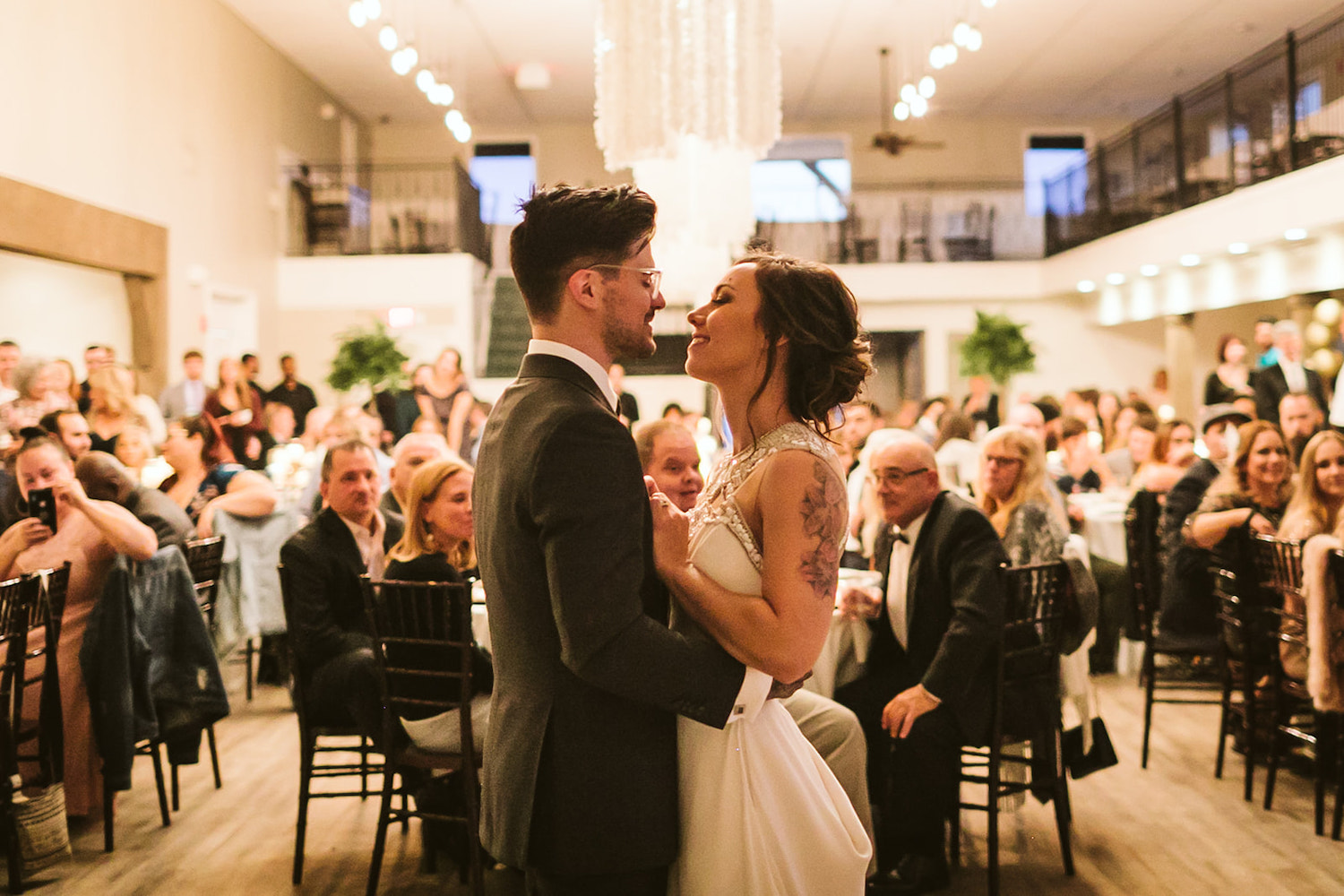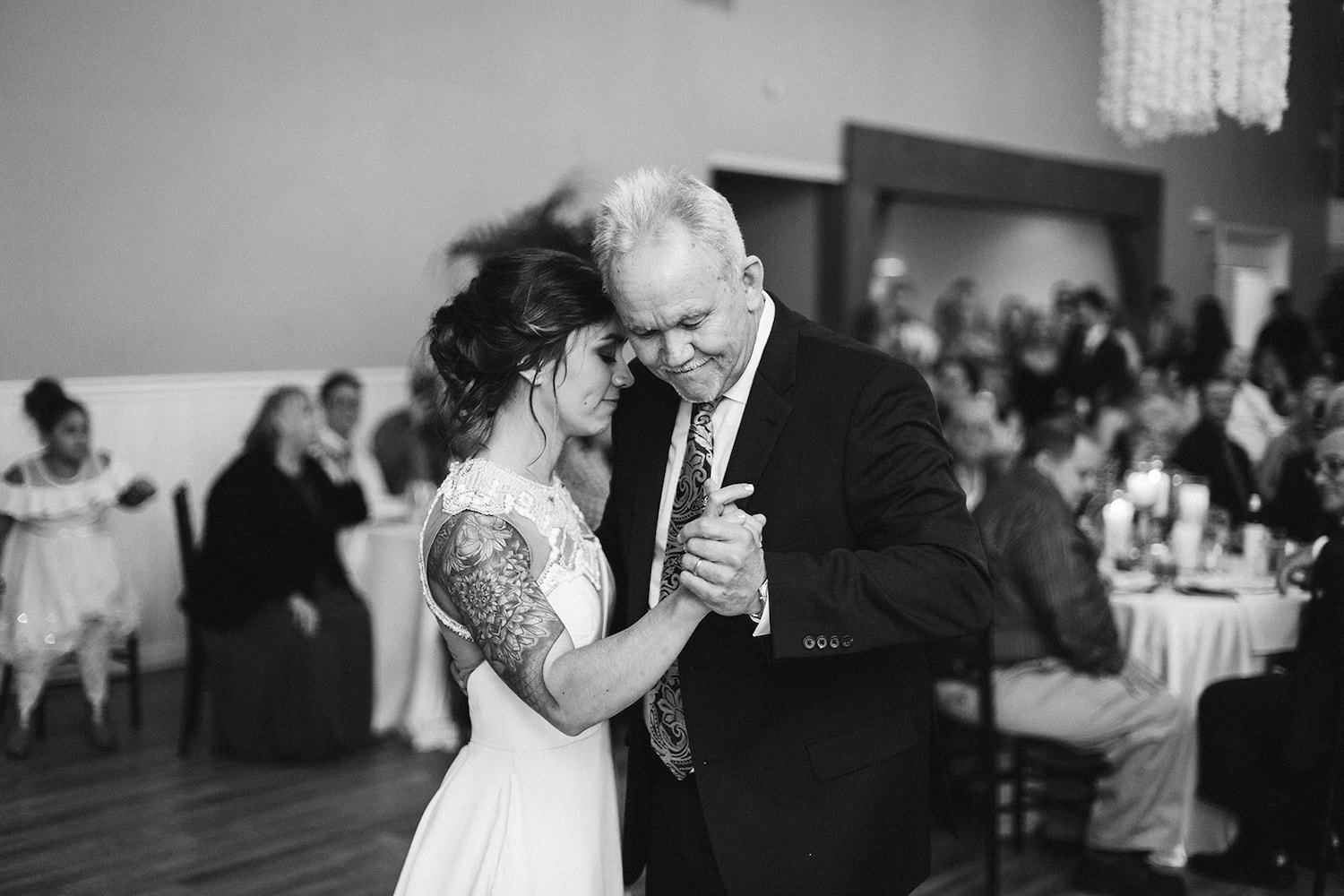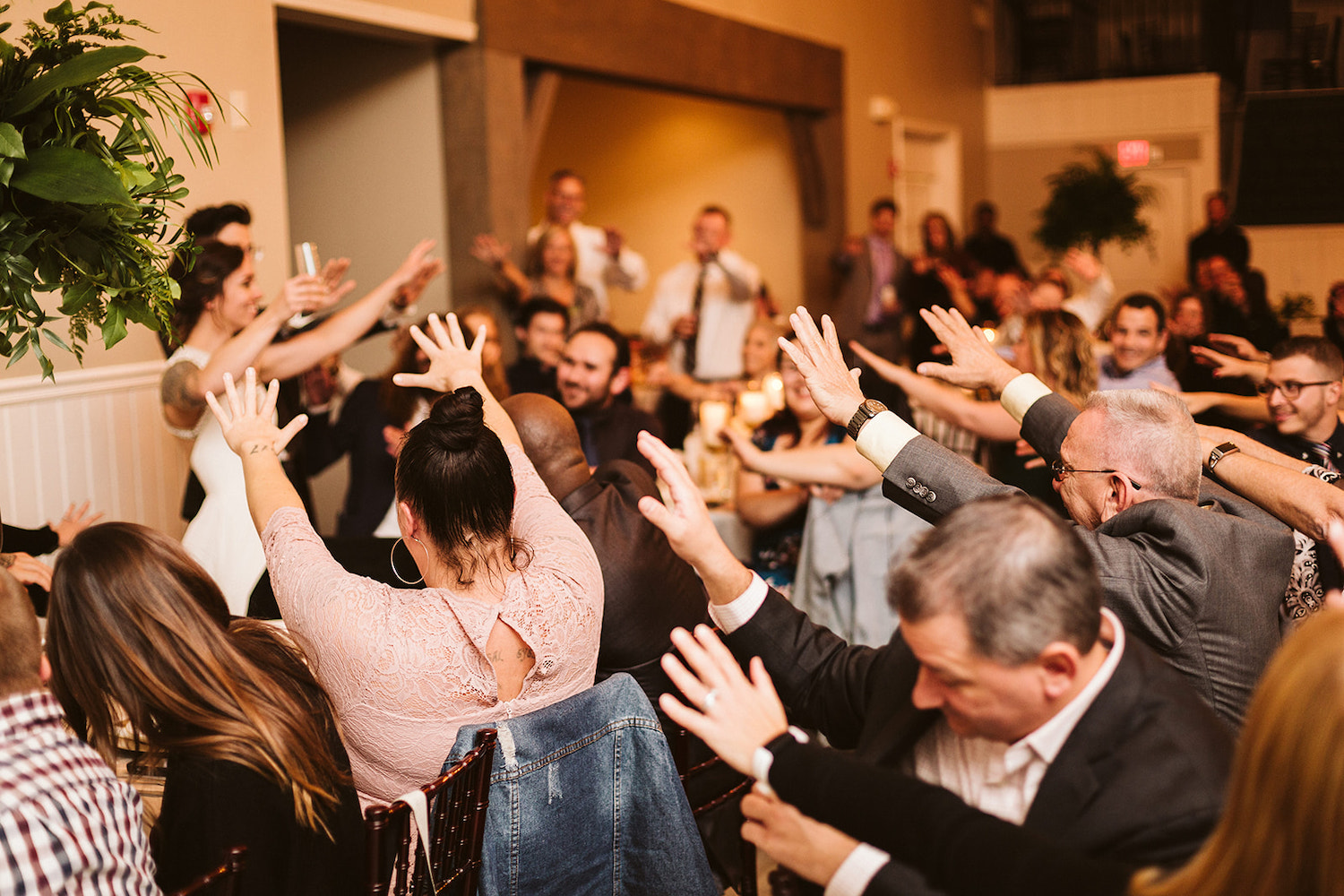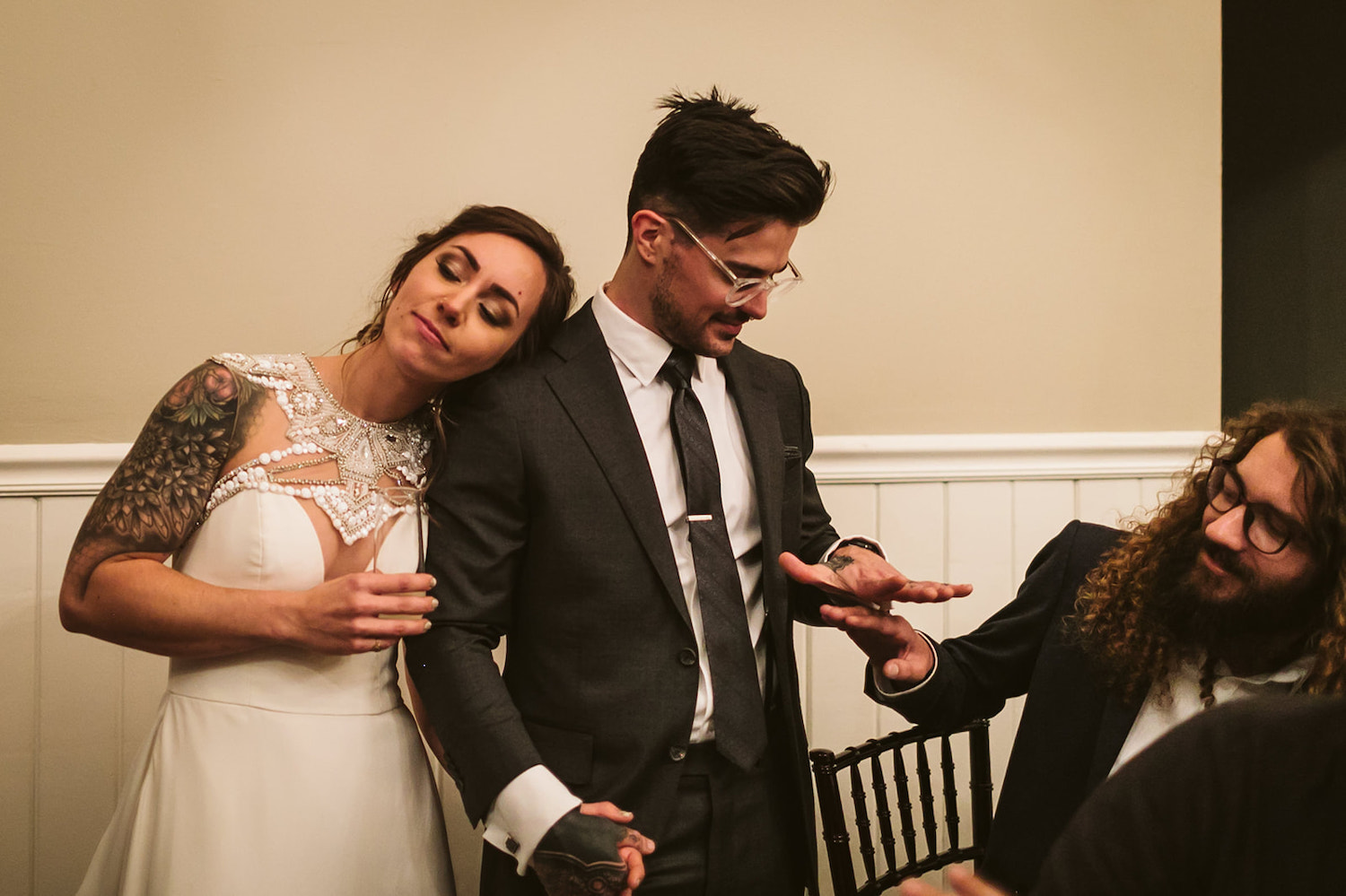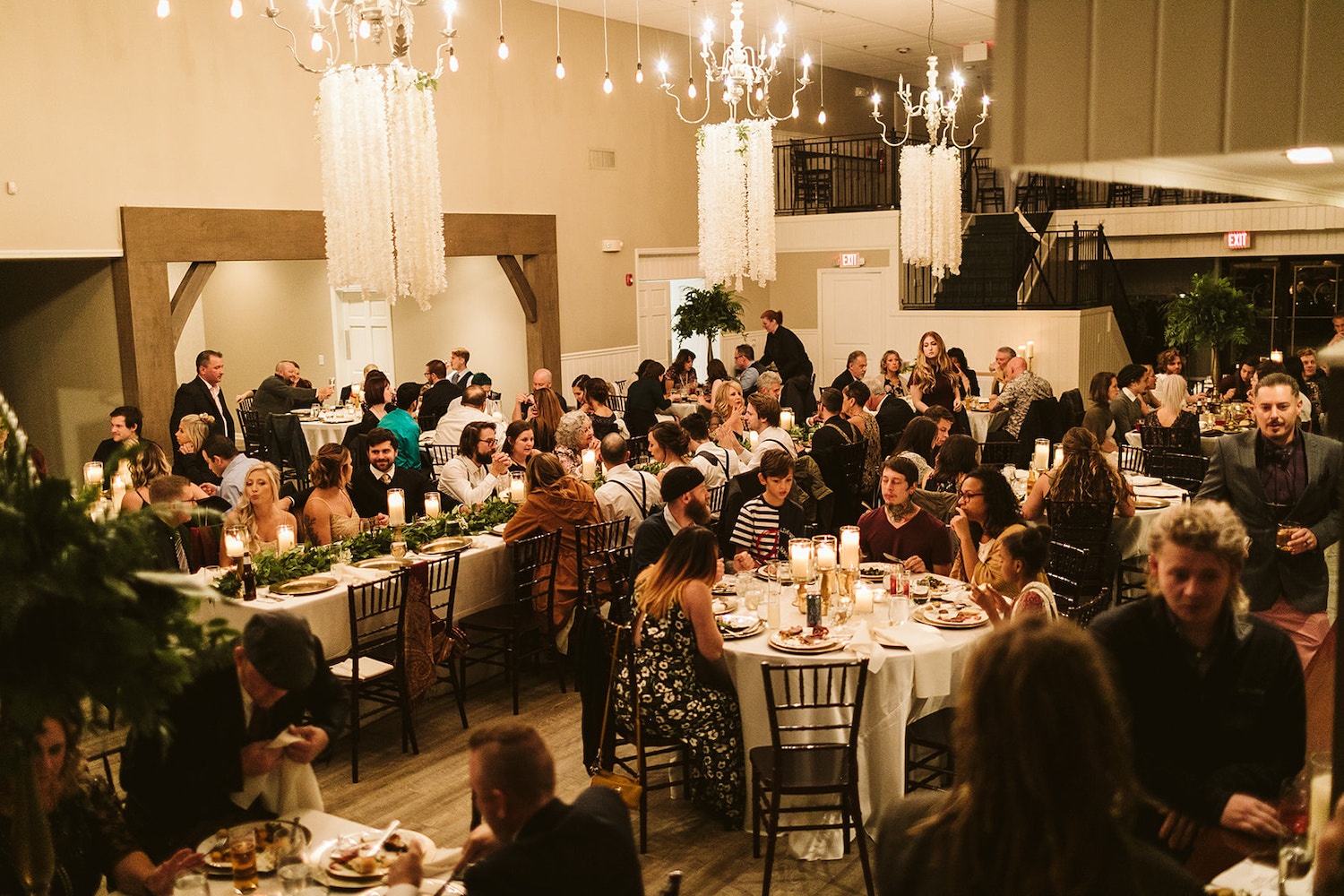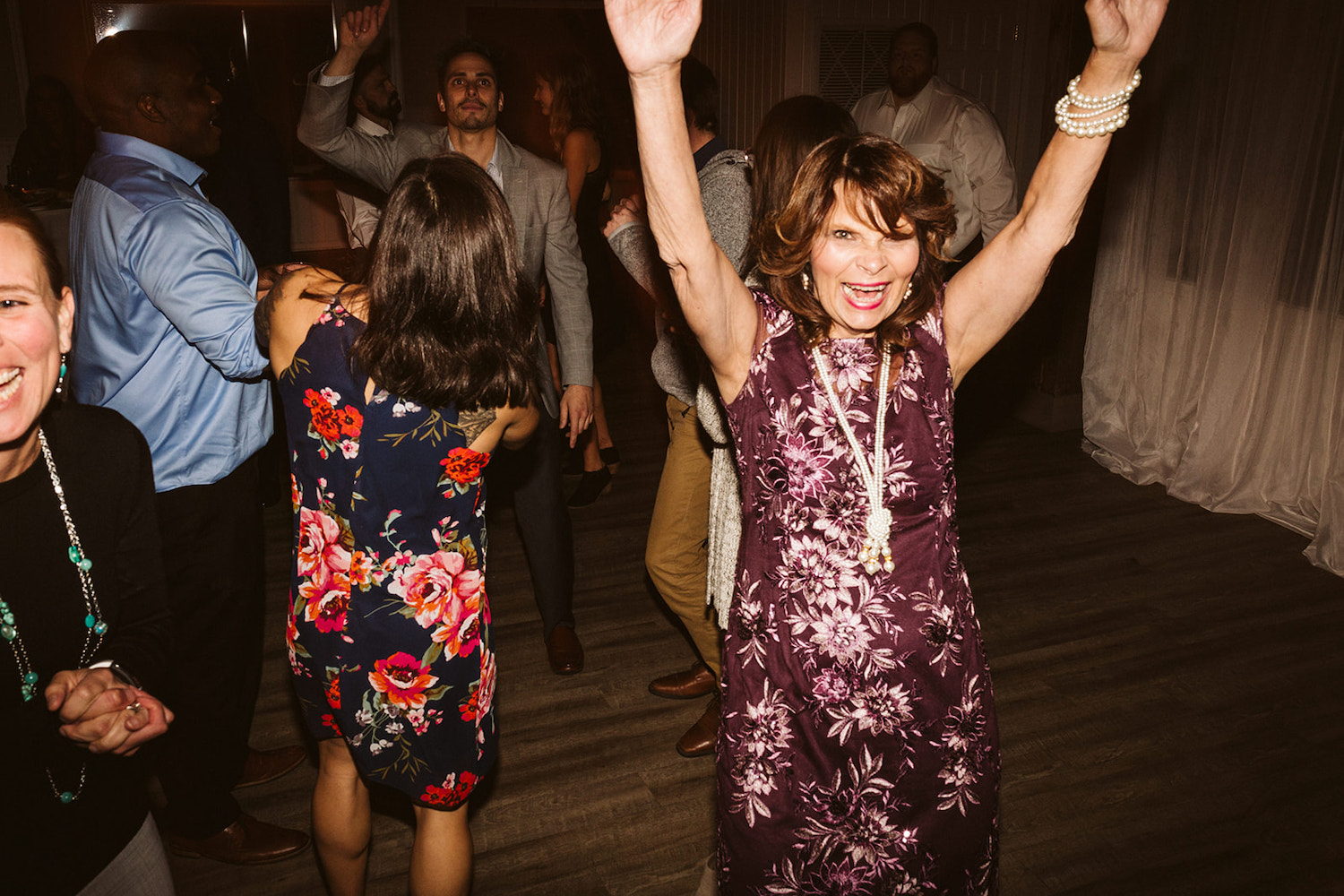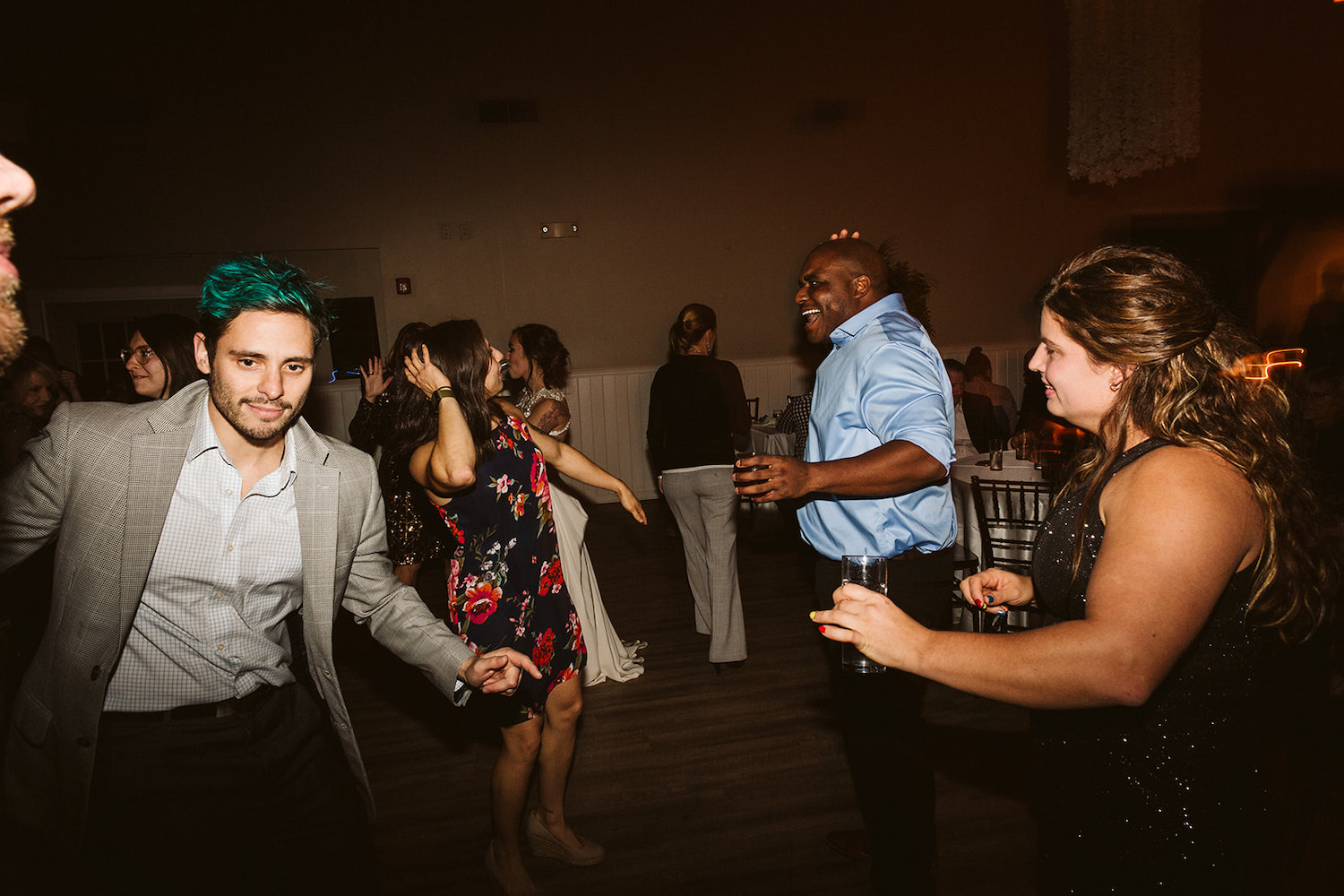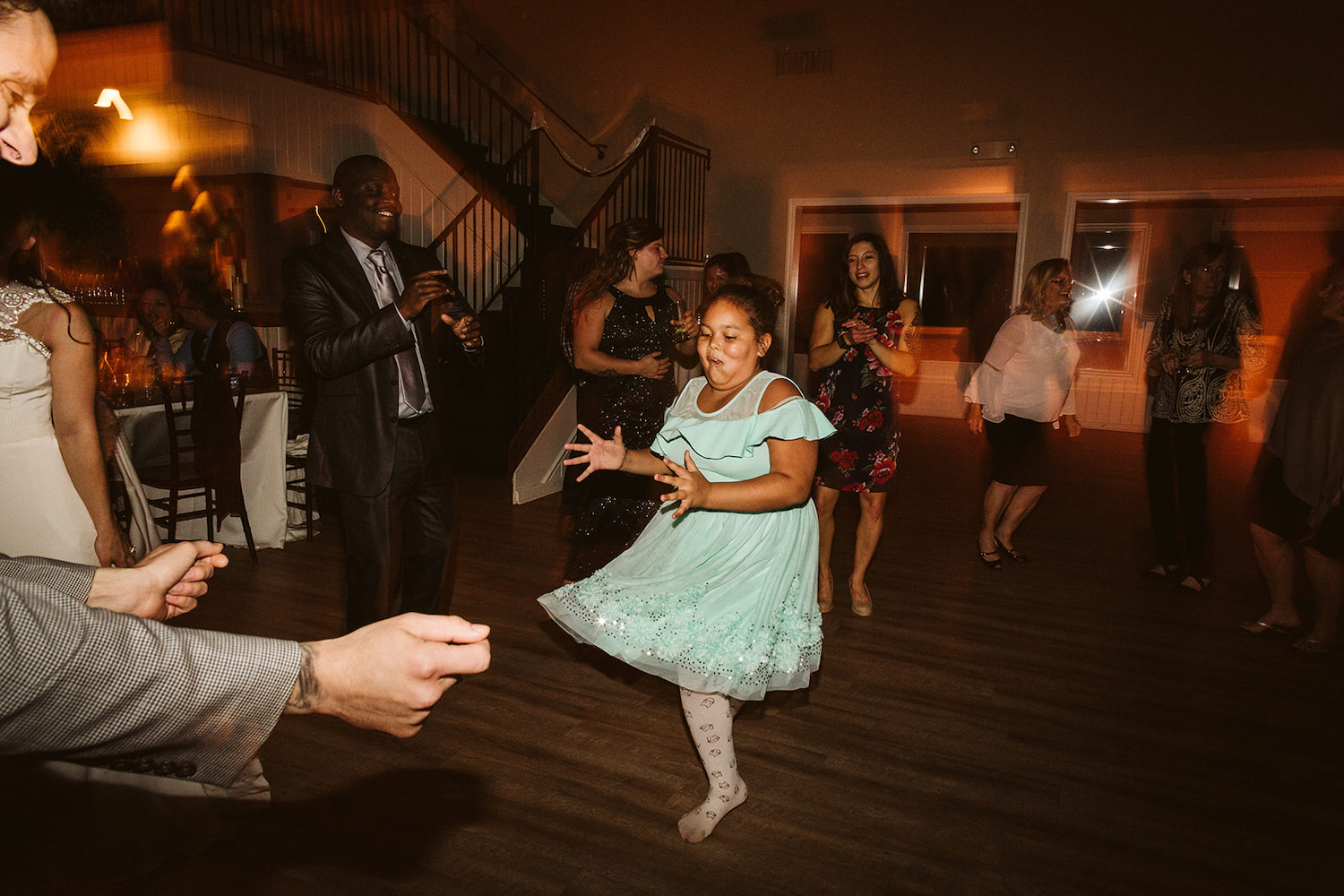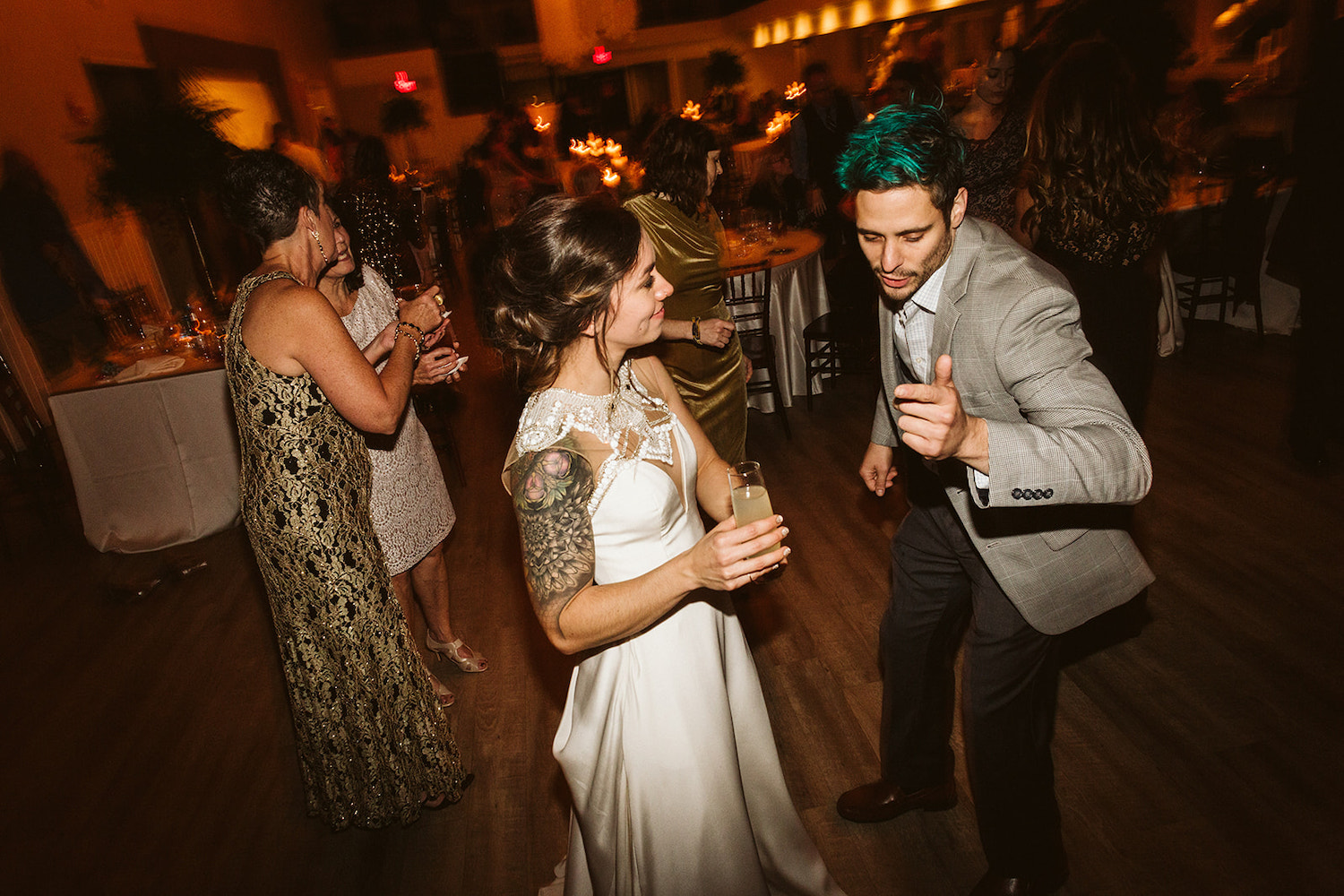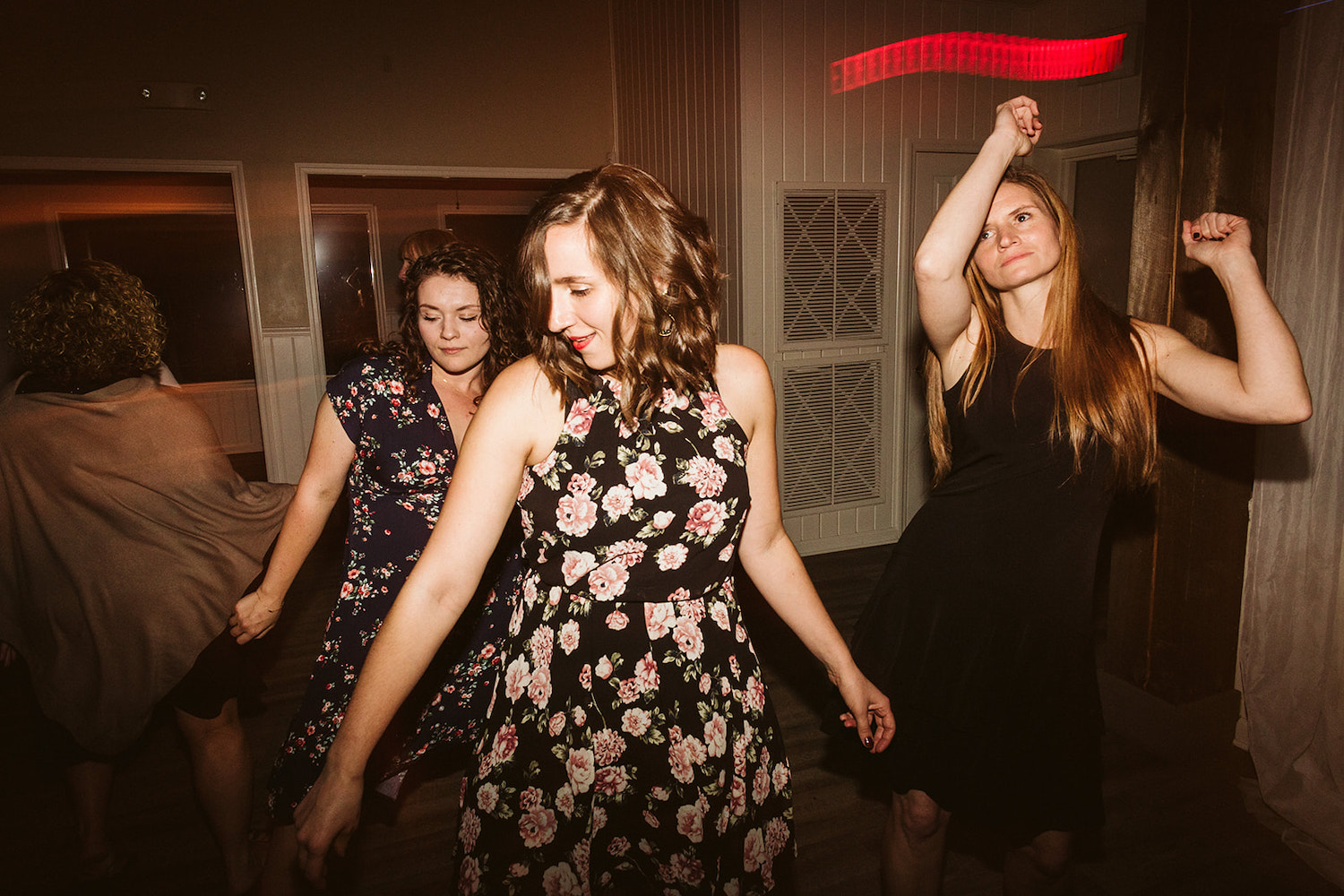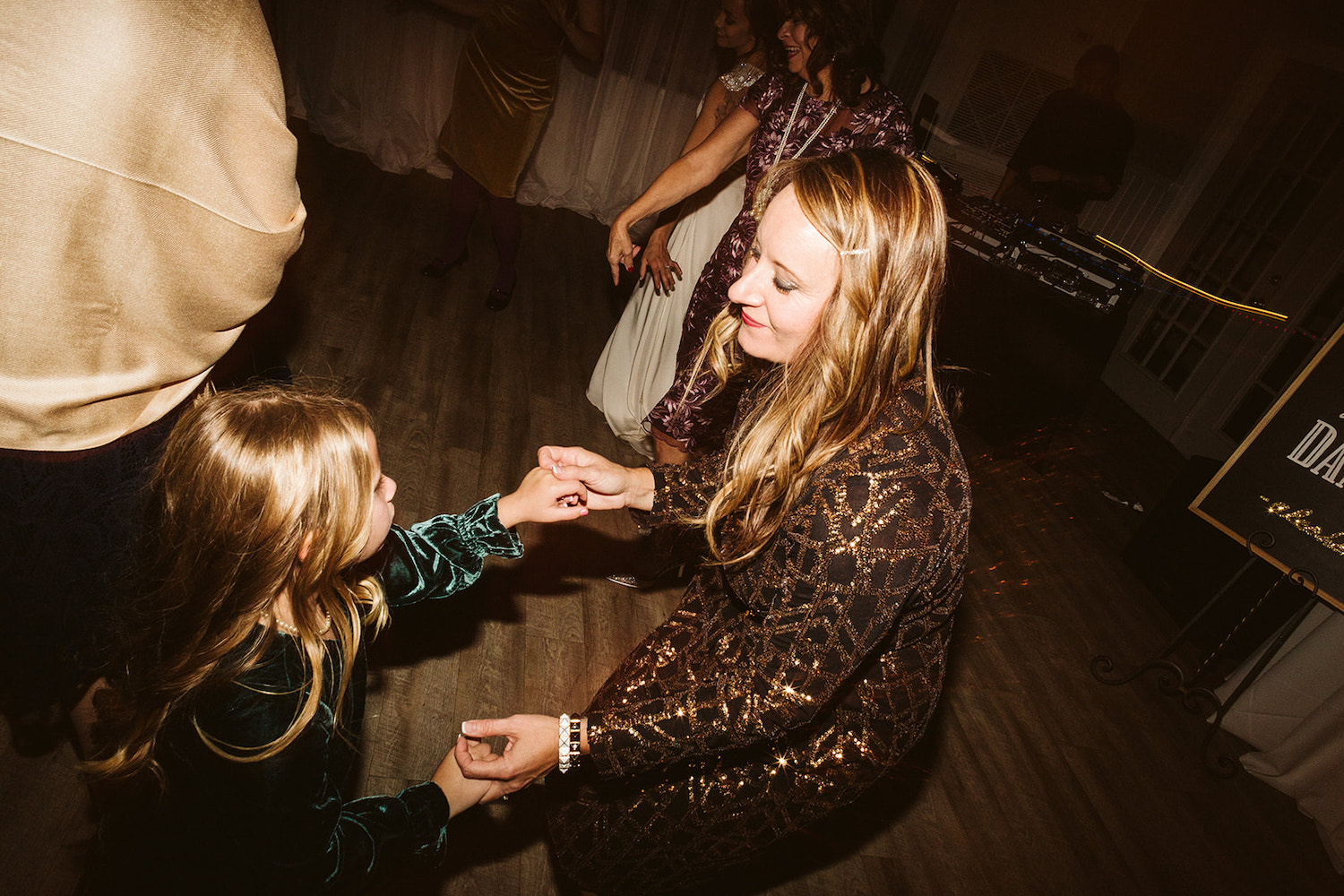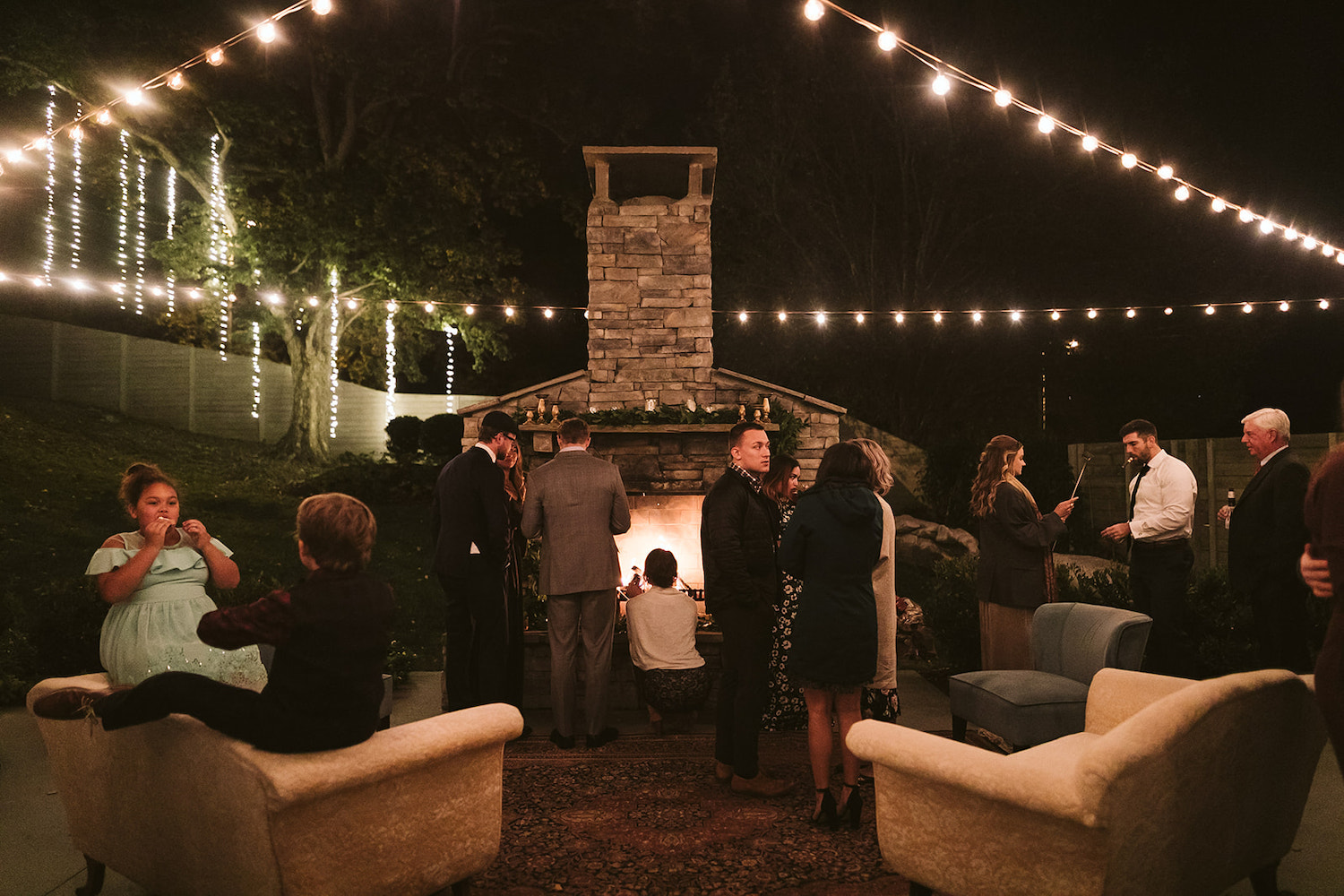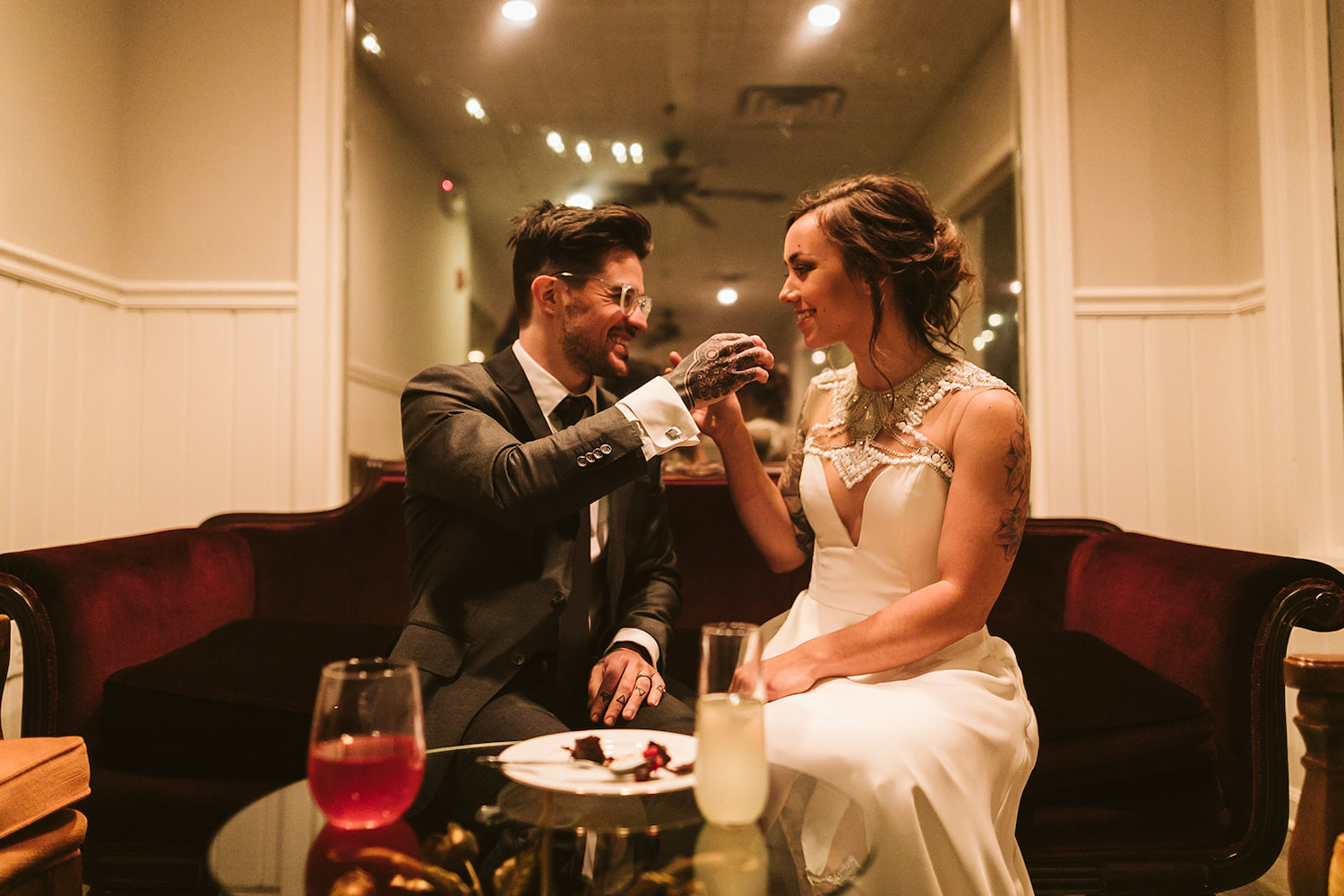 One more note on this reception: I've gotta give a GIANT THANK YOU to my friend Jaime of Our Ampersand Photo for coming in toward the end of this day for me. By reception time, I was feeling worn down from my recent sickness, so Jaime came to support me and photographed a lot of the reception for me!
CREATING A TIMELINE WITH YOUR CHATTANOOGA WEDDING PHOTOGRAPHER
Planning a wedding is a huge undertaking. Couples are often faced with conflicting priorities: family needs, budget, creating an event that feels like YOU… it's a lot! On the questionnaire I send to my couples, I ask for the biggest priority in planning the wedding. Almost everyone writes that they want to host an event that feels true to who they are as people. And, almost every couple feels the pressure to create a day that will also honor their families.
As your Chattanooga wedding photographer, I will develop a timeline with you that will give us some of the extra moments you need to accomplish both these priorities!
---
VENDORS:
Florals: May Flowers
Coordinator: Maggie Walker Weddings
DJ: Wesley Walker
Catering: Events With Taste
Decor: The Copper Quail
Dress alterations: Oz Bridal by Olia Zavozina
Venue: The Venue Chattanooga
Trevor's tattoo business: Philosophy Tattoo Collective
Hi, y'all! I'm Rachael Crowe of OKCrowe Photography, and I love getting to share these wedding days with you all. Thank you to every couple who's privileged me with the opportunity to capture your big life moments! If Bri and Trevor's wedding was inspirational, I hope you'll check out my other wedding blogs as well.
I'D LOVE TO BE YOUR CHATTANOOGA WEDDING PHOTOGRAPHER–OR YOUR DESTINATION WEDDING OR ELOPEMENT PHOTOGRAPHER! CONTACT ME TODAY SO WE CAN MEET UP AND START PLANNING!