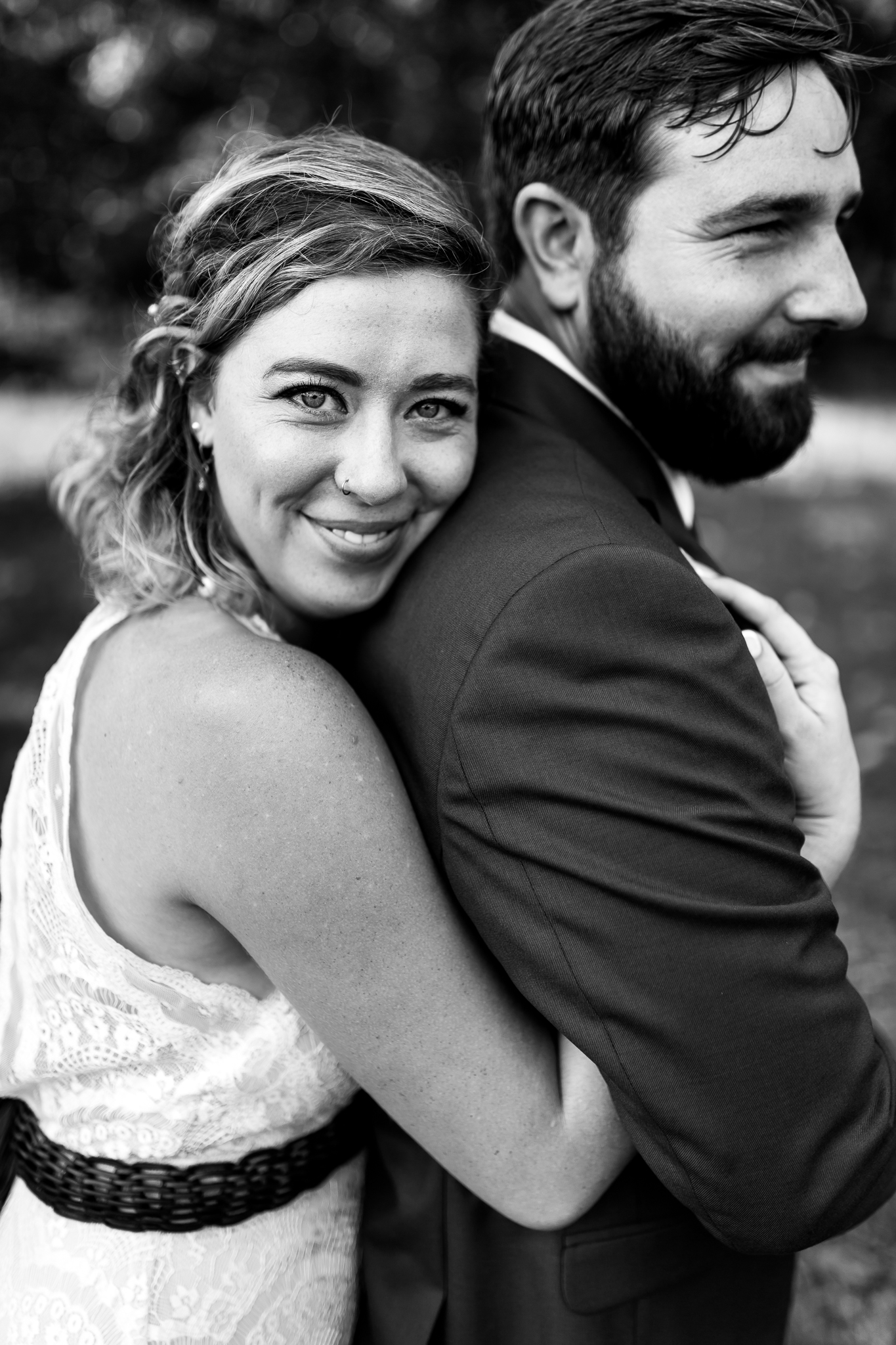 Brian and Sylvia's wedding day was a refreshing change of pace from more traditional wedding events. Crabtree Farms, a community-focused sustainable farm and agriculture resource in Chattanooga, was the venue for this gorgeous couple's day. With themes of simplicity, minimalism, and local culture, Brian and Sylvia's wedding day spoke volumes about their personalities, interests, and mindsets.
The main wedding colors of maroon and navy contrasted well with the floral bridesmaid dresses. The simple and stunning sunflower bouquets dotted the scenery with discreet splashes of yellow. All the greenery of Crabtree Farms made a beautiful landscape for Brian and Sylvia
After having a joyous ceremony, this special couple's reception was full of sweetness. In lieu of cake, they served rice krispies and brownies. Staying true to their locally minded culture, they also had locally brewed beer. Following the ceremony and reception, Brian and Sylvia ended their special day with their community around a roaring bonfire and s'mores.
Full of family, community, friends, and their precious love, Brian and Sylvia's day at Crabtree Farms inspired the plant mom in me, as well as, reminding me to stay true to myself in all aspects of my life. Thank you, Brian and Sylvia, for allowing me to be a part of your creatively simple and breathtaking day.
Second shot for Giovana Melo Creative.