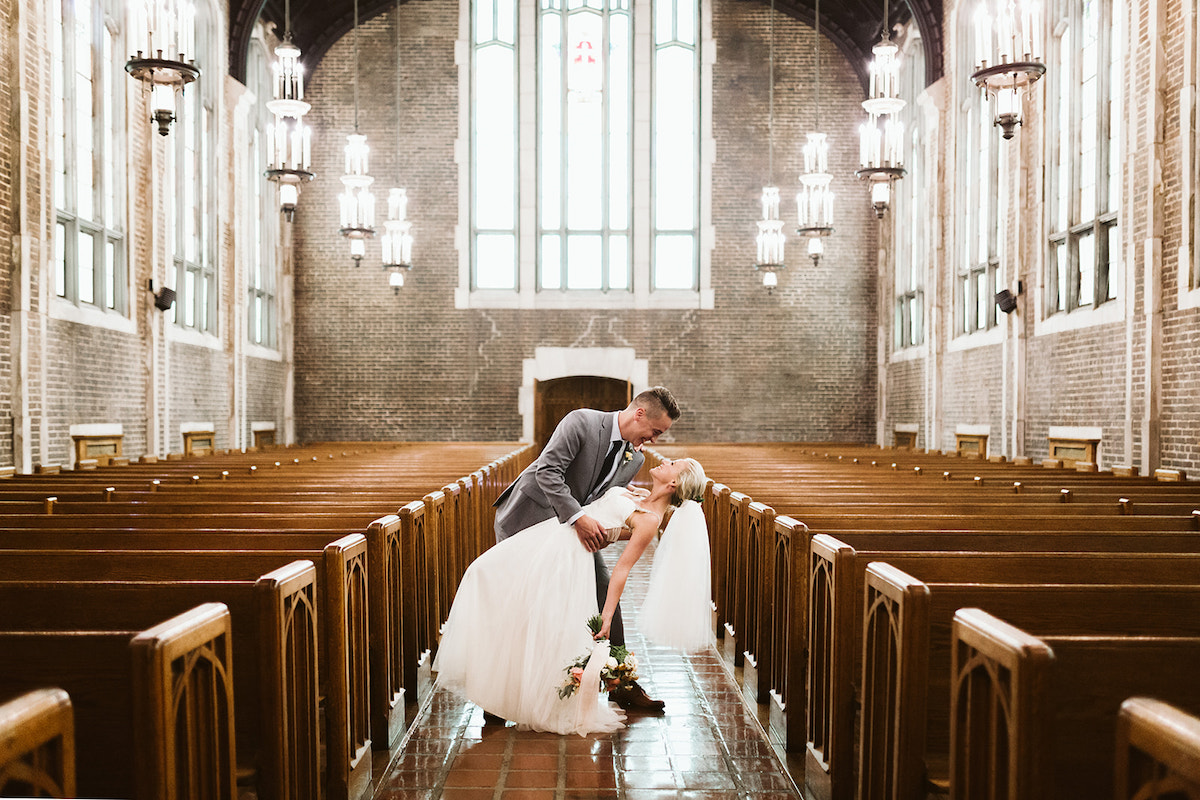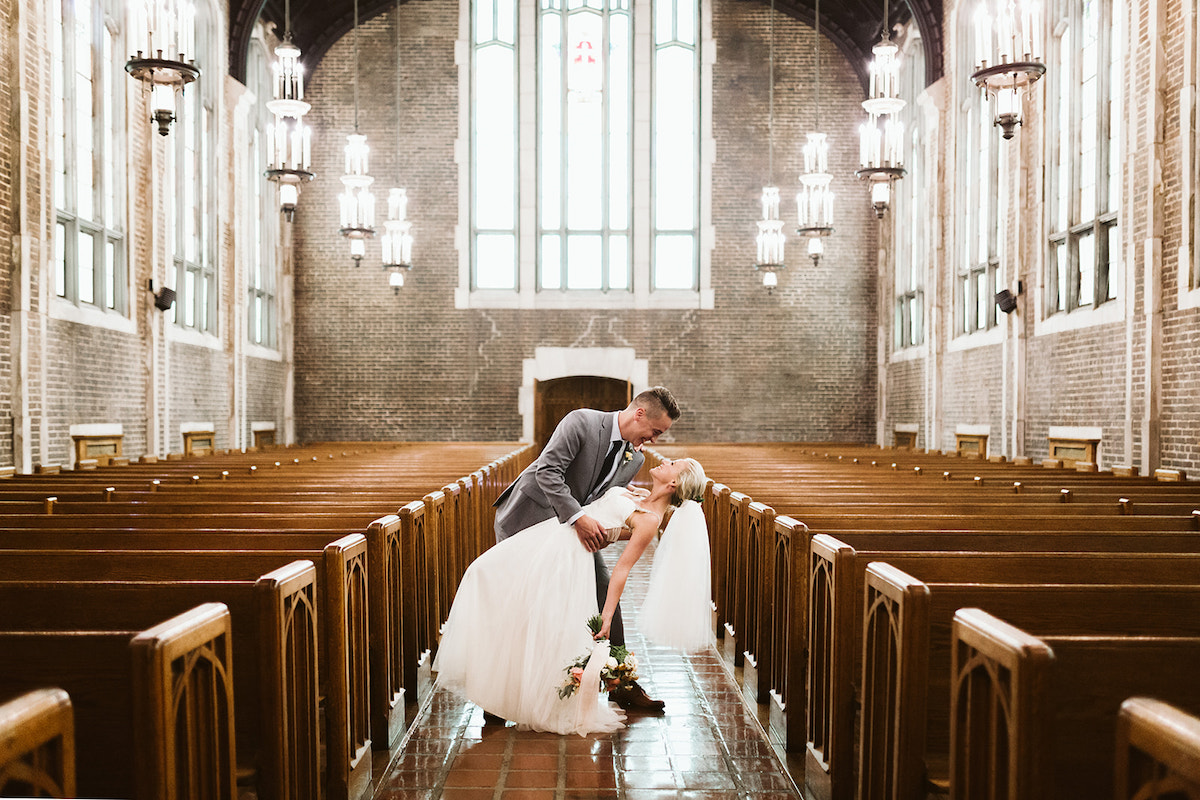 Jason and Skylar's Patten Chapel wedding was a dream! I'm so into this couple, their big day, and the different locations I got to shoot. I hope you enjoy looking through this gallery as much I enjoyed pulling it together.
Getting Ready for a Downtown Chattanooga Wedding and Reception
Jason and Skylar's wedding day started at some of the special places that had played a part in their relationship. Skylar got ready at their home, and Jason and his guys hung out at The Bitter Alibi downtown. Jason actually co-owns The Bitter Alibi as well as The Daily Ration, another local favorite and cool party venue in Chattanooga. After their classic Patten Chapel wedding, the couple hosted their reception at The Daily Ration that night! I was super excited to capture these two in some of the places that are so special to them.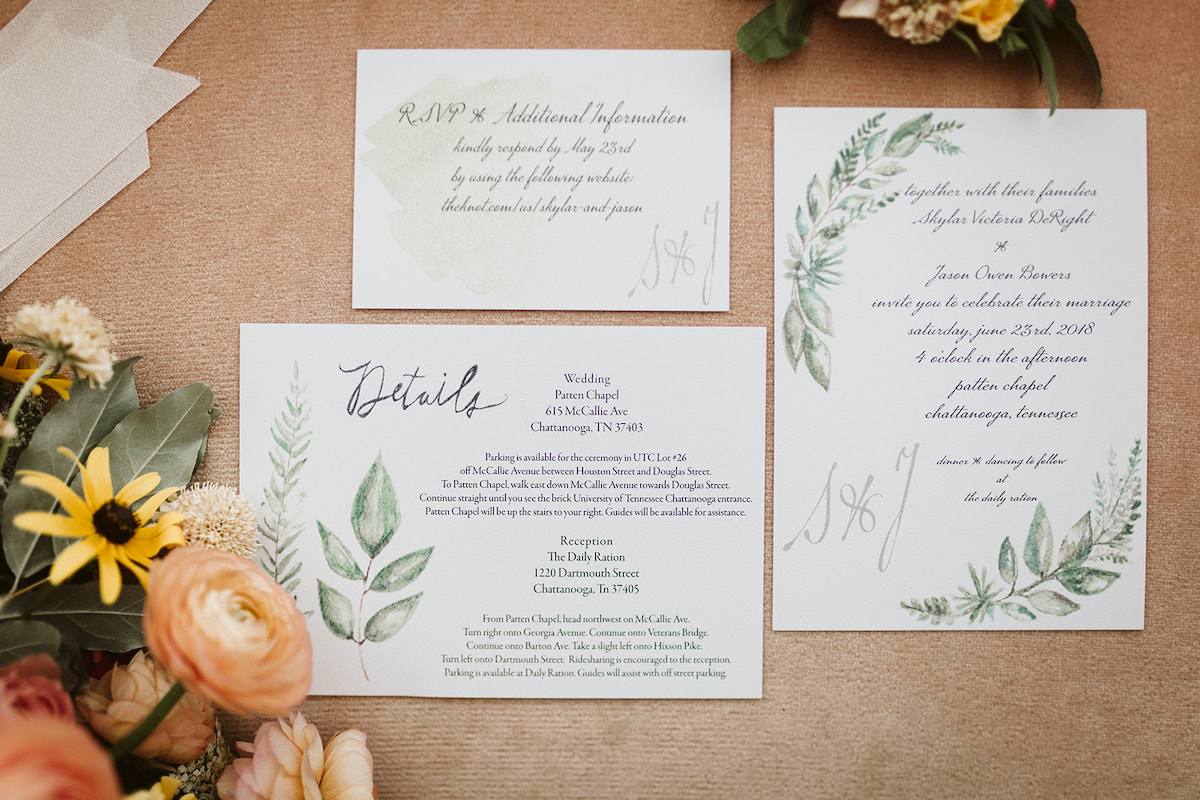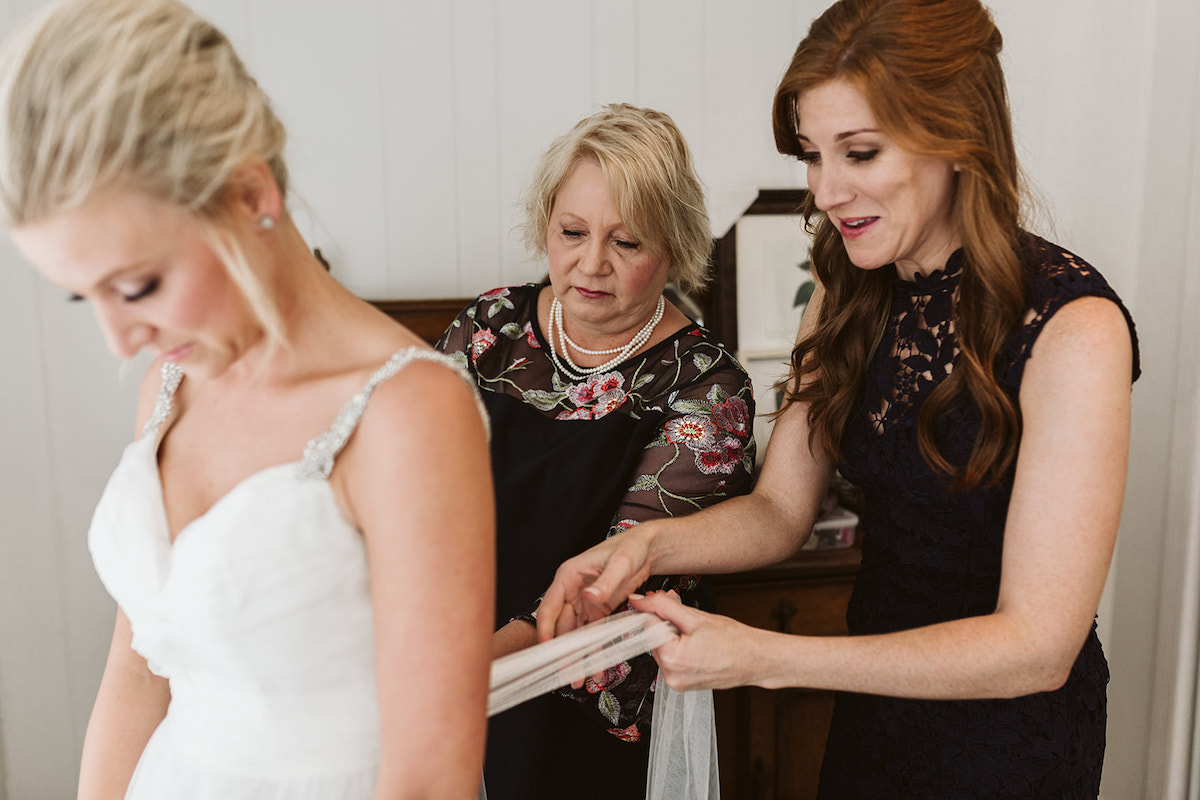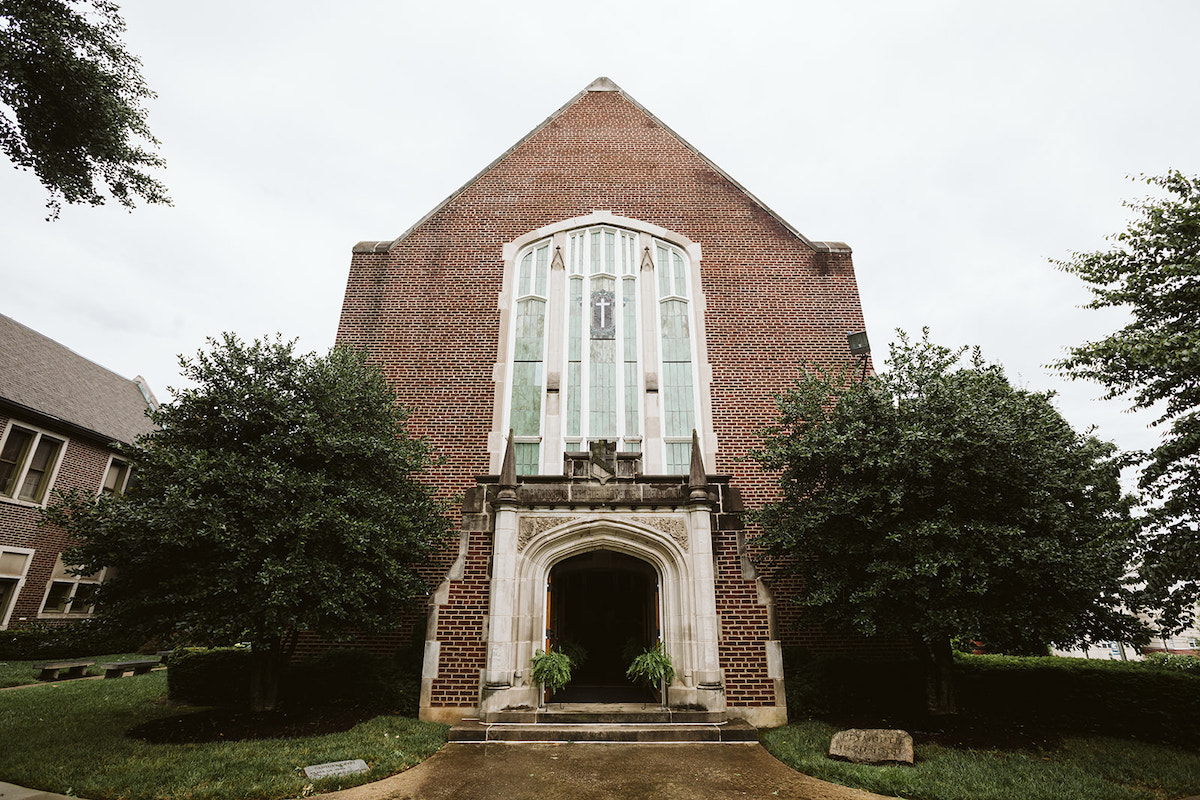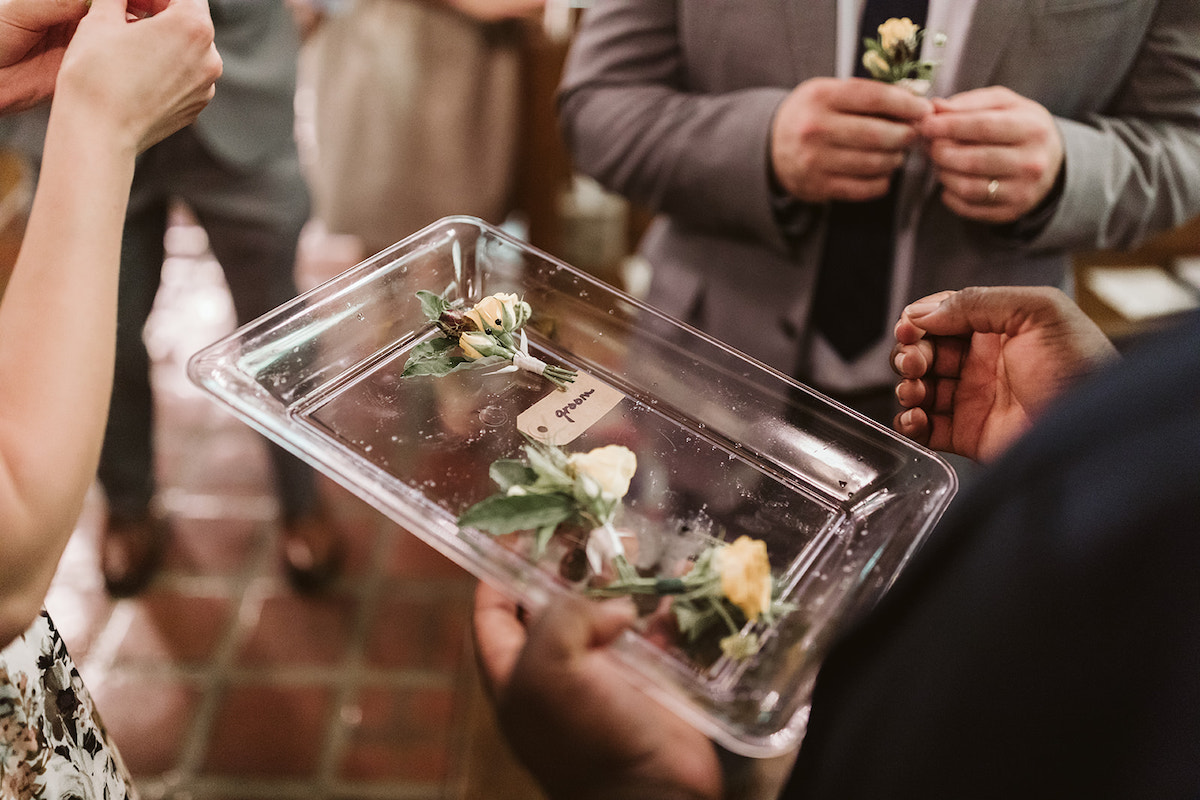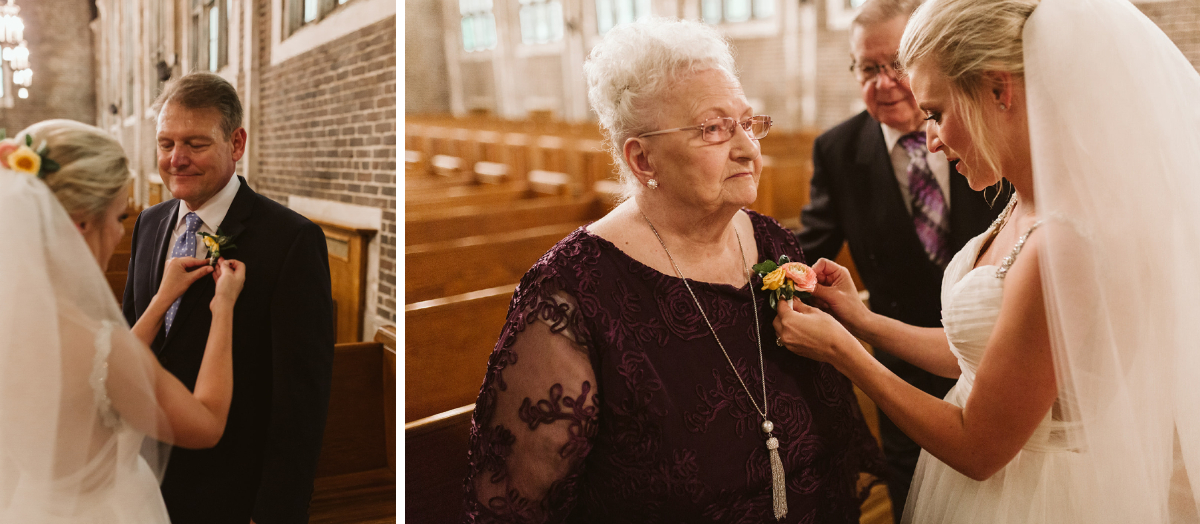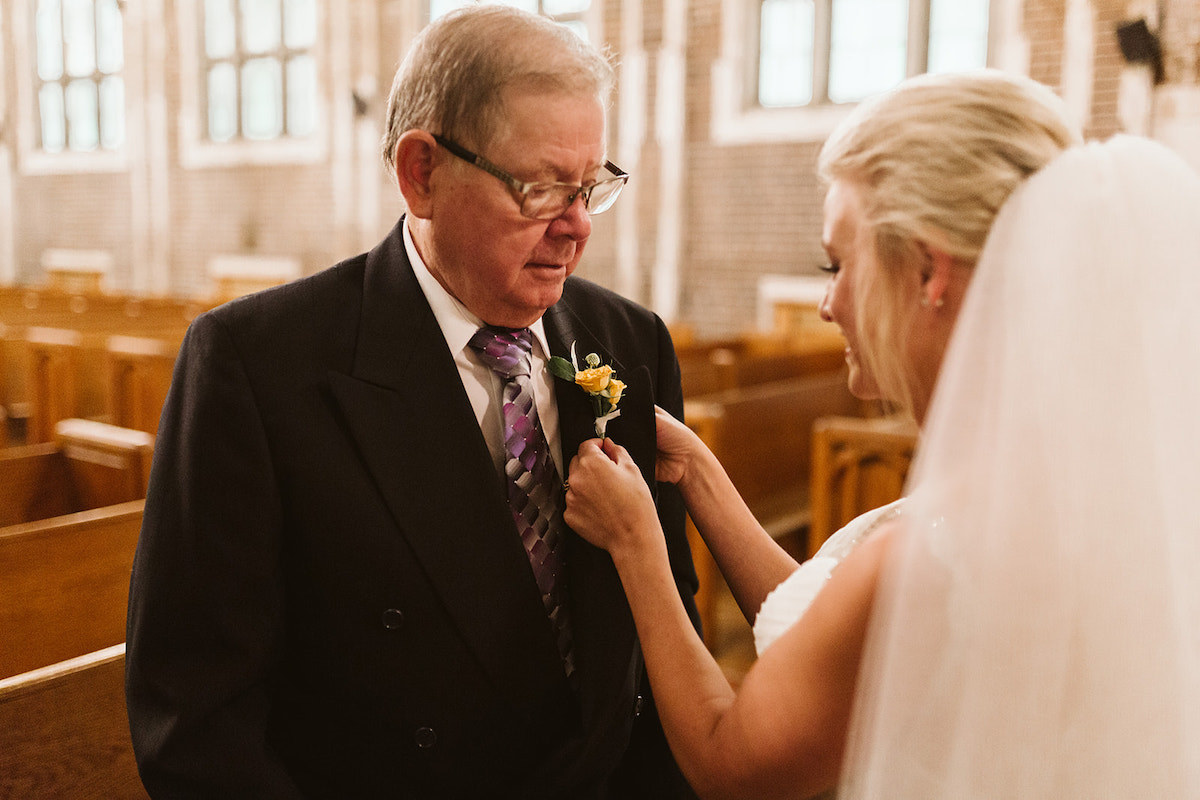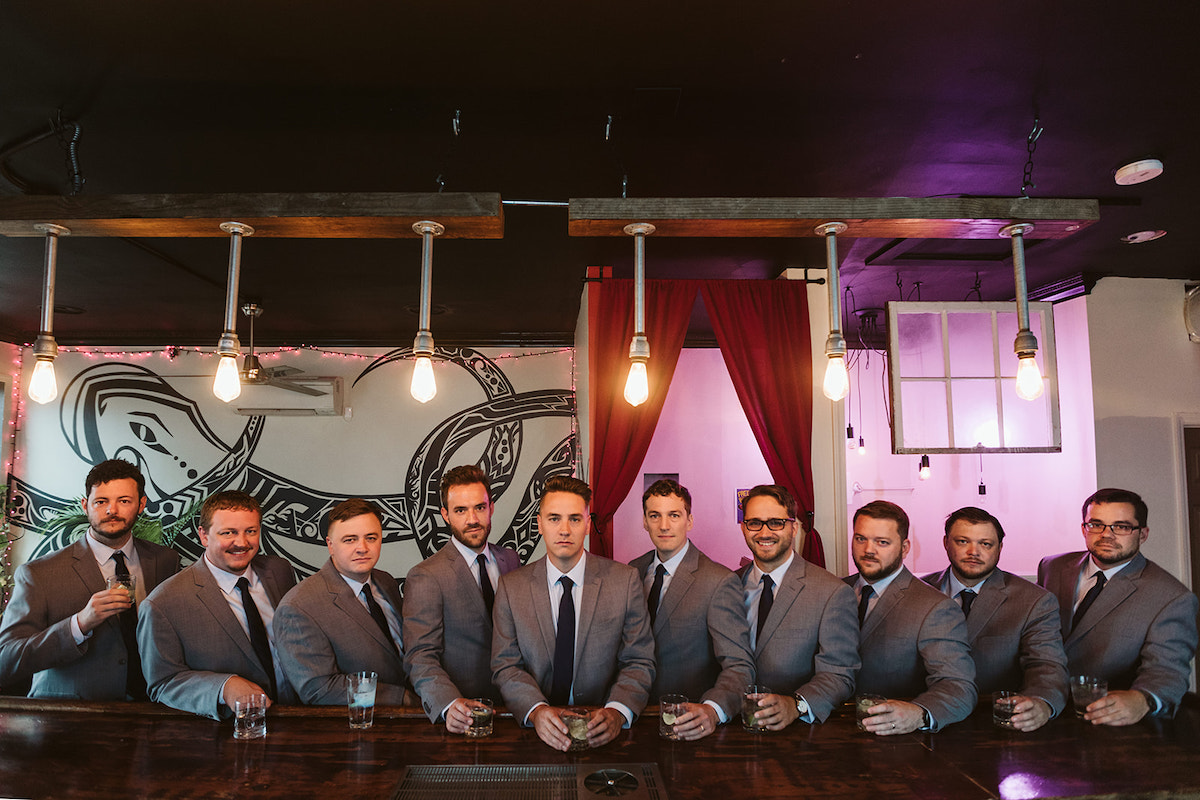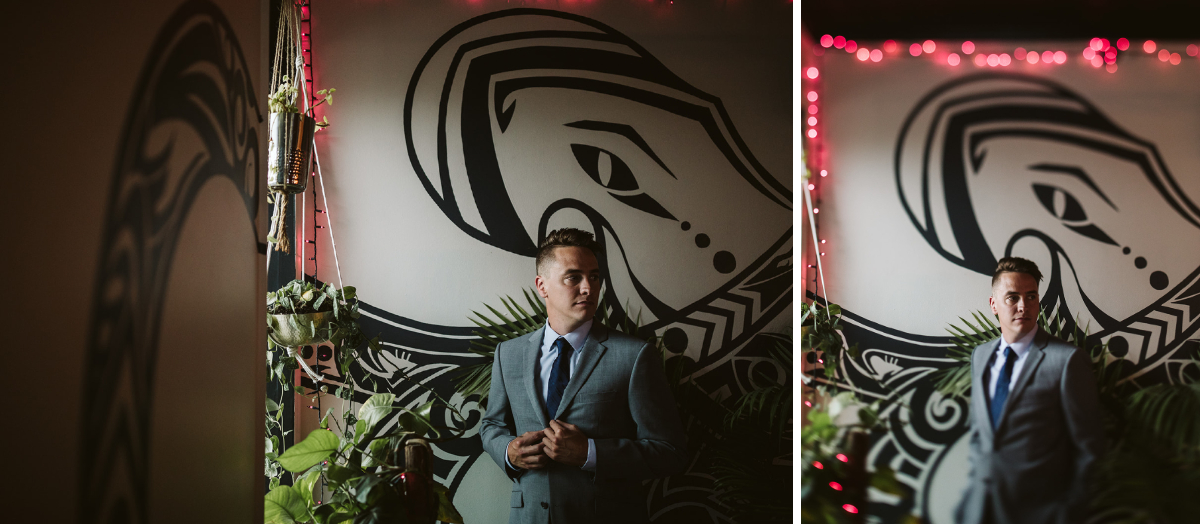 A Patten Chapel Wedding: Classic in Every Sense
Once all the heels were strapped and the ties were tied, everyone headed to the ceremony. Skylar and Jason opted for an intimate ceremony surrounded by family and friends at Patten Chapel on the UTC campus. Patten Chapel is on the more traditional side of wedding locations. Check out that beautiful wooden architecture, warm brick and wood throughout, and gorgeous light streaming through the stained glass windows. These features created a perfect backdrop for the couple's wedding ceremony. During their day, Jason and Skylar gave me tons of creative space to play. My favorite photos from their bride and groom portraits session are with the huge windows just outside the chapel.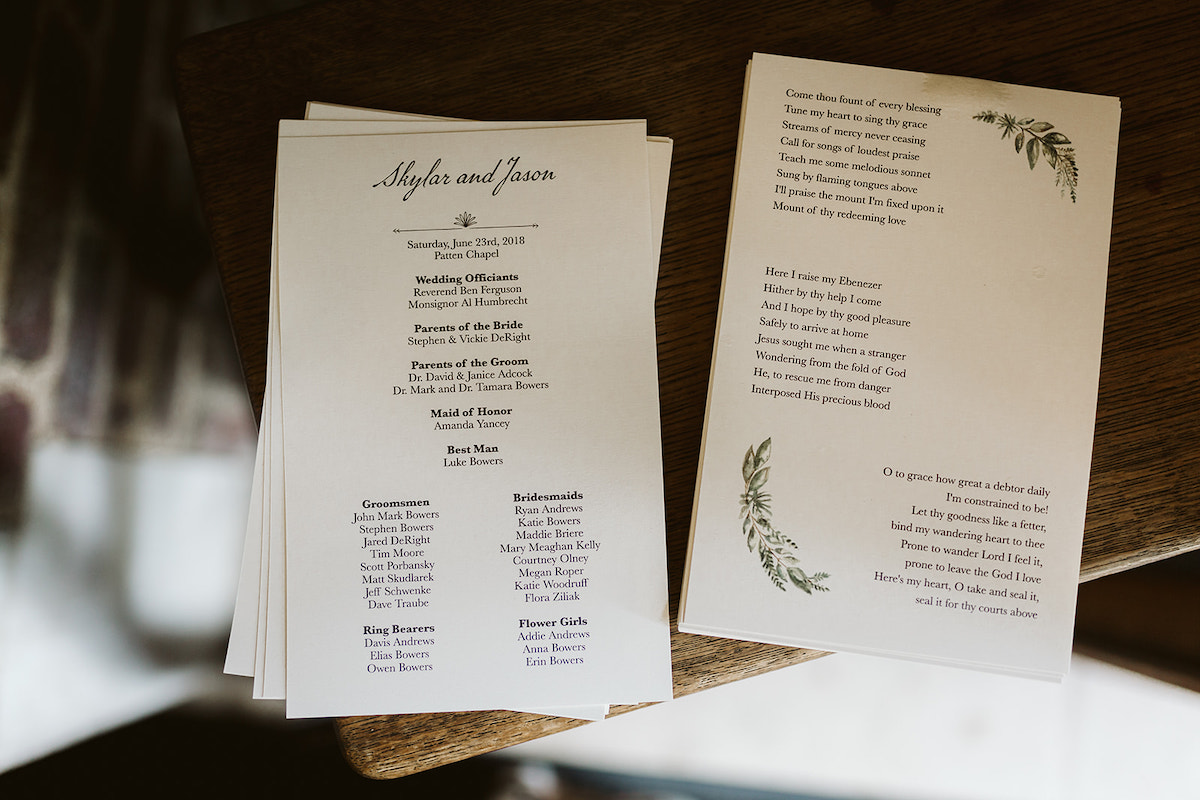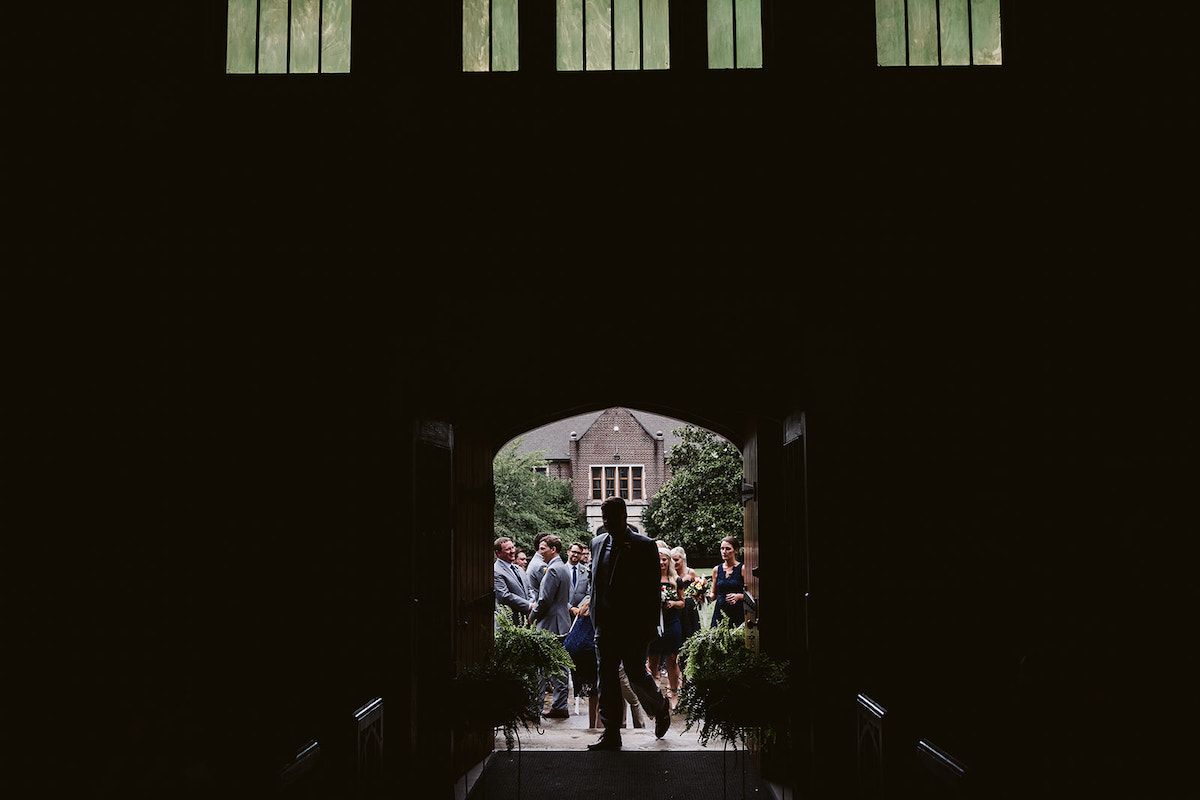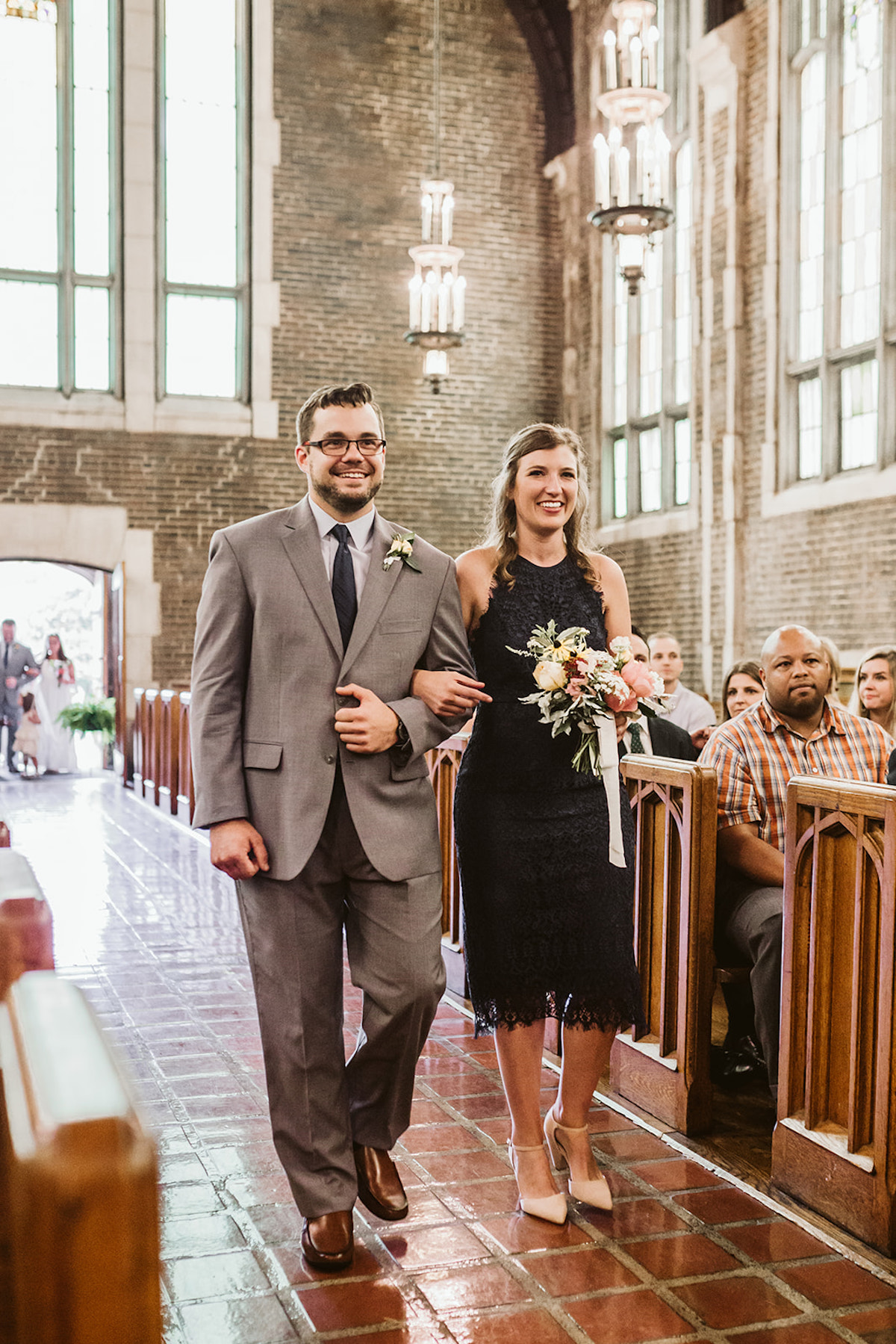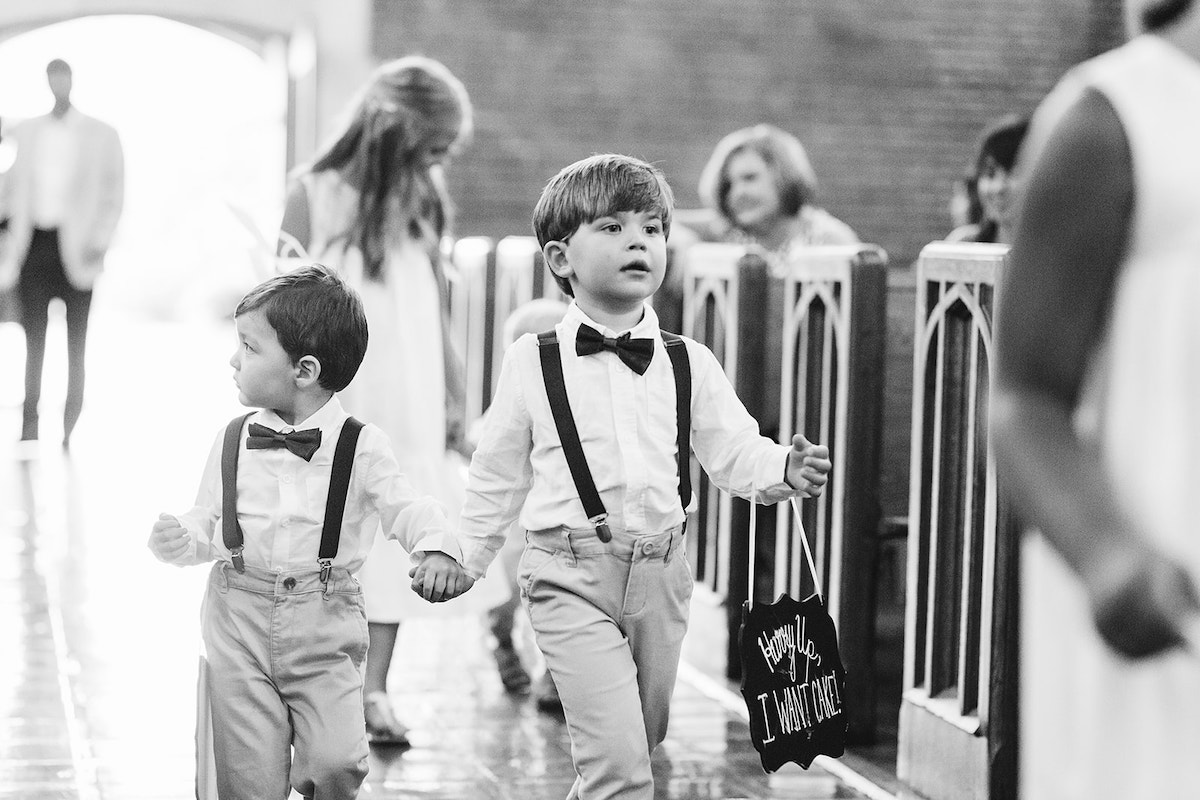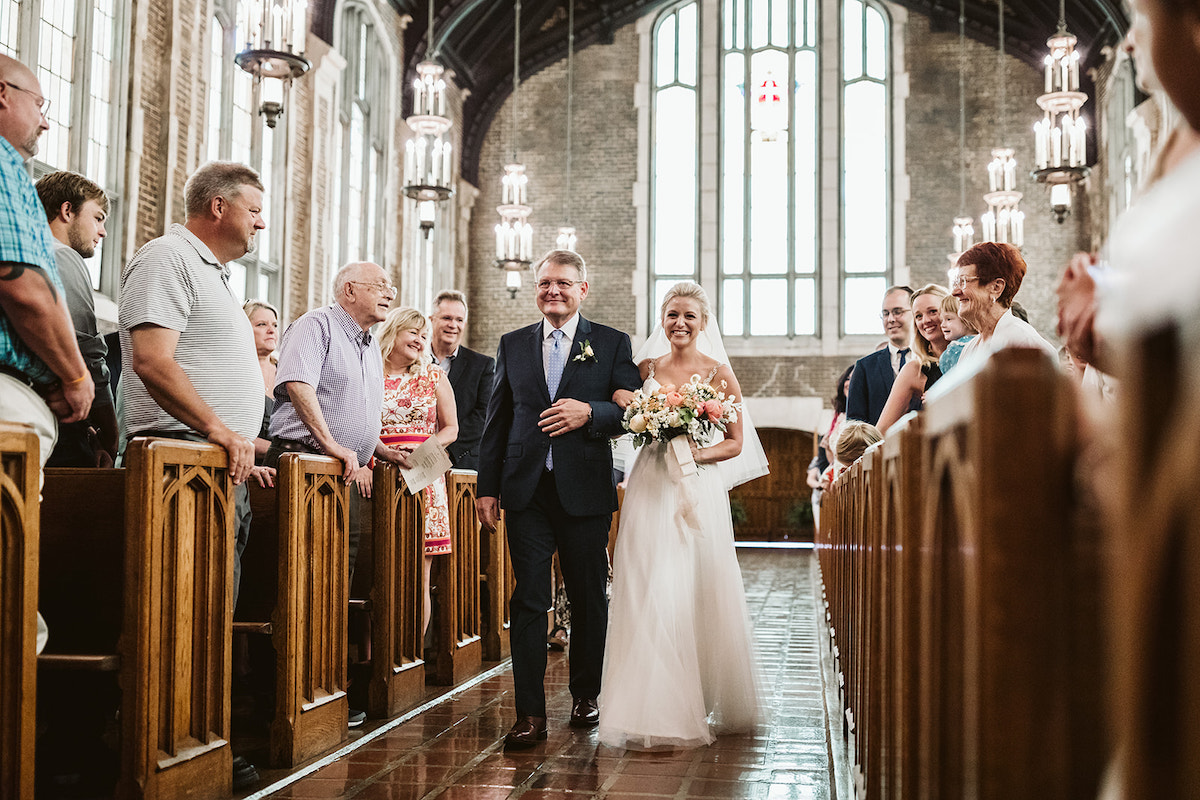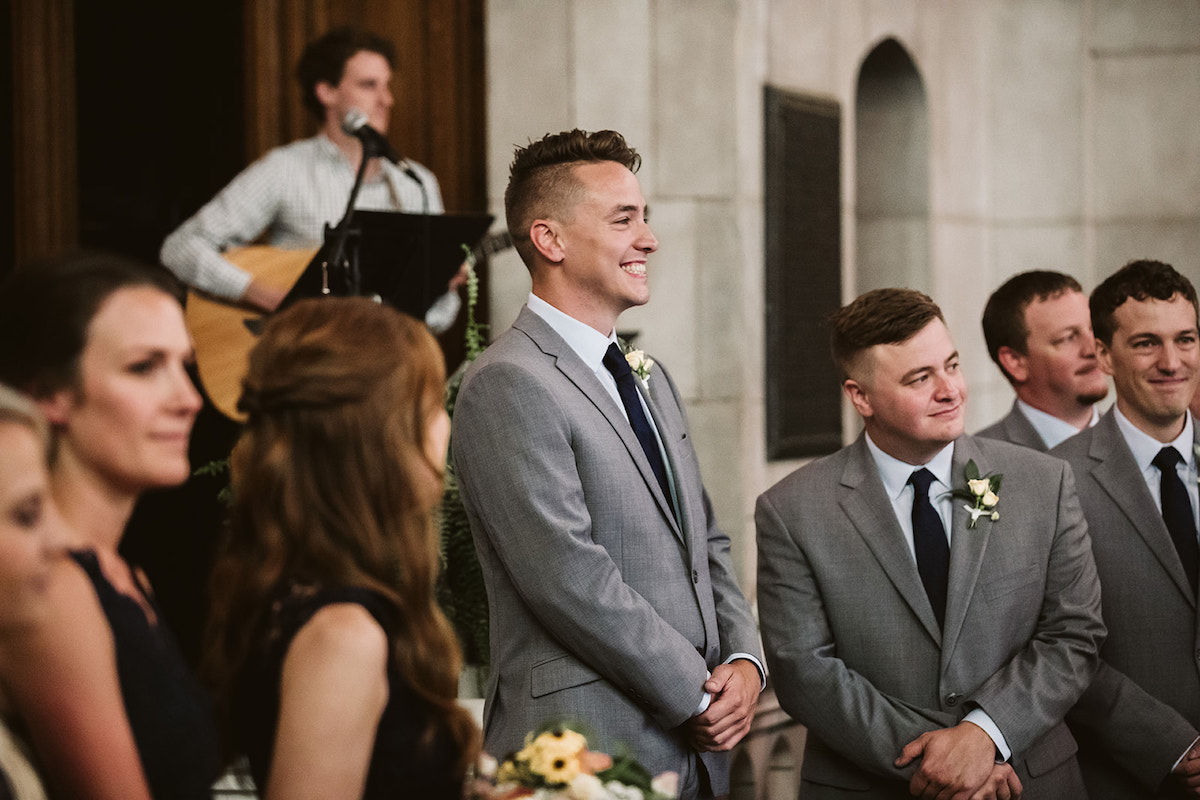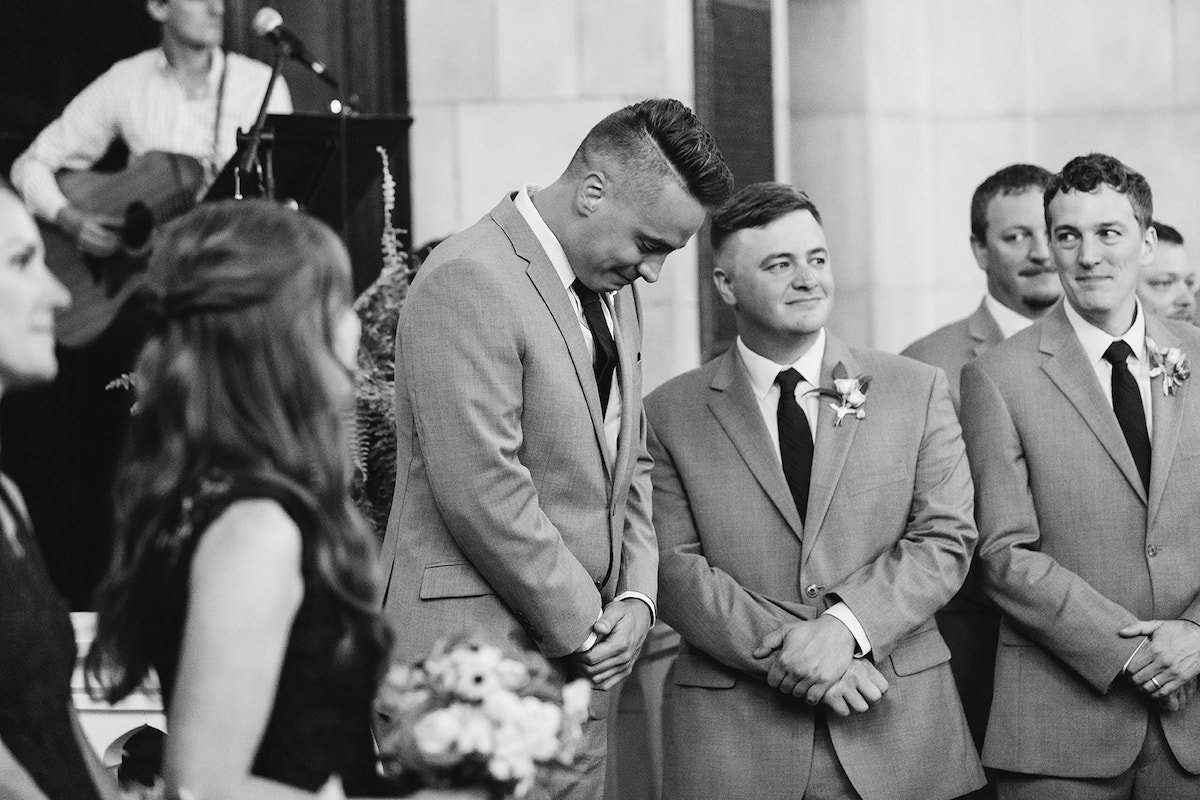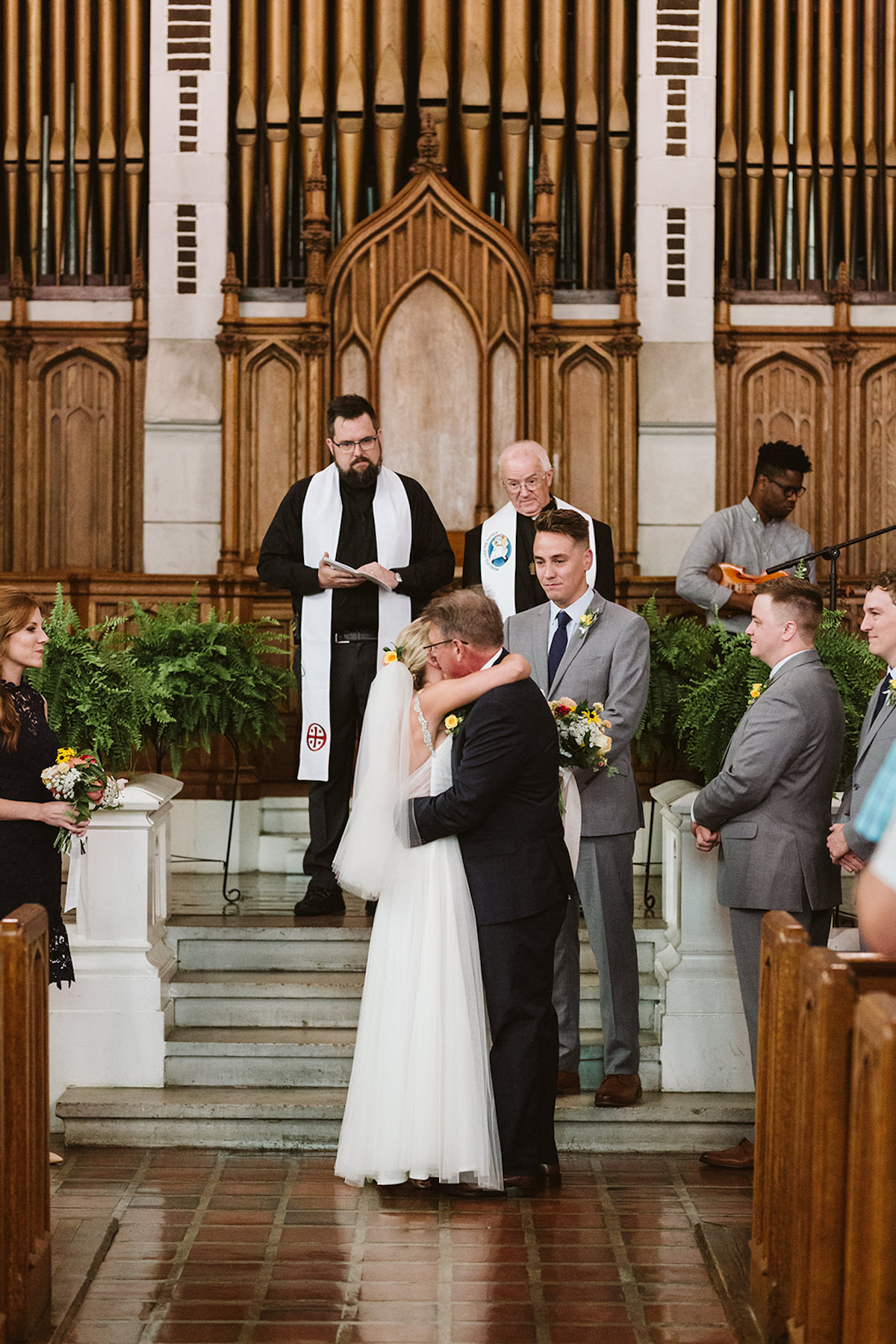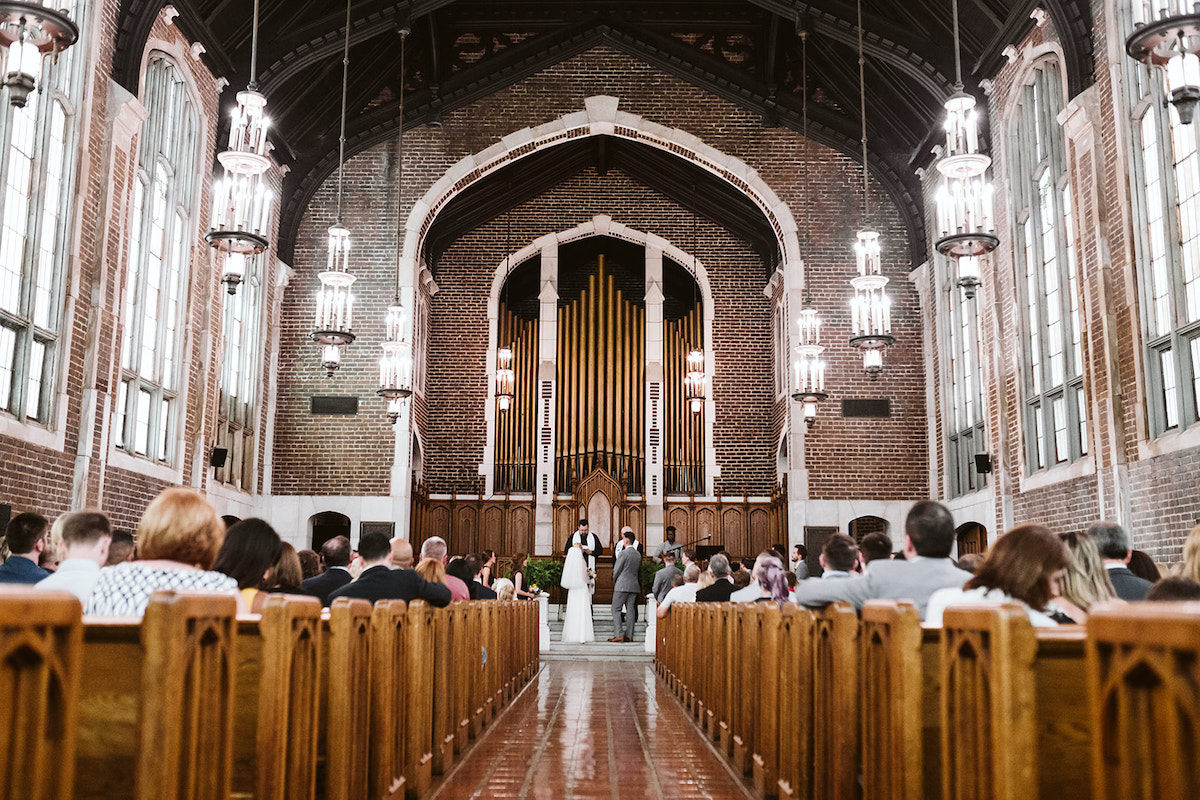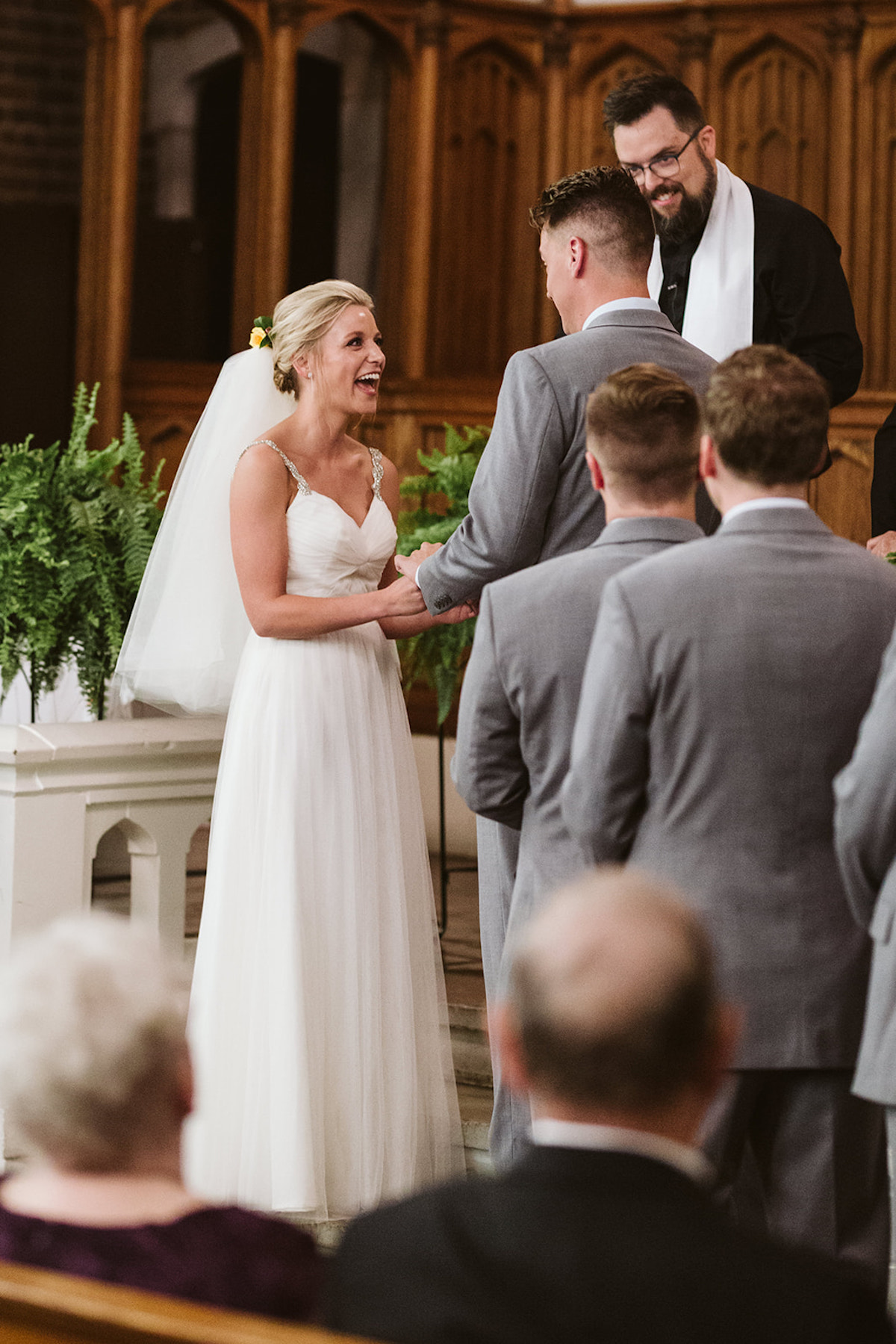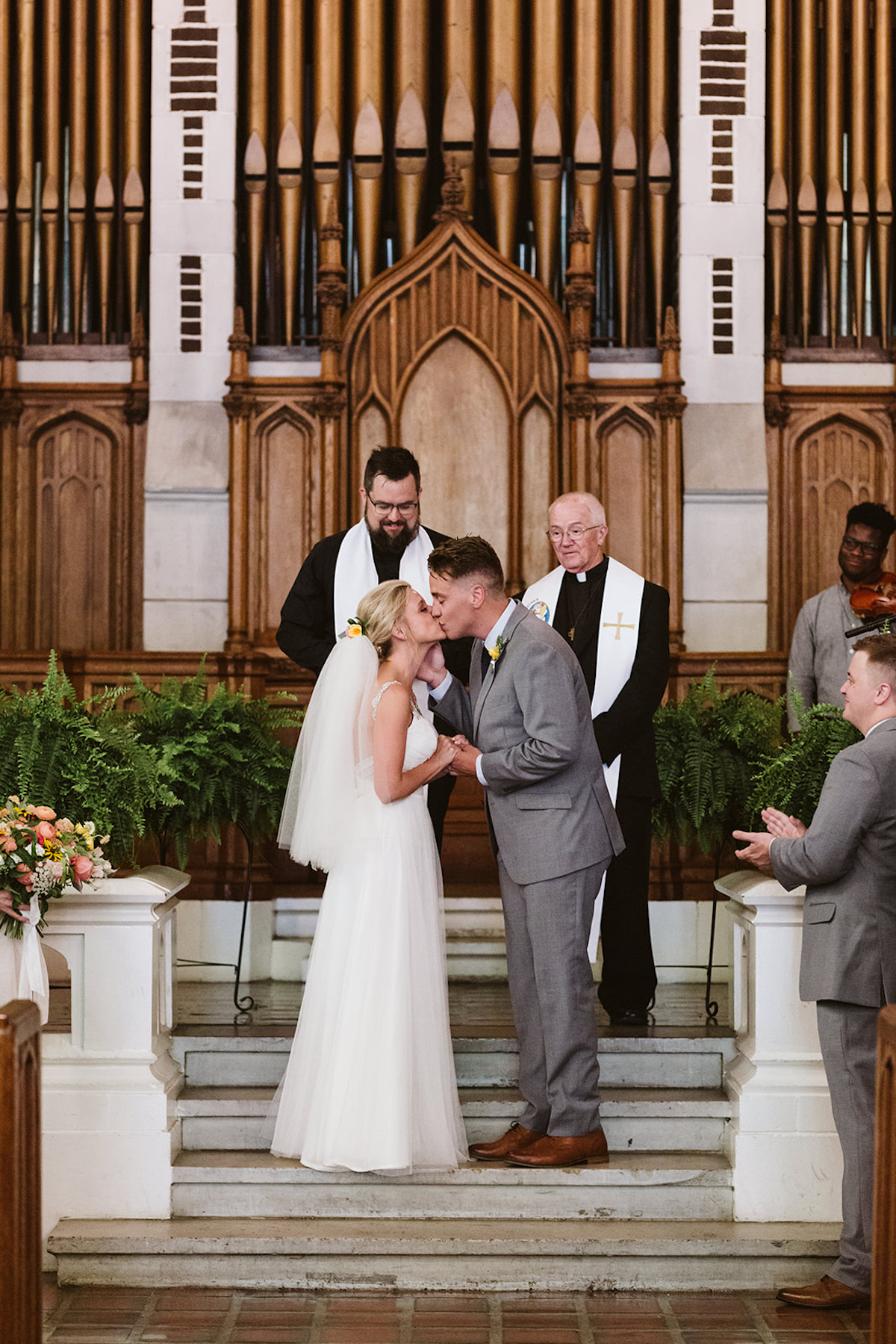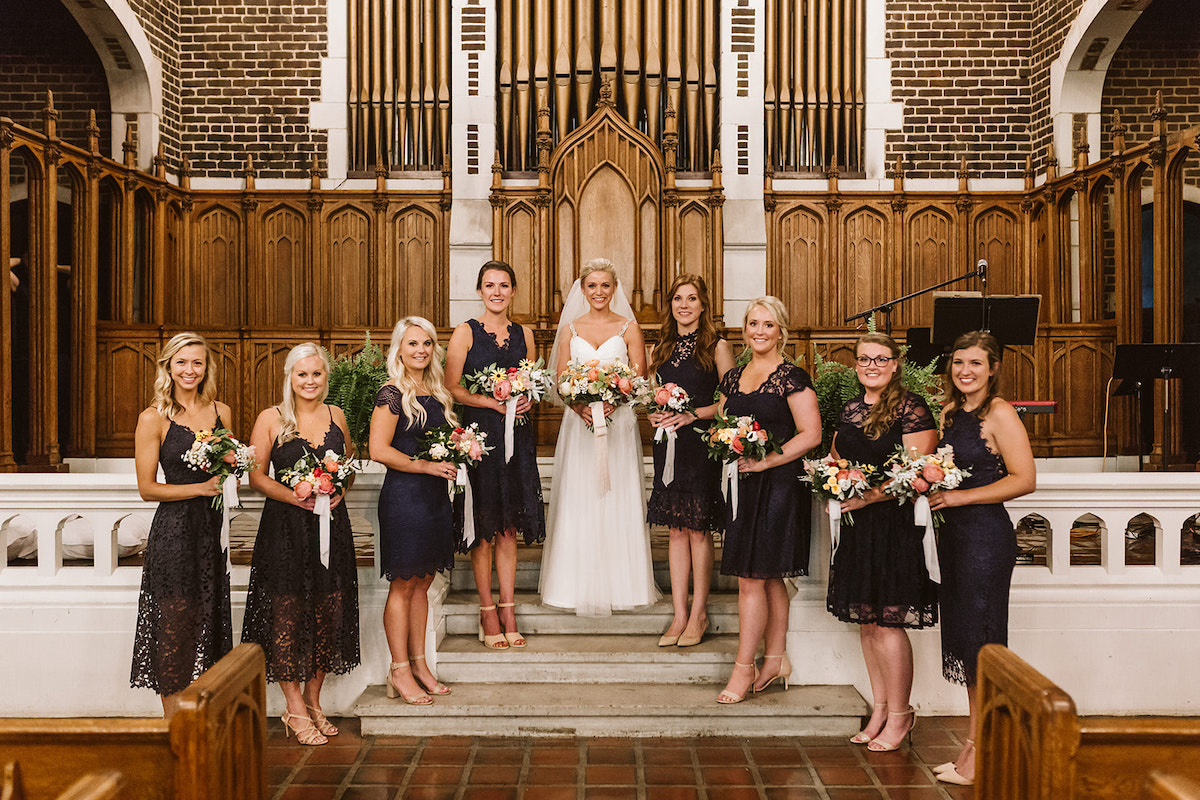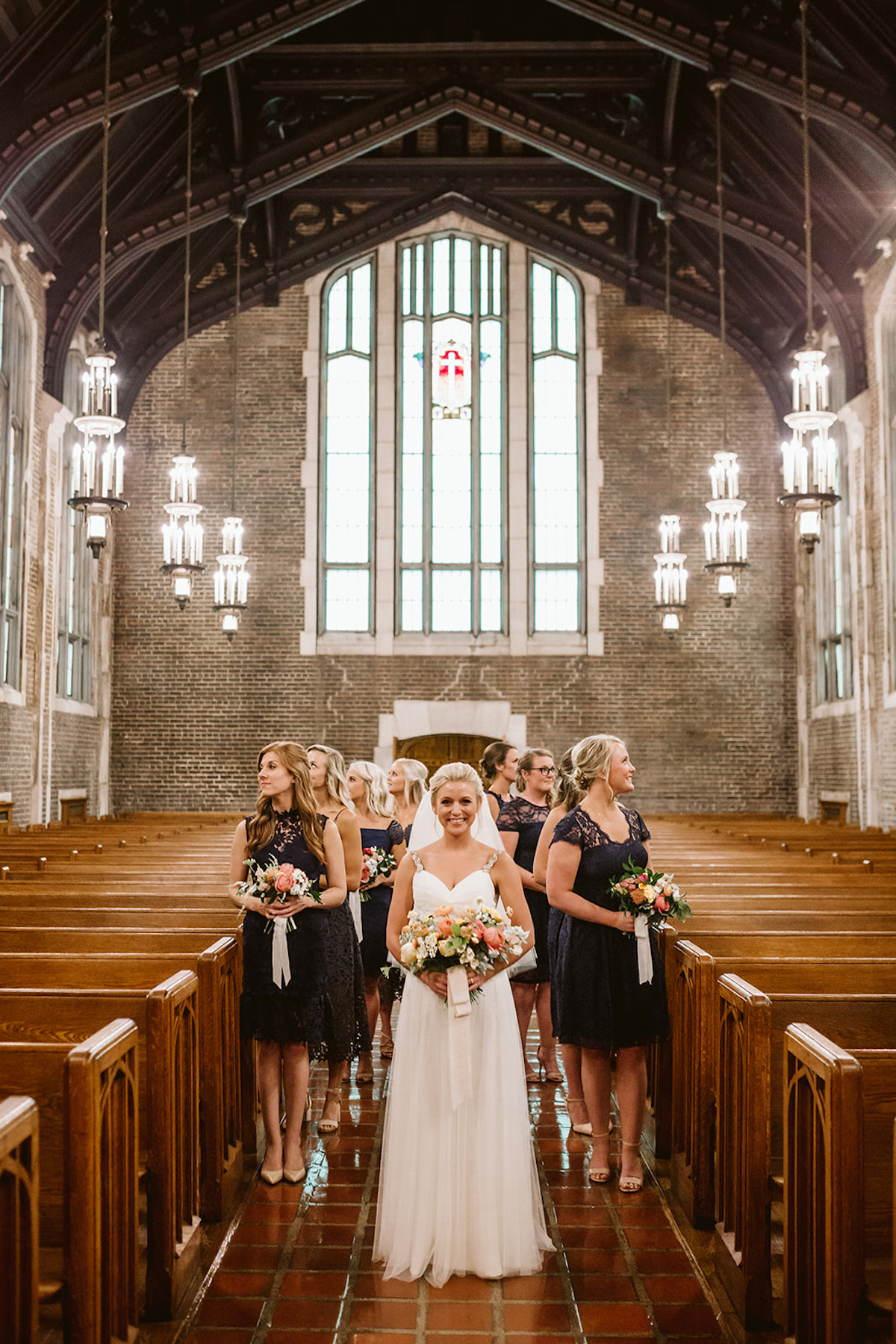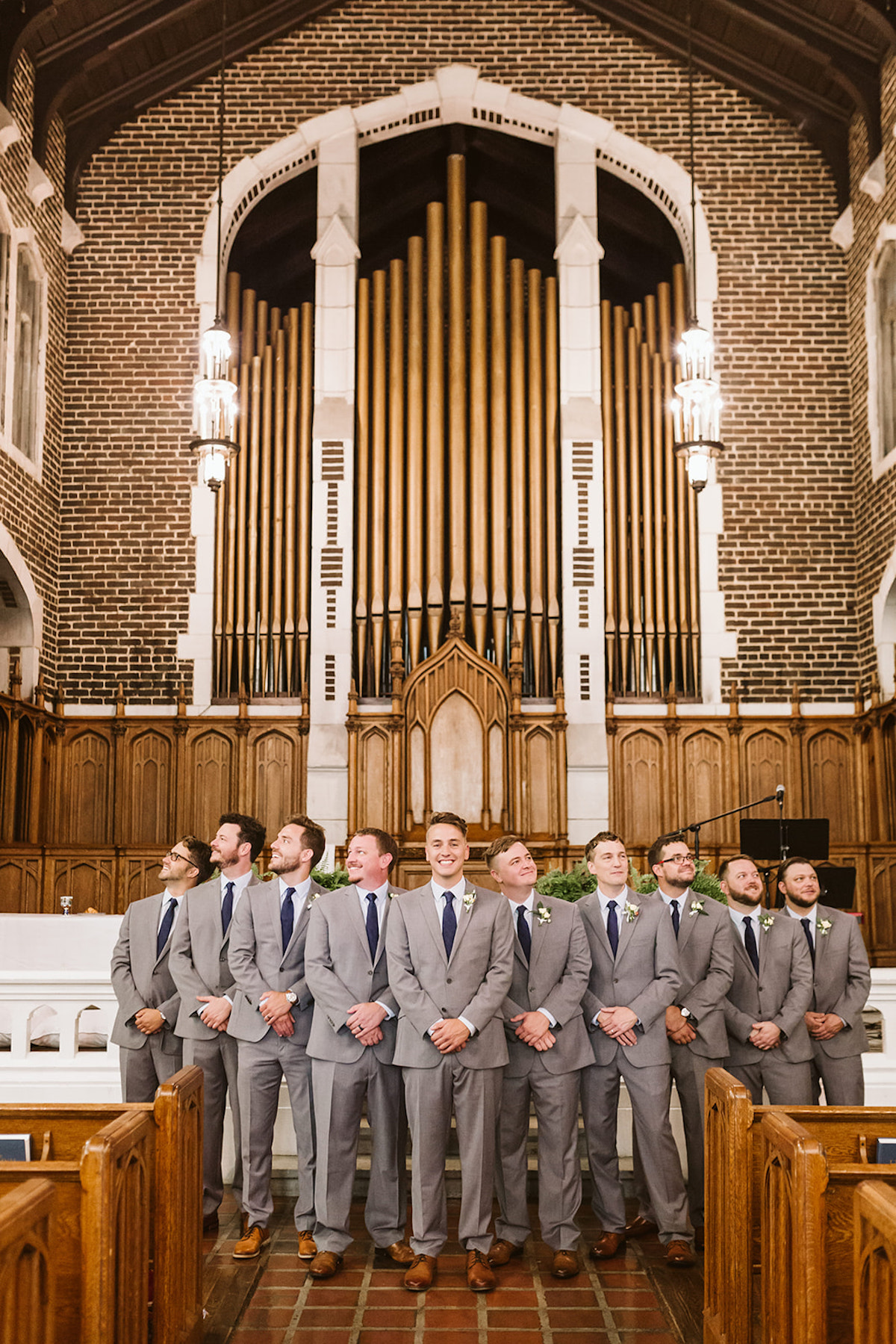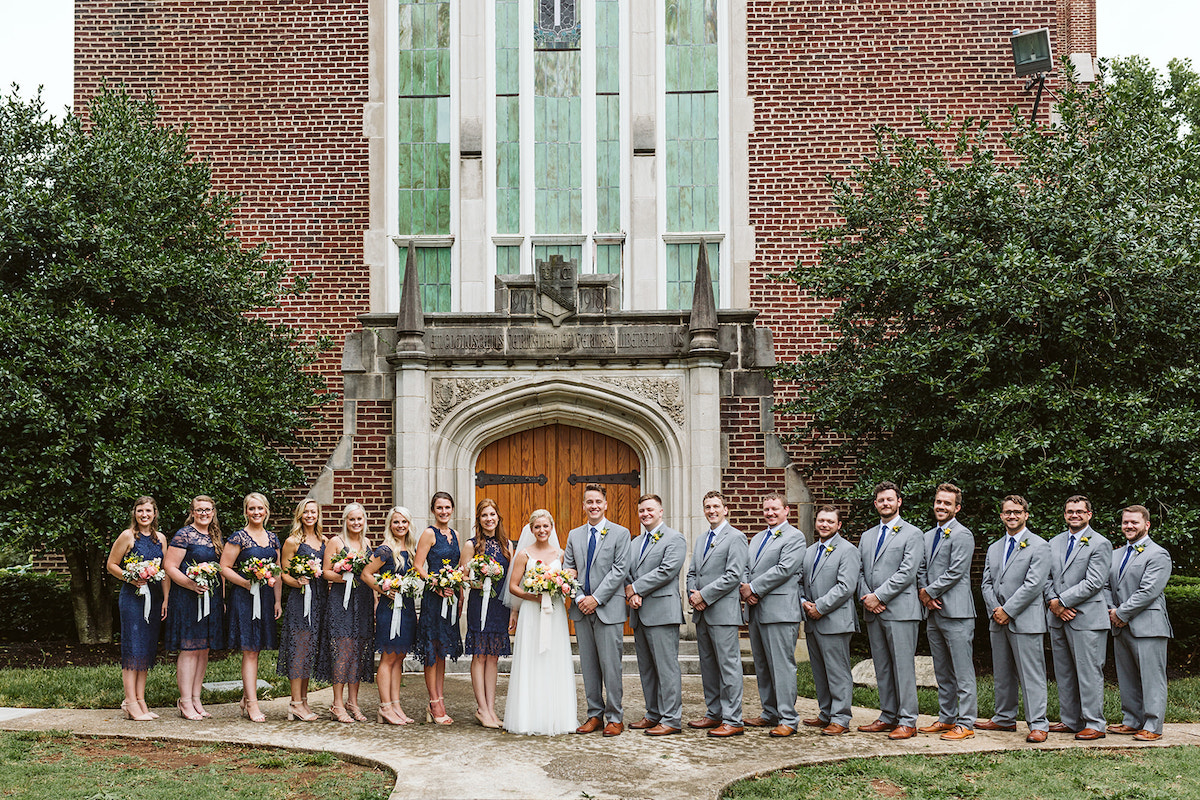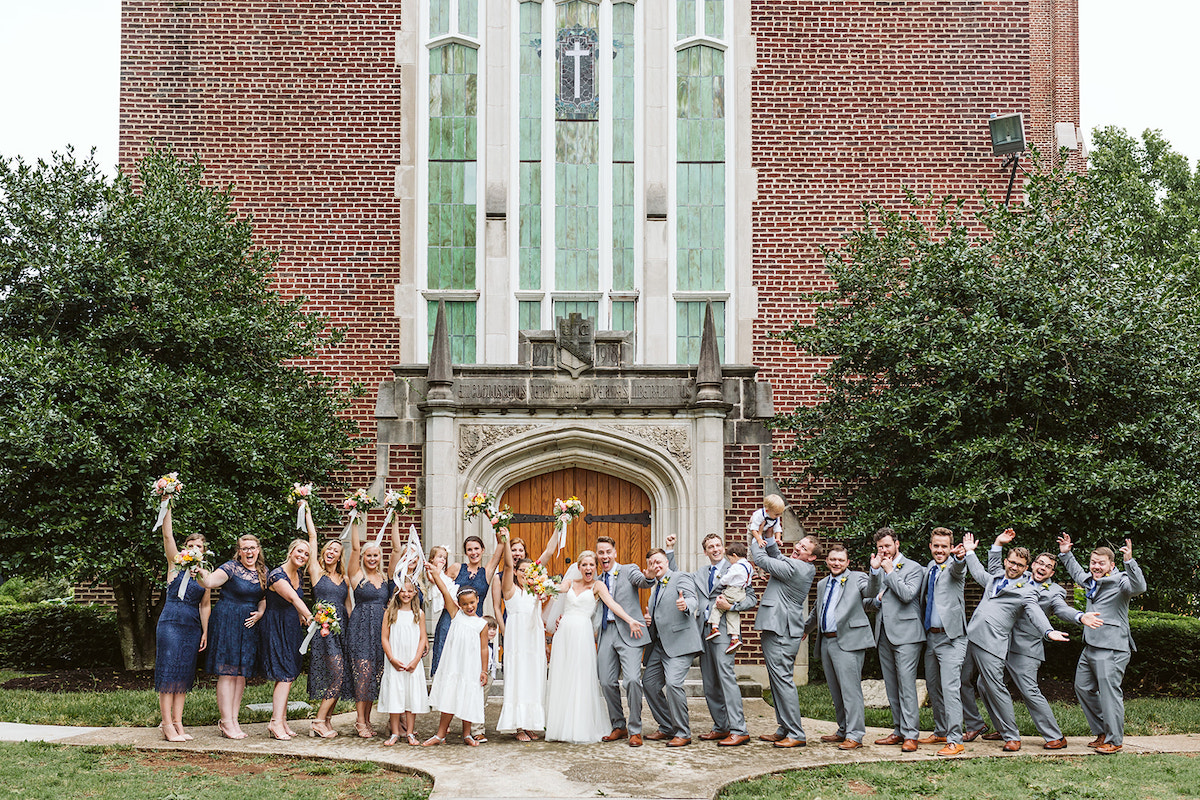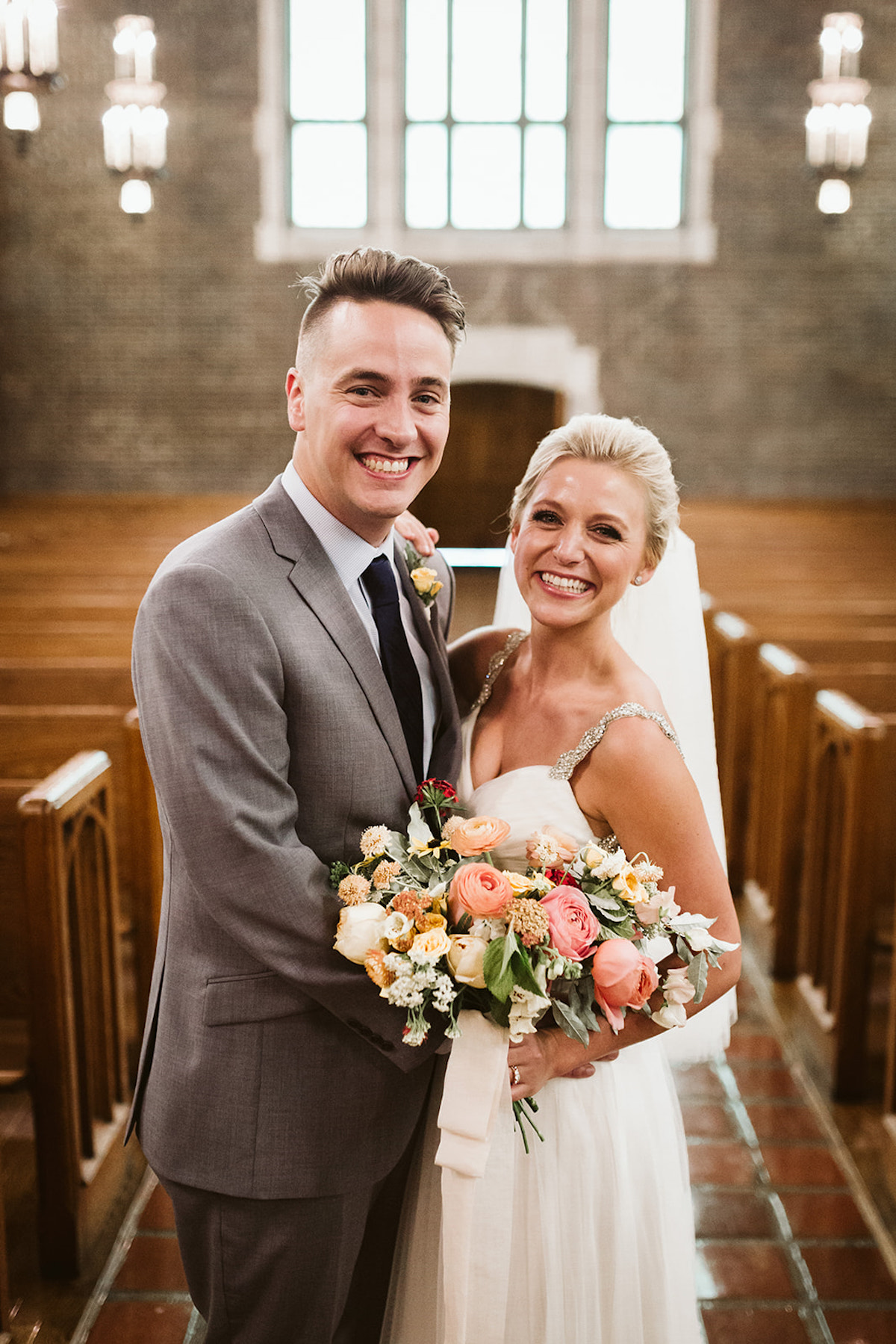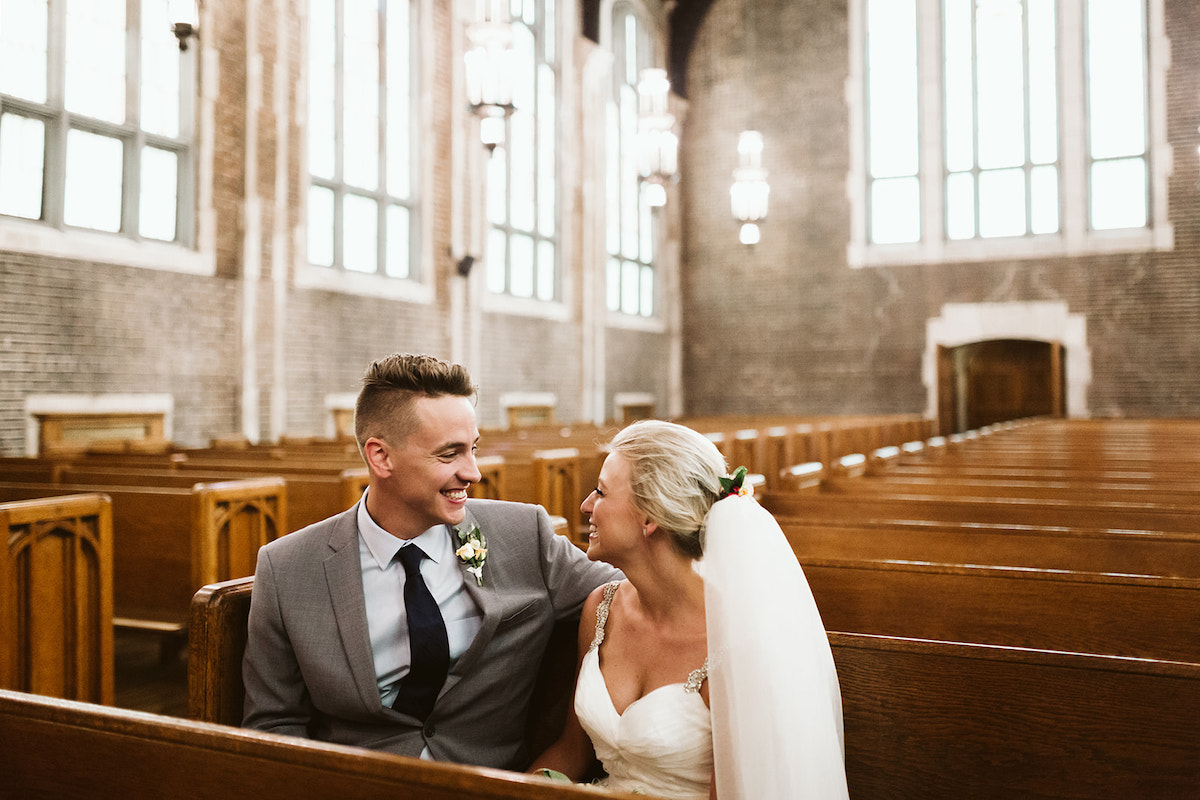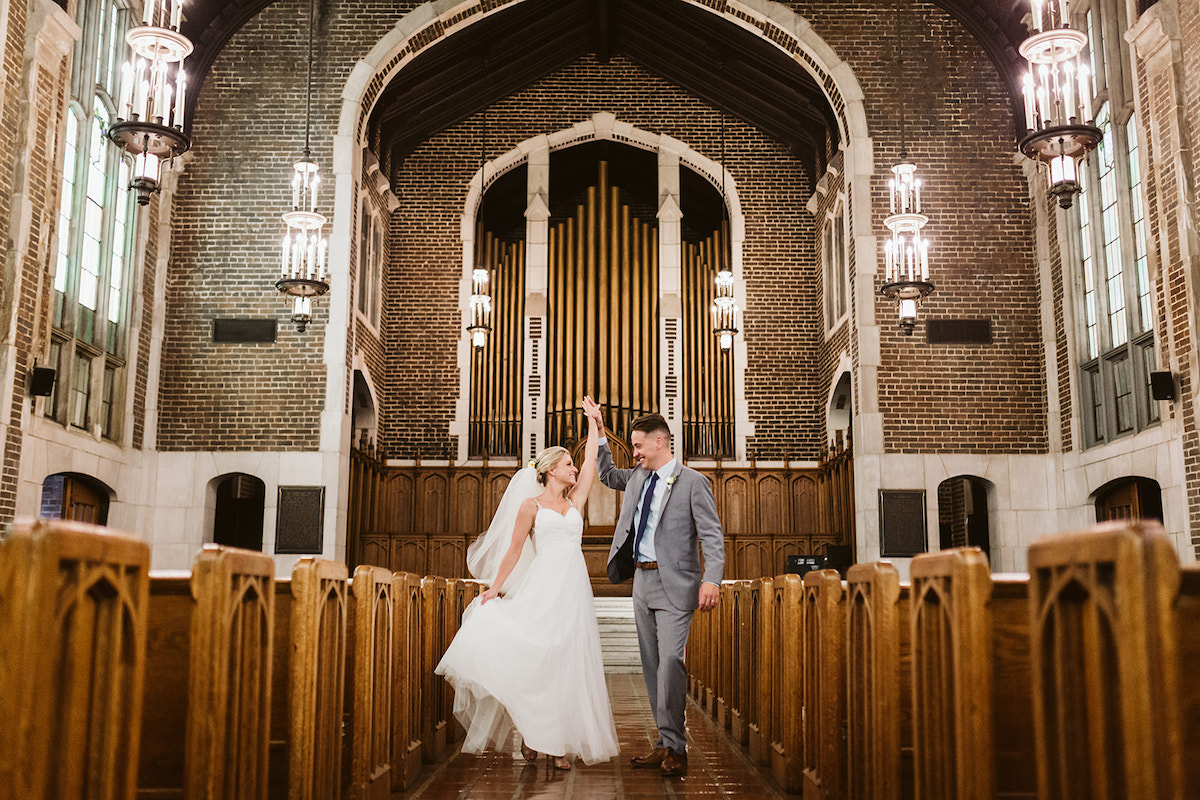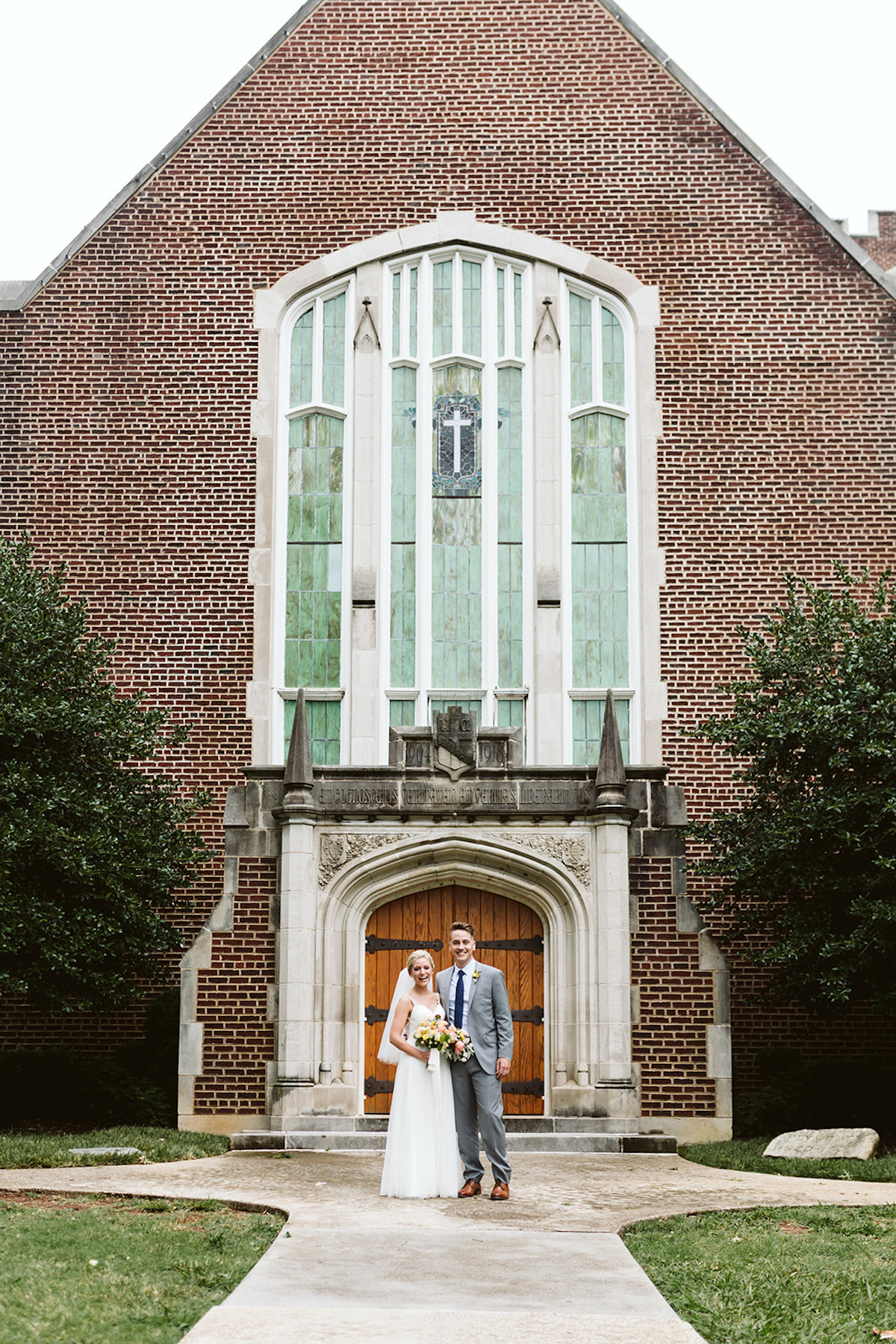 Wedding Reception at The Daily Ration, one of the Coolest Party Venues in Chattanooga
After the ceremony, Jason and Skylar celebrated with a crazy fun reception! The minute Jason and his brothers started performing "Born to Be Wild" (a family tradition at every wedding), I knew that was definitely going to be the theme for the evening! This crew knew how to get down on the dance floor, and it's safe to say, everyone was sad when the party started winding down.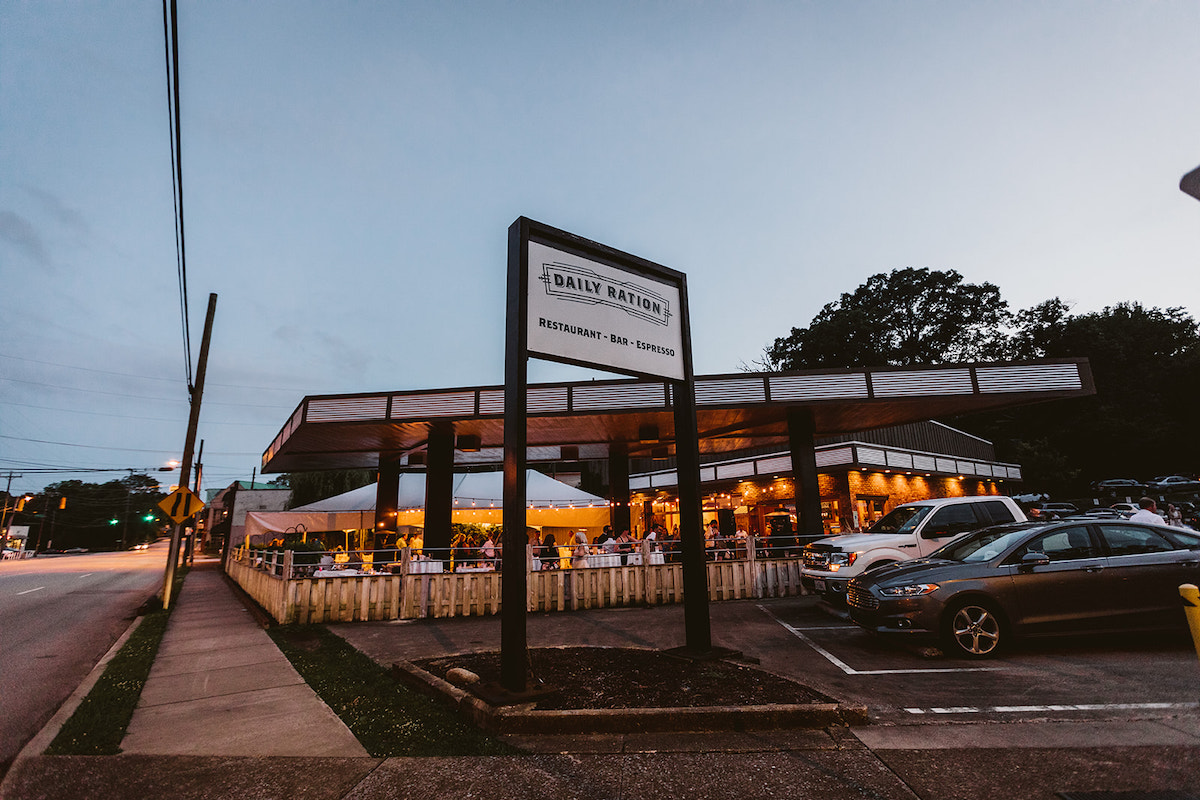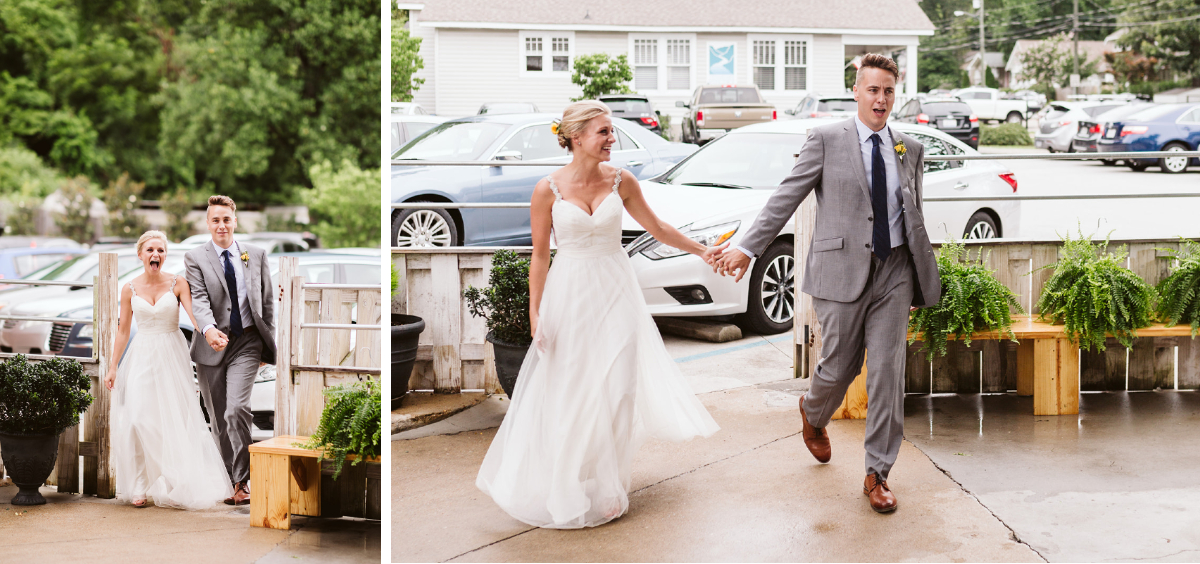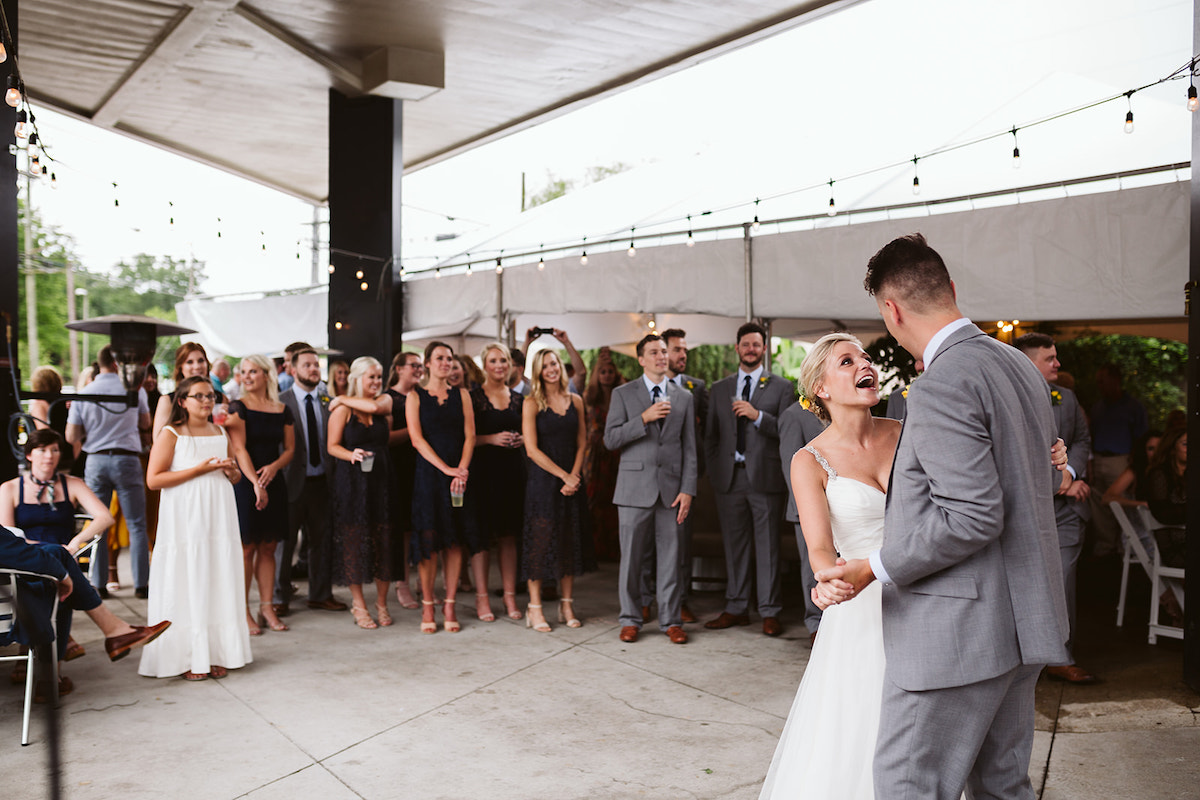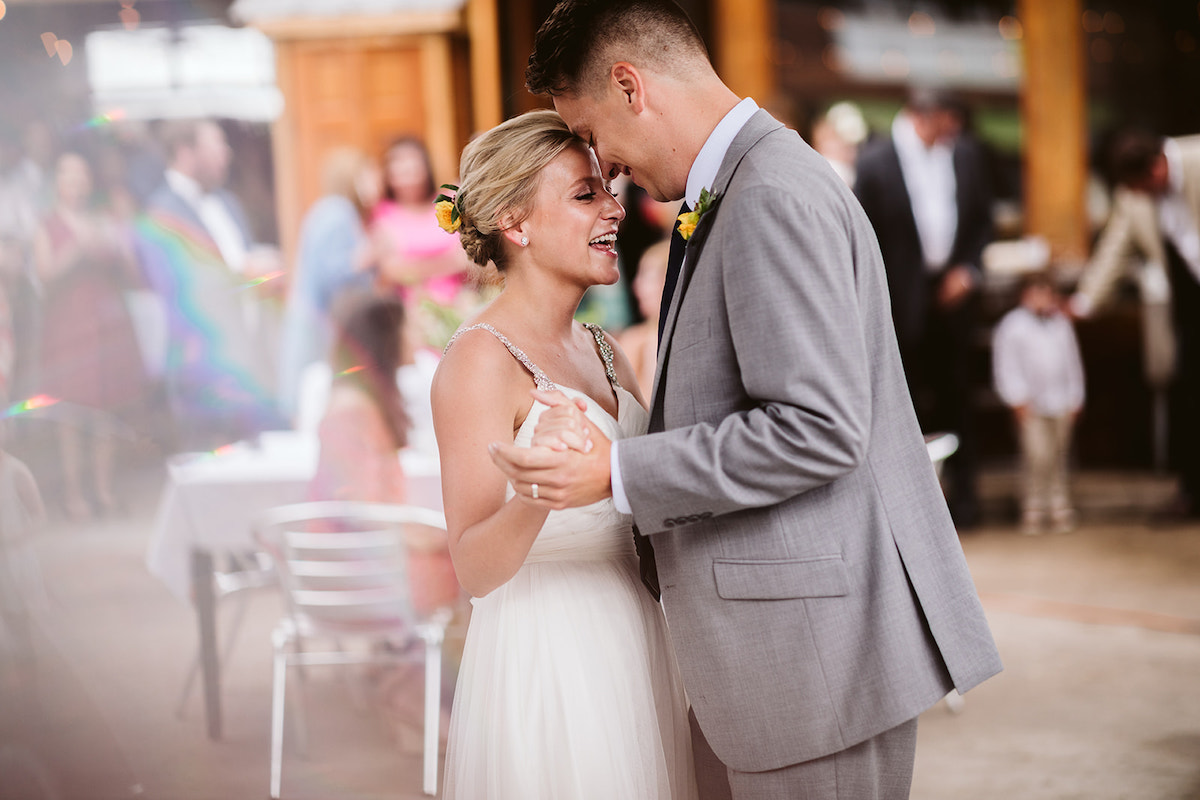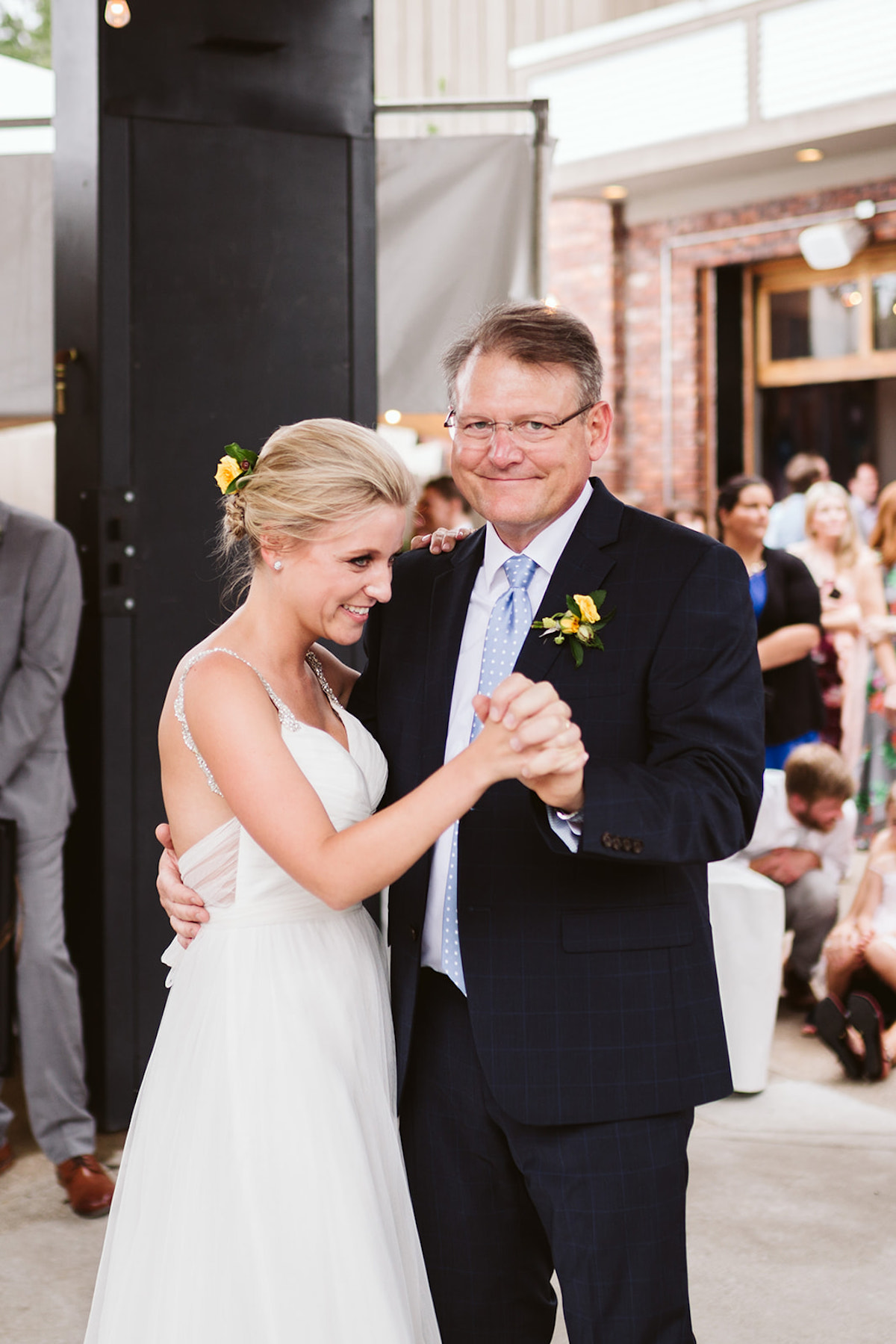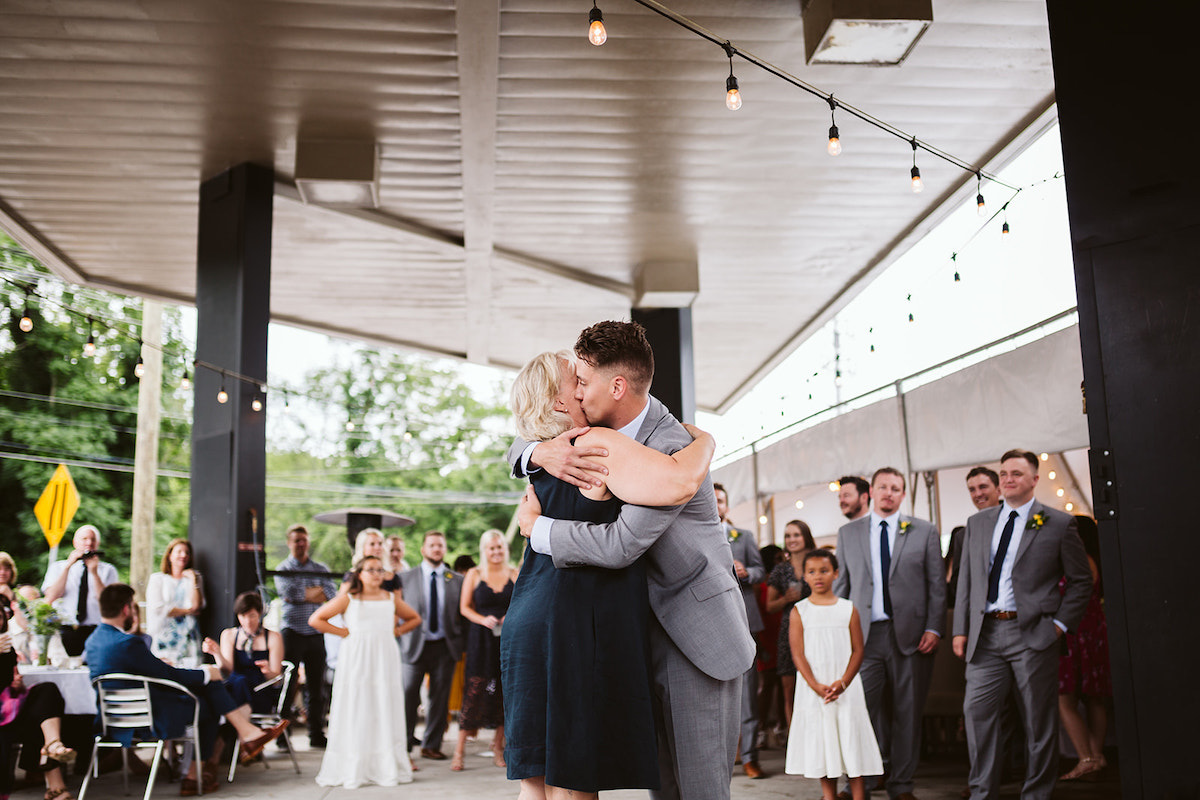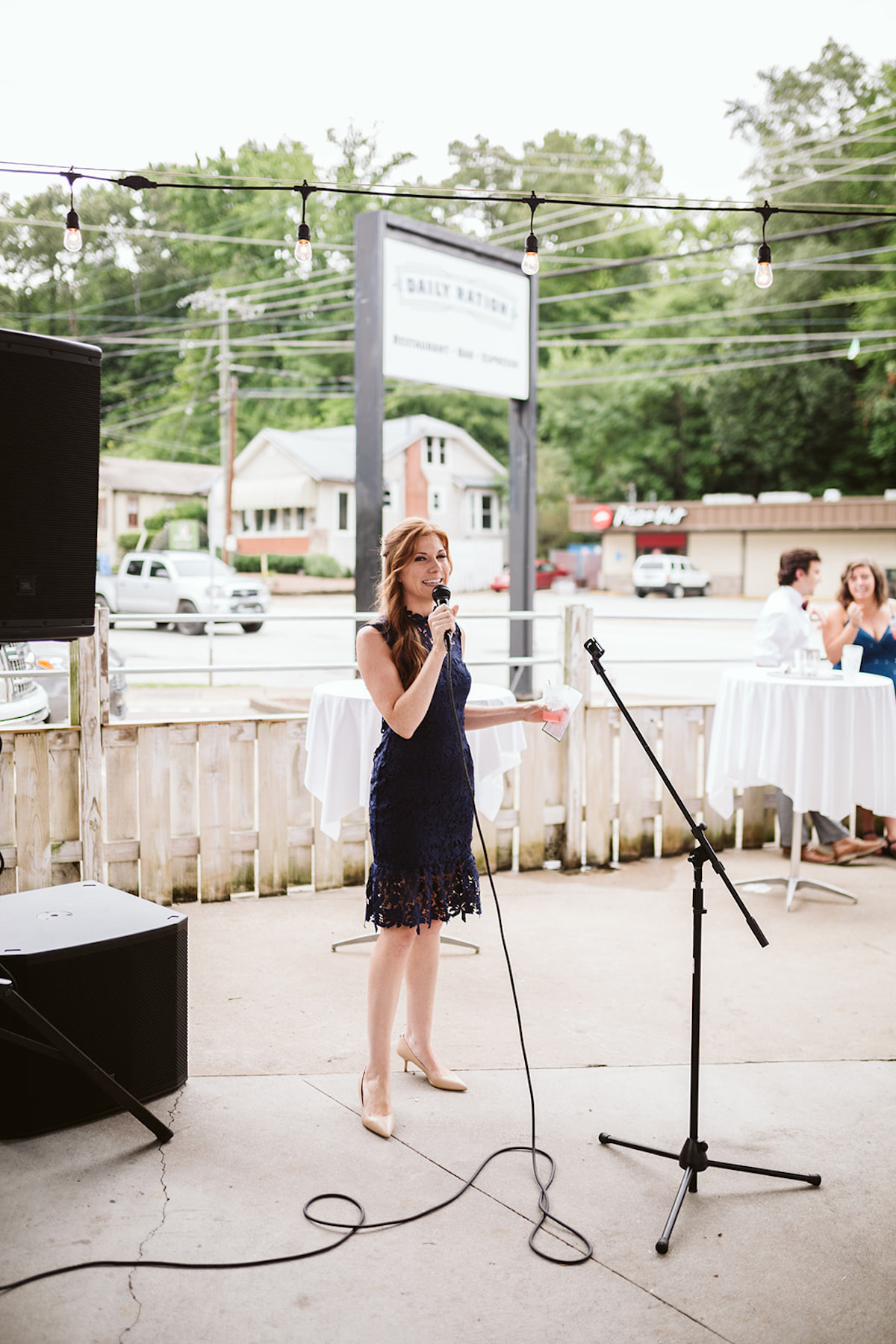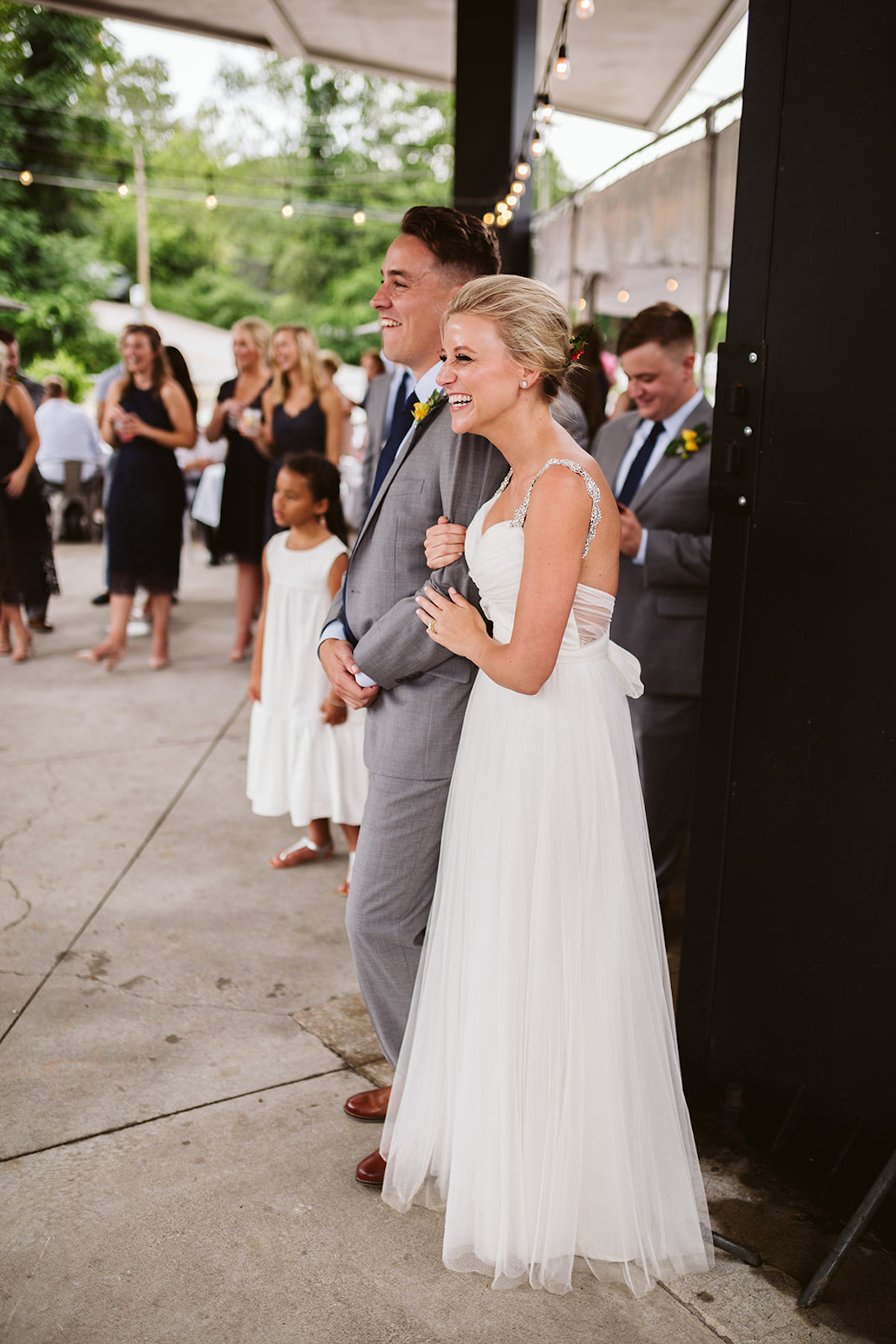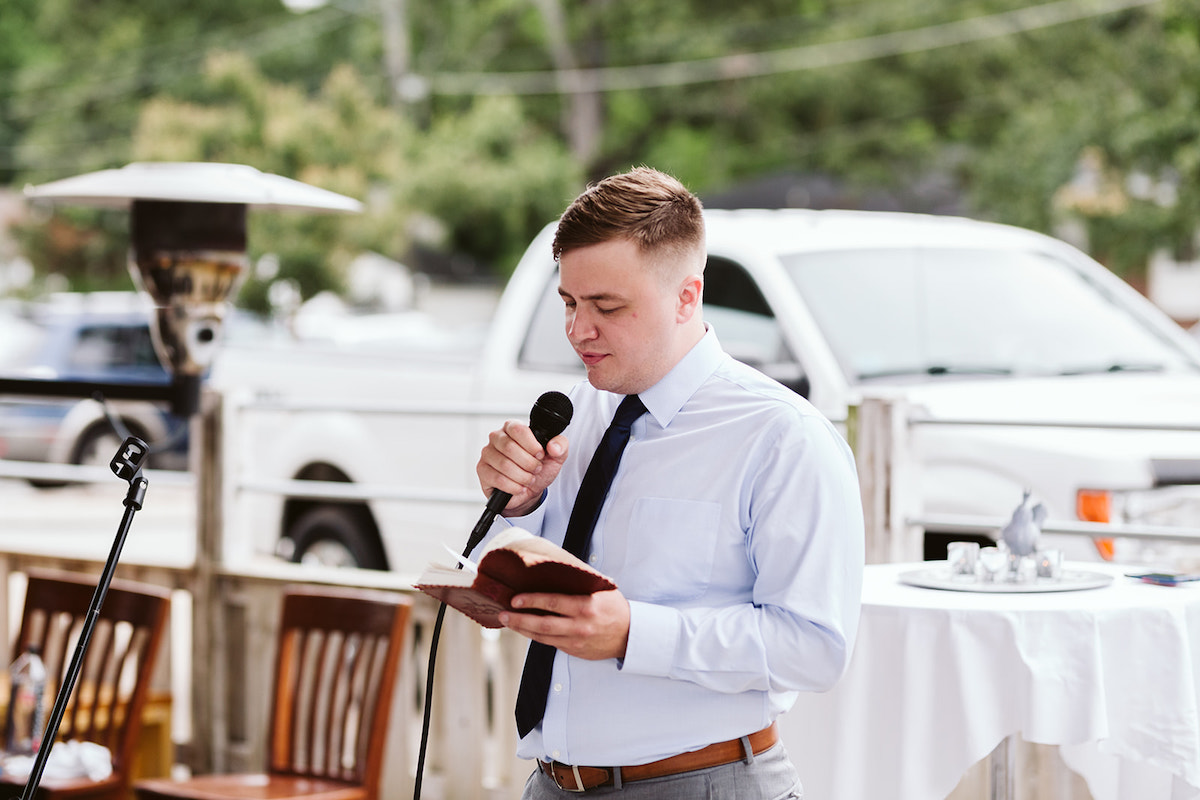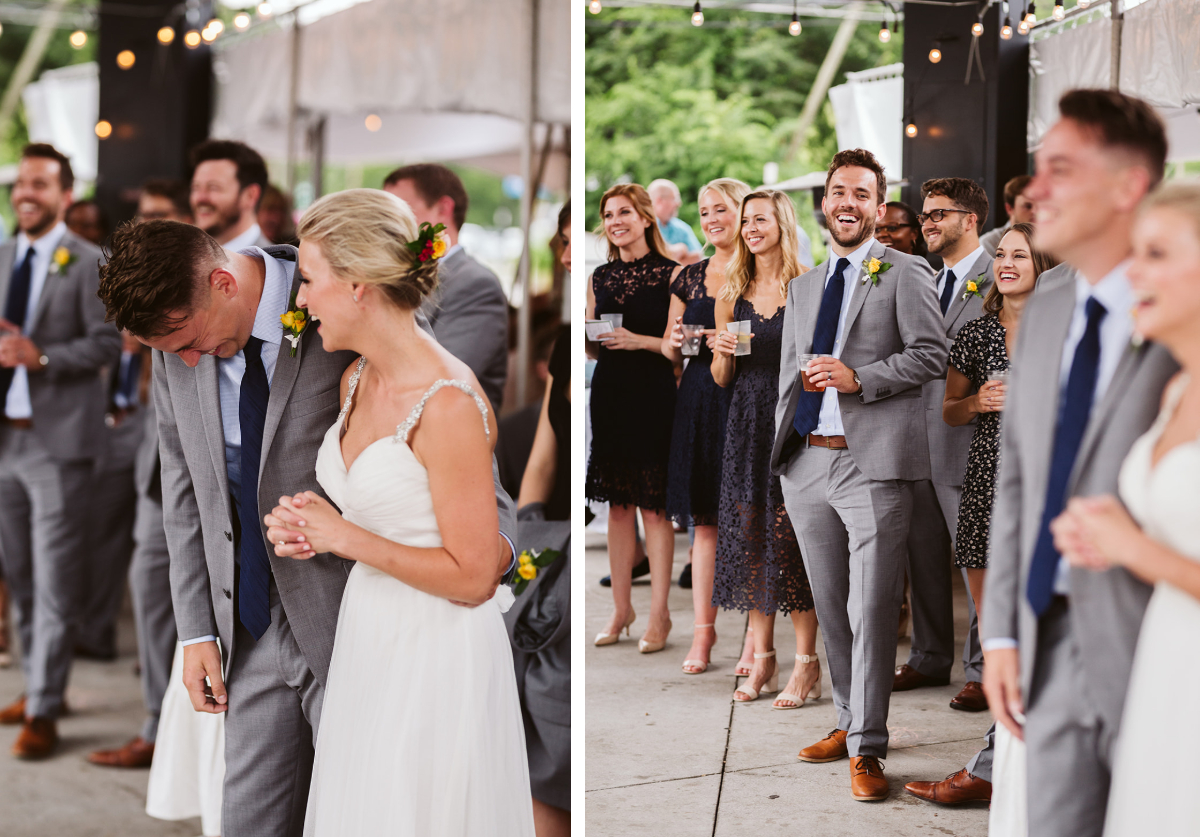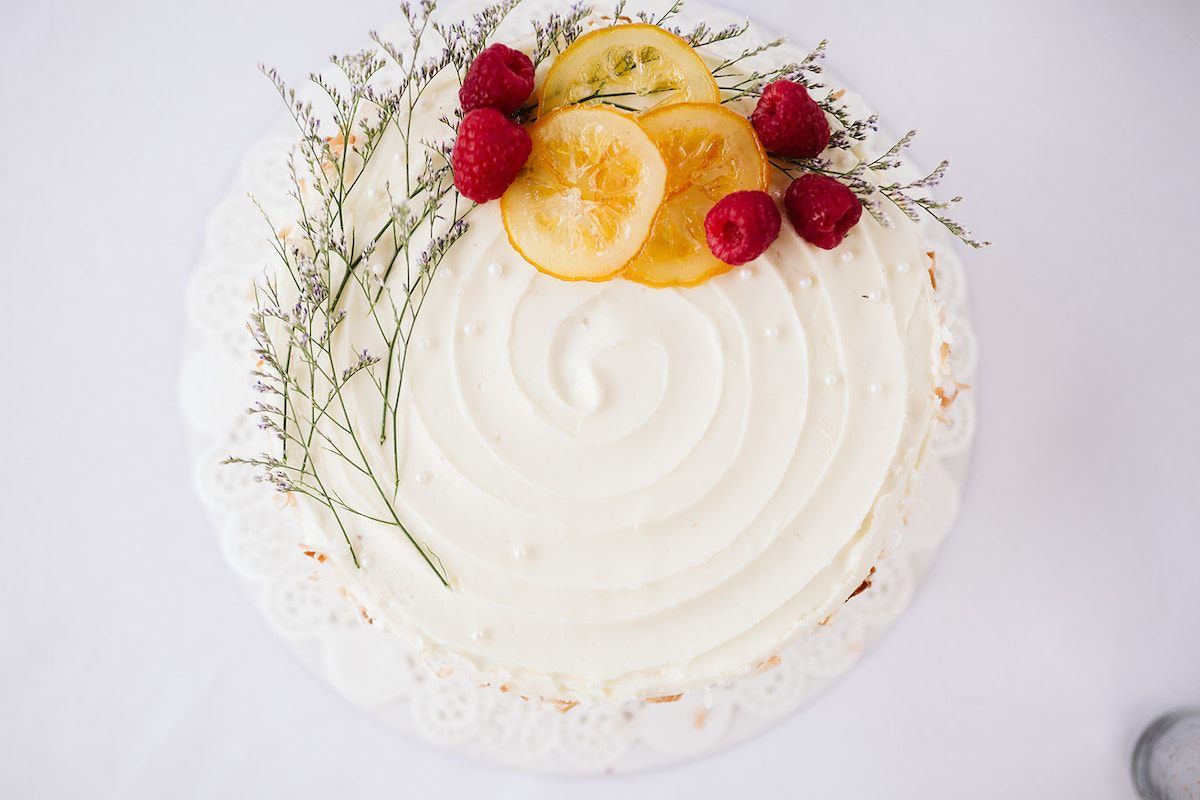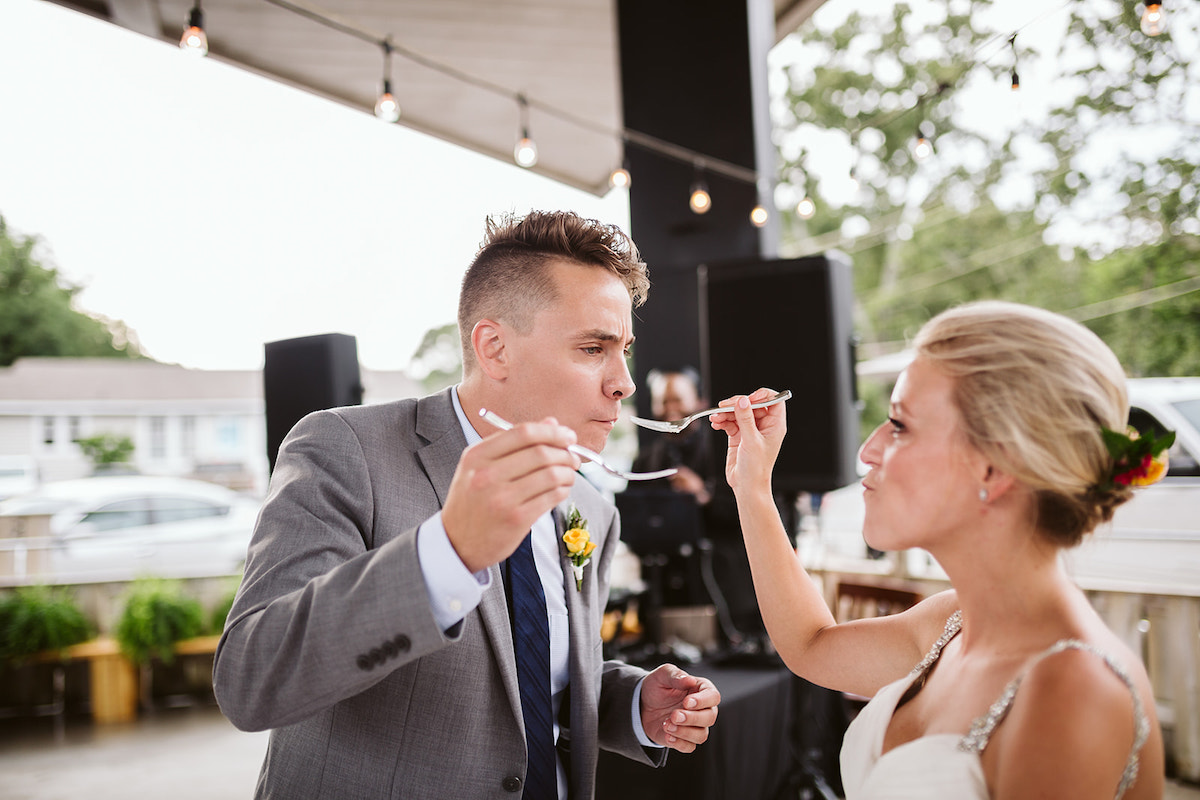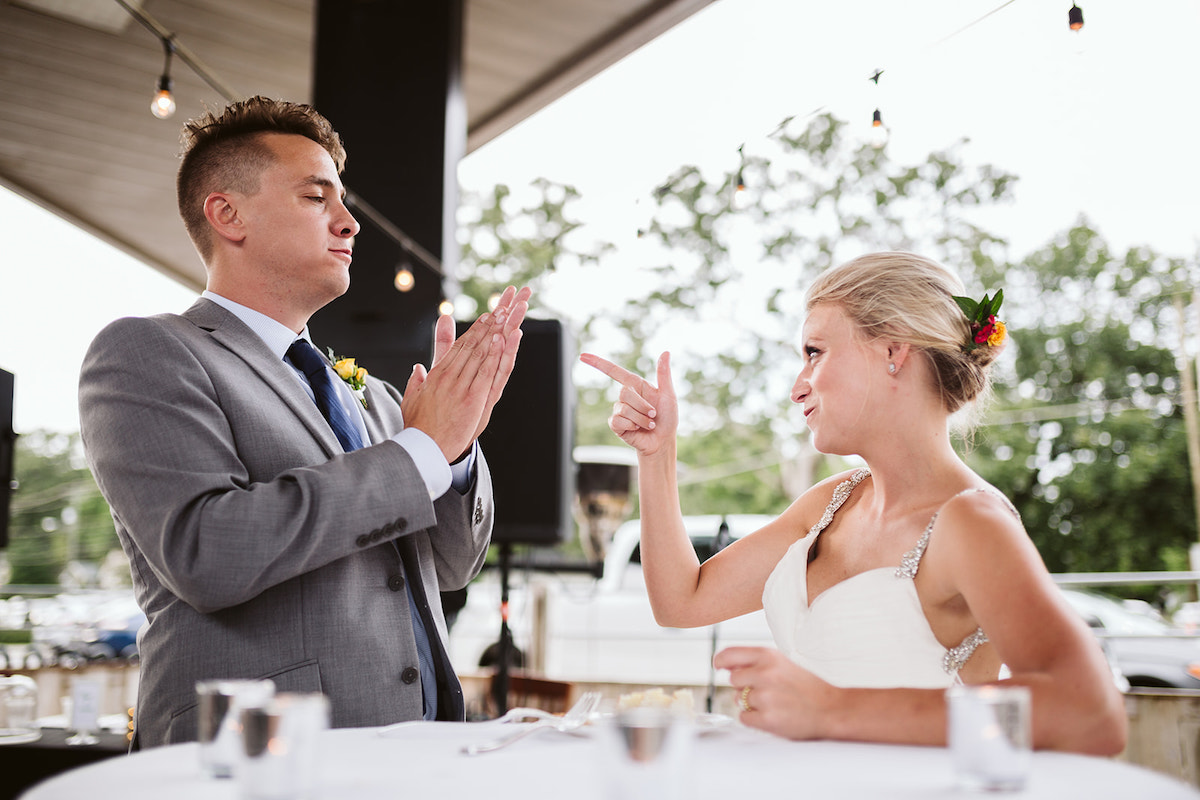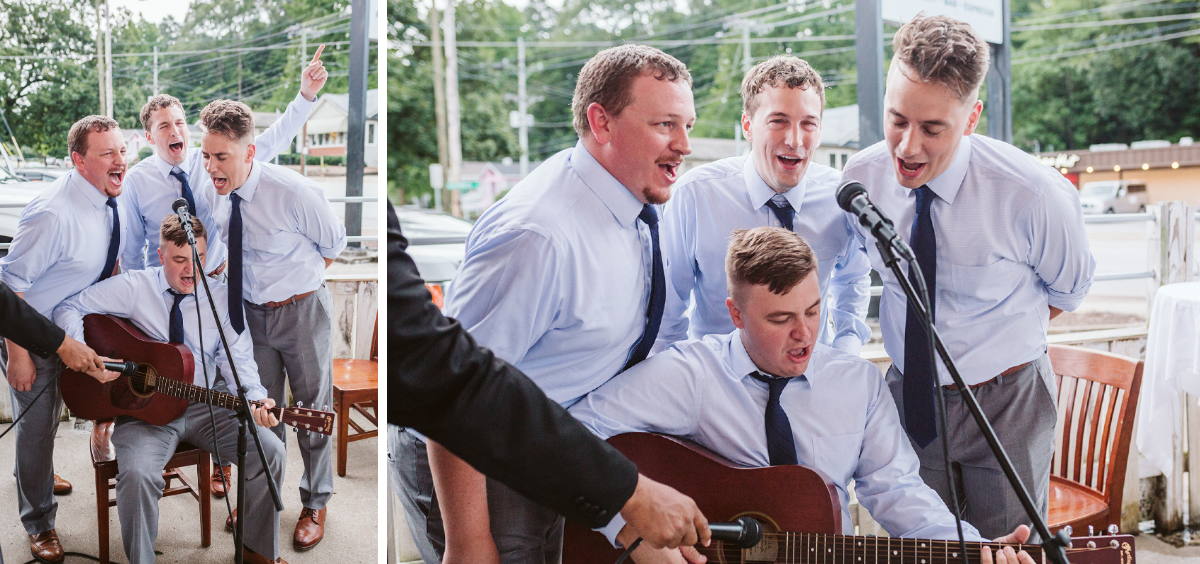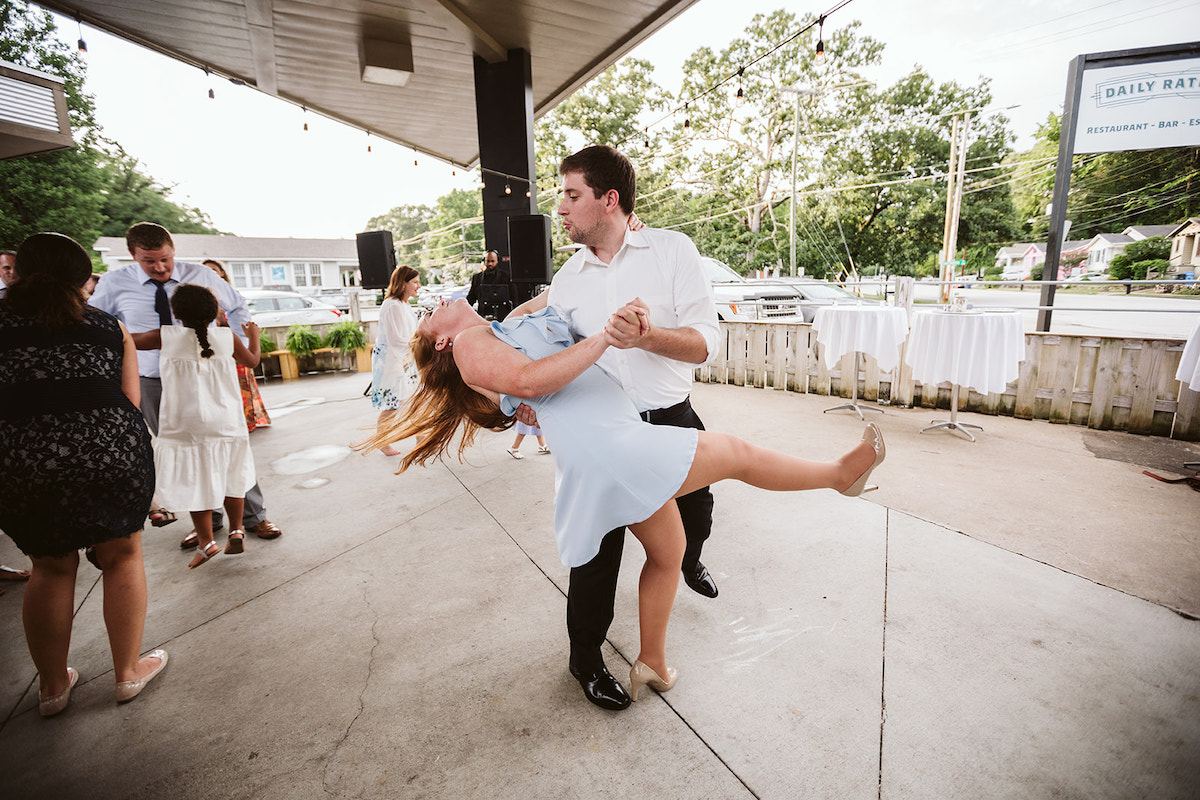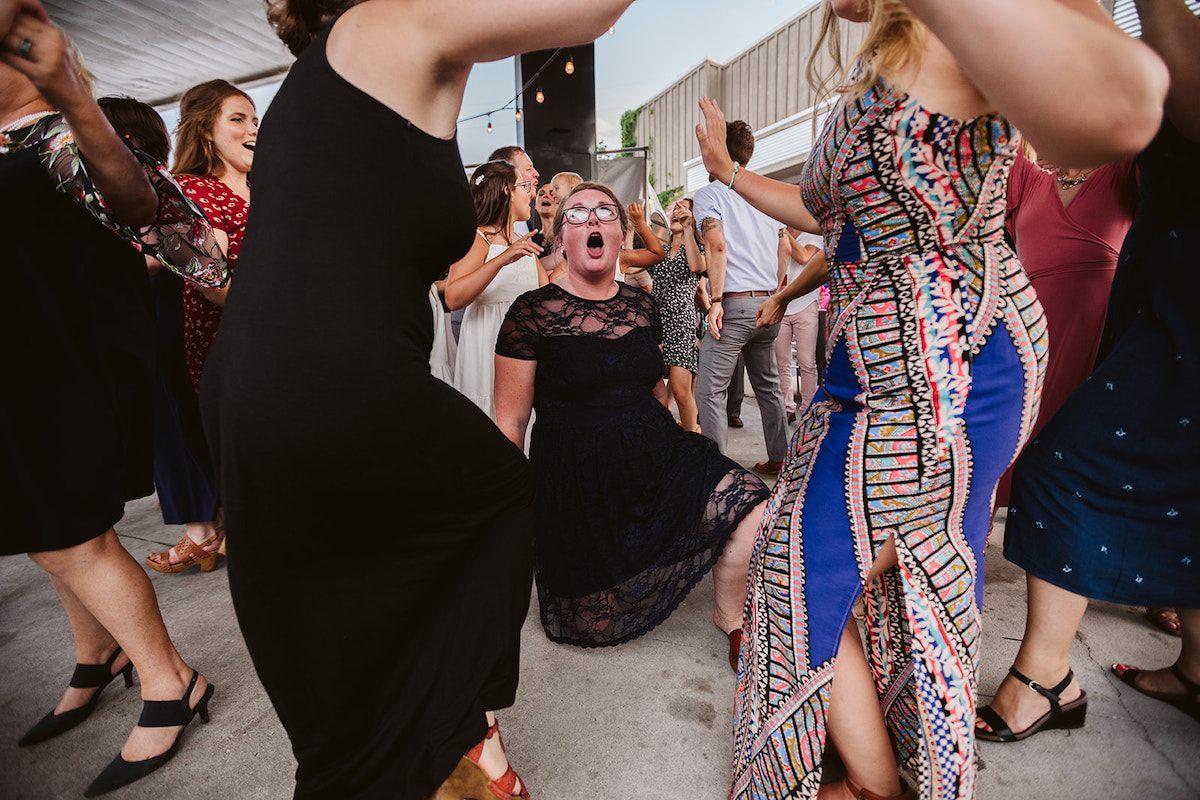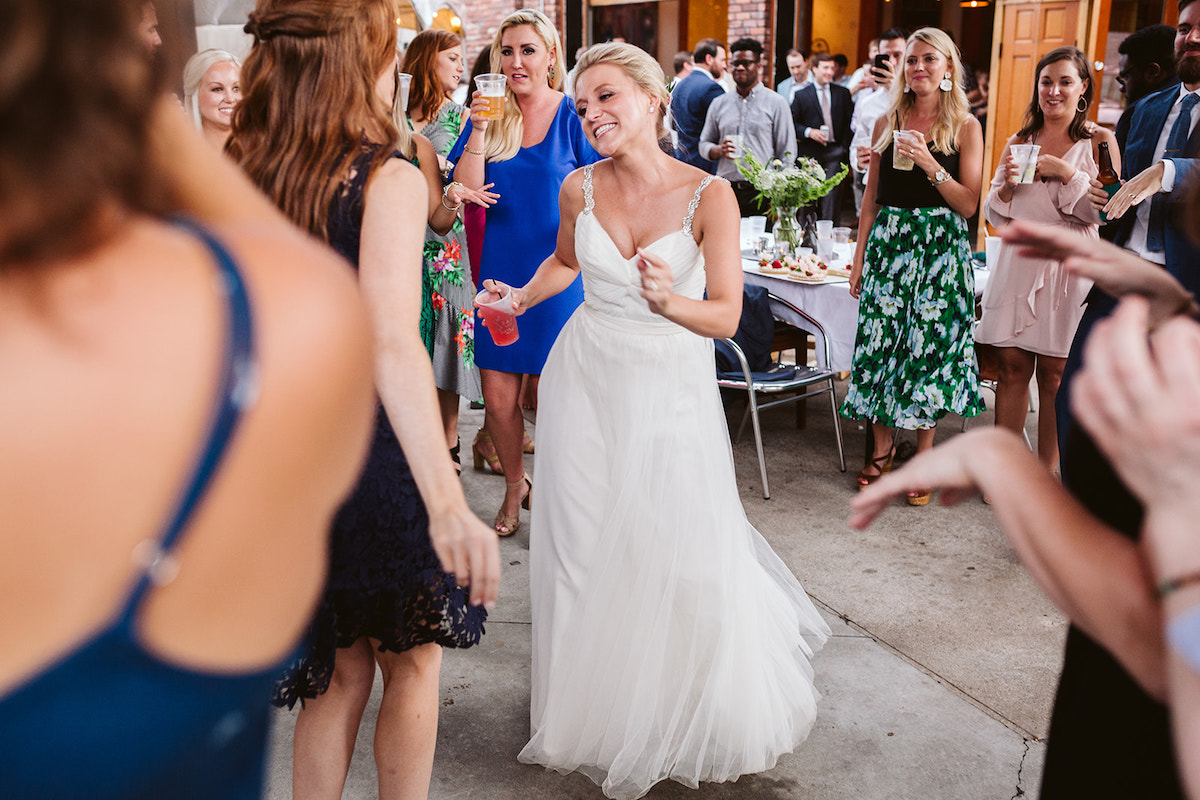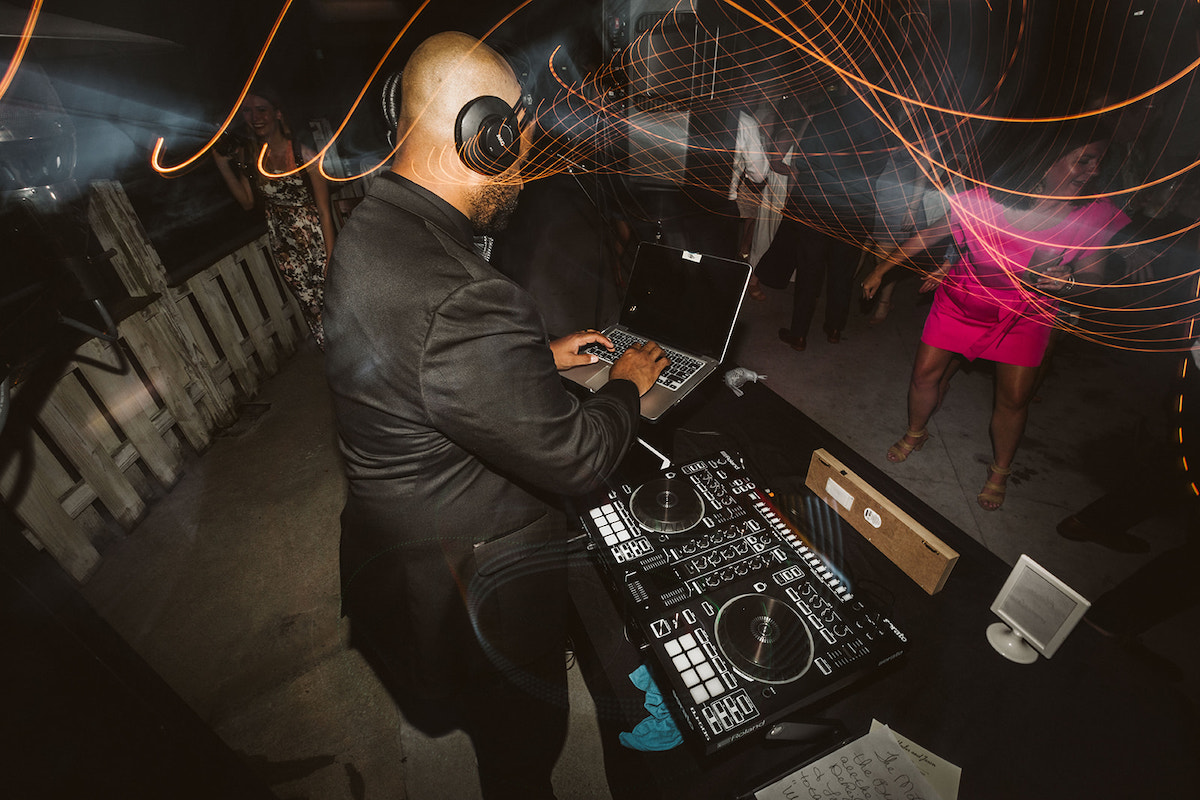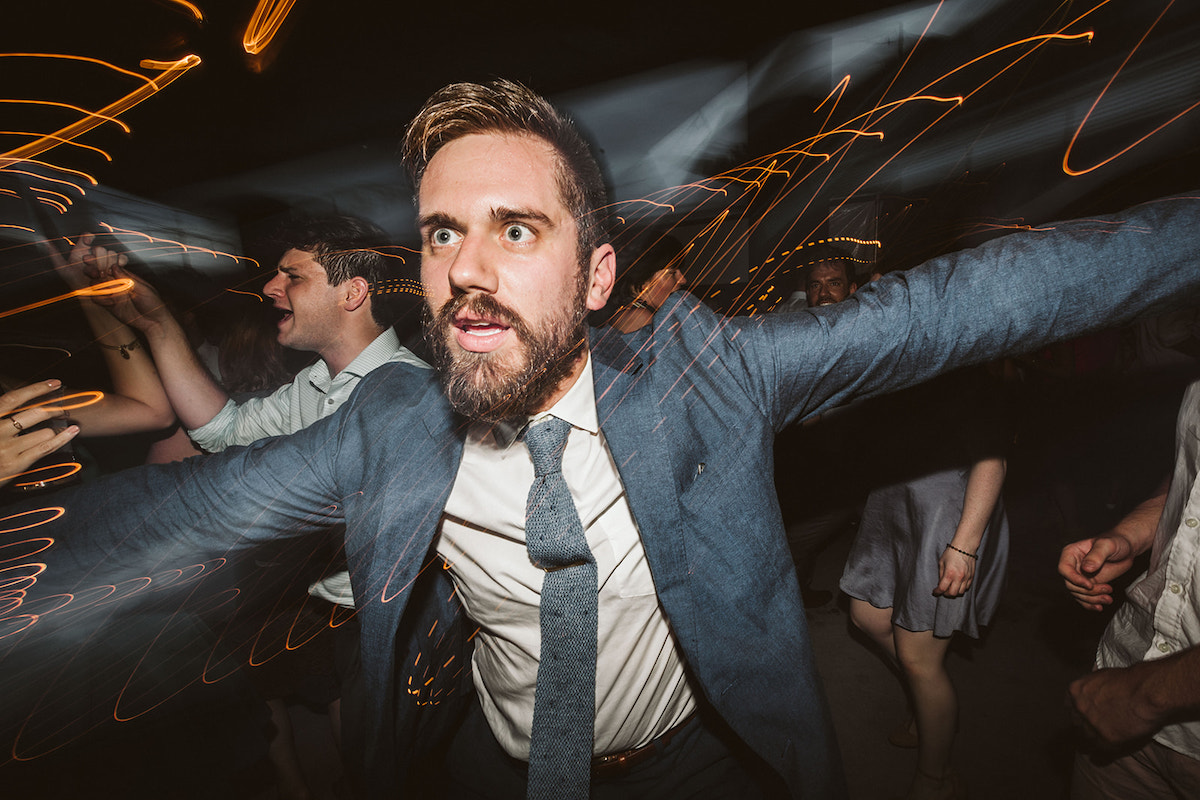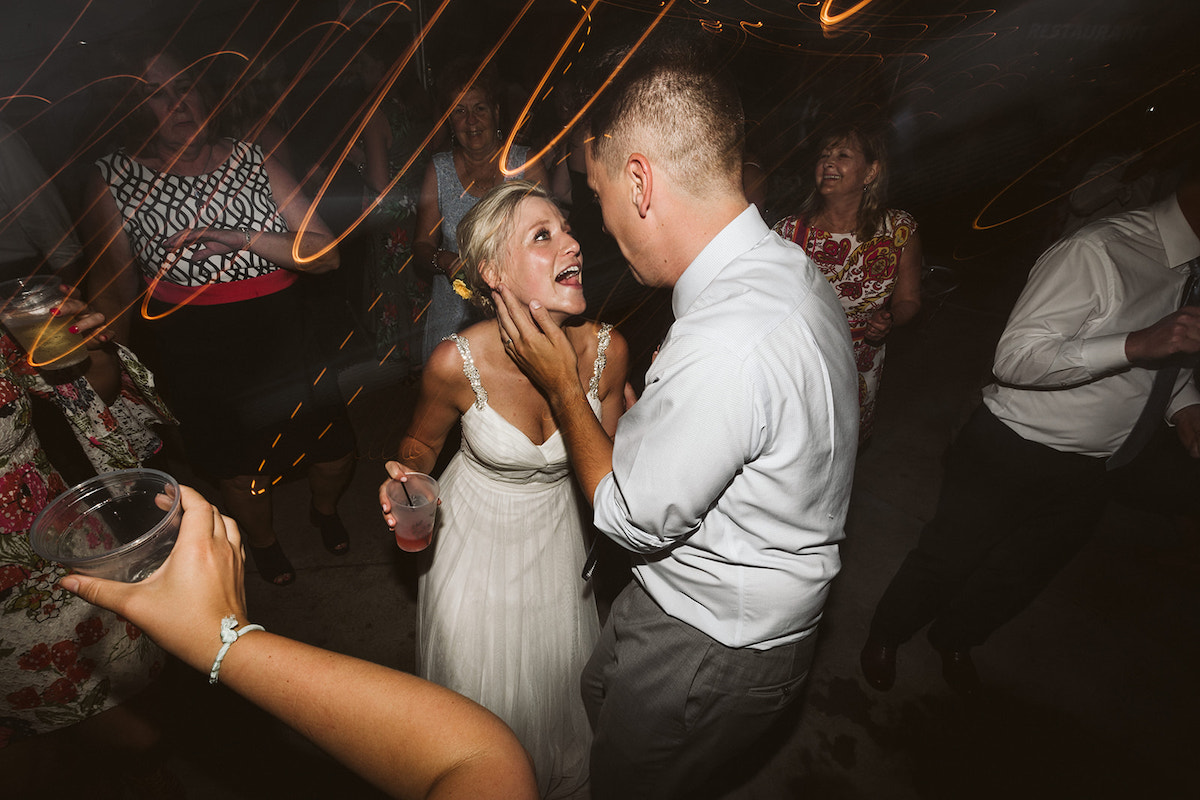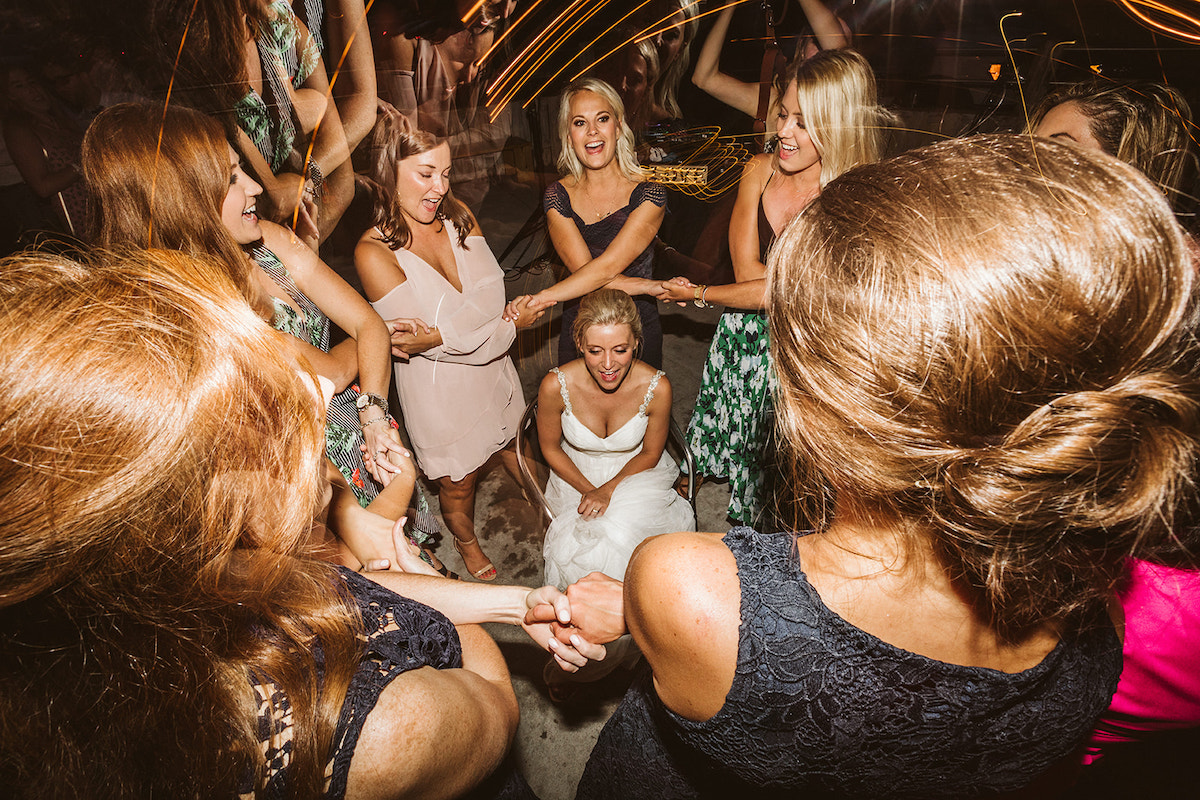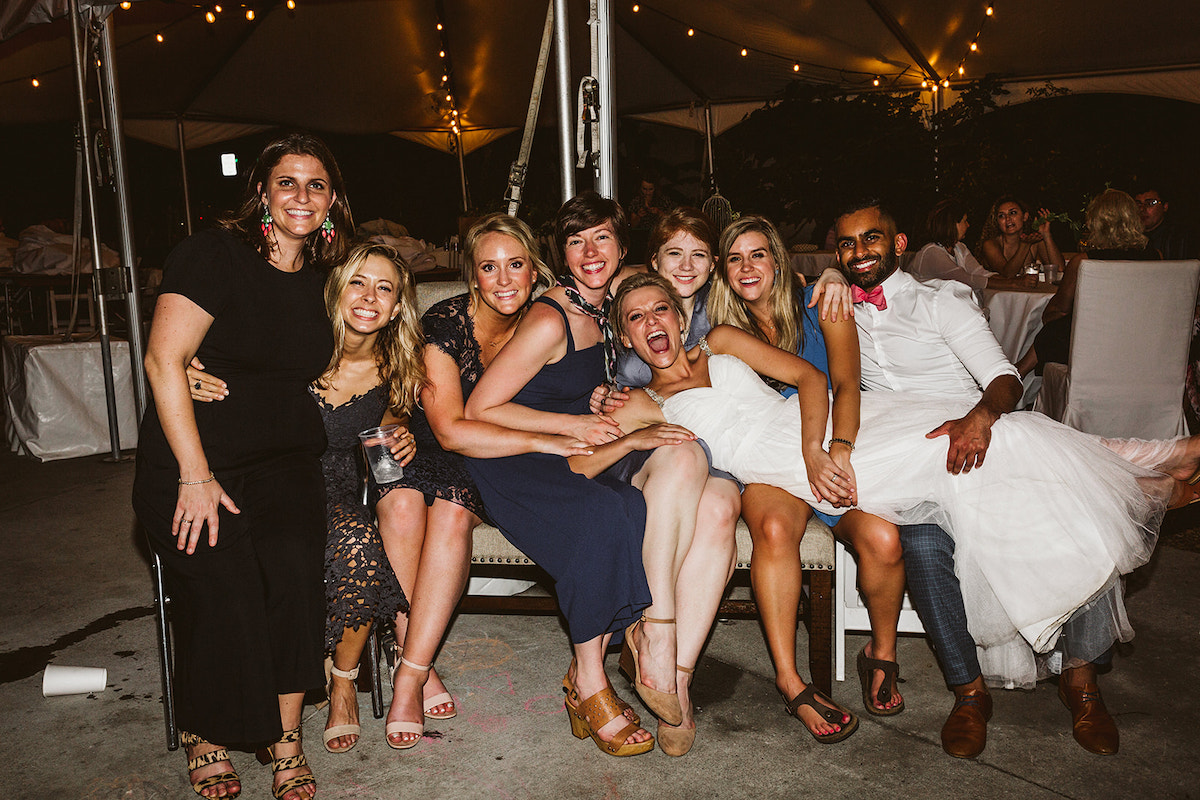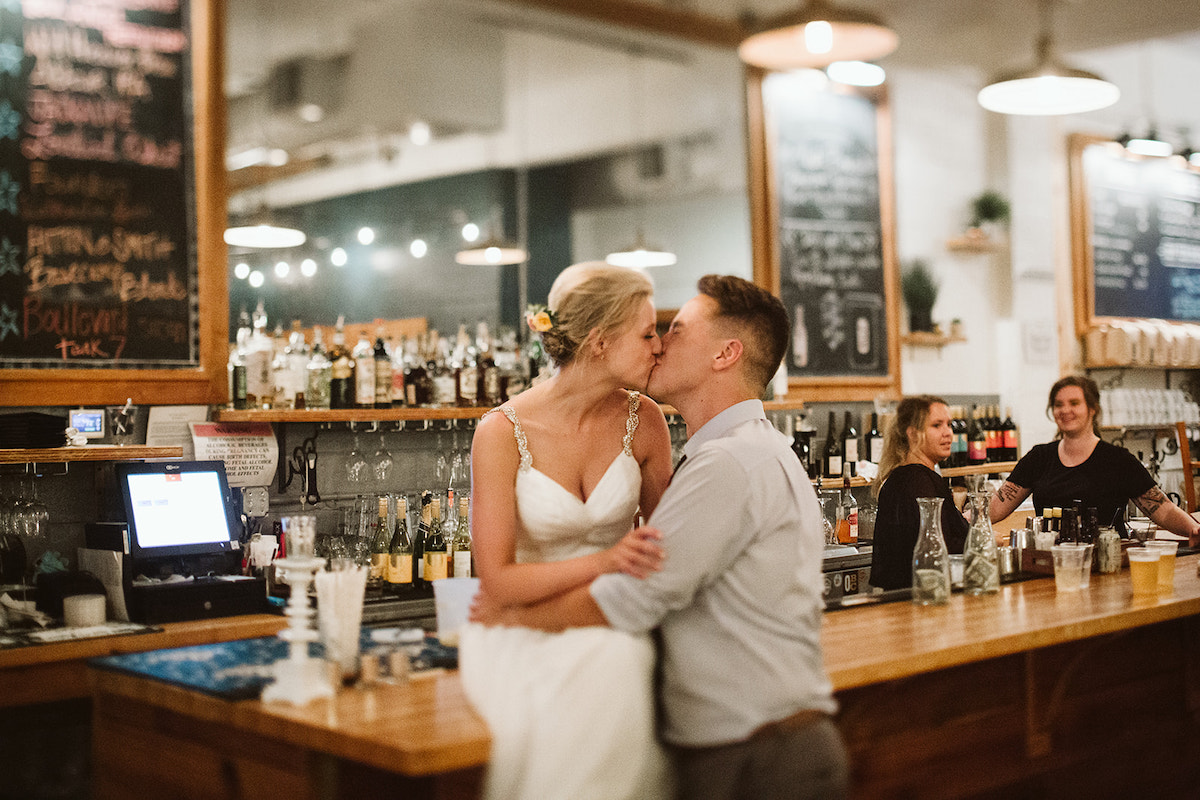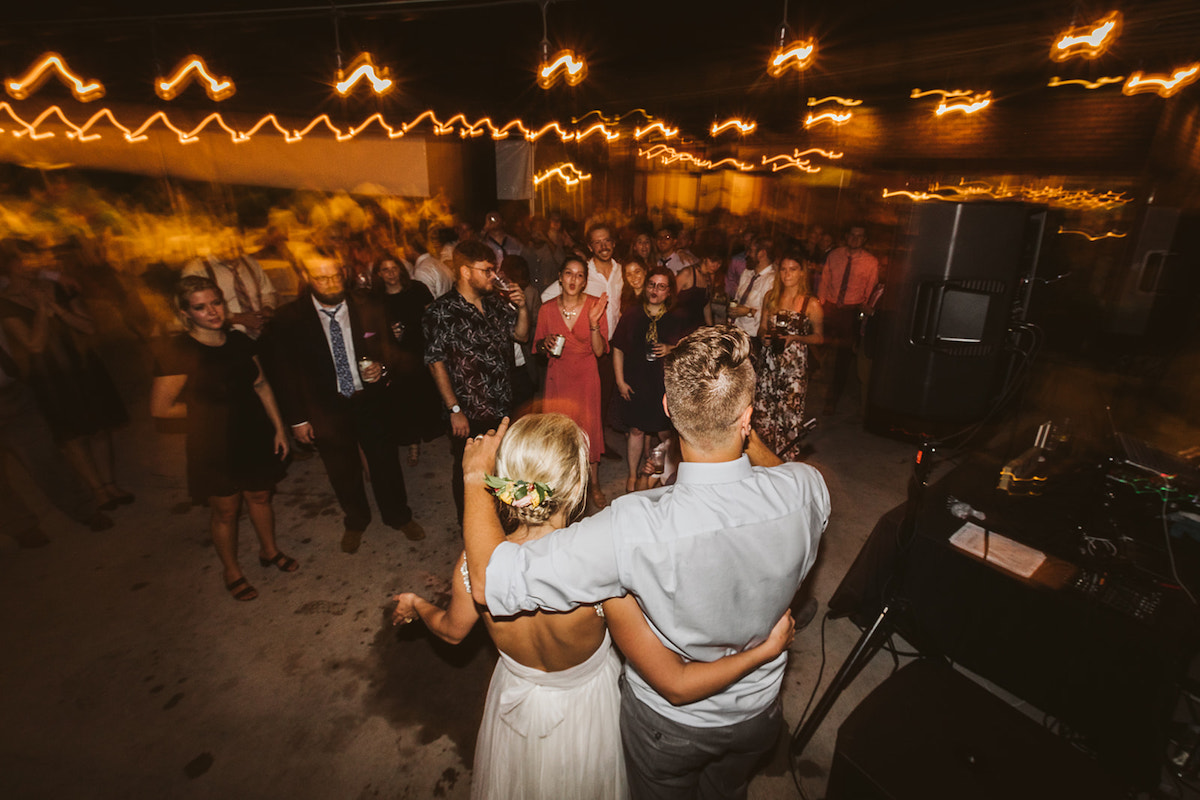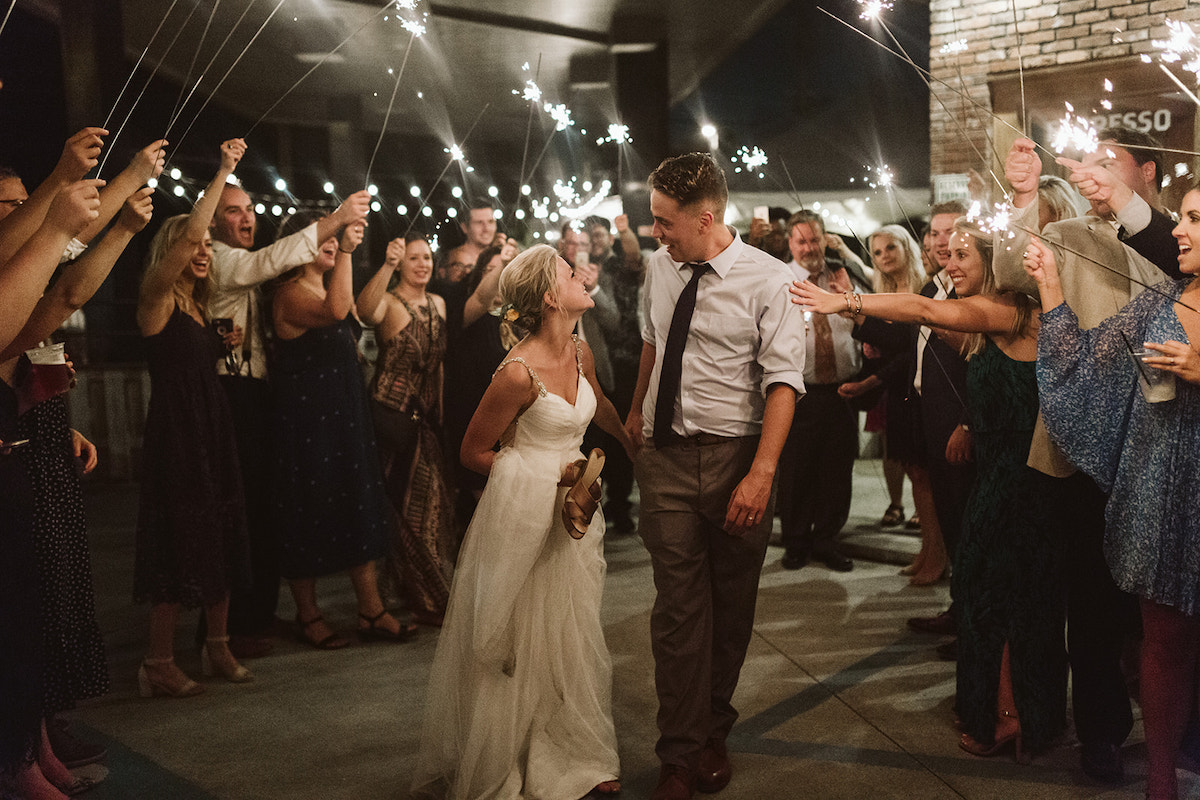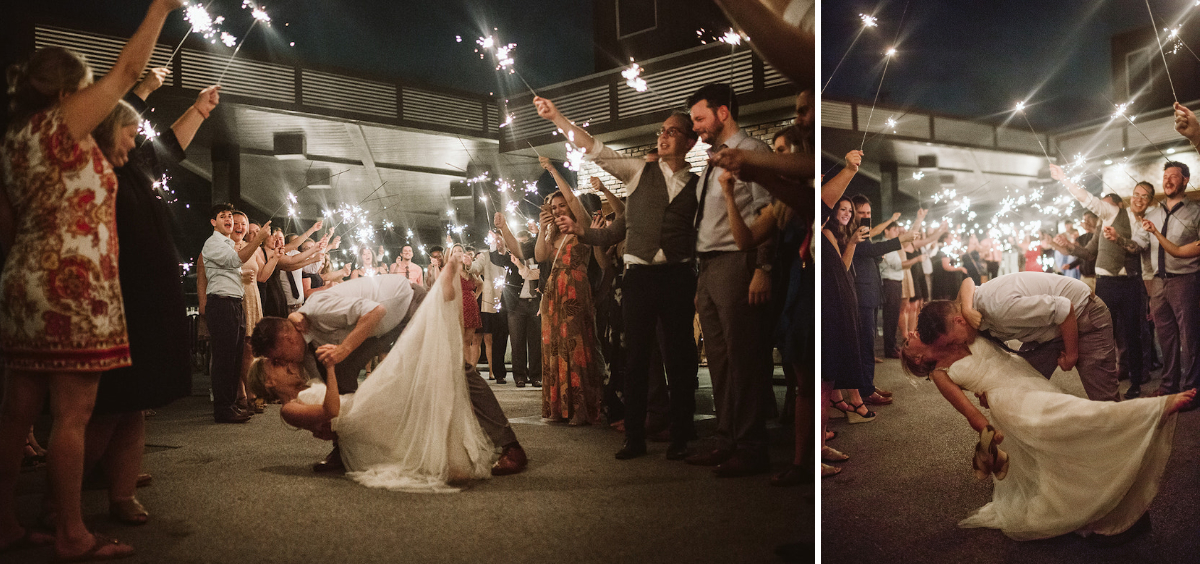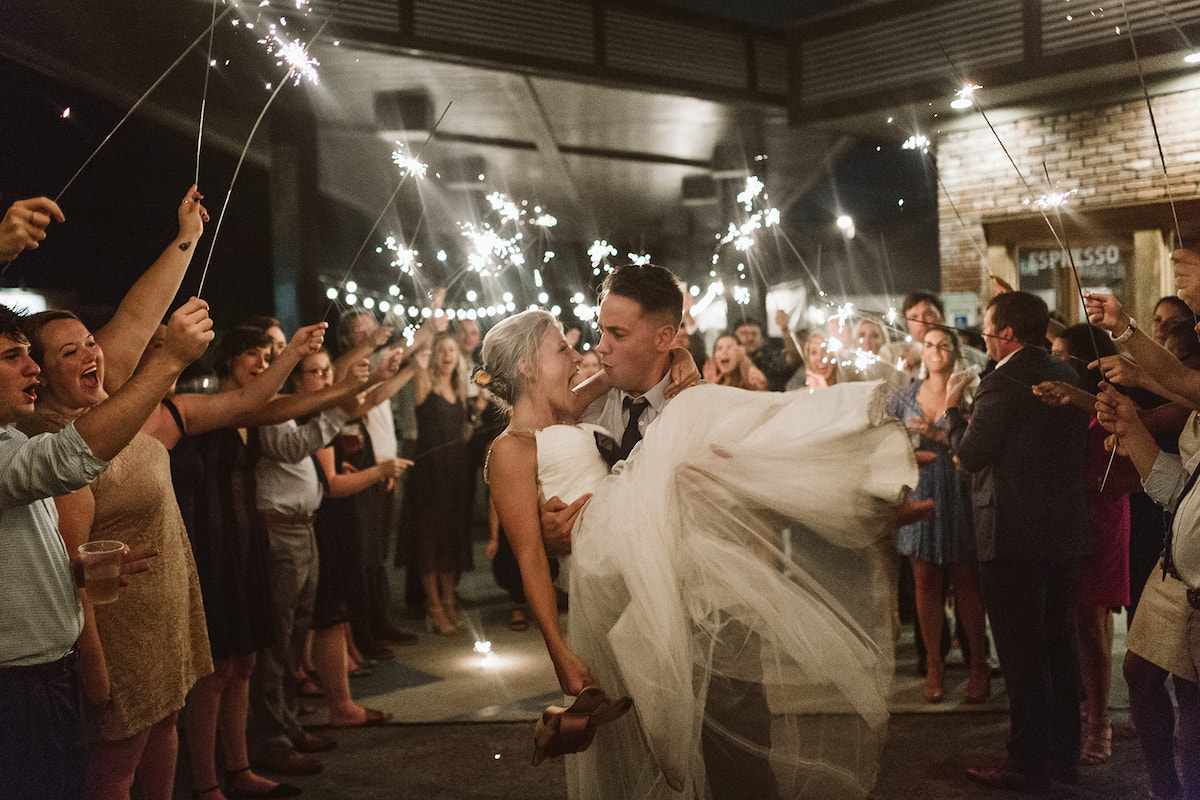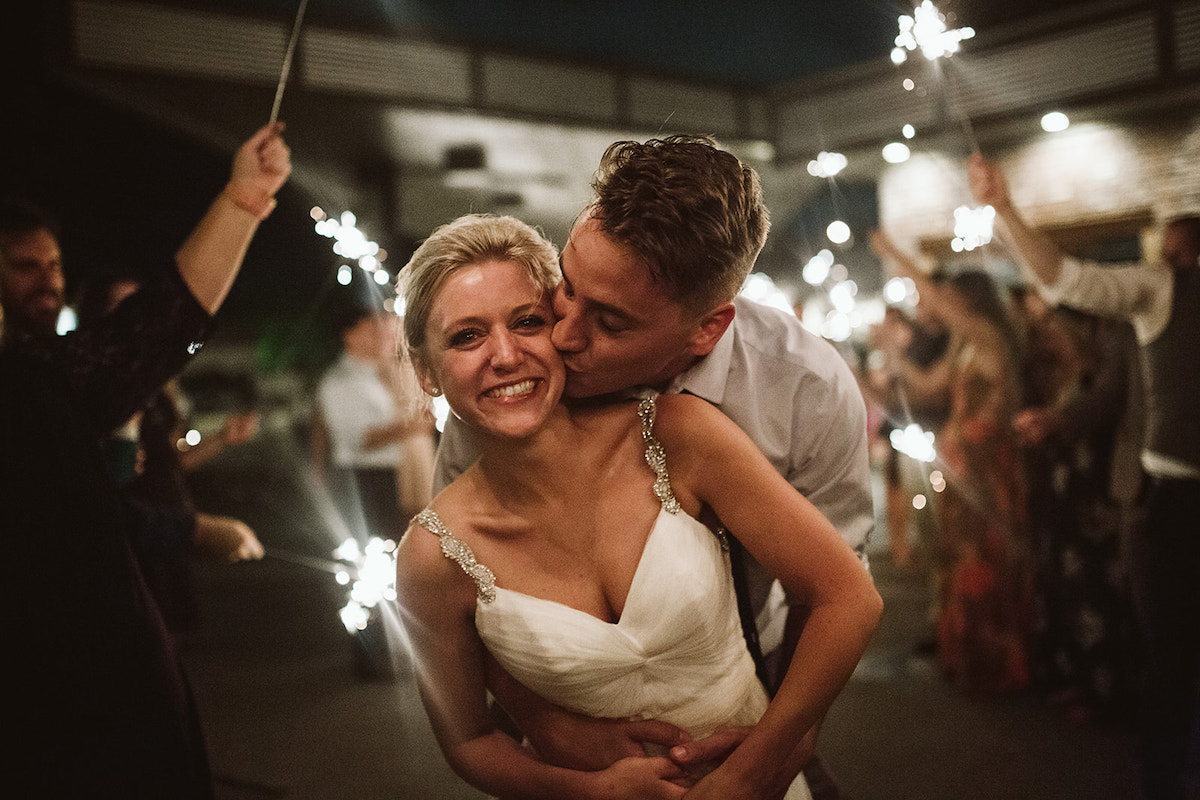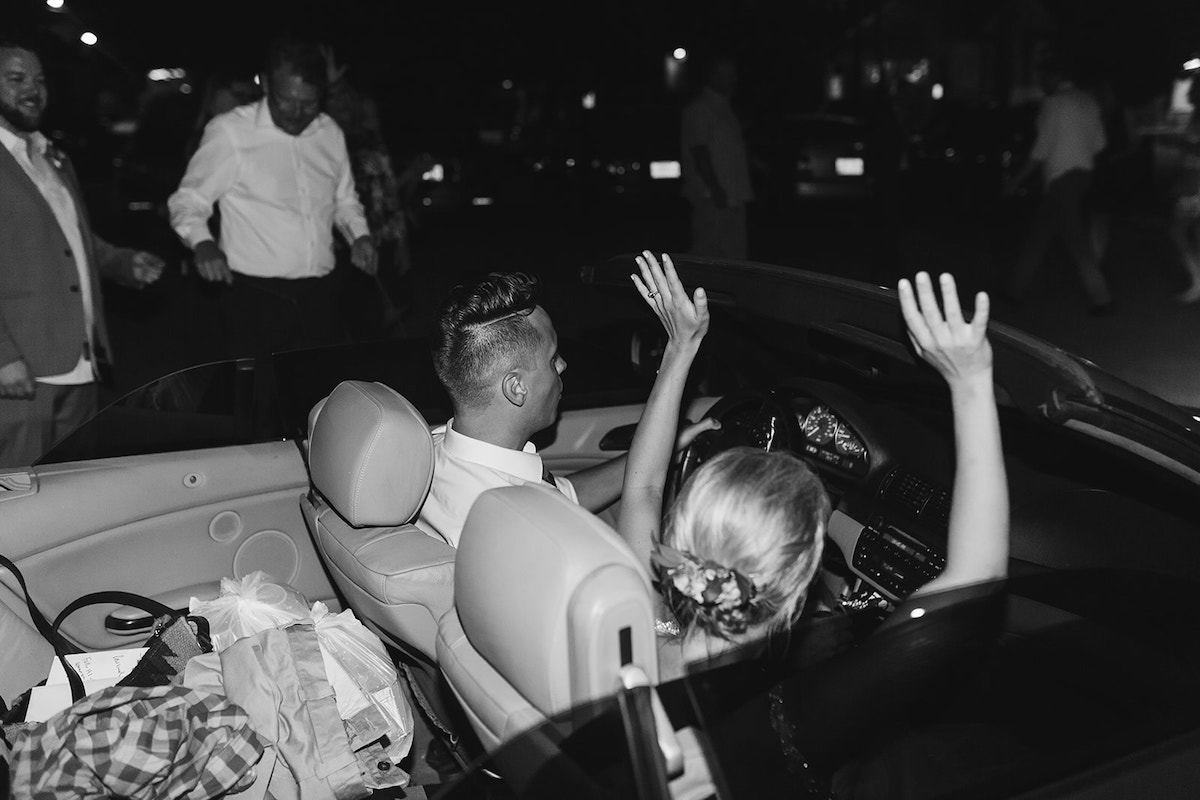 Jason and Skylar, thank you for letting me document your fun-loving, adventurous selves!
A huge shout-out to the following venues and vendors for creating a really beautiful day for Jason and Skylar!
Getting ready venue: The Bitter Alibi
Wedding venue: Patten Chapel on UTC campus
Reception party venue: The Daily Ration
Florals: Southerly Flower Farm
---
Traditional Weddings like Patten Chapel in Downtown Chattanooga
While churches, and chapels are traditional places for a wedding, I love finding new ways to showcase couples in these settings. I strive to view each couple and each wedding in a fresh way, and these traditional settings push my creative boundaries and challenge me!
Whether you're scheming up a truly out-of-bounds wedding, or you're booking a wedding in a traditional church setting, I'd be thrill to be your Chattanooga wedding photographer!

CONTACT ME

today to start planning.
If you loved Jason and Skylar's traditional Patten Chapel wedding, check out Brian and Tiffany's wedding at the First-Centenary United Methodist Church (followed by a killer reception at the Chattanooga Whiskey Event Hall). Or Leticia and Israel's traditional Catholic church wedding in Dalton, Georgia (and their gorgeous reception at DeBarge Winery and Vineyard).