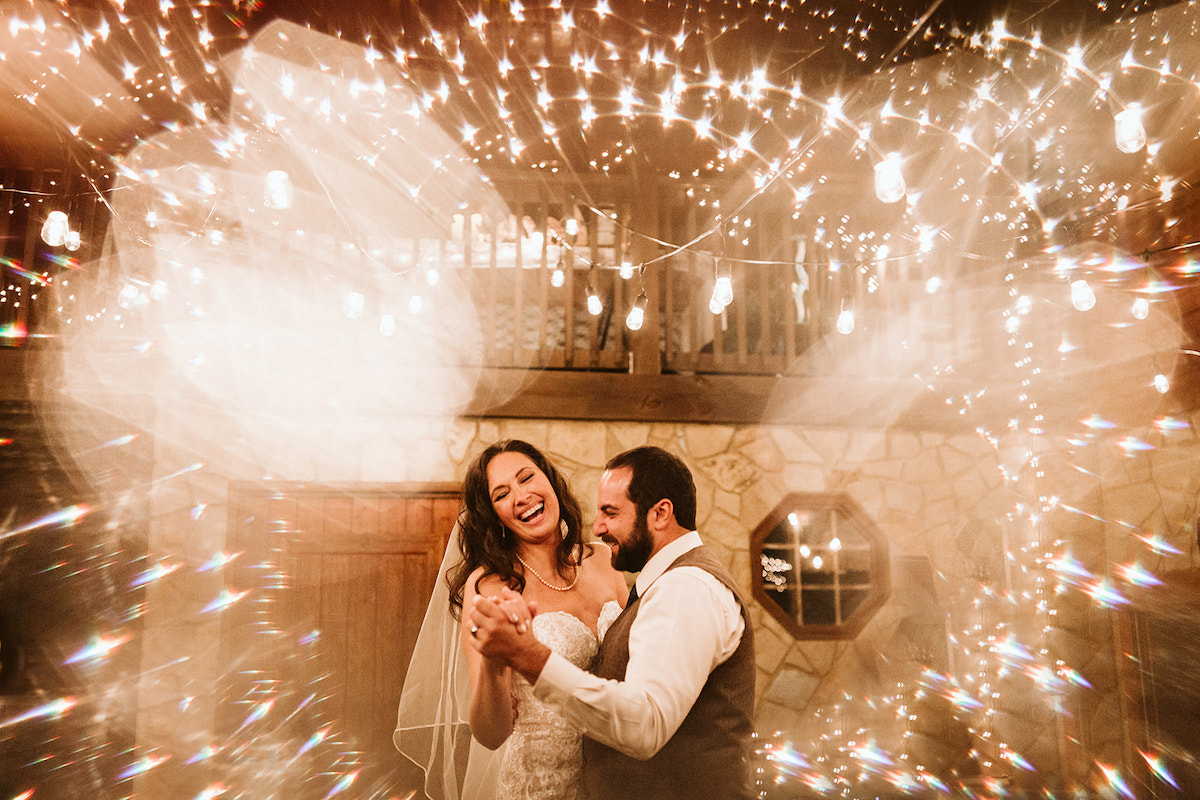 Bridget and Alex. Oh my gosh! Where to even start. These two planned an intimate autumn wedding at Fall Creek Falls in the hills of eastern Tennessee. I love all the details they incorporated, and I'm excited to show you this wedding.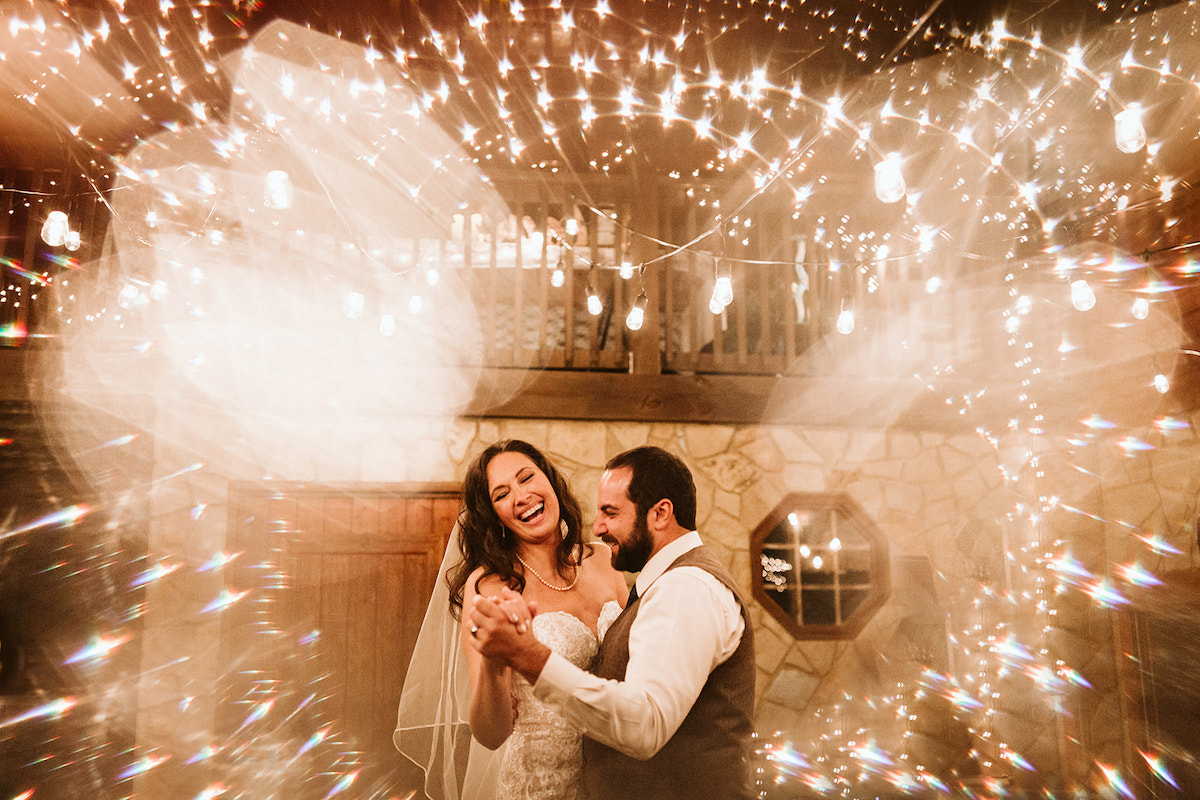 FALL CREEK FALLS STATE PARK AUTUMN WEDDING
Alex and Bridget share a common passion for biking and adventure, and they incorporated these passions into their wedding at Fall Creek Falls. They decorated the stone pillars at the Fall Creek Falls overlook with bike wheels (covered in greens and flowers!). During their ceremony, instead of a traditional candle-lighting or sand-pouring, the couple created a meaningful piece of art. They used a painted red bike chain to shape a heart! I love this completely individual and unique move. After their first kiss as husband and wife, Bridget and Alex shot colorful confetti out of confetti cannons!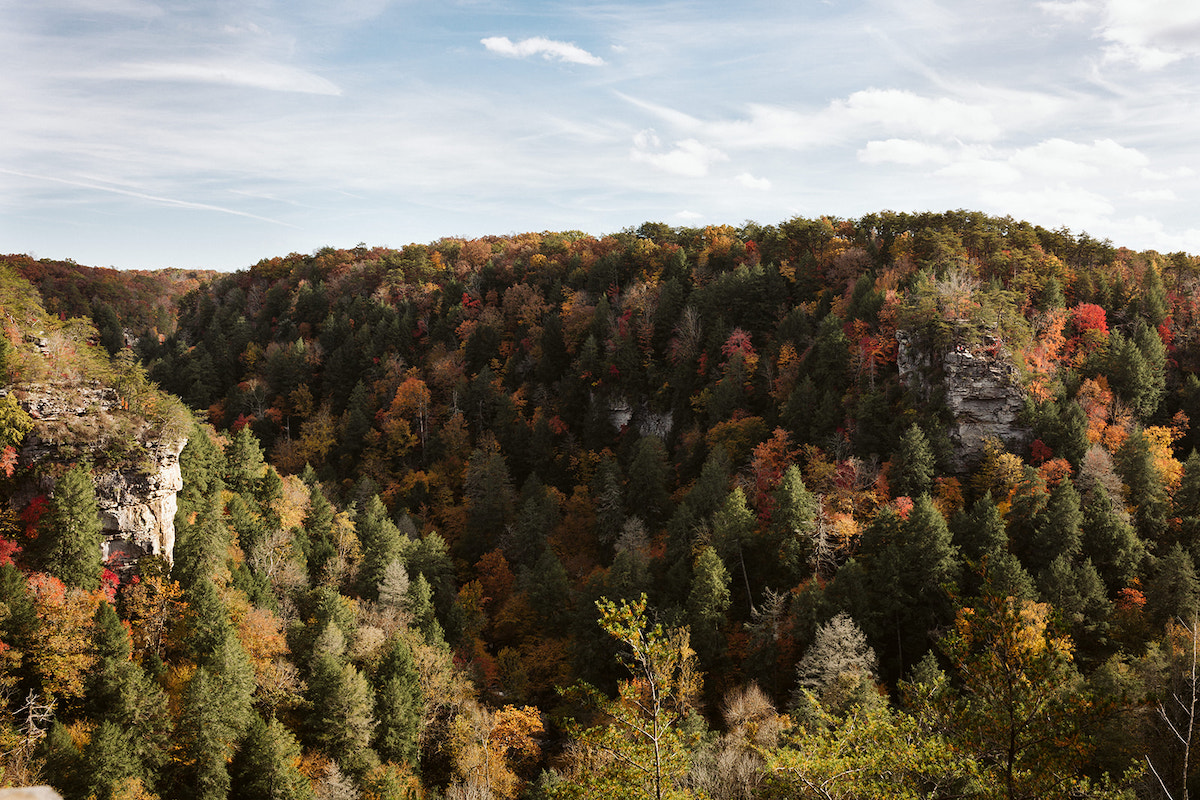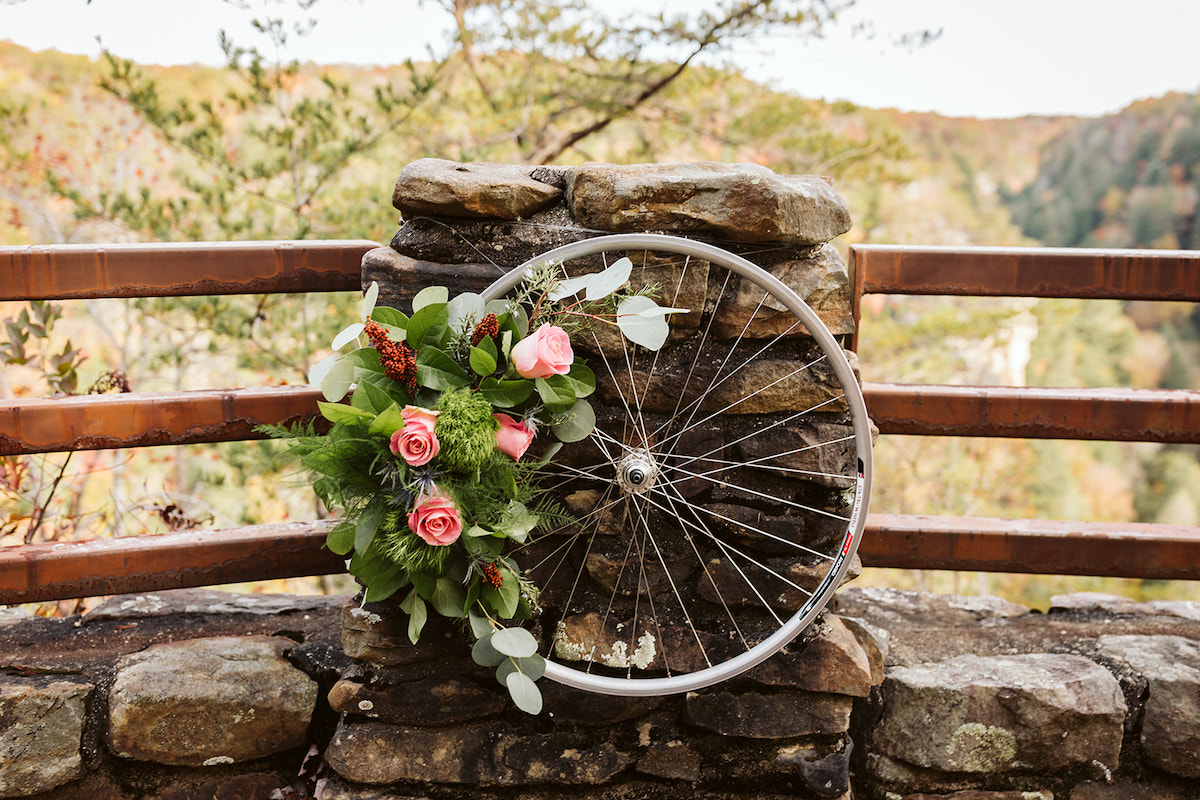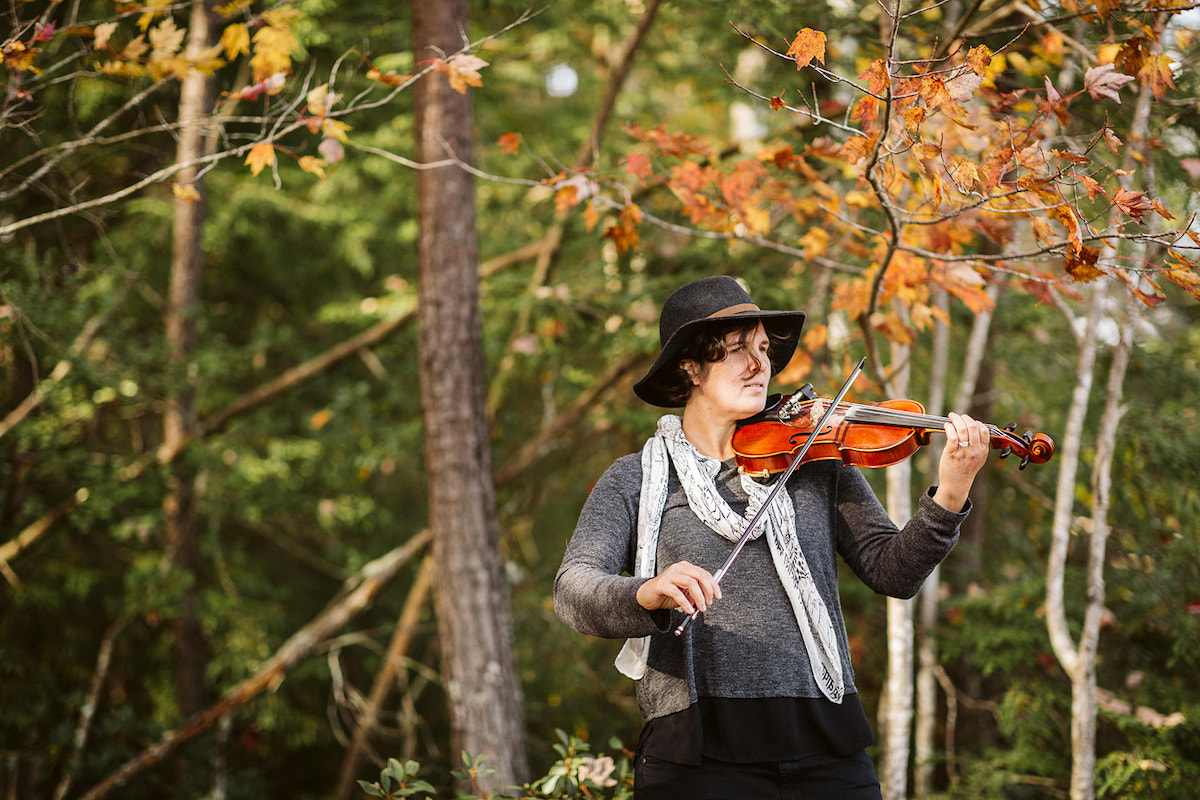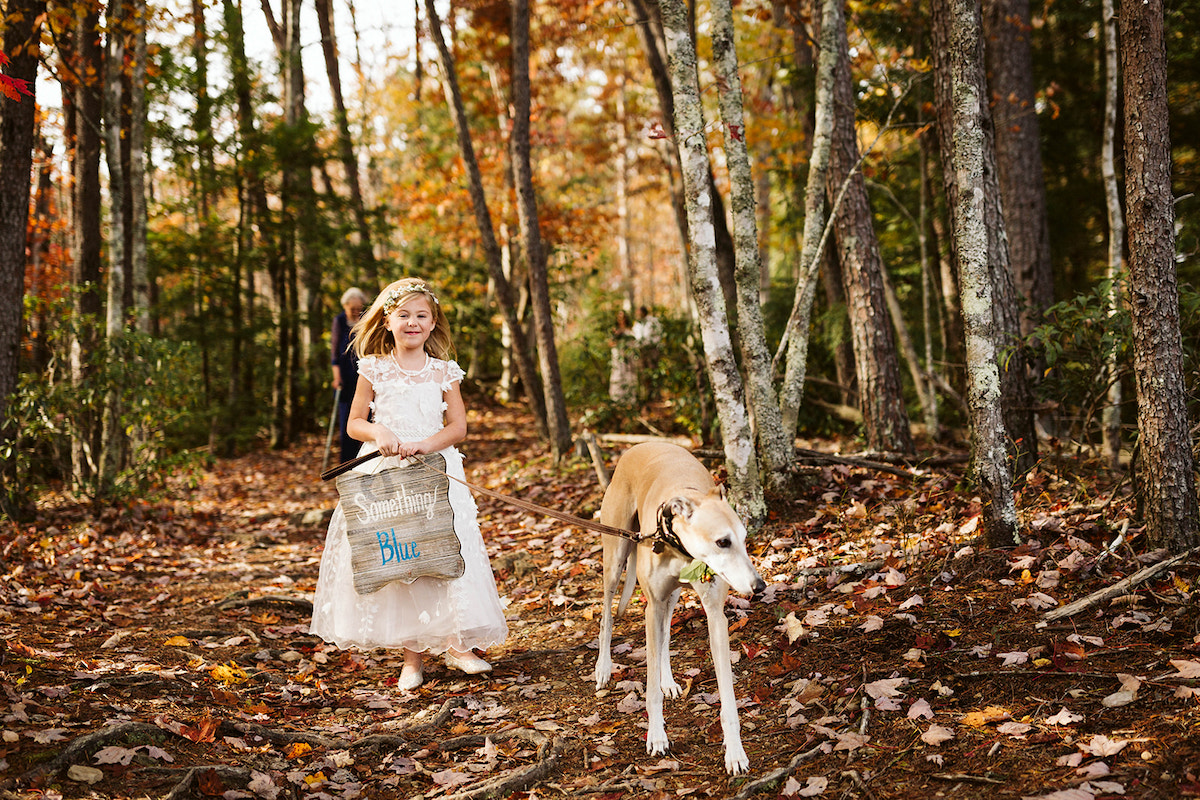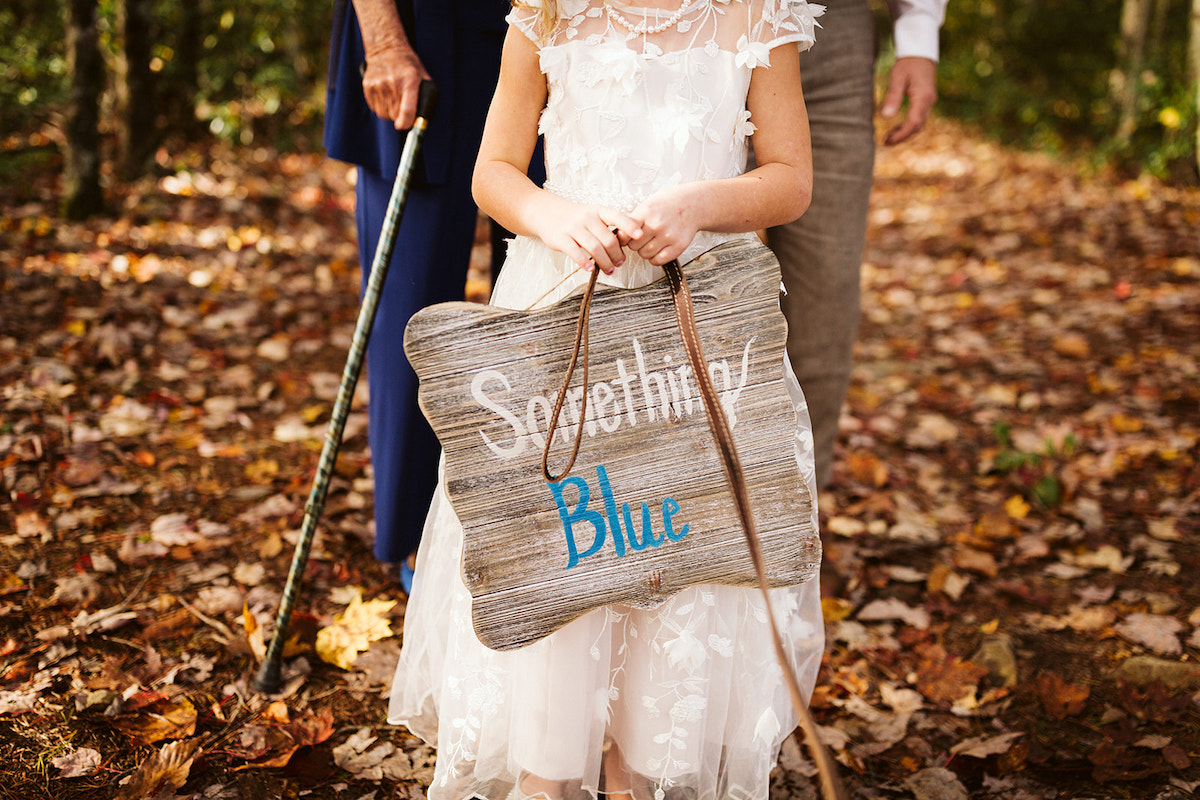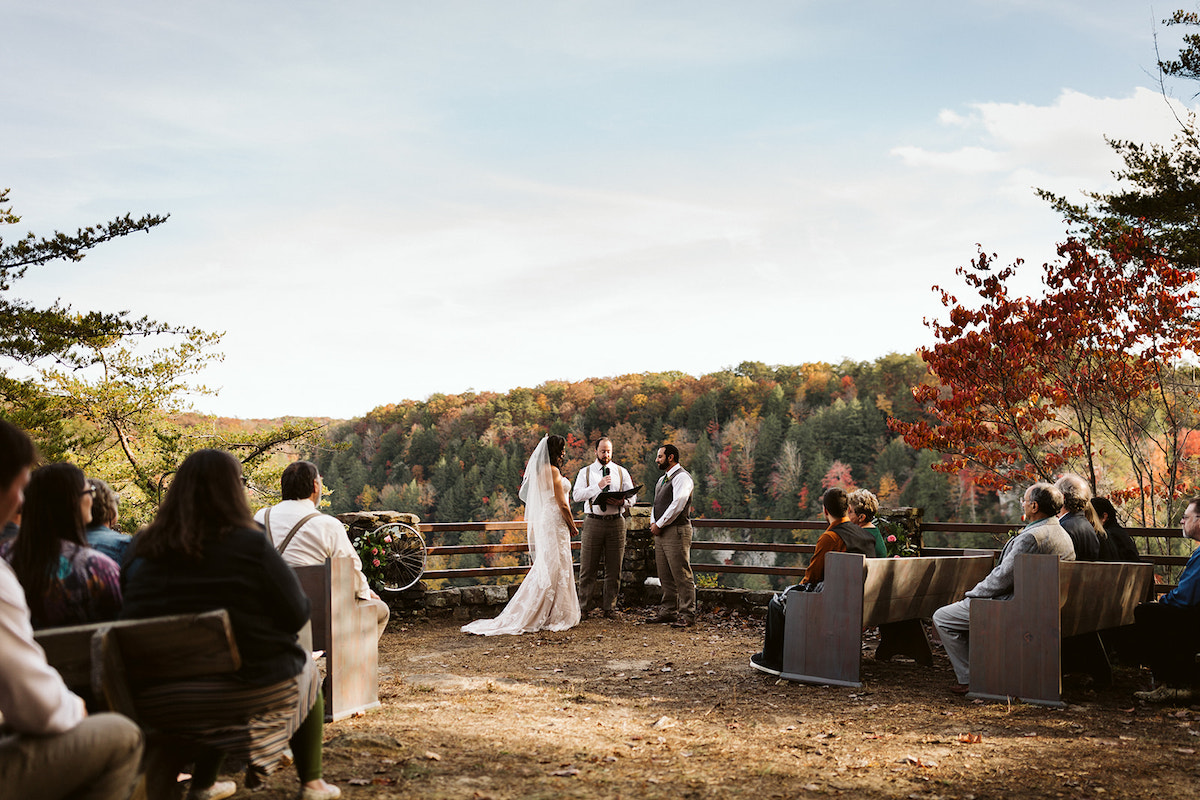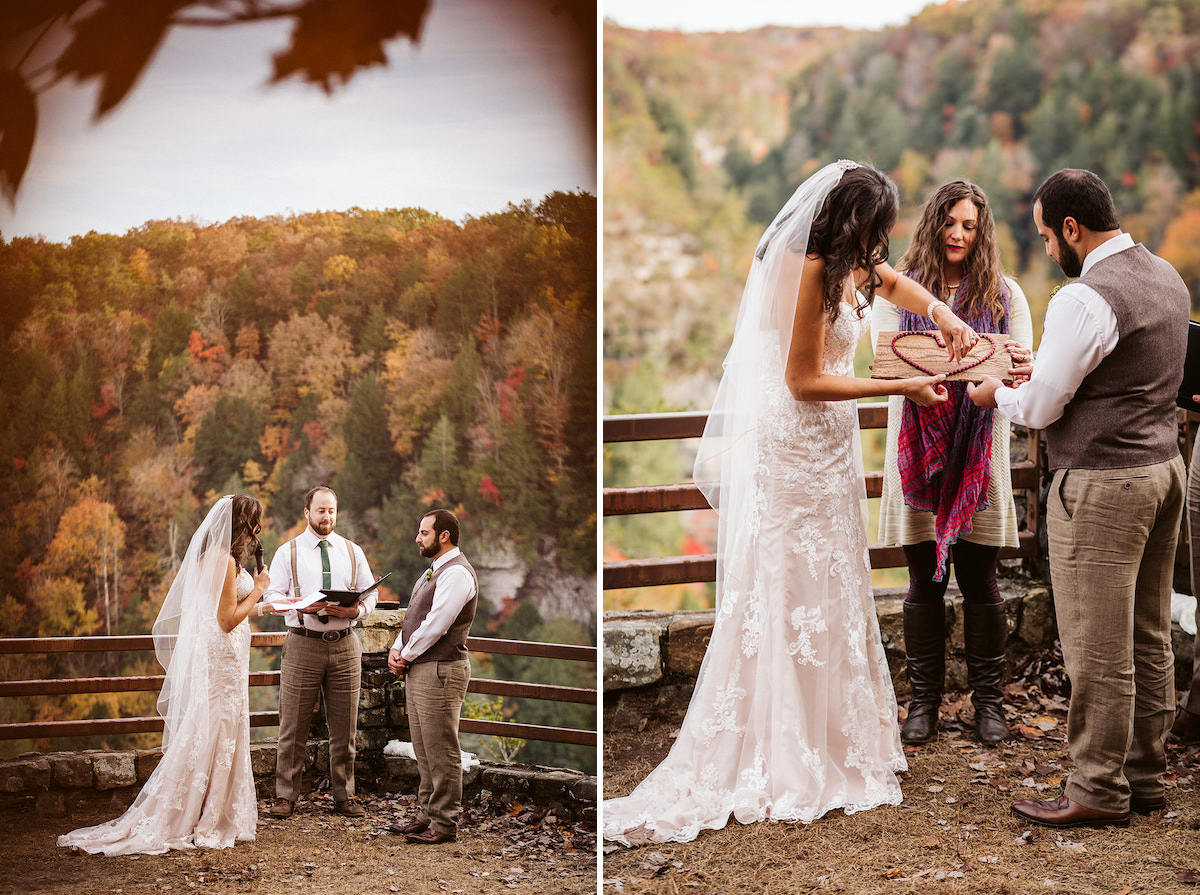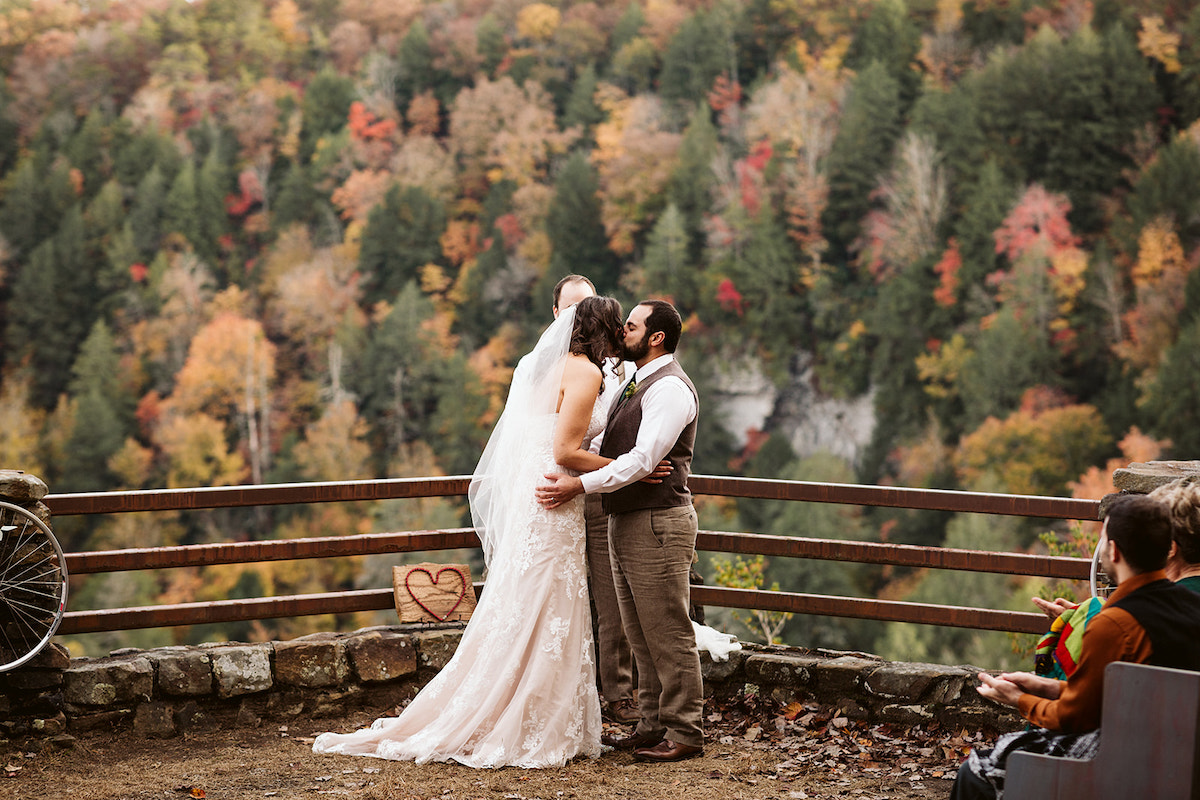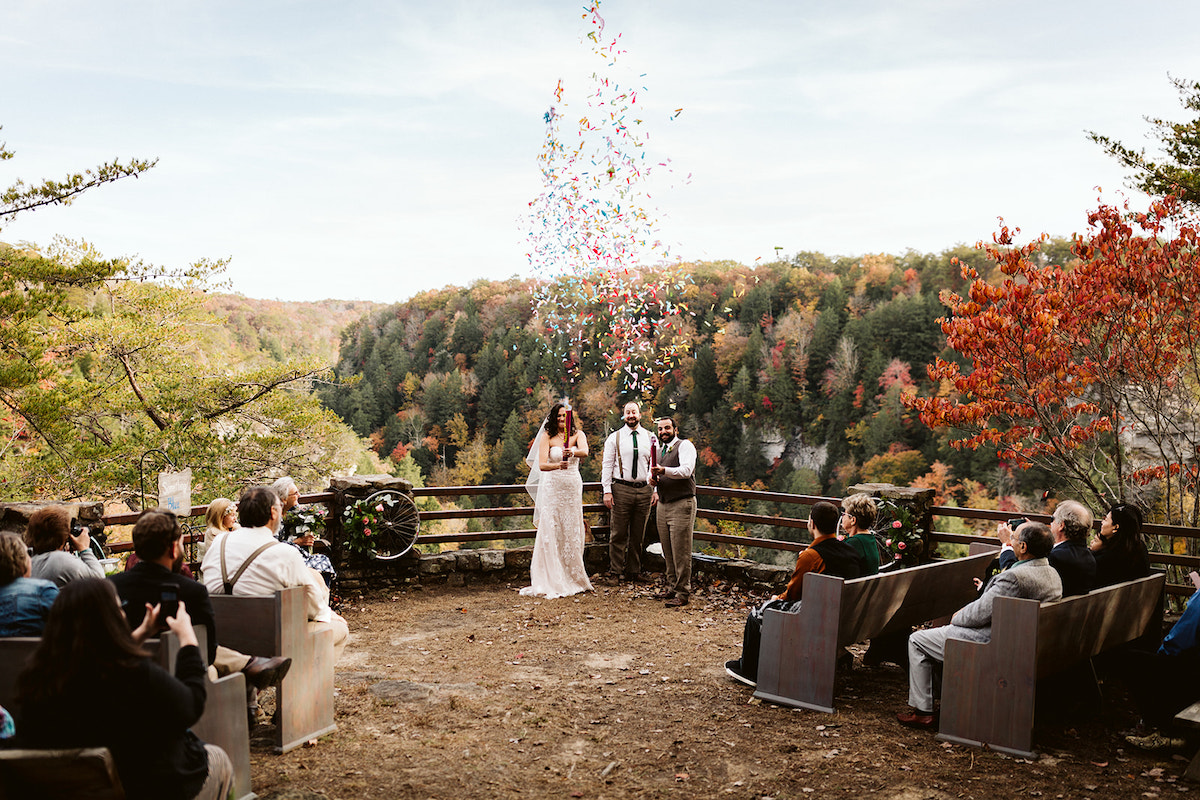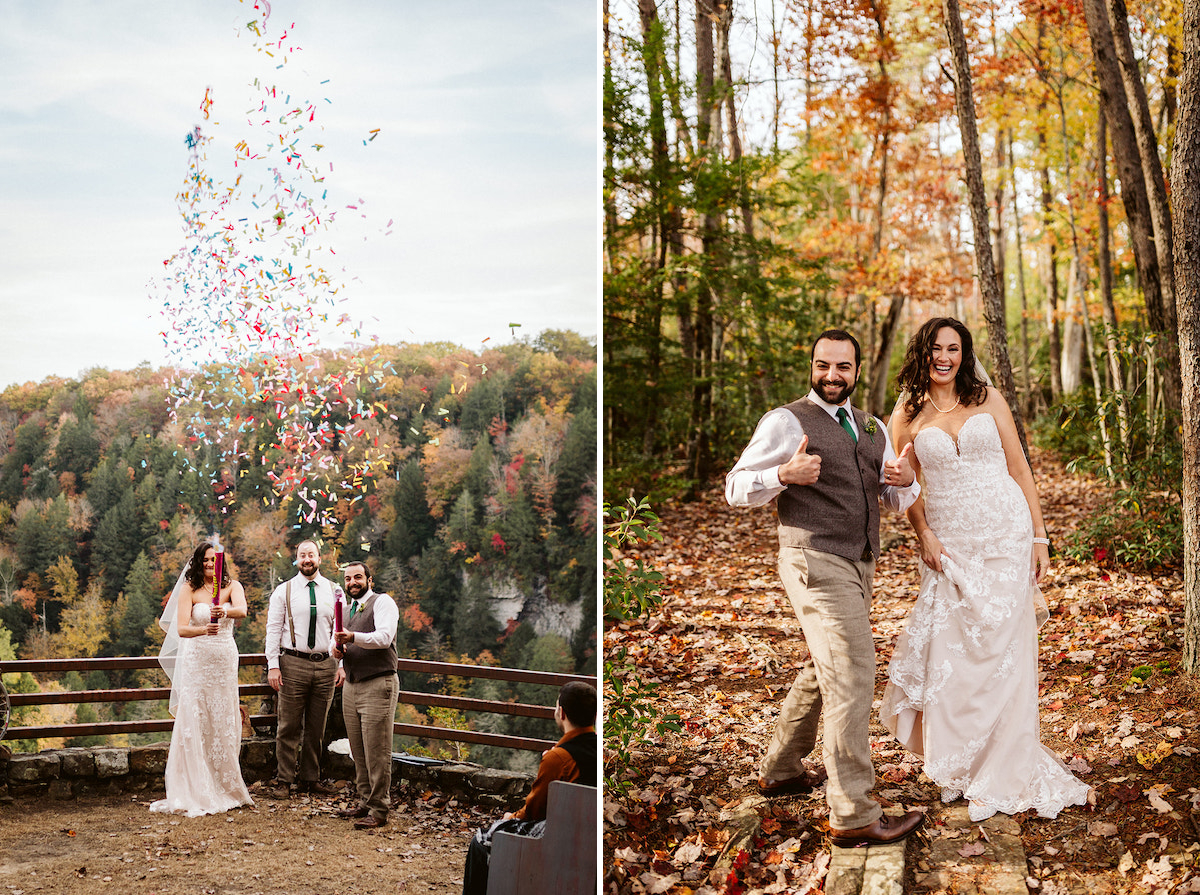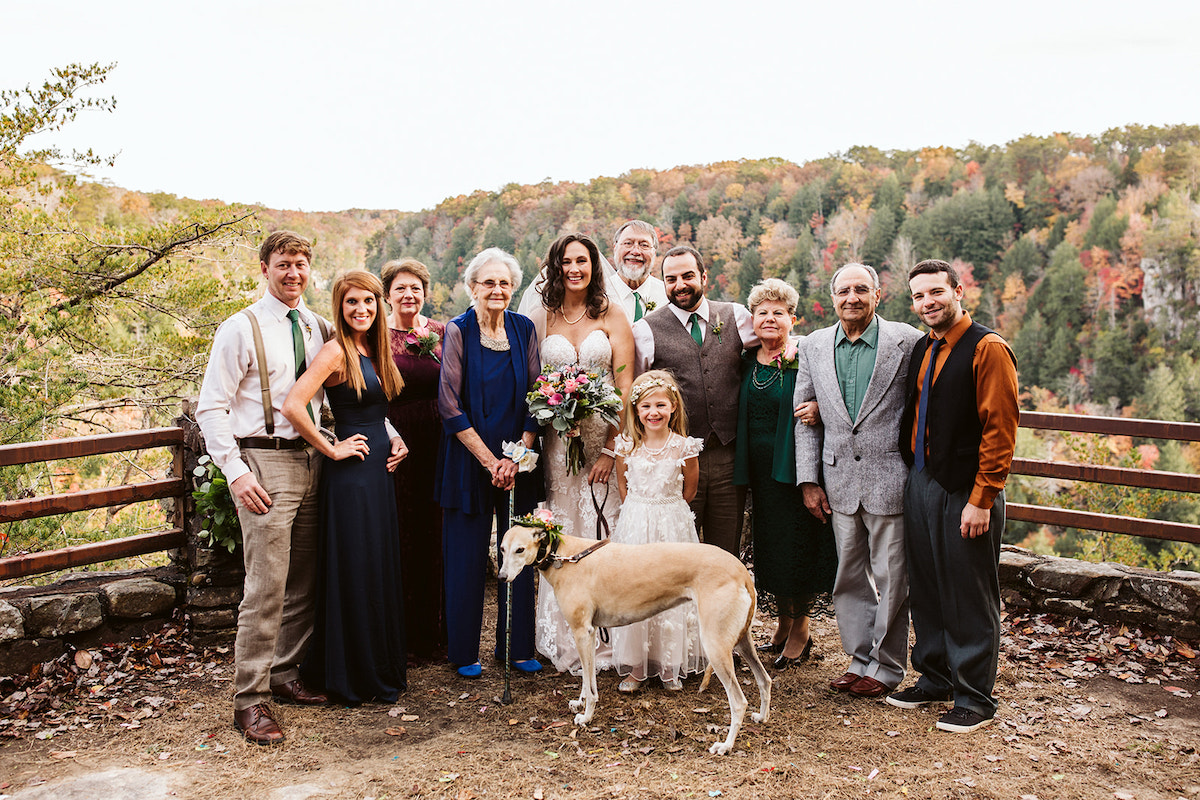 BRIDE AND GROOM WEDDING PORTRAITS IN

COLORFUL FALL CREEK FALLS
In case you haven't been, Fall Creek Falls State Park is already a place I really love. The park is about 2 hours away from Chattanooga, and it's an amazing getaway for an awesome hike or waterfall adventure, or for a weekend camping trip. You've GOT to go explore the park for yourself!
Hoooly moley. These colors, this couple…just wow! I was so pumped to do Alex and Bridget's bride and groom portraits in the park because the scenery is astounding. Especially in the fall, the ridgelines are highlighted with so many bright colors, and I knew the photos would pop.
First of all, I loved how Alex helped put on Bridget's sneakers so she'd be able to navigate the large rocks of the terrain here. How sweet is that? But between the three of us (and an extra hand or two), we were able to get some great shots of them on one of the awesome suspension bridges and next to a raging waterfall, too!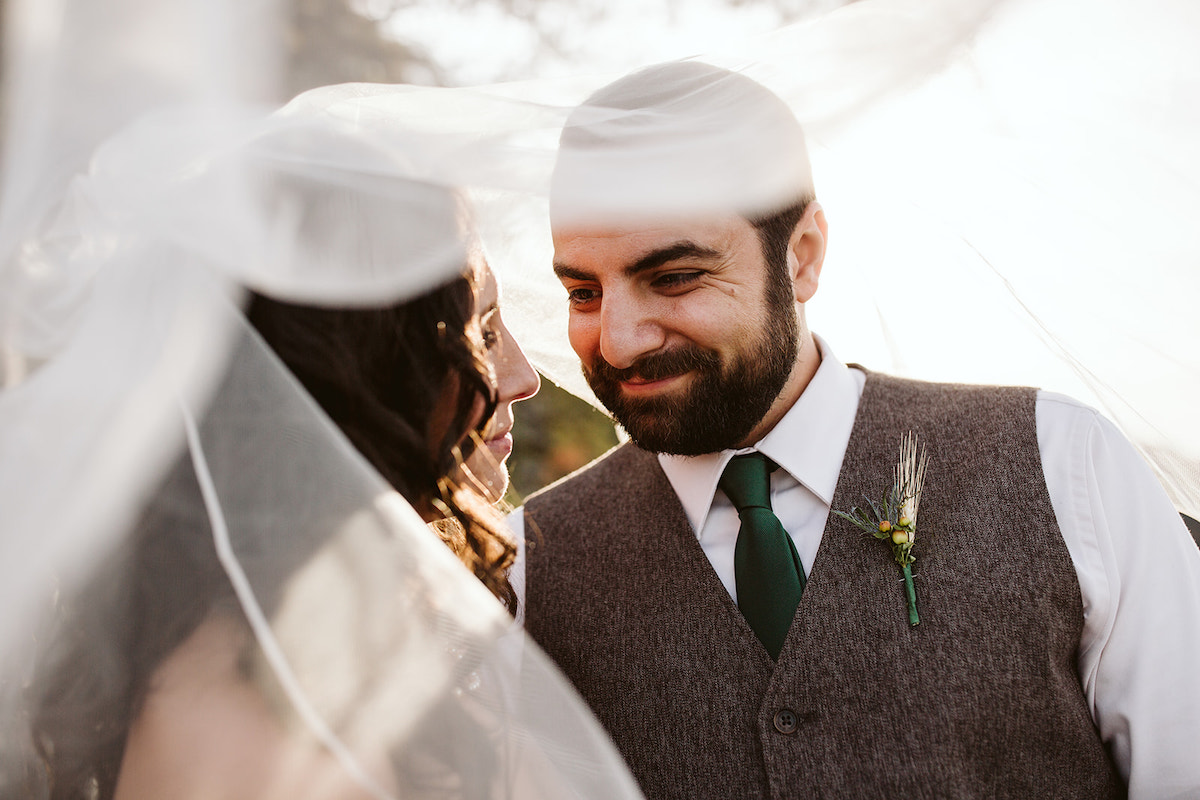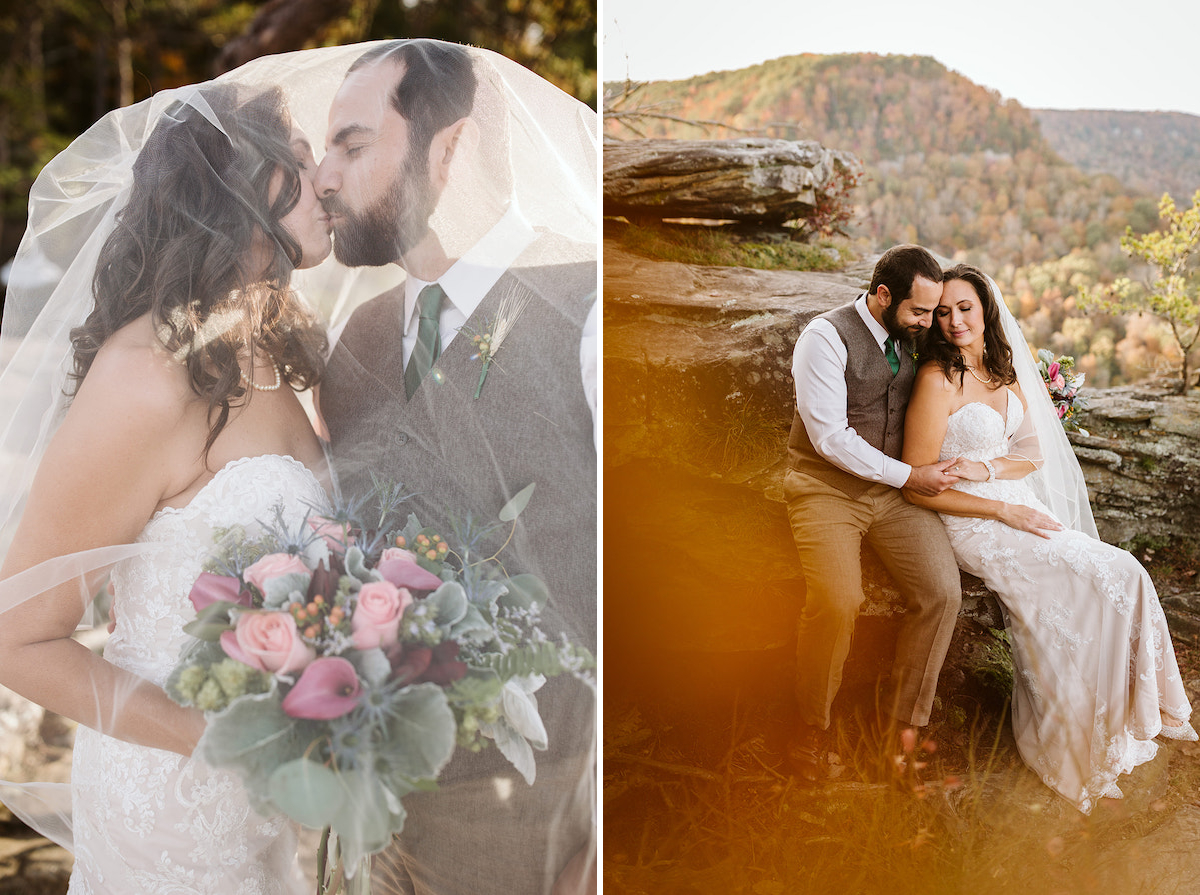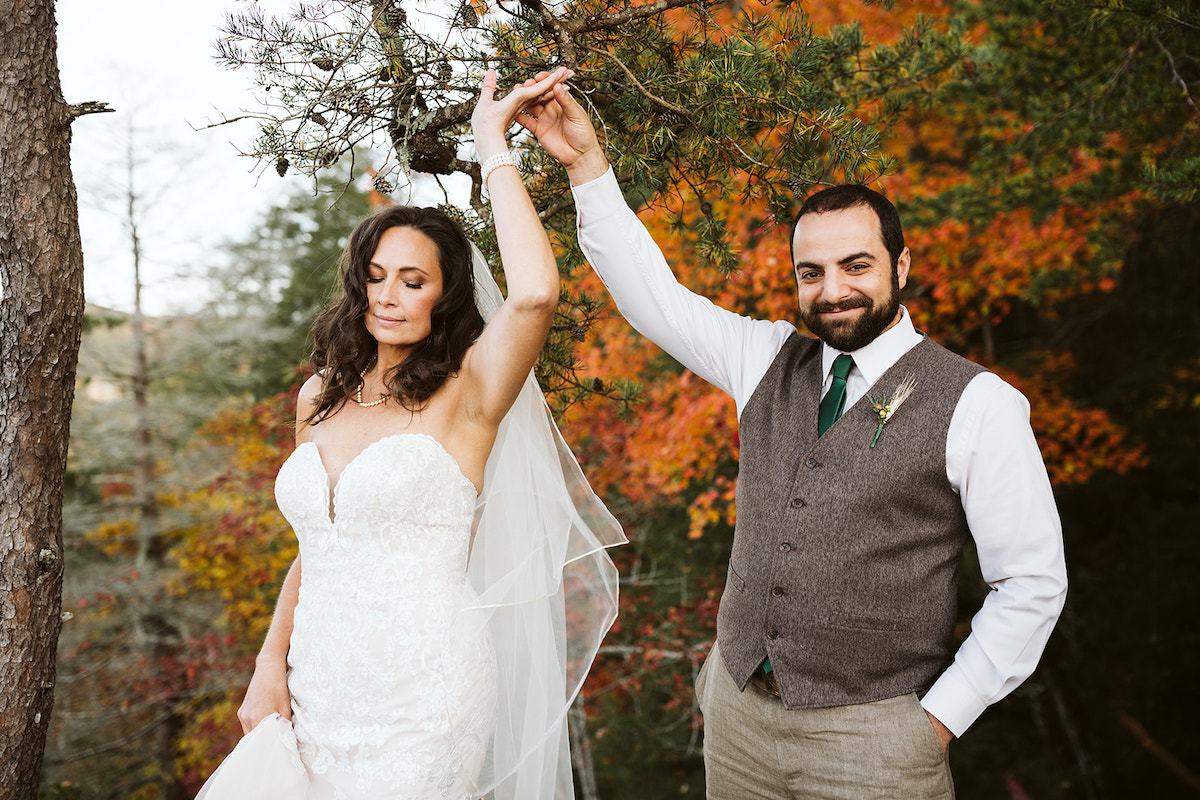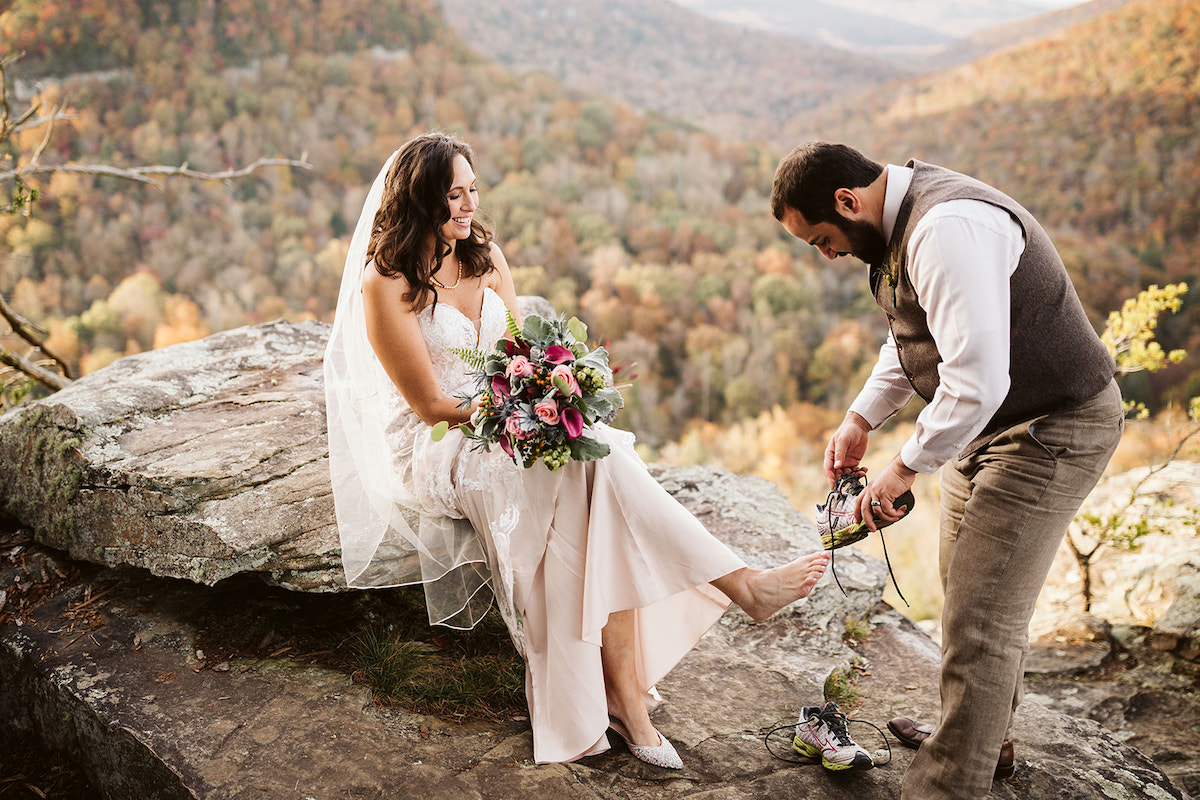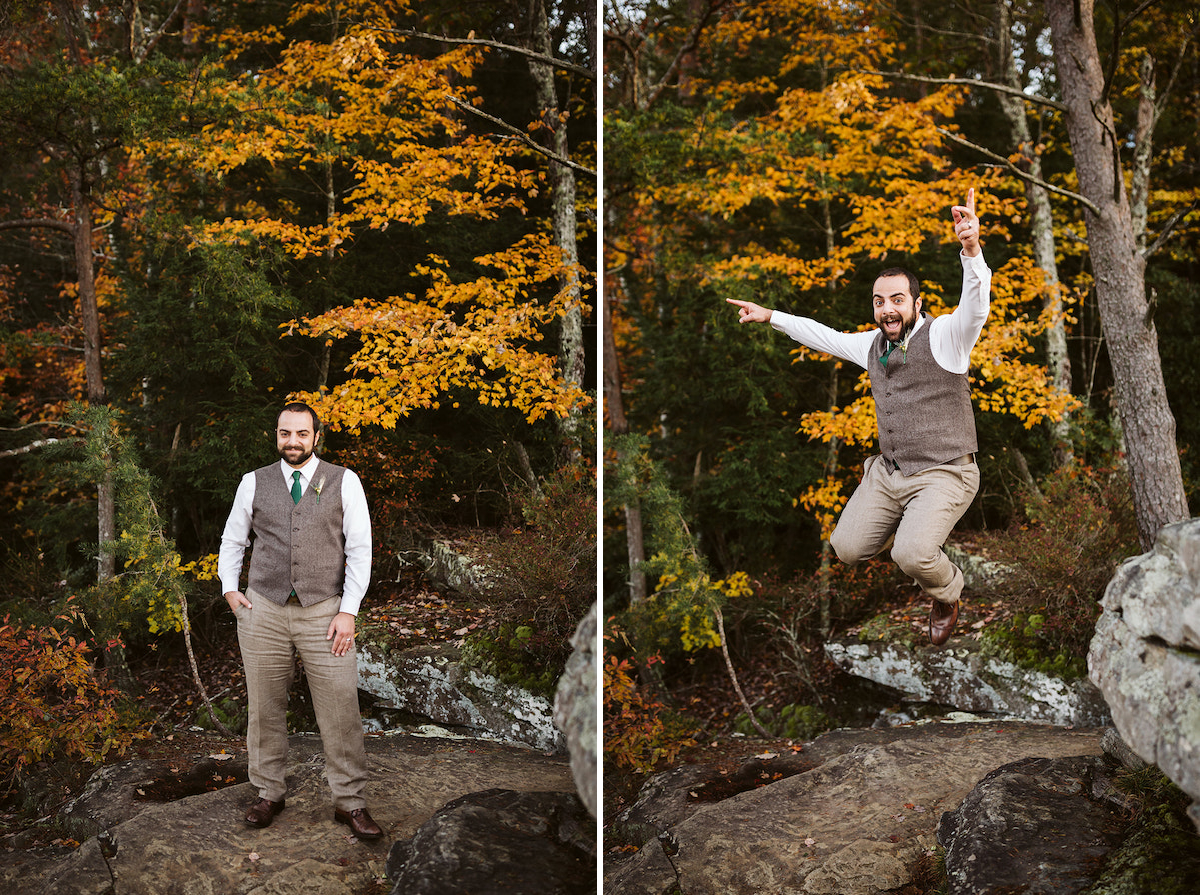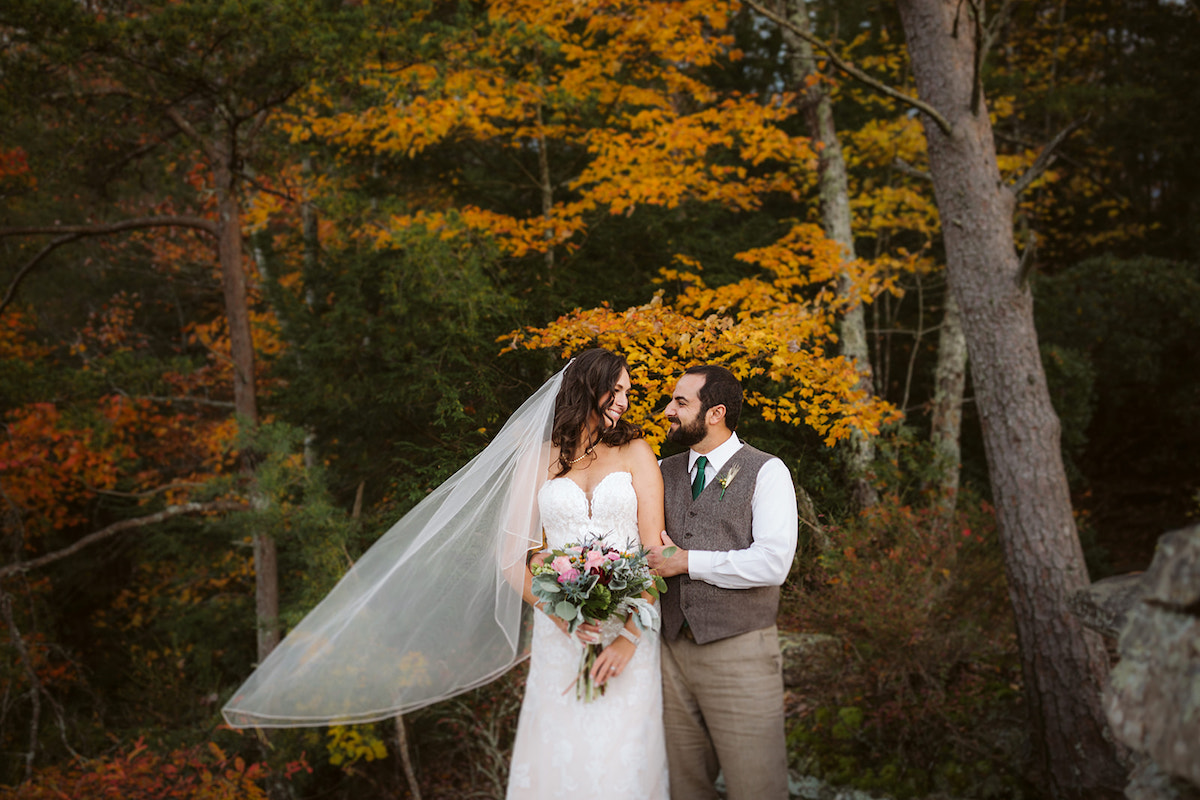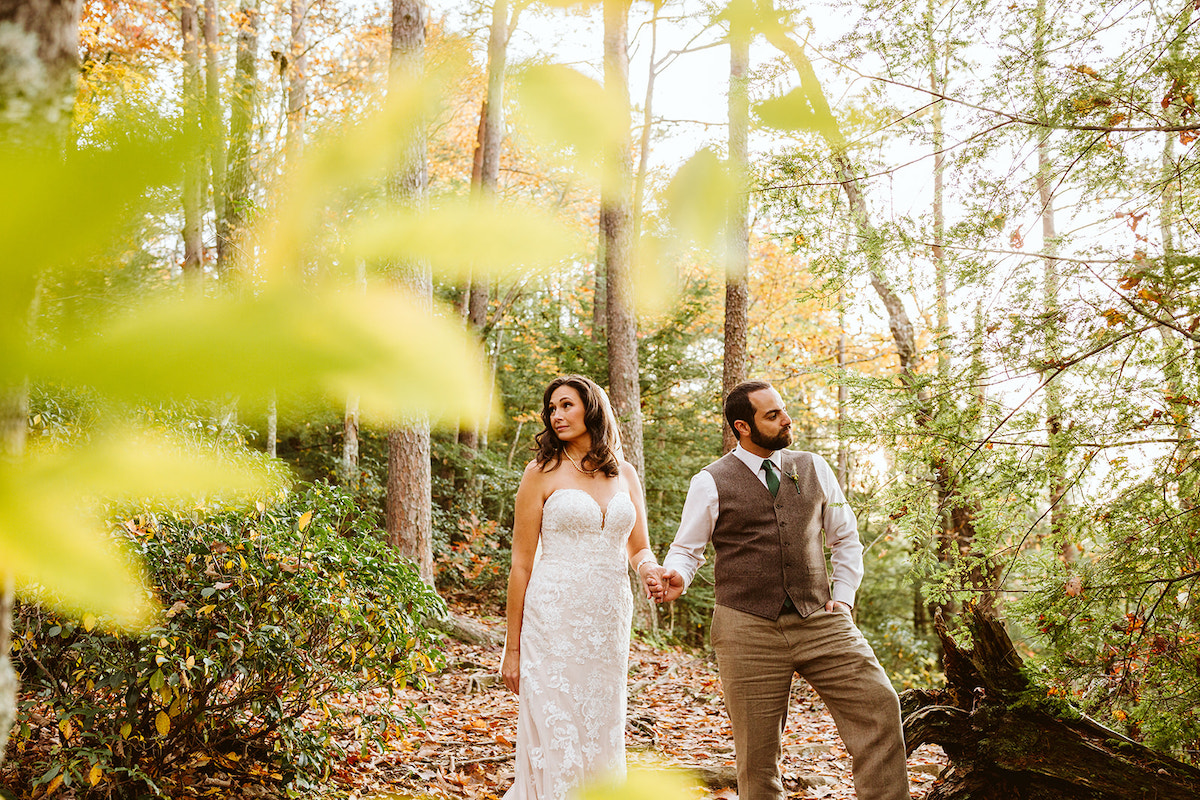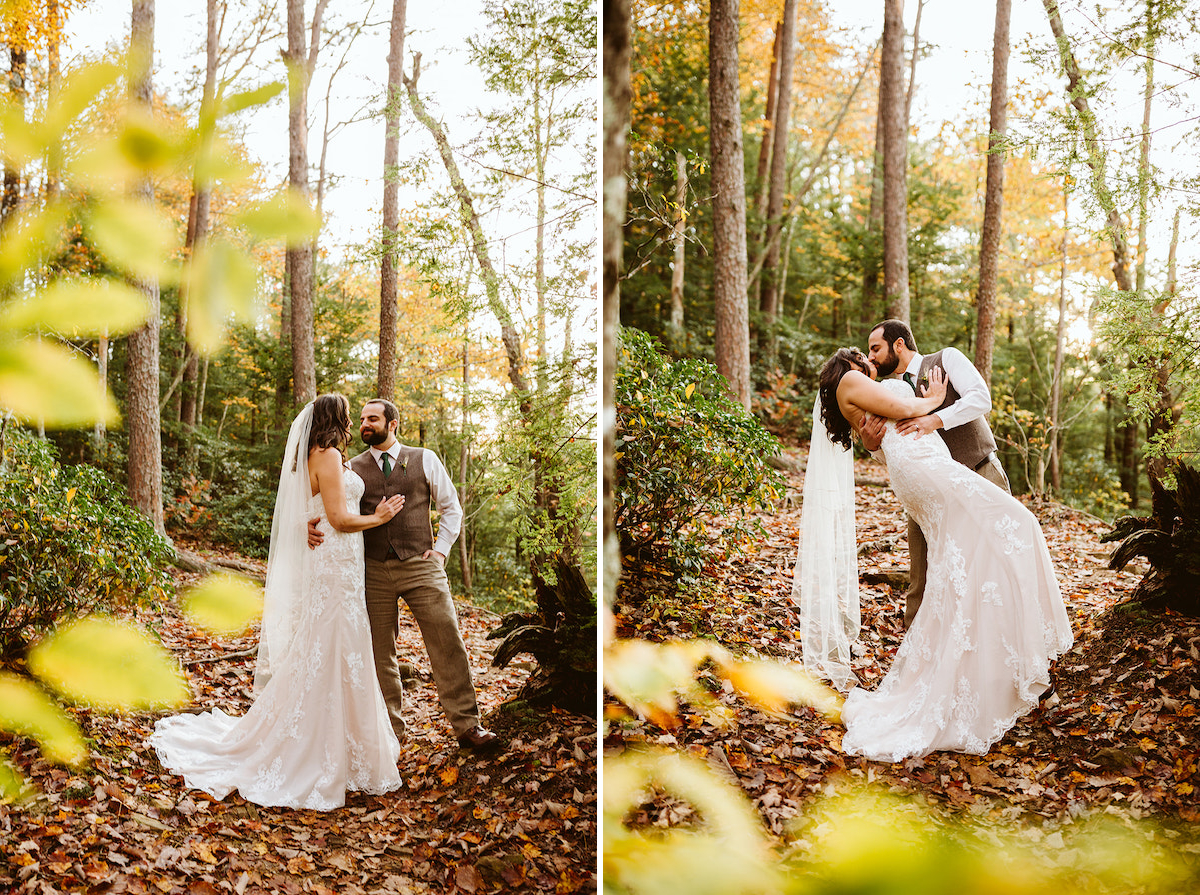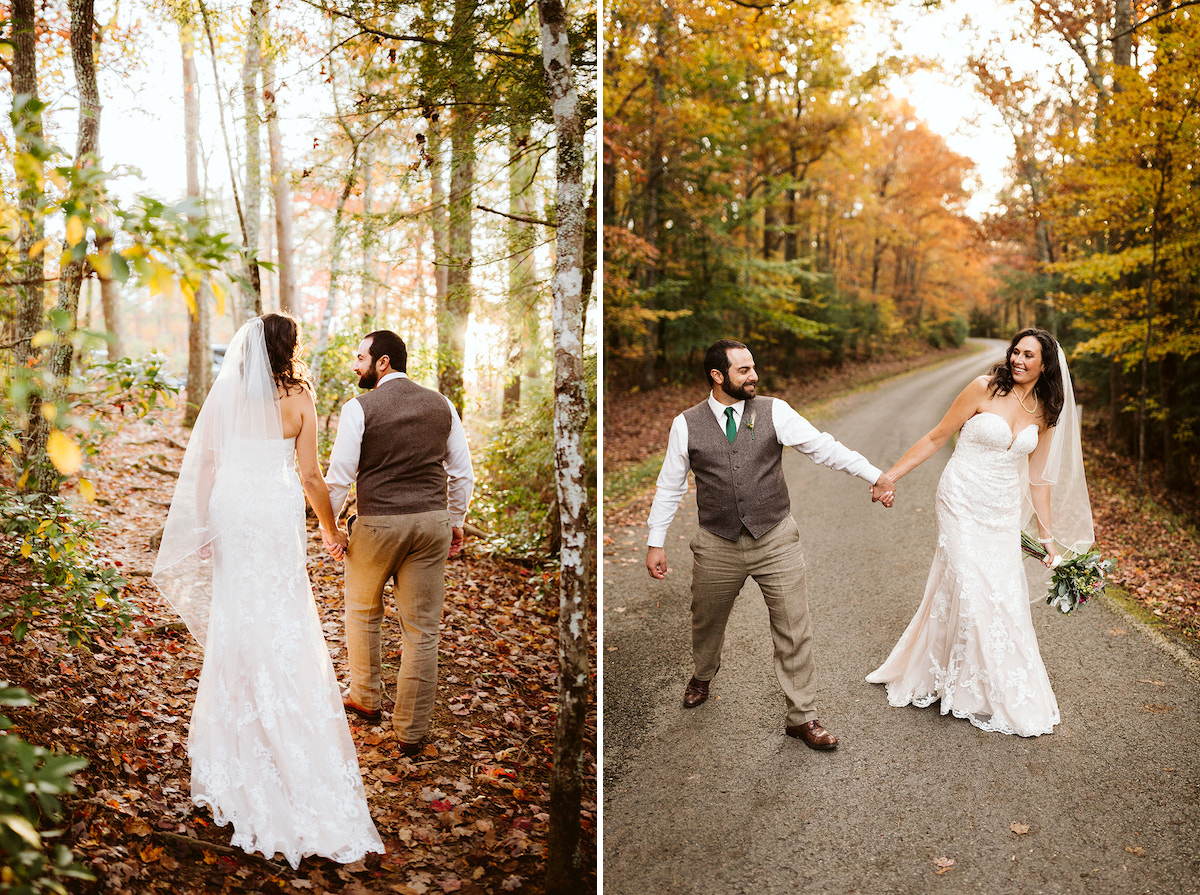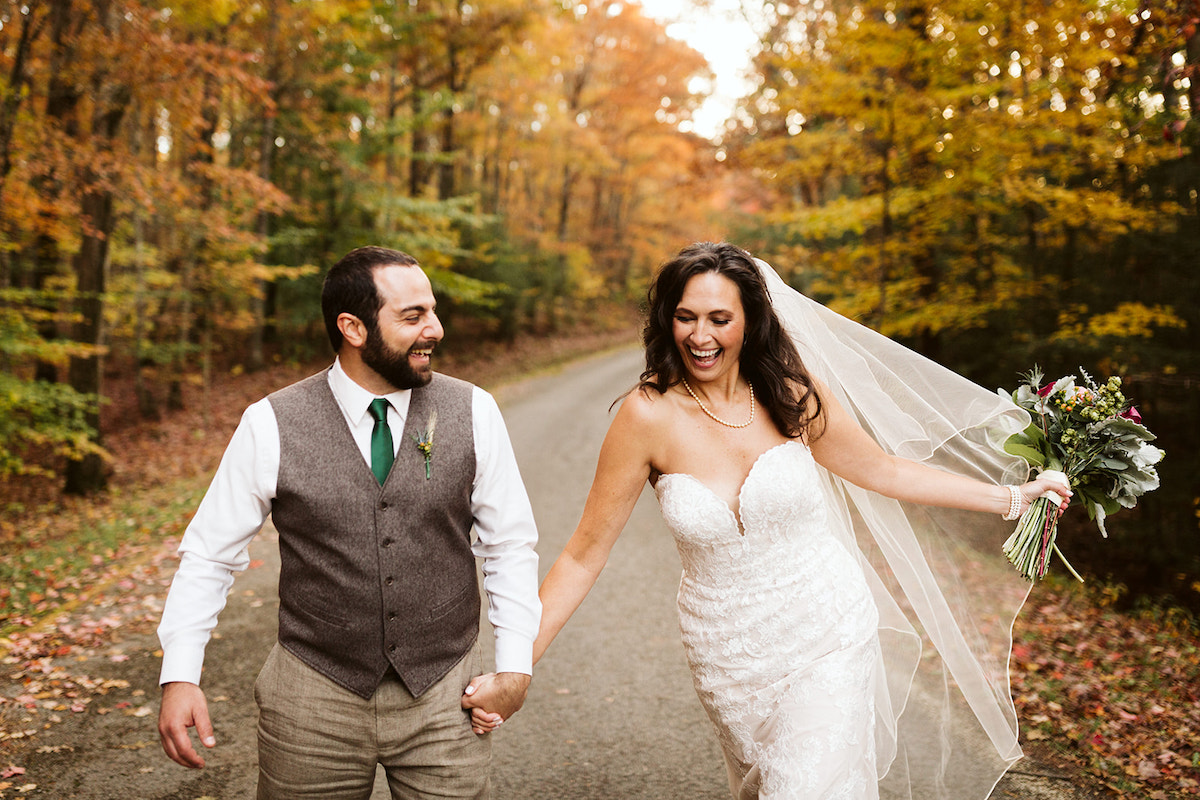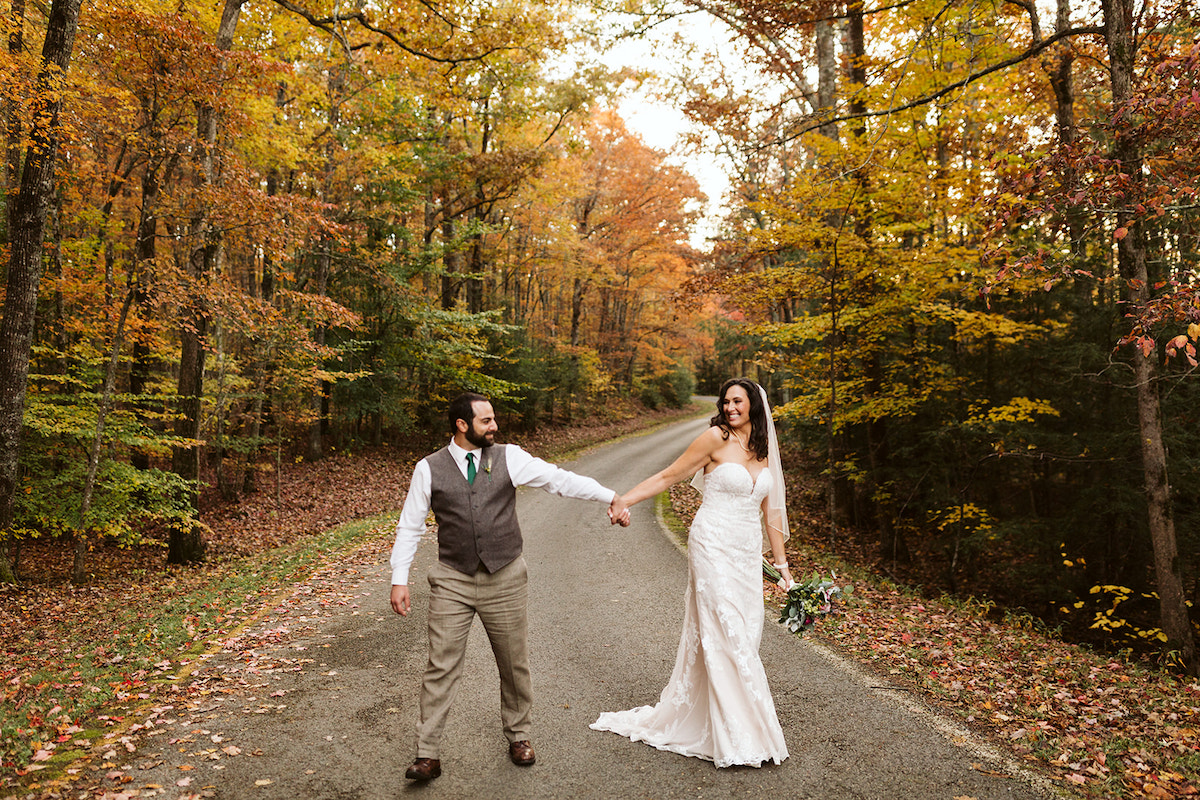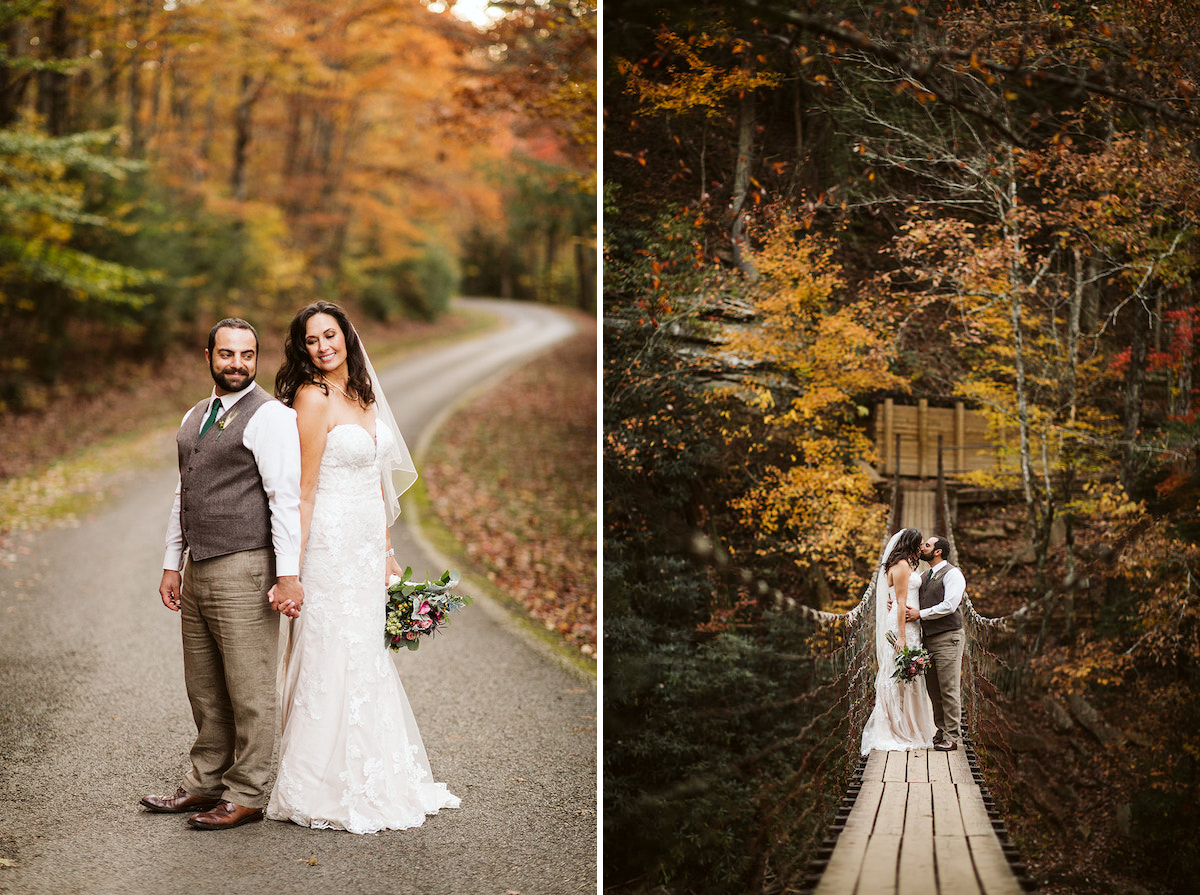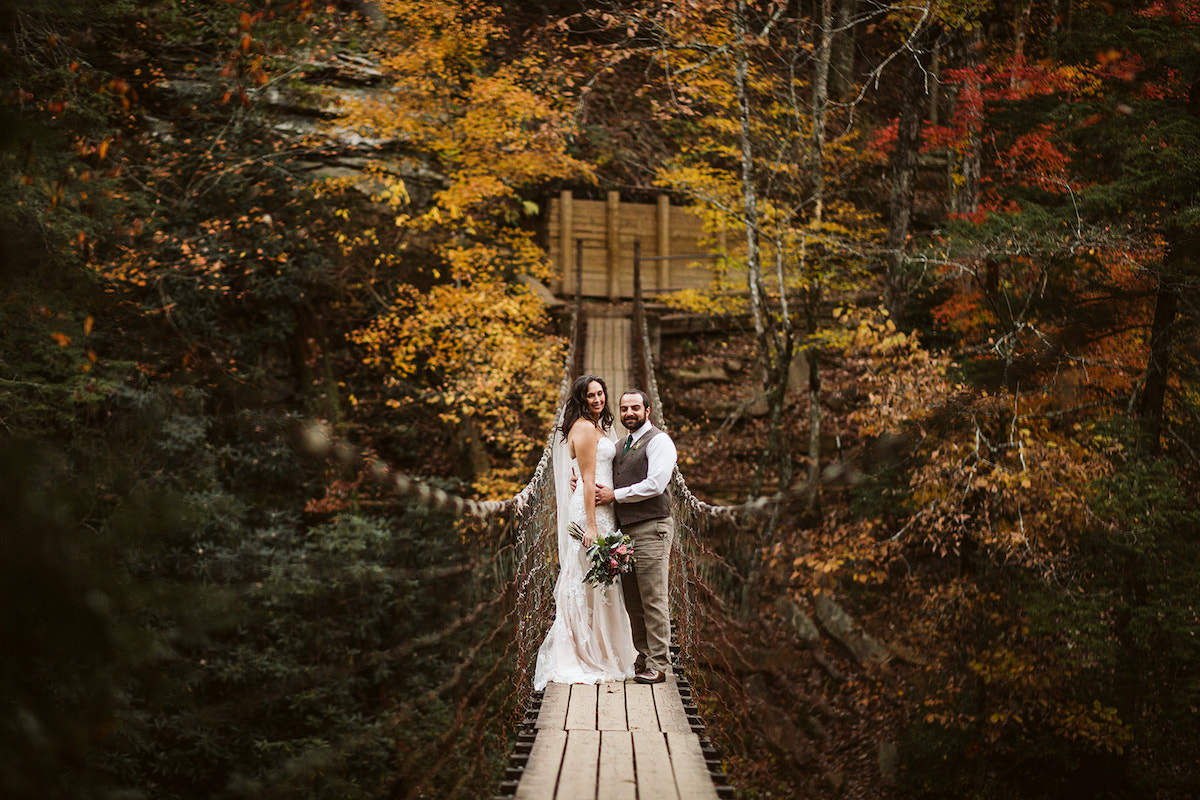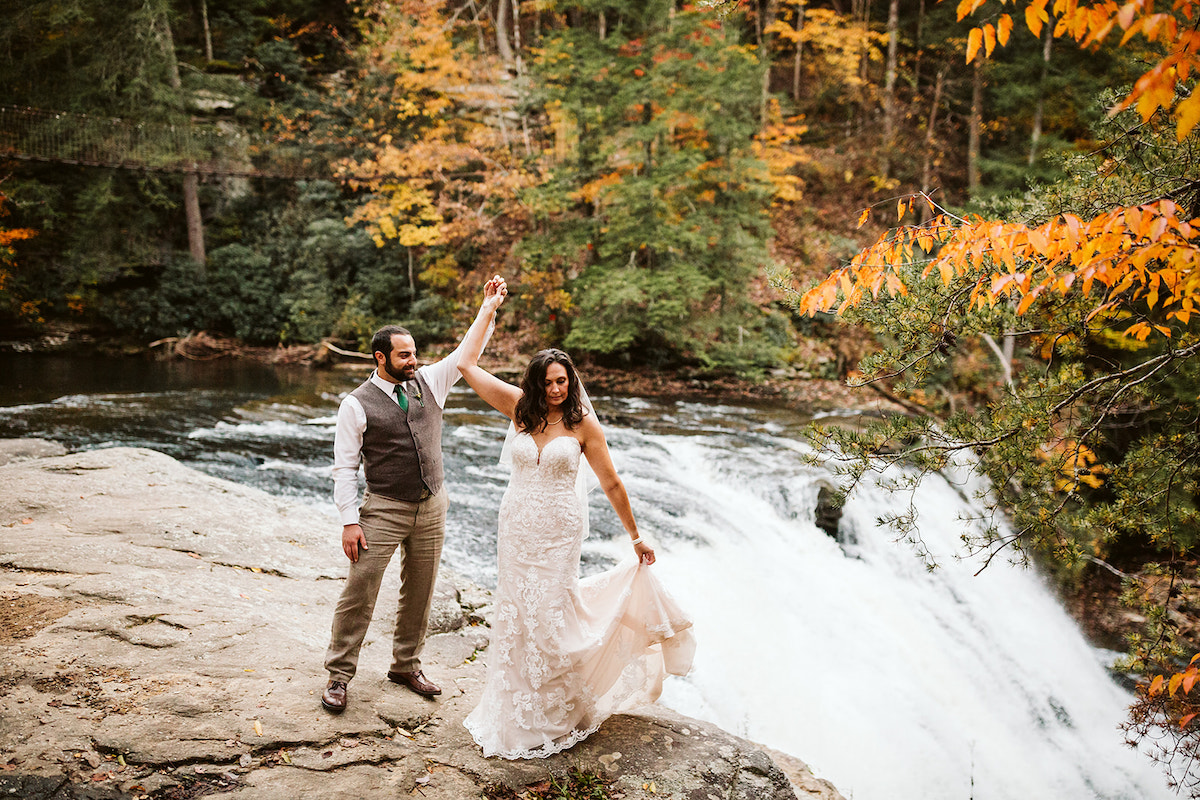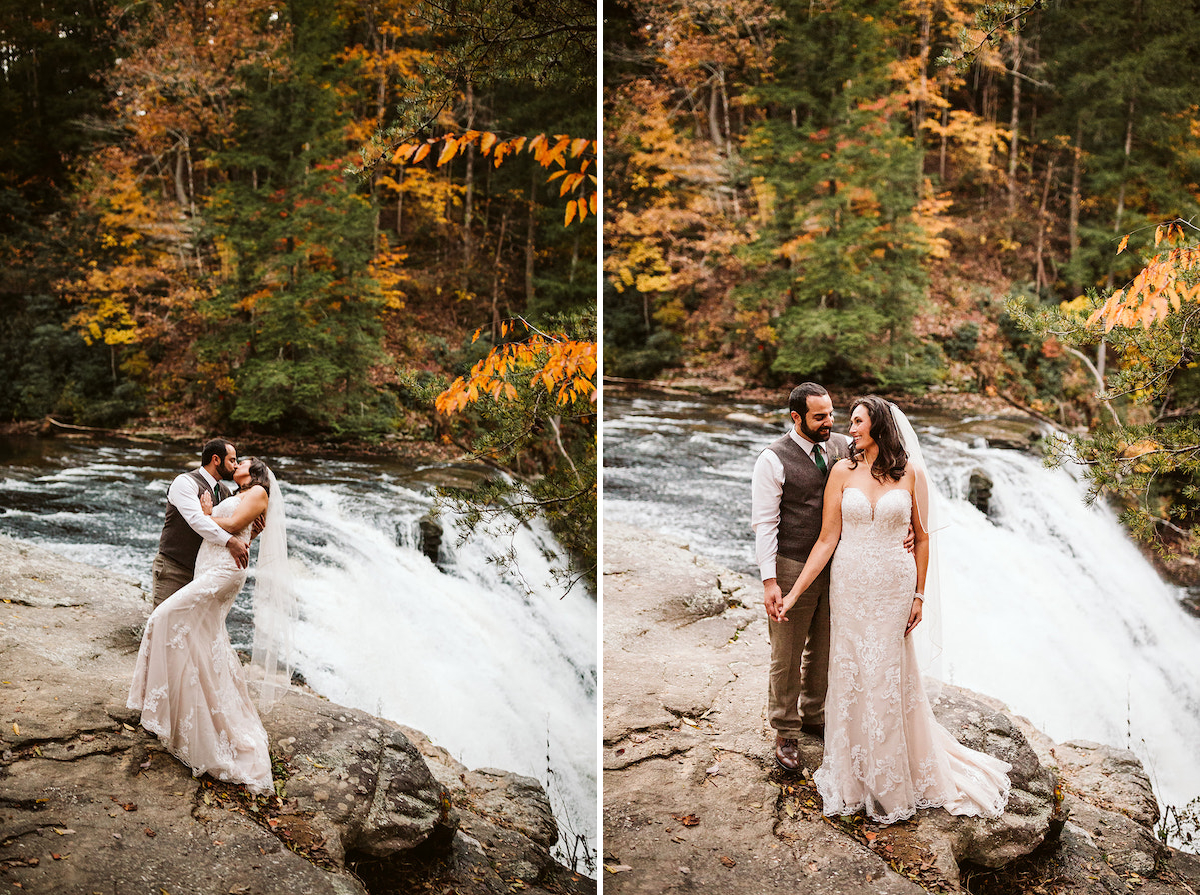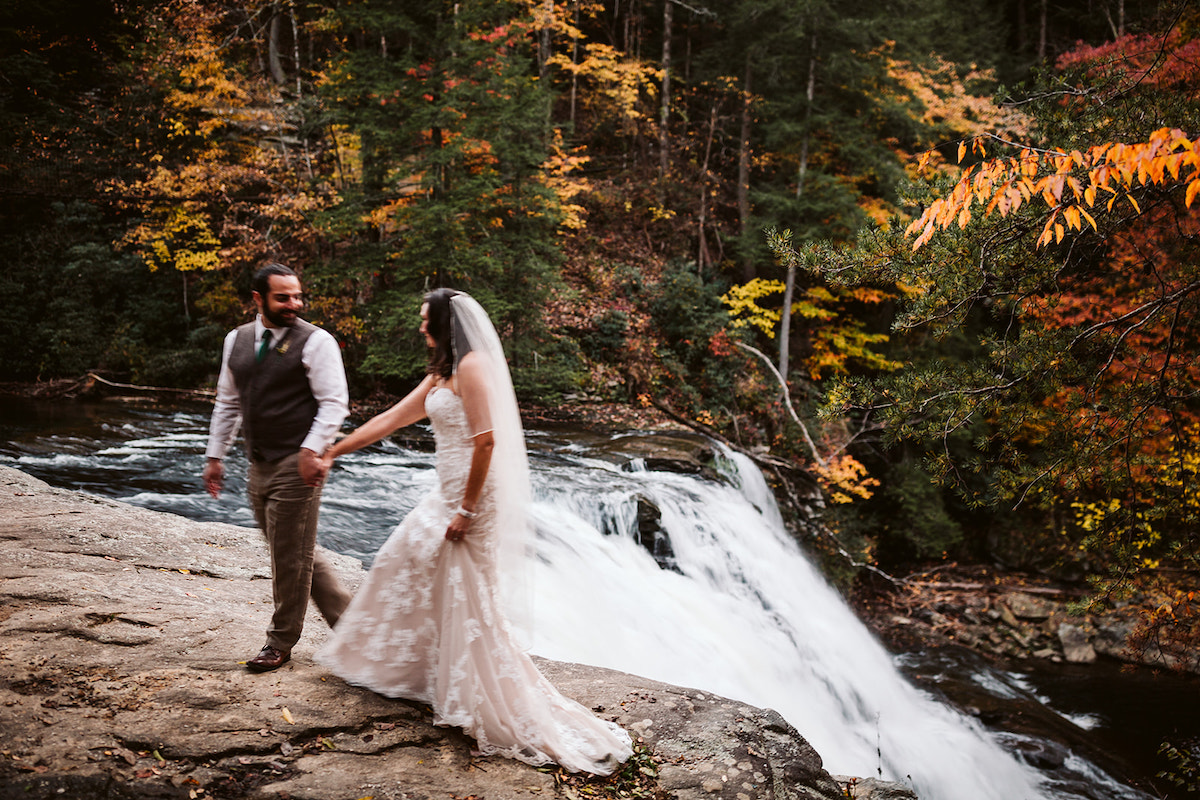 BIKING WITH BOO
After we finished their portraits, we headed out of the park to meet up with their guests at a gorgeous cabin. I love that Bridget and Alex entered their reception with sparklers!! Everyone was so happy for them!
The couple put together a delicious buffet dinner, and the dance floor was pretty much the coolest. They strung white porch lights over a beautiful mountain stone patio. Even though it was super dark by this point, all the lights really created a cozy effect.
Bridget and Alex brought their biking passion into so many details of the reception. Between the wedding favors and the tumblers with custom koozies…and their cakes. Y'all, they topped both the wedding cake and groom's cake with custom biker silhouettes! And I loved how they brought in their adventurous spirits to the gift table and guestbook, too. Their guestbook created a sort of scrapbook for them with photos and messages from their family and friends. What a cool way to preserve this day.
Bridget and Alex, I hope you find many more adventures together! Thank you for letting me be part of such a beautiful wedding and celebration of your love.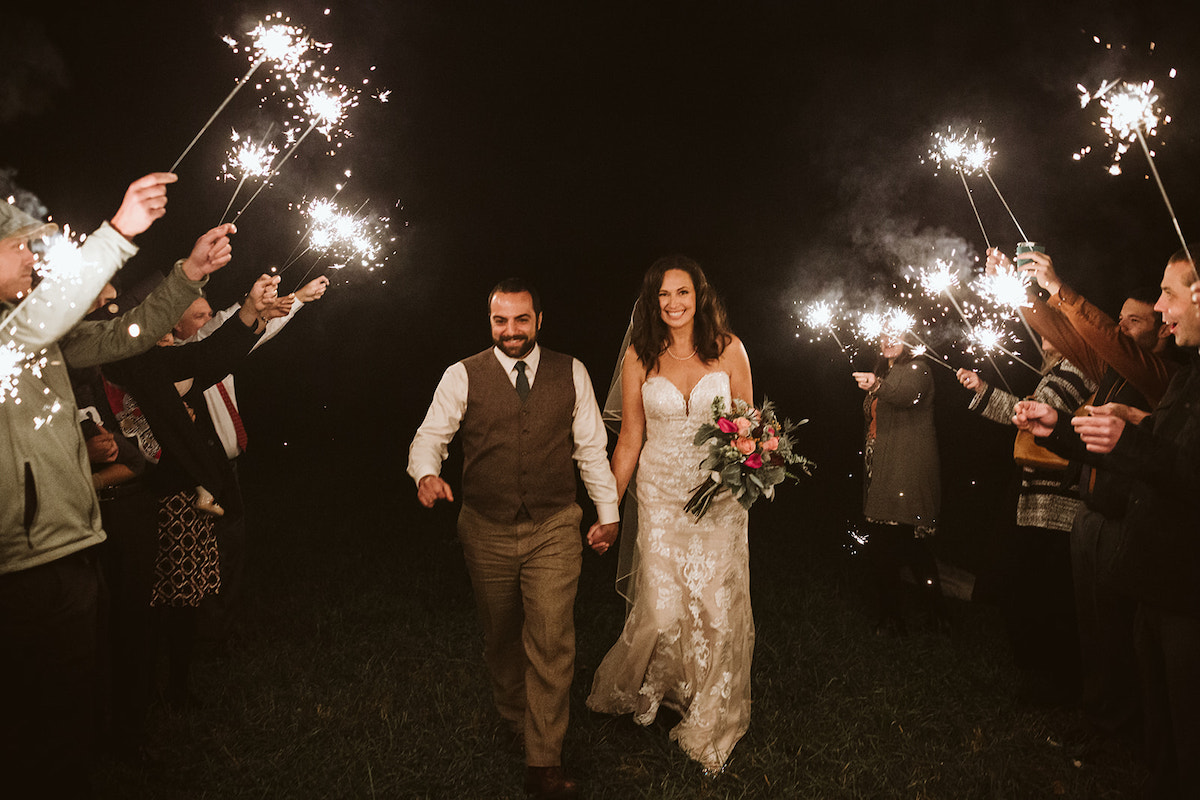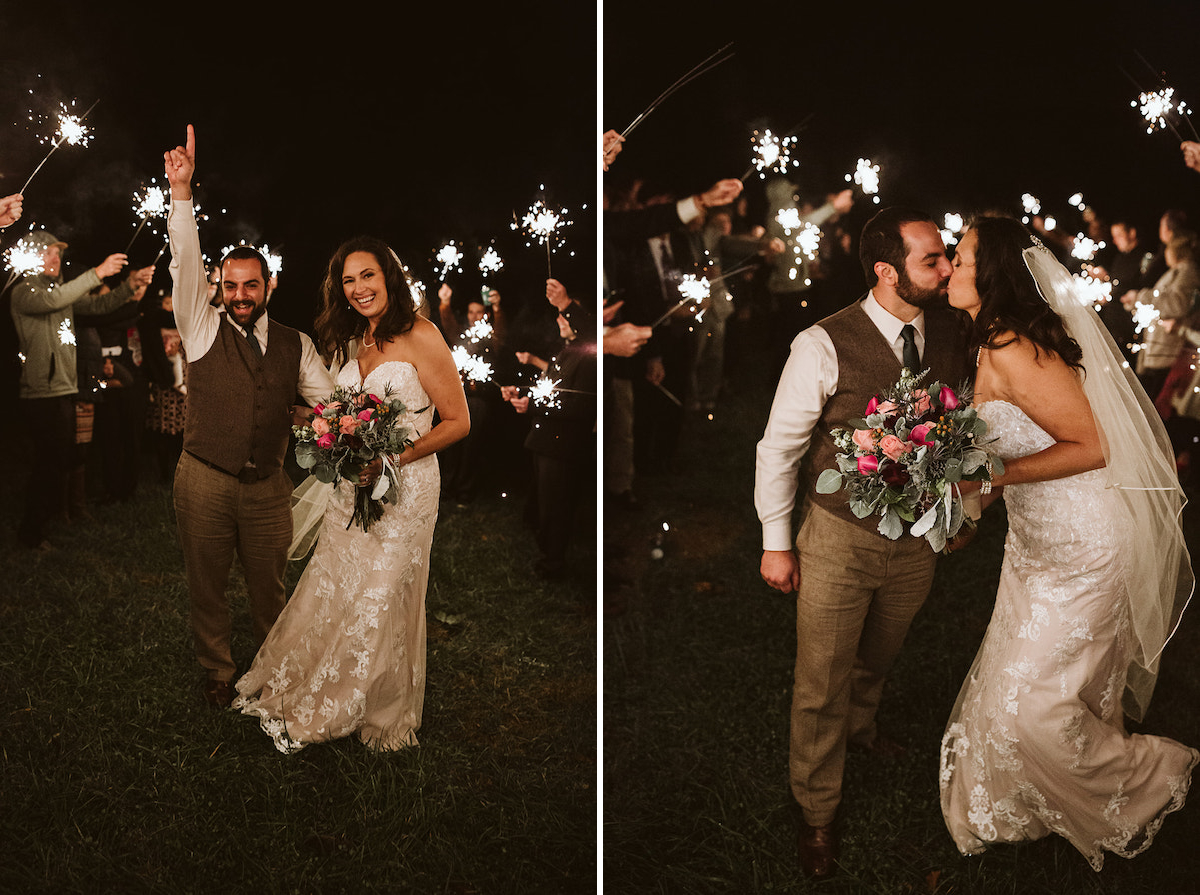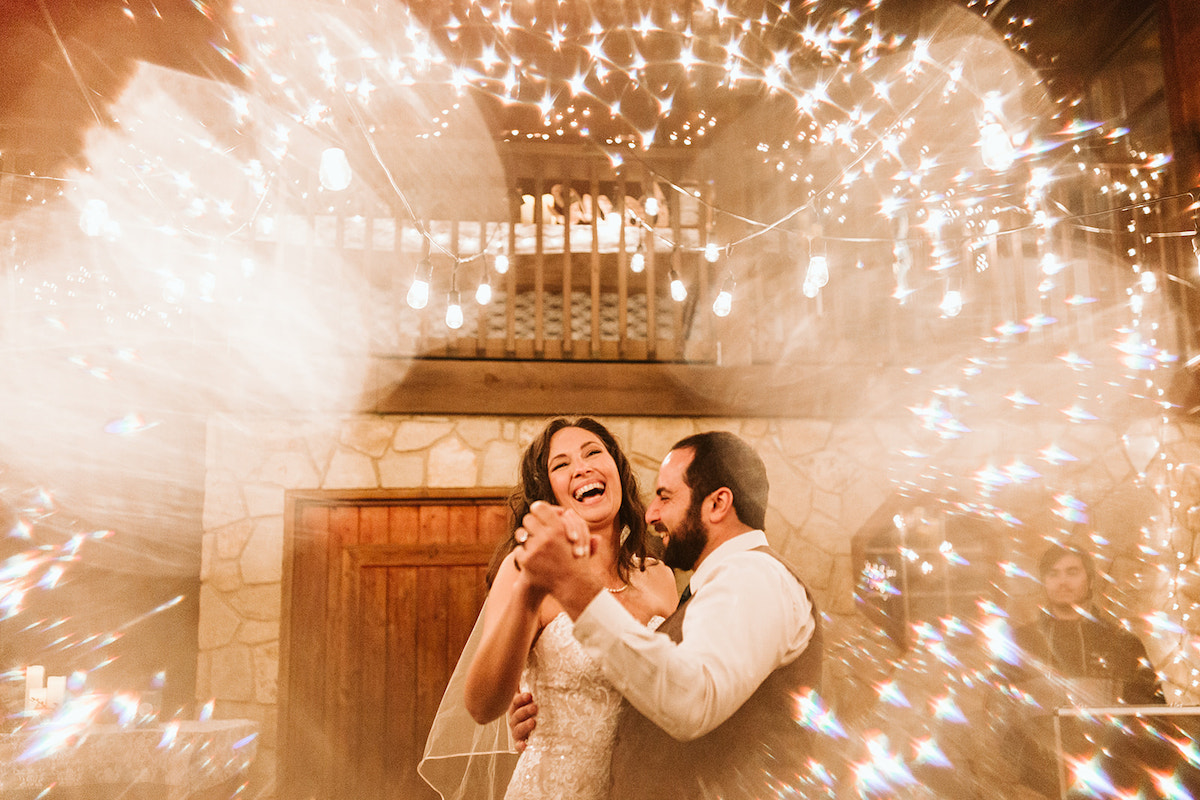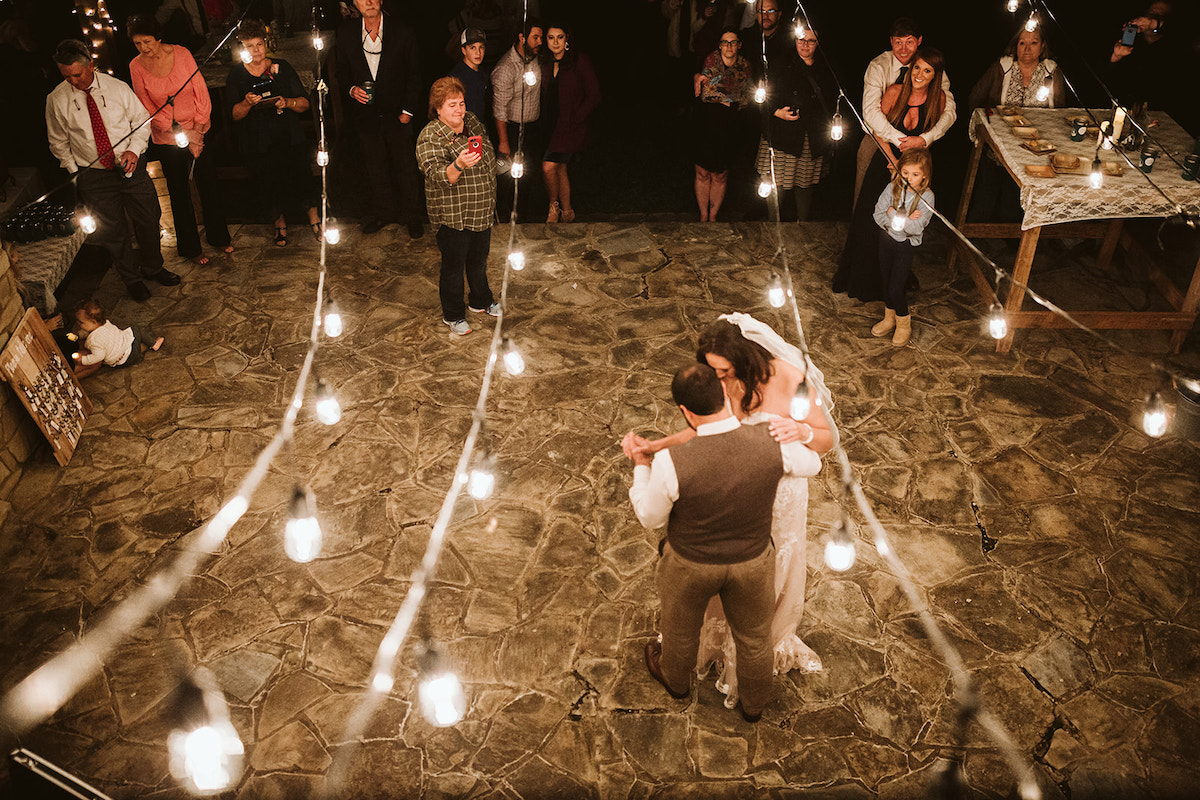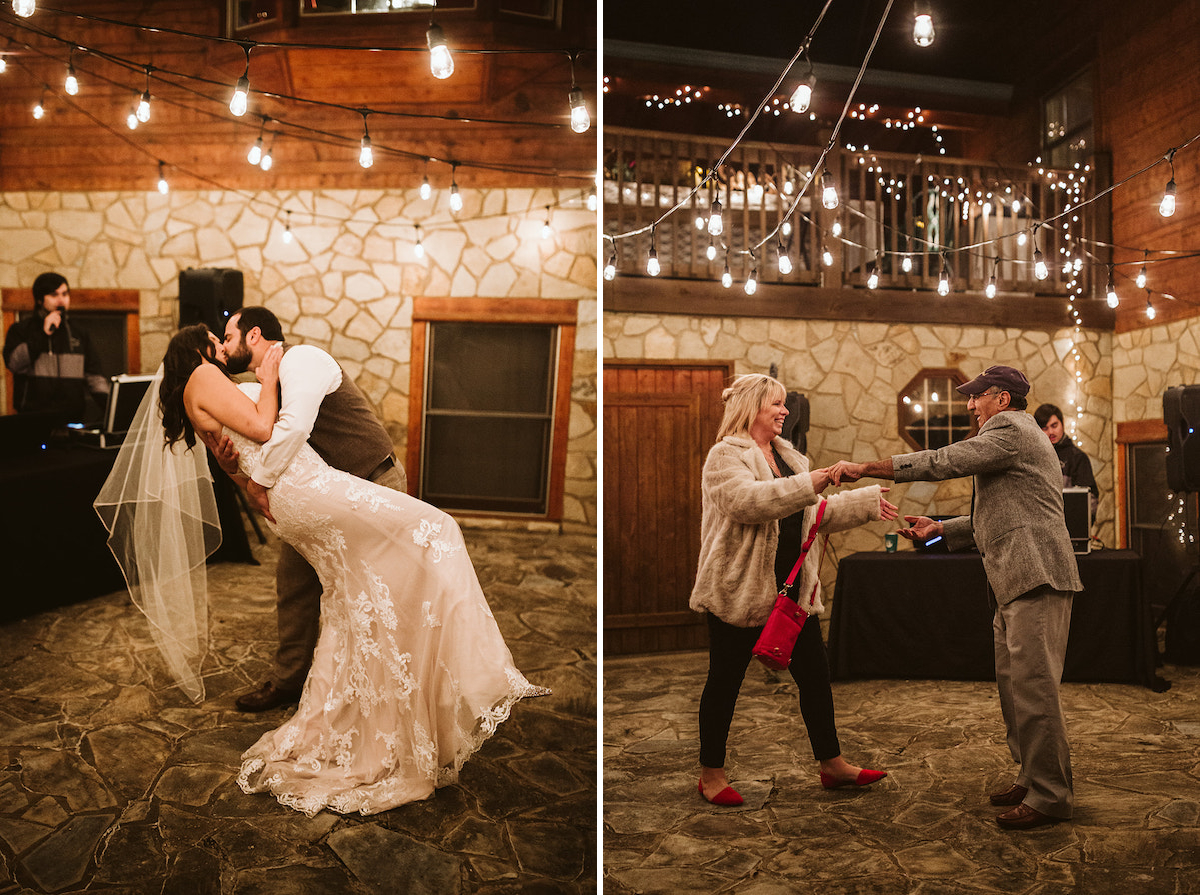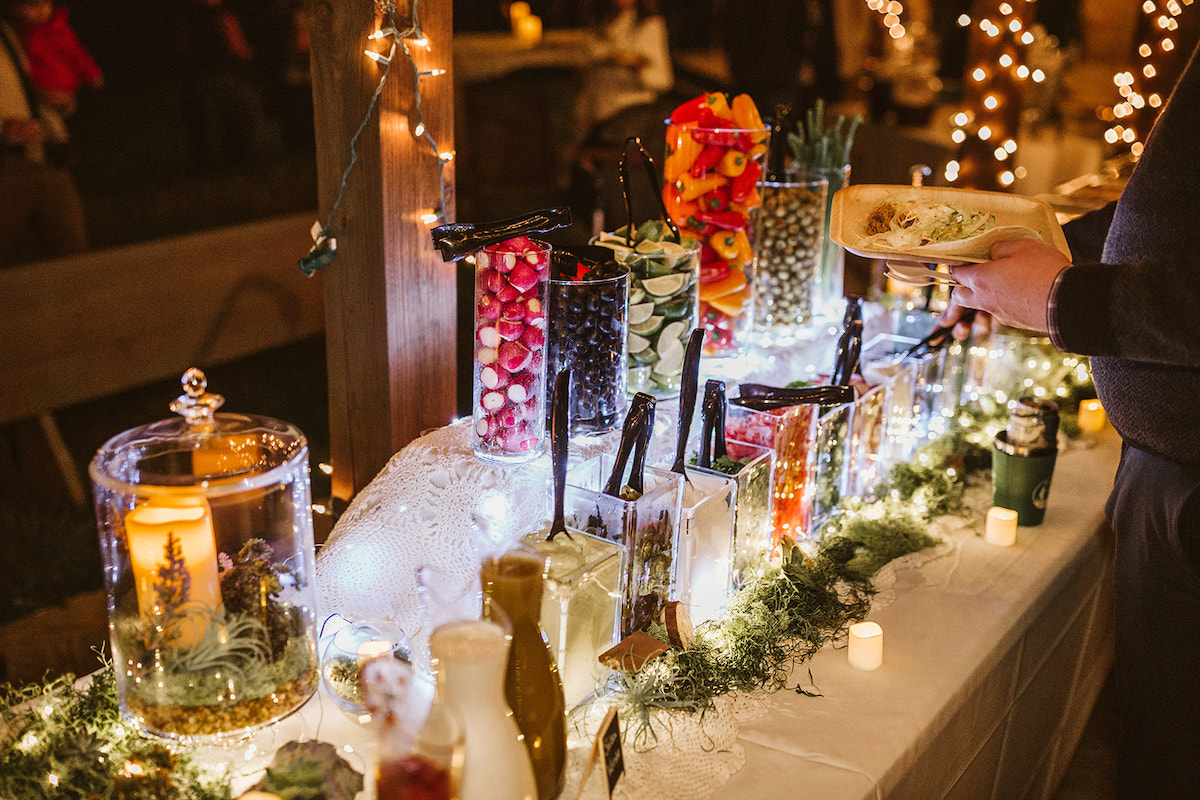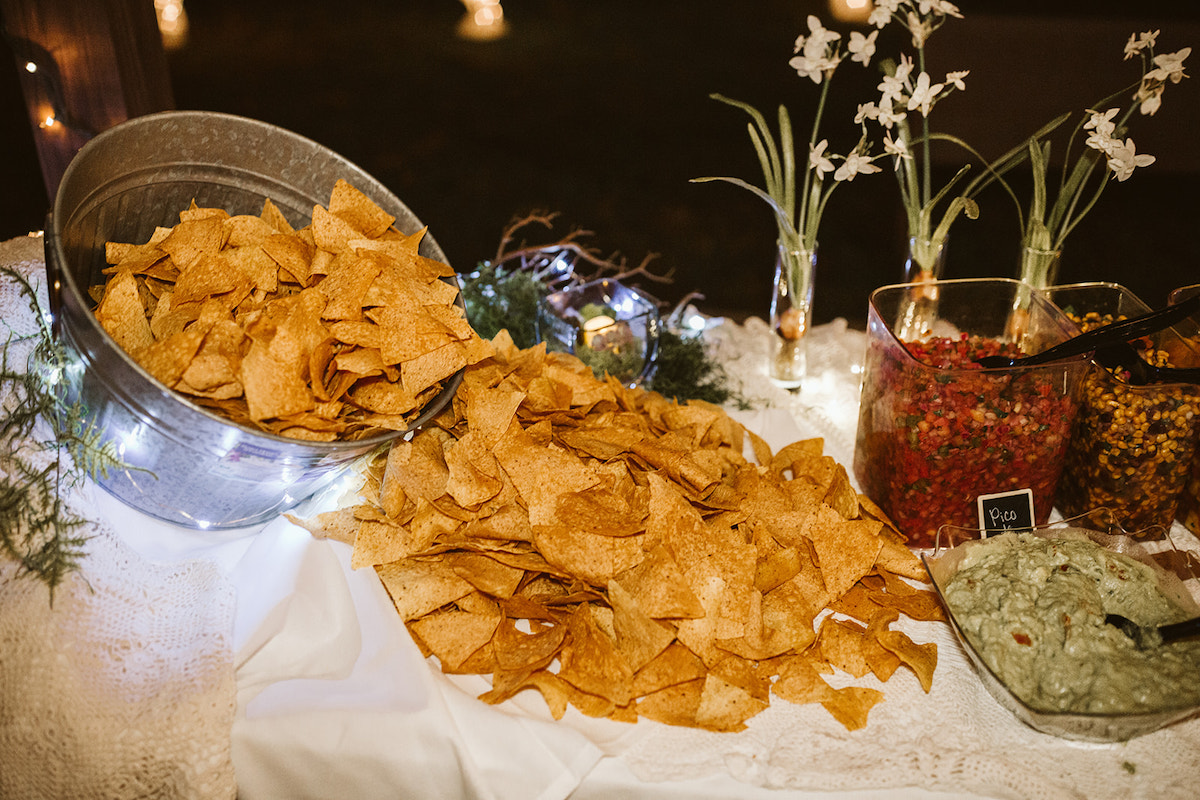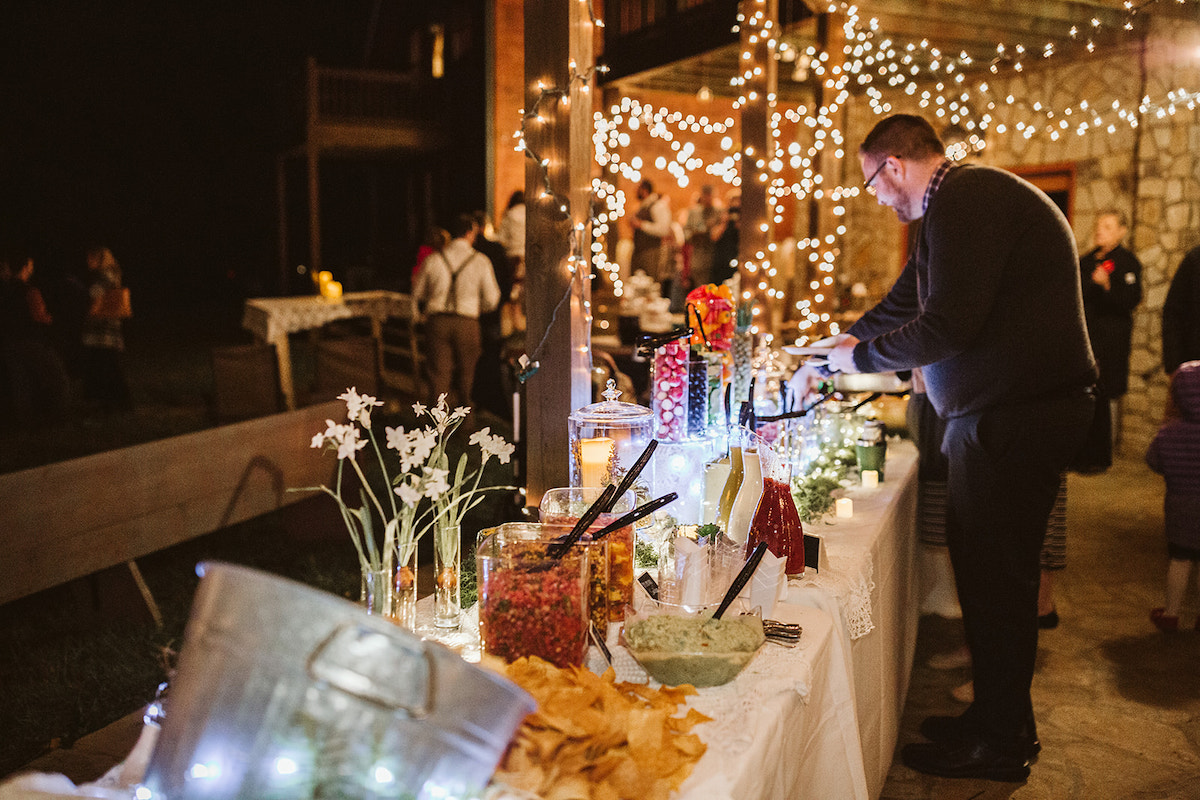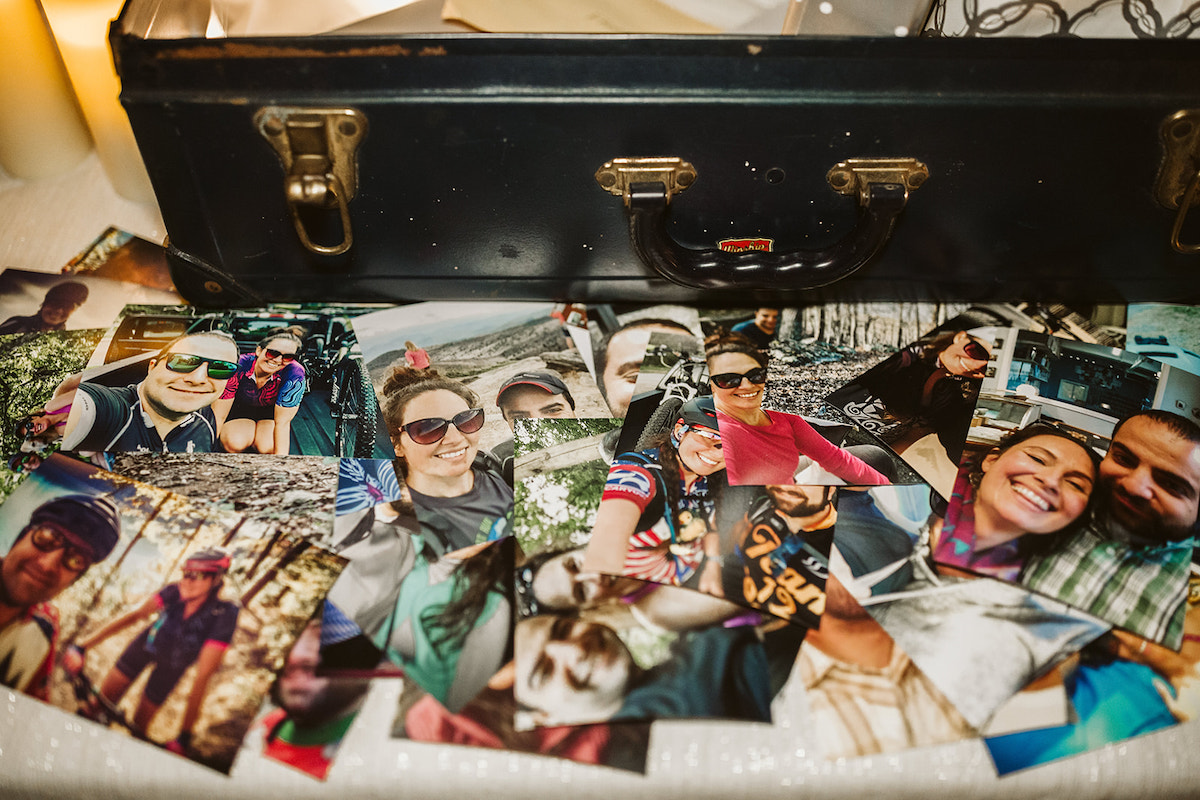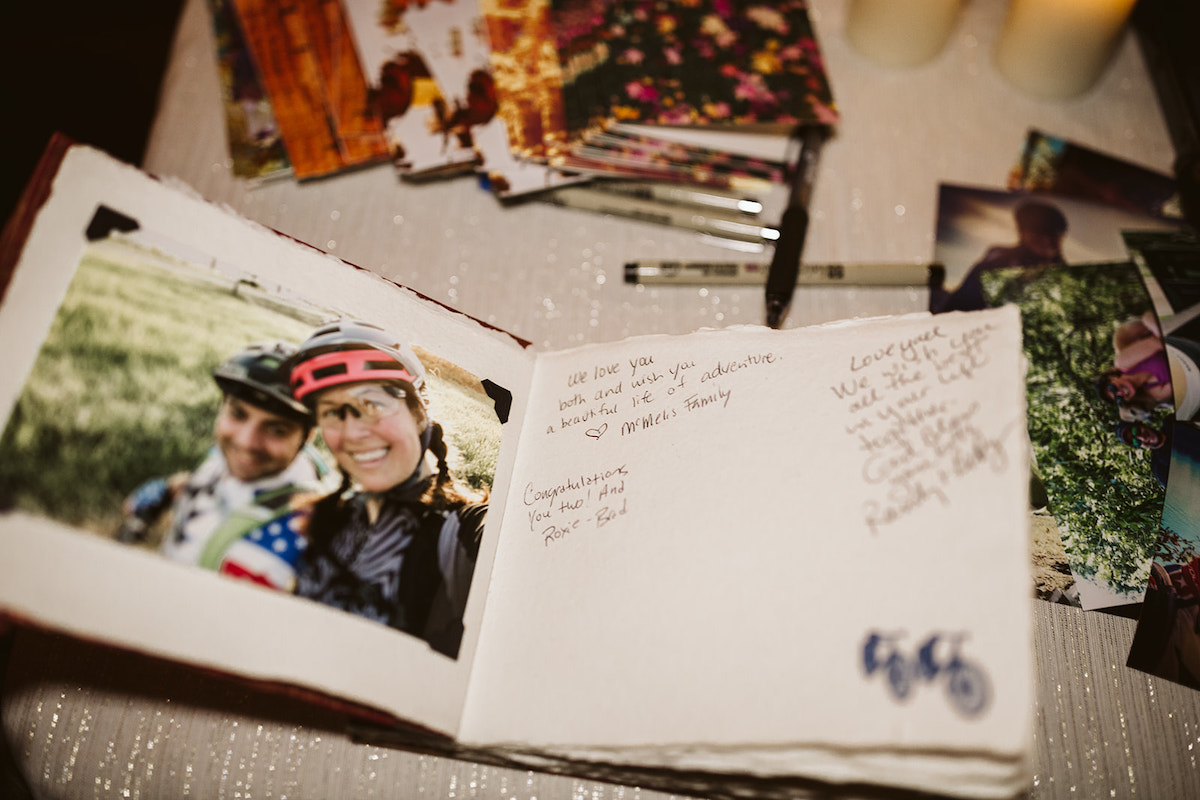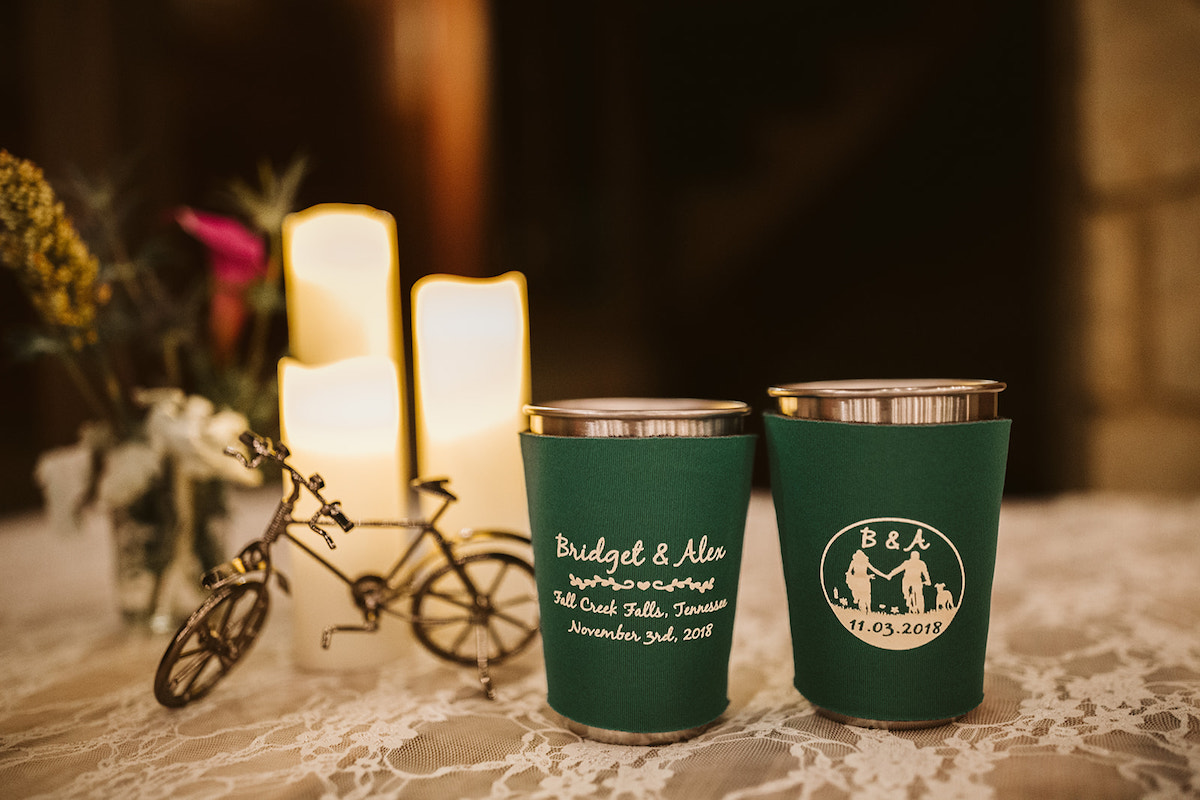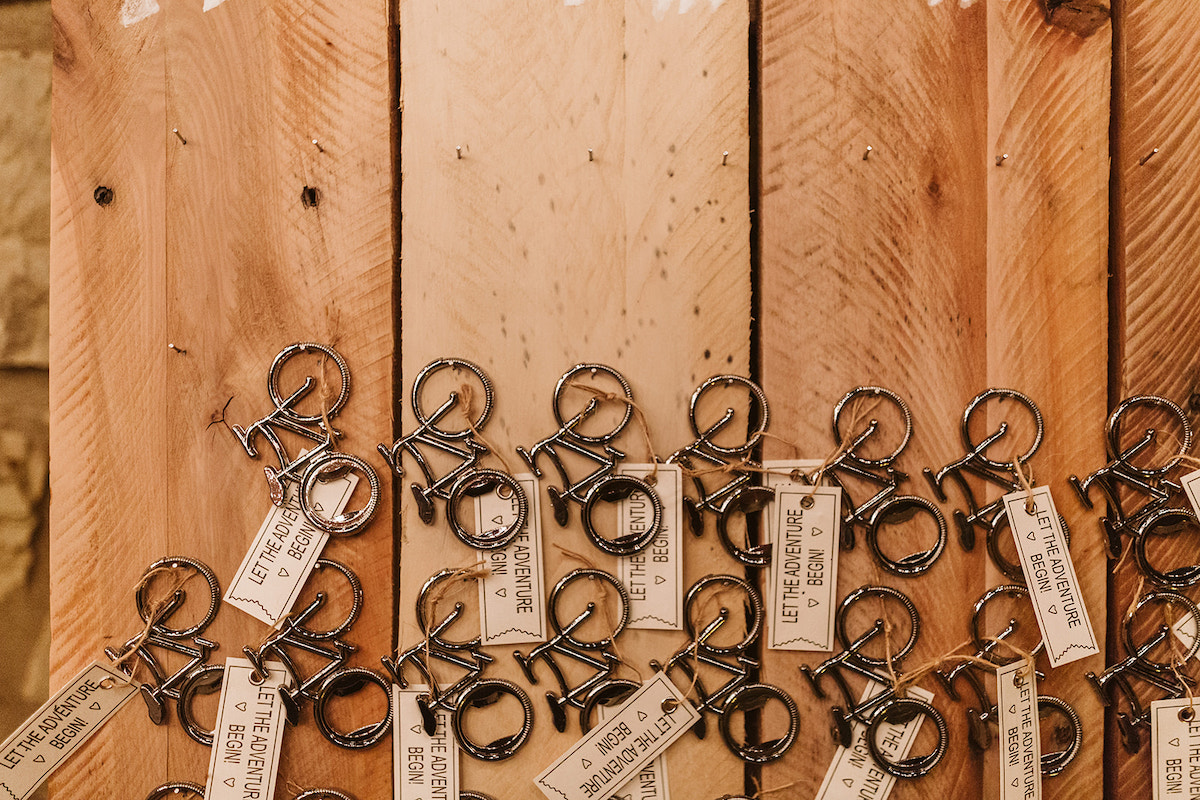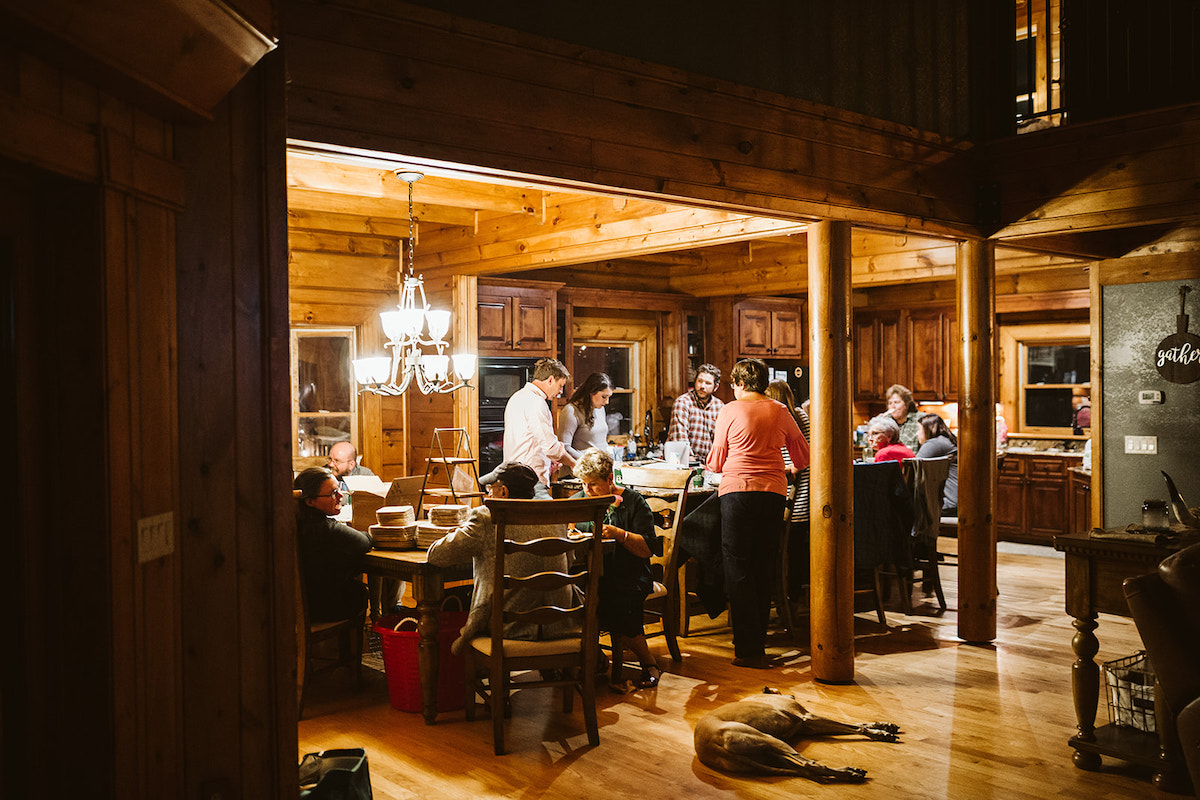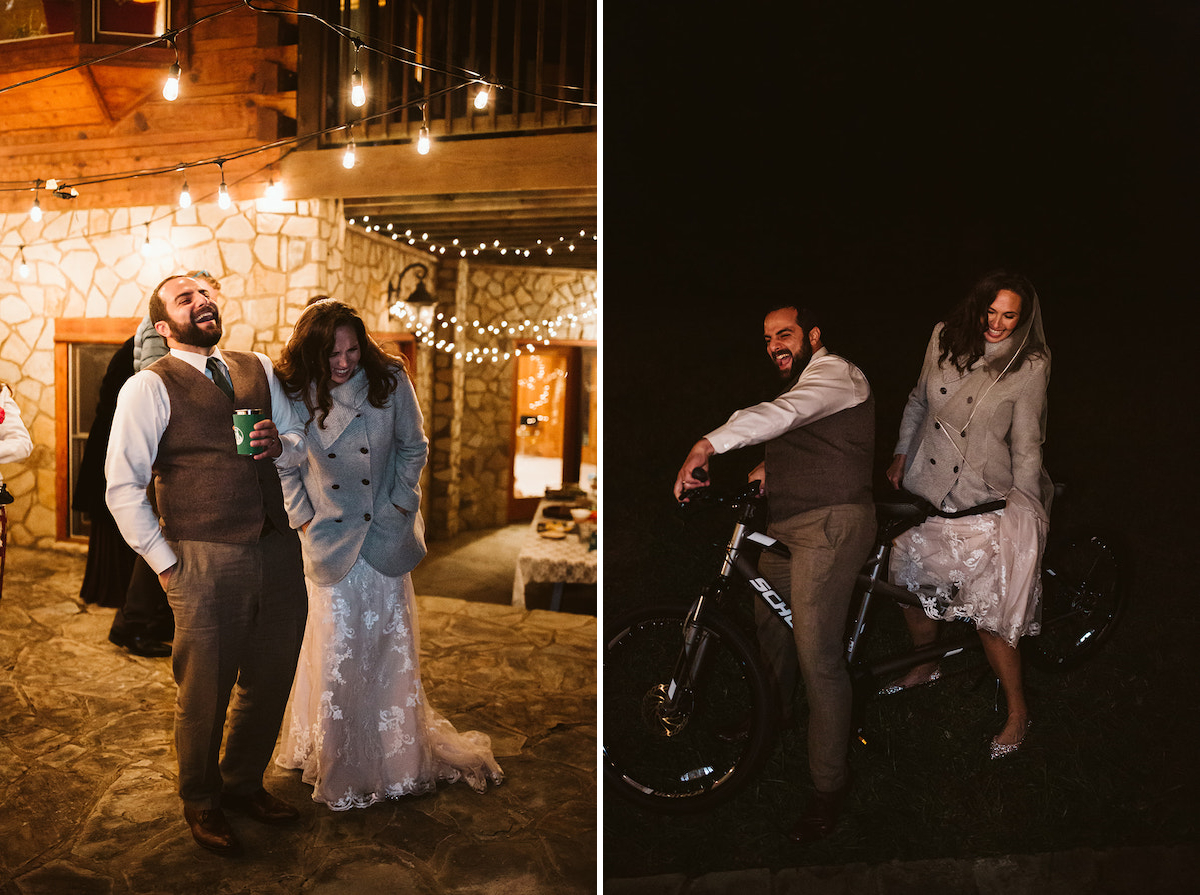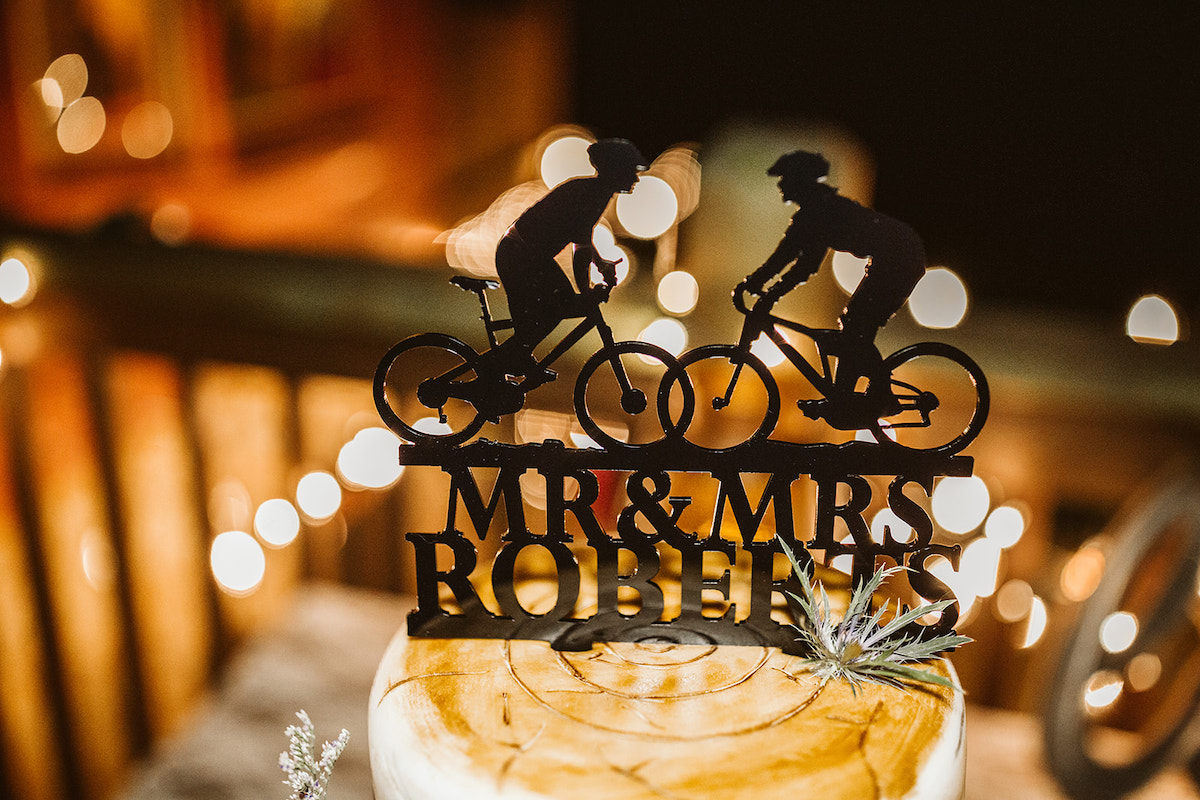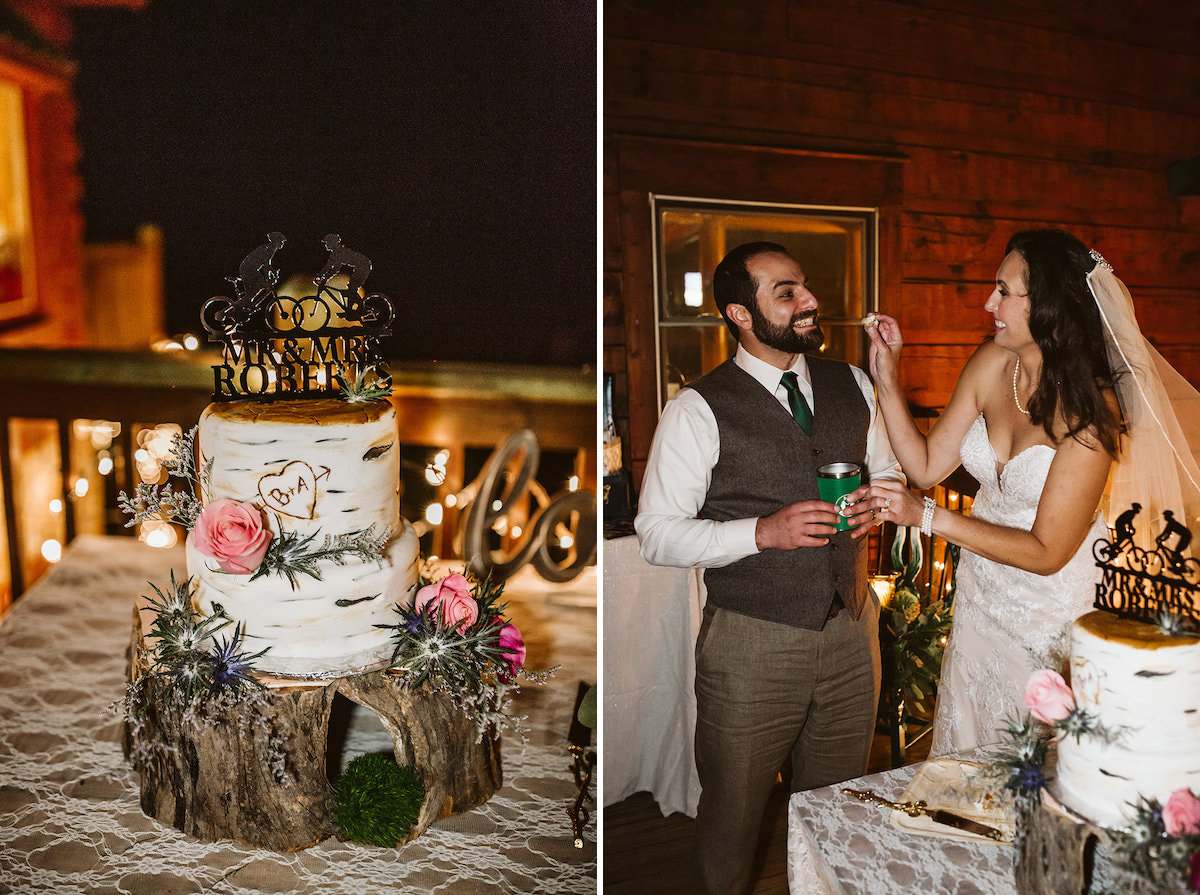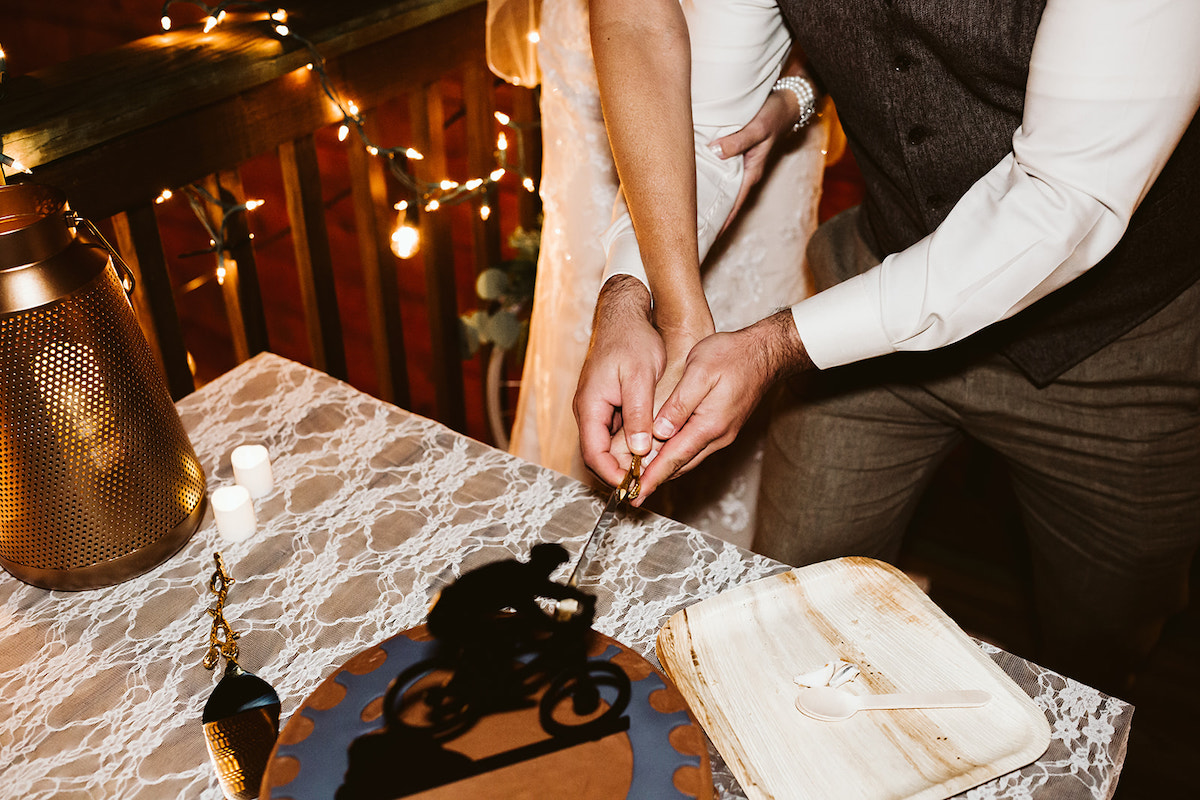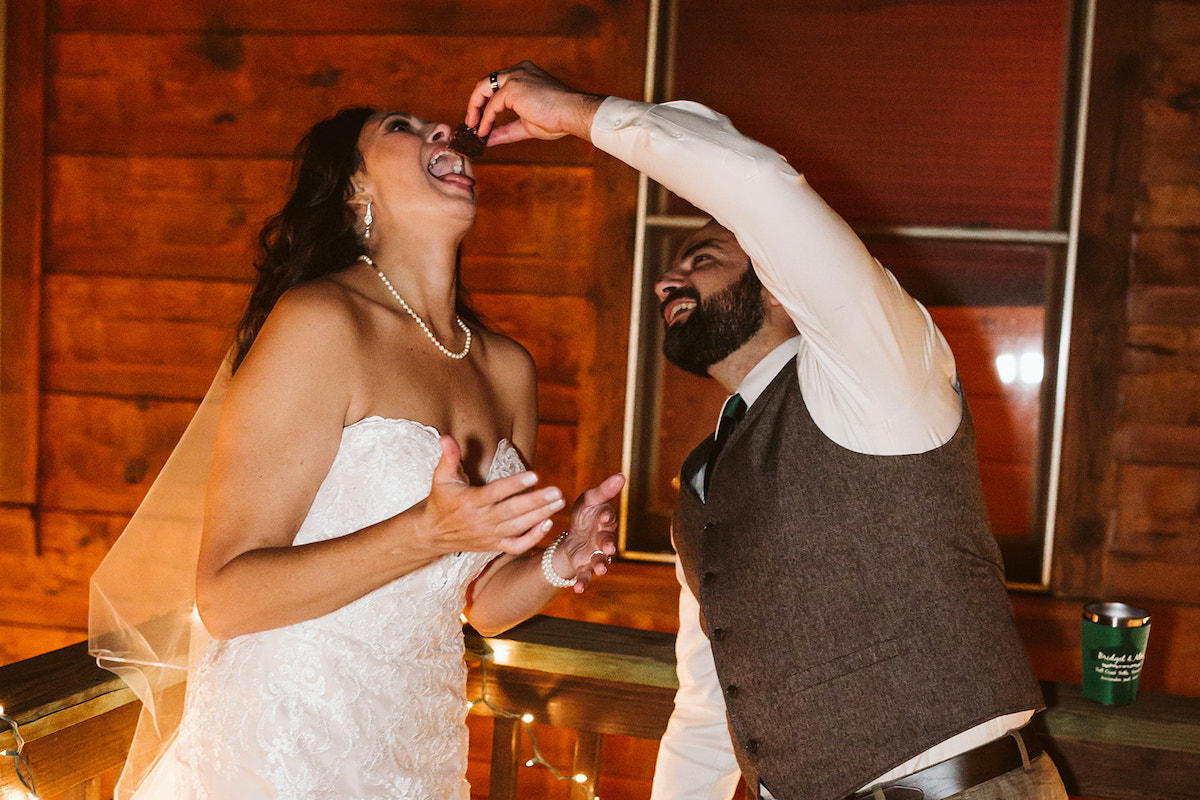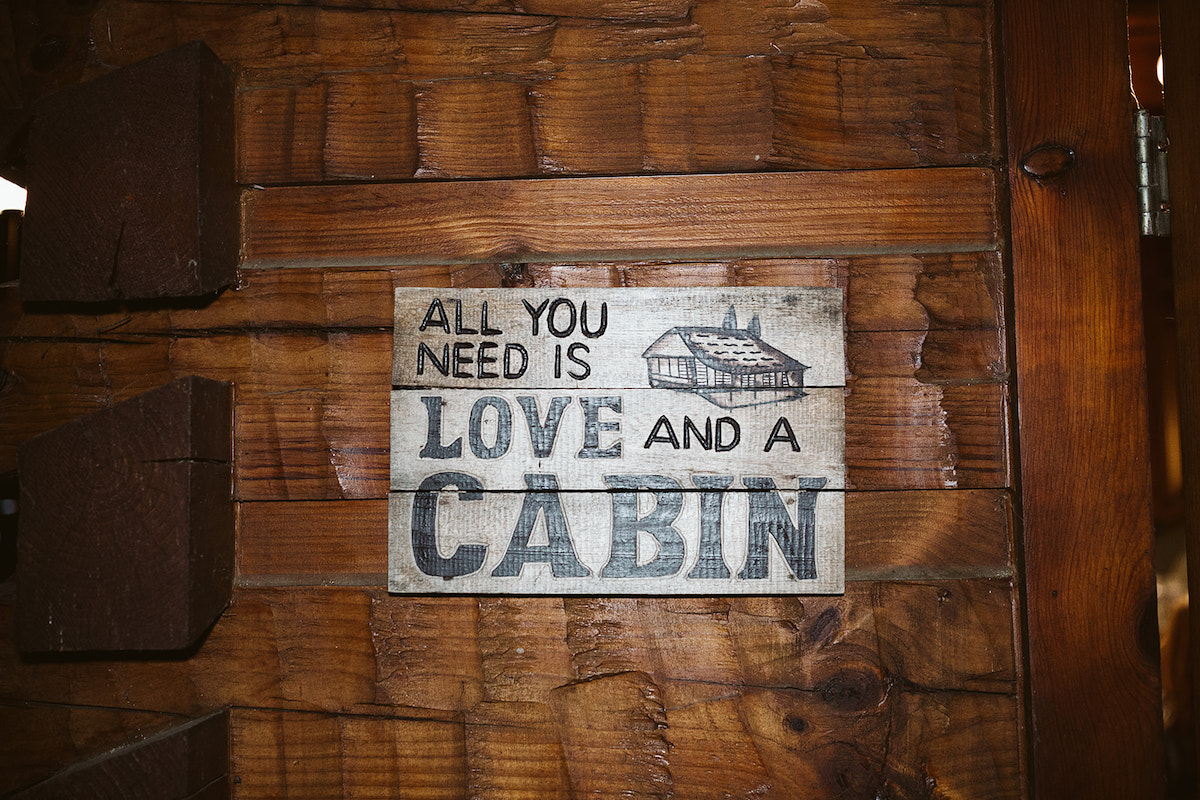 I love getting to see all the gorgeous preserved lands around our country! Southeast Tennessee has some of the best state parks for weddings, and I'm a huge fan. I've been able to travel to photograph a couples' session in Joshua Tree National Park and a Zion National Park winter elopement now, as well. More coming in the future–can't wait to share!
If you've got a state or
national park
on your bucket list, most likely it's on mine, too! I'd love to be your

Chattanooga wedding photographer

…and beyond. Whether you're tying the knot in town or heading to one of our planet's glorious protected lands for a

destination wedding or elopement

, I'd be thrilled to document it all for you.
Contact me
so we can start planning today!