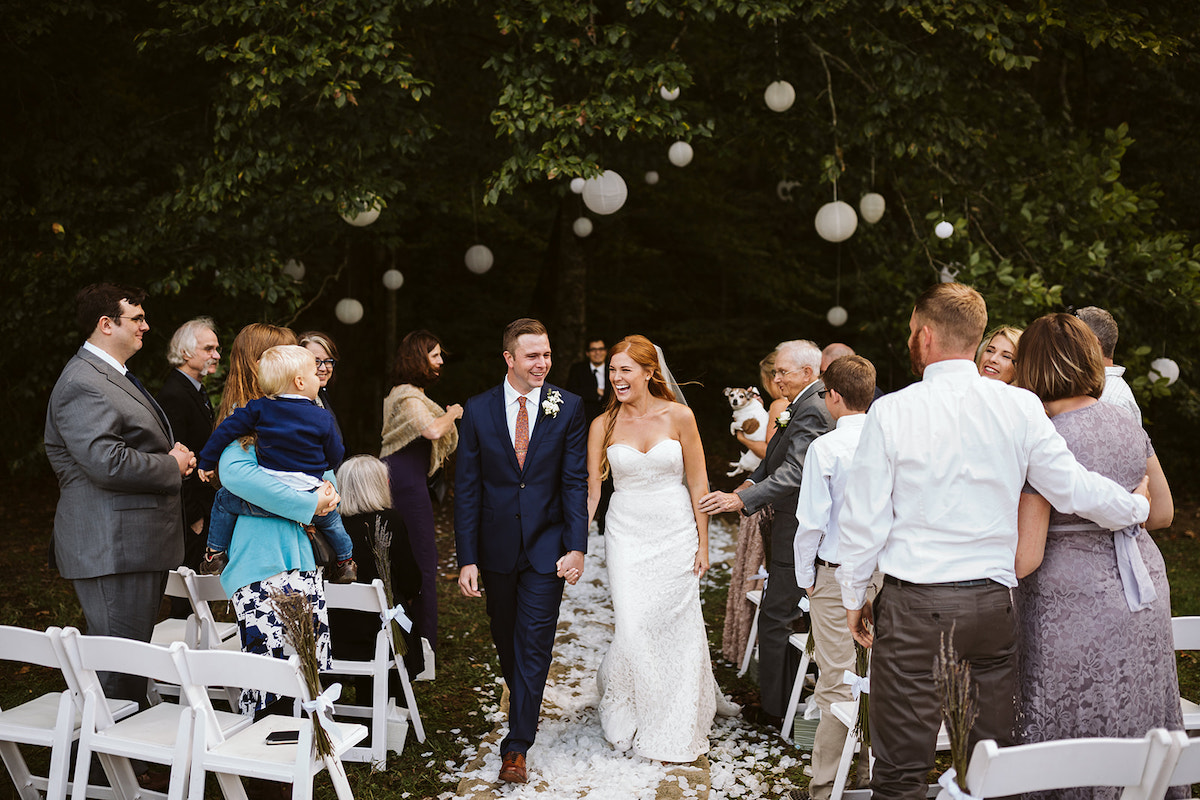 Taylor and Harrison are a perfect example of a couple who knew what they wanted for their wedding and did it their way. They planned an intimate Chattanooga farm wedding on the bride's family property just outside the city. Following the ceremony, the couple hosted a larger, casual reception at The Daily Ration in Chattanooga, Tennessee.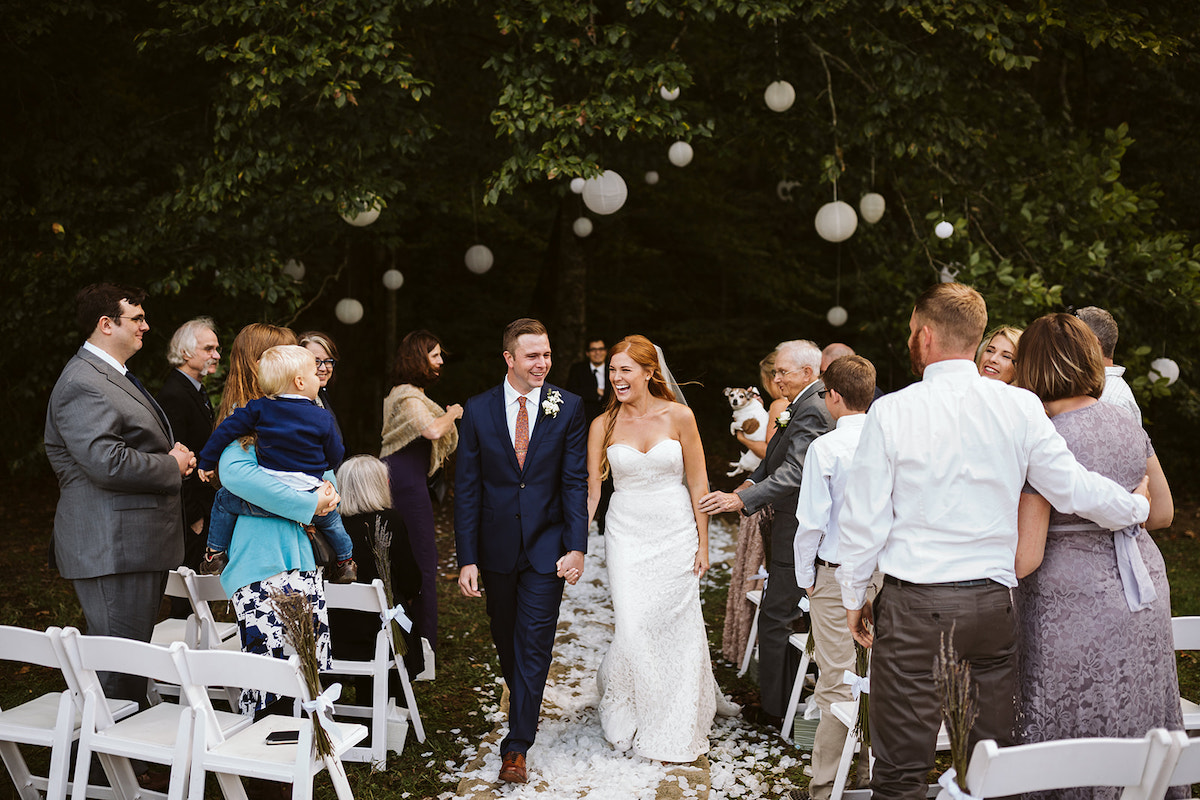 Chattanooga Family Farm Wedding
Taylor and Harrison's wedding day was gorgeous! They planned the entire event so thoughtfully. Between holding the vow exchange at the family farm, including their pets at the ceremony, hanging lanterns from the trees, and decorating the groom's cake like Harrison's truck, you don't get many sweeter details!
Earlier in the year, I'd done the couple's engagement photos on their family's farm near Red Bank. So it was fun for me to return and see the property once more, this time decorated for their wedding. Taylor and Harrison exchanged vows under a huge tree next to a stream. For the ceremony, Taylor's brother-in-law hung paper lanterns in the branches, creating a floating ceiling effect. What a magical touch for this sweet wedding.
Harrison collects antique cars, and Taylor arrived in the chariot of his powder-blue Ford truck. I love that they incorporated this aspect of their lives. Harrison's tender gaze at Taylor when she walks down the aisle is beyond precious!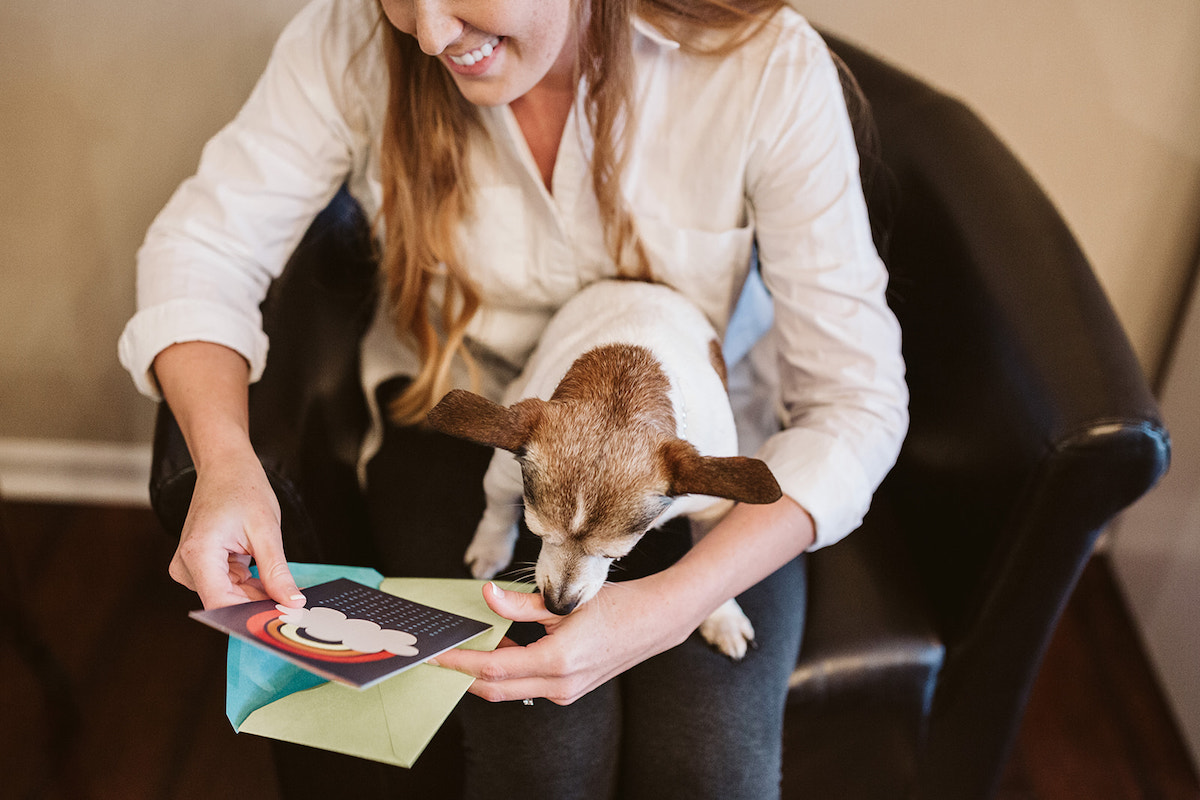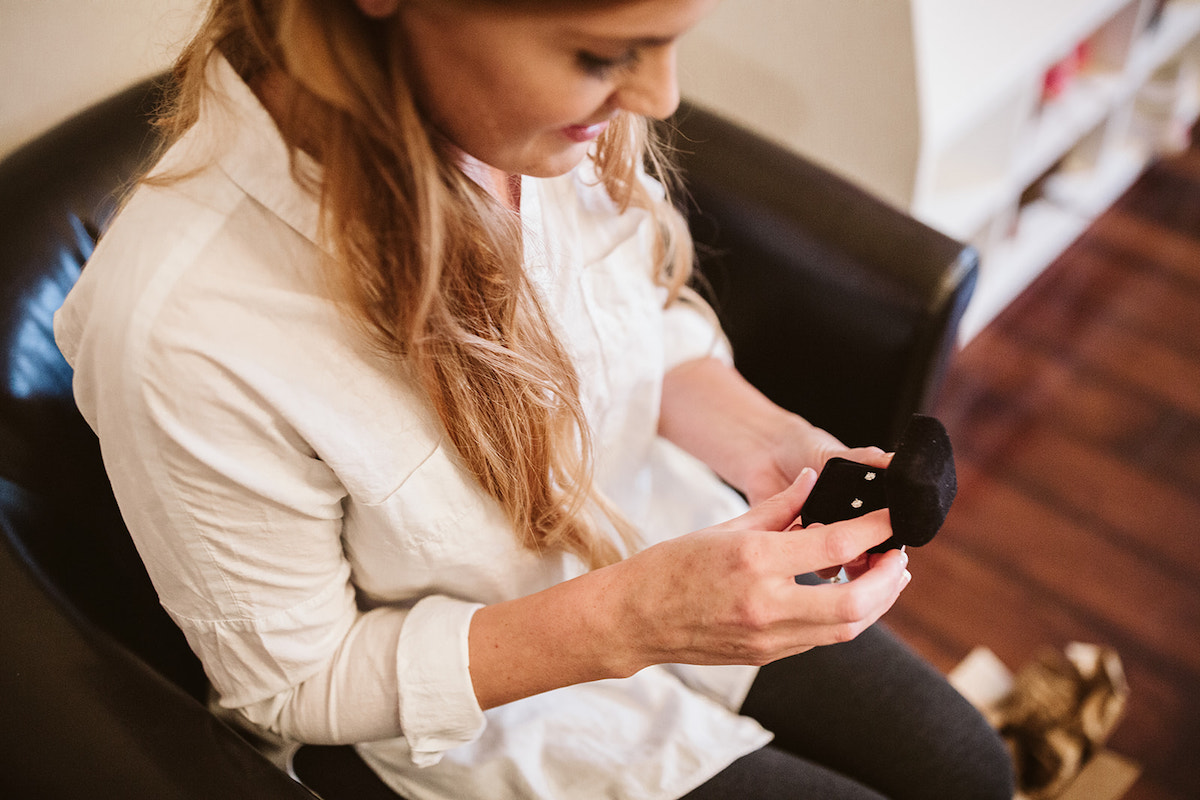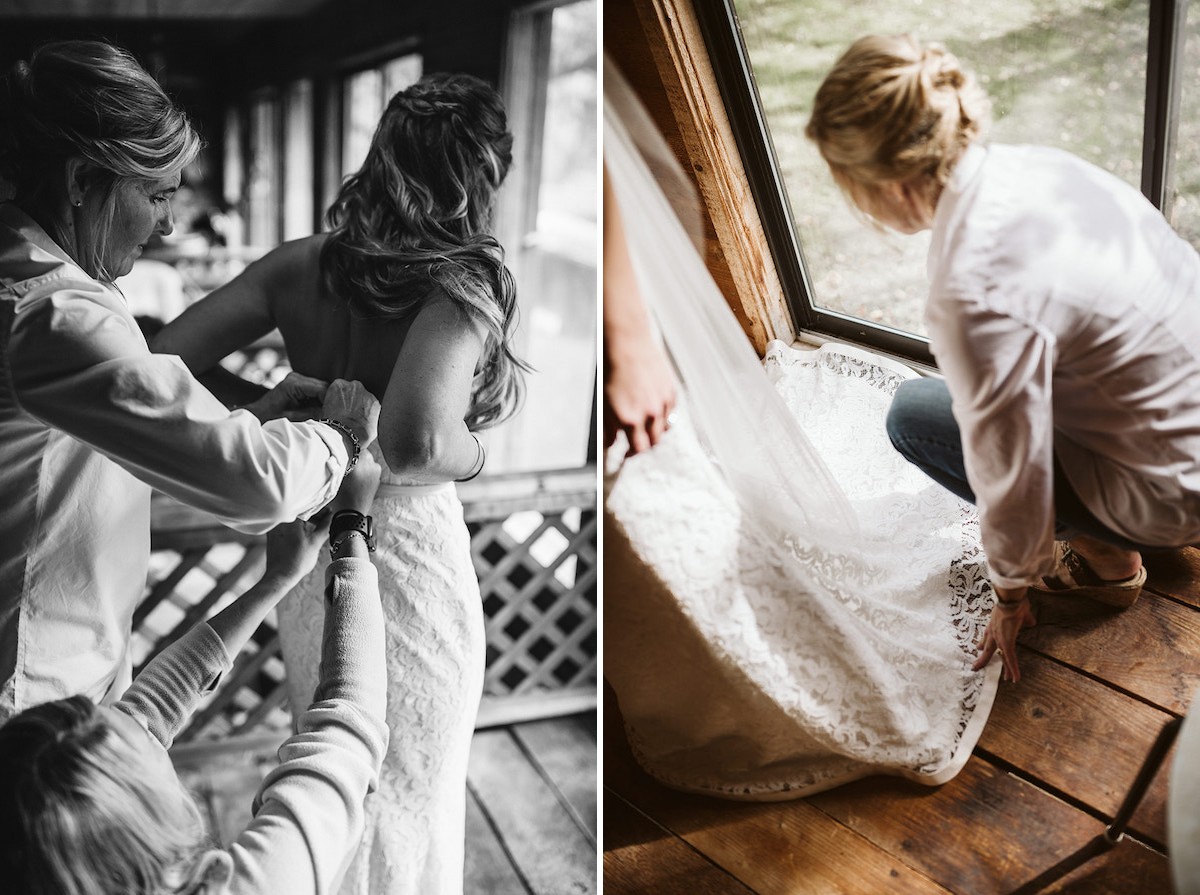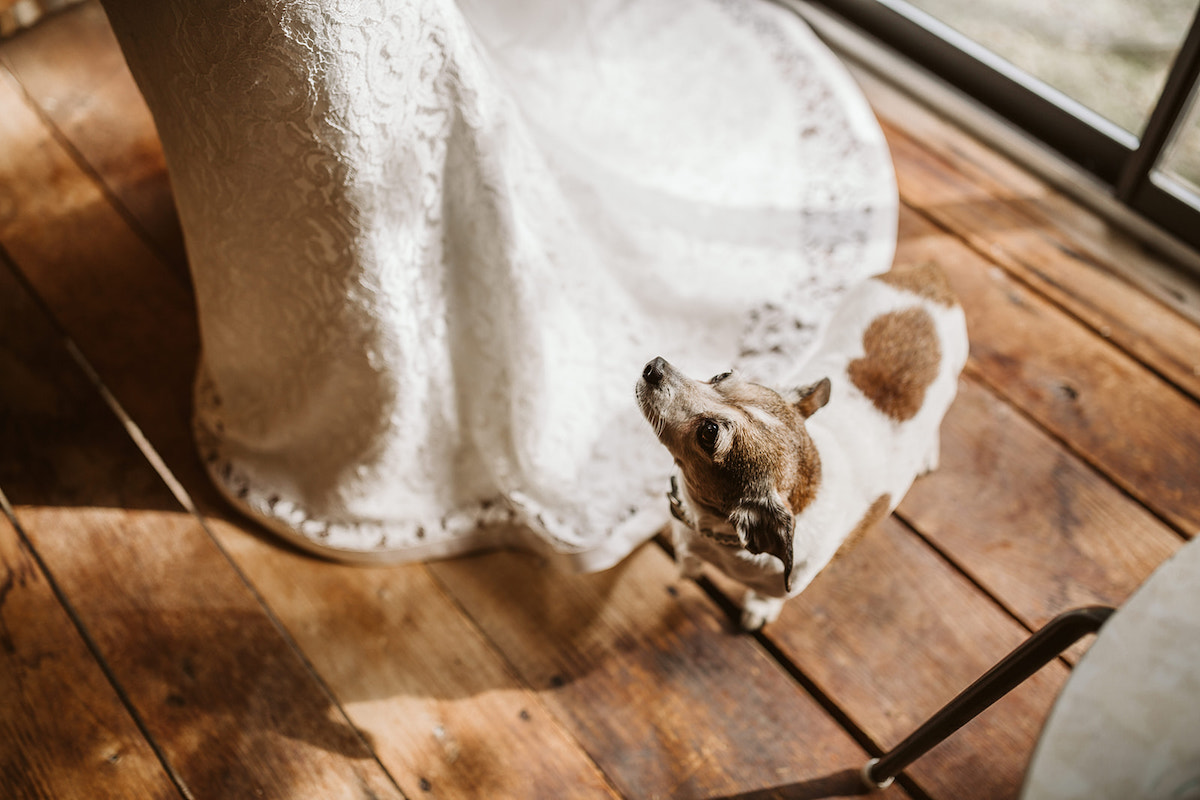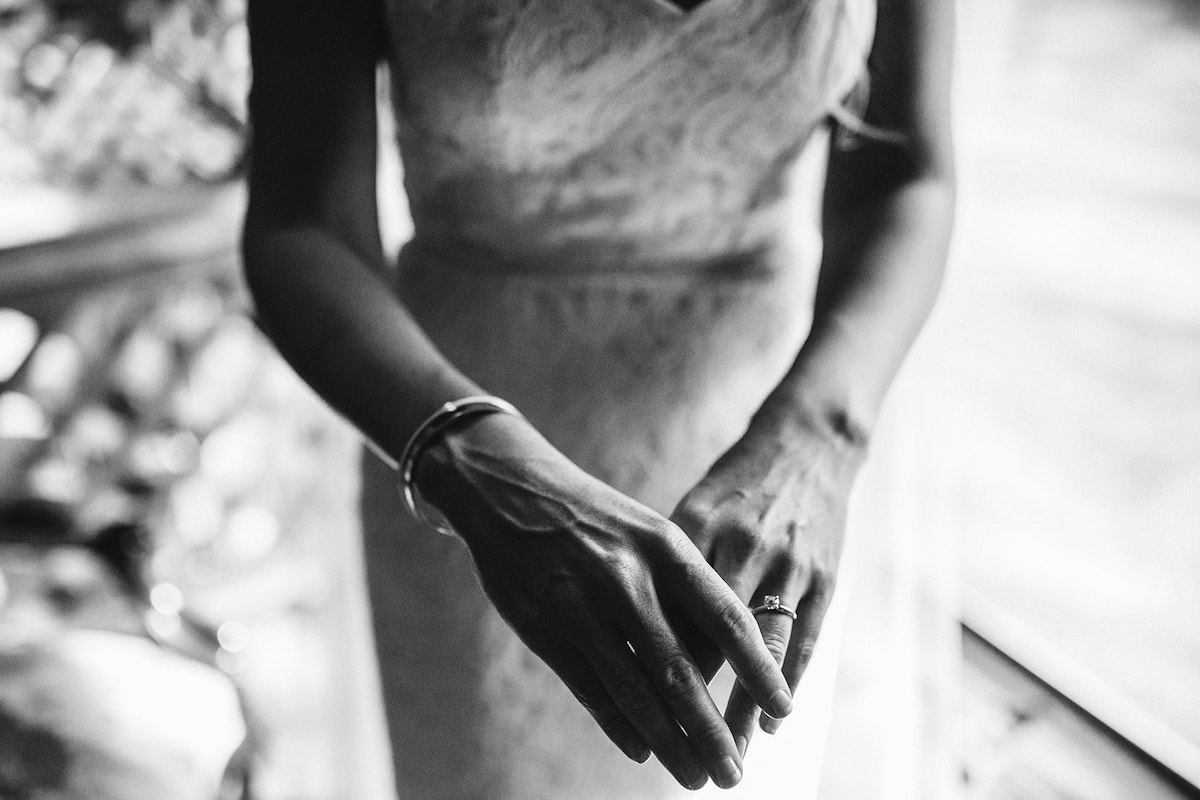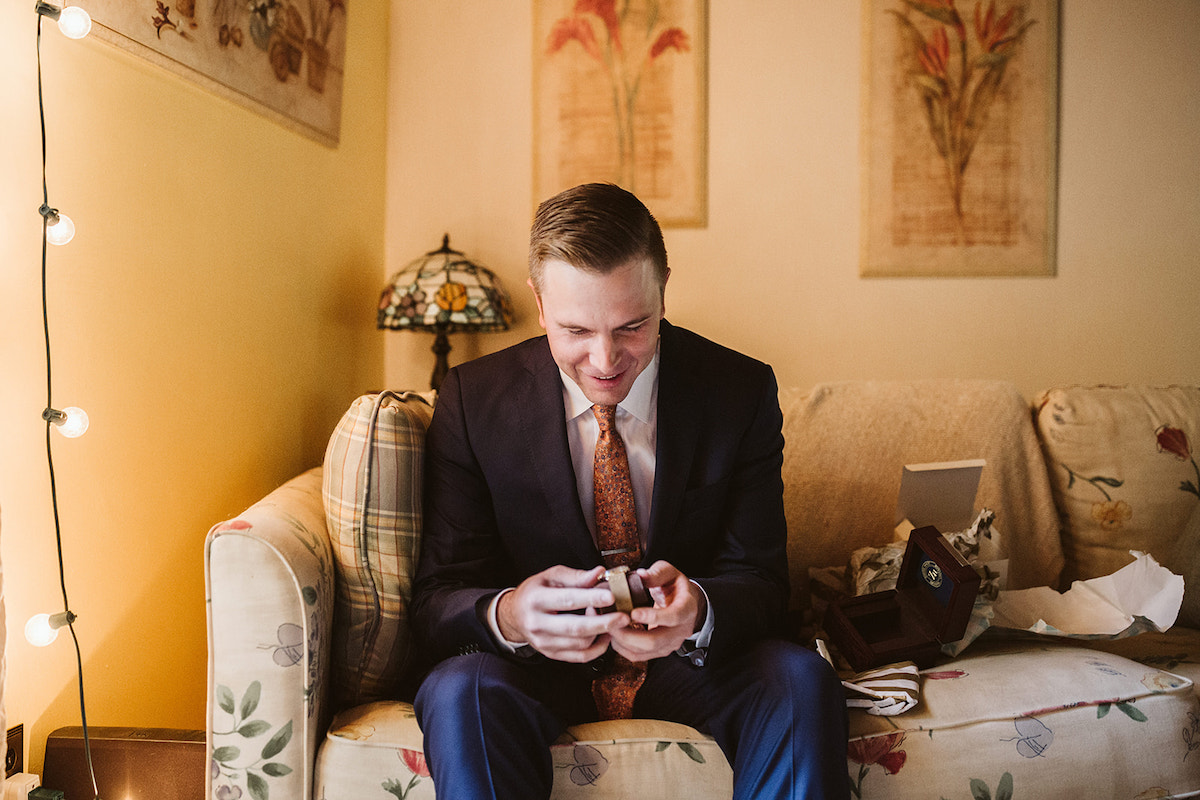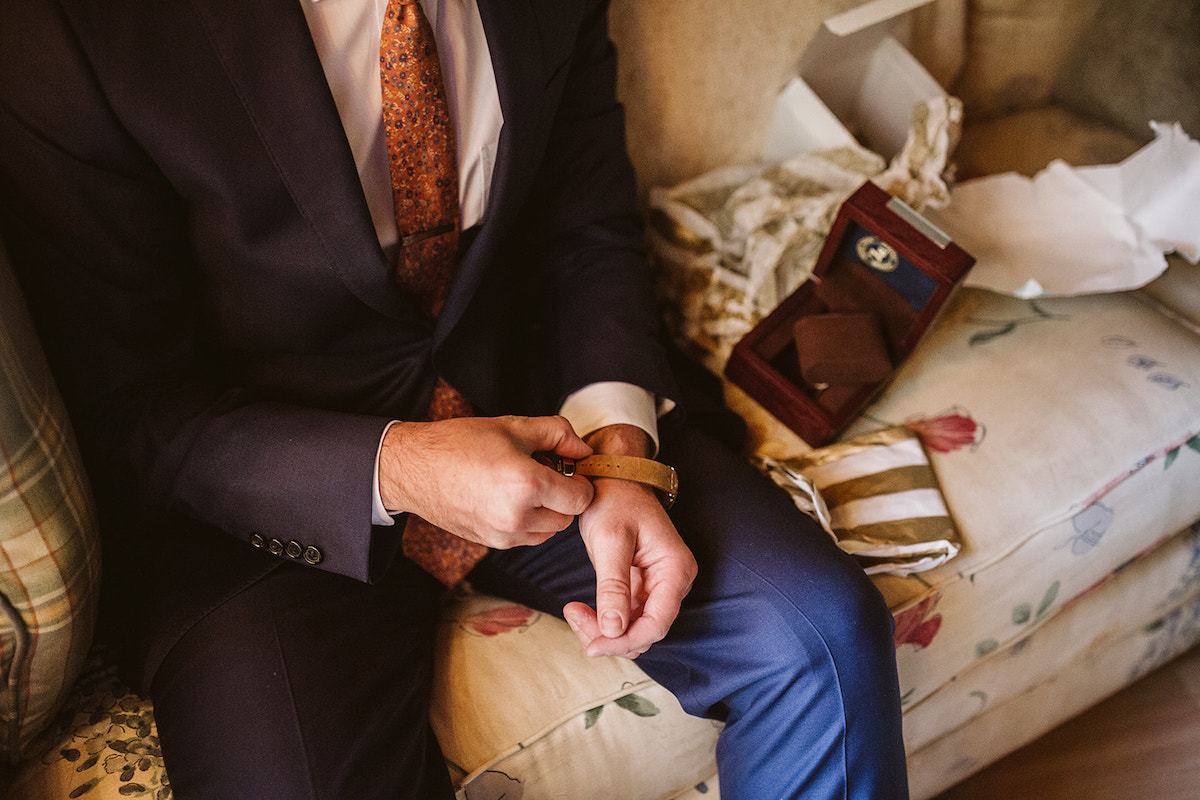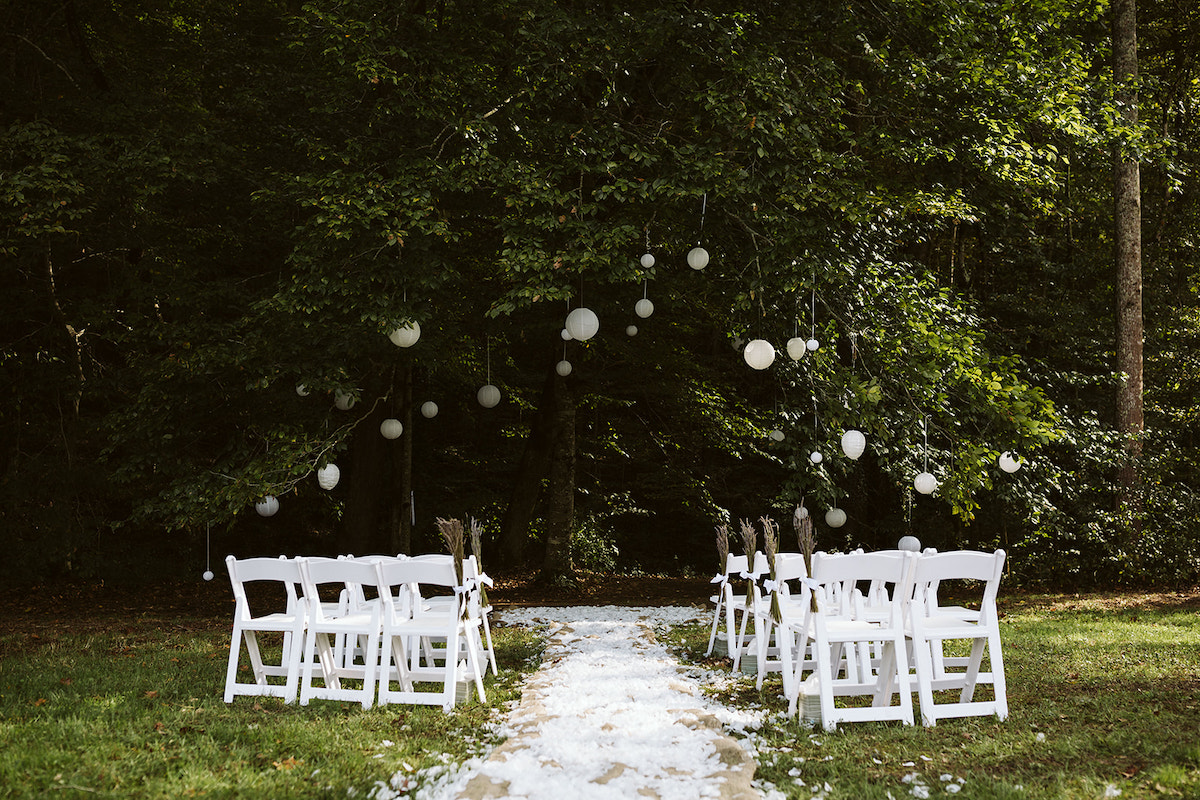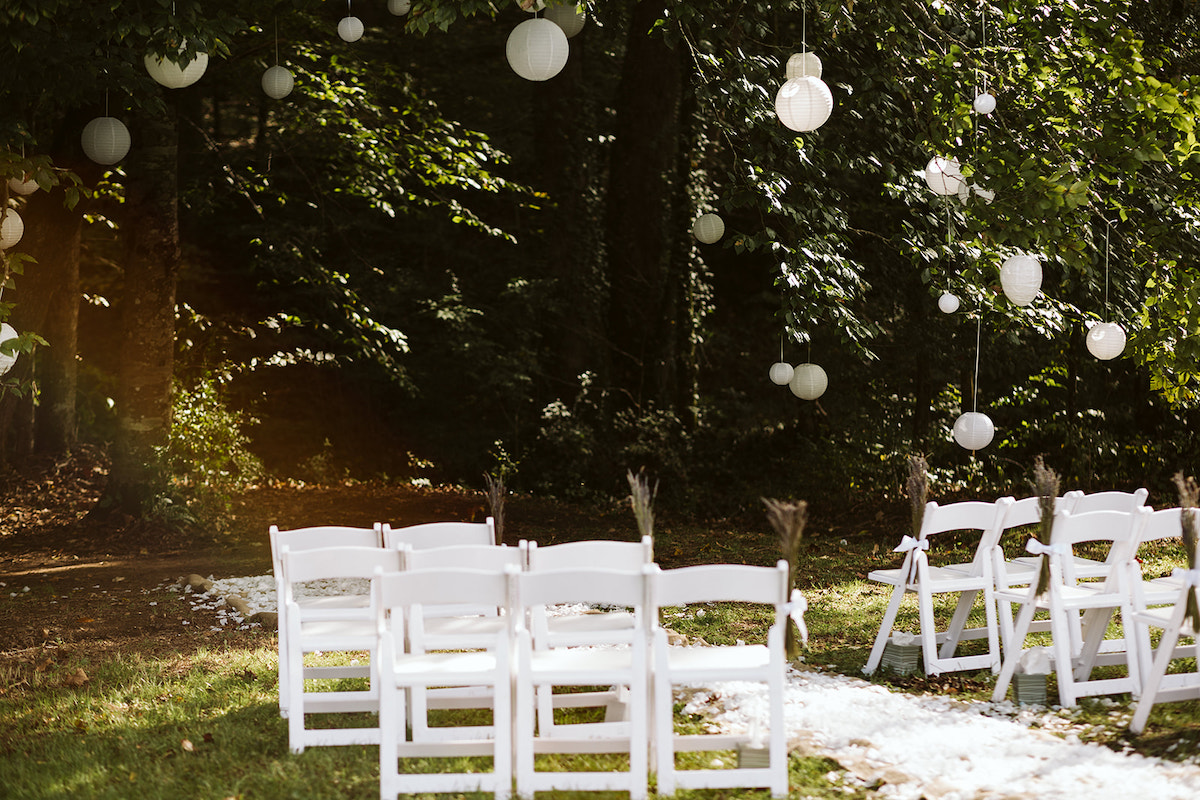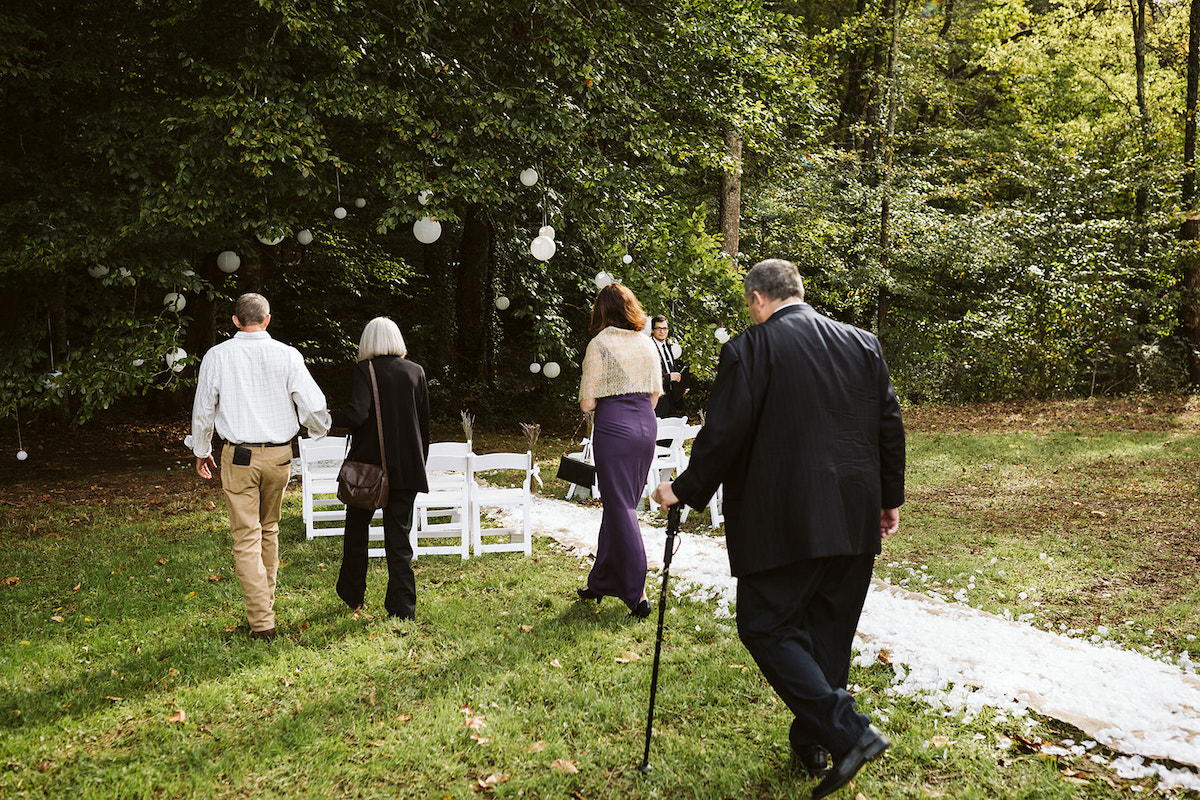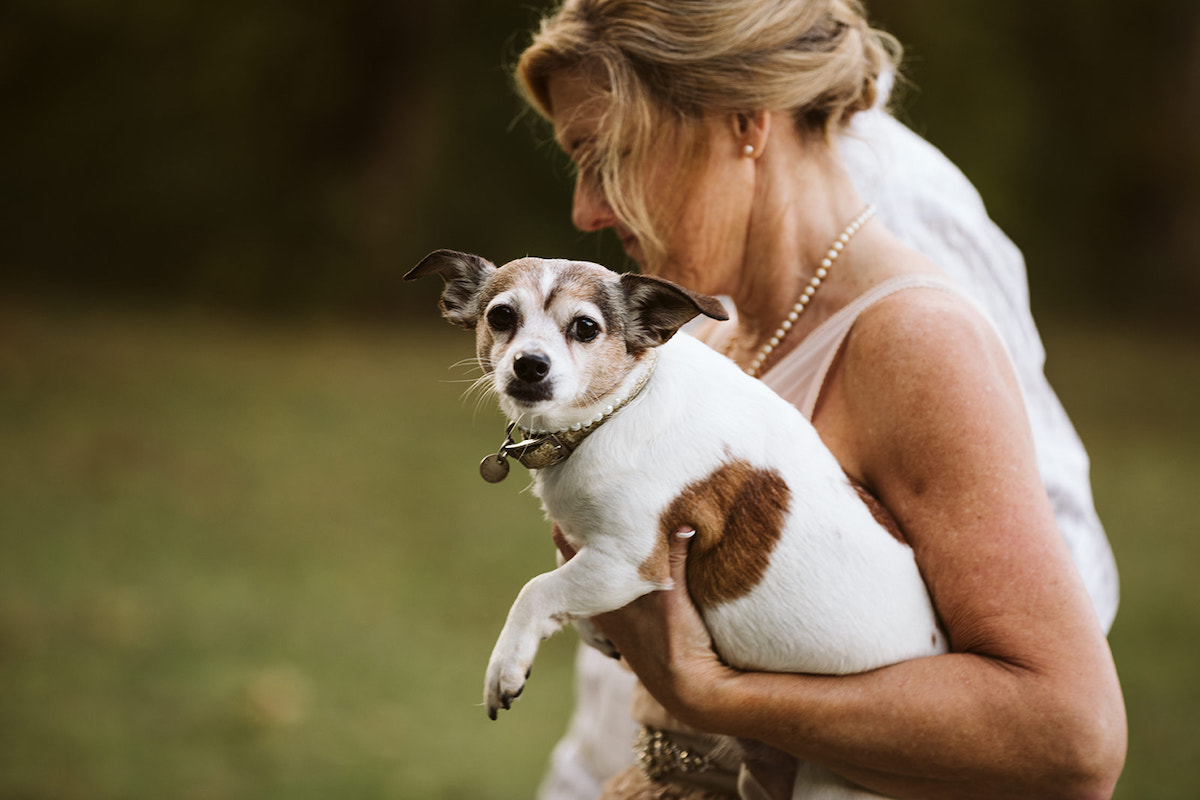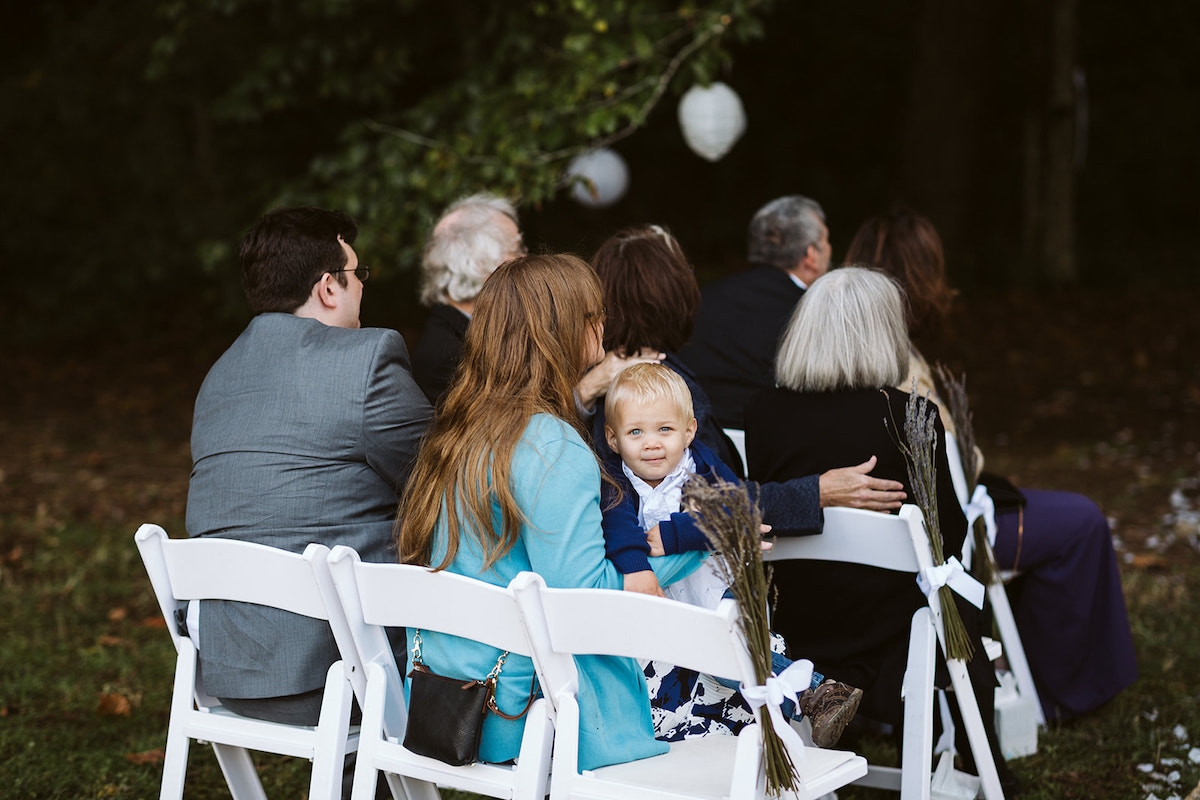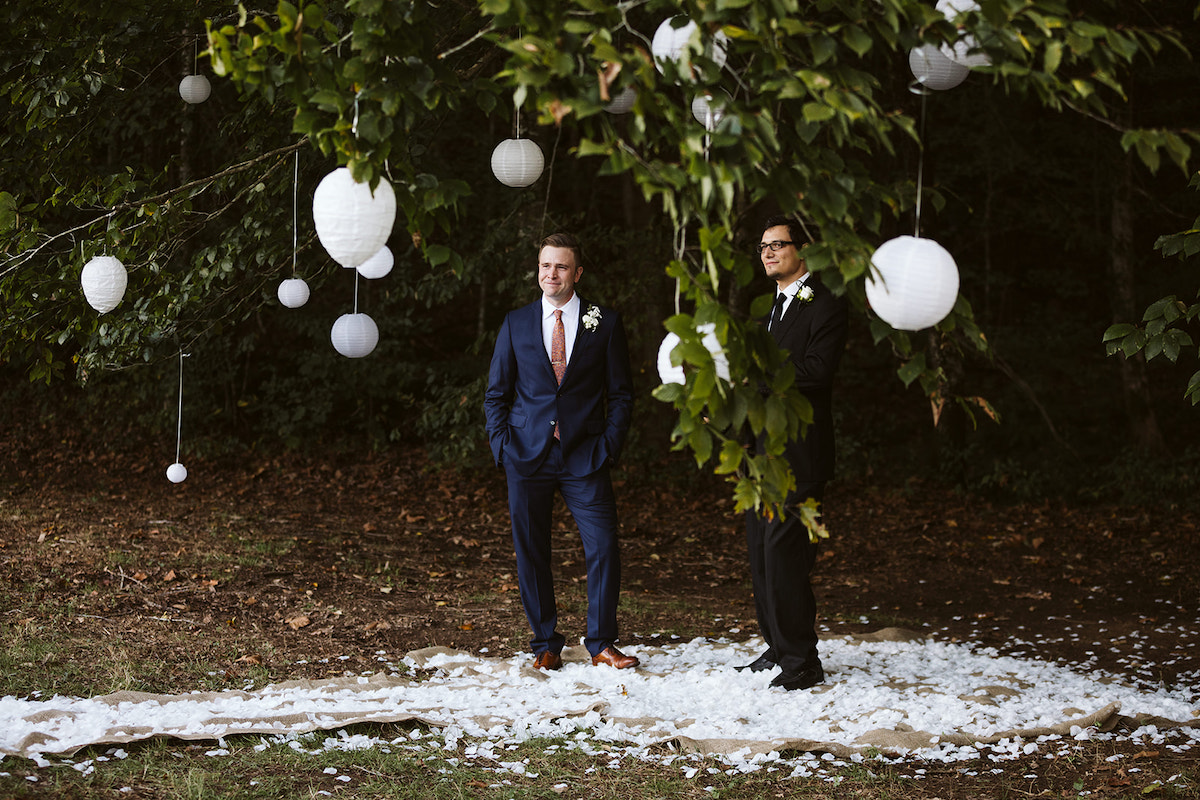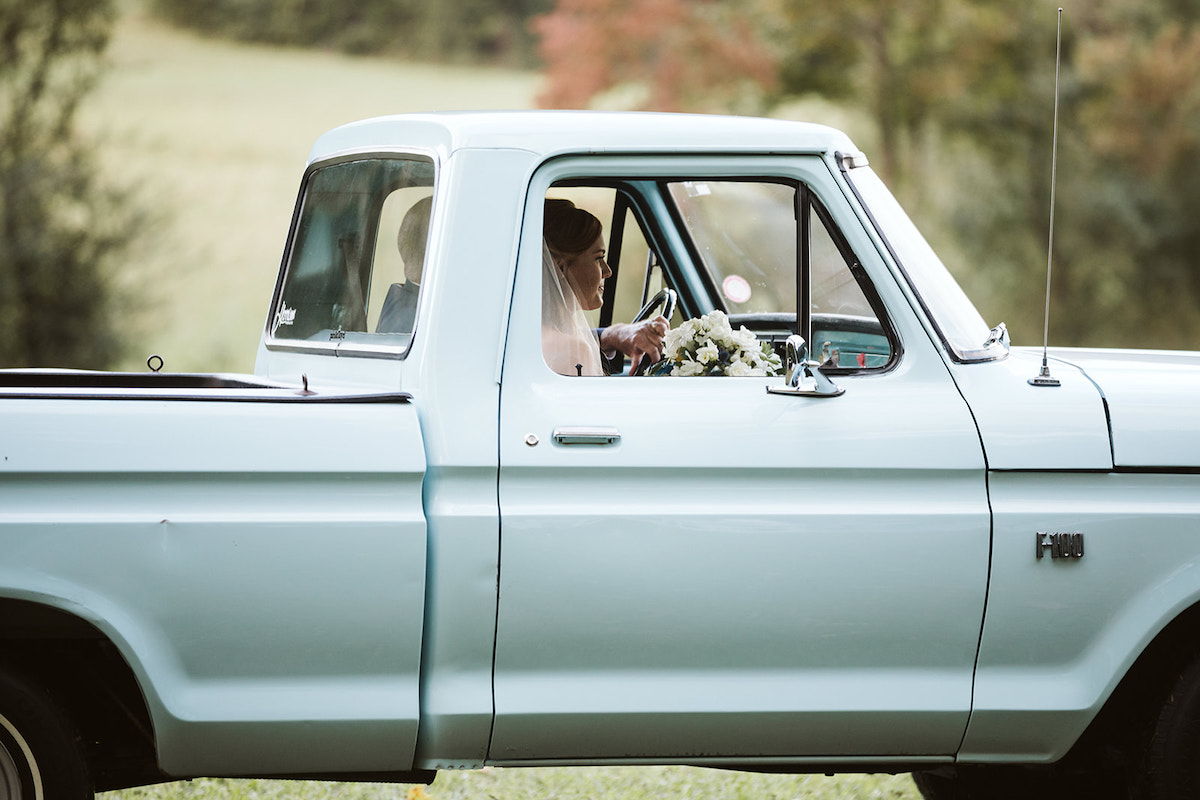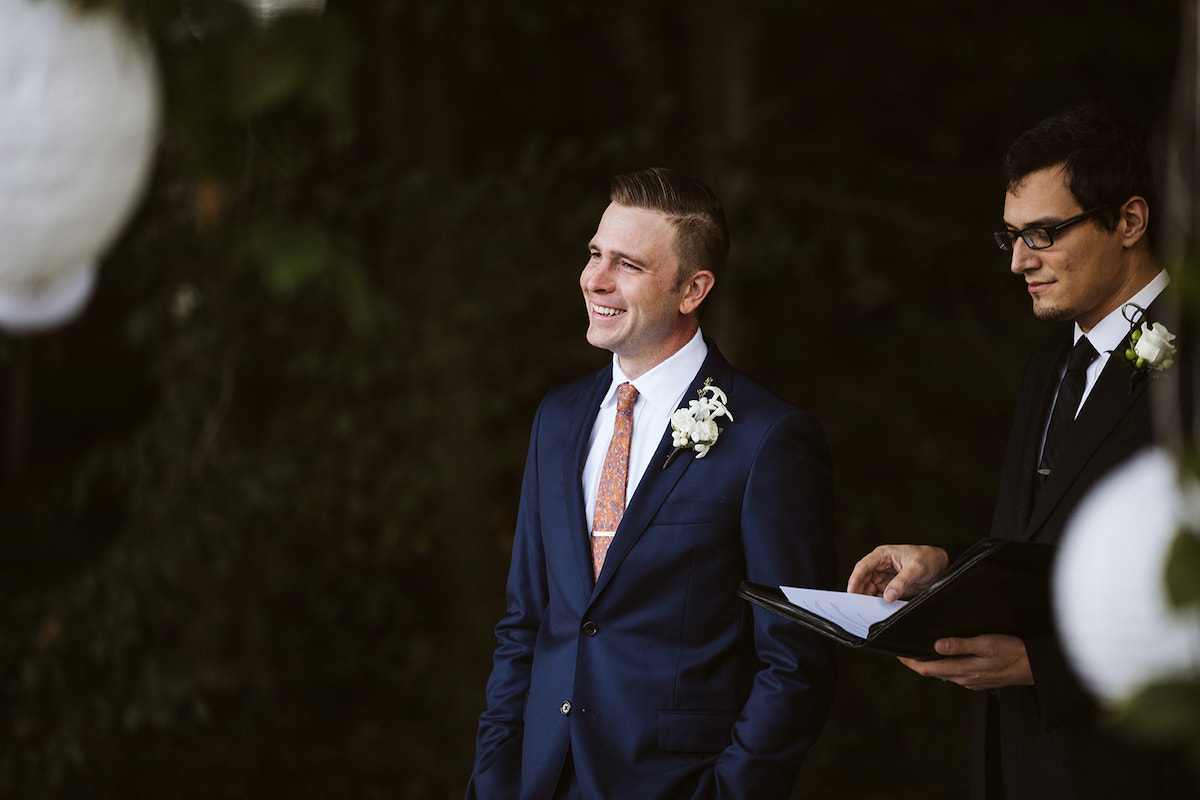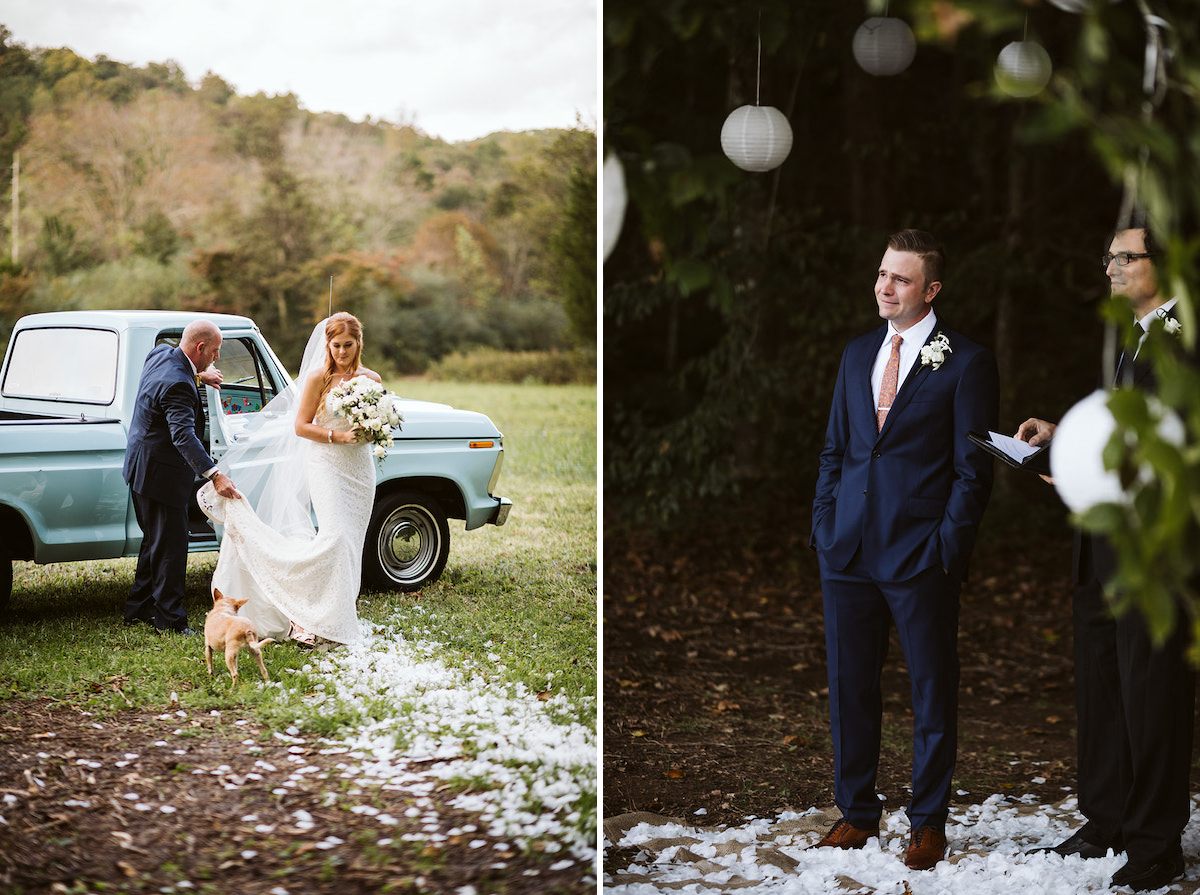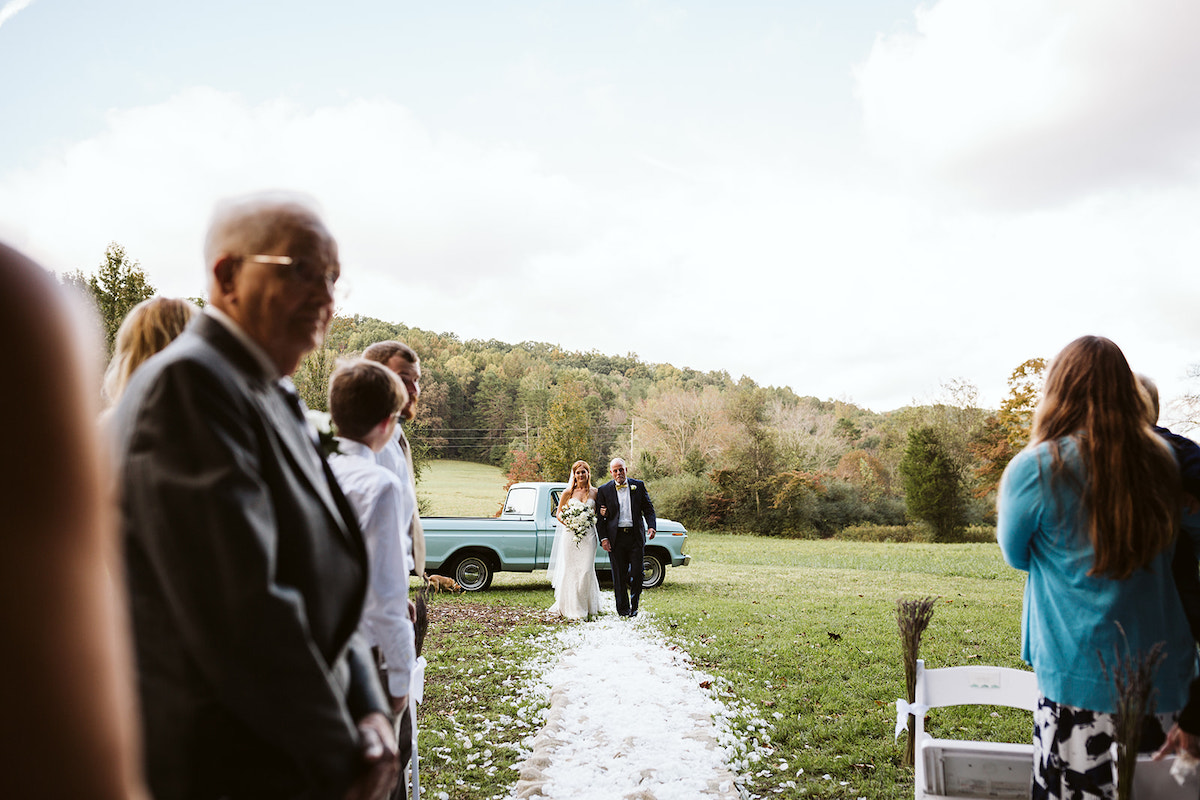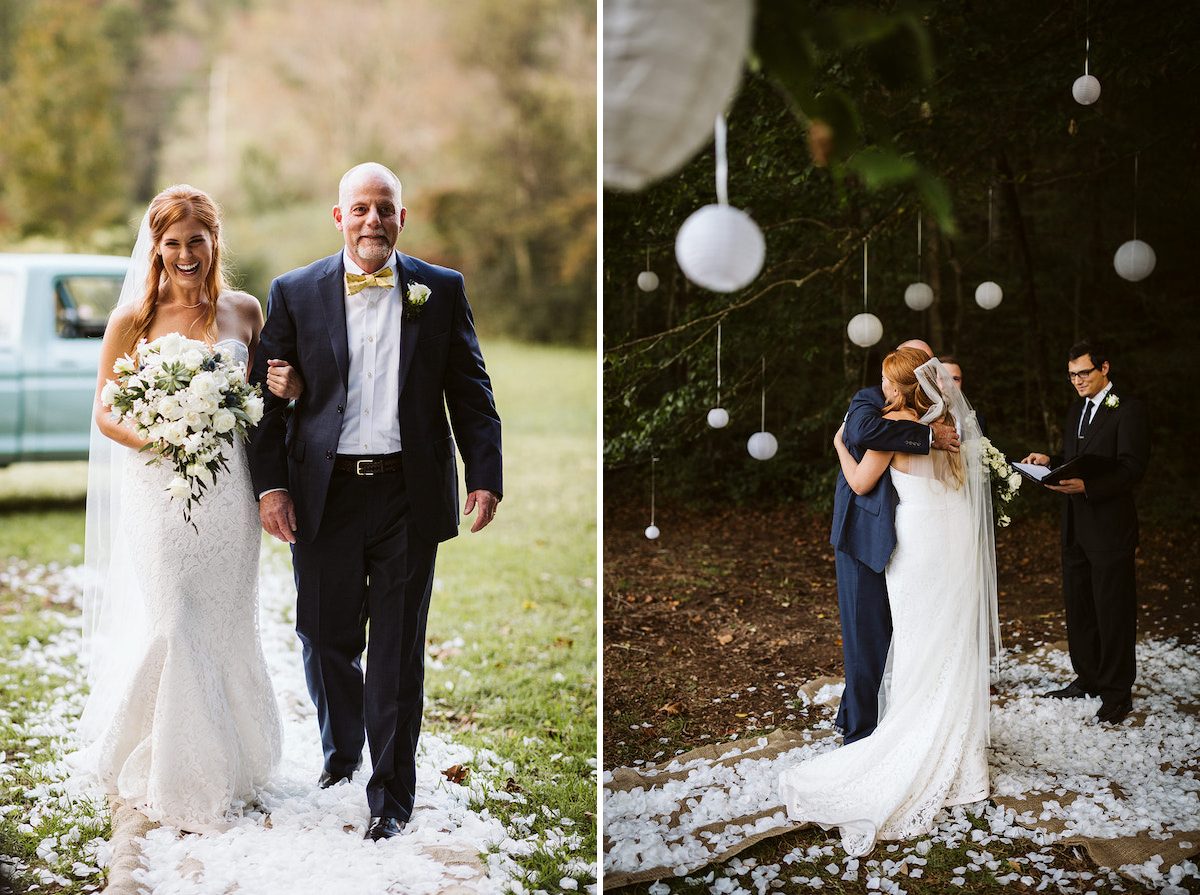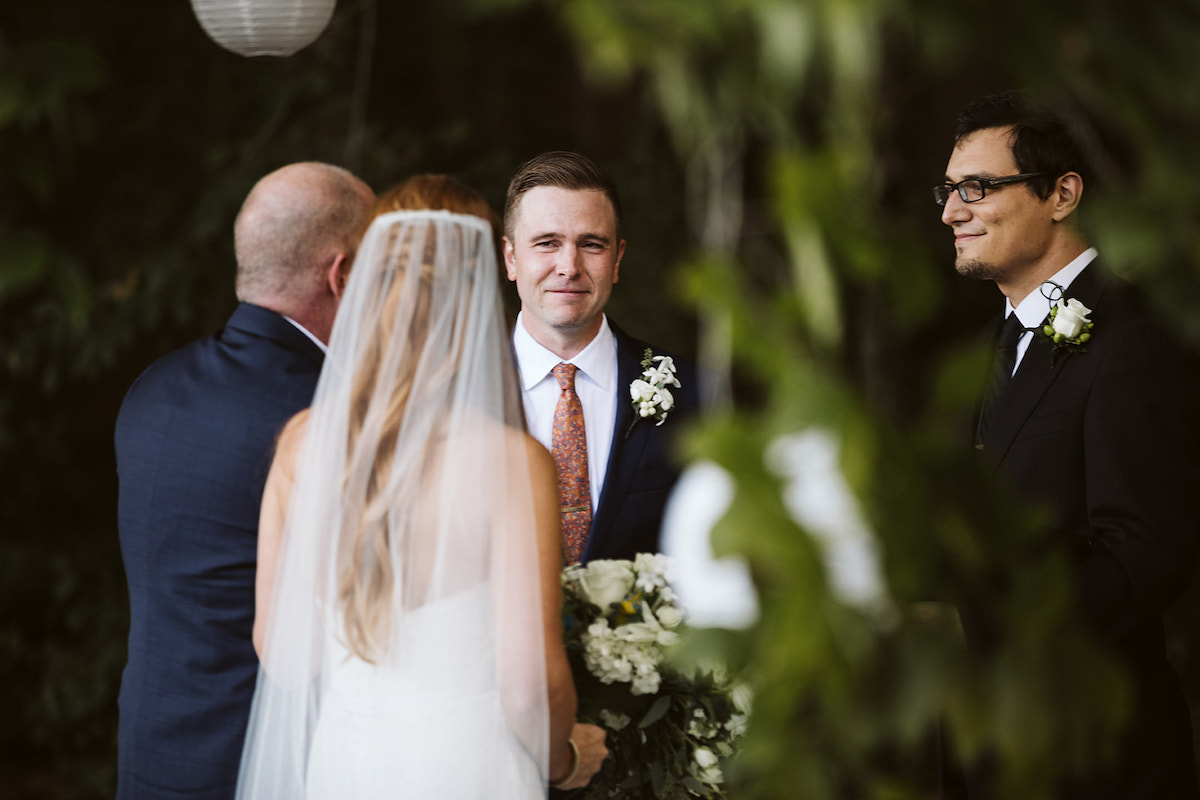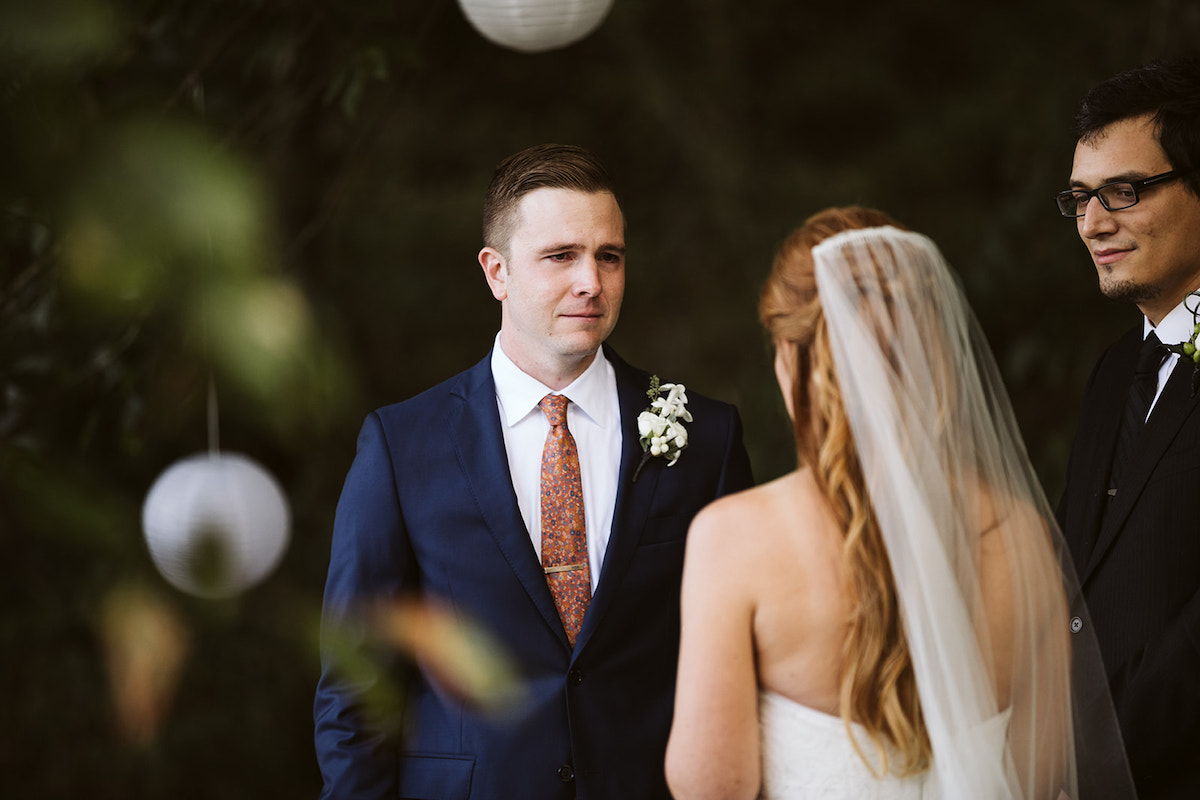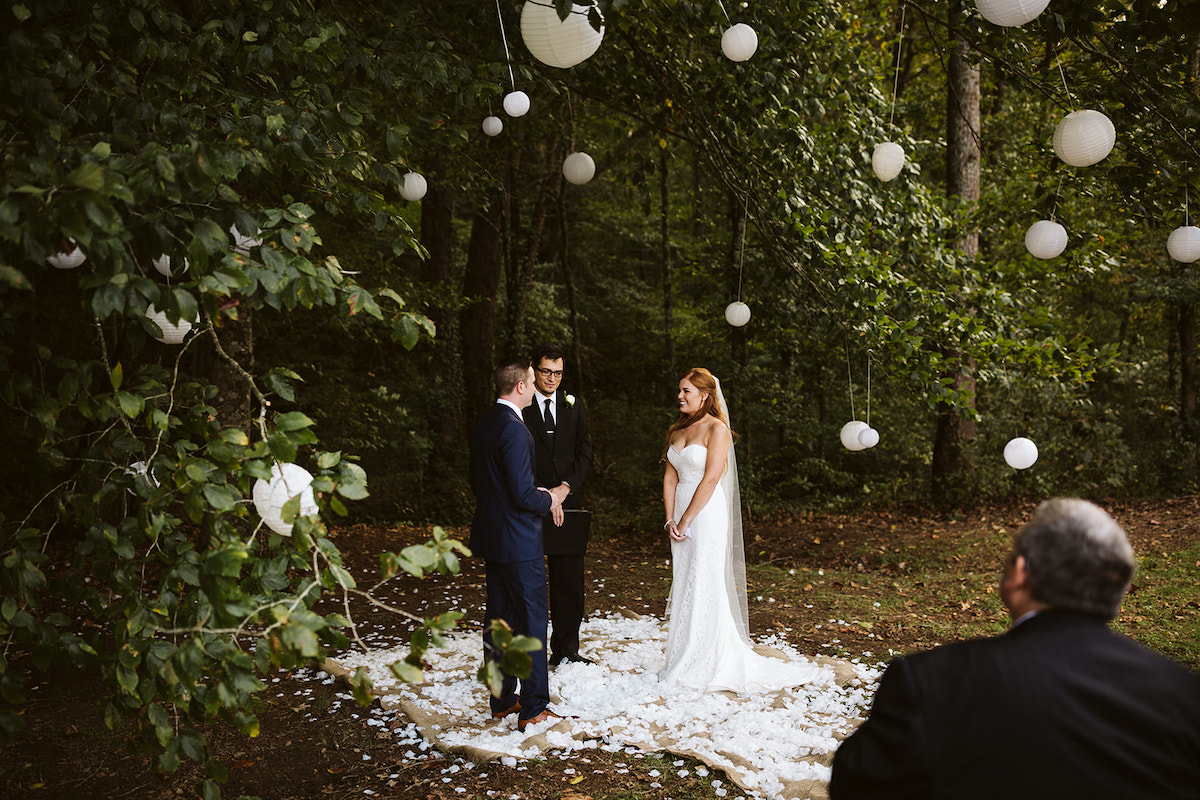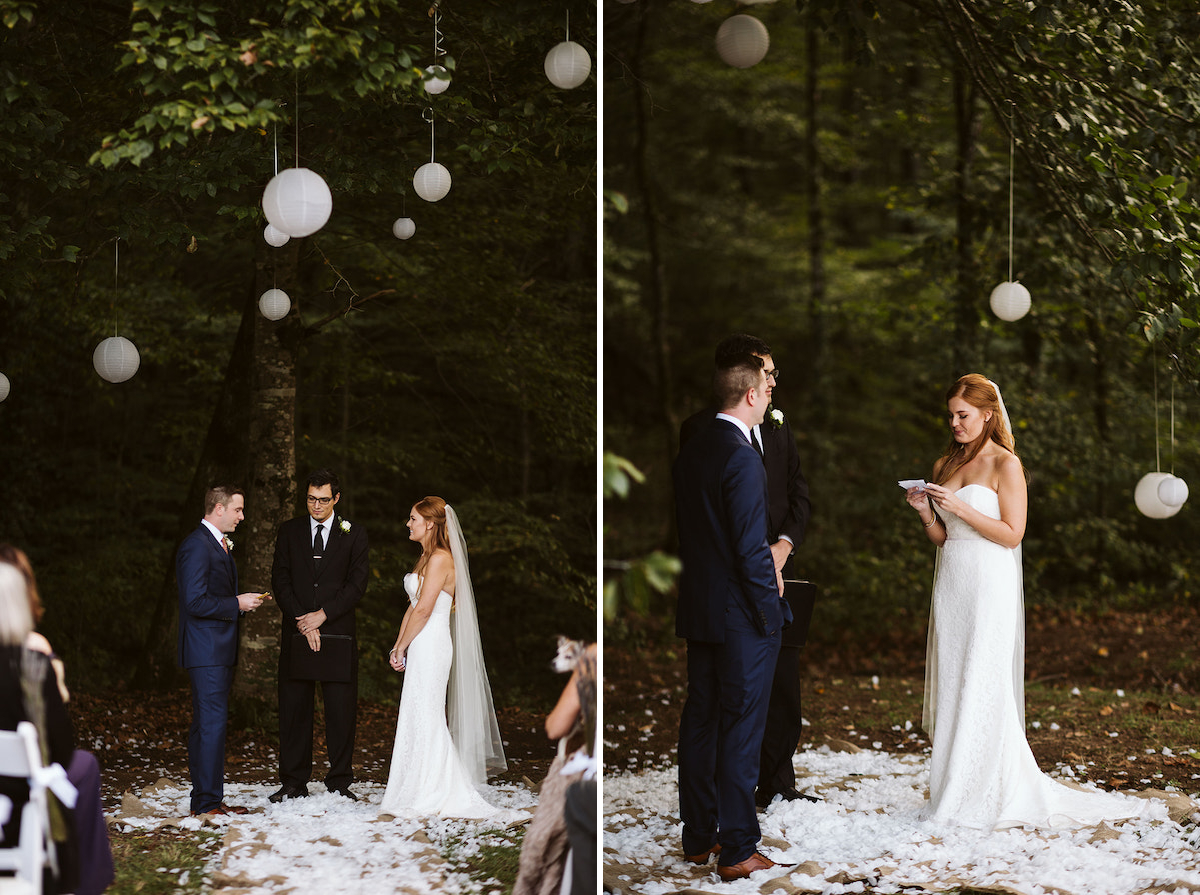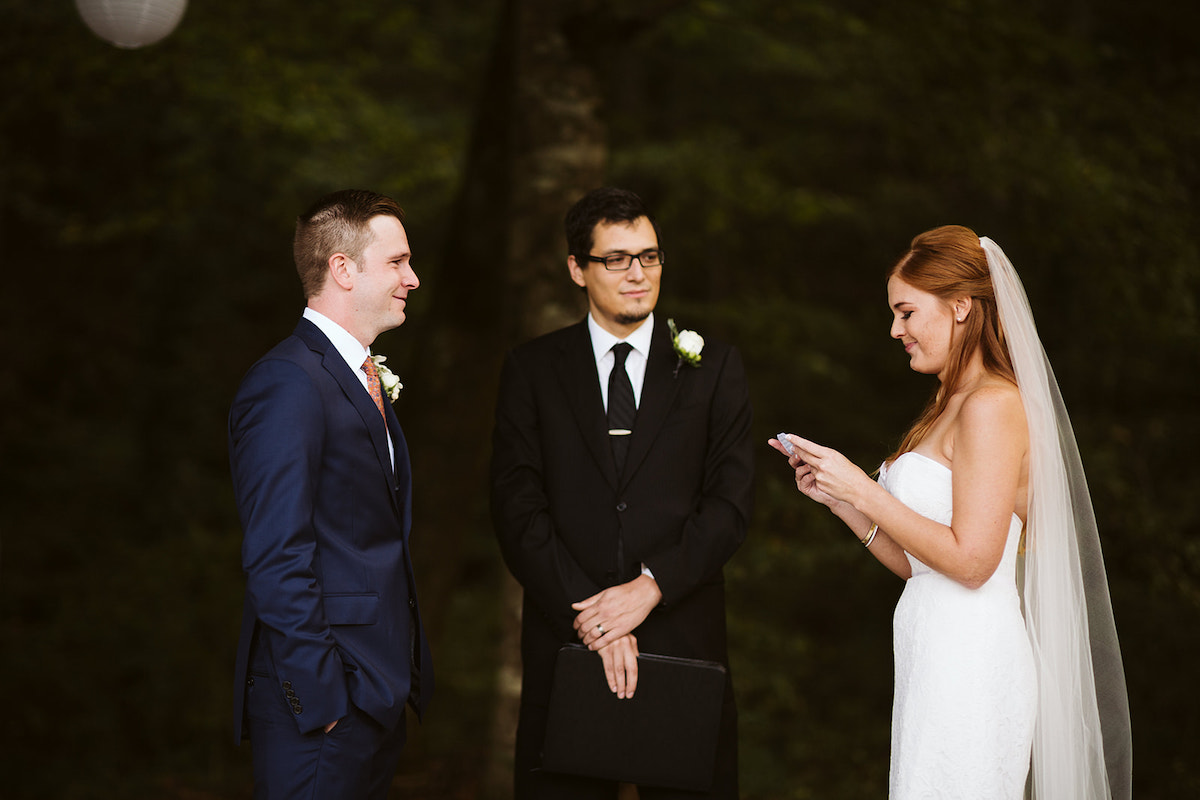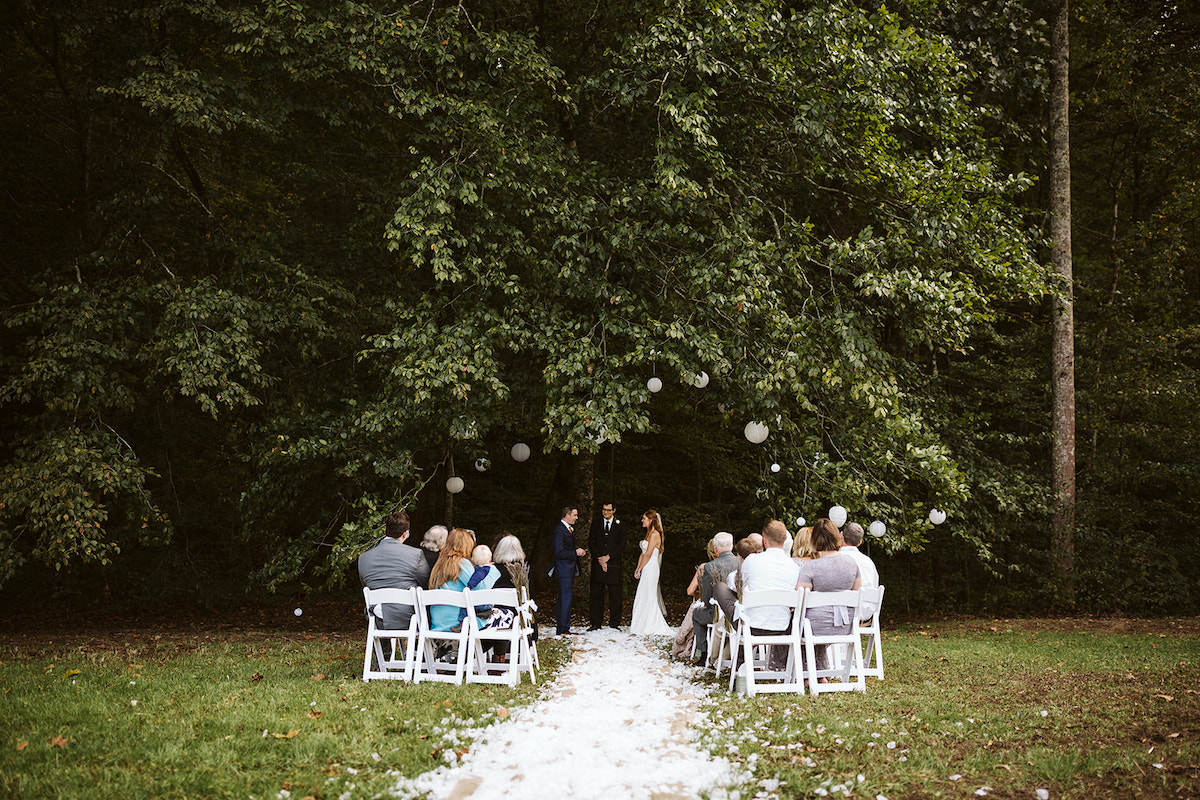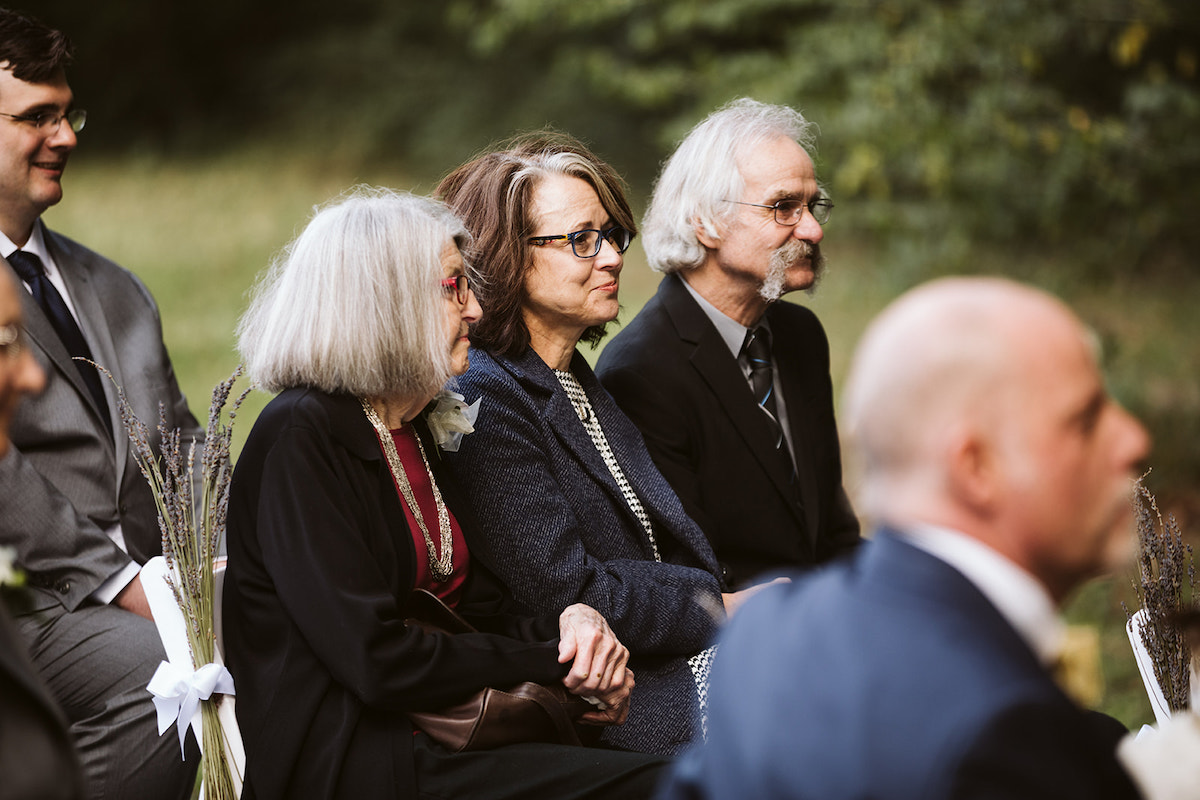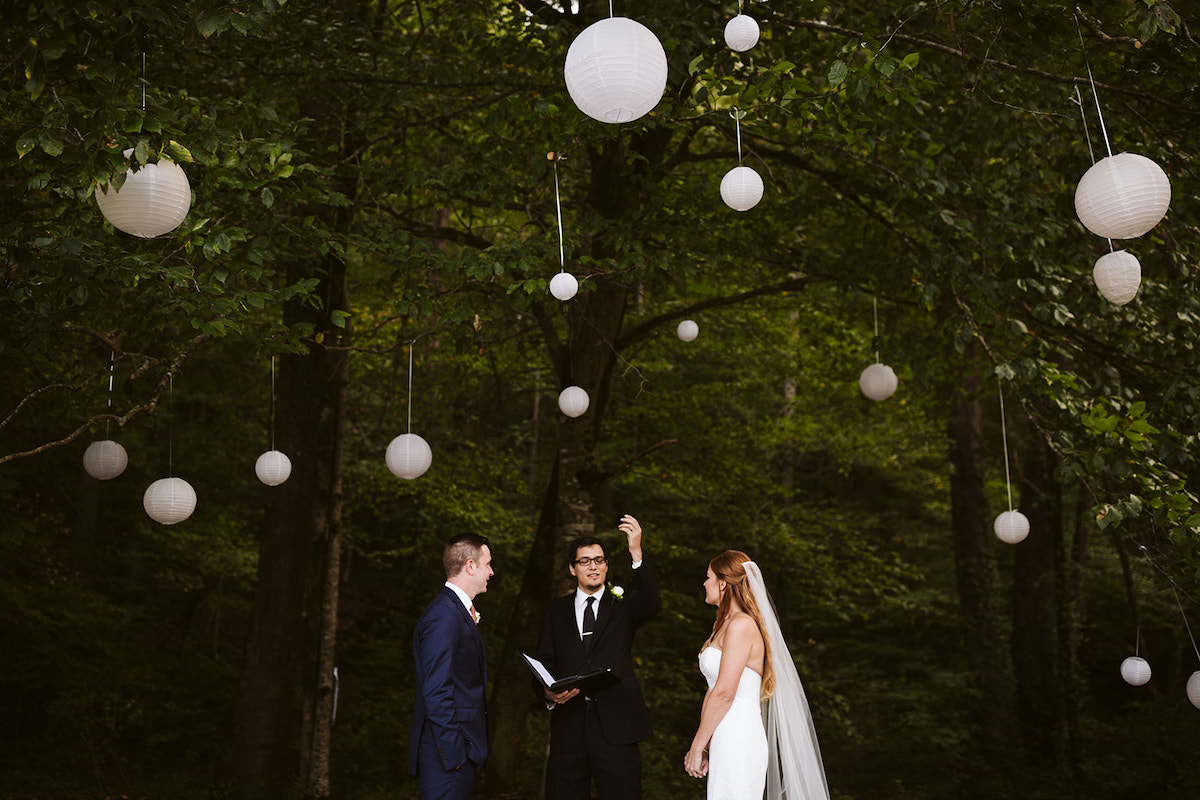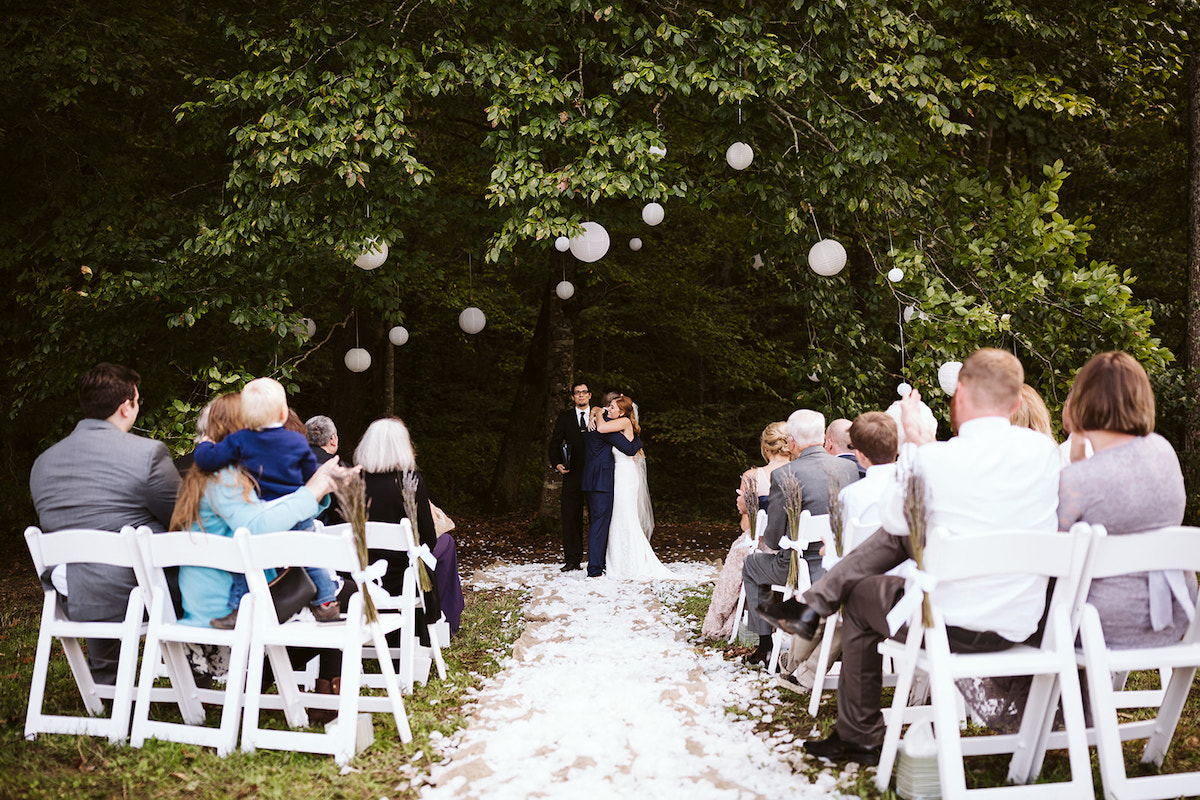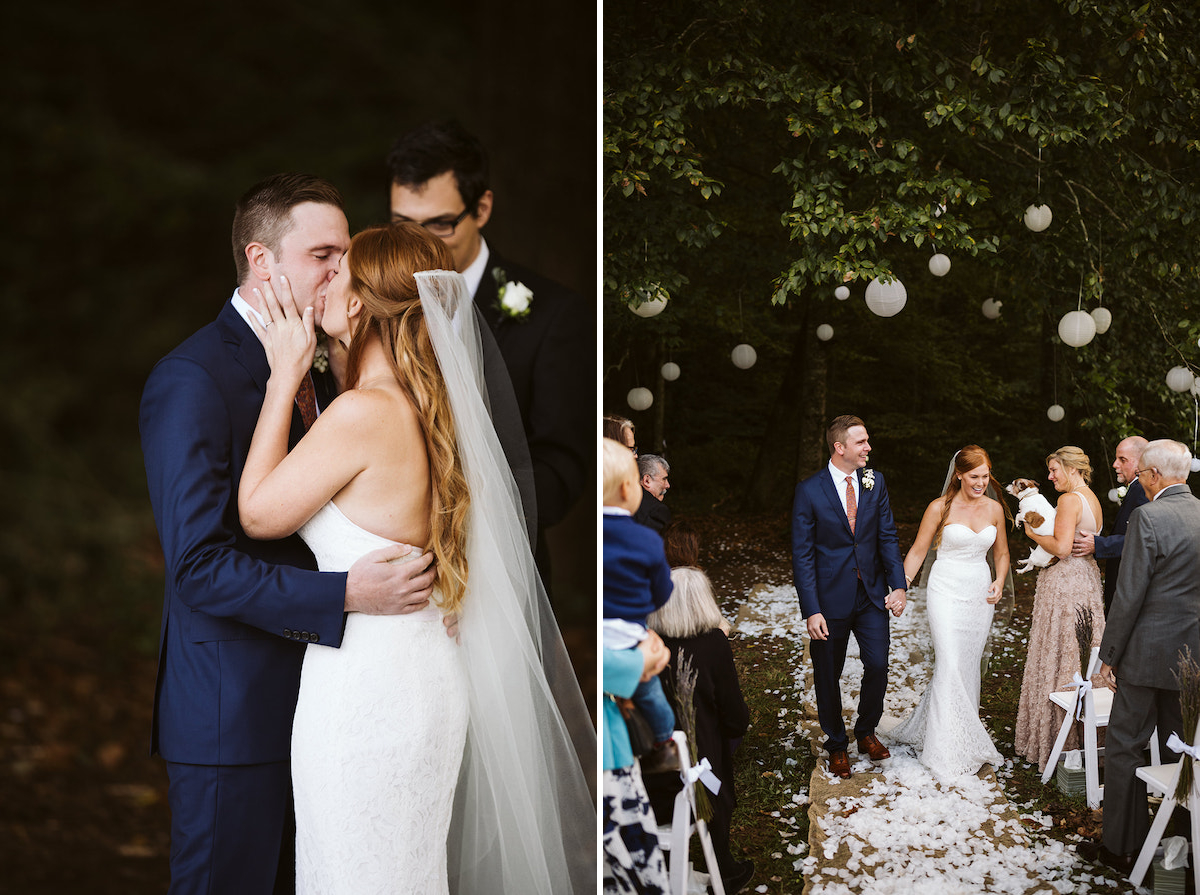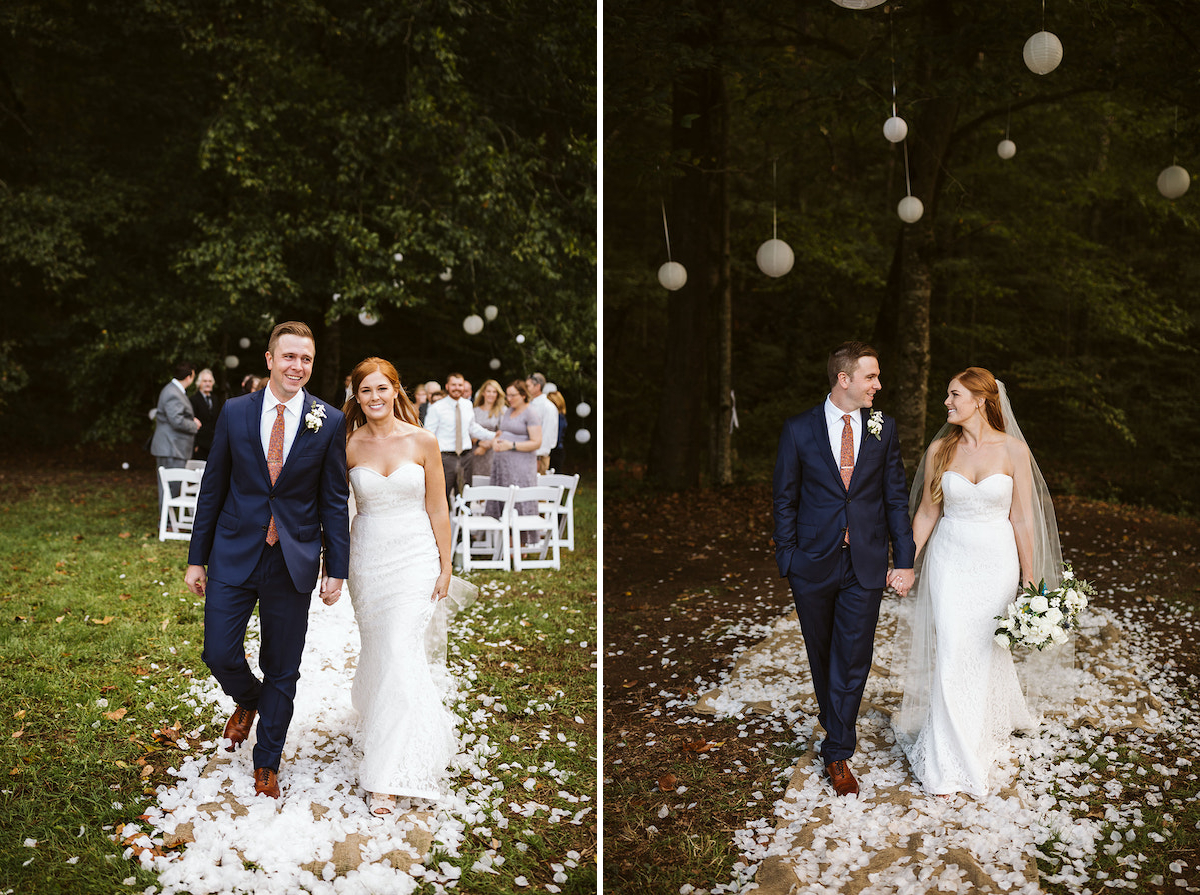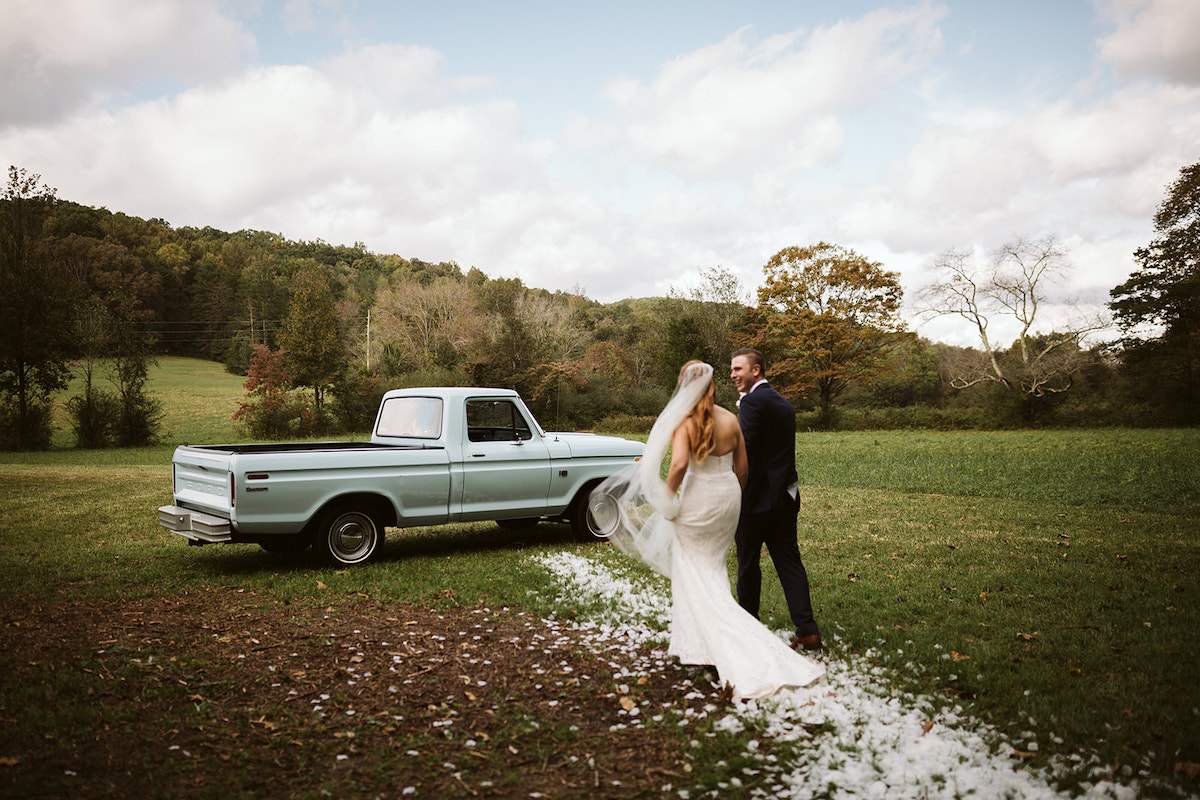 Bride and Groom wedding portraits on the family farm near Chattanooga
The couple recited their handwritten vows in front of a small gathering, keeping the wedding ceremony very intimate. Afterward, we stayed on the farm for family photos and bride and groom portraits.
As a photographer, it's particularly thrilling when a couple prioritizes time for photos. Taylor and Harrison set aside a whole 60 minutes for their portraits! Because there was no rush, I felt at ease to create. And talk about swoon city. These two made this time together so, so easy. Although the ground was still soaked from the previous day's thunderstorm, the bride and groom trekked through the field and forest for their photos.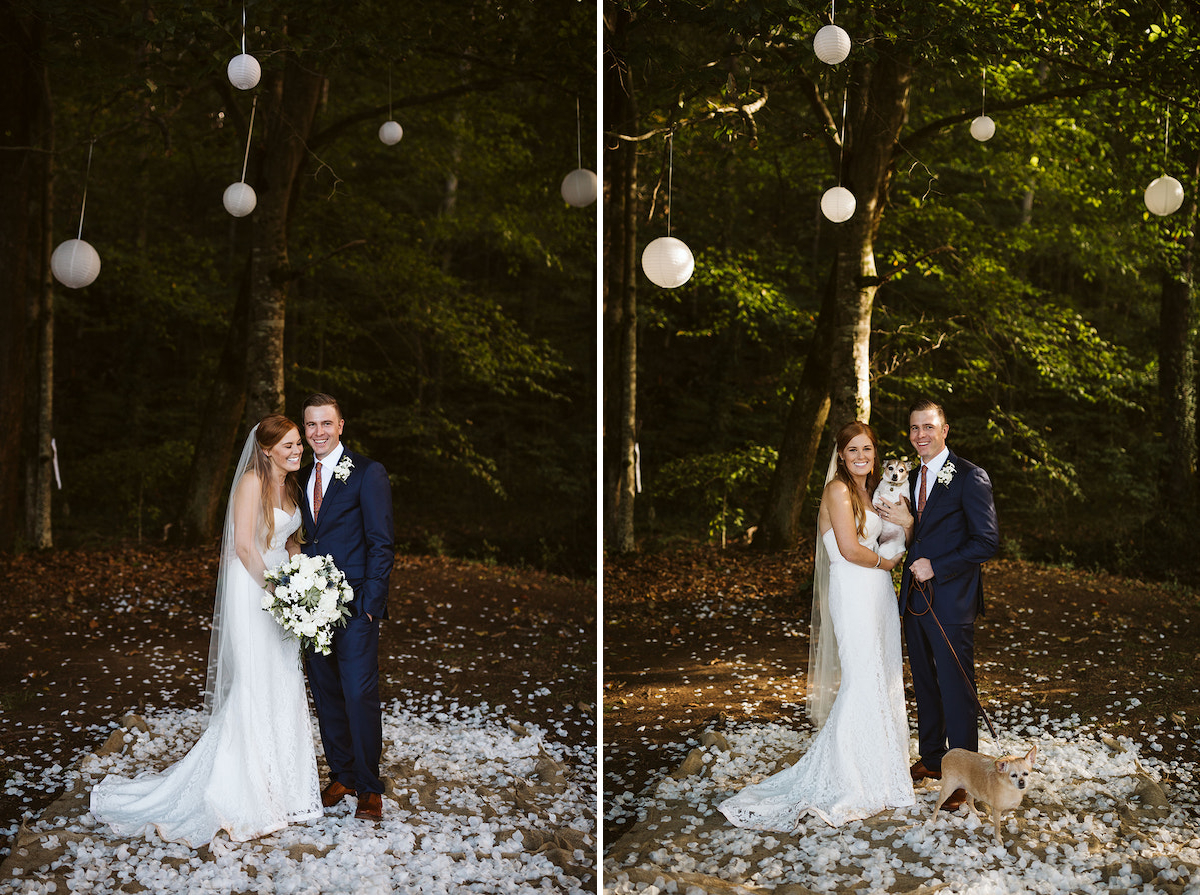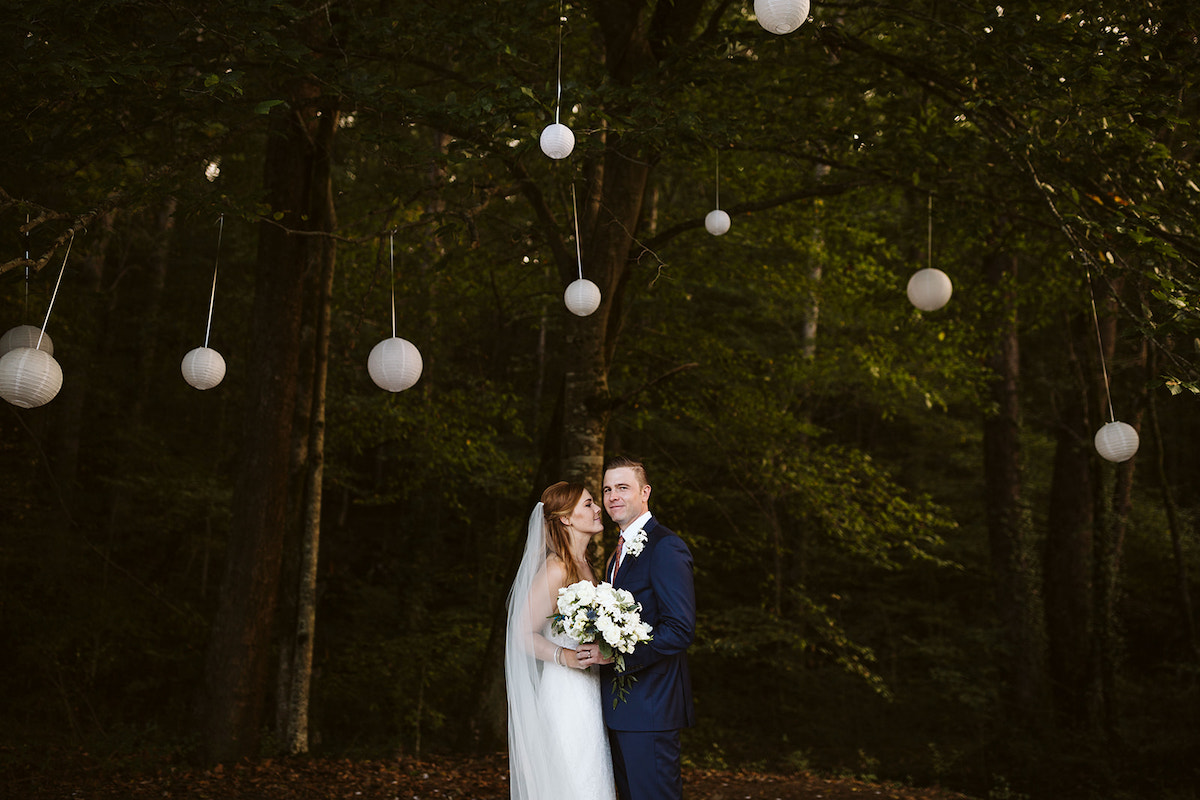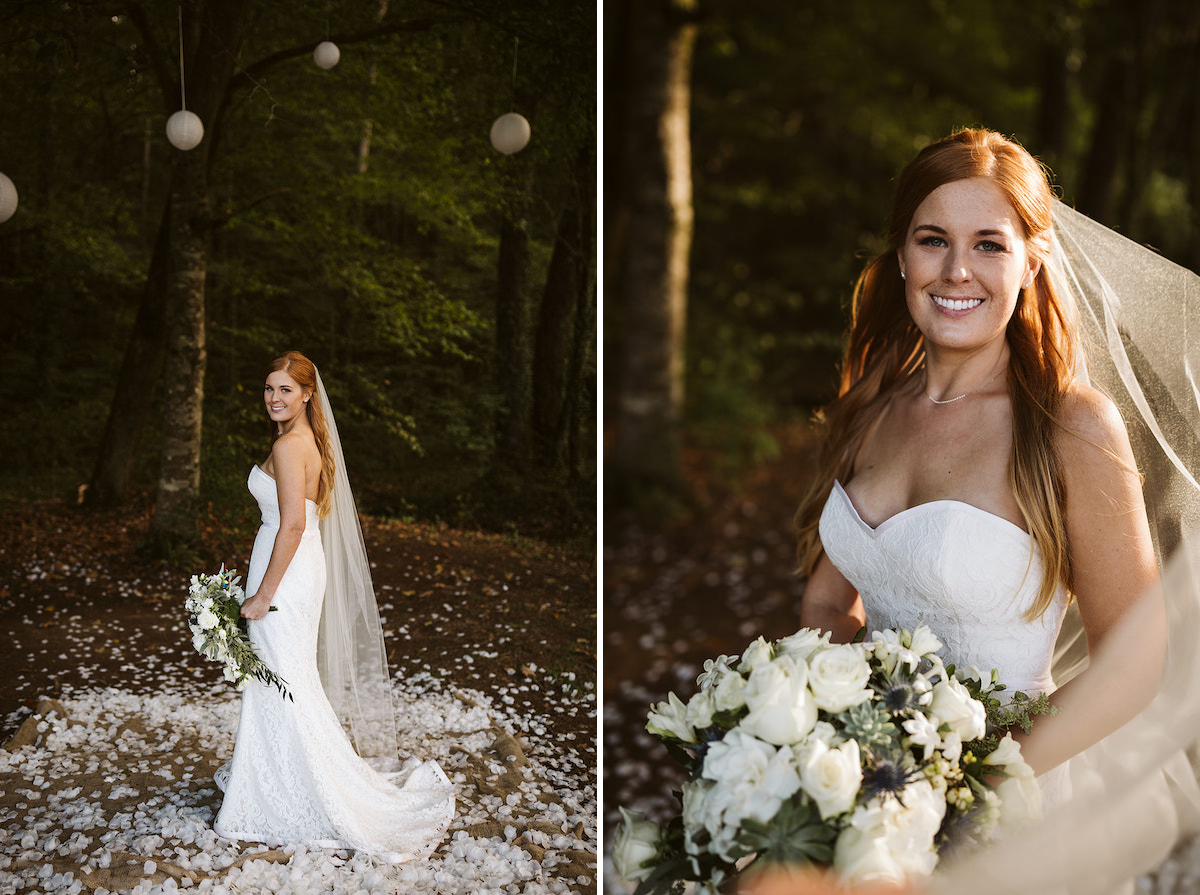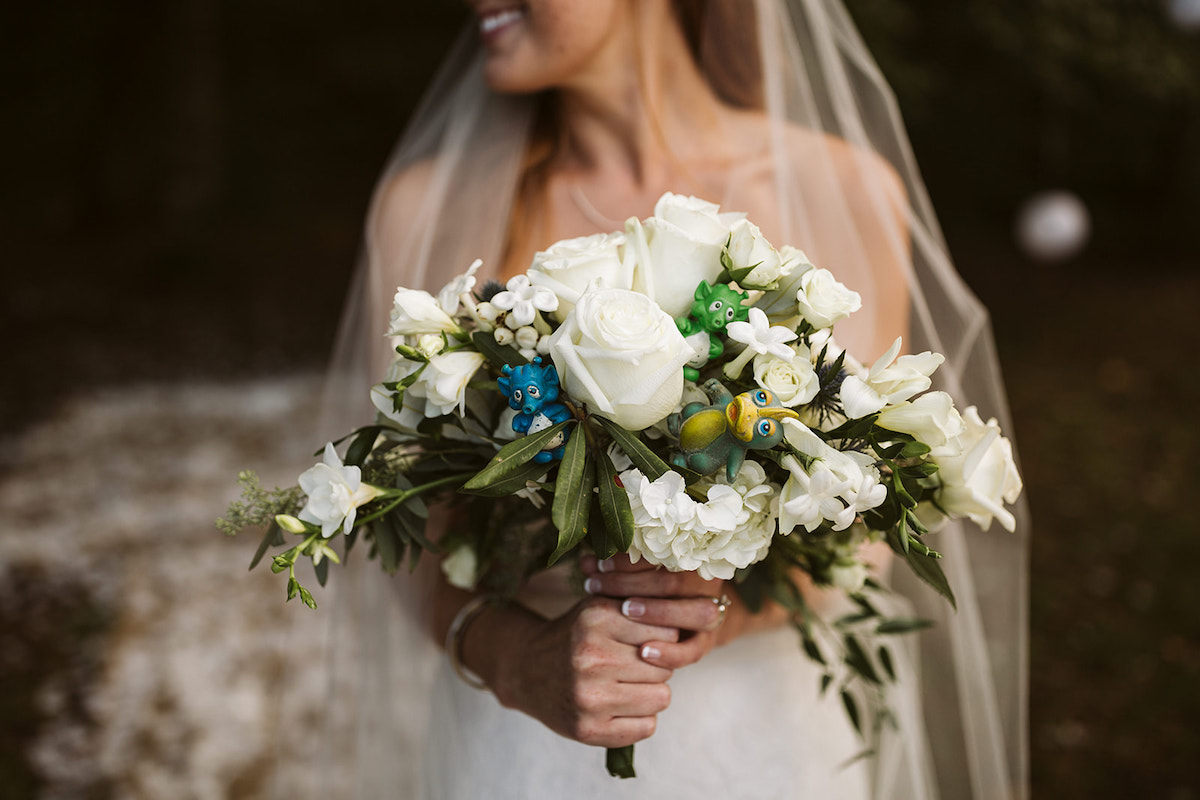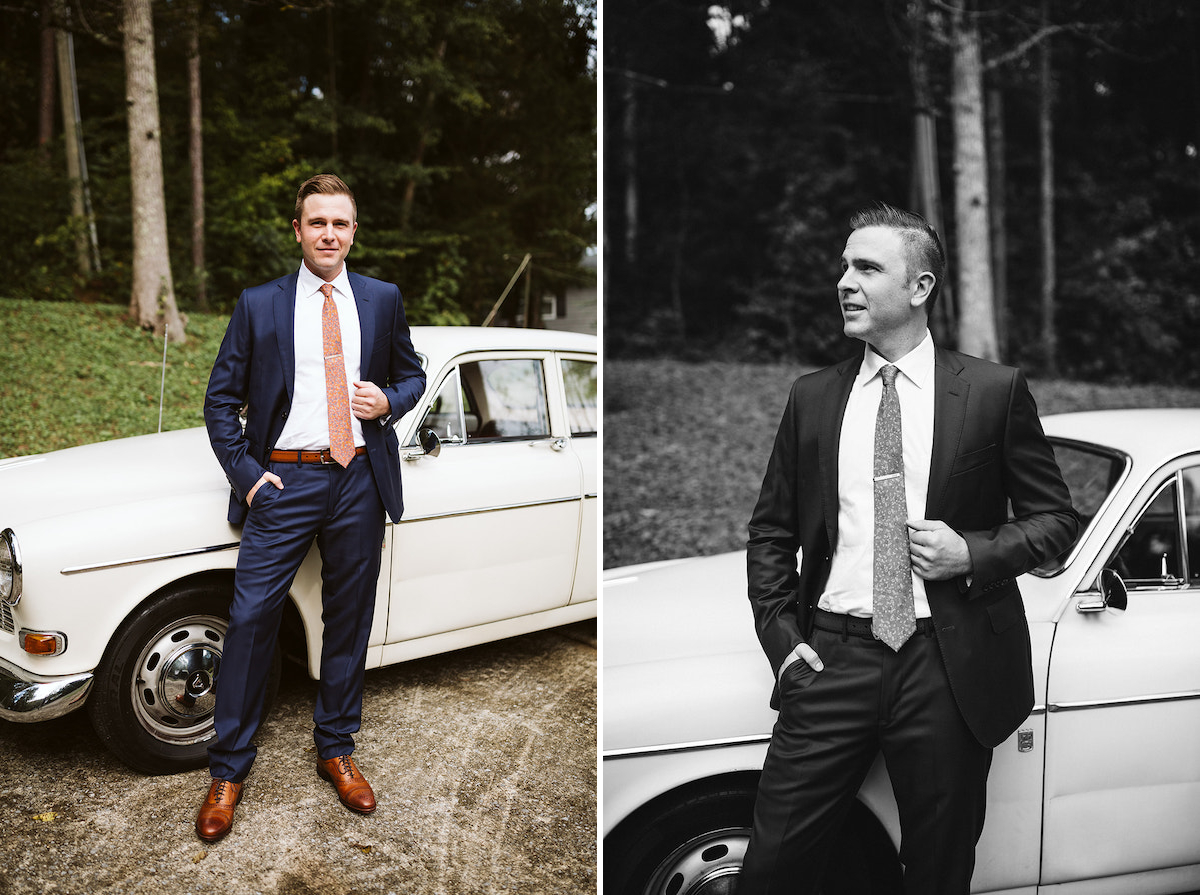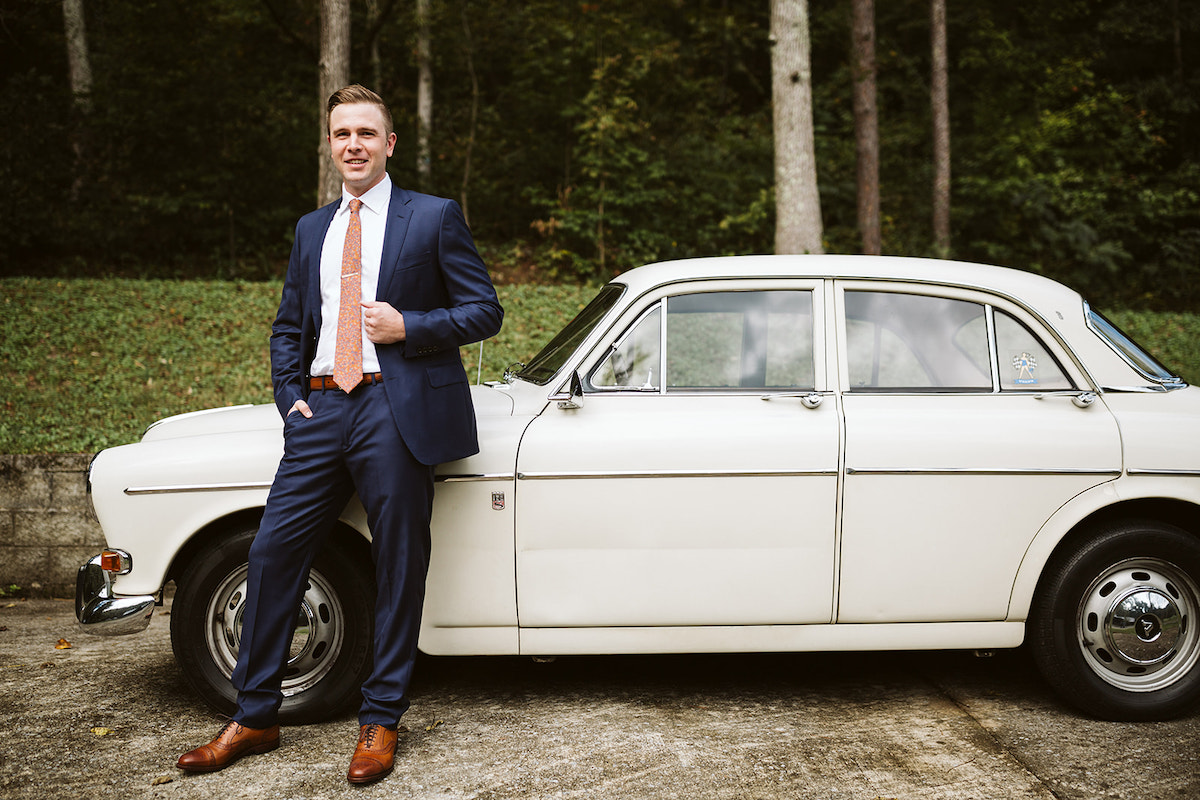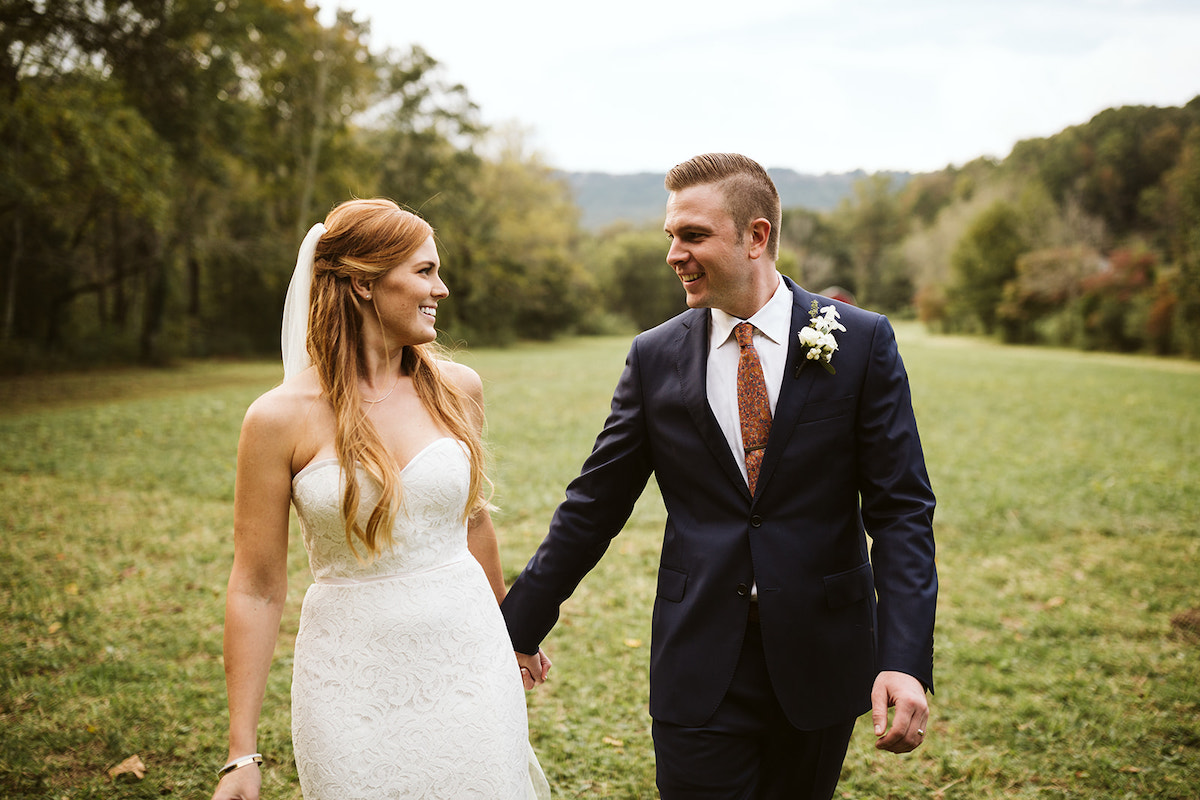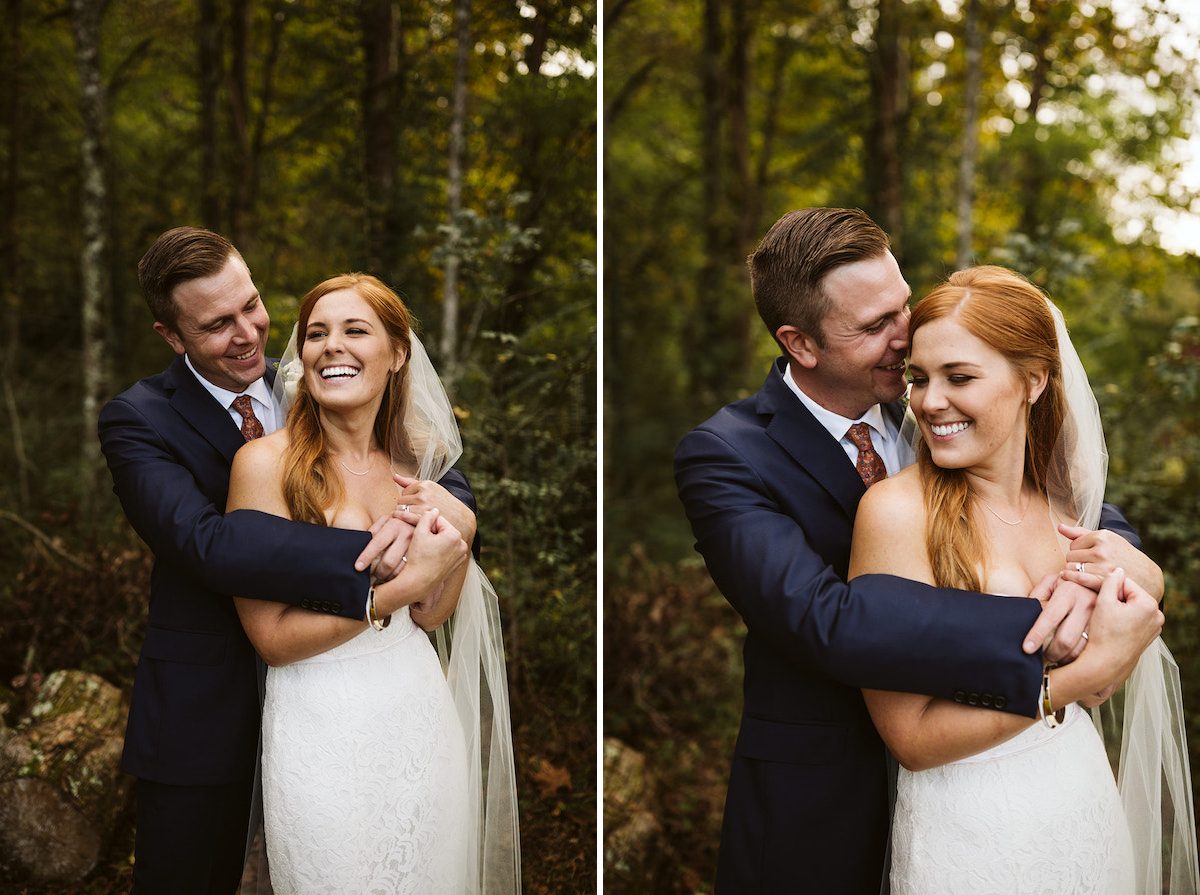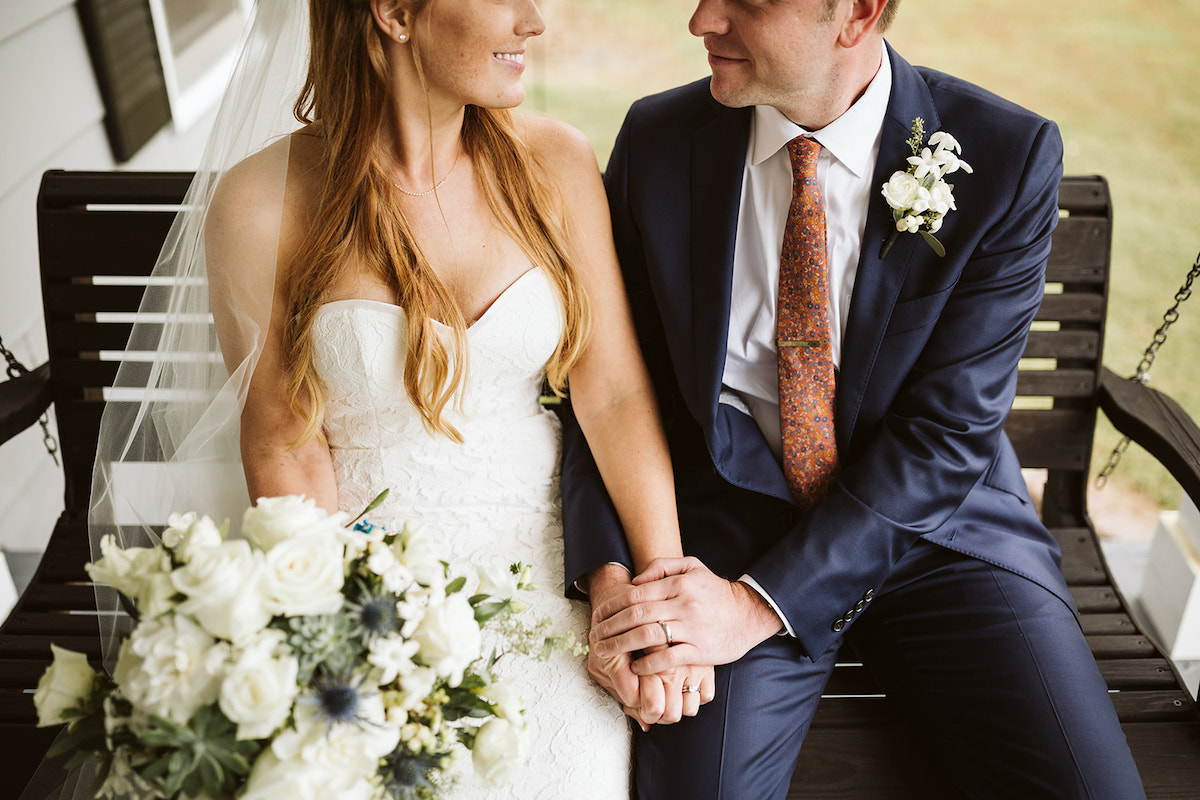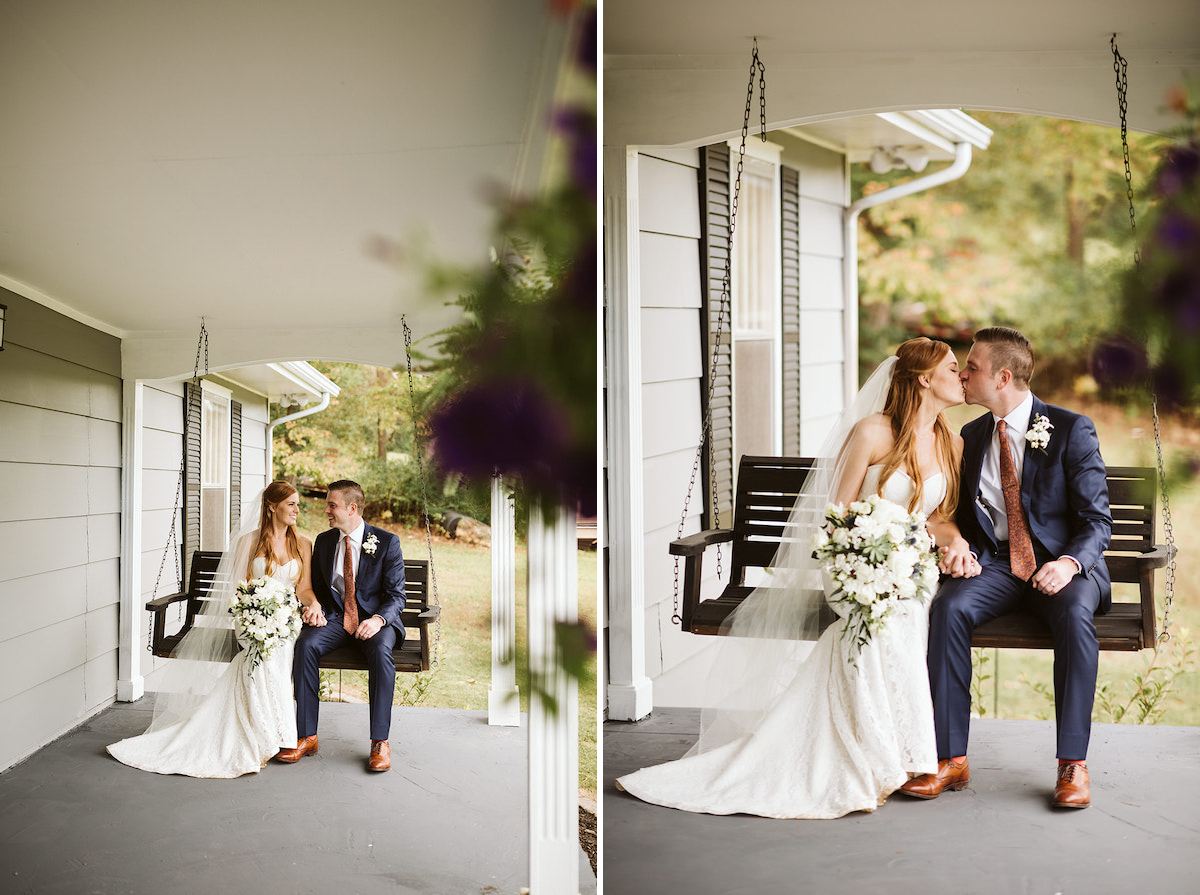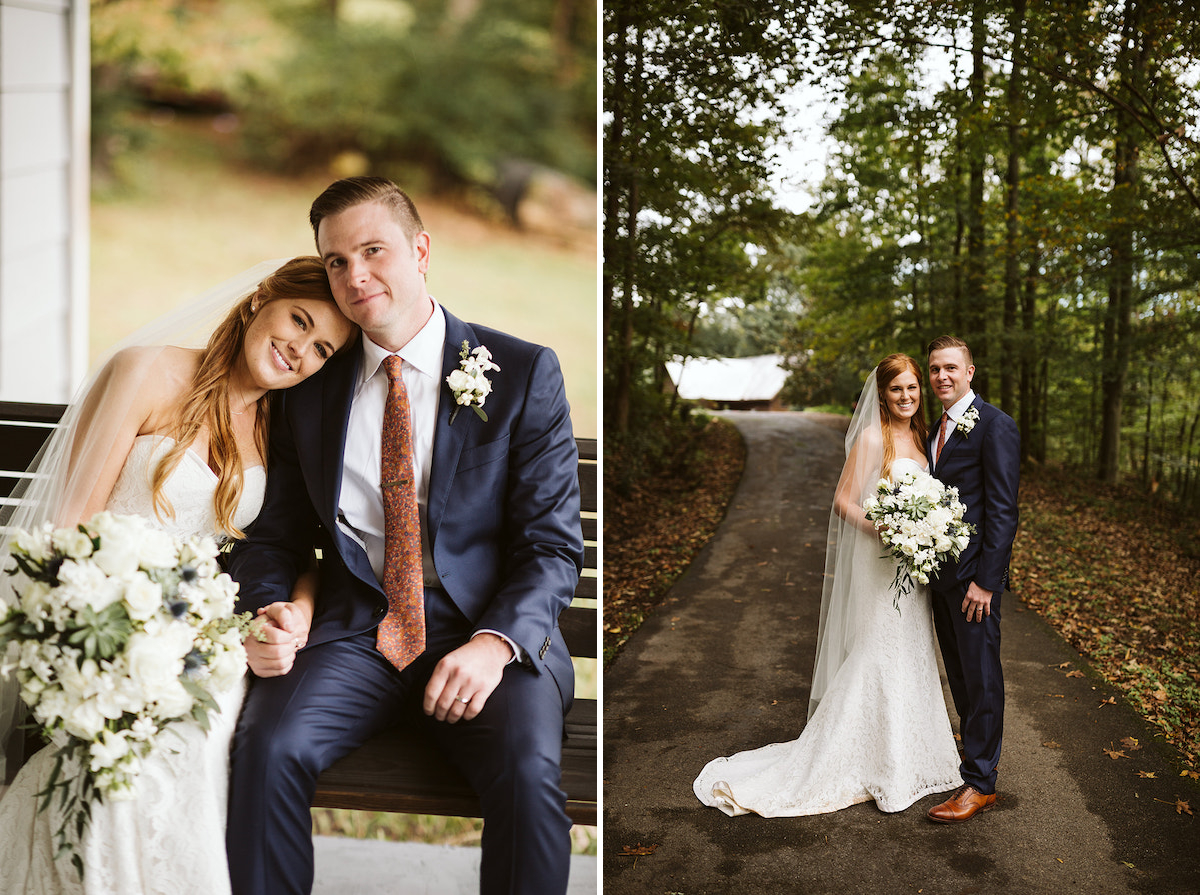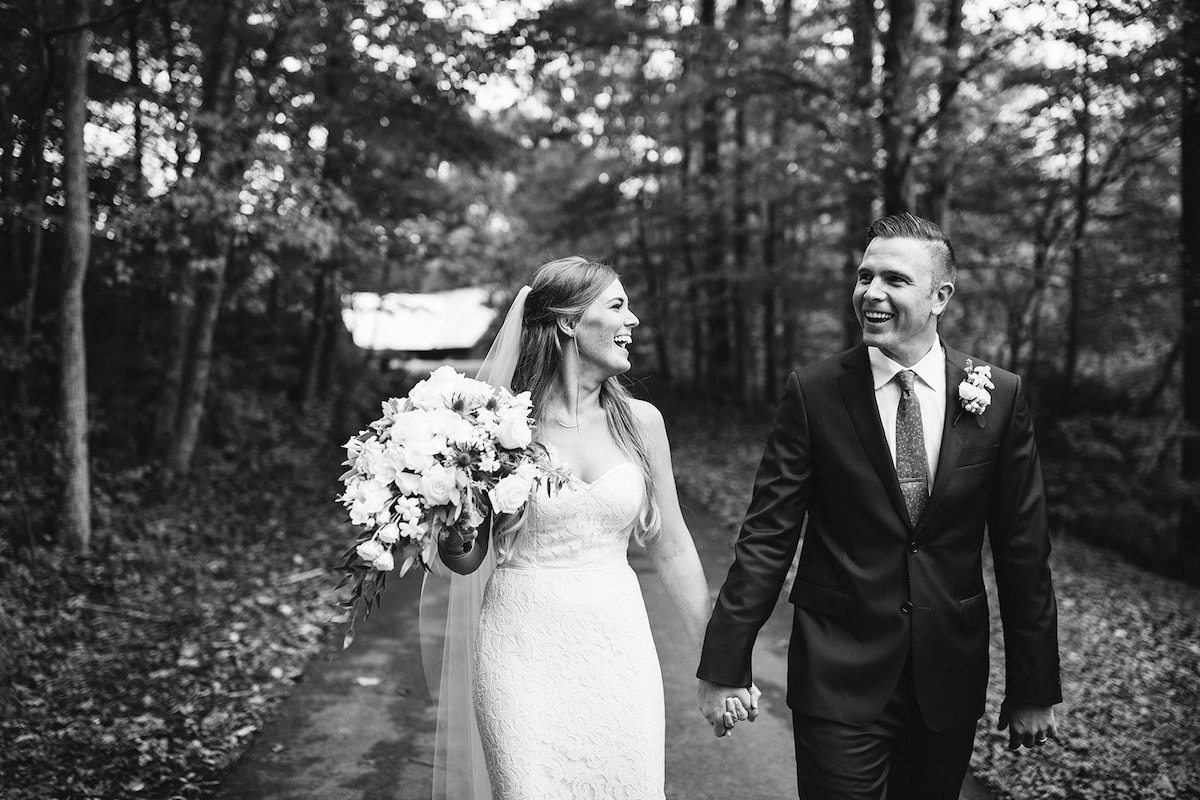 Casual wedding reception at The Daily Ration
After a short break, we made our way to their reception at The Daily Ration where loved ones were ready to celebrate. The Daily Ration has been a Chattanooga favorite for a few years, and it's a fantastic venue for a reception, especially with your hometown crowd!
So you have to check out Taylor and Harrison's cakes. For starters, one of my favorite details is their CHEESEcake wedding cake. Yep, that's right. A cake literally made of 3 huge wheels of cheese! Amazing. And the groom's cake decorated like Harrison's truck is unreal. I love the addition of the couple's pups in icing.
After dining and dancing with their friends and family, Harrison and Taylor closed the party with a sparkler exit. They drove off in Harrison's vintage Volvo that their friends had decked out with tin cans and signs. Super classic!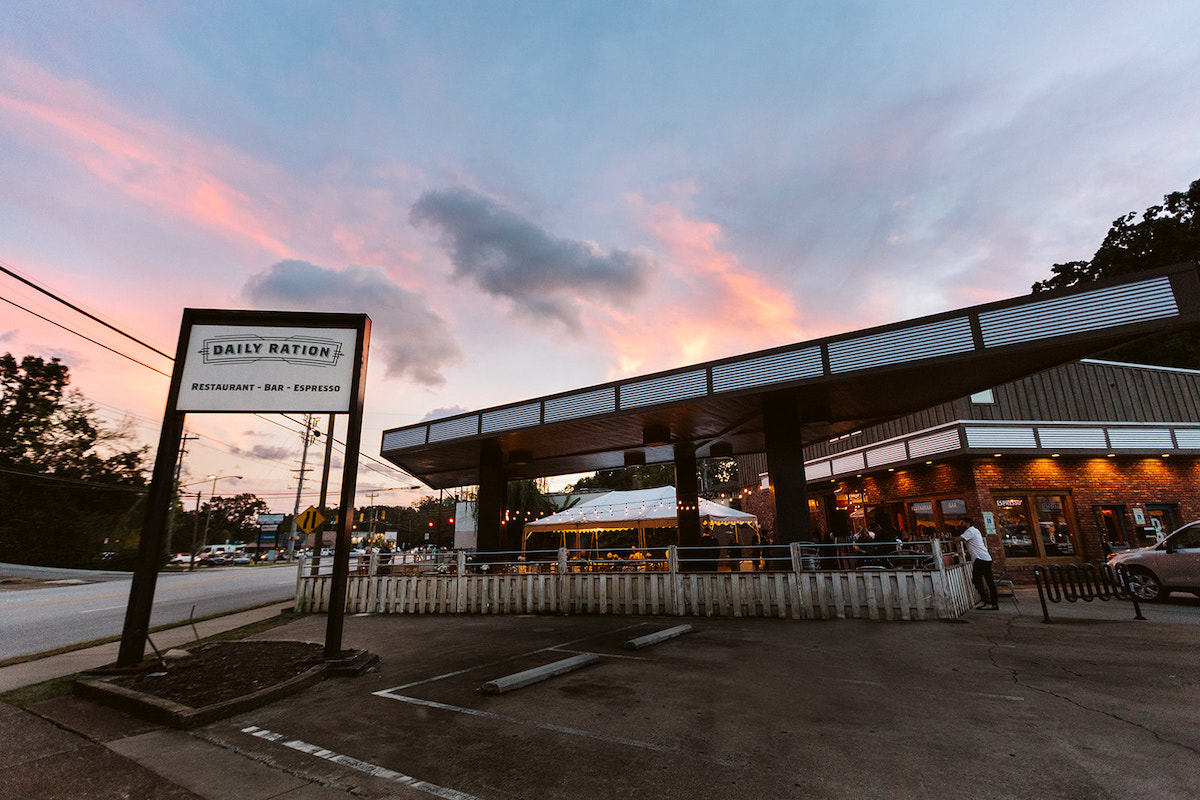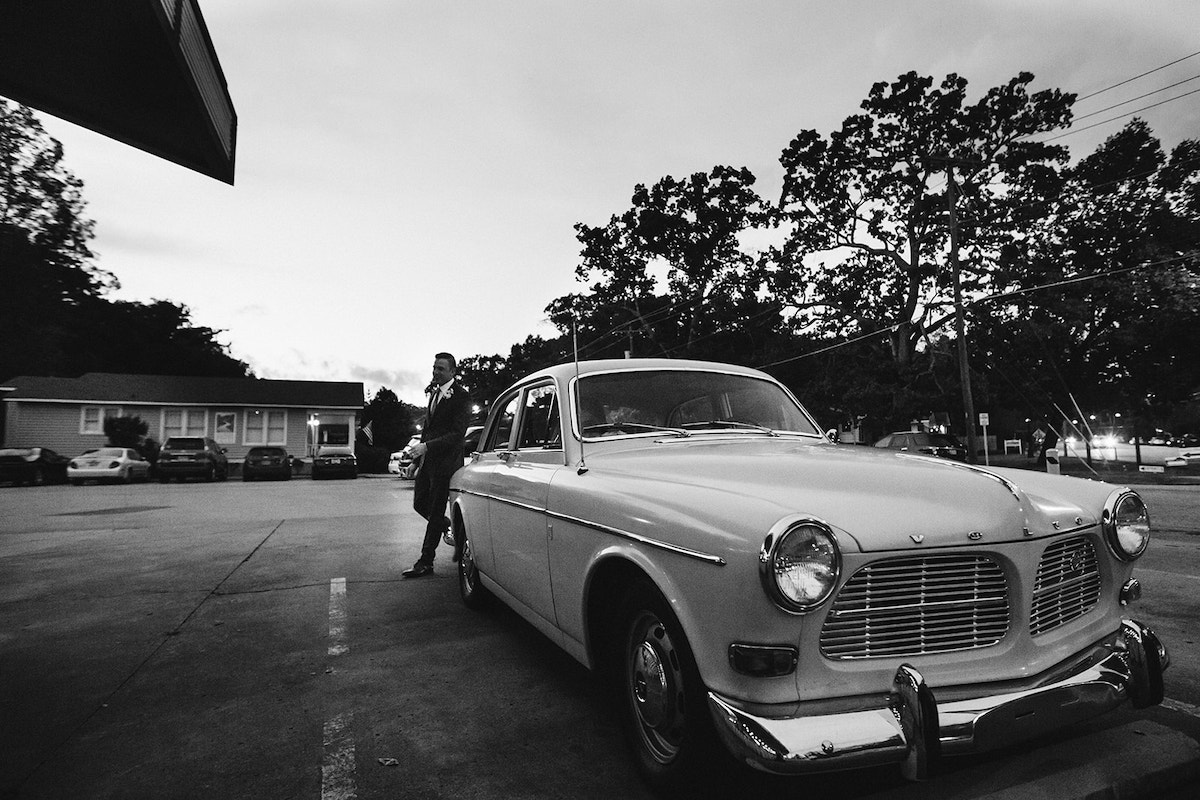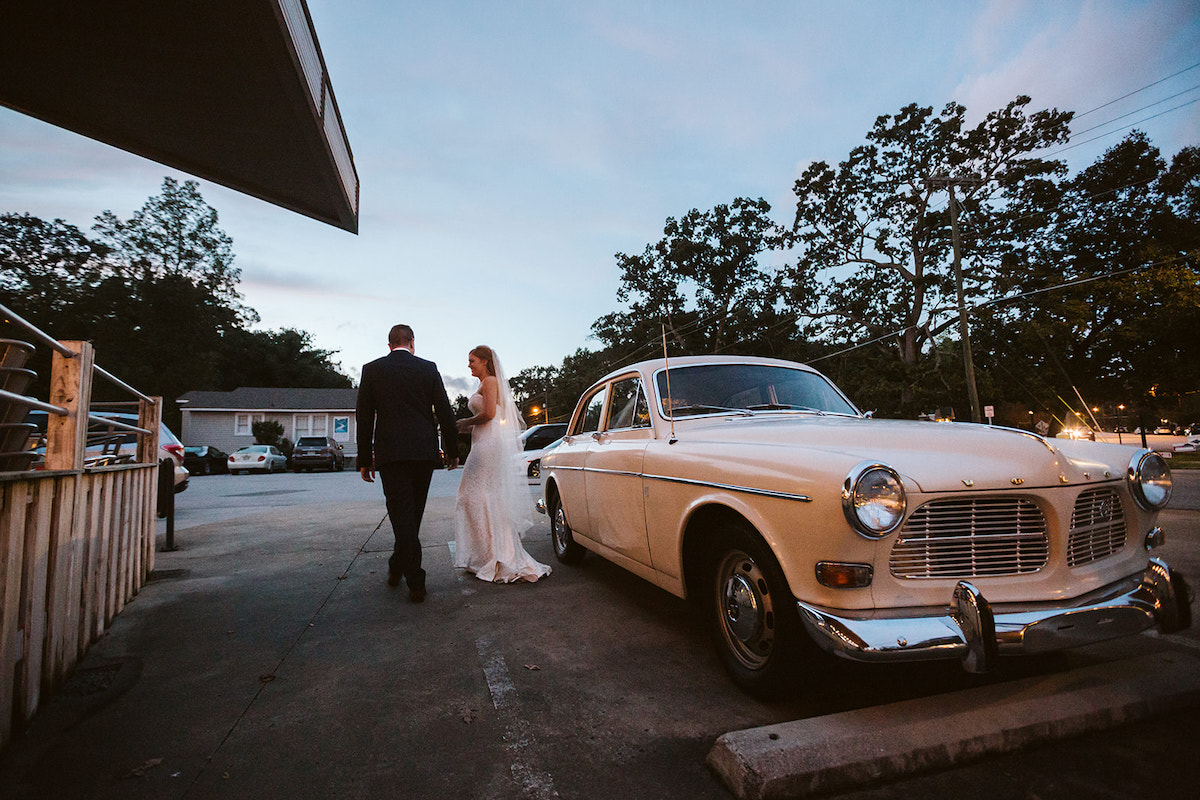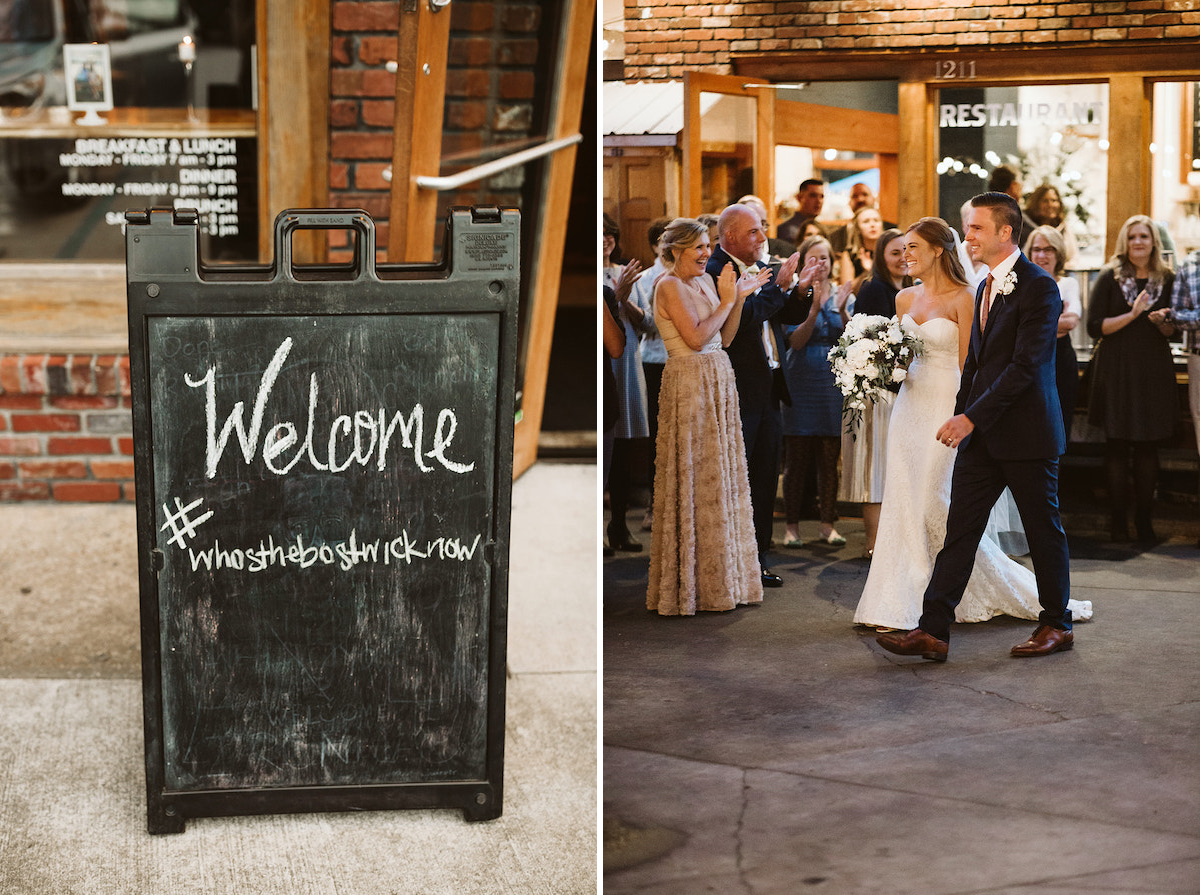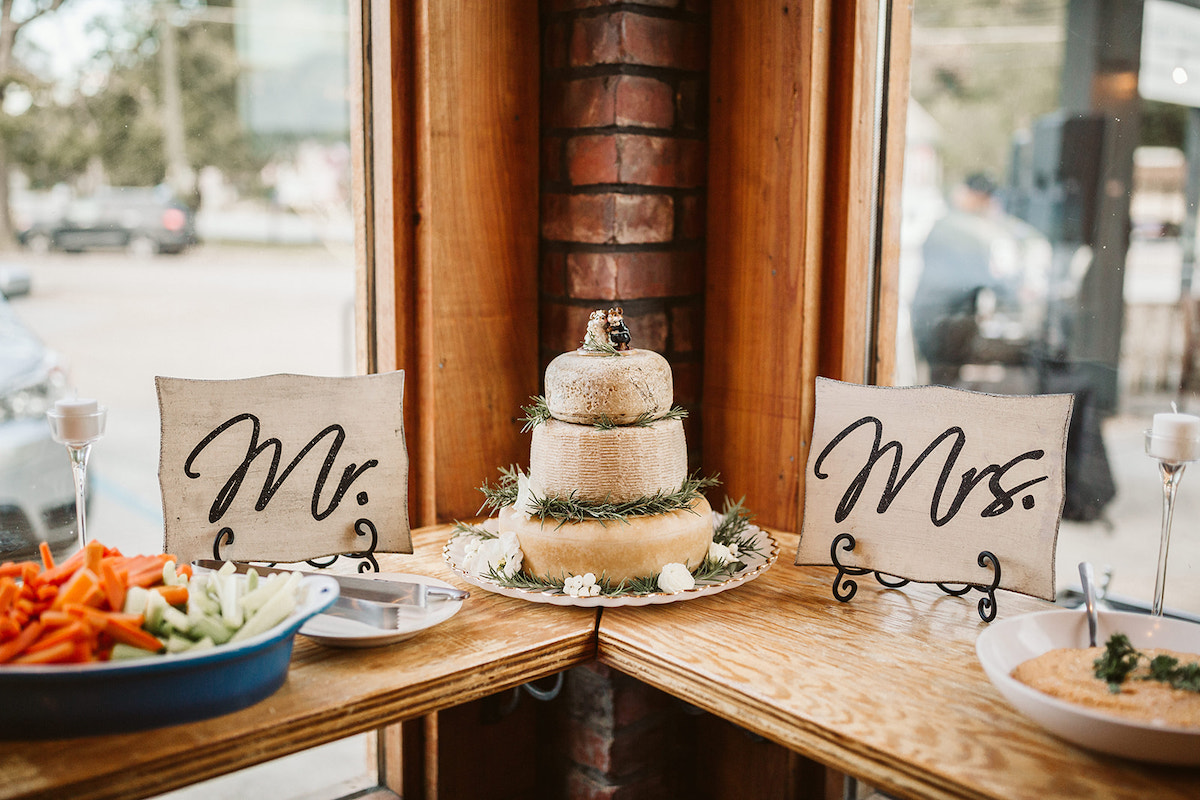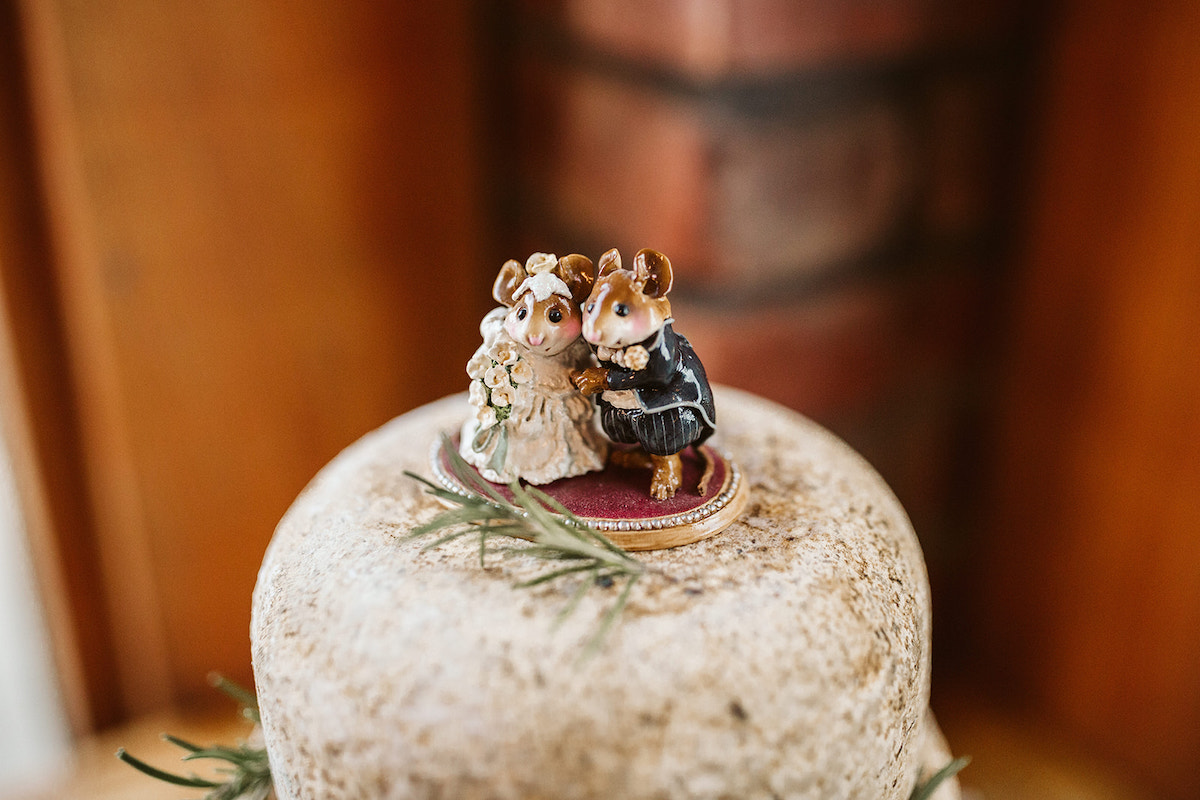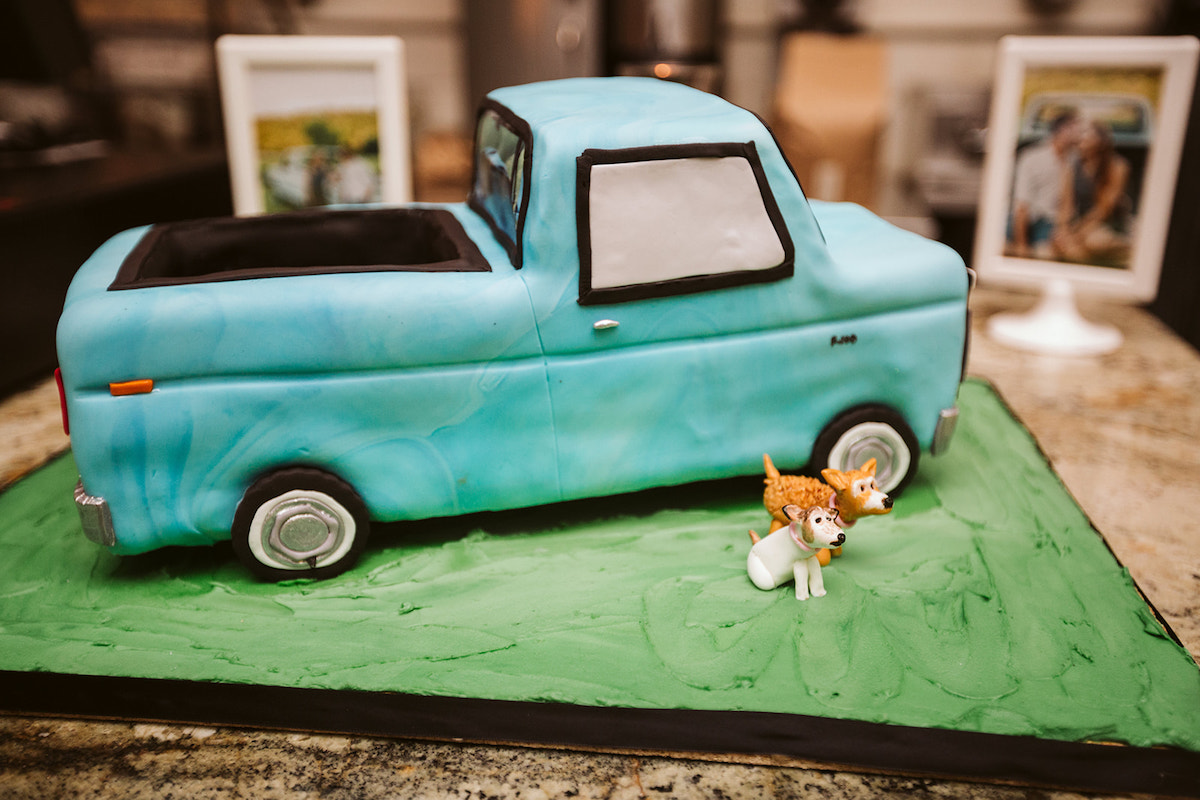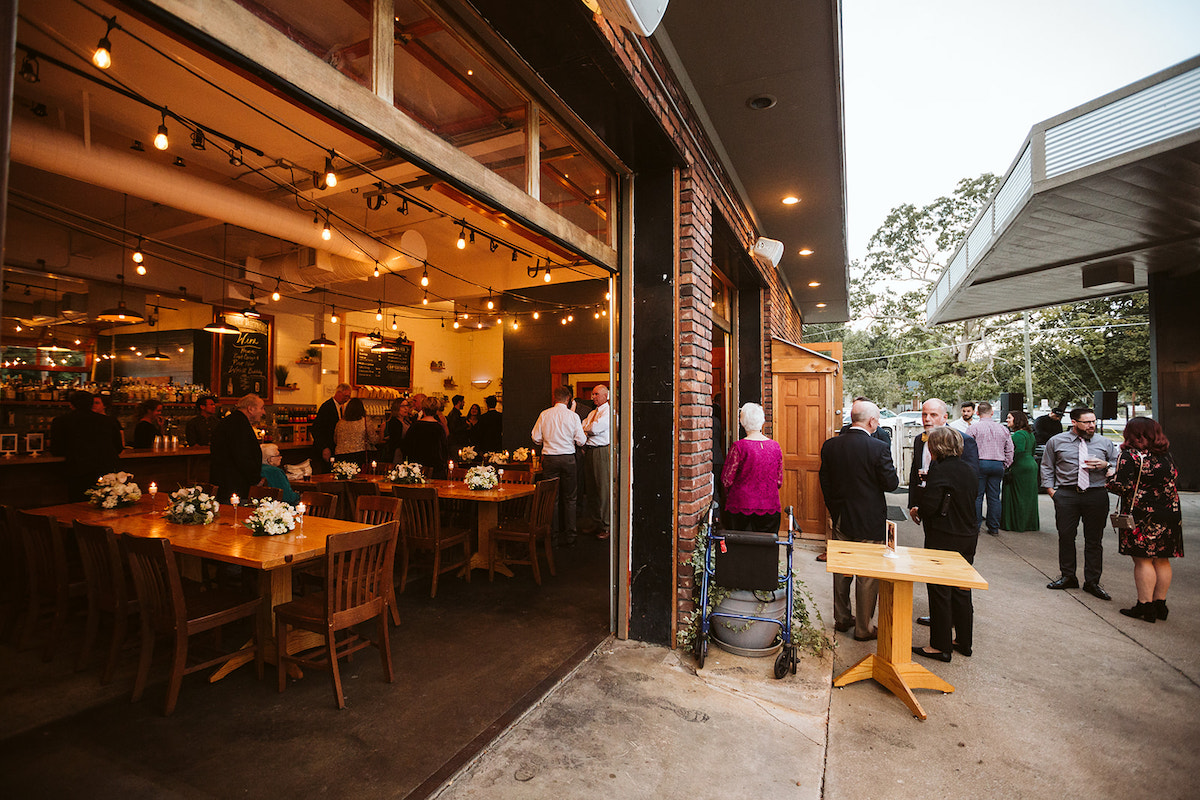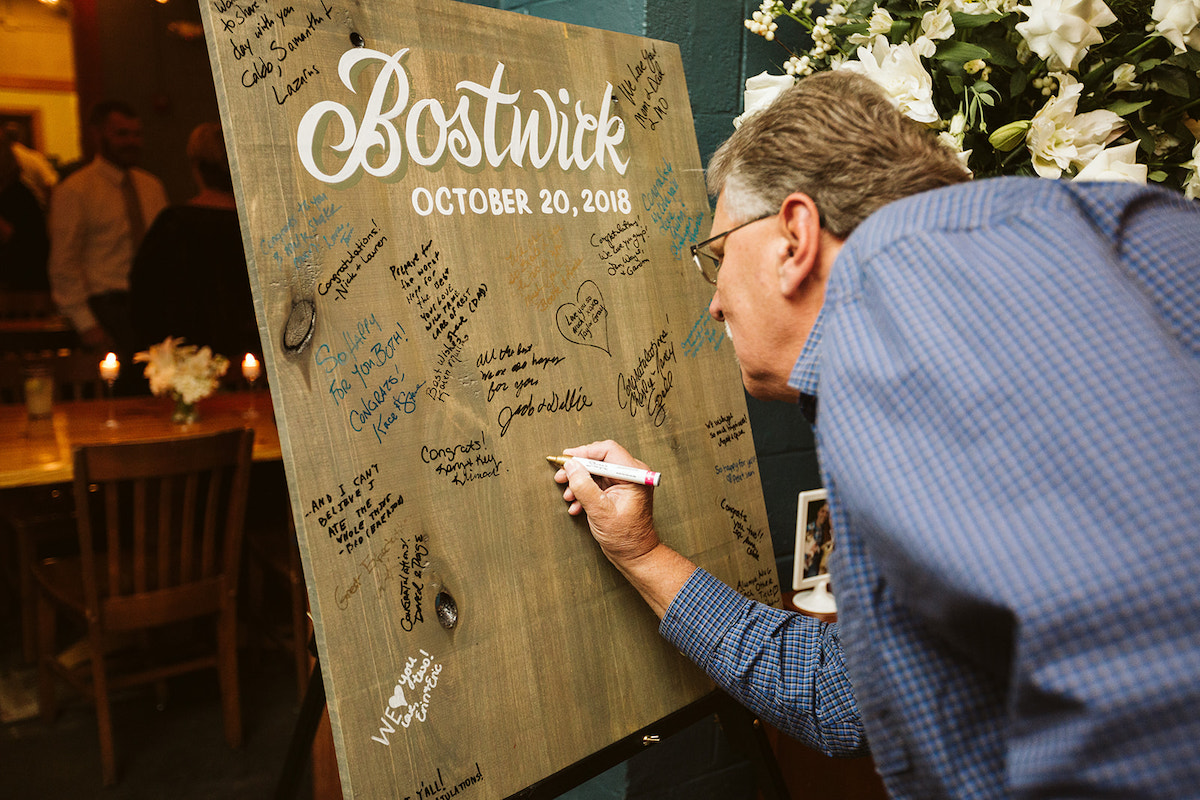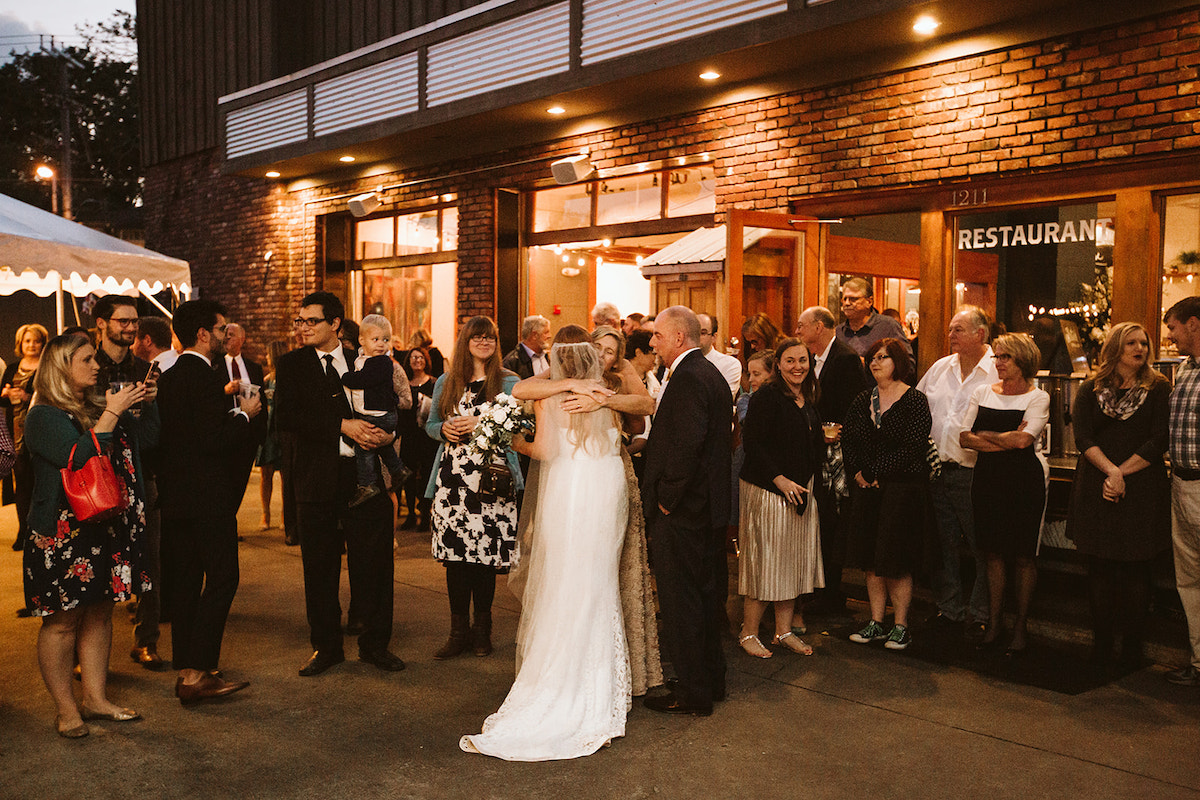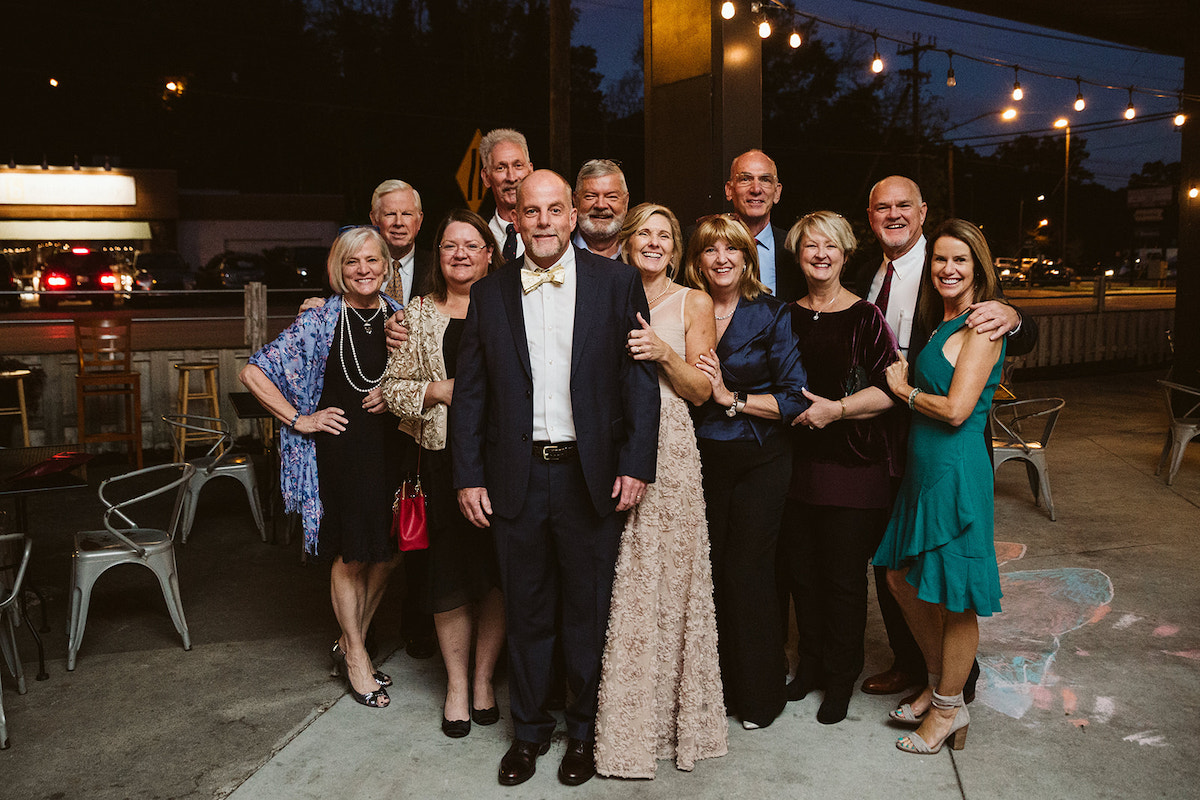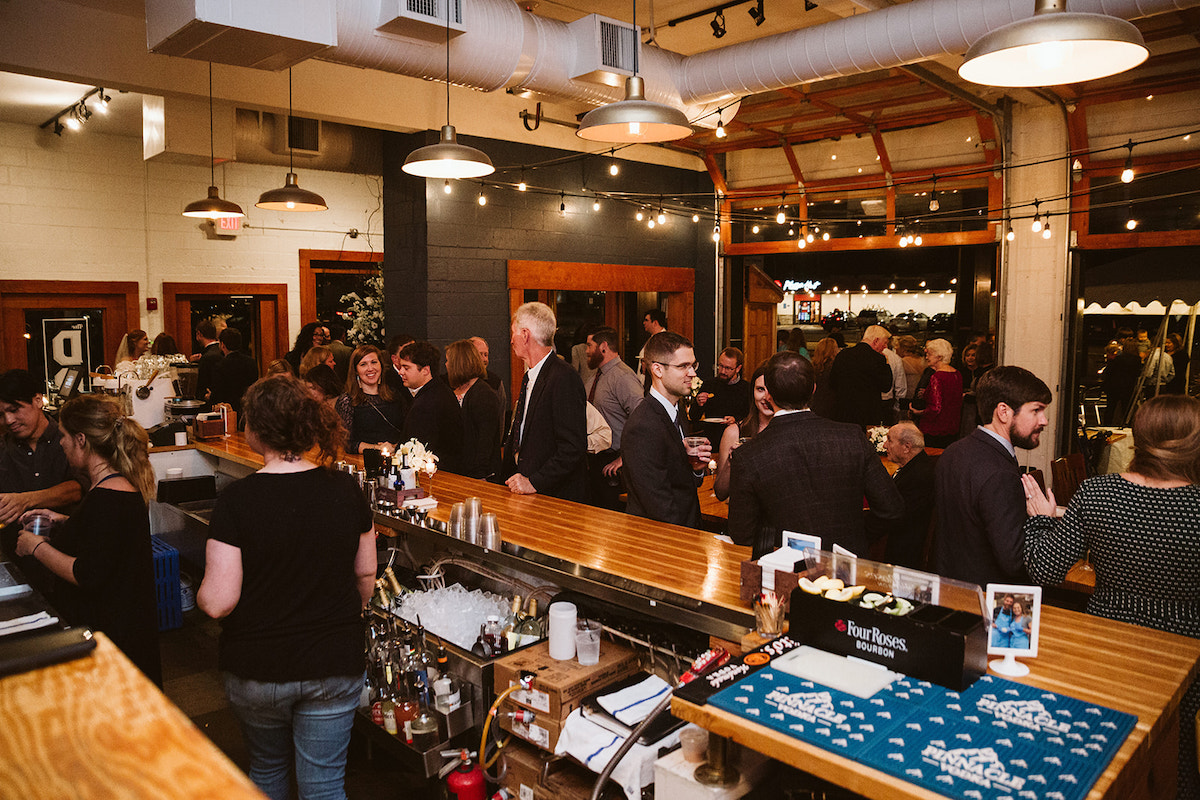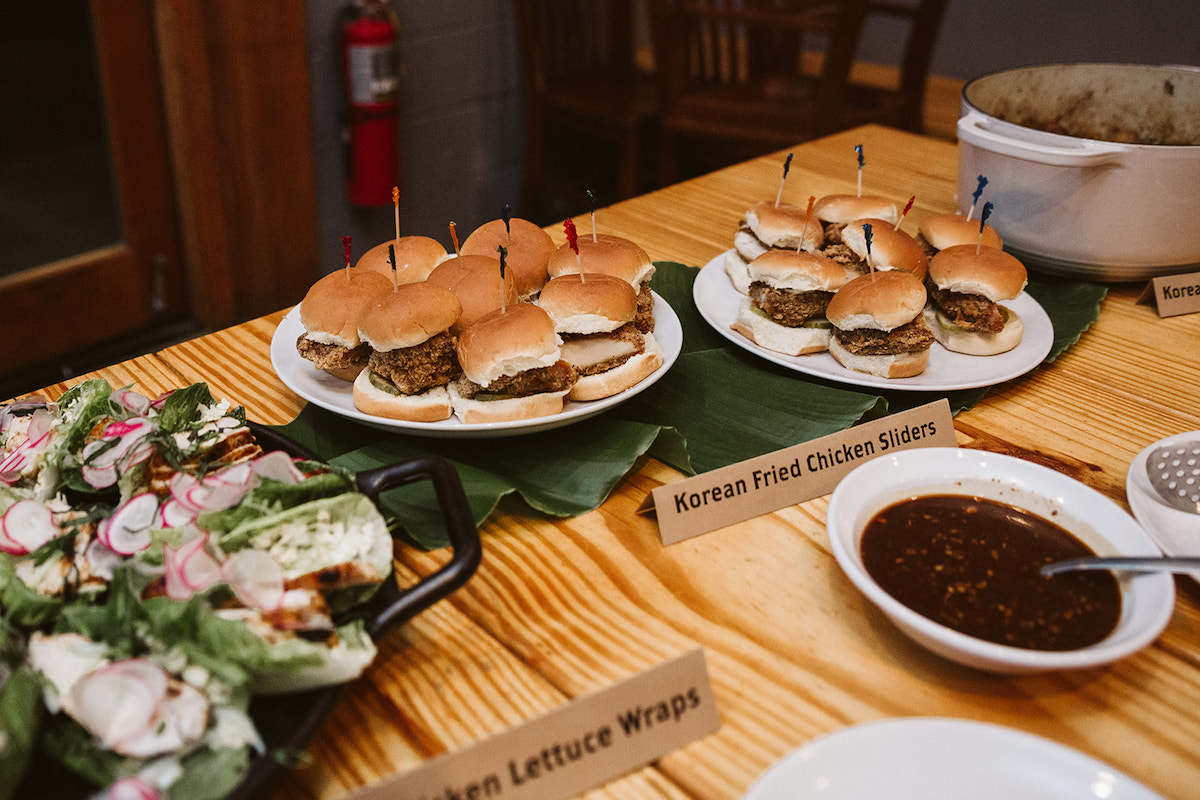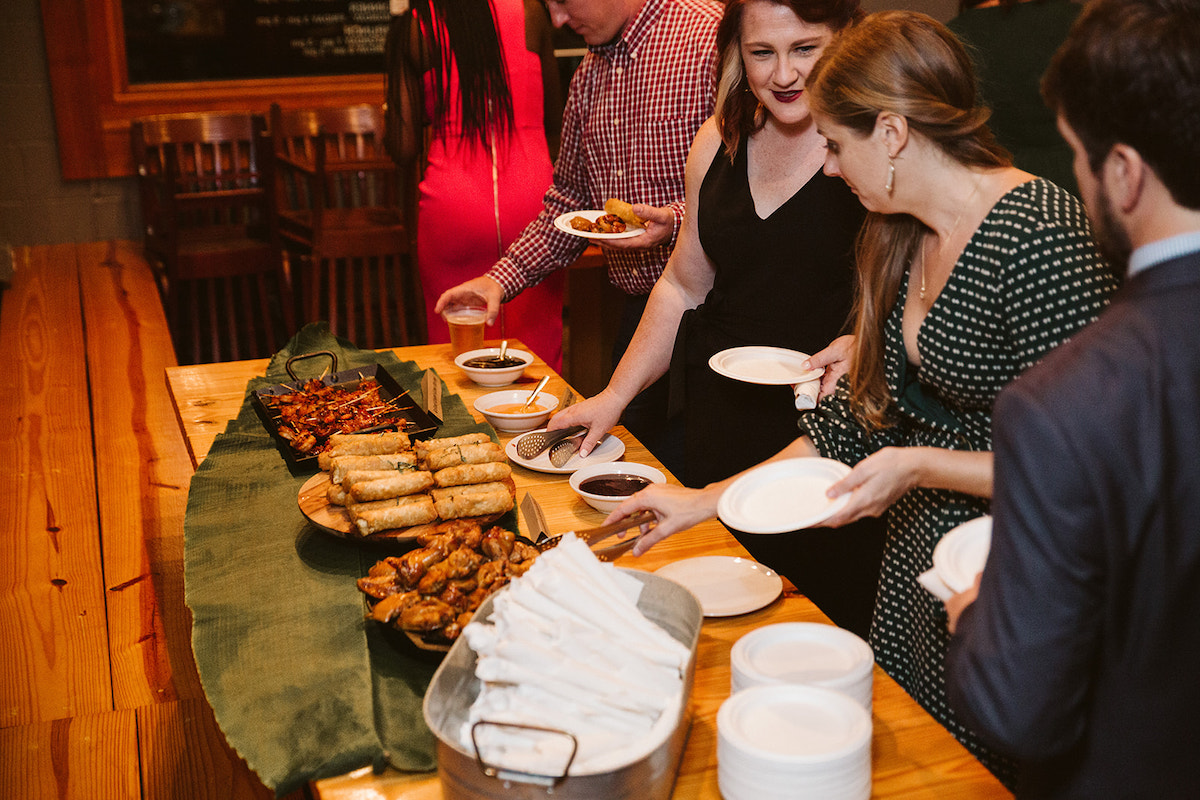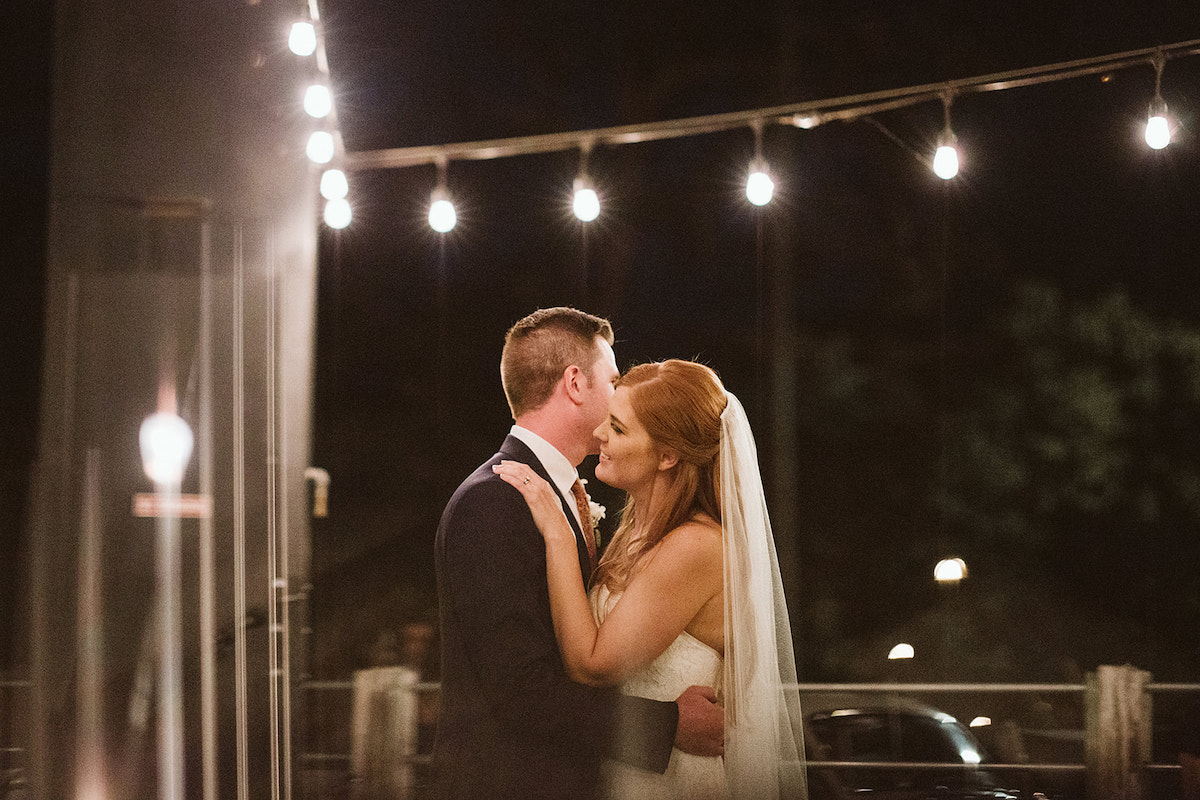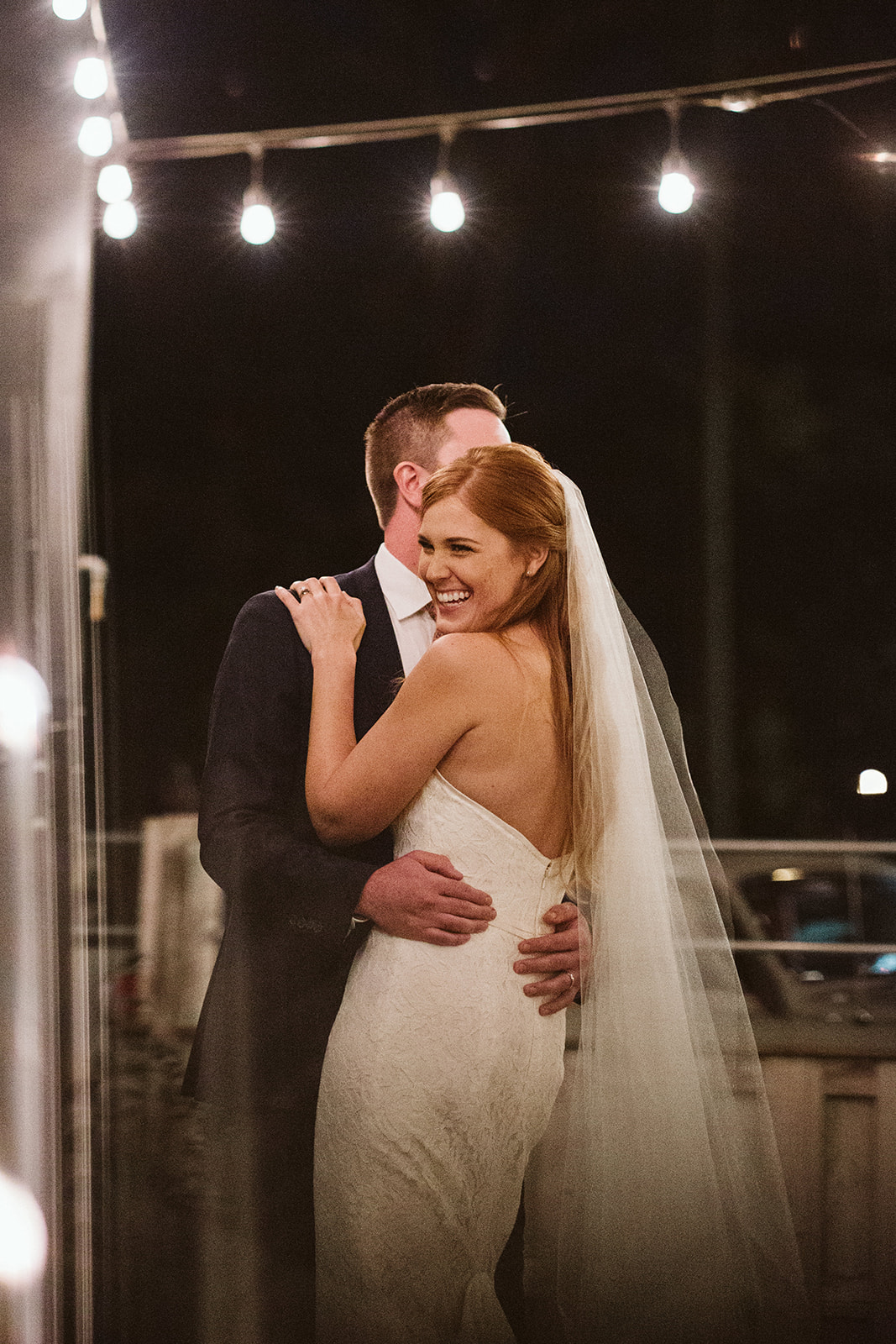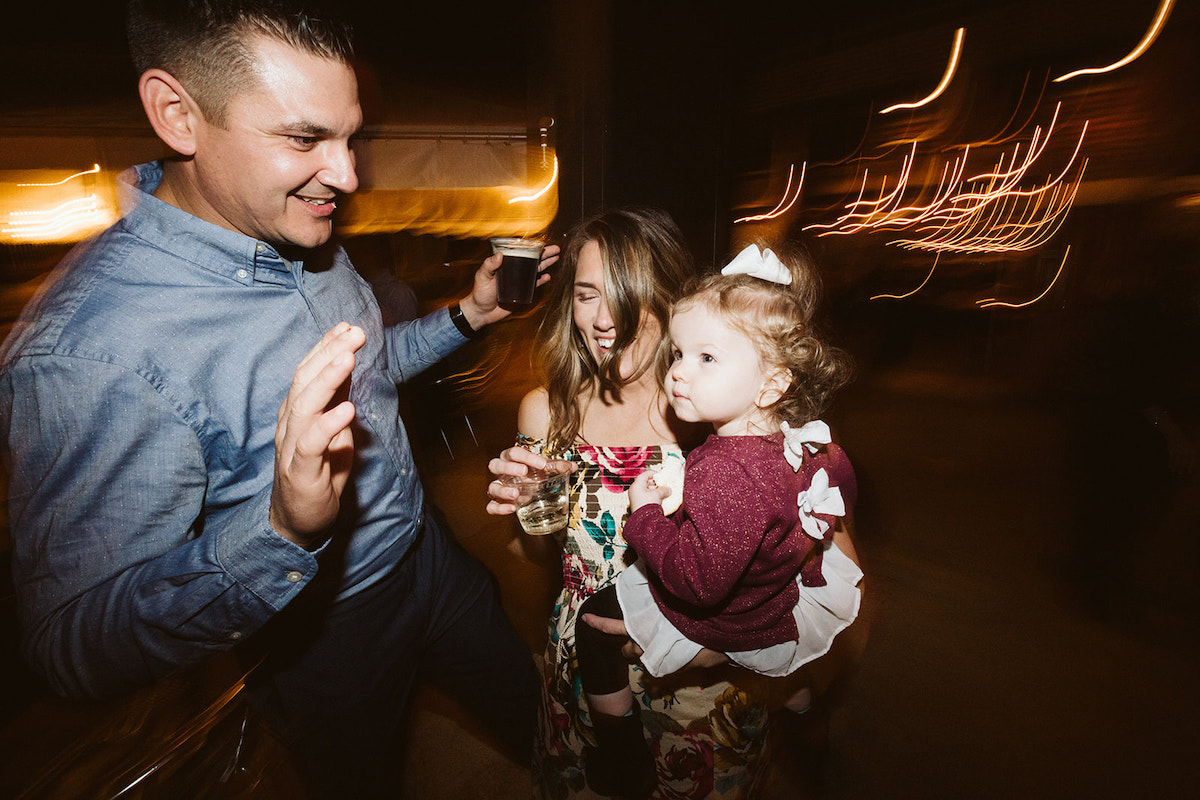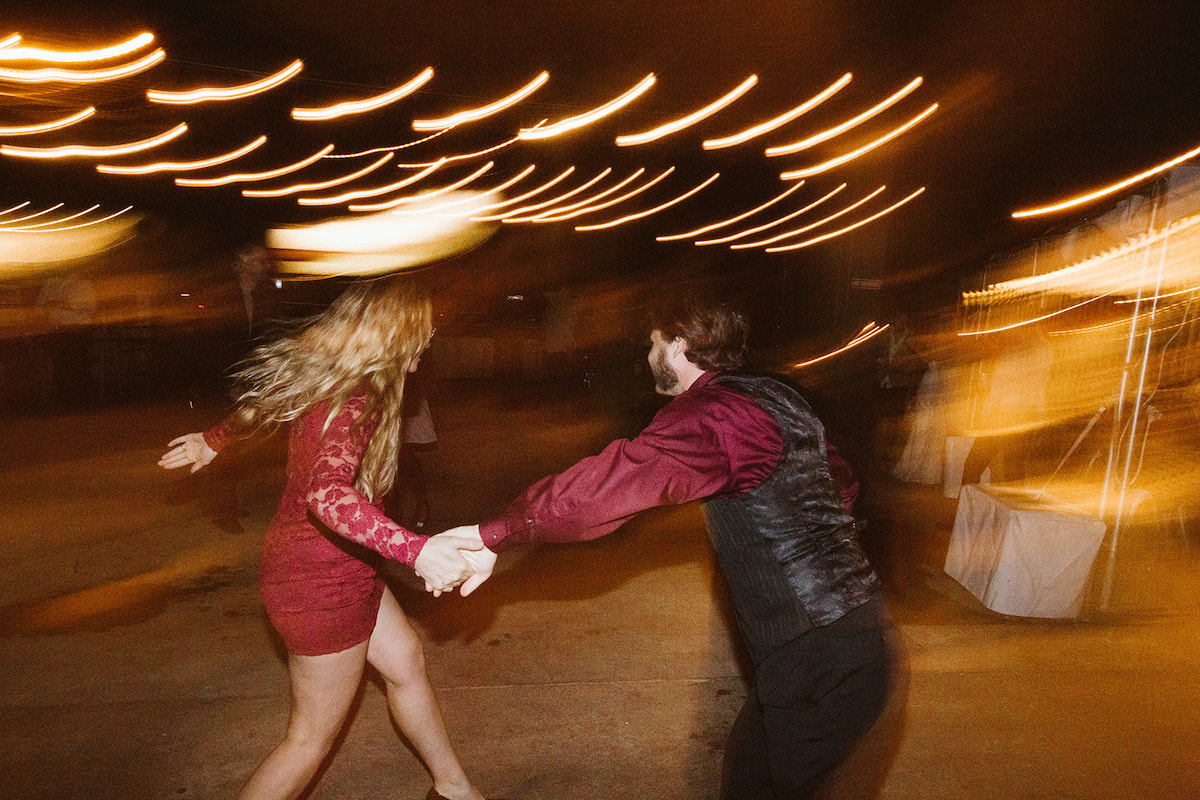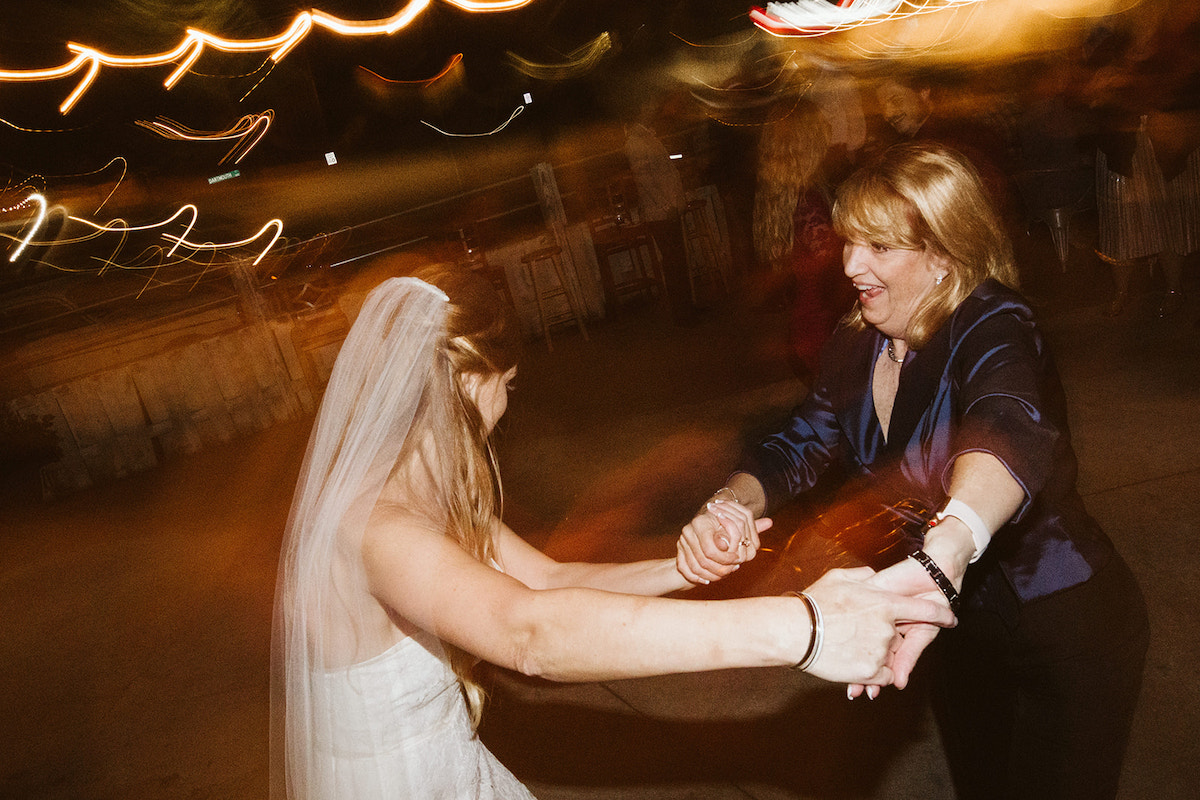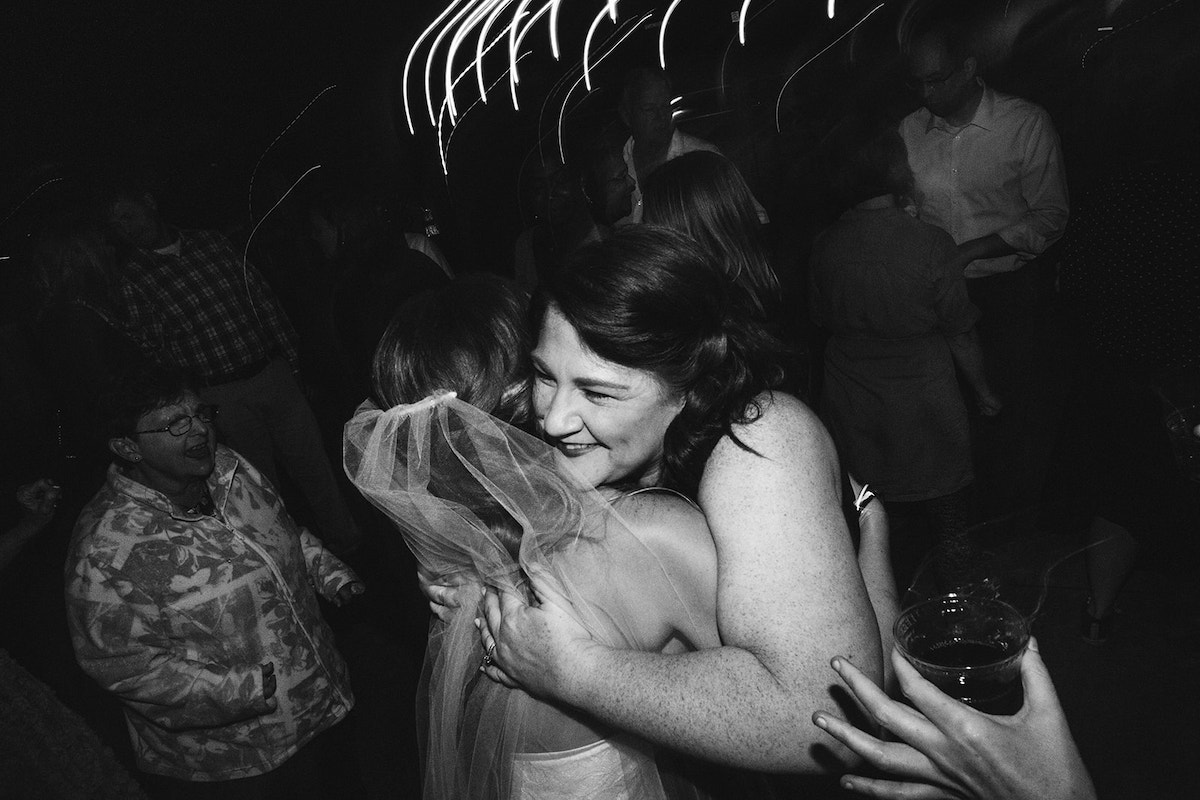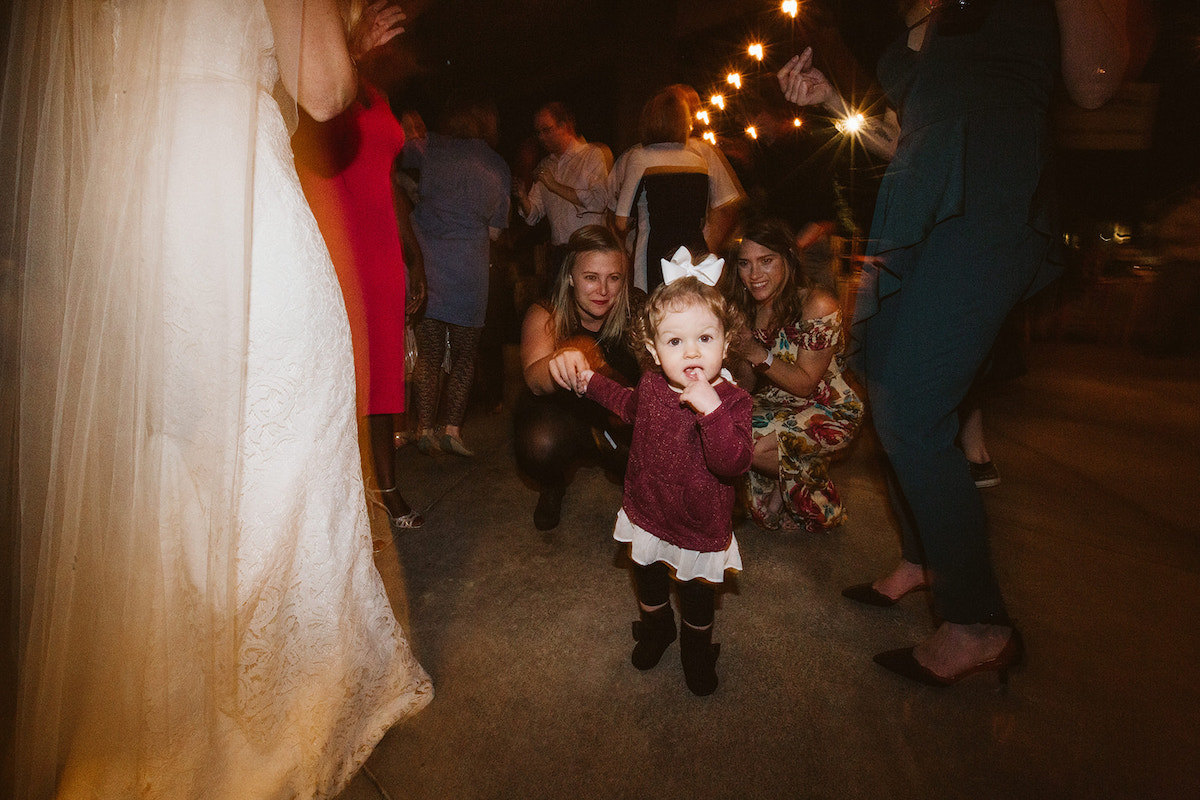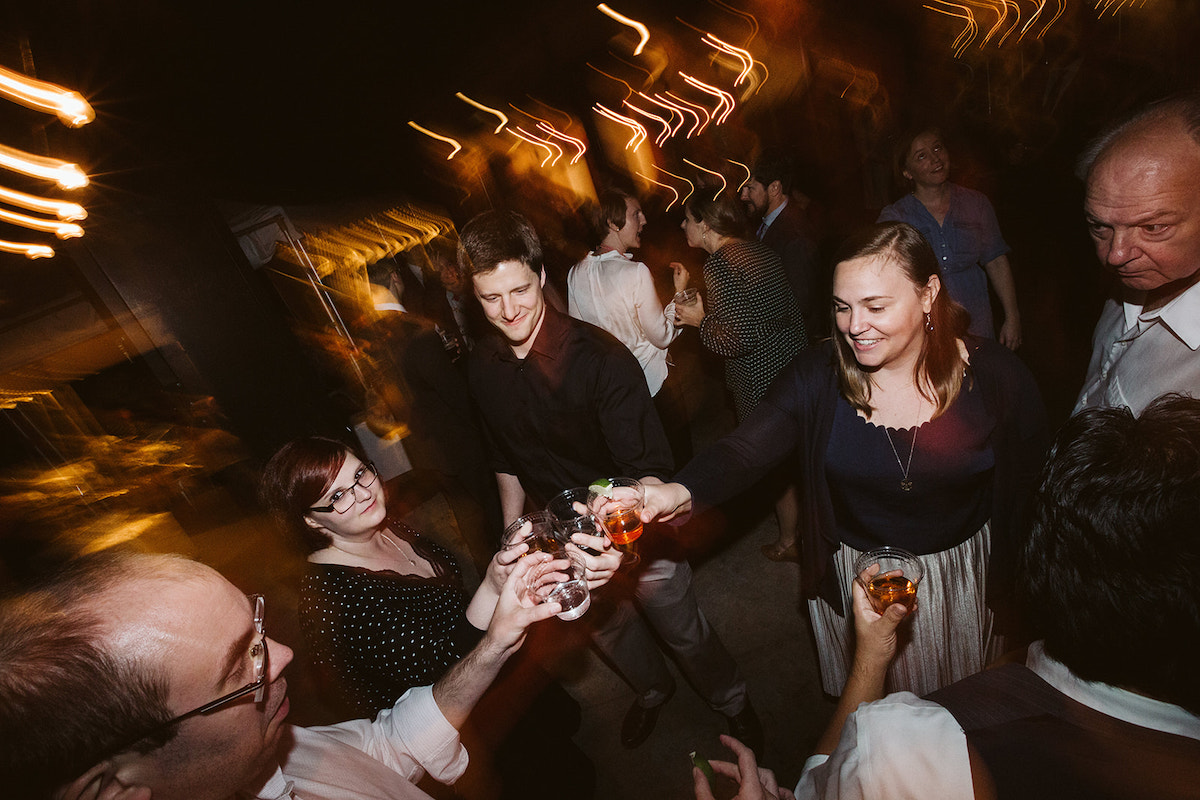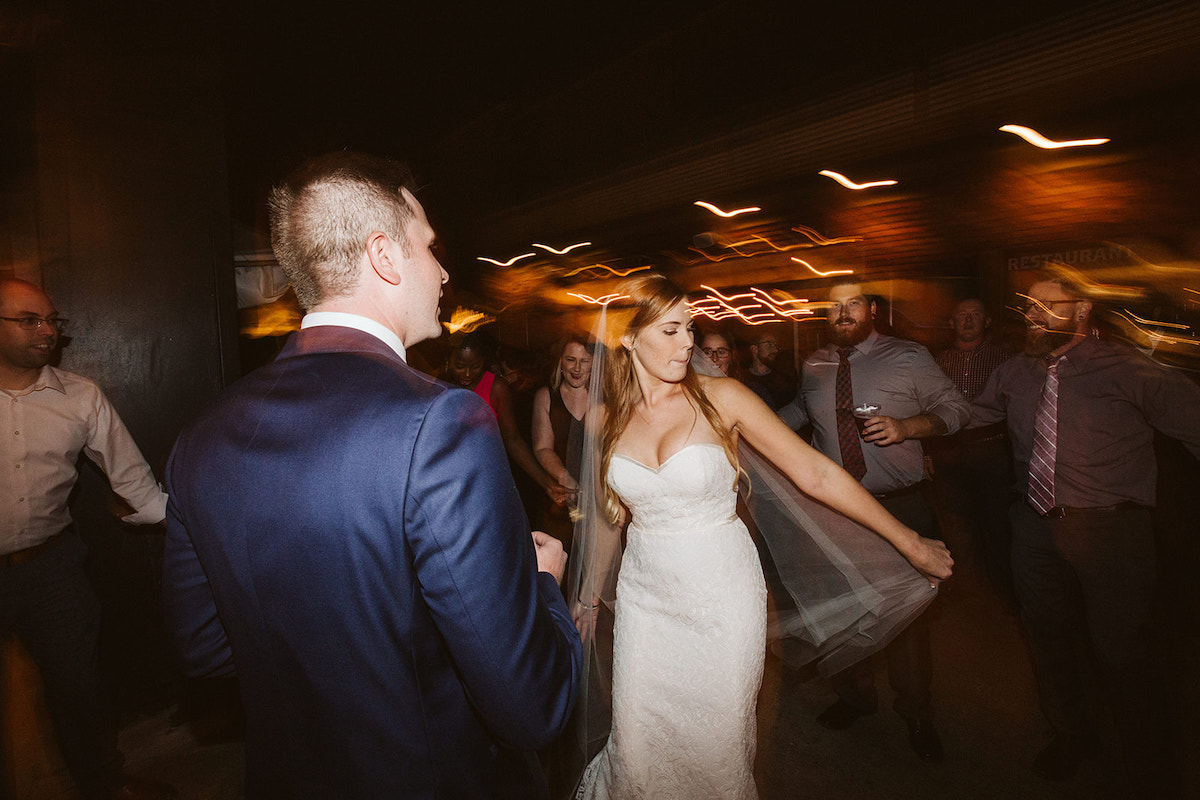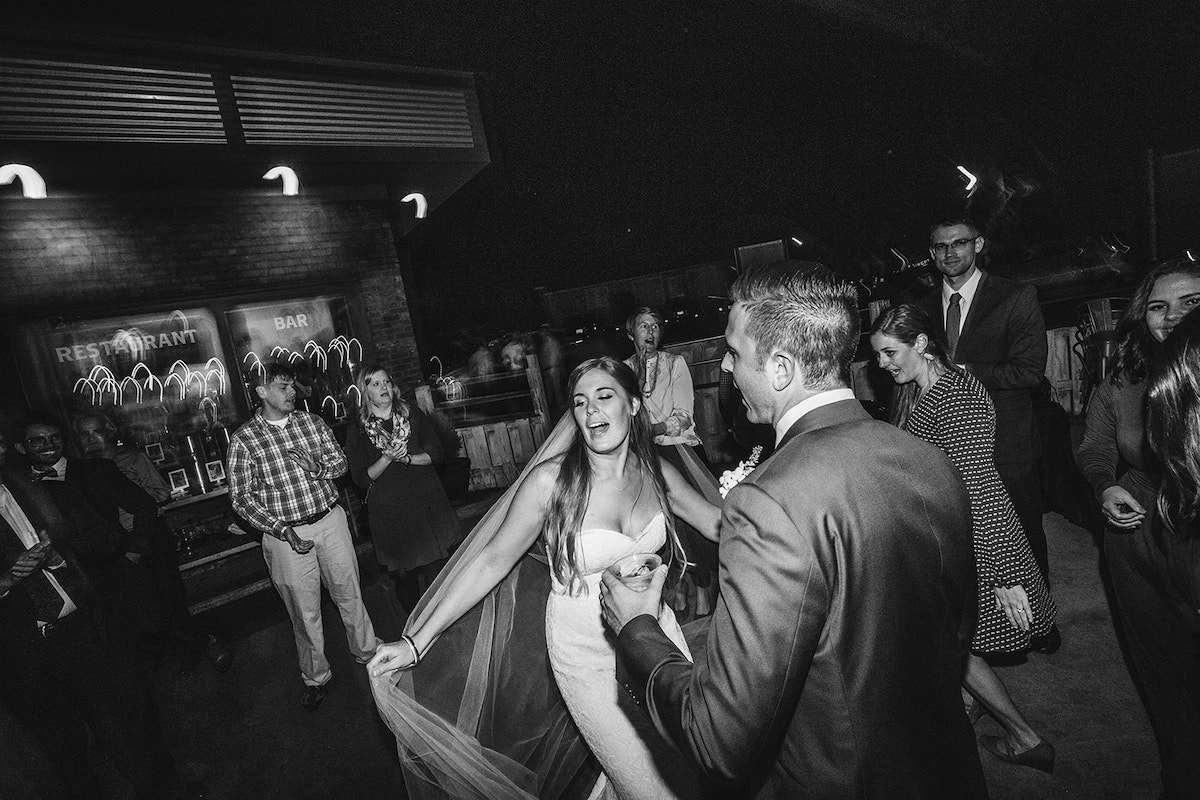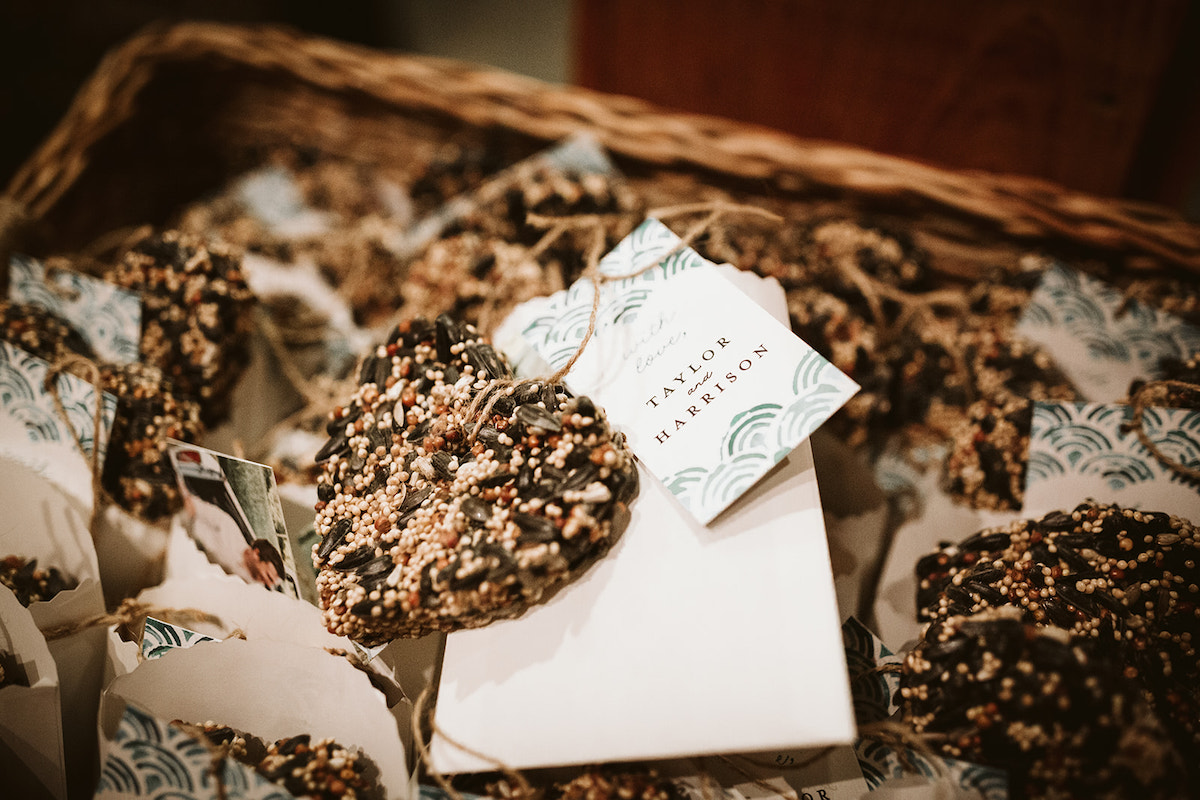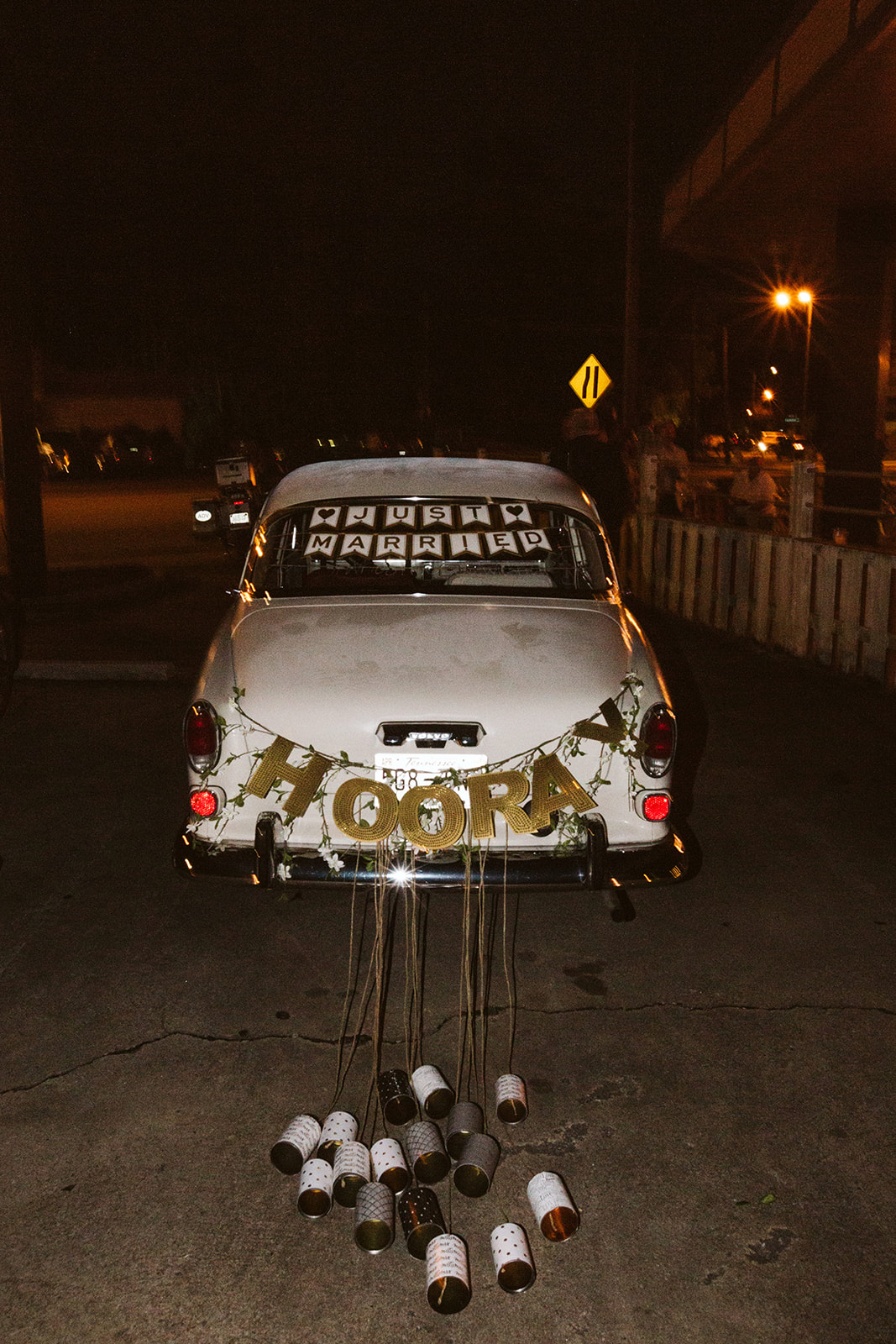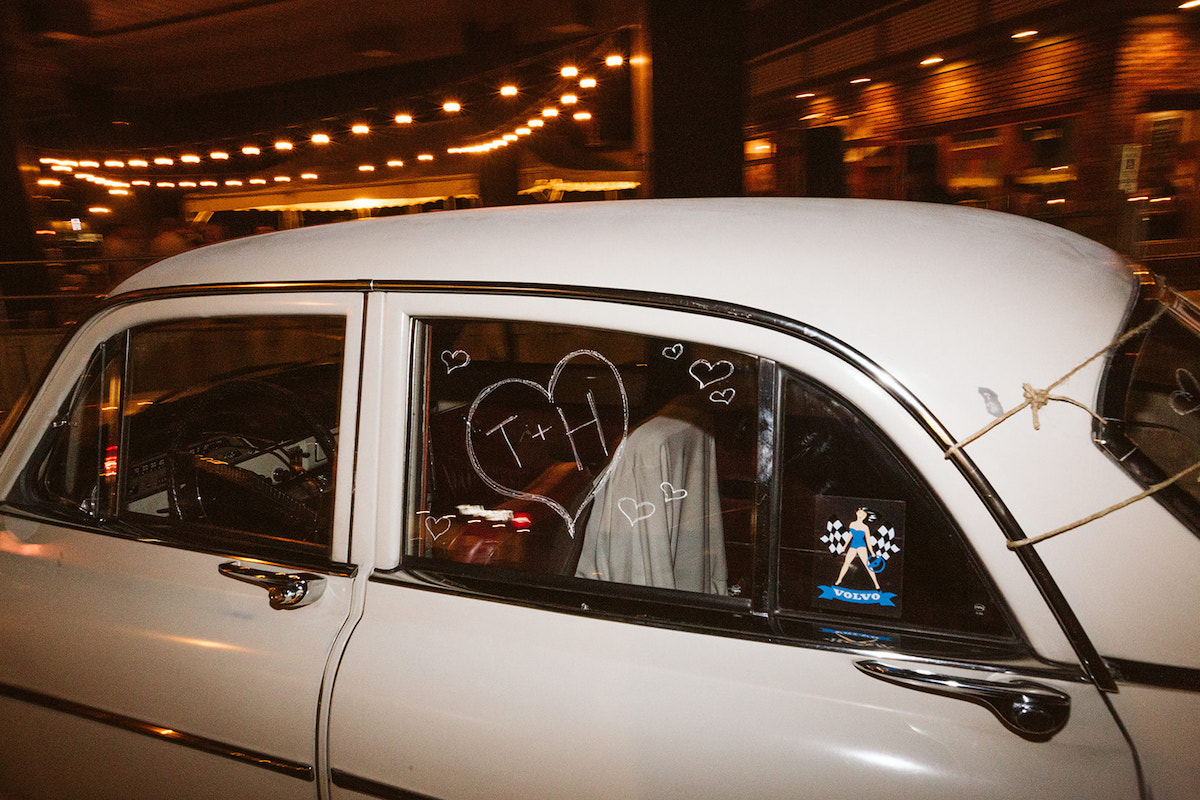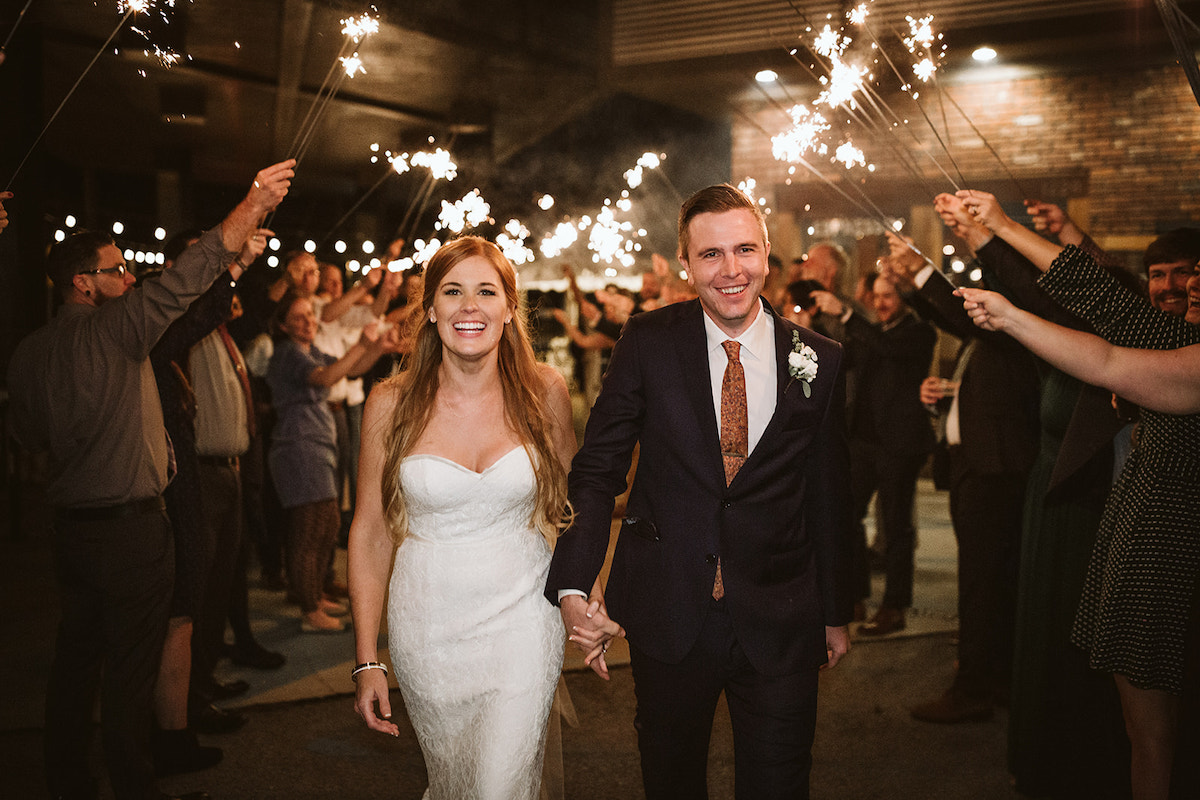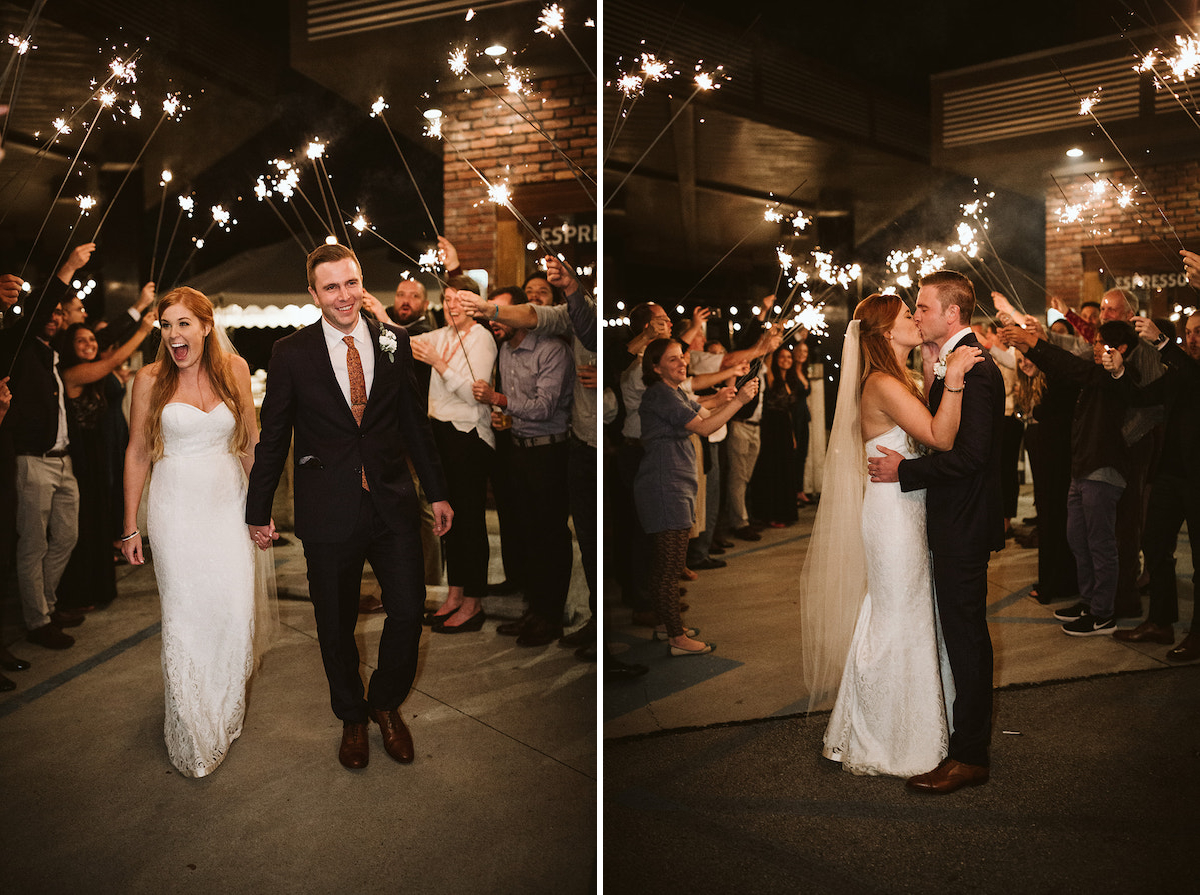 Taylor and Harrison: thank you so much for inviting me to be a part of your lovely day. Congratulations again to you and your pups Ruby and Cricket!
---
I love getting to be a hometown Chattanooga wedding photographer to so many amazing people! I'd be honored to be part of your big day.

Contact me

to start the conversation!
I hope Taylor and Harrison's Chattanooga farm wedding inspired you. Every wedding and reception is so individual, and I love how each one of my couples includes personal touches to their day. Your wedding day should be a good fit for YOU. I hope you'll check out my other blog galleries for inspiration!
If you're planning an intimate, at-home, backyard wedding, Courtney and Tanner's intimate elopement on their family's property is about as sincere as they come. If a formal church affair is more your style, Brian and Tiffany's ceremony at First-Centenary United Methodist Church, followed by their wedding reception at Chattanooga Whiskey Event Hall, is absolutely classic. And if you're hoping to take your event out into our amazing natural world, definitely consider a National Park destination wedding or a Tennessee State Parks wedding. Check out Margaret and Garrison's Bohemian festival wedding–between their portraits at Foster Falls and ceremony and reception at Hemlock Falls, you can see why I'm constantly pumped for these sorts of opportunities!
So yeah, whatever your wedding flavor, contact me so we can grab a coffee or cocktail and see if we're a good fit!