Creative Arts Guild wedding, a wonderful fit
First of all, Keelan and Ana have been together since high school–HIGH SCHOOL! How's that for romance?! I really enjoyed getting to be a part of their sweet love story. They held both their wedding and reception at the Creative Arts Guild in Dalton, the oldest multidisciplinary community arts center in Georgia! Such a cool community resource for visual, performance, and cultural arts in our area. And, honestly, a perfect location for this free-spirited, festive wedding.
A throwback to high school
Ok, before I tell you about the wedding, I have to tell you what I found out during a bridesmaid's speech at the reception. On their first date–in high school, remember–Ana's mom was waiting in a movie theater parking lot to pick up Ana. From the car, Mom saw them kissing! When Ana got in the car, Mom teased her about "kissing that boy," and Ana was like, "MOM. That was our first kiss!" Little did Mom know she'd be witnessing their first kiss as husband and wife a few years later.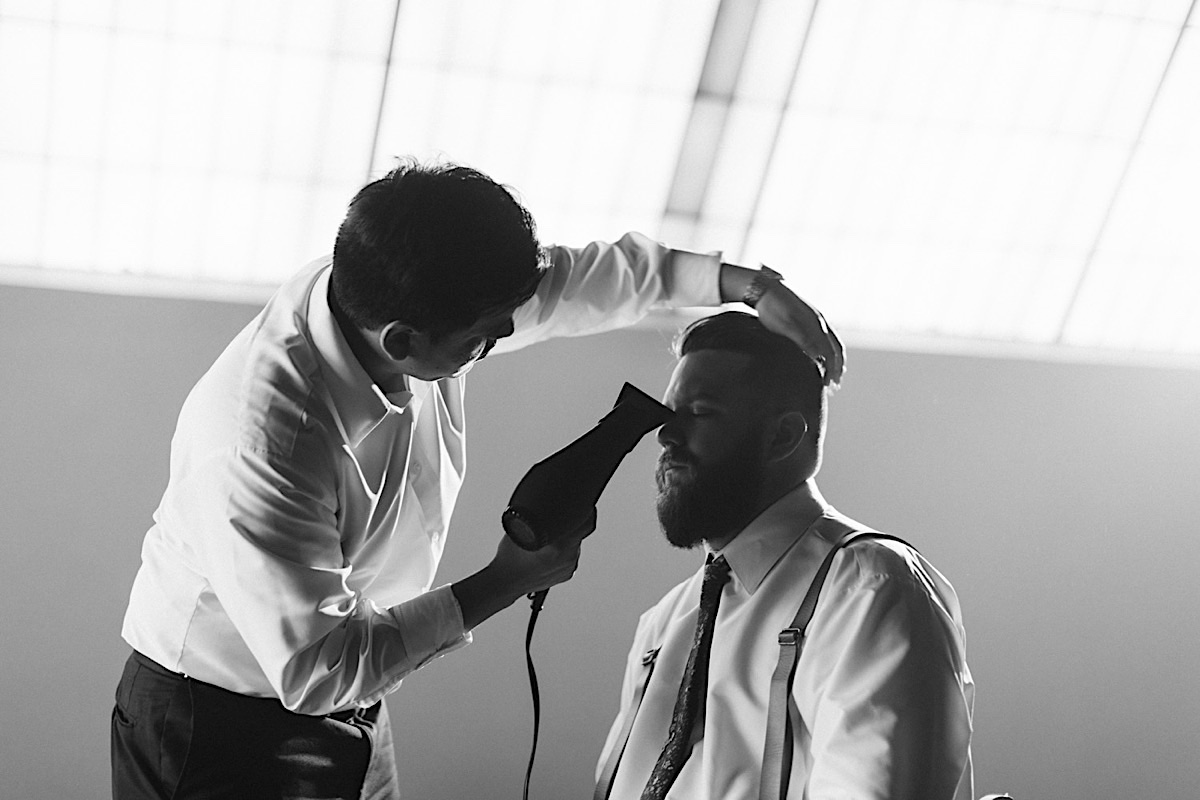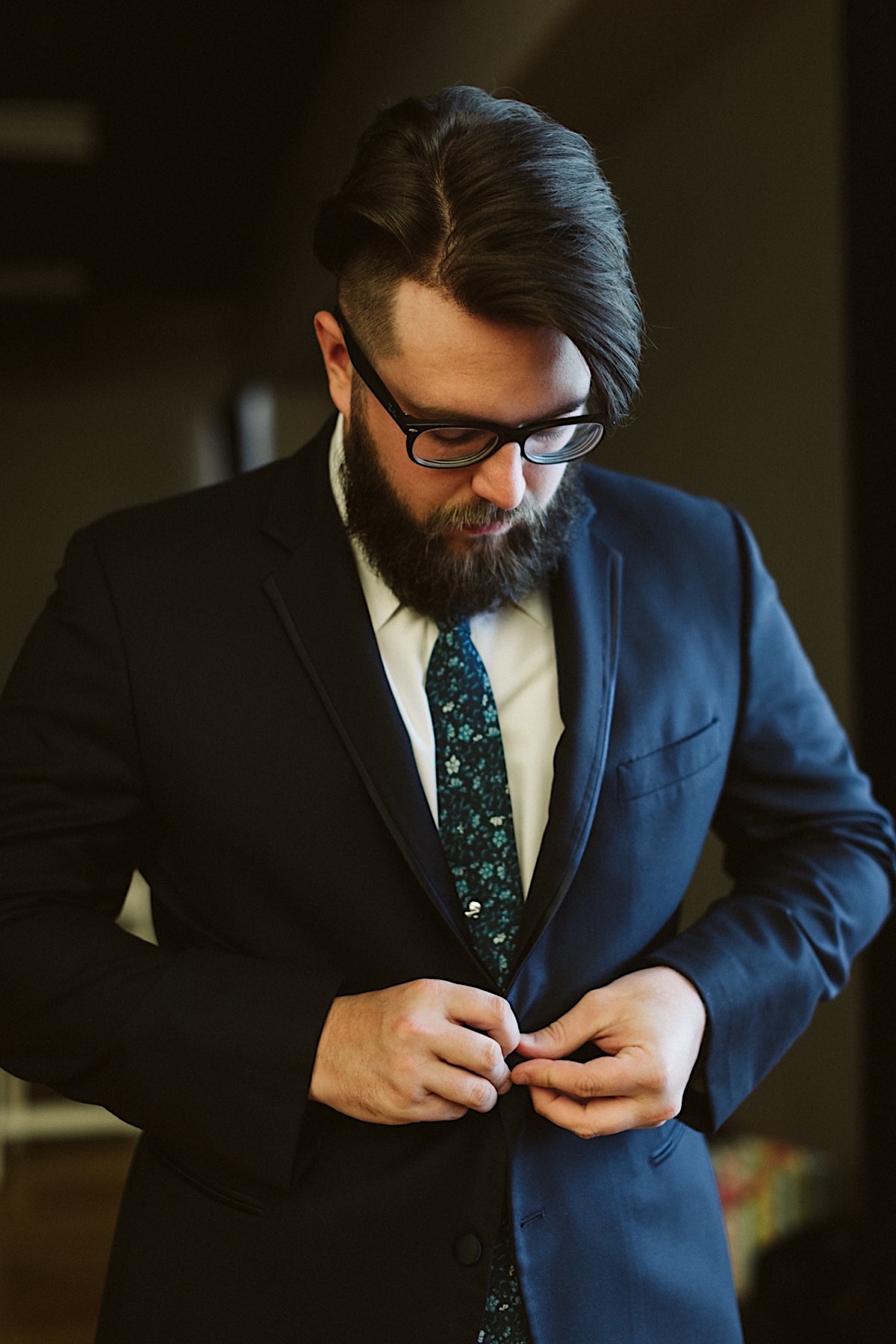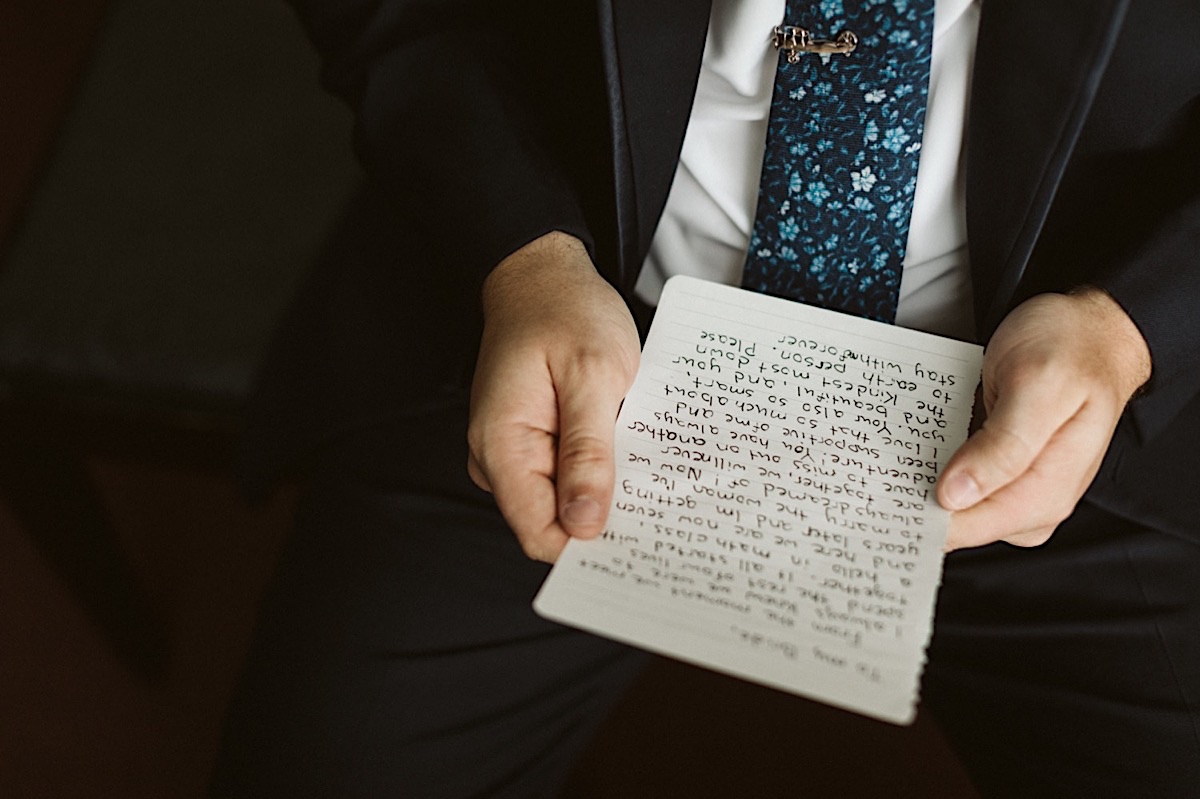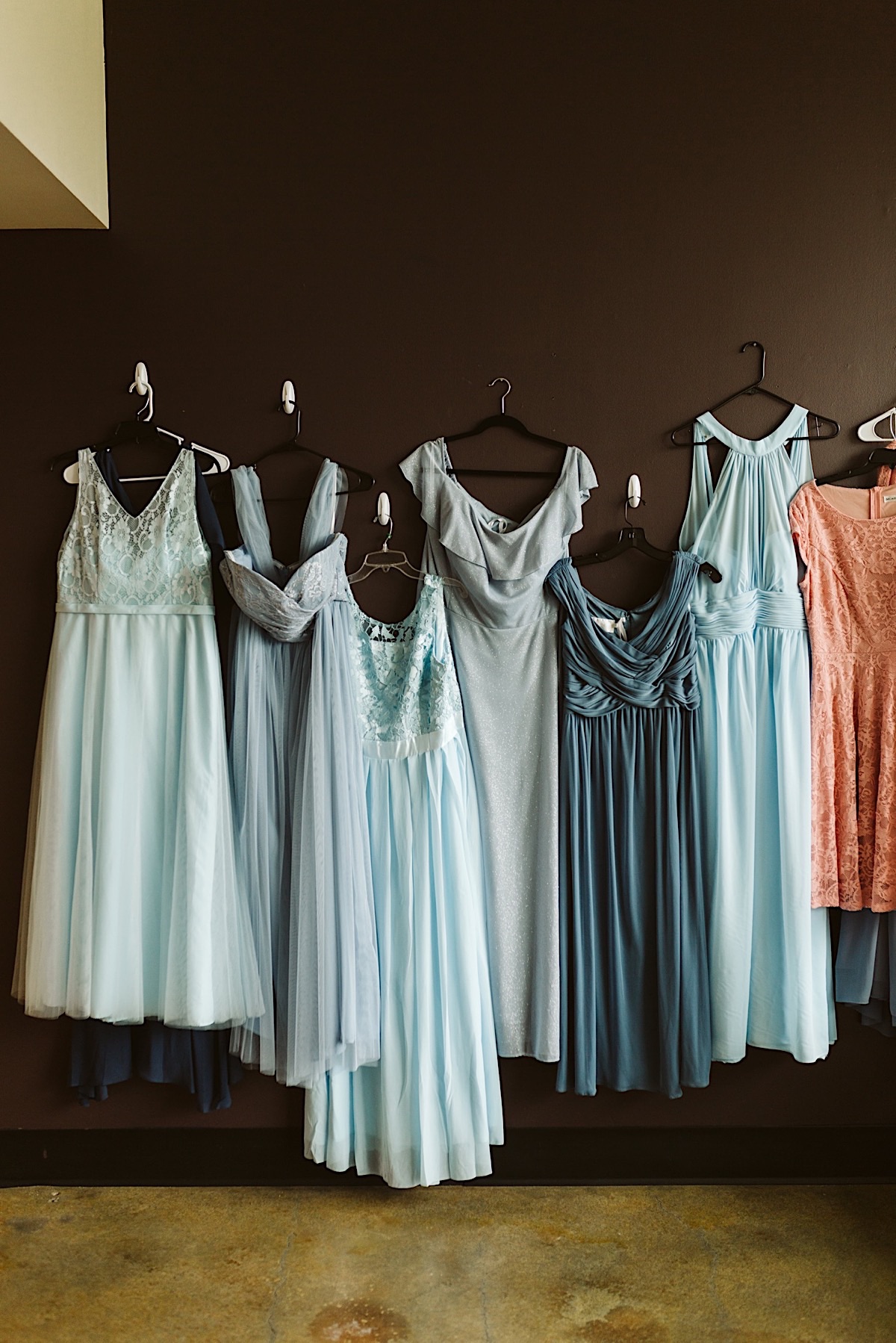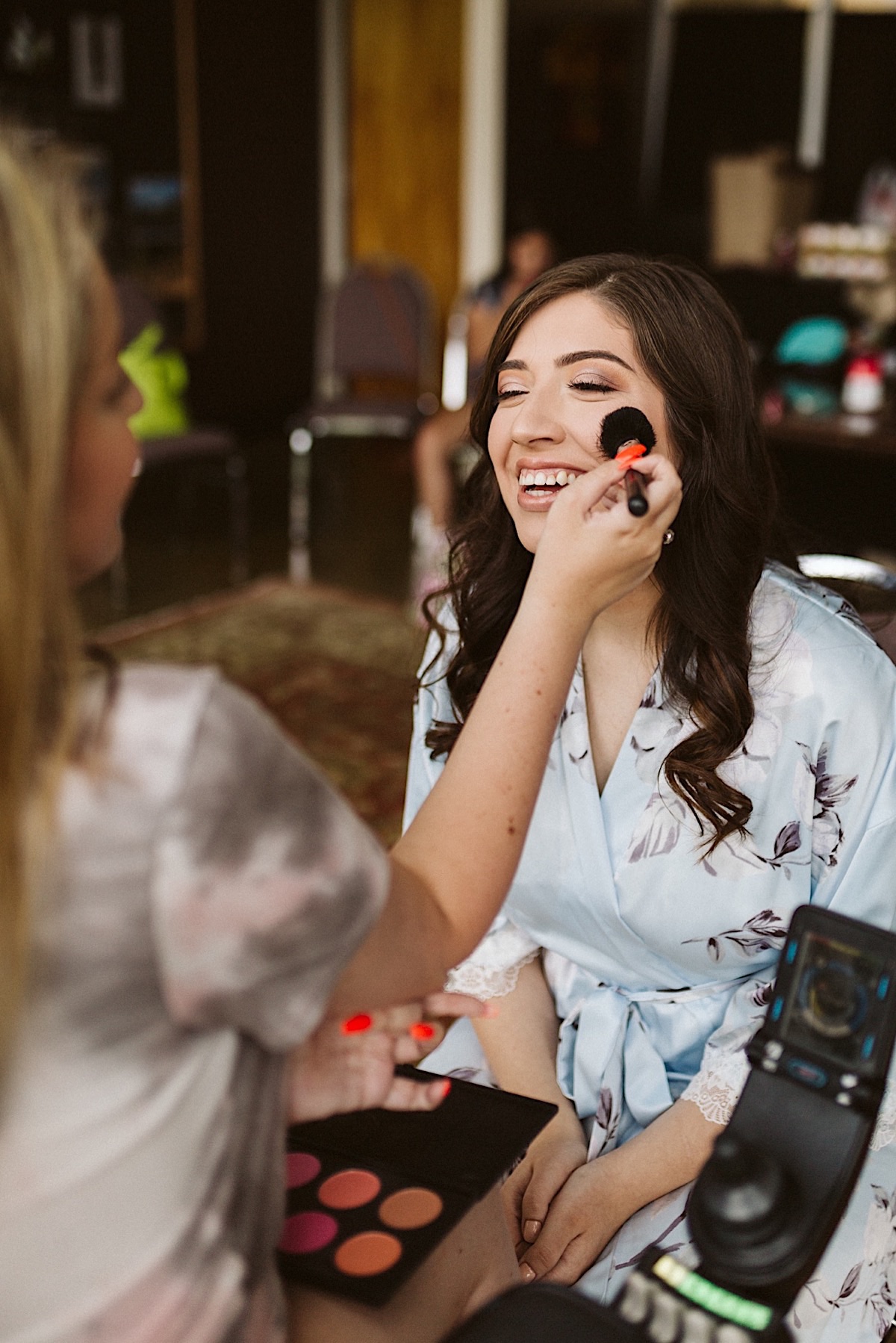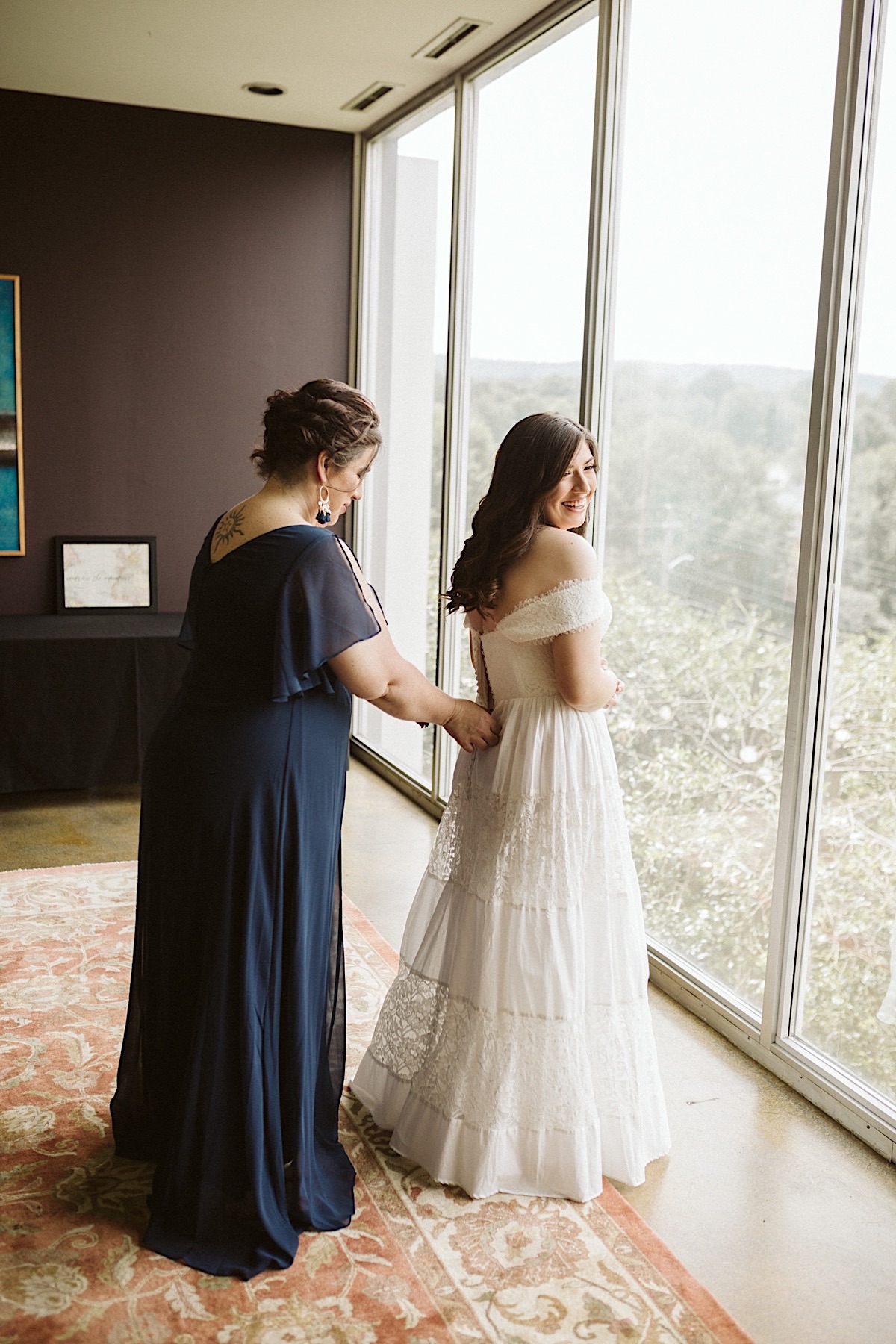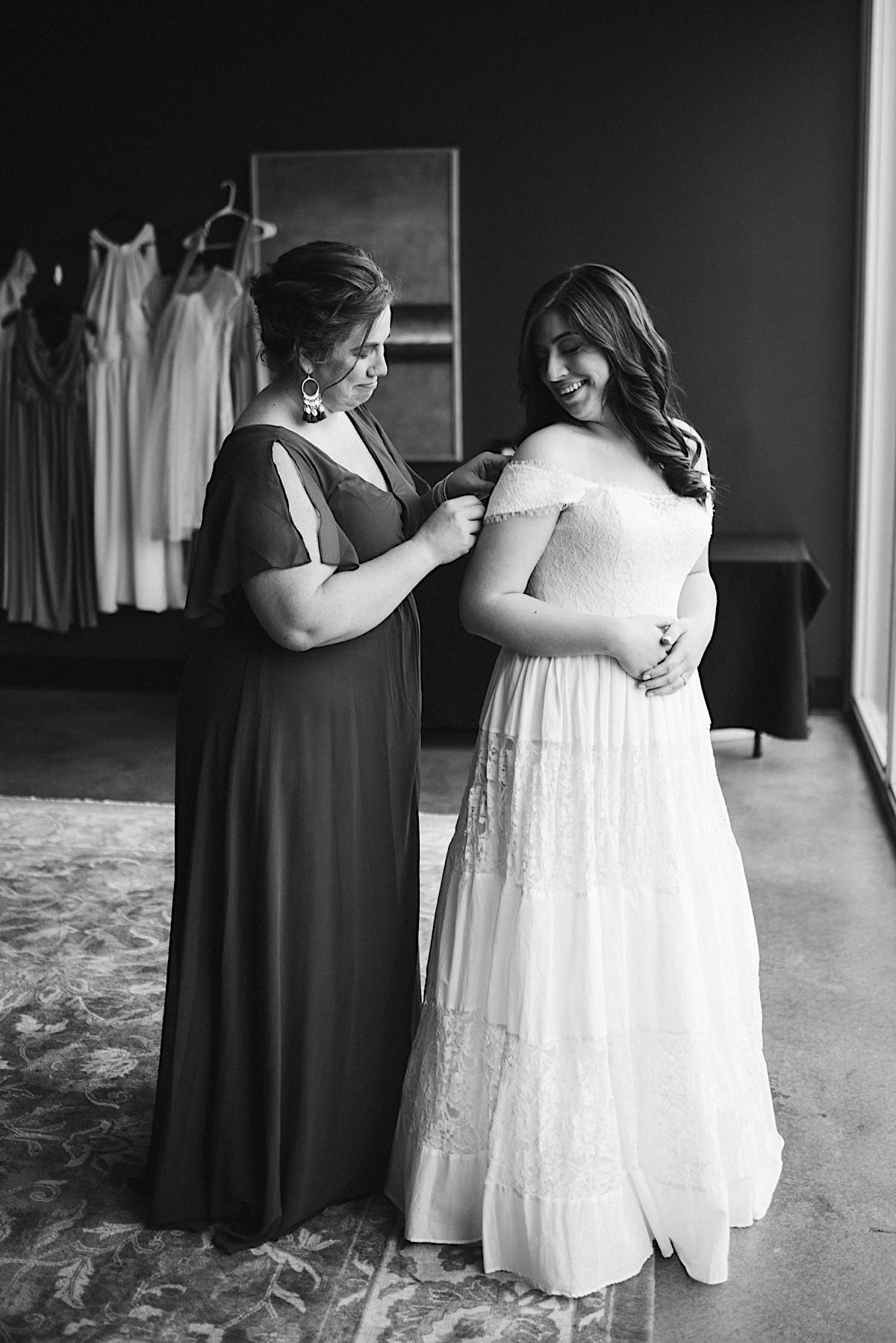 Should you do a first look before your wedding?
Keelan and Ana planned a first look before their ceremony. Watch how Keelan's entire face and body language shift when he sees Ana. Heart-melting.
A first look on your wedding day allows you to have an honest, intimate reaction with your partner without all of your guests watching. You have some moments with just the two of you together (and your low-key paparazzo photog 😉 ) to settle from the busyness and magnitude of the day.
The main reason why I, as a wedding photographer, love when couples plan for a first look? Because of reactions like Keelan's!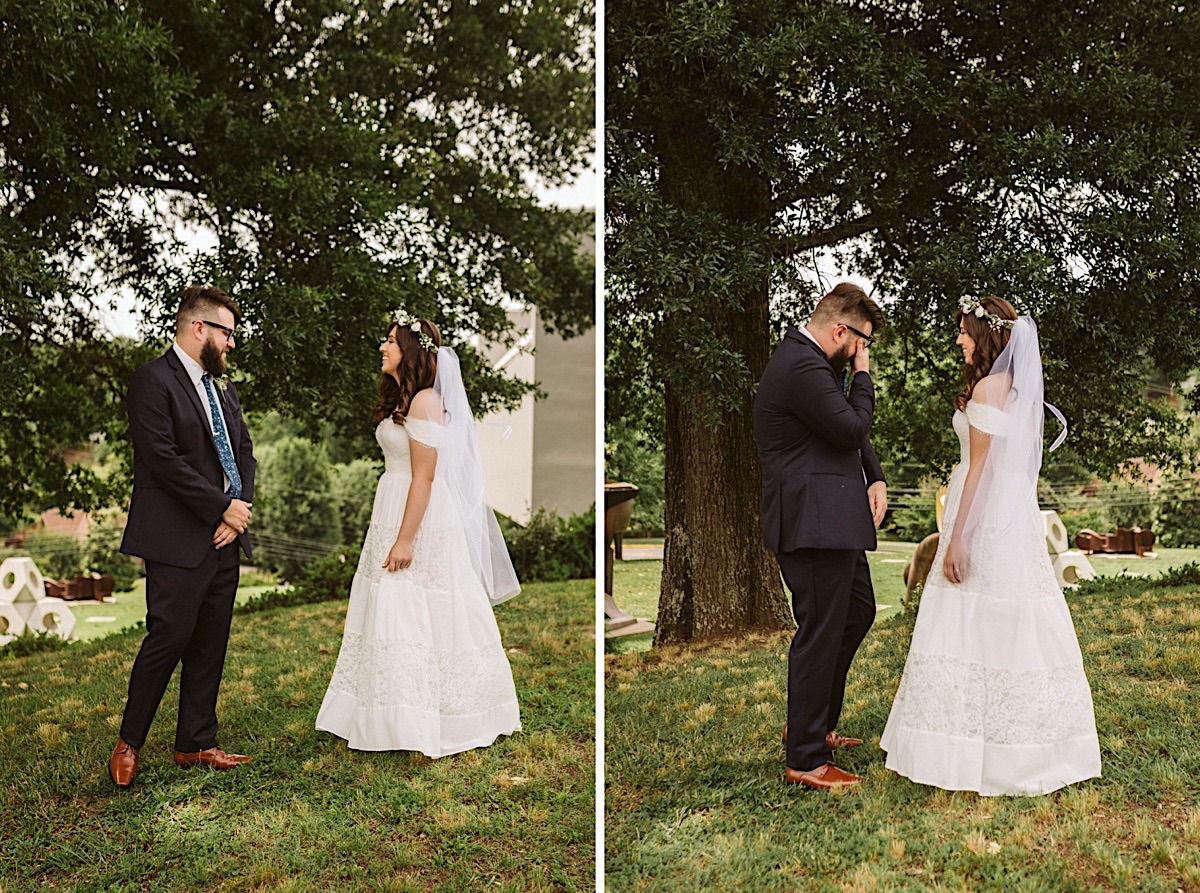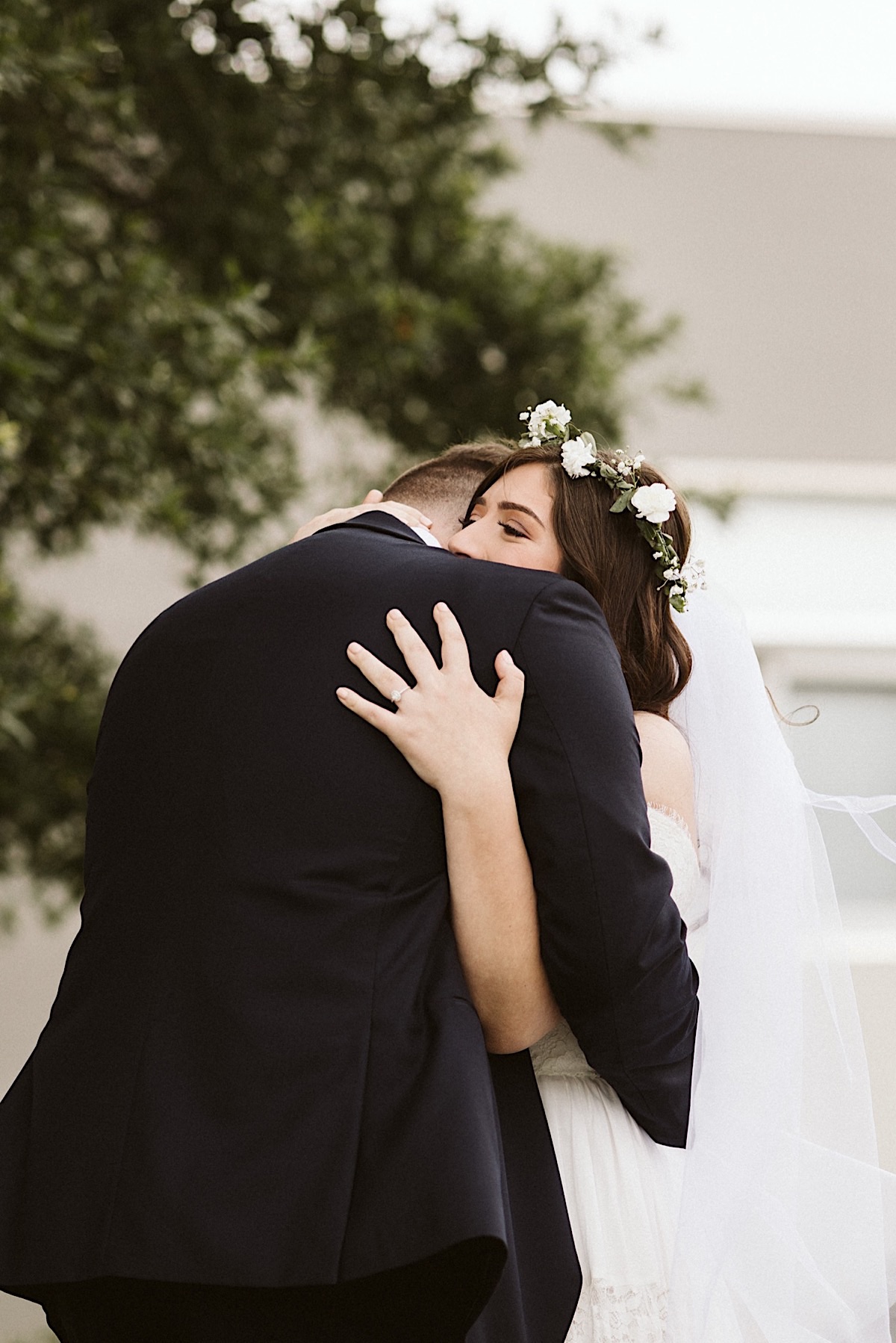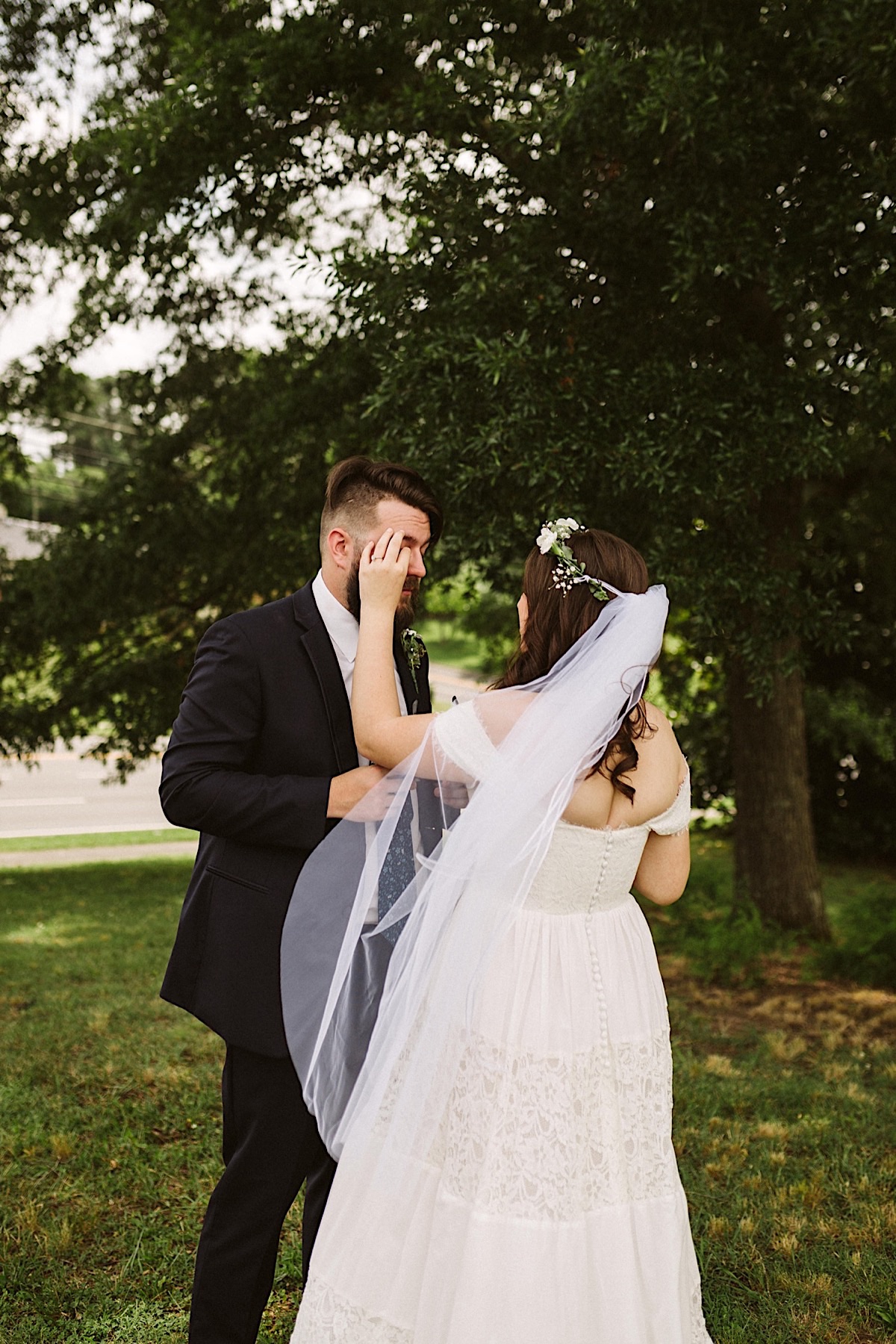 High school sweethearts walk the aisle
If you know anything about weddings, you know there's always something random that goes wrong at the final moments. As Ana's mom was getting dressed for the wedding, her dress's zipper ripped! I ran out to my car, grabbed my emergency sewing kit, and I literally sewed Ana's mom into her dress. I joked that she'd have to have someone cut her out of it when the night was over, but I'm so thankful that Ana's mom just went with it.
Ana's dad walked her down the aisle. Even though they had already seen each other, Keelan teared up again as his bride came toward him.
During the ceremony, Keelan and Ana exchanged vows in front of a simple and beautiful arch. They planted a tree together instead of lighting a traditional unity candle. I really liked this idea so much!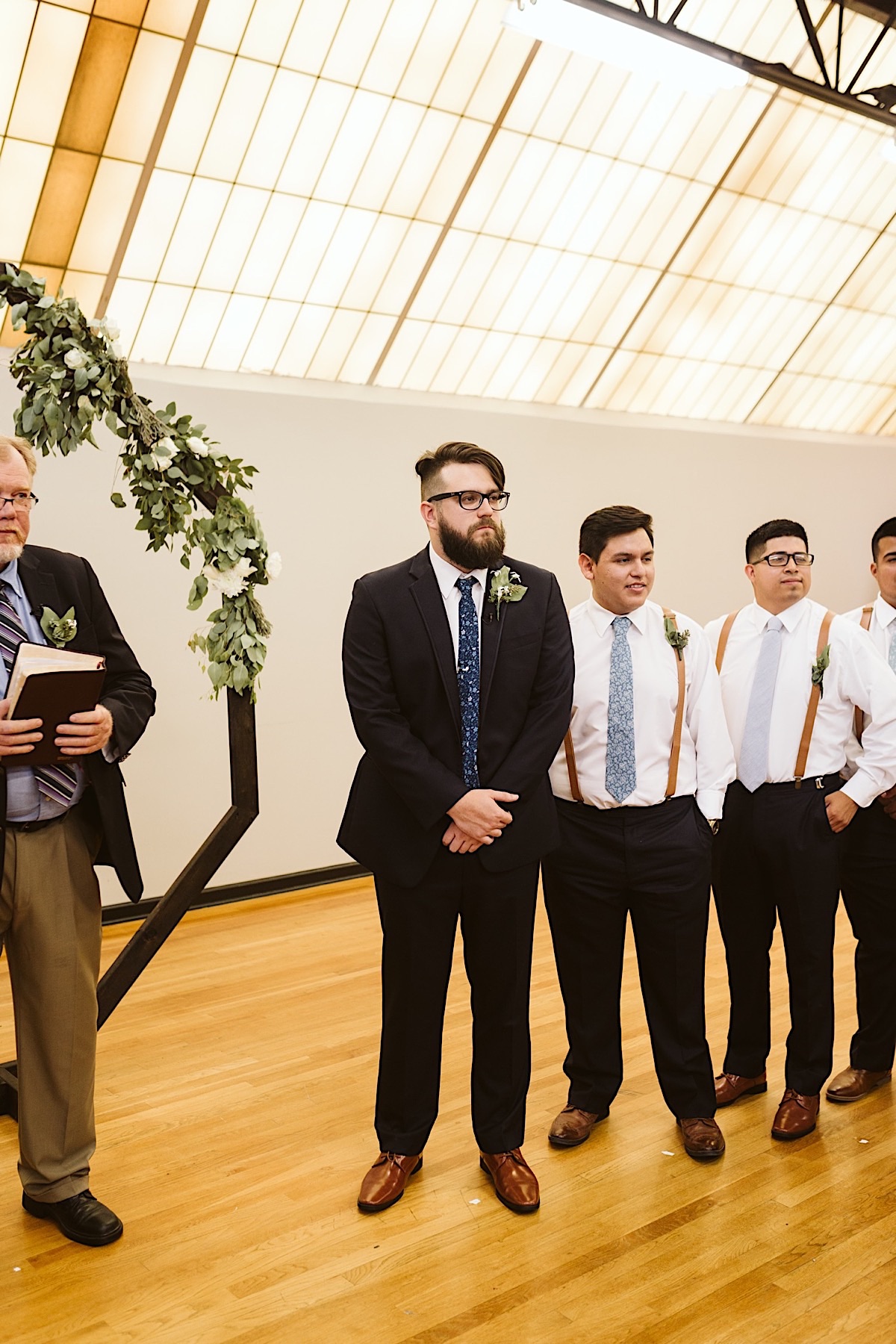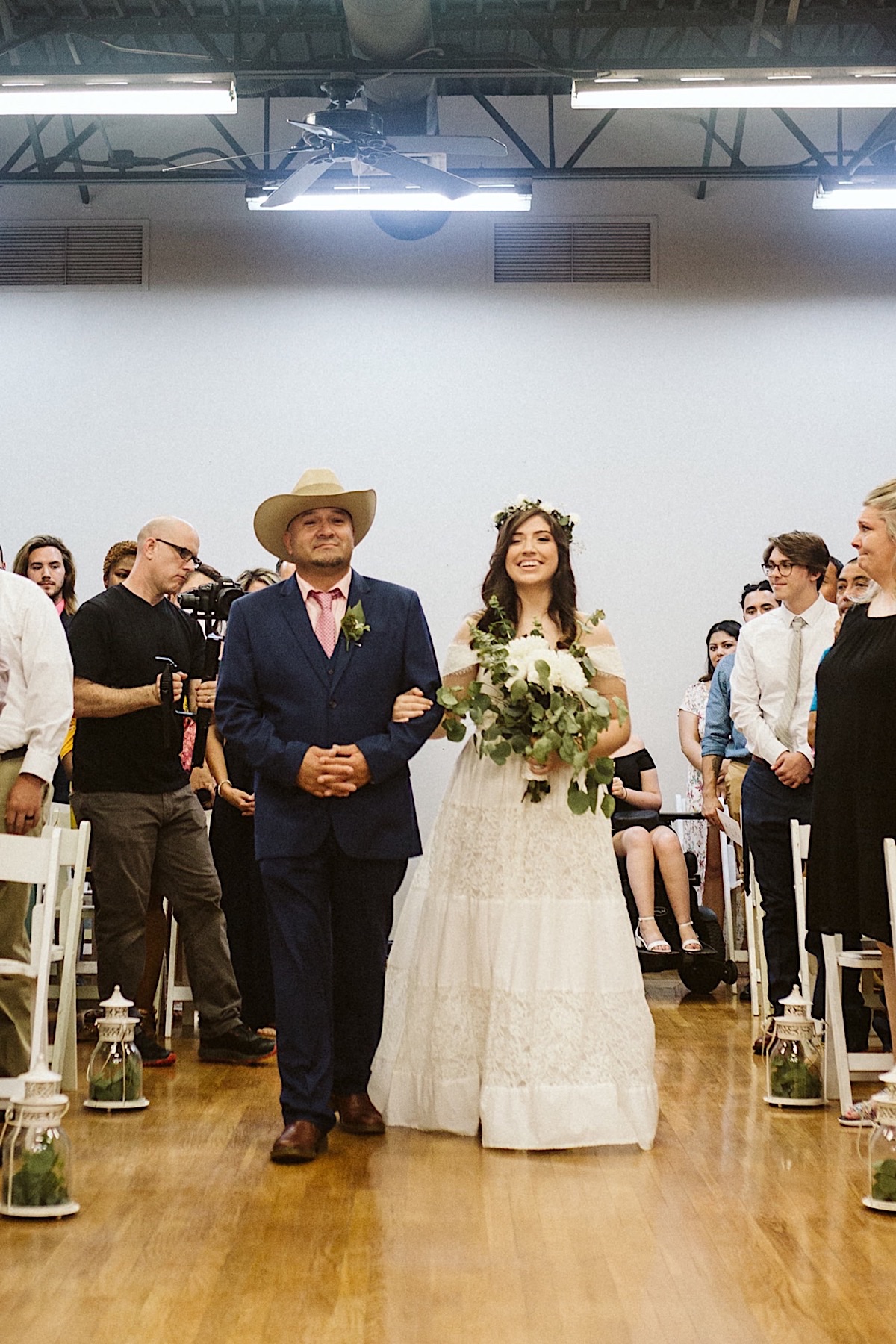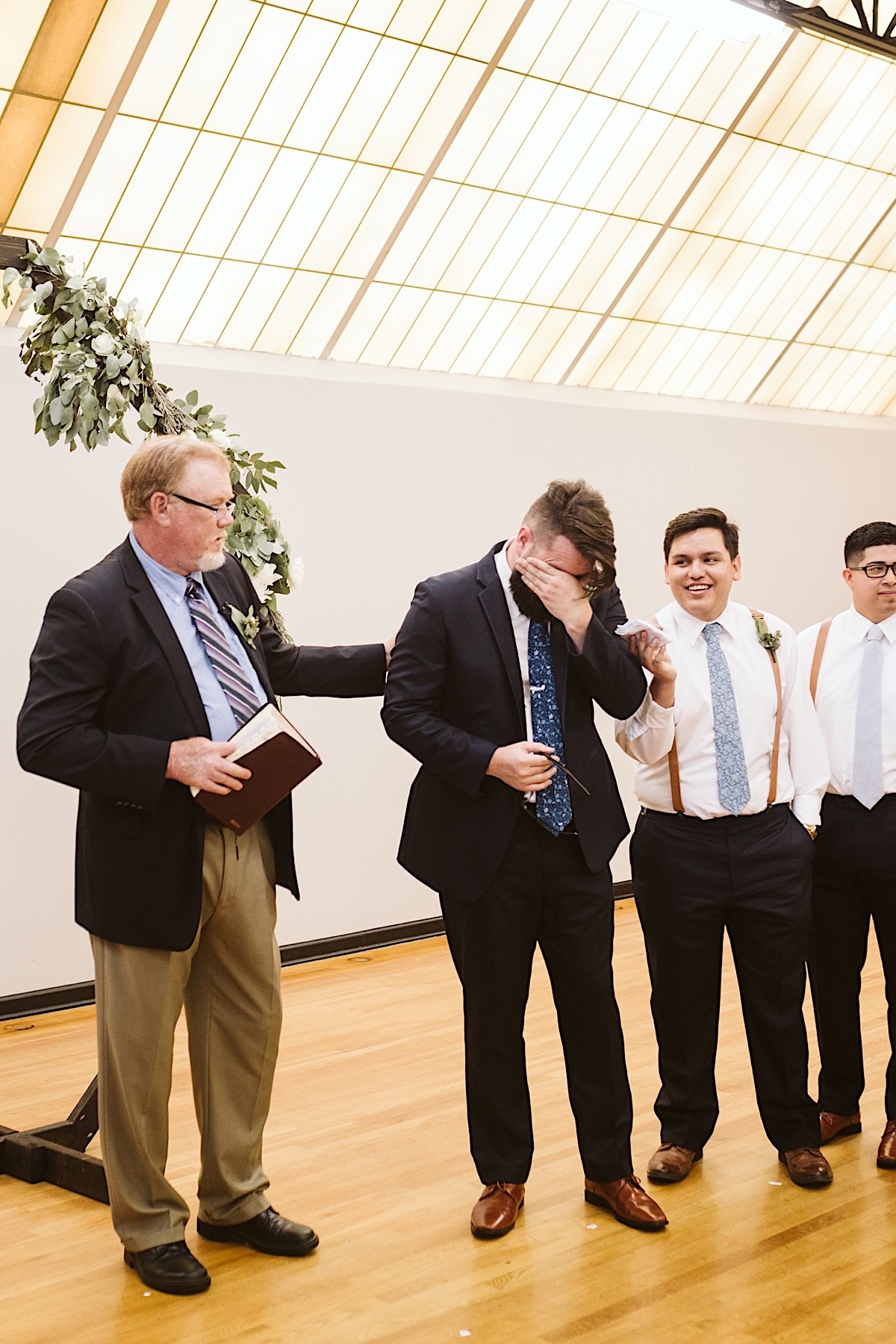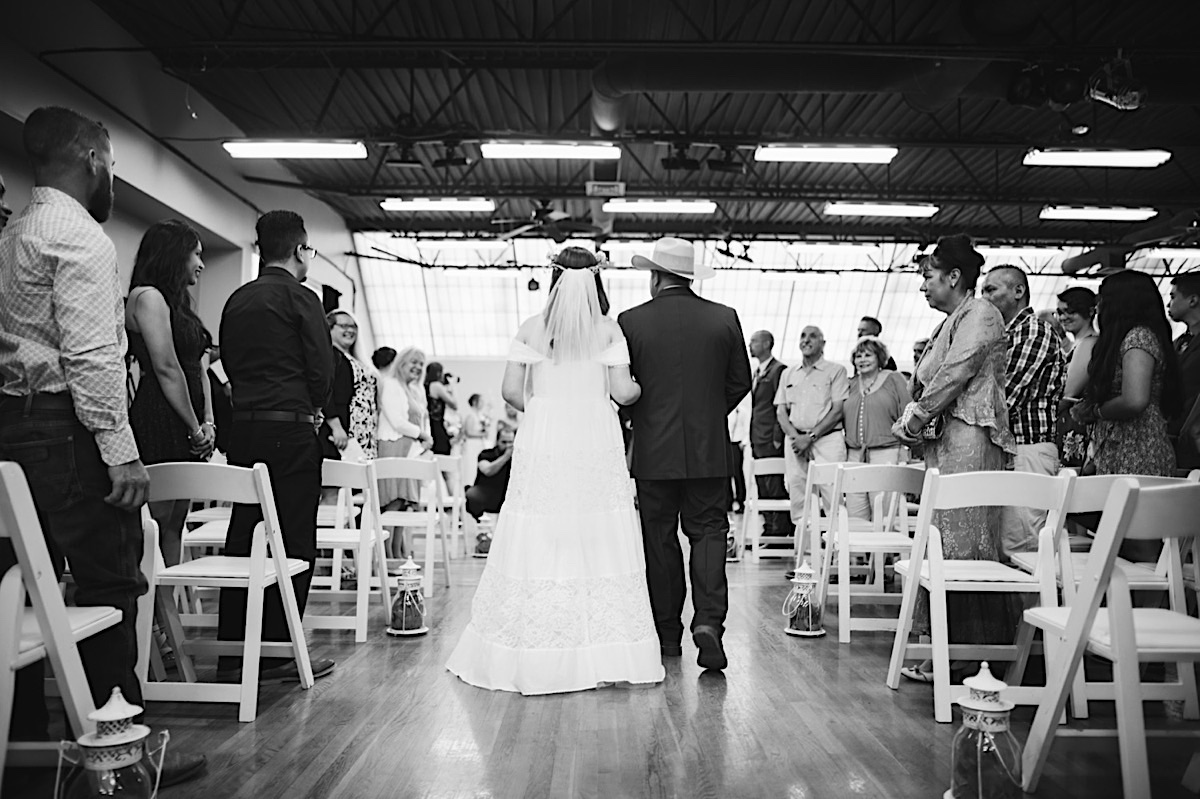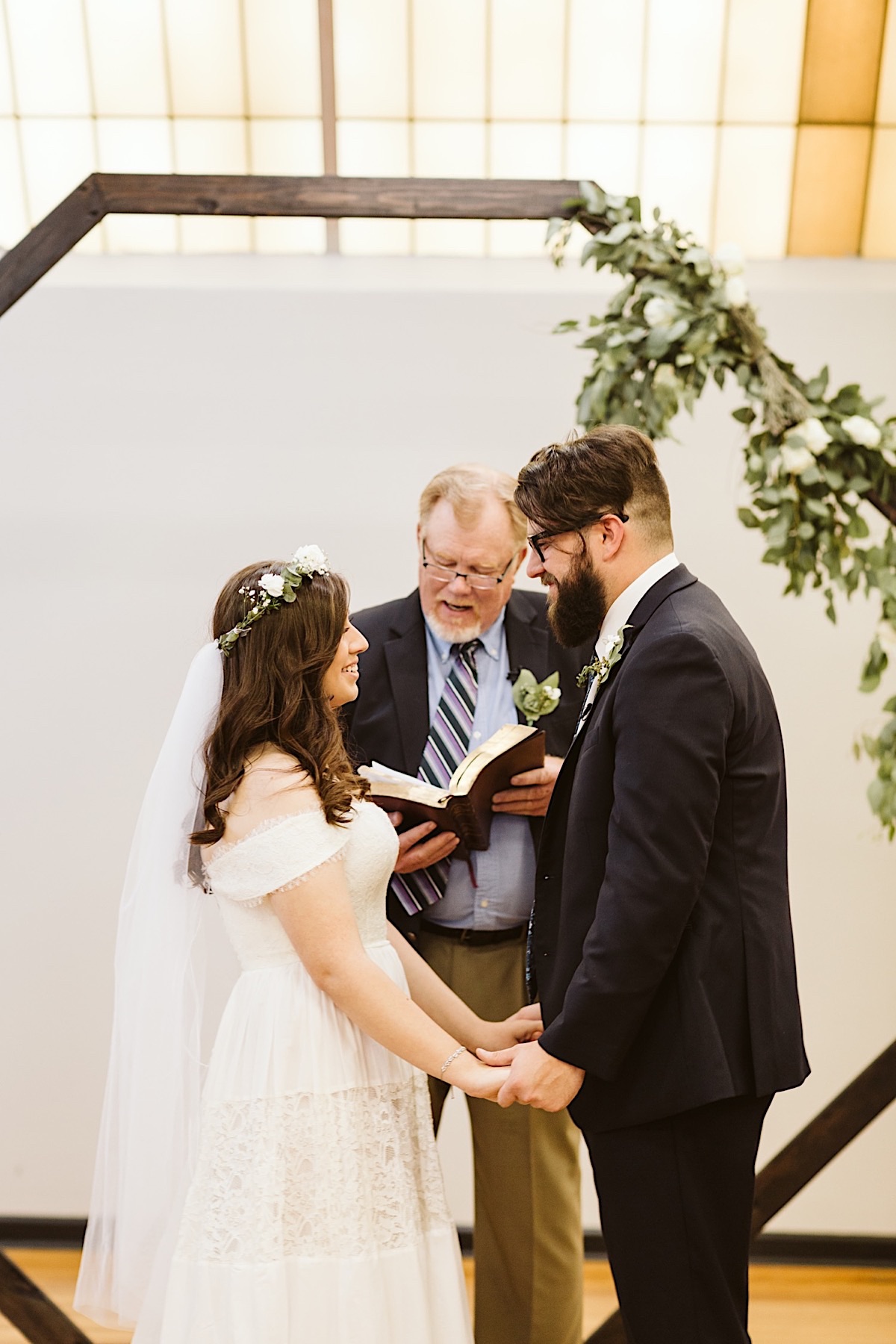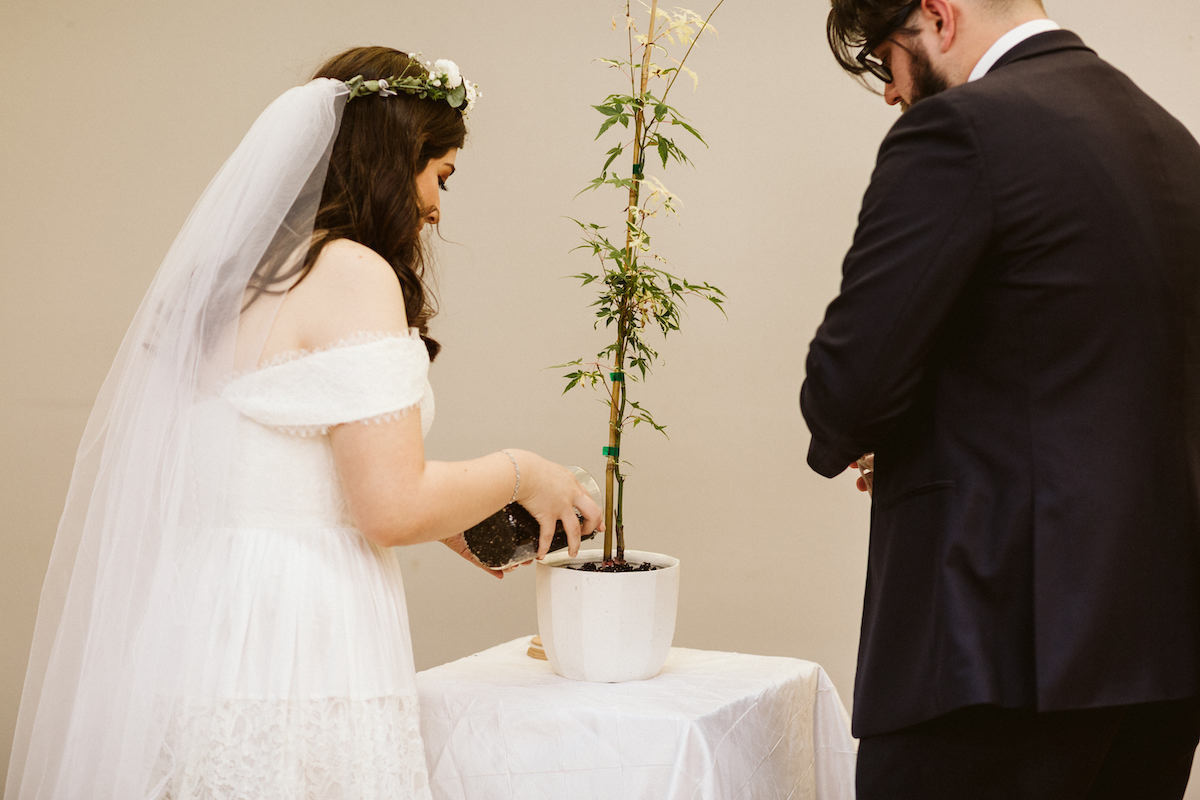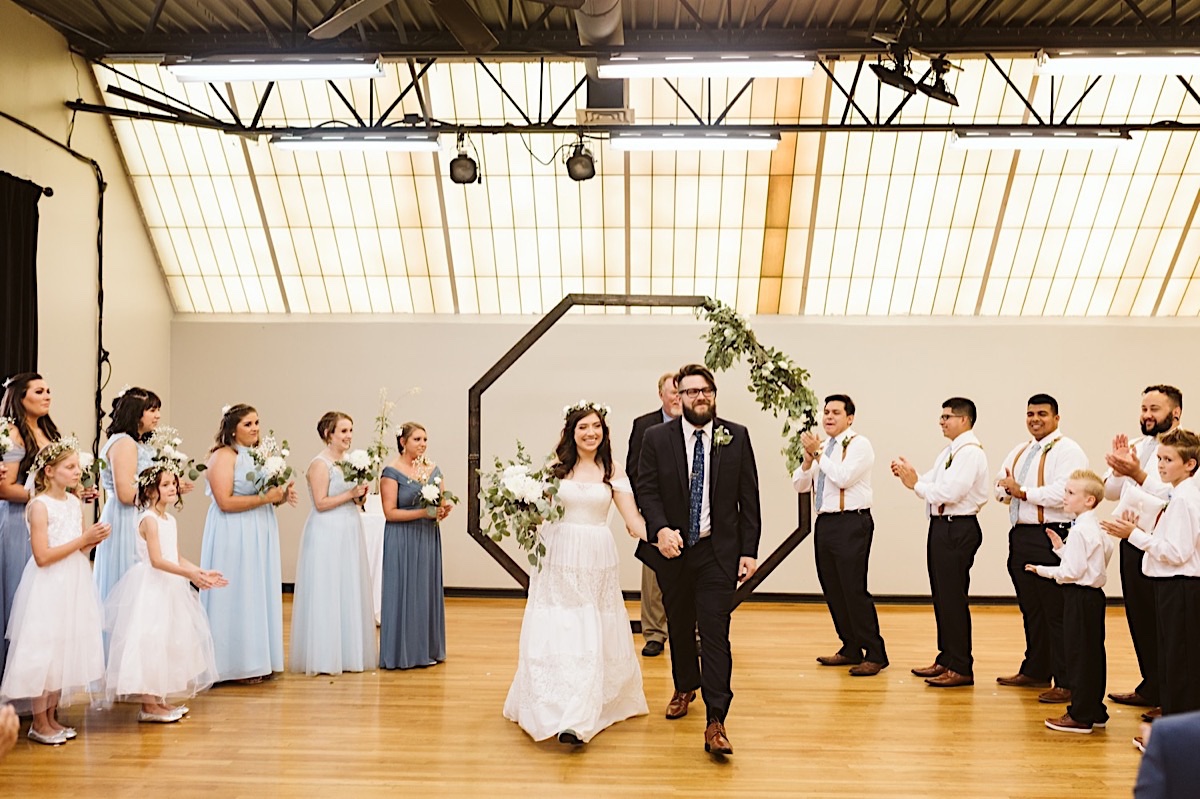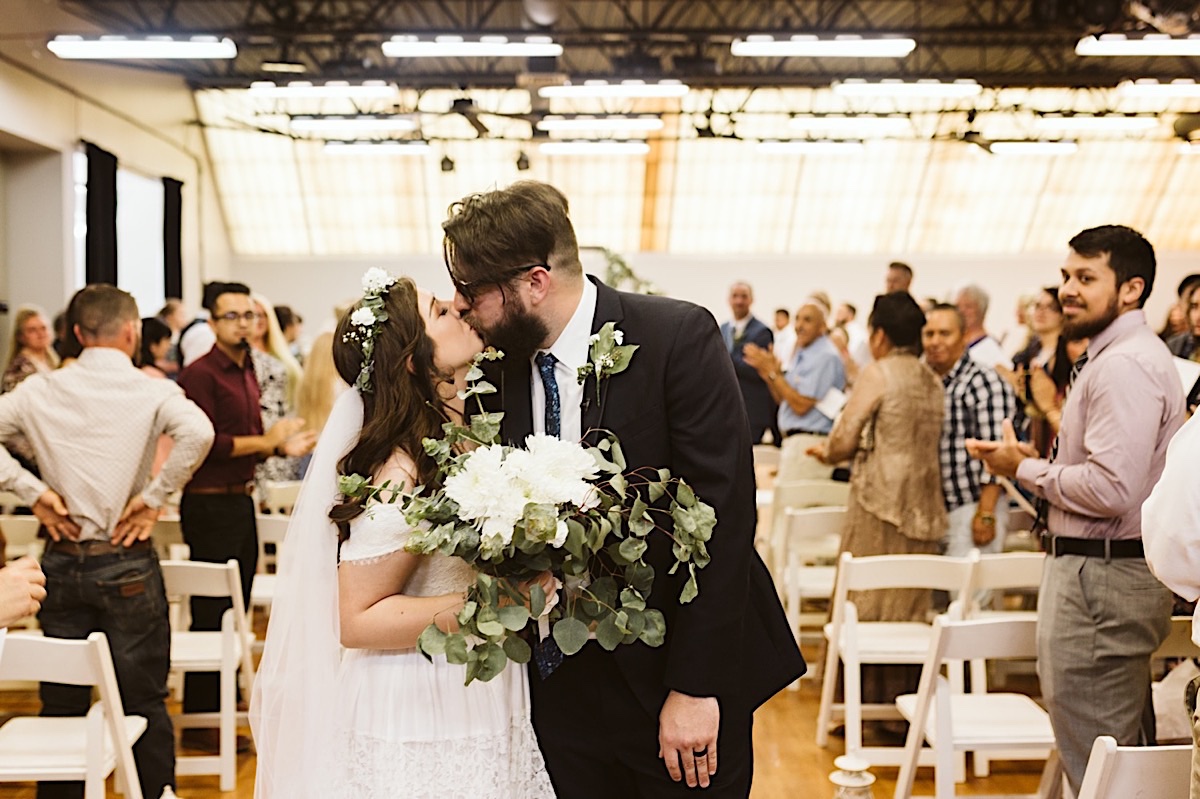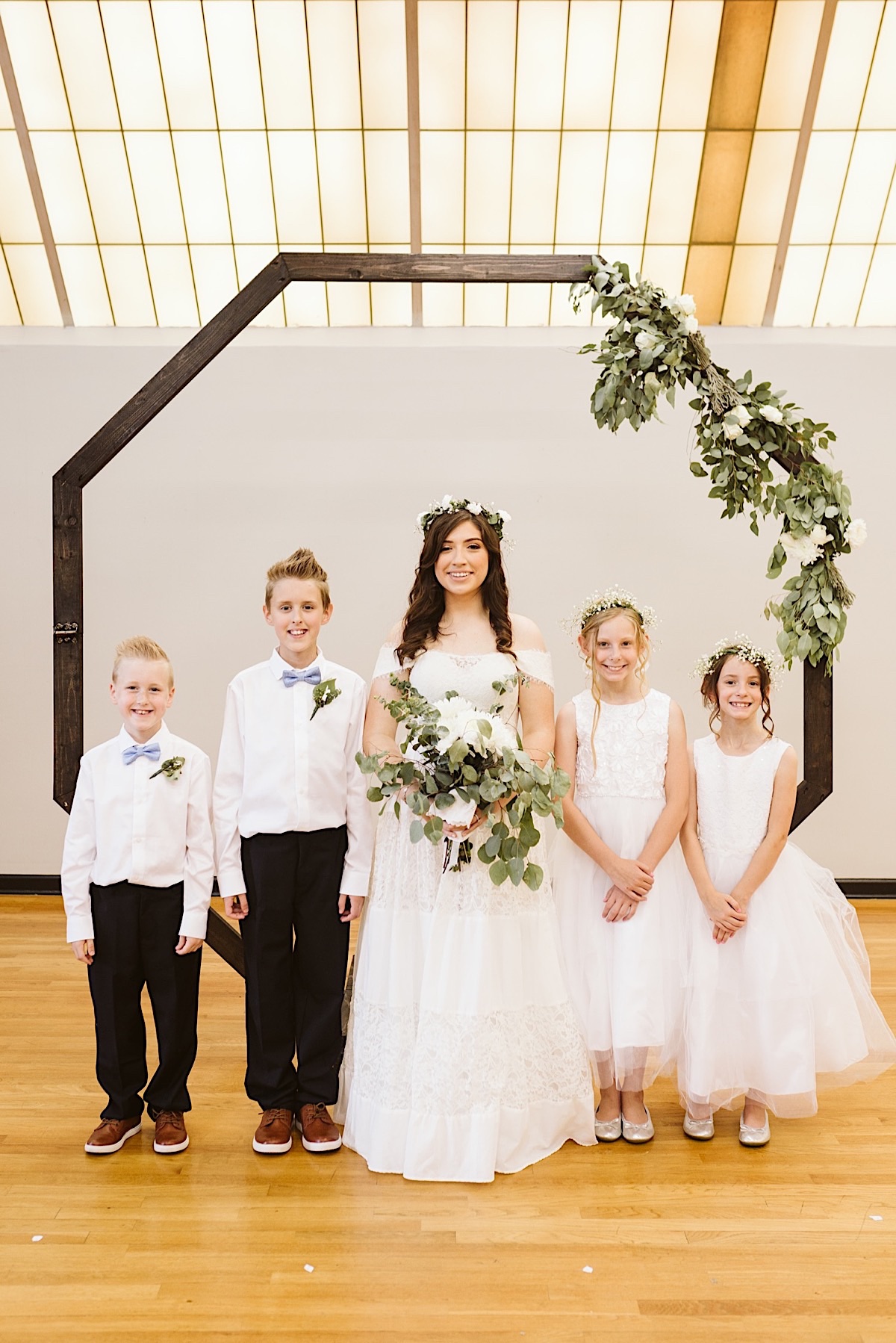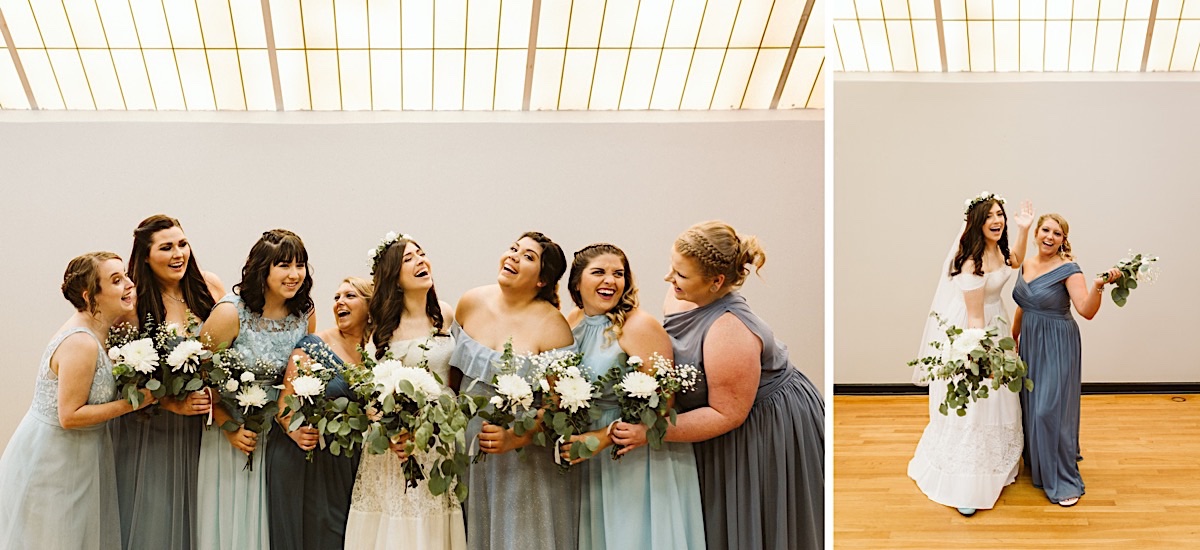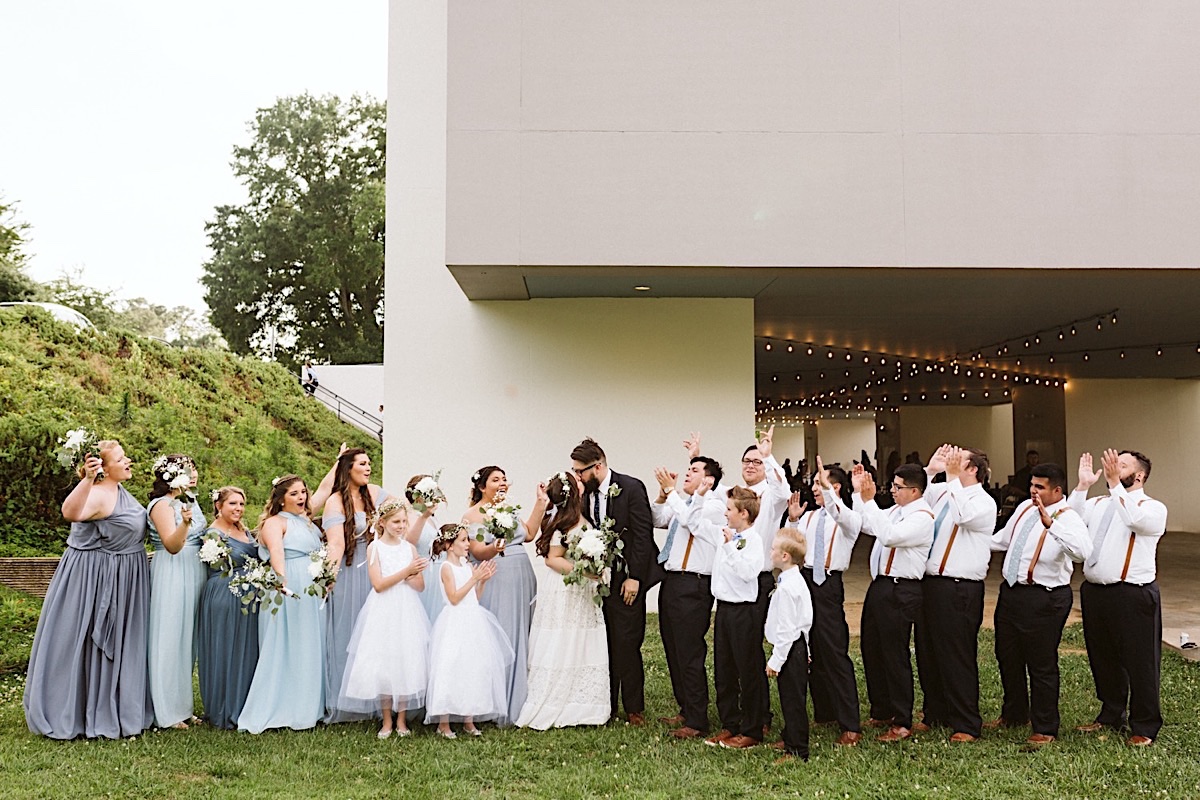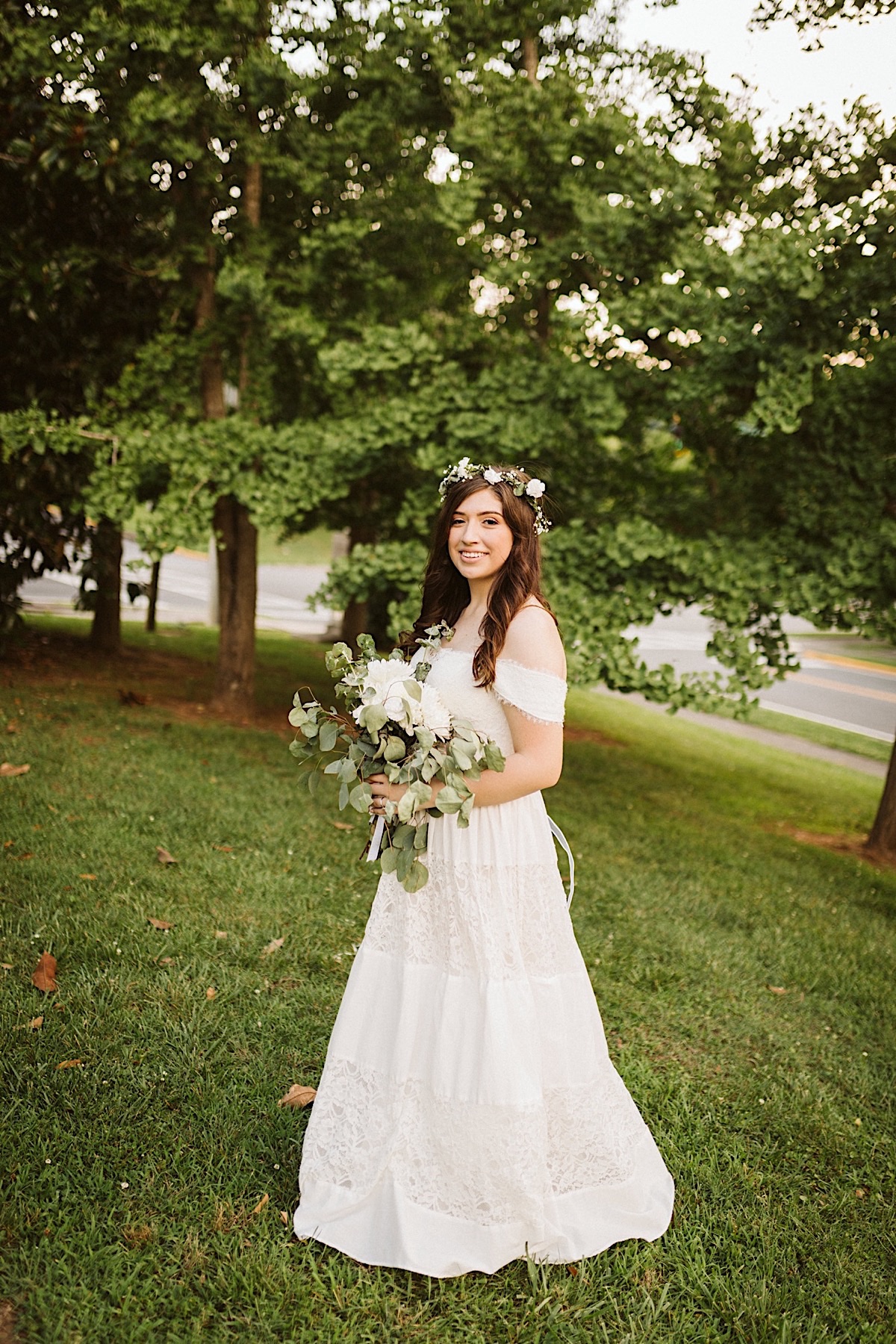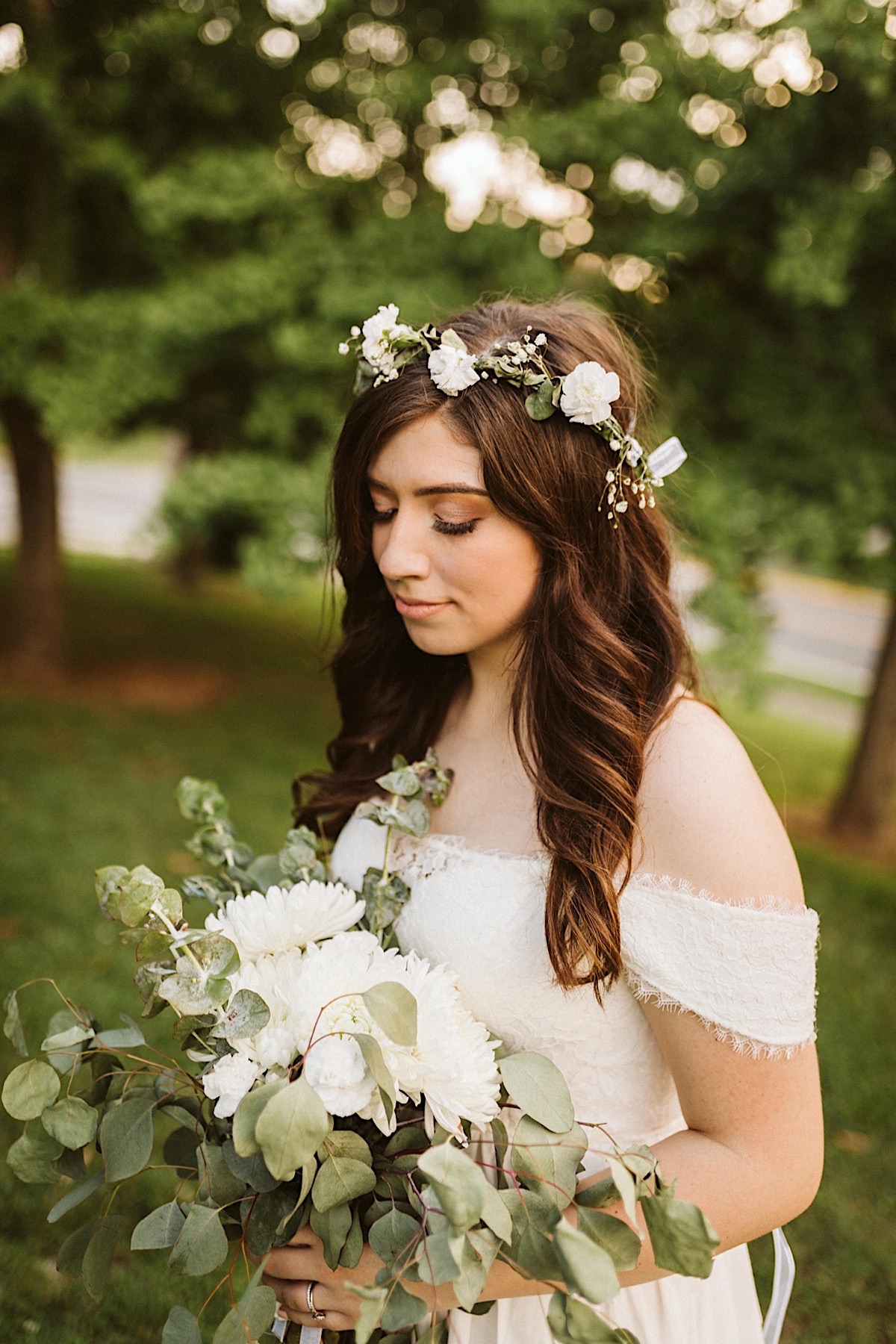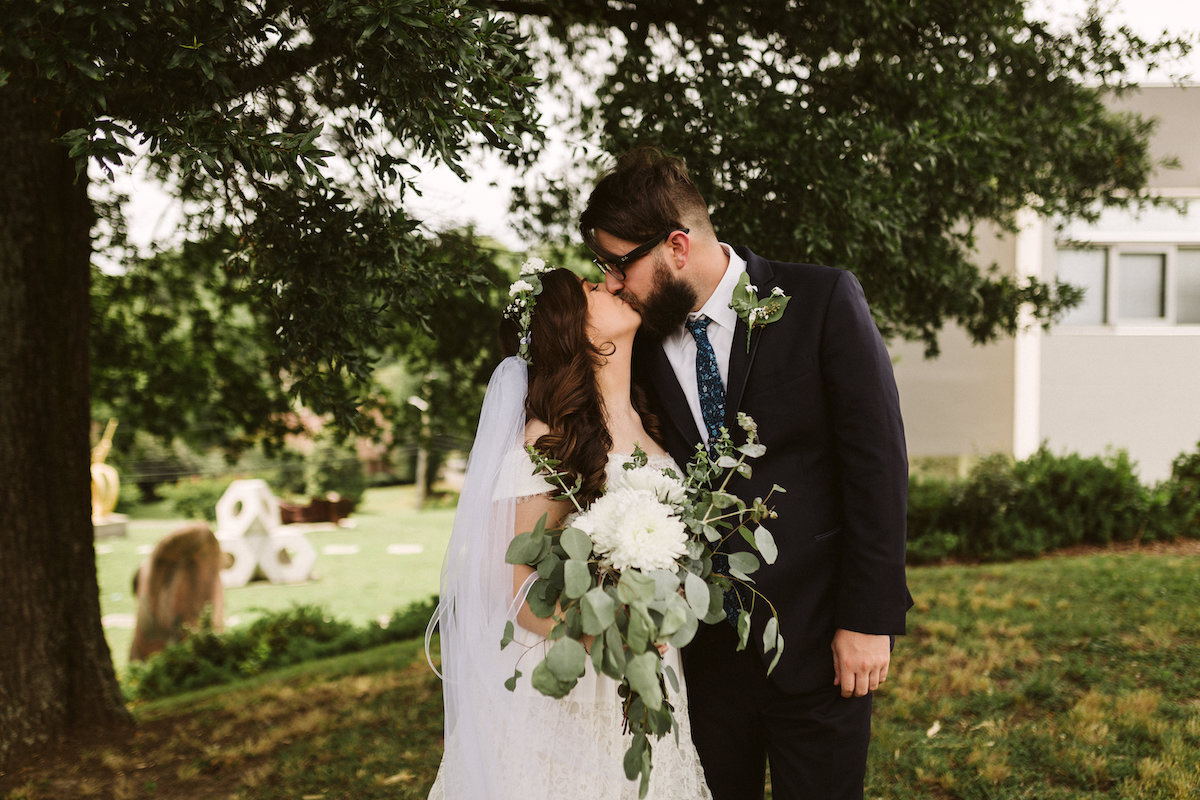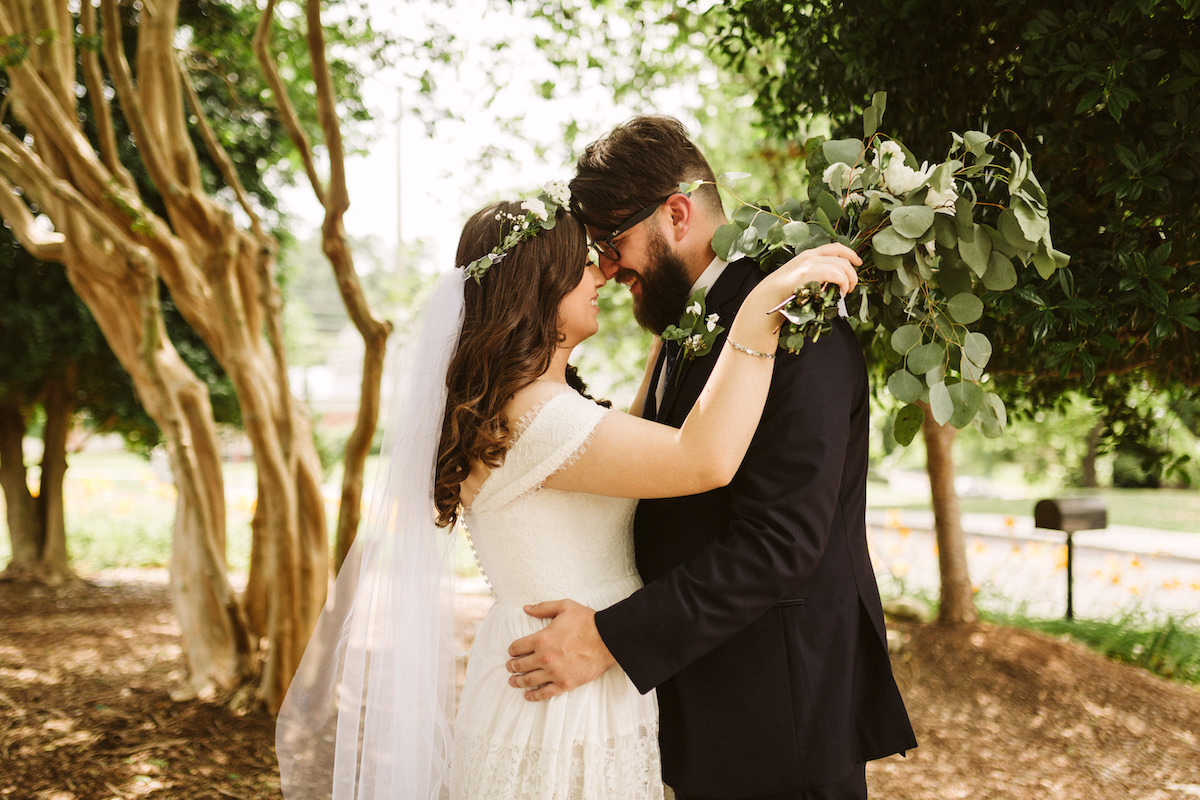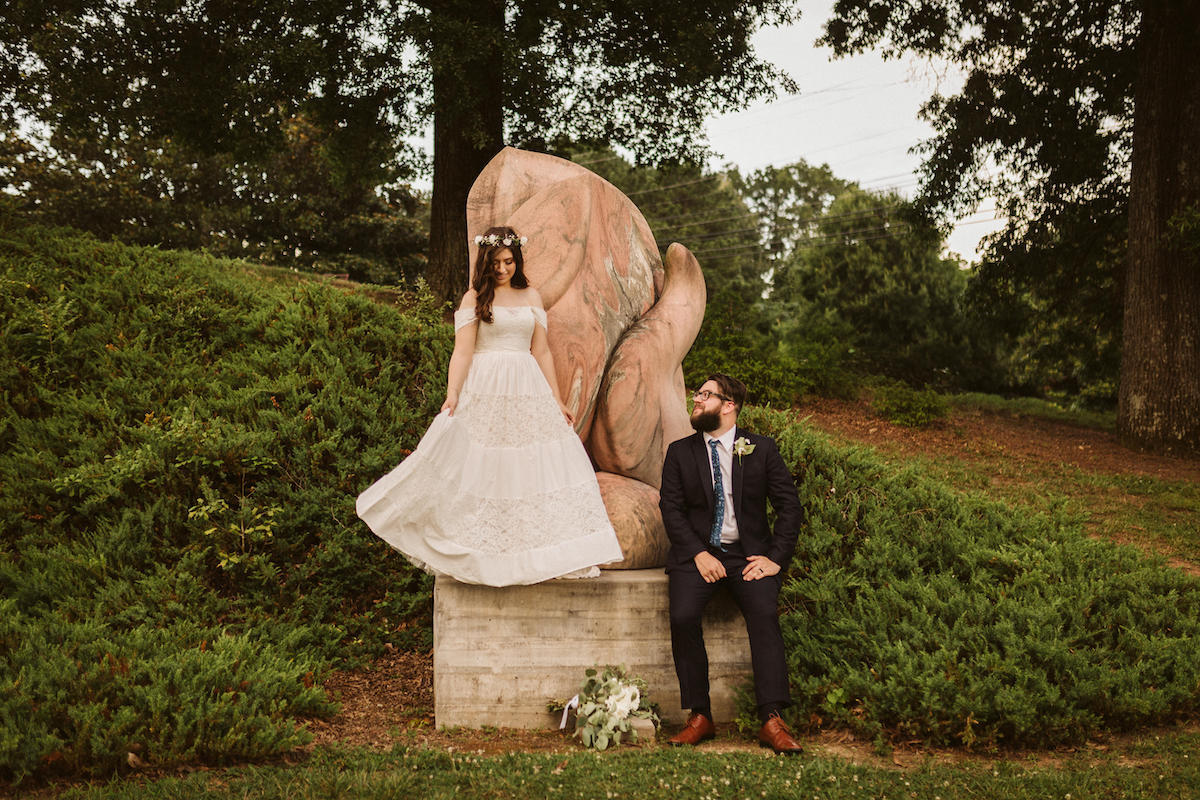 Mariachi band at Creative Arts Guild wedding
After the ceremony, the party moved outside for the reception. You guys, Keelan and Ana hired a mariachi band for the reception, and I LOVED it. The band kept the mood so festive and fun, and Ana even danced with her father to the band's music! The wedding party gave moving, heartfelt speeches and toasts, and I was blown away by the outpouring of love for this couple.
Although the reception area was very simply decorated, the space was pretty perfect for the reception. The white walls and string lights created a bright backdrop, and the setting photographed beautifully. It's always a bonus as a photographer to not have to compete with different angles to get the good shots.
Ana and Keelan are huge fans of everything vintage, especially cars! Photo booths are always fun, but a converted VW bus photo booth is even cooler and made total sense for them. This kept guests busy, laughing and posing for some fun shots of their own.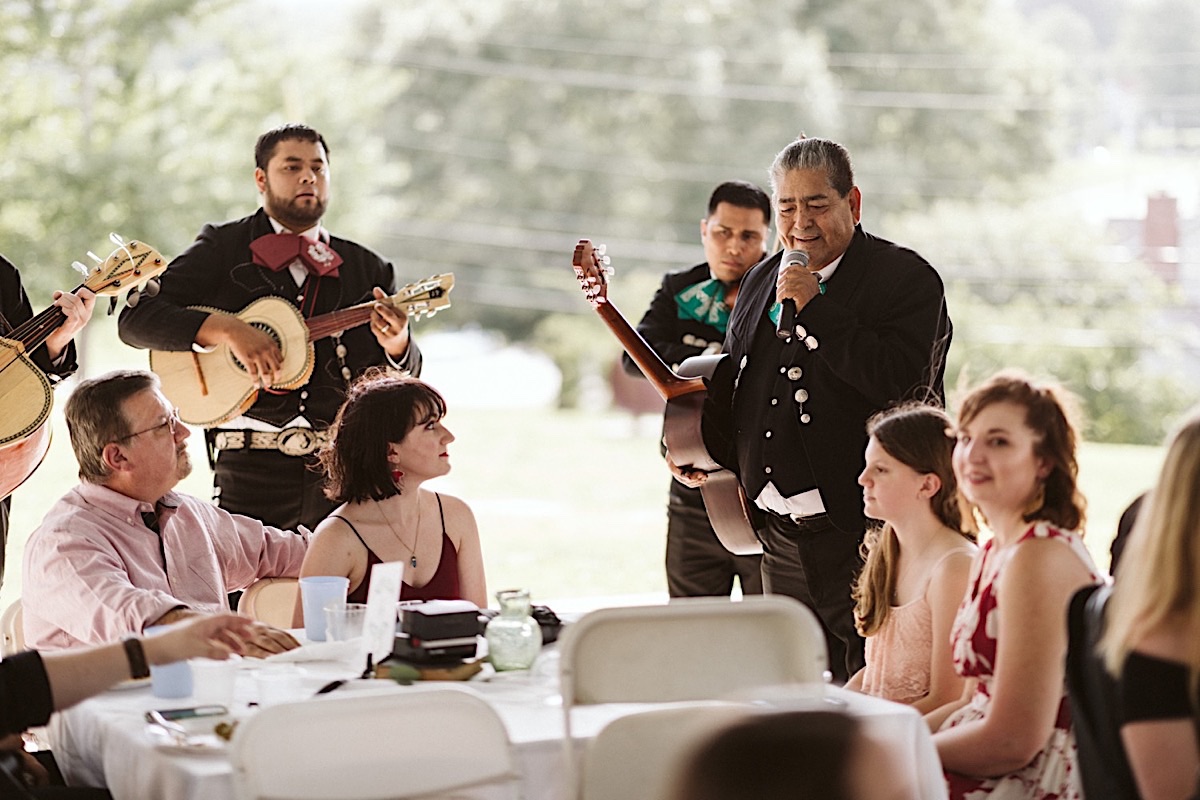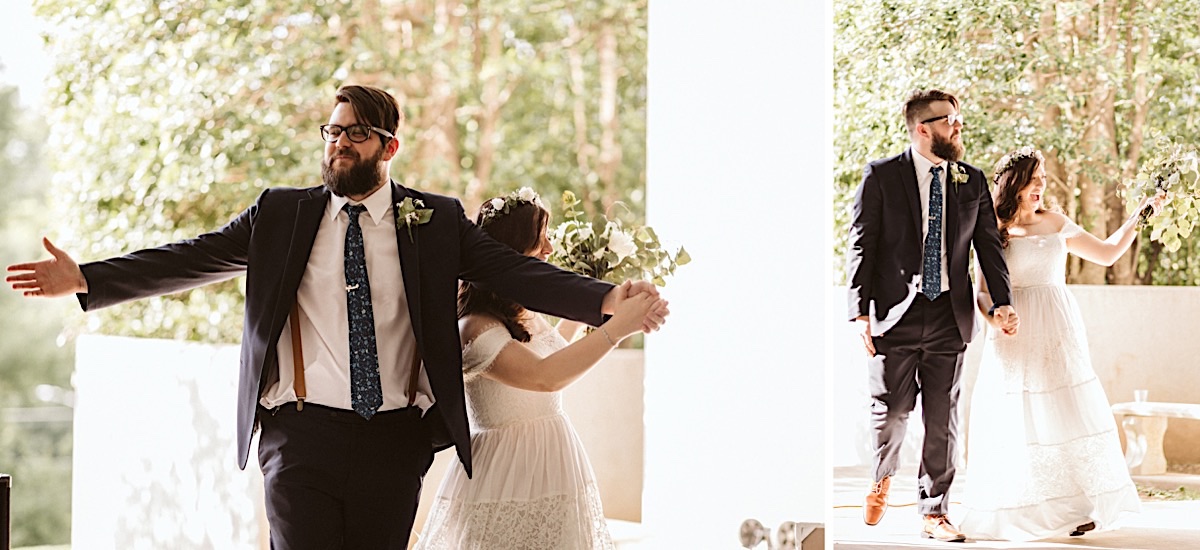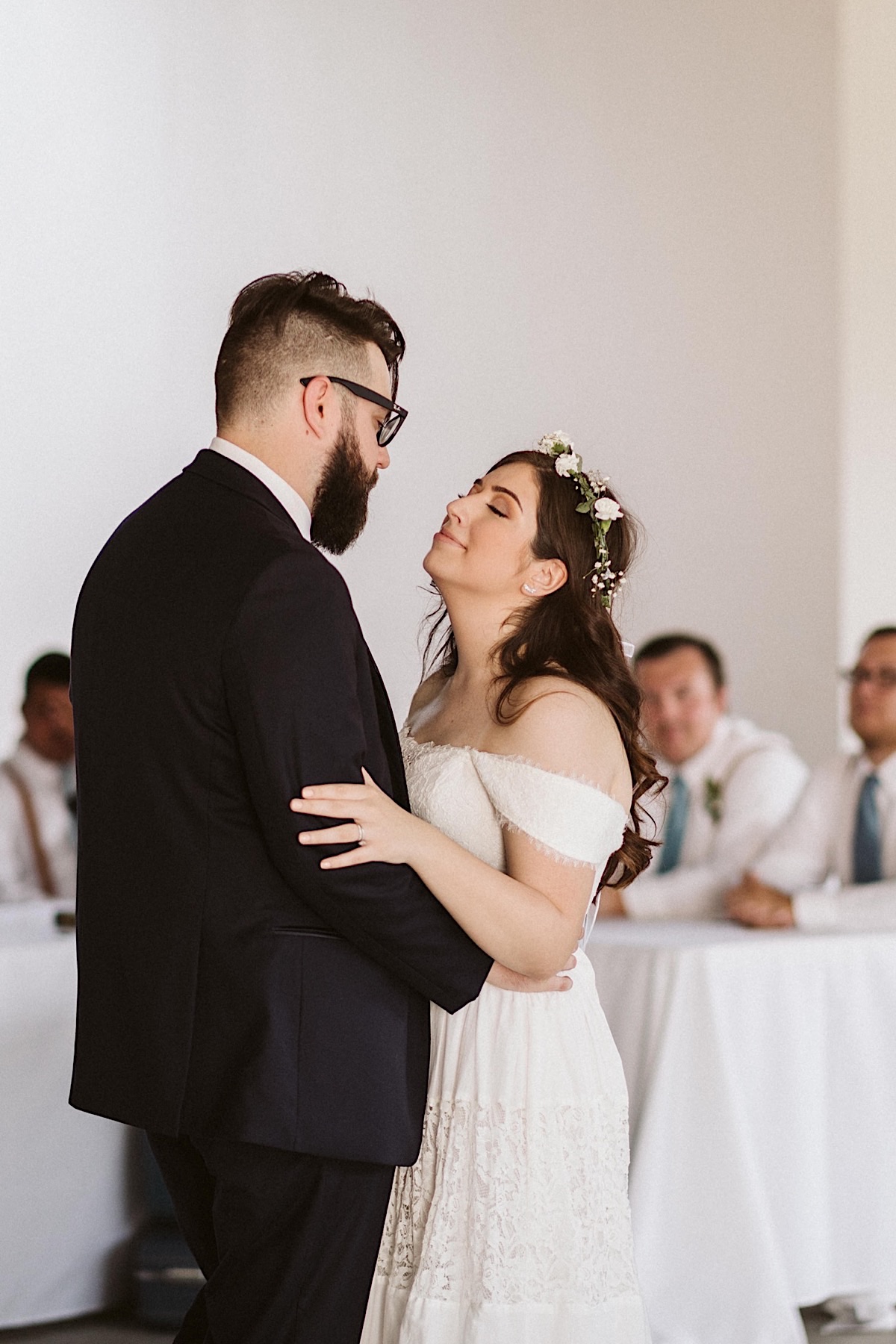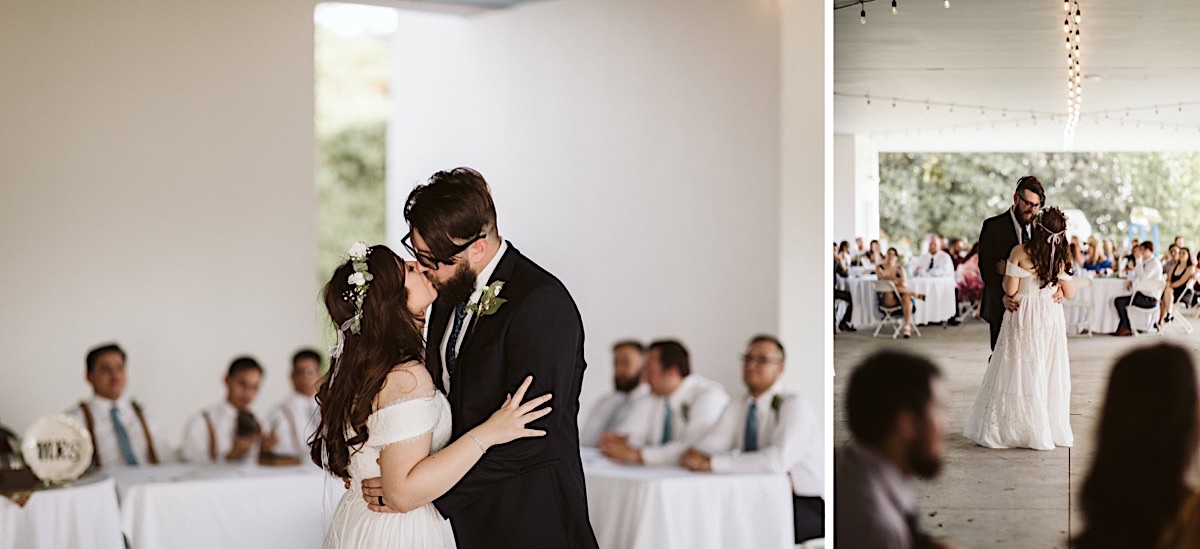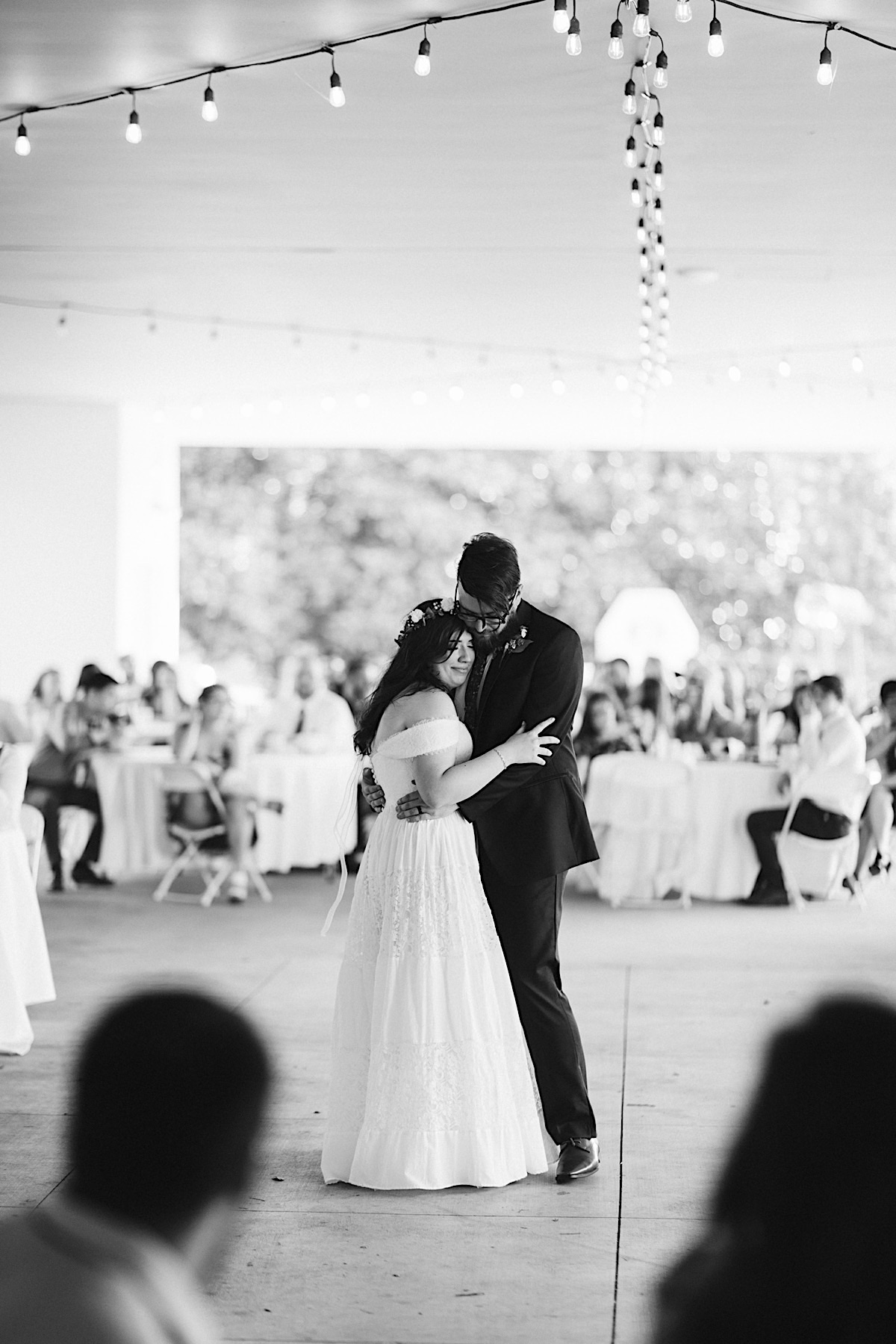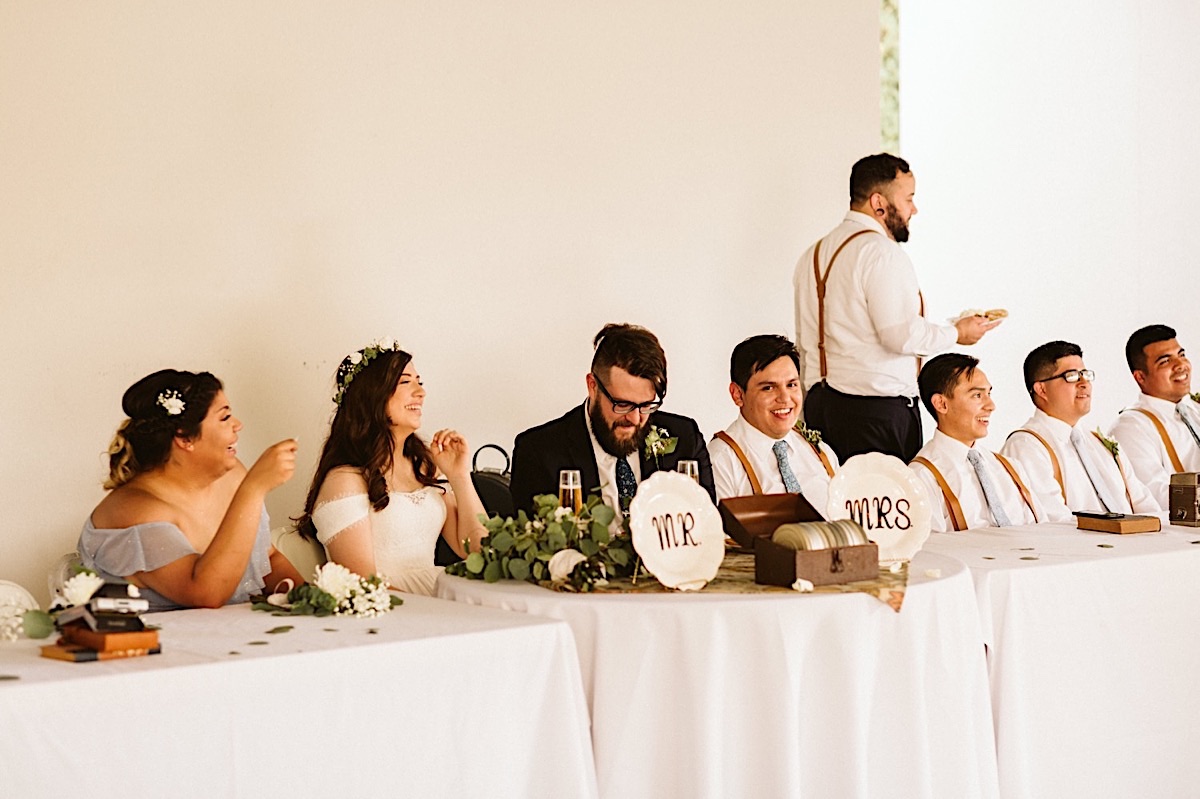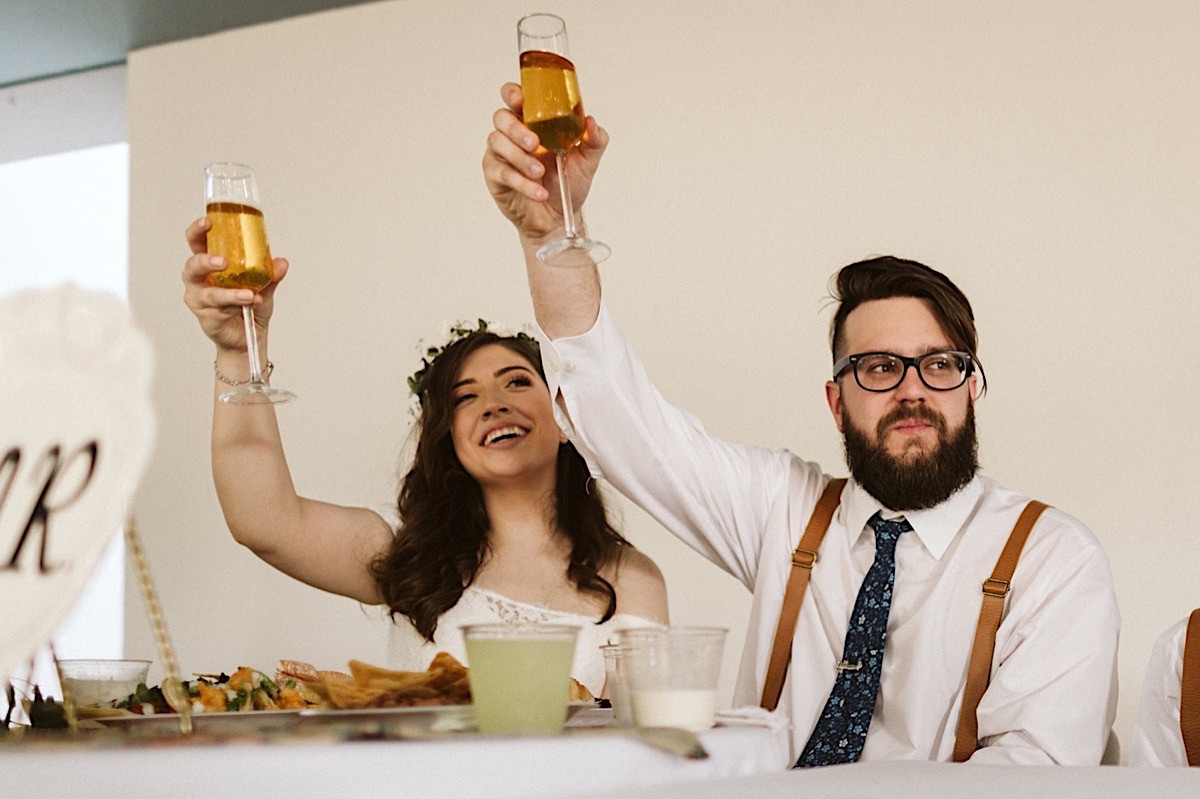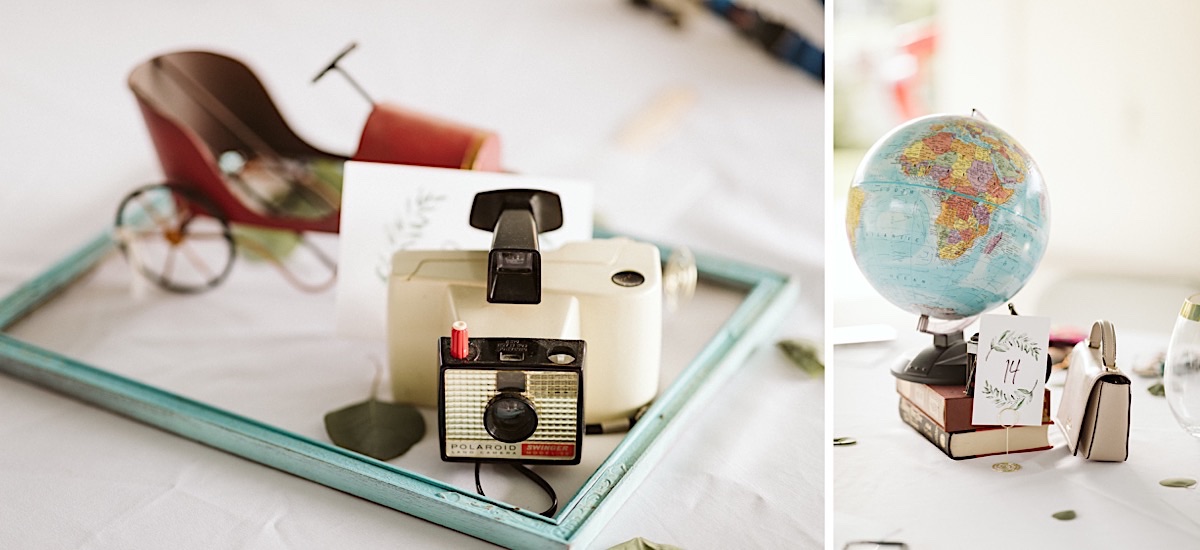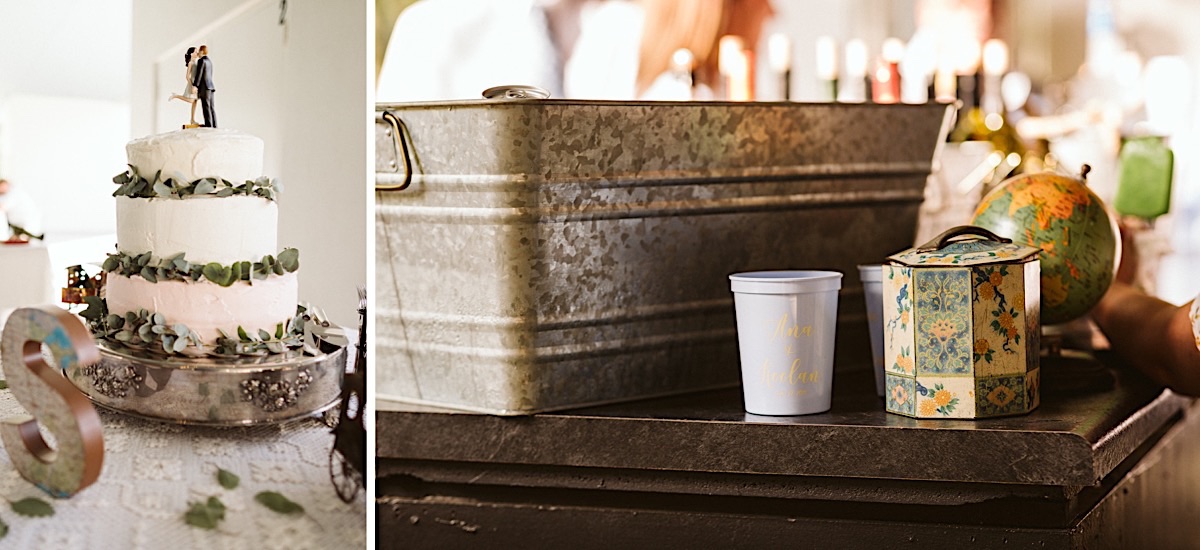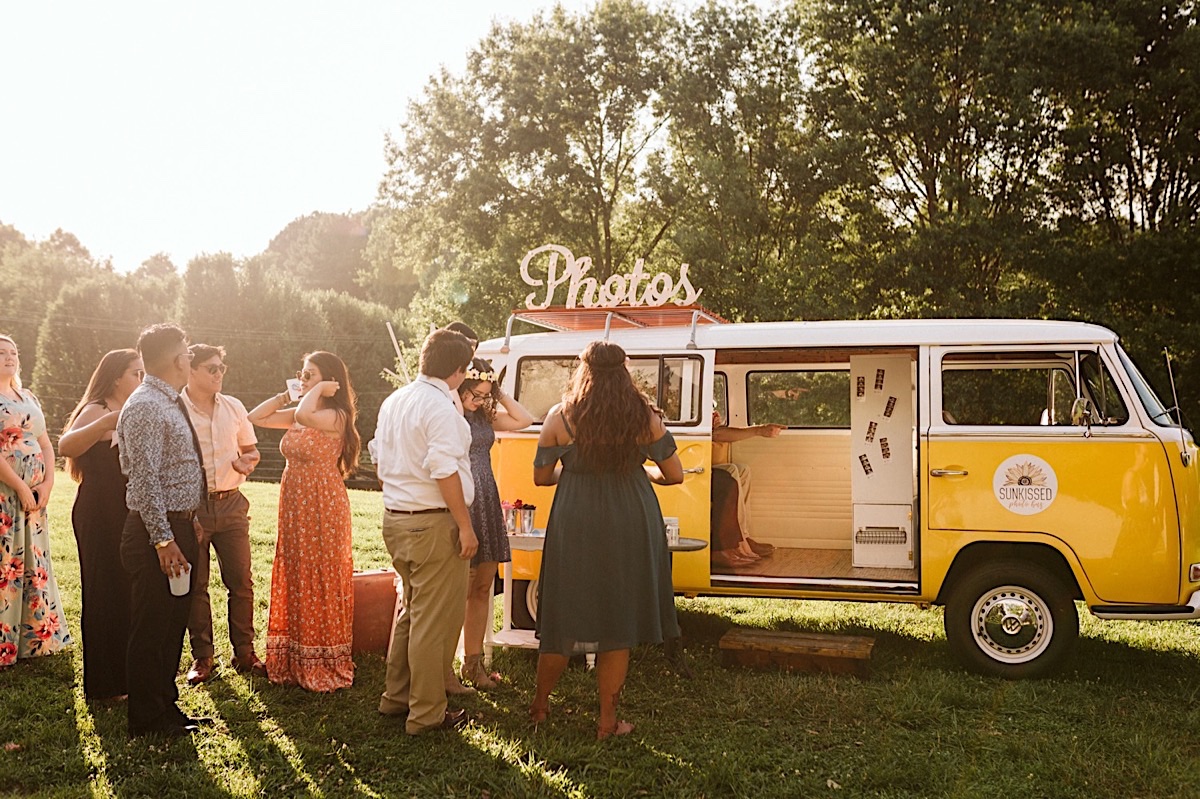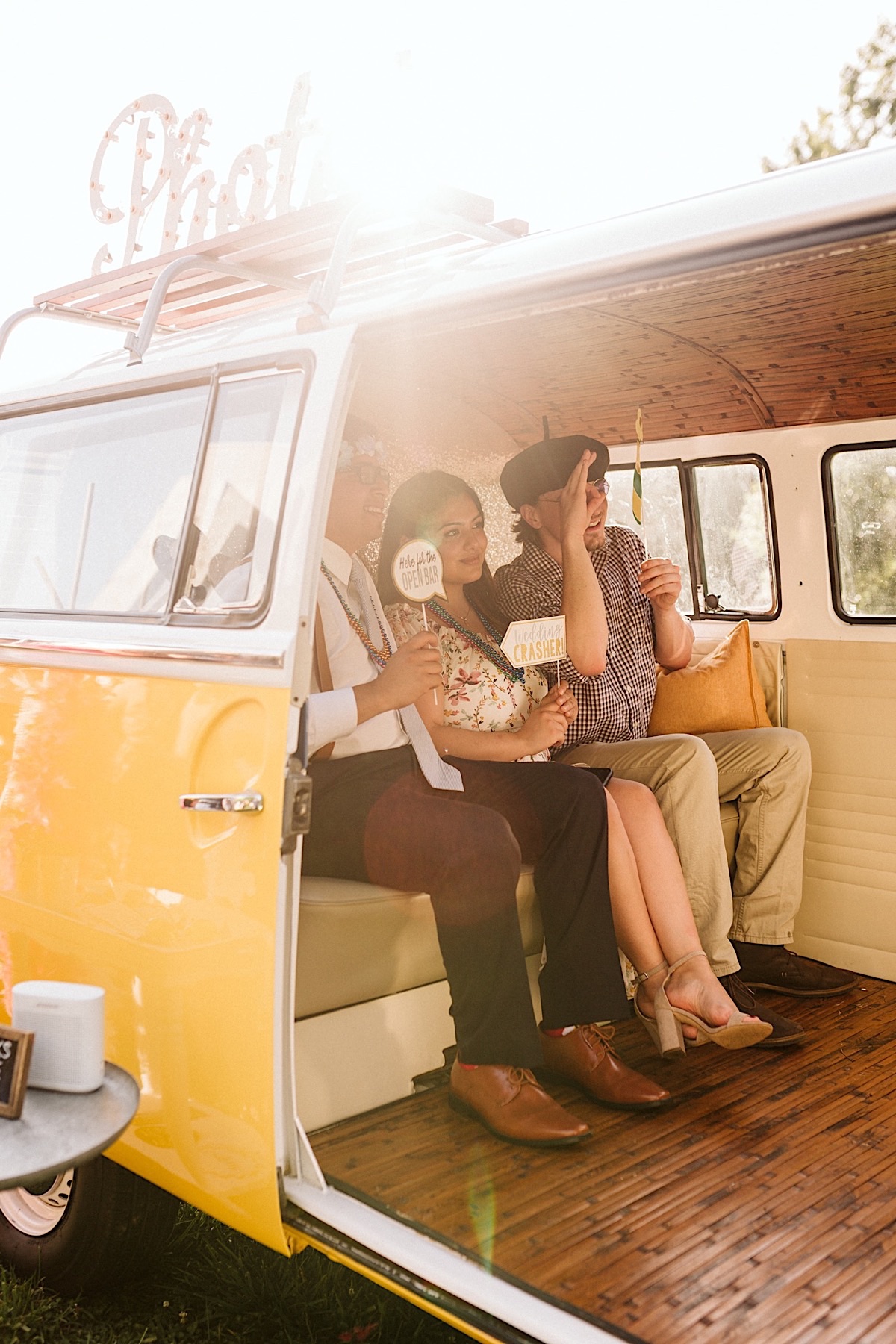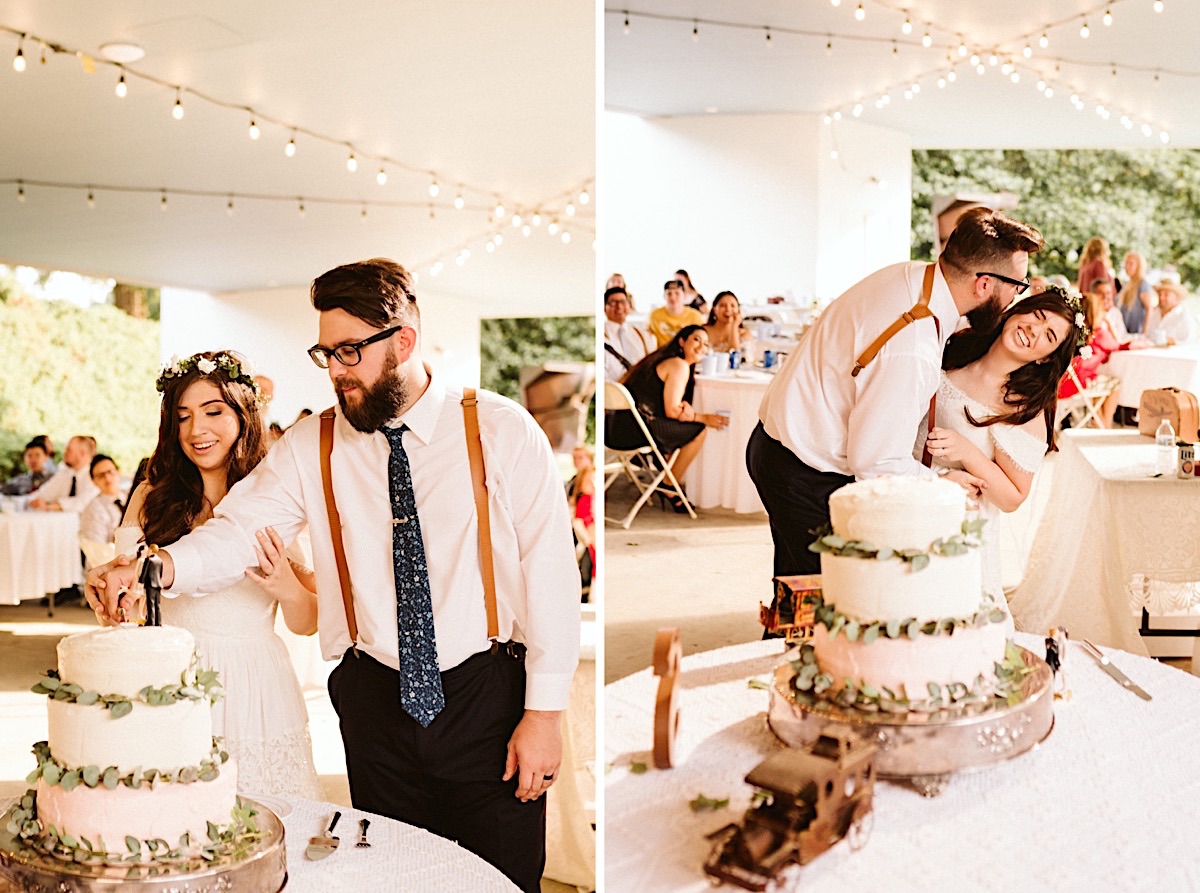 What to do when your sparkler exit goes south
At the end of the night, we had planned to do a sparkler exit, but the sky started turning really dark. We could see a storm coming, so I started getting guests ready for the sparkler exit. Suddenly, we were in the middle of a monster storm with a crazy sky, lightning, and insane winds! The wind knocked over the DJ's speakers and flipped over tables. Talk about intense! Everyone rushed inside to get safe.
I applied some creative thinking to this exit since we couldn't use sparklers in the building. Instead, I had the wedding guests turn on their cell phone flashlights, and we created our own makeshift-sparkler exit using some drag shutter magic. Keelan and Ana were so flexible about the quick-change, and they ran through the tunnel for a really cute exit!
It made my heart soar that Keelan and Ana trusted me, not just in the midst of a storm, but with documenting their whole day!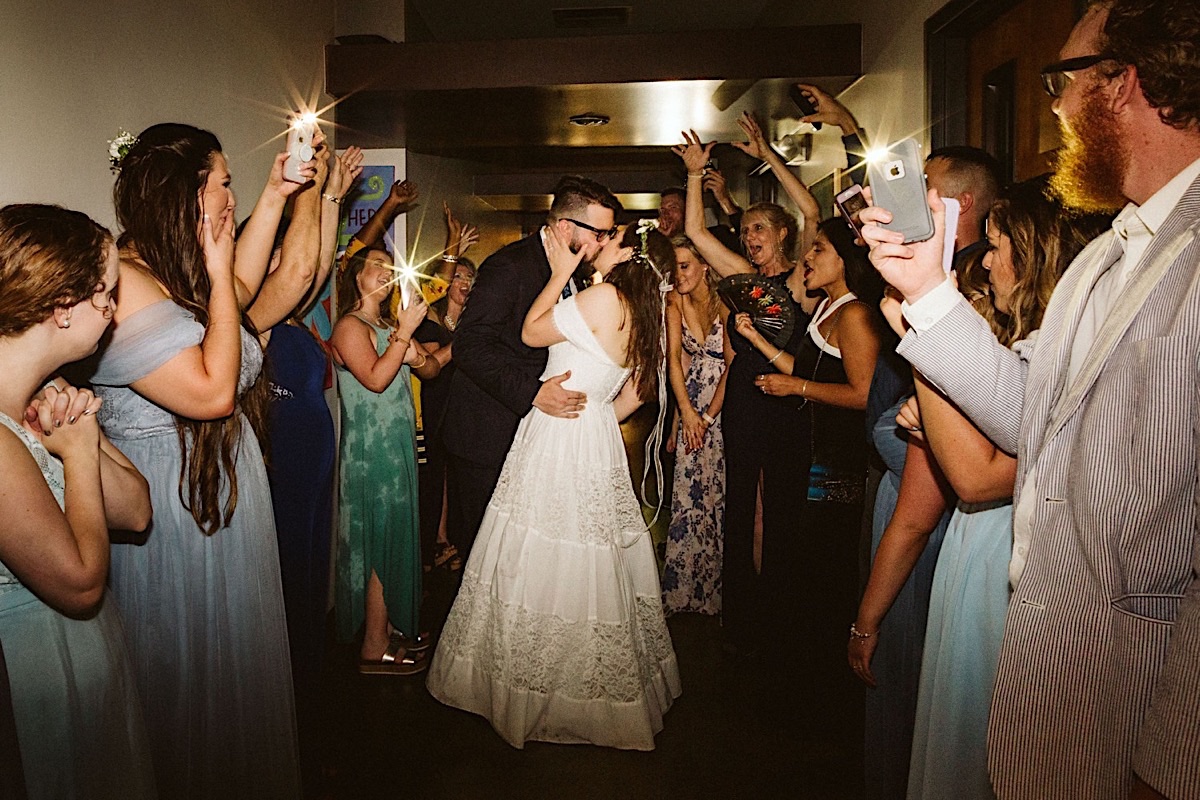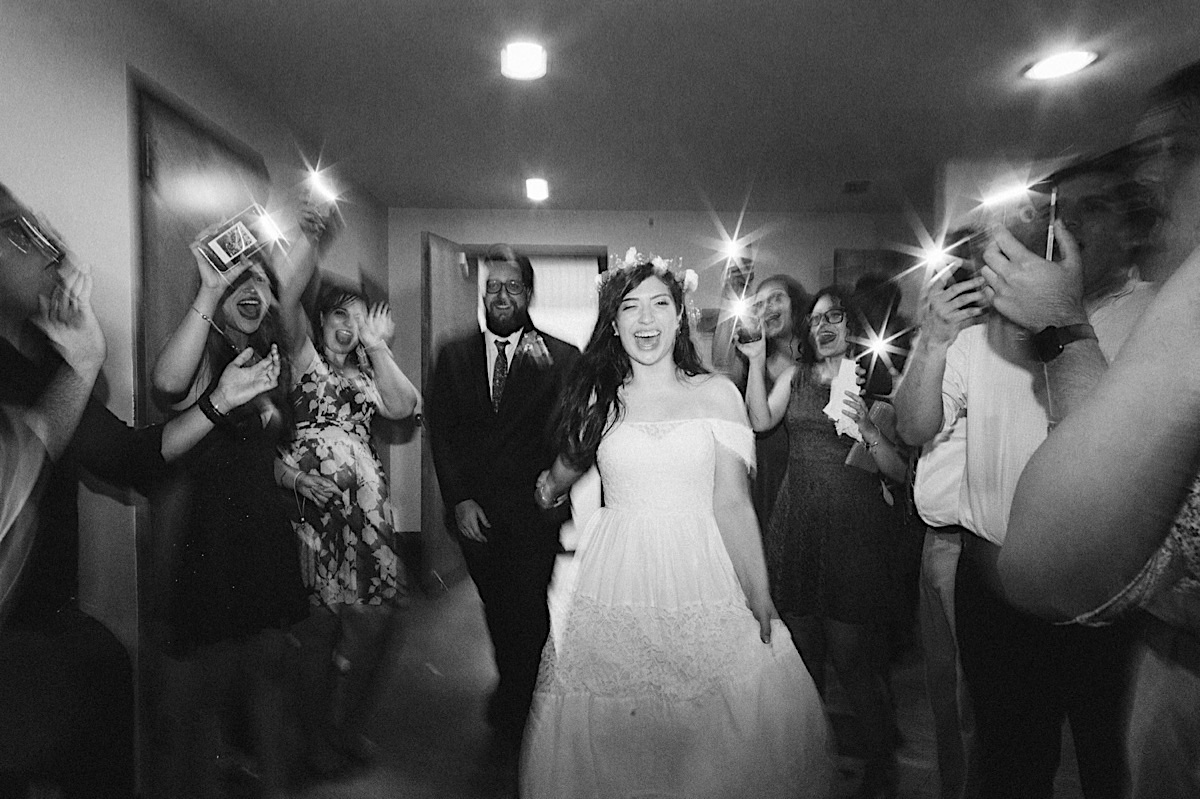 ---
Vendors and shout outs:
Venue: Creative Arts Guild
Photo Booth: Sunkissed Photo Bus
Mom: I have to give one more extra shout-out to Ana's mom. She'd been following me on Facebook for awhile, and she's who recommended me to Ana to photograph this wedding! What a HUGE compliment. Really, I appreciate you so much for bringing me into such a precious family event.
Y'all feel free to share my social feeds (Facebook + Instagram) or my blog to anyone you know who's getting married or engaged or eloping or planning family photos or looking for a commercial or concert photographer. 😉 Ha! I just want to take all the photos. Thanks for giving me the opportunities!