Eloping with family
When Courtney and Tanner received Tanner's orders to relocate to a new base, they decided to hold an intimate elopement on the family farm before they moved. The couple booked me for a 2-hour session to capture their ceremony, some family photos, and their bride and groom portraits.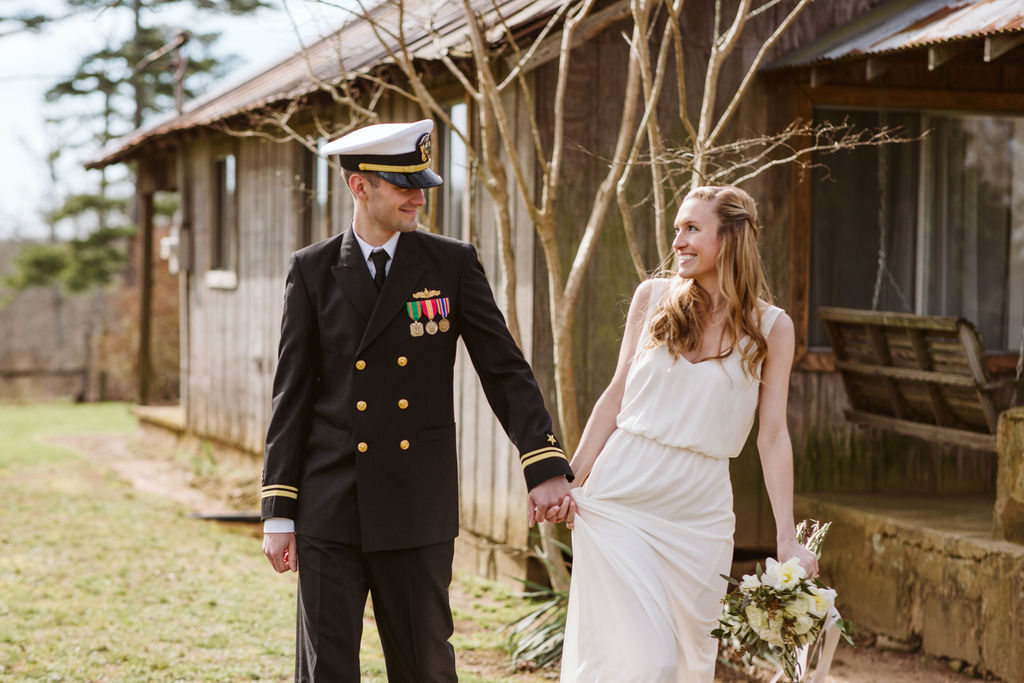 Tanner's family's land was the perfect spot for their simple ceremony. The property has been in his family for 100 years! Planning a small intimate wedding, Courtney and Tanner invited only their immediate family members. One family member officiated, another prepared a reading, and the others stood nearby. What a sweet, special ceremony. Truly–so sweet.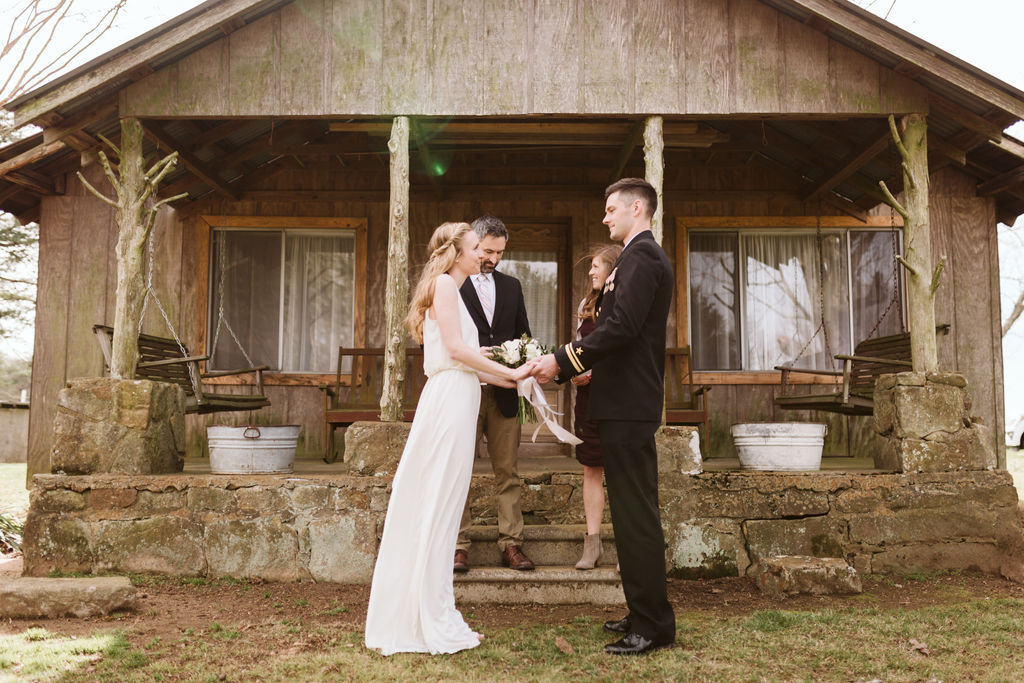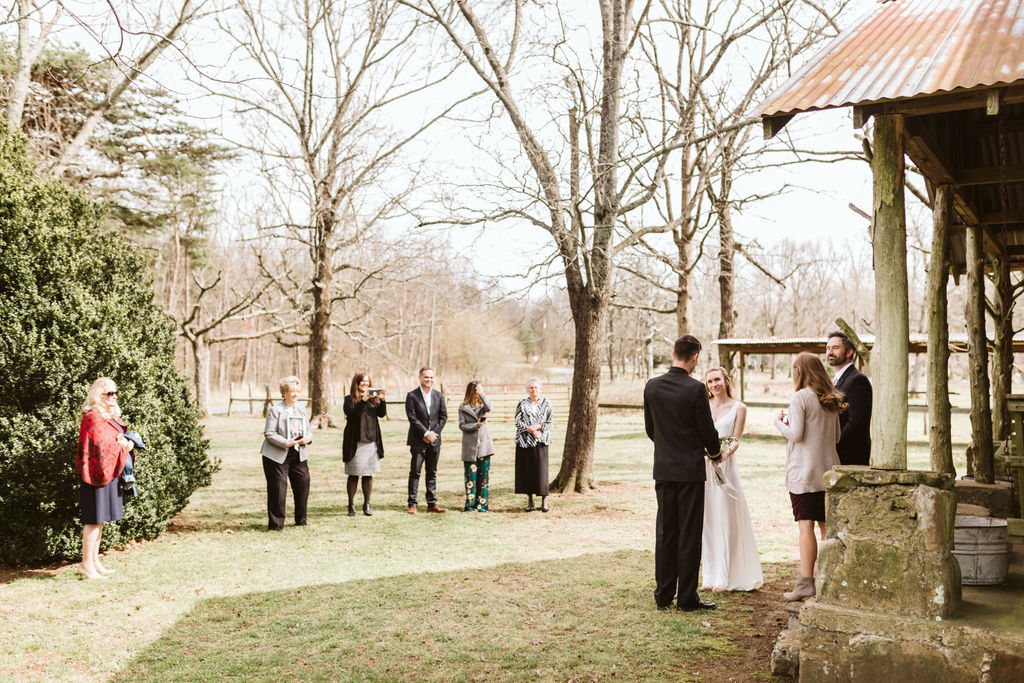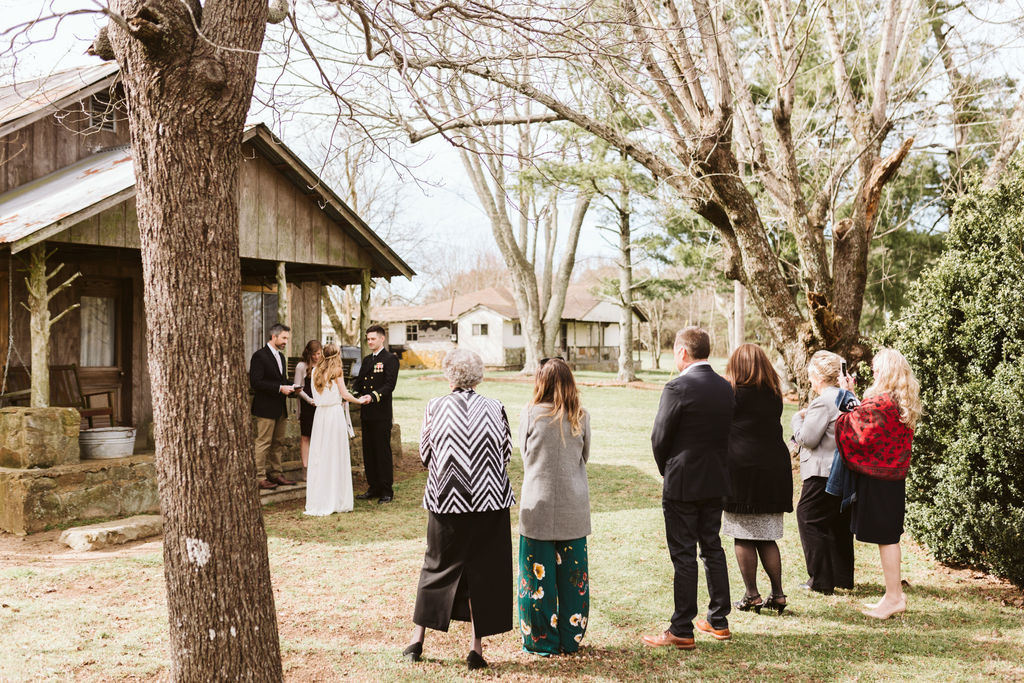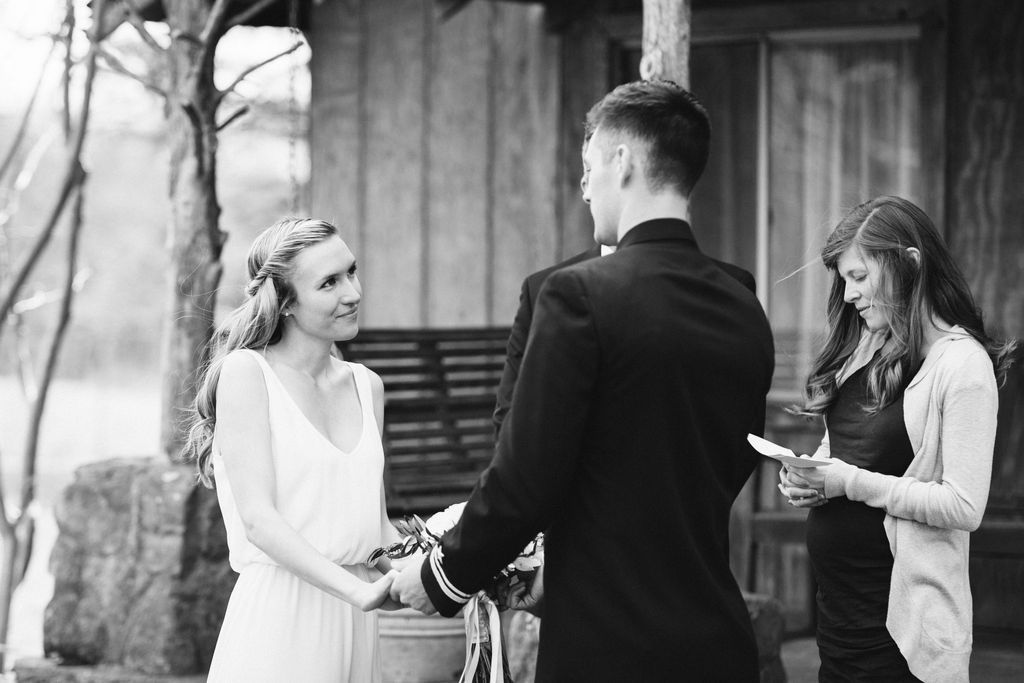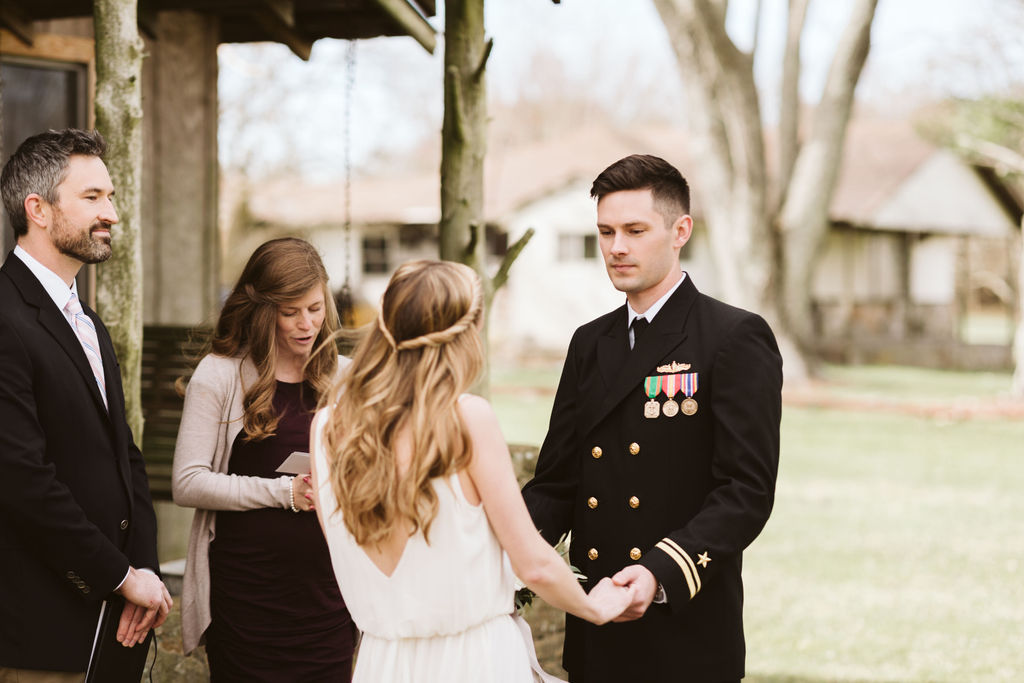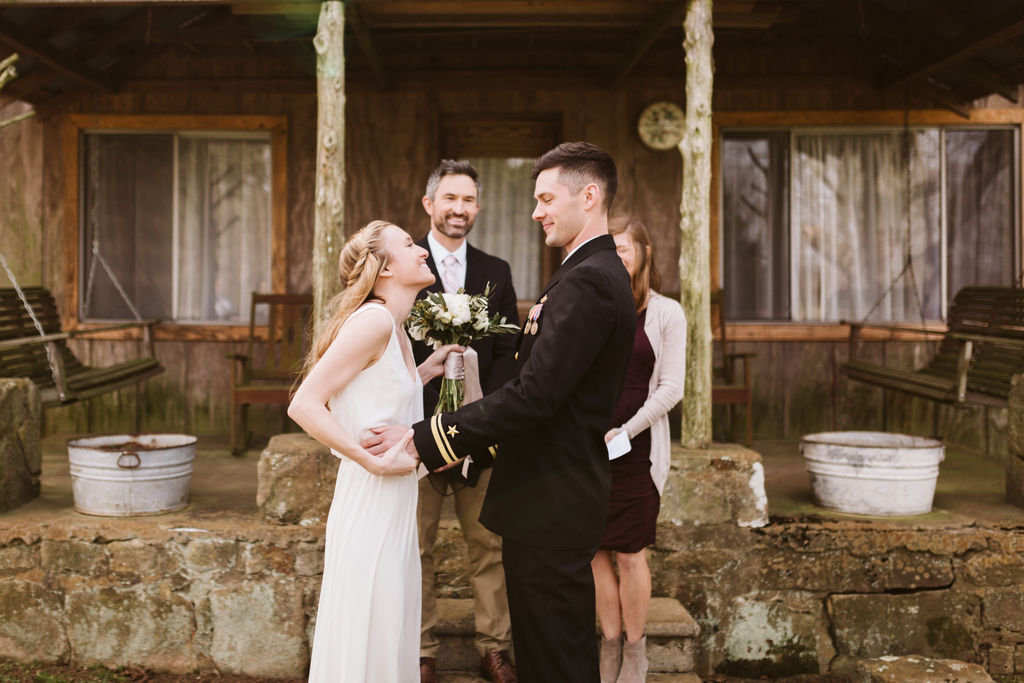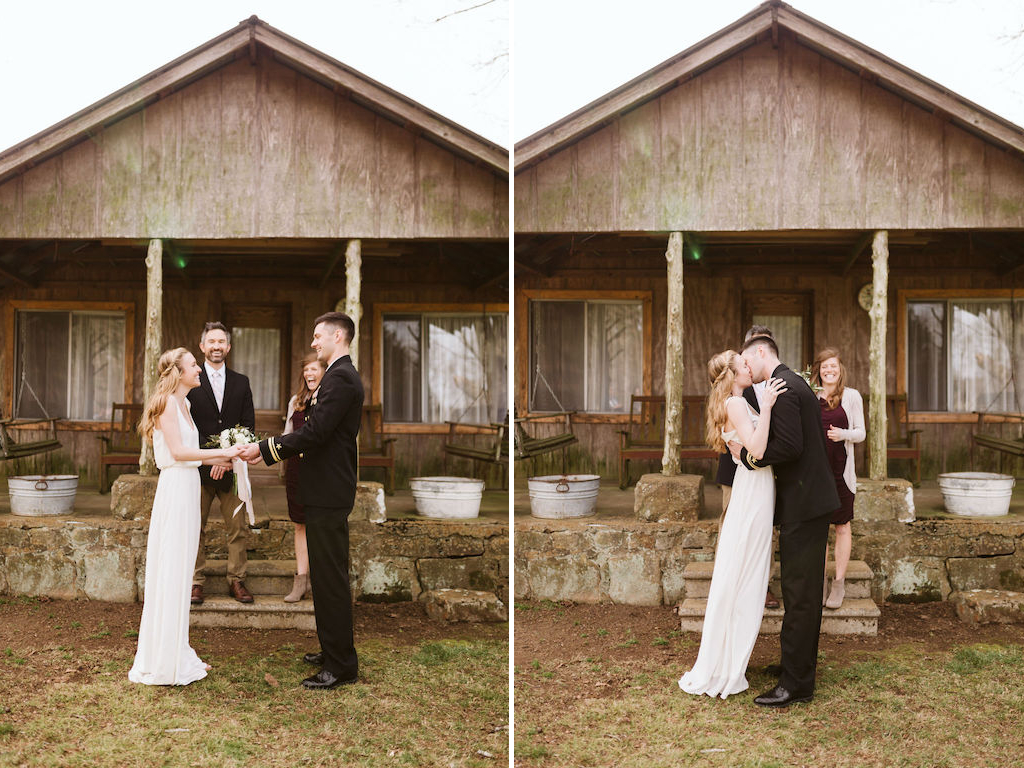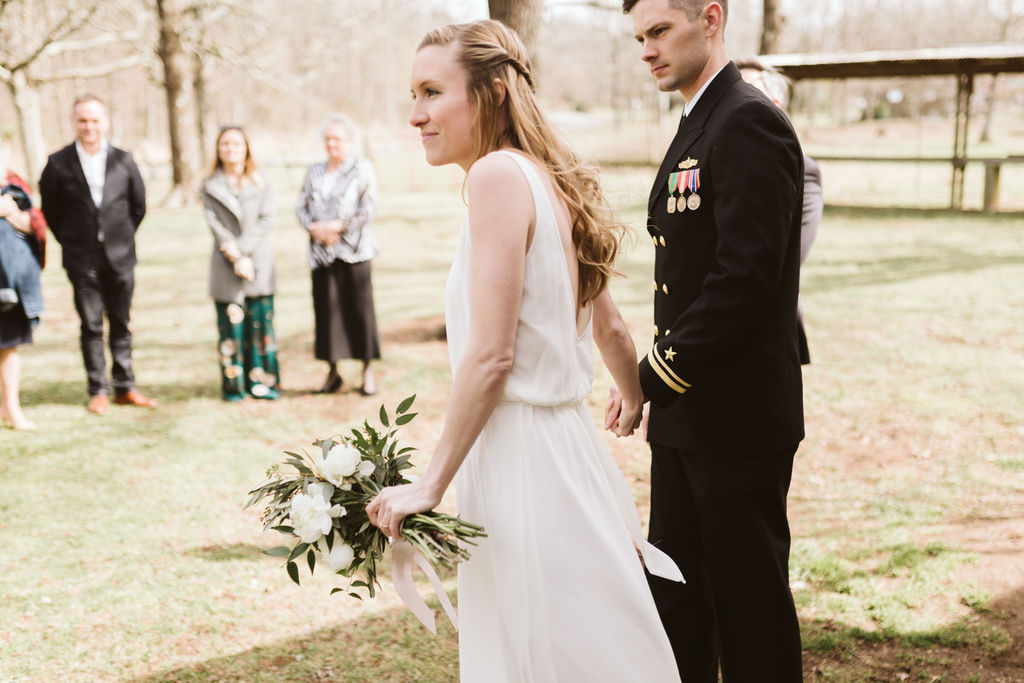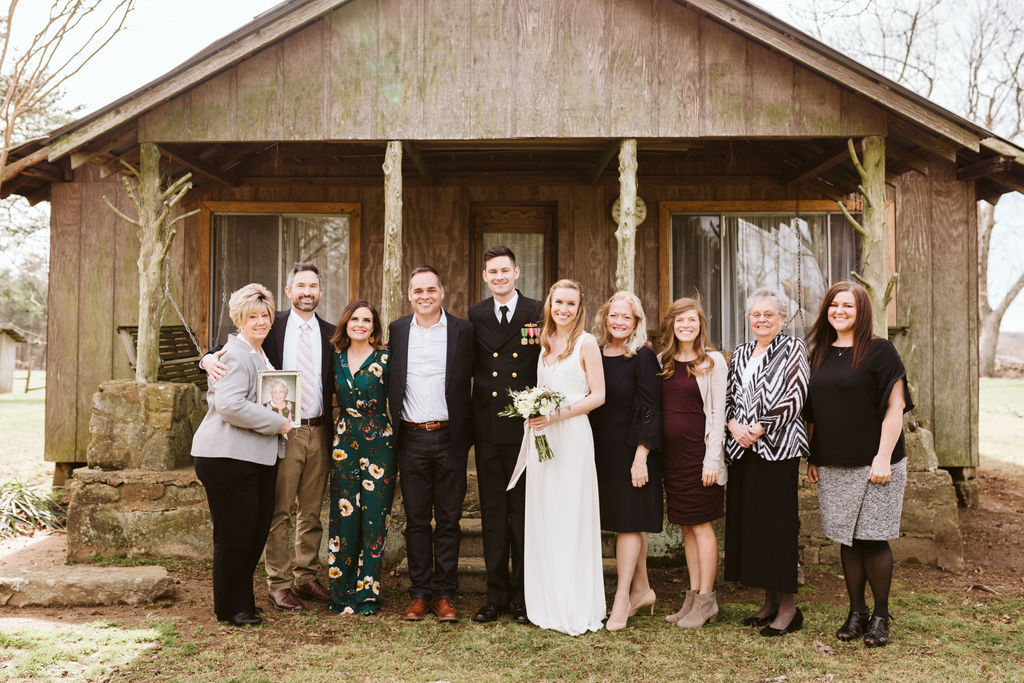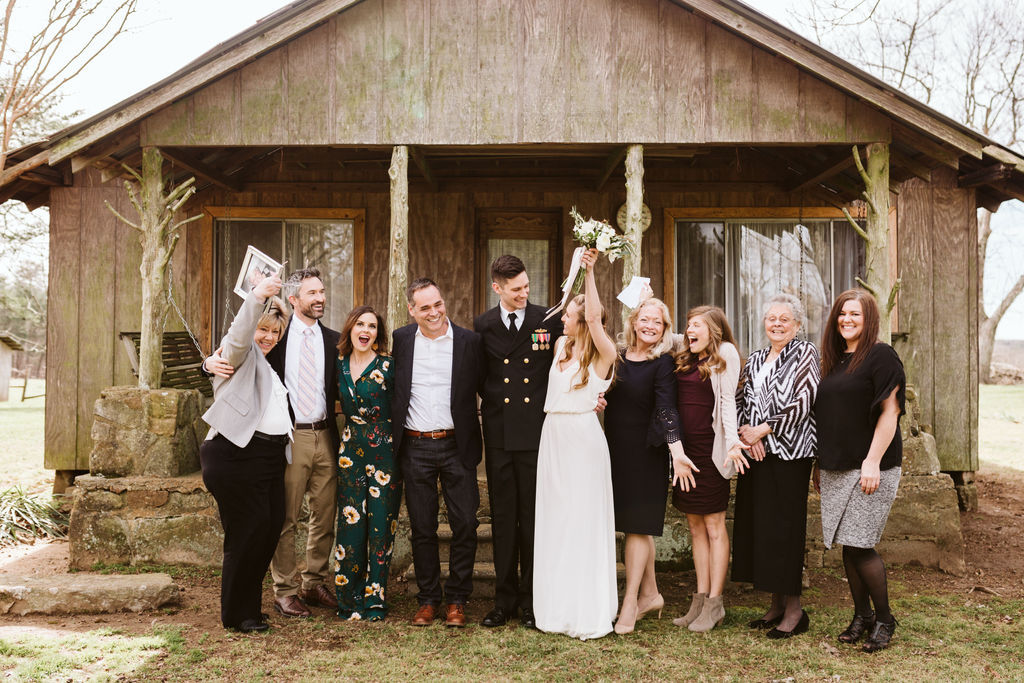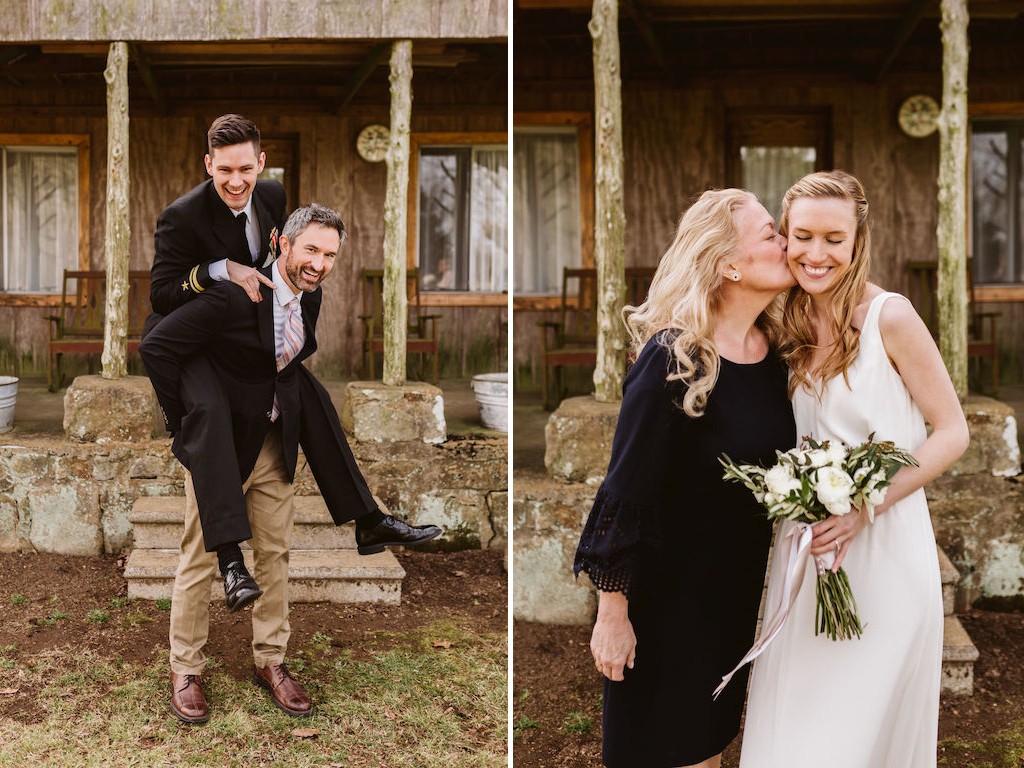 Bride and Groom portraits on the farm
Following their ceremony and family portraits, we wandered the family's property for their bride and groom photo session. Tanner looked so polished in his dress uniform, and I LOVE the custom "Bride" denim jacket Courtney had made for their day.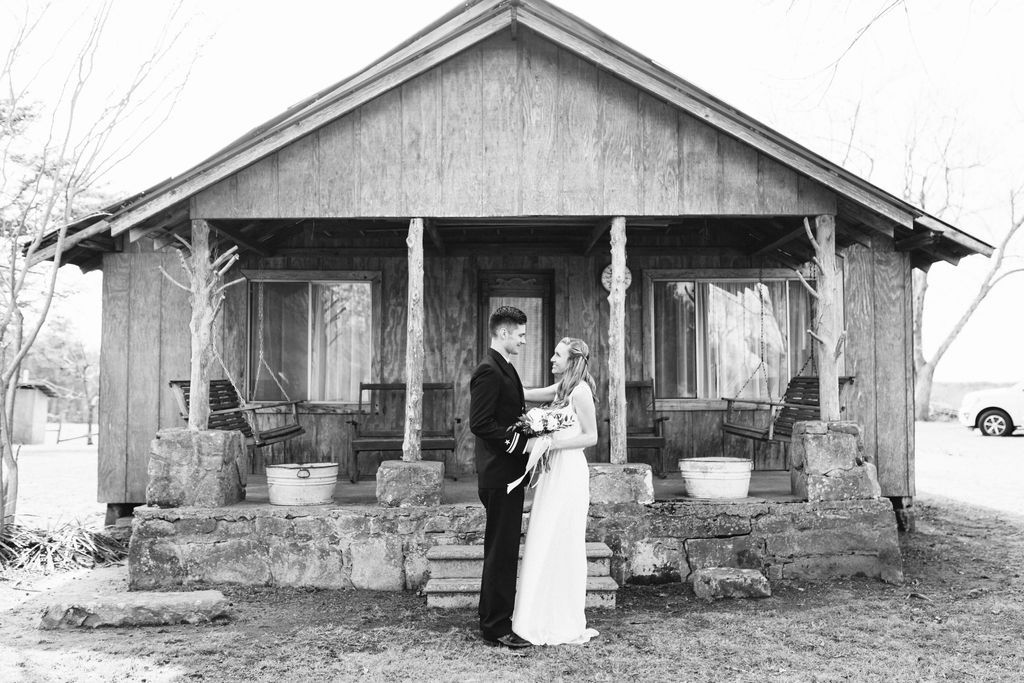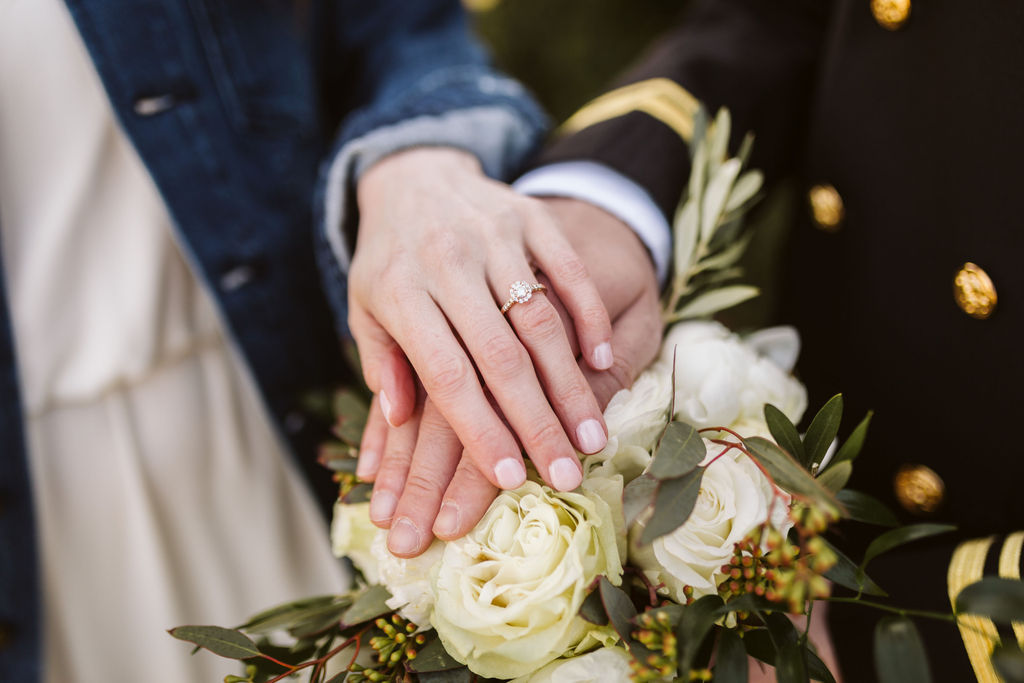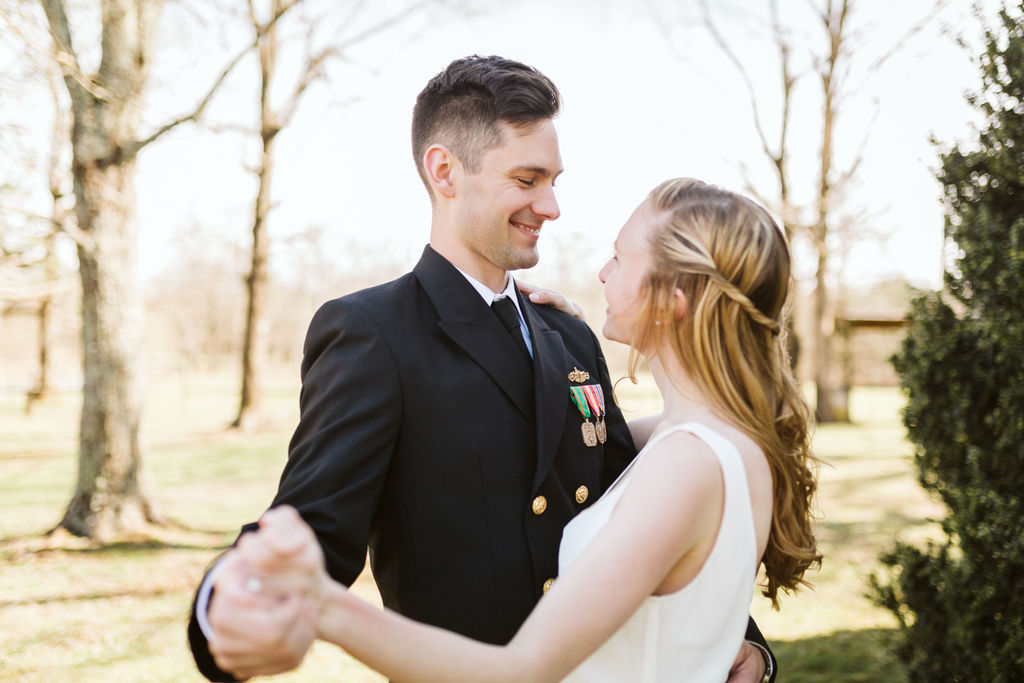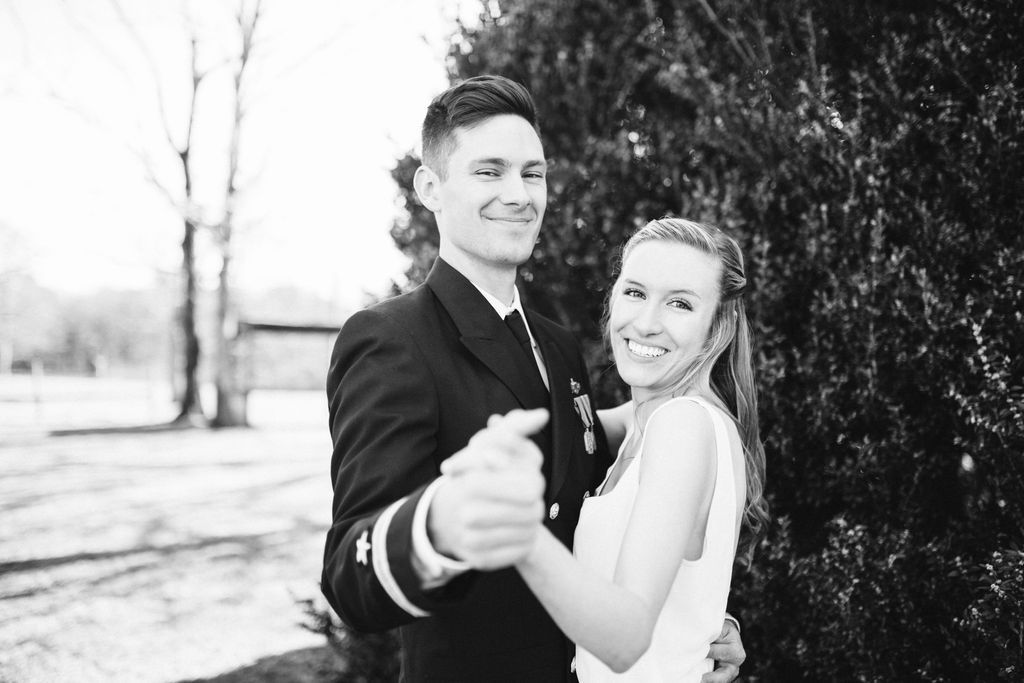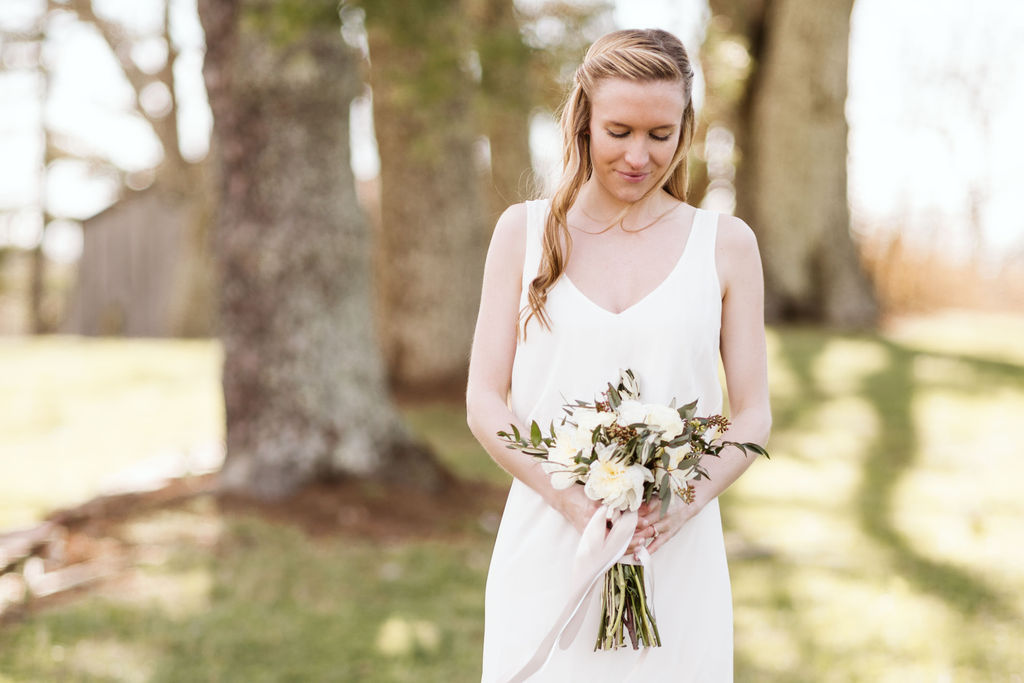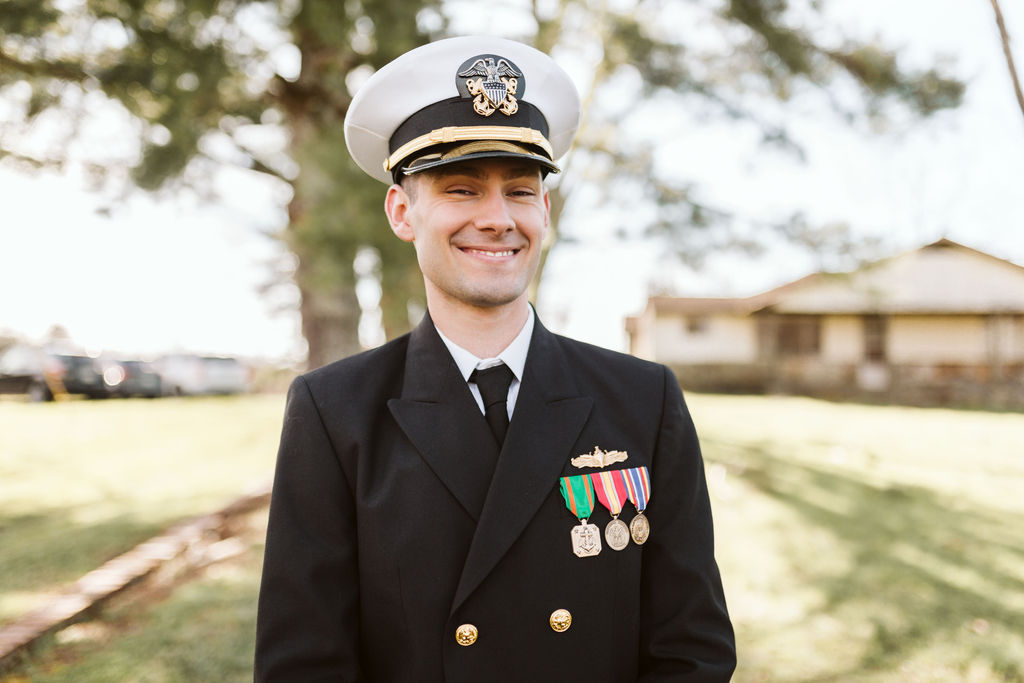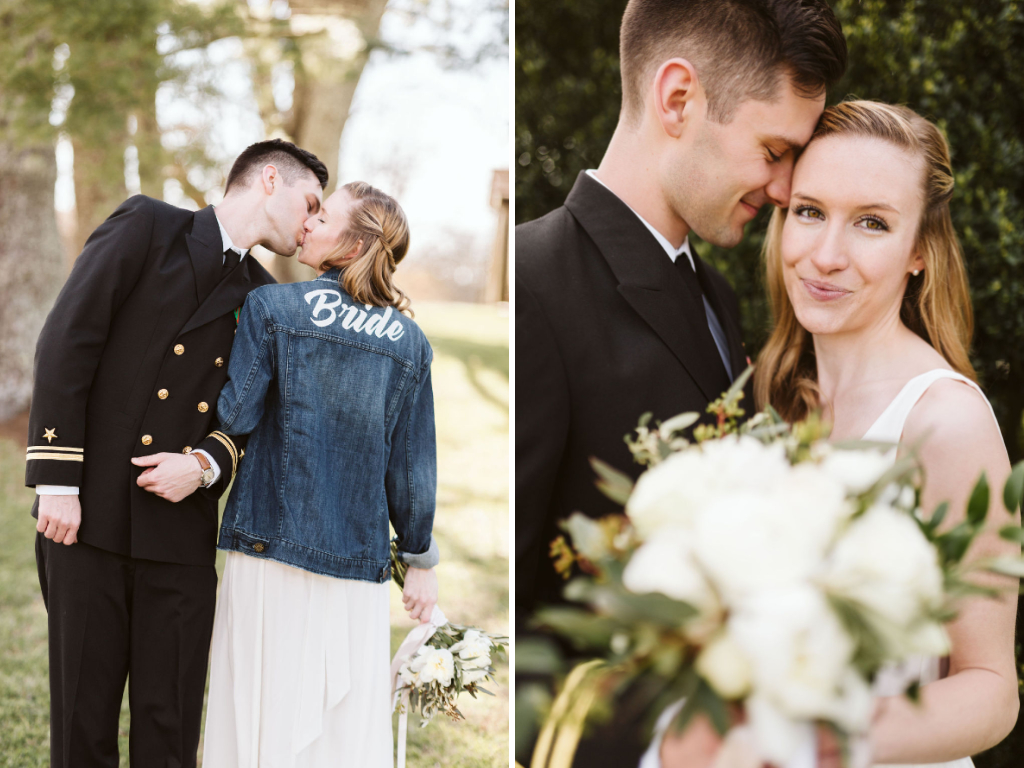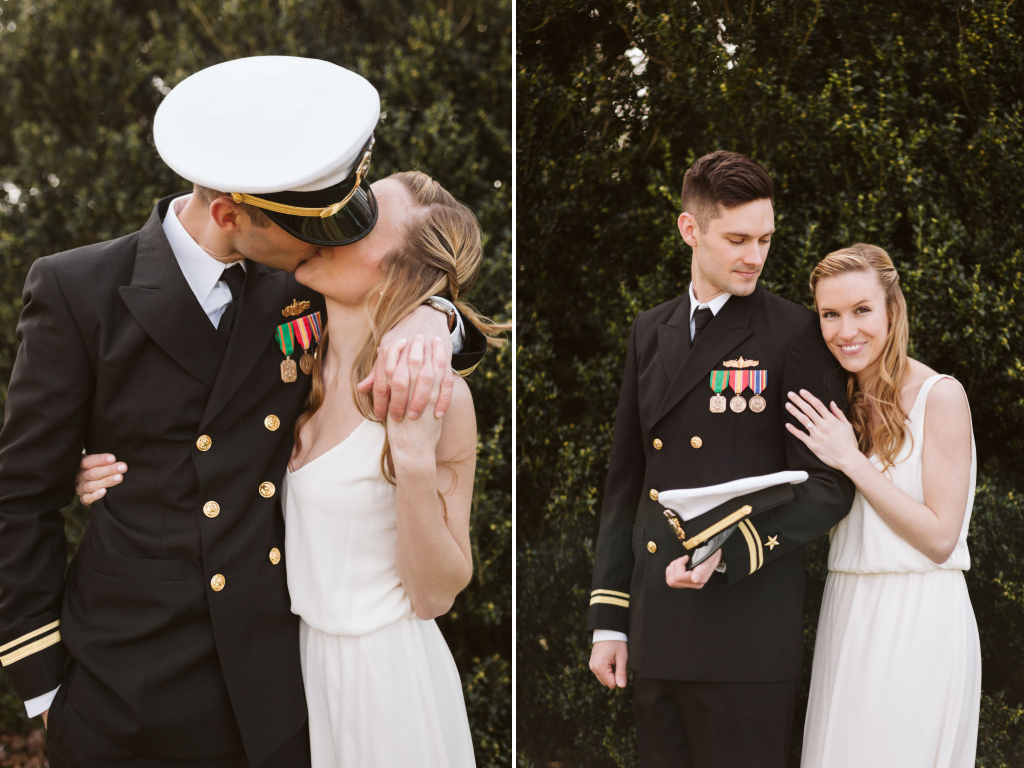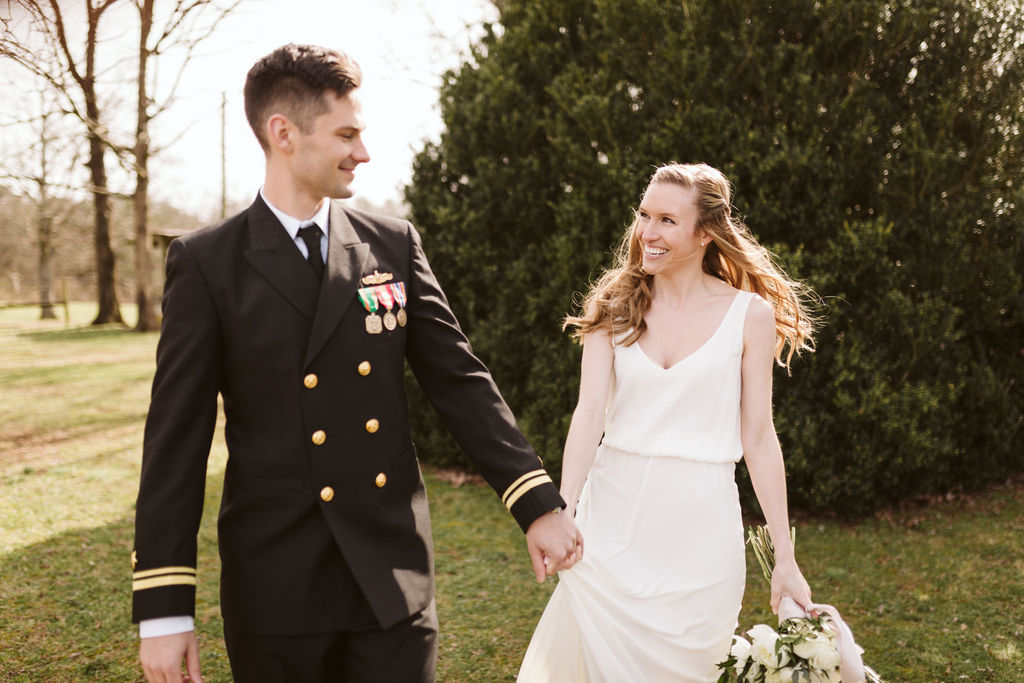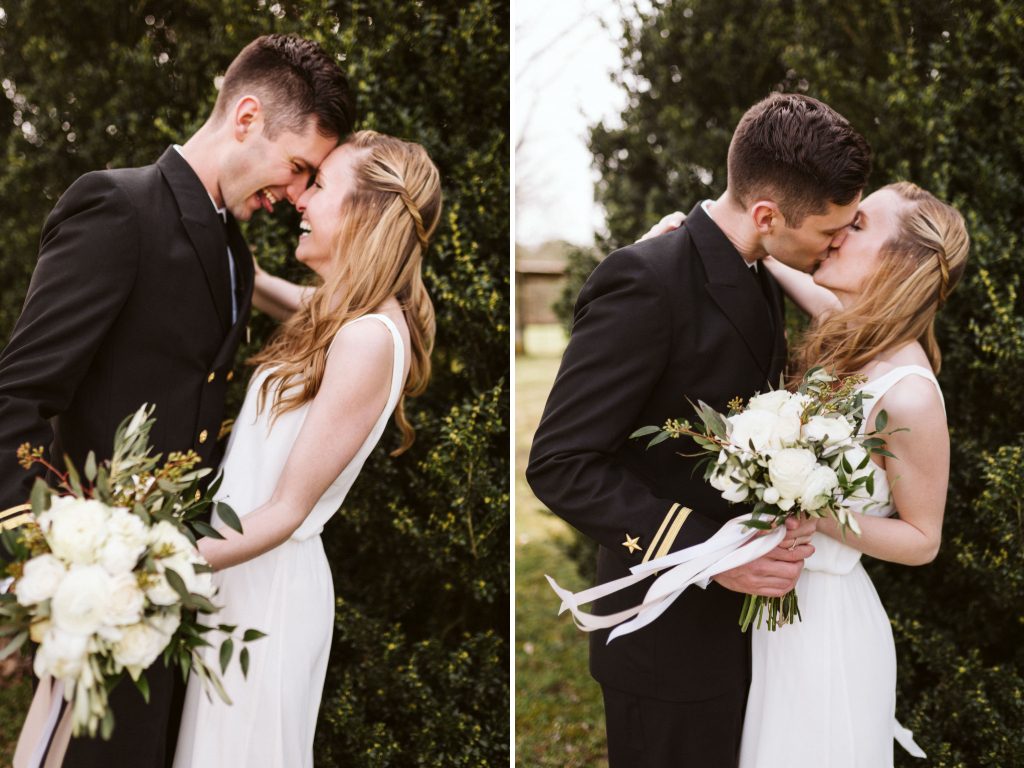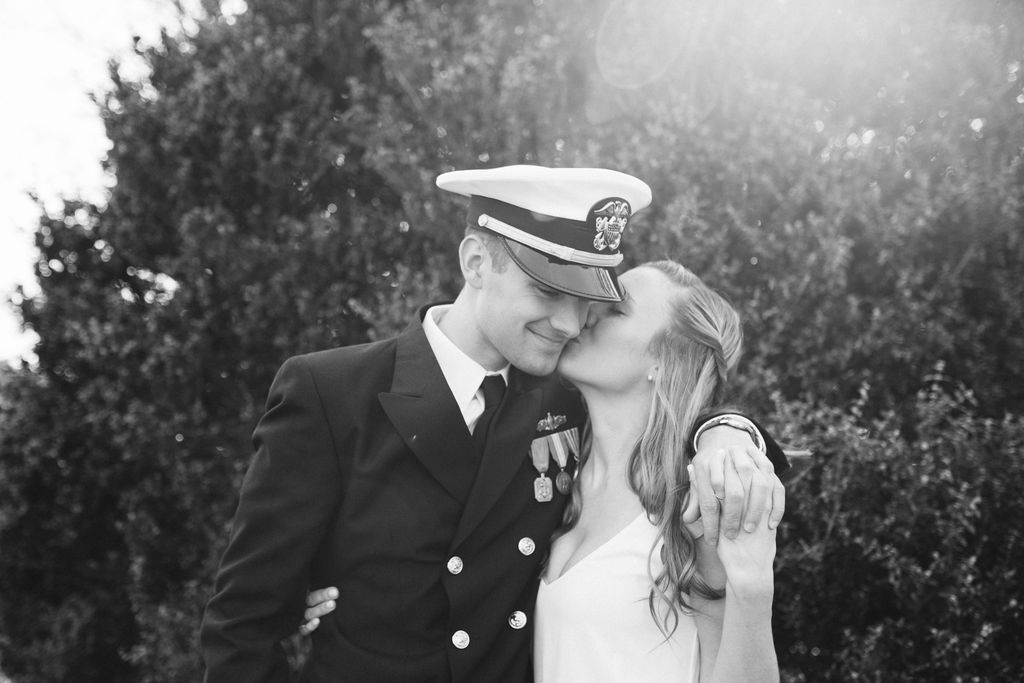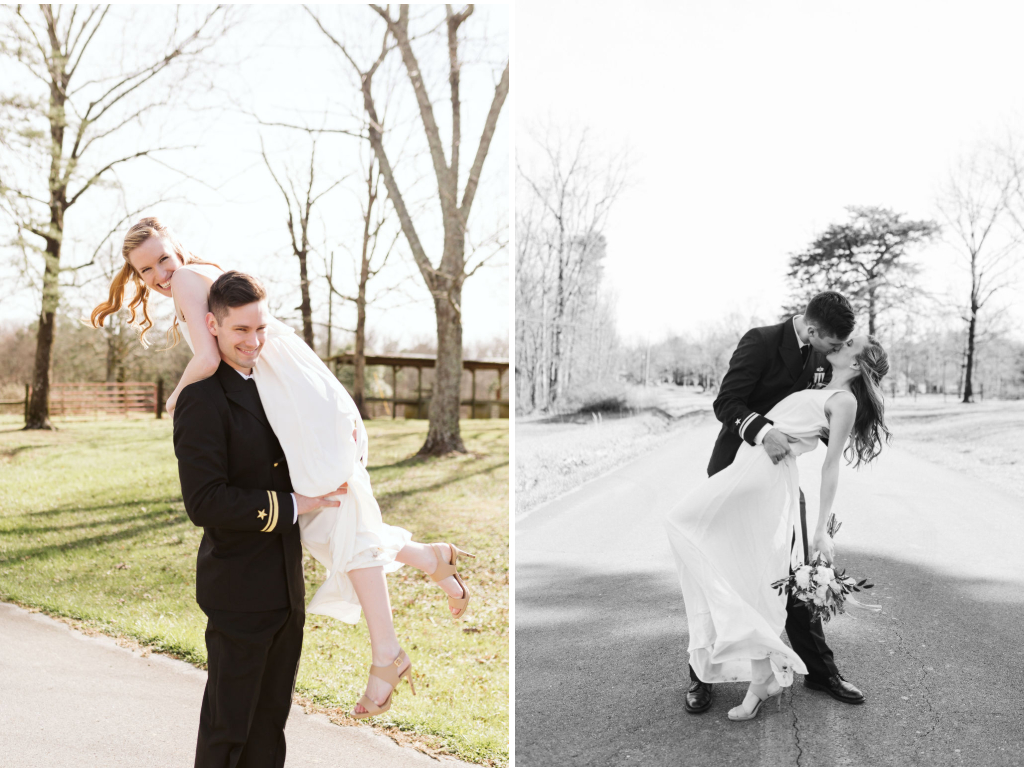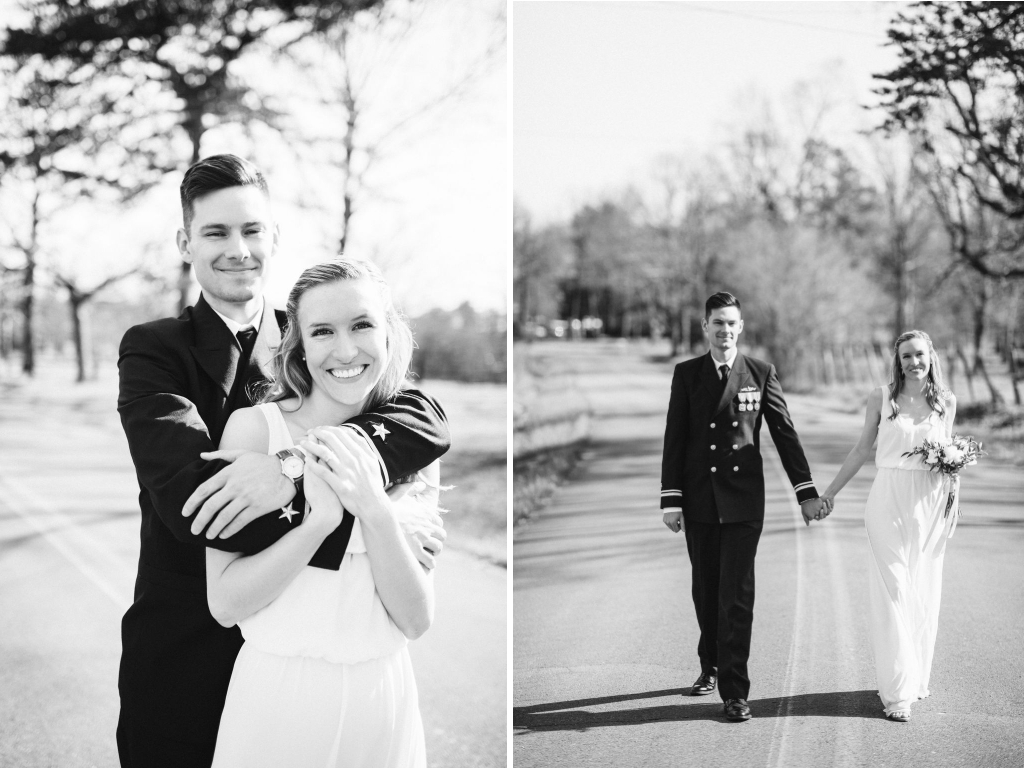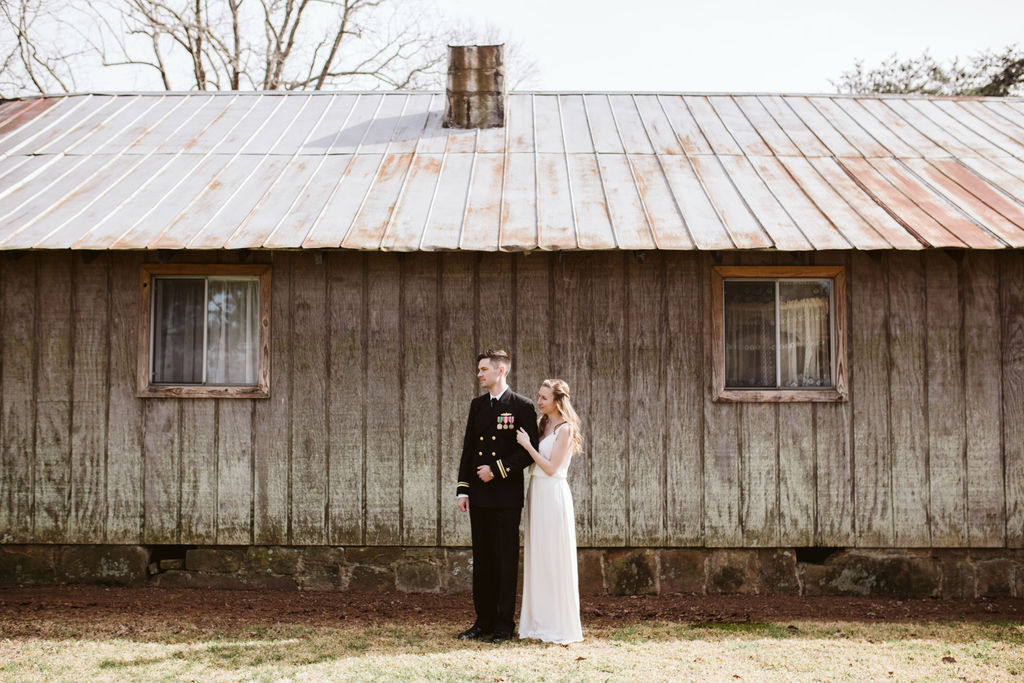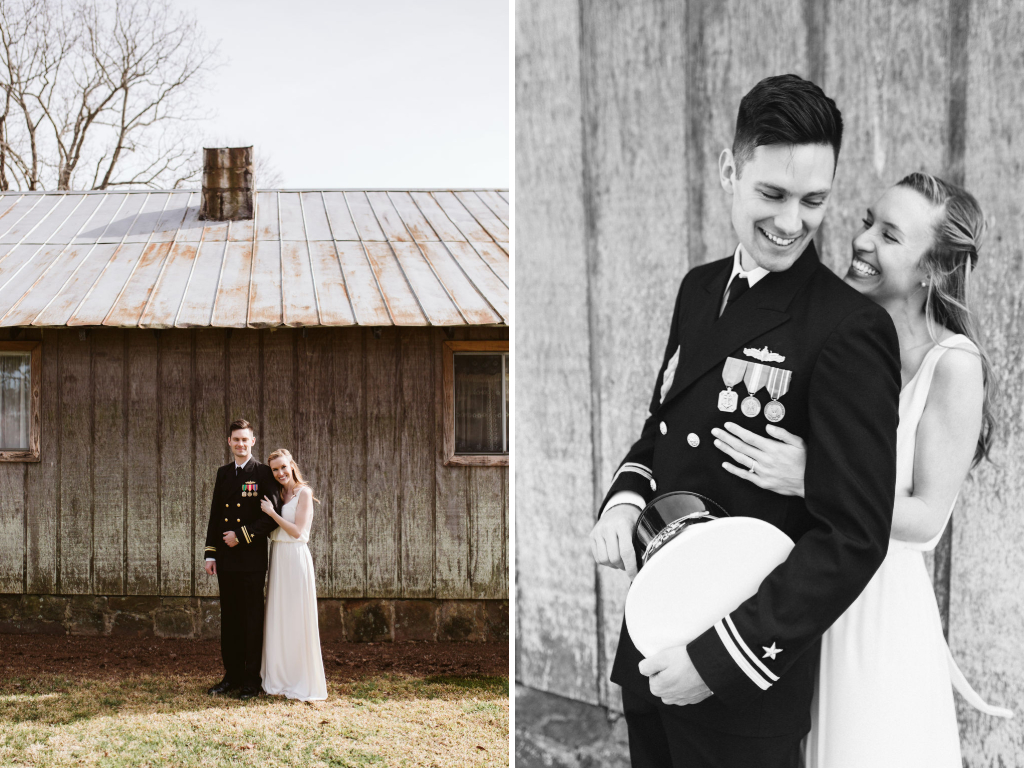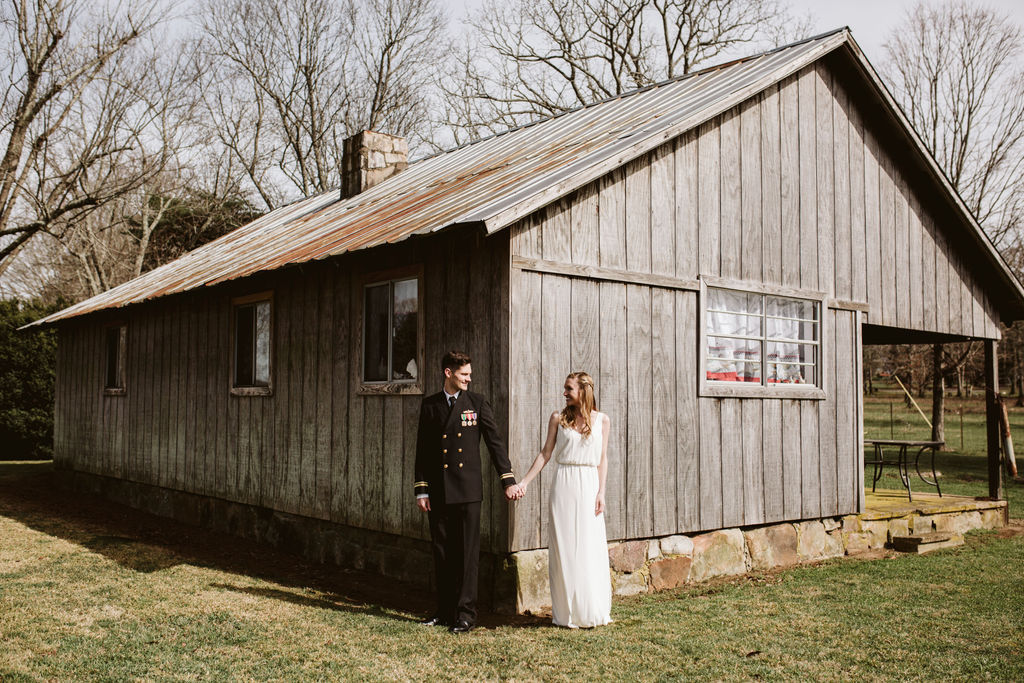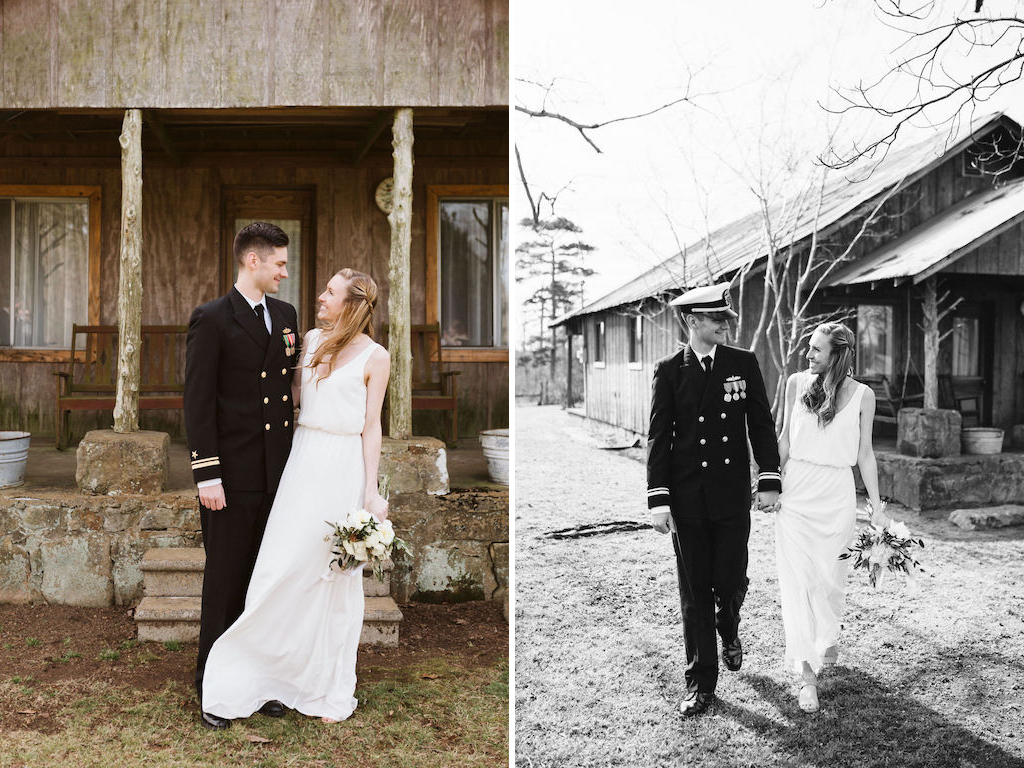 The beauty of an intimate elopement
I've witnessed my fair share of weddings, y'all. They're as individual as each couple, and this day was no different.
Courtney and Tanner opted for nothing fancy, nothing extravagant. His dress uniform, a bouquet of flowers, a simple wedding dress, and a denim jacket. And honestly, it was all they really needed because they were so beautiful and so in love. Their sweet love is what really shined in their photos. Can you see it, too?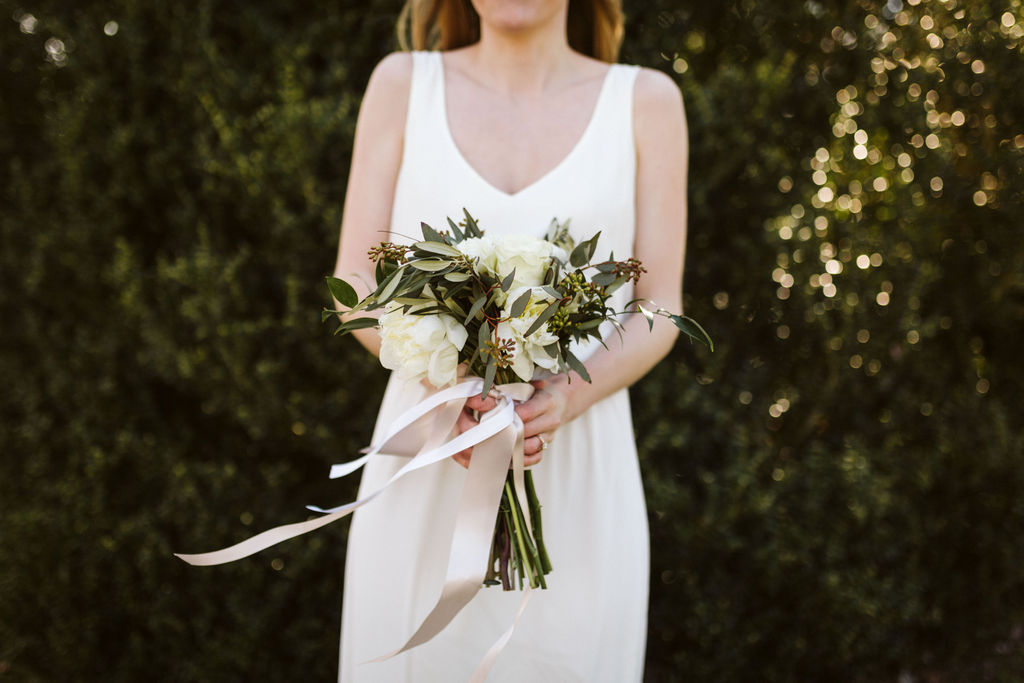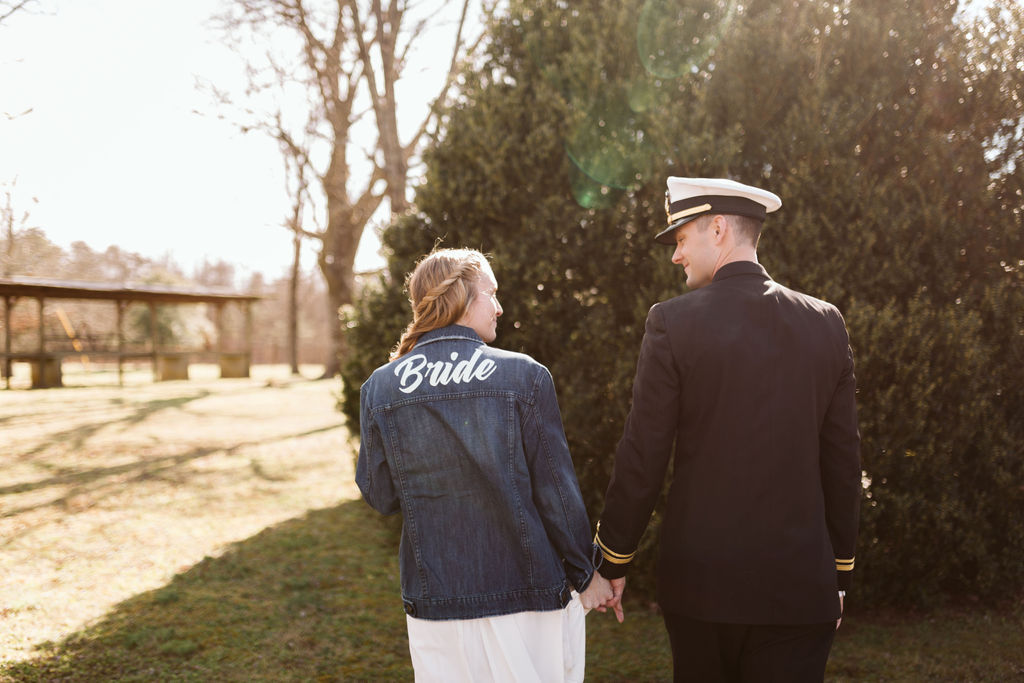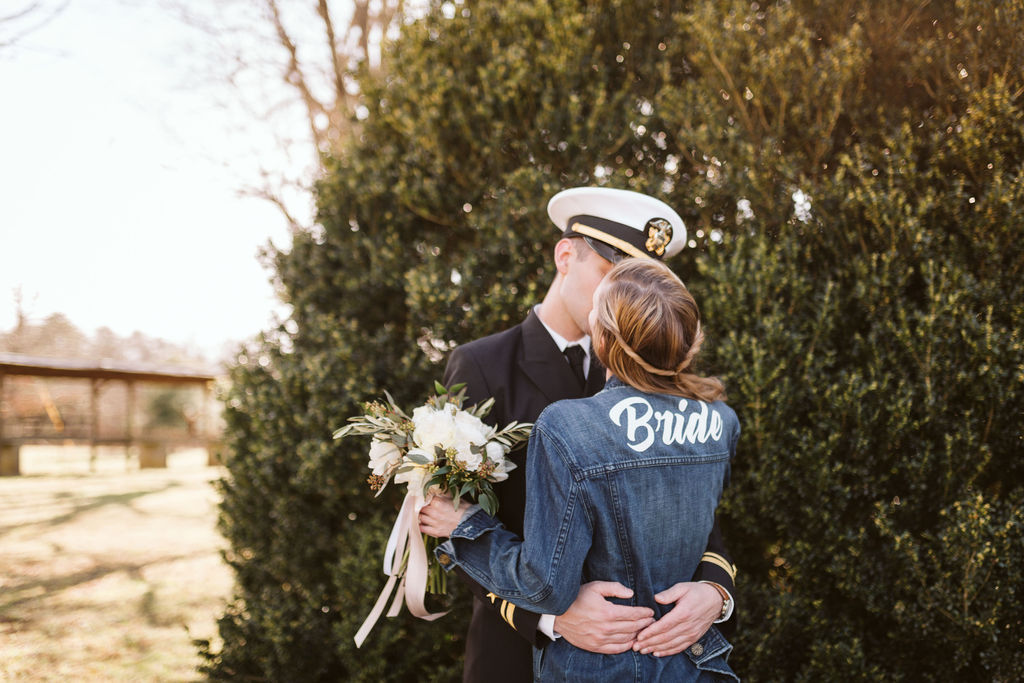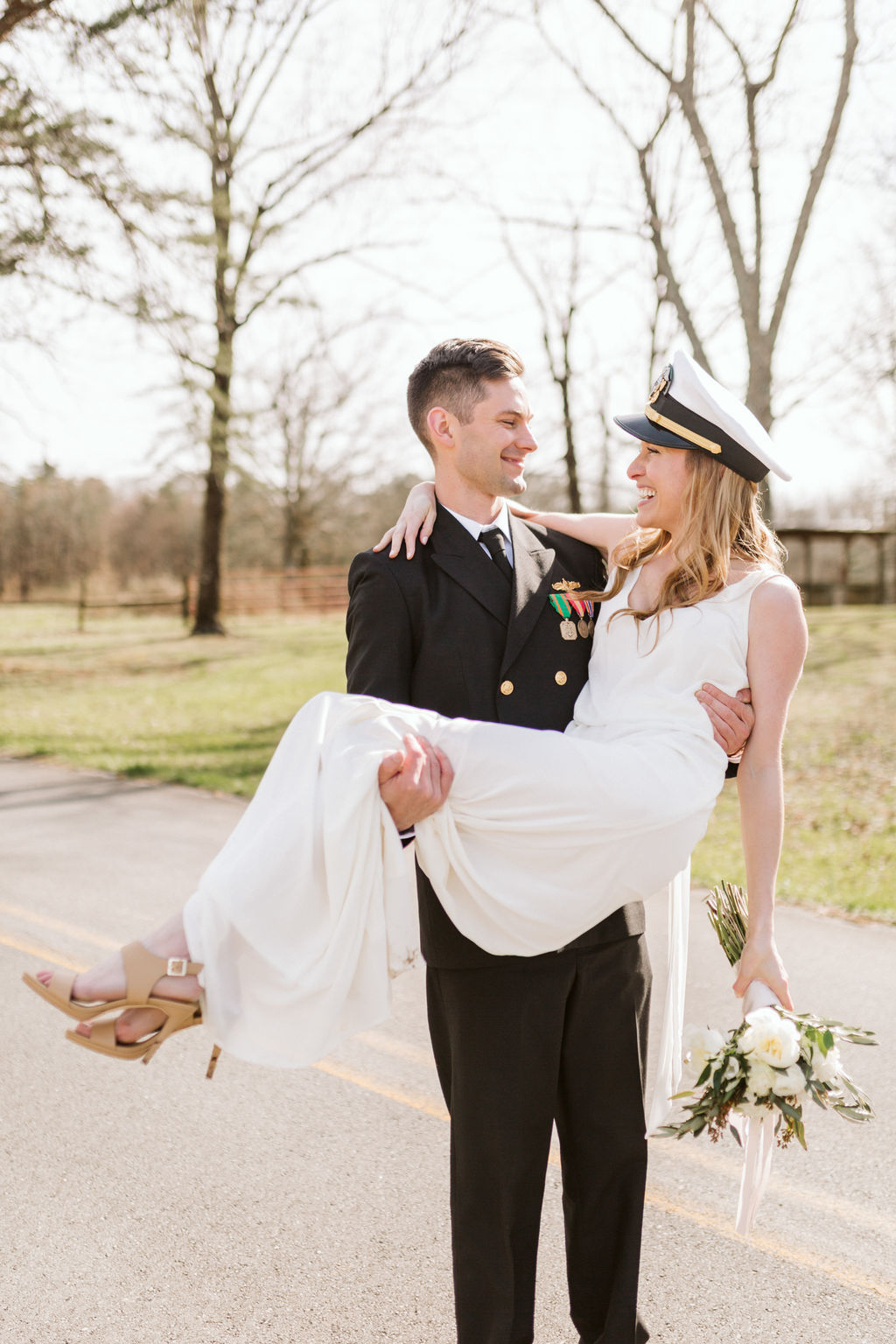 ---
NO MATTER HOW SMALL, EACH WEDDING IS A BIG DEAL. IF YOU'RE PLANNING A SMALL INTIMATE WEDDING OR ELOPEMENT, I'D LOVE TO DOCUMENT YOUR BIG DAY.

CONTACT ME

, YOUR GO-TO CHATTANOOGA WEDDING PHOTOGRAPHER, AND WE CAN START PLANNING TODAY!
---
If you loved looking through these photos of Courtney and Tanner's intimate elopement, you might also be inspired by Bridget and Alex's intimate wedding at Fall Creek Falls or Liz and Andrew's elopement in Zion National Park.