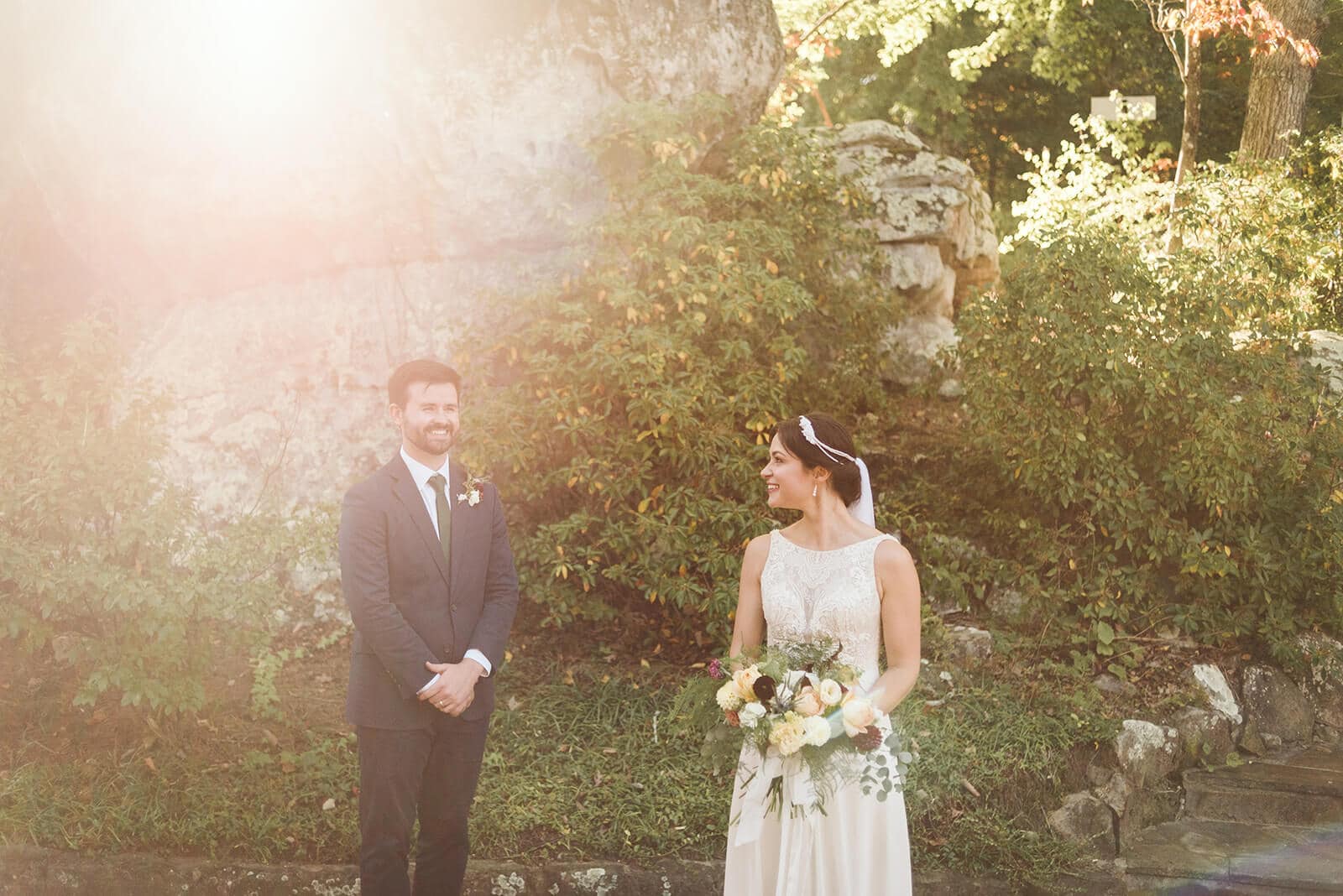 All great love stories deserve a wedding day just as incredible as the happy couple. Chattanooga has numerous venues perfect for your special day. Located a few minutes out of town, the Lookout Mountain Club in Lookout Mountain, Georgia boasts scenic views and historical architecture - a fan favorite for couples ready to celebrate their I Do's. It's the perfect spot to exchange vows and dance the night away surrounded by the gorgeous mountains.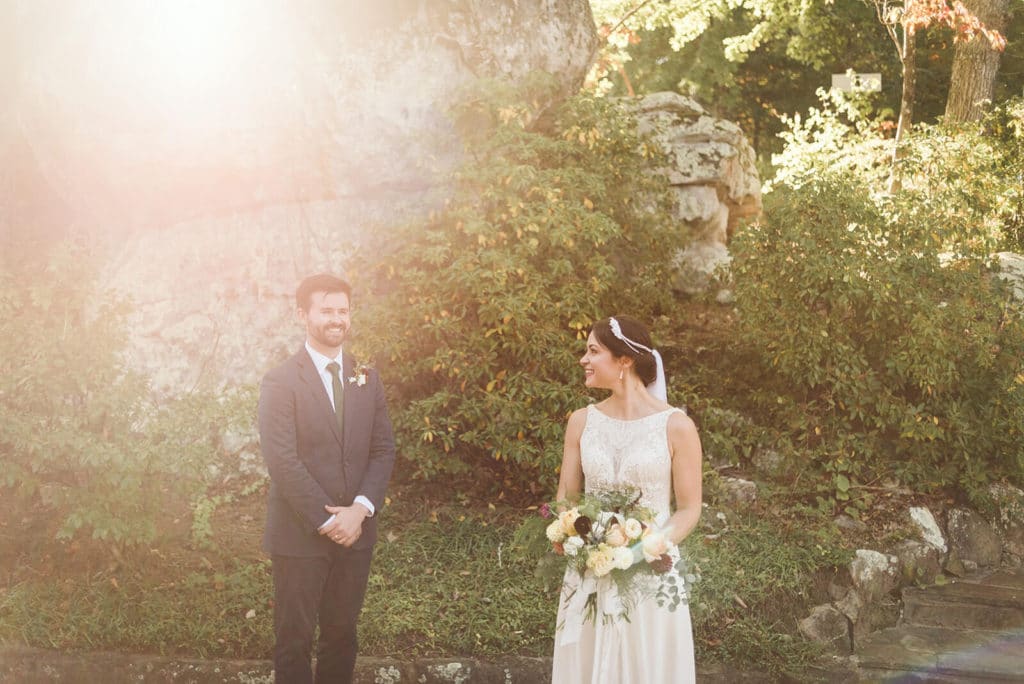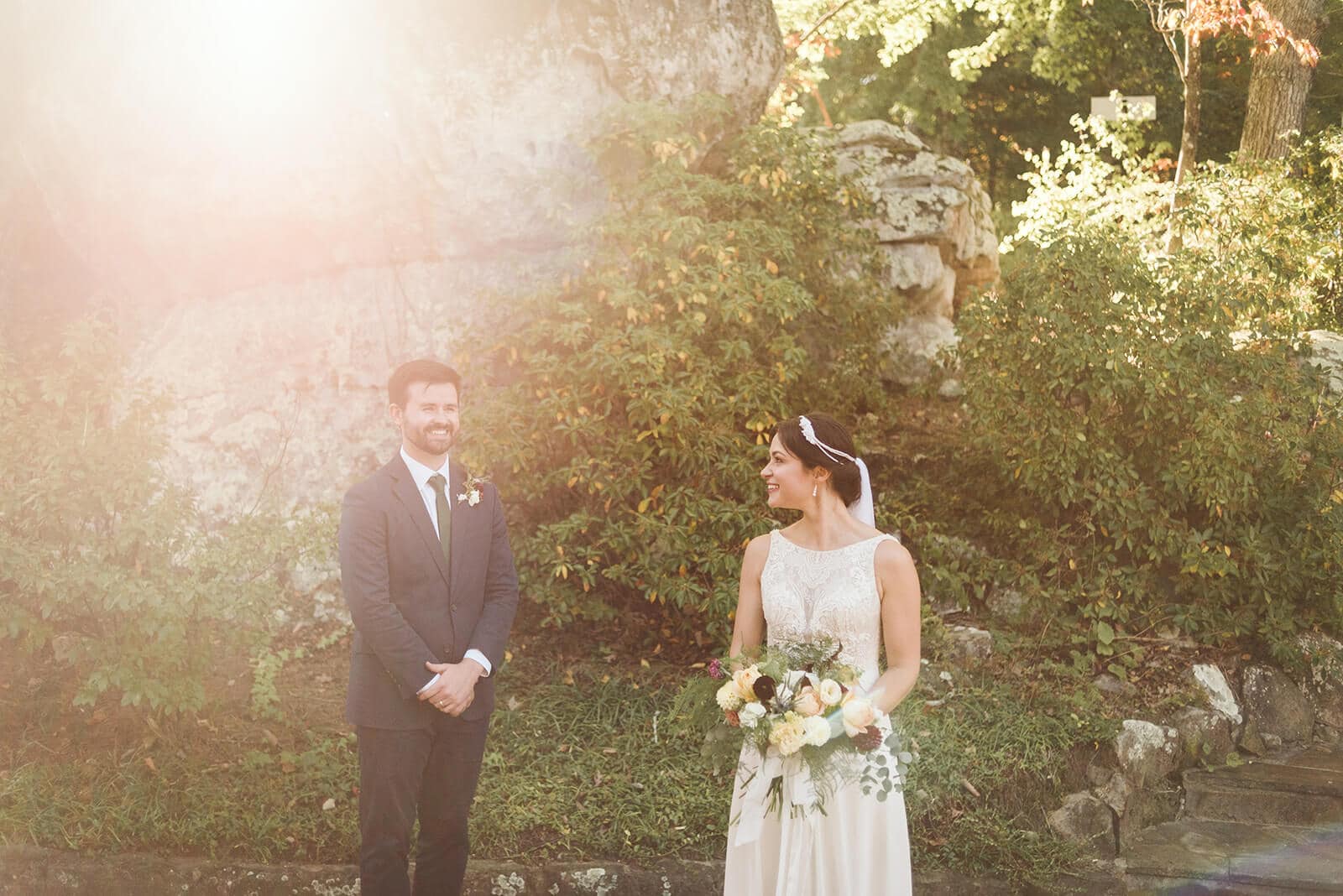 A Love Story Written in the Stars
Emily and Kevin's story is one of amazing coincidences. In fact, Emily's grandma likes to call them "God winks". Long before their big day, Emily and Kevin attended the same high school and even served at the same non-profit organization as teenagers. However, they didn't know each other well. It wasn't until 10 years later that the sparks started to fly.
Upon graduating, Emily returned to Nashville to teach at her alma mater. While there, a mutual friend re-introduced her to Kevin. As it turned out, they were both traveling to London on the same day for two separate trips. Emily was attending a wedding while Kevin had plans to visit his brother. They decided to continue their rekindled friendship by going to the airport together. Then, in London, they even met up for a day.
When they returned stateside, their conversations gradually turned into hanging out. From there, hanging out gradually turned into the most wonderful relationship of their lives. Even early in the relationship, they talked about getting married. In fact, Emily knew she wanted to marry Kevin on their first date. It was a year and one month after that first date that Kevin proposed!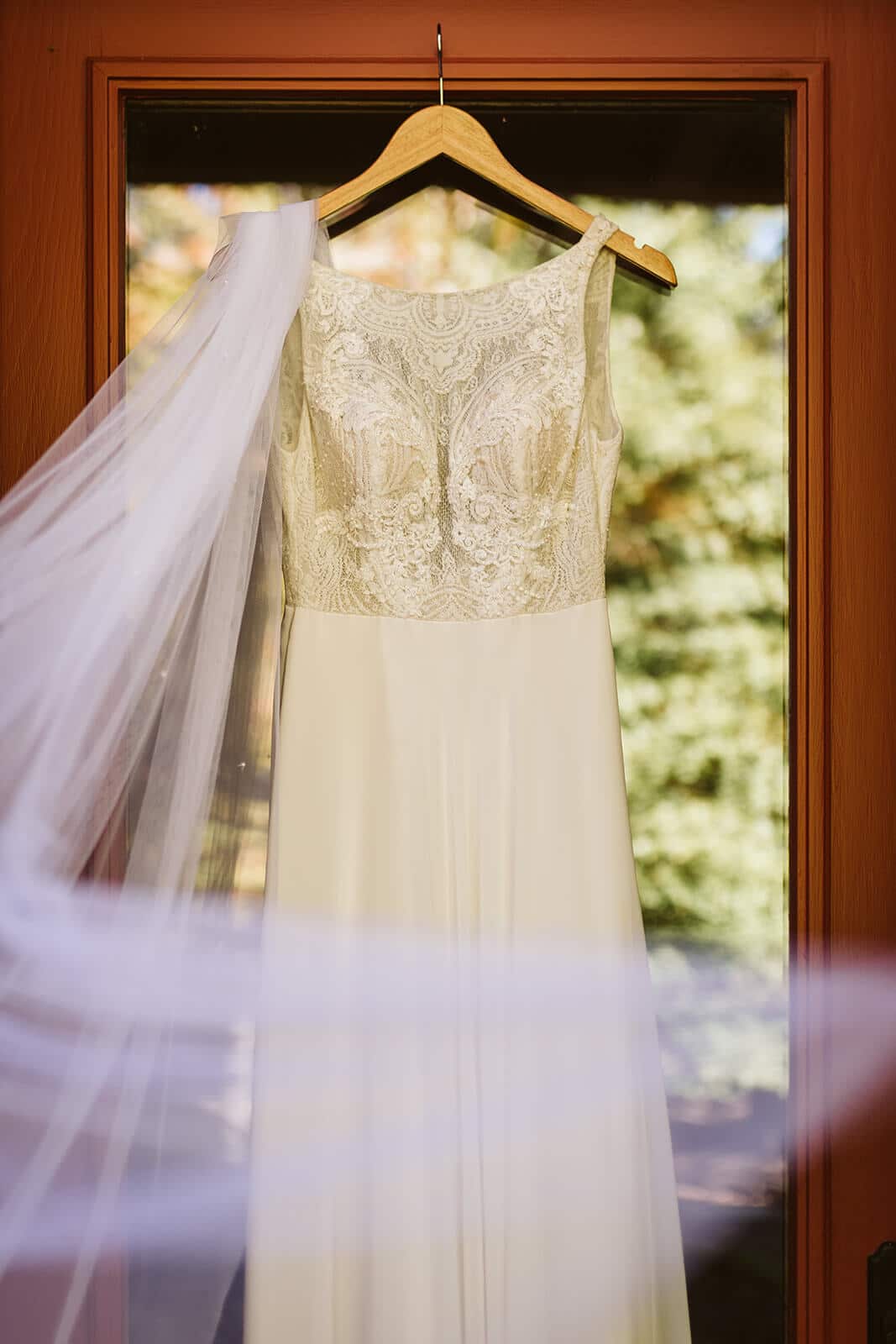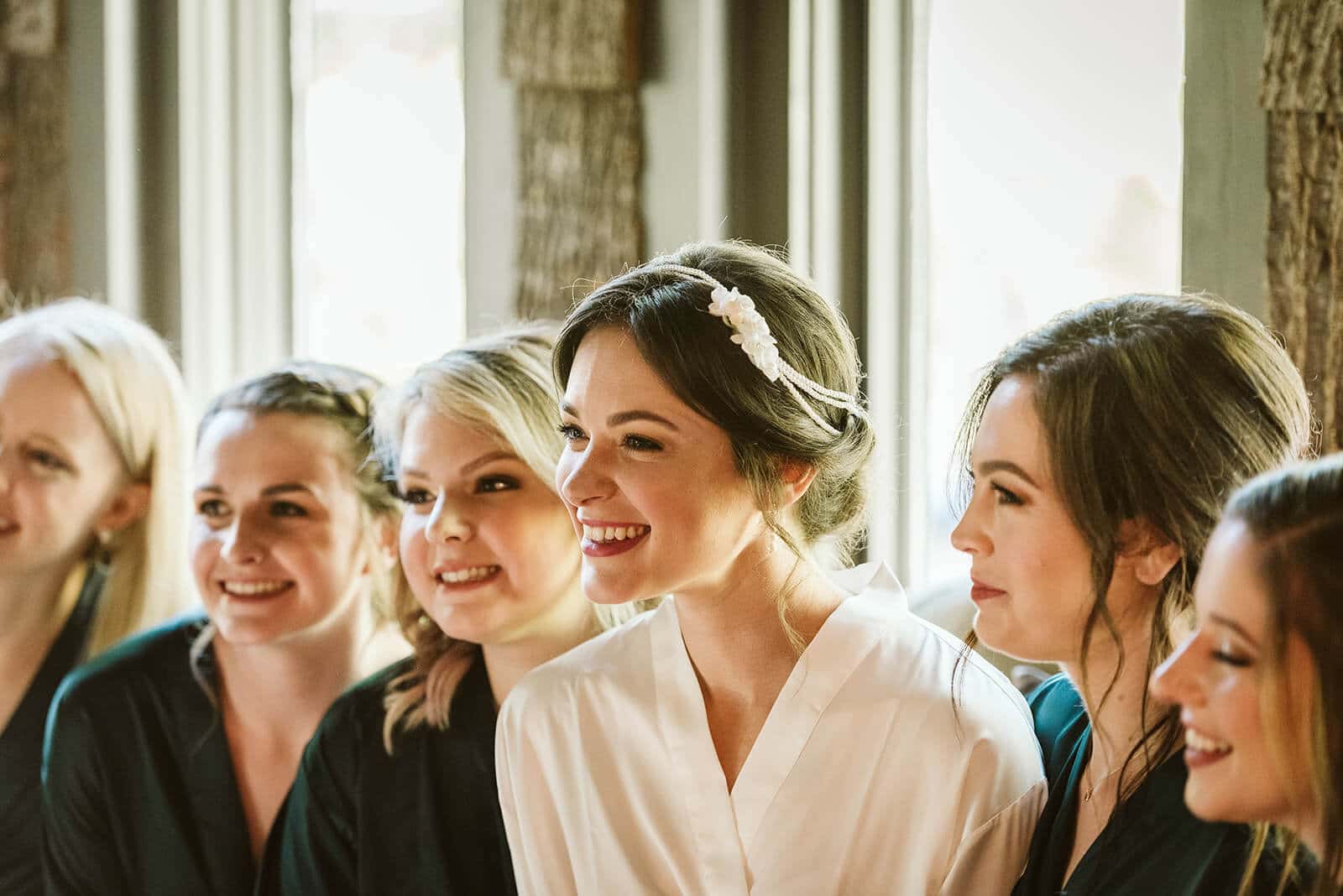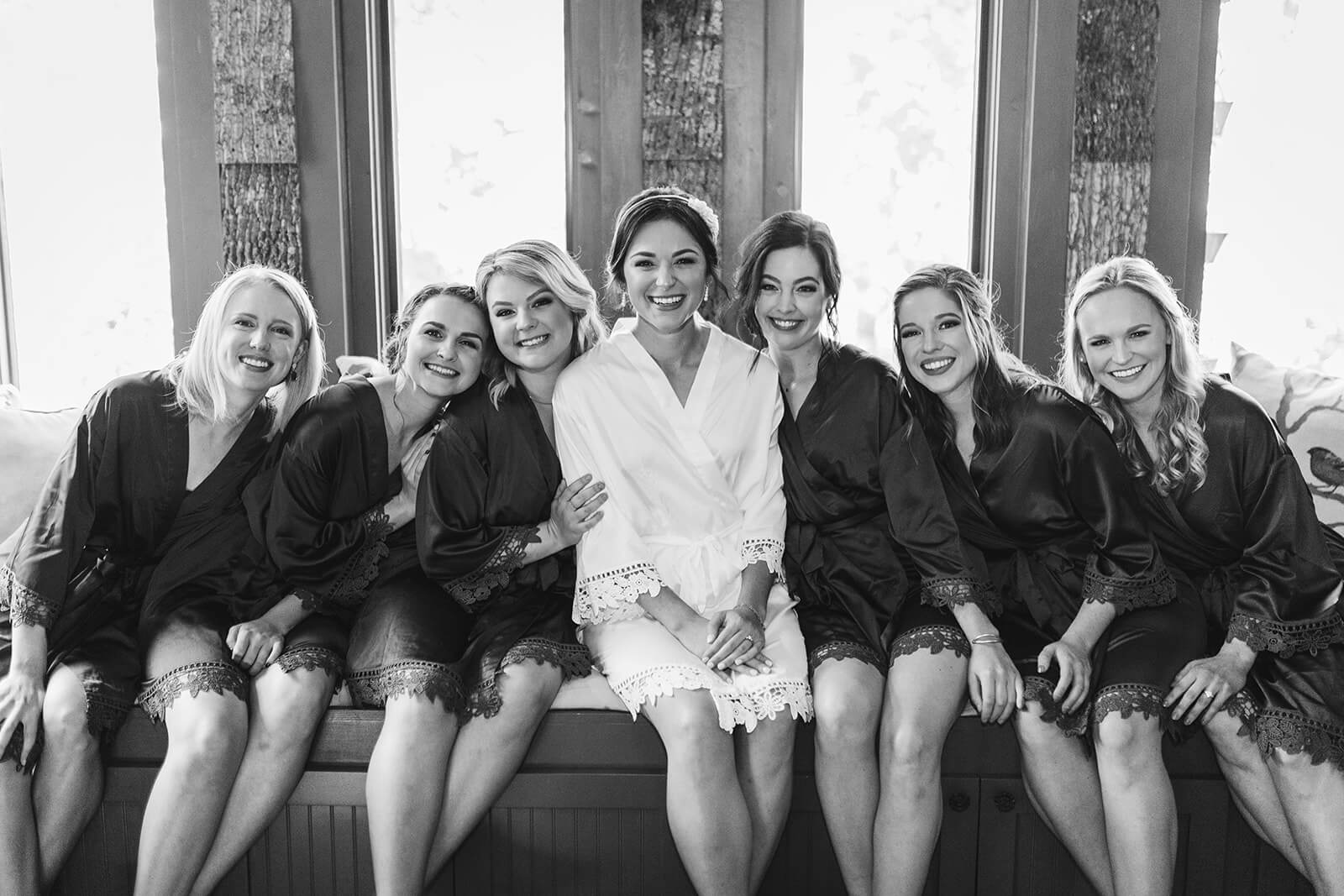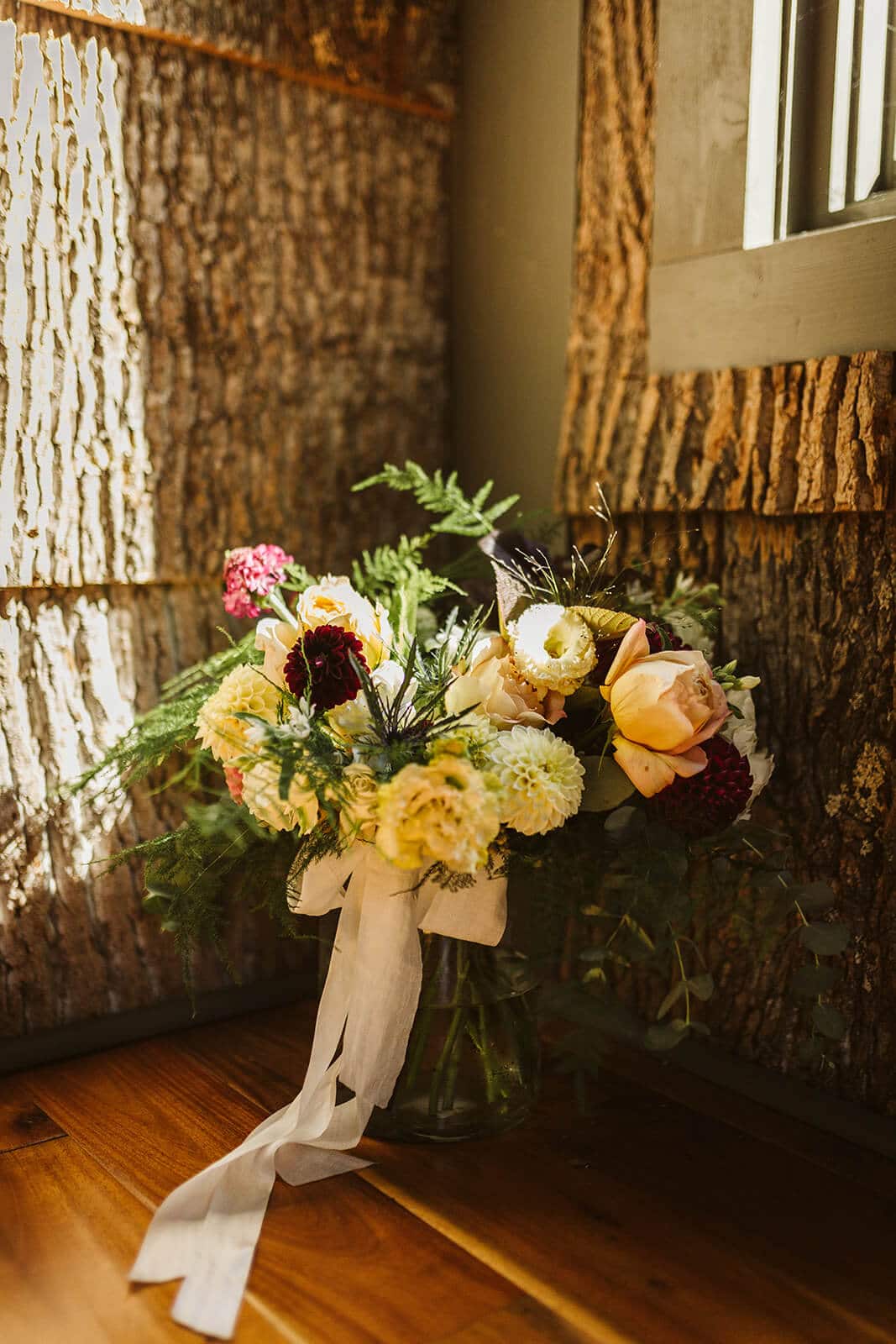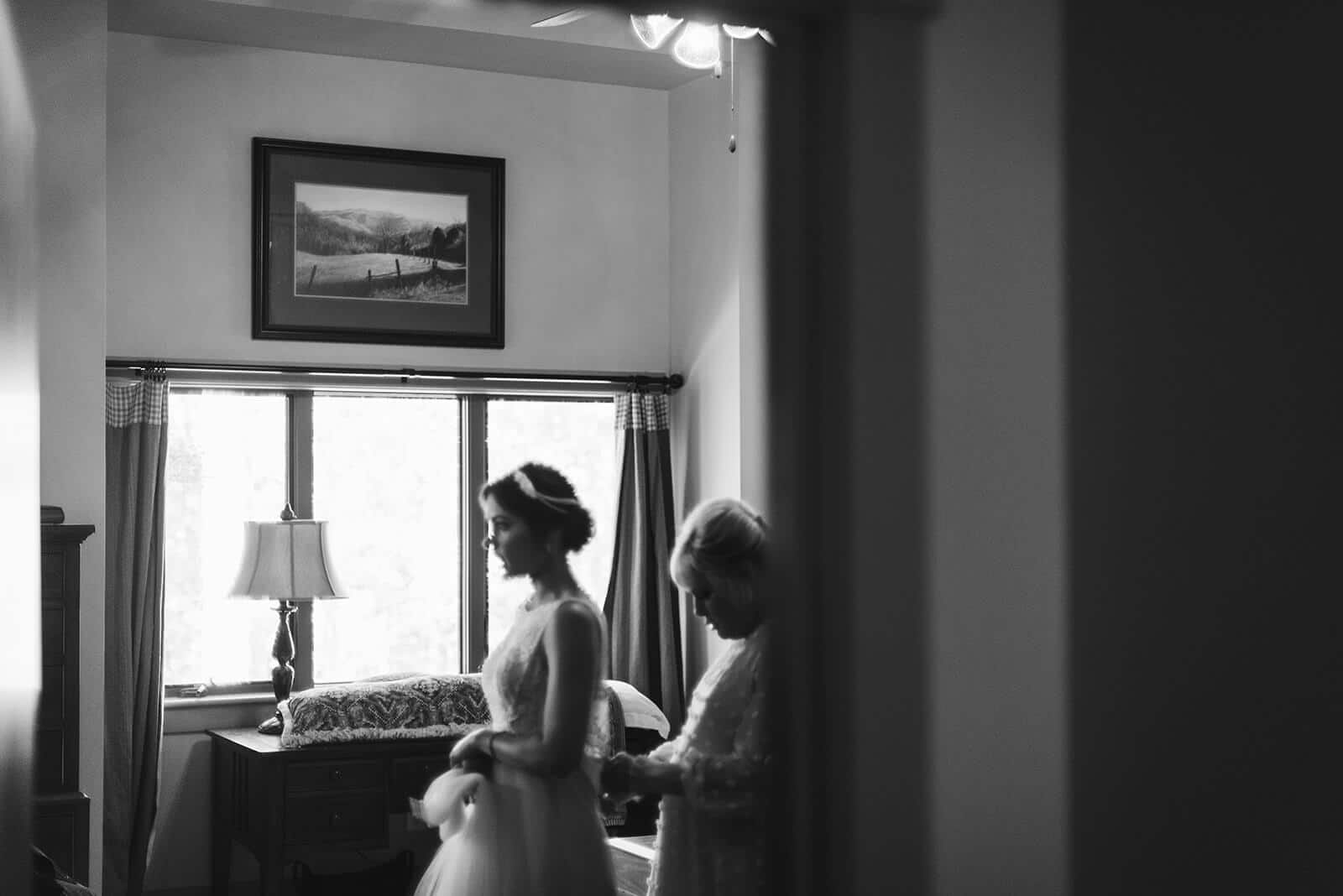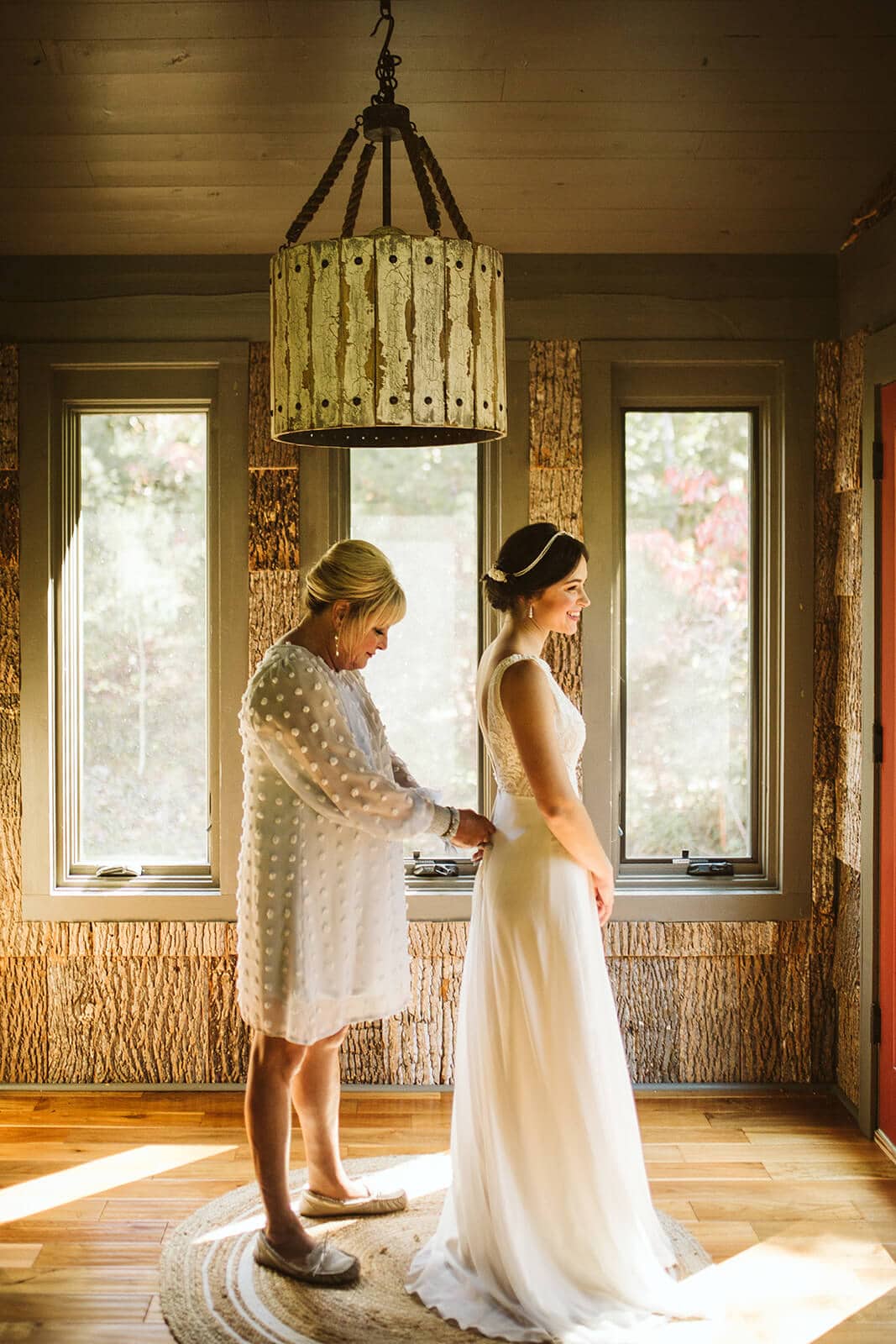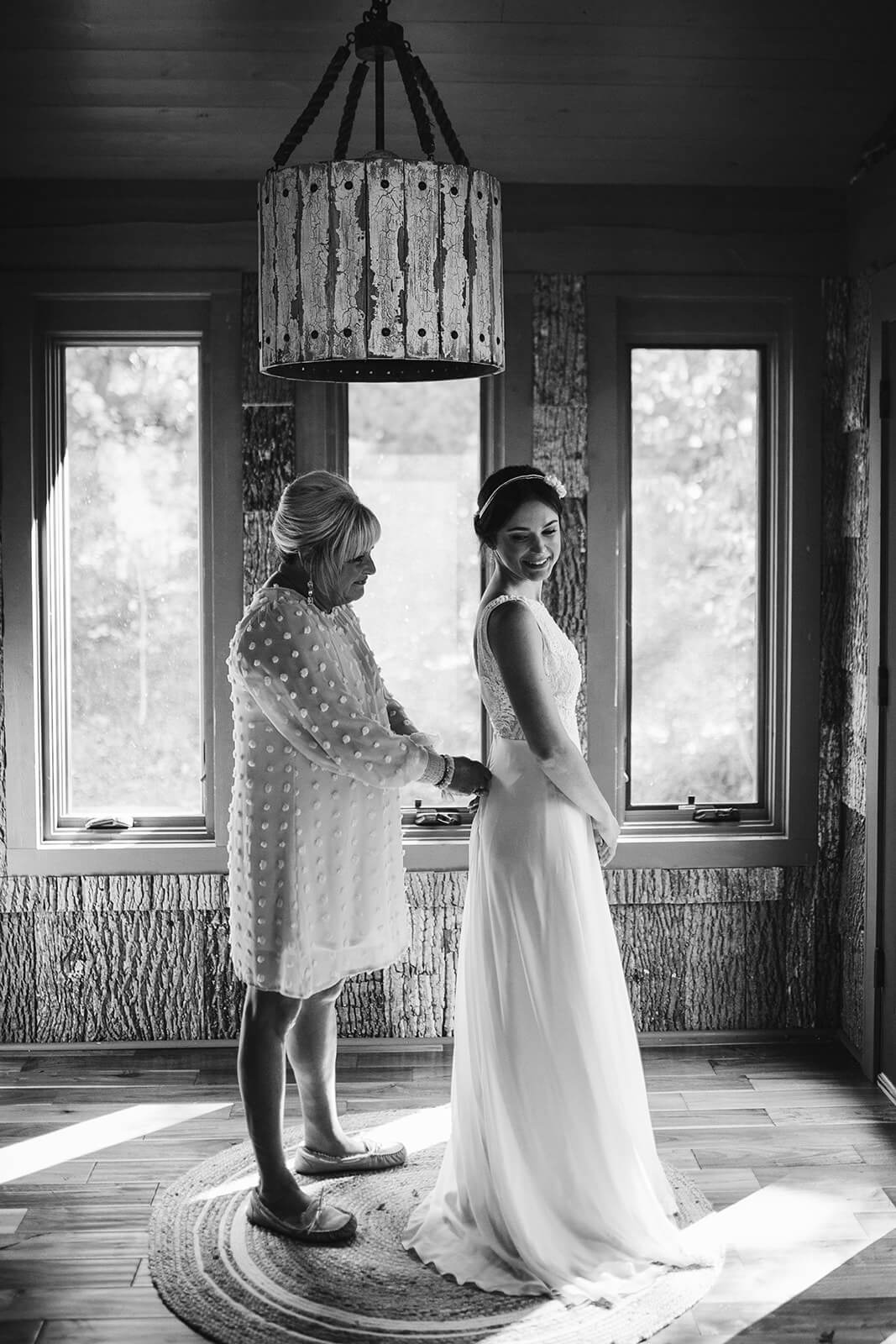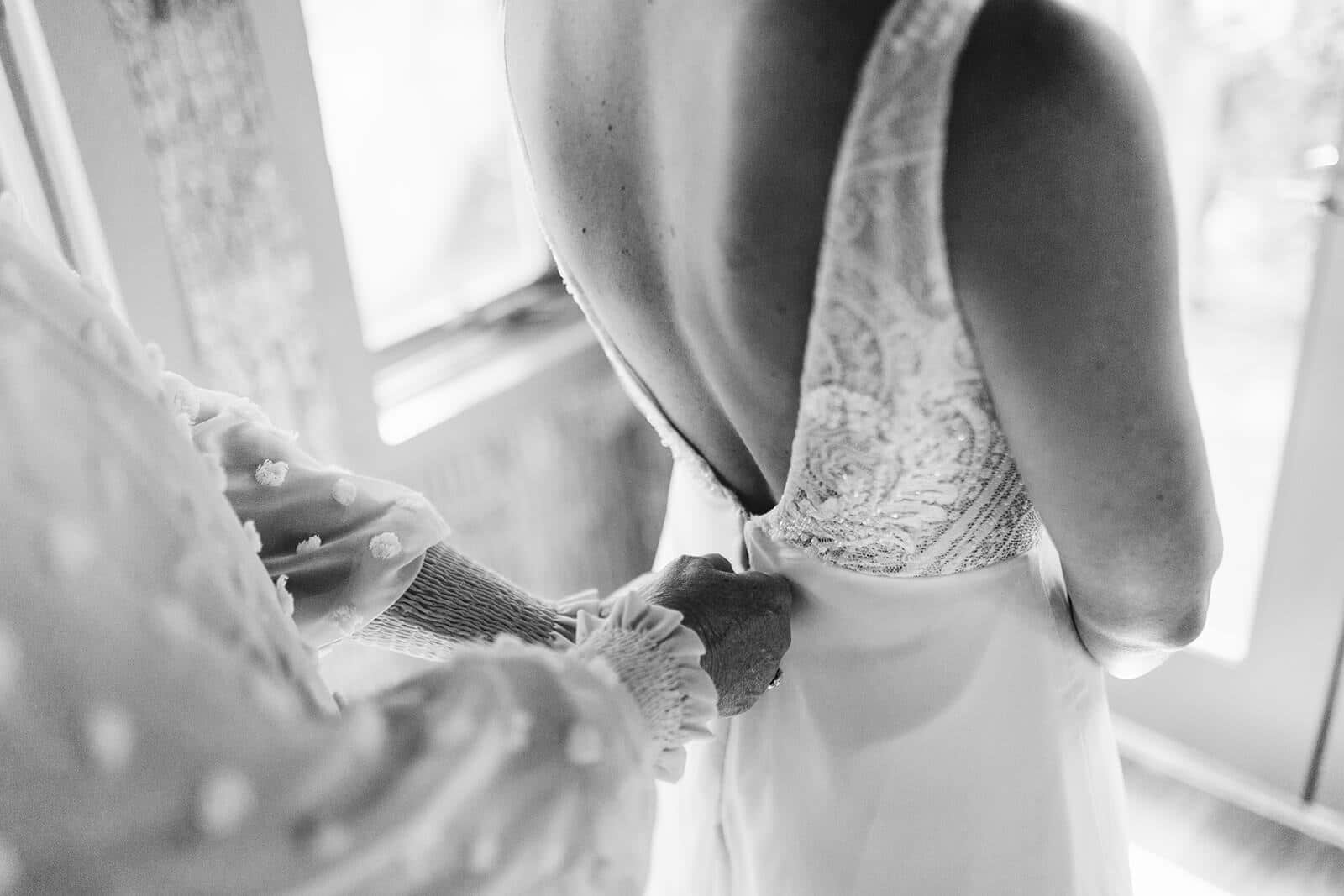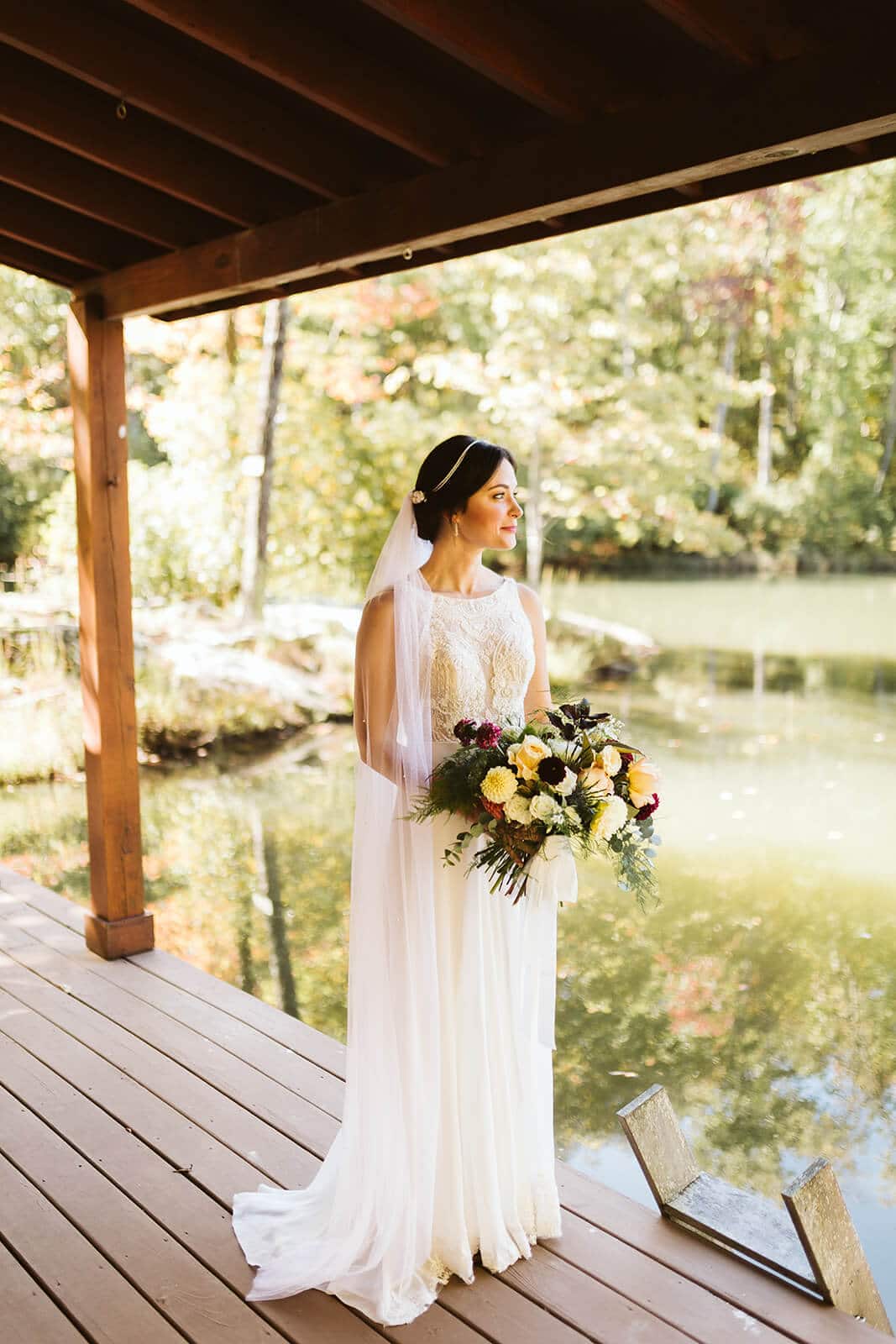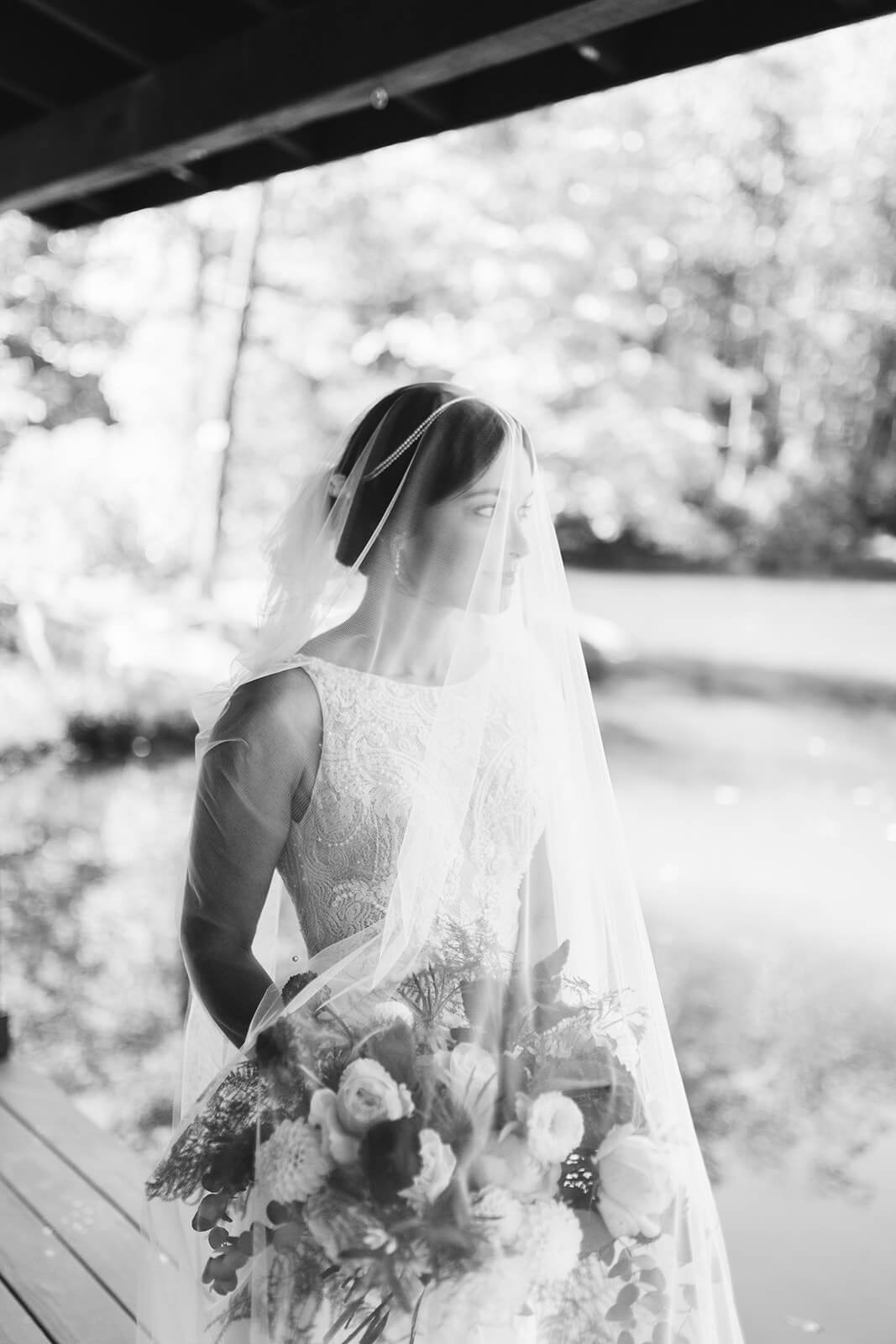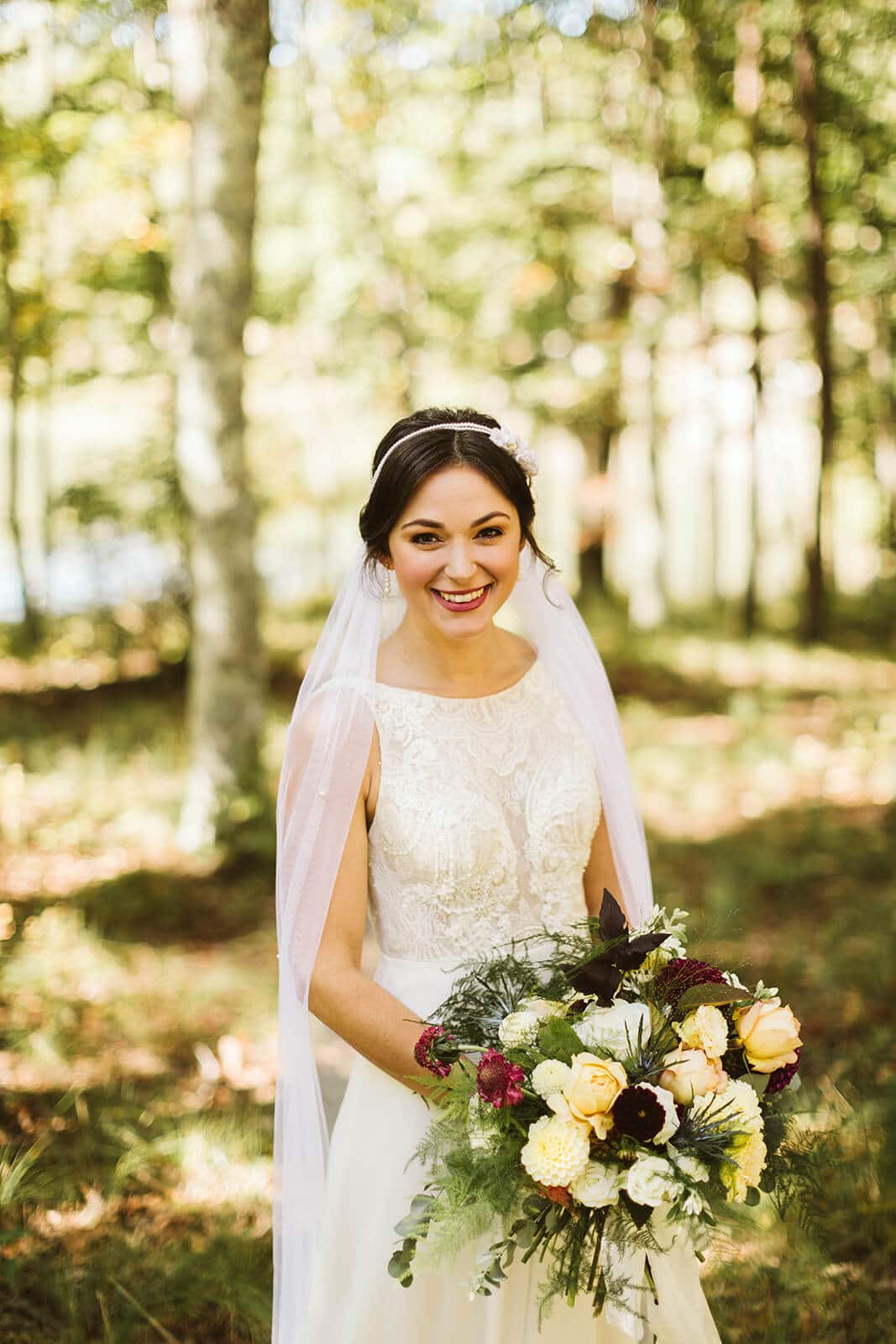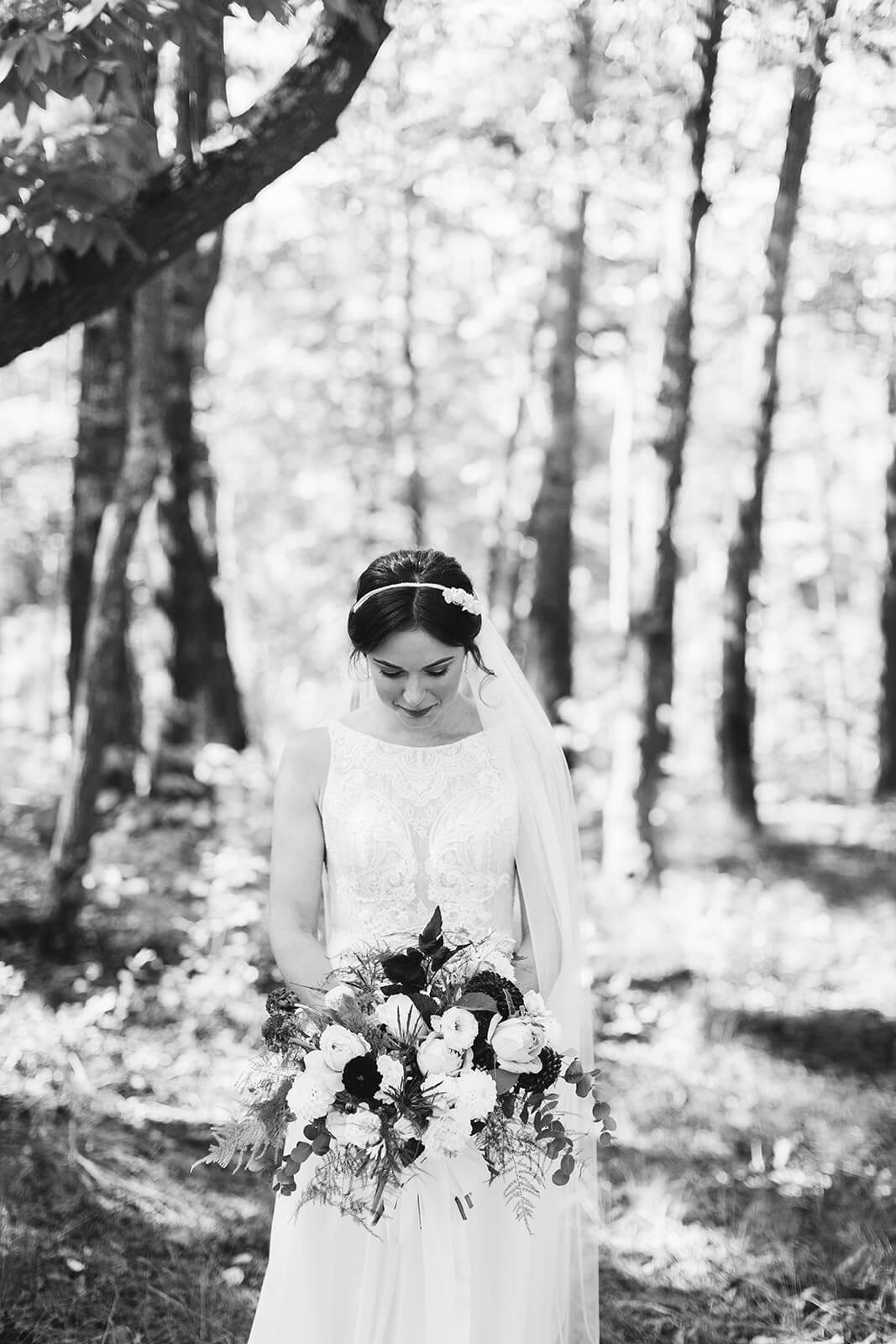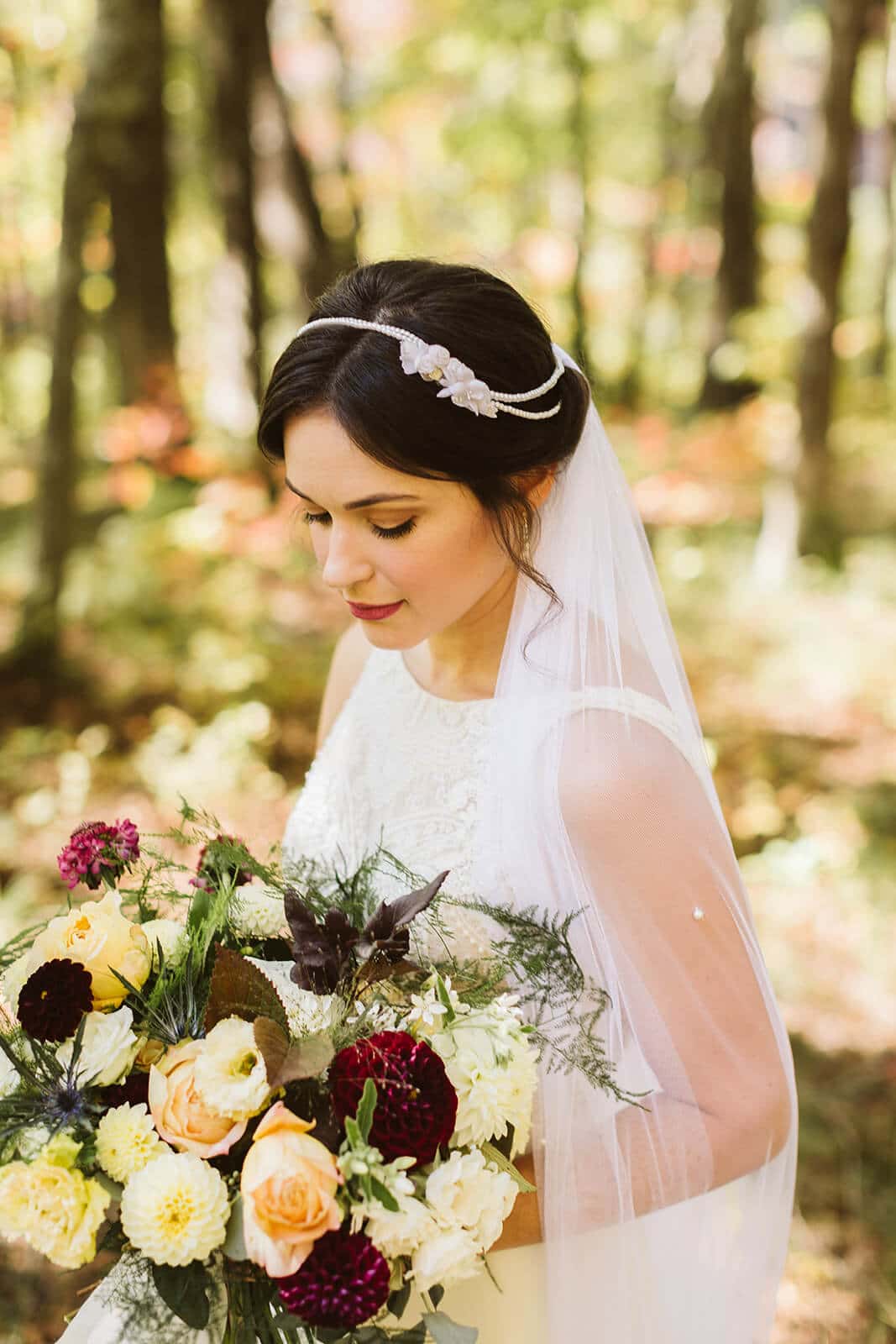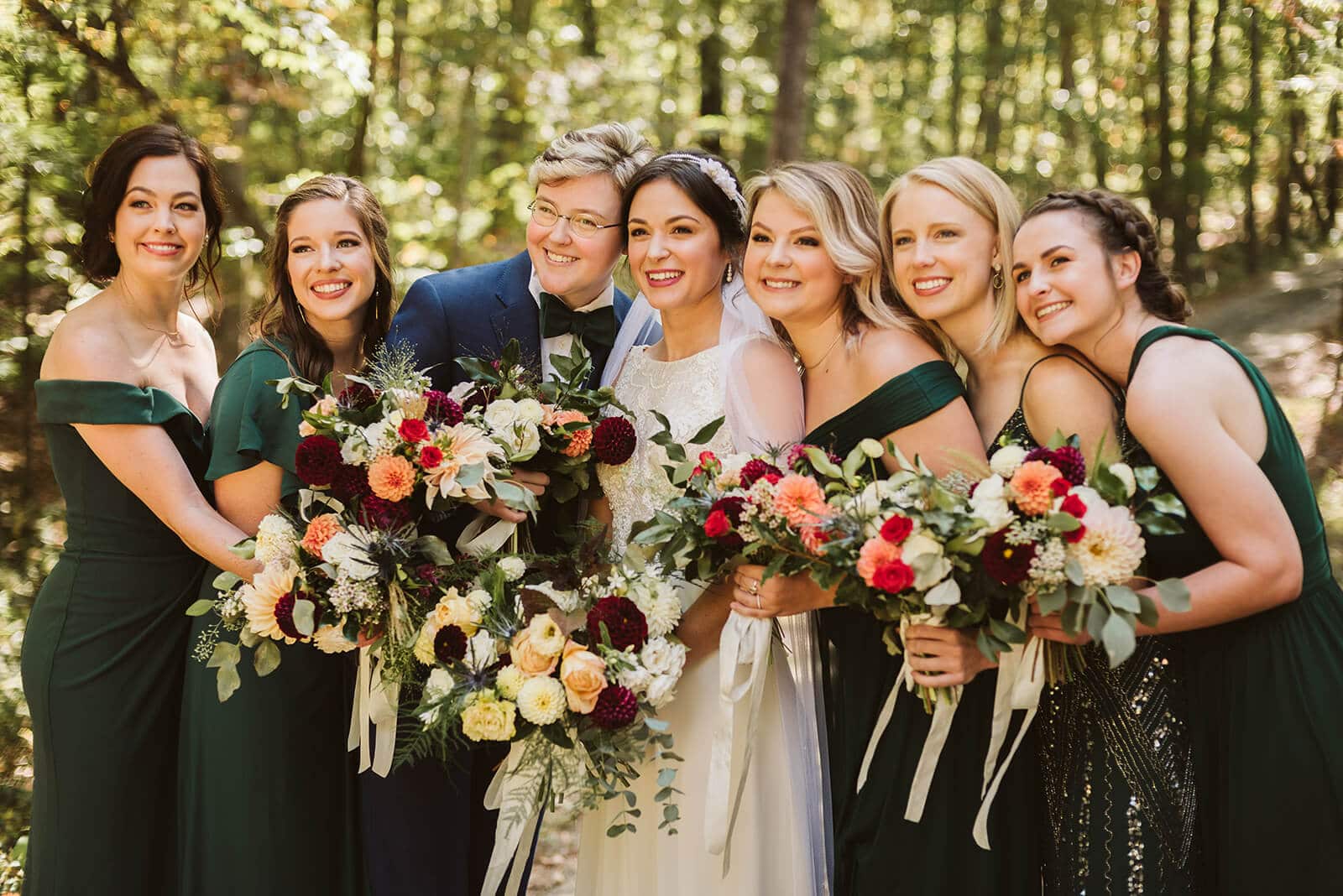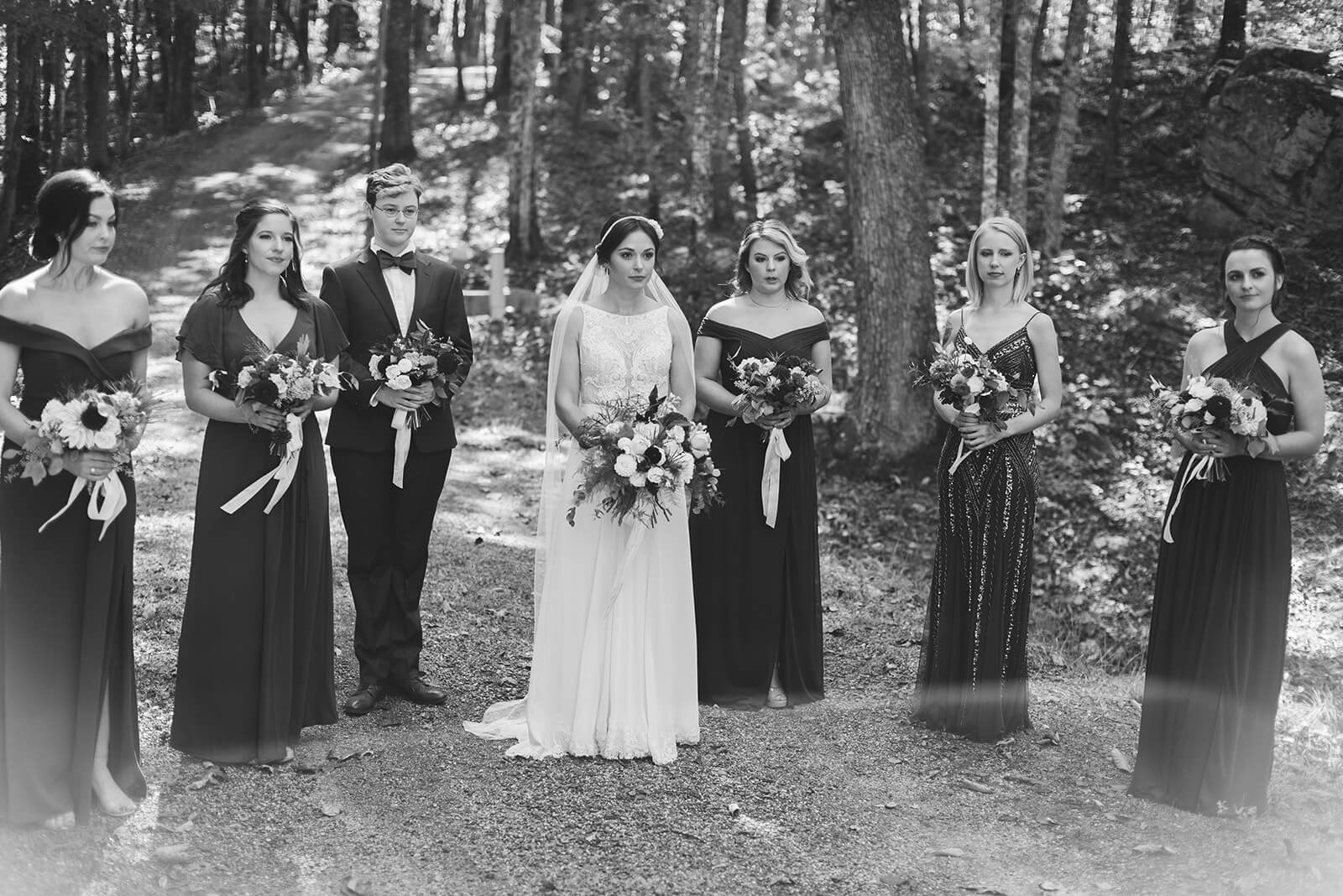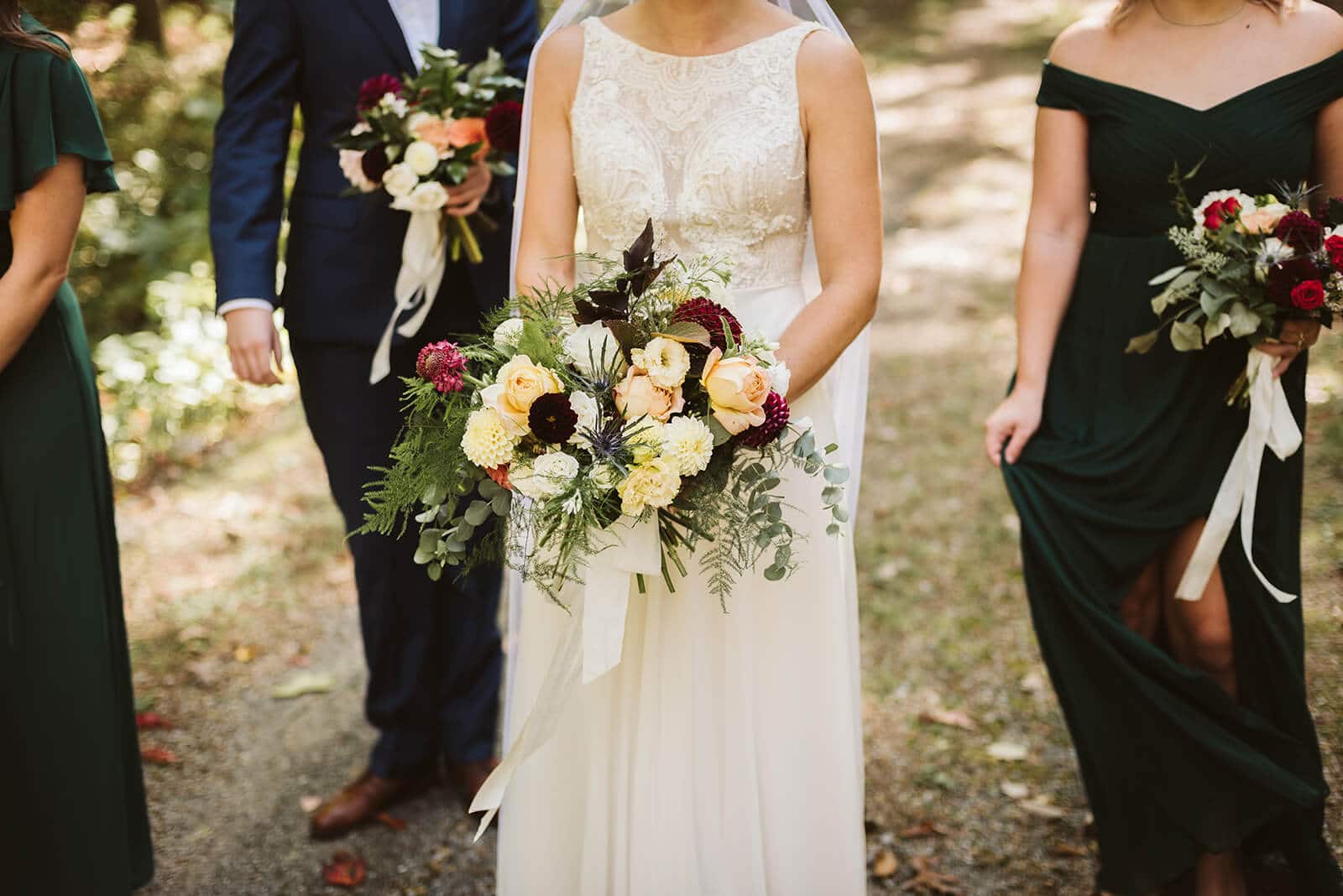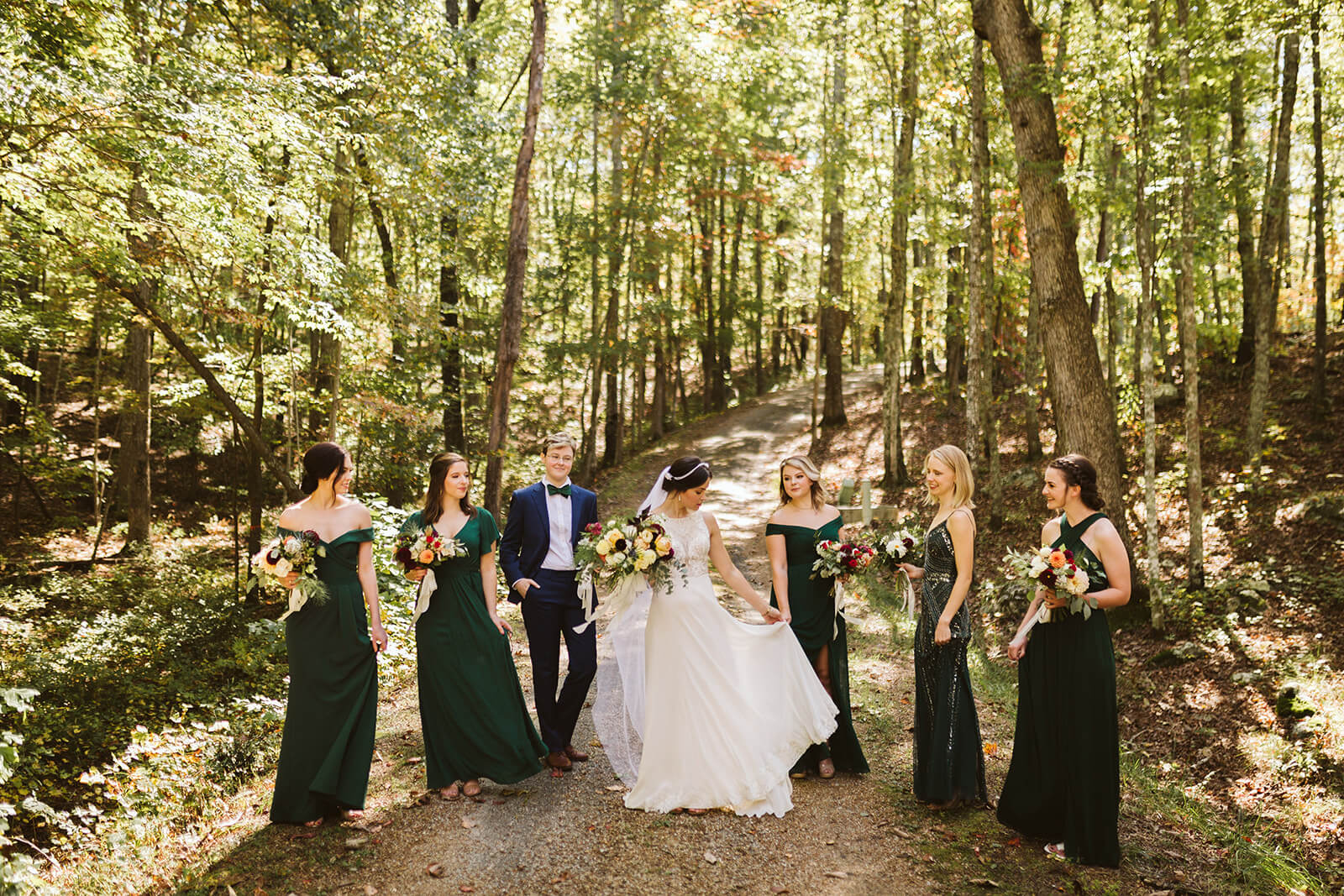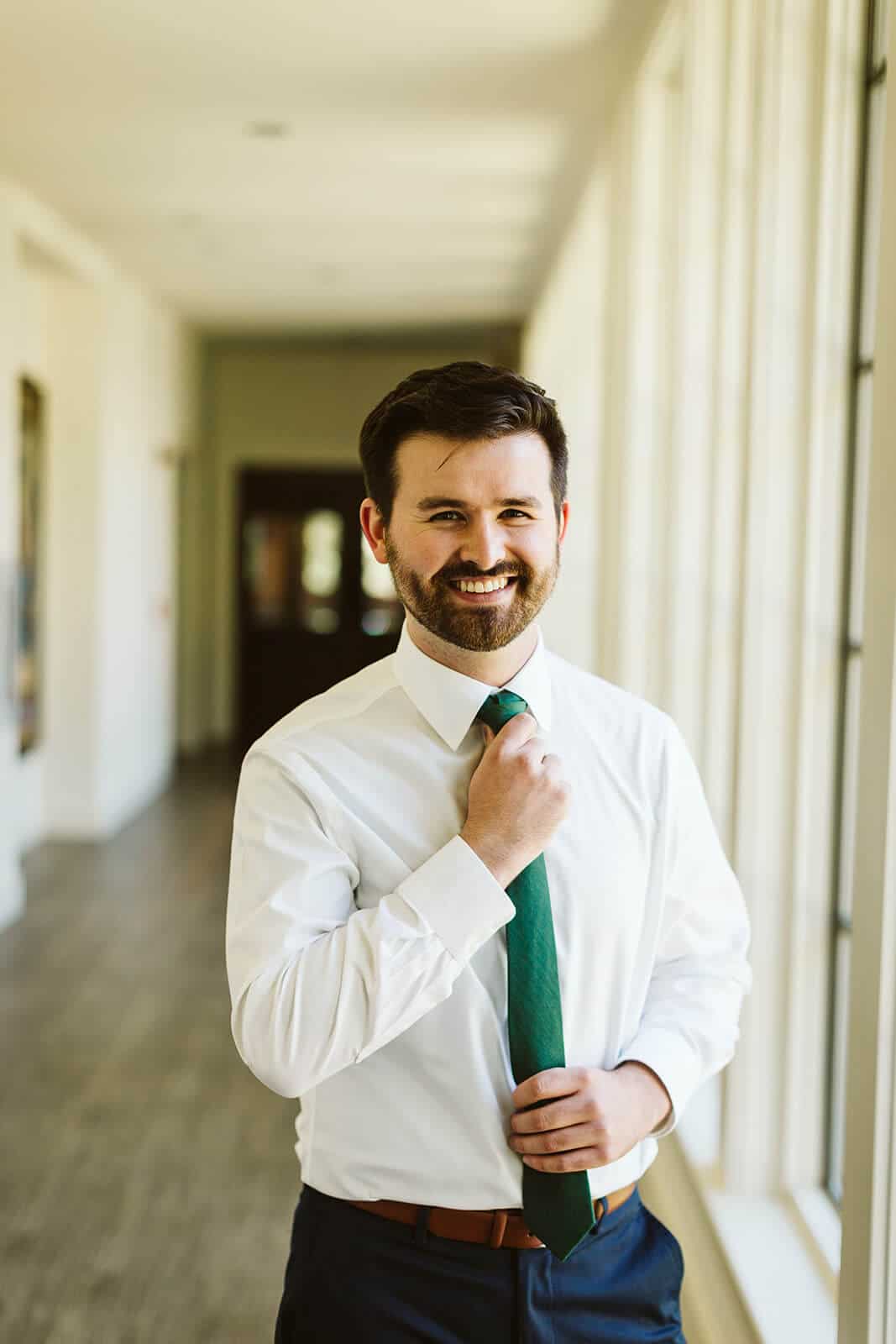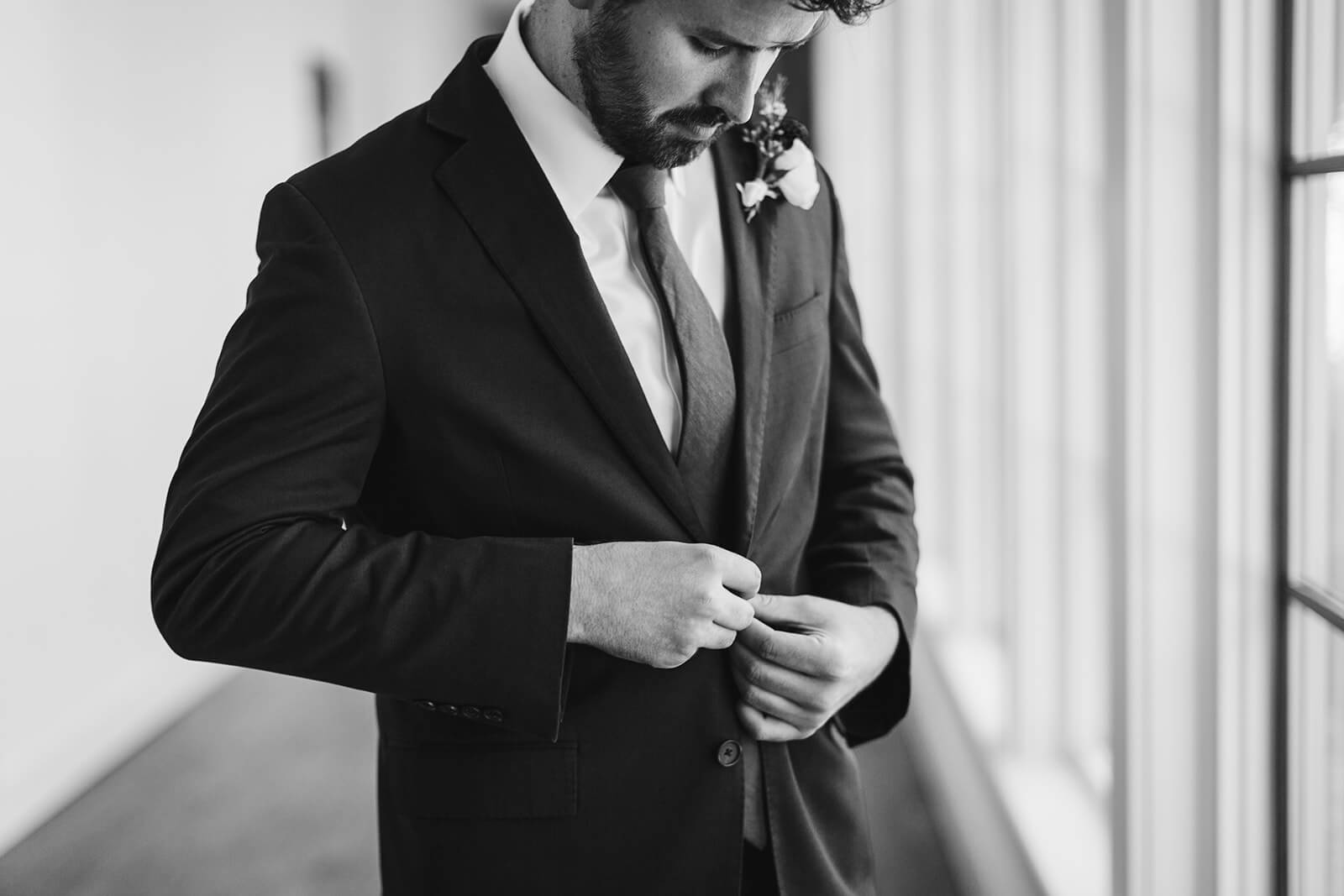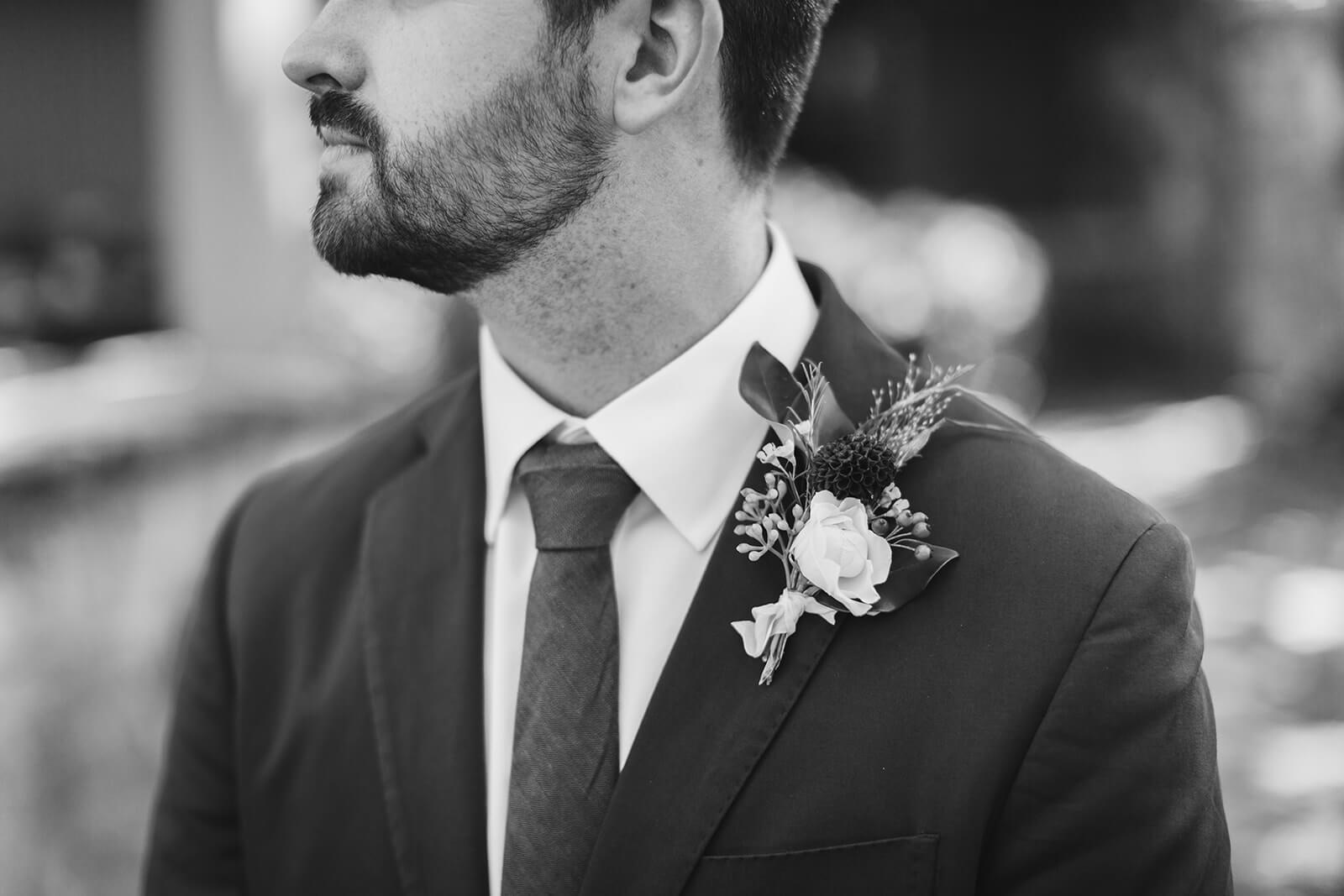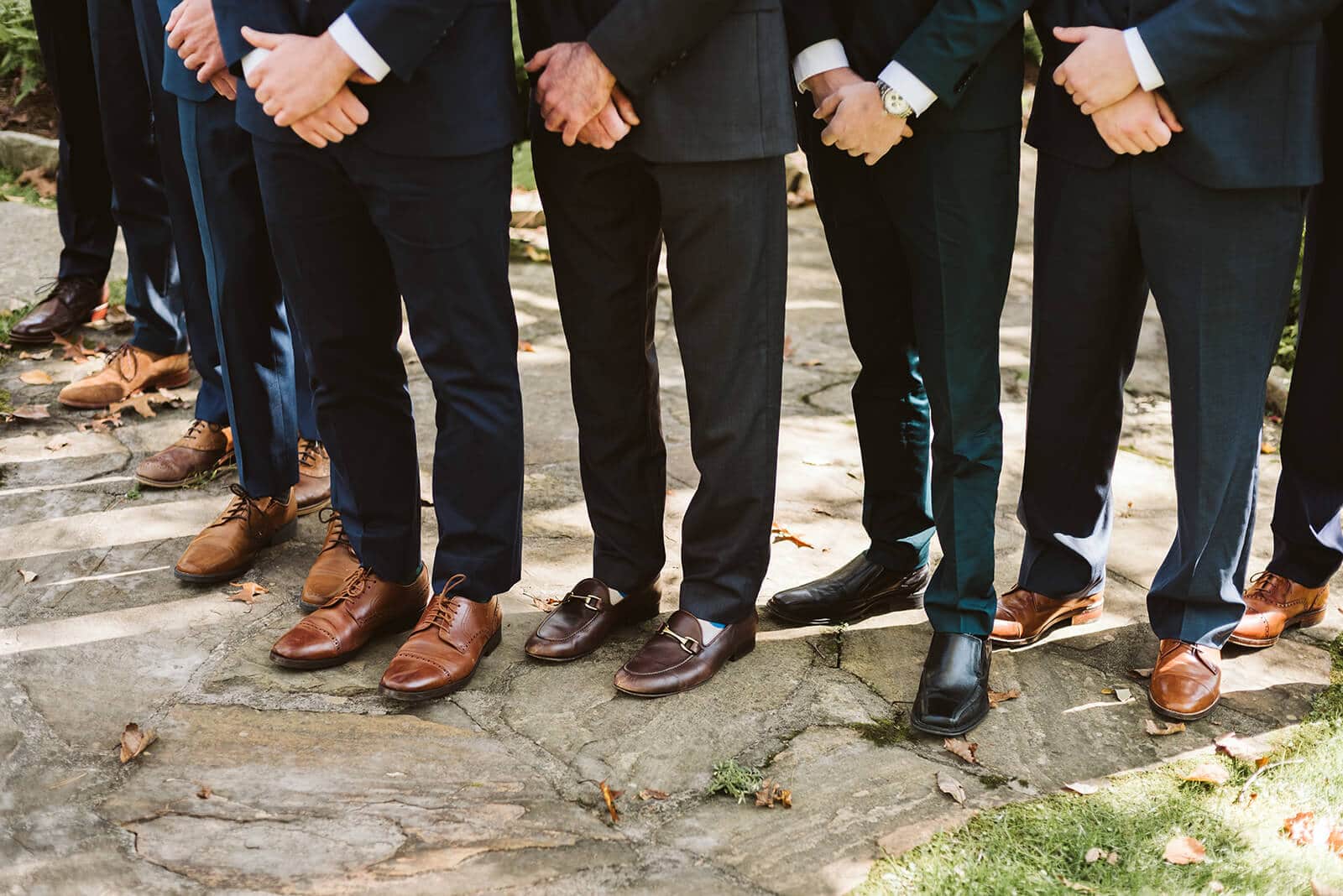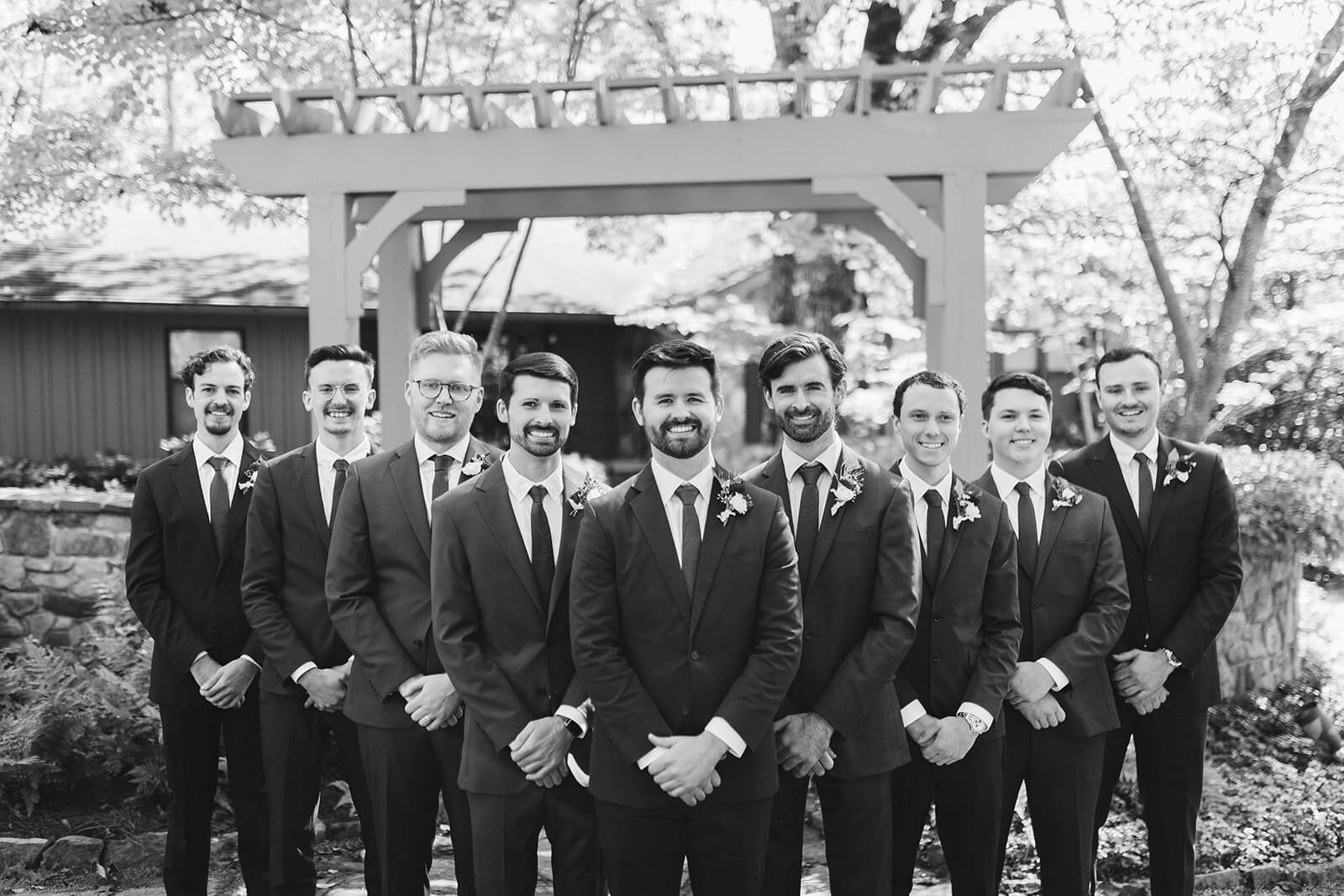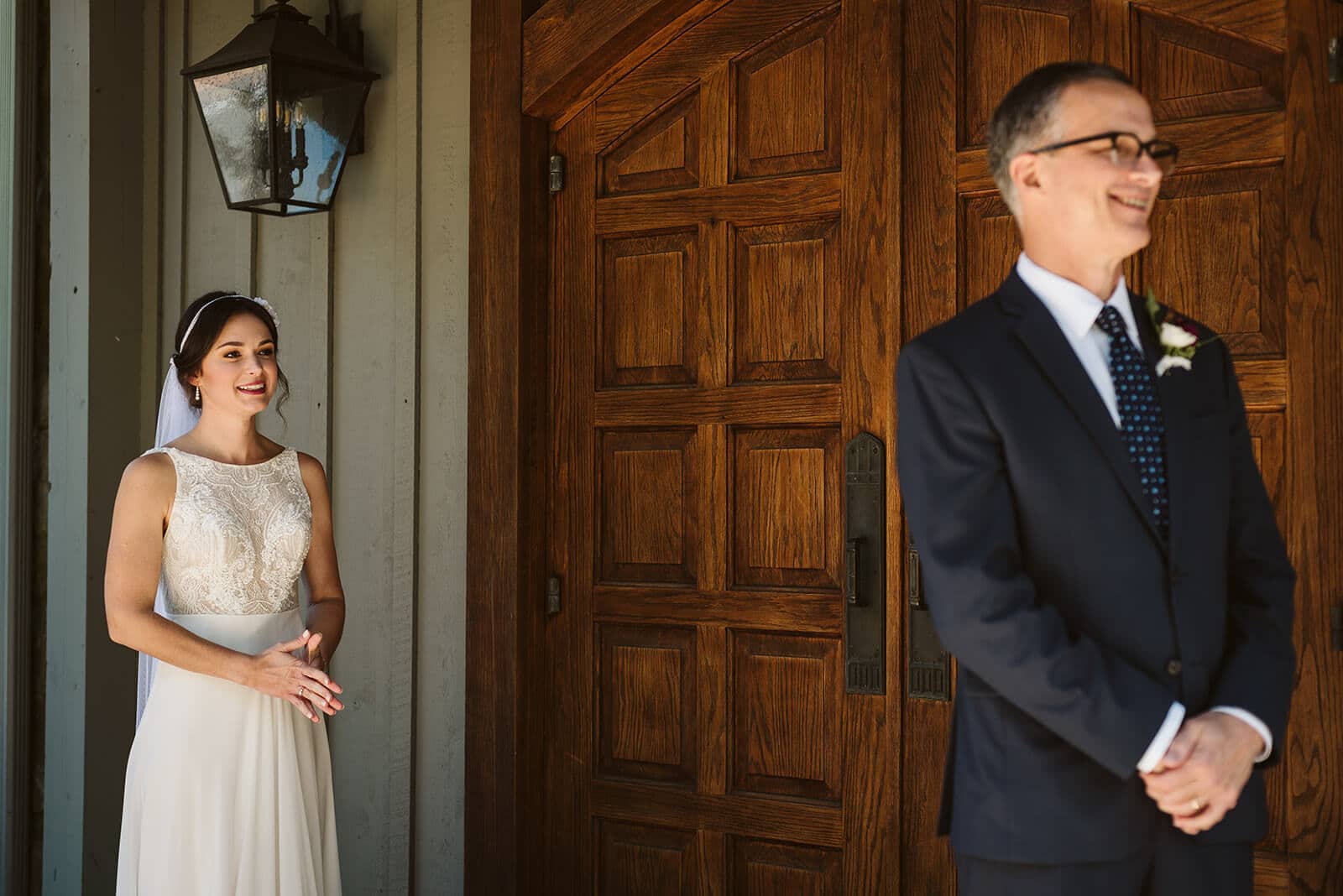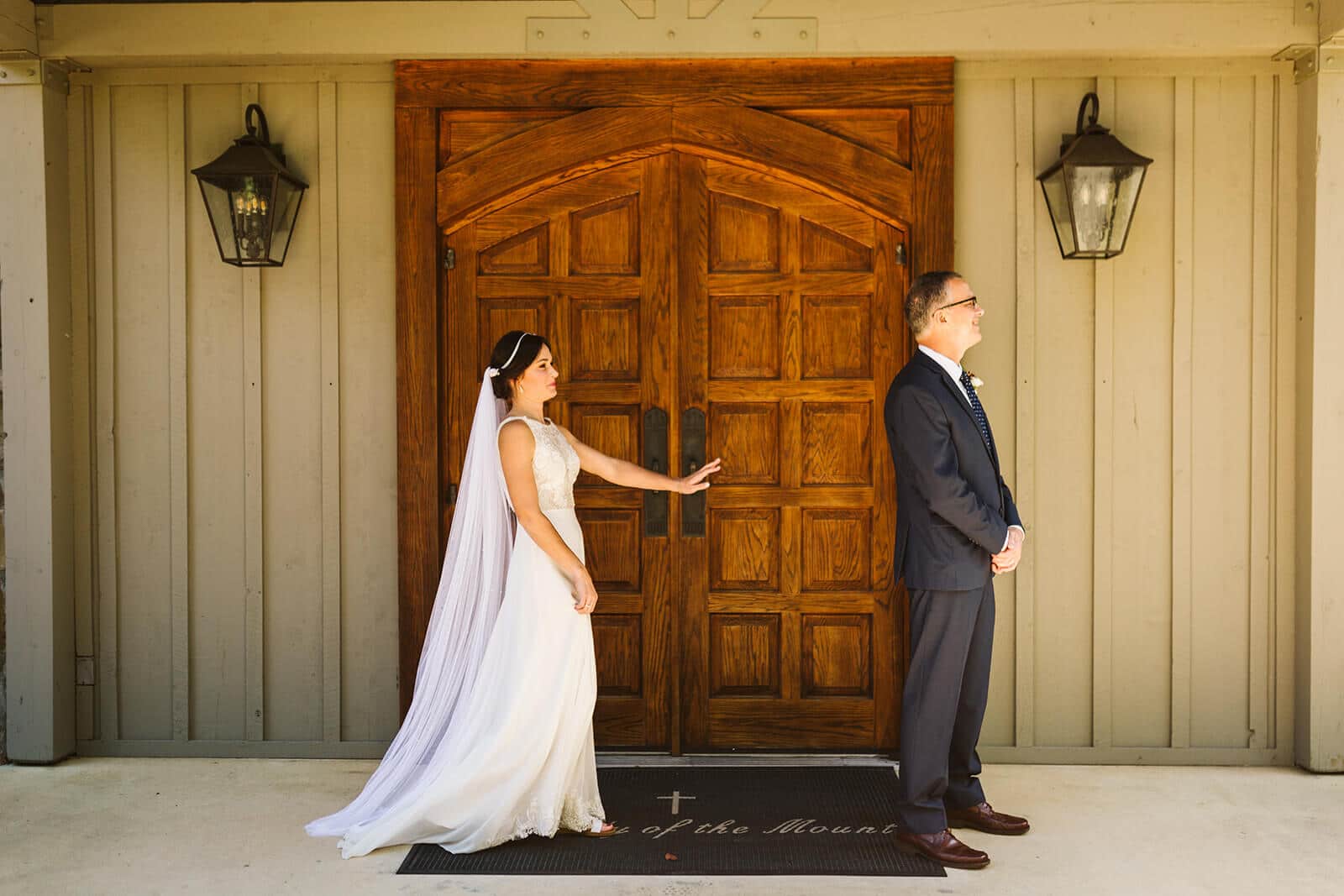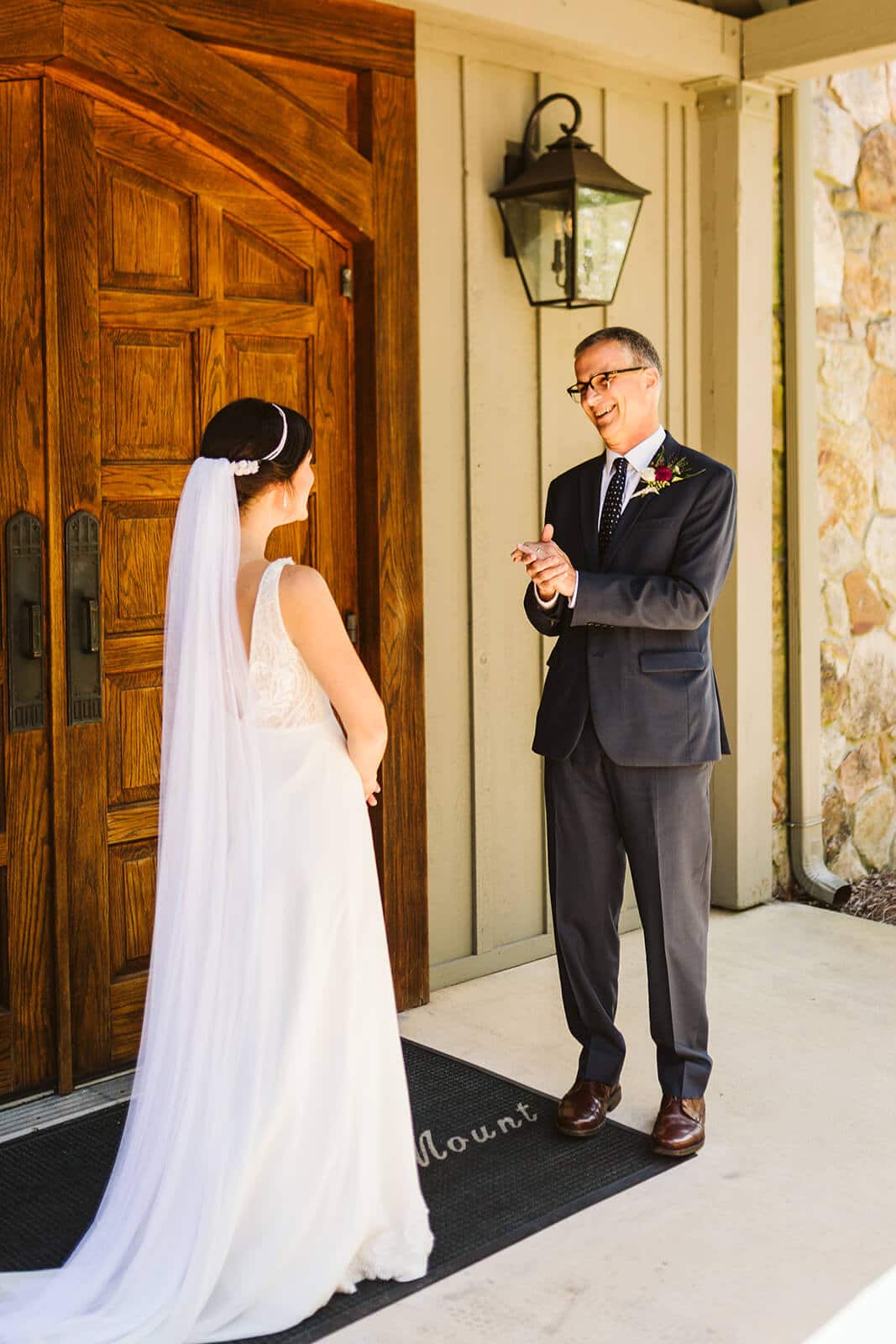 A Heartwarming First Look and Sentimental Preparations
The wedding location always sets the tone for the big day. That's why choosing ceremony and reception locations are the biggest priorities for engaged couples. For Emily and Kevin, hosting their wedding in Chattanooga wasn't an option but the only choice. Along with its natural beauty and local attractions, Chattanooga is where both their families call home. The pandemic had kept them apart from their families for so long, they couldn't wait to be able to celebrate safely together. Having a wedding somewhere else just didn't feel right!
Aside from the wedding location, the bride and groom included their family in other special moments of the day. This started with getting ready. The bridal party gathered at Emily's parents' house to get ready for the day and to start with our photography schedule. It's practically poetic to prepare for your wedding in the home that you grew up in. I was able to capture some beautiful scenes of the girls together. Then, Emily's mom Karen helped her into her dazzling dress from LVD Bridal.
Not to leave dad out, Emily had something special planned for him too. Brides often opt to do a first look photo with their partner. However, I love how Emily shook things up! She really hammered home the importance of family by choosing to also have a first look with her father. The moment was so heartwarming and created a memory for them to cherish forever. From there, the wedding party was ready to head off to Our Lady of the Mount Catholic Church to take part in Emily and Kevin's exchange of vows.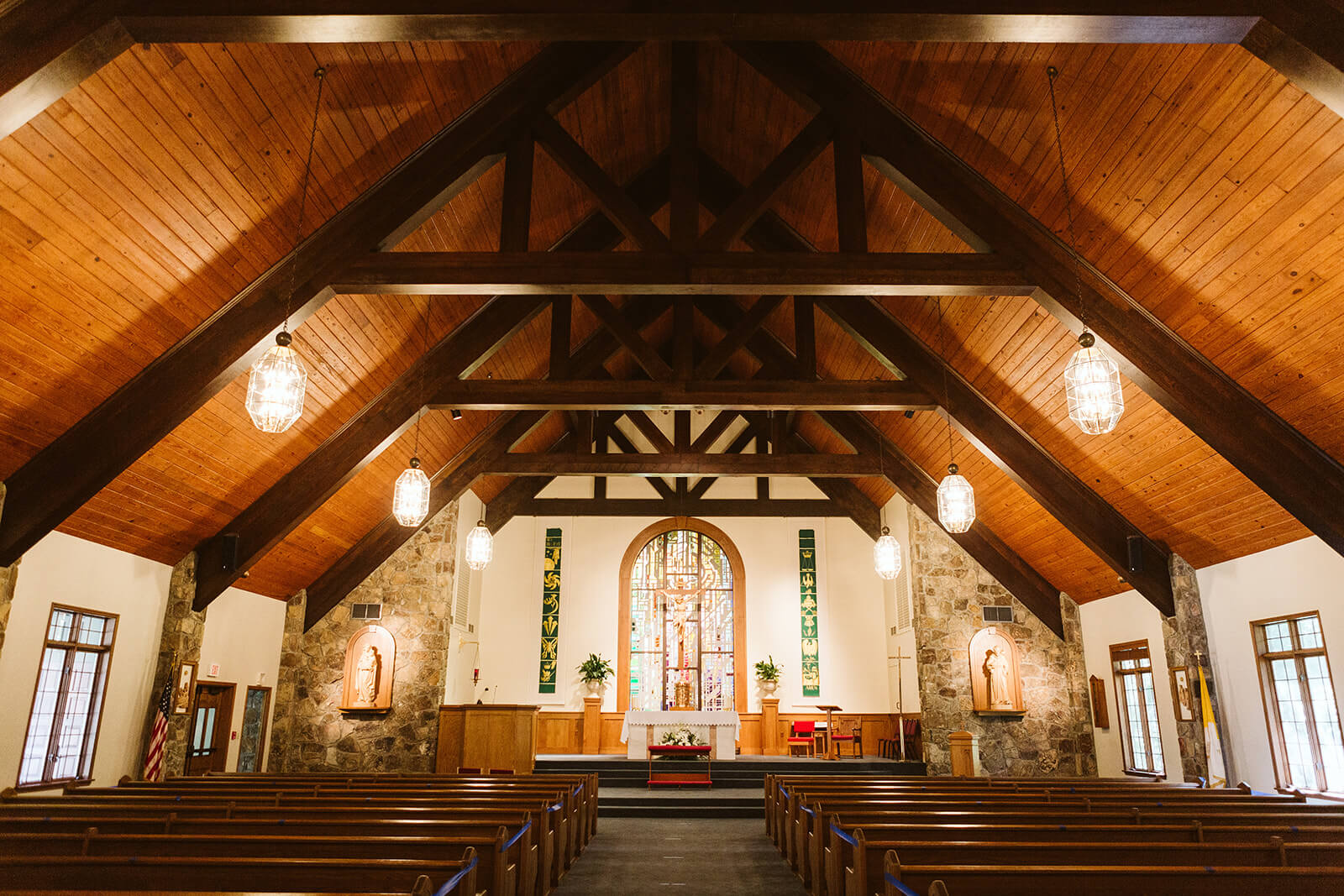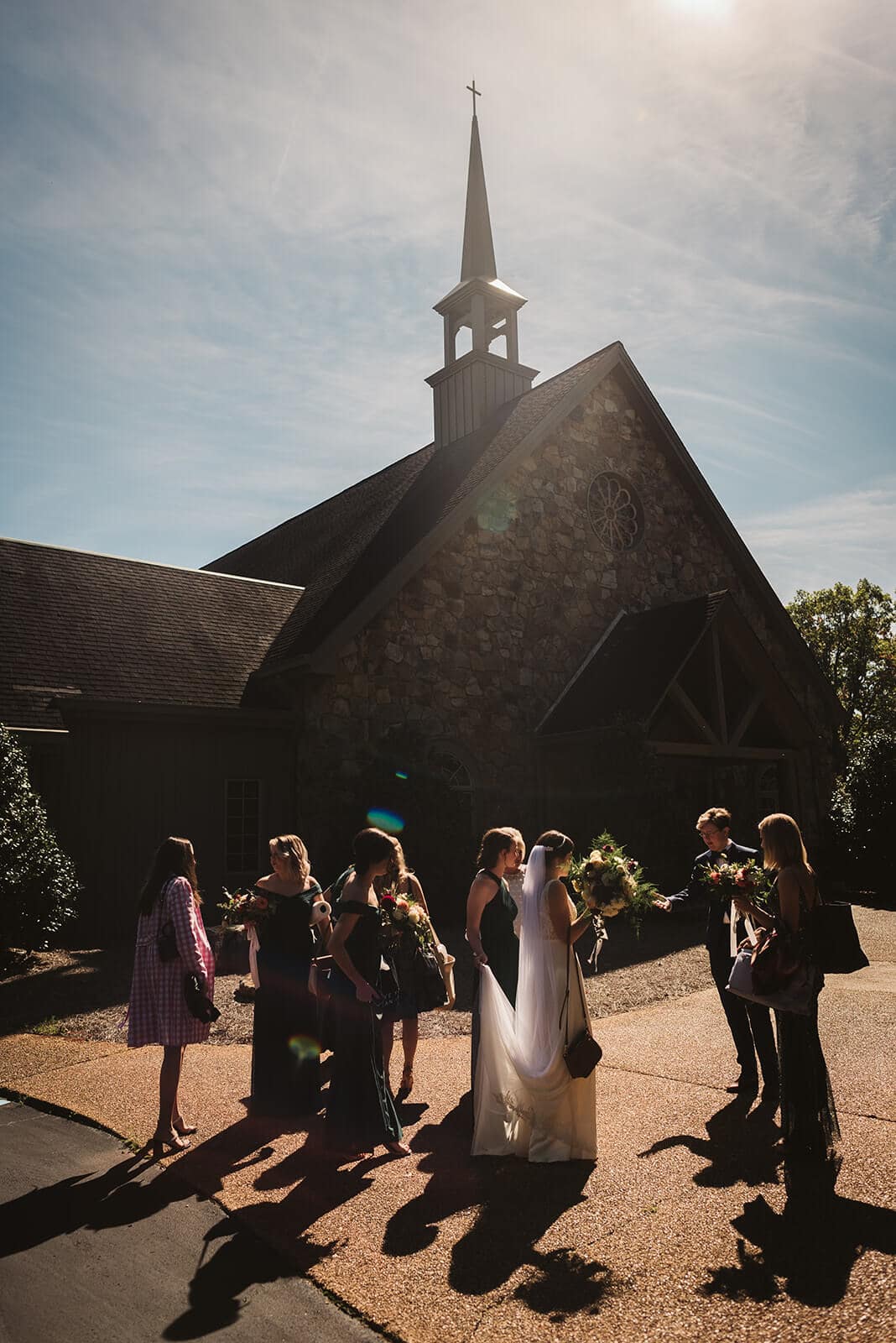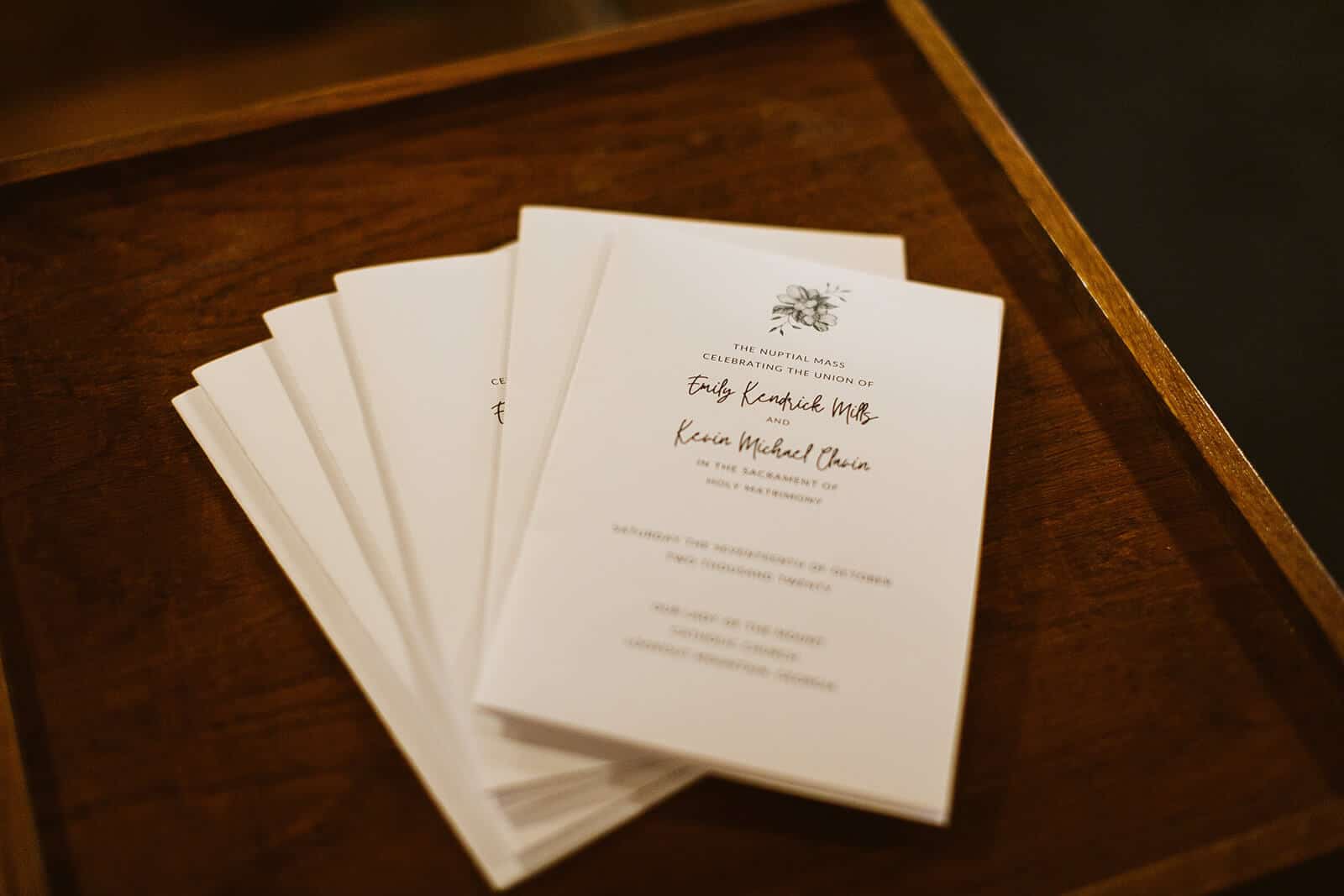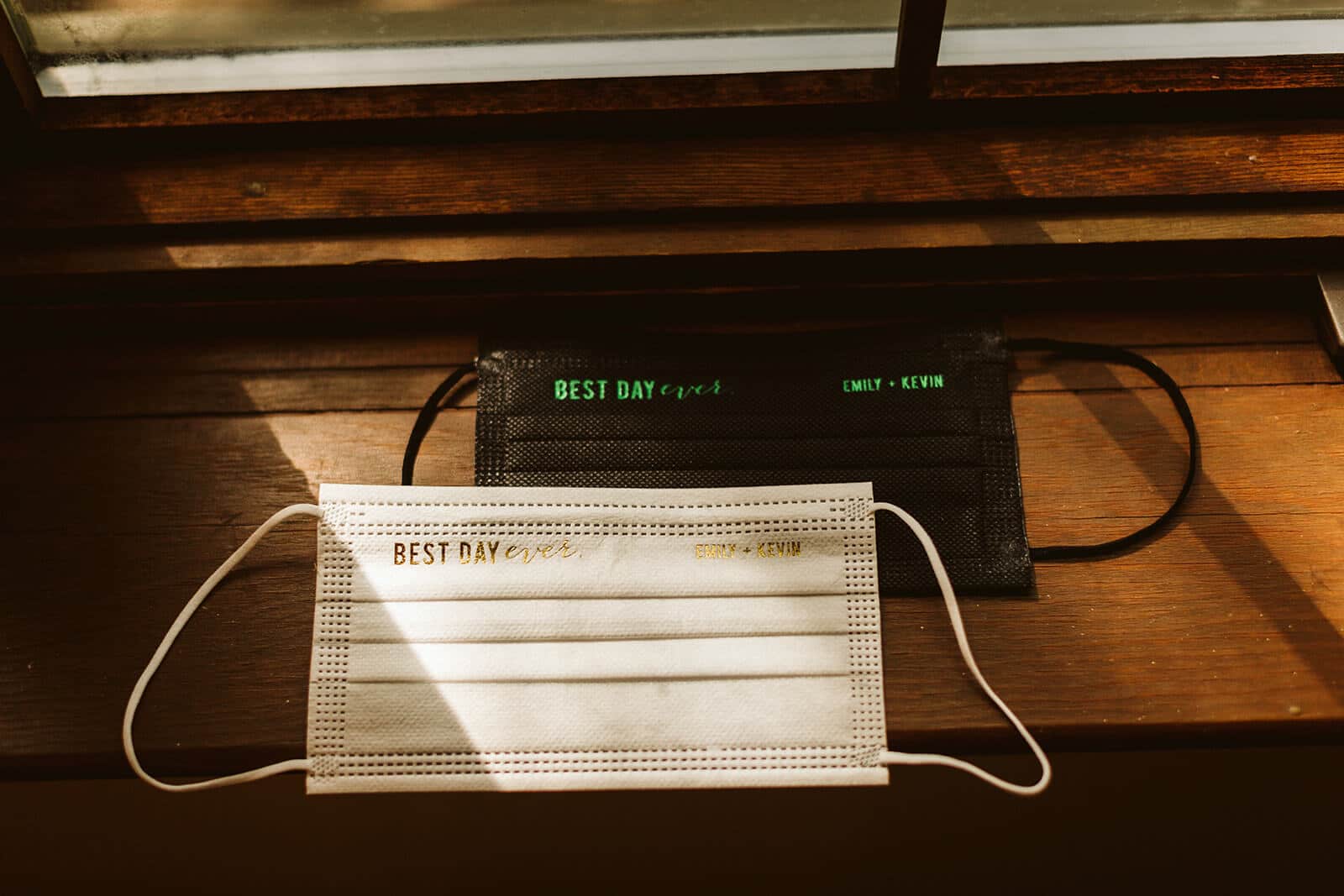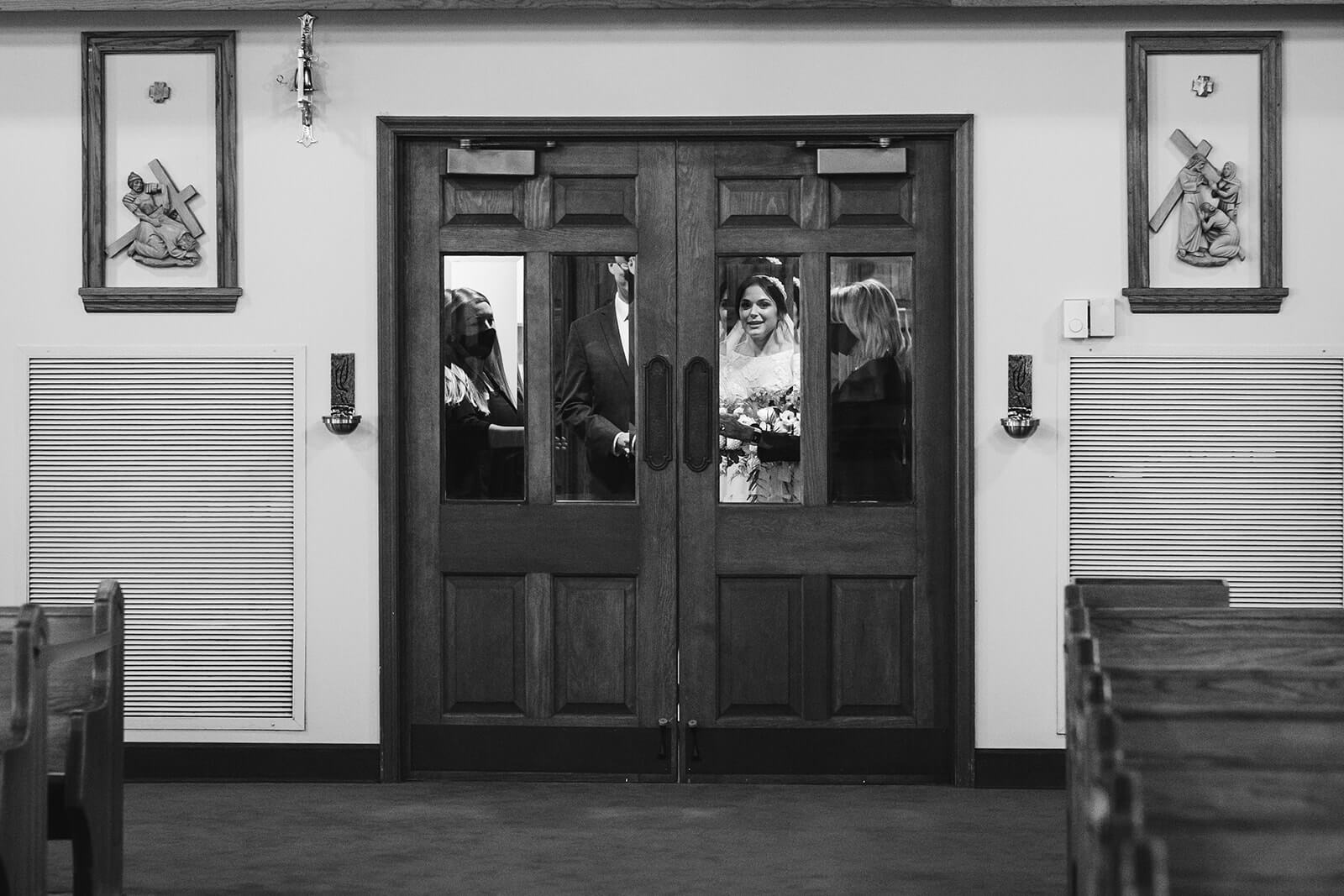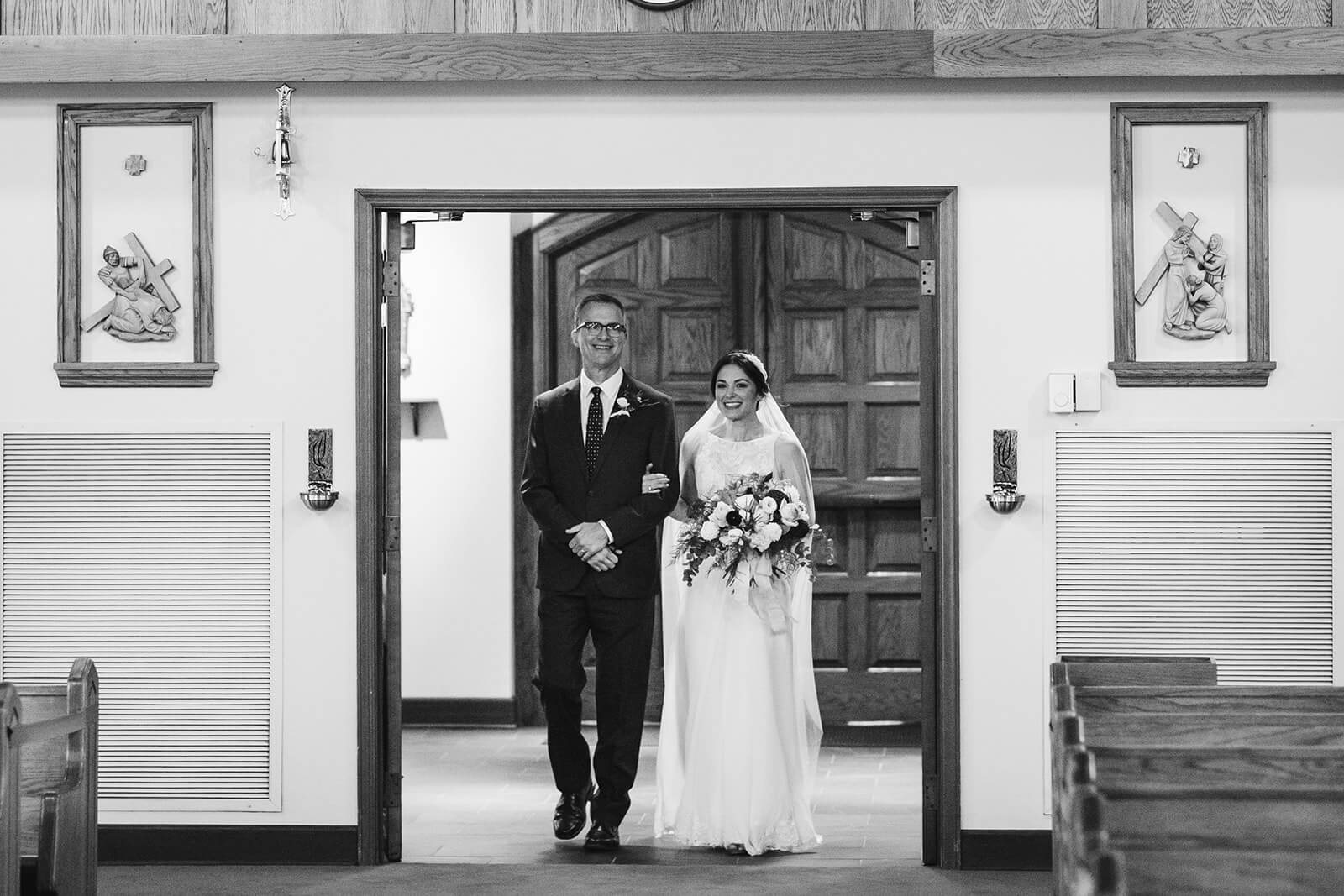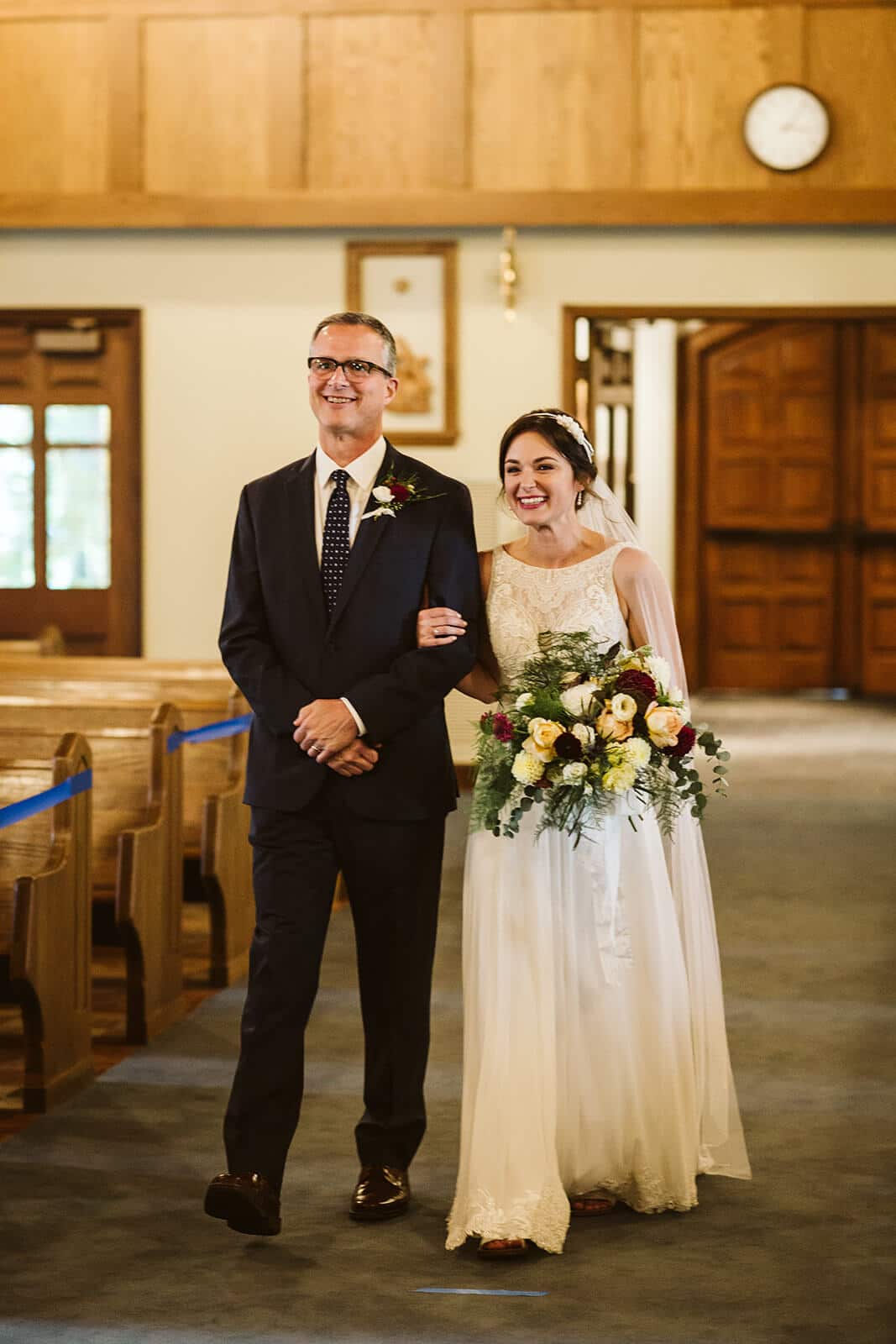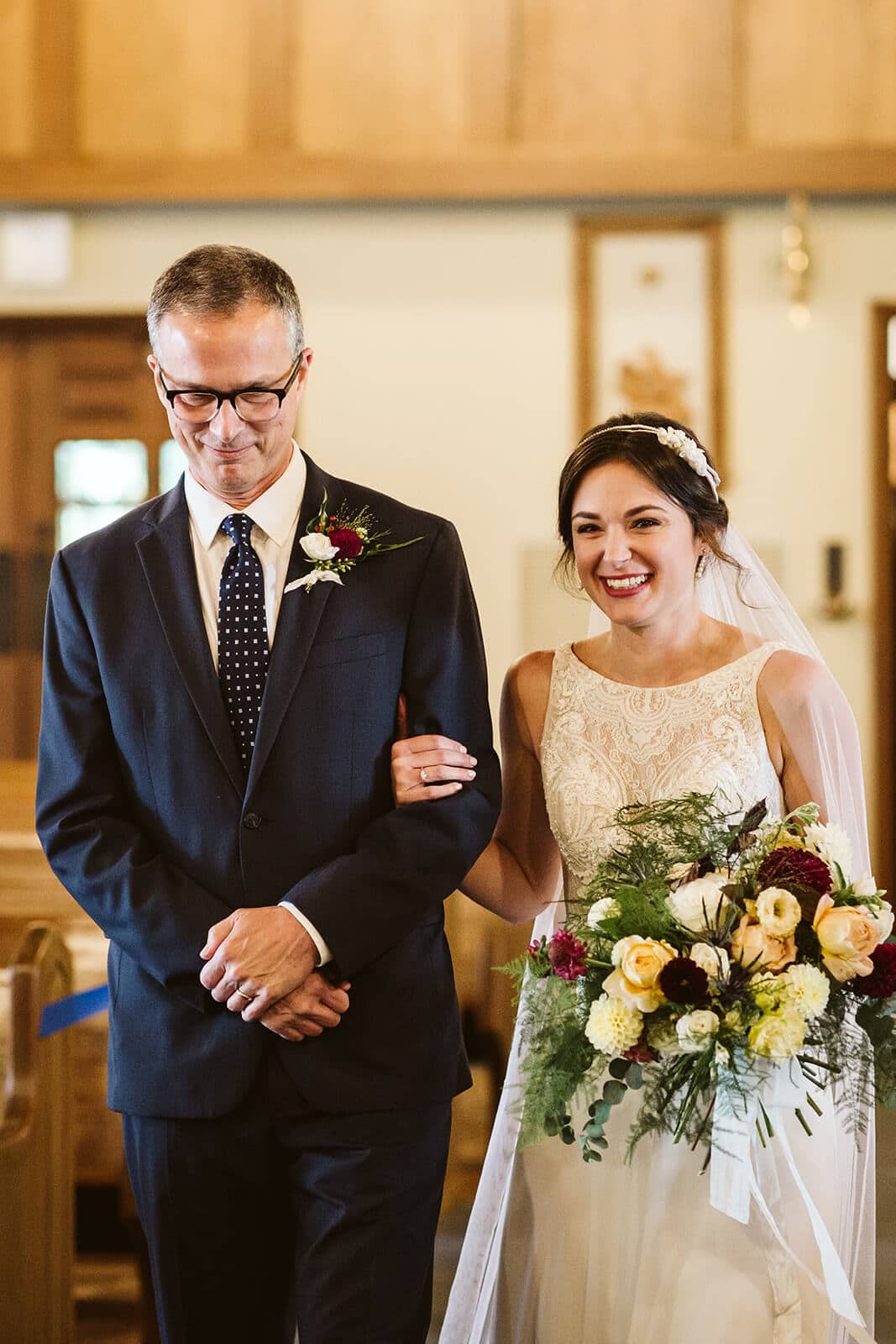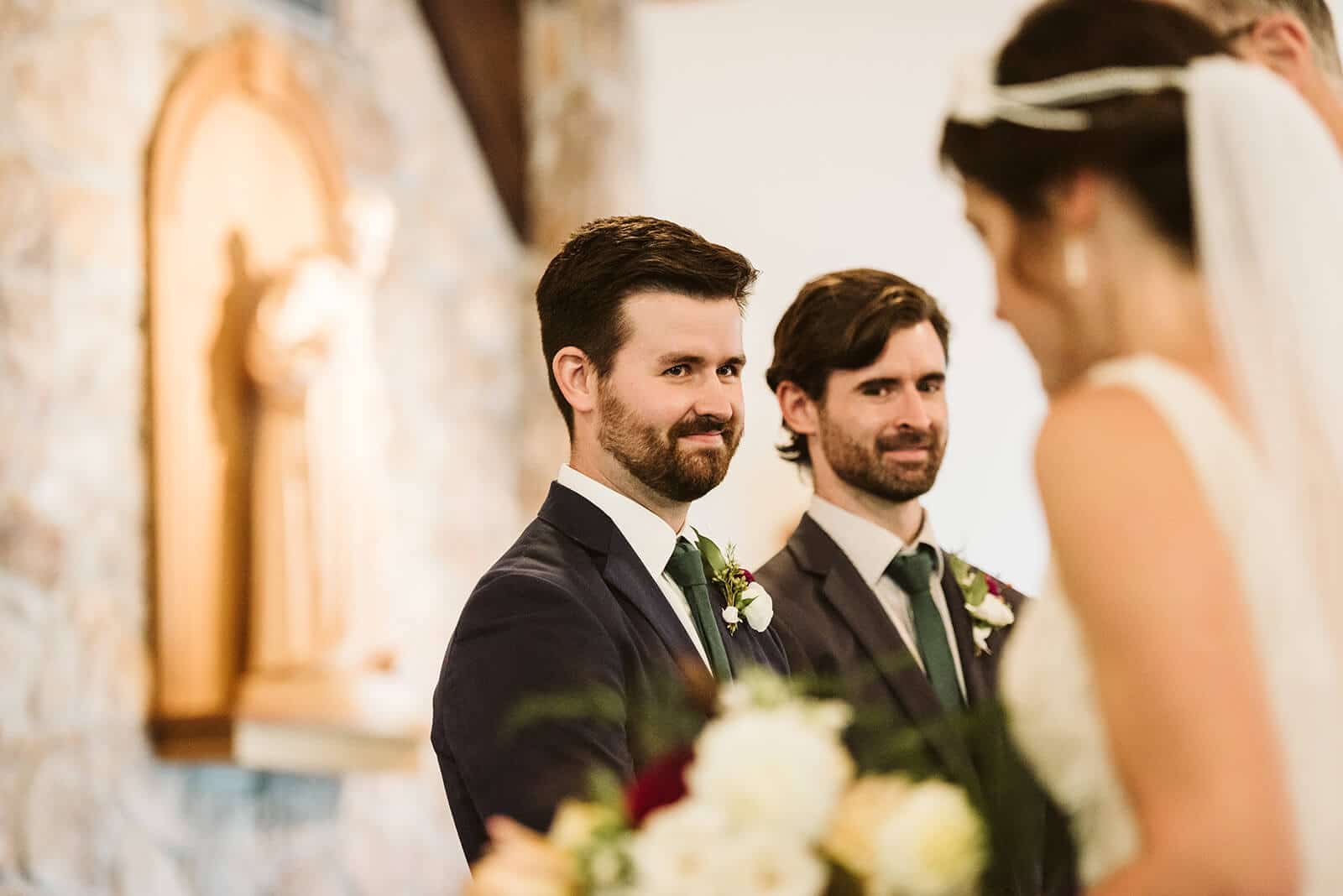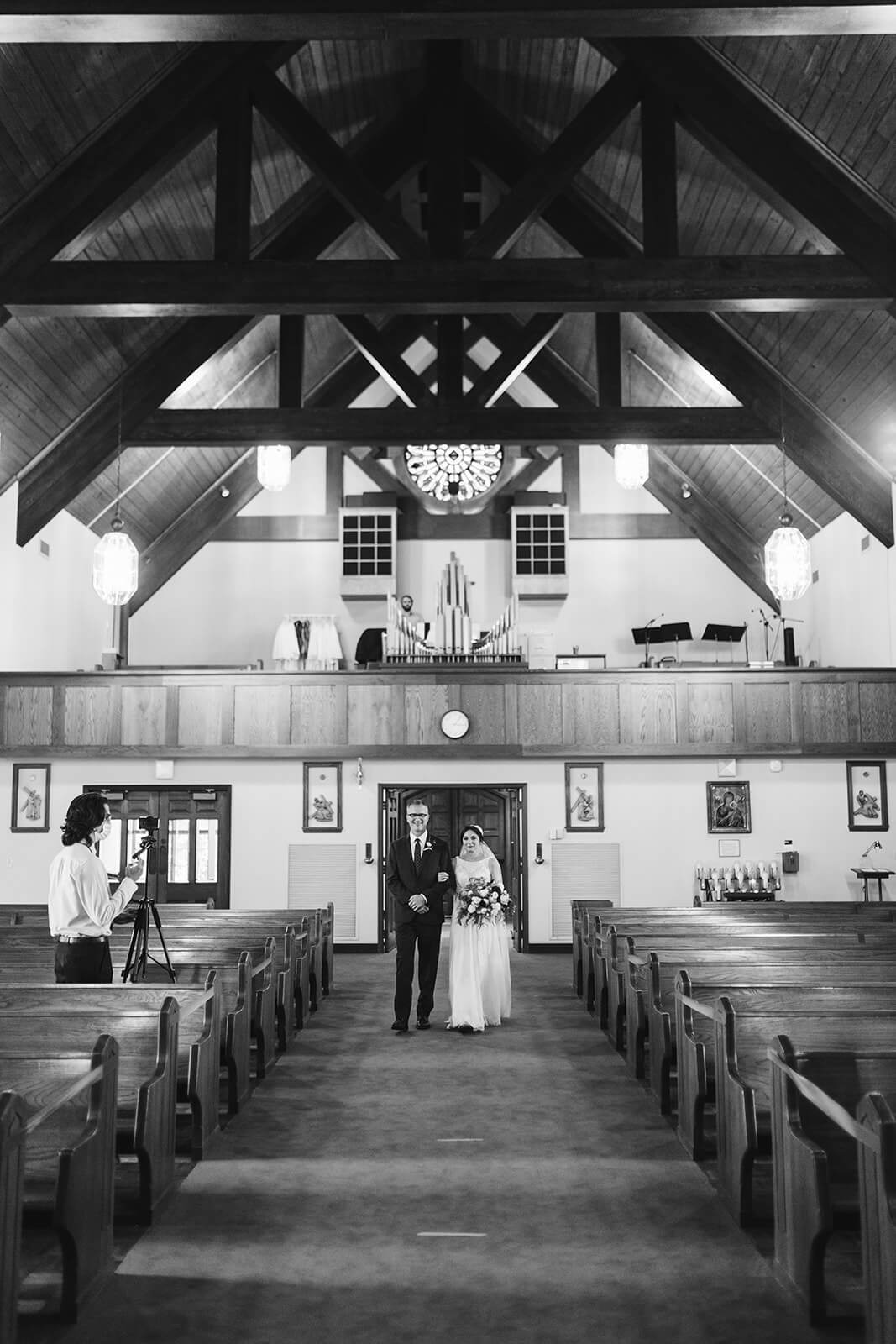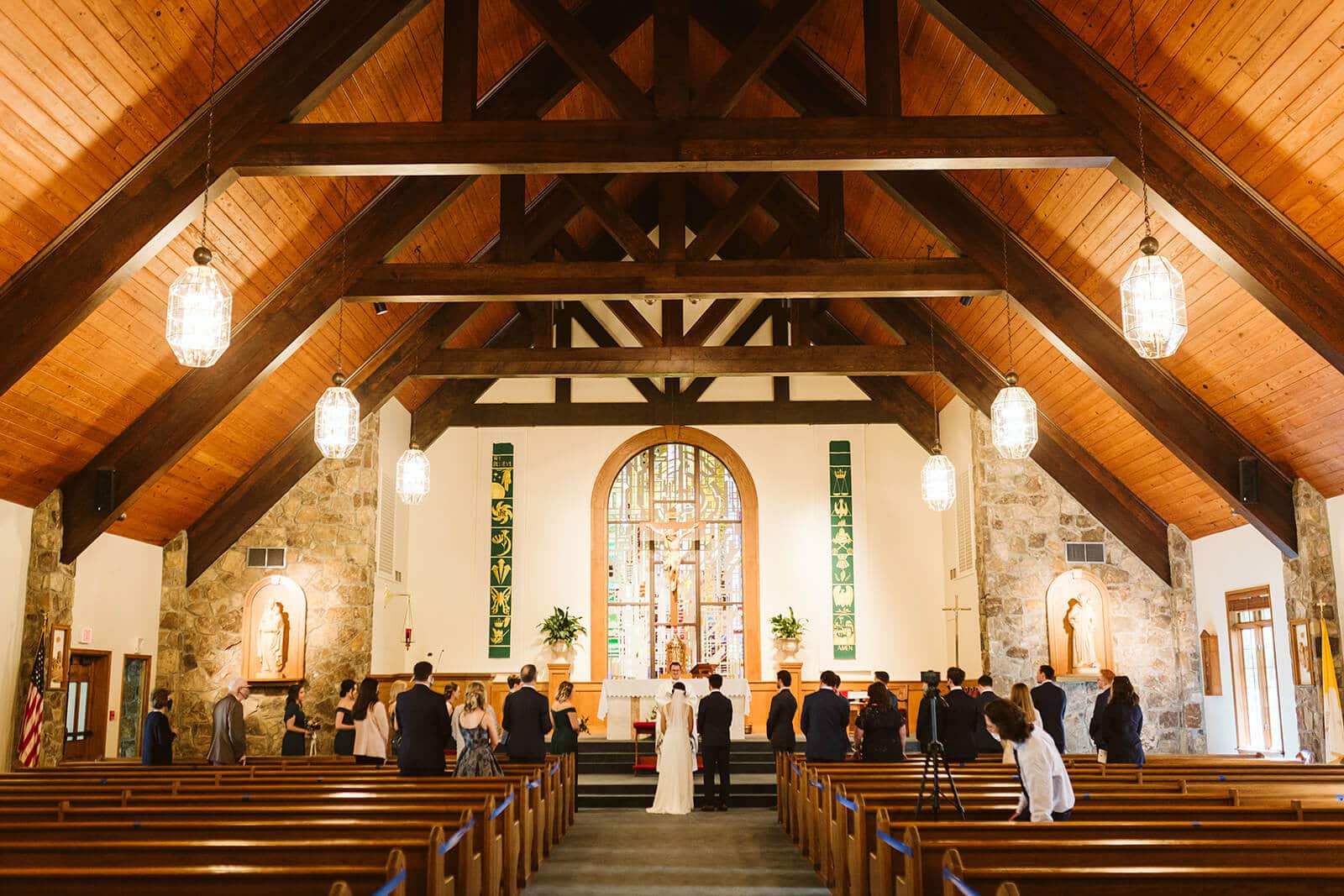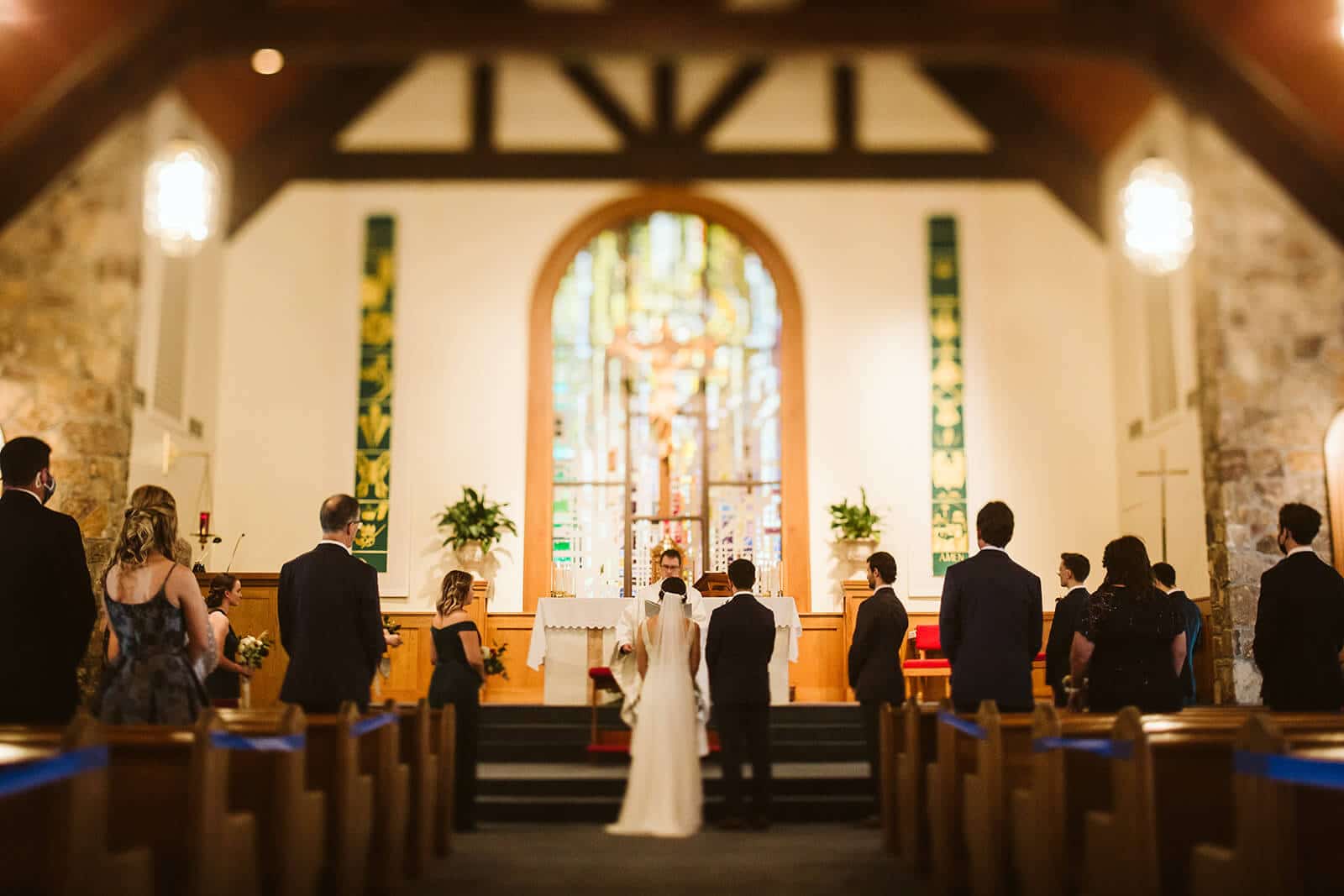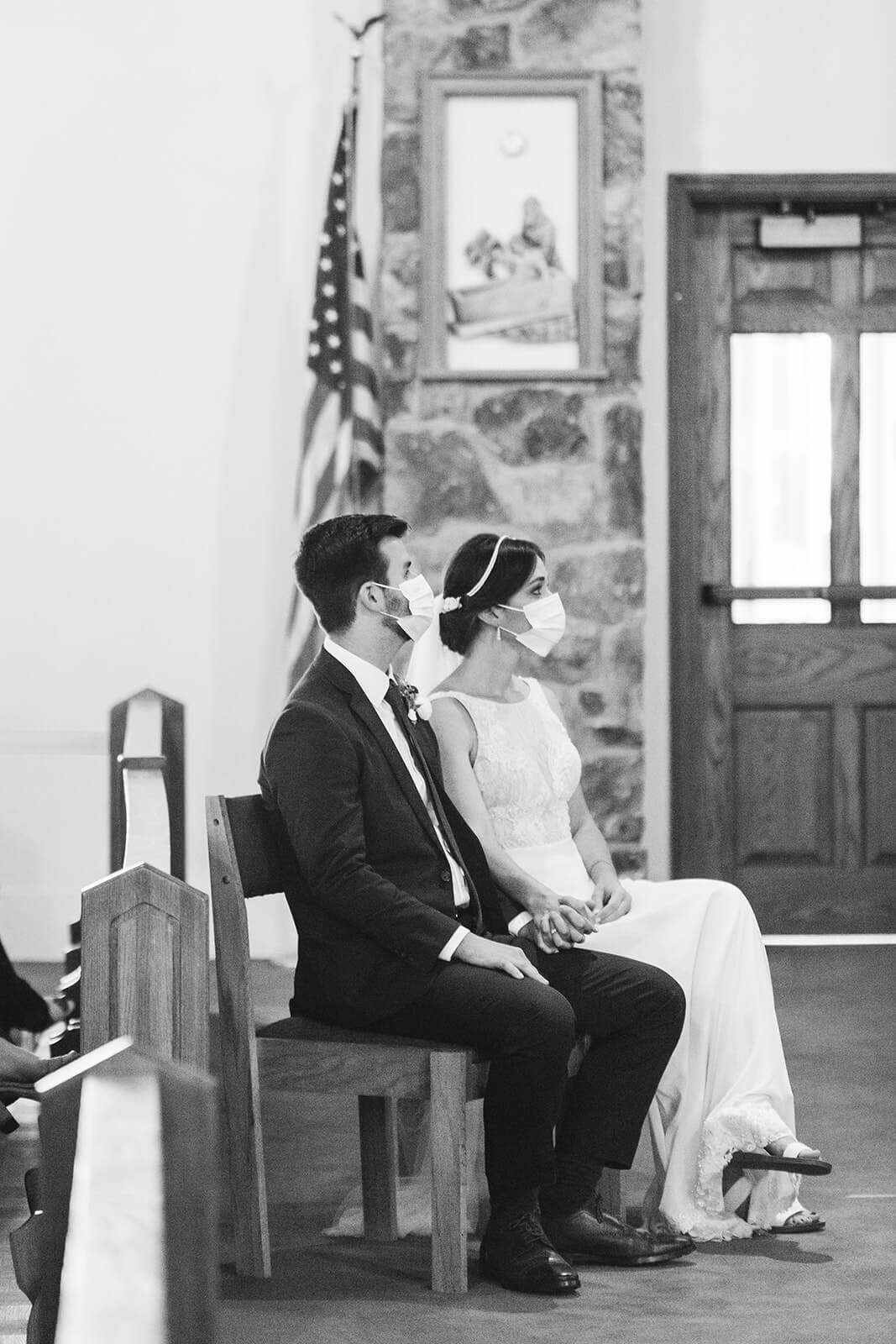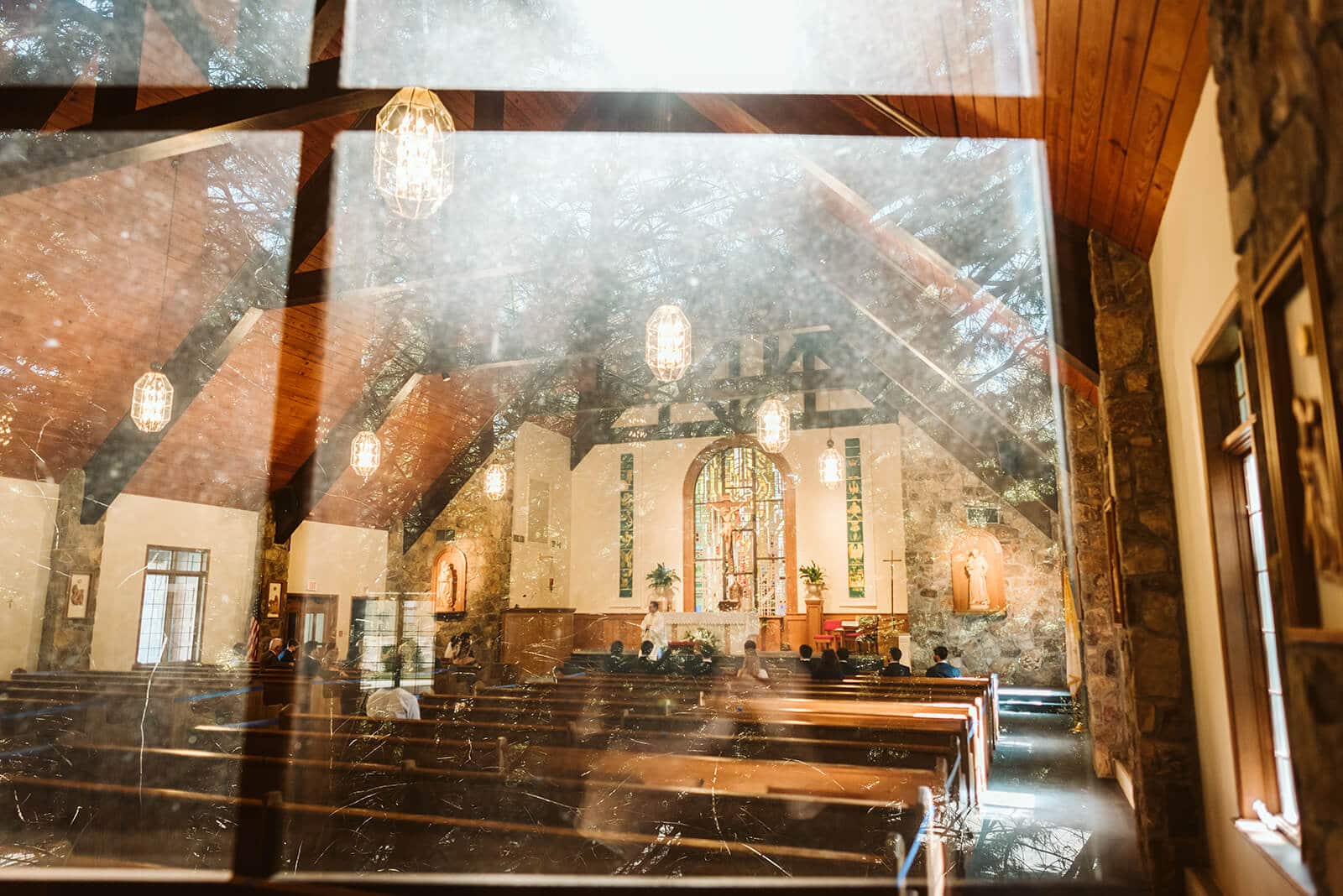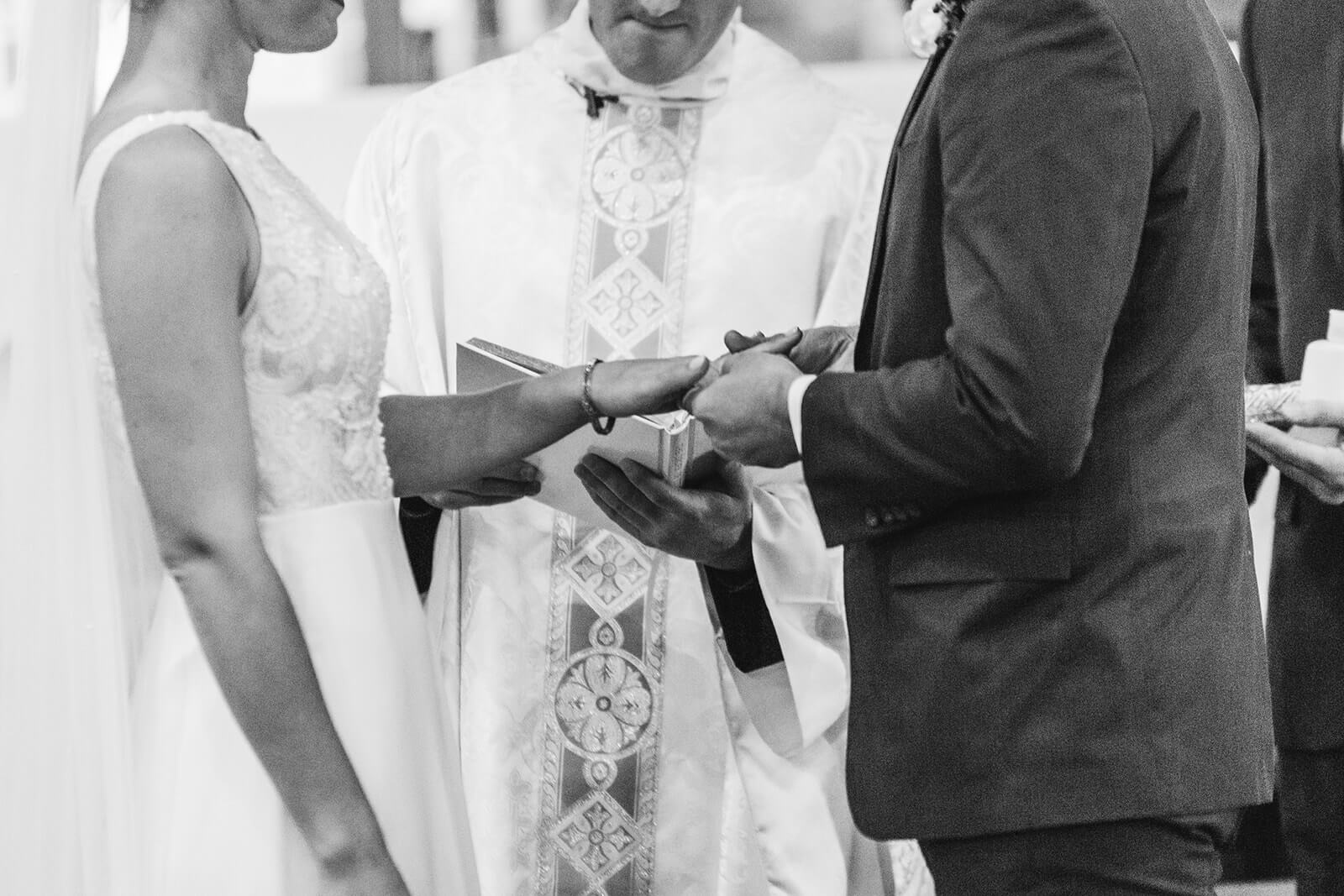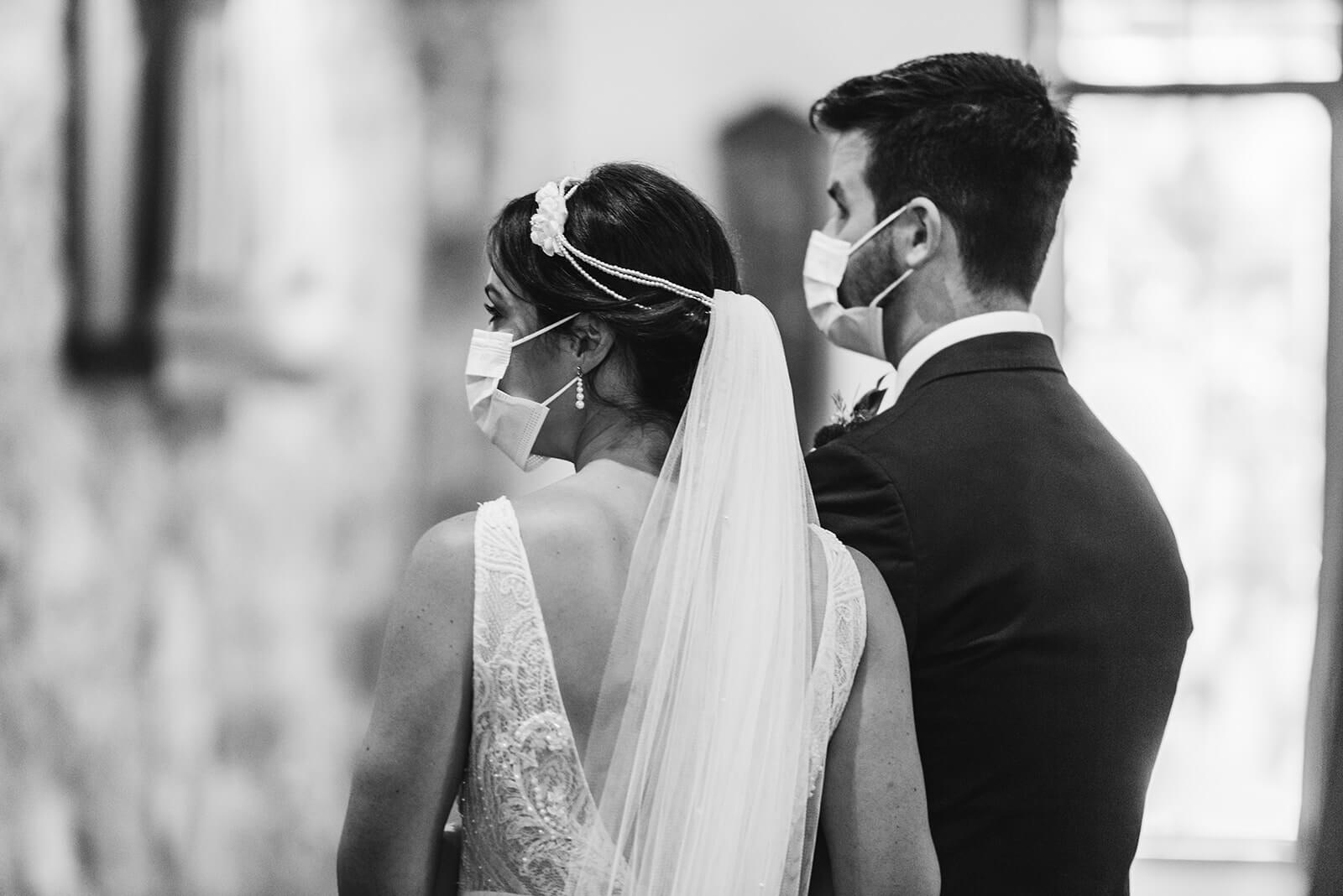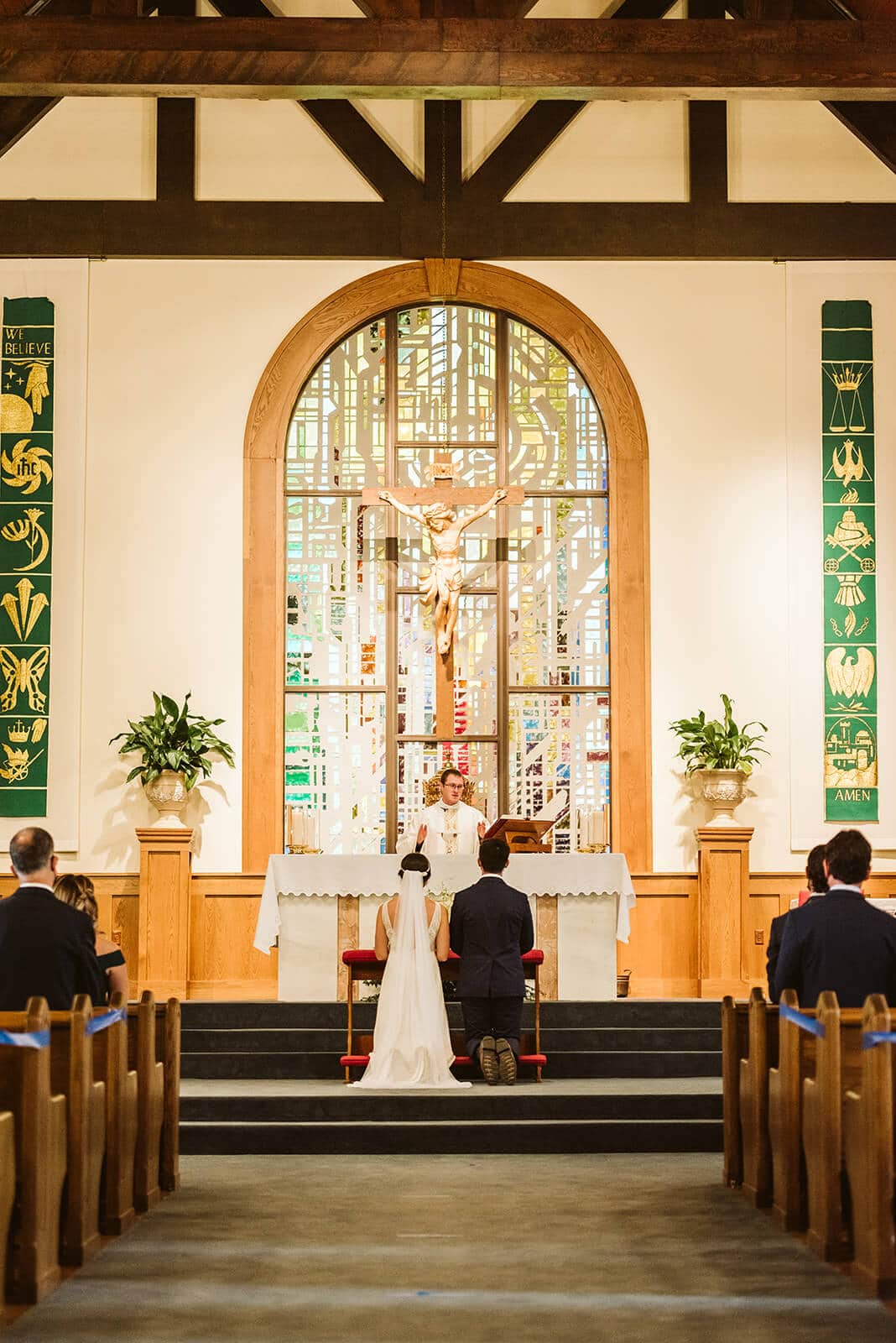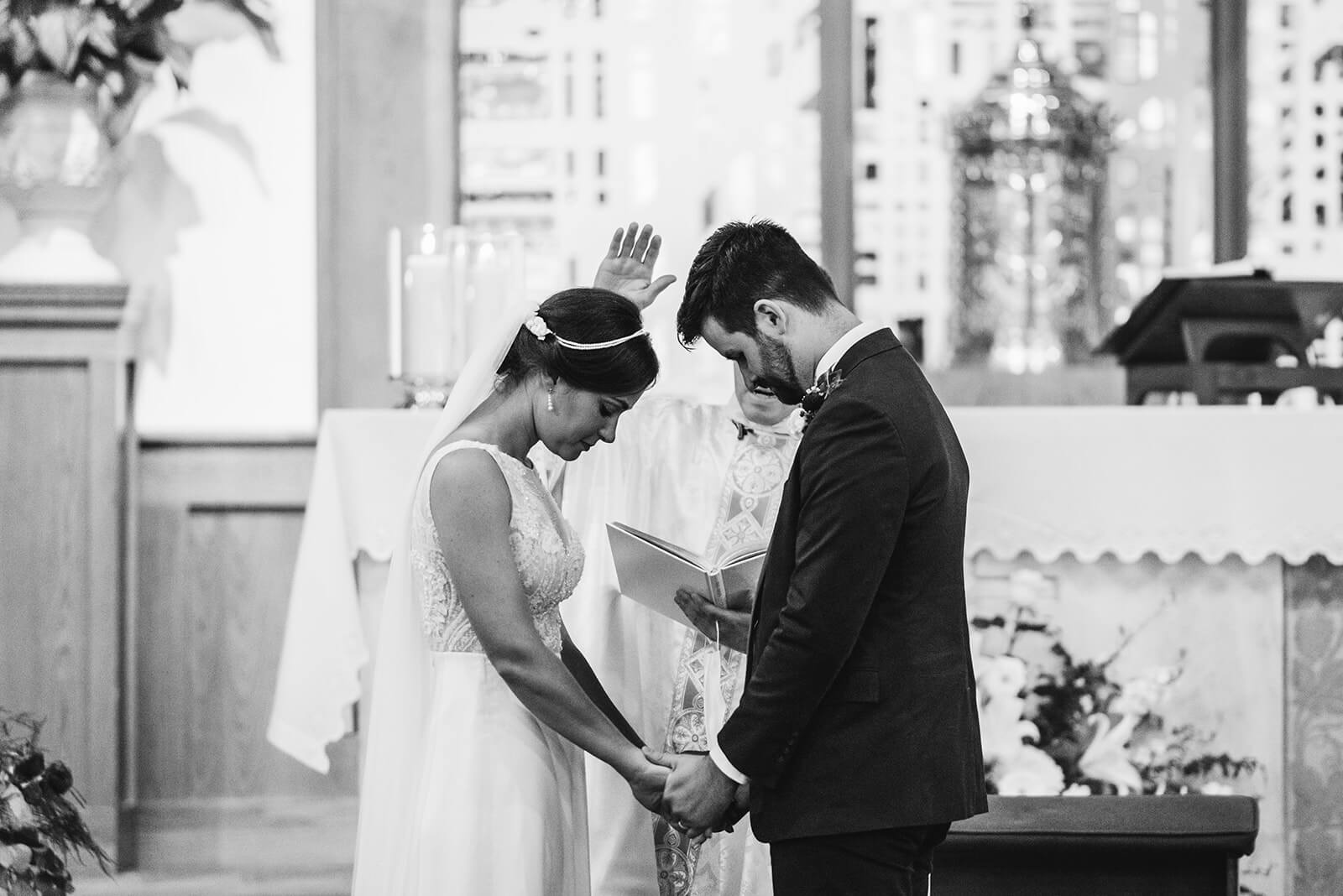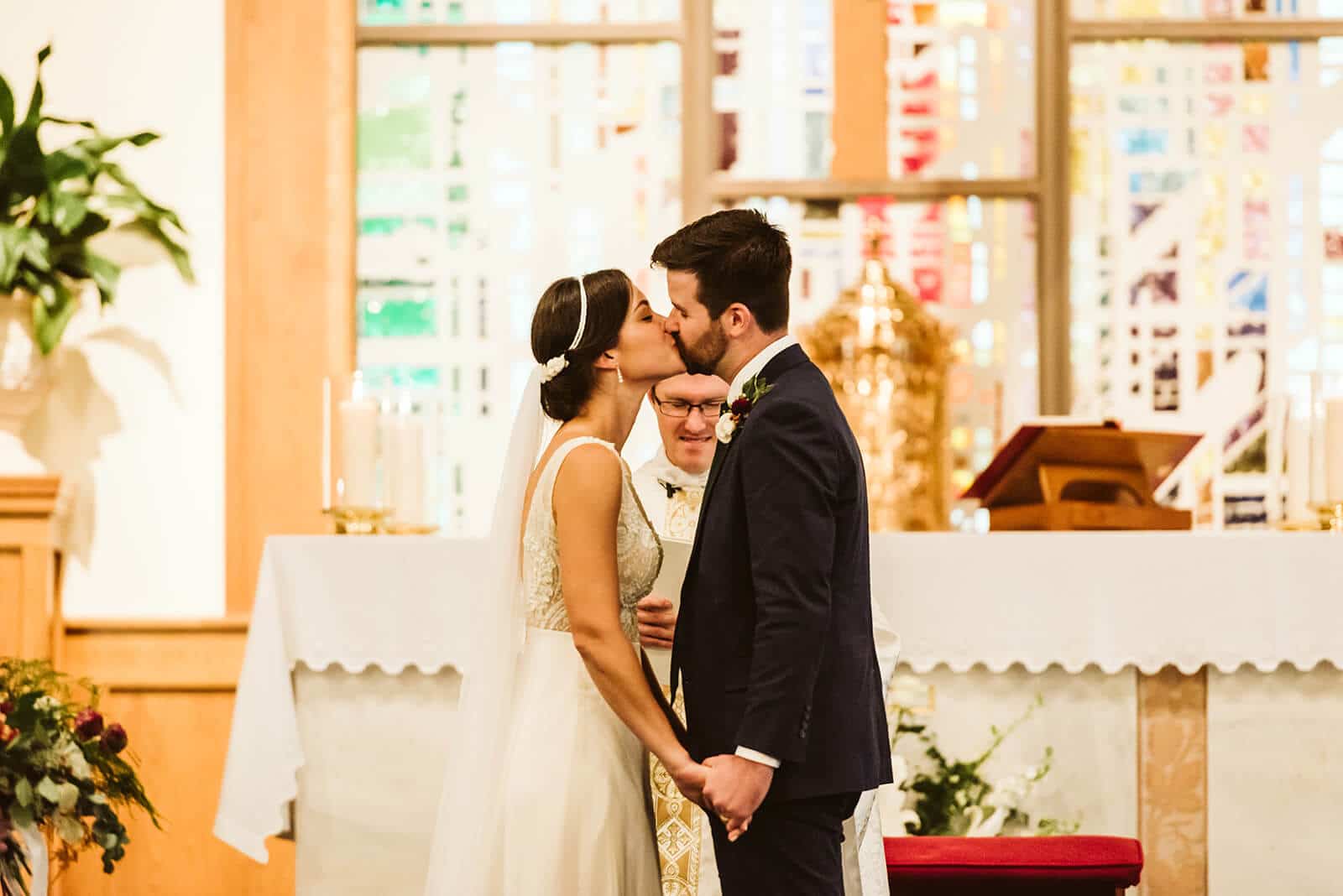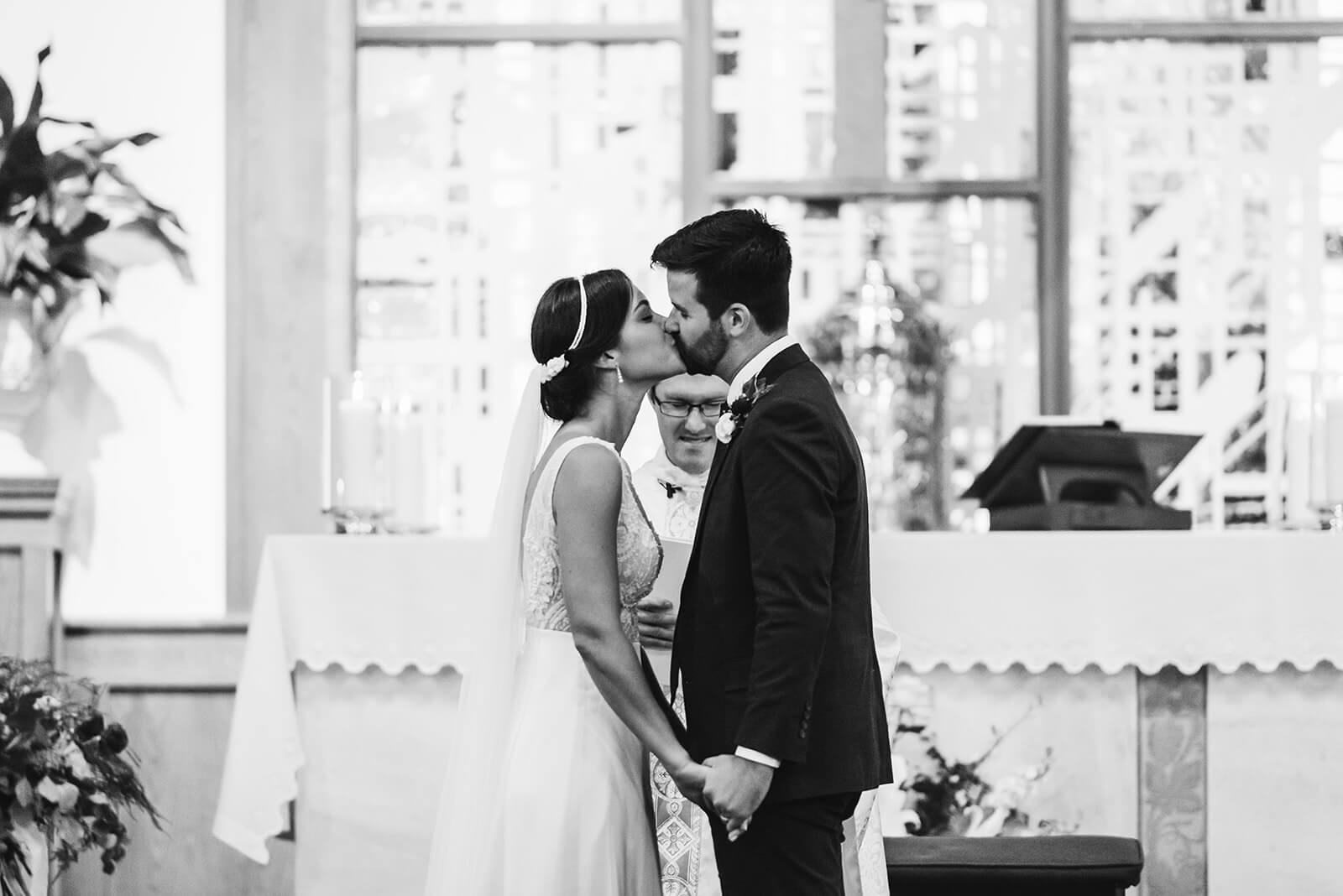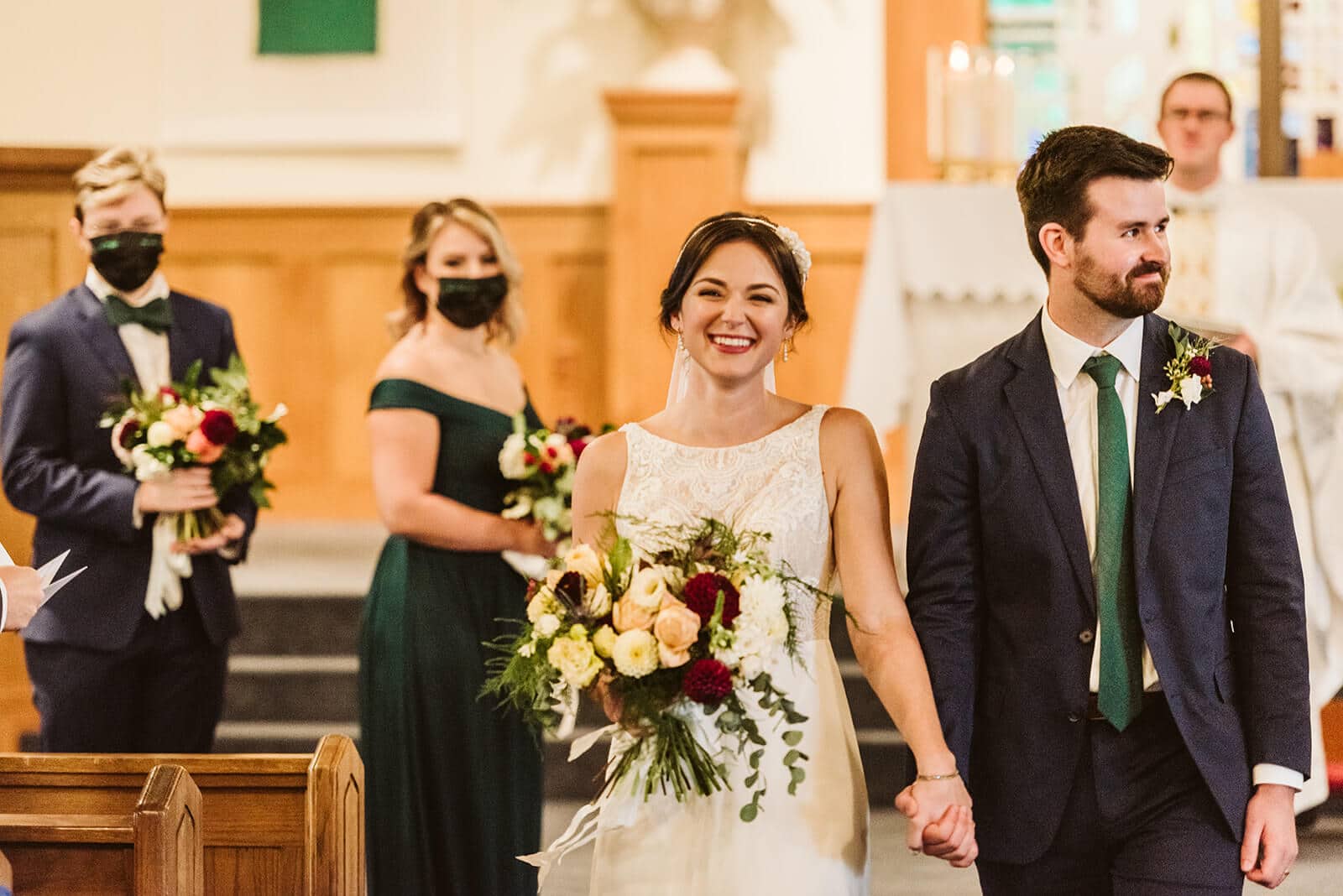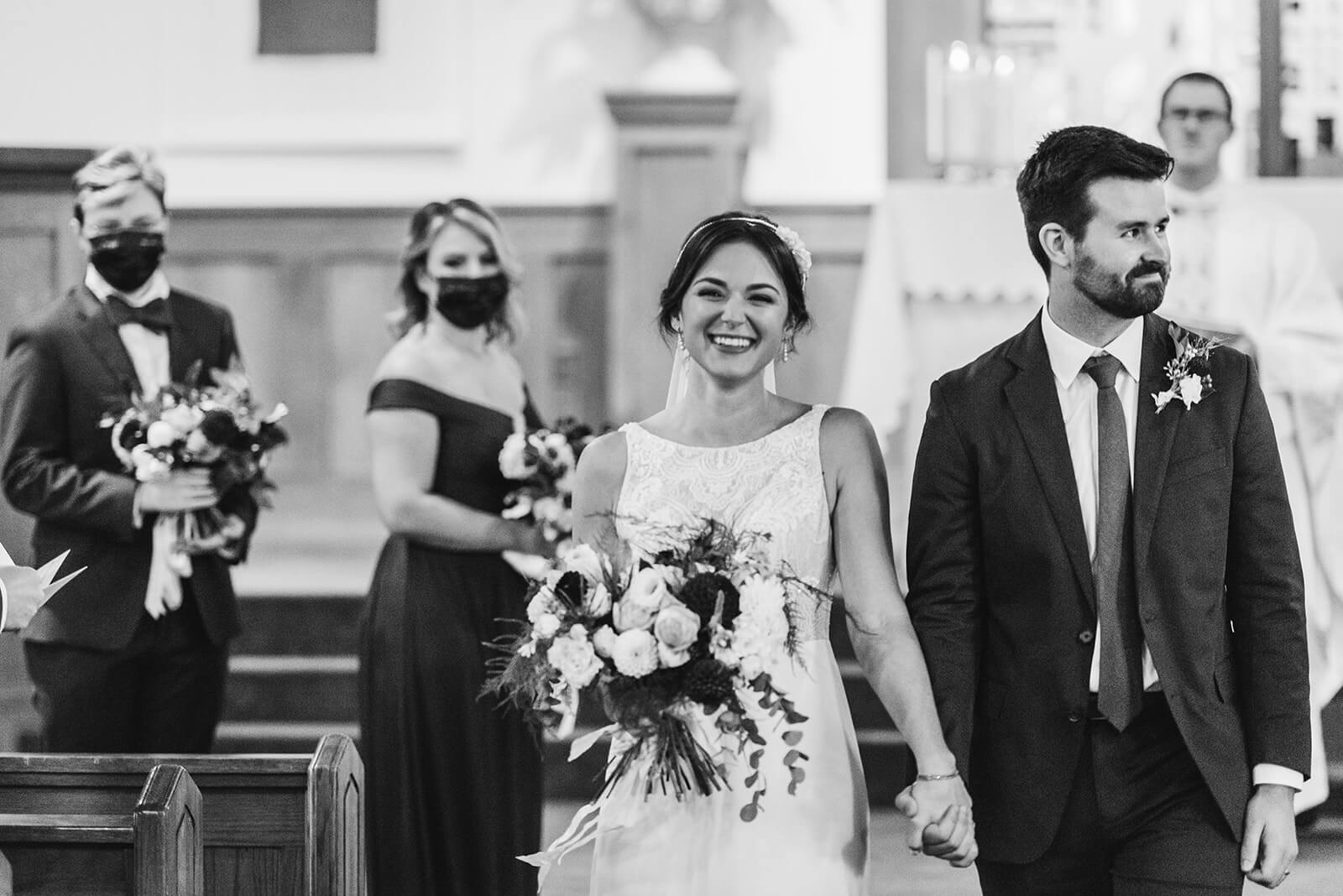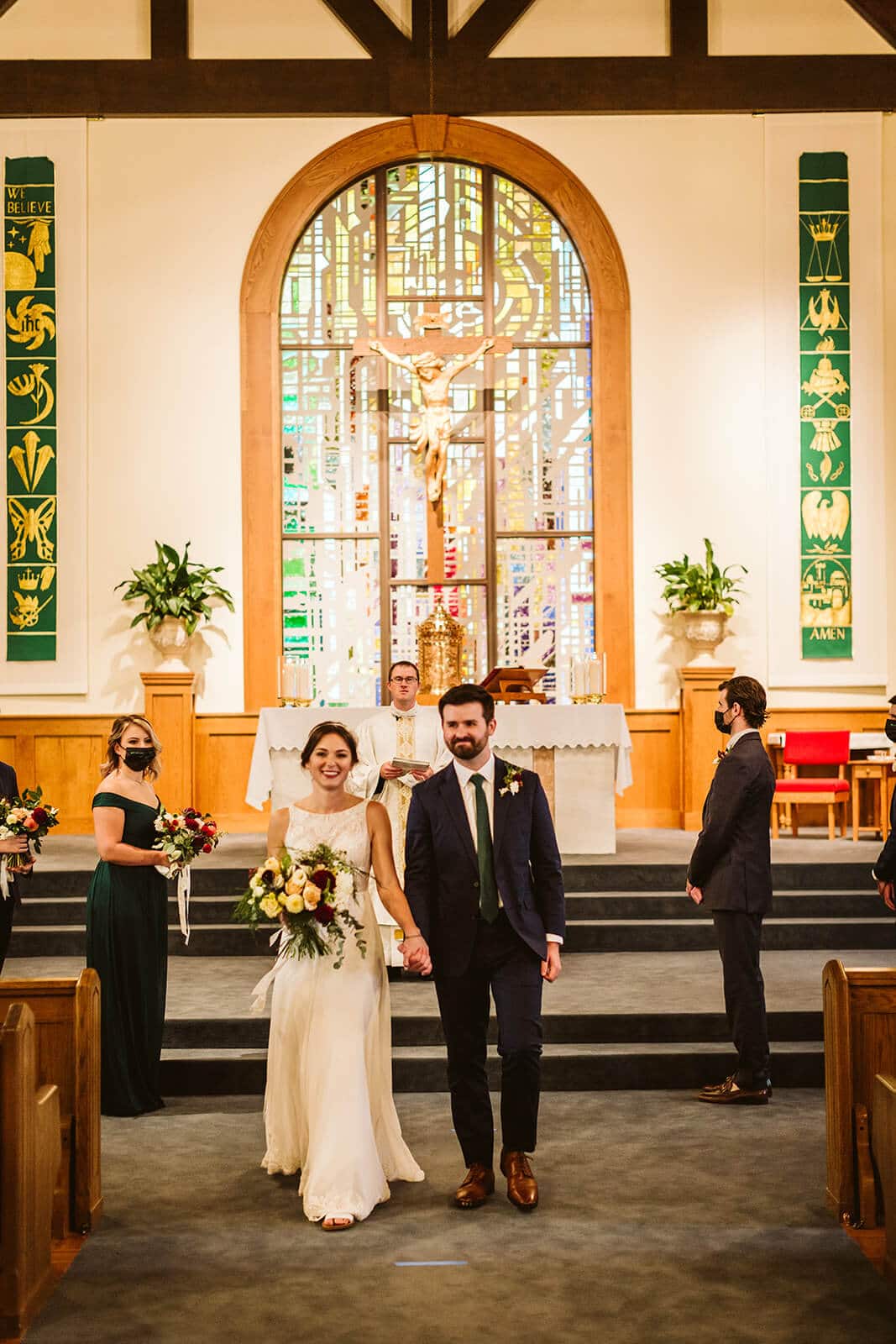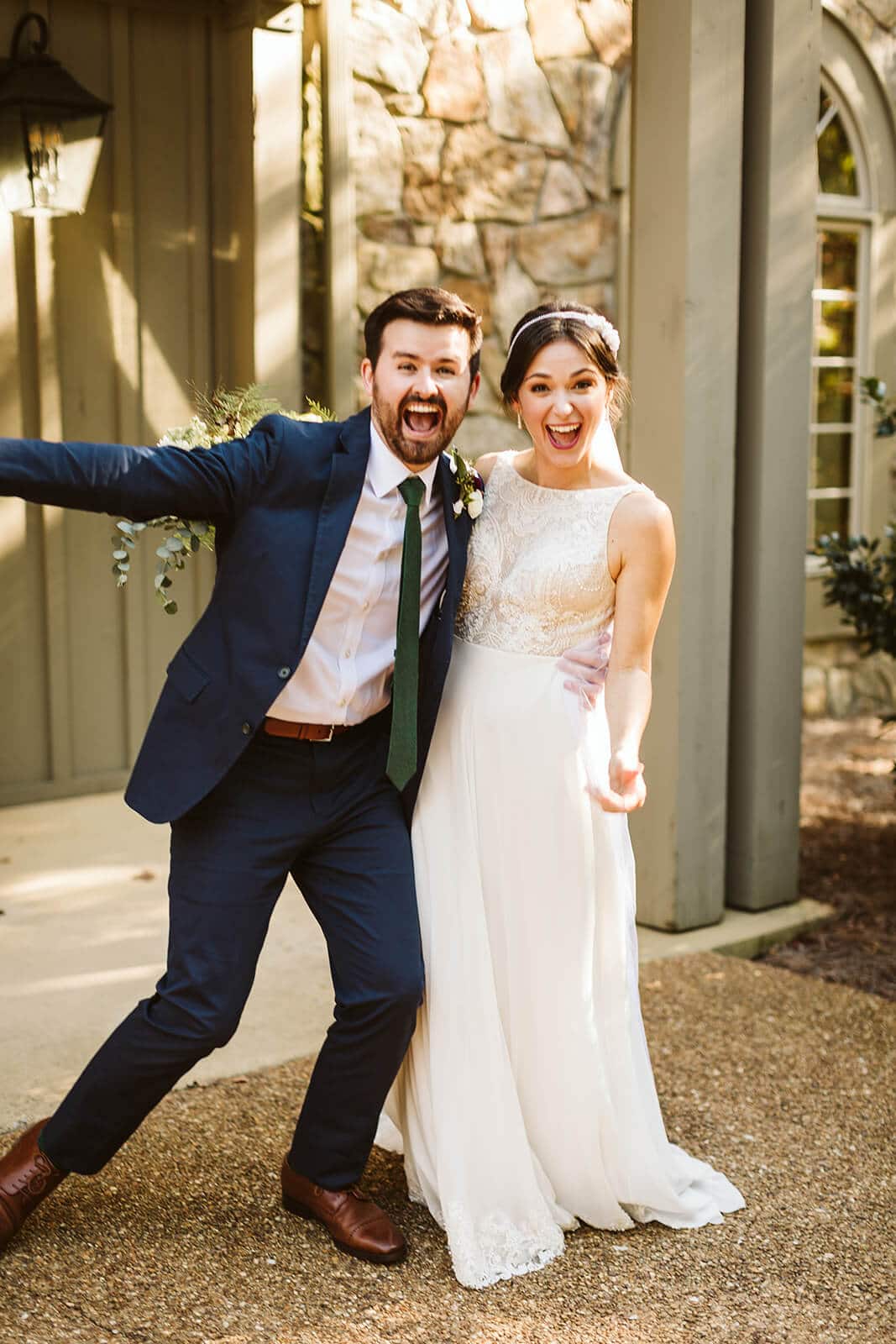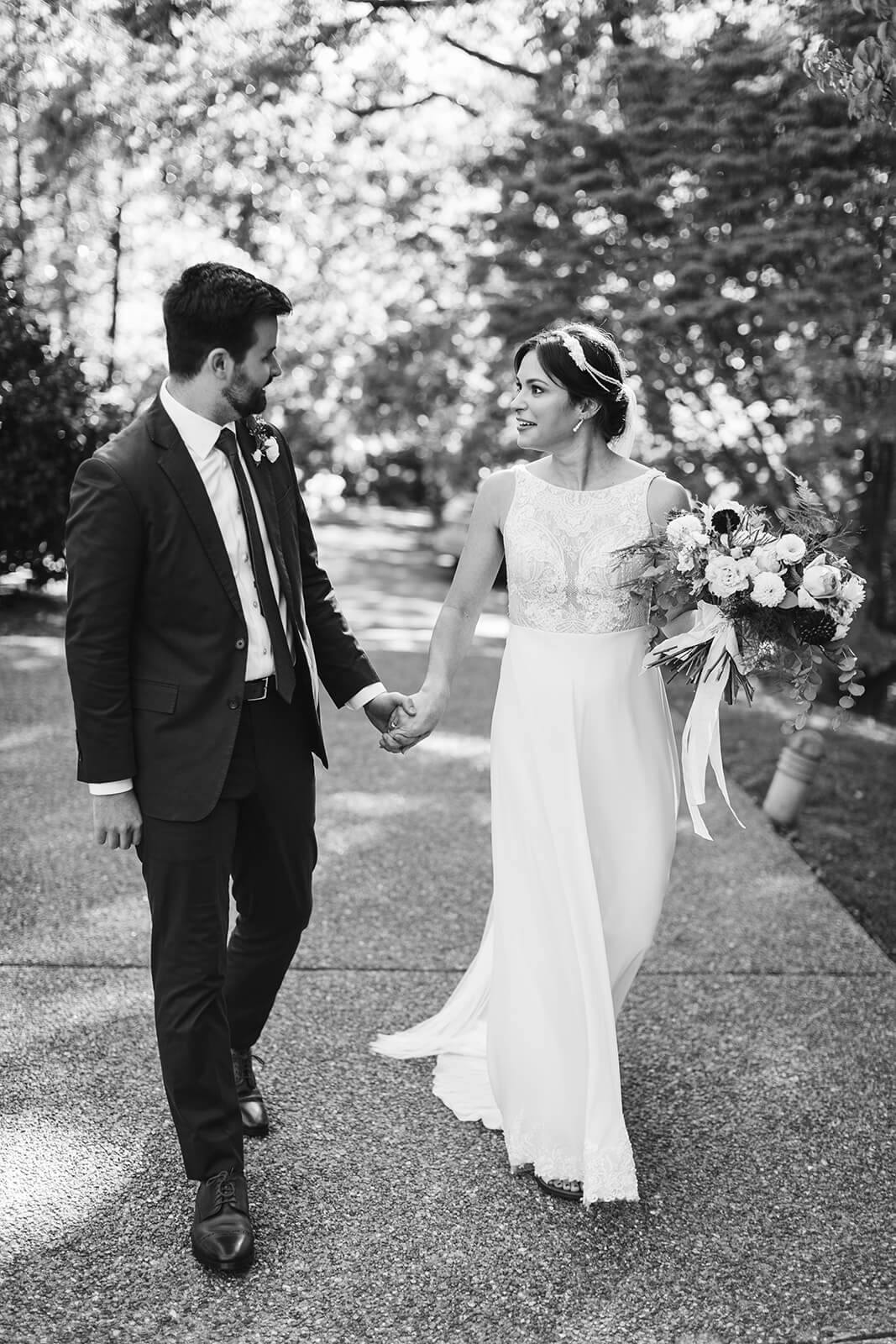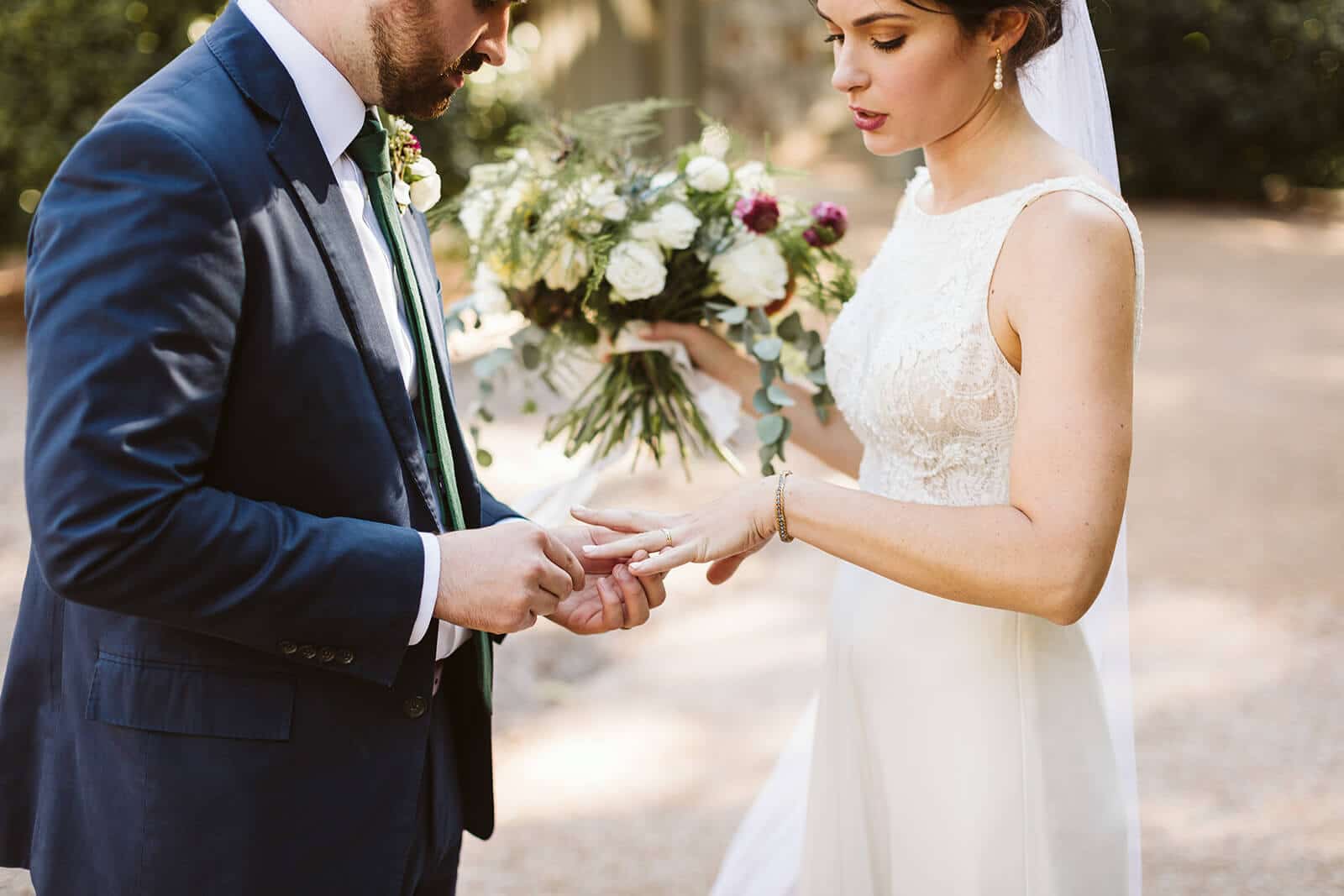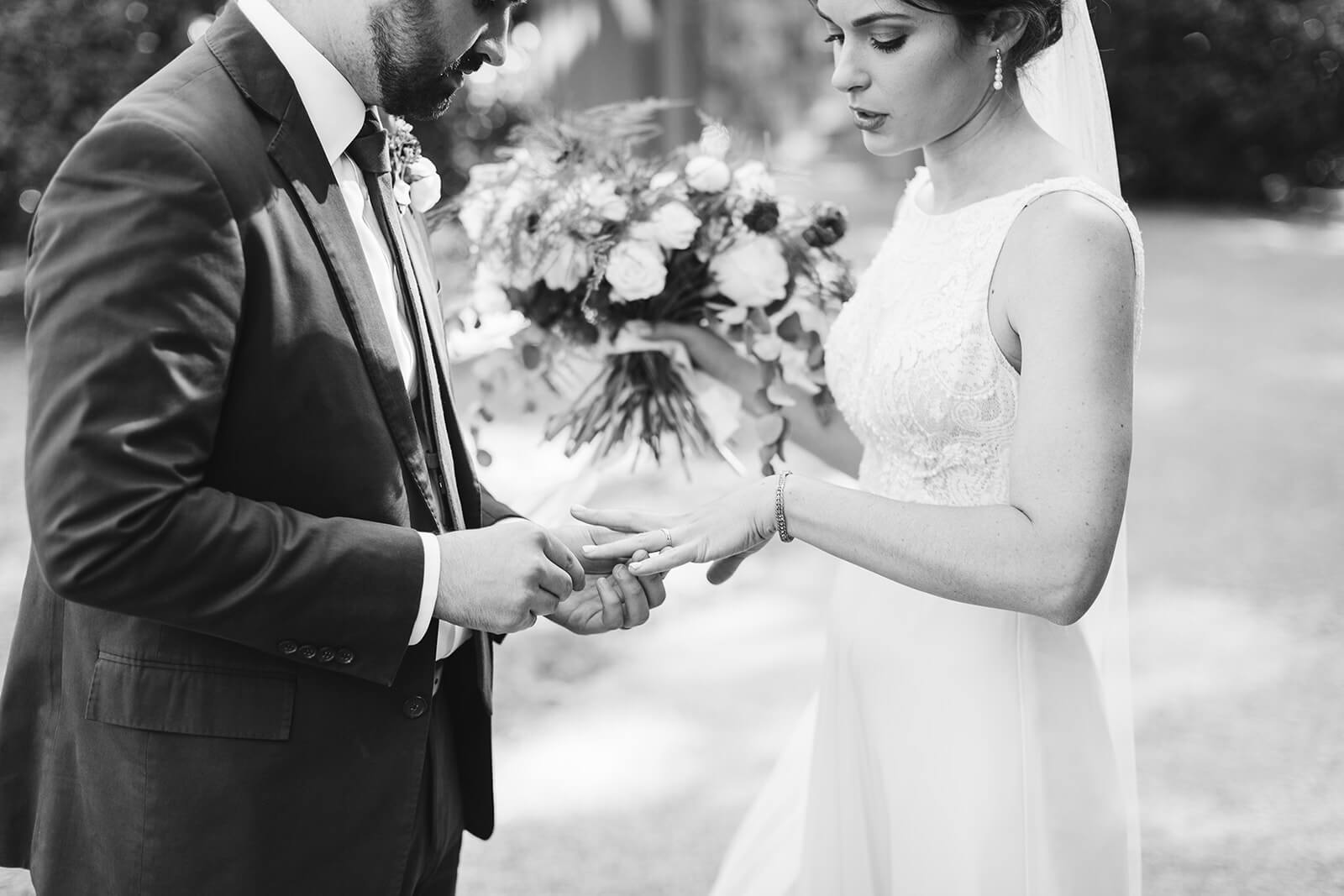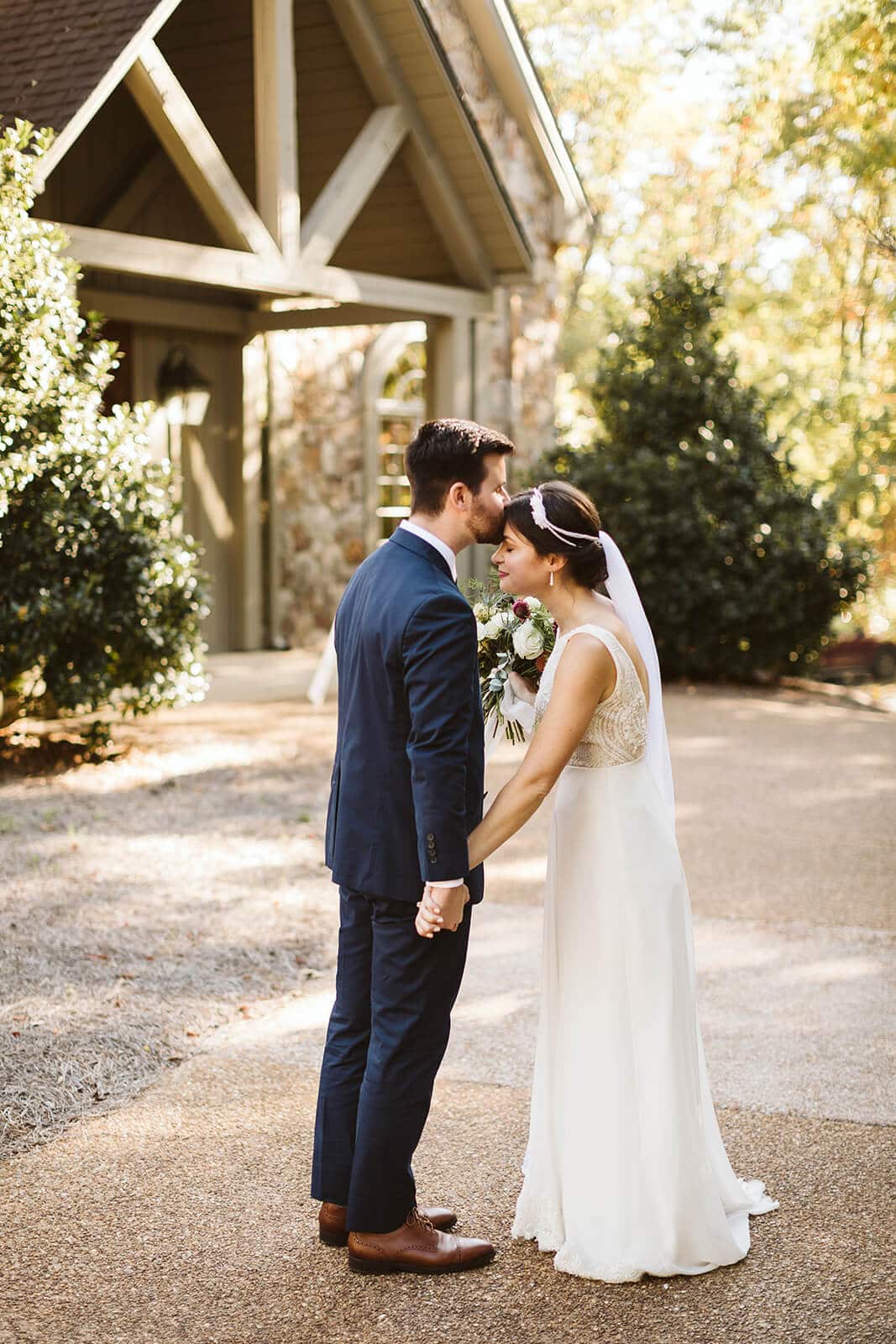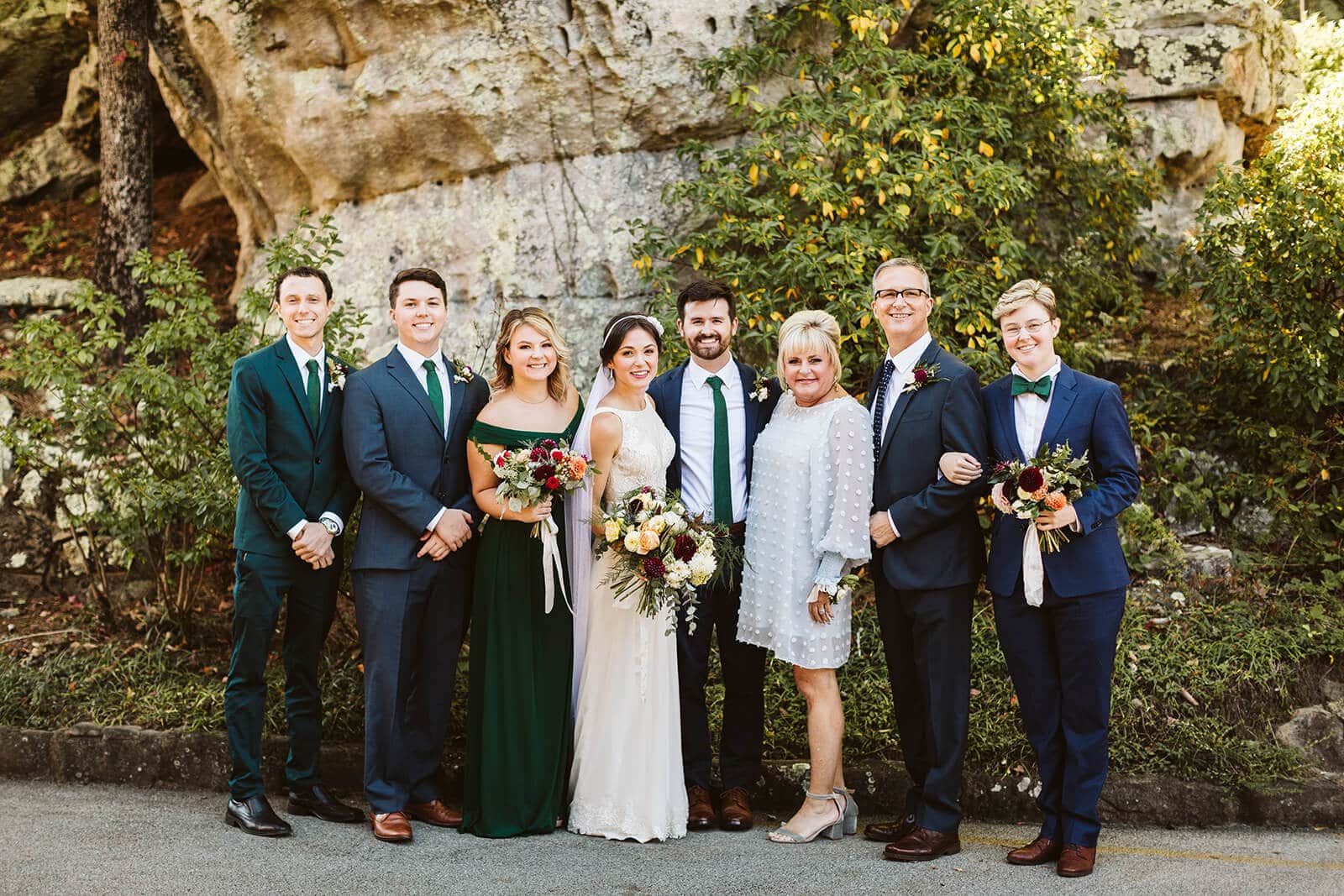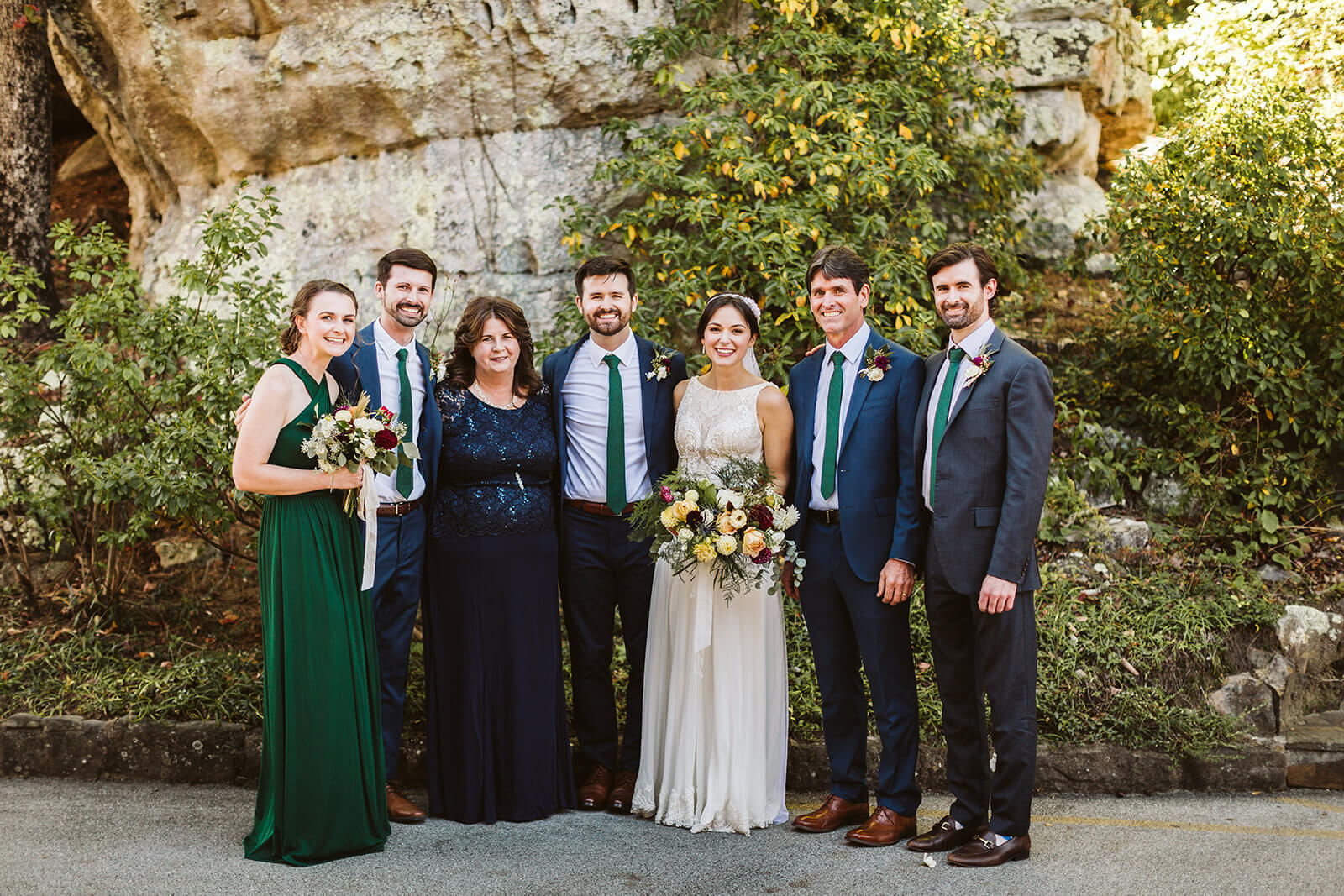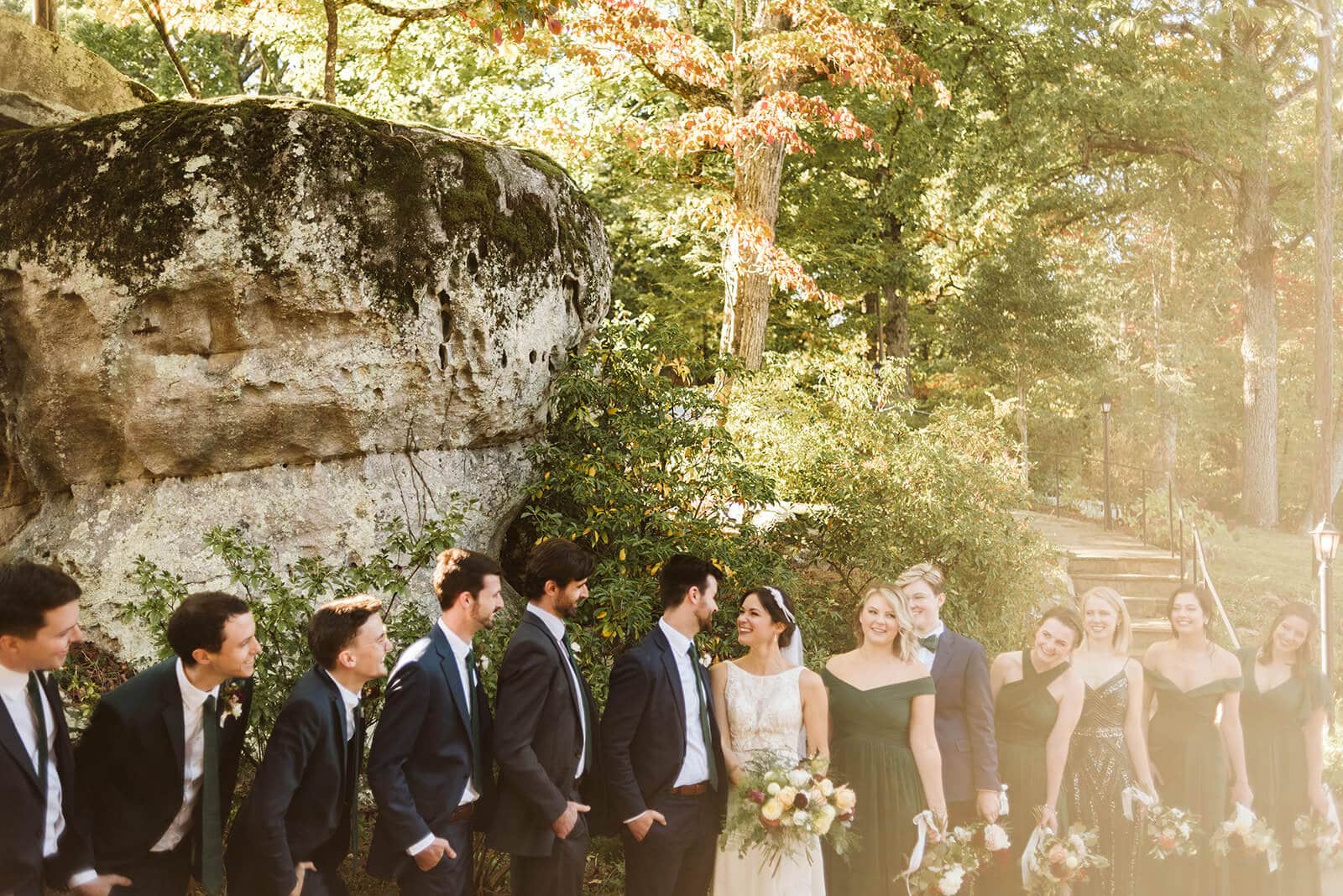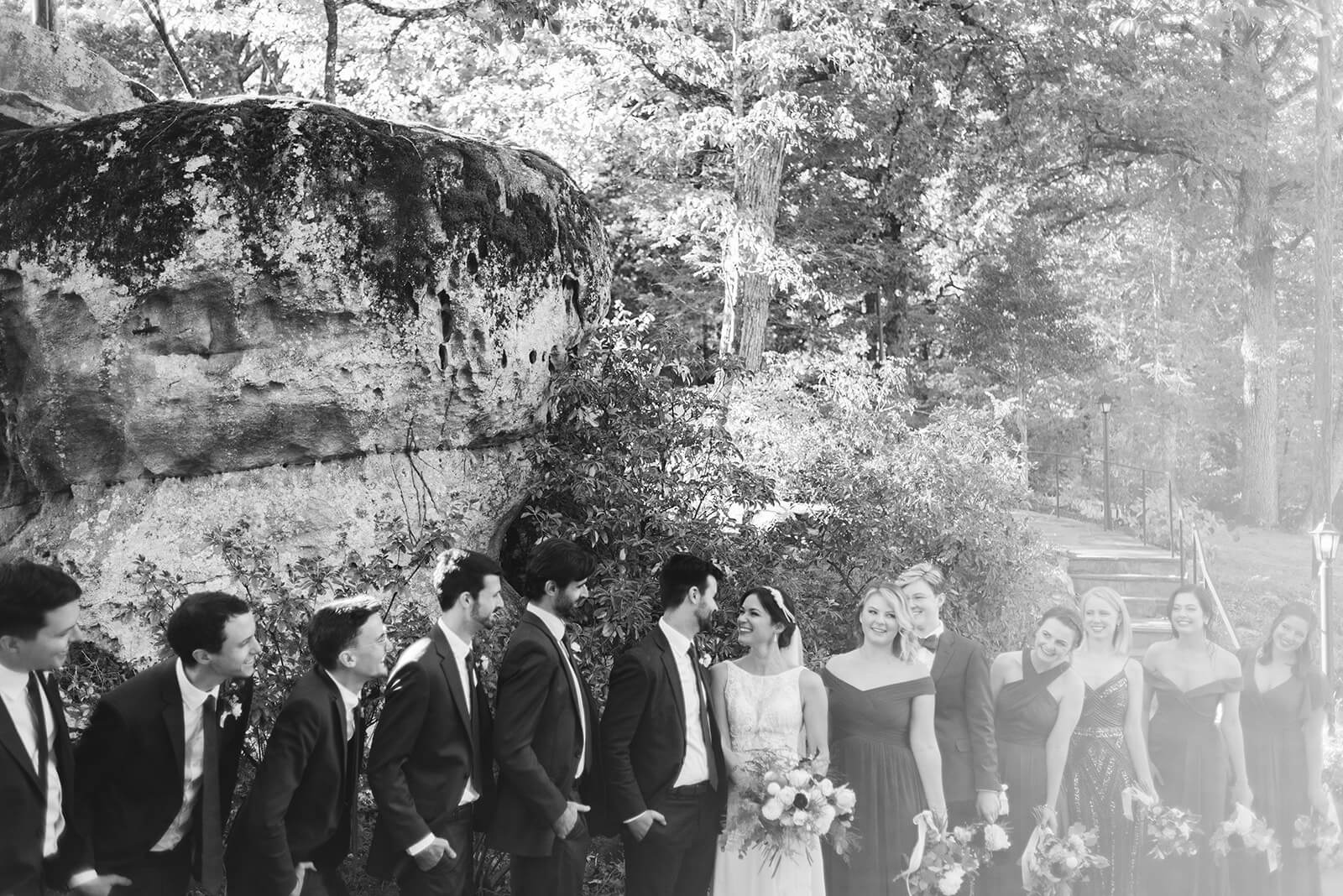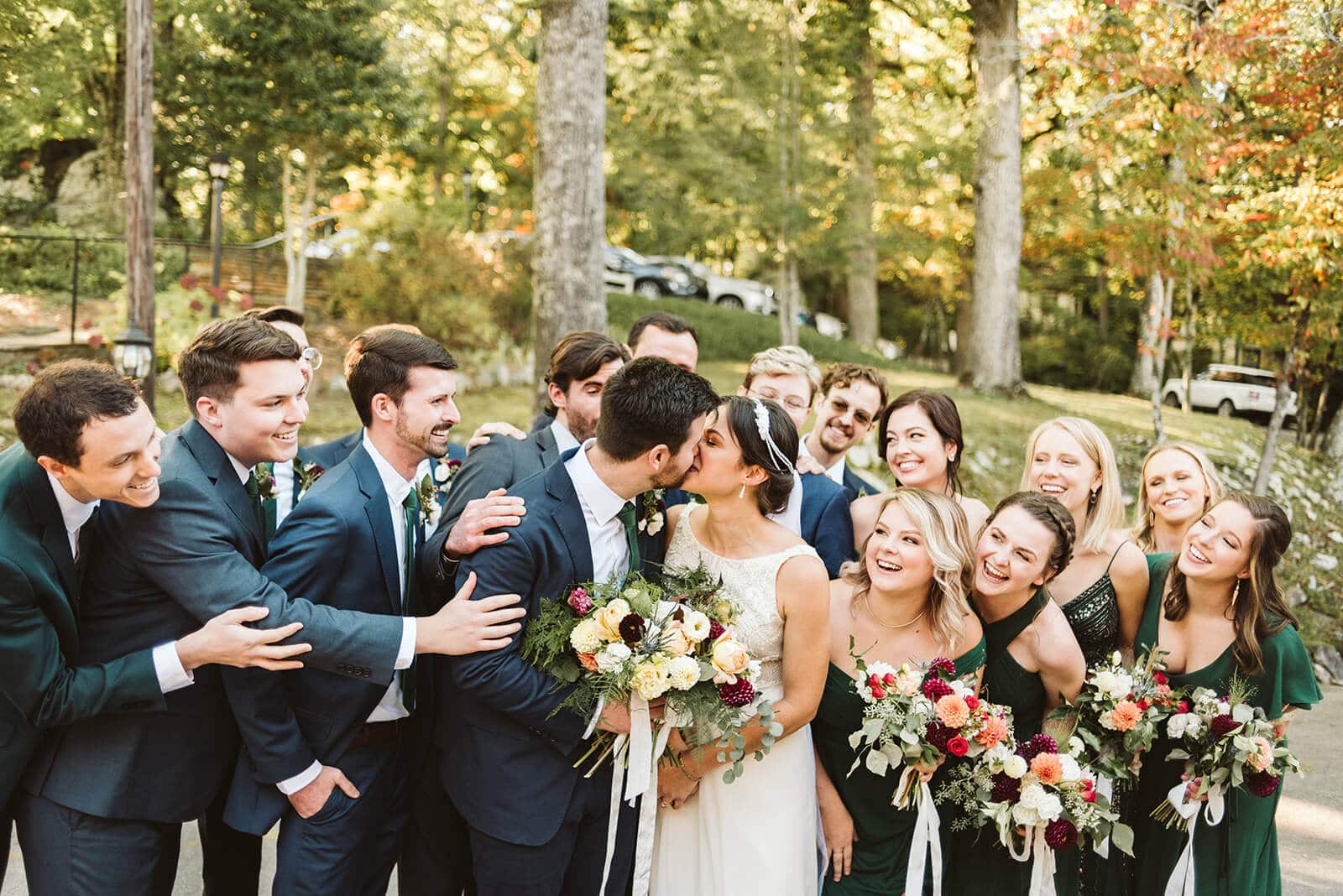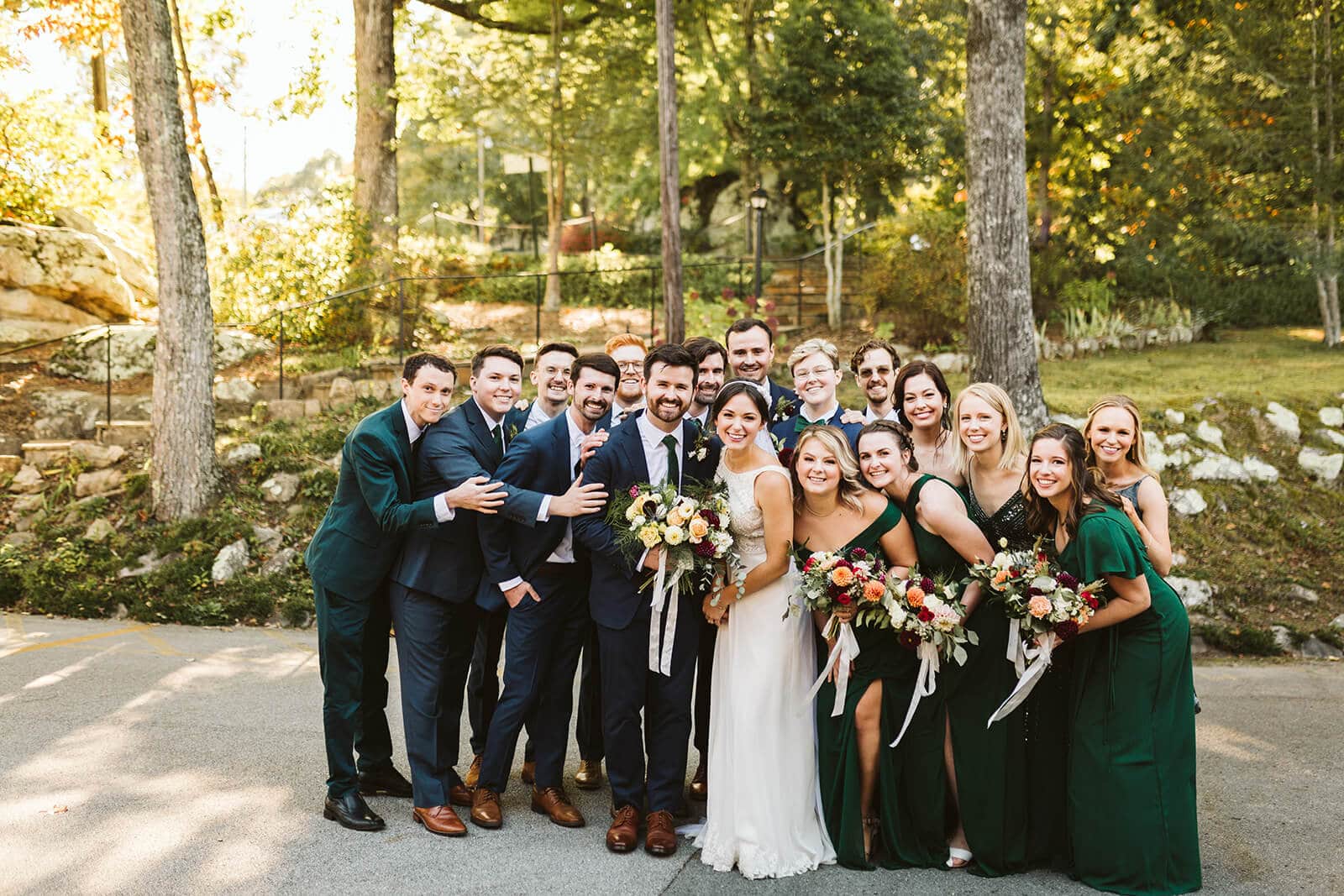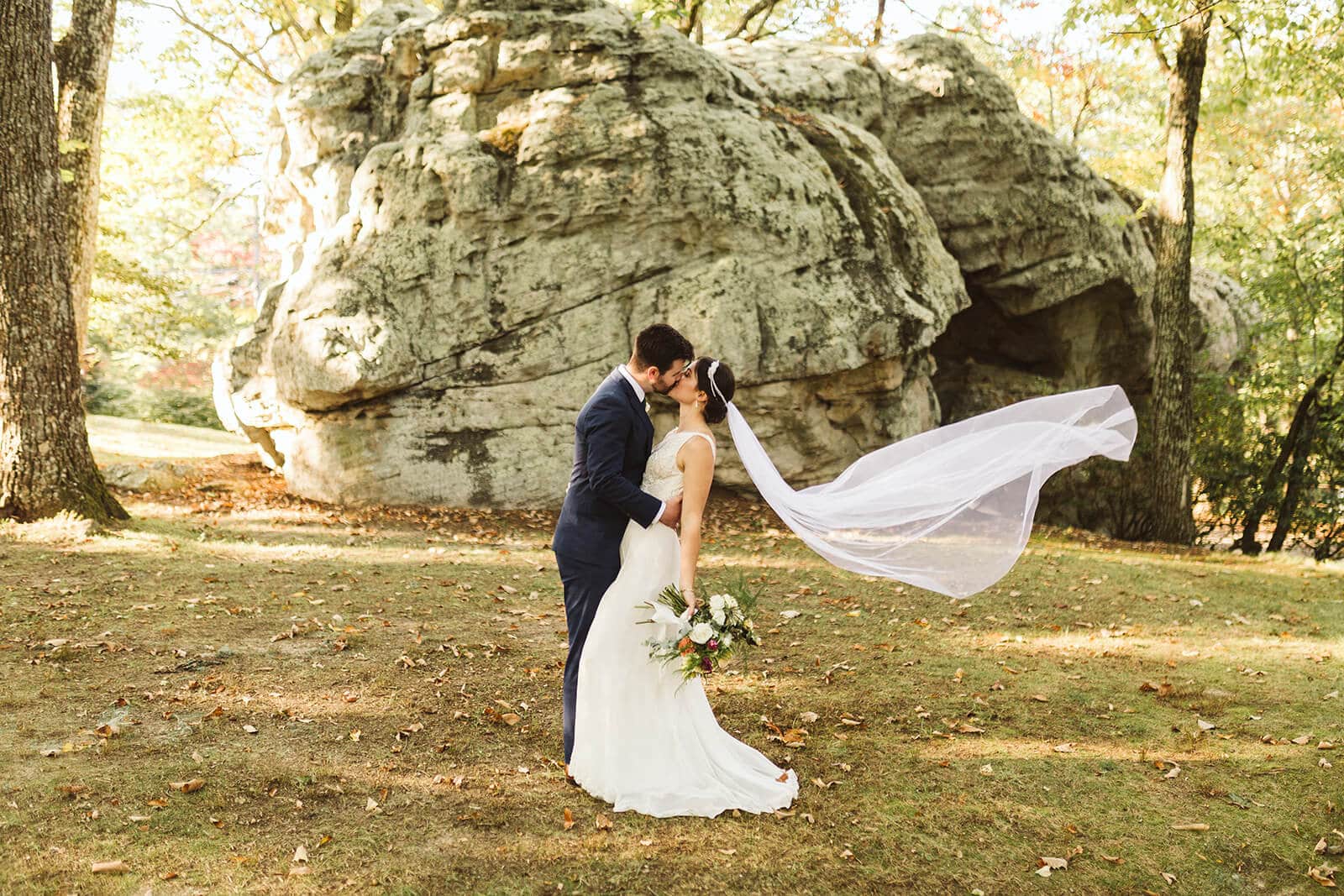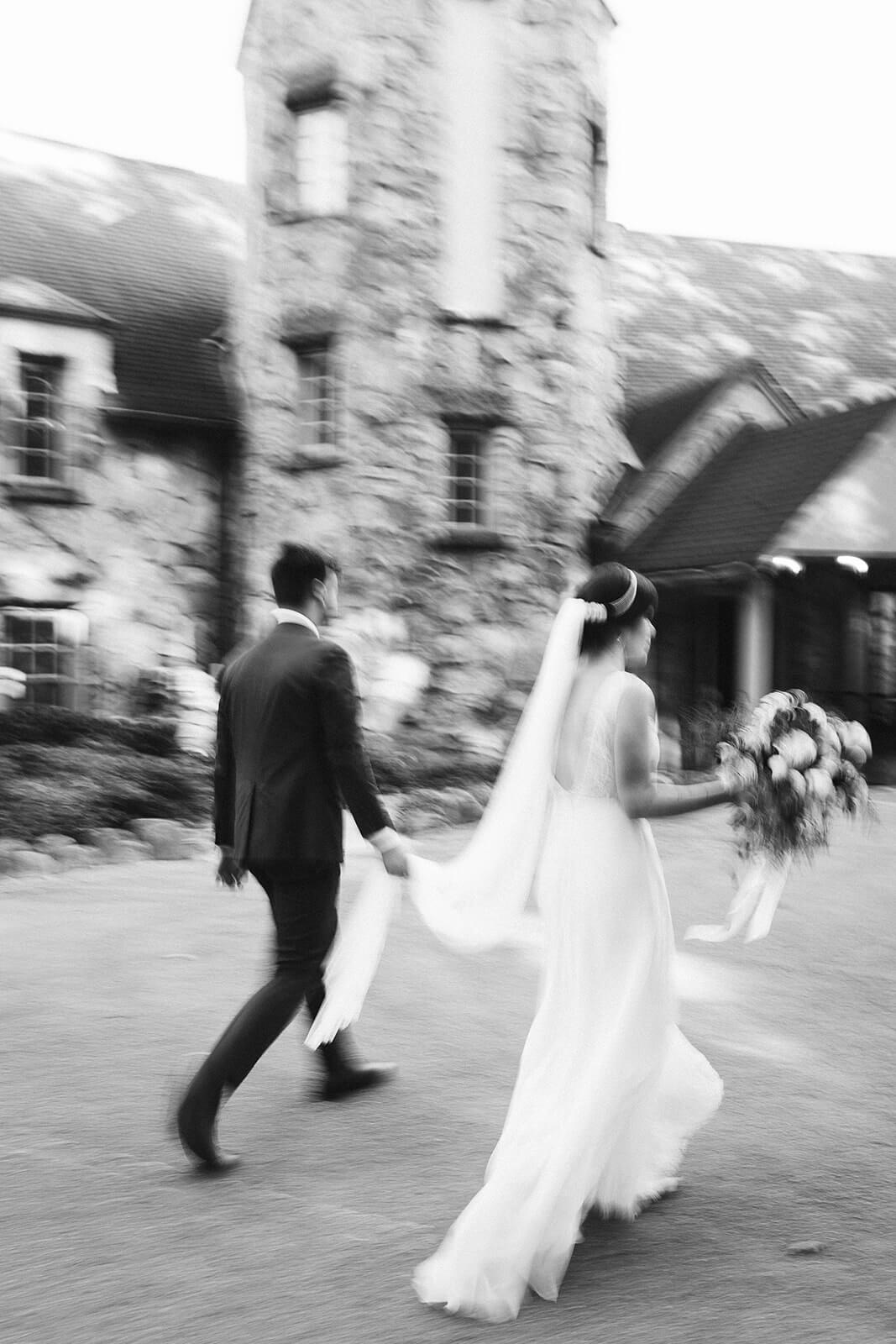 Wedding Photography Location Scouting
The key to a dream wedding - and dreamy photos - is to find a wedding photographer that works best for you. I always suggest meeting with interested couples beforehand so that we're all on the same page. Meetings like this don't have to be too formal - it can even be done over FaceTime! During this chat, I like to explain how I work, as well as my thoughts on different locations for photos. Then, I like to hear from the couple and what they're excited about bringing to life for their big day.
For Emily and Kevin's wedding, we first chatted over FaceTime. Then, I drove out to meet Emily so that we could go over good locations for photos before the wedding day arrived. This is a special touch that I like to add that helps my couples feel at ease on their wedding day. After all, client experience is everything! By doing this, it also helps the day run that much smoother - we want to check as many boxes as we can beforehand!
Working with the right photographer will also put everyone at ease on the day of the wedding. For Emily and Kevin's wedding, I was able to not only capture everyone at their best but help them feel comfortable. Emily even had this to say: "[Rachael] was funny, flexible, and even in the midst of her busy day, stopped to ask me if I needed anything! I simply can't say enough wonderful things about Rachael."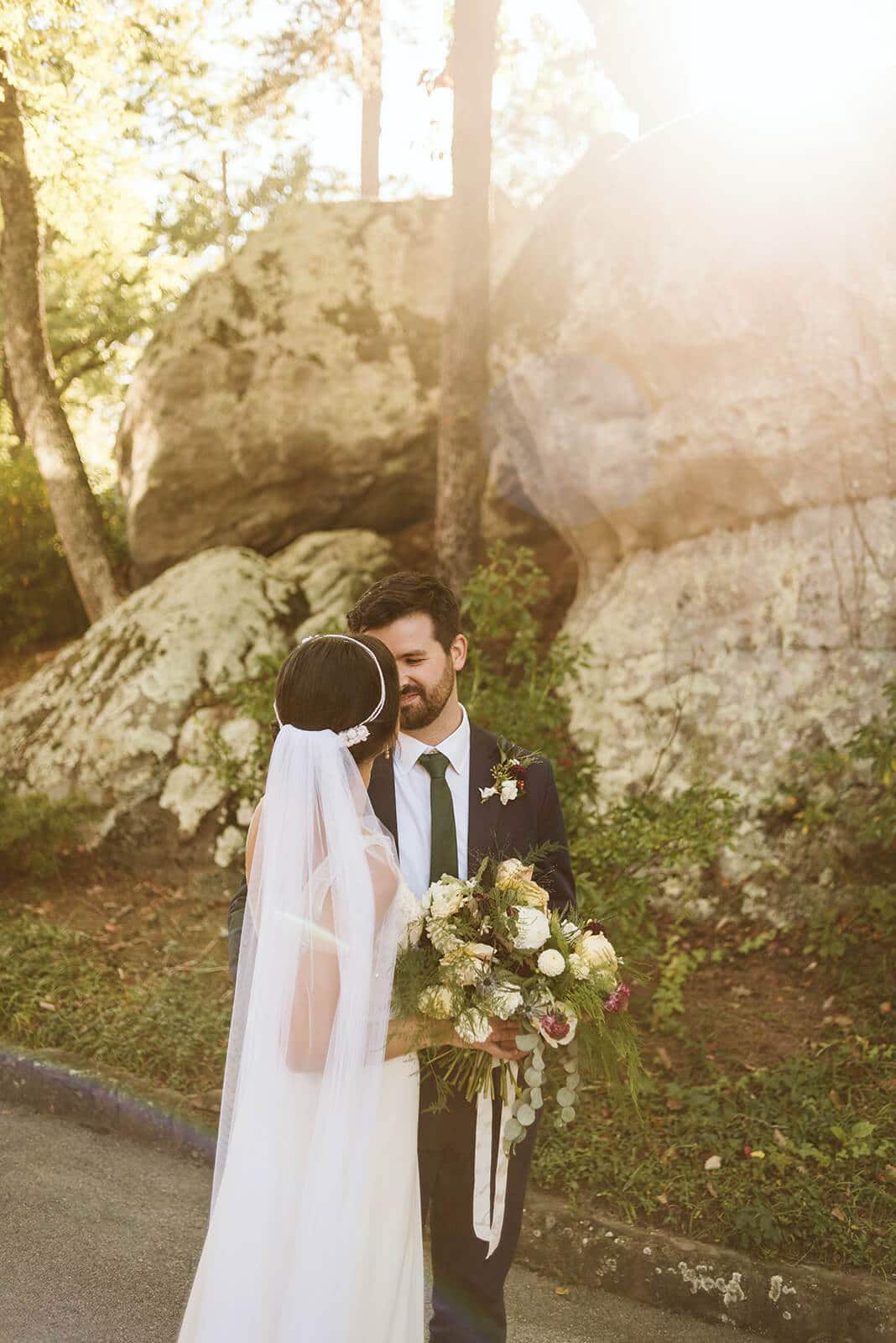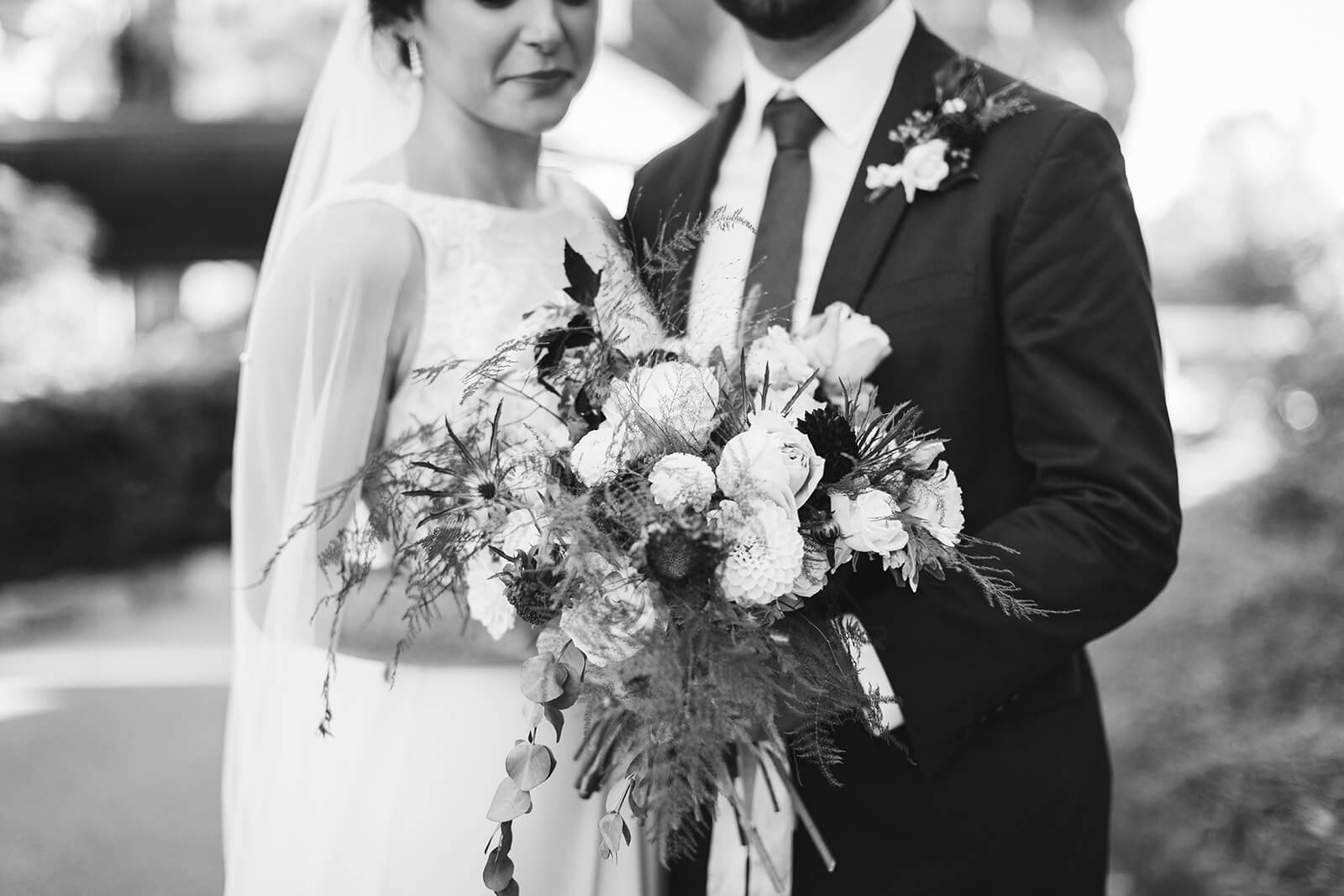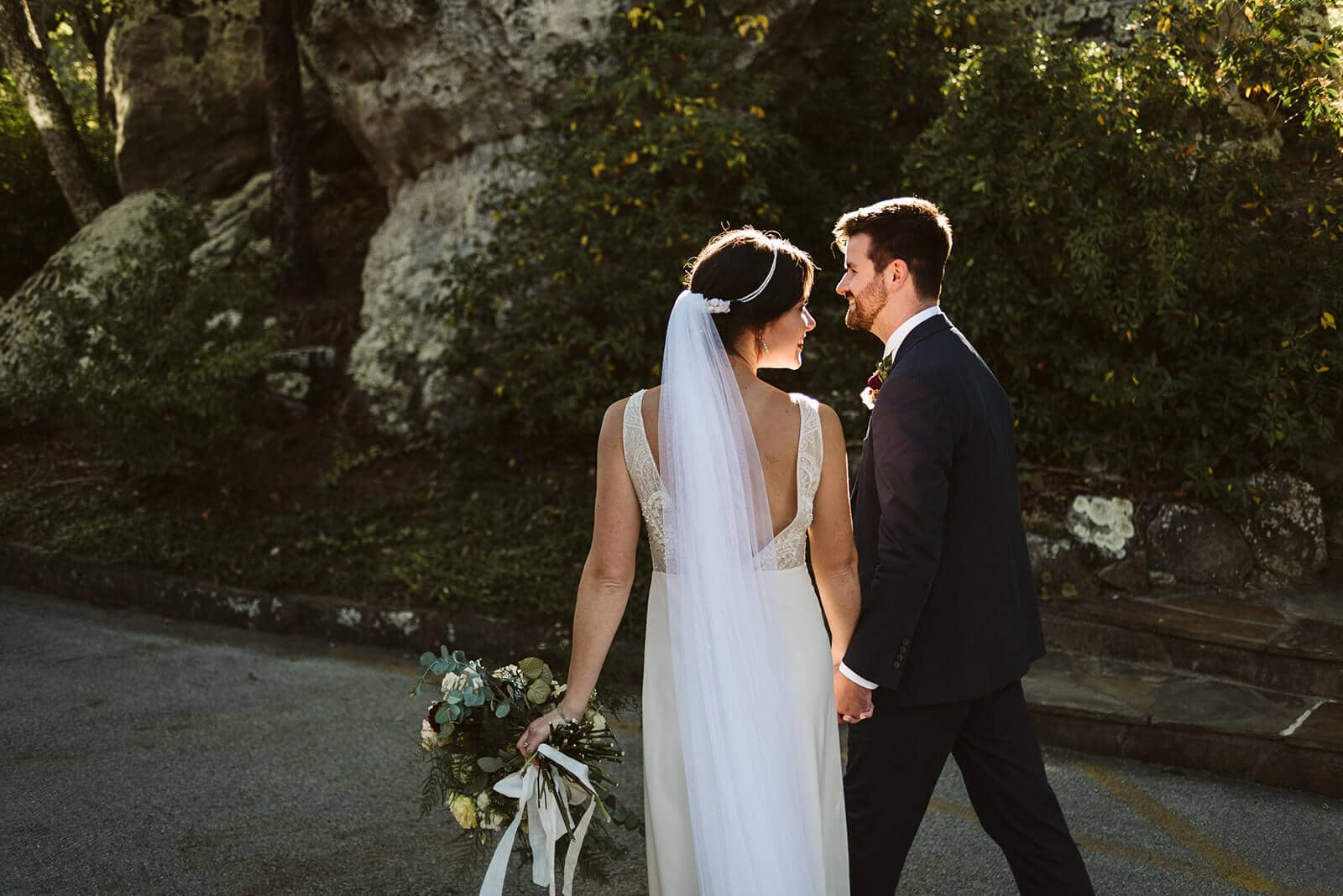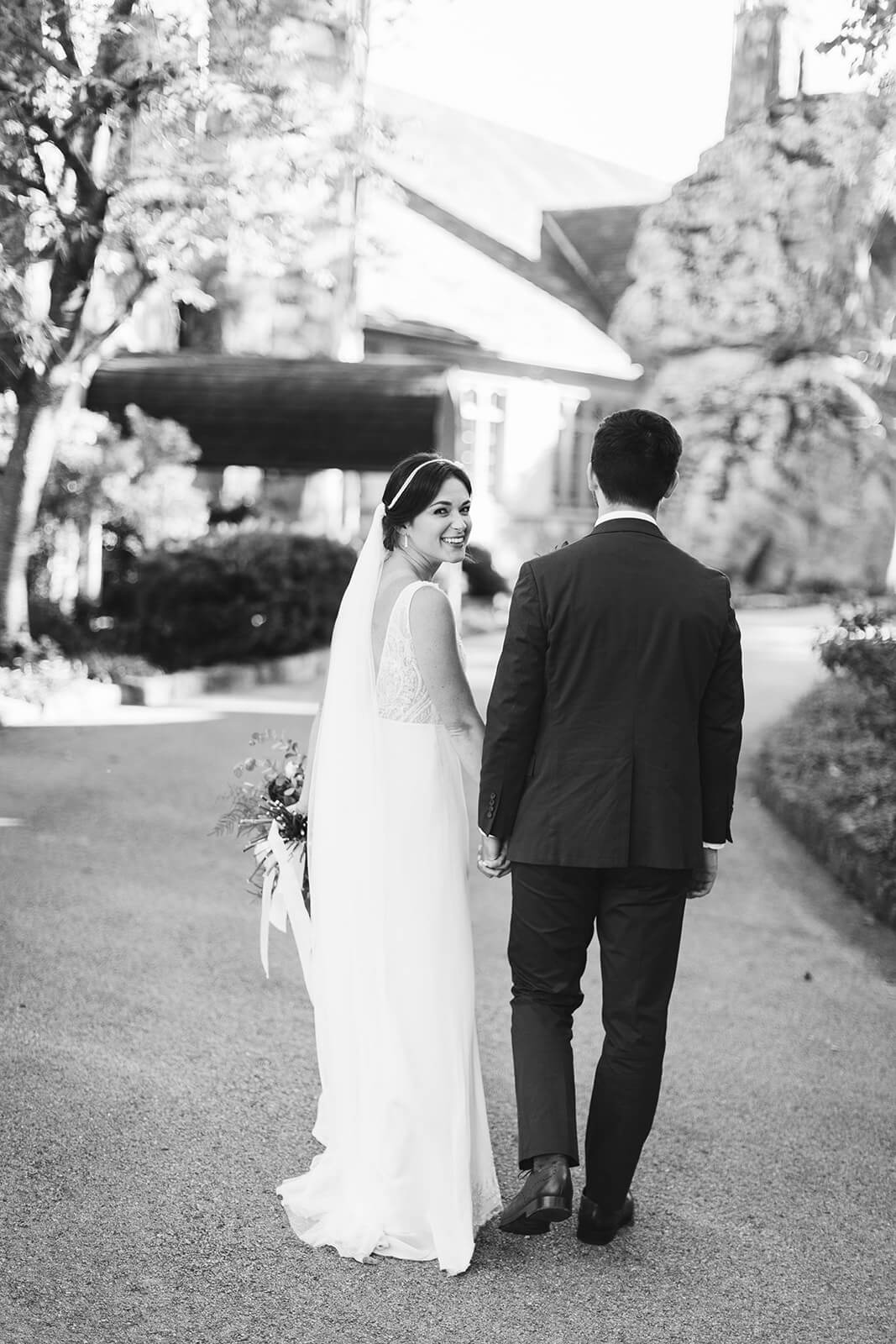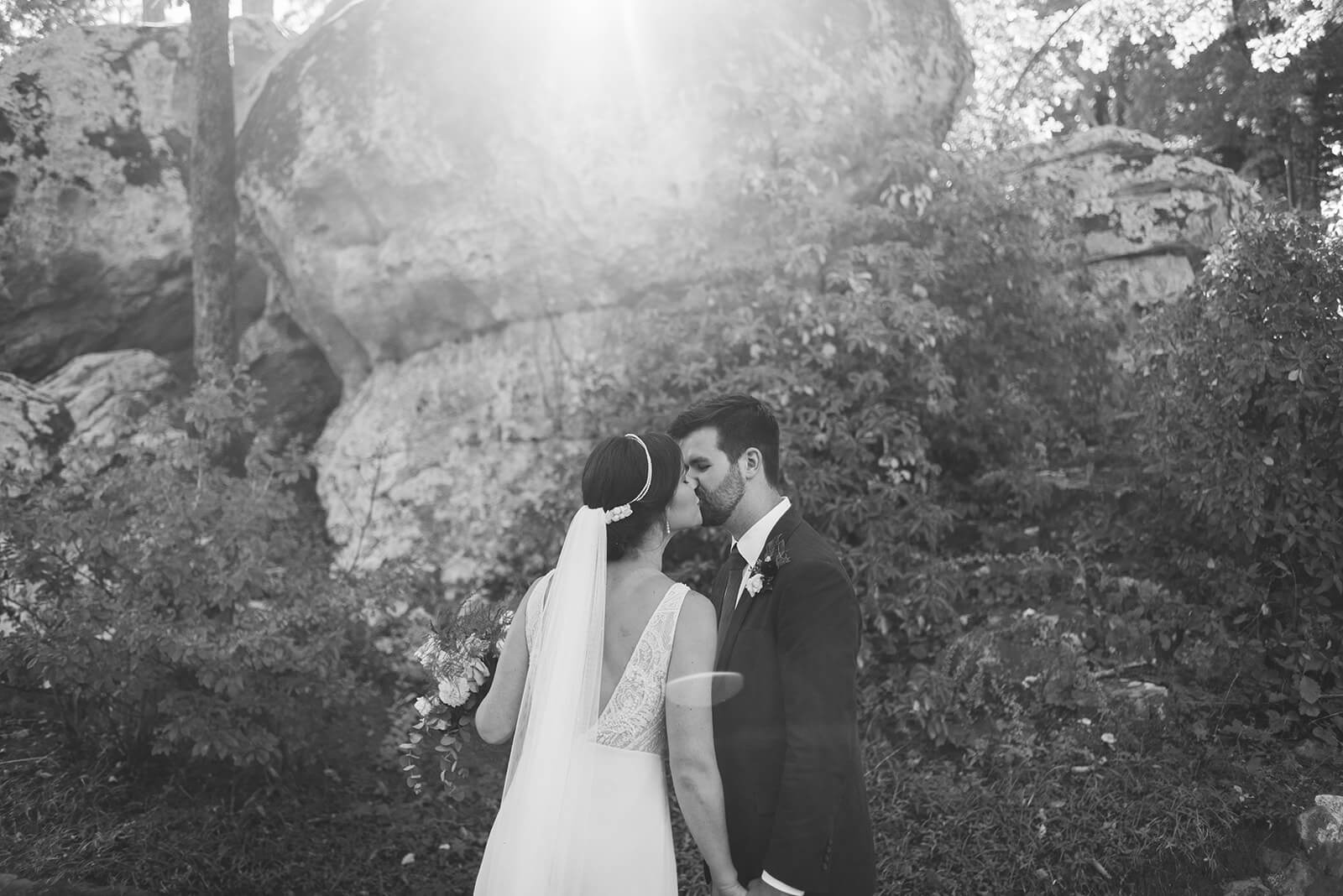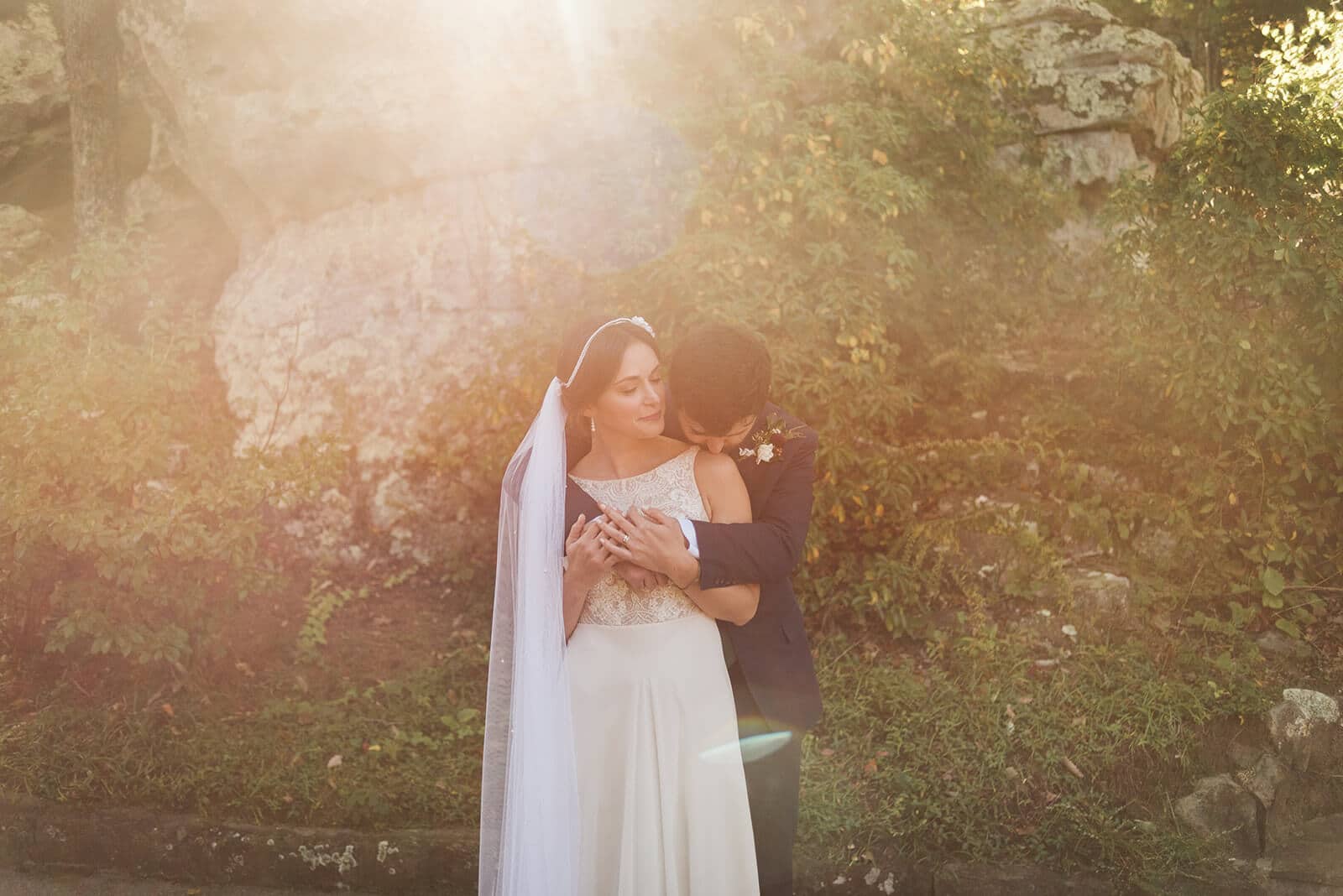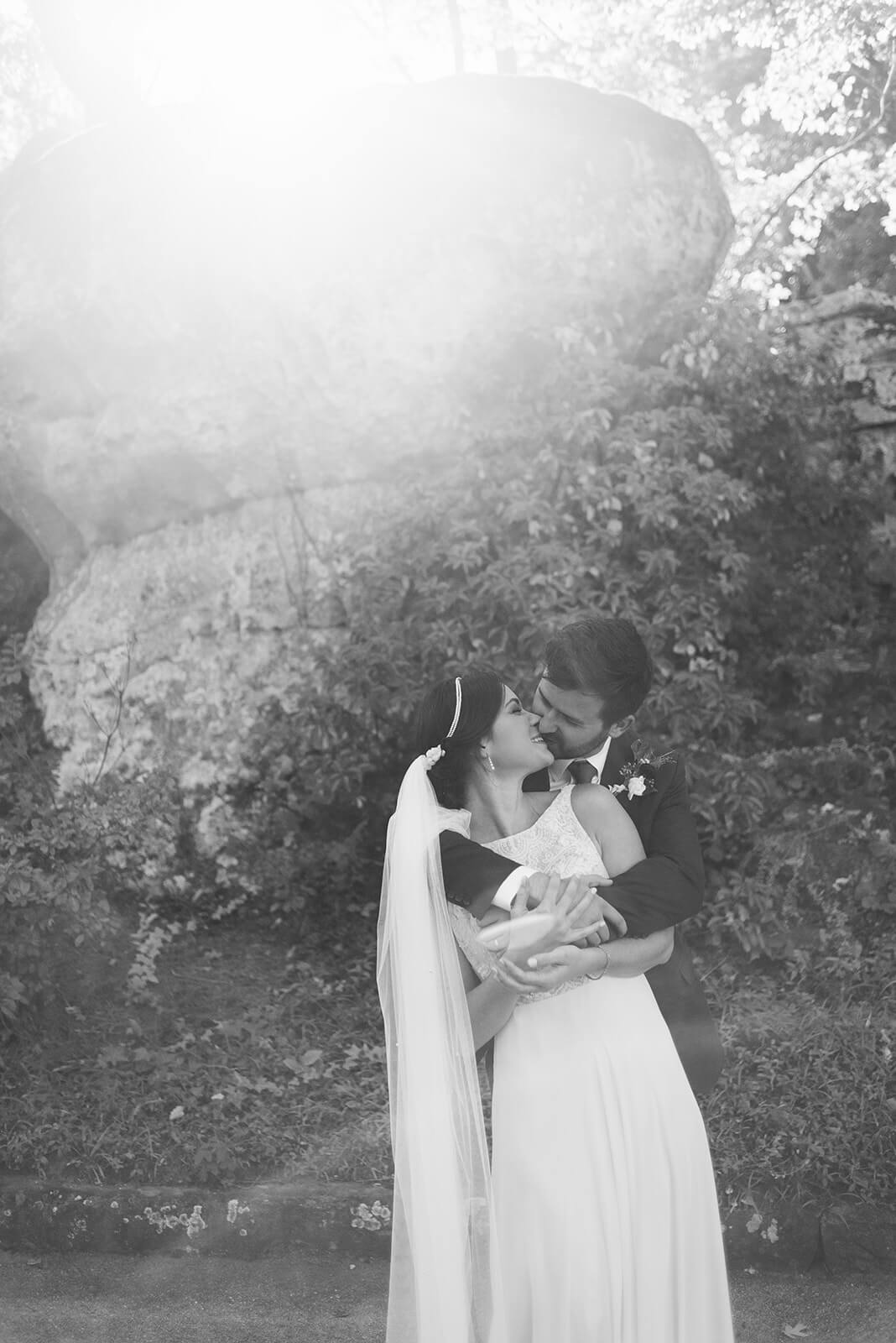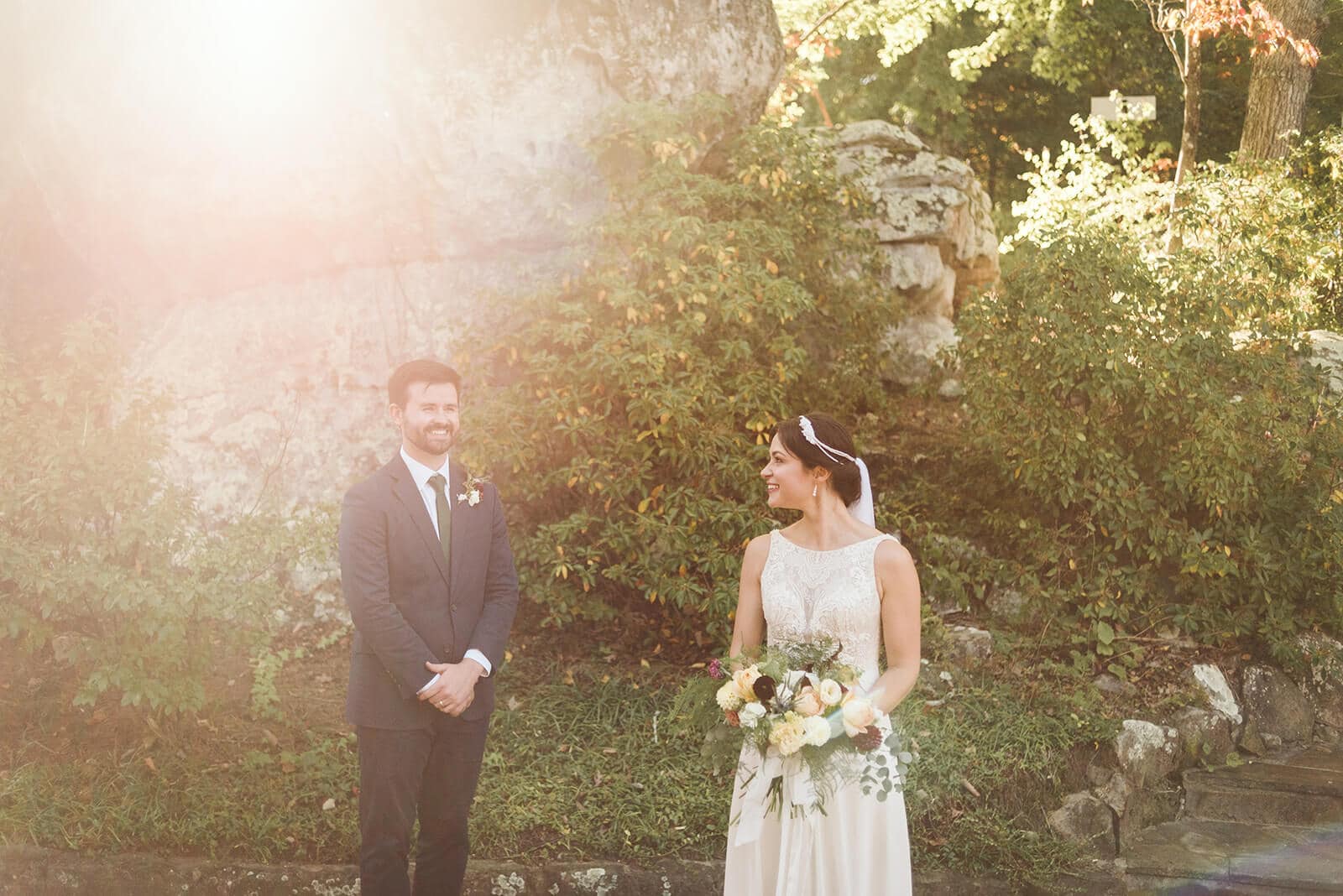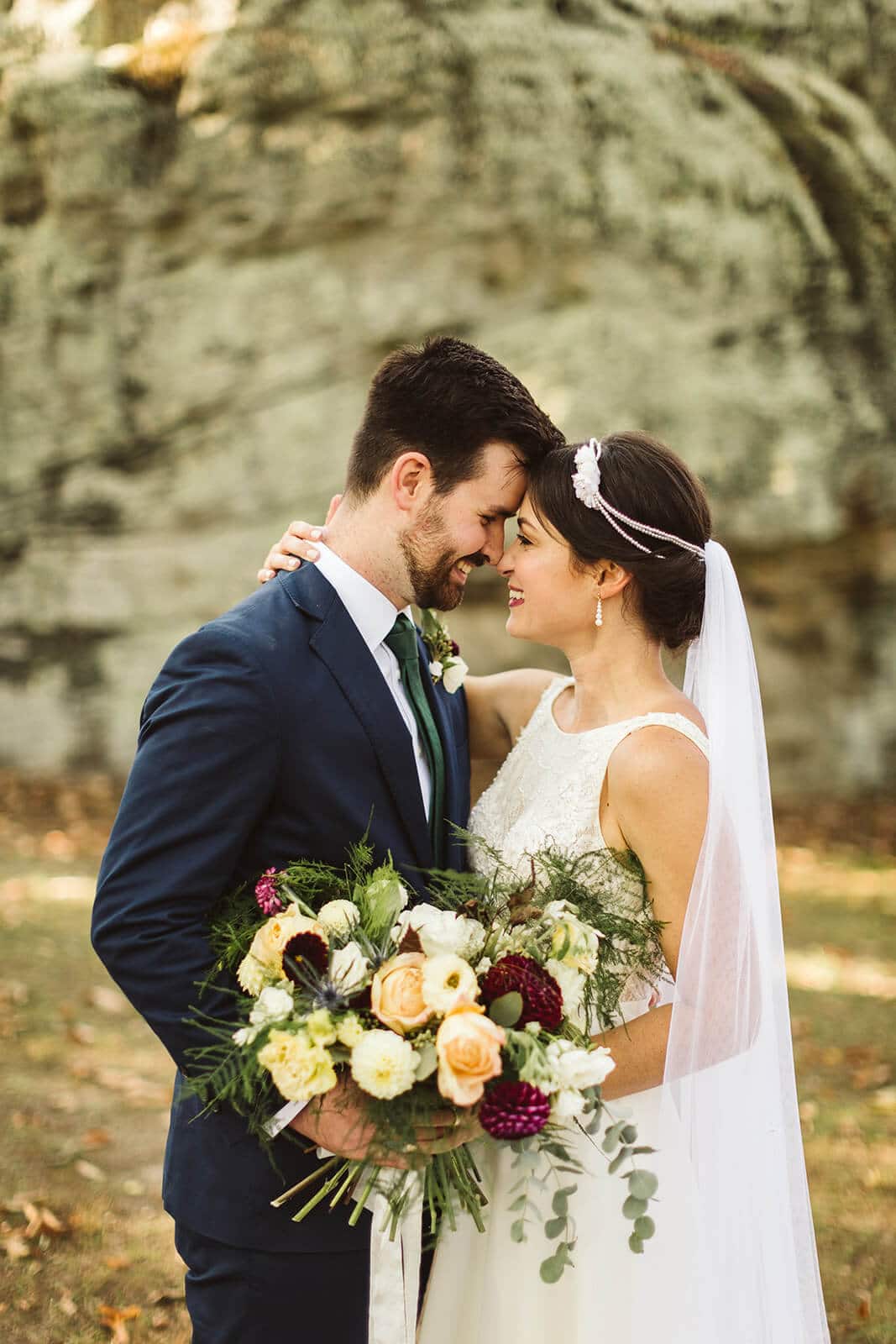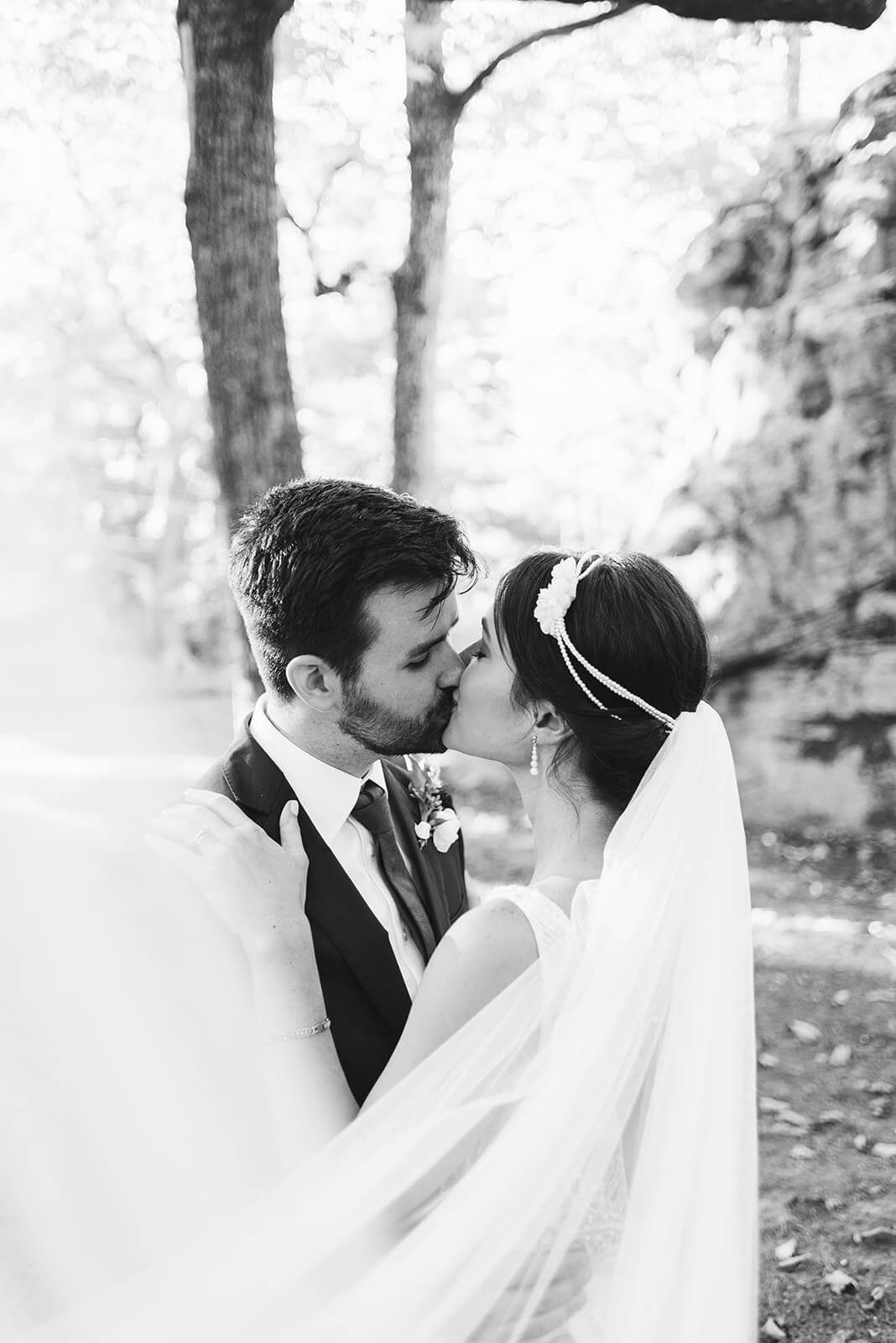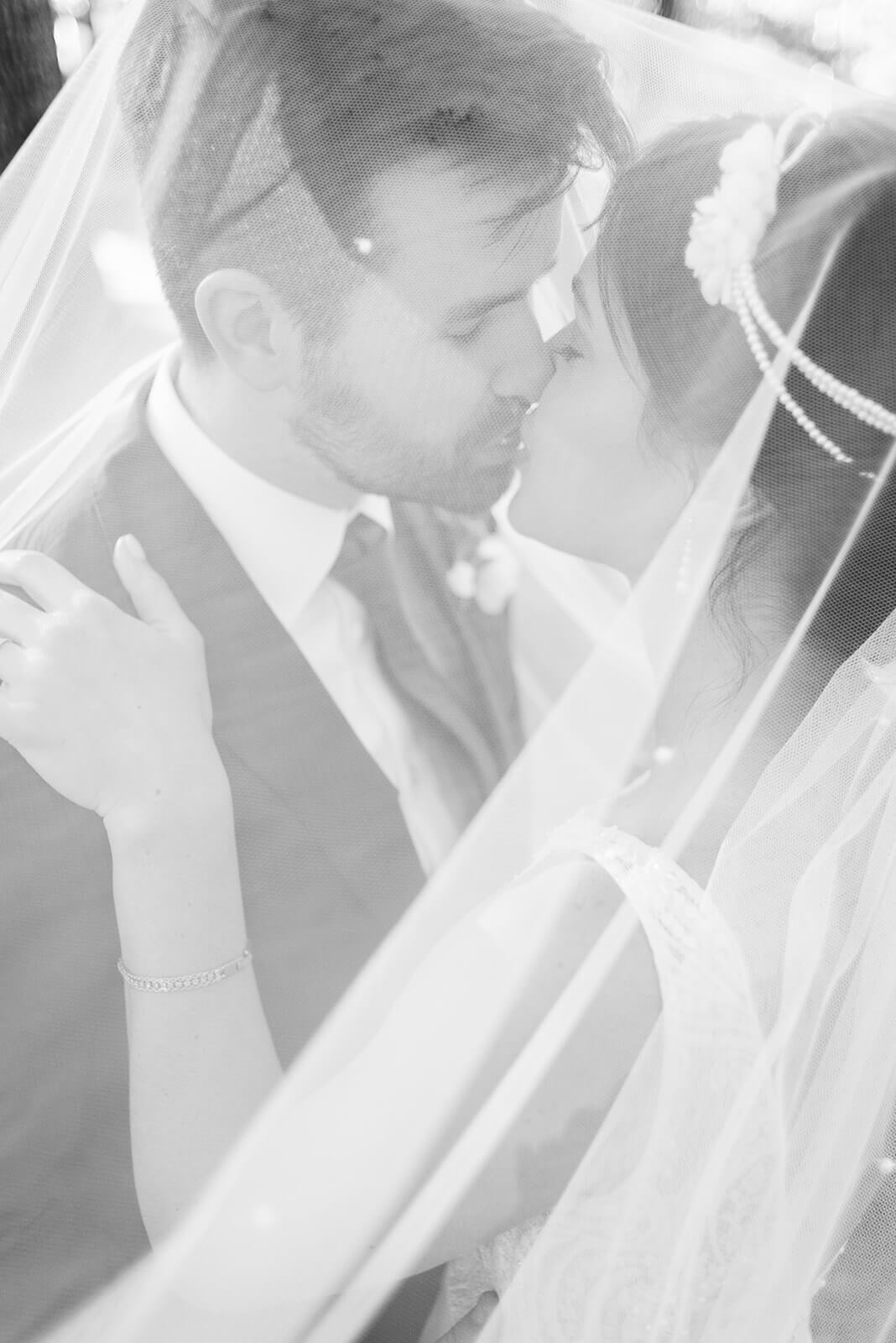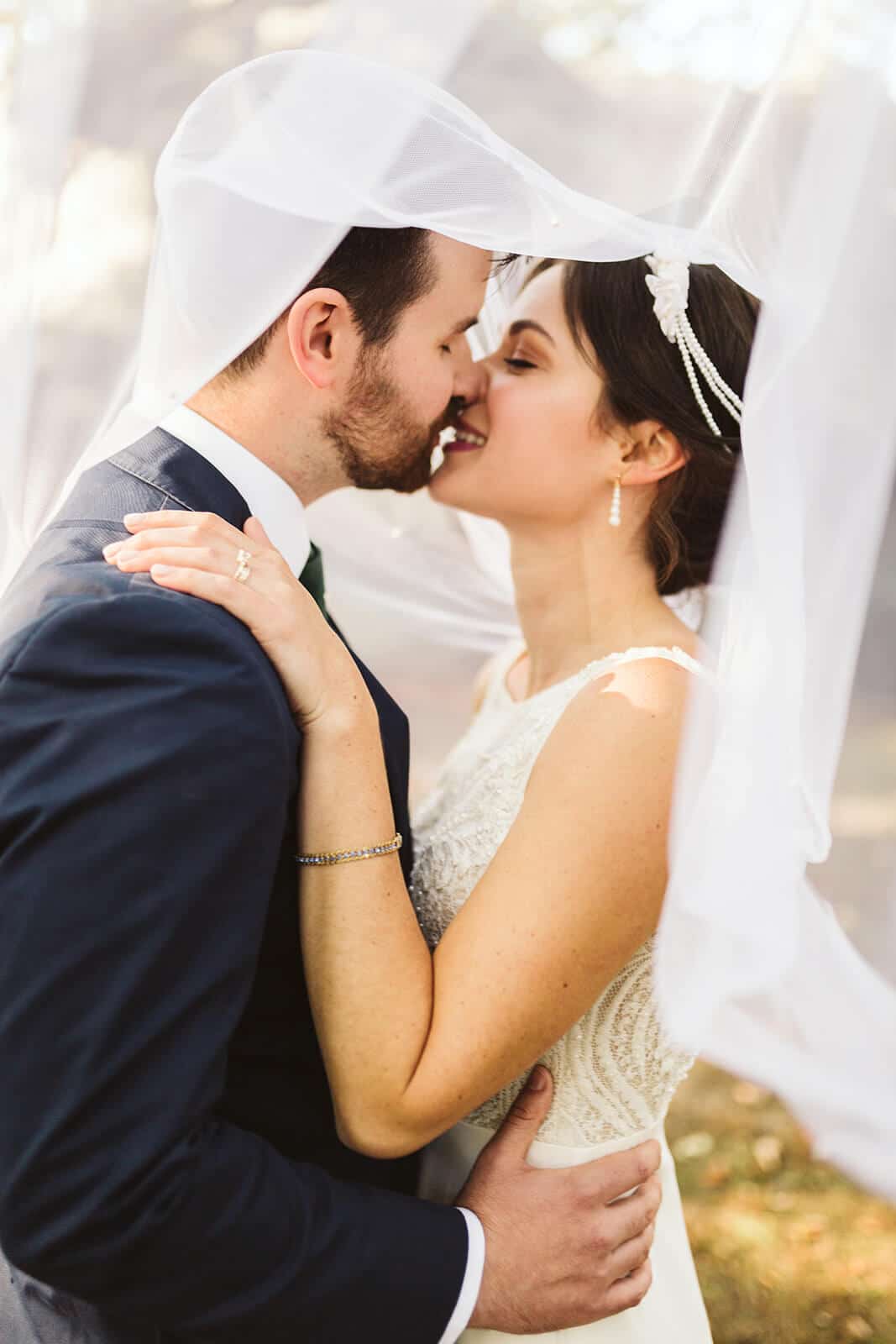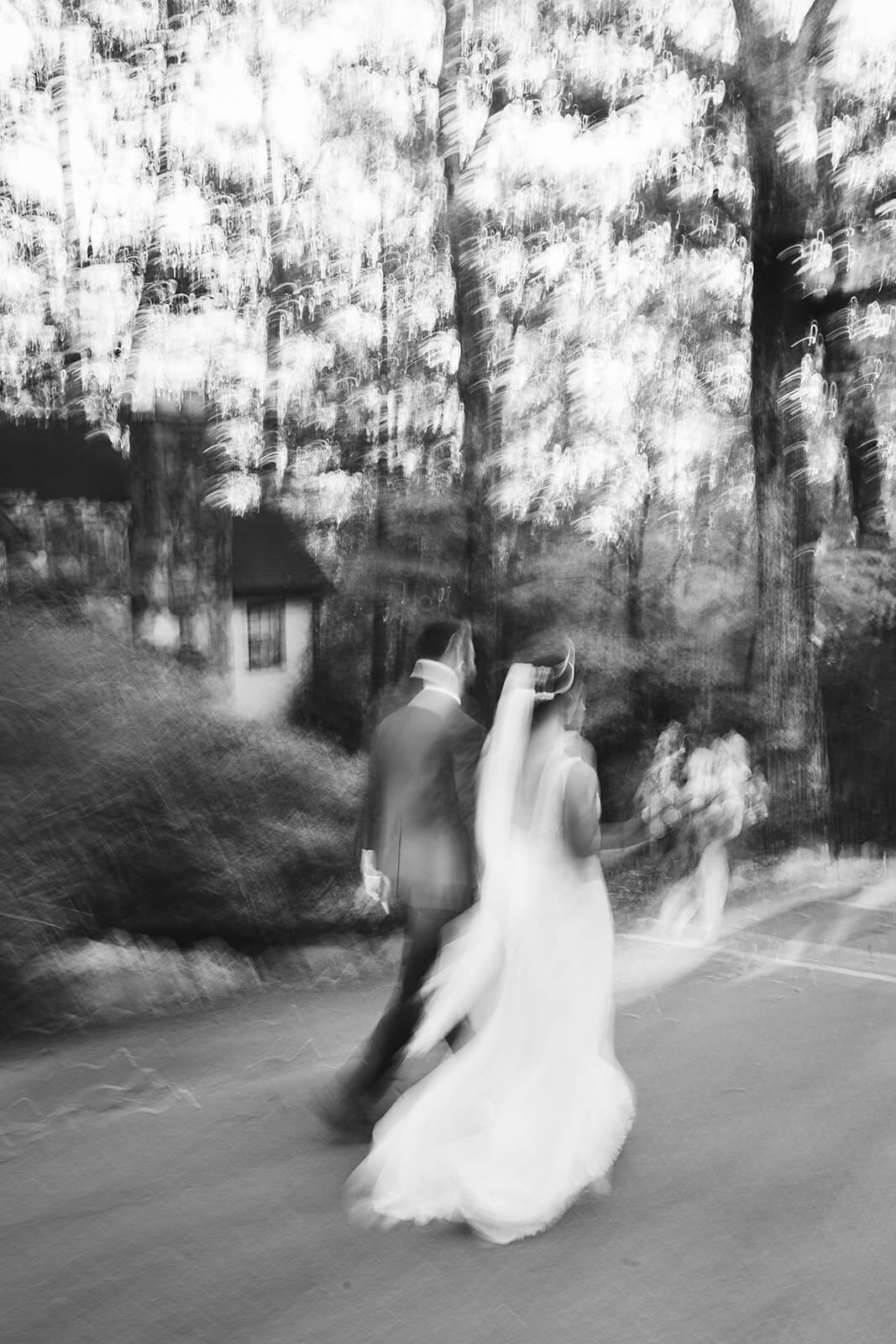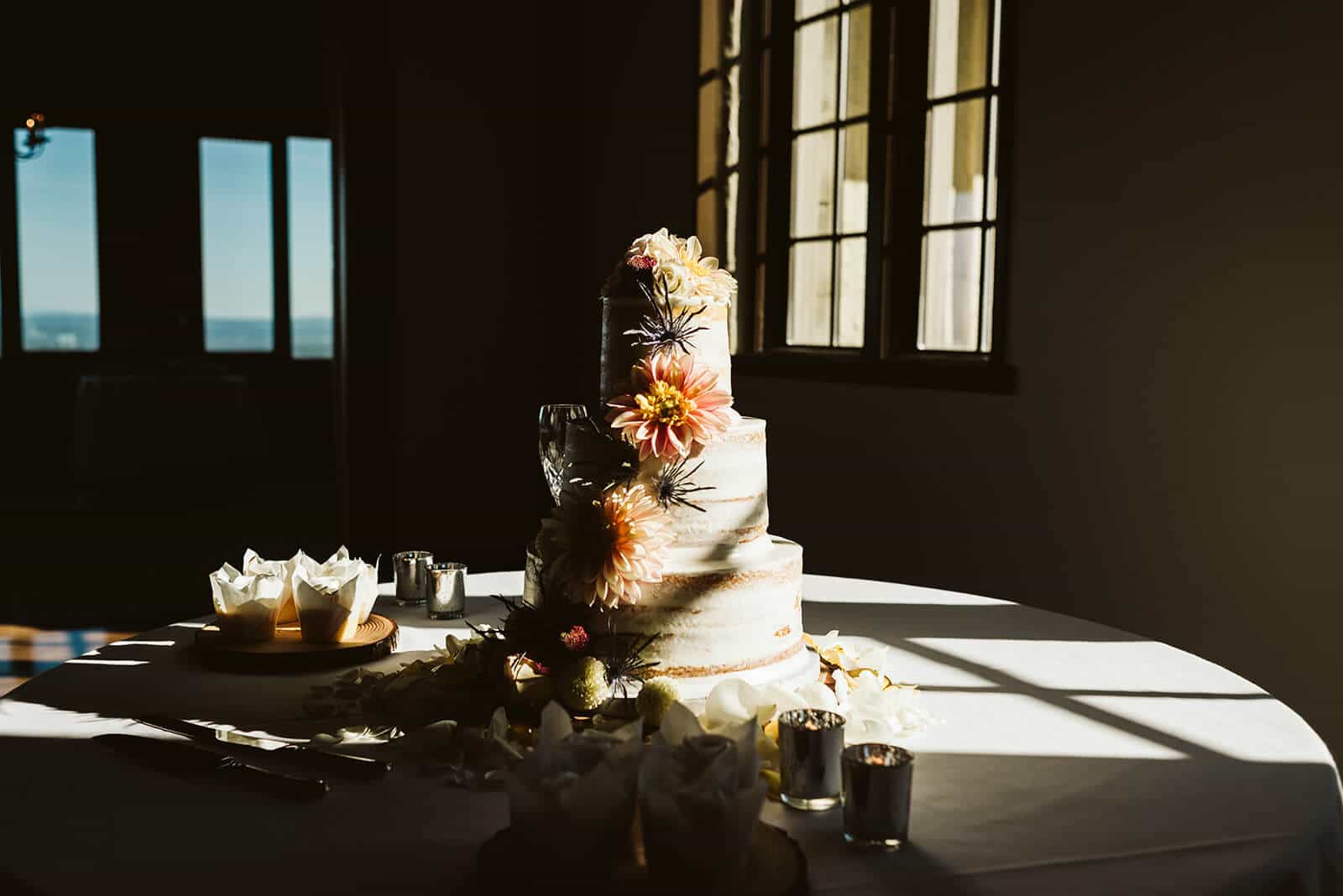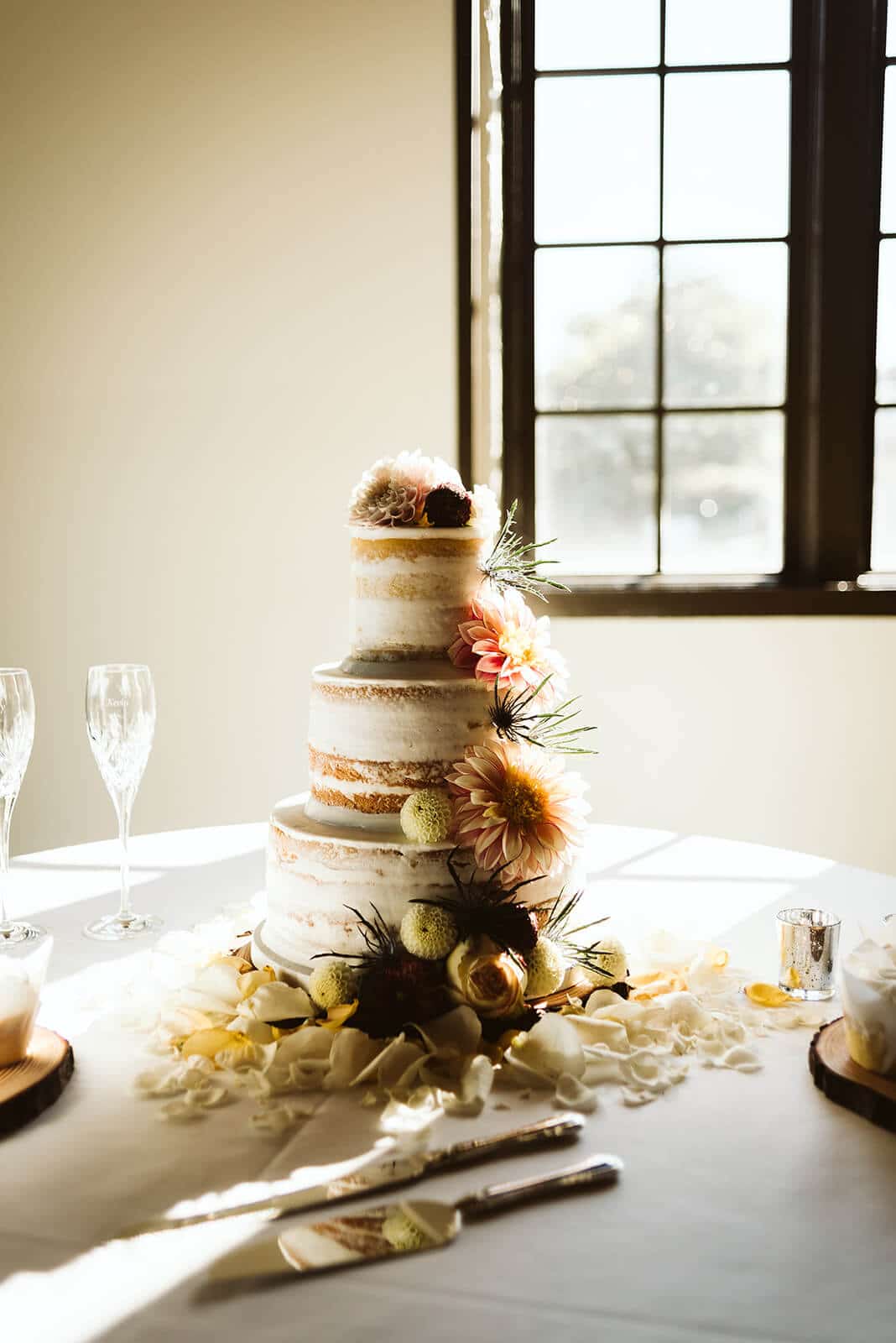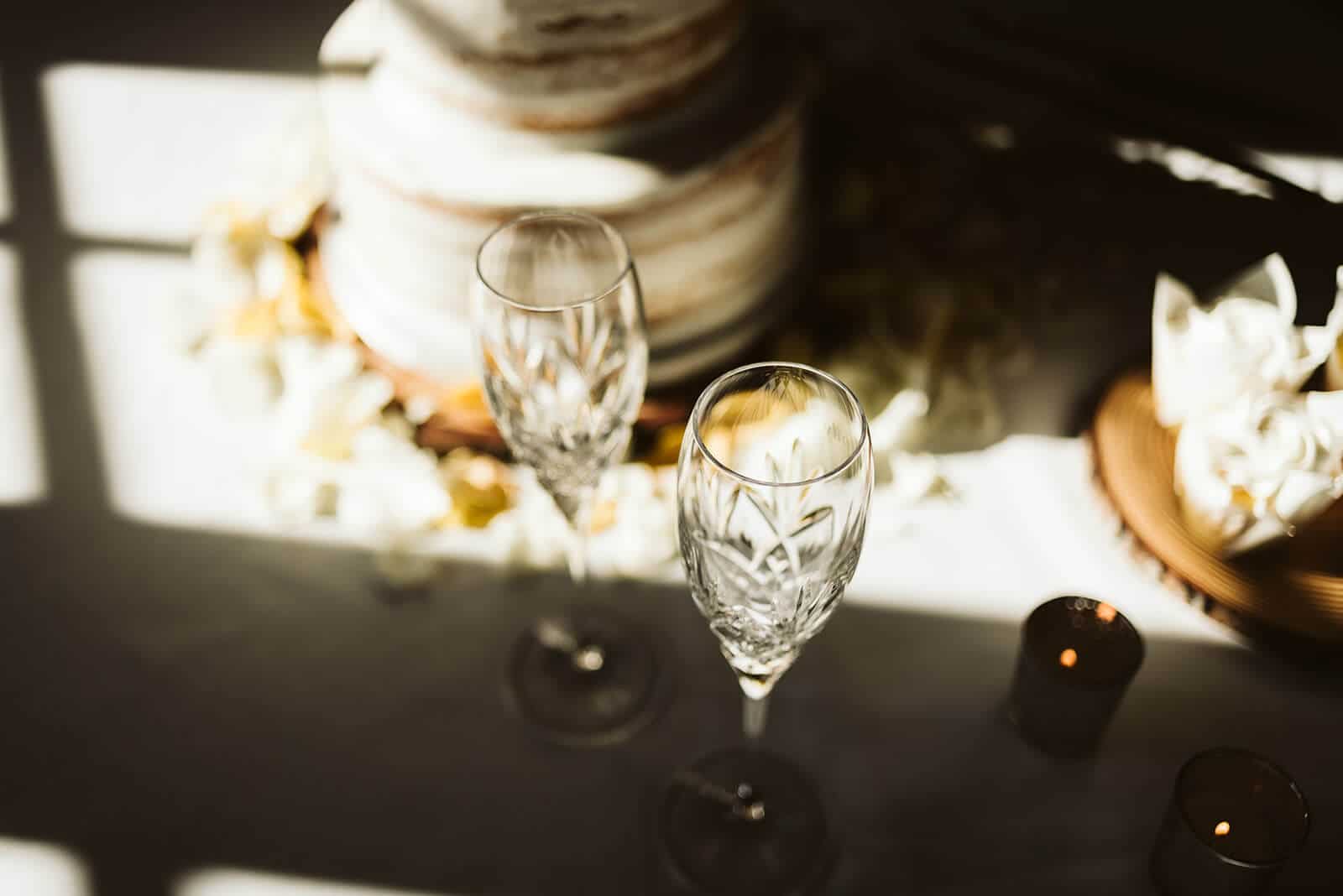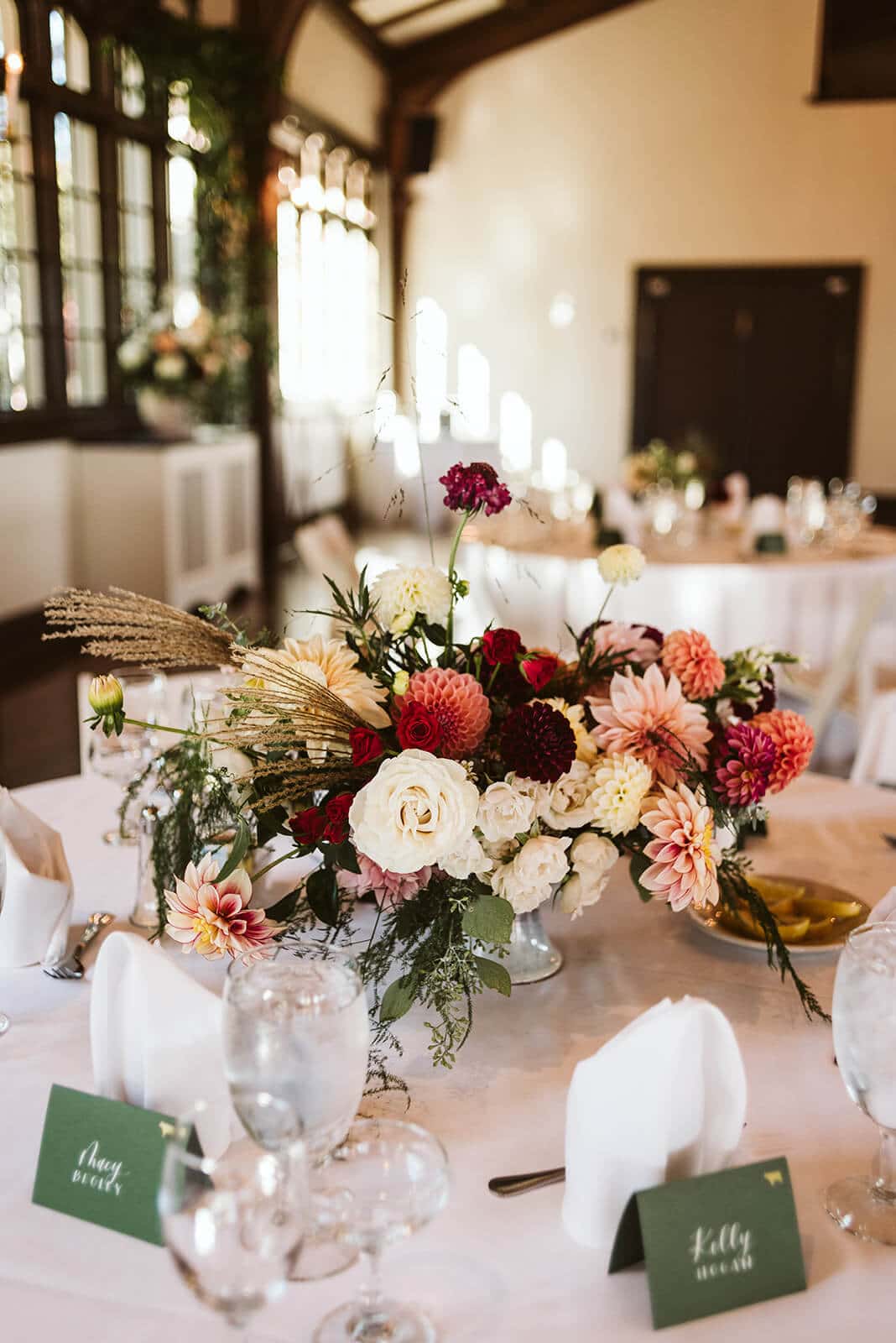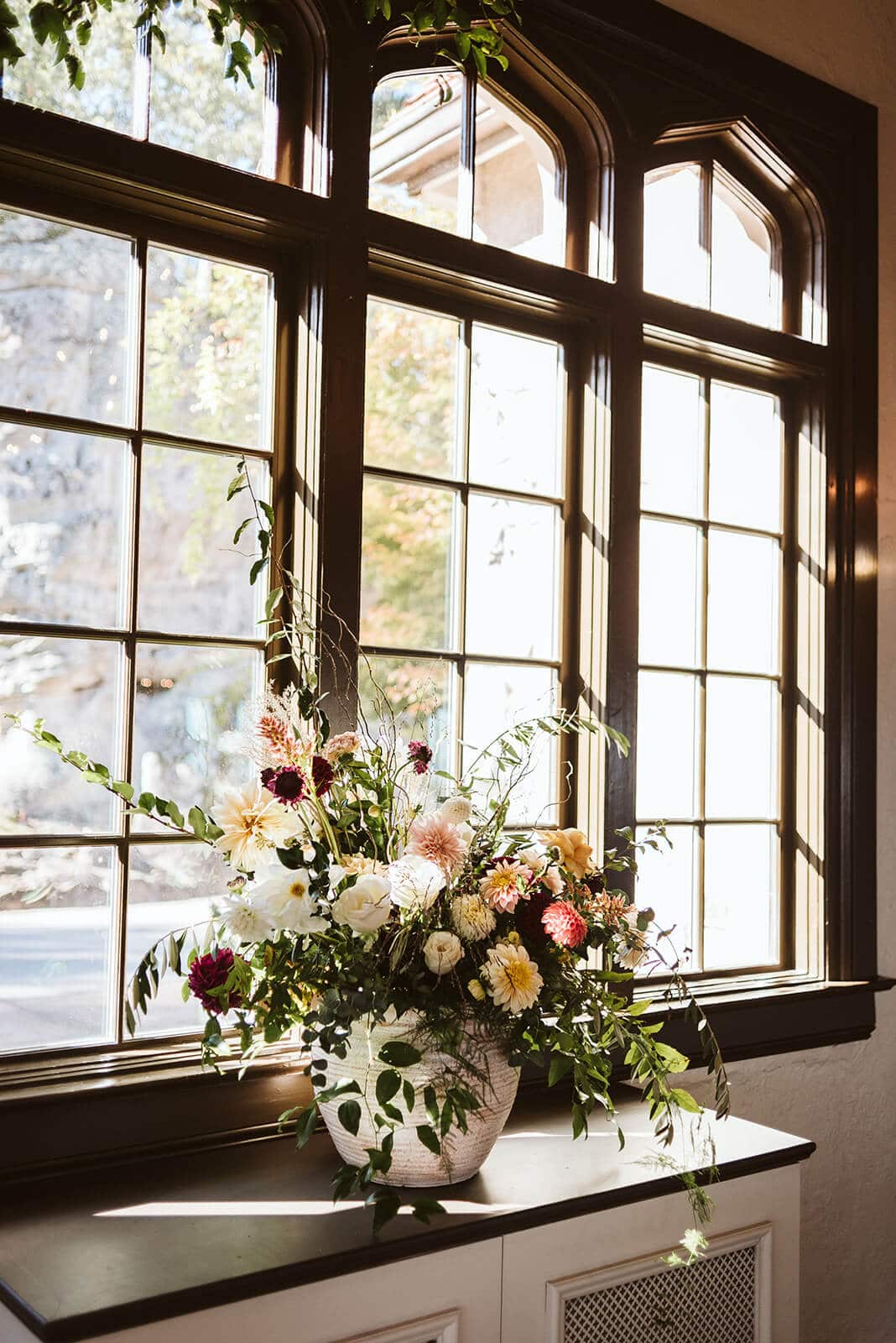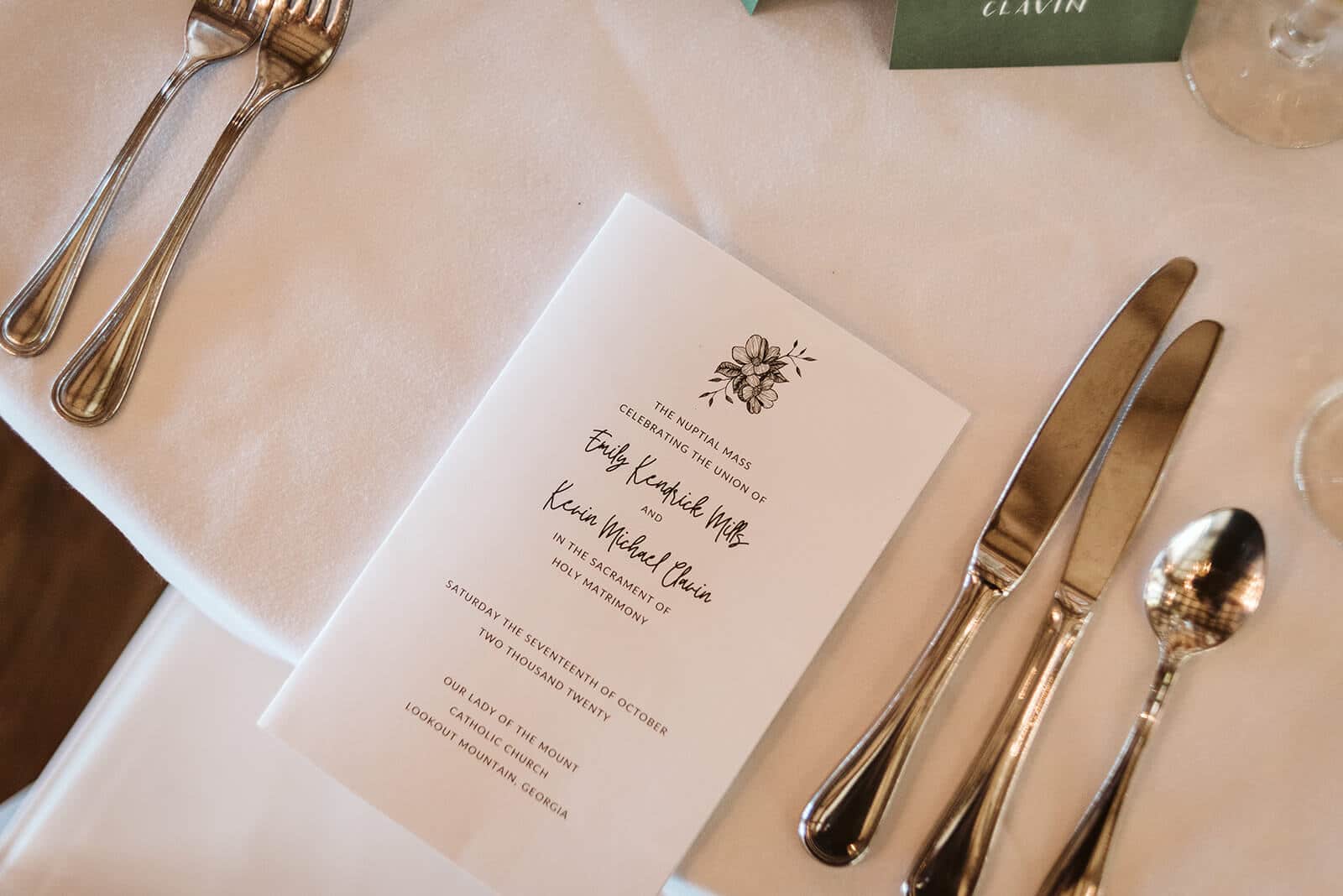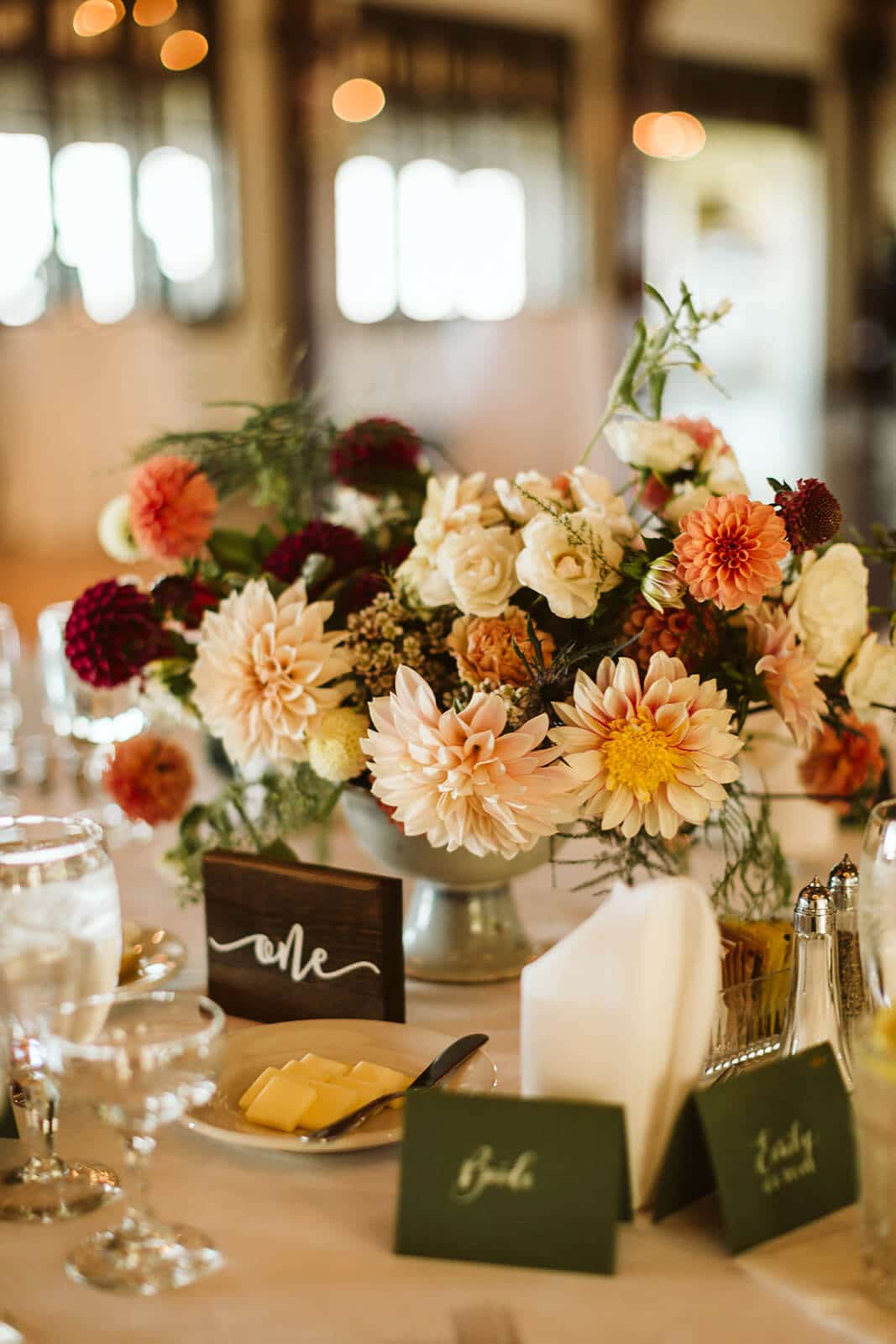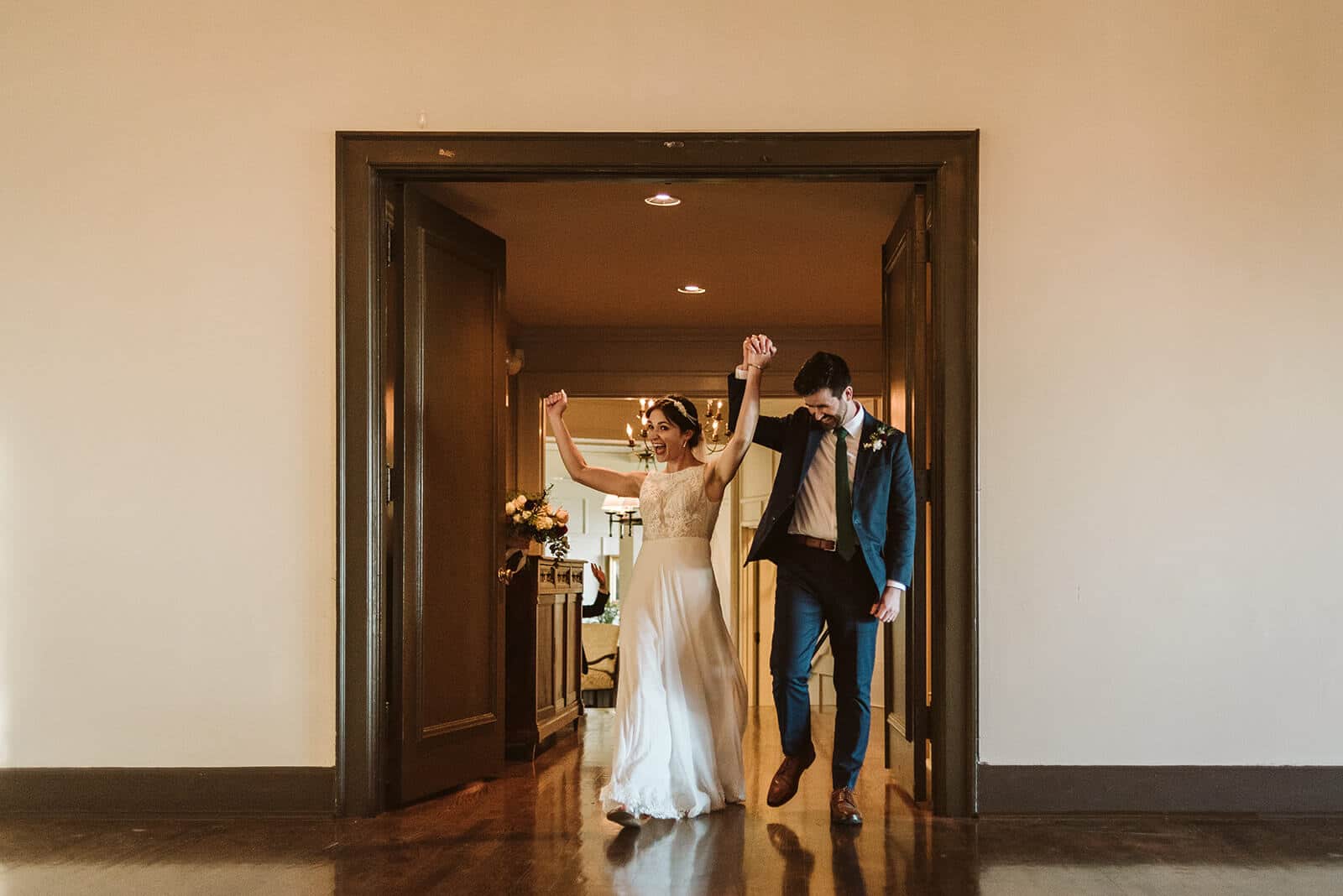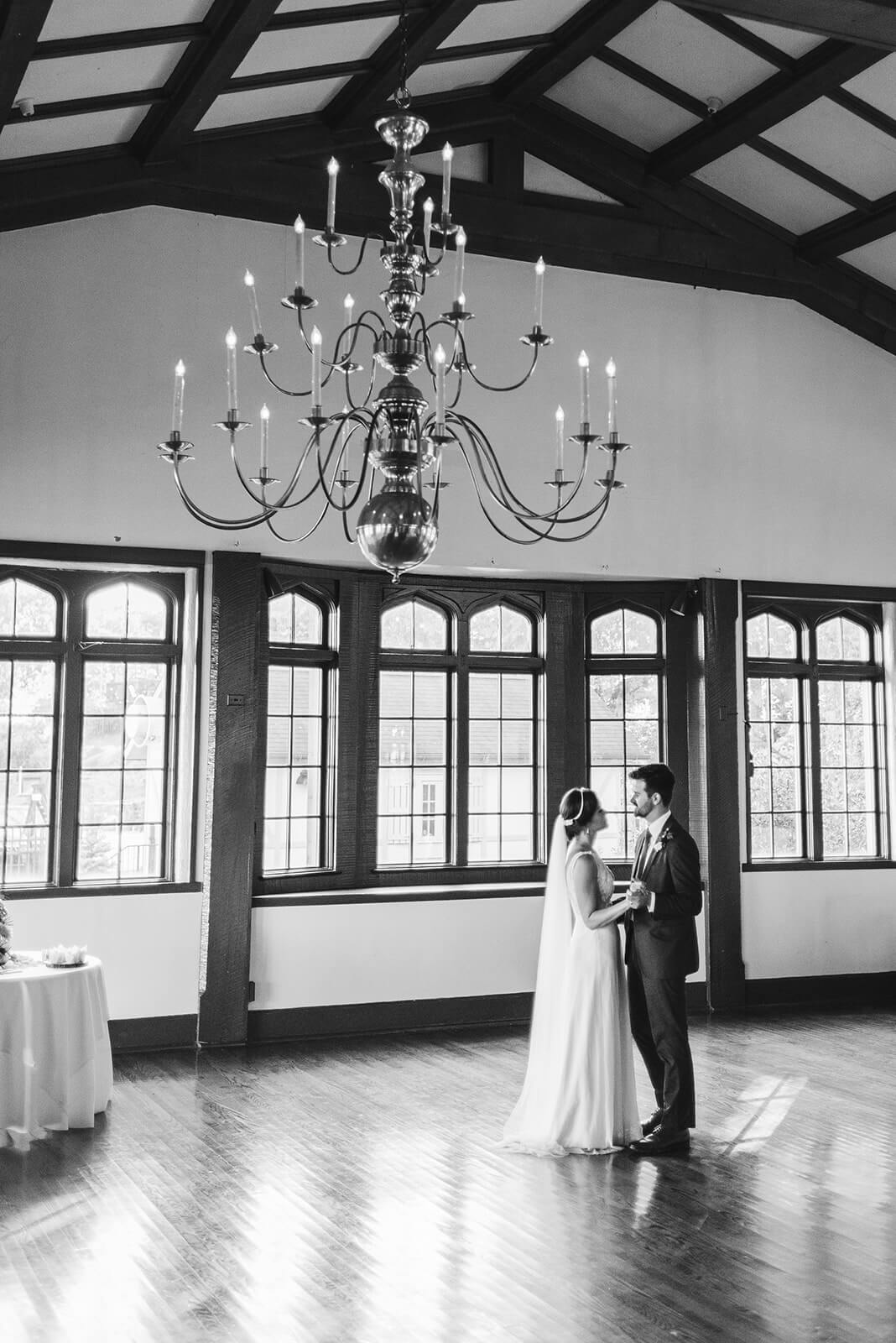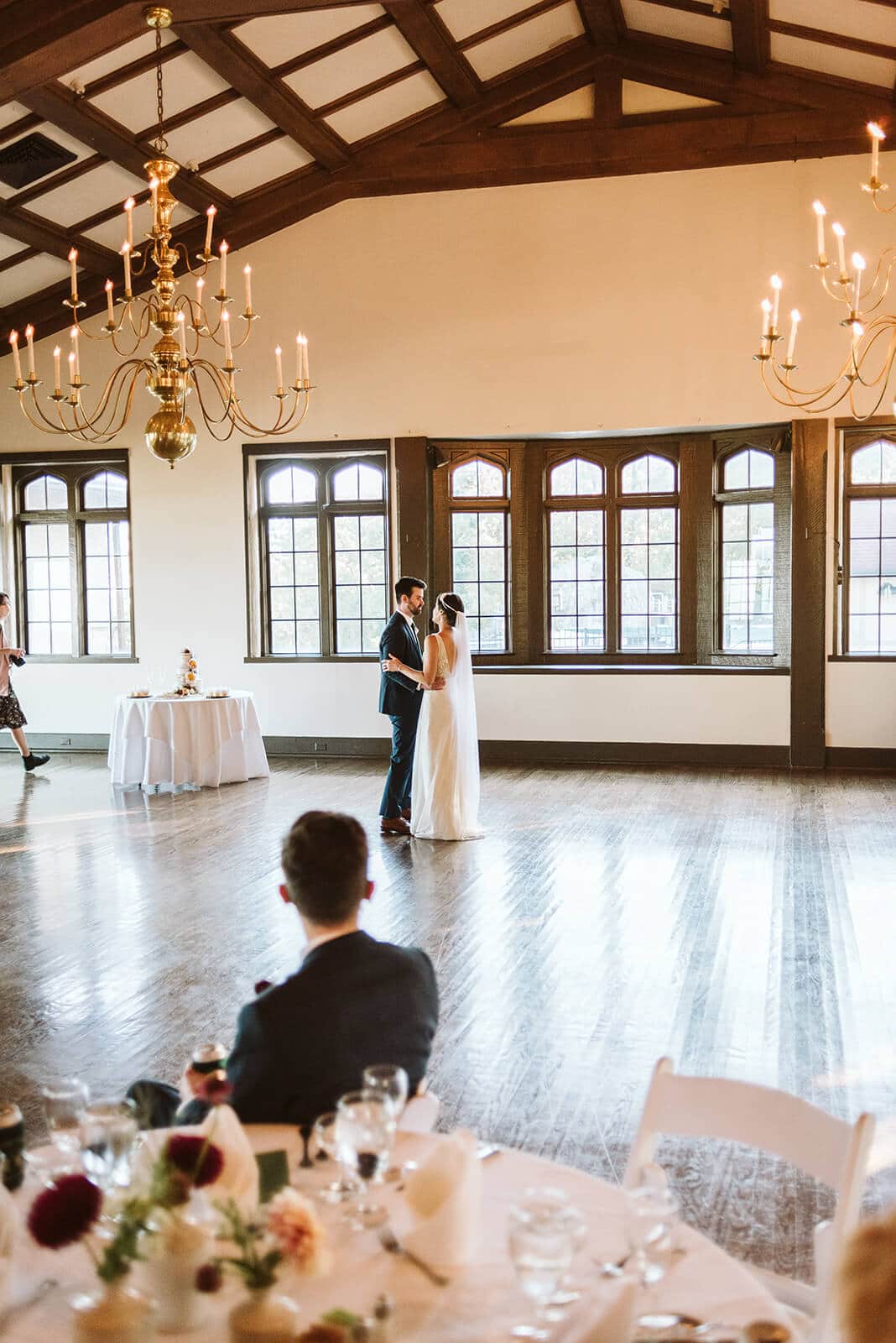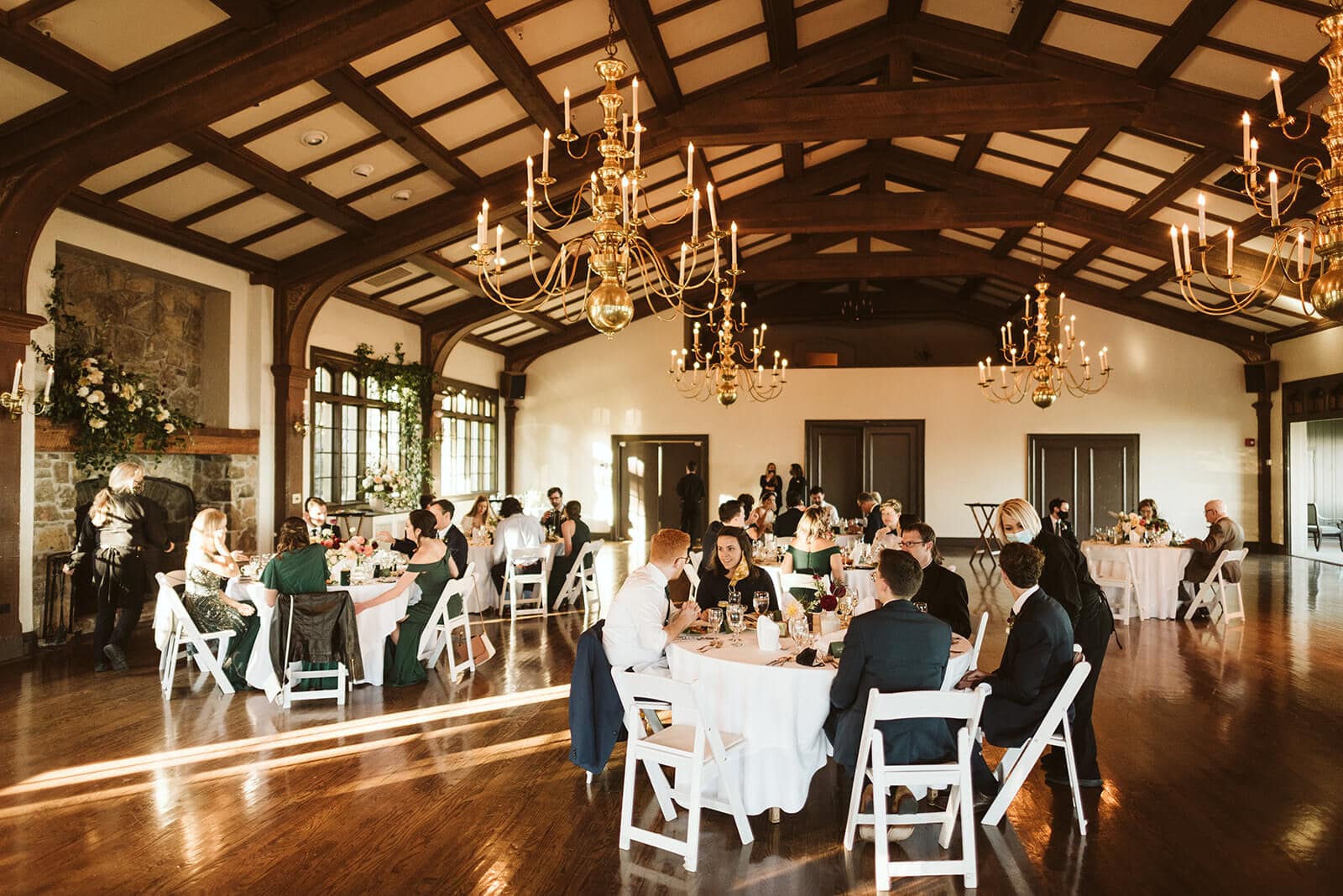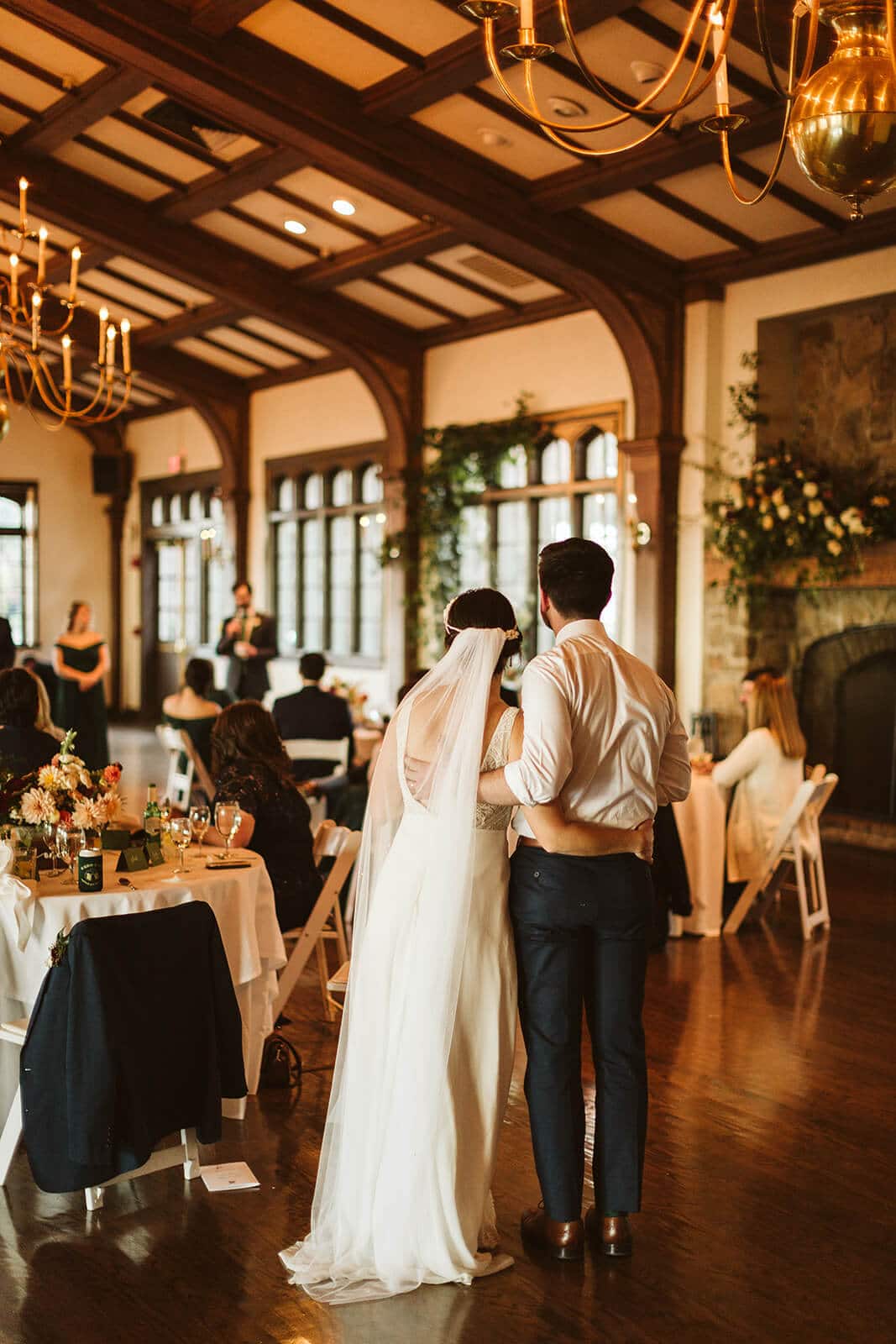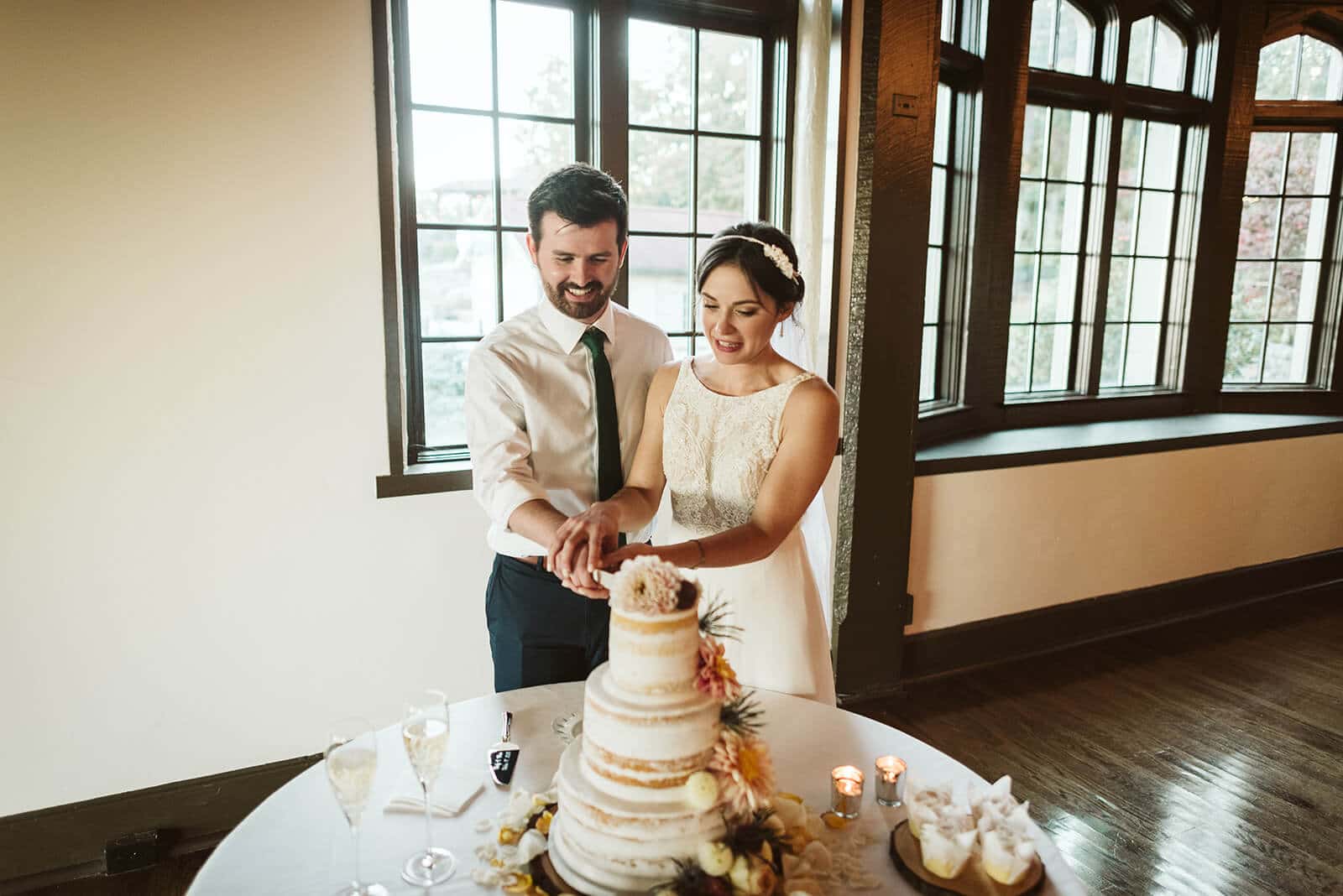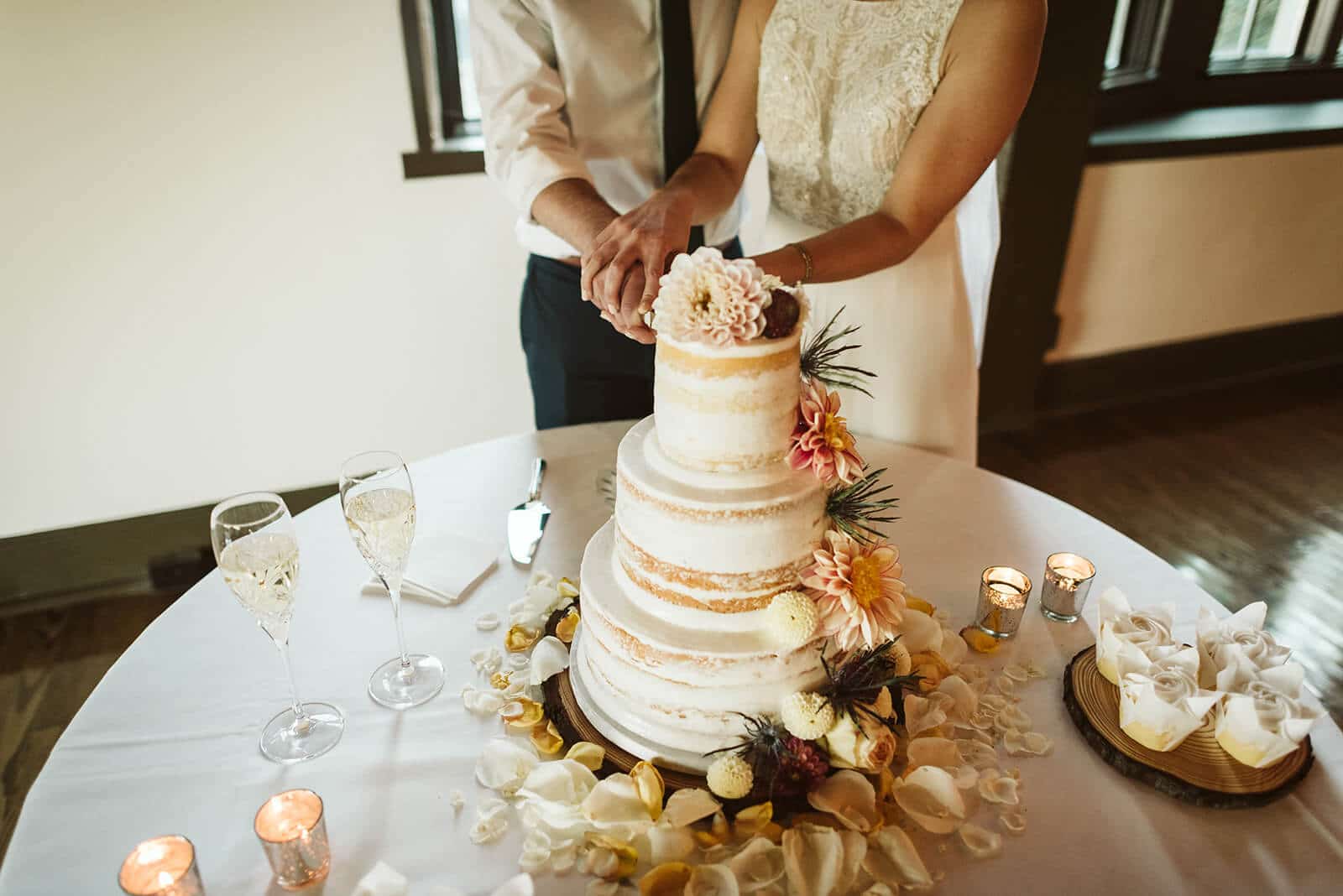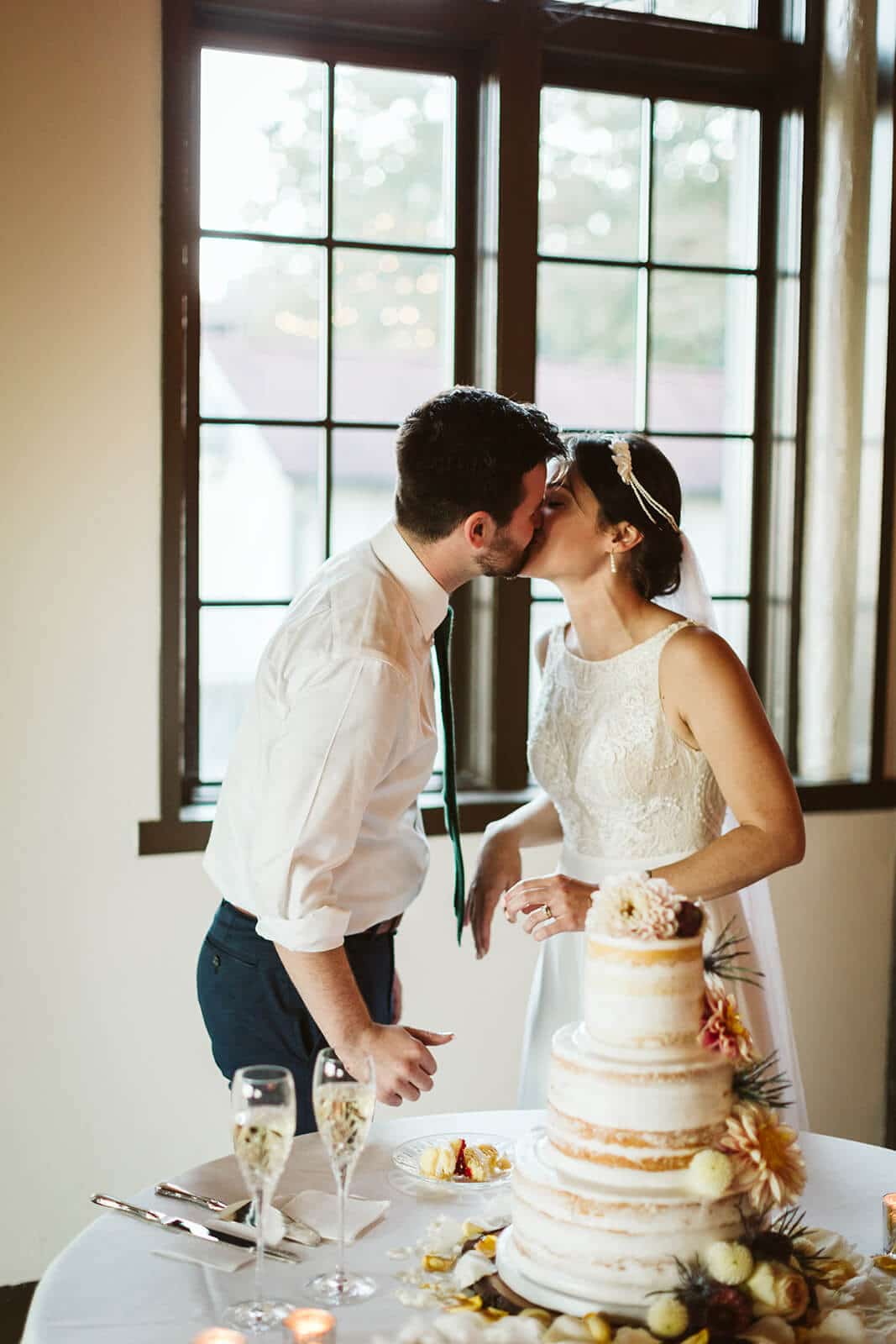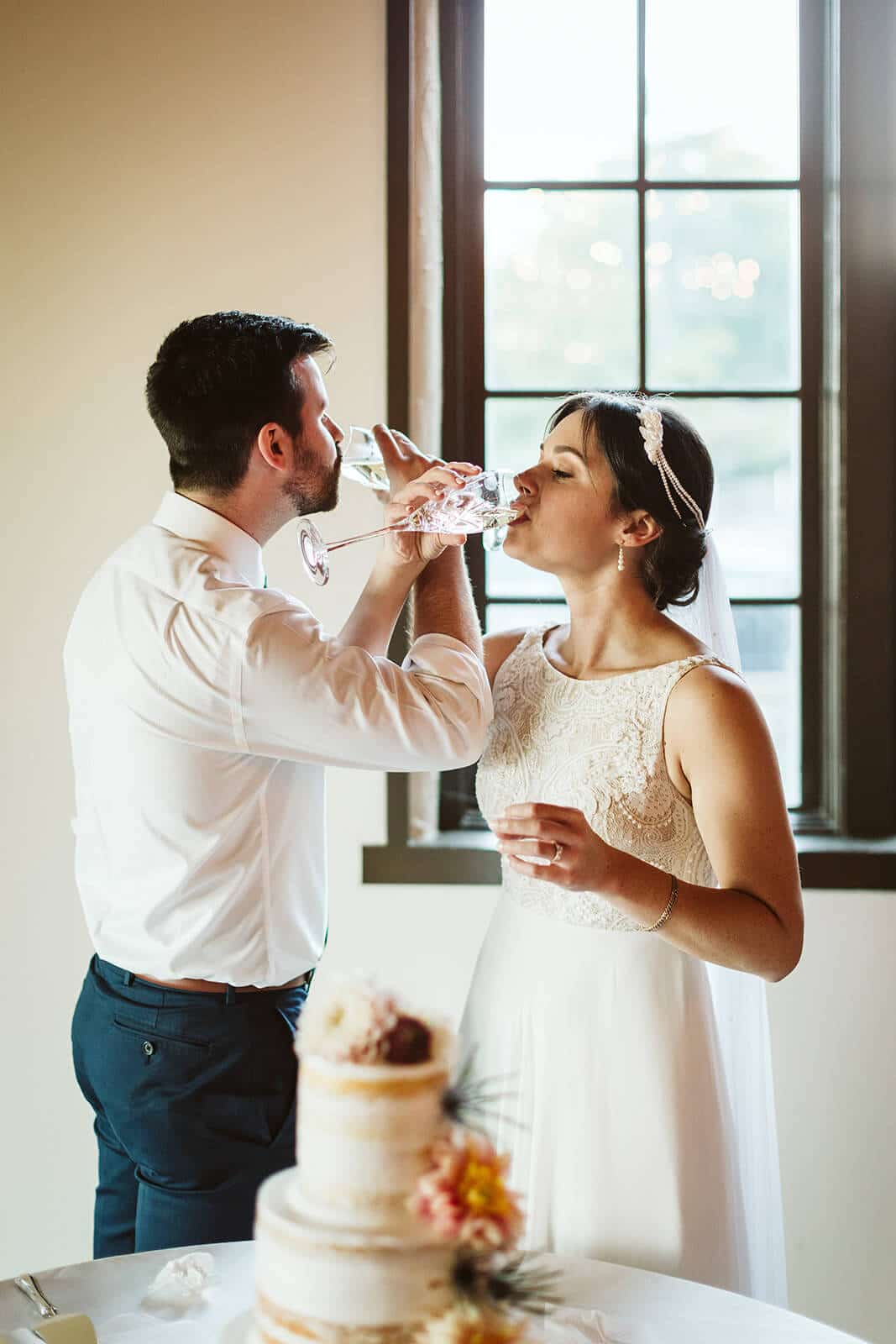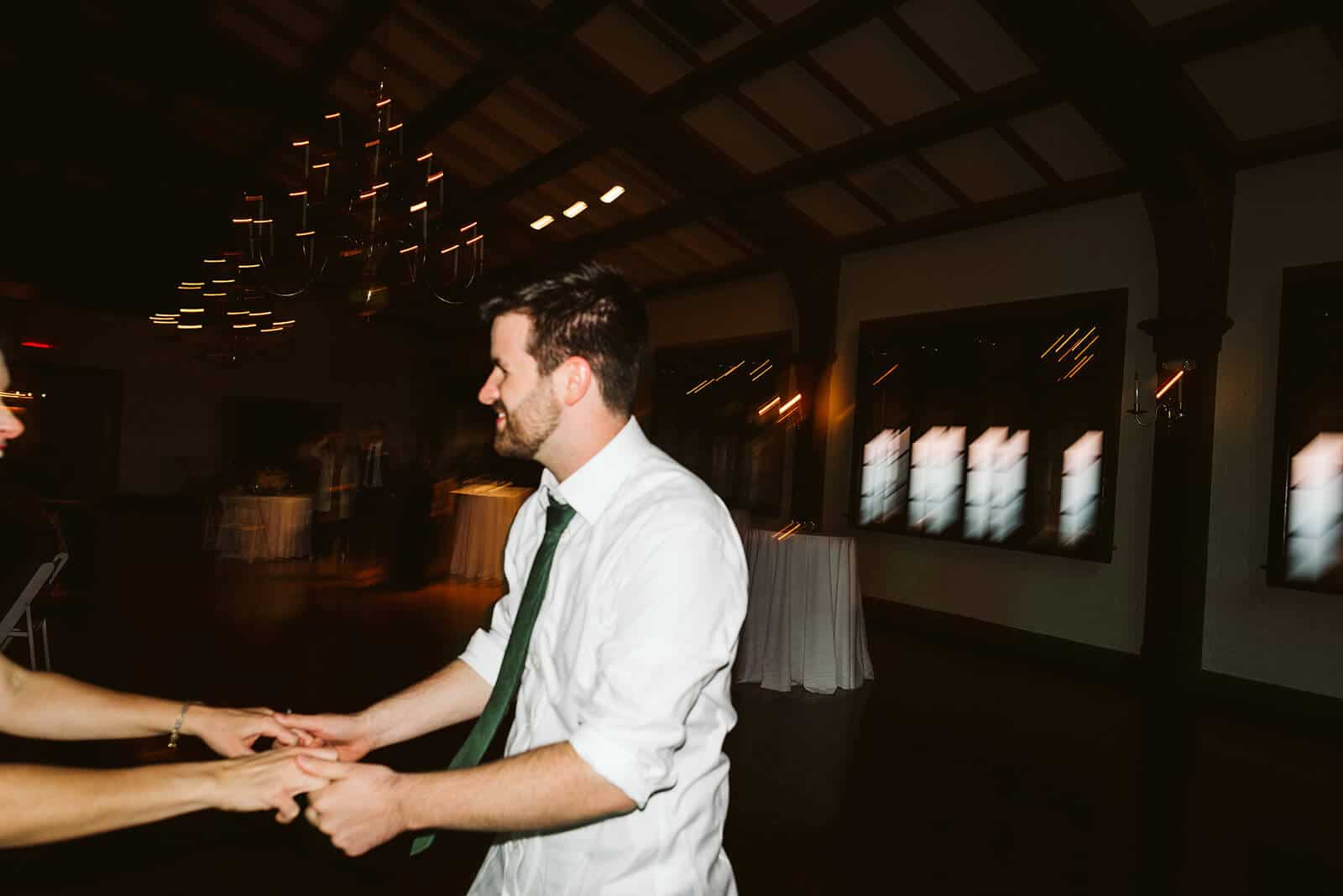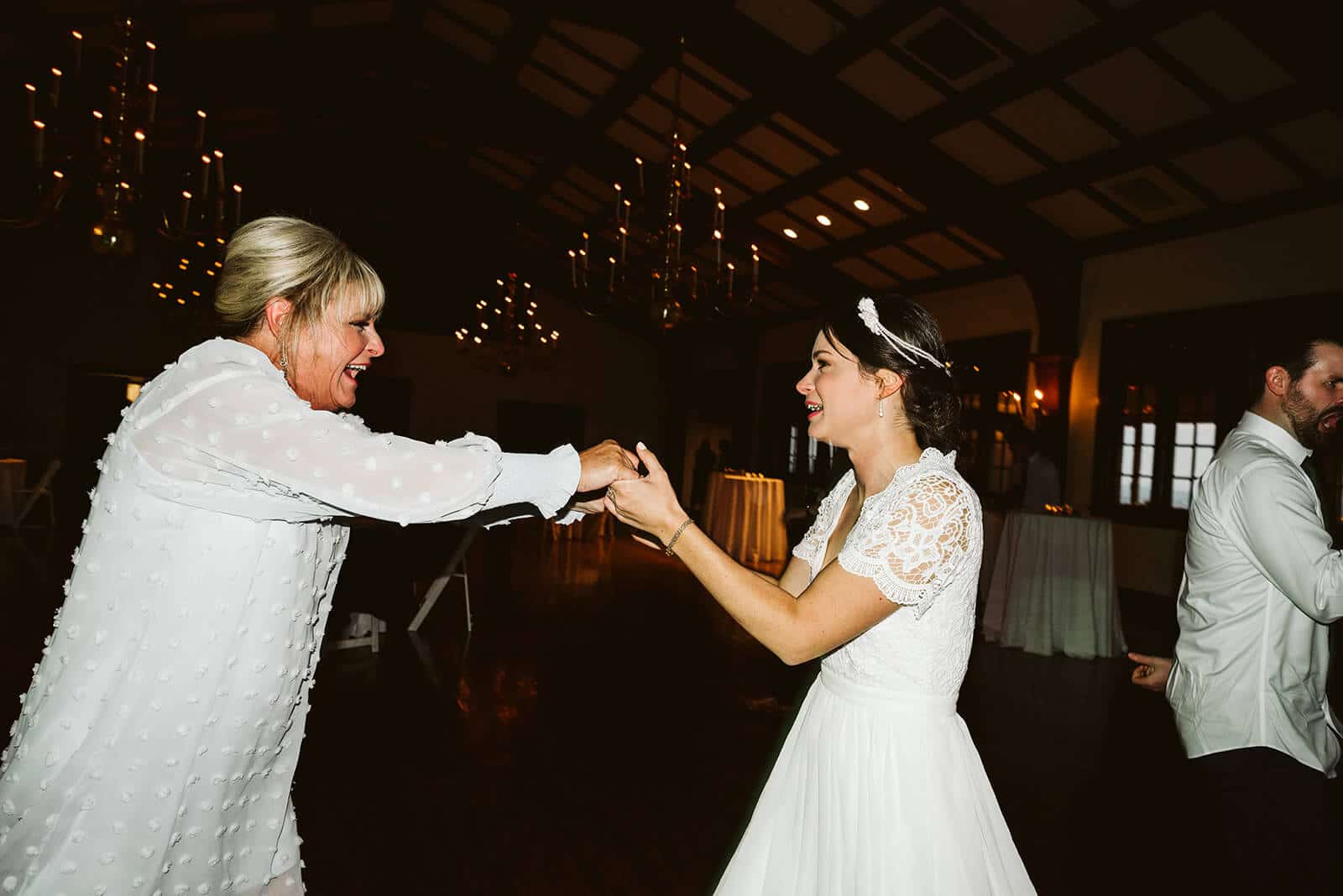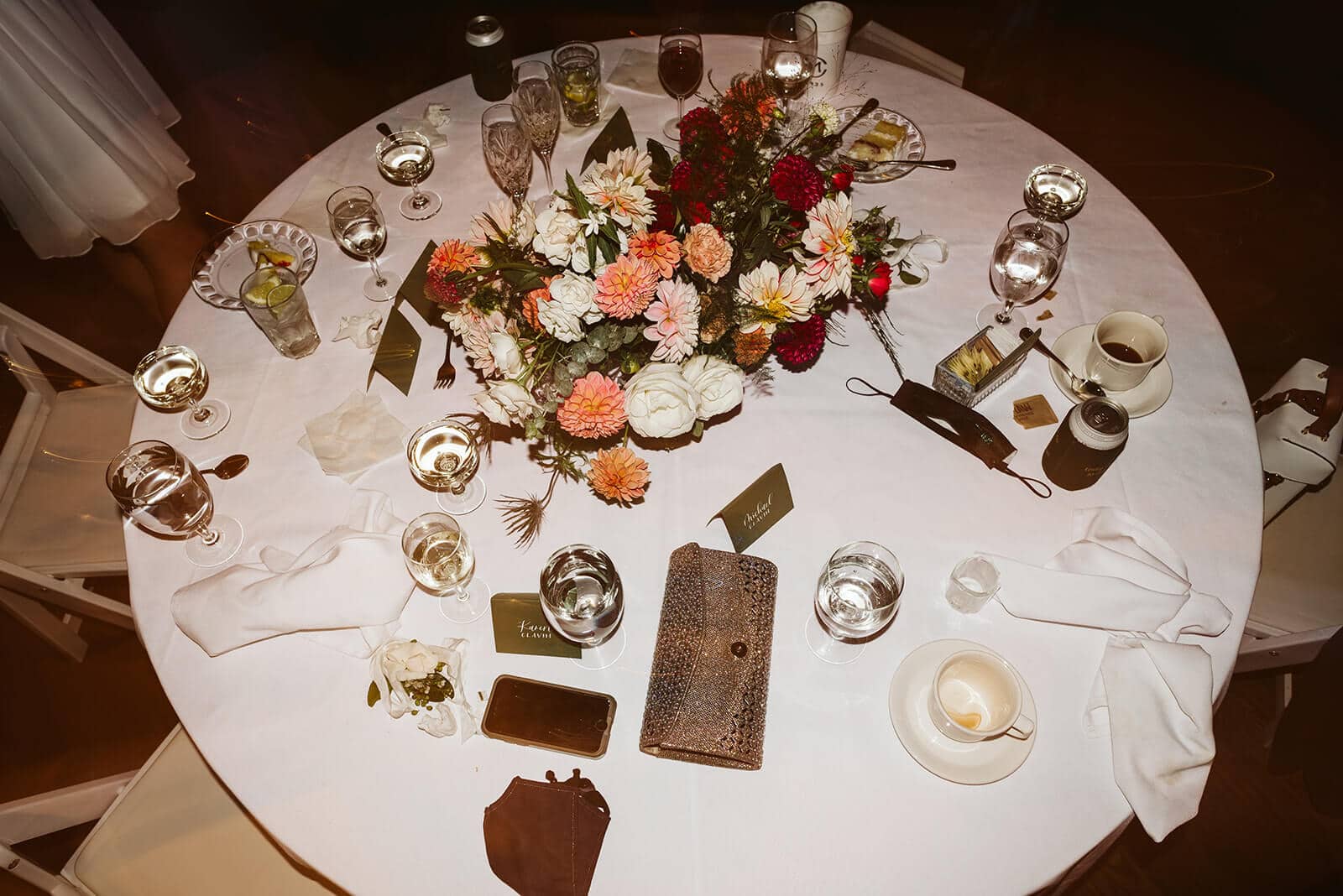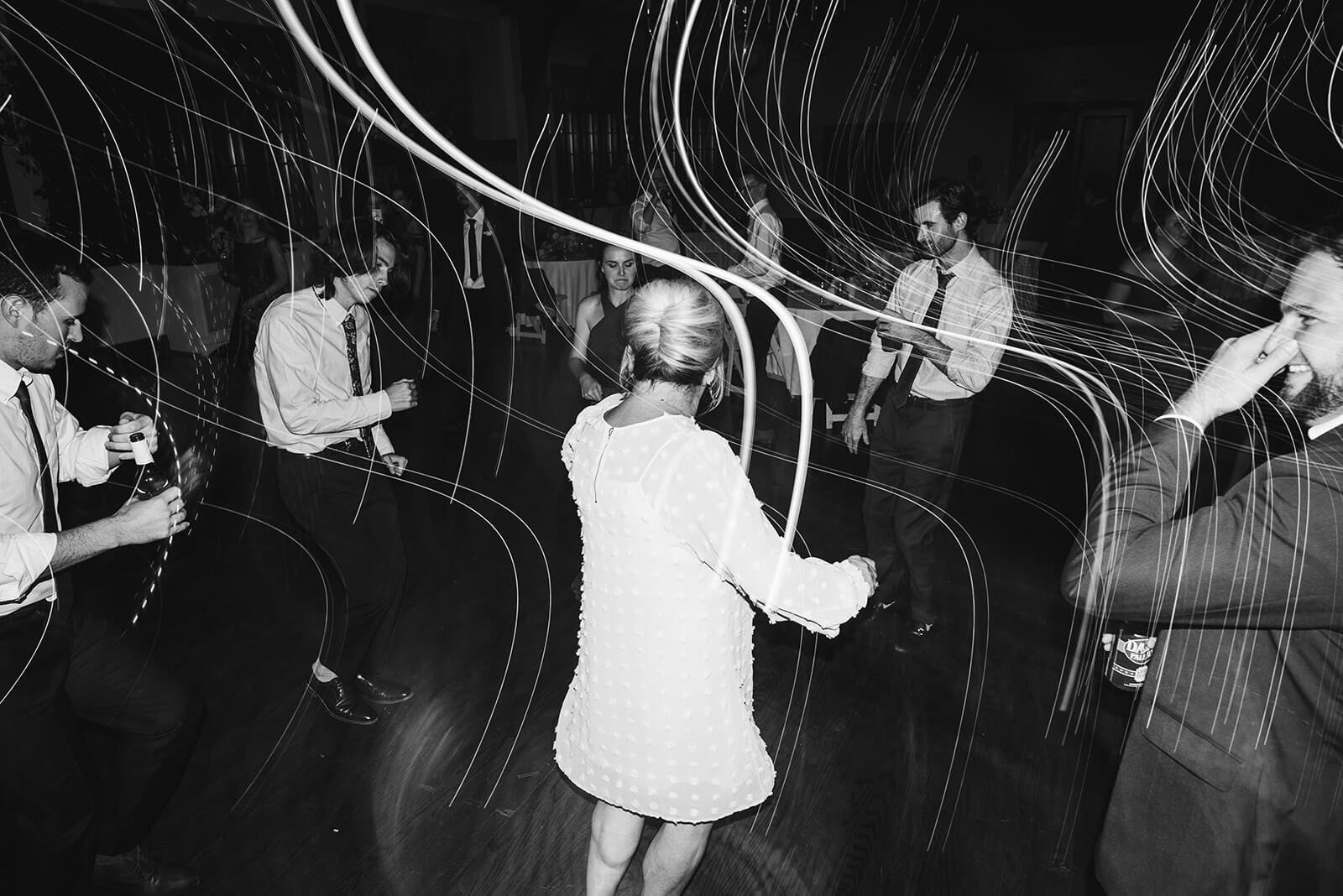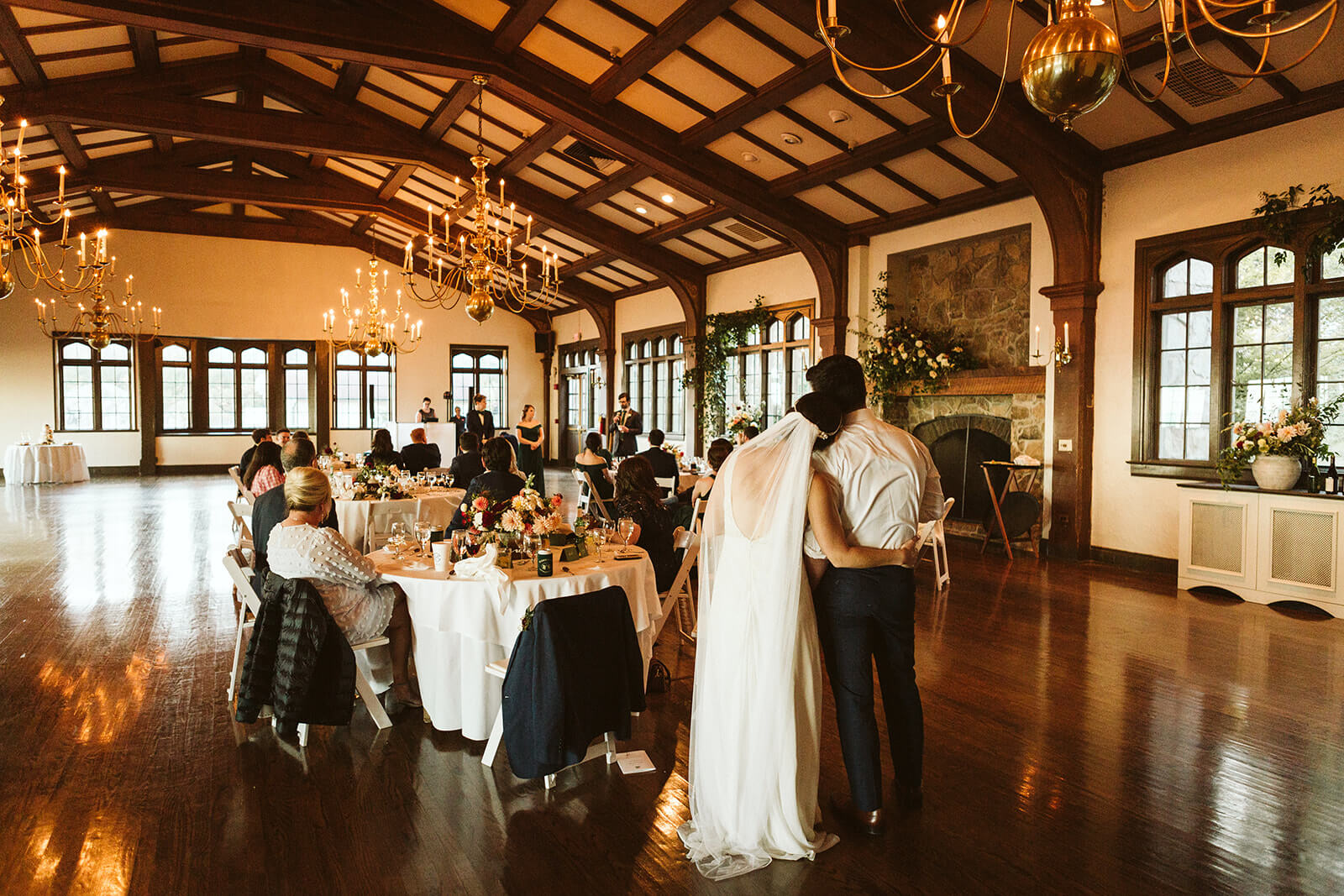 A Wedding Reception at the Historic Lookout Mountain Club
After the ceremony the couple and their guests moved to the Lookout Mountain Club on the ever beautiful Lookout Mountain. The Lookout Mountain Club is known for providing a truly unique and premier club experience. It's an amazingly beautiful wedding venue nestled into Lookout Mountain with natural views simply perfect for all your photography needs. Foliage and large boulders provide a stunning backdrop when capturing your special day. Once everyone arrived, we took the wedding party, newlywed, and, of course, friends and family portraits surrounded by stunning nature.
Lookout Mountain Club is composed of two main venues, the Lookout Mountain Golf Club and the Lookout Mountain Fairyland Club, with several smaller event spaces located within each venue. Both properties come fully equipped with amenities that are sure to wow their guests. With so many spaces to choose from, whether you're planning a full wedding from start to finish or just a wedding reception, couples are sure to find a space that is just right for them.
In addition to the breathtaking views, the Fairyland Club, where Emily and Kevin chose to hold their reception, sits on the National Register of Historic Places. The charming English Tudor Revival Styled structure got its name from the many unusual natural rock formations evocative of mythical fairy and elf grottos. It was the perfect setting for Emily and Kevin's magical mountainside wedding.
After a delicious meal and cutting the cake before all of their loved ones, Emily had a quick wardrobe change to dance the night away with the love of her life. Emily and Kevin were an absolute joy to work with. I am so grateful to have been there to make sure all of the amazing memories of their big day last forever. For other couples out there heading into the wedding planning process, I love Emily's words of wisdom: "Remember, the wedding is just one day. The marriage is your life, and it's going to be a beautiful one."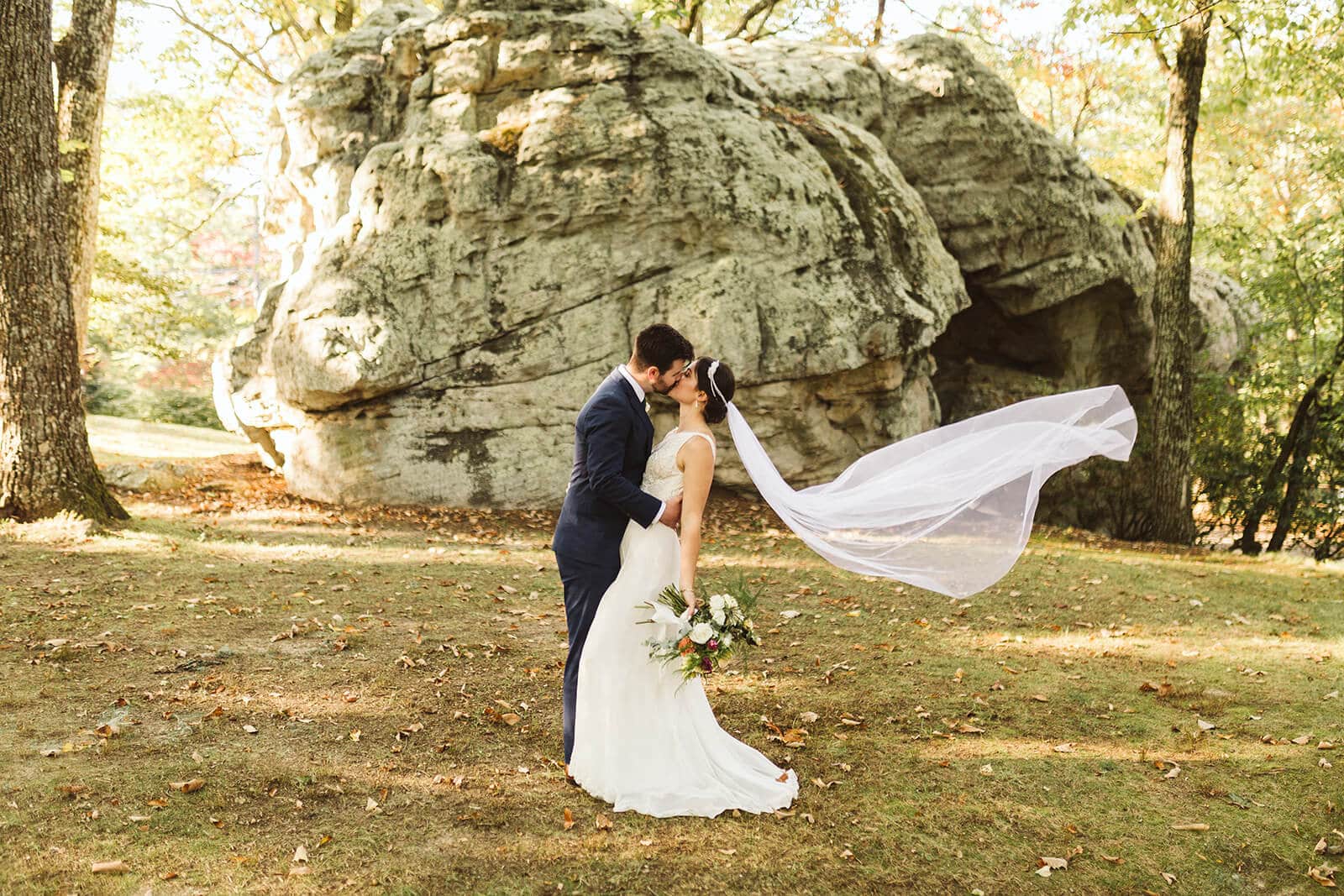 Are you searching for a photographer to capture your love story? I would be honored to be there to photograph every special moment.
Hey y'all! I'm Rachael Crowe of OkCrowe Photography. I'm based in Chattanooga, Tennessee but say the word and I'll travel to wherever you need me to be. Whether you're getting married in the heart of Chattanooga or way out on Lake Tahoe, I would love to be there! Reach out through my contact form and let's start planning a wedding!