"Should we do a first look?" I get this question a lot, and while I'll always support what you and your partner want, my answer is always, "YES!" Still, you have to do what's best for your wedding, so I've put together a list of pros and cons for having a first look.
Whether or not you choose to do a first look, the first time you see your partner on your wedding day will be magical, and I'll make sure to capture the moment!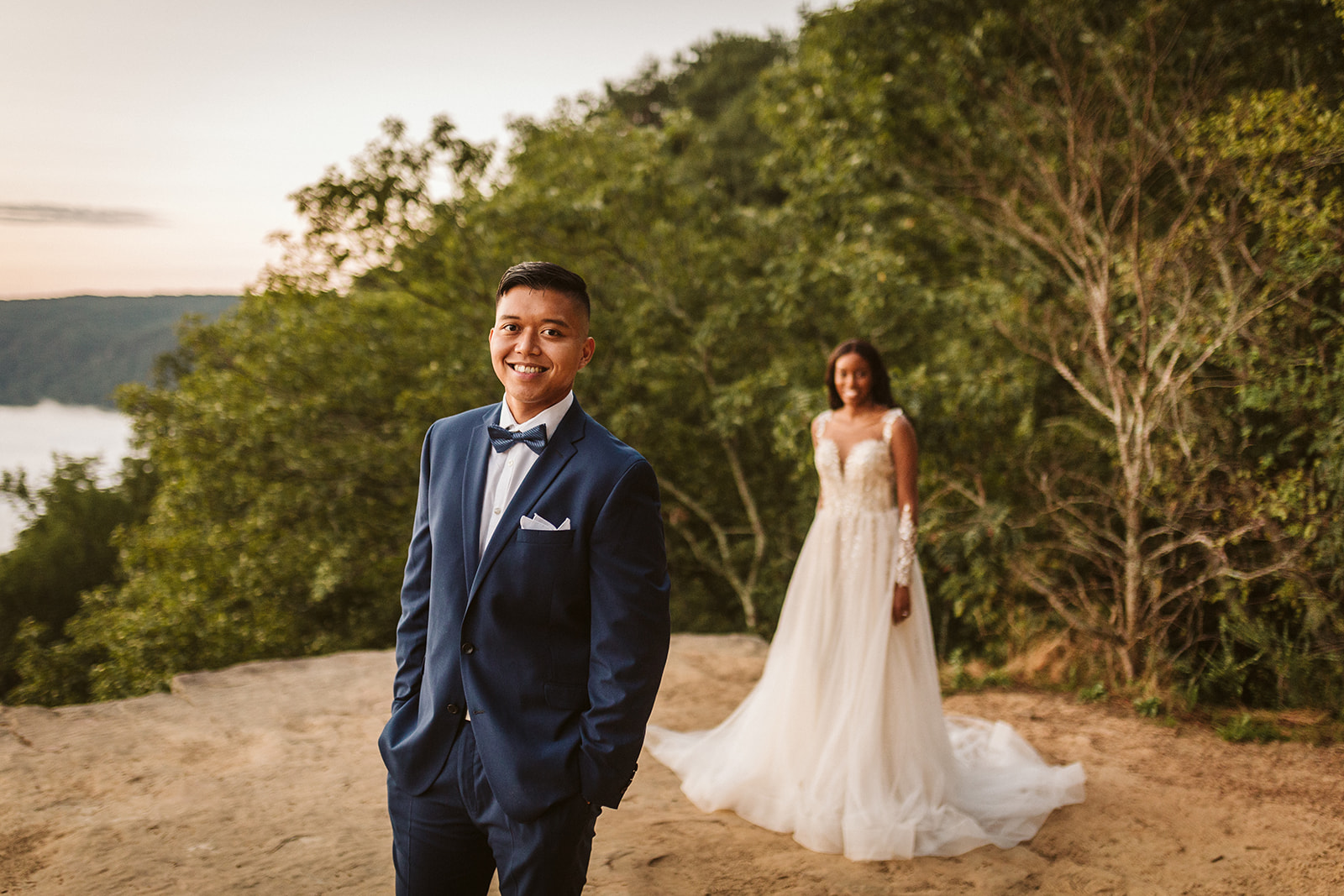 What Is a First Look?
Traditionally, couples wait to see each other until the ceremony portion of a wedding day. A first look is a small break from tradition in exchange for a chance for the couple to see each other before the ceremony. Typically, one person approaches the other from behind and touches their partner or says their name to let them know if time to turn around. Then they turn and get to see their partner in all their wedding day glory – cue the waterworks!
Of course, you can always put your own spin on it. I've seen couples stand back-to-back and turn around at the same time. Others have walked across open fields or bridges to see each other. And some keep it super casual and meet for a drink before the ceremony! There's no wrong way to do a first look, so we'll talk and create a plan that fits into your timeline and with your venue.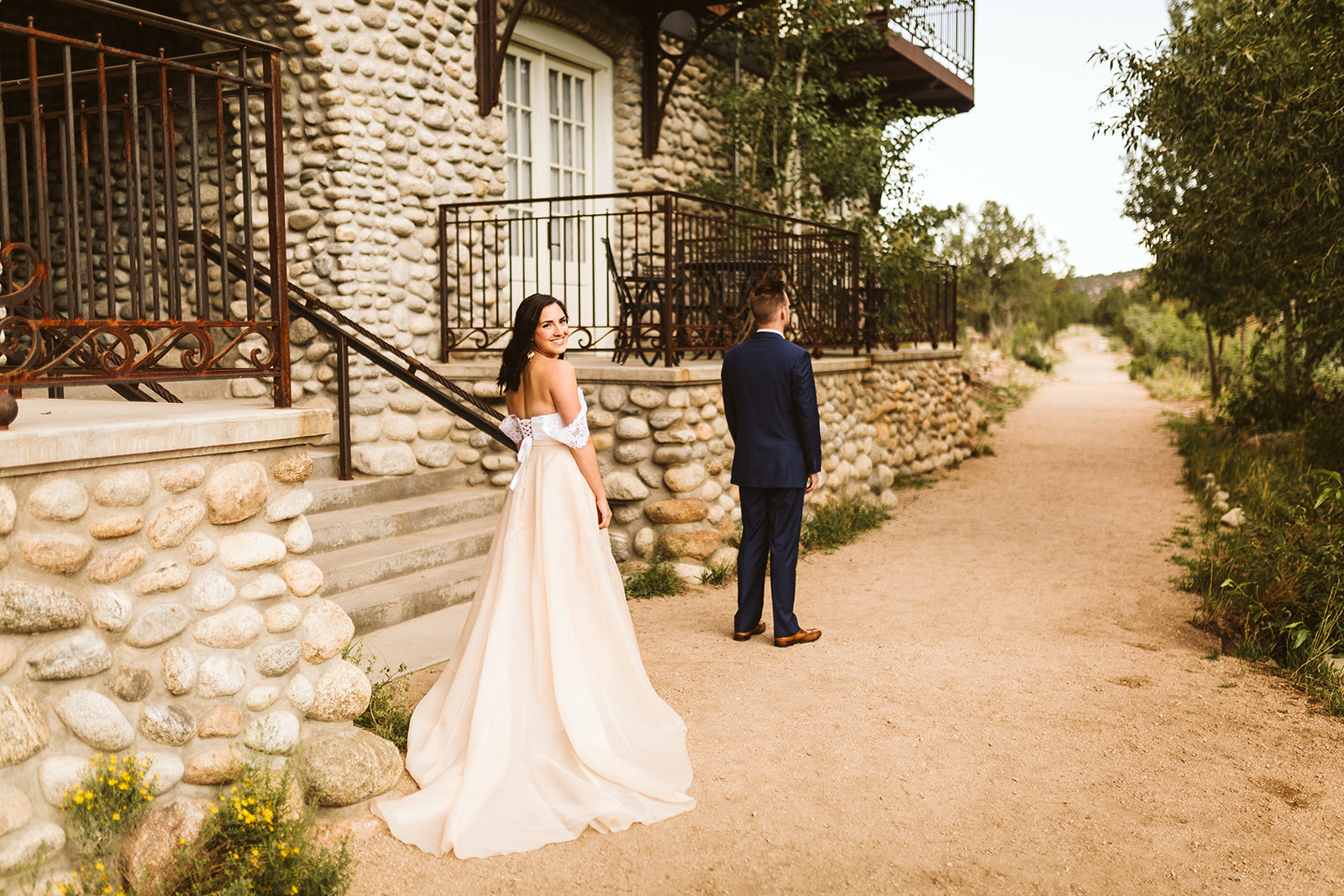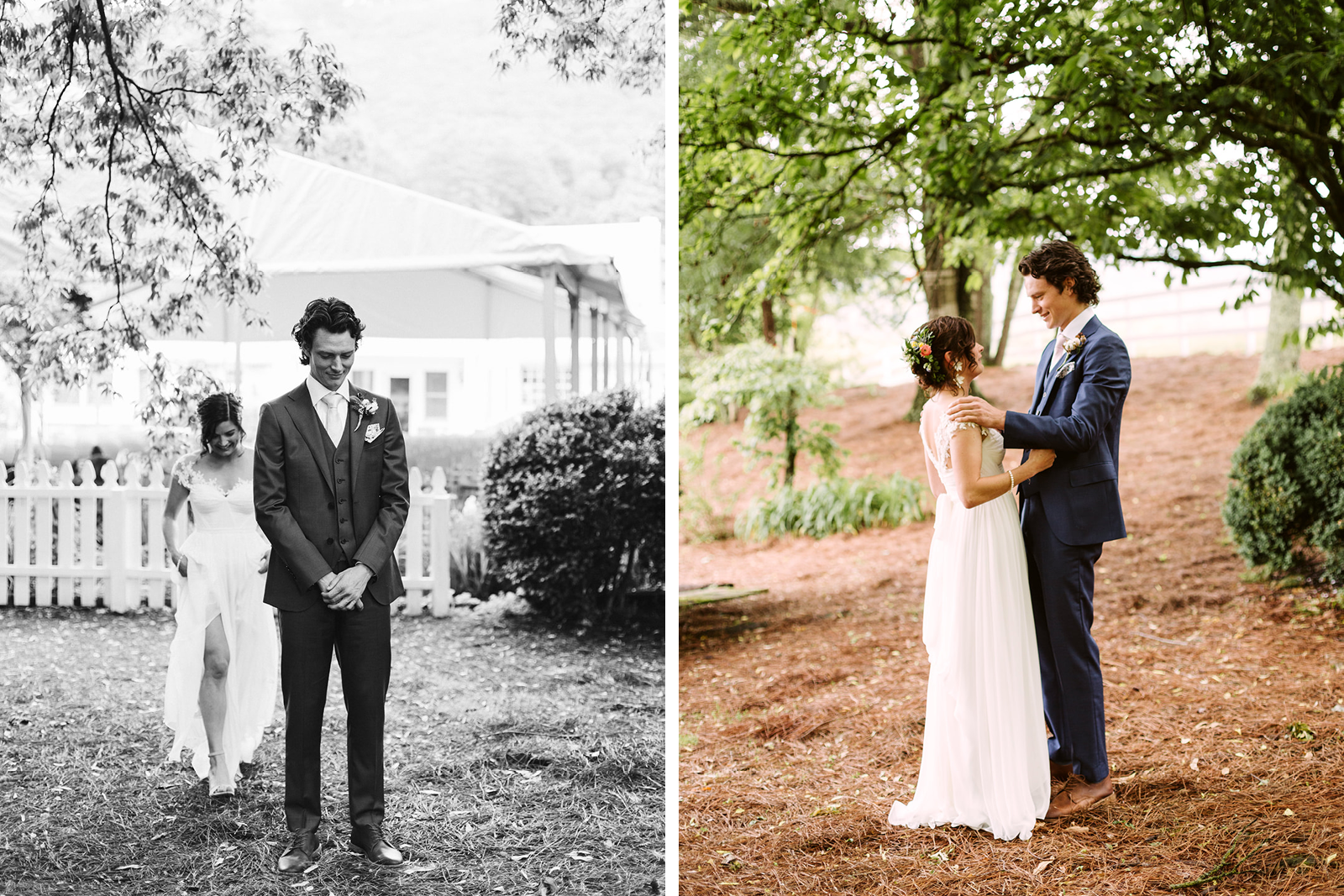 First Look Pros and Cons
Why I Love First Looks
It saves time.
By doing a first look, you eliminate the need for photos between the ceremony and reception. After your first look, you can take couple's portraits, bridal party photos, and even family photos. You can go straight from your ceremony to the reception without making your guests wait around.
It's super intimate.
Most of the time, the only people present for the first look are you, your partner, and your photographer. You get a few minutes alone to see your person and really react – tears, giggles, hugs, the whole nine. After the initial moment, you can spend time talking, taking photos together, and just enjoying each other's presence (something you don't get when you meet at the altar). If you're at all nervous about being able to react fully and enjoy the moment in front of a crowd, a first look is the way to go.
It helps shake off the jitters.
Spending an entire day away from your person (especially such a big day) can be stressful. Why not cut your time apart a little shorter? With a first look, you'll be able to relax before the ceremony and shake off your jitters together.
It prevents accidental run-ins.
Look, keeping the couple away from each other on the day of their wedding isn't easy. If they're both getting ready in the same venue, the chances of an accidental run-in are high. With a first look, you don't have to worry about getting everyone to the ceremony site without seeing each other. You can get ready, have your first look, and head to the ceremony together. It'll save you (and your coordinator) a lot of stress.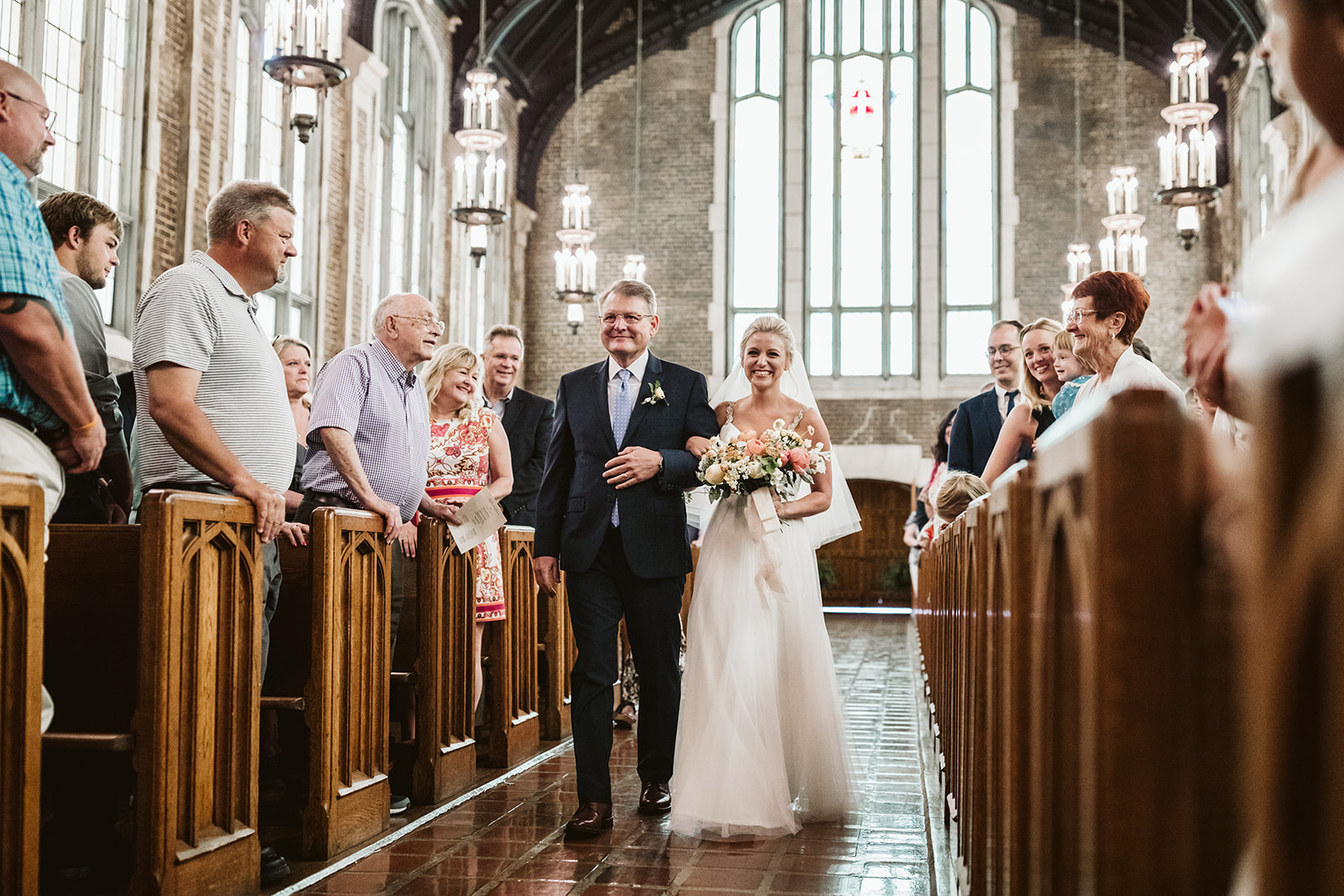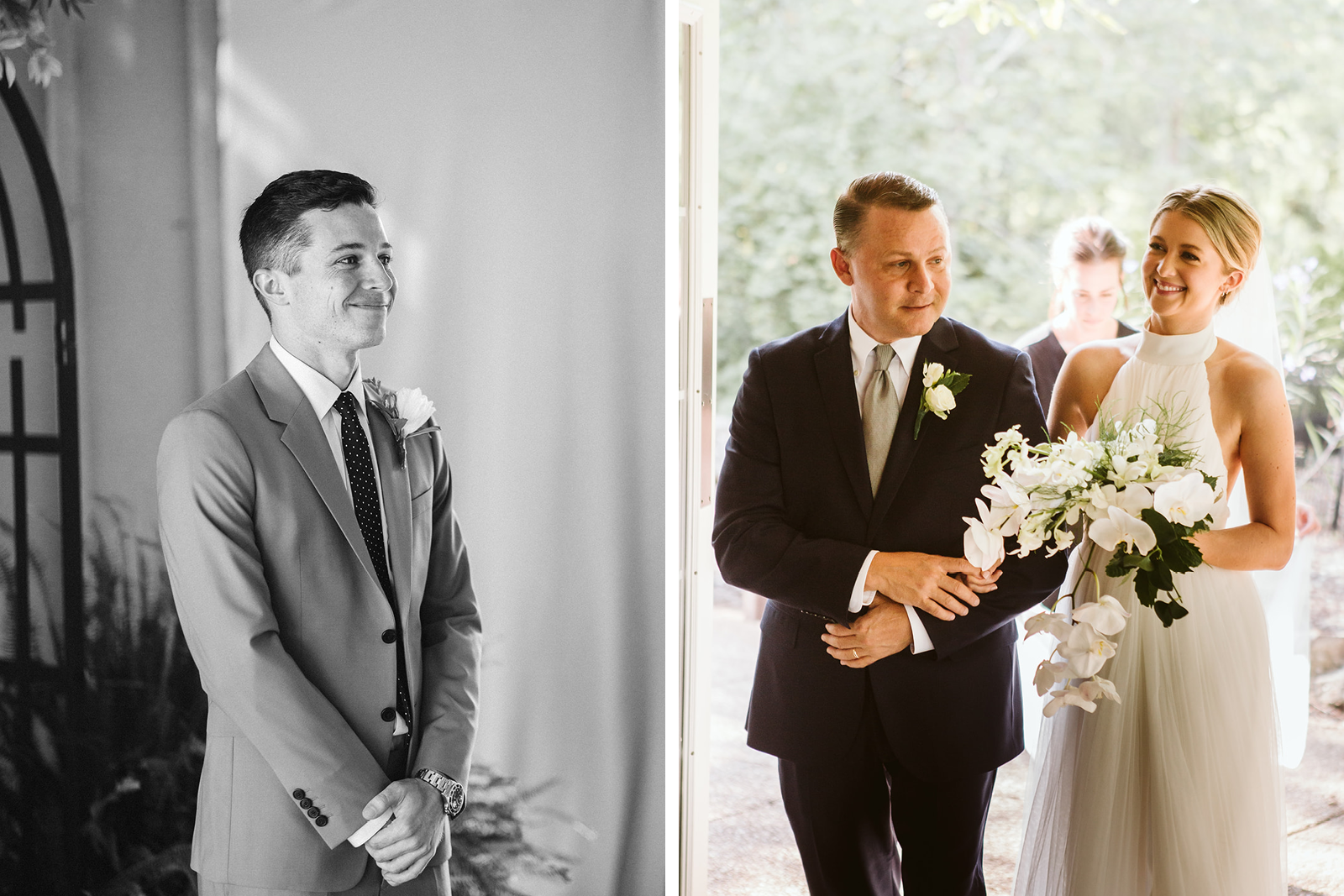 Why Some People Don't Do First Looks
"It's not traditional."
The most common reason couples don't do a first look is that it goes against tradition. While it seems romantic, the origin of the tradition is a bit strange.
The tradition of seeing the bride walk down the aisle comes from a time of arranged marriages. Back then, the bride and groom weren't even allowed to meet before their wedding day for fear that the groom would decide his bride wasn't attractive enough (ouch!) and would call off the wedding. This is where the wedding veil comes from, too; the groom didn't get to see the bride's face until the very last moment. Oof!
If you want that traditional feeling when you walk down the aisle, go for it! Just don't be afraid to break tradition if a first look feels right to you.
"It takes the wow factor out of walking down the aisle."
I hear this all the time, and while I totally understand the concern, it couldn't be further from the truth. While there may not be much of a surprise factor in this moment if you've already seen your partner, I promise the wow is still there.
My couples who opt for a first look still get emotional during their ceremonies. They laugh, smile, cry – everything you'd expect from a wedding ceremony. Even after your first look, the wedding ceremony is still the biggest moment of the day. Trust me: it'll be emotional no matter what!
"We'll regret it."
I wouldn't be so sure! Check out what one of my wedding clients had to say about her first look:
"We did a first look and I am so so thankful we did. It meant we were able to get most of the bridal party pictures done before the ceremony so we only had a few together and a few with family after the ceremony. It meant we were able to relax and go to our reception faster. If you have any sort of anxiety, social or otherwise, being able to see each other and even just get some good hugs in for the last few hours before people arrive is so calming. We actually were officially married the day before our wedding, so it wasn't about nerves for that, just for having so many people around and watching. You also get time with the full bridal party and select family to hang out before anyone else shows up, and can check things to make sure they're being set up in a way that you like. I recommend a first look anytime I talk to someone about their wedding!"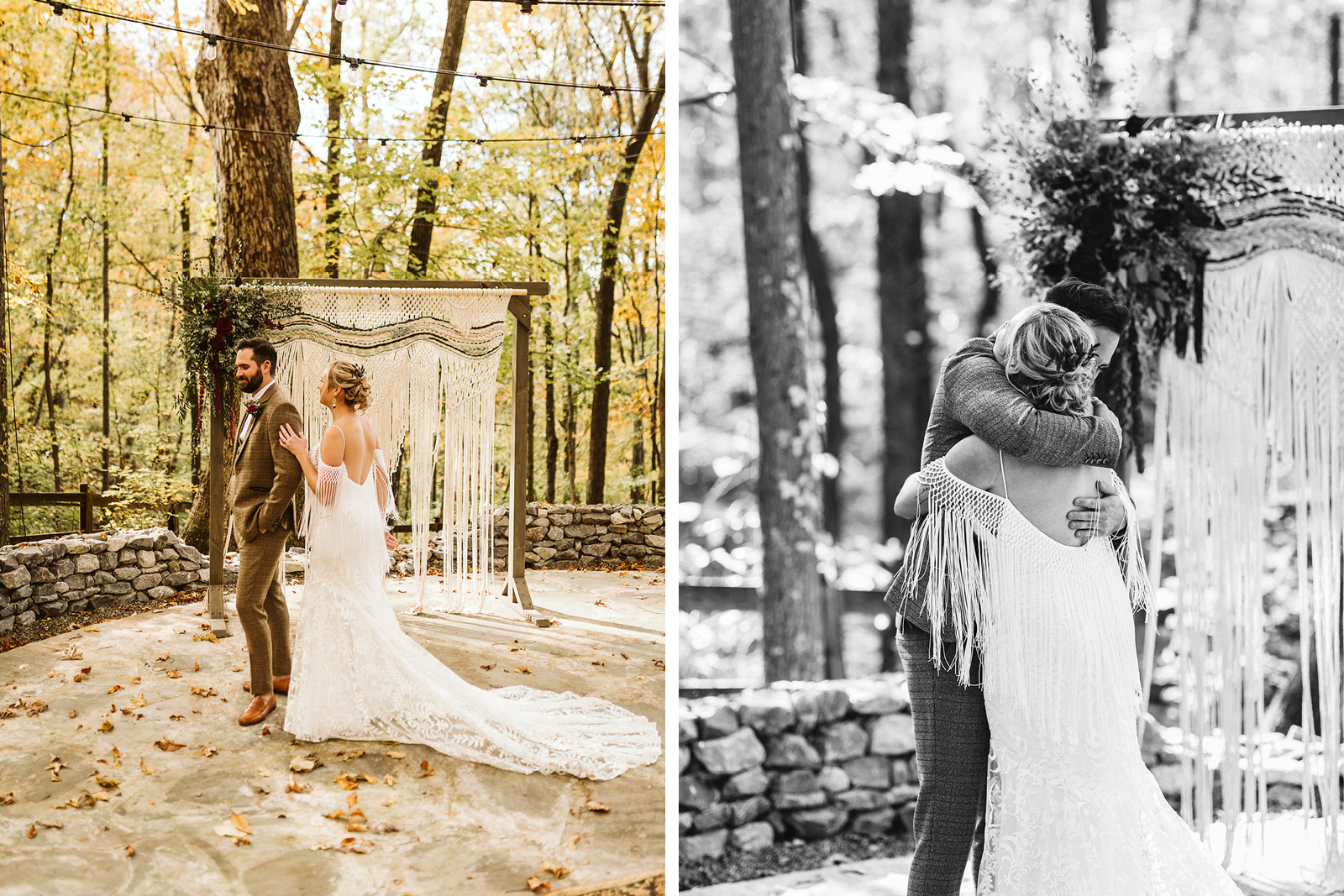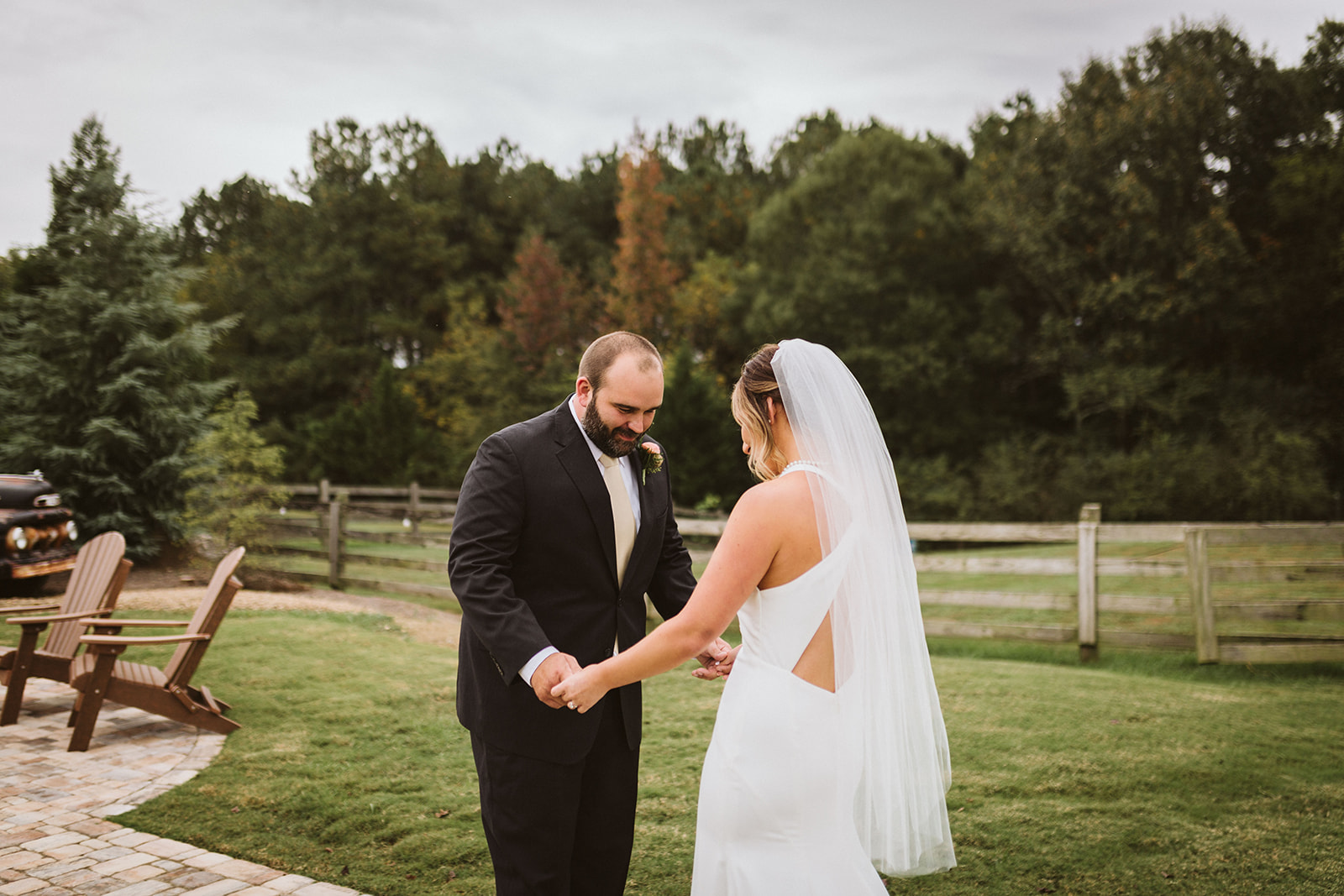 At the end of the day, it's up to you!
The decision of whether or not to do a first look is entirely up to you and your partner. Stick with tradition, do a first look, or throw it all out the window and get ready together. Either way, the first time you see each other in your wedding attire will be magical.
Not sure which way to go? I'd love to talk you through it! I can help you both decide whether a first look is right for you and find the perfect location at your venue. Visit my contact page, shoot me a message, and let's chat!
For more engagement and wedding inspiration, check out my blog.