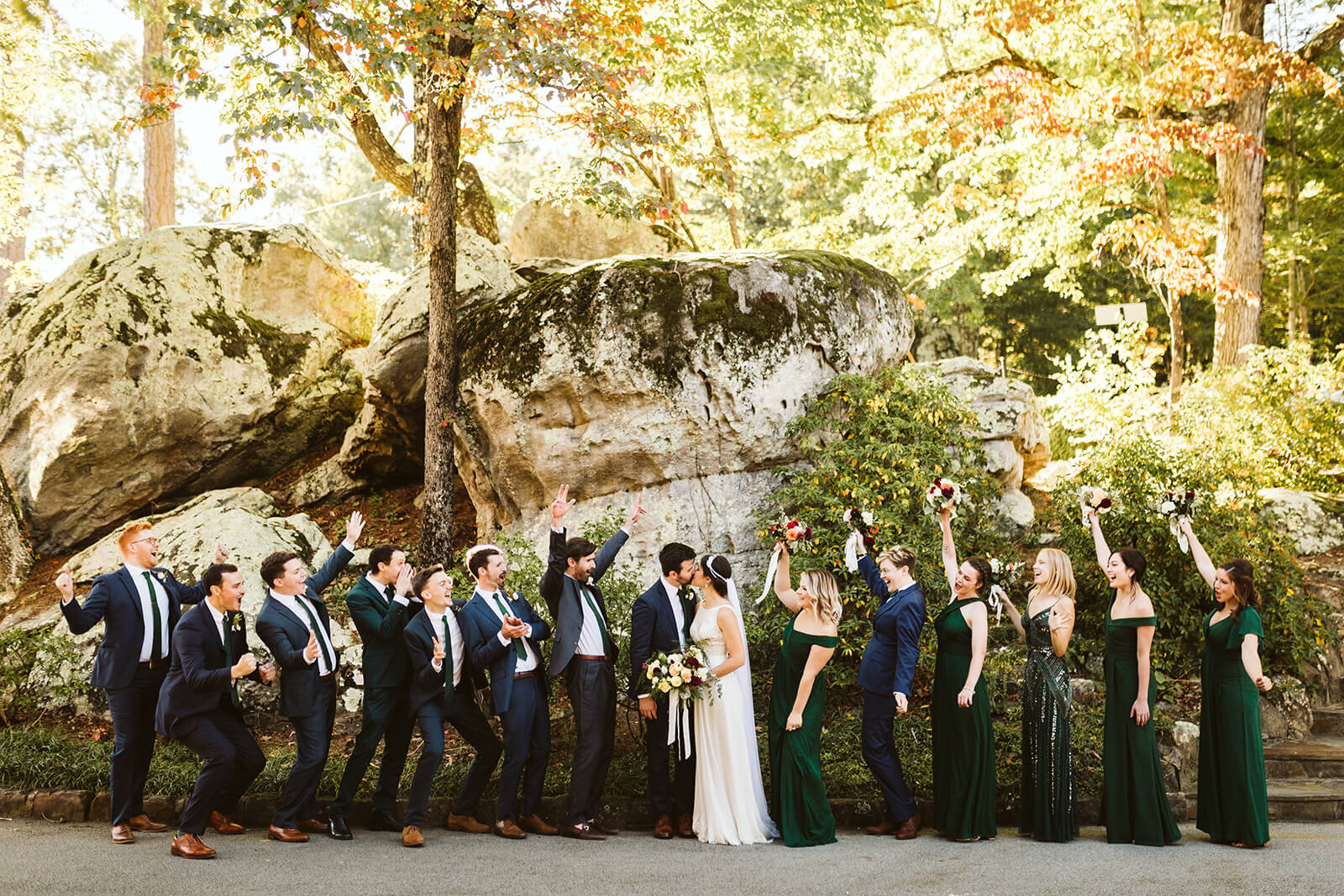 If you're a Chattanooga resident, or are looking to have your destination wedding here, there's a solid chance you have an affinity for nature. Maybe you've always envisioned your wedding in the forest, surrounded by big trees, green foliage, colorful leaves, and seasonal flowers. There's simply something tranquil, and intimately powerful about standing in the woods surrounded by awesome nature so big, but all connected as one. It's the perfect place to get married!
Here are a few Chattanooga forest venue options to consider if you're looking for a nature setting.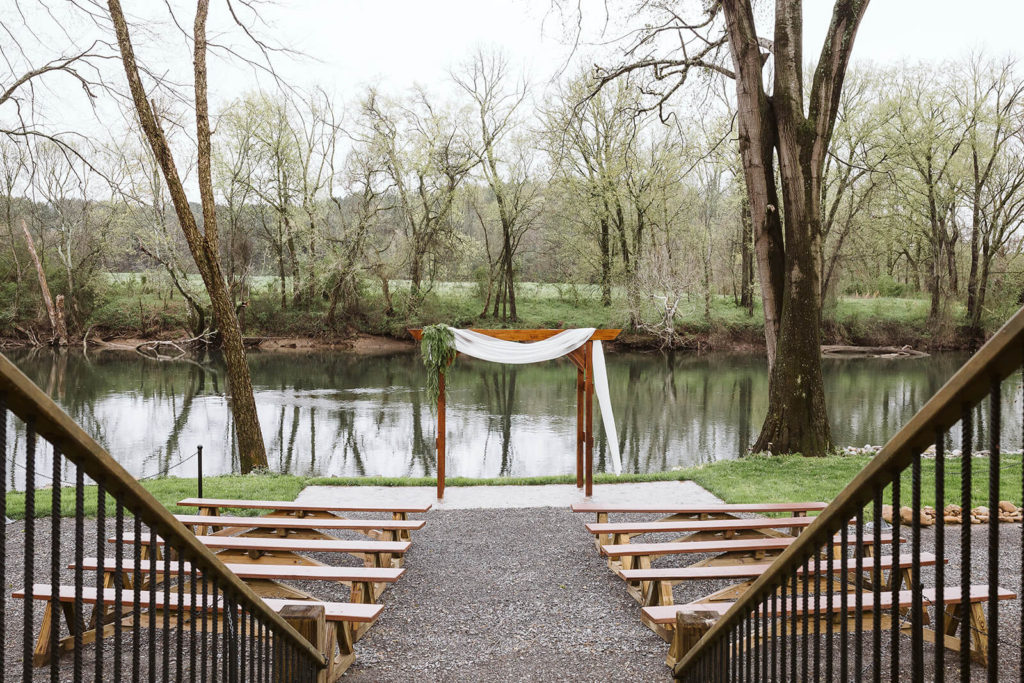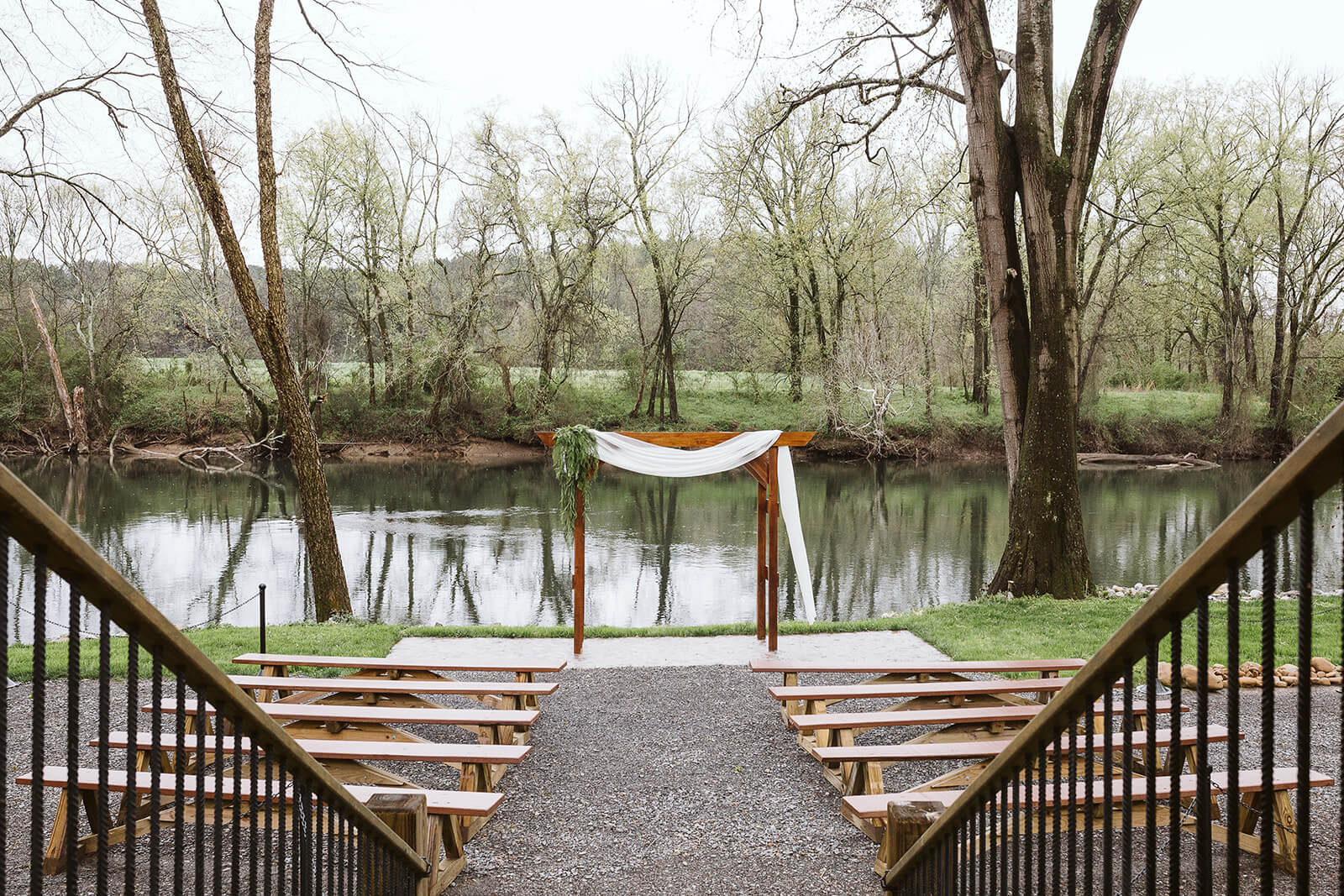 Oakleaf Cottage
Technically located 30 minutes from downtown Chattanooga in Trenton, GA, just across the TN state line, sits a gorgeous wedding retreat called Oakleaf Cottage. Its steep driveway up the side of Lookout Mountain is a wonderful precursor to the charming cottage and barn, with two ceremony spots to choose from while tucked away on the mountain.
The 28-acre grounds of forest make for a versatile venue that can suit weddings of every style from traditional, boho, modern, and more. The barn is climate-controlled and an ideal solution for inclement weather during your ceremony or reception, and the main cottage can be used for getting ready and indoor photos throughout the day.
I've photographed many couples and weddings at Oakleaf and can attest to its natural beauty any time of year. During the spring and summer, it's a lush green; fall brings yellow and orange tones; and the colder months transform the venue into a moody winter wonderland. With its mix of indoor and outdoor spaces, Oakleaf Cottage is great forest venue option in all seasons.
Austin + Kaile chose to get married the last weekend of October, with leaves abundantly covering the forest floor and opening the views in every direction, especially from the porch off the barn.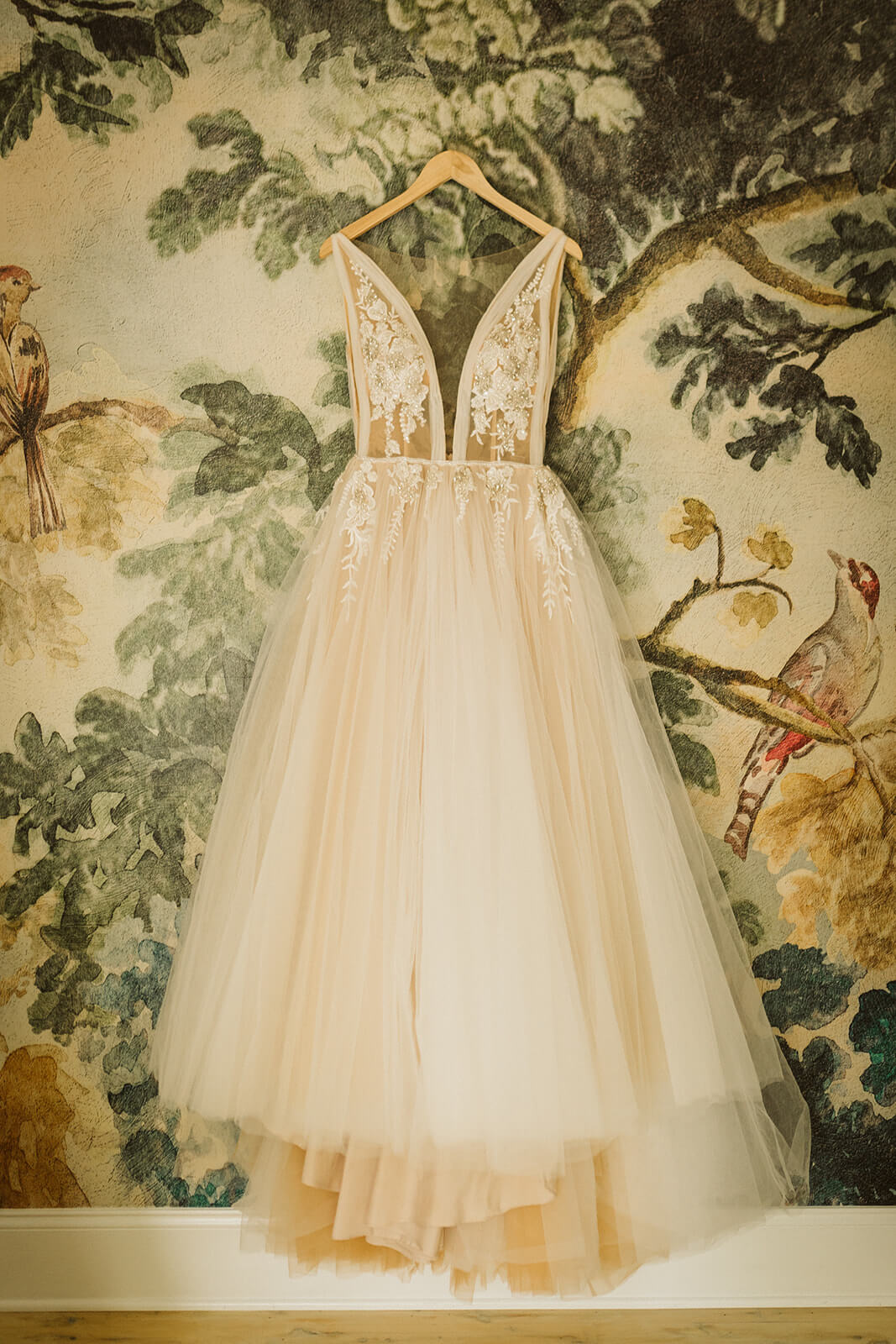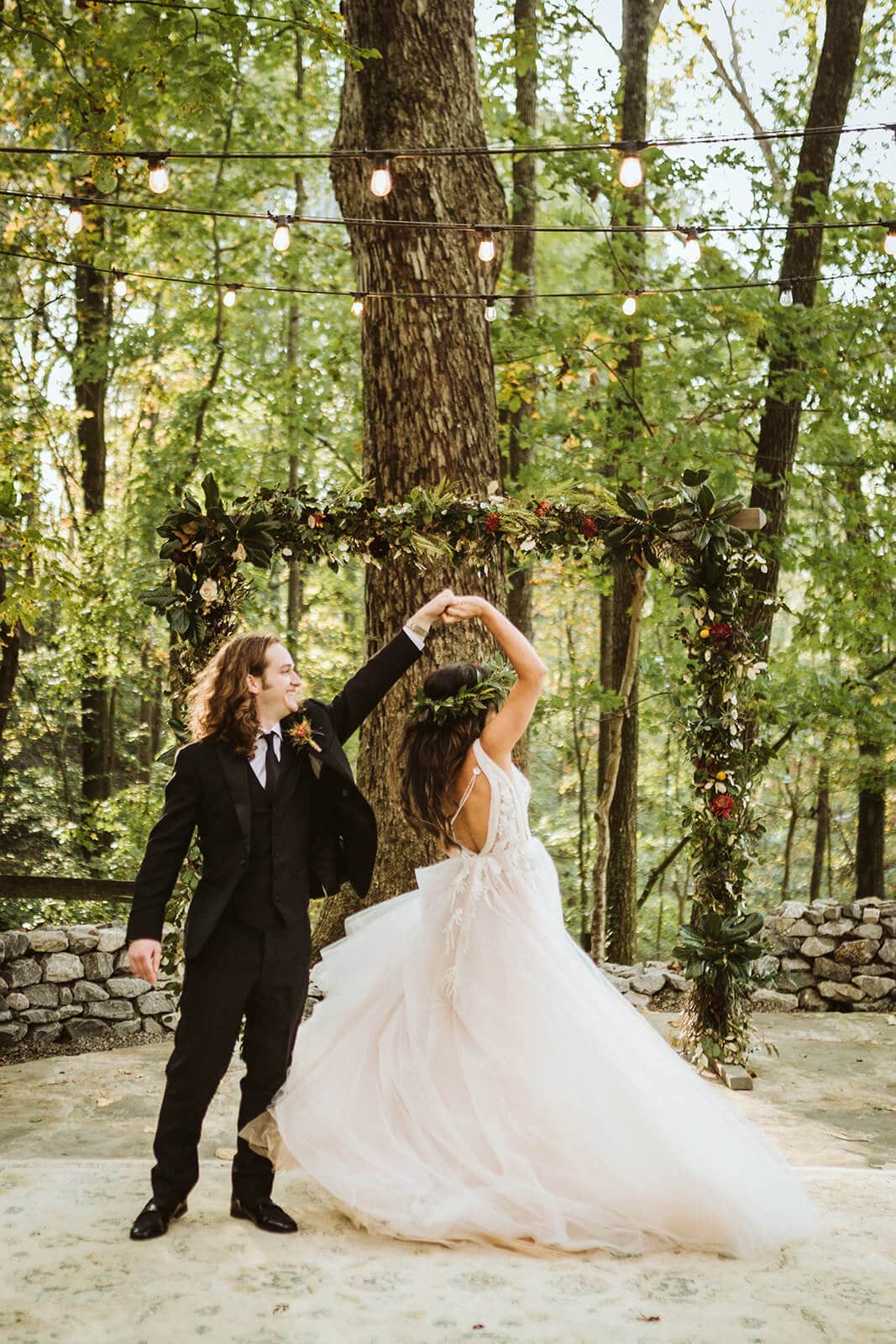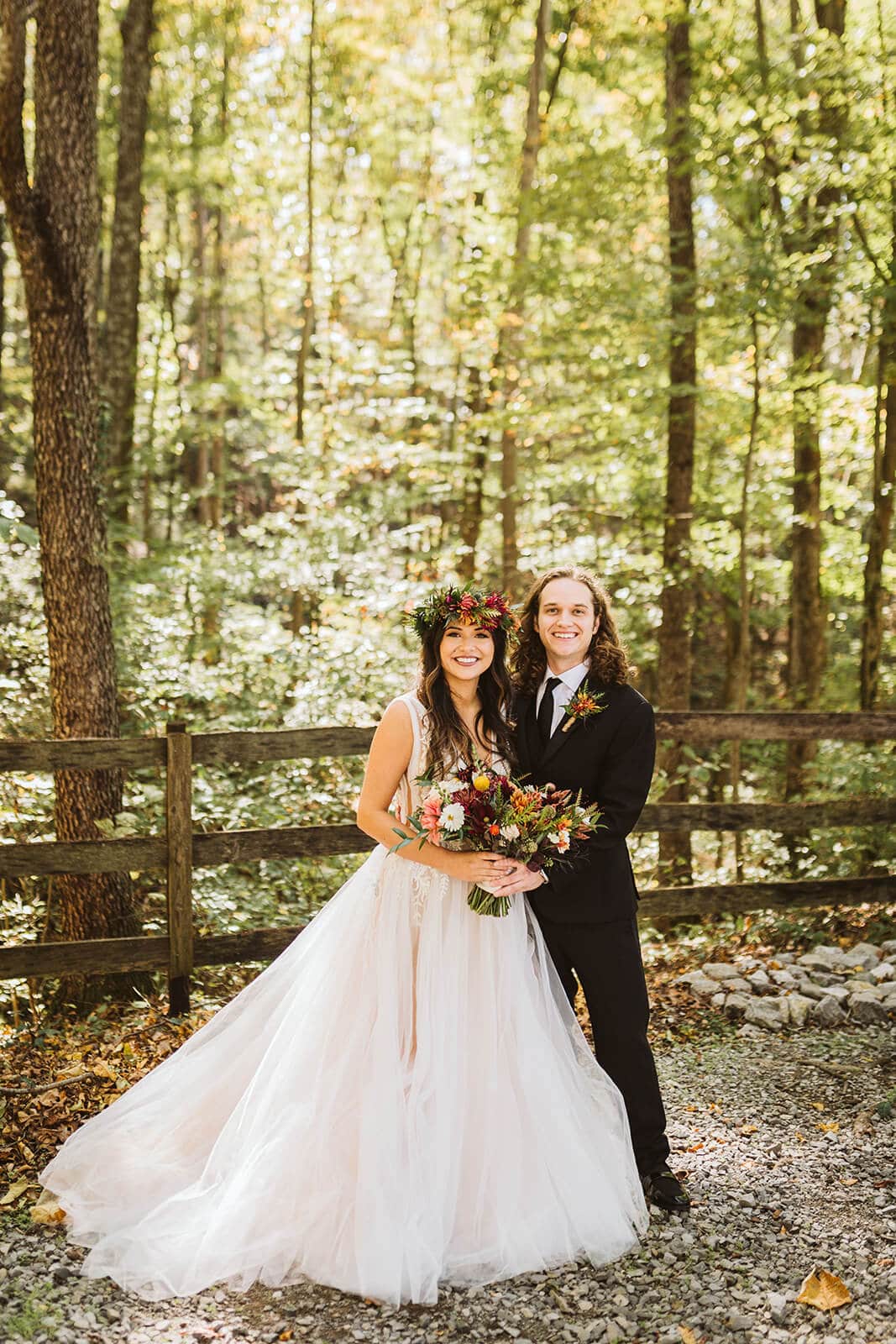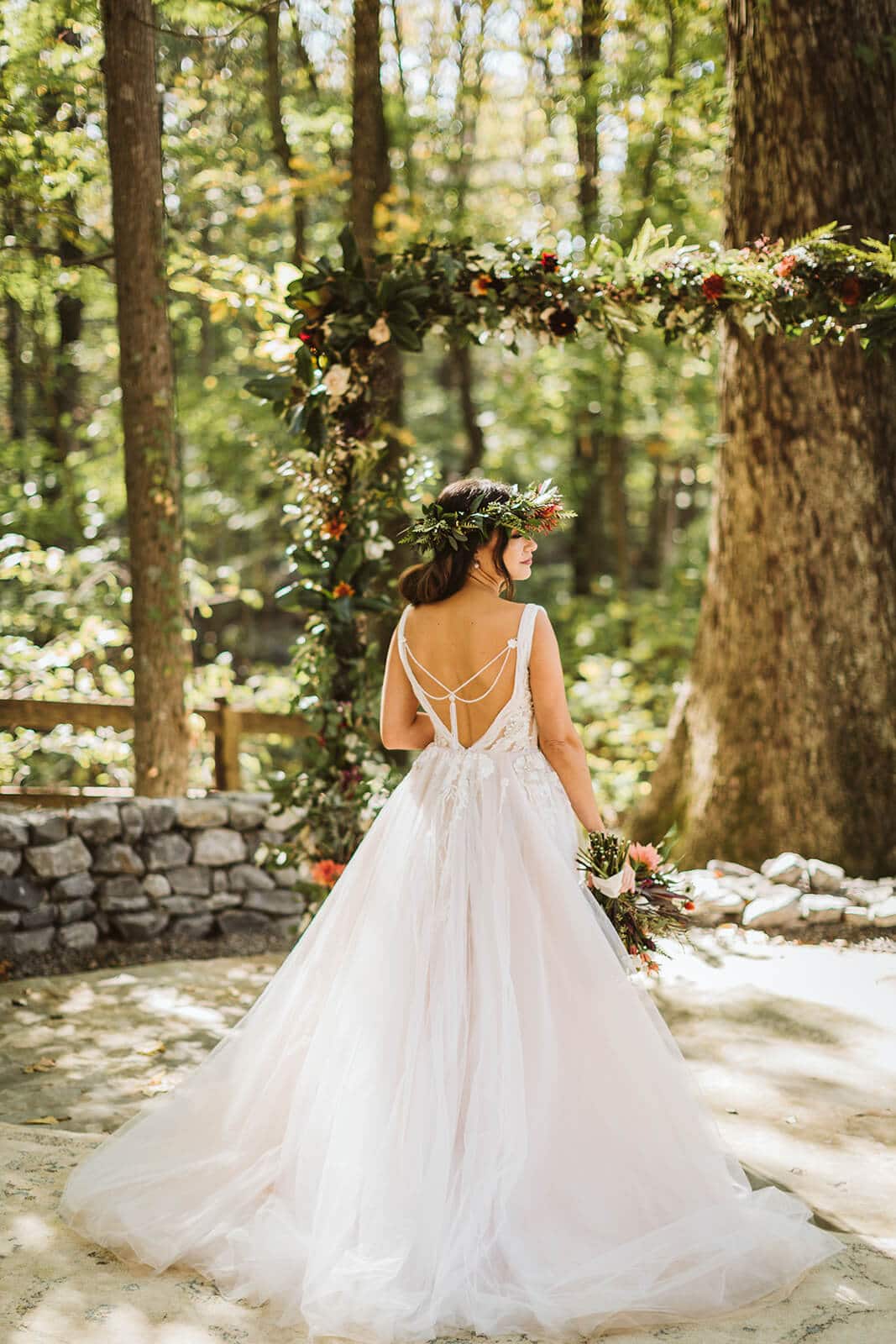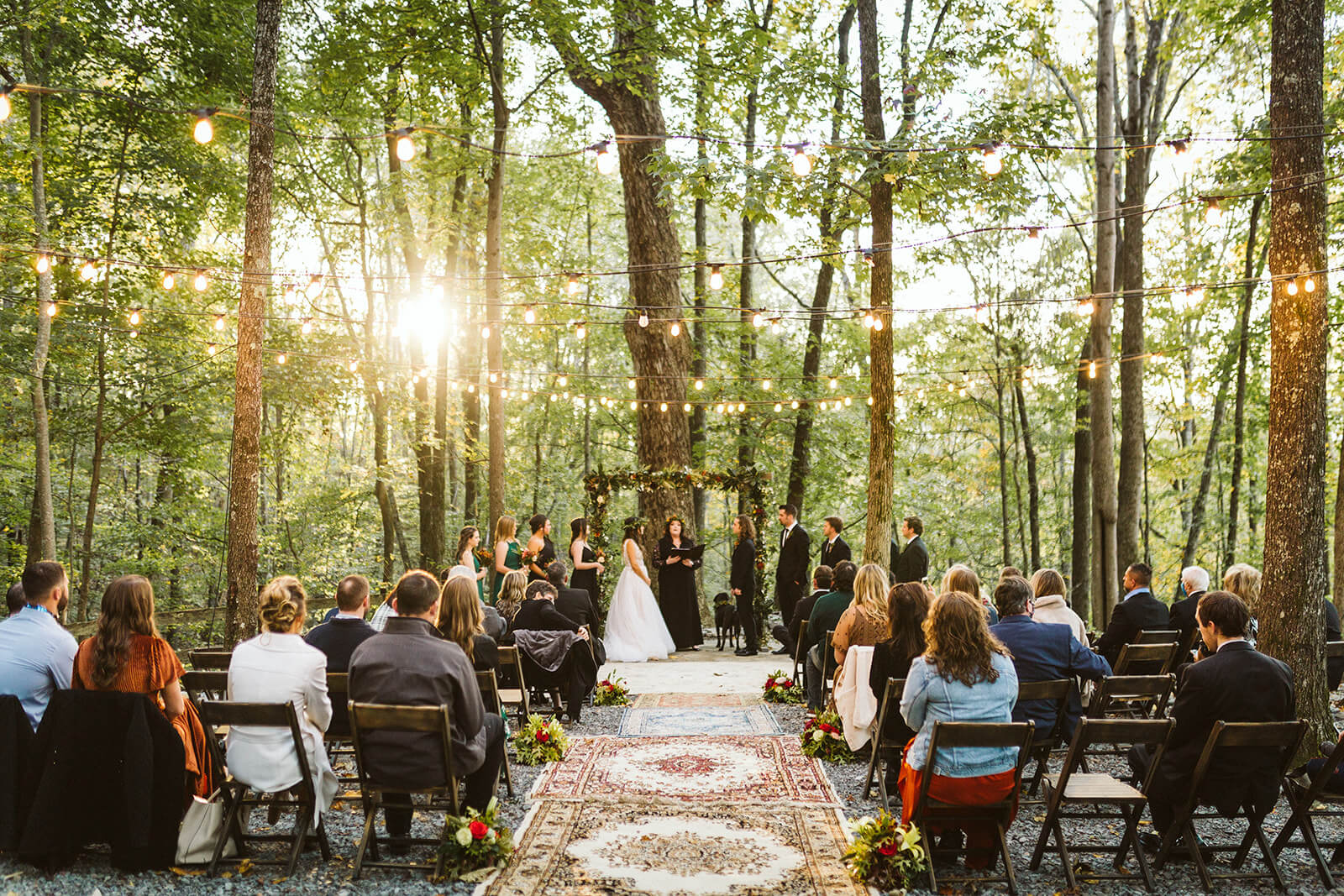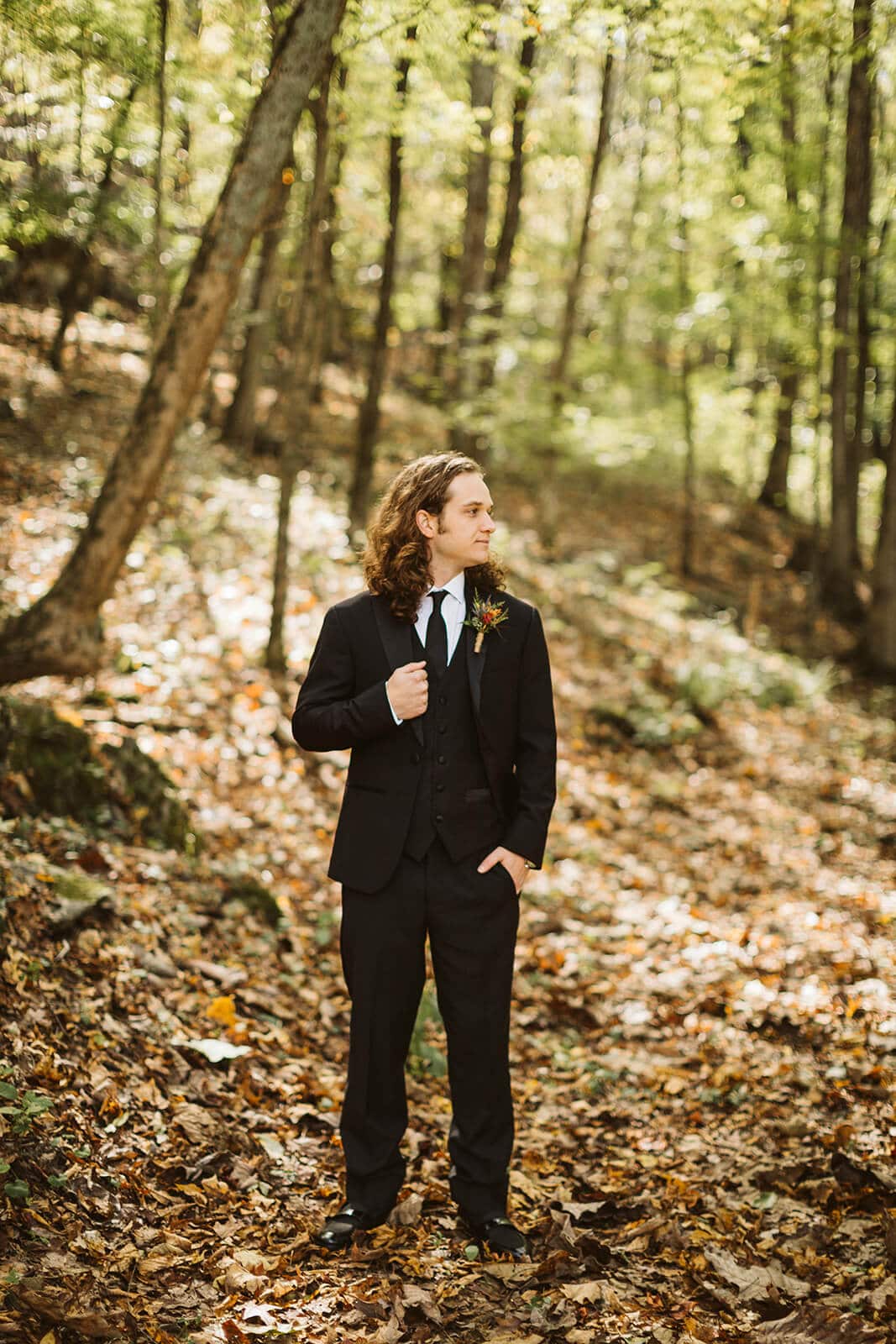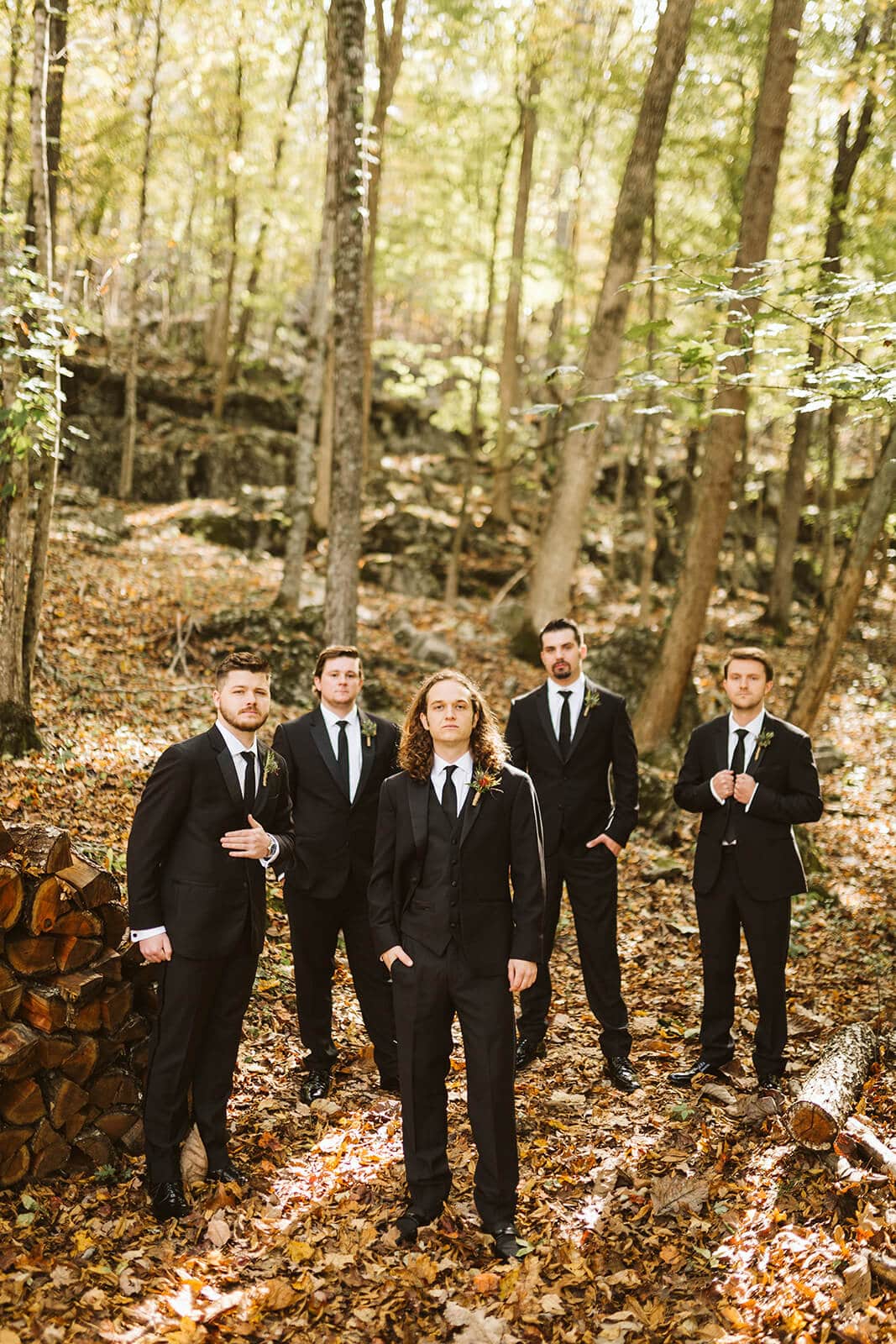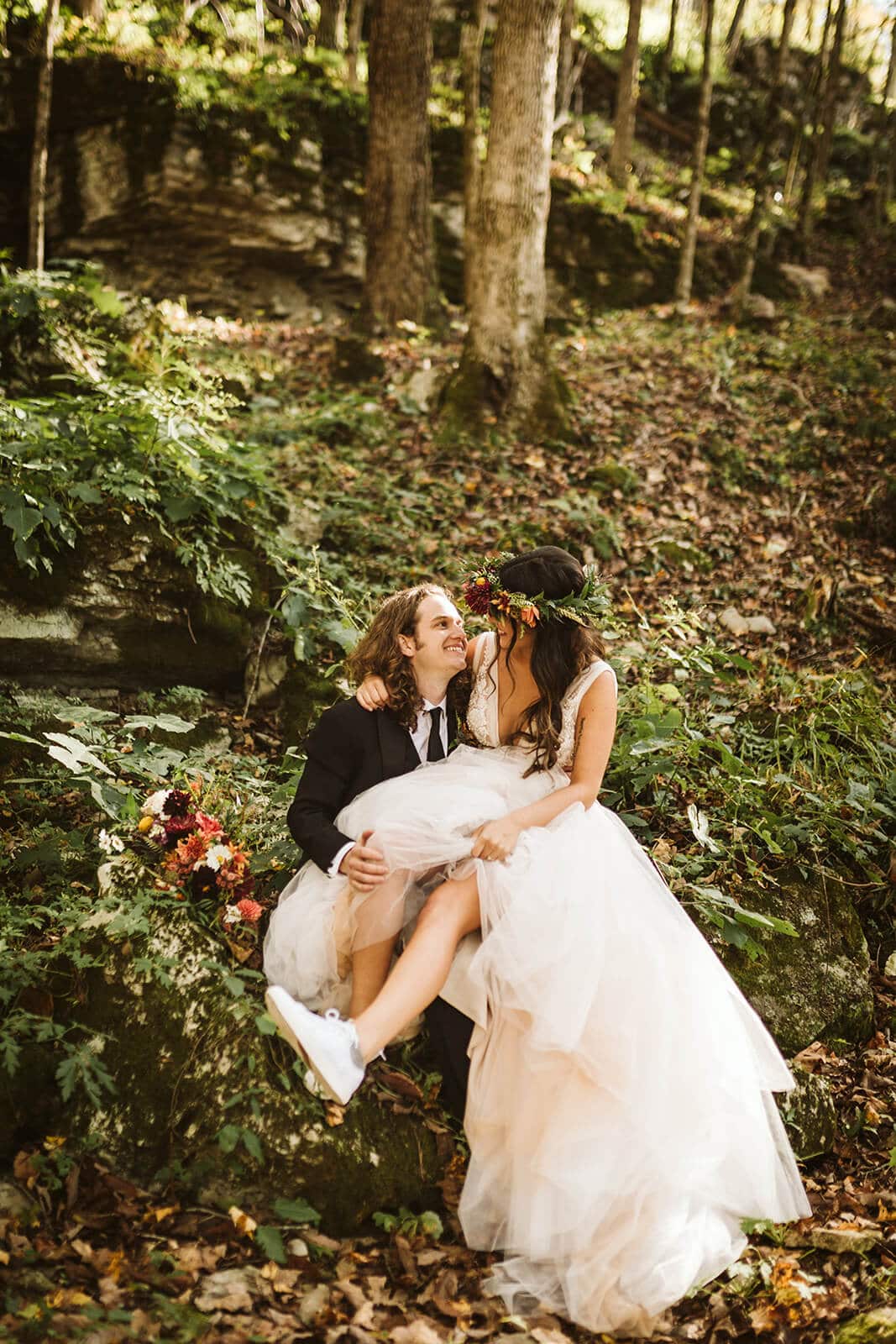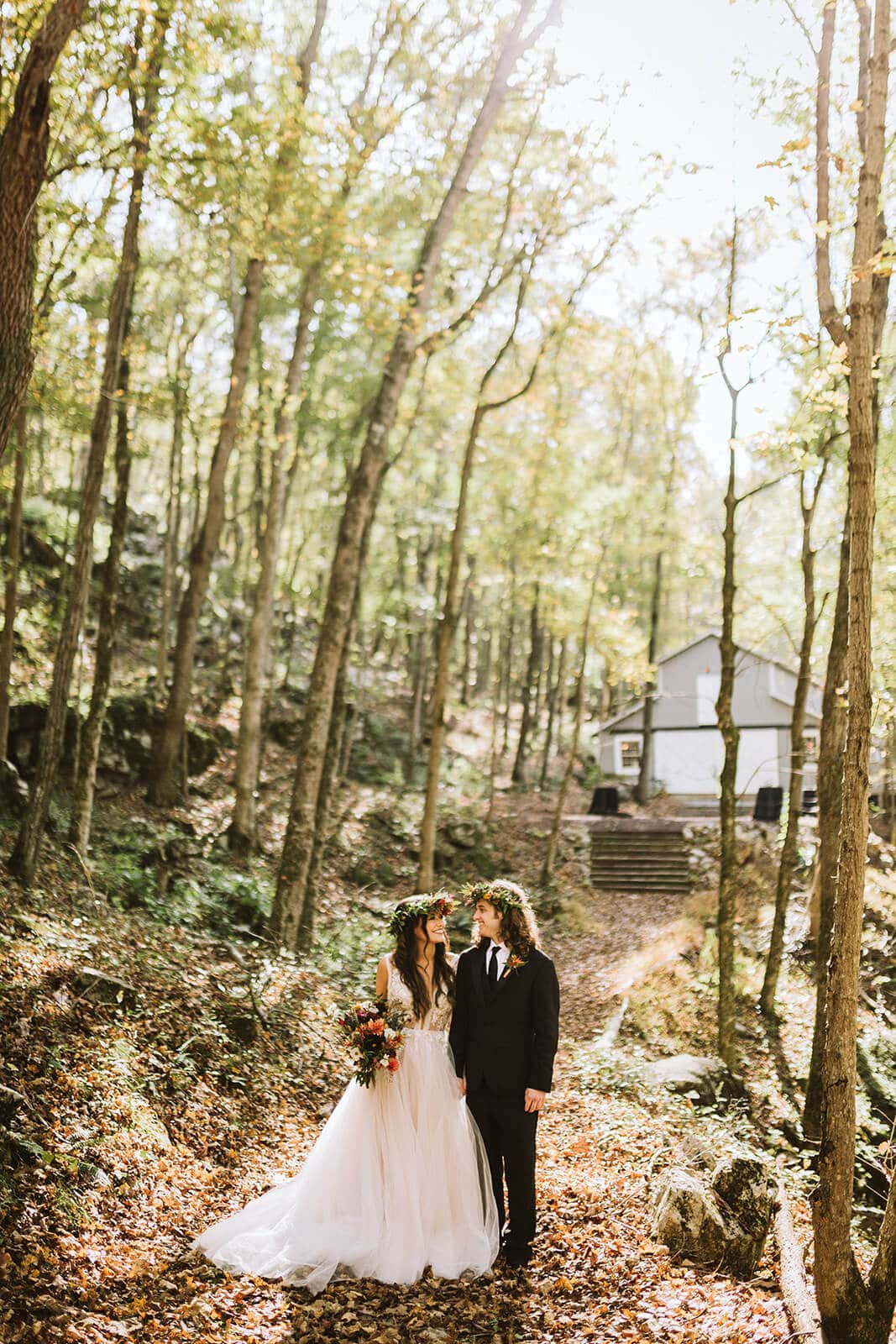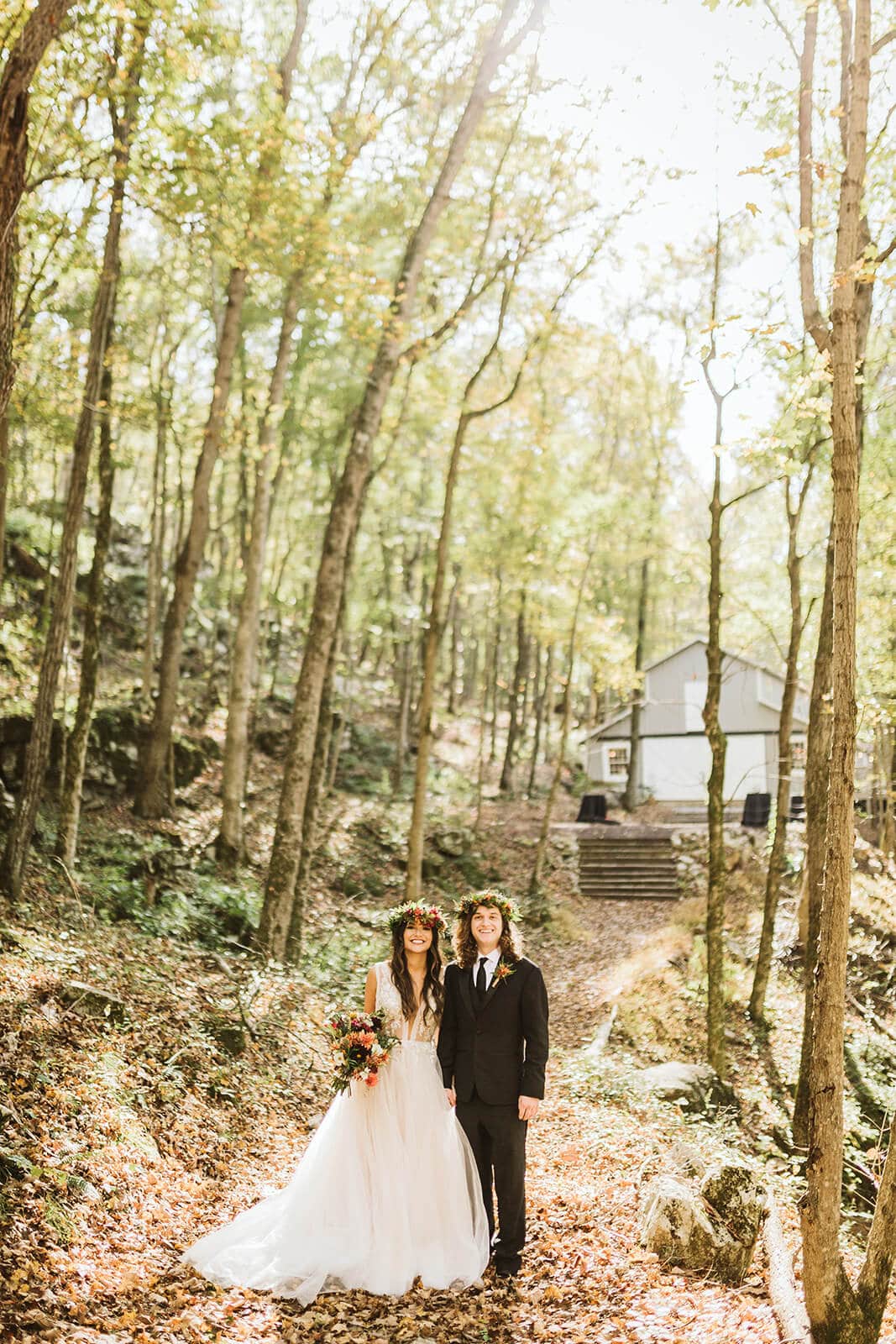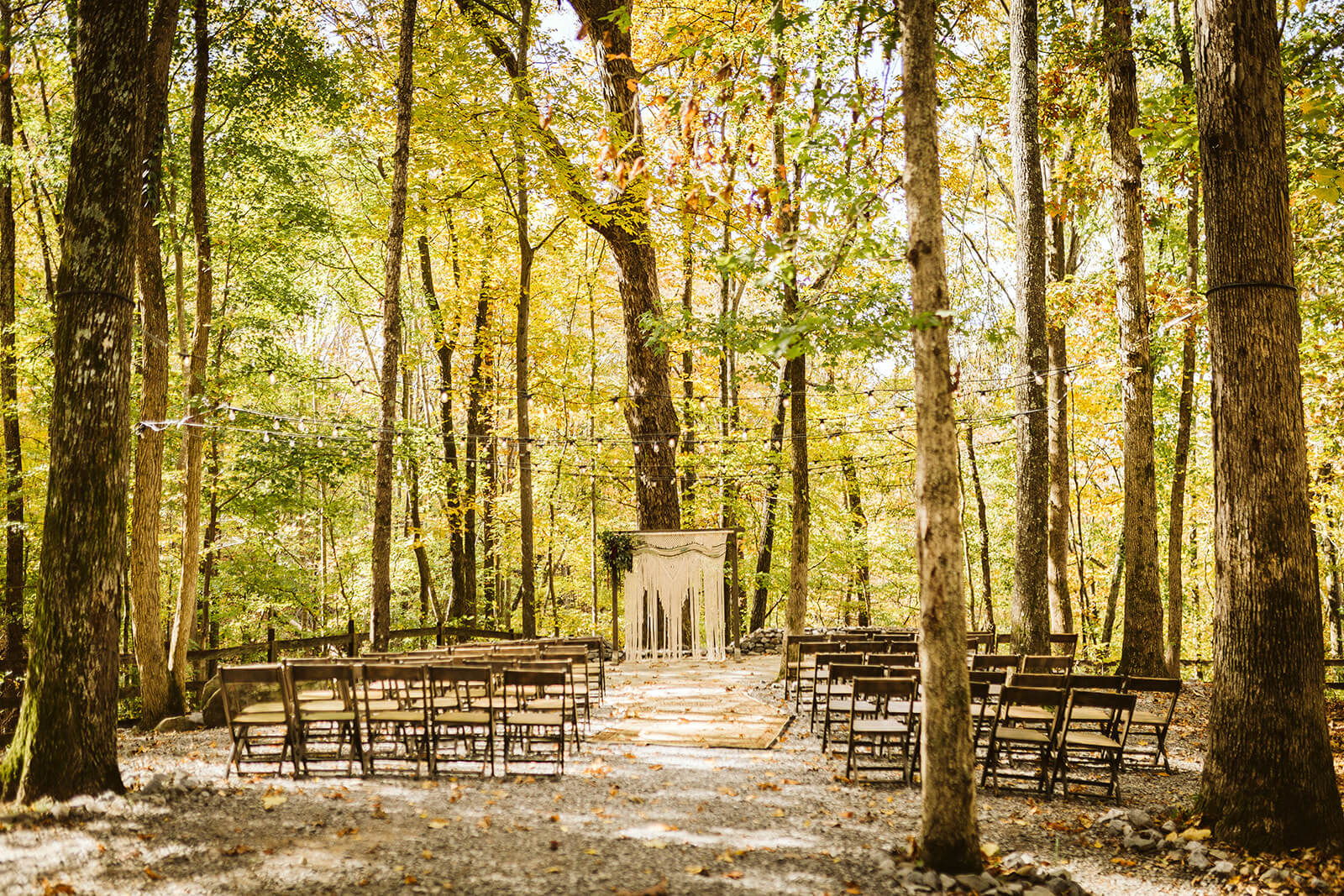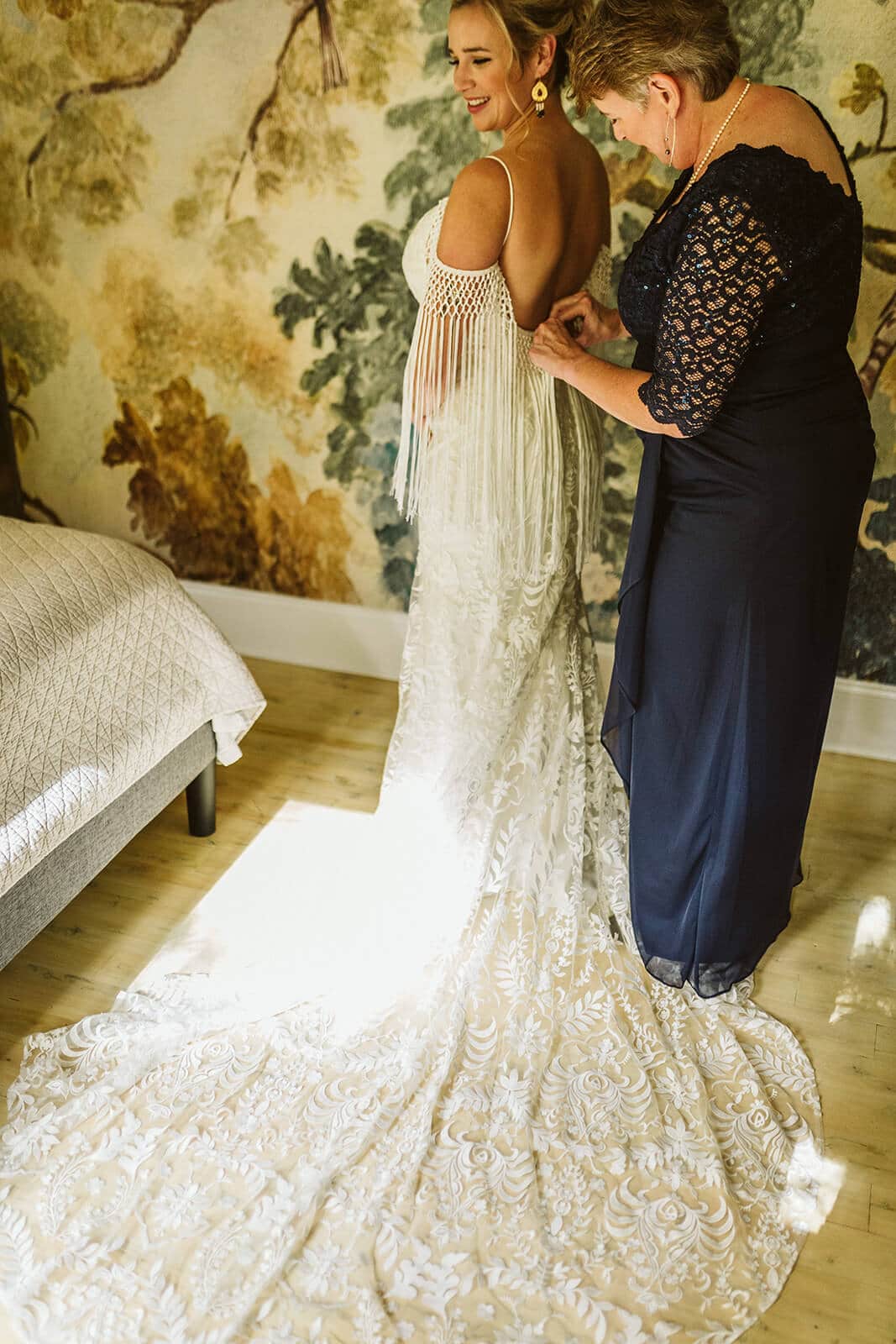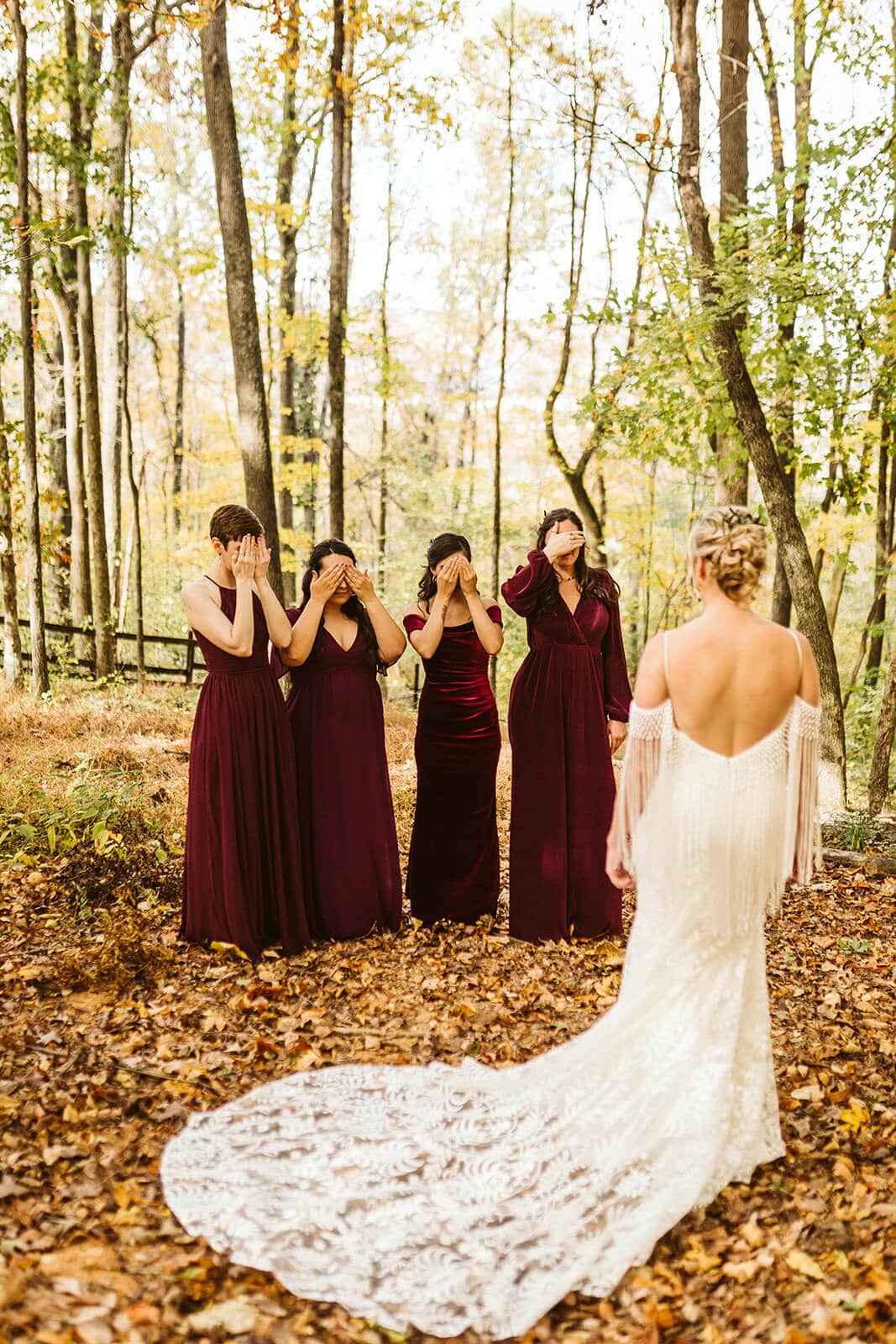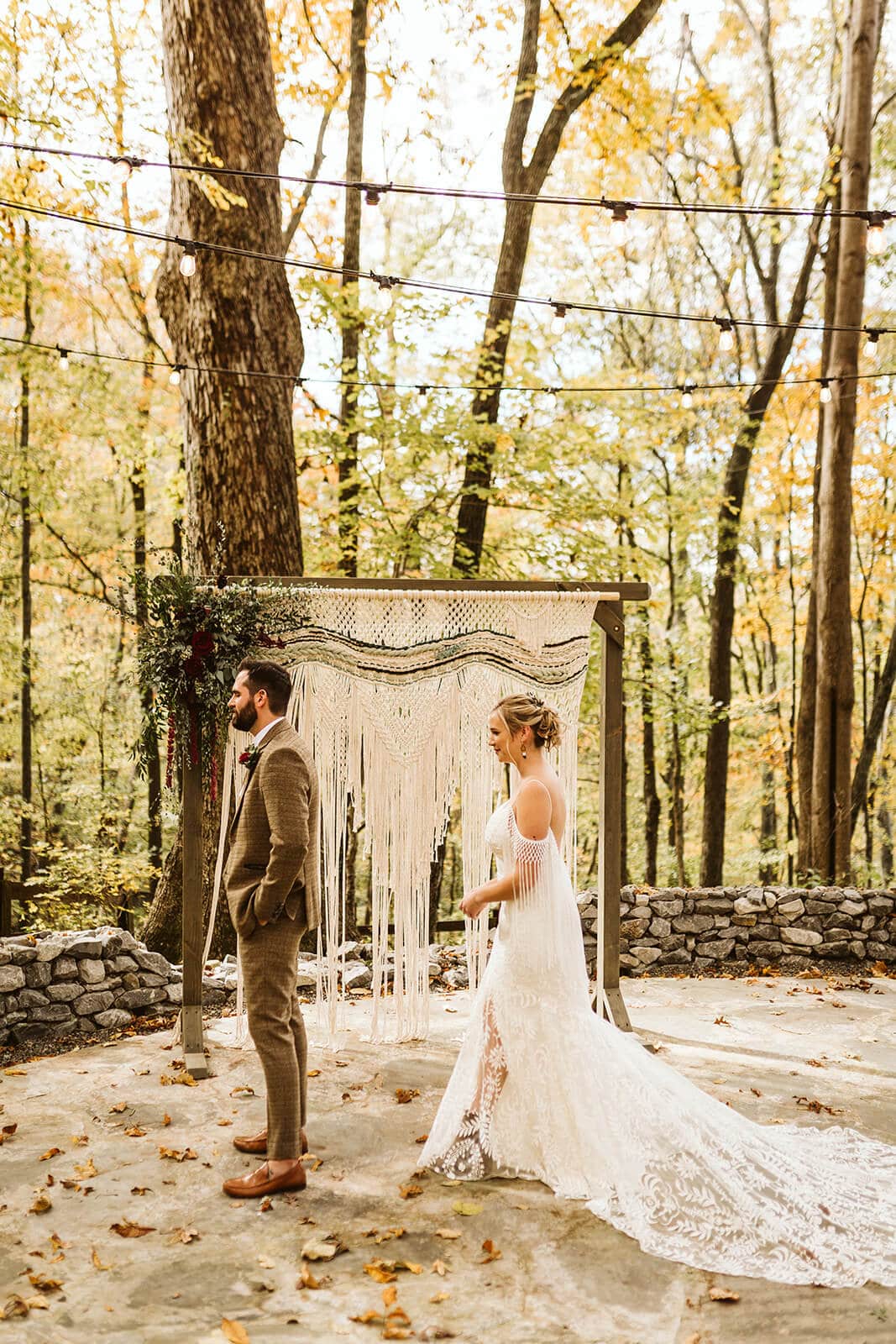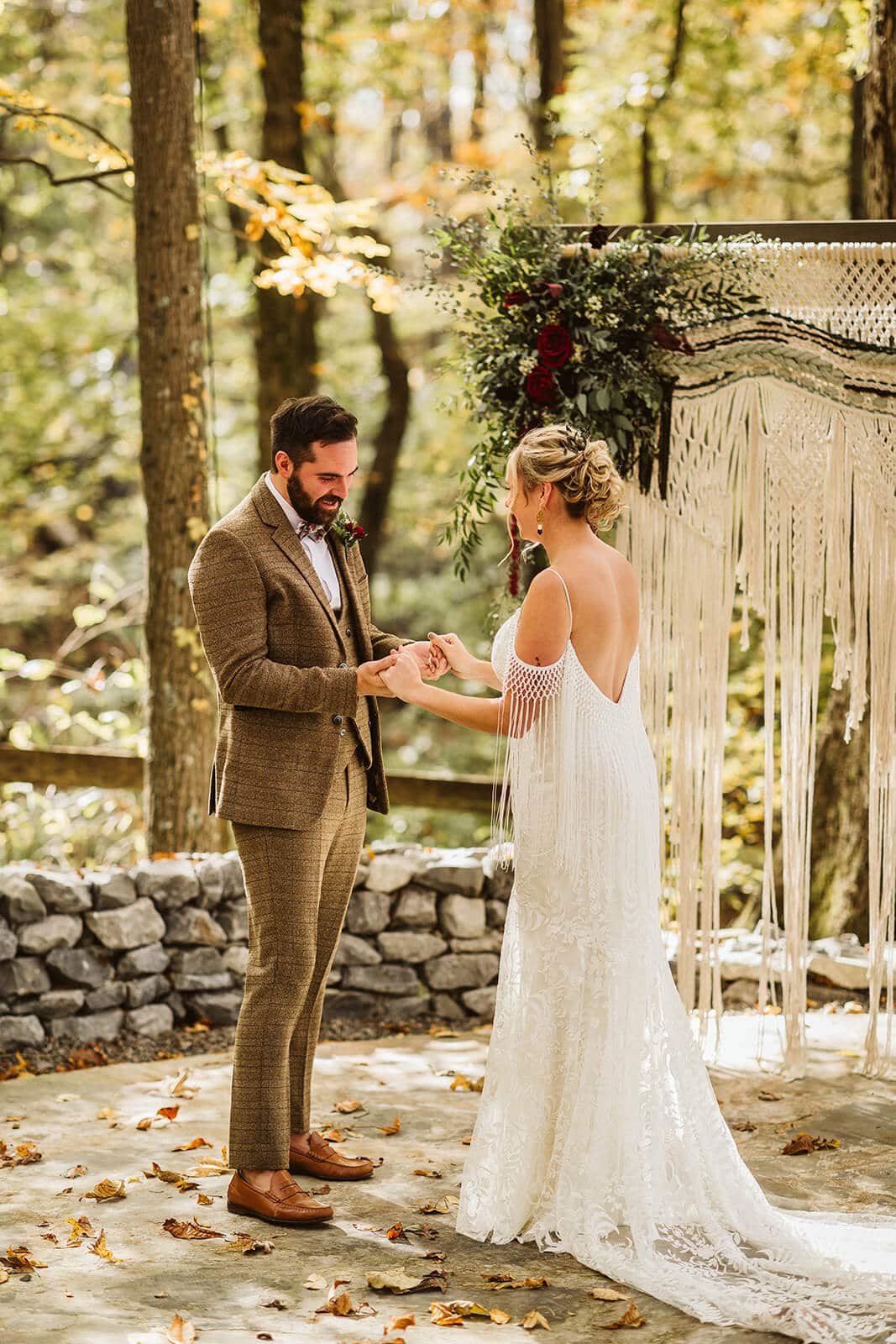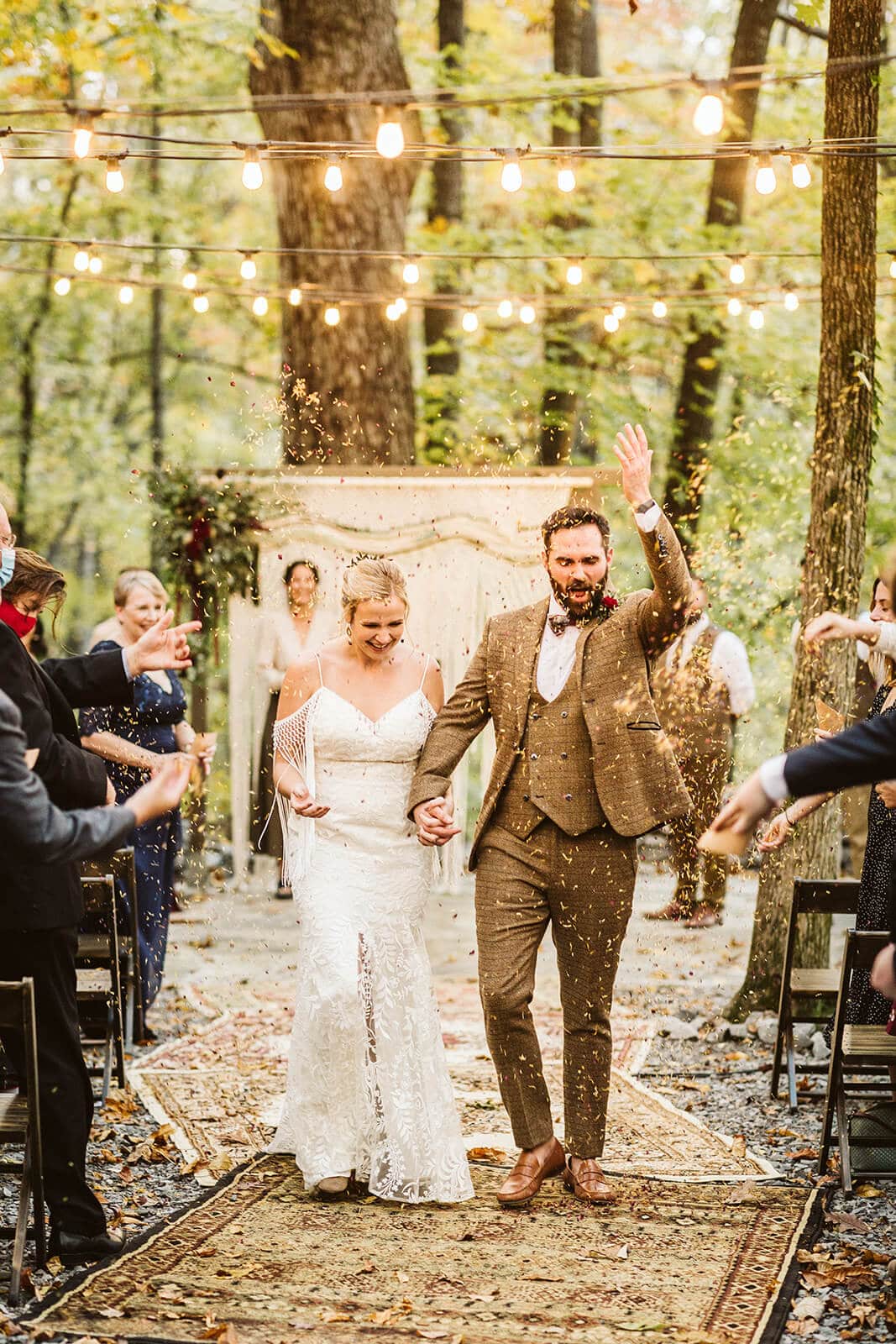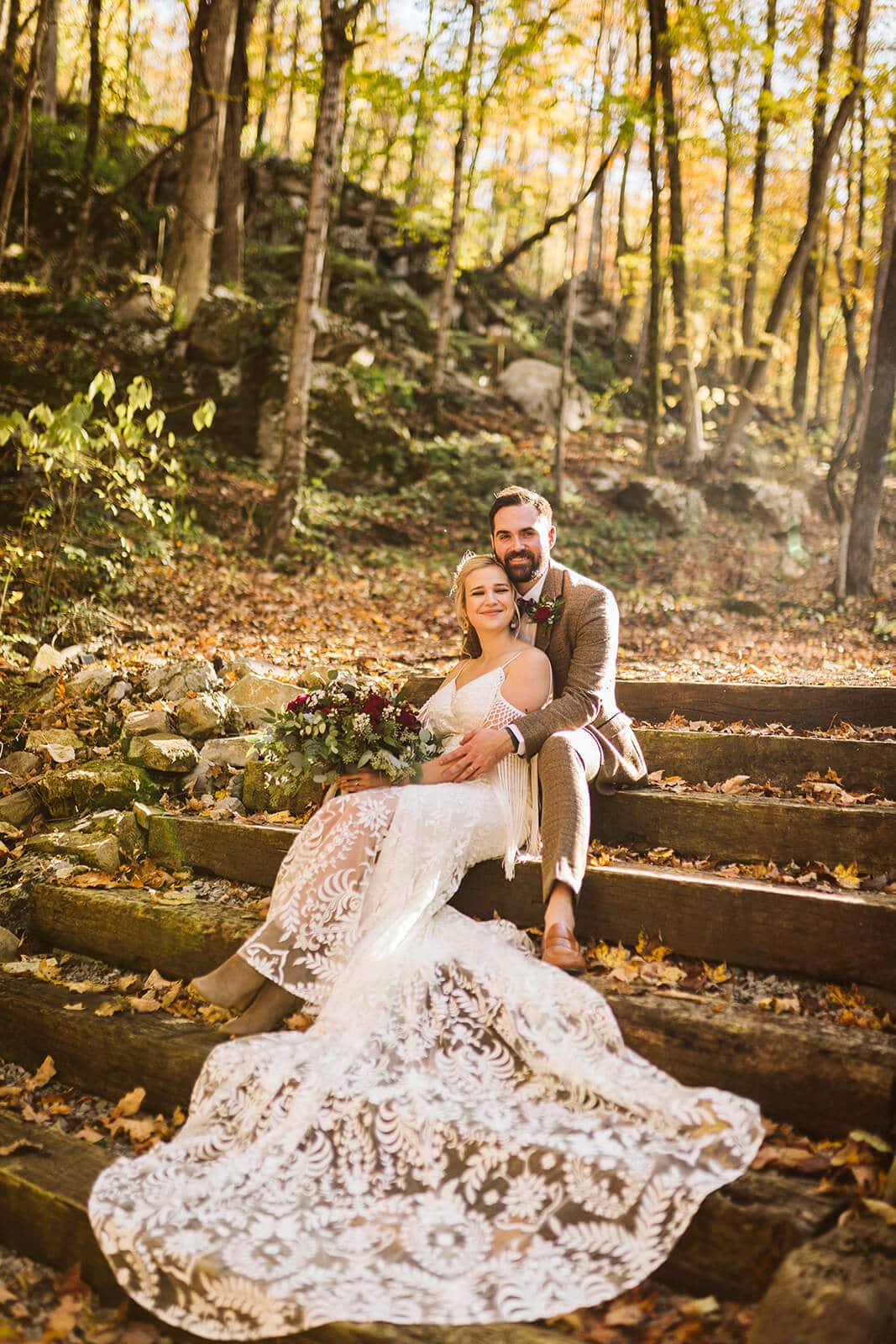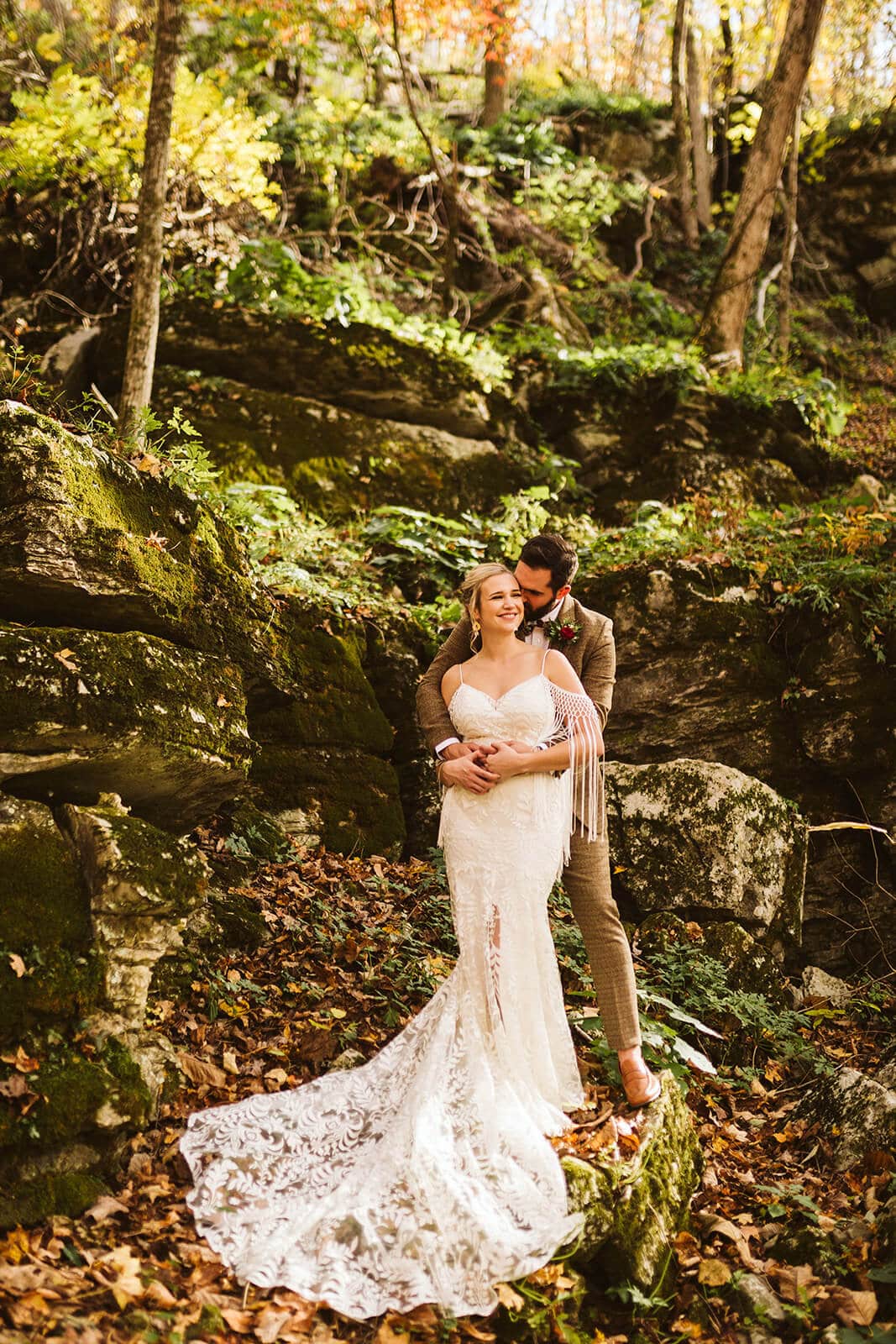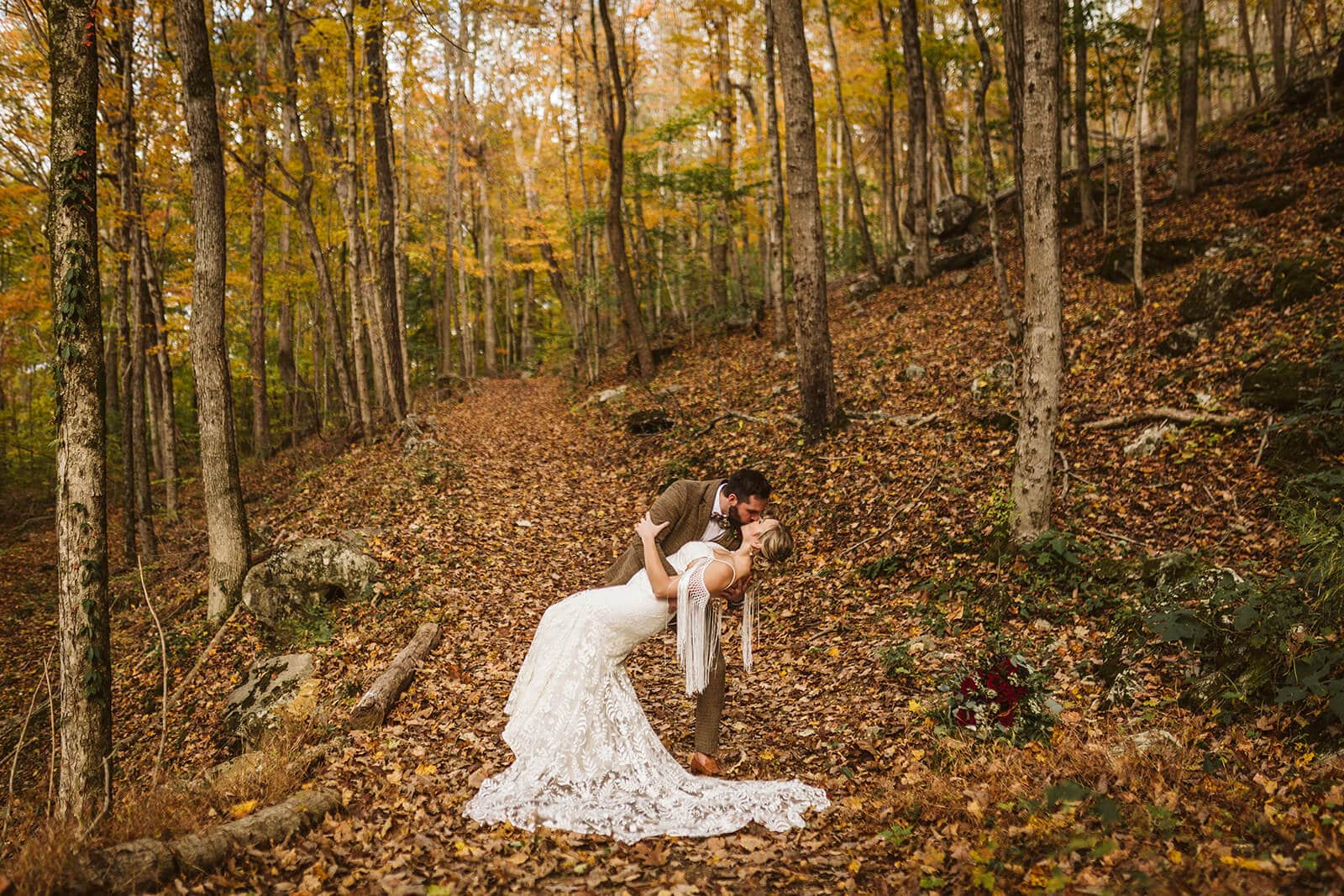 Hiwassee River Weddings
If you love the outdoors, then you know the only thing better than a forest... is a river running through it! Imagine the serene sound of water running over rocks behind you as you say your vows to your loved one. Near Delano, TN, about an hour from downtown Chattanooga is a venue built right on the Hiwassee River by owner Bill Collins using materials from the land and incorporating tons of personal touches.
If you'd prefer your ceremony in the timber event hall built from the trees surrounding it, its wooden doors open wide to a wrap-around porch and the river for enjoyment during your reception.
Hiwassee has a third ceremony location available, with the forest as your backdrop, fairy lights, and wooden benches seating up to 150 guests. One thing I love about this venue is the variety it has for photos: woody areas, grassy fields, and even a private dock on the river! There are also getting-ready suites inside the venue.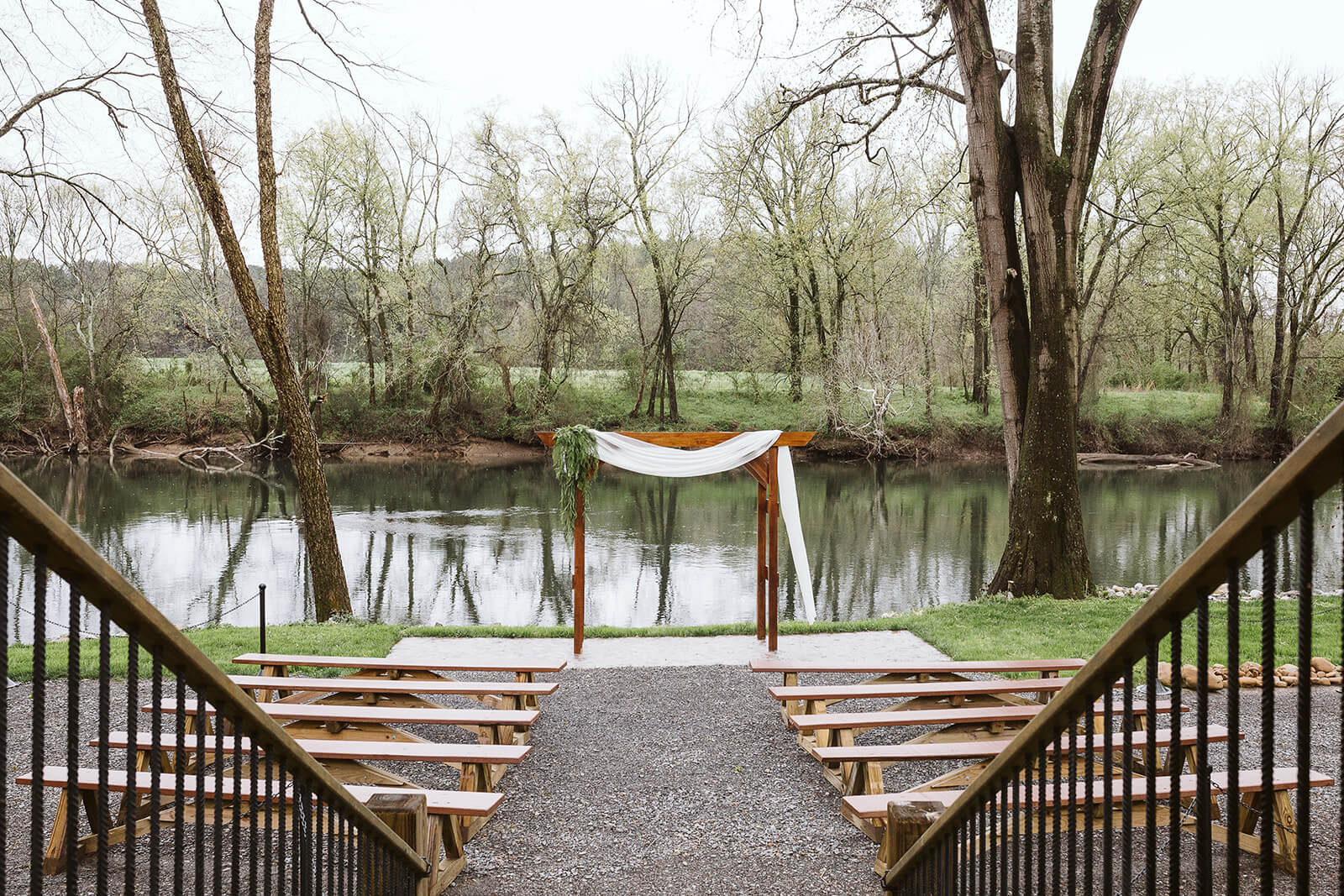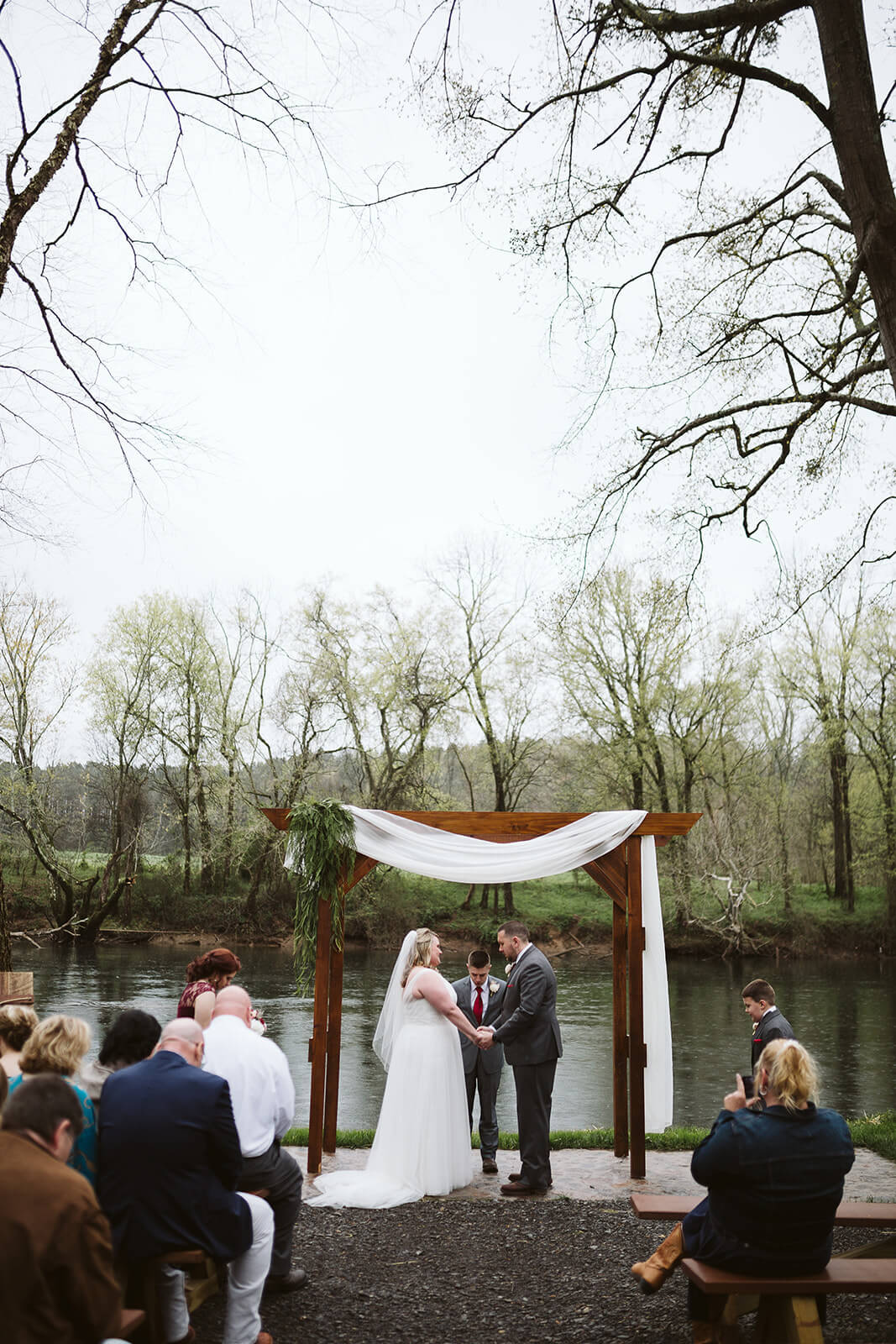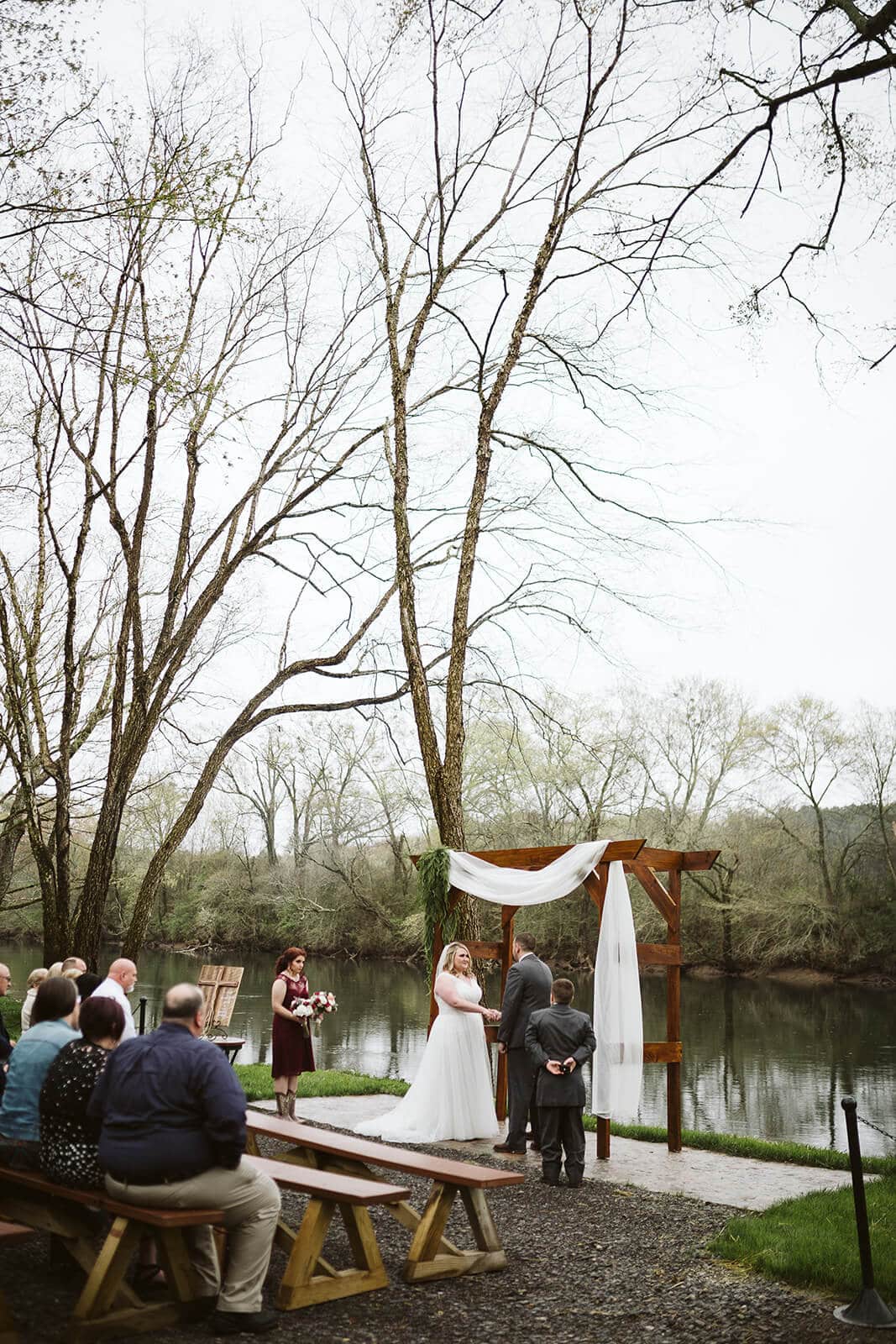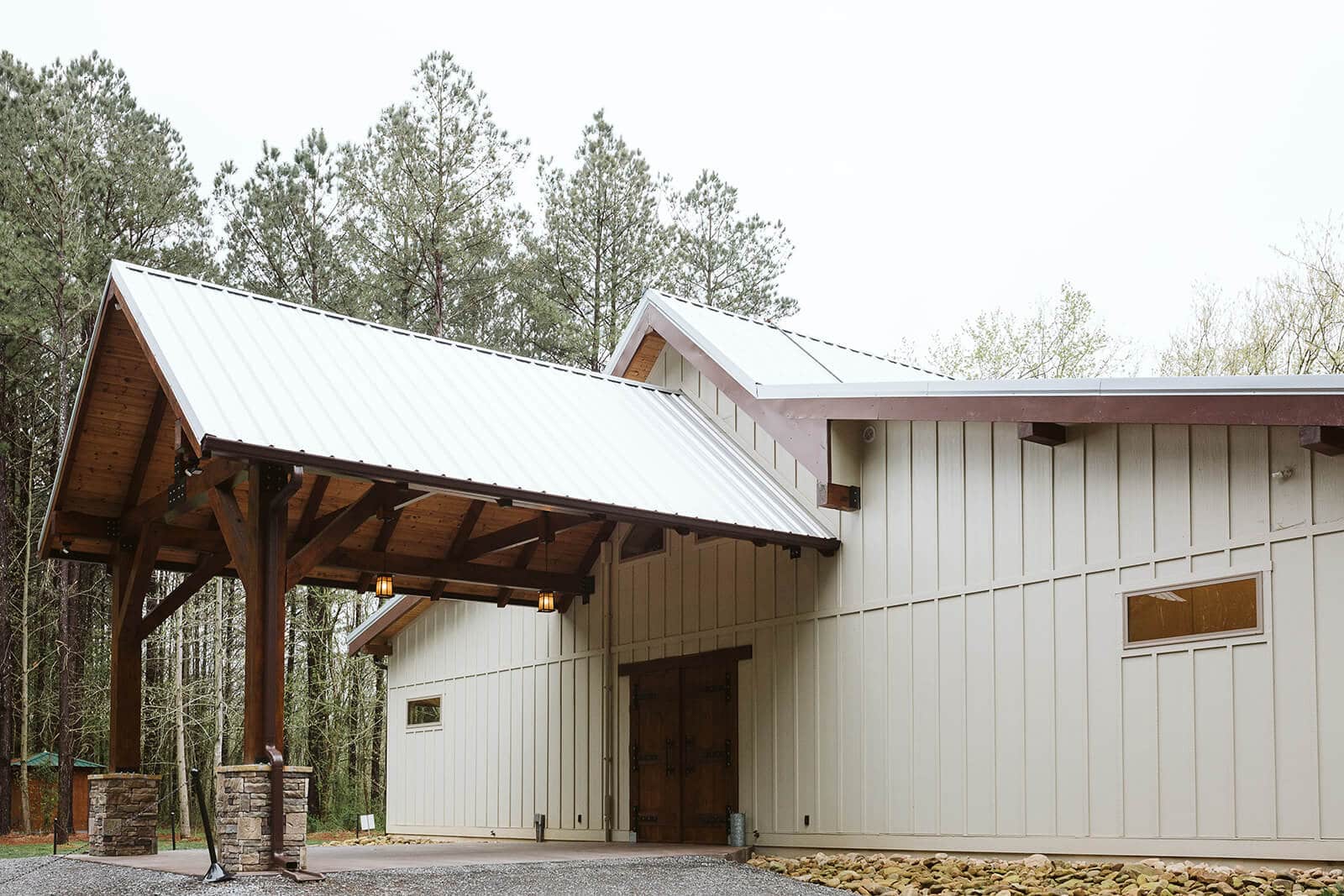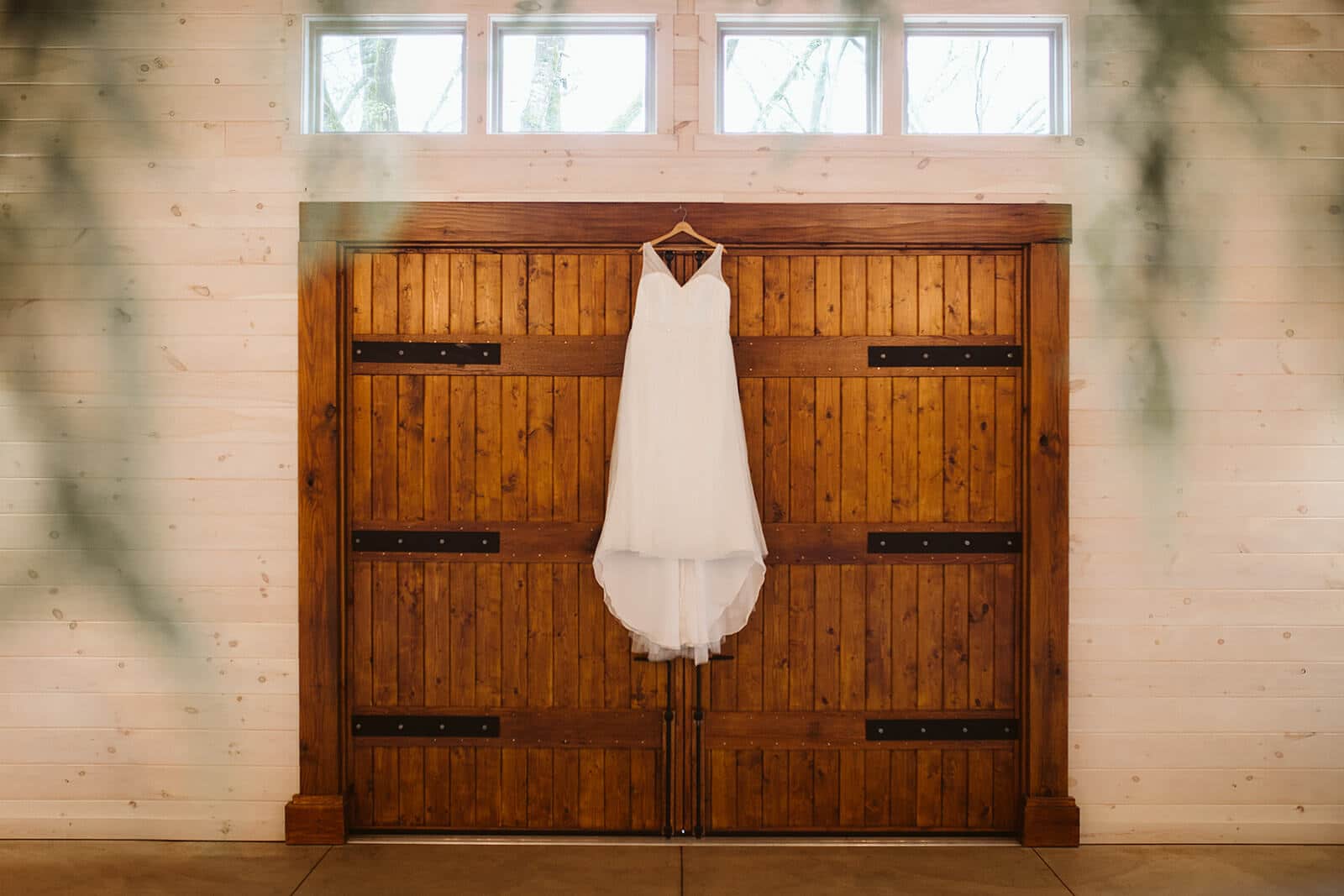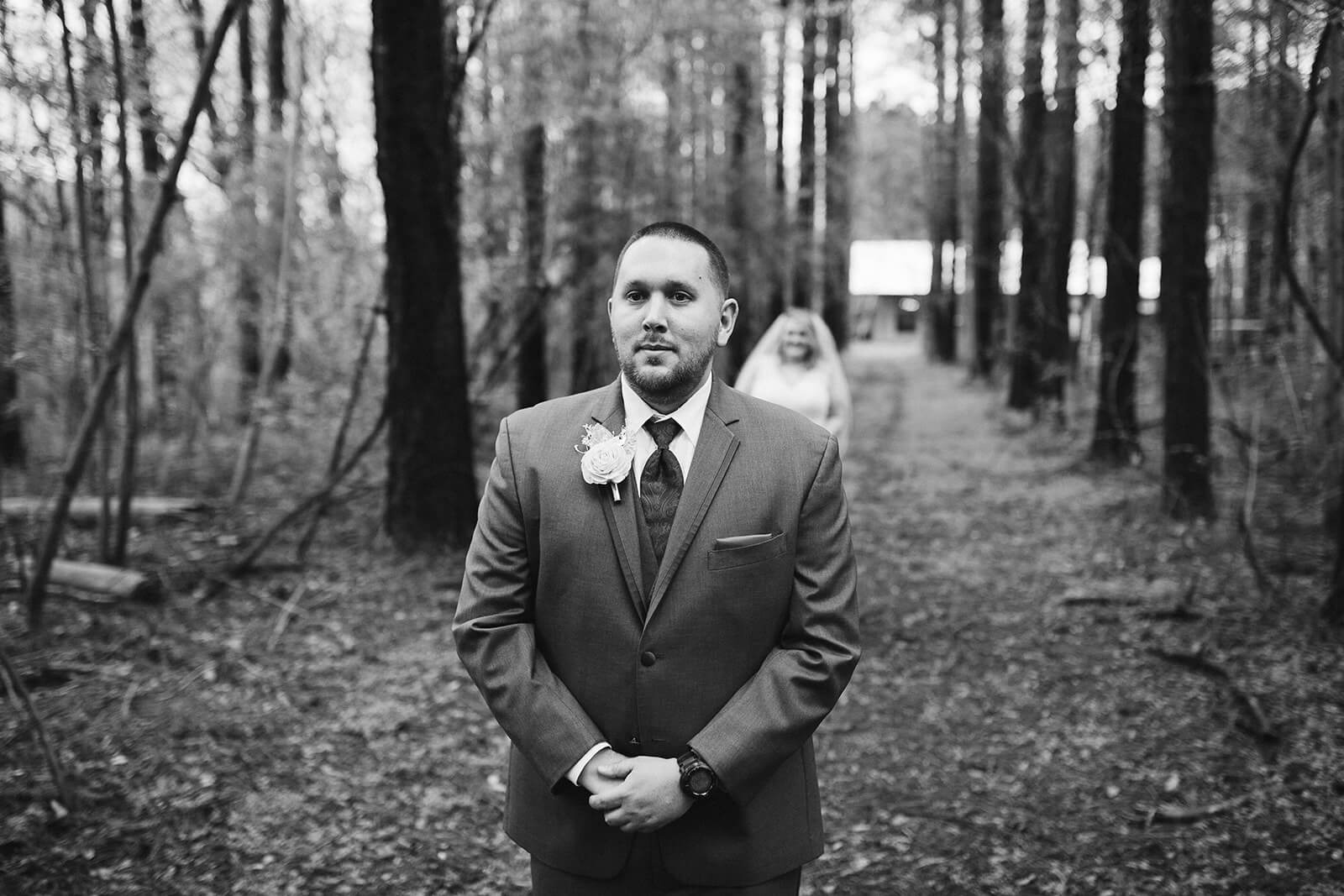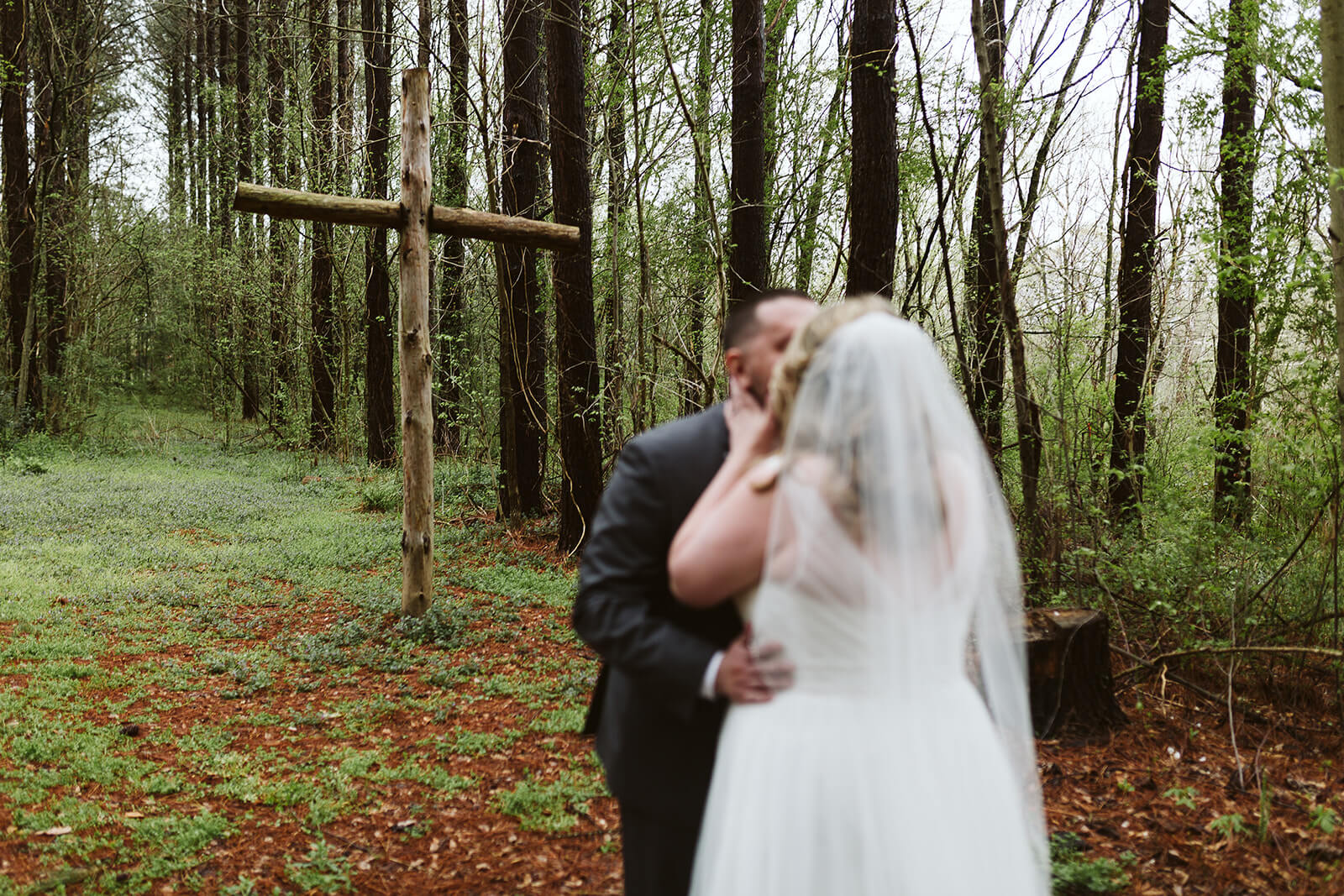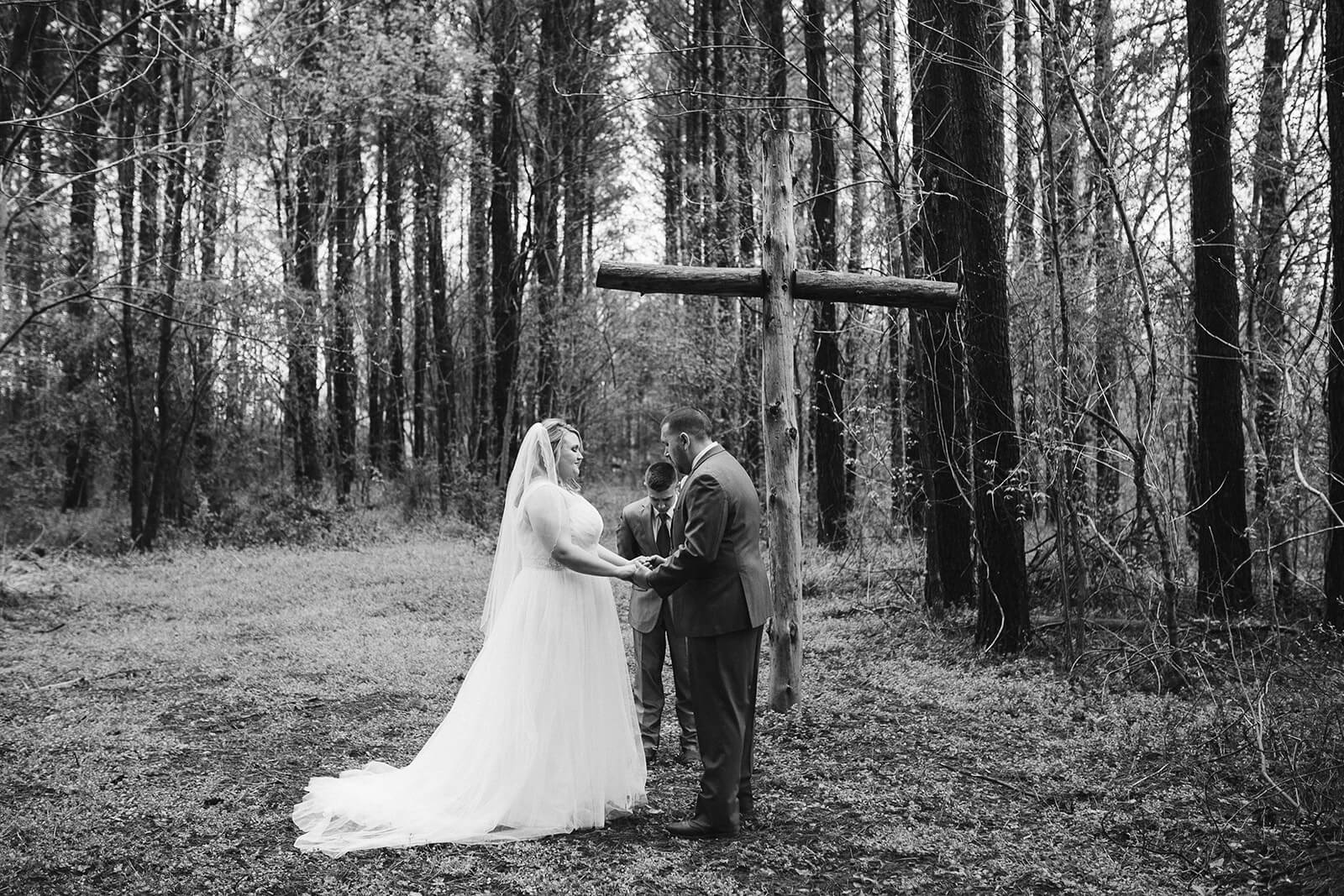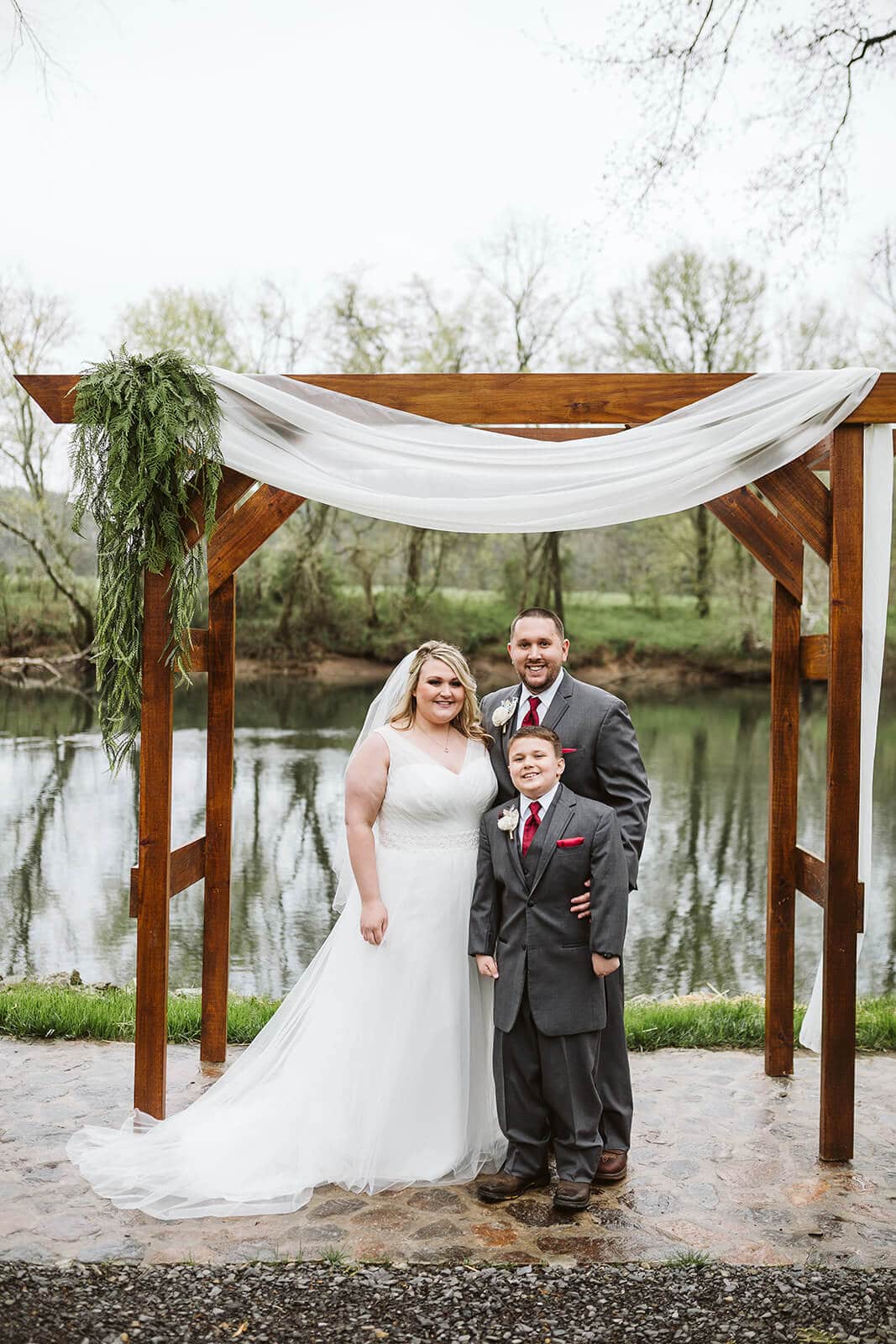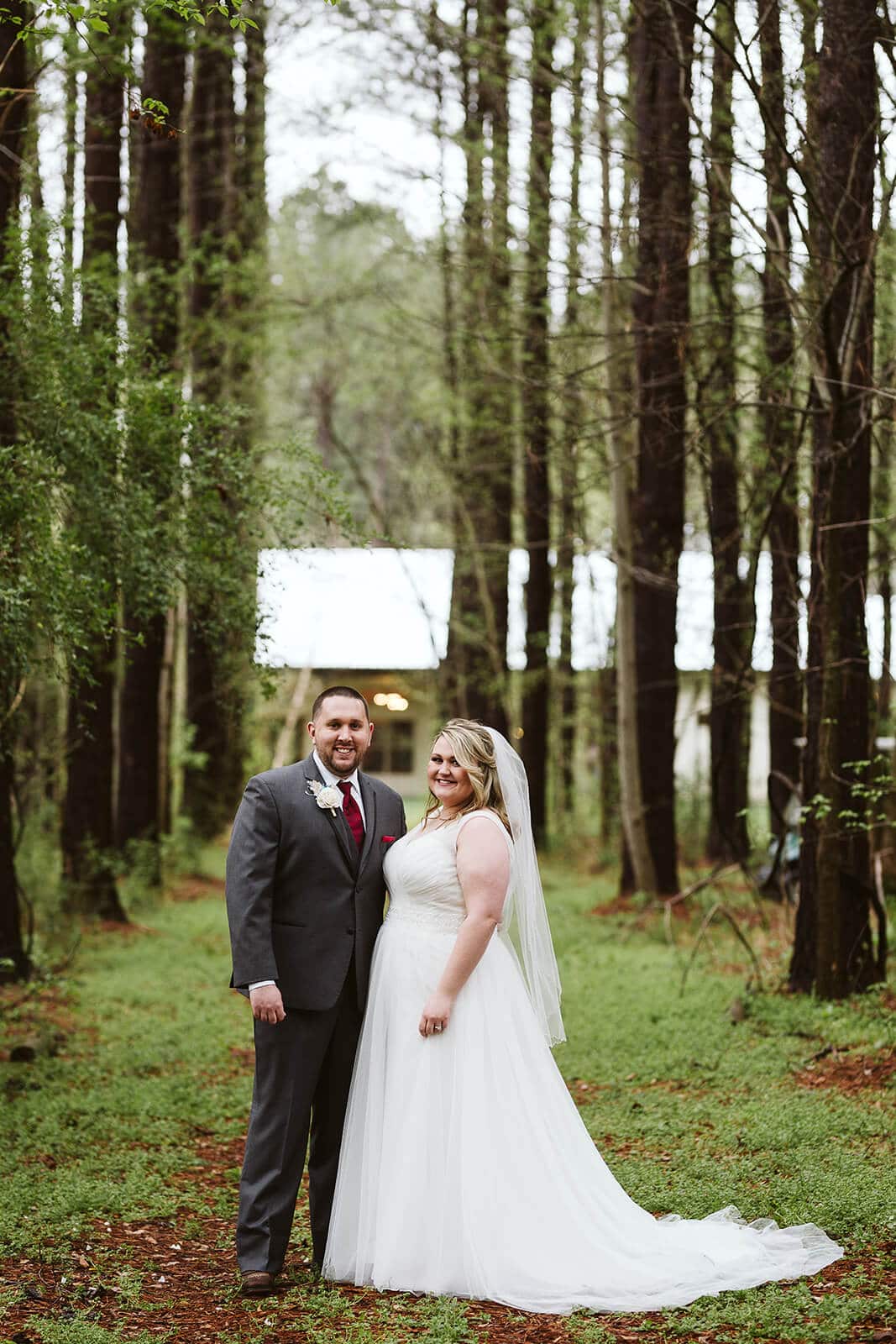 Gardens in the Gorge
I just can't get over the intimate wedding Leah + Zak had at the Gardens in the Gorge! The picnic baskets and flowers scattered across the grass aisle is enough to make anyone swoon.
Have you heard of the Tennessee River Gorge? A lot of Chattanooga locals haven't, either. This unique venue sits right in the middle of the scenery that only the Gorge can provide, with immaculately kept gardens and a Tudor-inspired village of cottages for you to enjoy throughout your event. Plus it's only 15 minutes from downtown, making it one of the more convenient forest options for your out of town guests to find a place to stay in town.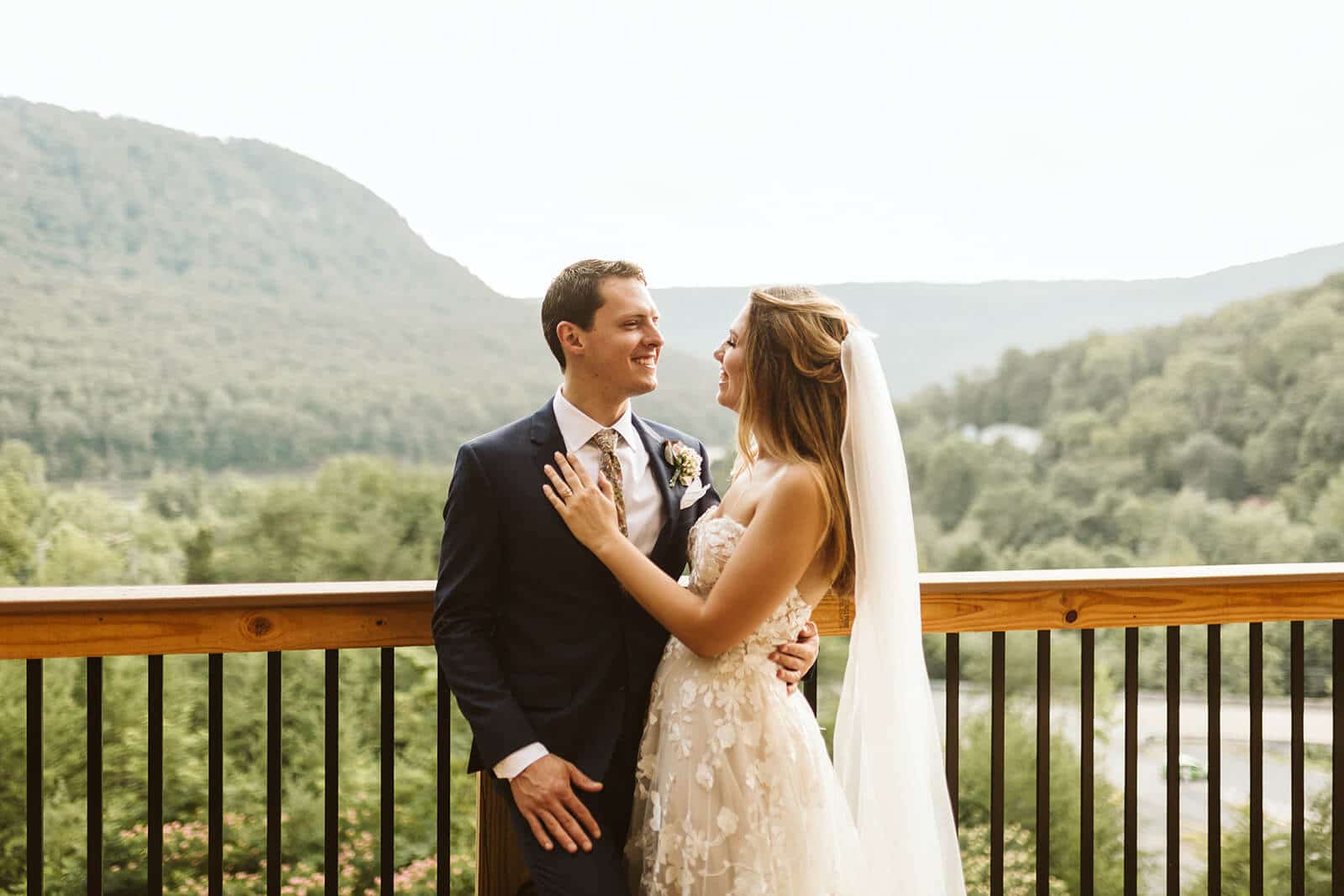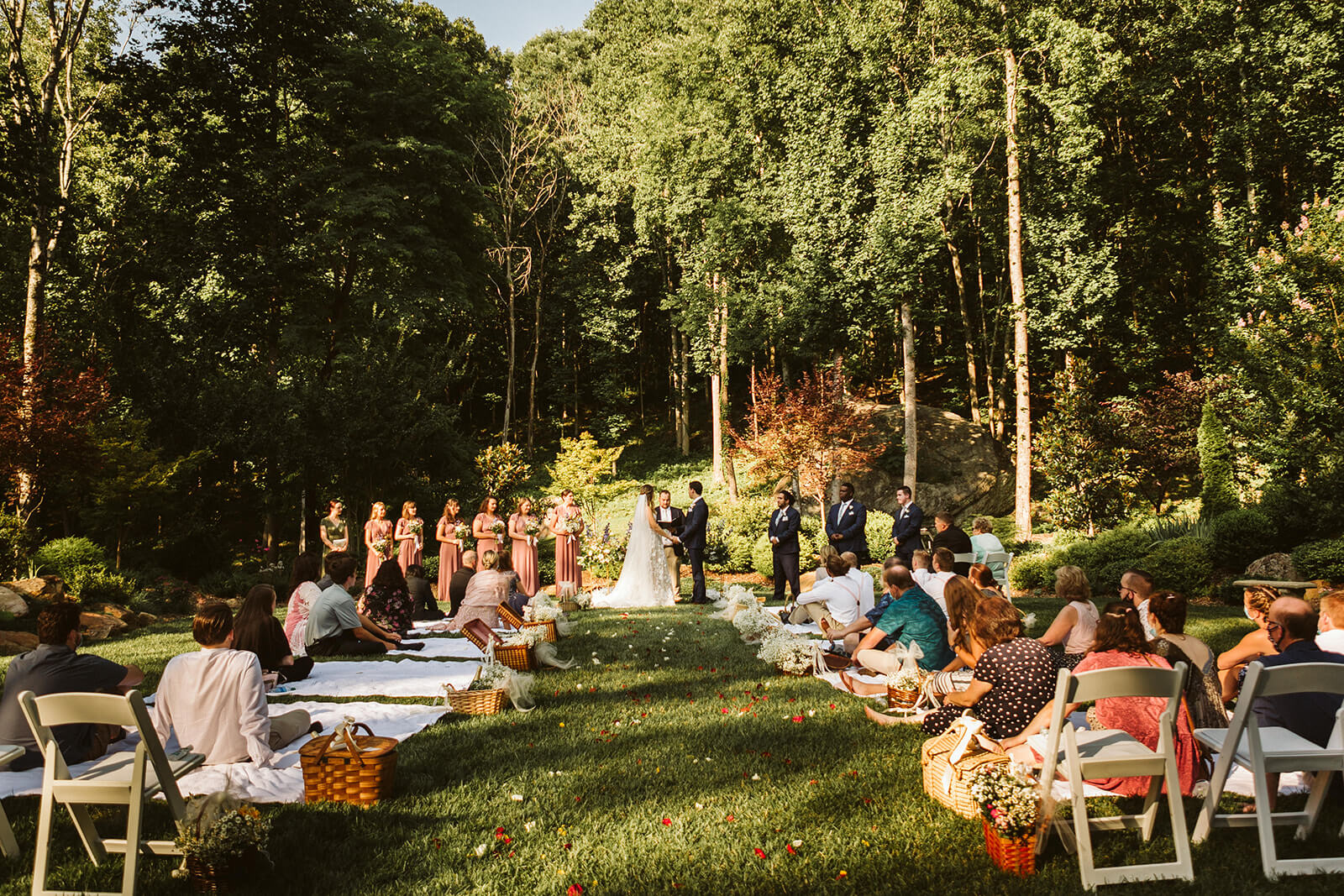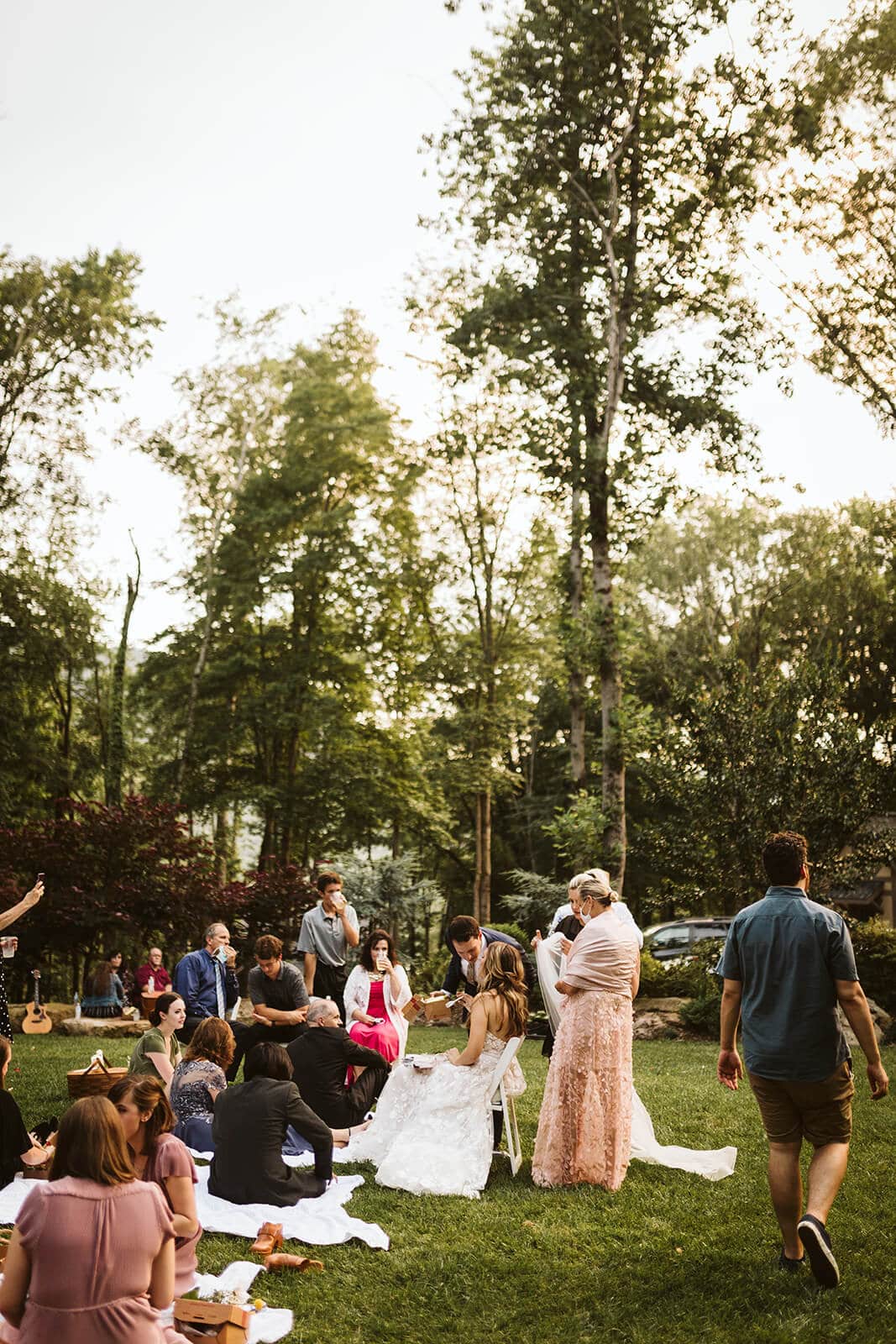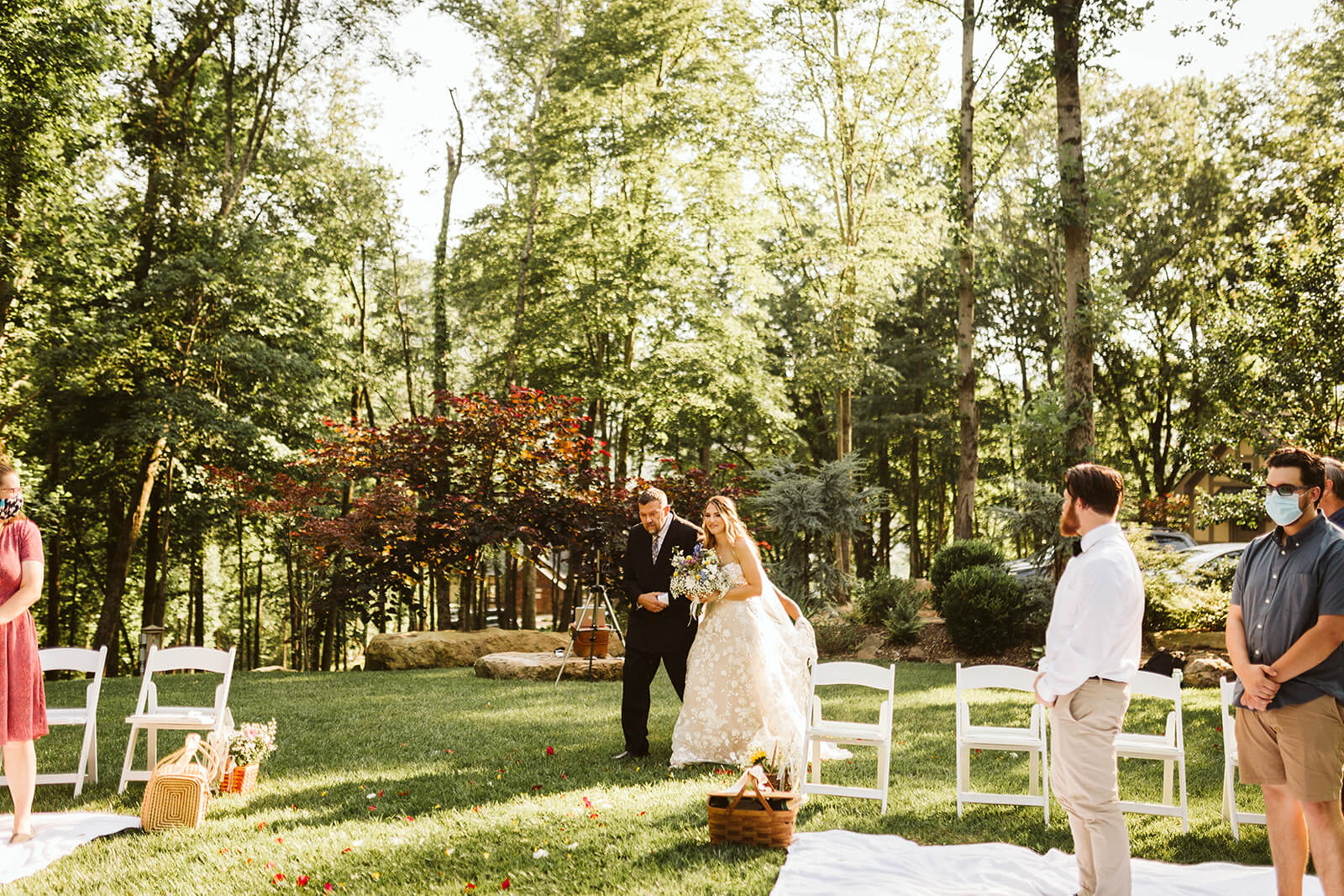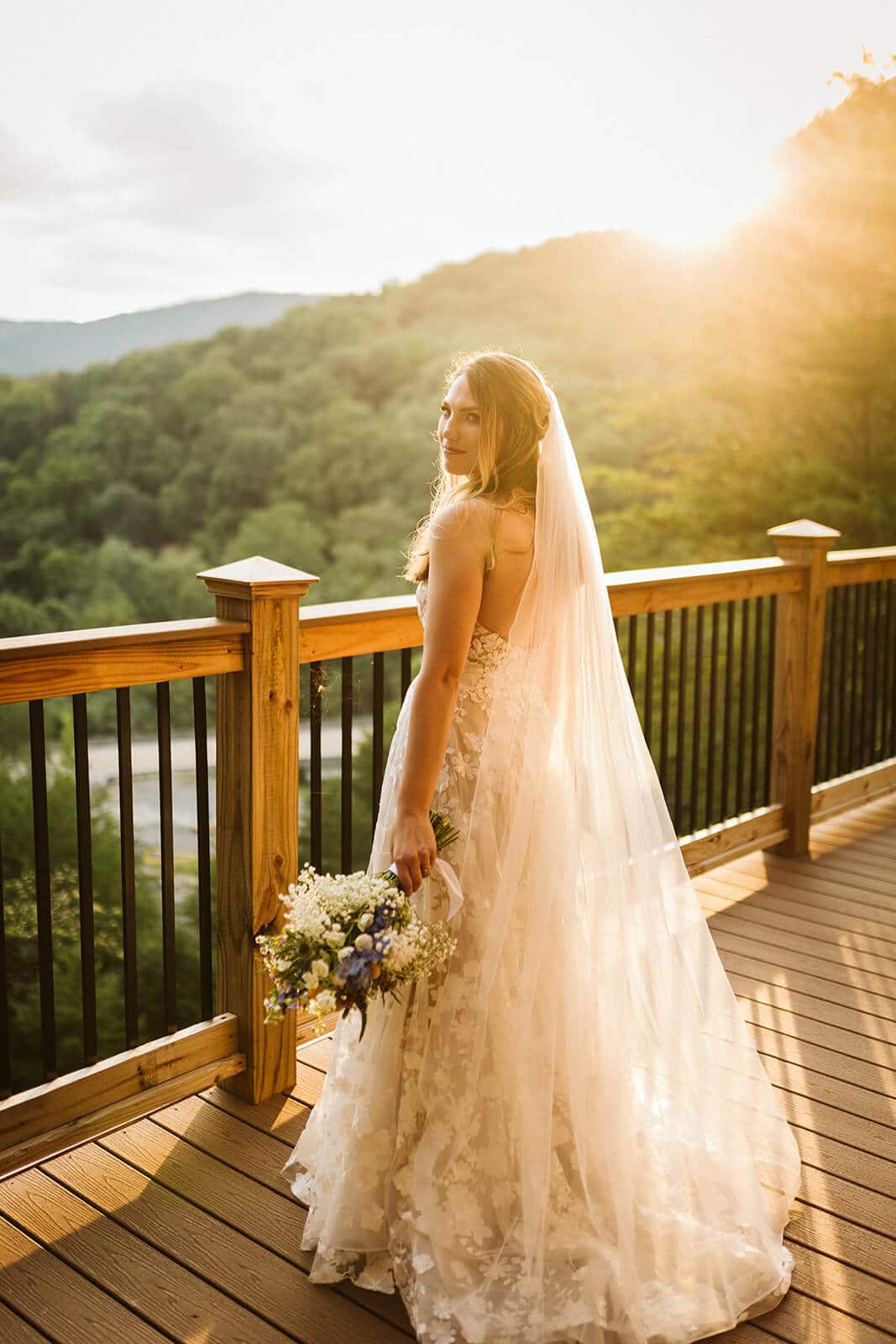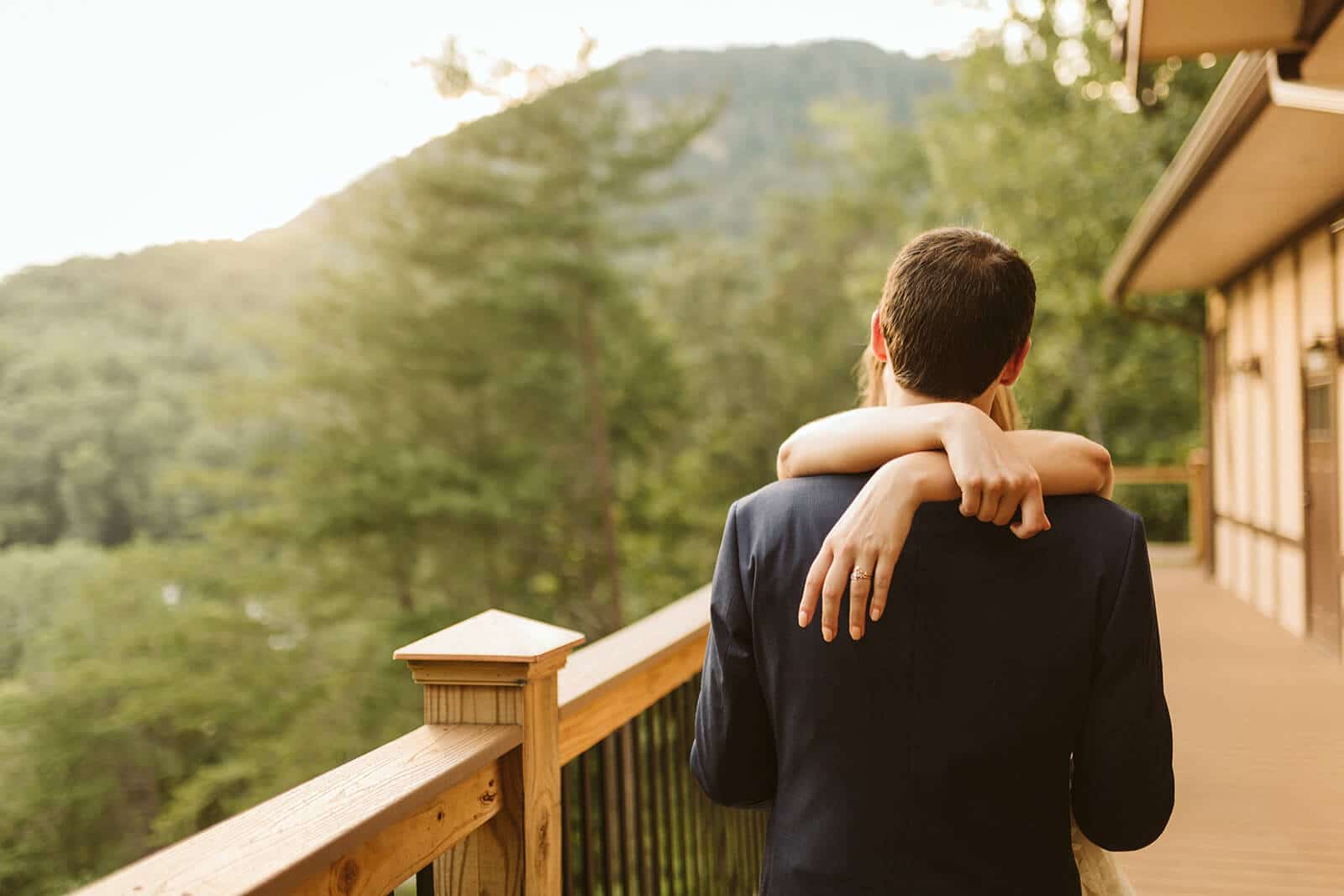 Lookout Mountain Club
Did you know Chattanooga has its very own Fairyland Clubhouse??
In addition to the river and the mountains, one thing many people don't know about Chattanooga is that it's home to spectacular rock formations. A perfect example is The Fairyland Clubhouse property of the Lookout Mountain Club, built in 1926 and nestled on the Eastern brow of Lookout Mountain. Listed on the National Register of Historic places, the towering "Twin Sisters" greet you at the entrance of the property and are just one of the many unique, rock photo ops this venue has to offer, in addition to the scenic views from the tallest mountain in town.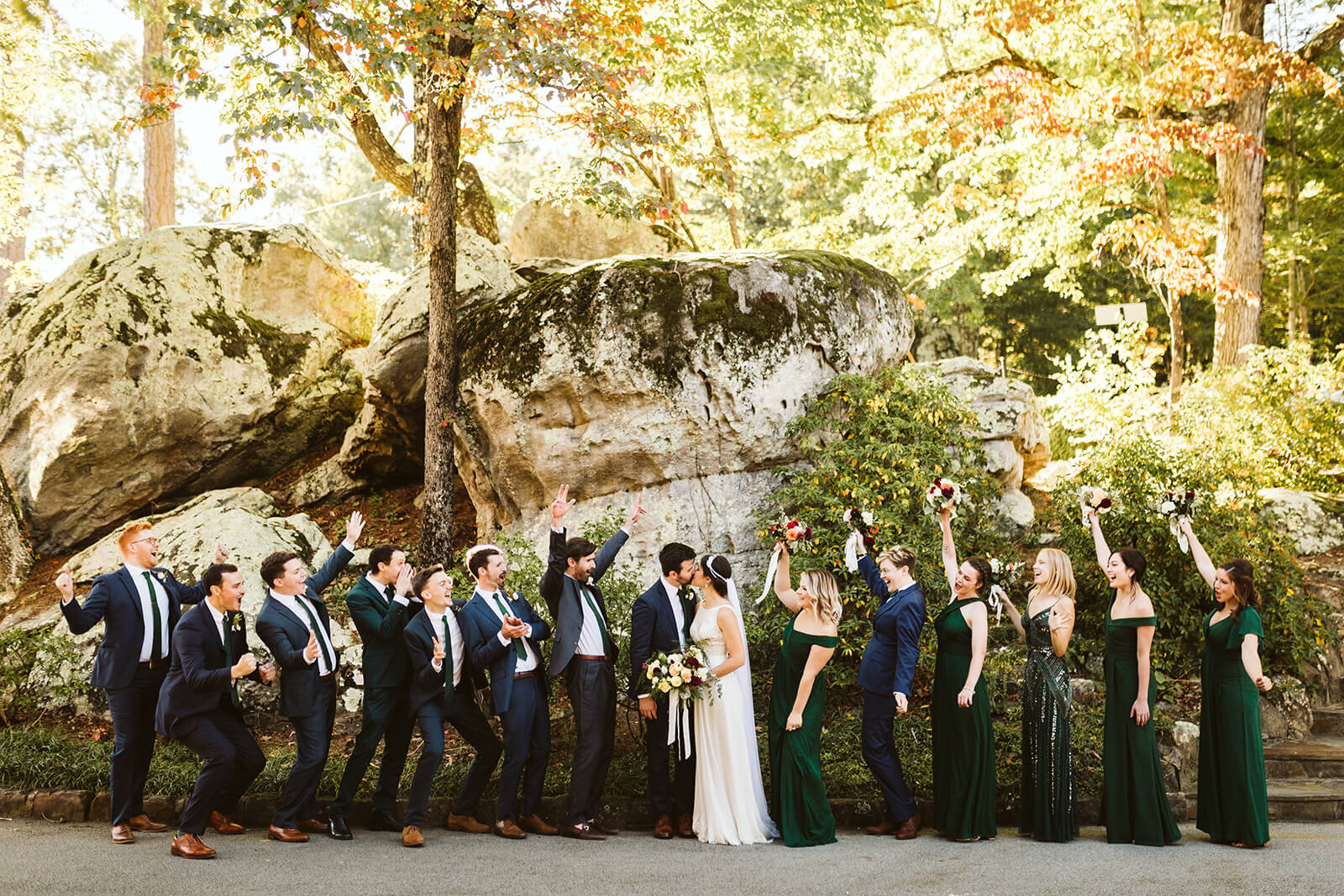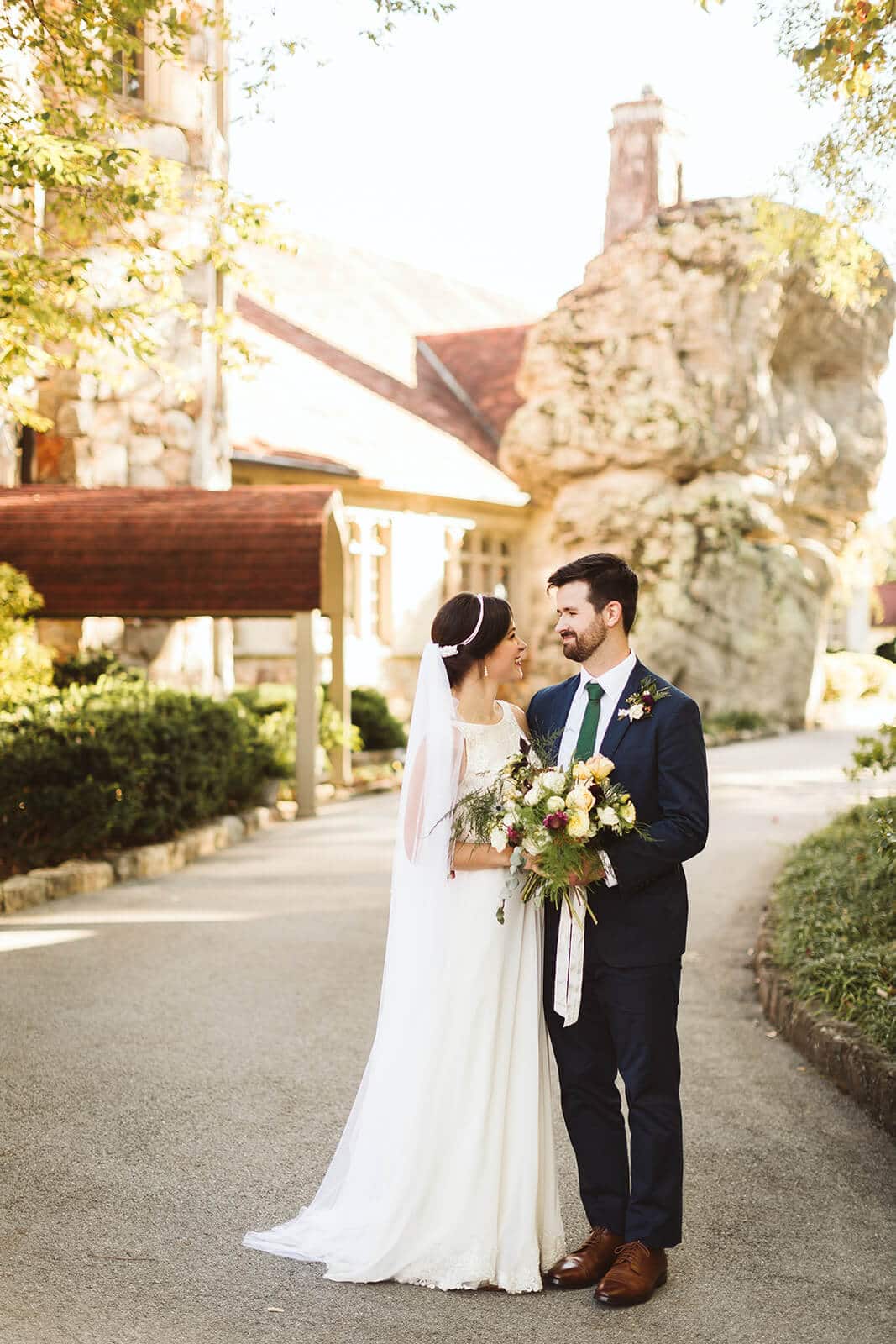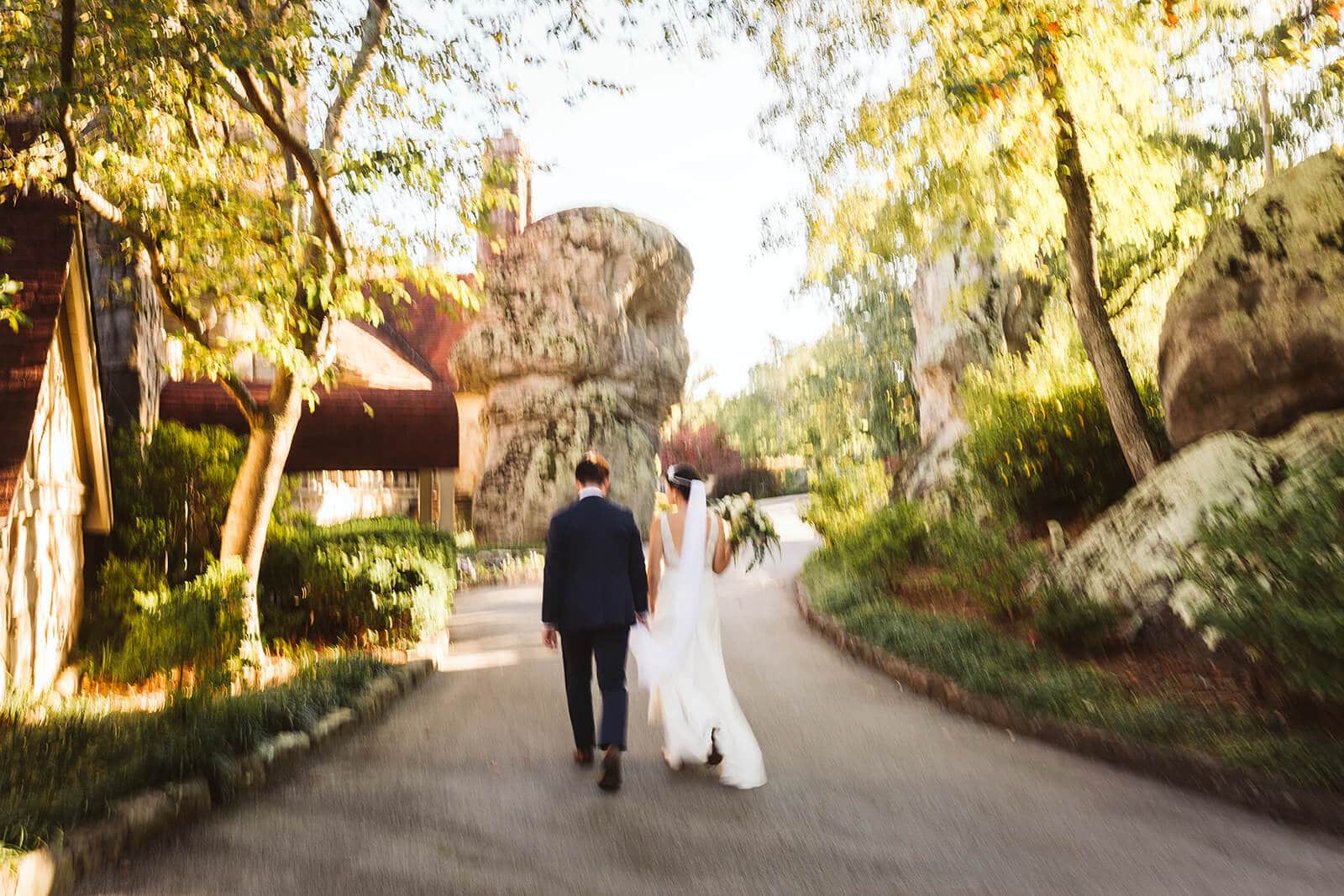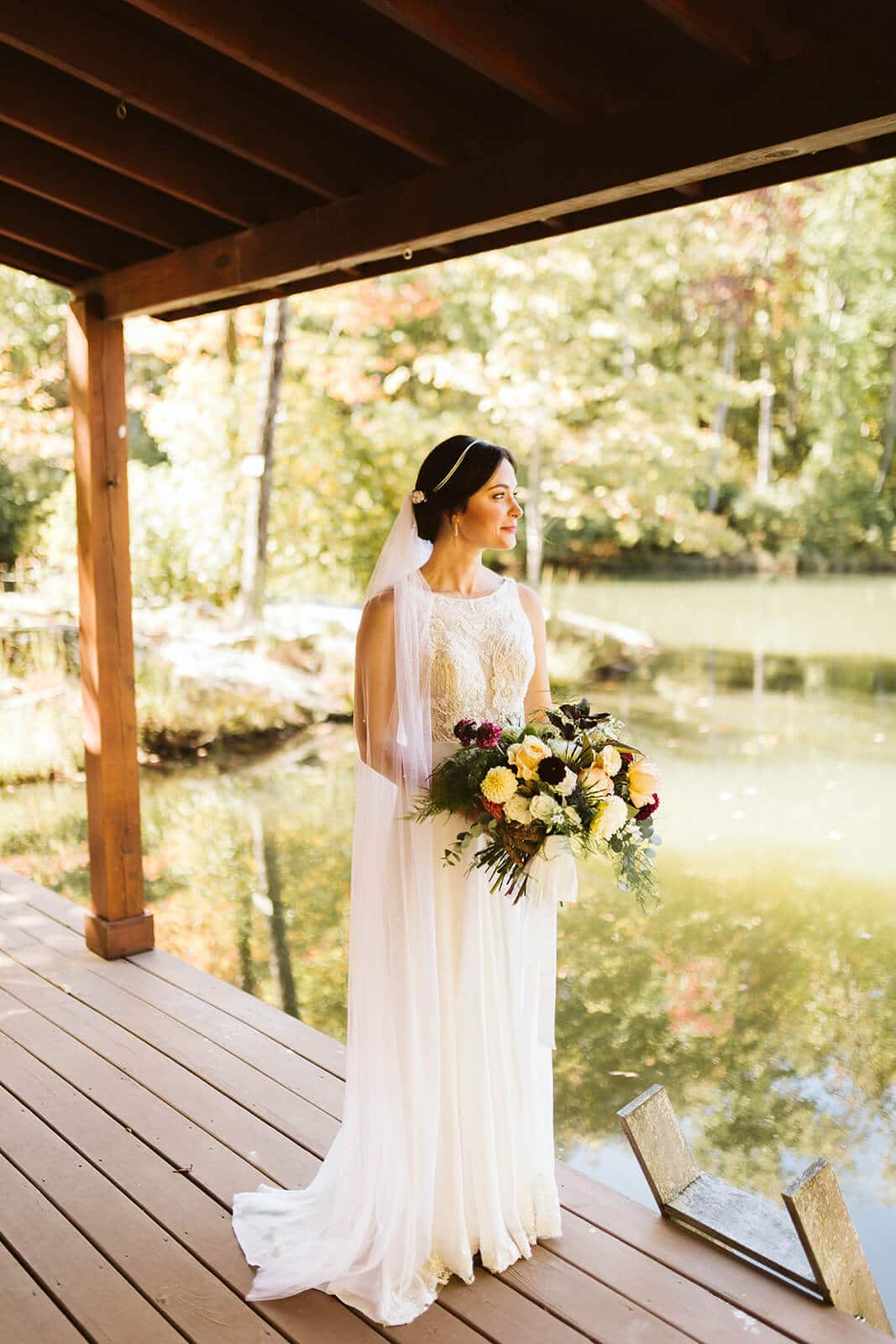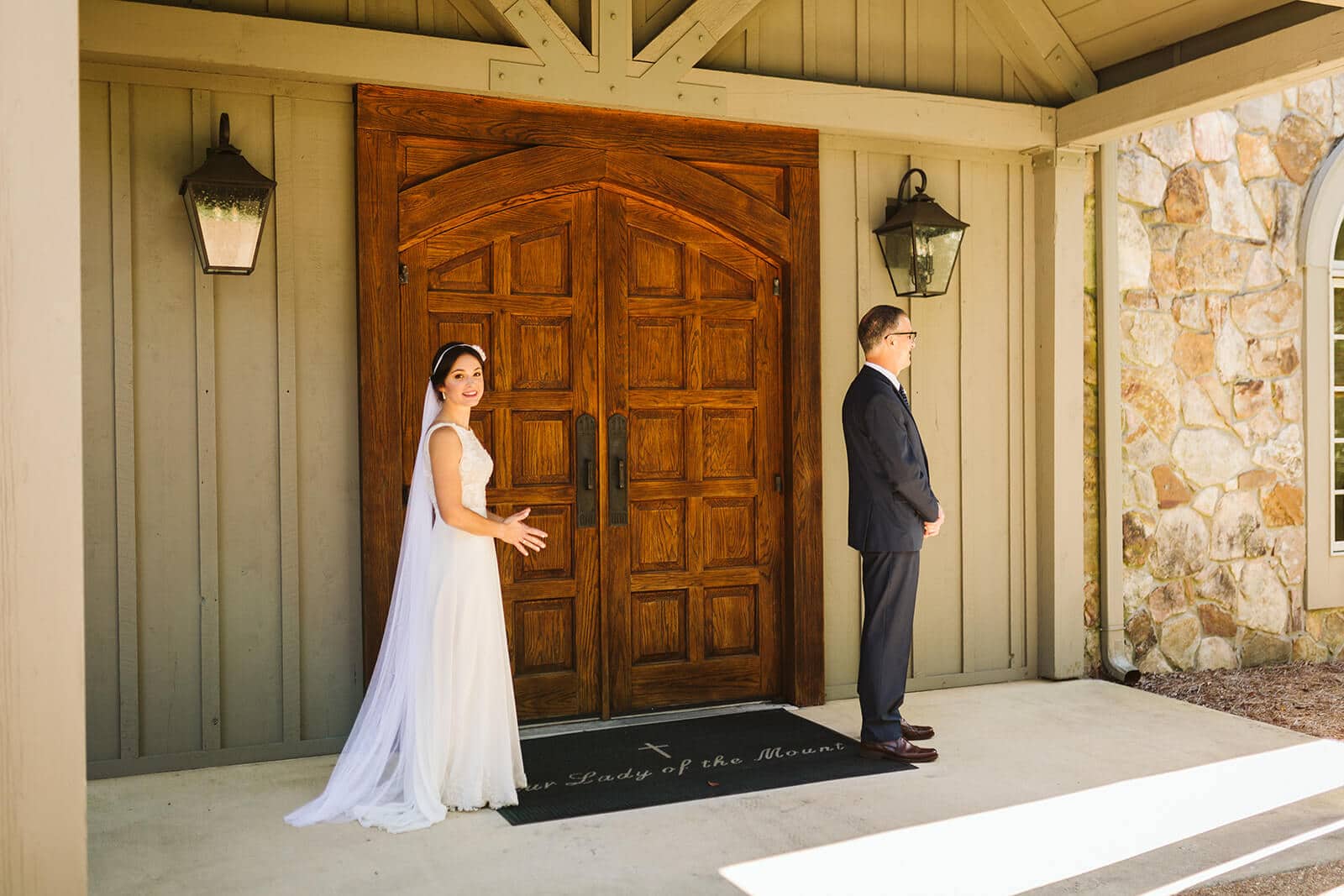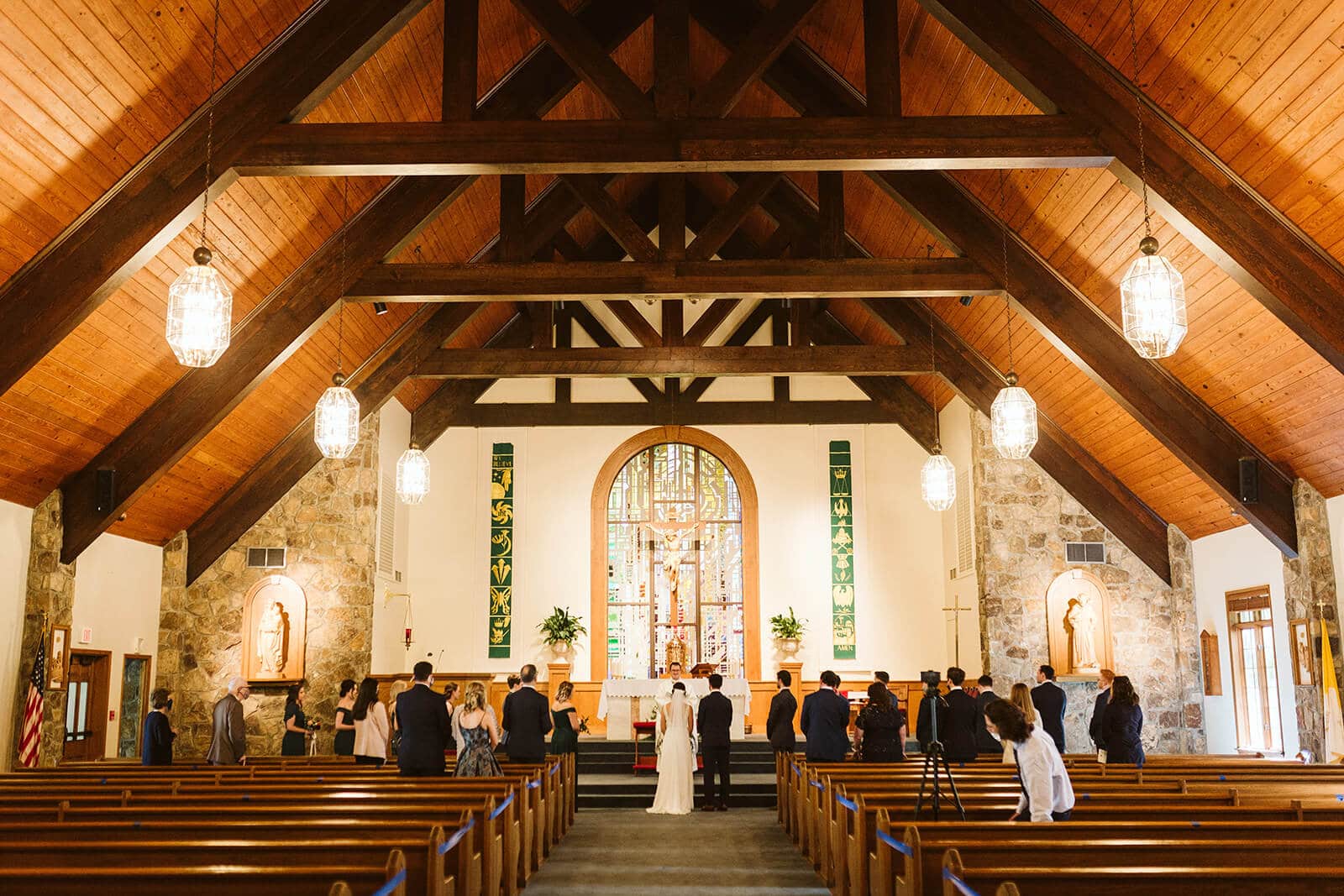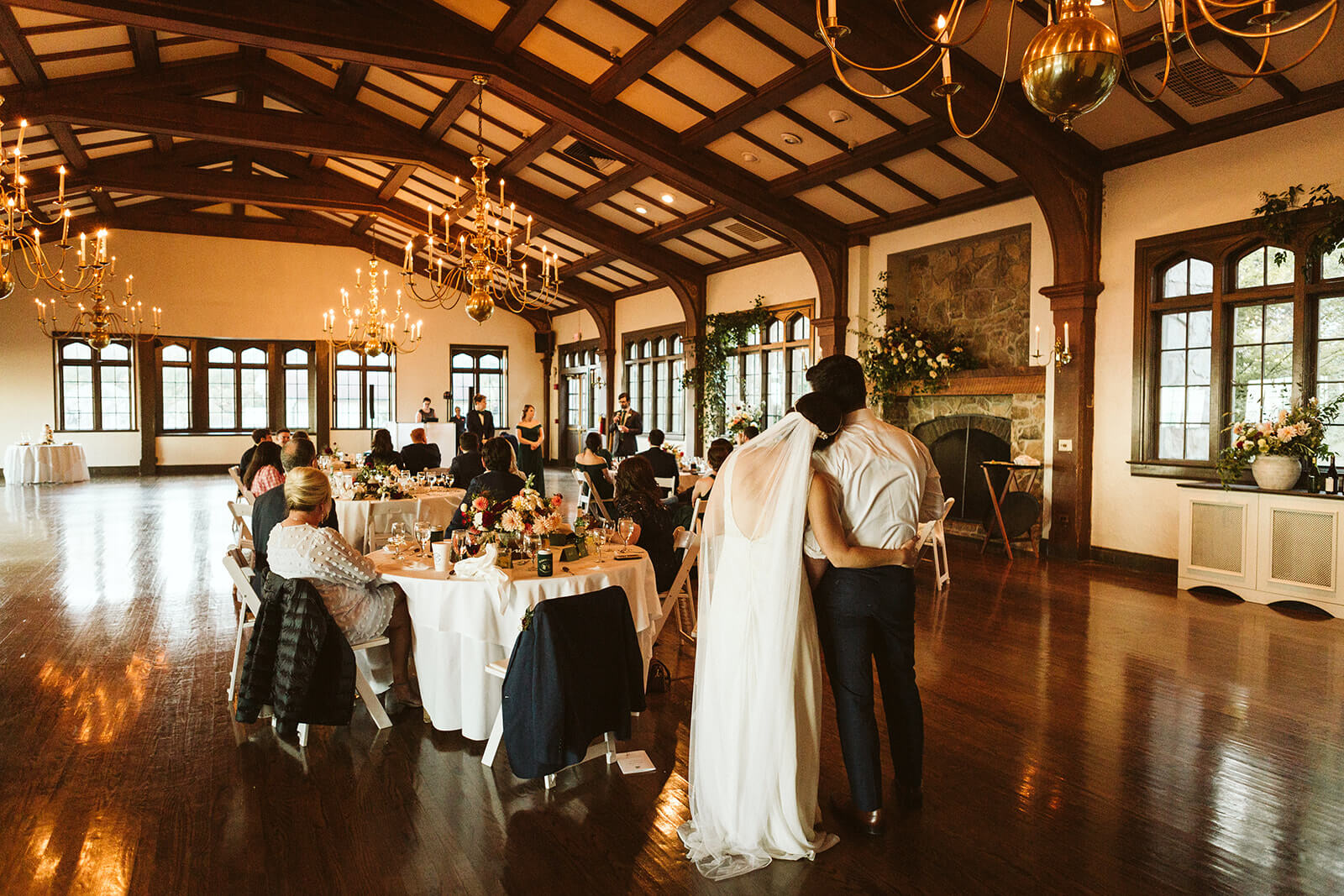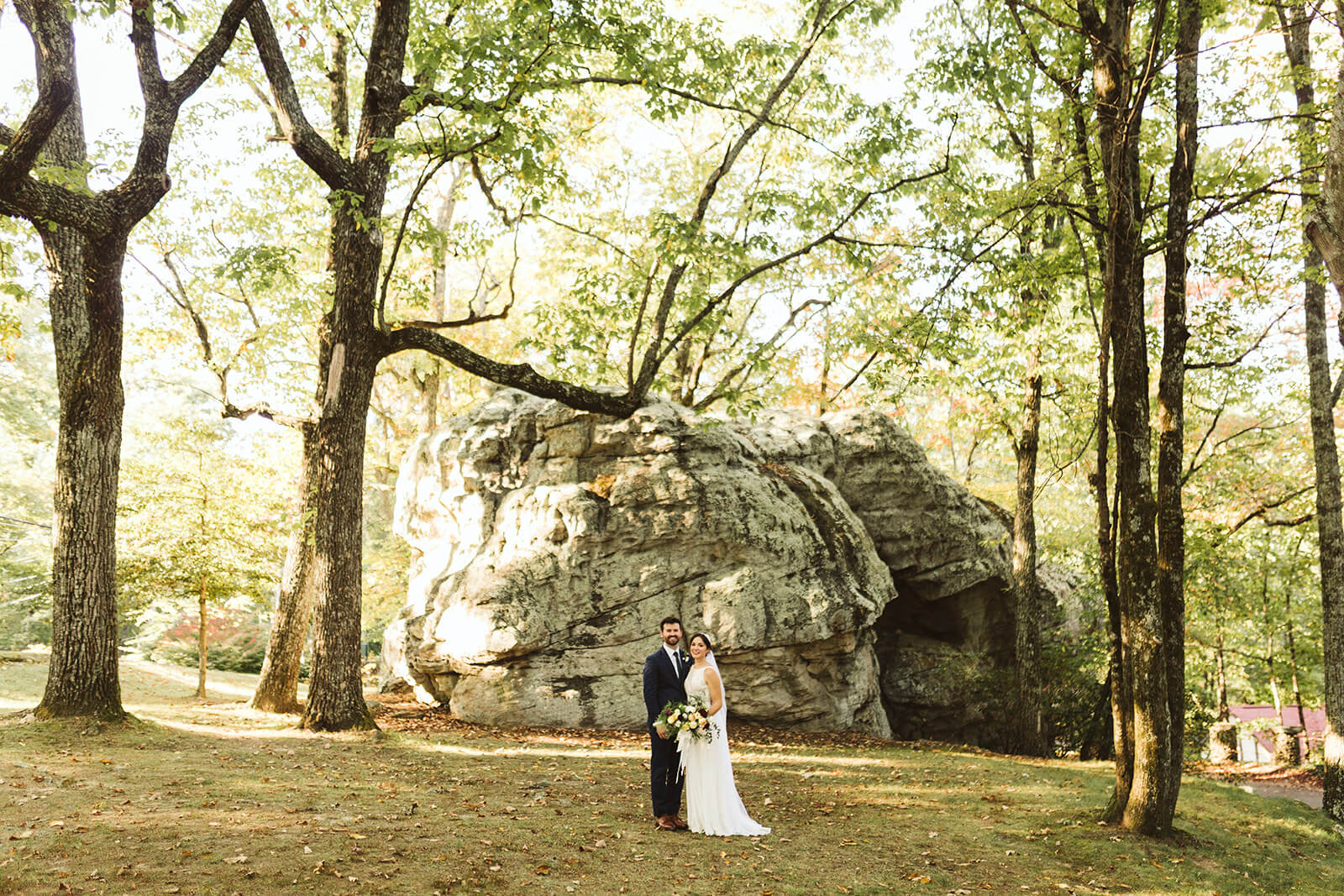 The Pavilion at Howe Farms
Only 40 minutes from downtown Chattanooga, The Pavilion is one of six venues on the 350-acre property of Howe Farms. One of their larger venue options, The Pavilion has panoramic views of the rolling hills surrounding it and accommodates up to 300 guests. Like all their venues, this option has beautiful indoor and outdoor spaces. Upstairs is the bridal suite complete with vanity mirrors, stylish furniture, and a view of the mountains from its windows.
If The Pavilion isn't a good fit for your event, but the scenery is, be sure to check out the other venues at Howe Farms.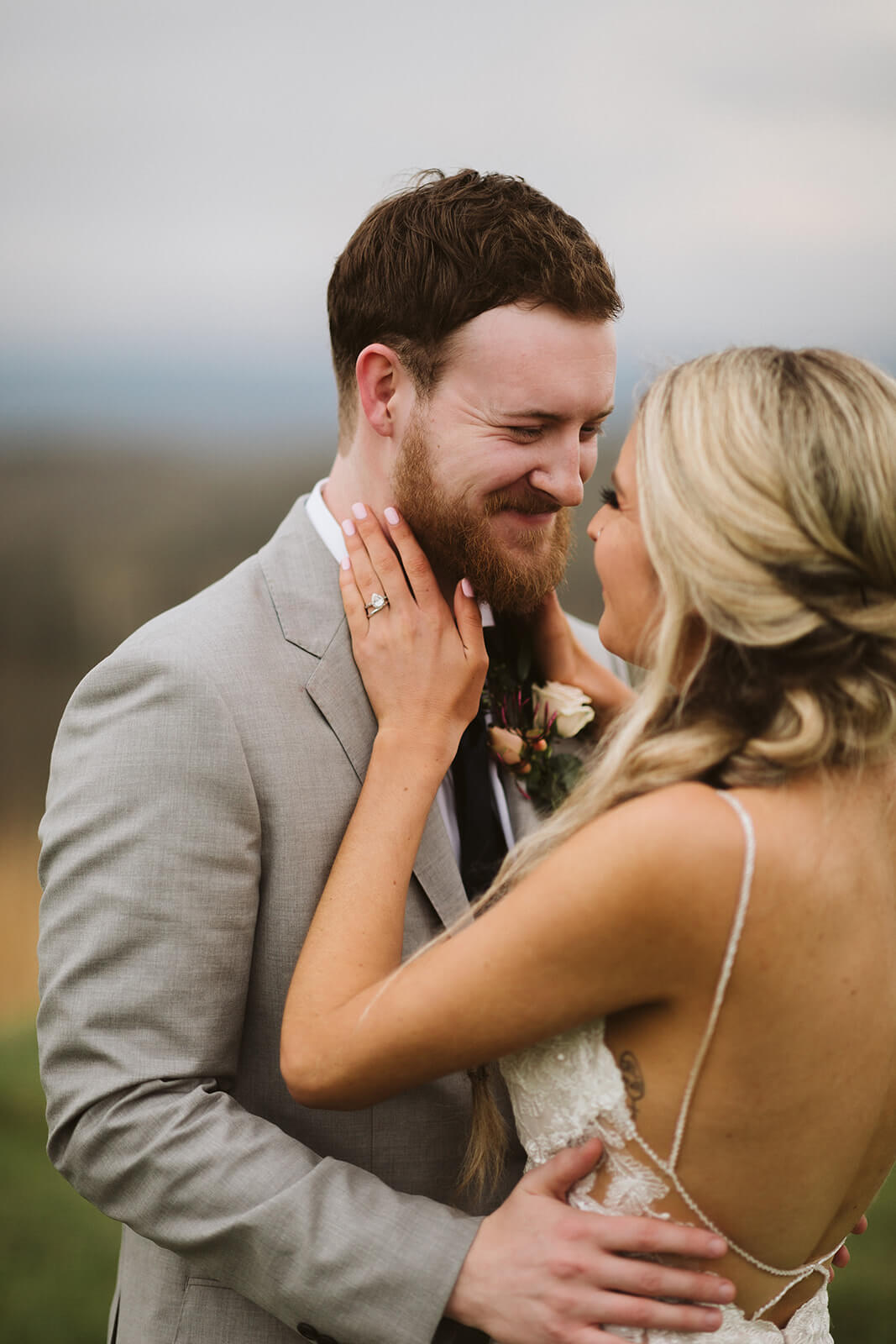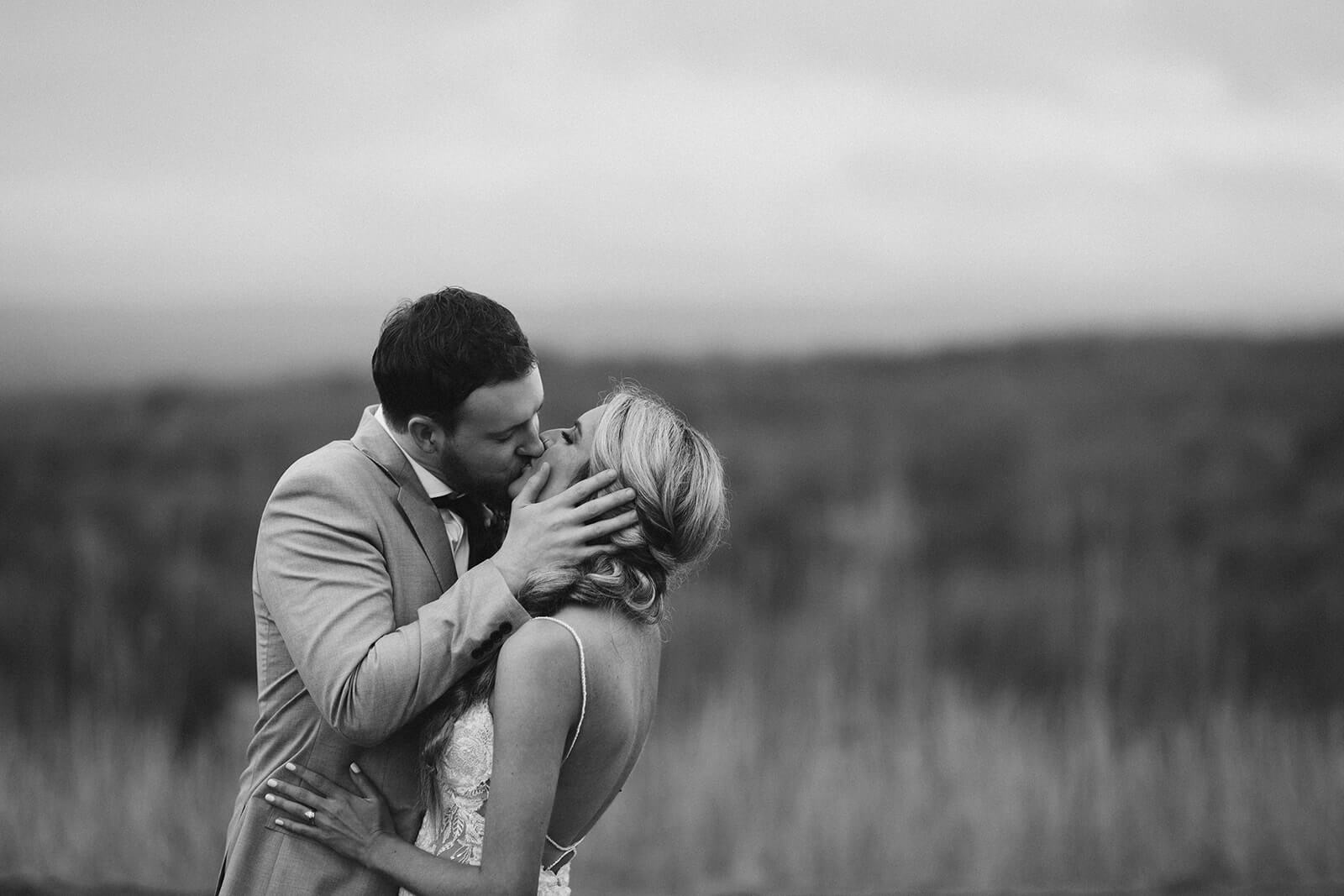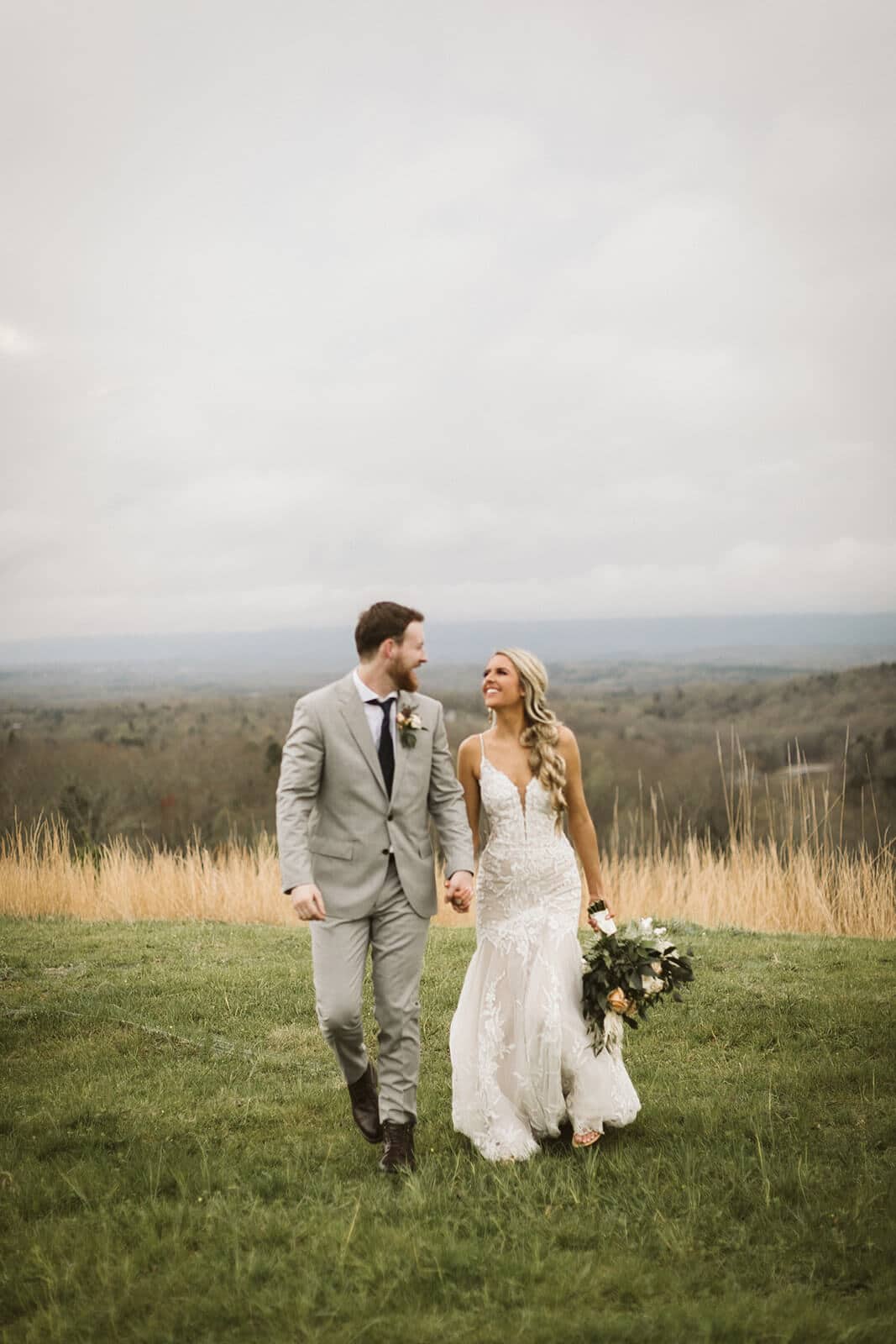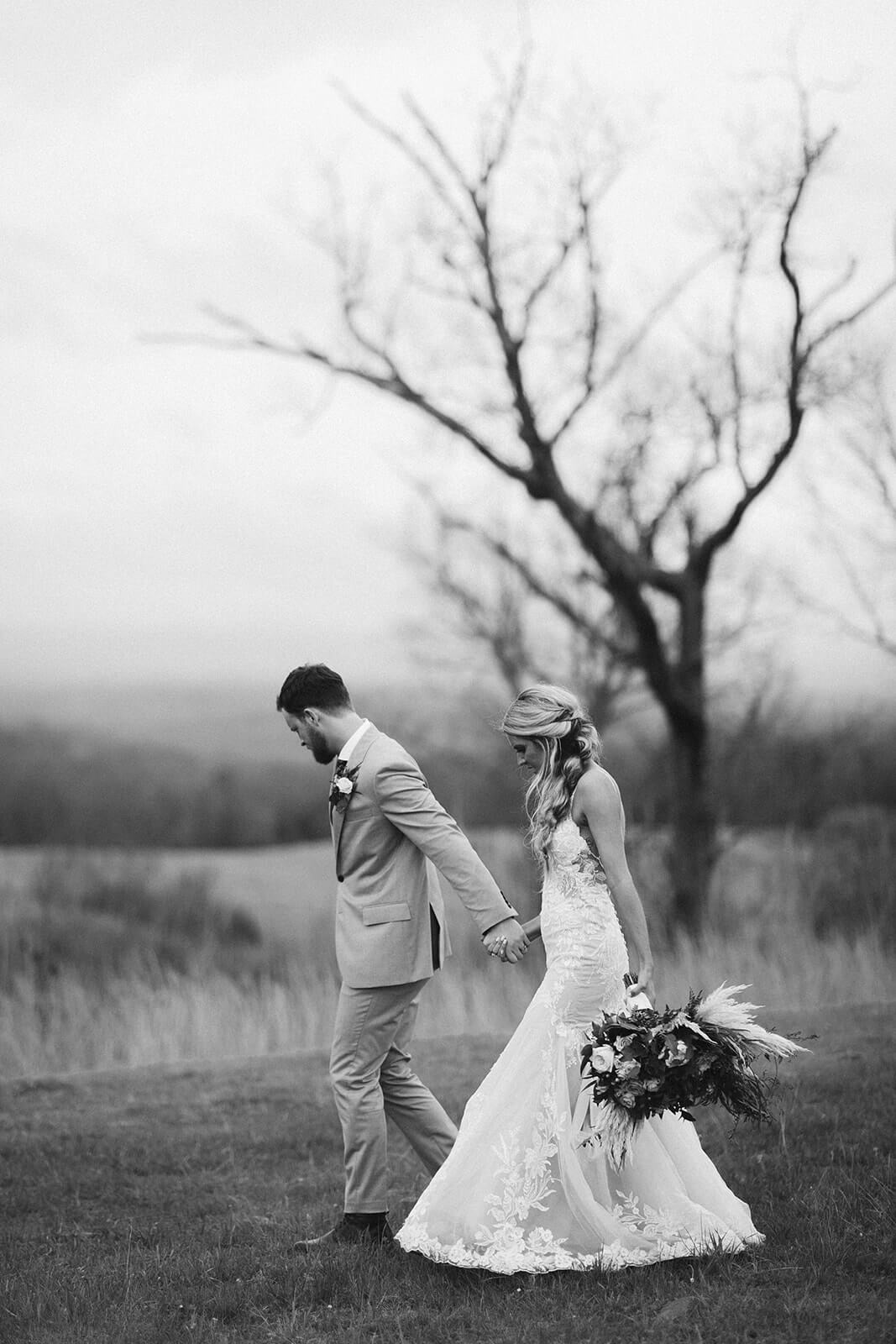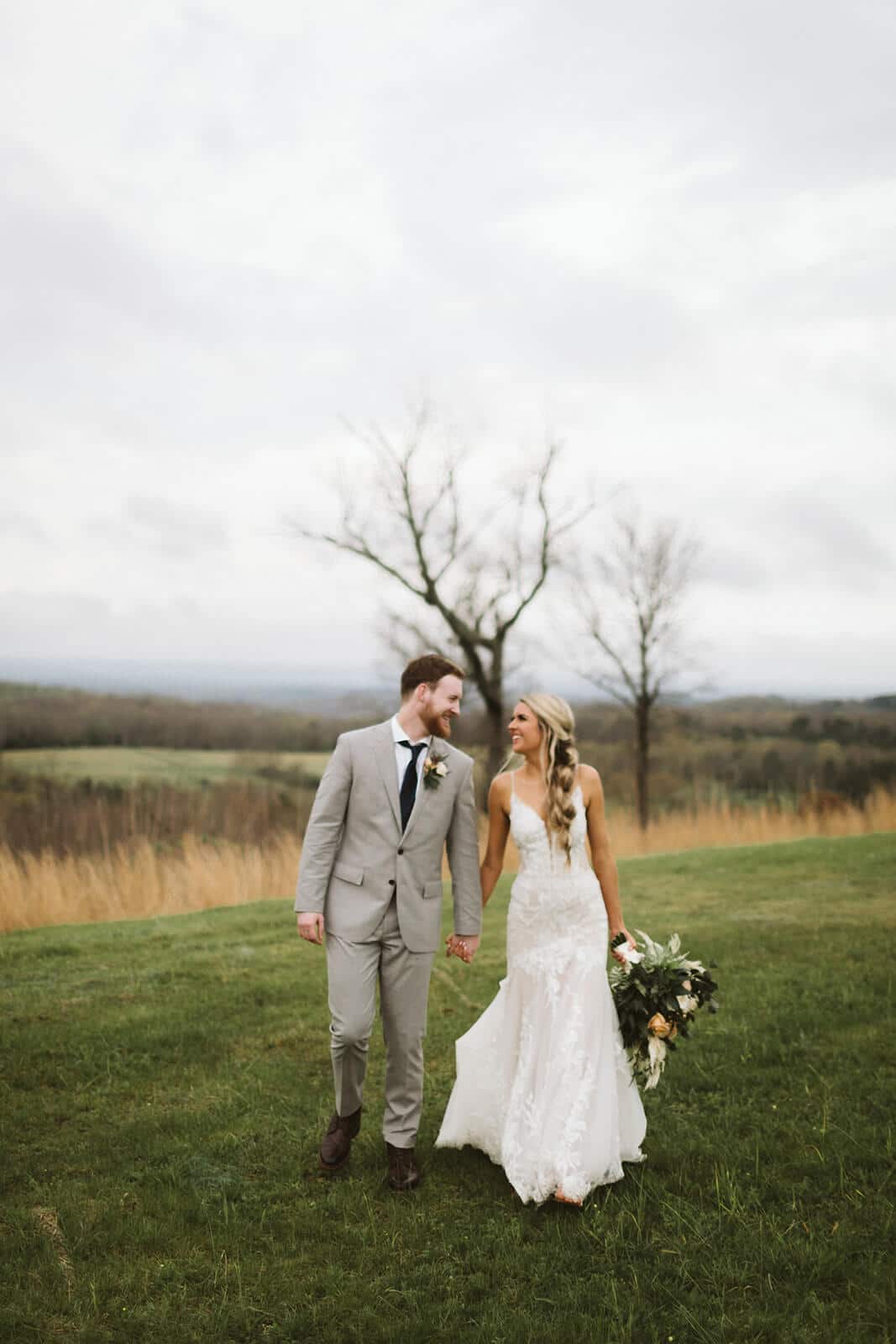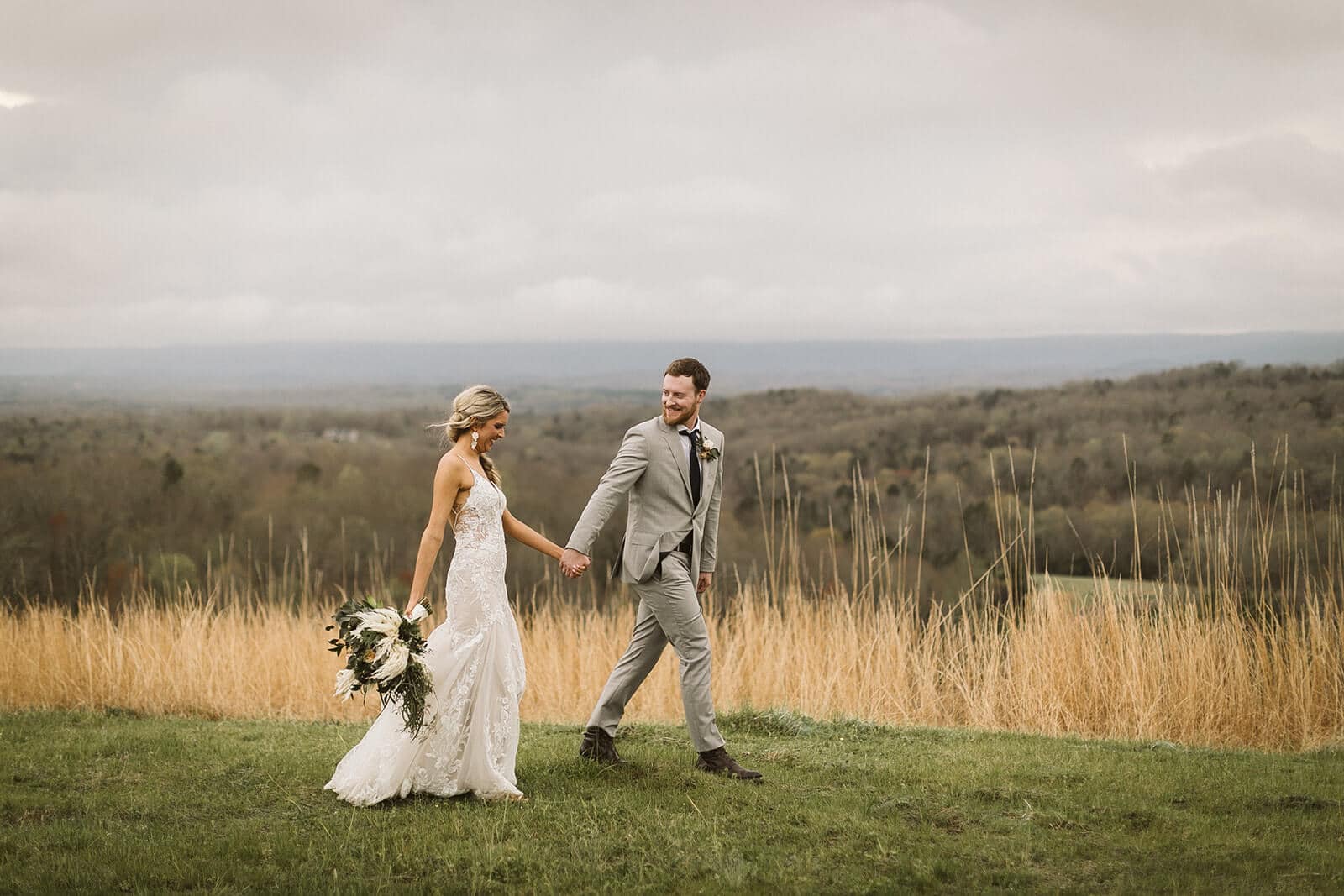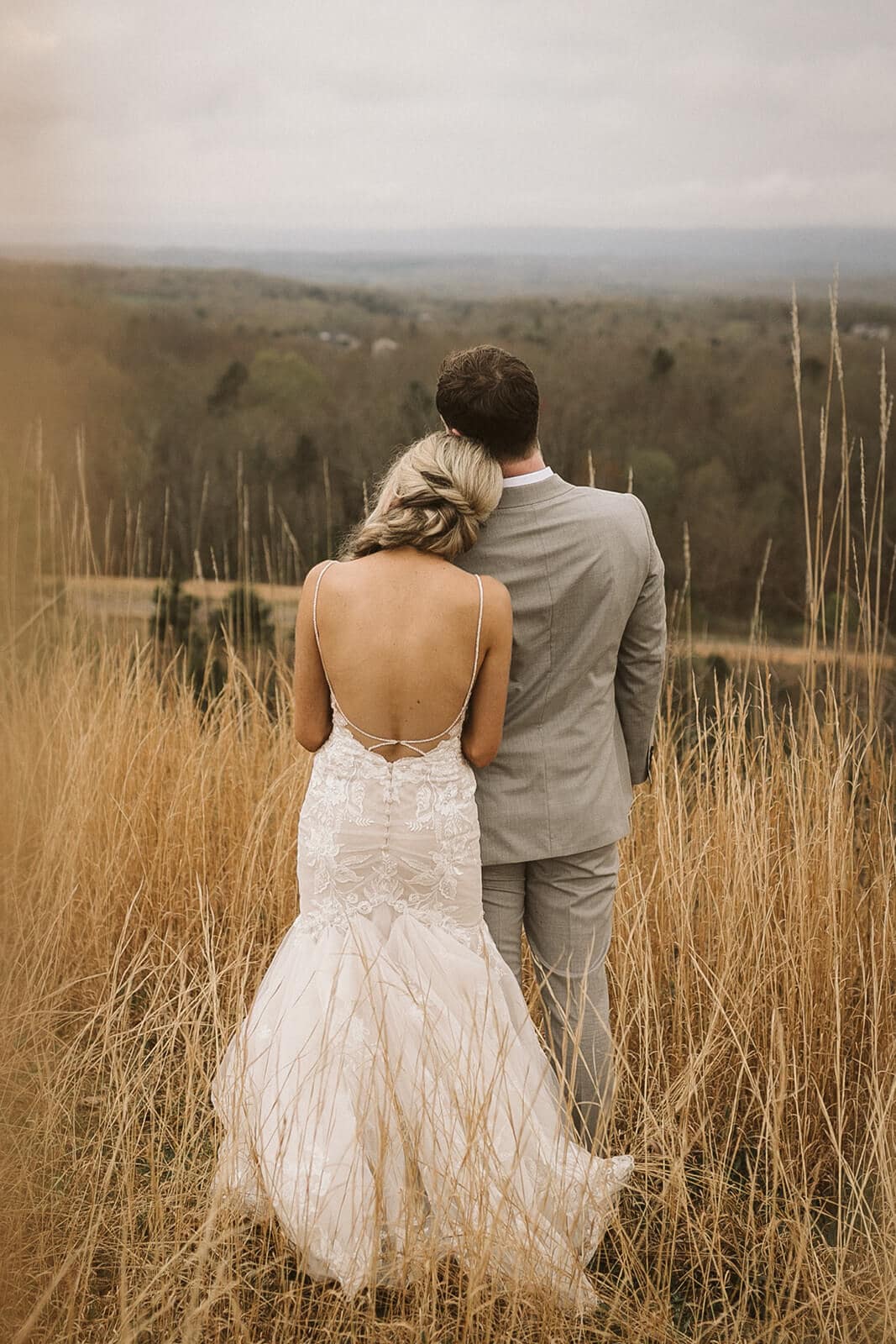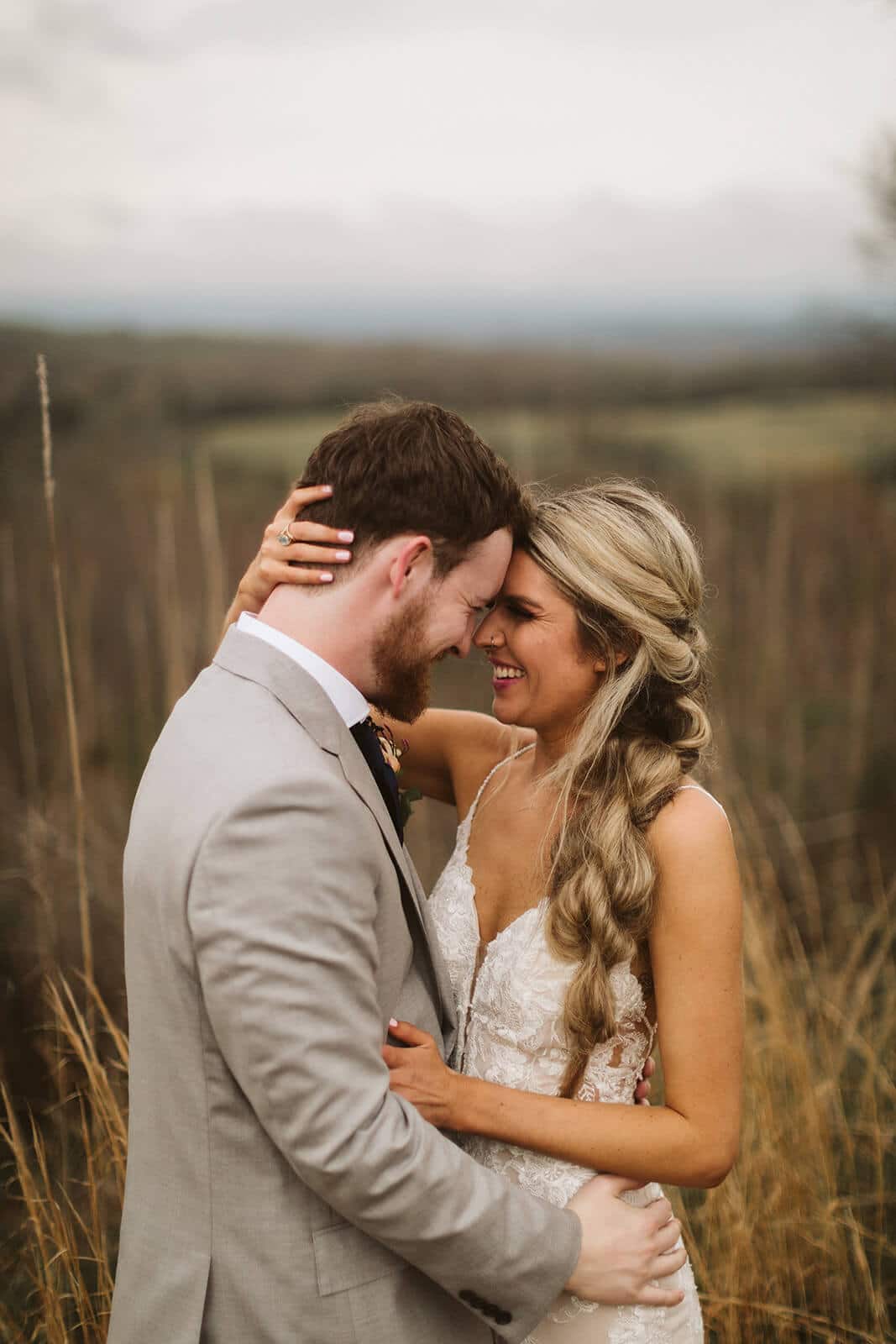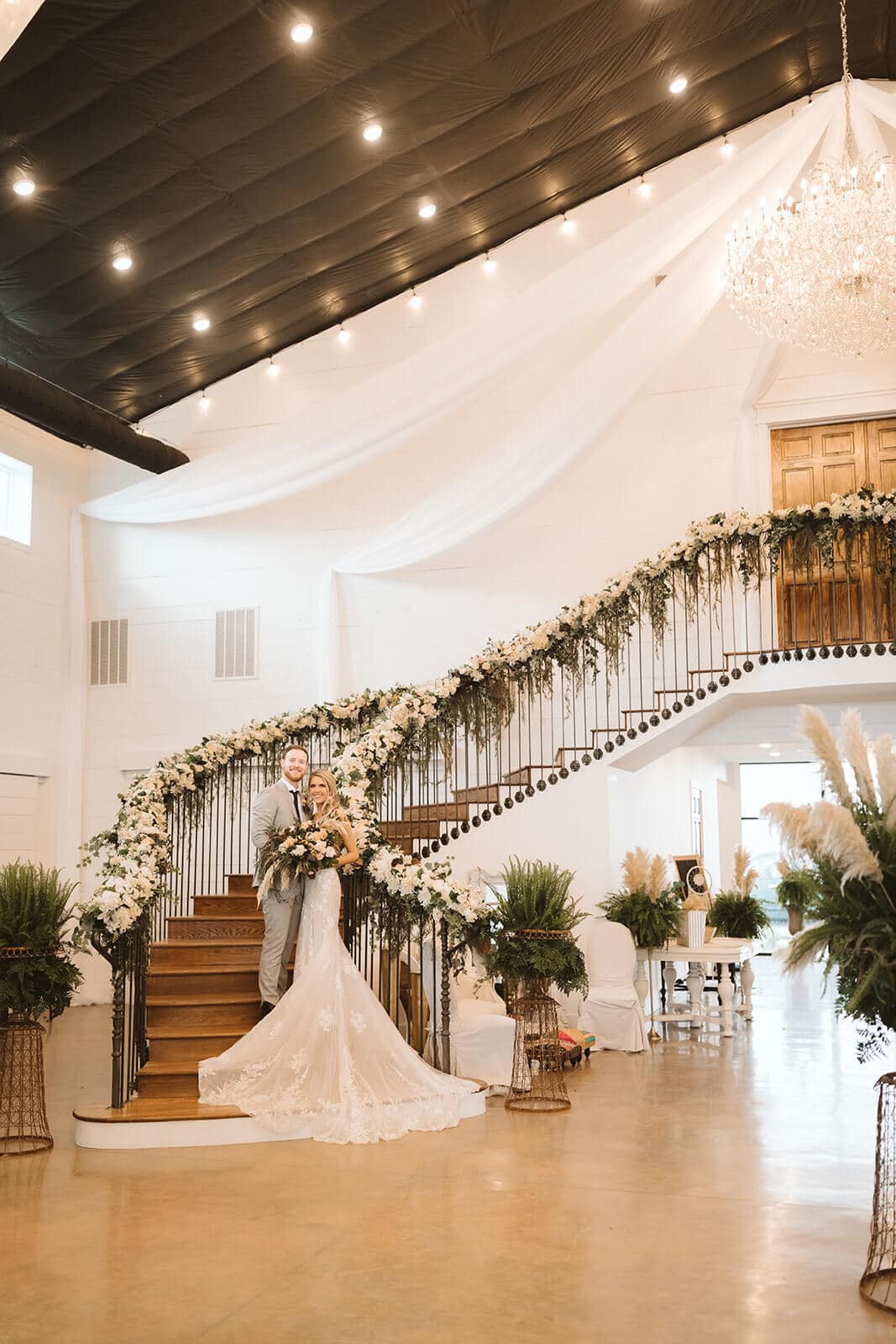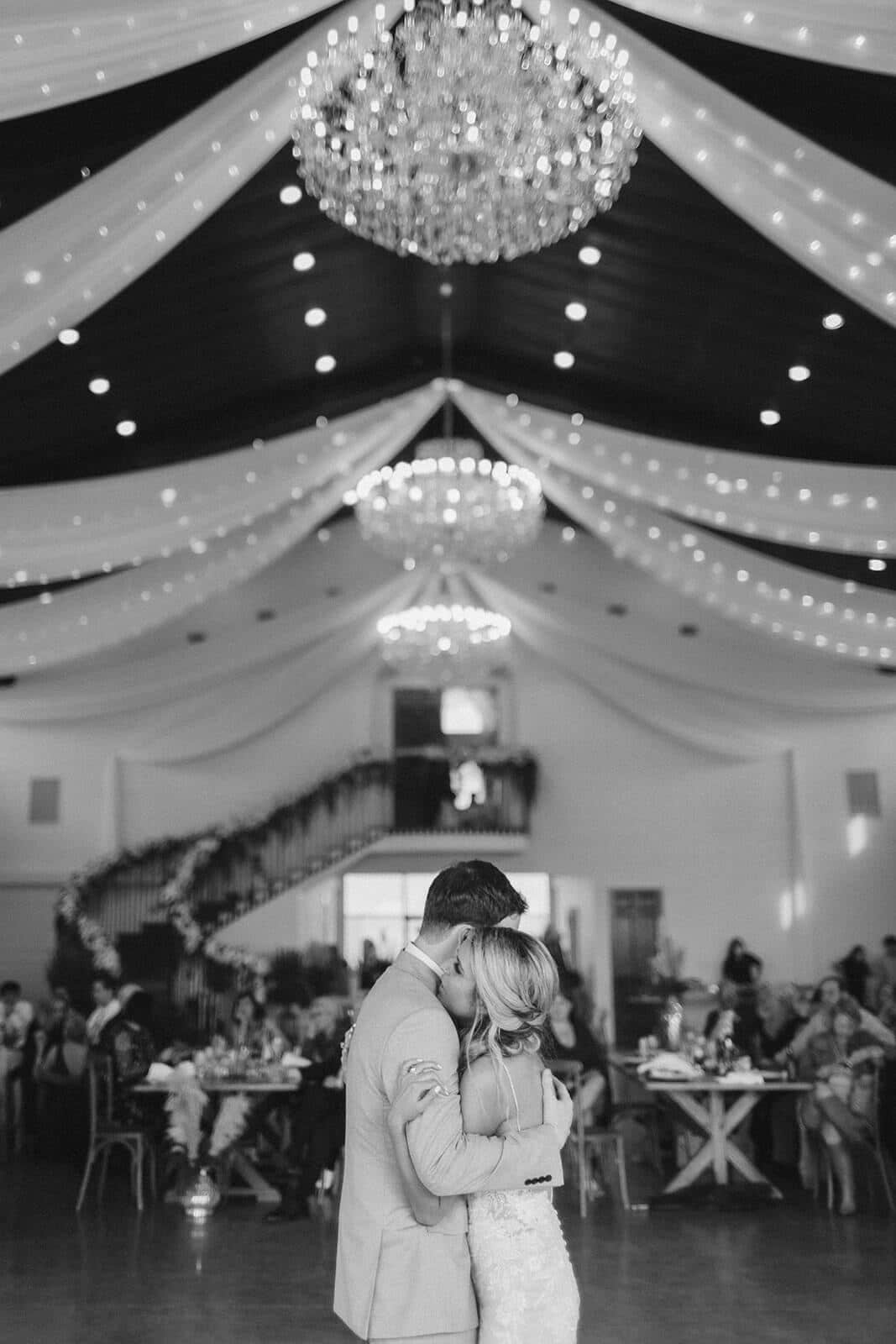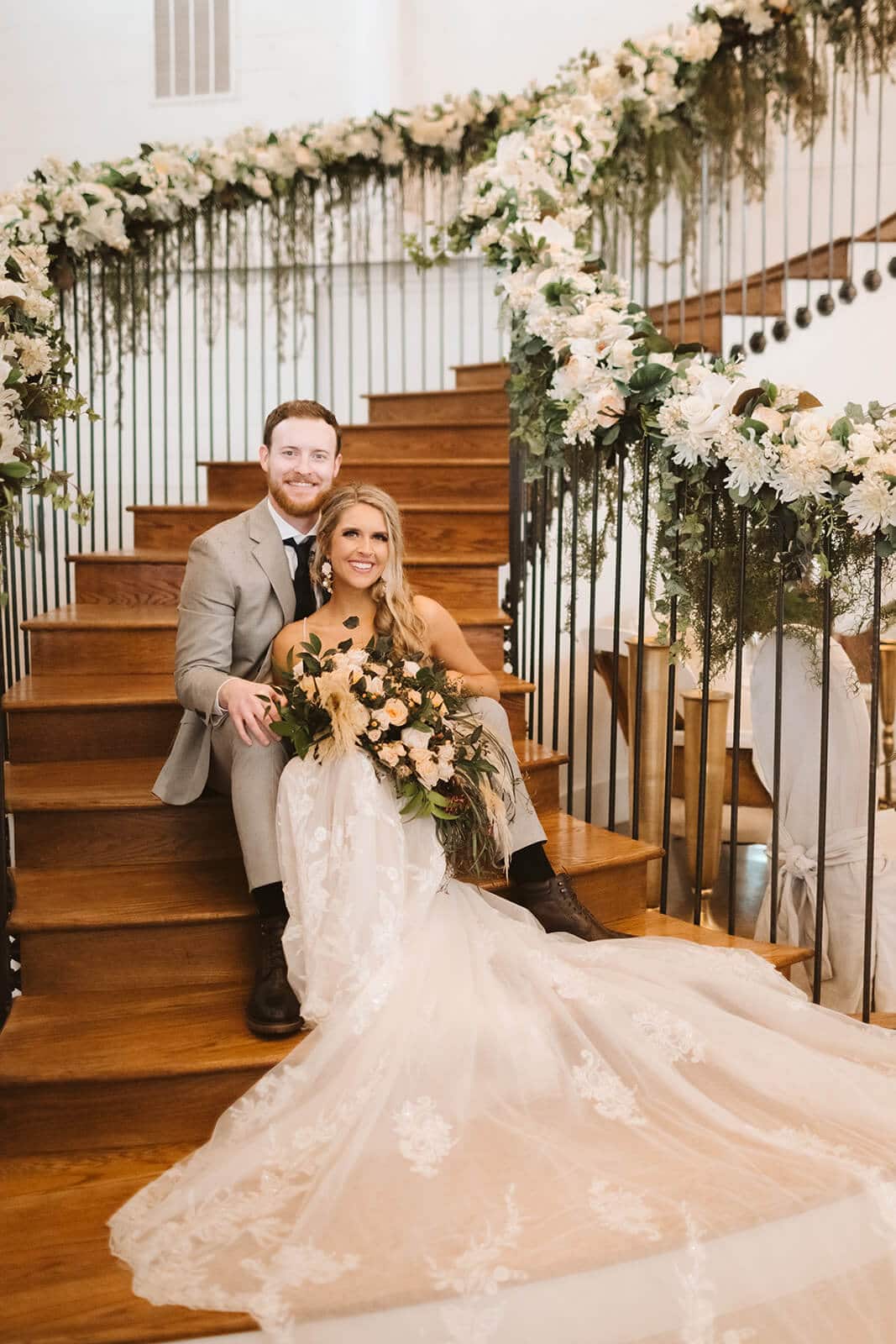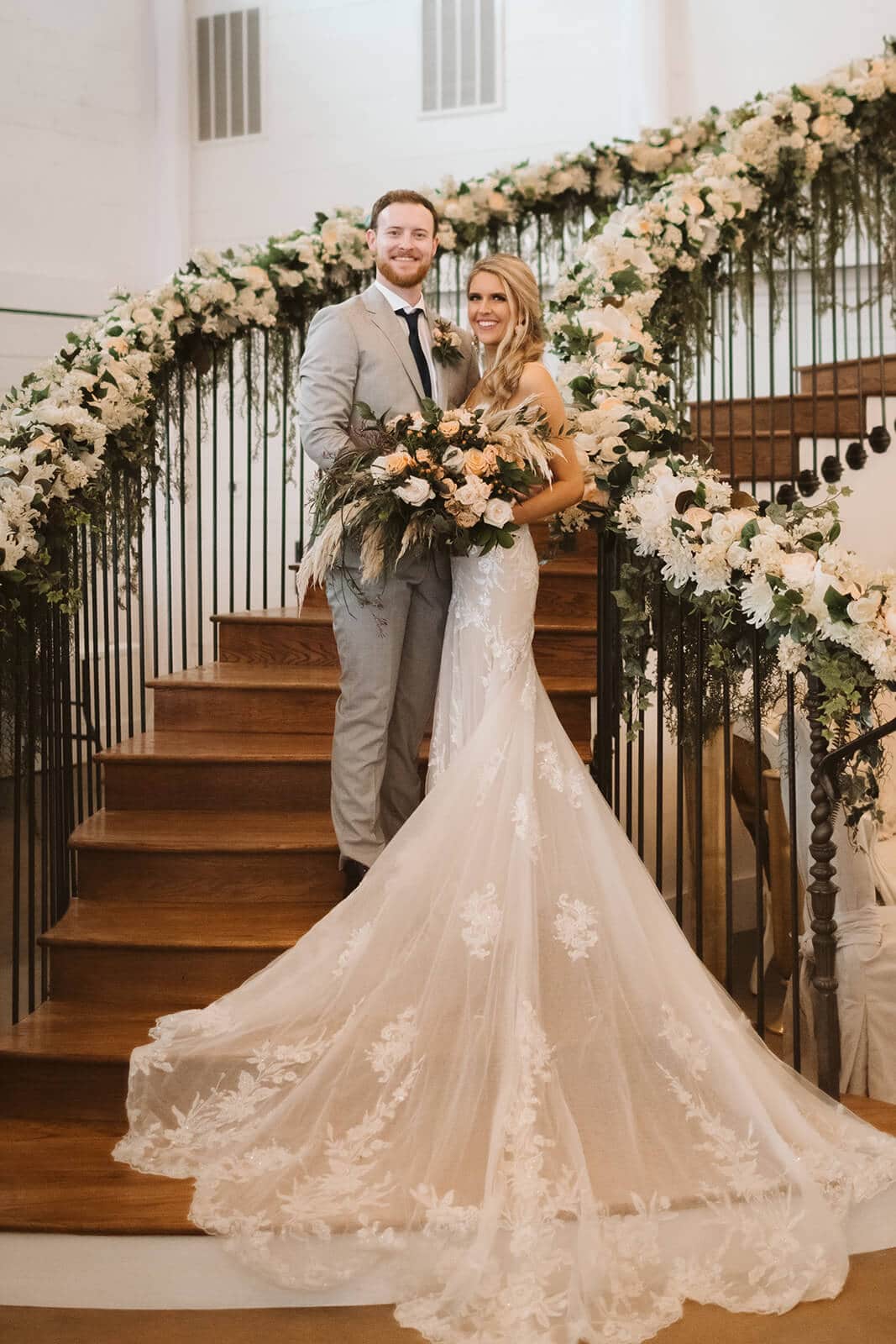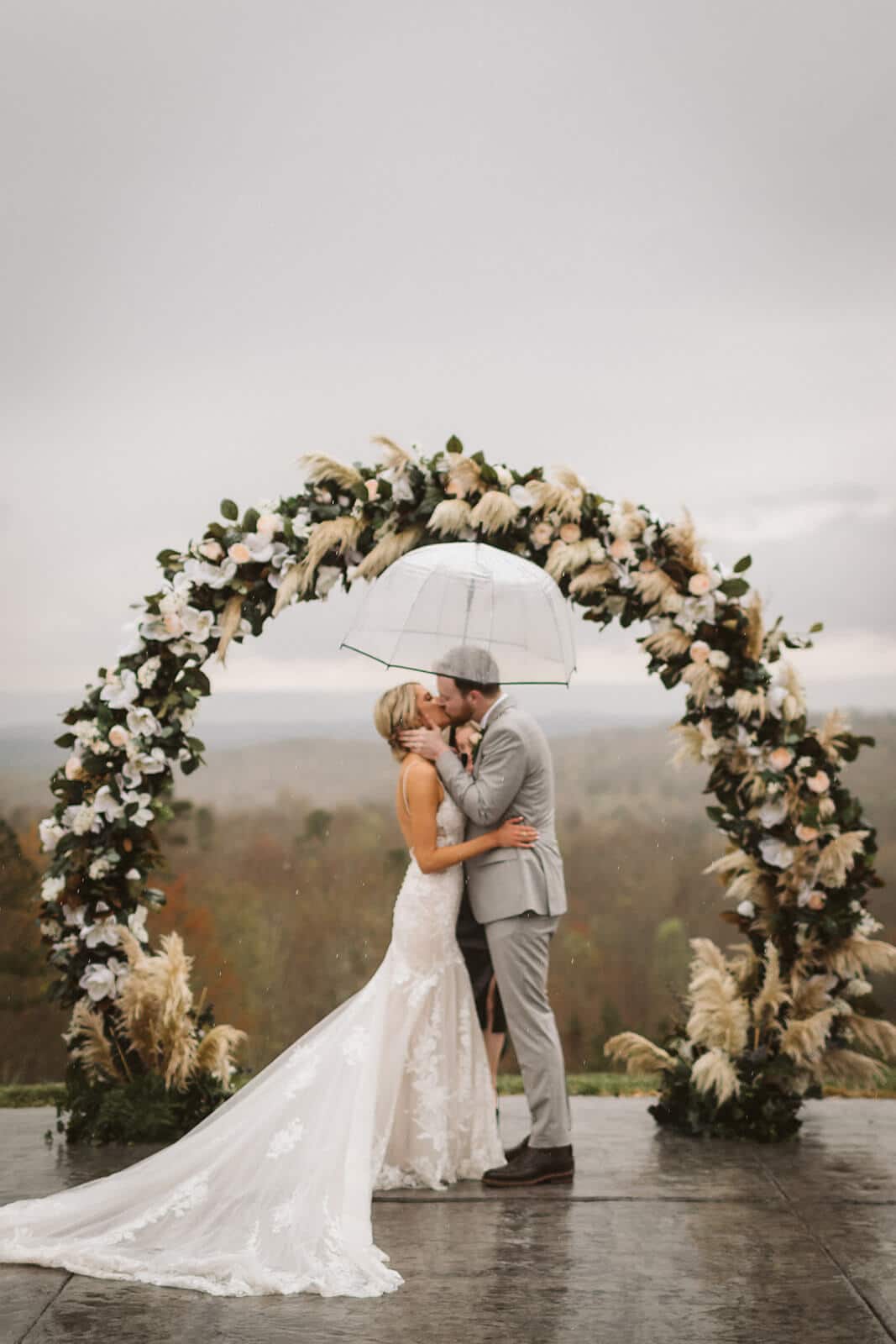 Crabtree Farms
Finally, the Evelyn Center at Crabtree Farms, a 2,500 square foot facility has everything you need to host your forest wedding. This sustainable, urban farm grows fresh, local produce for the community and features a beautiful farm setting right in the middle of the city. One of my favorite backdrops for wedding photos, all Crabtree Farms event proceeds directly support educational programming for the community.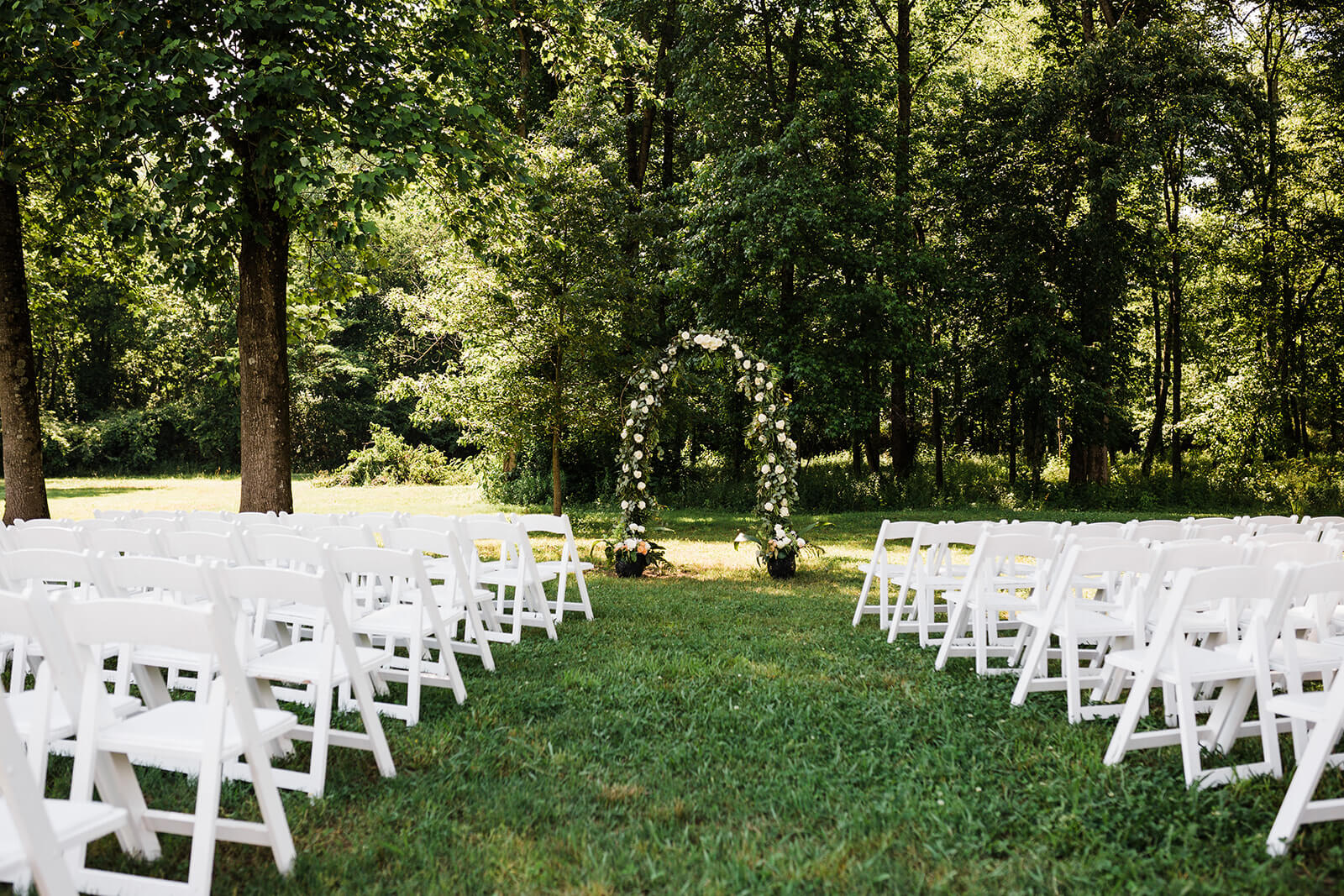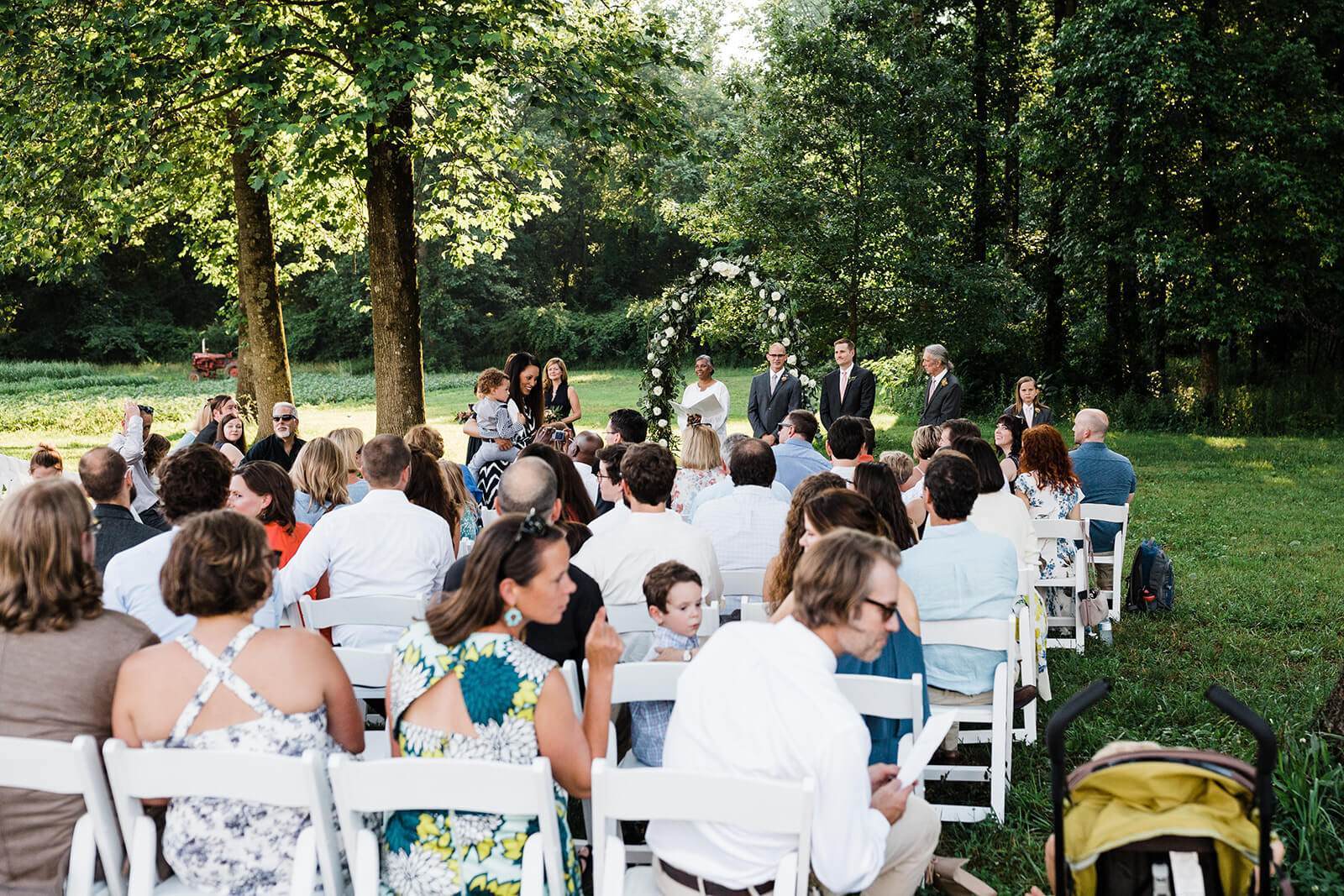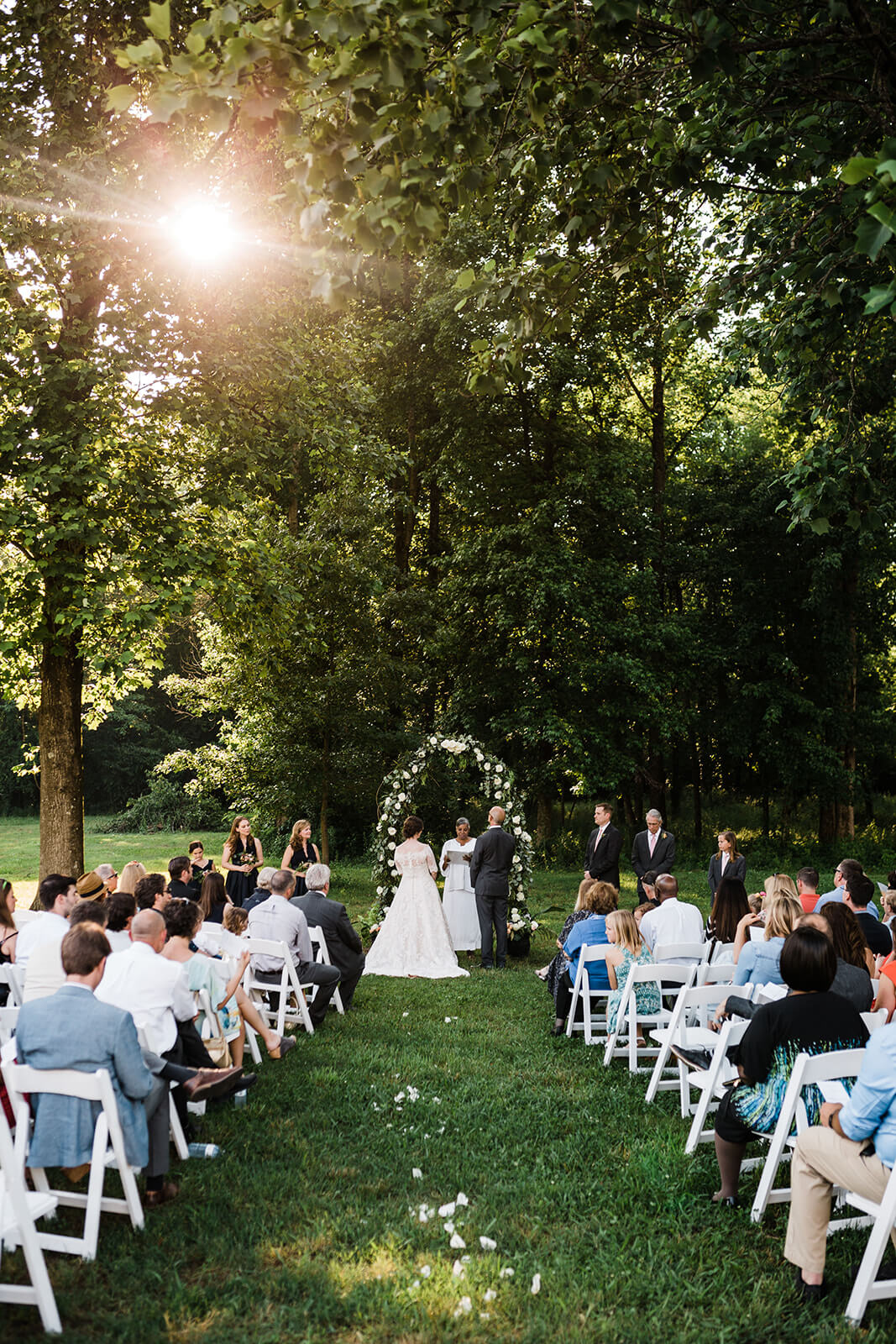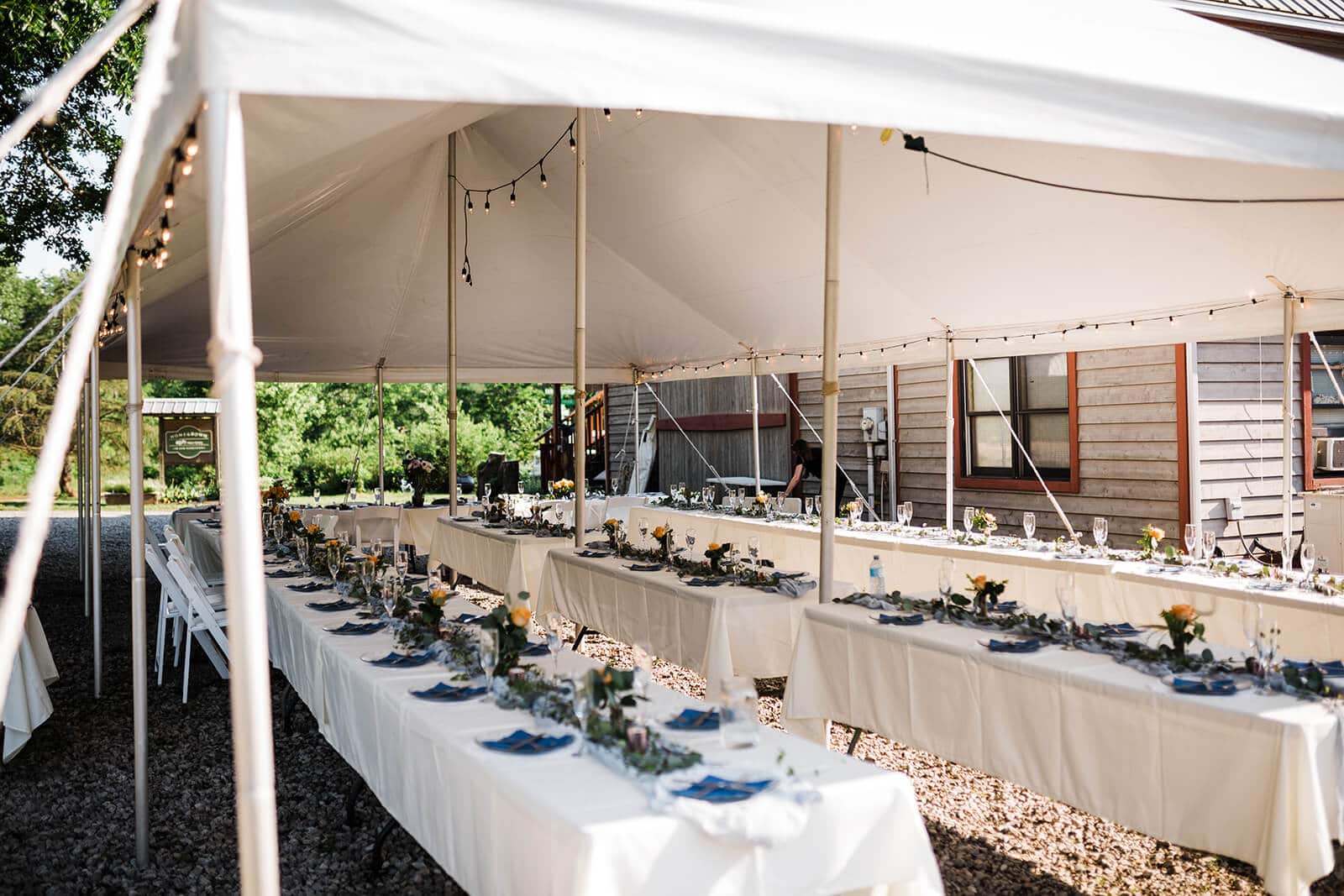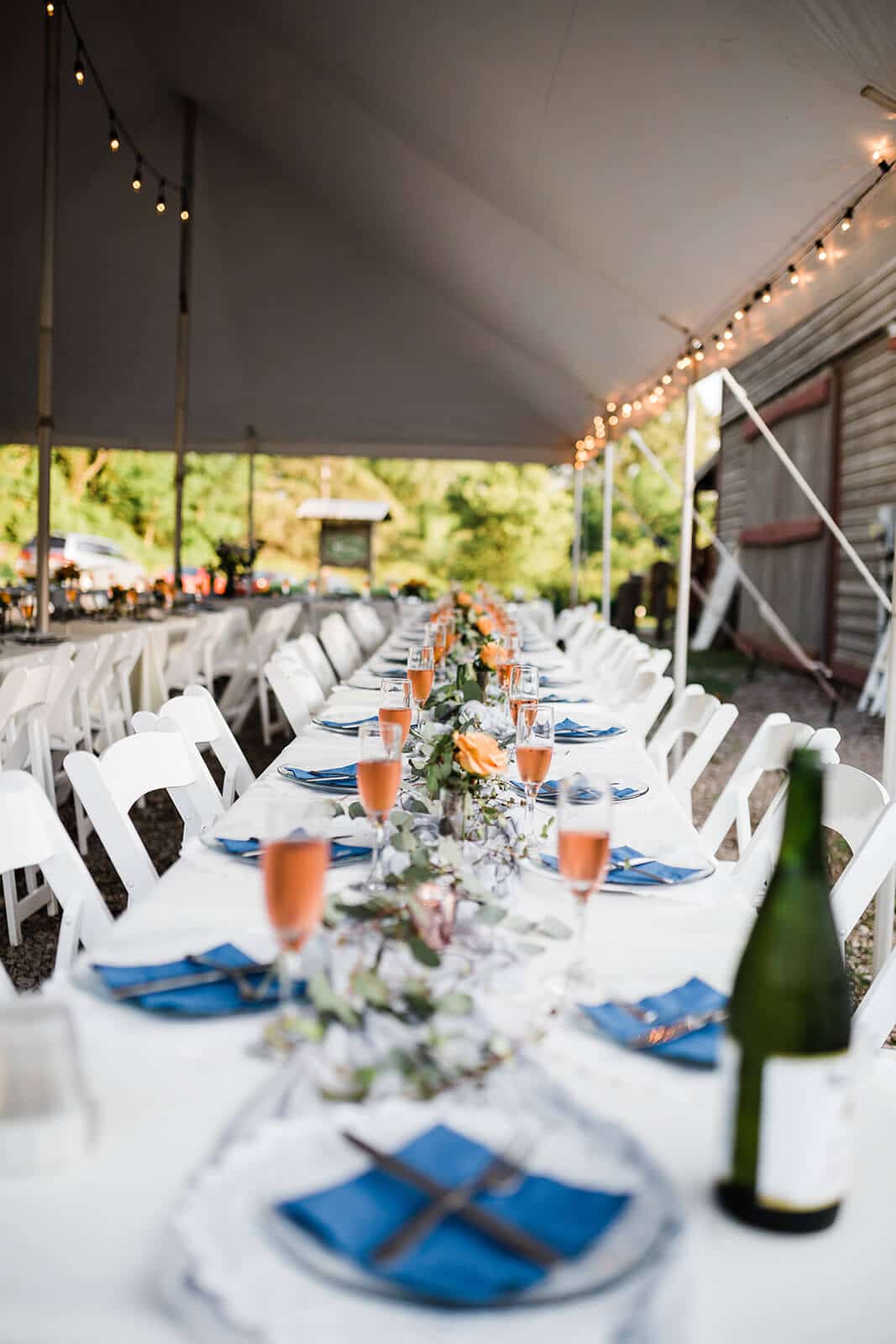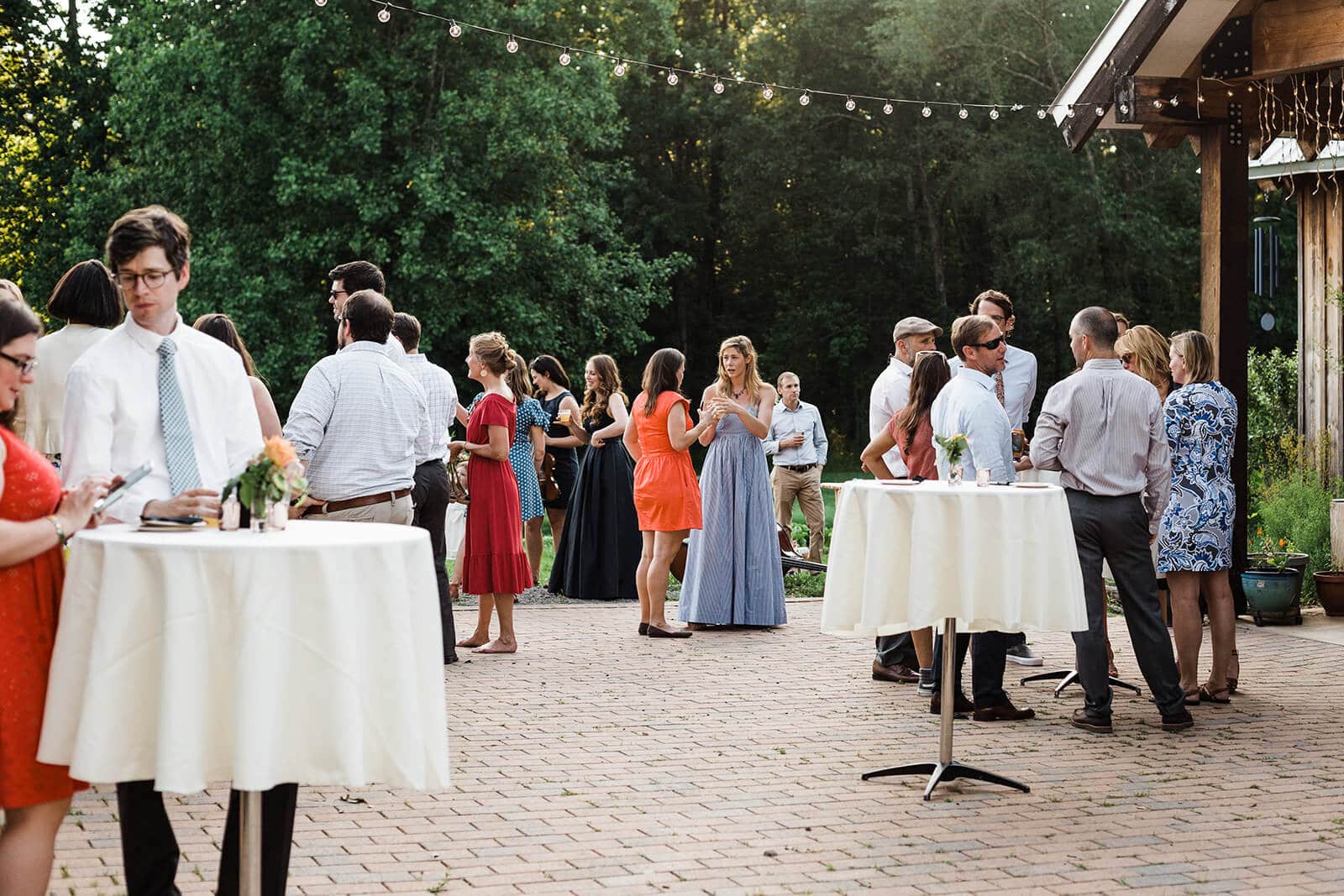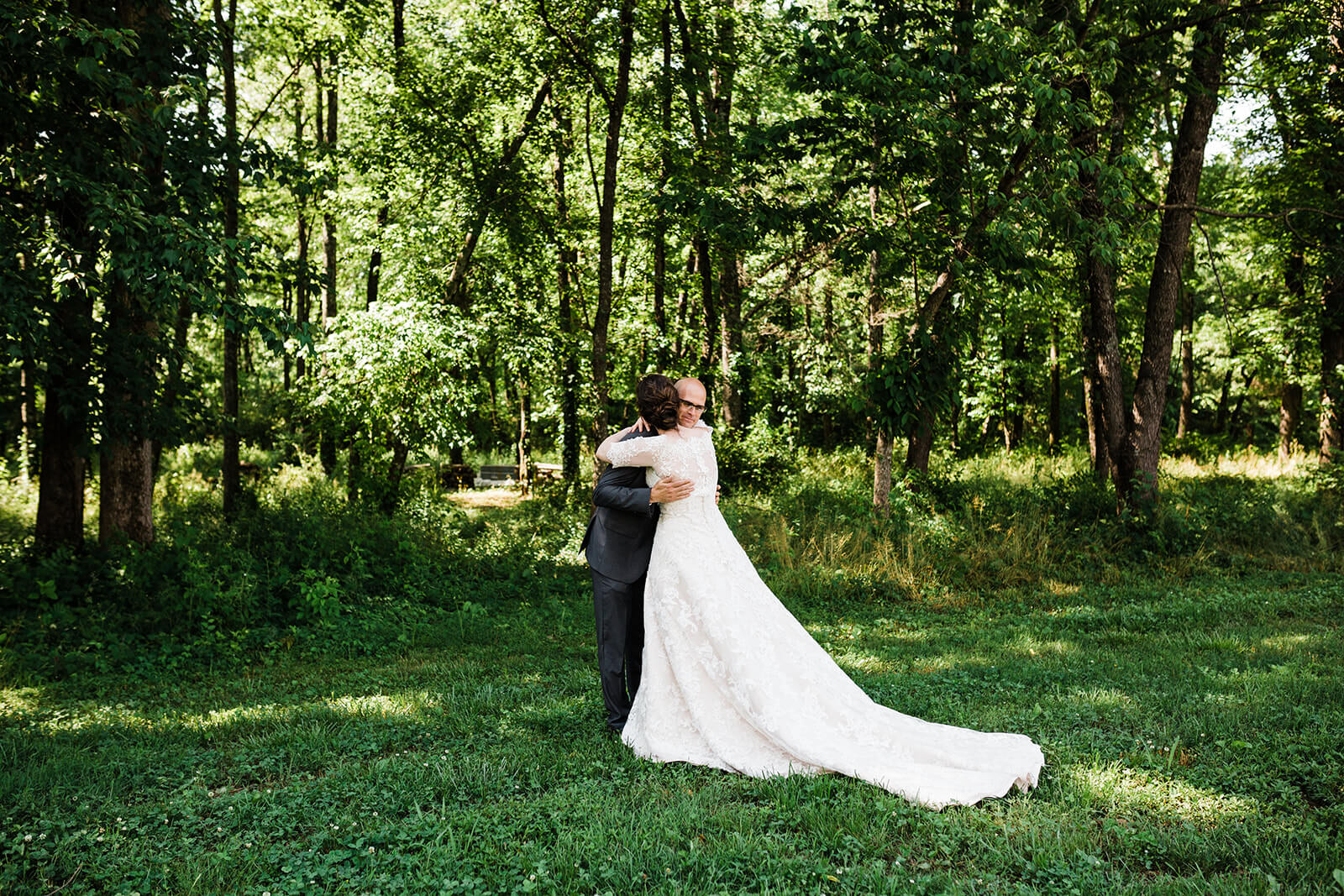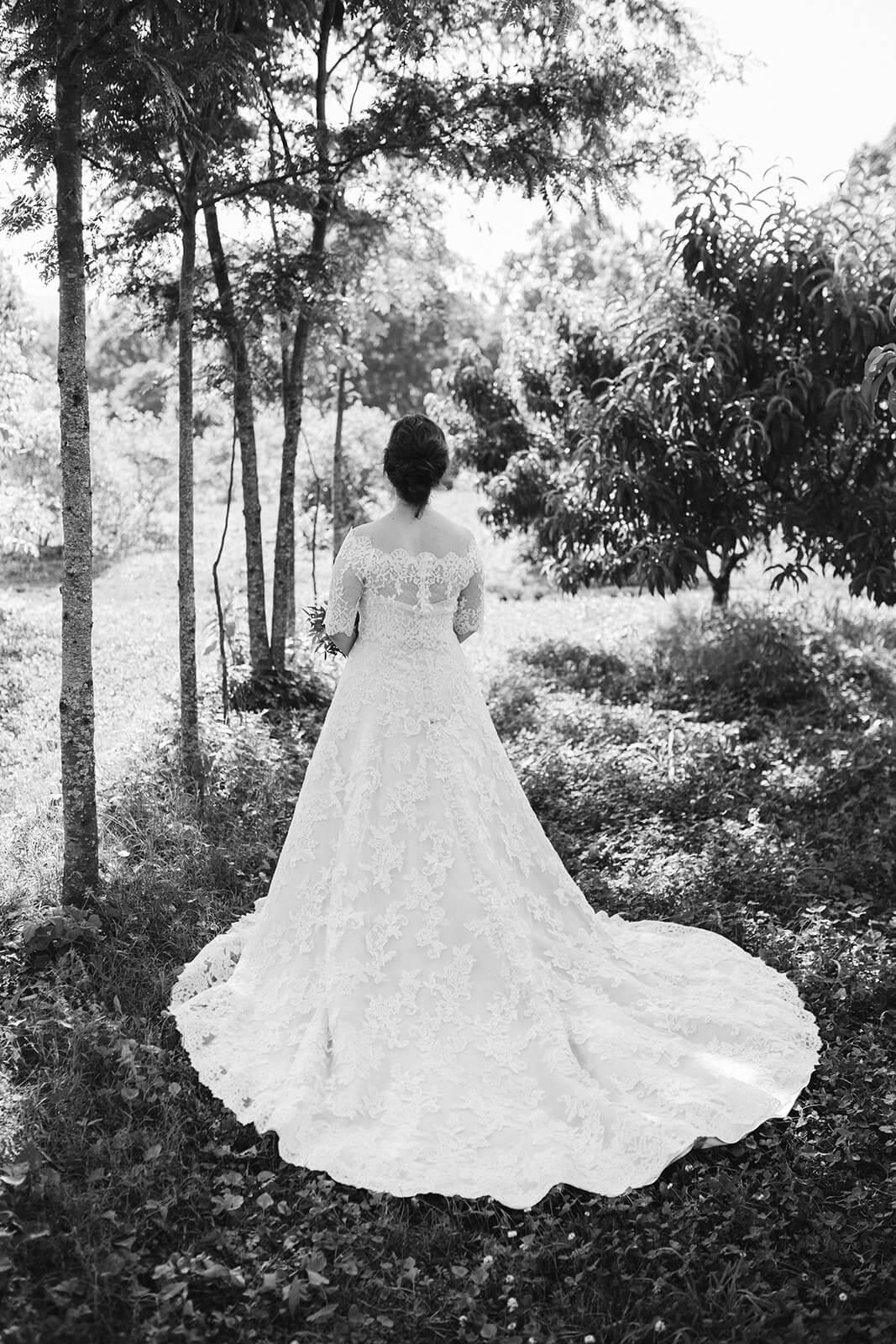 Hire a Photographer with Forest Experience
As a Chattanooga local AND someone who loves nature, I've spent so much time taking photos of couples in the most unique wedding venues Chattanooga and the surrounding areas offer. That said, there are quite a few things to keep top of mind when having your forest wedding, such as lighting, guest parking, accessibility, and schedule. As your wedding photographer, I not only capture your intimate moments in photos, but also become your teammate in navigating all the wedding variables that pop up along the way.
If you're looking for an 'off the beaten path' nature setting for your engagement photos or even your elopement, drop me a line! There are countless hidden gems around Chattanooga—river spots, rocks, waterfalls, mountaintops, you name it— and I'd love to show you.
Hey! I'm Rachael Crowe of OkCrowe Photography. I'm a wedding photographer based in Chattanooga, Tennessee but I've shot weddings all over the US! Just say the word, and I'll be there to capture every moment and do whatever I can to help make your day memorable. If you're on the hunt for a wedding photographer, head to my contact form, and let's get this party started!
Pin this blog for later! ↓