I love to travel. Although I'm based in Chattanooga, I will happily travel to you to capture your special day! When the opportunity arose to help shoot a classic New York City wedding with Rachel Rogers Photography, you can 100% believe I booked my plane ticket that night. It was a quintessential New York City wedding, and I'm so glad I was part of it.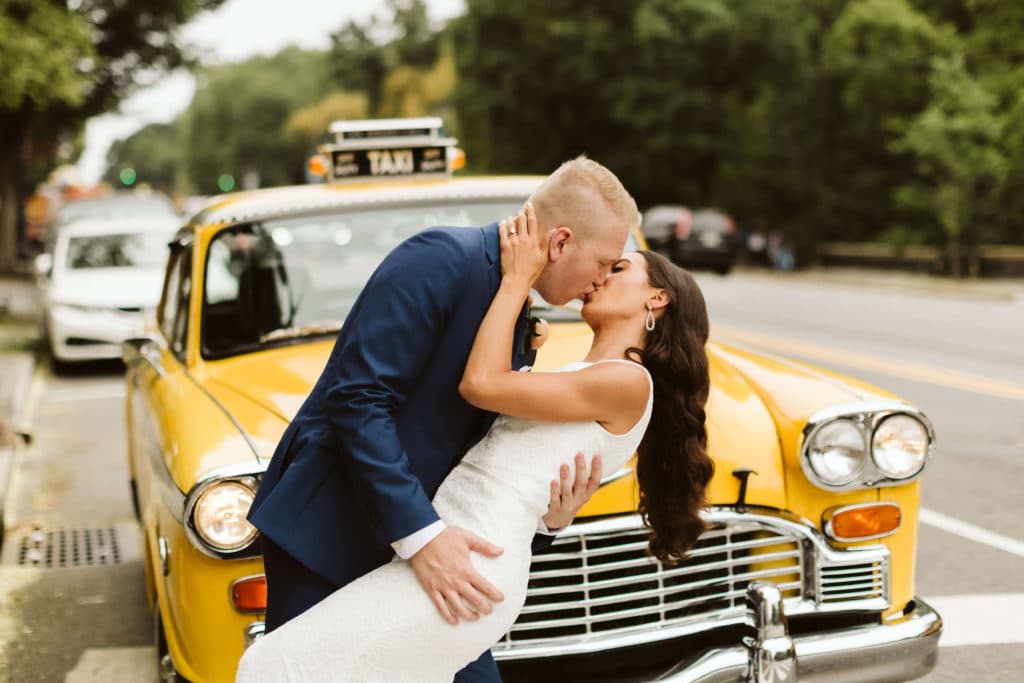 Capturing the Energy of New York City for Your Wedding
When local New Yorkers Michael and Michelle got engaged, they knew their wedding had to be held in the heart of New York City. From getting ready in their suites in the JW Marriott Essex House across from Central Park to their first look, ceremony, and reception in the park itself, their classic event perfectly captured the dynamic energy of their beloved city. 
New York City is undoubtedly one of the most iconic places to hold your wedding. With people from all over the world and just about any style wedding venue possible, the atmosphere it offers can't be beat. Industrial lofts, terraces with skyline views, cozy little restaurants, and the beautiful Central Park make for a city that can accommodate anything from grand, elaborate ceremonies to close-knit, intimate gatherings.  
Fantastic photos can be found almost anywhere in NYC, so don't be afraid to have a little fun with your session. If you want pictures in the Met or with the lions at the Public Library, just ask! If you want to stop for a hotdog at a corner vendor or window shop along Fifth Avenue, you can do that, too! I love the picture of Michael dipping Michelle for a kiss in front of a yellow taxi. It doesn't seem like much, but it's so wonderfully New York.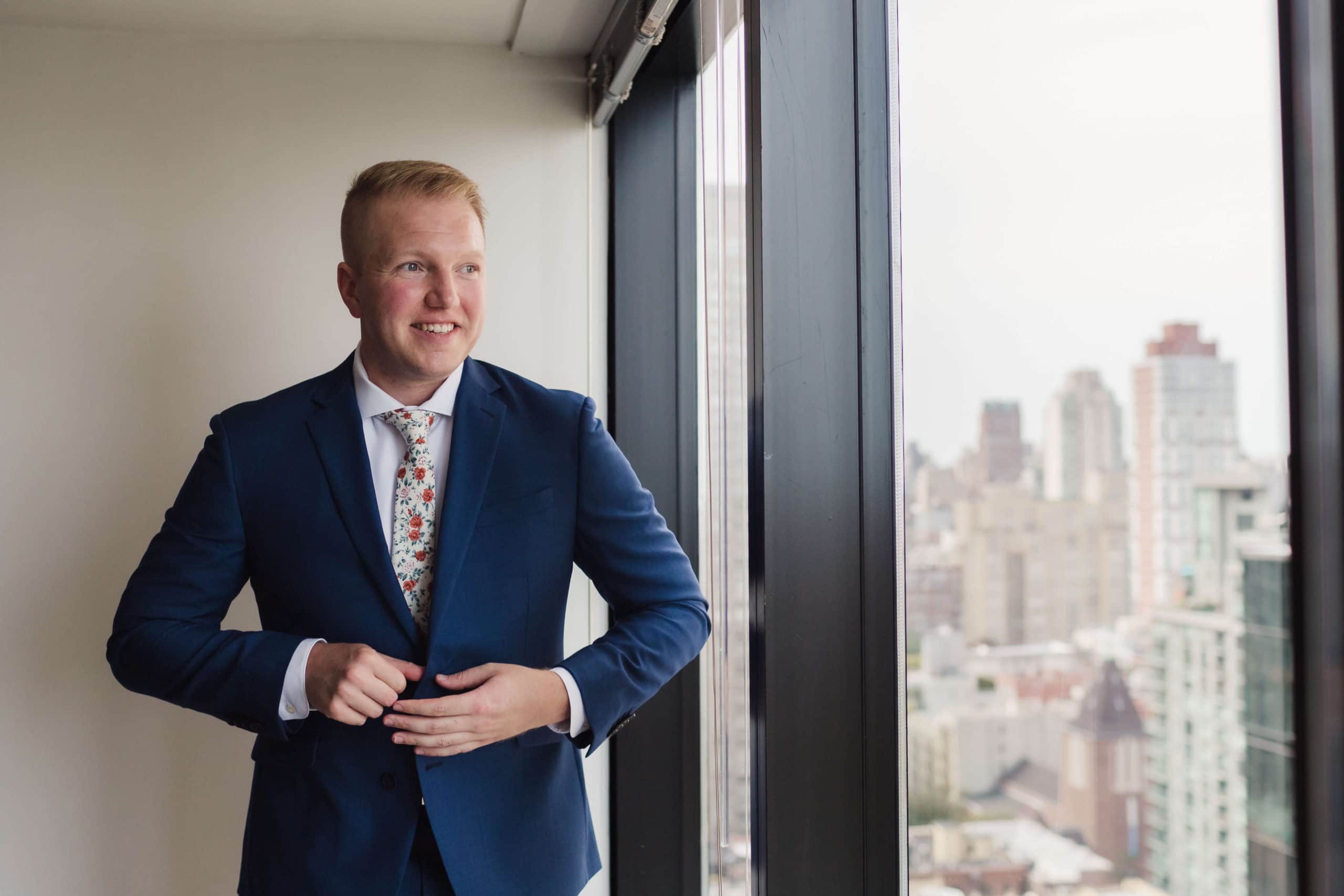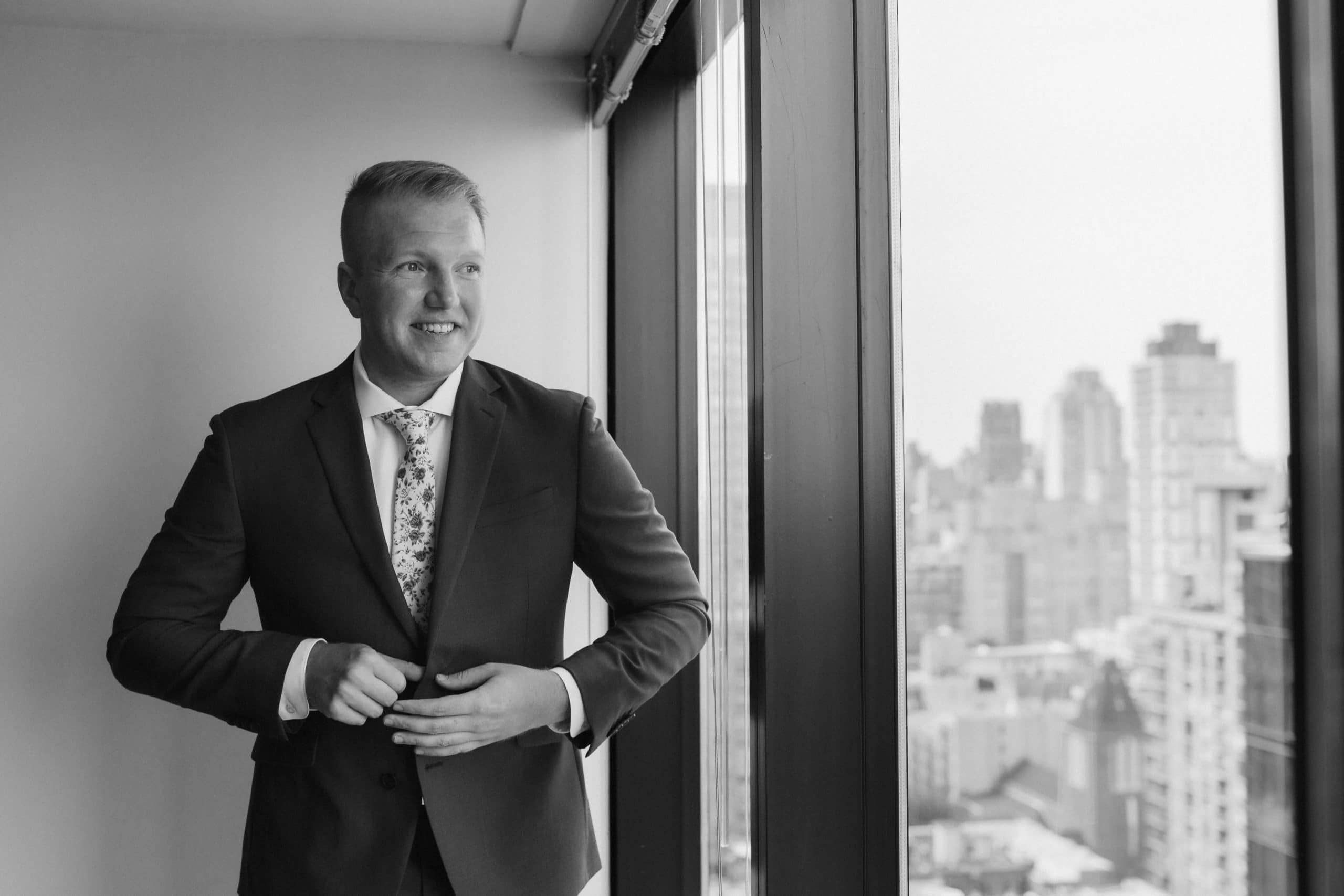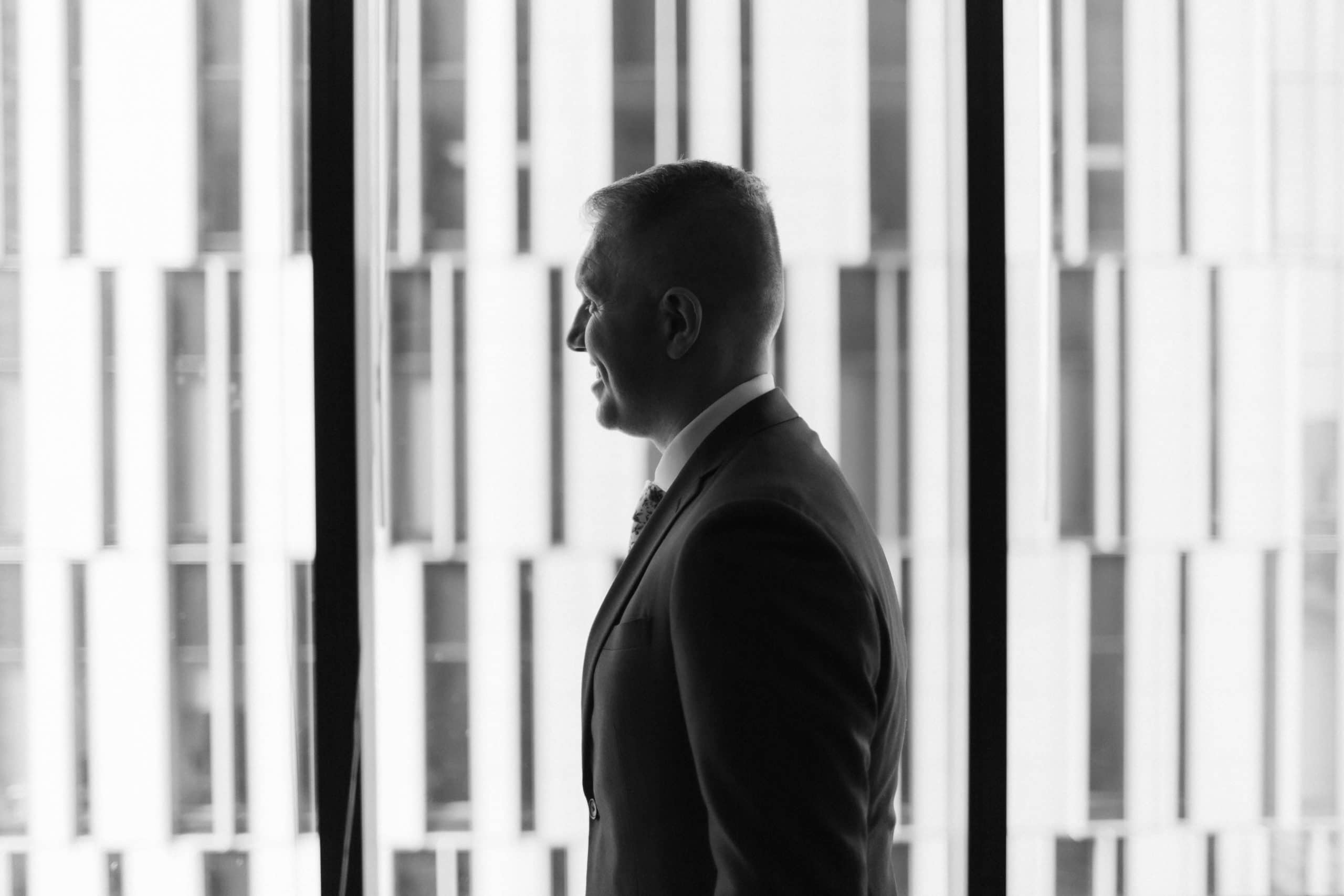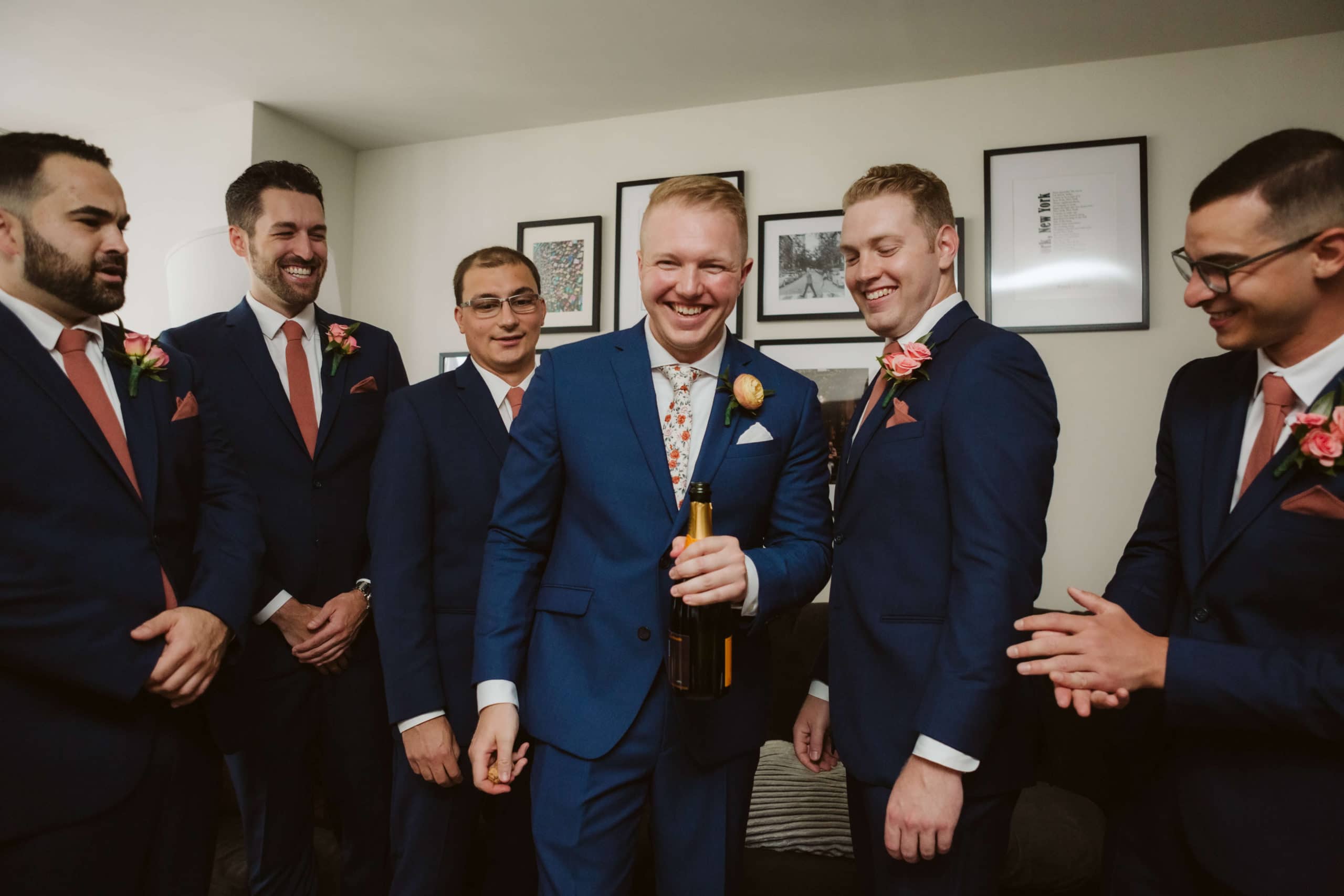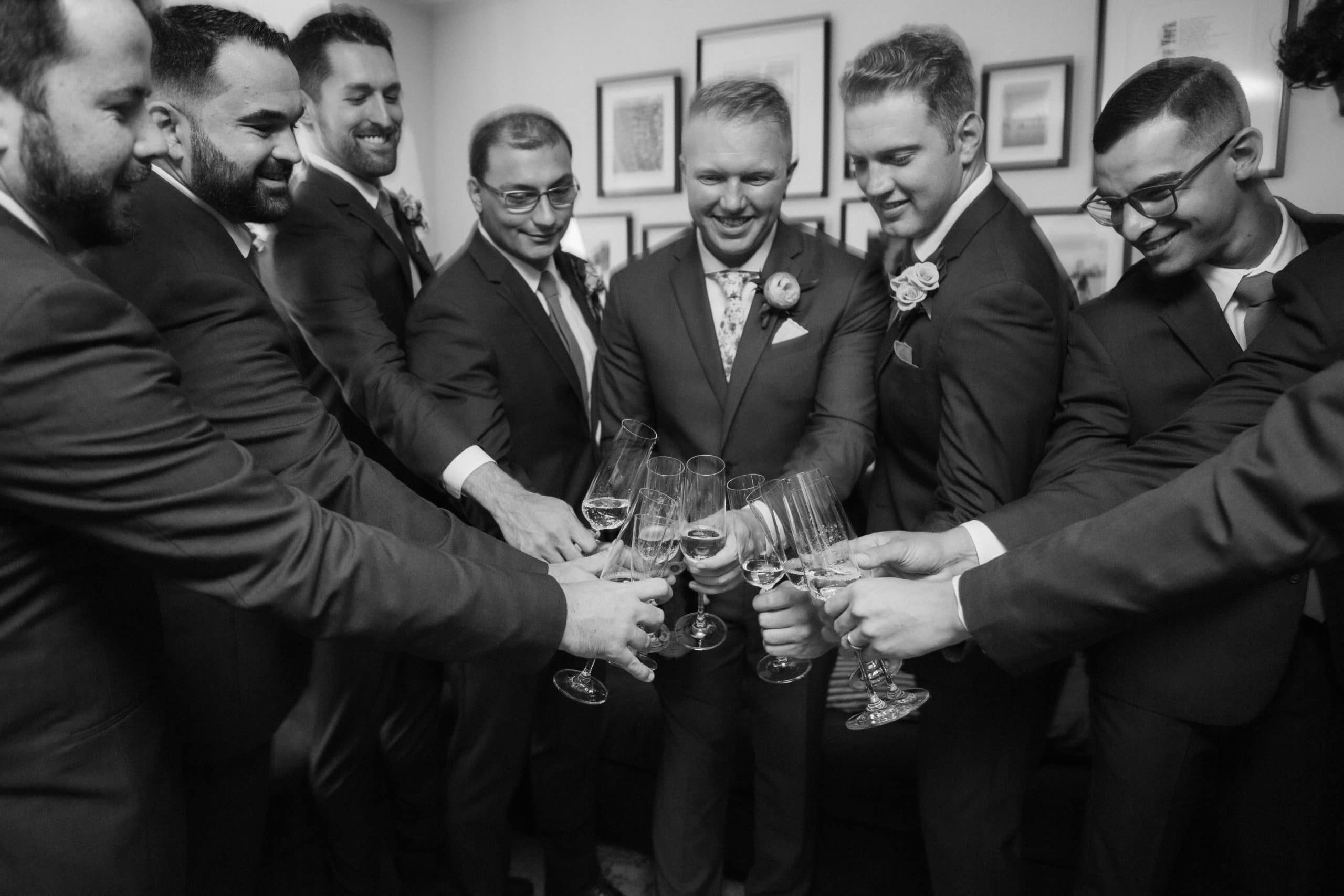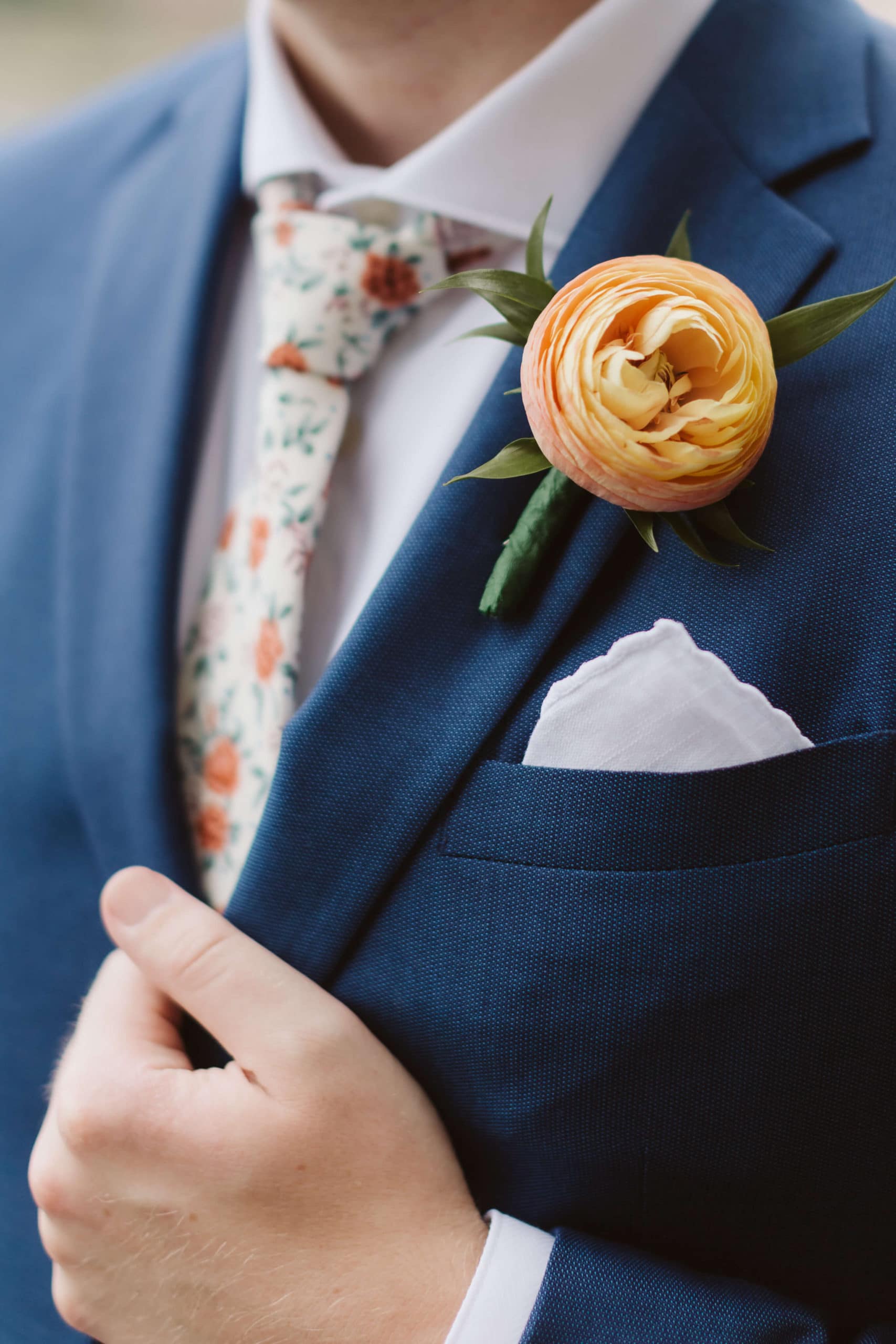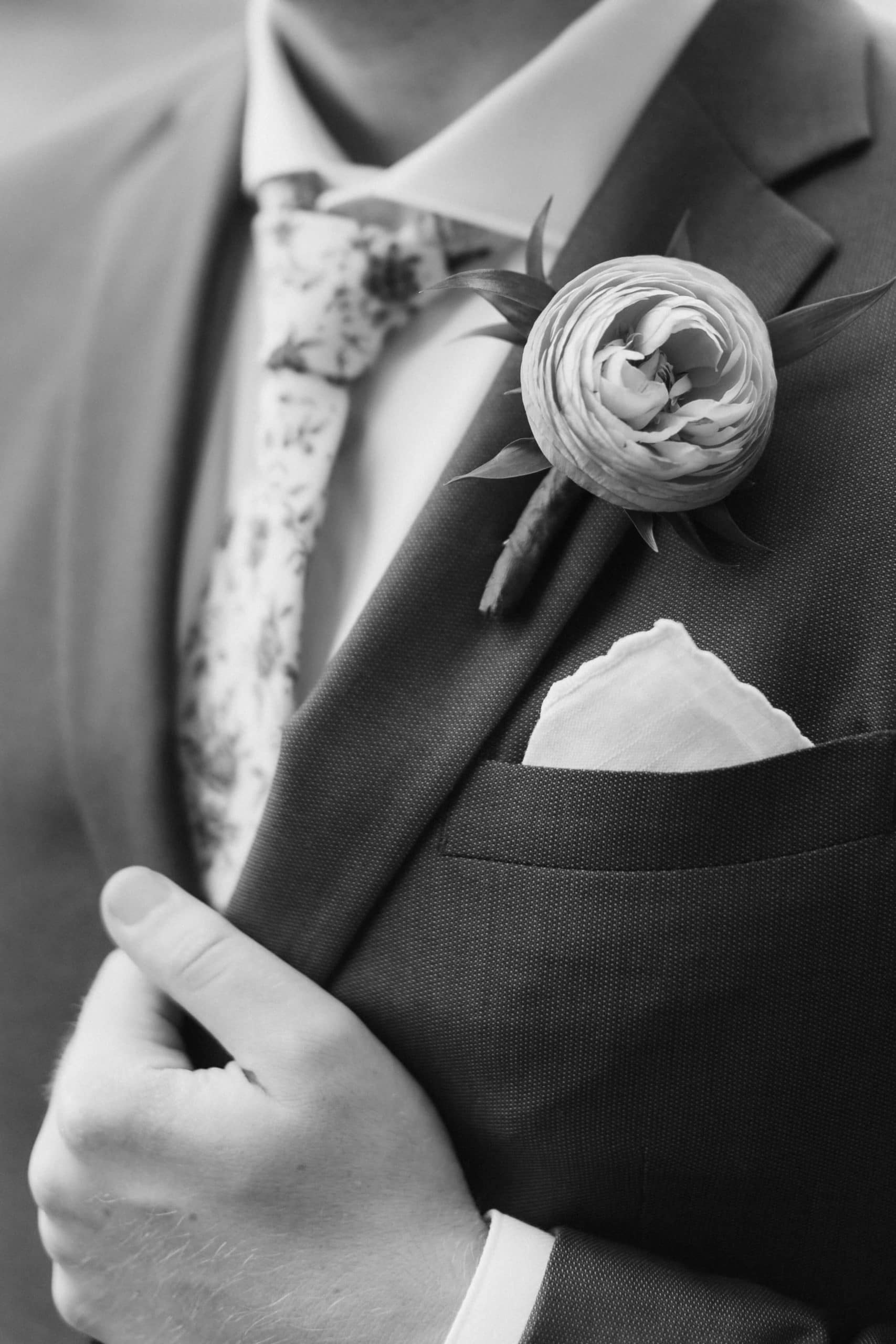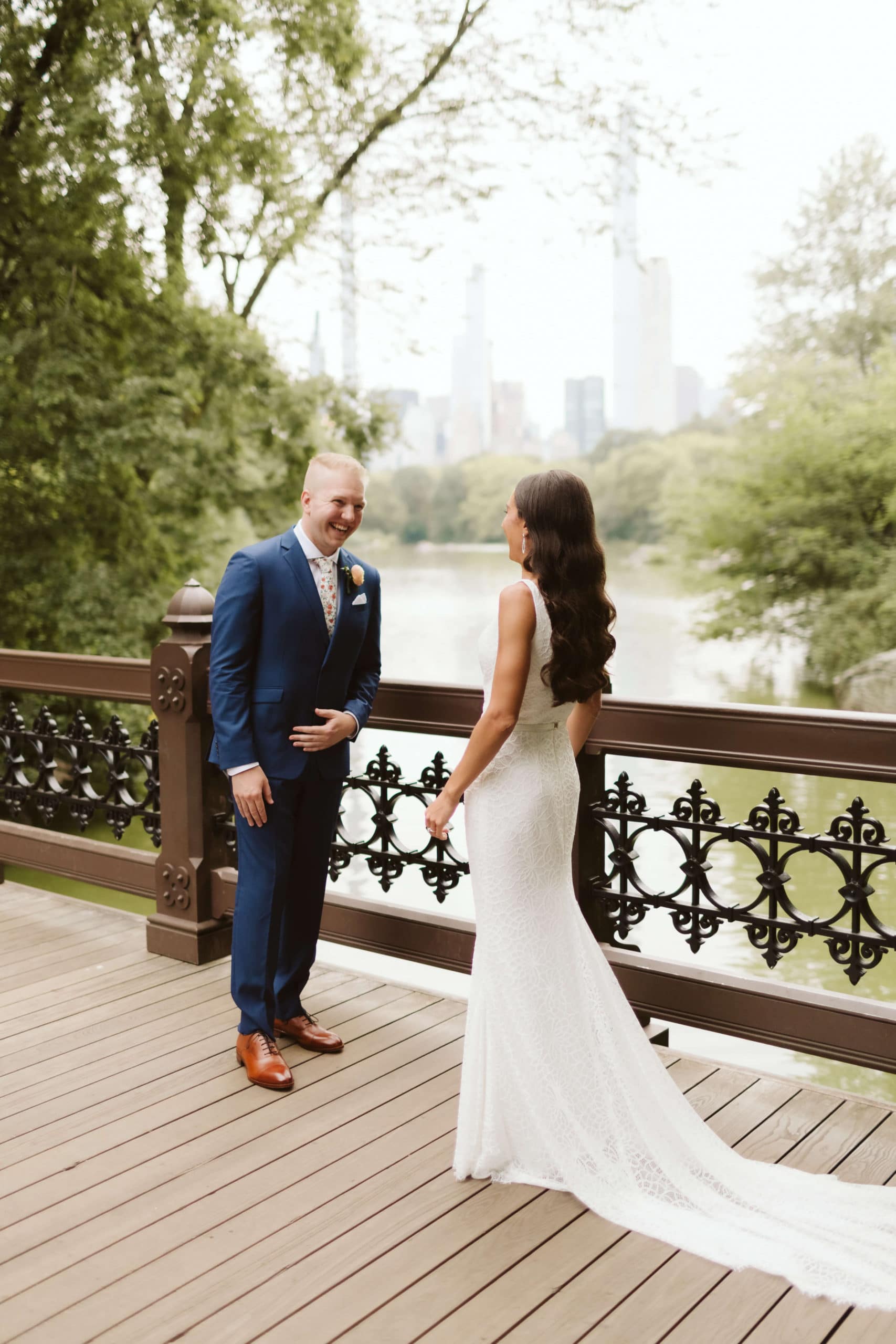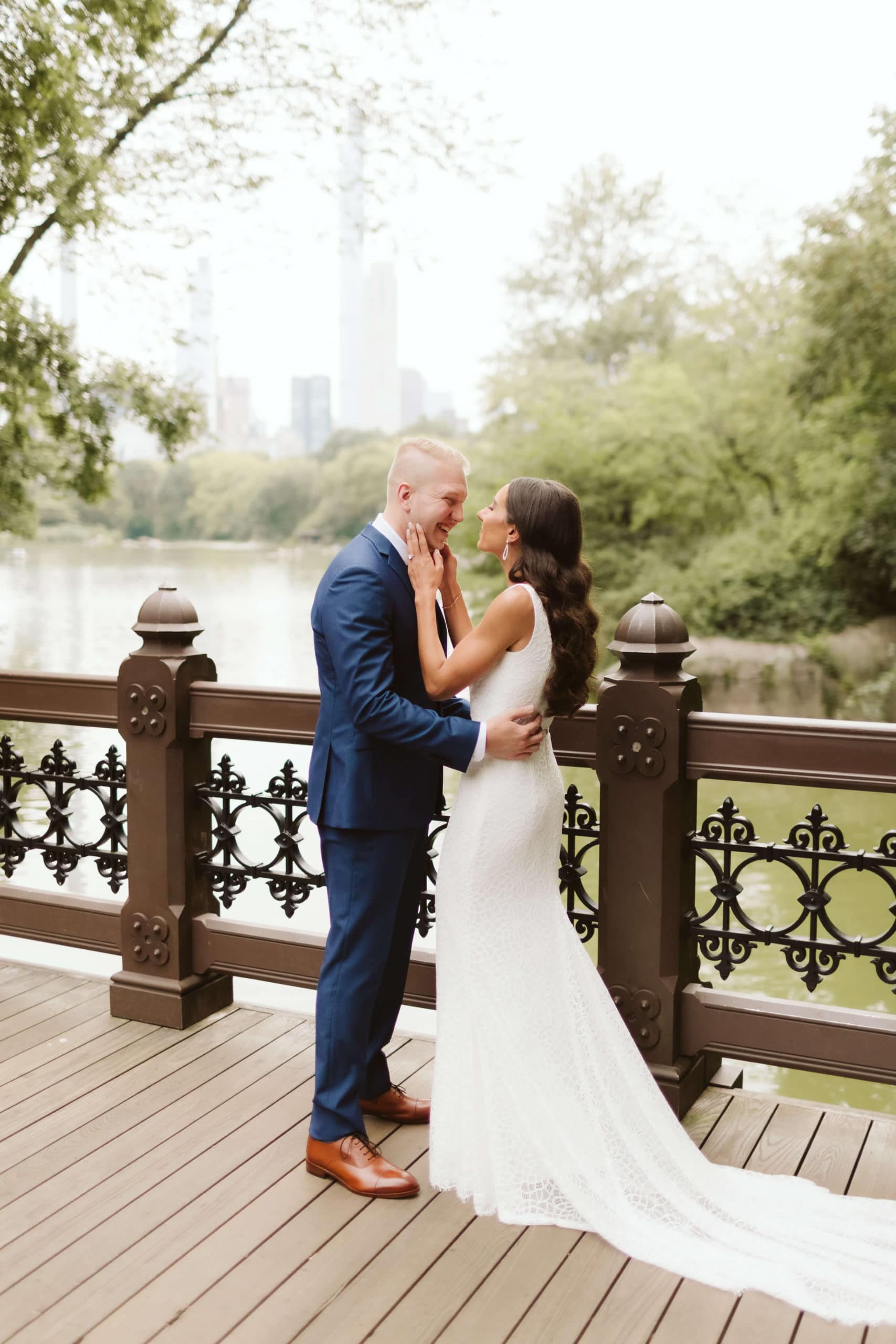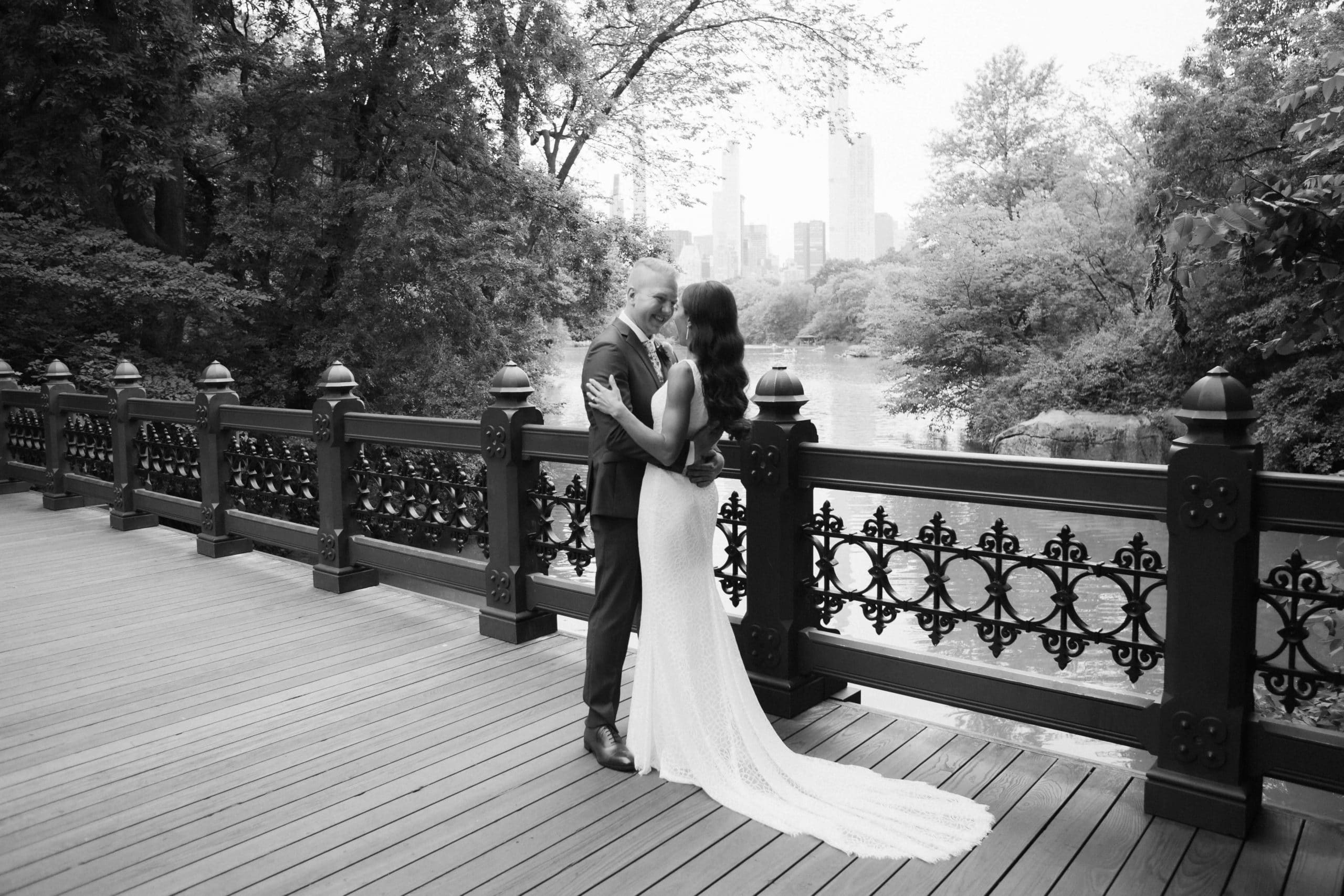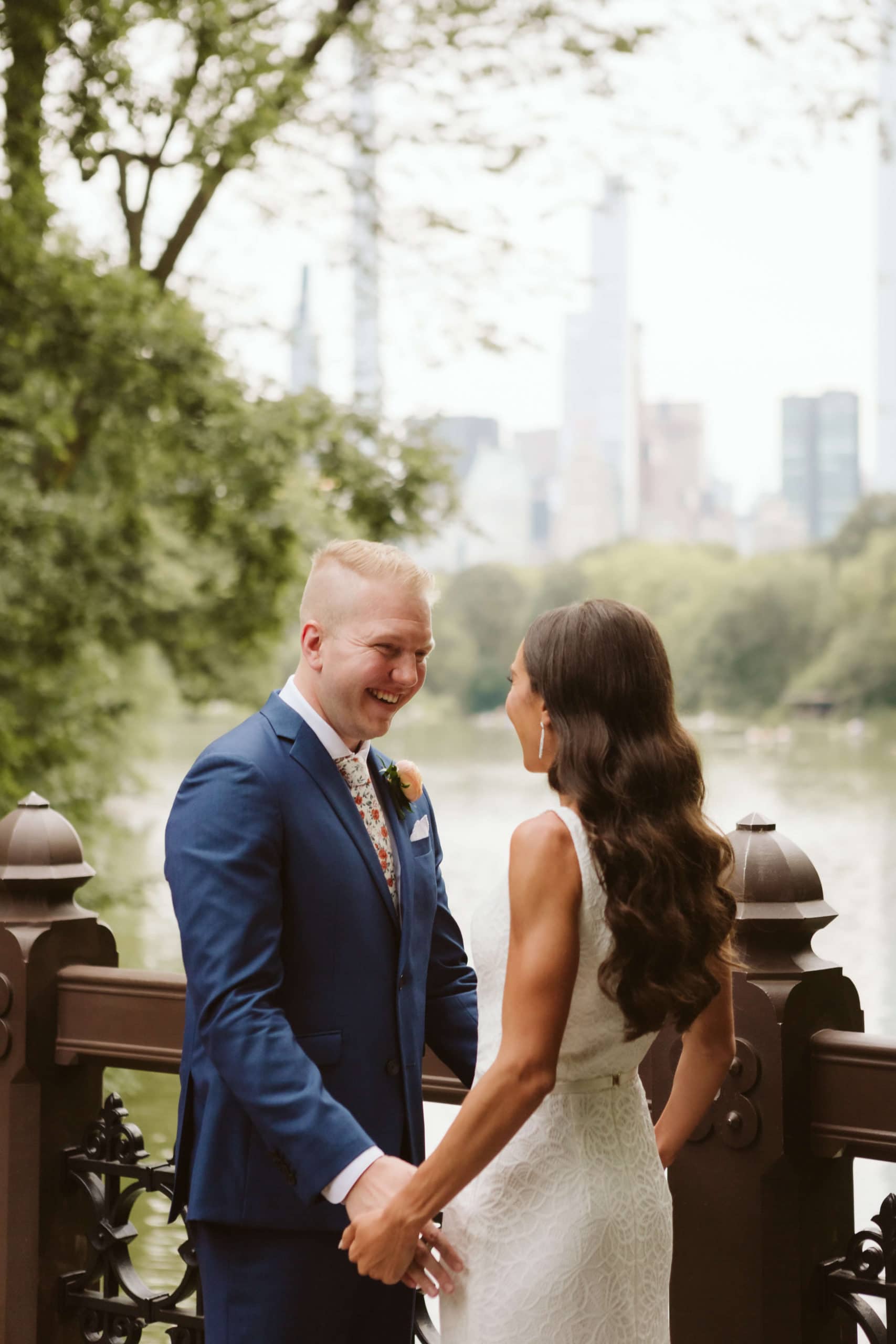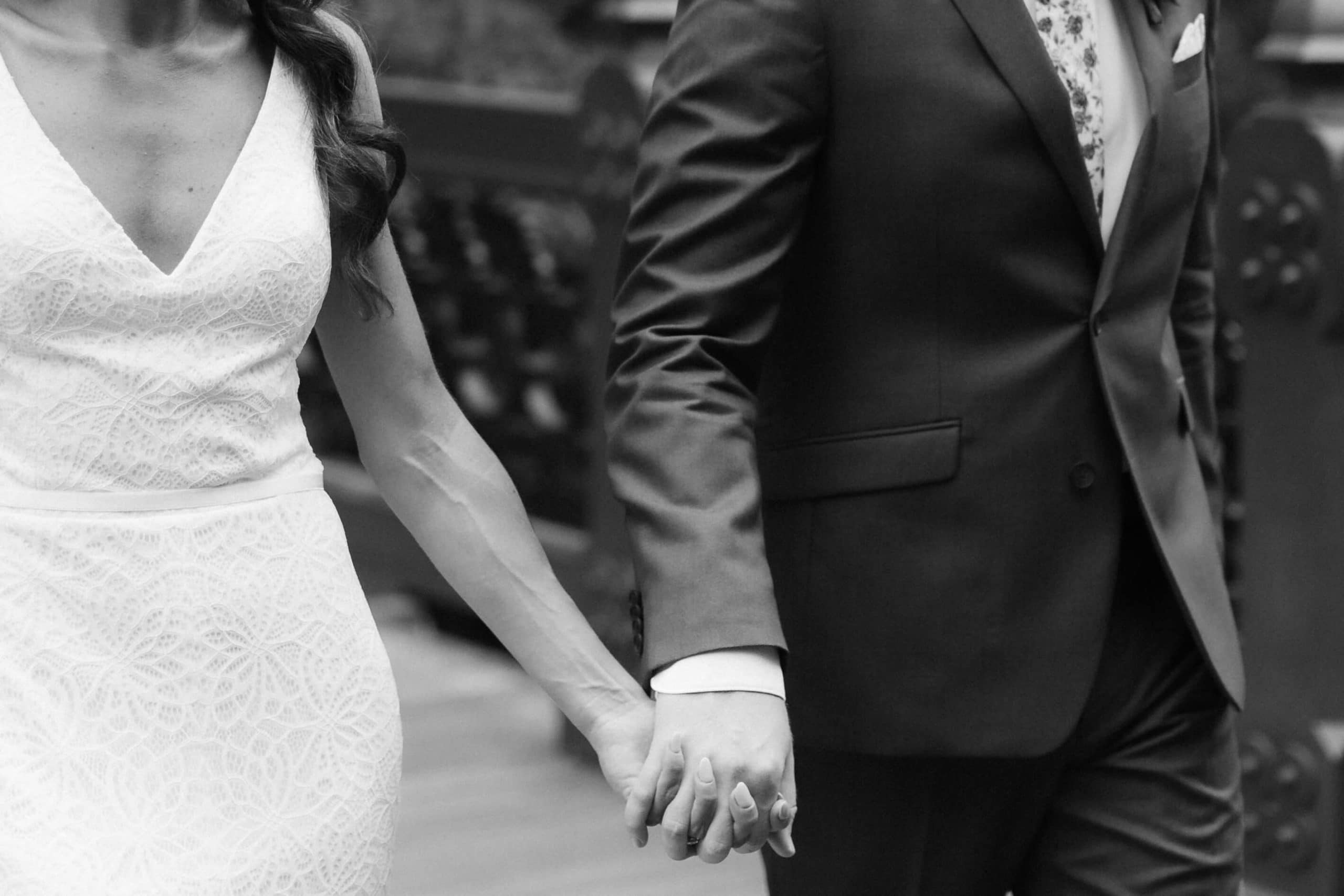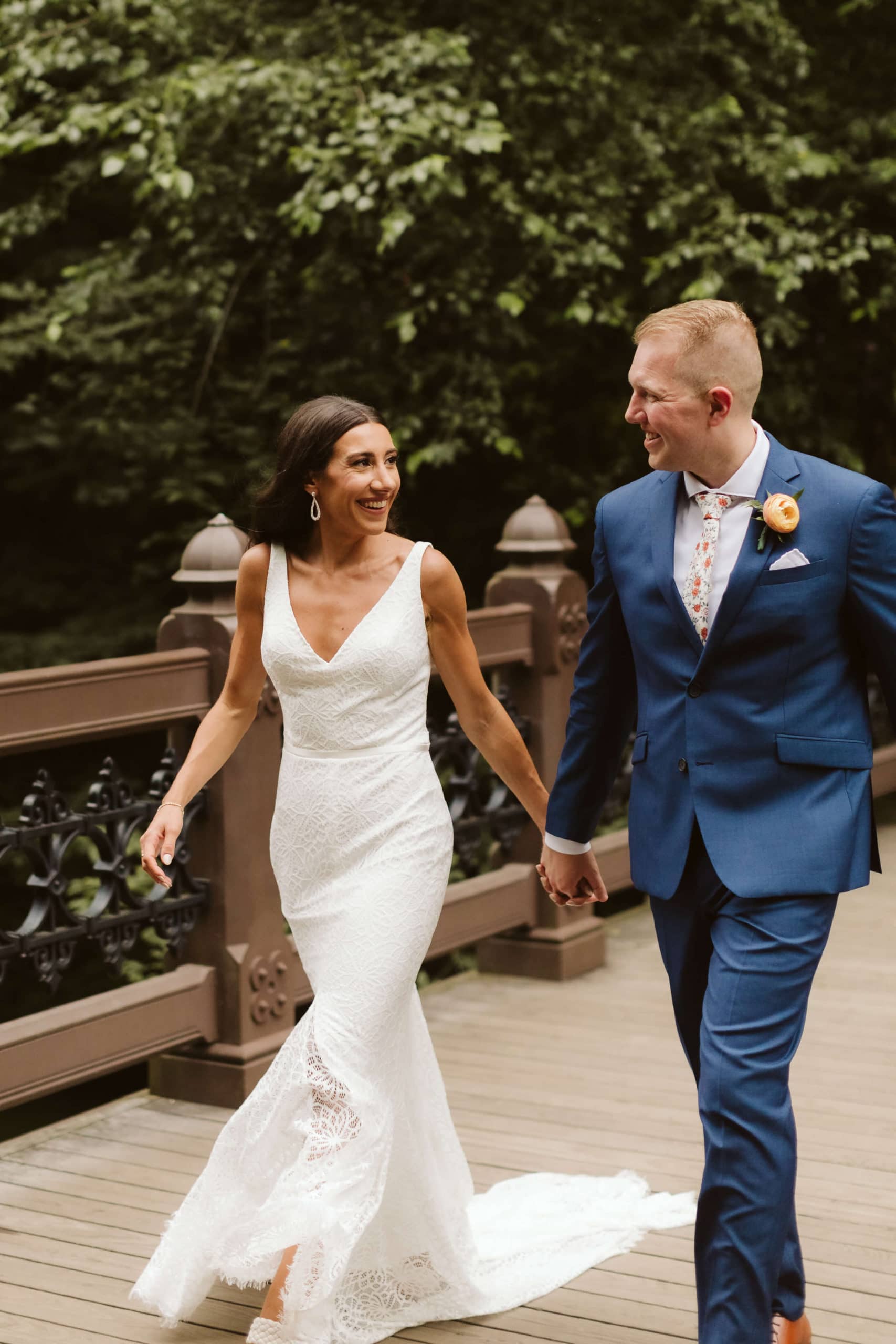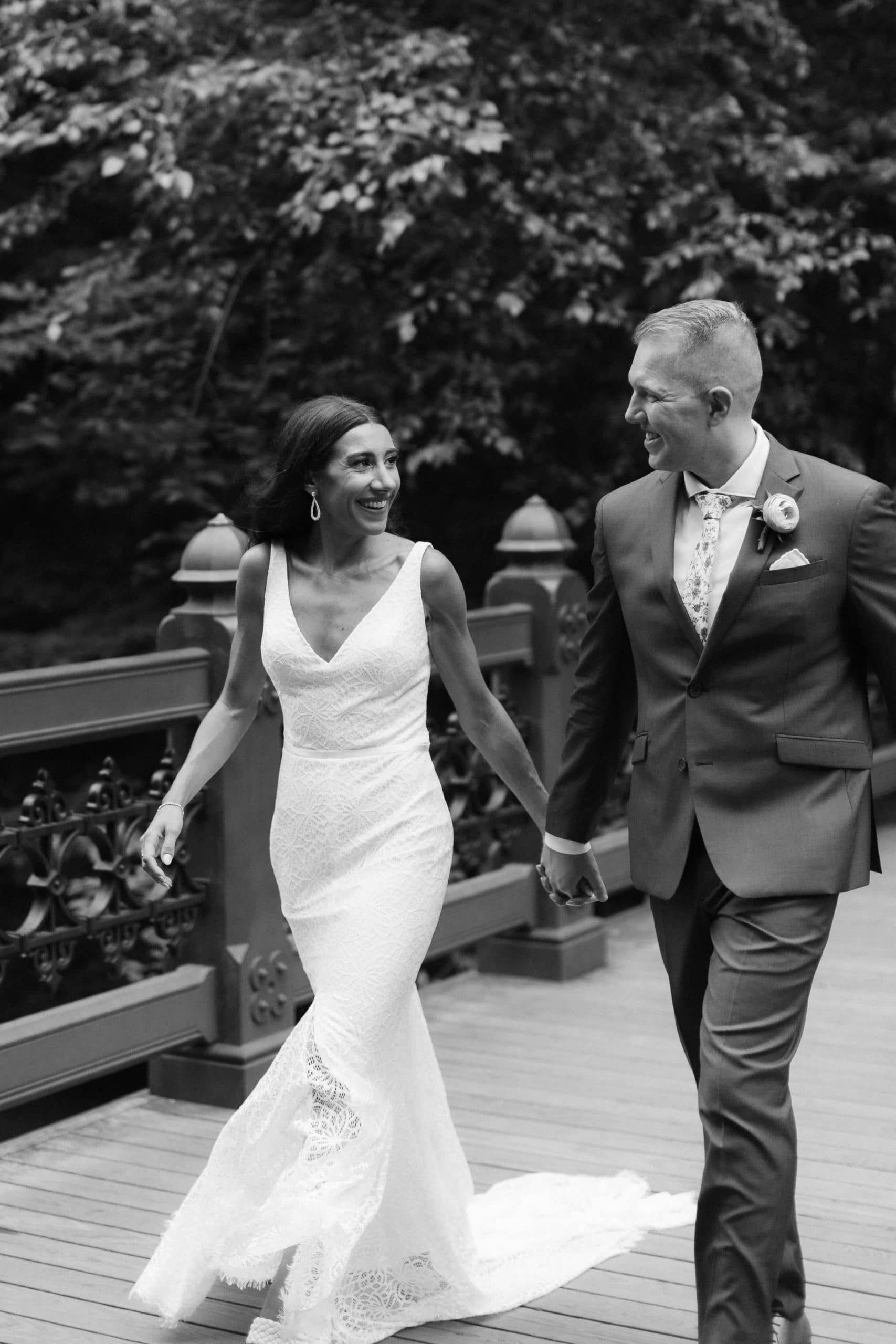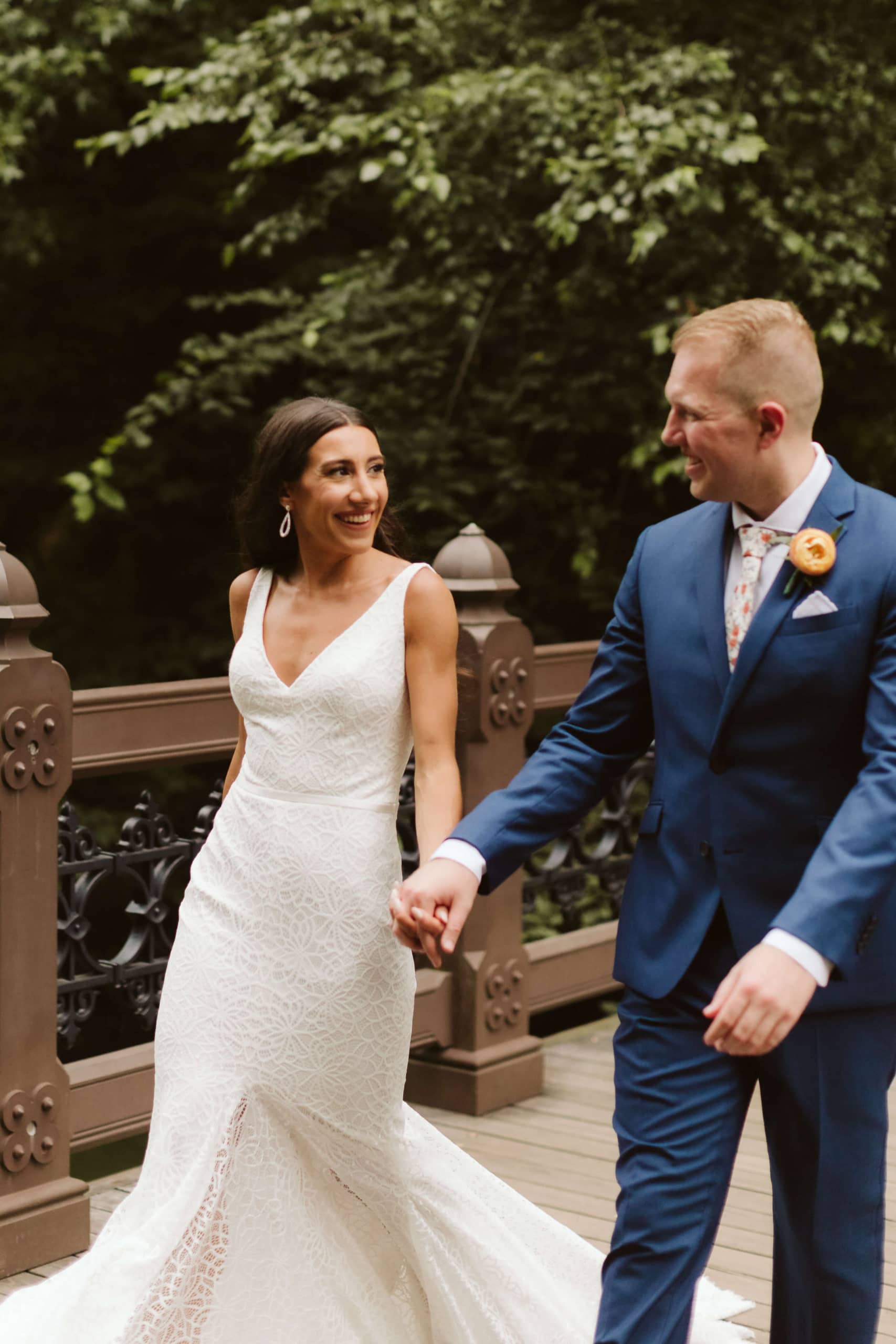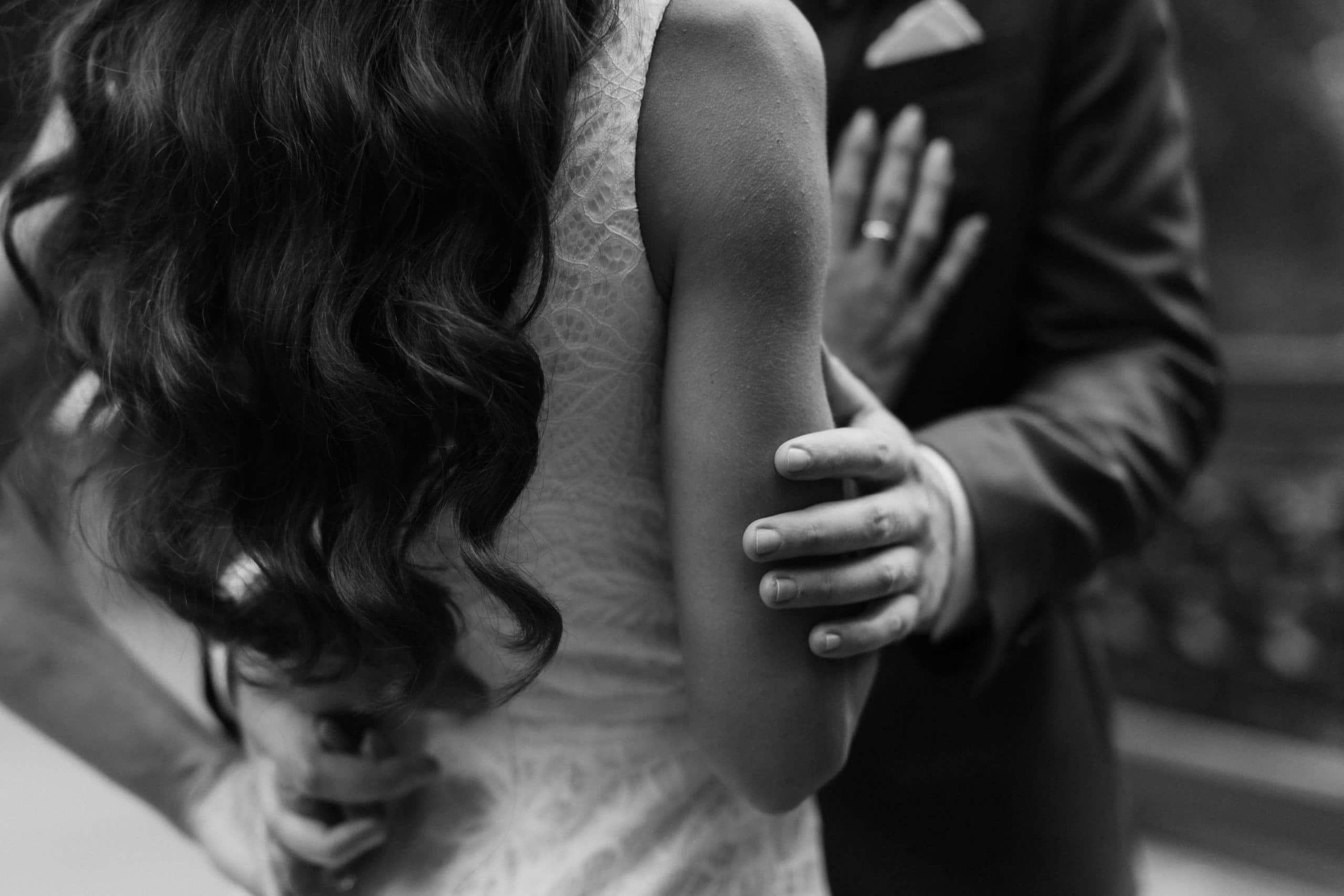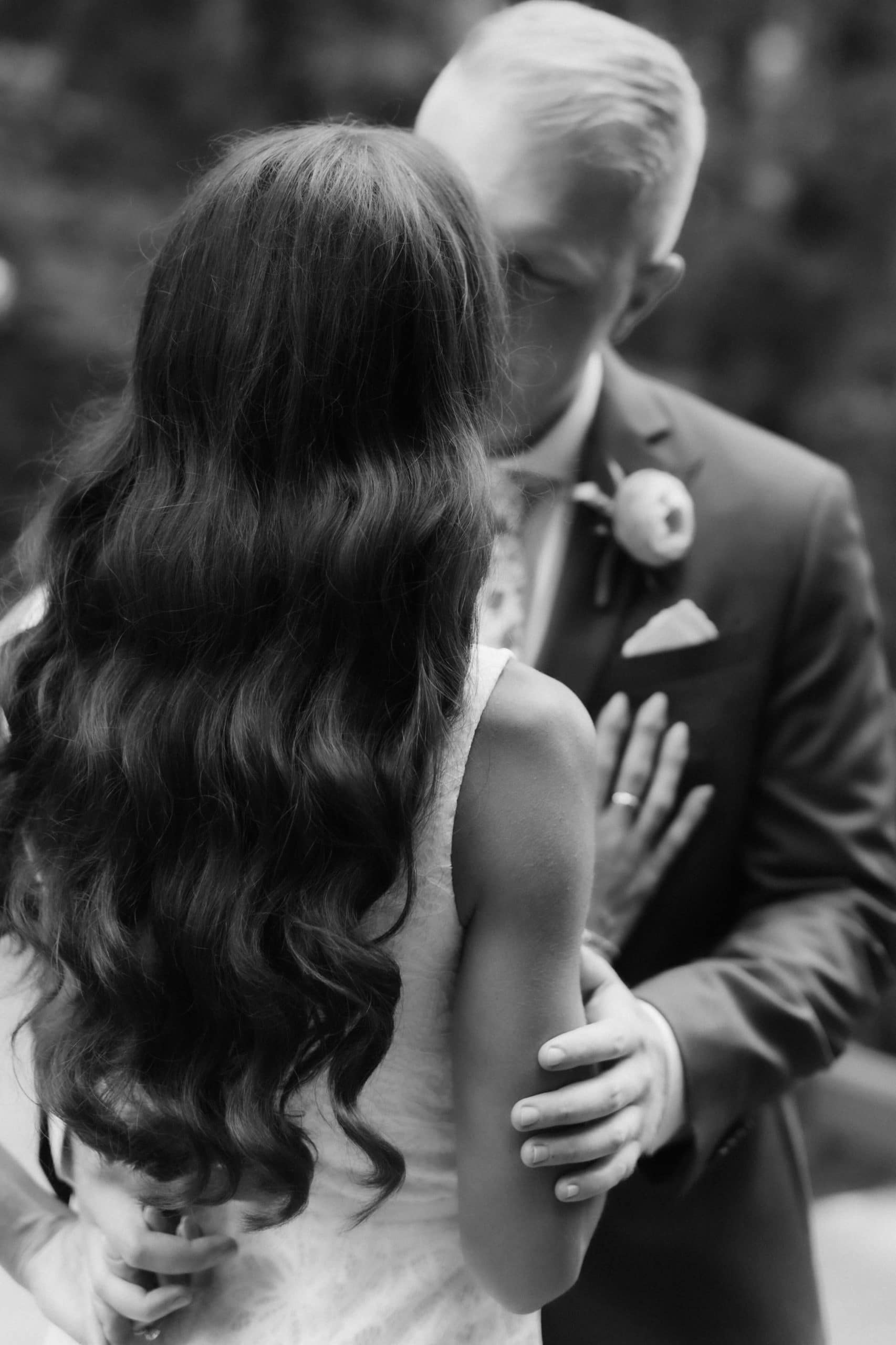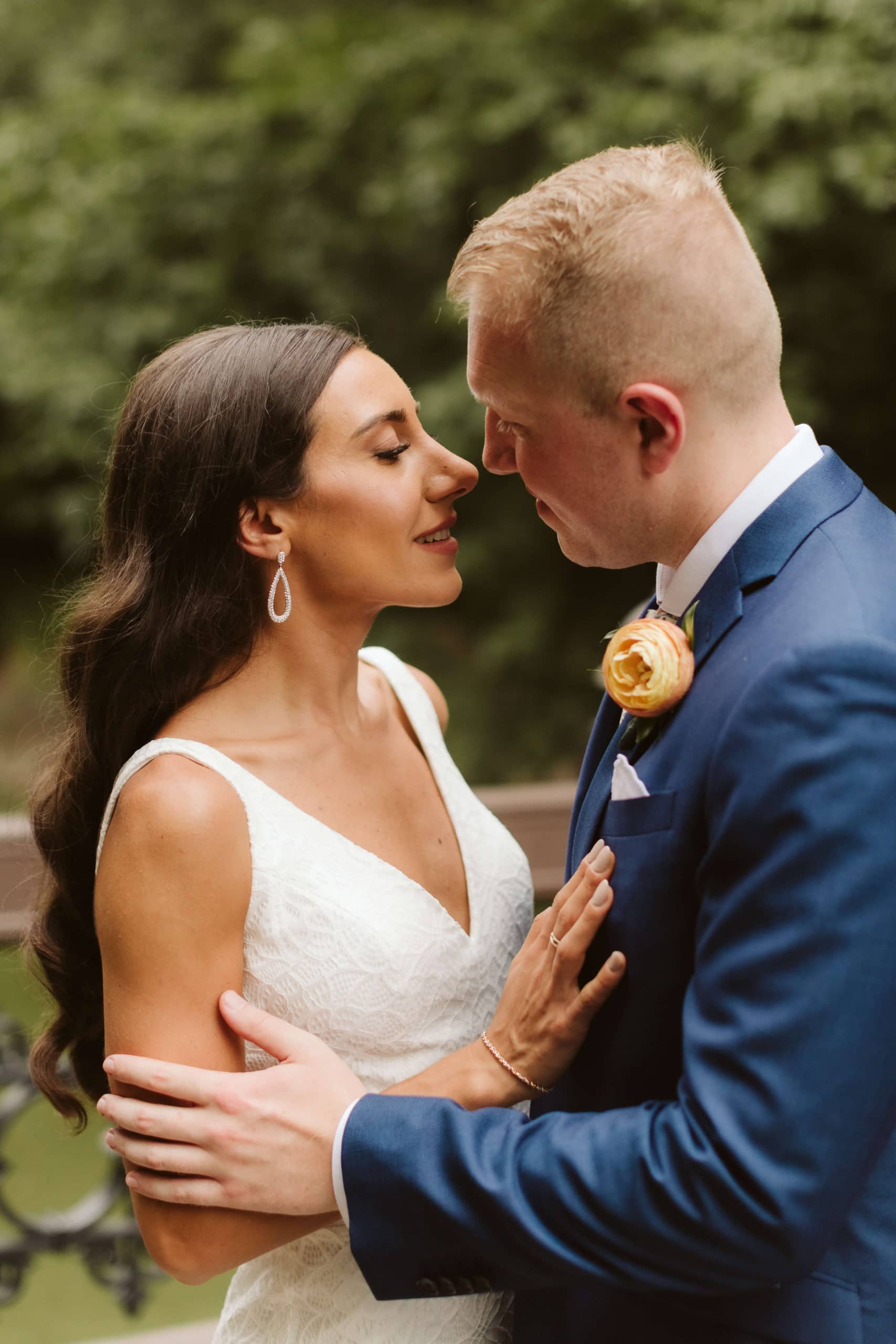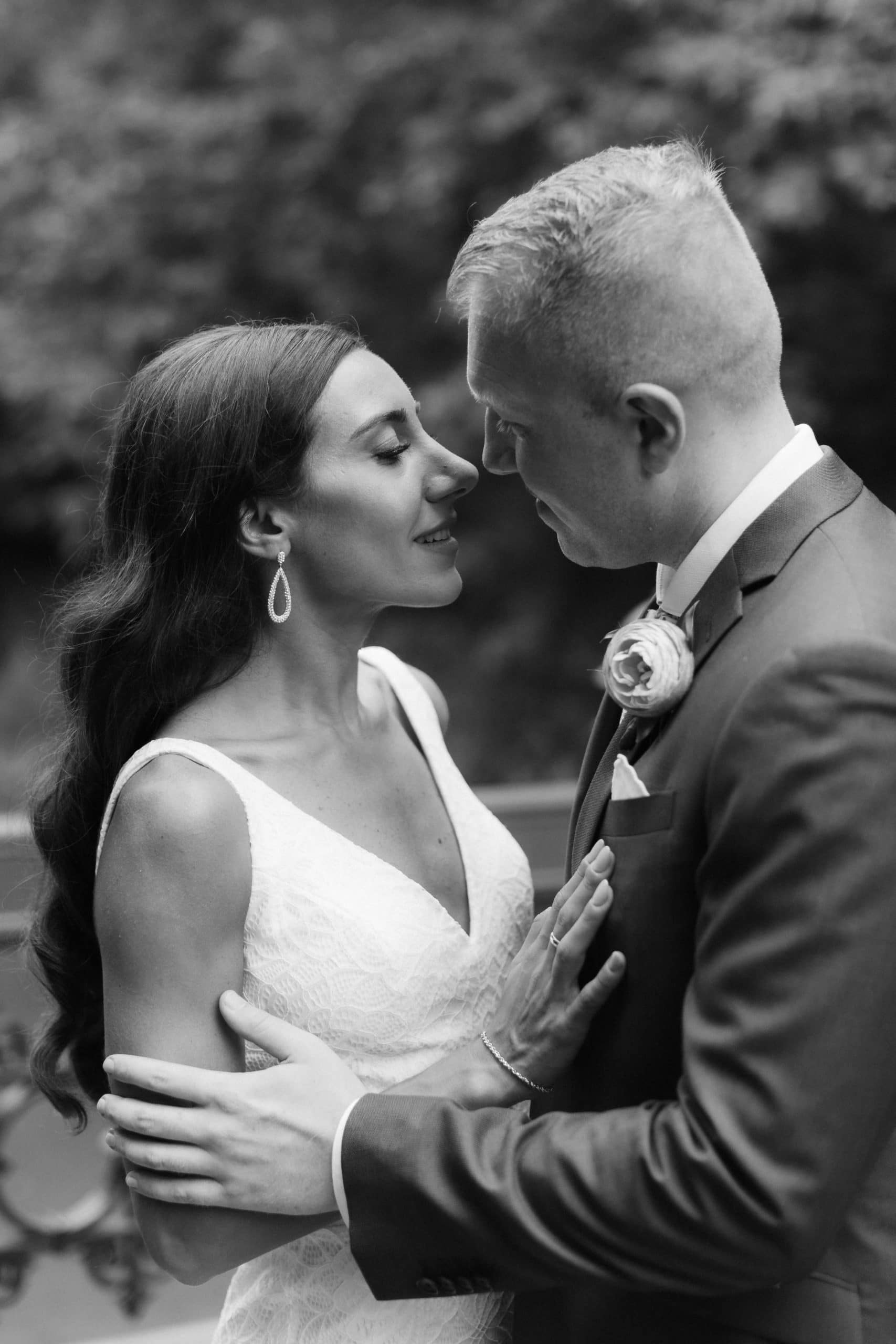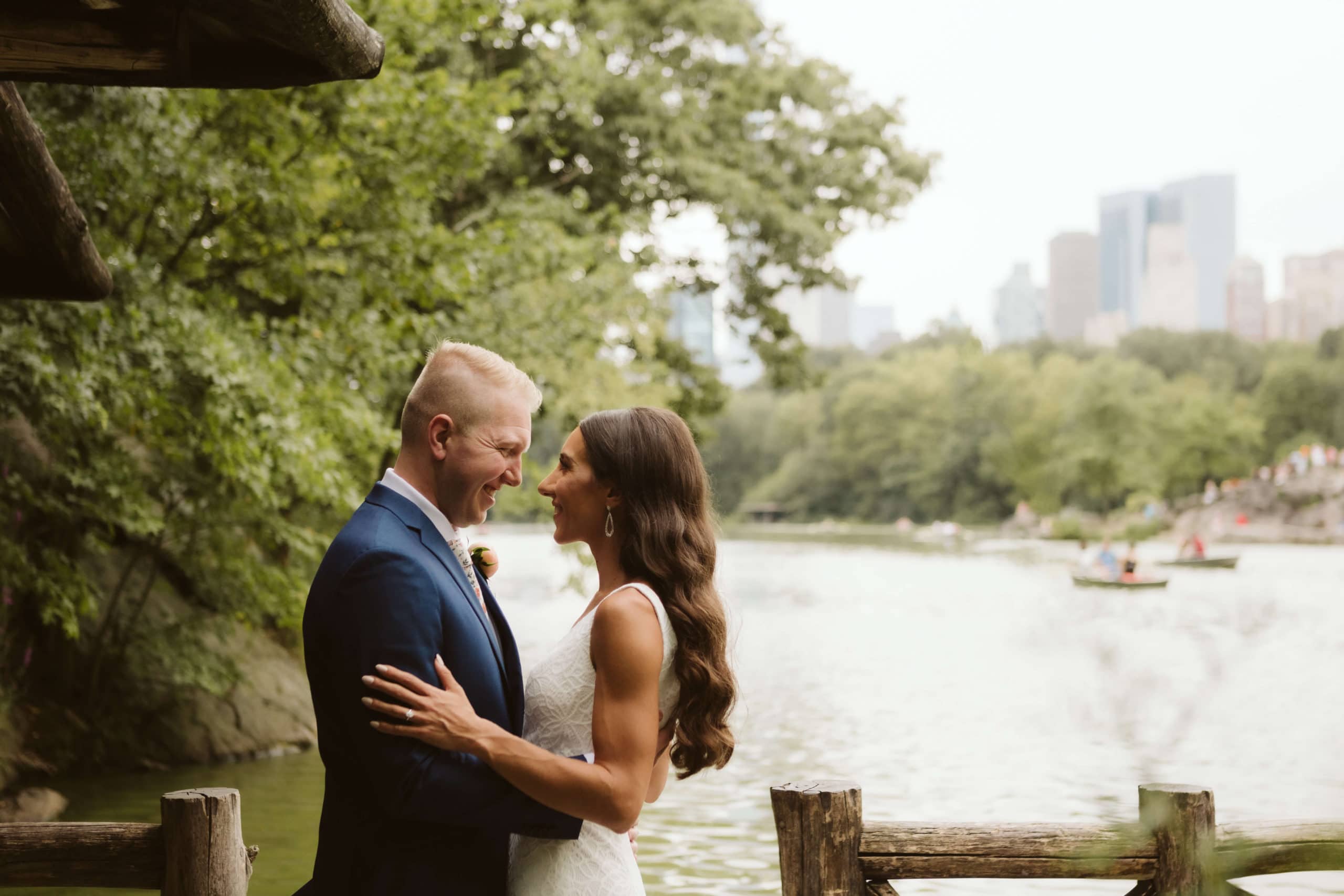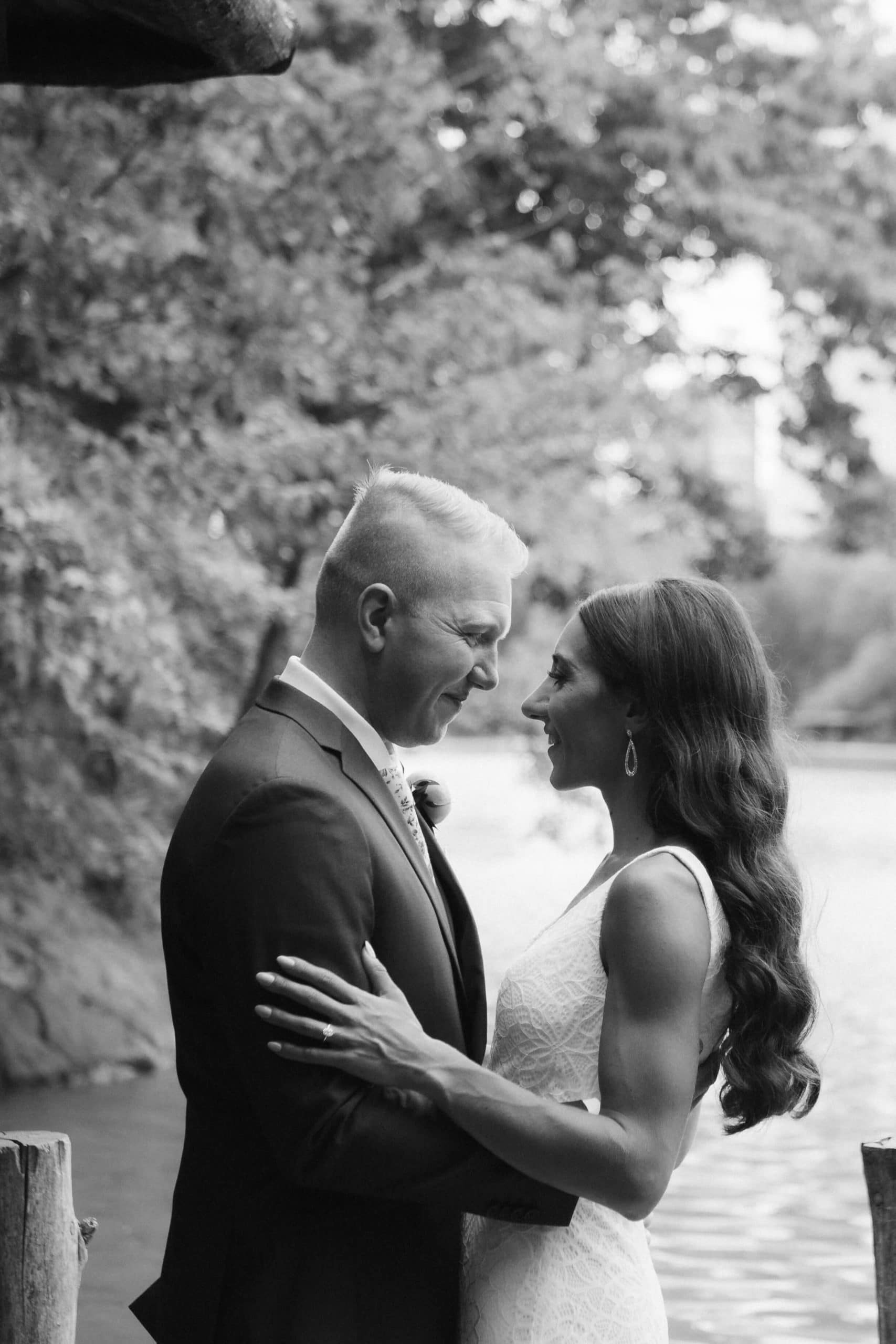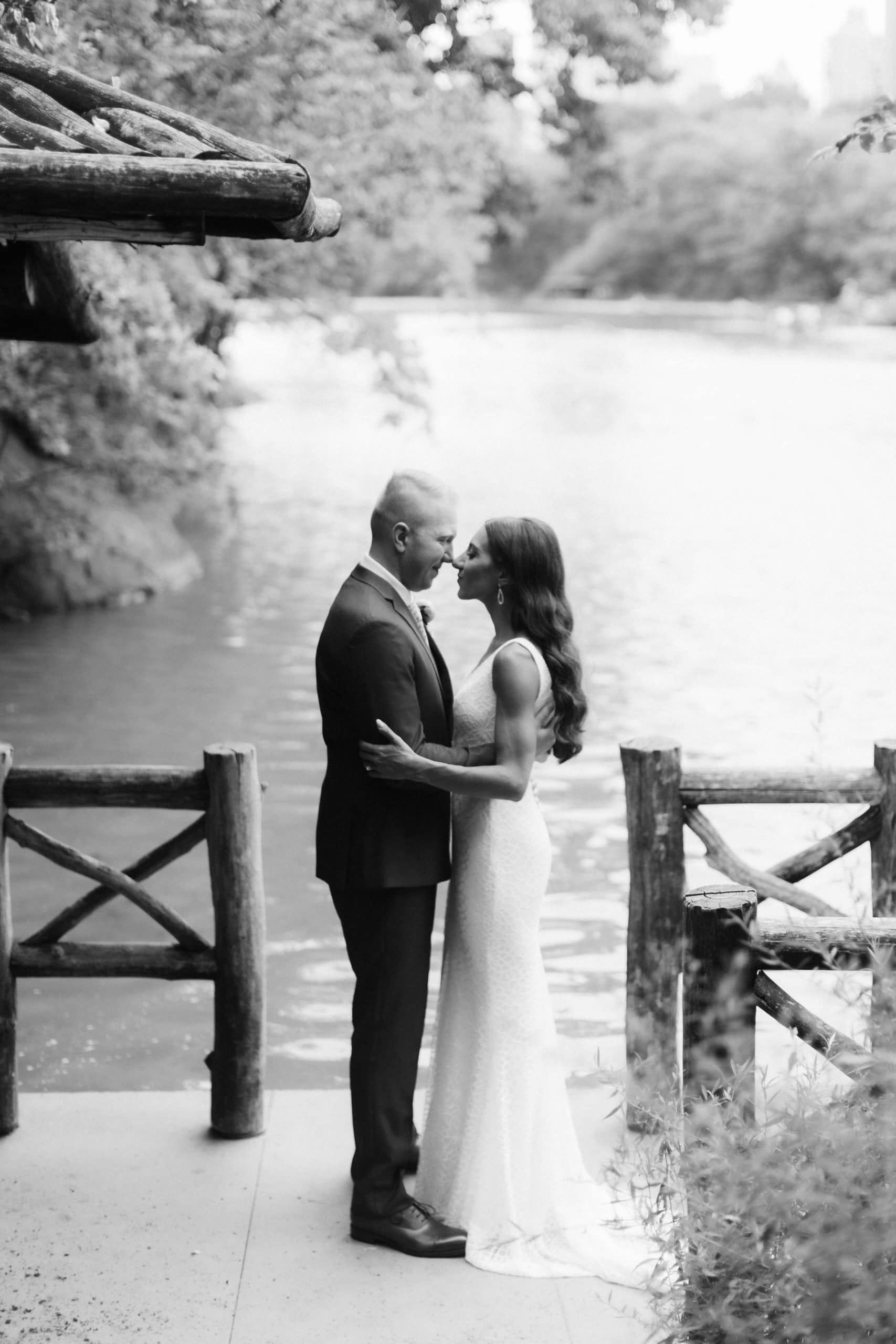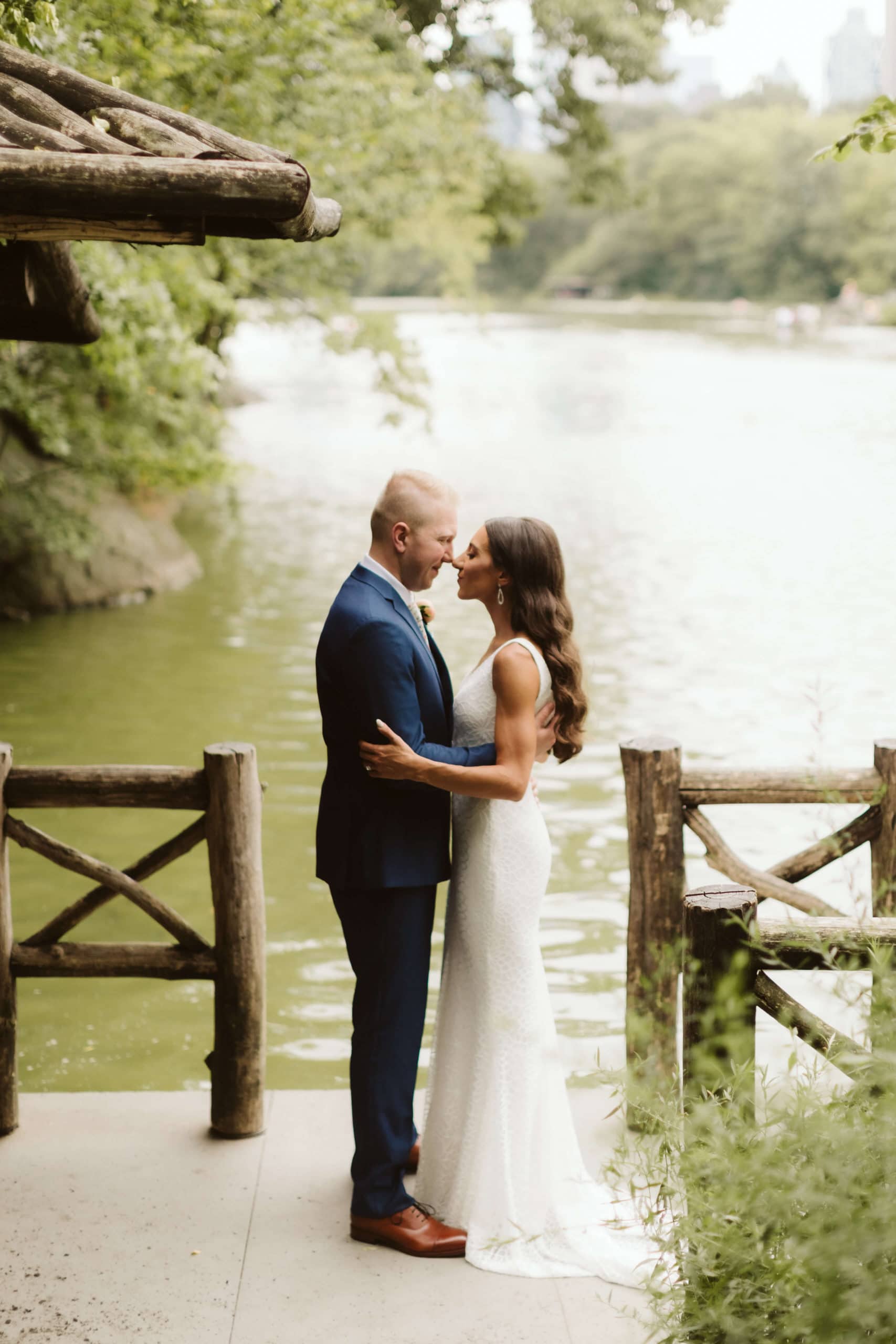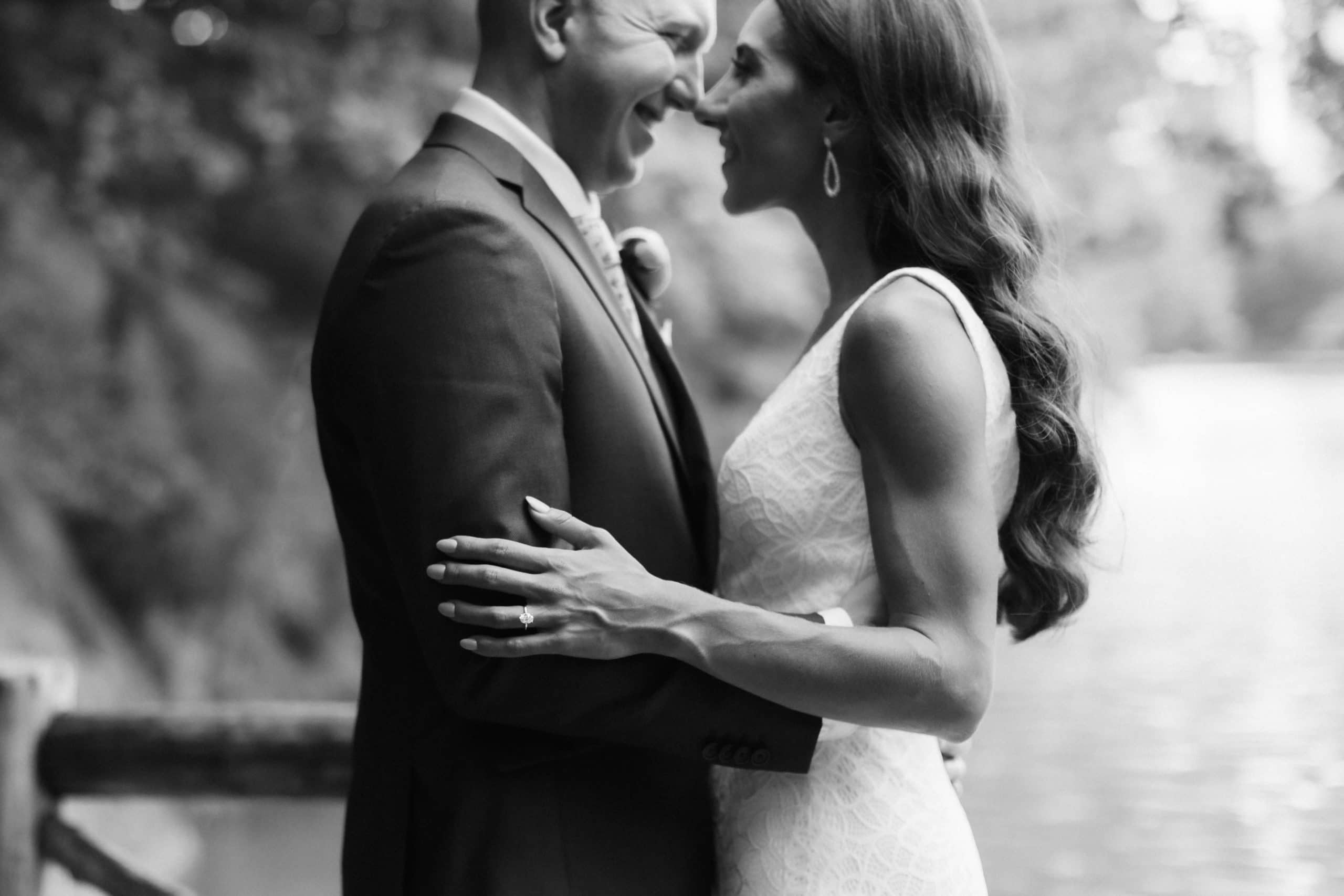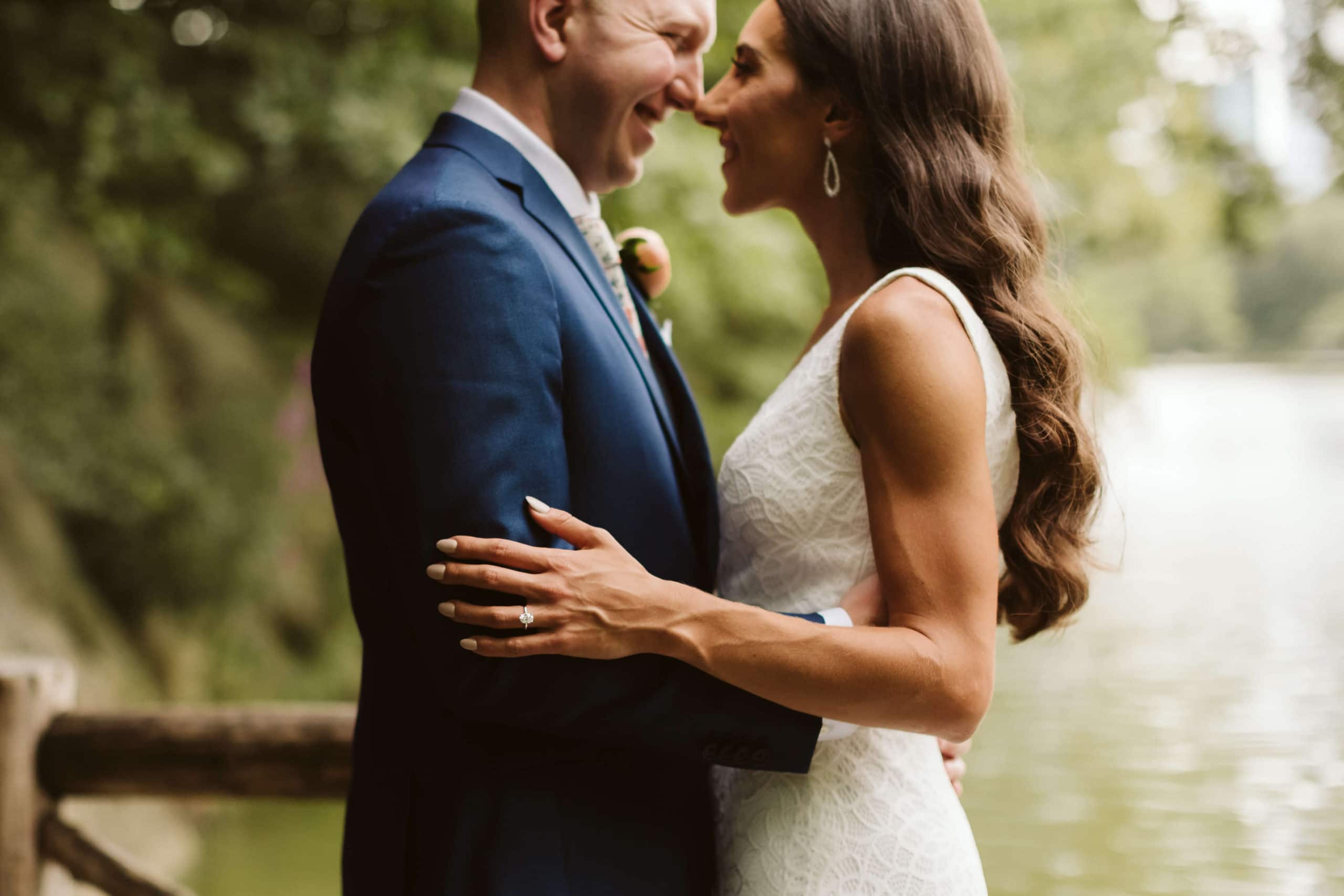 A Glamorous Central Park Wedding
Arguably the most famous park in the world, Central Park was created to give the rapidly growing city an escape from the ever-developing urban environment. A nod to the natural and beautiful countryside that many New Yorkers had left behind, today the park still serves that purpose. 
Designers incorporated a wide variety of landscapes and natural environments for New Yorkers to explore. The vast woodlands, lakes, bubbling streams, and lawns offer a range of picture-perfect backdrops that immediately convey New York. The bridges, sculptures, and architecture all make great visuals with contrast between the treetops and the city skyline. 
Michelle and Michael shared their first look along Oak Bridge. It's a beautiful setting right over the lake with trees closing in on both sides and skyscrapers in the distance. I love that some of the photos show tourists and other park visitors boating in the background. They just add to the NYC vibe that Michael and Michelle were aiming for. 
Afterwards, Michelle and Michael headed towards the Ramble – one of three of the park's woodland landscapes that features winding paths and dirt trails leading to streams, exotic plant life, and natural rock outcroppings. Although Michael and Michelle didn't walk the full length of the Ramble, they made it to another iconic structure, the Ramble Stone Arch. Although it's a smaller, narrower archway compared to others in the park, it was the perfect spot to capture intimate bride and groom portraits amongst the foliage.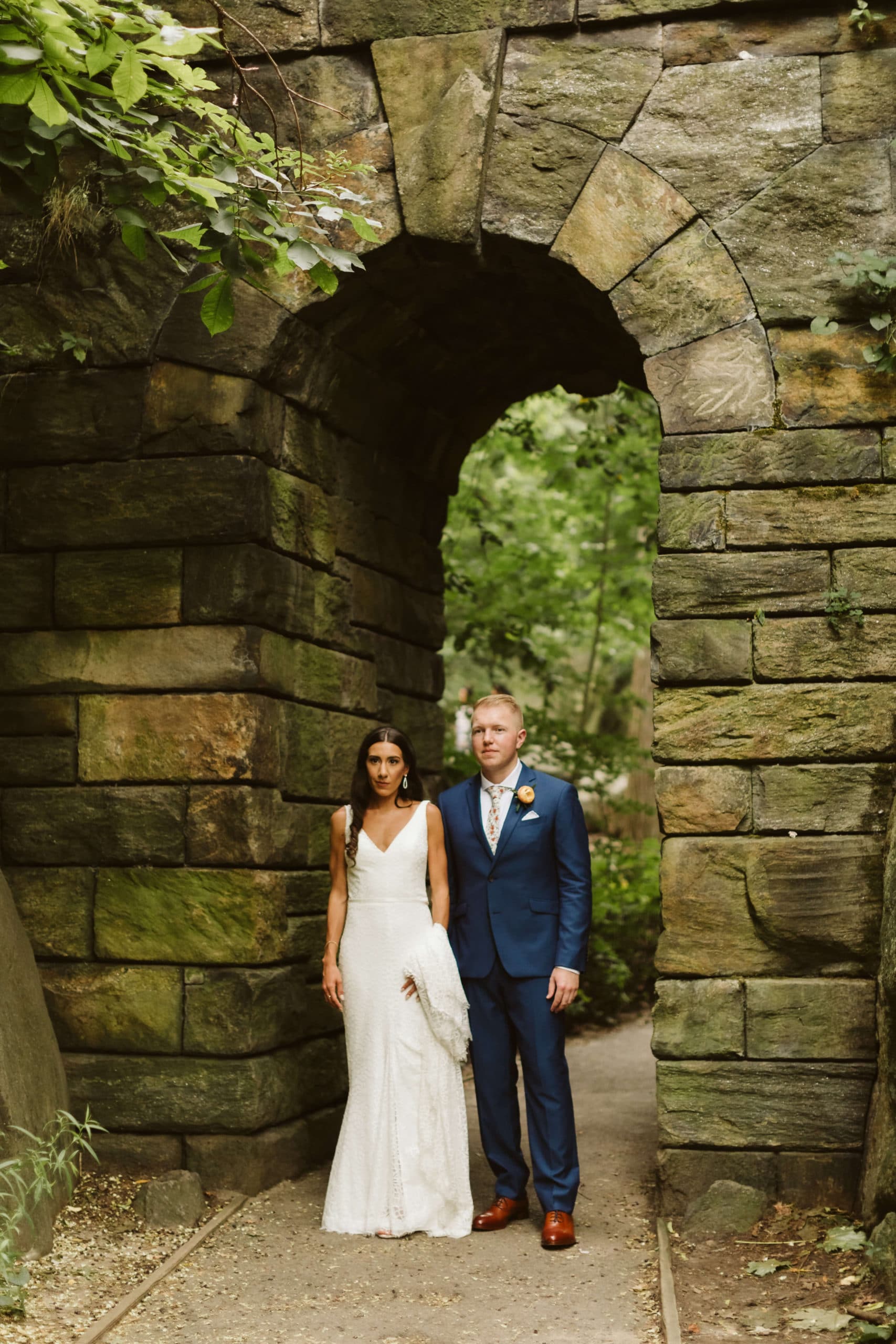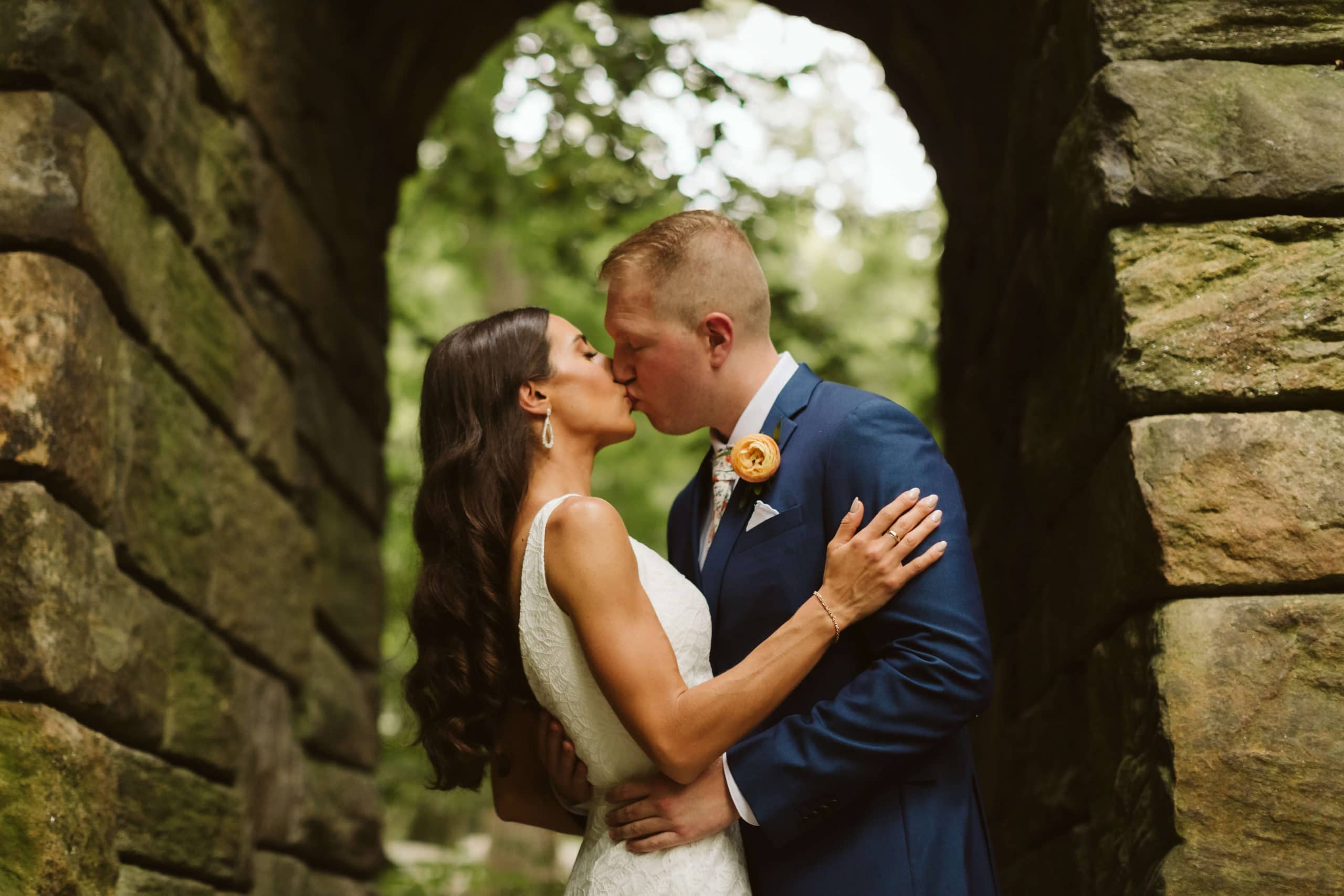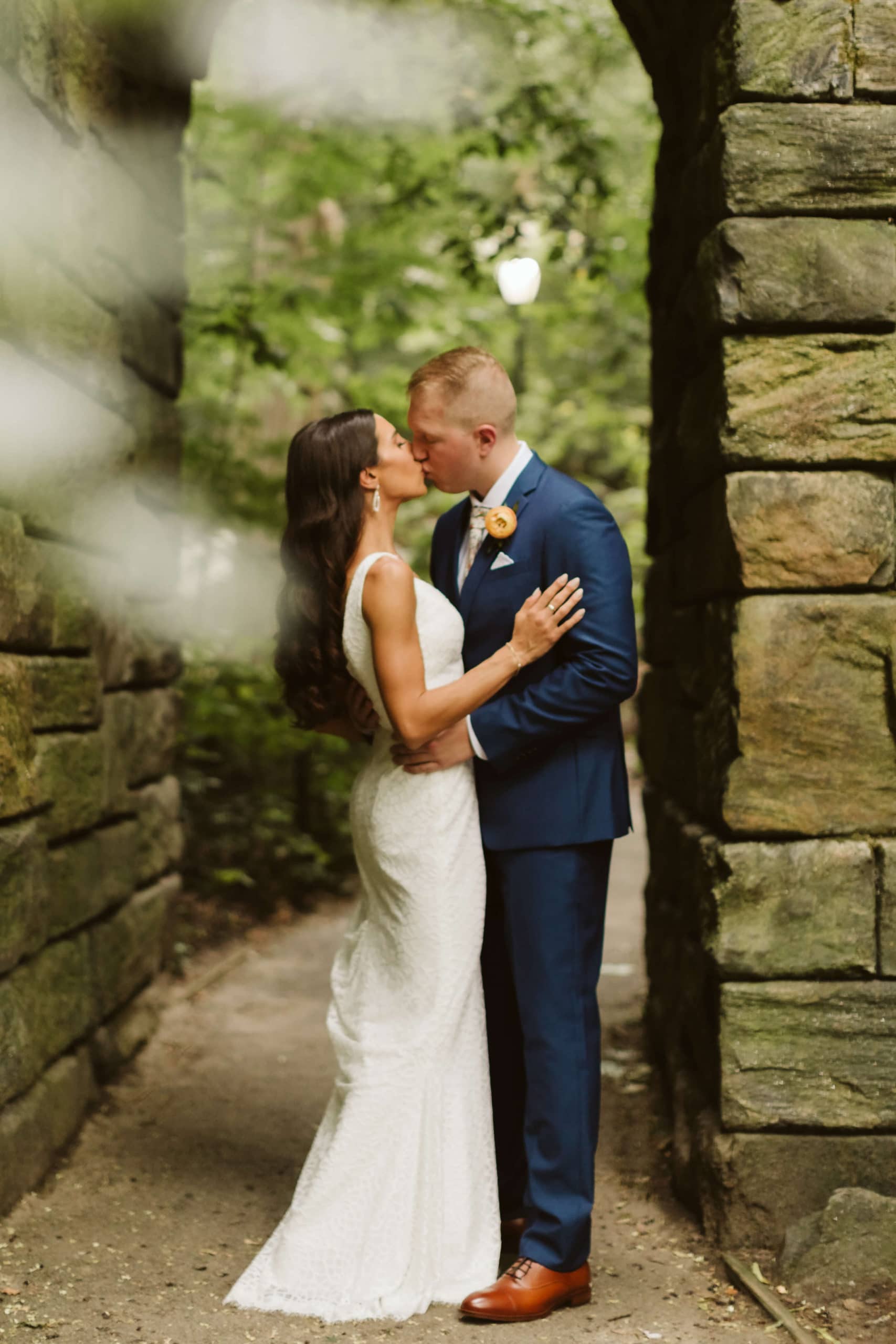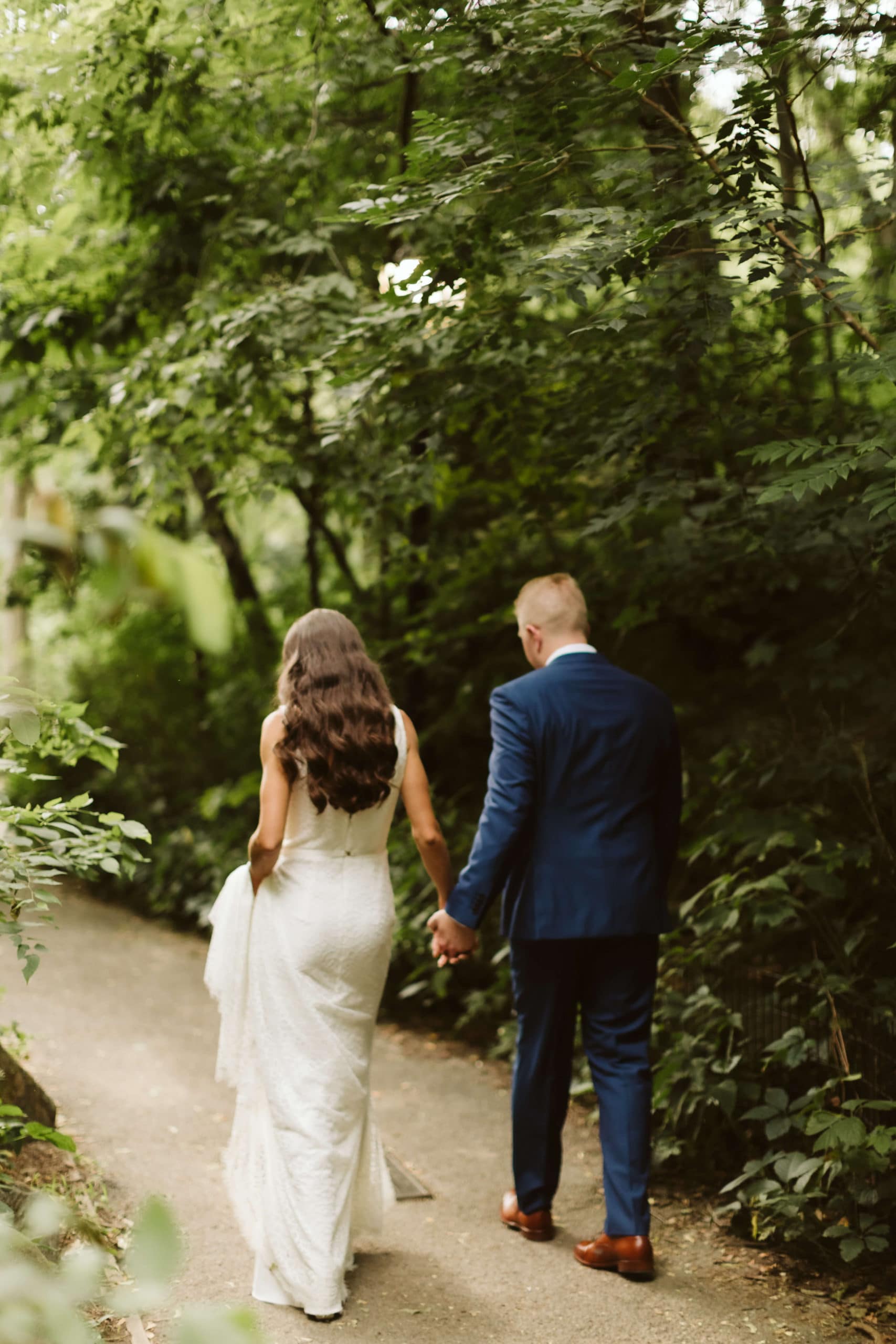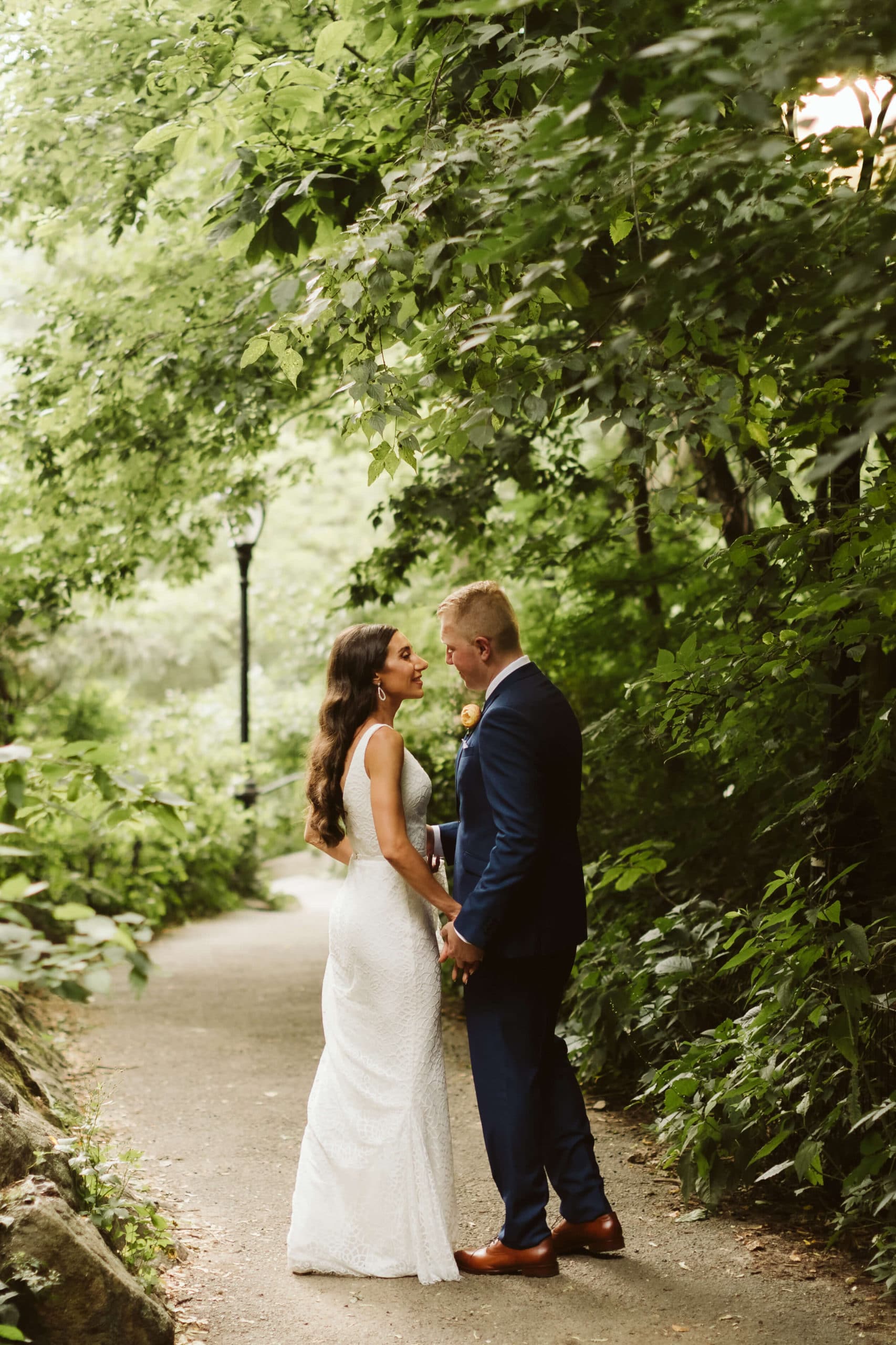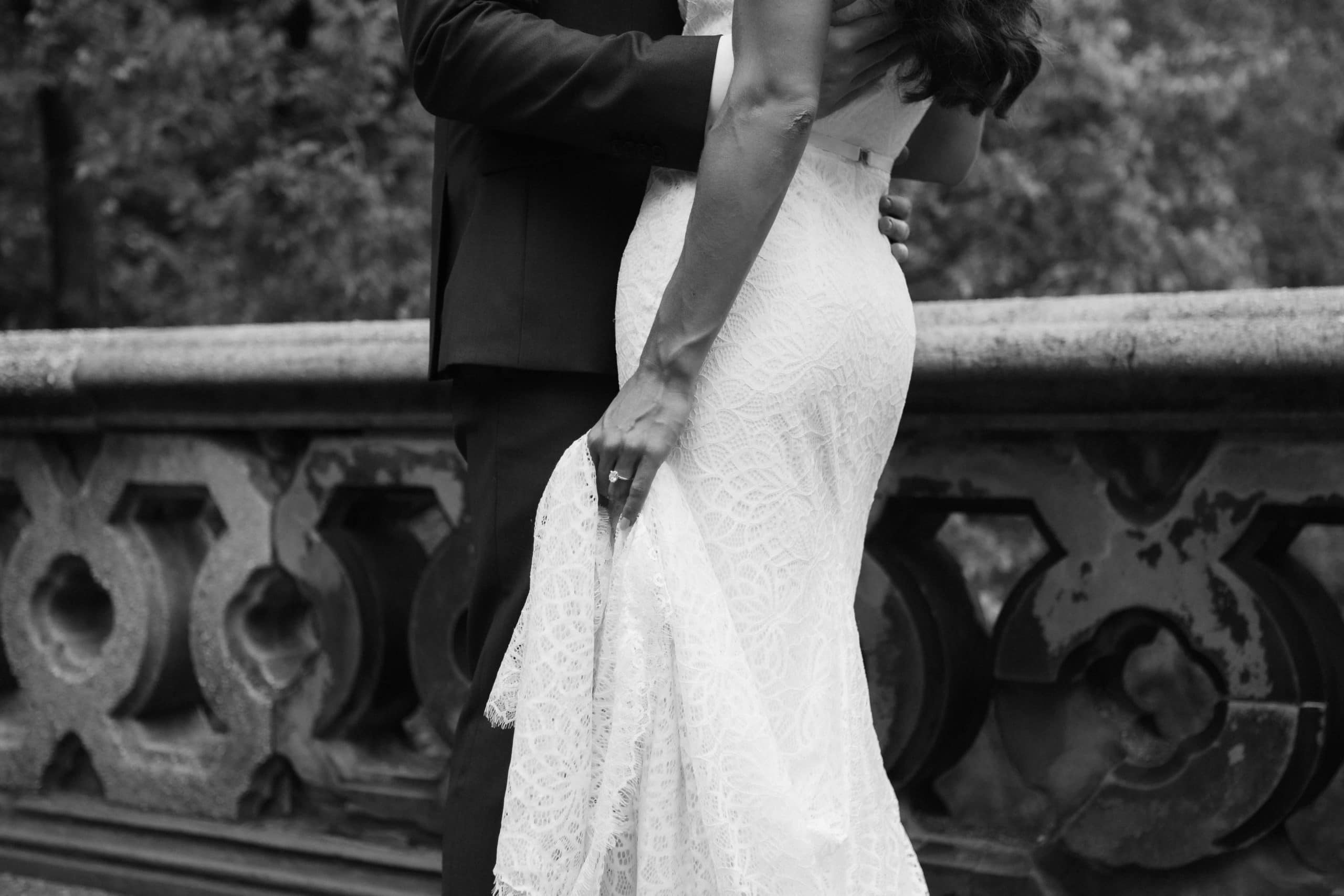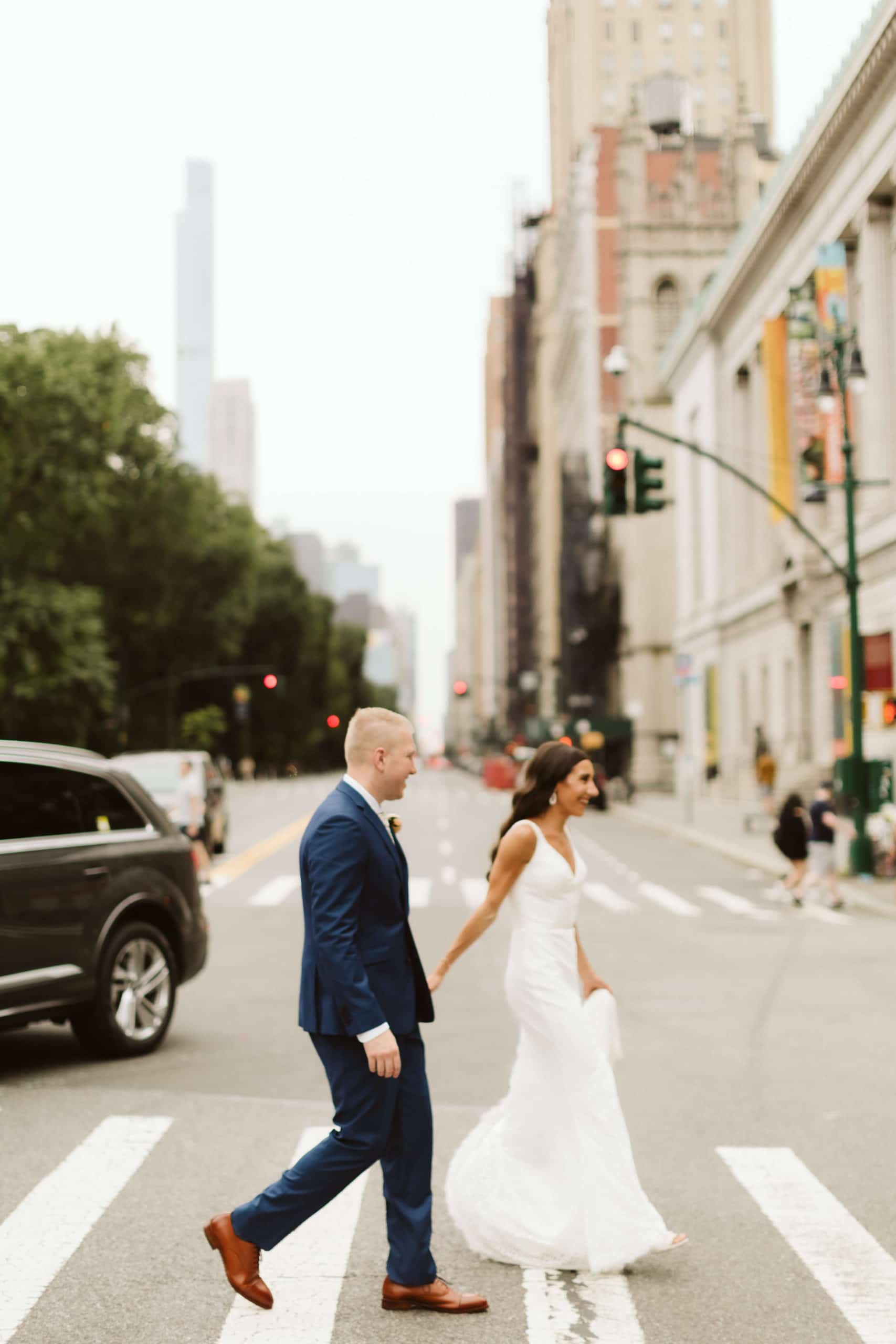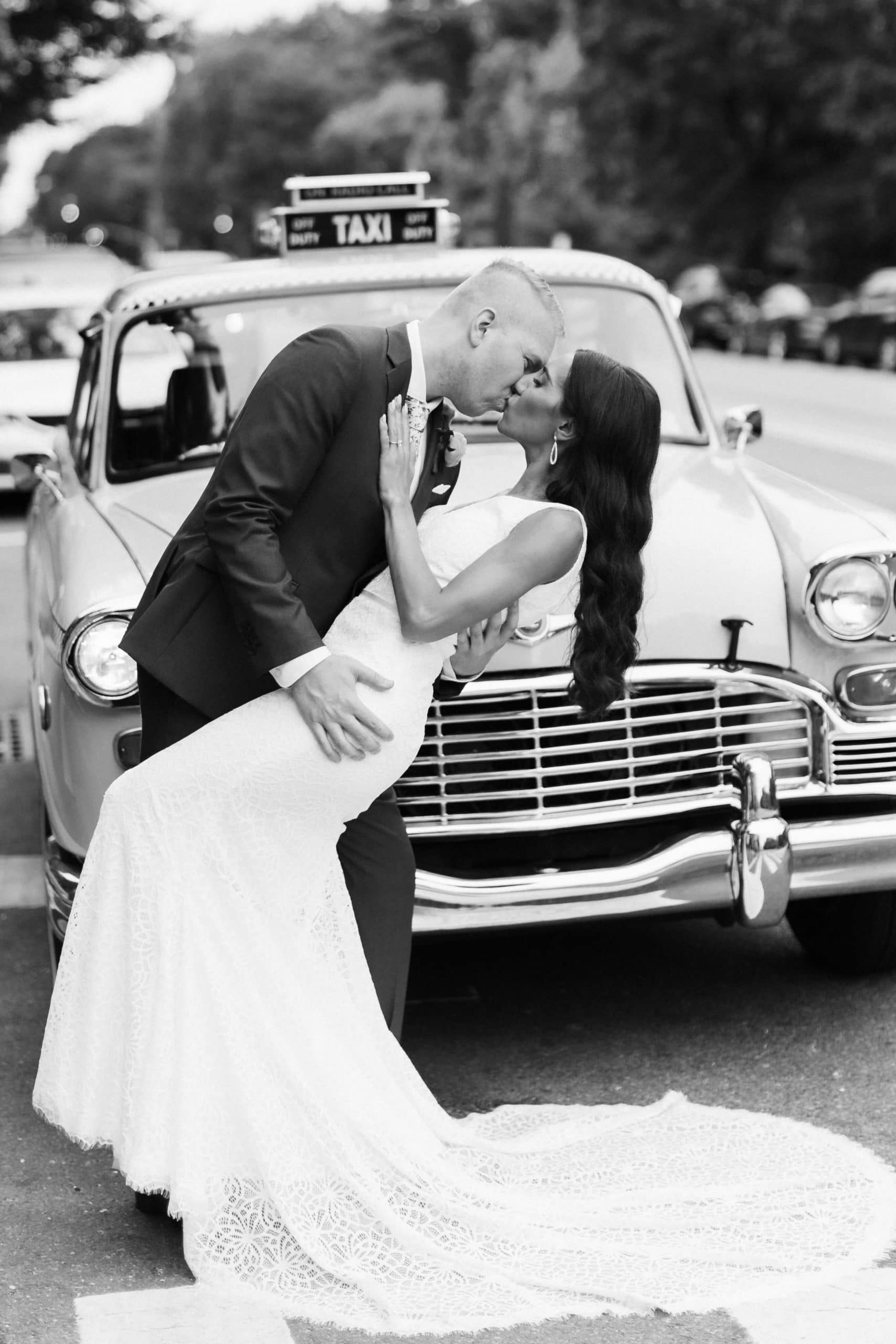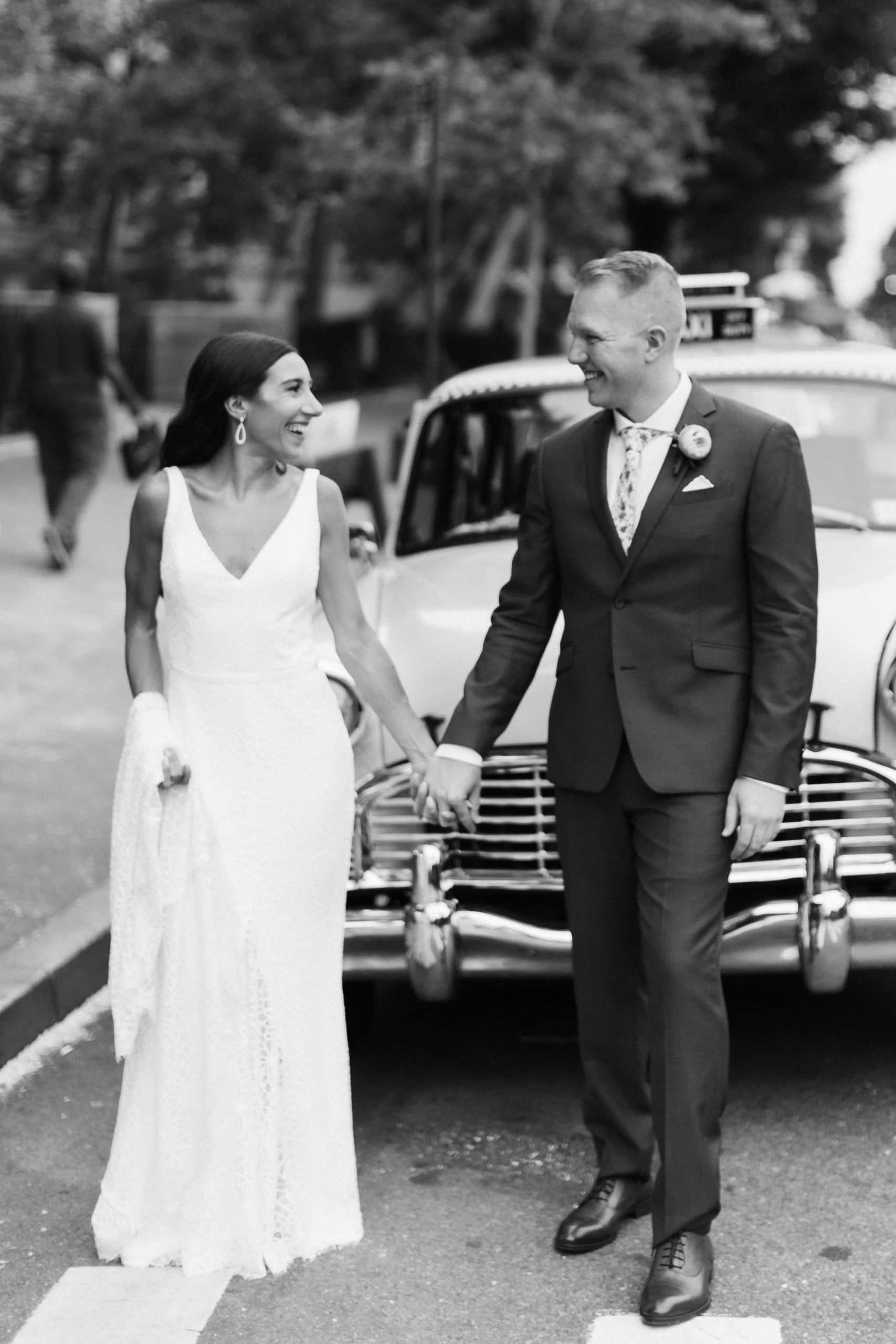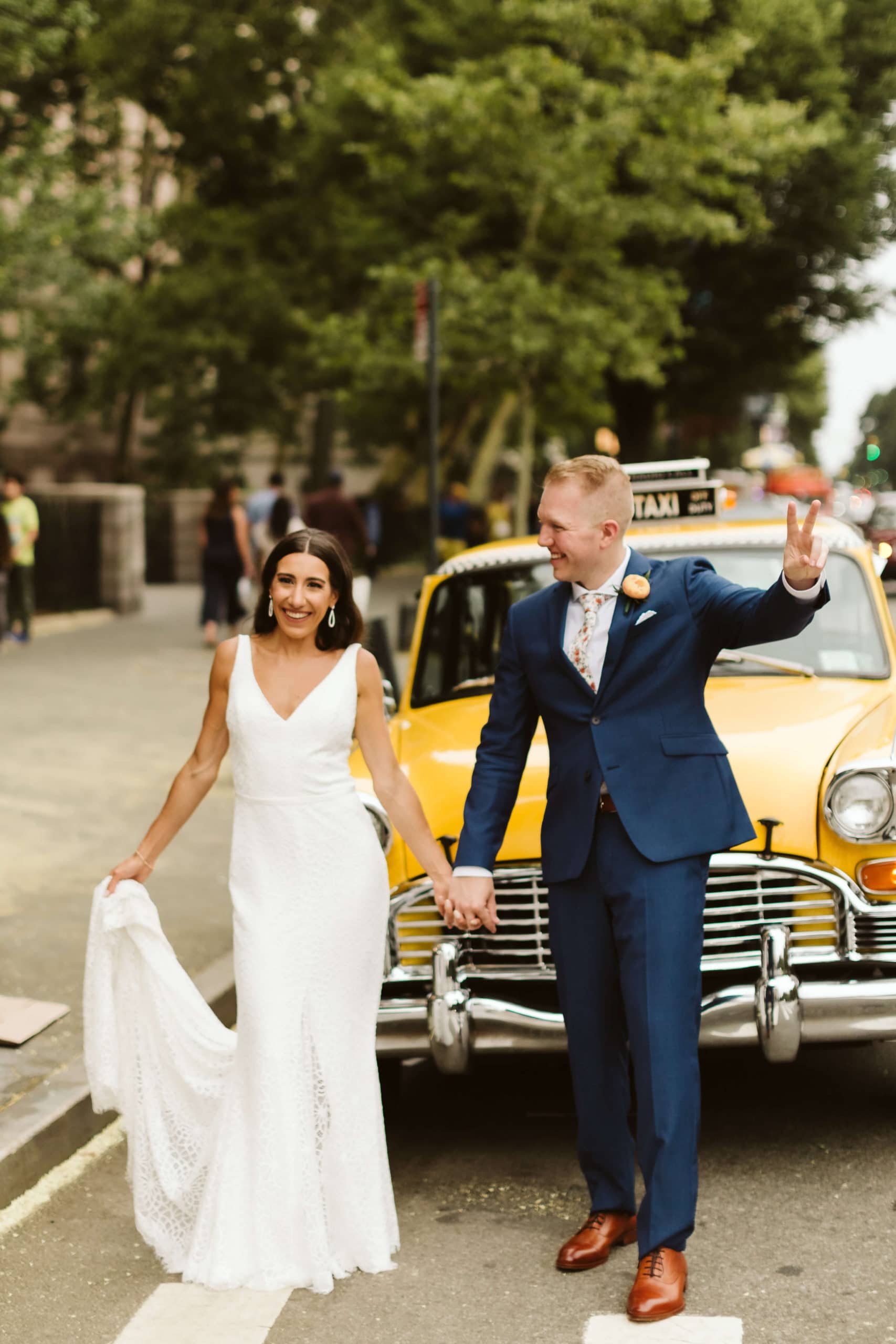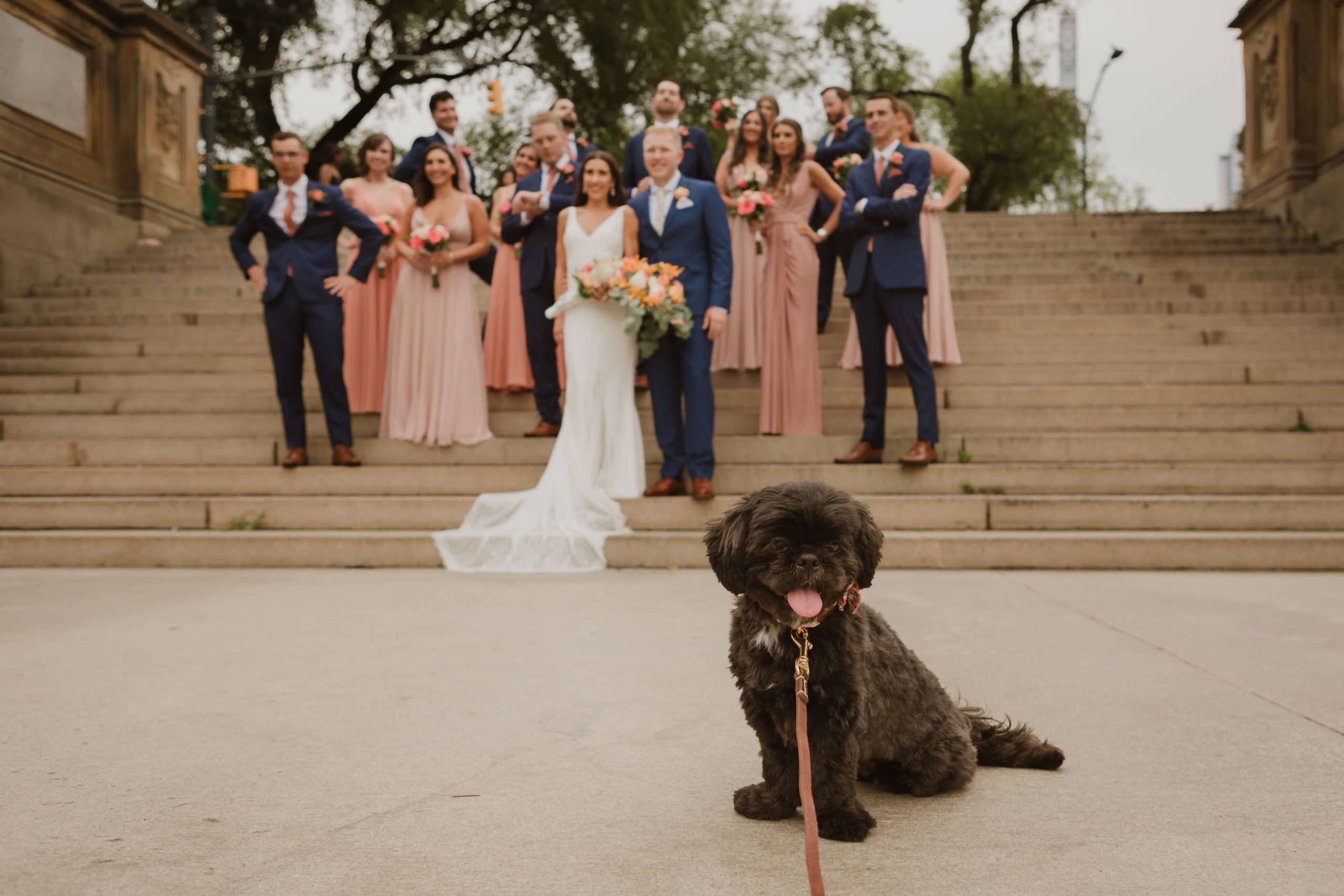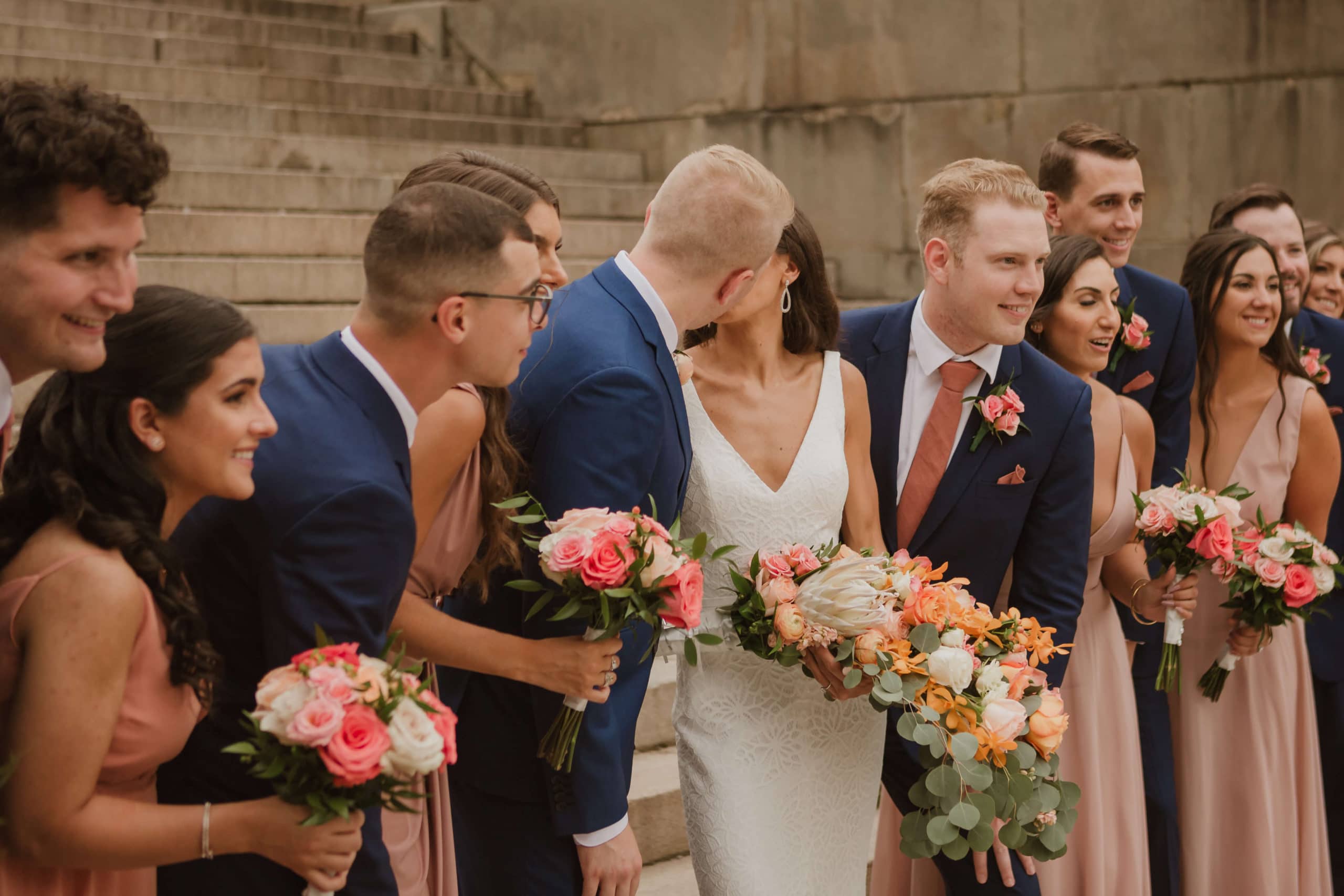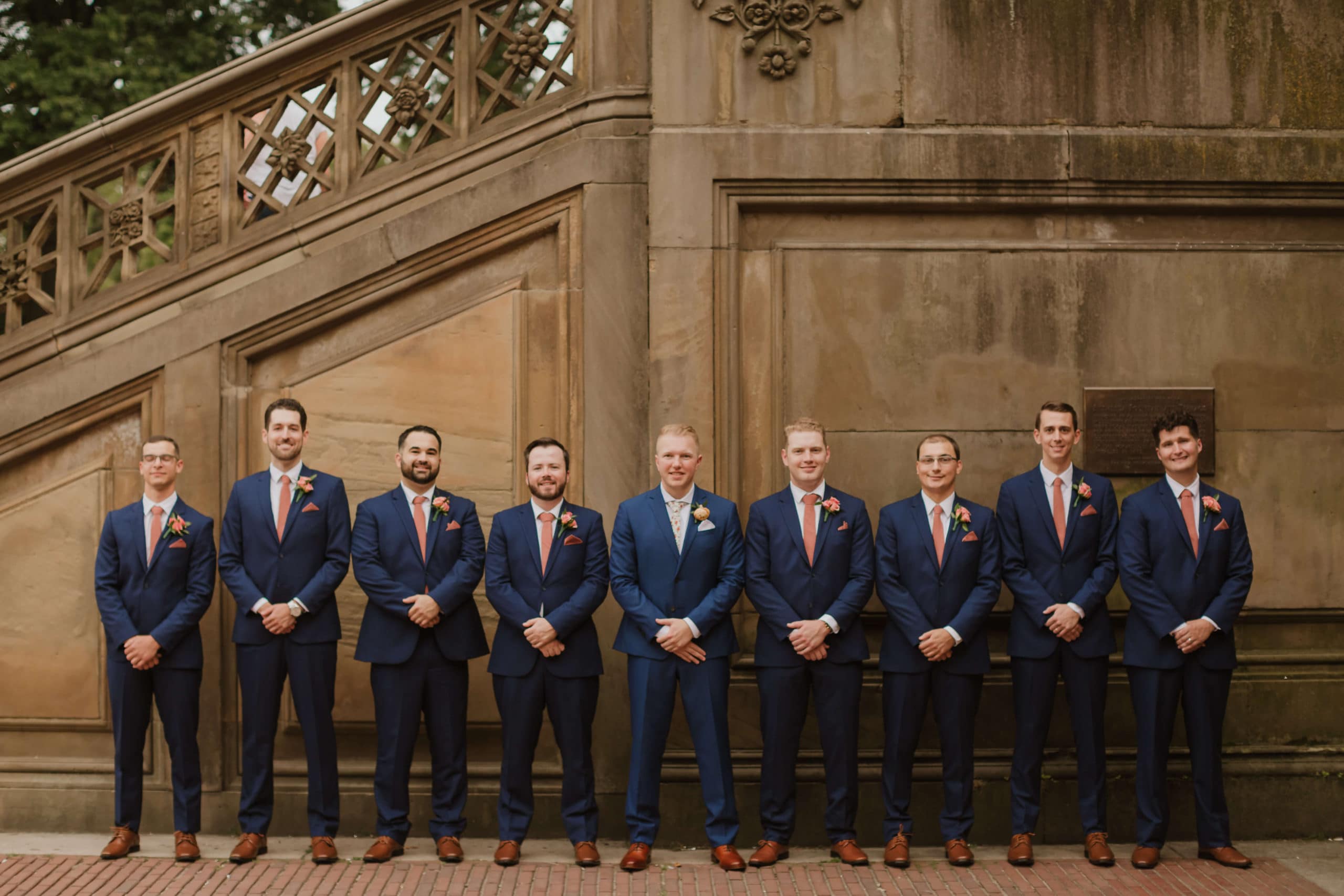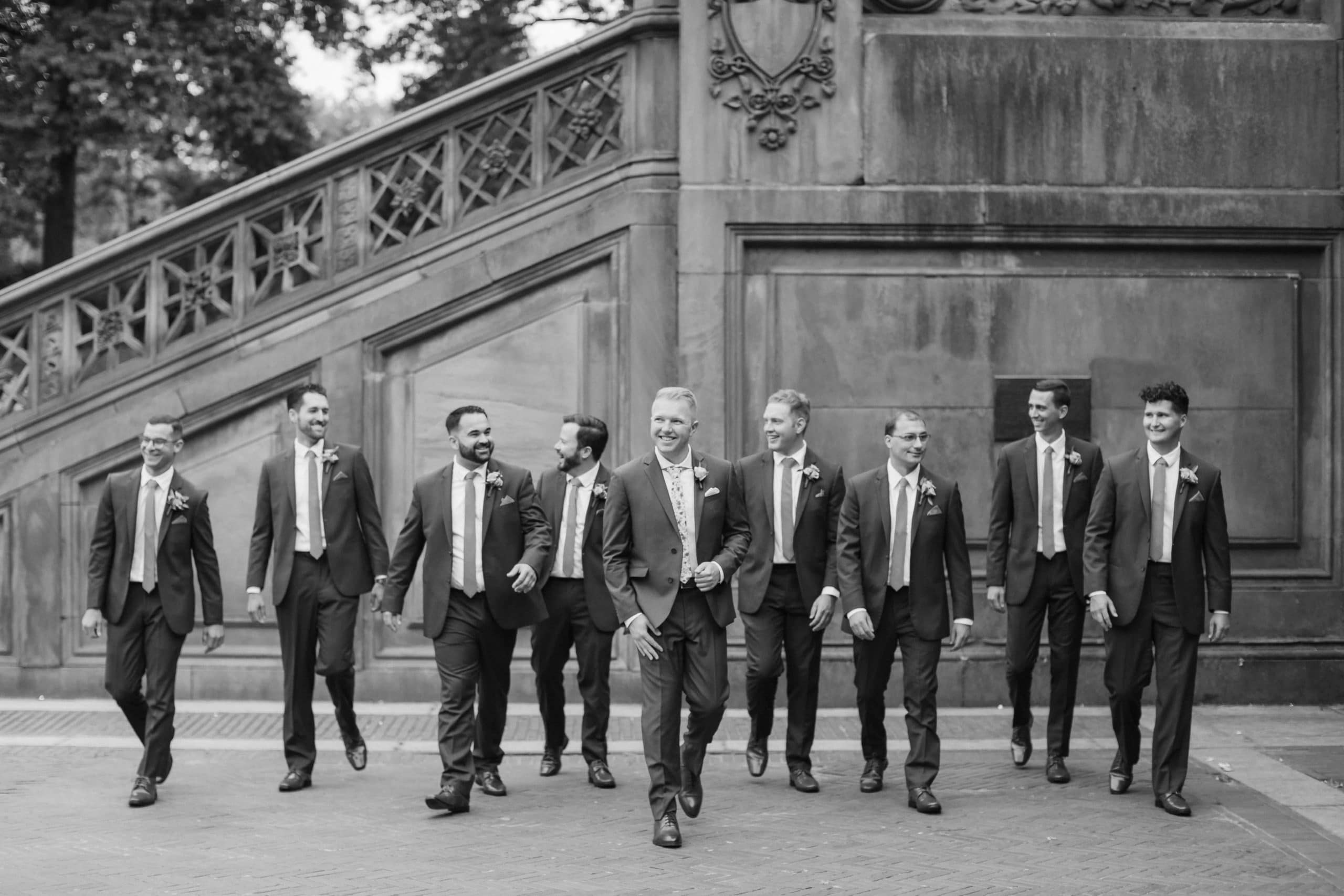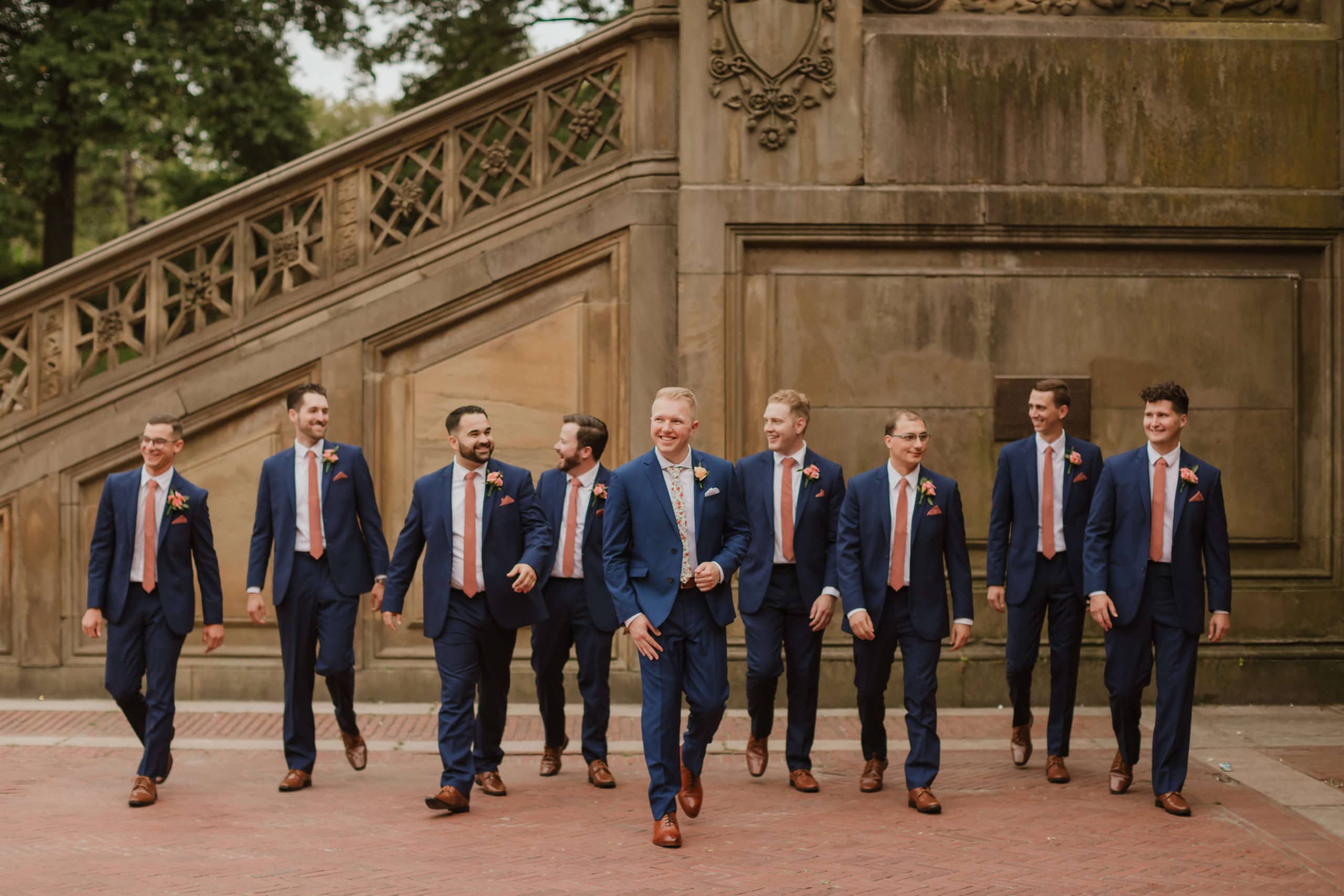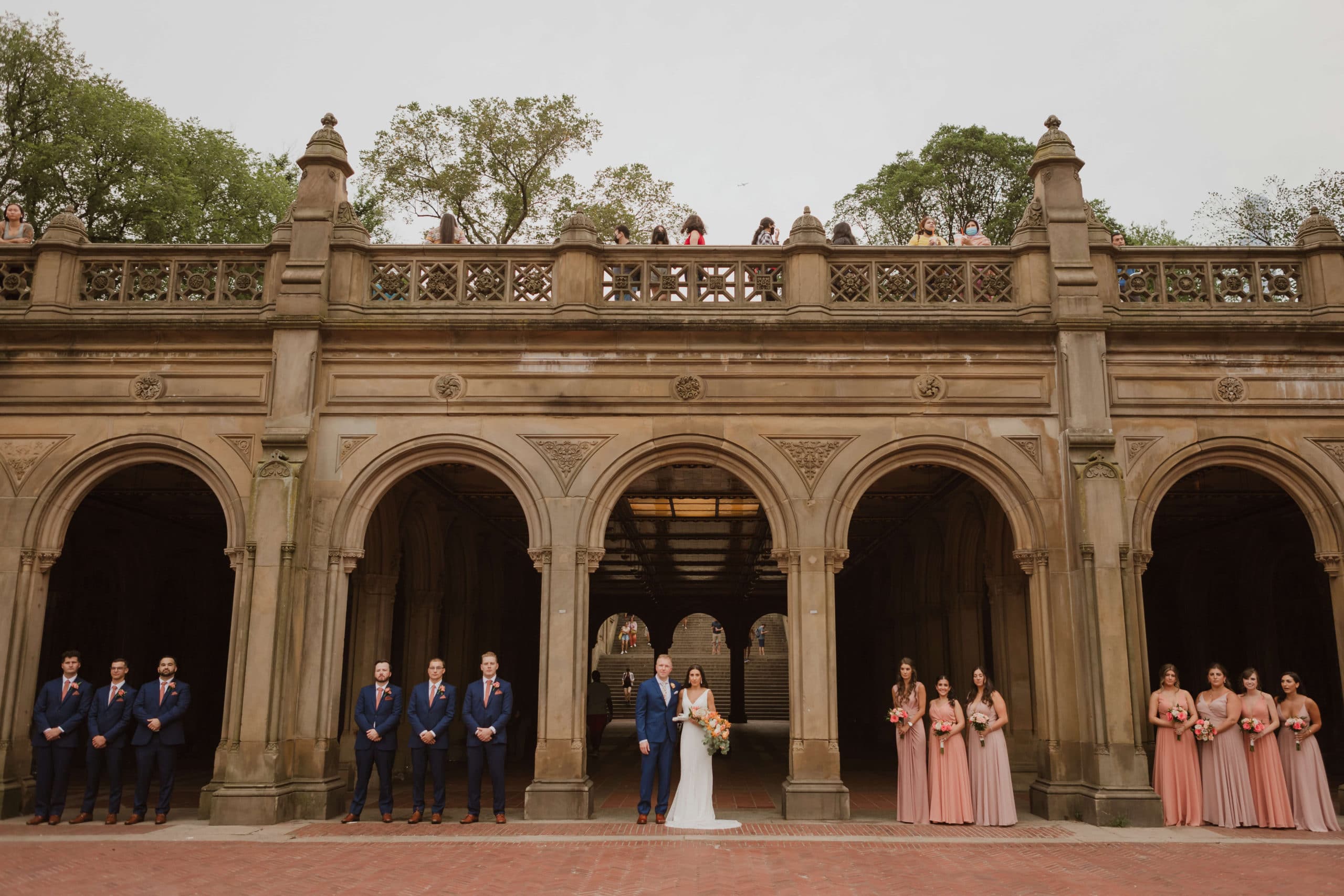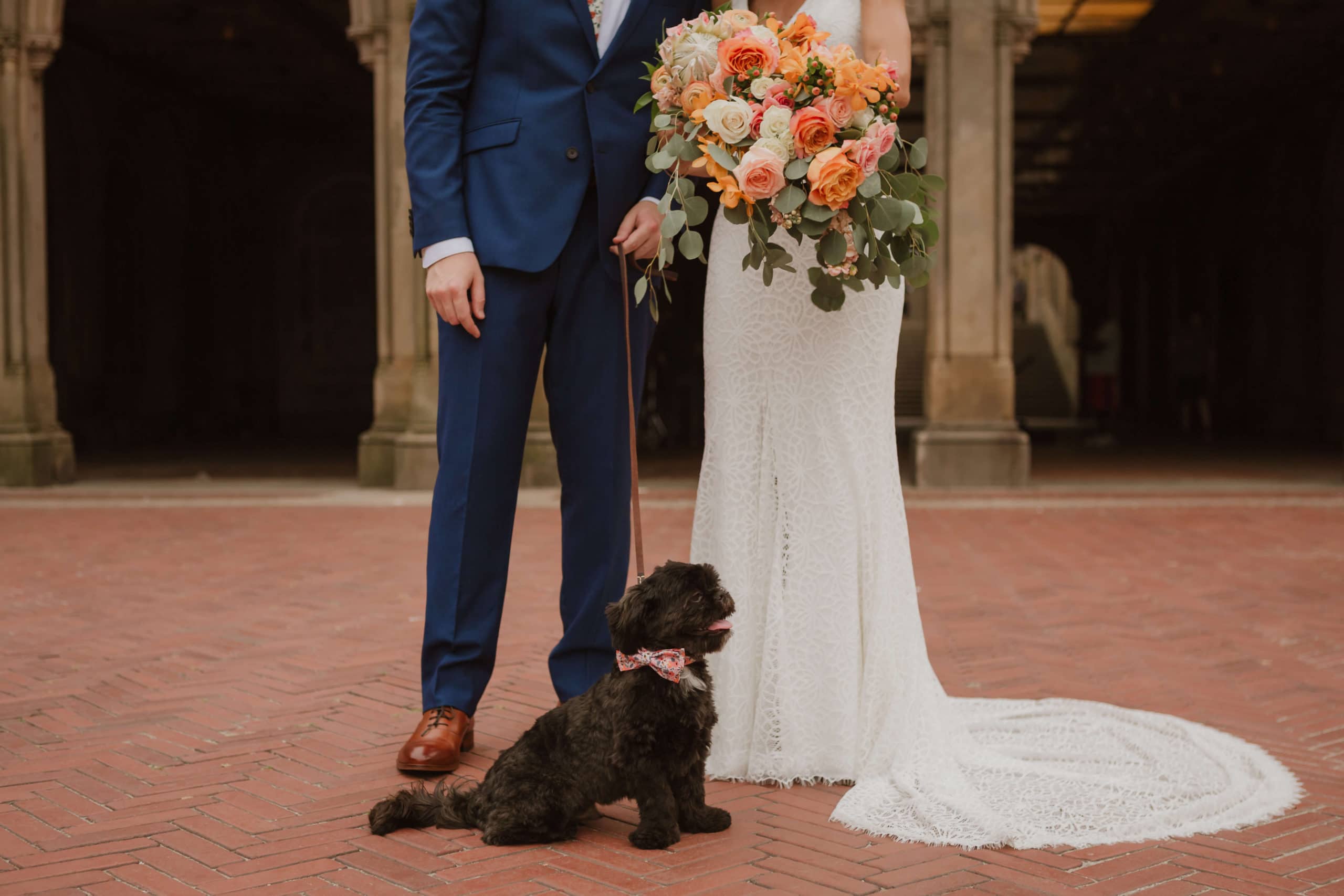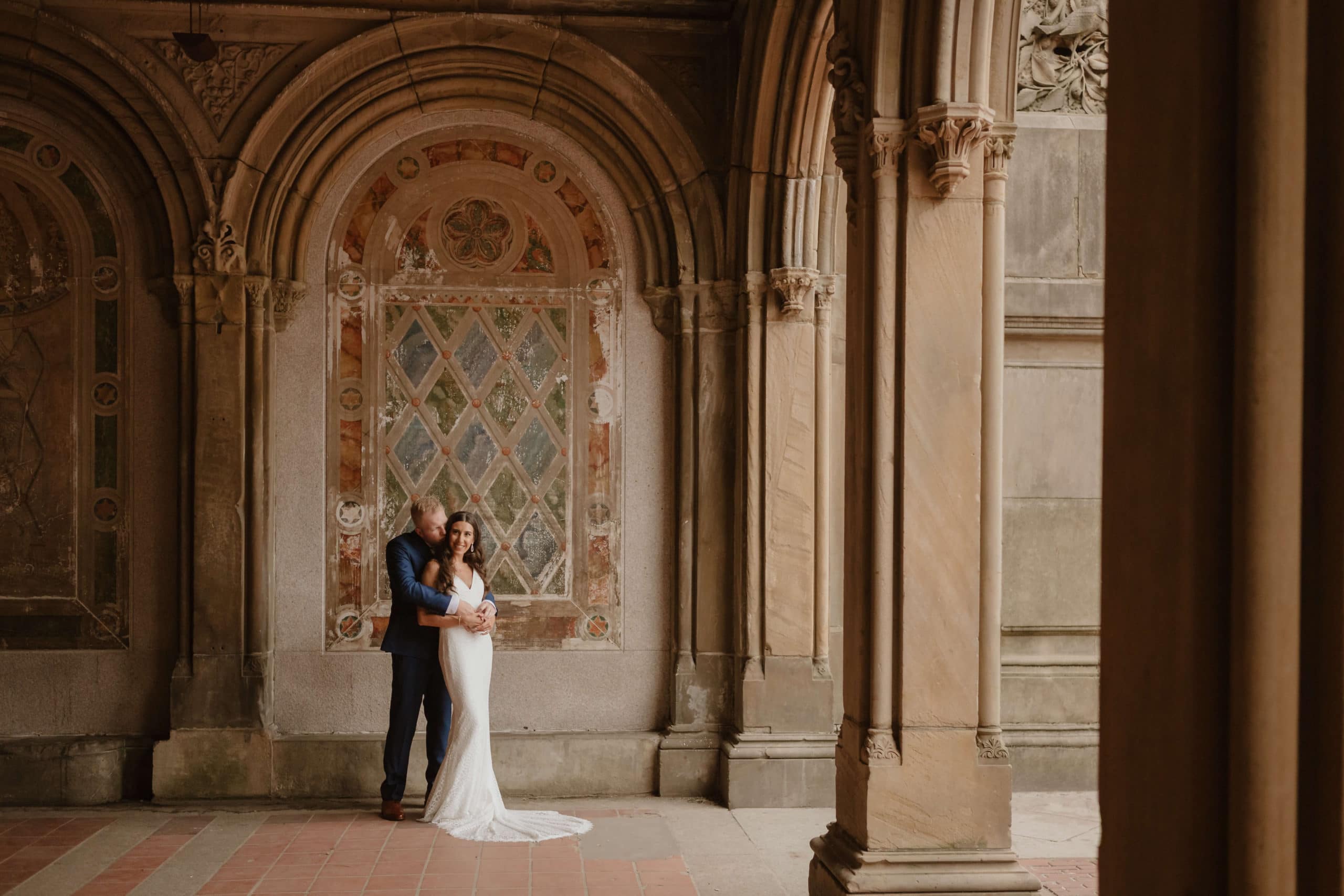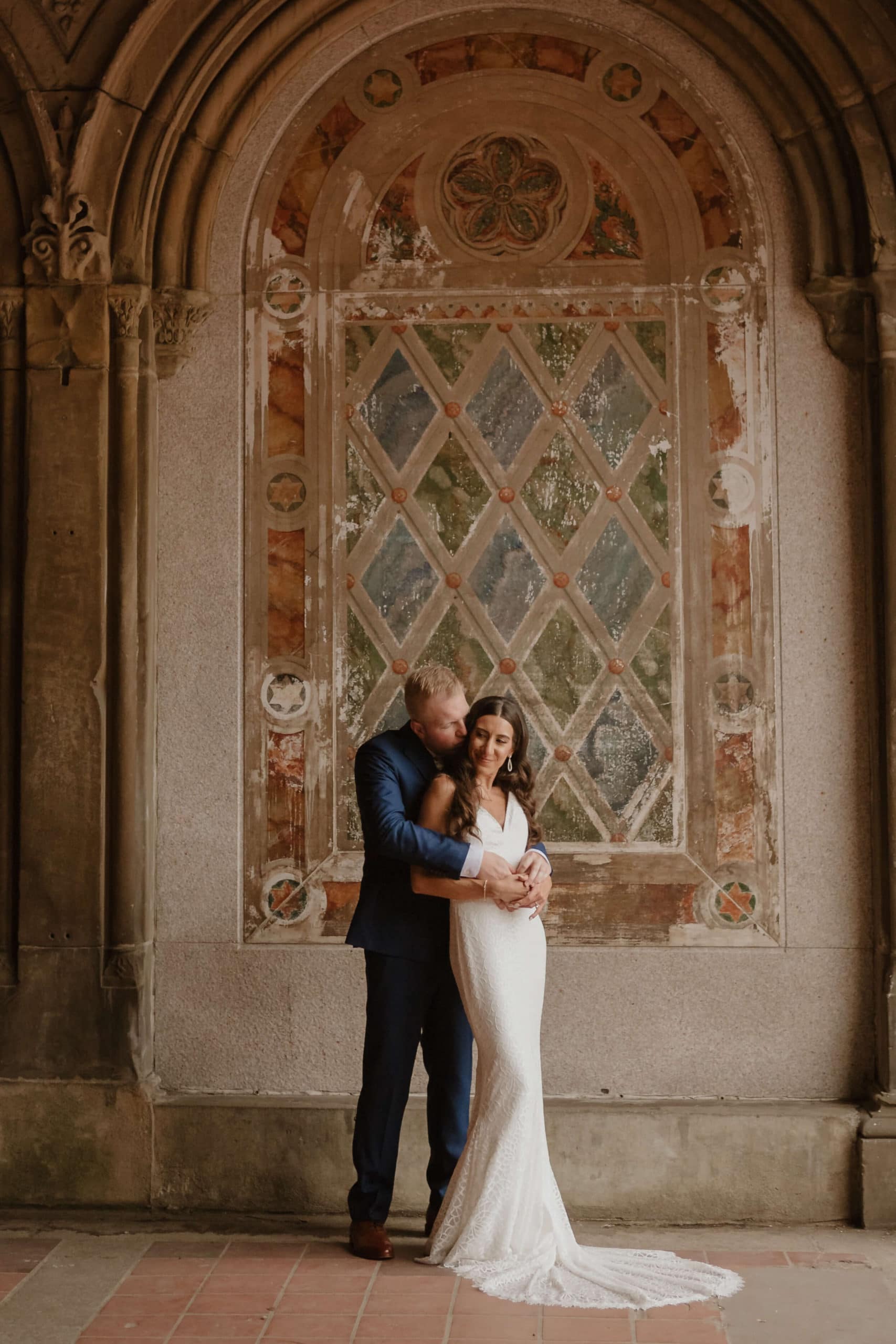 Wedding Portraits in the Bethesda Terrace
After their first look and portrait session, Michael and Michelle met up with the rest of their wedding party at the Bethesda Terrace. Bethesda Terrace is a highly sought after spot not only for wedding photos, but elopements and weddings as well. Sometimes you'll even see multiple wedding shoots happening at once!
The terrace is located in the heart of the park near the Ramble and the lake. Its gorgeous architecture makes it a popular spot for visitors and events. With two levels, an arcade, and three intricately designed stone staircases facing an elaborate fountain, this popular attraction makes for wonderfully dynamic wedding photos. The staircases add a range of heights to posed pictures rather than typical lined poses. My favorite feature, though, is the arcade. The arches create perfect frames to center the bride and groom. I especially love the shot of Michael and Michelle standing beneath the center arch and their wedding party divided equally in arches on either side of them.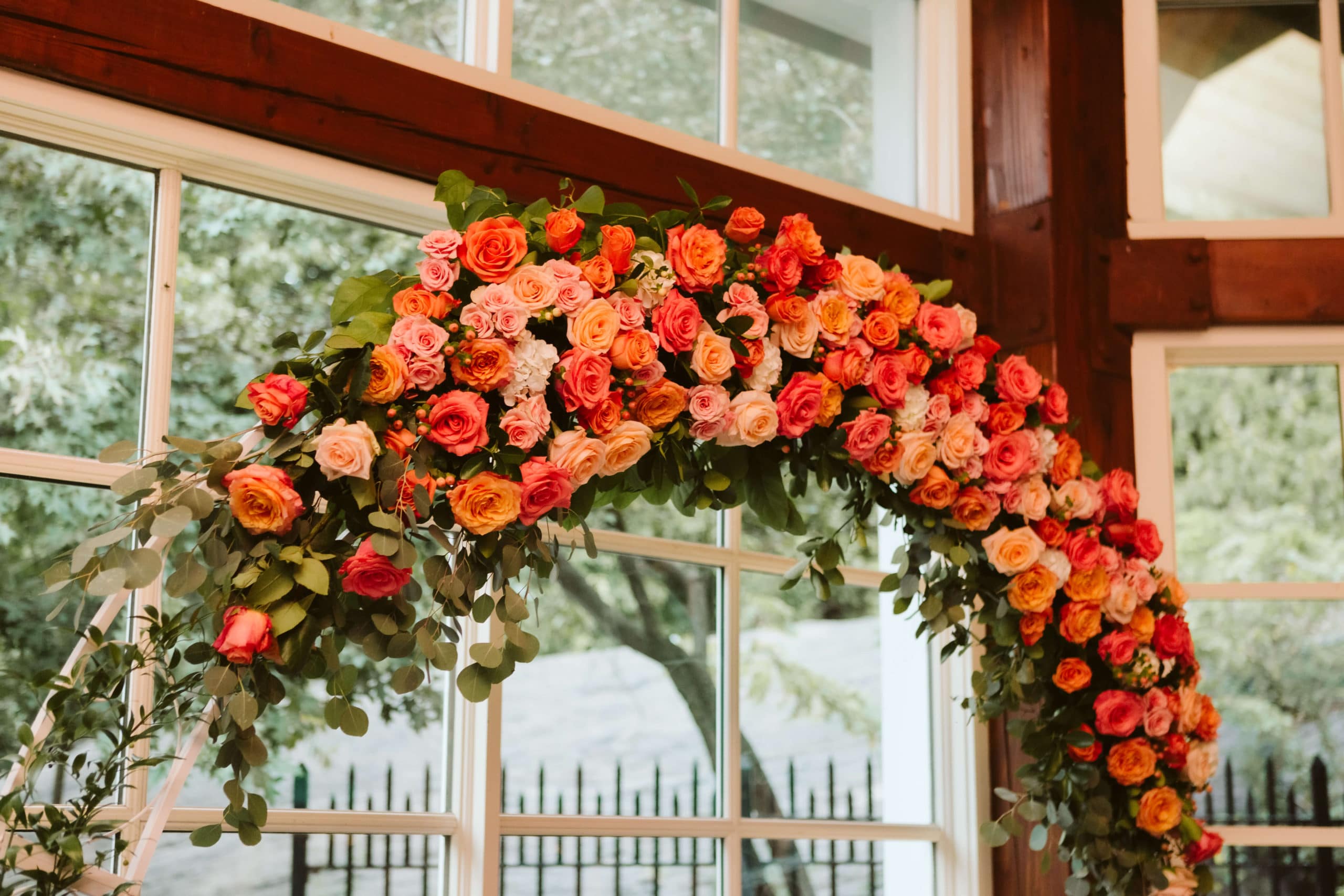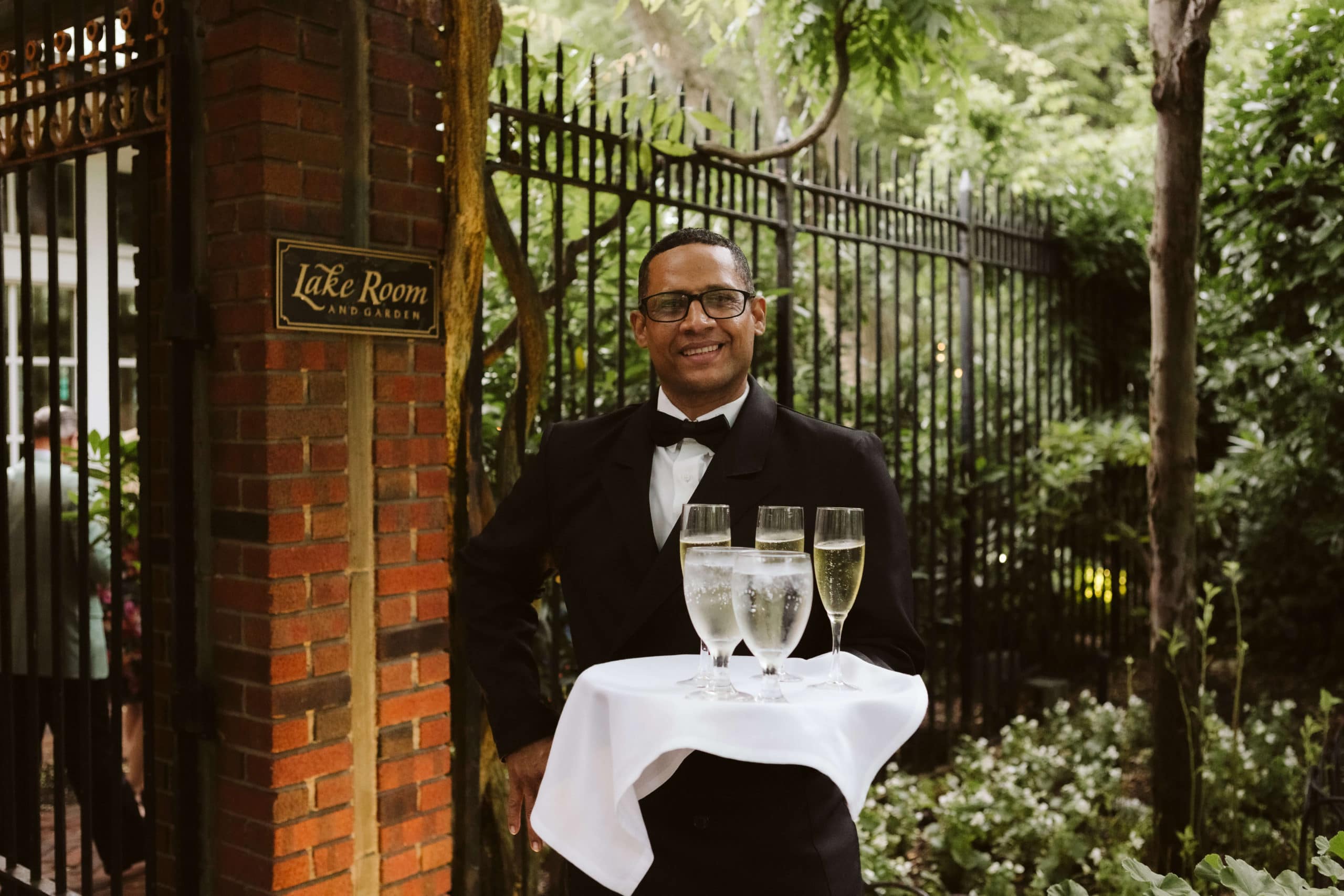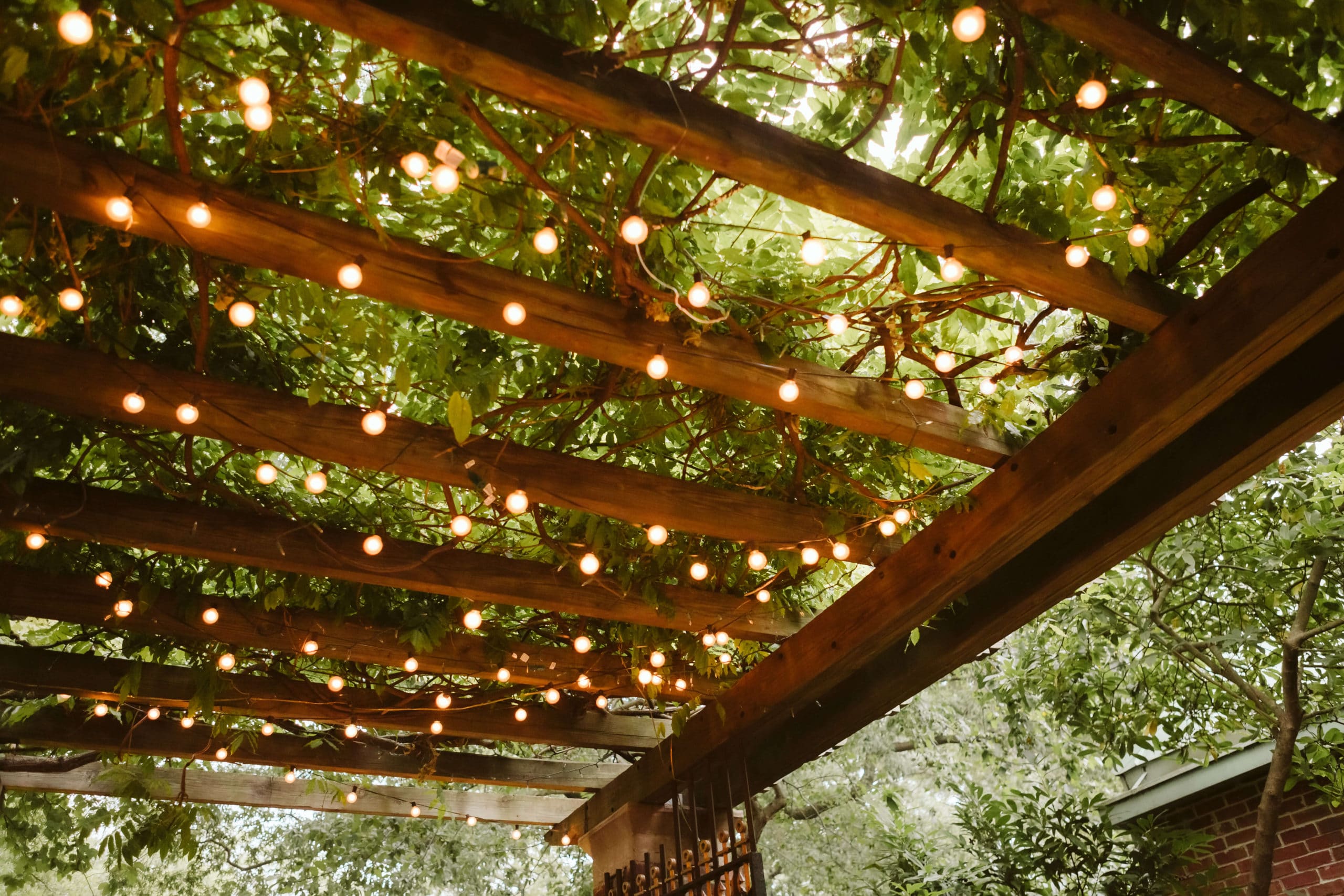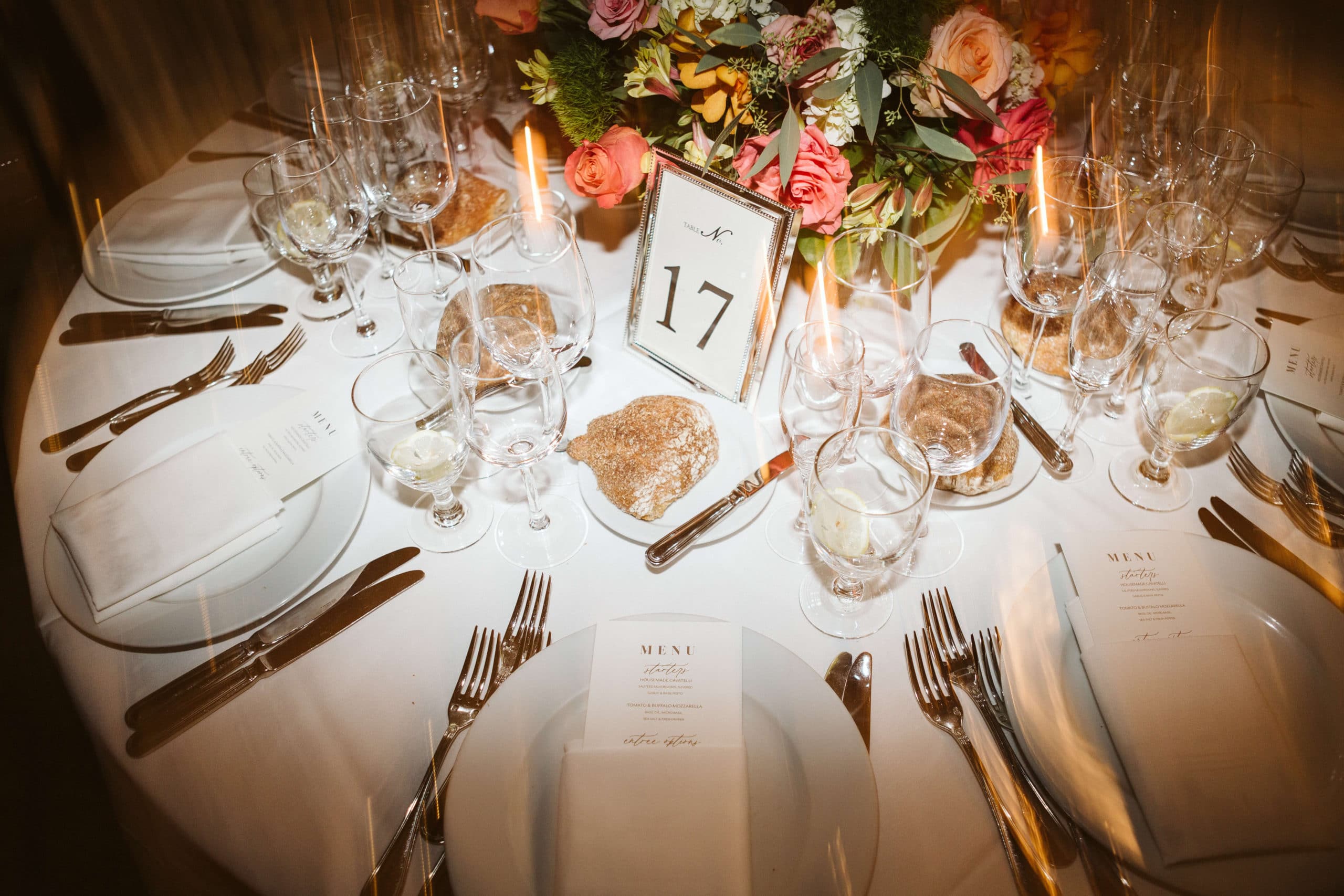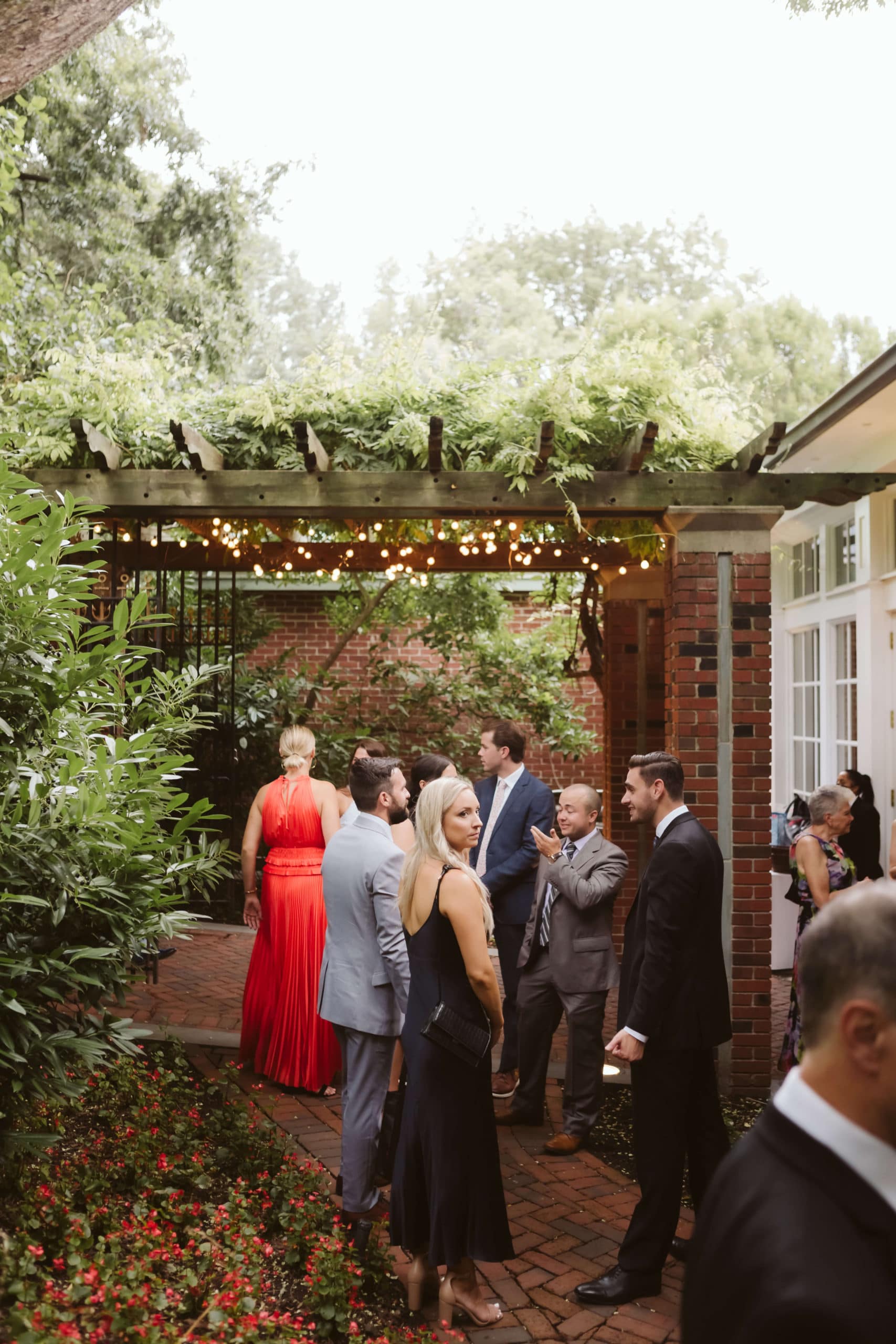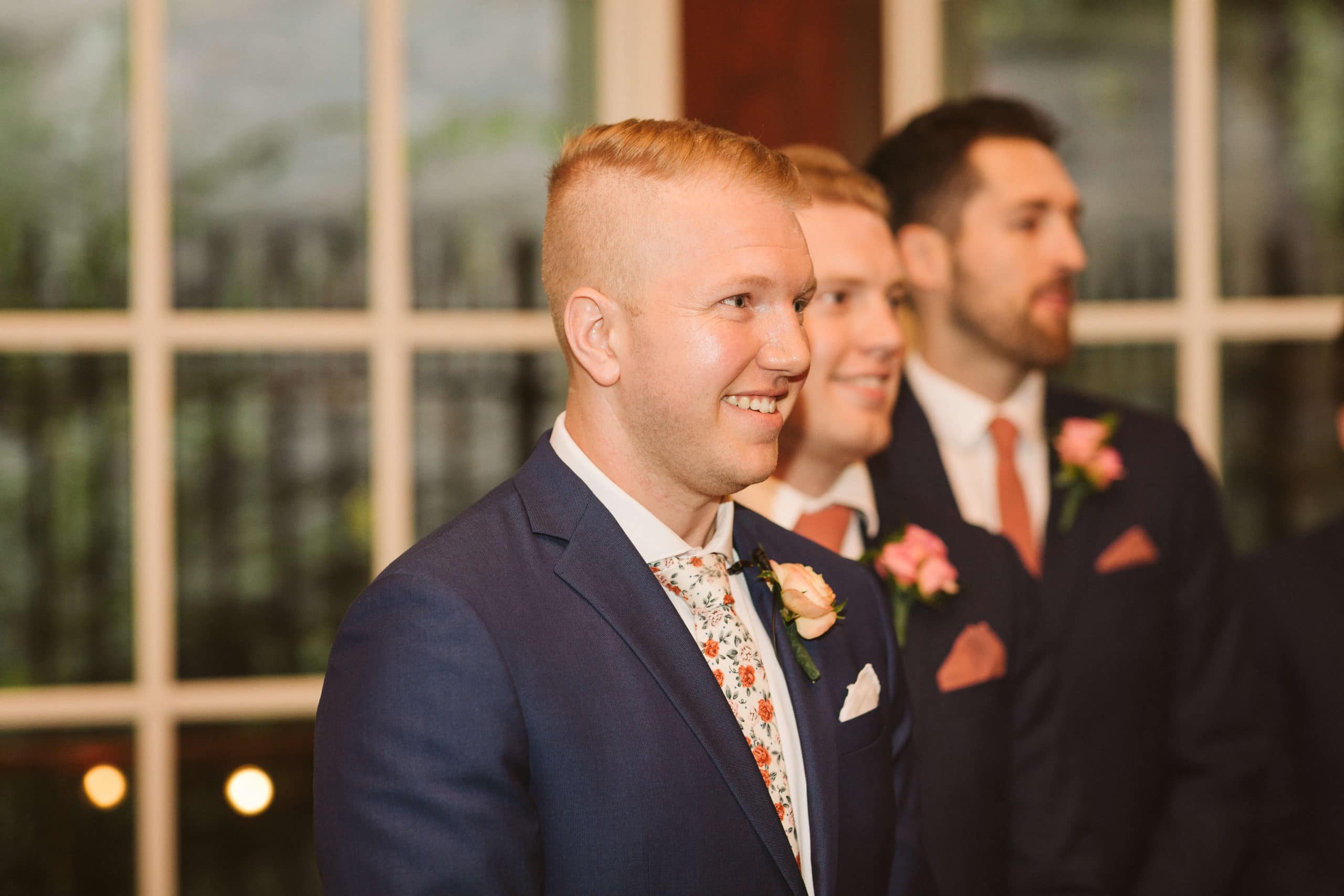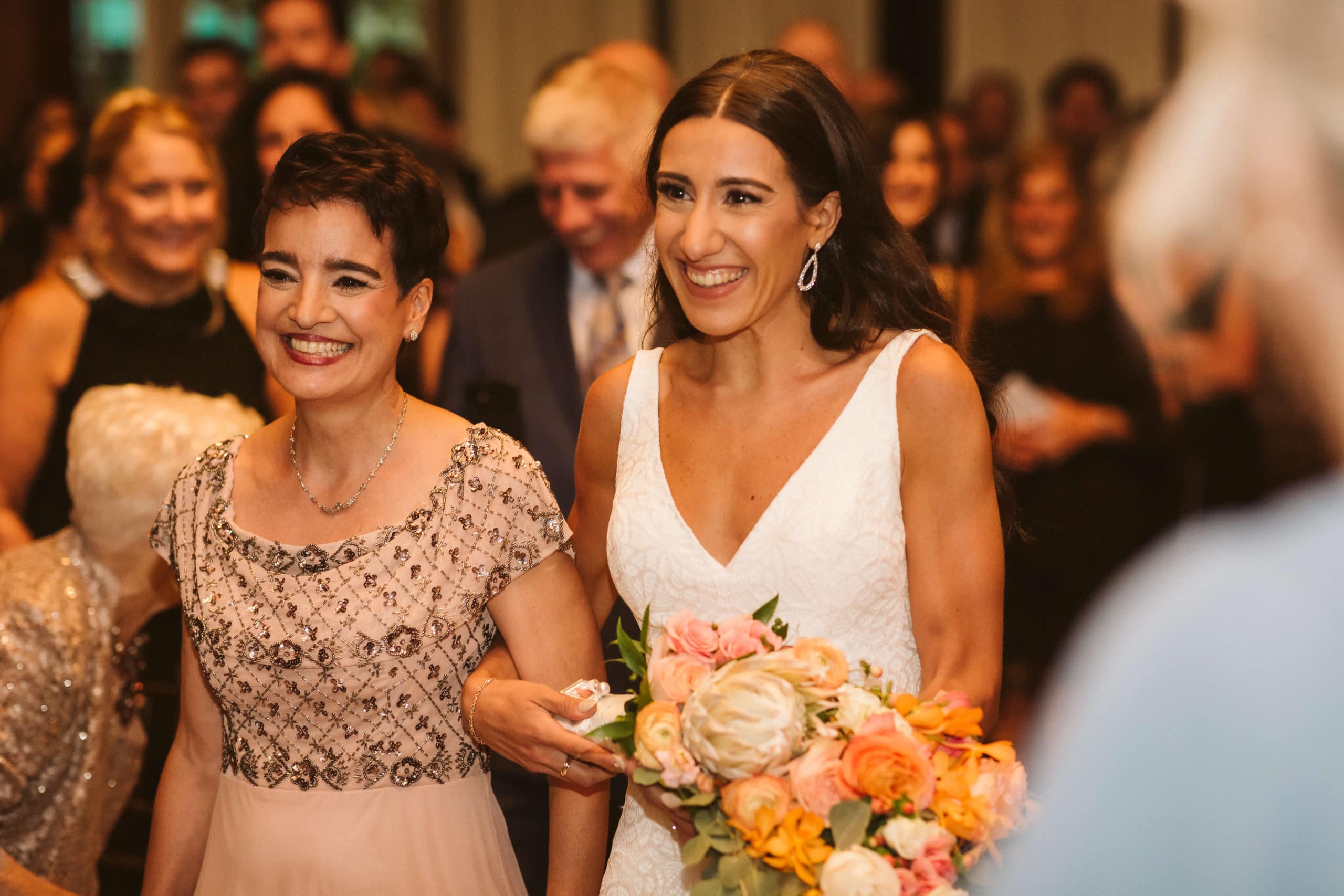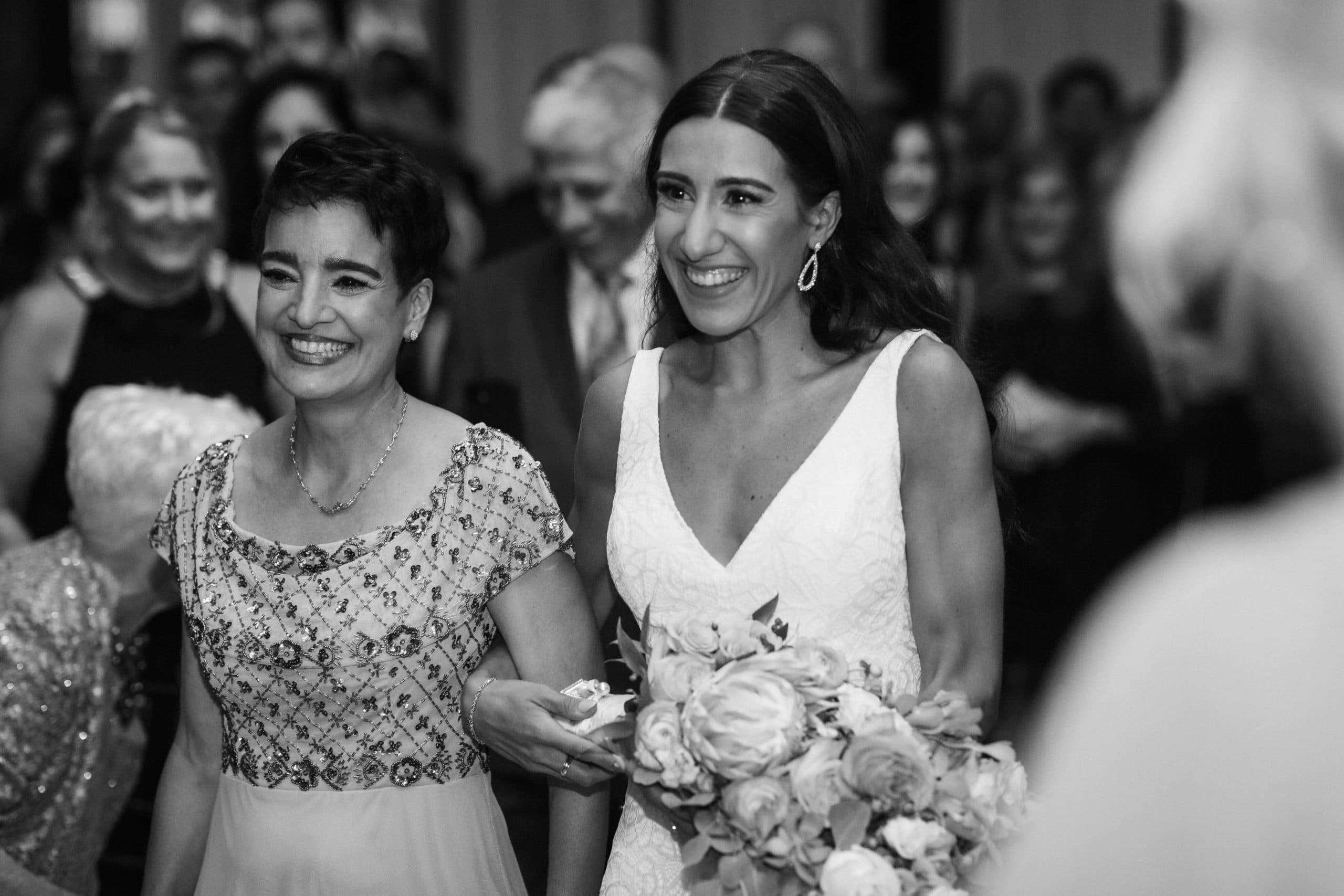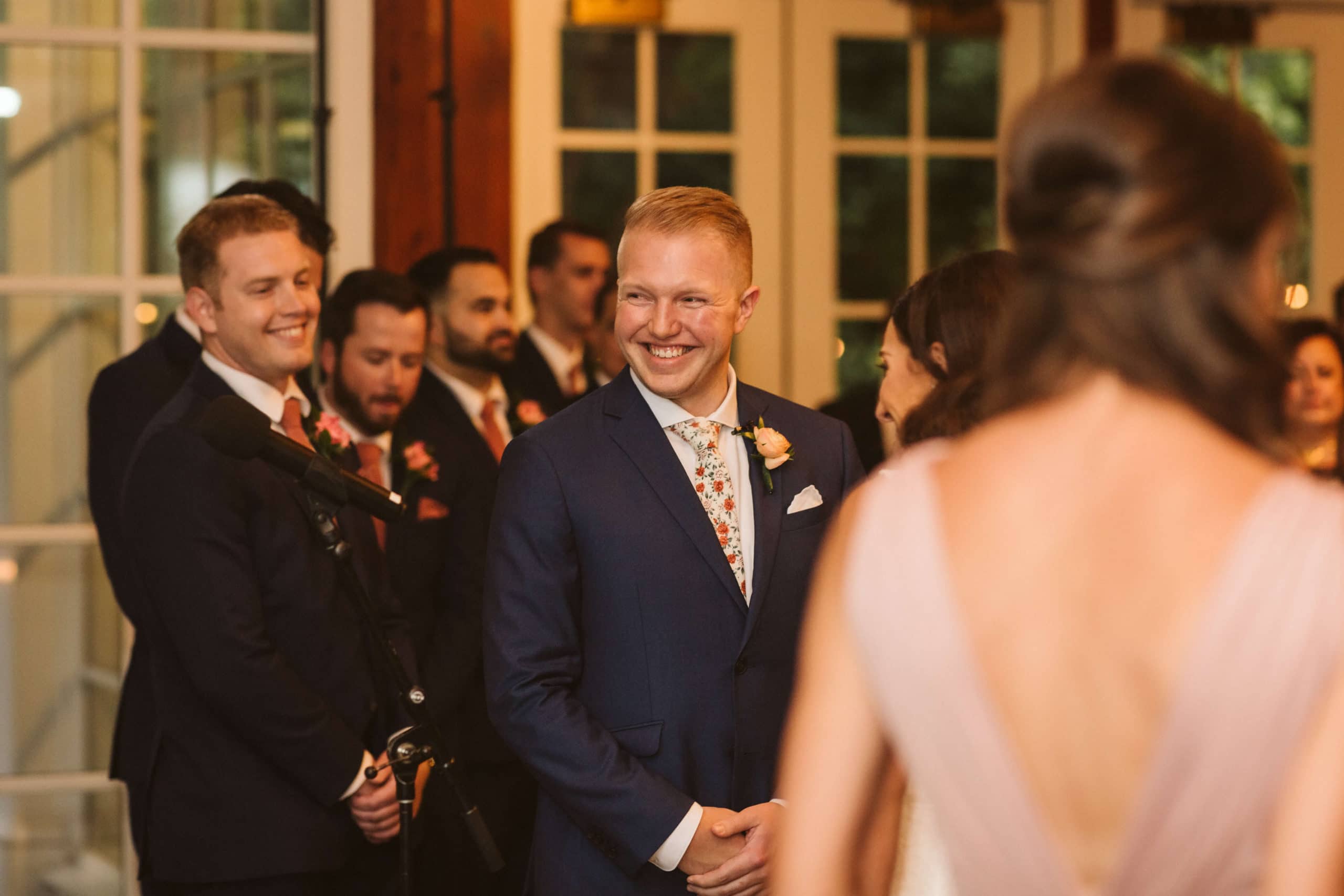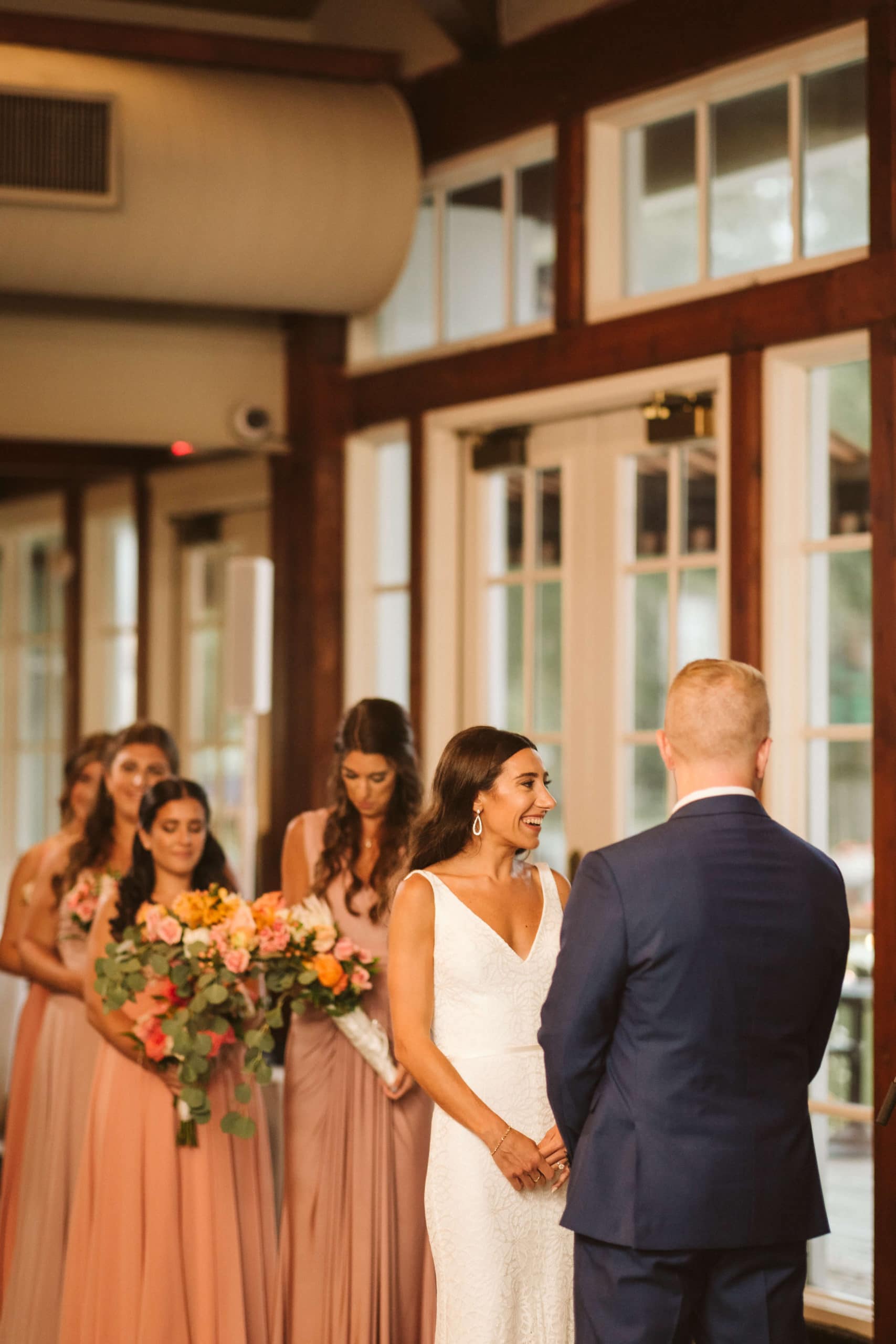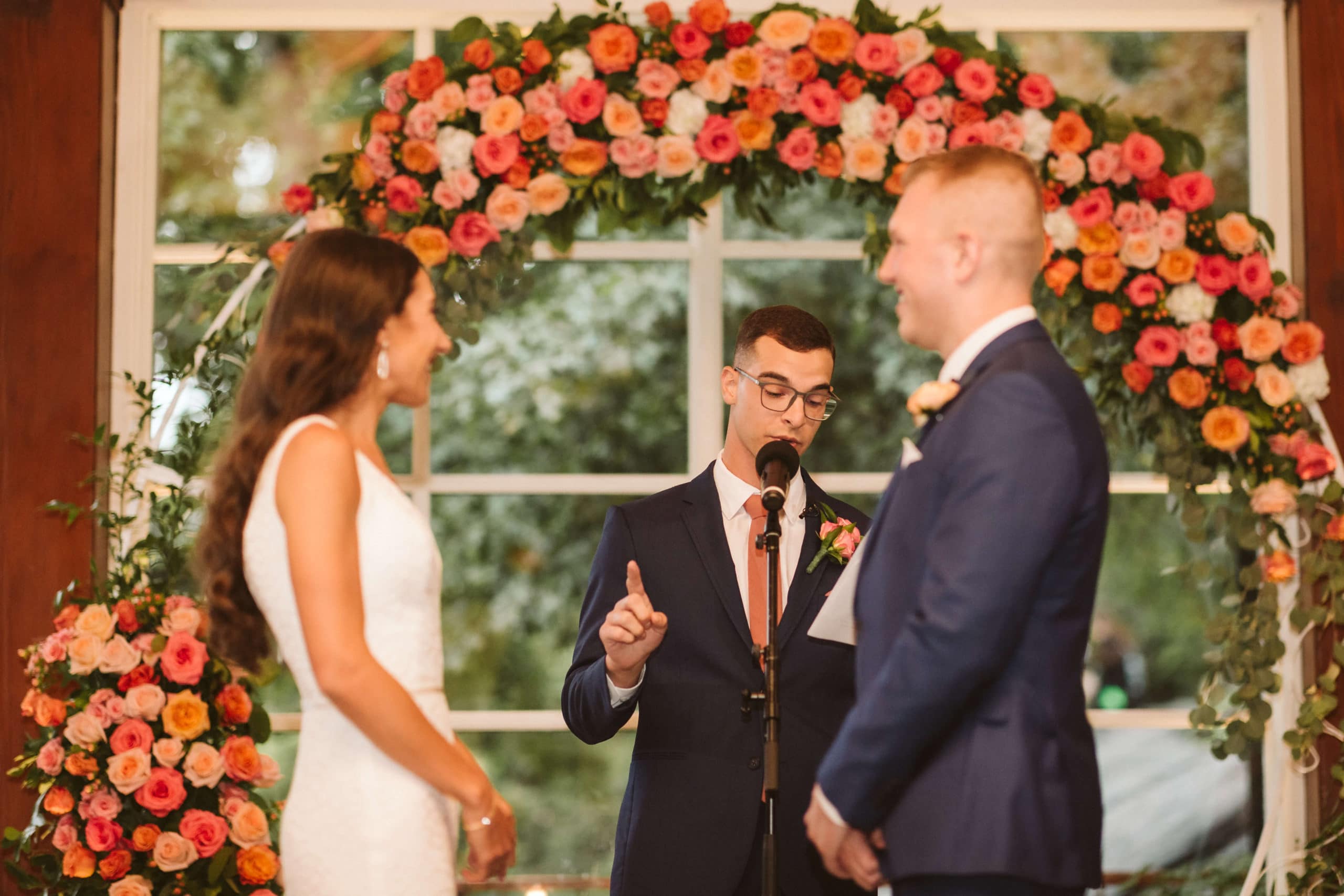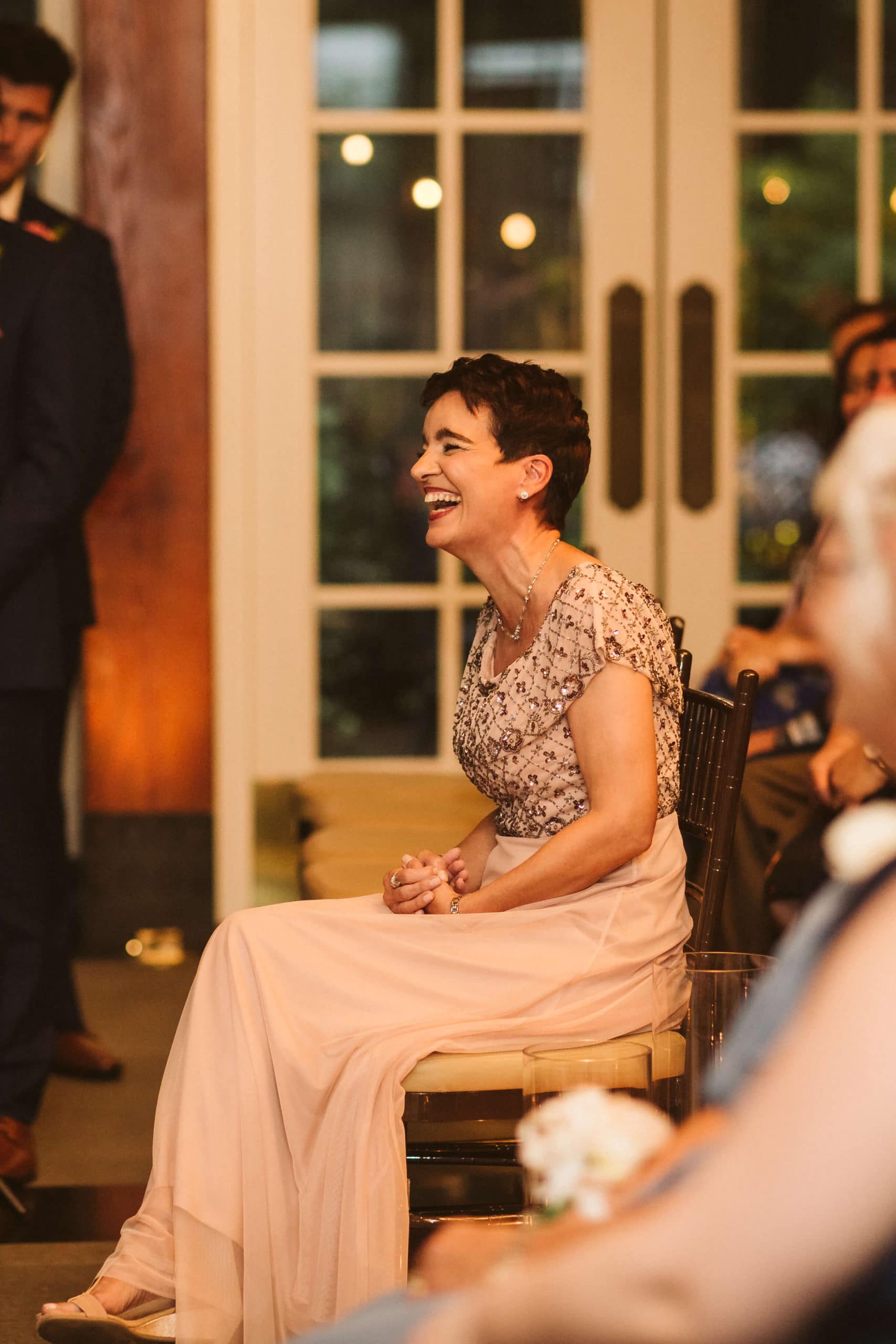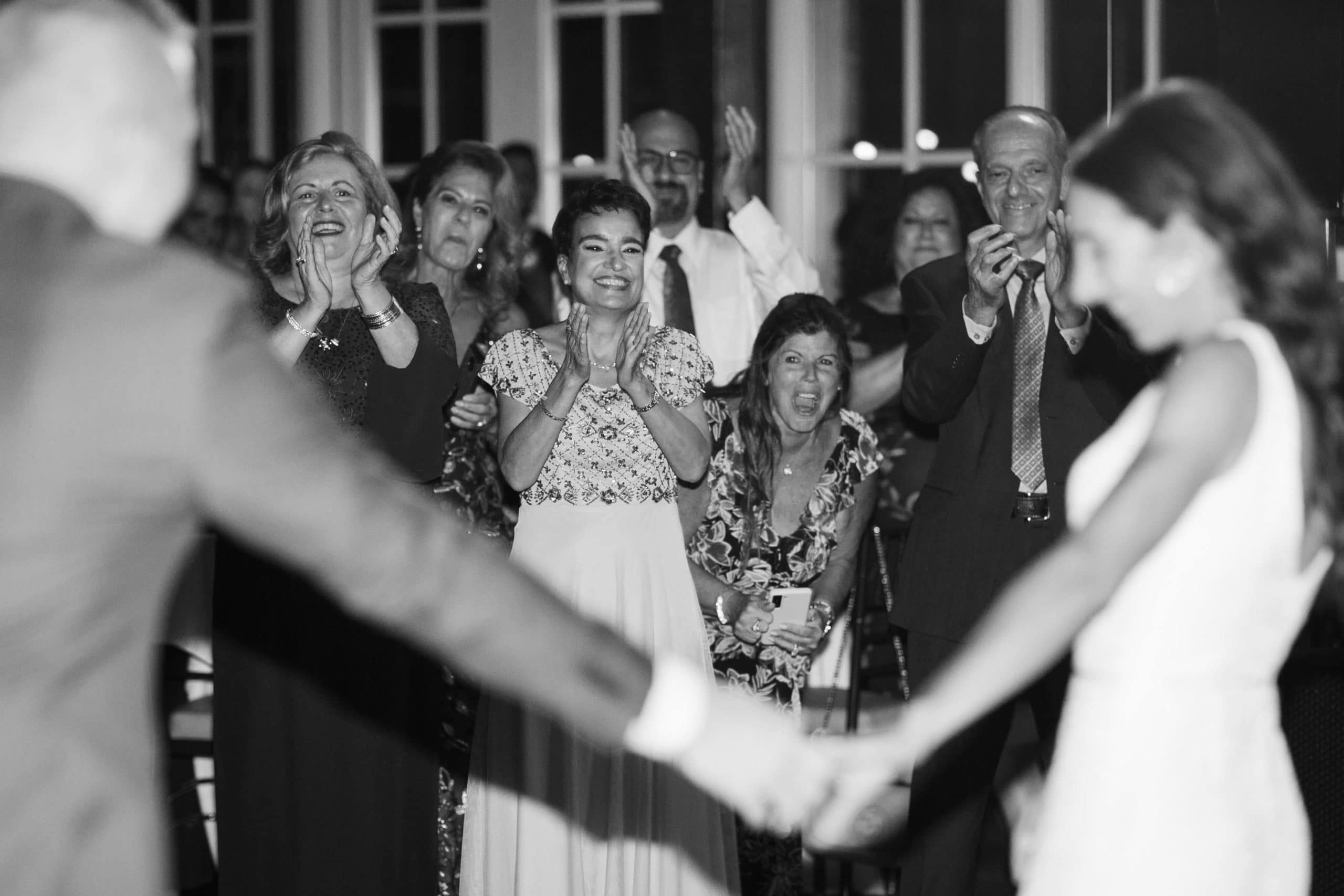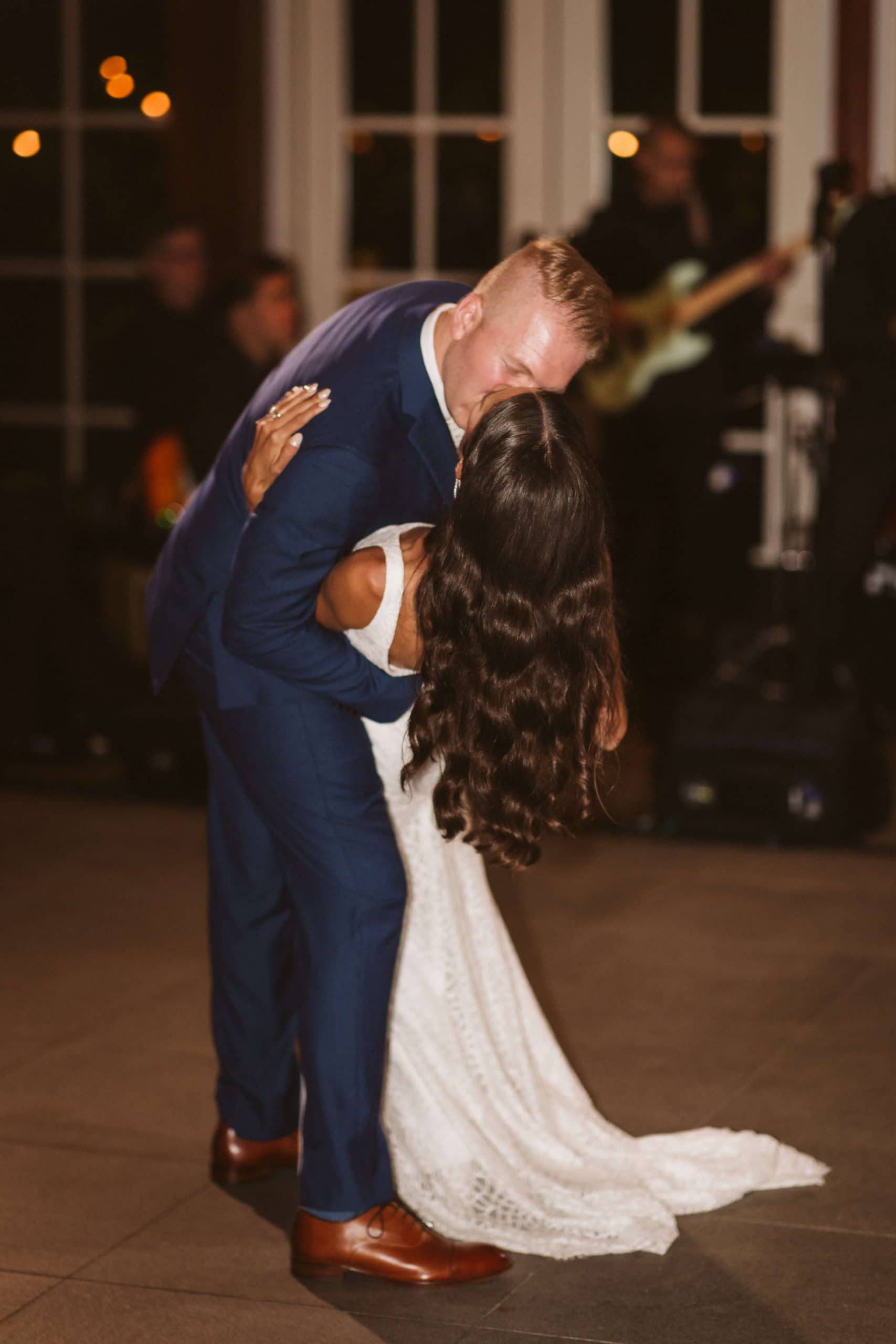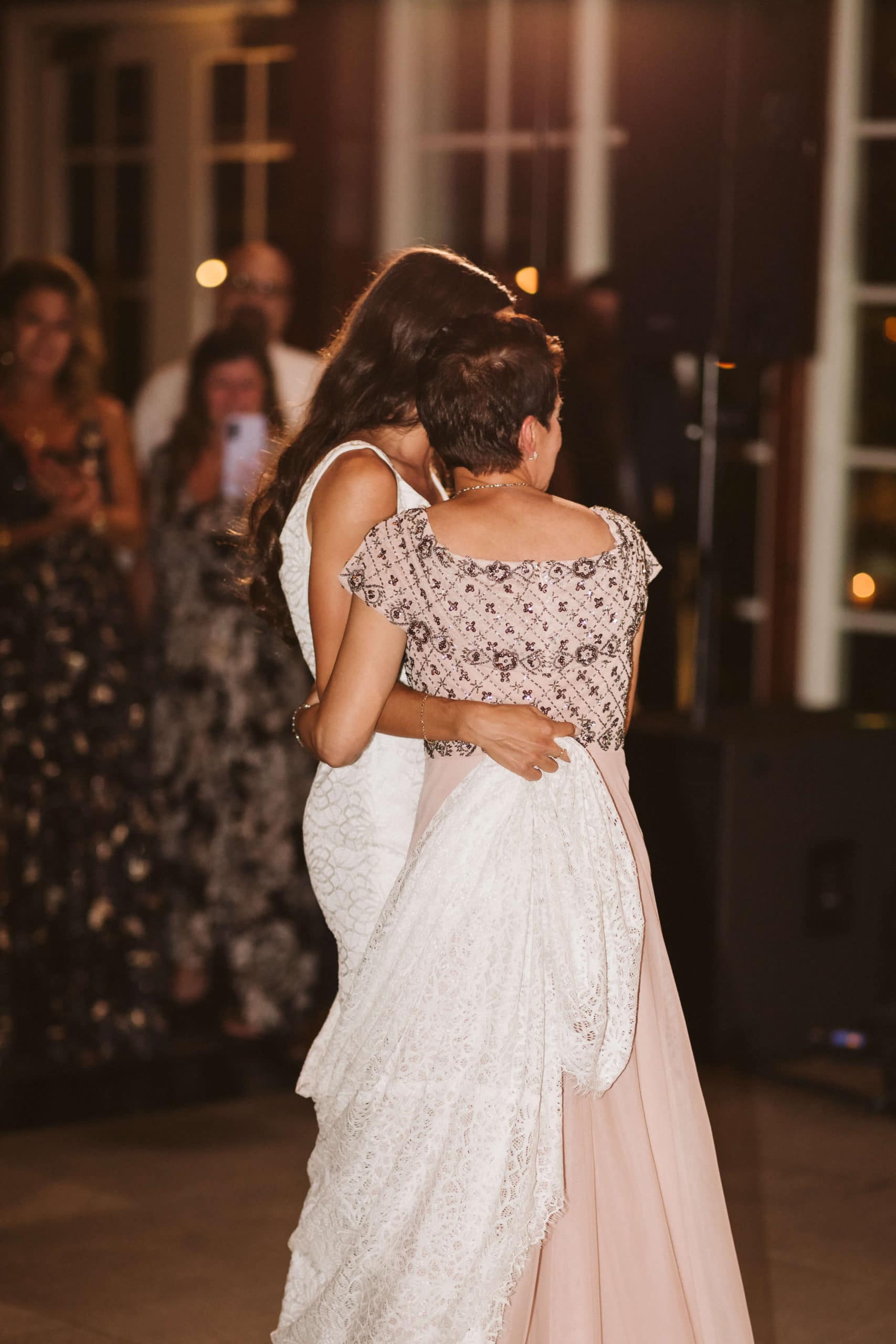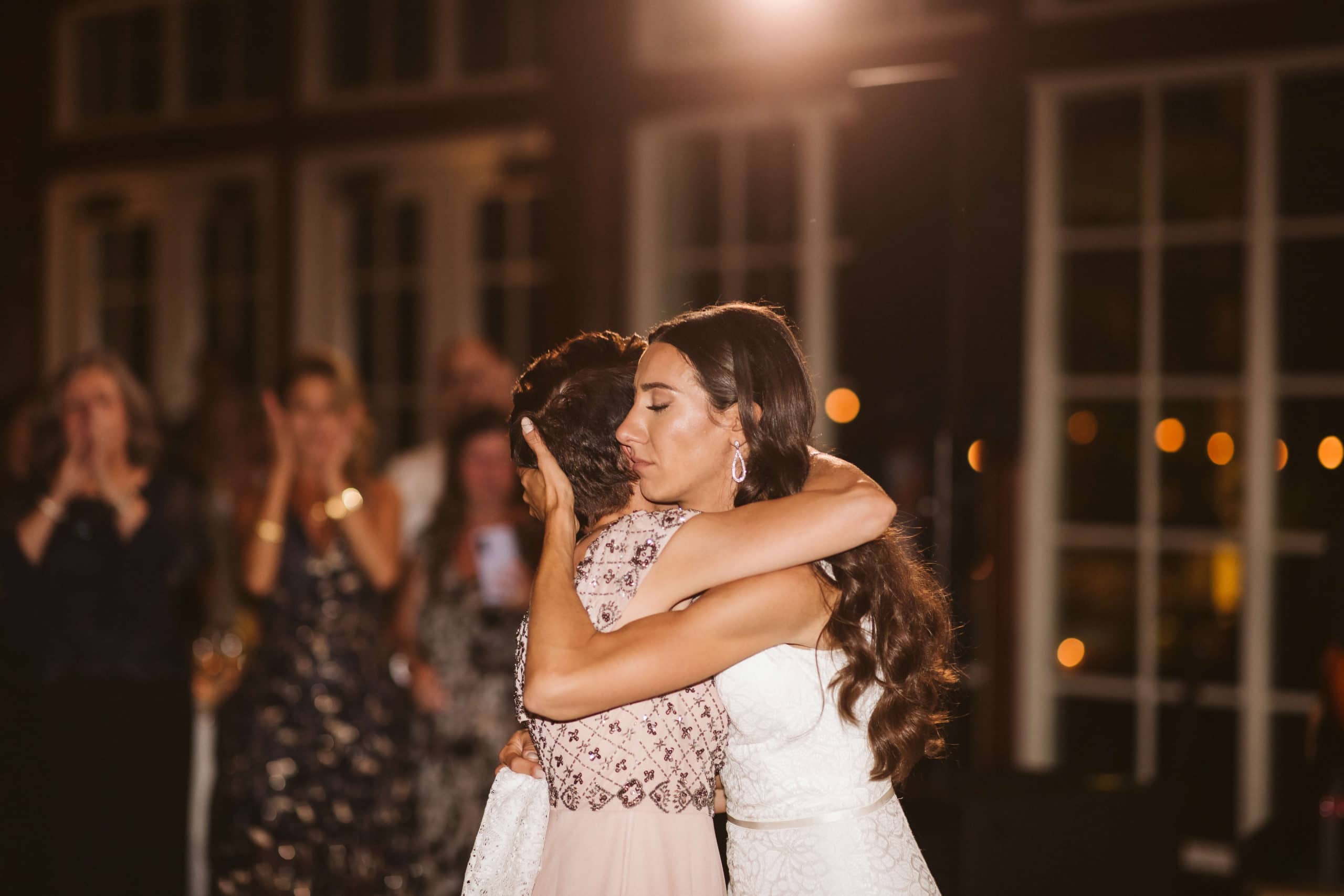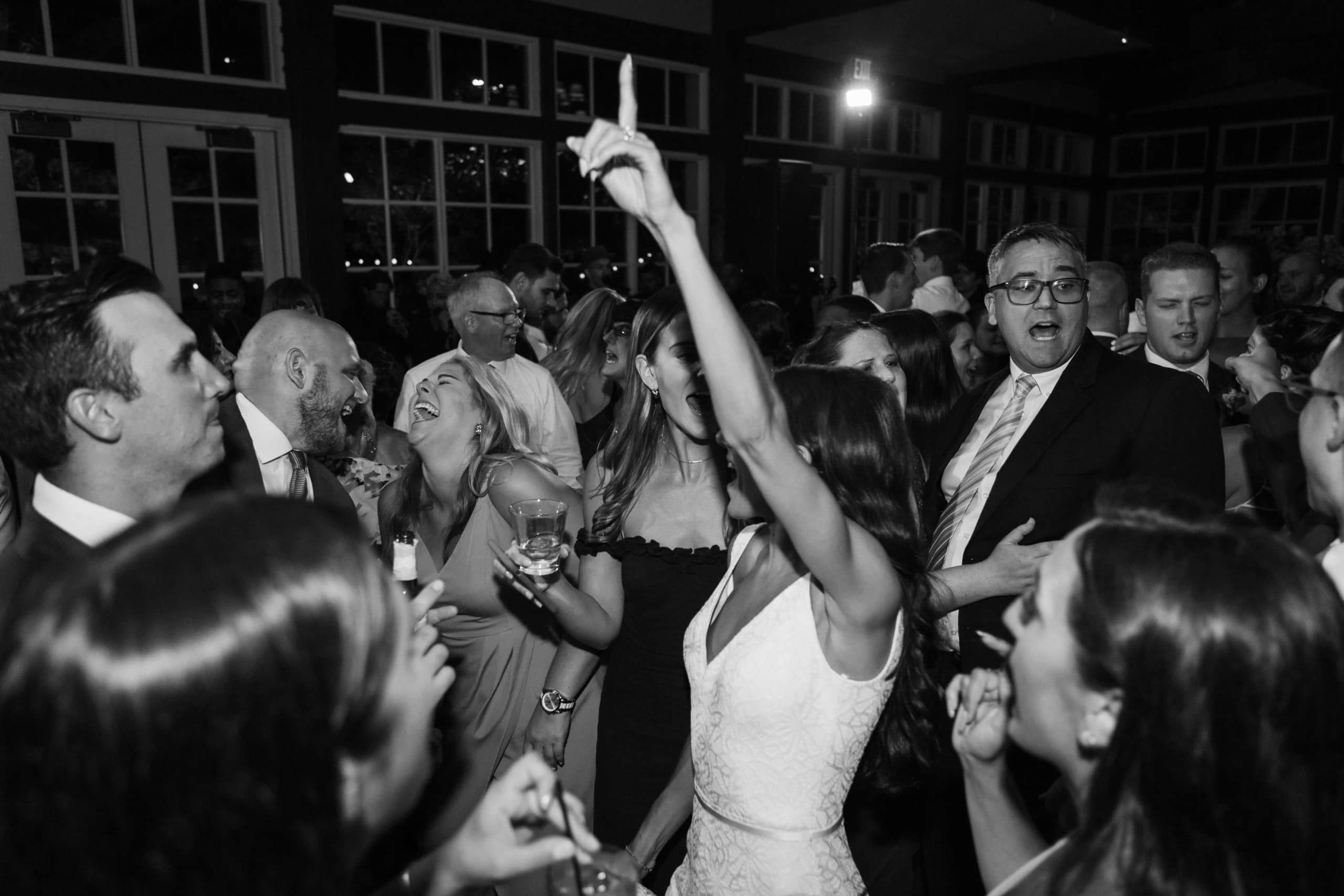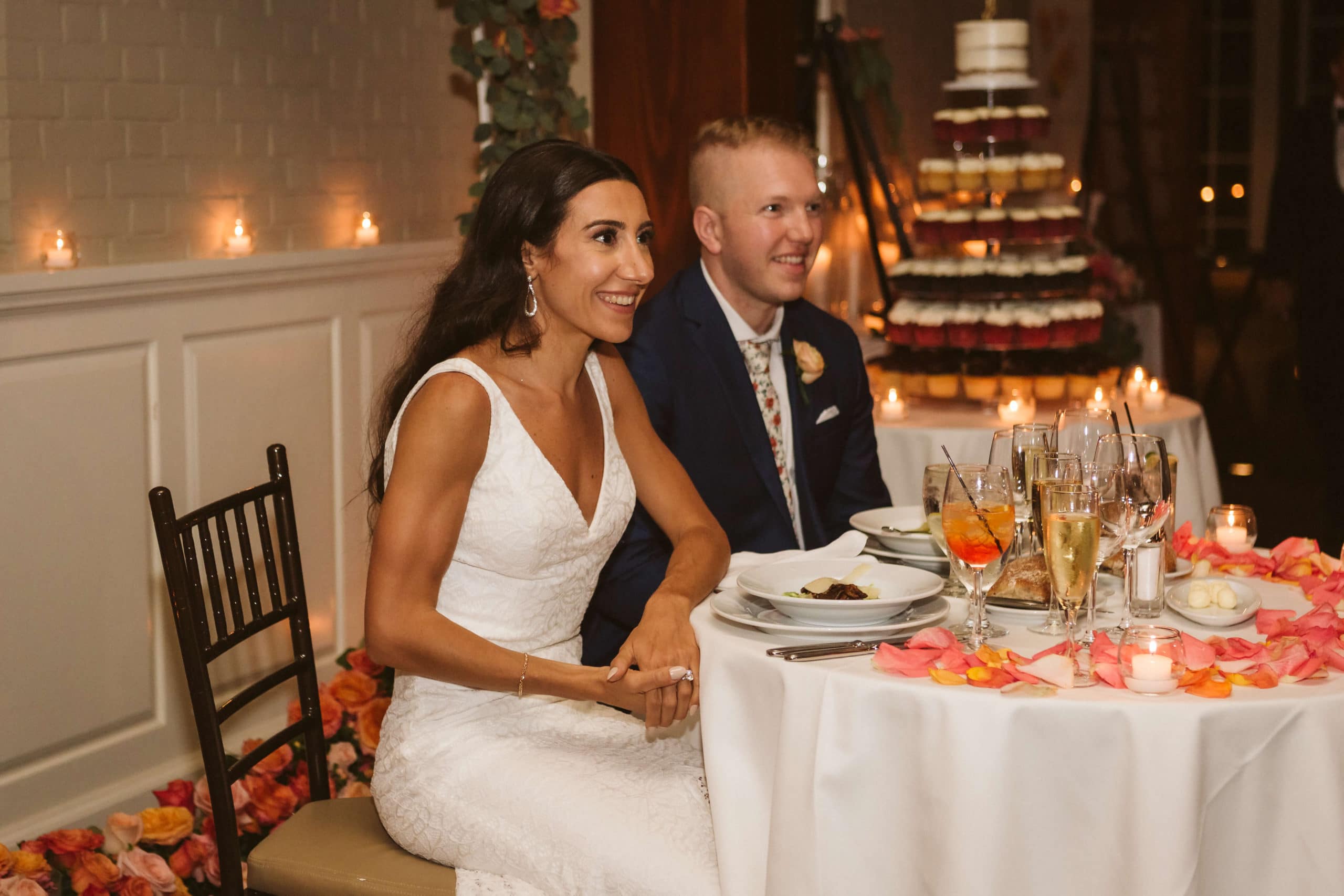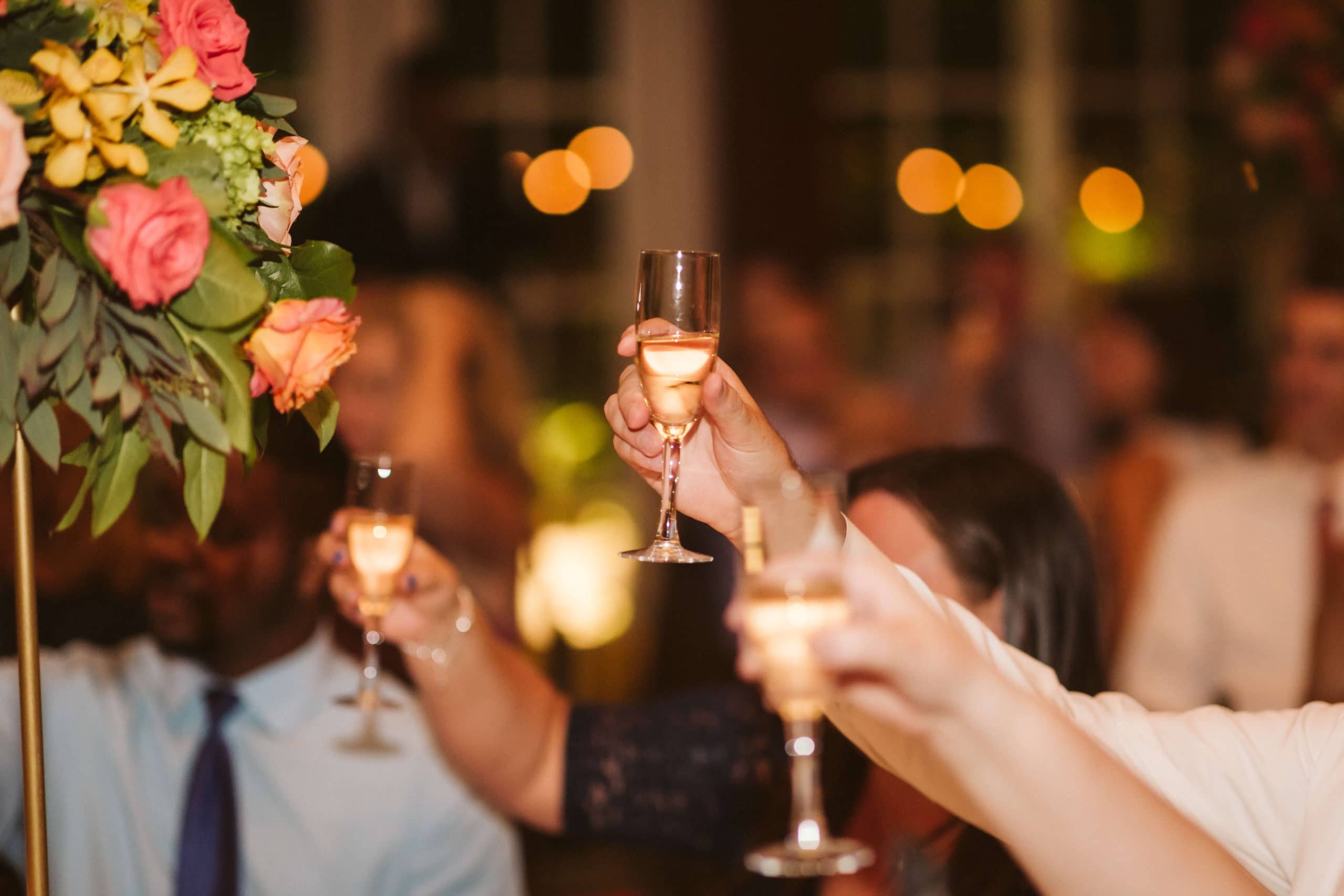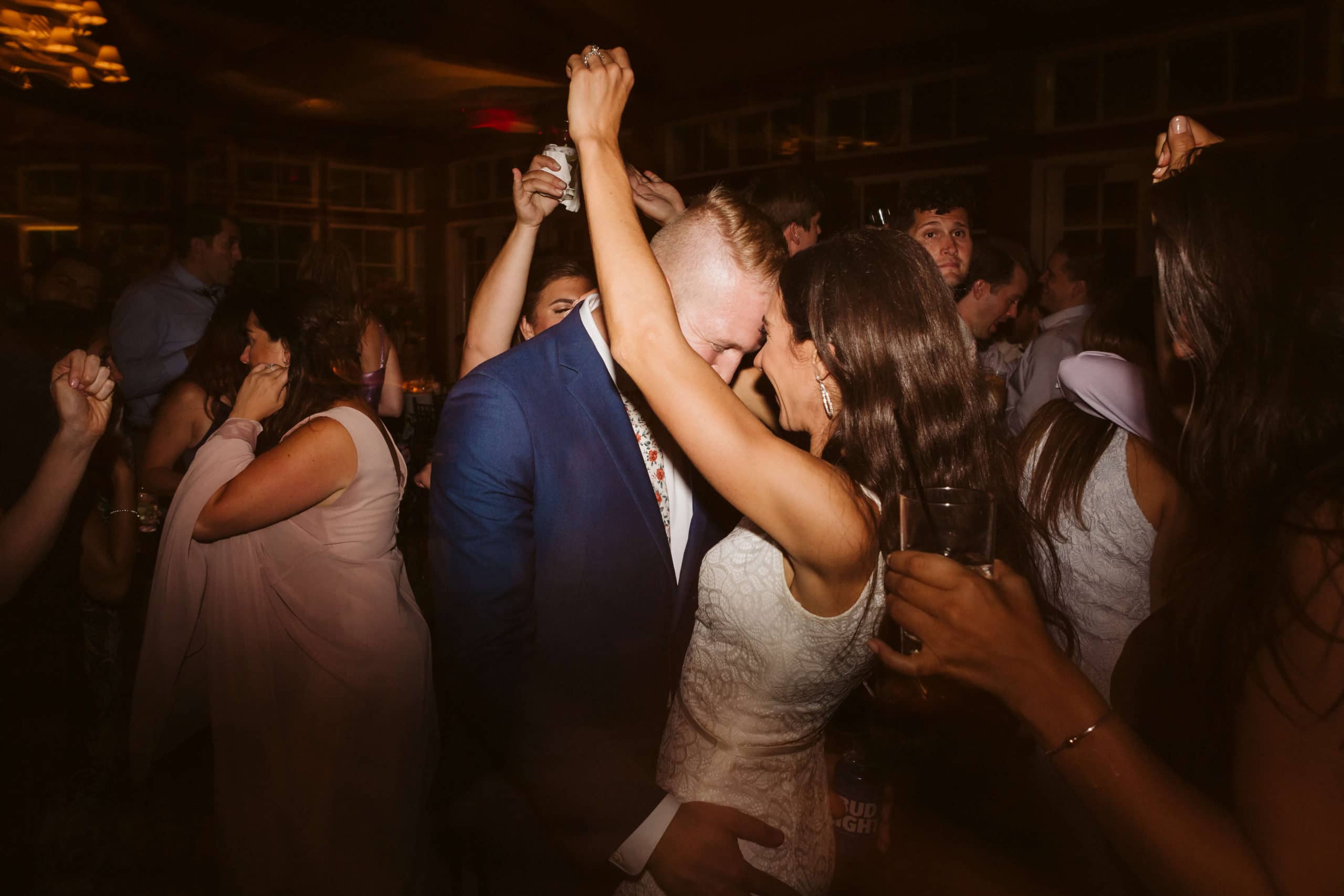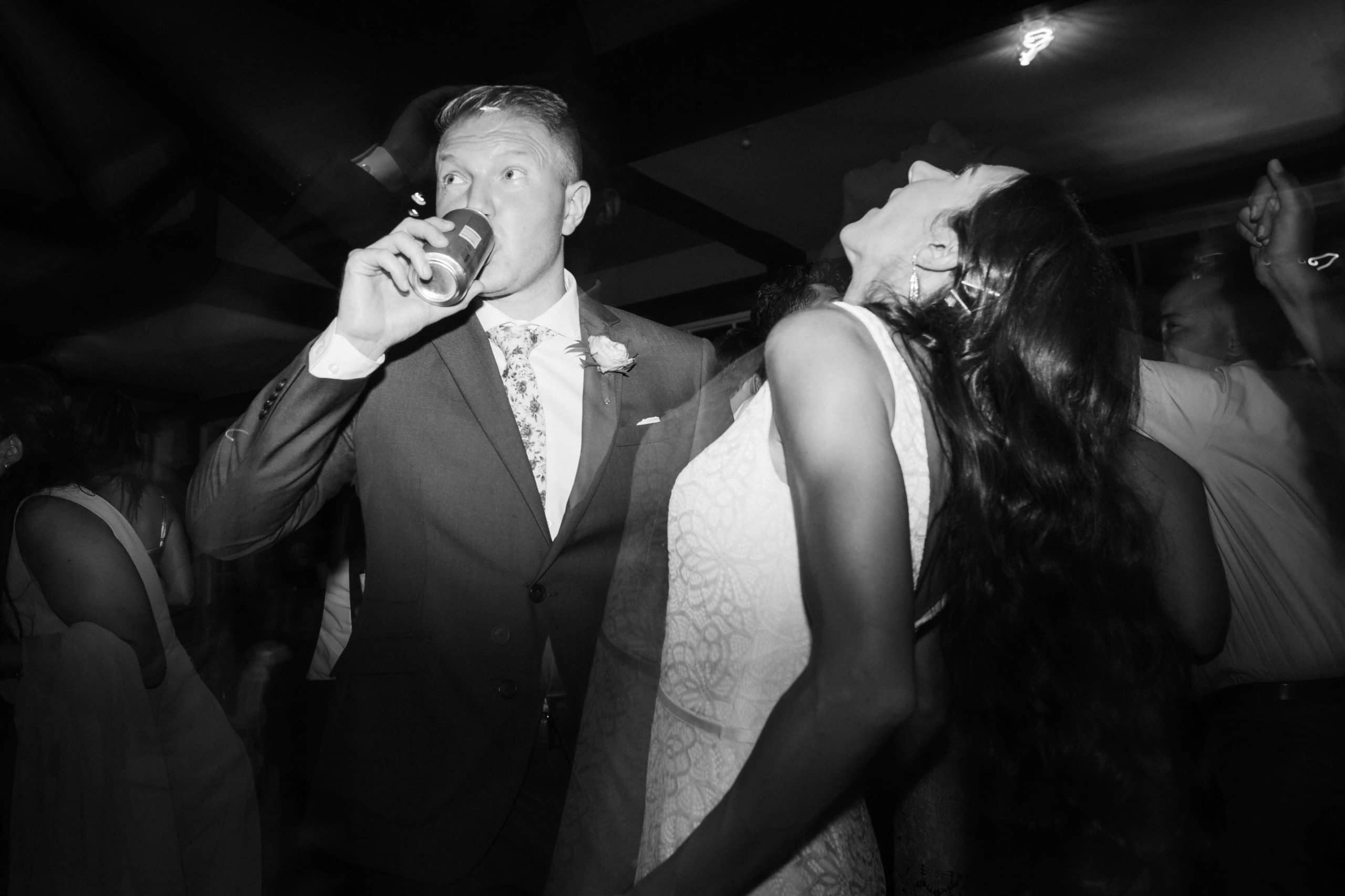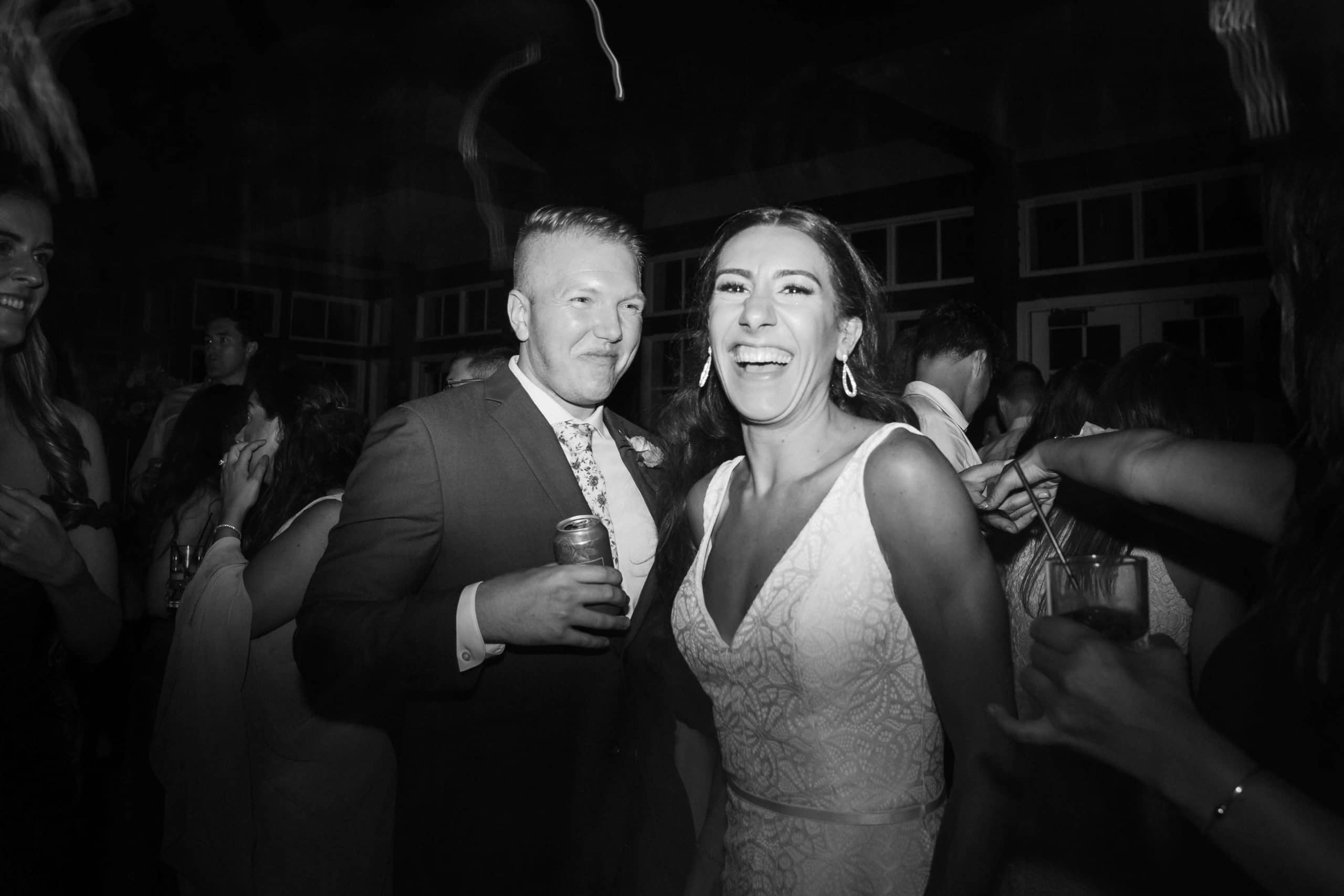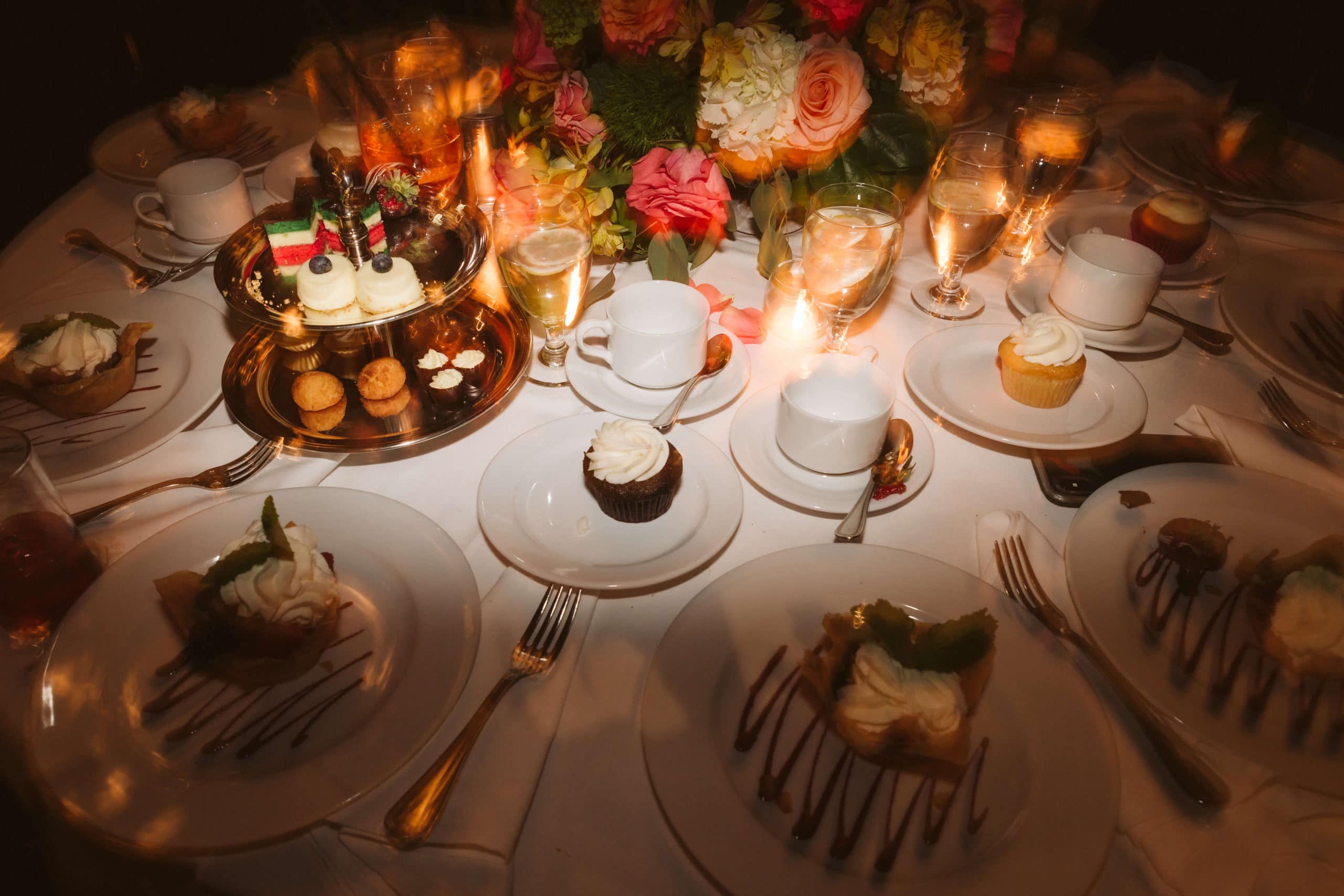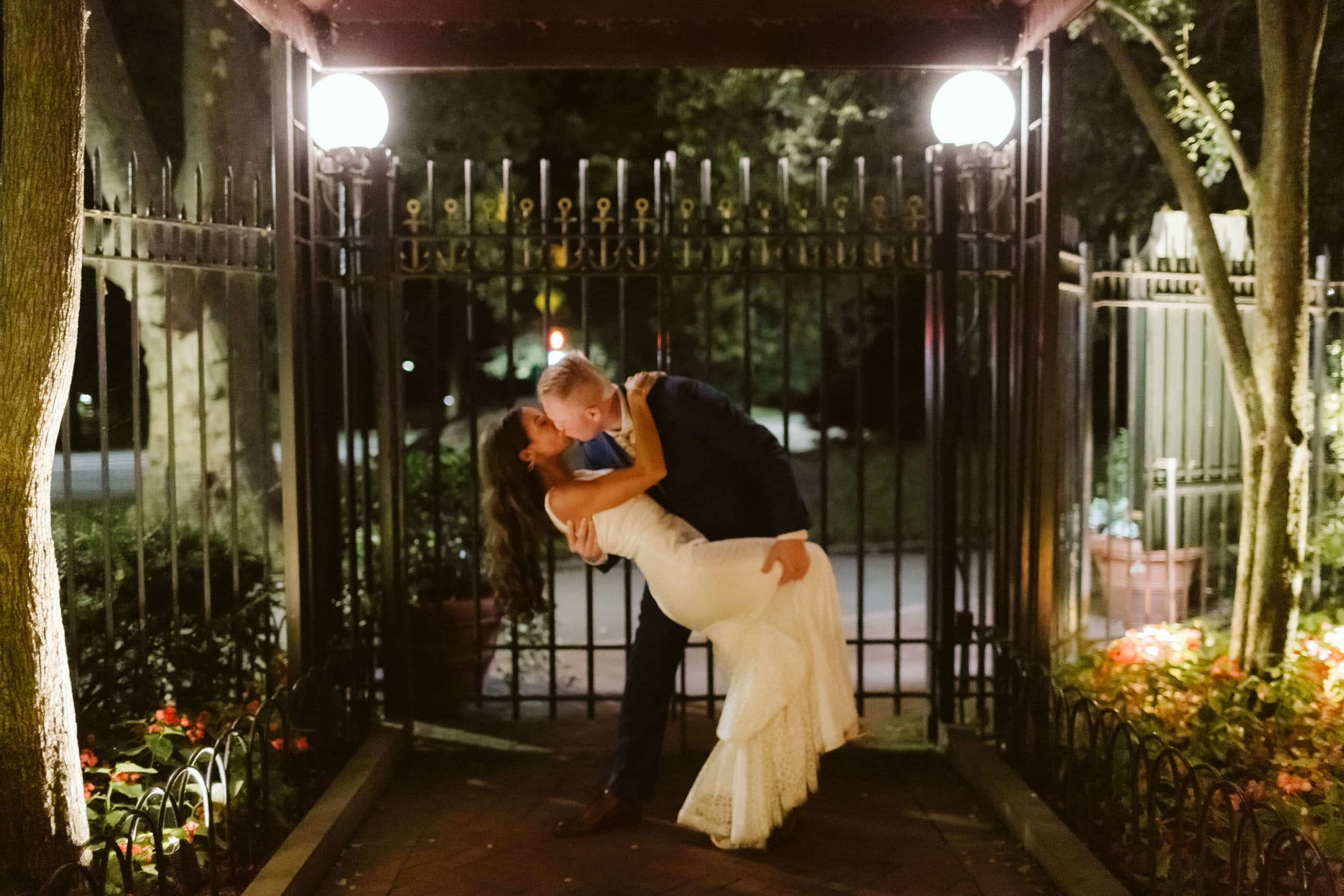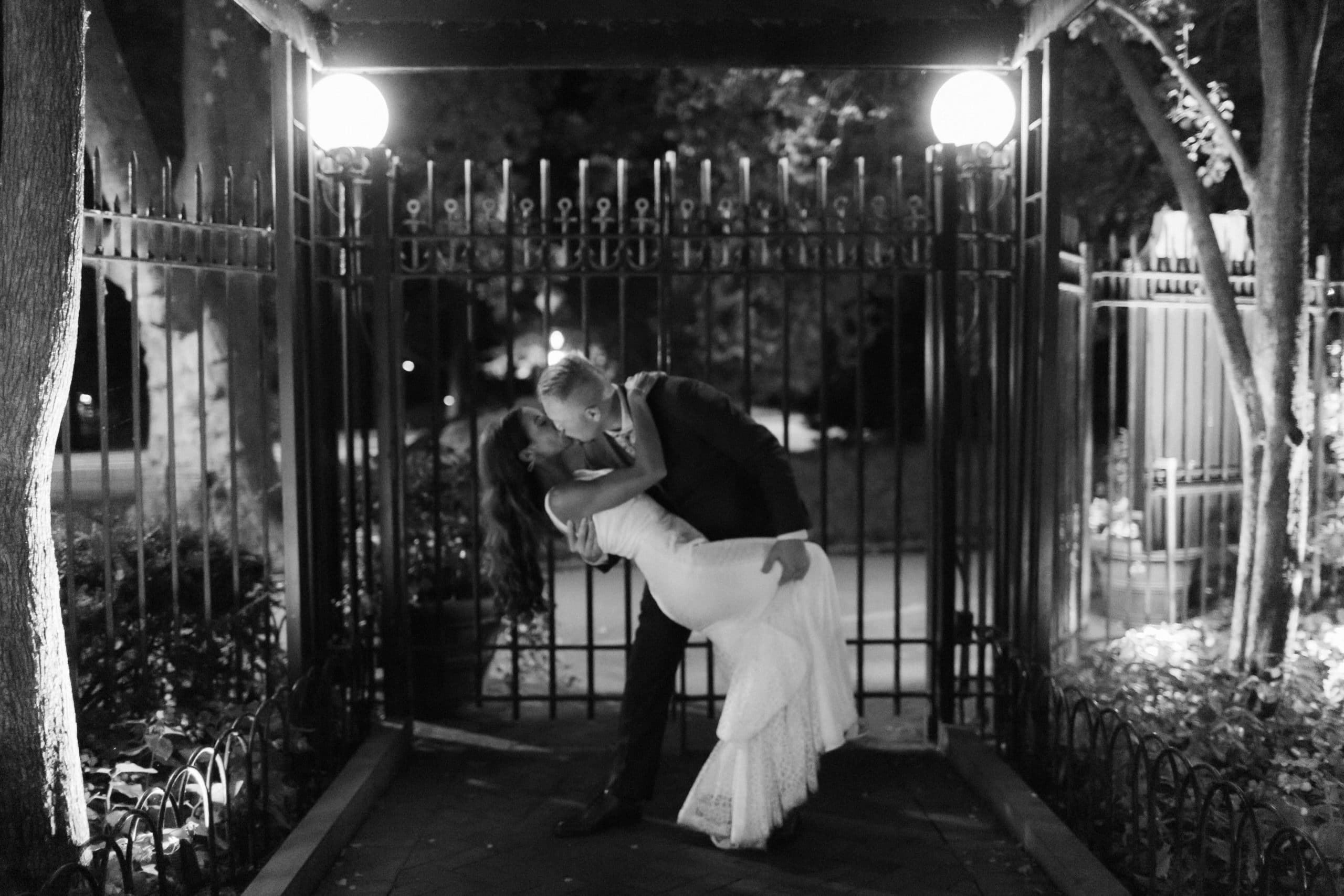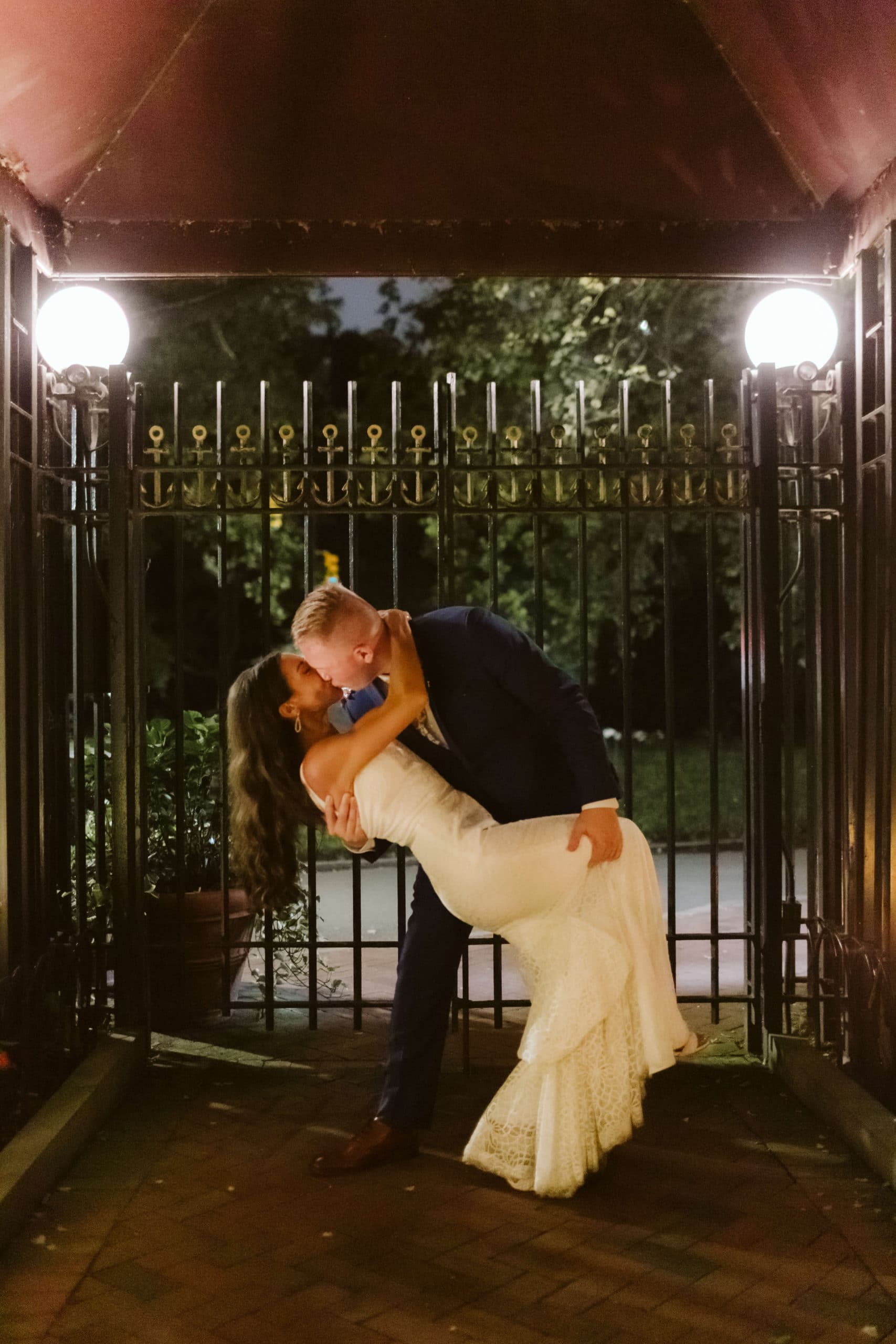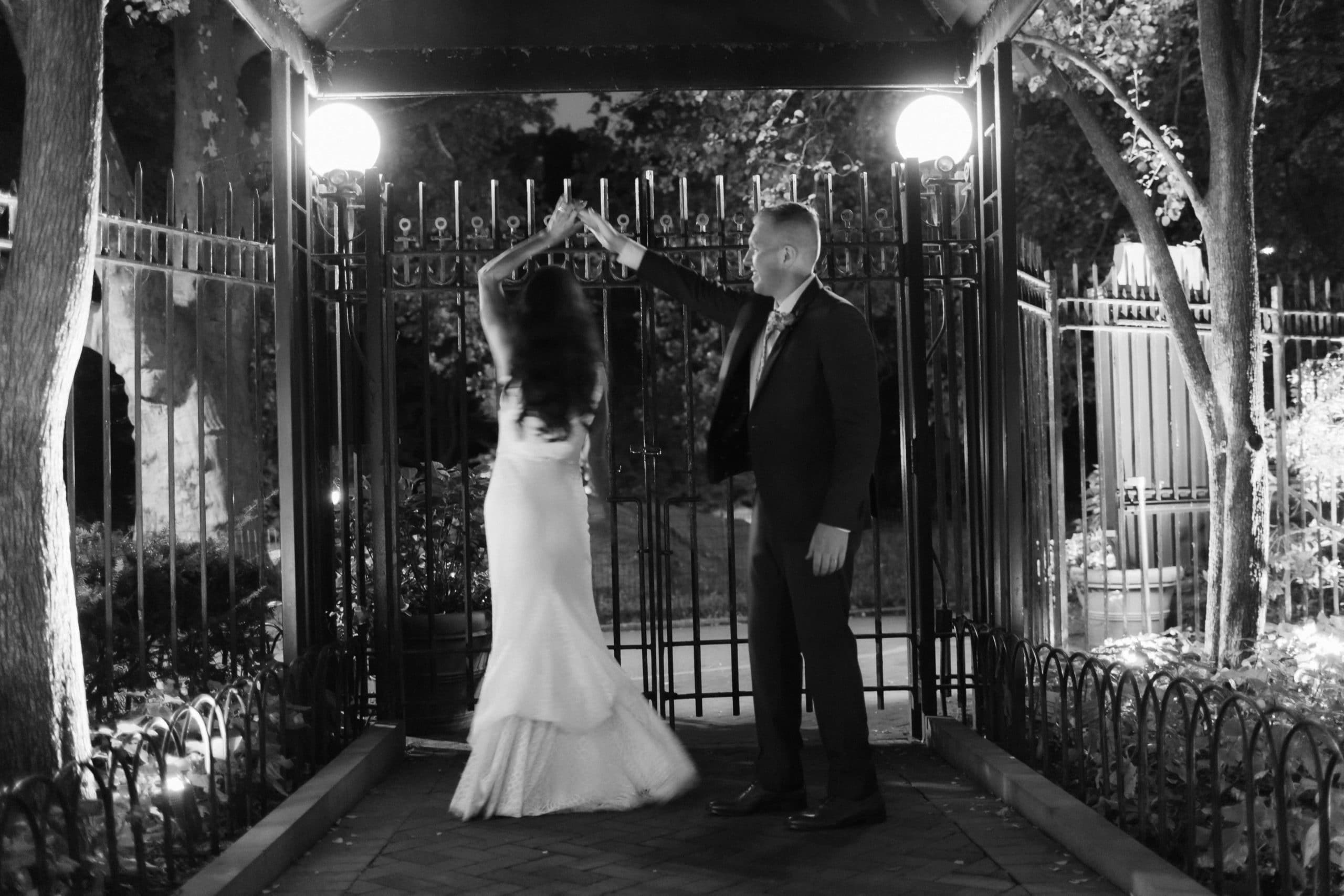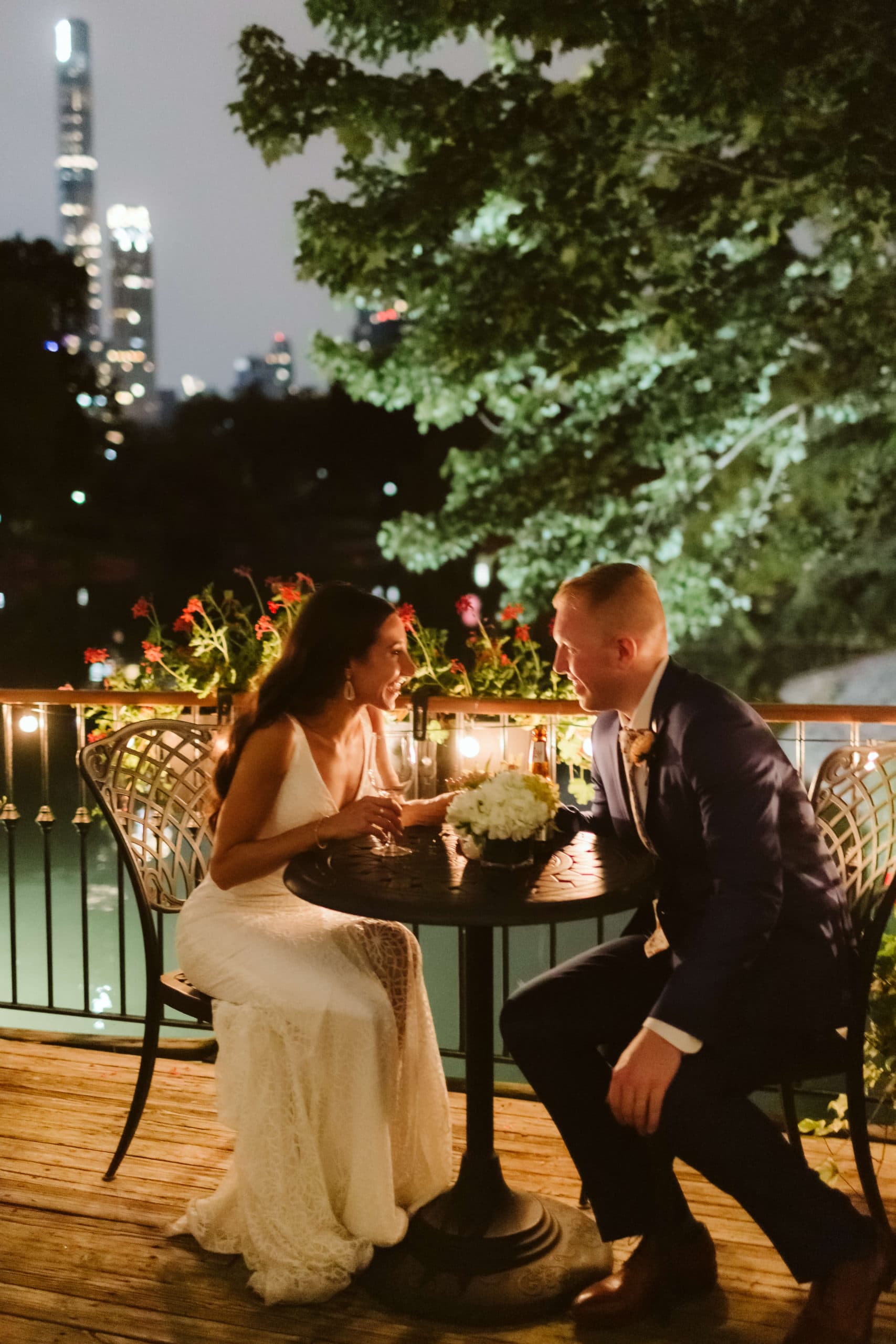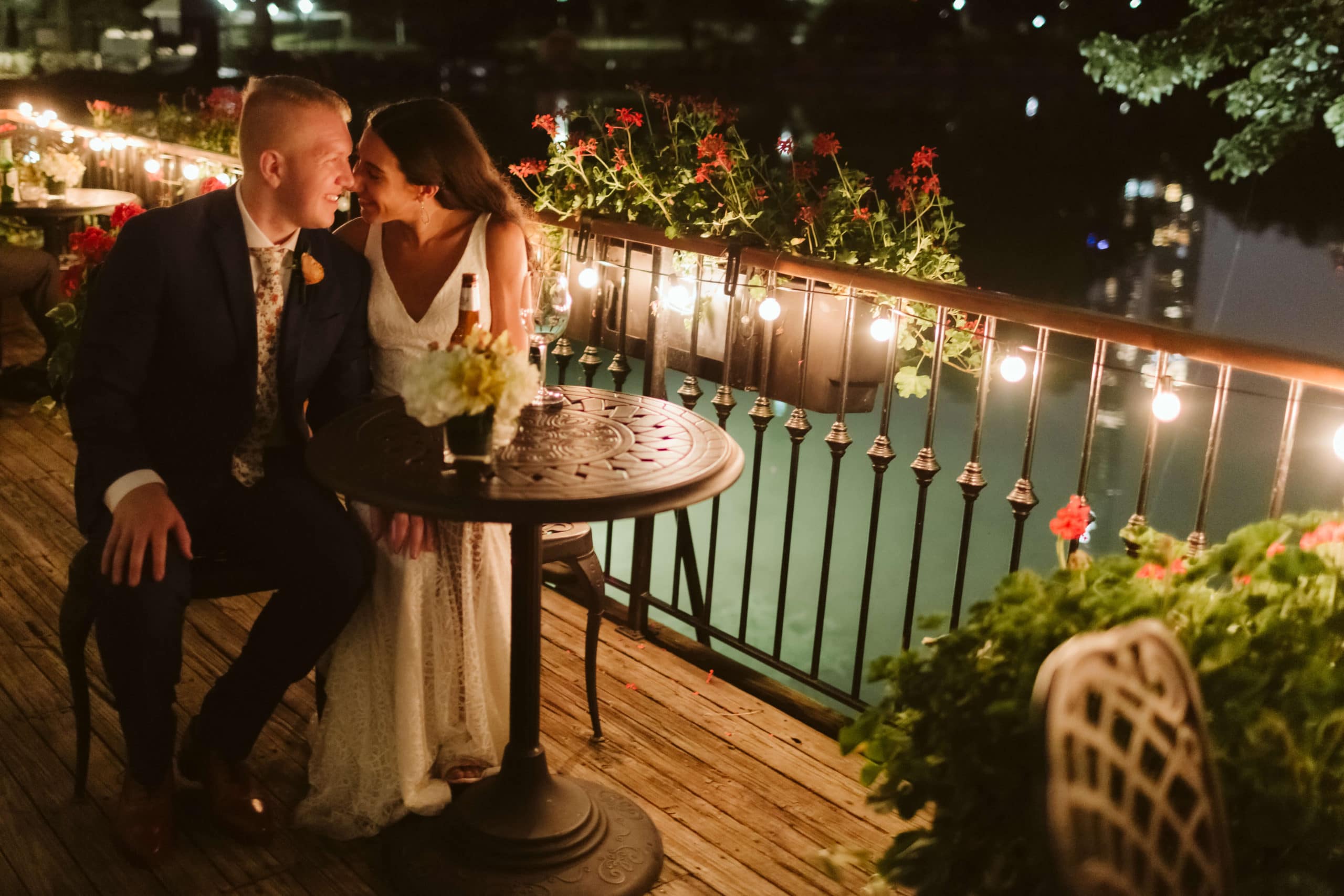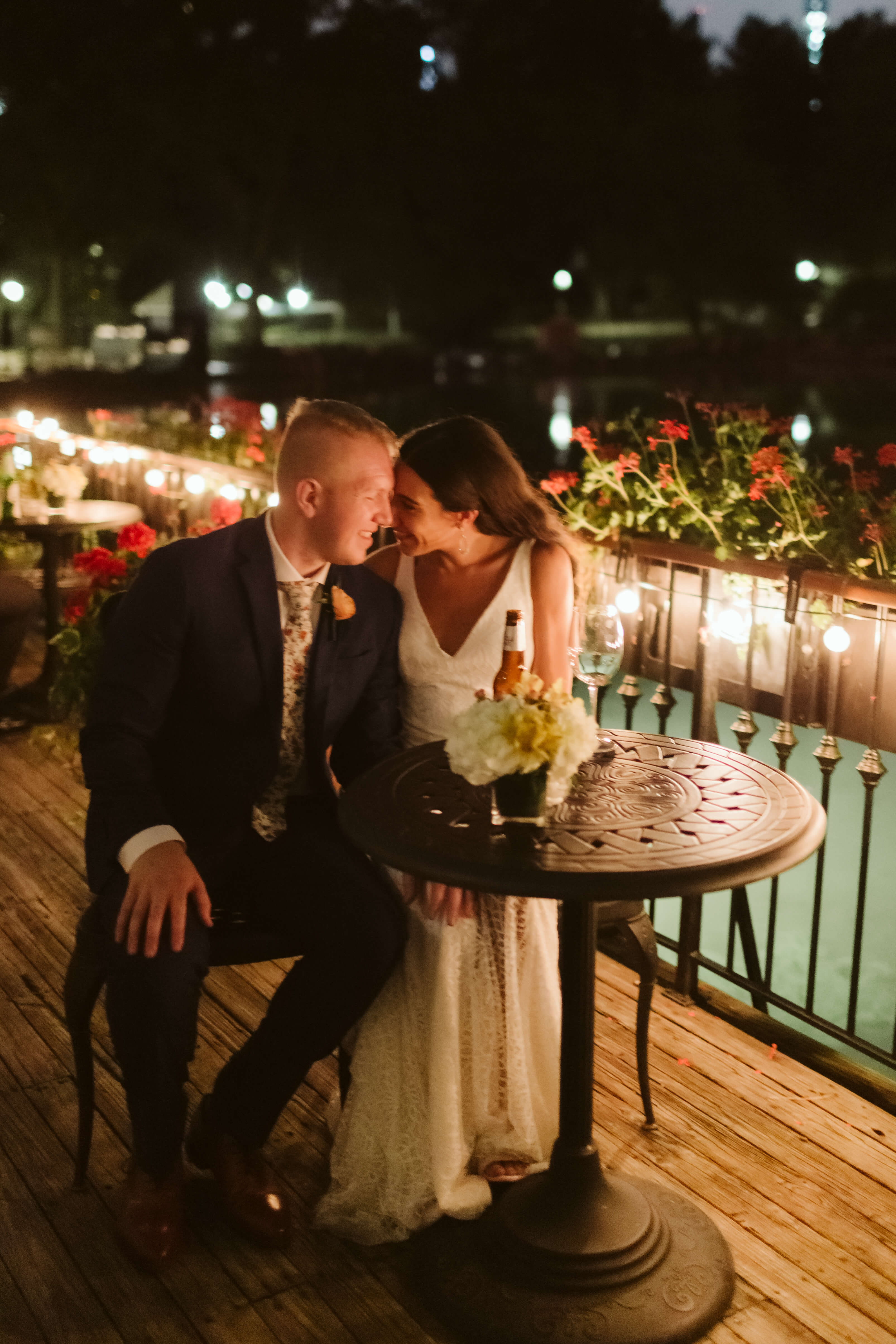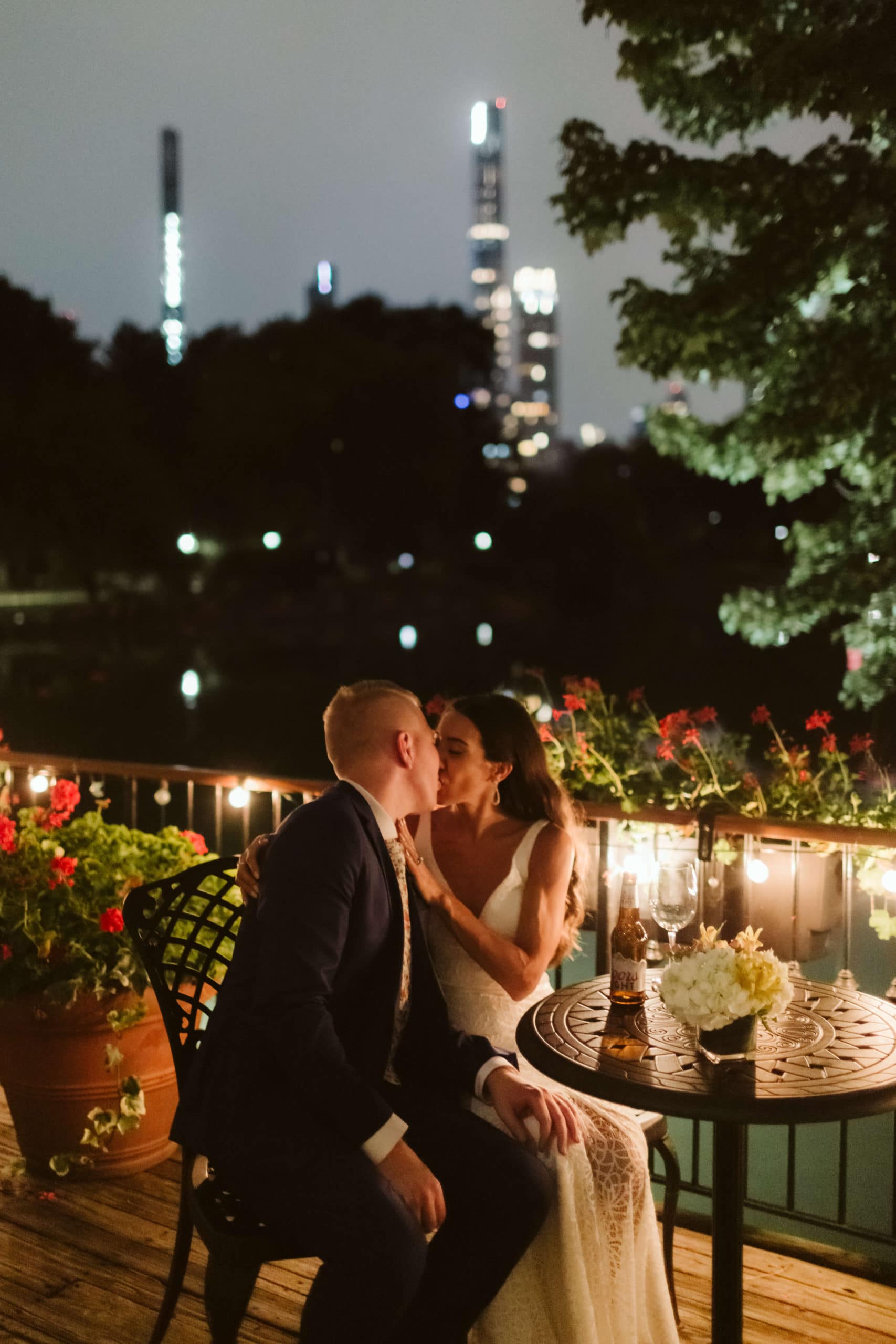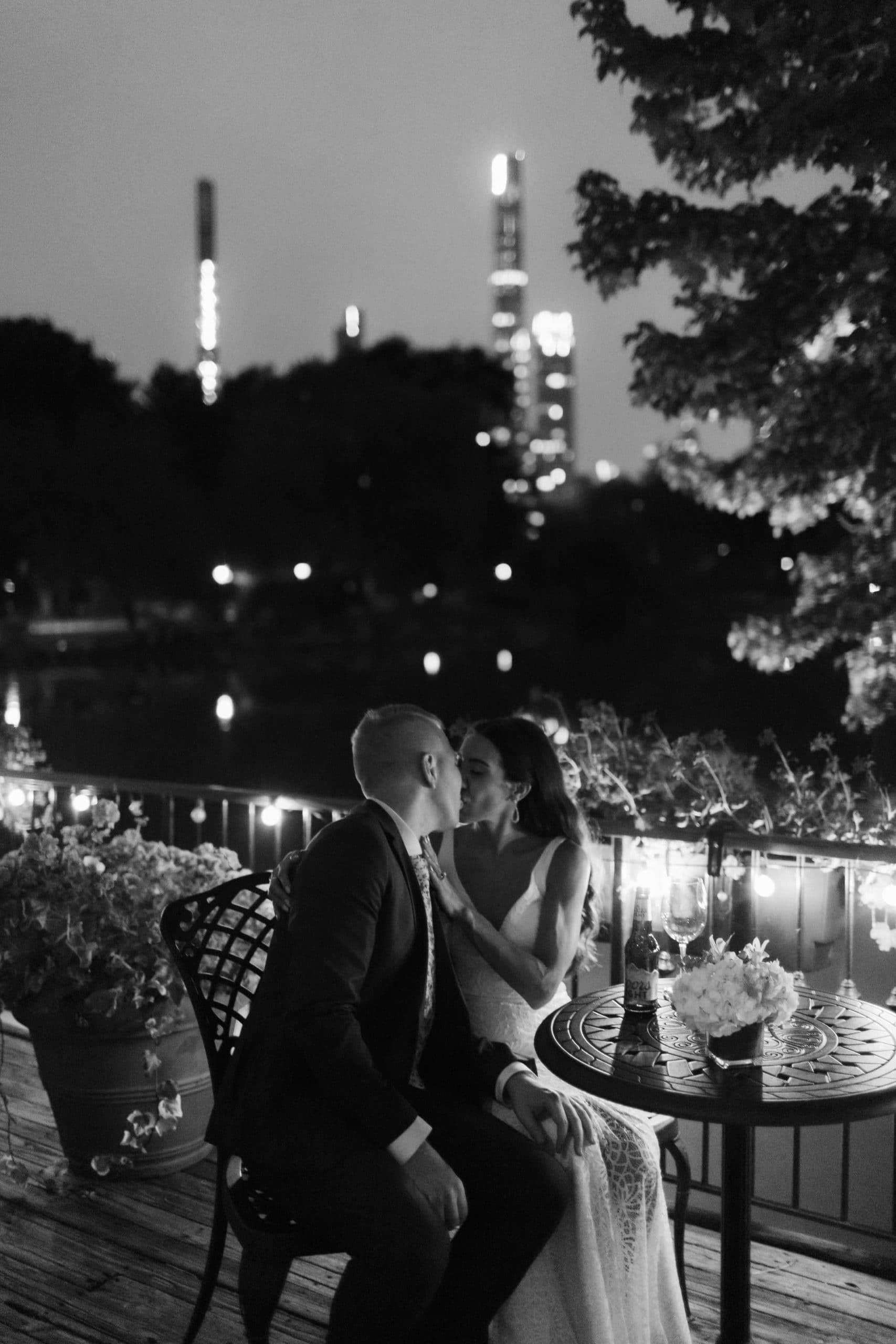 A Refined Ceremony and Reception at the Loeb Boathouse in Central Park
After their portrait session in Bethesda Terrace, the wedding party headed to the Loeb Boathouse to get ready for Michael and Michelle's wedding ceremony and reception. The Loeb Boathouse is one of the most famous locations in Central Park and it's the only Manhattan wedding venue on the lake. True to its name, rowboats and gondolas can be seen swaying softly across the waters as they have for well over a century. You can even rent one to arrive at your wedding venue in style. 
The Loeb Boathouse is a gorgeous venue location that seamlessly blends the beautiful natural elements of Central Park while coexisting with the vibrant energy of New York City. It features a bridal suite and a private Lake Room event space to keep your wedding separate from the restaurant. String lights hang from the arbor and along the charming outdoor terrace rail peeking out from the foliage that decorates the venue, giving it a truly magical feel. 
Michael and Michelle ended their wedding day with a quick night photo session in the boathouse's outdoor bar and grill. The gleam of the venue lights cast an enchanting glow over the both of them as they shared a private moment together basking in newlywed excitement with the one-of-a-kind skyline twinkling in the distance.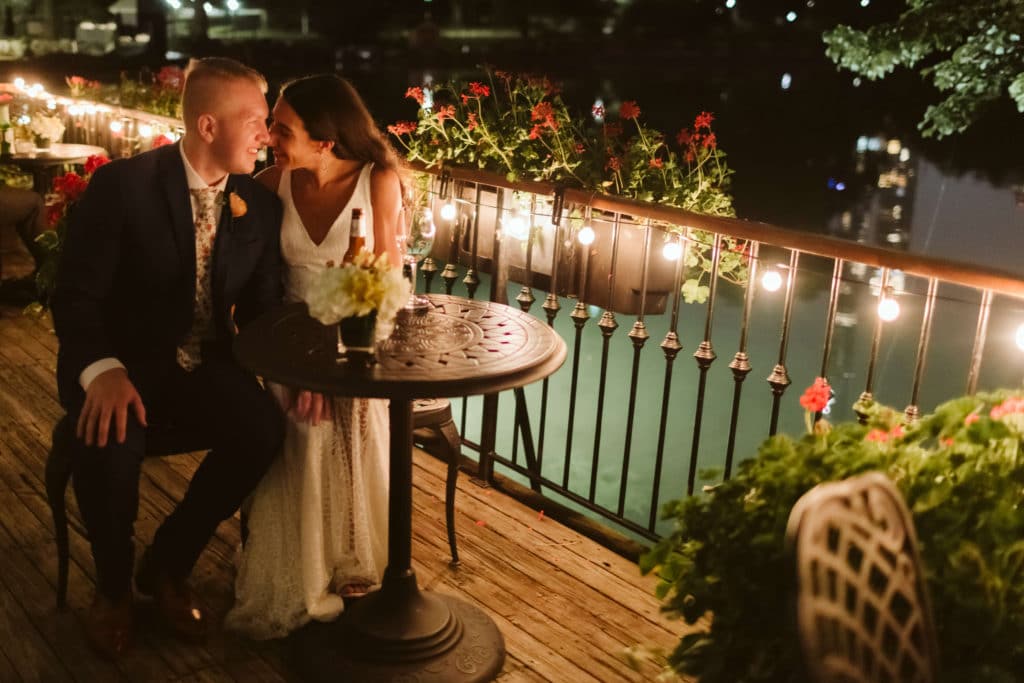 Rachel Rodgers
Photography
Have you always wanted to have a classic New York City wedding like this one? Just say the word and I'll be there to help you capture every memory of your special day!
Hi, y'all! I'm Rachael Crowe of OKCrowe Photography. I'm normally based in Chattanooga, Tennessee but I am always happy to travel in order to help couples achieve the wedding of their dreams. Whether it's New York City or anywhere else in the country, I'll be there to document every moment of your proposal, engagement, wedding, or elopement. Take a look at my 2022 travel schedule to see if I'll be coming to your area or visit my contact form to inquire about any other locations that are special to you!