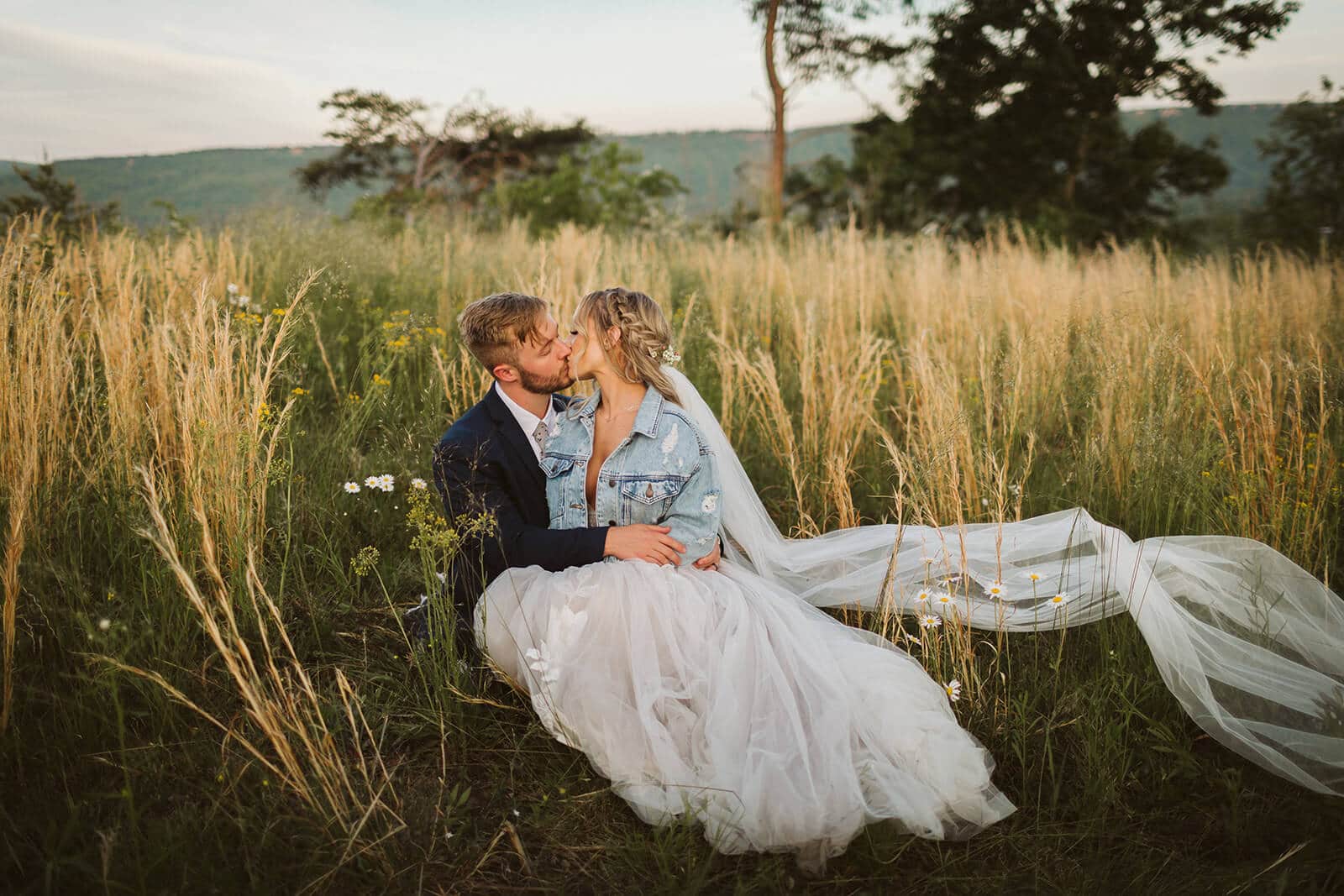 Let me tell you about a greenhouse wedding venue in north Georgia that's thought of everything when it comes to hosting events. My clients and fabulous couple, Kera + Davis, hosted their spring wedding at The Venue at Lilly Lou's, only thirty minutes south of downtown Chattanooga. Lilly Lou's, which you'll see in Kera + Davis' photos below, features a silo, greenhouse, gardens, covered patios, and indoor gathering spaces for you and your guests to enjoy throughout the event, making for a one-of-a-kind wedding venue. And that's without mentioning the mountain views!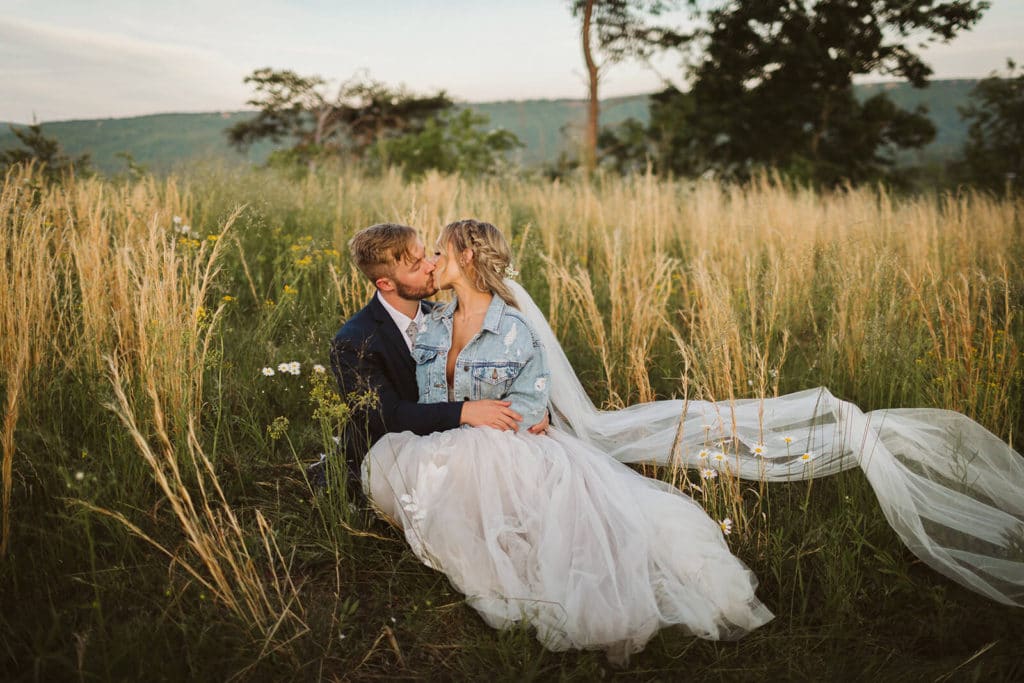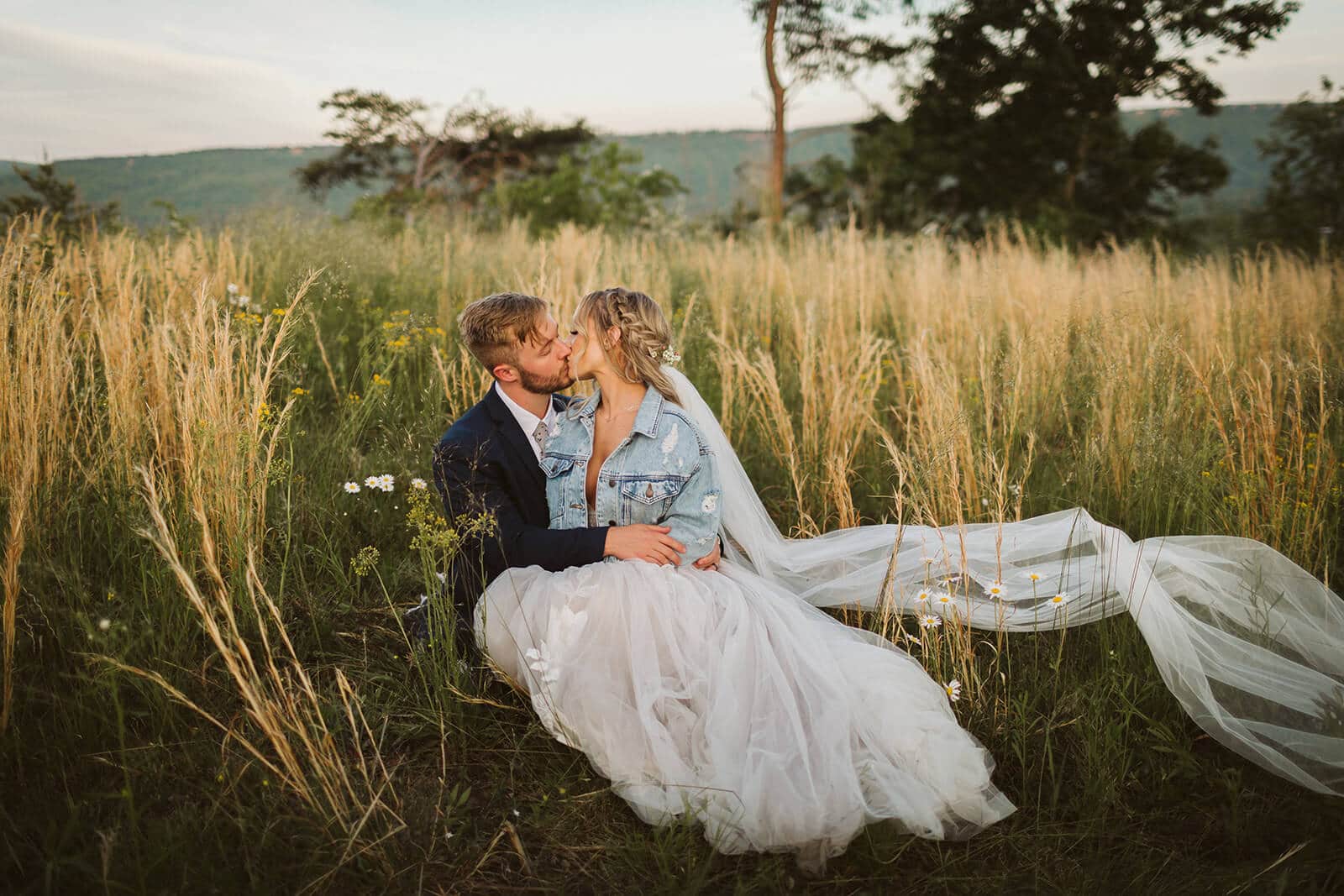 Getting Ready
More on the venue later—let's start where the day began, in St. Elmo at Kera's stepdad's house. Lilly Lou's and Trenton, GA is only a hop, skip, and a jump away from St. Elmo, making Kera's cute childhood home a convenient place to get ready day-of. While venues often offer a space to get ready, opting to get dressed and do hair and makeup somewhere else special to you can be a comfy alternative and offers extra photo opportunities with loved ones. Kera, of course, felt right at home and enjoyed being with her ladies and immediate family before heading to the venue.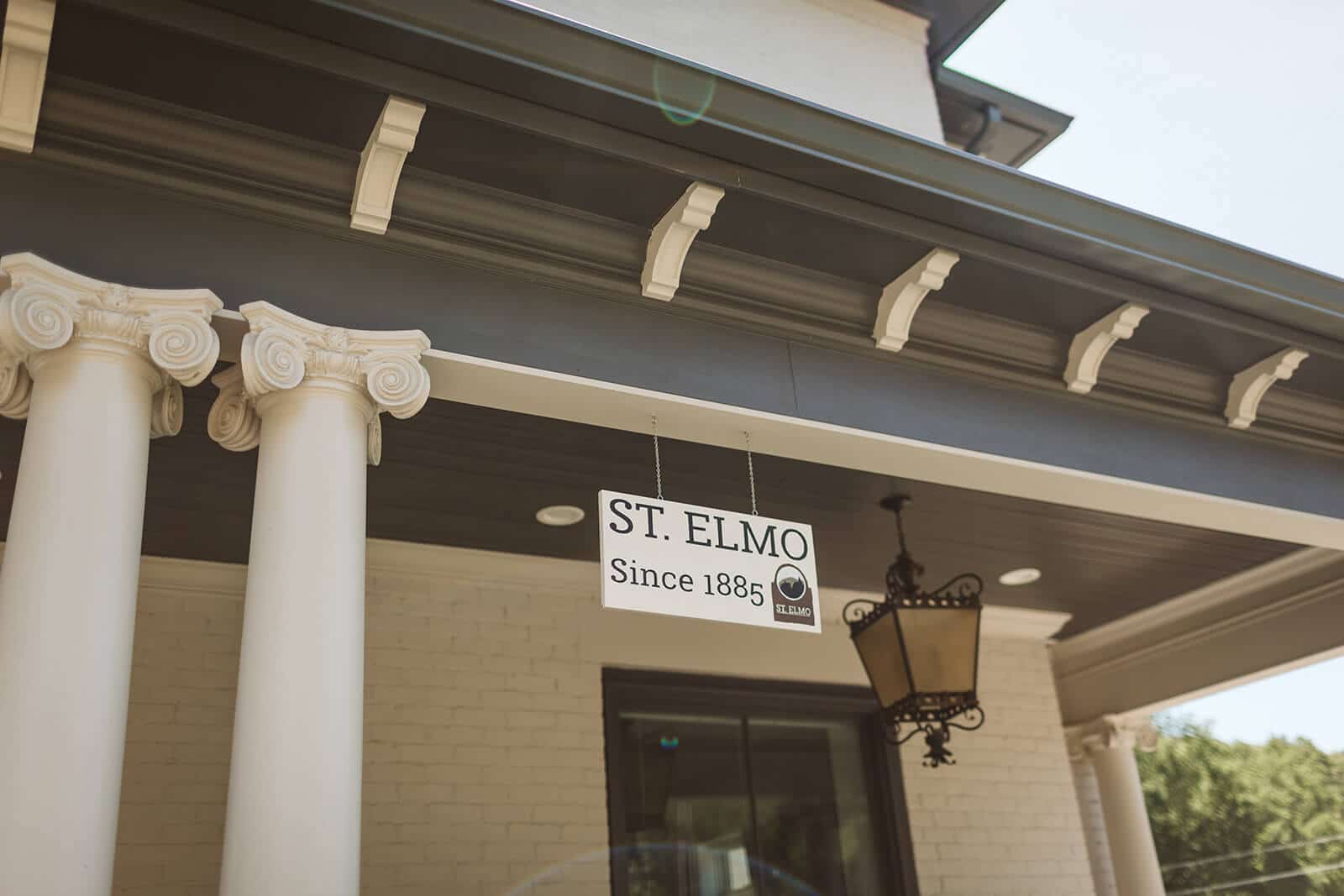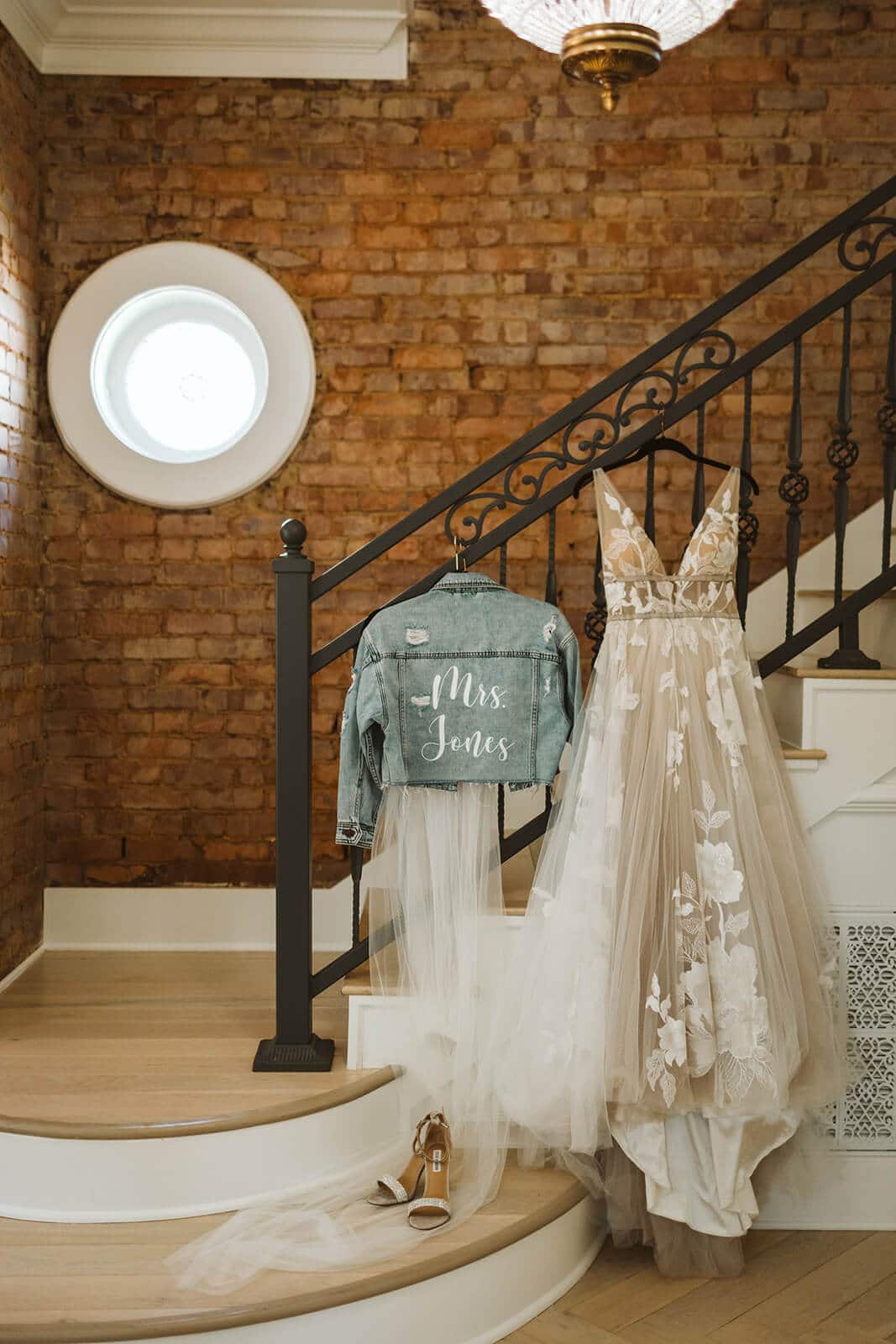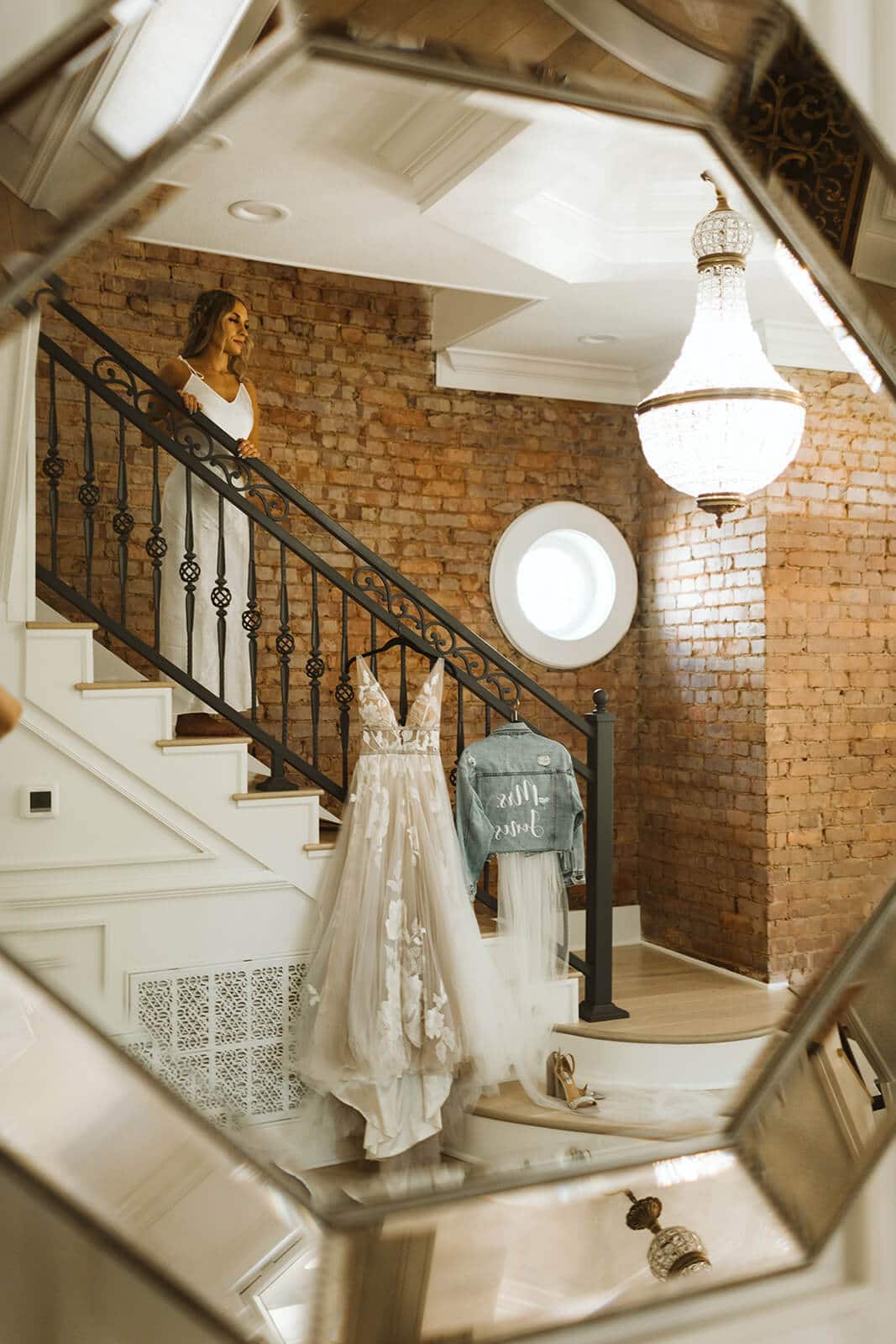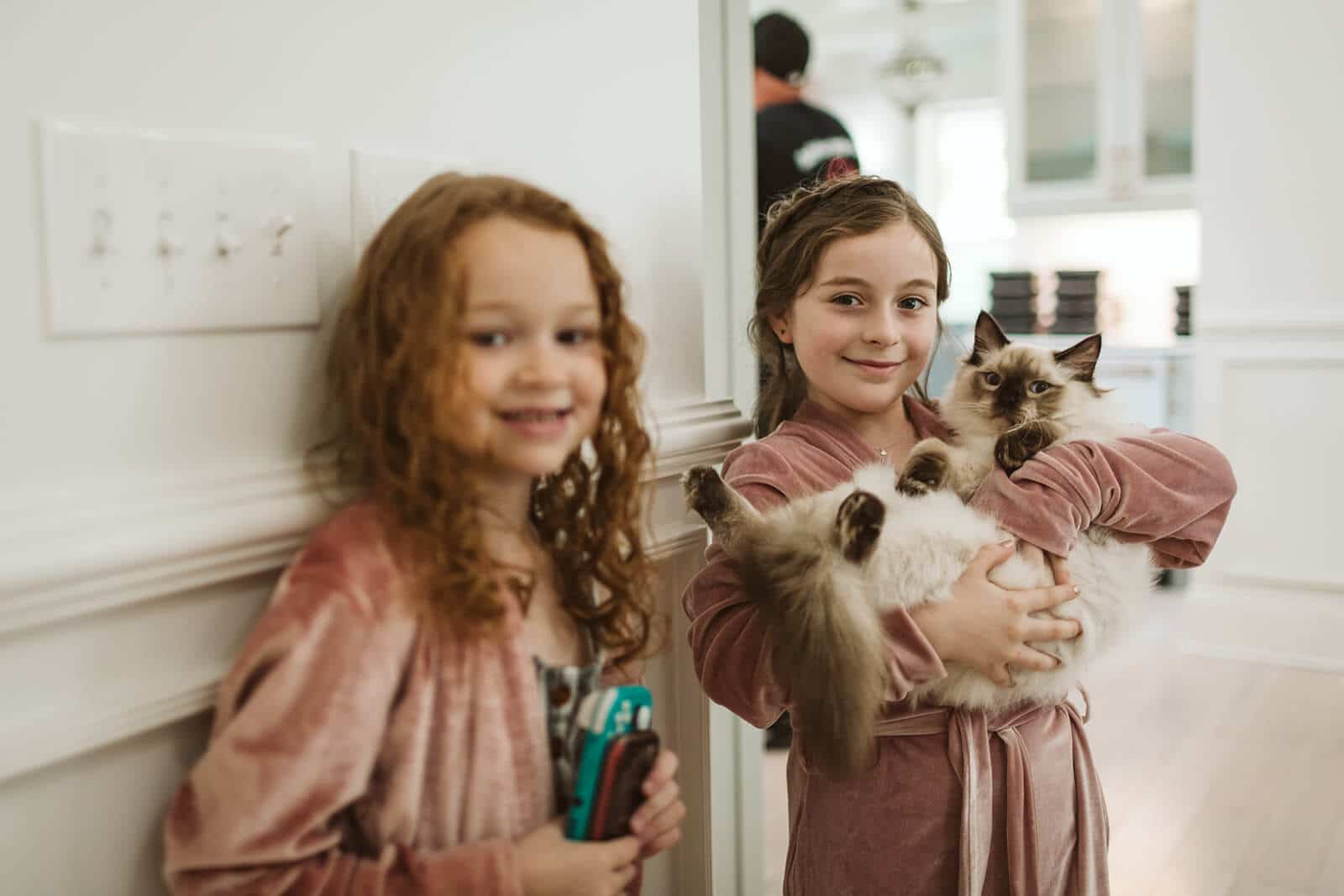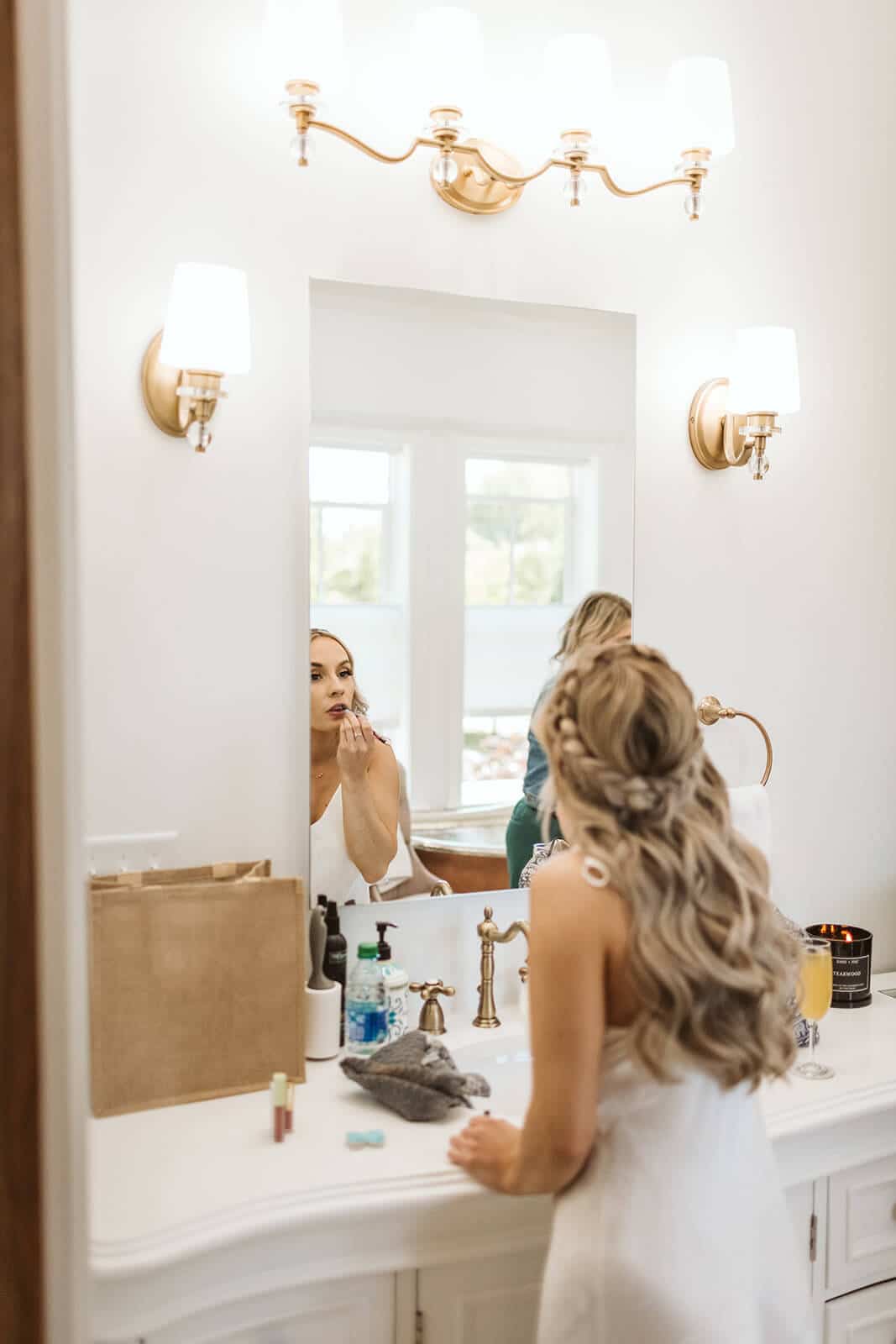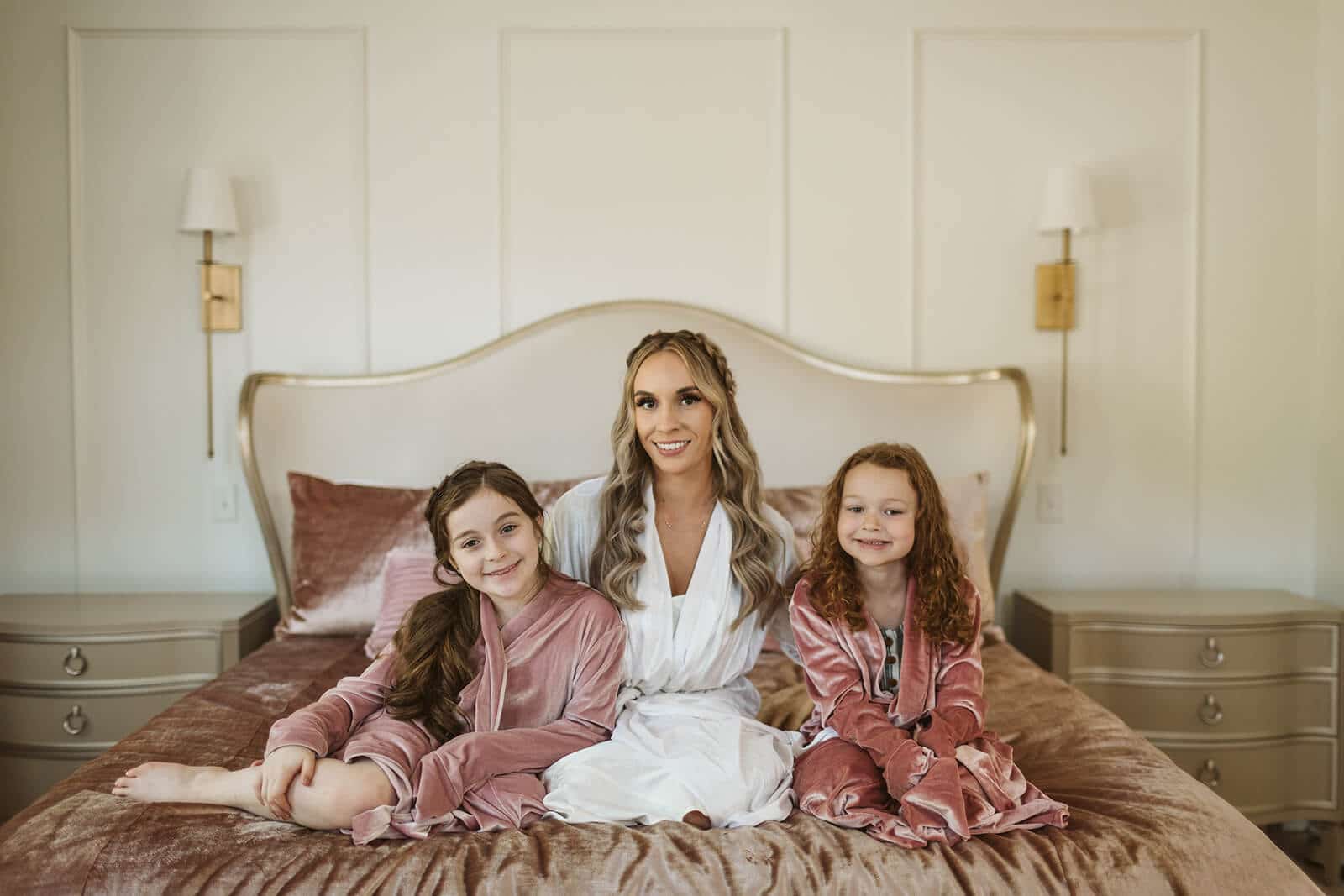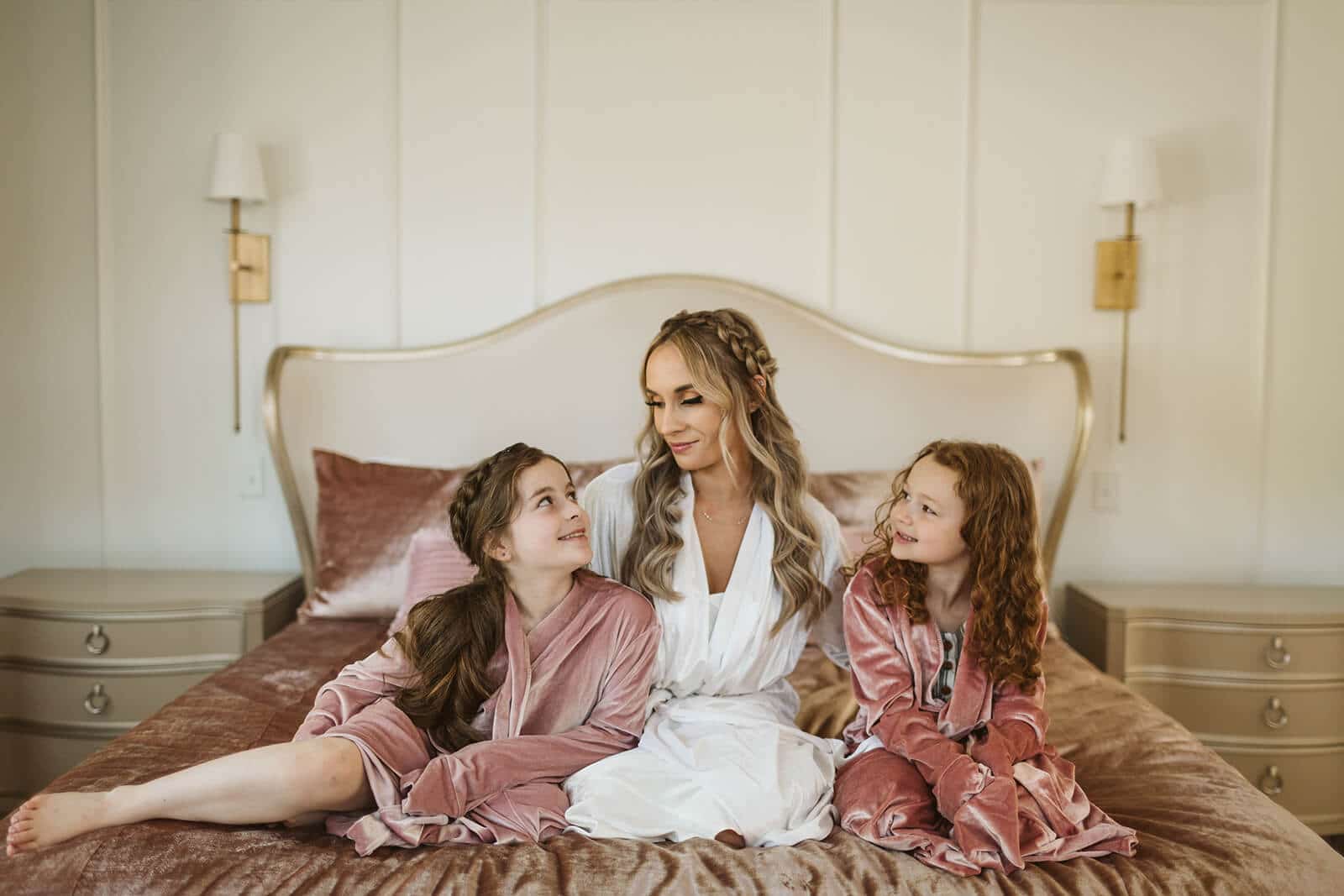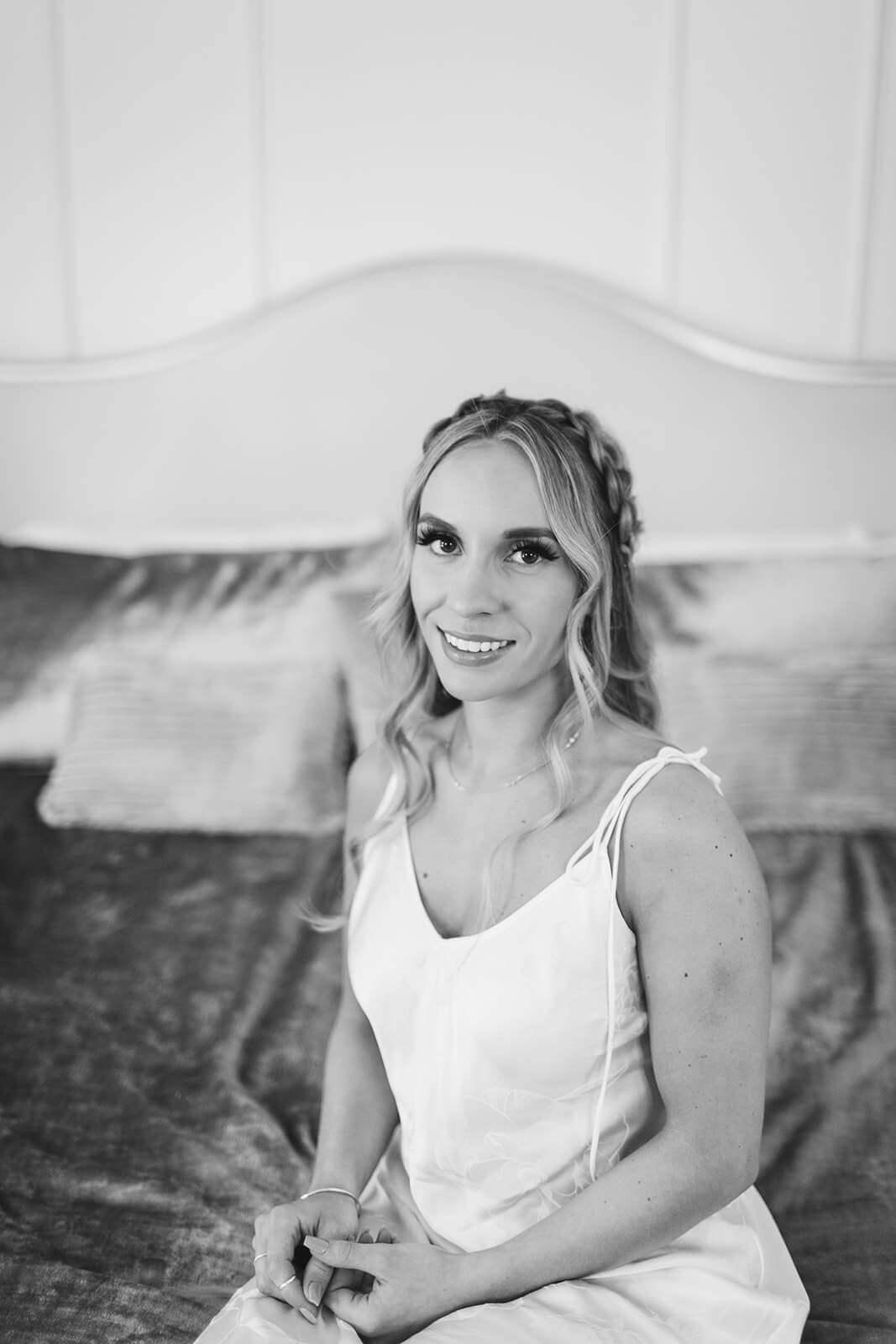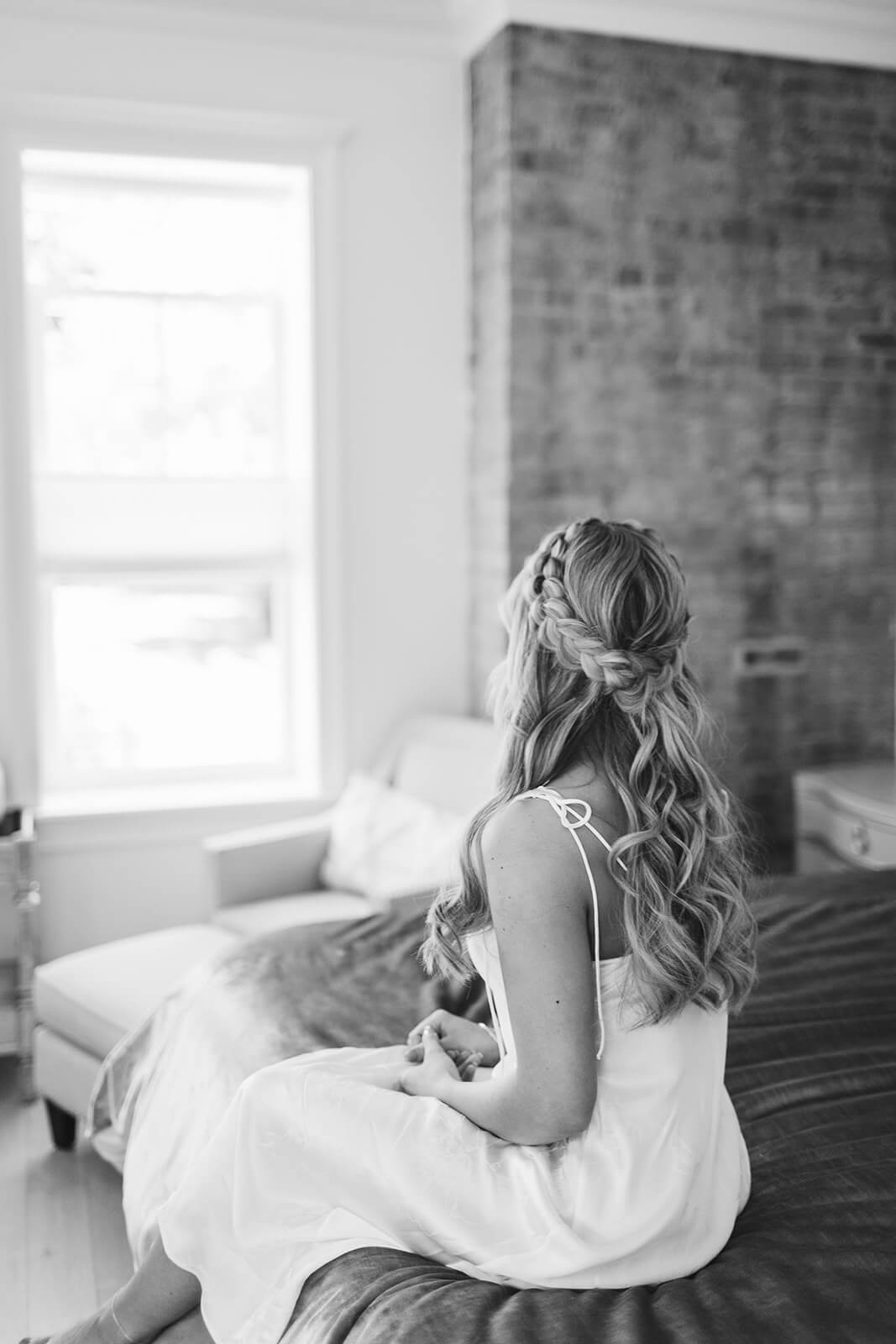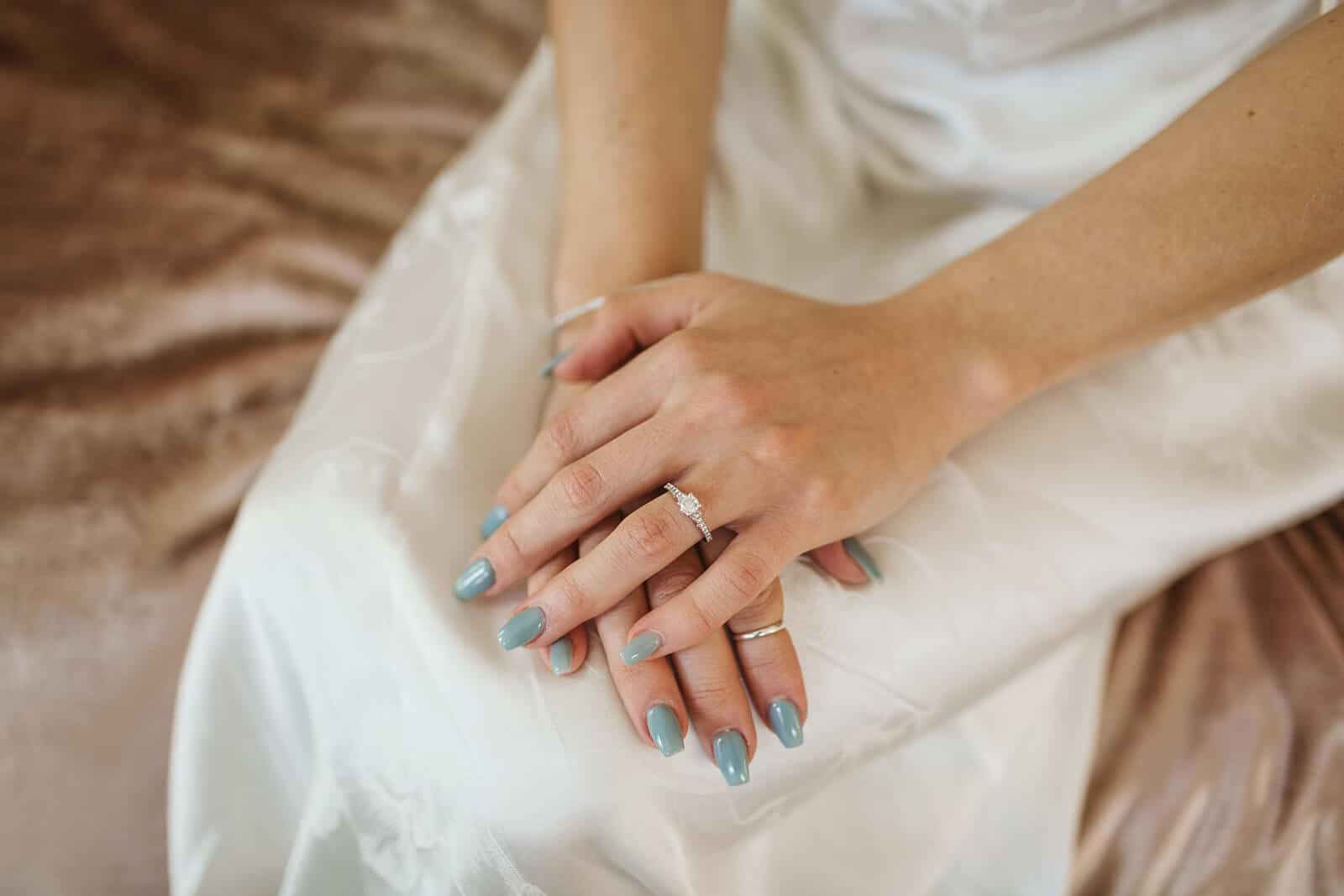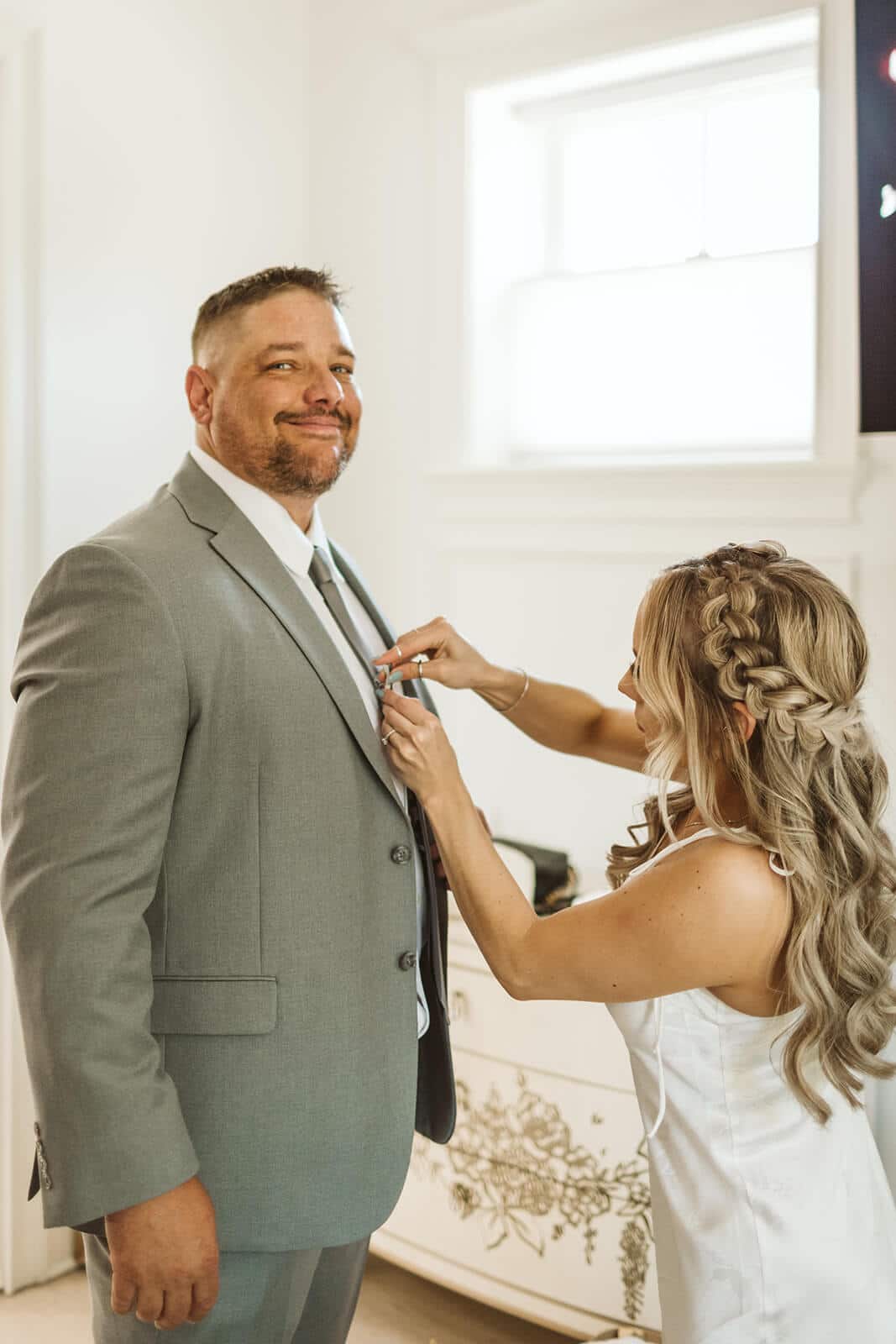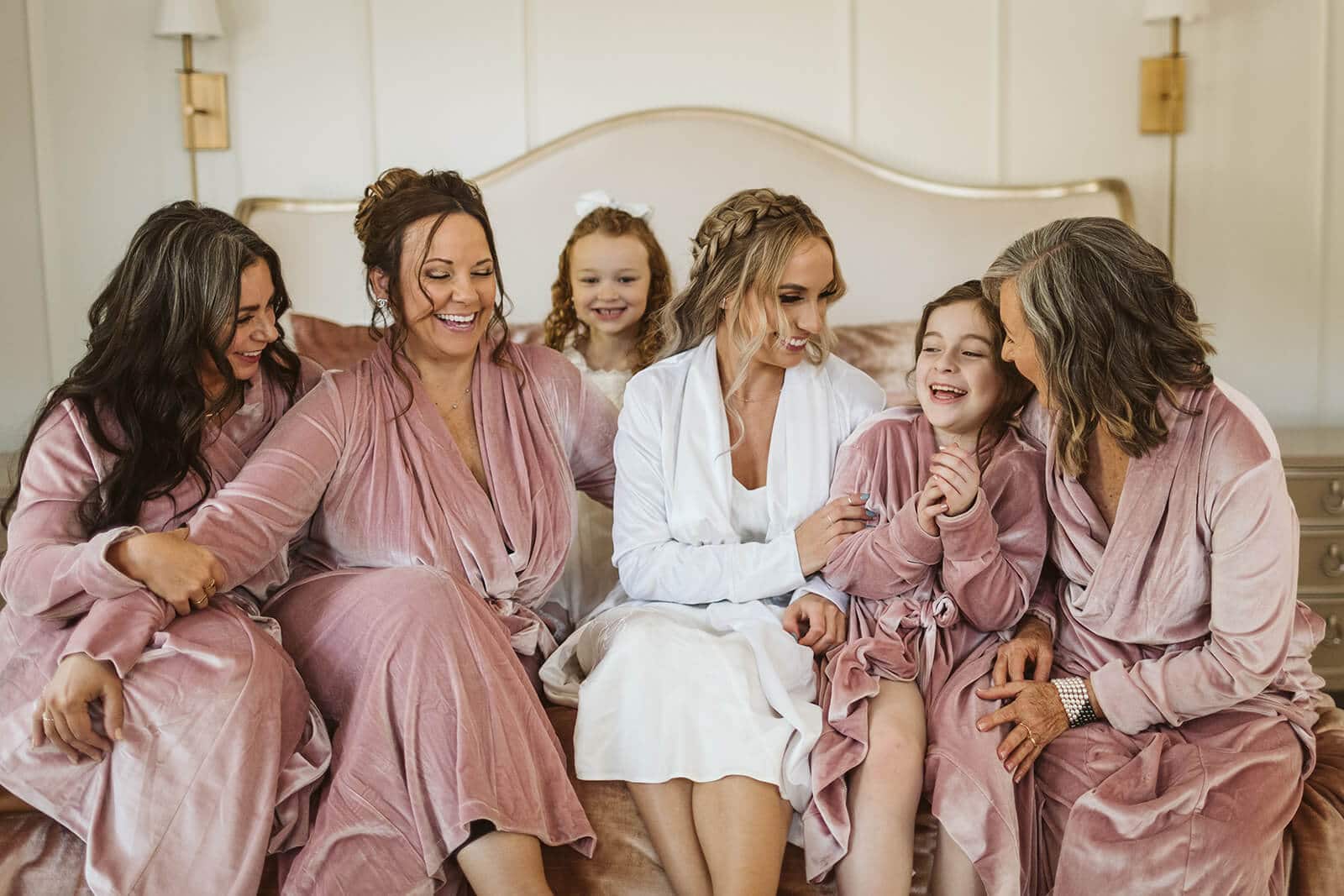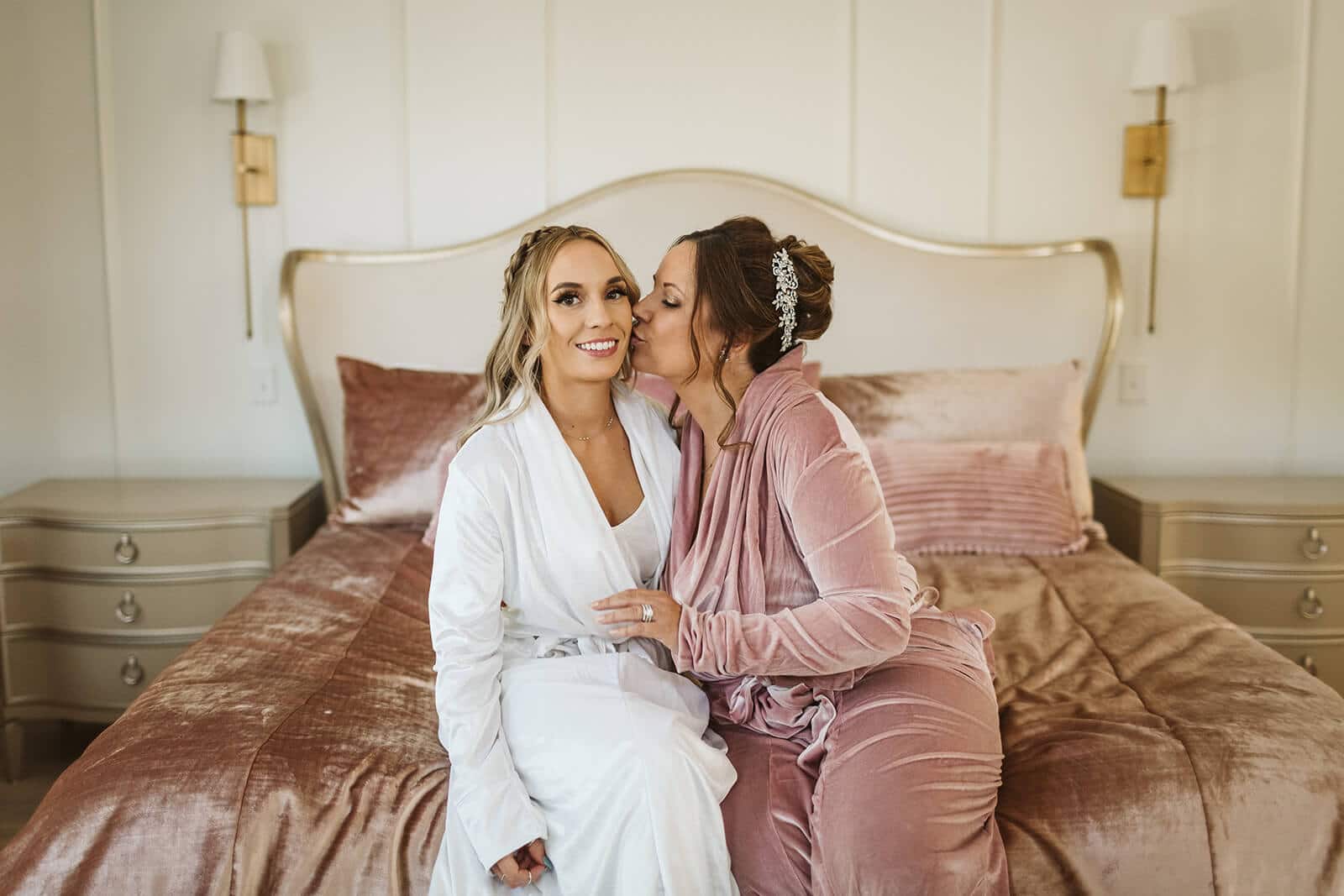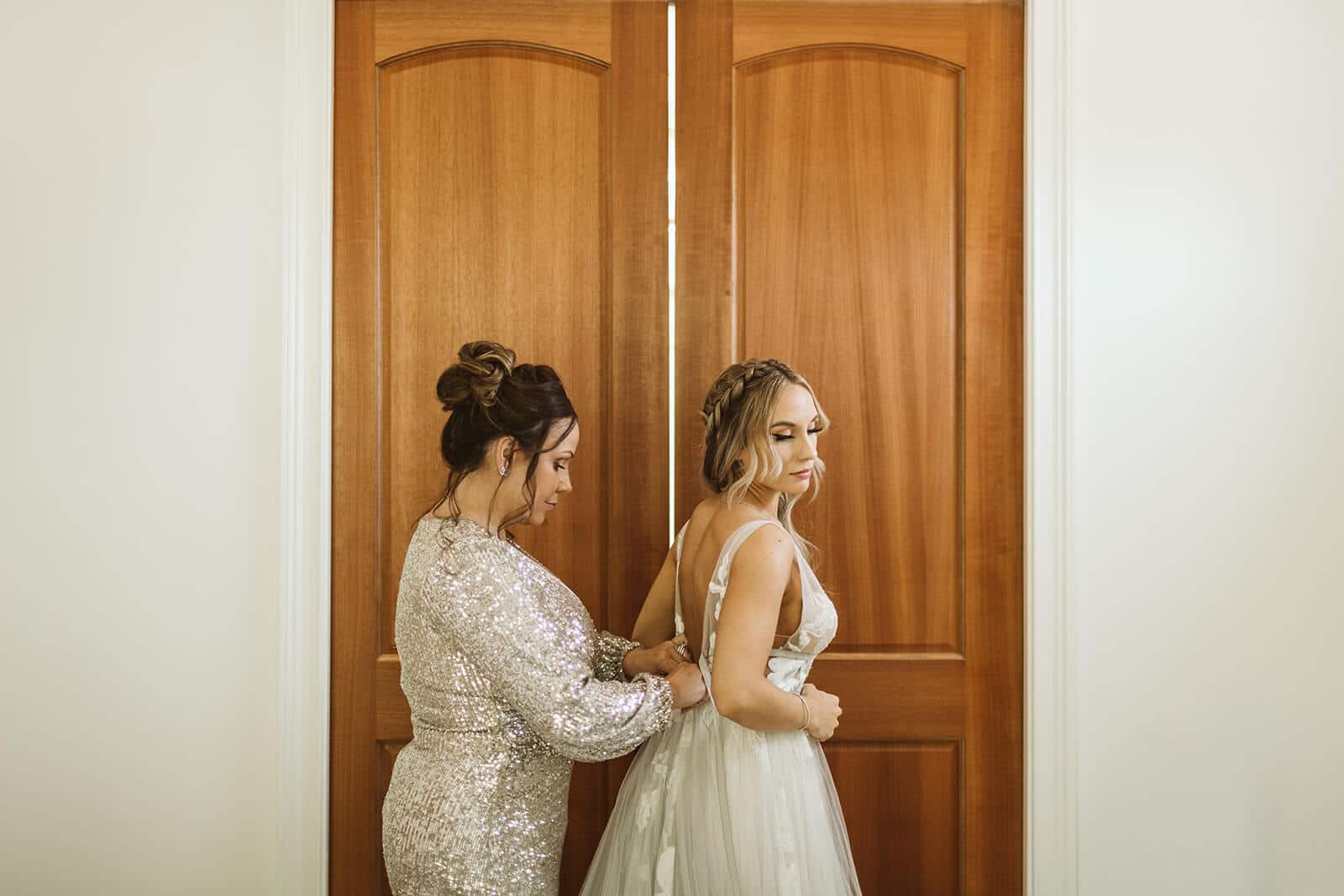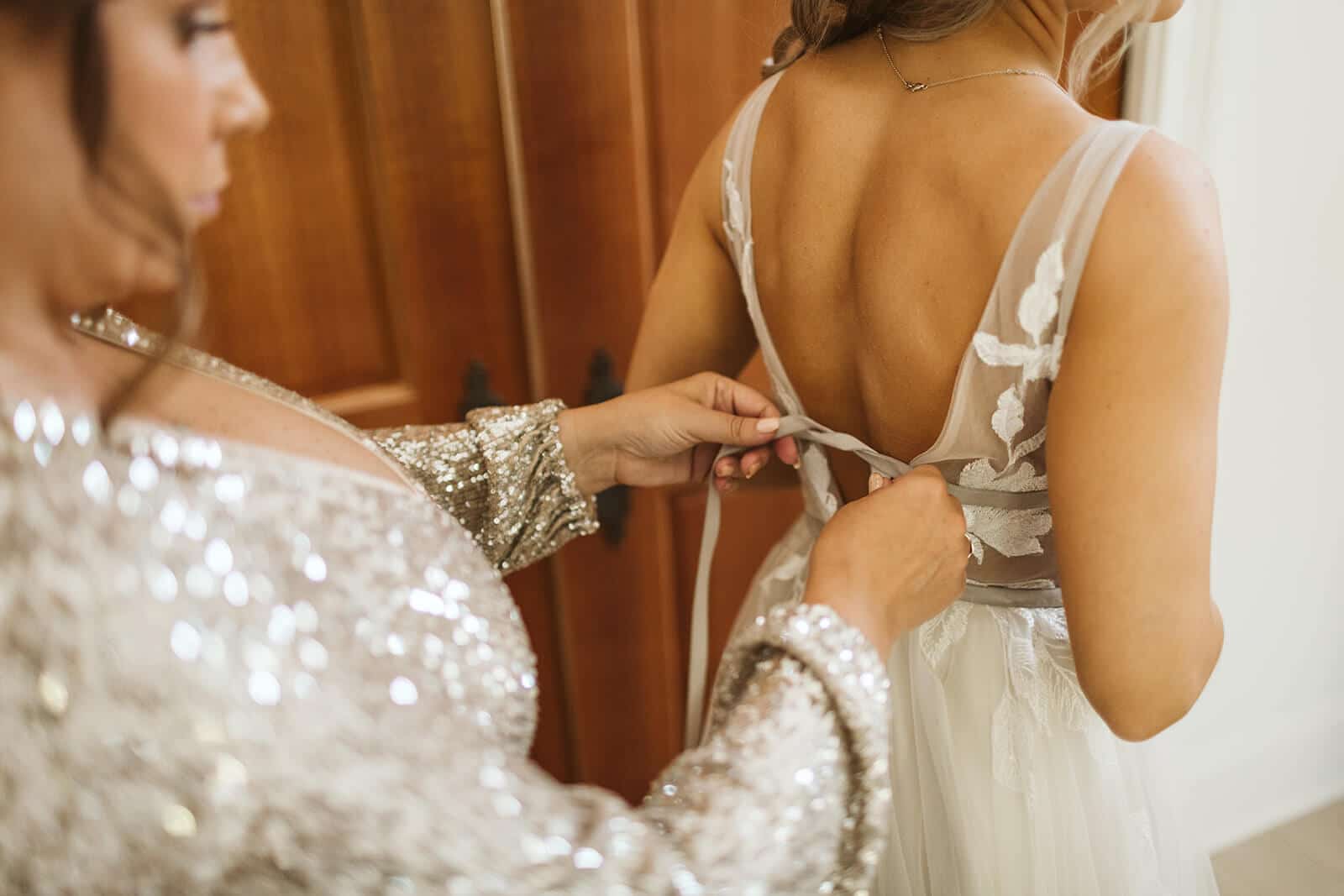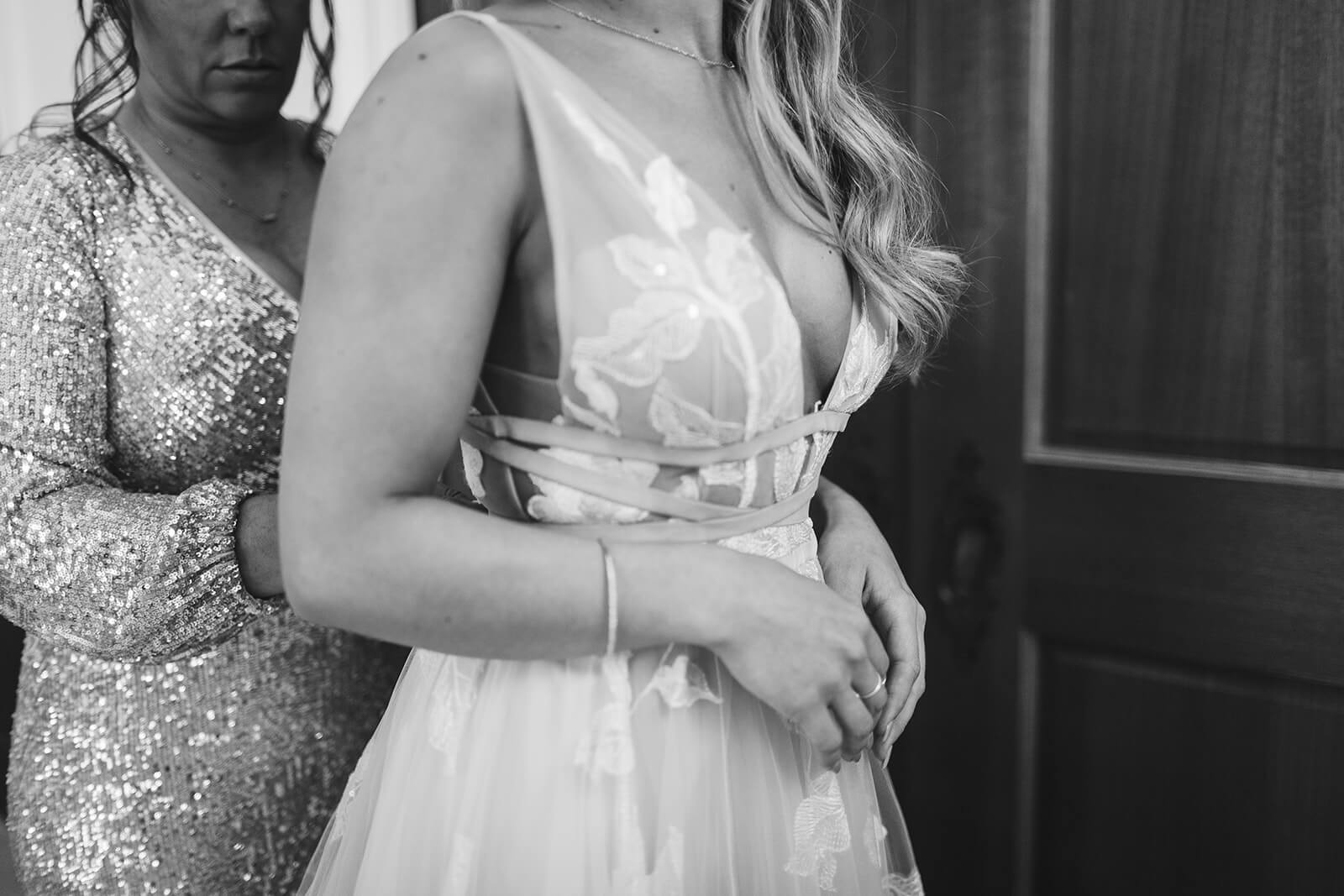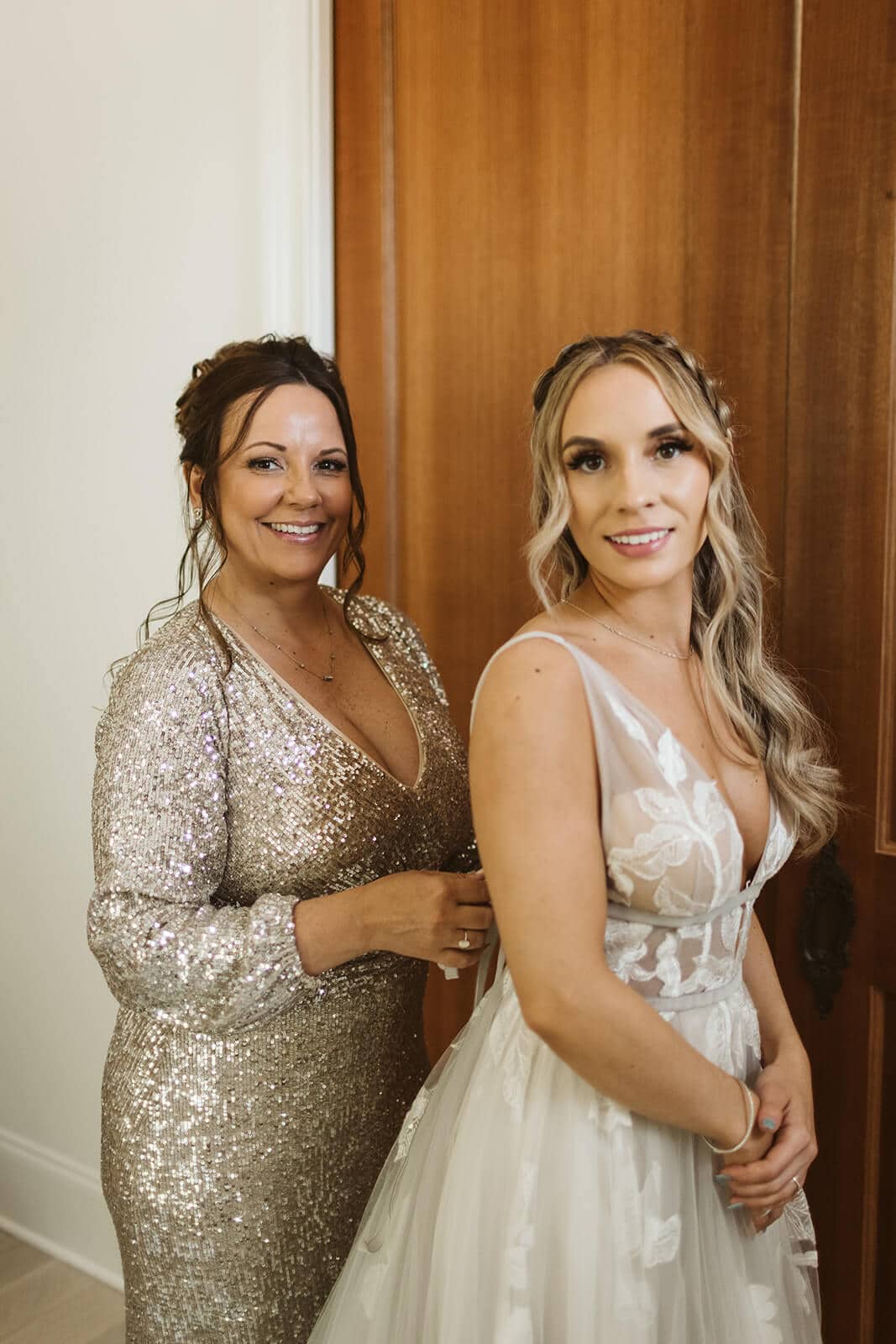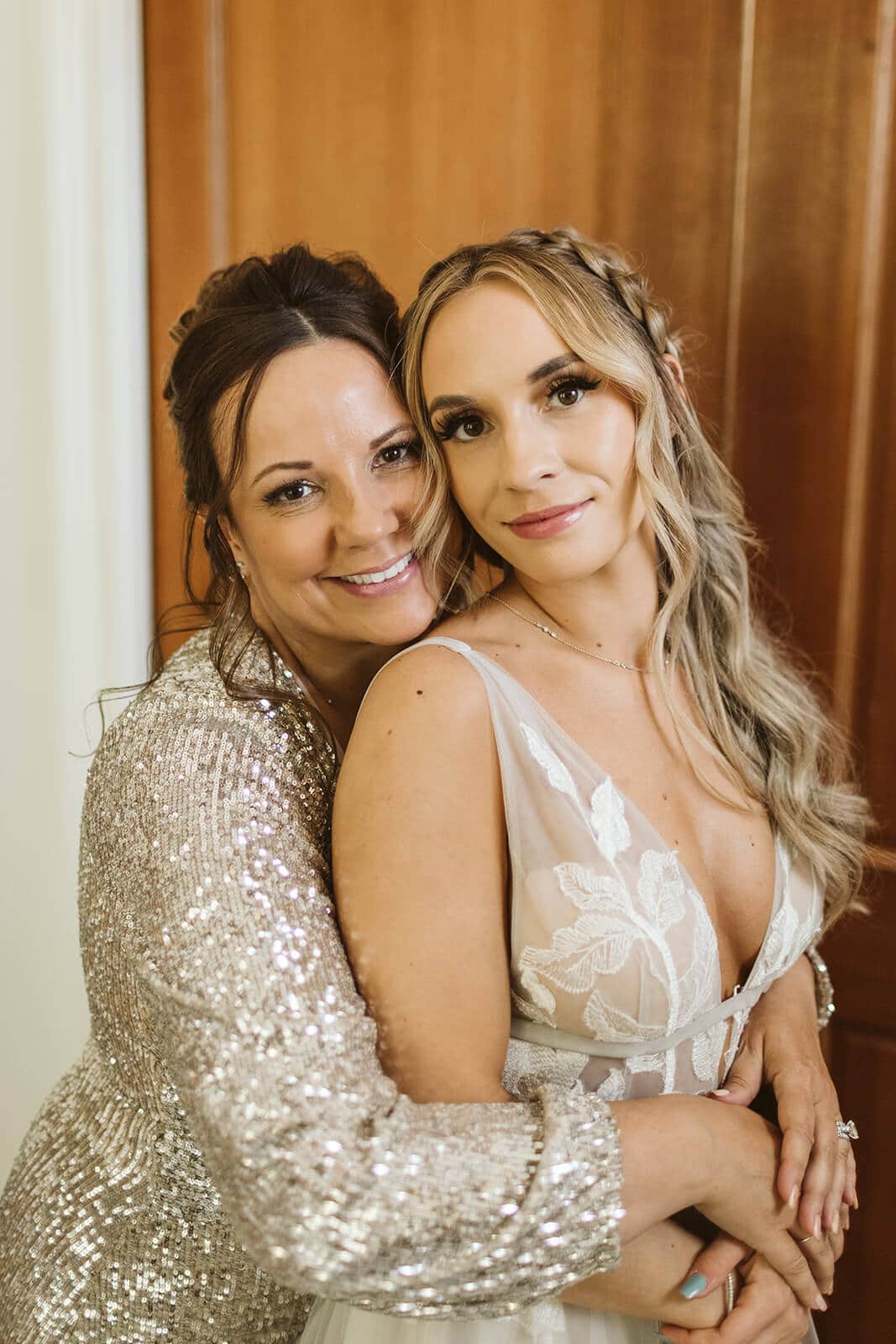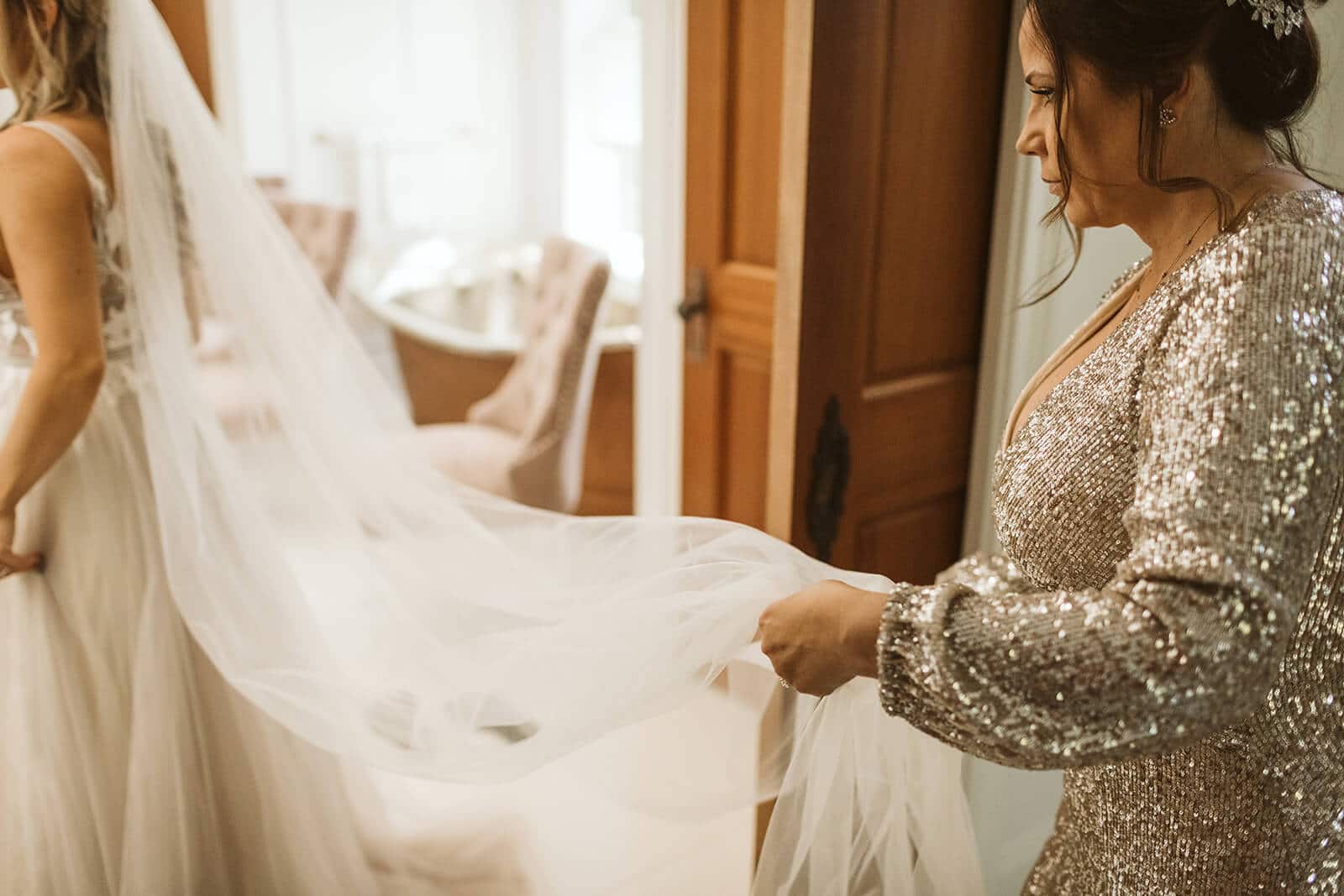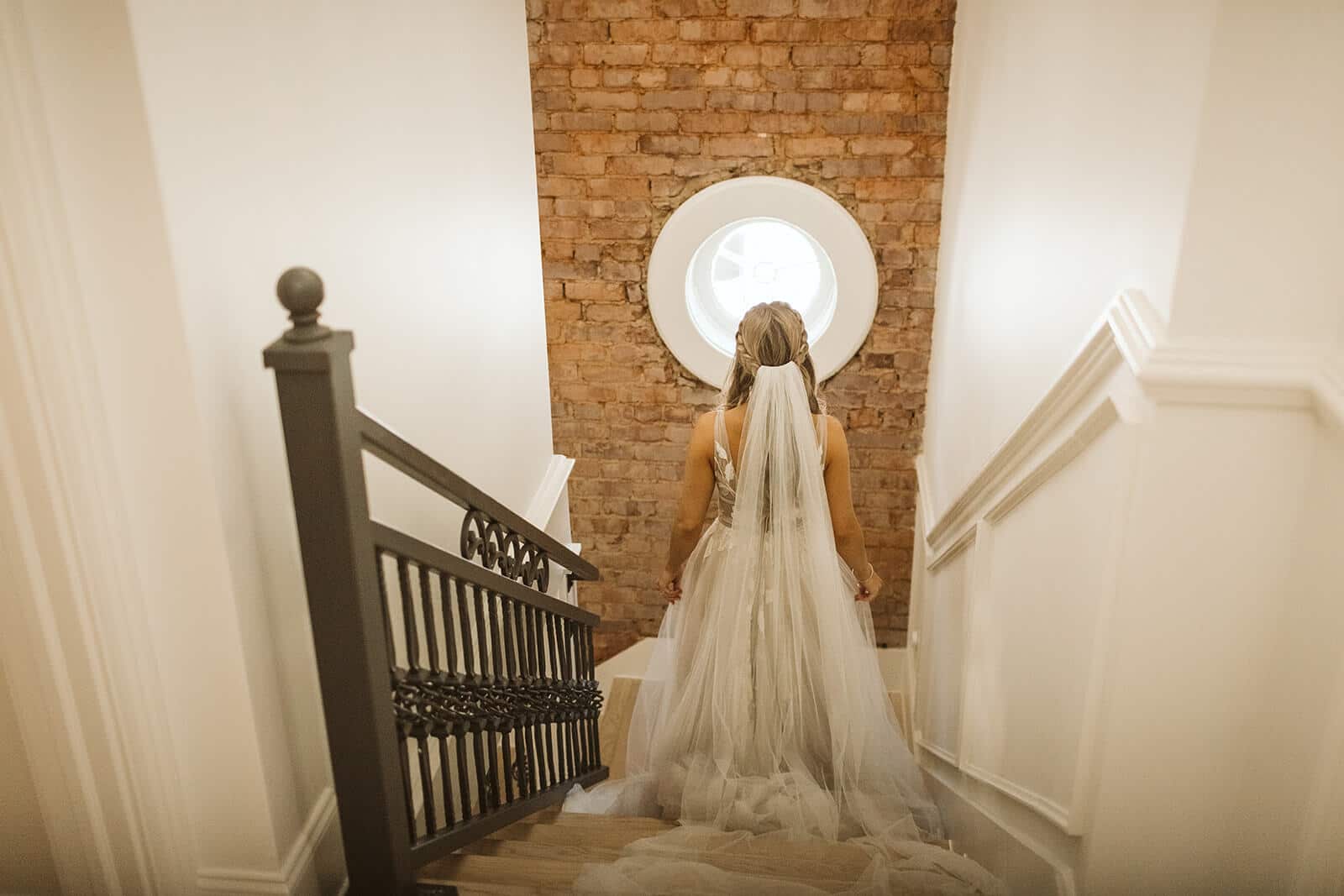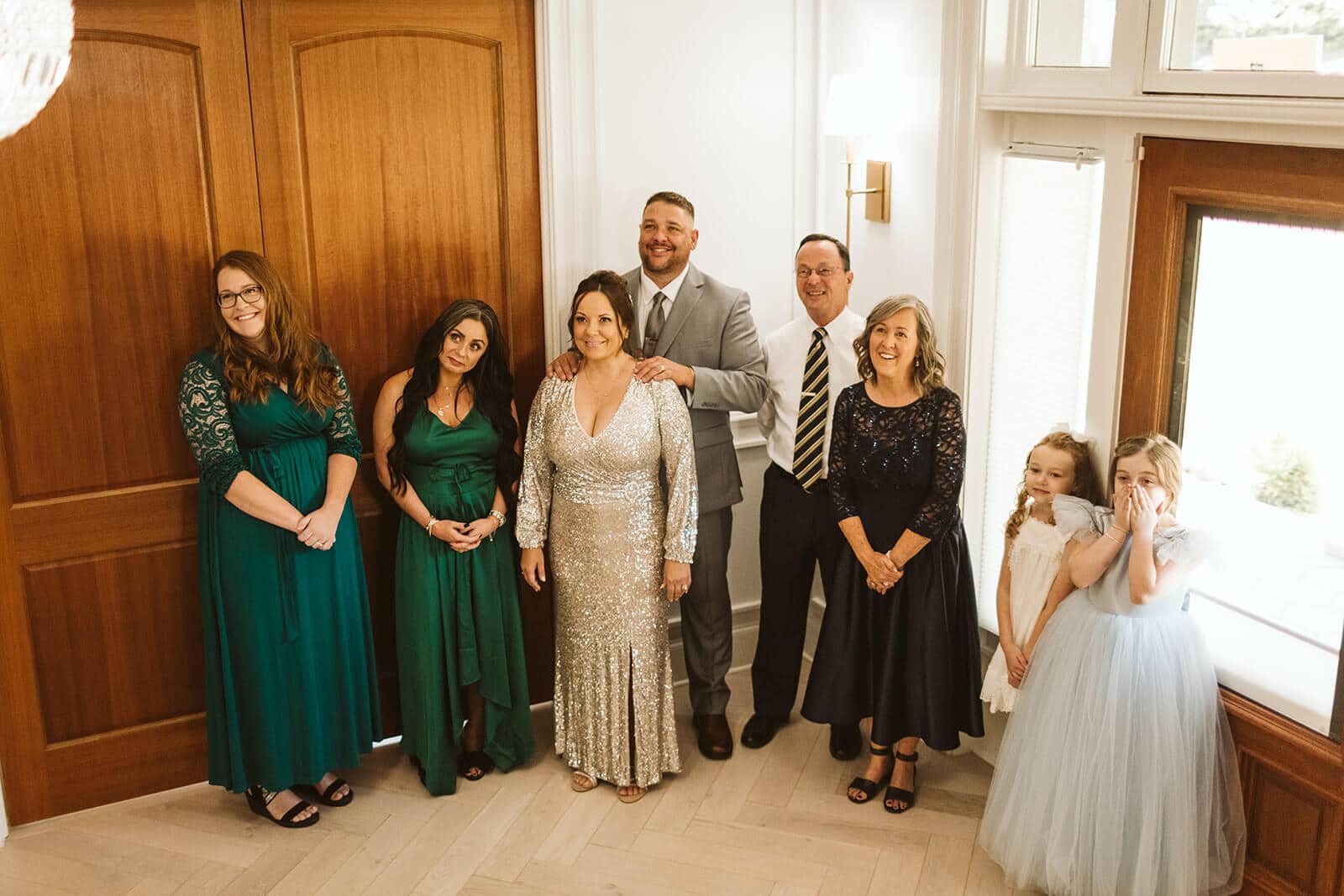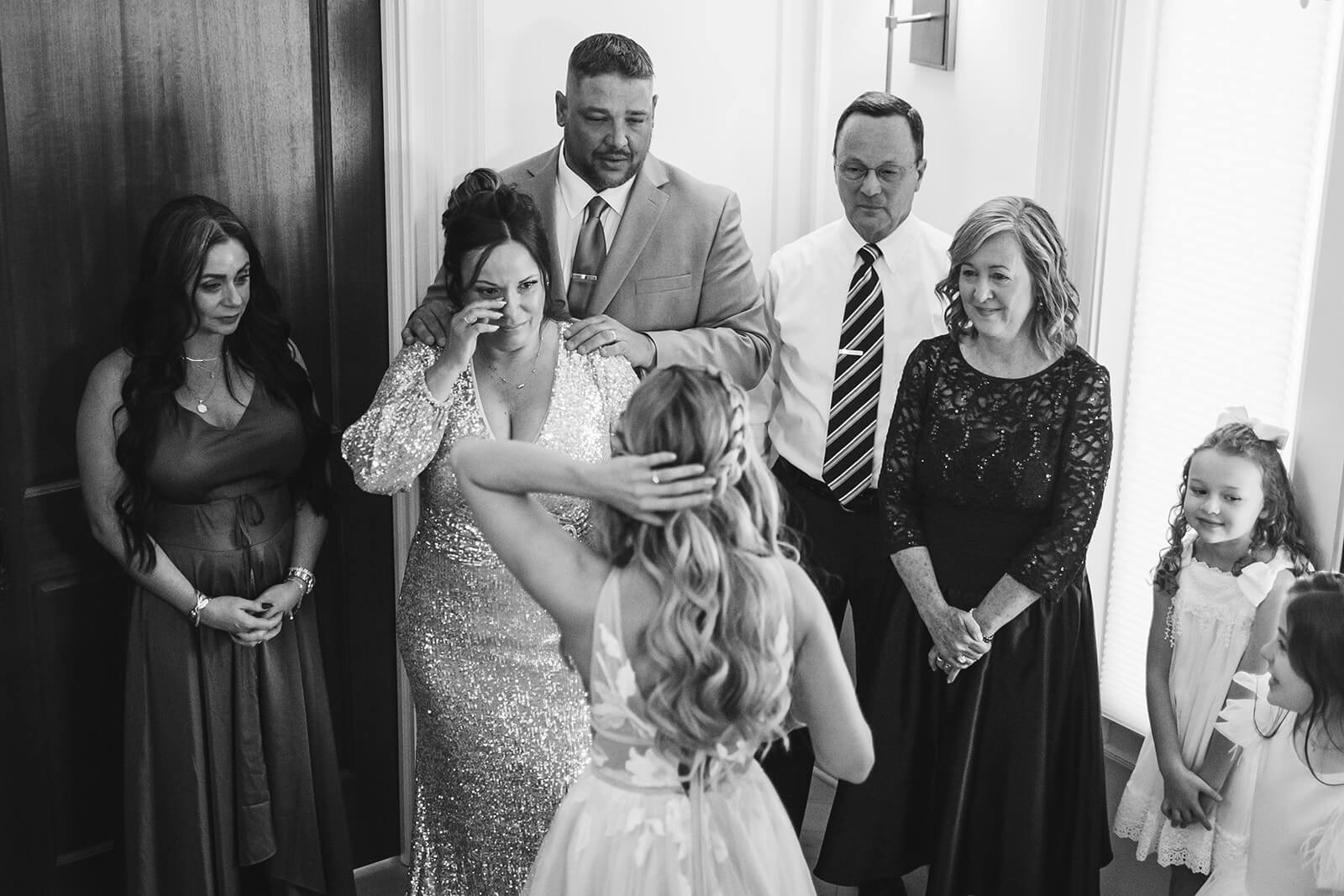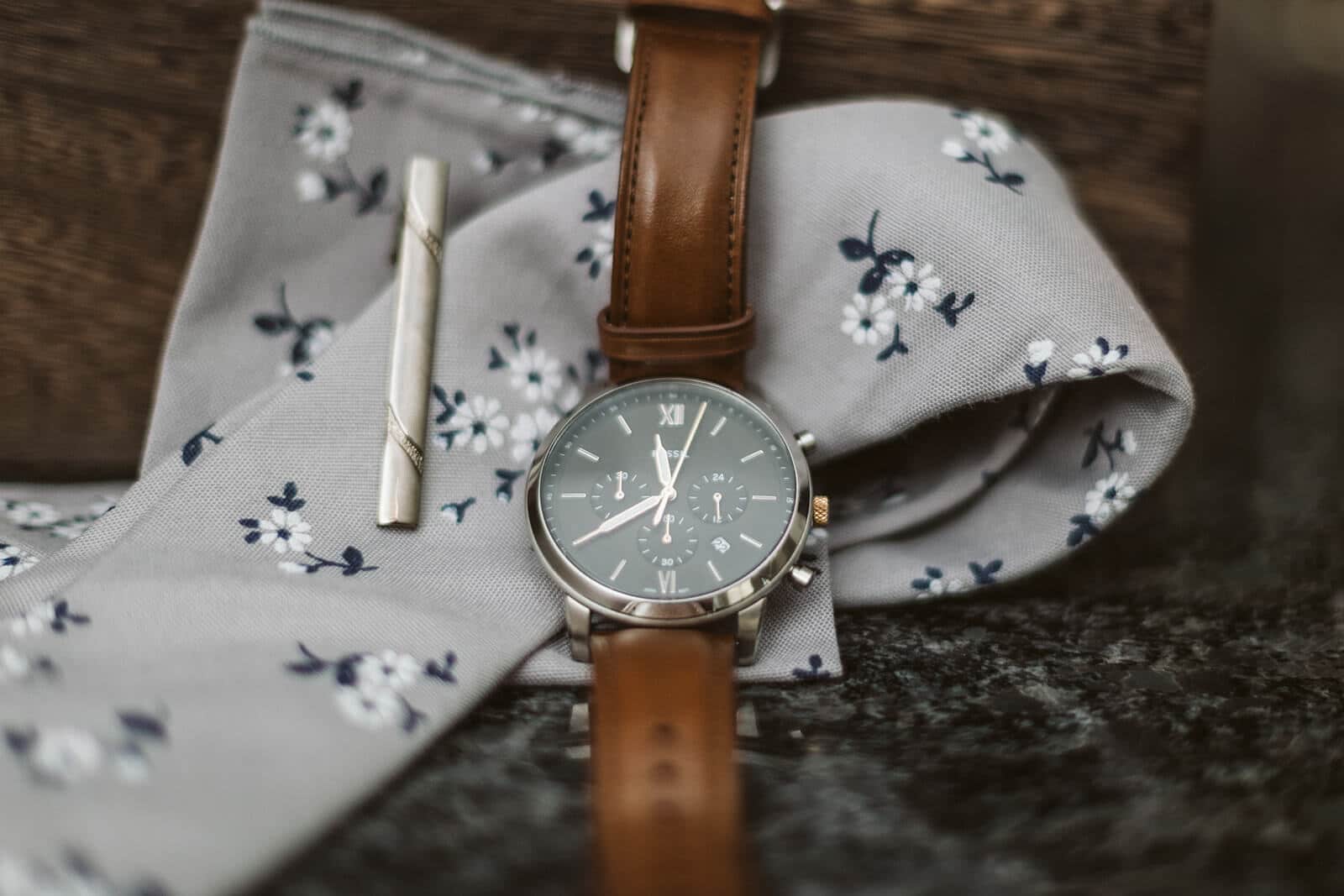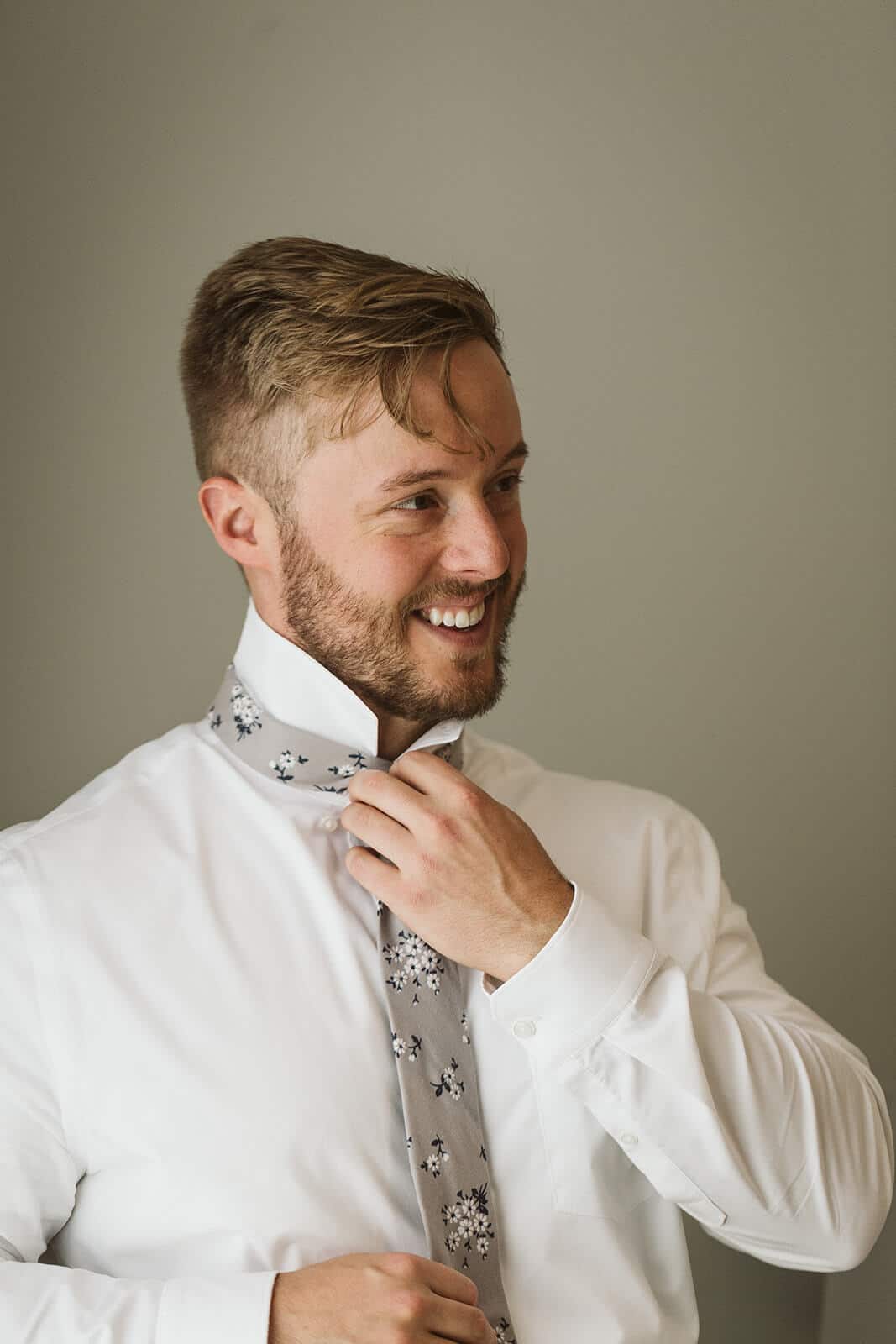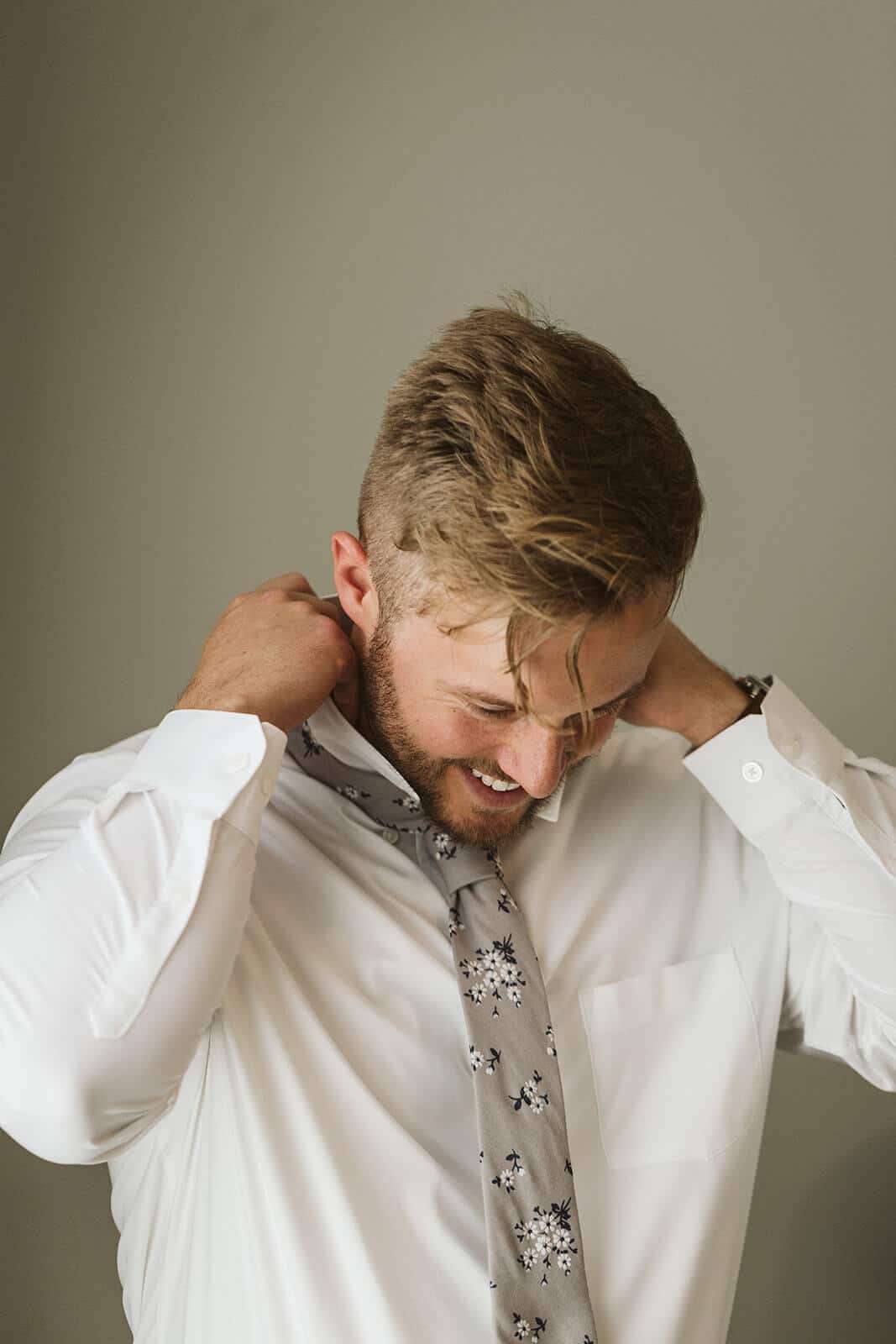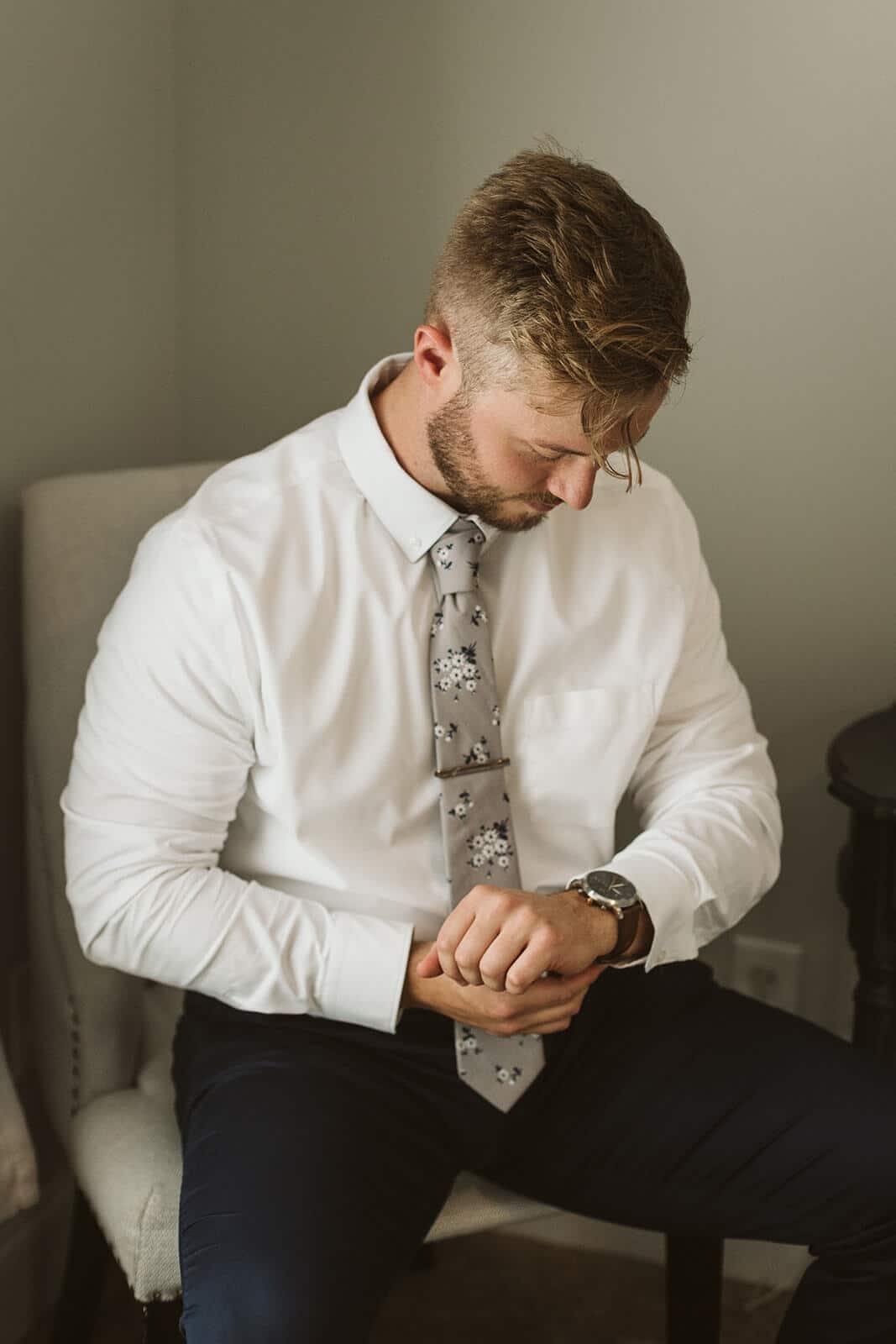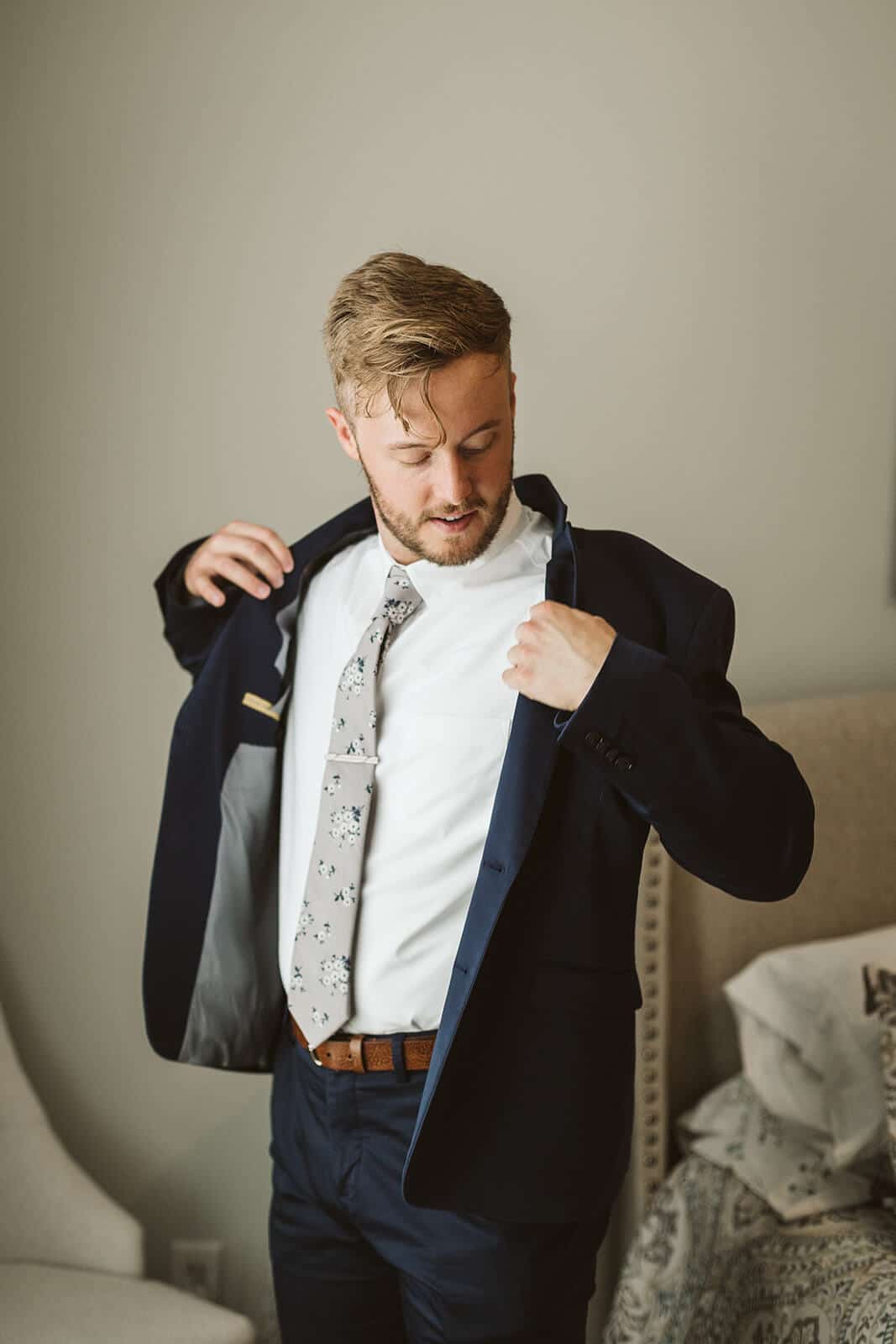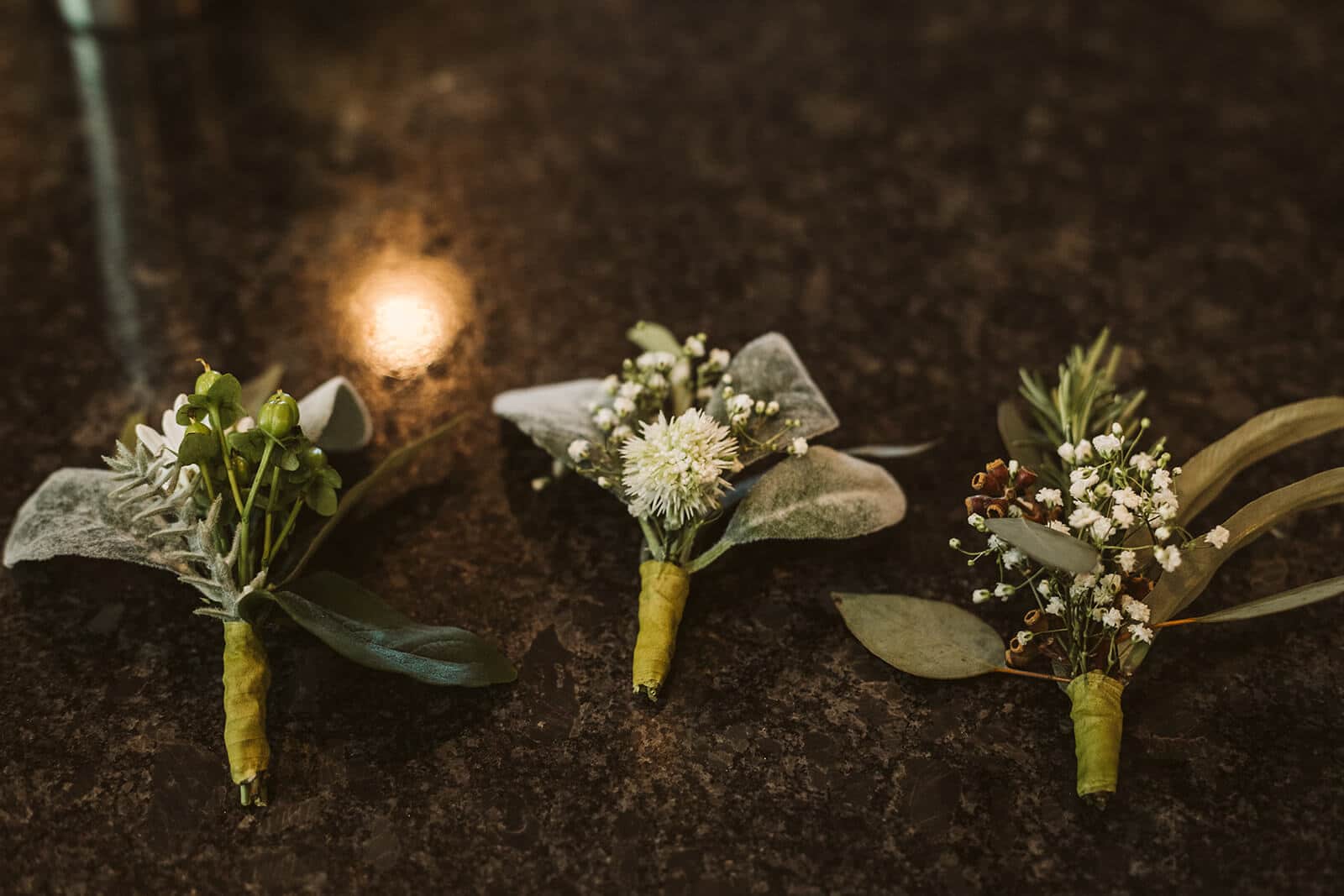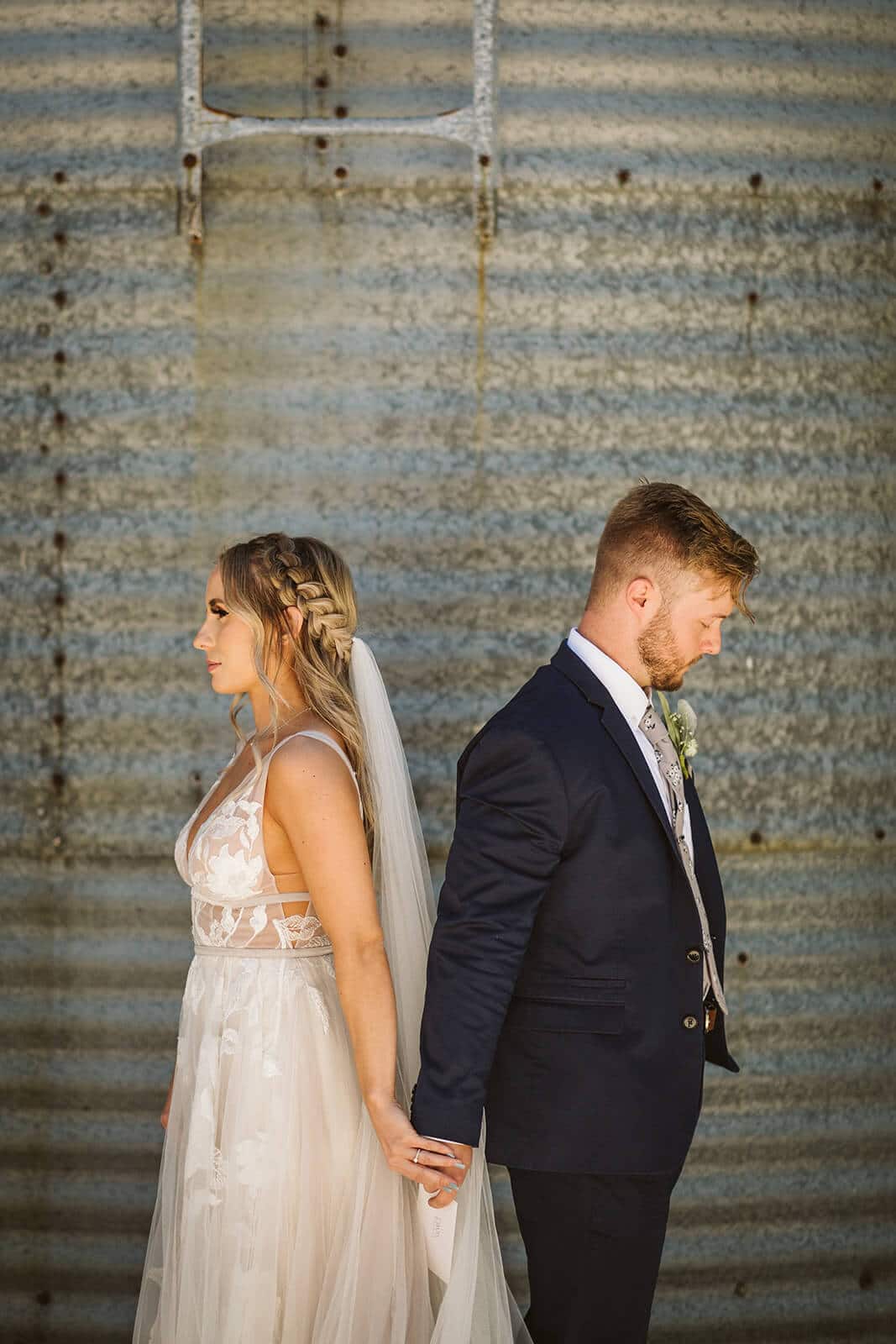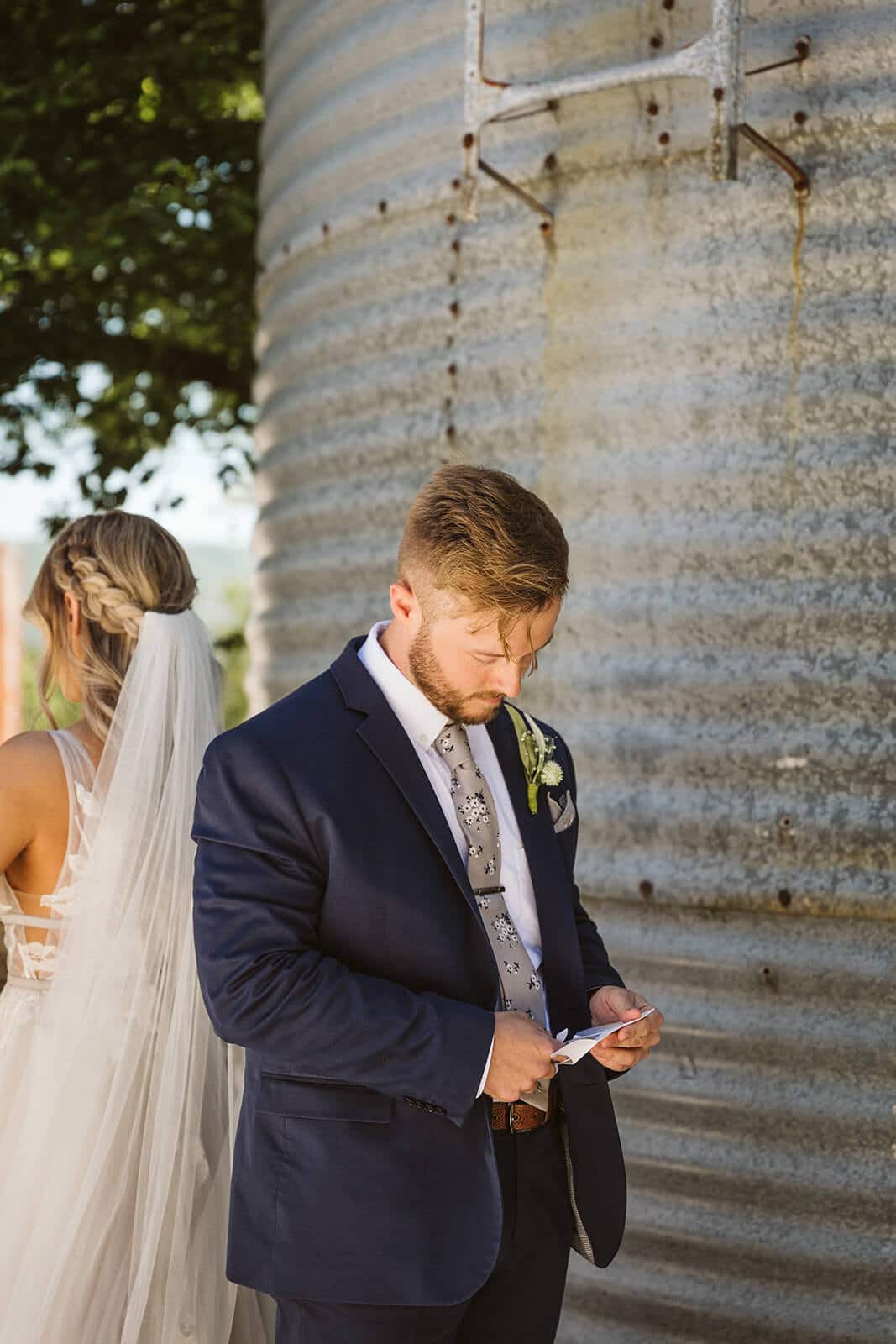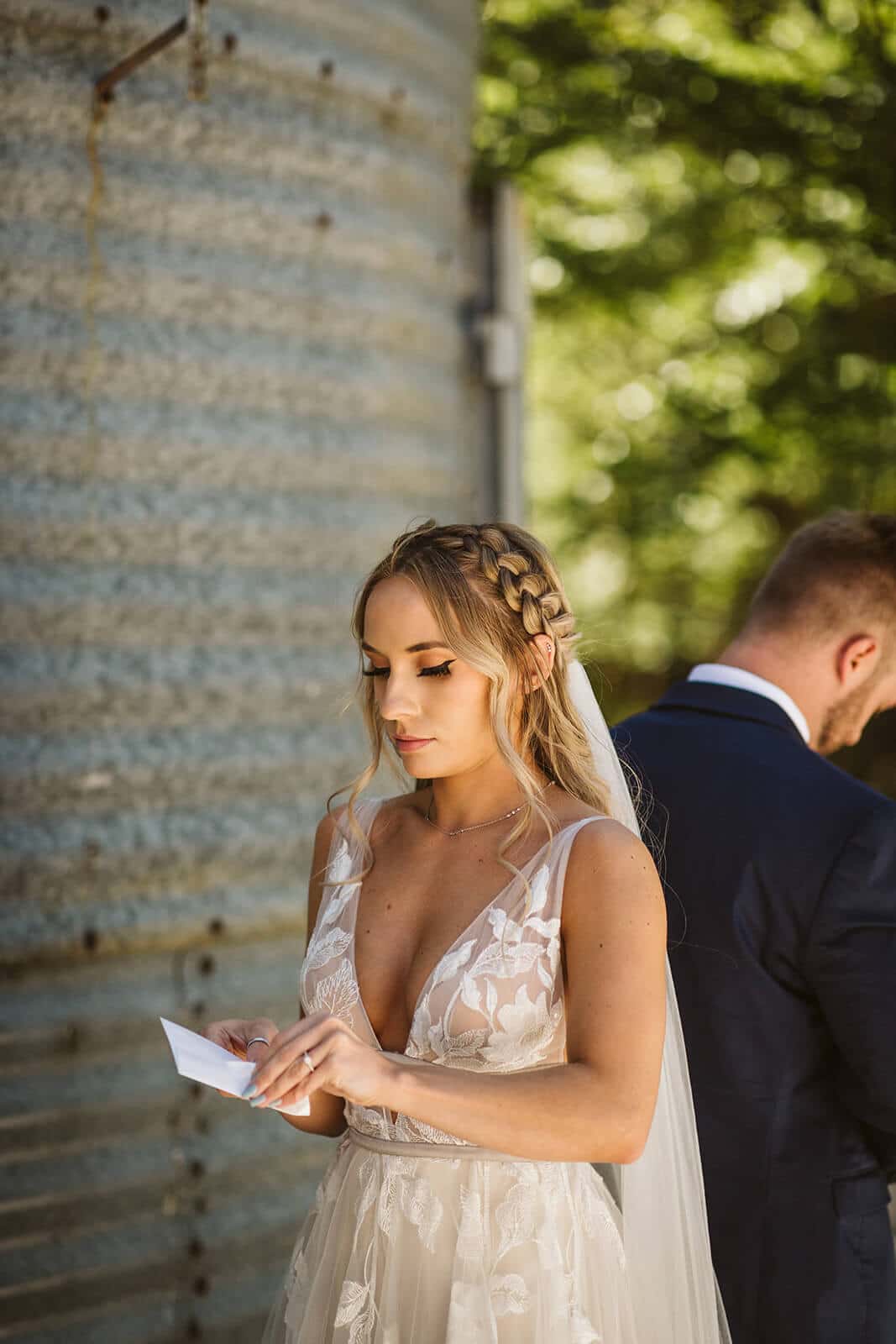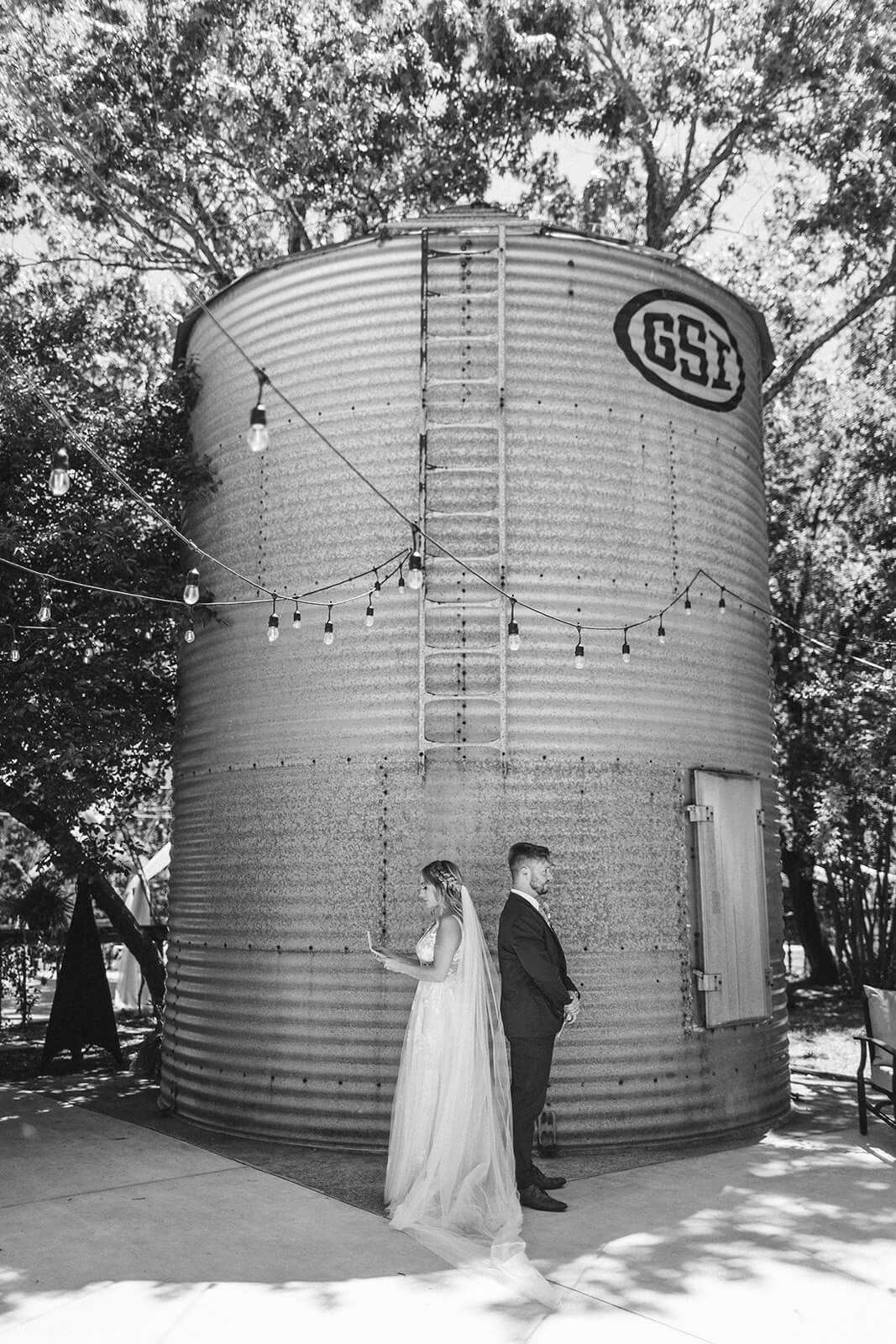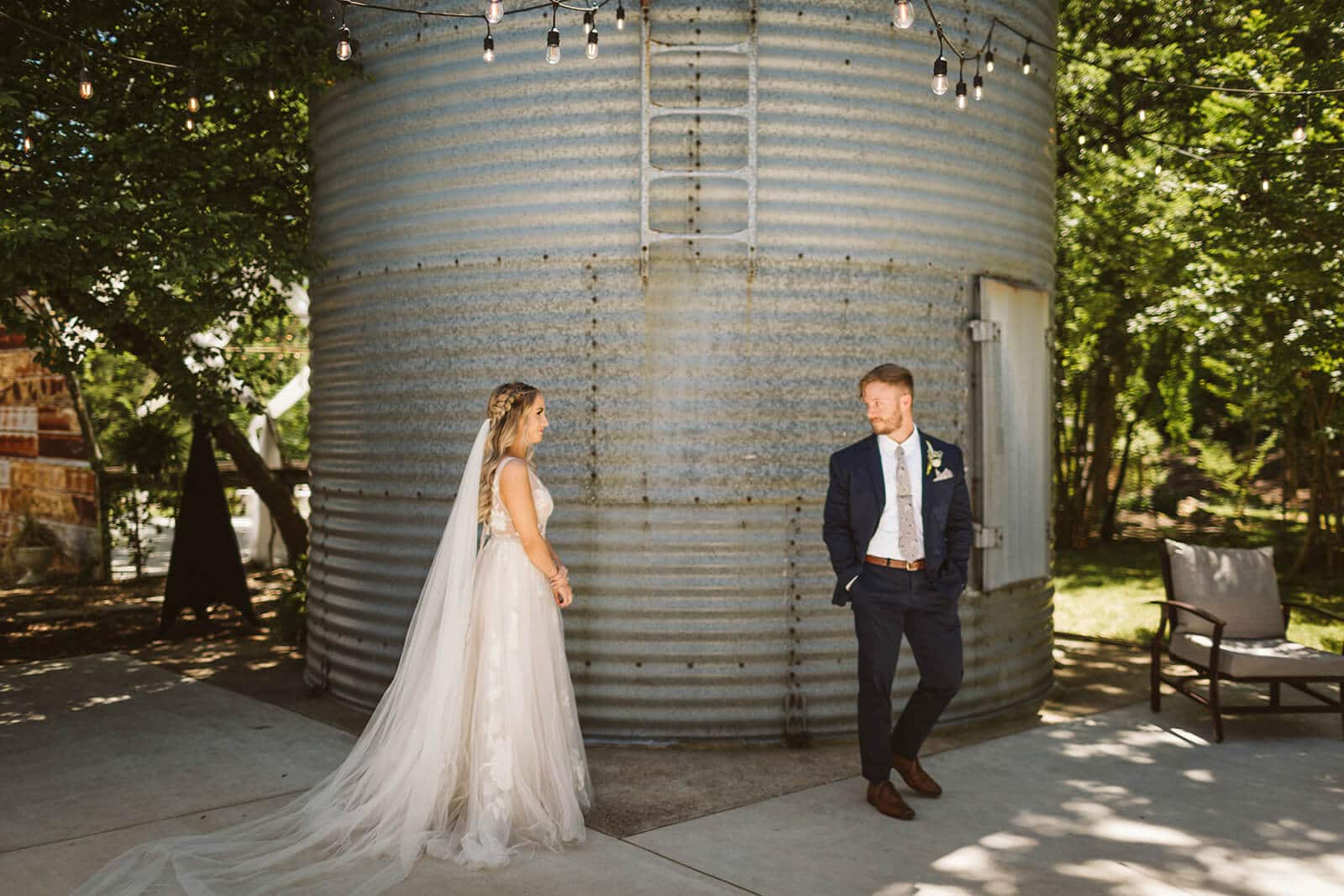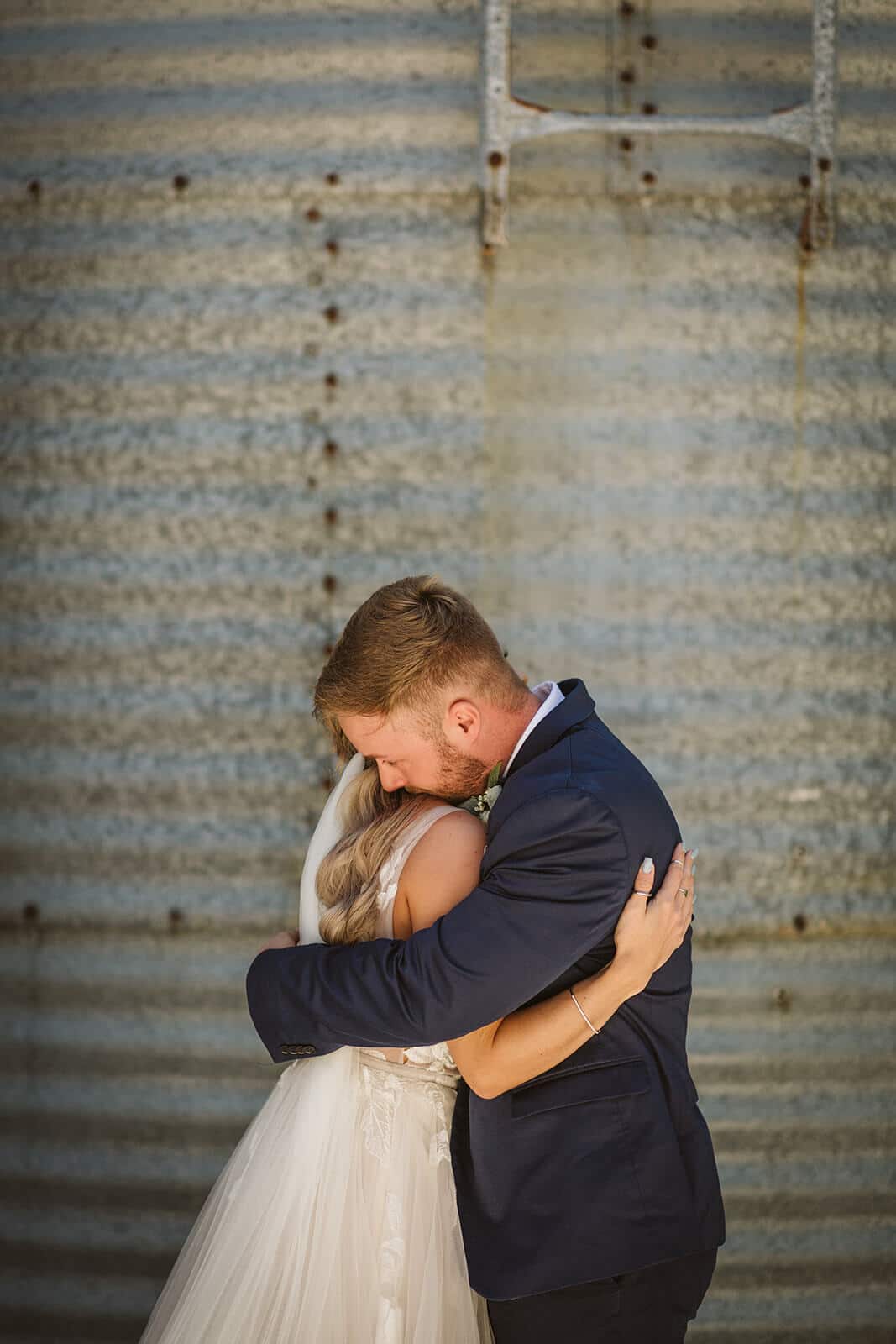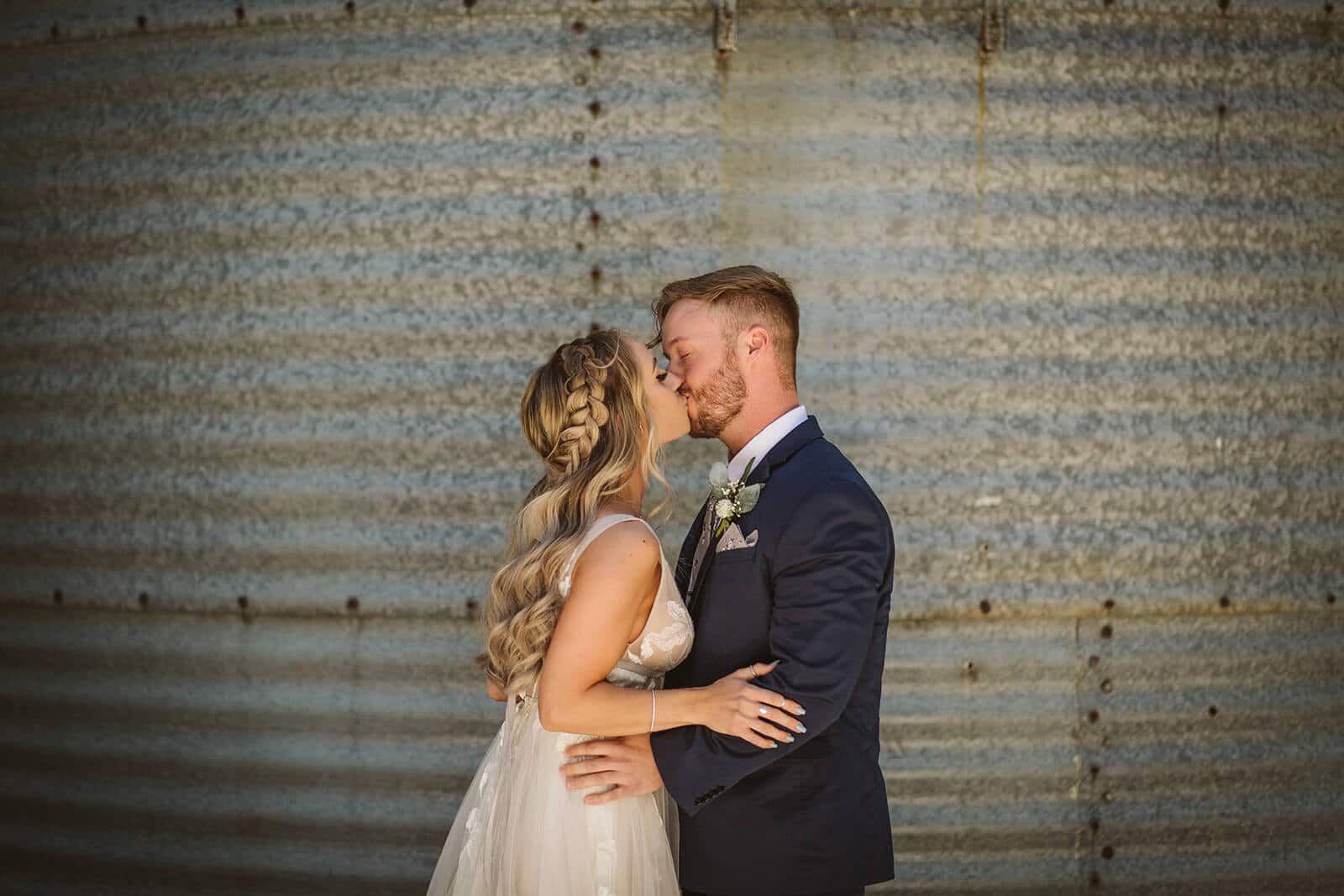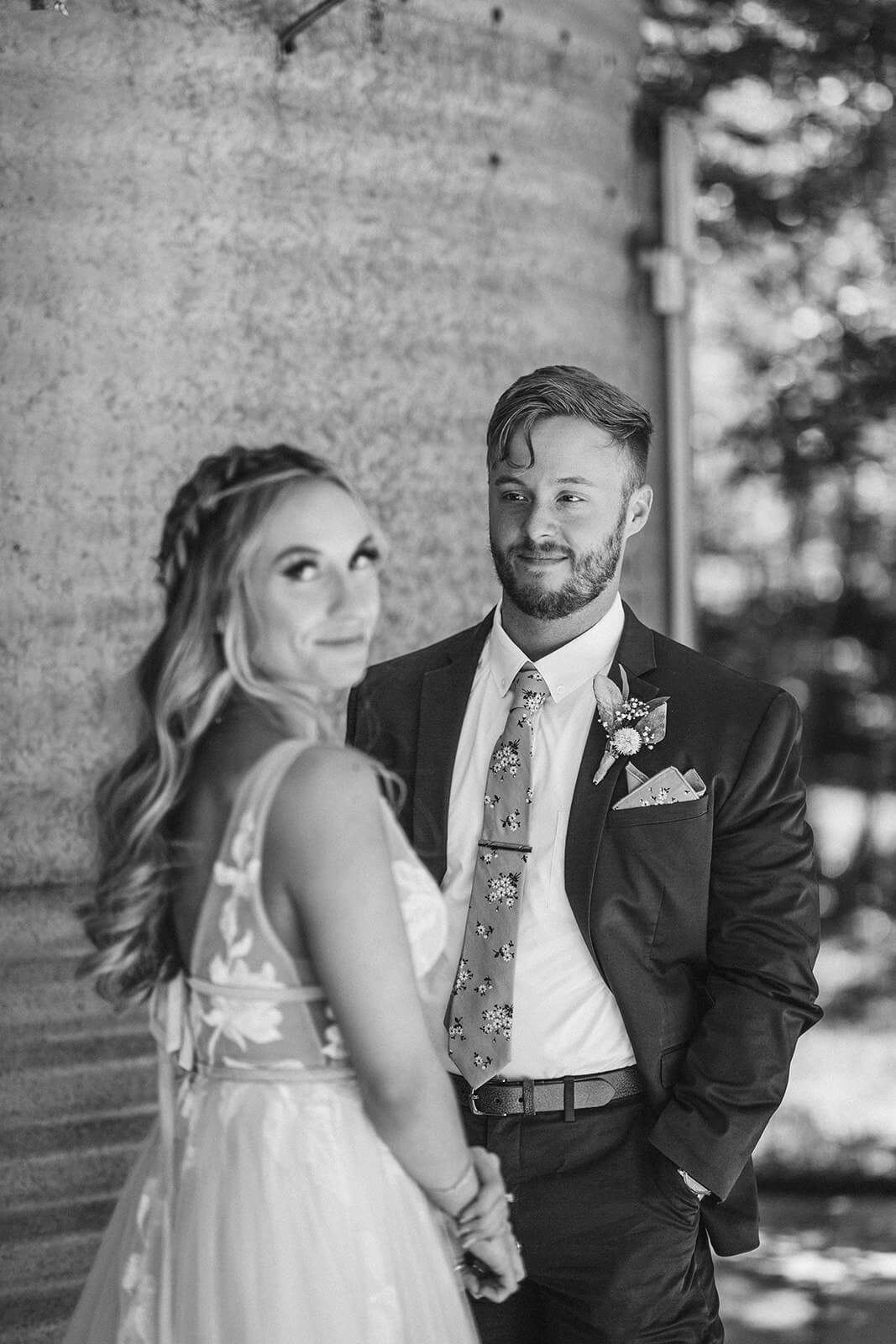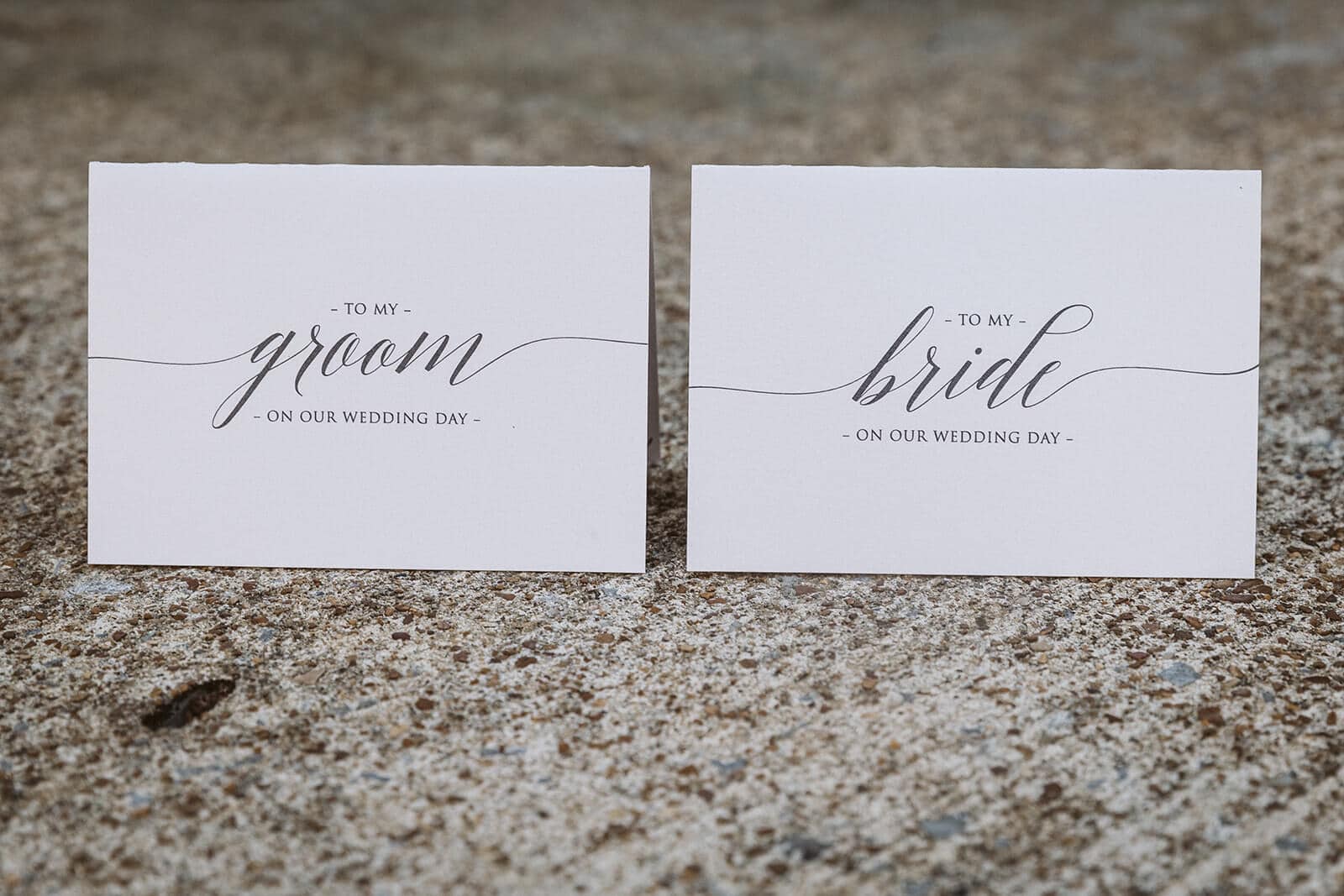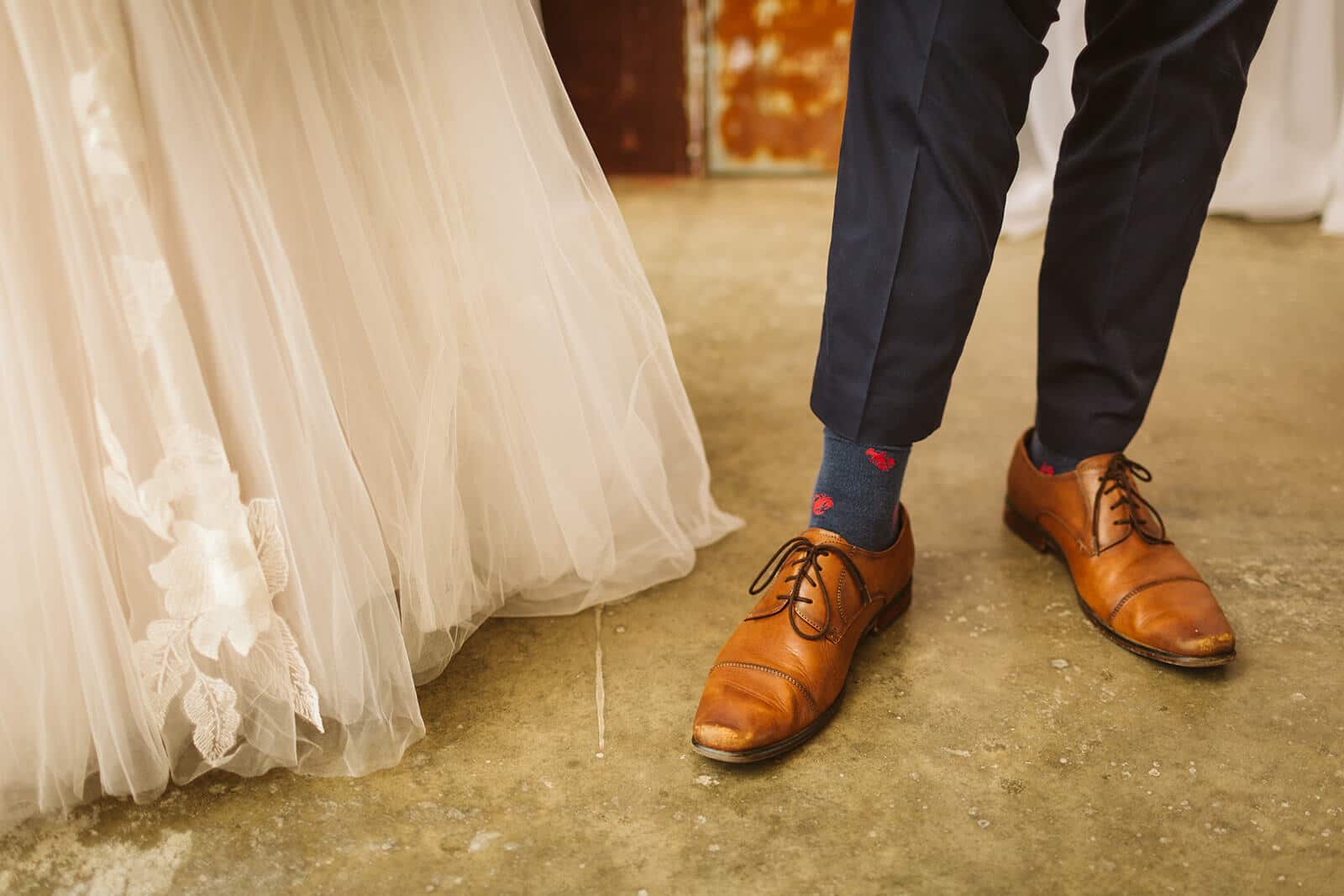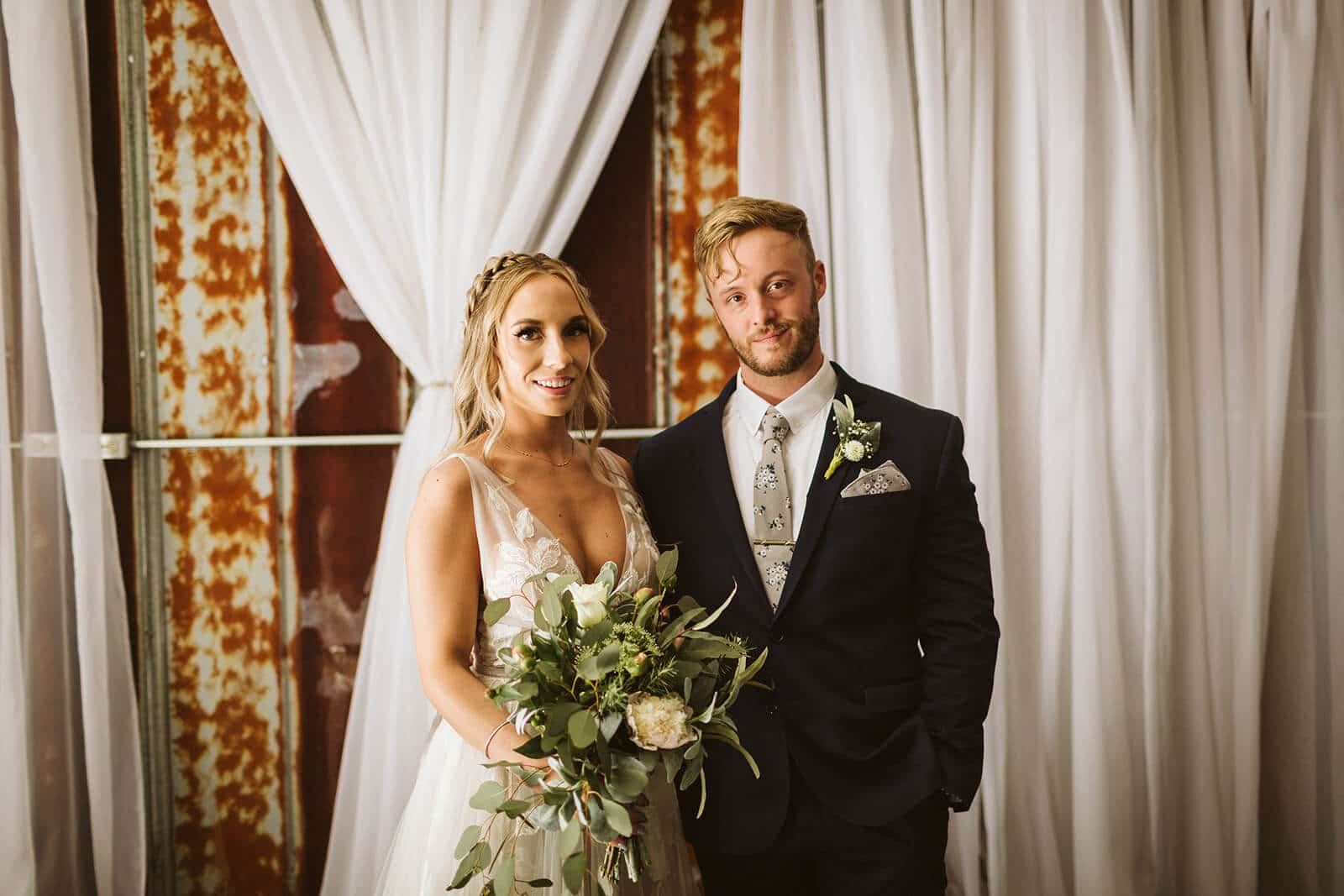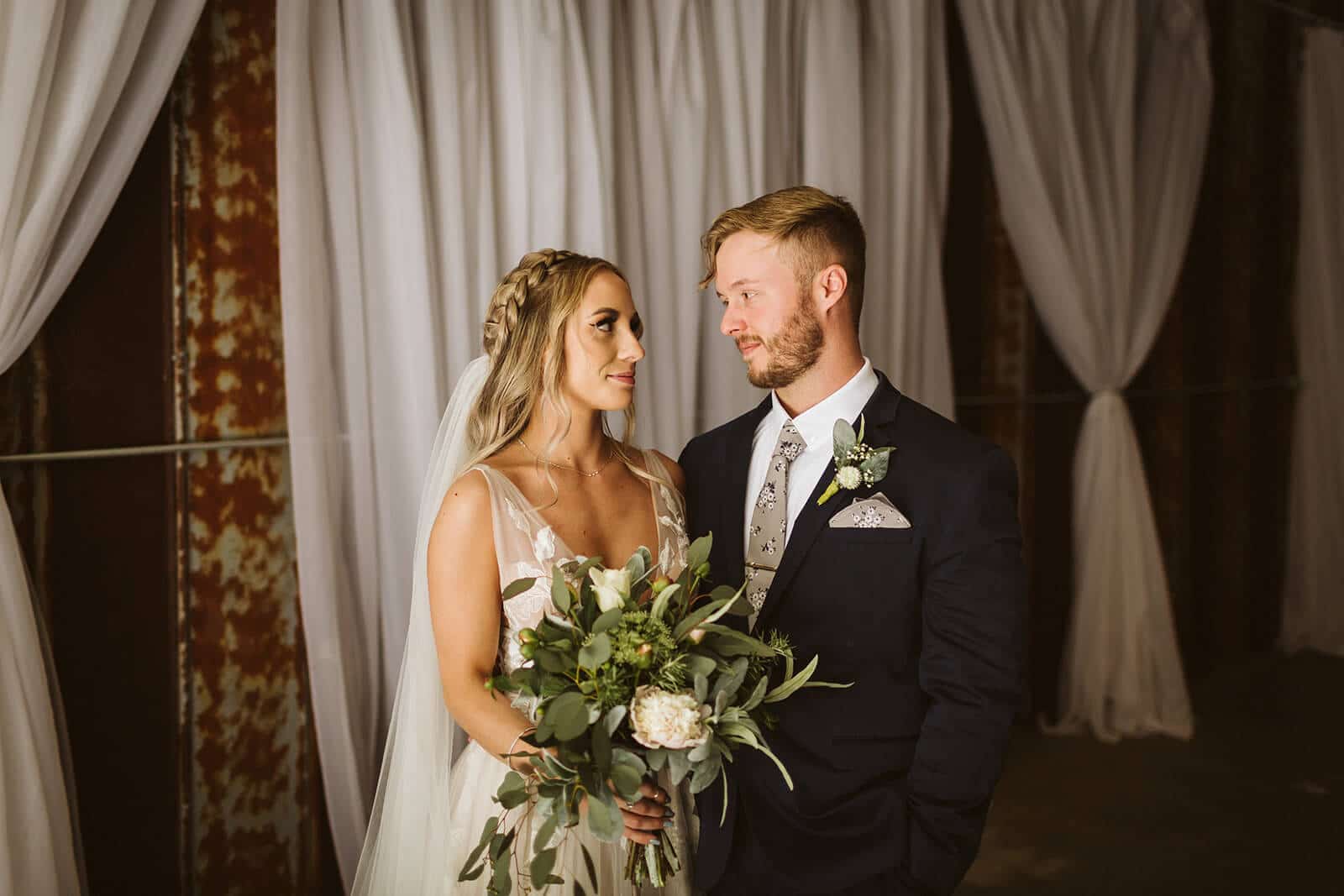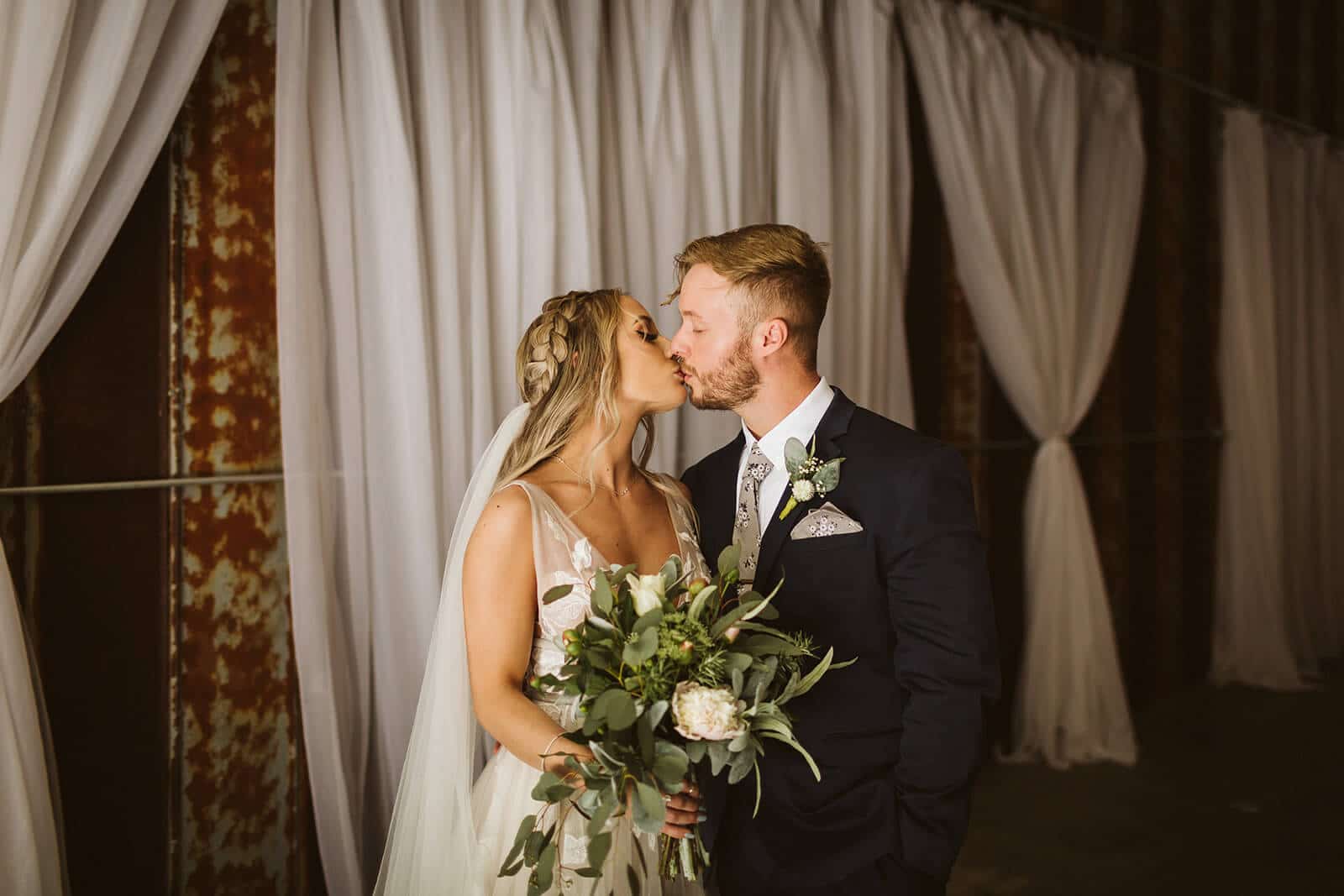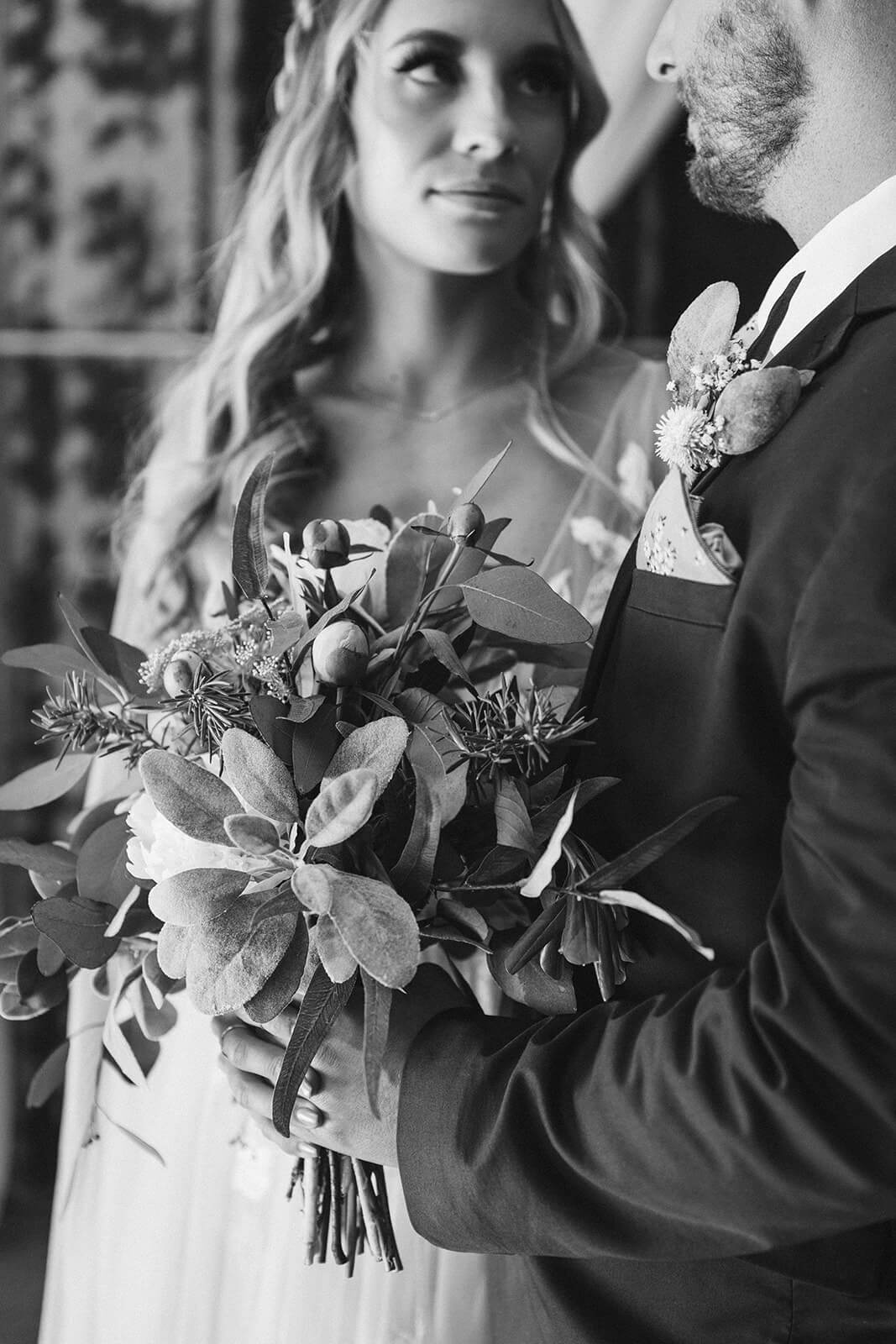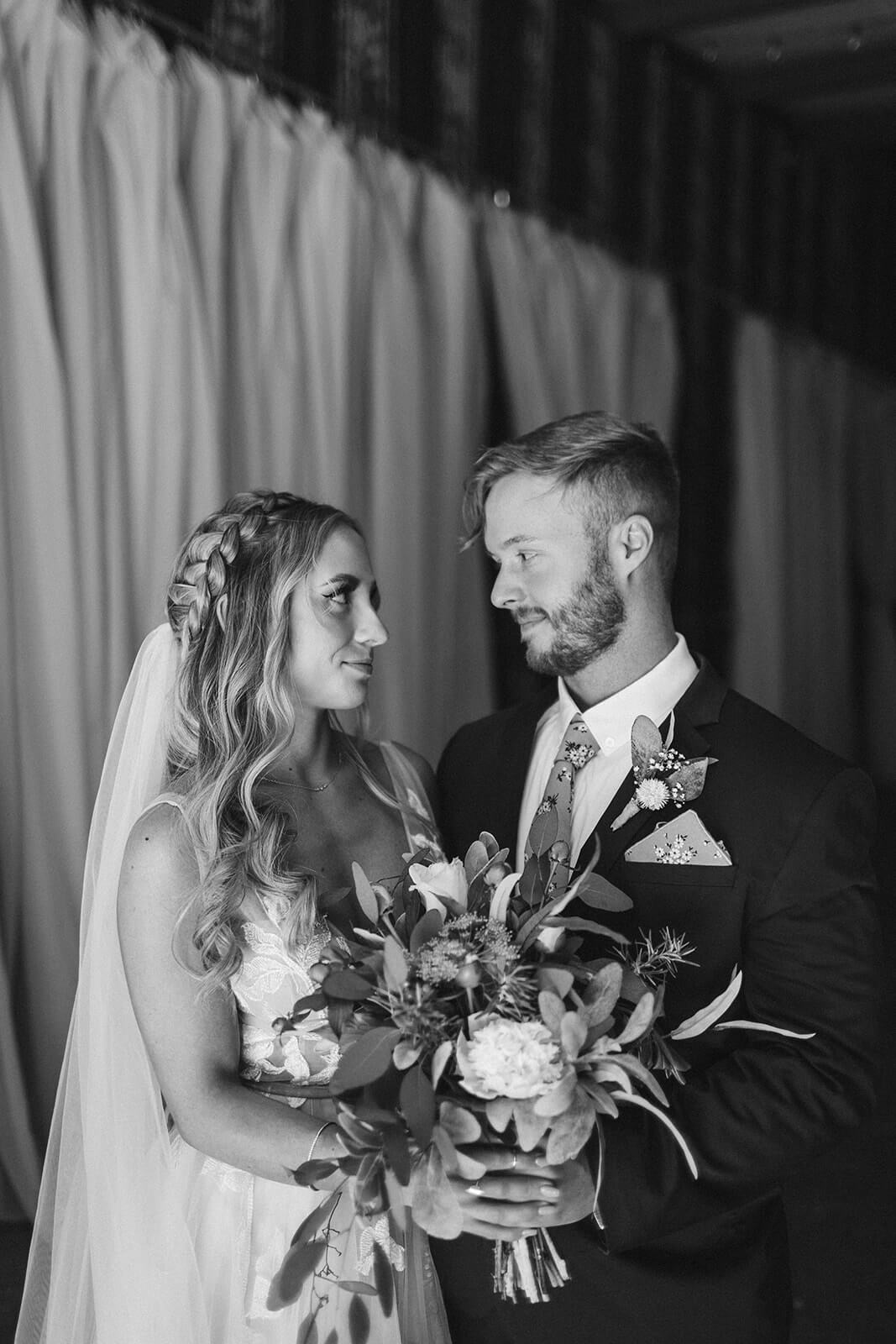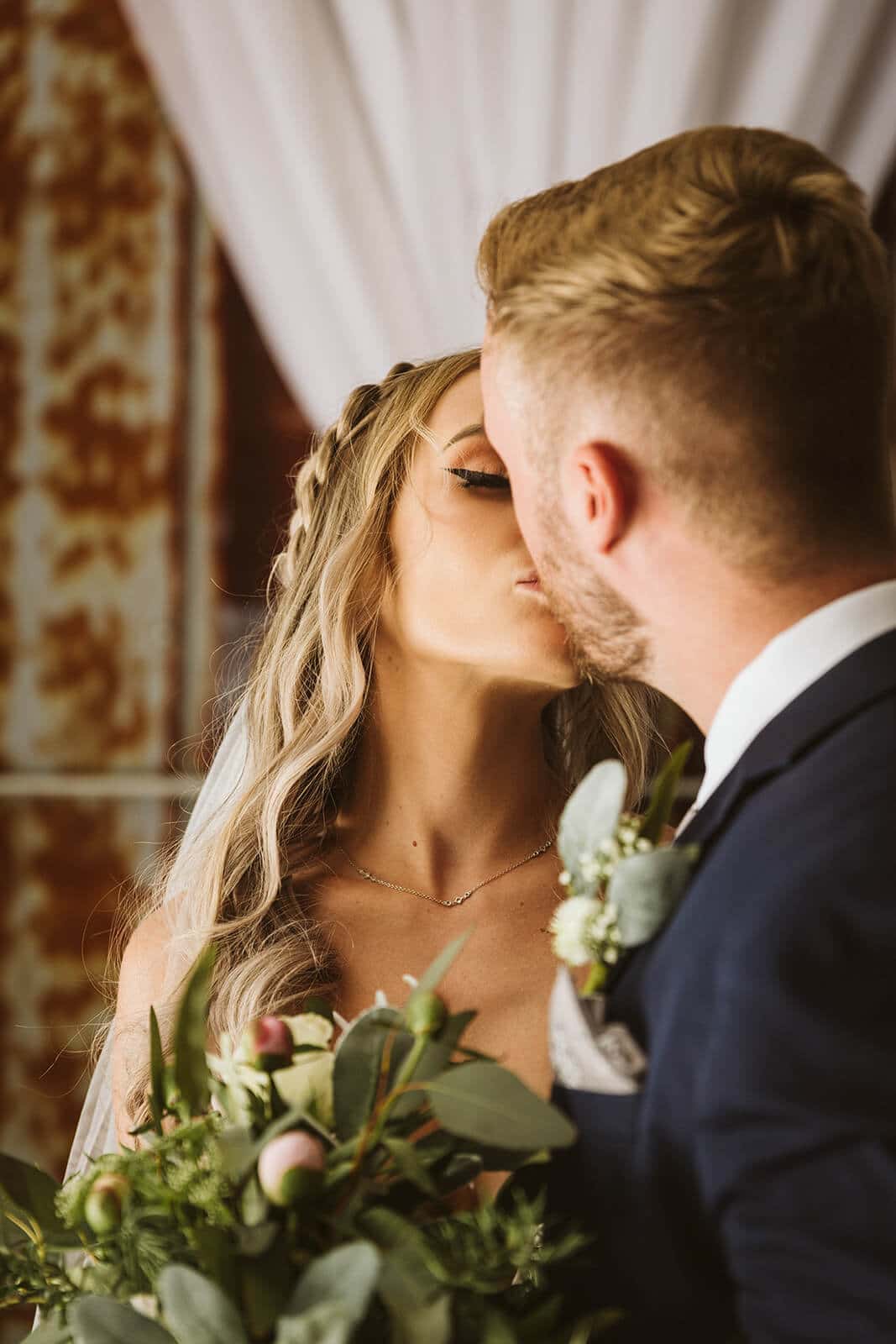 First Look at the Silo
I can't remember who ultimately decided to have the "first look" at the silo at Lilly Lou's, but it was an excellent choice for one of Kera + Davis' most intimate wedding day moments. Your first look is always one of your happiest memories, and that was certainly the case for this couple. Kera + Davis shared handwritten letters before turning to see one another for the first time, a sweet way to personalize the day. Davis couldn't help but check out her shoes!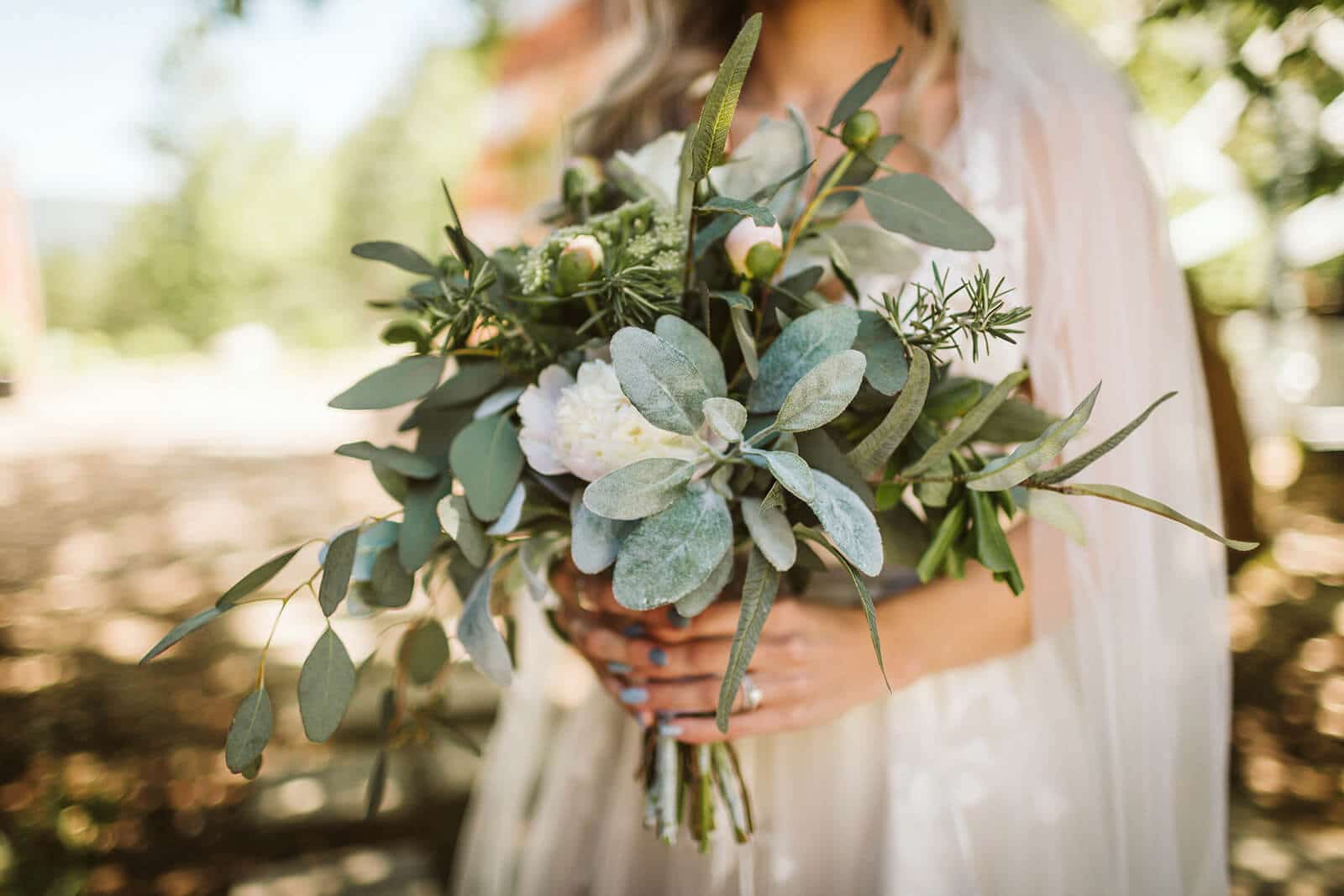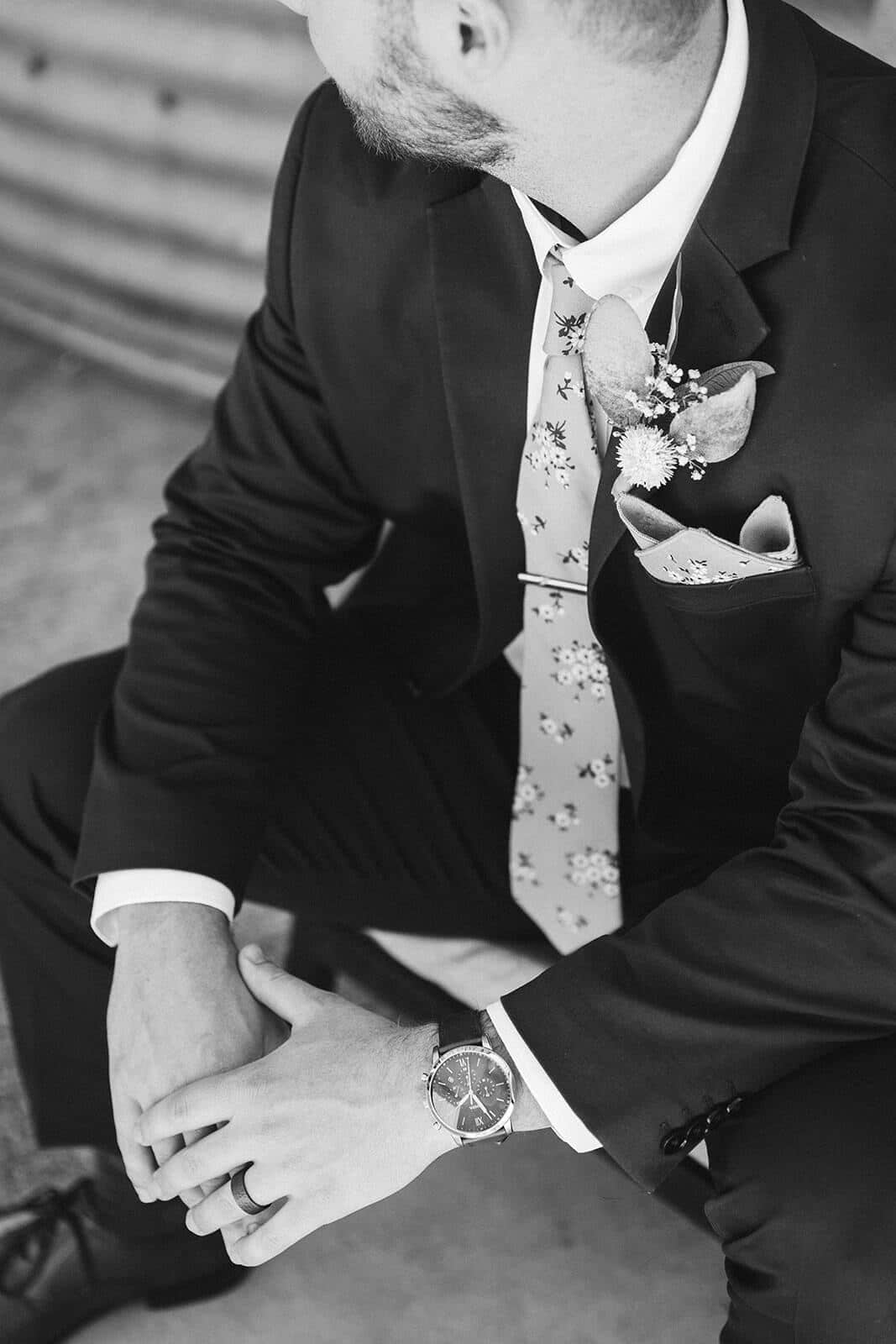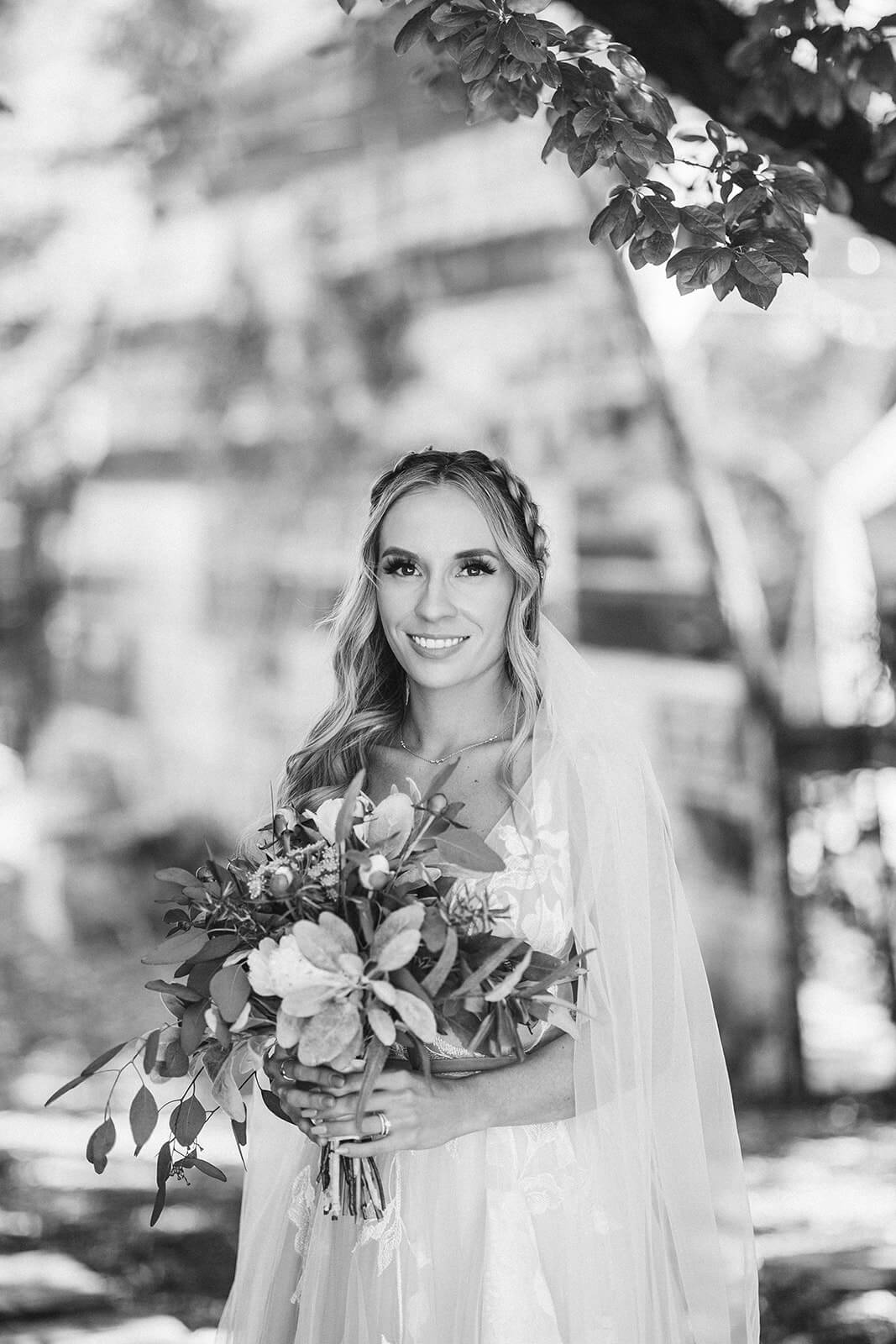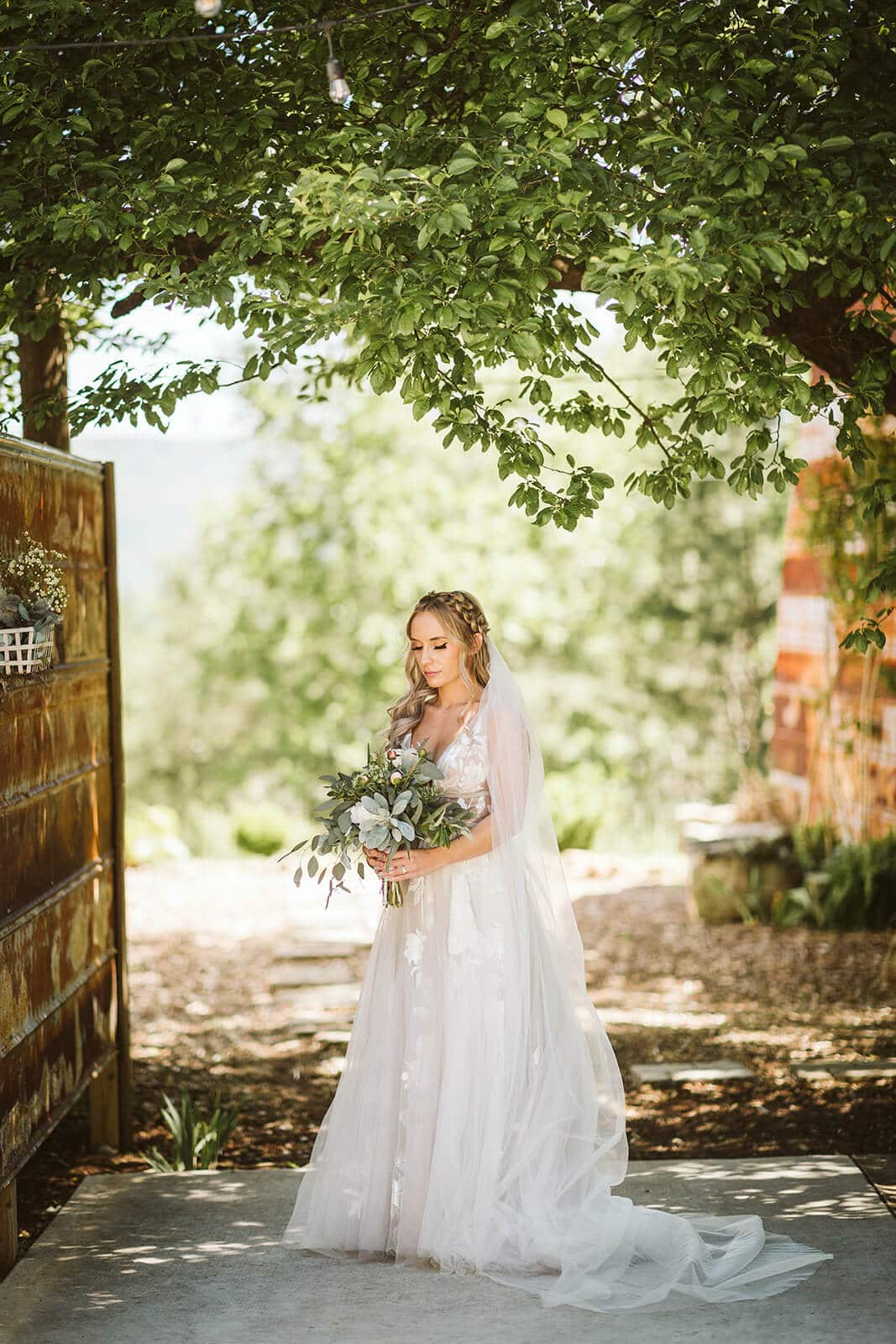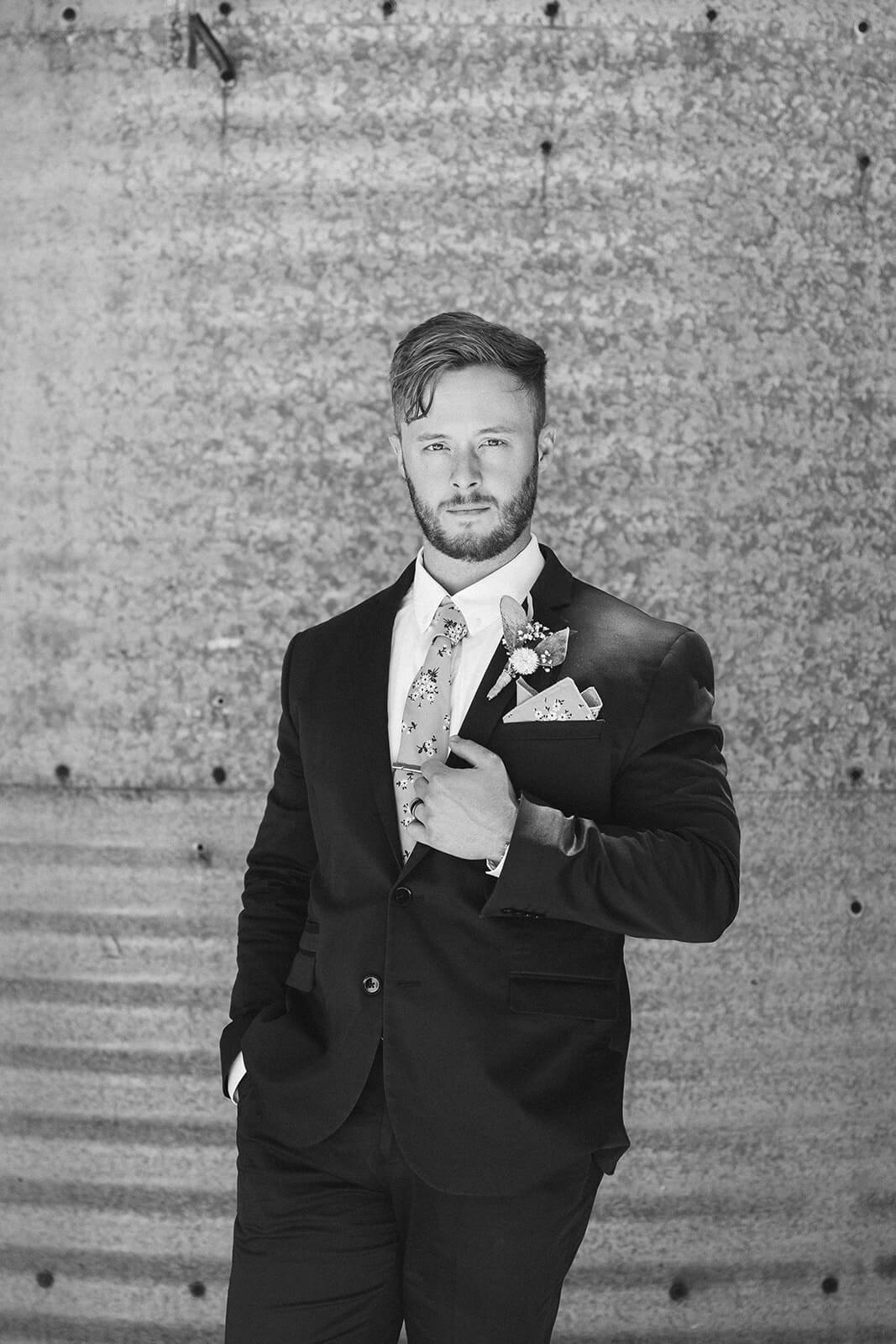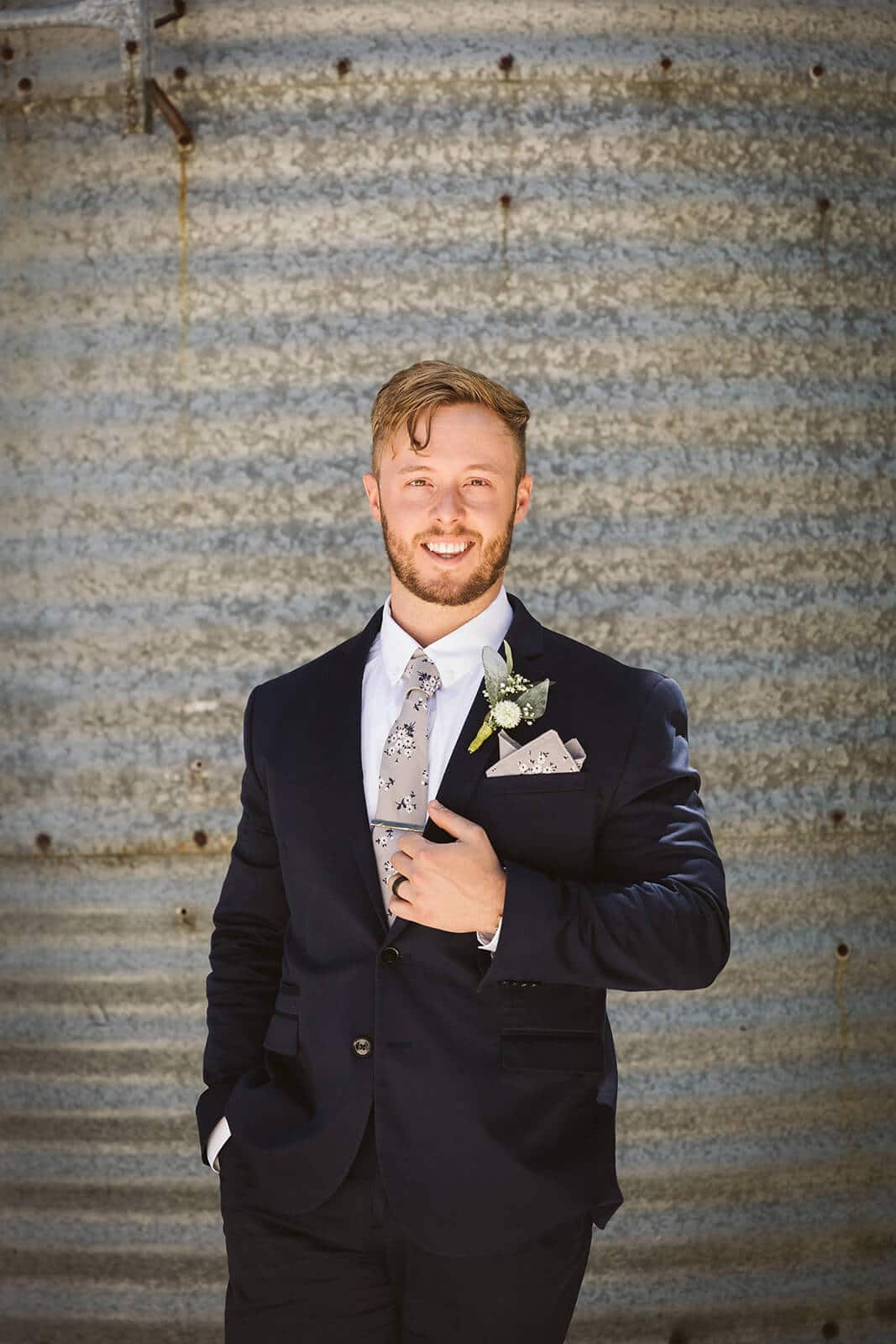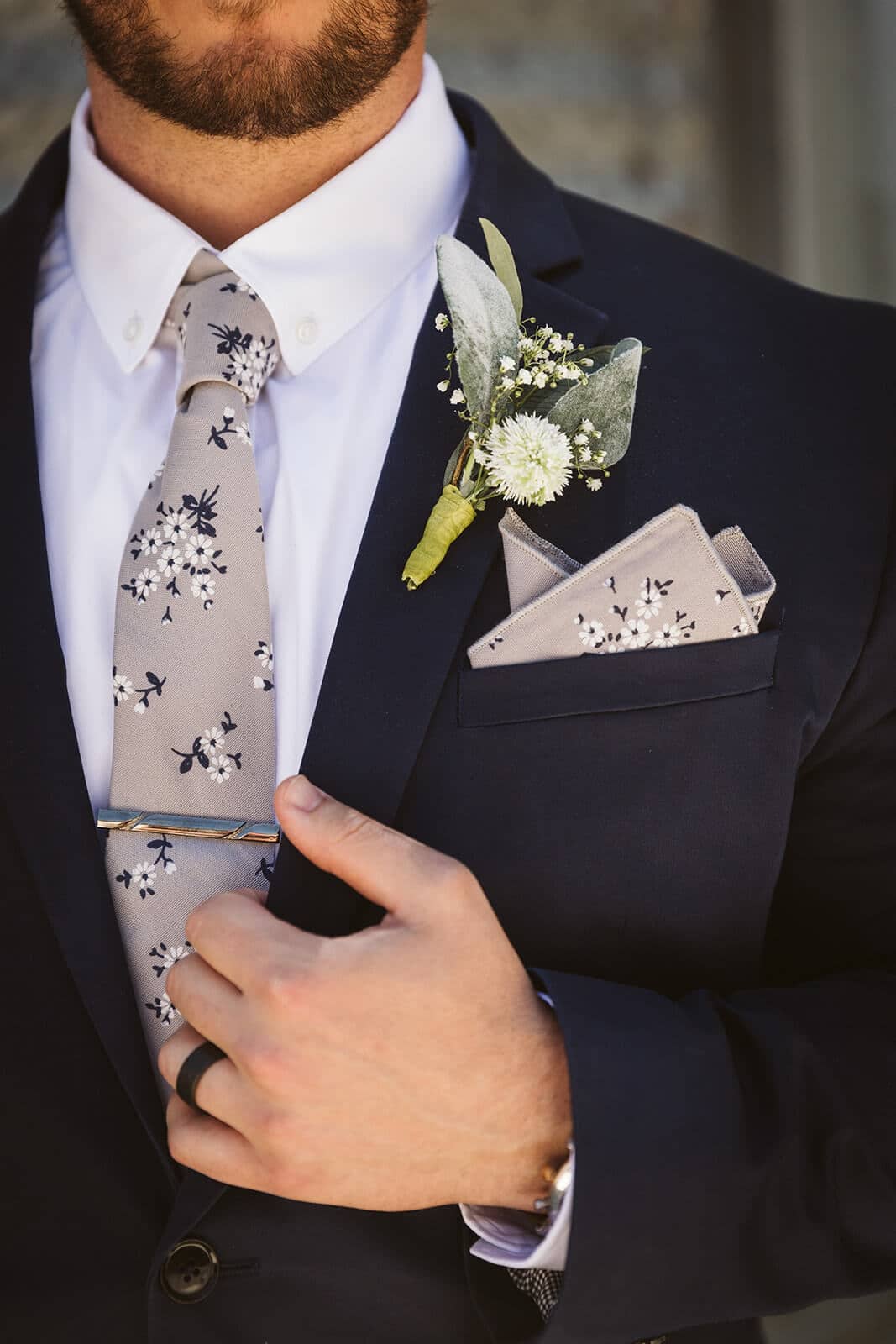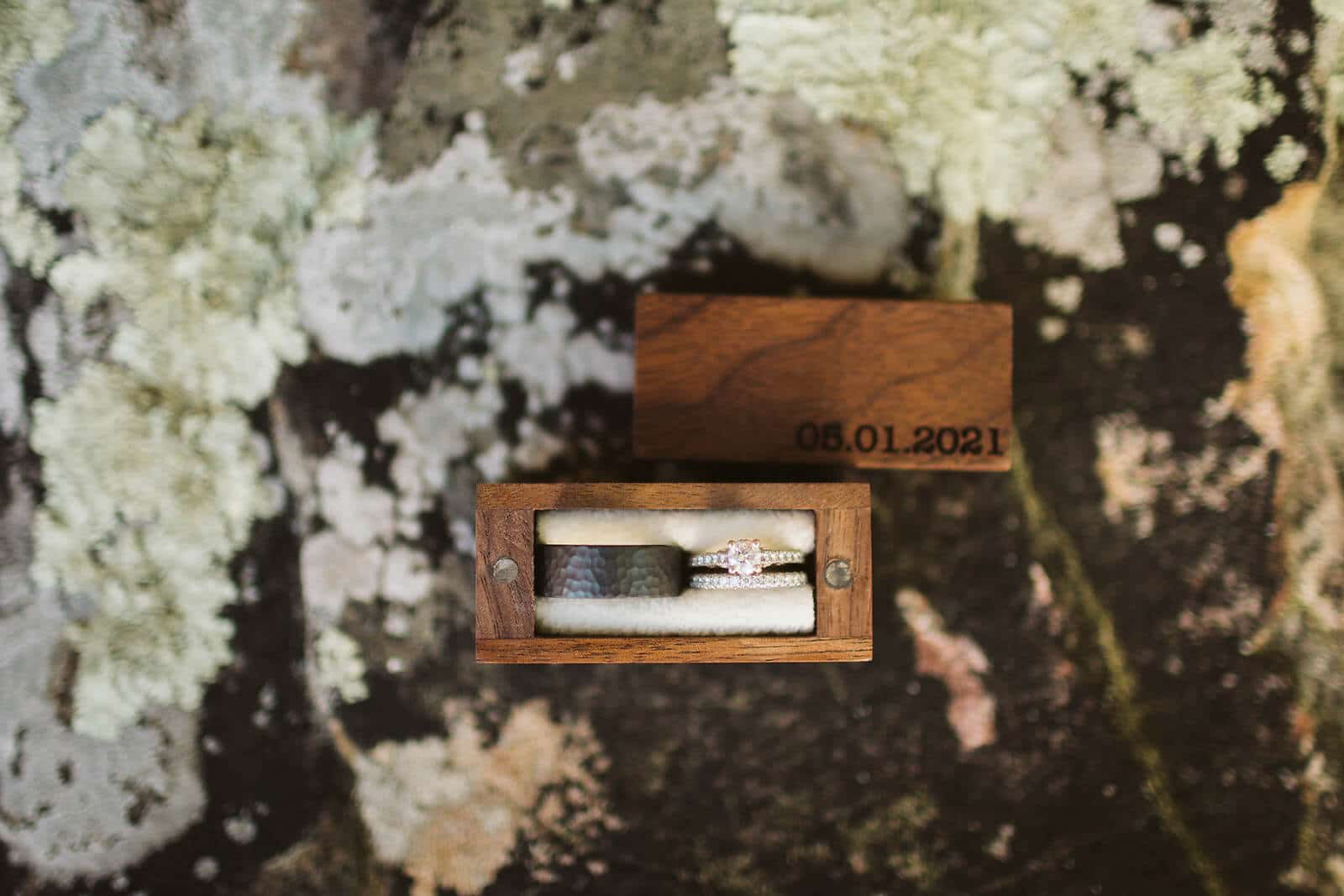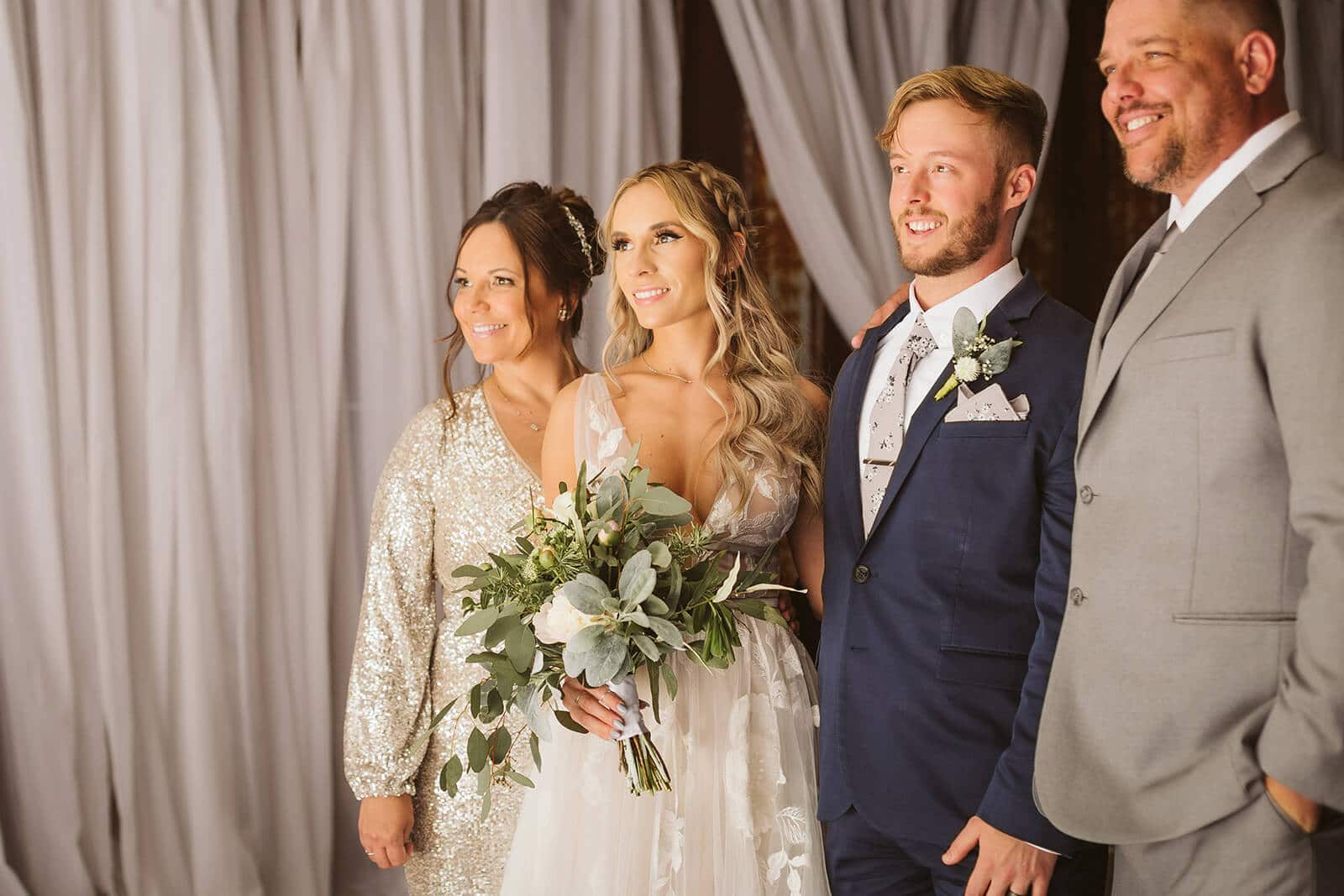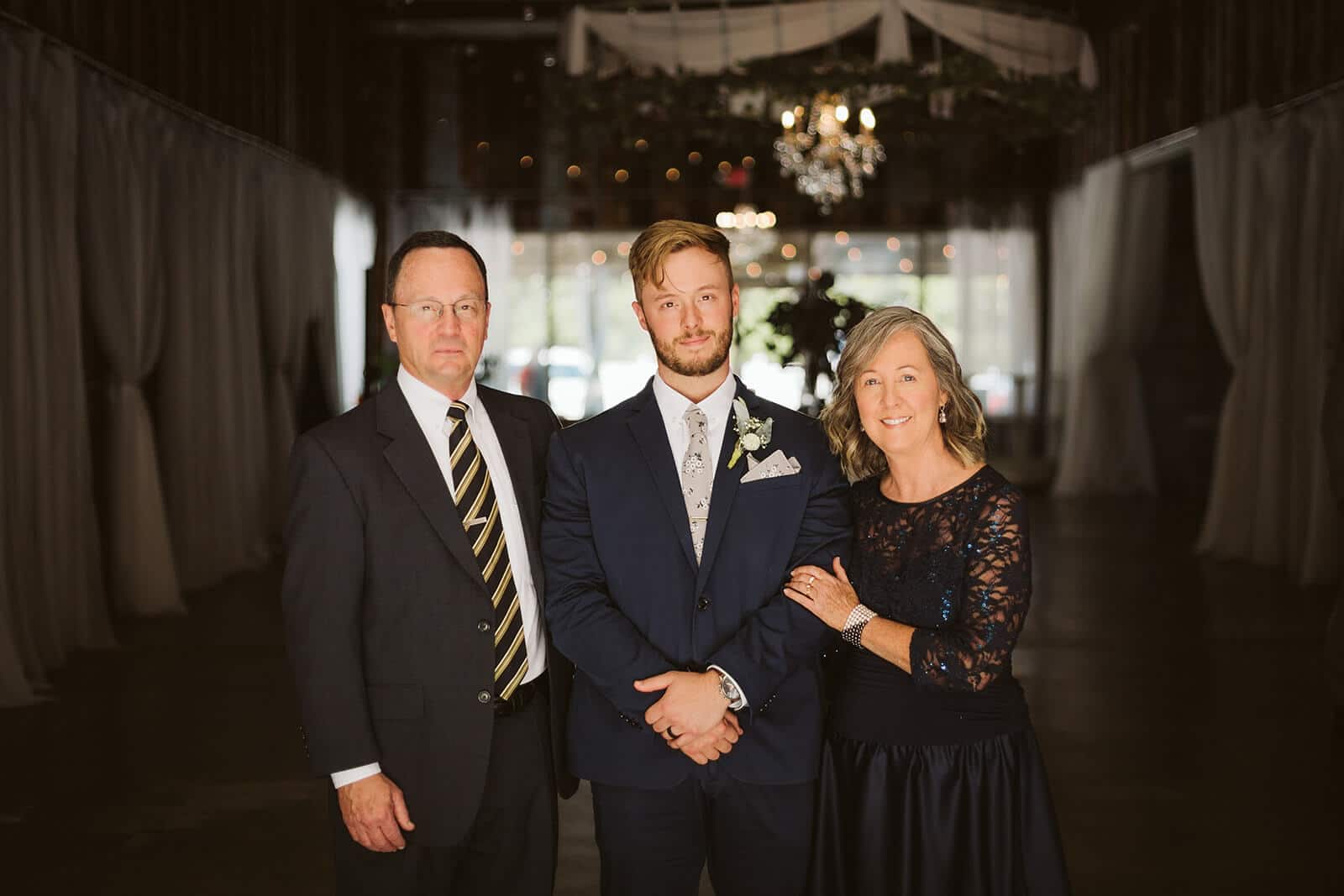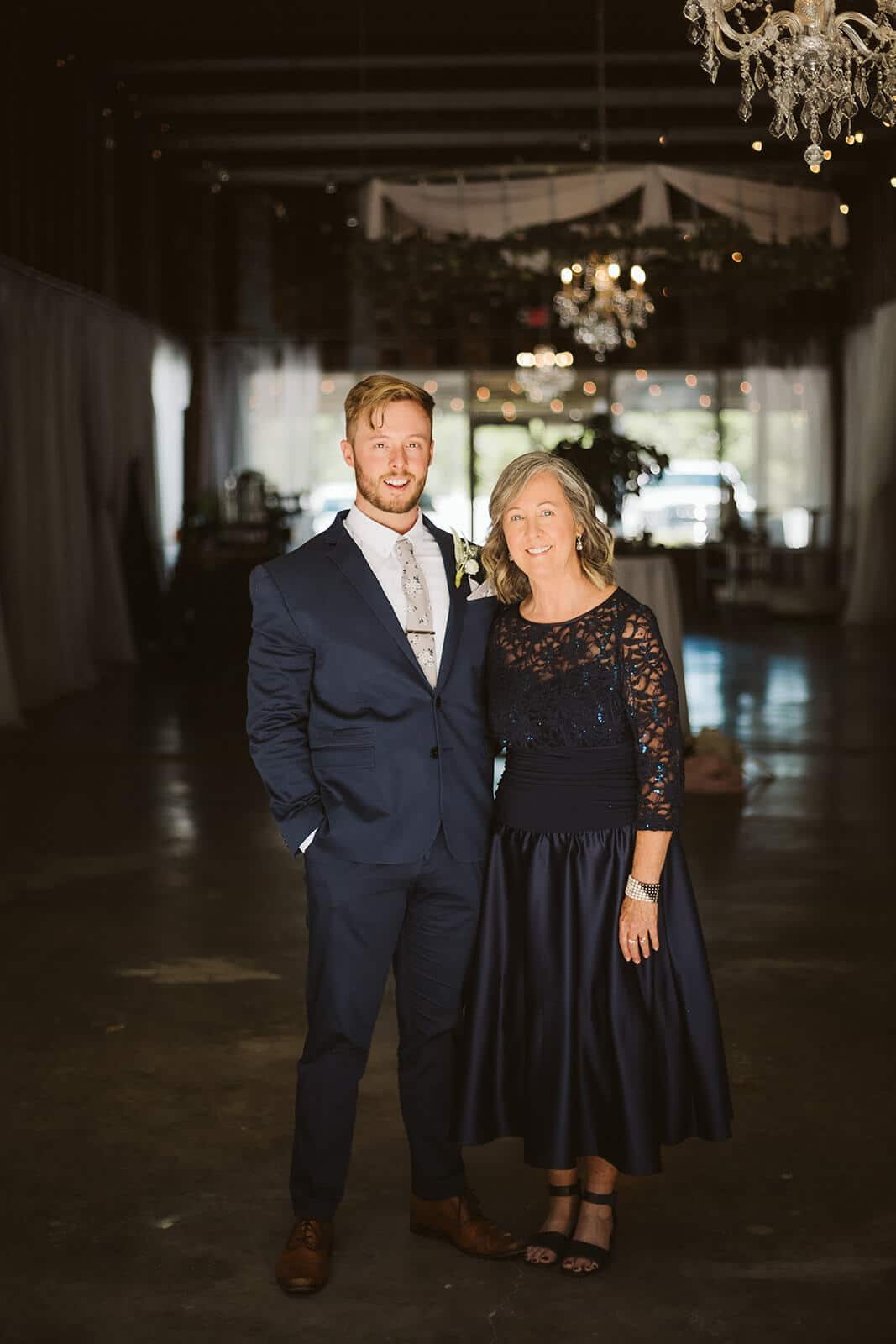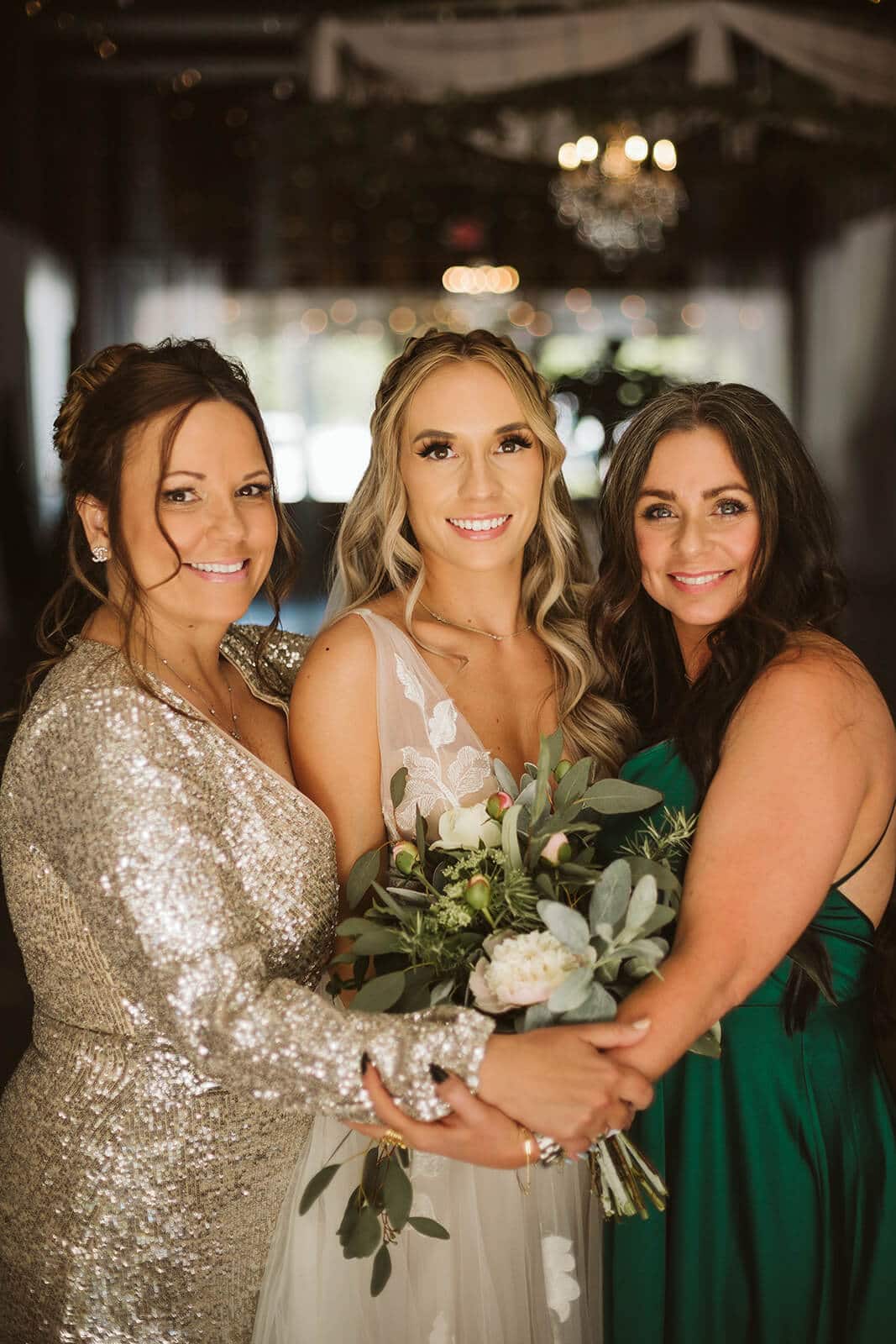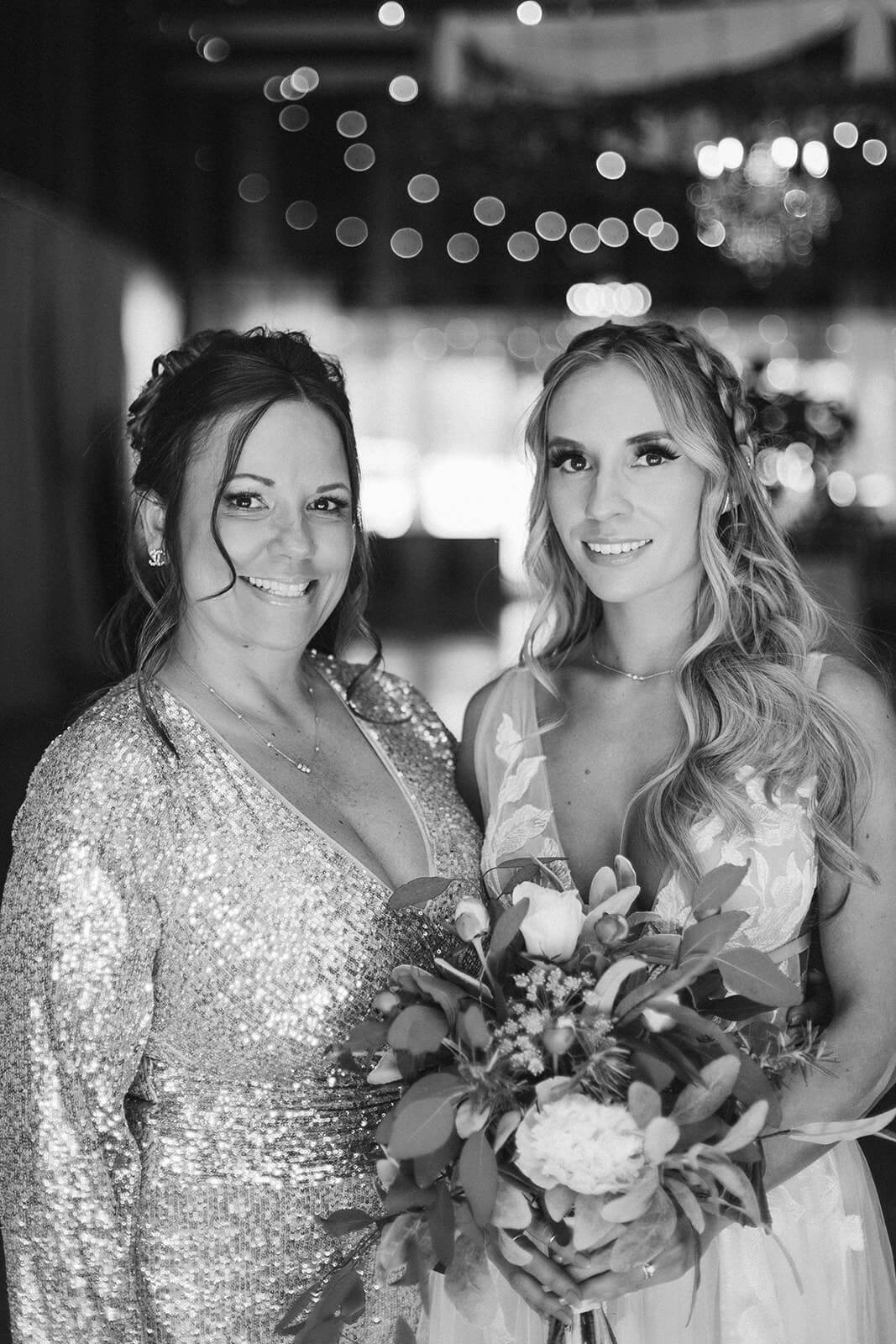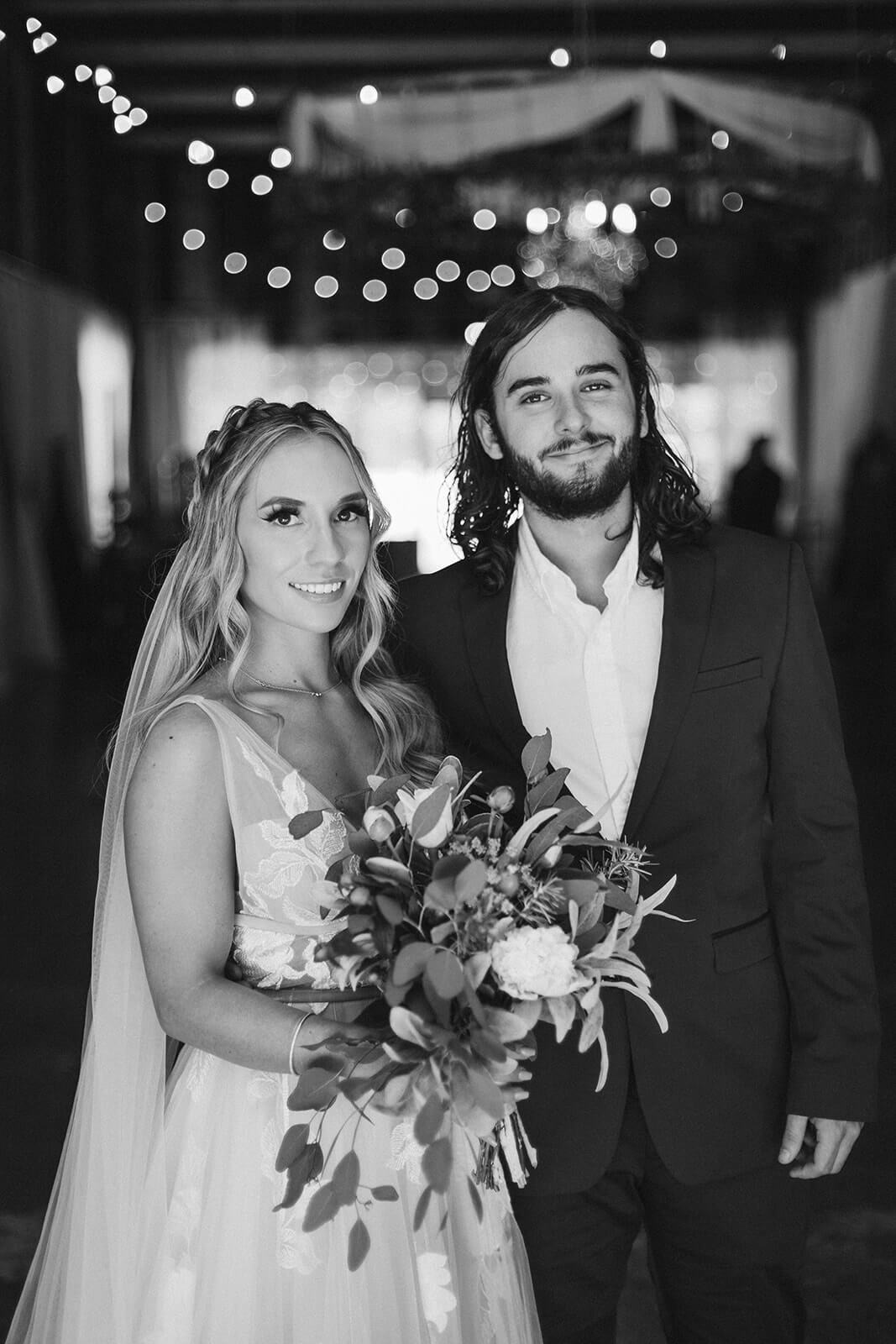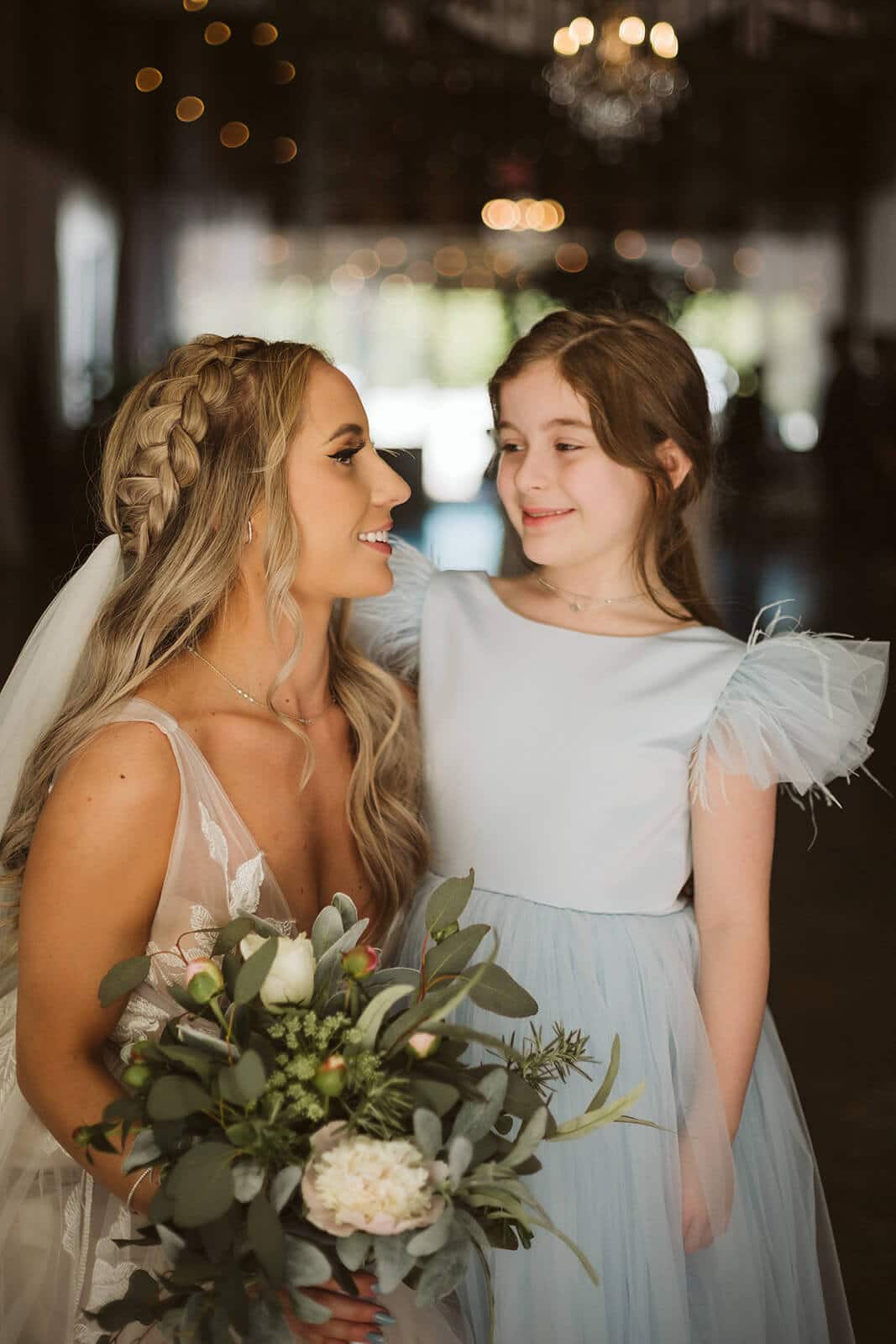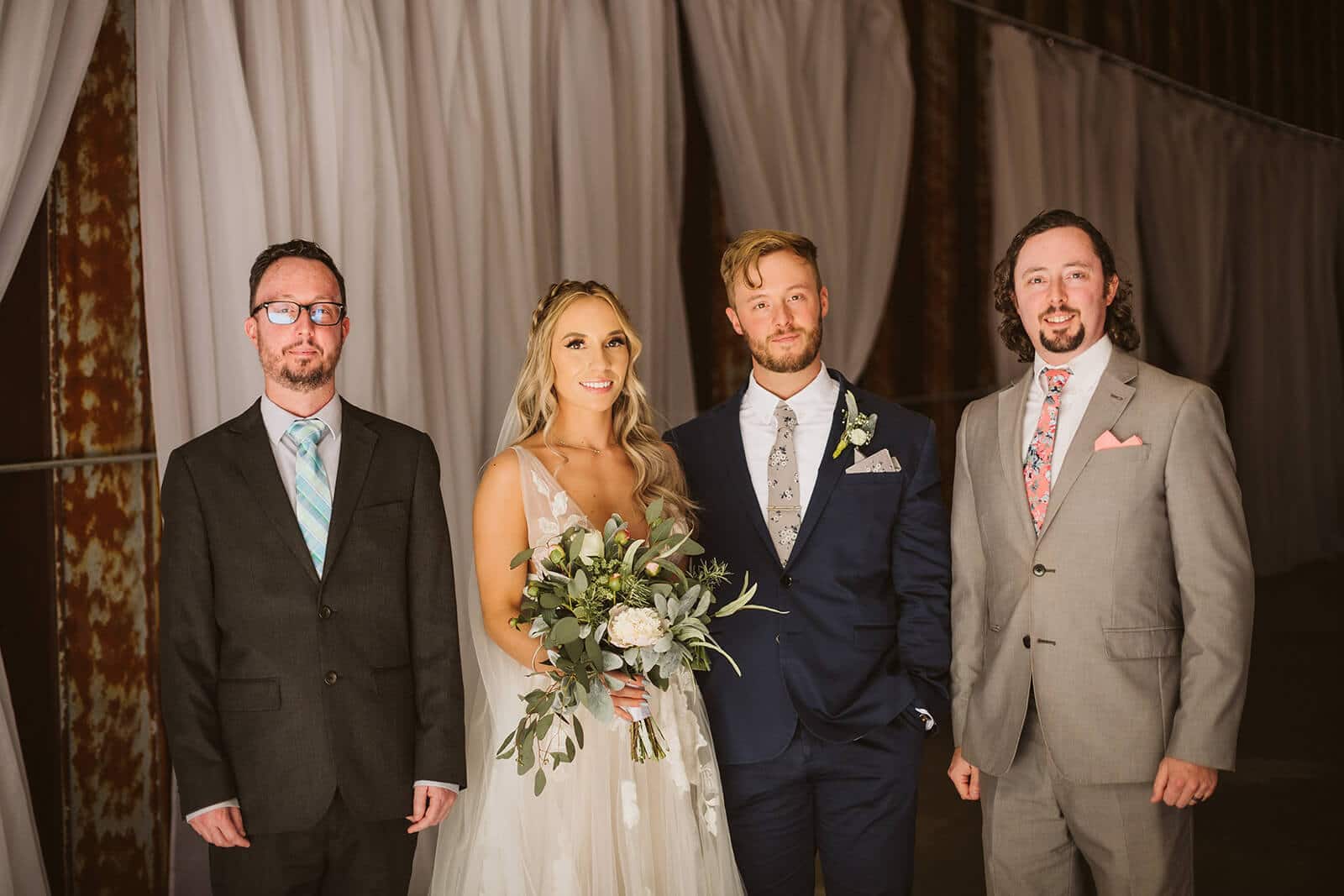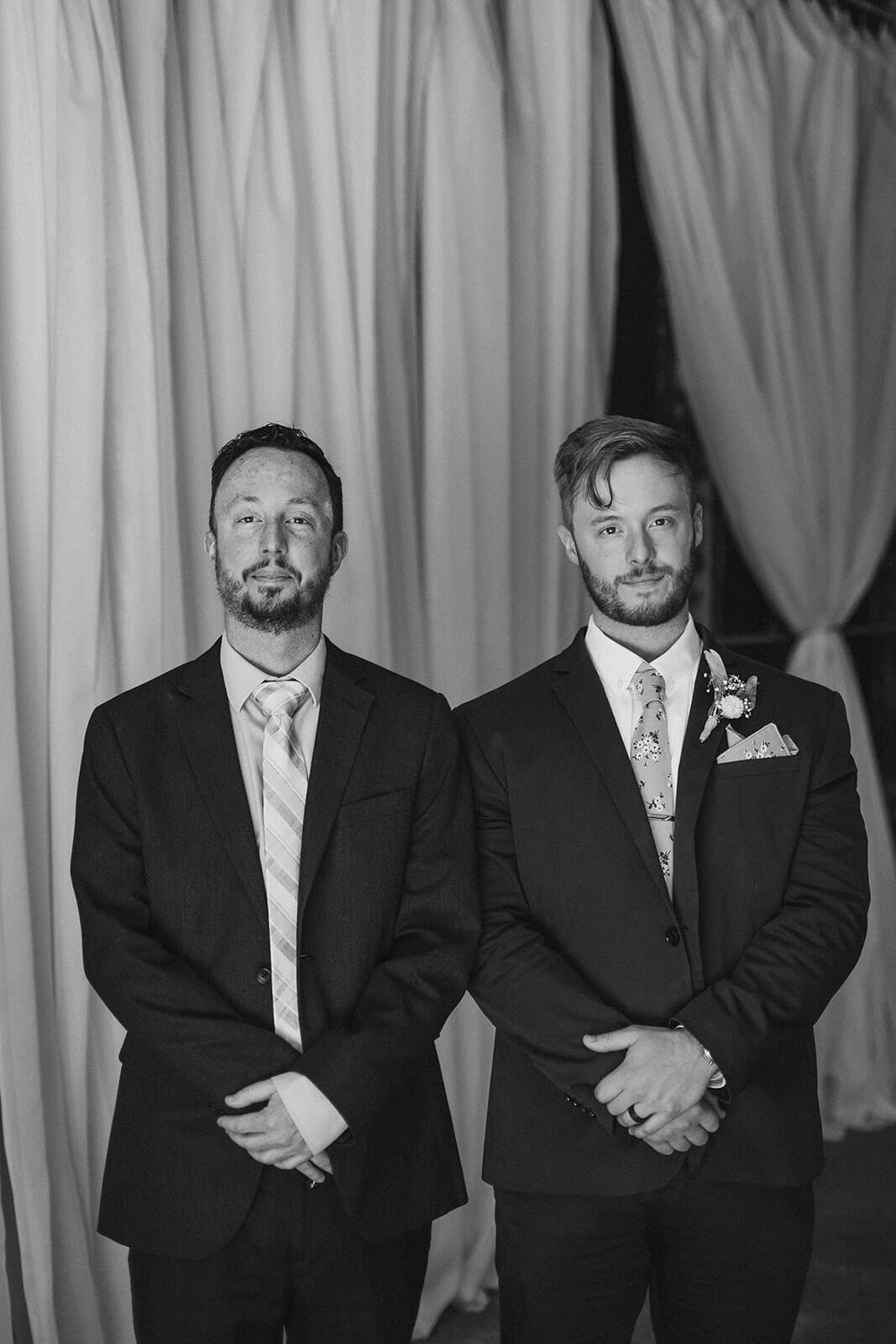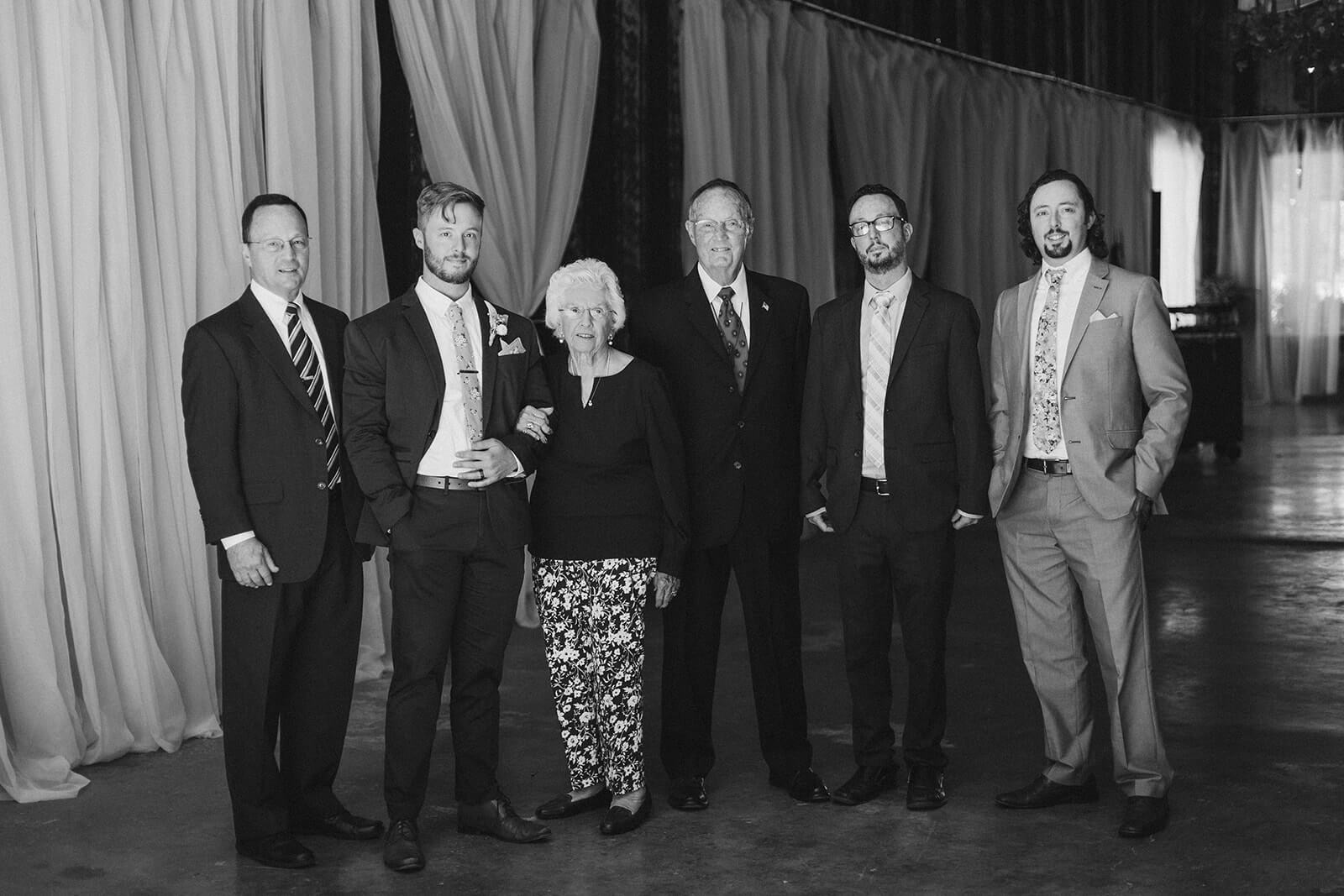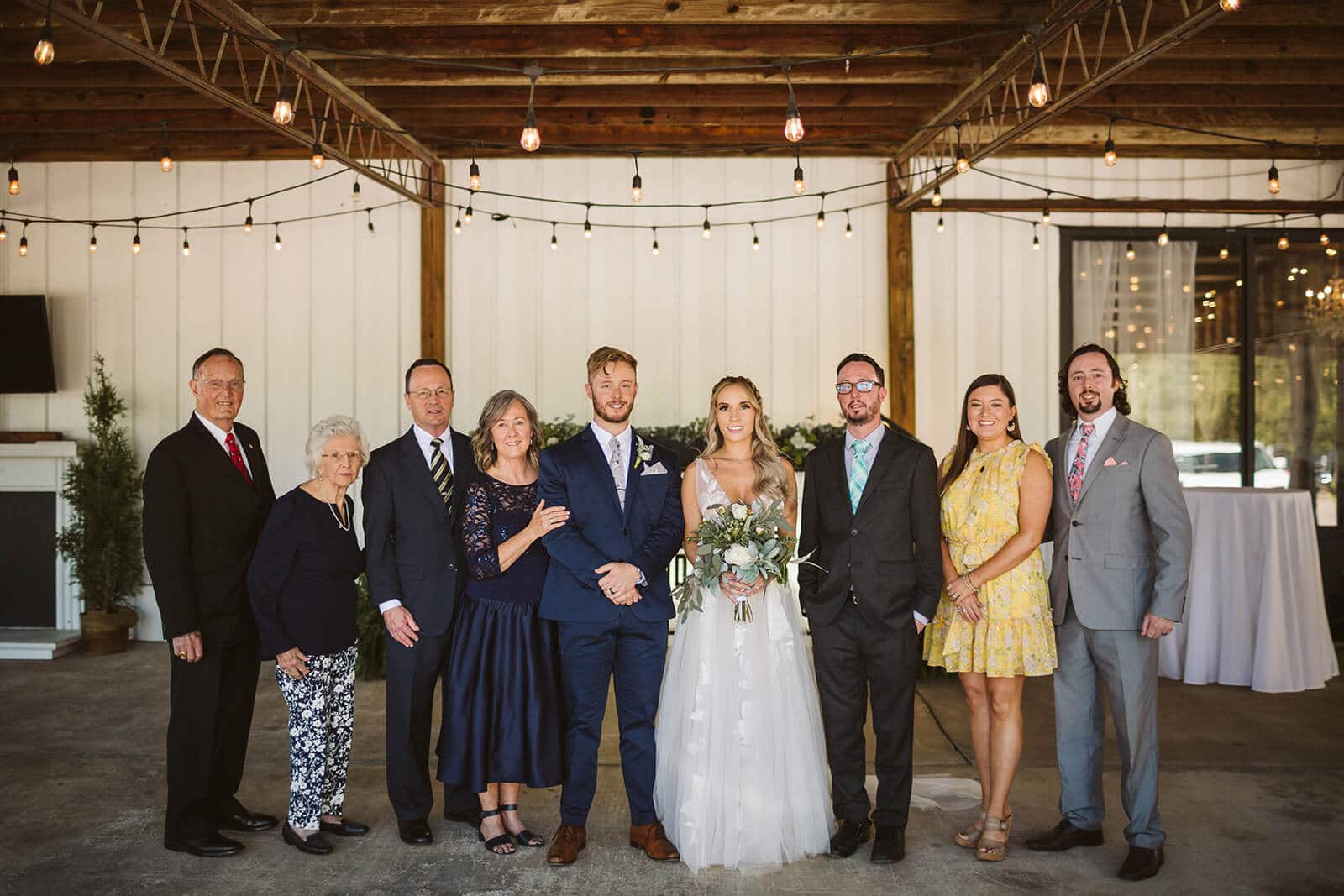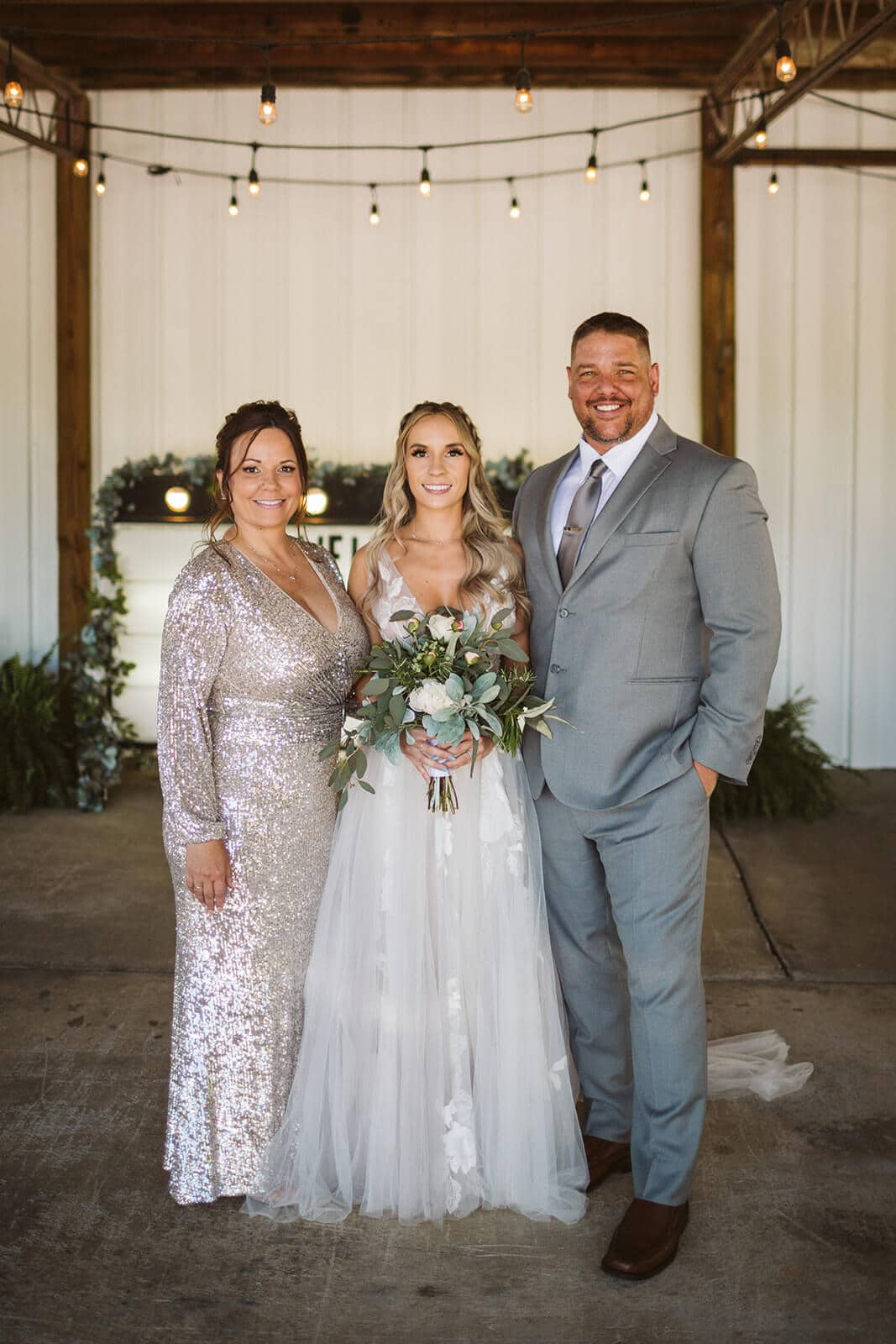 Friends + Family Portraits
One thing I always do before an event at a new venue is scope it out beforehand. I'm so glad I walked Lilly Lou's a day early because they have so many different spaces, indoor and outdoor, that can be used for various backdrops and vibes for photography. With Kera + Davis, our goal was utilizing all the venue's spaces to their fullest—the last thing you want is all your once-in-a-lifetime photos against the same exact backdrop.
Starting Bride + Groom portraits at the silo, we then moved to their rustic space called "The Gallery" for more formal portraits with close family and friends and finished on the covered patio for a more relaxed vibe under the twinkly lights.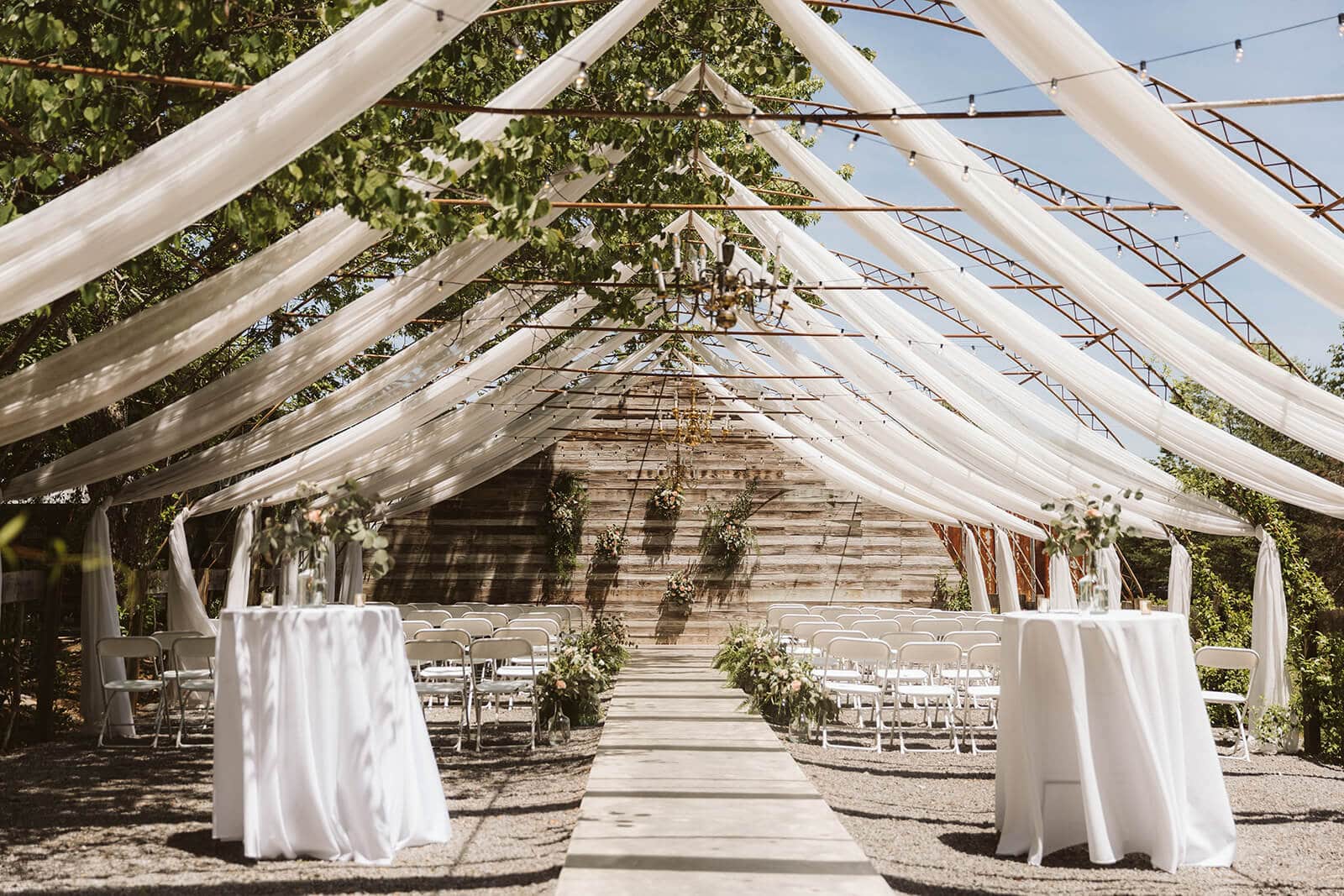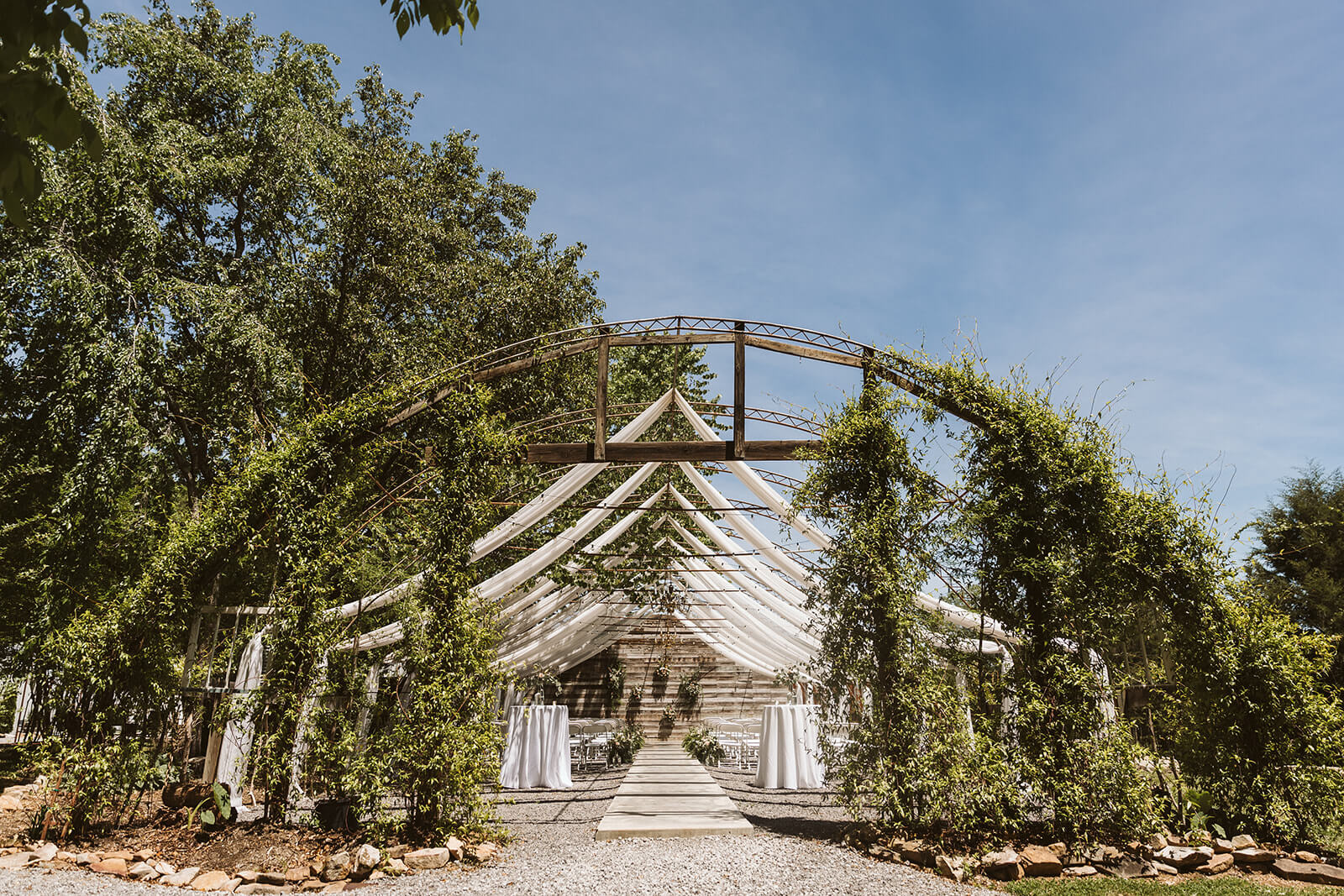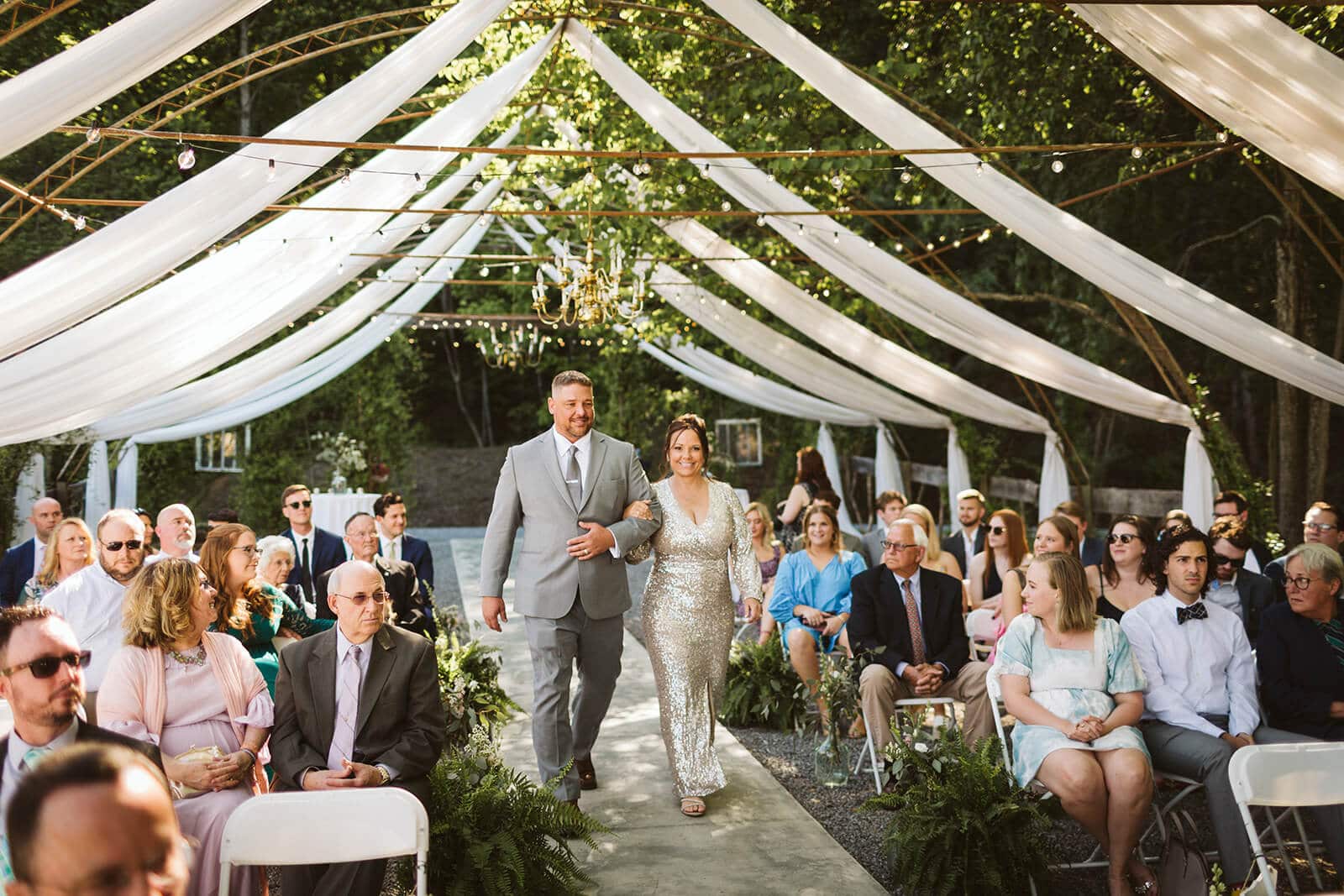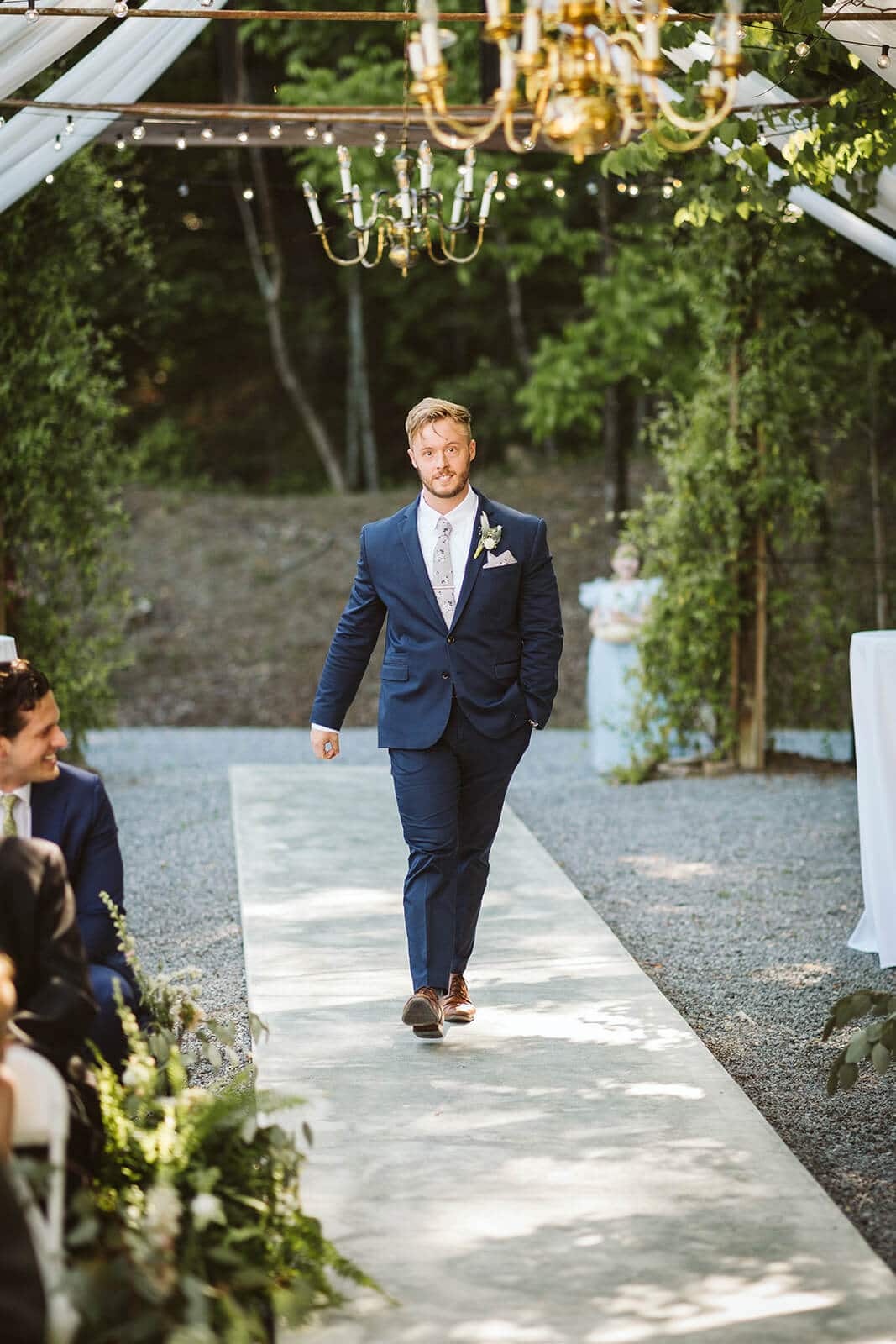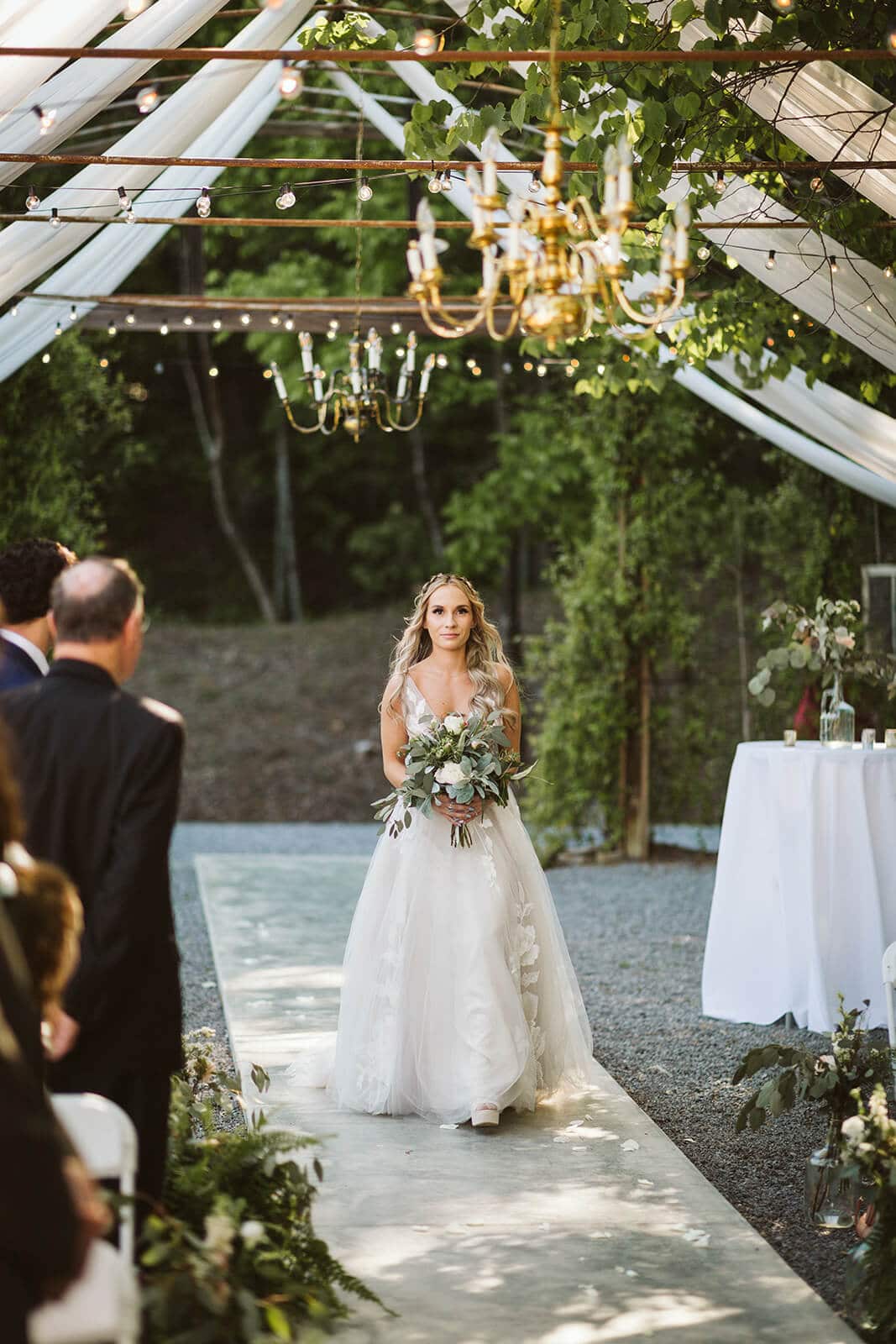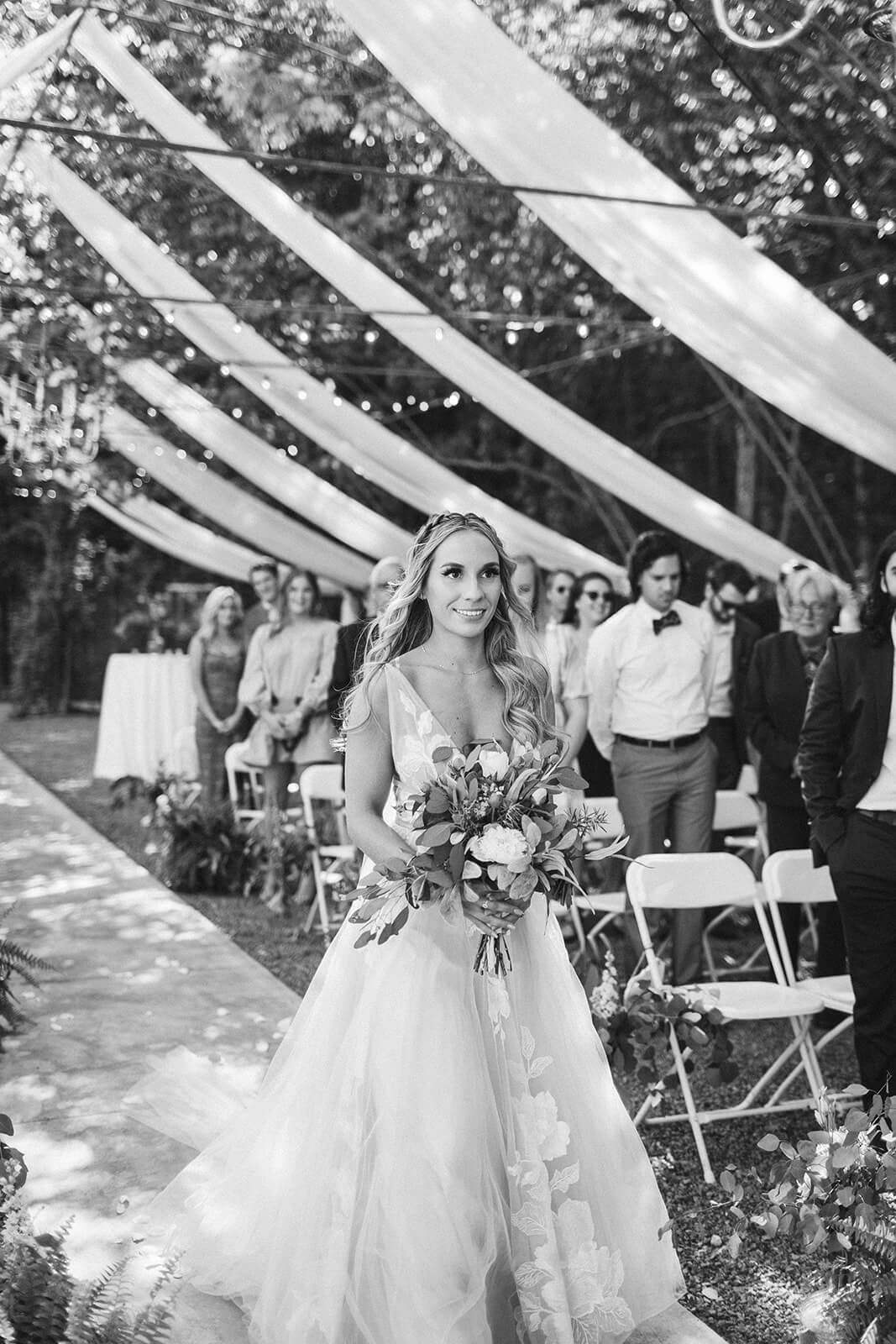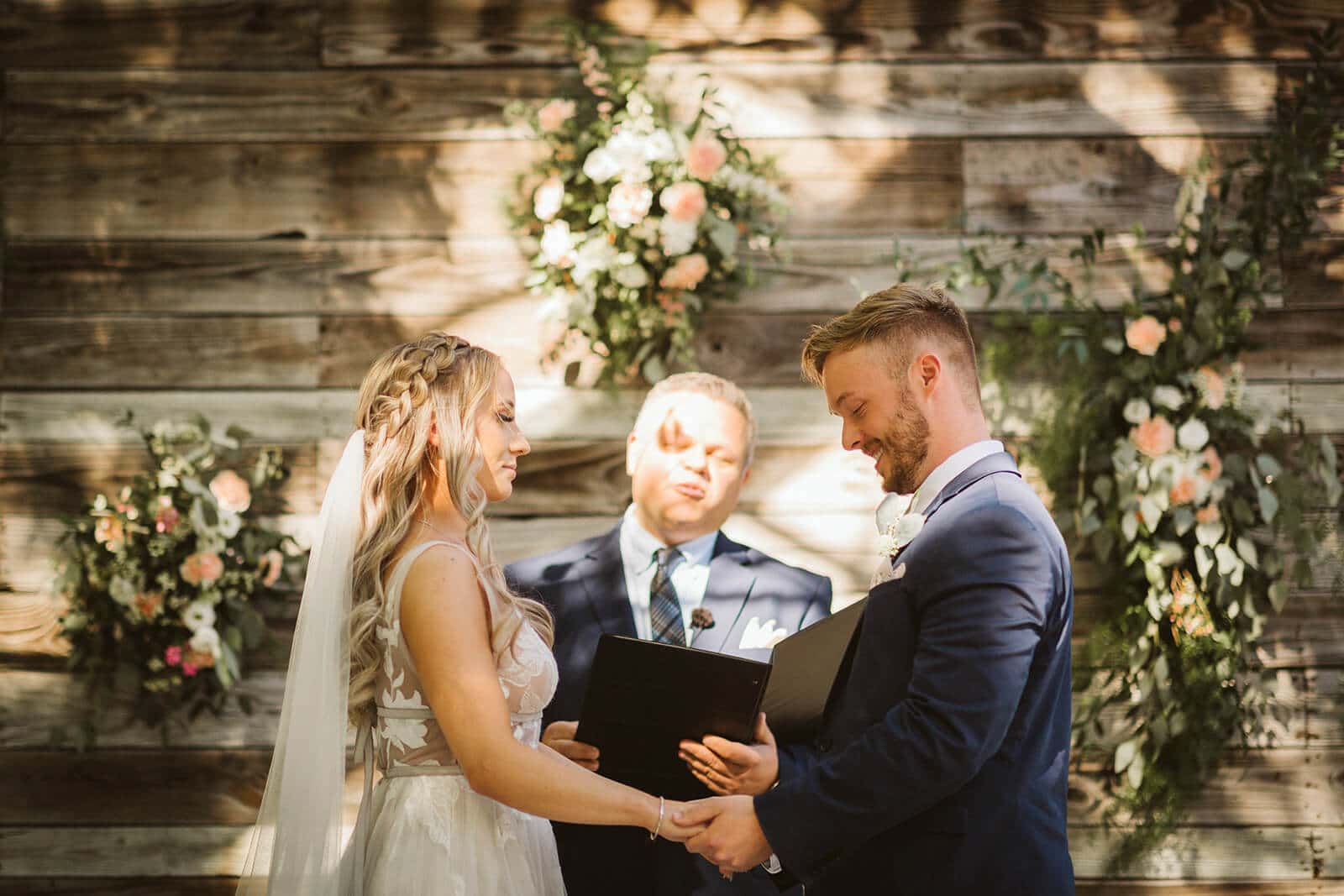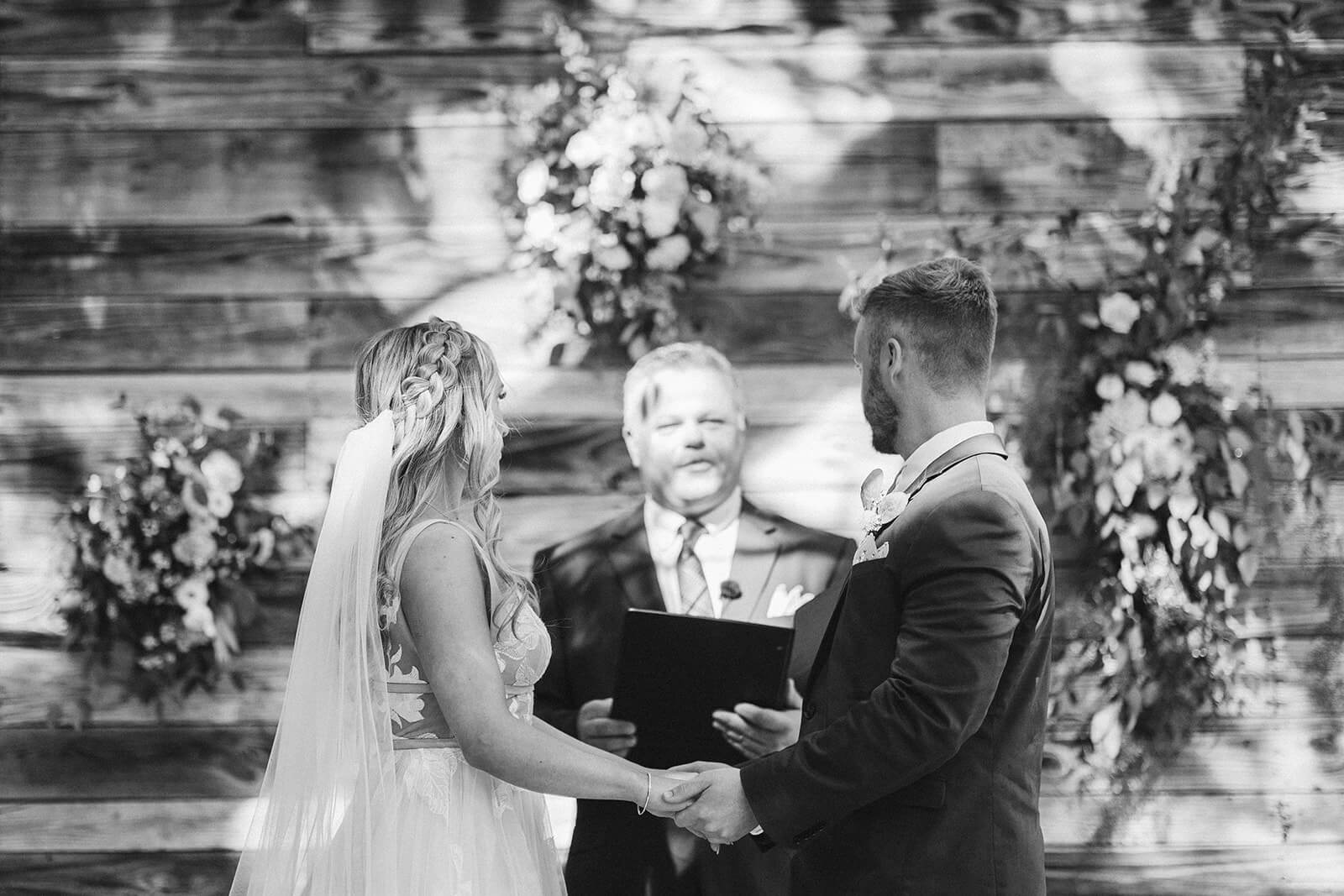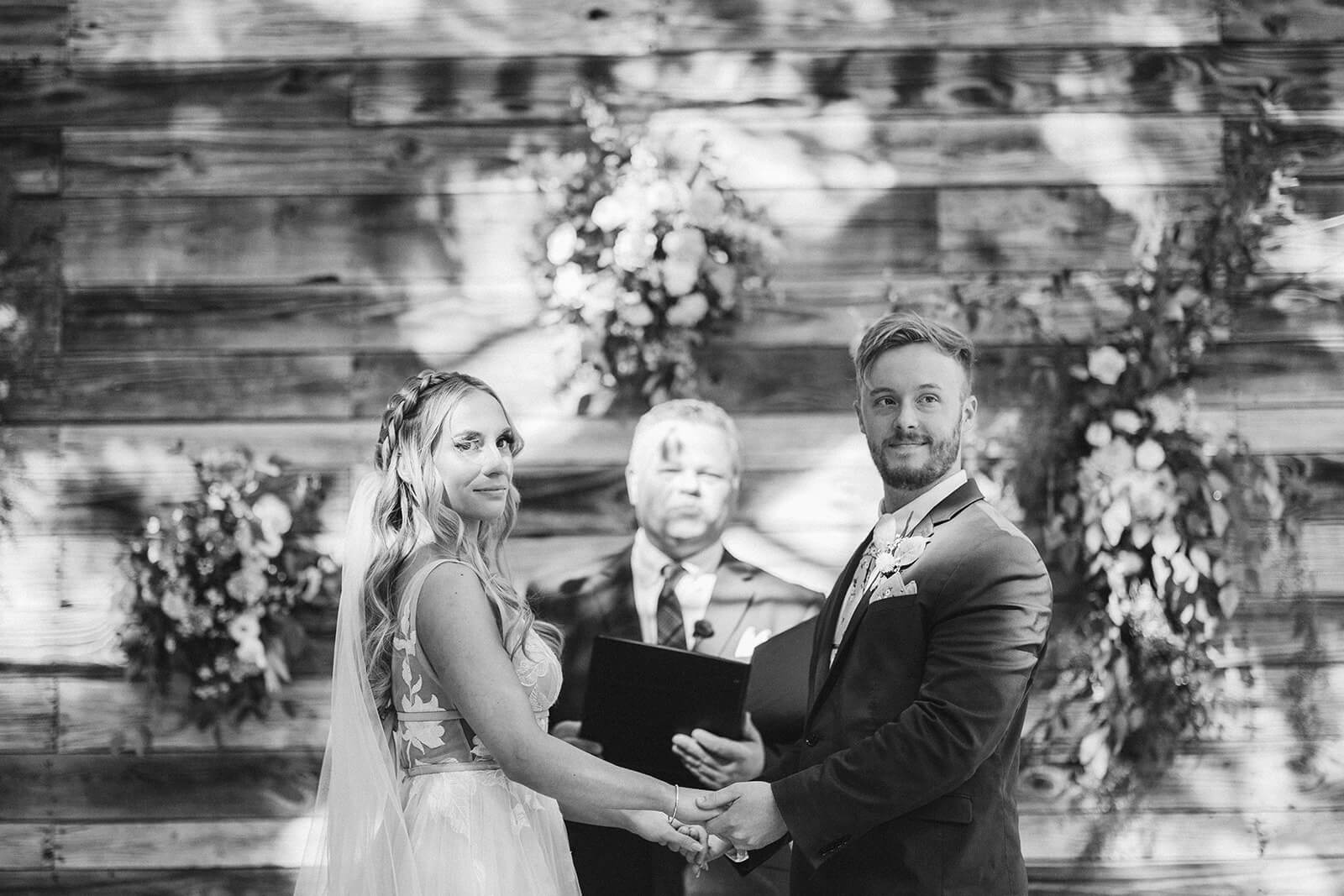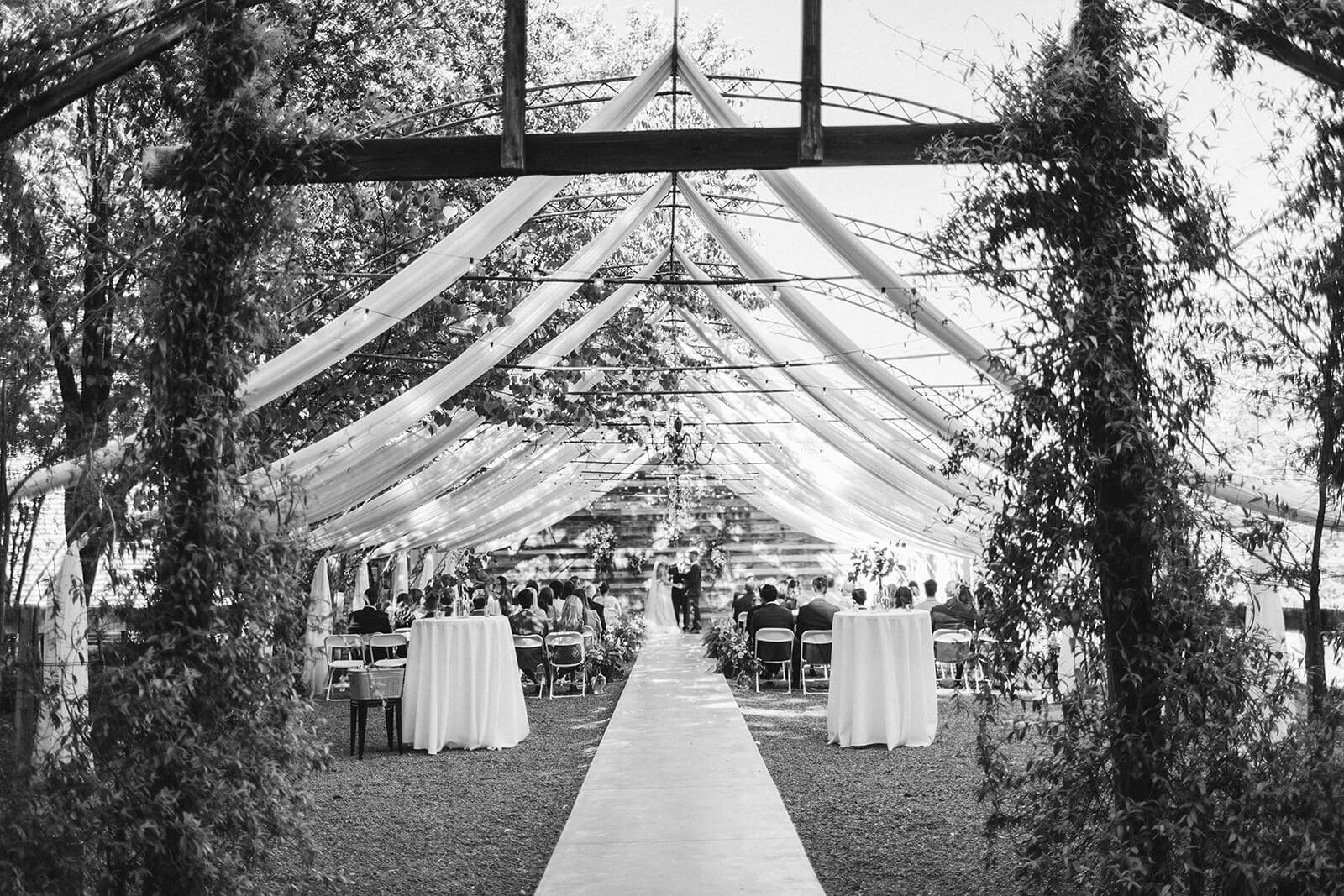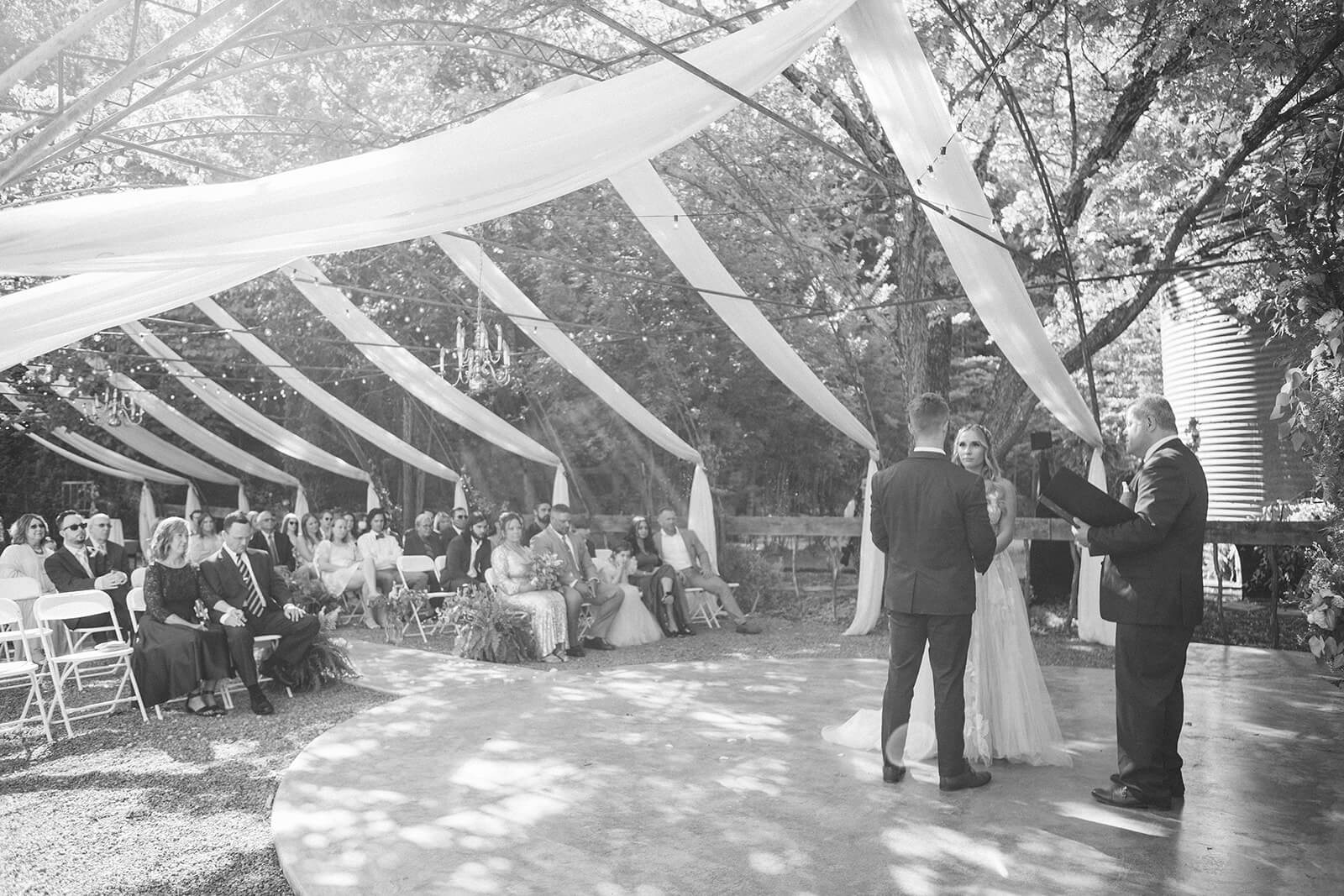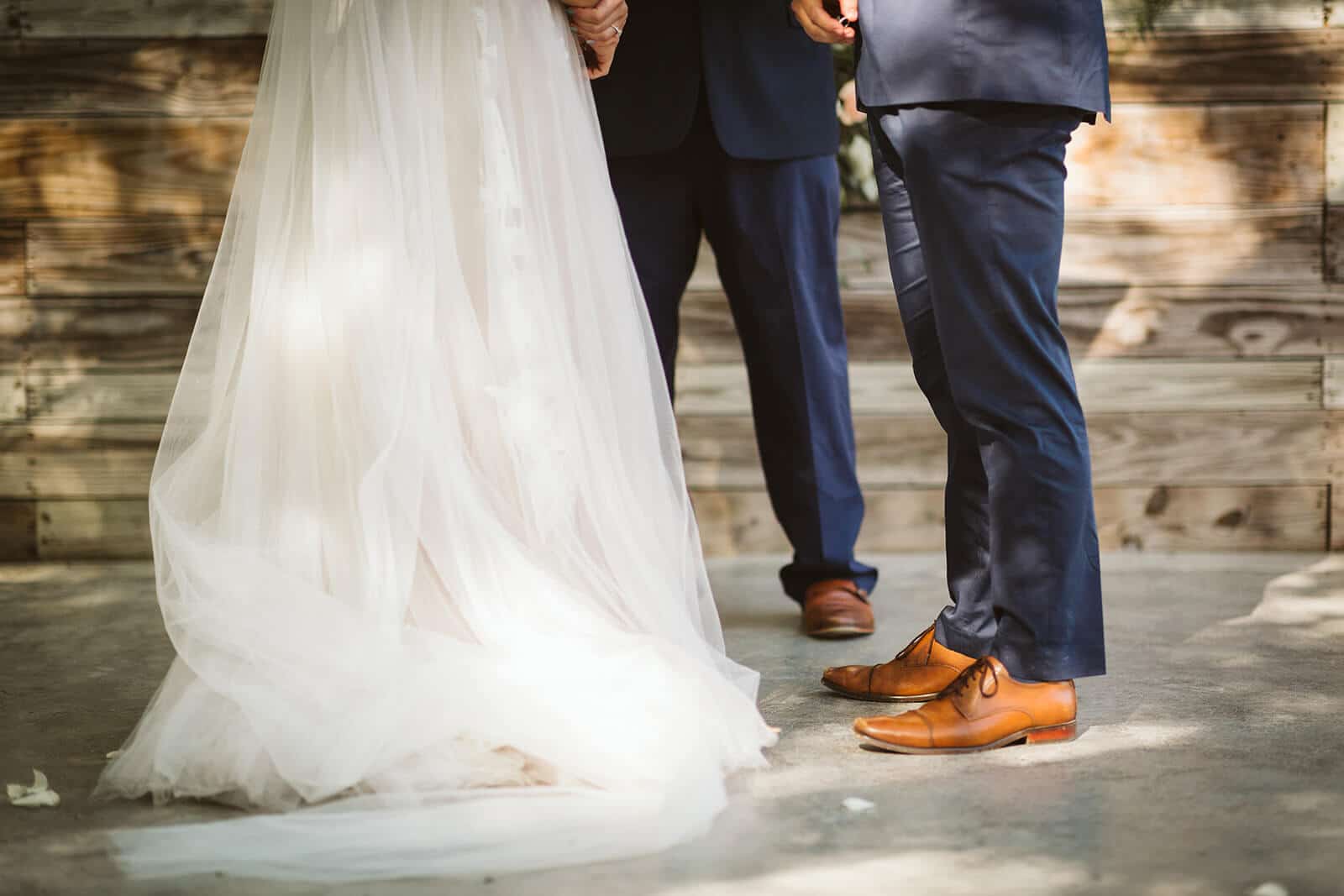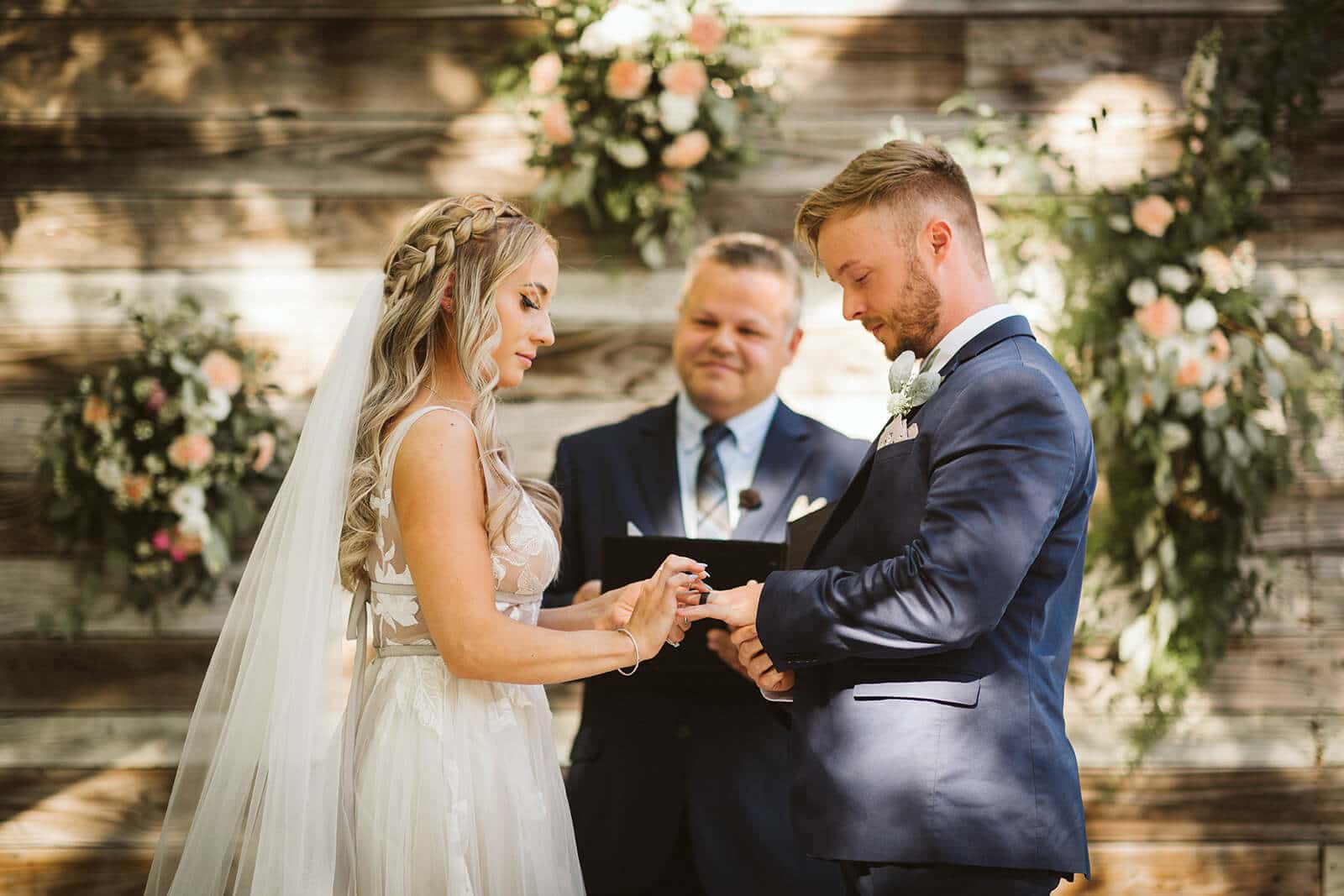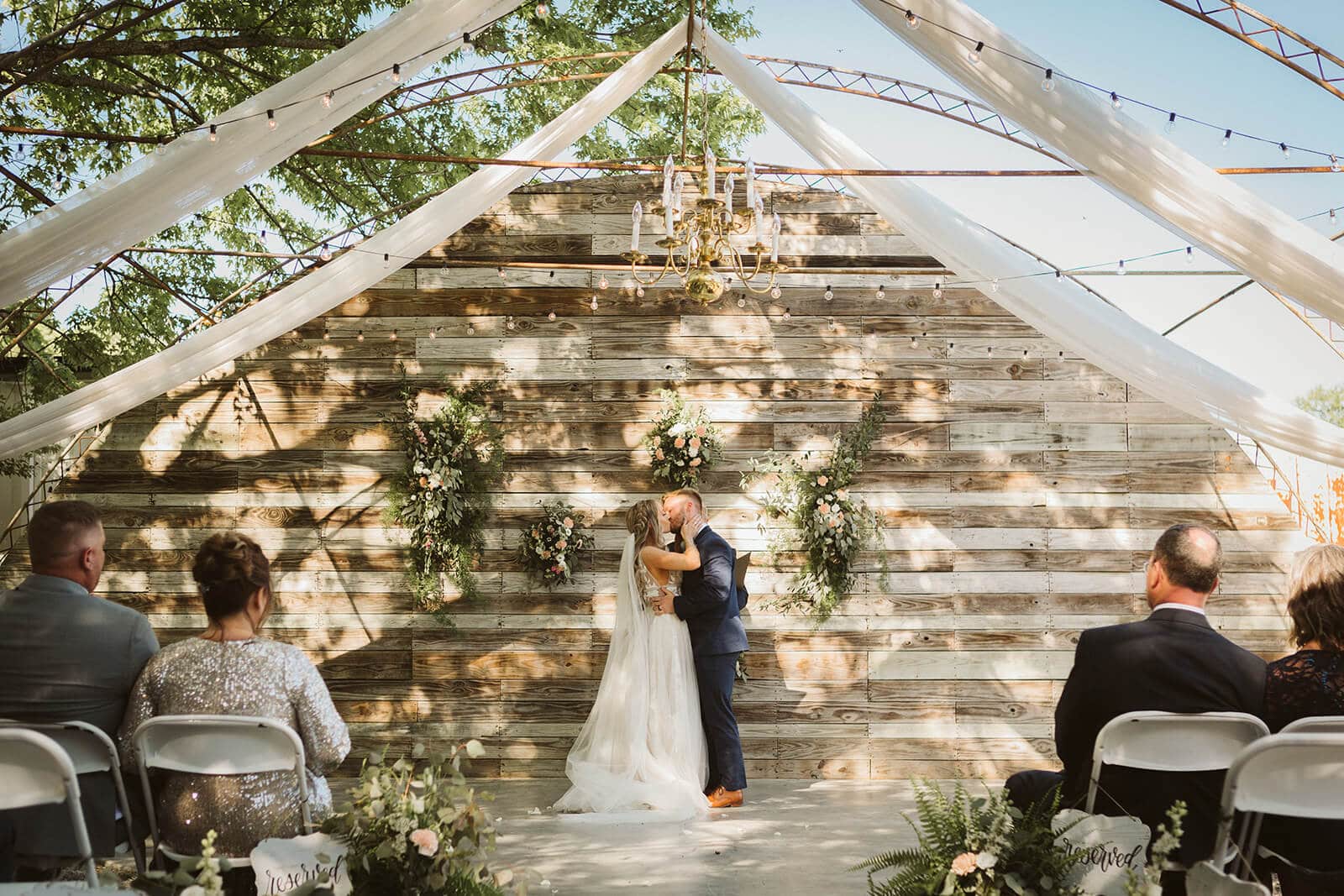 Ceremony in the Garden
The couple chose to hold their ceremony in "The Enchanted Garden" and the spring day turned out beautifully. Lilly Lou's Garden ceremony spot is a sight to behold, especially in spring, with green foliage poking through the white curtains and bistro lights overhead. Guests will even enjoy mountain and valley views to the side of the wooden backdrop wall! This location couldn't have fit Kera + Davis better for their "I do's."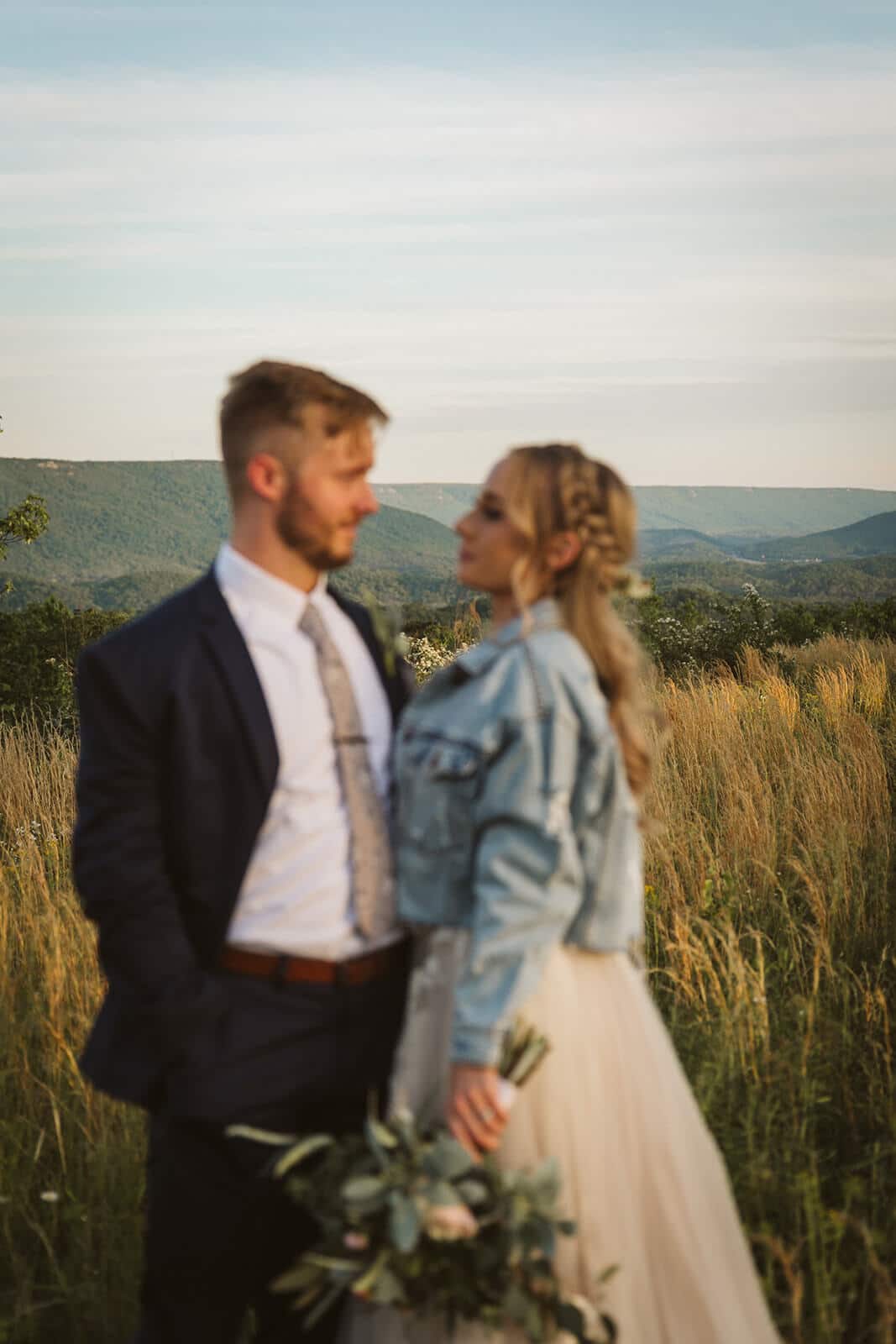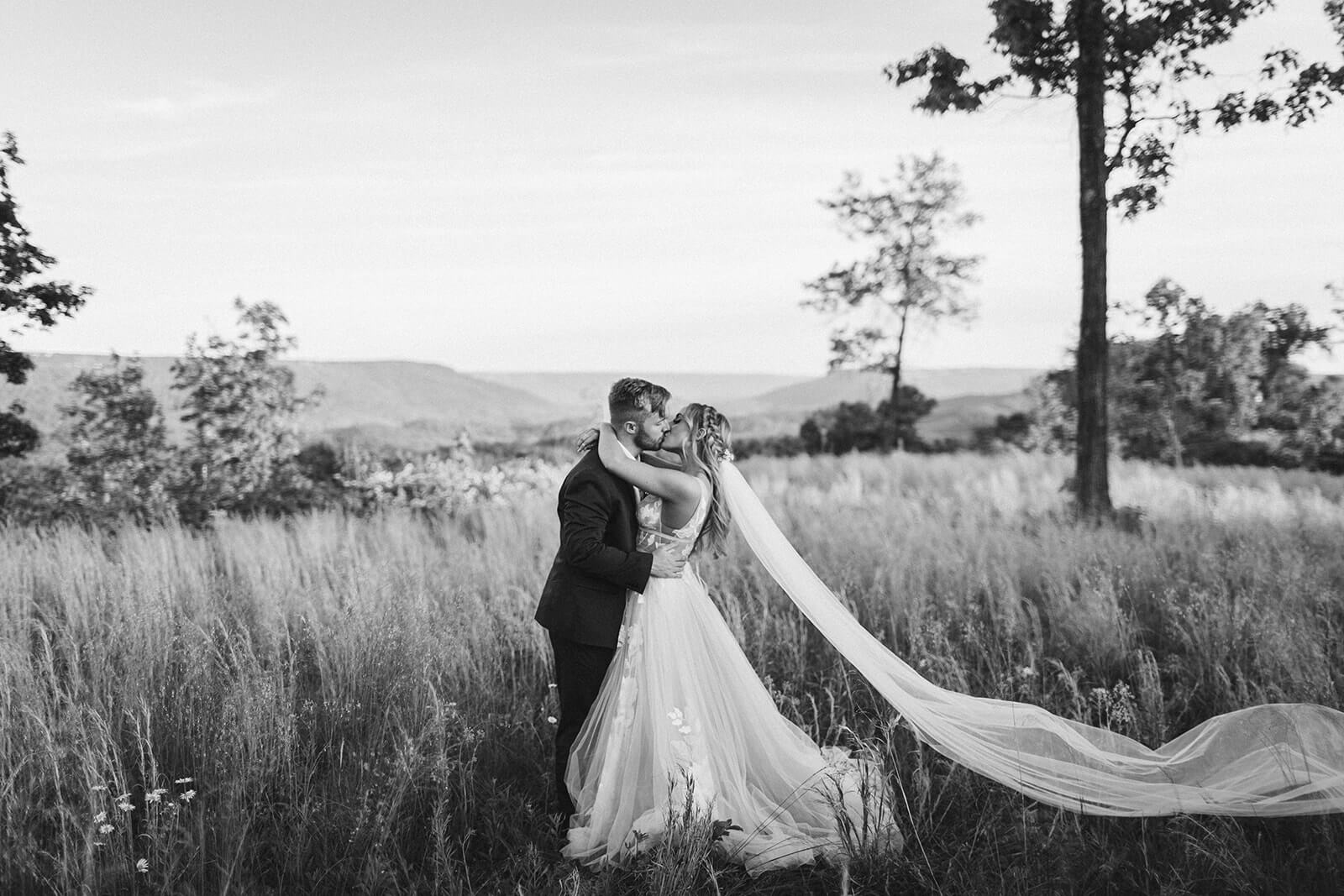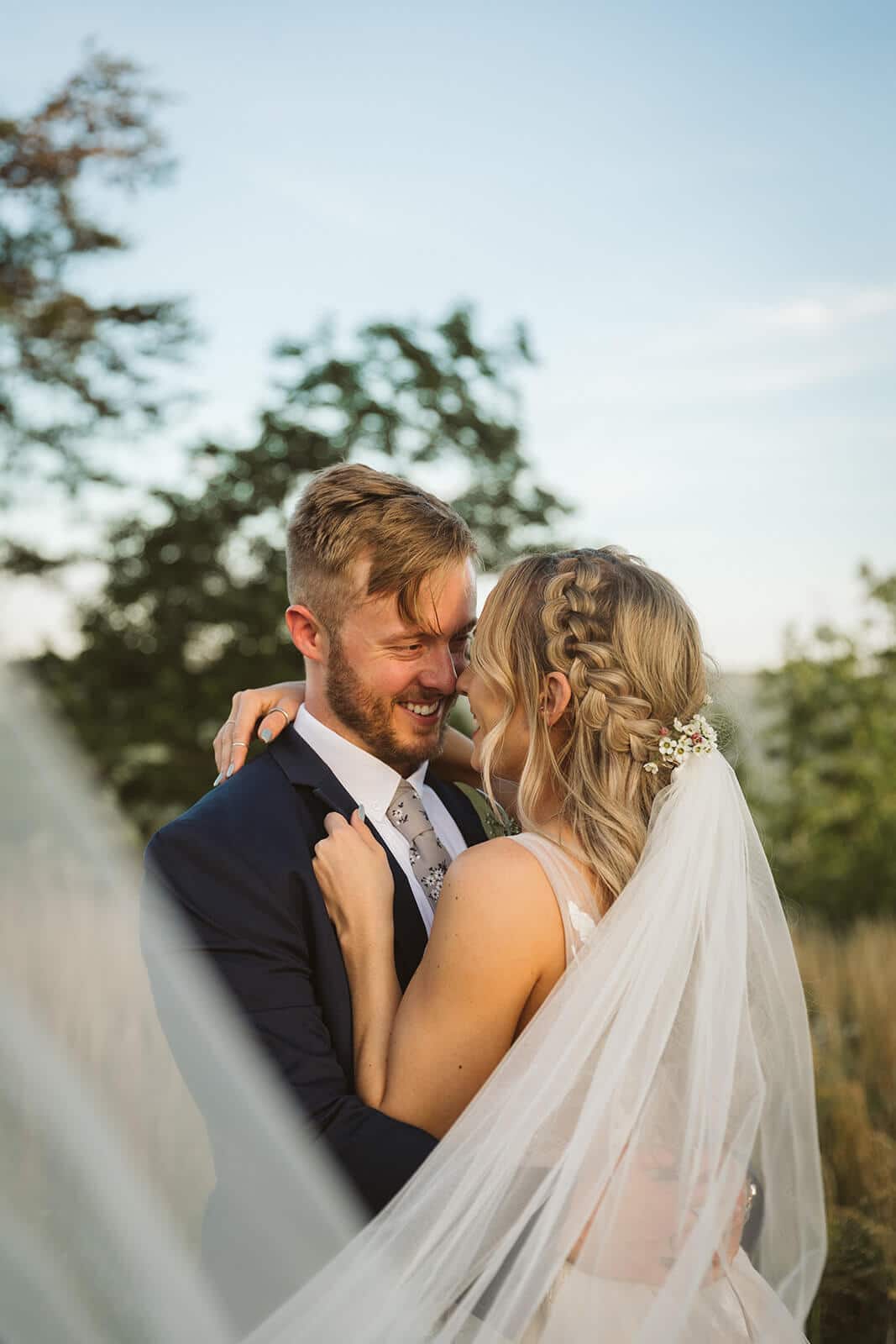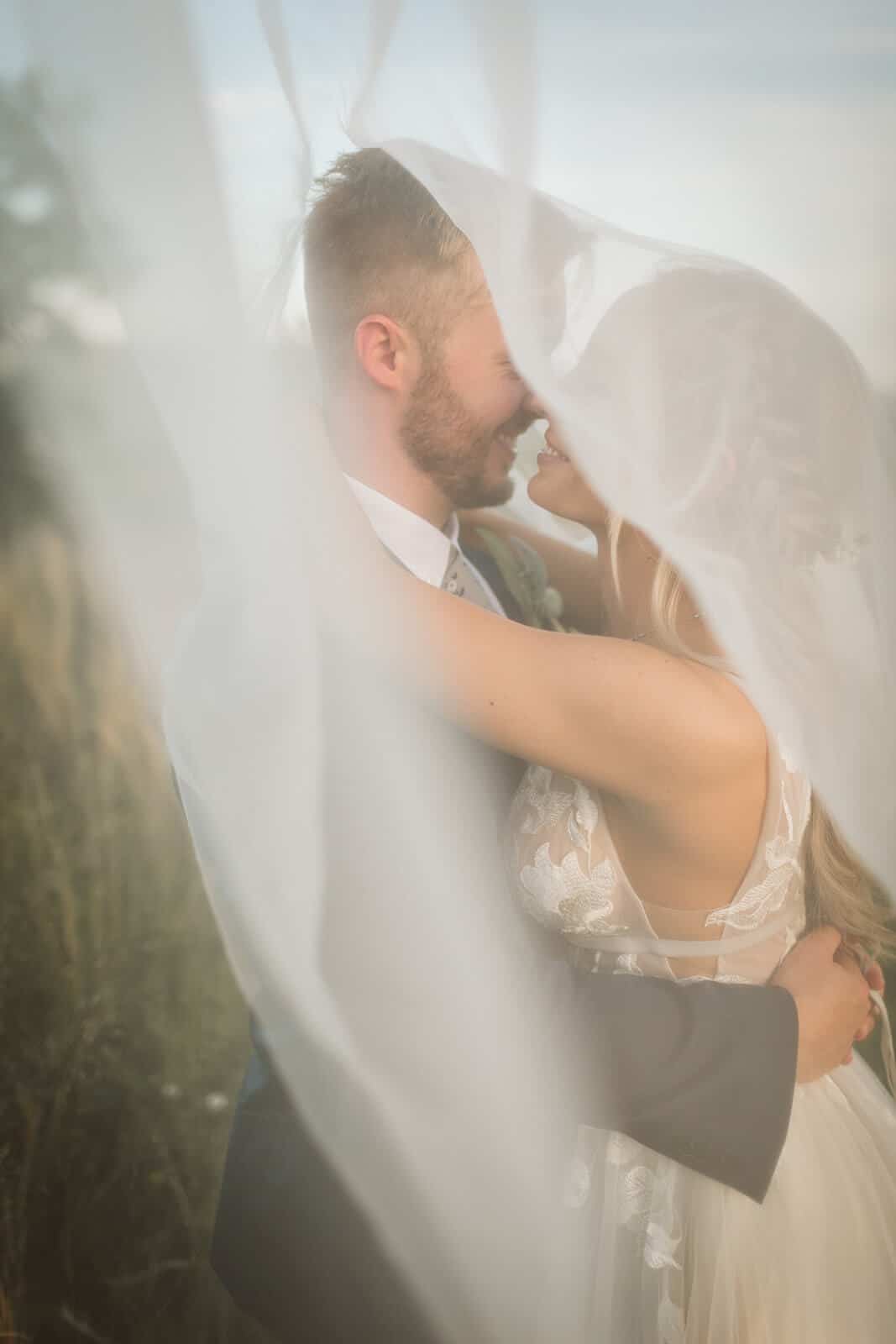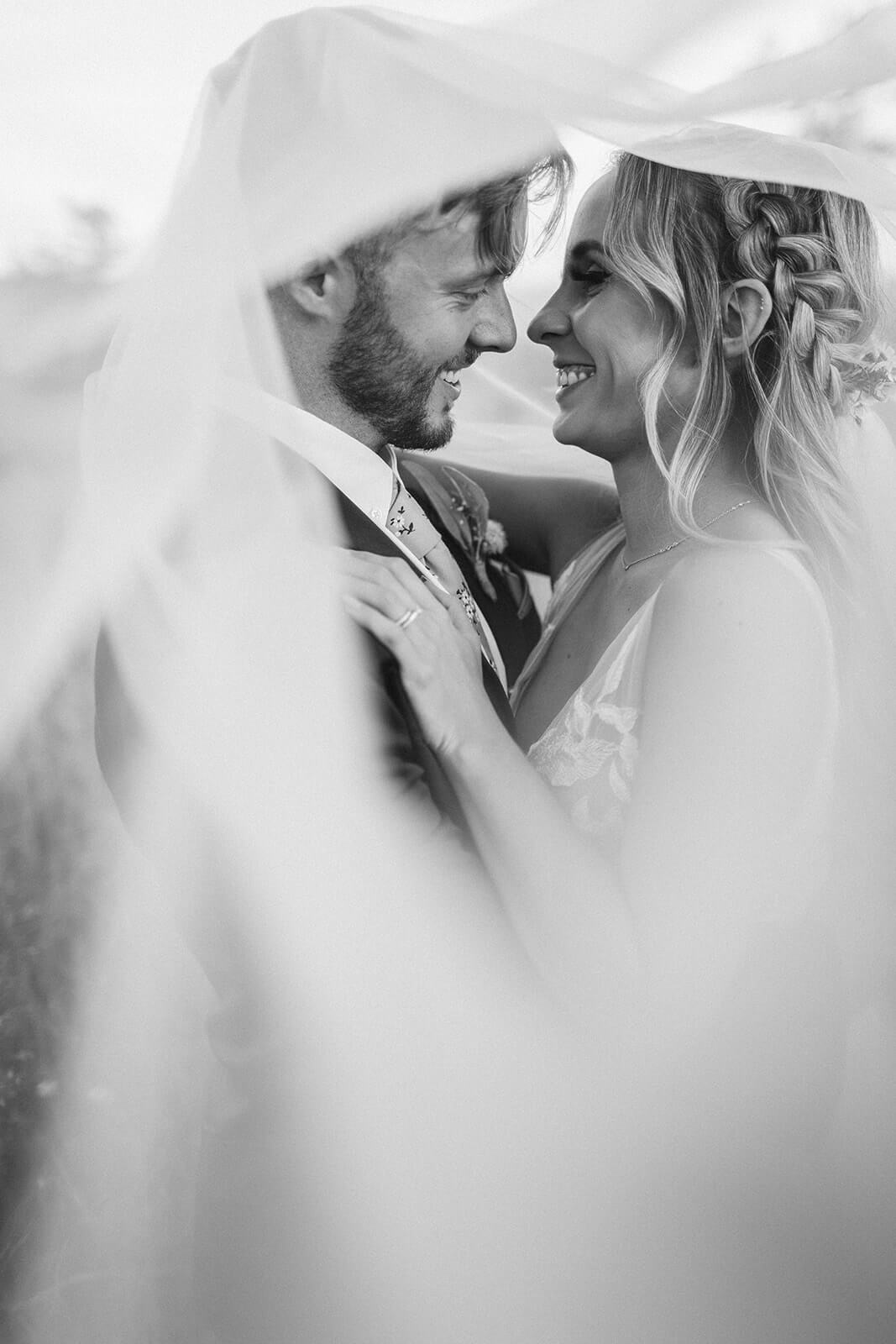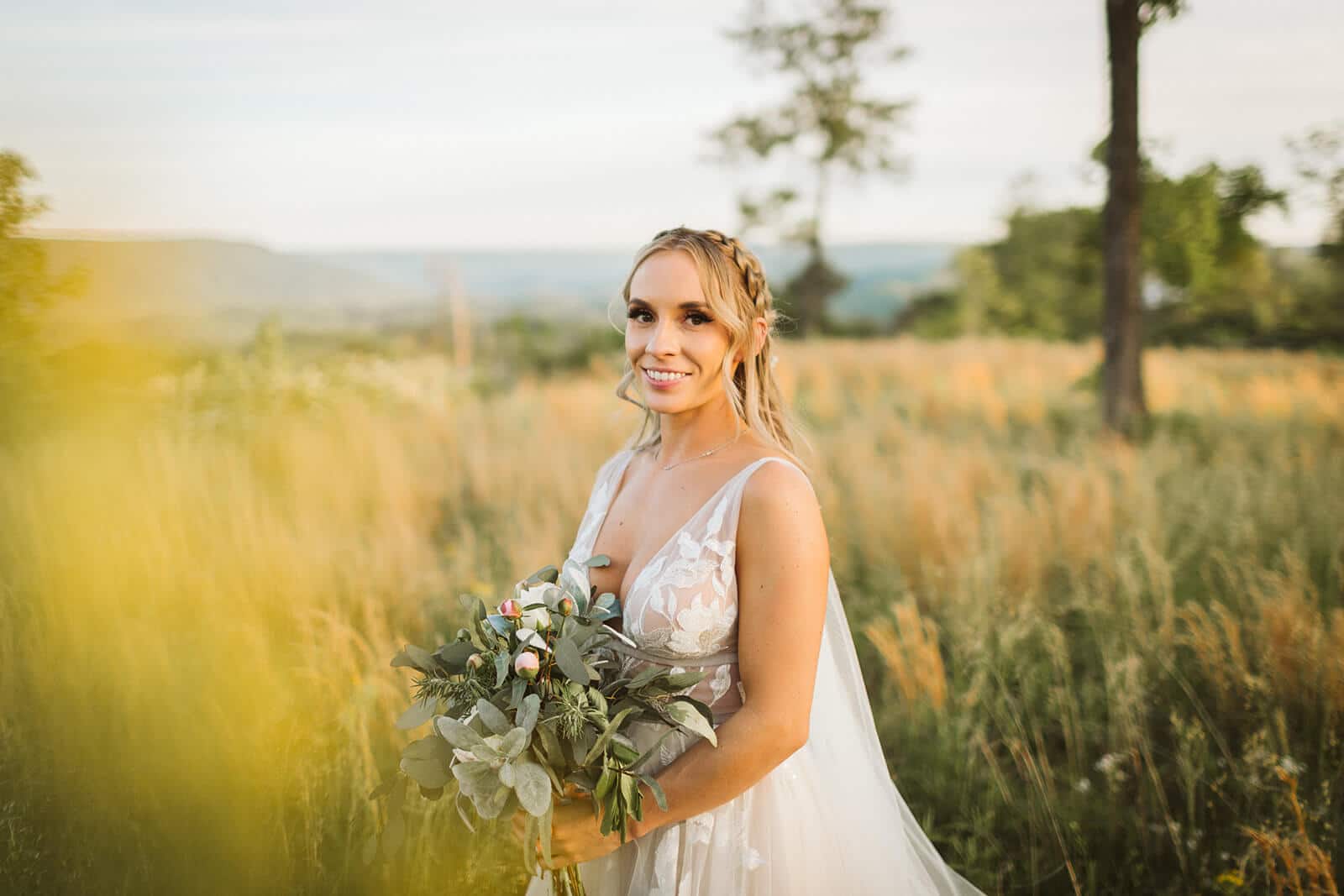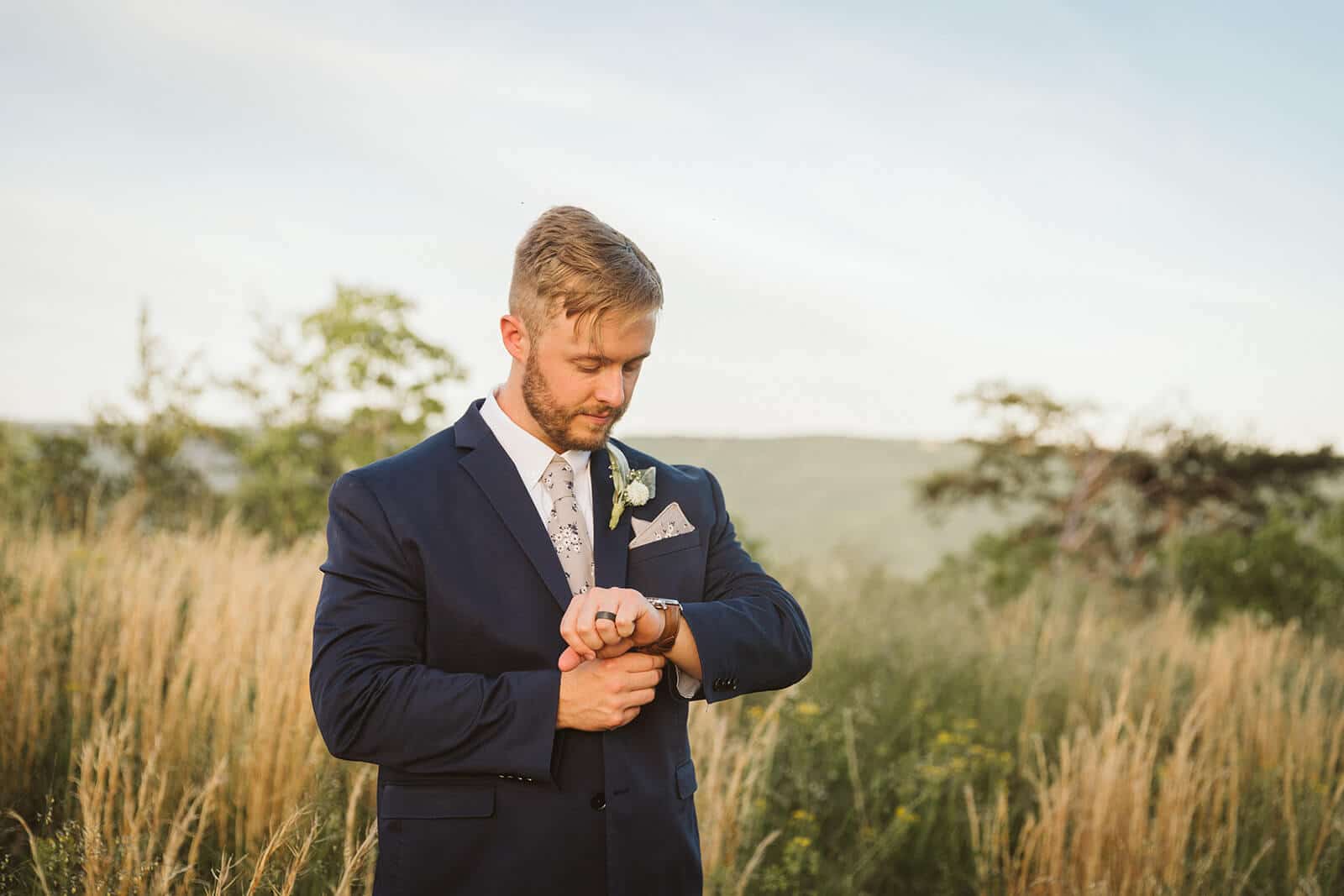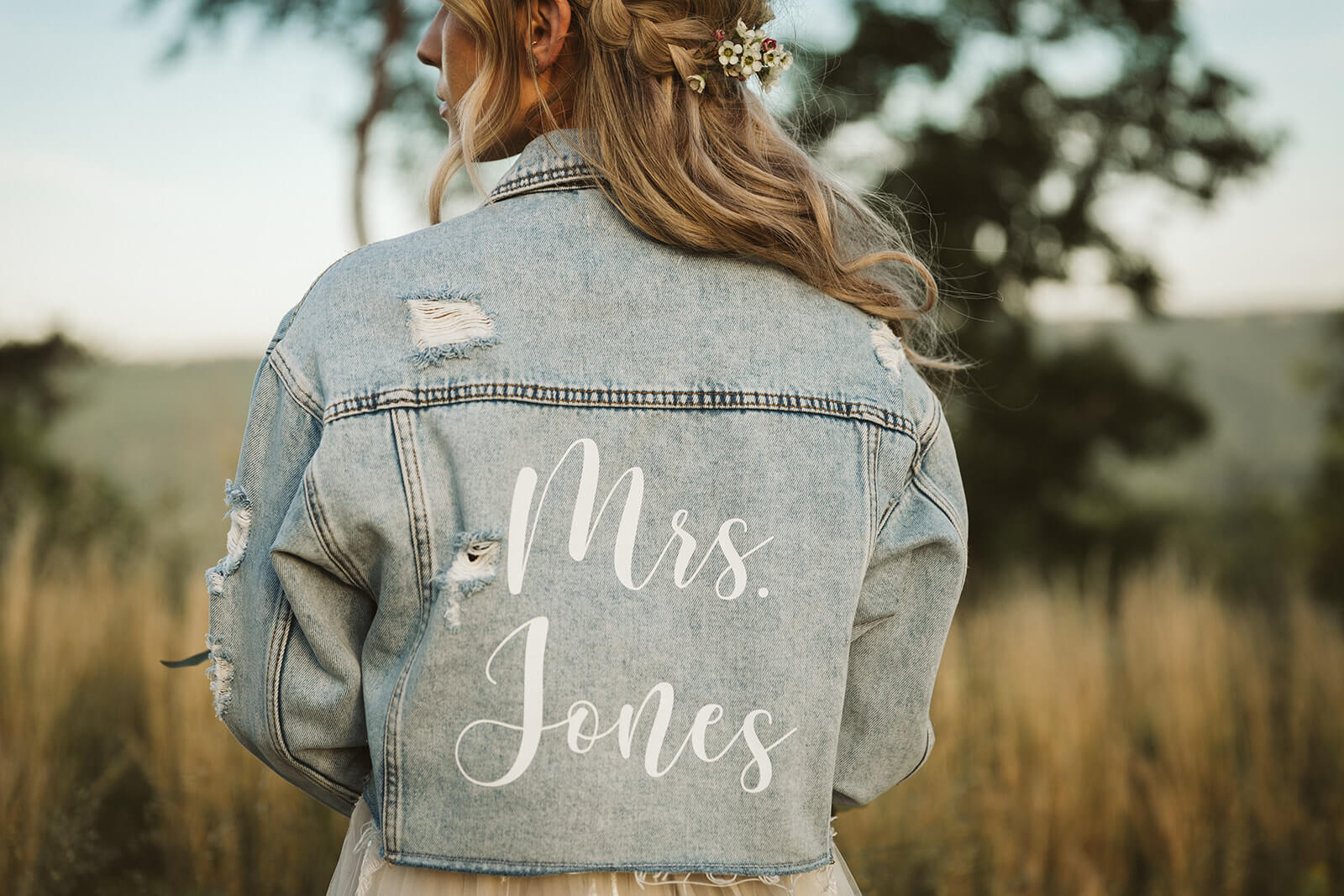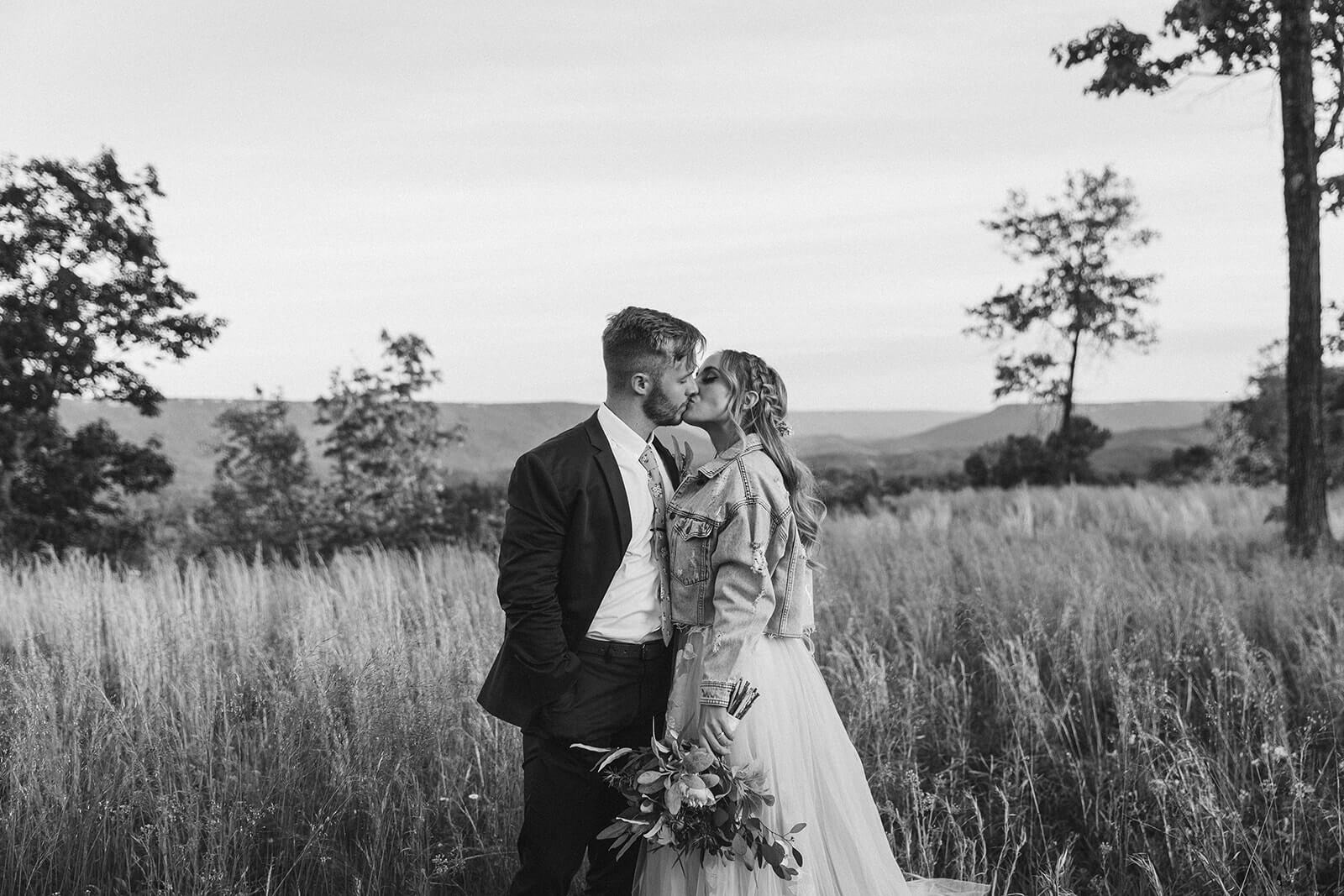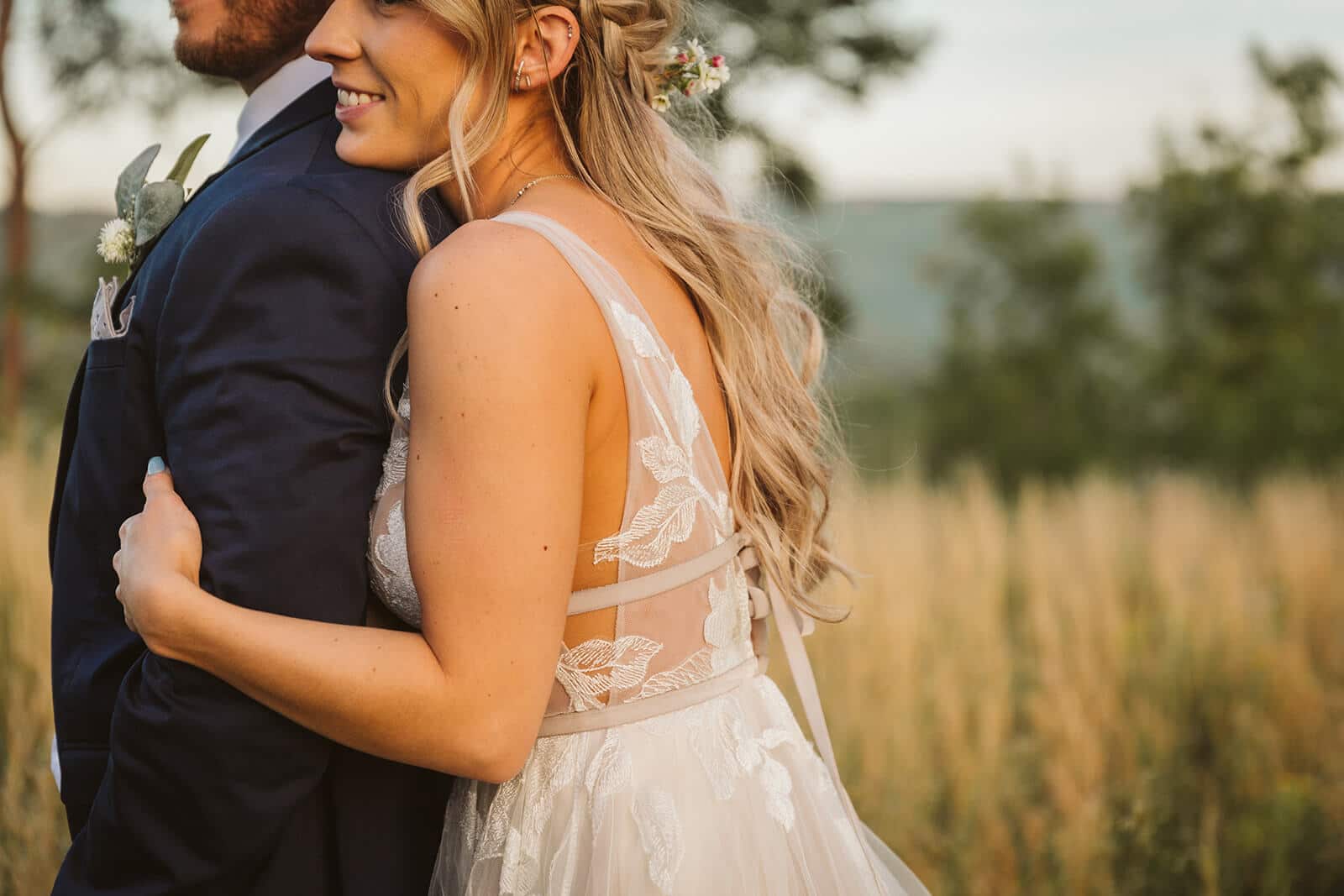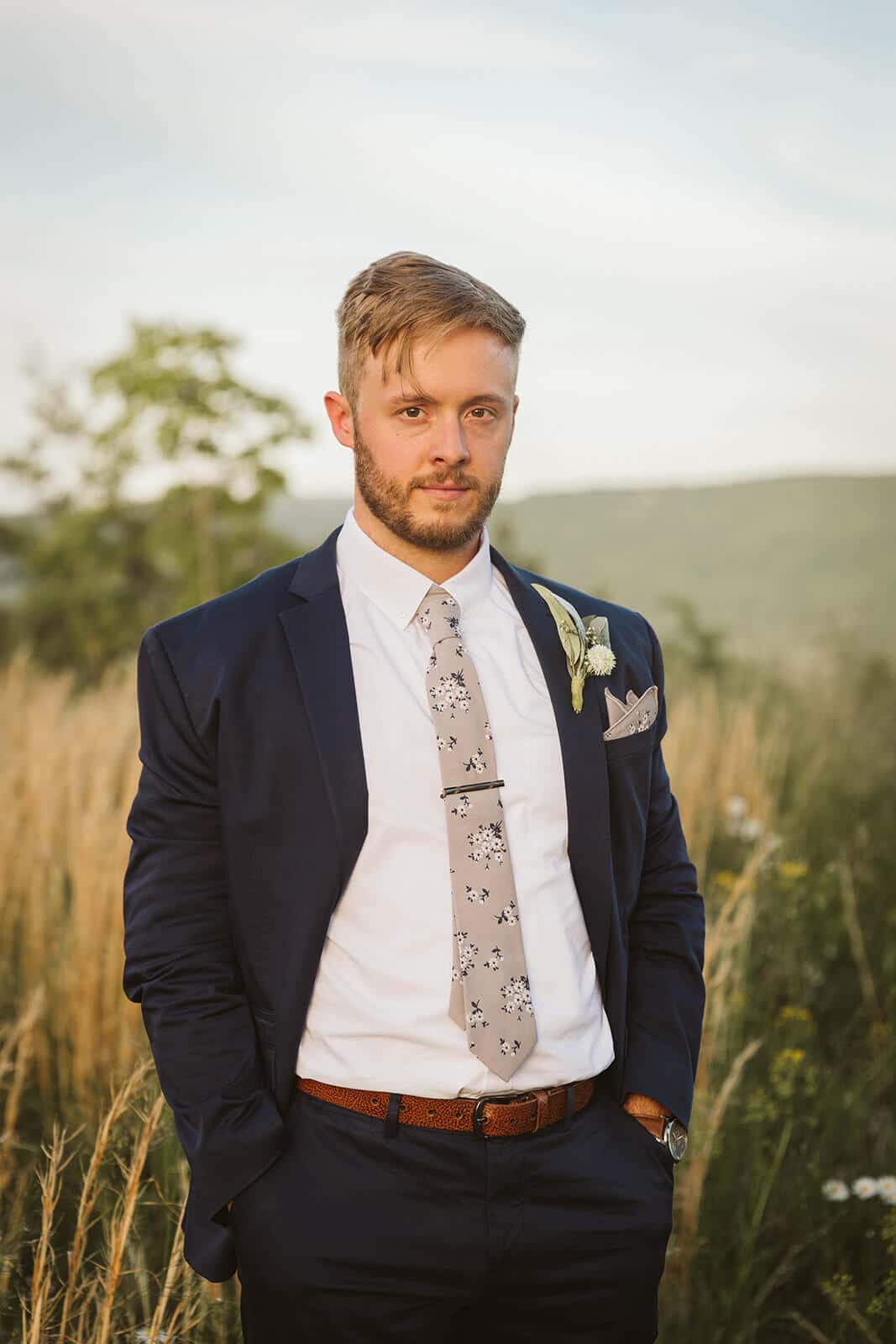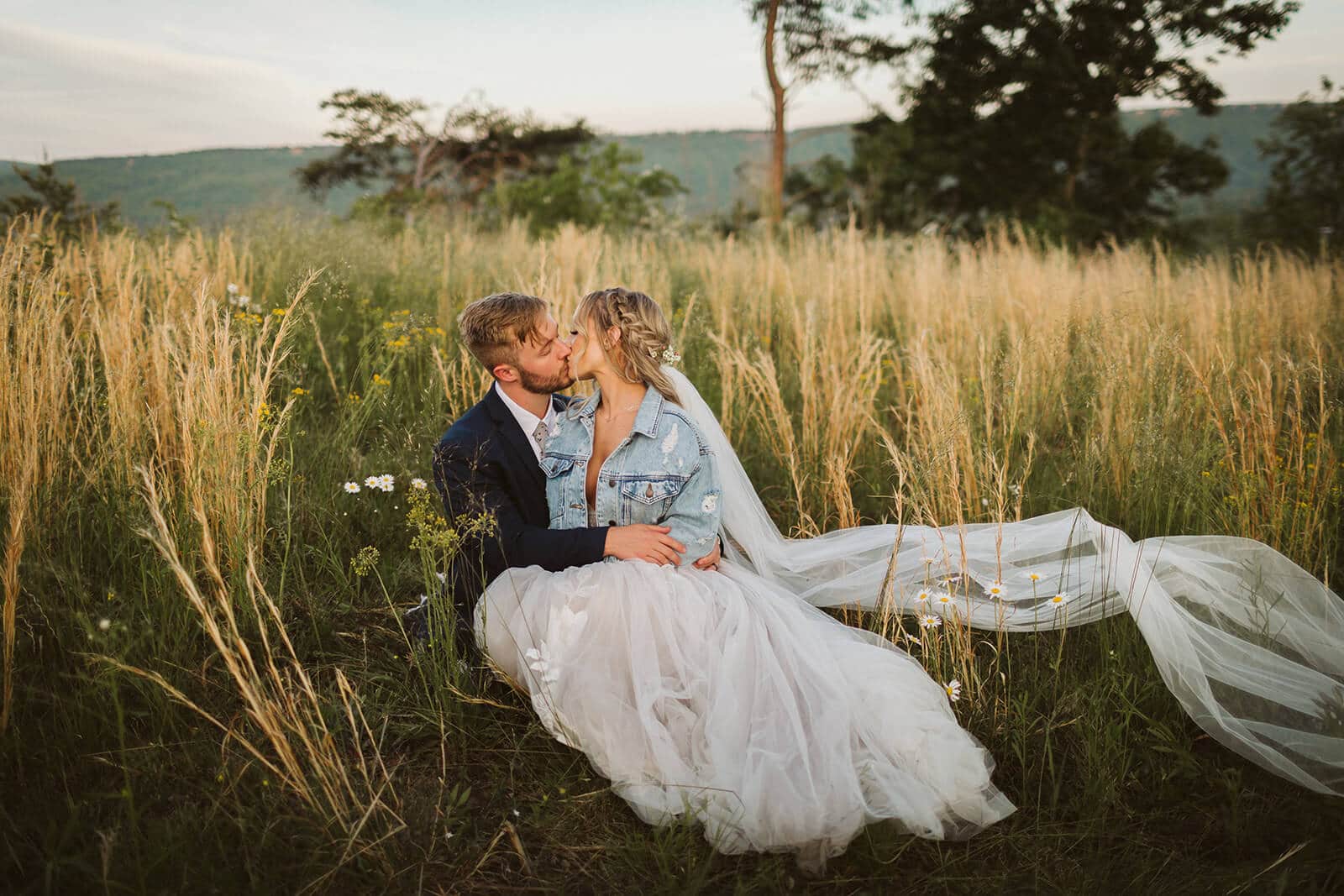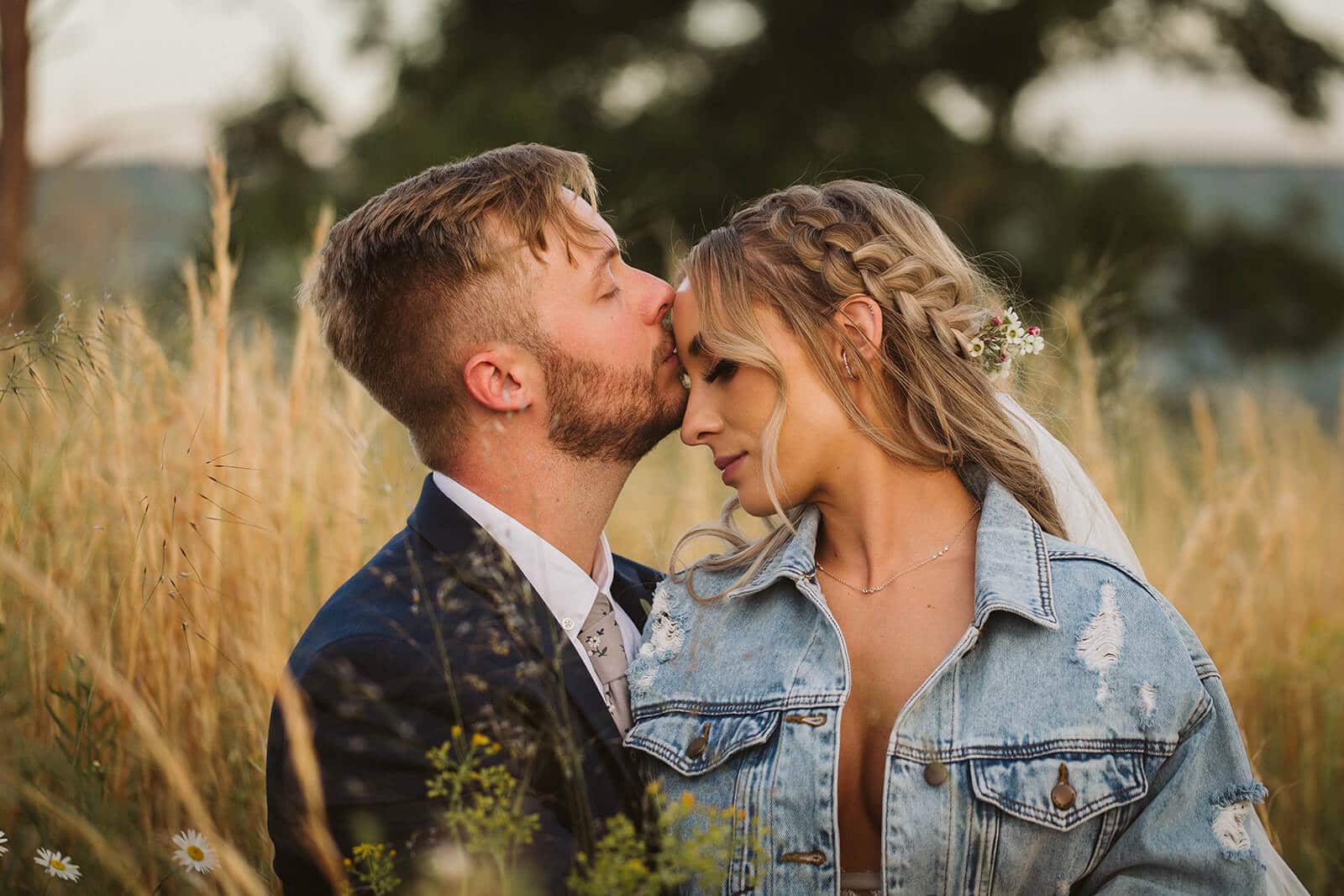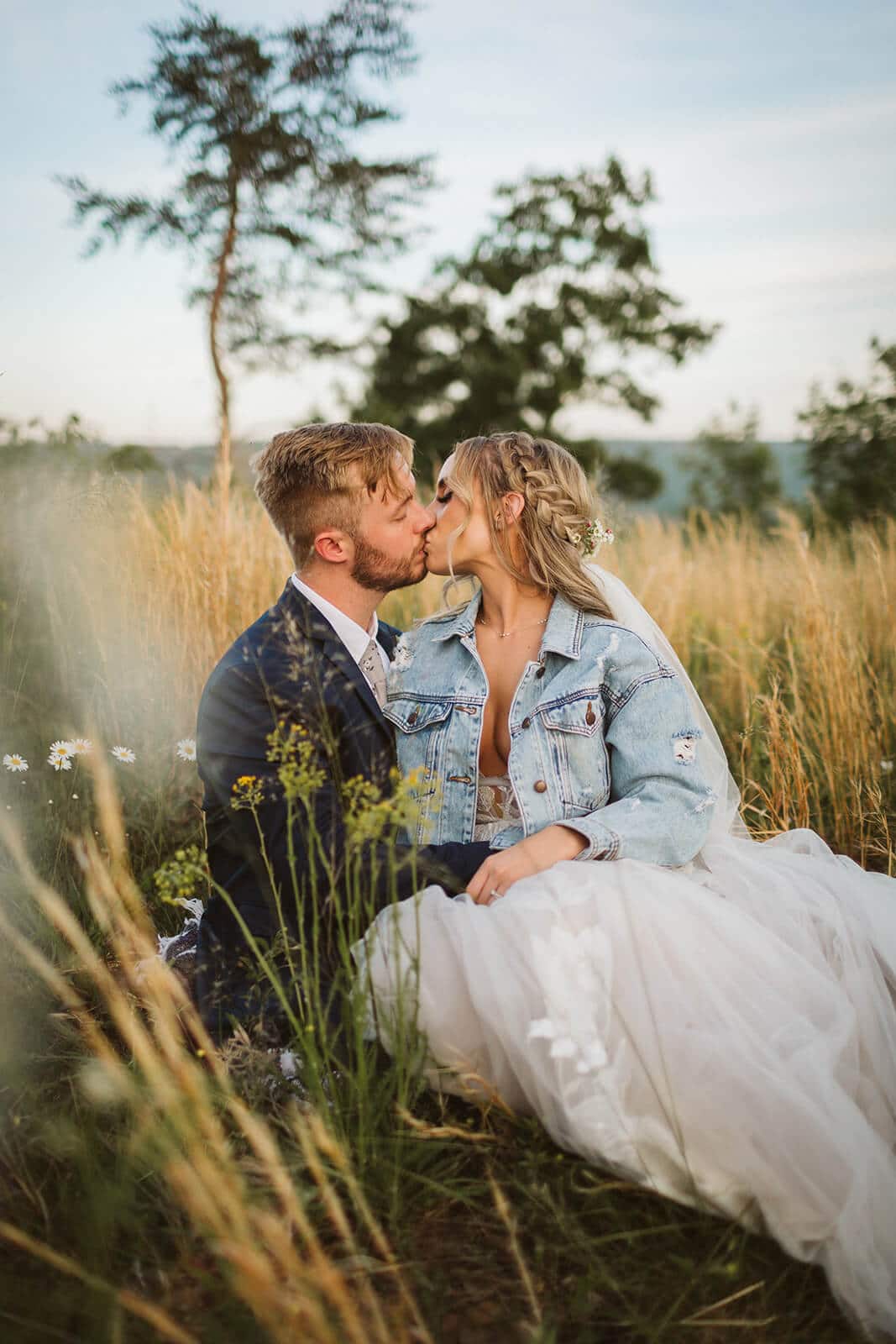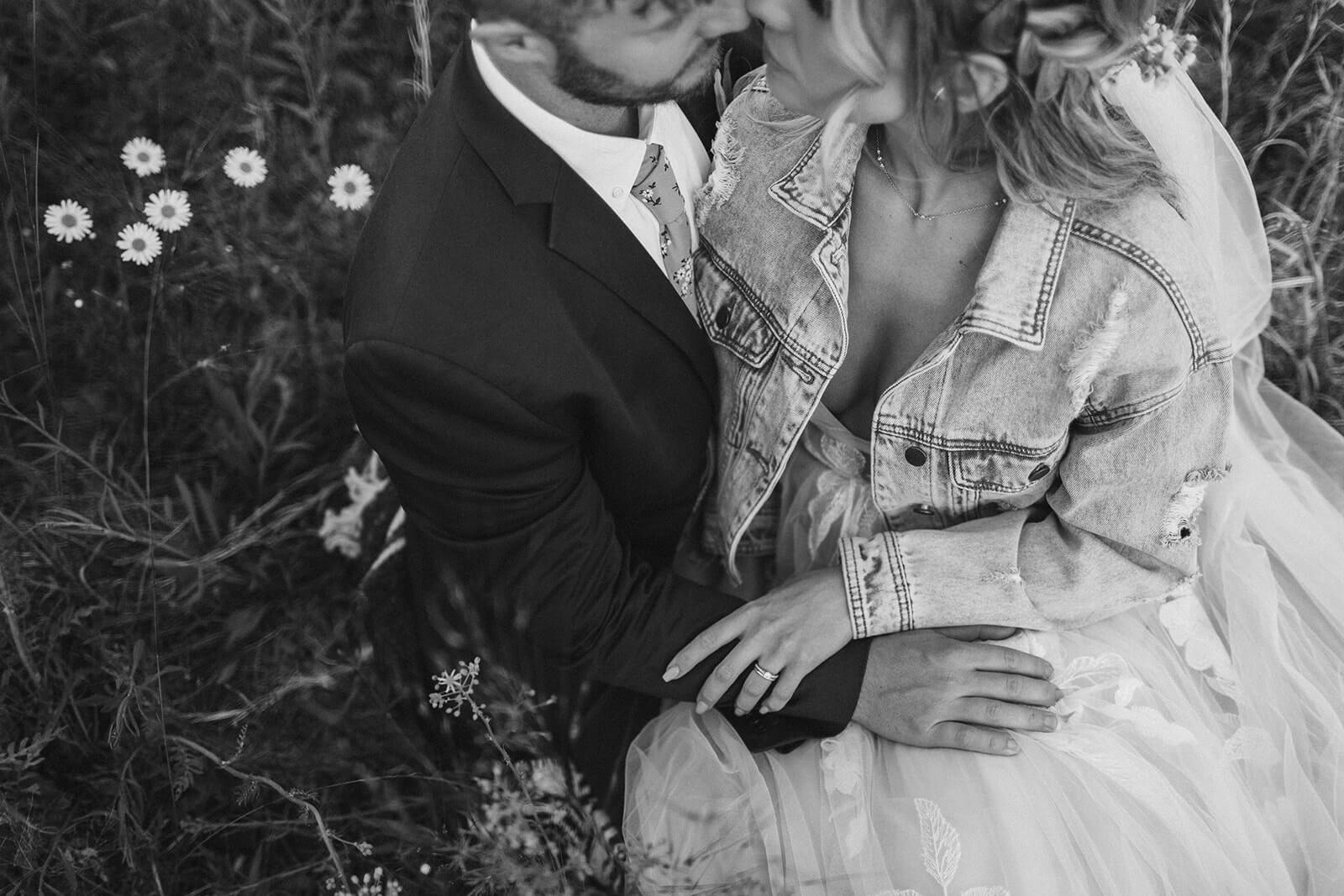 Newlyweds Sunset Portraits
Having visited the venue the day before, I realized the location wouldn't work for their sunset, "golden hour" photos because it was behind the mountain. I went ahead and scouted a private location down the street with a field and gorgeous view, so when it was time, Kera + Davis hopped in my car and escaped for a quick, intimate photo session with a breathtaking sunset. The newlyweds were back before guests could notice and enjoyed the short time together before the real party began. Check out Kera's new jean jacket!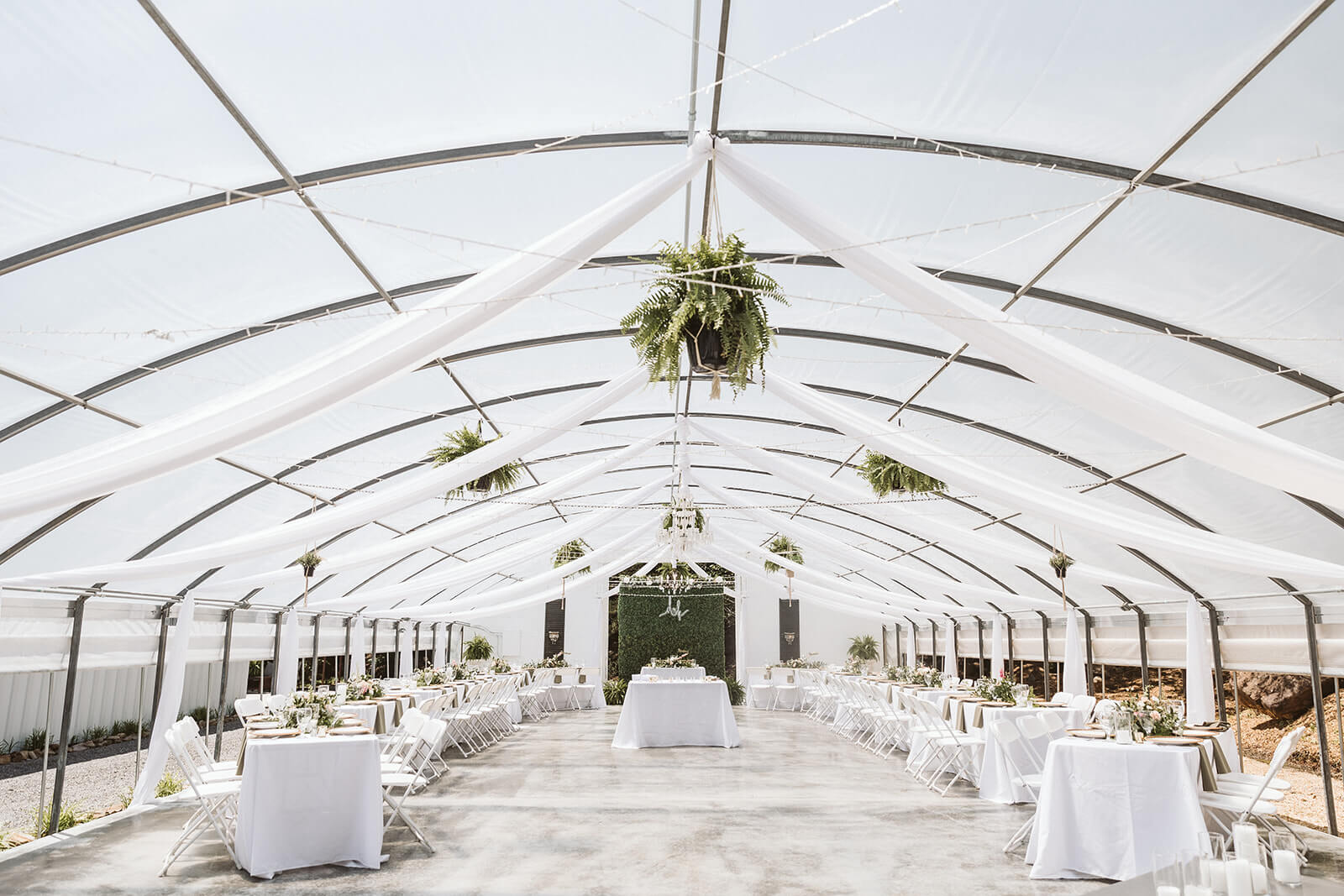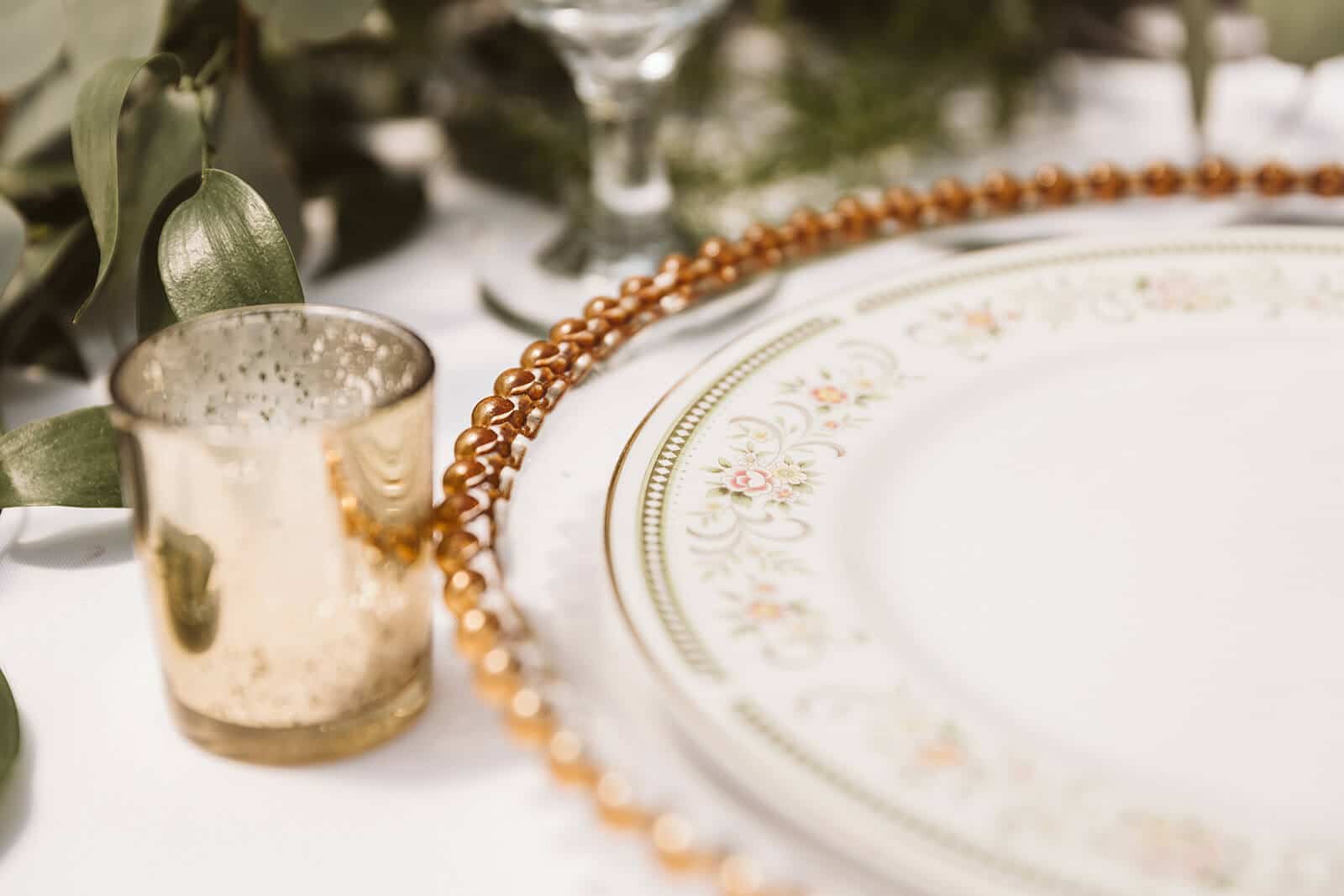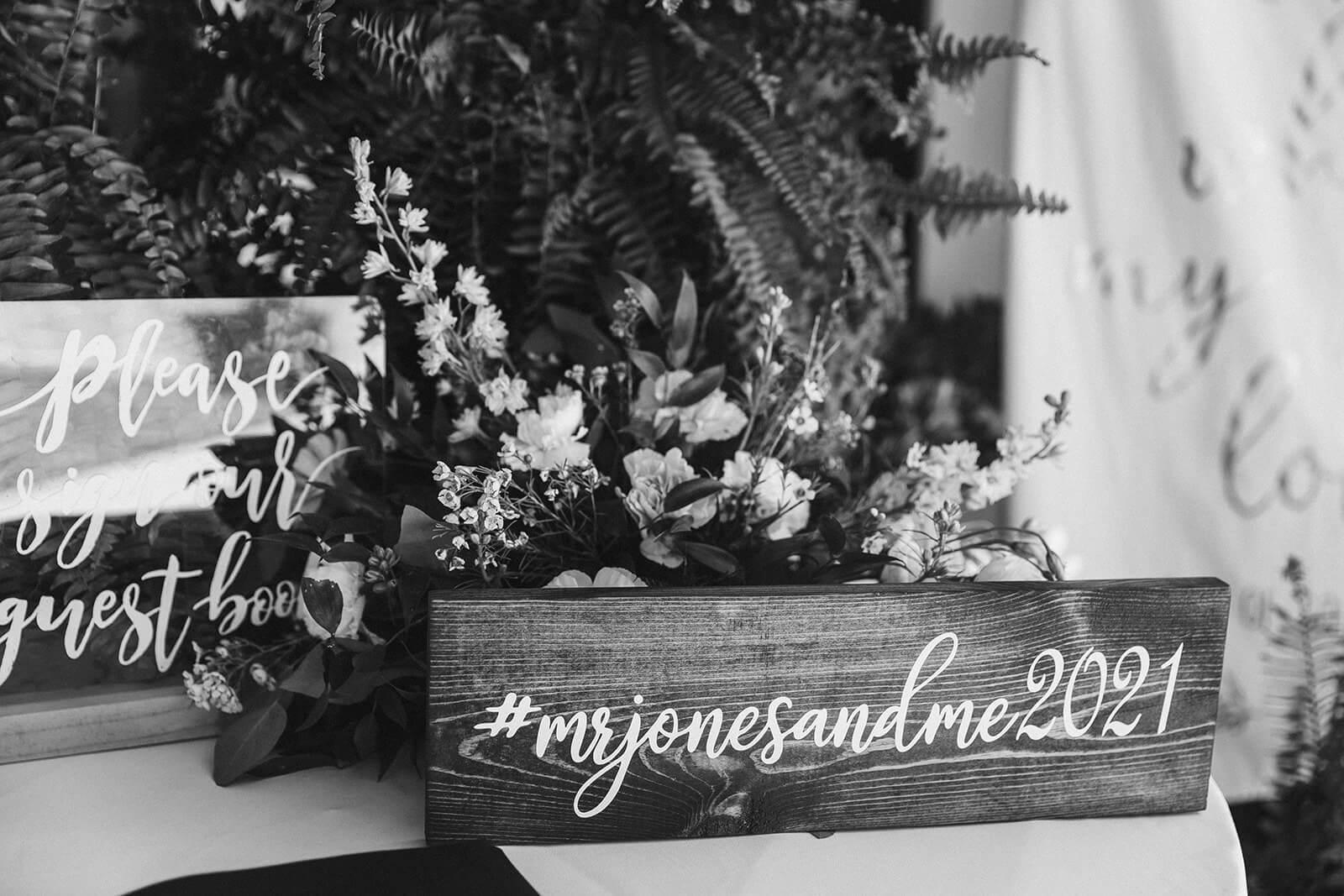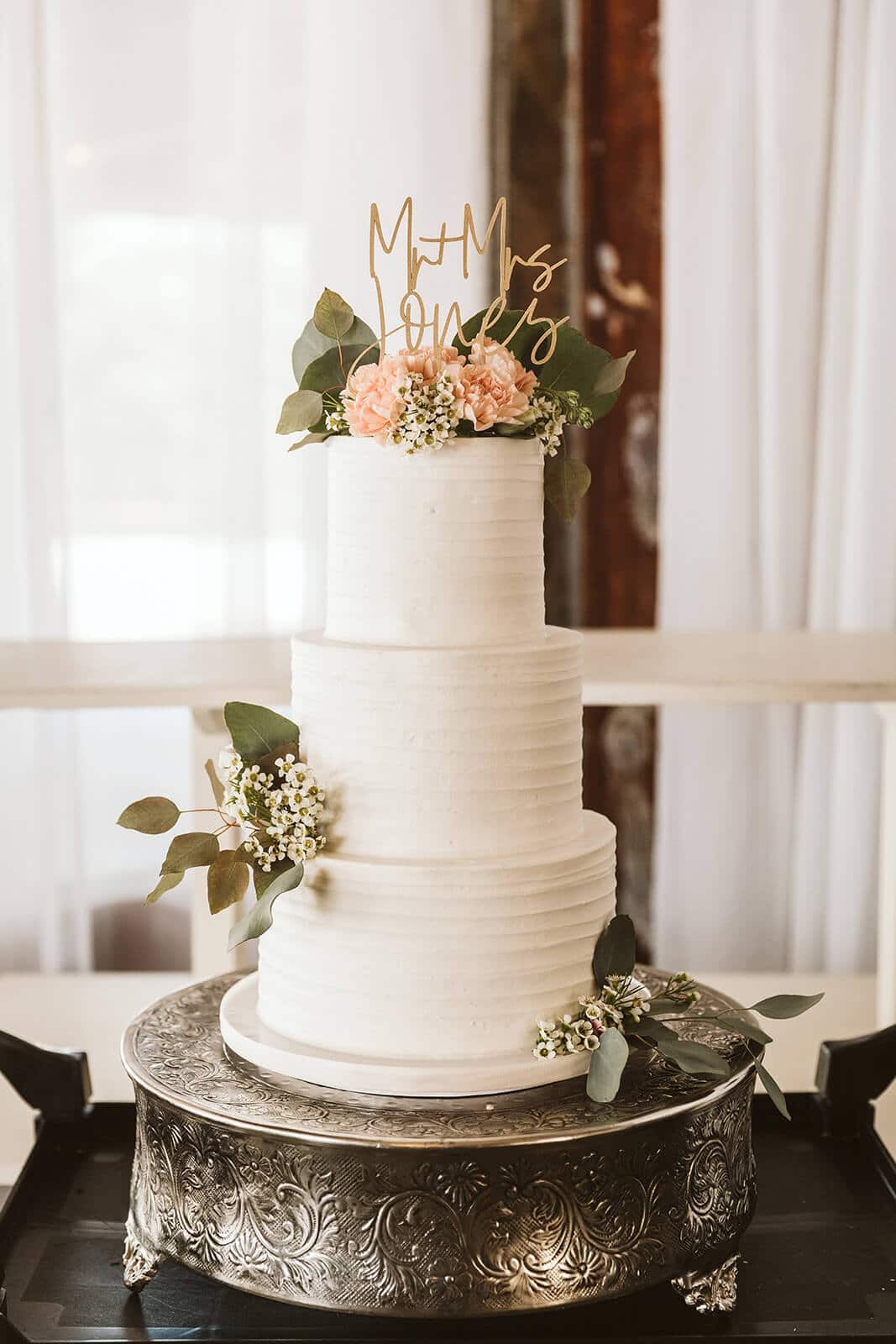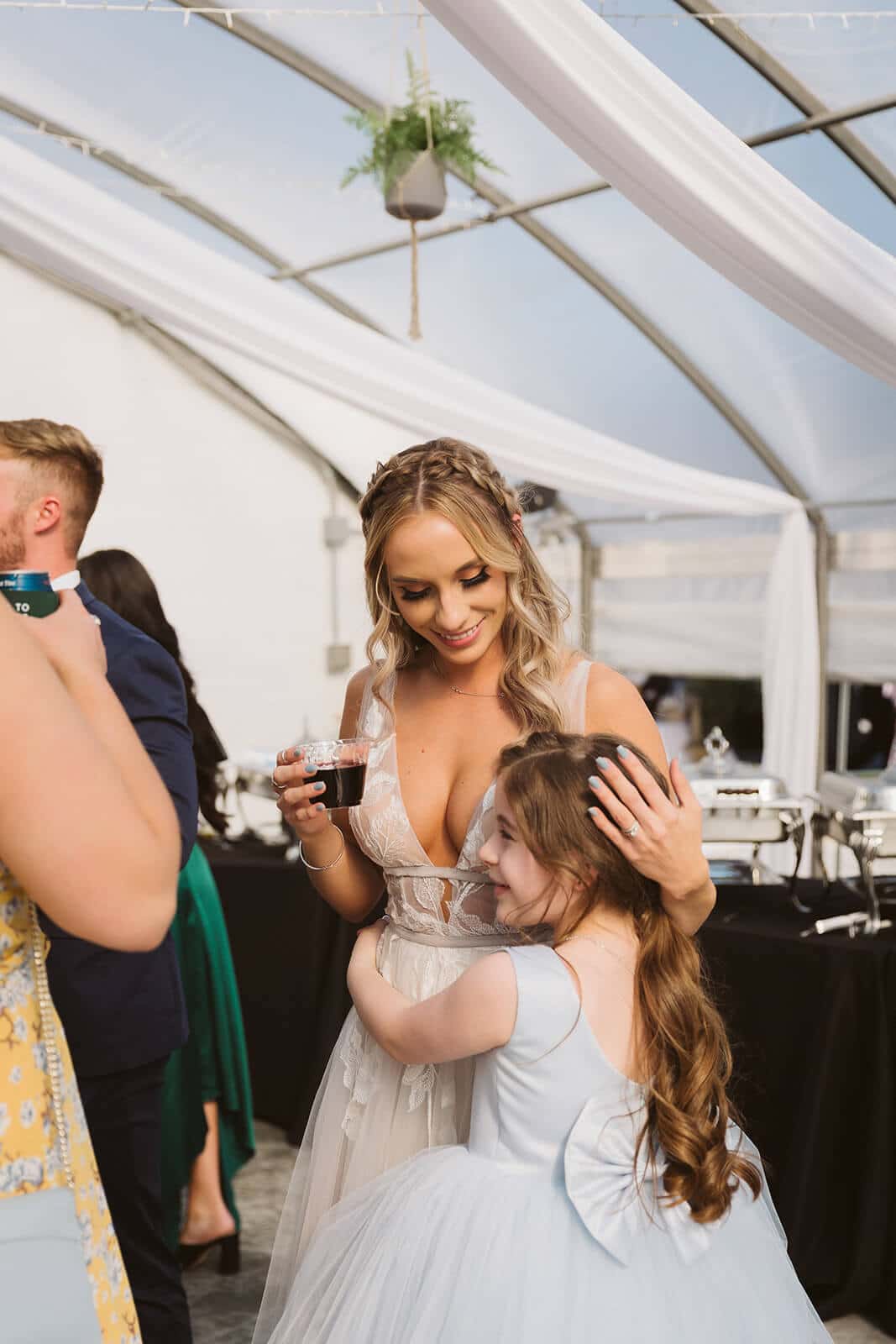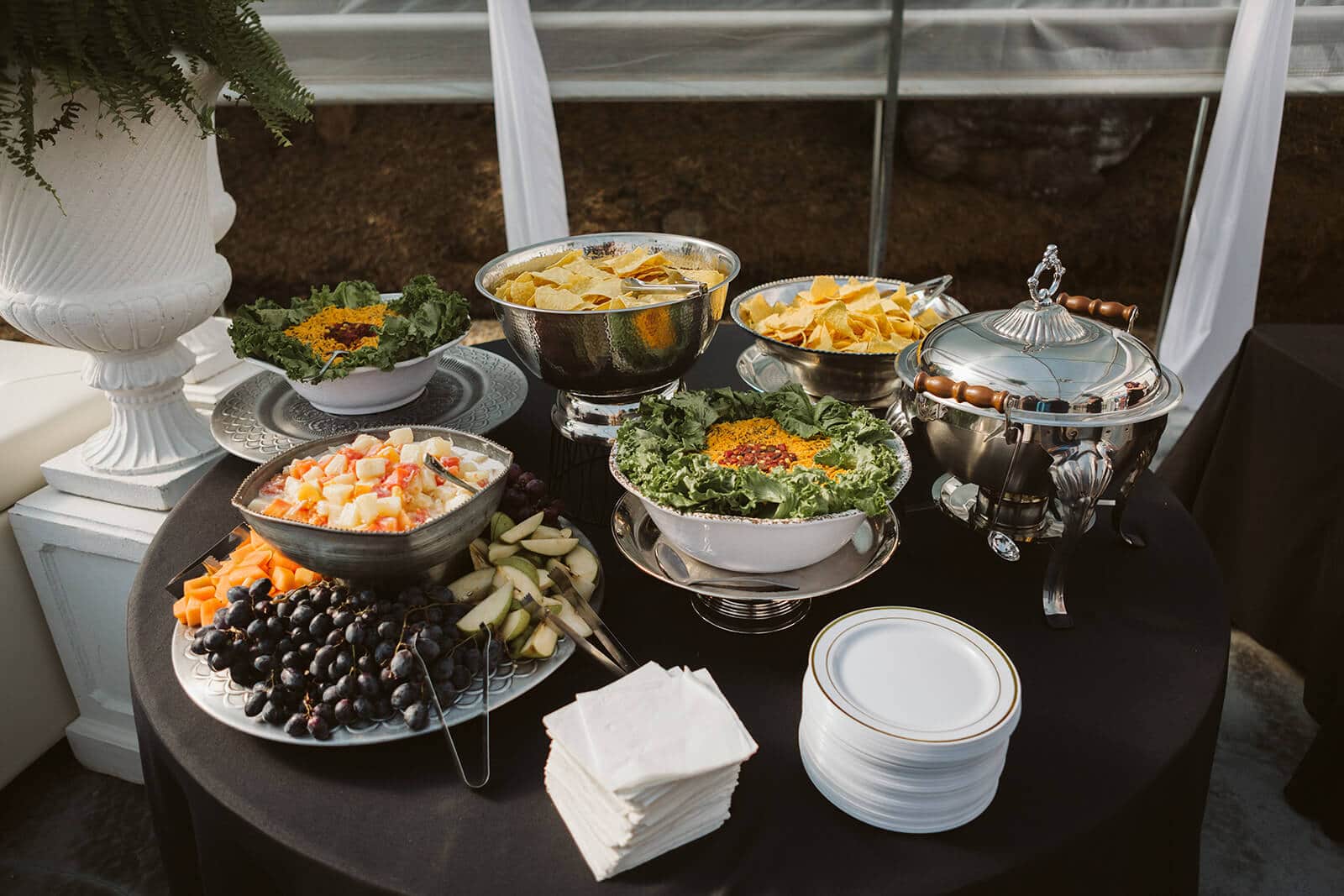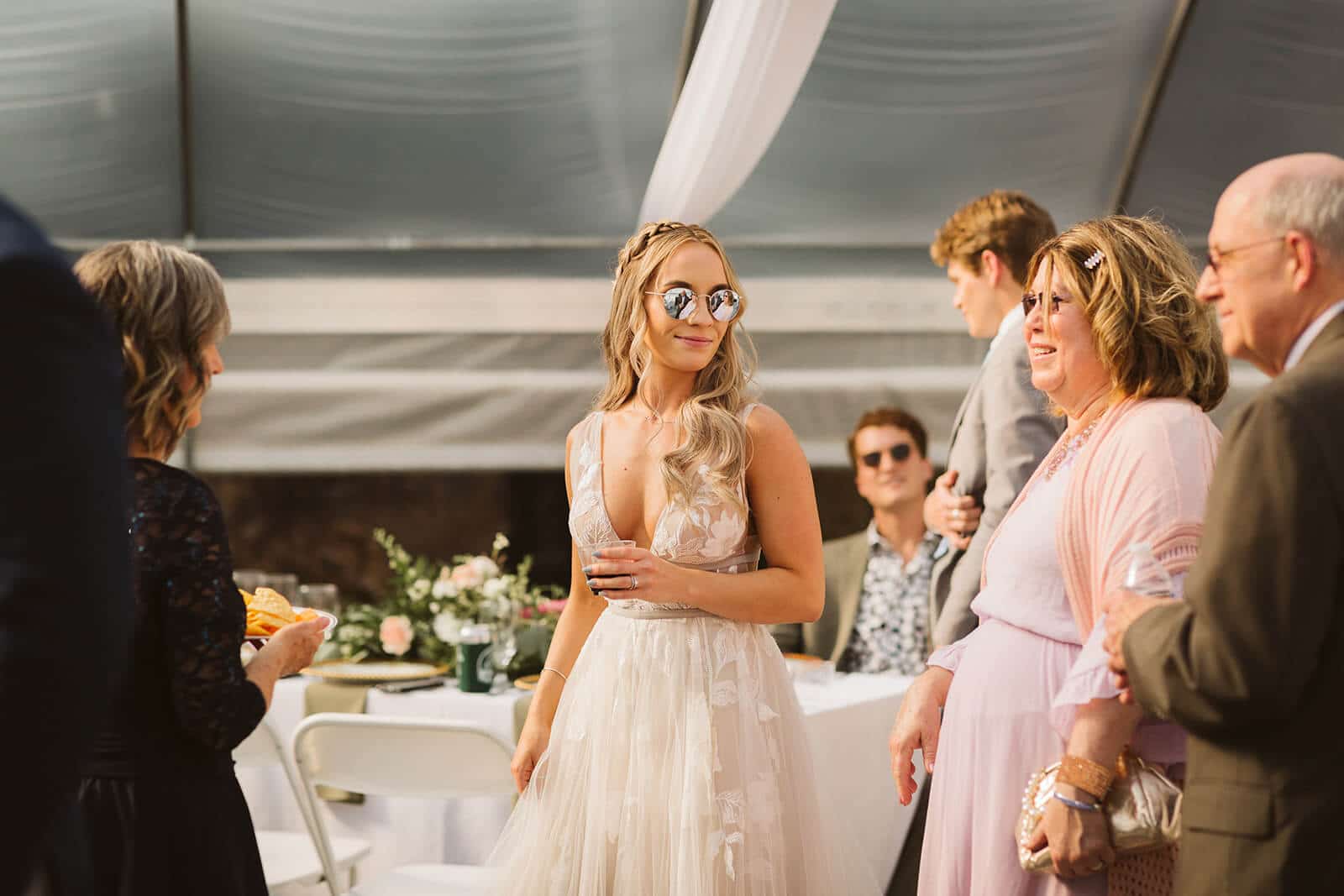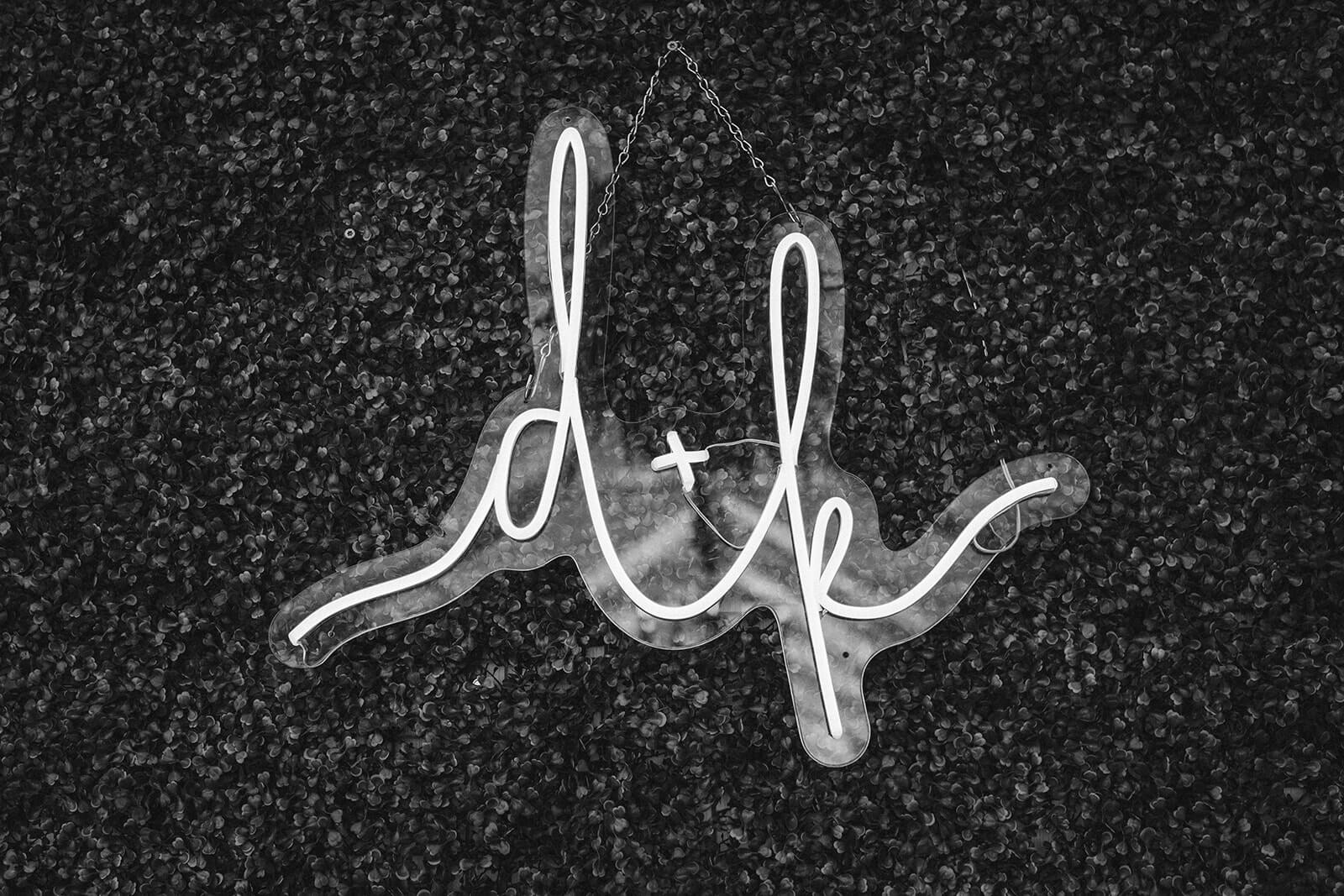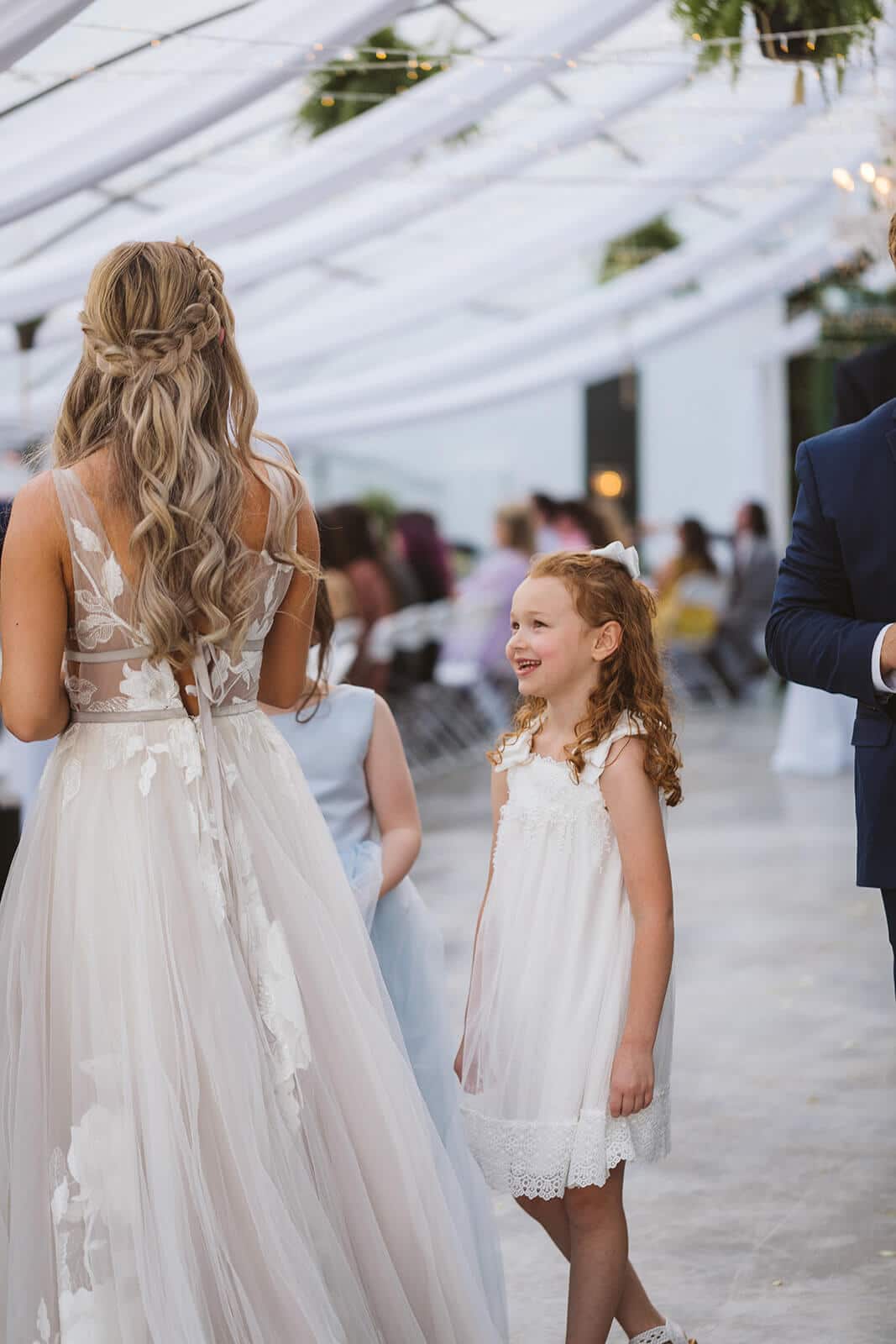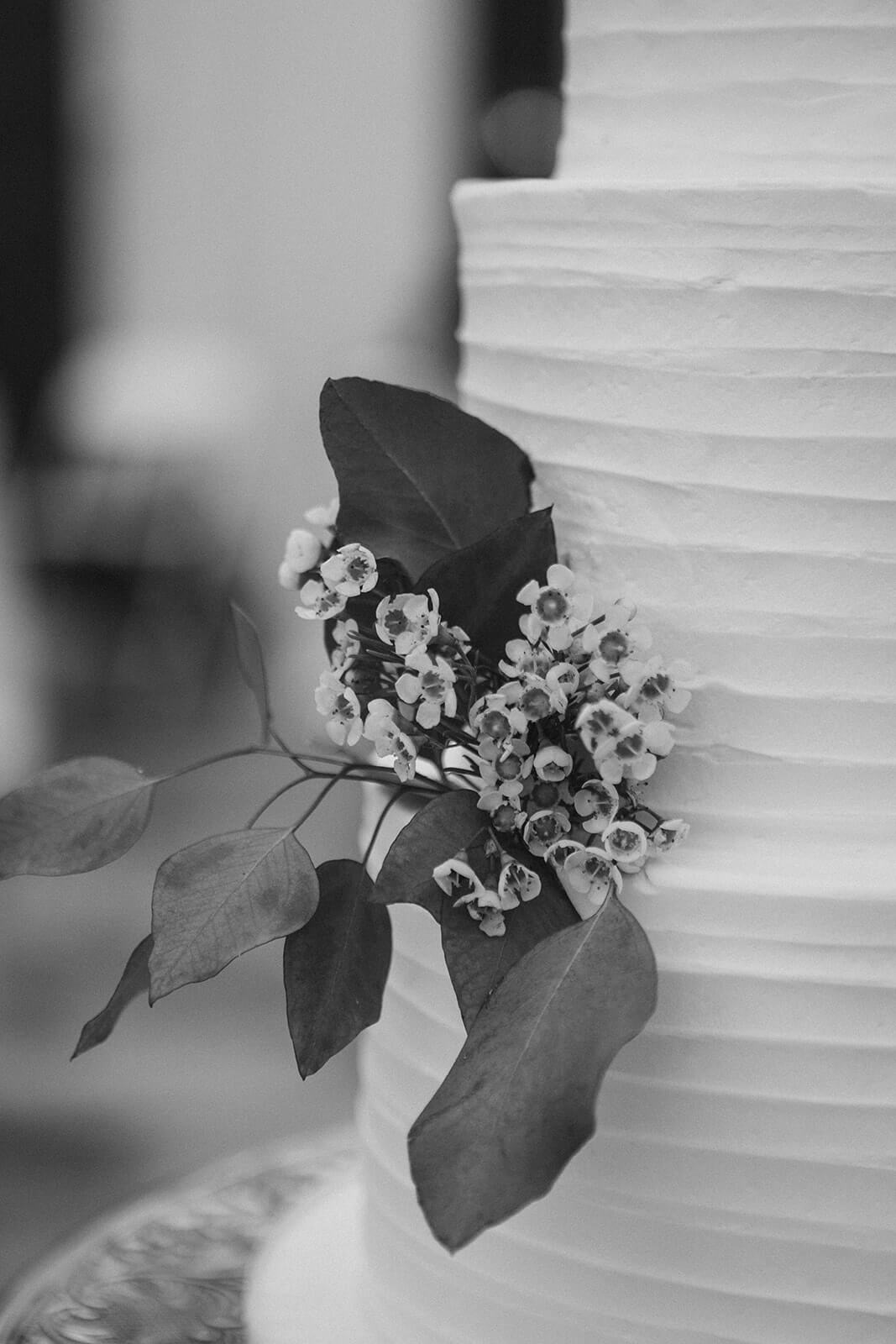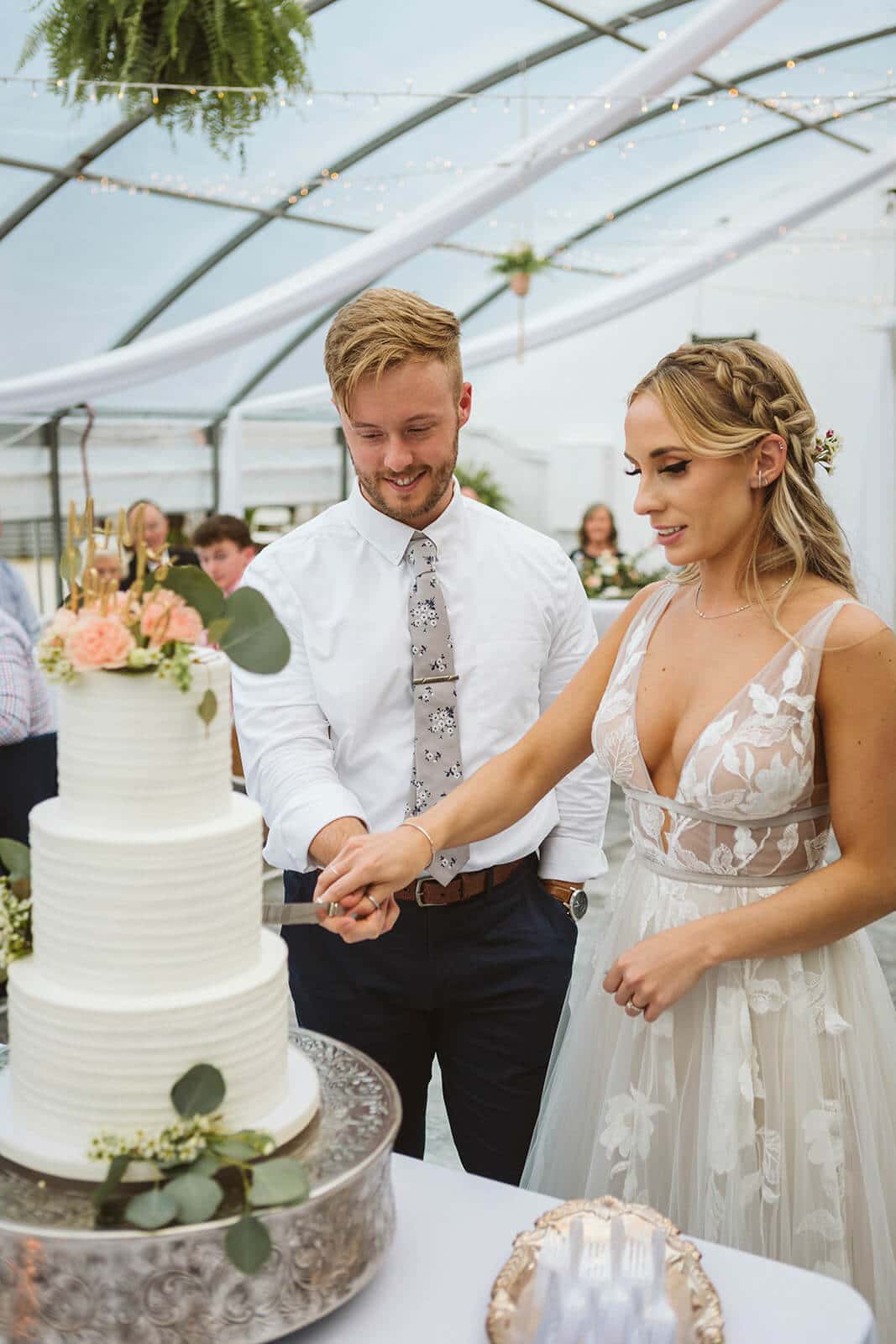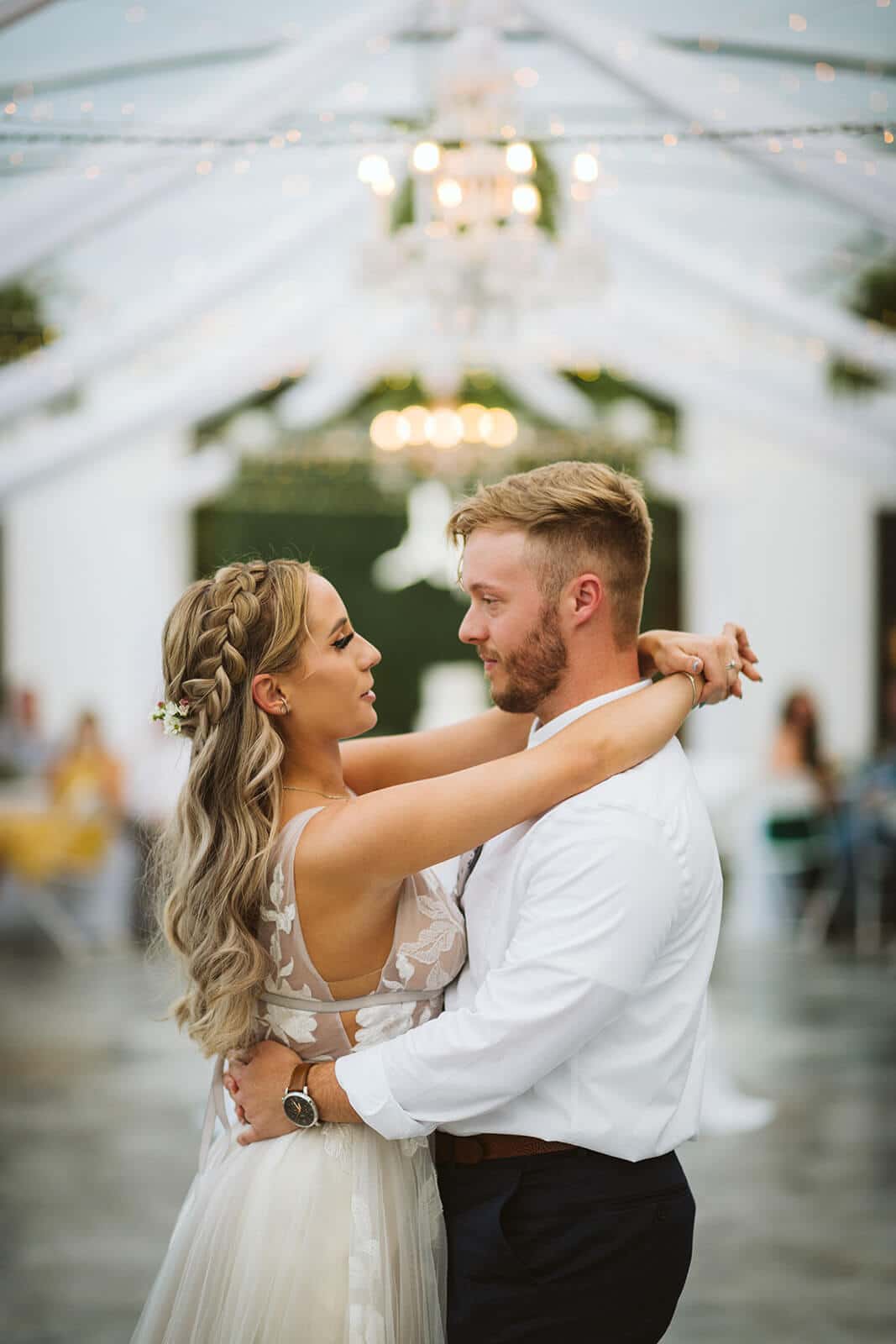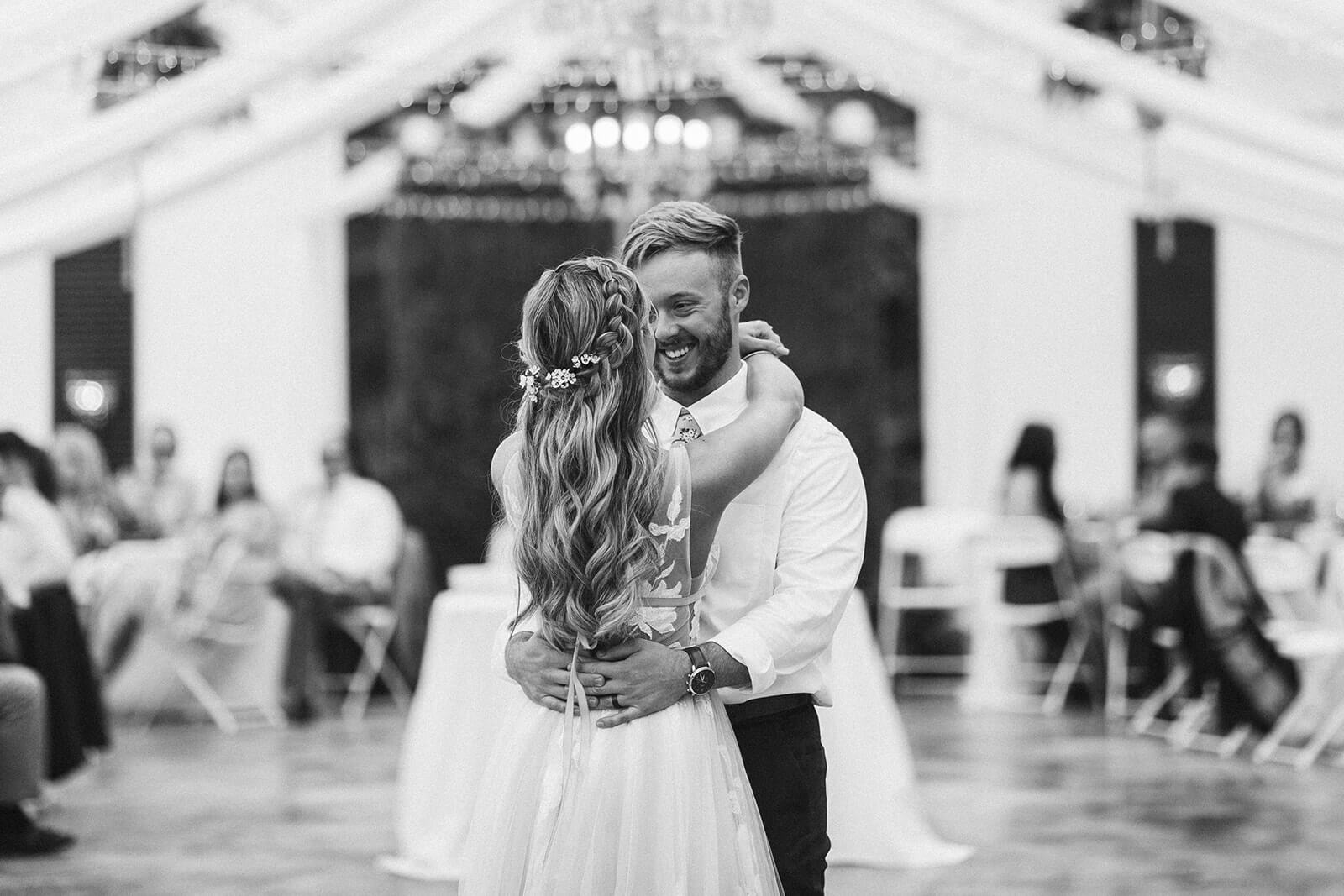 Reception in the Greenhouse
As already mentioned, The Venue at Lilly Lou's has so many spaces for you to enjoy throughout your event, and we managed to hit them all! "The Greenhouse" made for an elegant, yet warm reception—the moss wall with the modern, personalized neon light is adorable. Kera + Davis had a polaroid table setup with a camera and book, a popular new trend that never fails in bringing laughter and memories. The yard next to the Greenhouse adorned with trees and lights made for fun photo opportunities throughout the reception.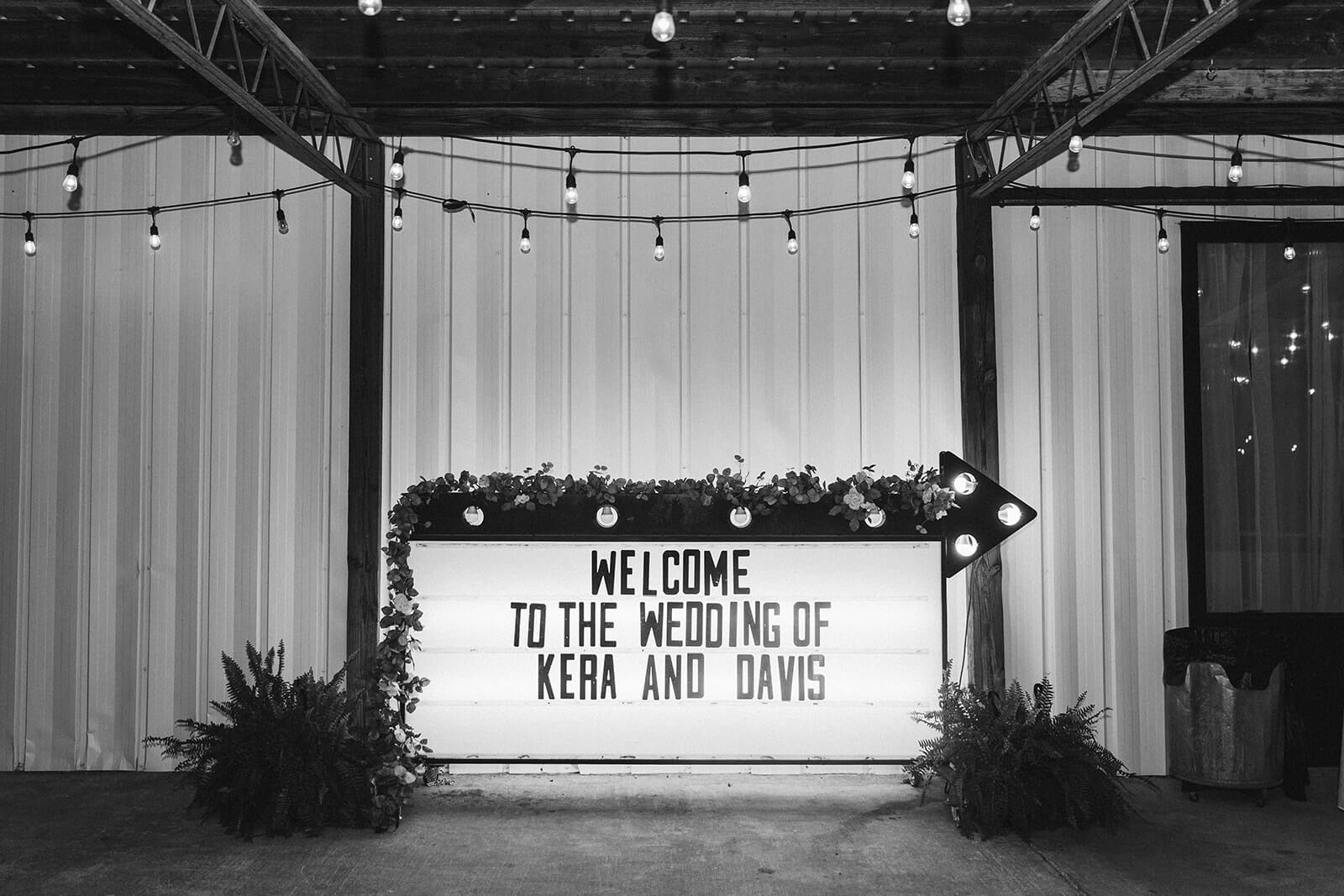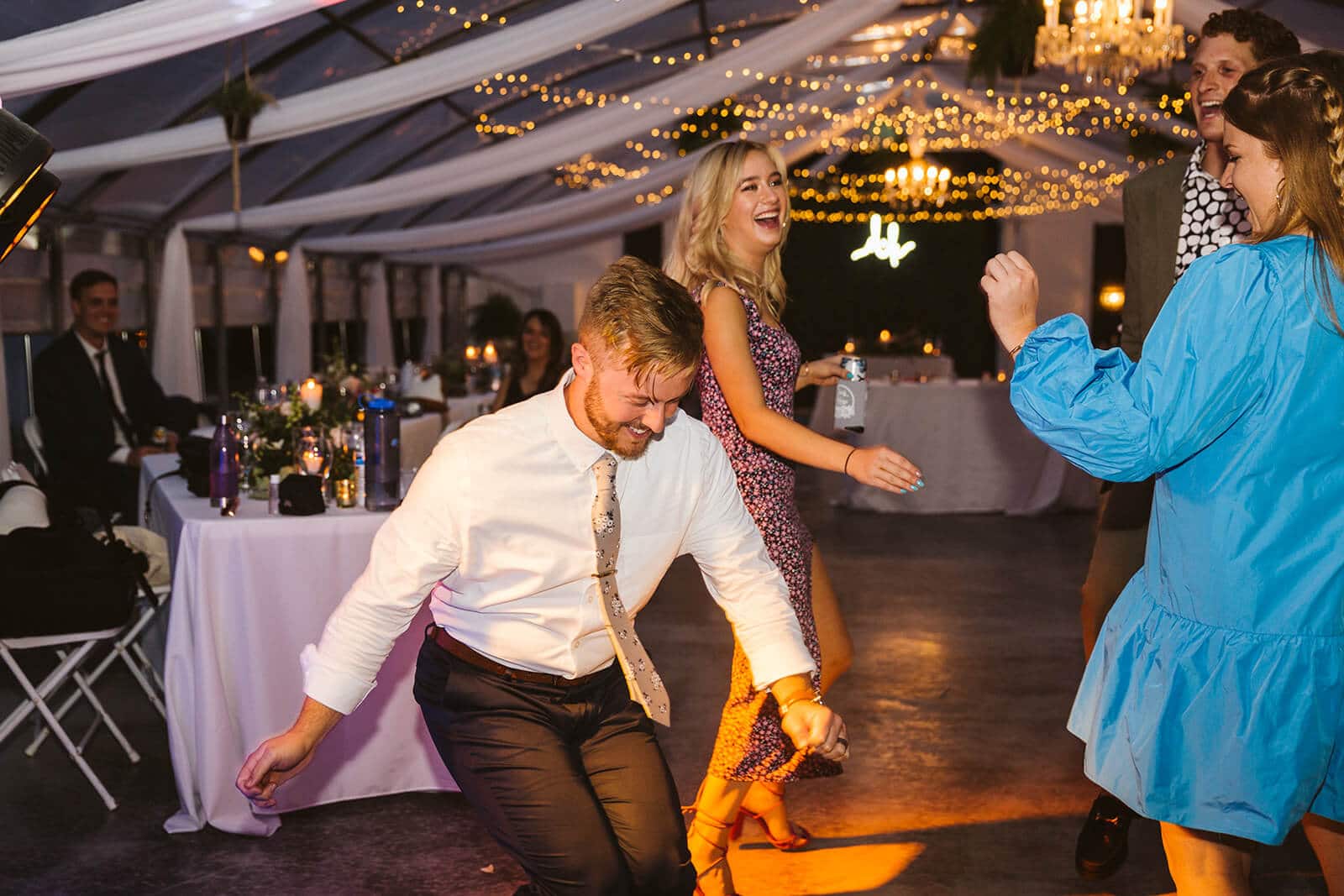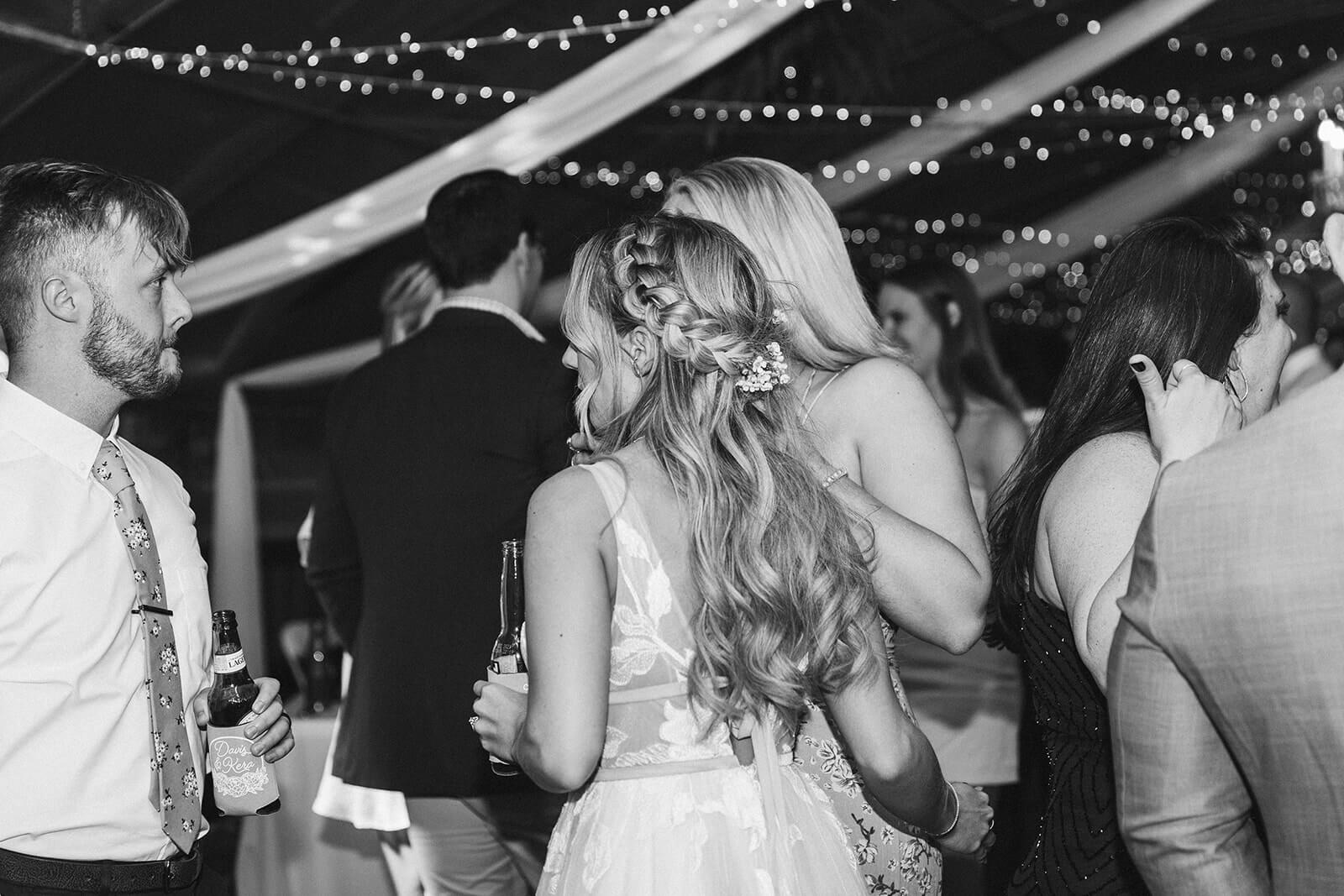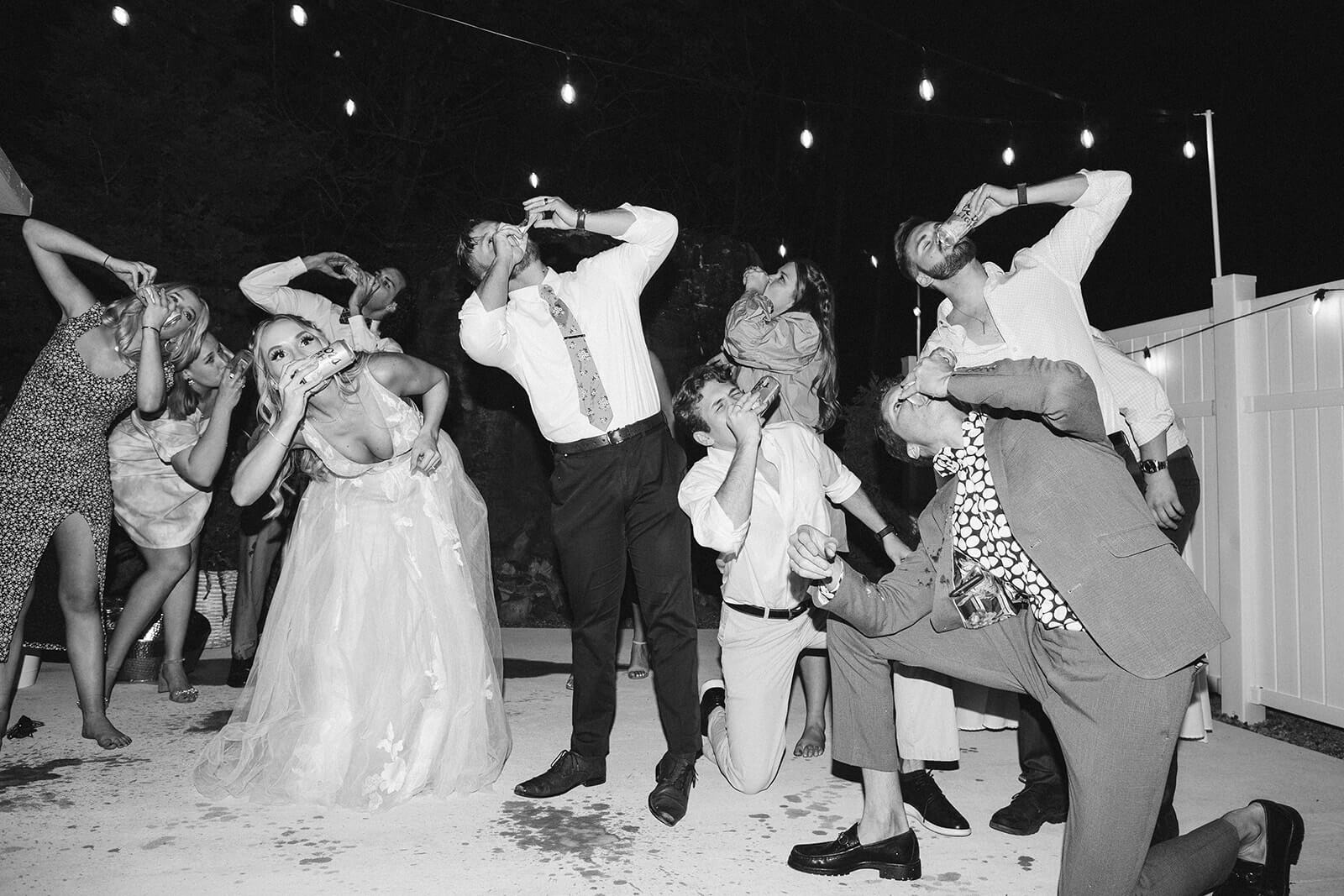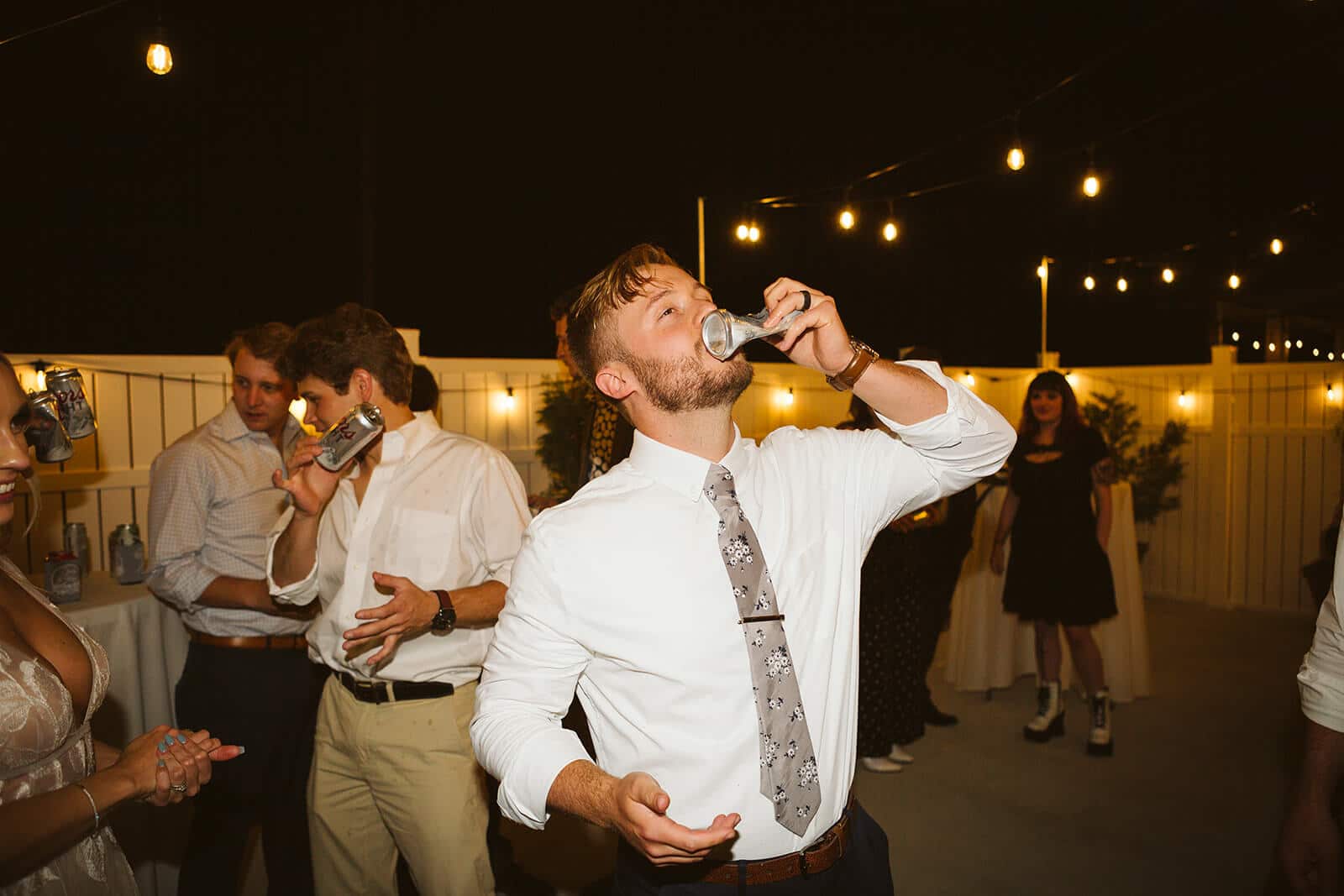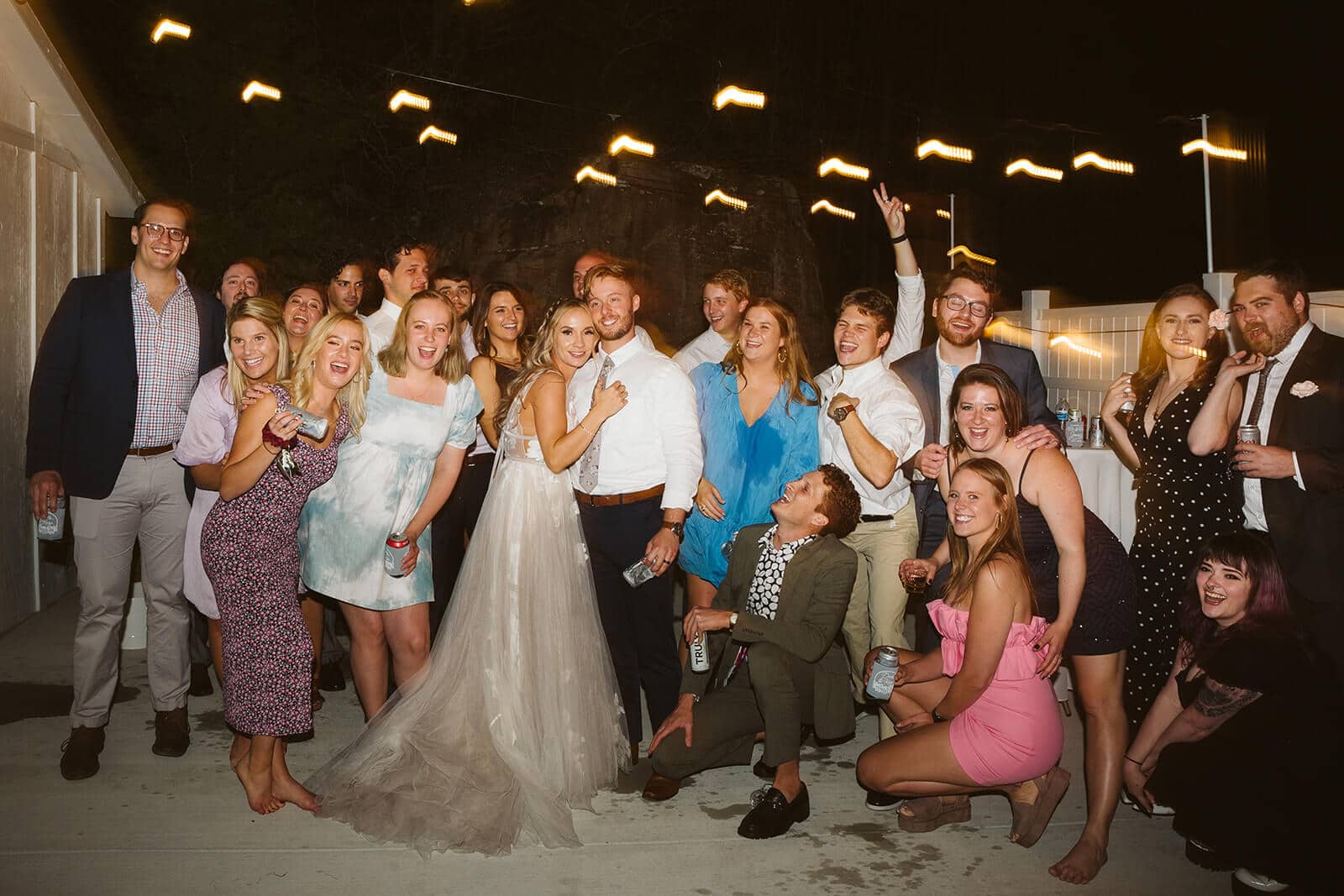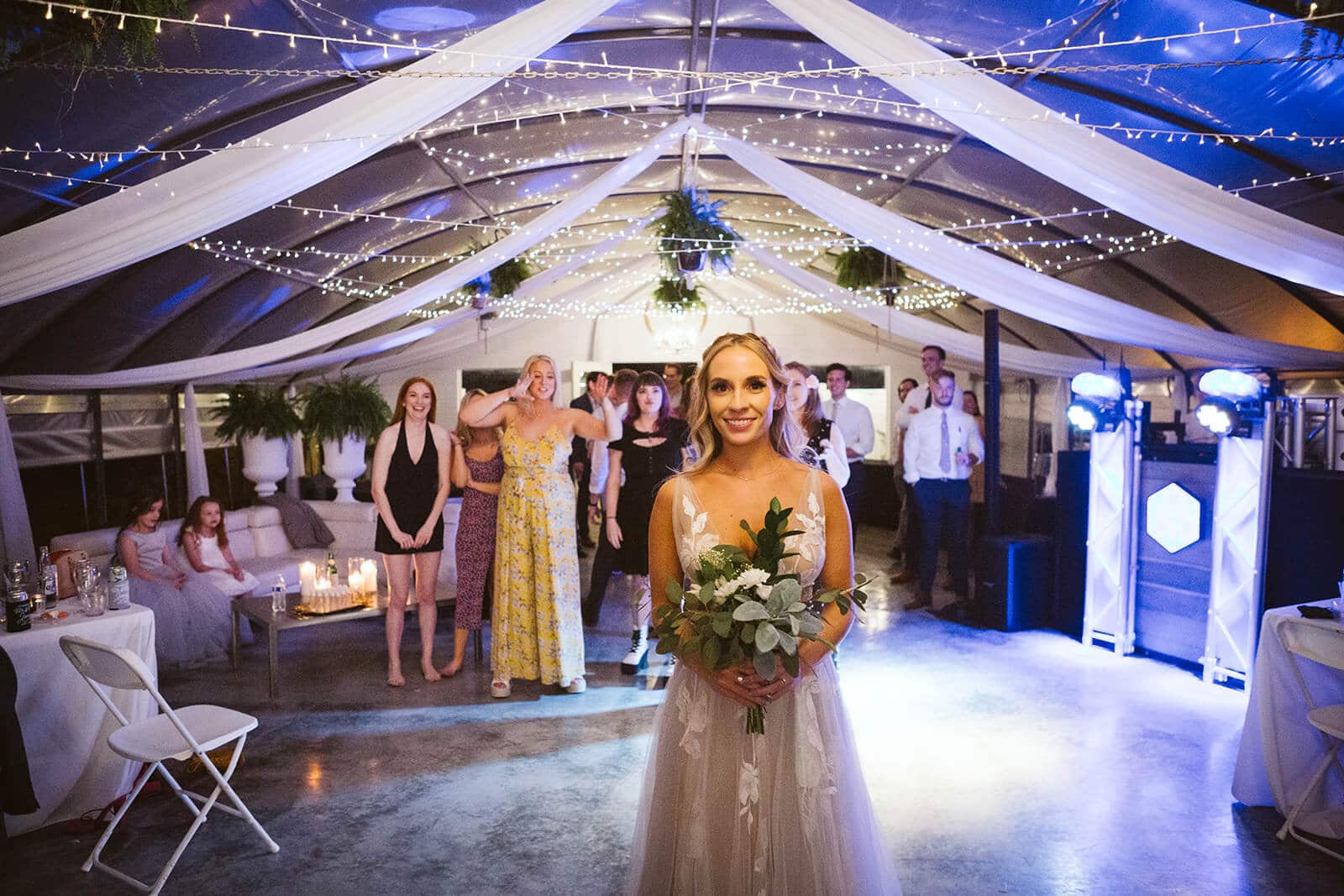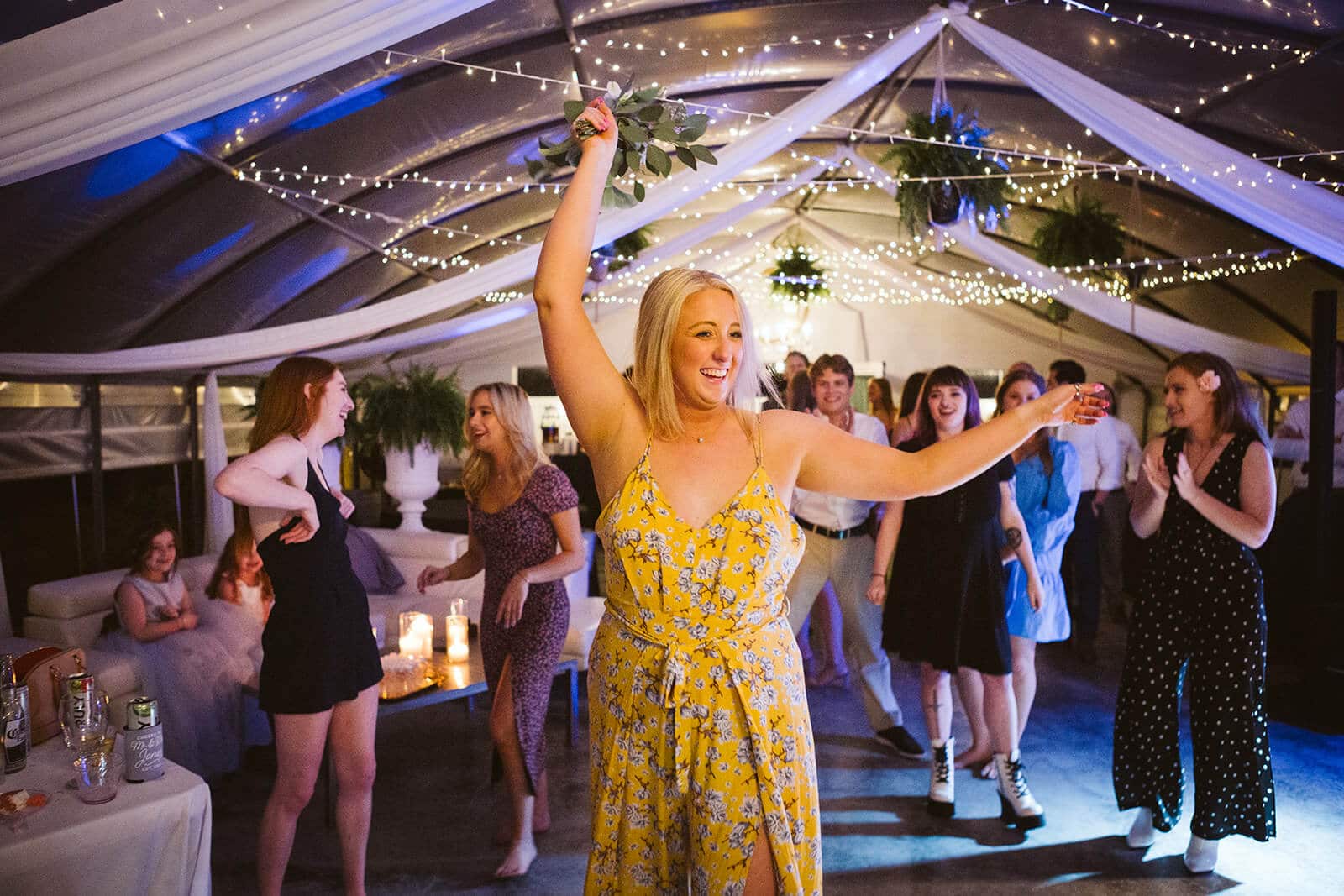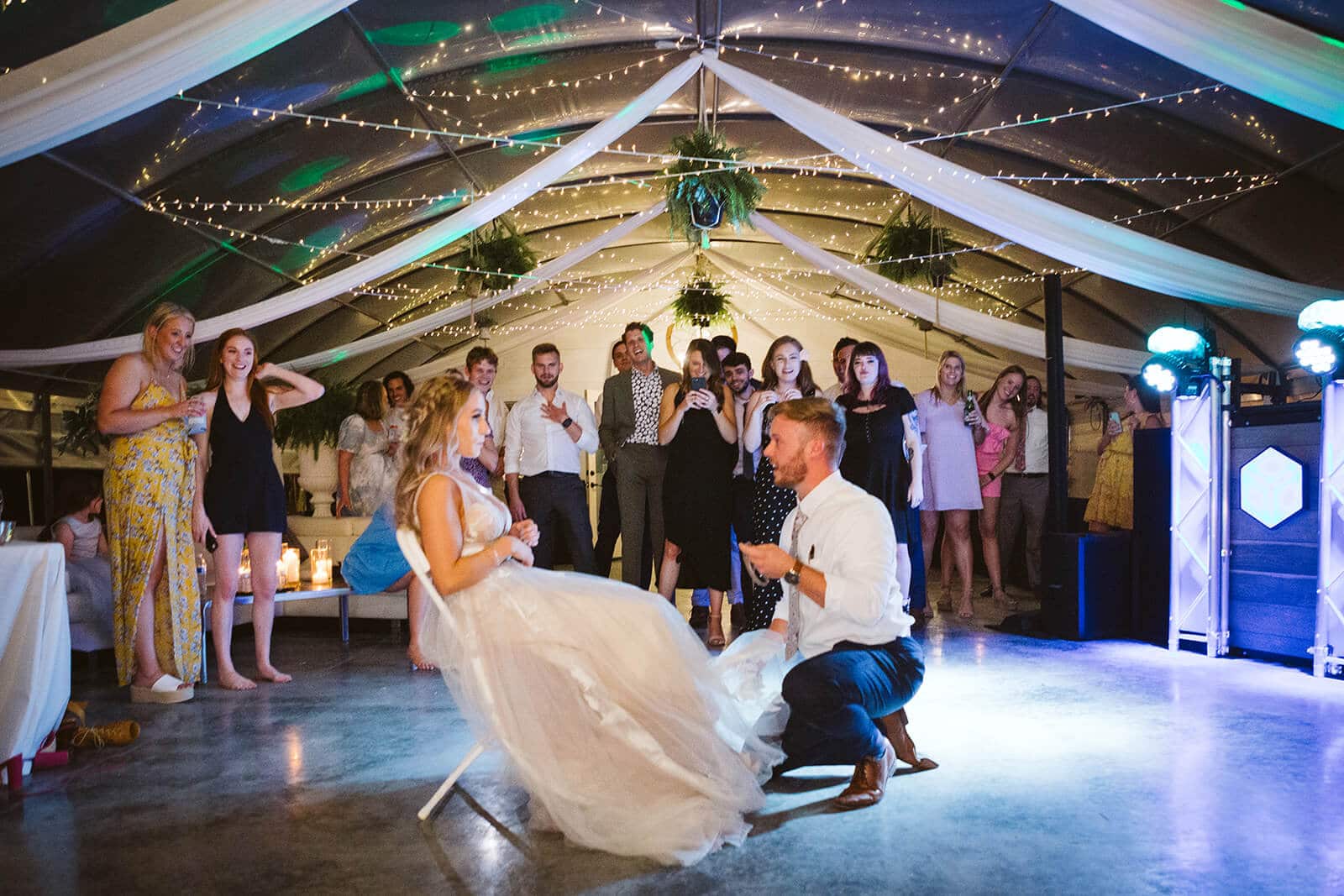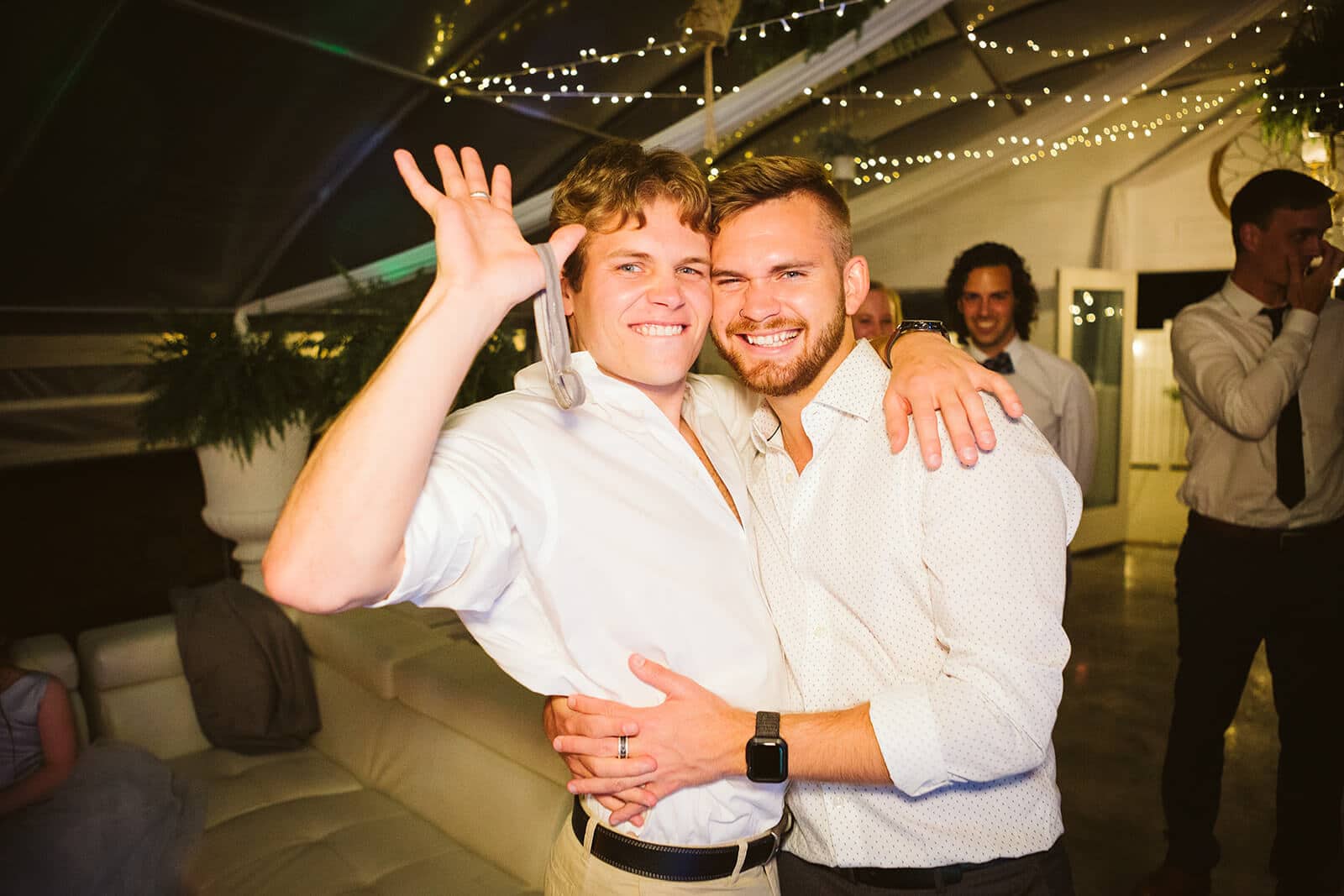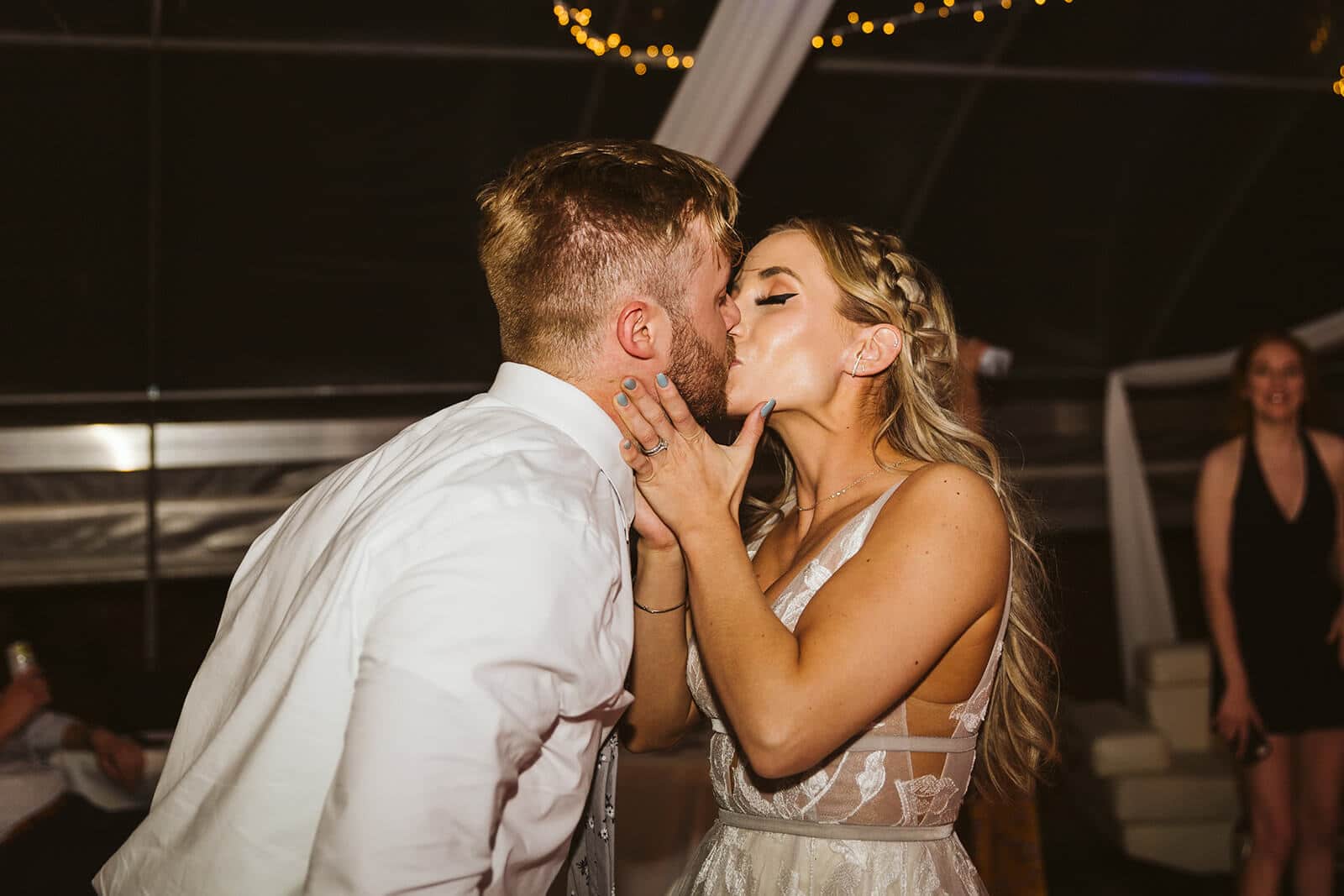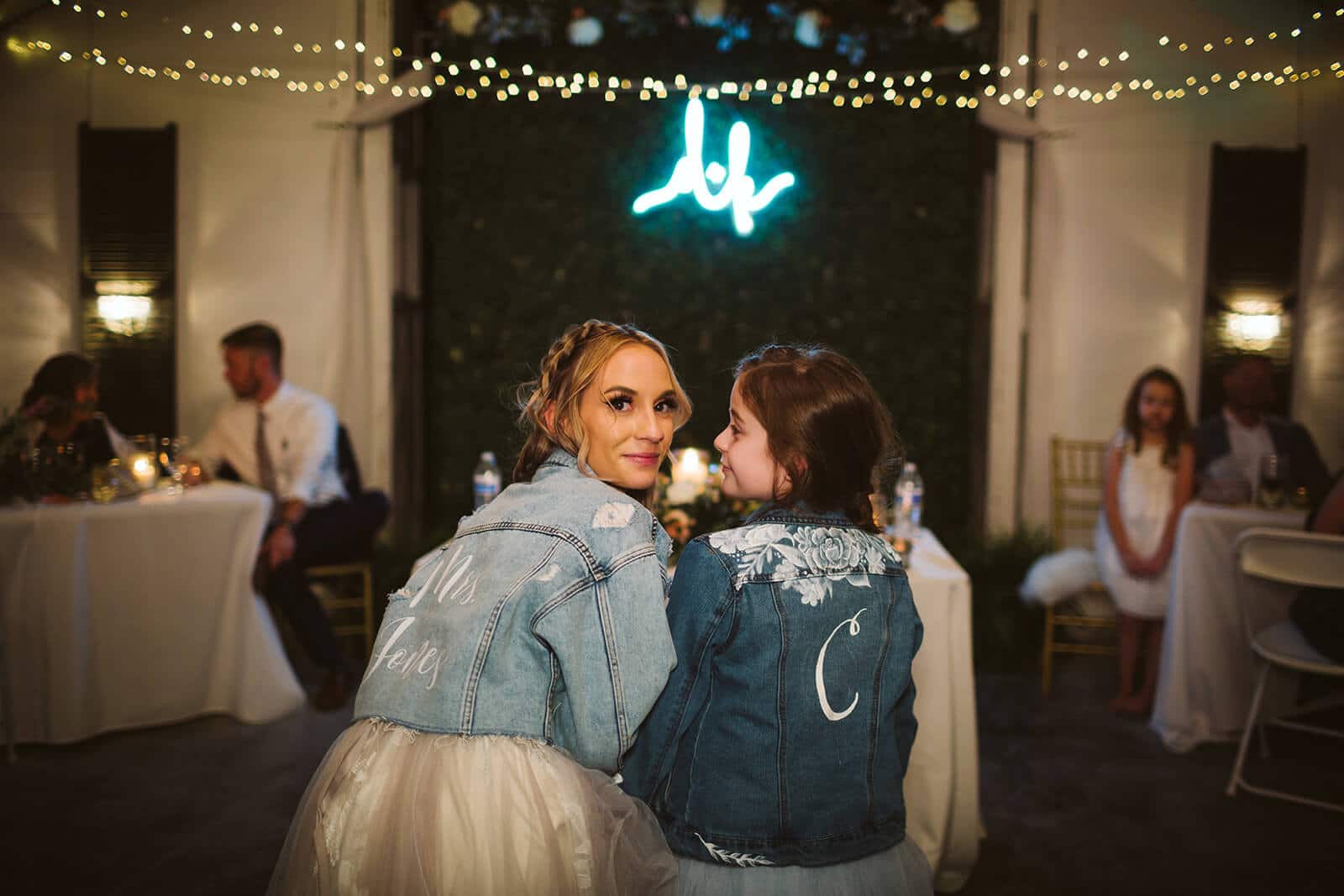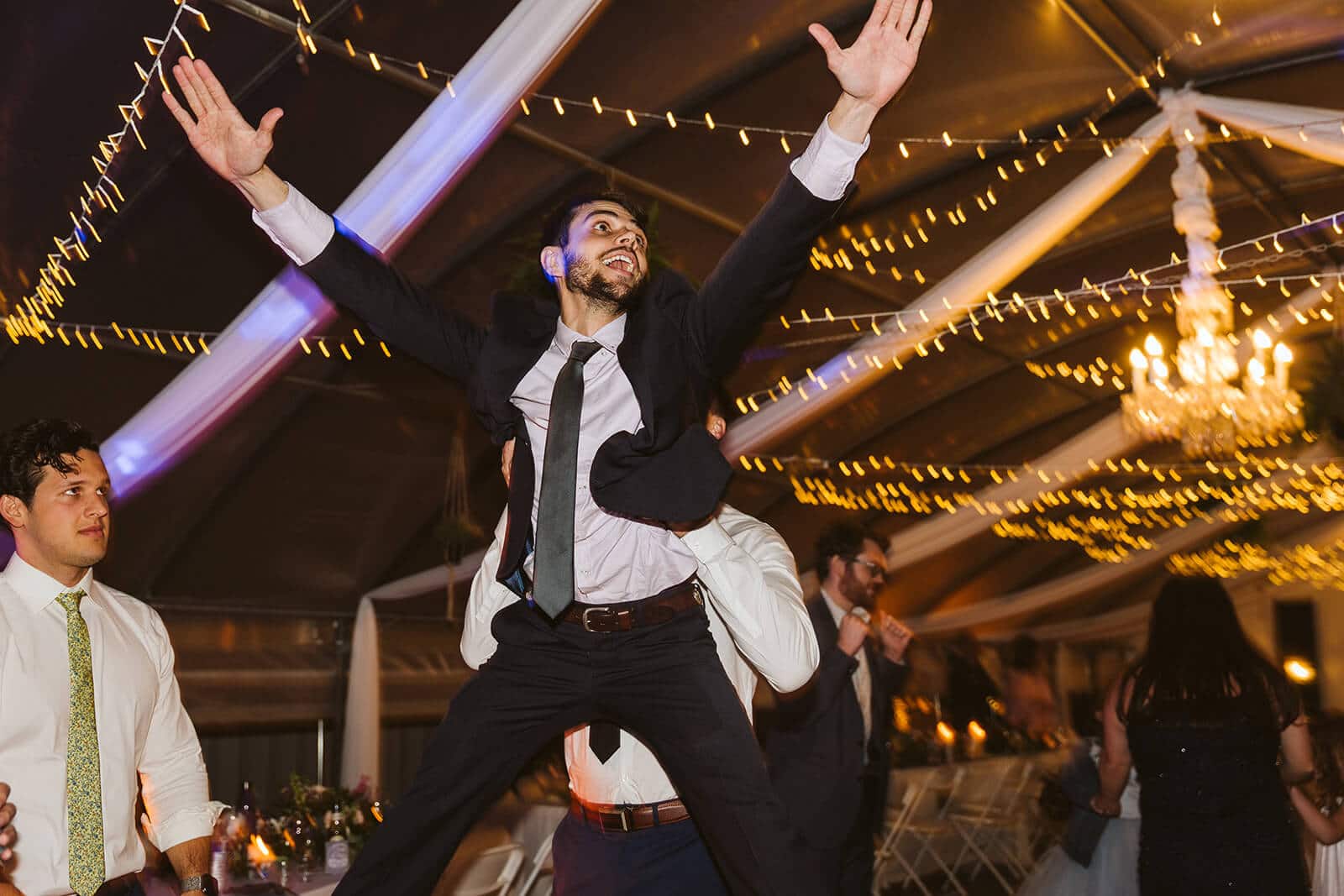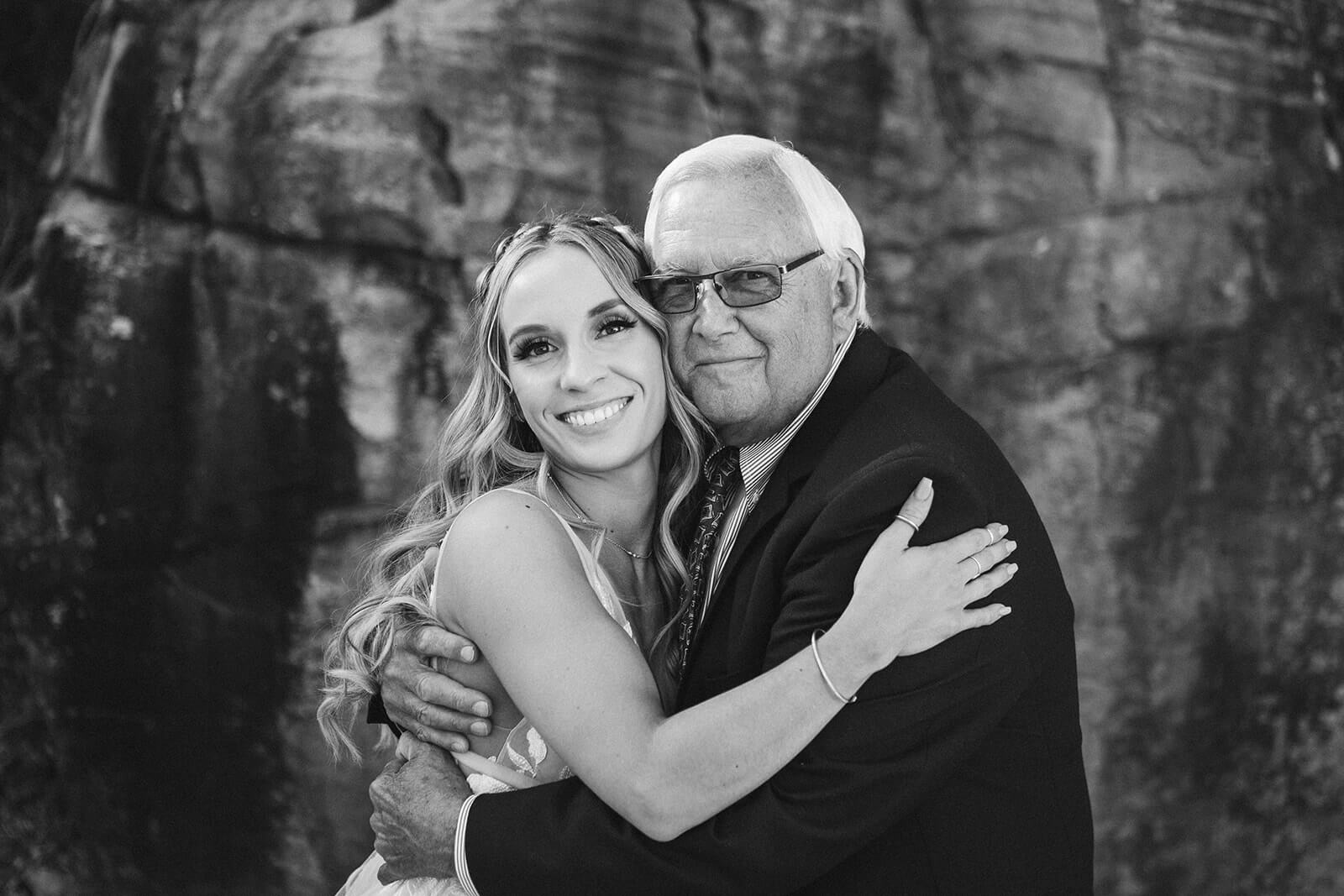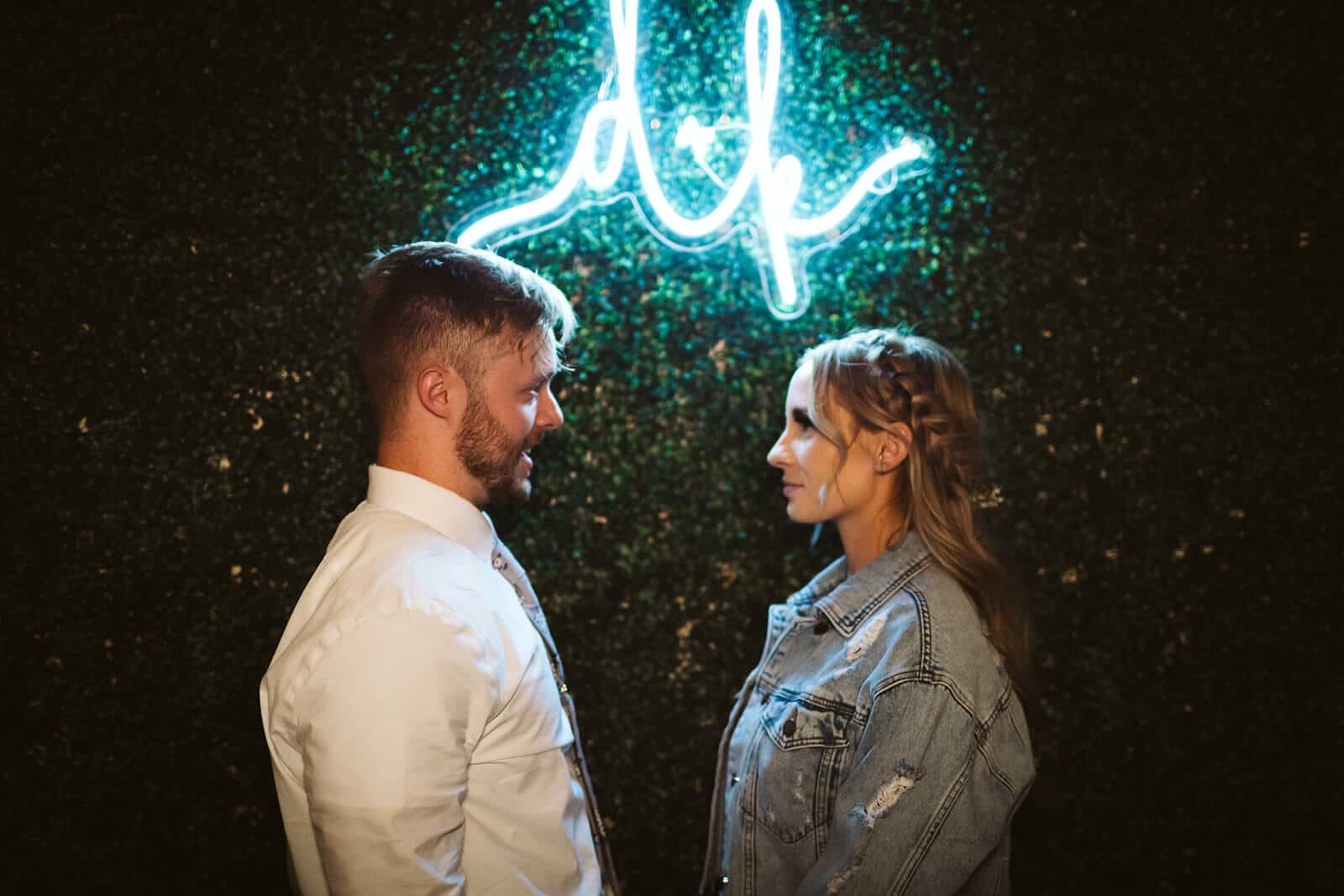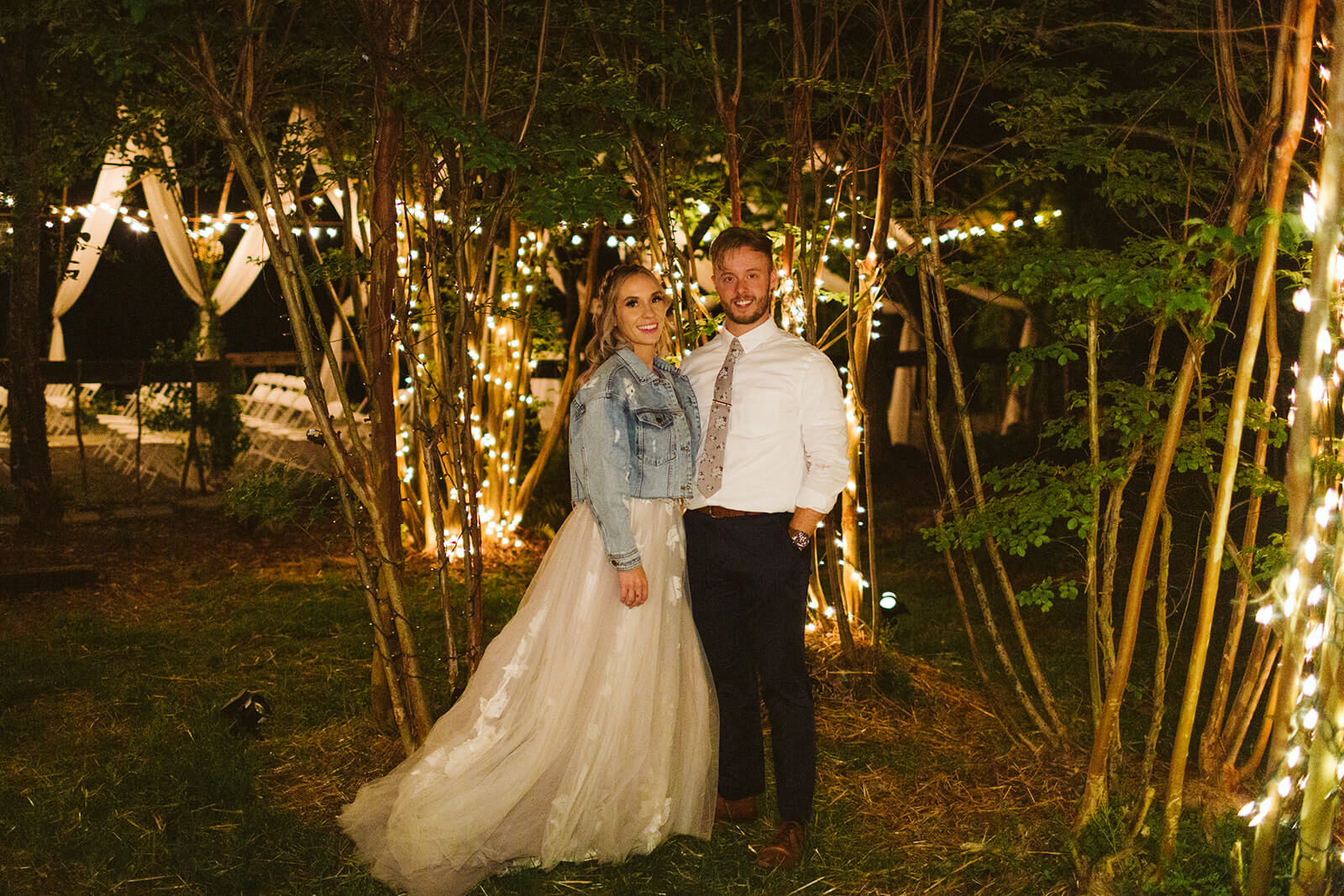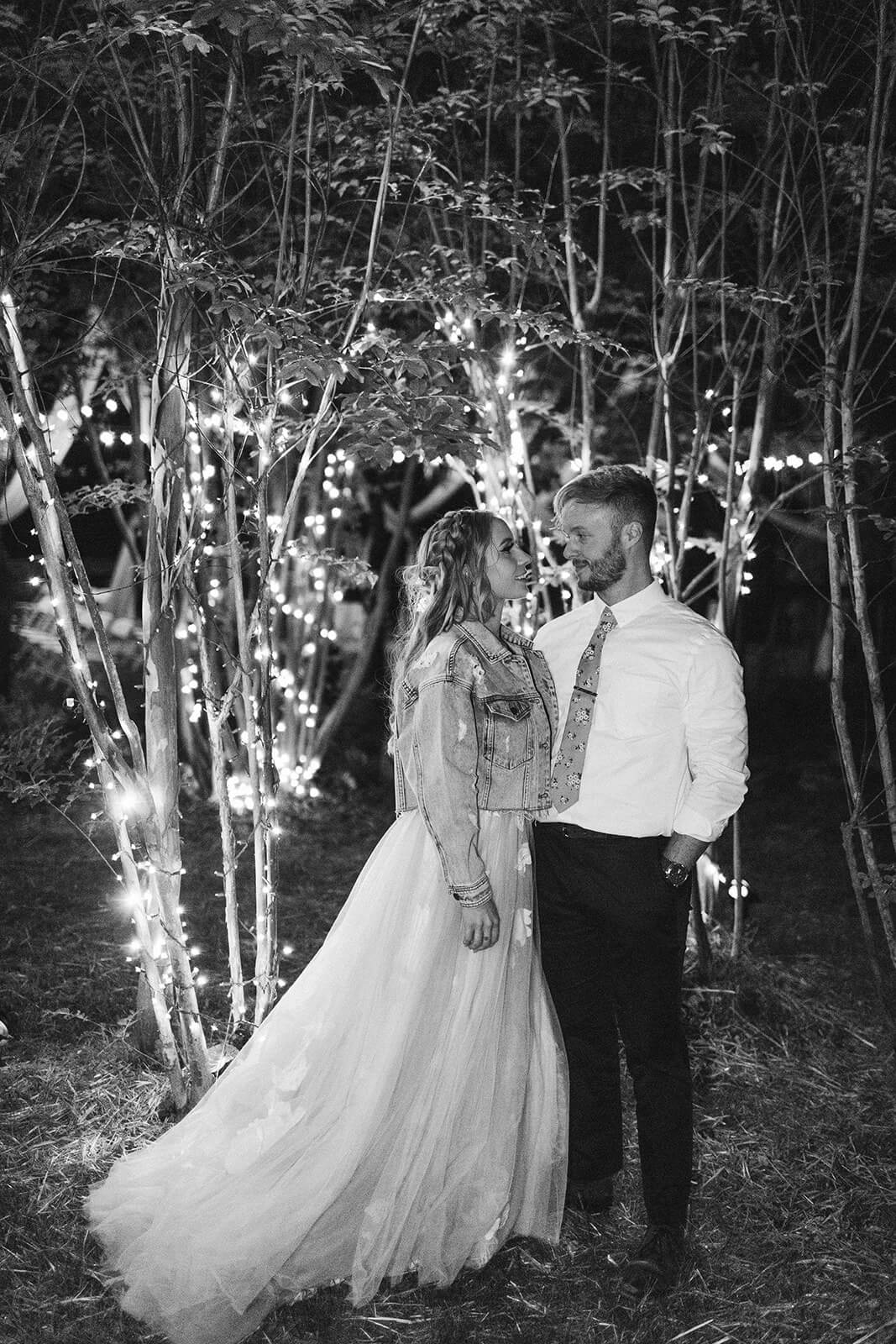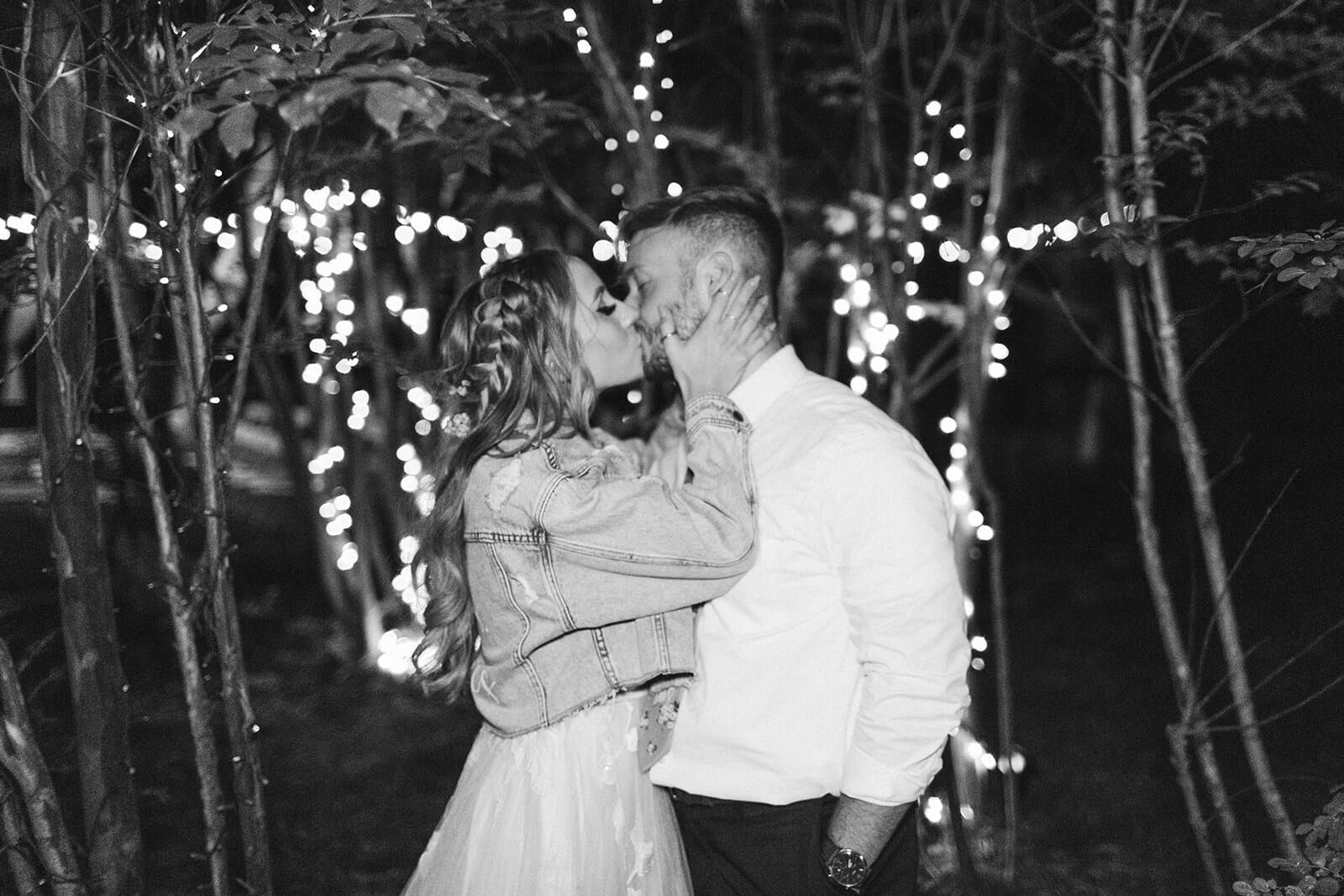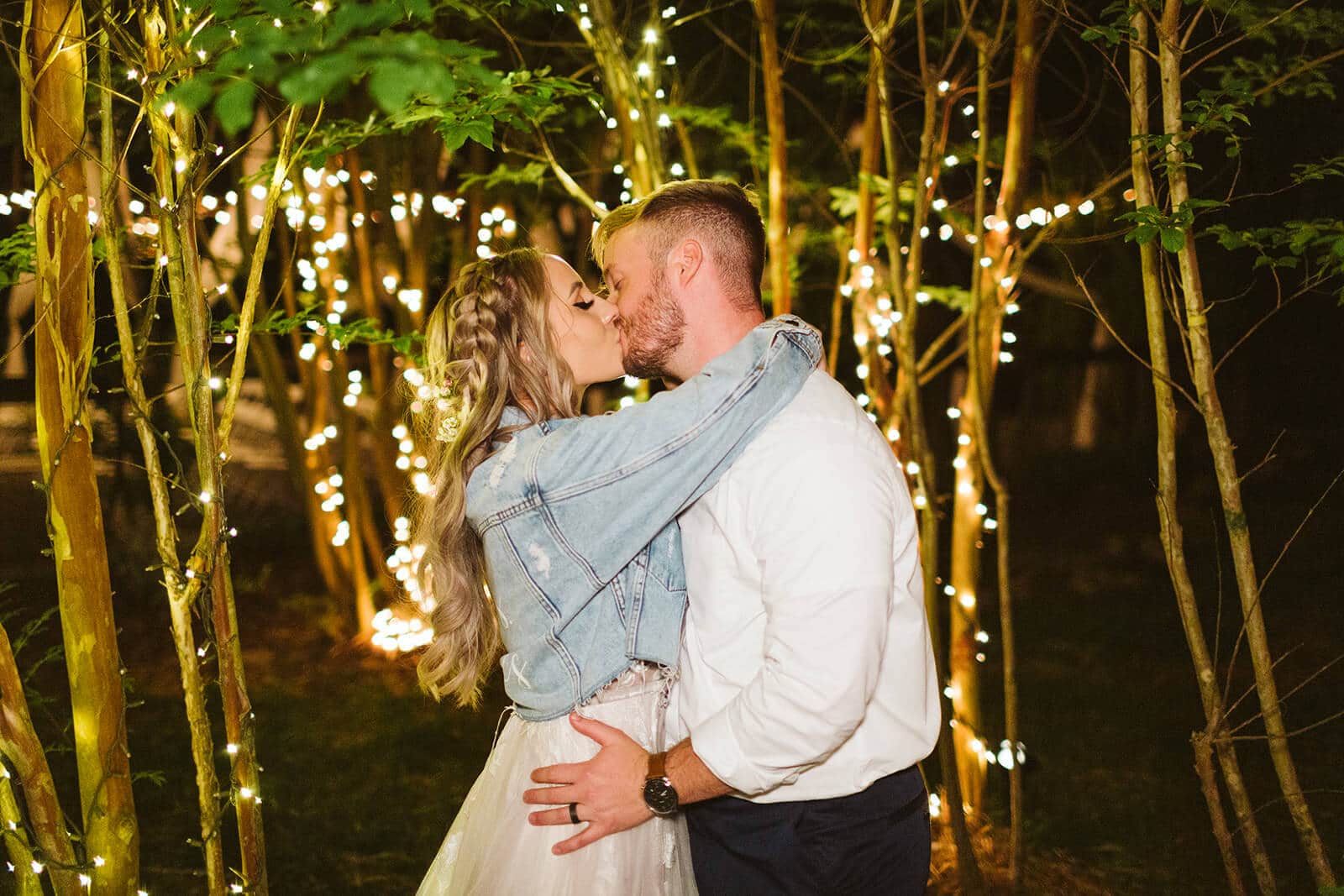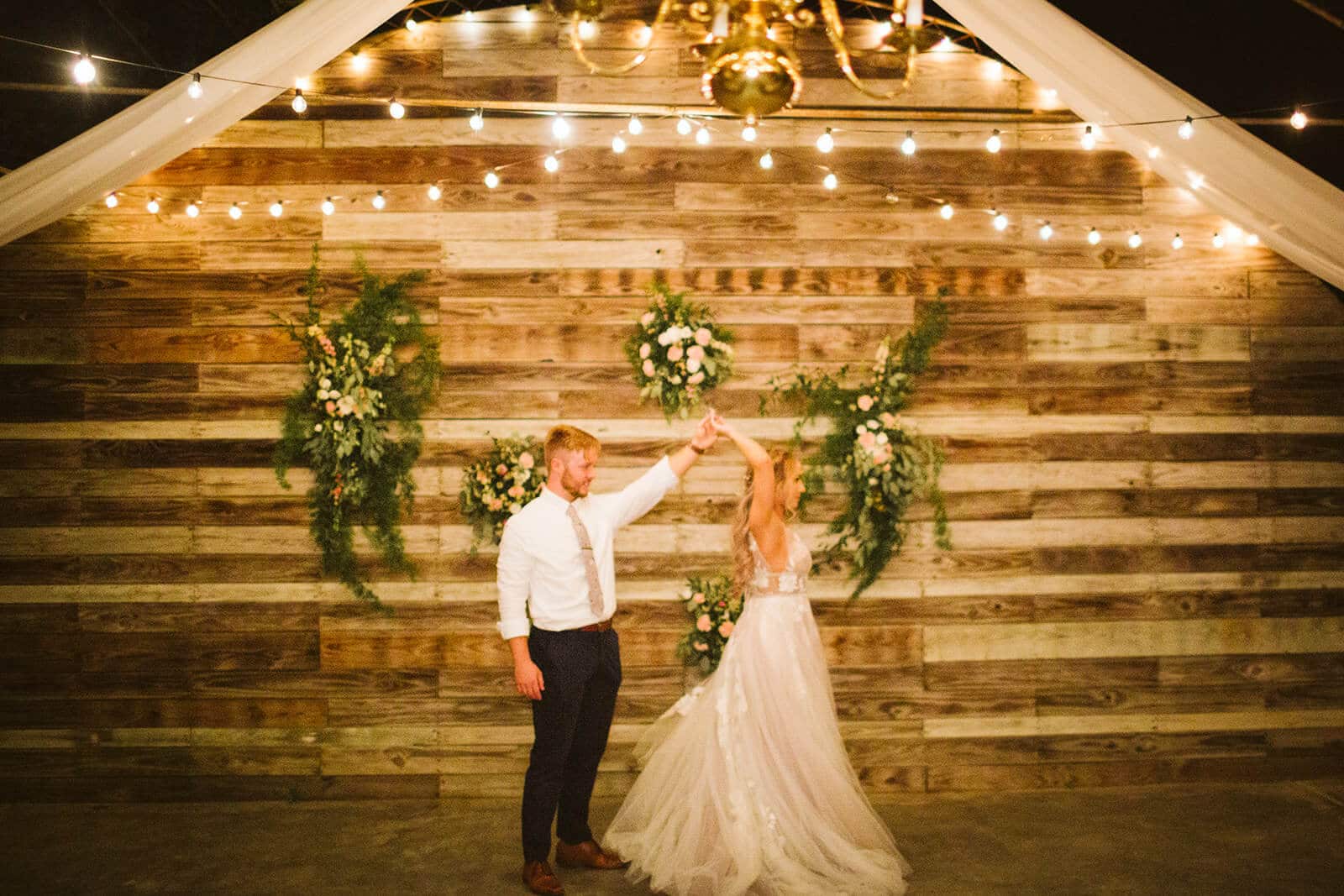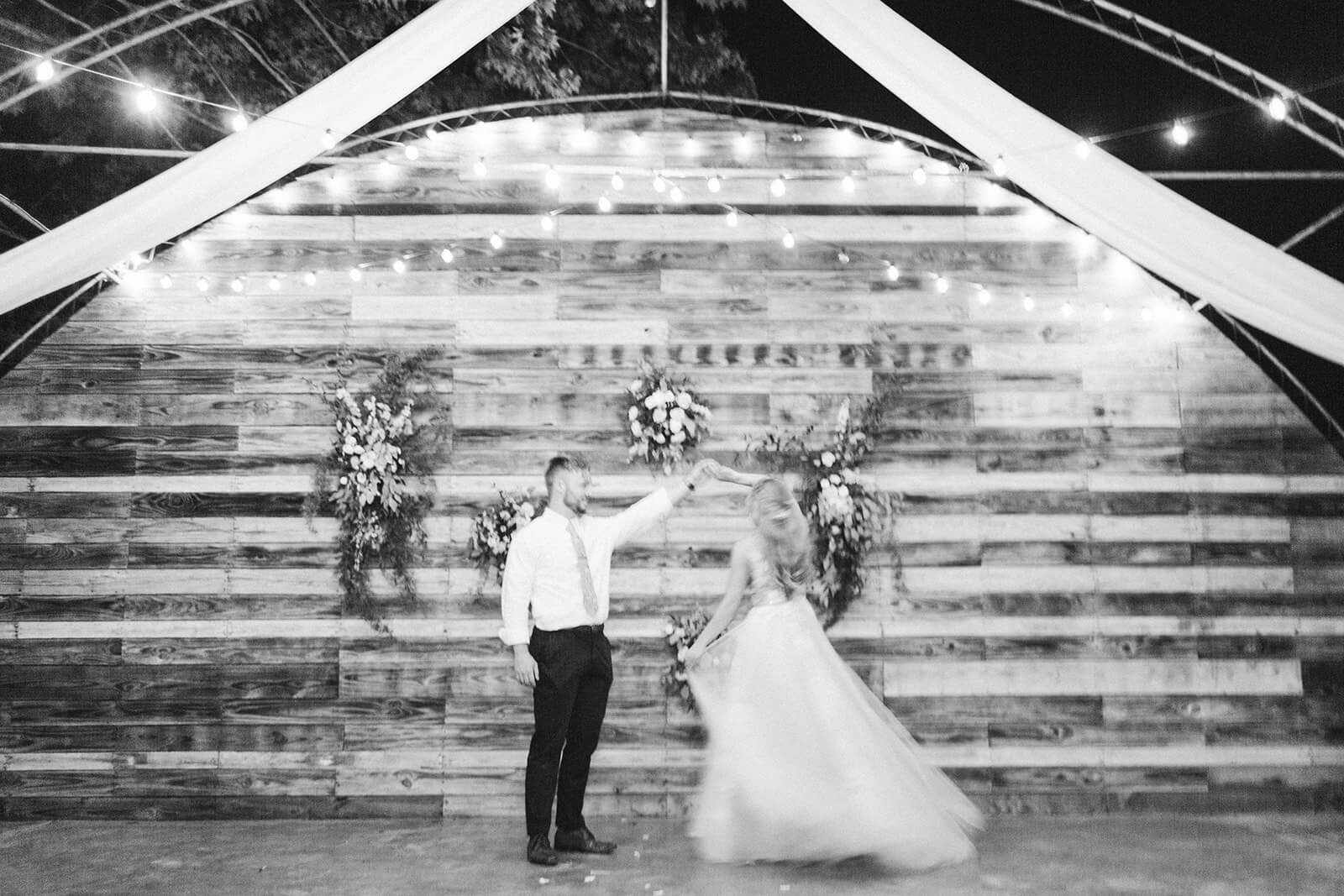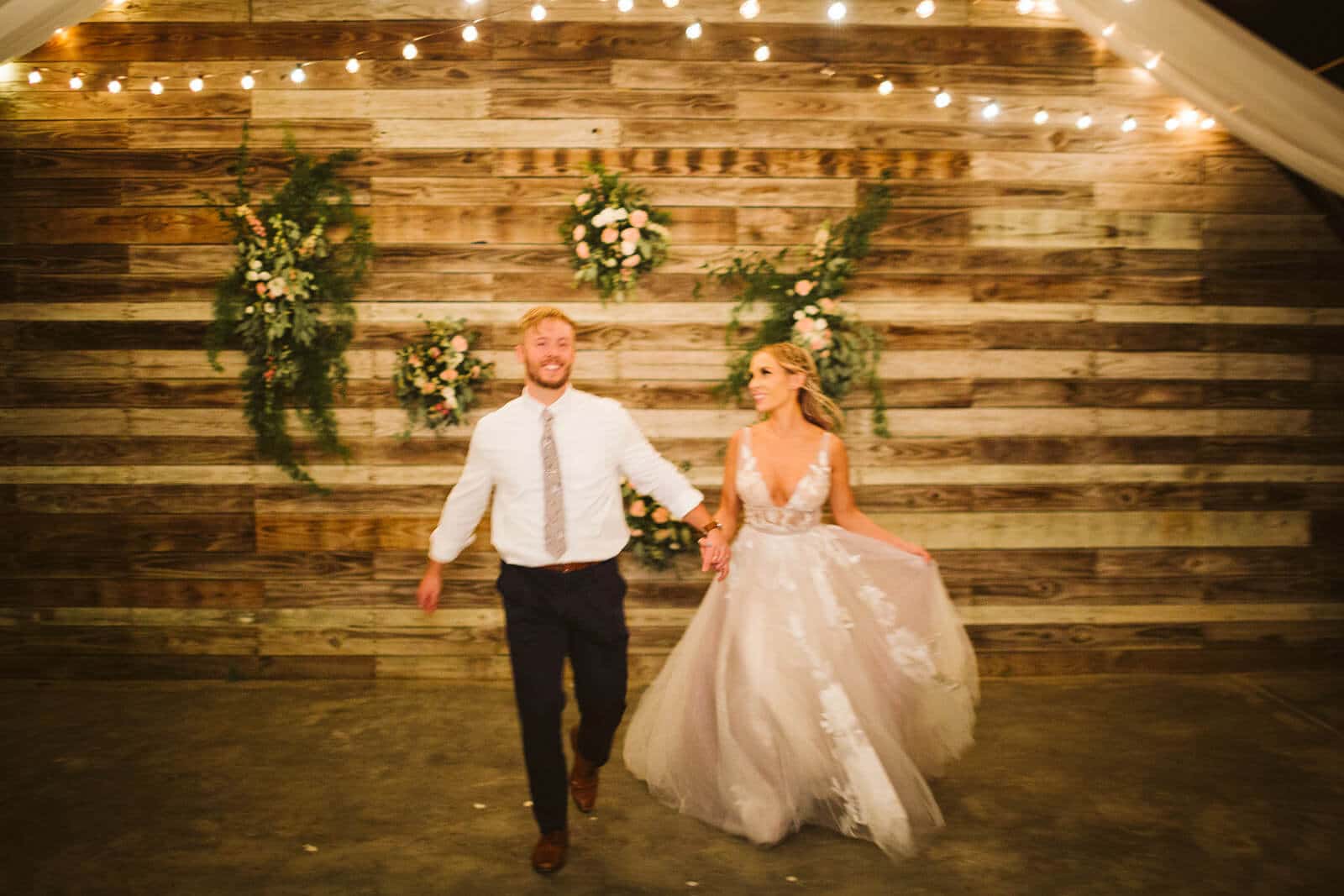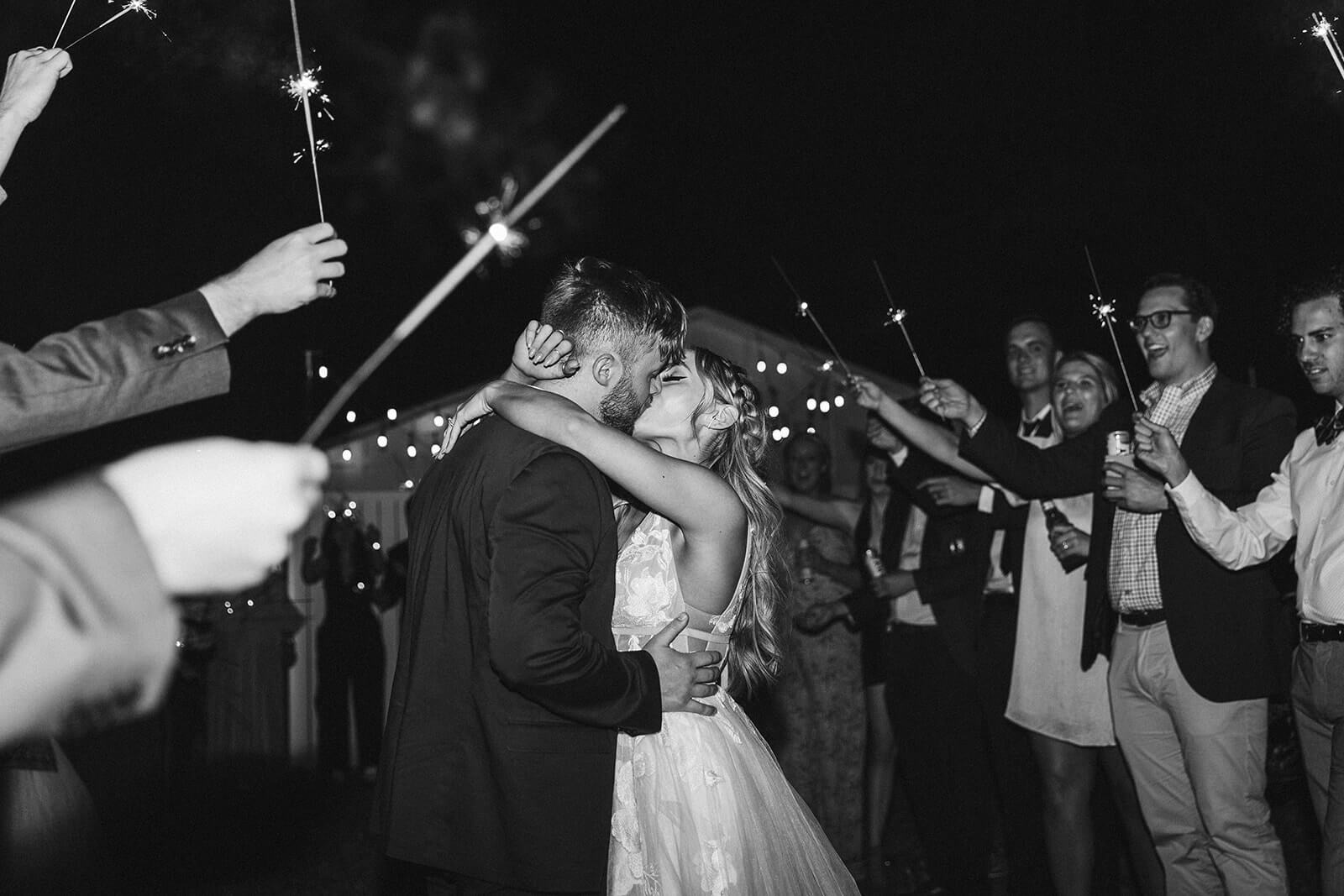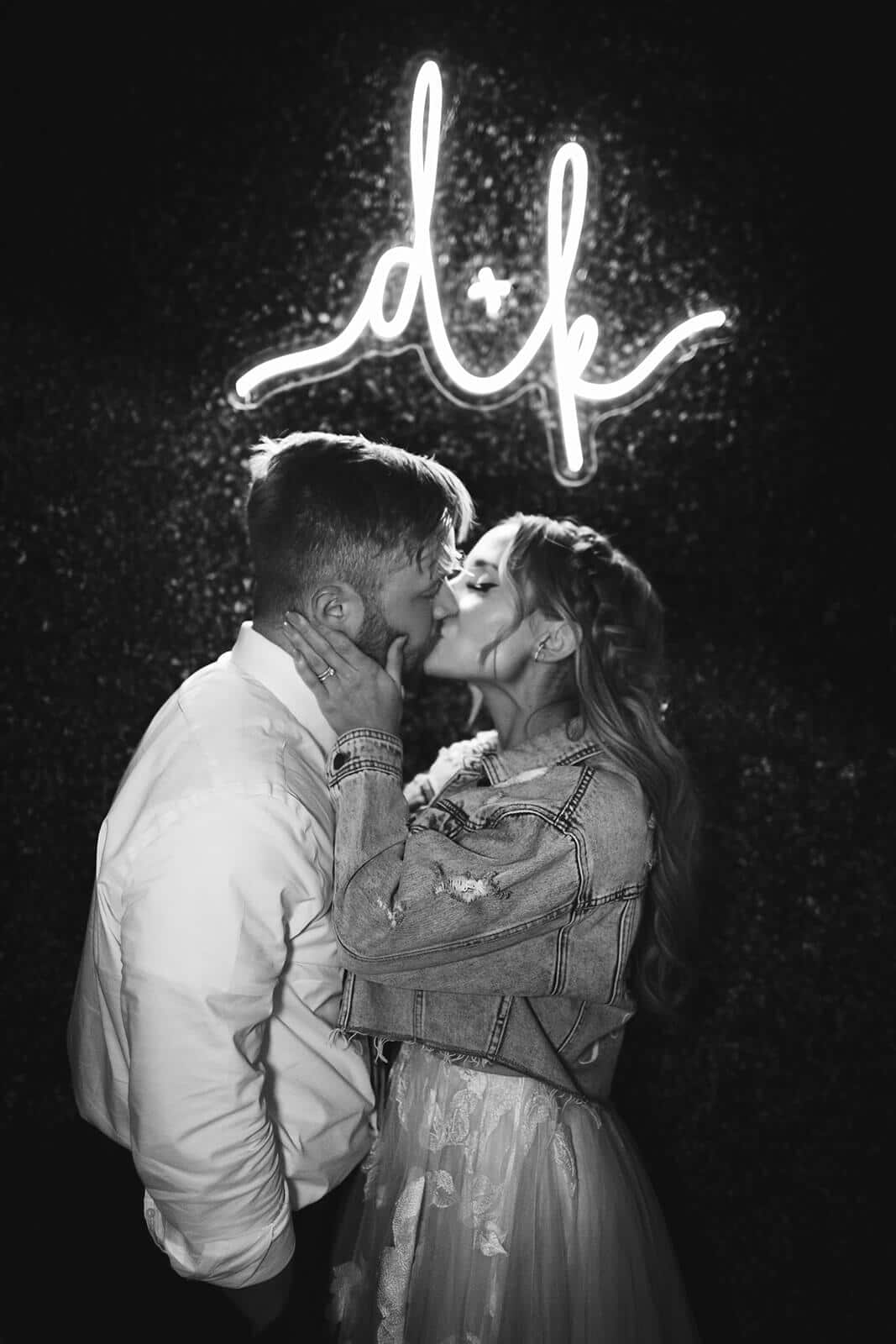 Portraits After Dark
Kera + Davis wanted a lot of photos, as they should! A great time to get extra photos is after the reception has begun, as you've already been enjoying time with guests, and it always turns out to be a blast. And you're able to get photos with friends and family that you might not have been able to earlier in the day.
A special thanks goes out to Kera + Davis for letting me capture and share their gorgeous, greenhouse wedding photos! And, of course, check out the amazing Chattanooga wedding vendors below who took part in the day!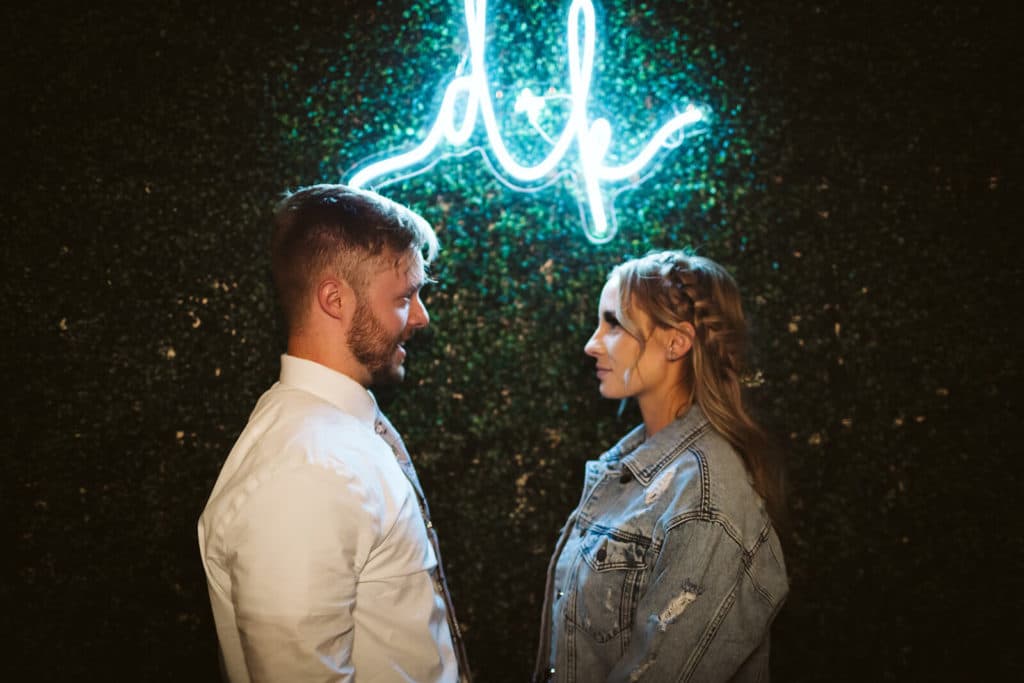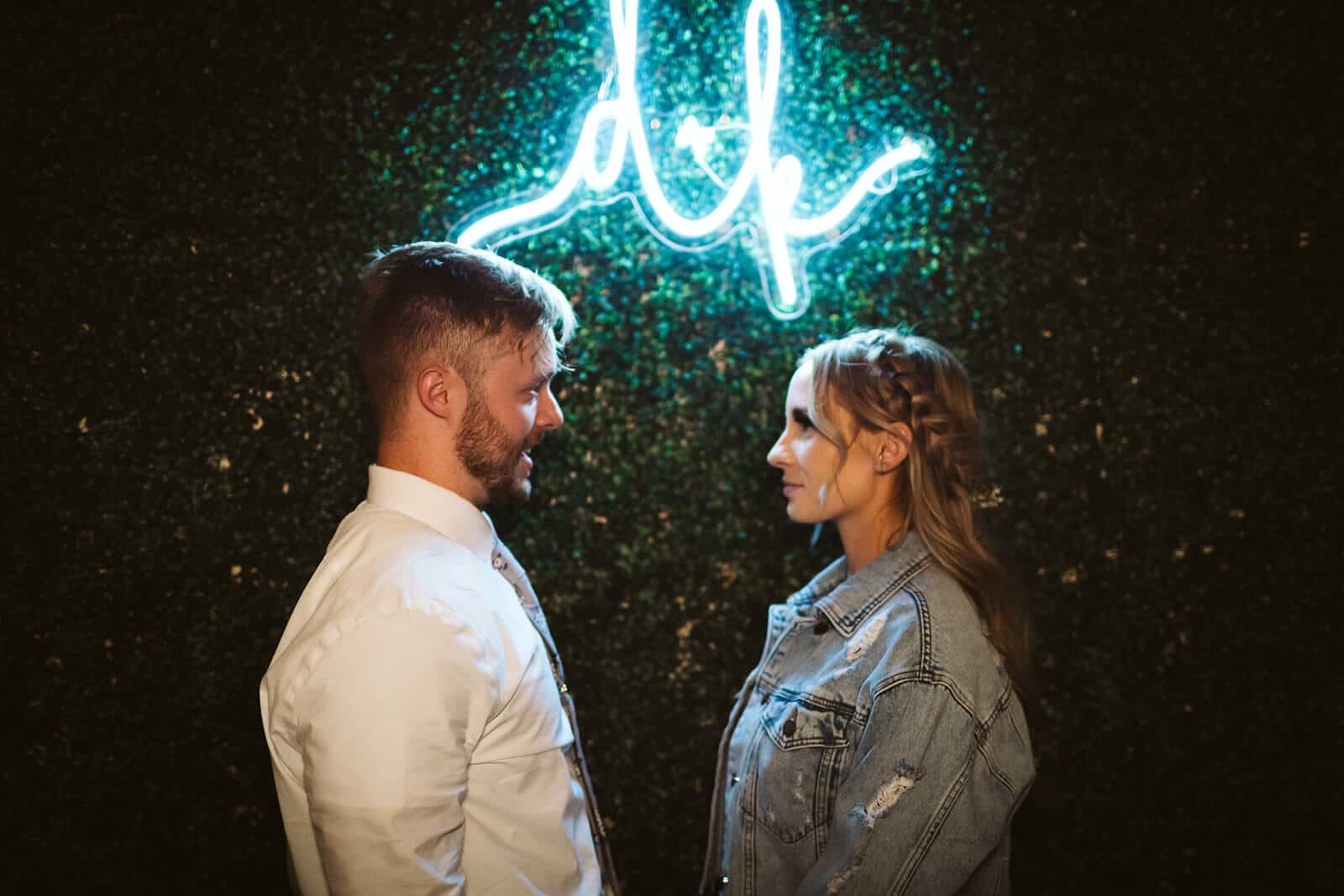 Looking for a photographer to spend your big day with? It's a big decision. I get it. That's why I'm a true teammate that will not only capture the photos you're looking for, but also share my wedding knowledge and help you navigate the process.
It's a whole thing, and I'd love to be part of it!
Drop me a note and I'll be in touch.
Hey! I'm Rachael Crowe of OkCrowe Photography. I'm a wedding photographer based in Chattanooga, Tennessee but I'm more than willing to travel anywhere you need to me to be! Just say the word, and I'll be there to capture every moment and do whatever I can to help make your day memorable. If you are in need of a wedding photographer, head to my contact page, and let's start planning!