Having a destination wedding in Chattanooga? Or simply looking for the inside scoop on local spaces that photograph AND function well for rehearsal dinners and small receptions? The options can be overwhelming, but the ones below stand out from the rest.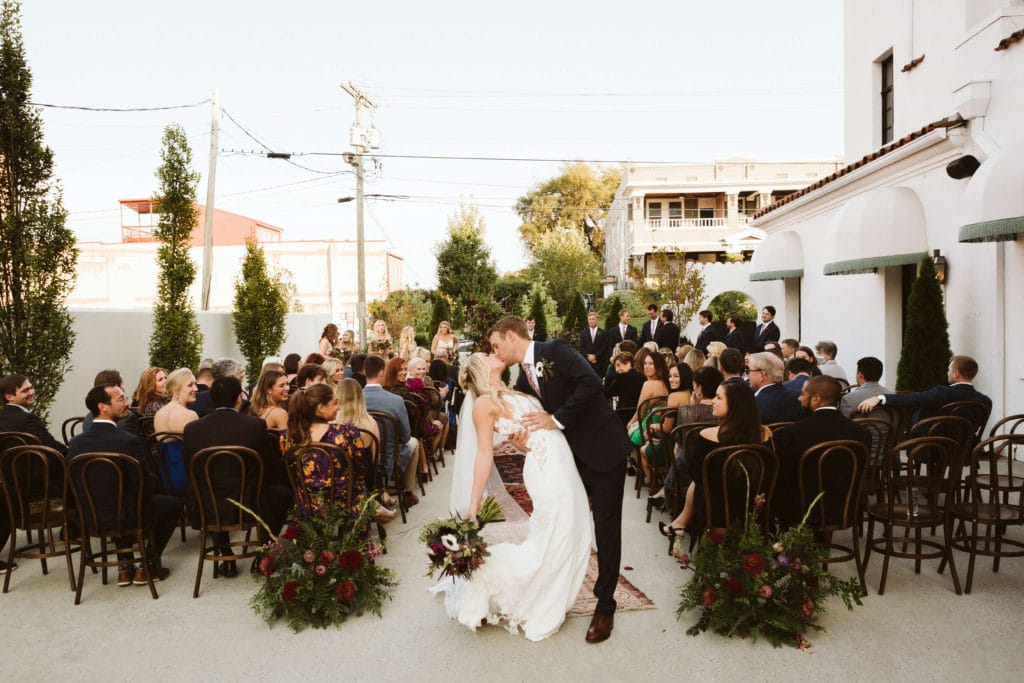 Booking Your Rehearsal Dinner + Reception
Choosing your rehearsal dinner space is towards the top of the priority checklist tucked away in your notebook. Yet it always falls to the wayside for wedding day planning. If you're only a couple months from wedding day, the words "rehearsal dinner" might even send a shiver of stress down your spine. You already have to plan the entire wedding day—now you have to plan the night before, too??
However daunting, there's no need to stress or worry. Choosing a spot for your rehearsal dinner or wedding reception can be fun and doing so can make the rest of your checklist a breeze.
In my time as a wedding photographer, one trend I've seen is that weddings are becoming more personalized than ever. Giving your guests (and yourselves!) a wedding experience unique to your personalities will make it that much more memorable. One way to personalize your wedding is by having your rehearsal dinner and/or reception at a place that reflects the vibe you're going for, is unique to the city, and fits both your personalities.
Easier said than done, right?!
Instagram accounts only go so far, and some of the best local spaces don't have photos showcasing an event like you've envisioned for your wedding. So, check out these local Chattanooga favorites of mine that have also been a big hit with my clients—maybe one of them fits your style!
Alleia
Jim + Emily, in town from Brooklyn, New York for their destination wedding, hosted their candlelit reception at the rustic, yet modern Italian restaurant, Alleia, in Chattanooga's renewed Southside. Alleia offers two settings for events, the elegant Renaissance Room inside and The Porch outside which "marries the best of al fresco and indoor dining" with wrap-around, climbing jasmine that impresses during the day or under the lights.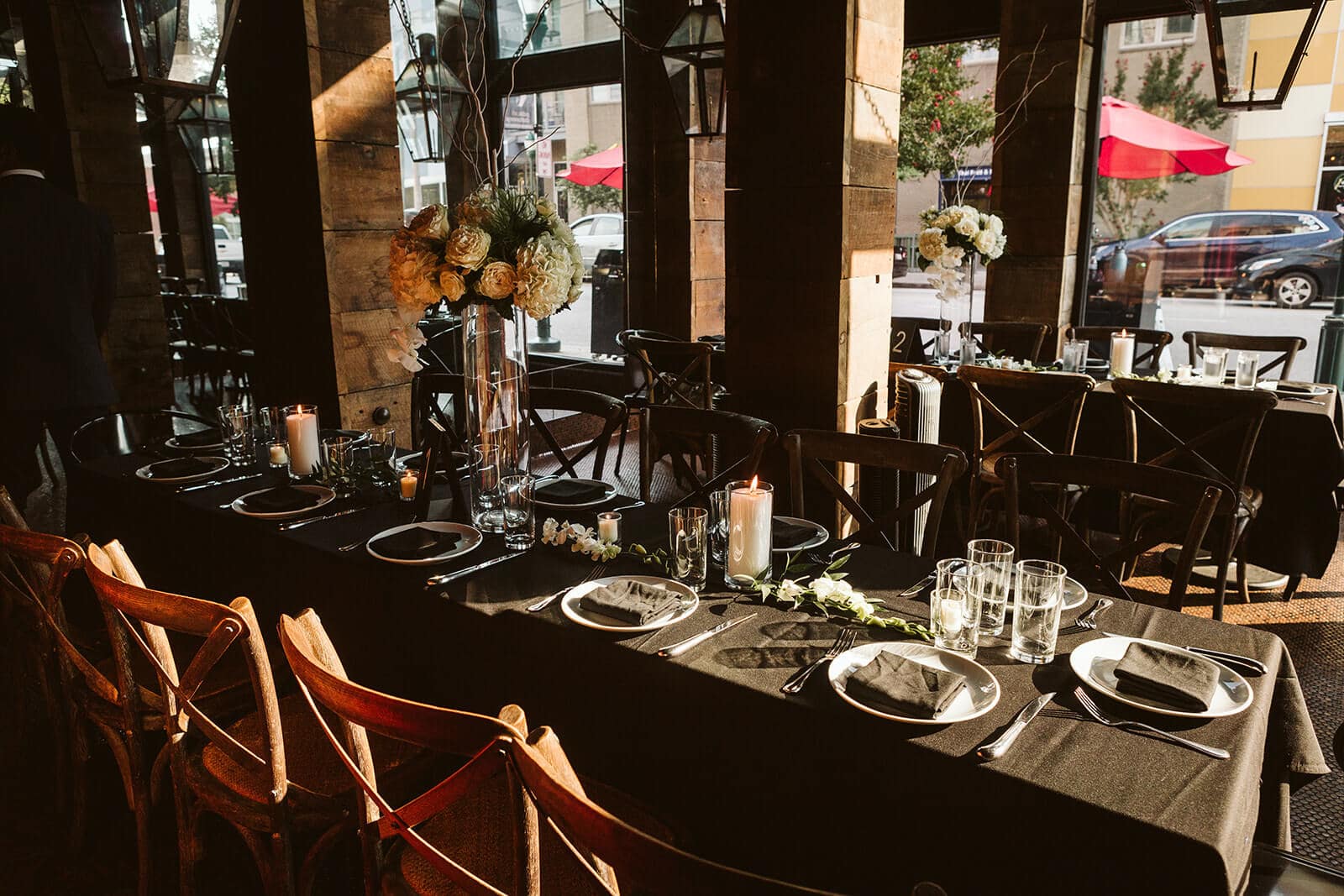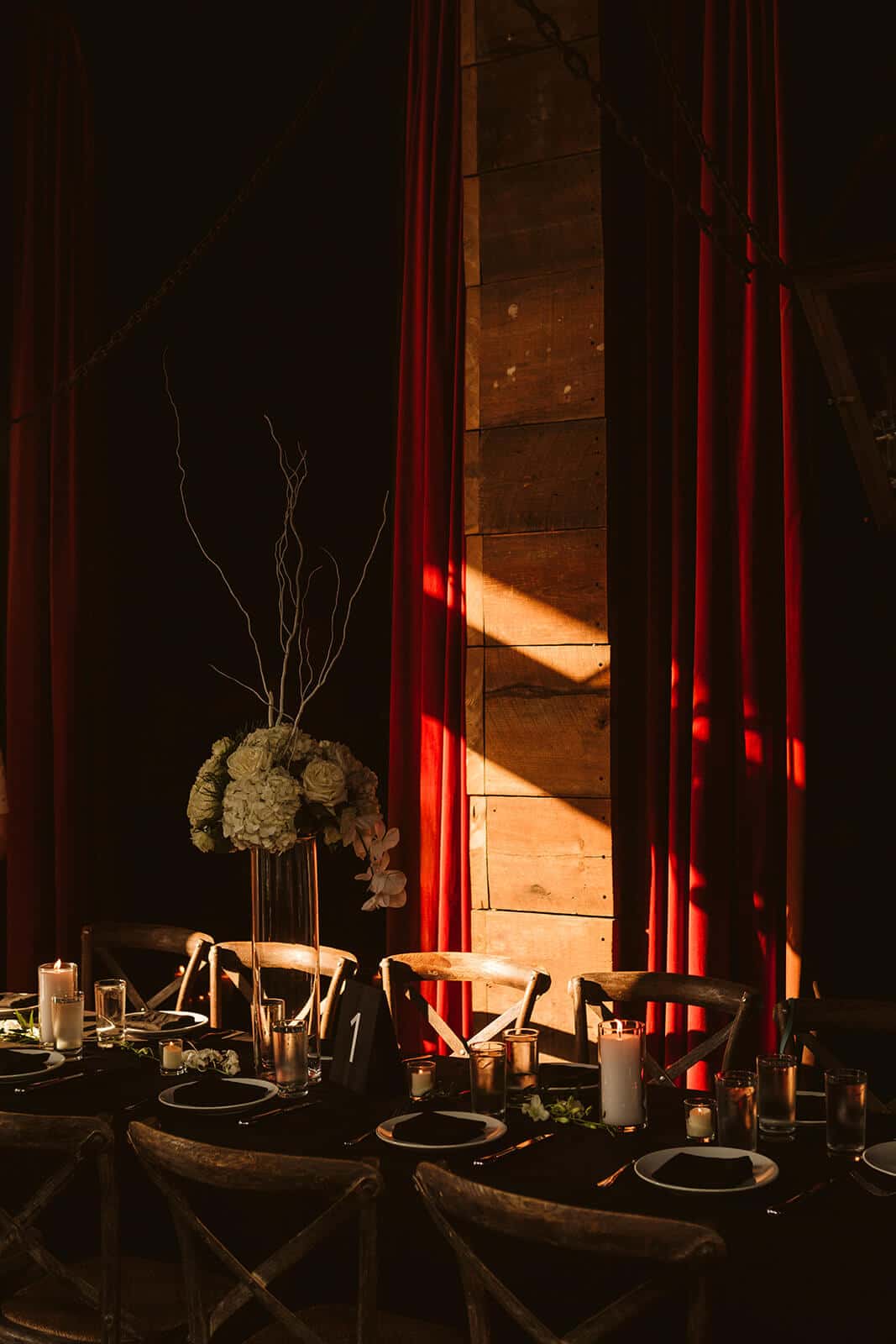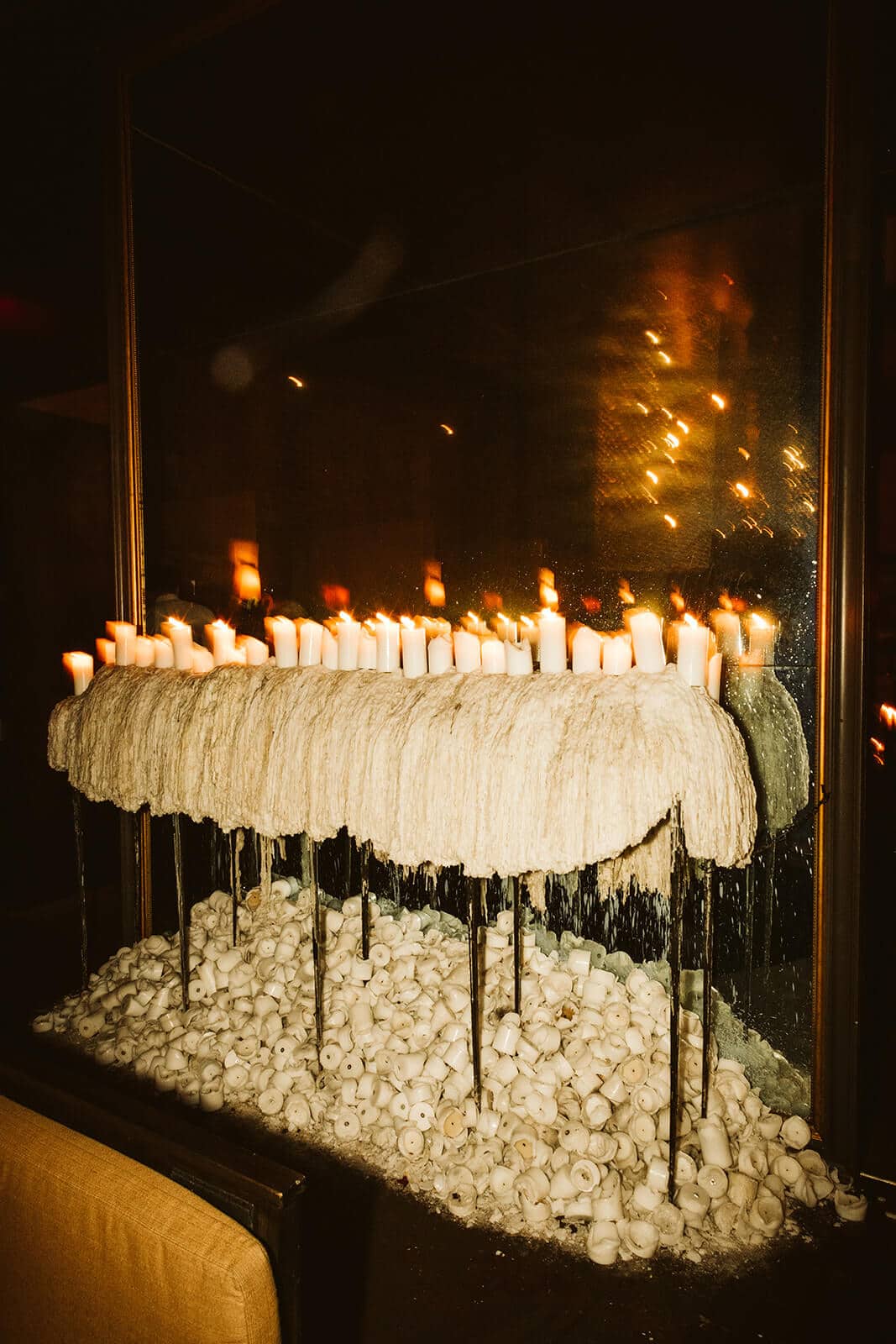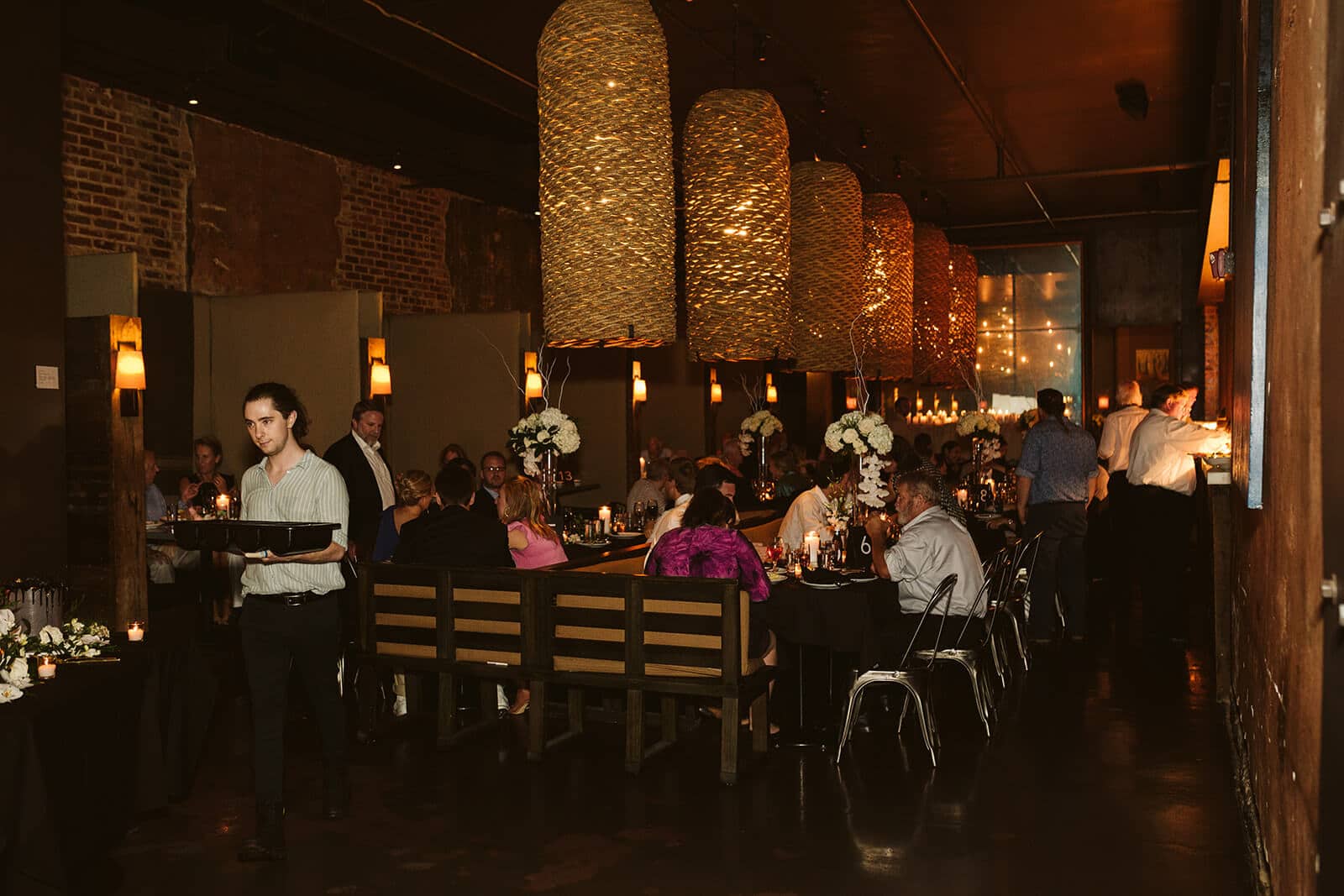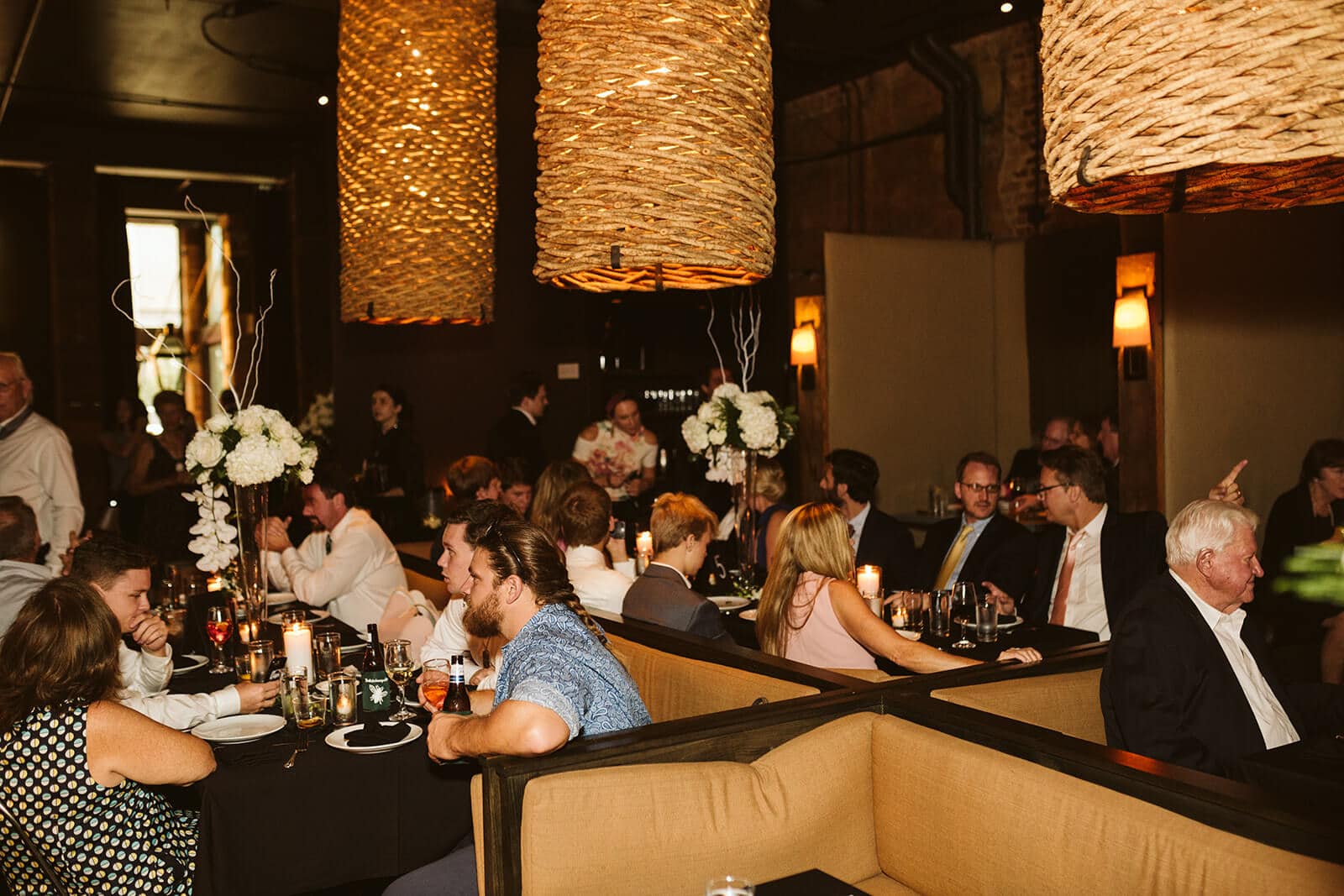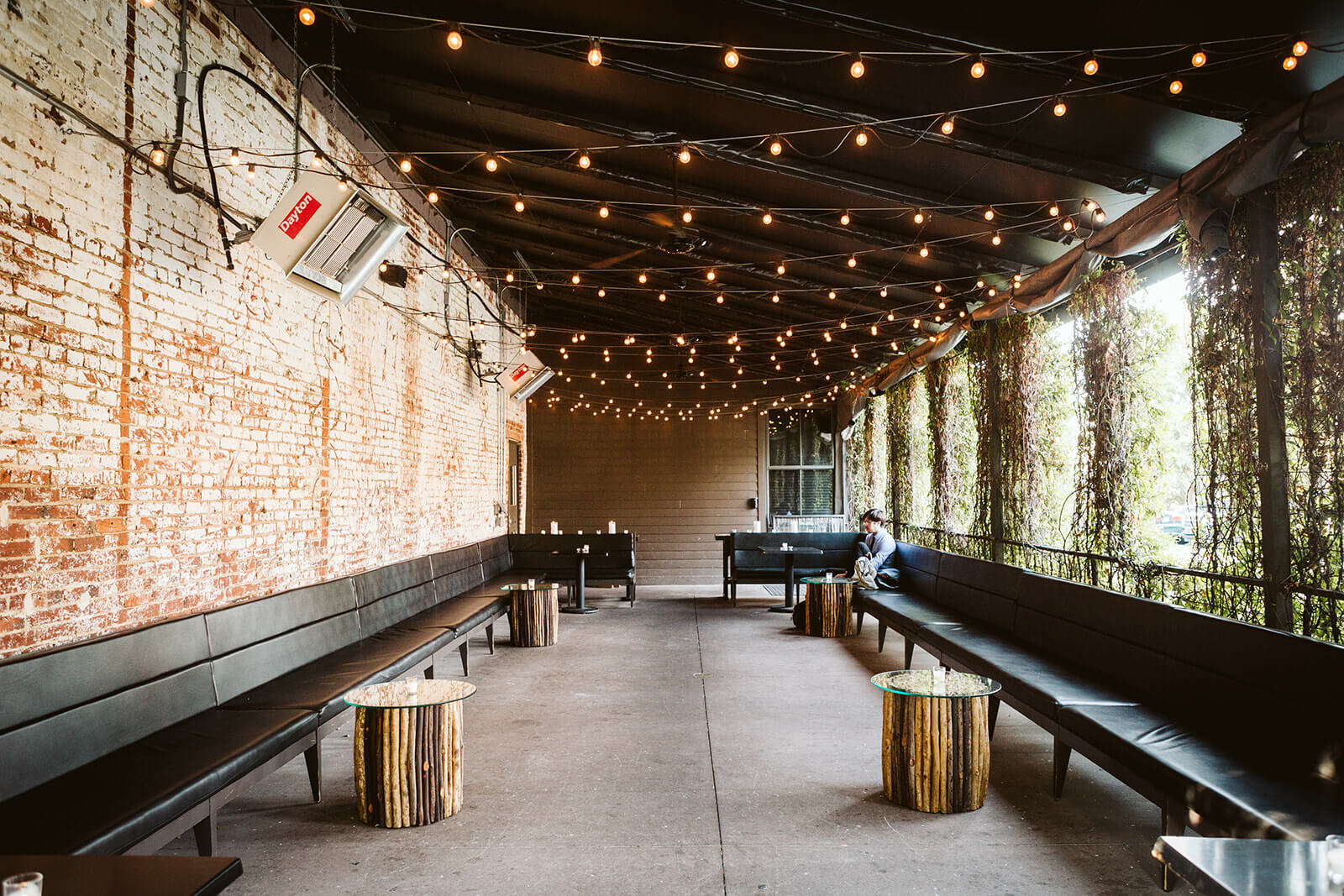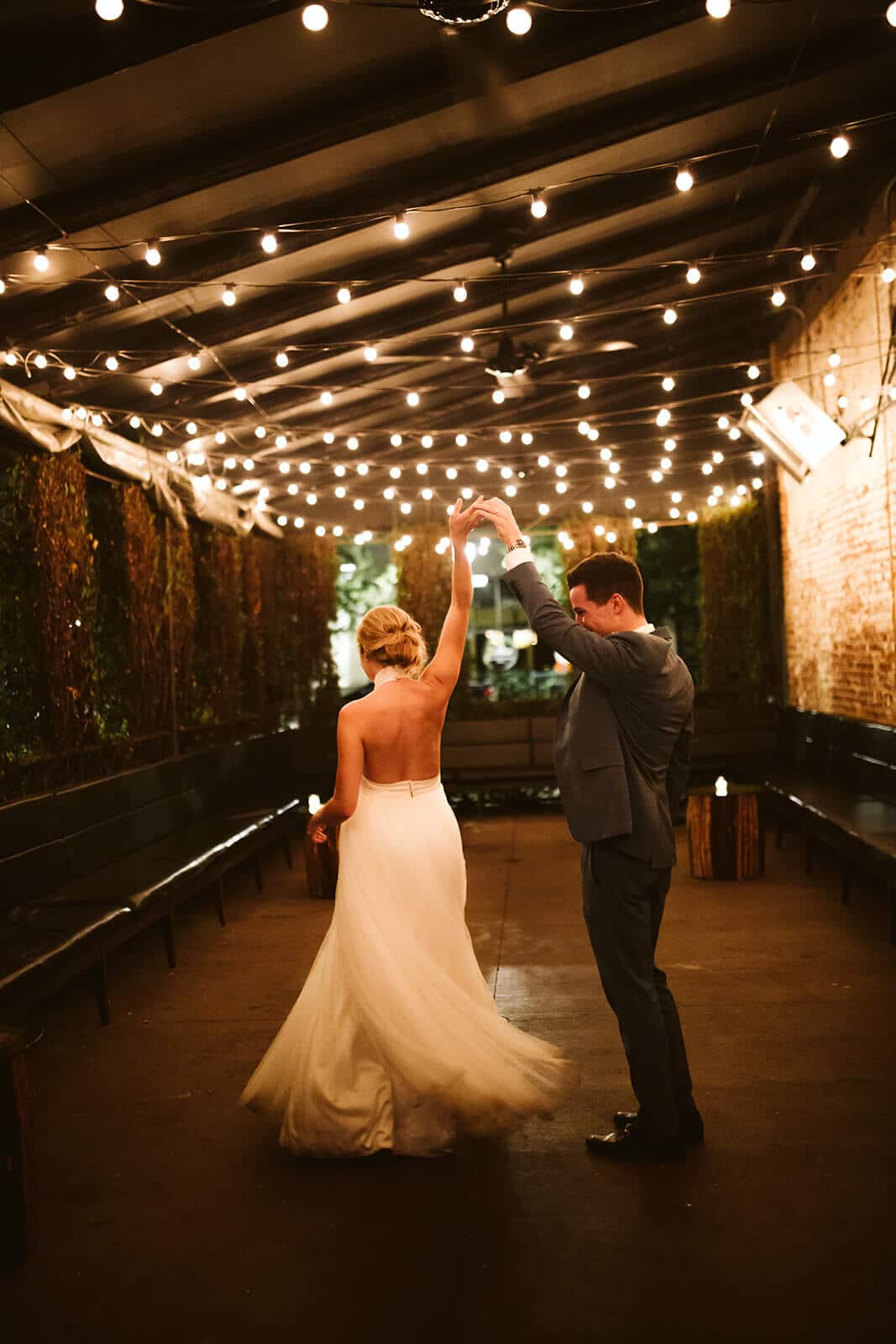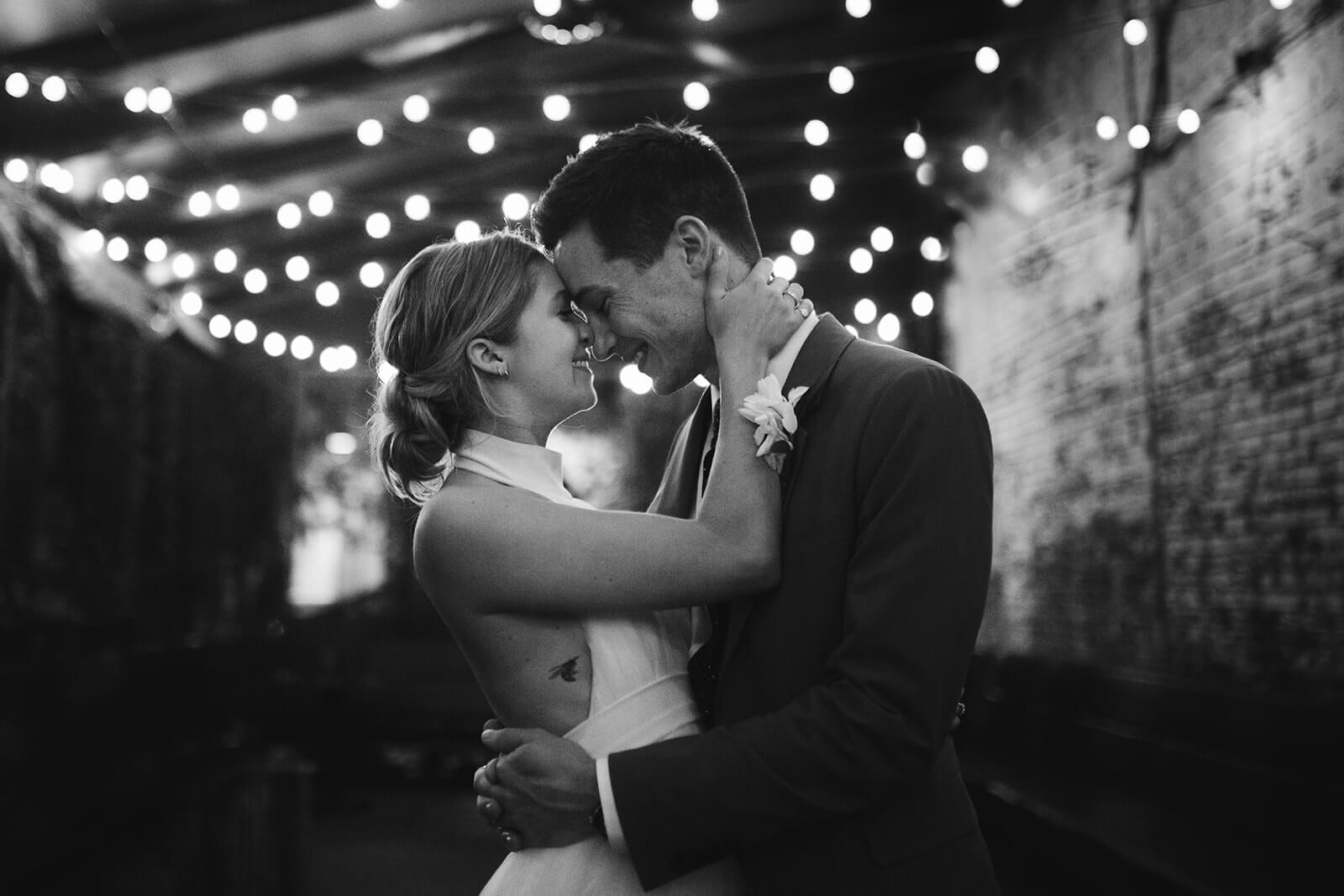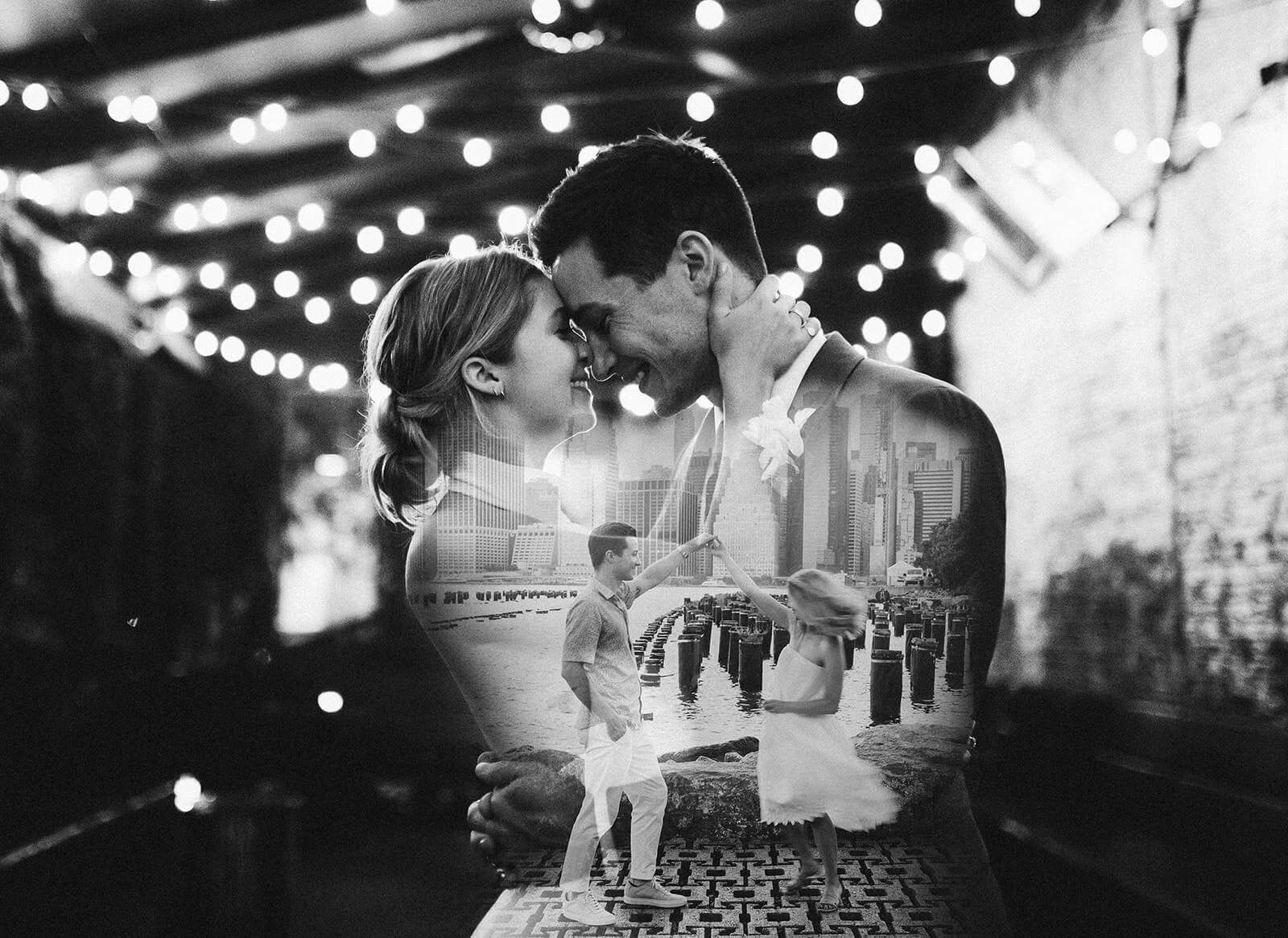 The Daily Ration
If you're looking for a truly local experience for a small, outdoor reception, The Daily Ration checks your boxes. Equipped with one of Chattanooga's most coveted, full-service bars minutes from Downtown, the garage doors open to their spacious, retro patio perfect for entertaining. Reception or rehearsal dinner, your guests are sure to feel comfortable in this friendly atmosphere.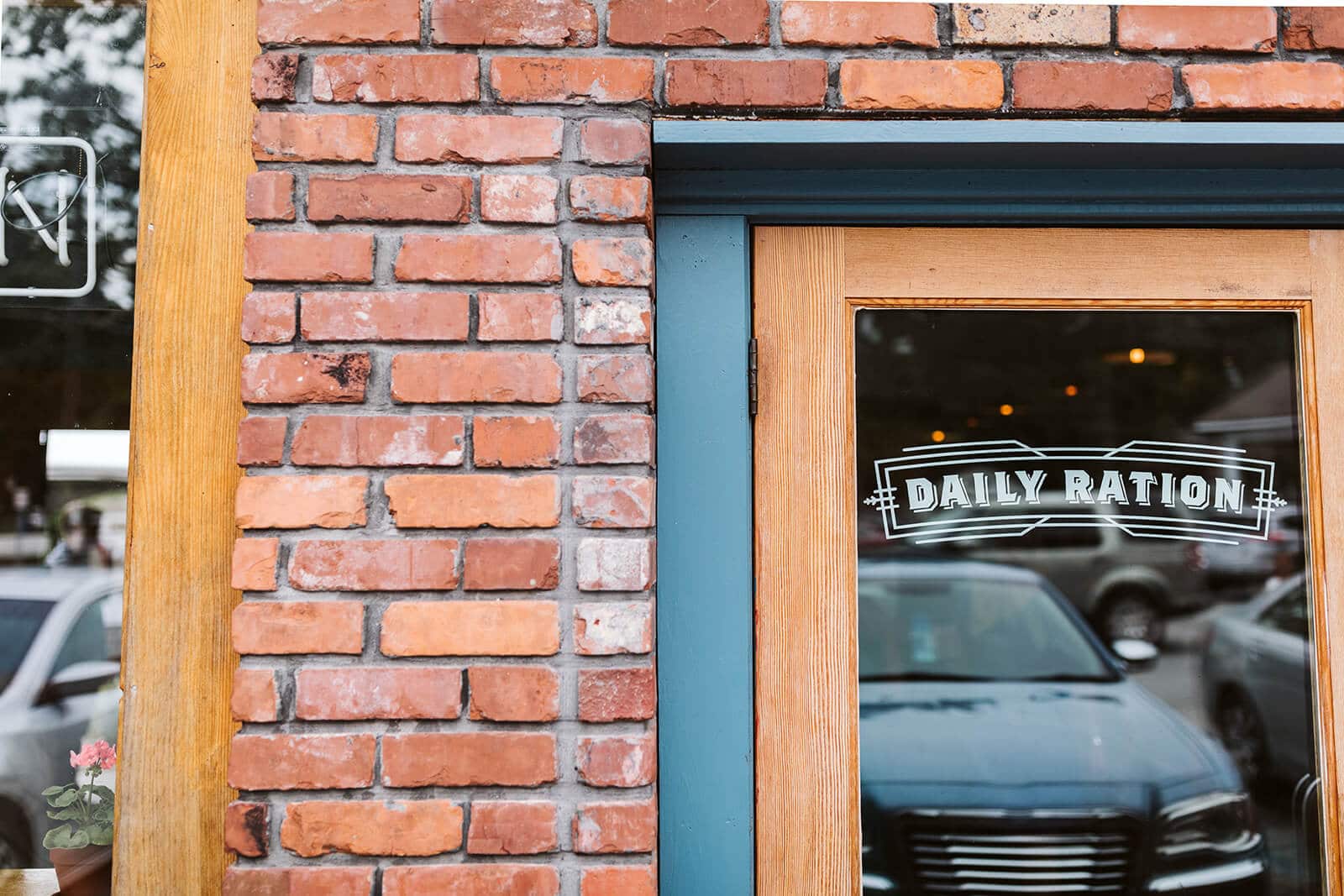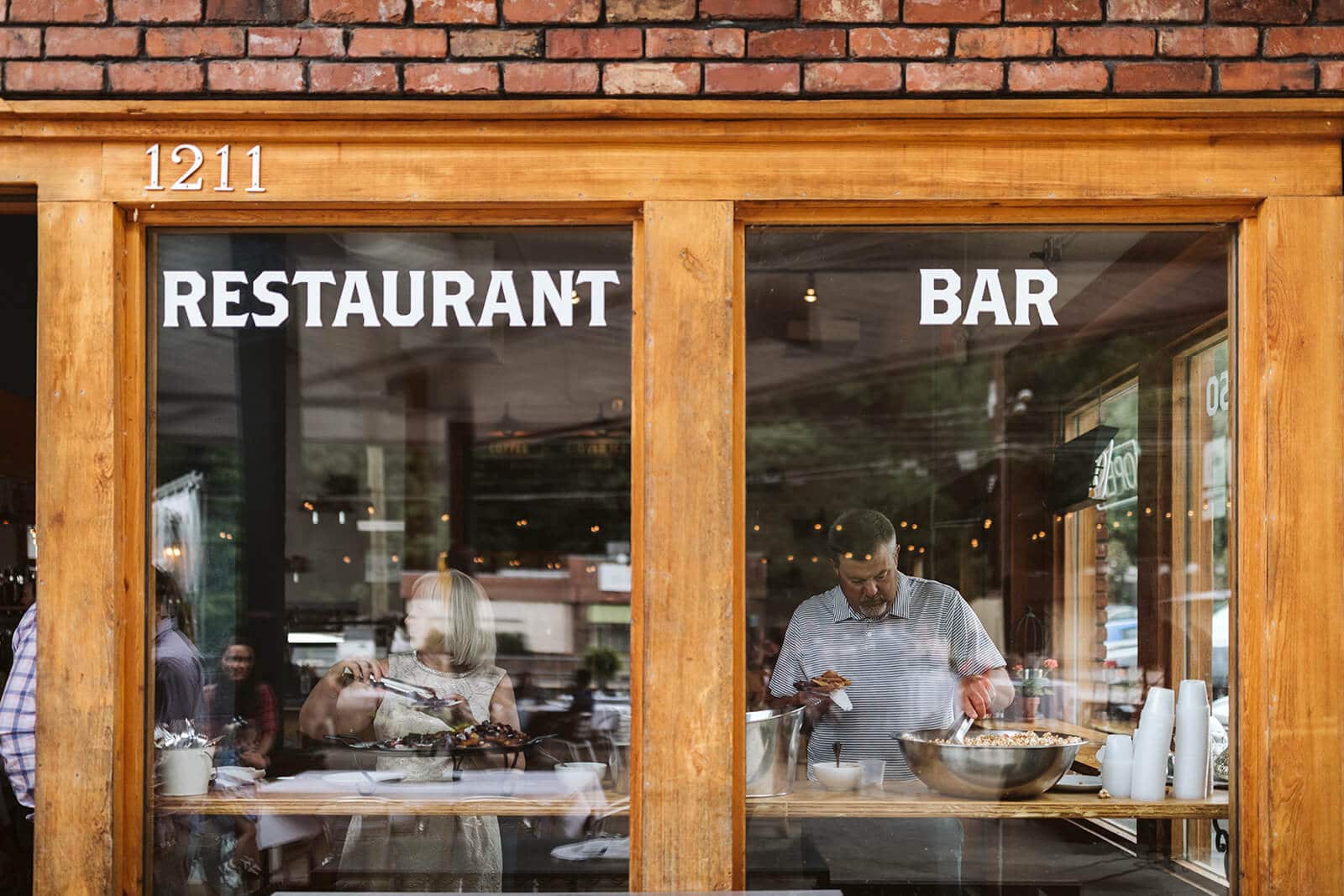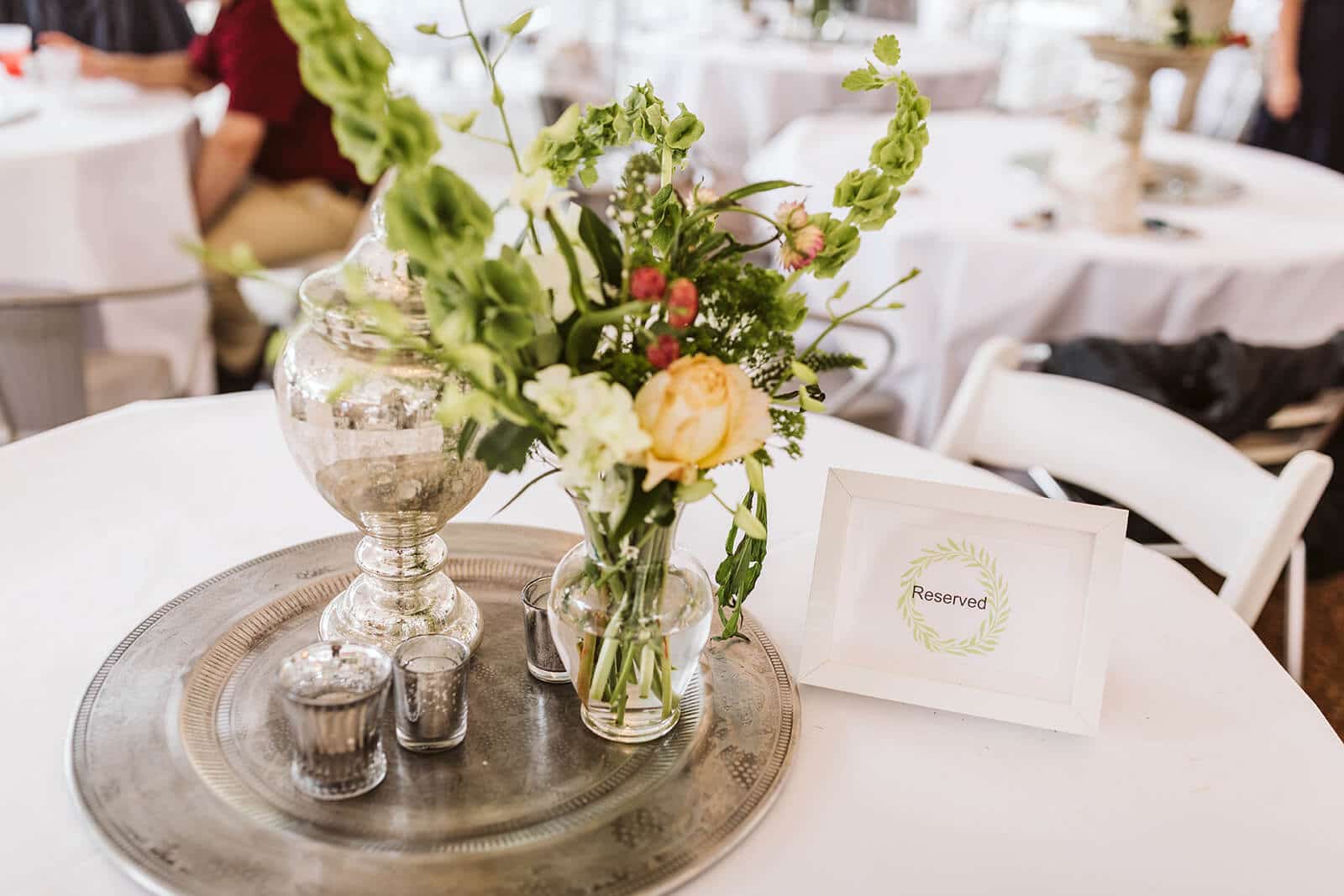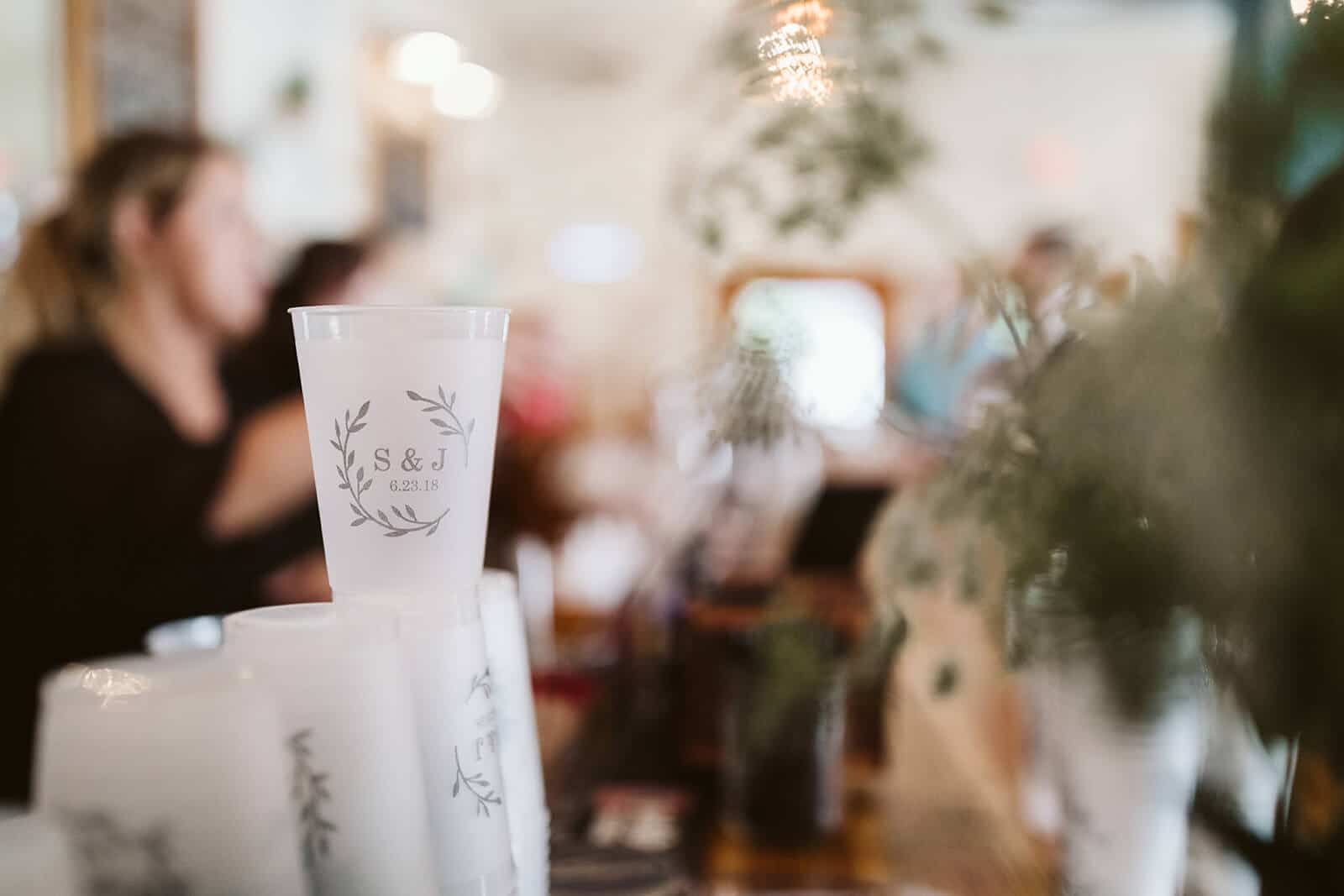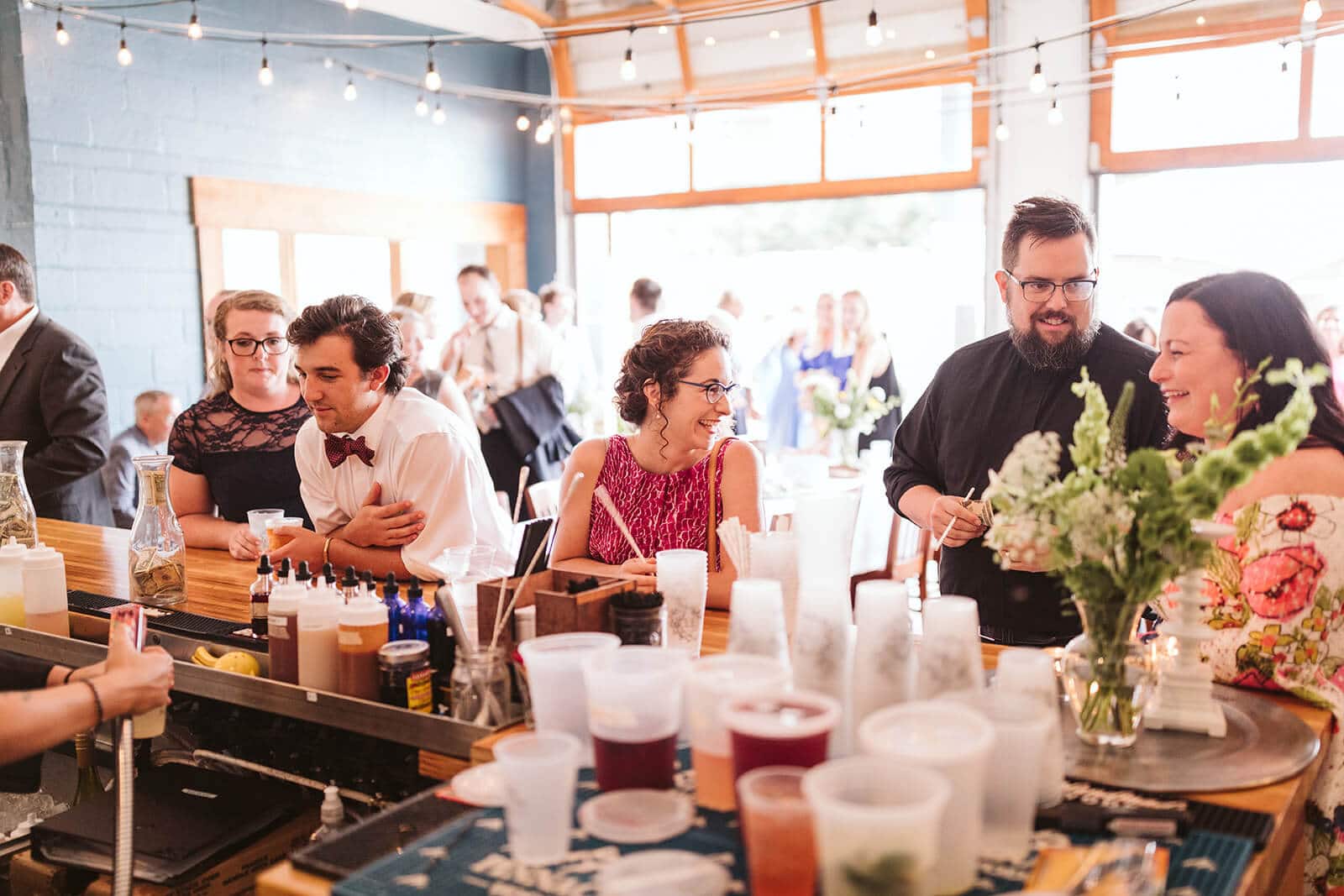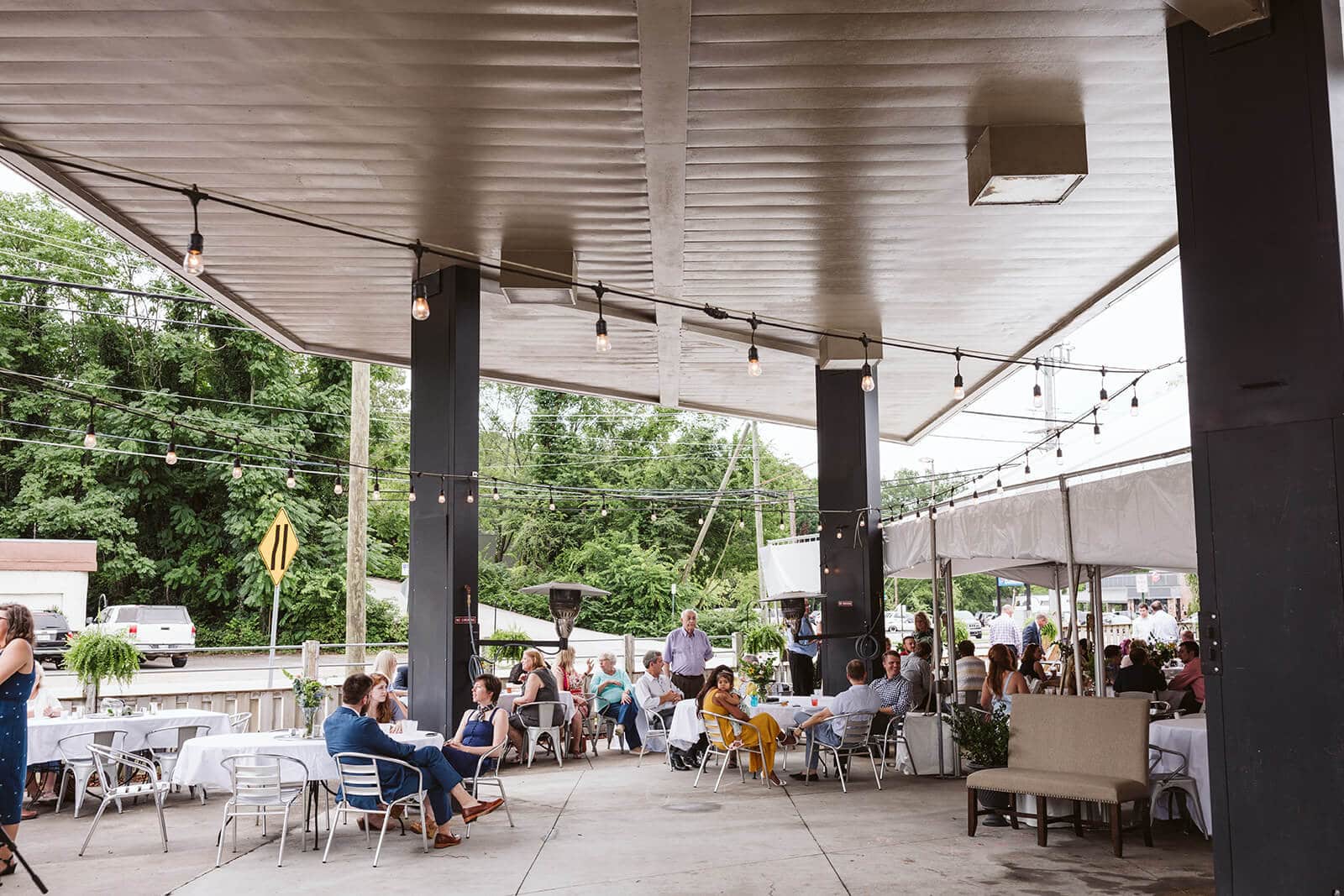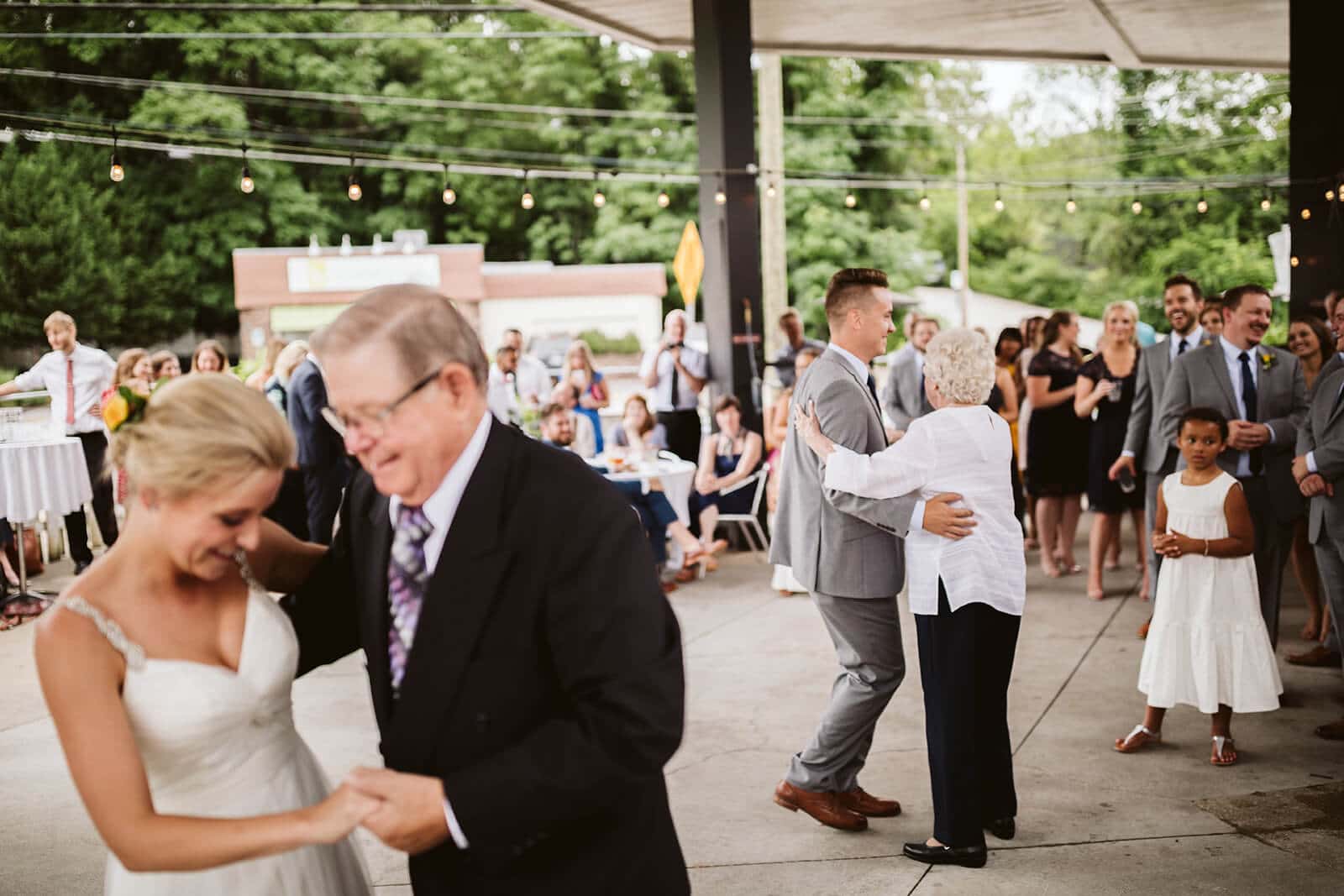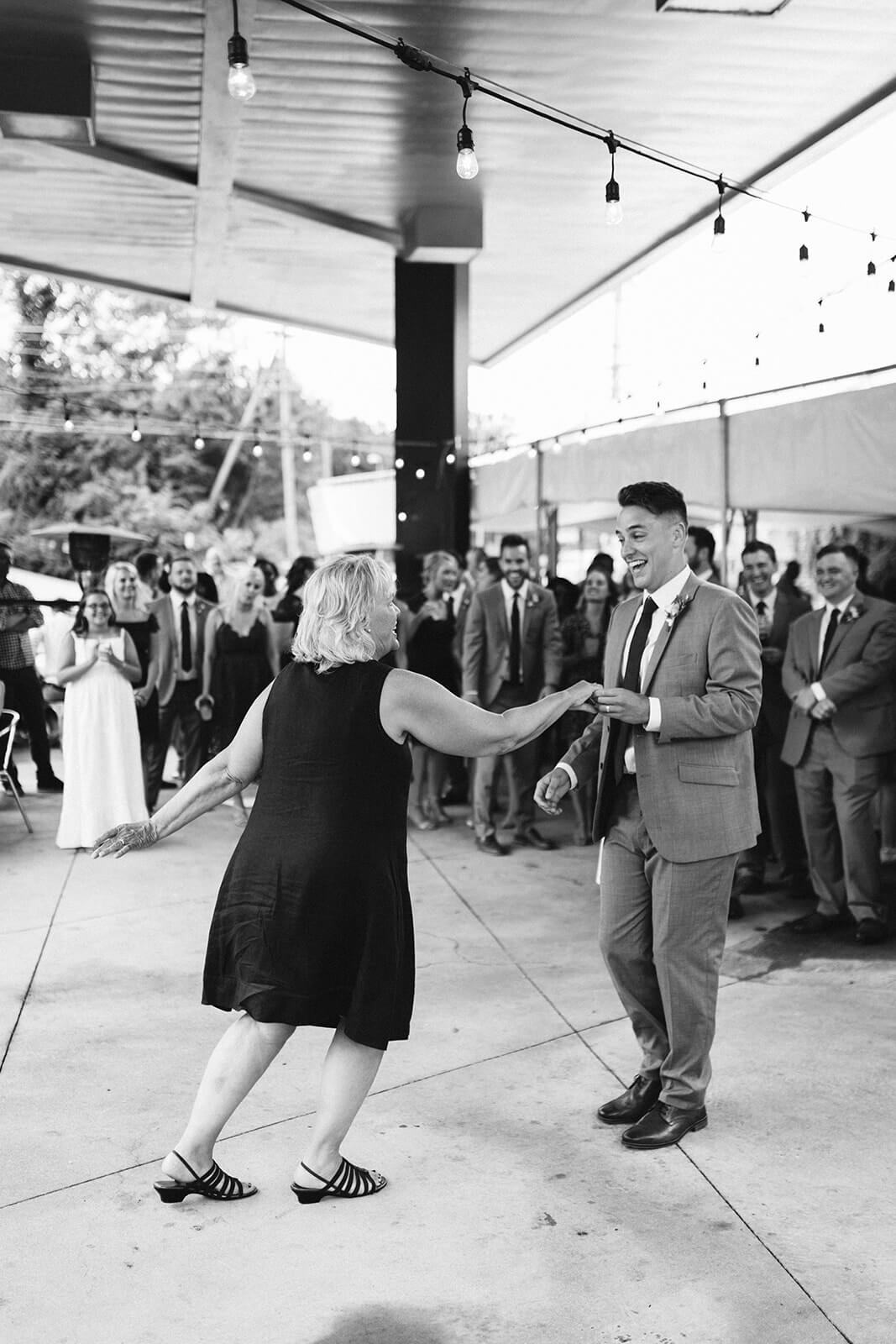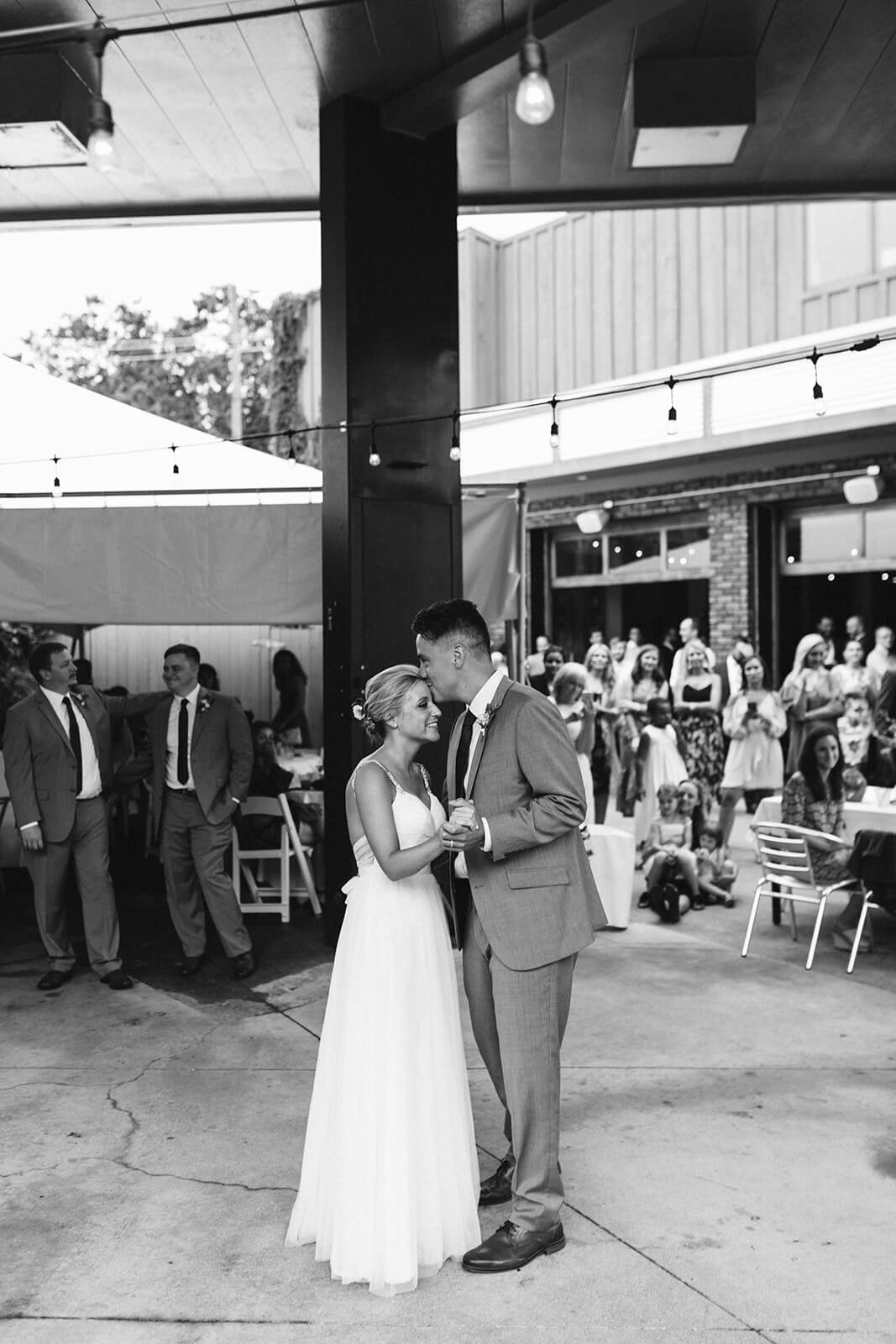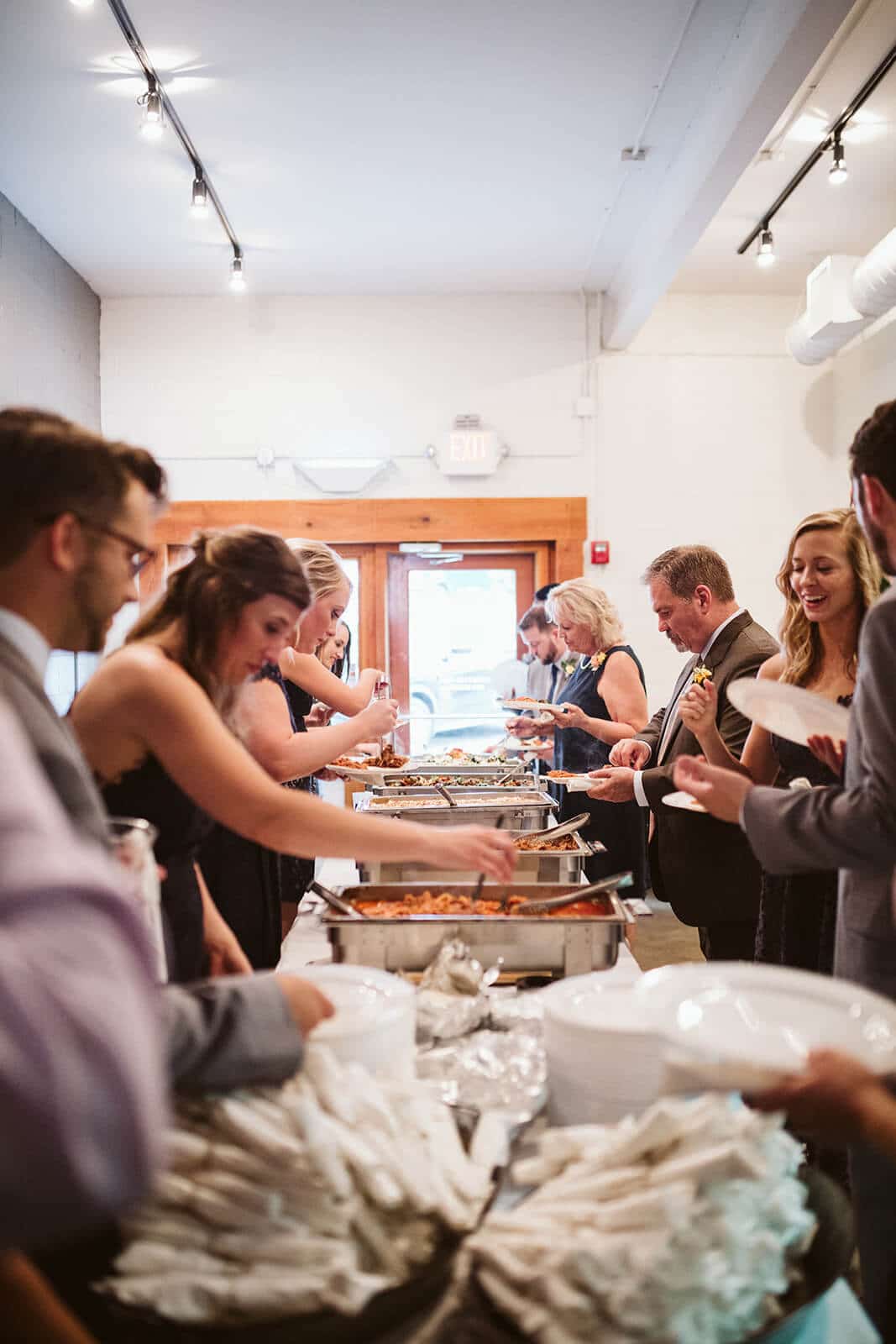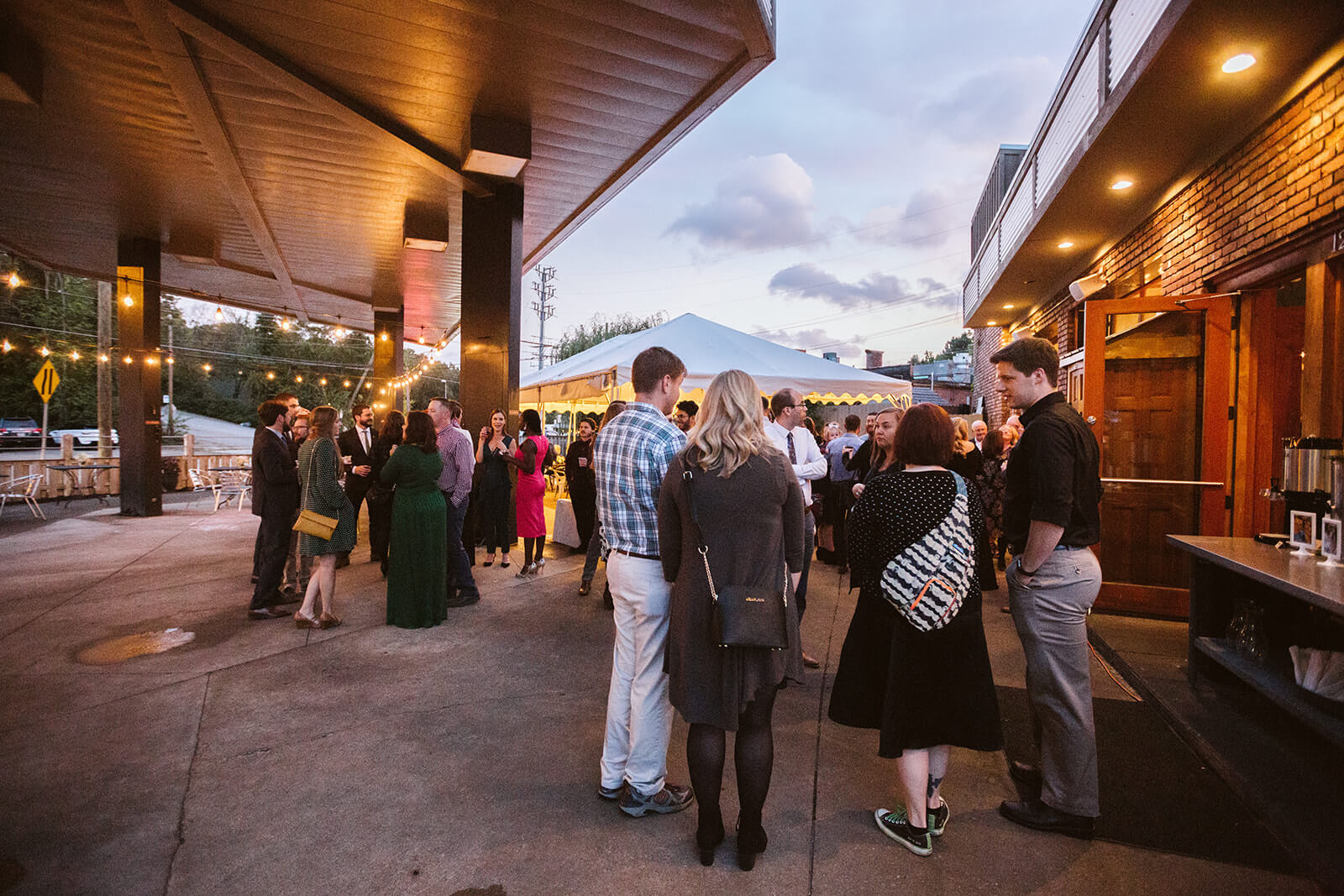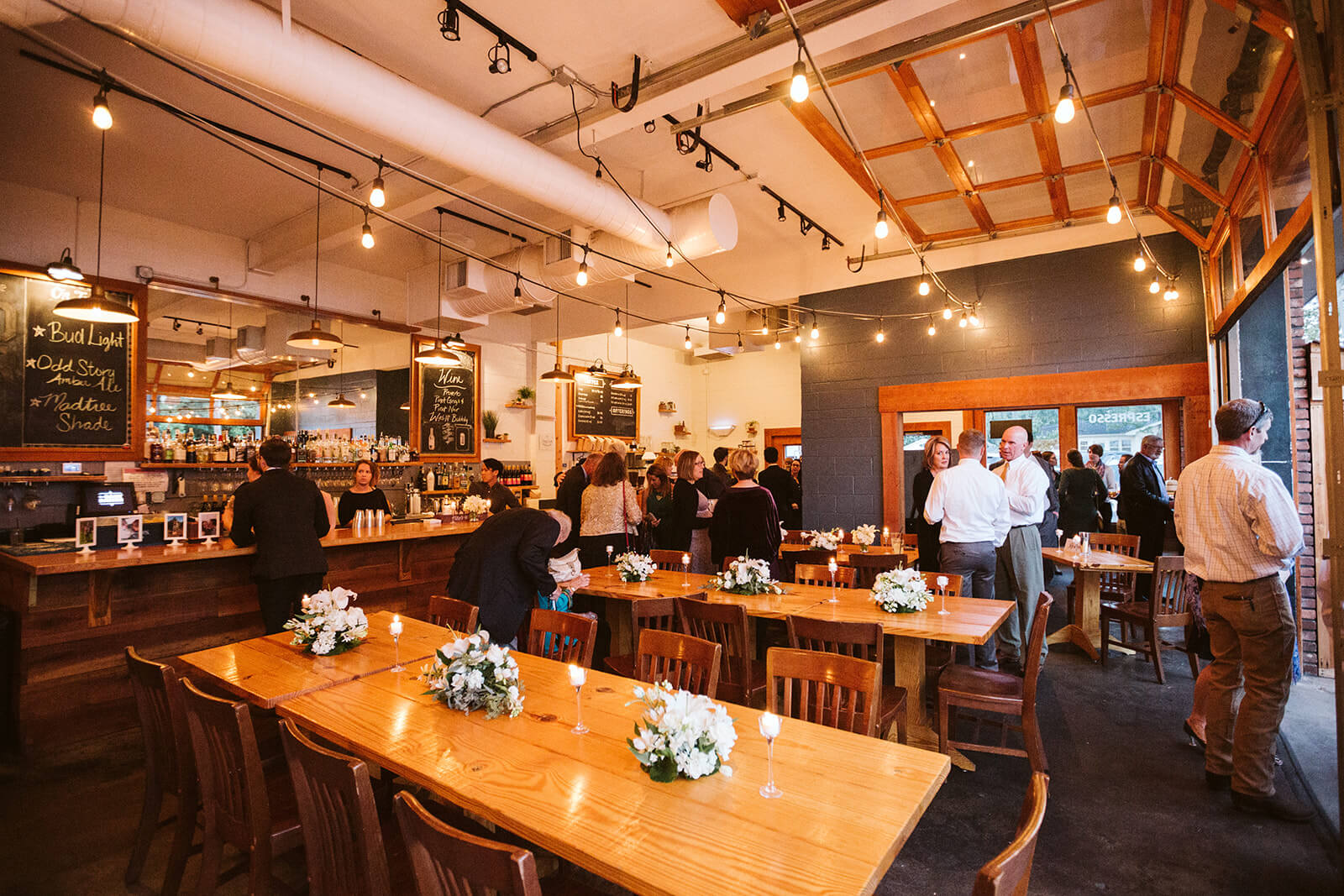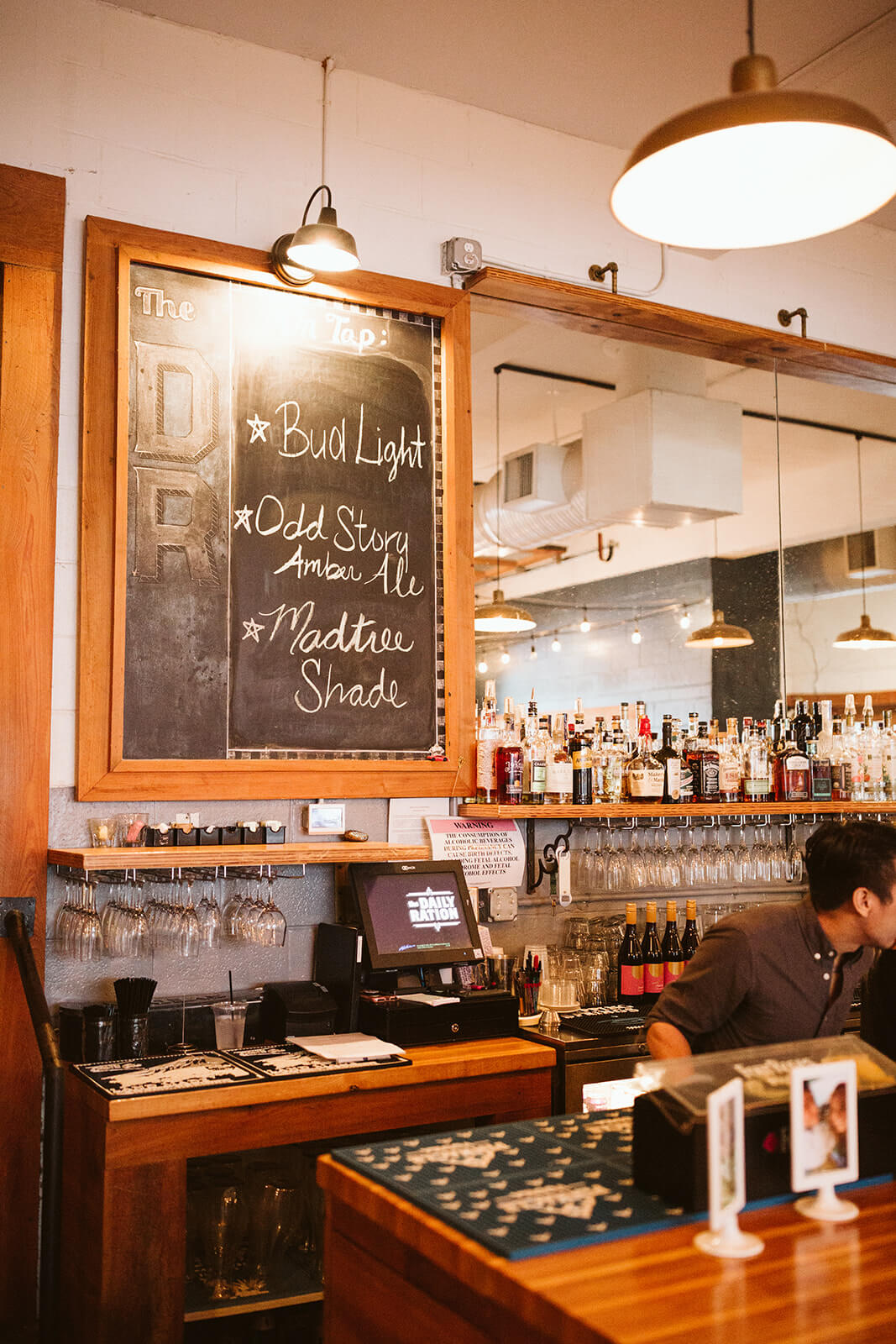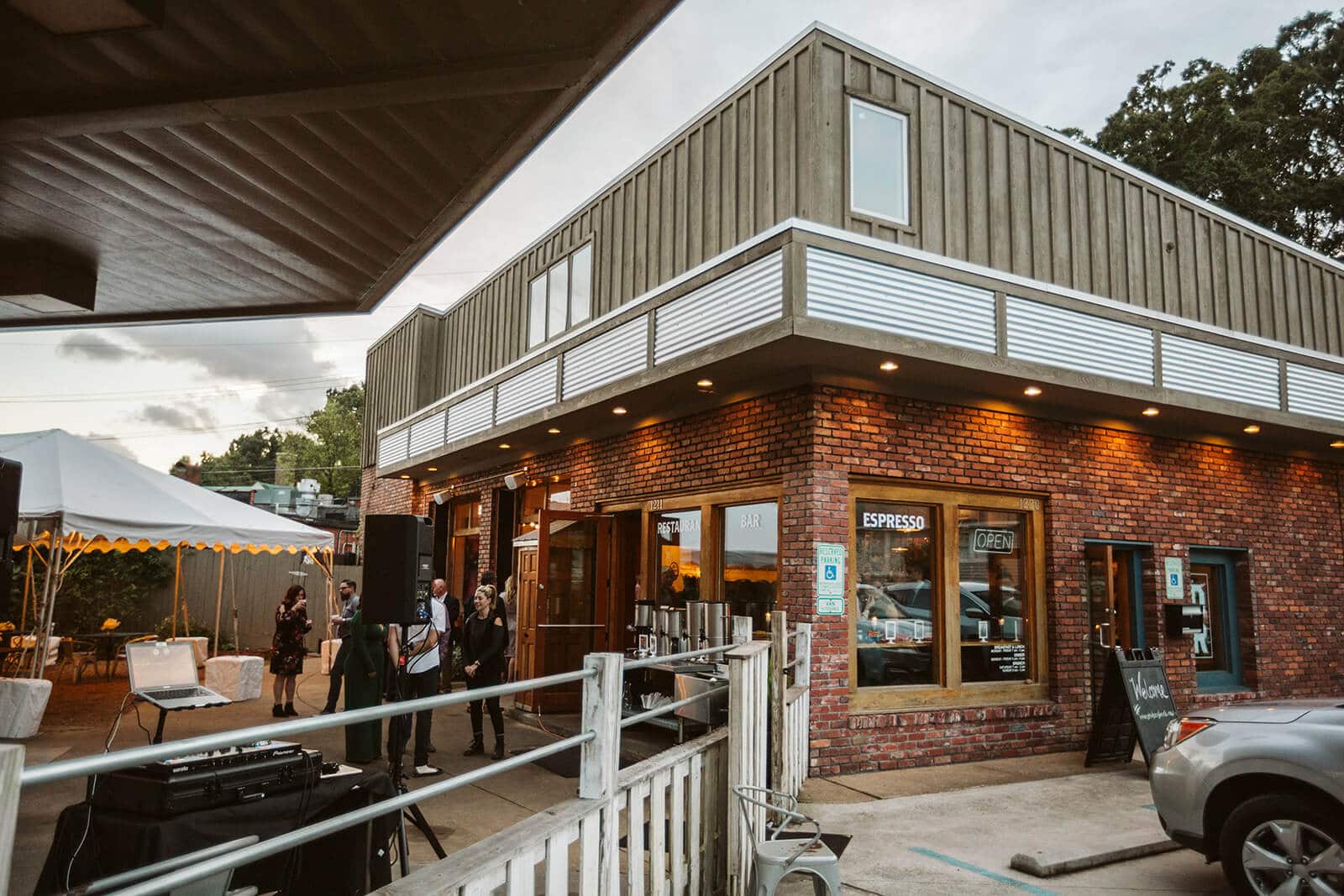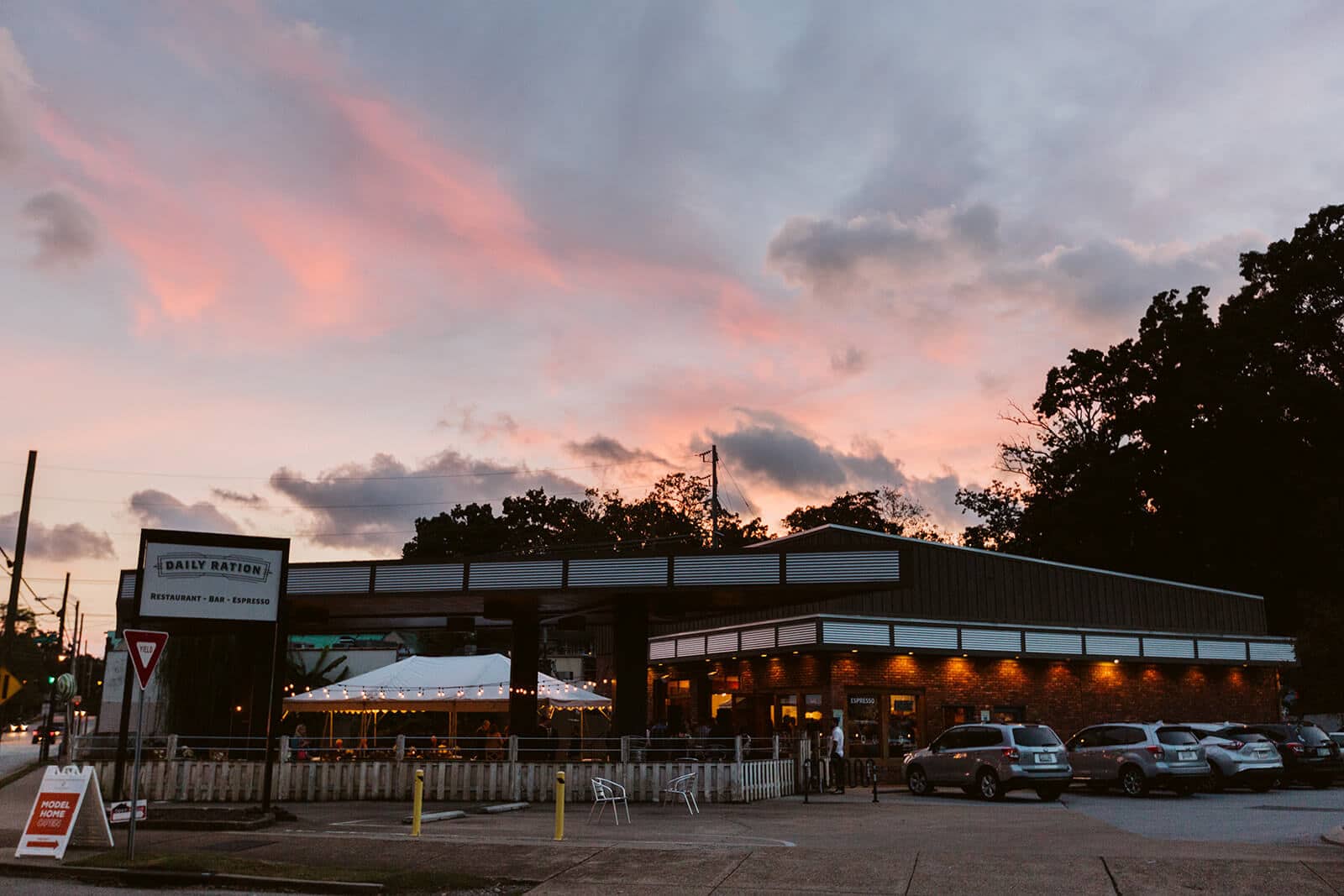 Stir
If you've been to Chattanooga, you may know Stir as one of the city's bustling brunch spots attached to the historic Chattanooga Choo Choo. You might not know they have a private room at the back called The Cabooze Room, and you'll quickly fall in love with its simple, charming aesthetic. Their signature raw bar is stocked with fresh oysters and seasonal seafood, making it a great option for feeding up to 75 guests. The private banquet room also comes with an attached (and heated) covered patio.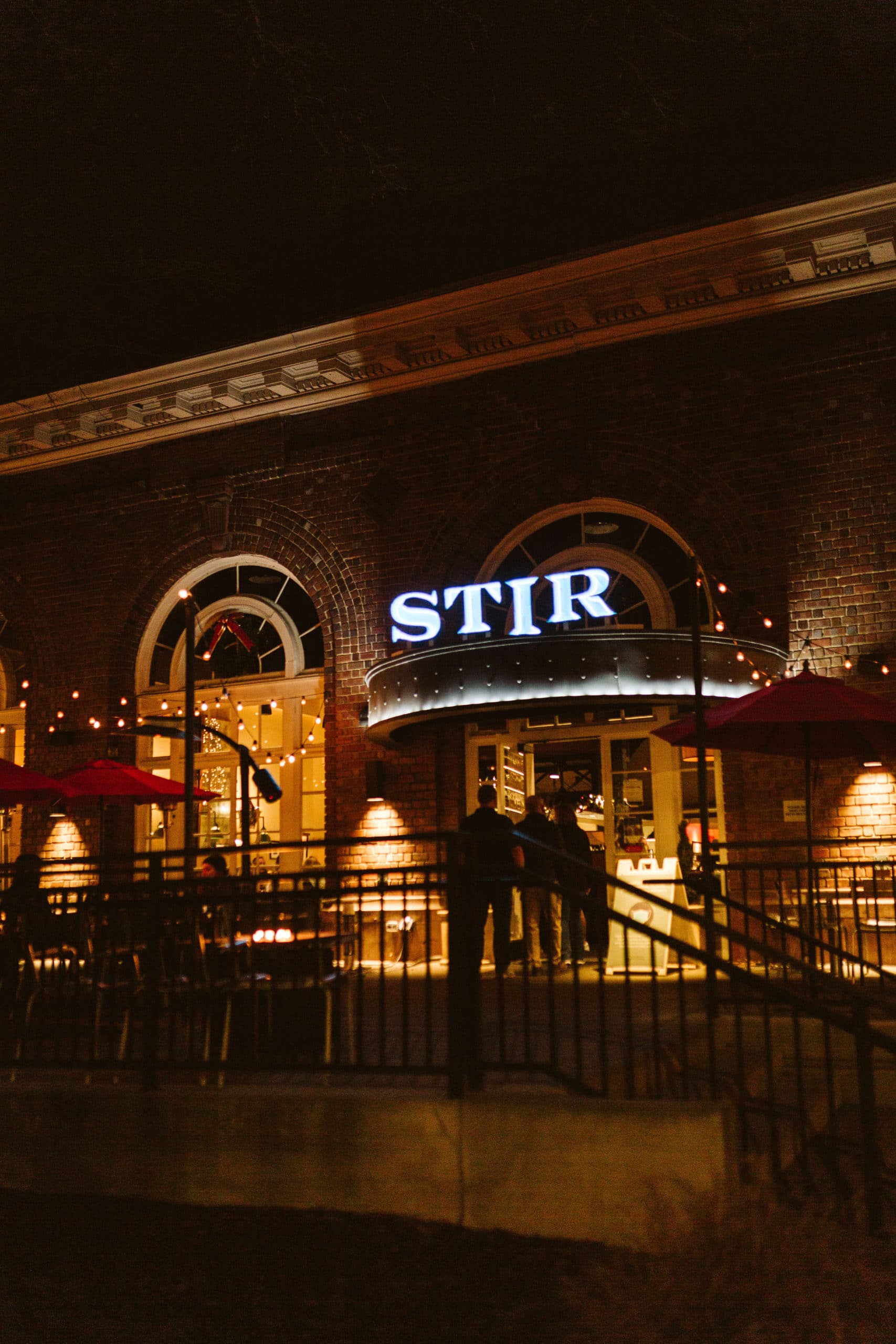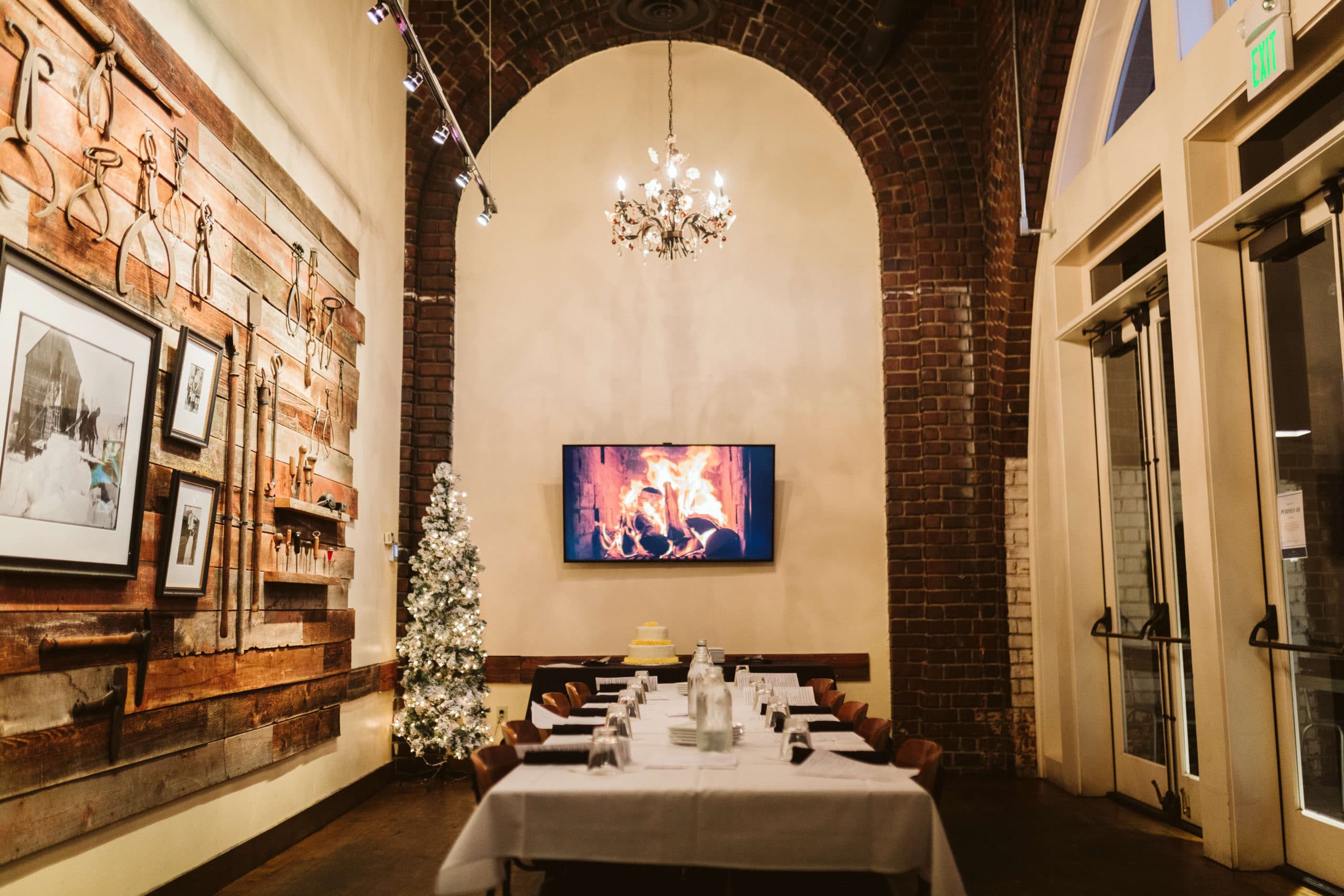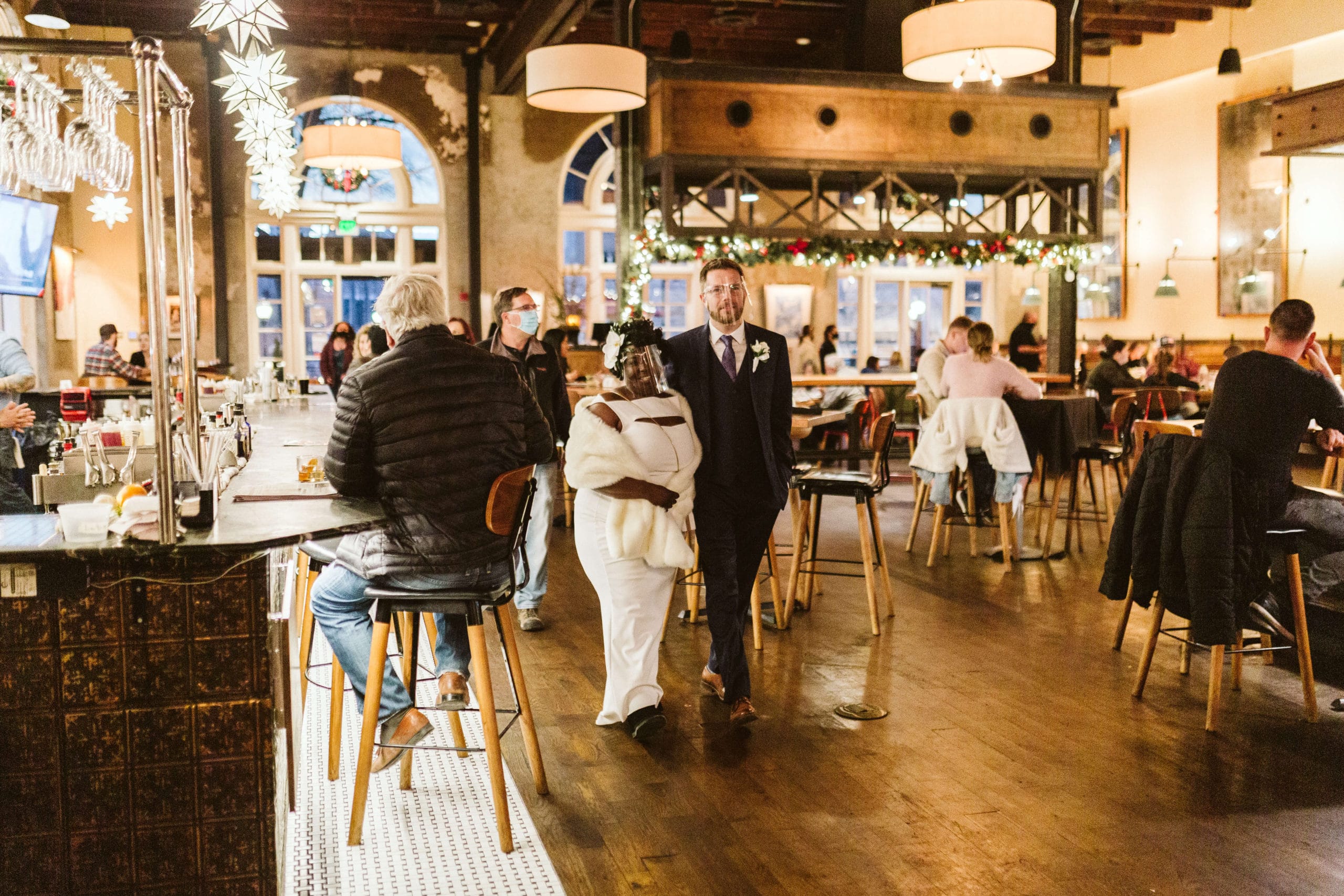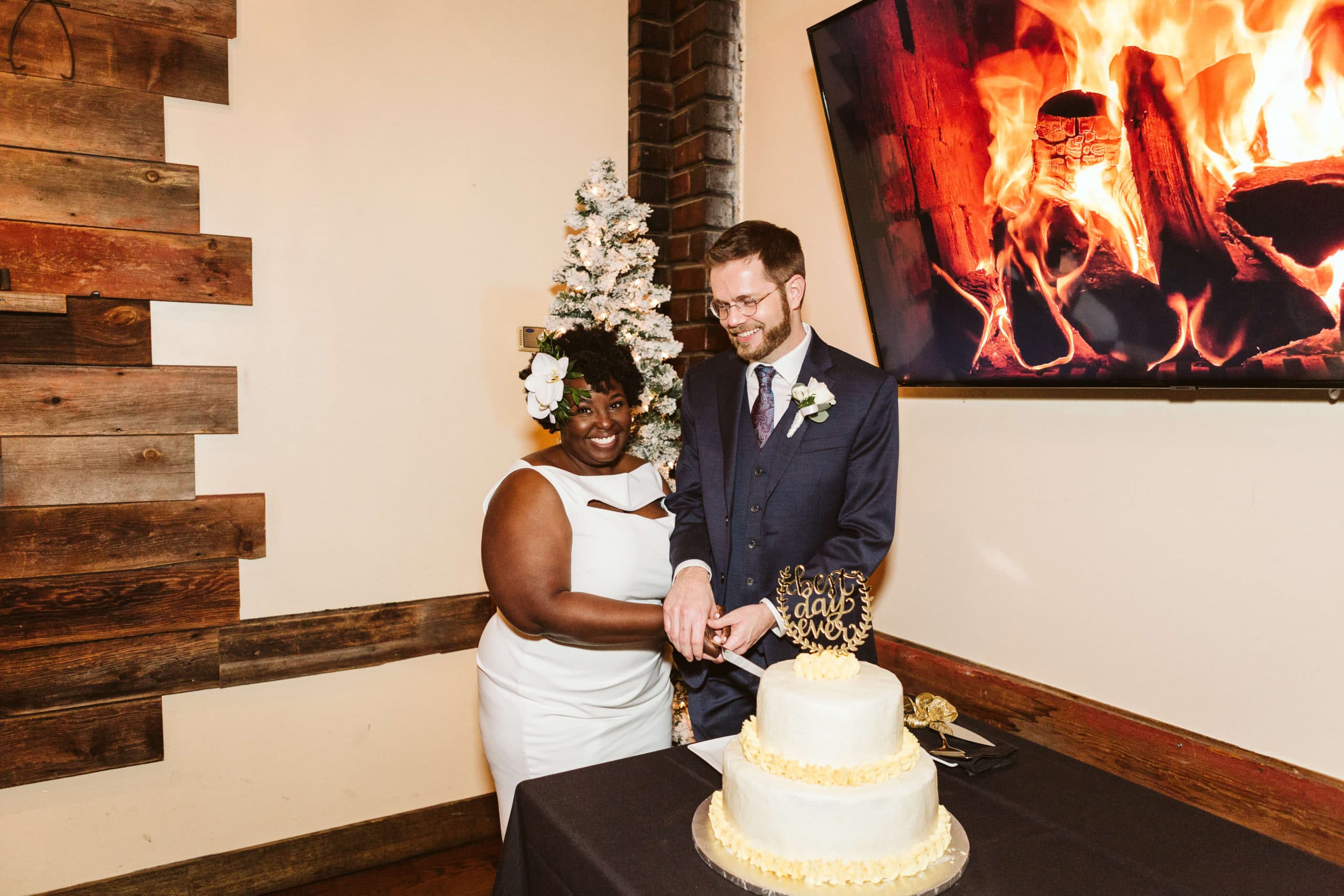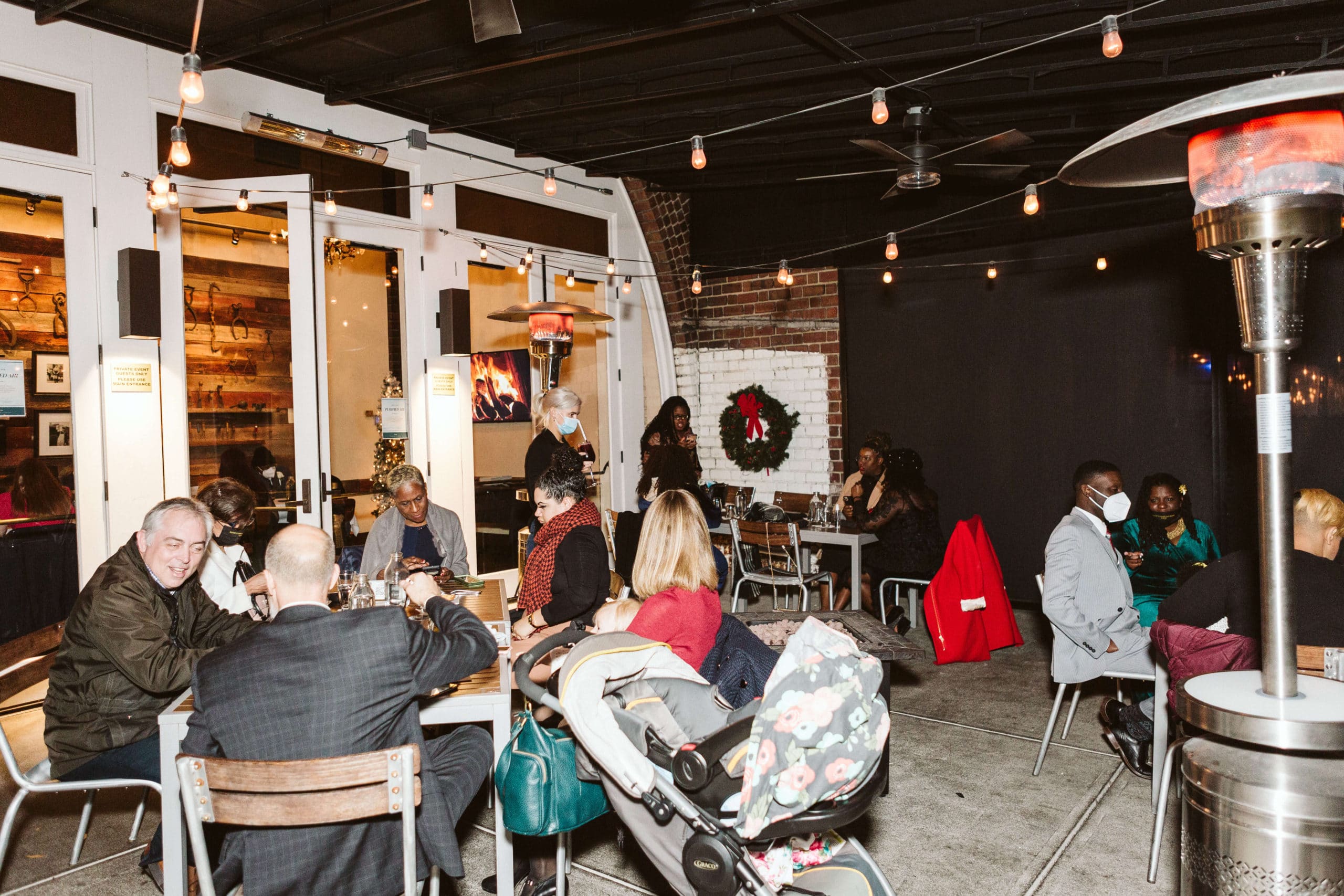 Moxy
Meet modern at the Moxy, the funkiest hotel in town. This all-in-one, lively venue boasts an abundance of unique photo ops with its industrial backdrop, local murals, and boho décor. Your guests (and their dogs!) can check-in for their stay at the bar and enjoy a cocktail on the house.
Perhaps you fancy a rehearsal dinner or reception in The Railyard, a versatile outdoor space outfitted with their popular Container Bar? Moxy even offers designated Bachelor and Bridal Rooms for getting ready day-of. If your wedding vibe is light-hearted and carefree, or just downright cheerful, the eclectic Moxy hotel might be right for you.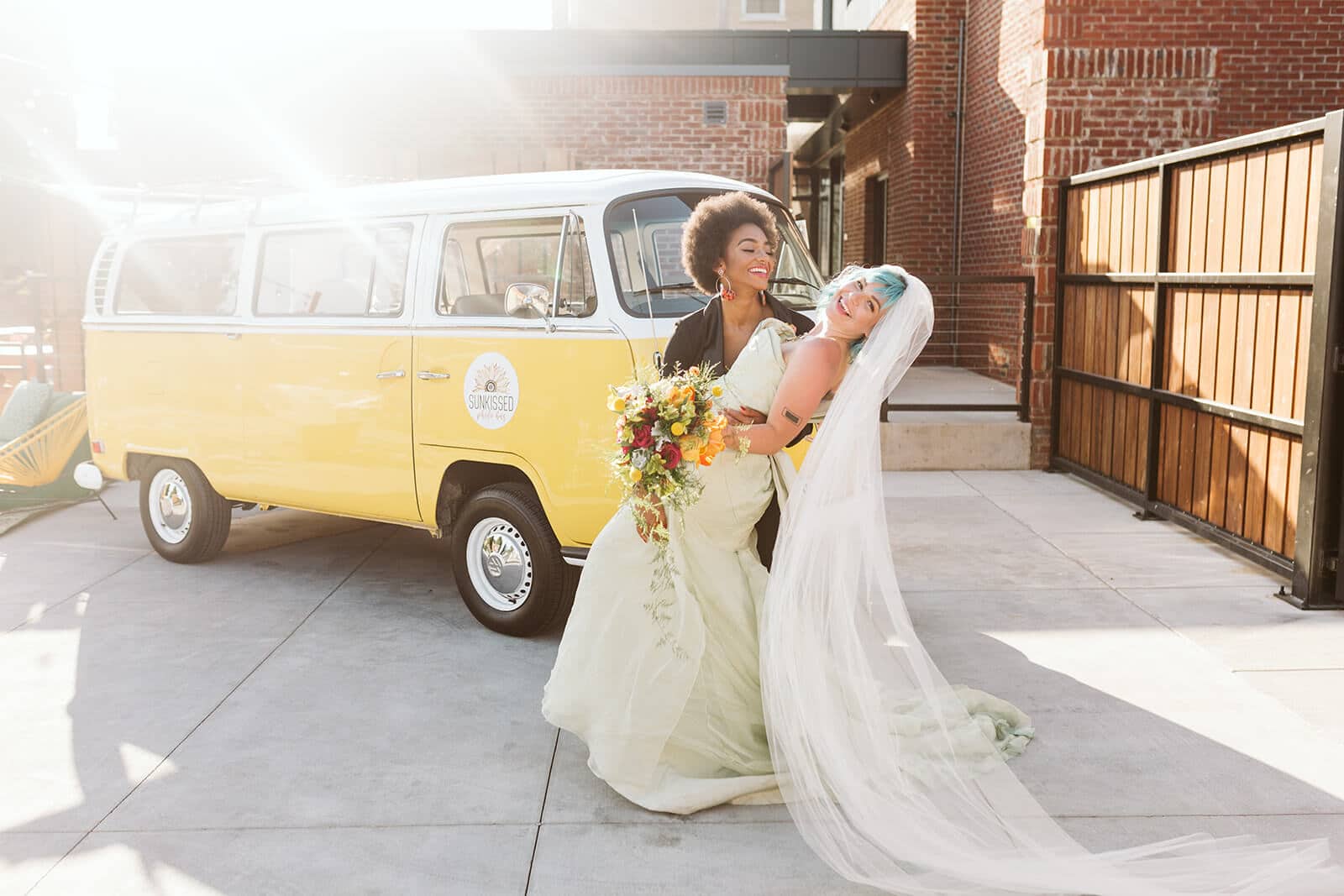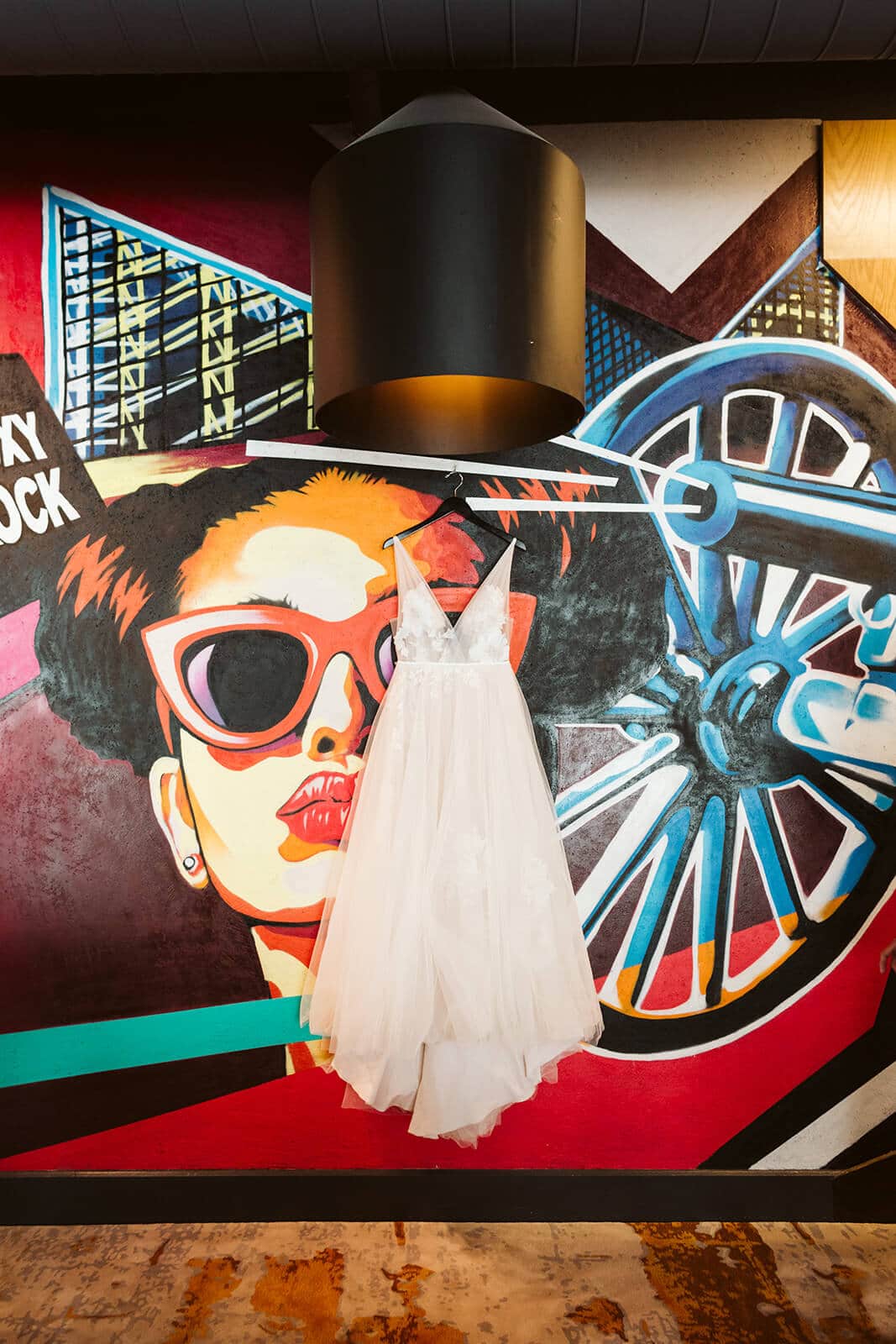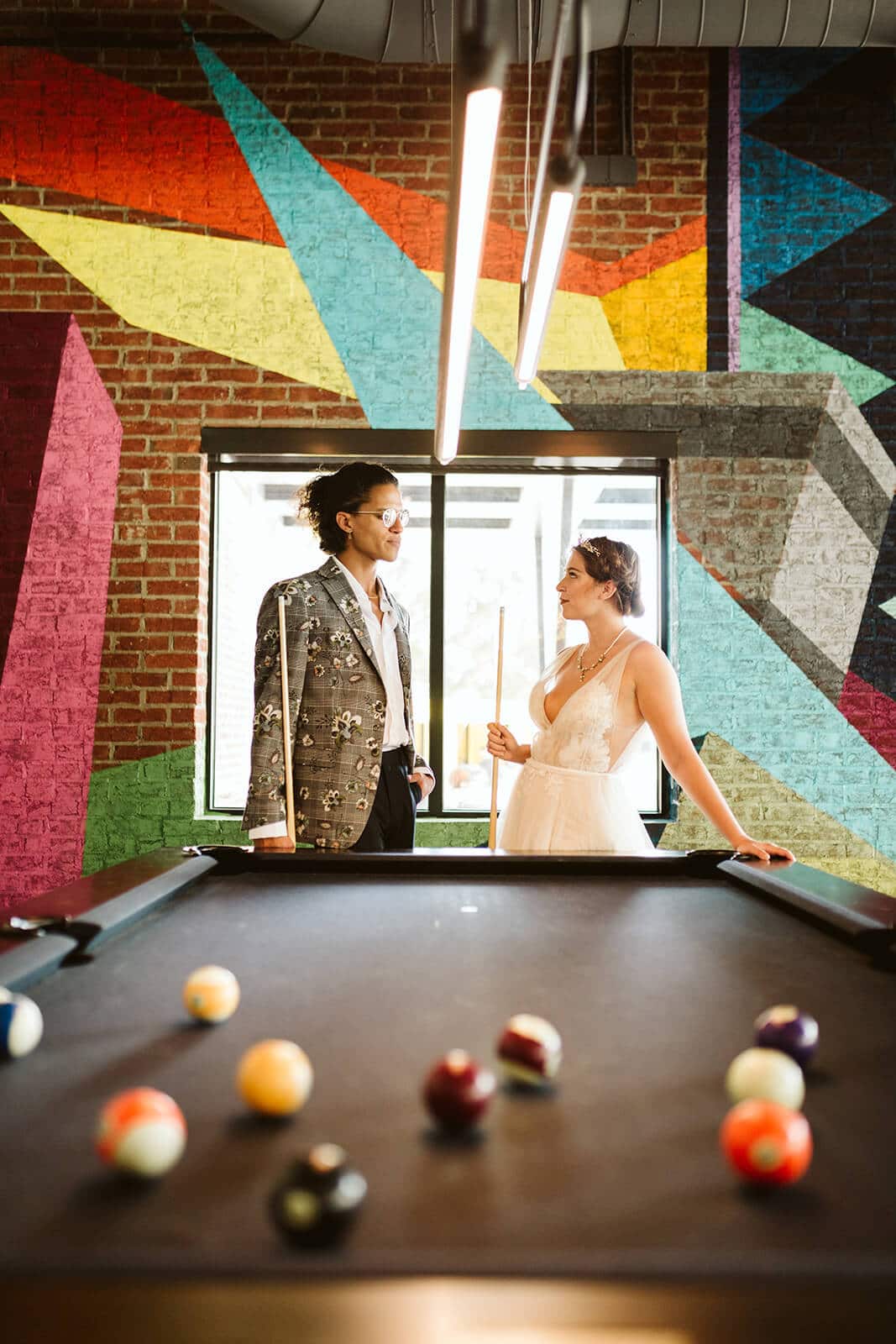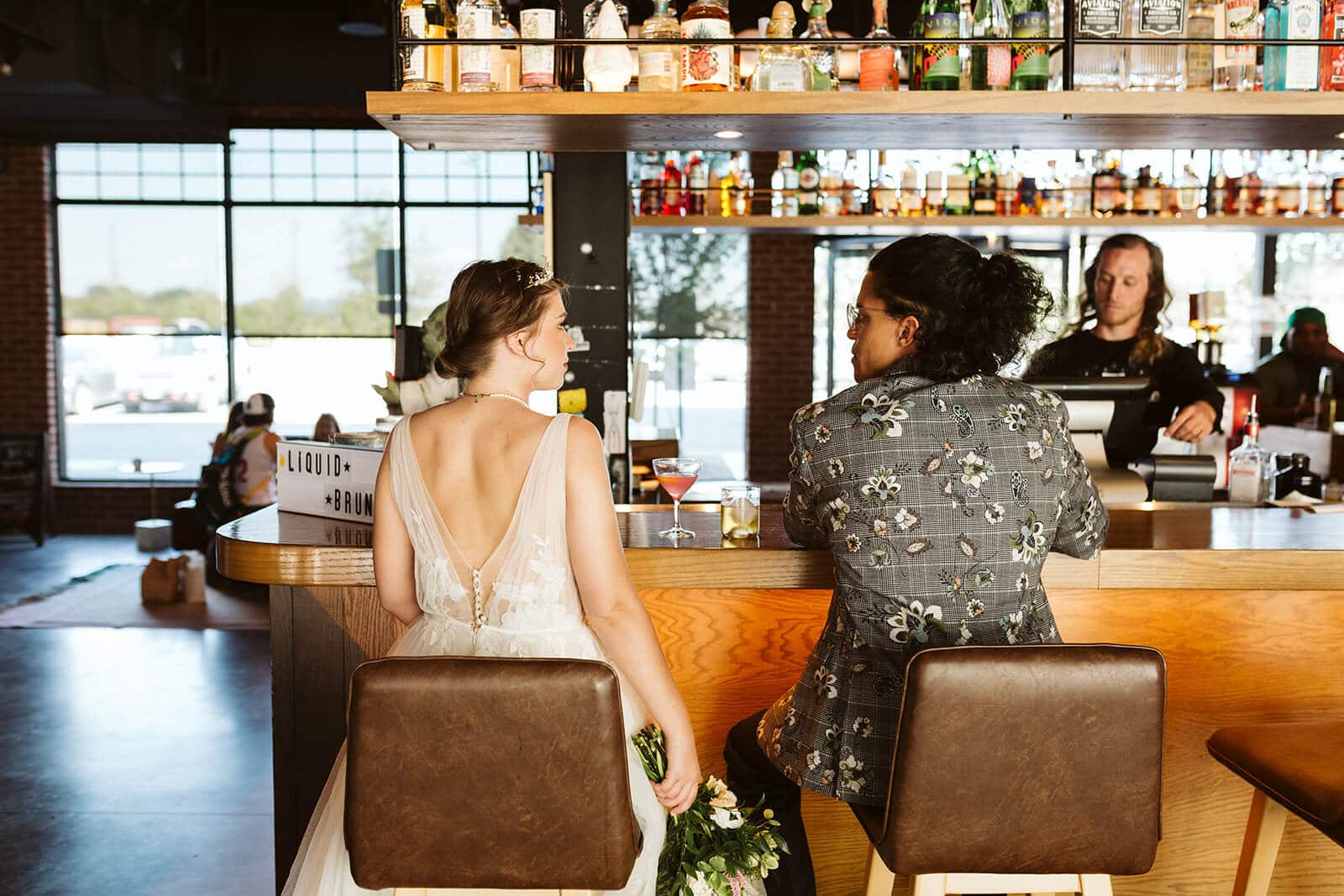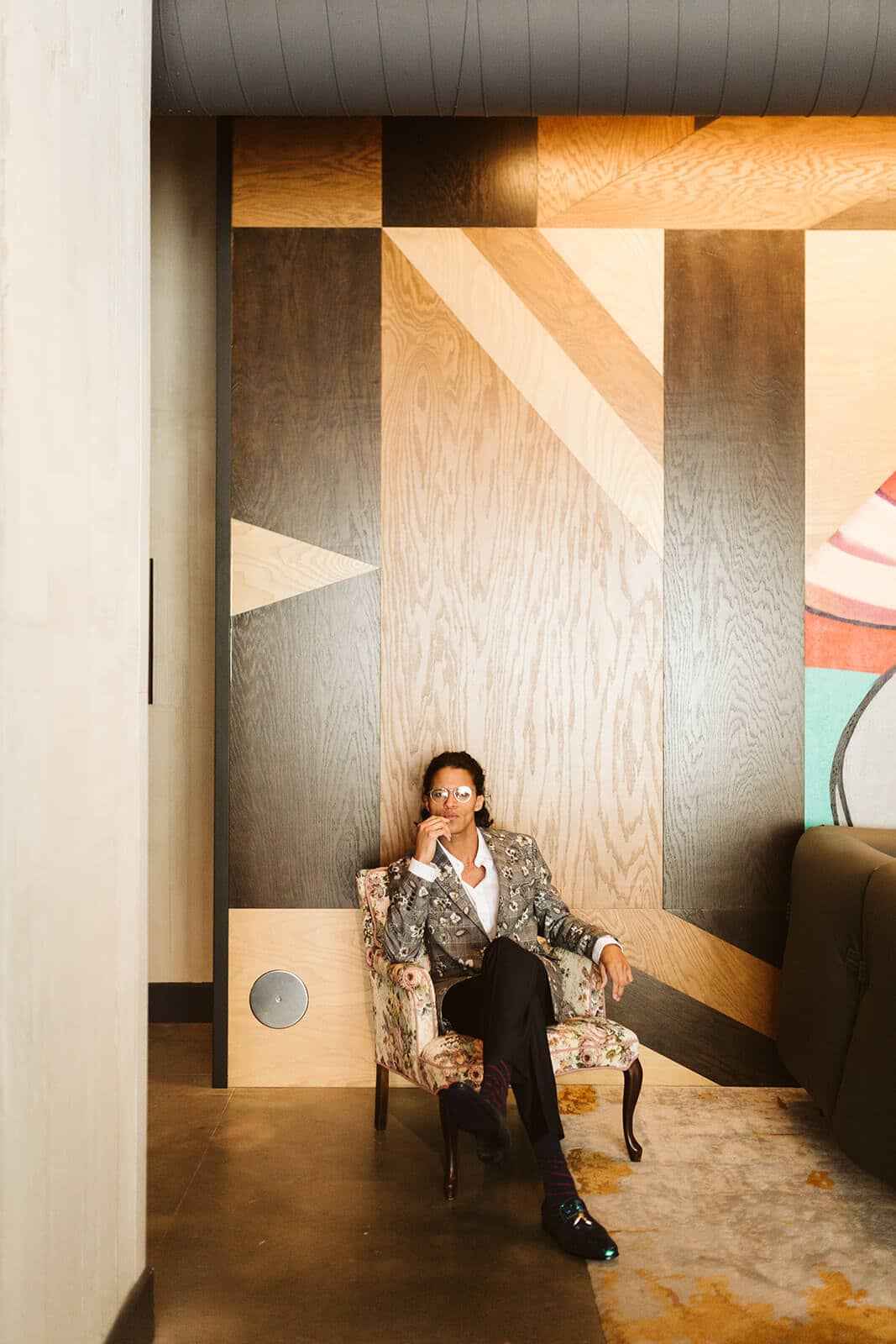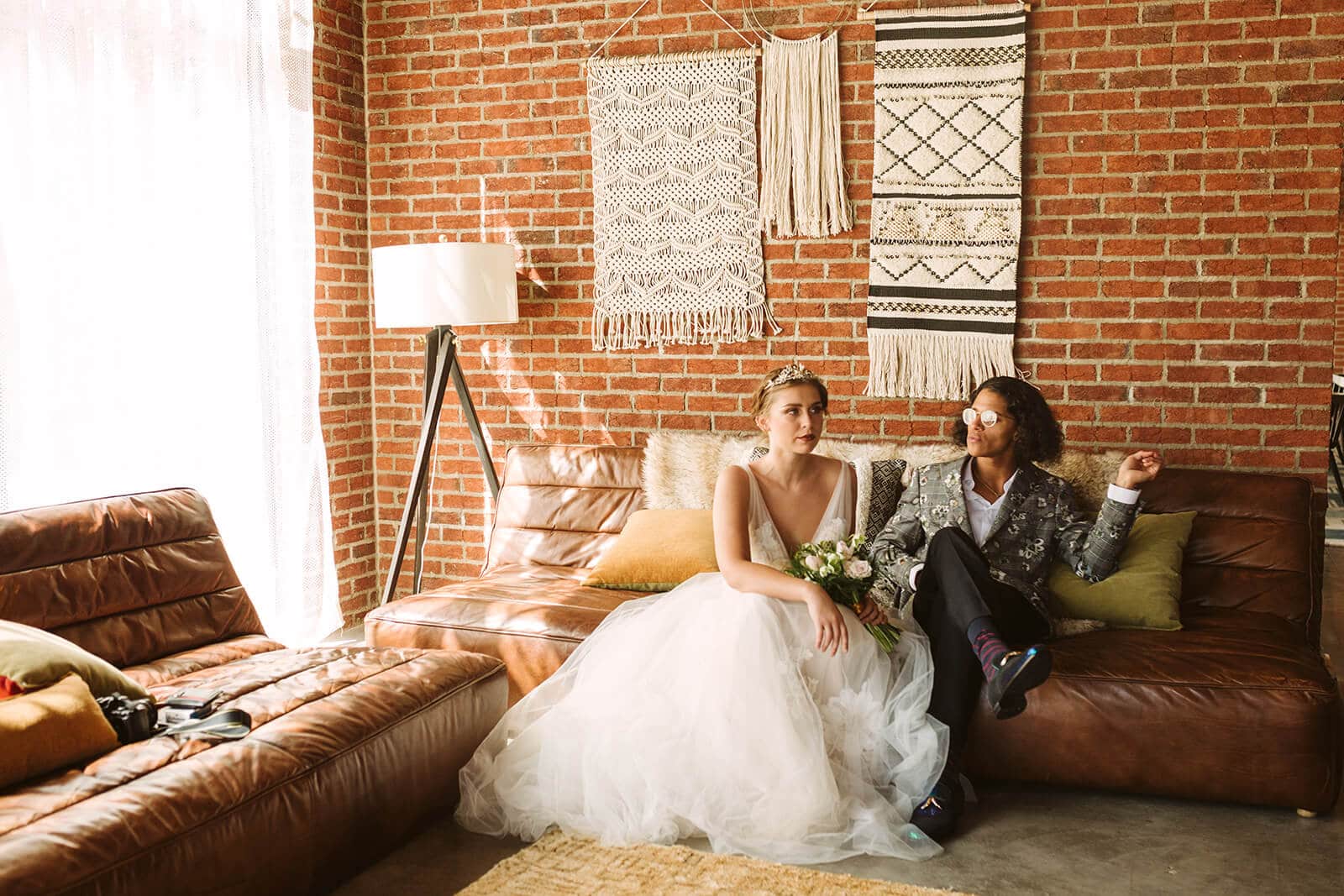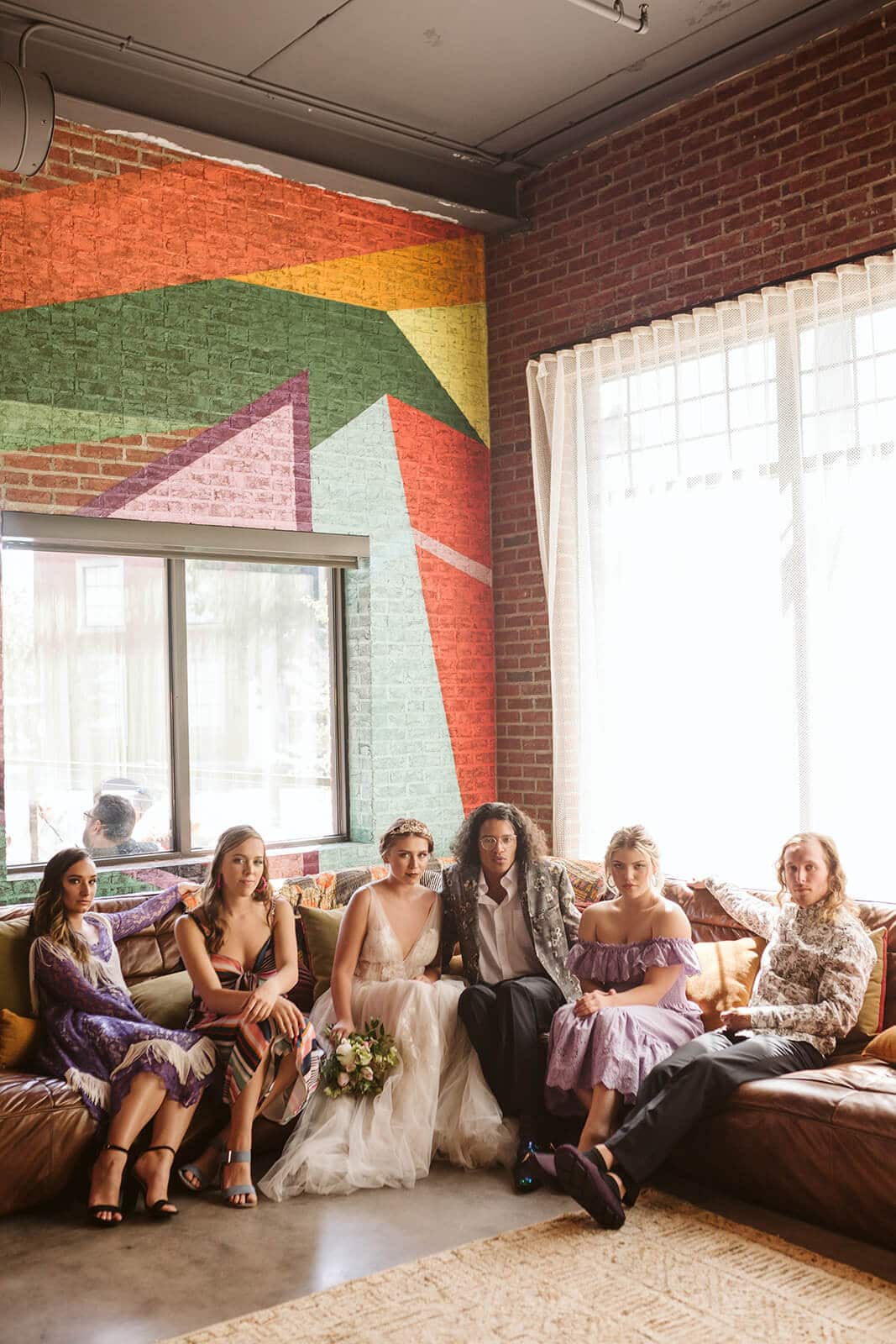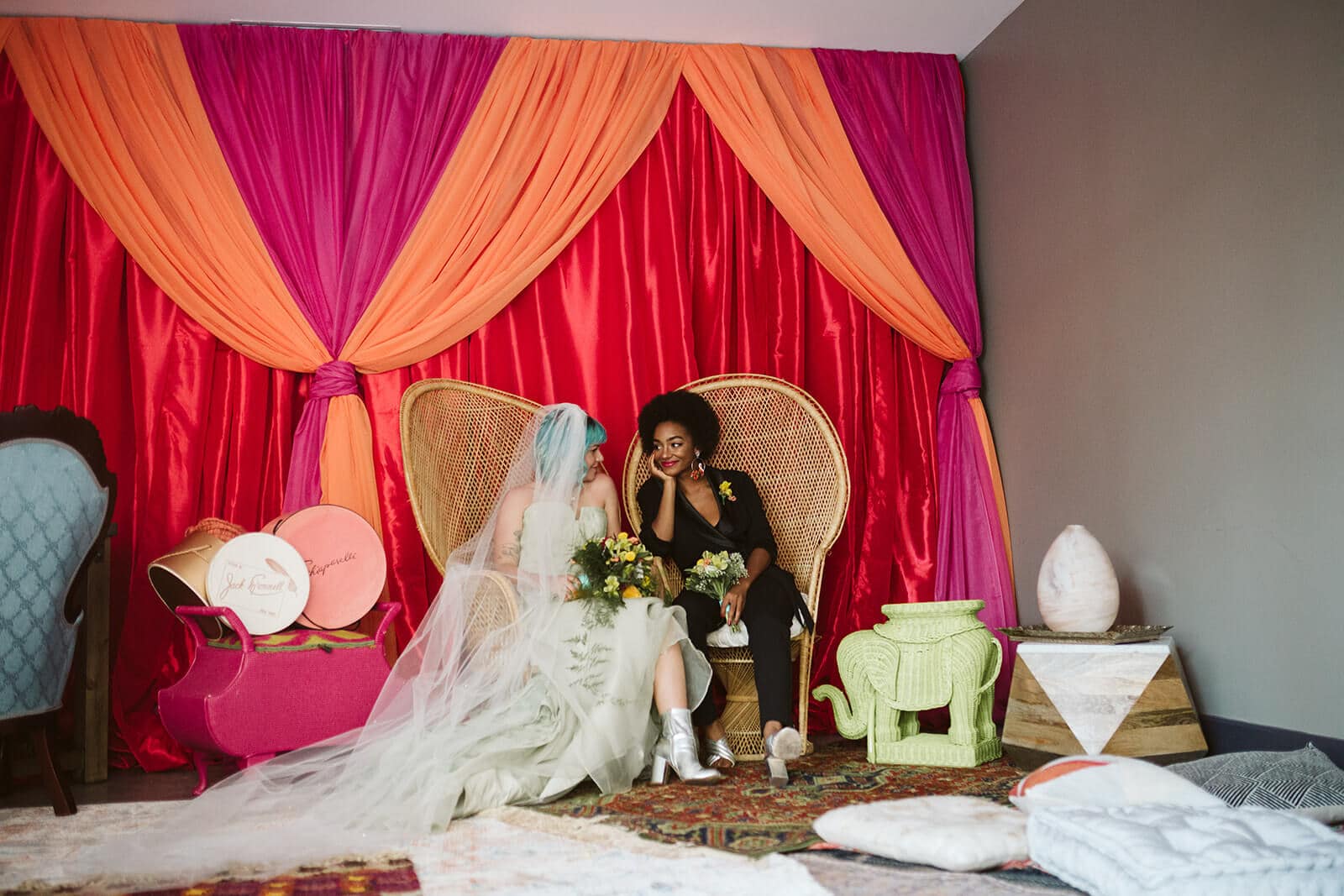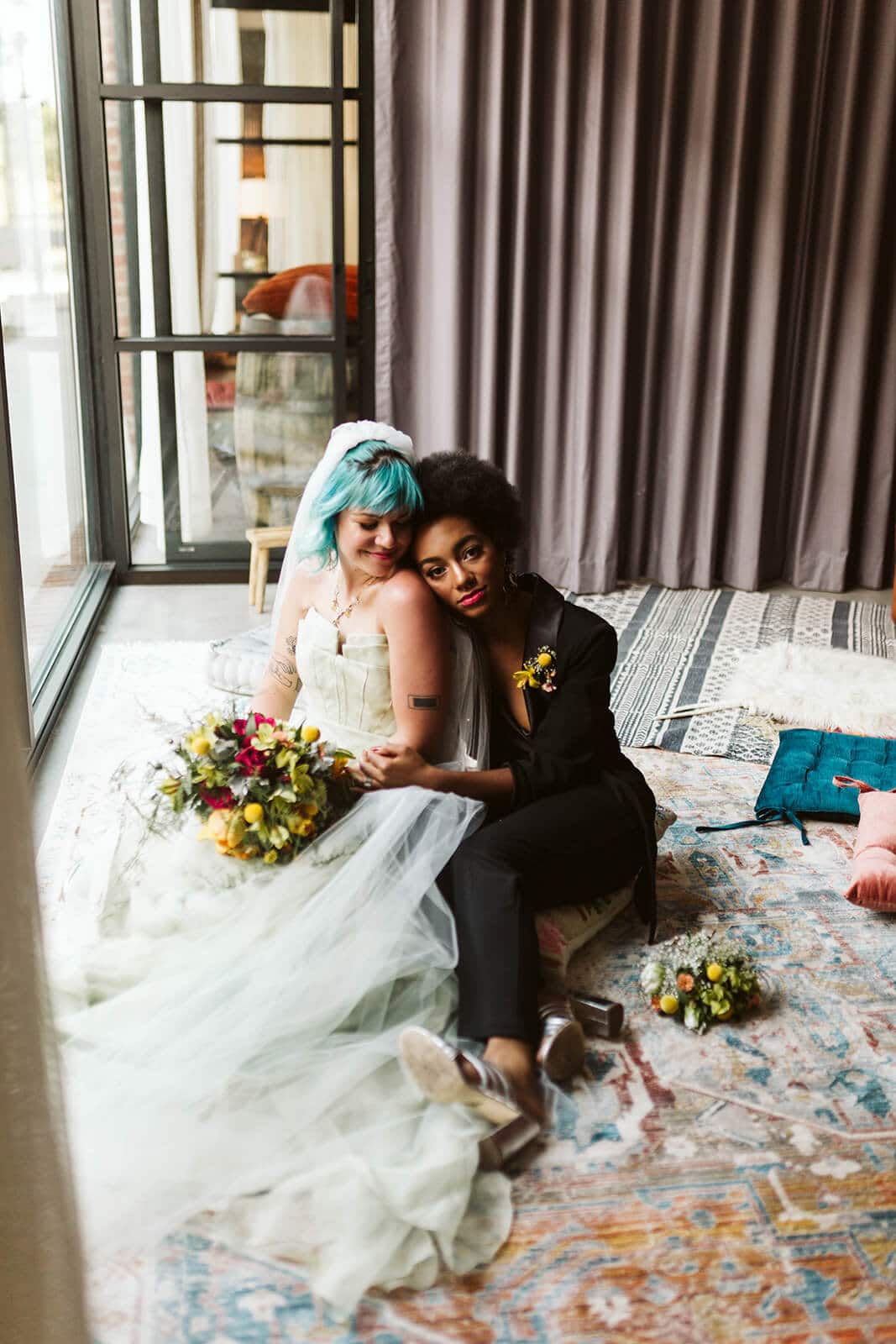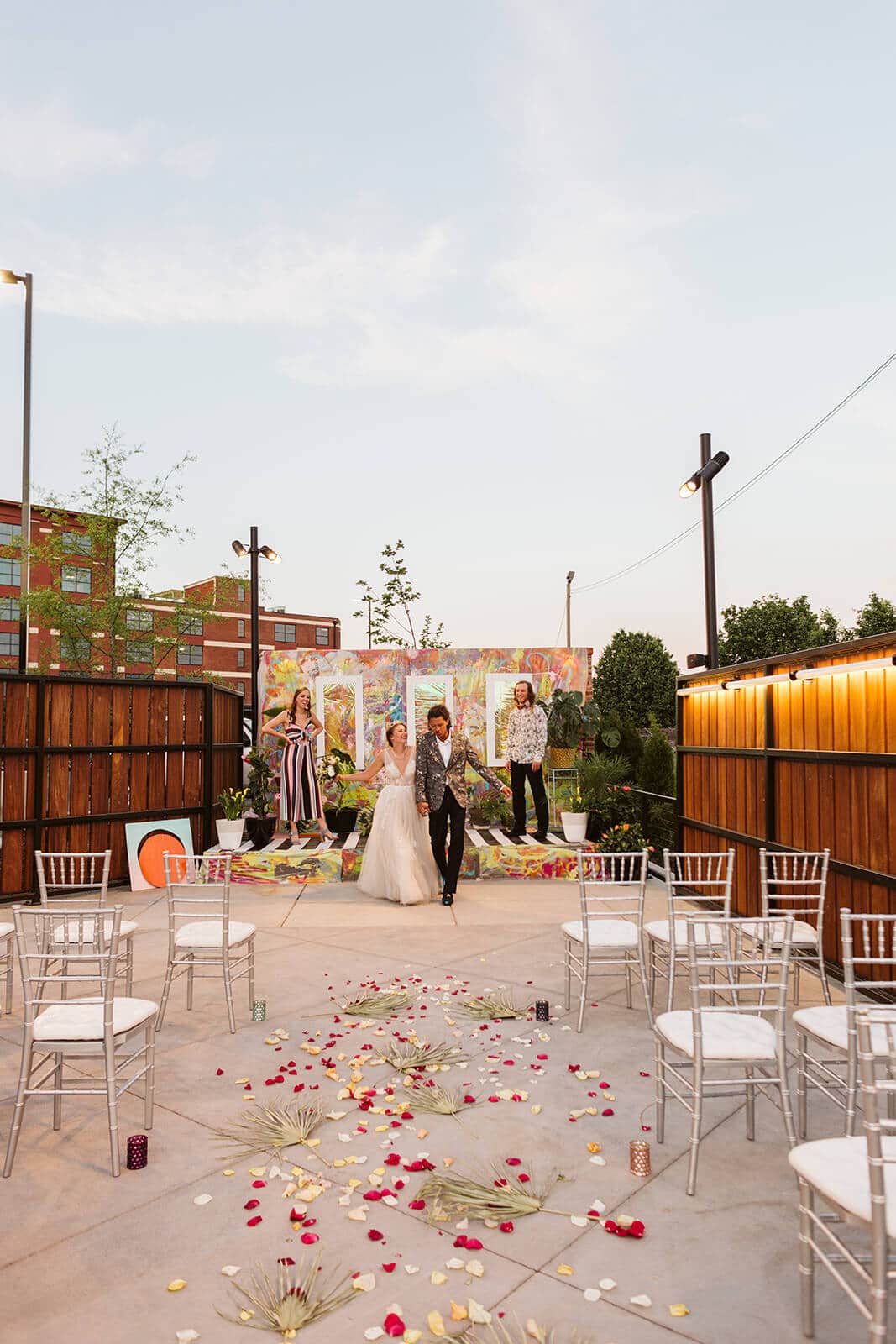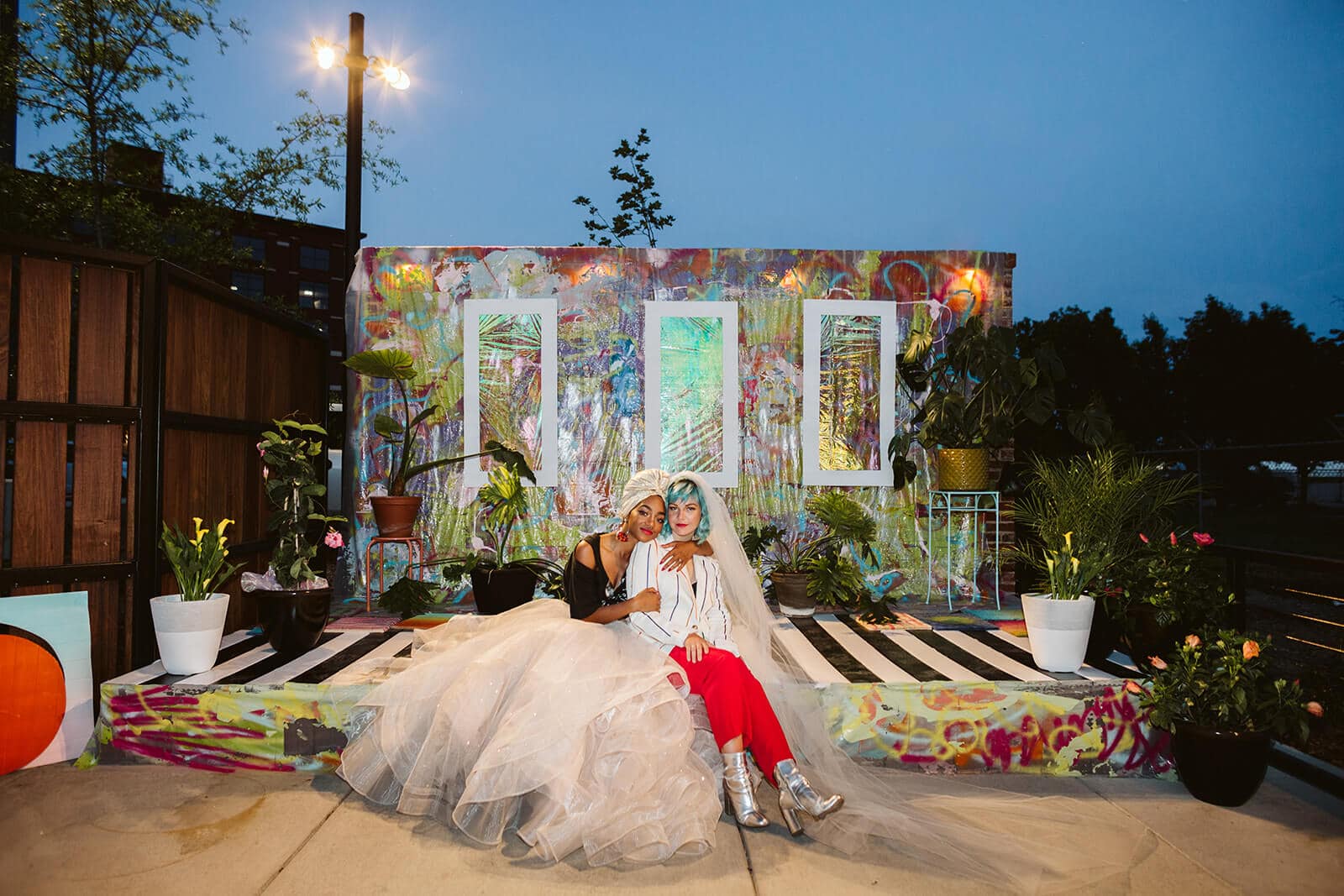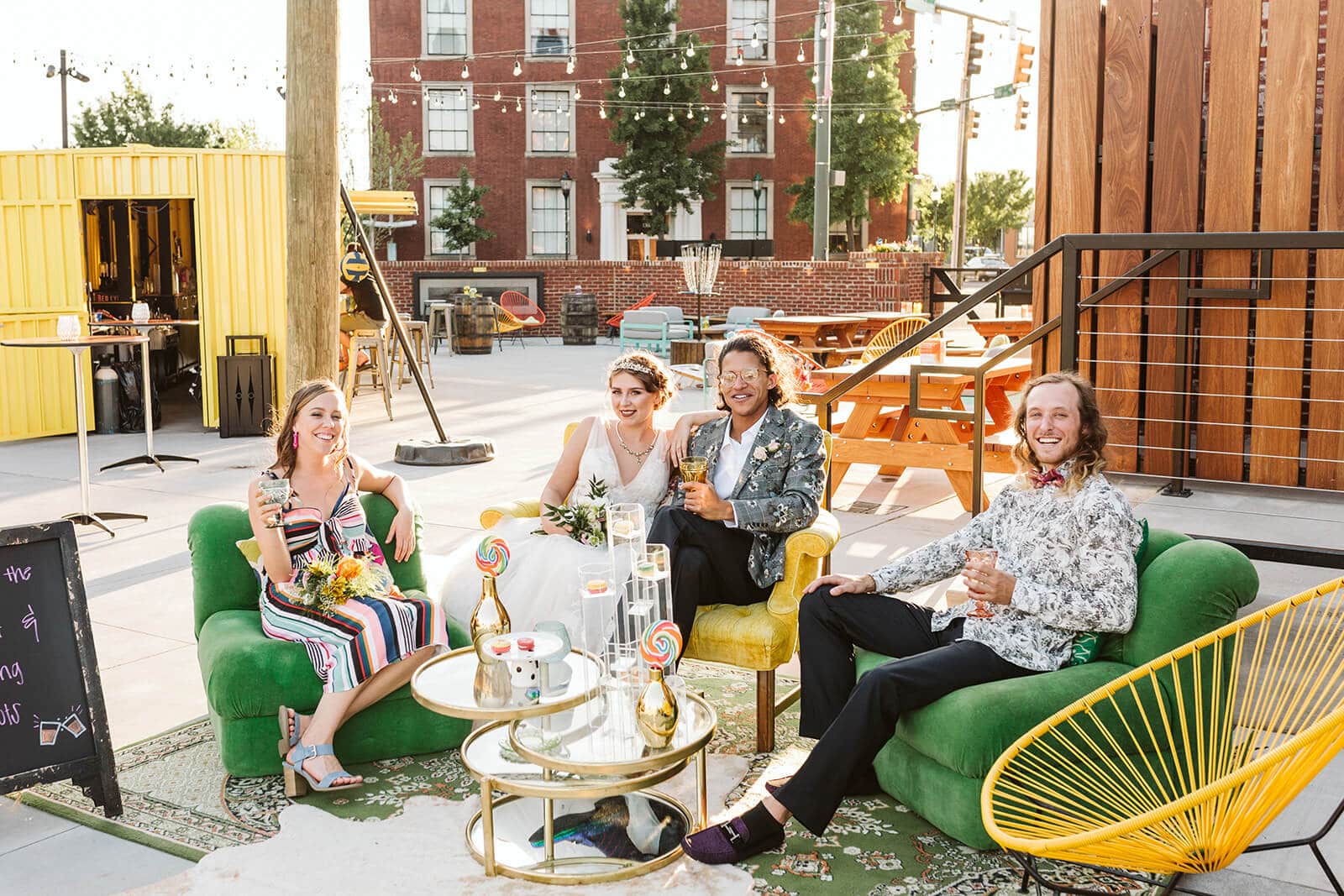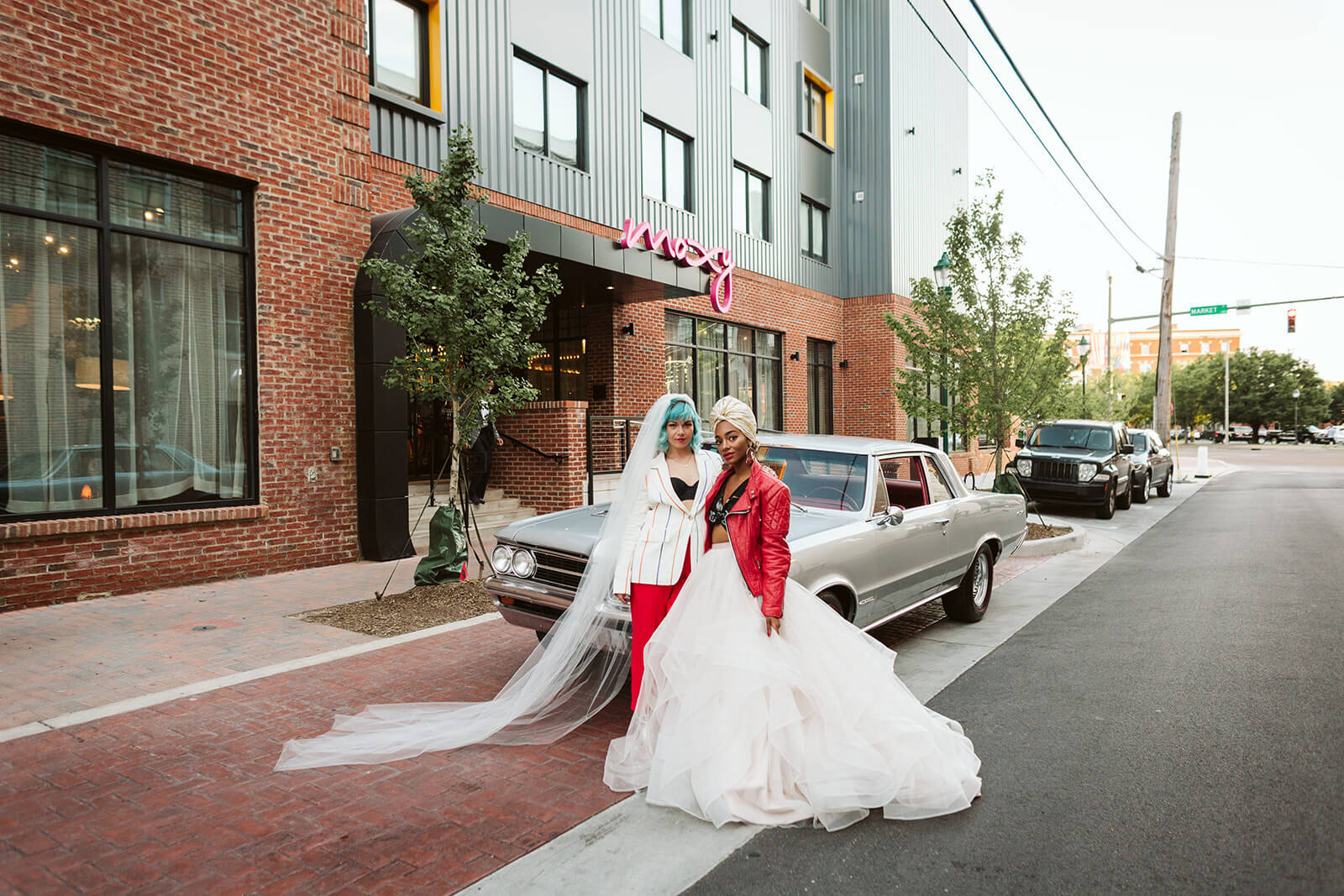 Bode Chattanooga
Bode is another all-in-one, boutique hotel option for your upcoming event—this one situated a bit closer to the river and all that Downtown Chattanooga has to offer. Modern in the more traditional sense, Bode's white columns and contrasting wood accents make for an elegant, yet warm atmosphere.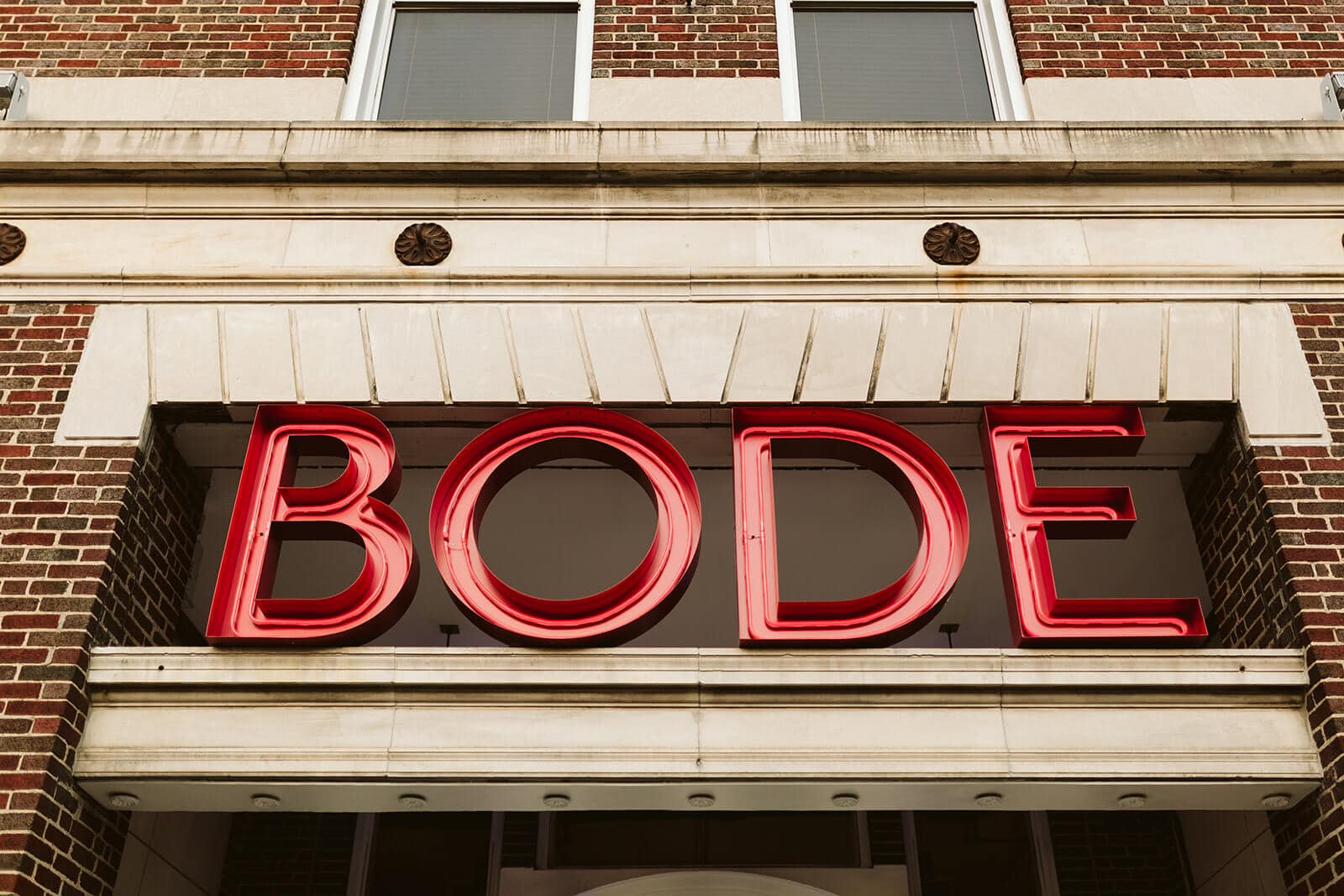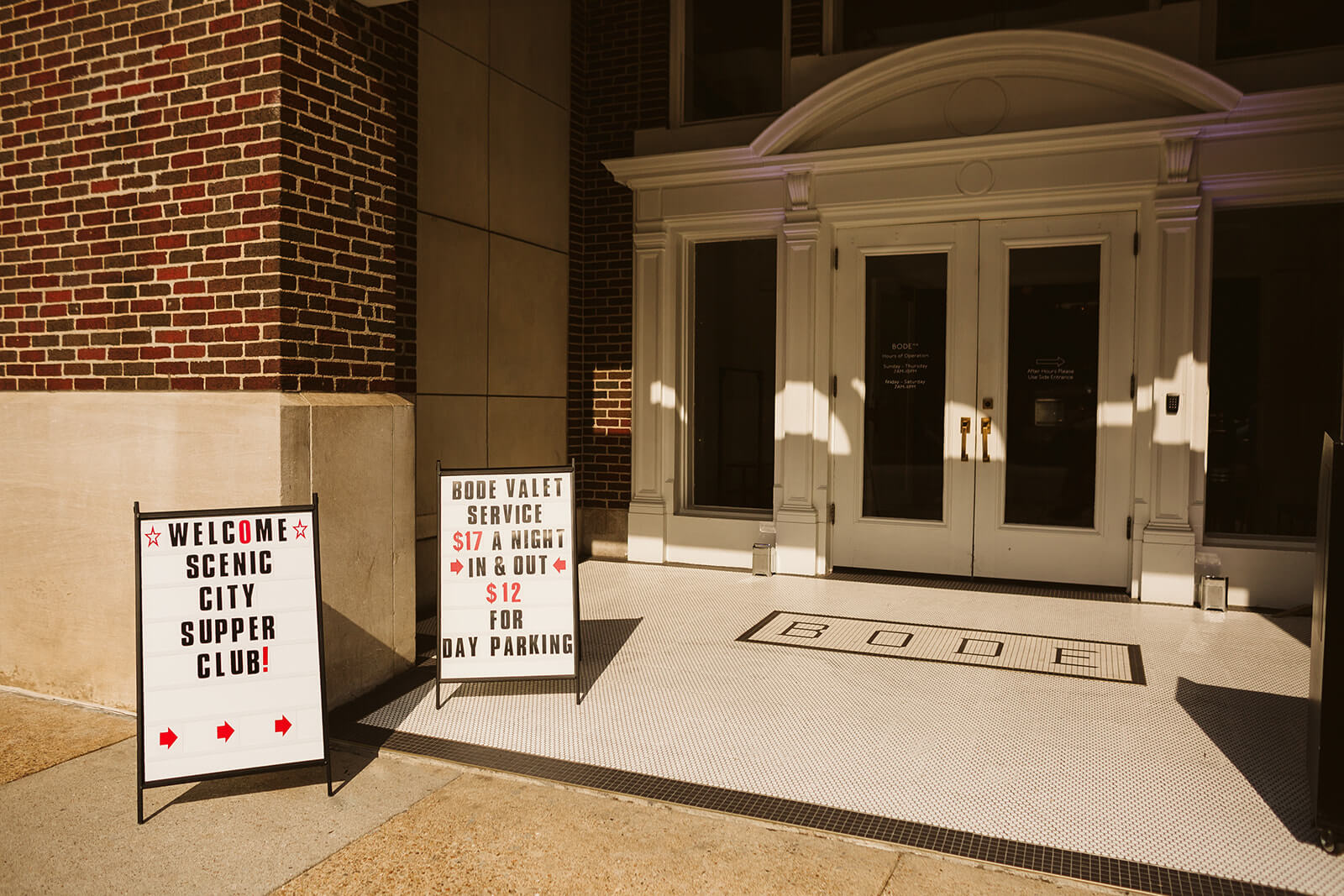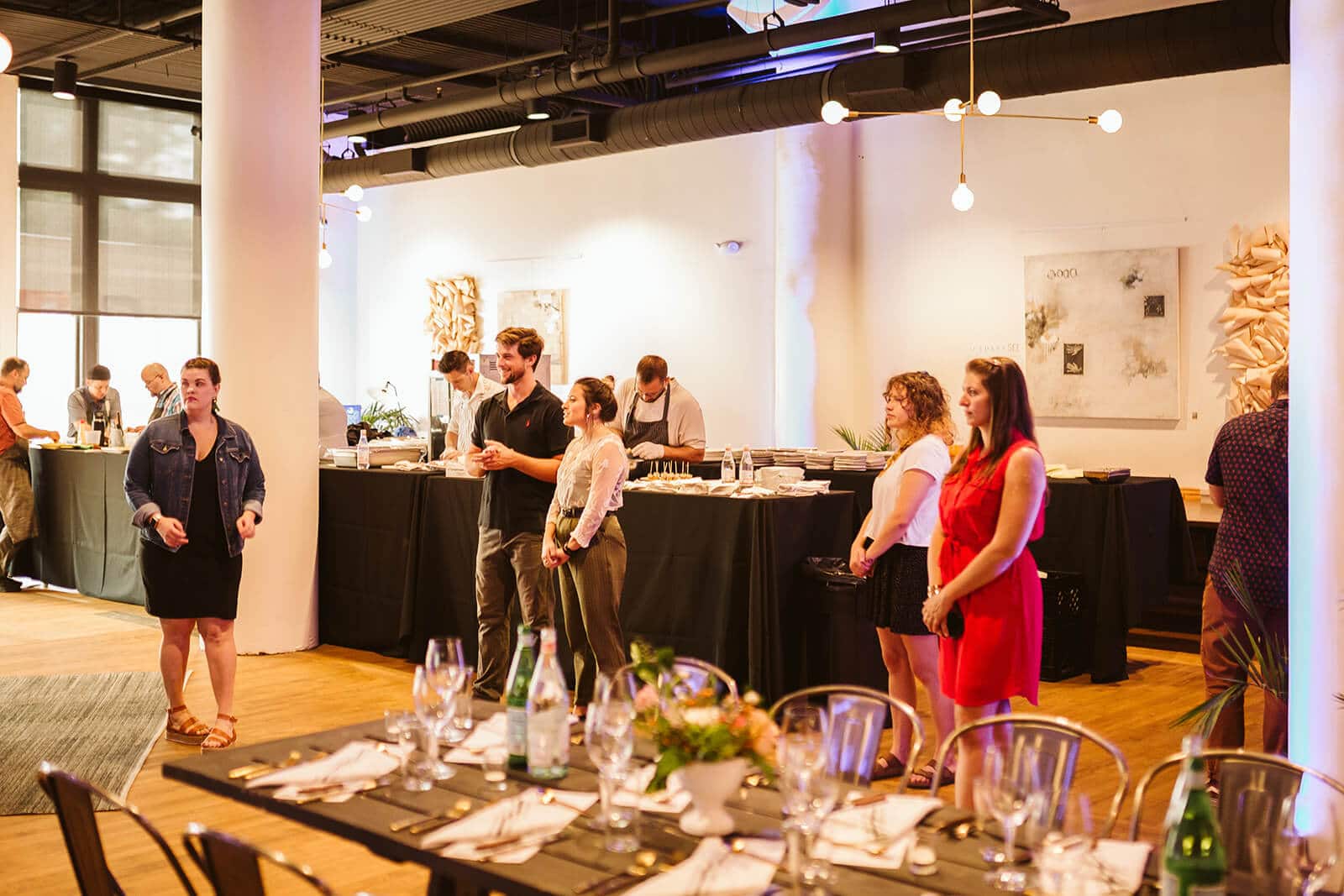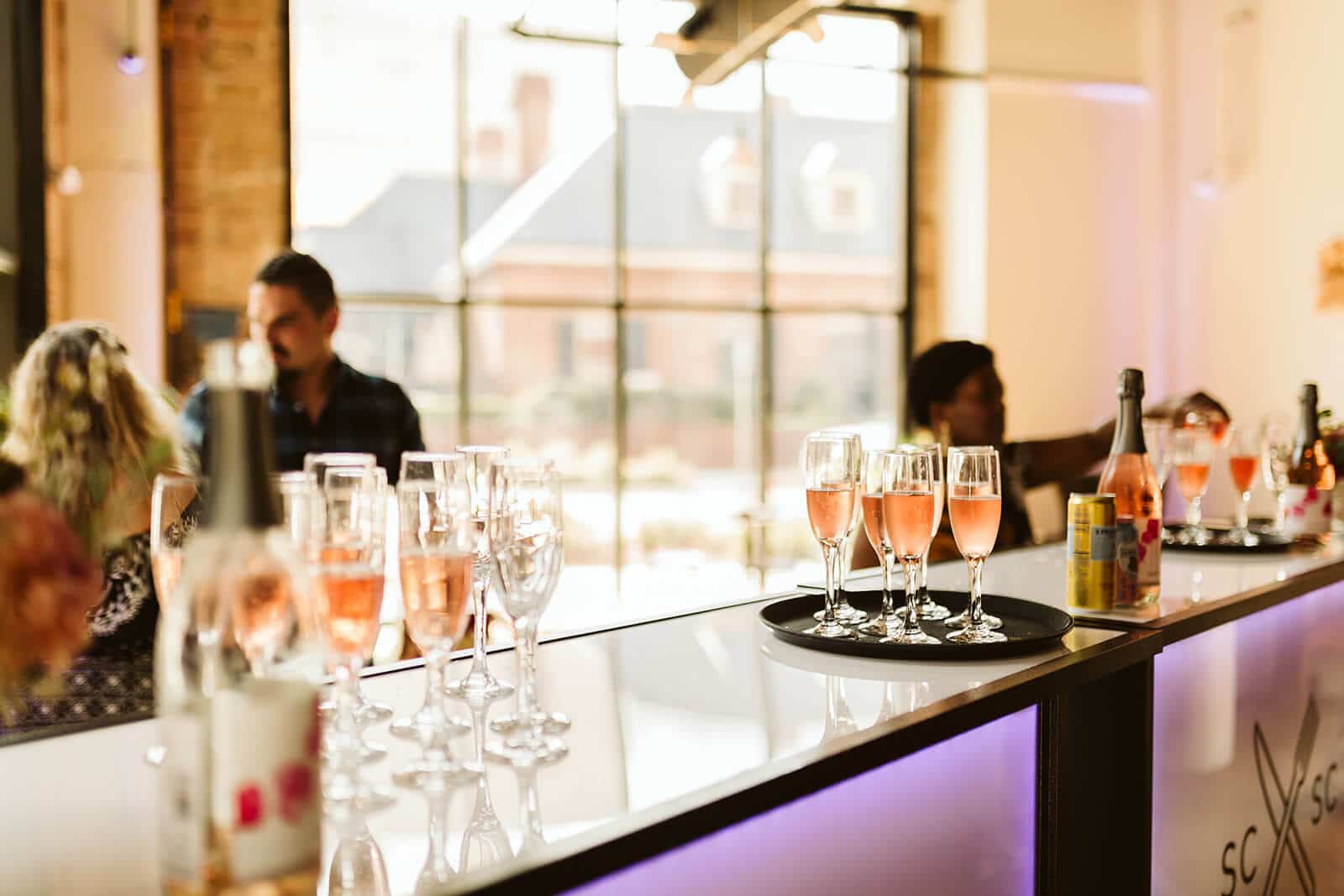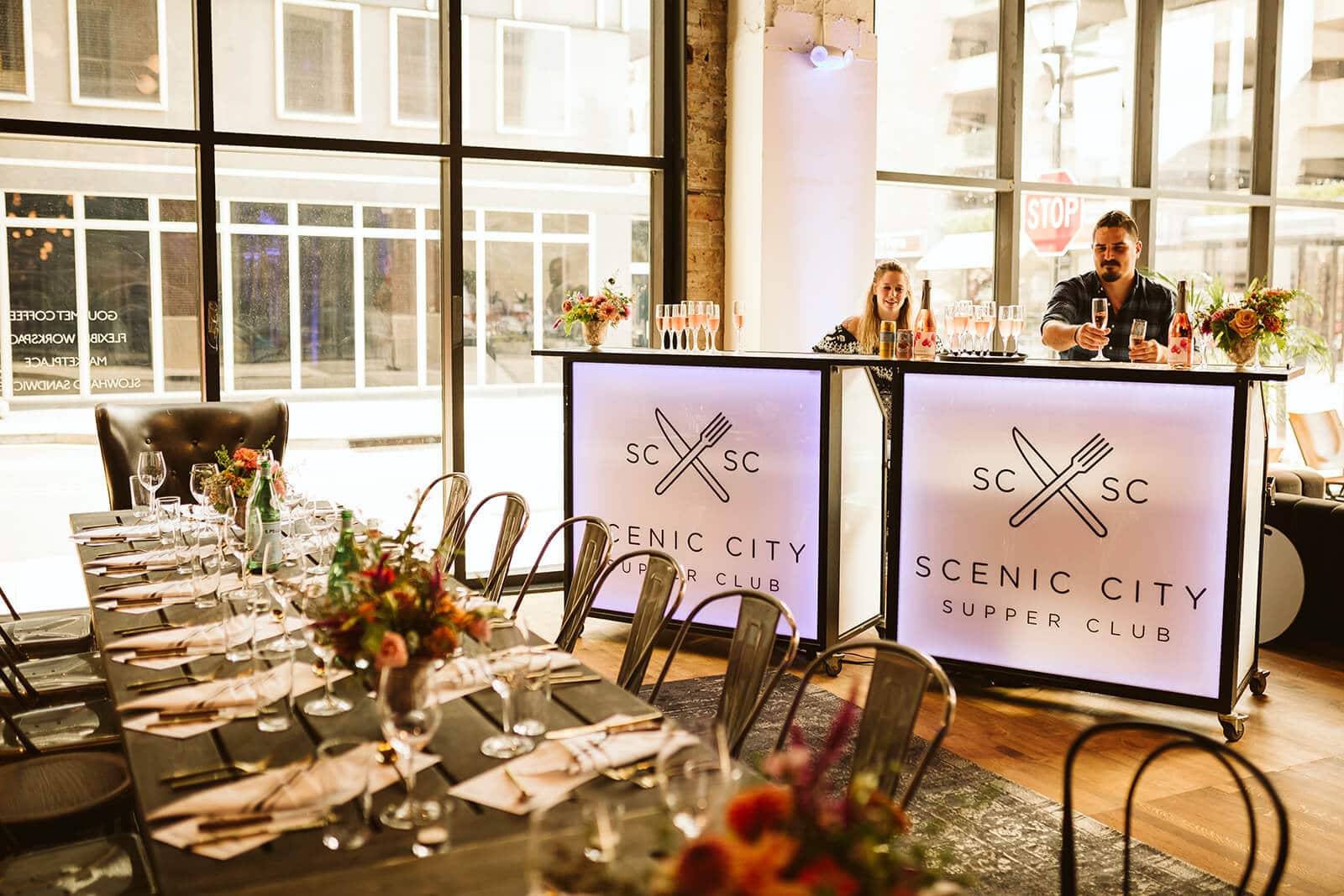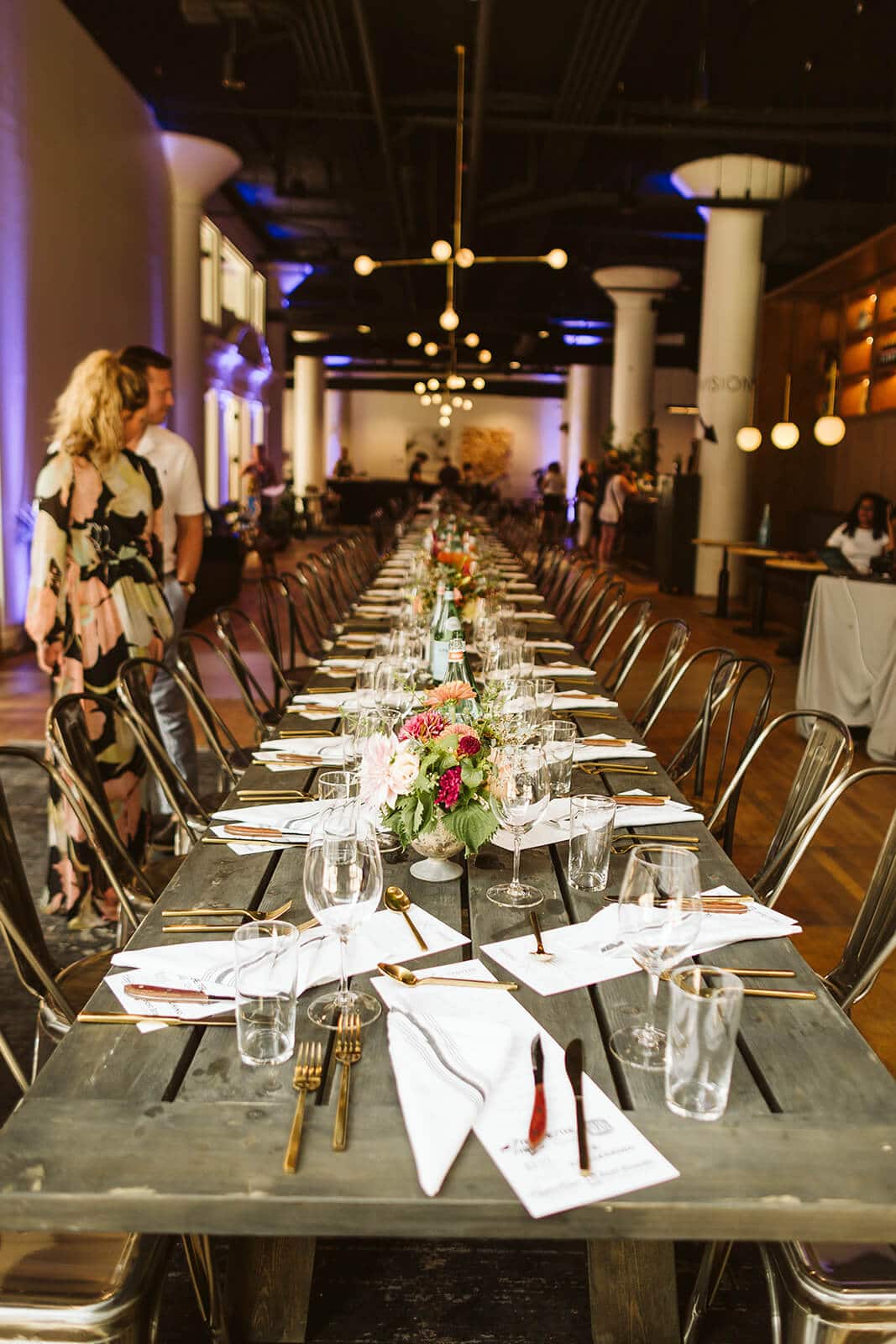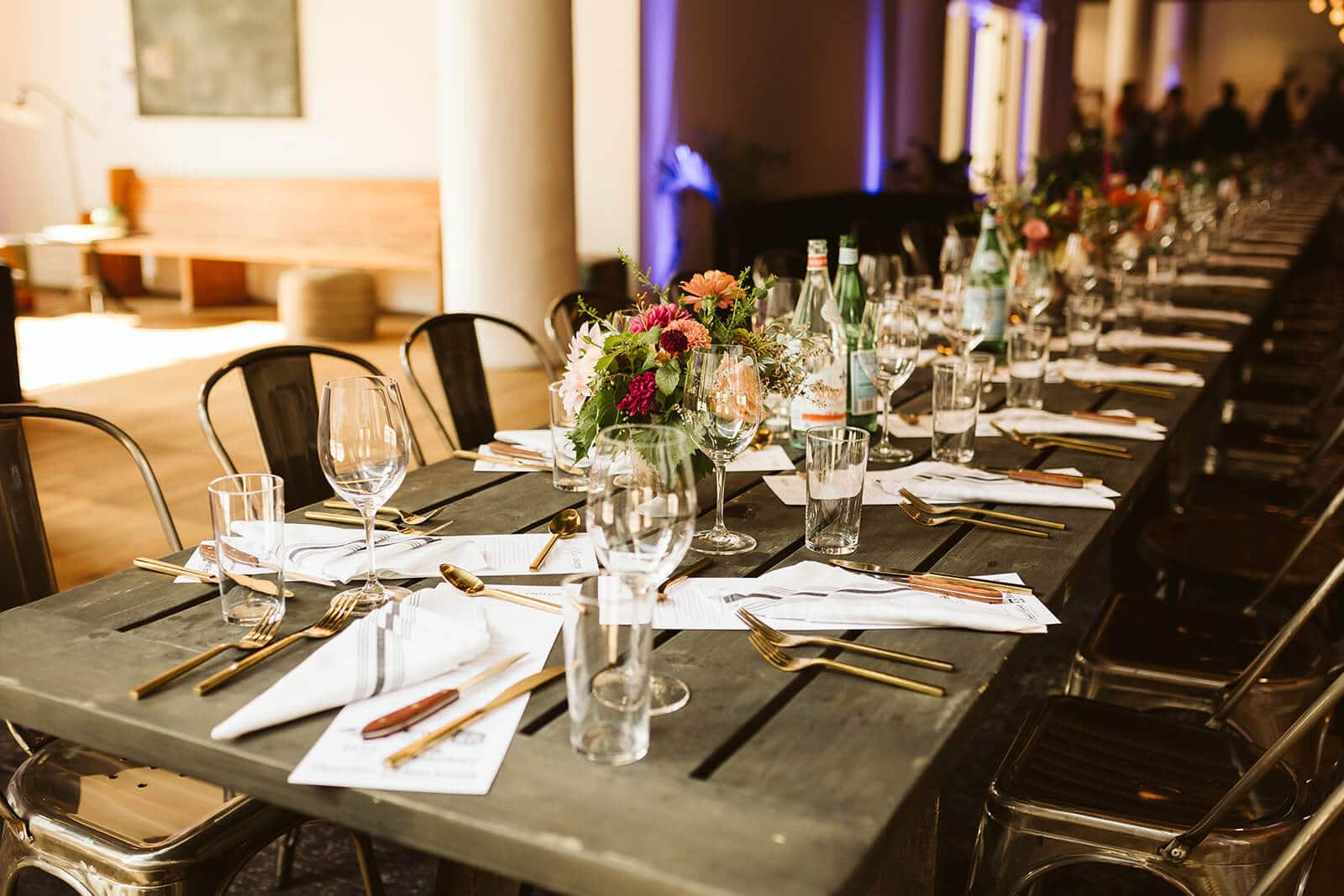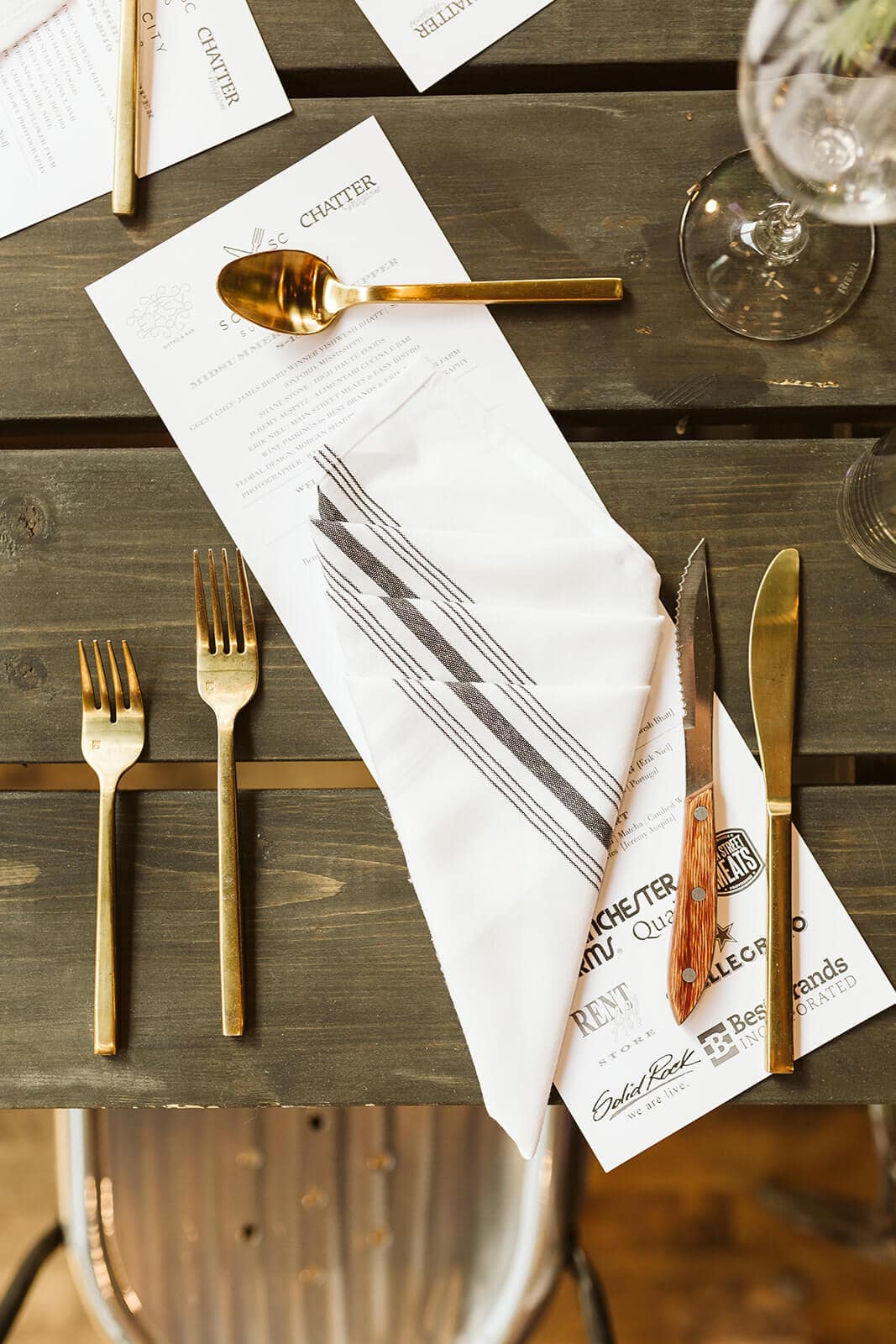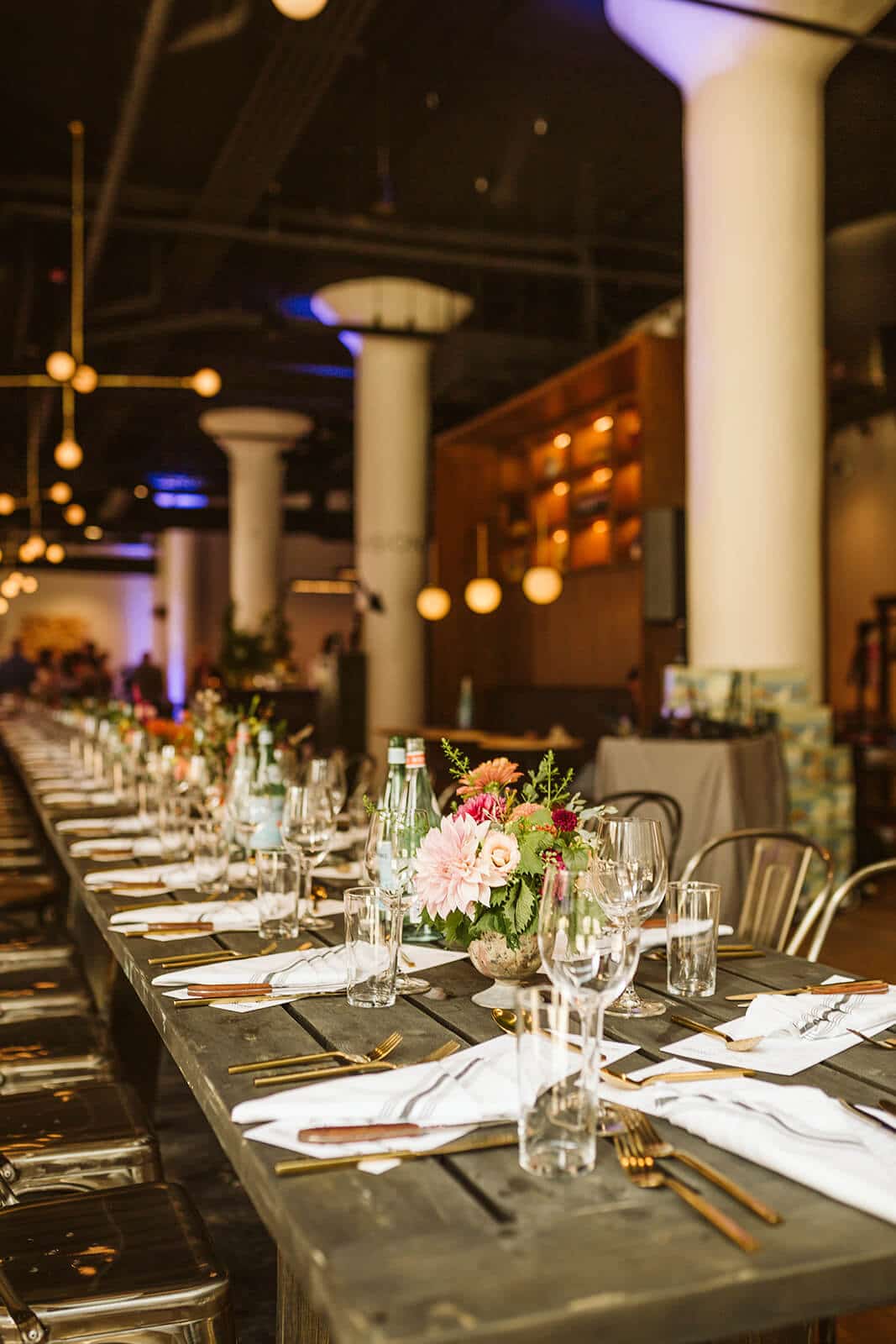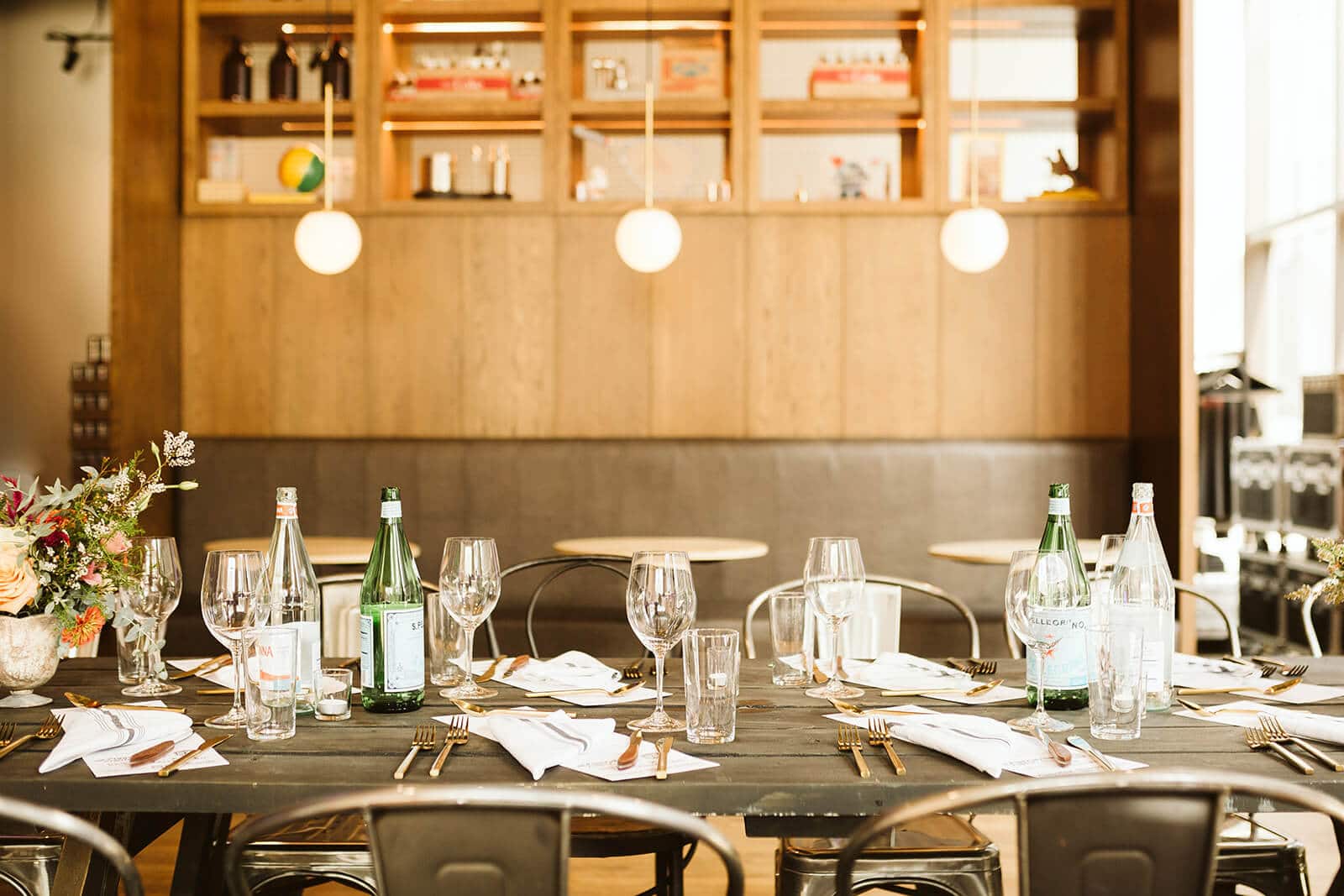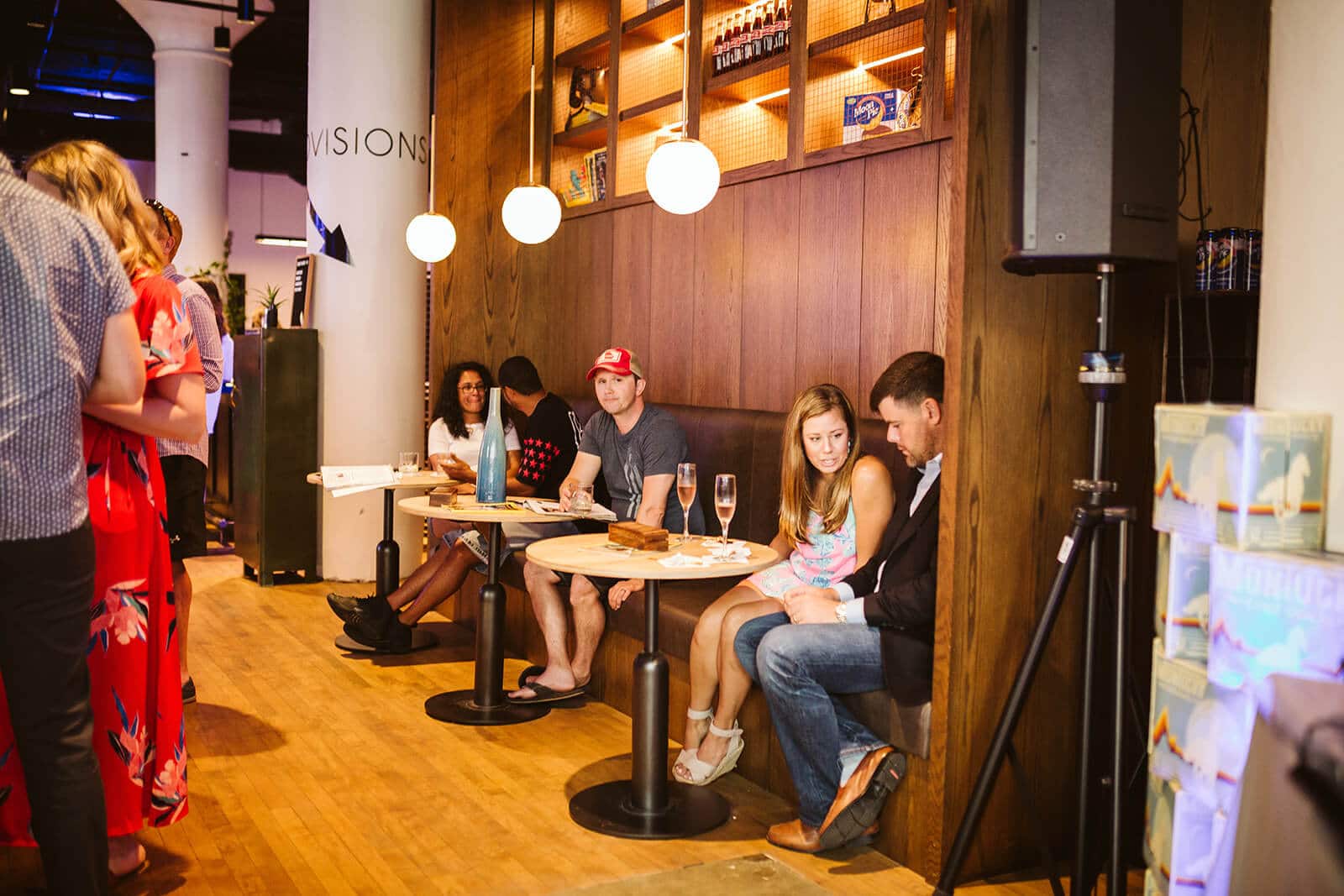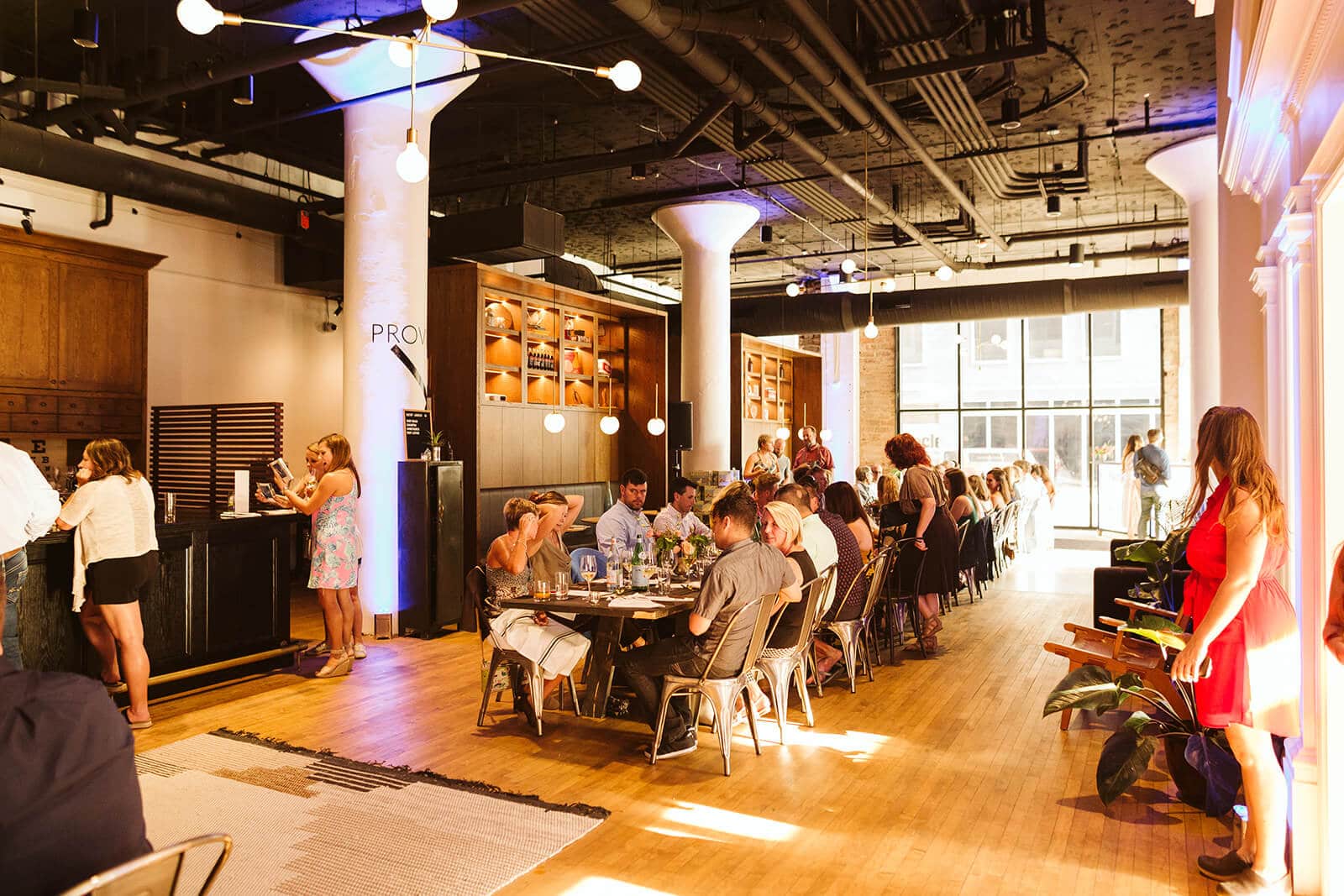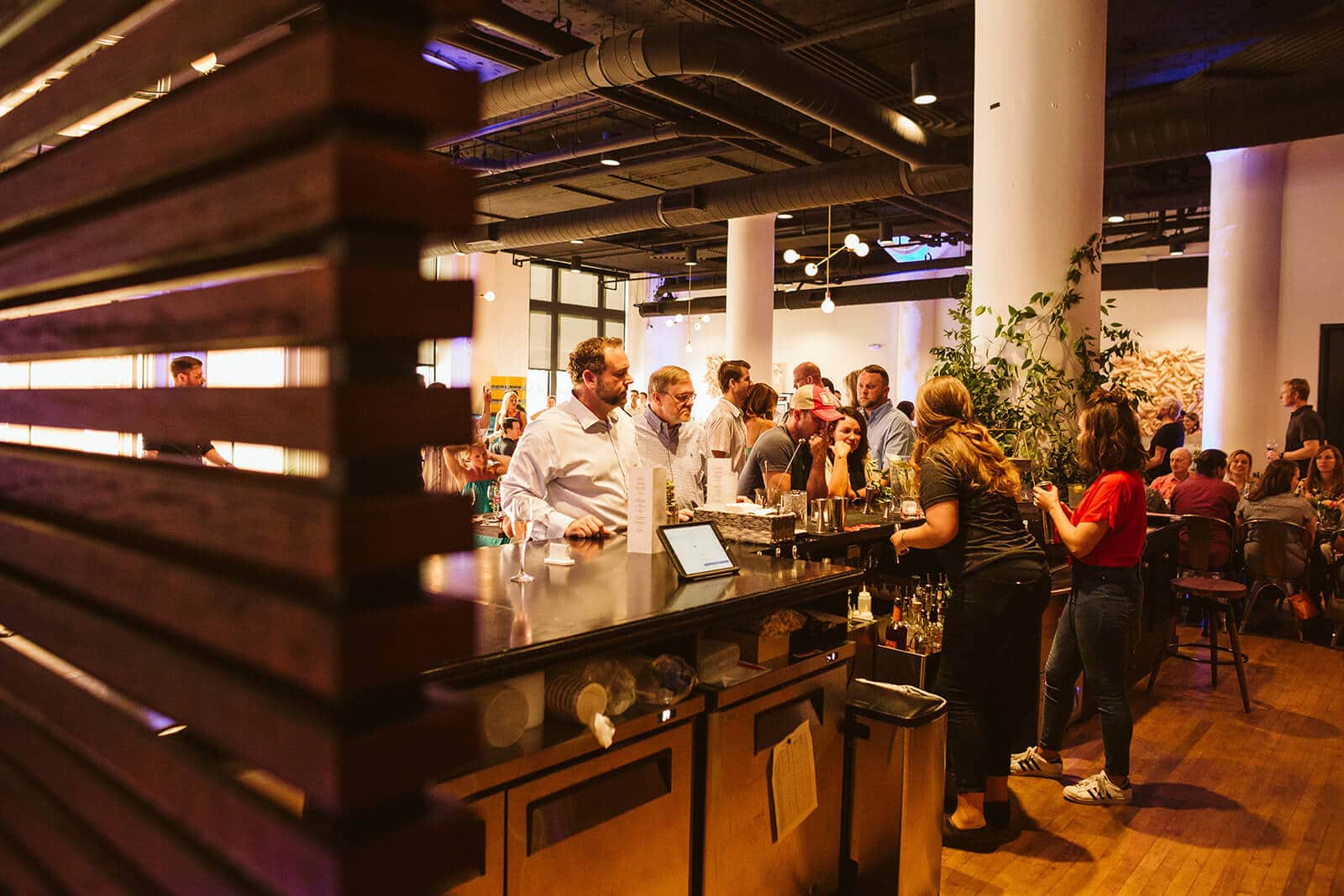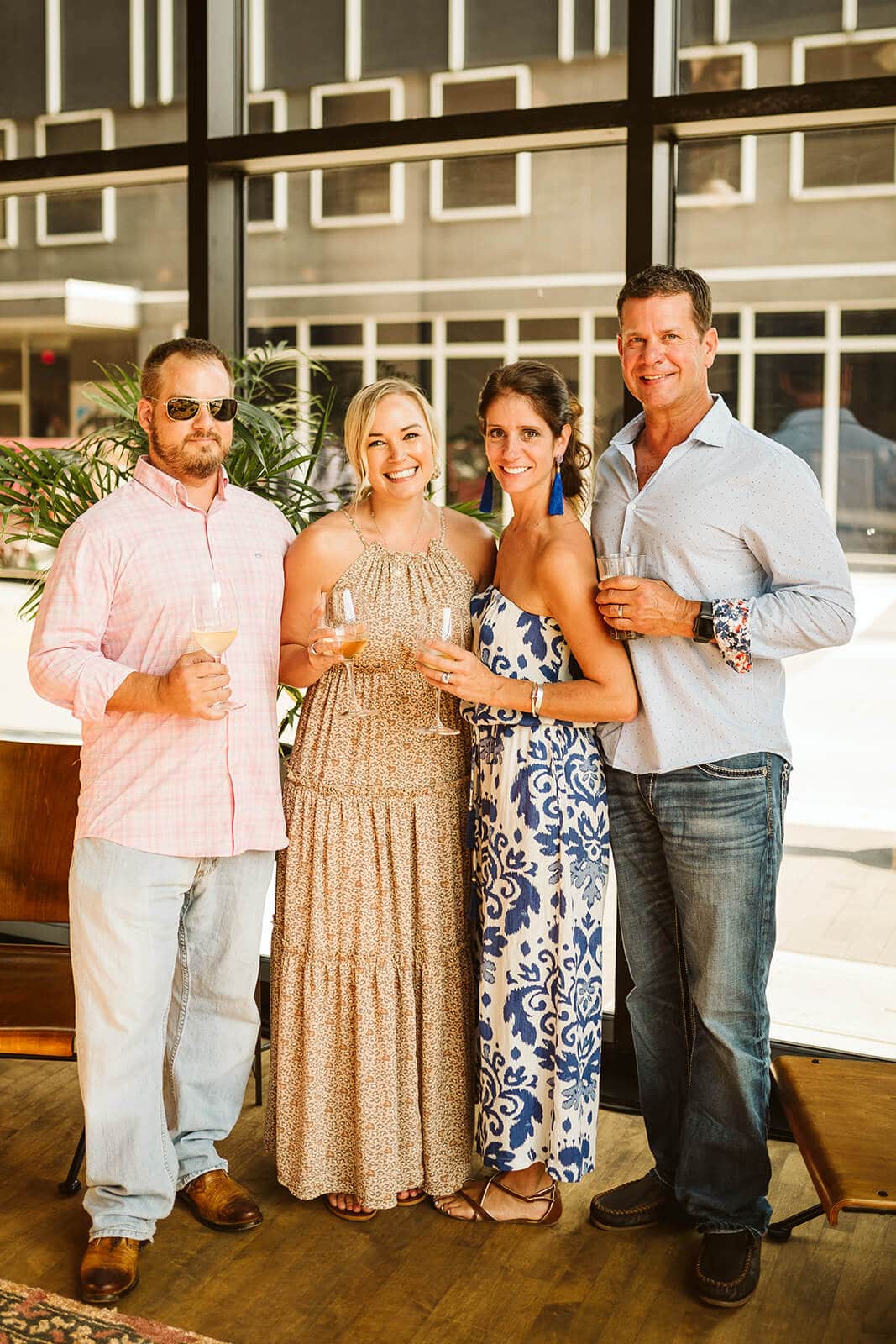 Common House
It doesn't get more local than Common House. This historic YMCA building was built in 1929 and has been restored beautifully to its original elegance. With rooms upon rooms to wander, a charming courtyard and garden, rooftop terrace, and the magical Ruby Hall that takes a page out of Harry Potter, this venue tastefully executes a sophisticated 'feel' that is distinctly Chattanooga.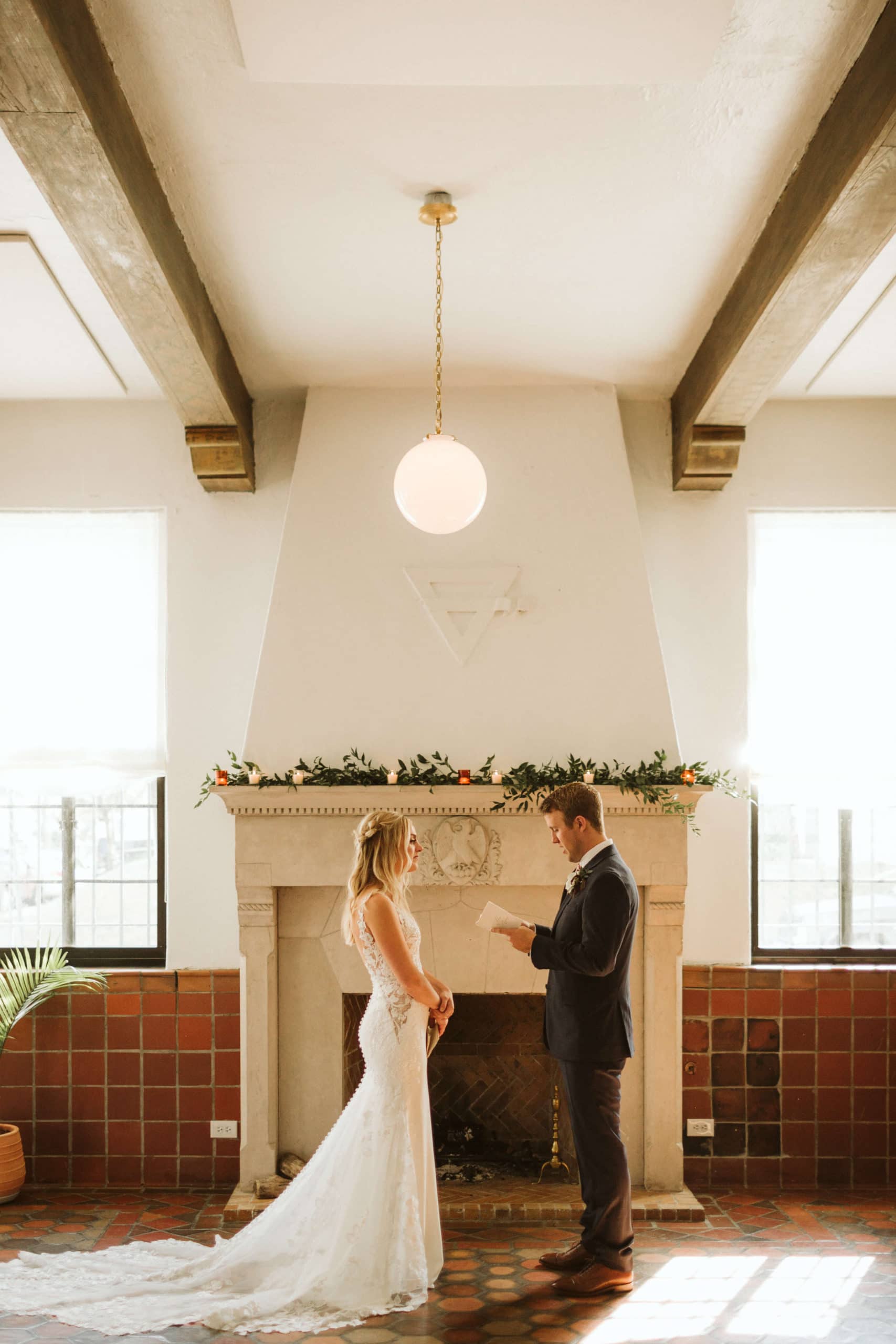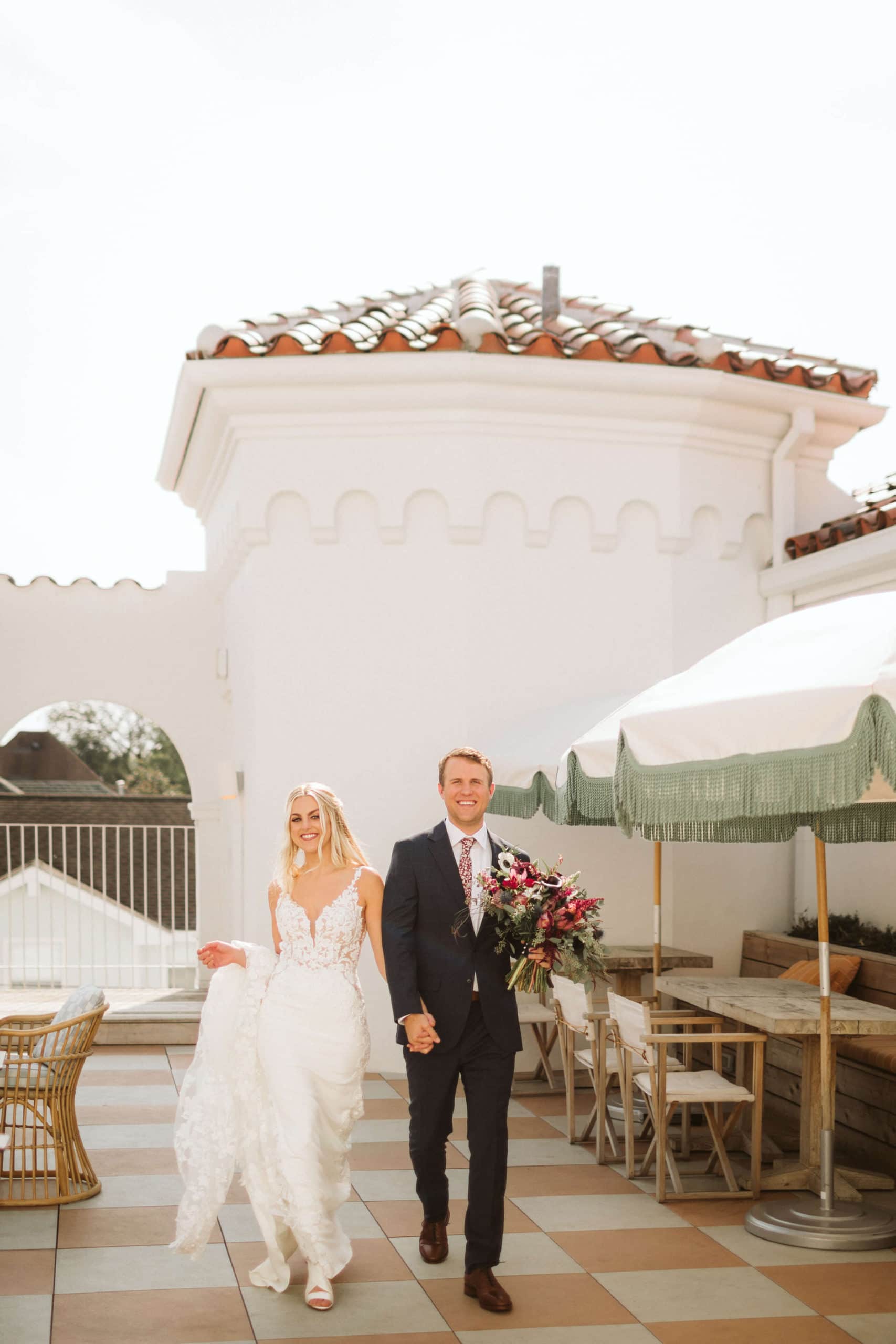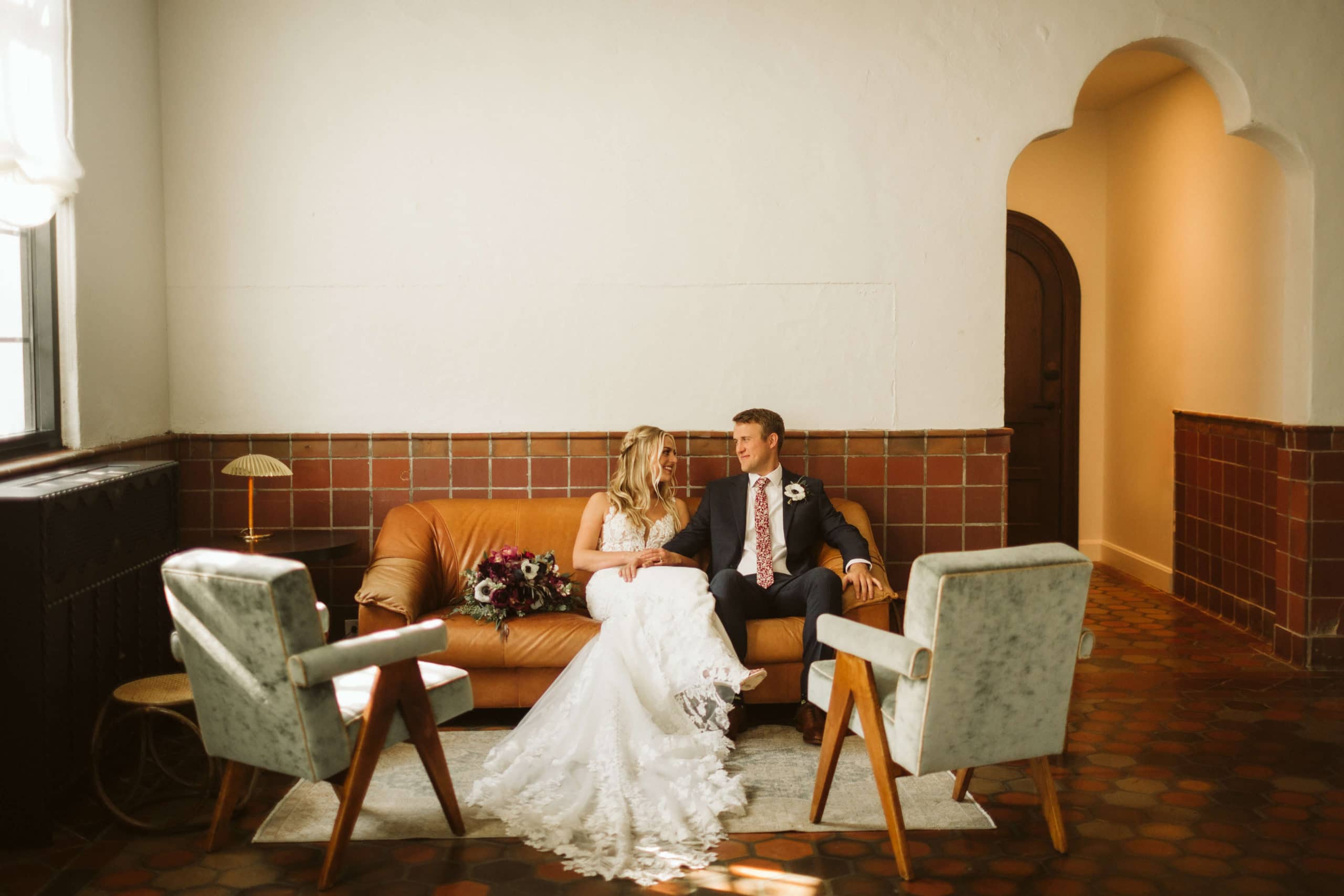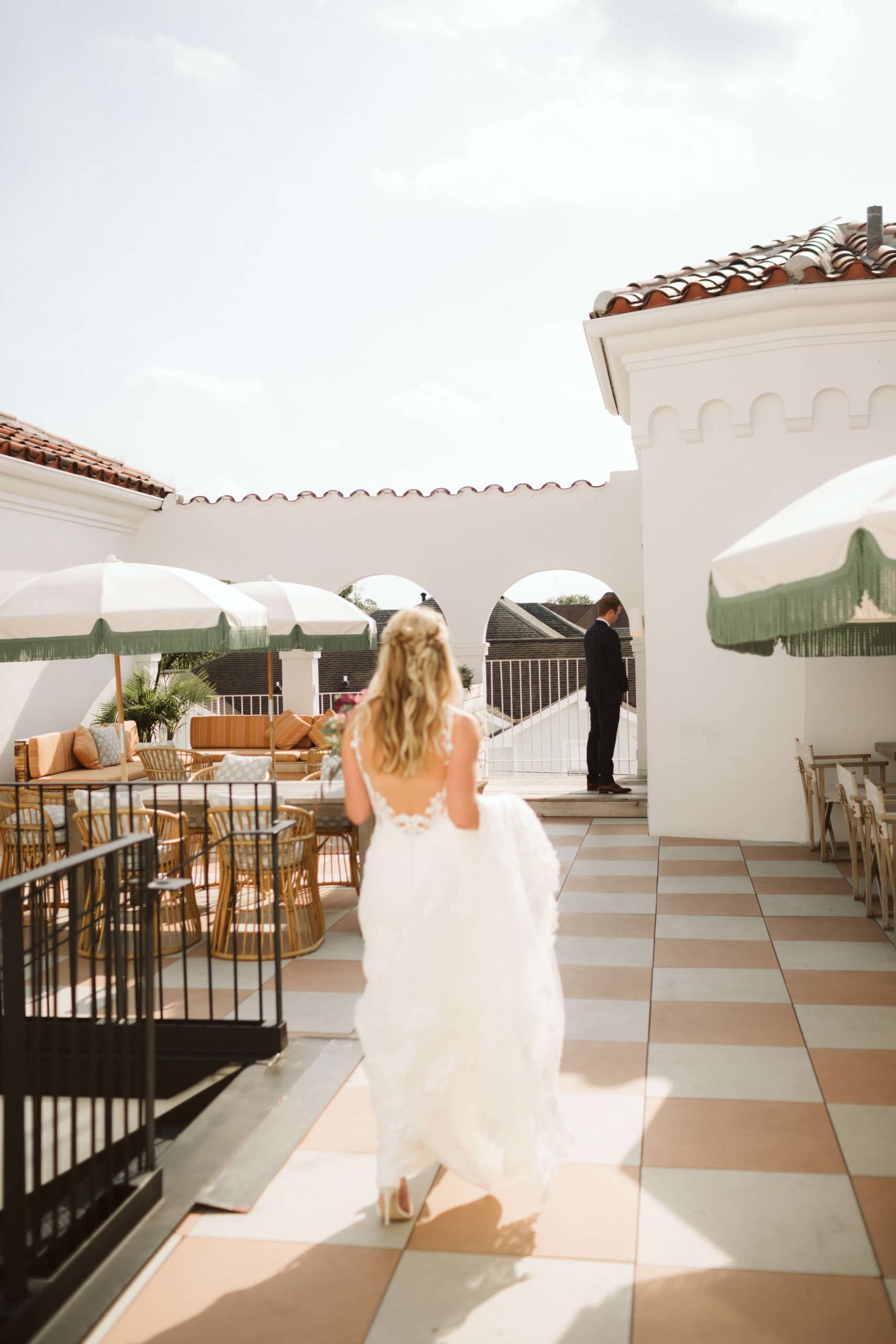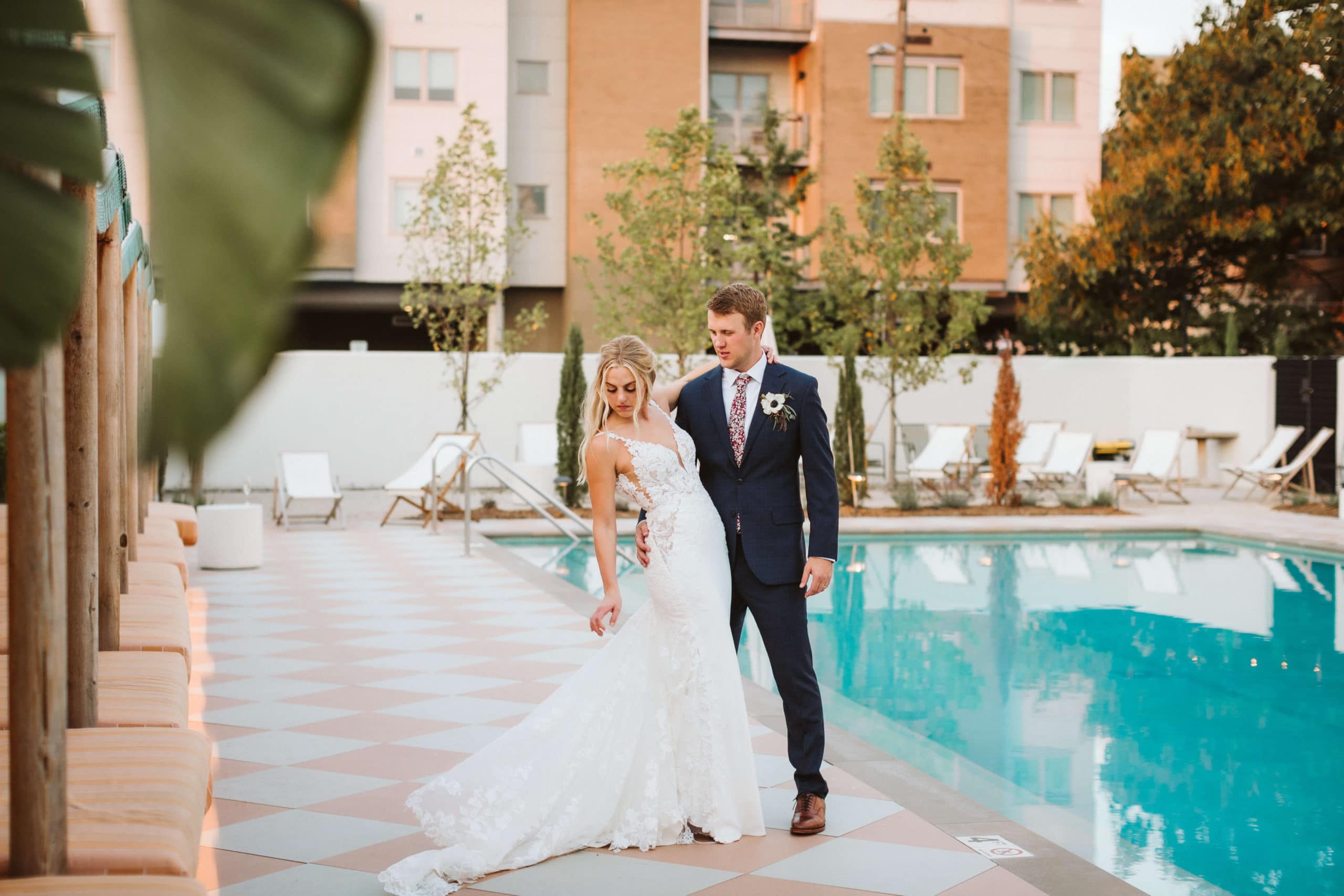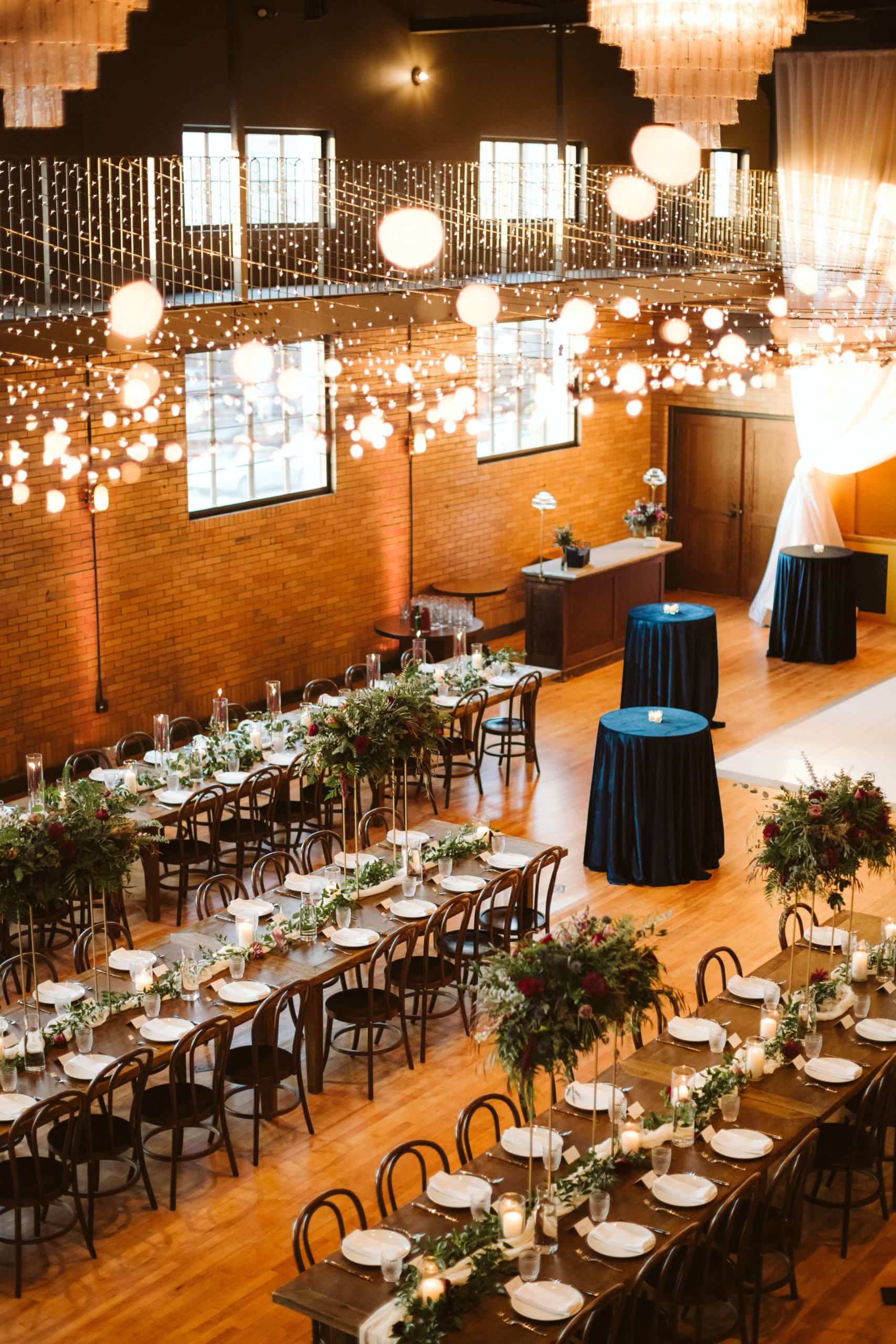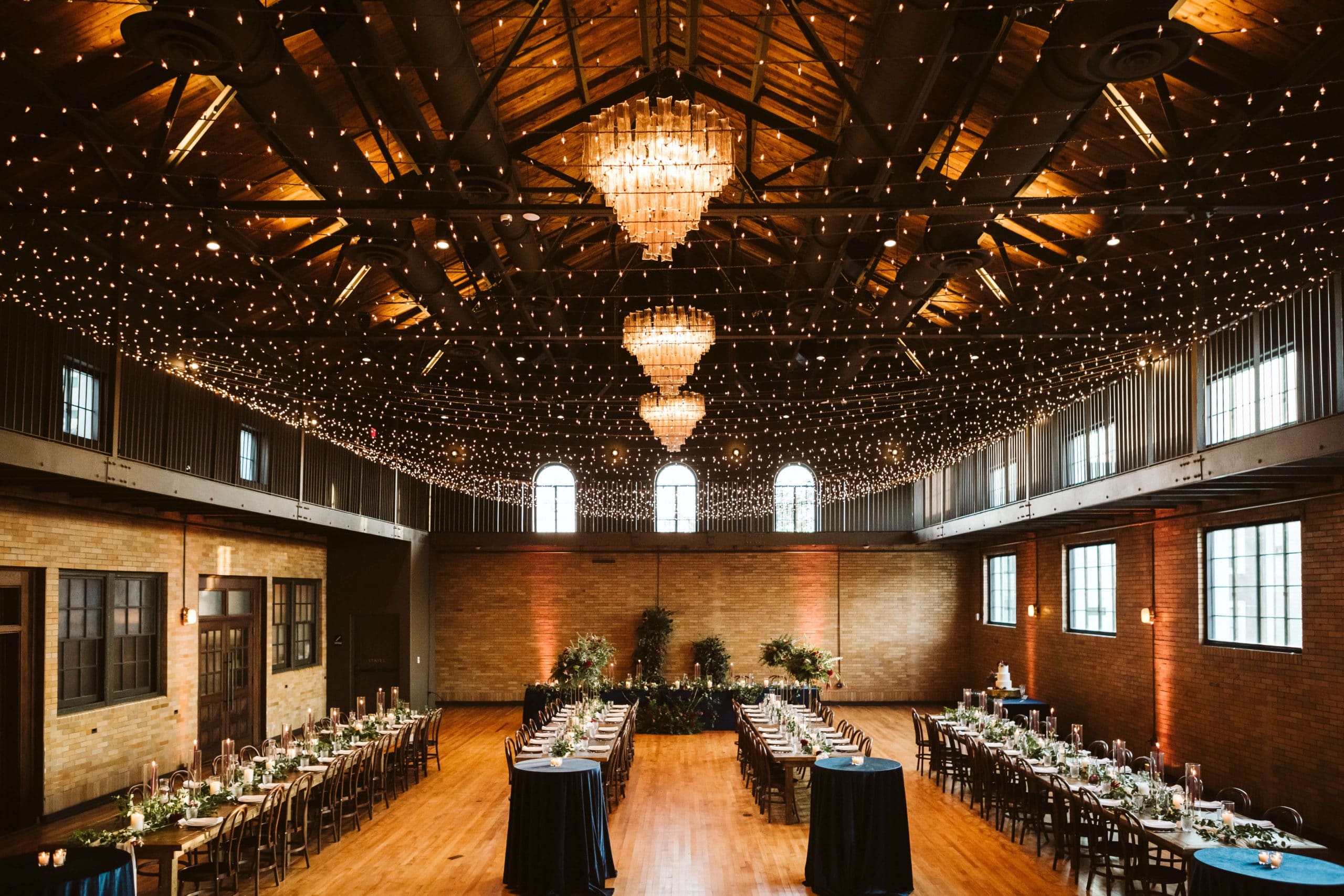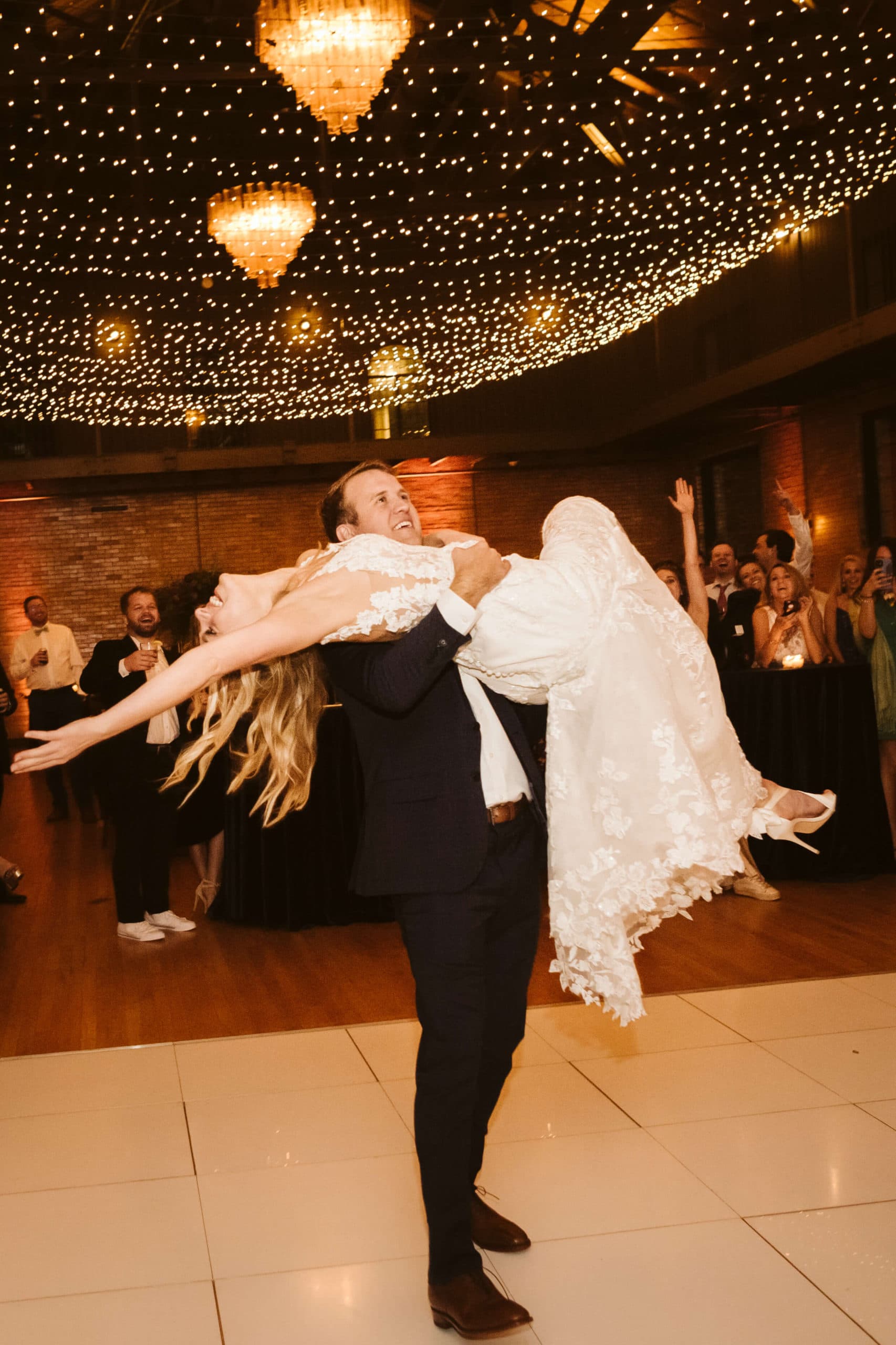 Granfalloon
The Granfalloon on Main St., in the heart of Southside, is possibly the most versatile event space on this list. And as illustrated by Daniel + Kat, there are quite a few fun photo ops on the property, including the red double-decker London bus! Holding up to 120 seated guests inside, and even more with the garage doors open to the outdoor patio, the rustic Granfalloon is a Chattanooga favorite.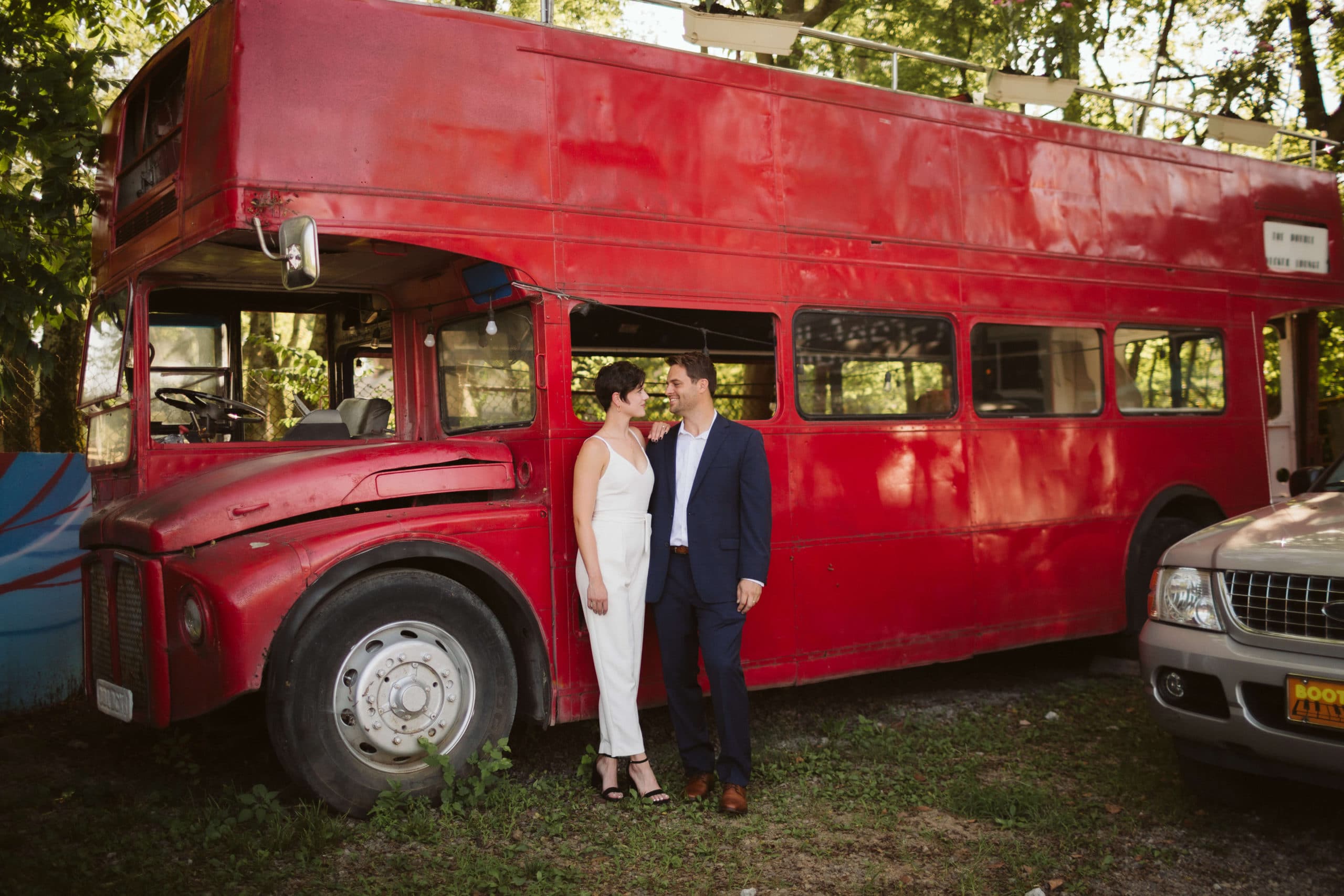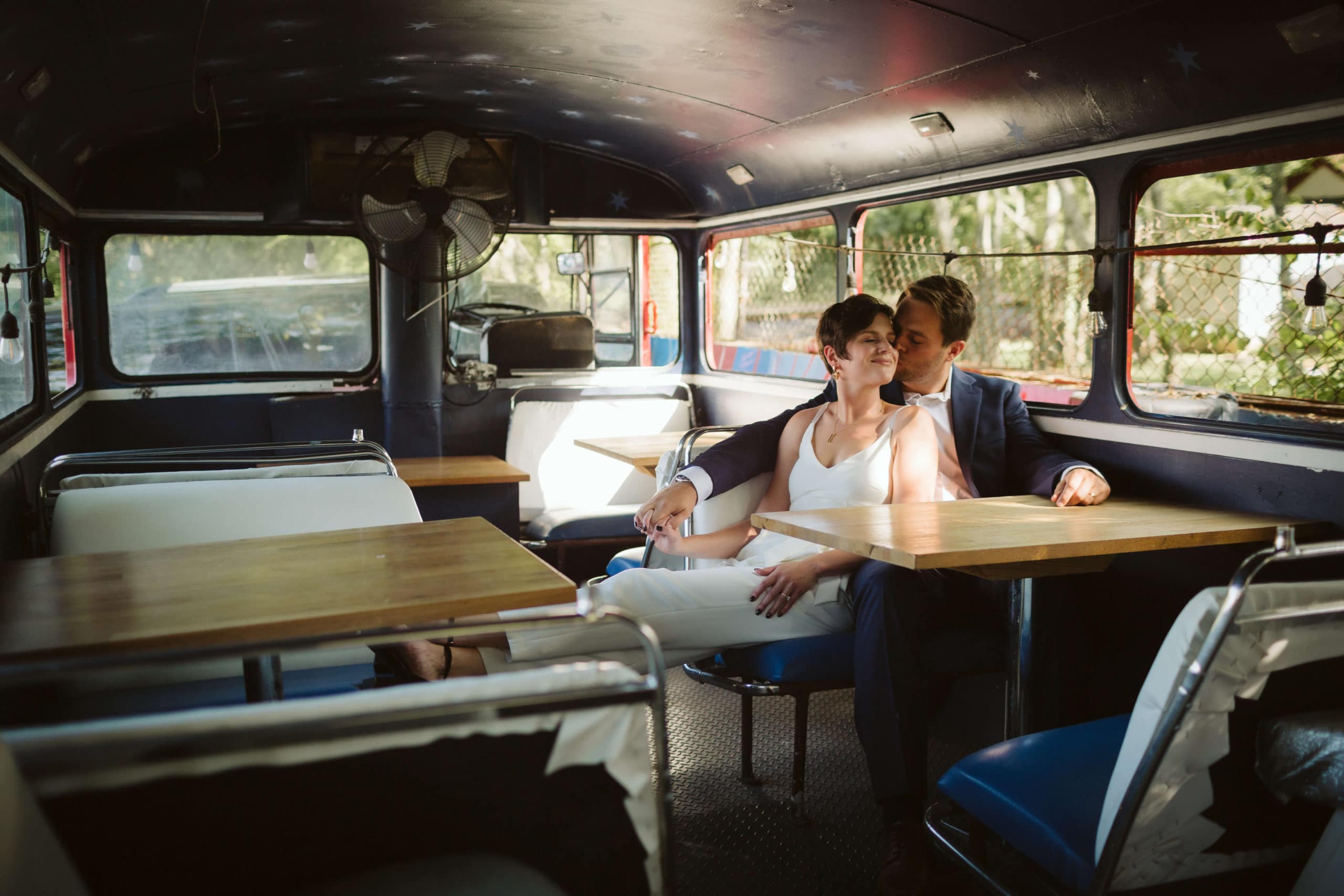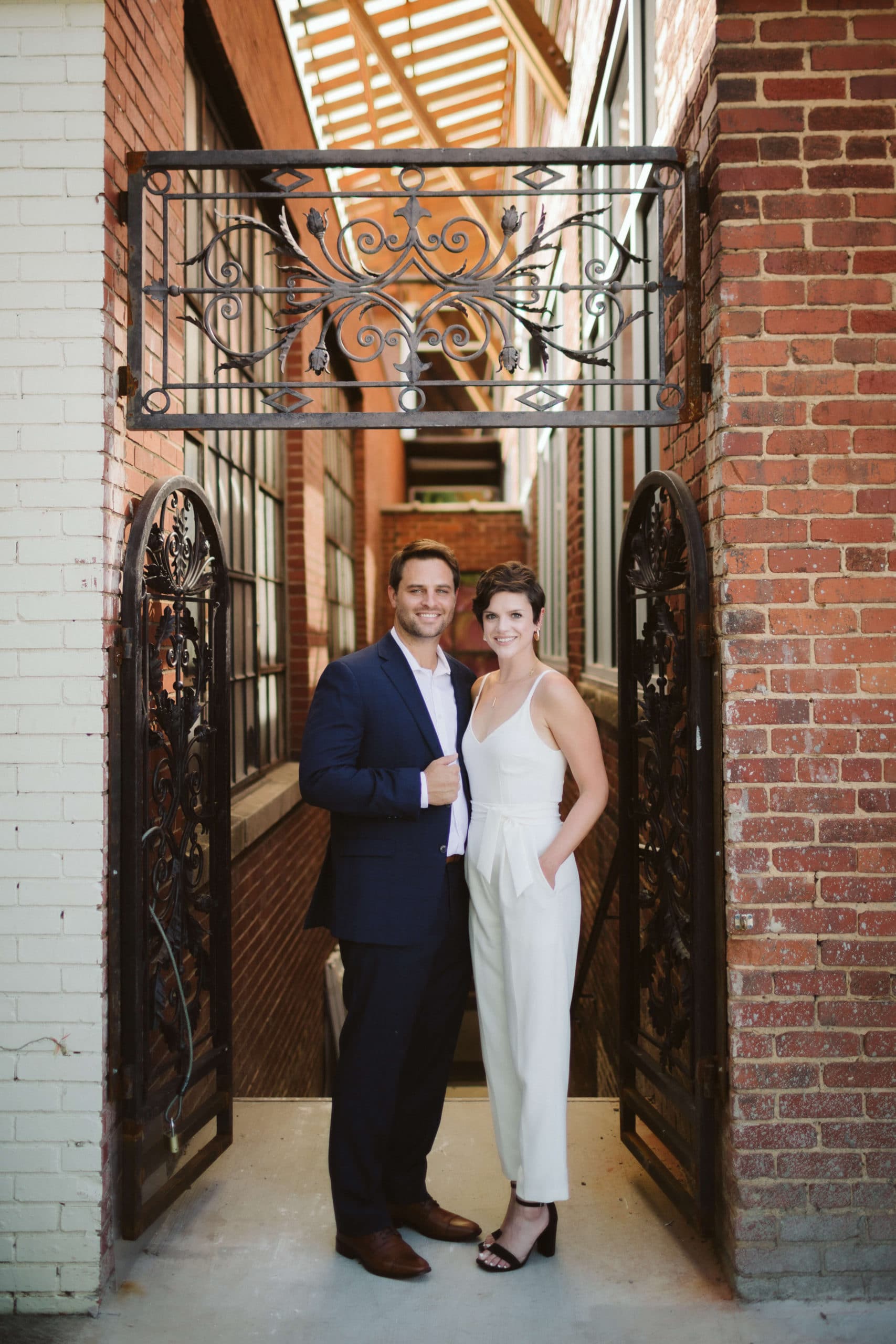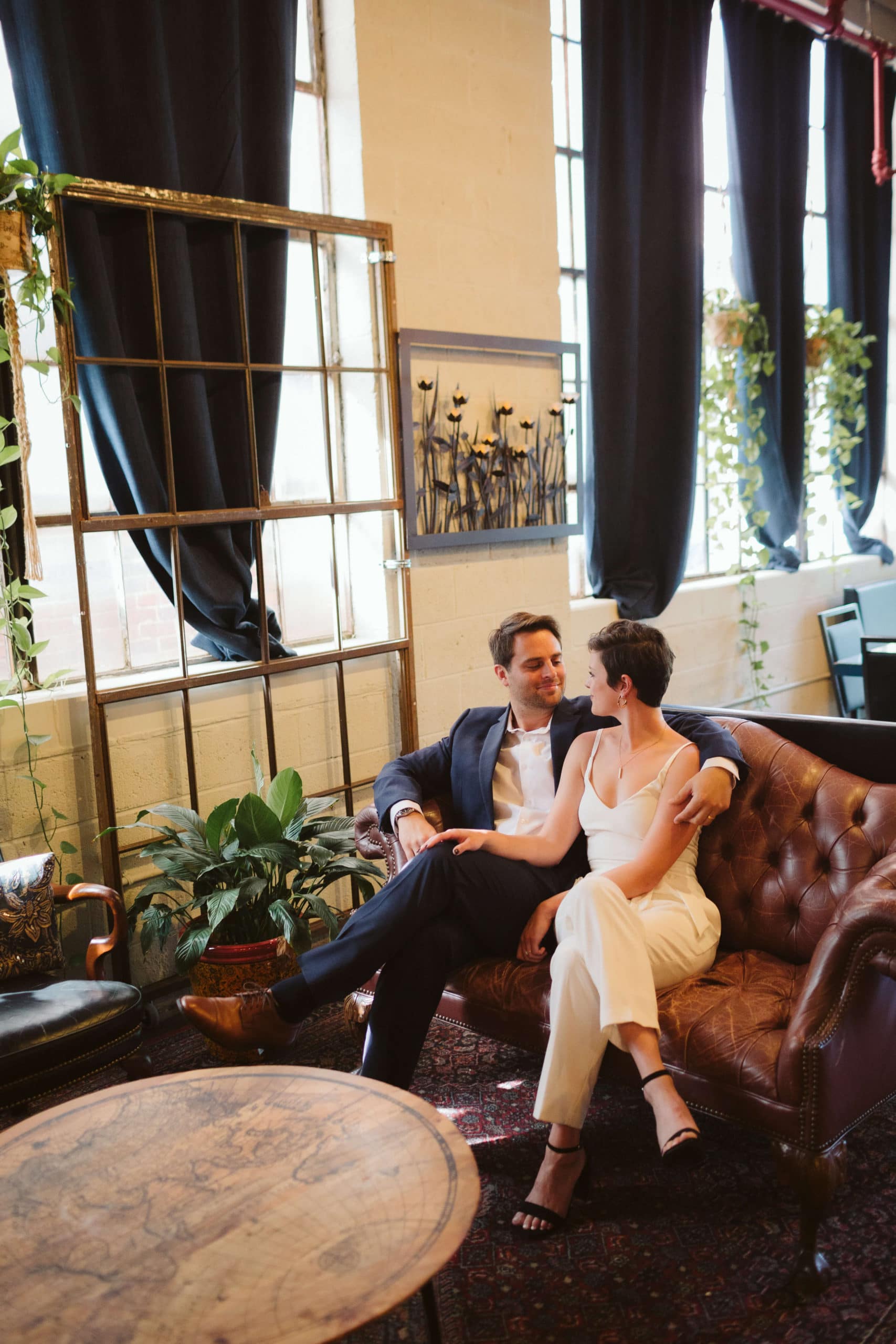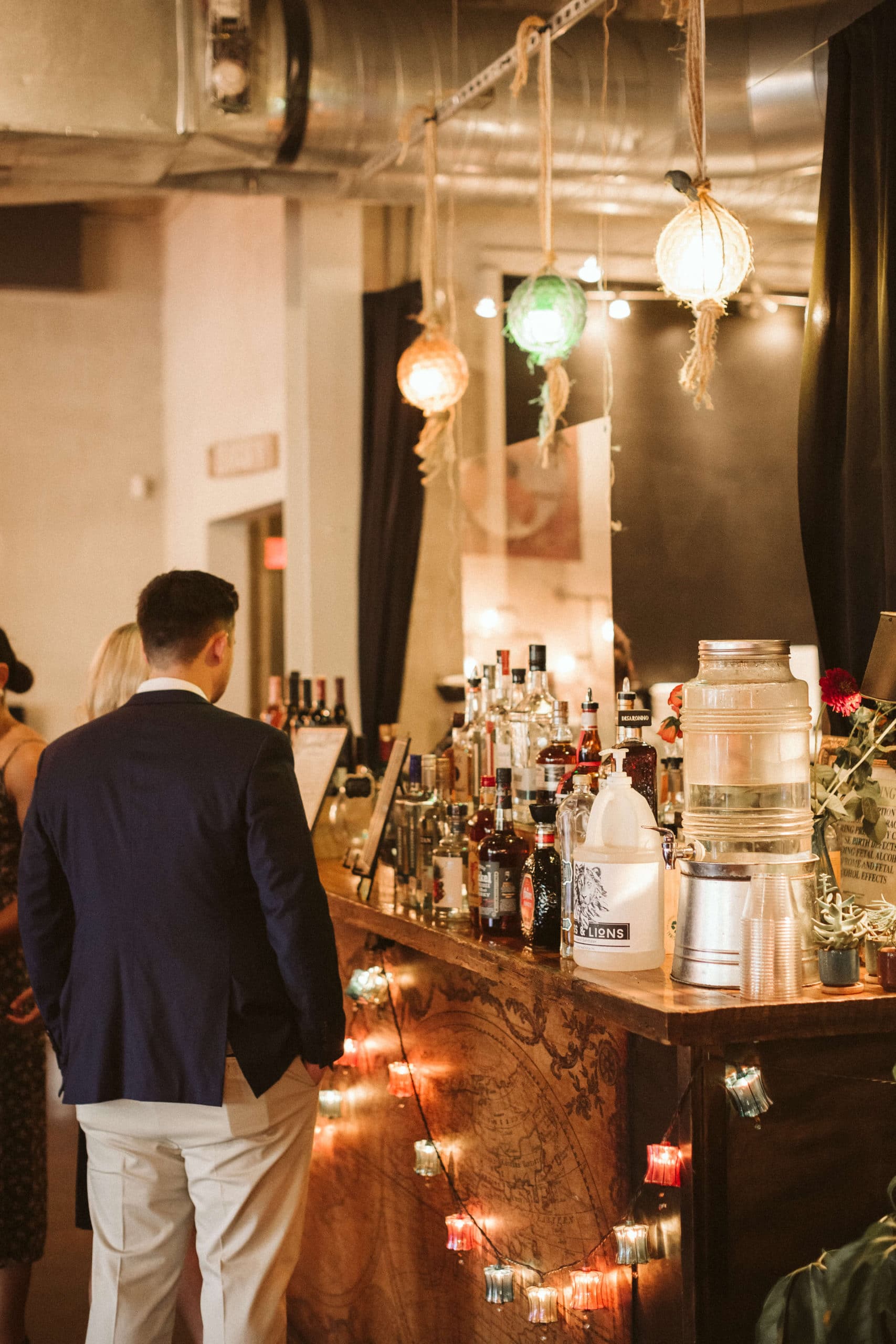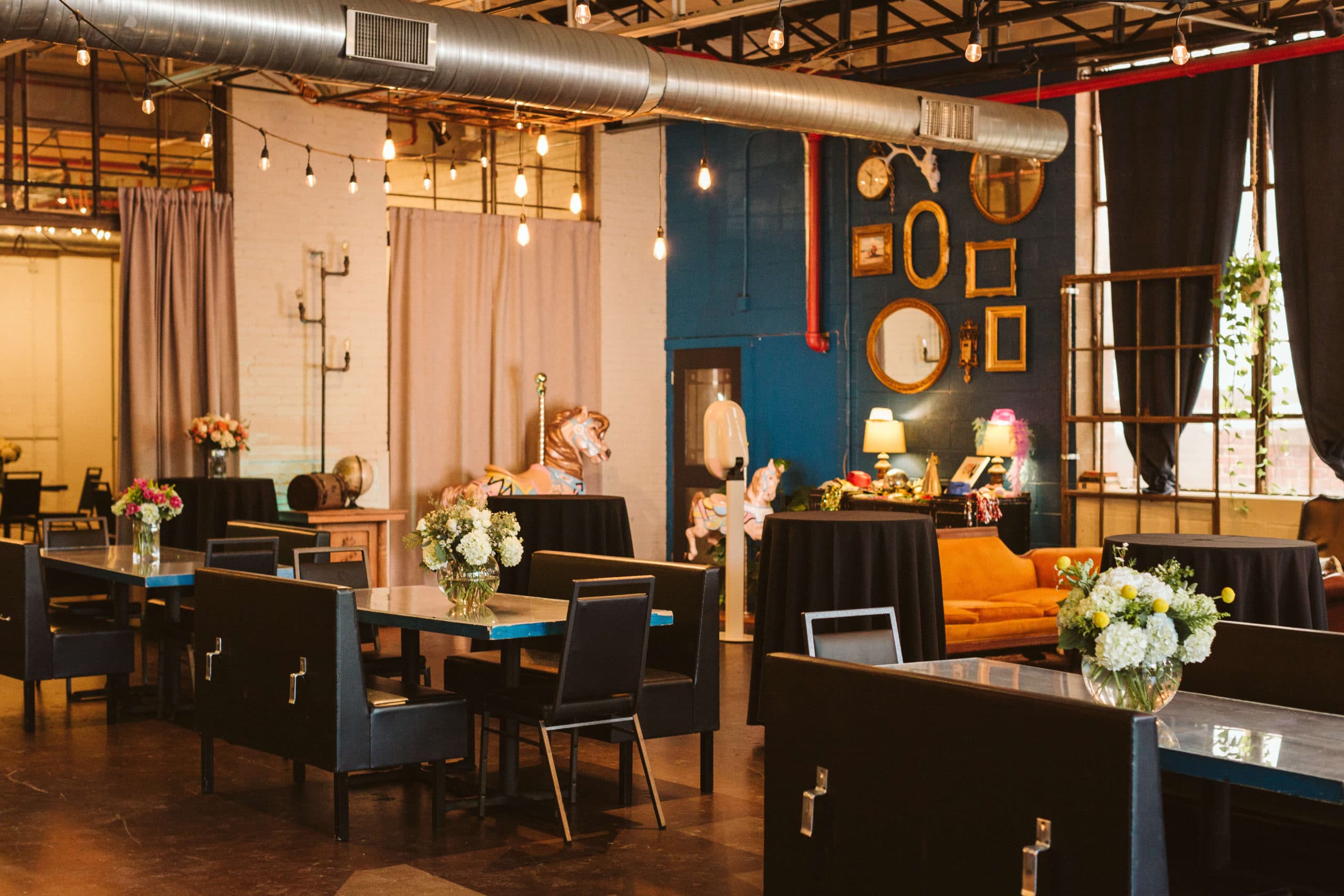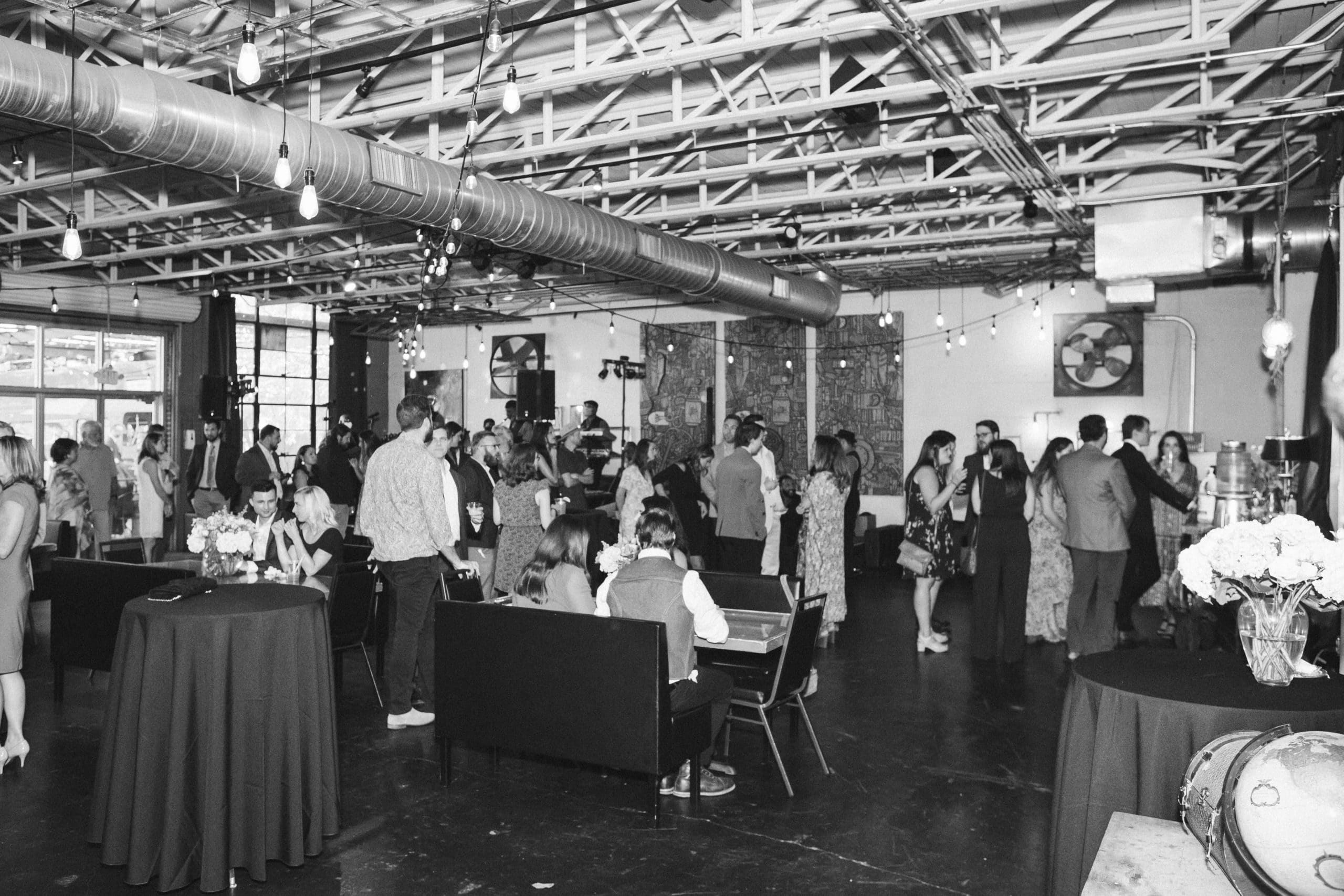 Bonus: The Dwell Hotel
In their own words: "We are not an event venue—we are a 24-hour experience." The Dwell Hotel is a Chattanooga hidden gem with only 16 unique rooms, a Solarium, and specialty cocktails in the Matilda Midnight. Known for their hospitality, when you have your wedding at The Dwell Hotel, the entire building is yours for 24 hours... including the bar and staff!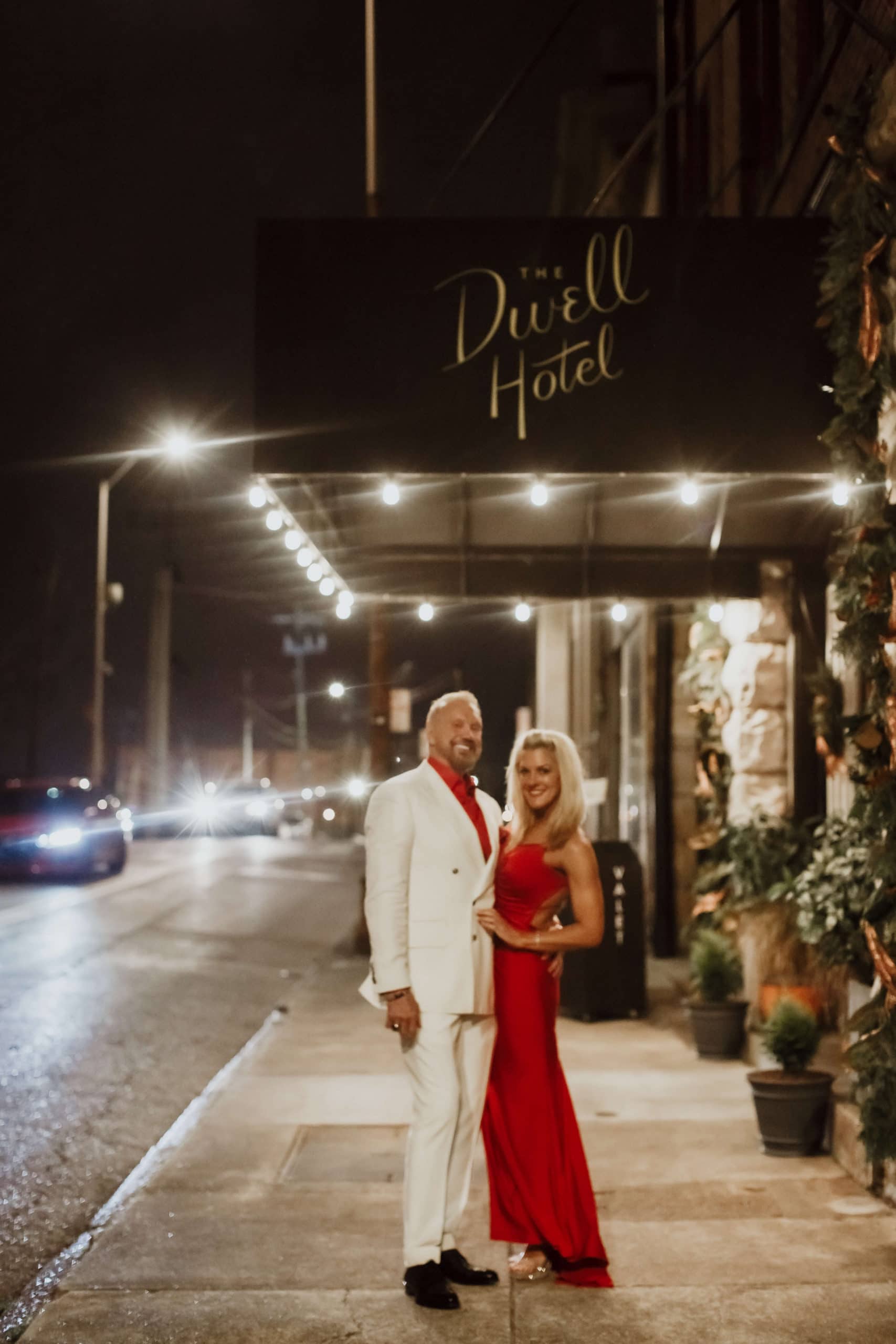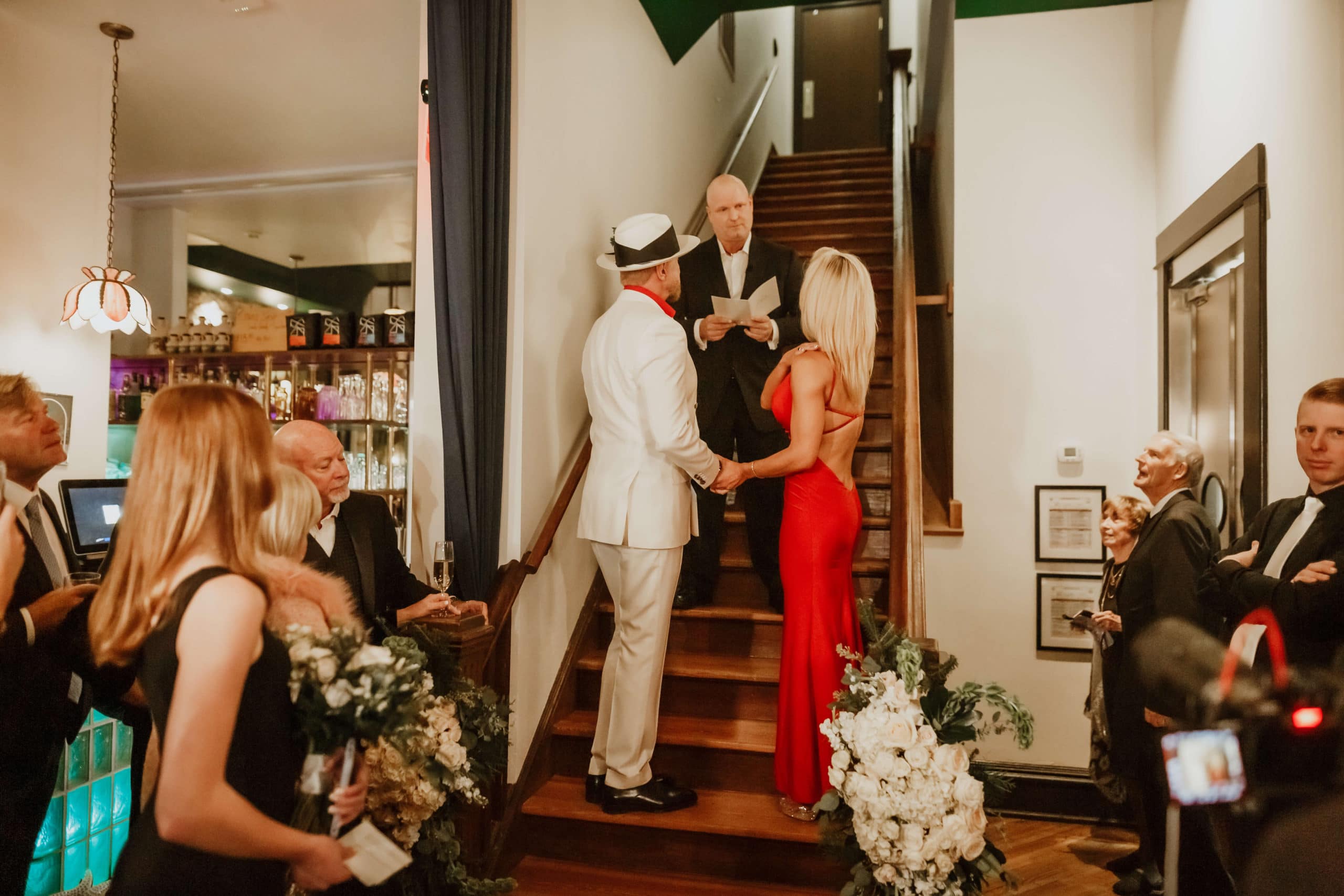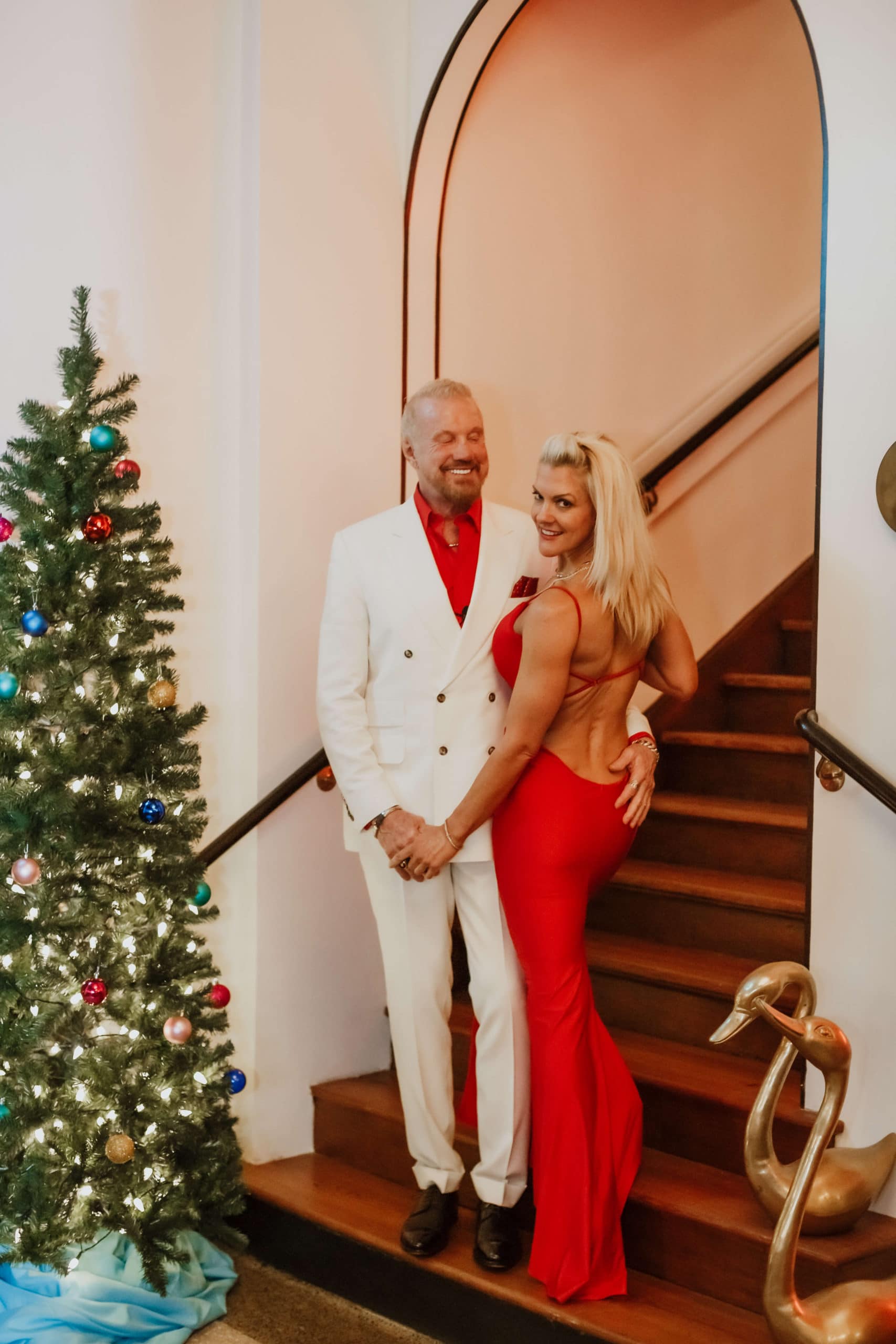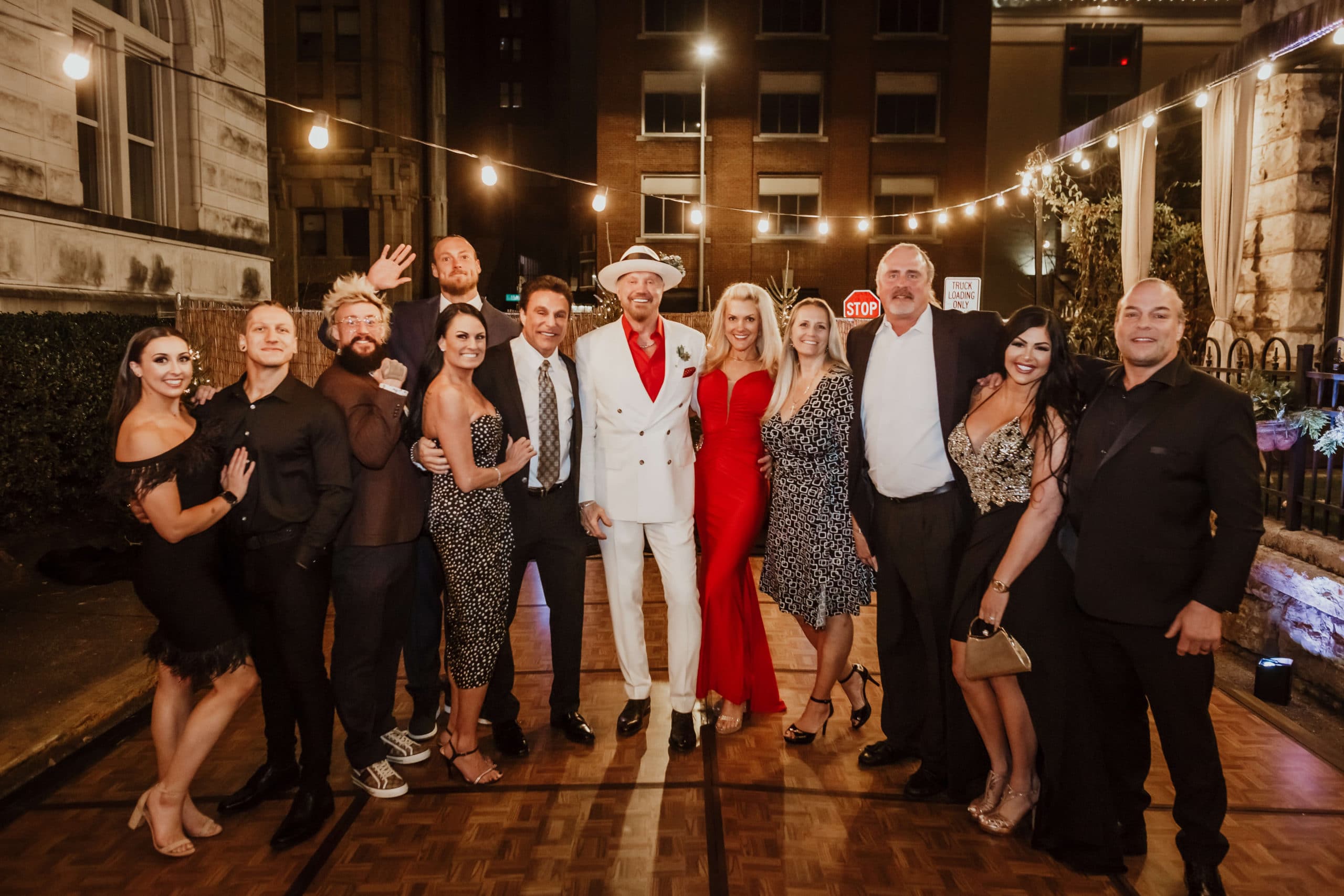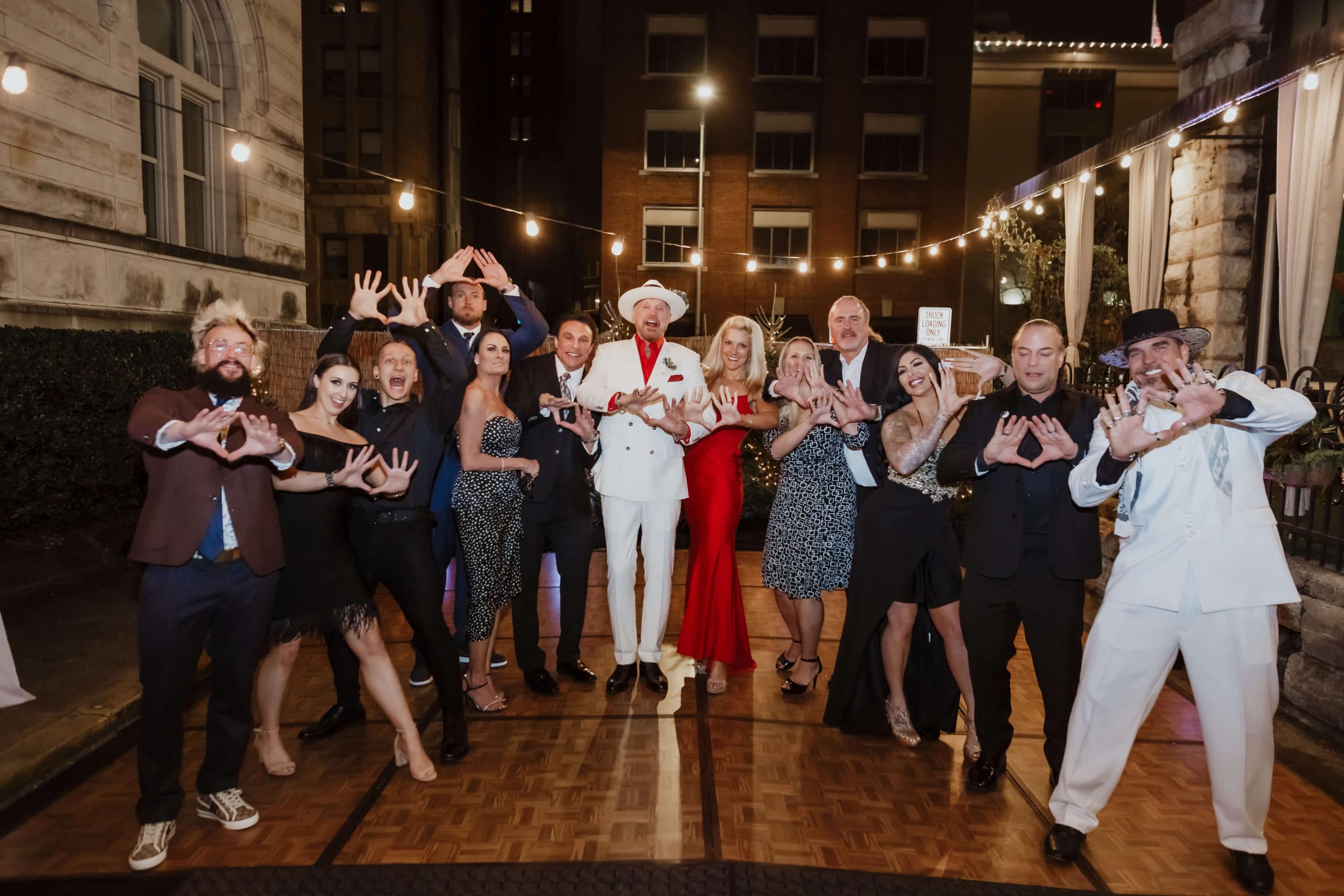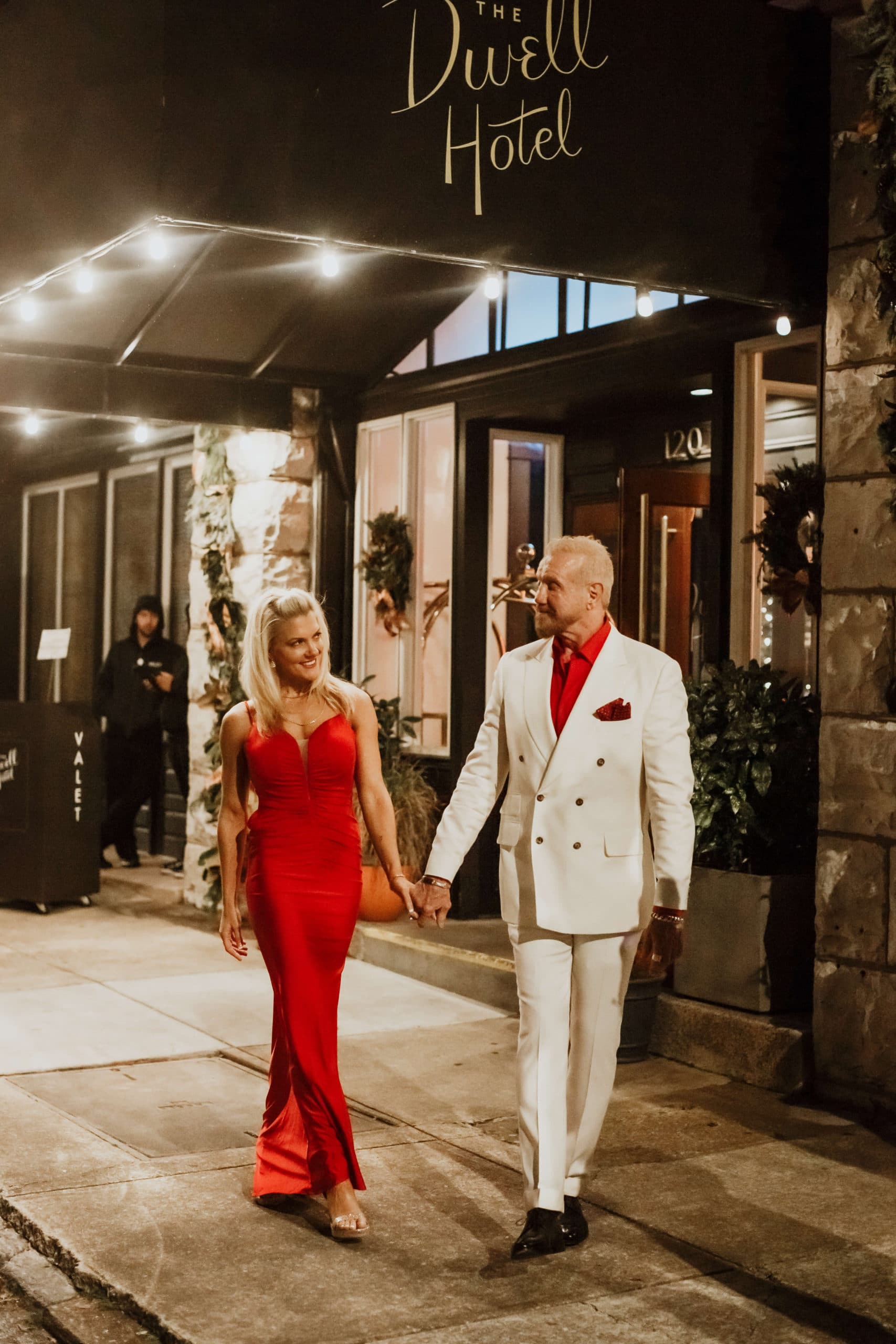 Should You Get Rehearsal Dinner Photo Coverage?
Not everyone does. Truly, it's up to you, your budget, and what's most important to you and your loved one(s). BUT since you're here, this is my 2 cents on rehearsal dinner coverage: These moments often produce more candid, sincere photos of your closest friends and family. There's nothing like the buzz of excitement the night before your wedding, and it's one of the few times you get to really sit down, mingle, and enjoy the fact that everyone came together in anticipation of your special day.
As a longtime Chattanooga local, I have countless ideas for locations in addition to those listed here, and I love trying something new. If you have something specific in mind for your rehearsal dinner or reception, but aren't sure where to look, let's chat about it!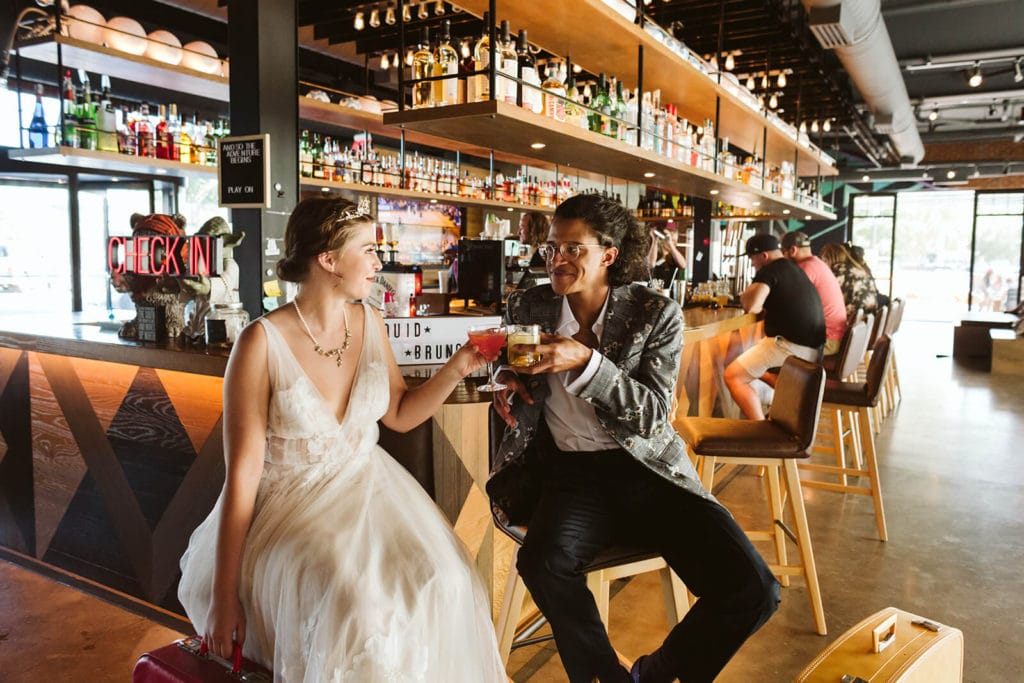 I'm Rachael Crowe of OKCrowe Photography. And—trust me—I'm honored you're here. As much as it means to you to have photographs of your precious moments, it means just as much to me that I can do what I love for a living: capturing those very moments! Weddings are custom, and so my packages can be, too. Rehearsal dinner coverage is simply an add-on, just like a second shooter, a photo booth, and more.
Fill out my quick, online contact form or drop me an email at [email protected] so we can start planning today 🙂
Pin this blog for later! ↓