When Moxy Chattanooga contacted me to photograph their styled LGBTQ wedding in Chattanooga, I jumped at the opportunity! I am so excited to show you this shoot, which was also featured by Equally Wed. Equally Wed is a beautiful resource for modern LGBTQ+ couples and promotes LGBTQ+ inclusive wedding professionals like me!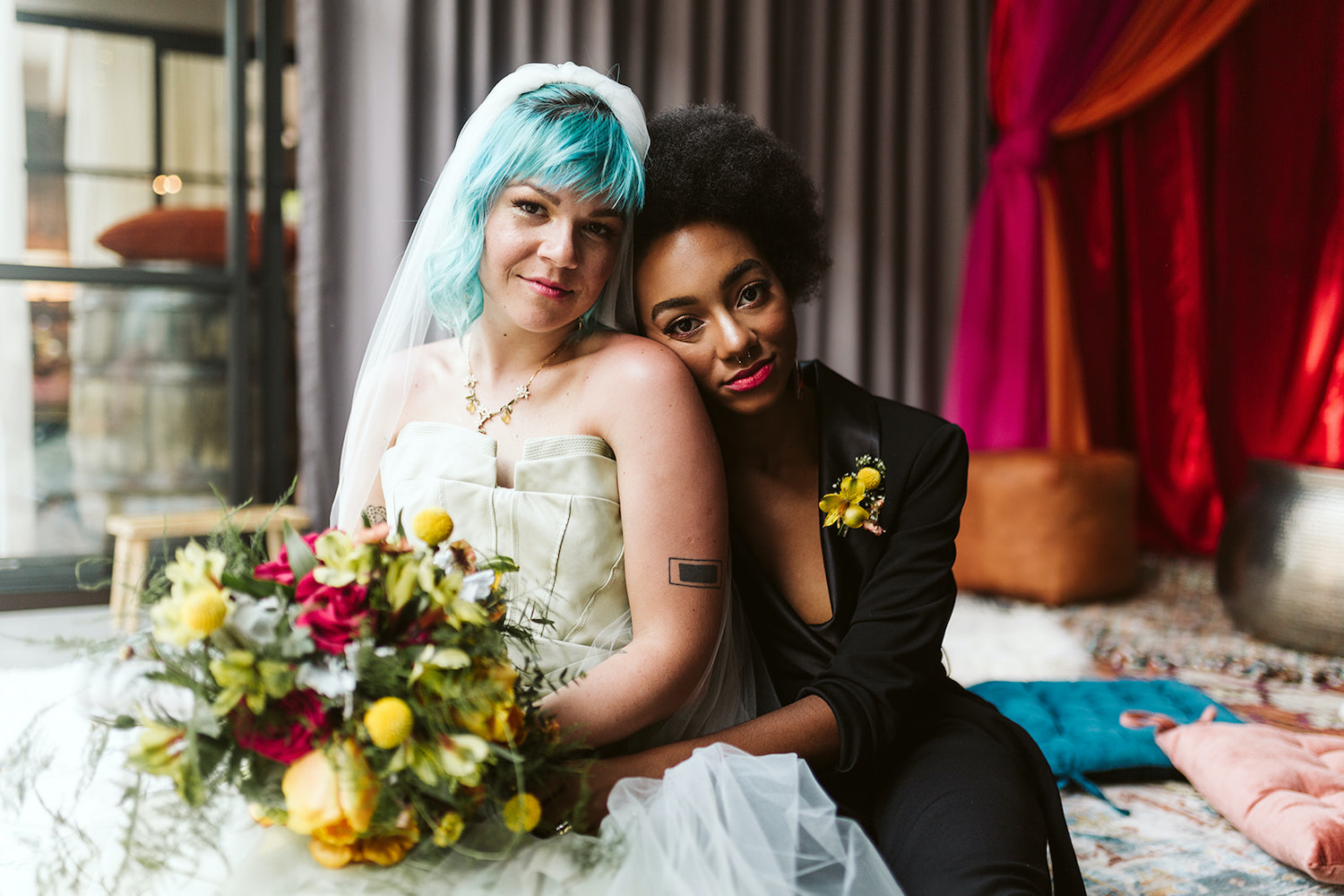 LGBTQ WEDDING IN CHATTANOOGA
Moxy Chattanooga, a hotel downtown, offers a wonderful venue space for weddings. While many venues aren't yet open to LGBTQ weddings in Chattanooga, Moxy planned and hosted this styled LGBTQ wedding to highlight the fact that they are an inclusive venue for queer couples. I was beyond thrilled to work with Moxy and their event coordinators as their photographer for the day.
Something that made me appreciate this shoot even more: Moxy intentionally chose LGBTQ models. Although the models in these photos are not a couple, they are members of the LGBTQ community. They also were major players in creating the final looks of this styled wedding!
Alecia, a local artist, designed the backdrop at the ceremony site helped style other aspects of the day. Christina was the makeup artist on site. You can see more of their work at the links I've included below.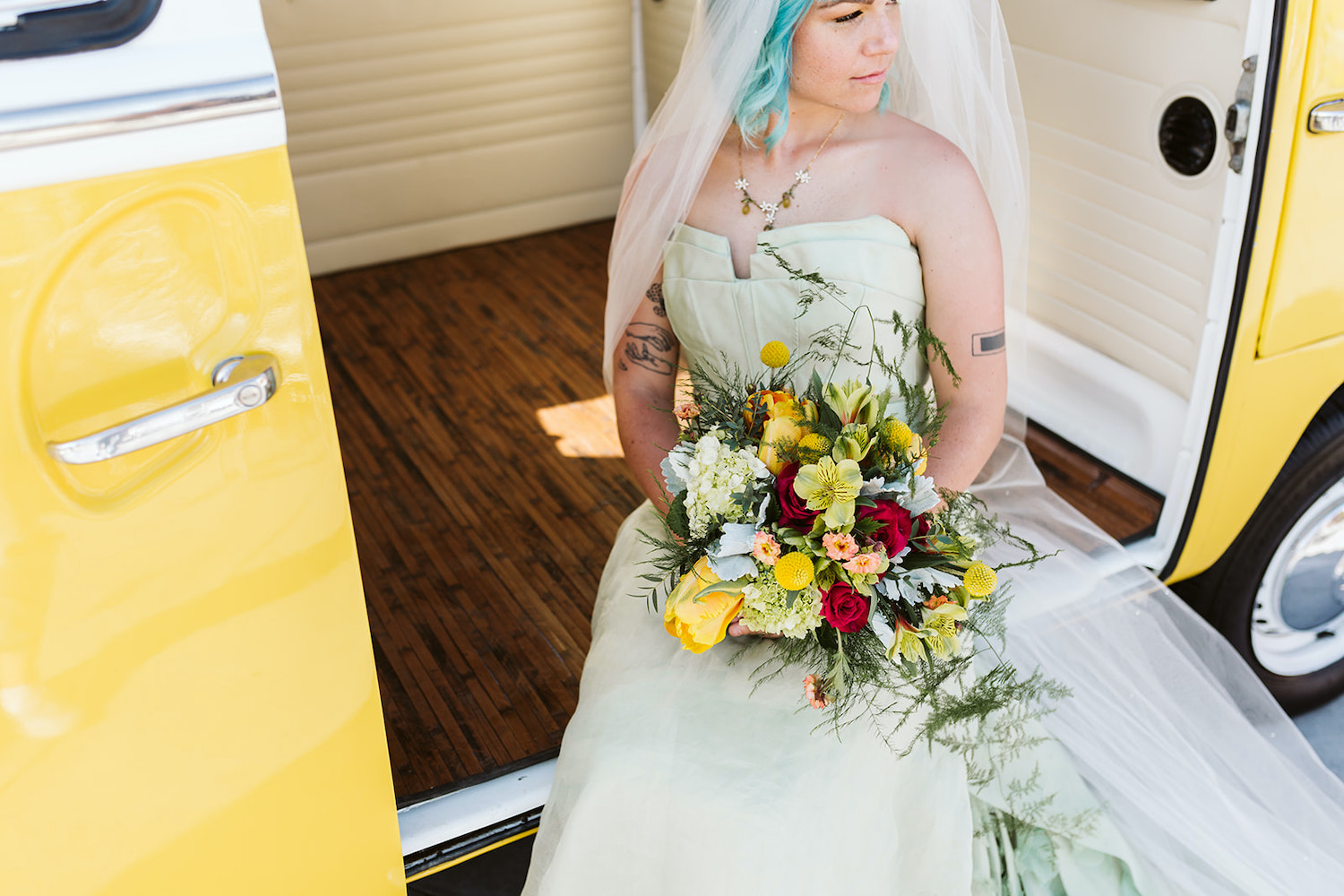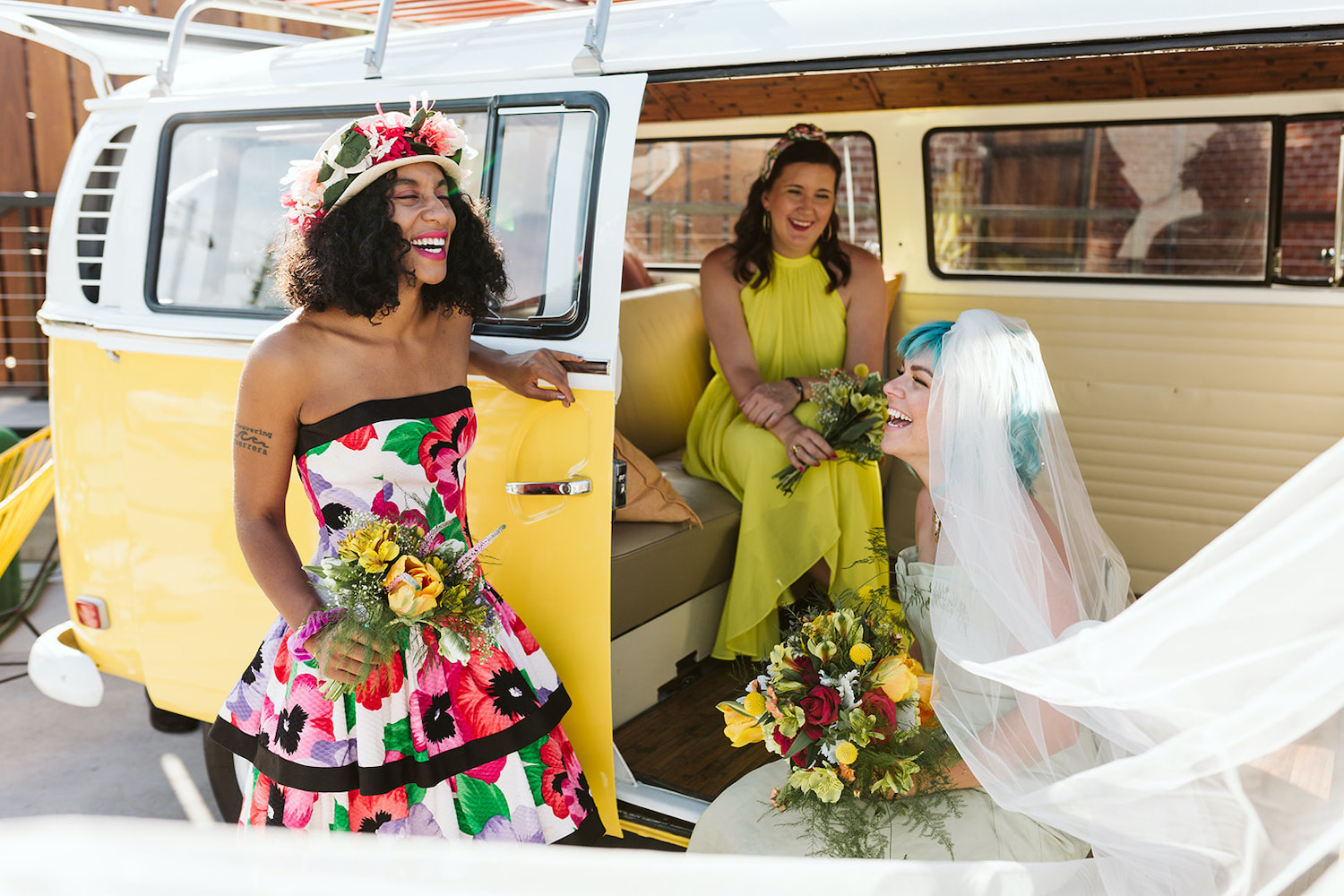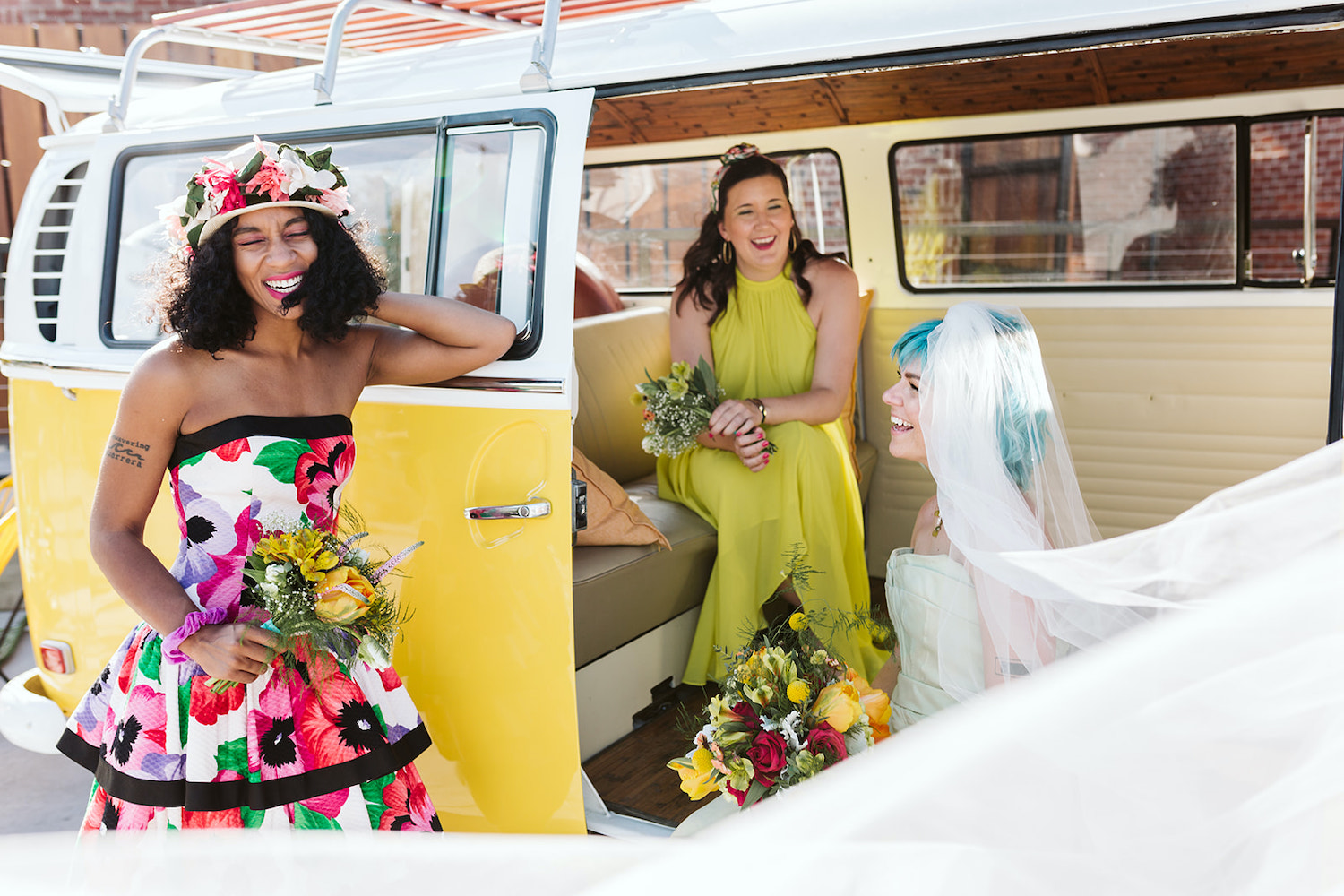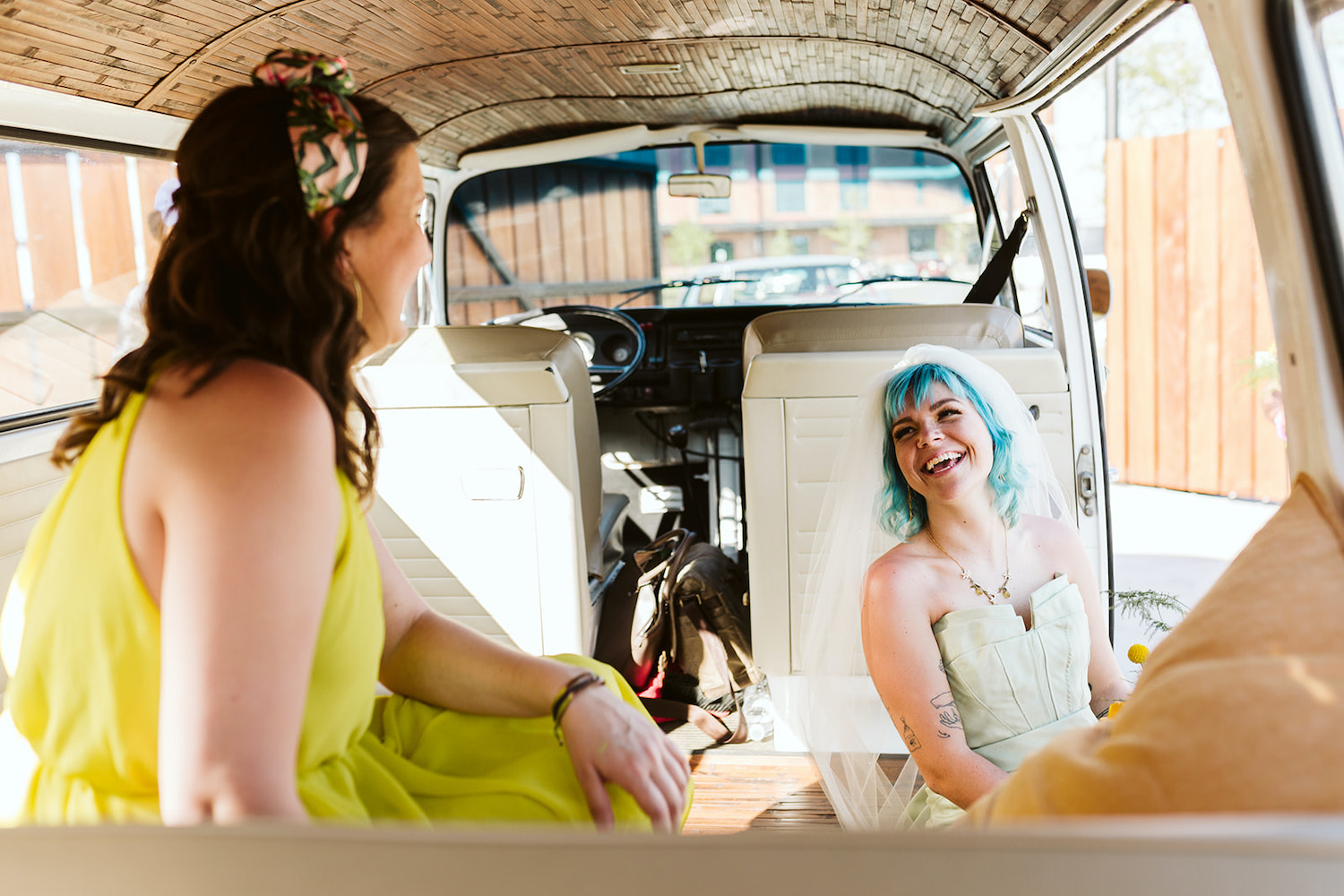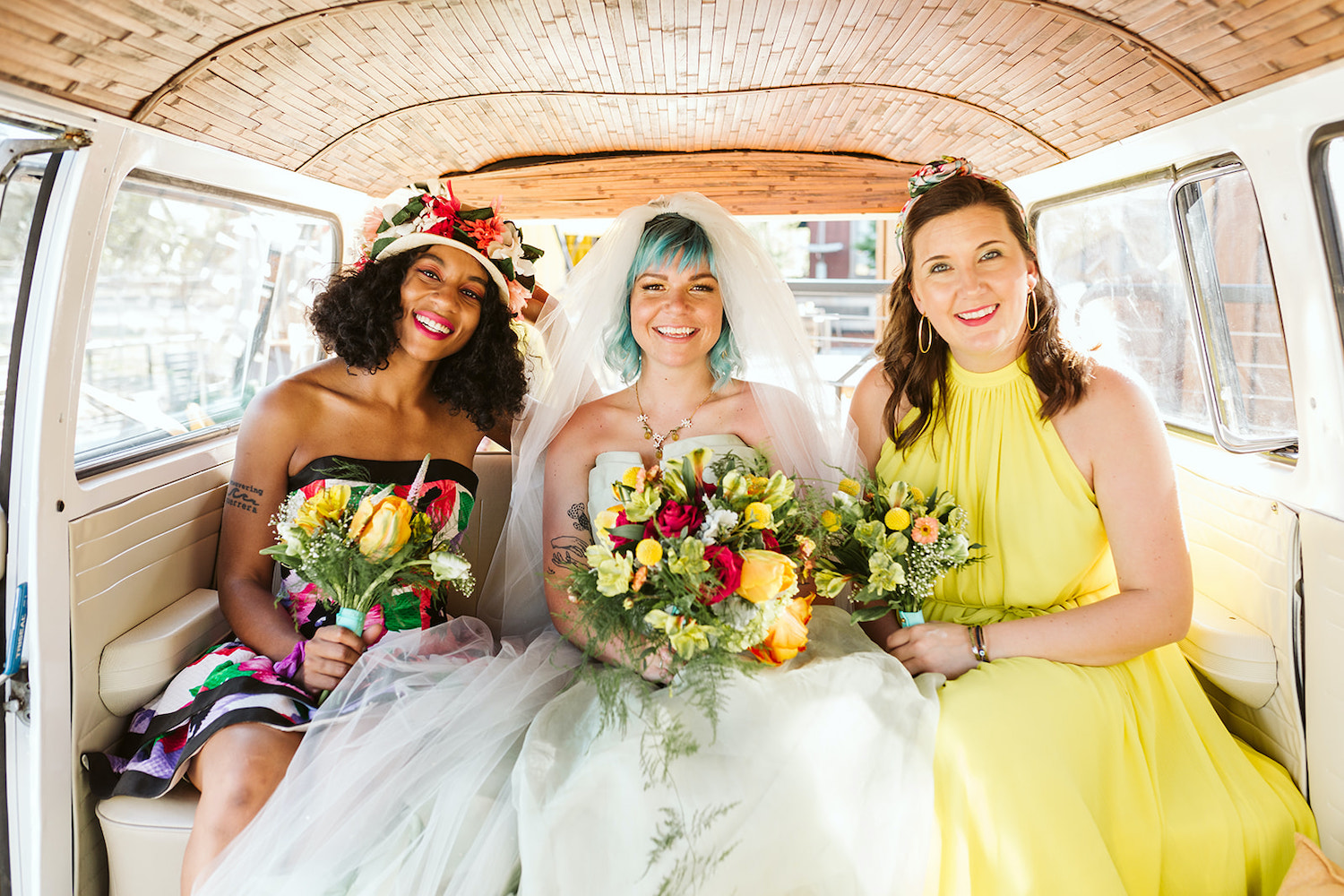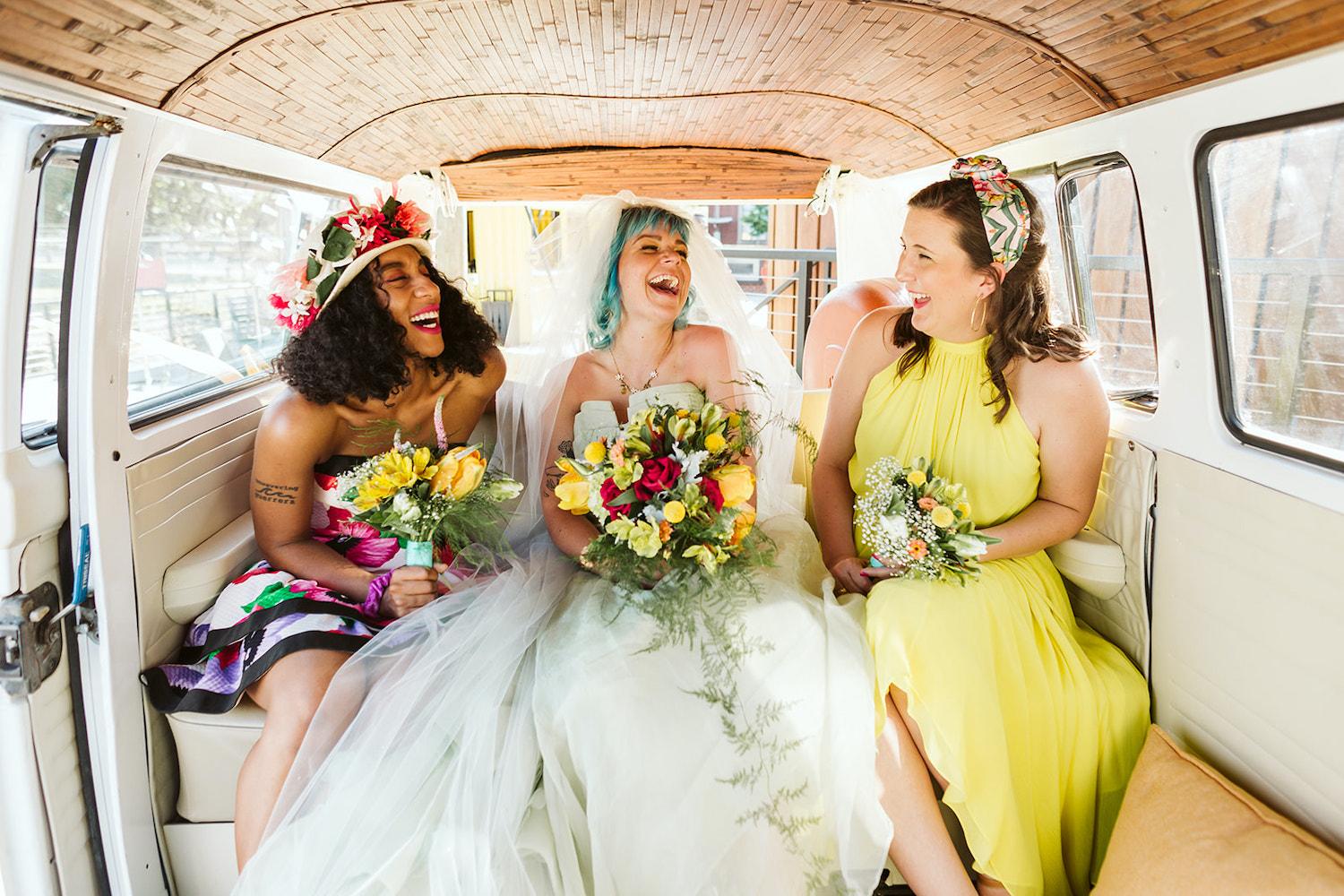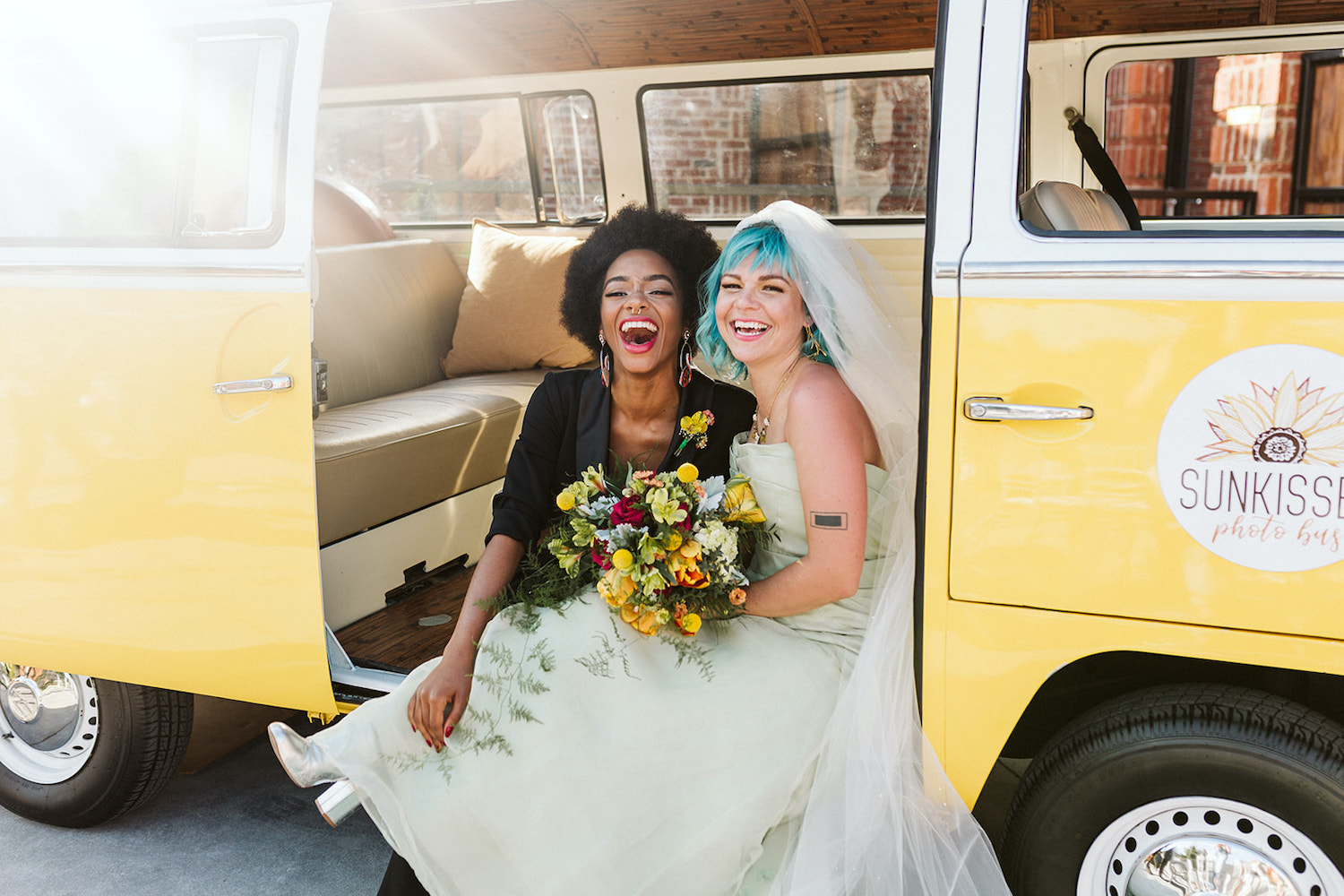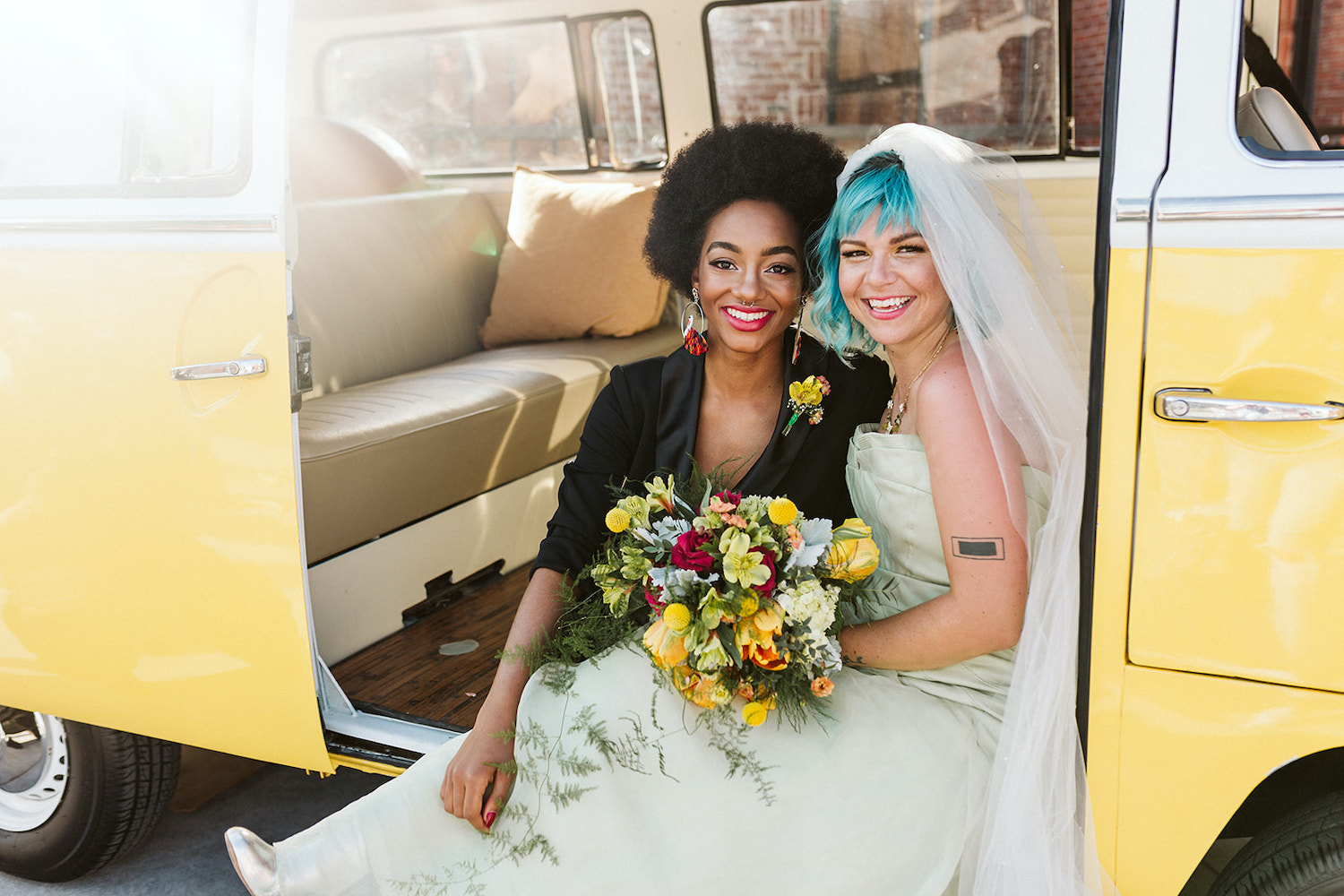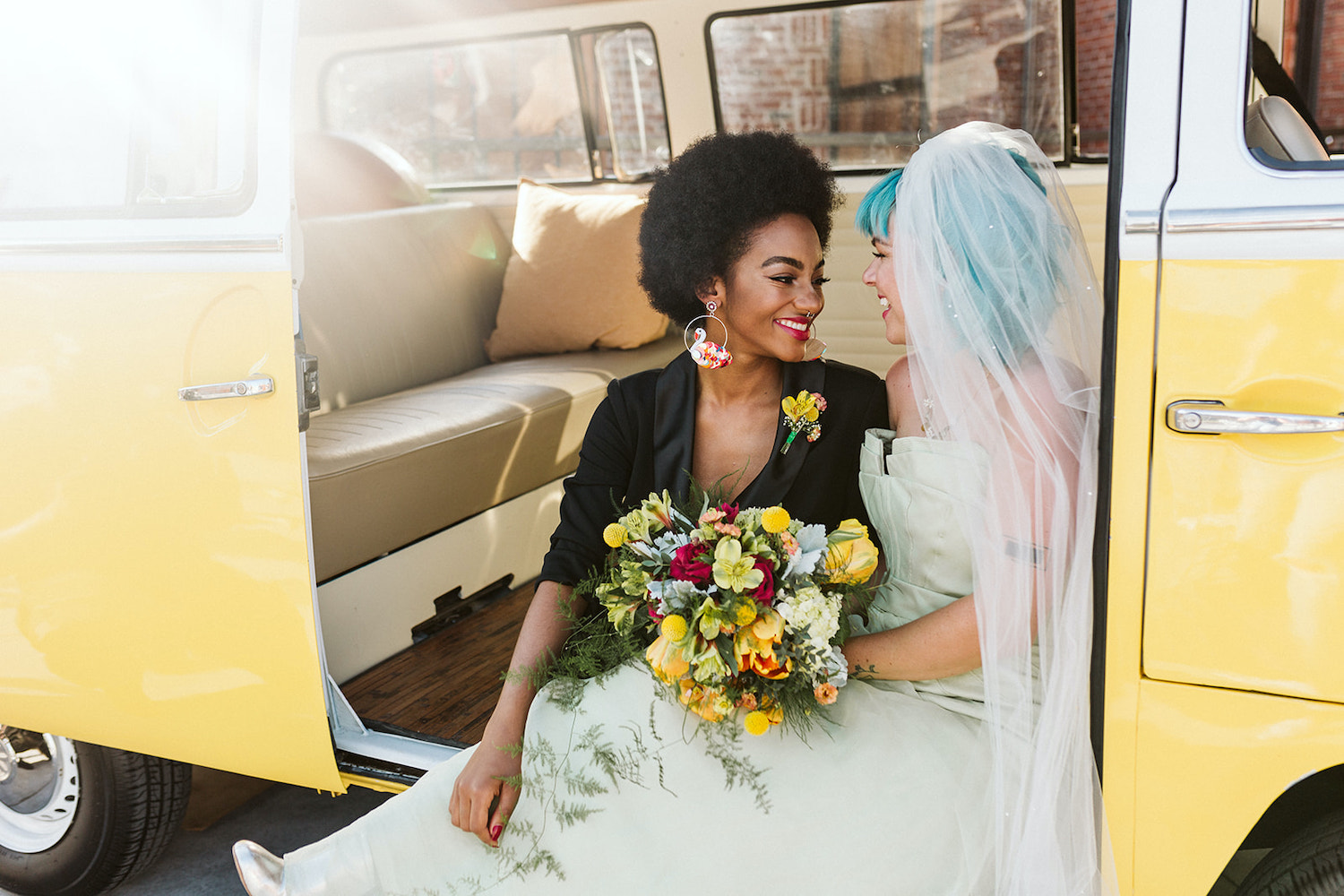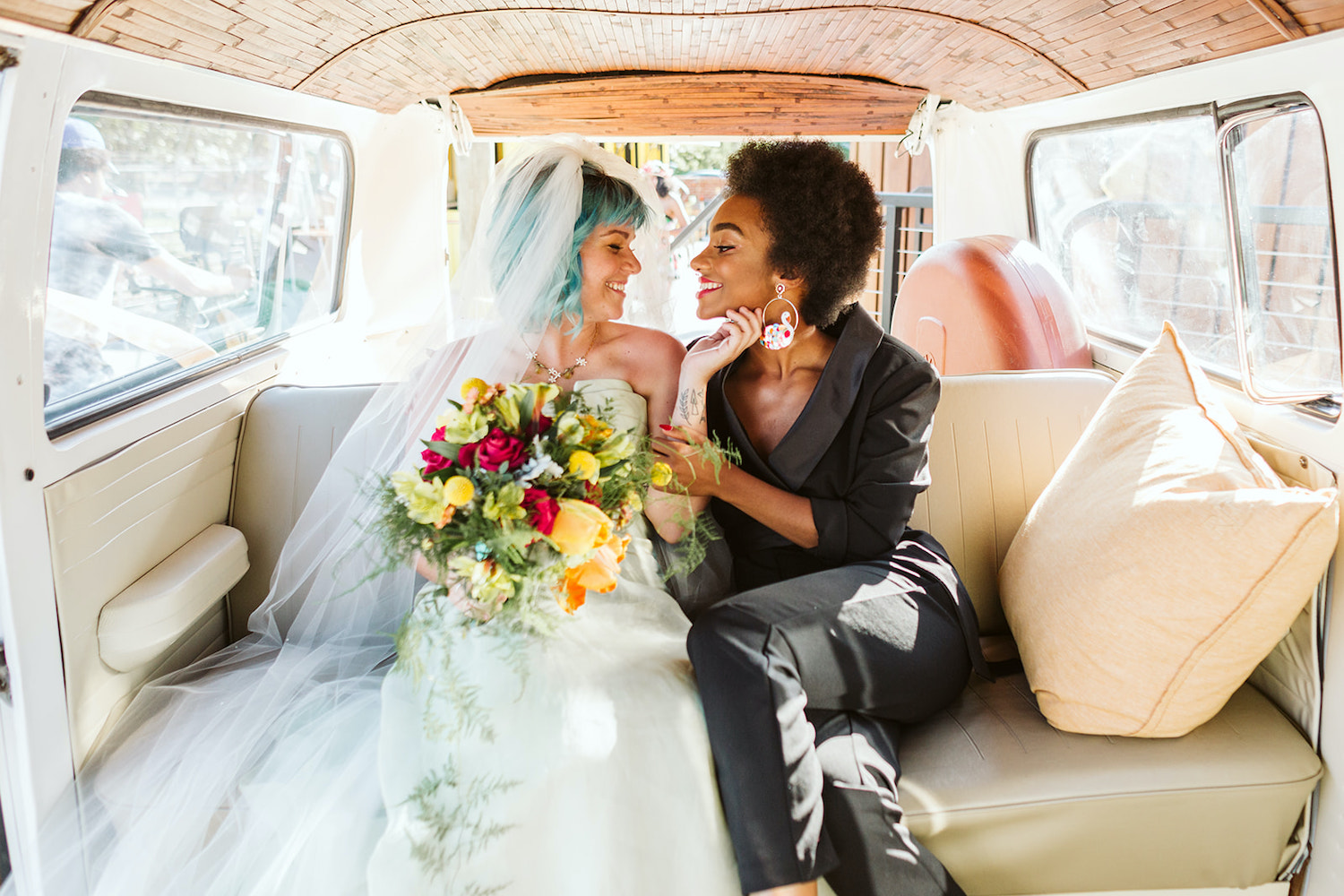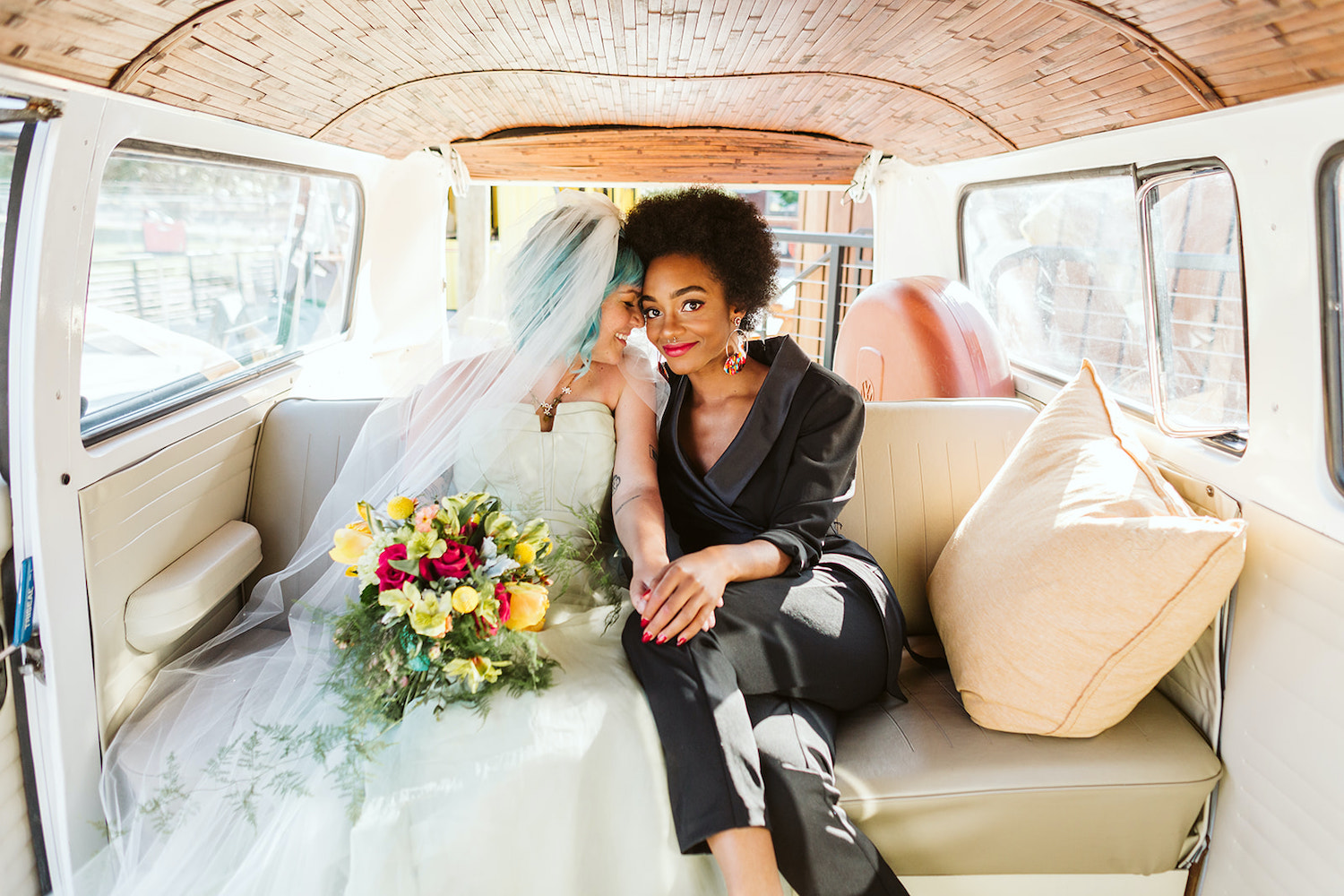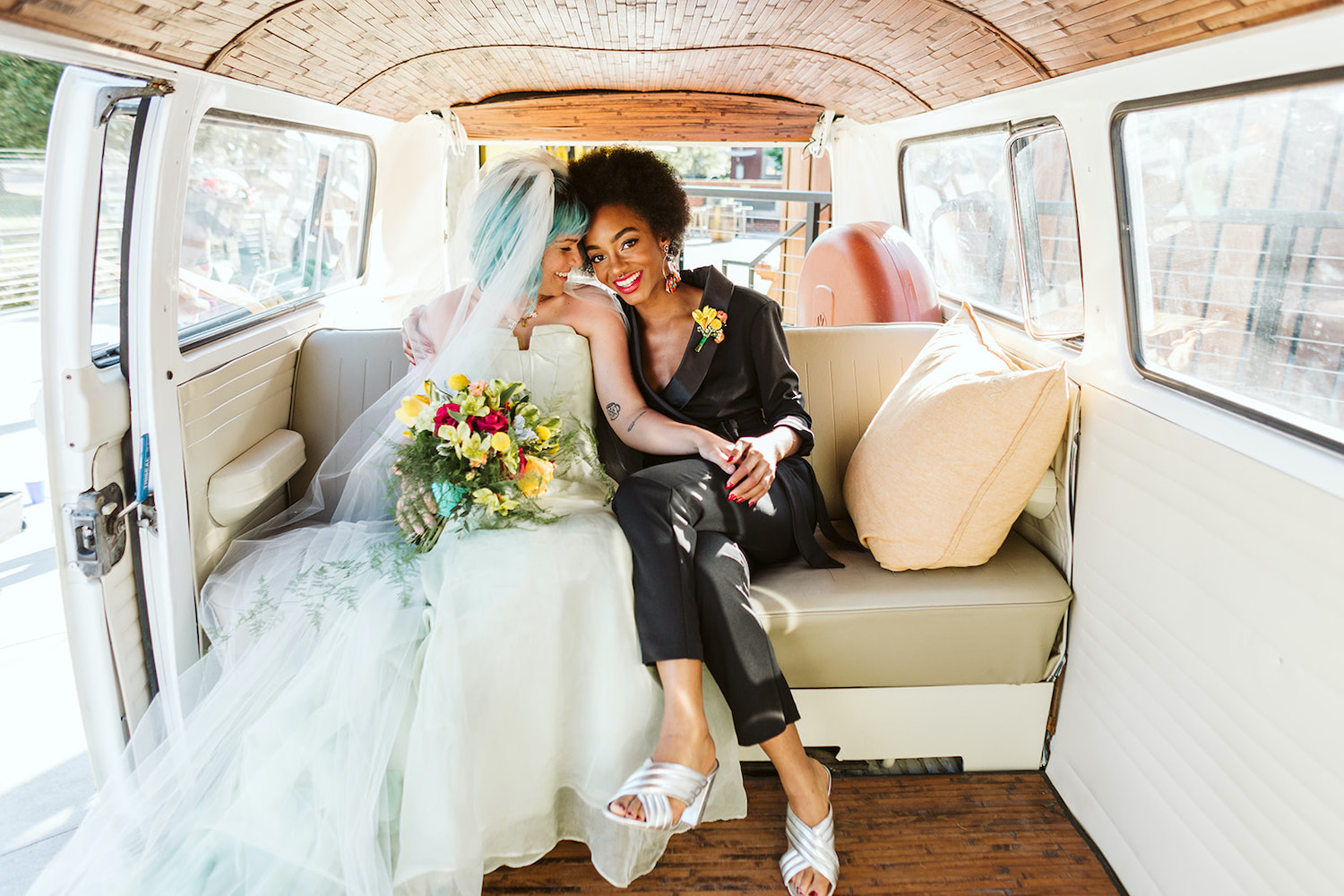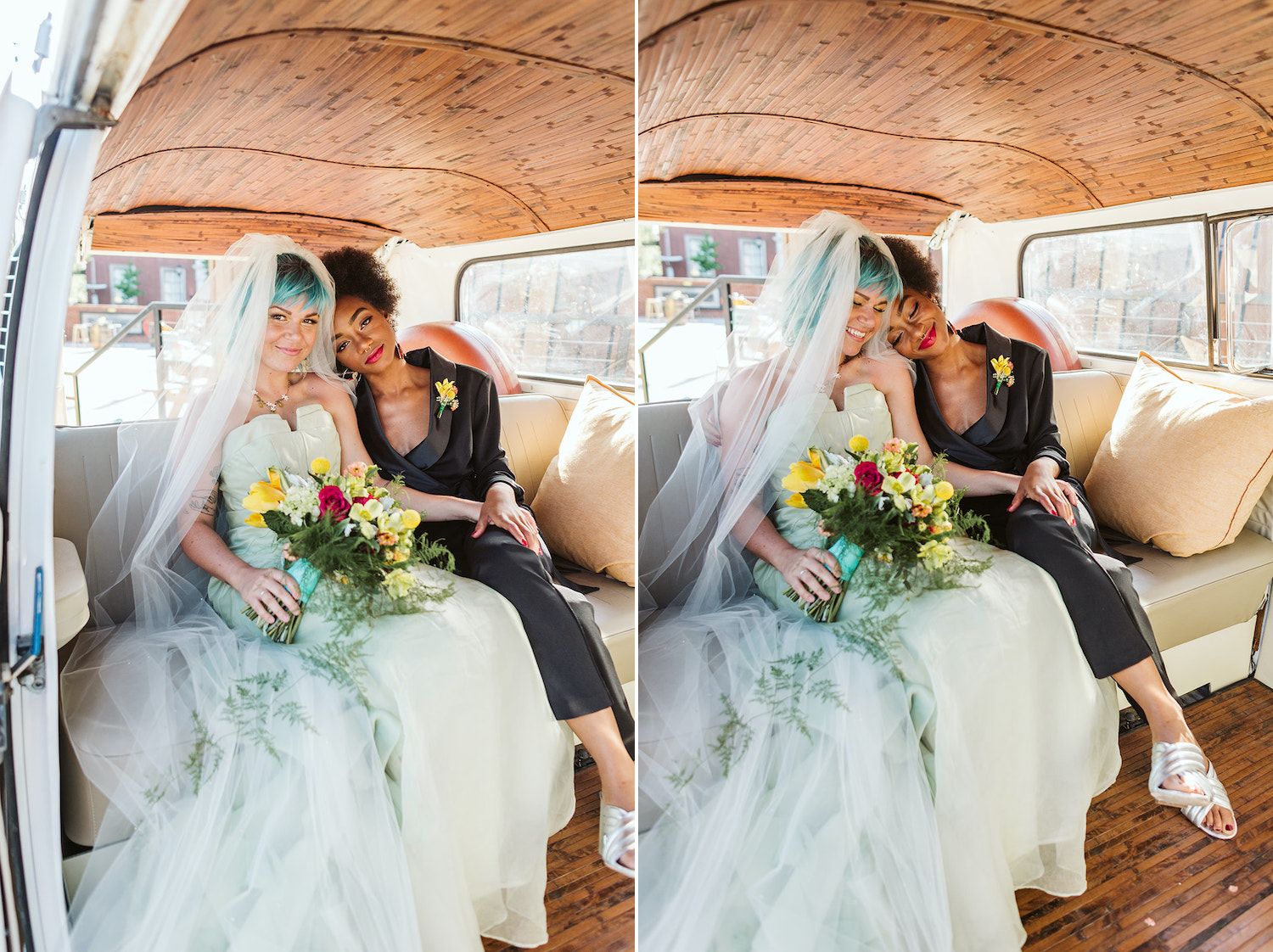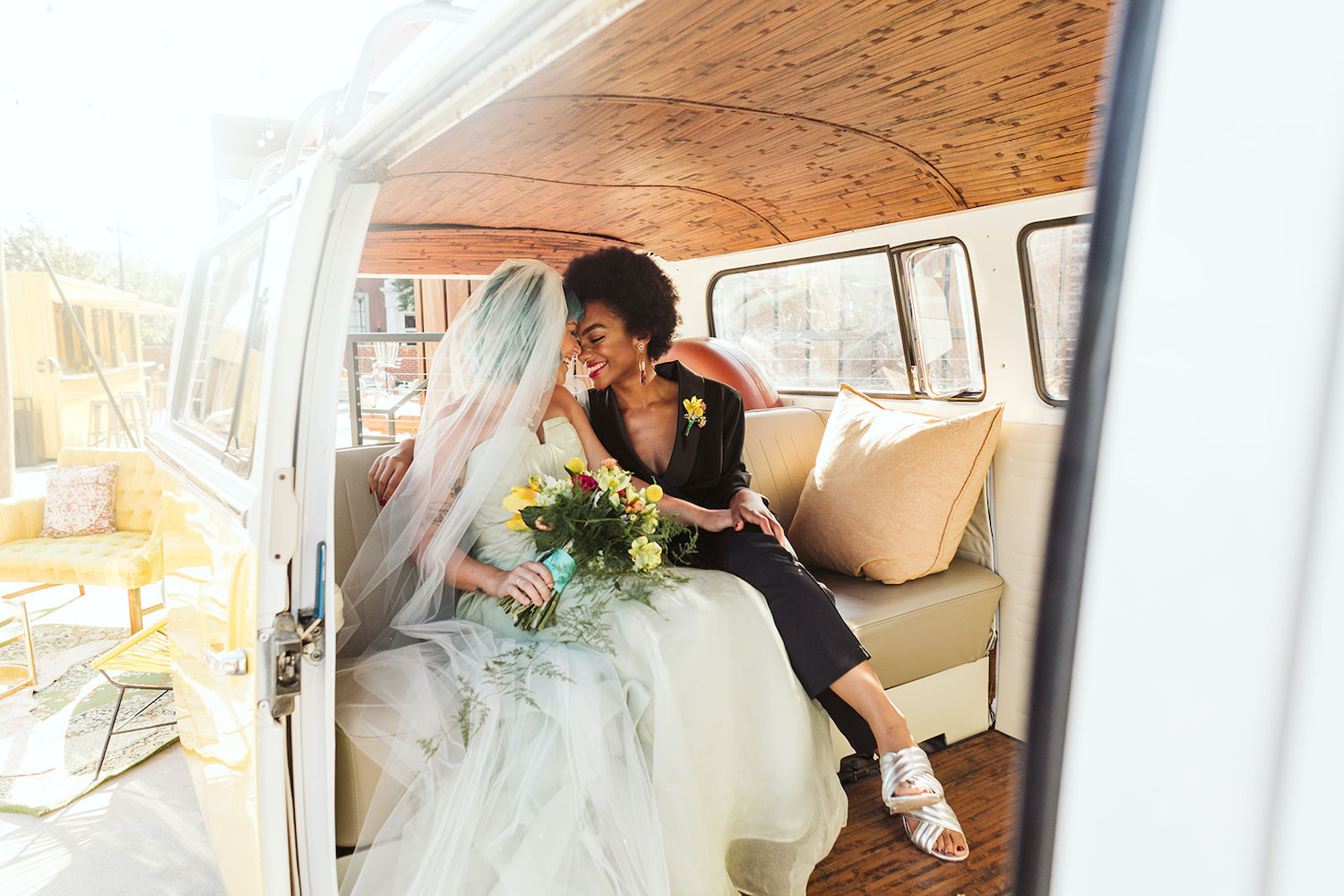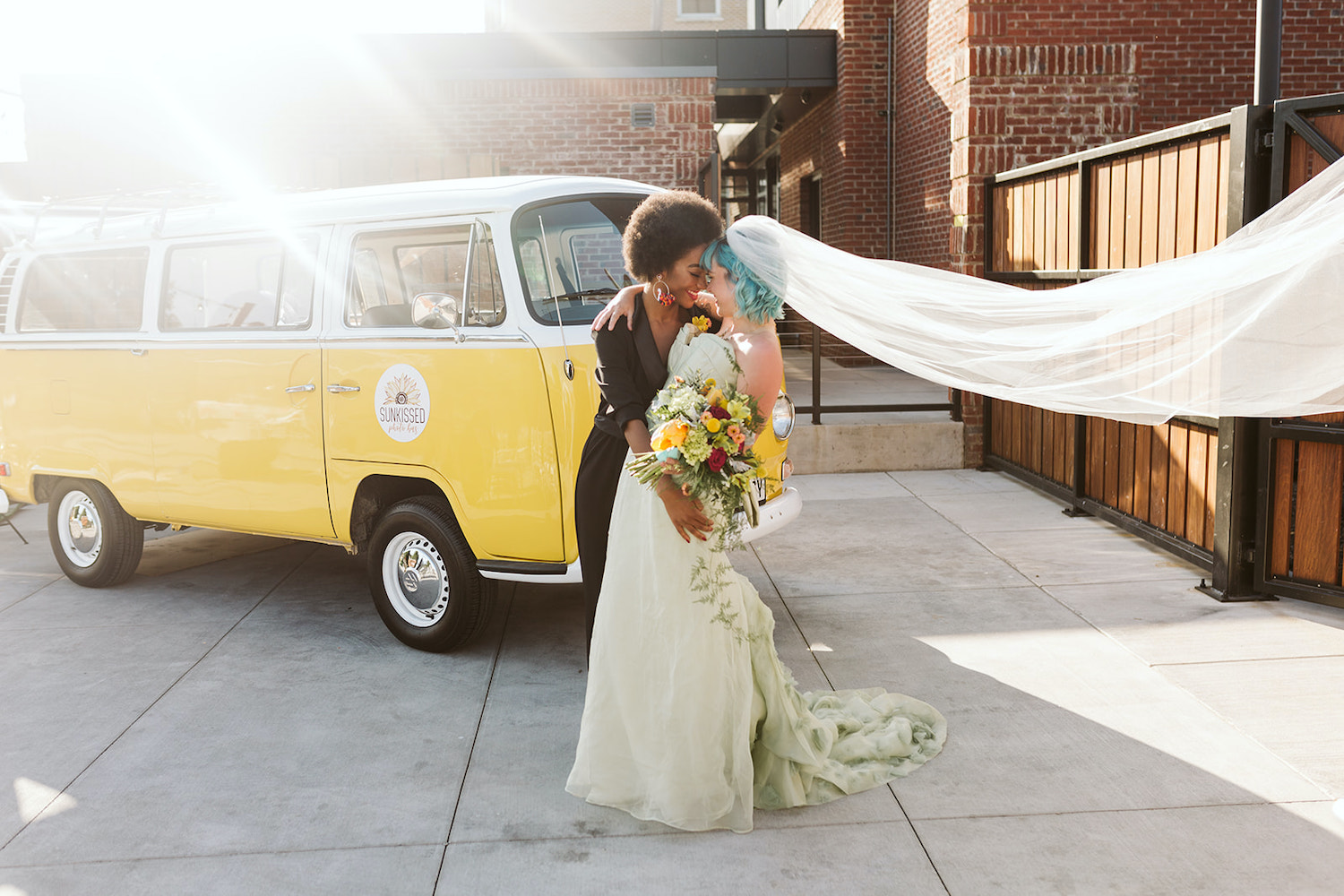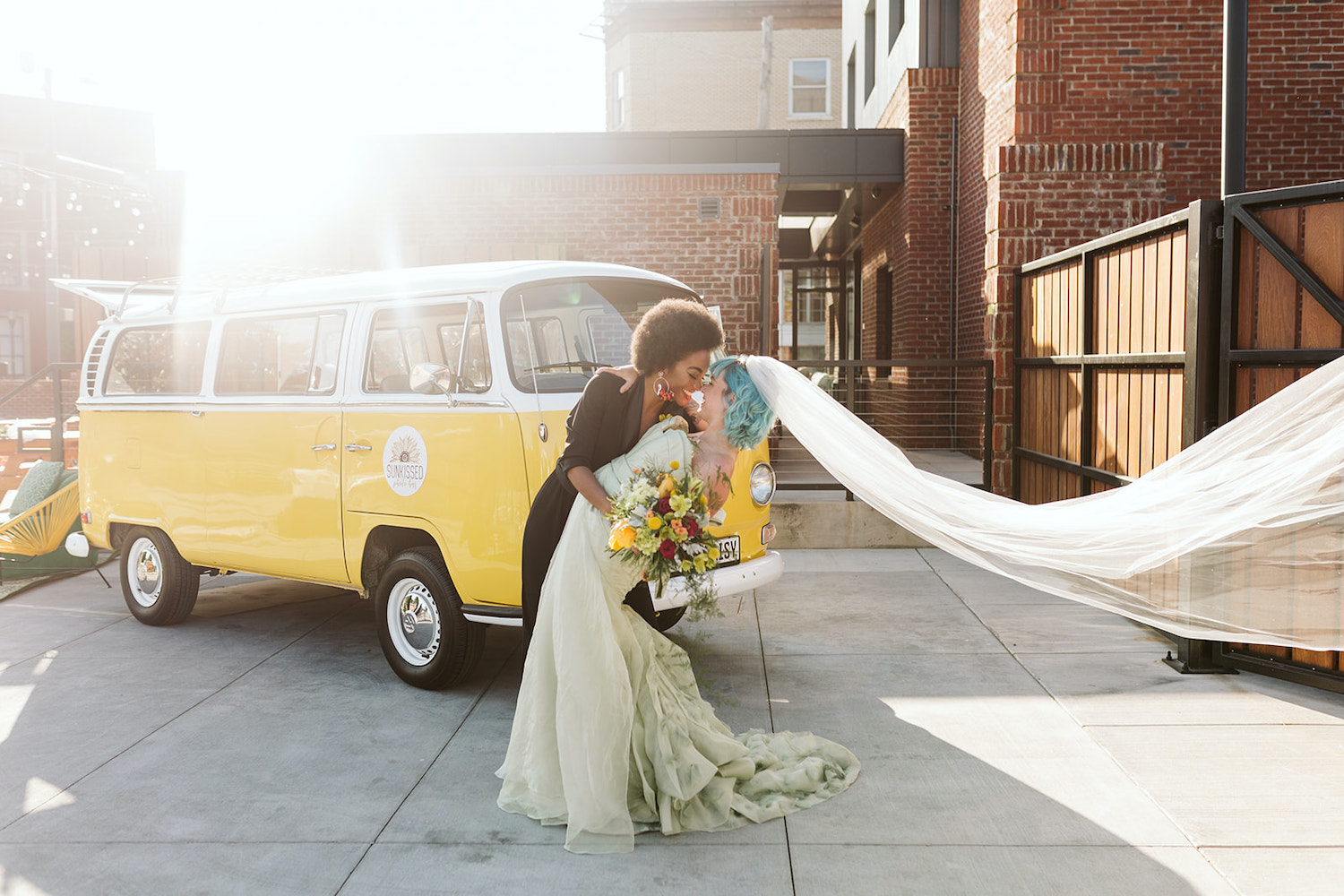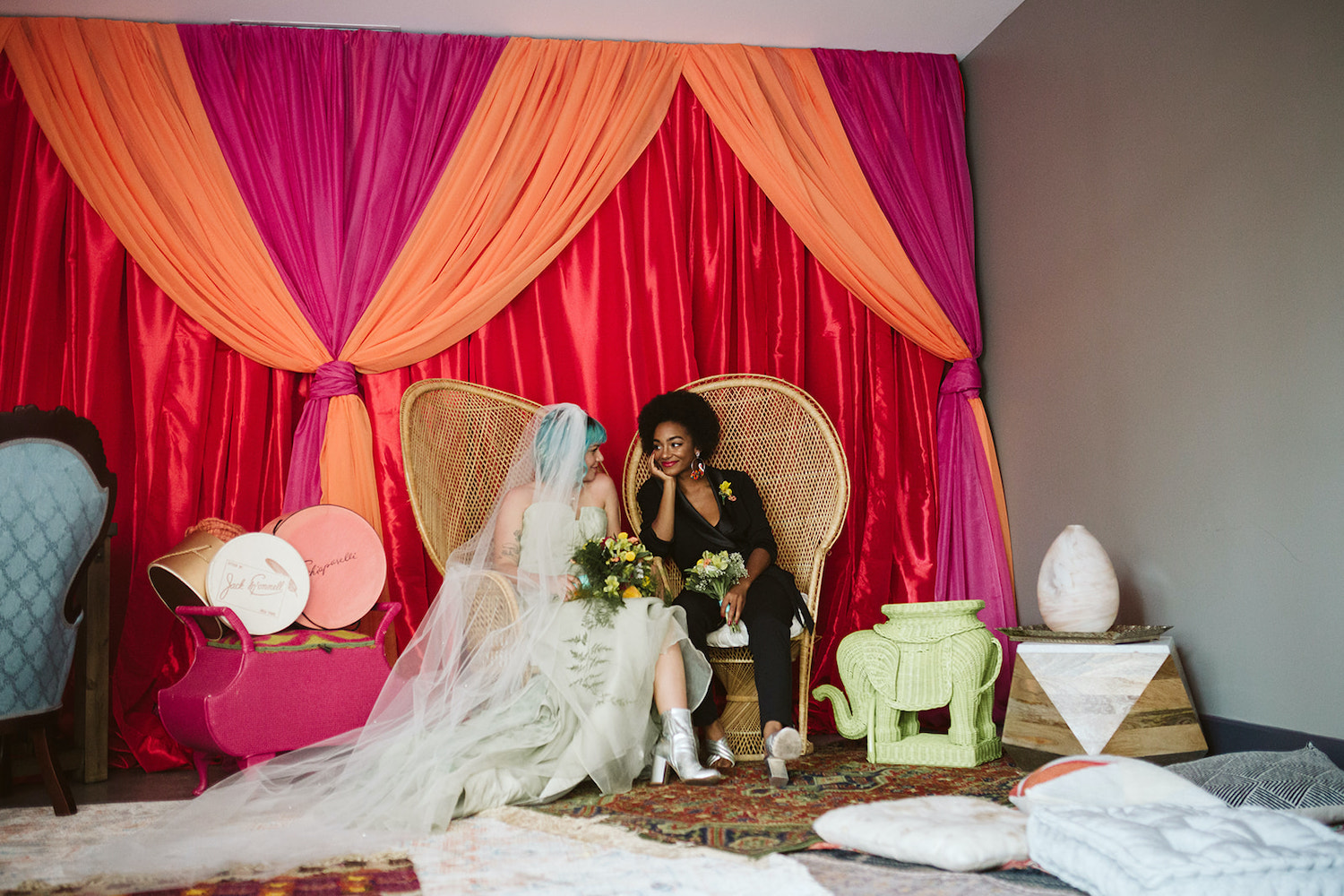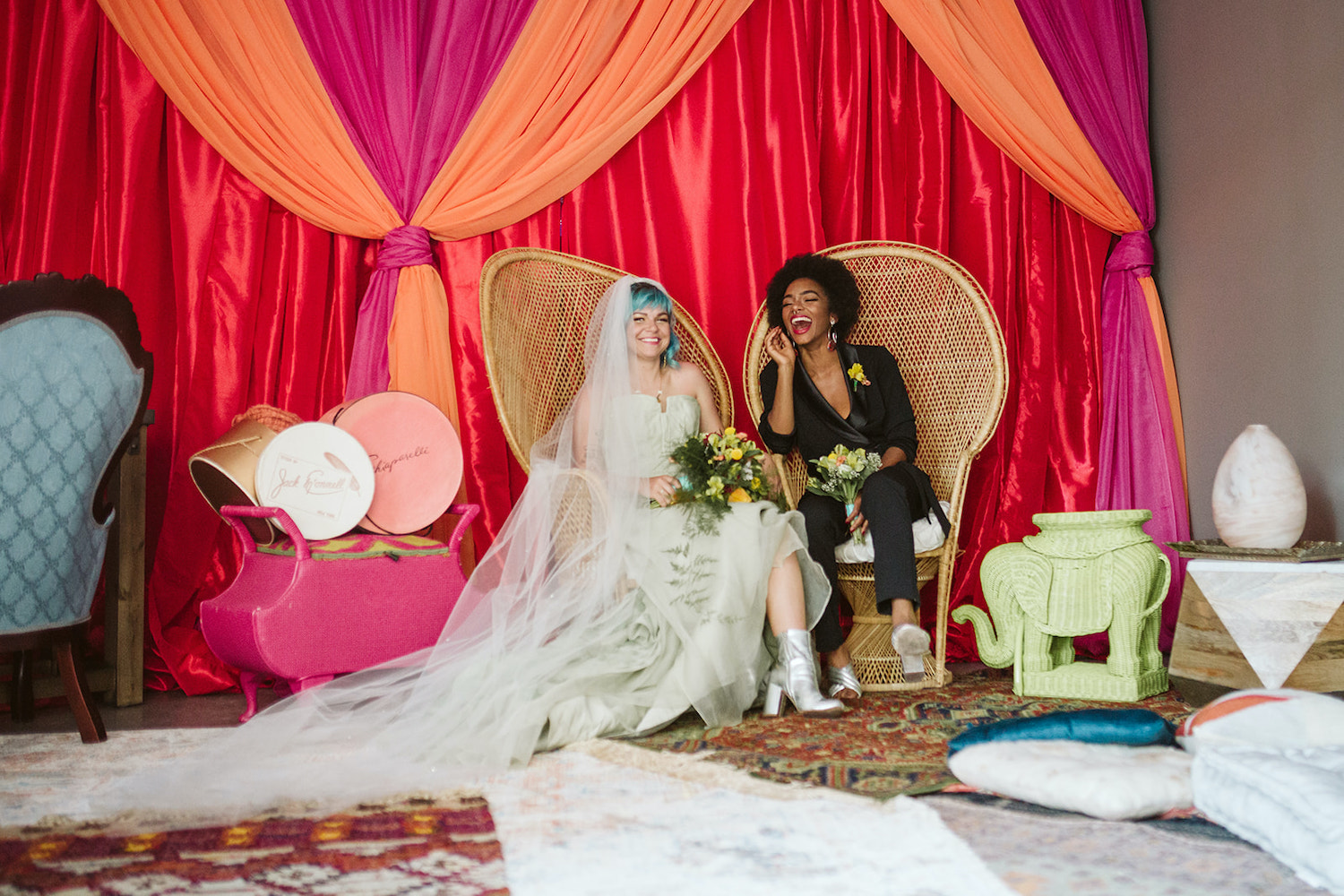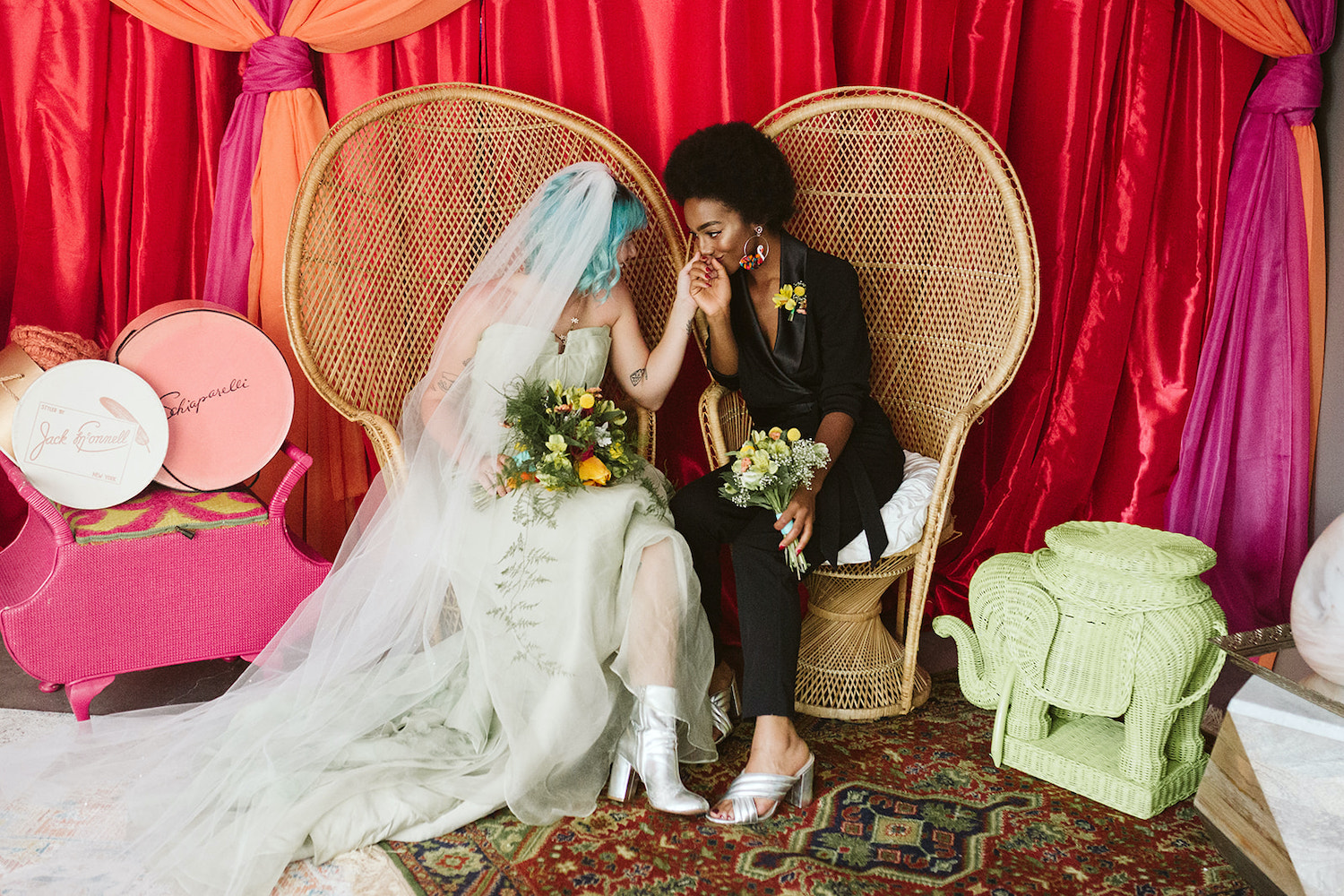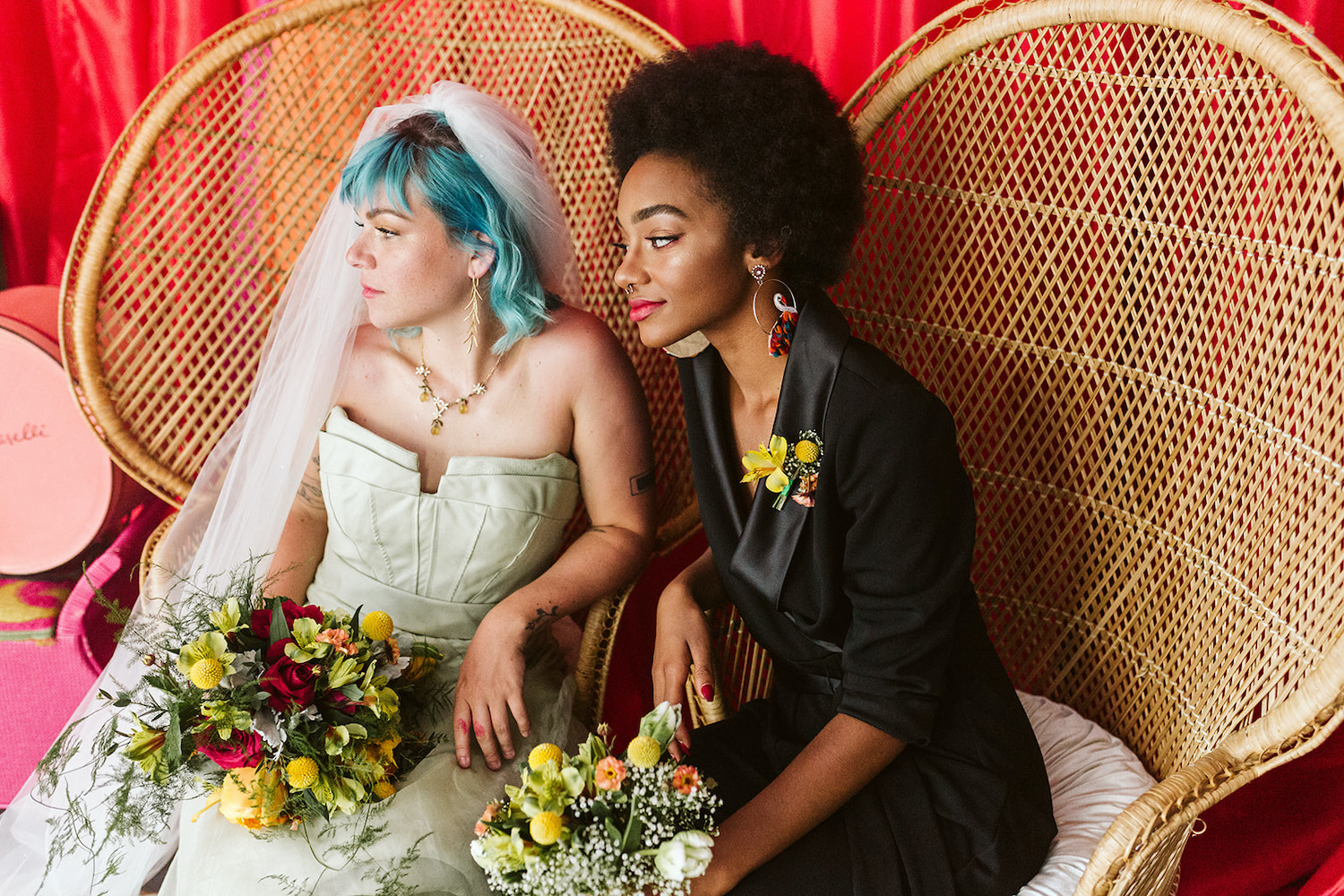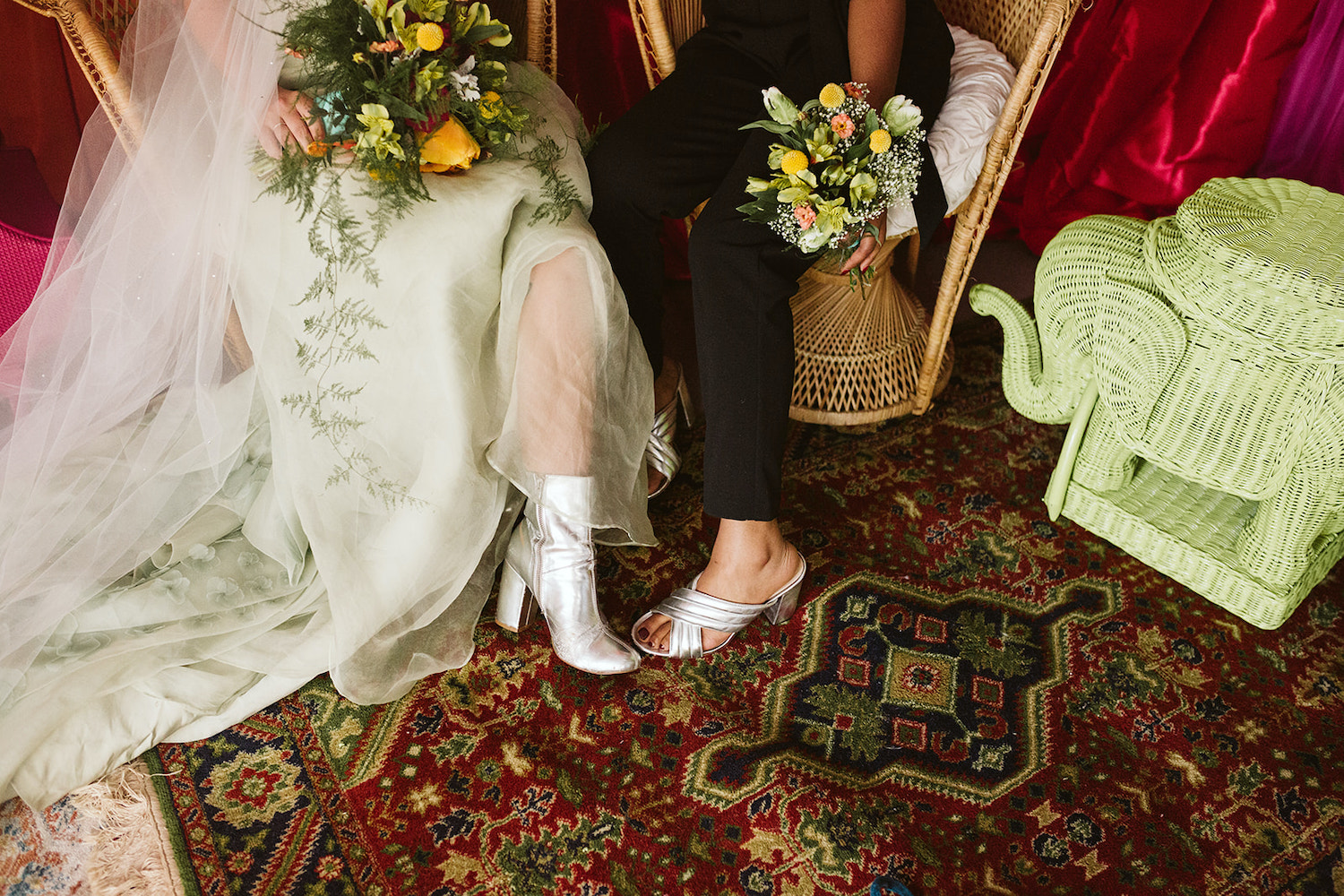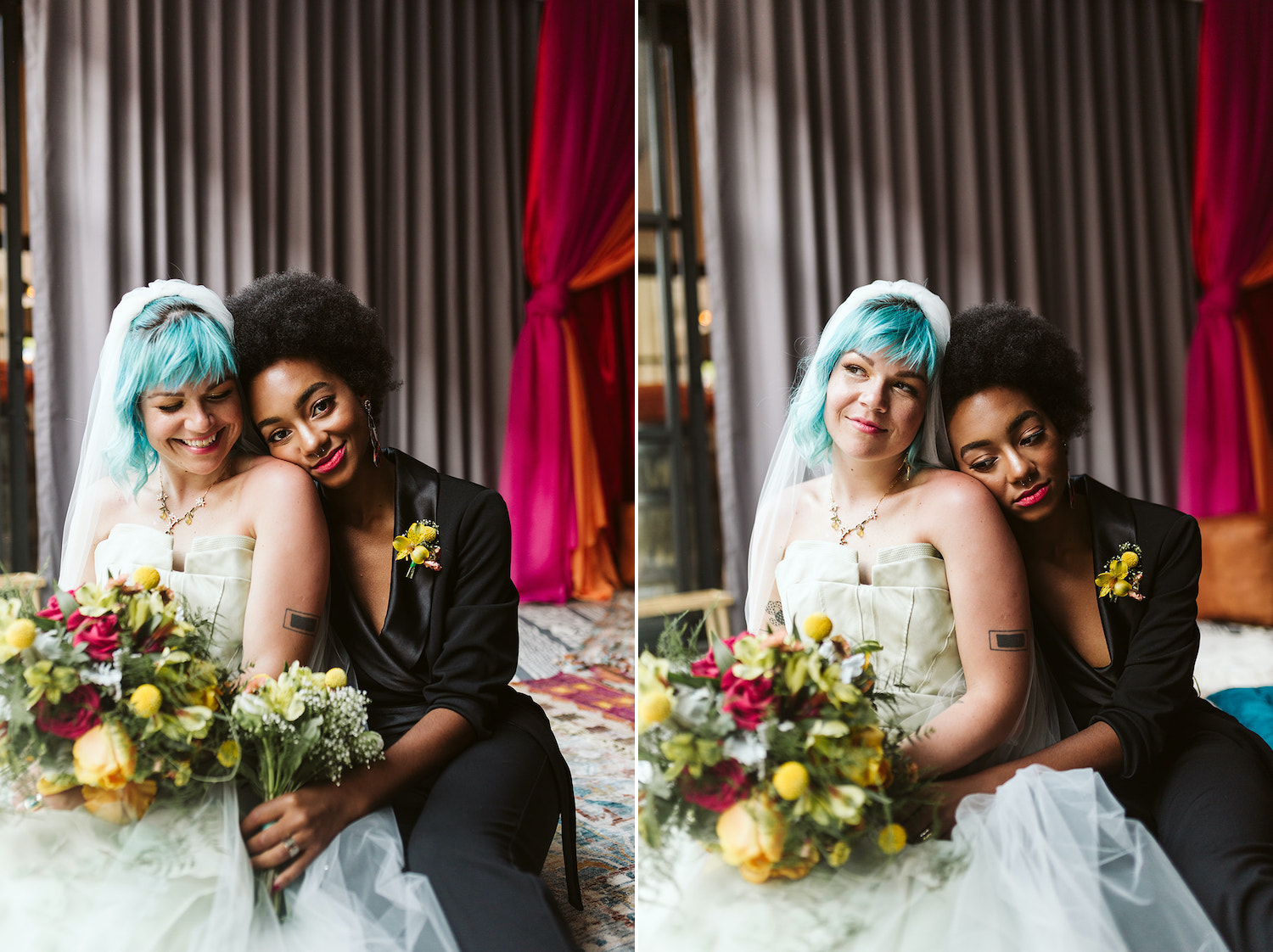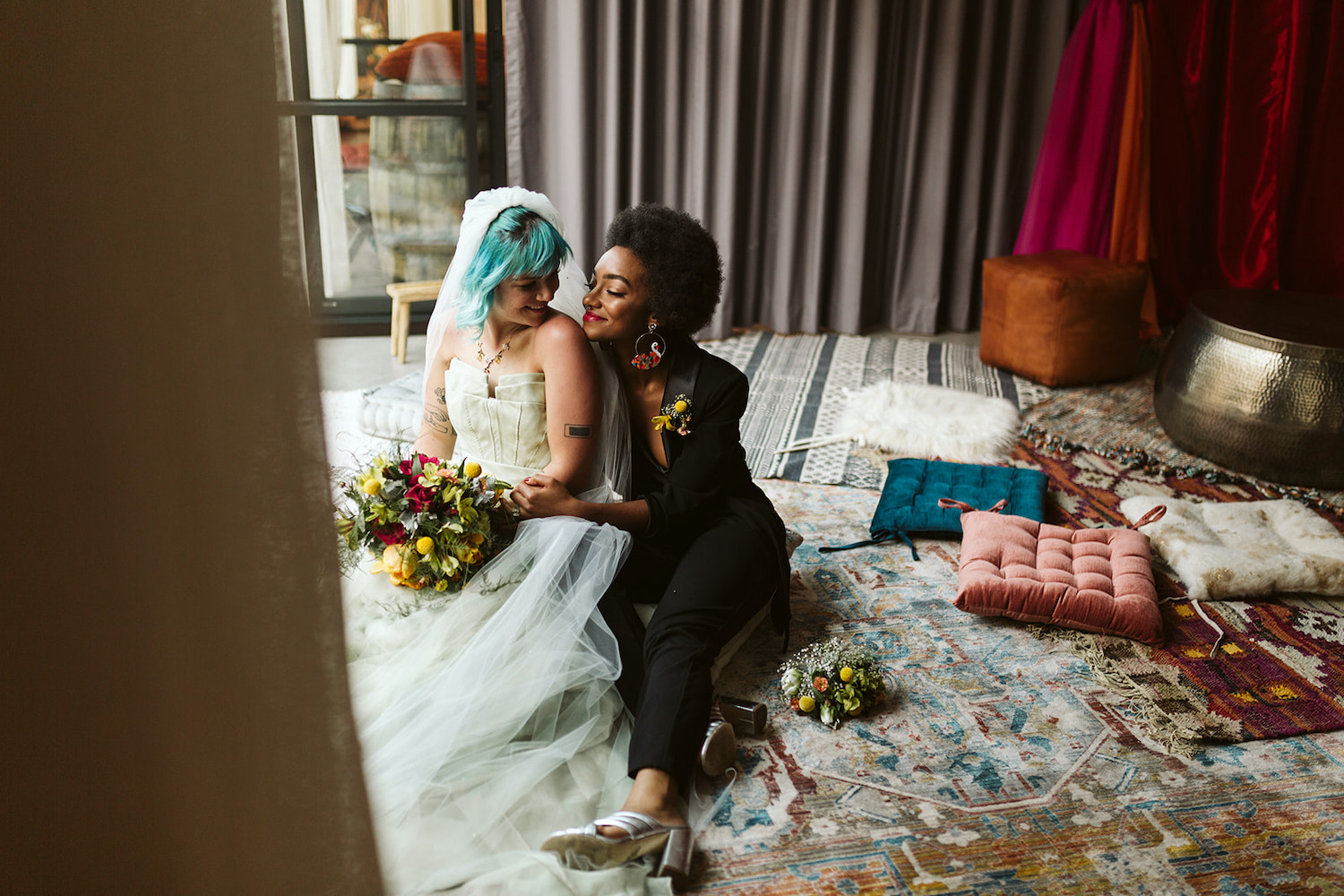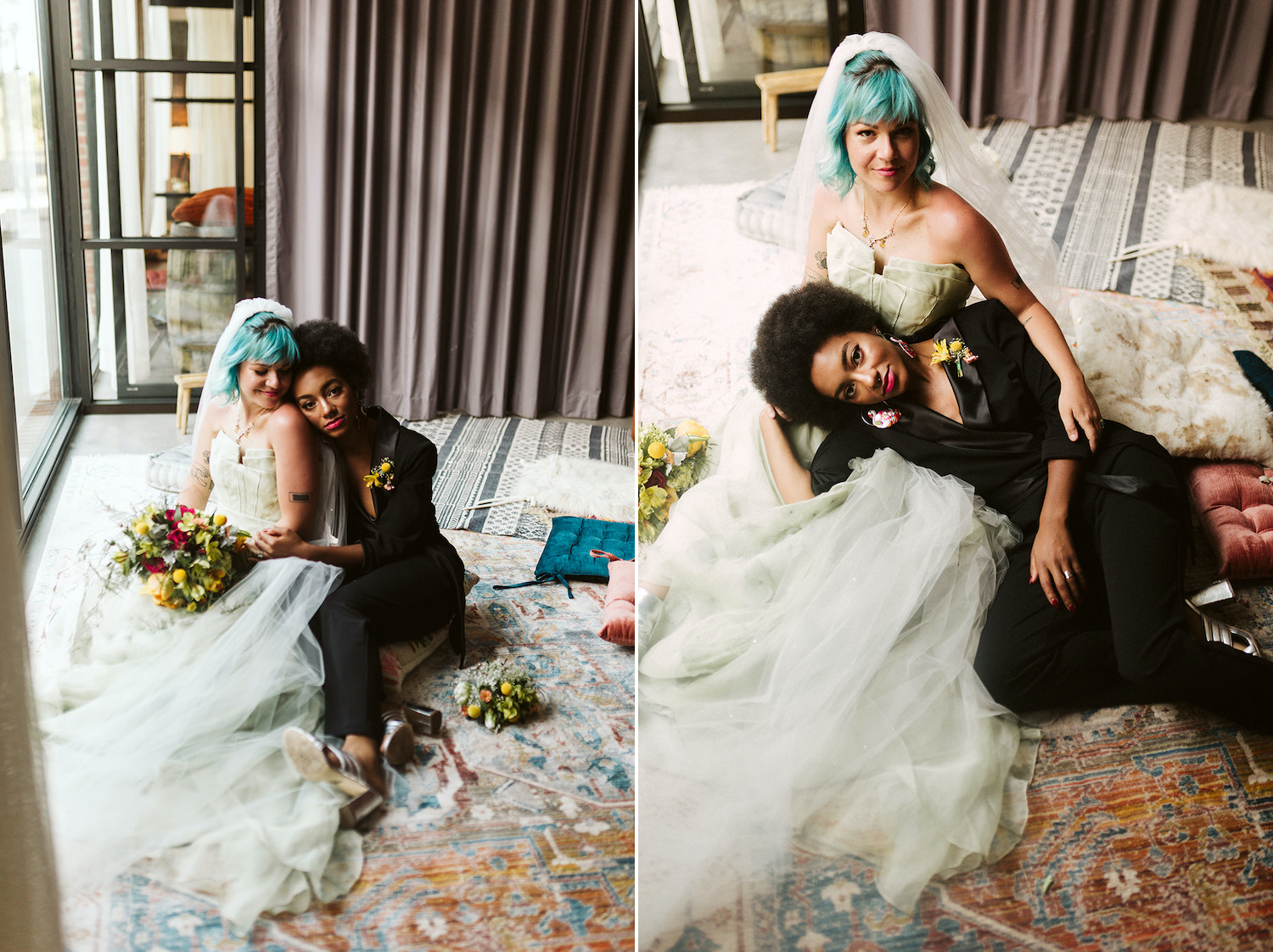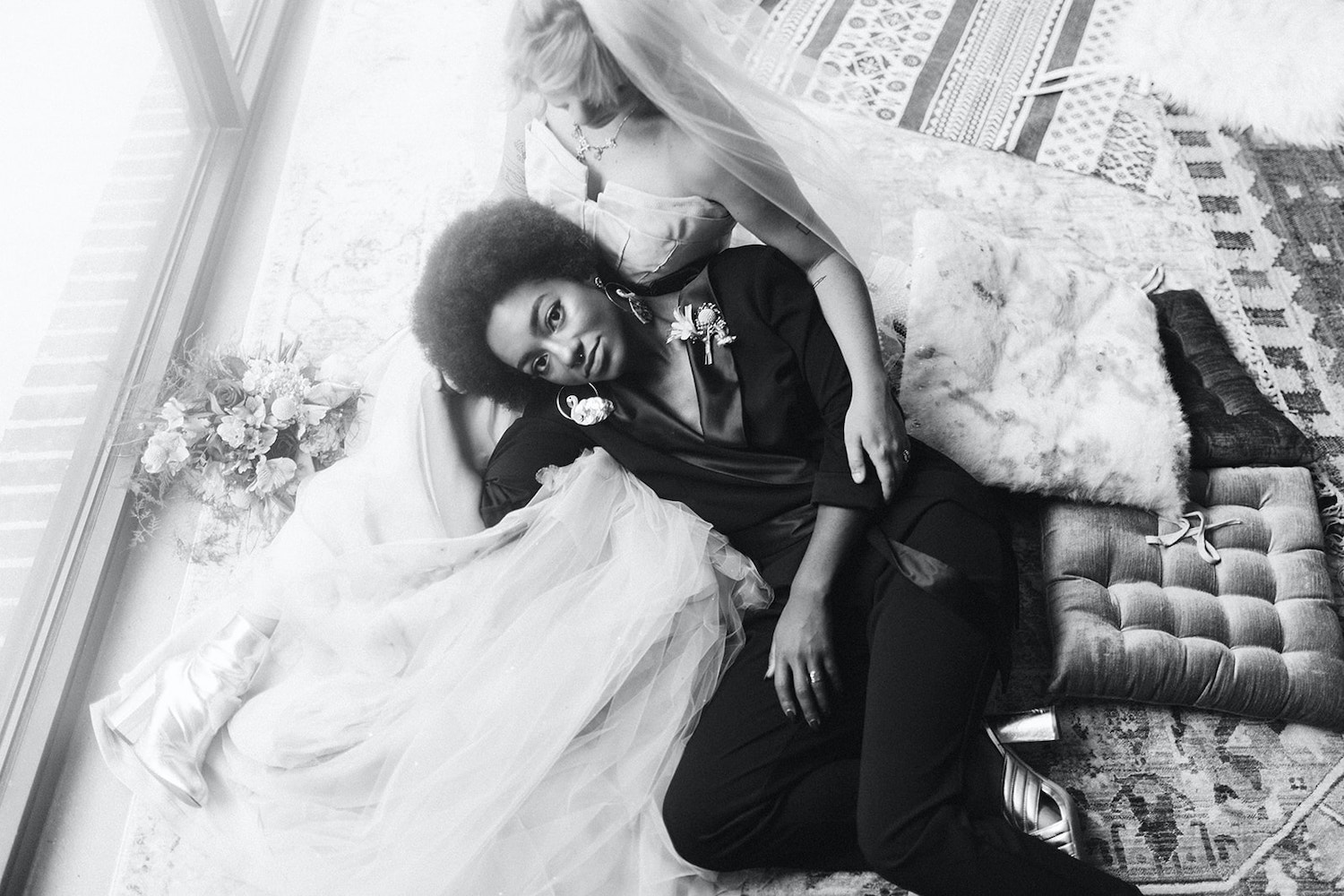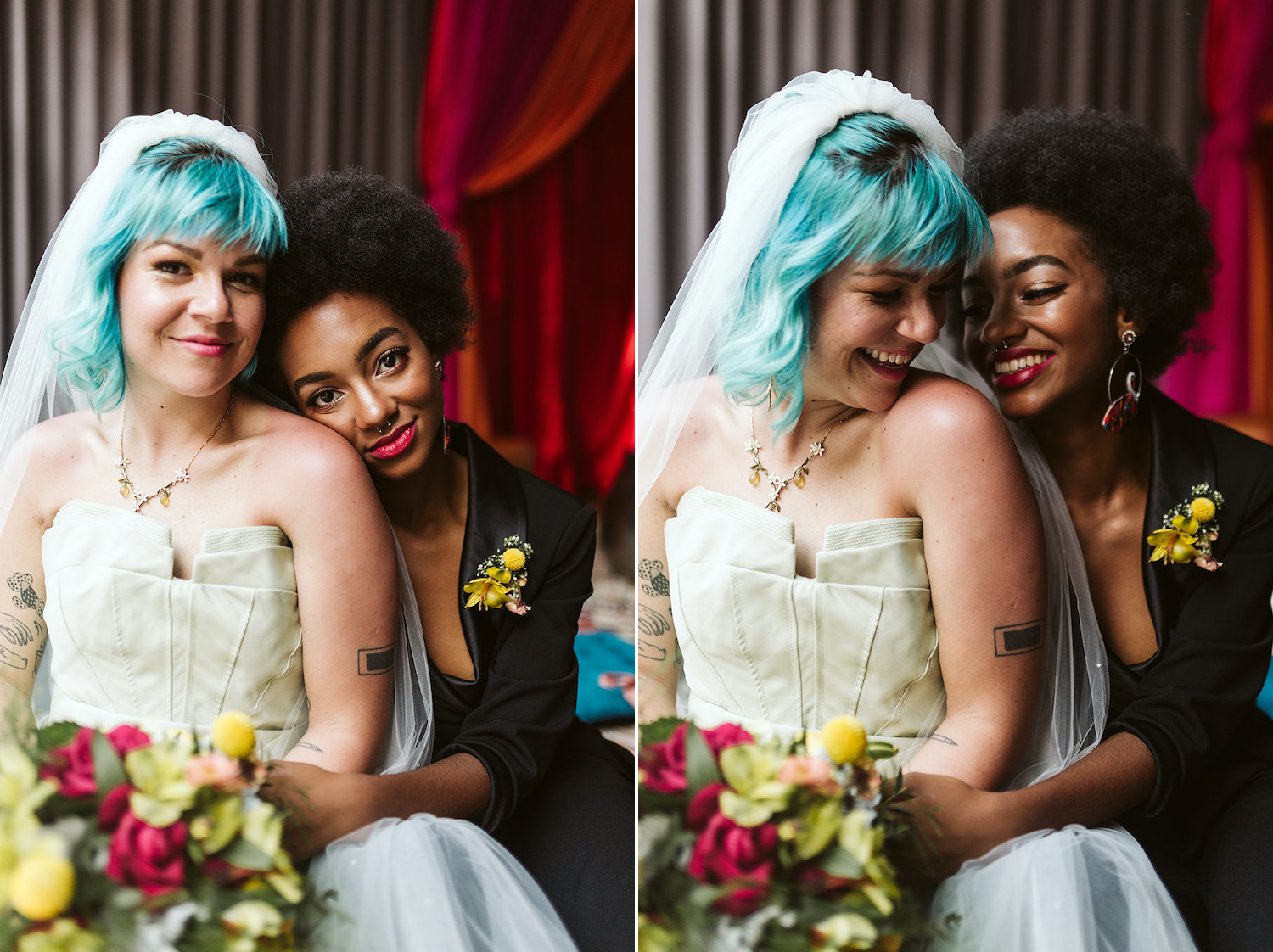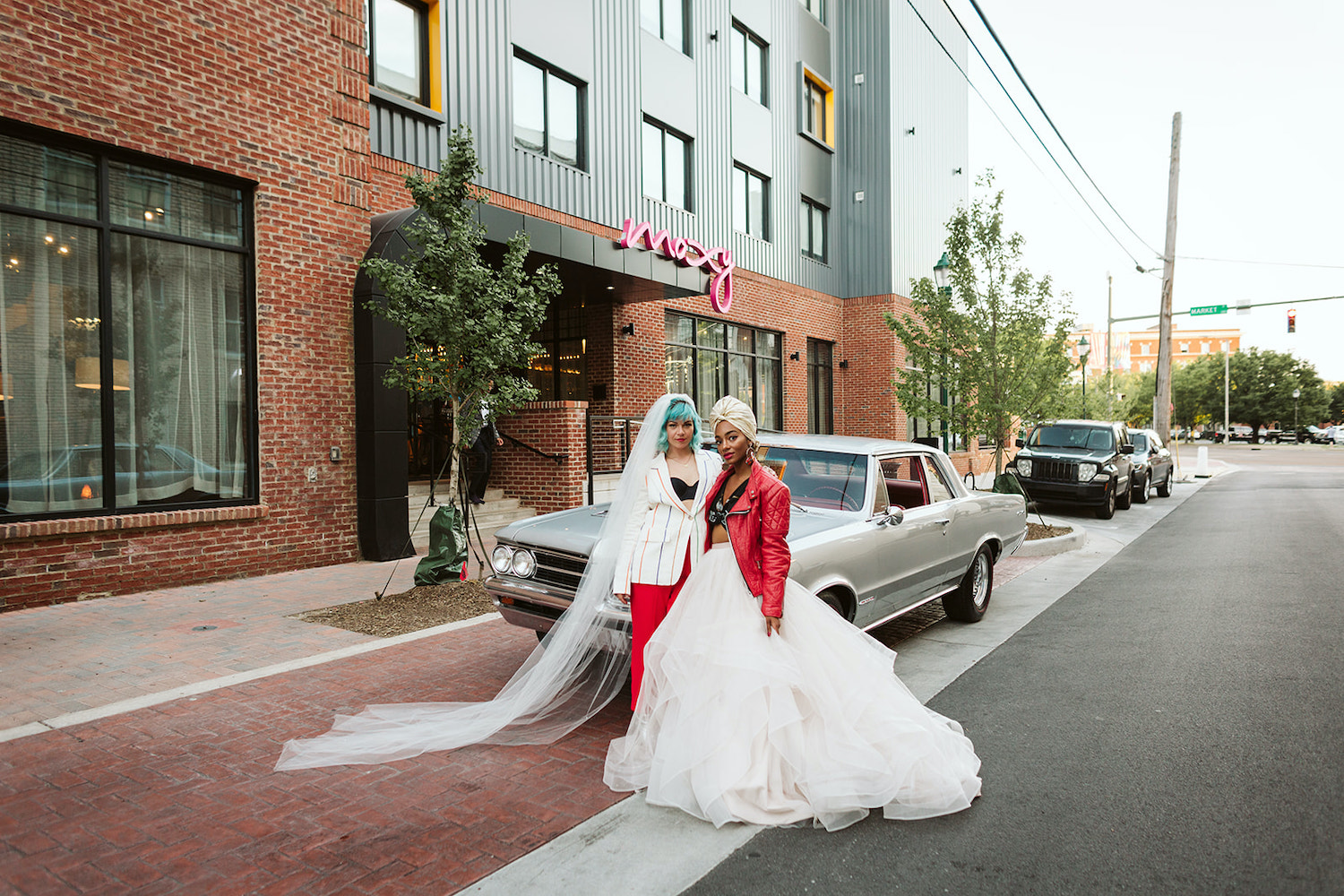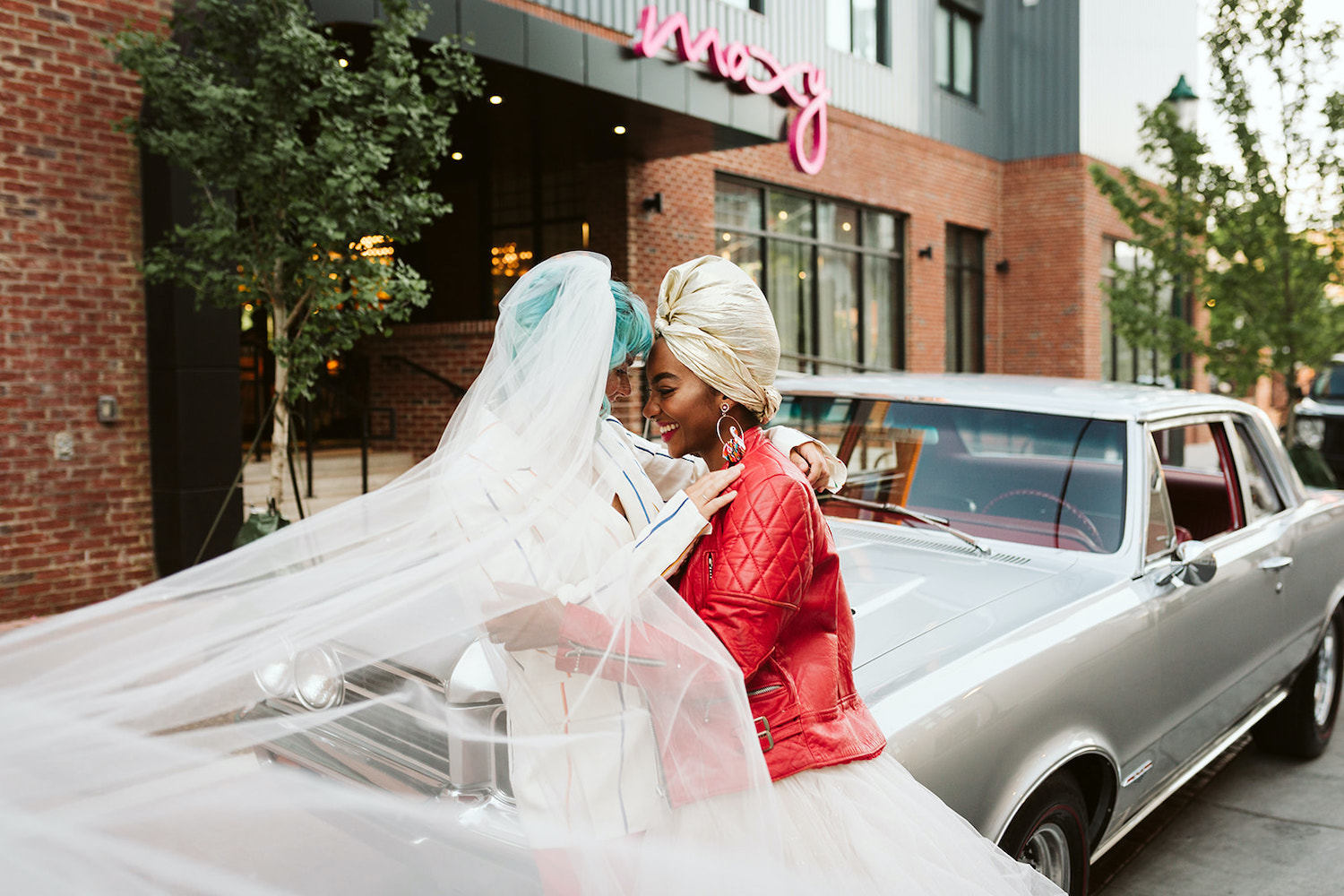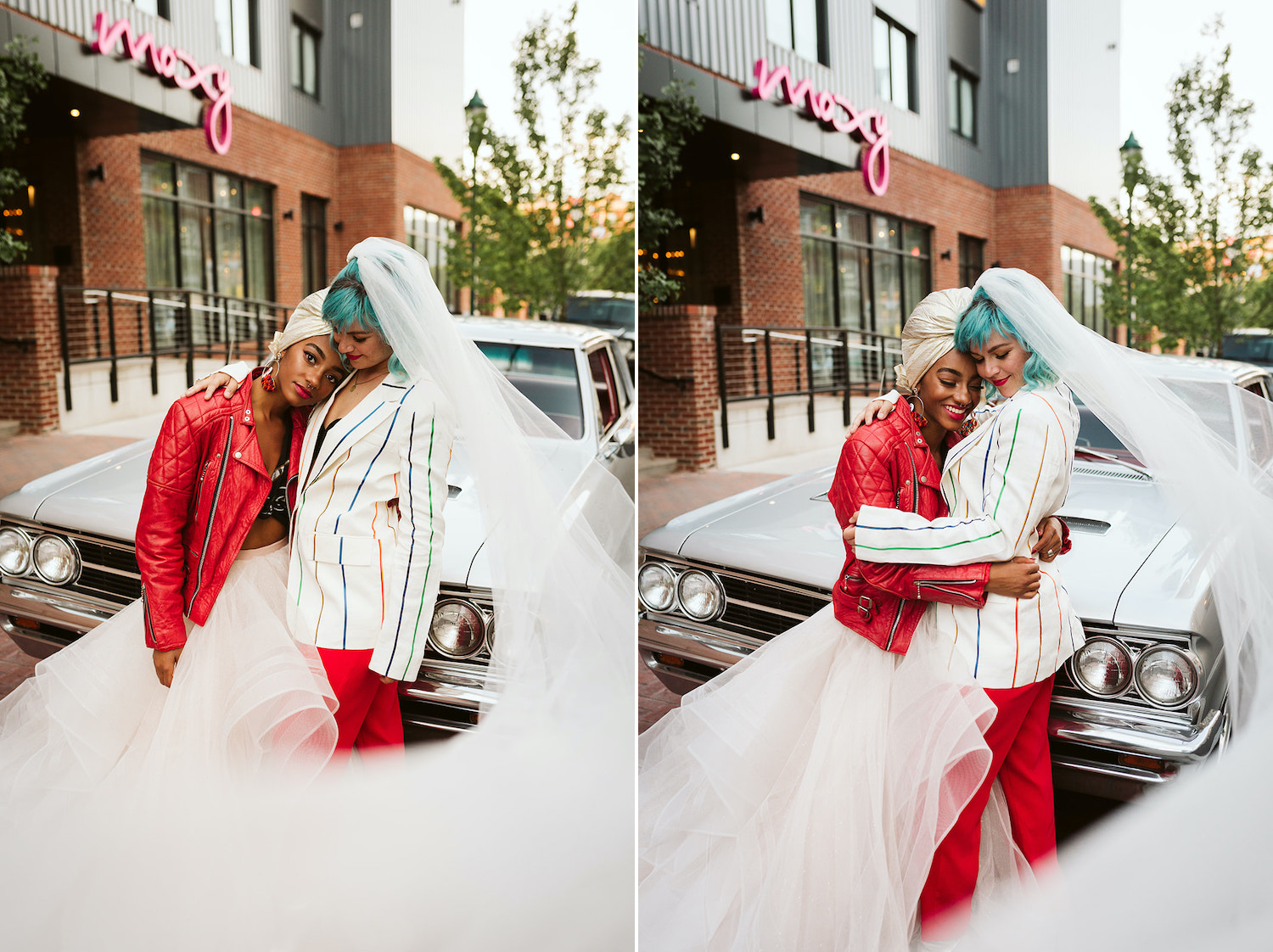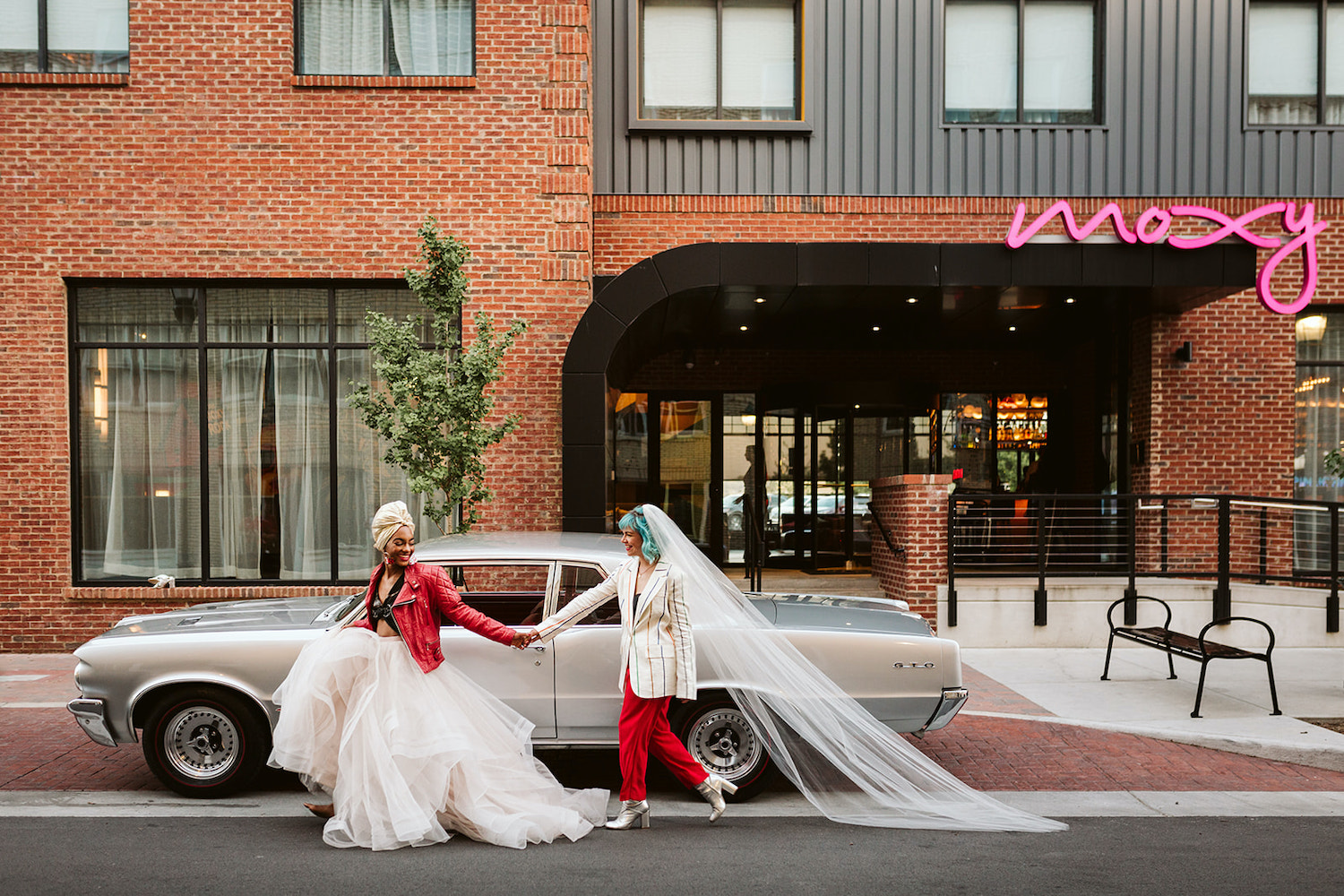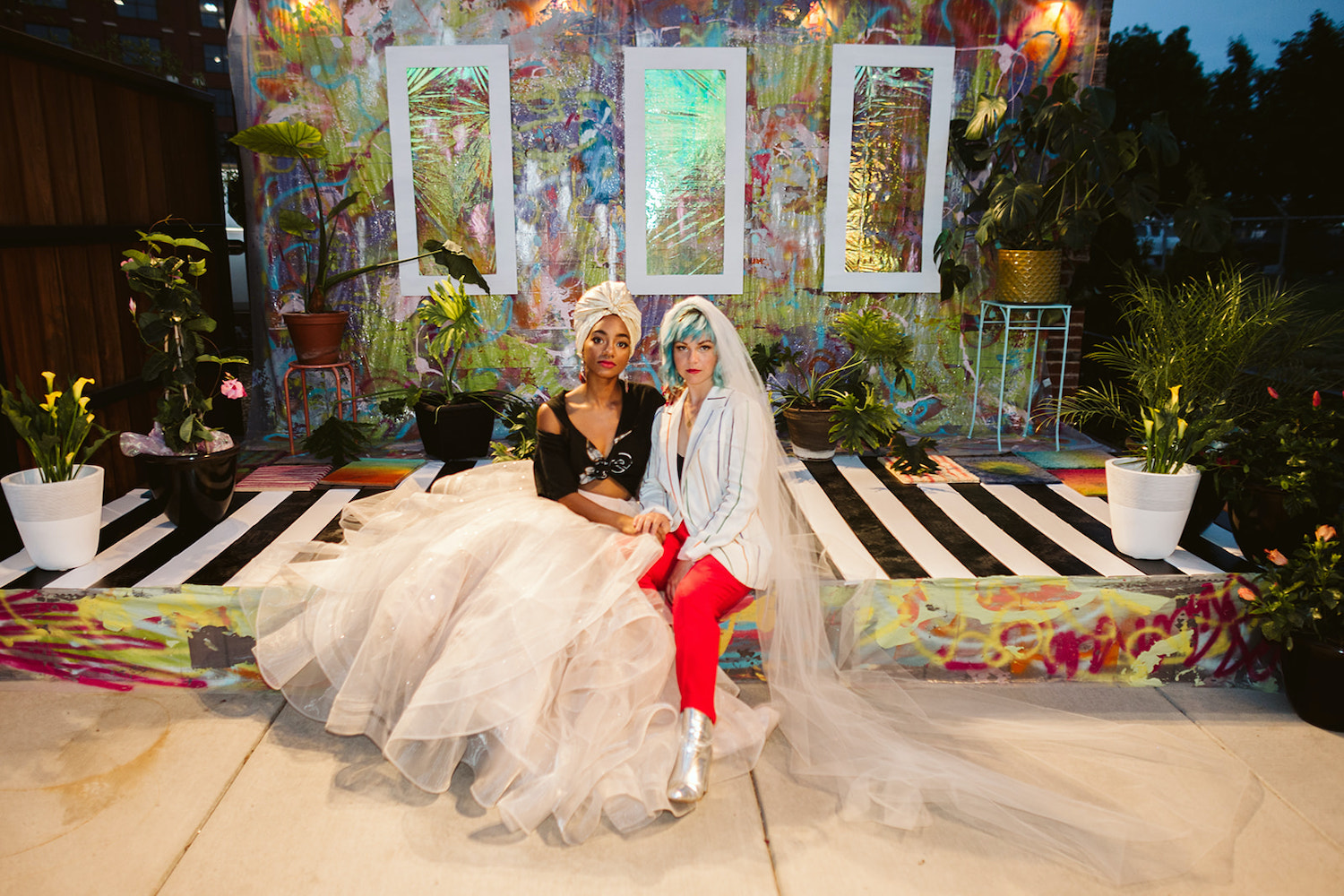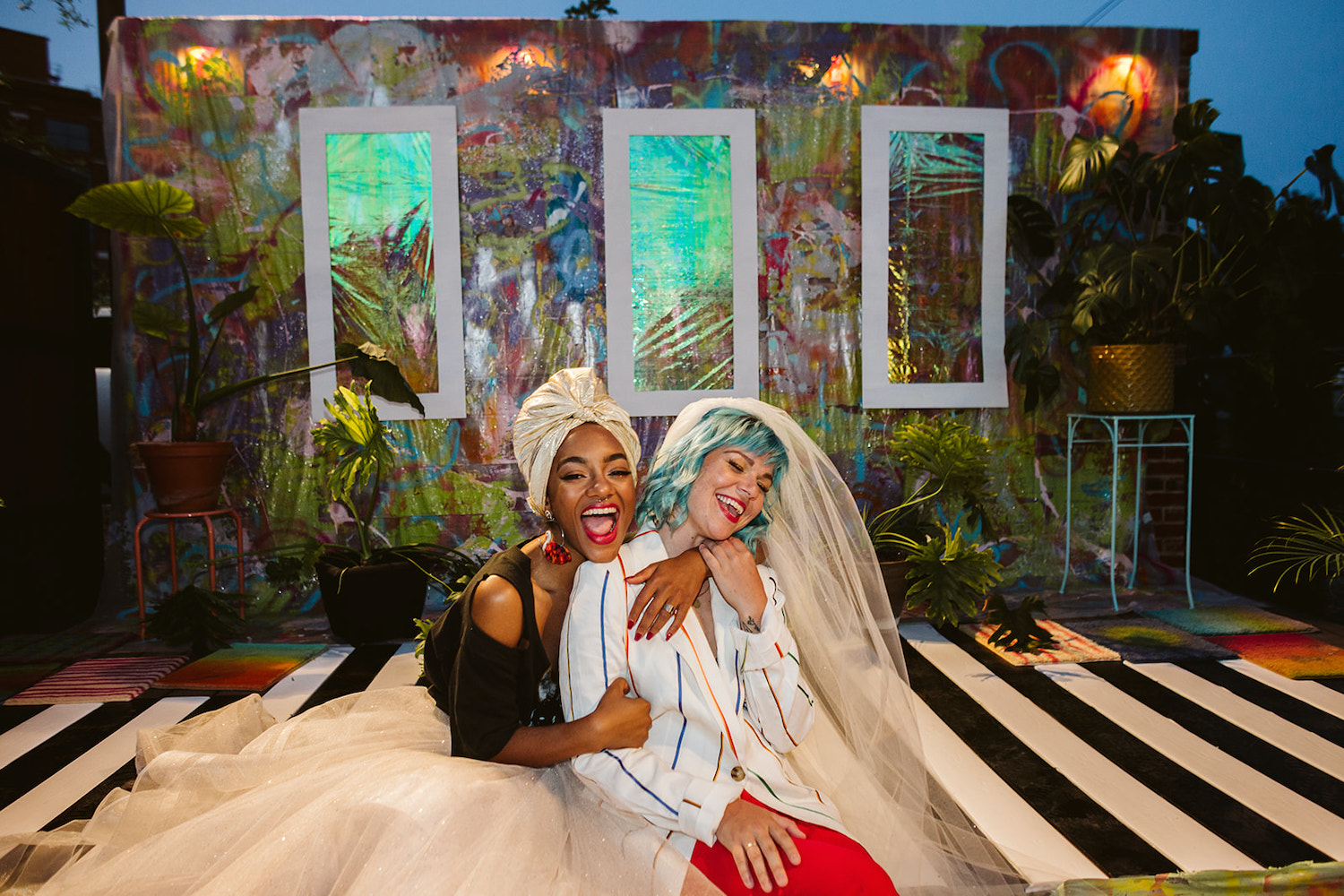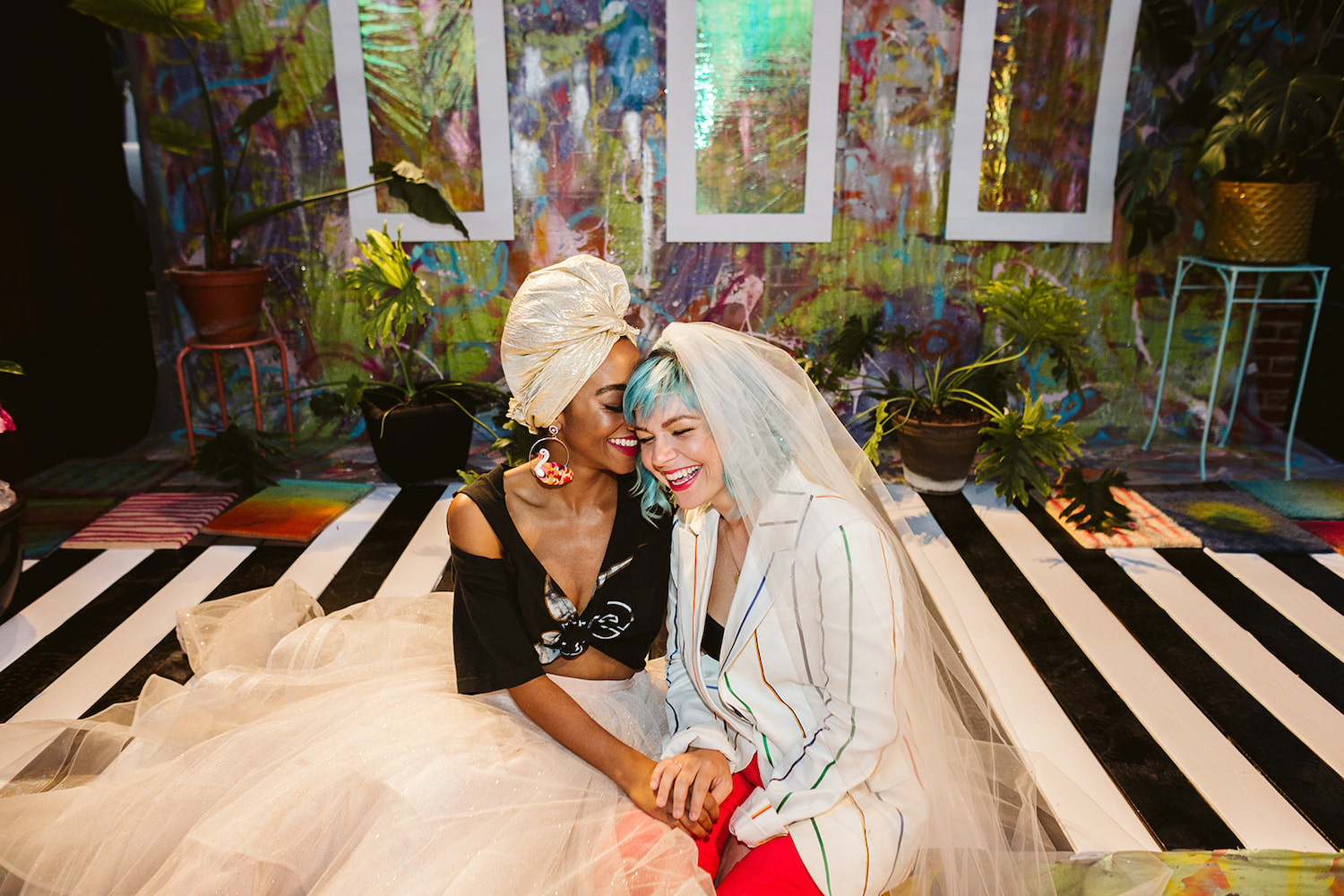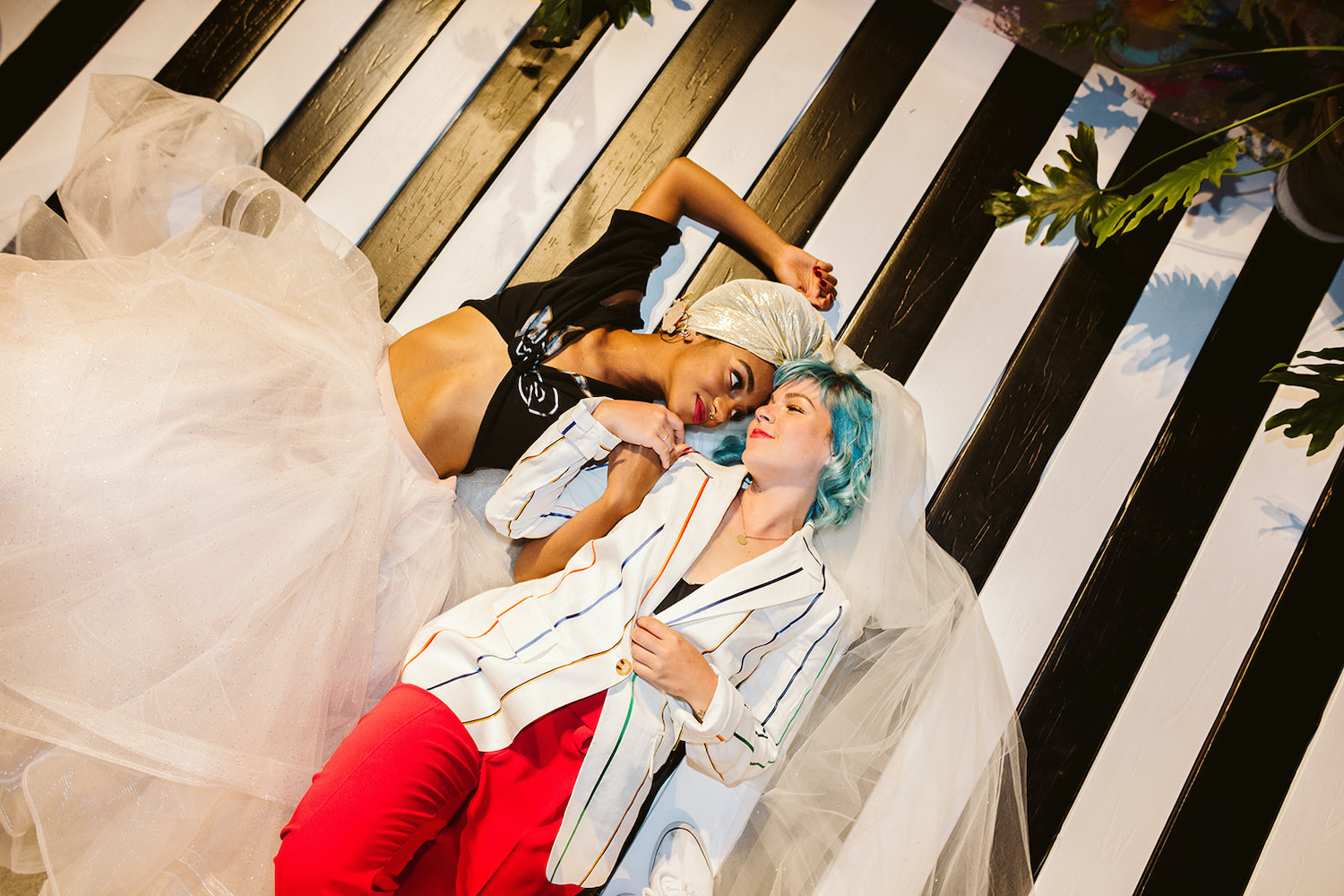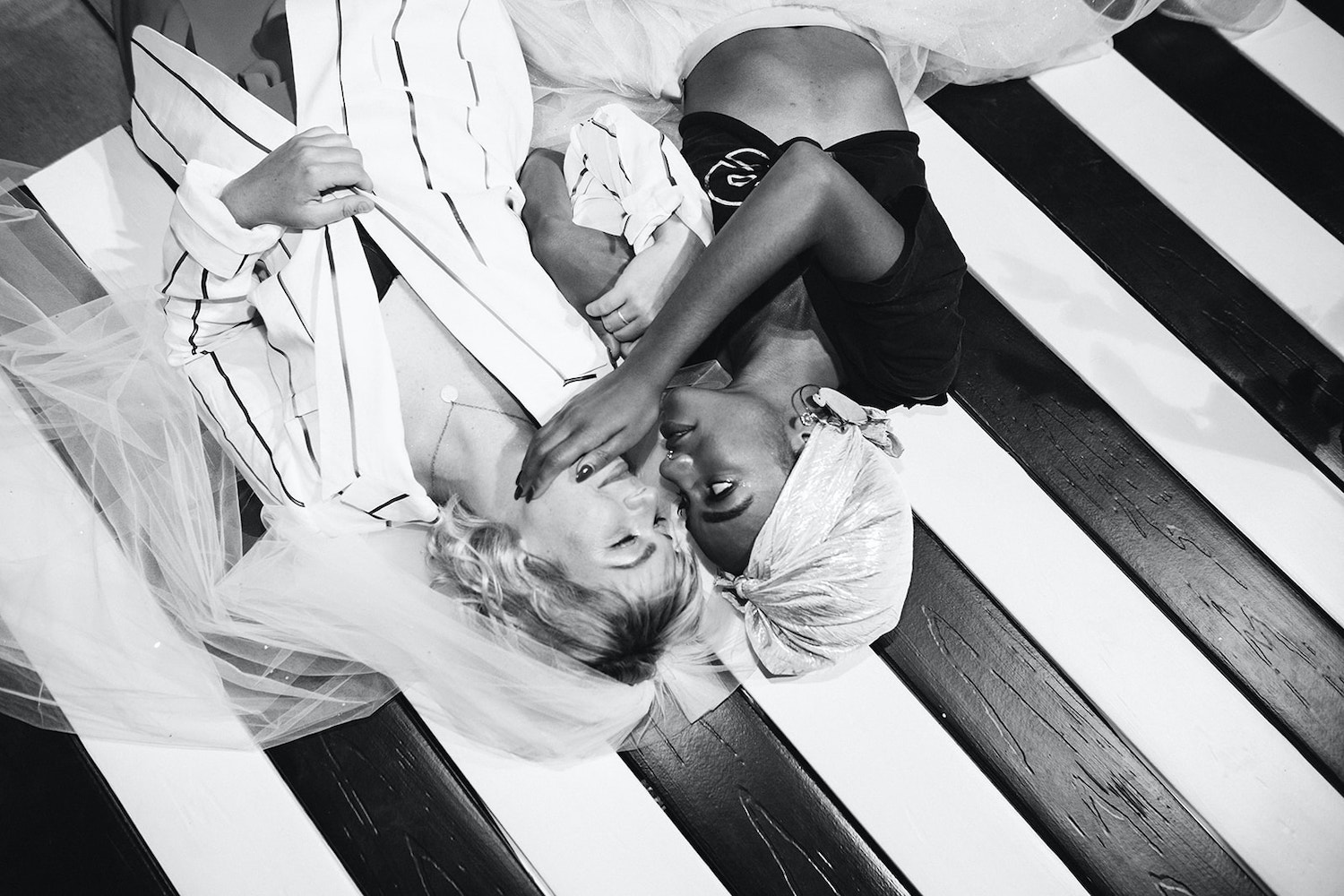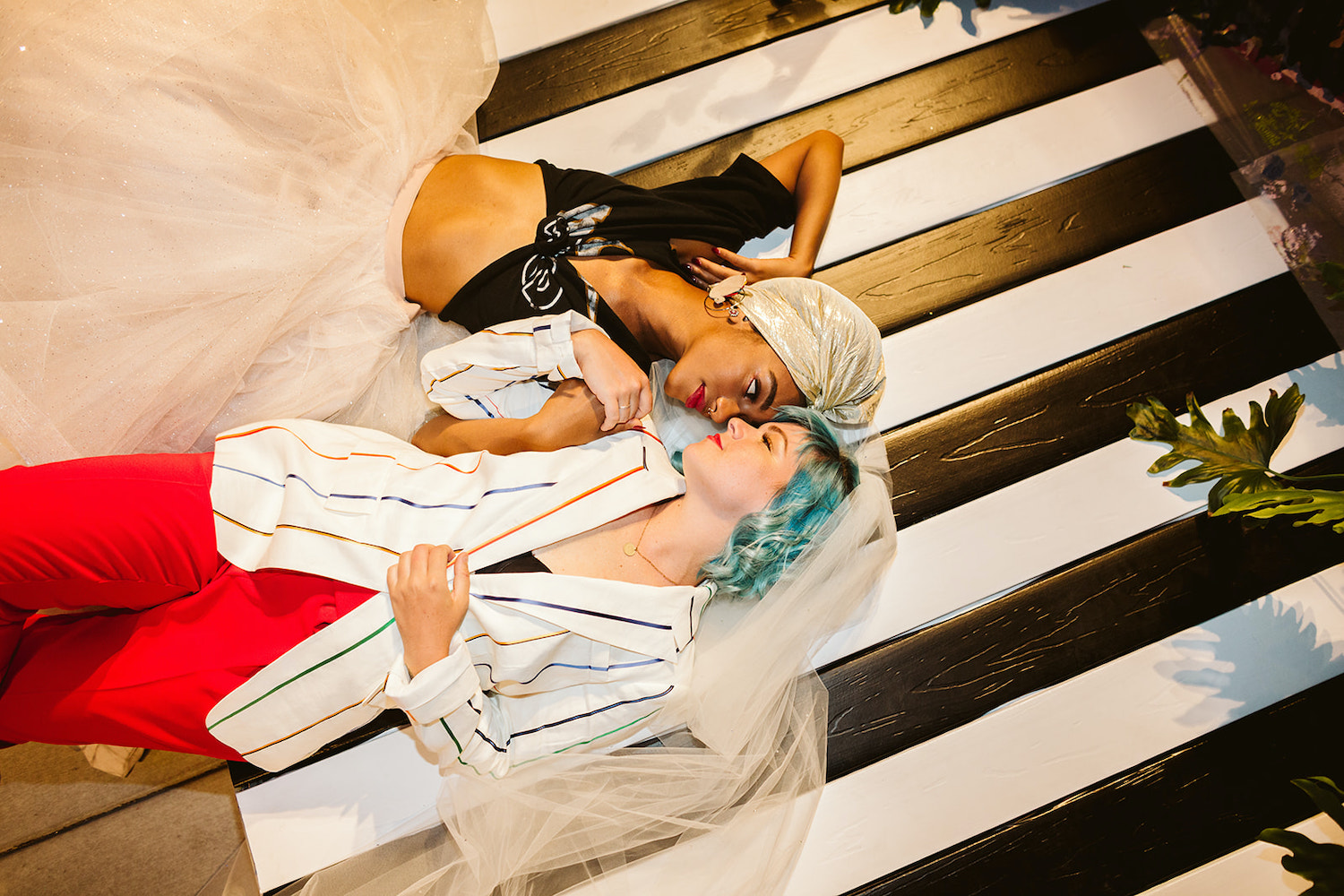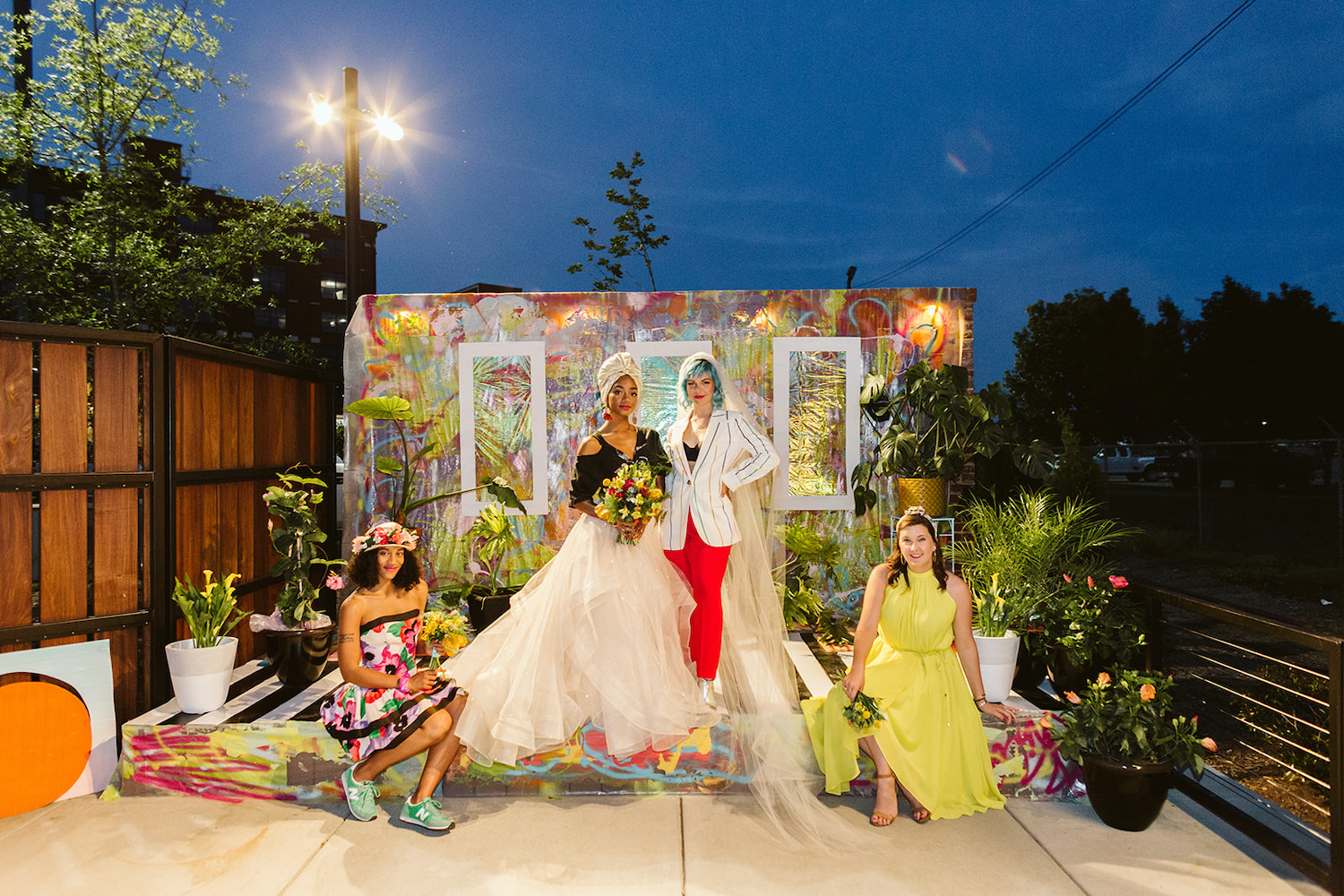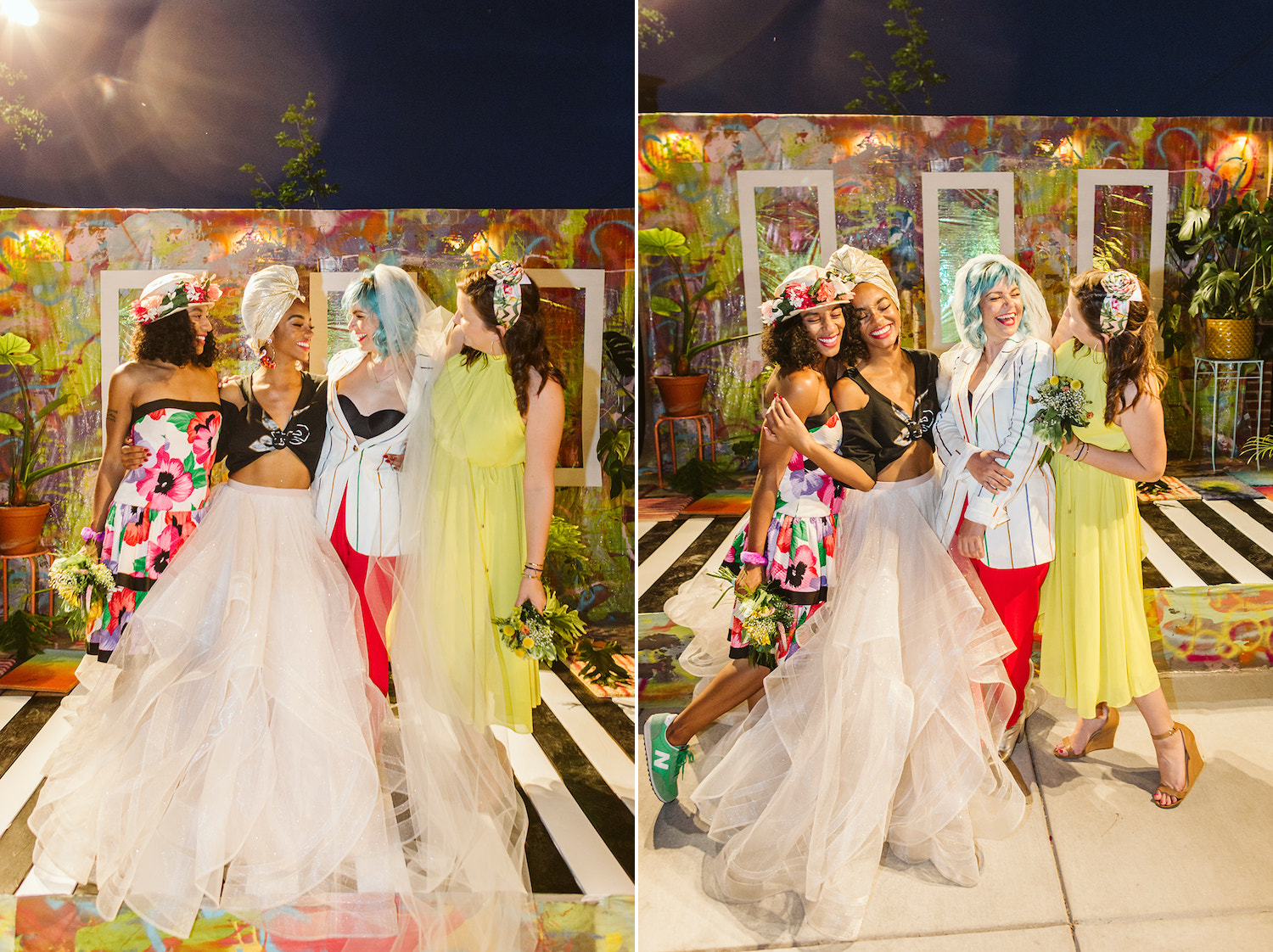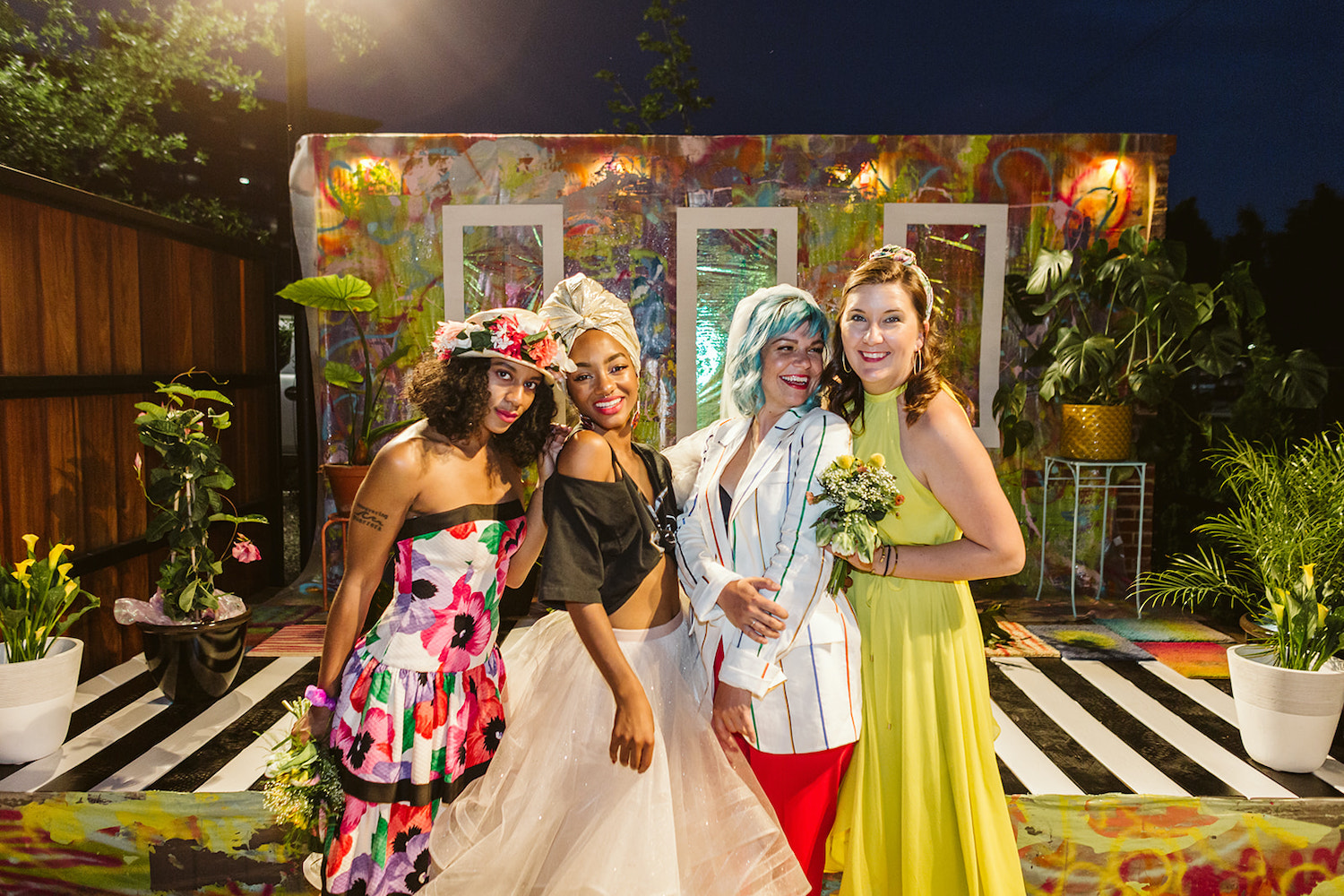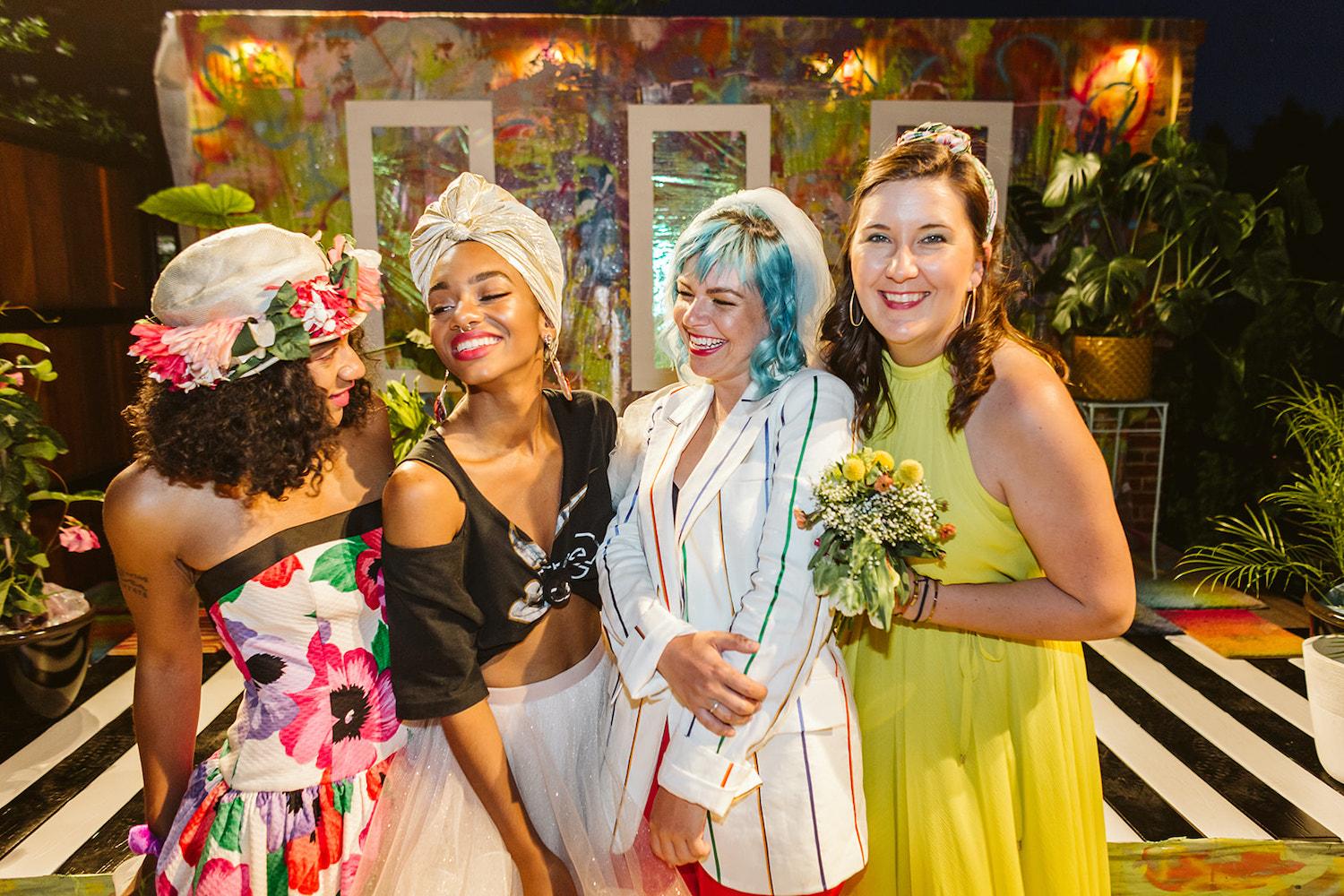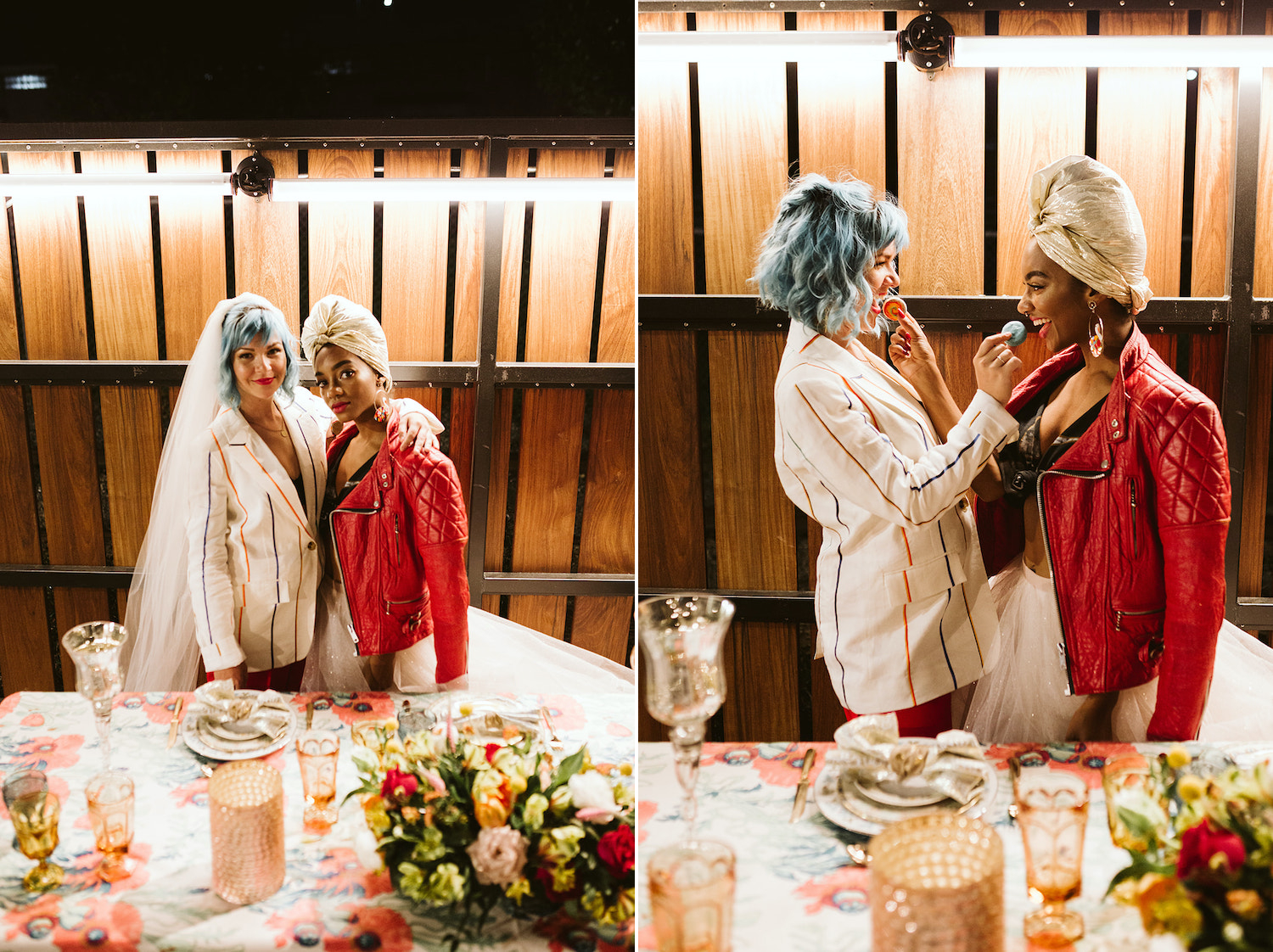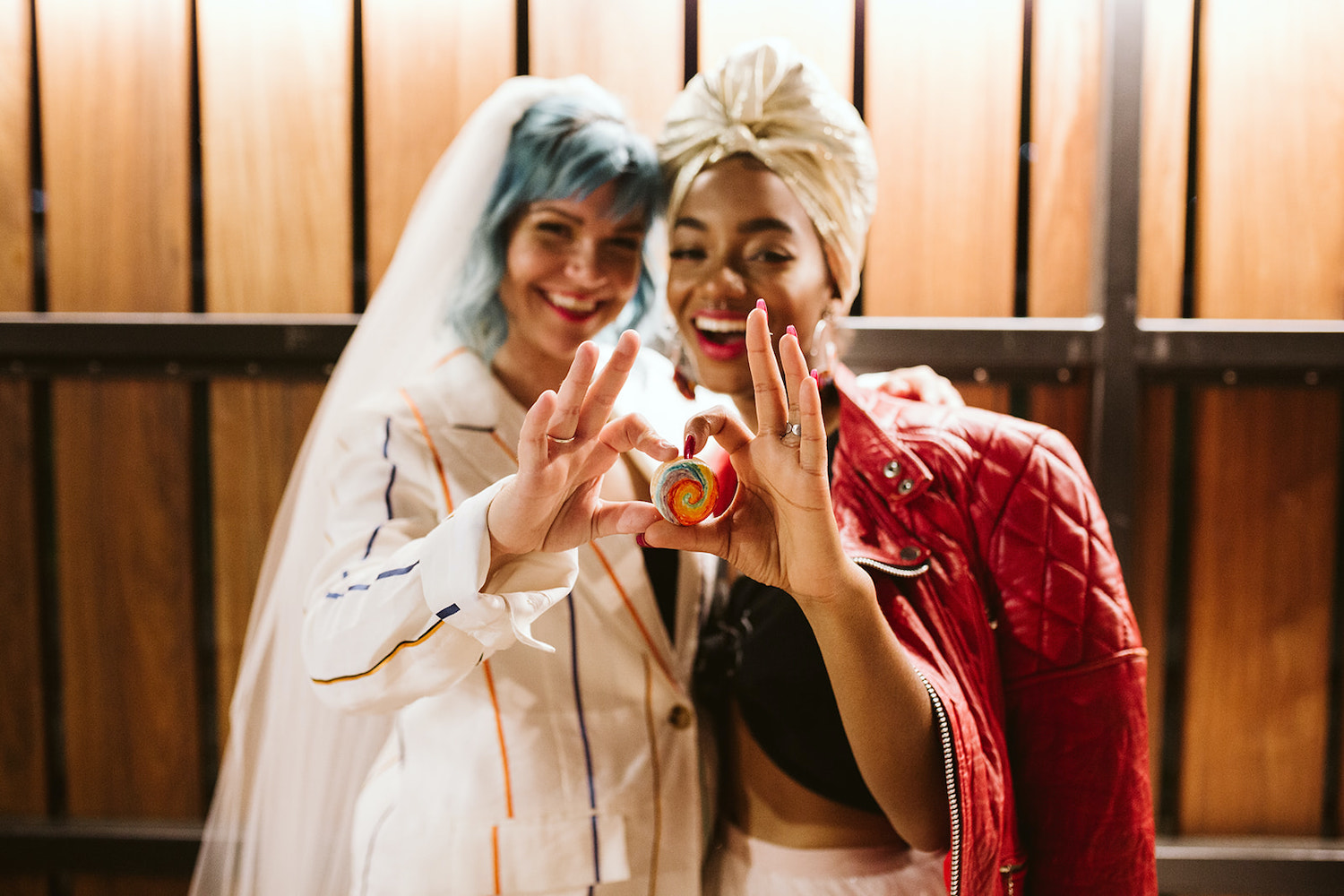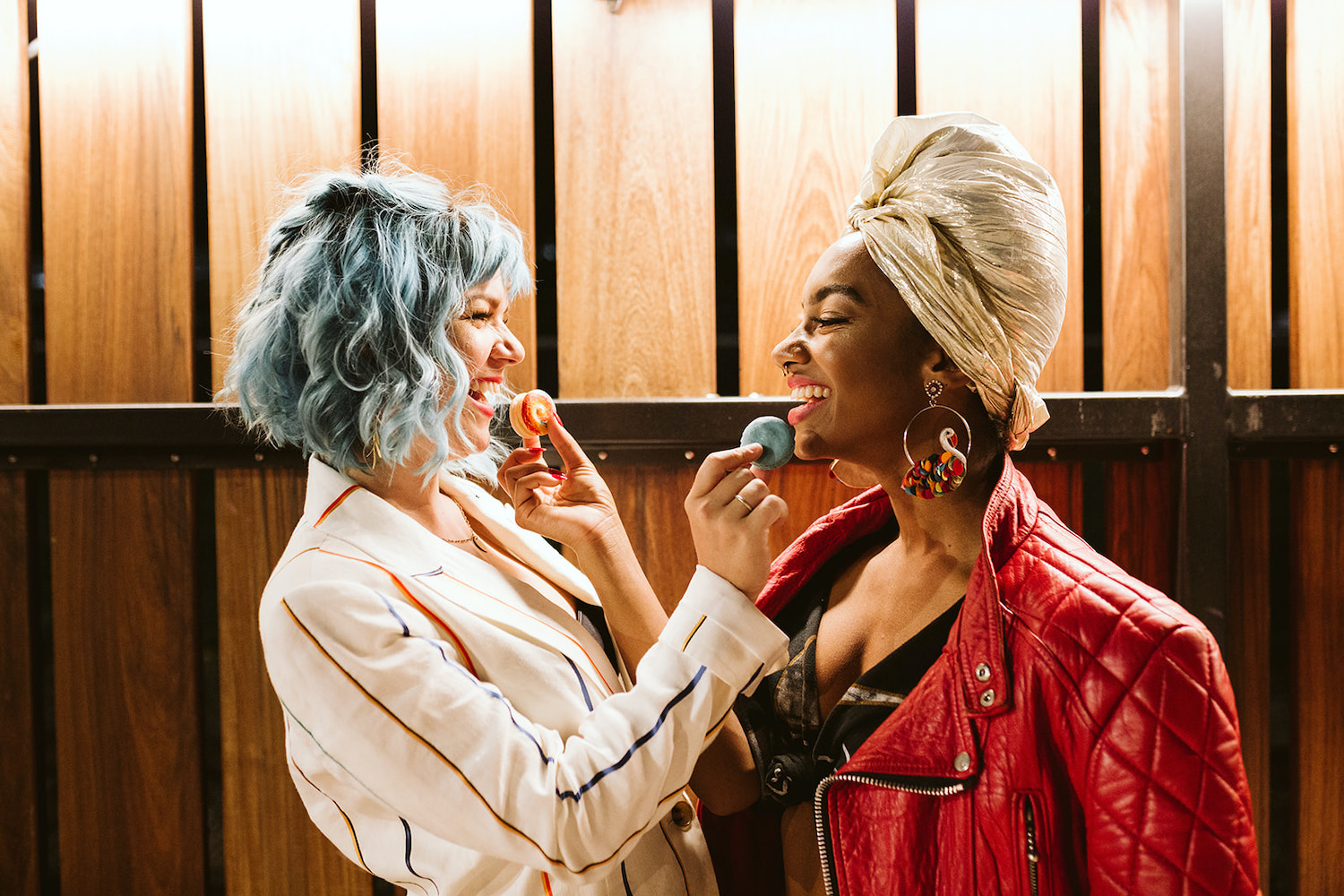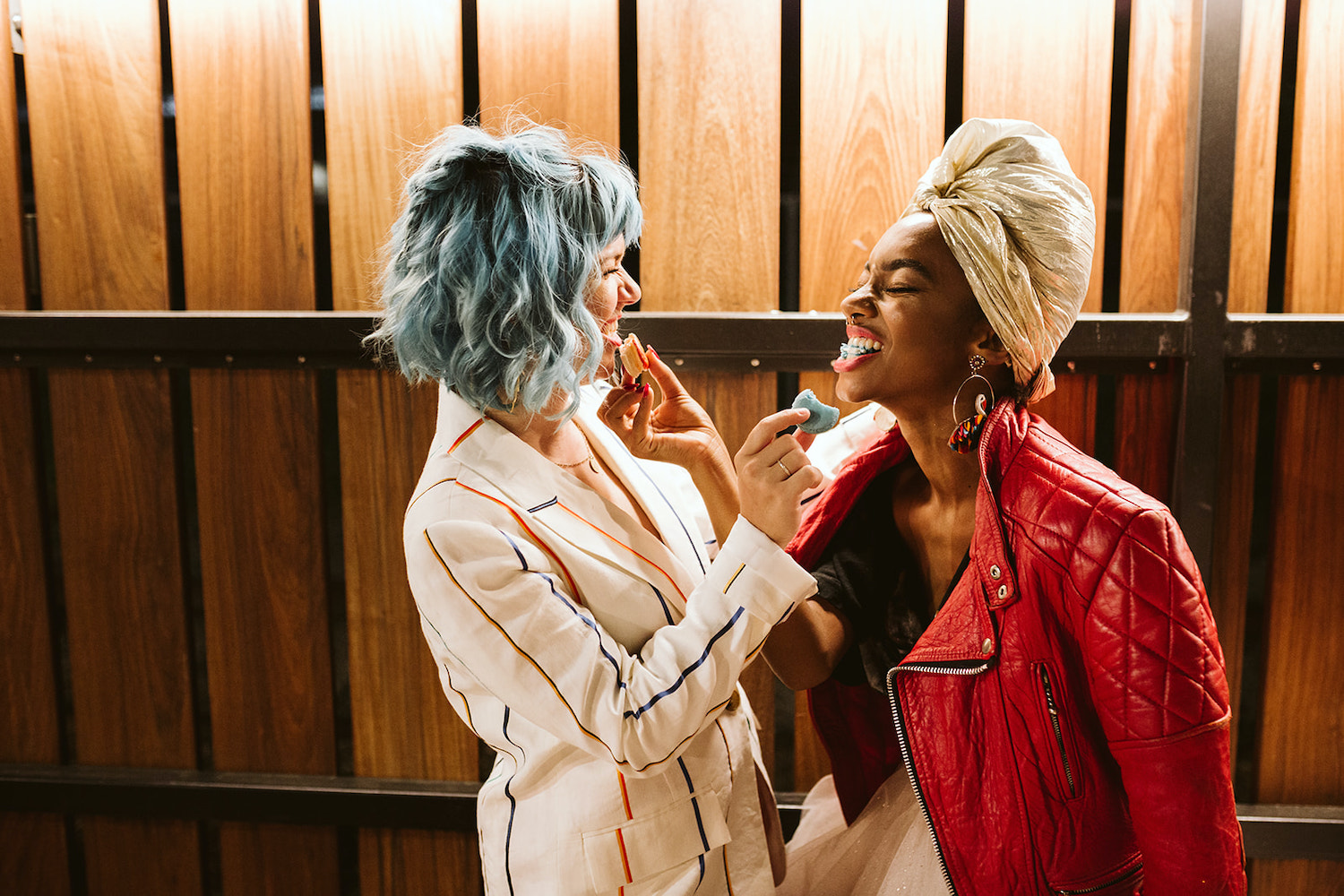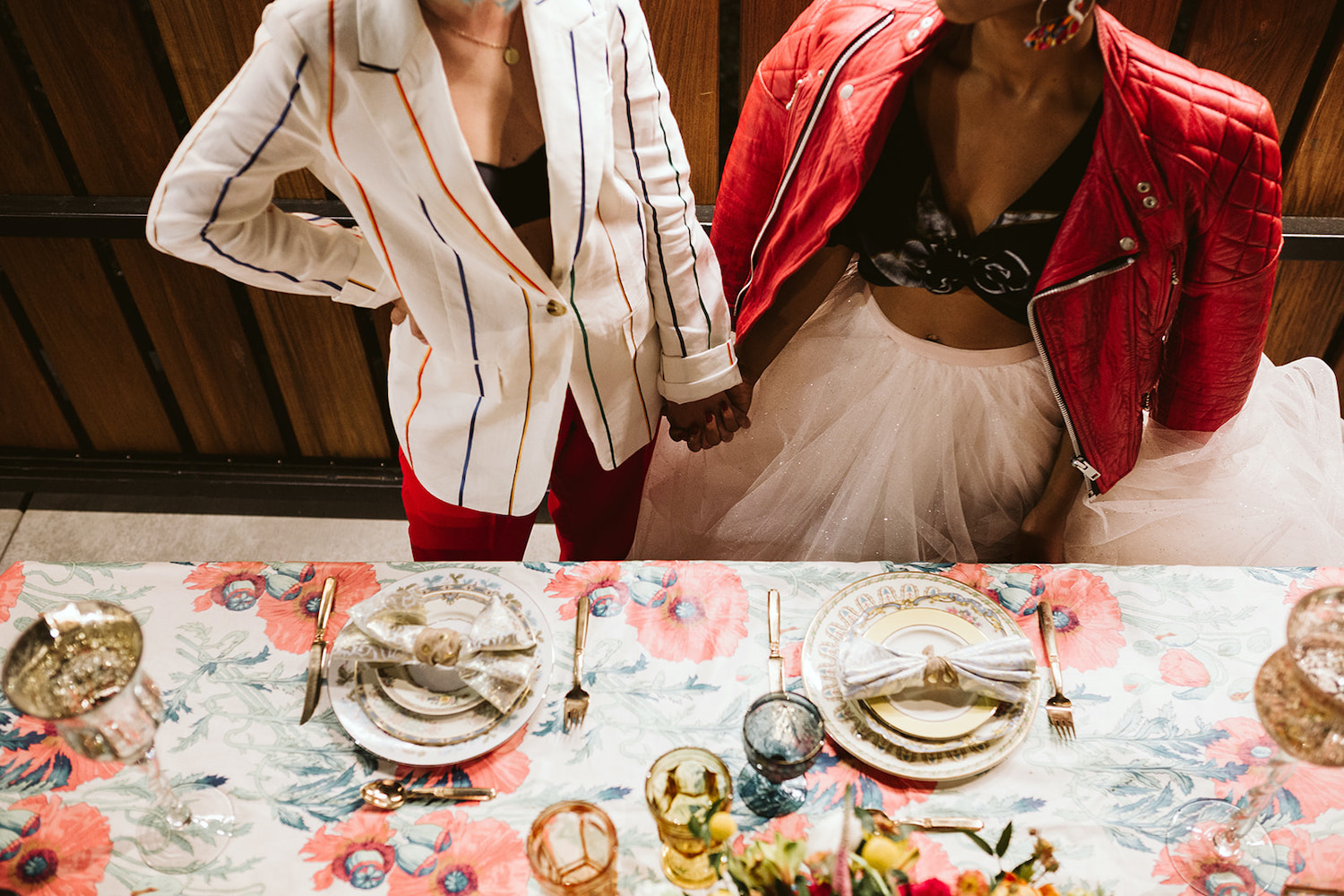 Enormous thanks to Moxy Chattanooga for including me in their LGBTQ wedding styled shoot! And a huge round of applause to the following vendors for creating such an inclusive and colorful event:
Venue — Moxy Chattanooga
Event Planner — V. Love Events
Design and Decor — Alecia Vera
Design and Decor — The Copper Quail
Apparel: Hemline, Embellish, Collective Clothing
Dress — Monica's Bridal
VW Bus Photo Booth — Sunkissed Photobus
Hair Stylist — Shaina Ramsey Beauty
Makeup Artist — Sight of Stina
Bakery — Crown Macaroons
Lighting — Luma Designs
Heirlooms — Dirty Janes Antiques
---
LGBTQ+ inclusive services
I recognize that our world and culture continues to change but that things move a little bit slower here in the South. My goal is to always make ALL my couples feel safe and seen on their big day. If you are seeking a photographer for your LGBTQ wedding (or engagement, family photos, etc!) in Chattanooga (or beyond!), I'd love to speak with you to see if I'm the right fit for you. Contact me to kick off the conversation!