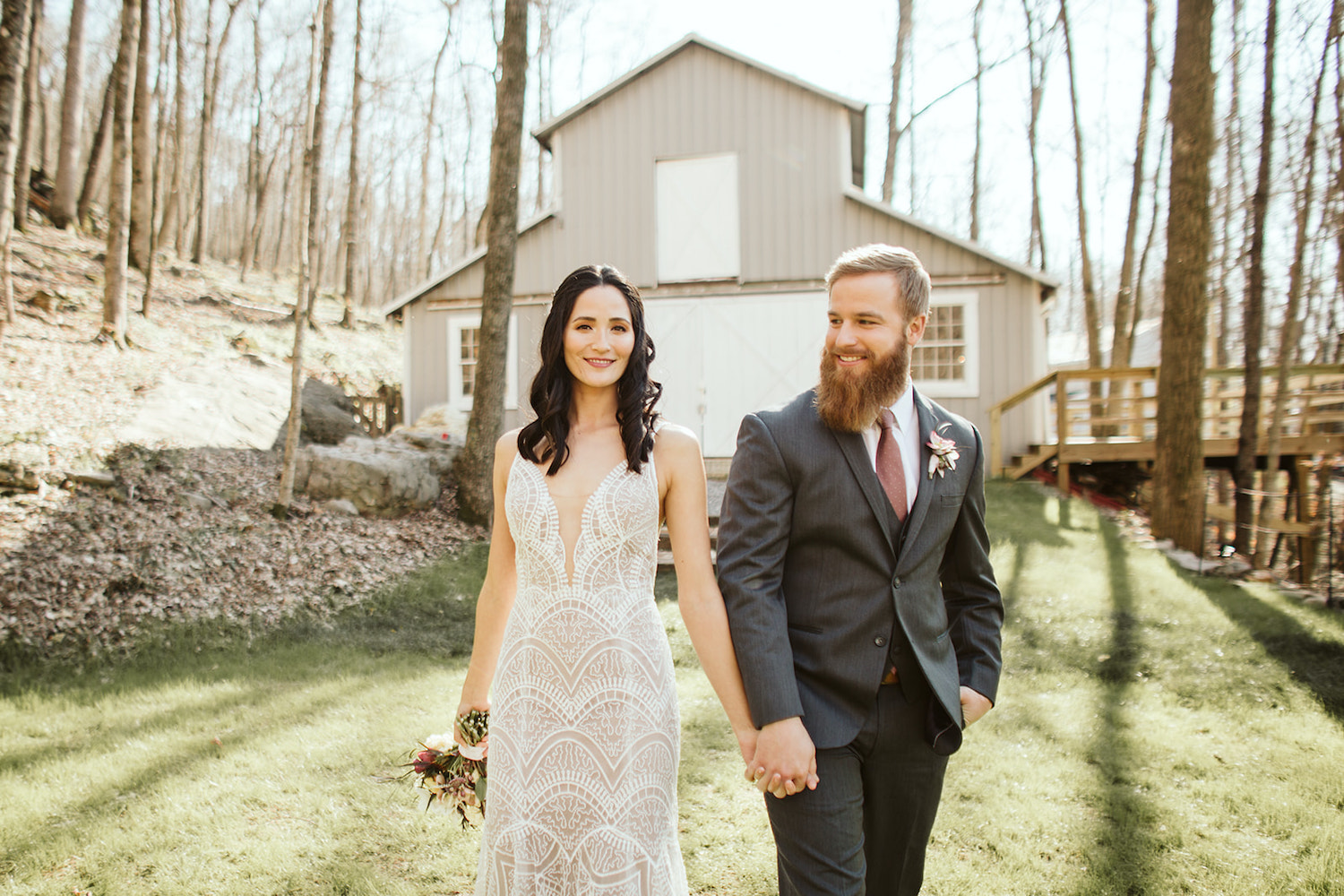 I was thrilled to be invited to photograph this Oakleaf Cottage wedding styled shoot. Styled shoots allow creatives and wedding vendors to experiment without the pressure or expectations from real clients. We get to work together and play off each other's energy, strengths, and vision. And, of course, I love Oakleaf Cottage, so participating was a no-brainer.
Enjoy scrolling through this gallery, and if you have any questions about planning an Oakleaf Cottage wedding, I'd be happy to answer them! I've also included a list of the vendors at the bottom for you. 🙂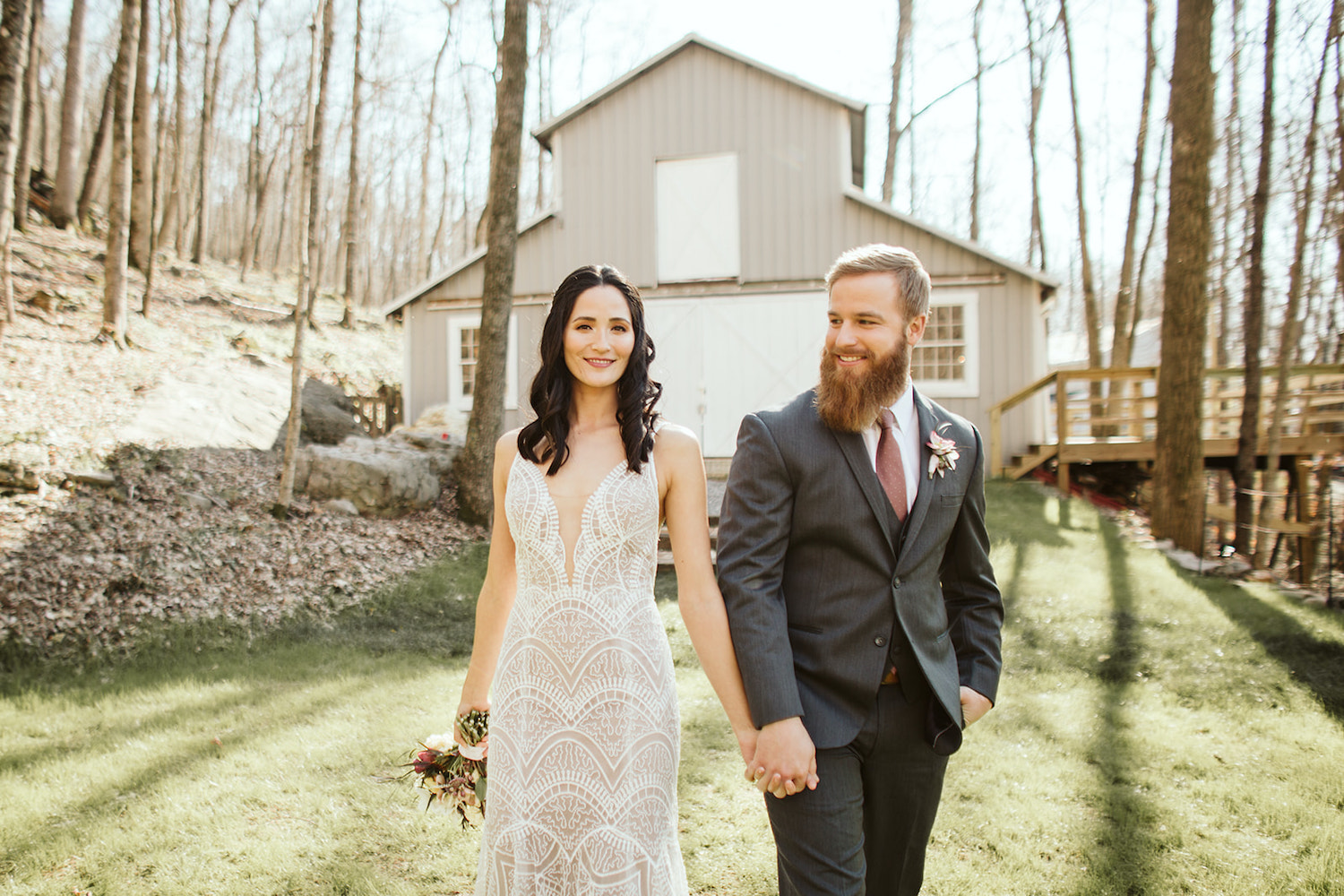 FLORAL DESIGN BY EVAN LEGGOE OF THICKET CREATIVE
Evan Leggoe of Thicket Creative and her partner recently relocated to the Chattanooga area from Atlanta. Evan started putting together styled shoots to get to know local venues and vendors and show off her own capabilities and creativity. For this wedding styled shoot, Evan wanted to envoke a whimsical, forest feel, which is why she approached Oakleaf Cottage to host.
Evan styled the florals in an understated, natural way. Her dainty, elegant, and light floral design paired perfectly with the venue's vibe. In the bedrooms, where our models got ready for the shoot, Oakleaf has gorgeous wallpaper and hand-painted murals with florals and birds. The barn's interior space is bright with white, shiplap walls and open rafters. Notice how the floral designs catch your eye but blend so well with the setting and tone of the shoot. I really love the pink carnation garland Evan hand-strung together and hung over the sweetheart table. And when we headed outside for photos in the forest, she created little pockets of flowers that fit so naturally with the landscape.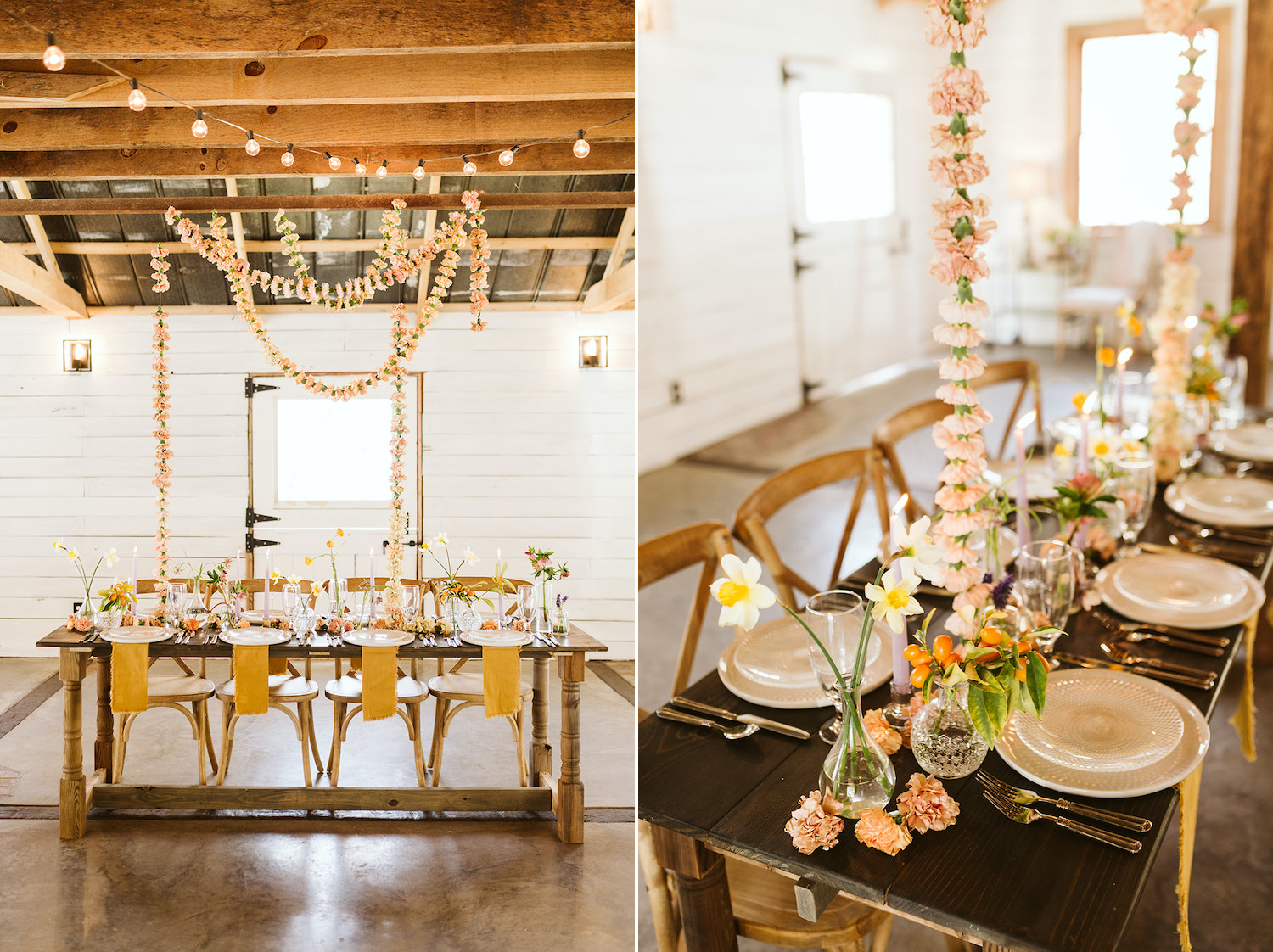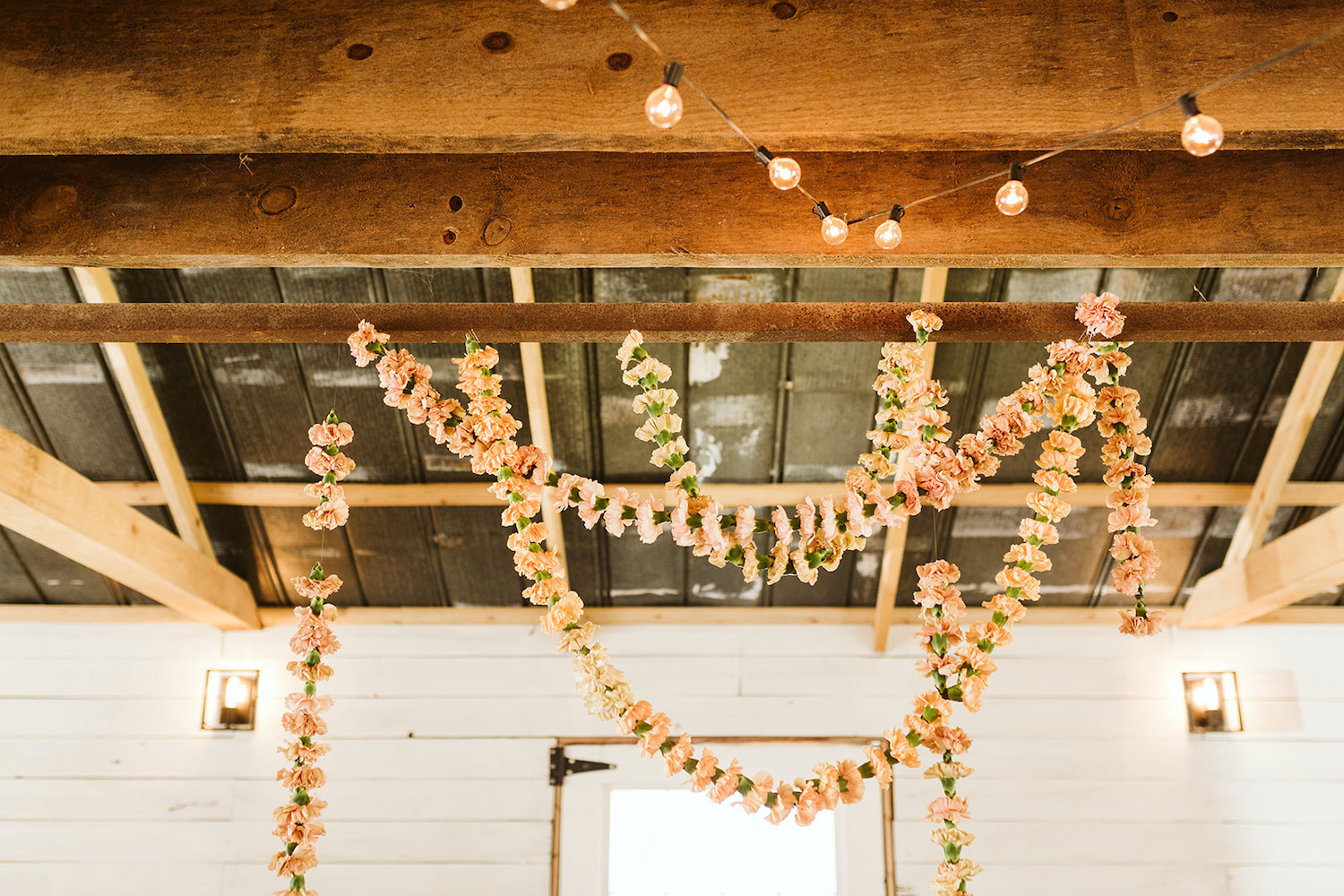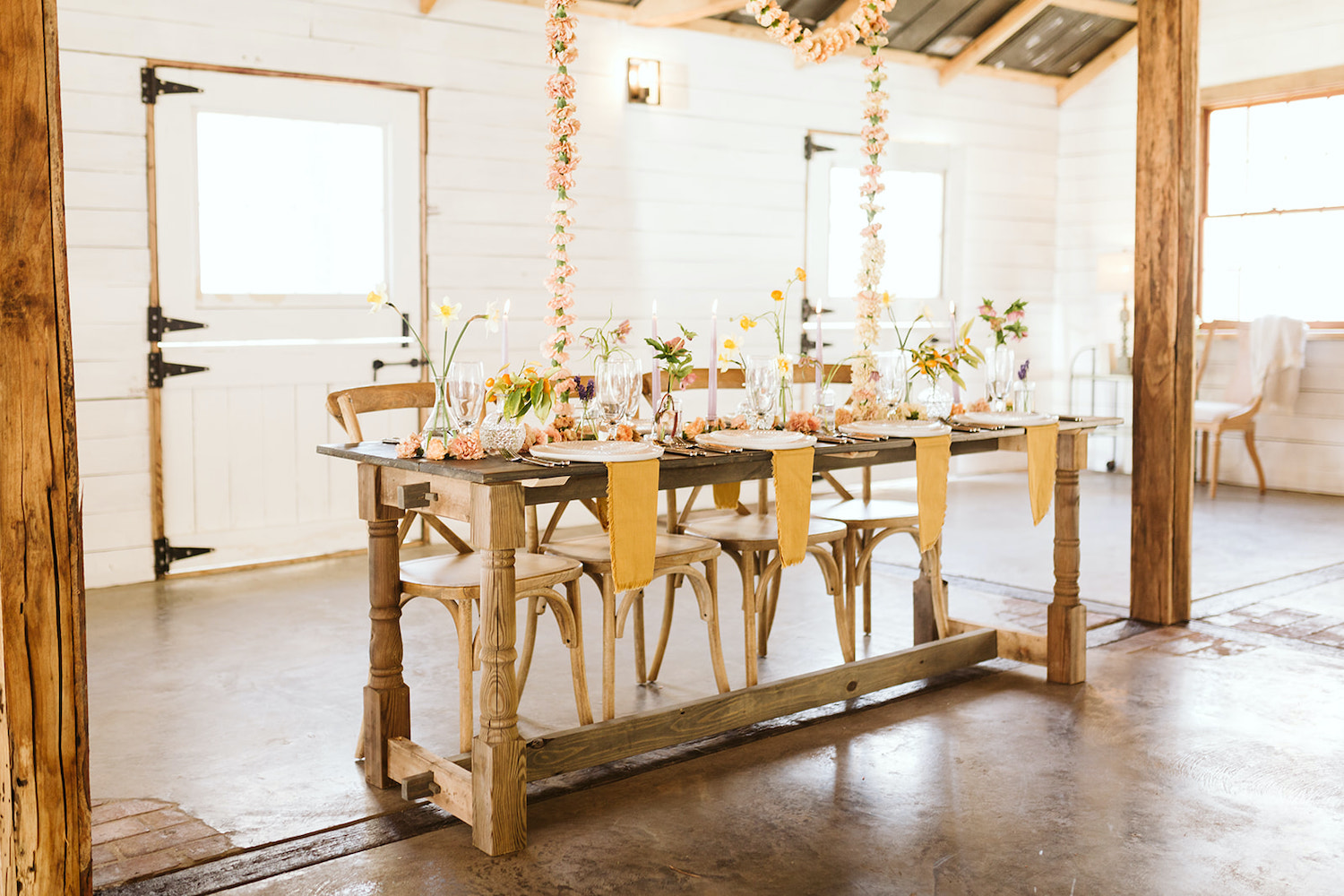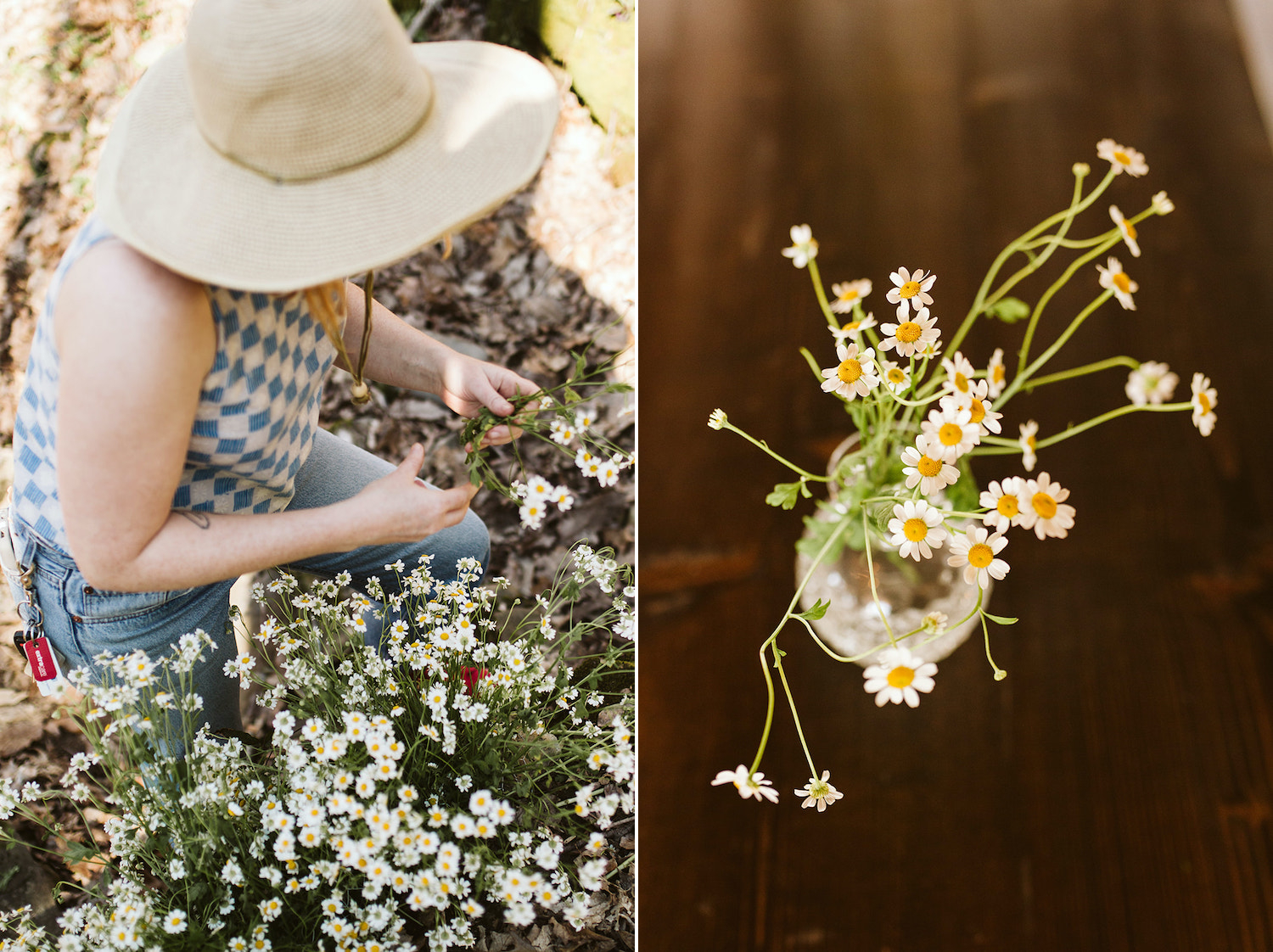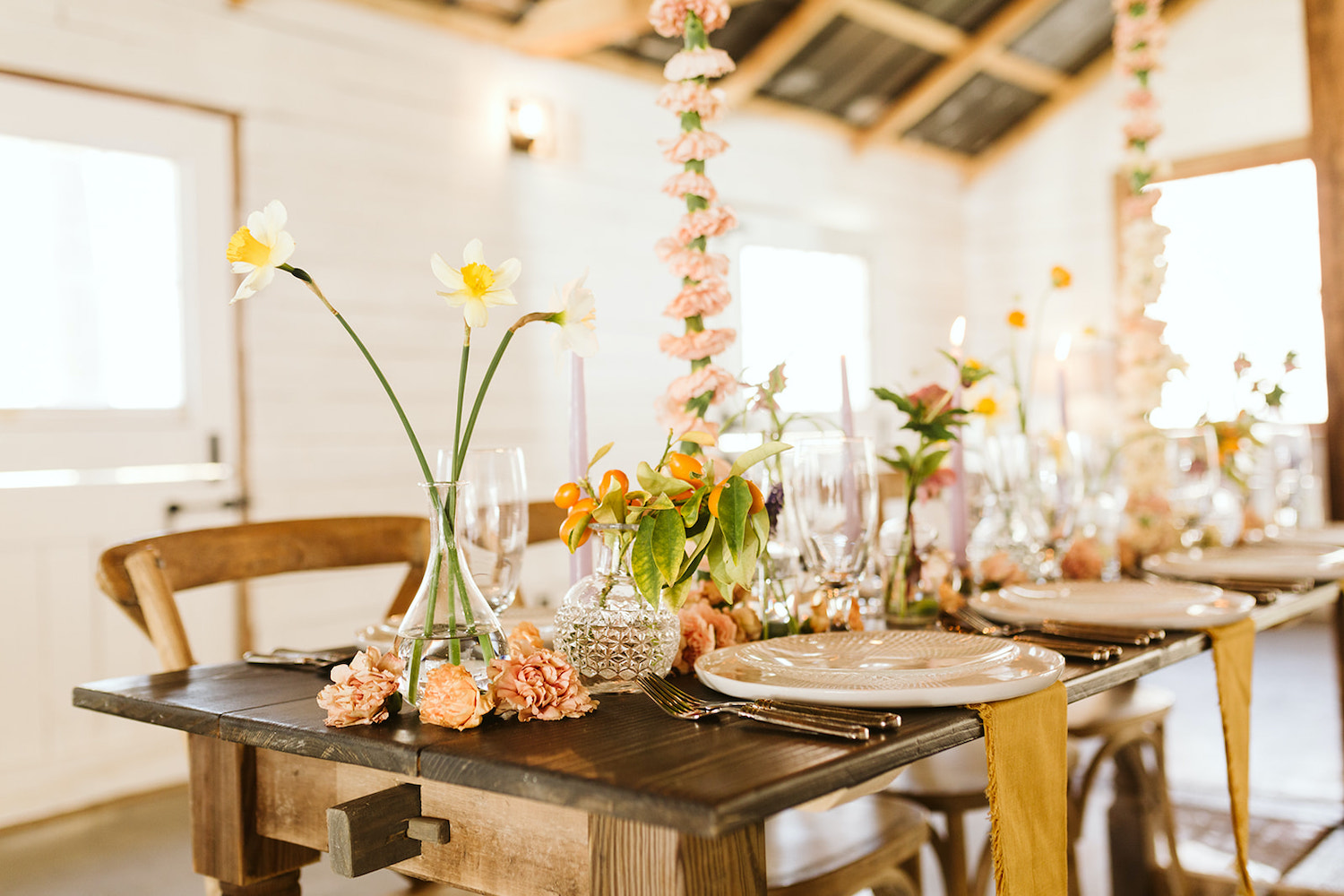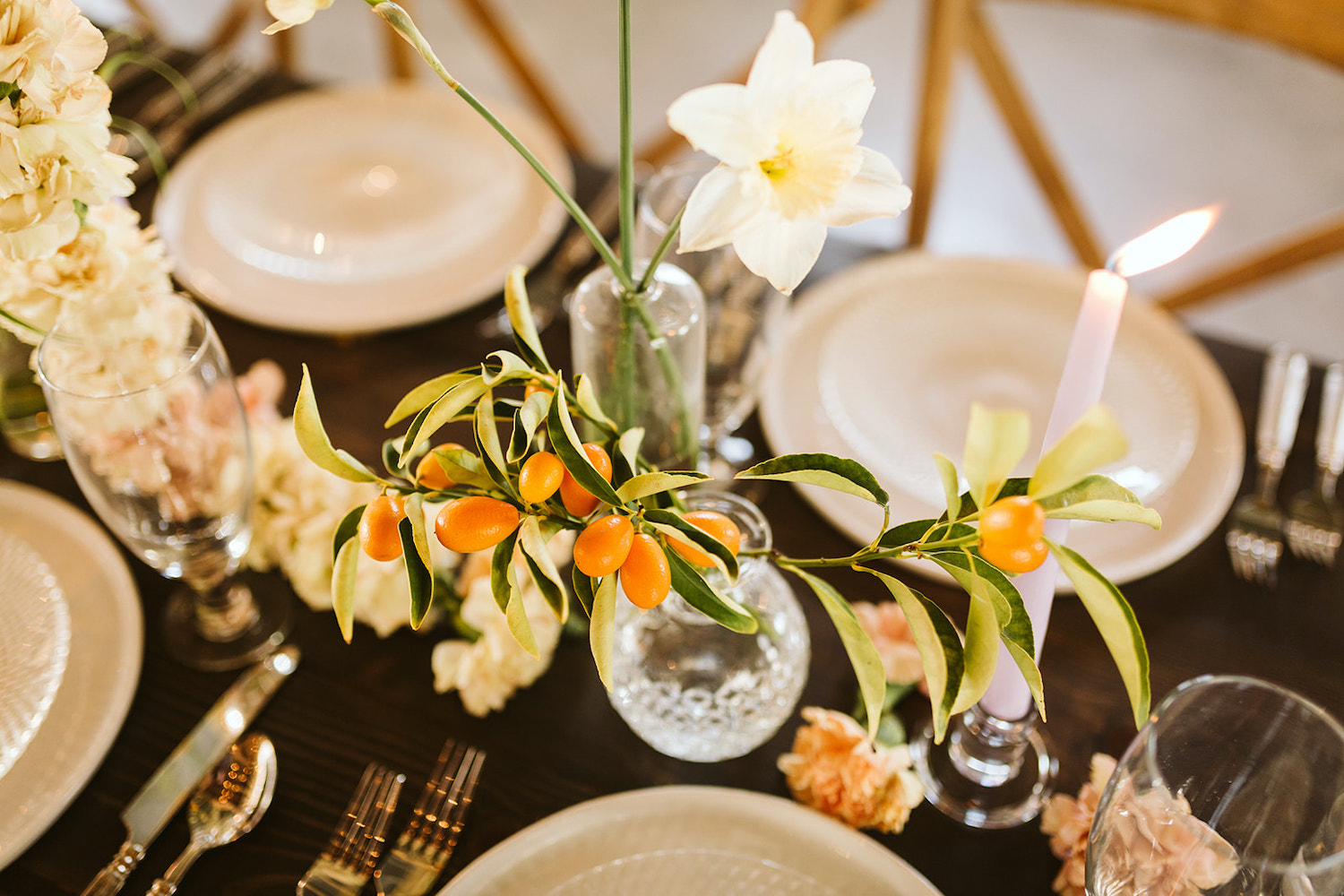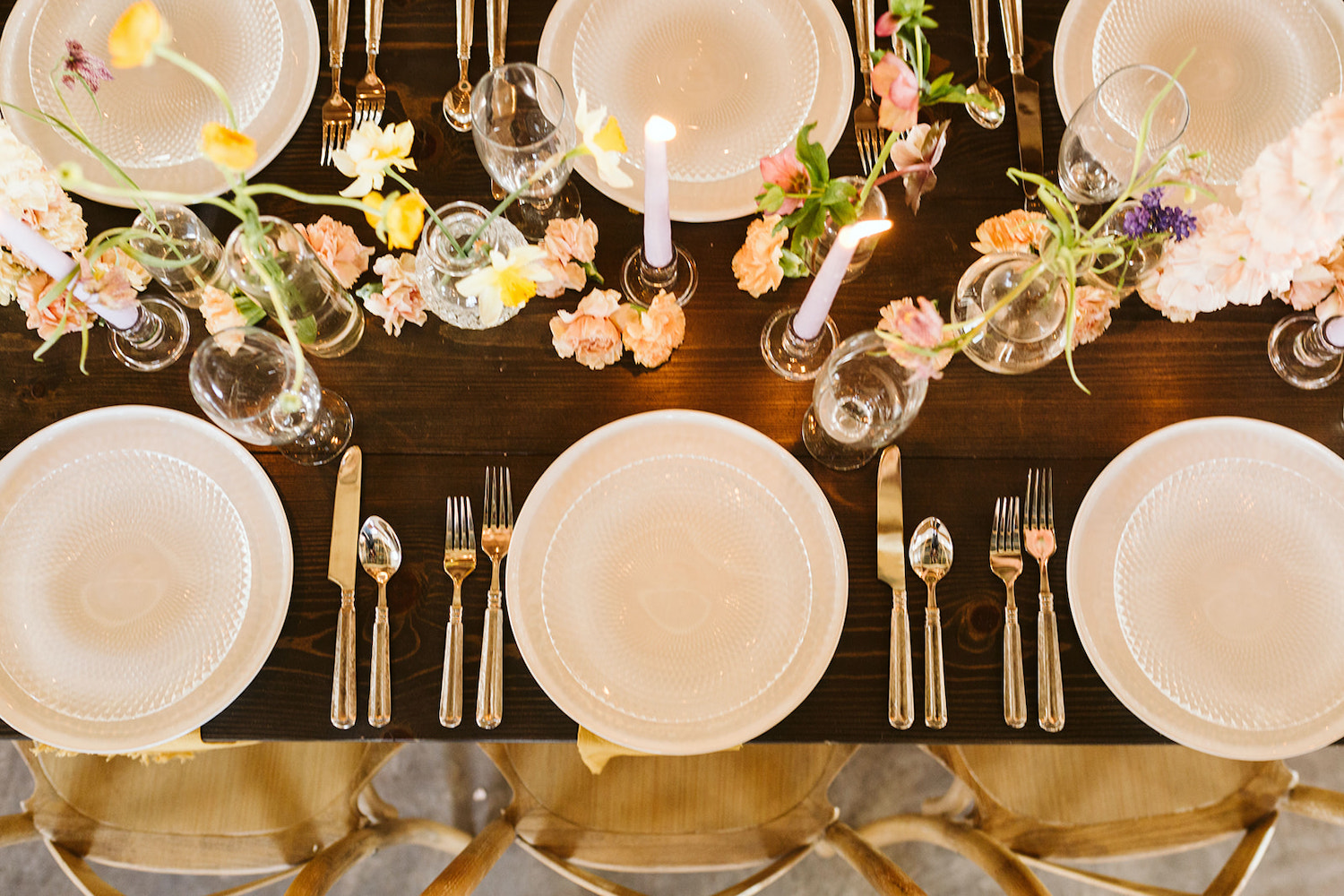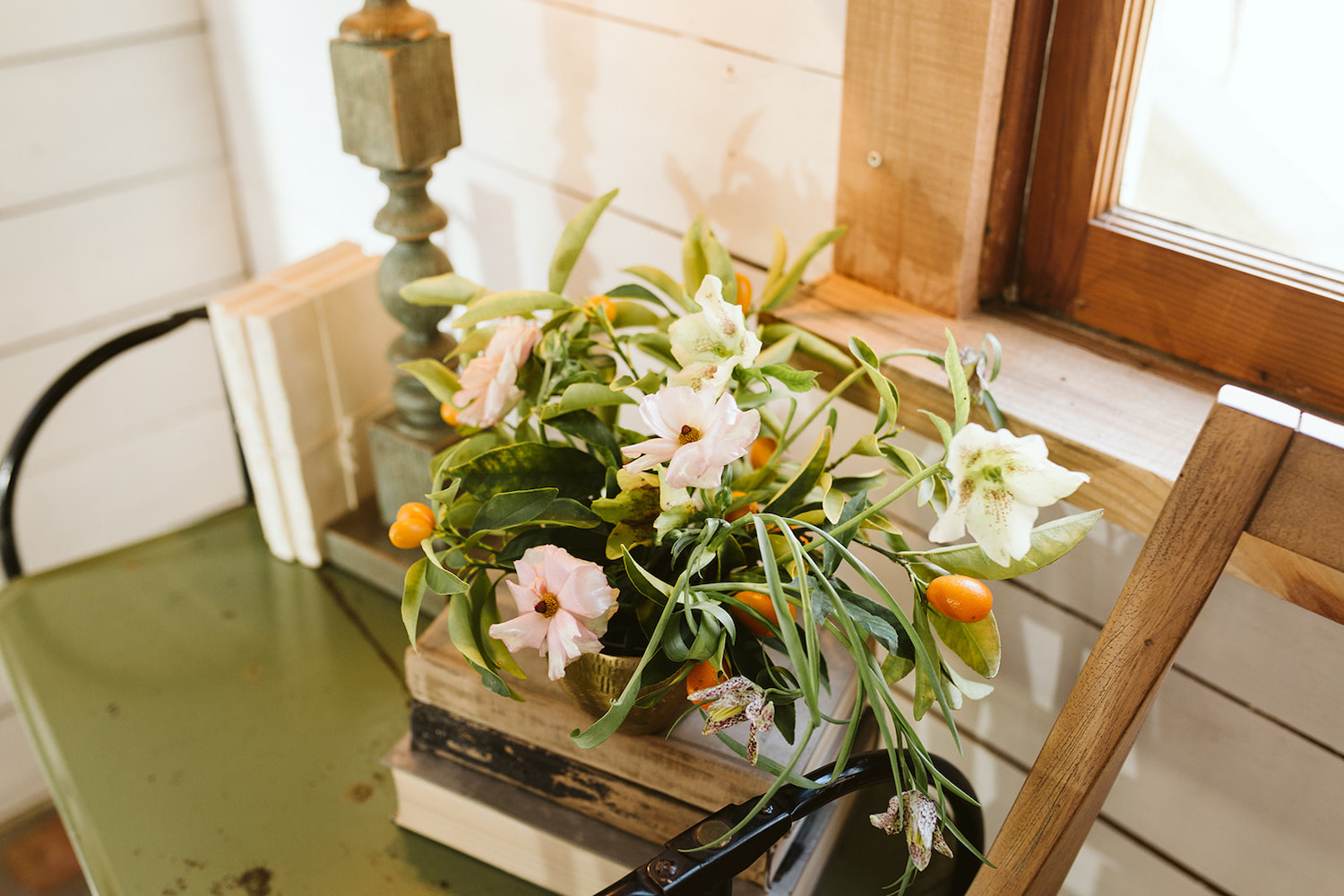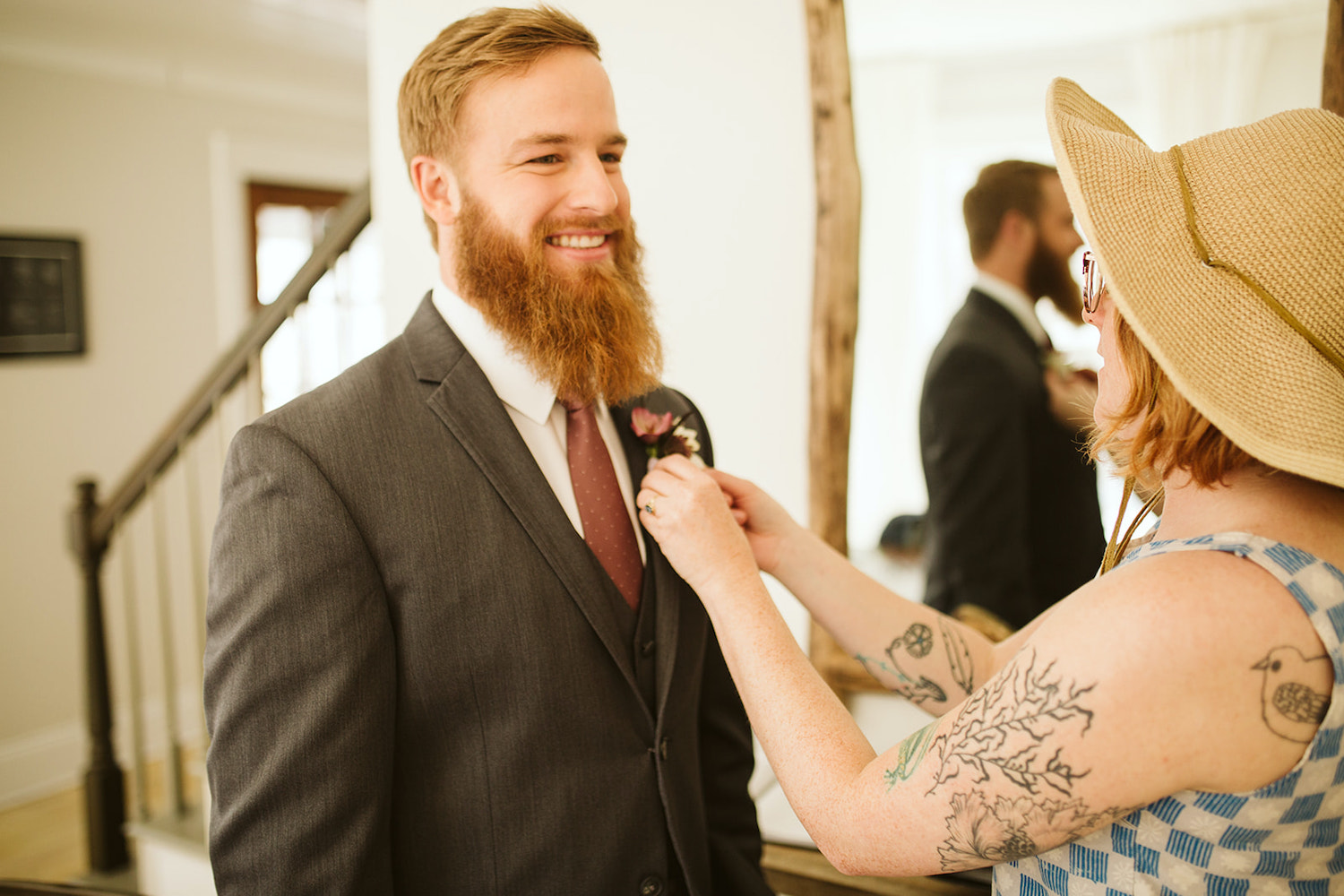 AN OAKLEAF COTTAGE WEDDING
After planning and dreaming for years, owners Dave and Cris Angsten completely transformed Oakleaf Cottage with meticulous detail, doing a lot of the heavy lifting themselves! Their hard work really paid off with this beautiful property.
Oakleaf Cottage is a woodland cottage and renovated barn located on 28 acres on the side of Lookout Mountain in North Georgia. Tucked off the road, the venue sits surrounded by trees and rocky outcrops. An Oakleaf Cottage wedding feels so private and intimate like you're the only people on earth. When you're at the Cottage, you feel like you're at a calm, mountain retreat. It really is magical, and I absolutely love shooting here!
Oakleaf Cottage offers events from intimate elopements to moderately-sized weddings, either inside or outdoors under the forest canopy. The self-described "upscale barn structure" provides a bright and airy interior with tons of natural light and open rafters. The venue can accommodate up to 125 guests.
Additionally, the Angstens are passionate about creating "green" events and environmentally responsible weddings. This couple really goes above and beyond to create a dream experience for all their clients.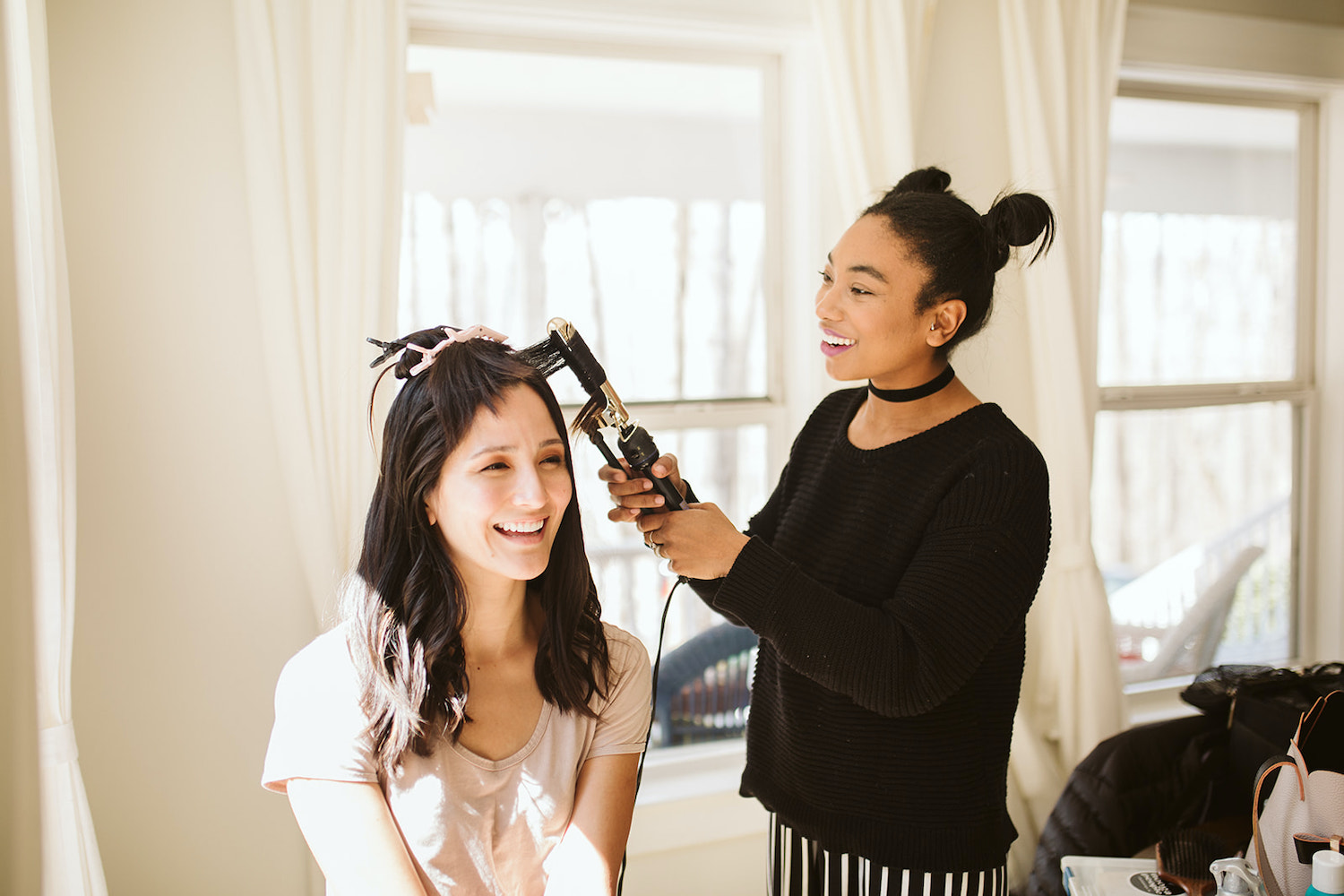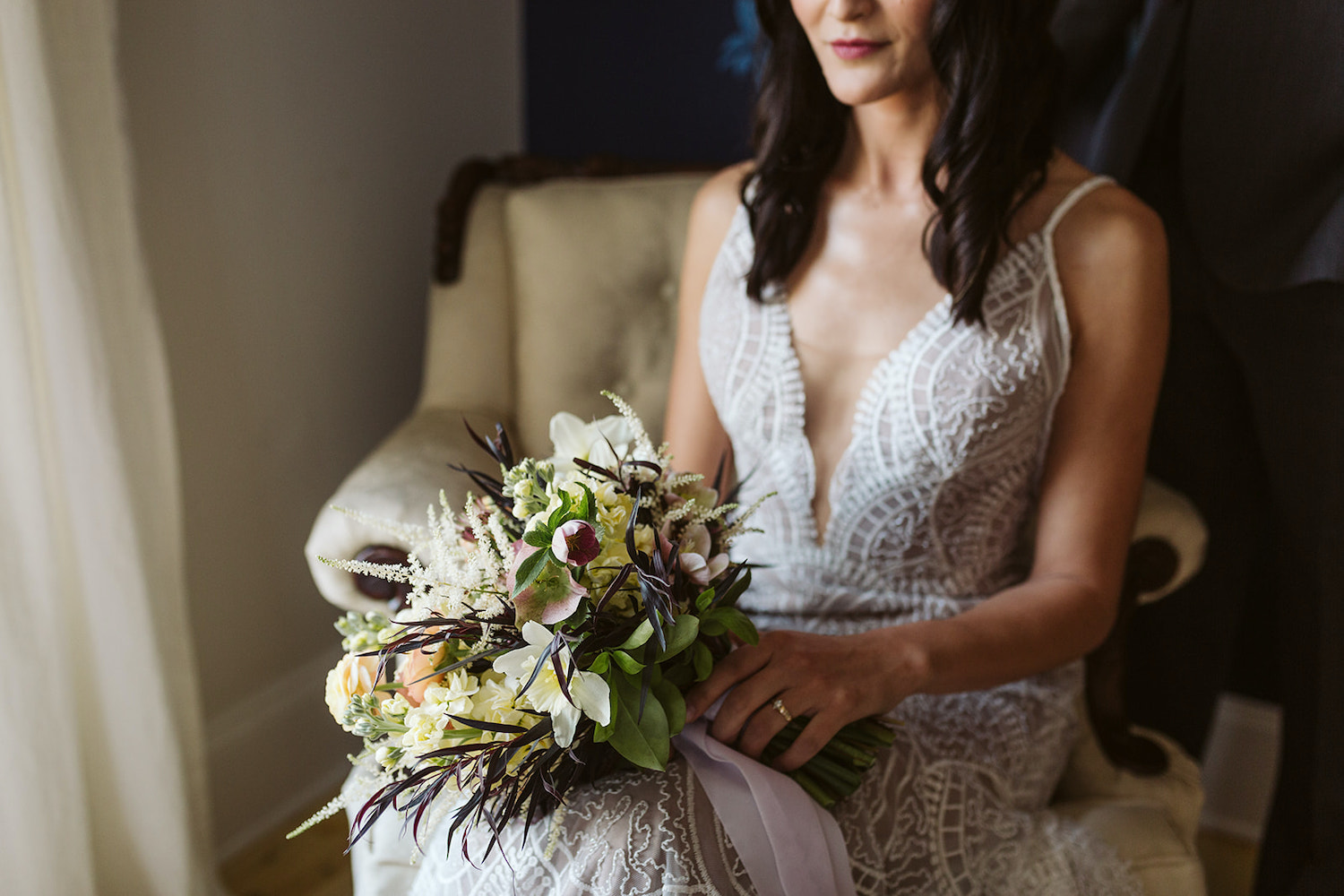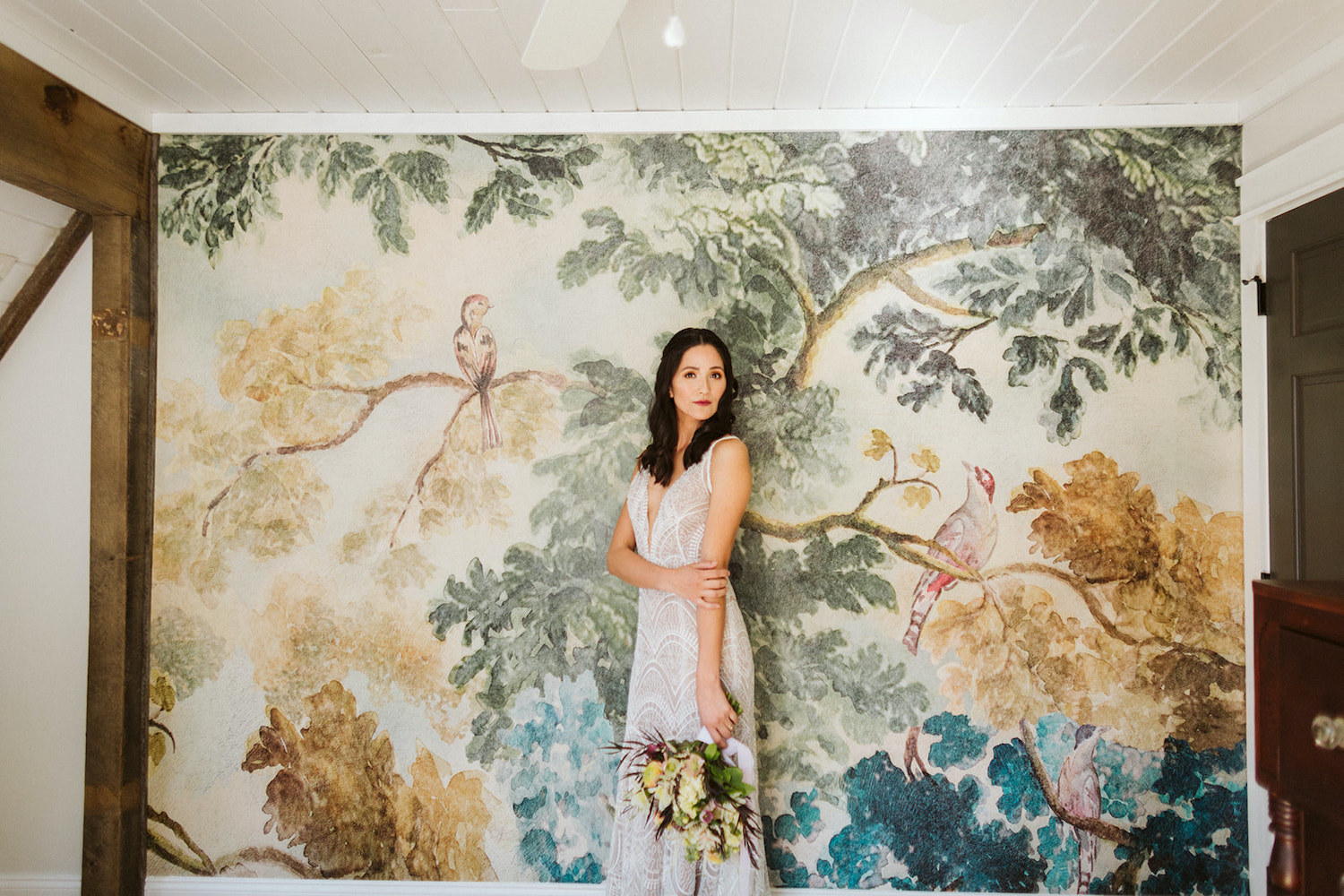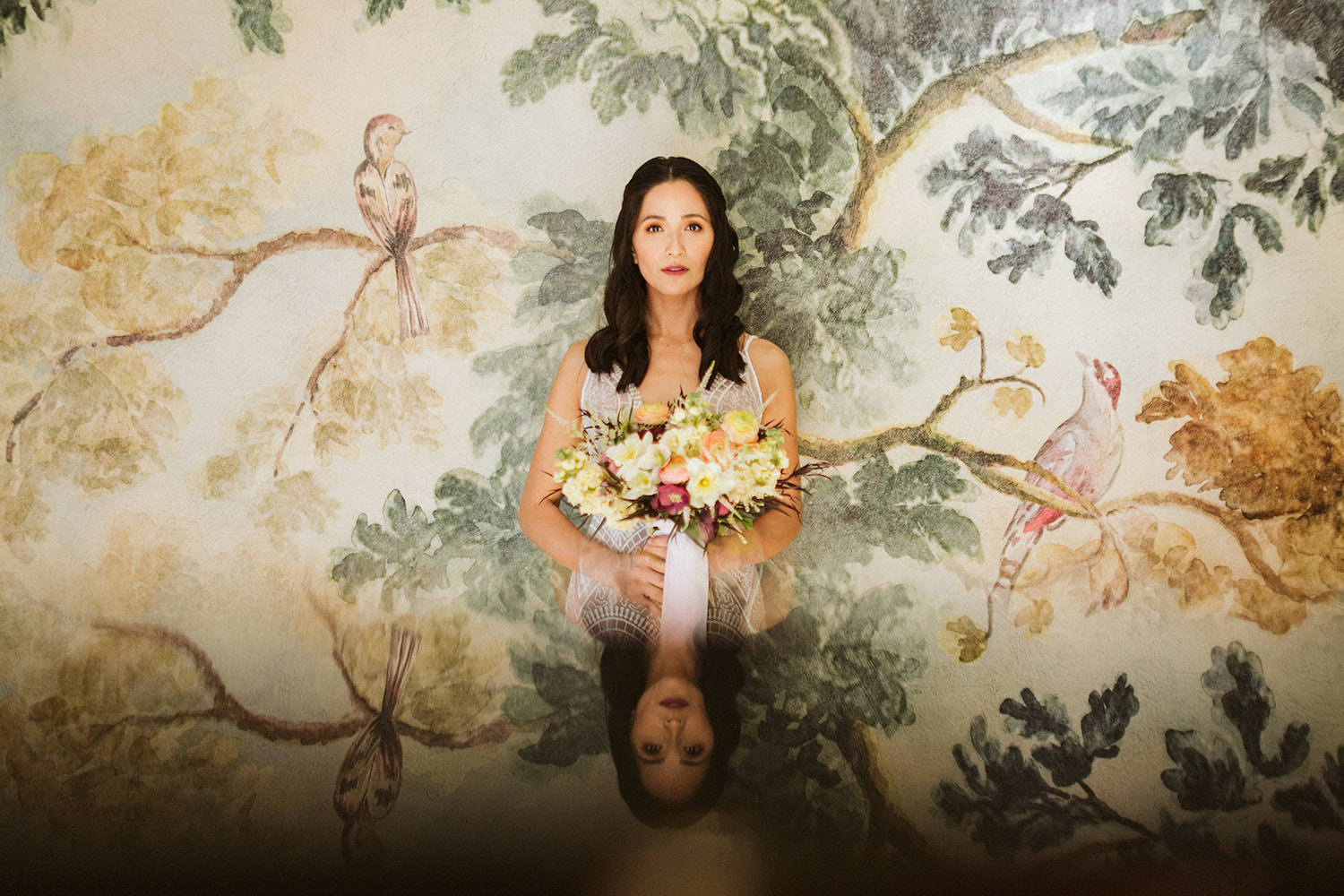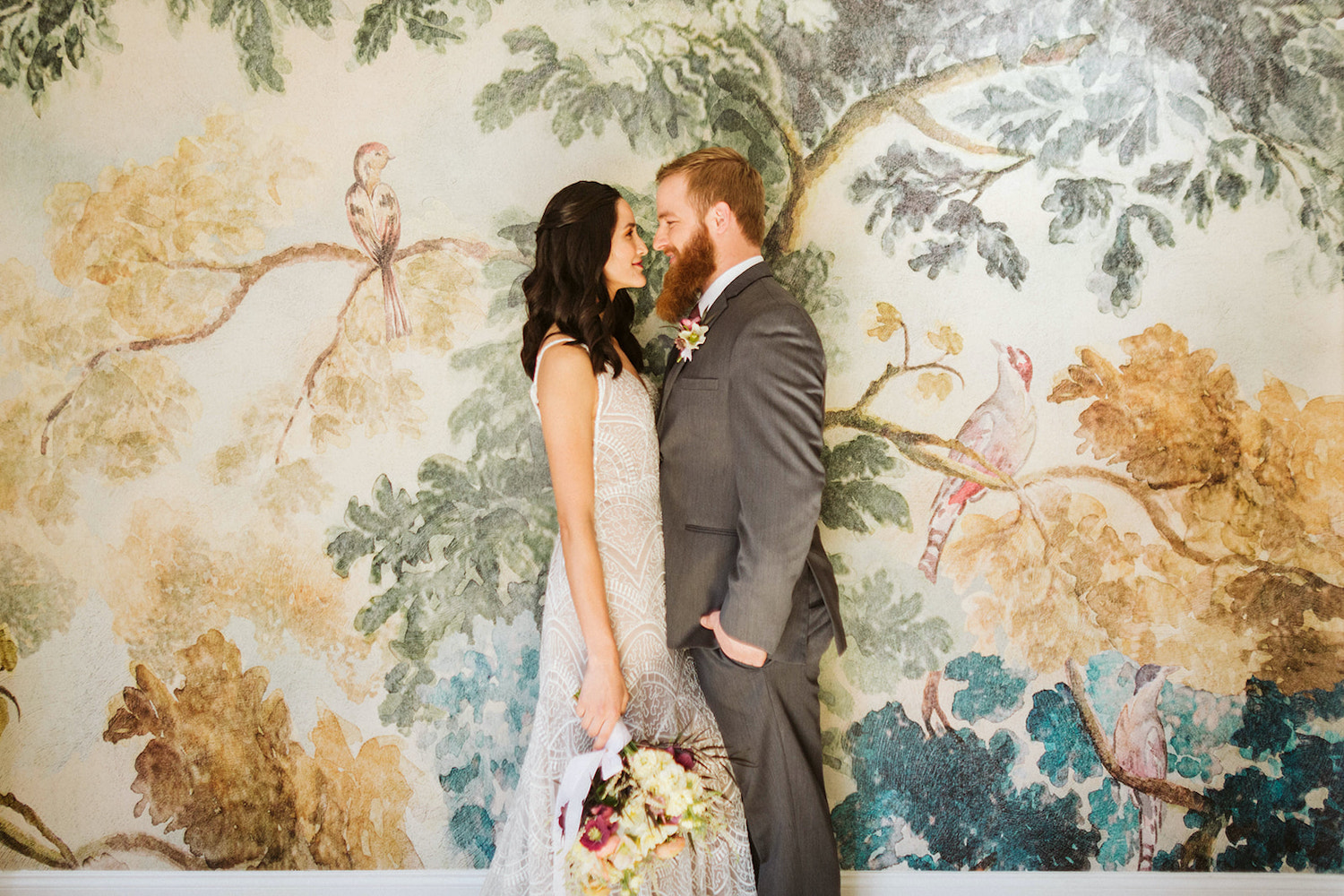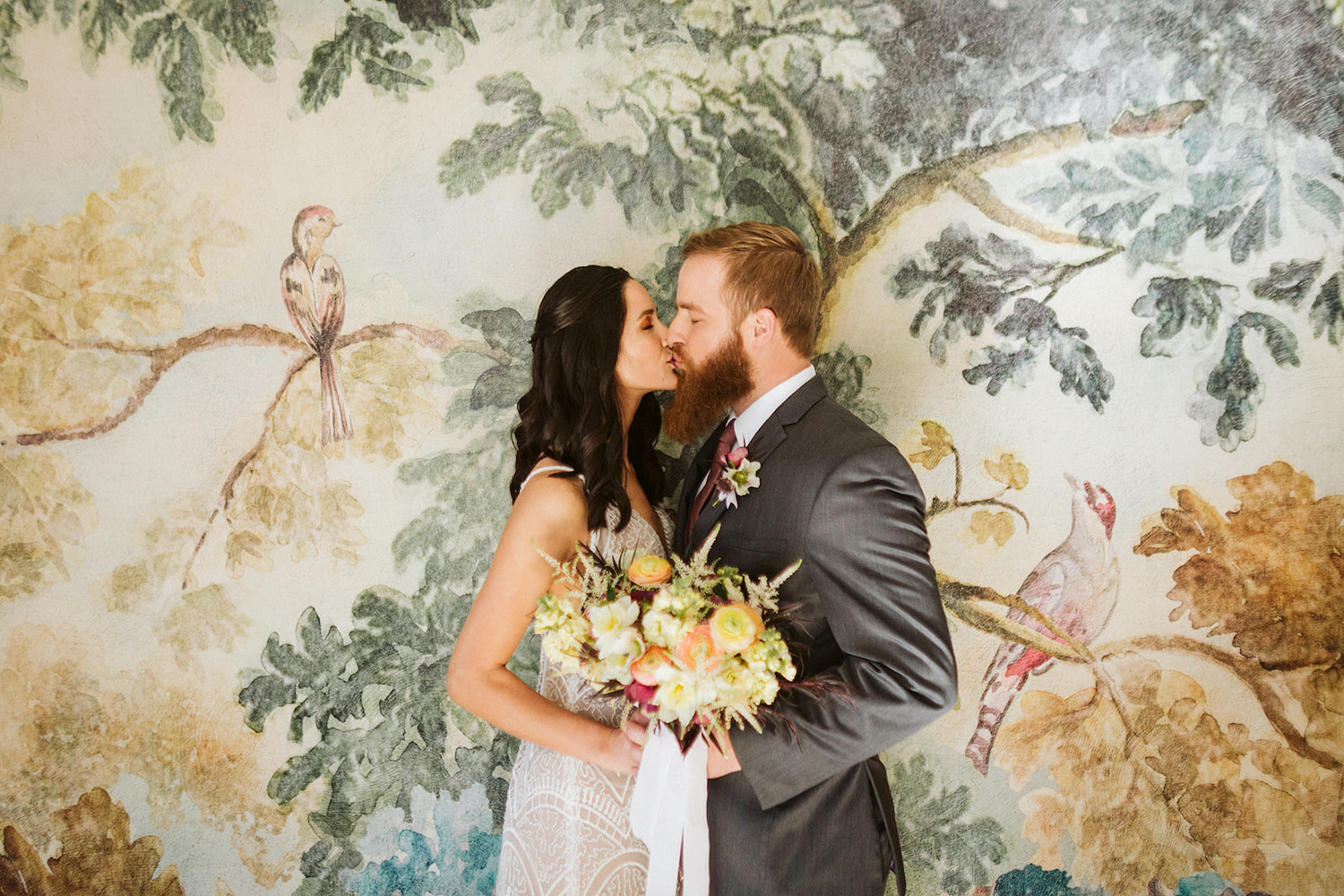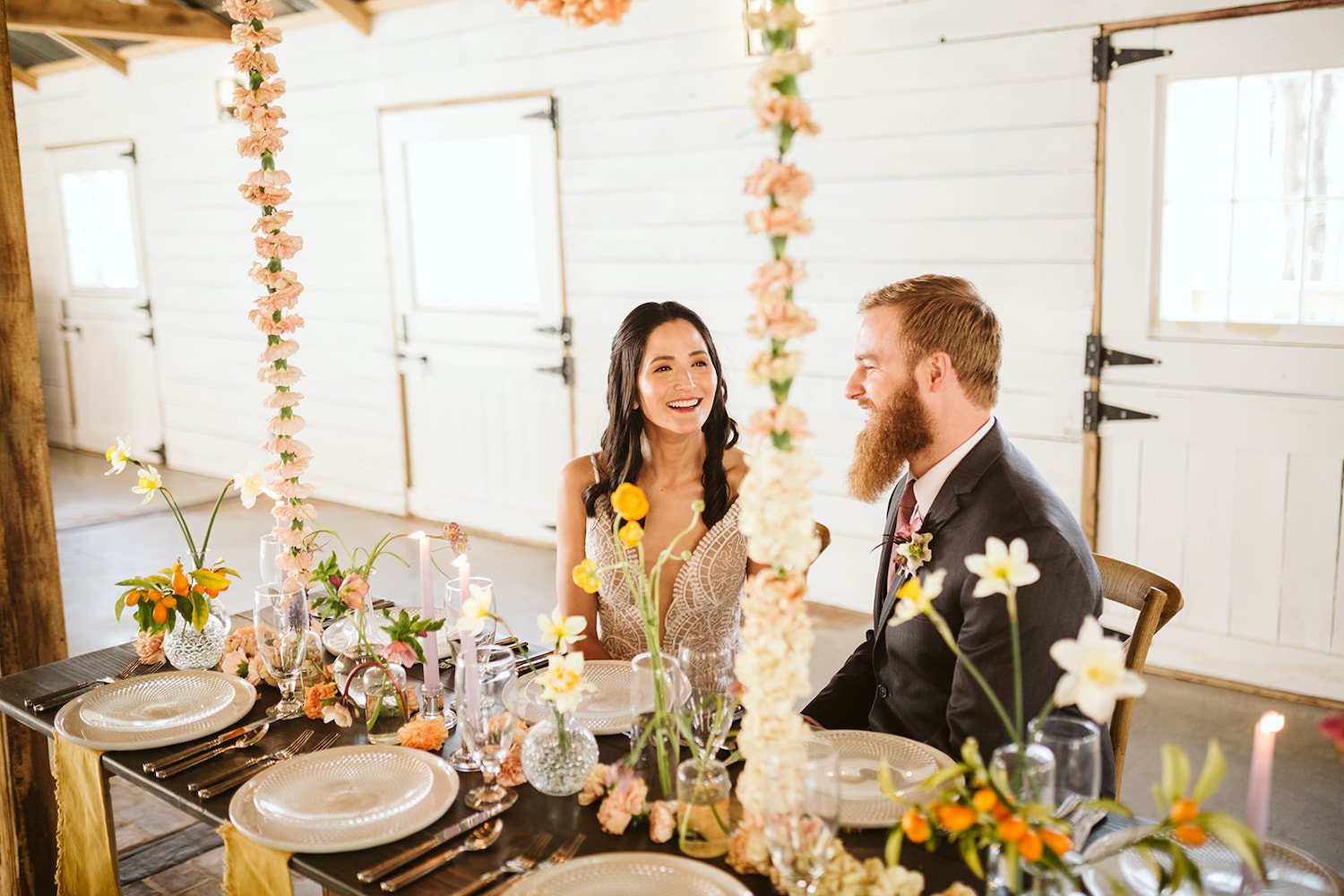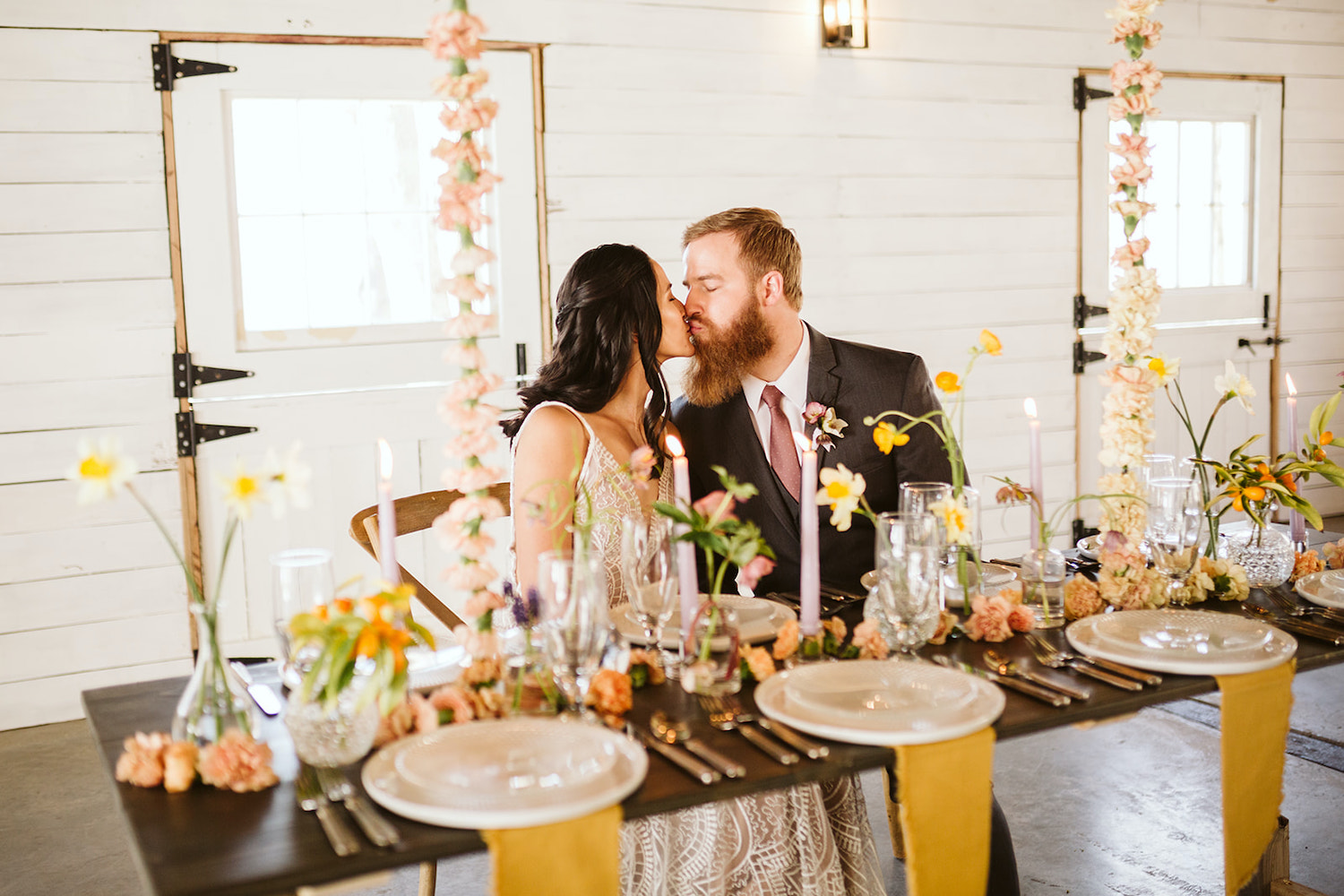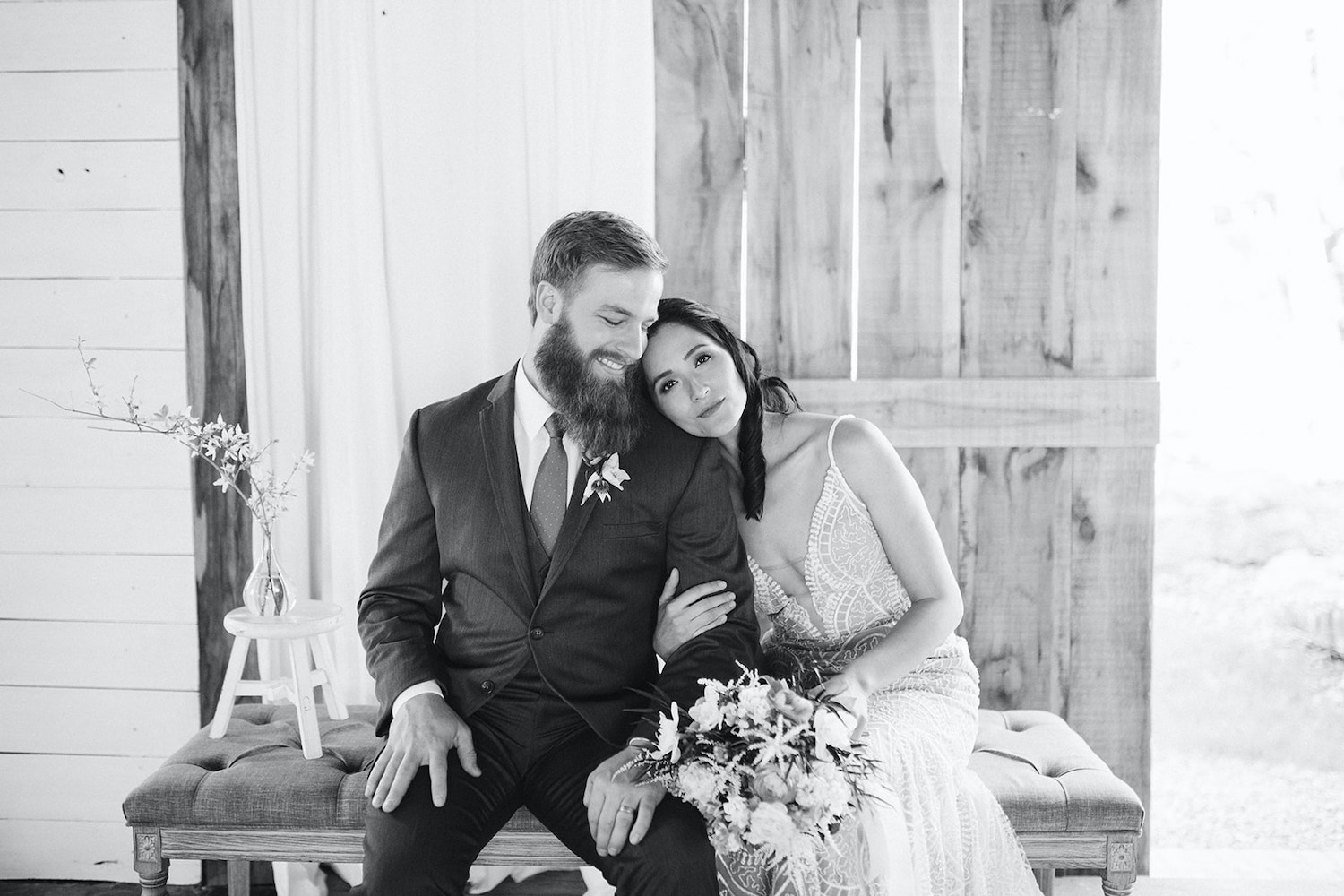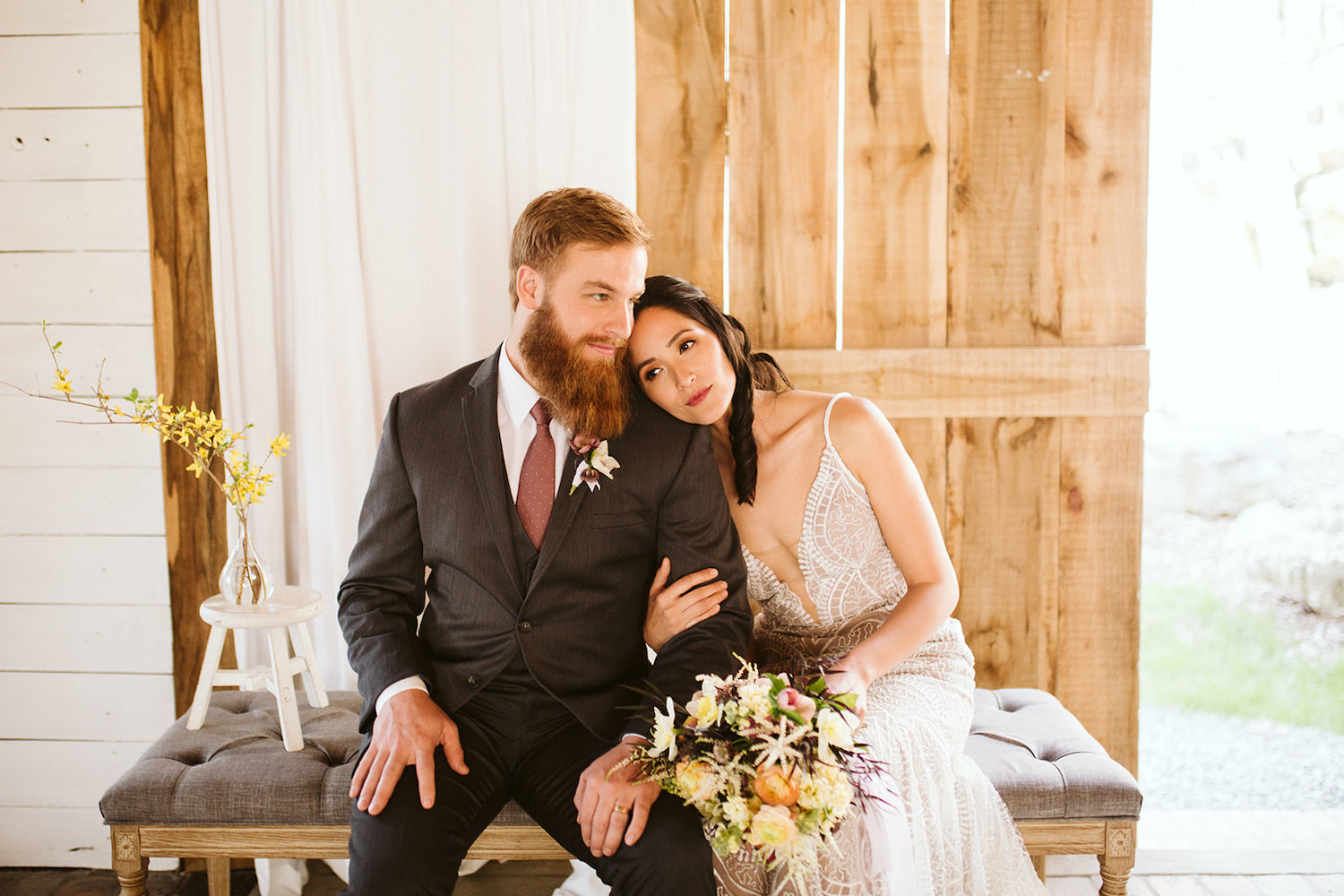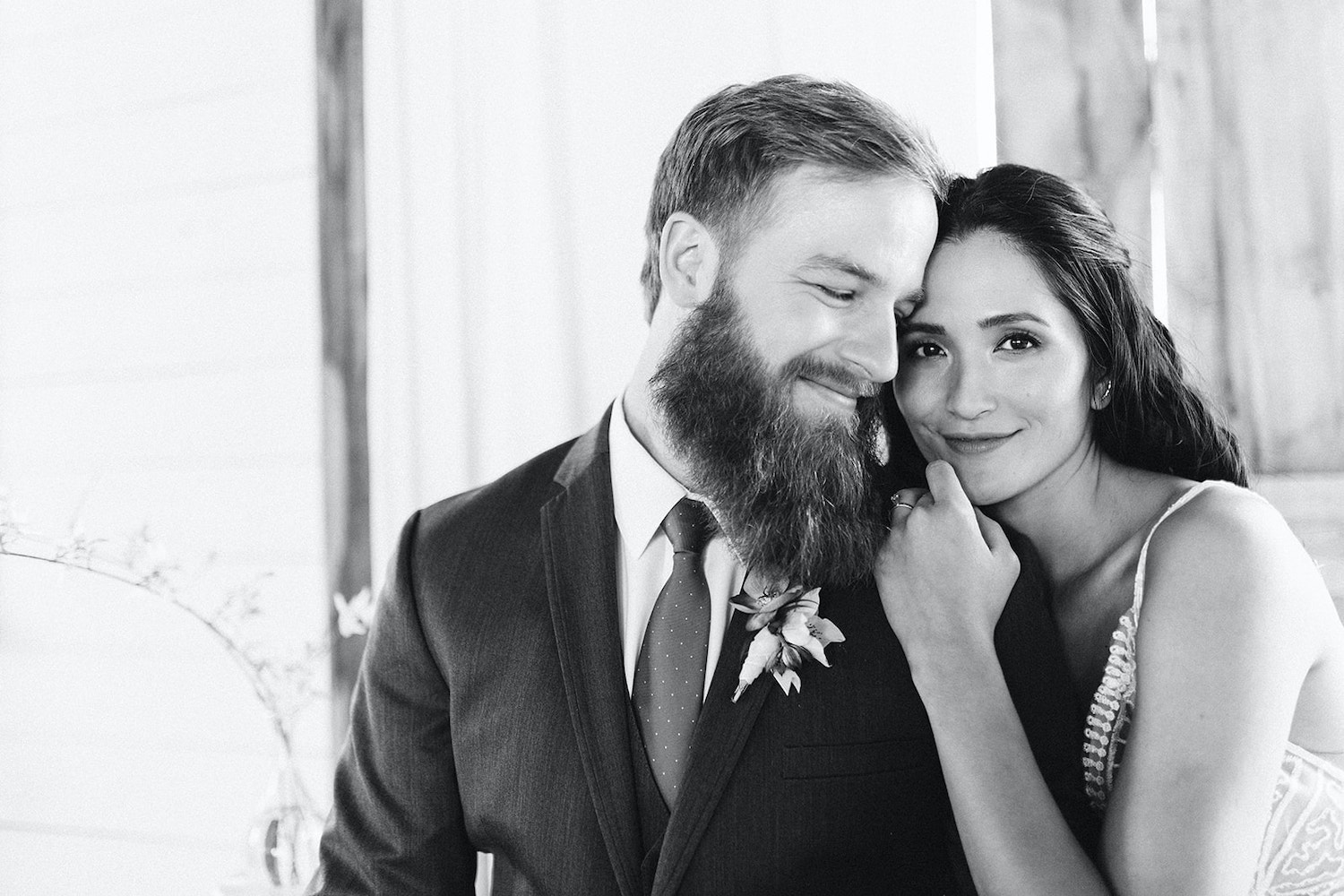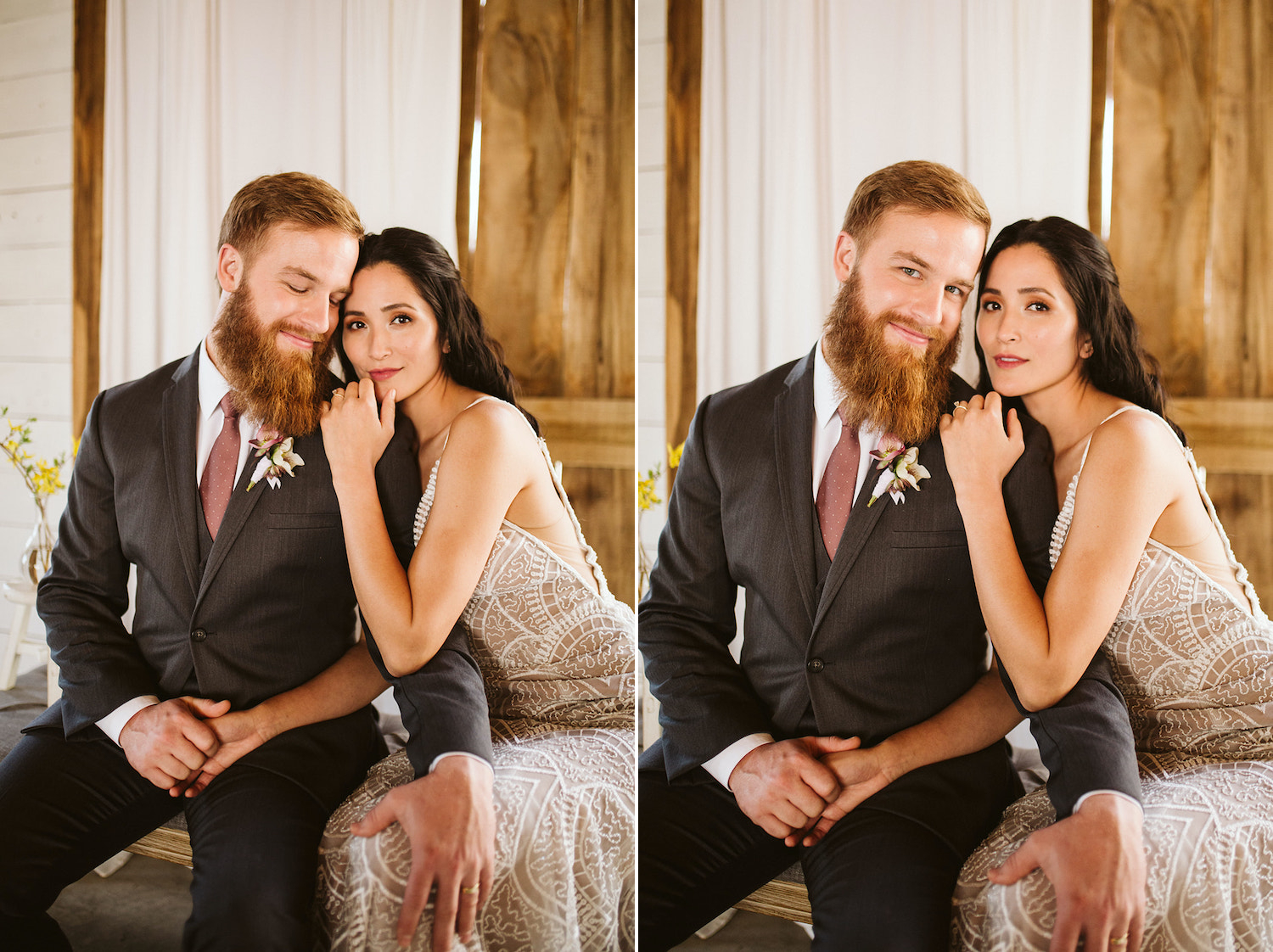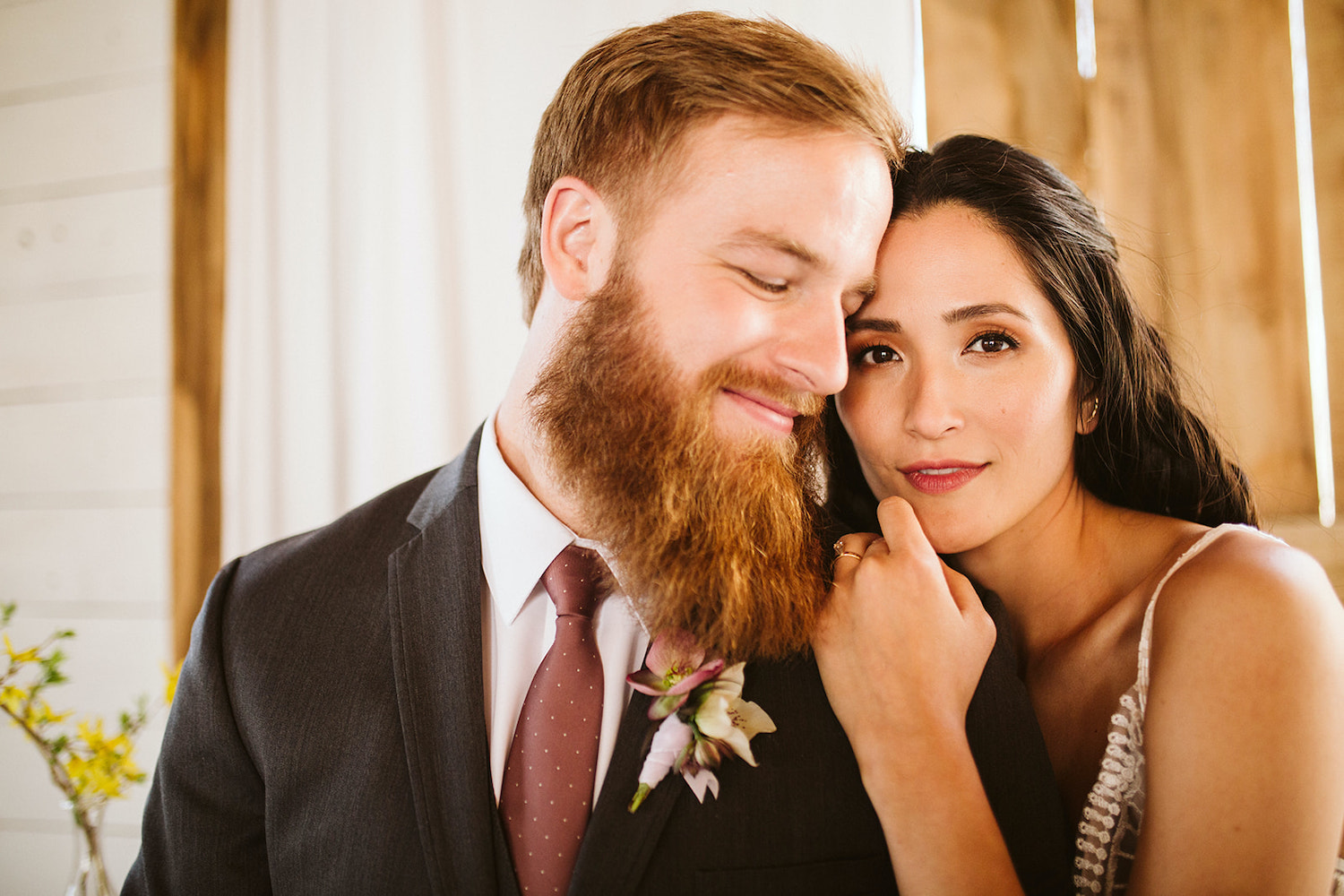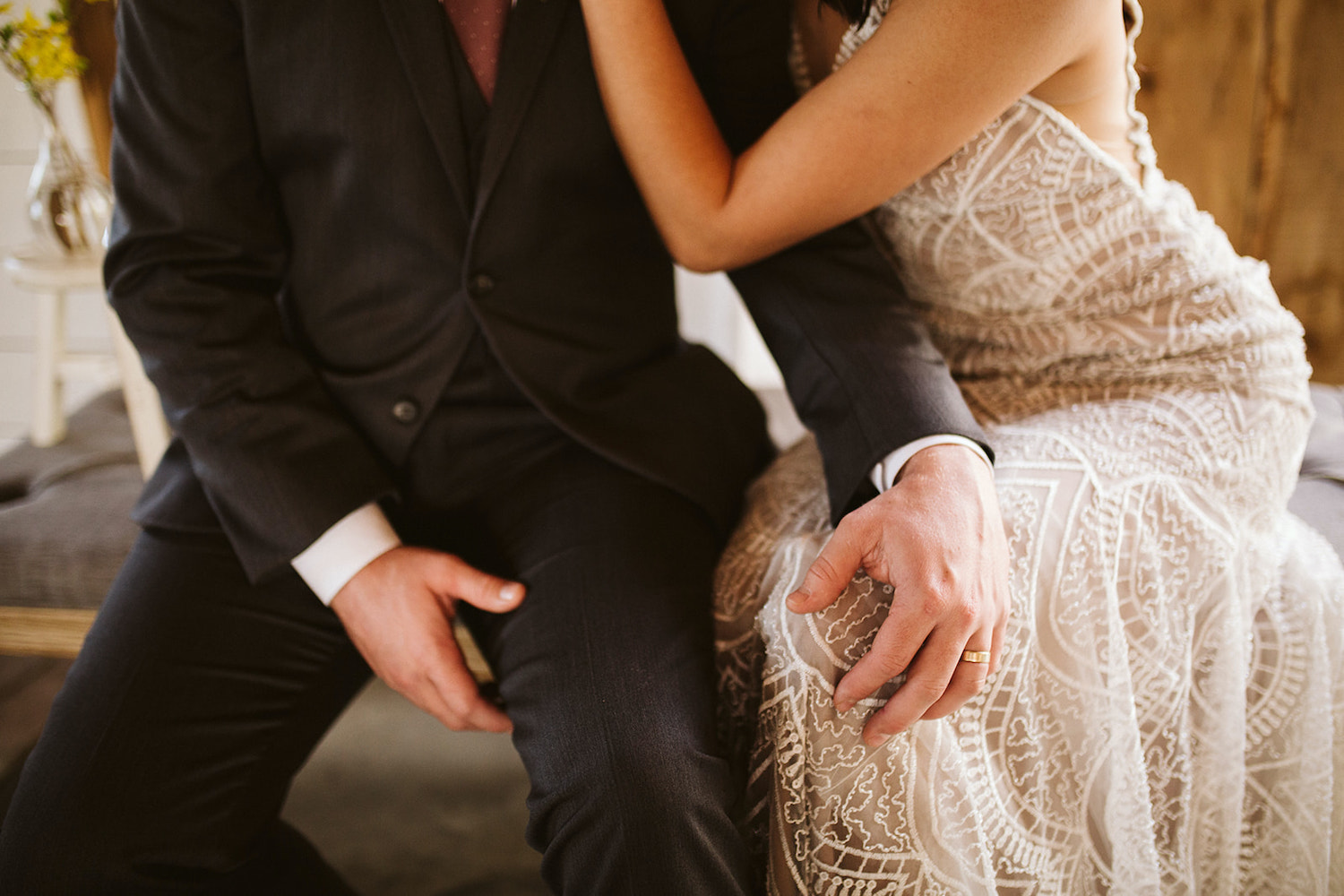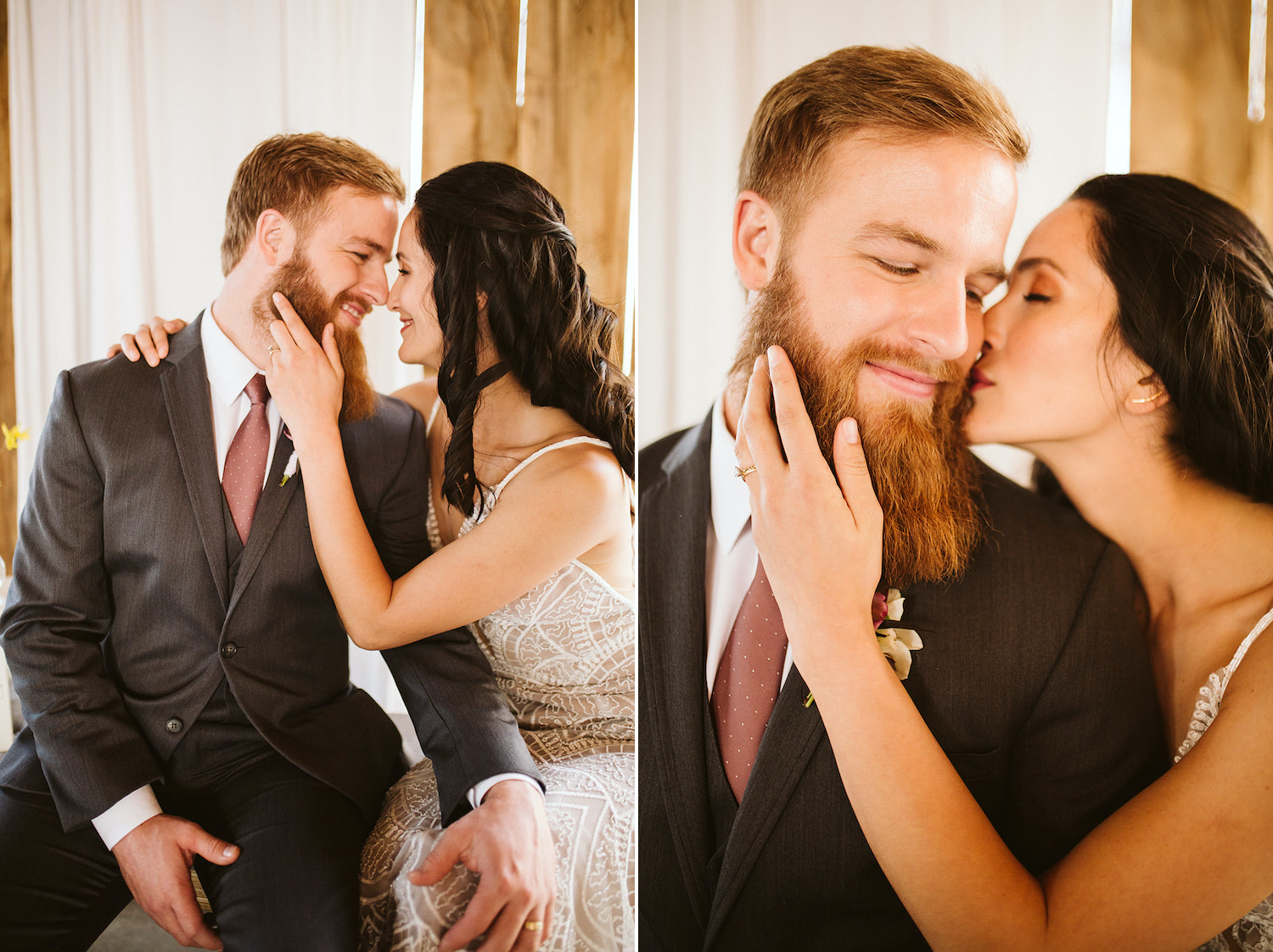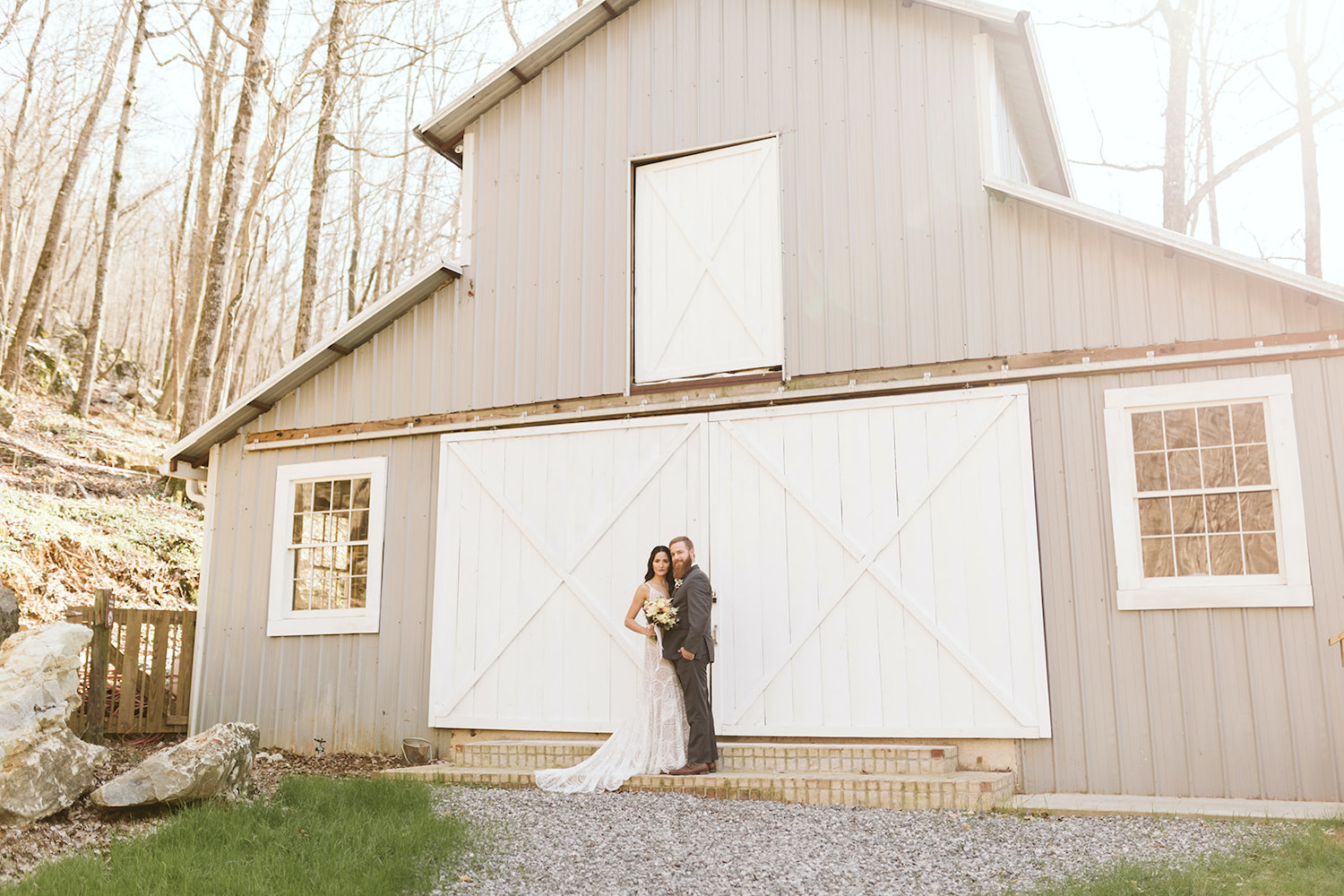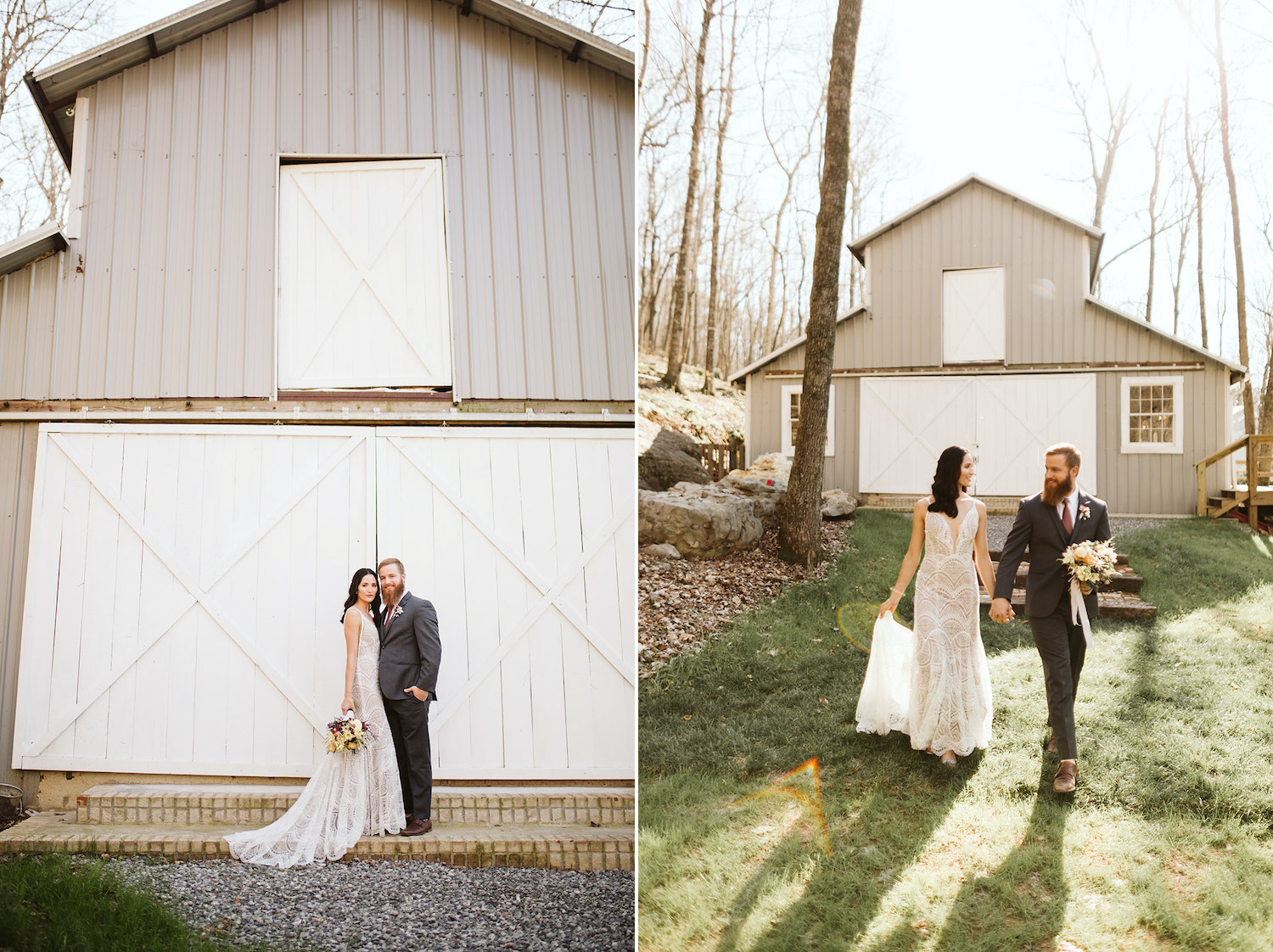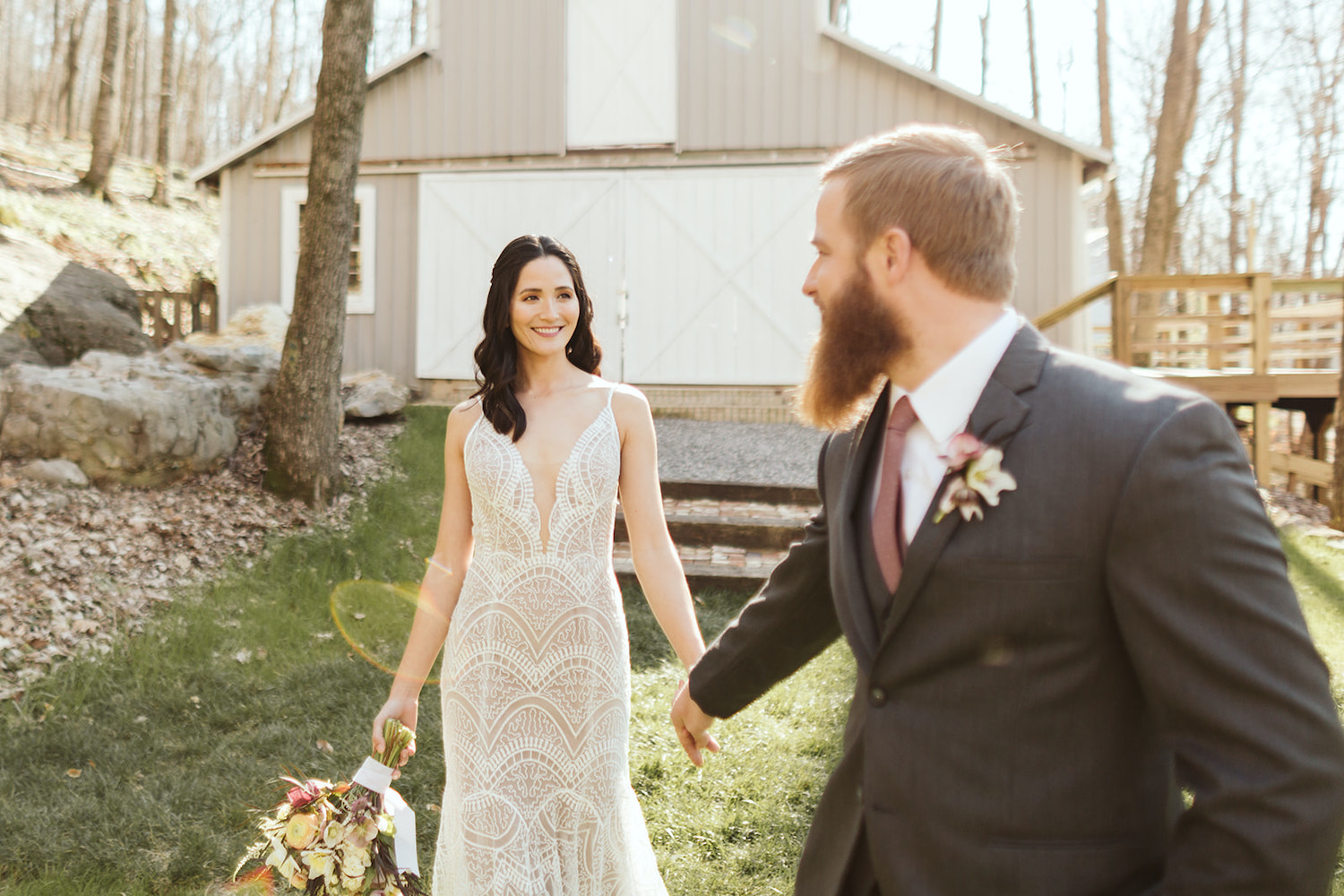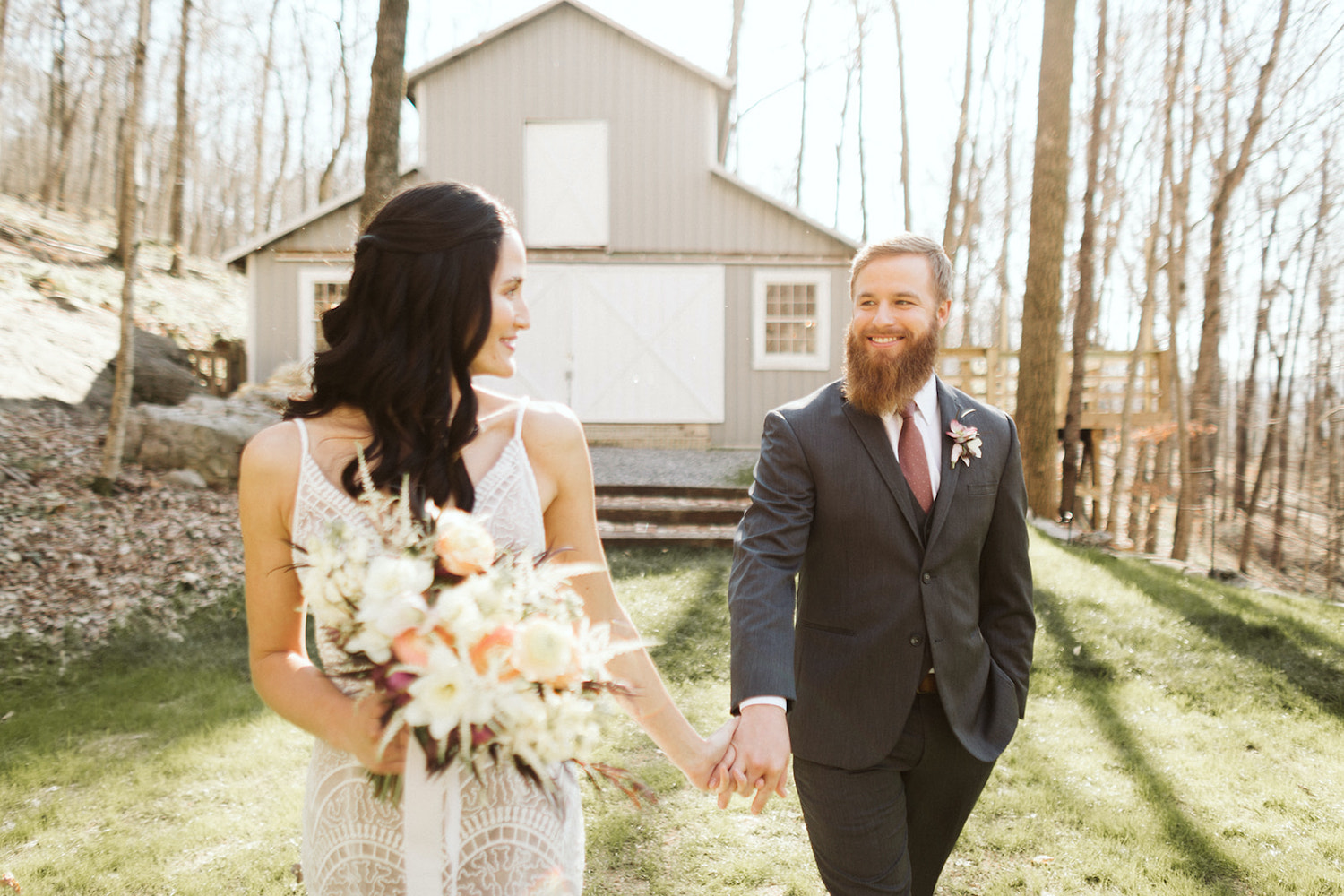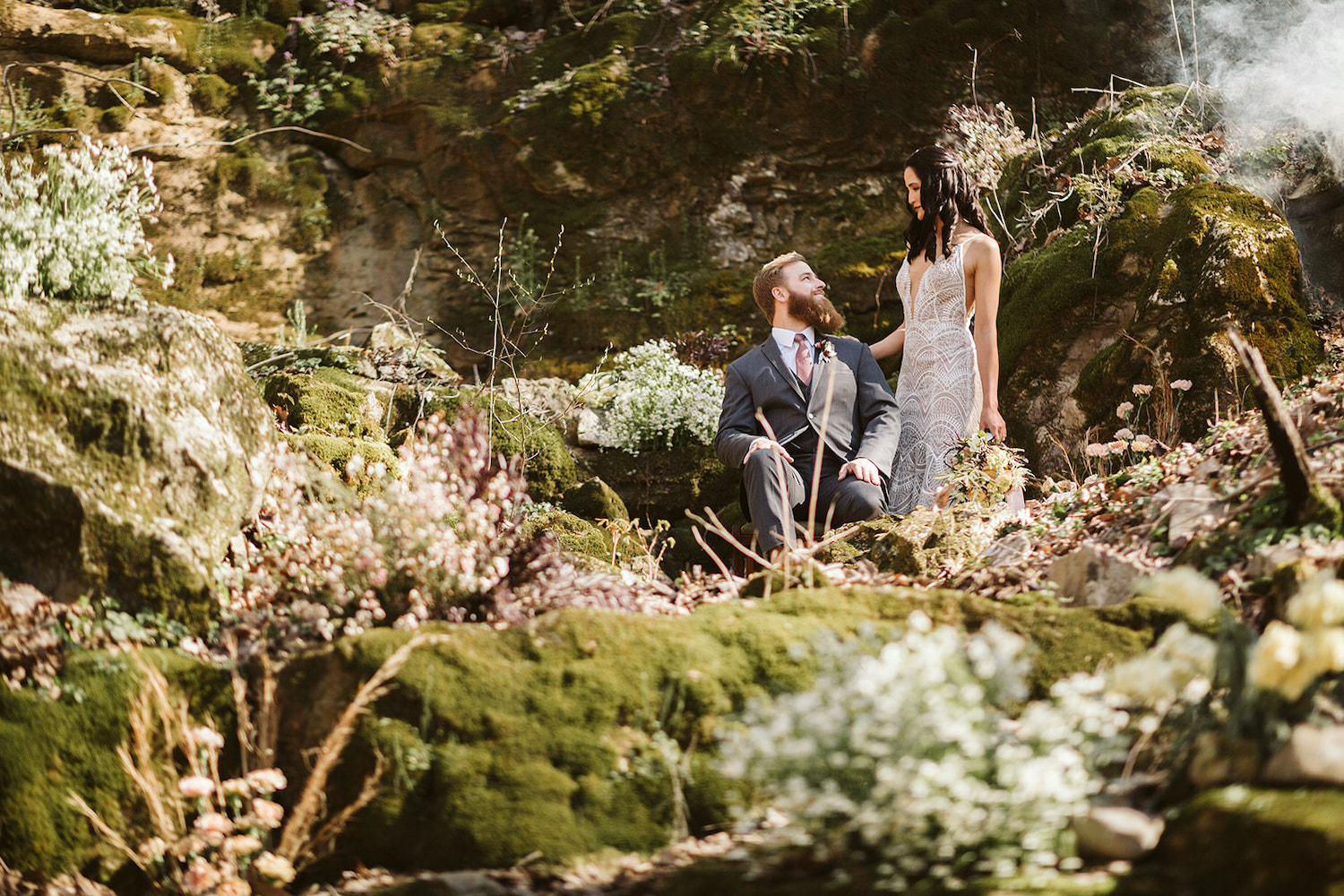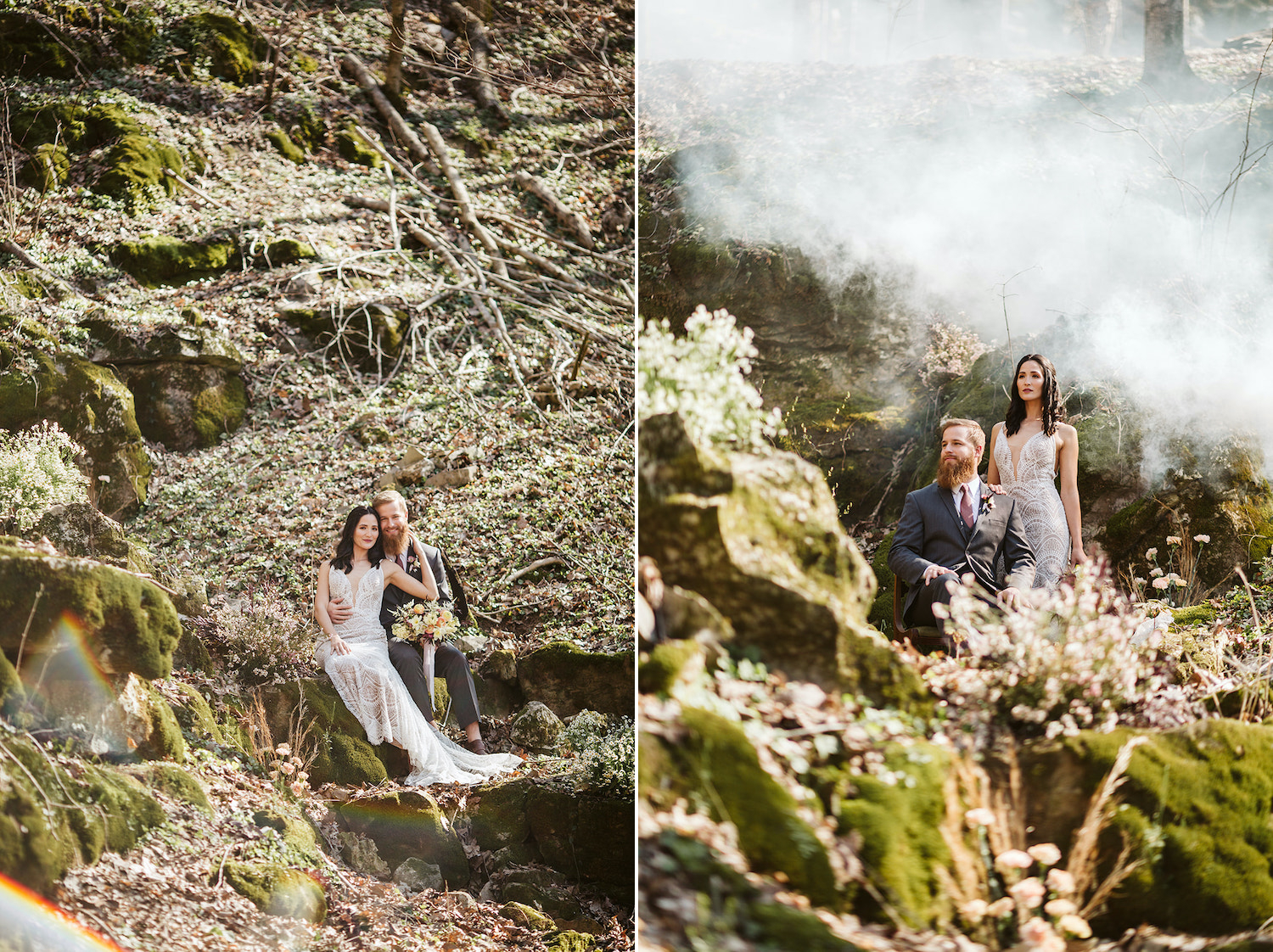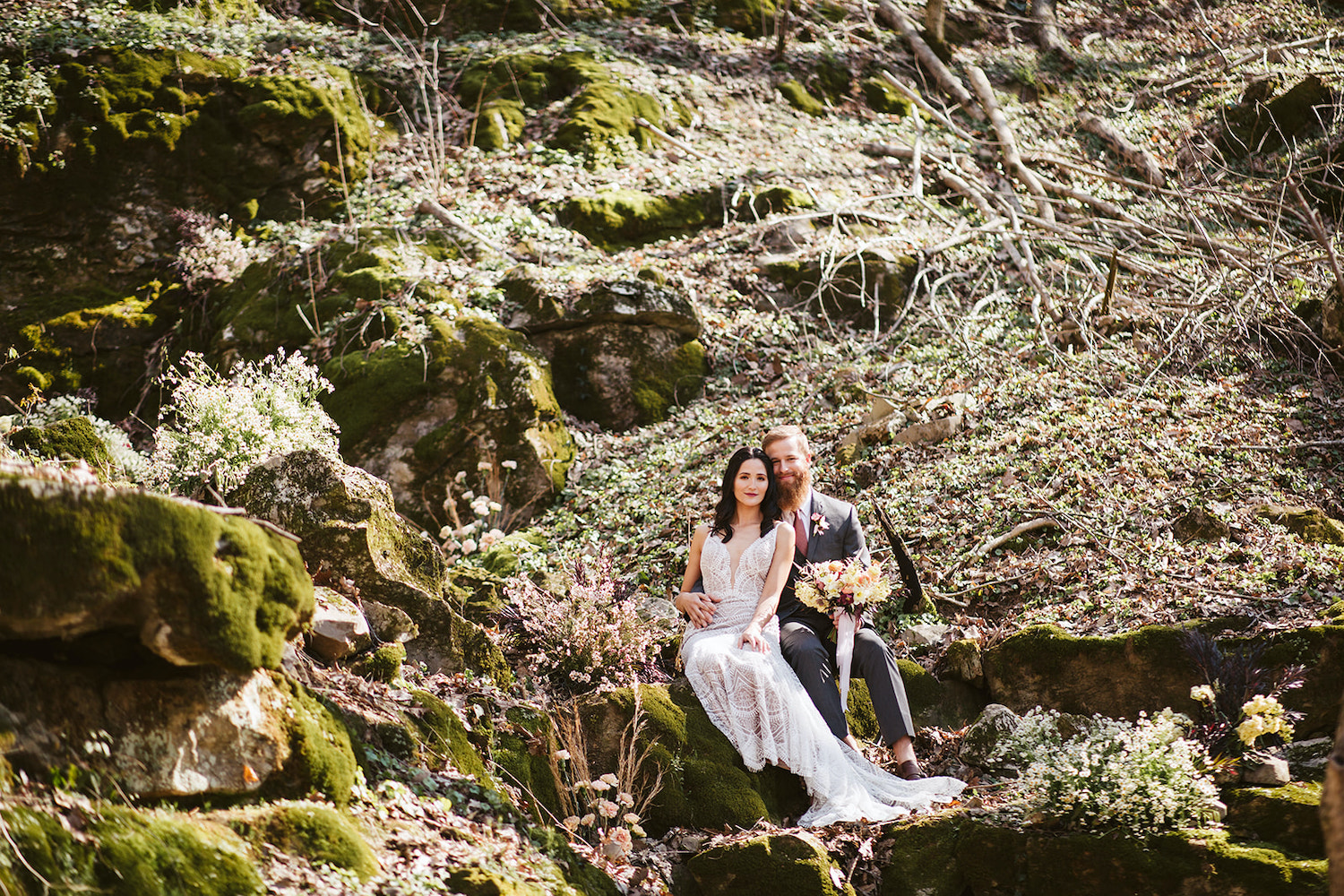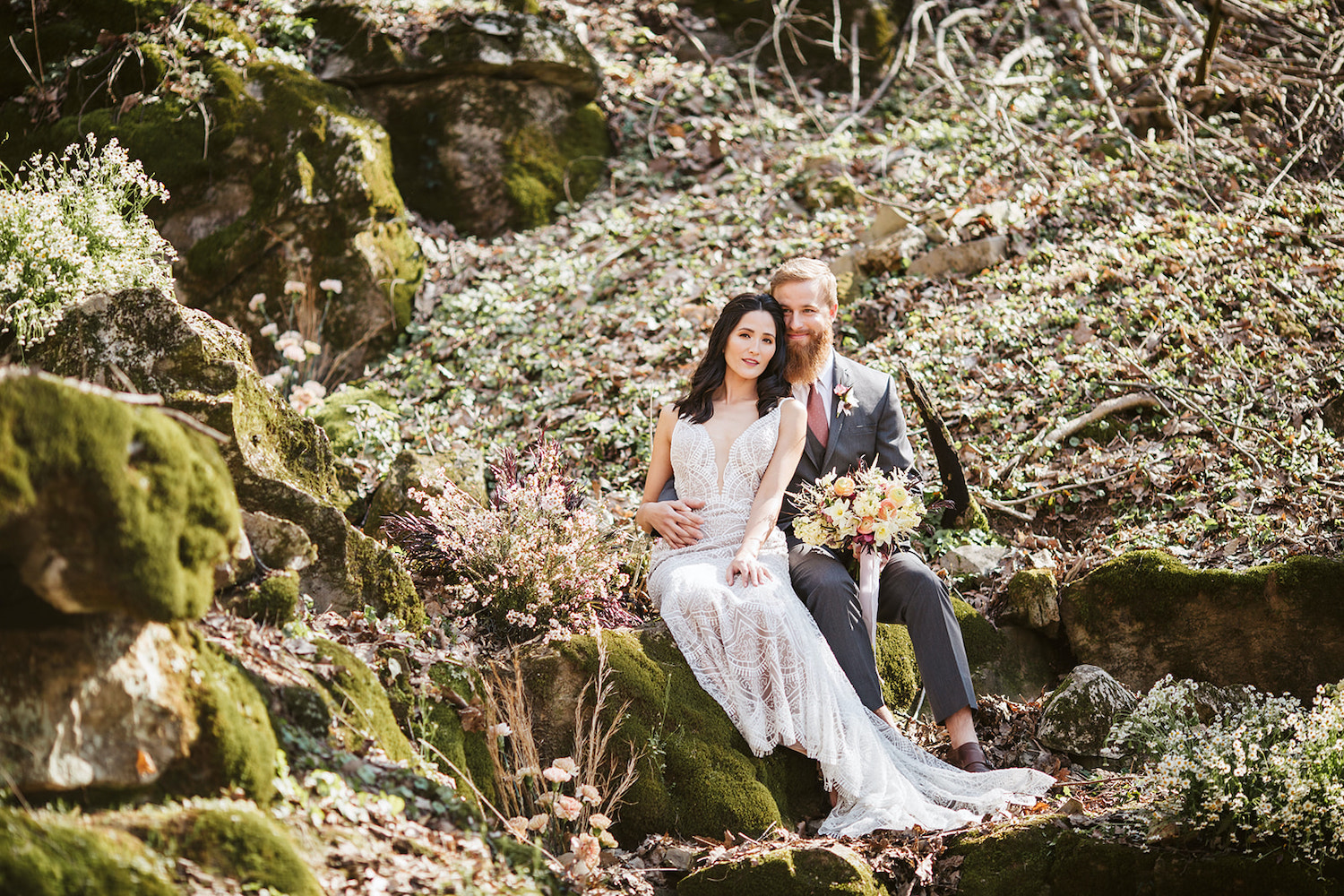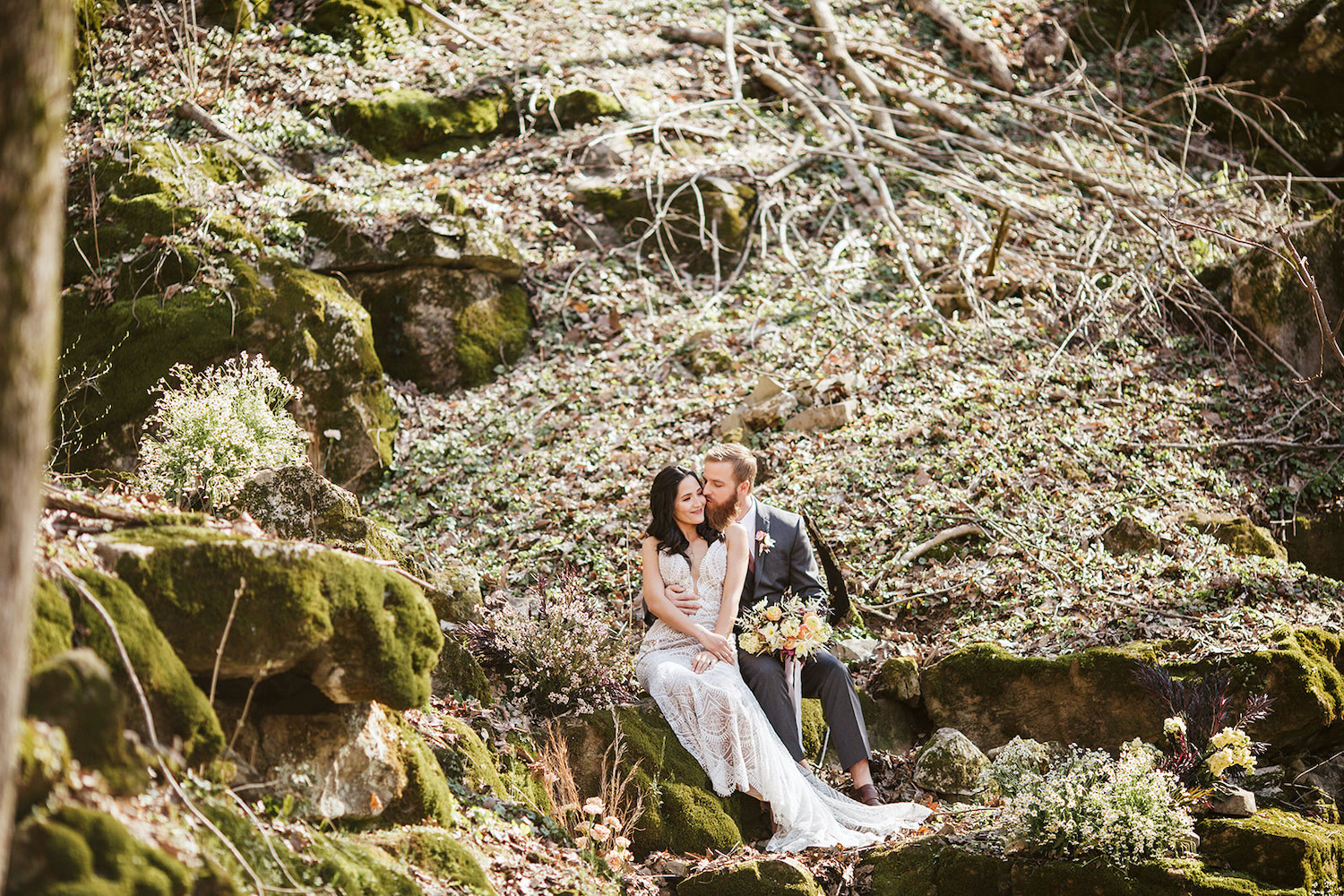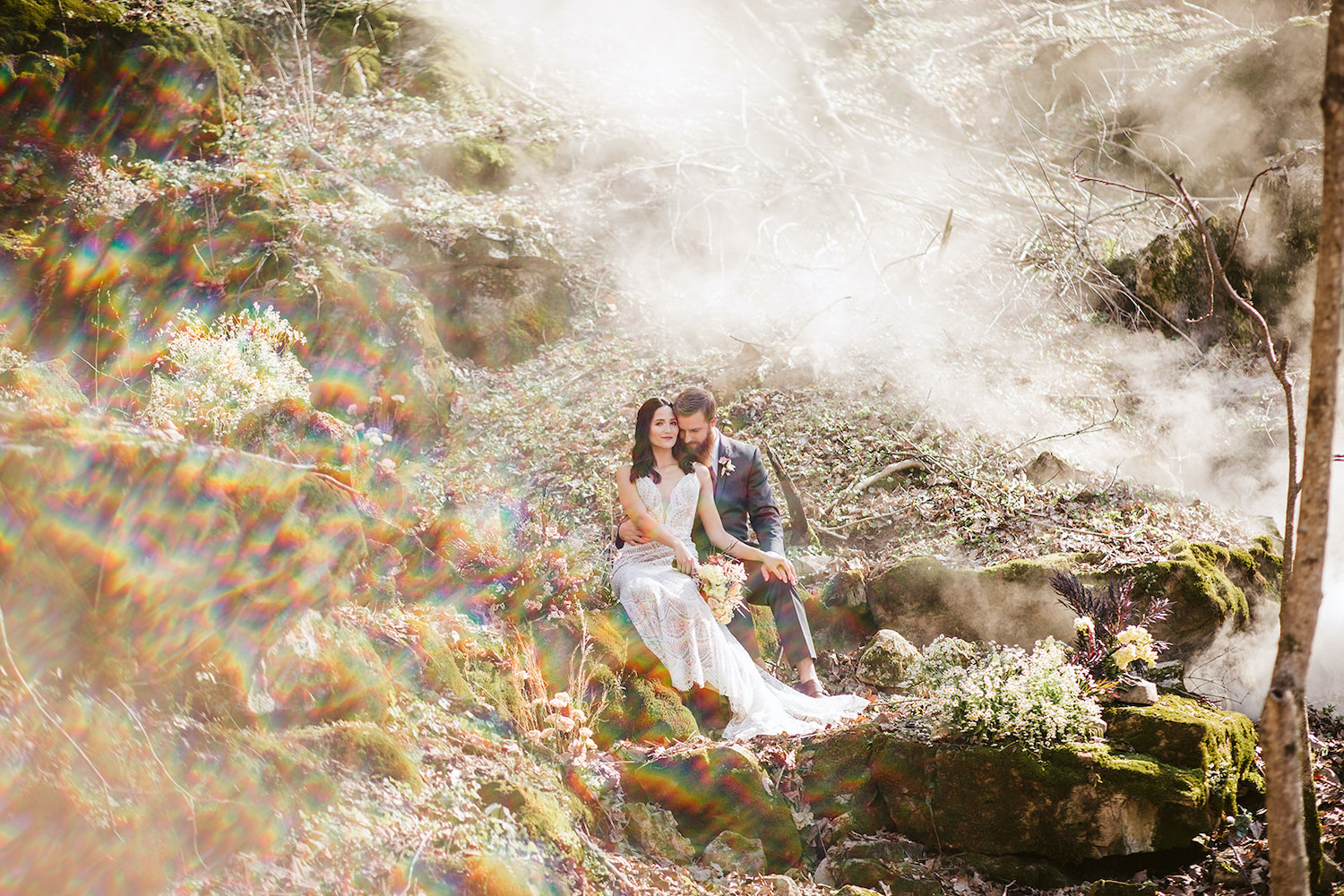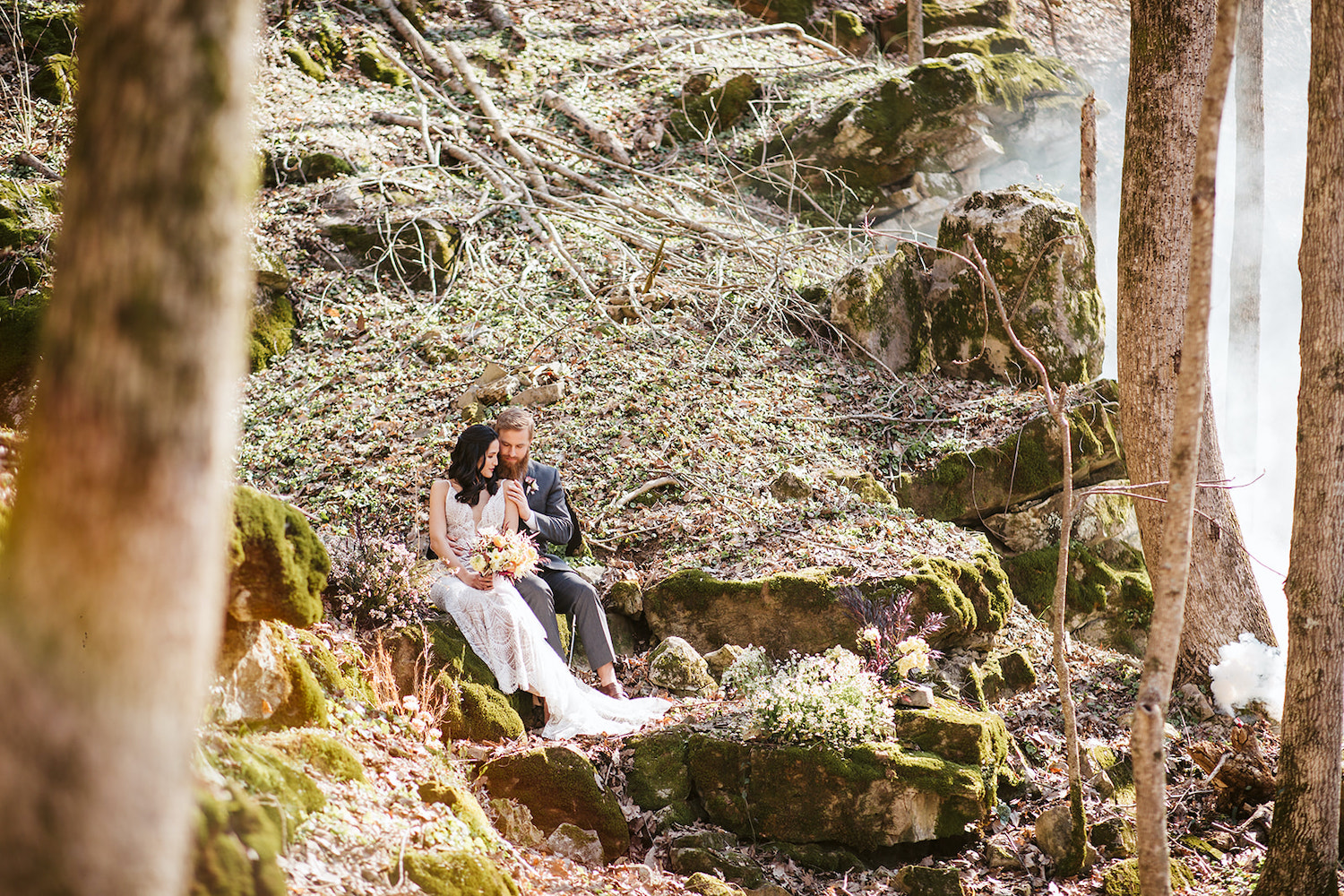 OAKLEAF COTTAGE WEDDING STYLED SHOOT VENDOR S/O
The vendors involved in this shoot are a dream to work with.
Along with Oakleaf Cottage and Thicket Creative, Ramblewood Events styled the barn with furnishings and tableware (DROOL). I asked Davey and Nina, a real-life couple, to come work with us for this Oakleaf Cottage wedding styled shoot. I'd worked with Nina before on a shoot where she was doing makeup and styling direction, and *I* was modeling. It was really fun to work with her in reverse roles. Since they're a couple IRL, they were very comfortable together and so easy to direct. Monica's Bridal provided Nina's gown. Shaina Ramsey Beauty tackled hair, and Gabriella Bordo completed Nina's look with makeup.
Venue — Oakleaf Cottage
Floral design — Evan Leggoe of Thicket Creative
Furnishings/Tableware — Ramblewood Events
Dress — Monica's Bridal
Hair — Shaina Ramsey Beauty
Makeup — Gabriella Bordo

Oakleaf Cottage featured this shoot on their blog, and Rustic Wedding Chic also featured our wedding styled shoot on their site.
---
Hi, I'm Rachael Crowe of OKCrowe Photography, and I'd love to be your wedding or elopement photographer. You can see my work here on my

blog

and even more on my @okcroweweddings Instagram profile.
I'm a wedding photographer based in Chattanooga, Tennessee, but I love to take my cameras on the road with me, too. Whether you're looking to get hitched here in town or you're planning a destination wedding and want to bring me along, drop me a line, and we can see if we're a good fit.