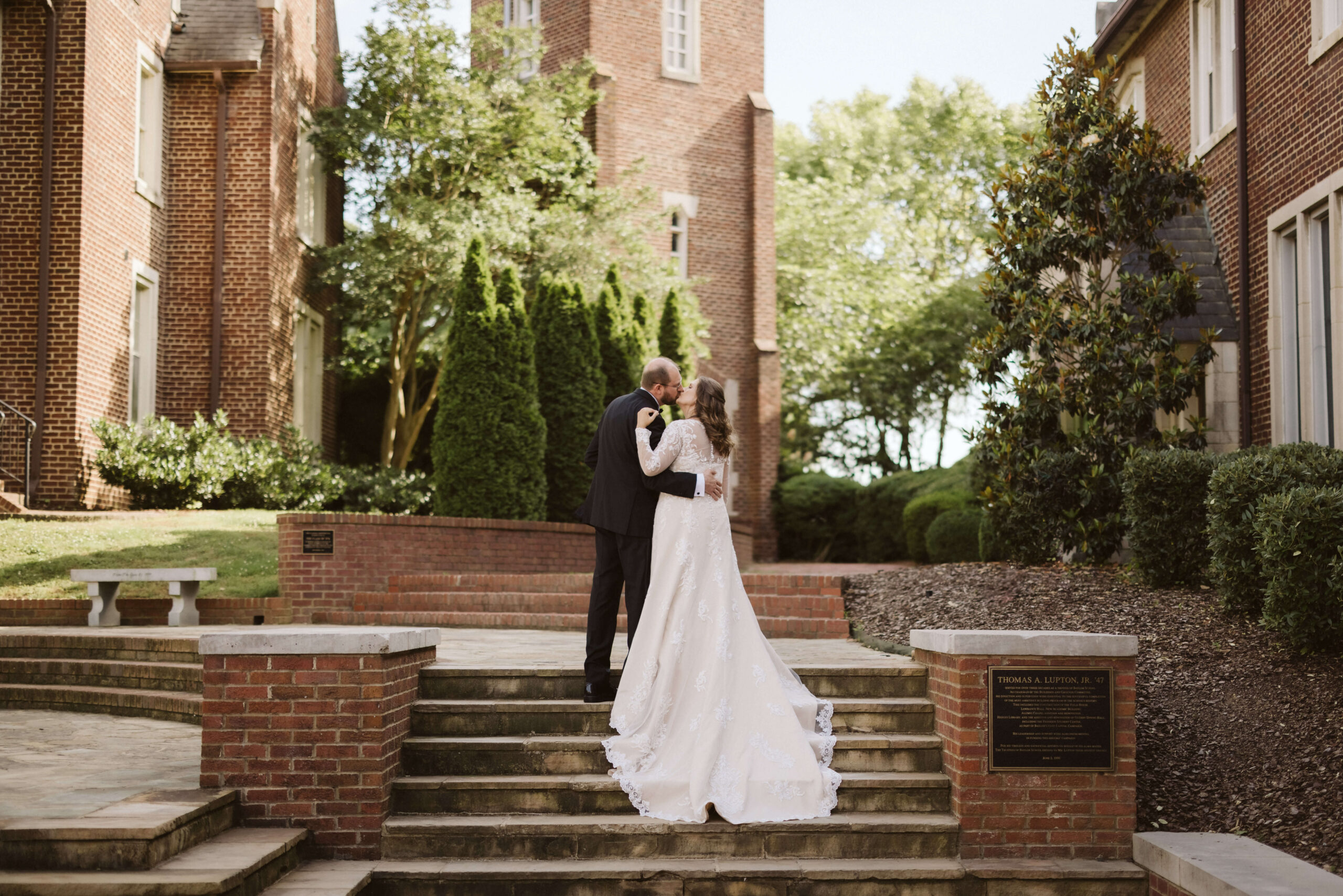 When a child thinks ahead and imagines their dream wedding, most of the time they'll think of an enchanted garden or a tropical paradise, but it's rarely ever one specific location. However, Emily has always known exactly where she wanted her dream wedding to take place. It was just a matter of waiting a little longer than usual in order for her dream to become a reality.
From COVID Elopement to a Grand Wedding
When I was first contacted by Emily + Matthew, it was at the height of the COVID pandemic when they were looking for a photographer for their elopement. Like many engaged couples, the pandemic had put a halt on their wedding plans, and they found themselves needing to make difficult decisions in order to keep themselves and their loved ones safe. They understood the risks involved in gathering a large number of people together for a wedding, so instead, they chose to have an intimate elopement at their local church. While this wasn't the grand wedding that they had always wanted, eloping allowed them to exchange their vows and begin their married life together, even if it was without all of the bells and whistles of their dream wedding.
Emily and Matthew's elopement was a beautiful ceremony attended by only a handful of close family and friends and followed by a reception at Emily's parents' house. As the world began to inch its way back to normal, the couple decided that they wanted to celebrate their love in the way that they had always imagined prior to the pandemic. They wanted to be able to celebrate and share their joy with all of their family and friends who weren't able to be there for their elopement. Their wedding was going to be not only a celebration in honor of their commitment to each other but also a reunion after such a long period of separation and uncertainty and a true testament to the power of love in challenging times.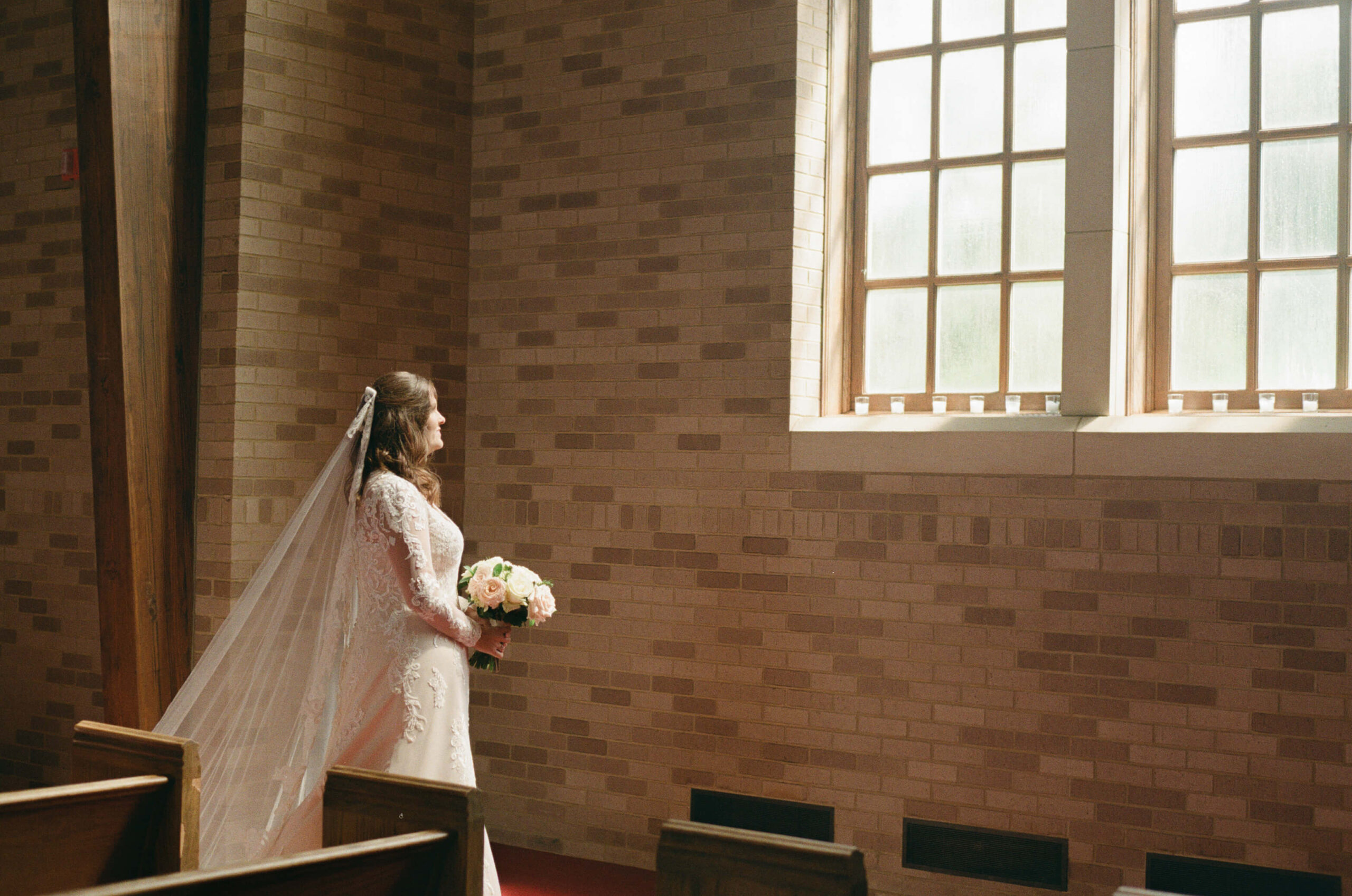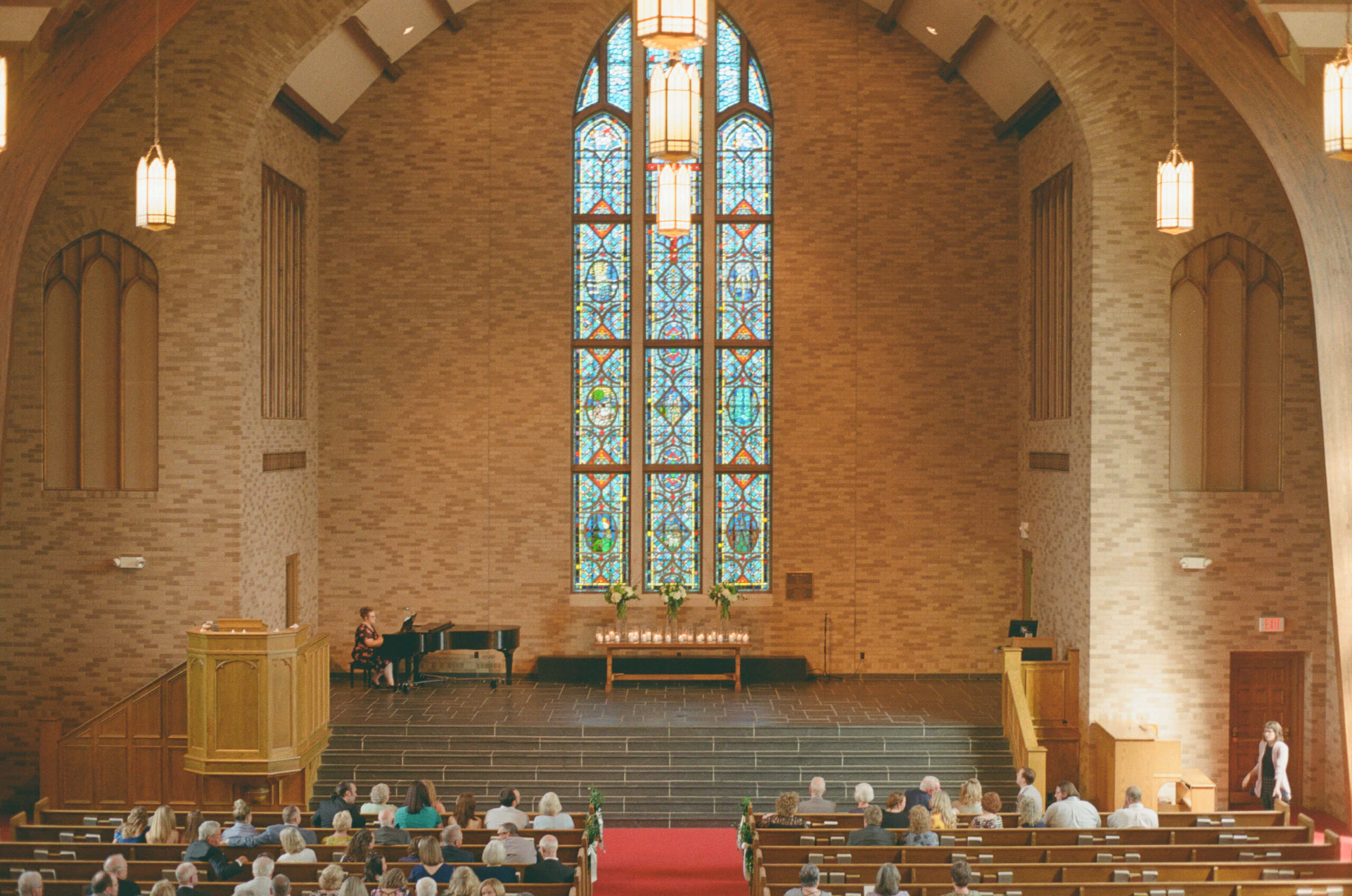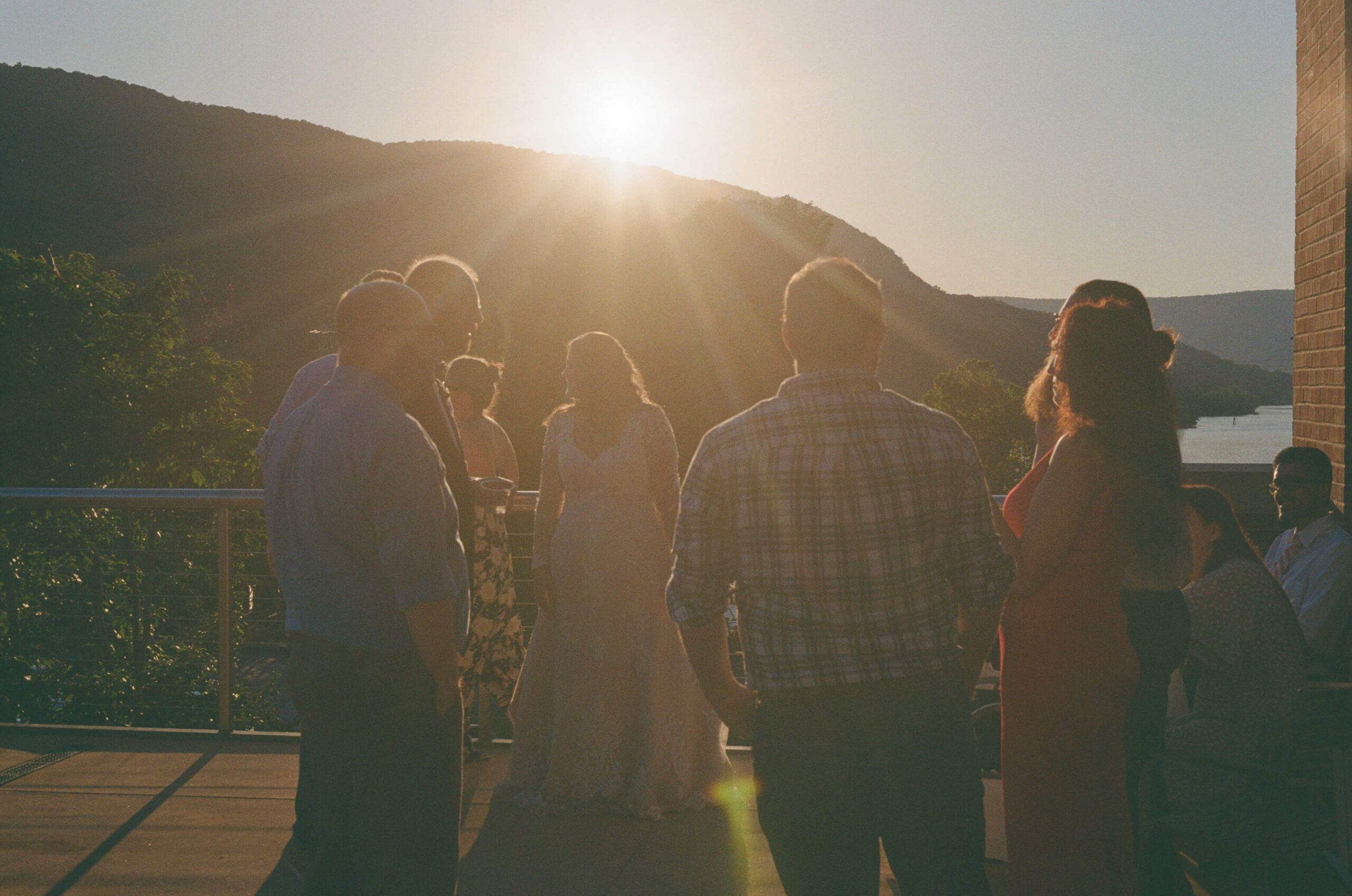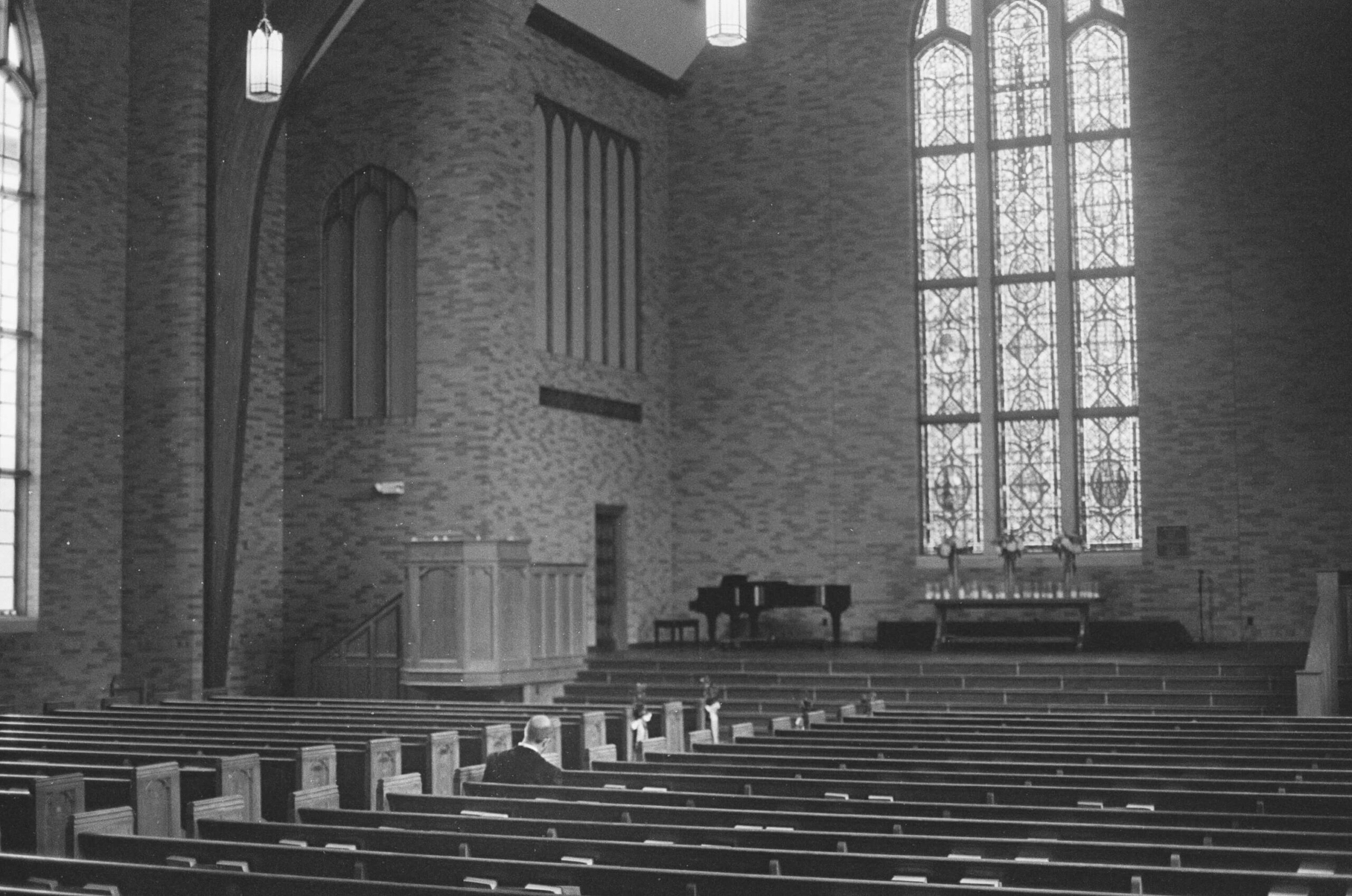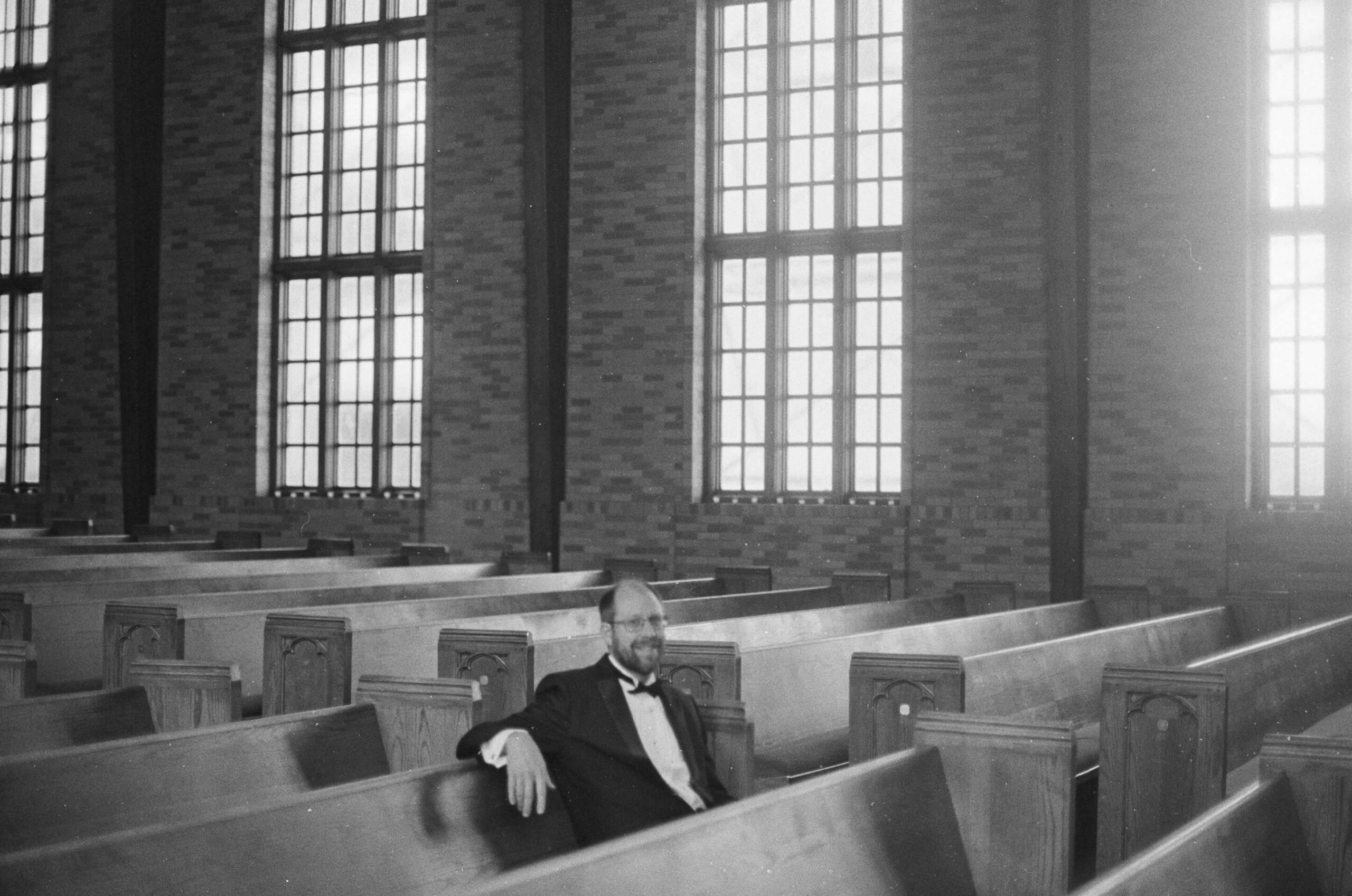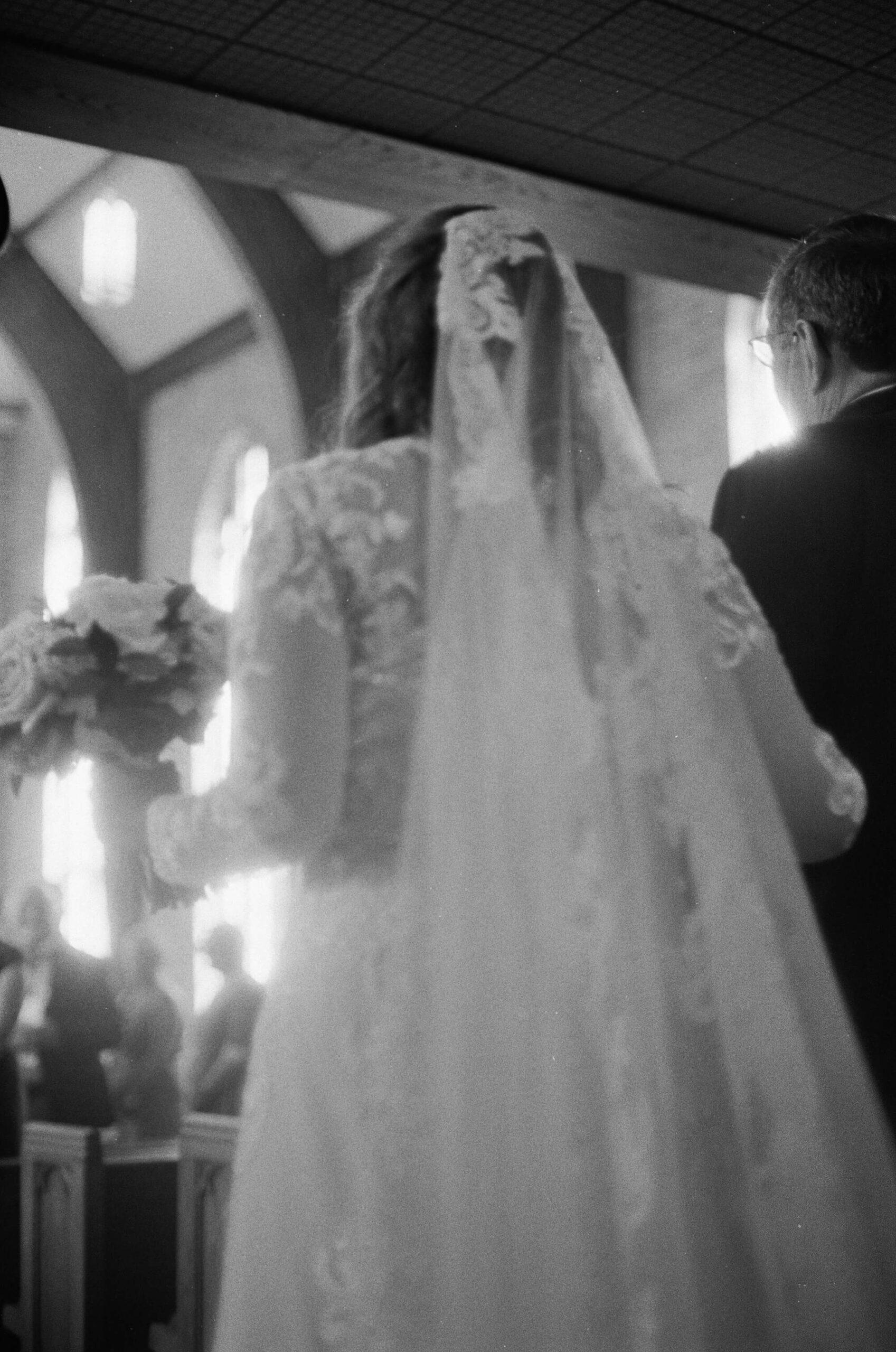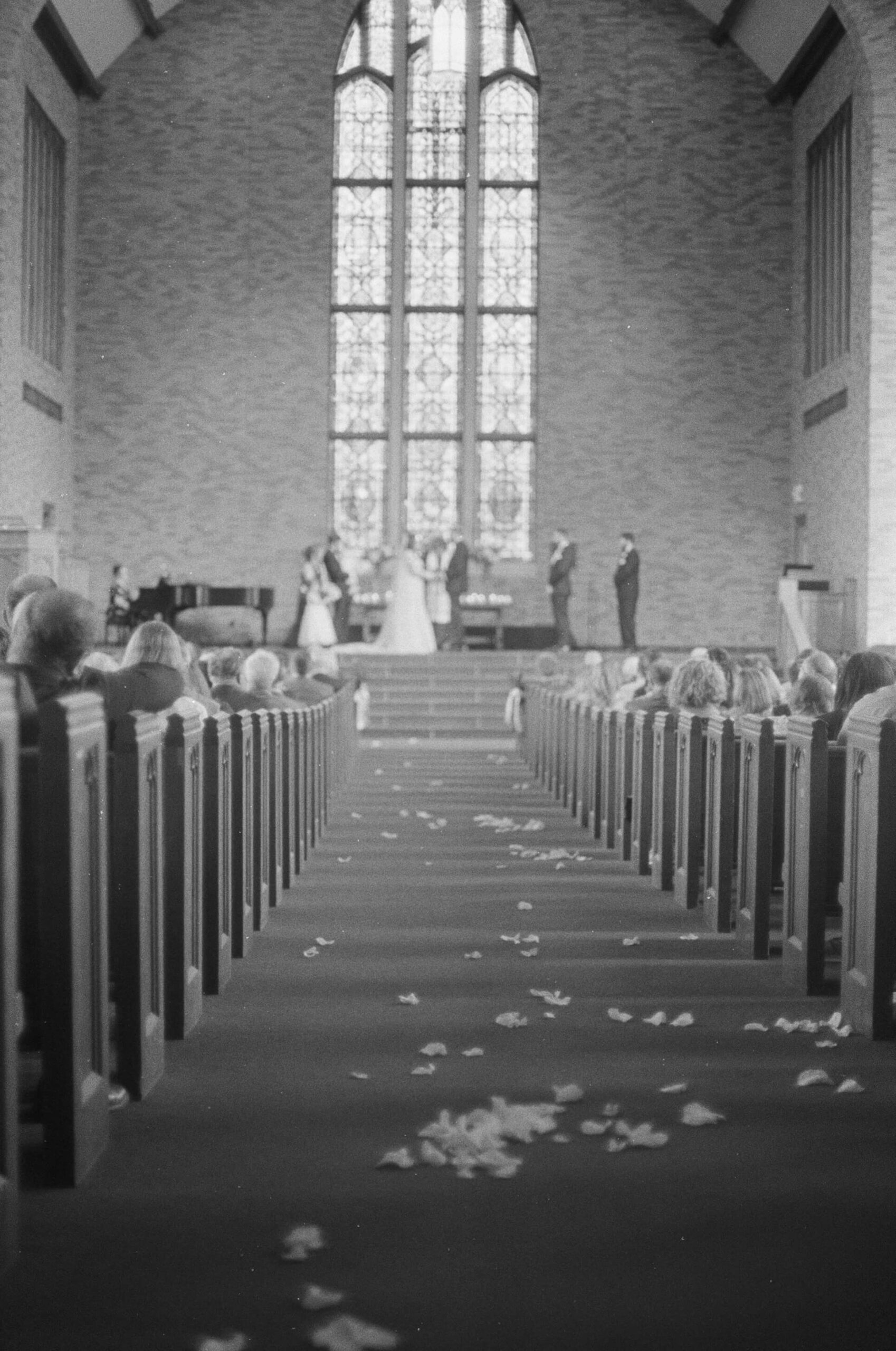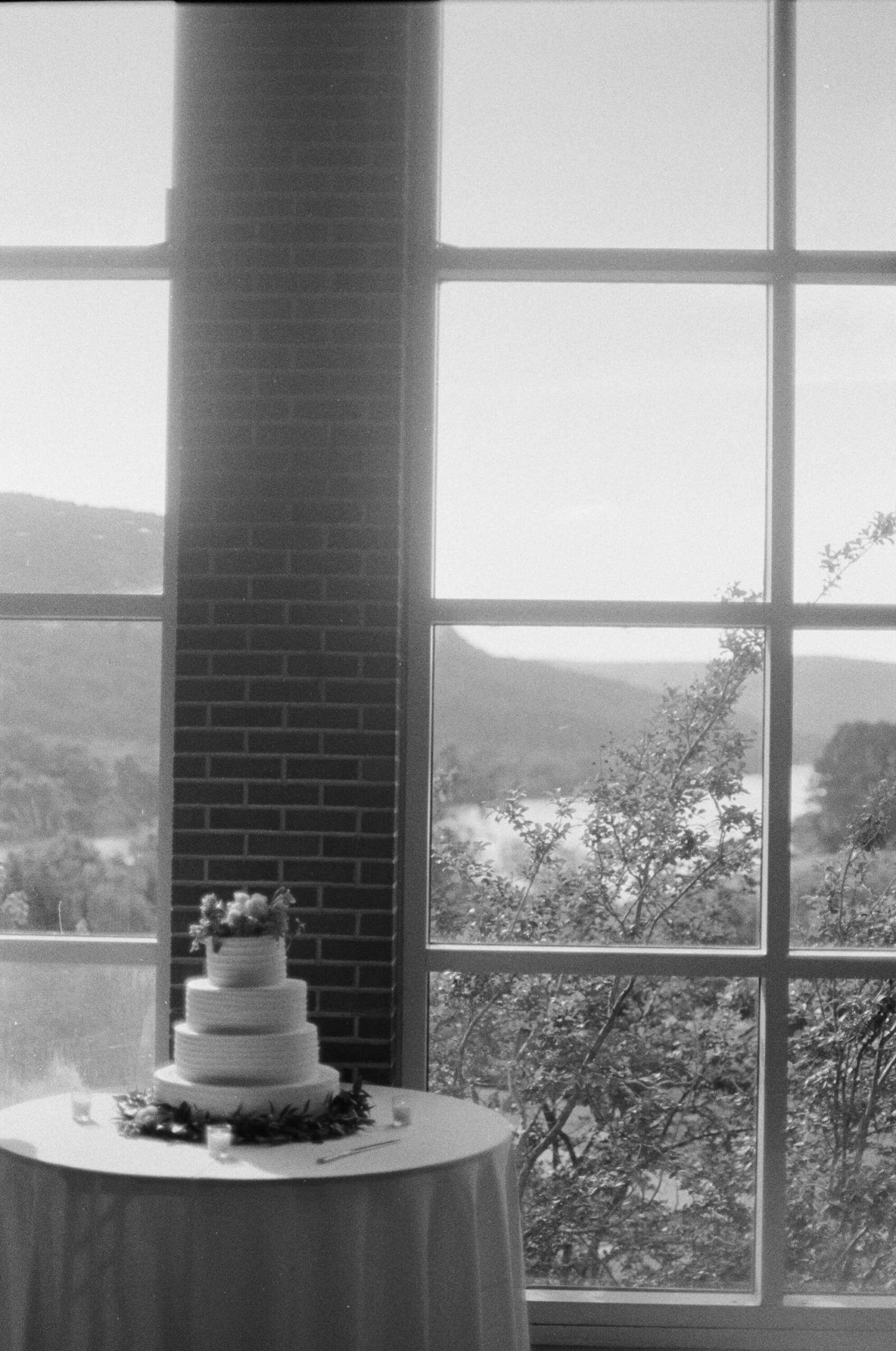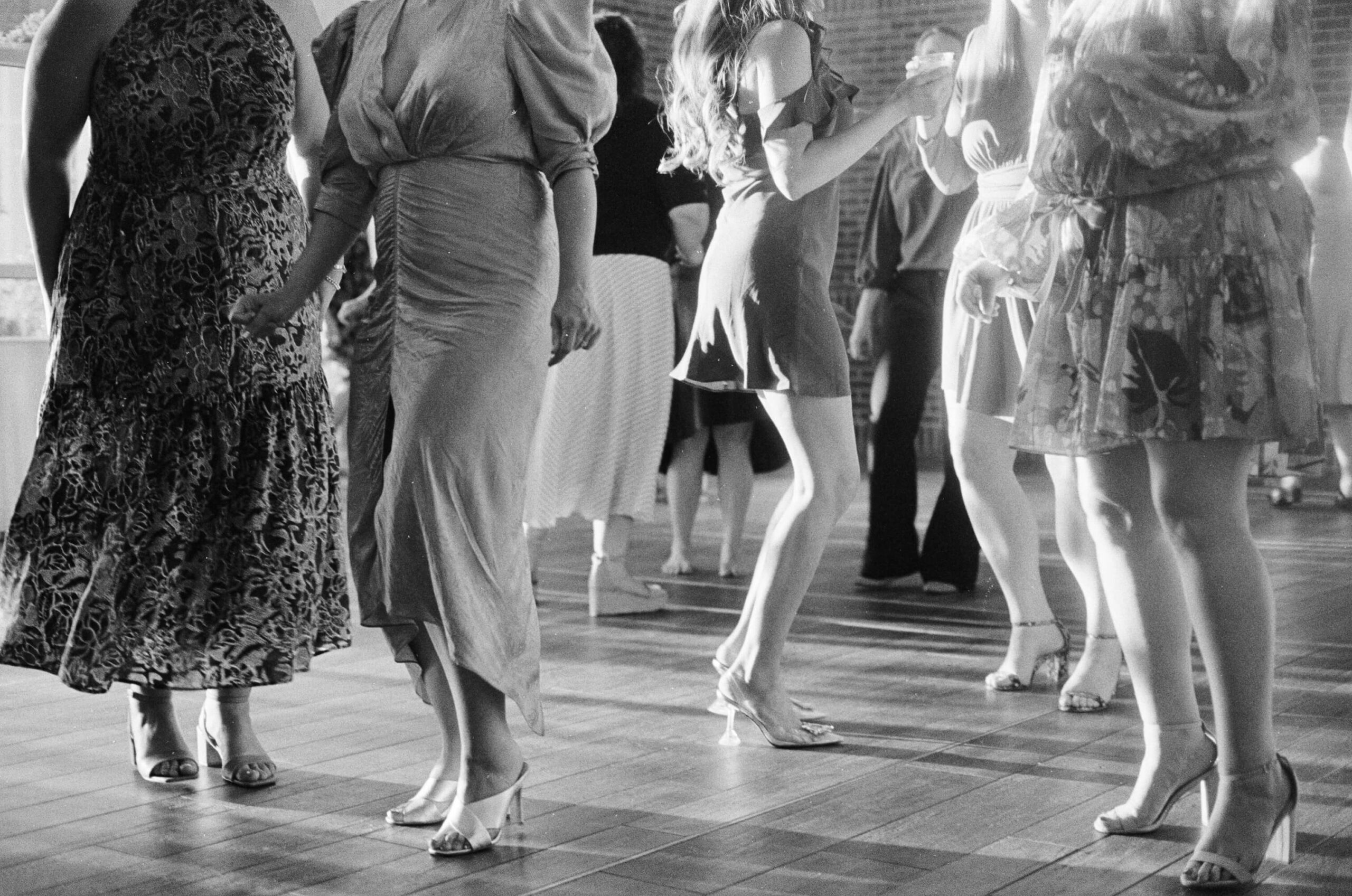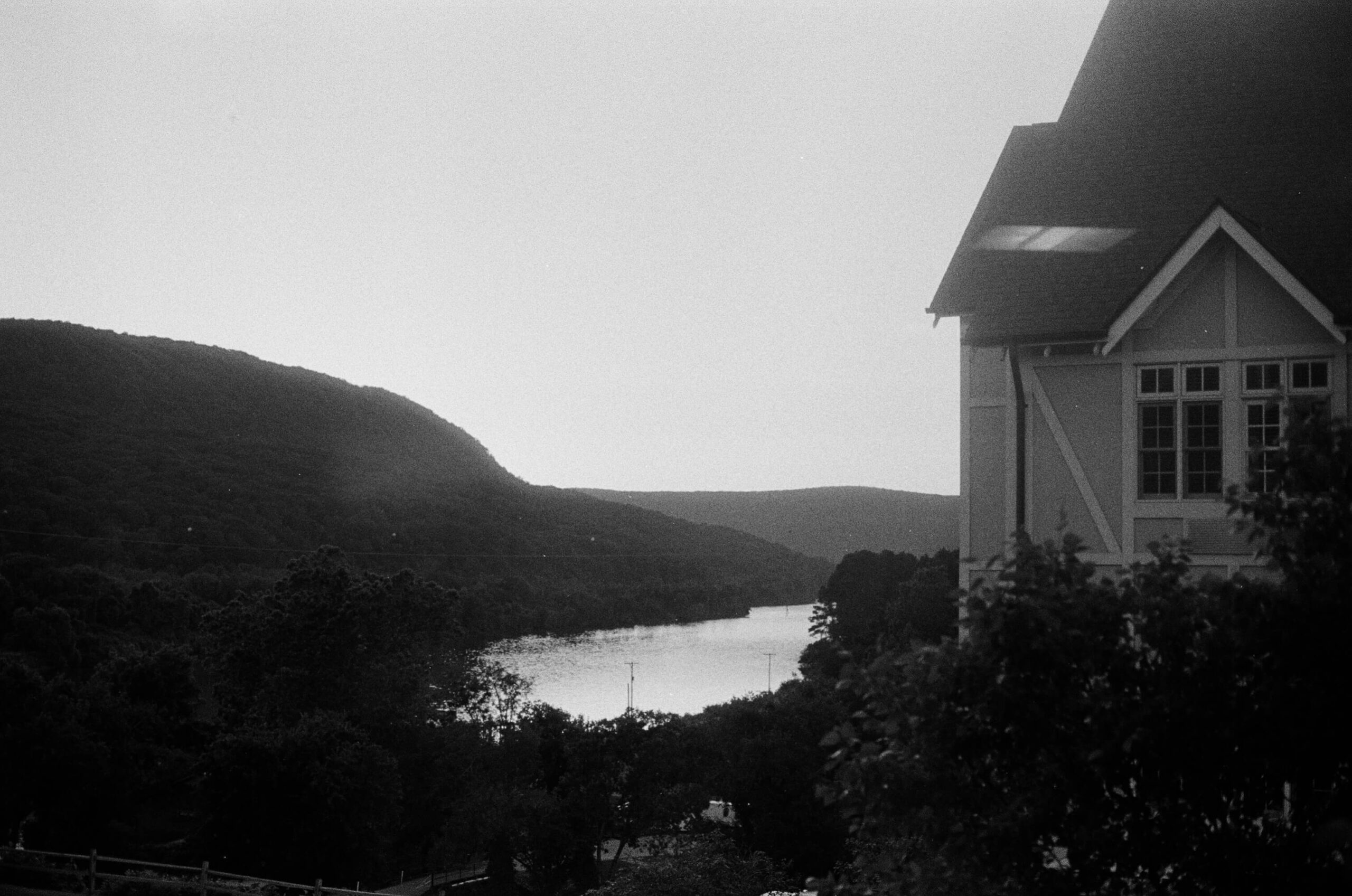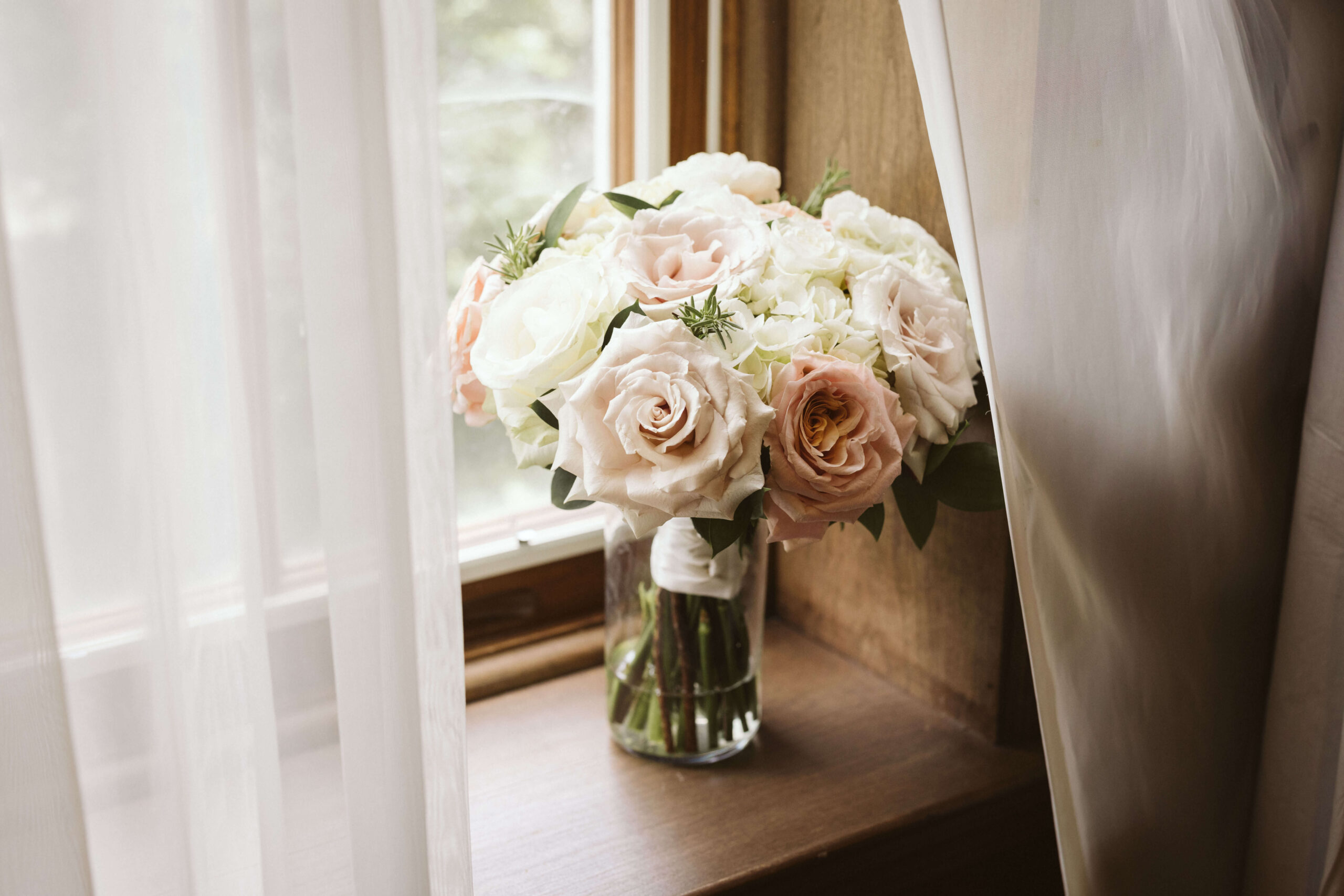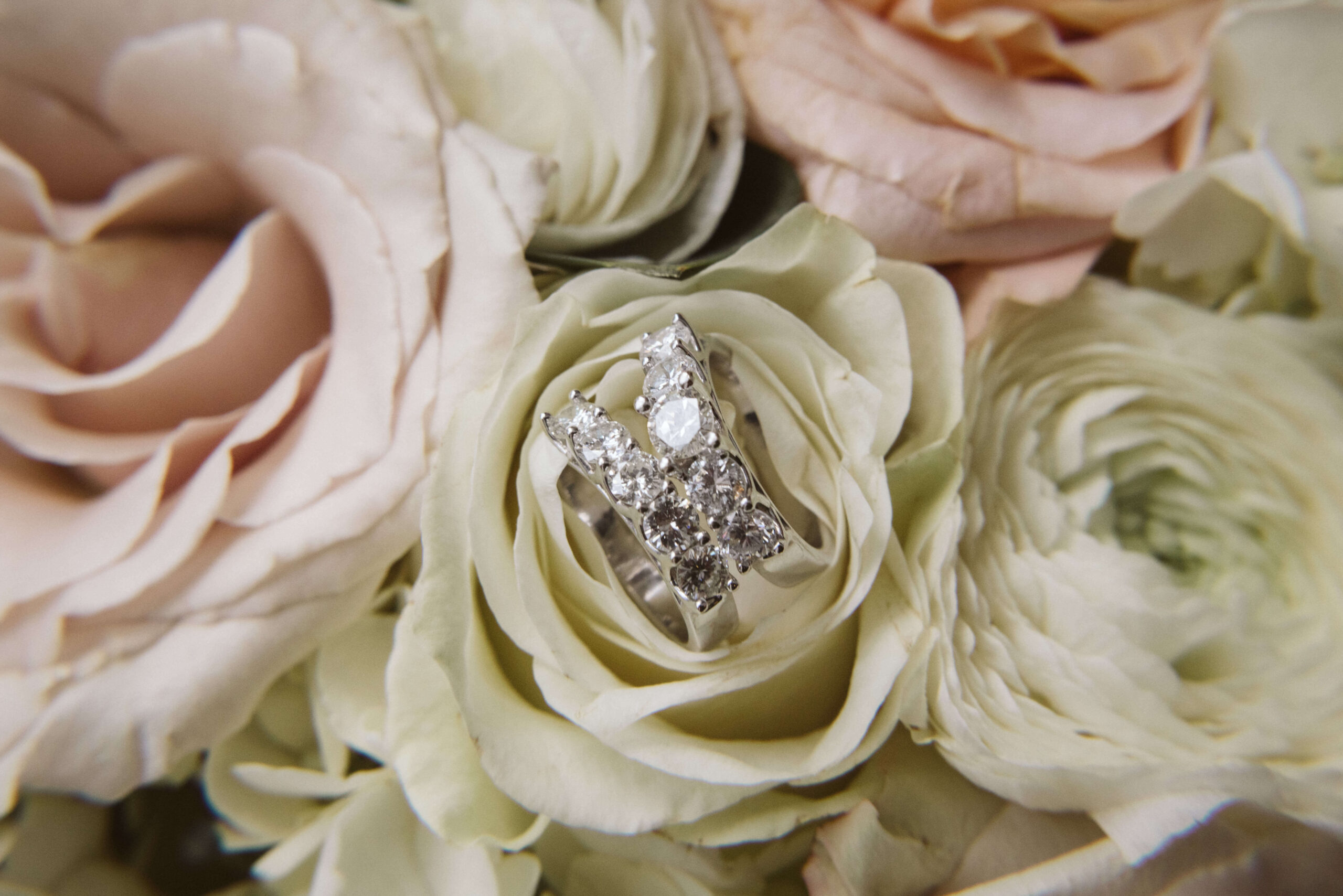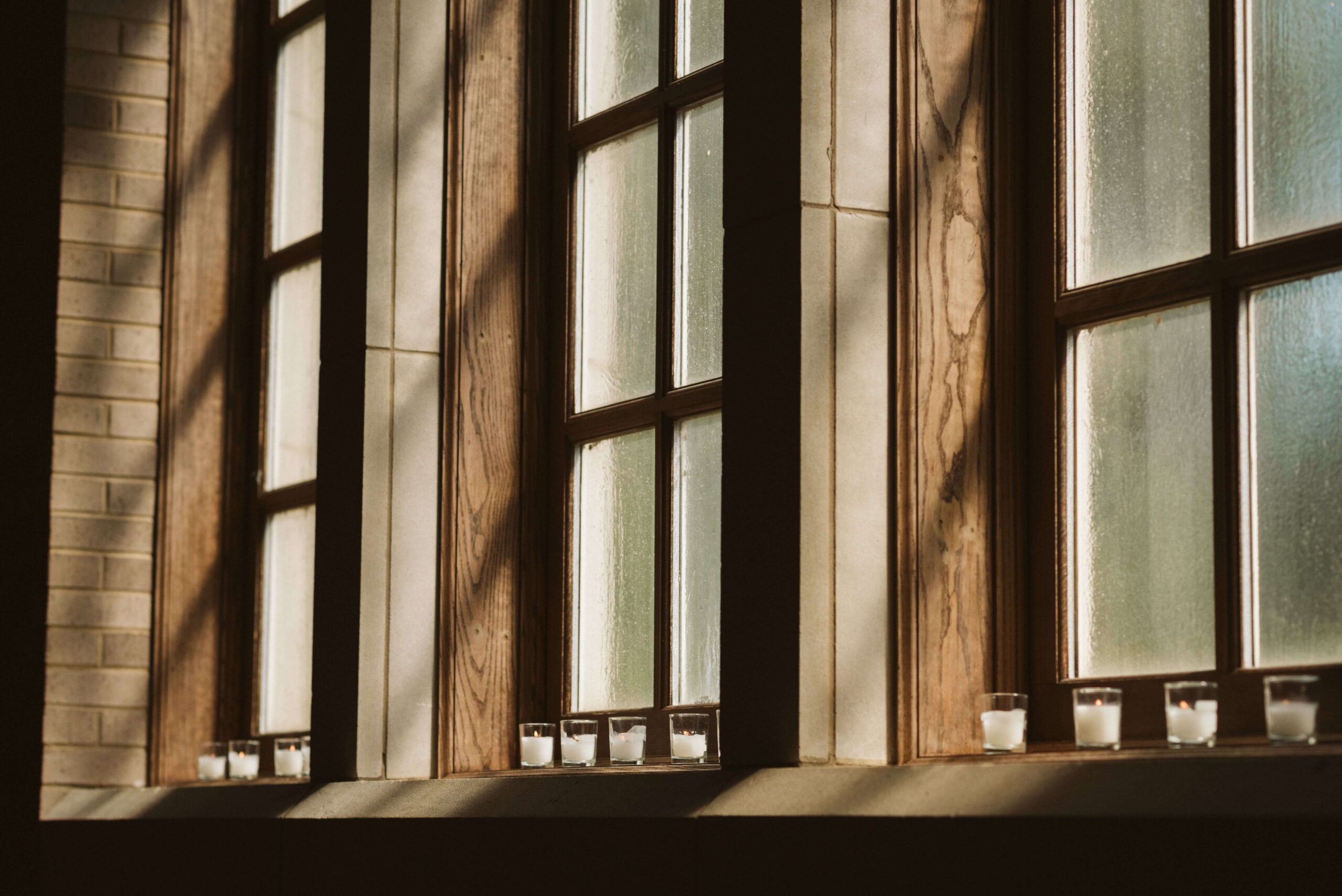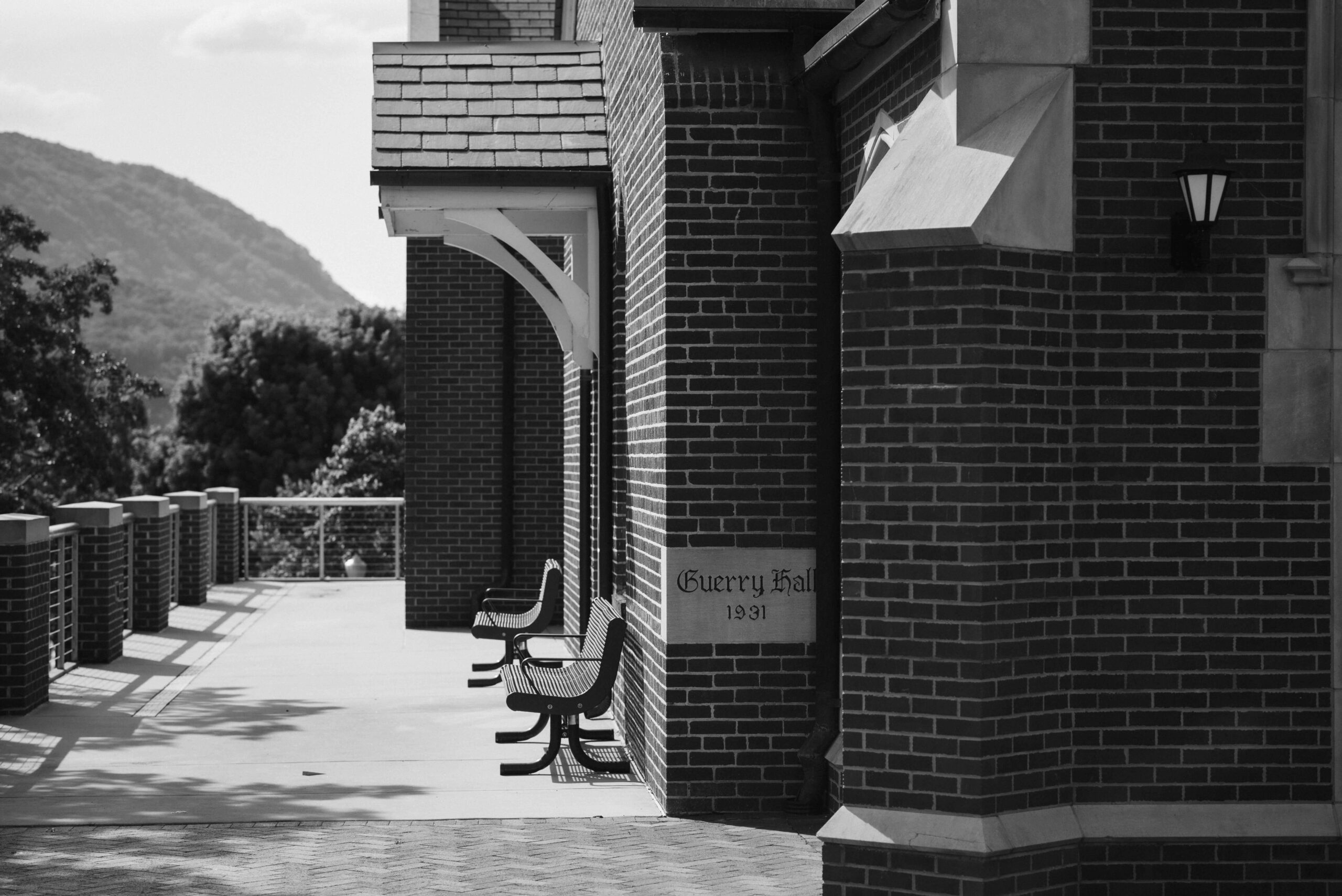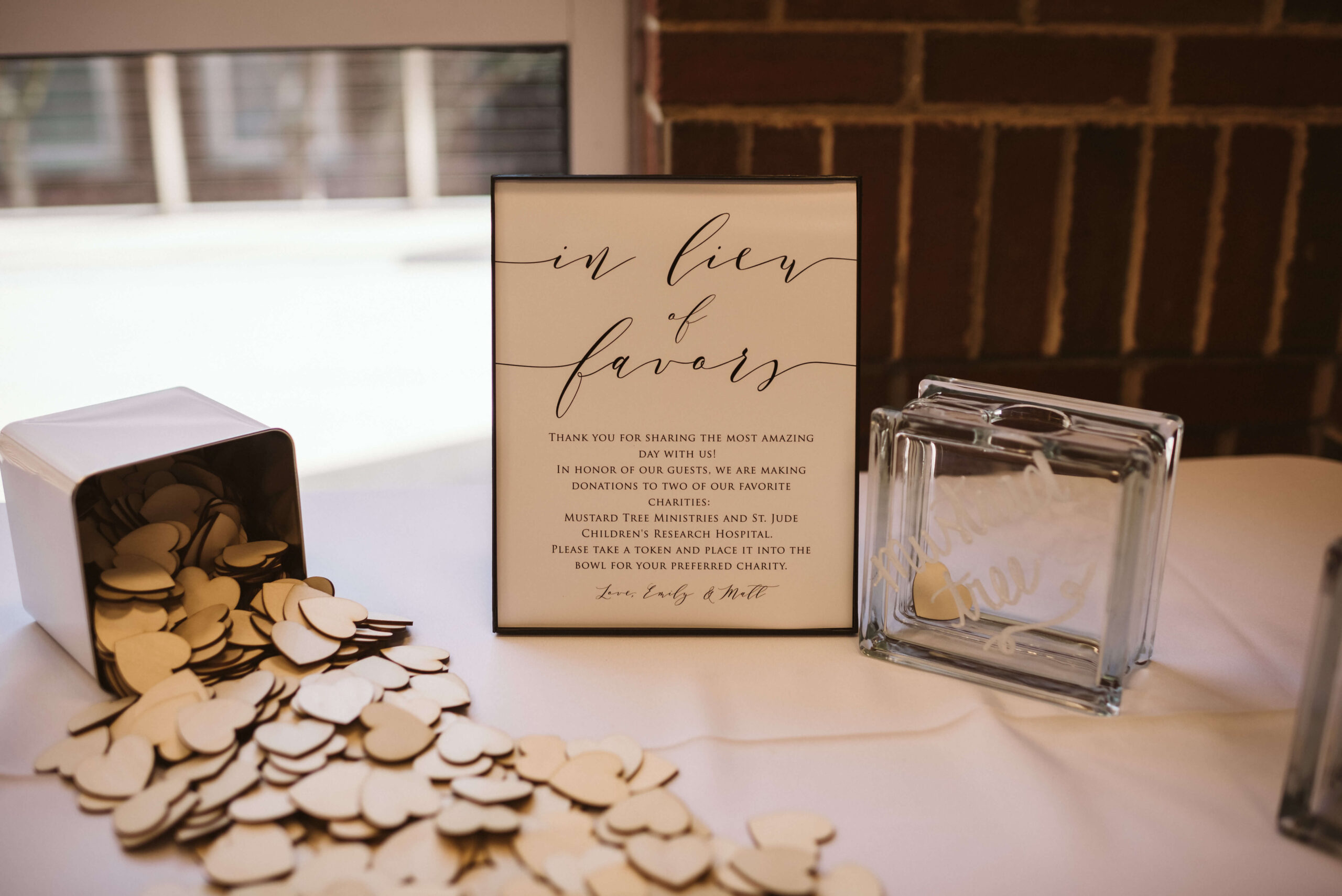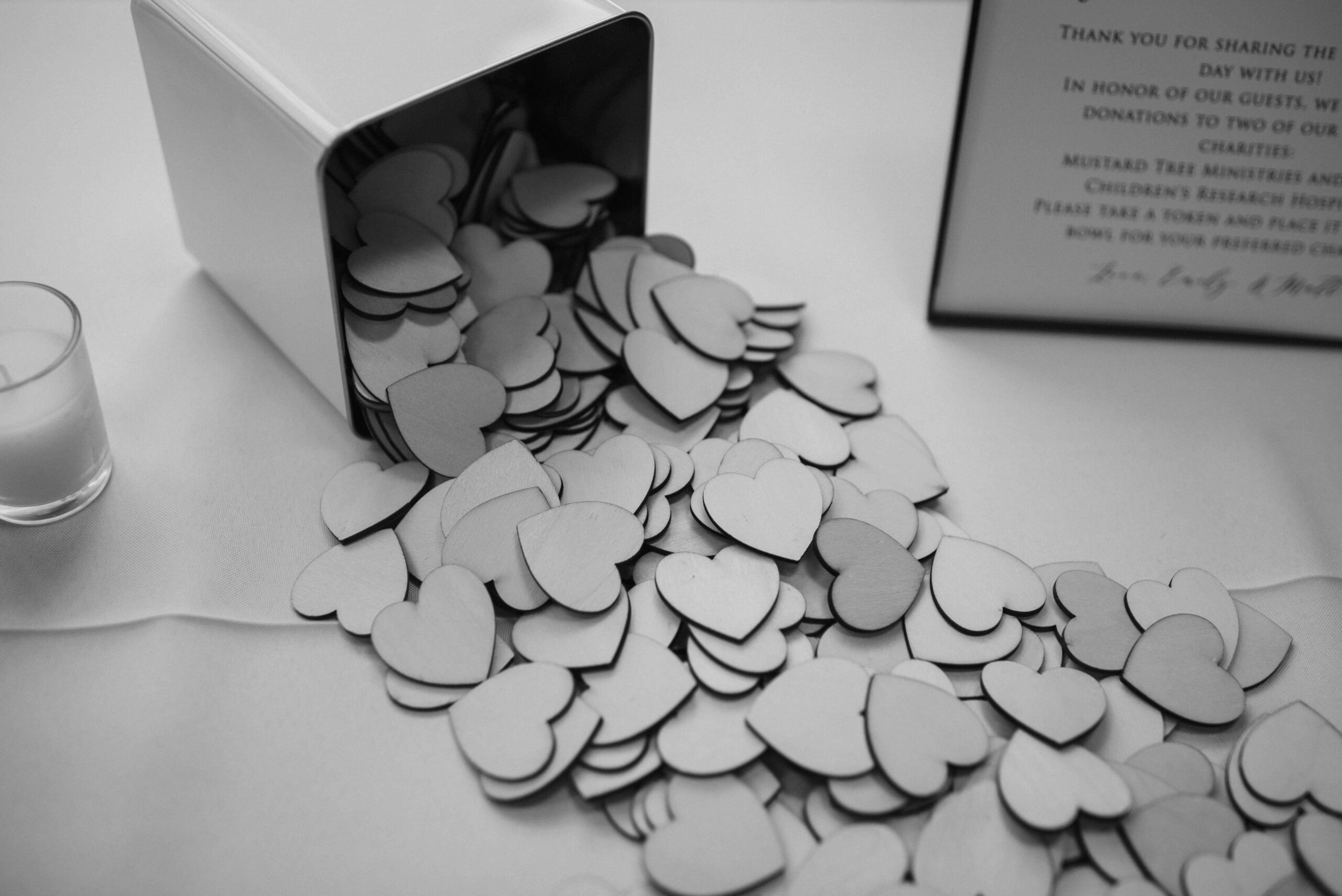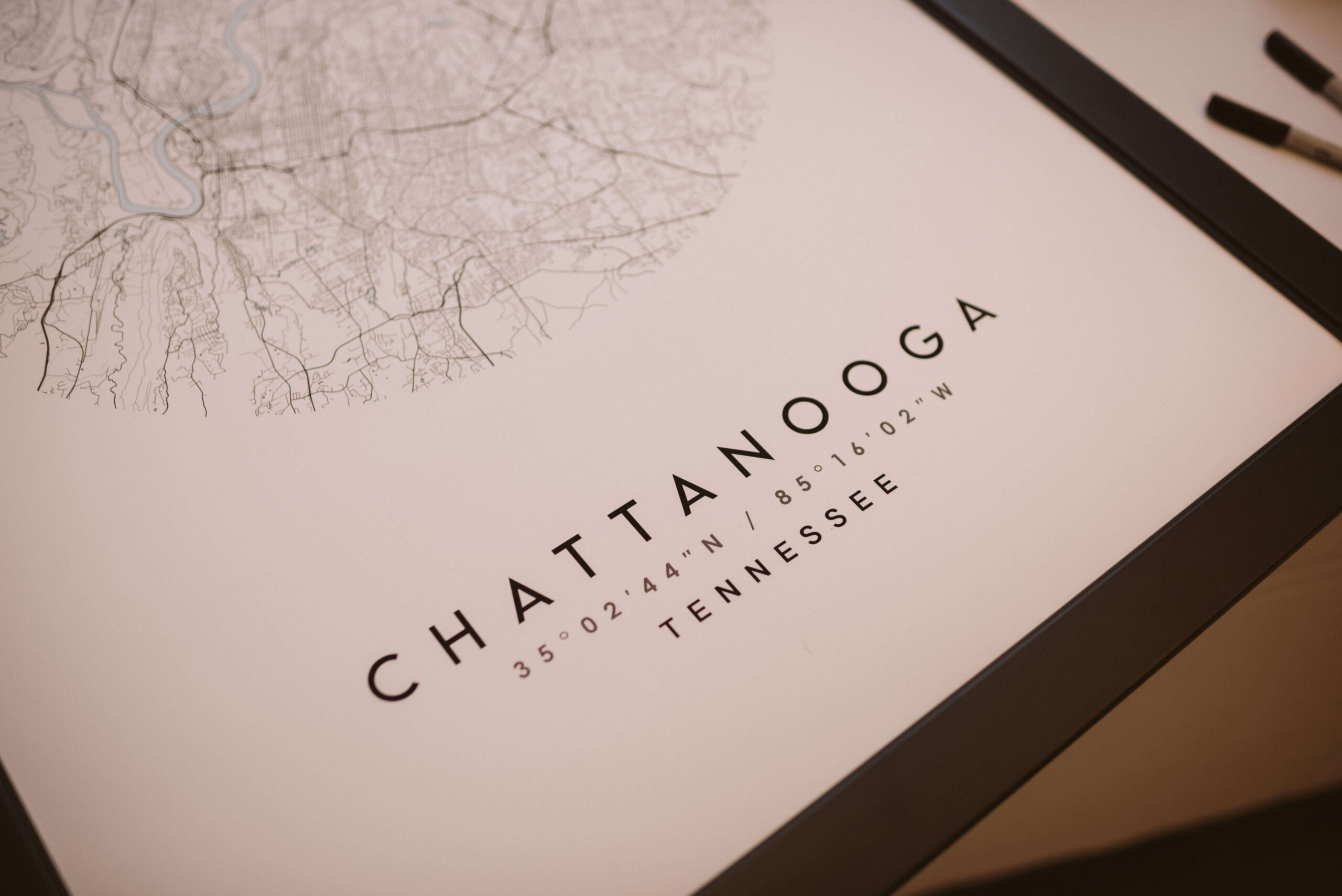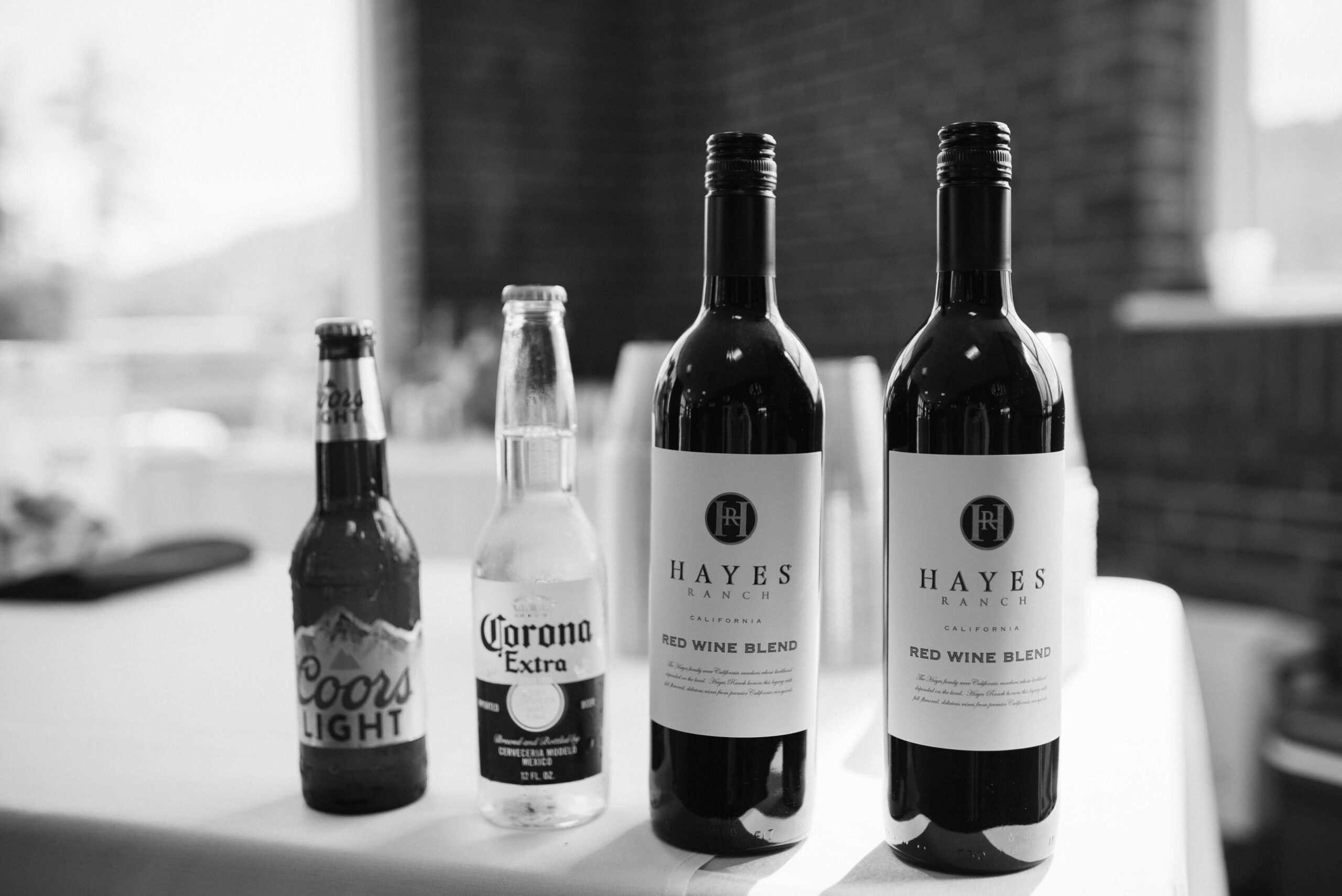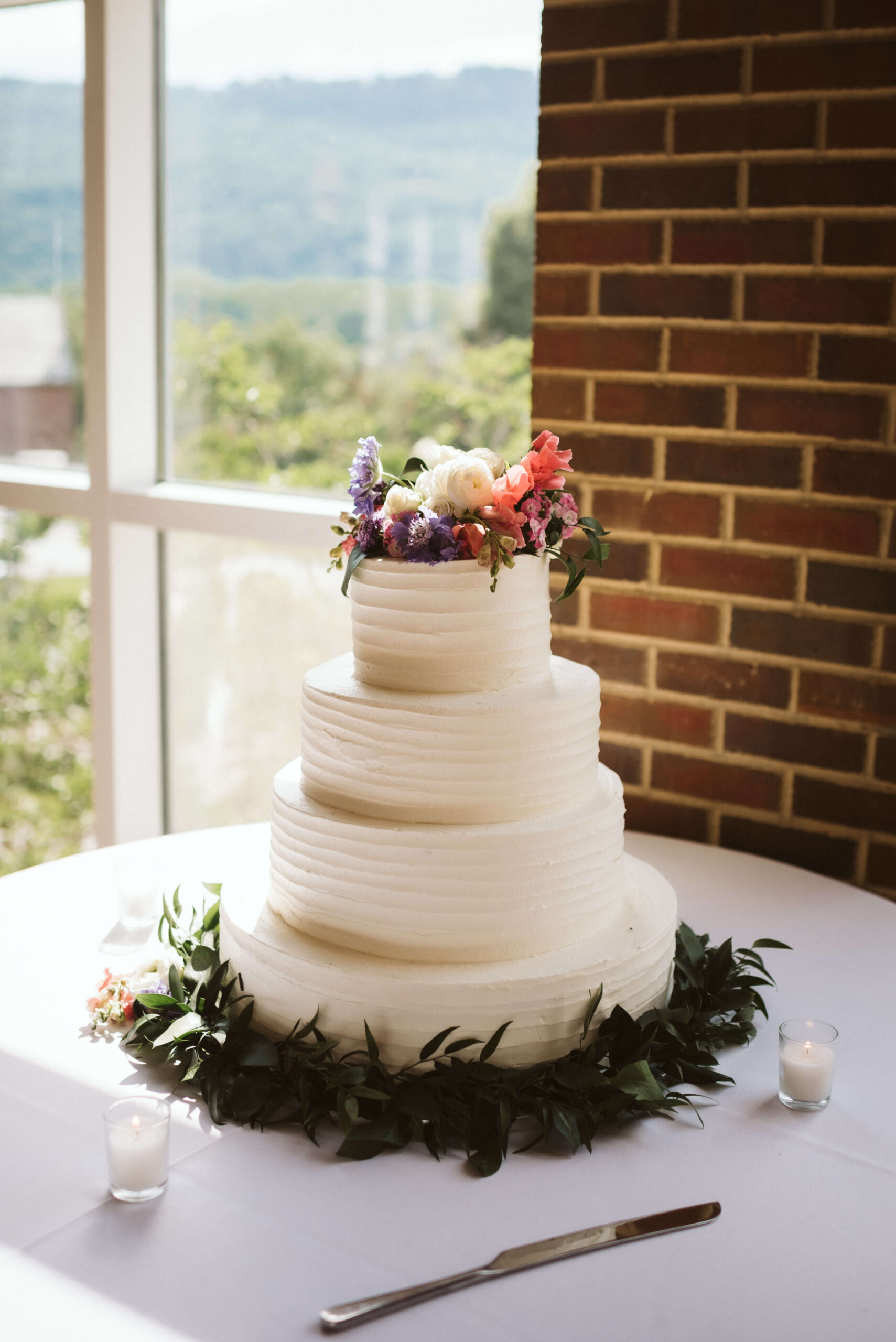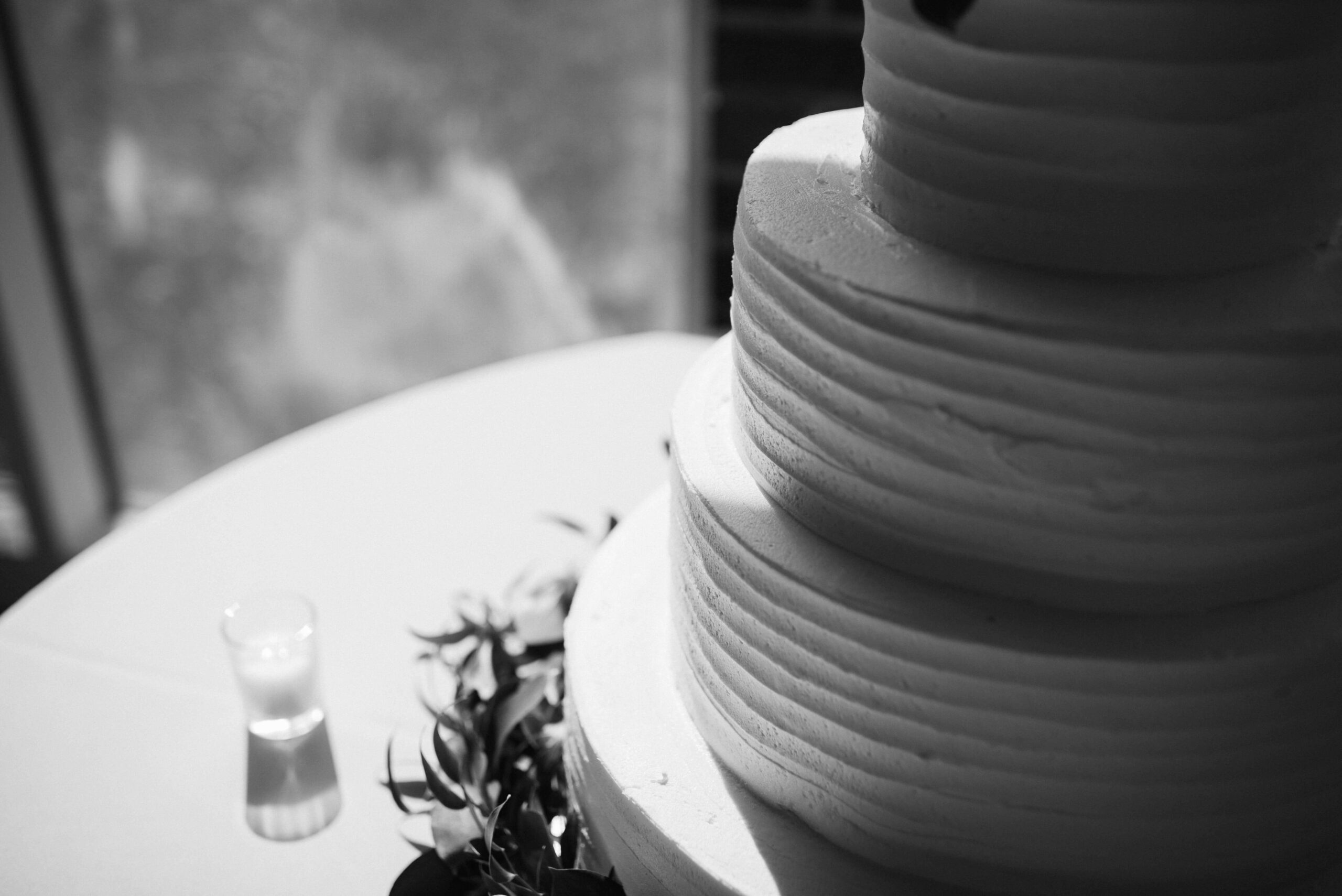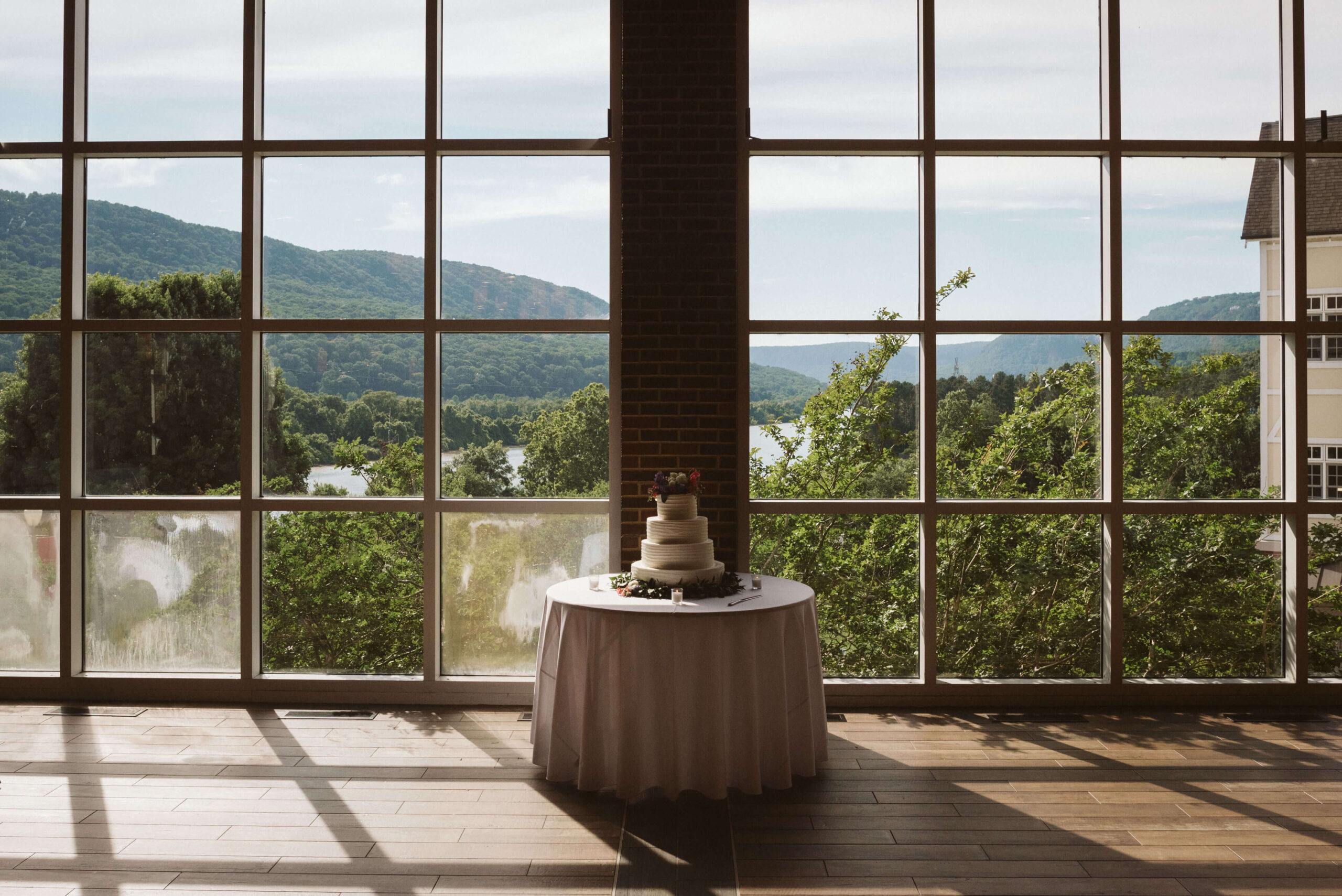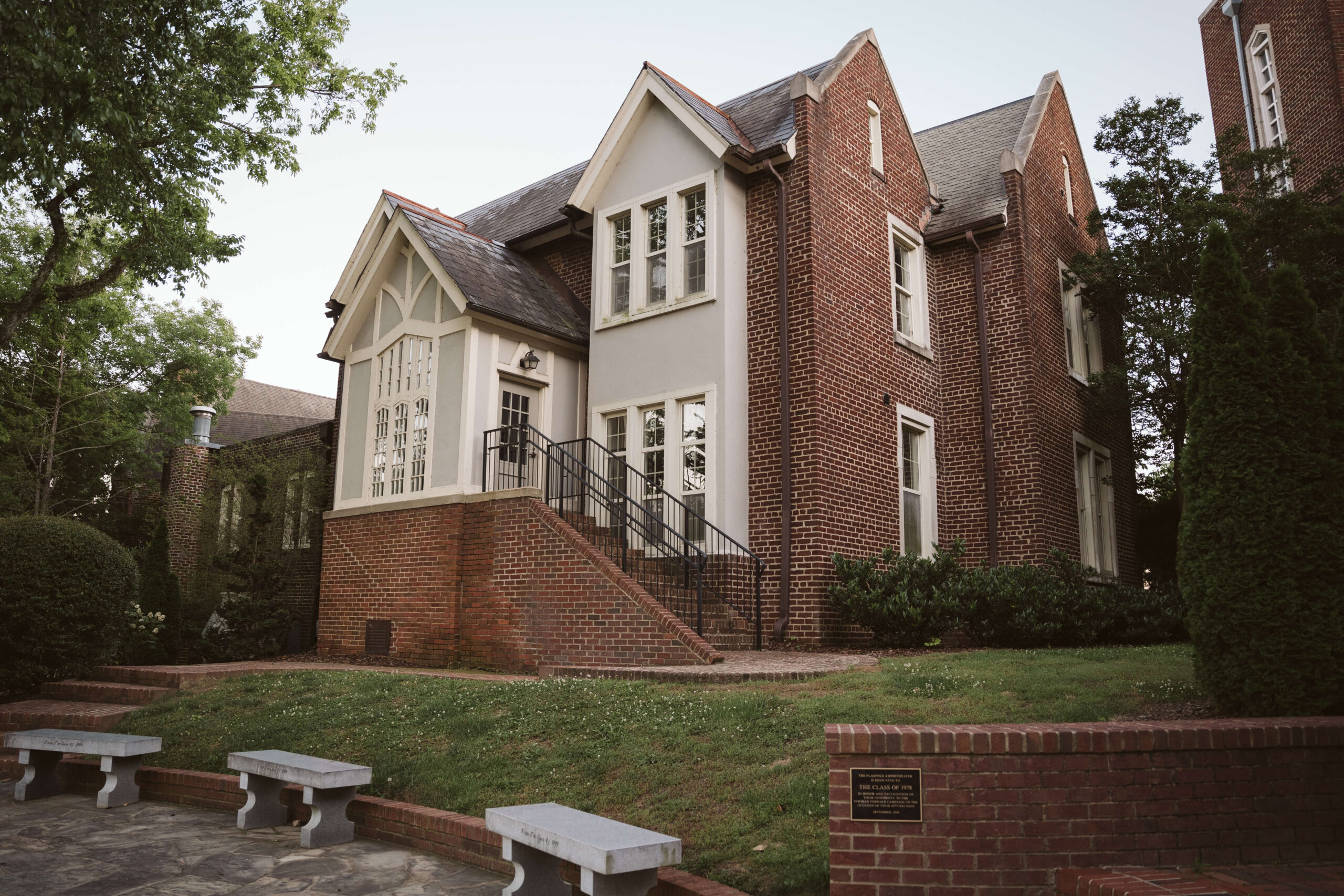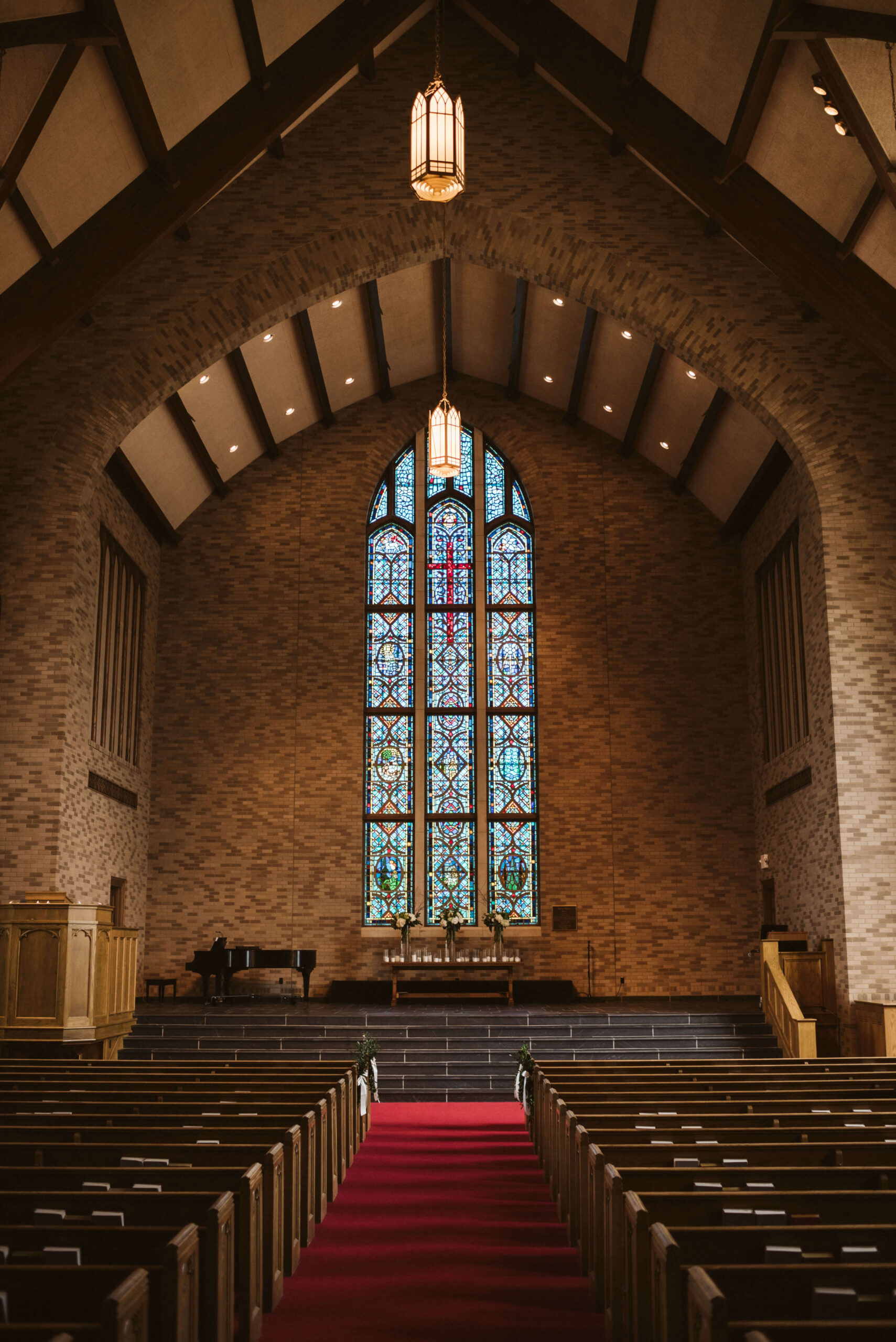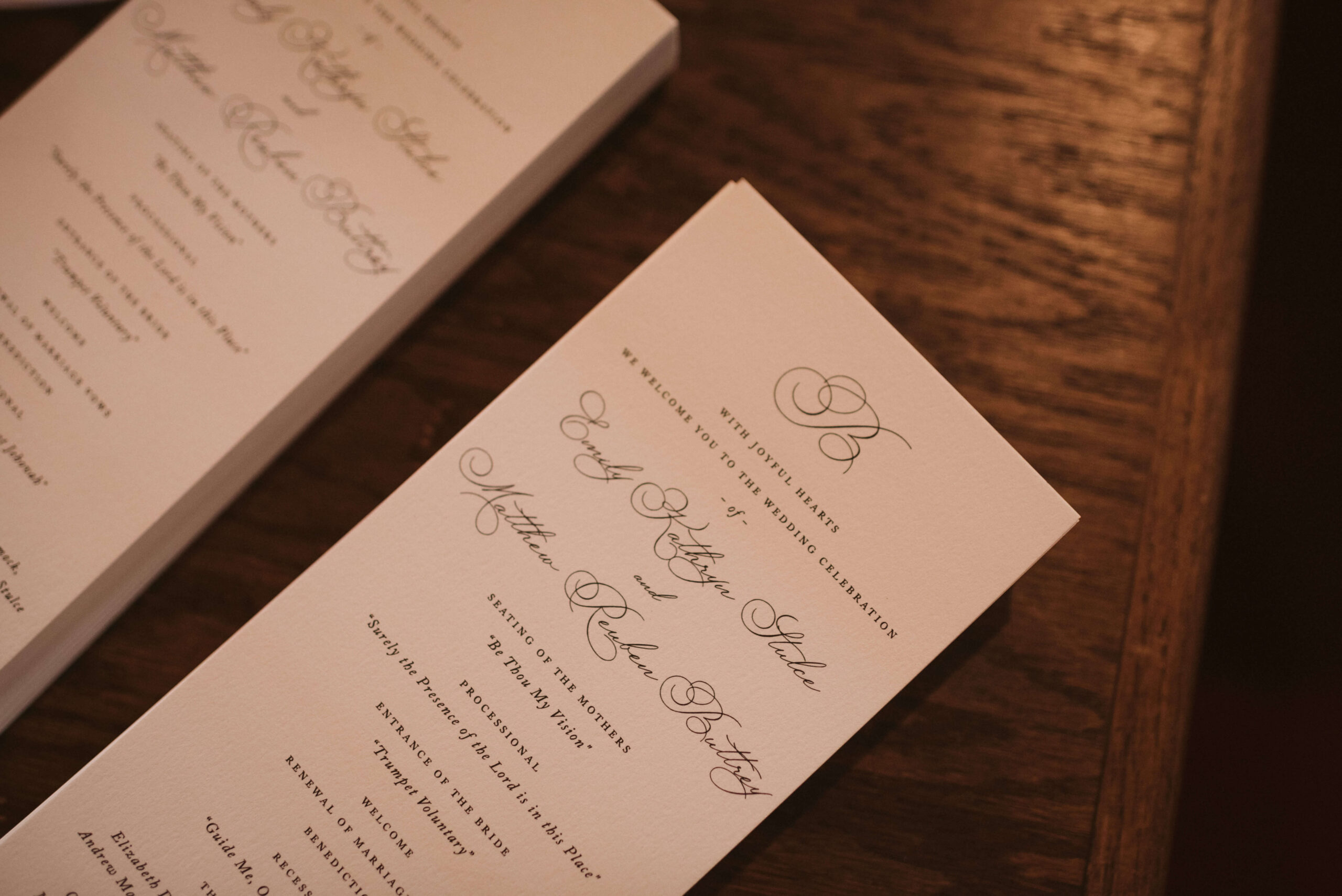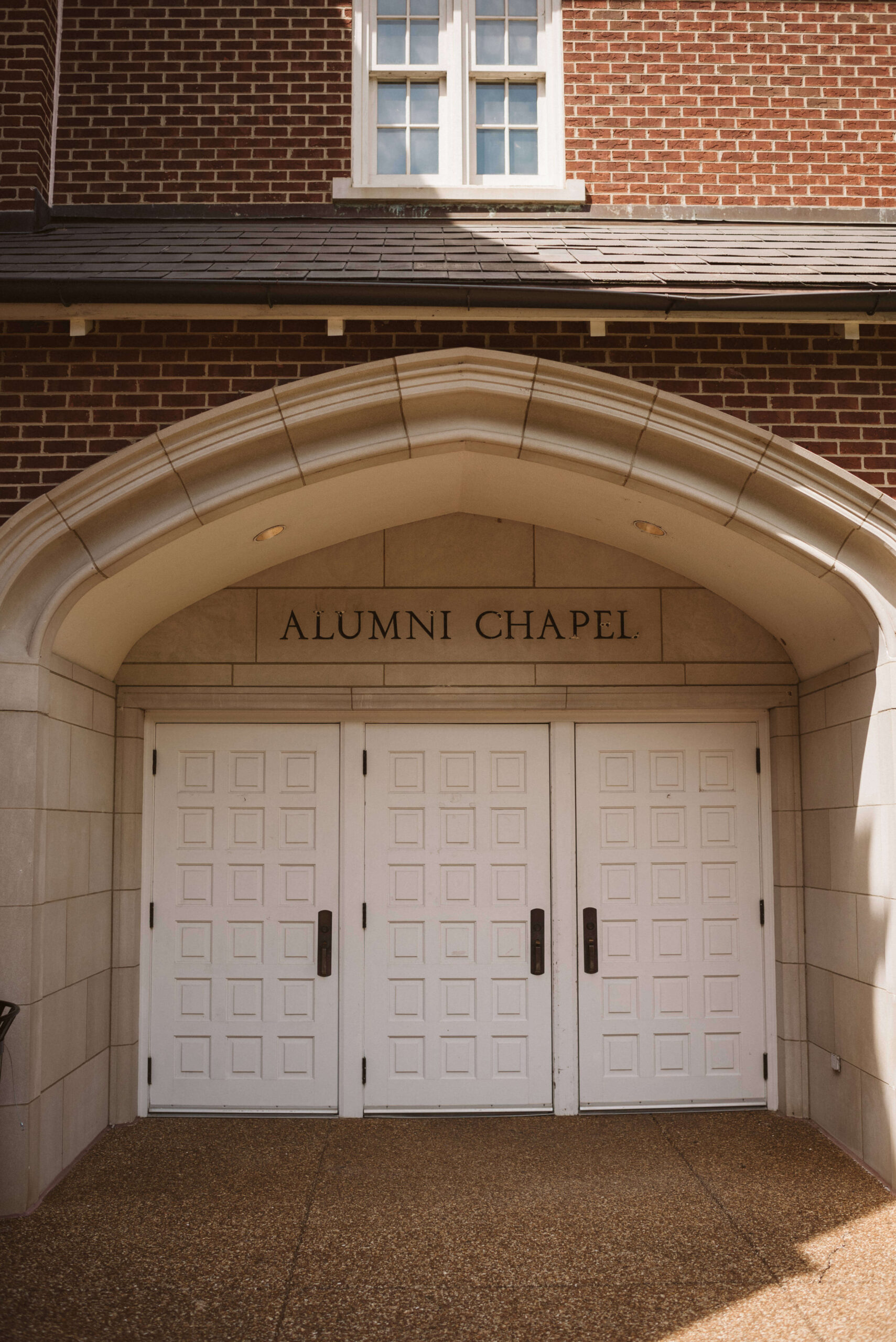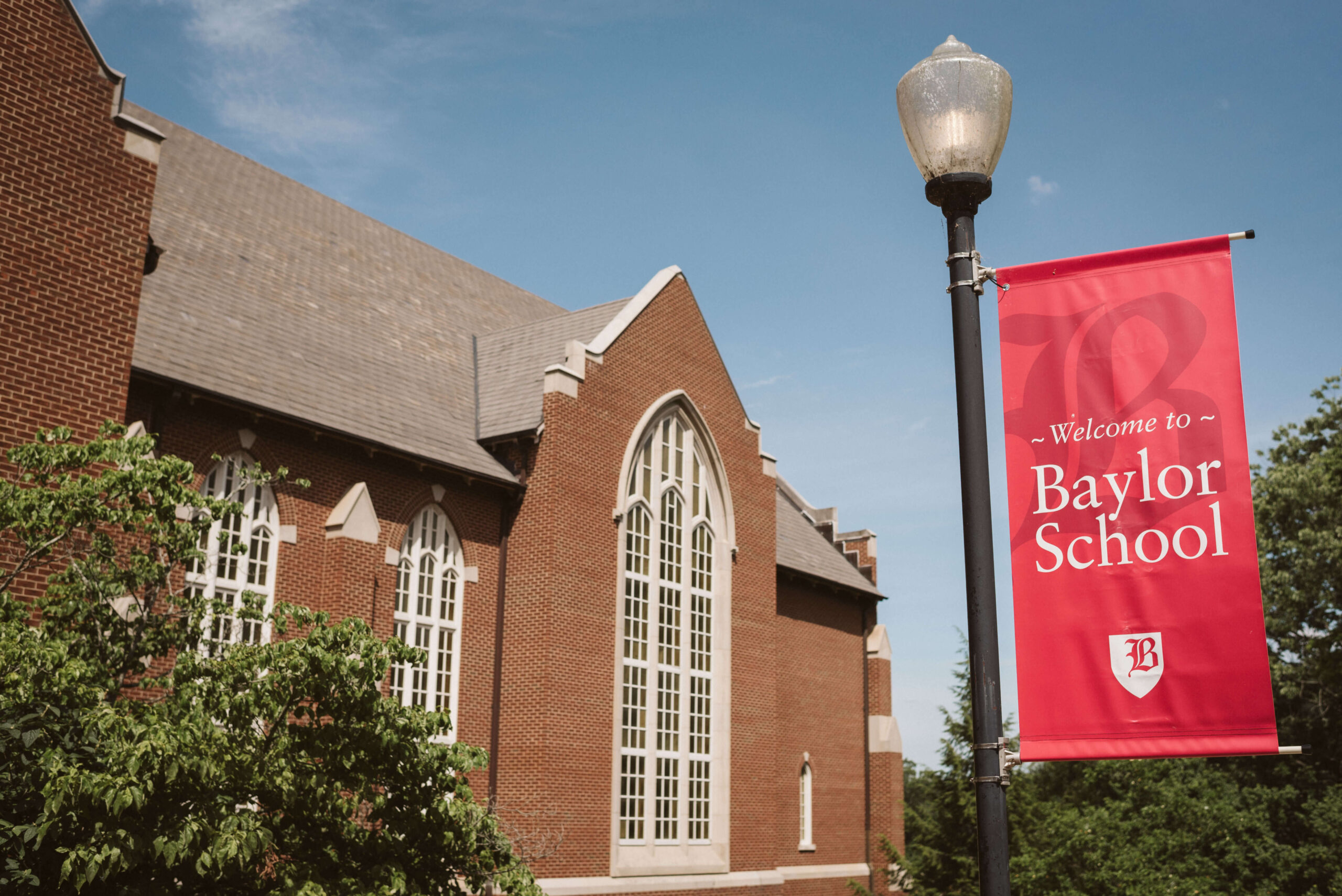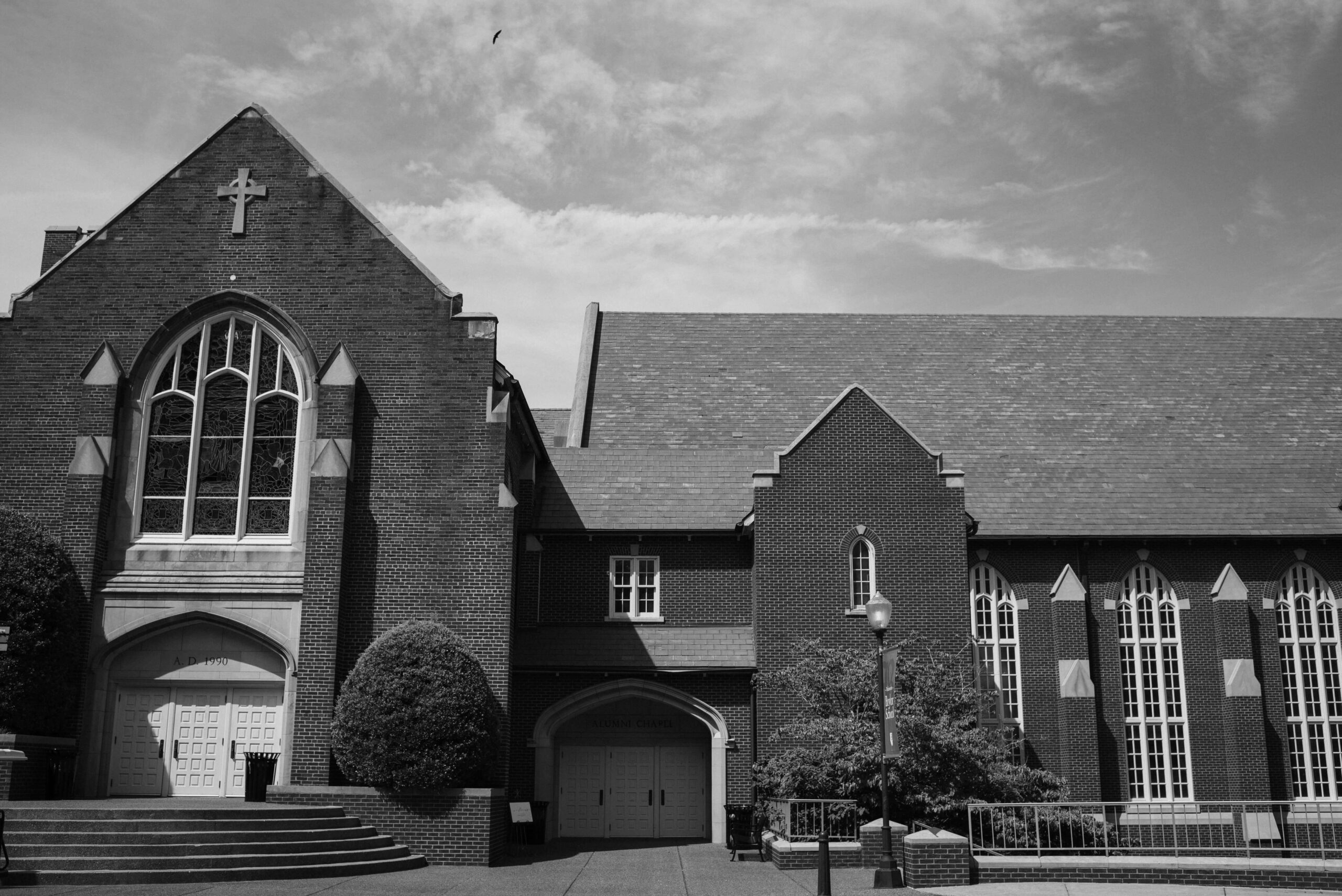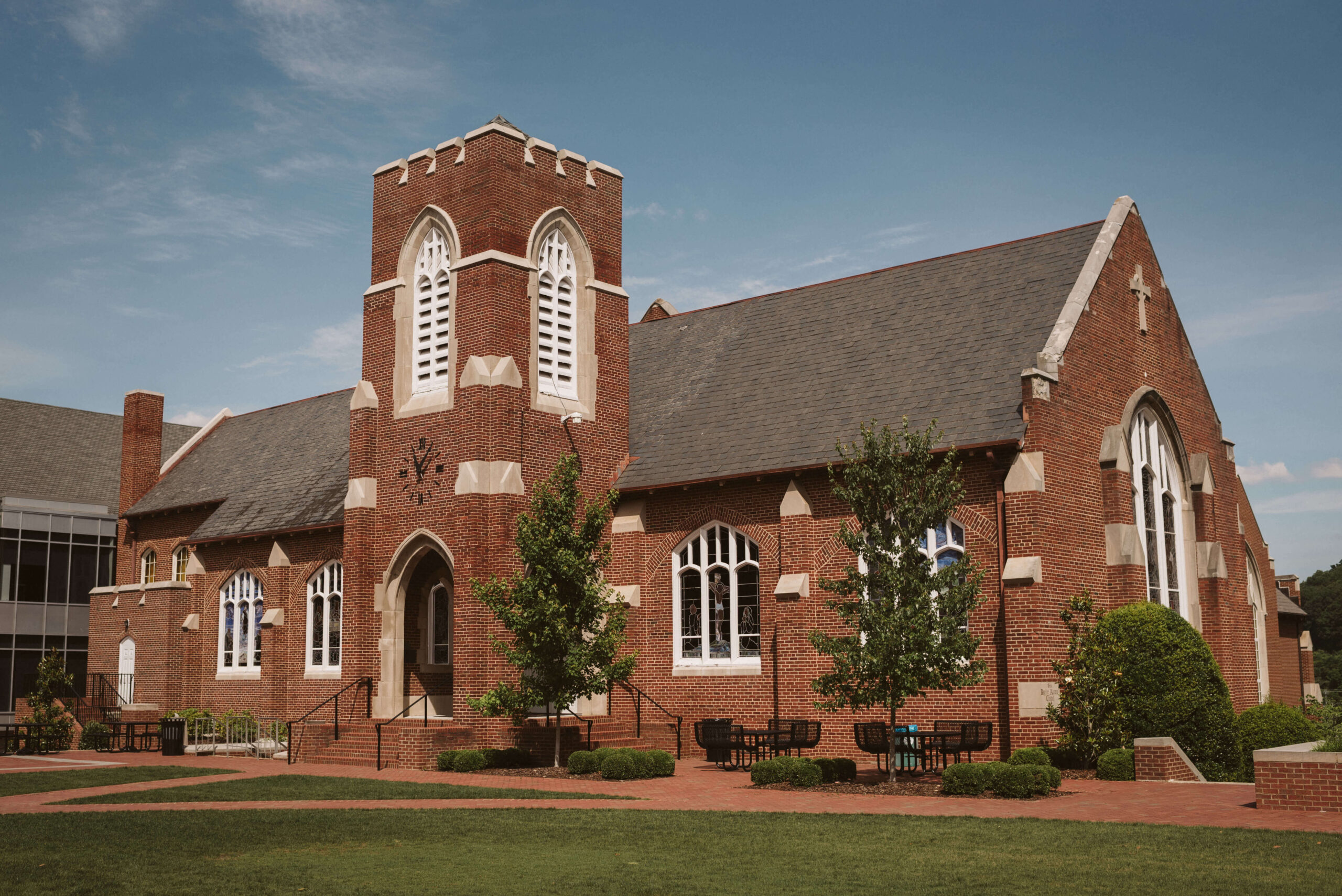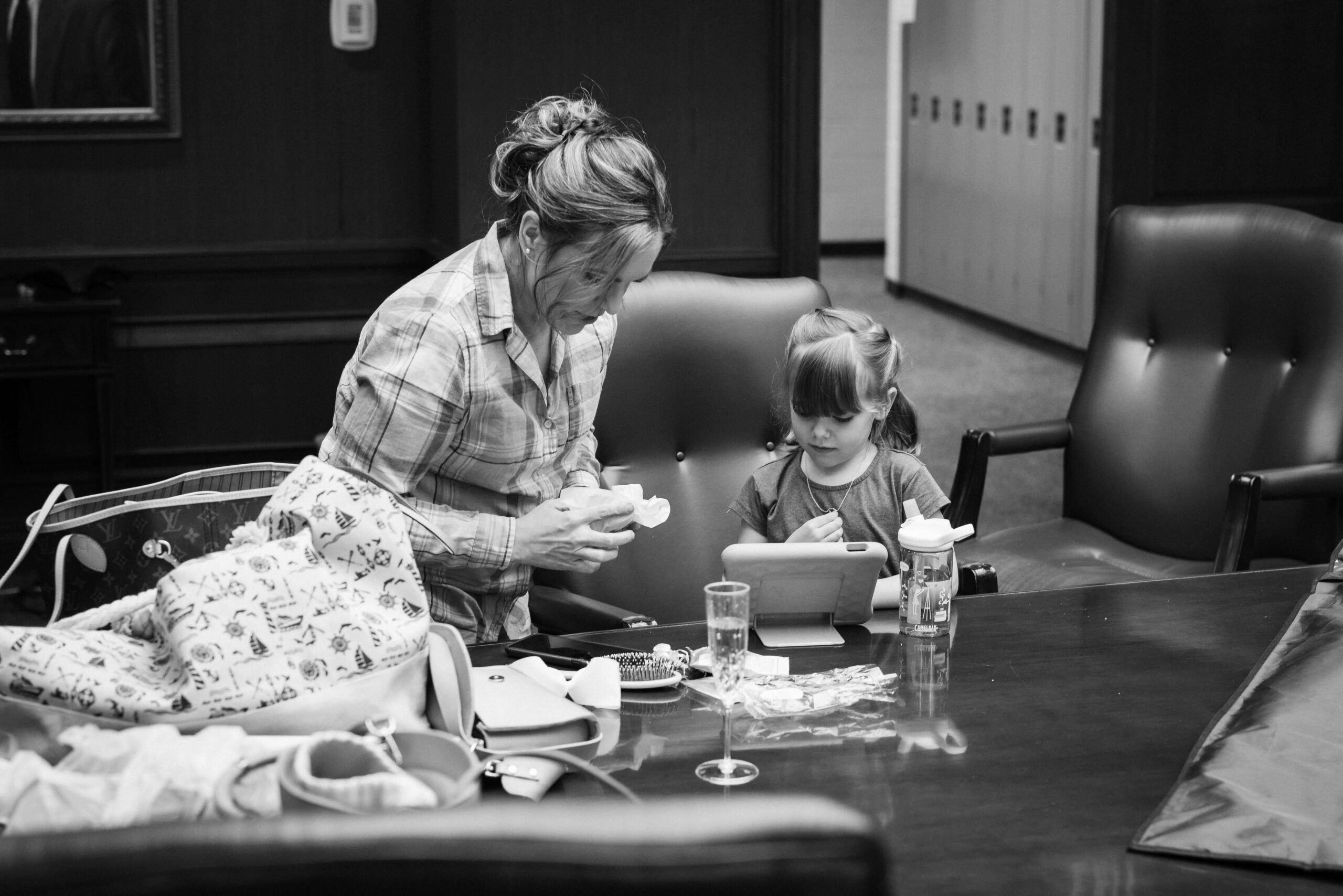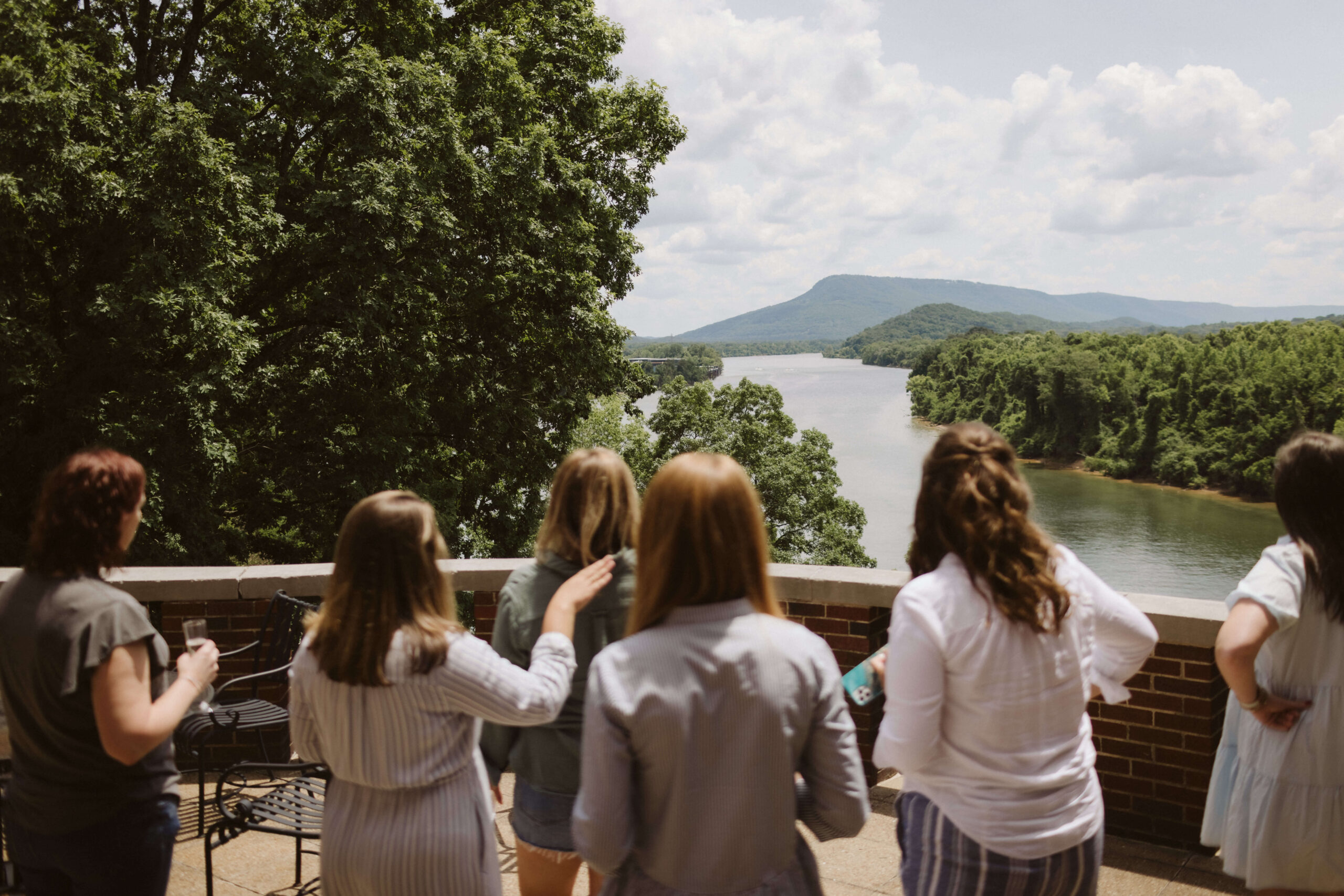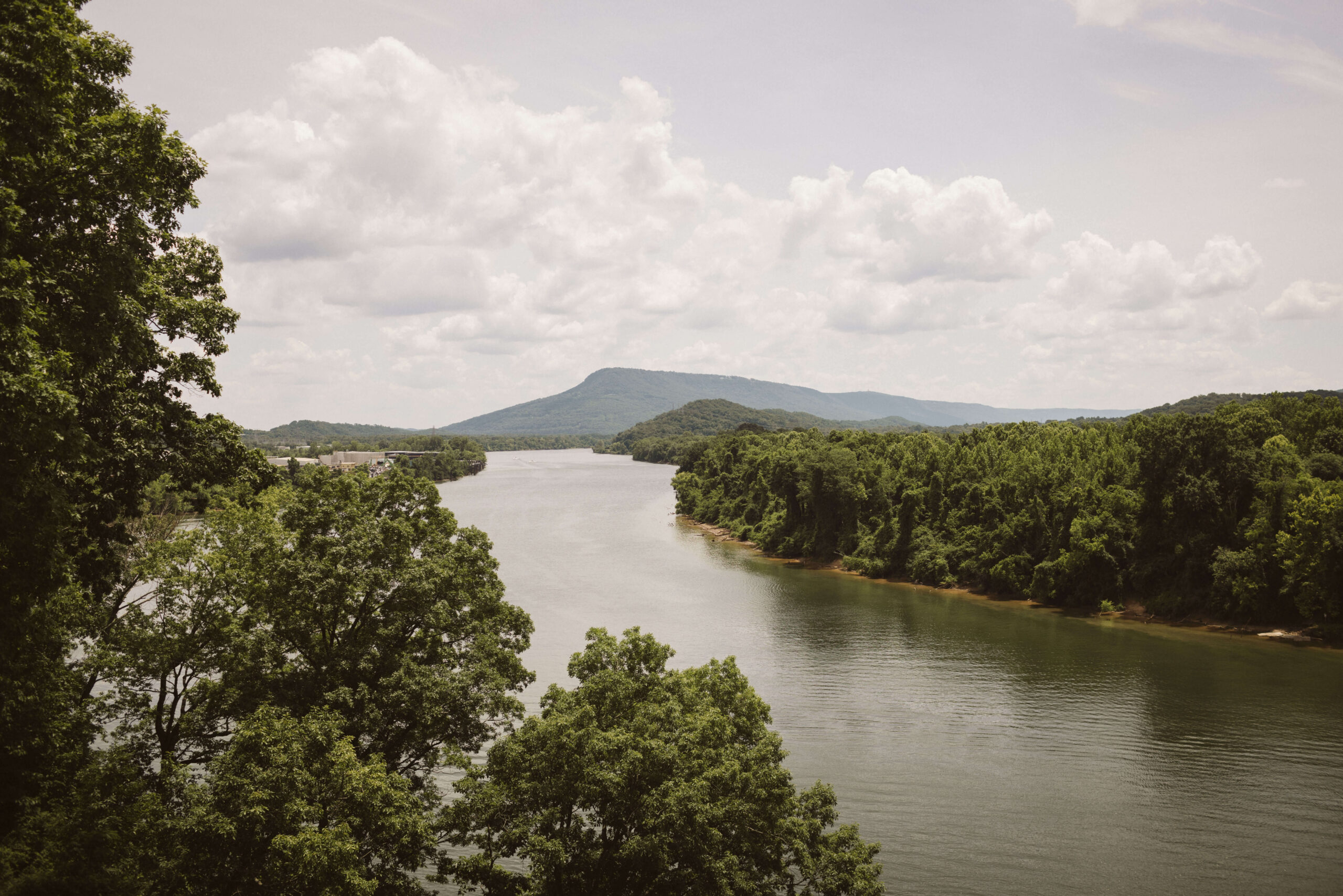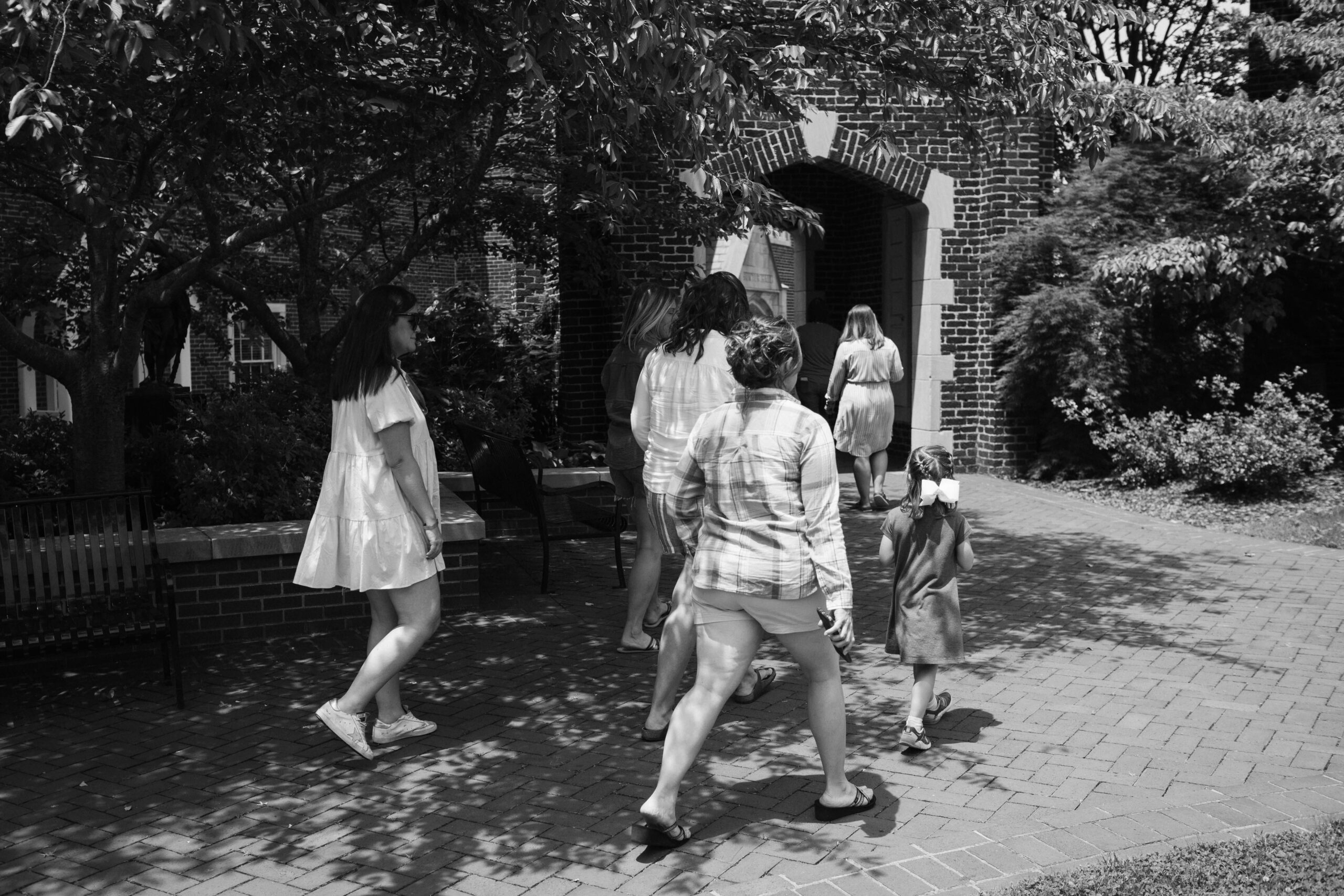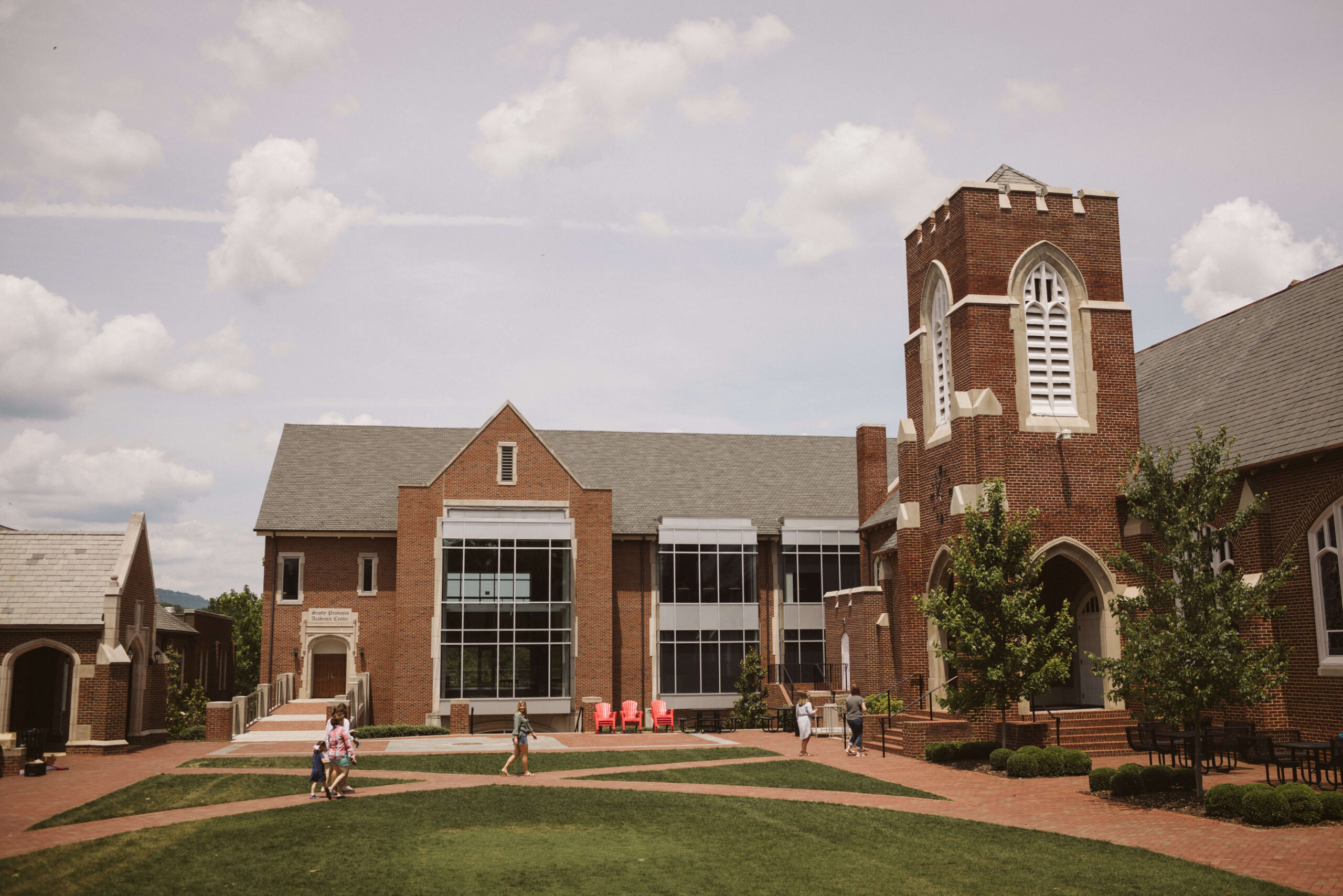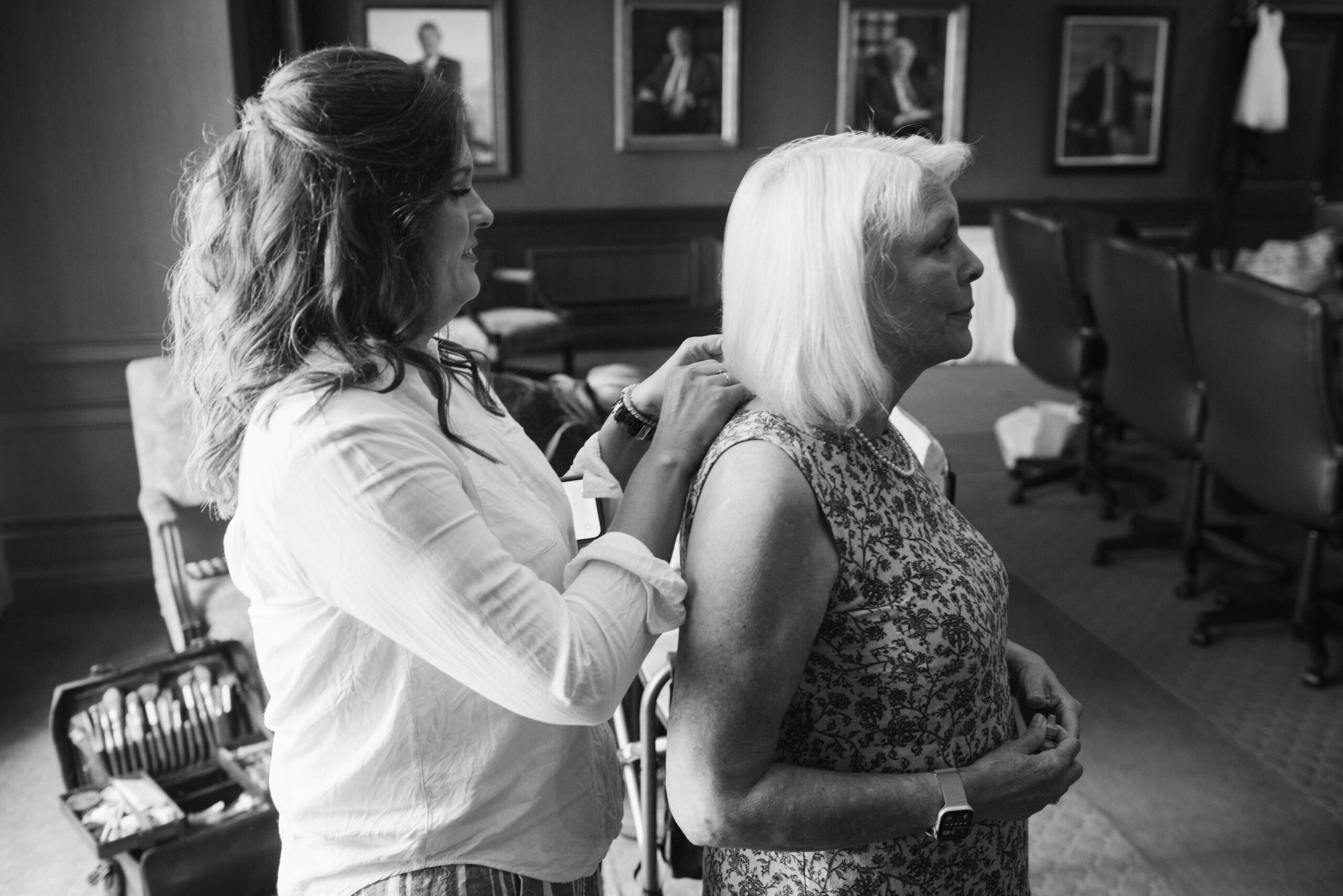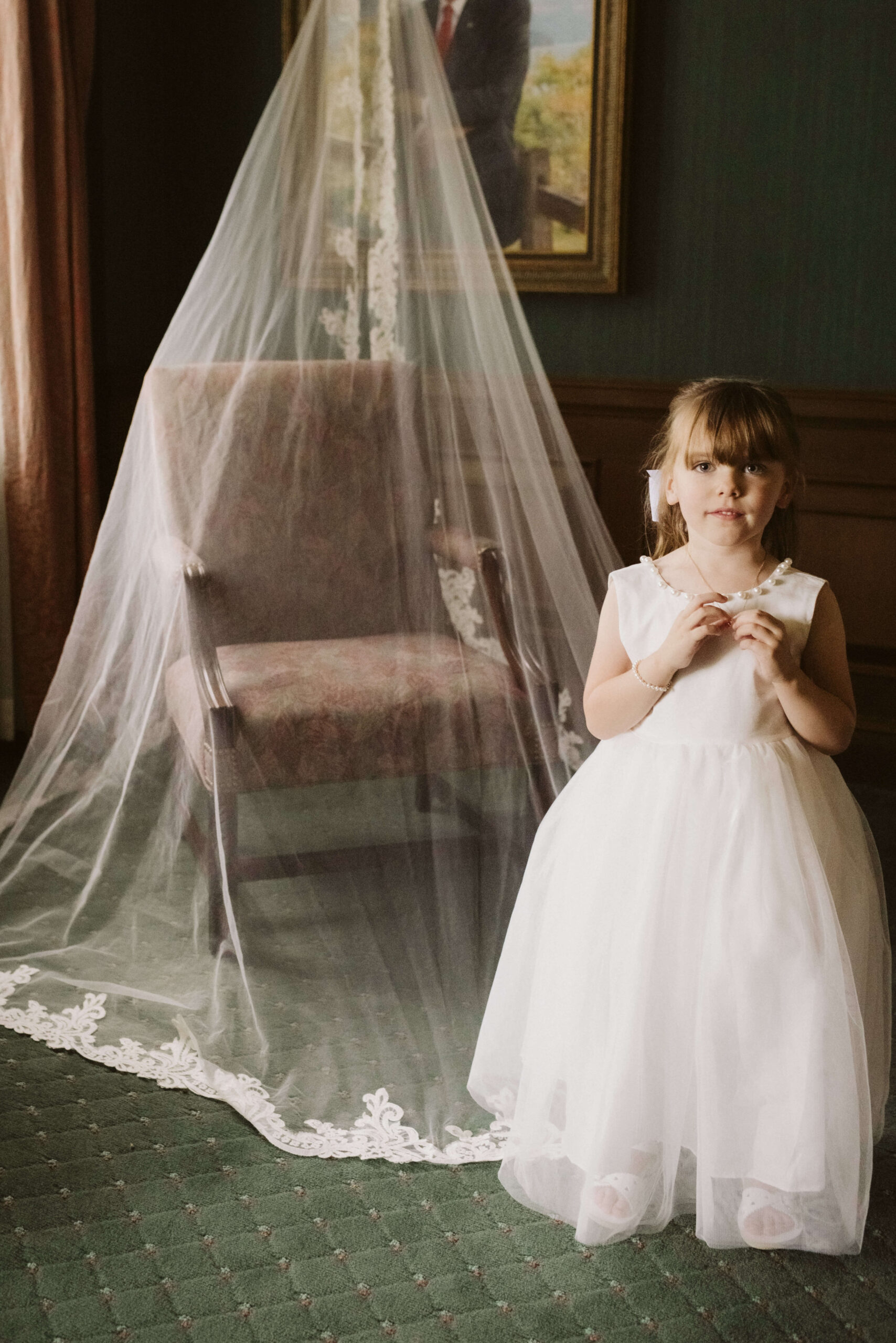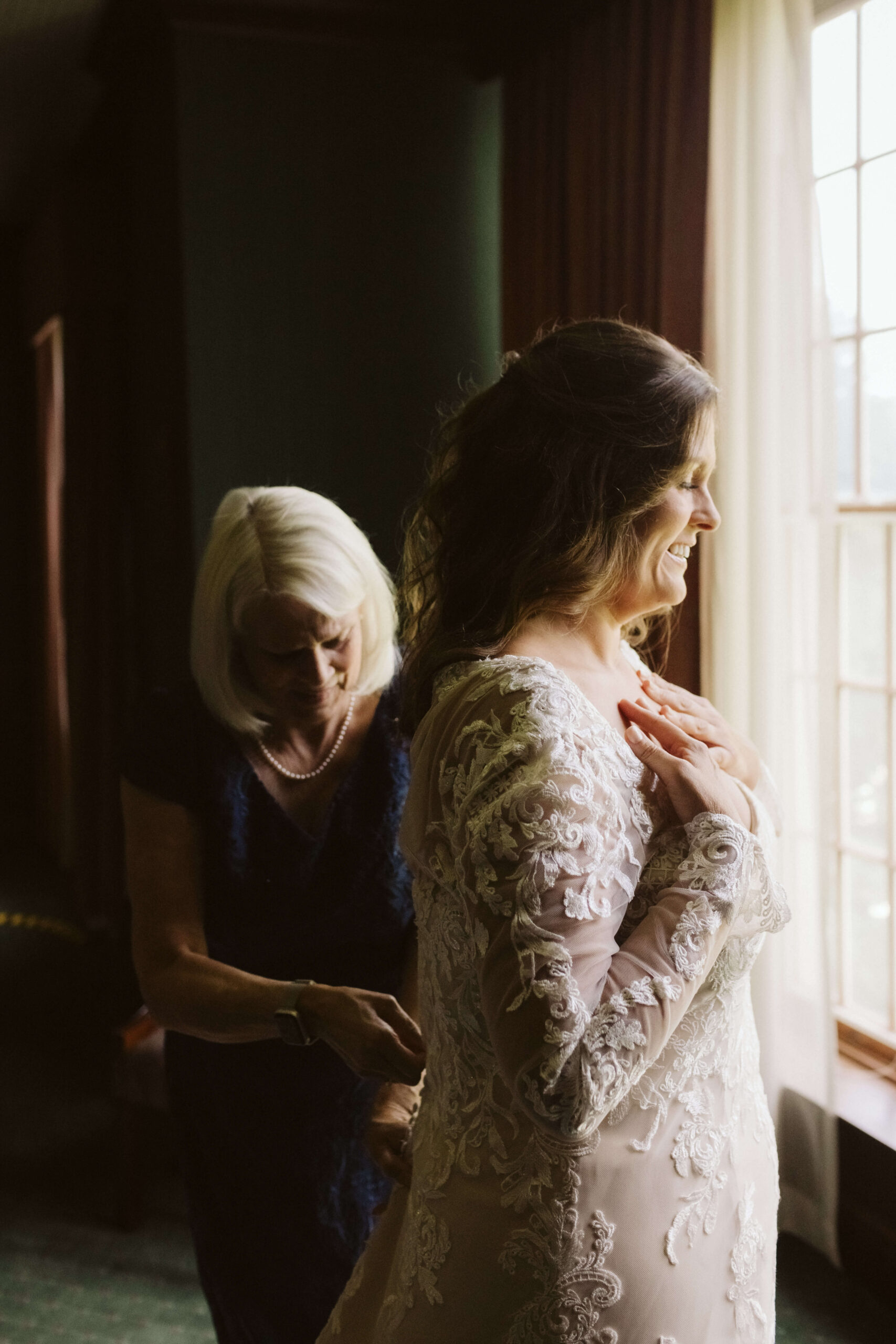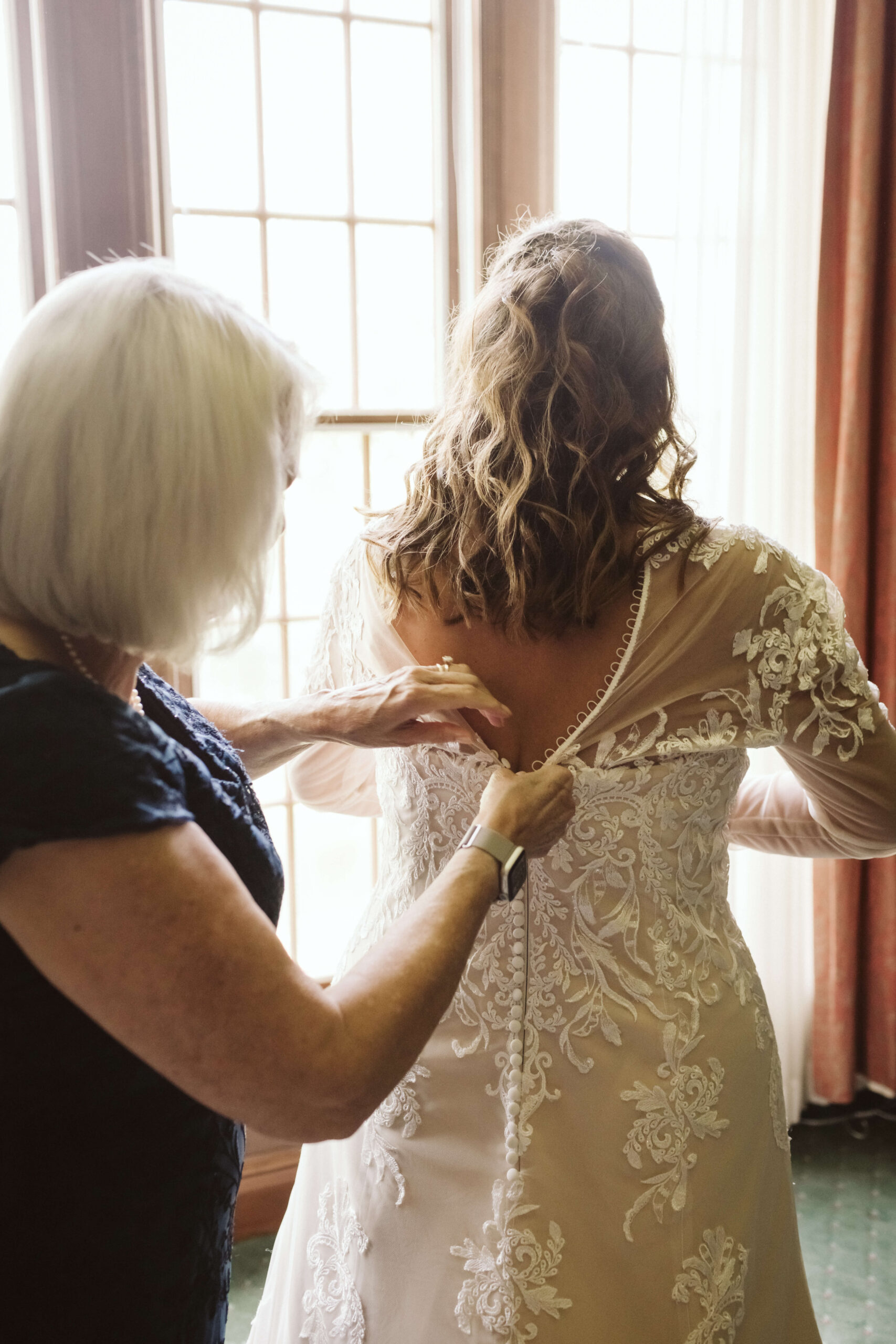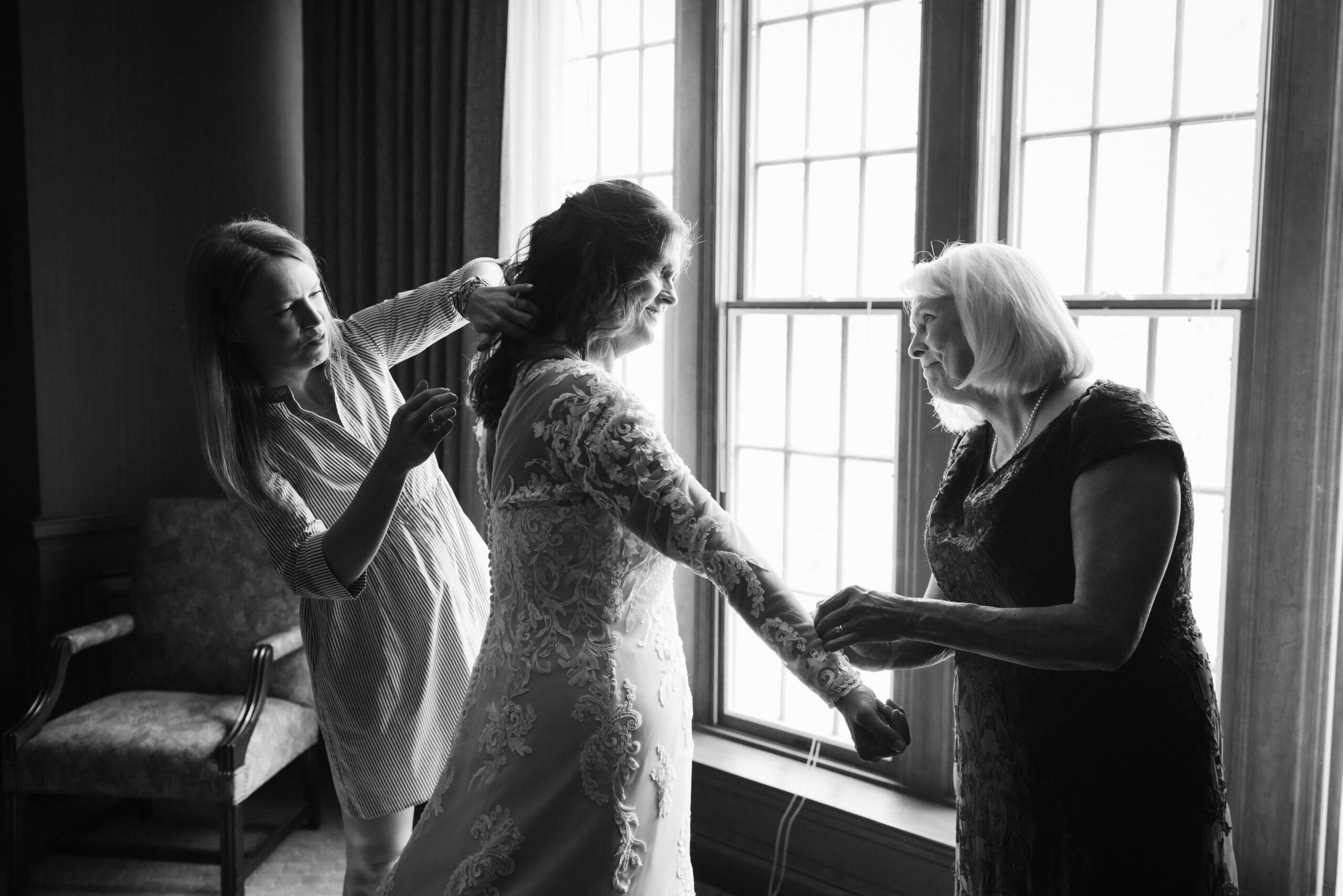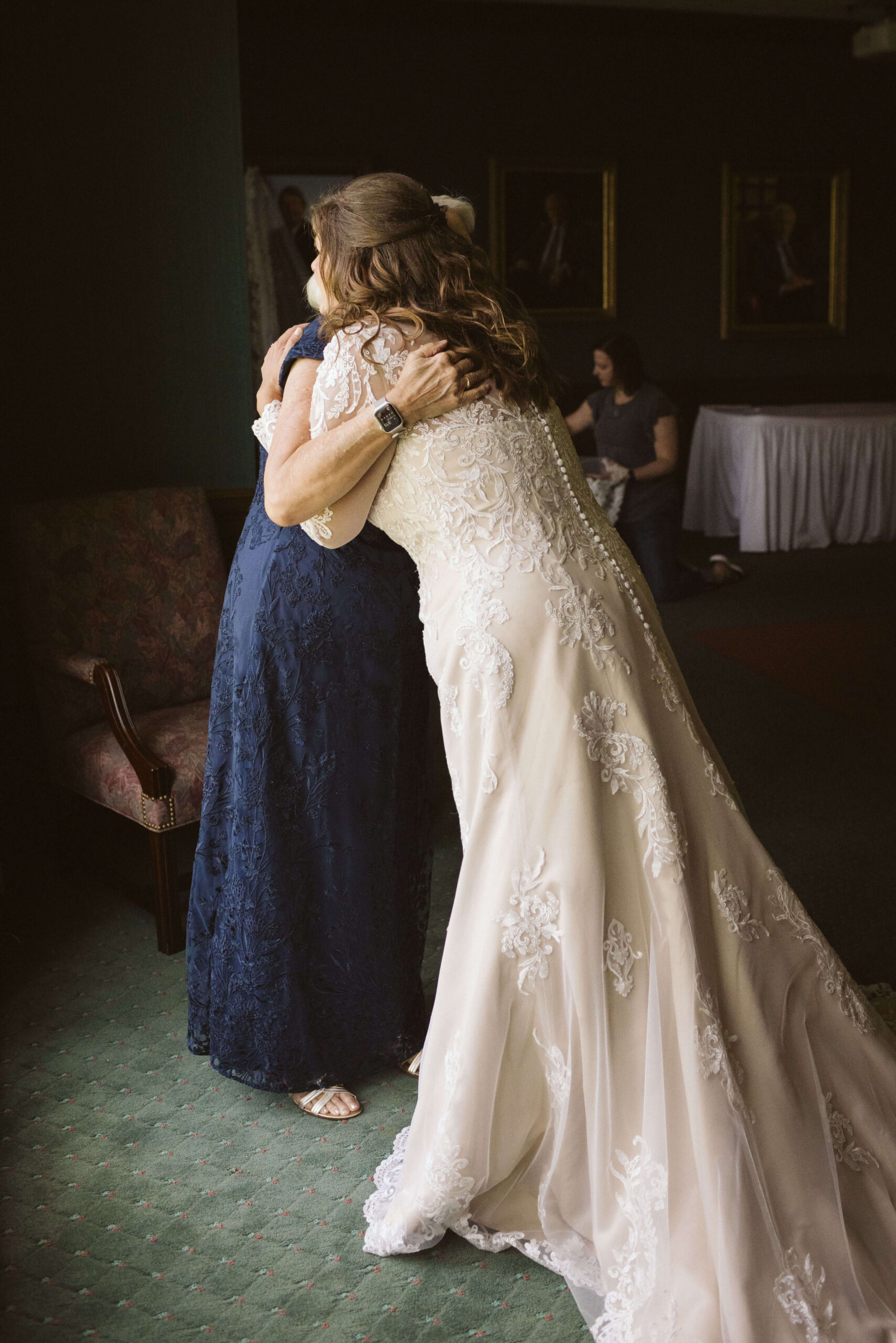 Going Back to School as an Alumna and a Bride
Almost a year after their engagement, Emily and Matthew reached out to me again – this time it was to ask me to do photography for their wedding. Emily is an alumna of the Baylor School here in Chattanooga. Going to Baylor was such a happy and formative period of her childhood that she has always known that she wanted to come back to get married on campus.
The Baylor School was founded in 1893 and has since been shaping the minds of young men and women from all across the country and all over the world. Baylor enrolls students from grades 6 through 12 and is most renowned for its prestigious academic curriculum and its overall well-rounded educational experience. However, it's their mission to foster a Greatness of Spirit – or Magnanimitas, as they call it, a blend of resilience, honor, positivity, empathy, and curiosity – in their students that keeps students coming back year after year and, in this case, even for their wedding. 
In 1994, Baylor opened the doors to their Alumni Chapel, dedicated to religious education, spiritual growth, and interfaith celebration of the Baylor community. For weddings, it is only available to current faculty or alumni and their children as long as the event doesn't cross over with scheduled campus activities. The opening of the chapel gave Emily the ability to see her dream wedding become a reality, and I was so excited to be invited back to capture their big day.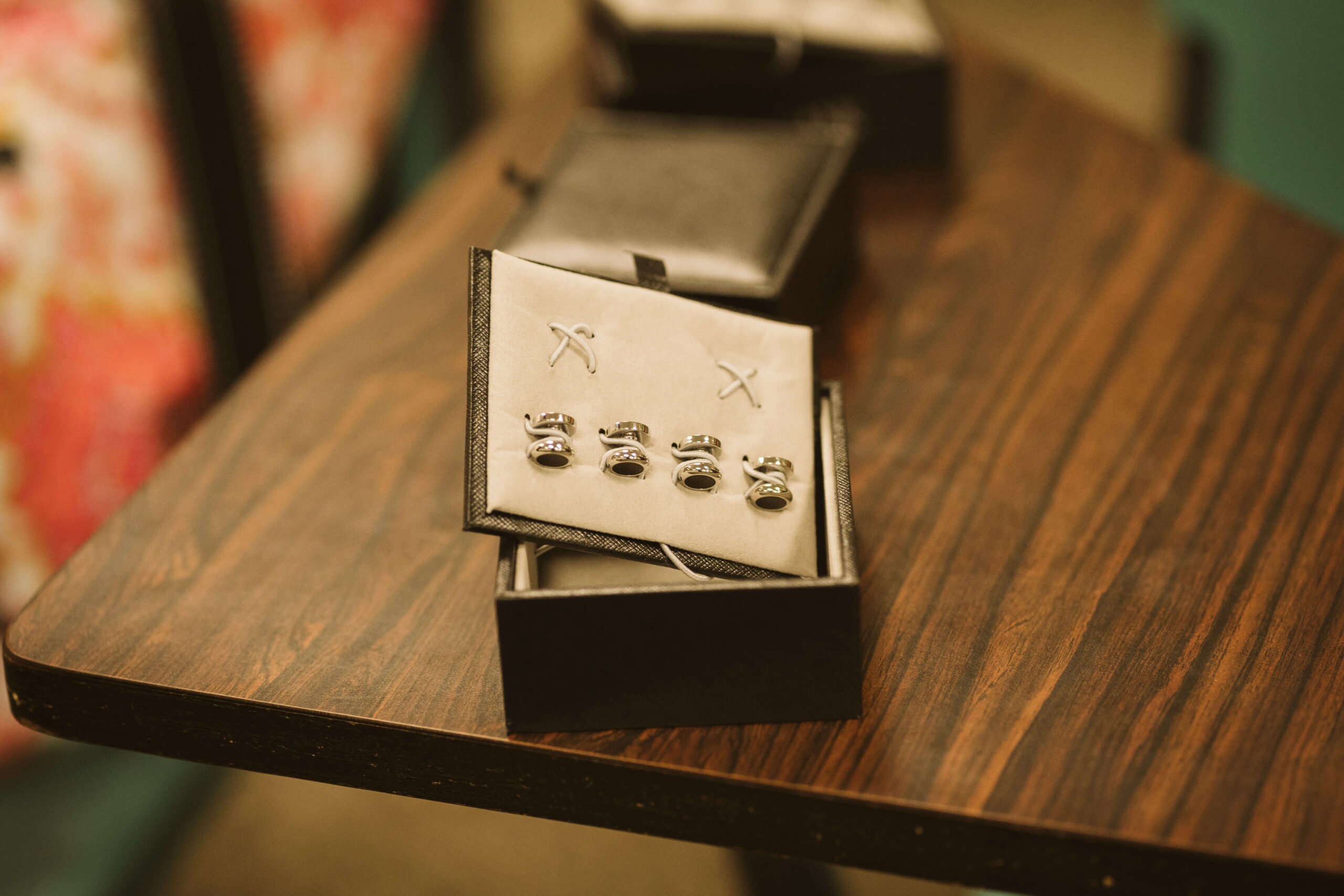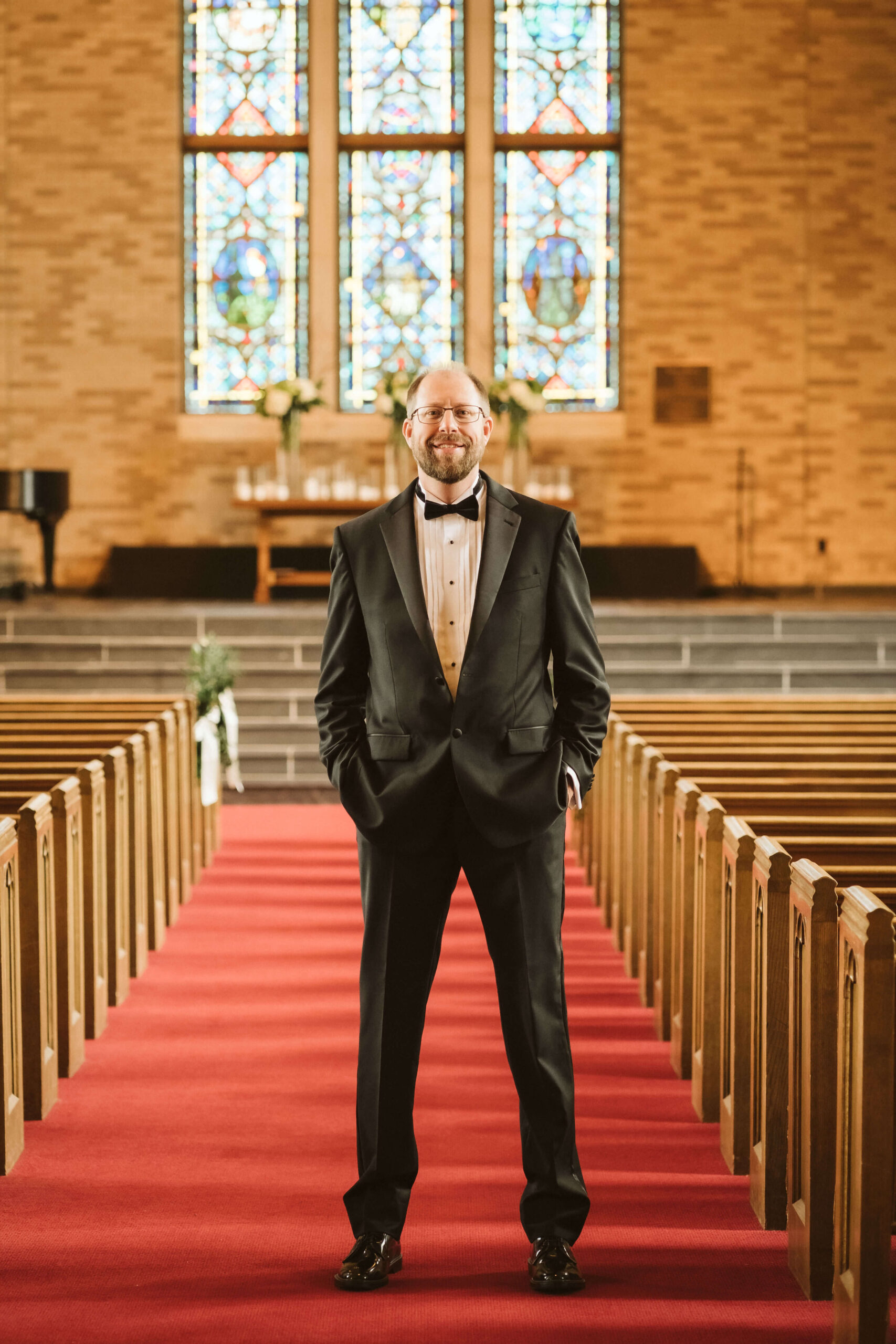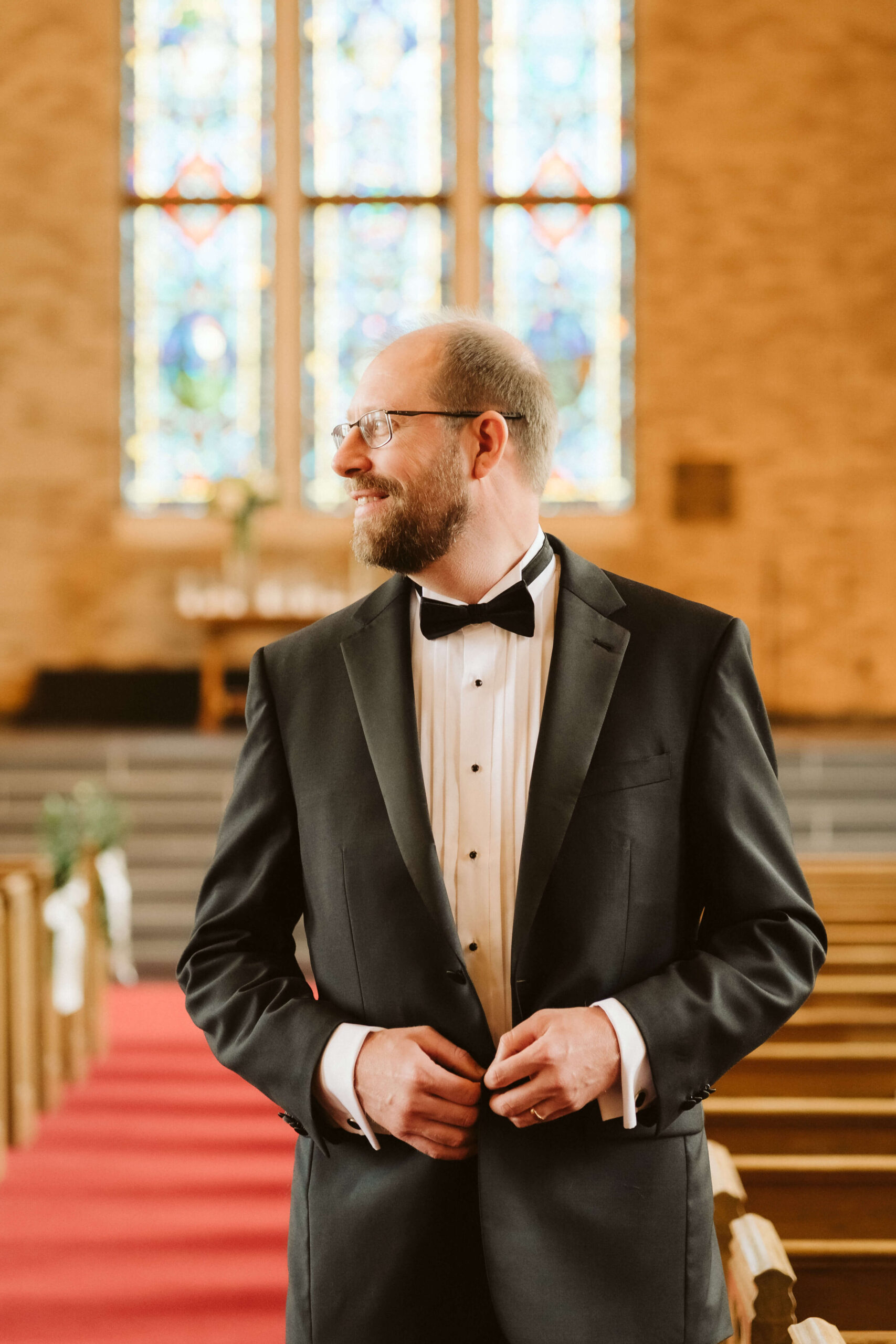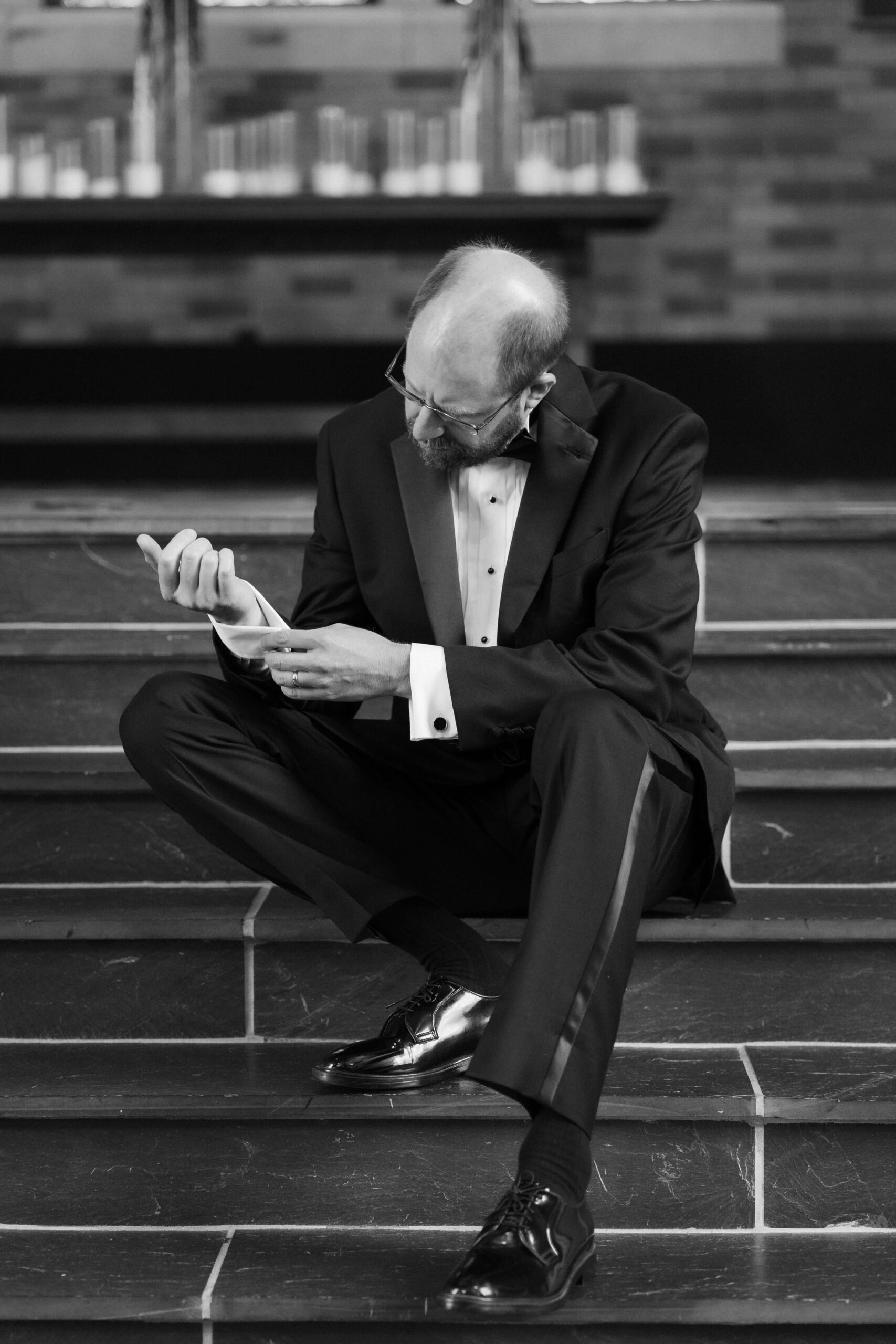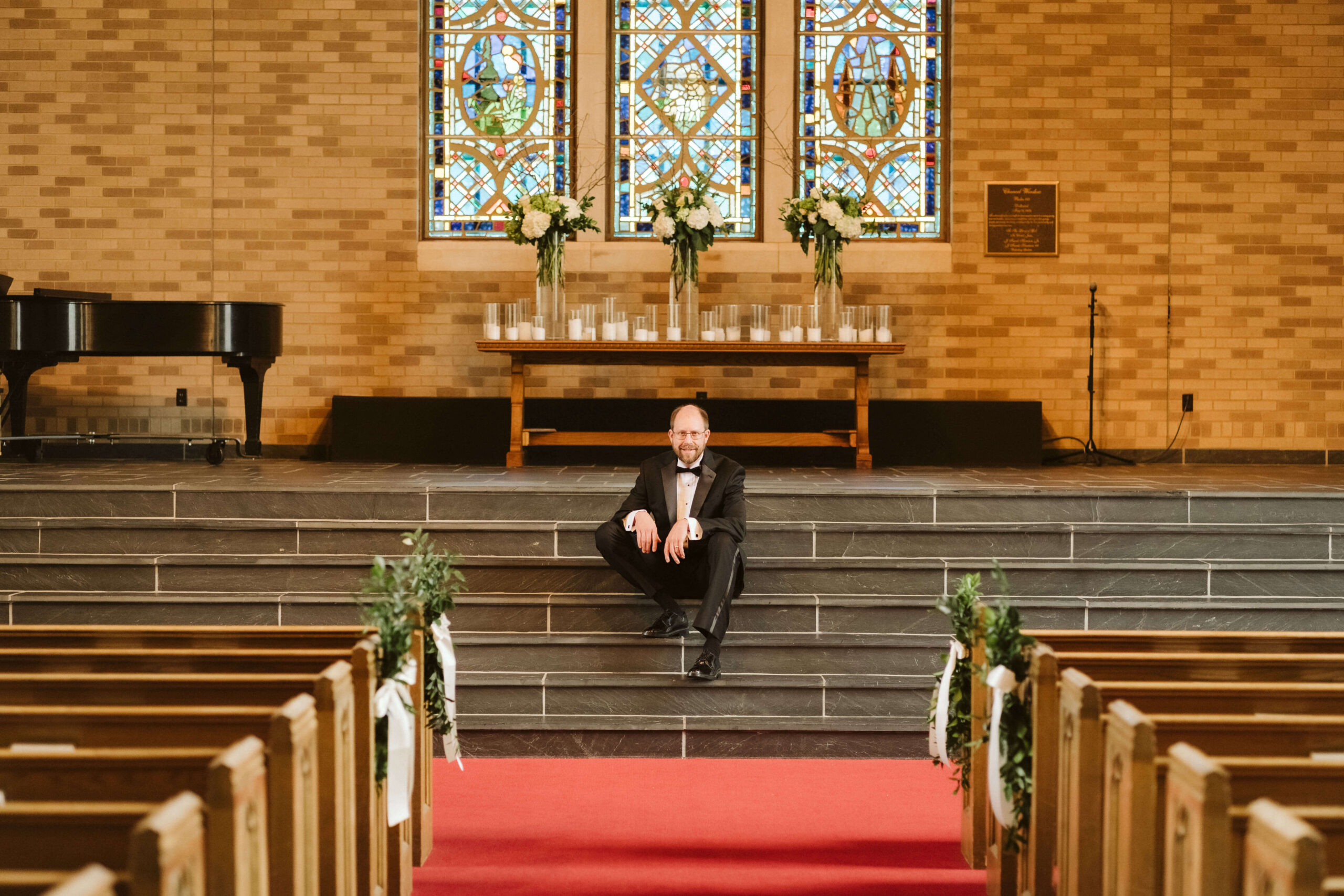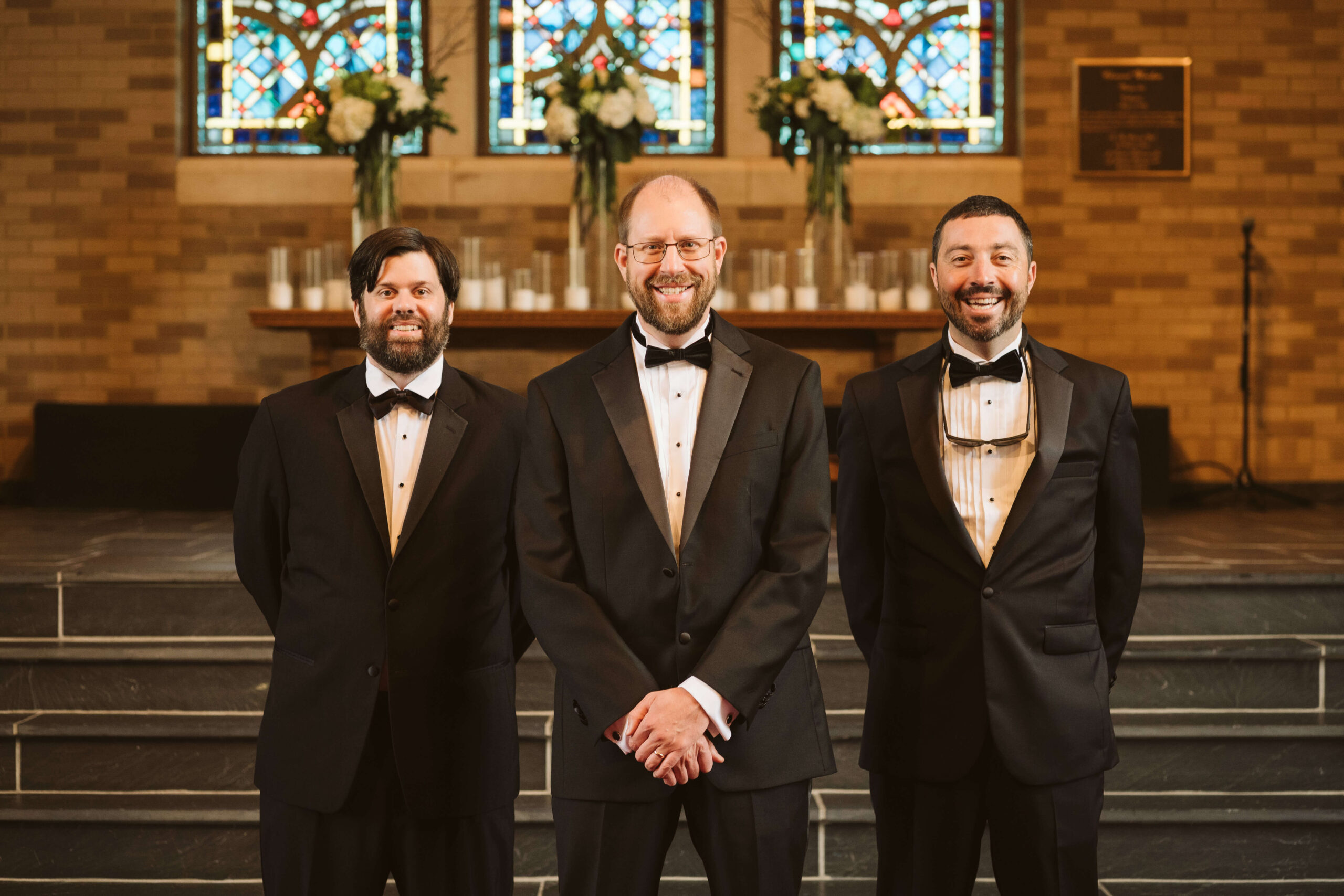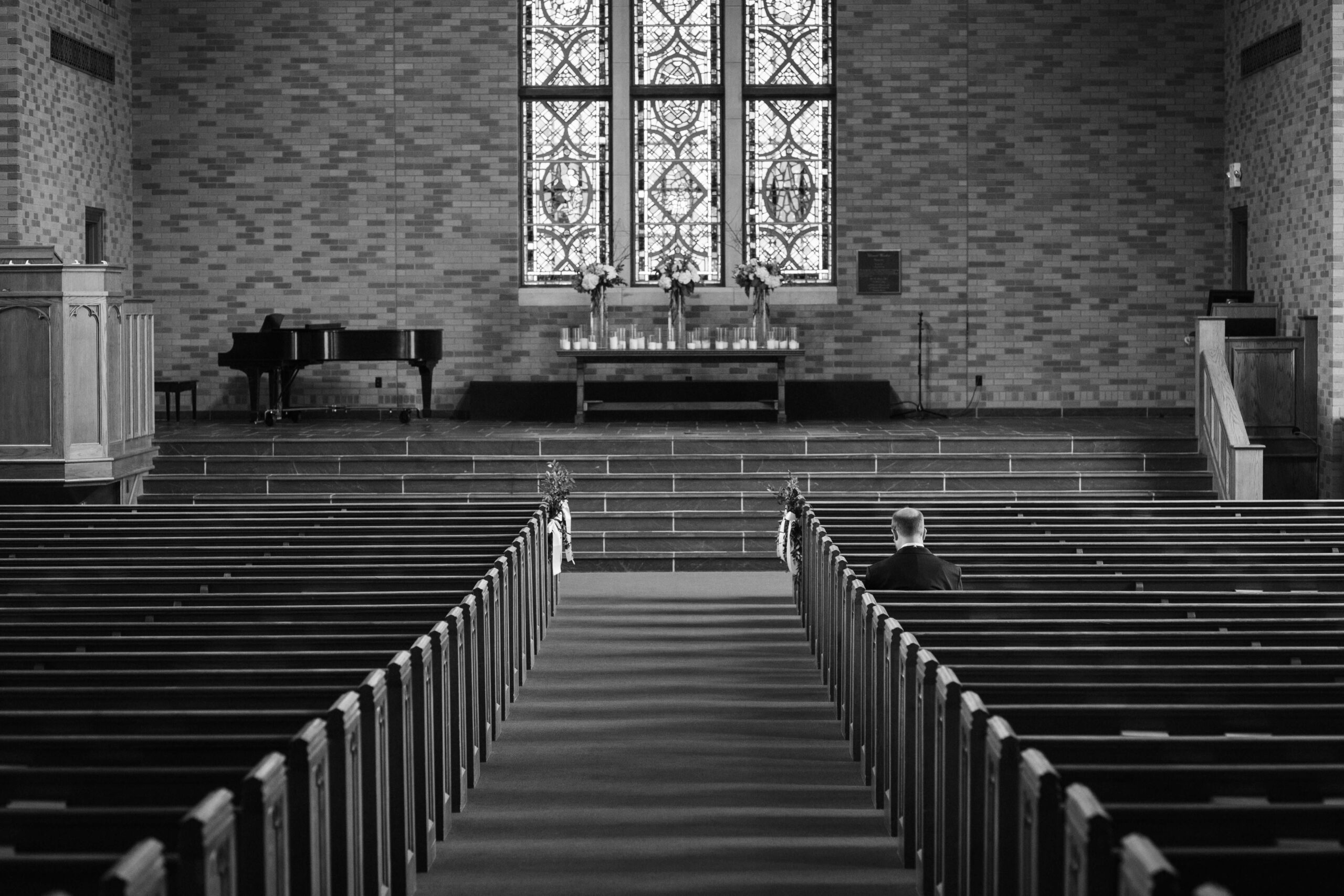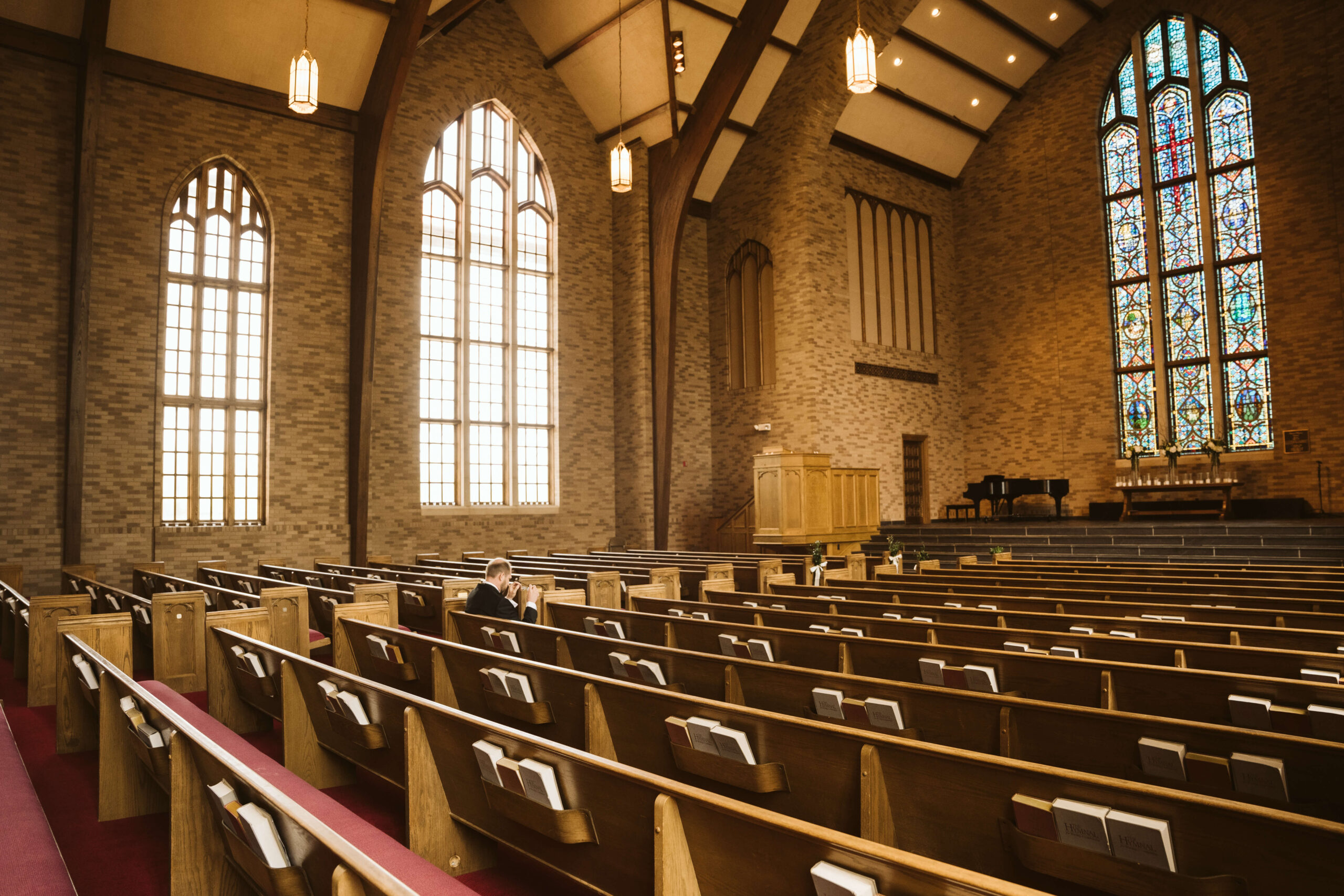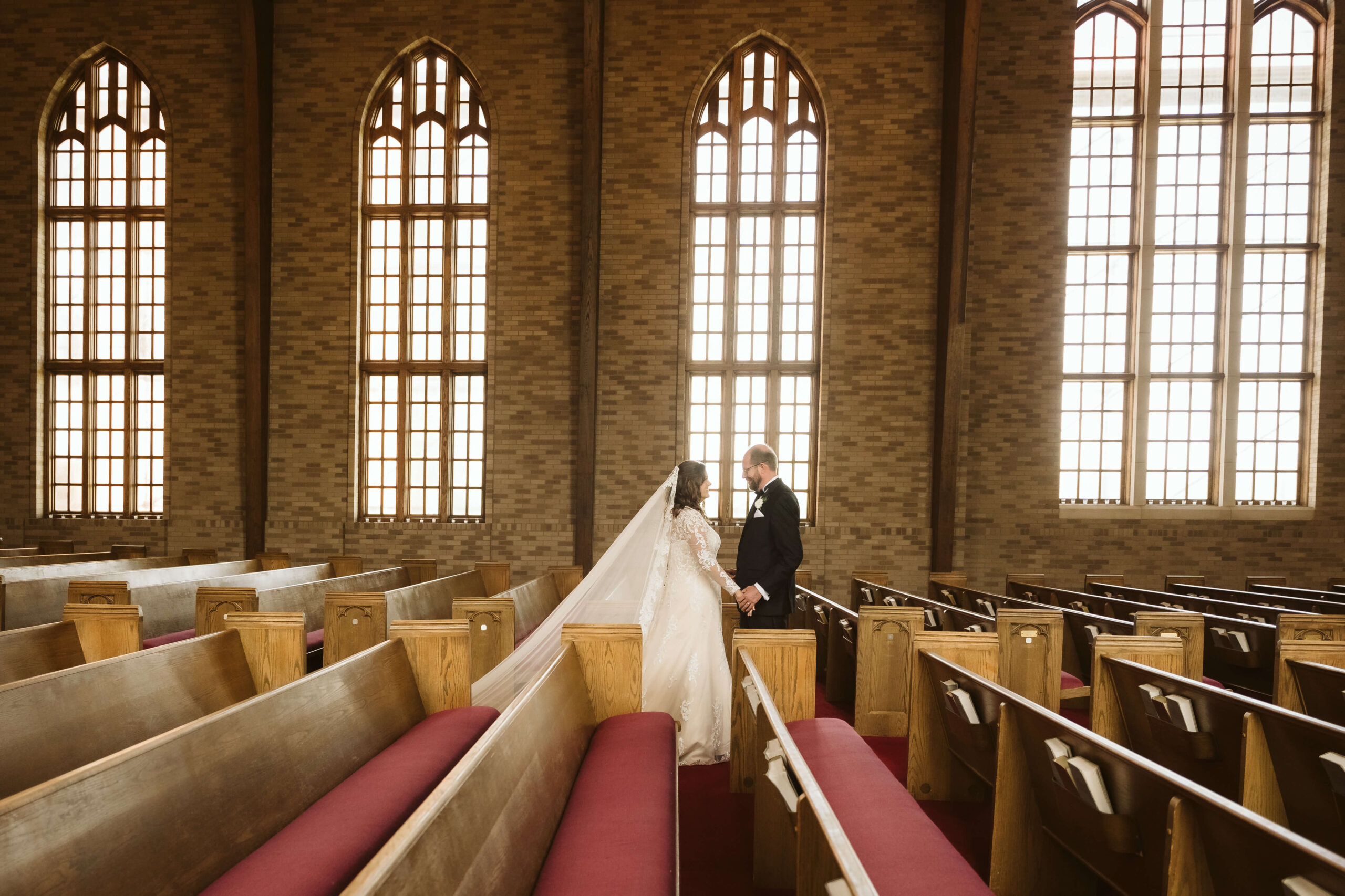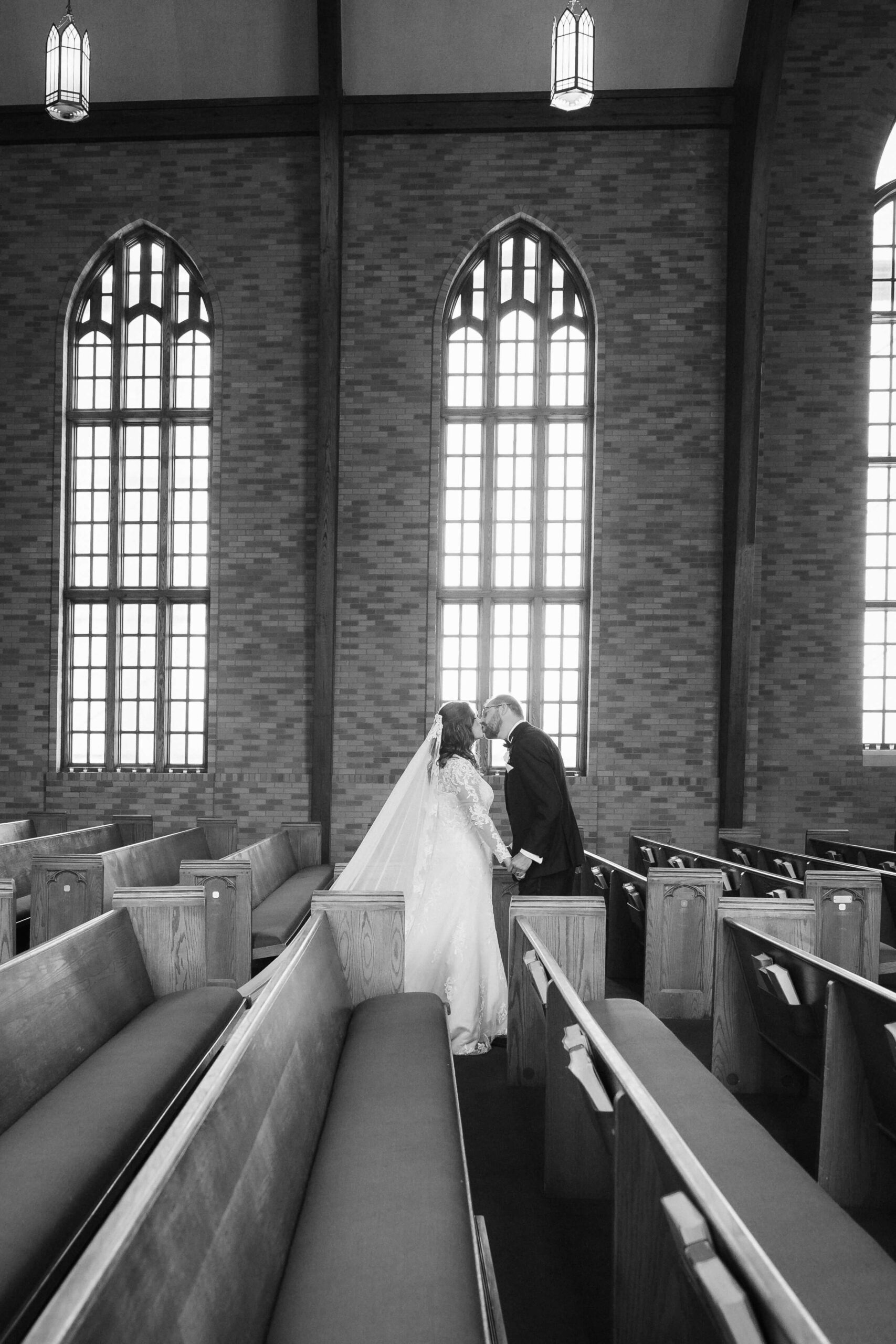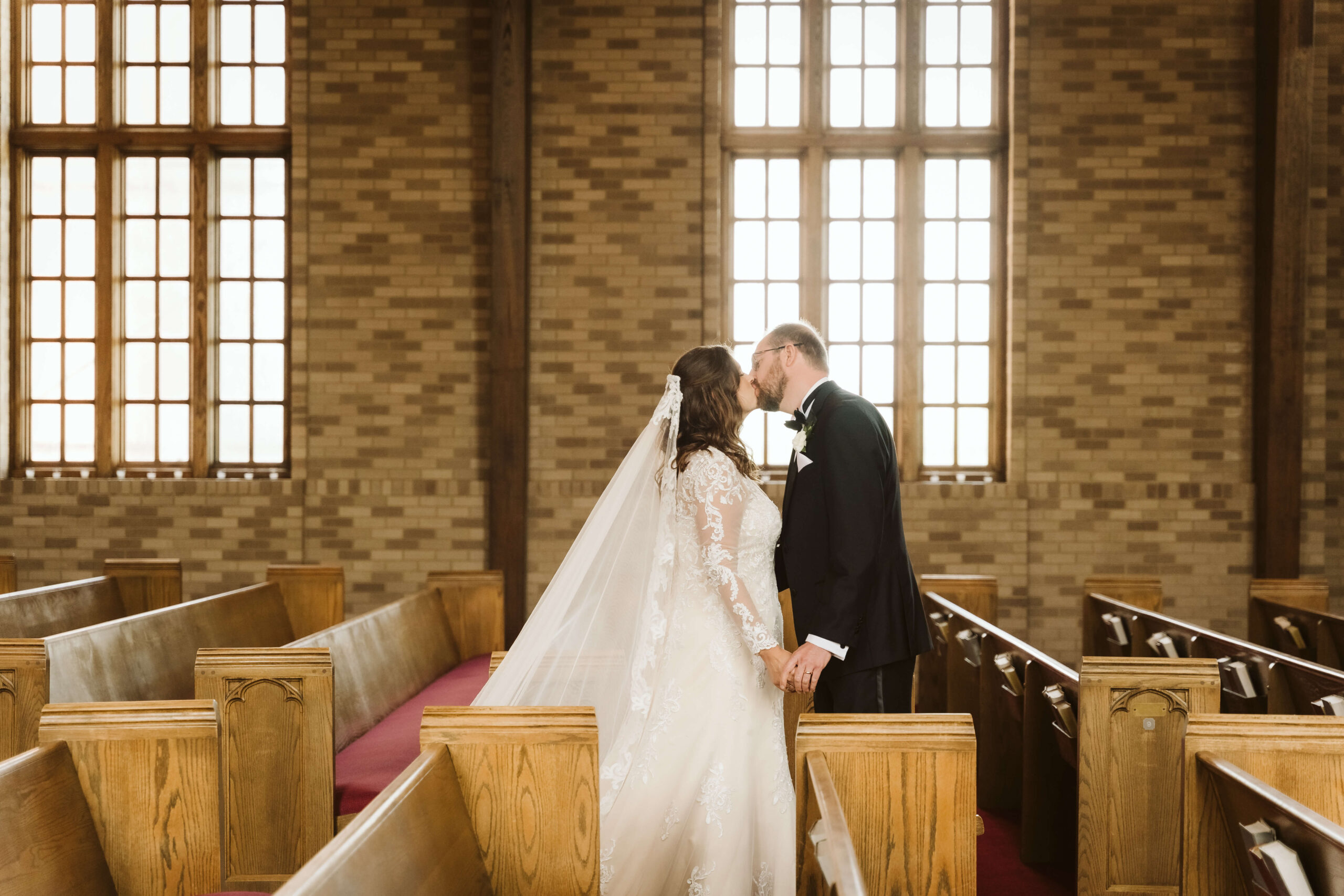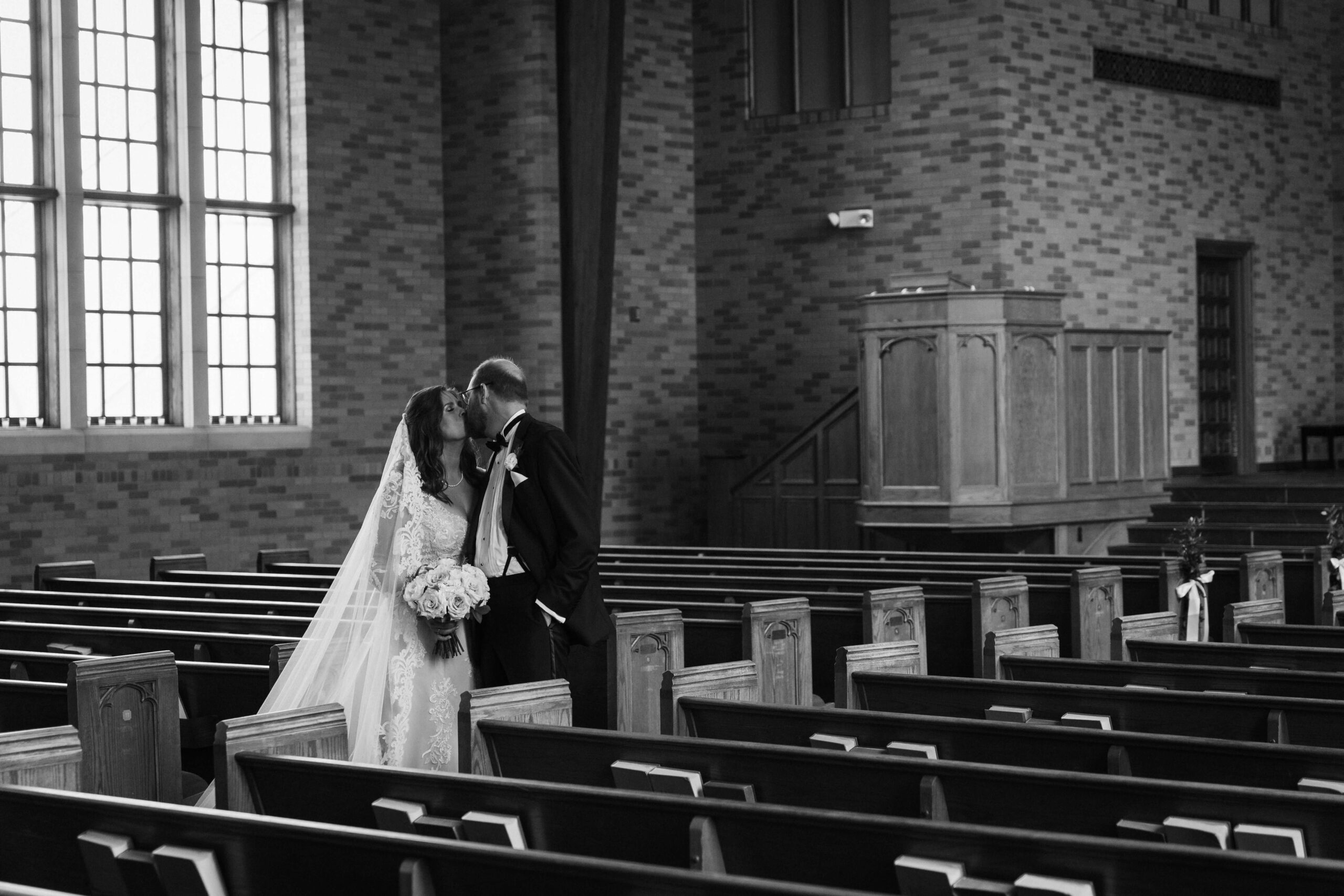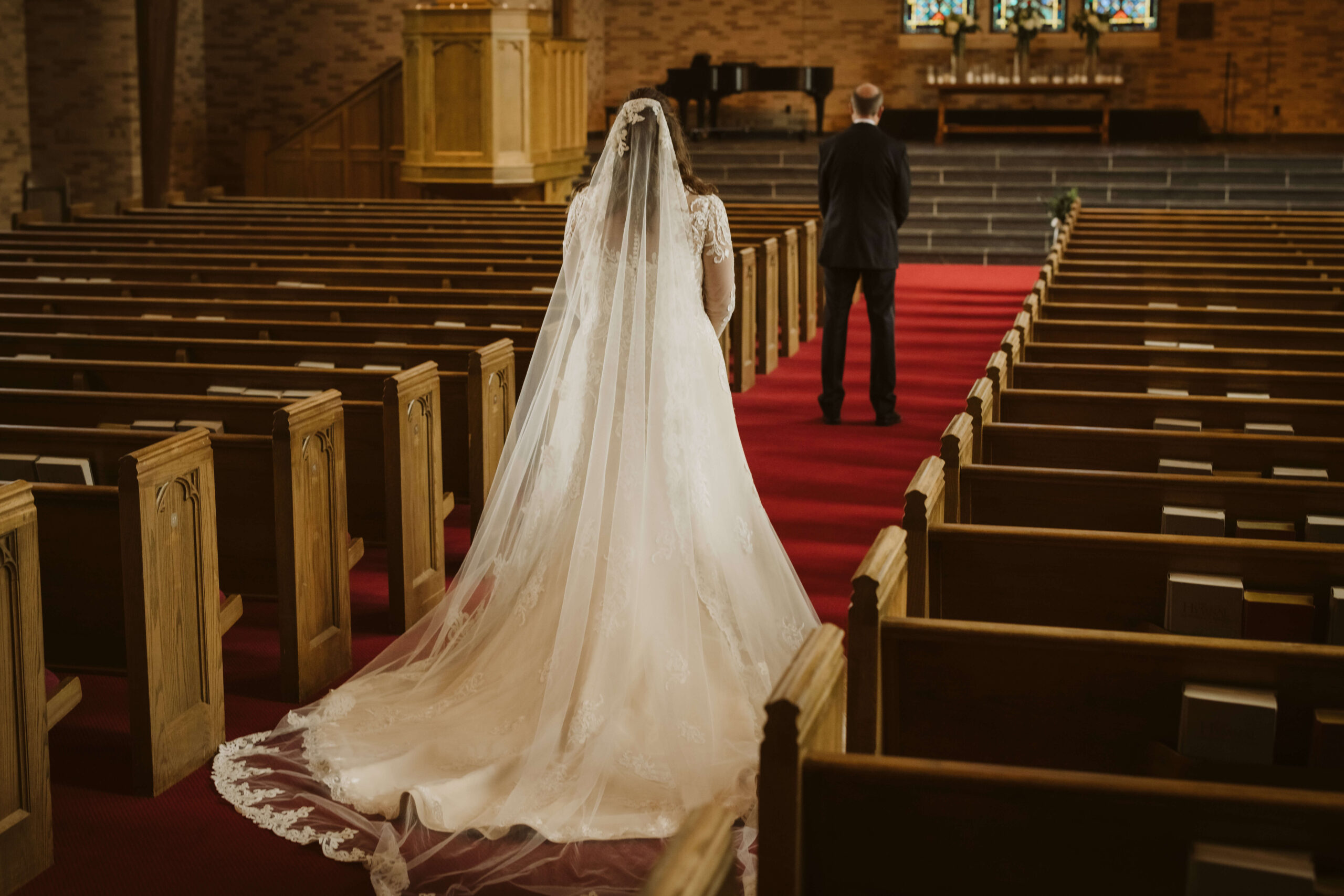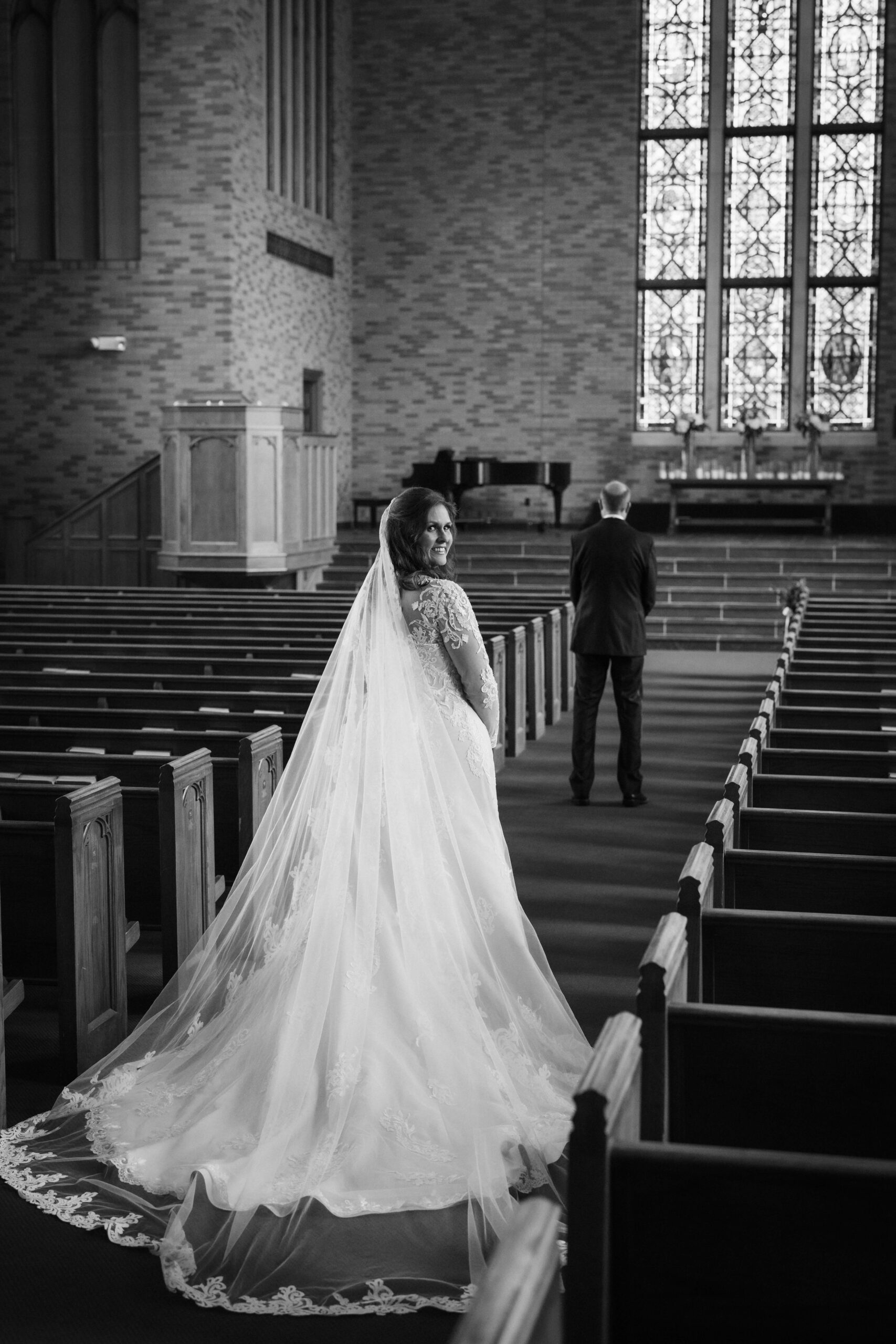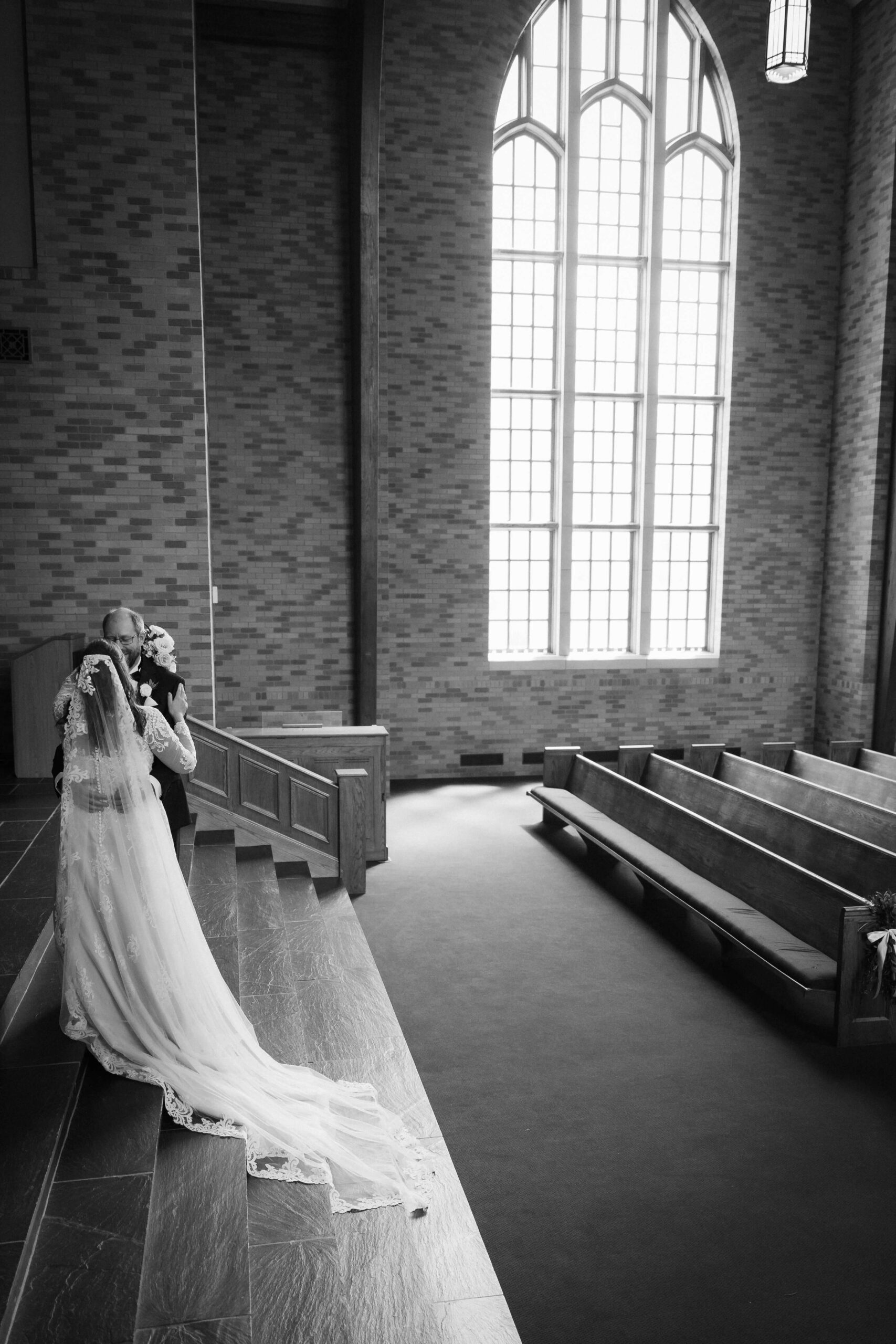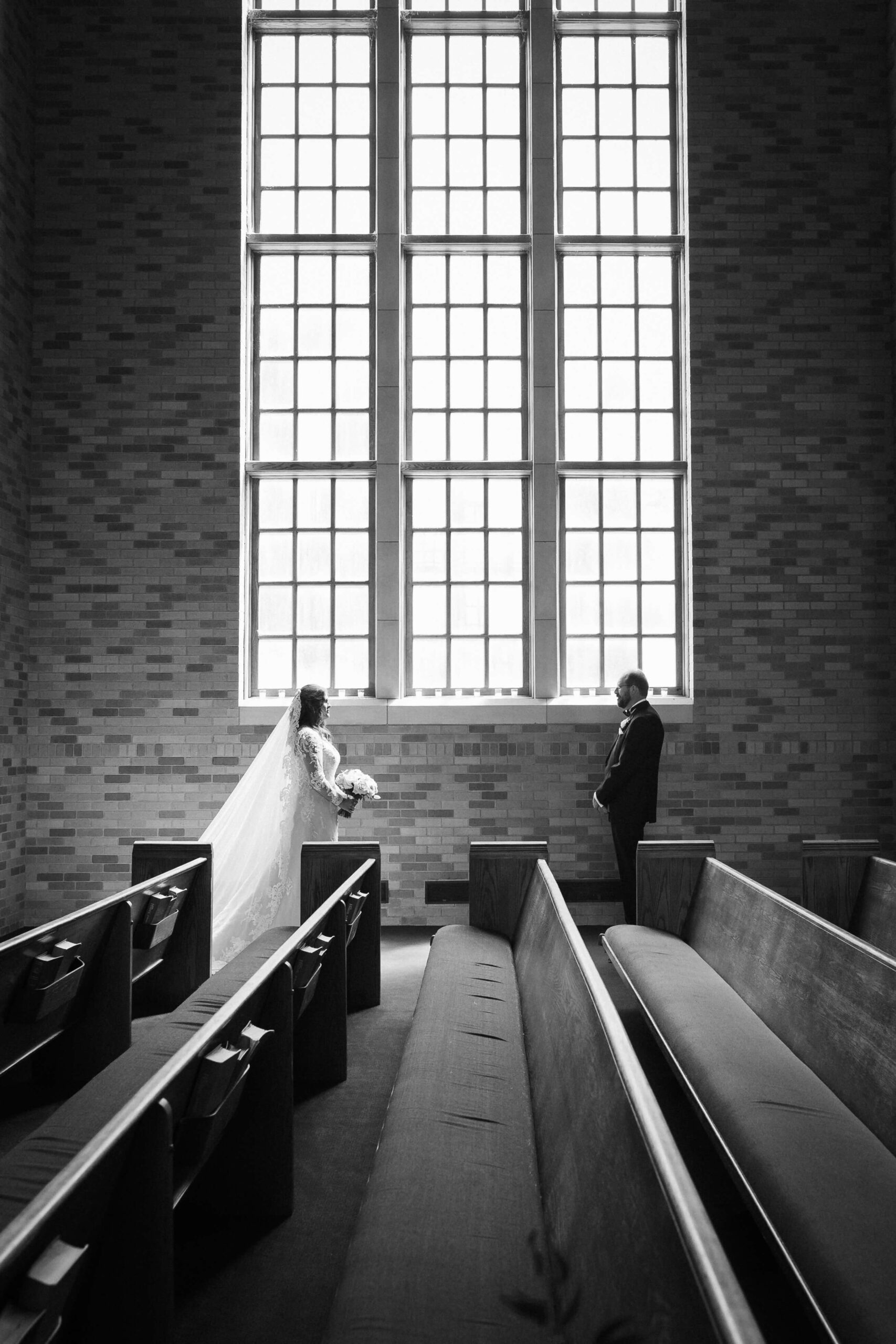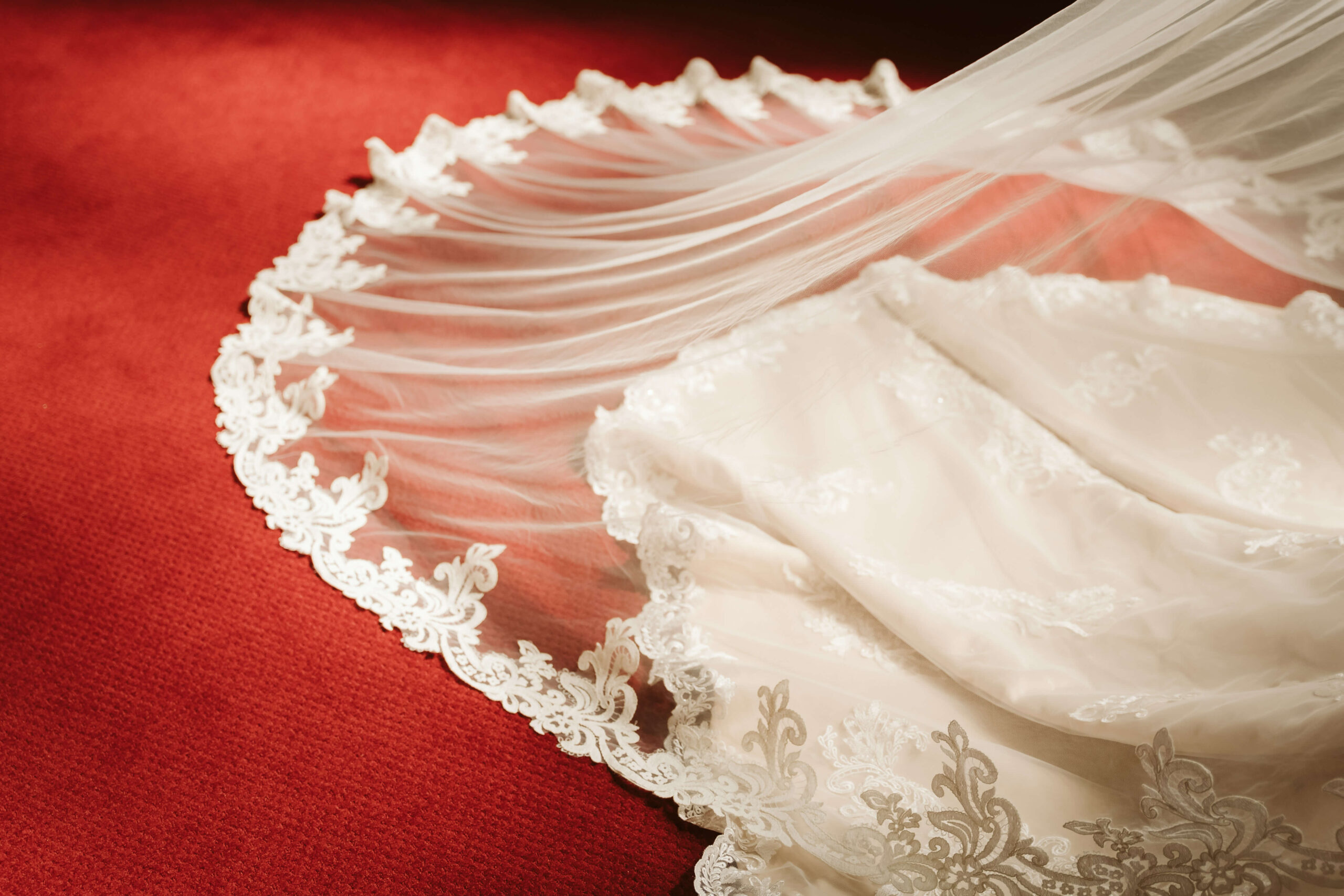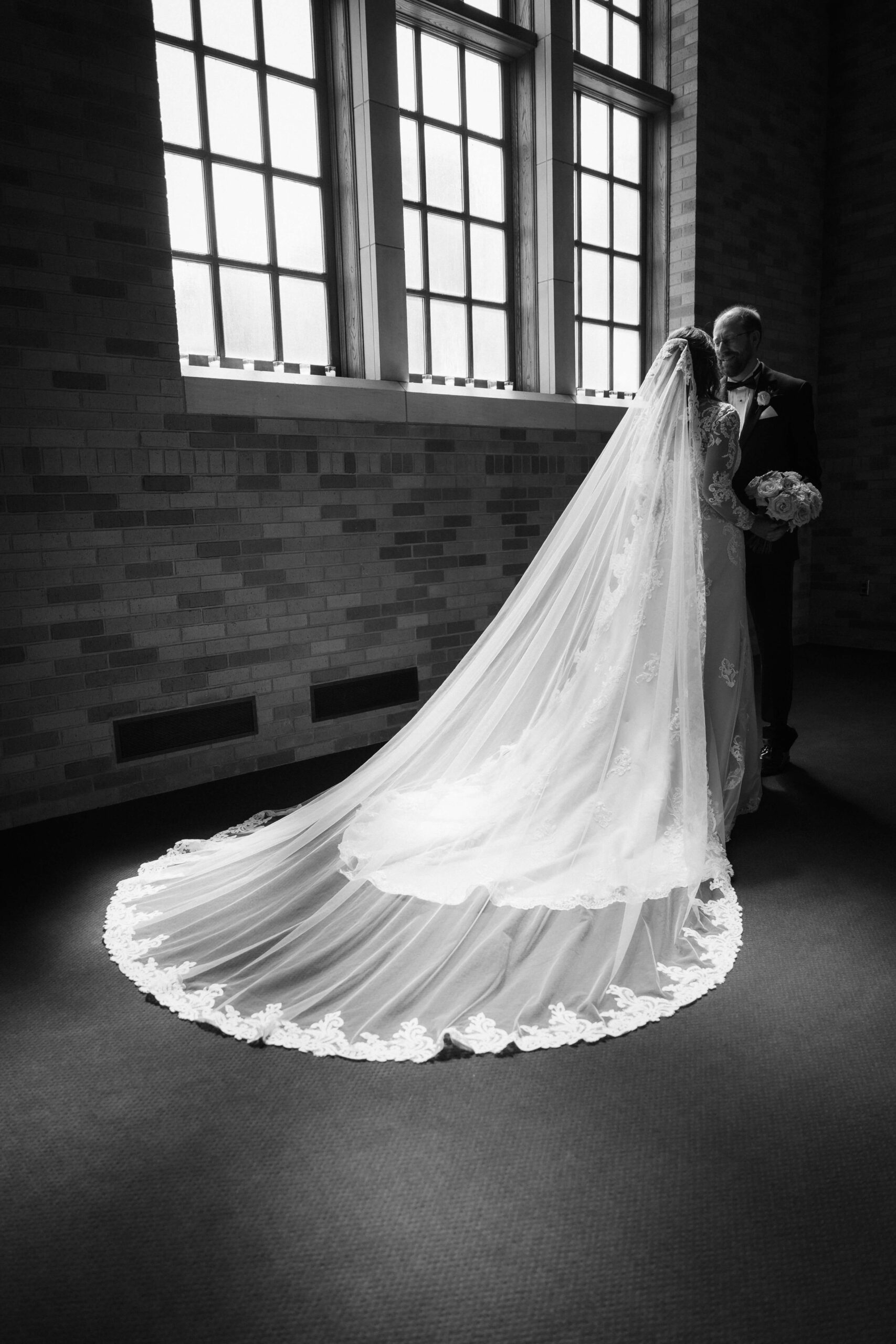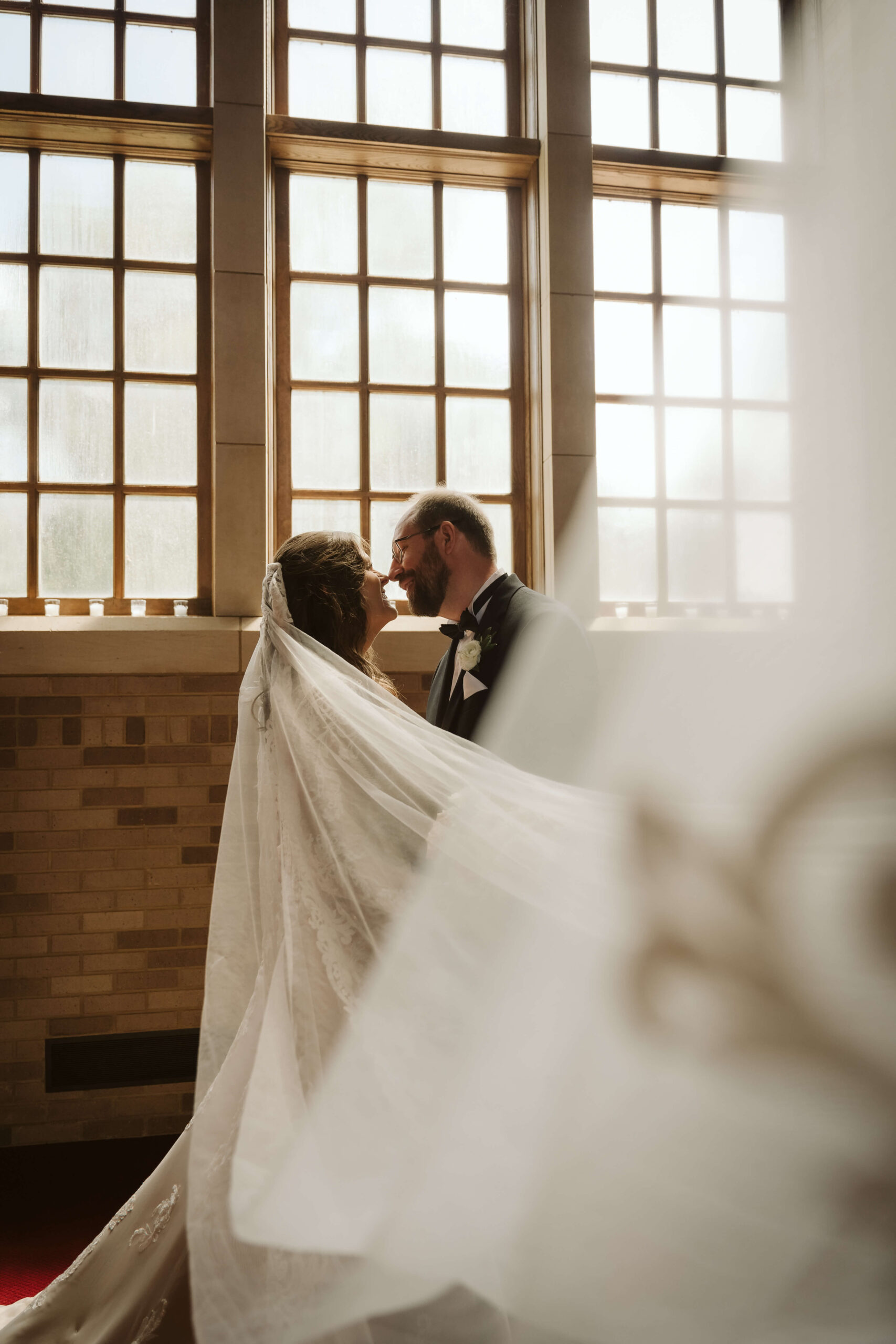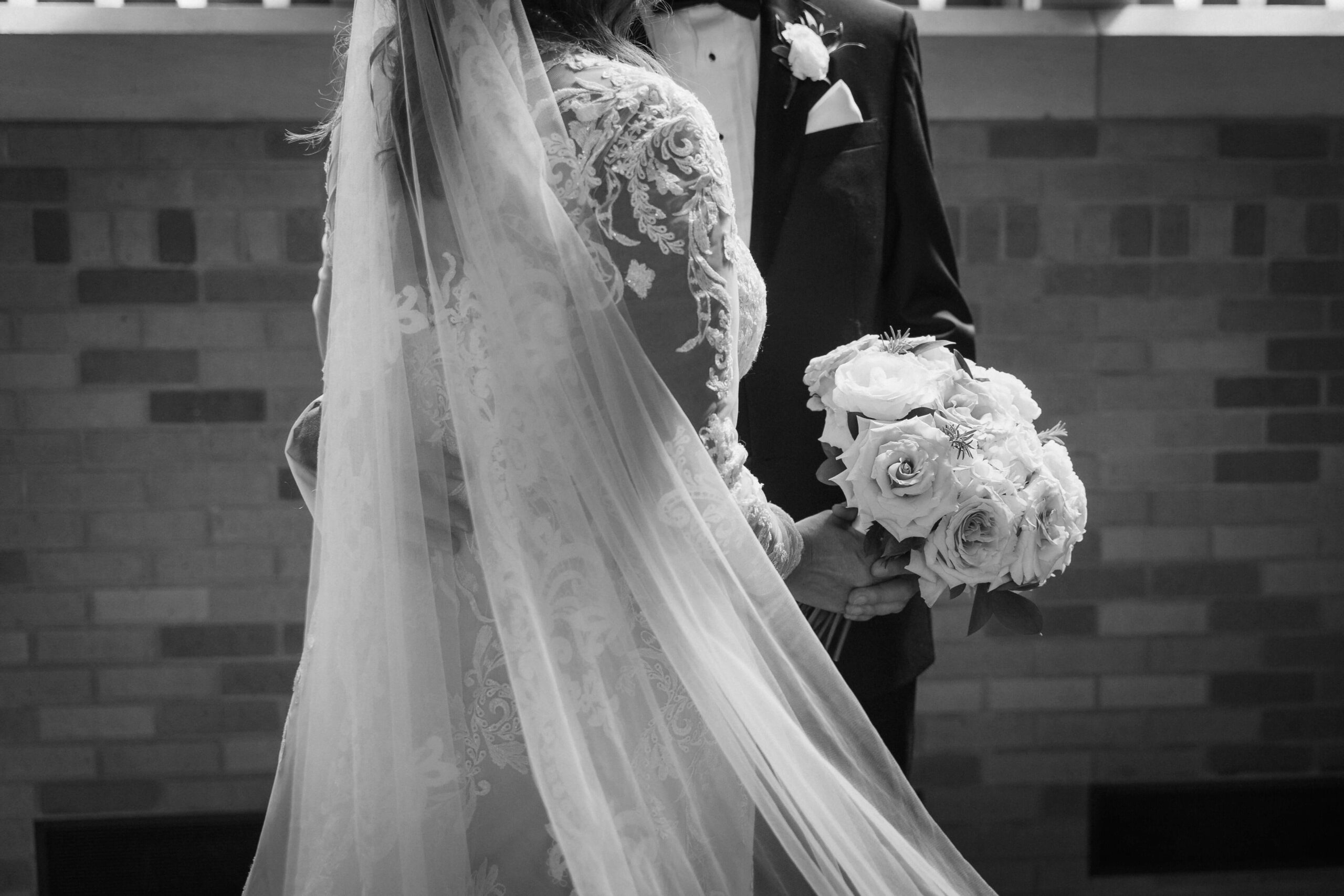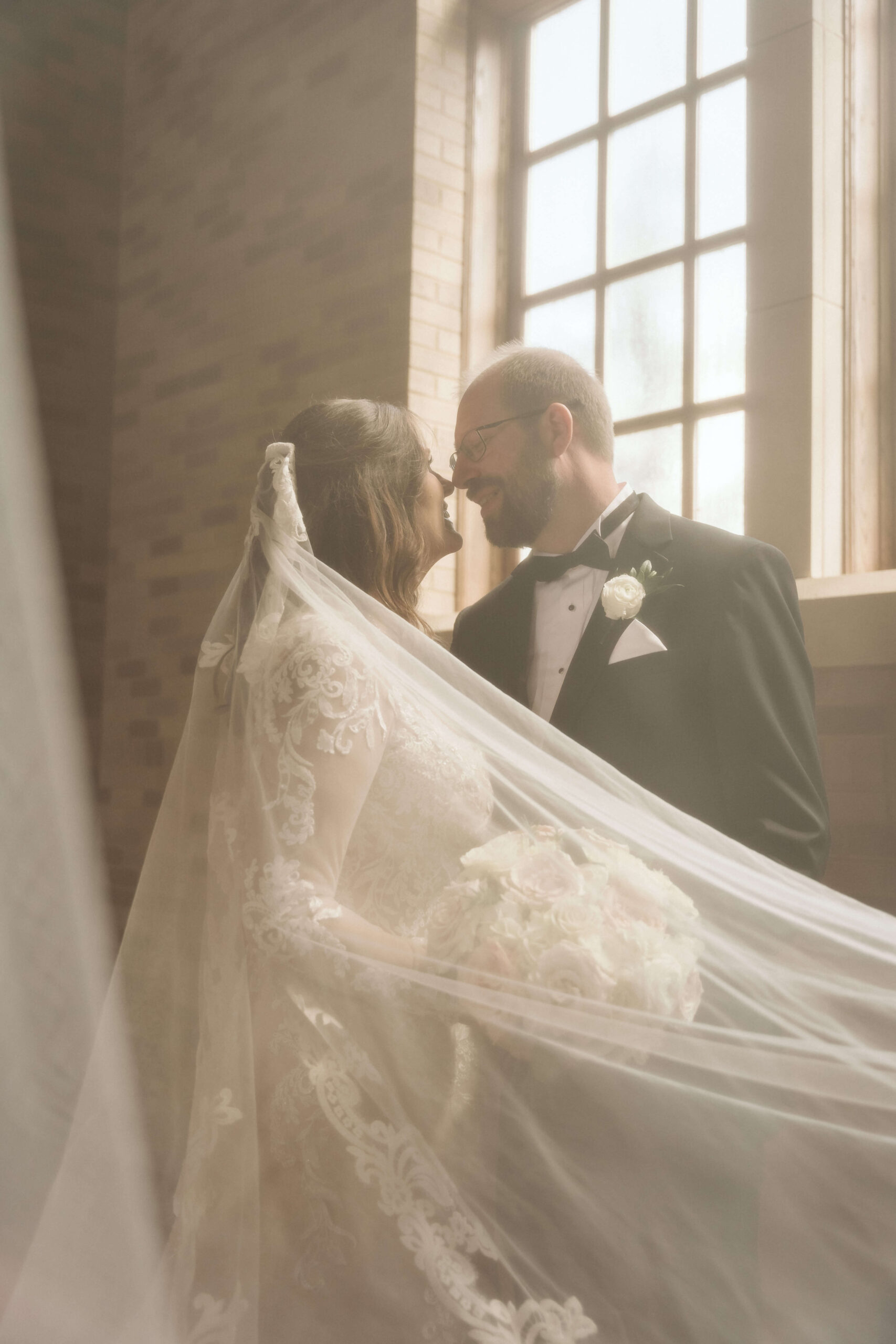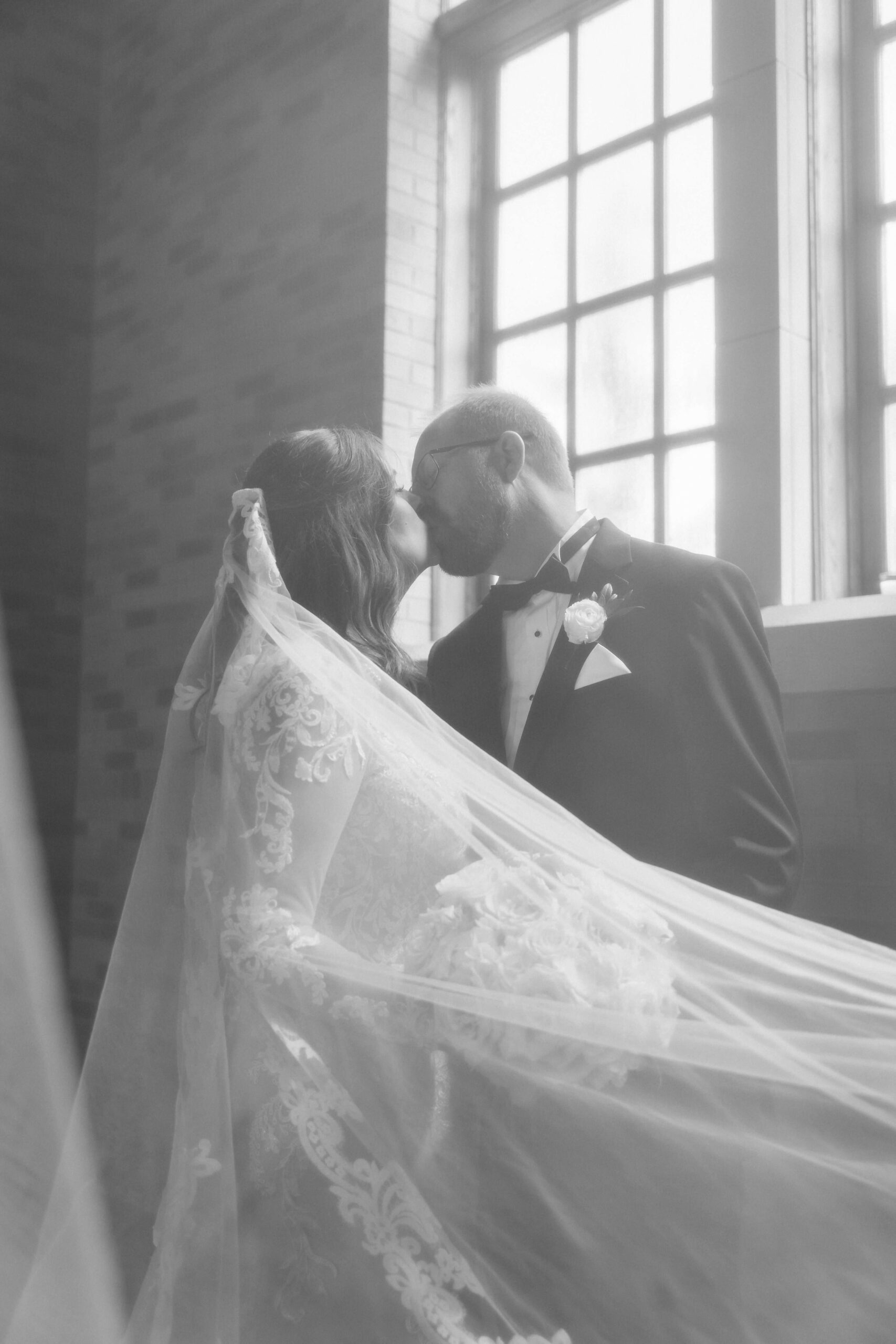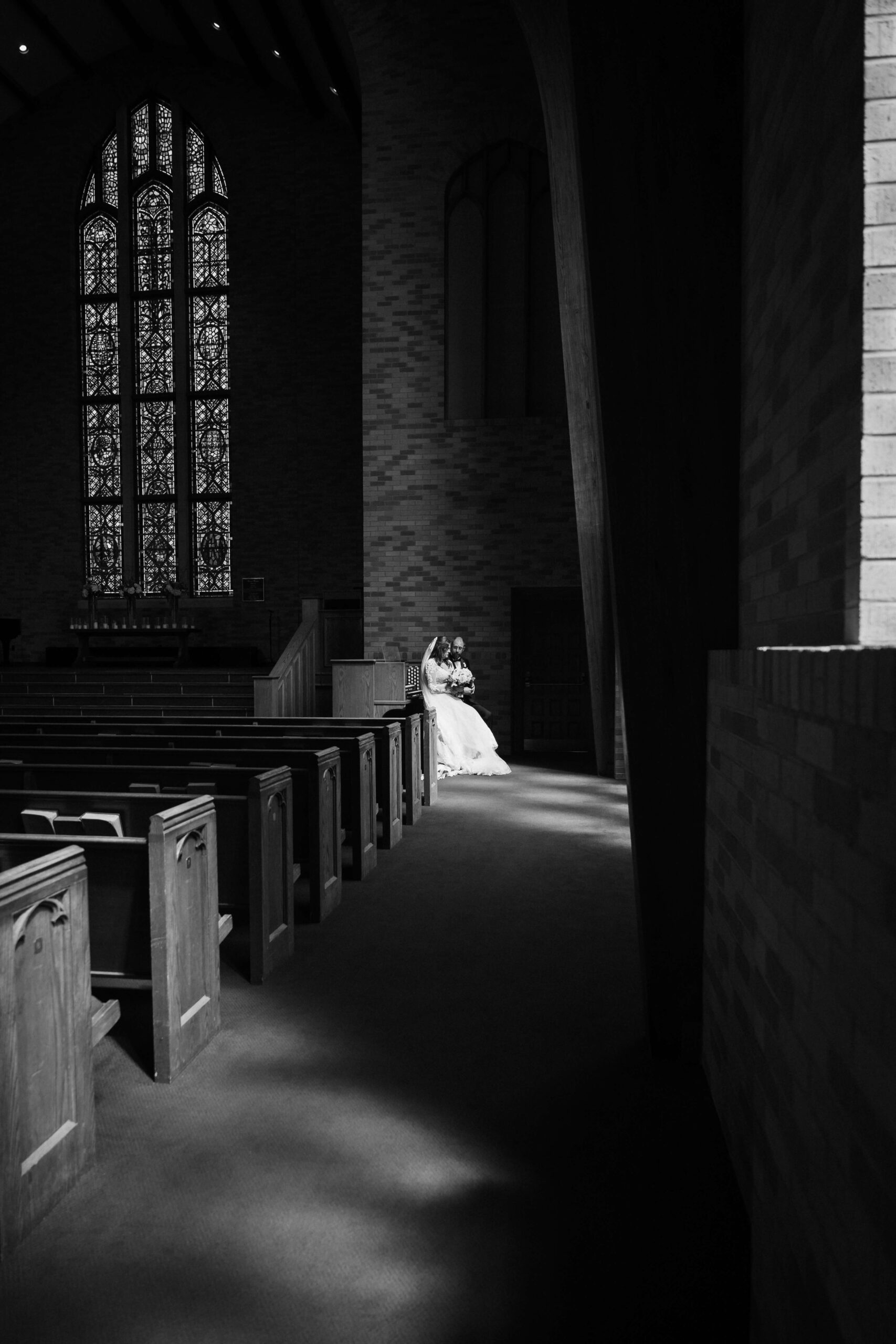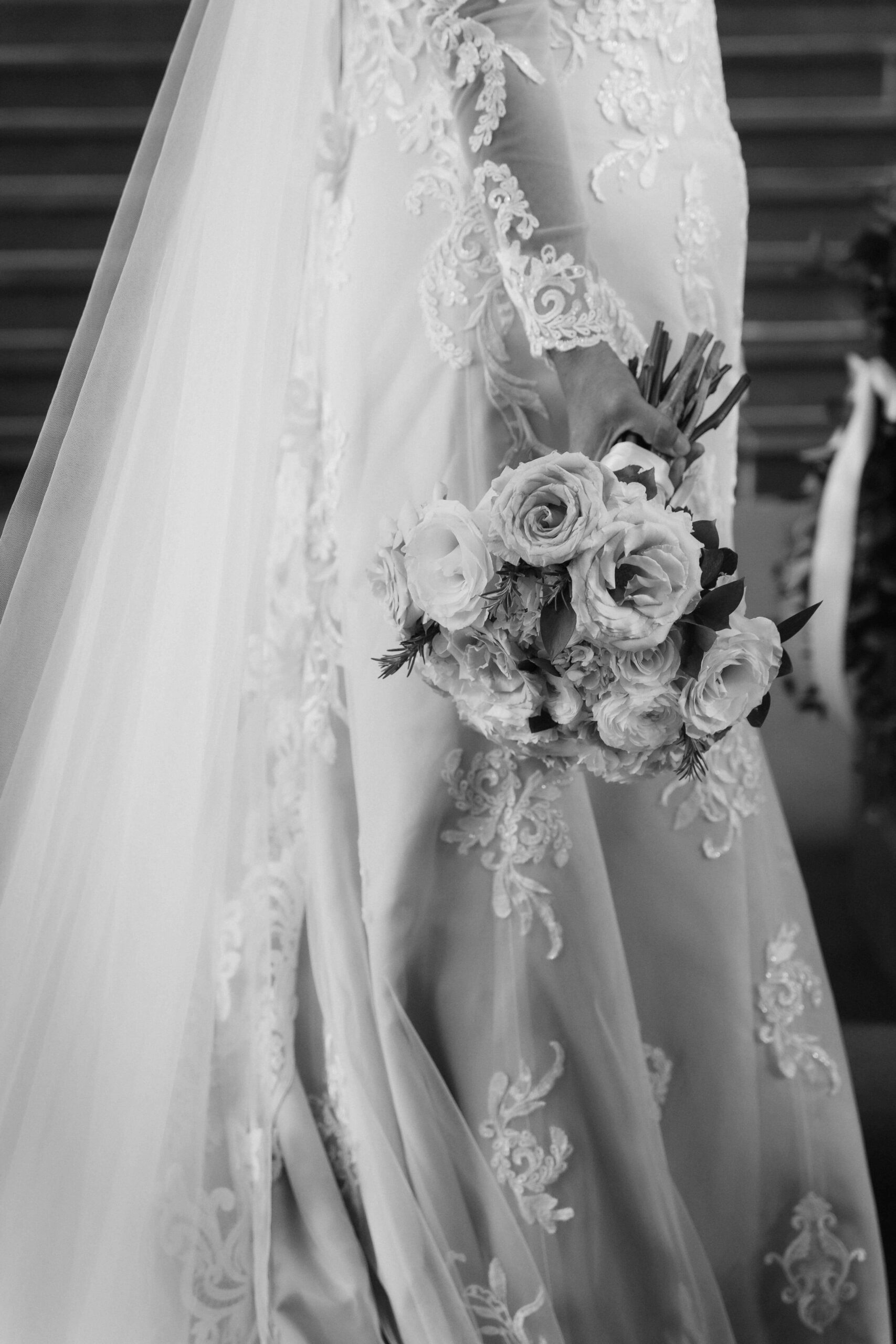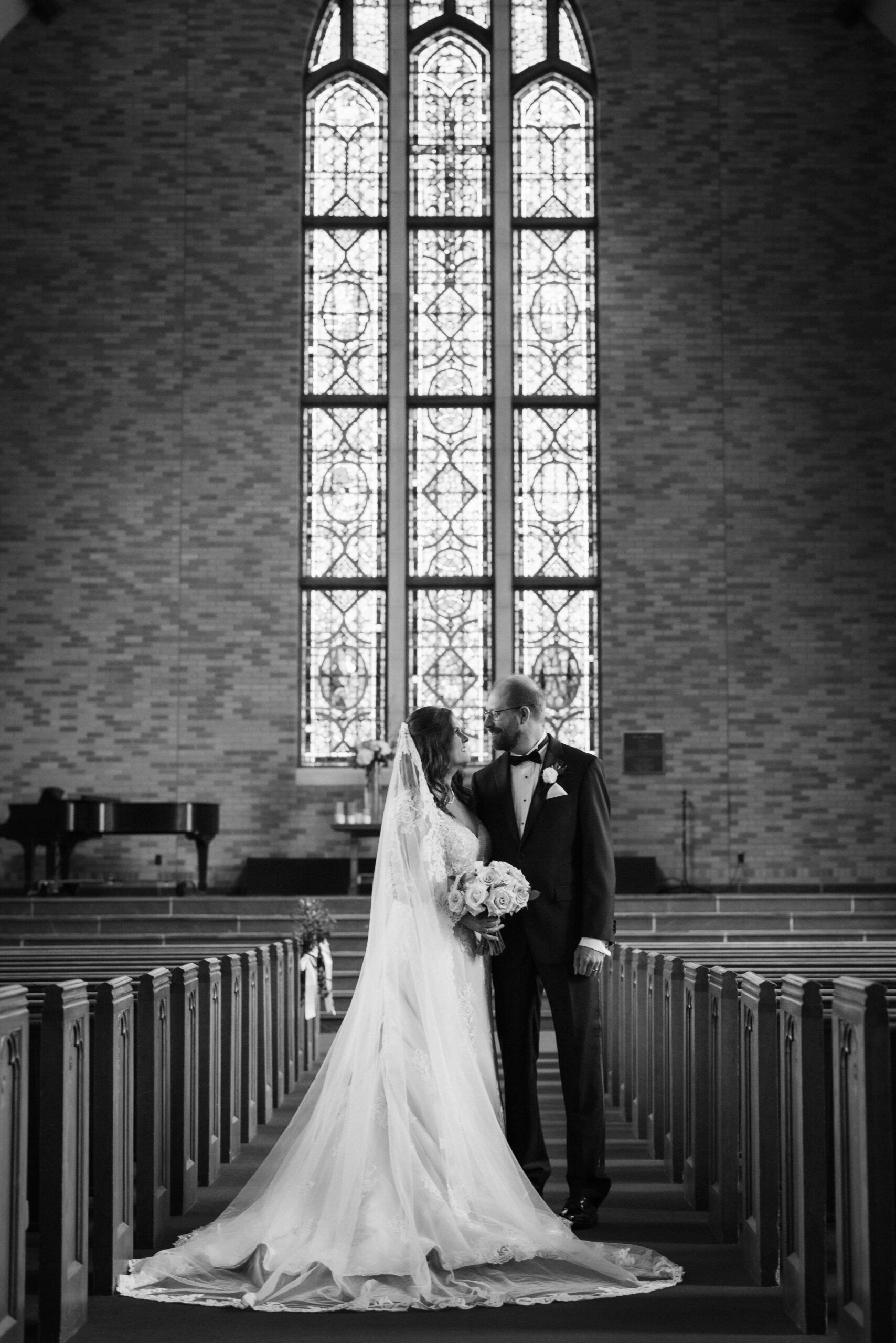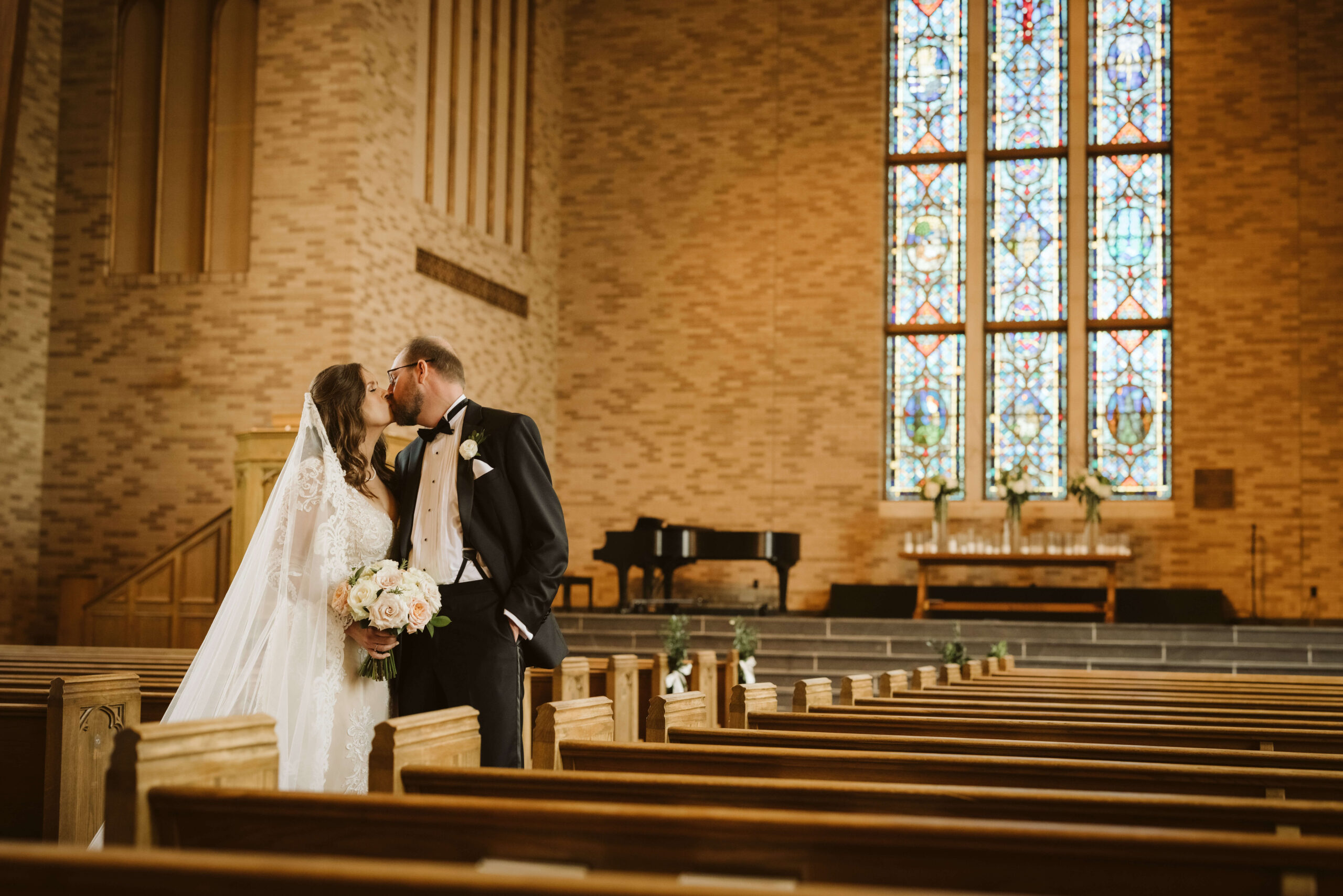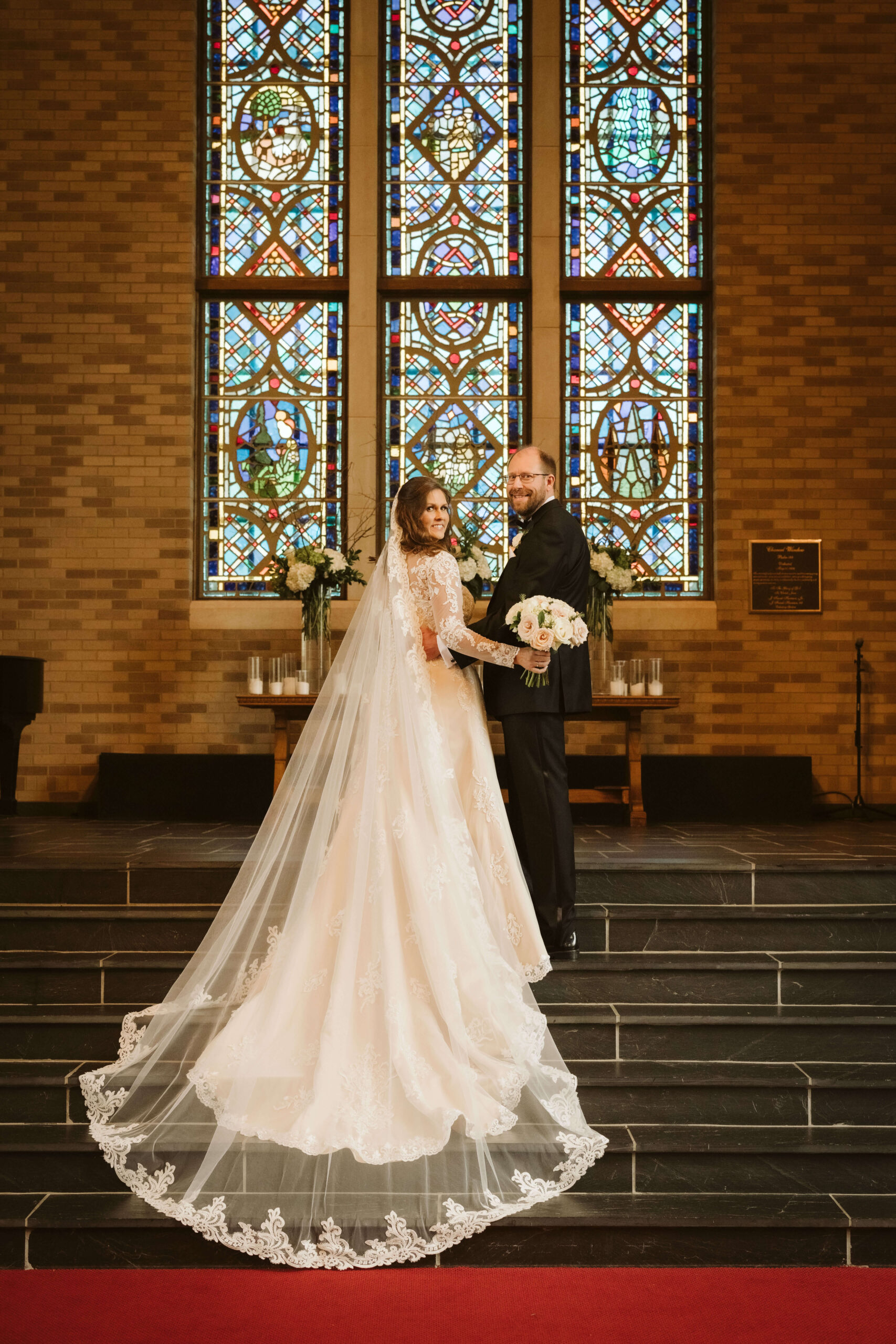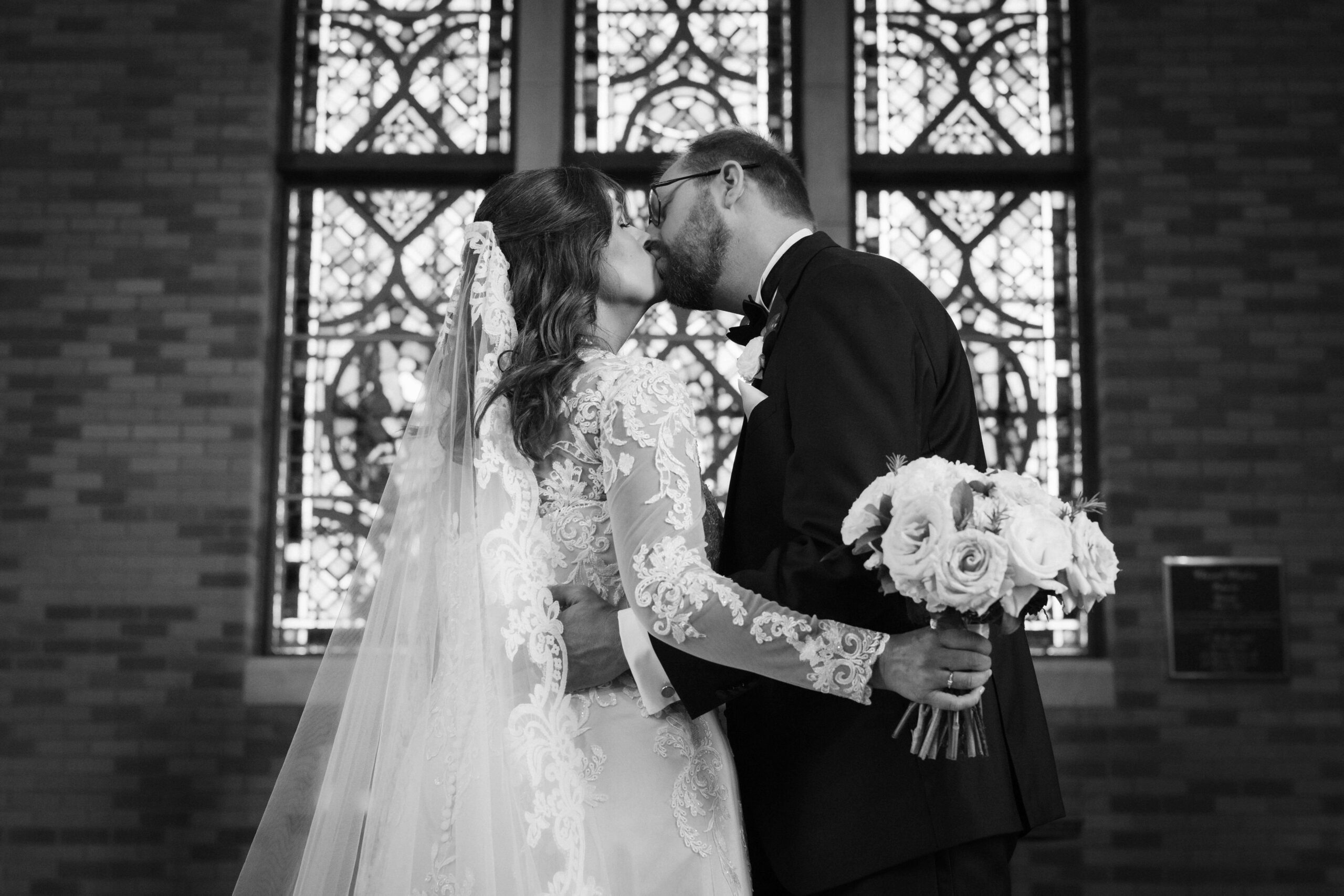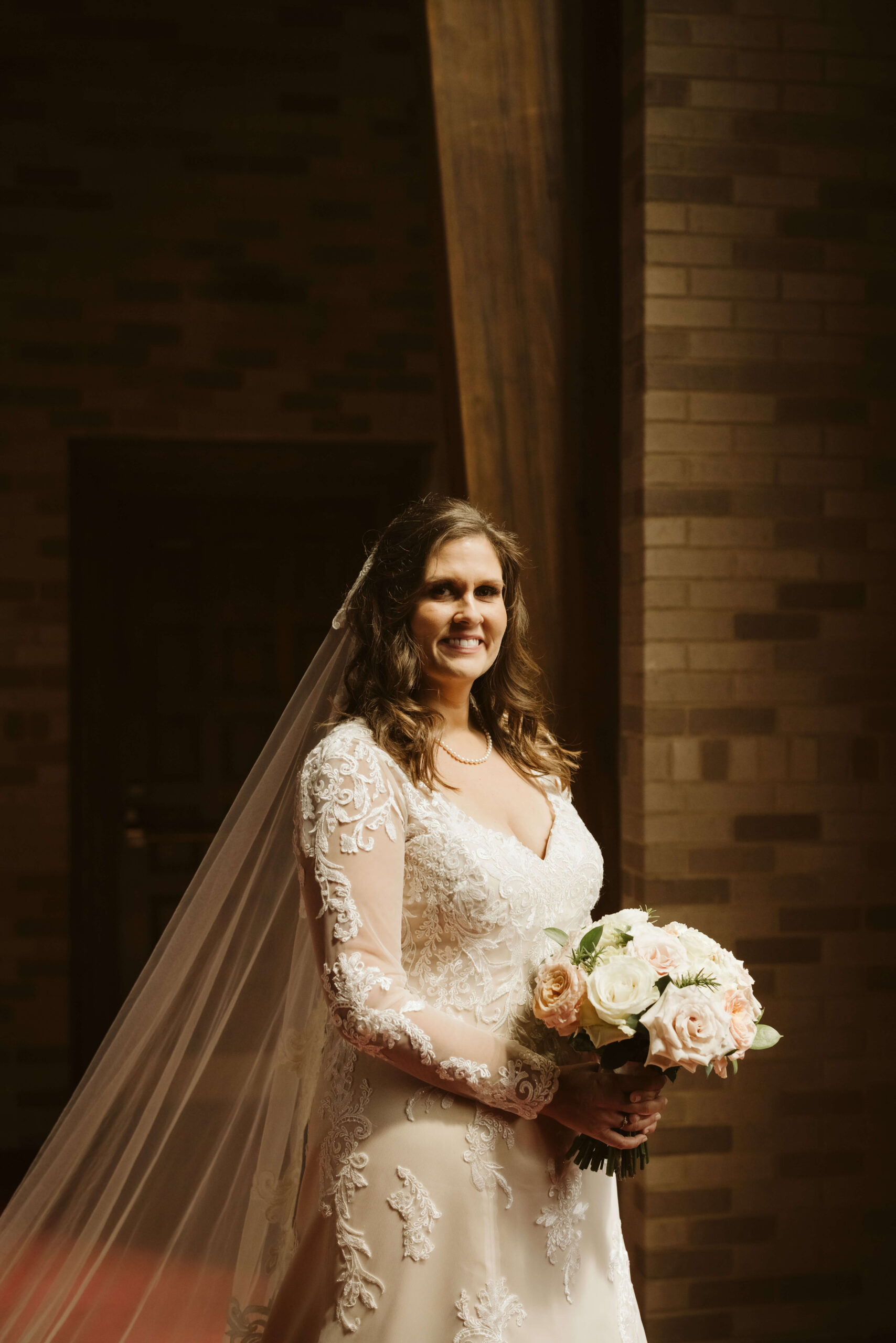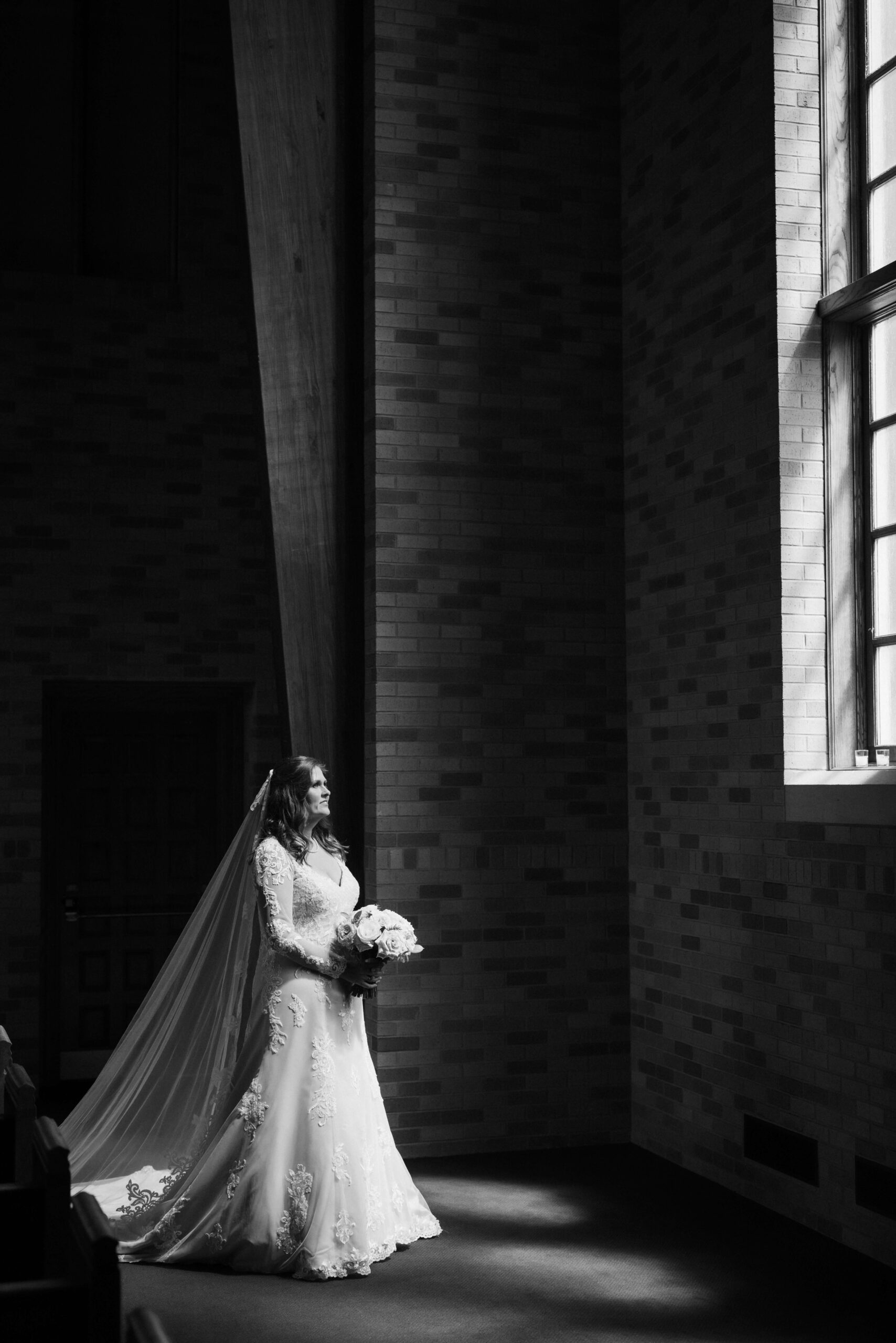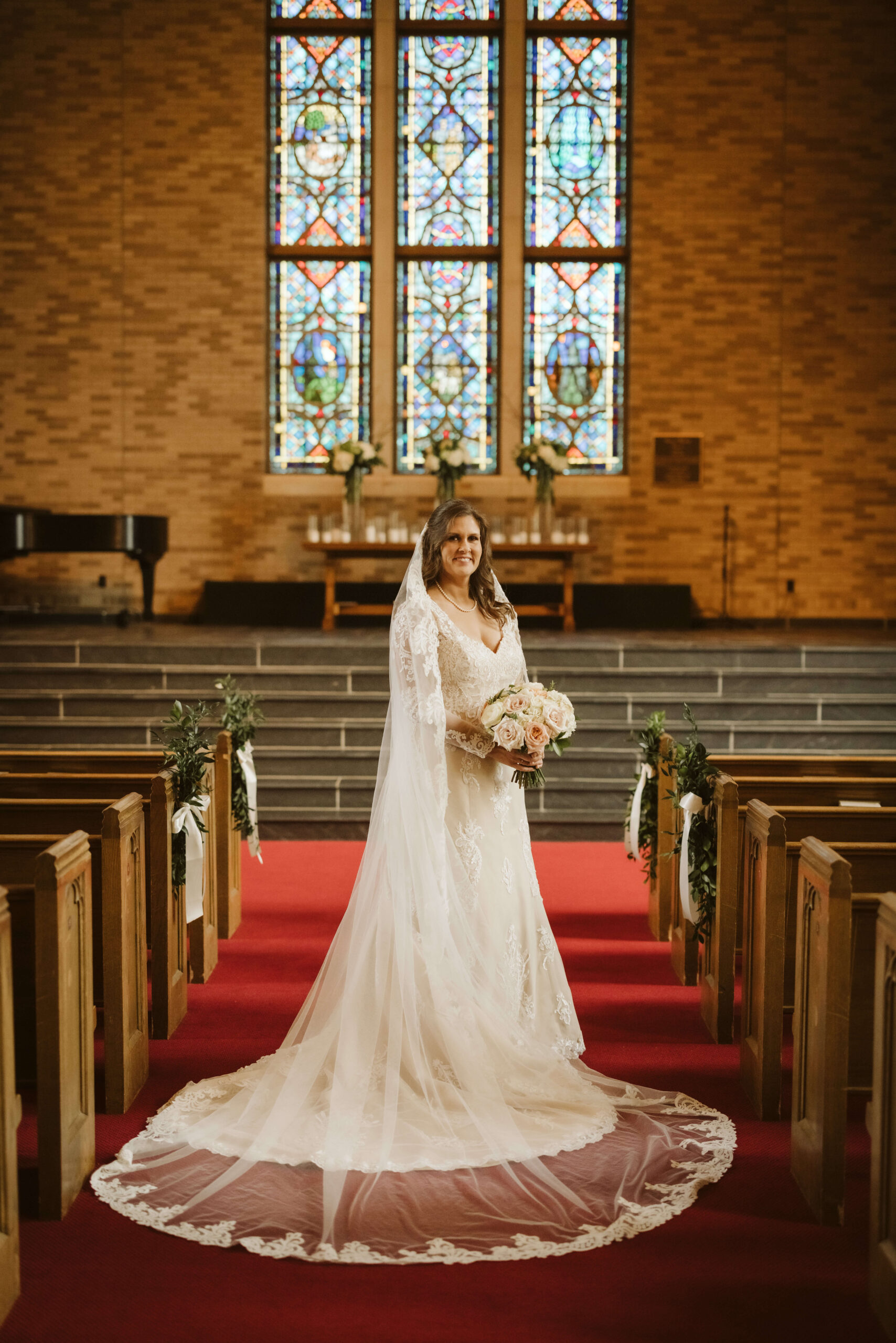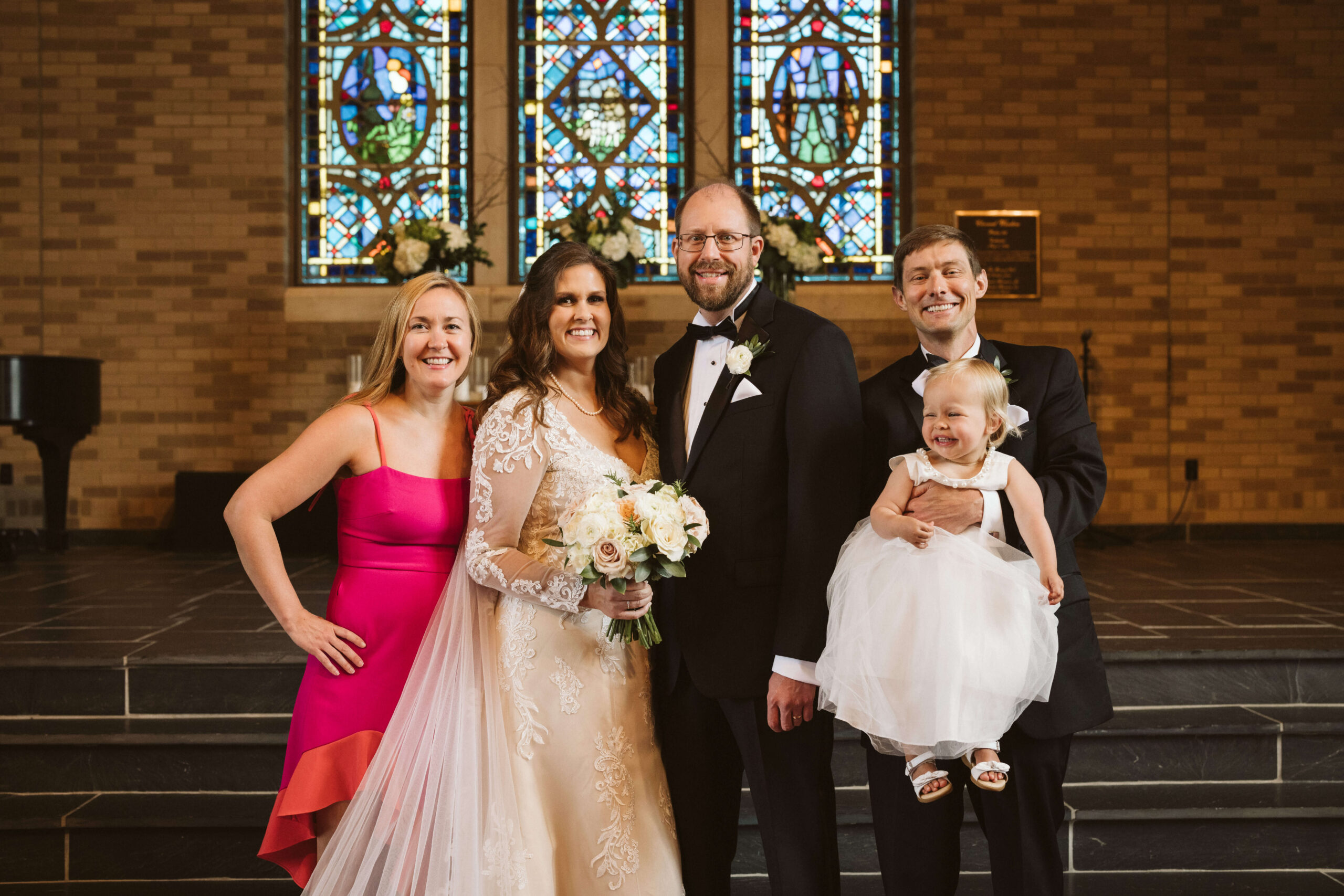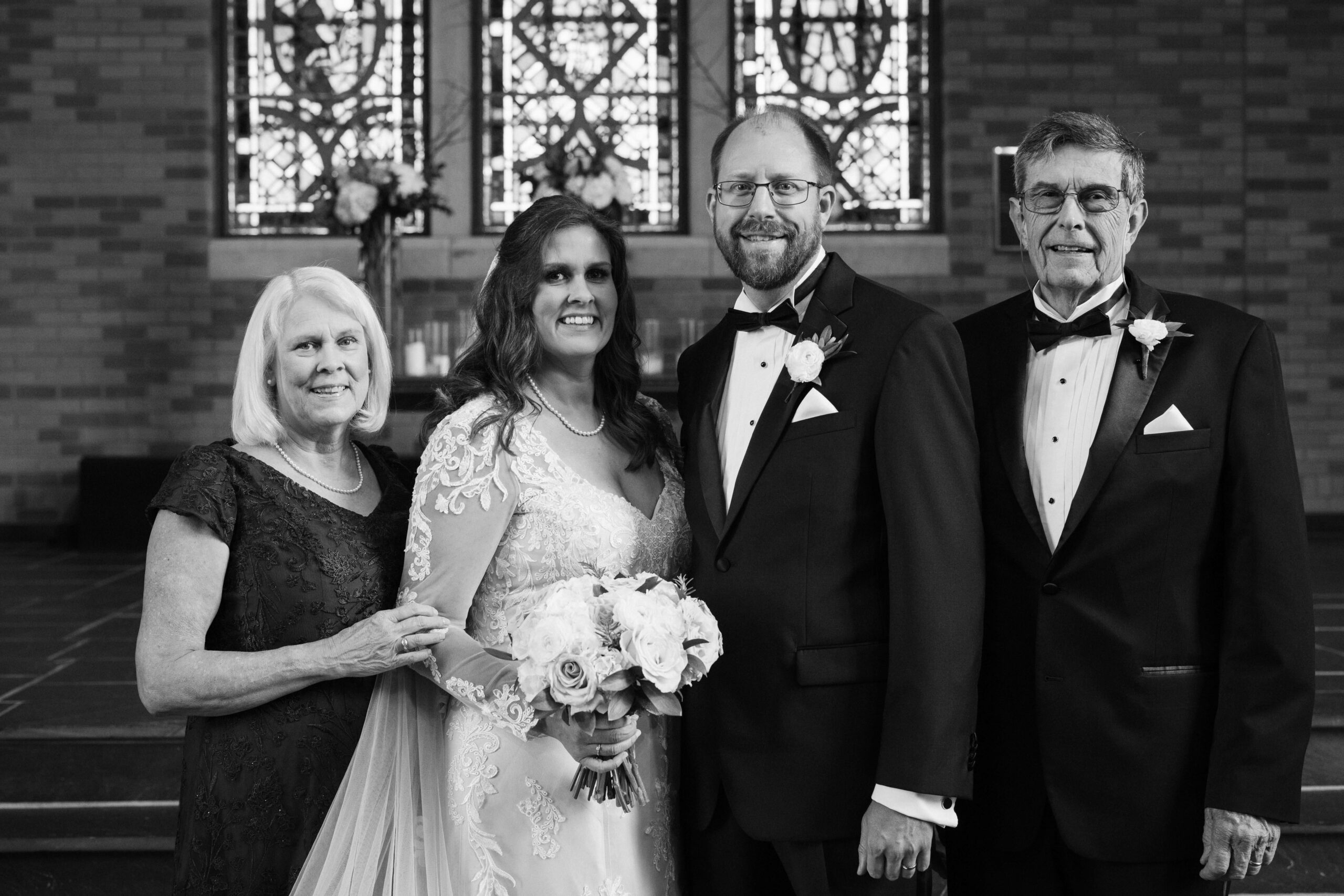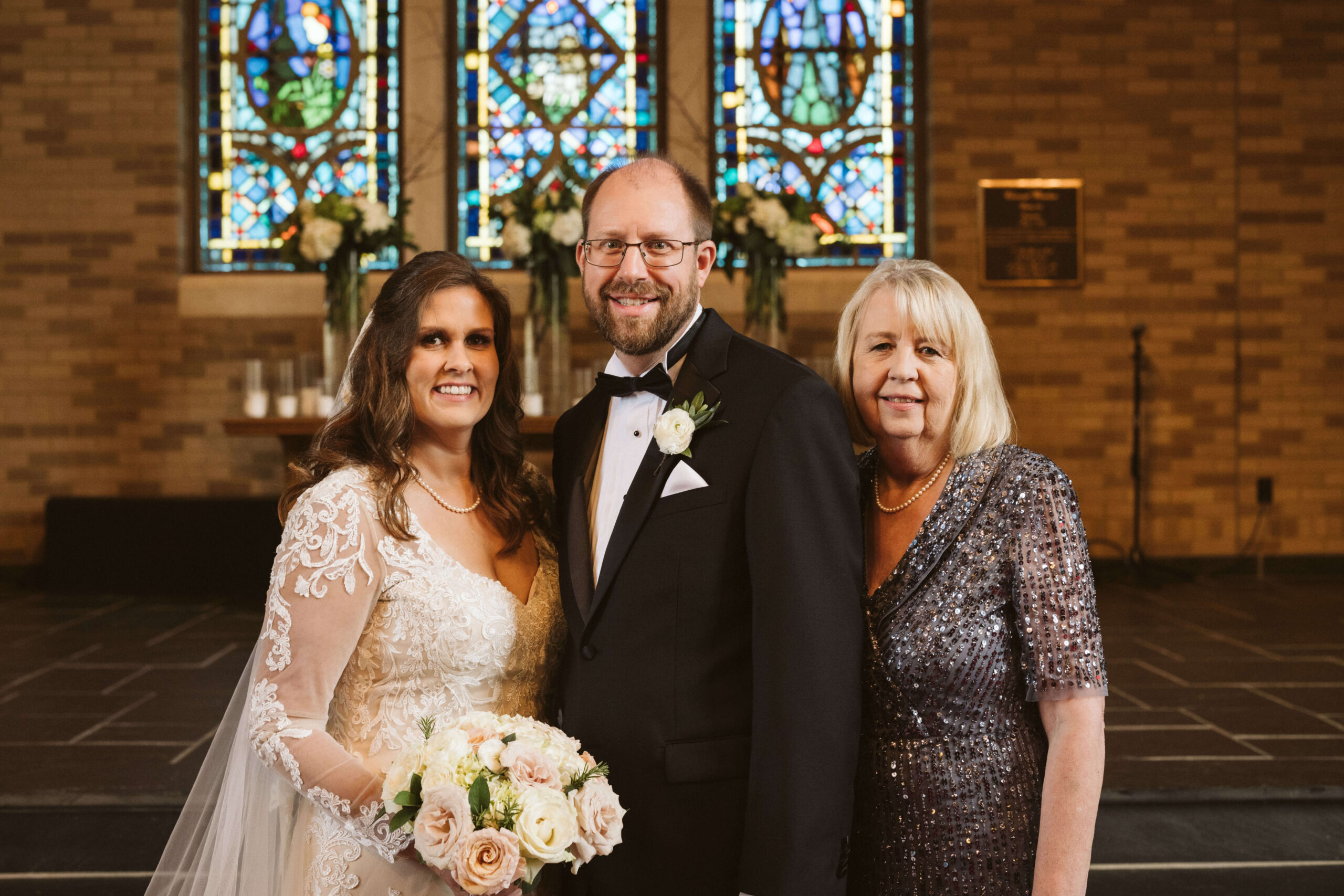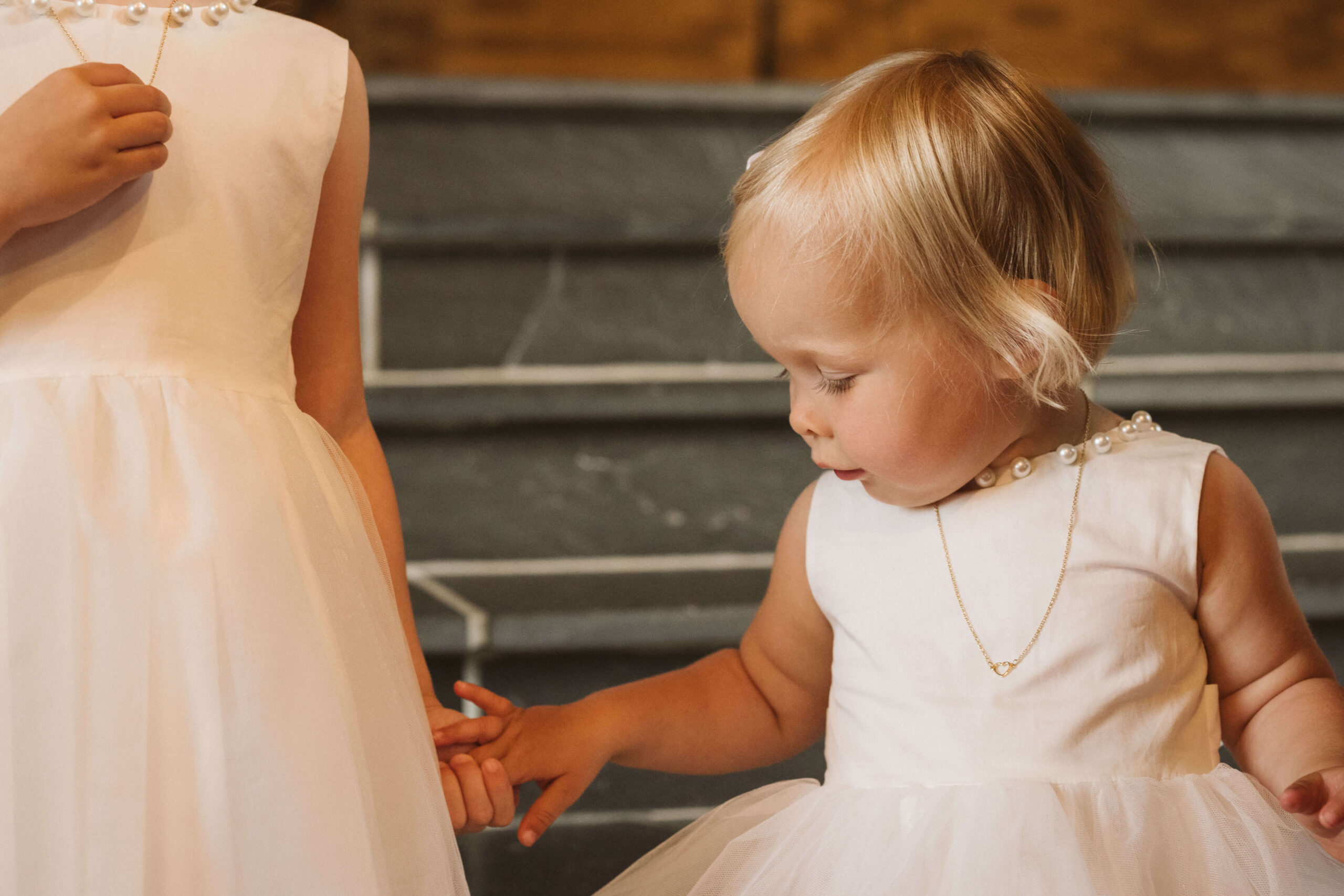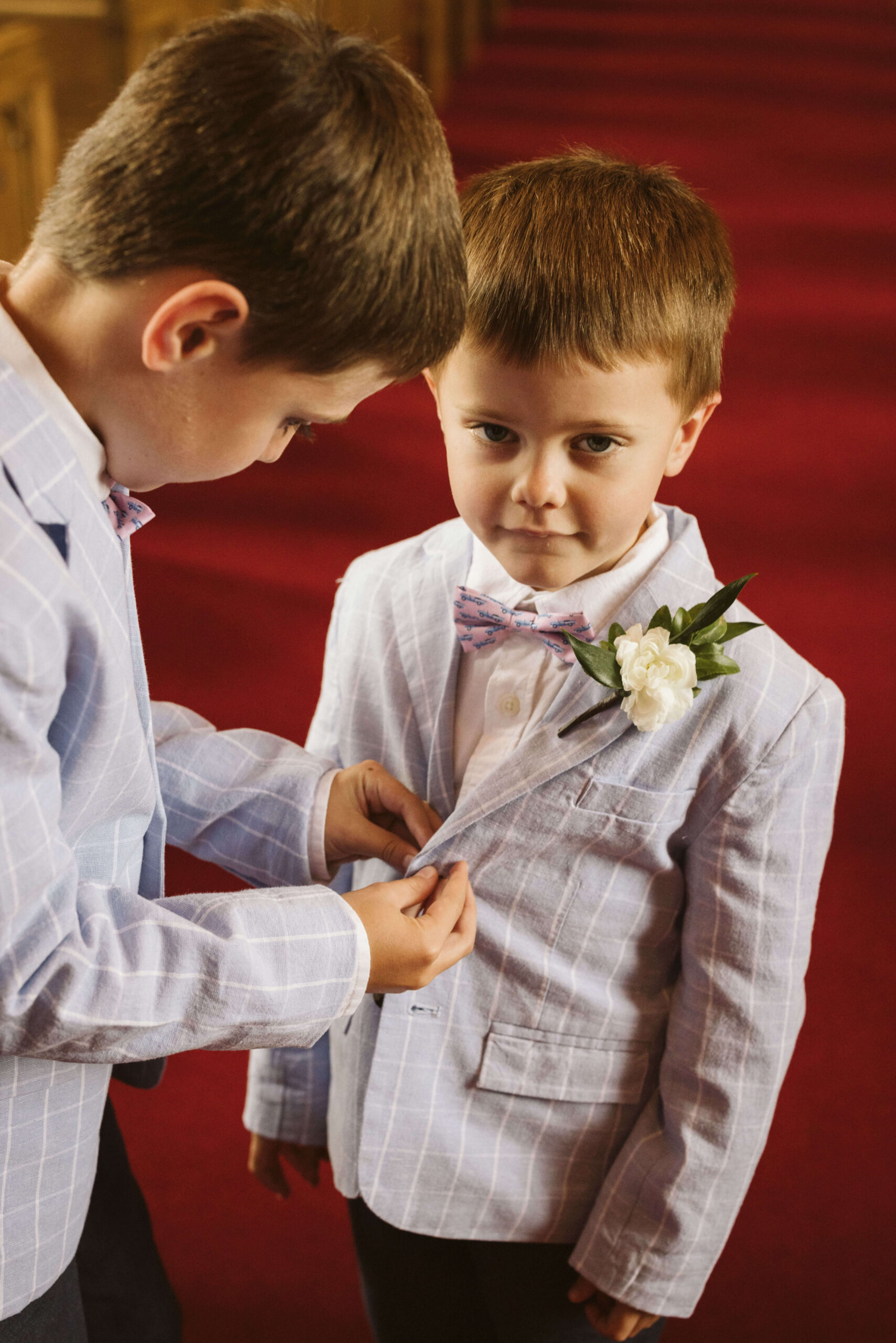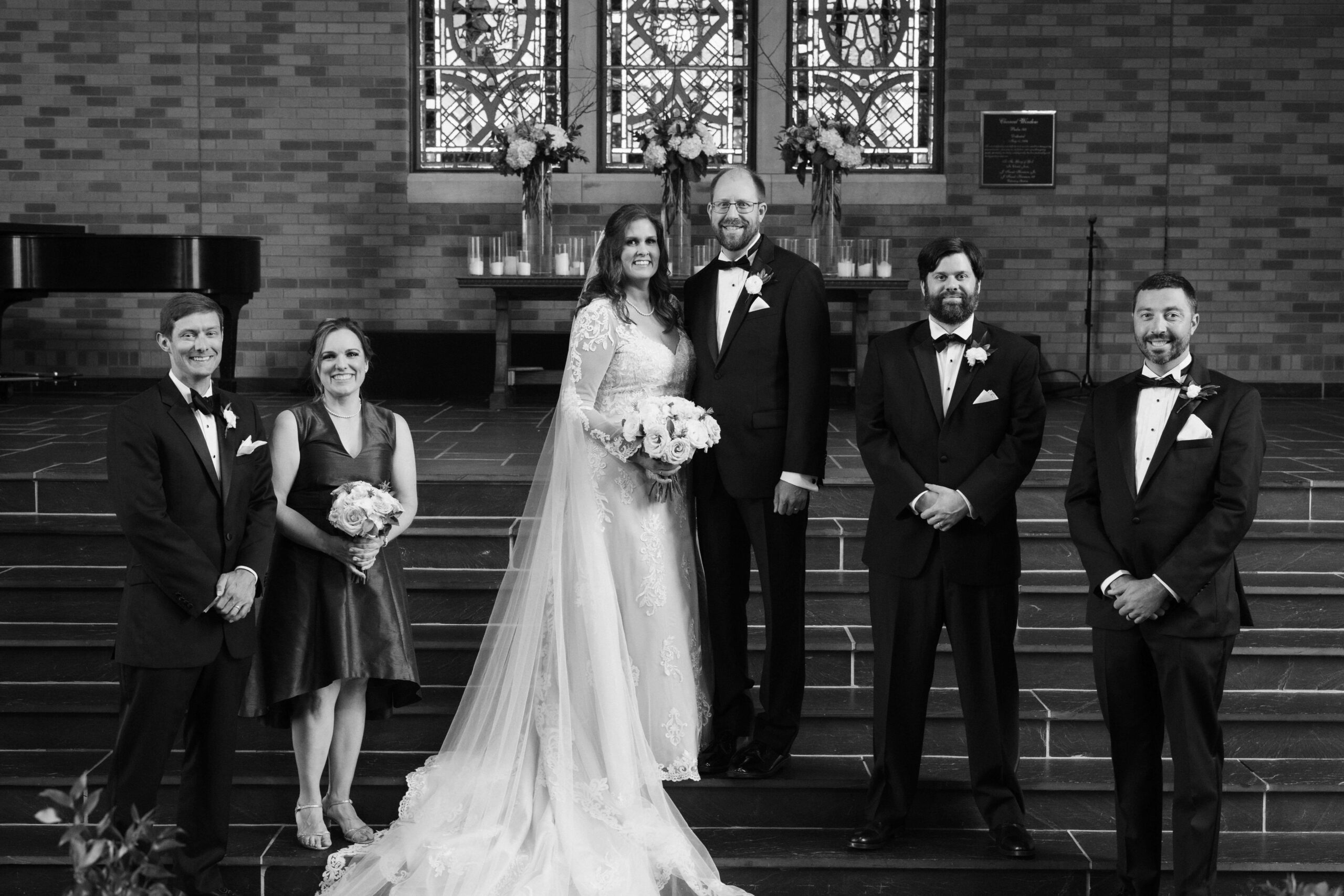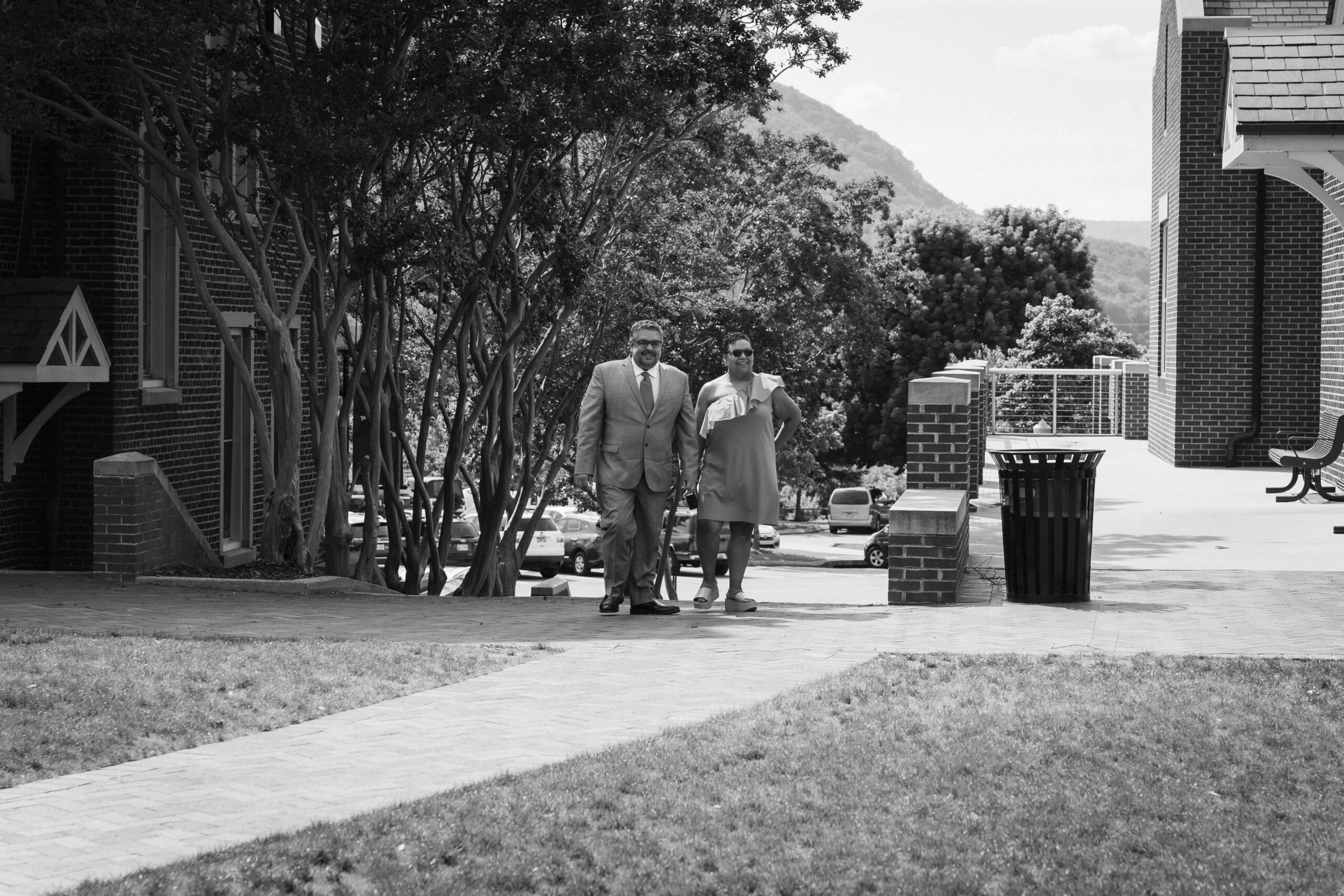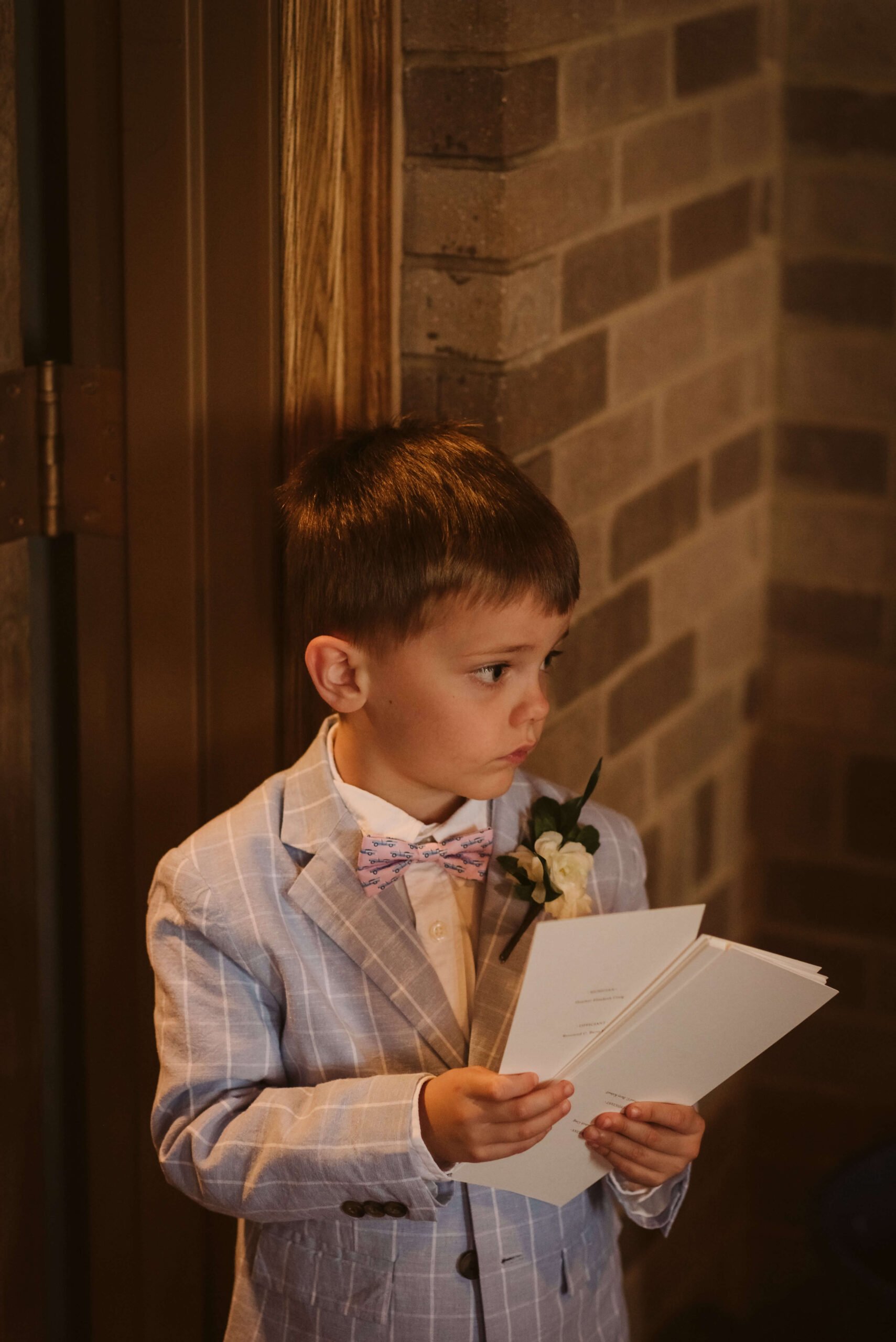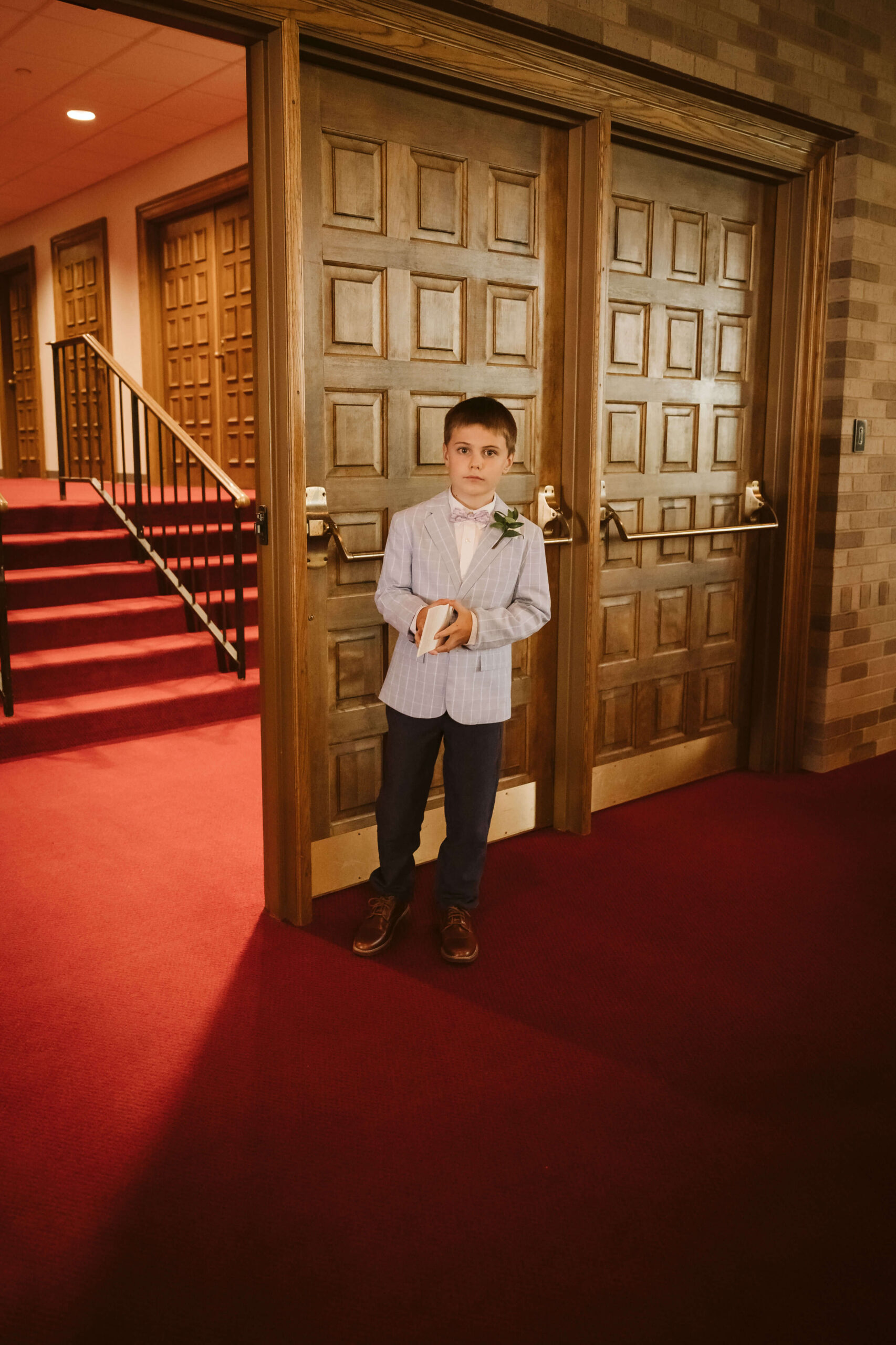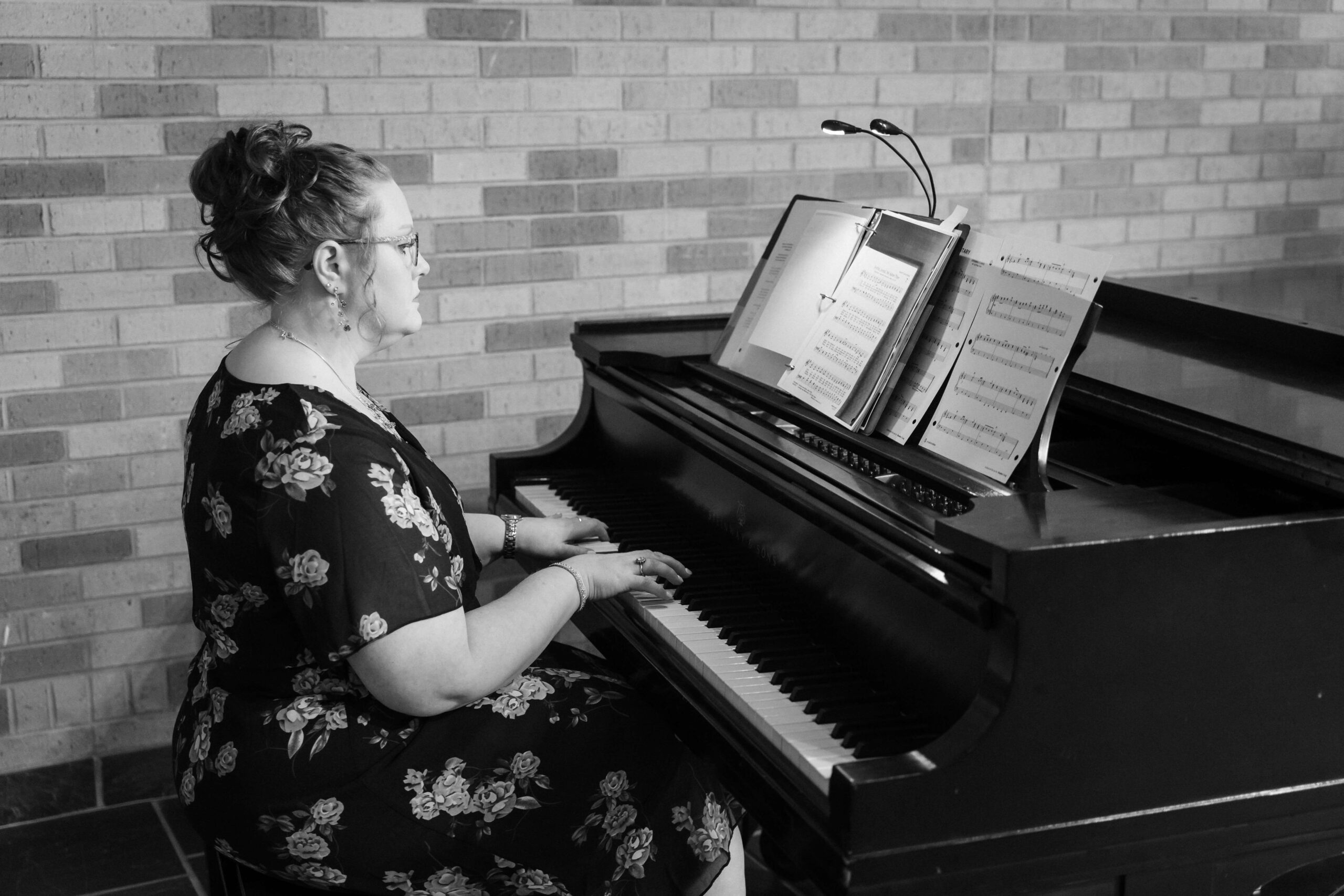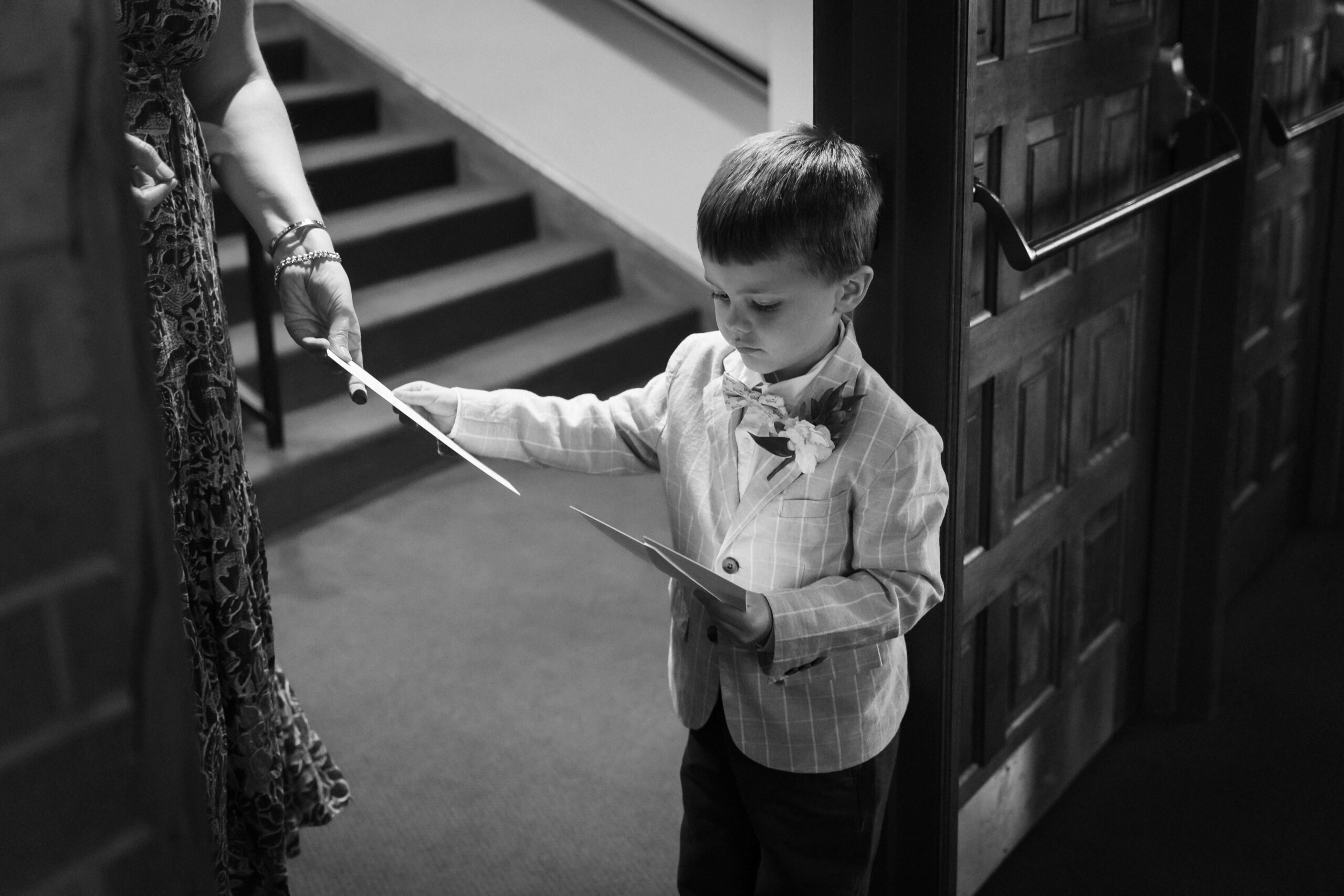 Capturing All of the Little Moments
Even though they were already married, one thing that was really important to Emily was making sure we were able to capture all of the little moments that make up a wedding day. During their elopement, we had a limited timeframe to photograph all of the details. However, for their wedding, we had practically all day to make sure no memory was left out. I even pulled out my trusty 35mm camera to snap a few truly authentic pictures of some special moments.
On the day of their wedding, Emily, her mother, bridesmaids, and flower girls began their morning in Barks Hall to get ready. There were a few photos that Emily specifically requested that were super important to her but were skipped over during their elopement. As Emily and her ladies got their hair and makeup done, I made sure to capture all of the traditional getting ready shots, such as Emily getting her hair and makeup done and putting on her wedding dress for the first time. I especially made sure to capture the moment when Emily's mother helped her into her dress. That was a top priority on her shot list since that was a moment that was missed during their elopement.
Meanwhile, in an empty classroom, Matthew was getting ready with his groomsmen and father. Although the men in a wedding party typically have less getting ready to do than the ladies, I made sure to capture moments like Matthew adjusting his cufflinks and jacket and even his brother helping her father put on his bowtie.
Once everyone was all set and ready to go, Emily headed to where Matthew was waiting for her inside the chapel. Being married already made very little difference to Matthew during their first look. He stood at the top of the aisle and could hear as Emily entered behind him. She approached him with her billowing veil and long train flowing behind her and tapped his shoulder. He was absolutely stunned by how lovely Emily looked in her full wedding attire and immediately pulled her in for a kiss.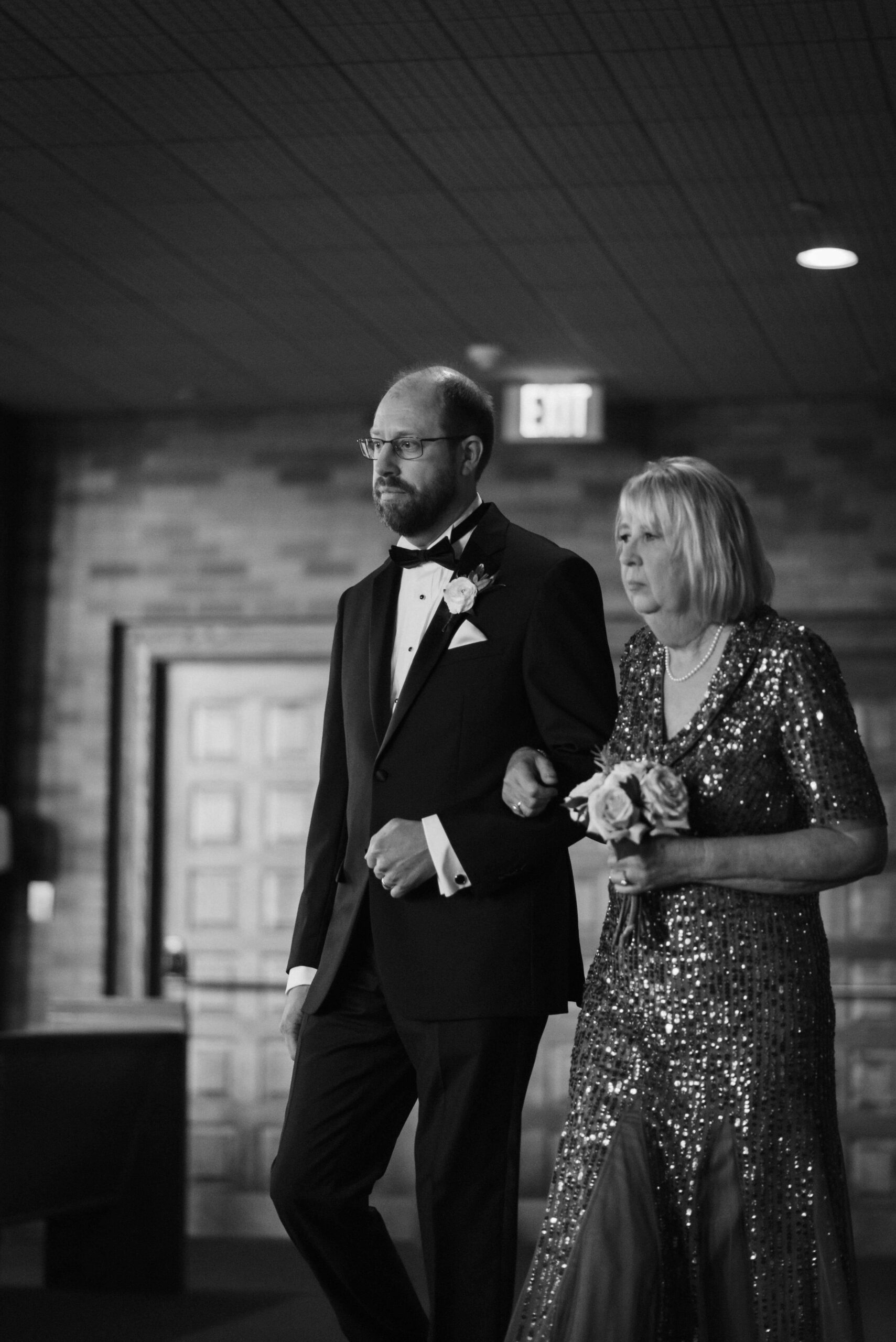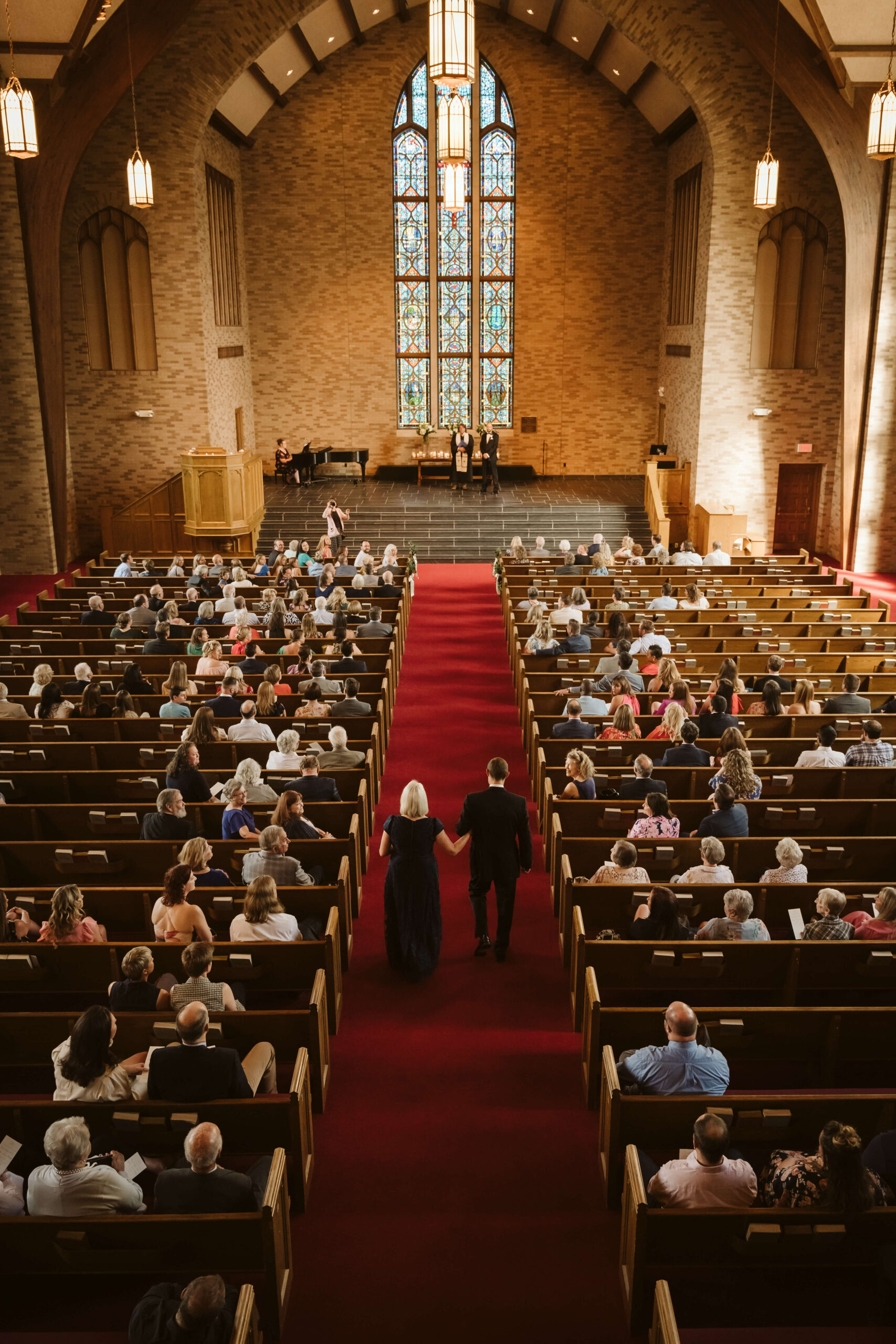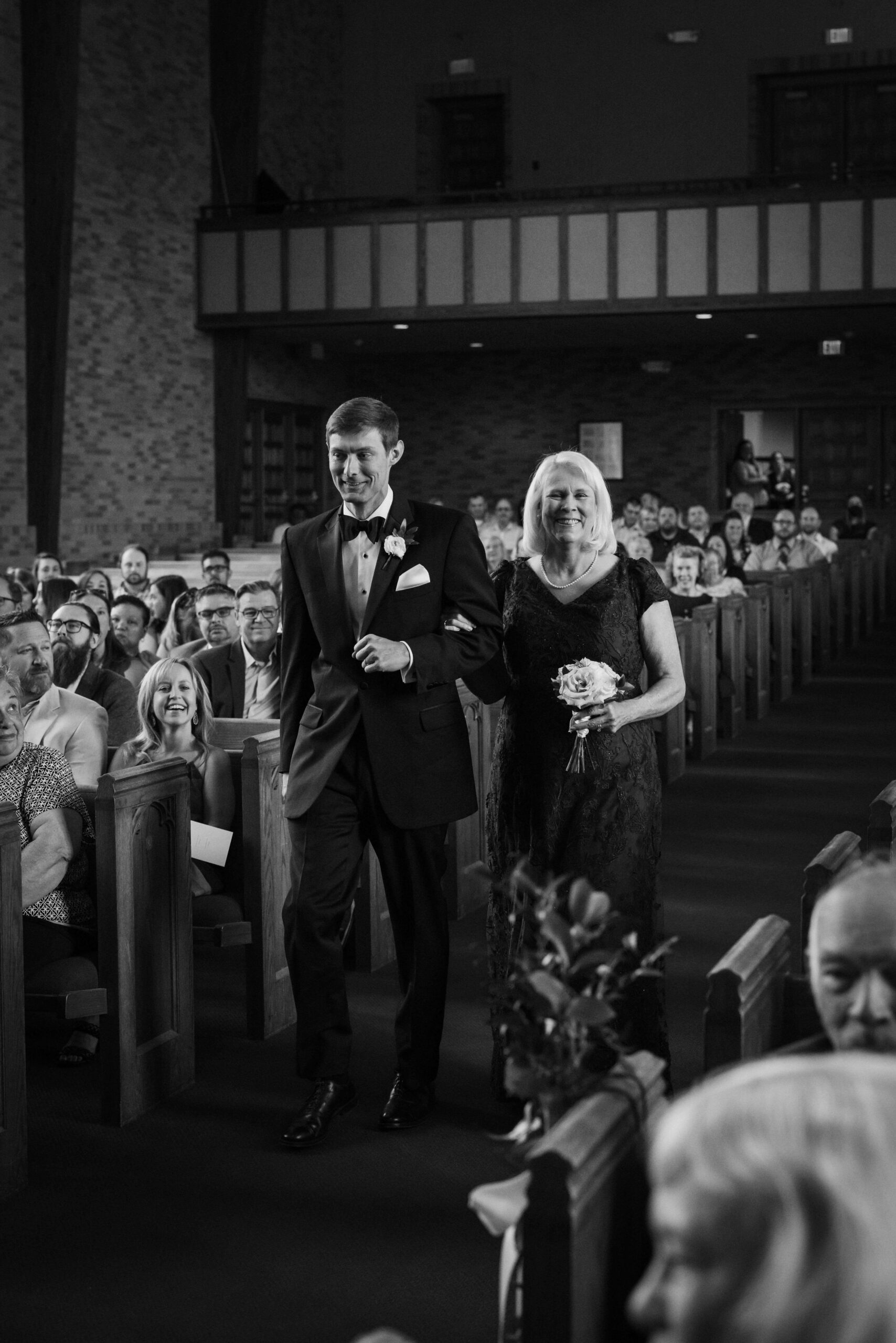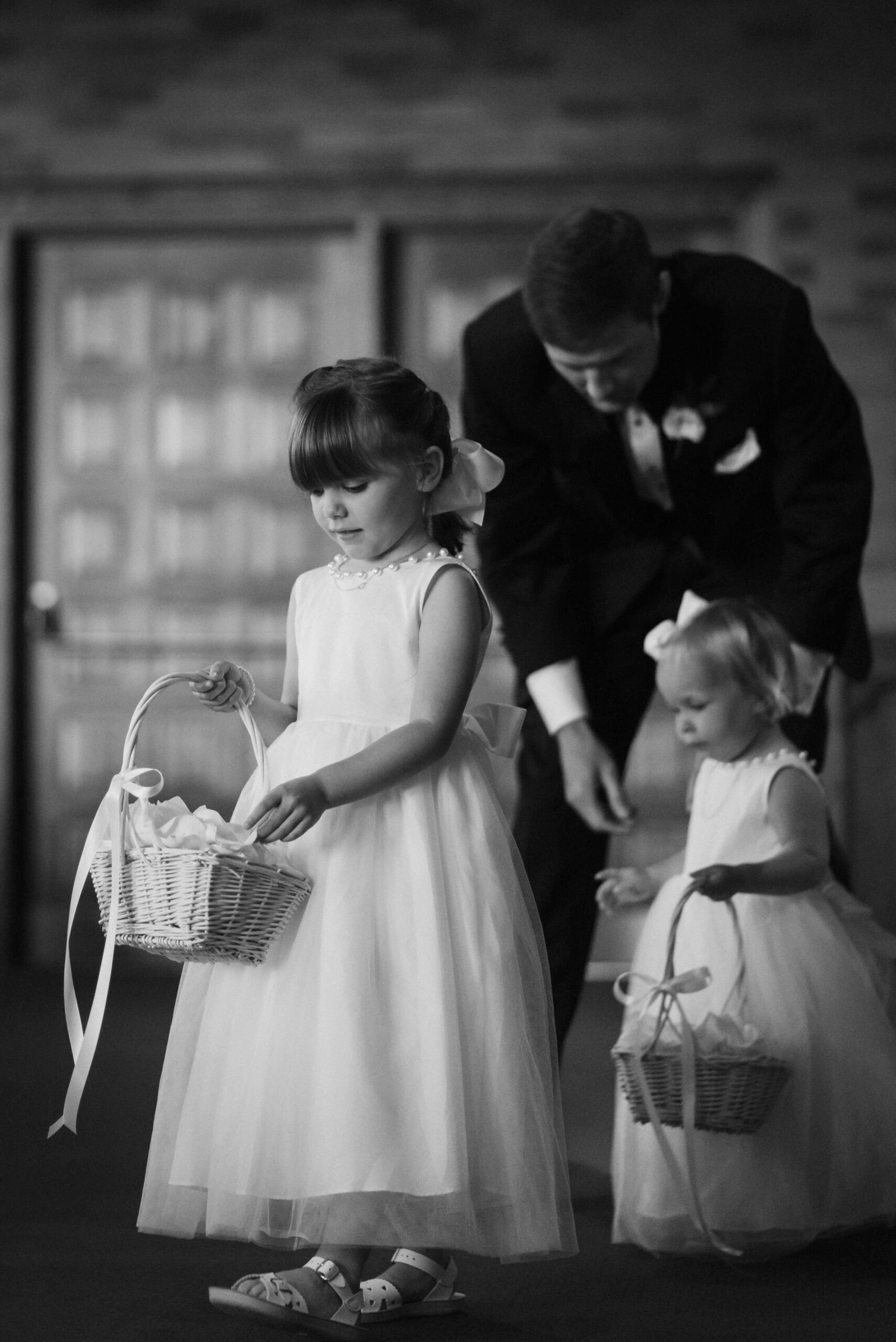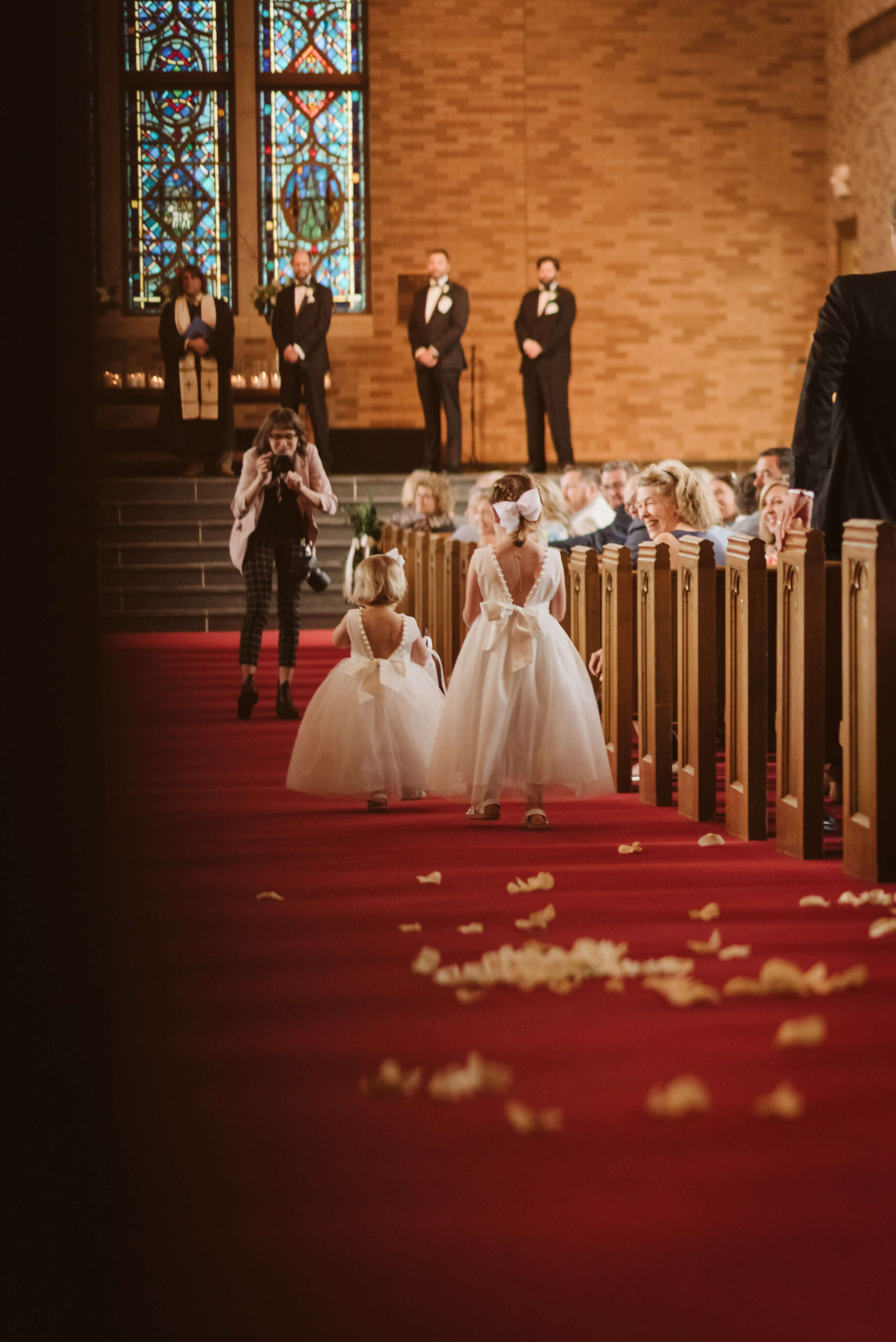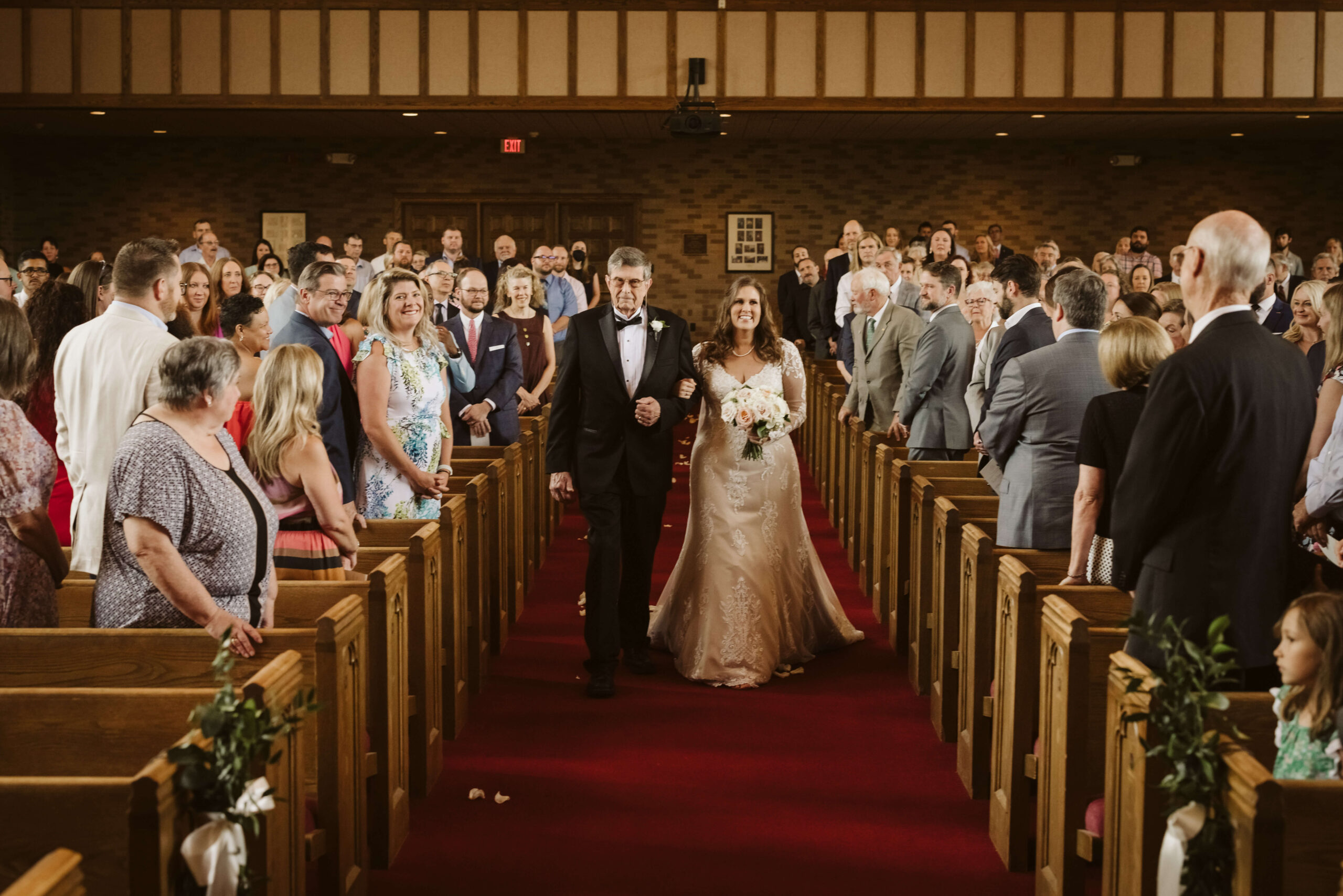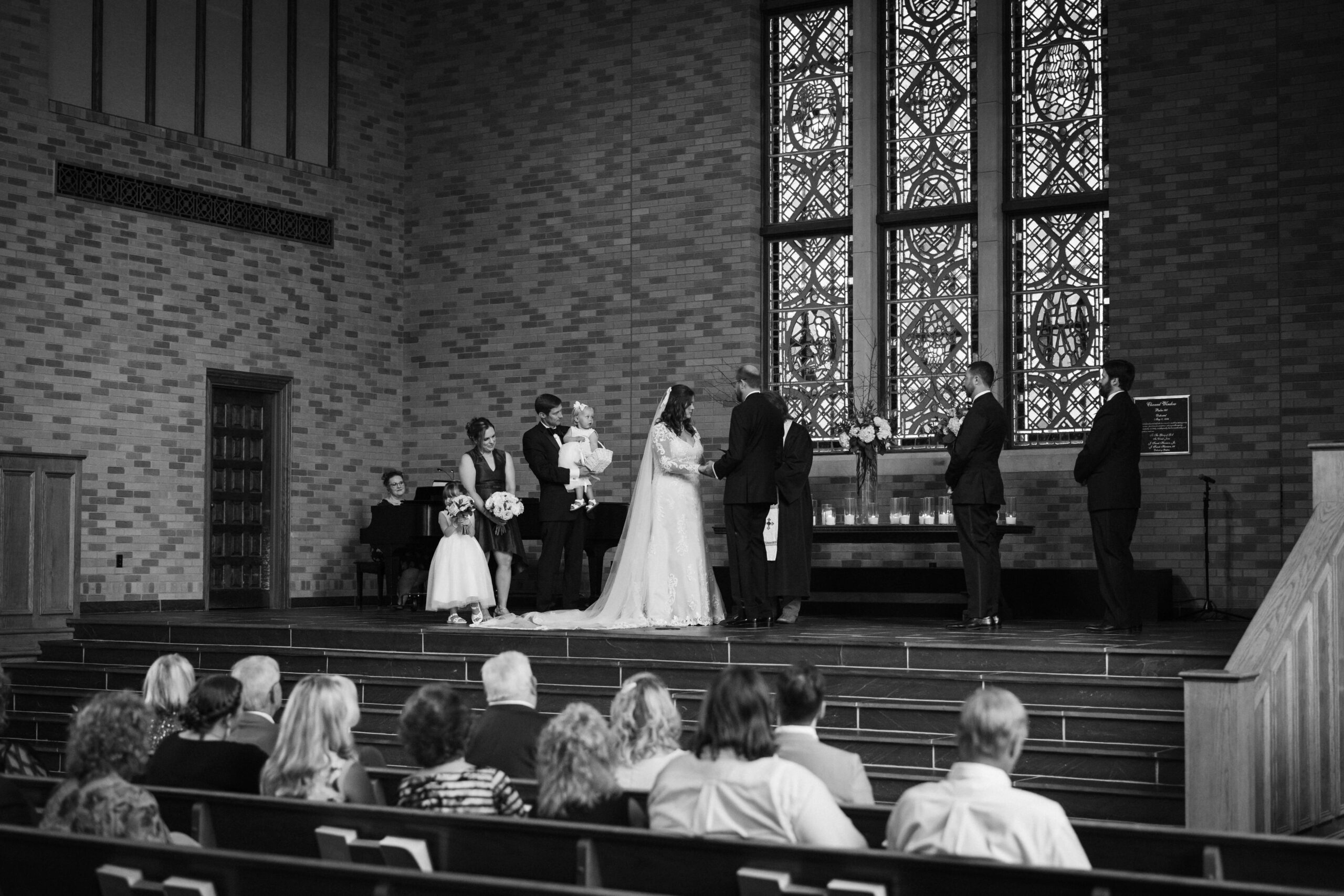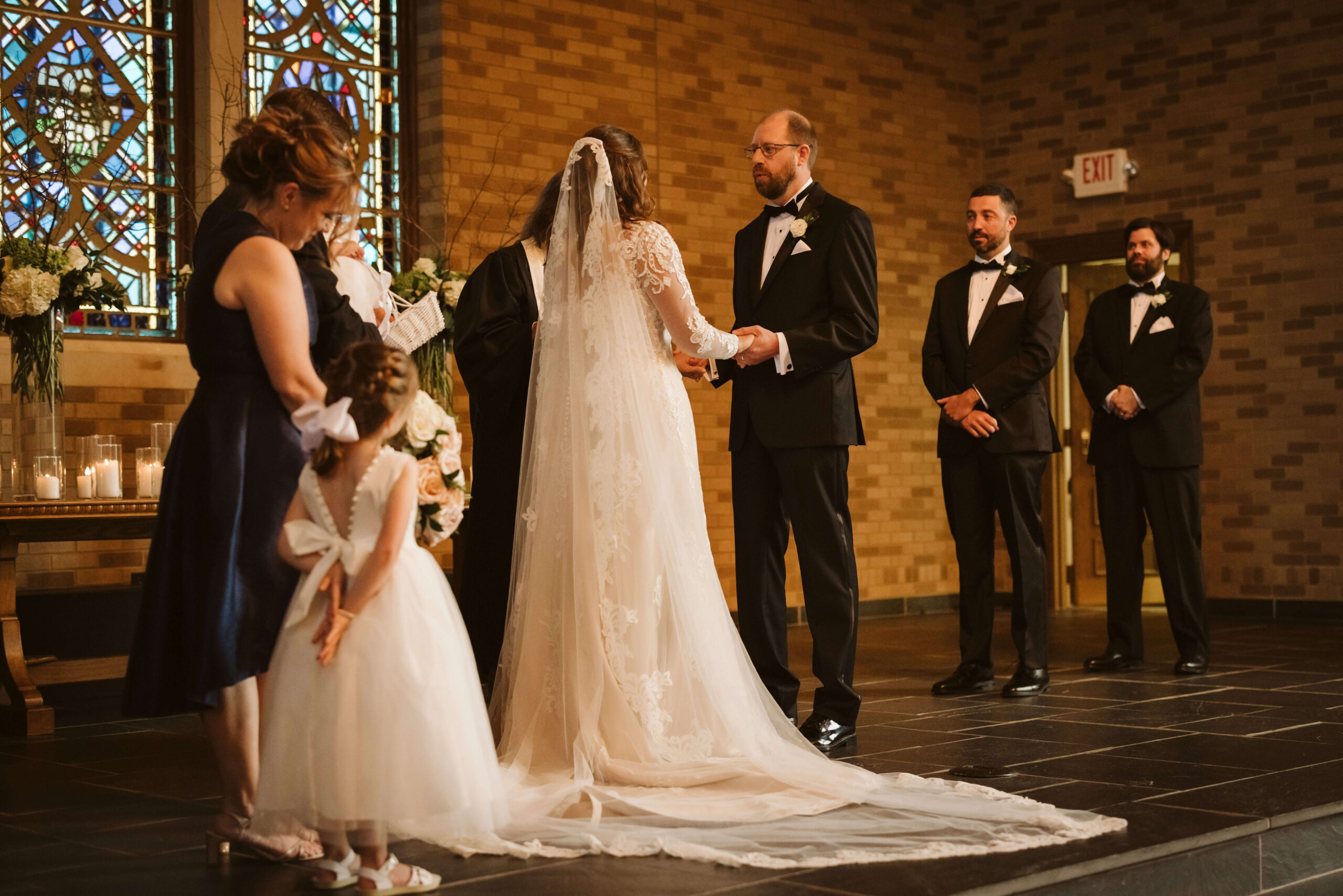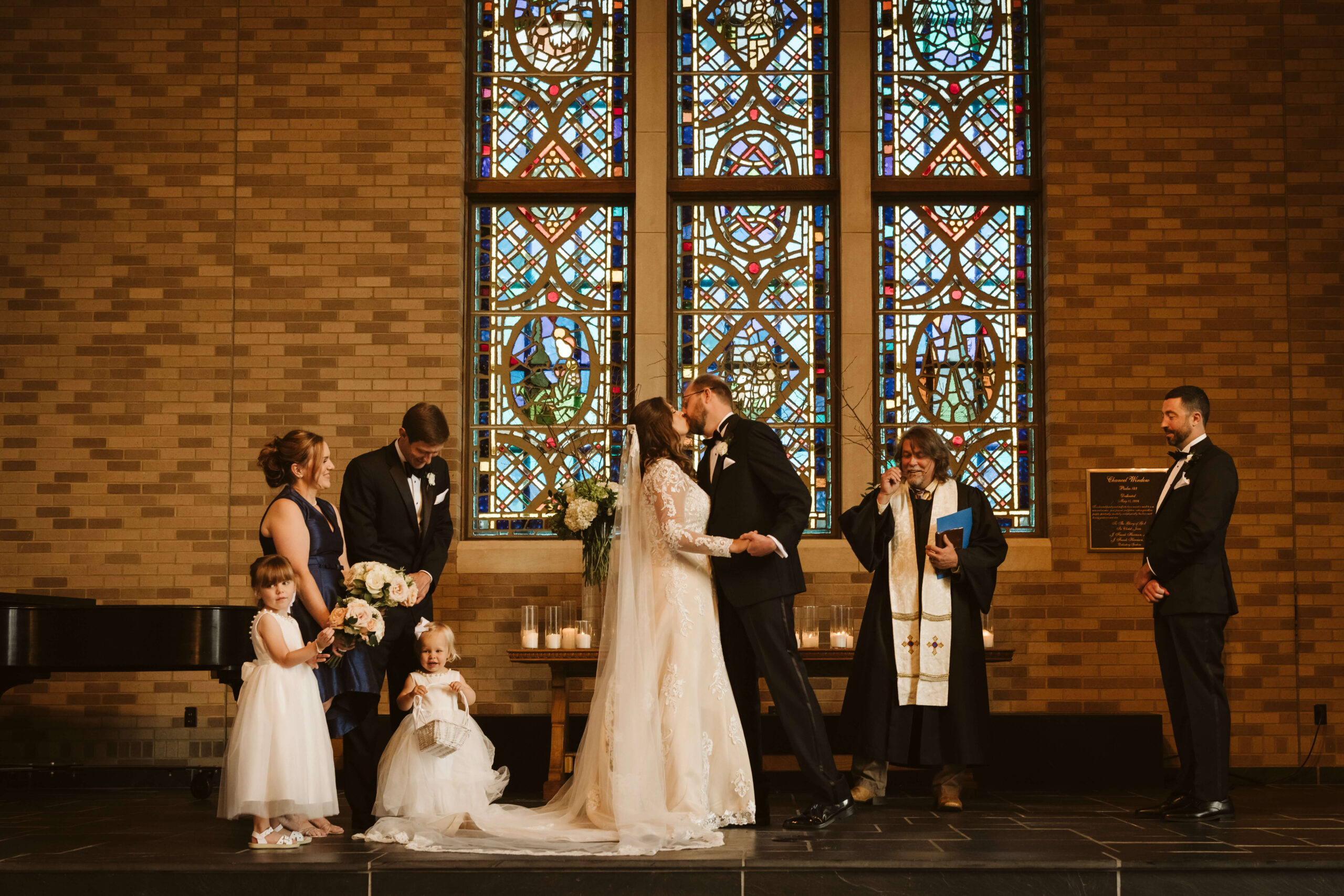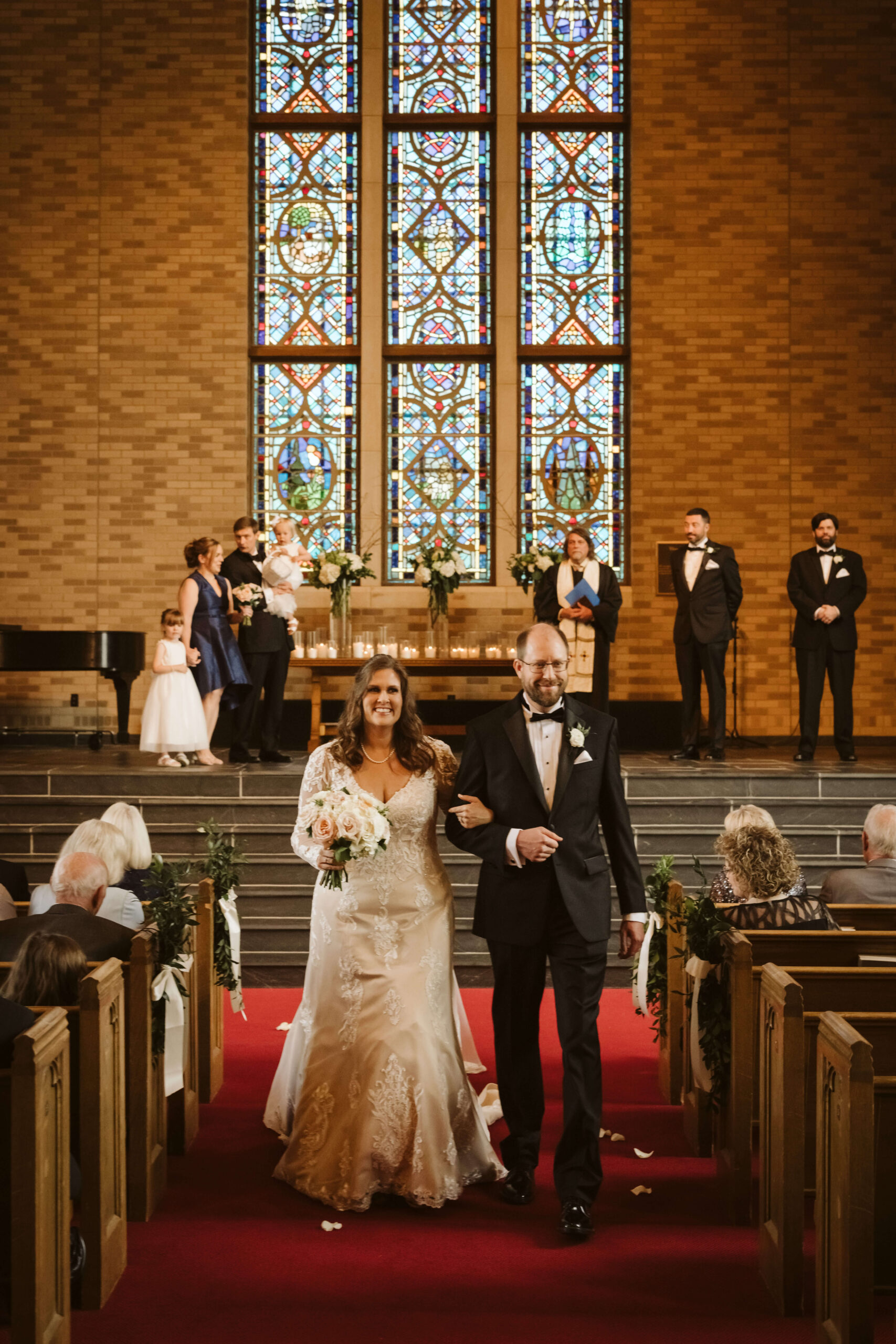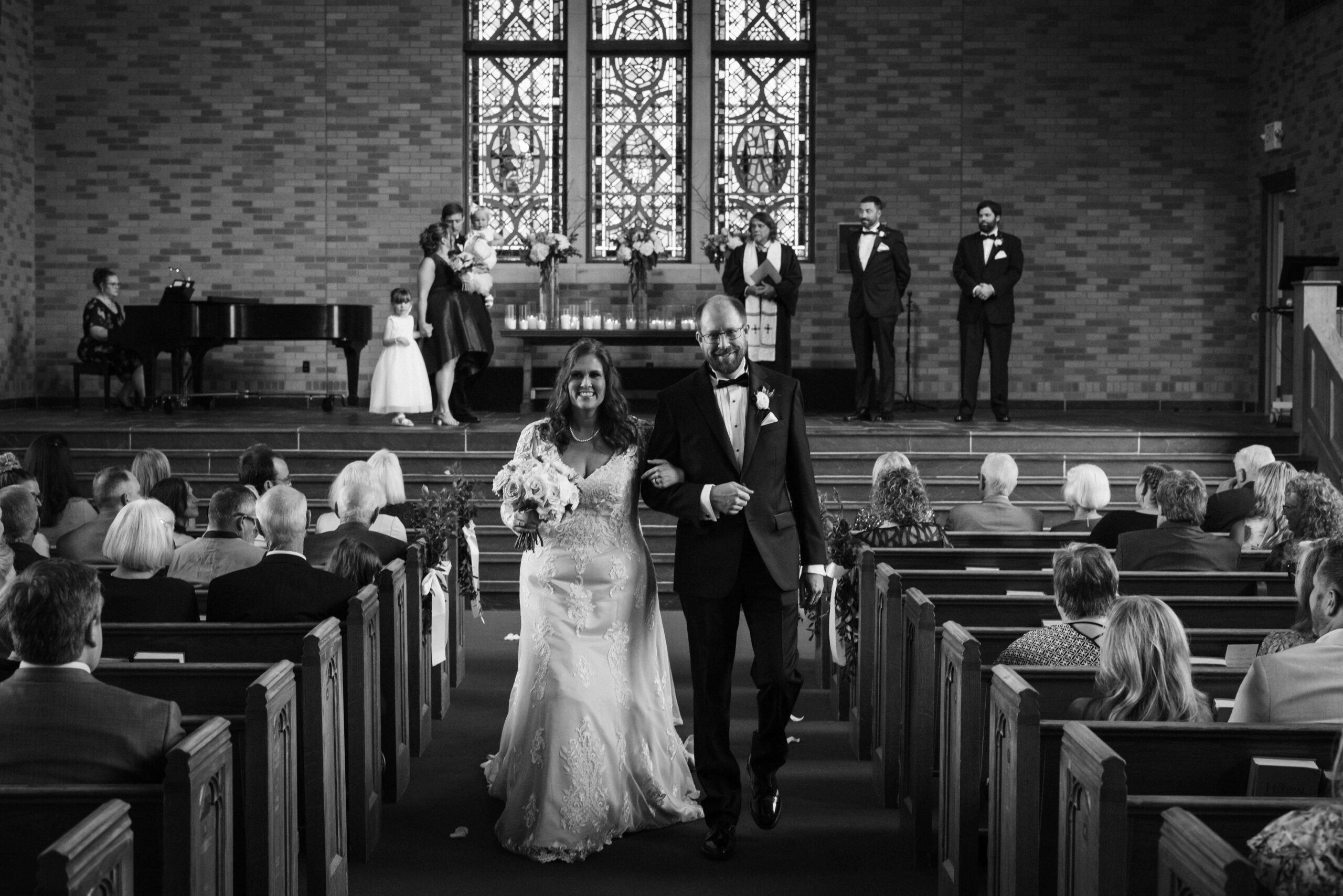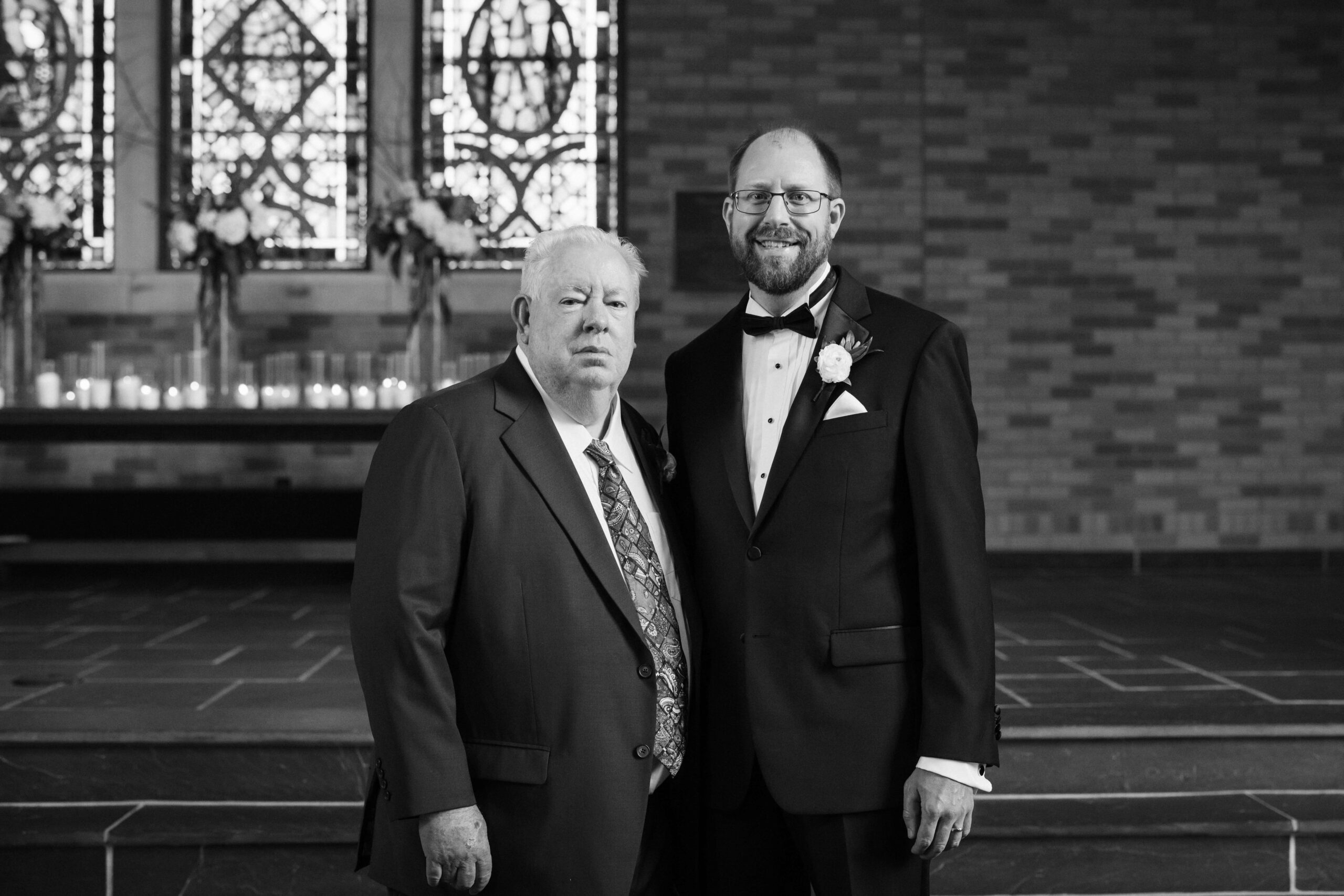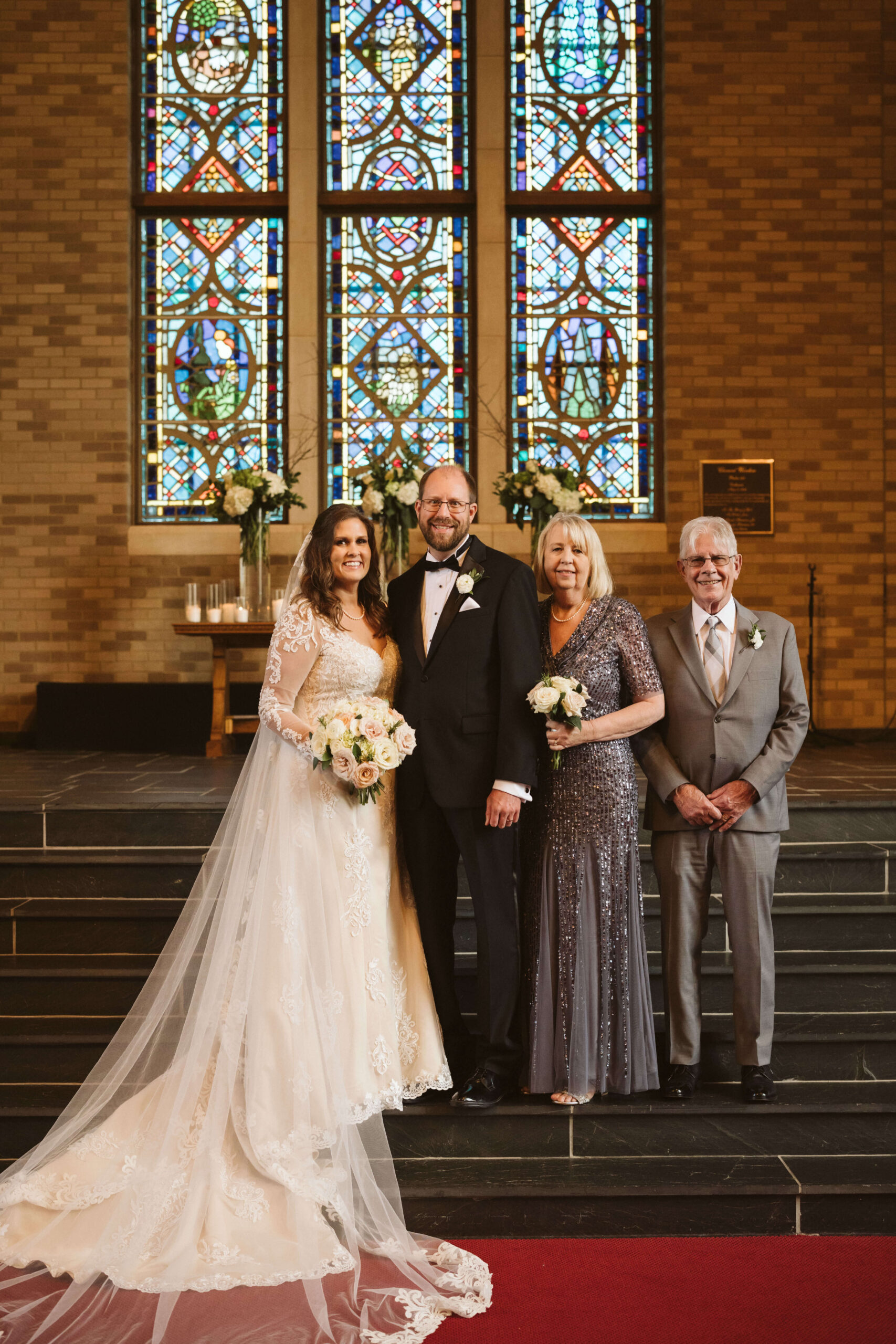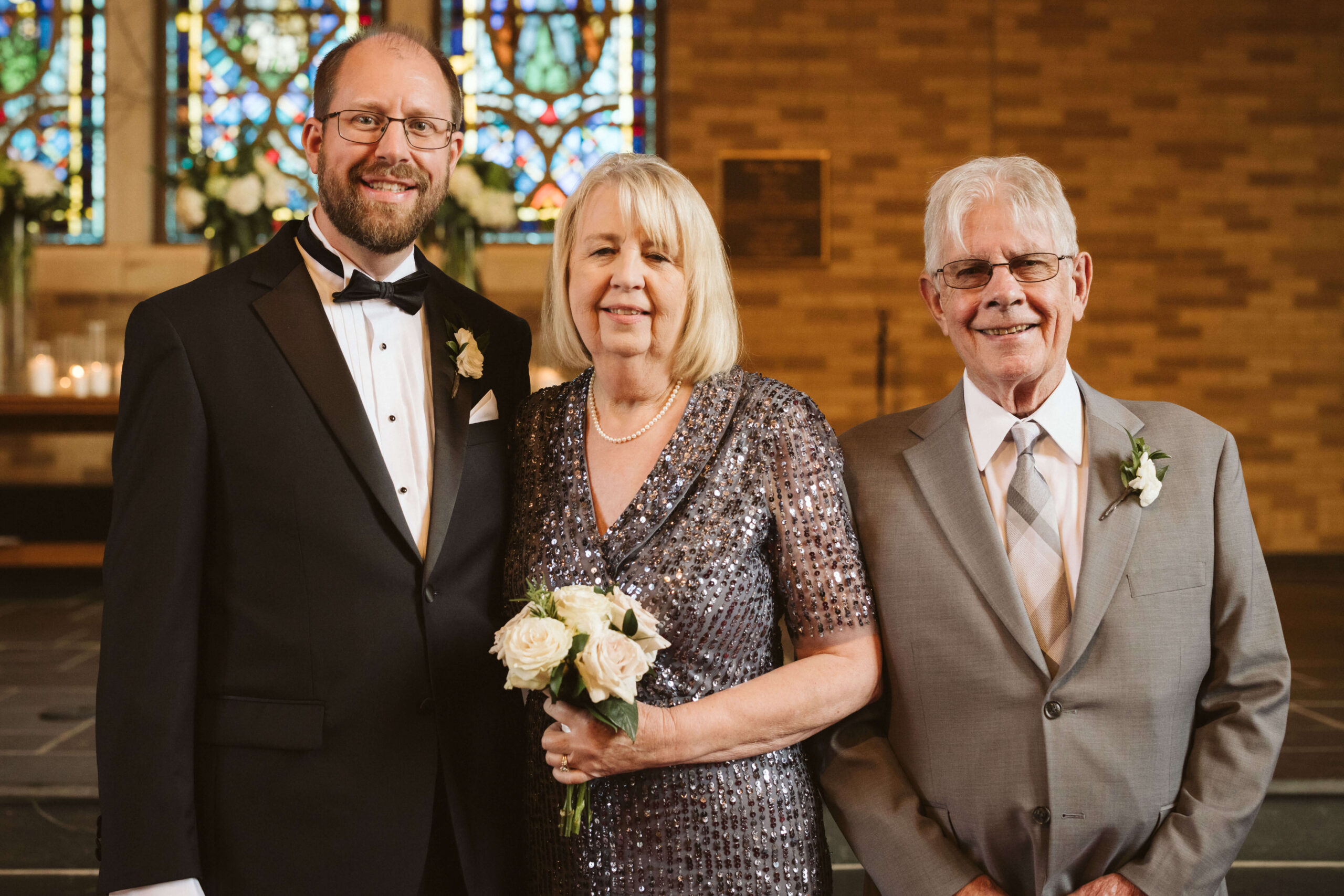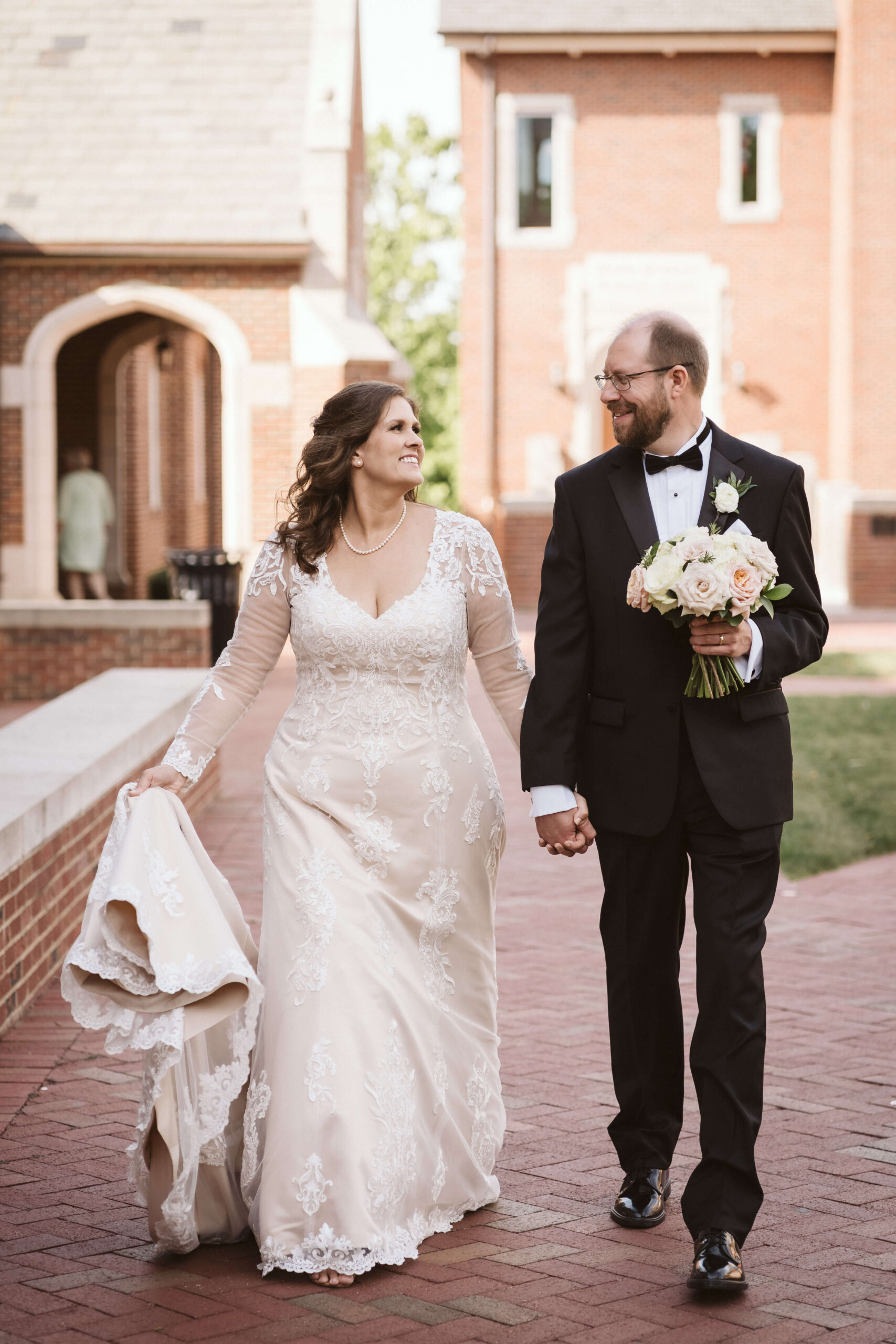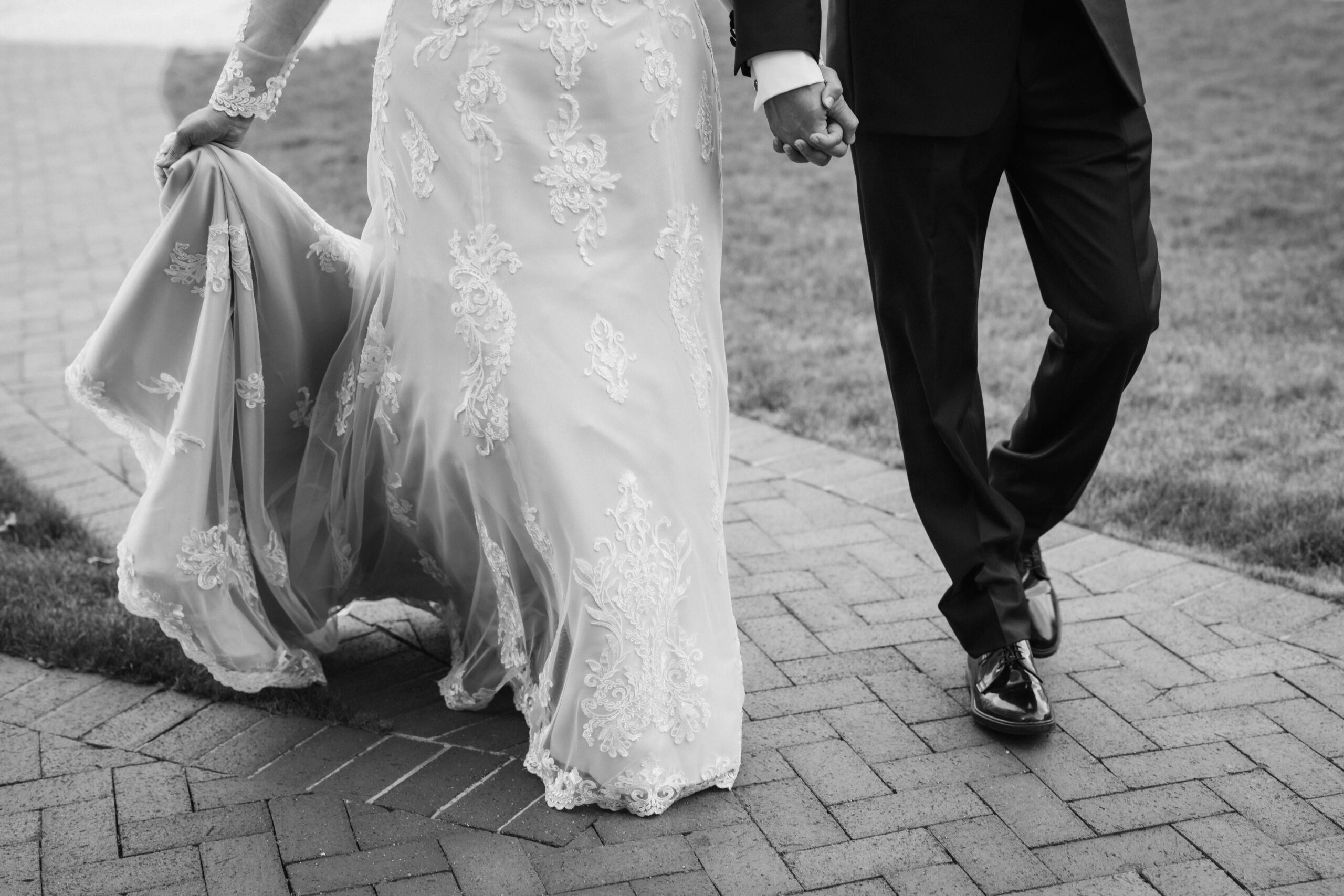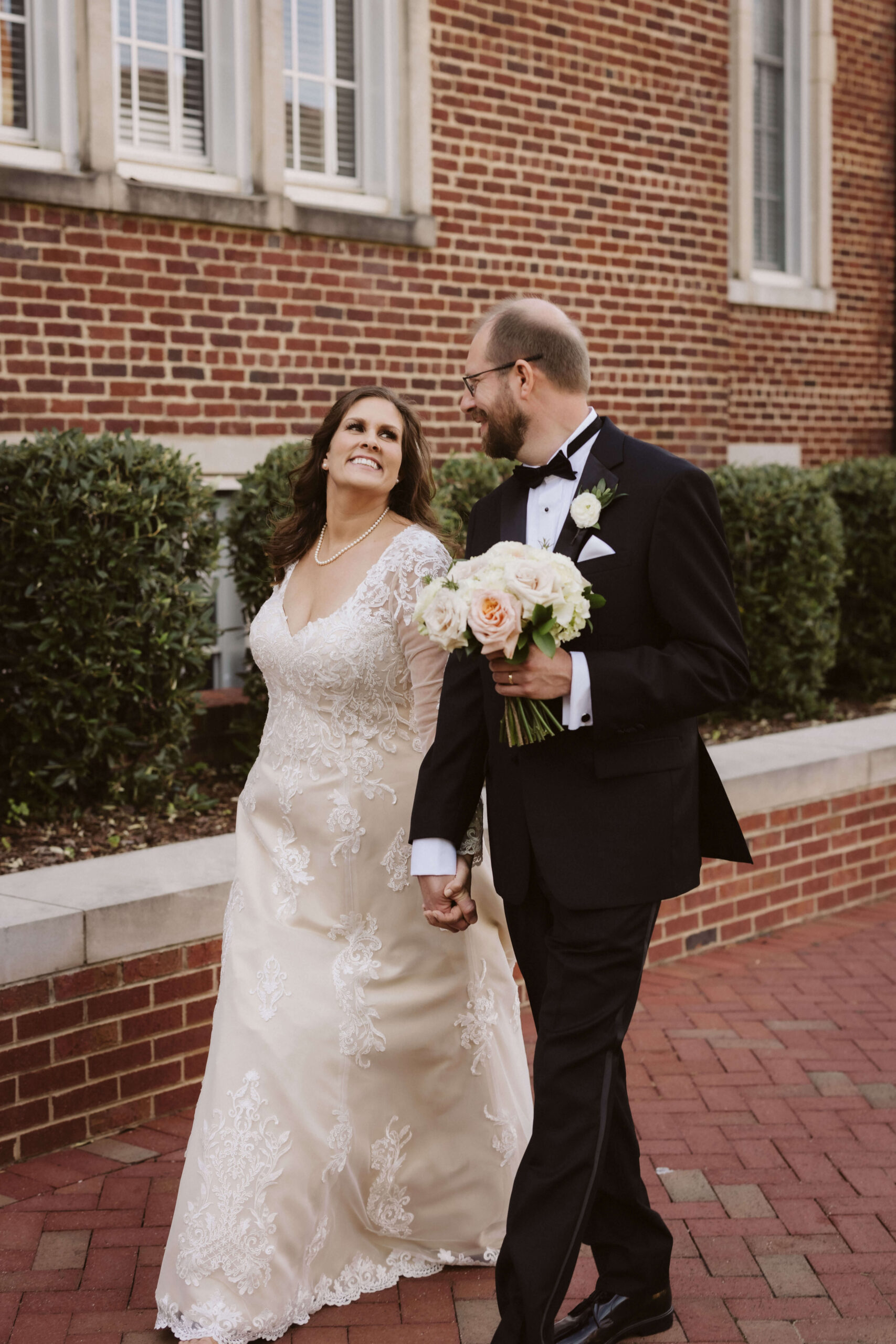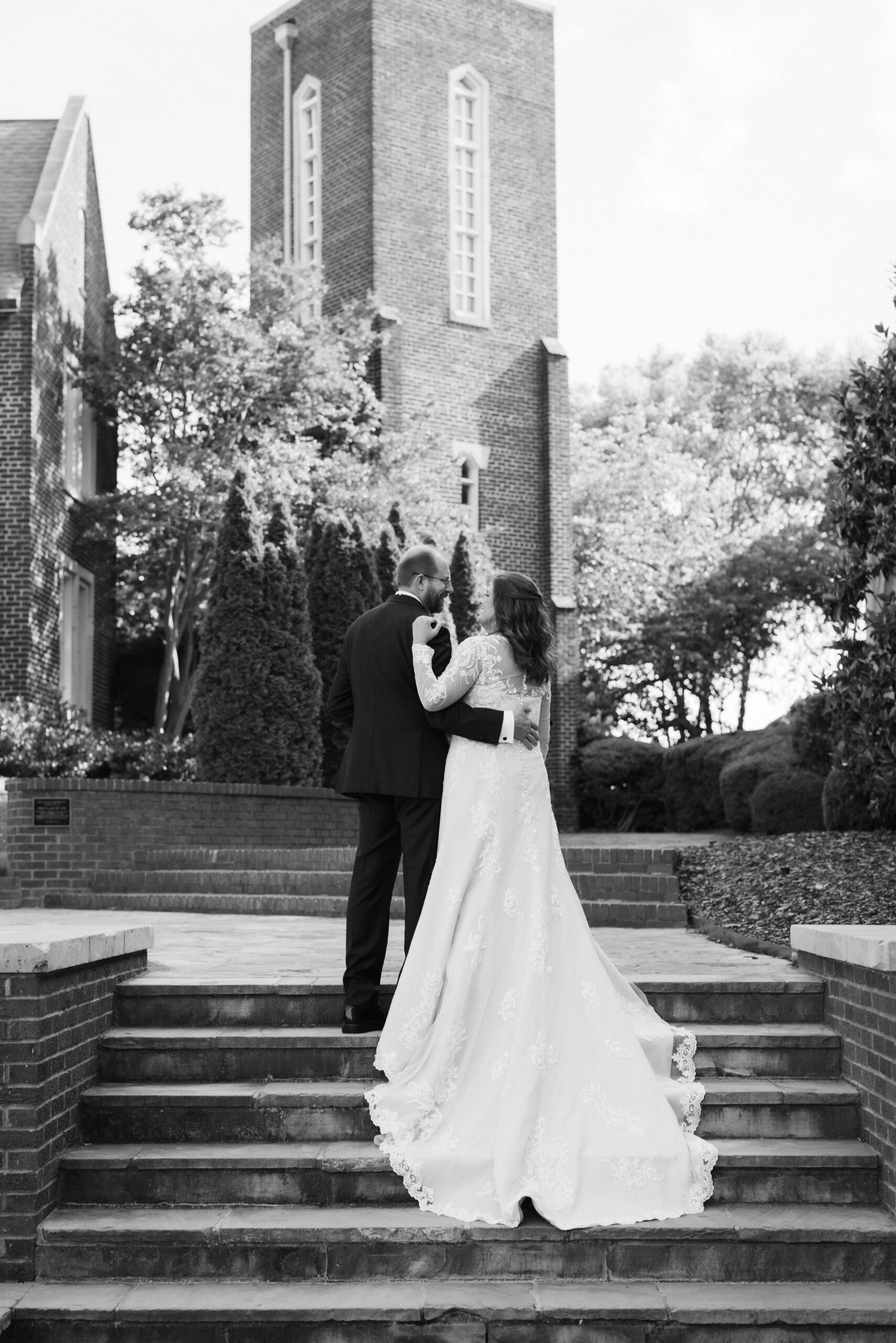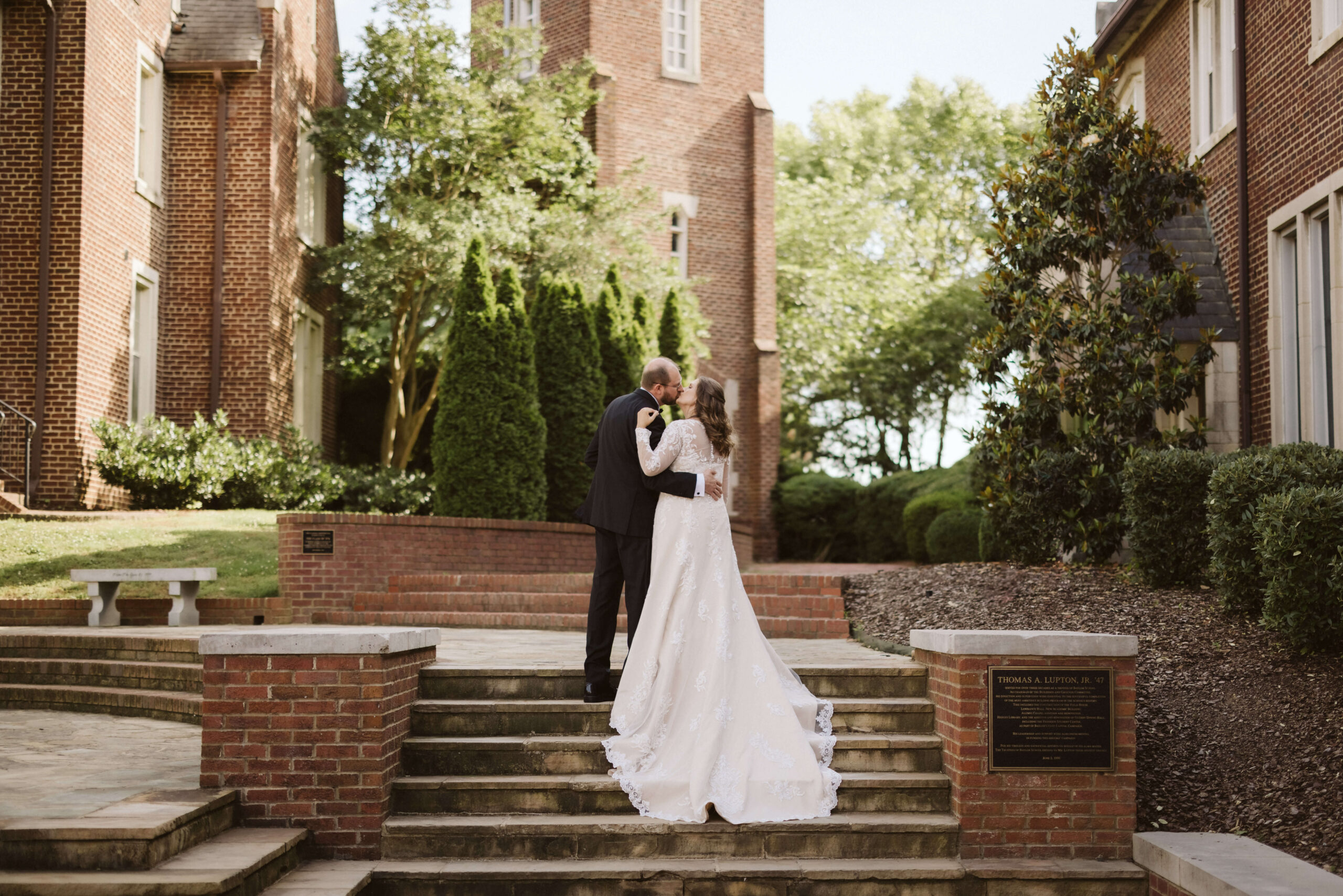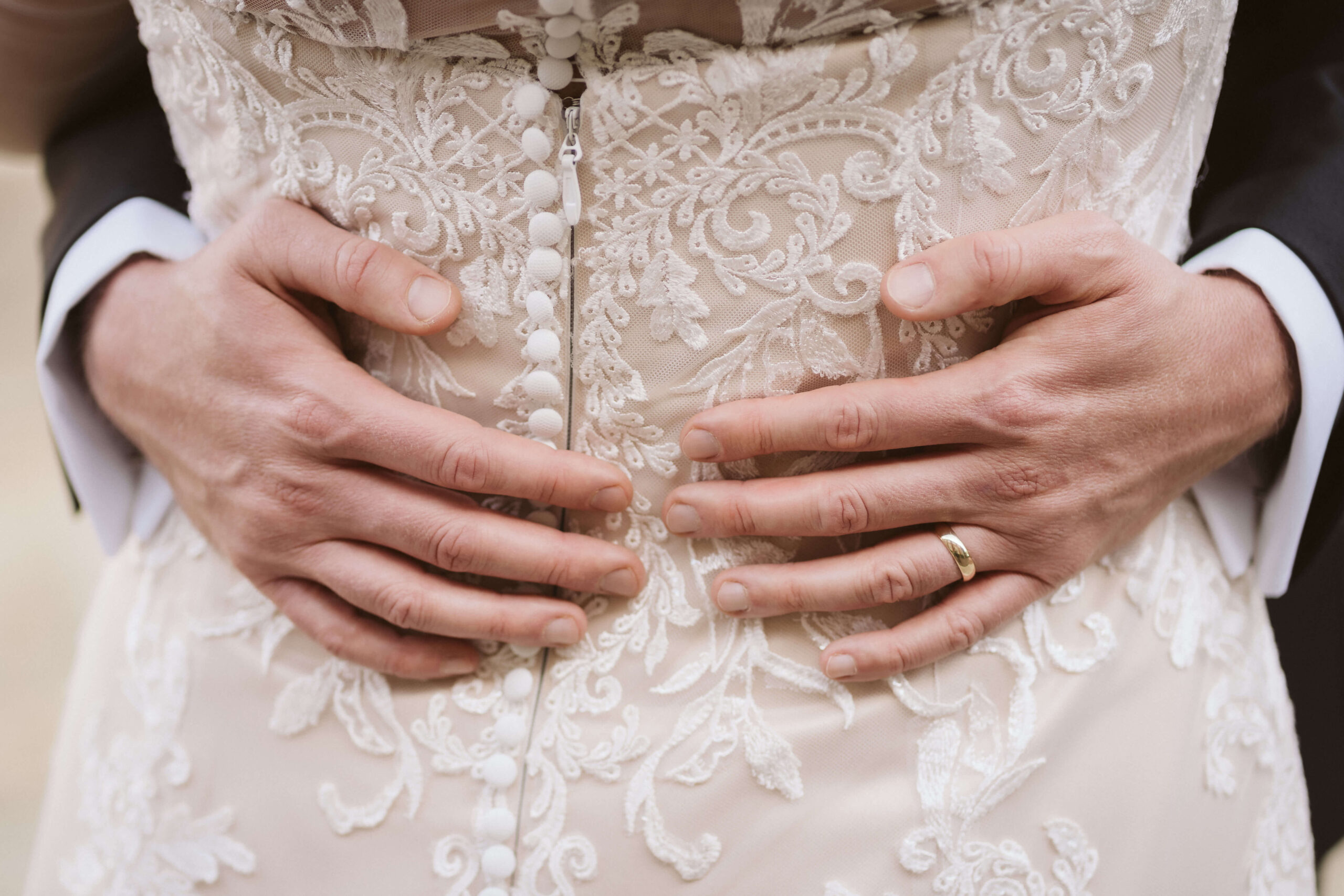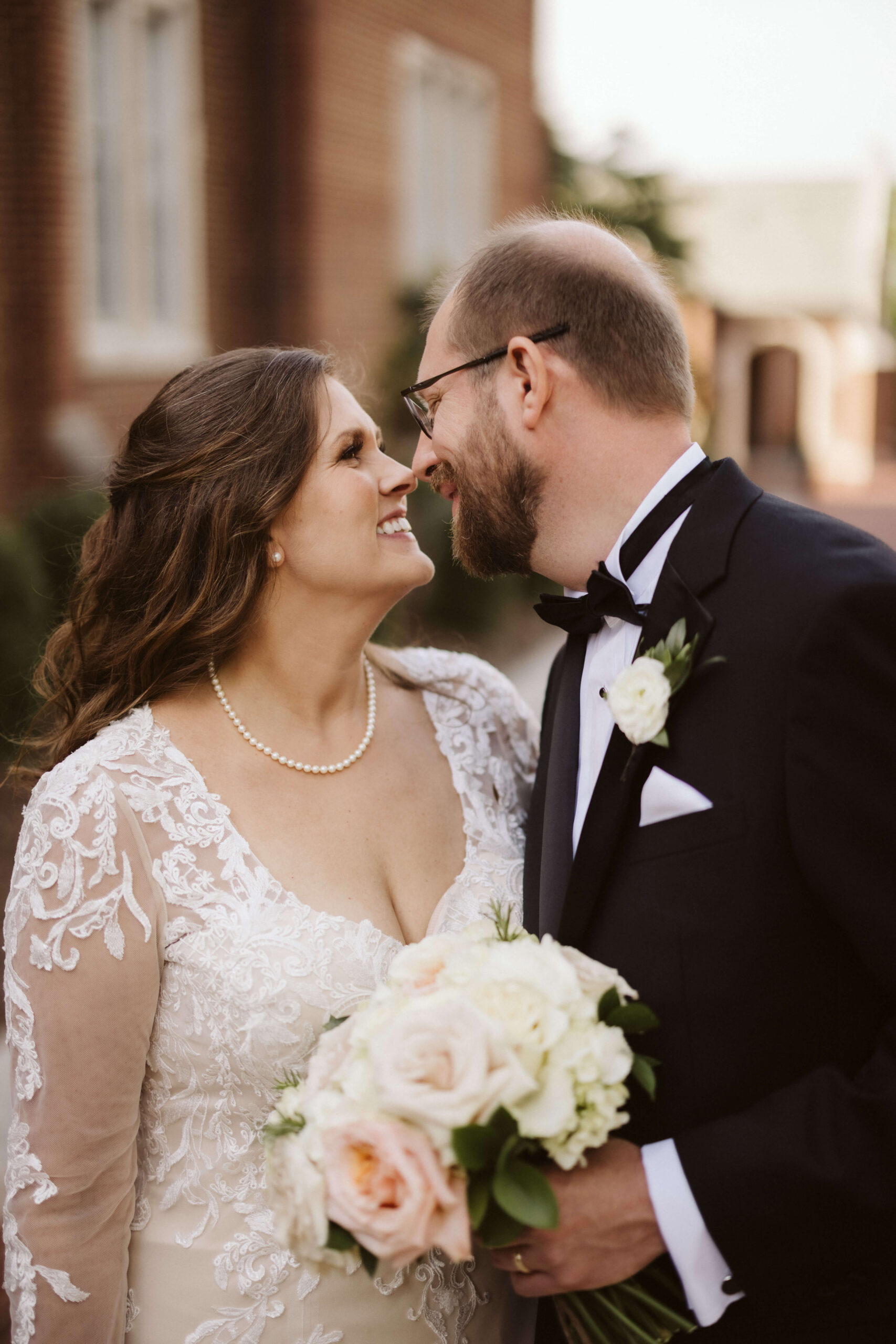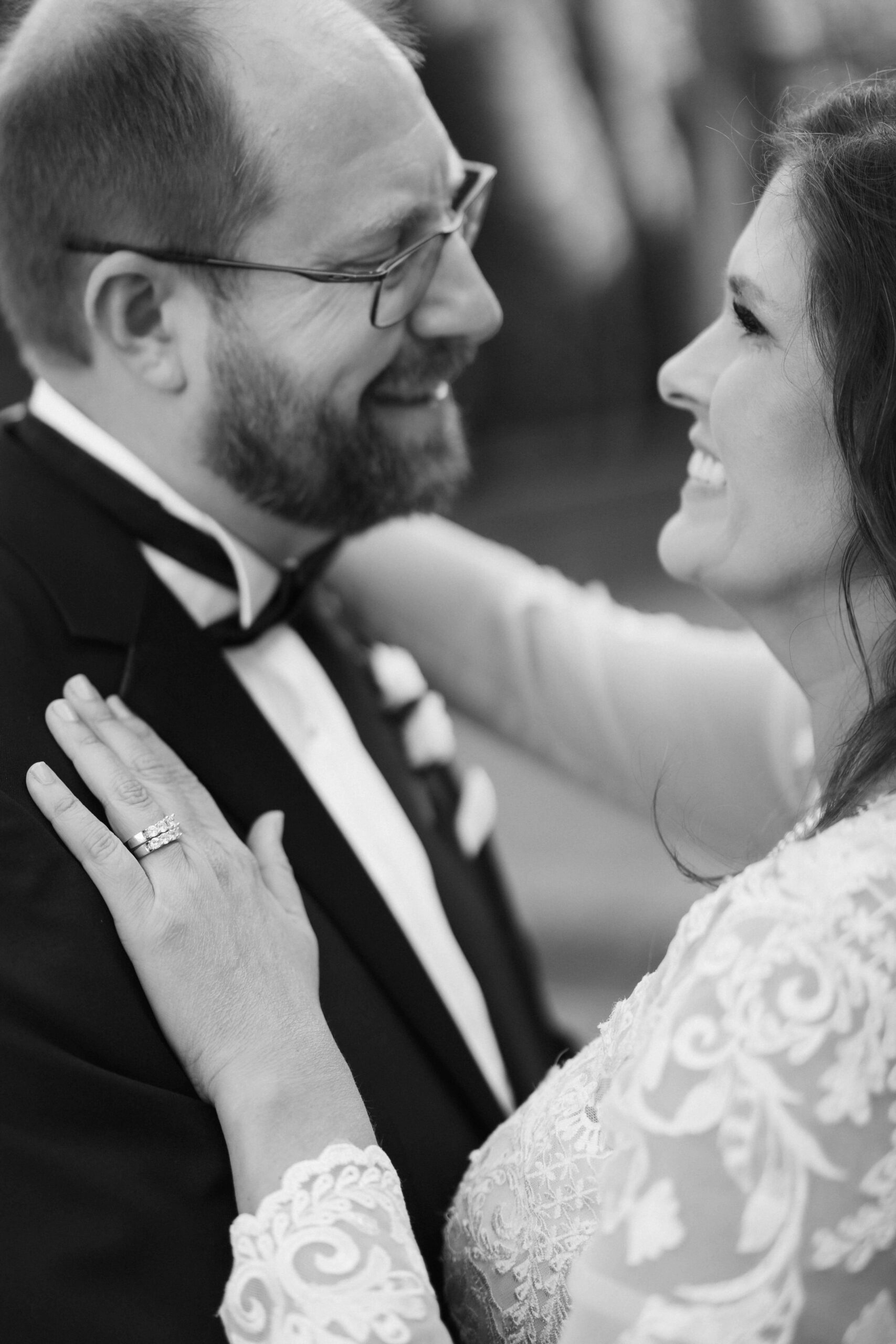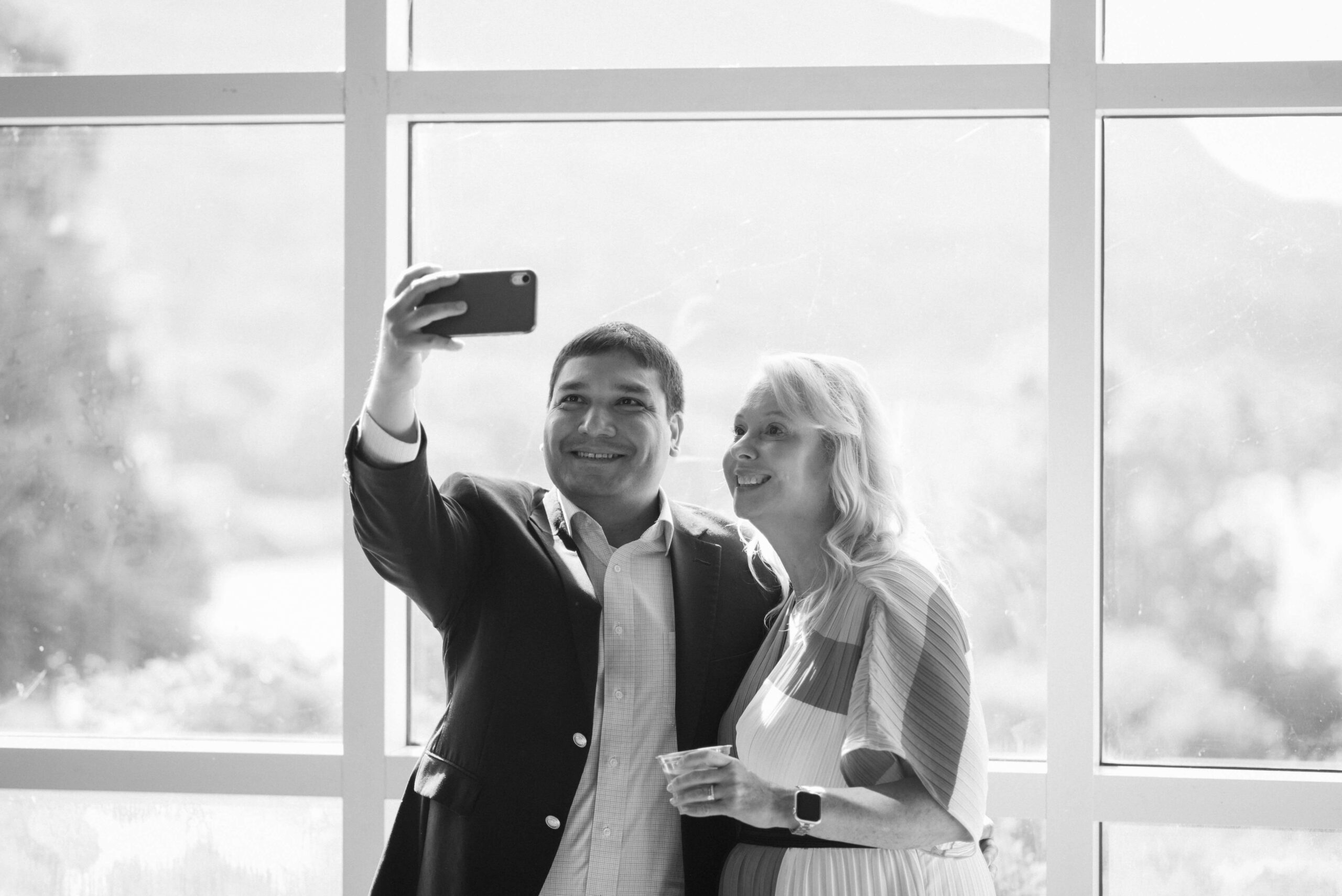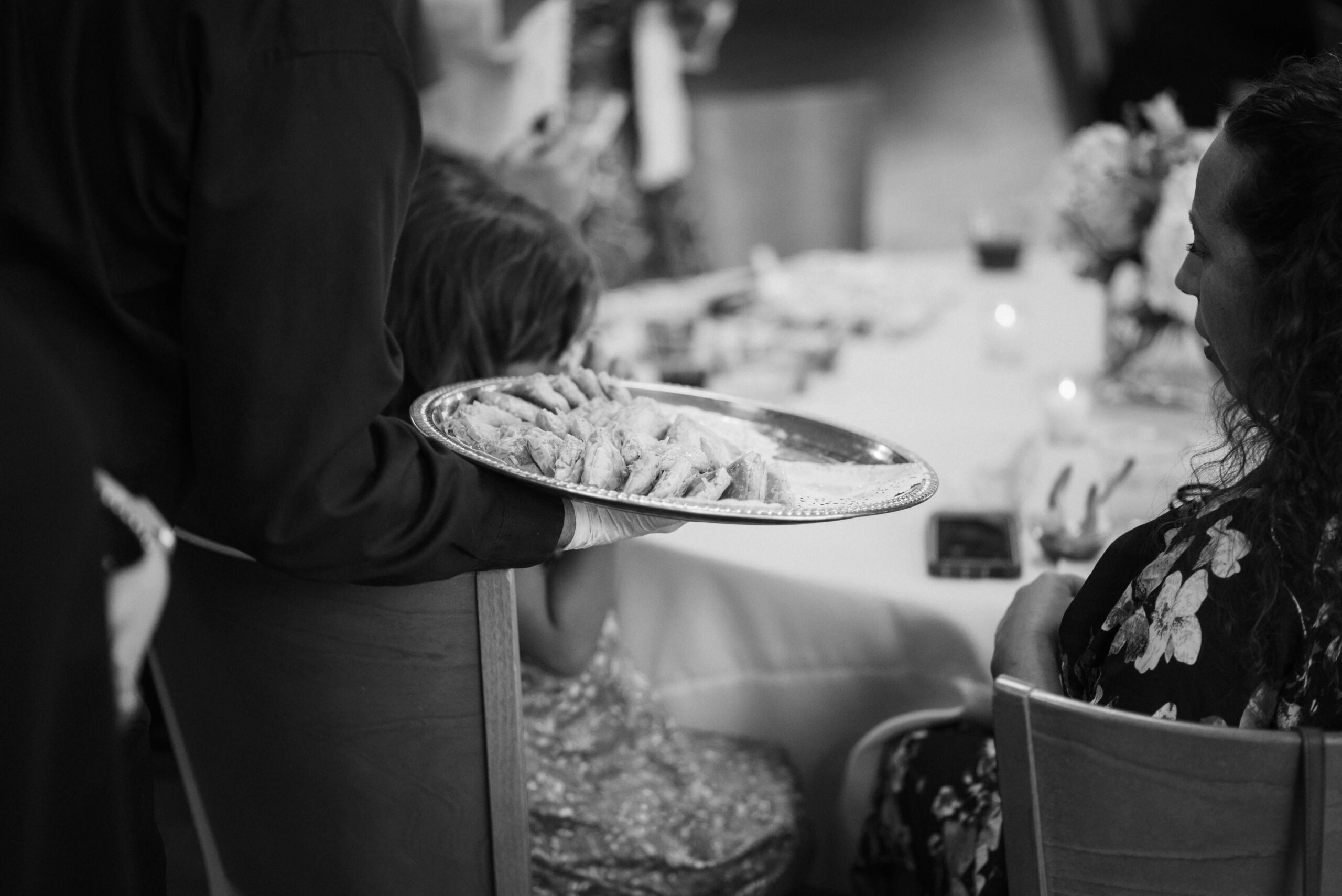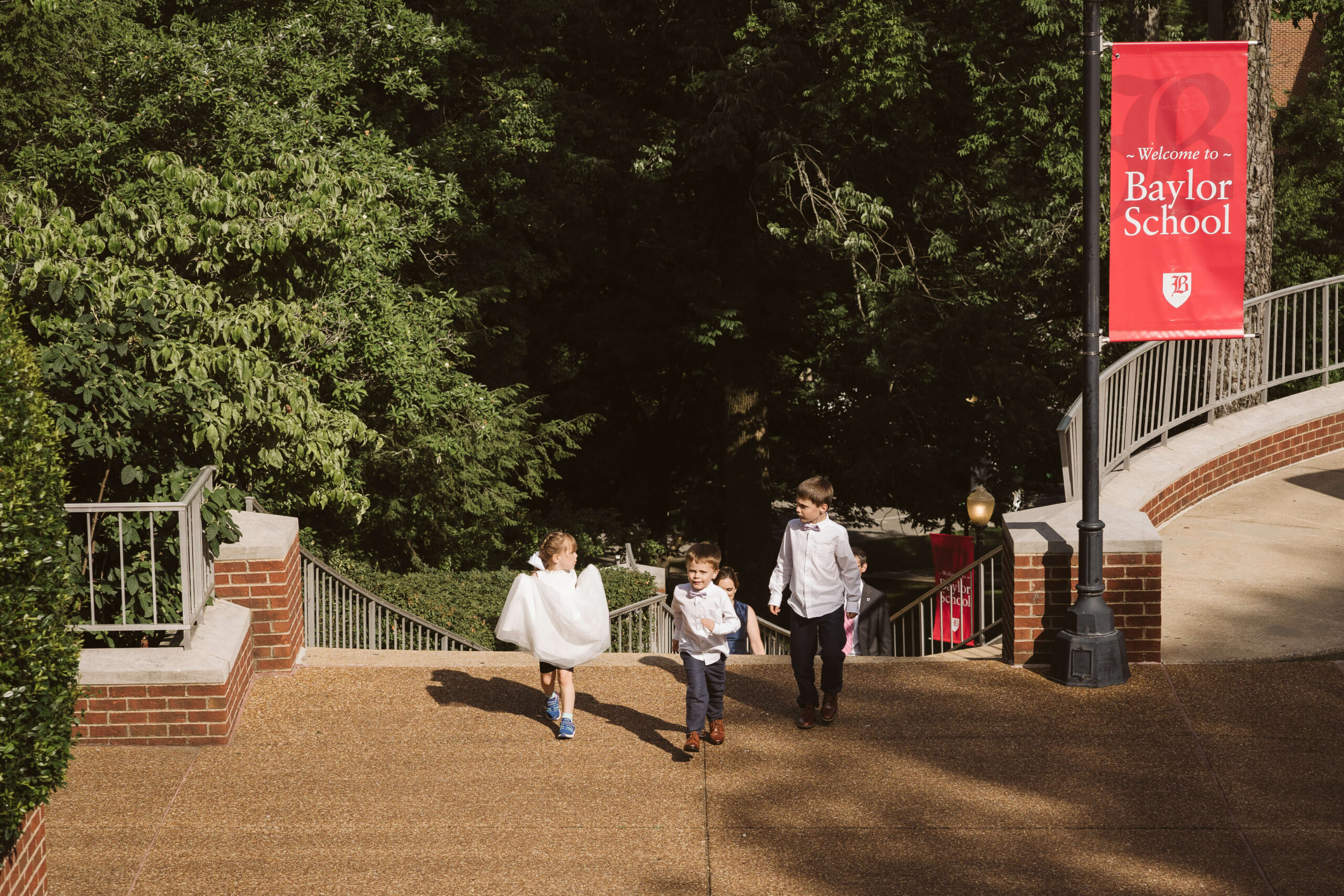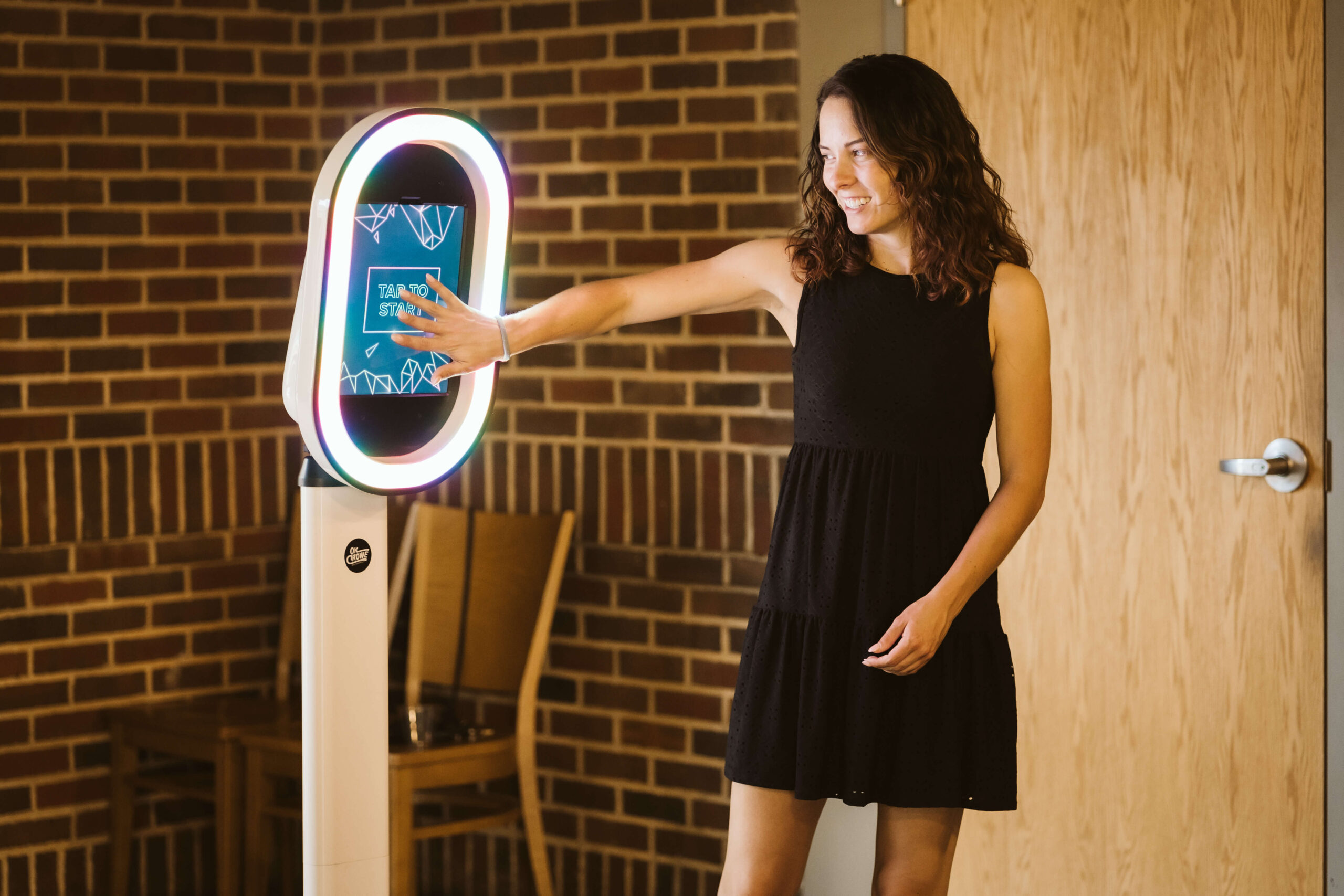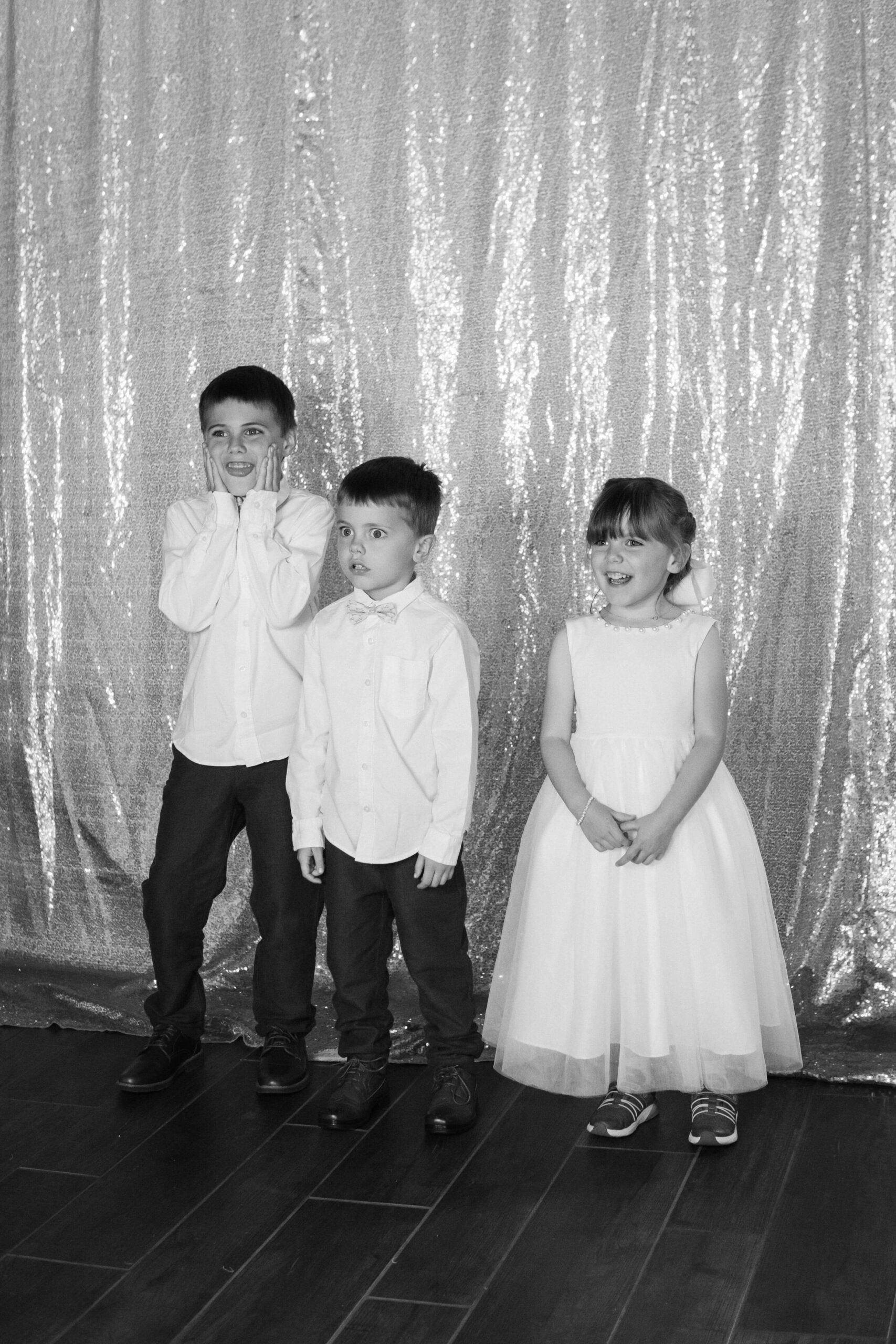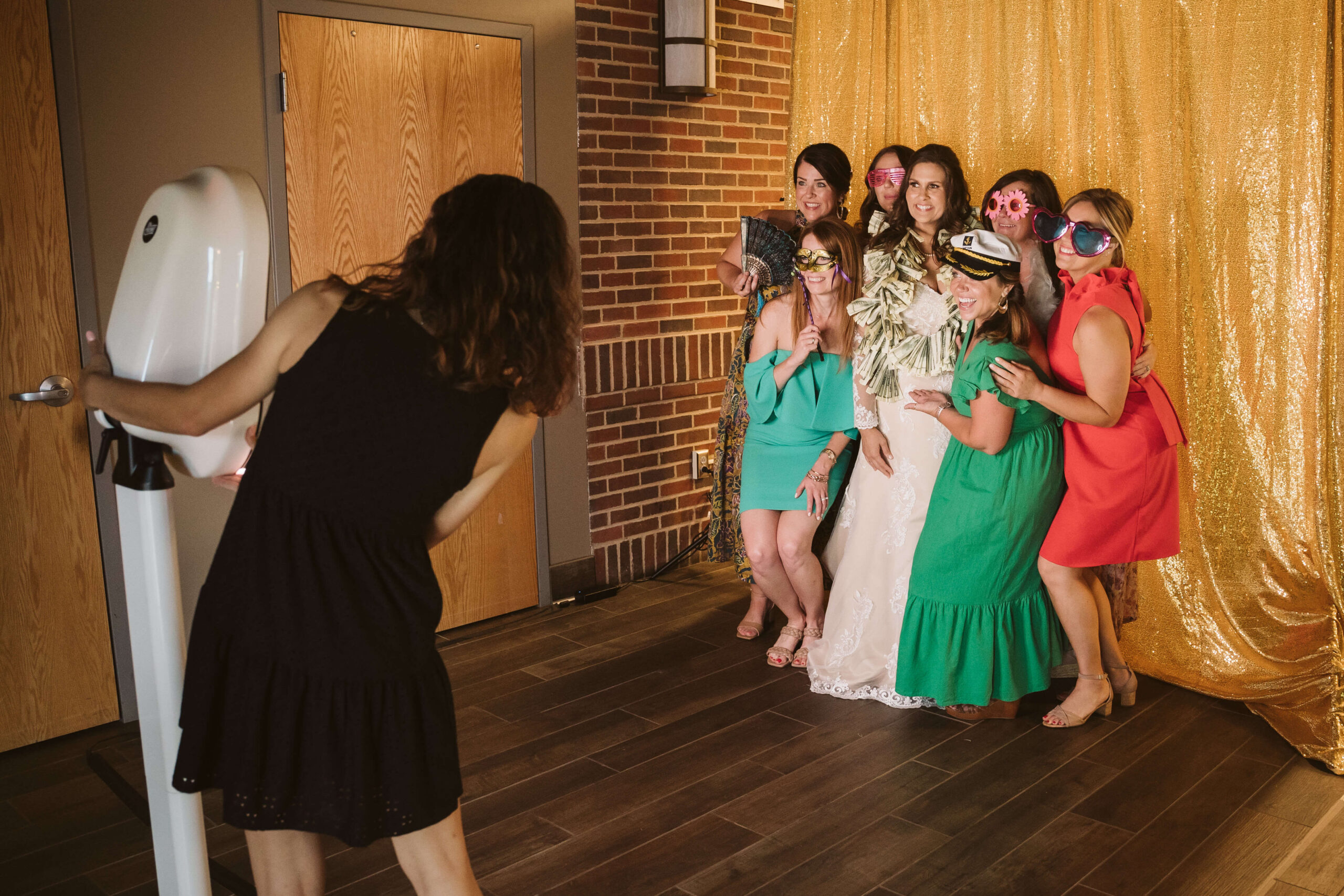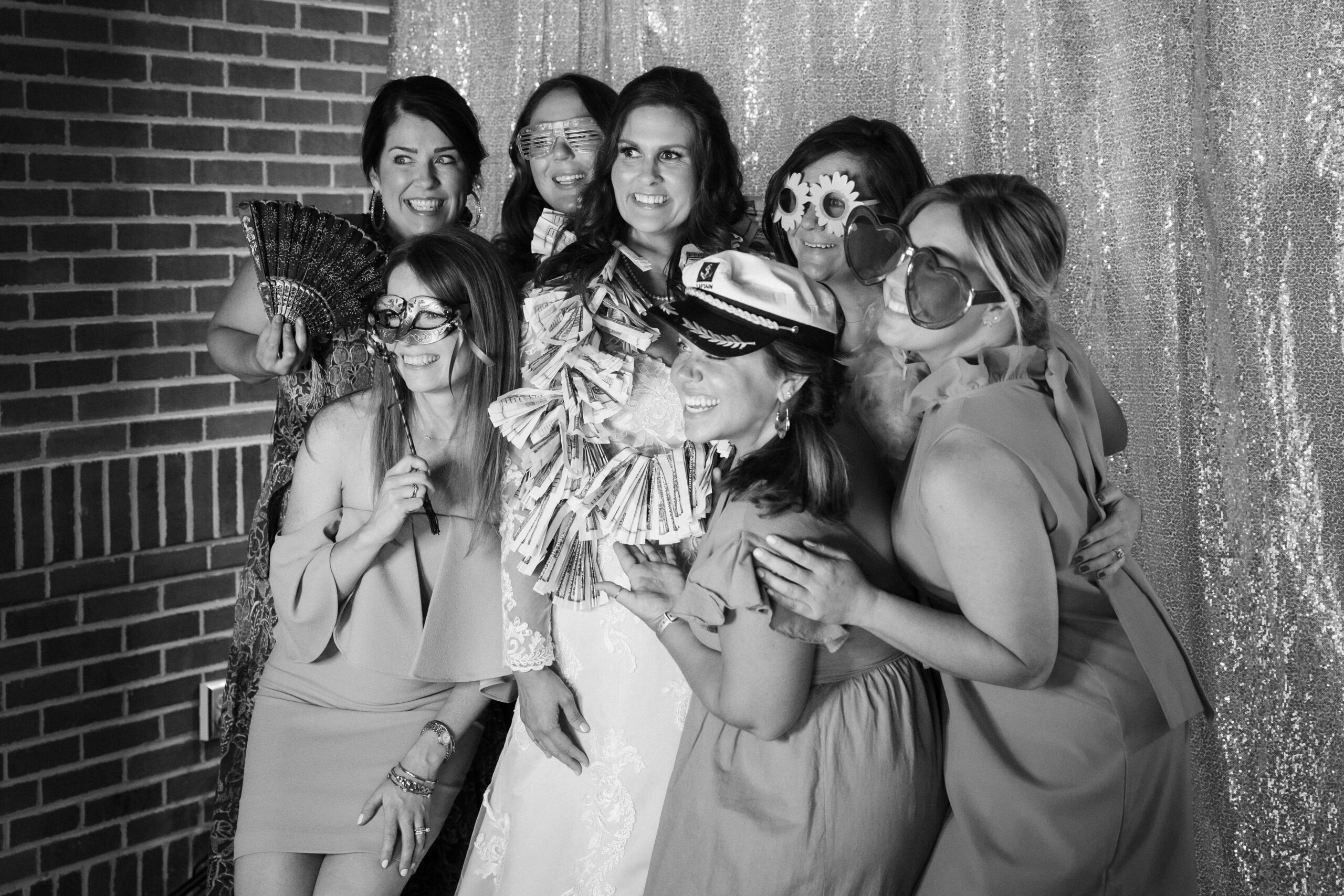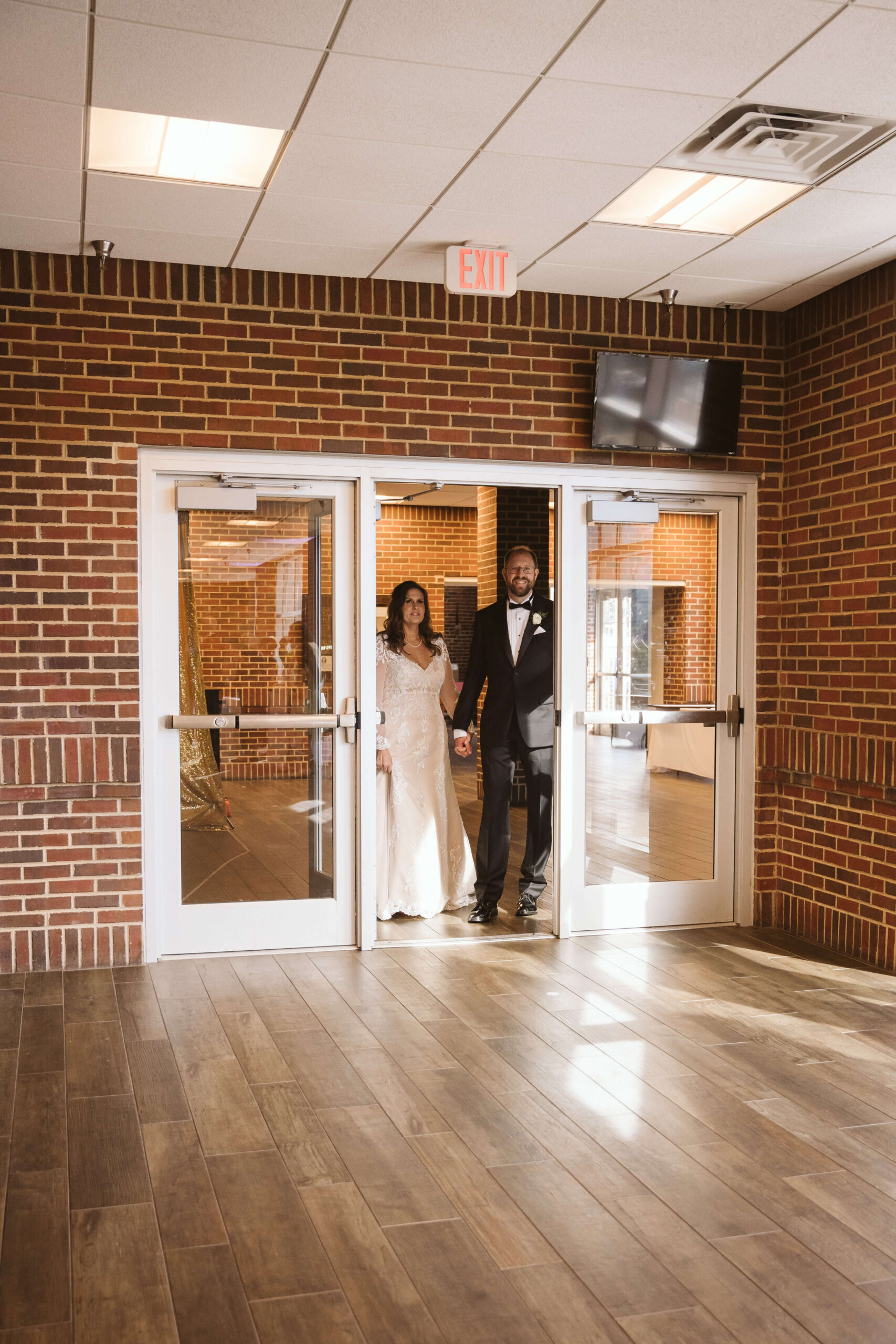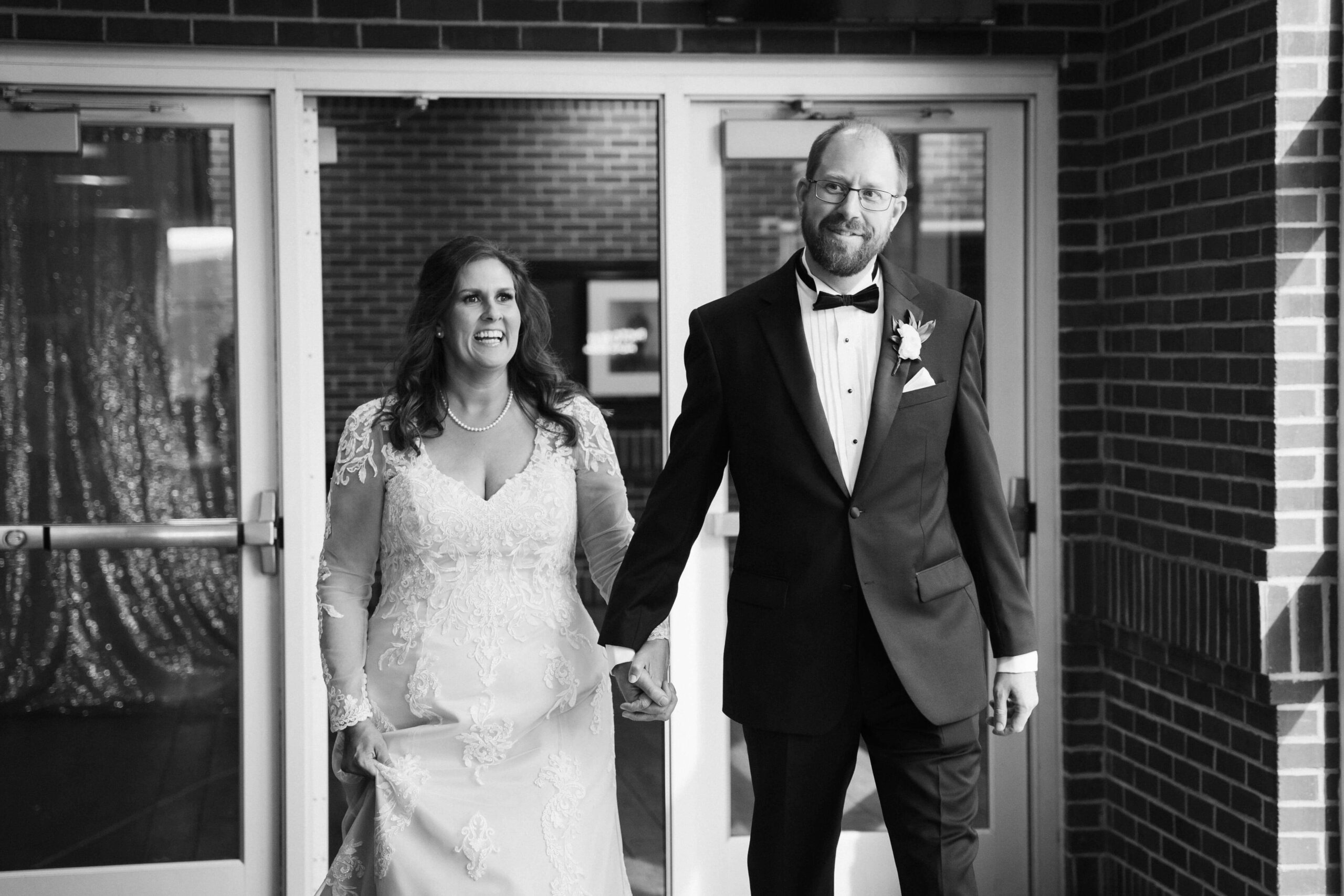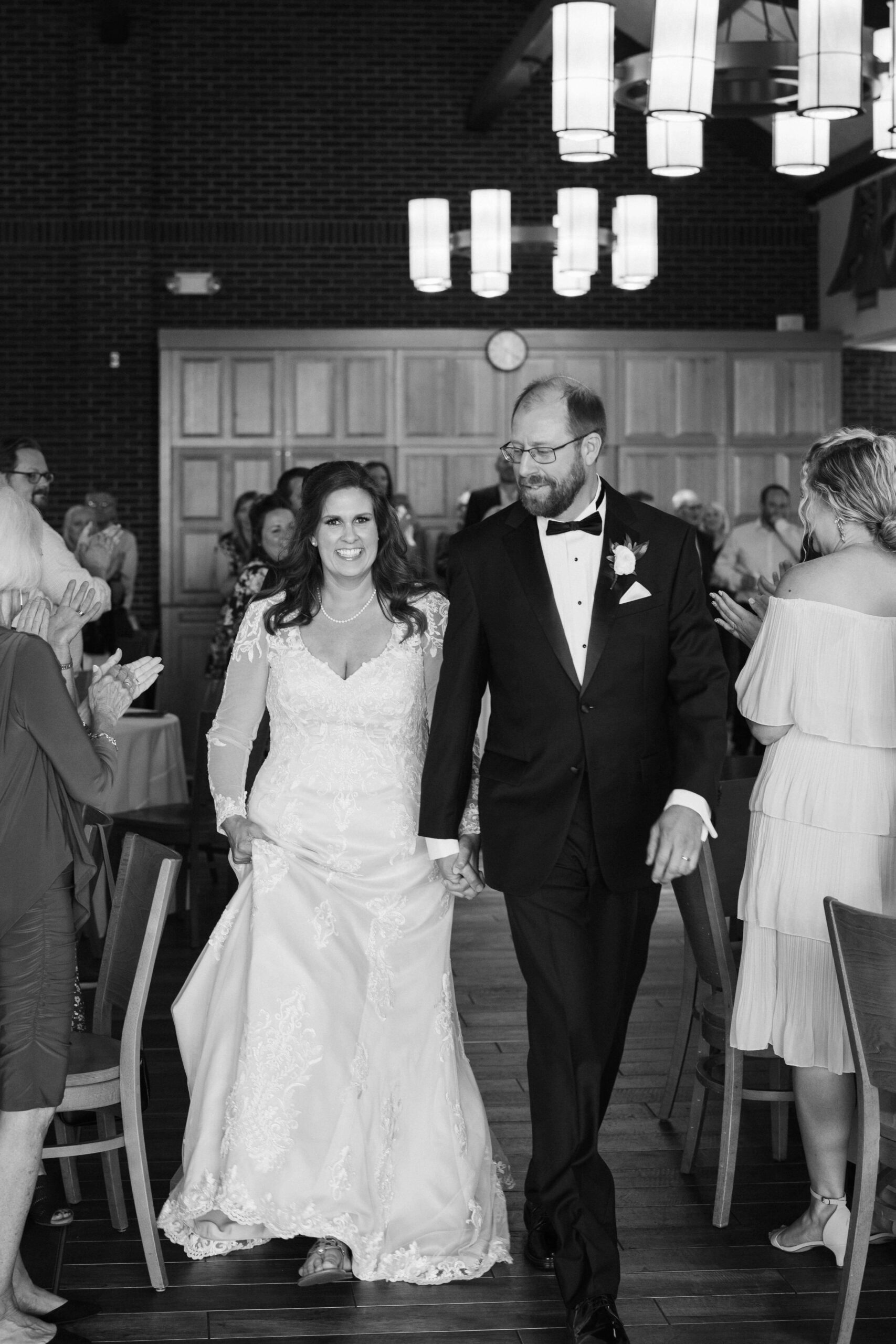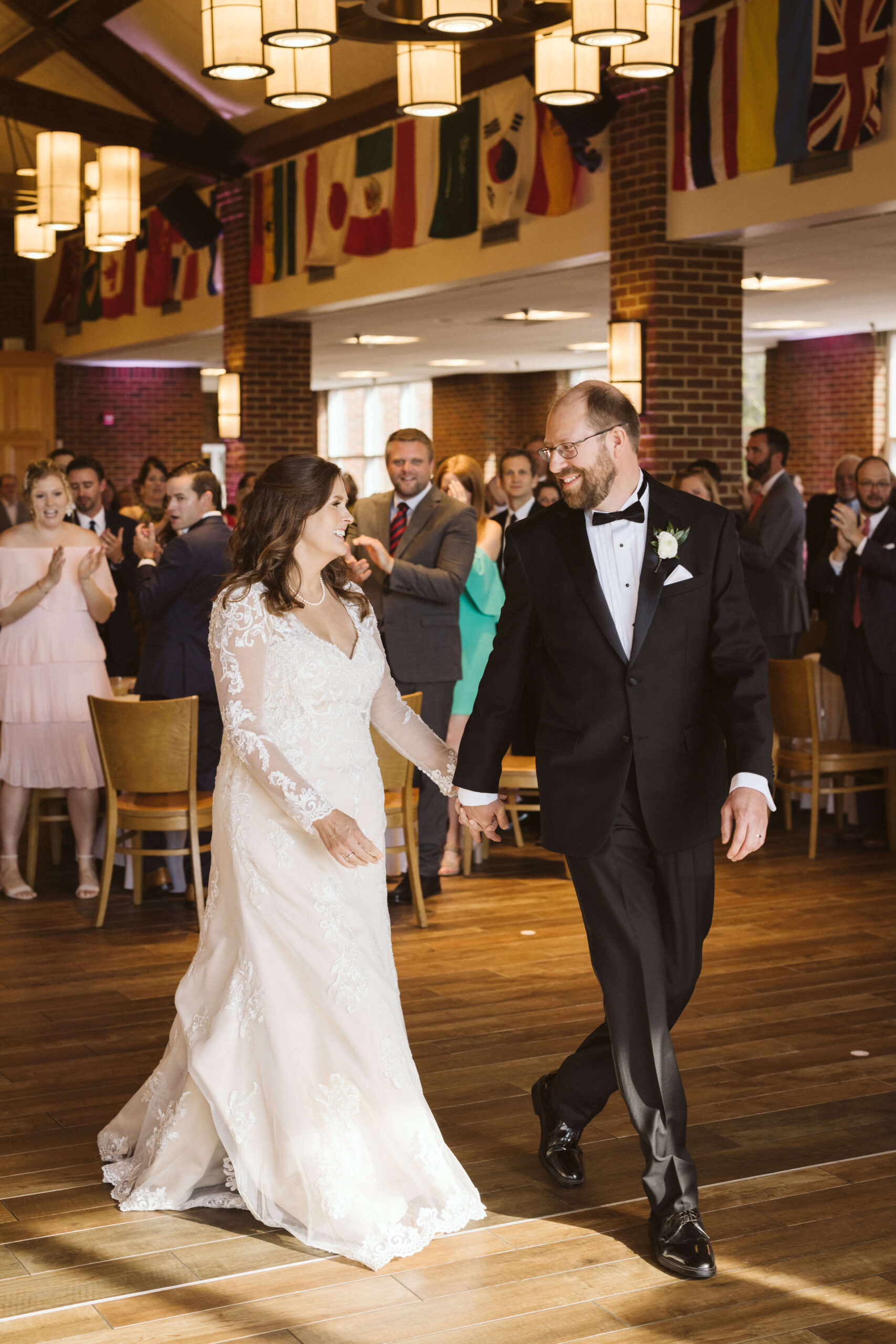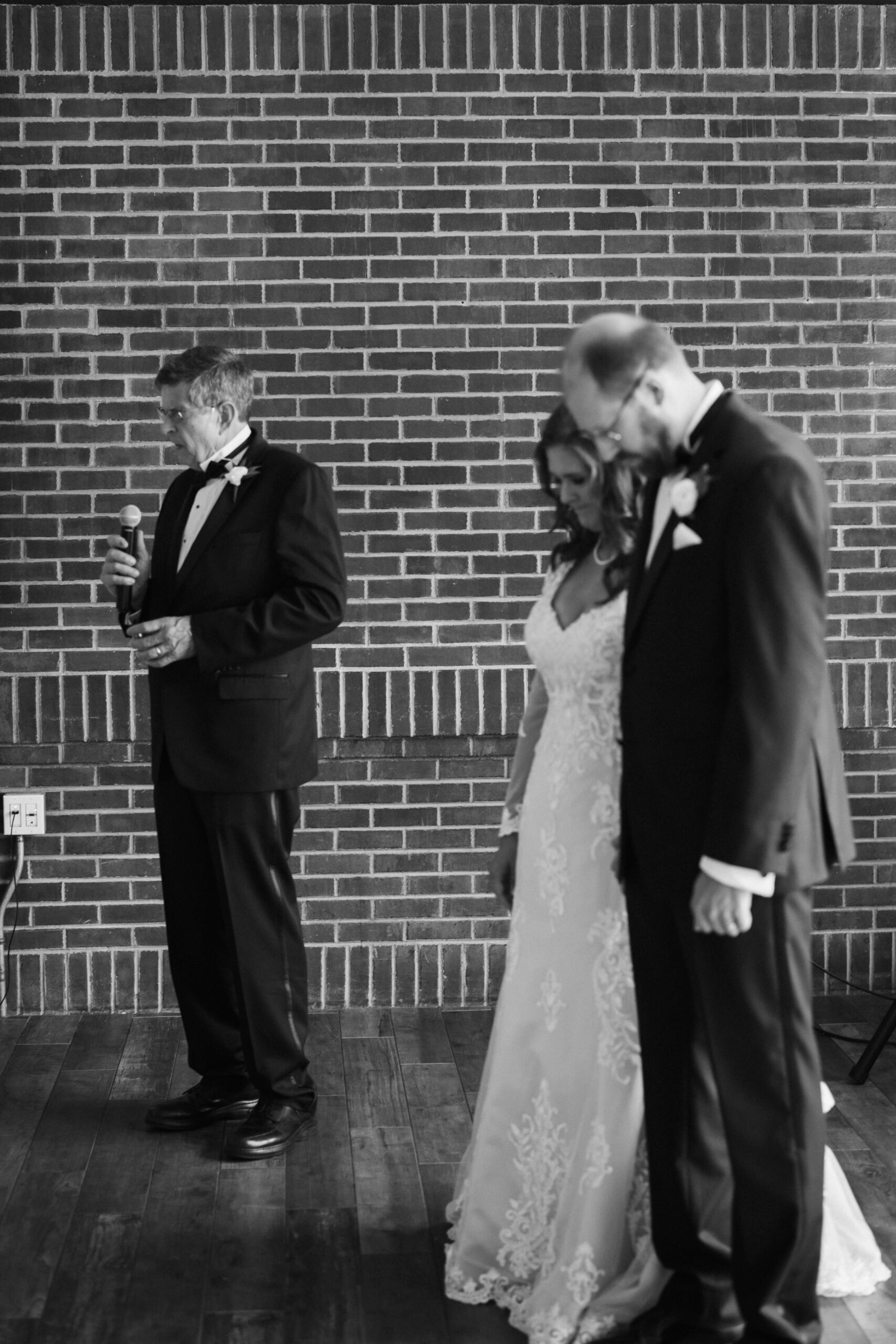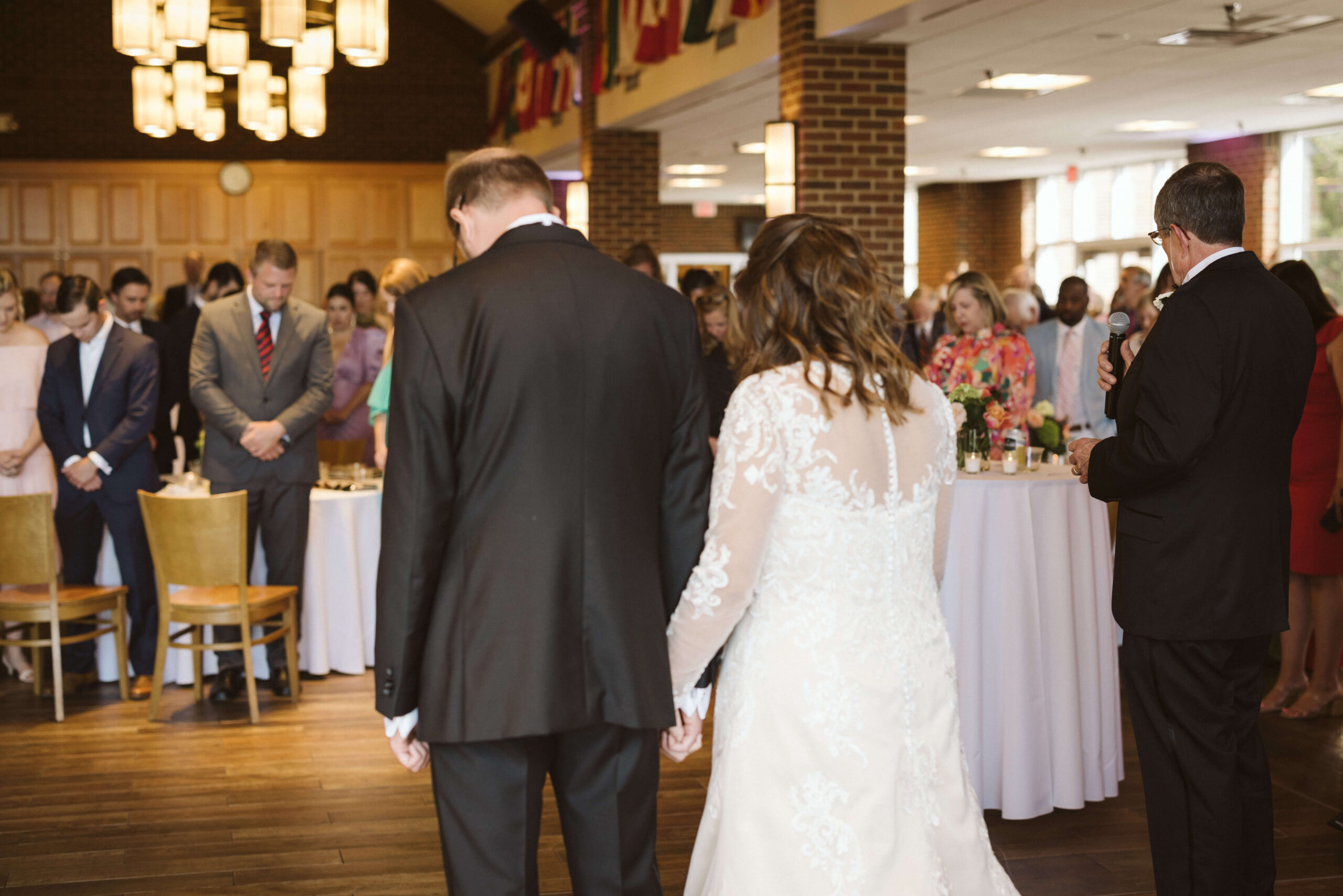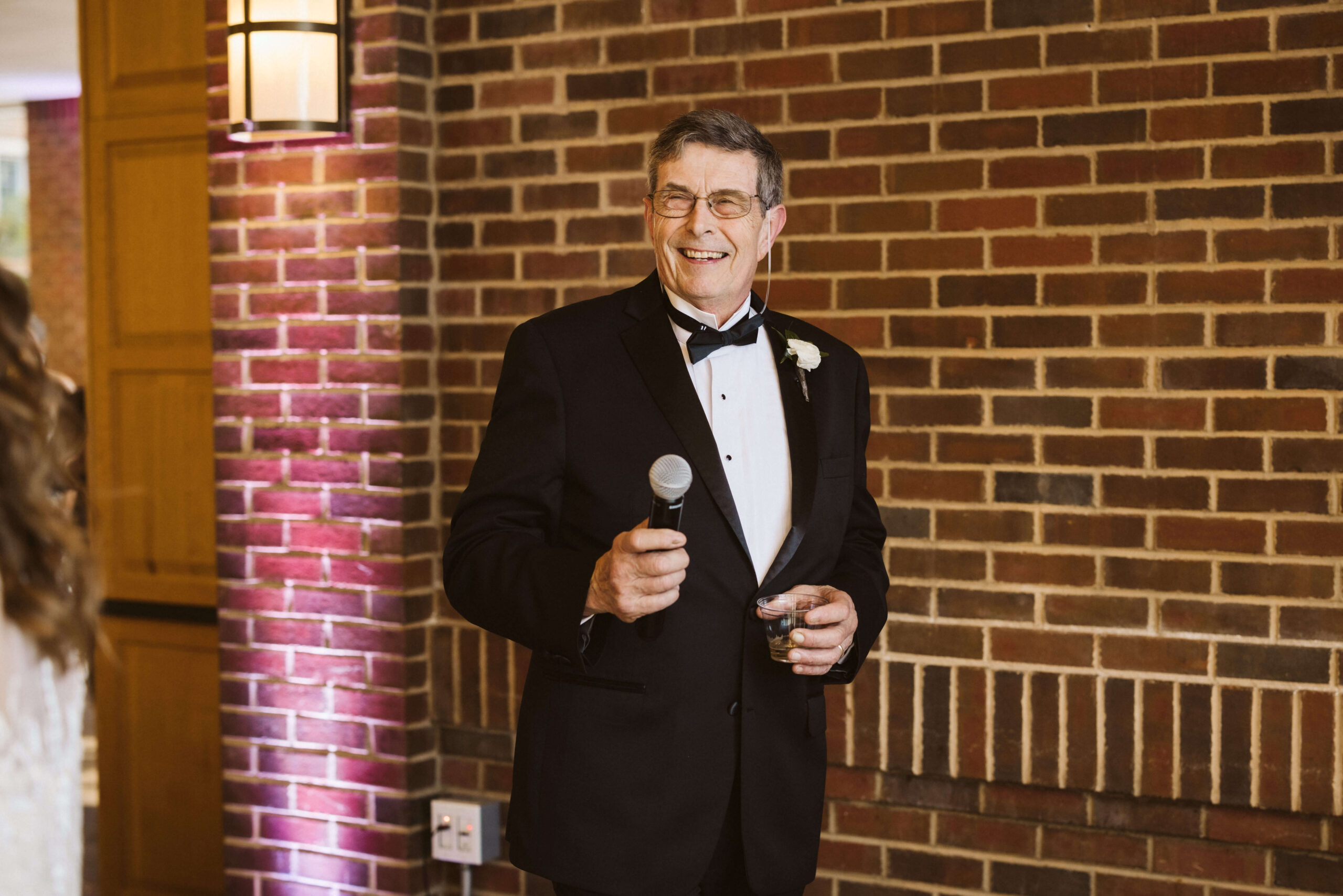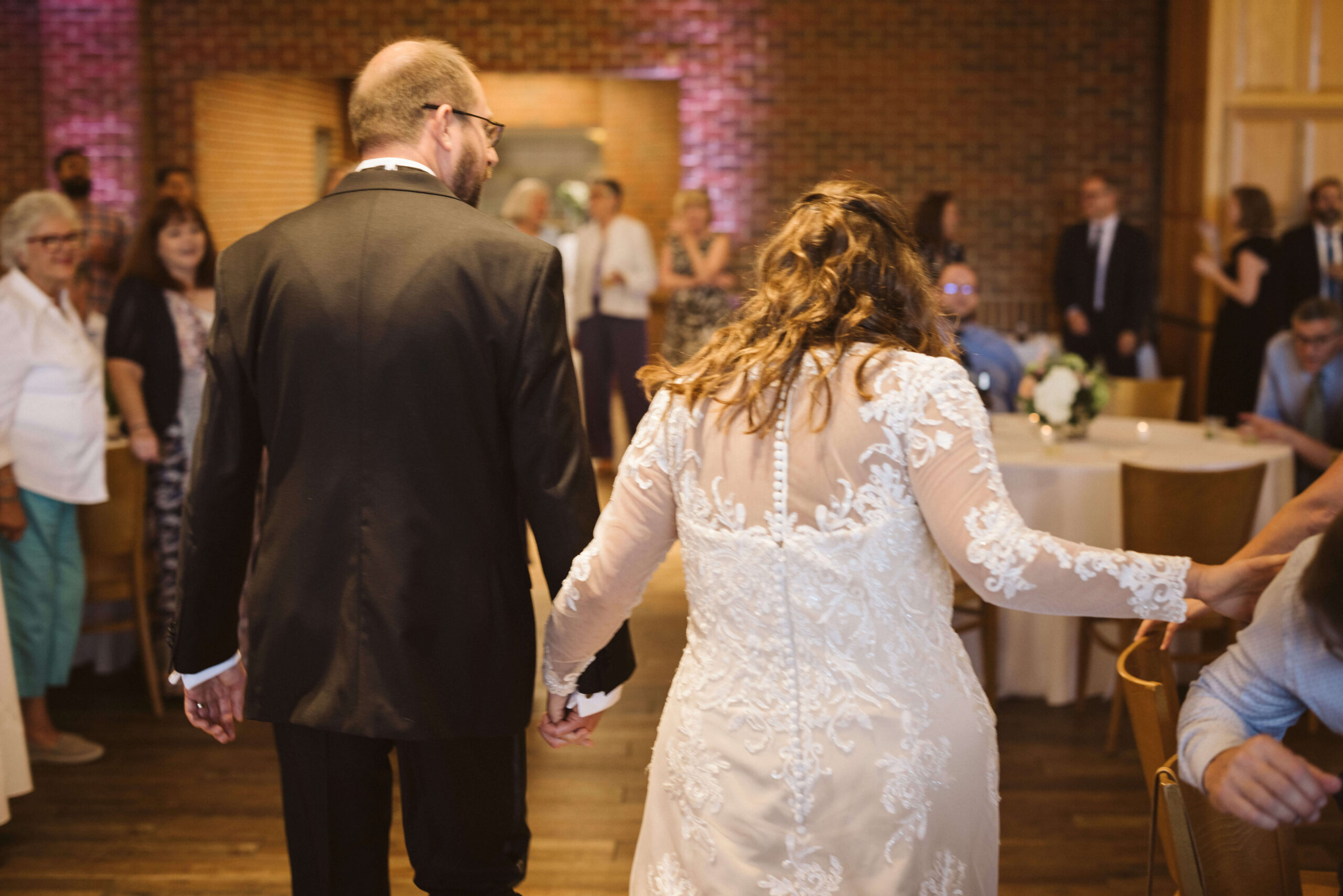 A Vow Renewal Ceremony in the Baylor School Alumni Memorial Chapel
The Baylor School's Alumni Chapel makes for a beautiful background on any given day. With brick walls, tall cathedral ceilings, and large stained glass windows filtering in the bright sunlight, any spot in the chapel could be the perfect place for photos. The church that they chose for their elopement ceremony was beautiful but definitely could not compete with the grandeur of the Alumni Chapel. Looking back, it was really lovely to see almost frame-for-frame before and after shots of their elopement and their wedding day.
Emily and Matthew's first look moved directly into their bride and groom portraits. We took full advantage of the stunning architecture of the building for artful poses and romantic candid glances all around the chapel. Afterward, the two retreated back to Barks Hall while guests began to arrive.
The Baylor campus is so charming that Emily and Matthew wanted to make sure they would have pictures of it to commemorate their big day. To honor their request, I made sure I was out and about as guests began to arrive, snapping pictures of everyone making their way down the landscaped brick pathways that wove between the historic buildings. When they finally made their way to the doors of the chapel, Emily and Matthew's young nephews were there handing out programs in a job that they took adorably seriously.
Emily and Matthew's vow renewal ceremony was a sweet and heartfelt tribute to their love story. It was everything that Emily had always dreamed of, from the live pianist to the processional to the altar to walking down the aisle with her father wearing the perfect wedding dress. Thankfully, we were there to make sure every moment was forever immortalized in photos.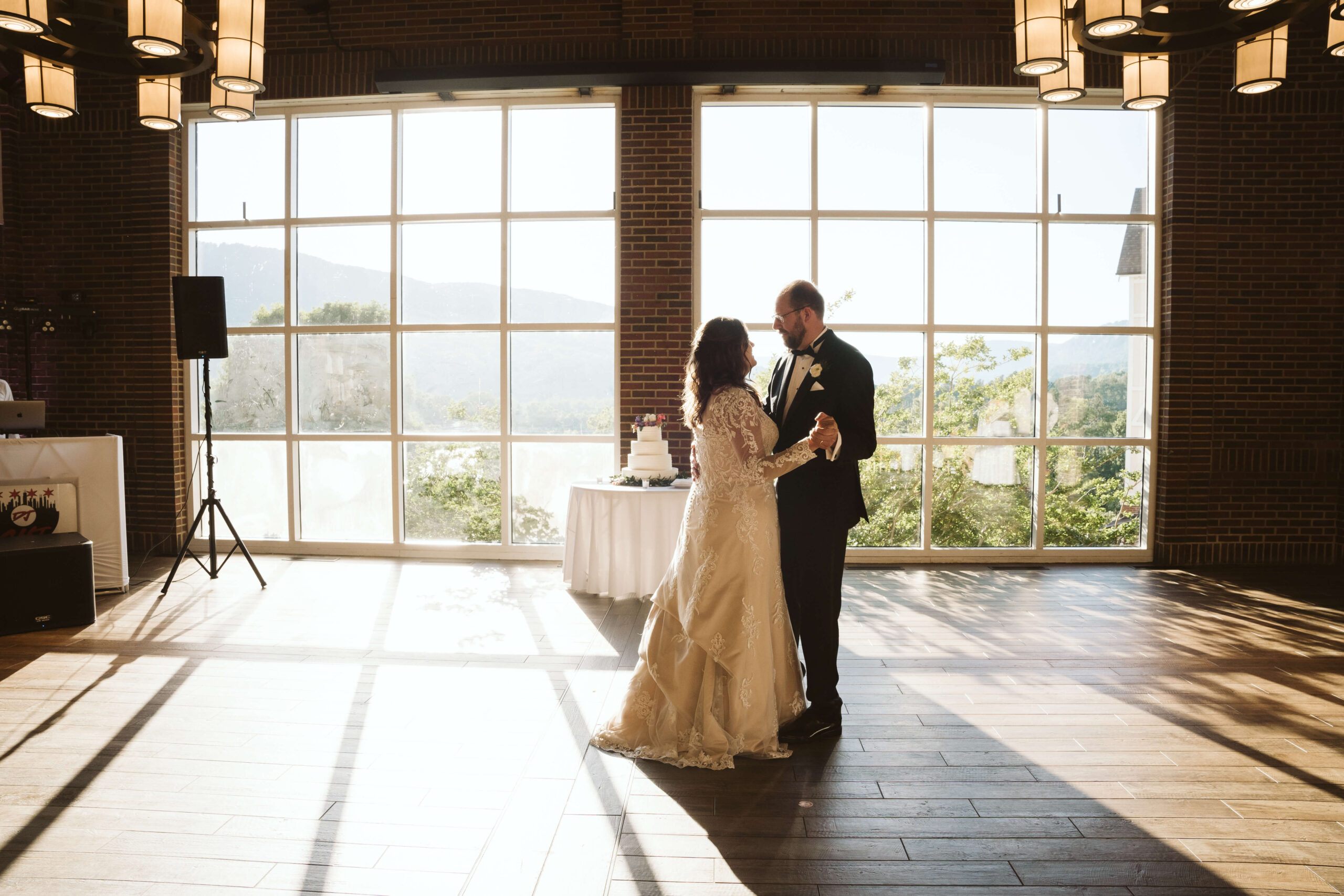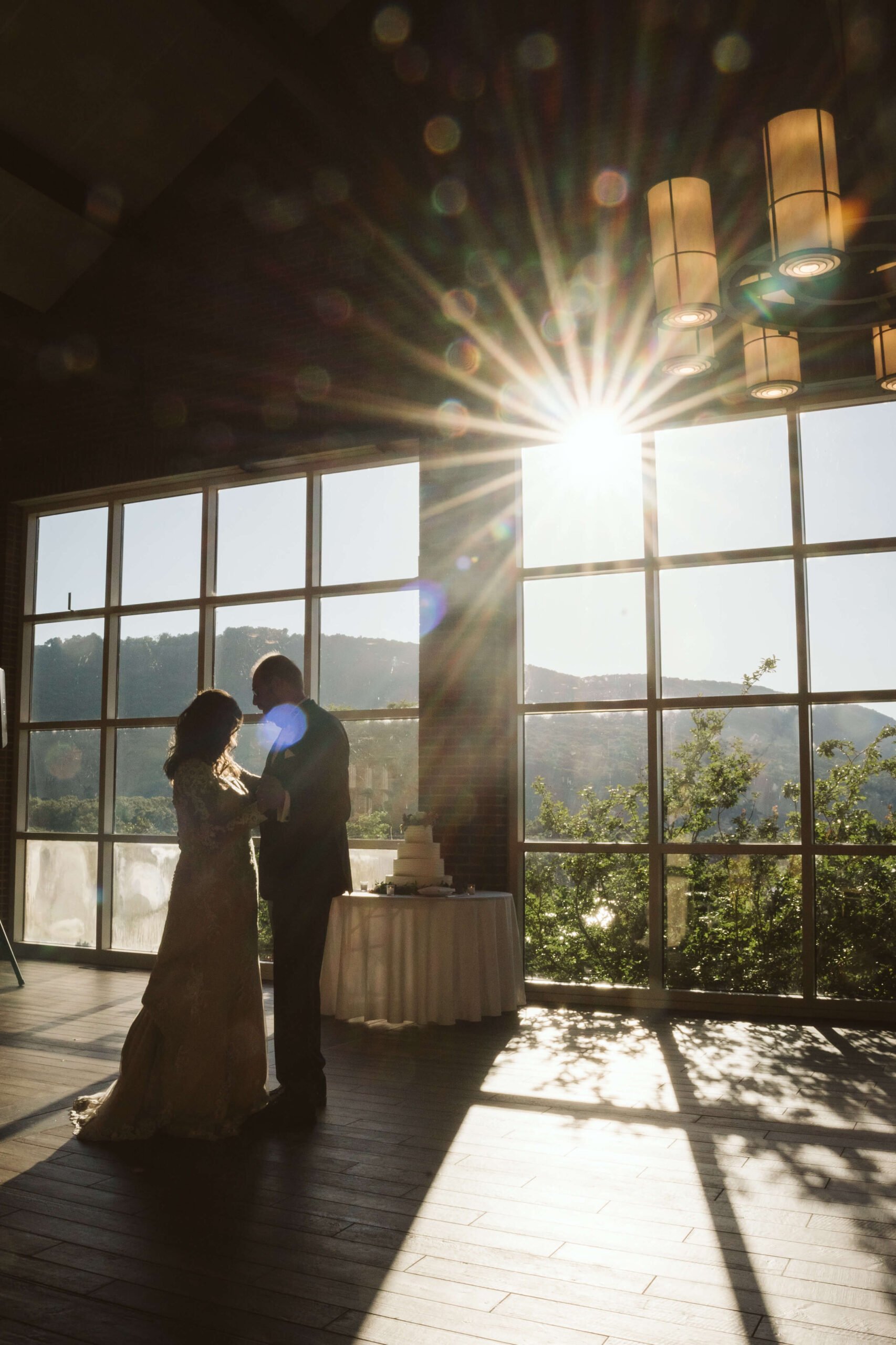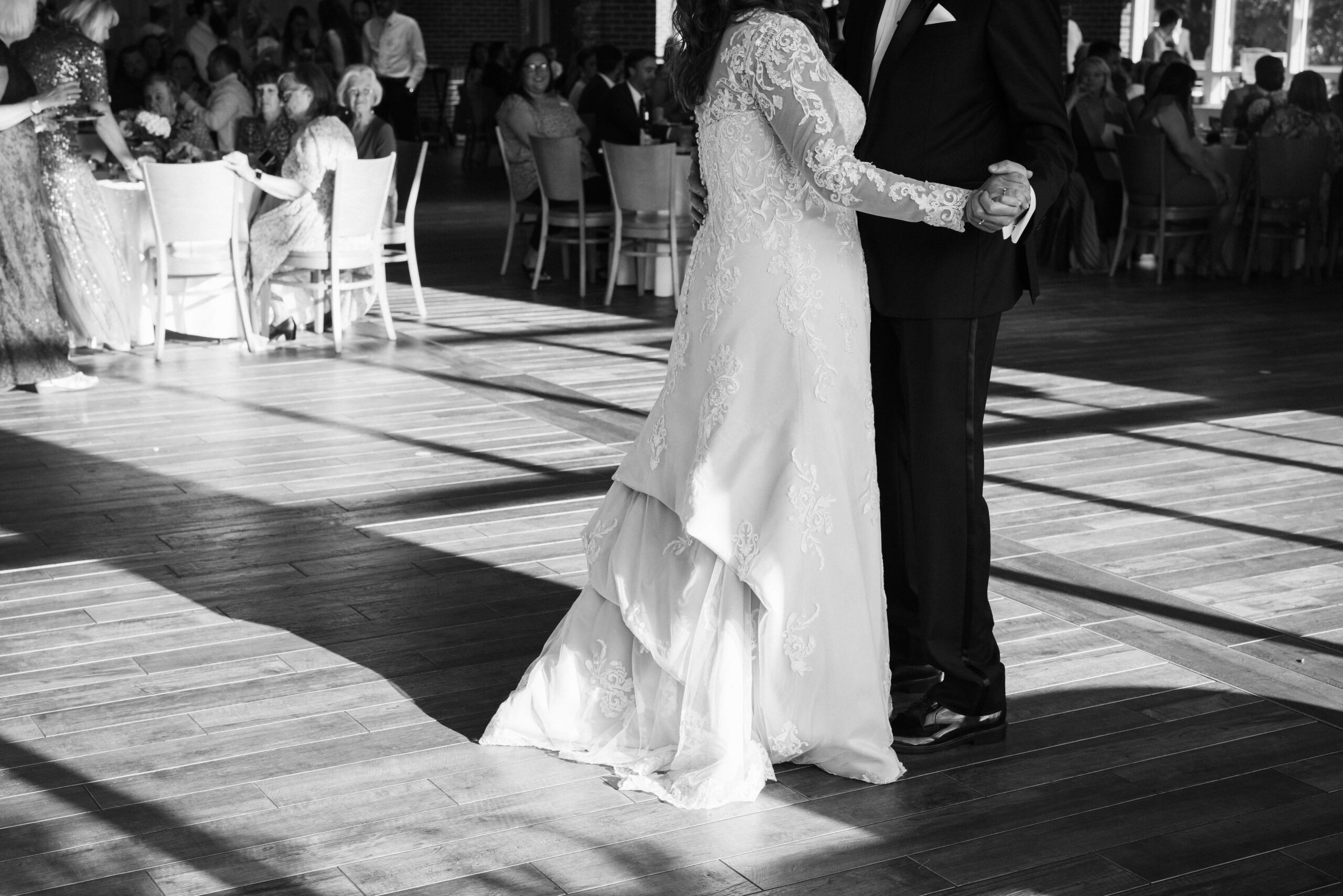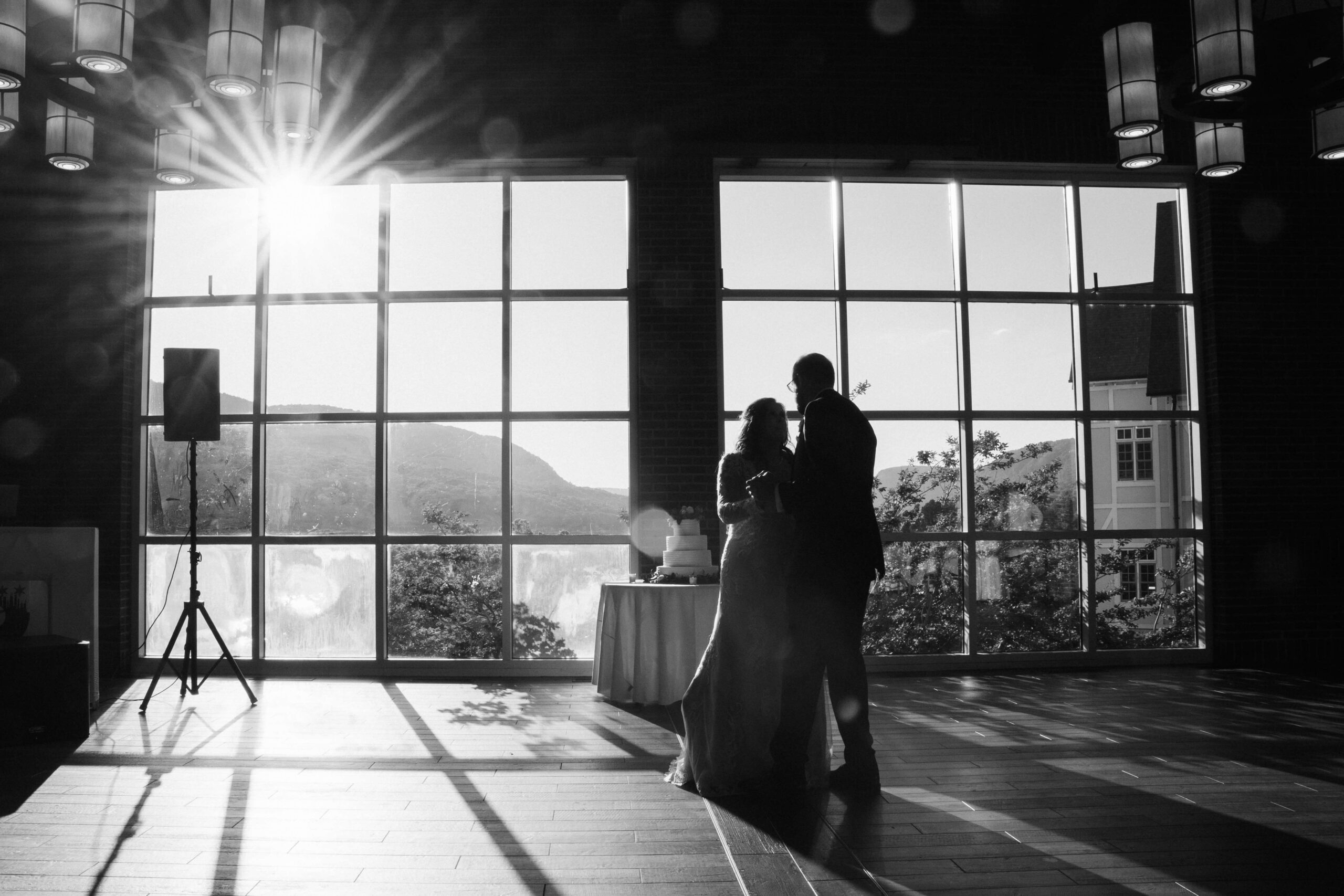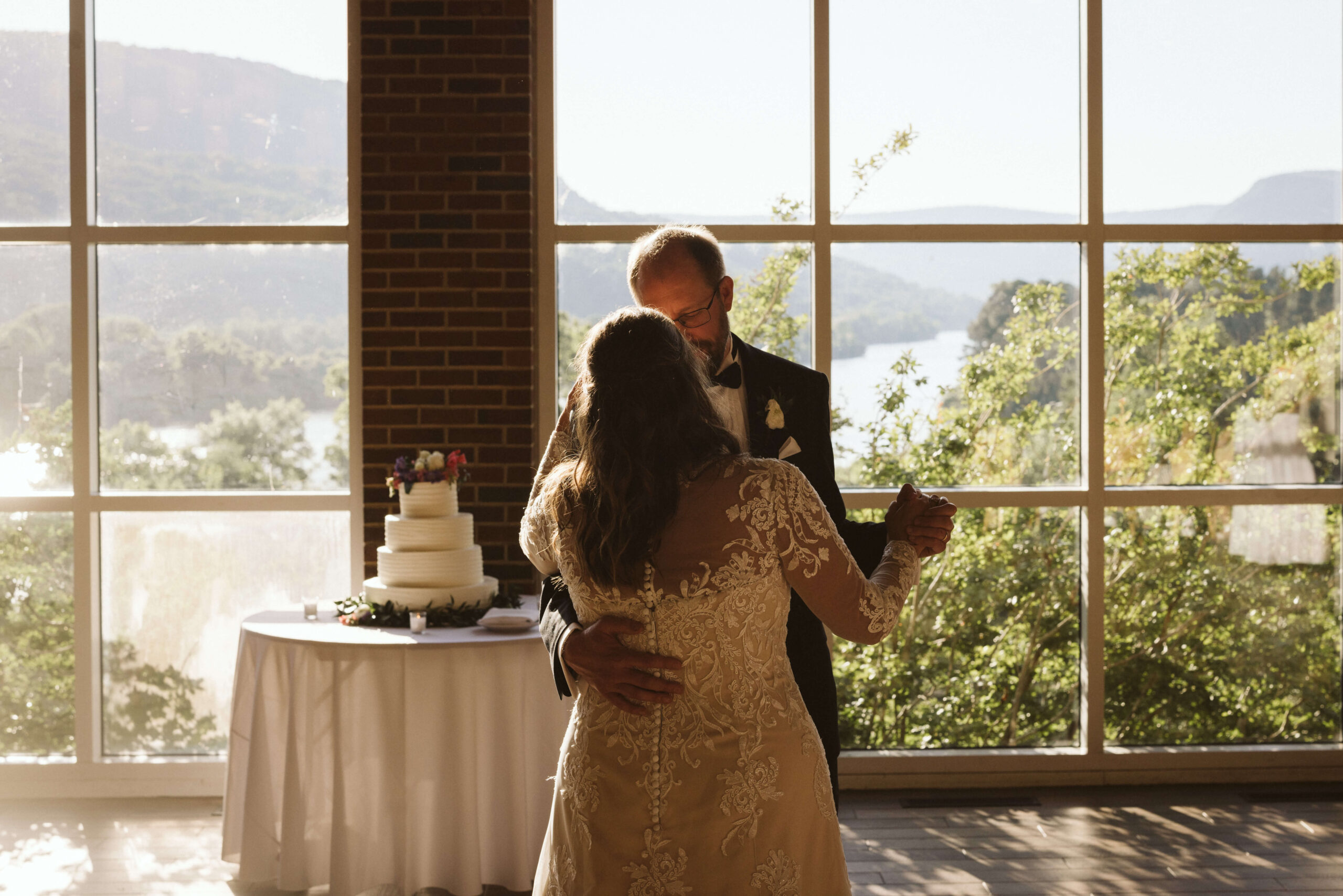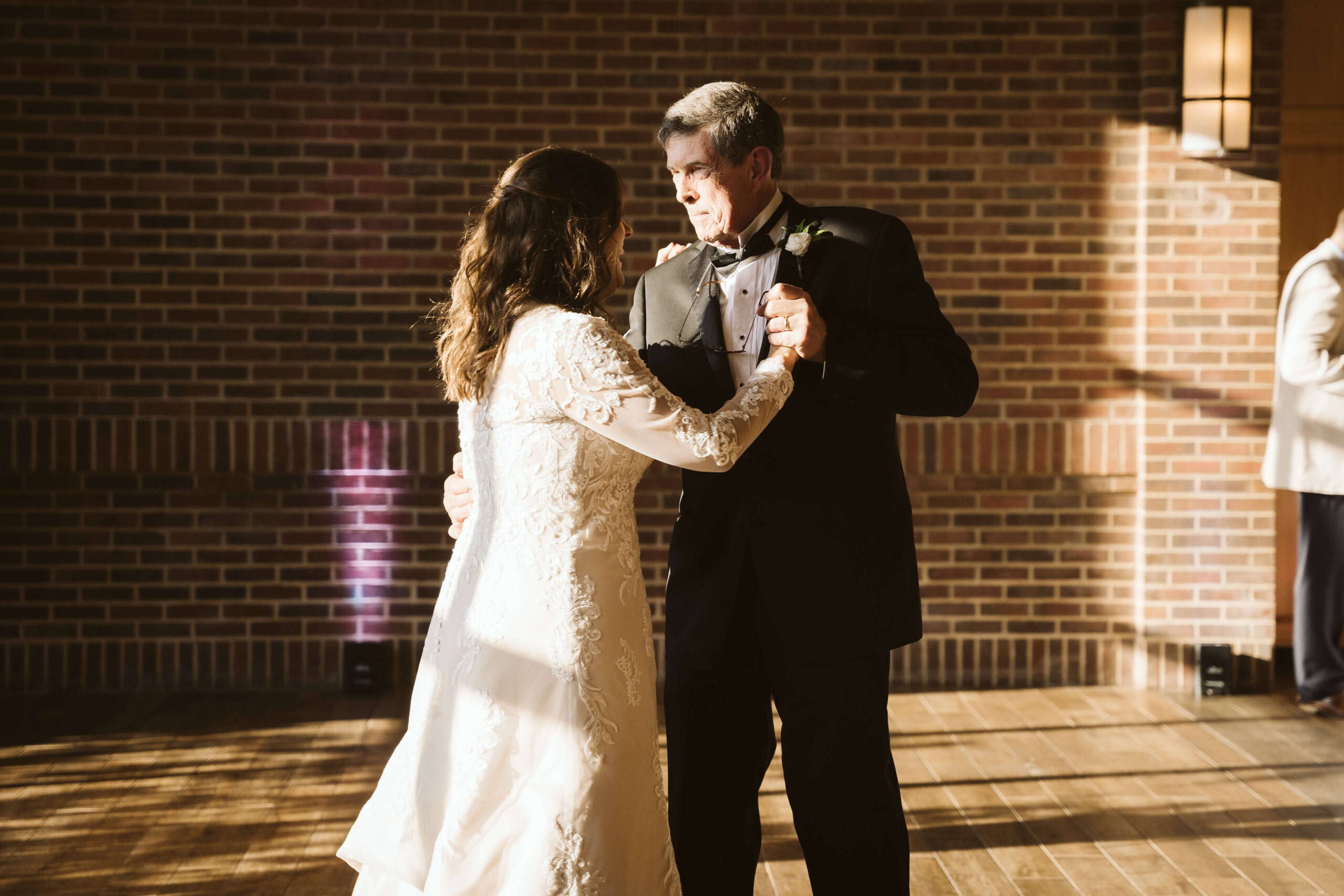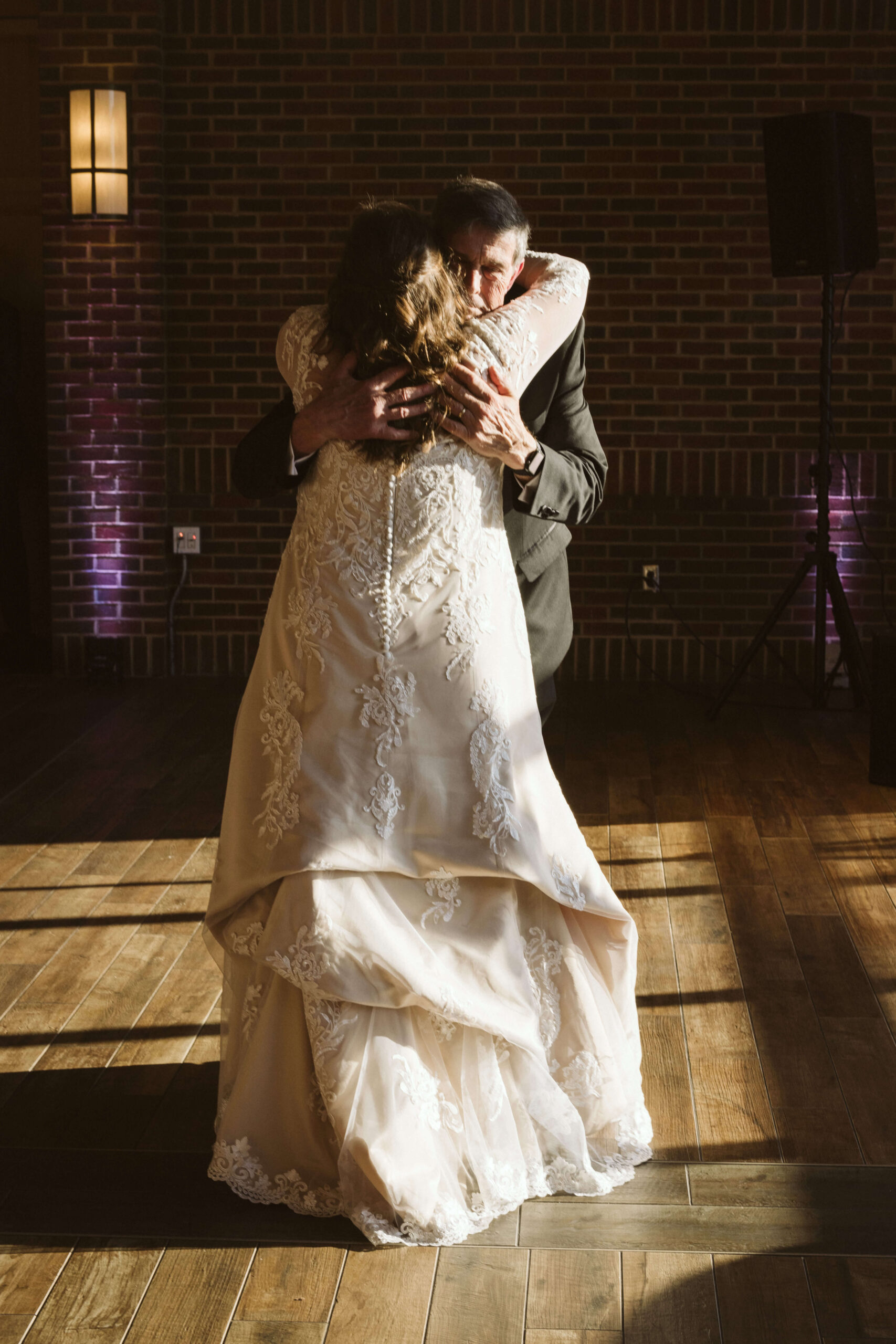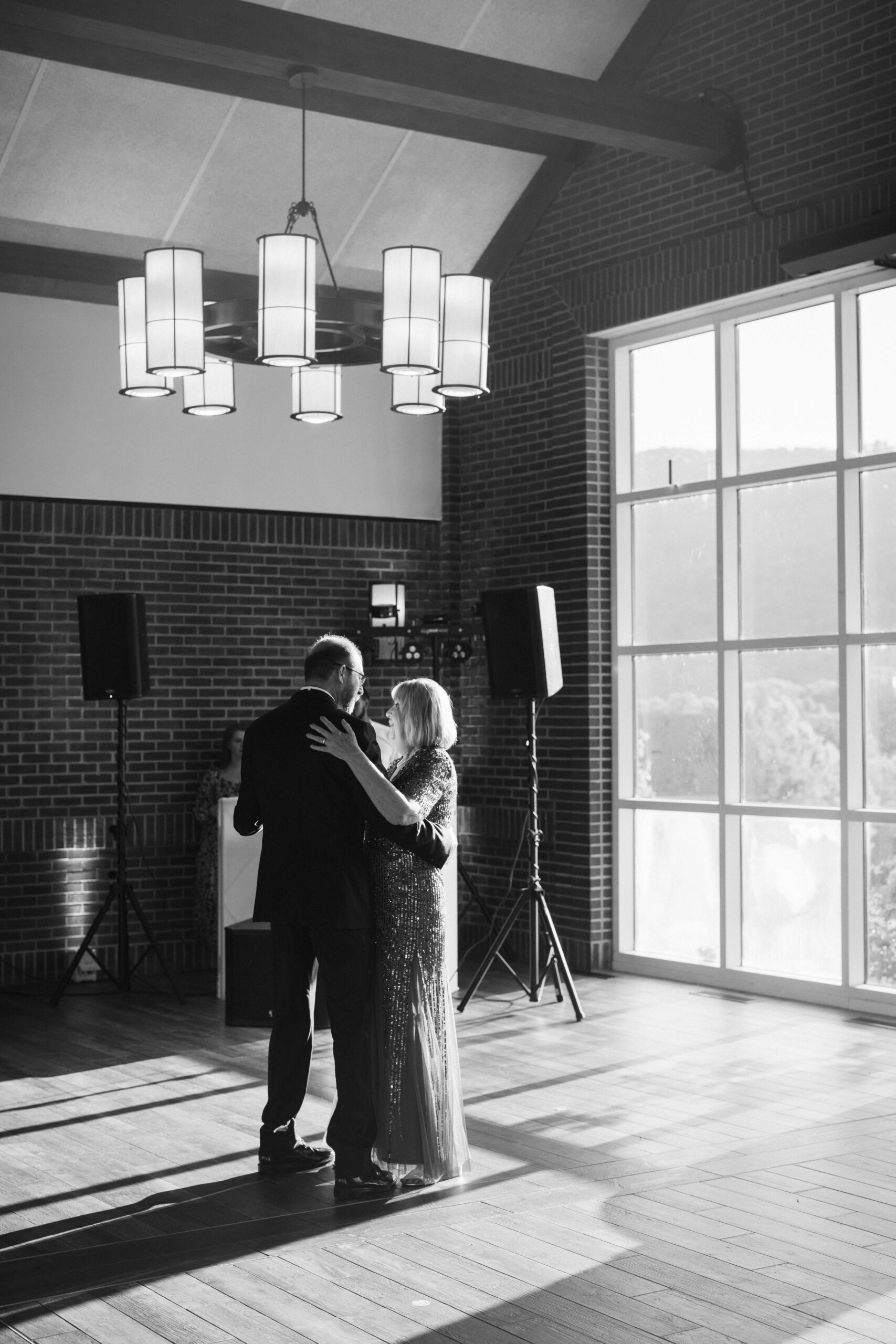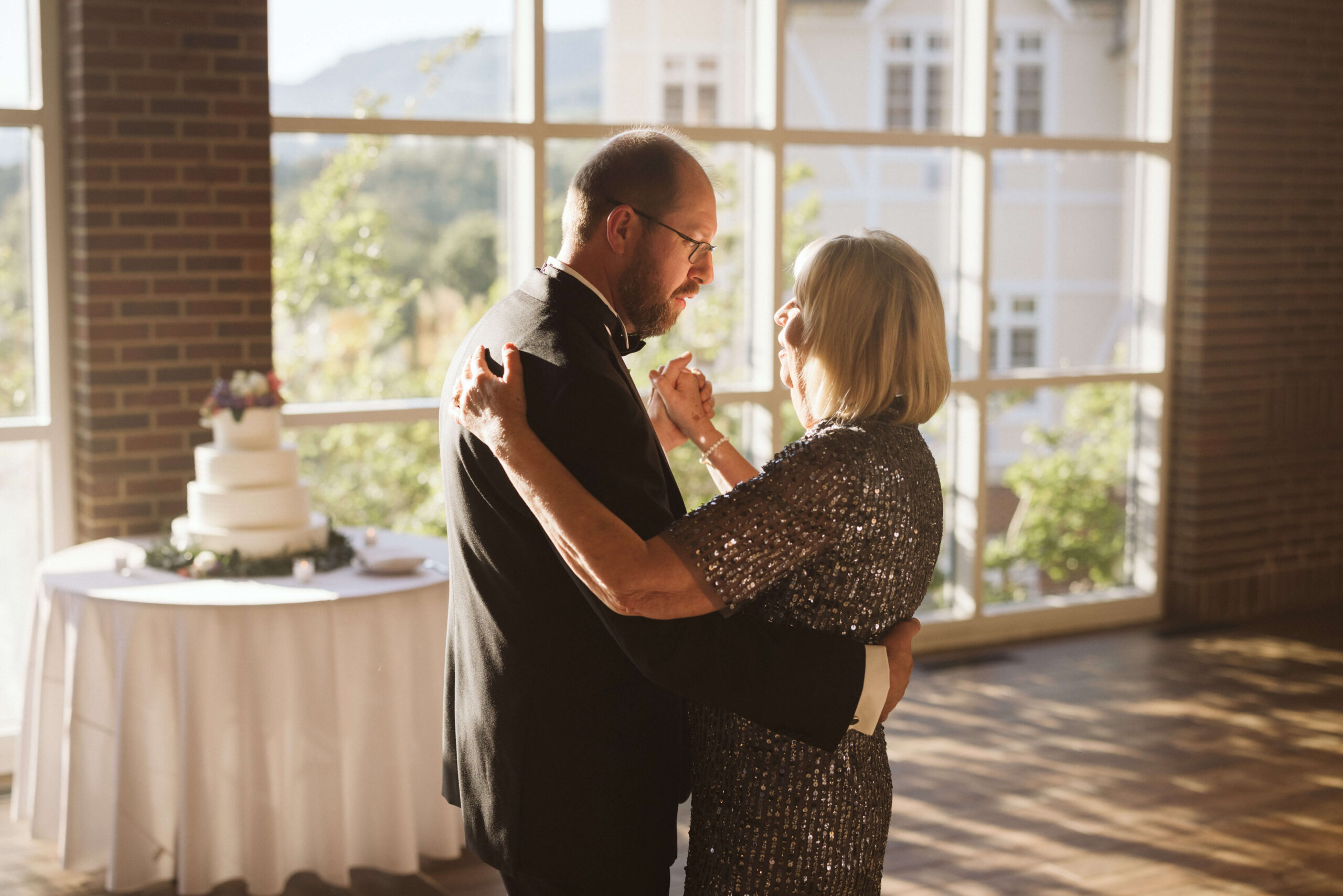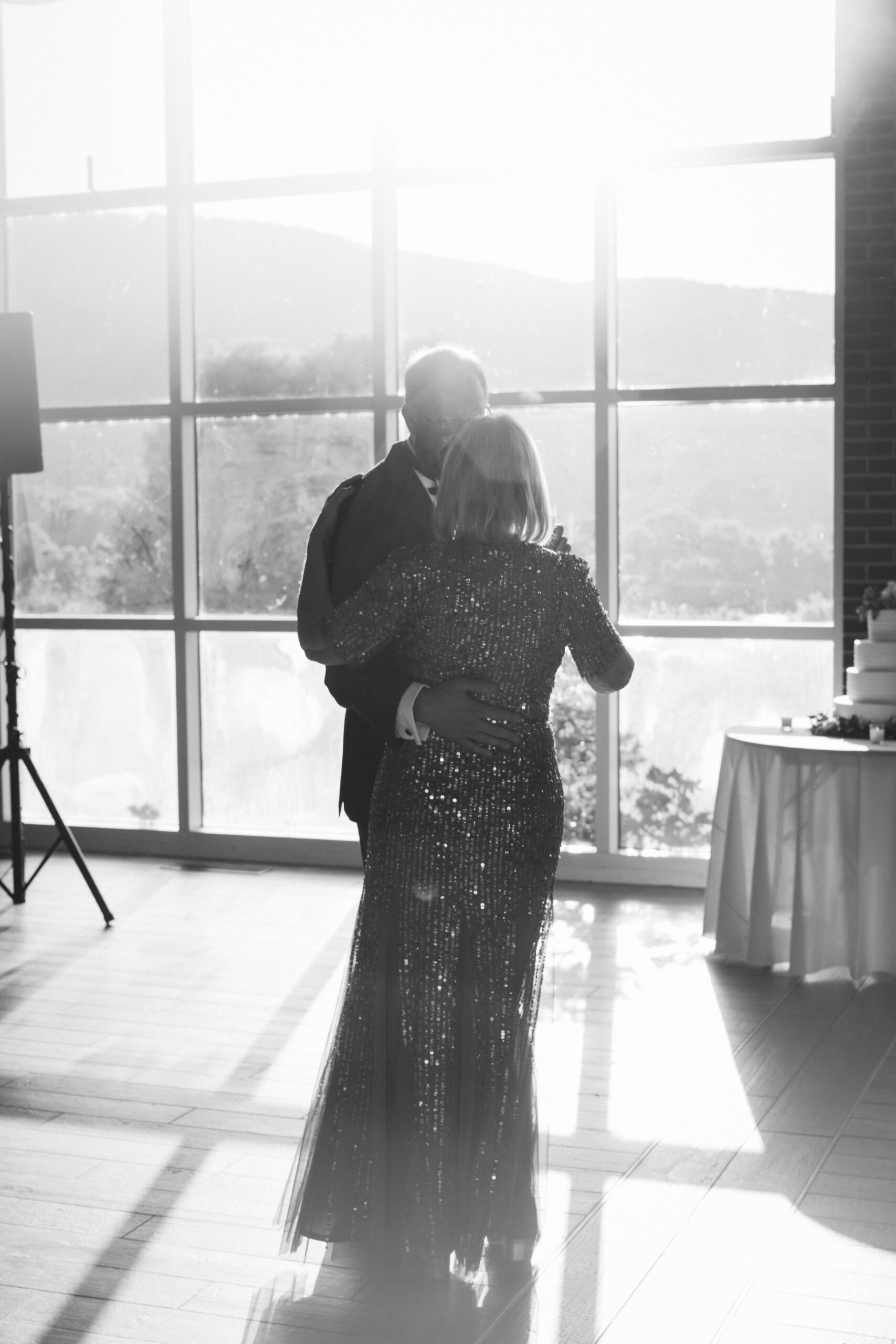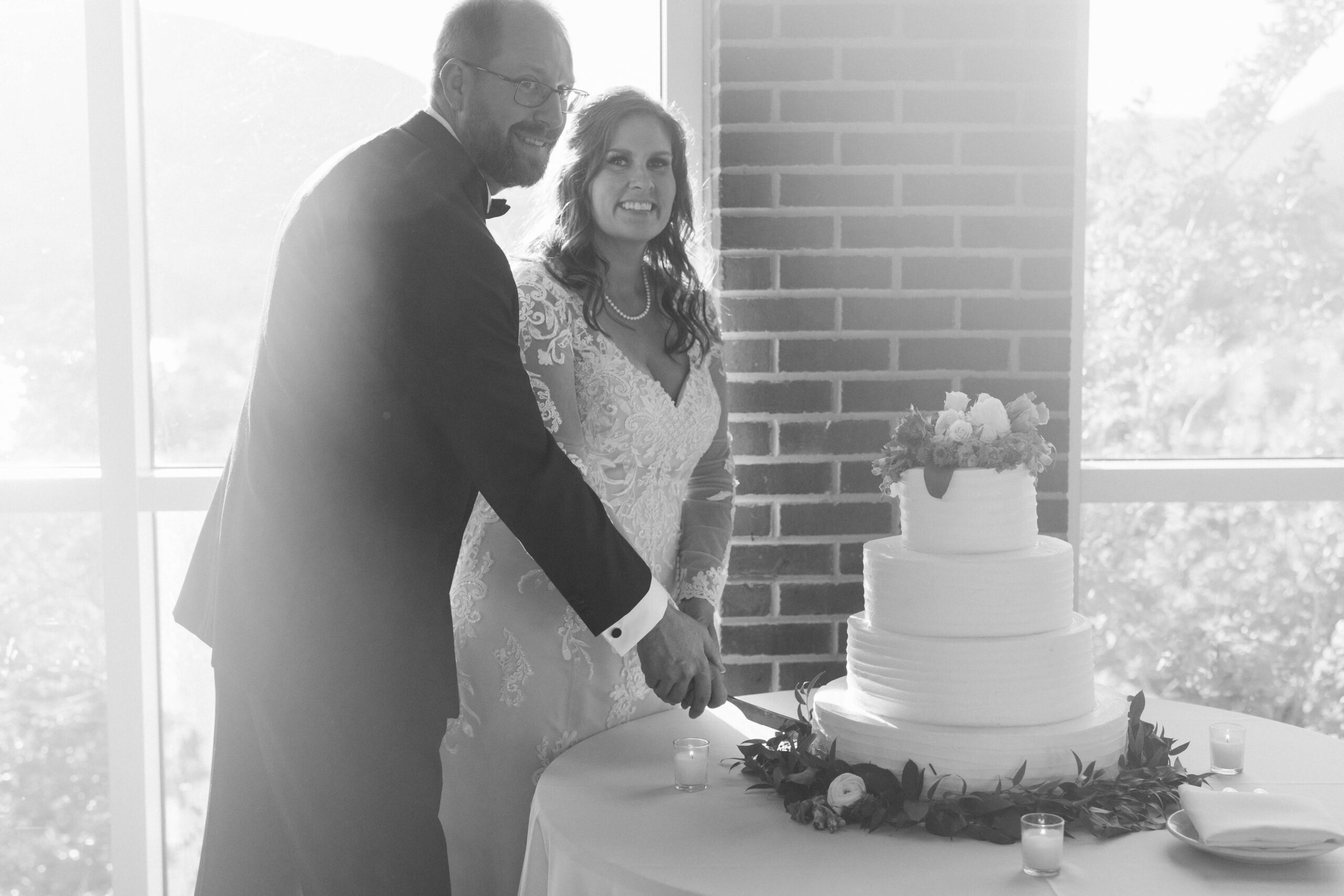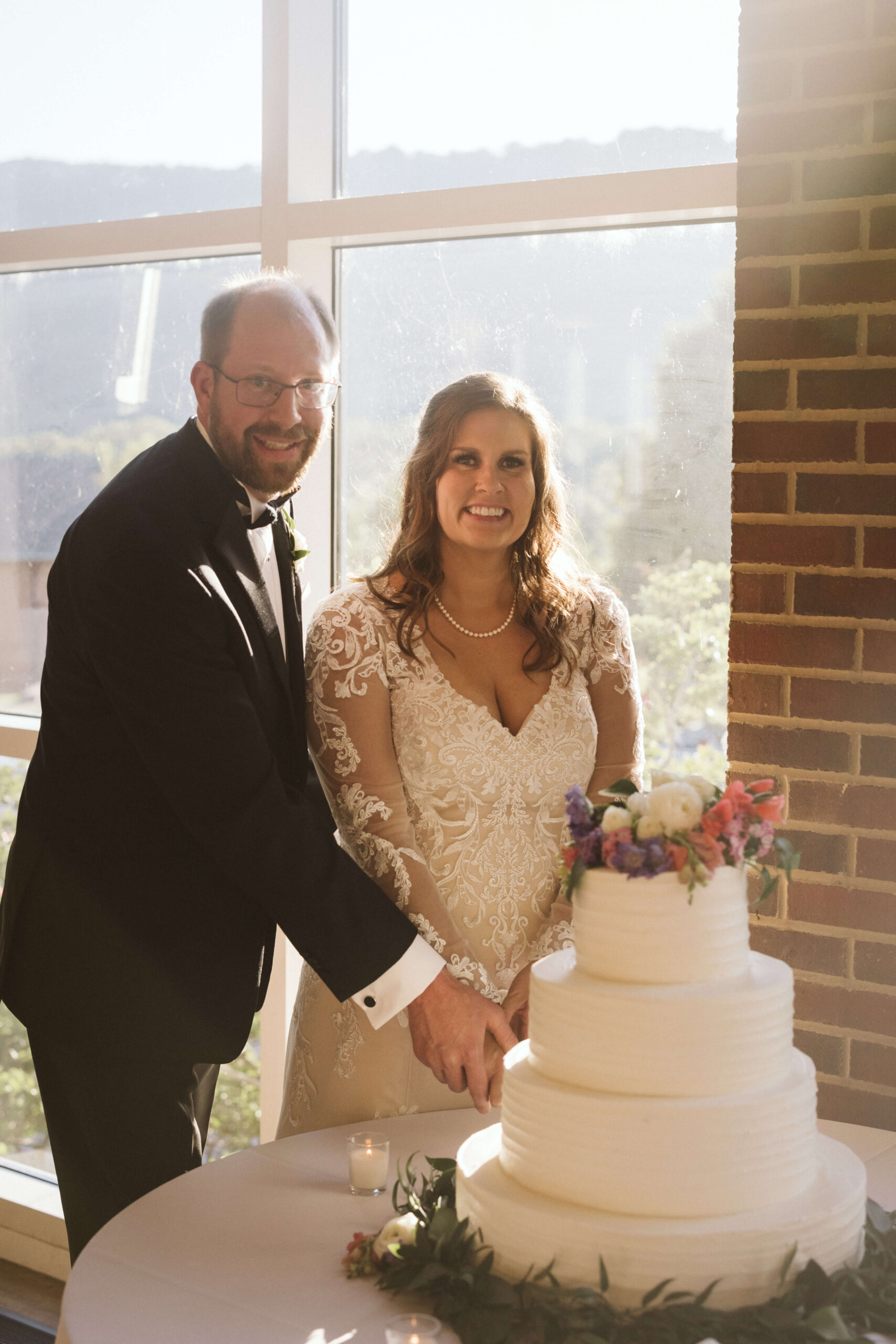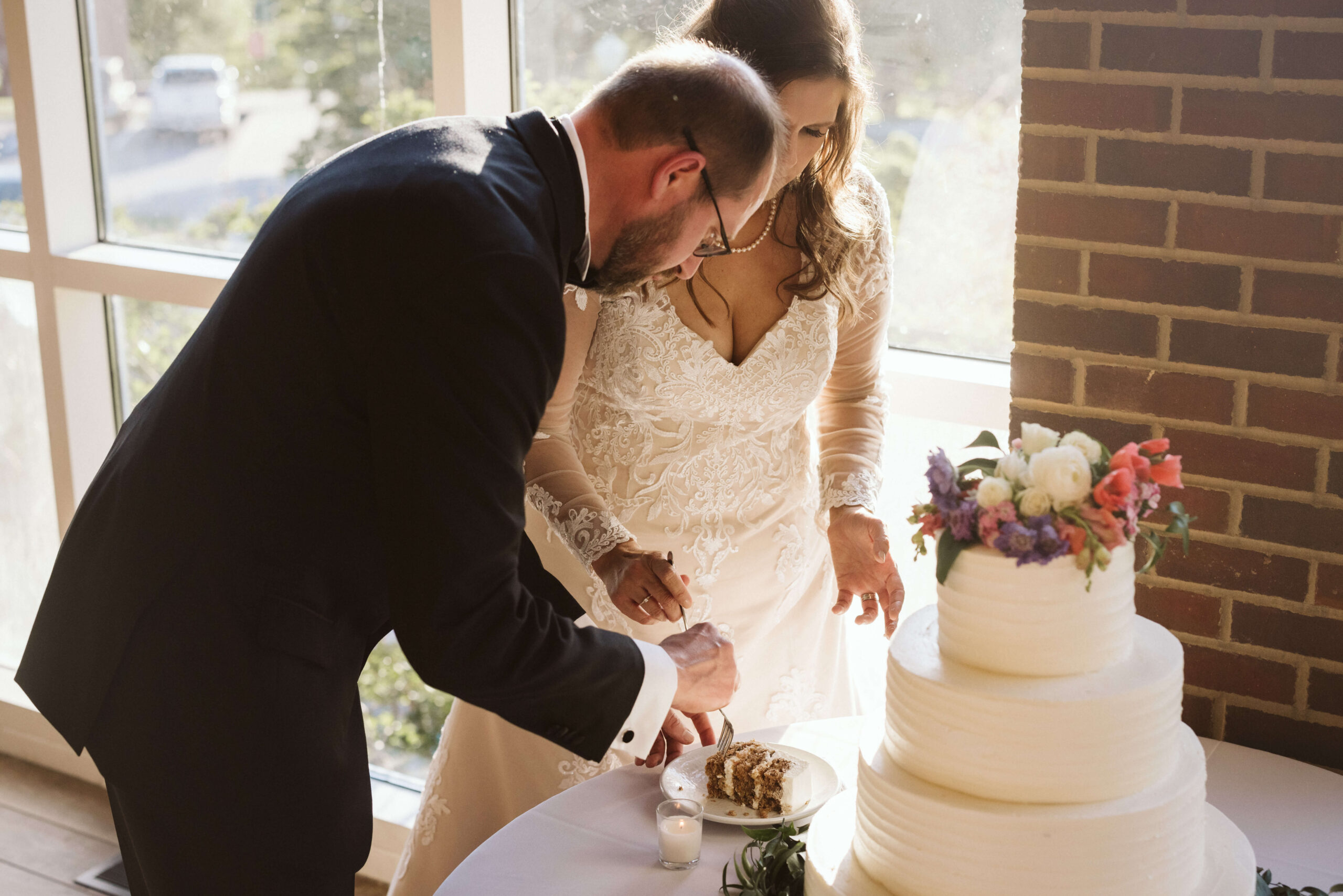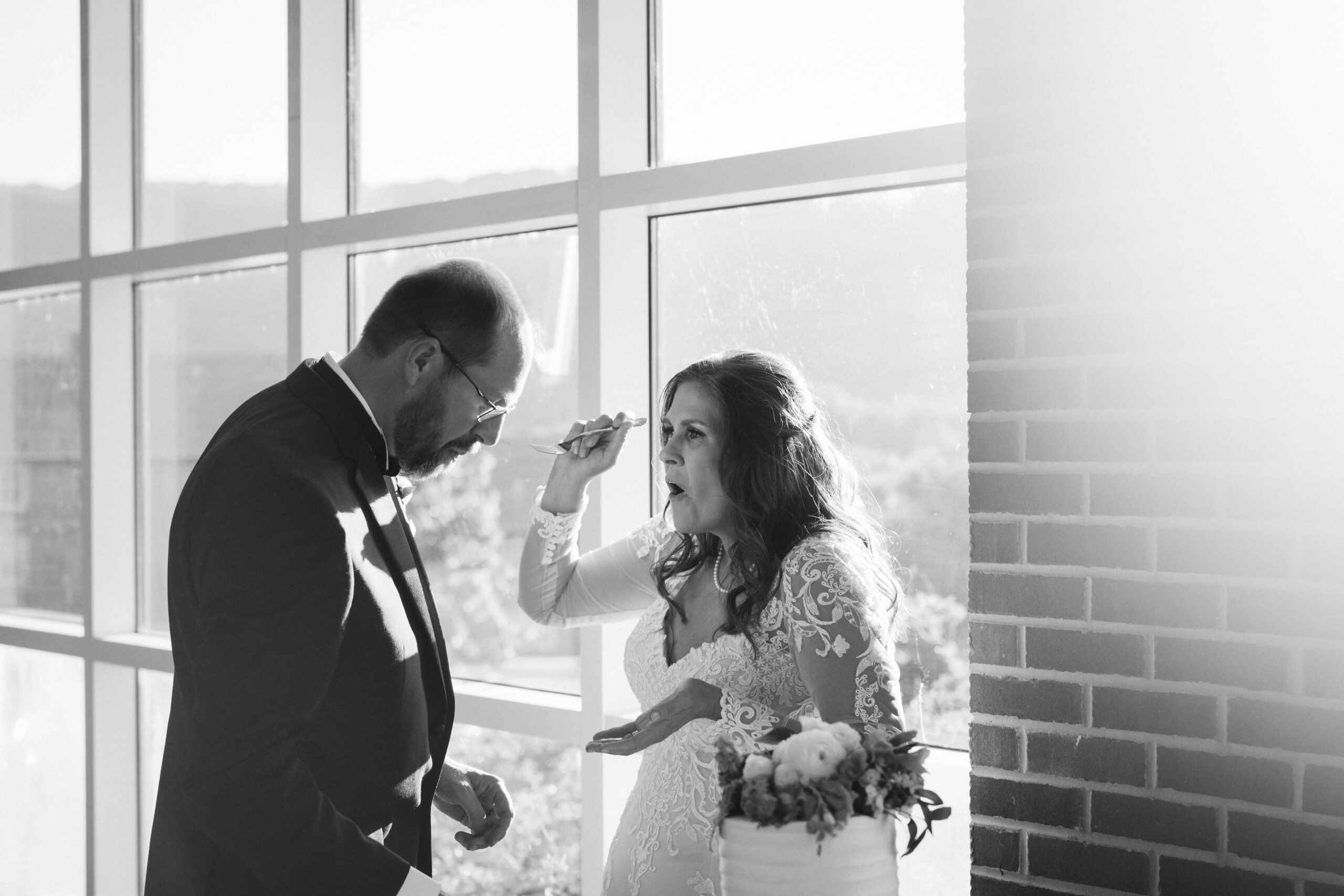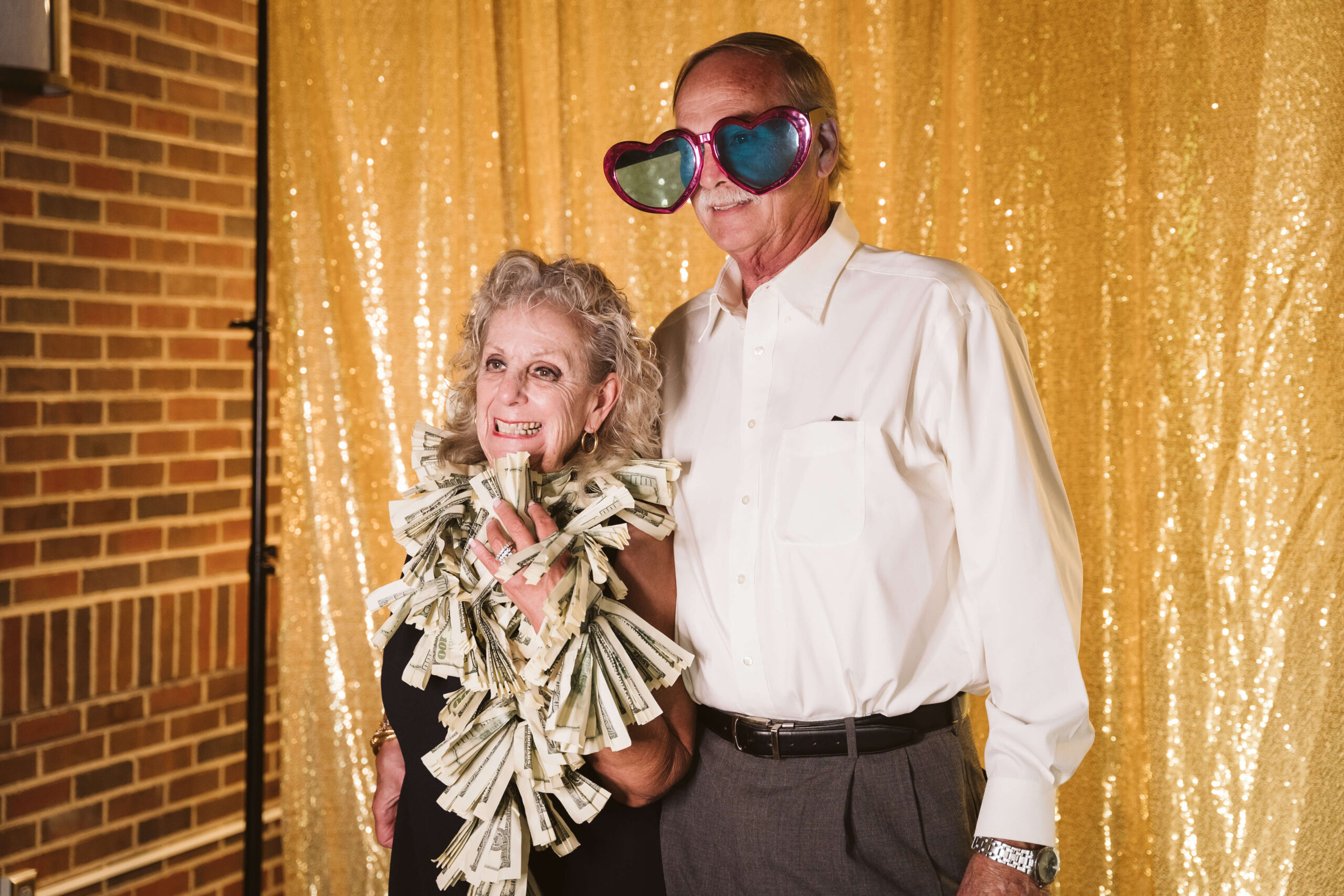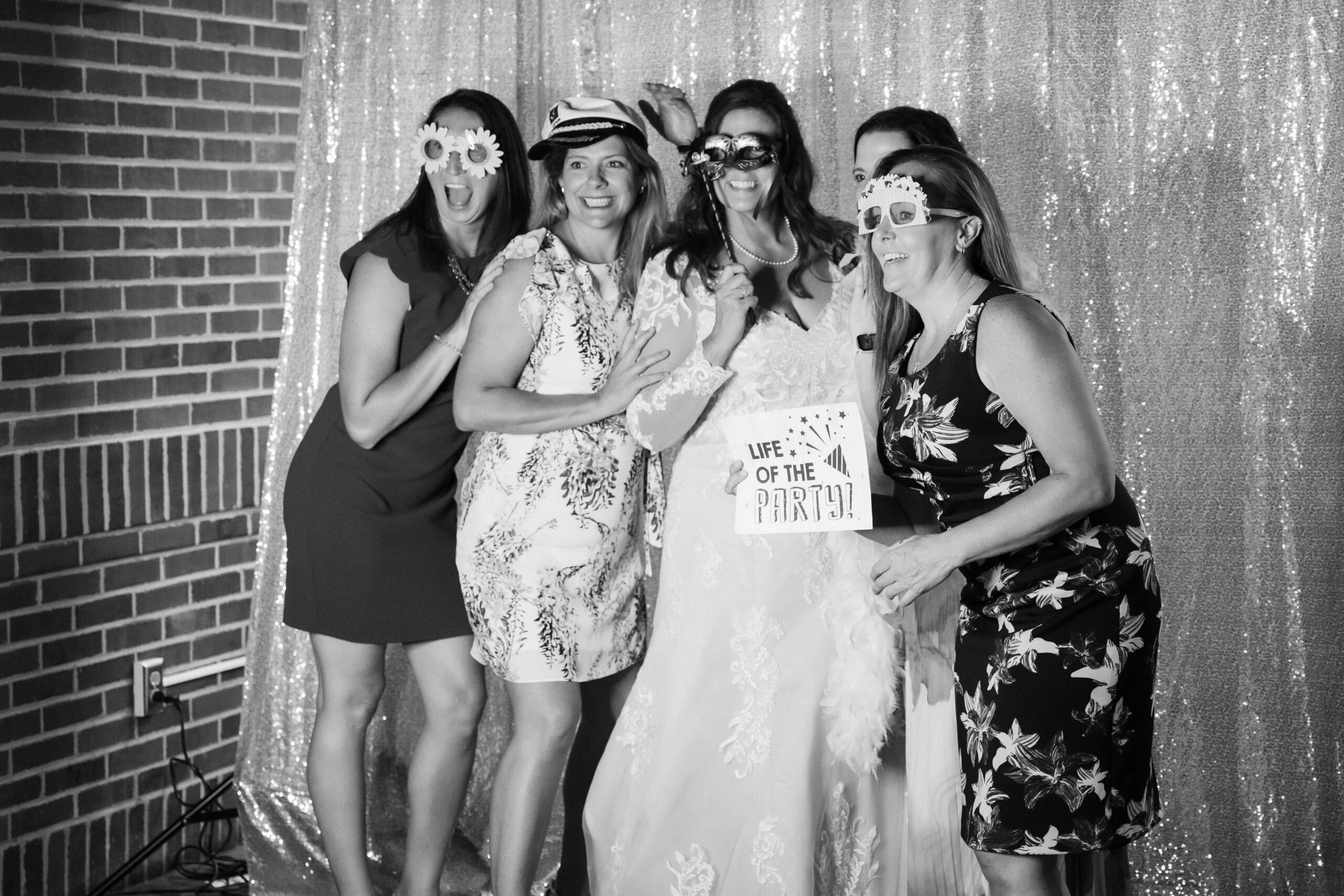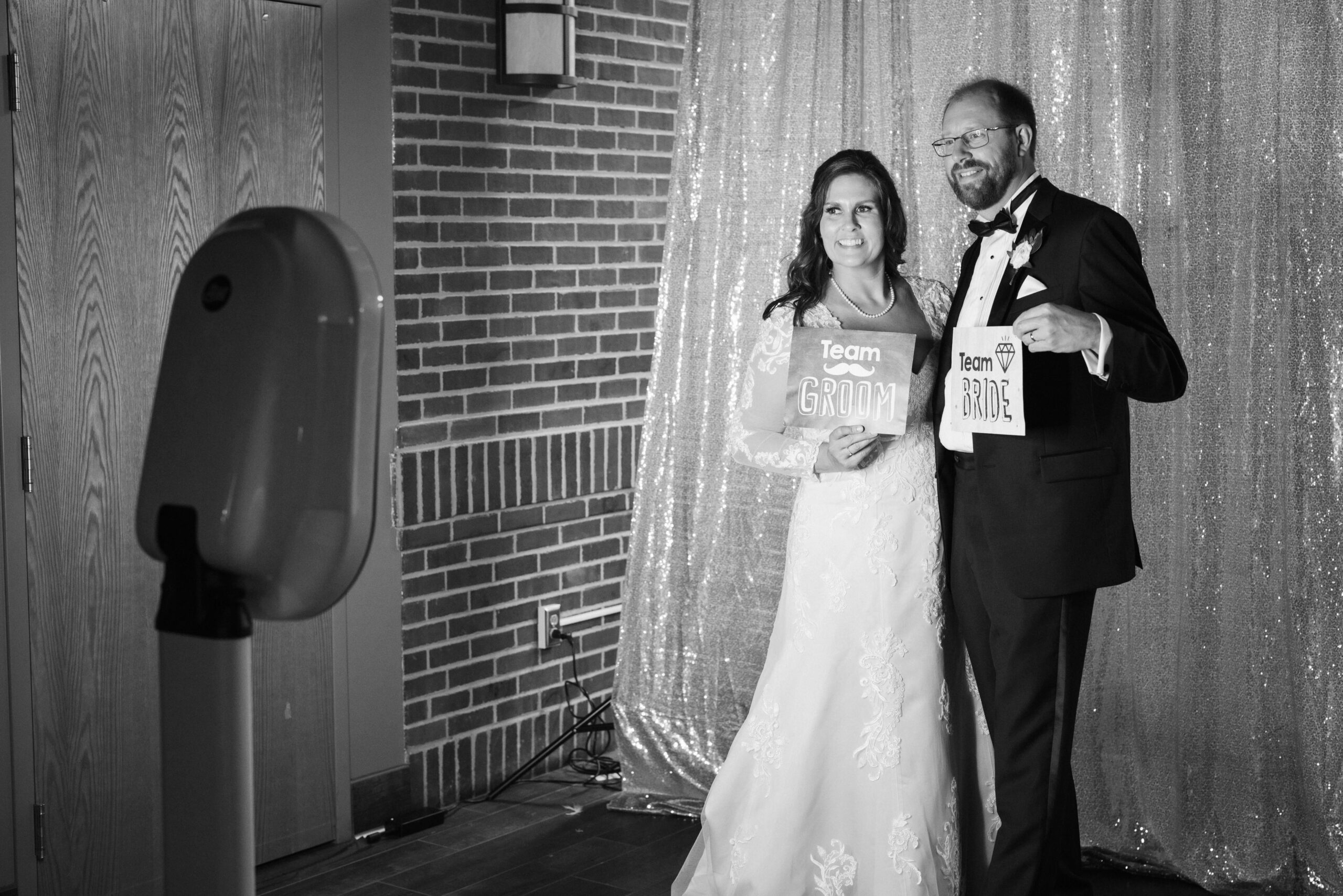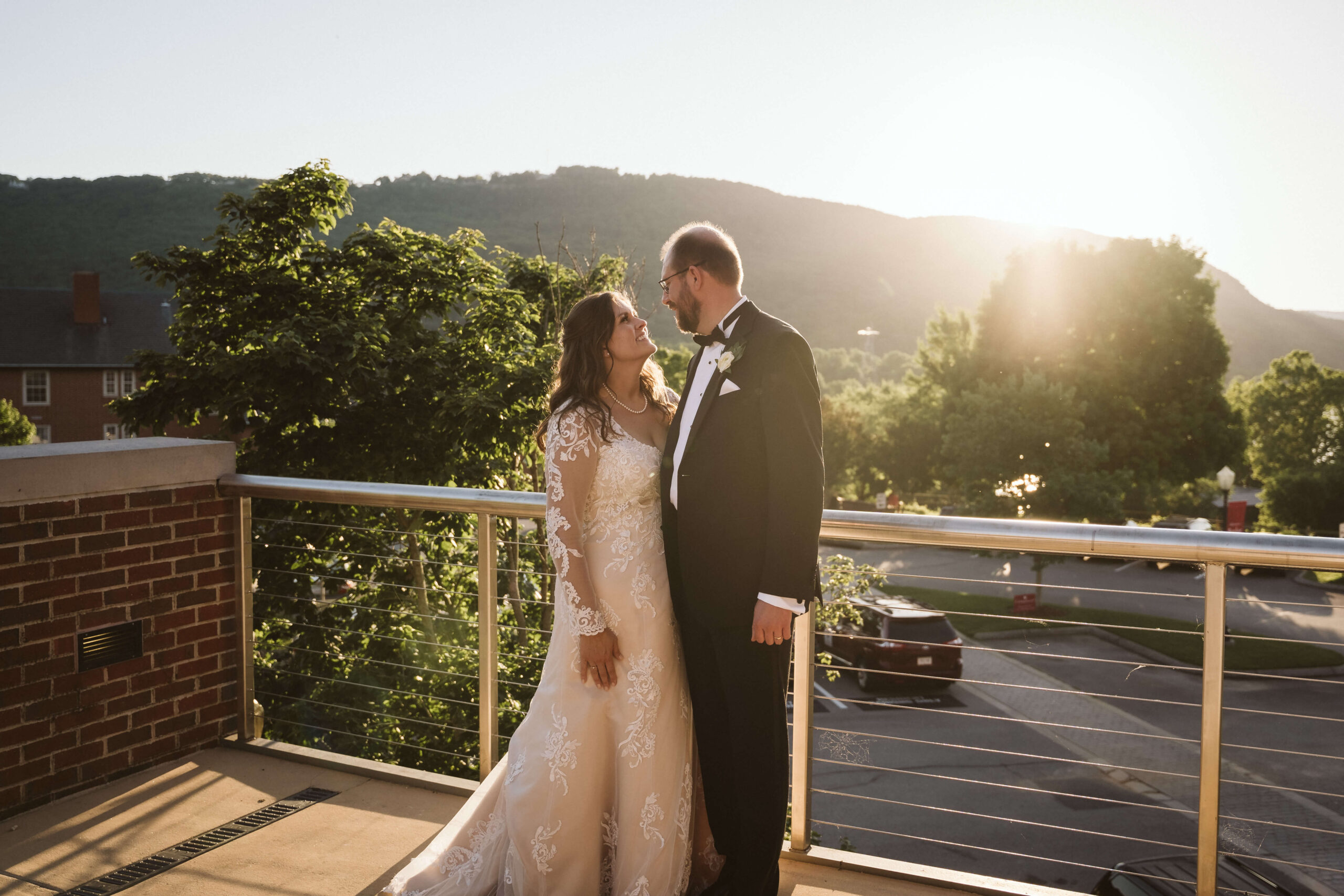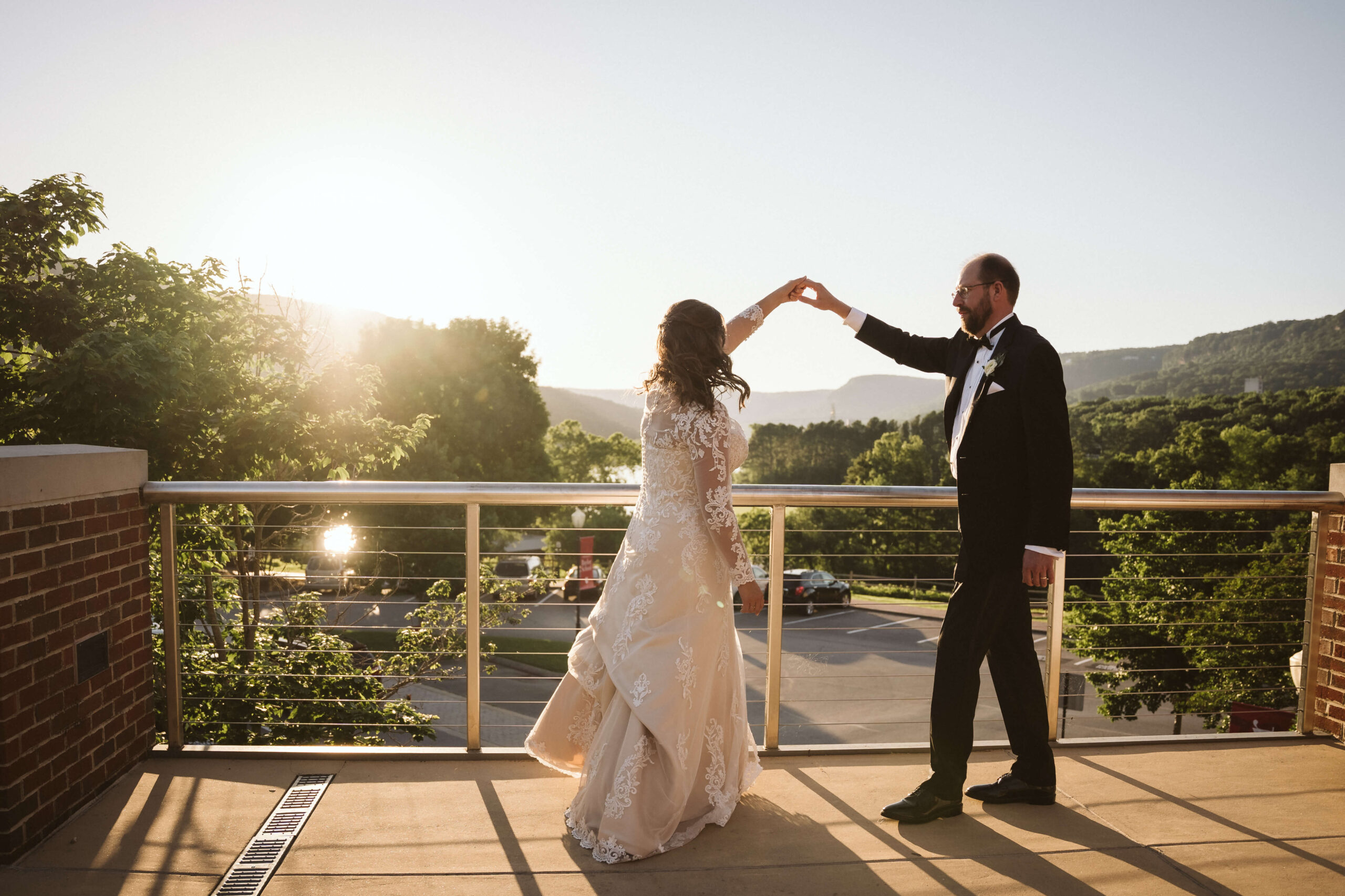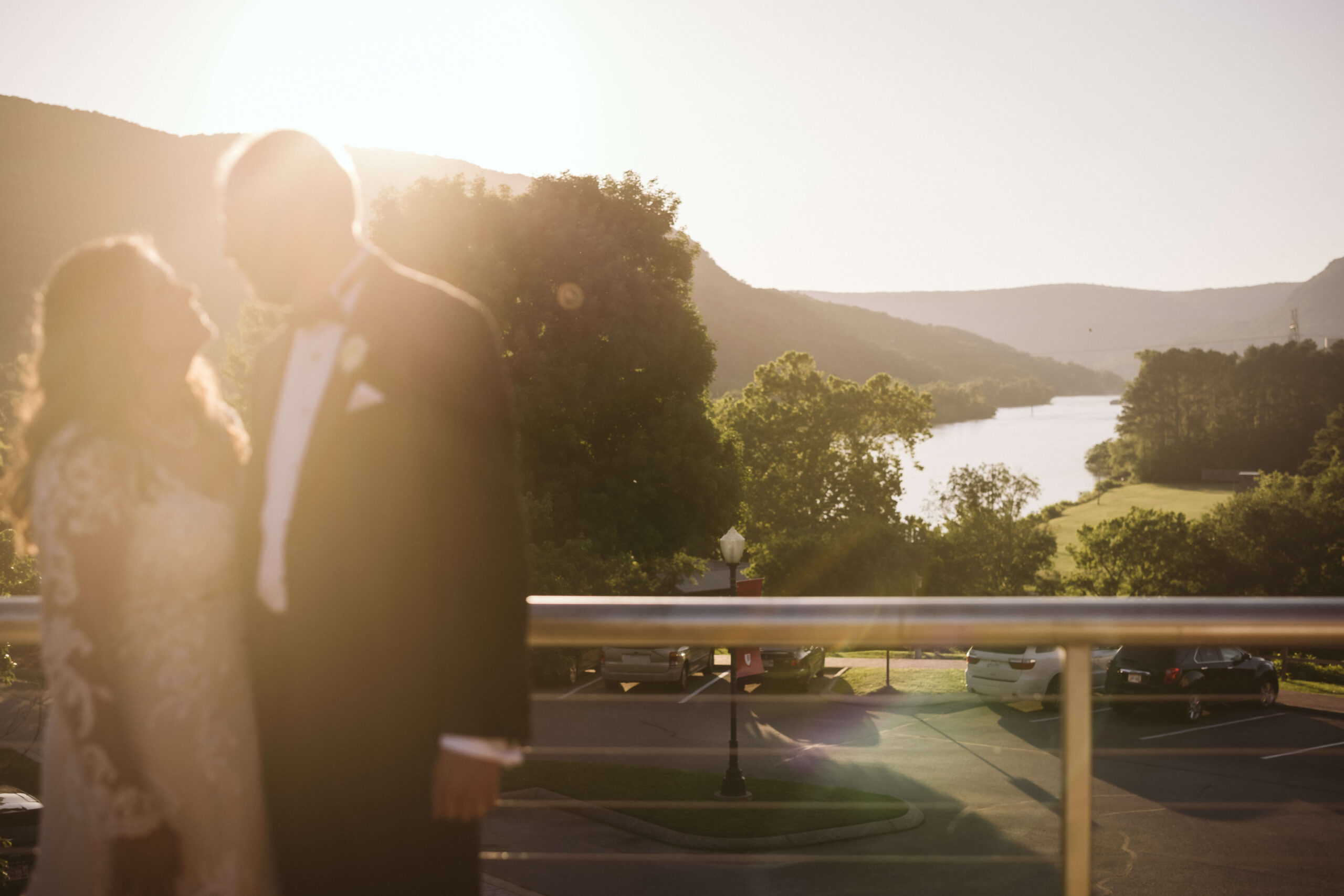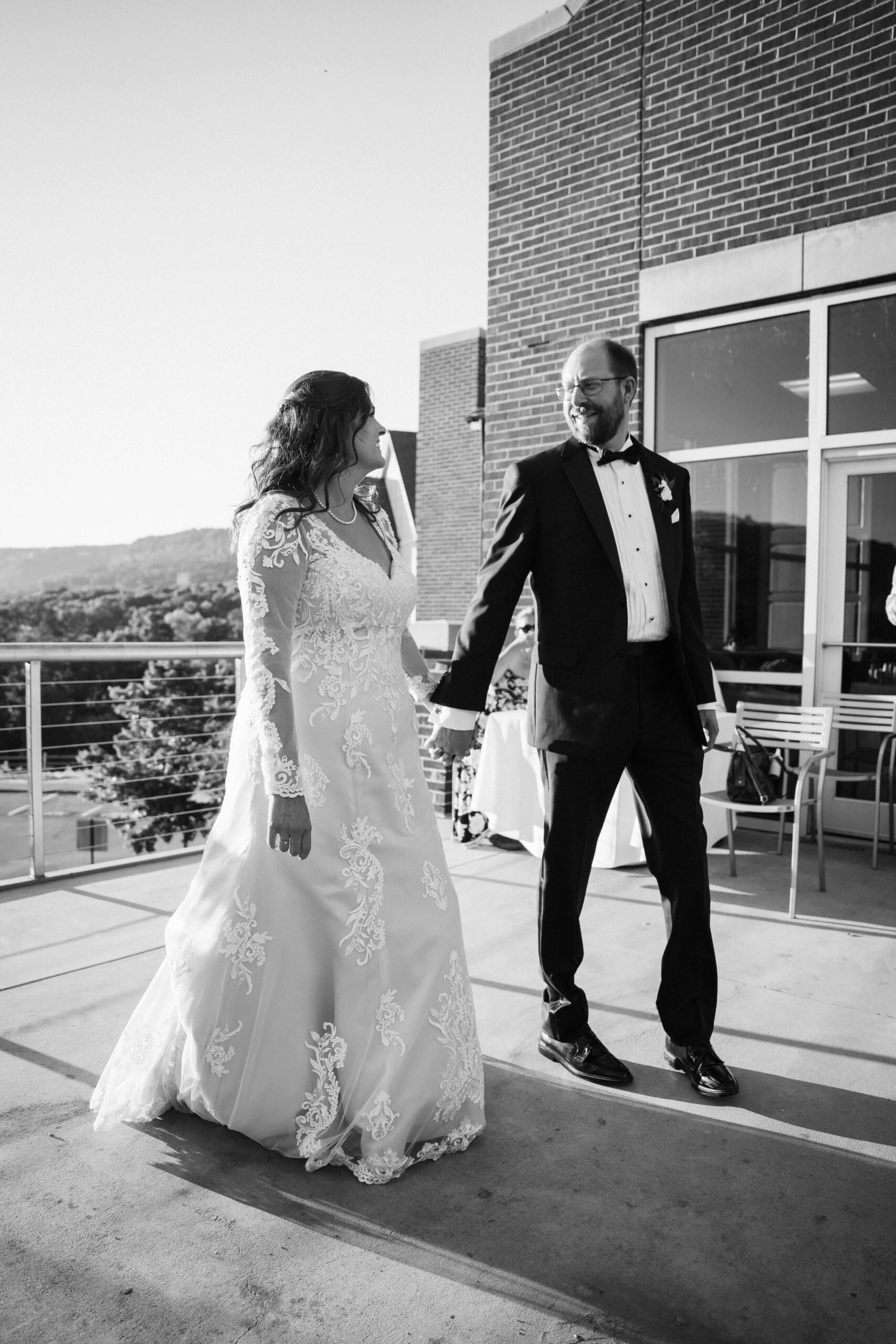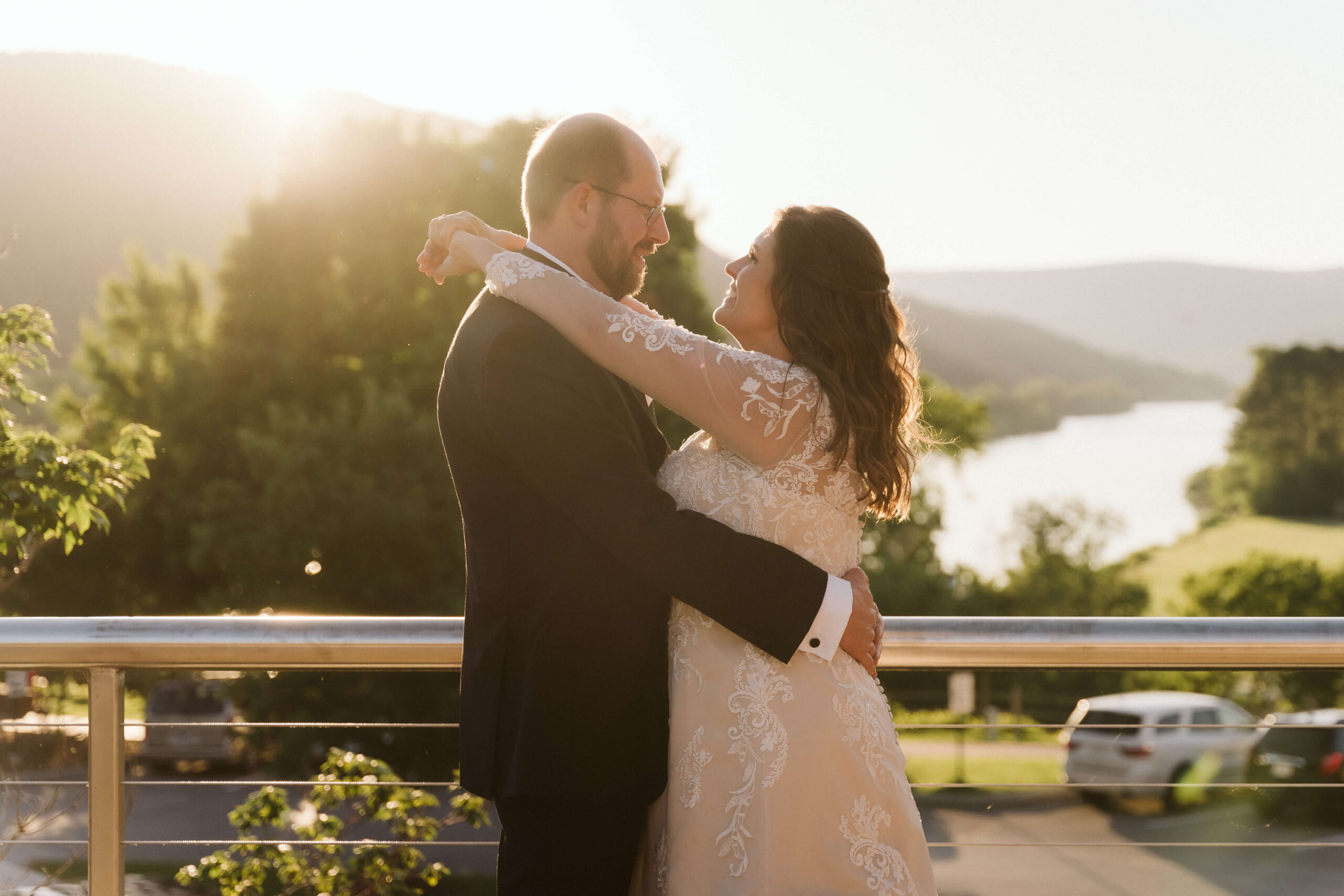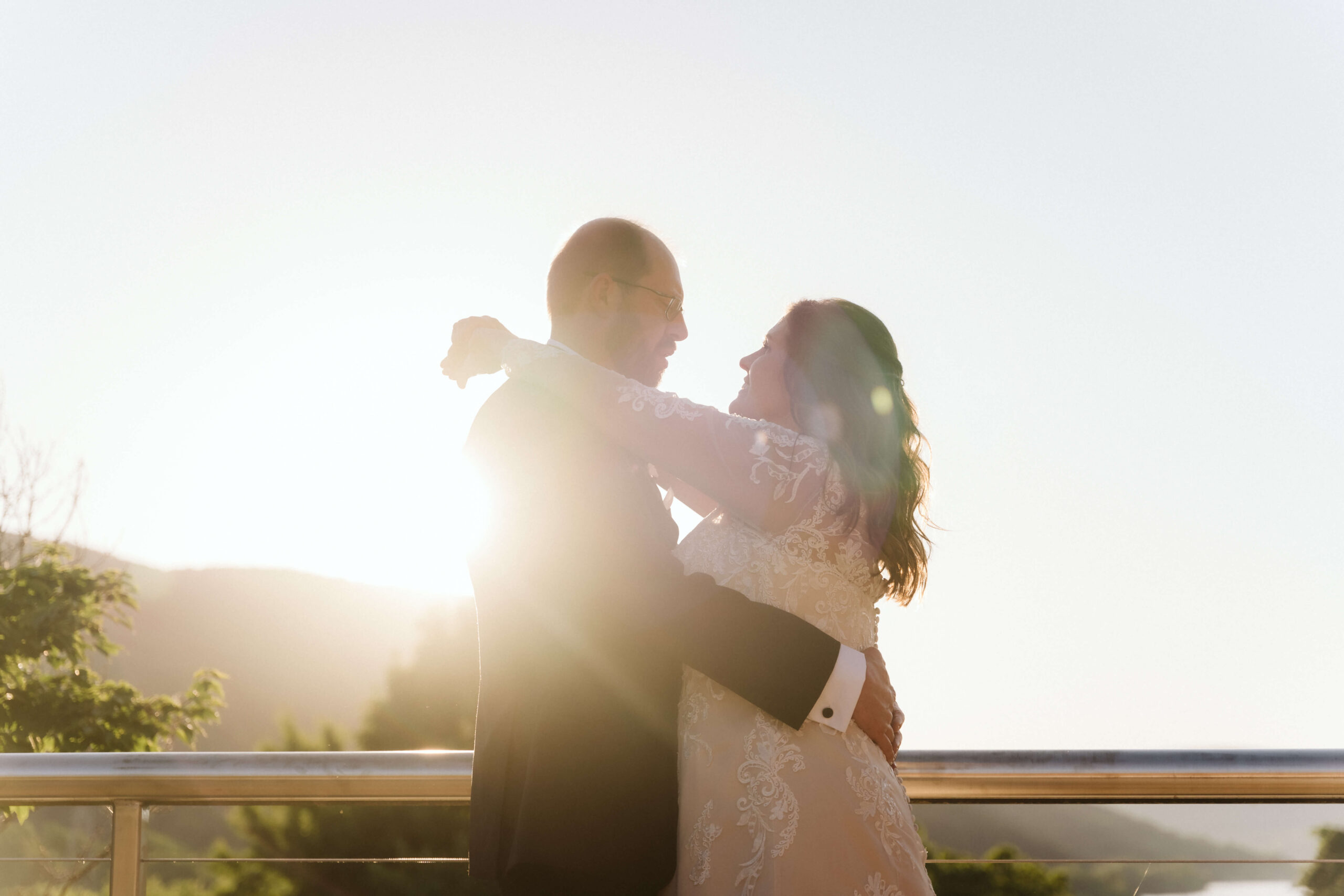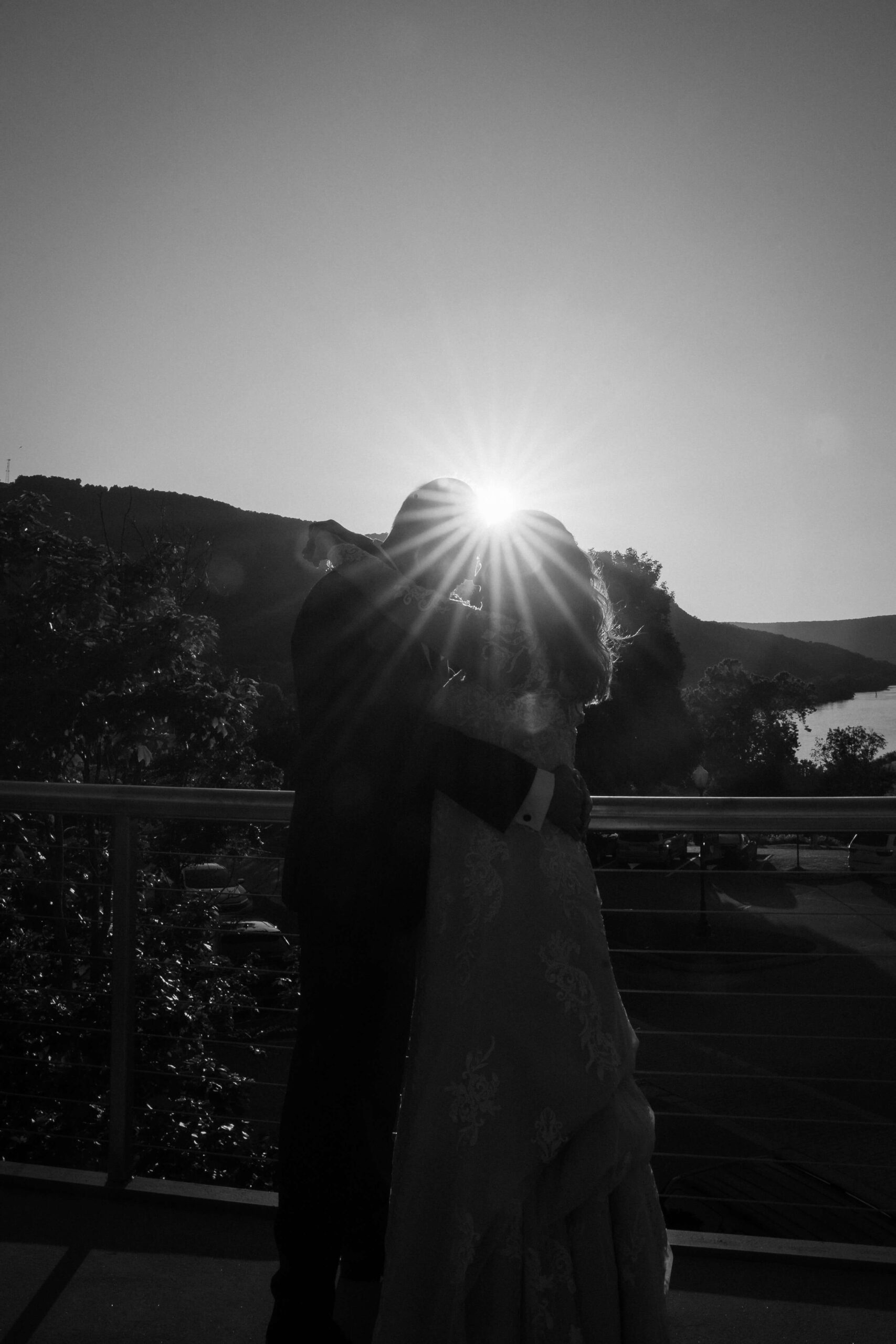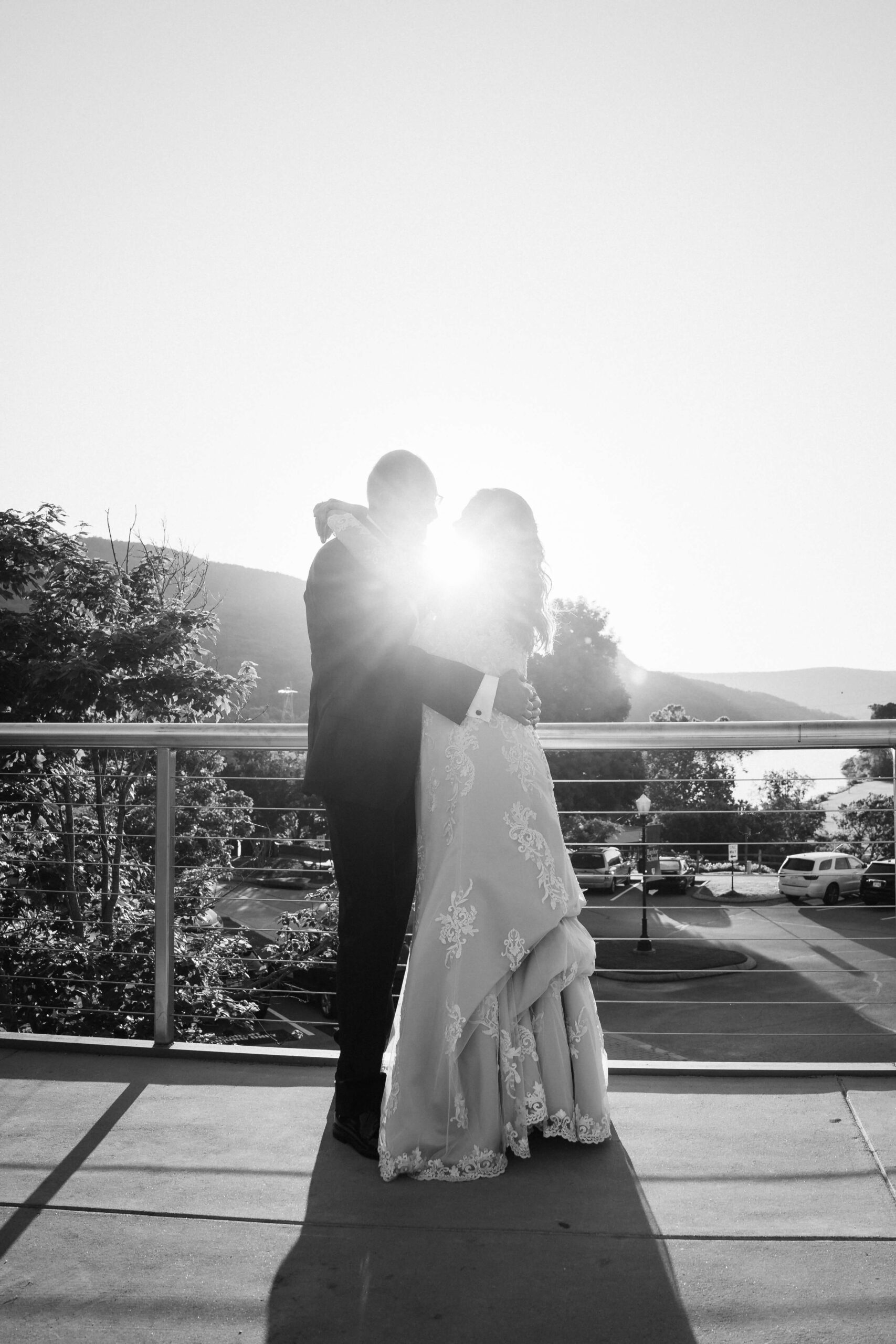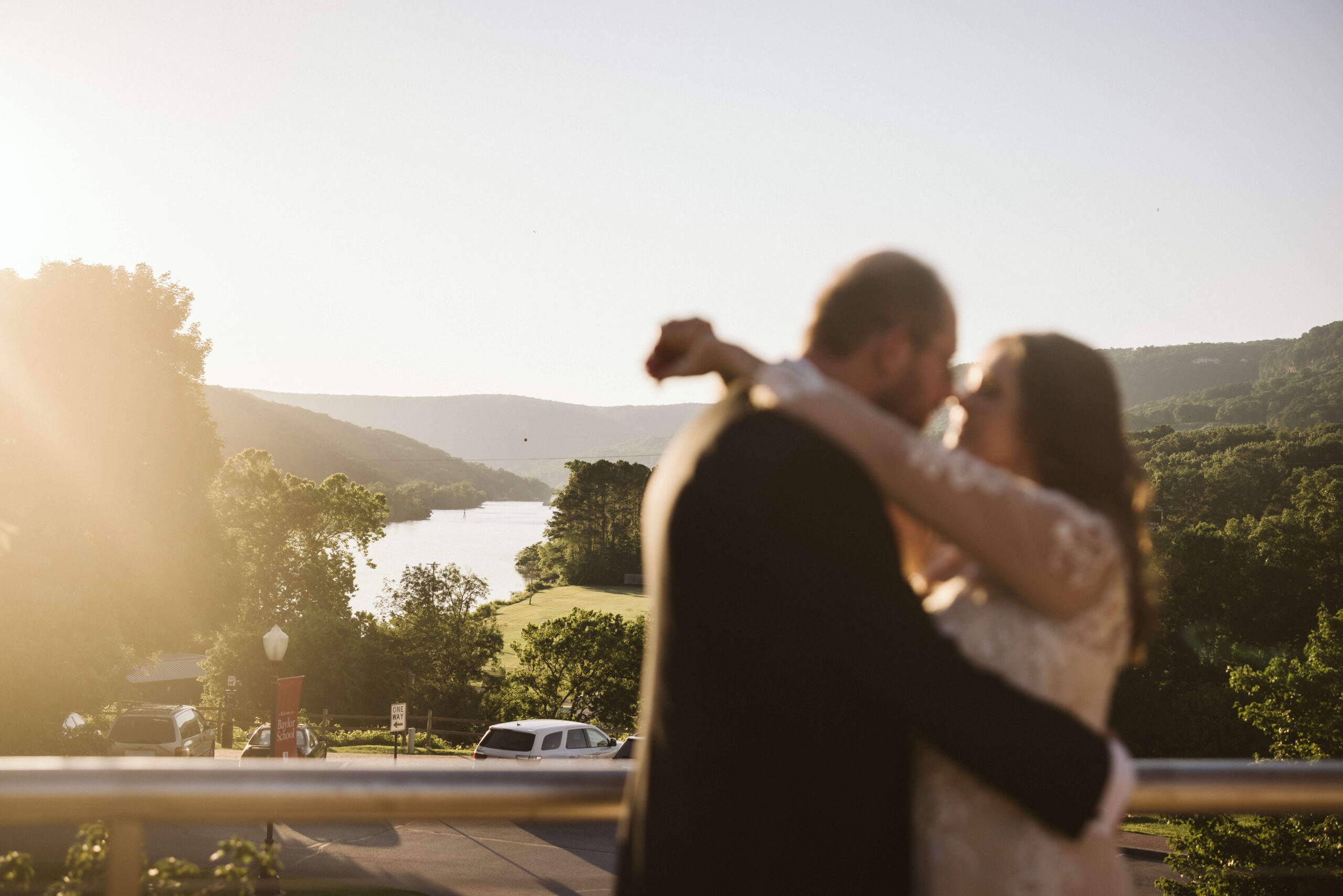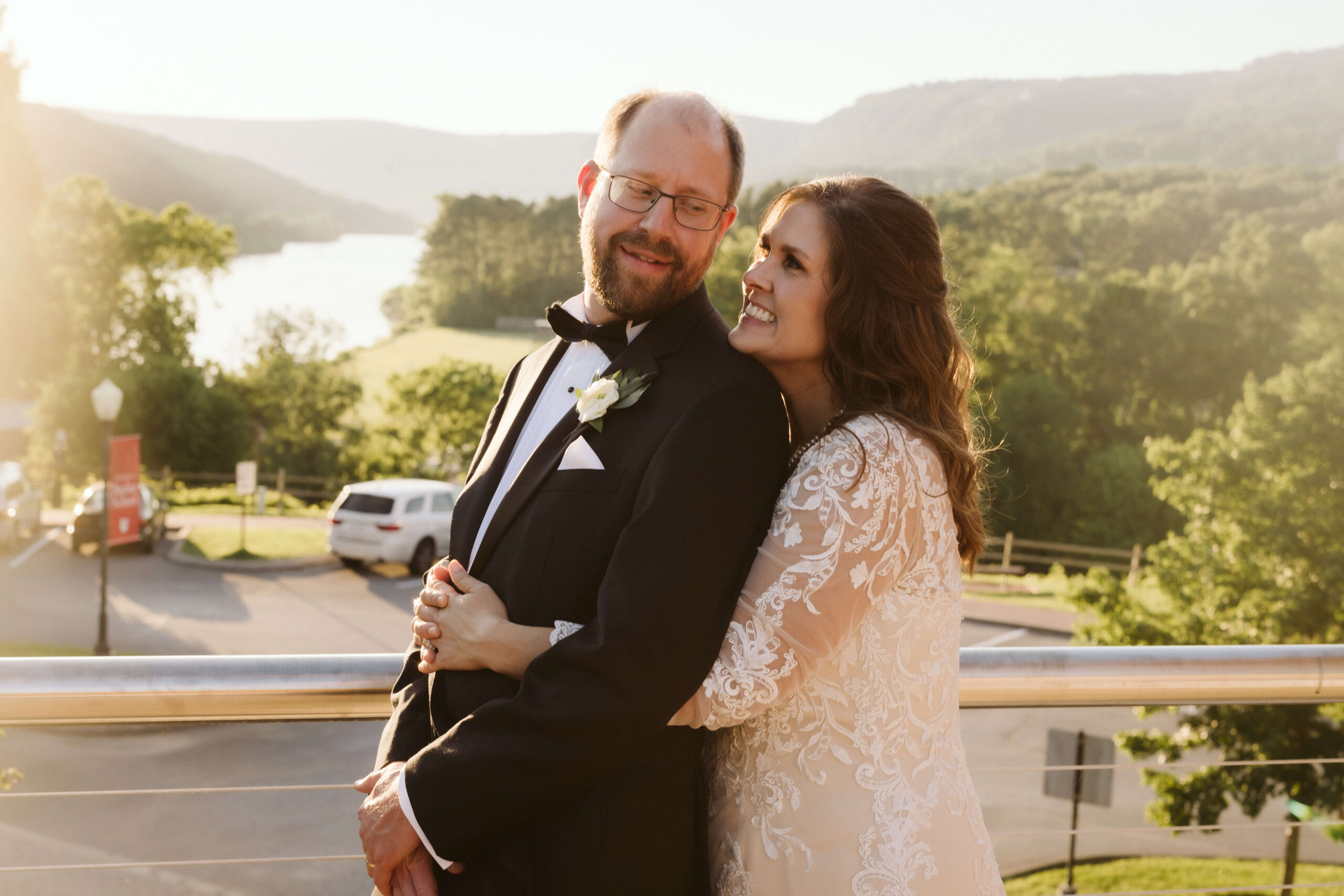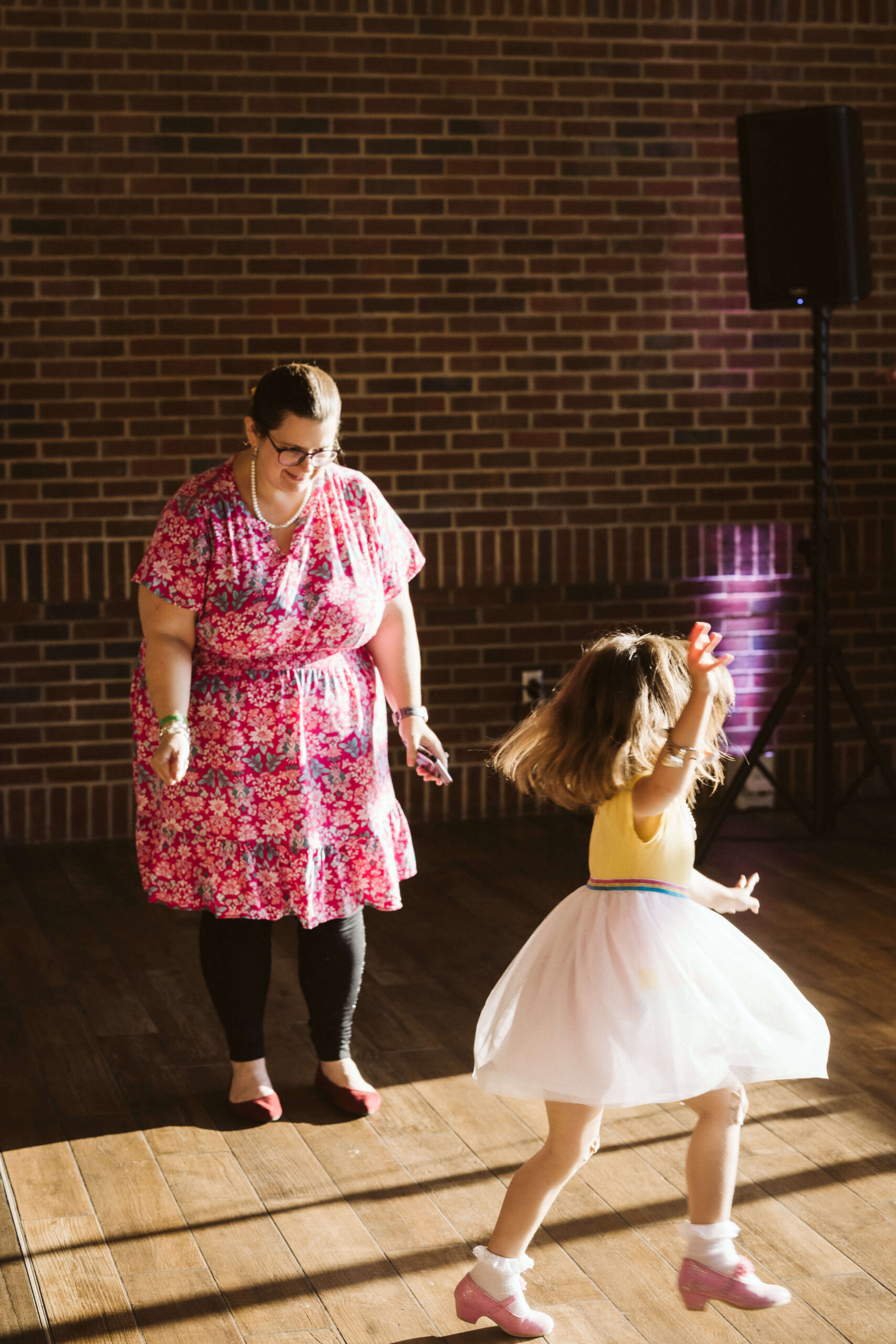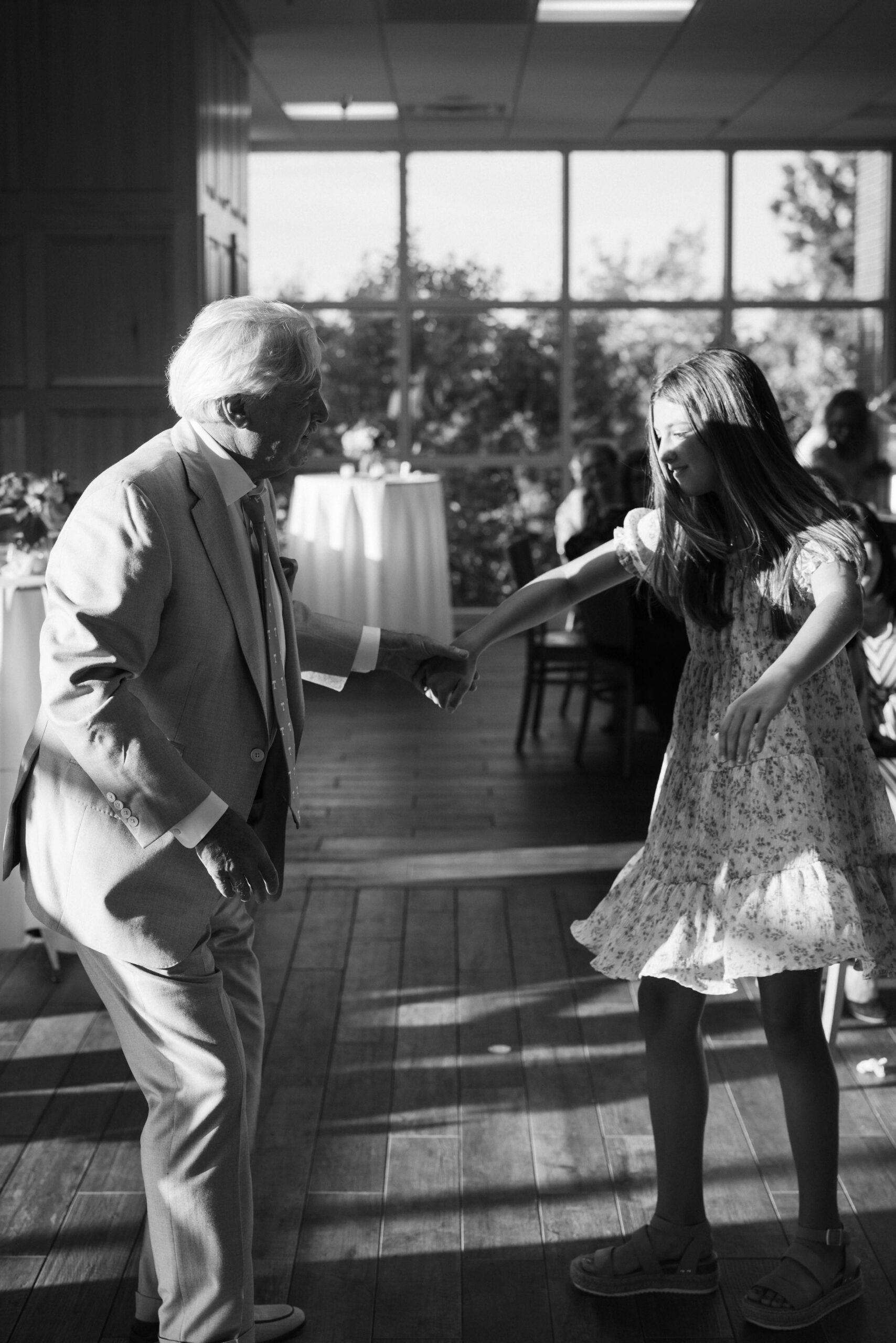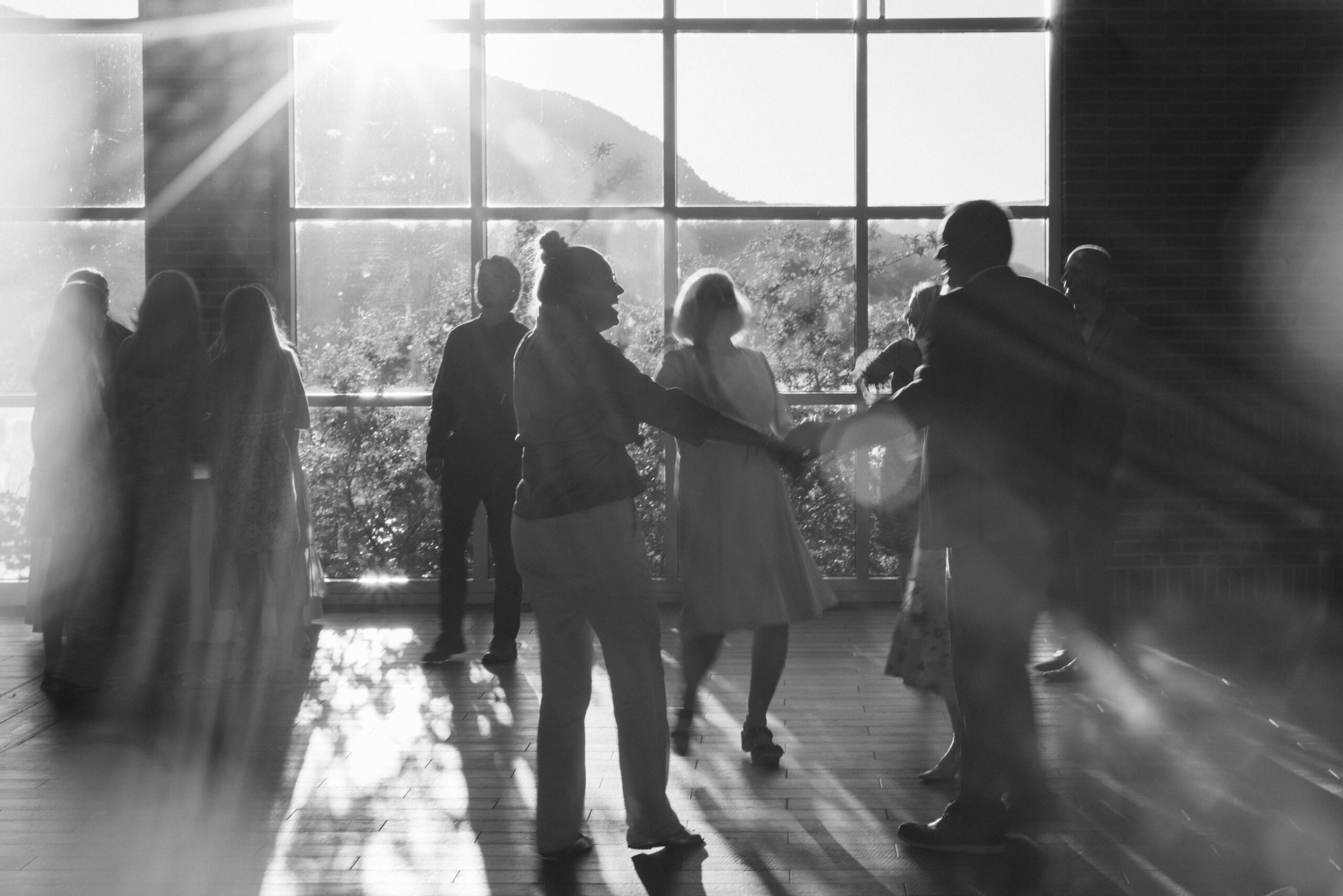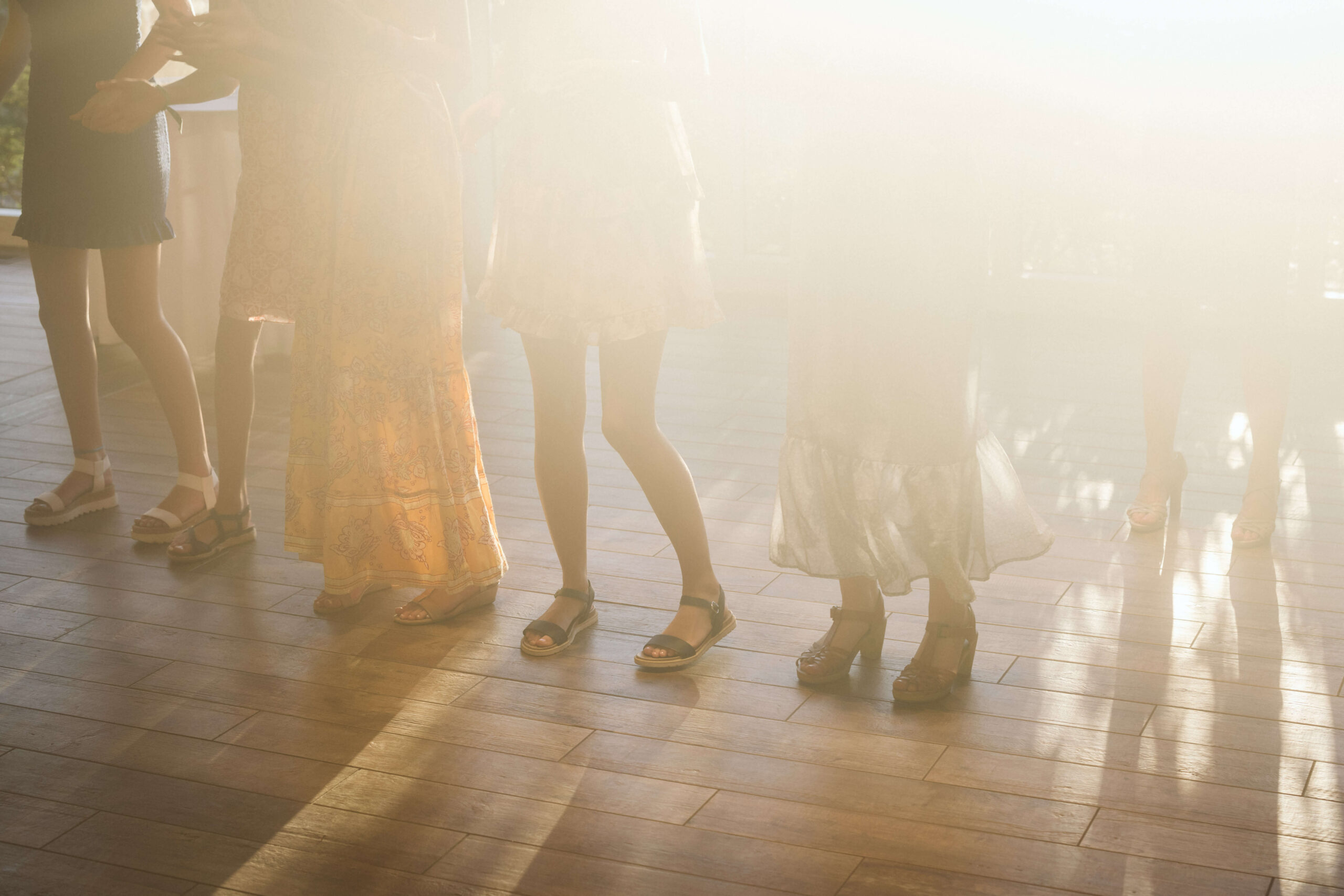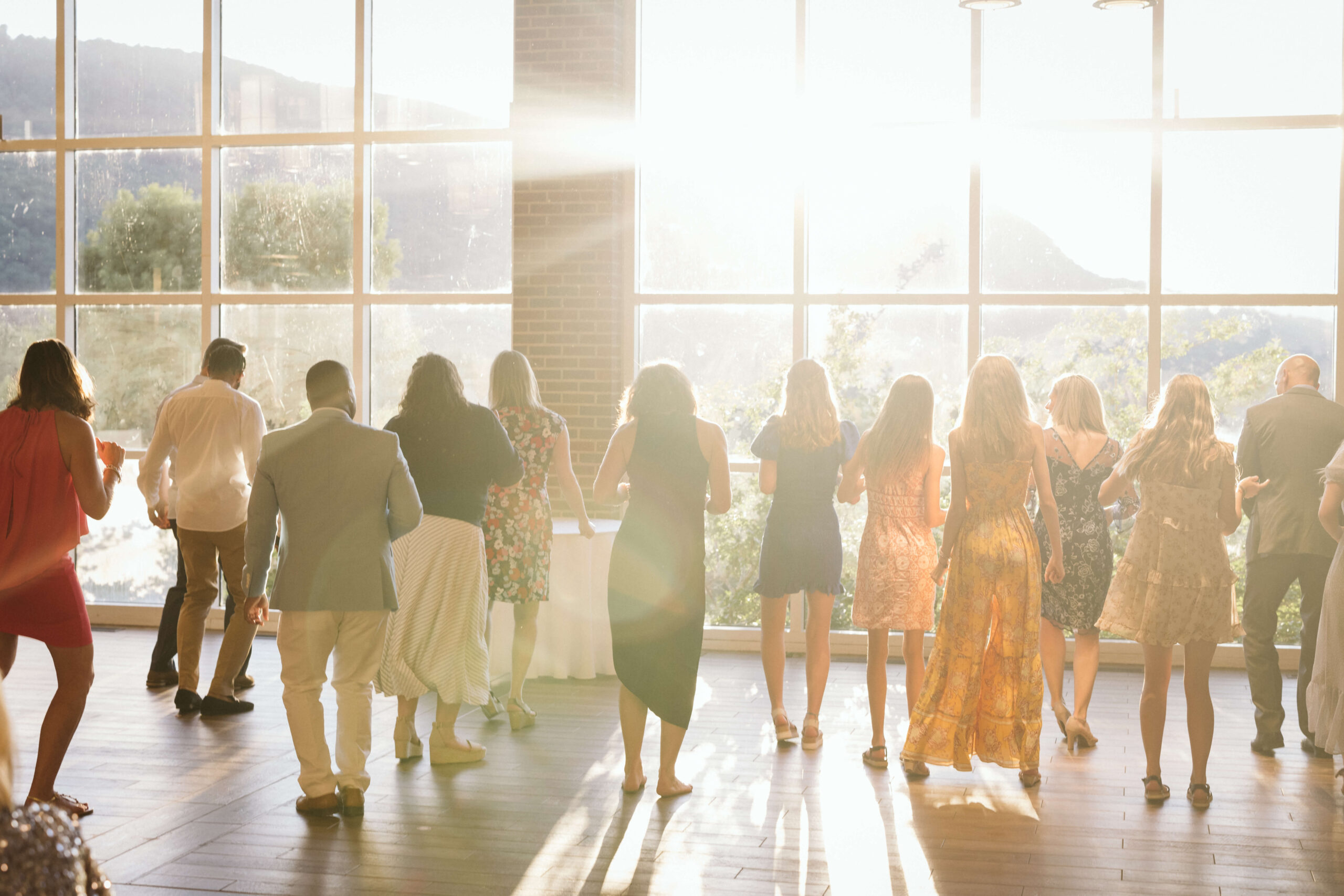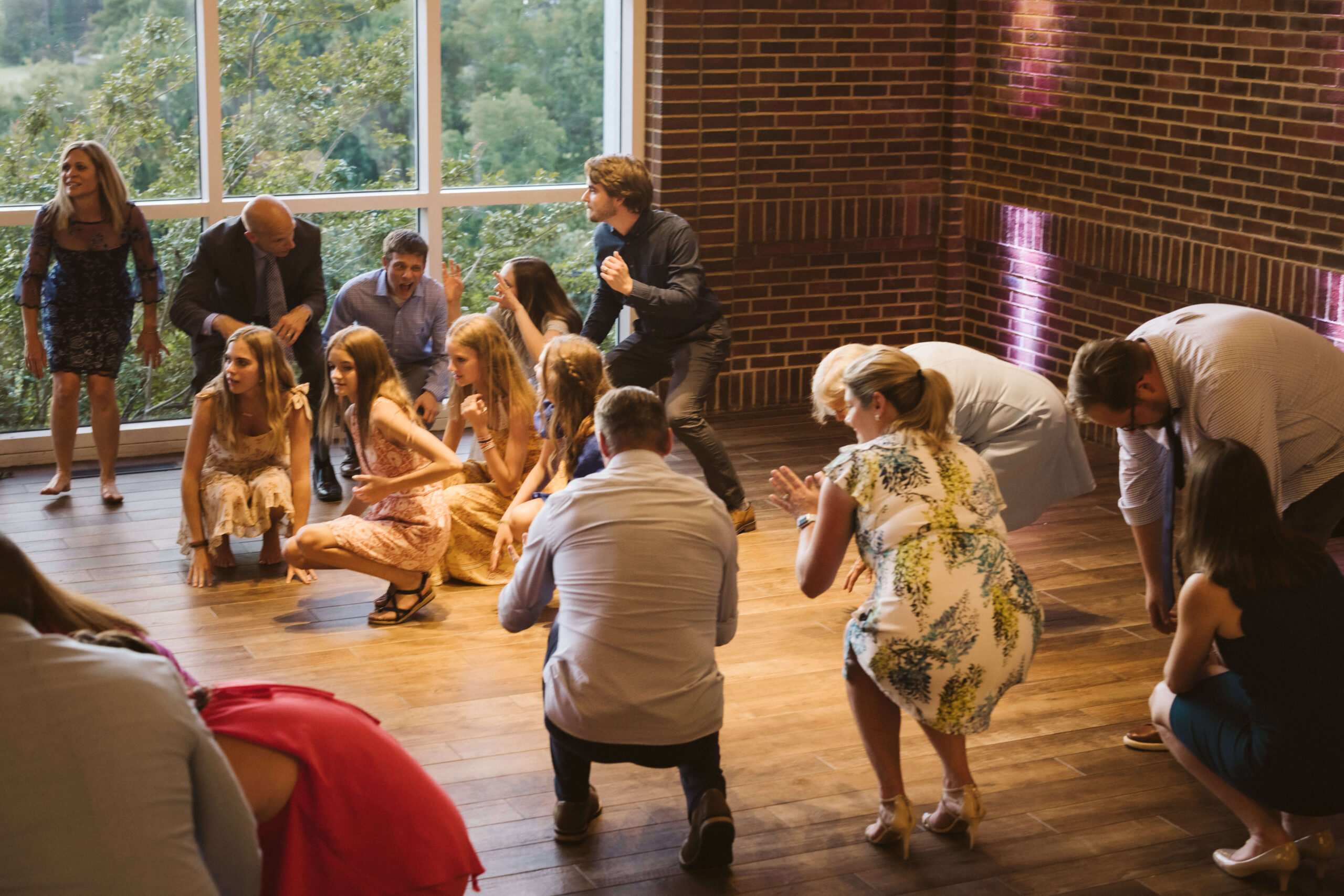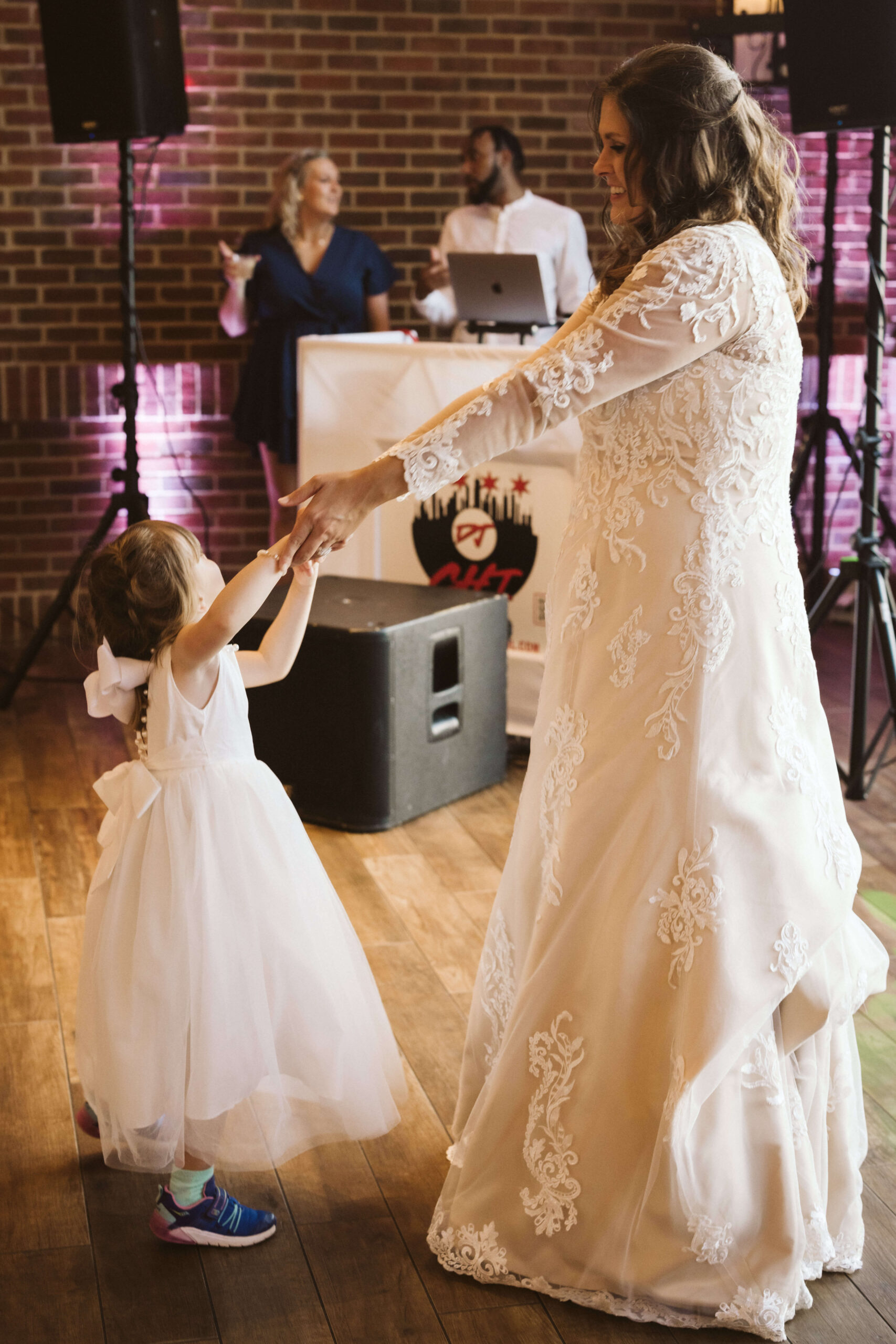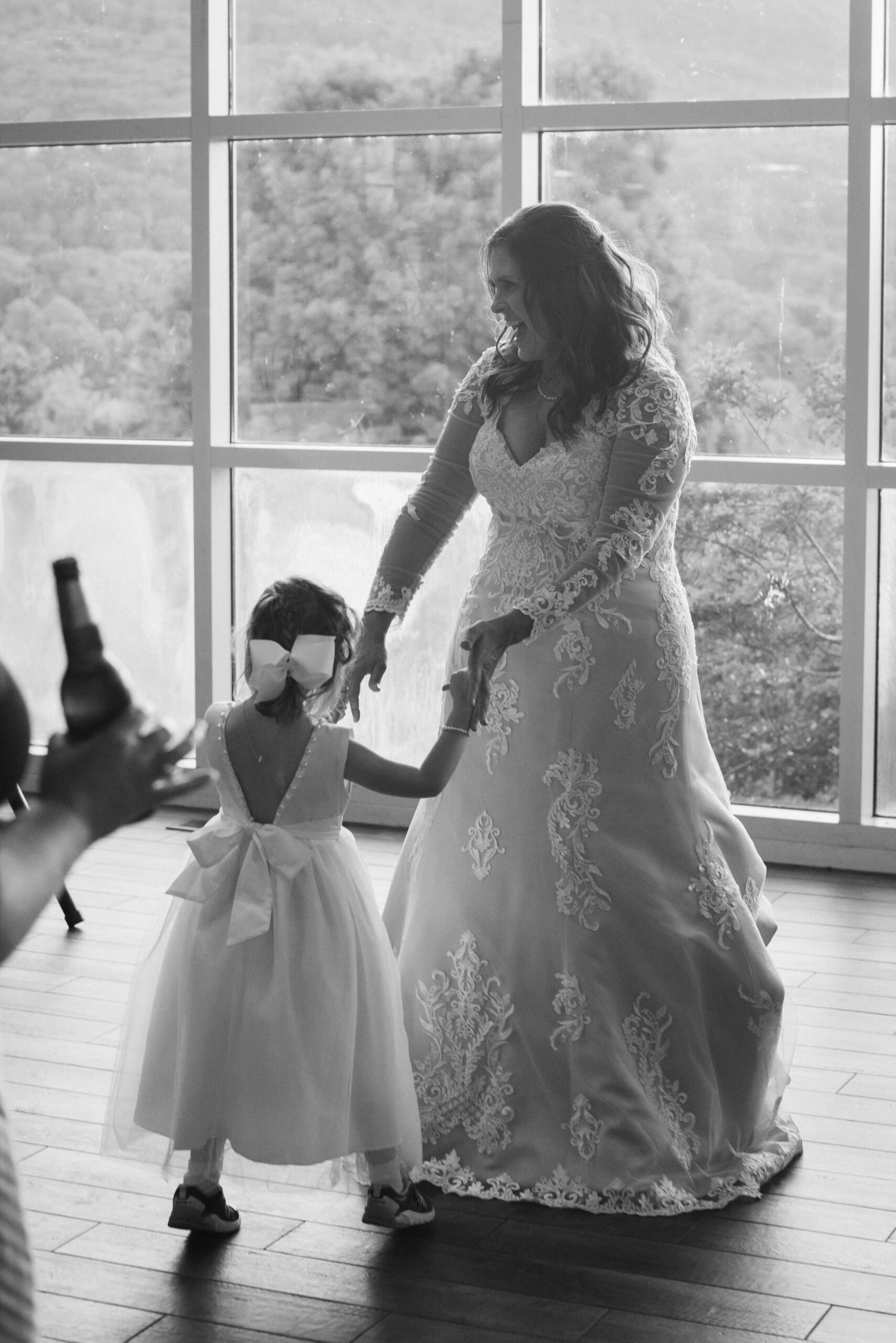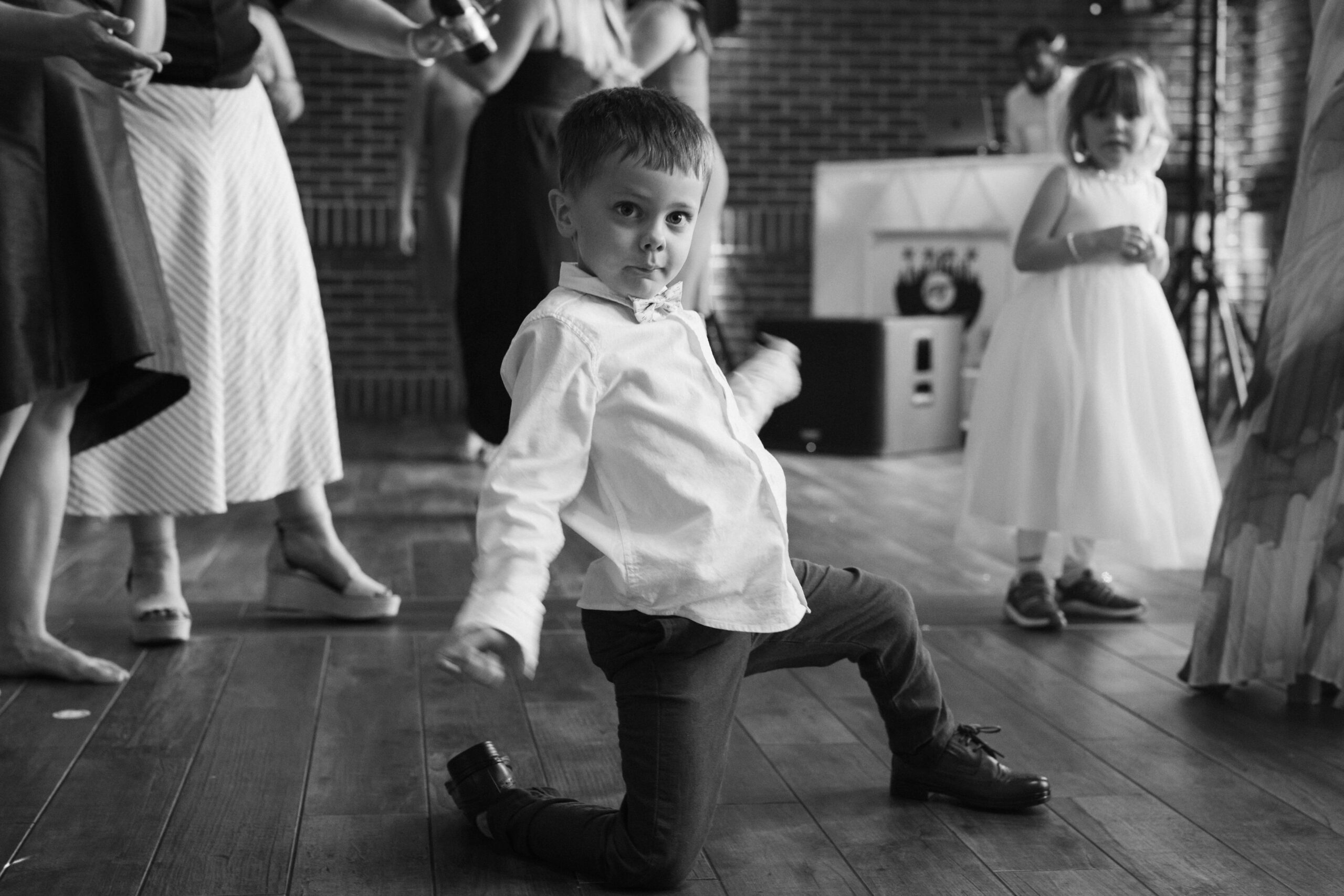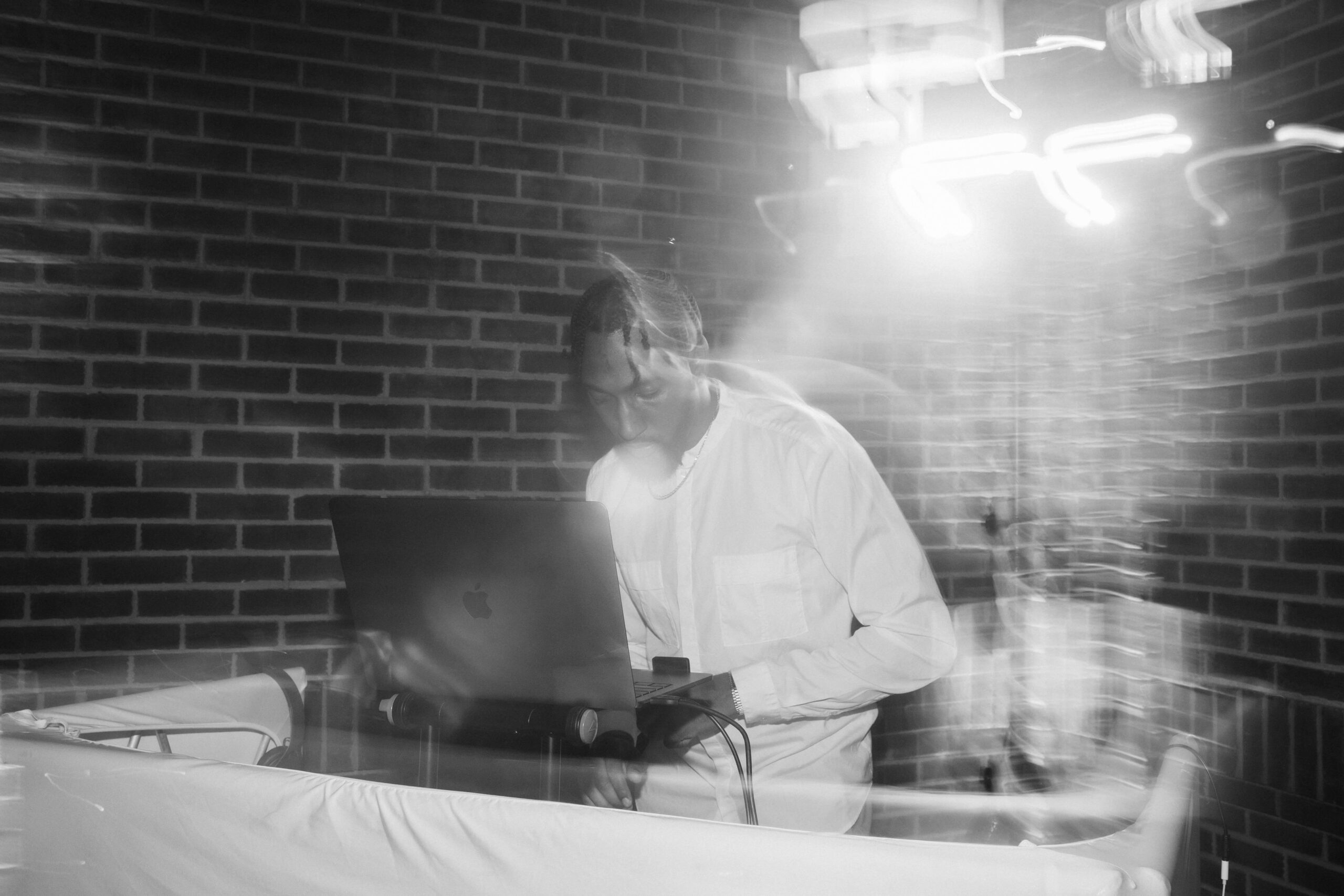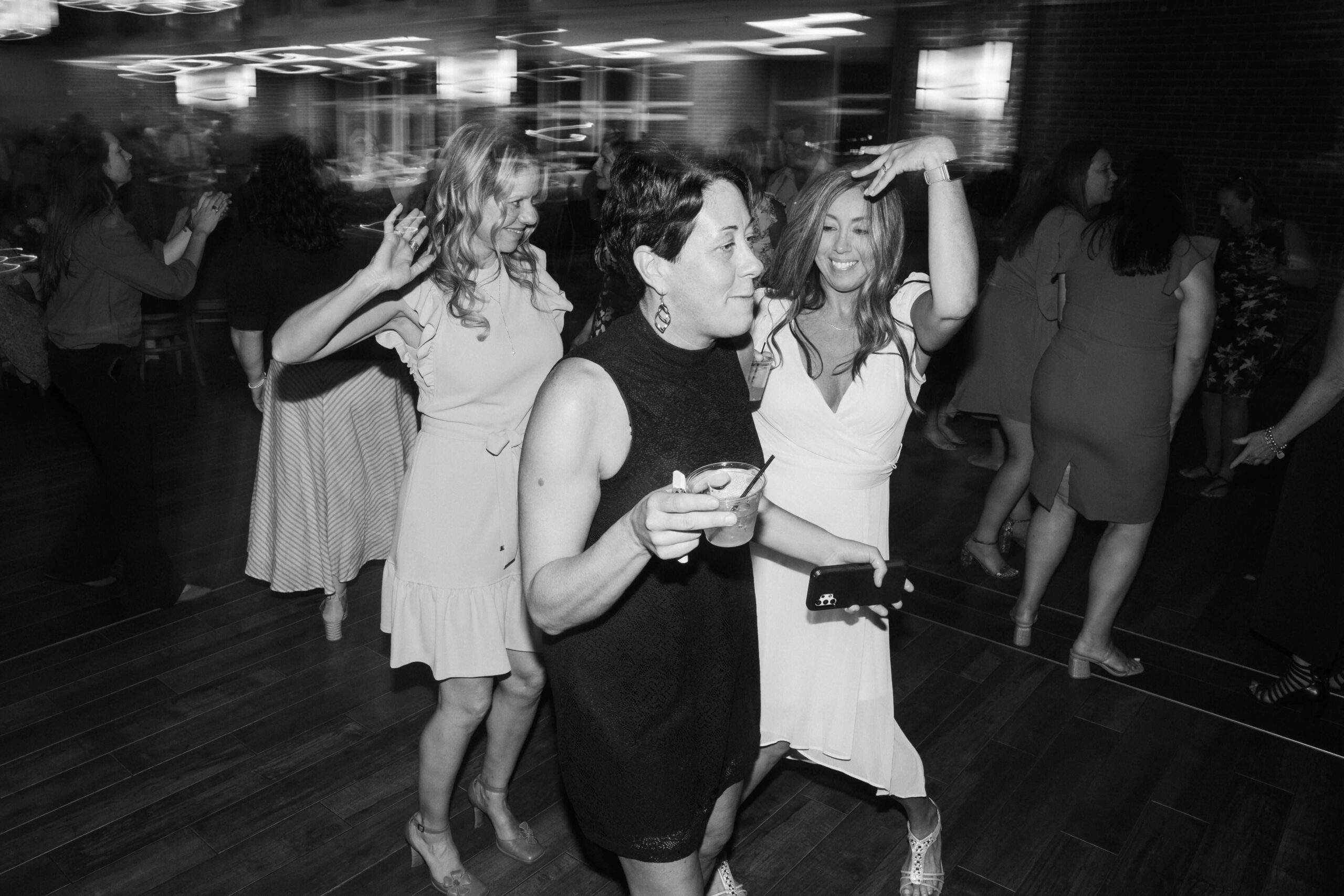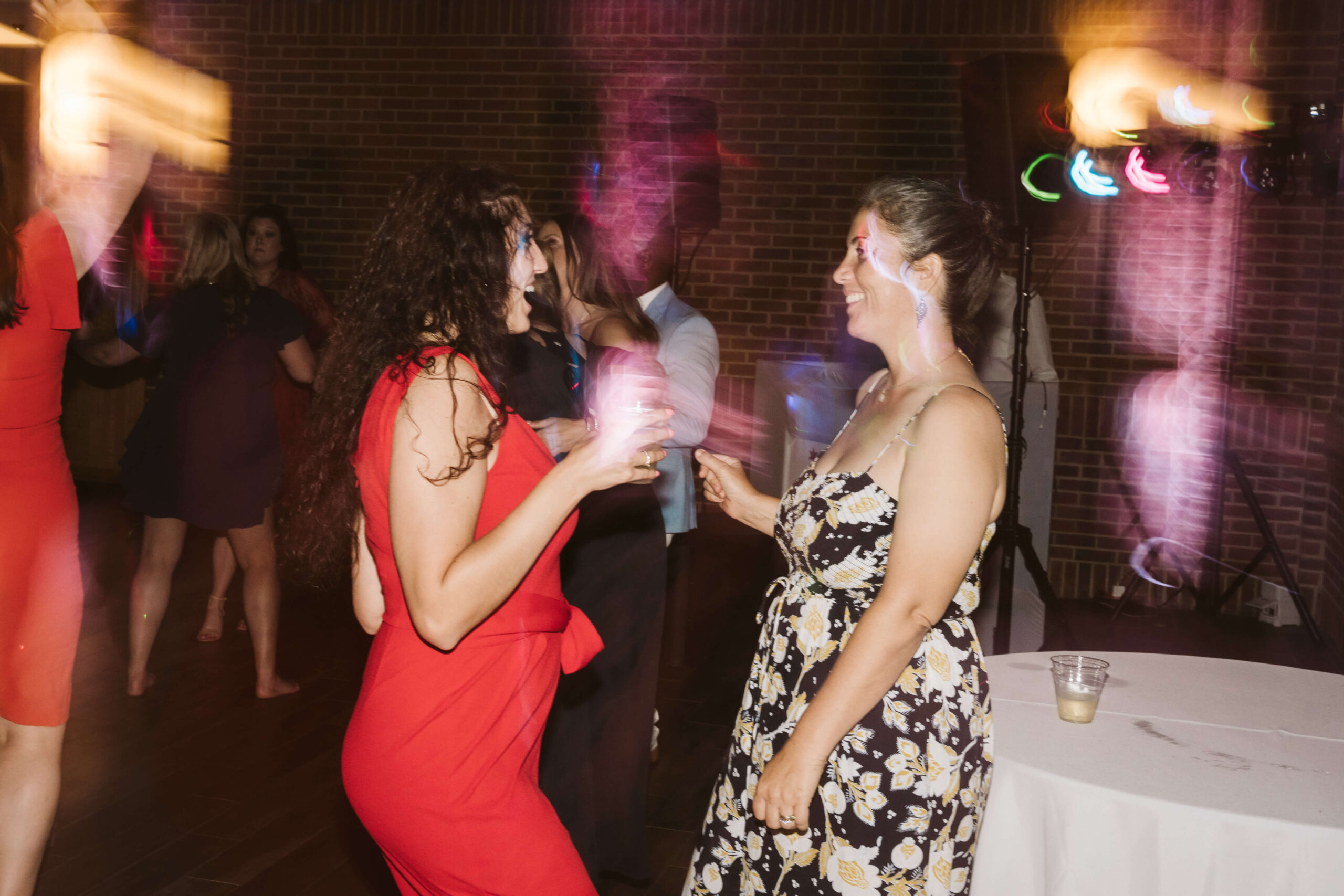 A Grand Celebration in the Guerry Dining Room
Following their ceremony, Emily and Matthew made sure there was time in the day's schedule to take portraits with all of their family and friends who showed up to celebrate the day with them. While most of the immediate family portraits were taken before their ceremony, it was important to the two of them that their extended family was included in their photos as well, especially since this was their first big event since lockdown restrictions eased.
After every friend and family group had been photographed with the happy couple, guests were led to Guerry Hall for cocktail hour while Emily, Matthew, and I wandered around the campus a bit for their newlyweds (again!) portraits. Aside from the fact that the two of them were just an adorable couple to be taking photos of, the regal buildings behind them gave their photos an air of majesty. With a campus as grand as Baylor's, it was easy to see why Emily had always wanted her wedding to be here.
Finally, the couple made their grand entrance into the reception to the sounds of wild applause and cheering from their loved ones. Emily's father gave a speech in honor of the bride and groom and led the group in a short blessing before an amazing array of food catered by the Baylor kitchens was served.
When they eloped, their reception was held in Emily's parents' home. Something that they were forced to postpone was having their first dance as husband and wife. Now, Emily and Matthew shared a loving first dance in front of the huge, gorgeous floor-to-ceiling windows in Guerry Hall with the mountains in the distance and the river below them.
After the father-daughter and mother-son dances (and even a lively dance between Emily's parents!), Emily, Matthew, and I headed out to the patio for some quick golden hour shots. If the view from the windows was eye-catching, the view off the patio was absolutely breathtaking. The mountains were so close it almost felt as if you could reach out to guide the setting sun to sleep behind them, and there wasn't a cloud in the sky to block out any of the natural lighting to give their photos the perfect romantic touch.
Between the delicious food, dancing, and posing in front of the OkCrowe Photo Booth, everyone had a wonderful time finally being able to celebrate this amazing couple in the way they deserved.
Are you hoping to make your dream wedding become a reality like Emily and Matthew? Give me a shout! I'd love to be there to make sure all of those memories are preserved in beautiful photos!
Hey there! I'm Rachael Crowe of OkCrowe Photography. I'm a Chattanooga-based wedding photographer, and I've shot hundreds of weddings across the Chattanooga area and beyond. I'd love to be part of yours as well! Whether you're heading back to your former campus for a wedding or eloping on a remote mountaintop, I'm here to make sure every moment is captured forever. Just visit my contact form, and let's plan a wedding!