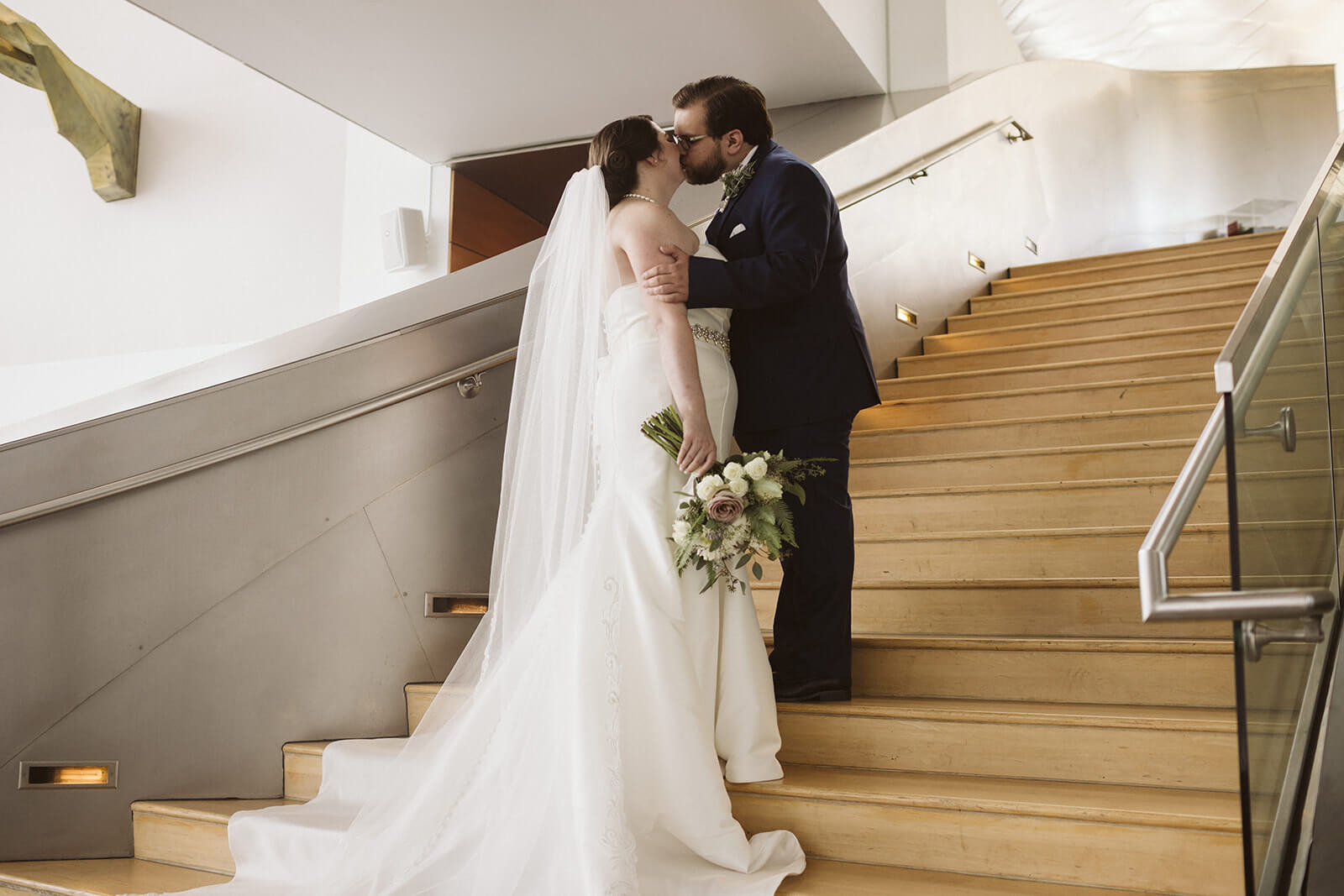 The Hunter Museum of American Art is the pinnacle of Chattanooga's arts district. Situated on the bluff overlooking the Tennessee River, the museum is a standing tribute to American history, culture, and creativity with permanent and rotating art collections spanning from the 1700s through to the present day. But did you also know that the museum could be rented out for your wedding day? That's exactly what OkCrowe couple, Emily + Arthur, did for their elegant and modern wedding.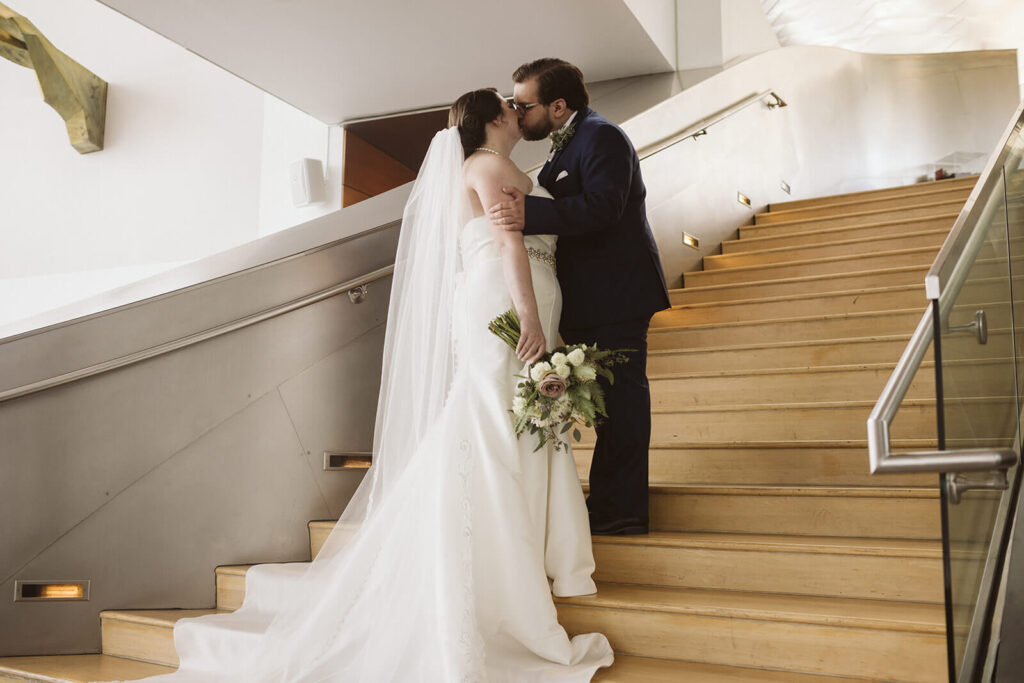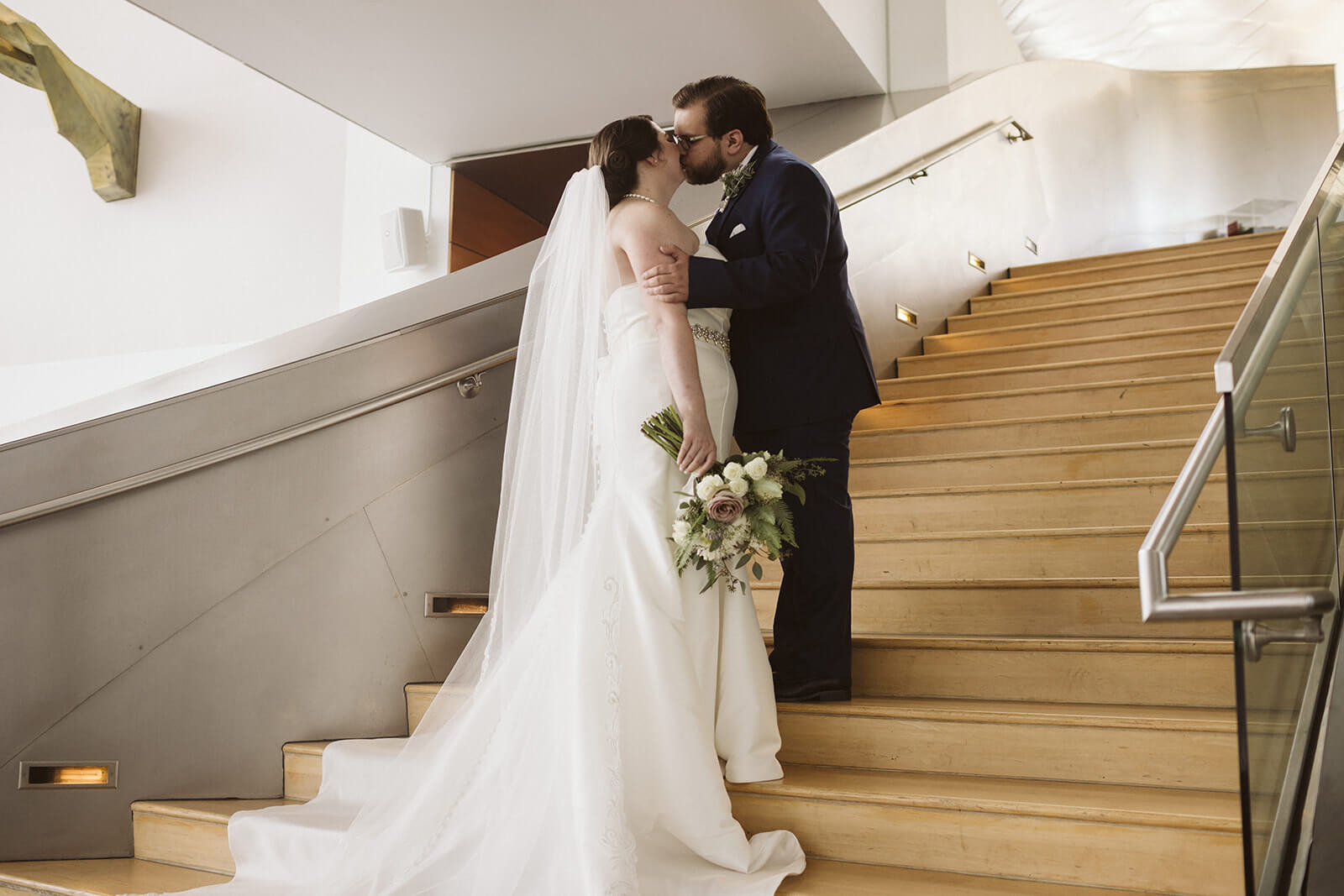 Vendors Helping Vendors
If there's one thing that I love about being a wedding photographer in Chattanooga, it's how close-knit of a community the wedding industry is in the city. The strong sense of camaraderie and collaboration among Chattanooga's wedding vendors has created a supportive environment where creativity thrives, allowing dream weddings to become a reality. I've worked with so many wonderful vendors to create beautiful weddings and capture amazing love stories on camera. It's truly an honor to be a part of this dynamic network.
One of my favorite vendors to work with is Casey Reece from Soirees. I've worked with Casey and her company many times, and every wedding that they have planned or coordinated has always turned out flawless and enchanting. Through working together, Casey and I have gotten to know each other fairly well, and when she was hired to coordinate Emily + Arthur's wedding at the Hunter Museum, she knew after meeting with them that we would work great together as well.
As it turns out, Casey was absolutely right. Not only did Emily + Arthur book OkCrowe for their wedding photography, but I got to work closely with them throughout much of their engagement. They ended up booking an engagement session where we shot gorgeous photos at Chattanooga's Southside. Plus, Emily booked a bridal mini session where she made use of her hair and makeup trial to take her wedding dress for a test run at the venue.
These two were the sweetest couple and such a joy to work with. I'm so grateful to Casey for dropping my name into their mix of photography options.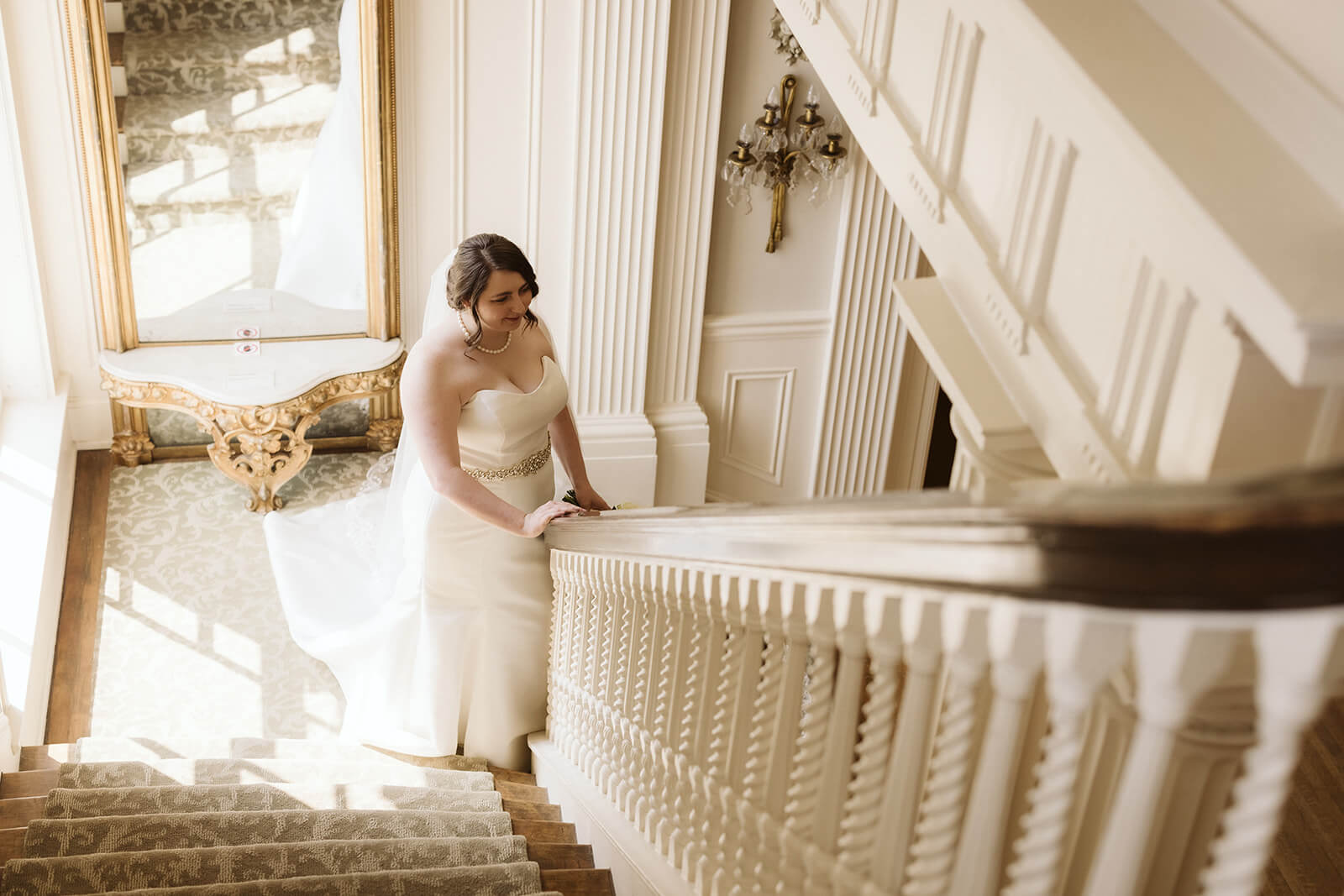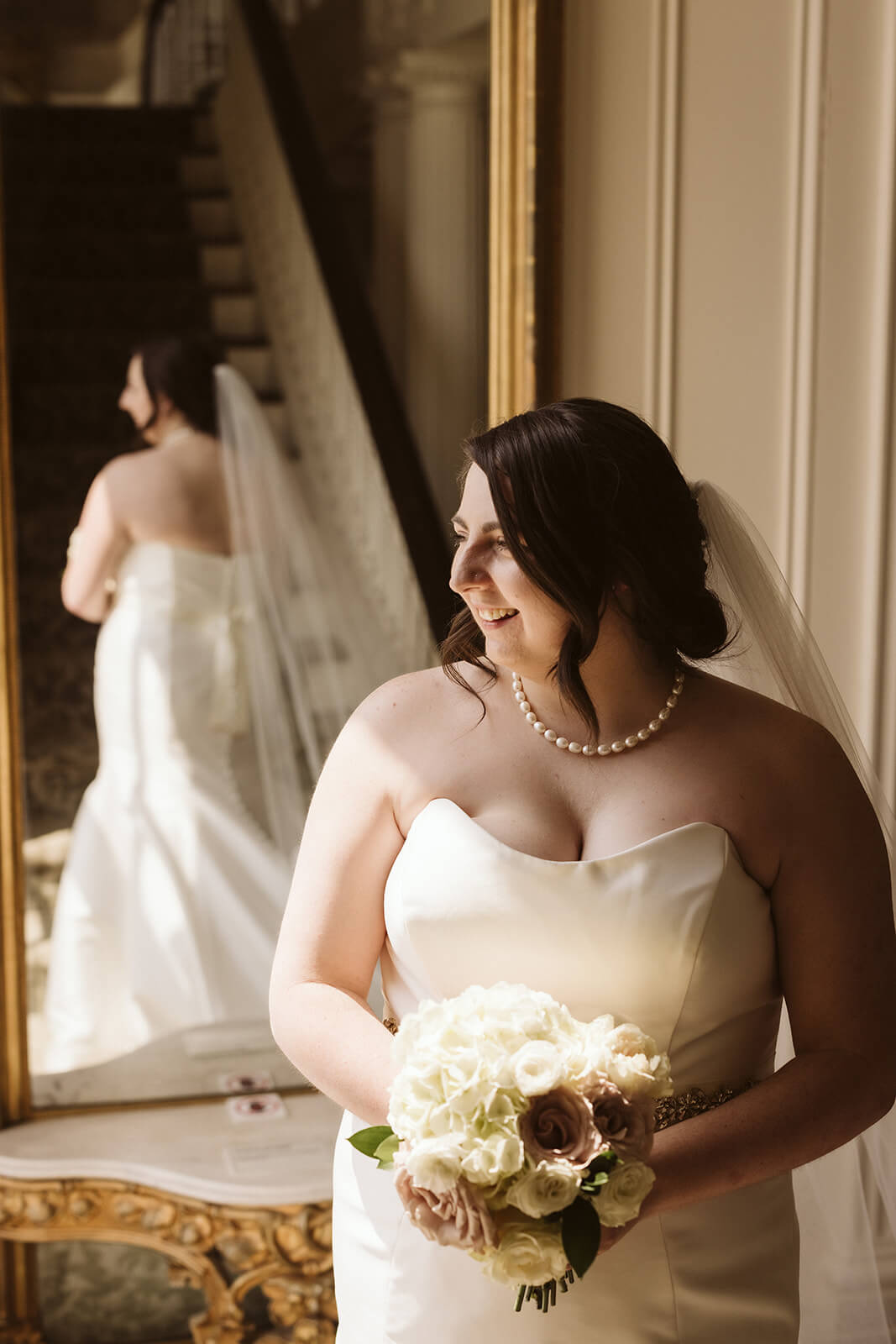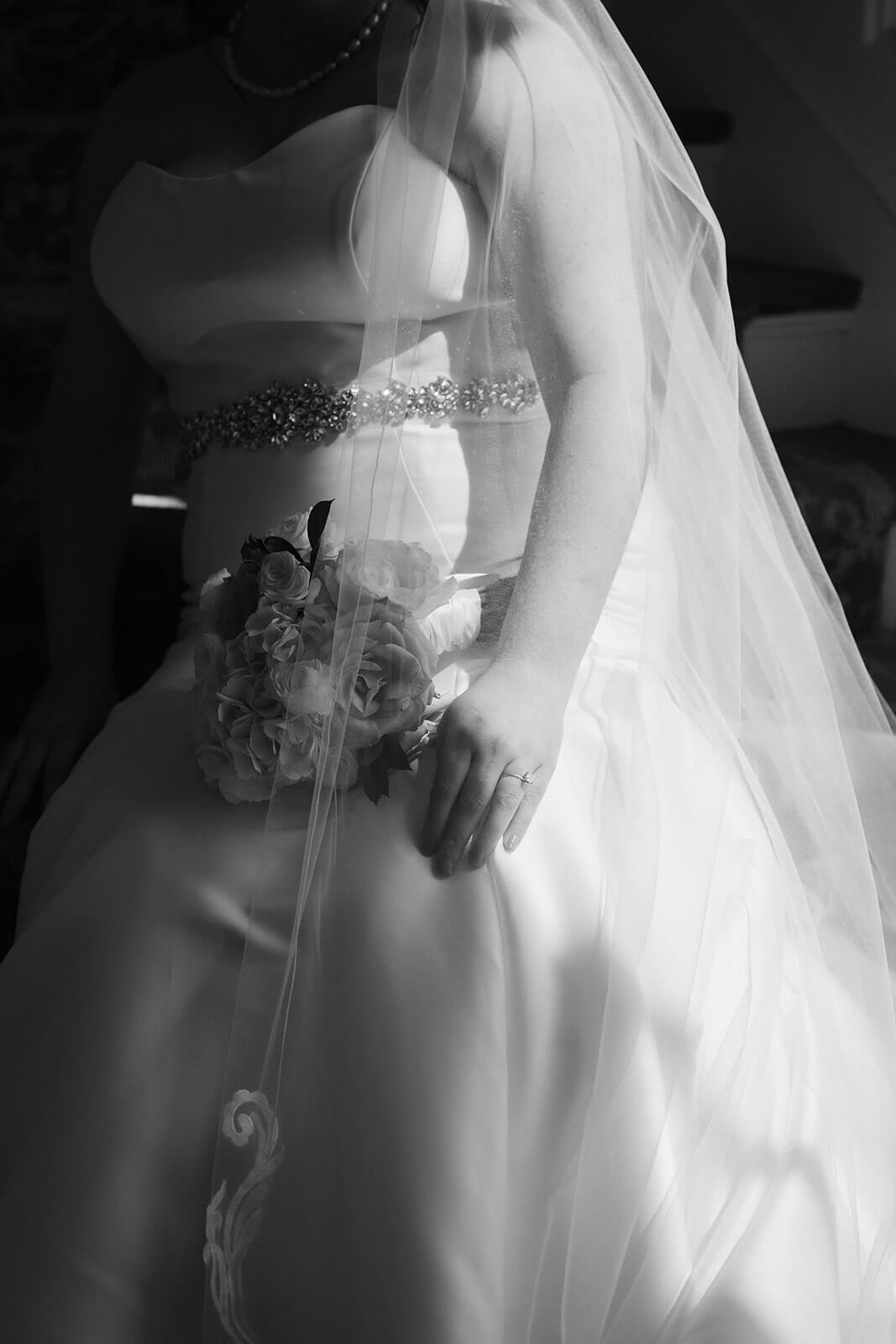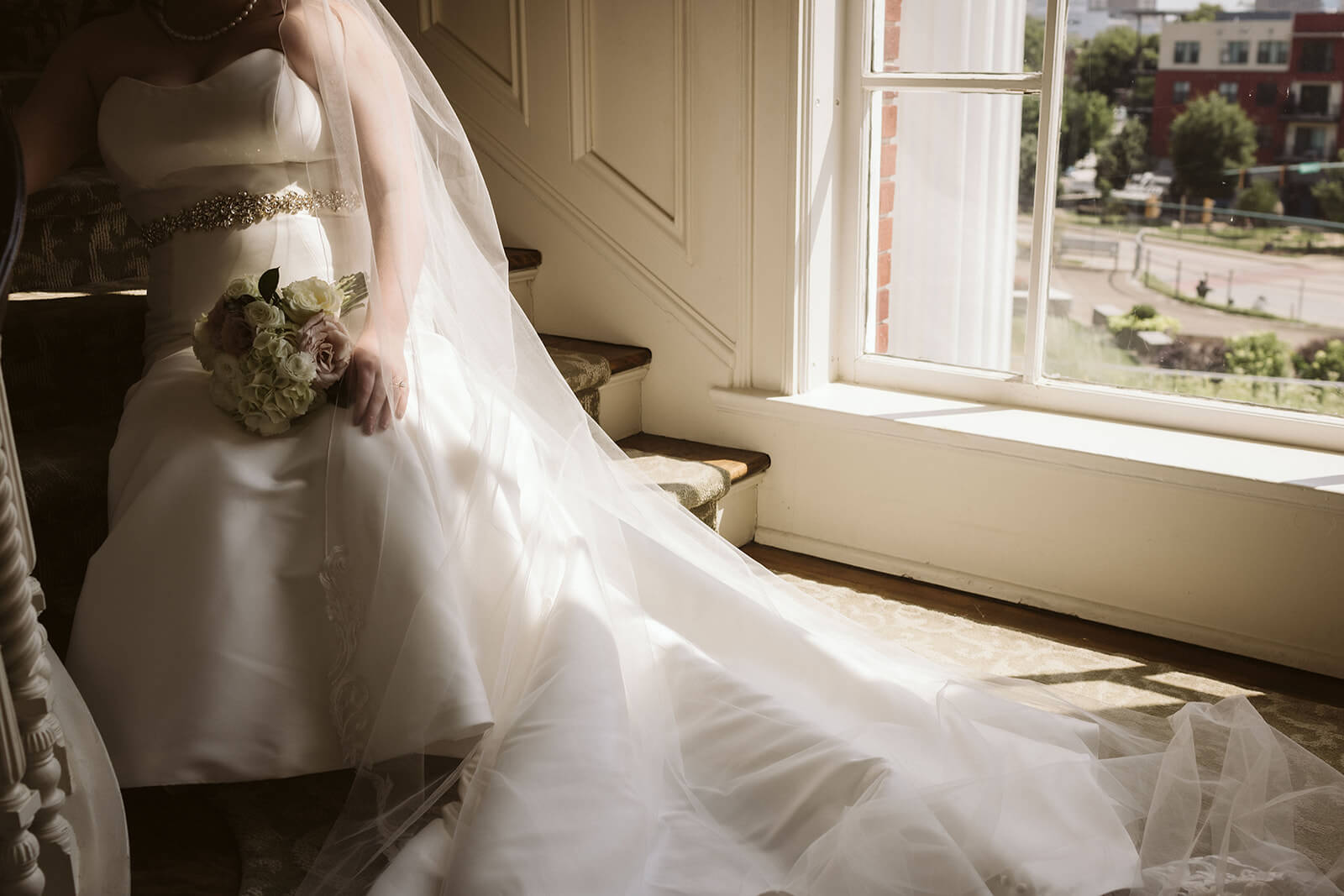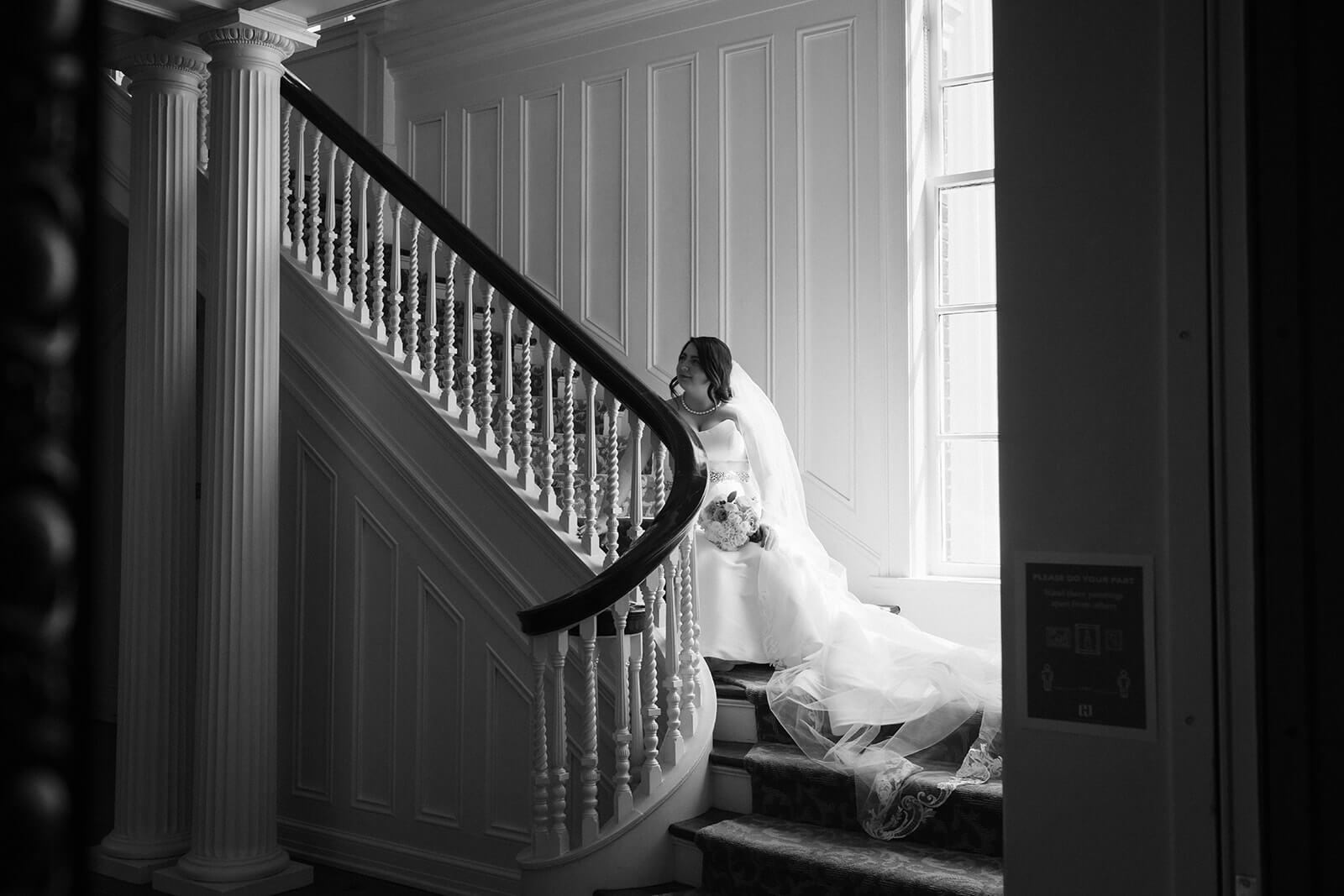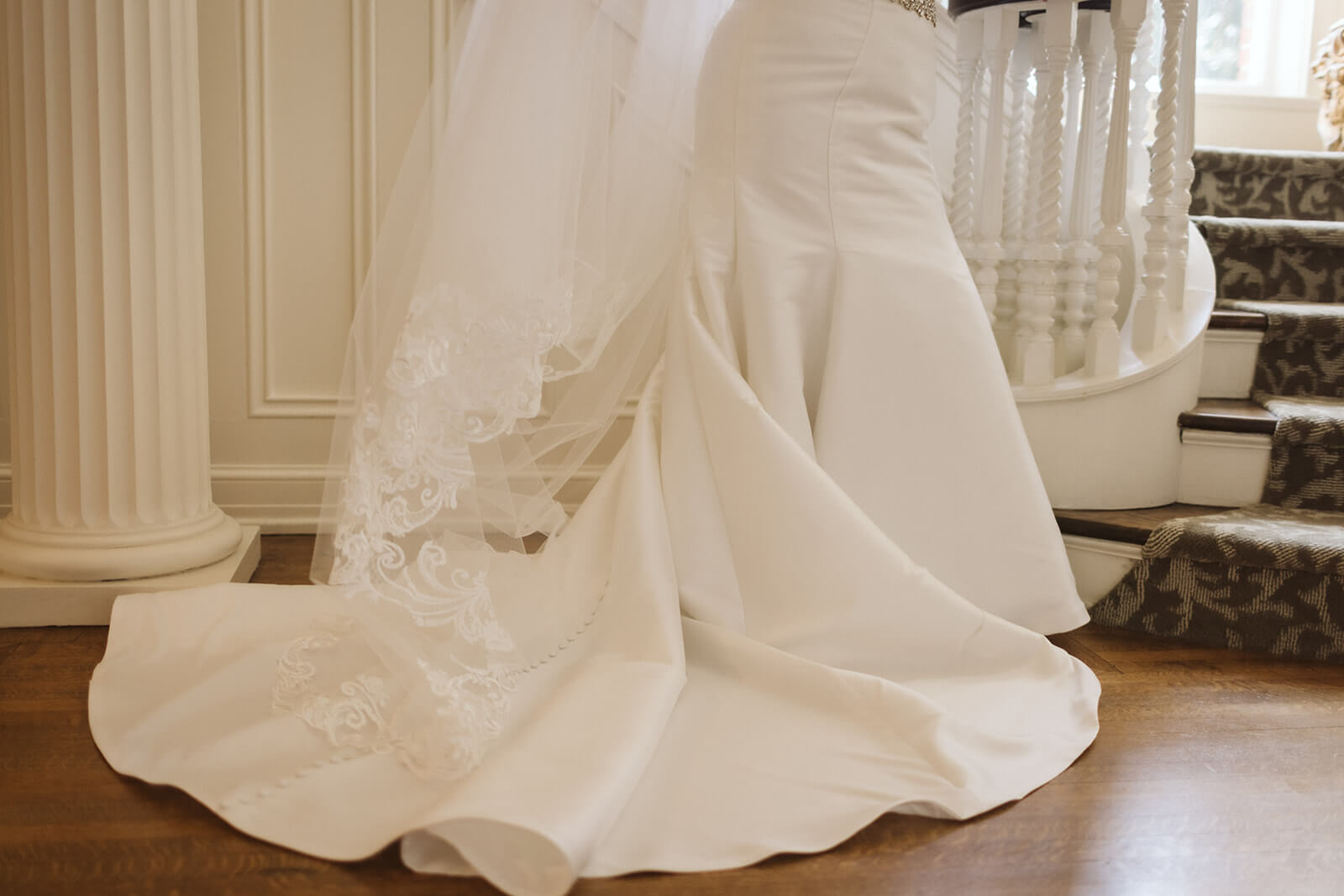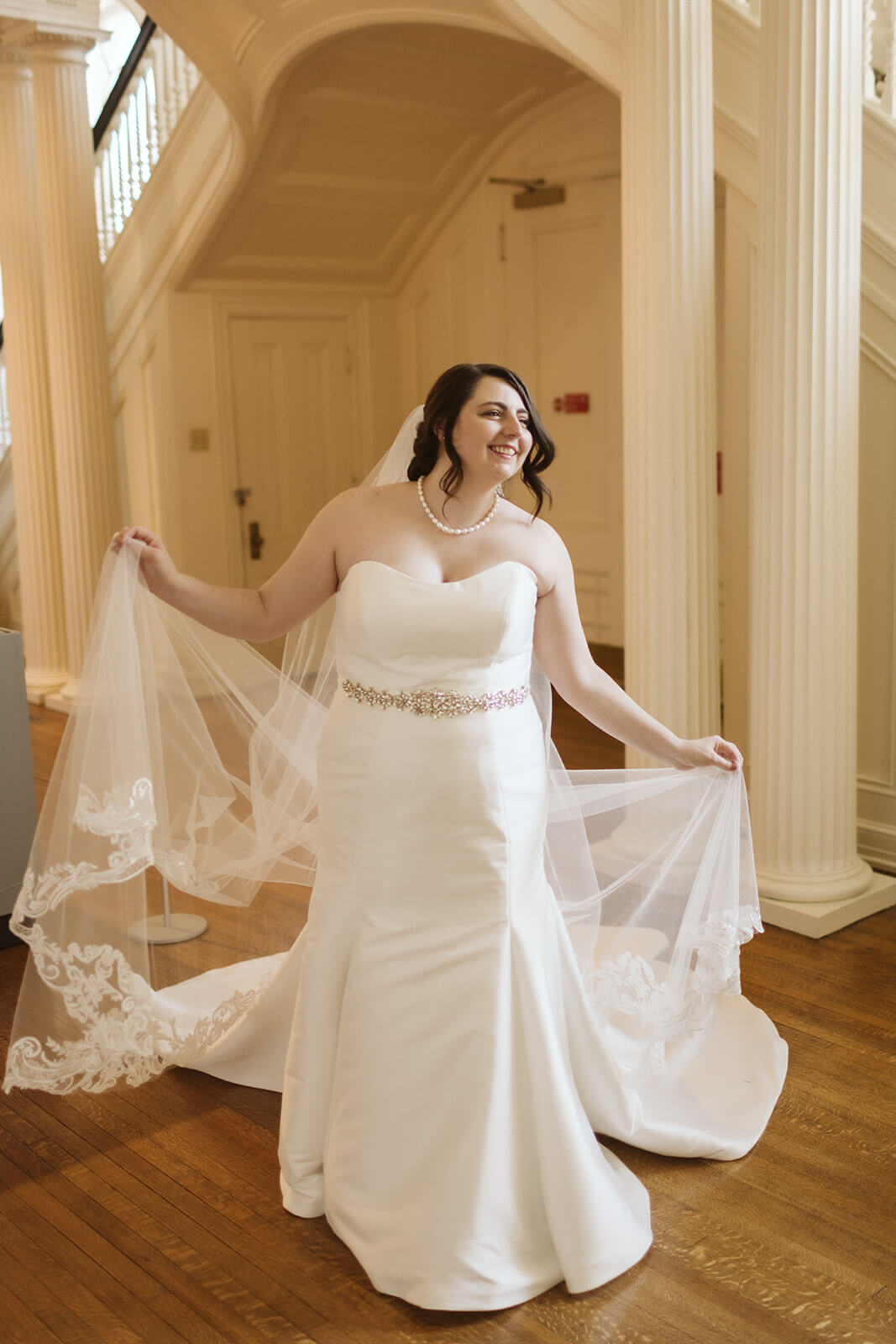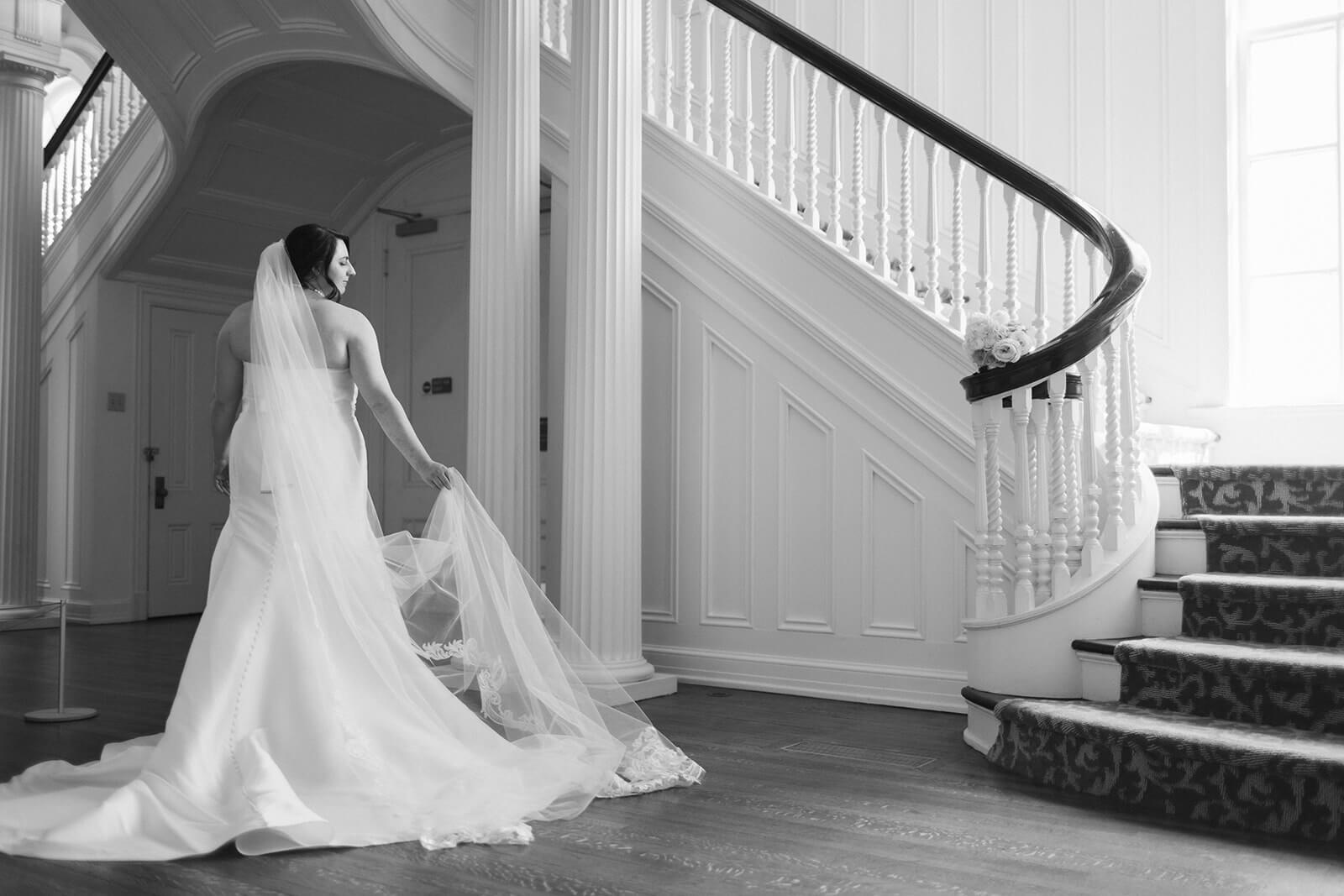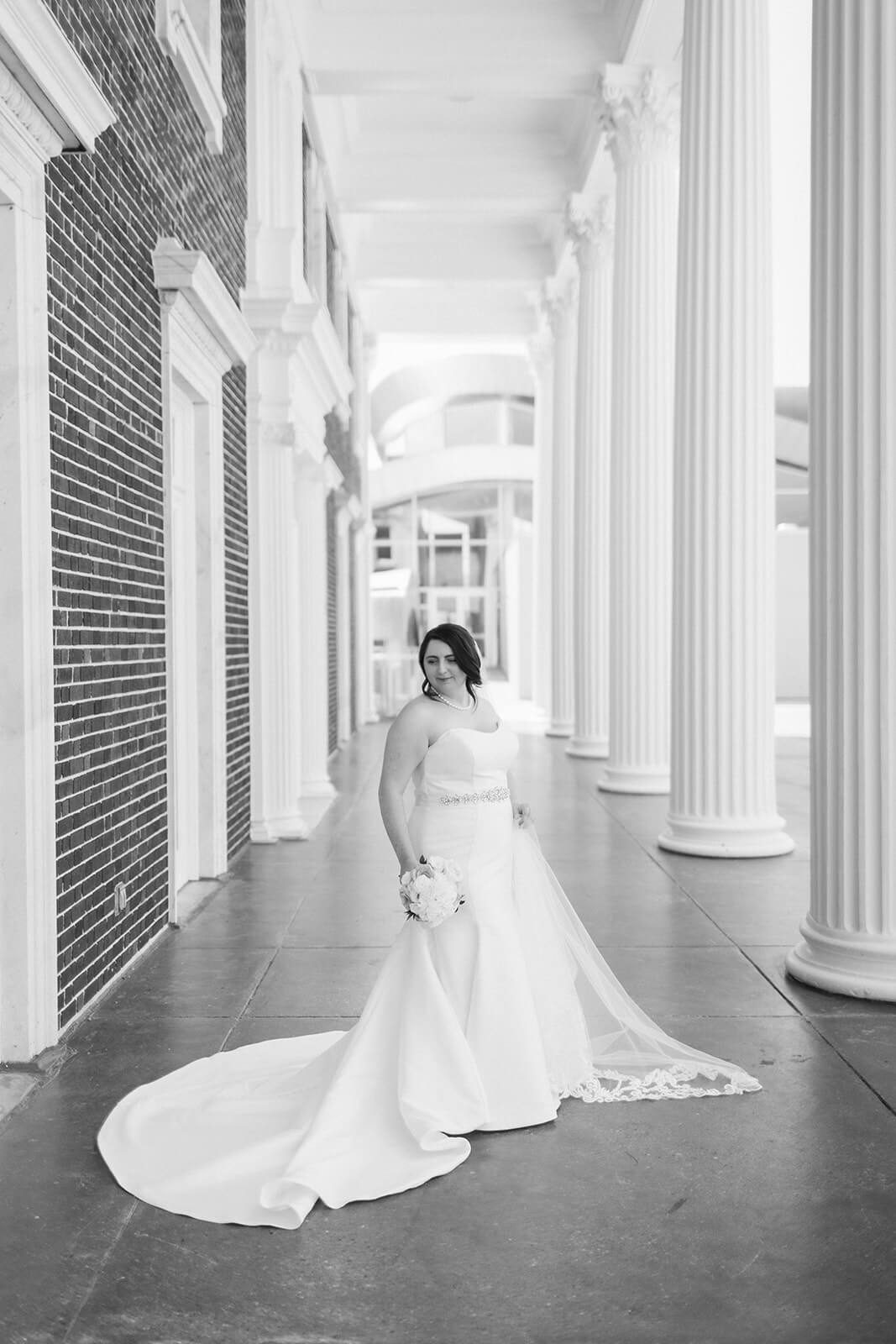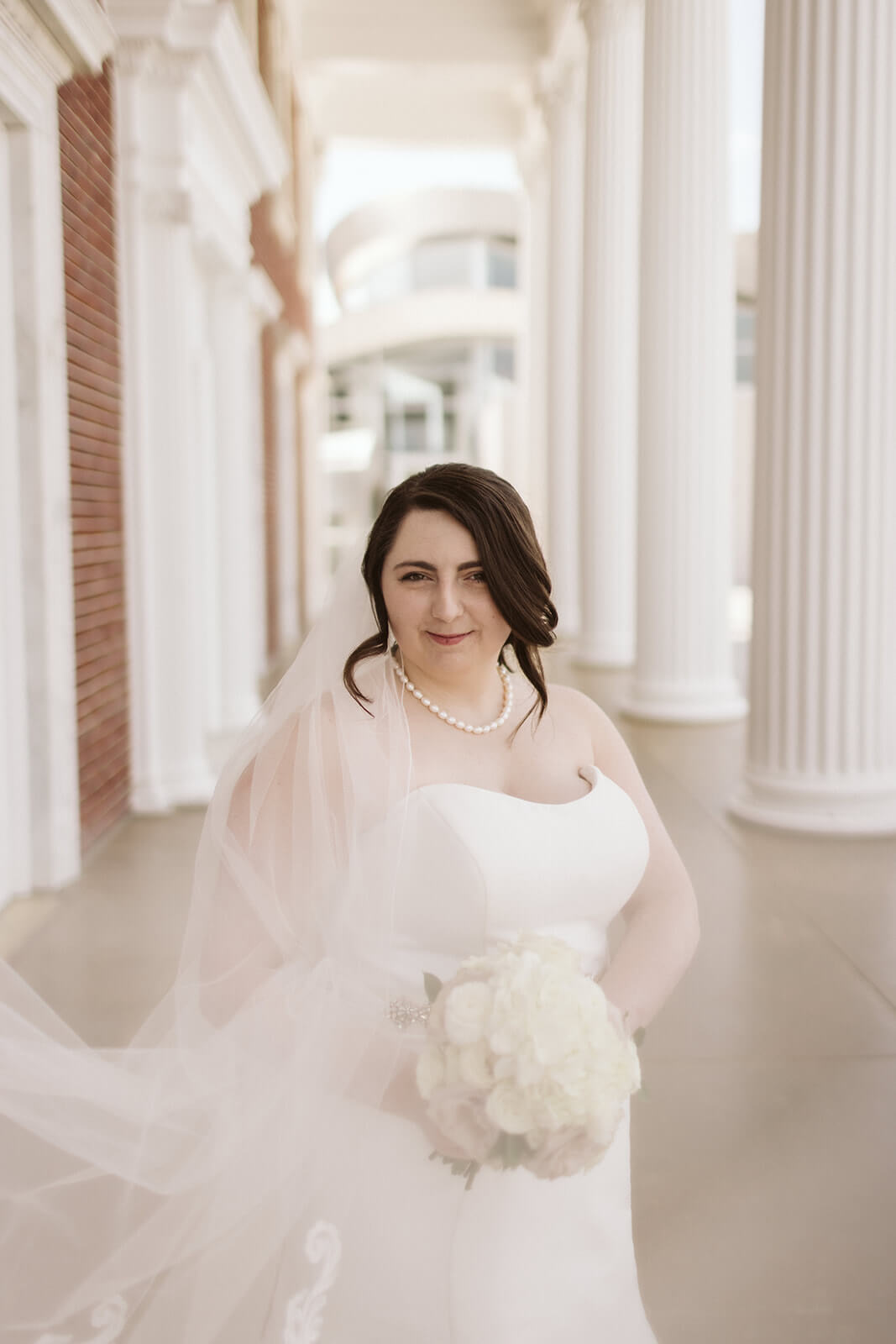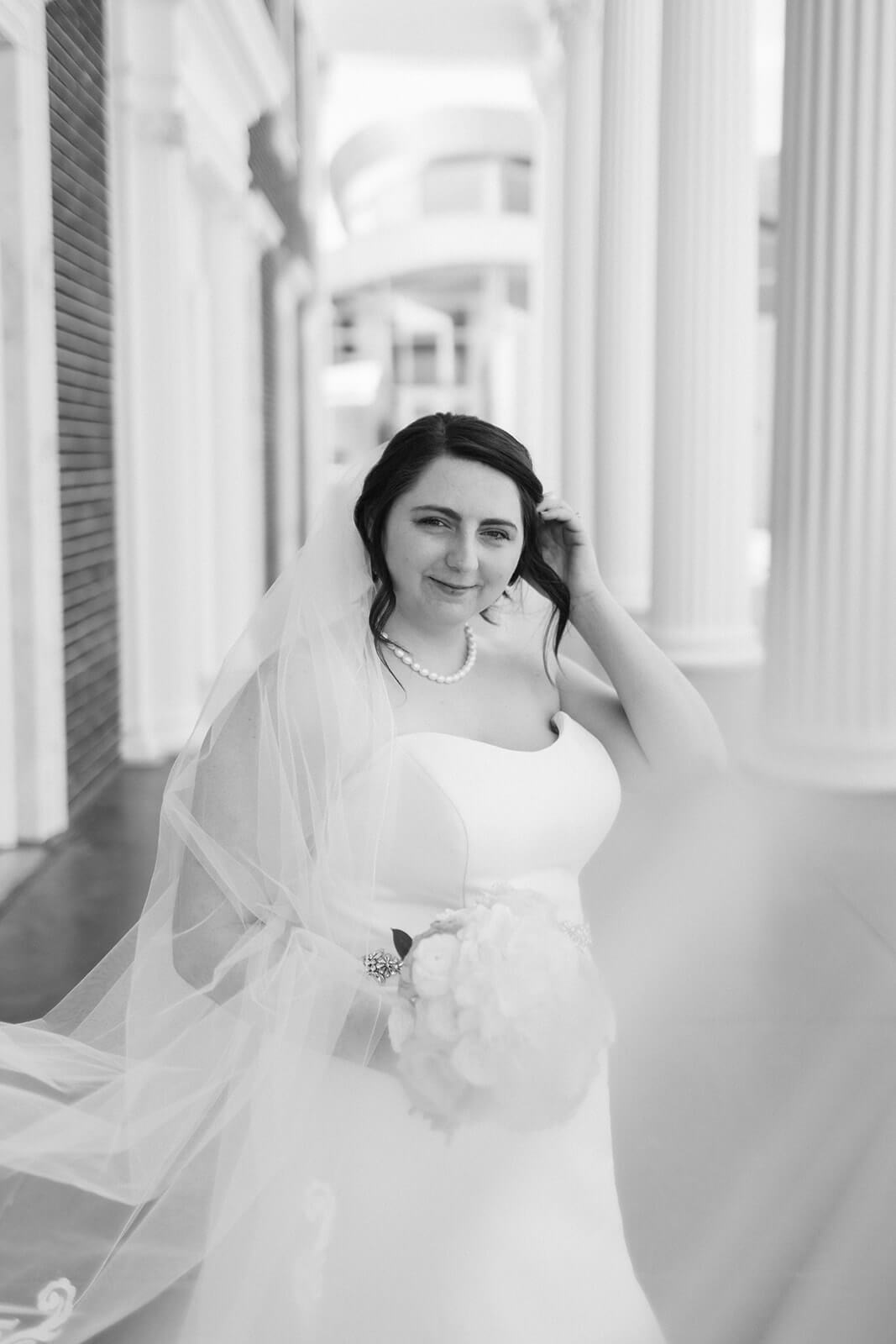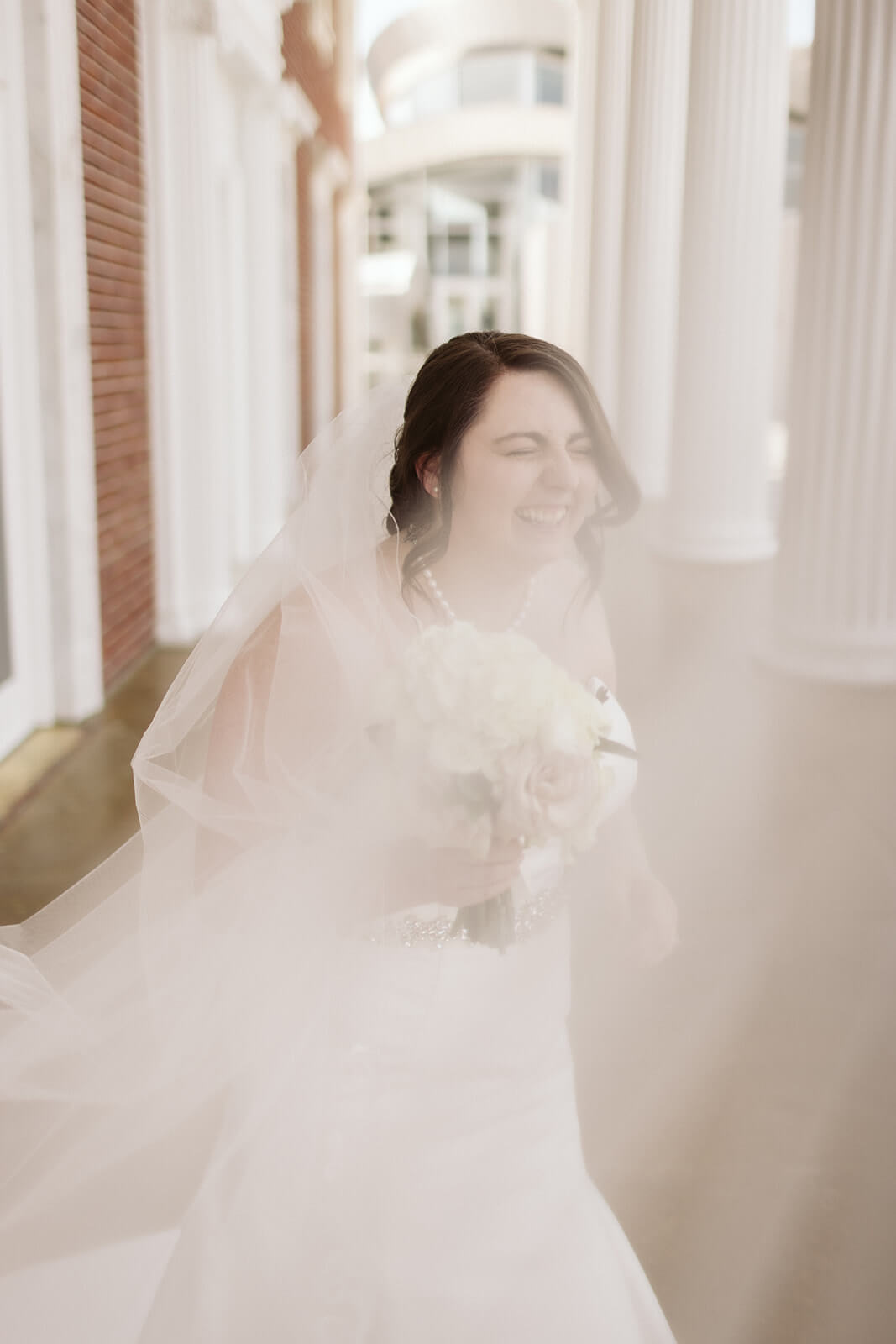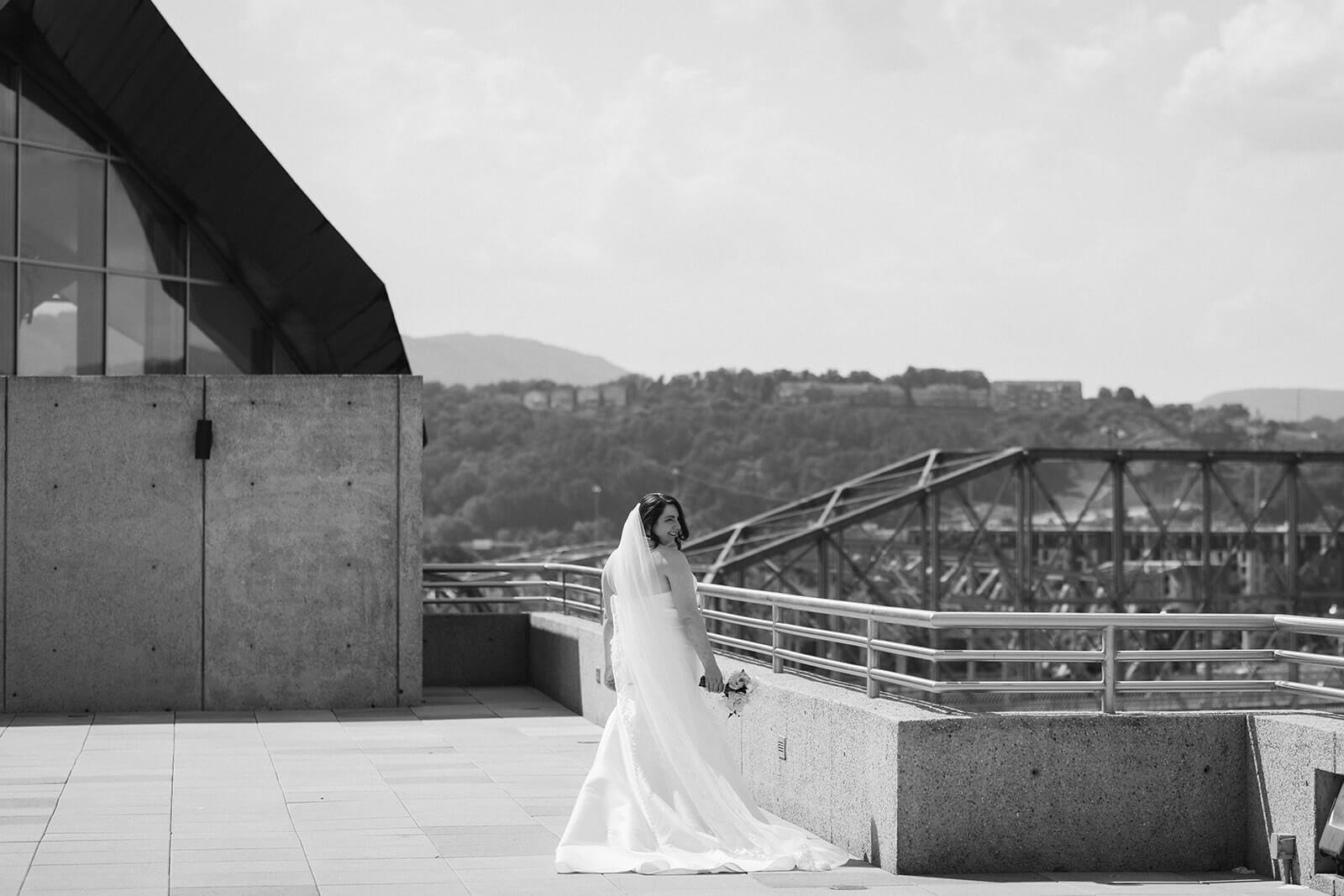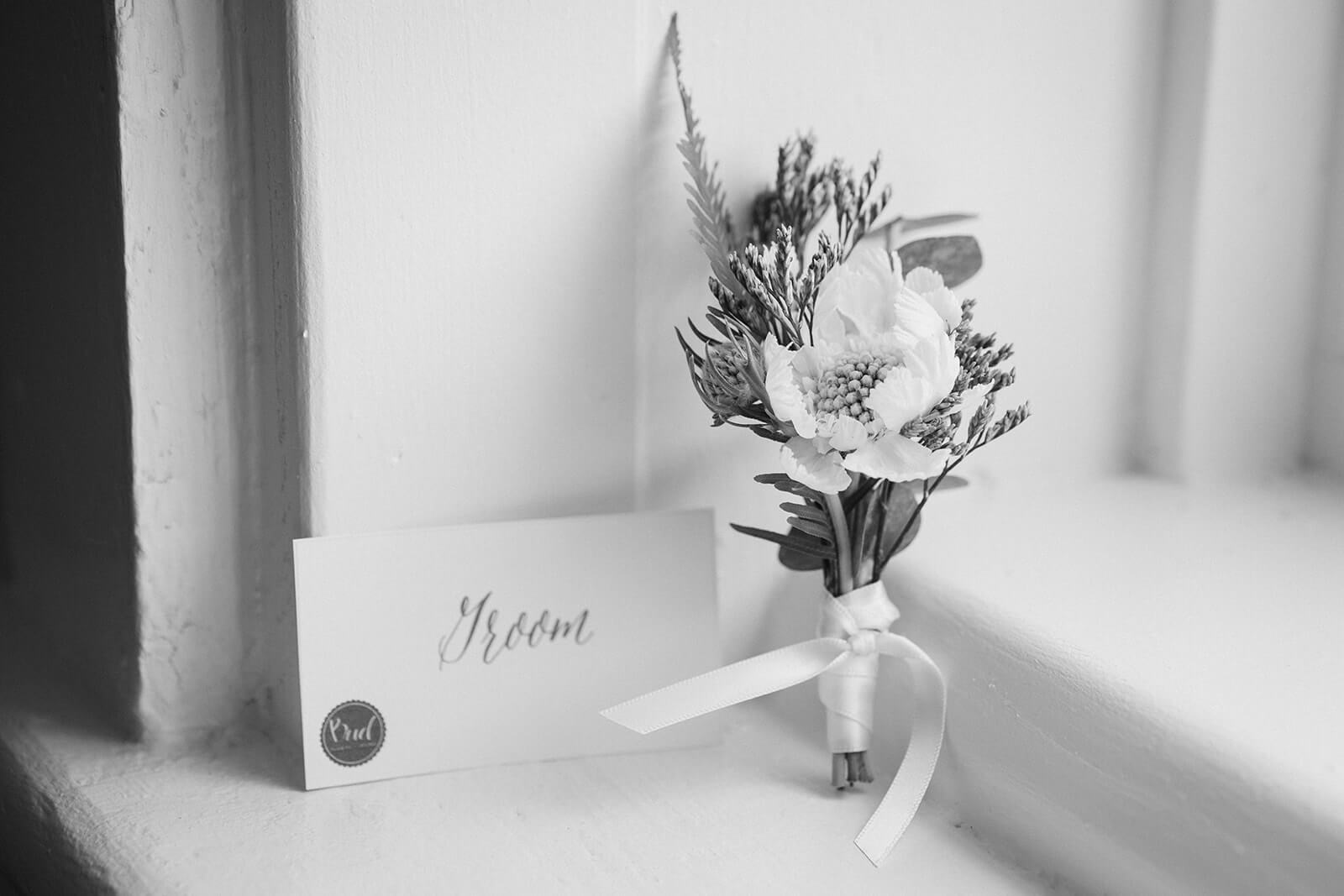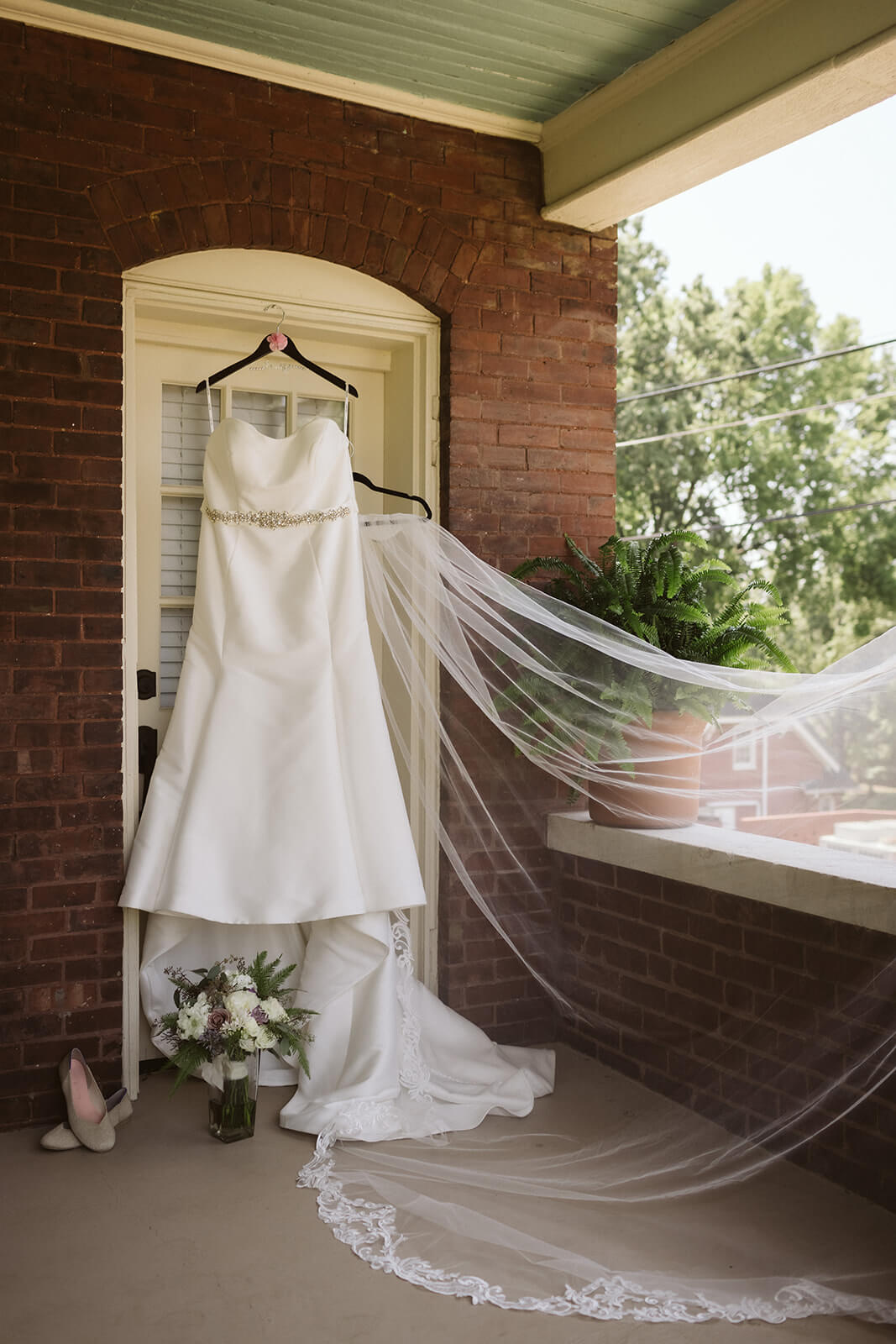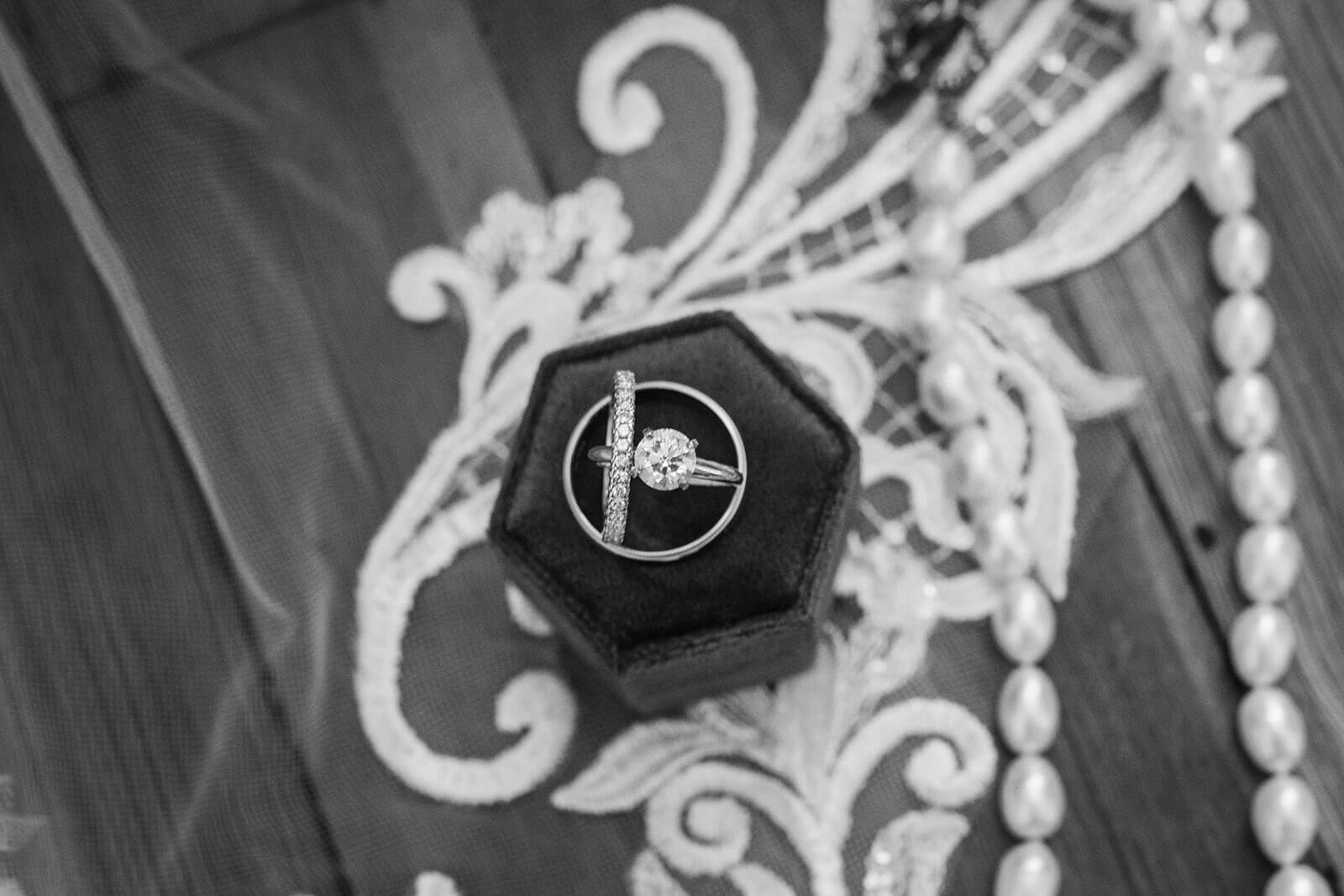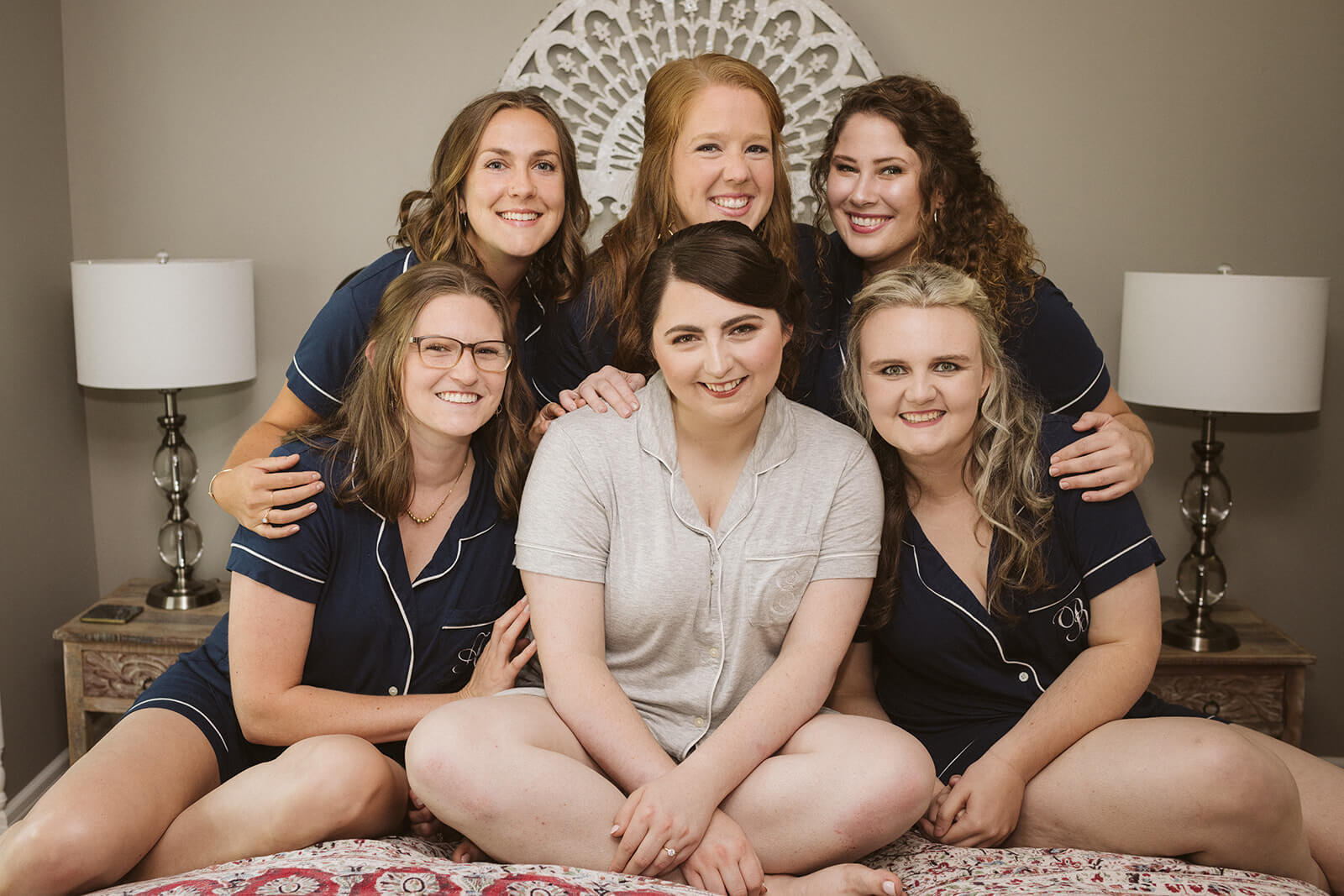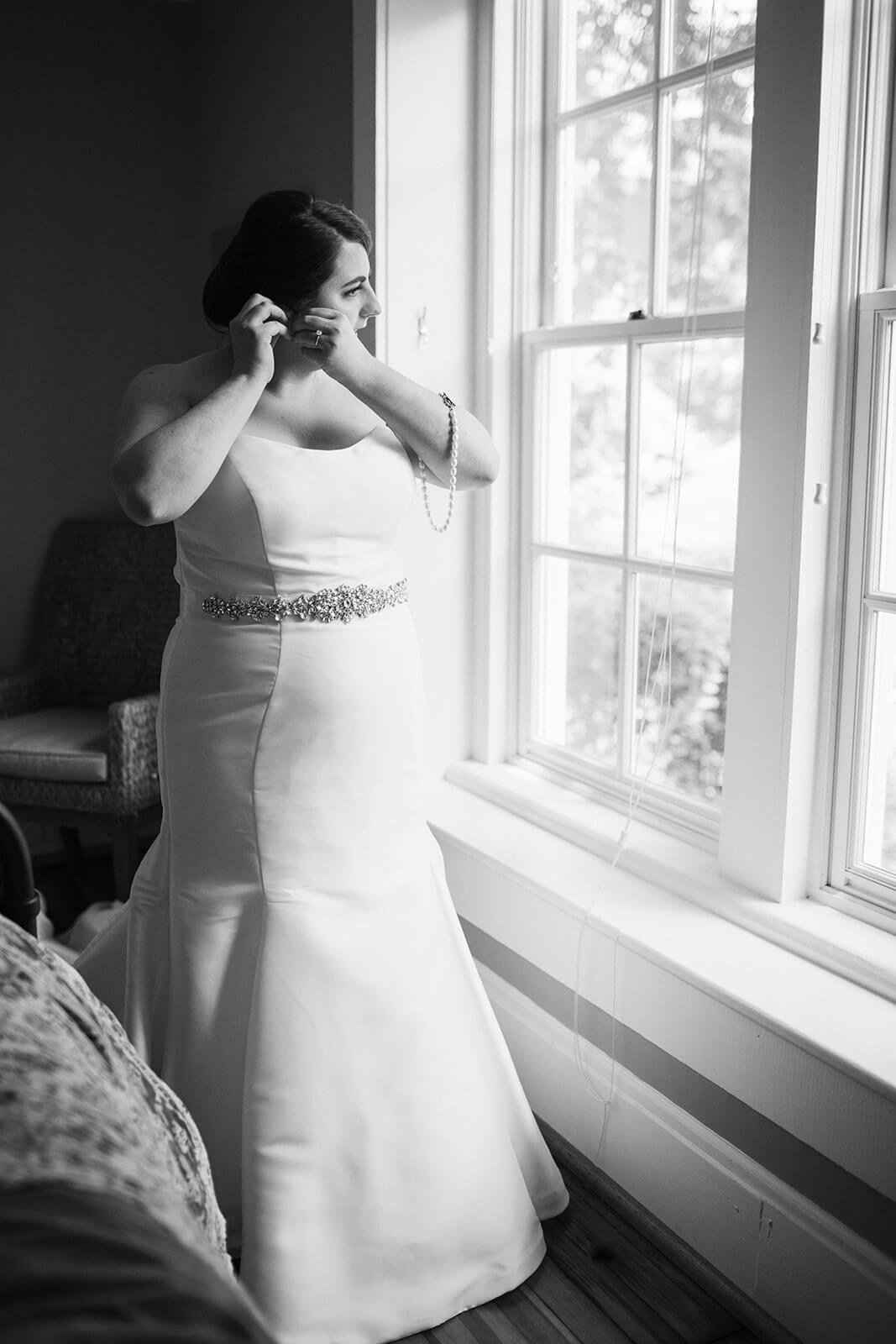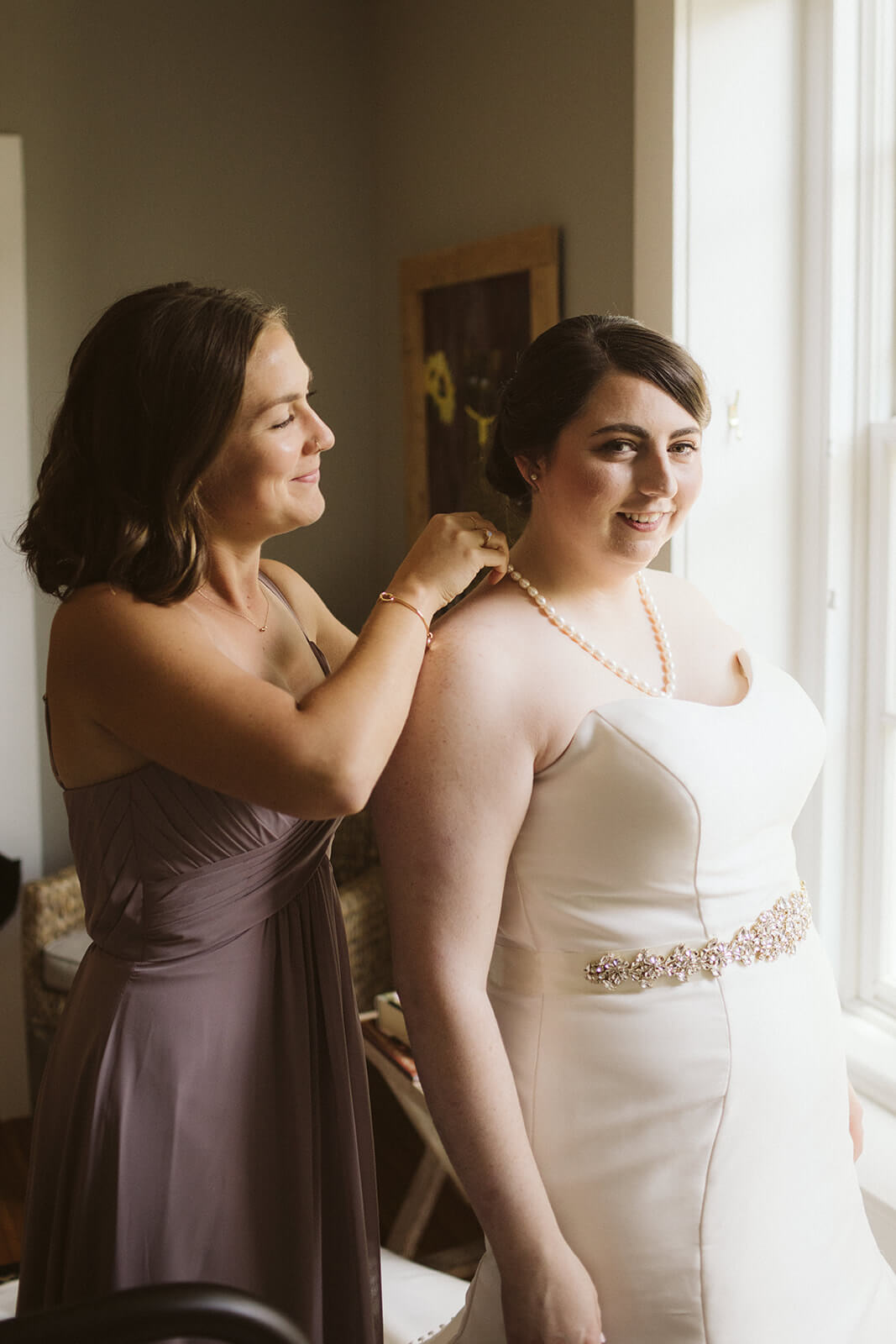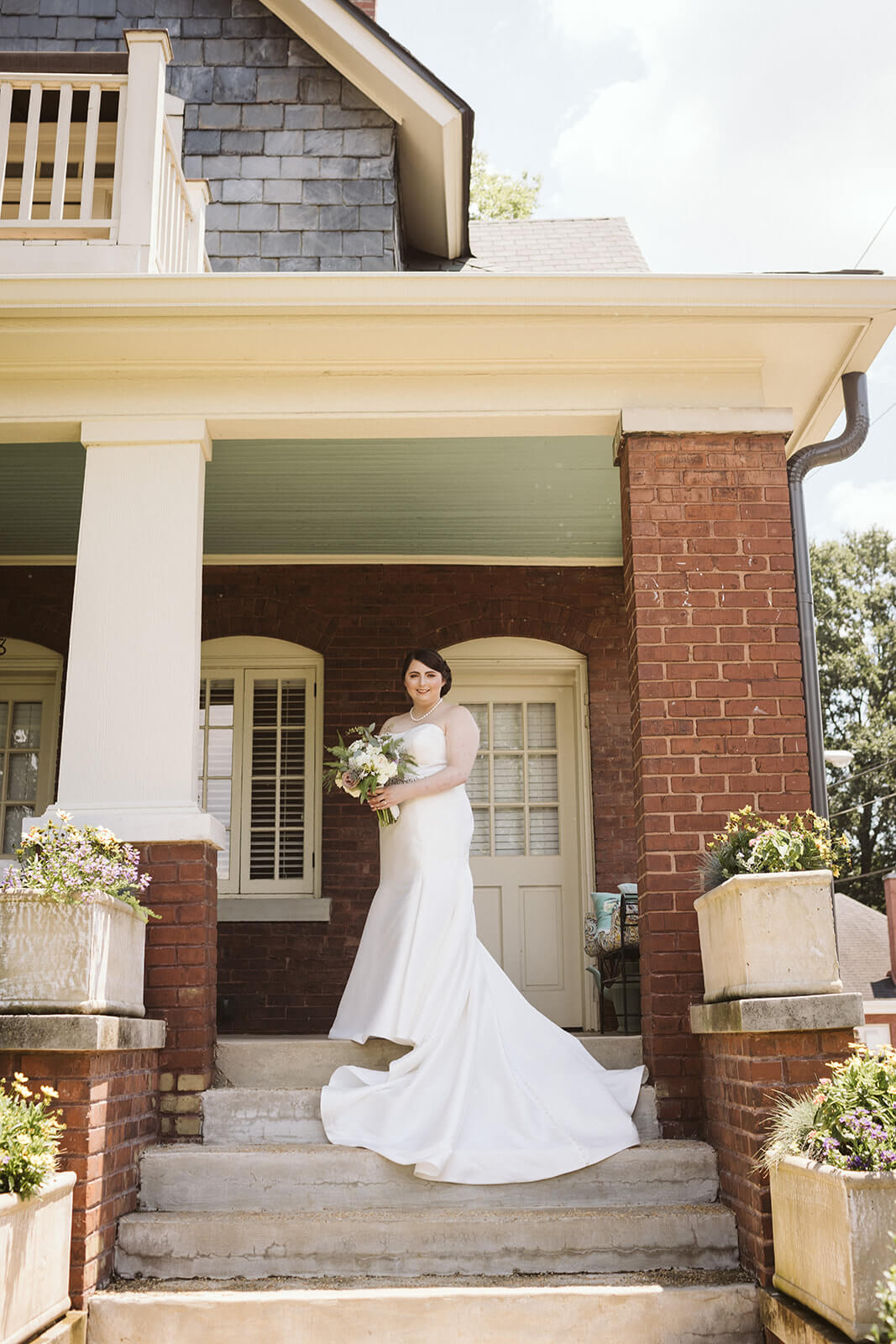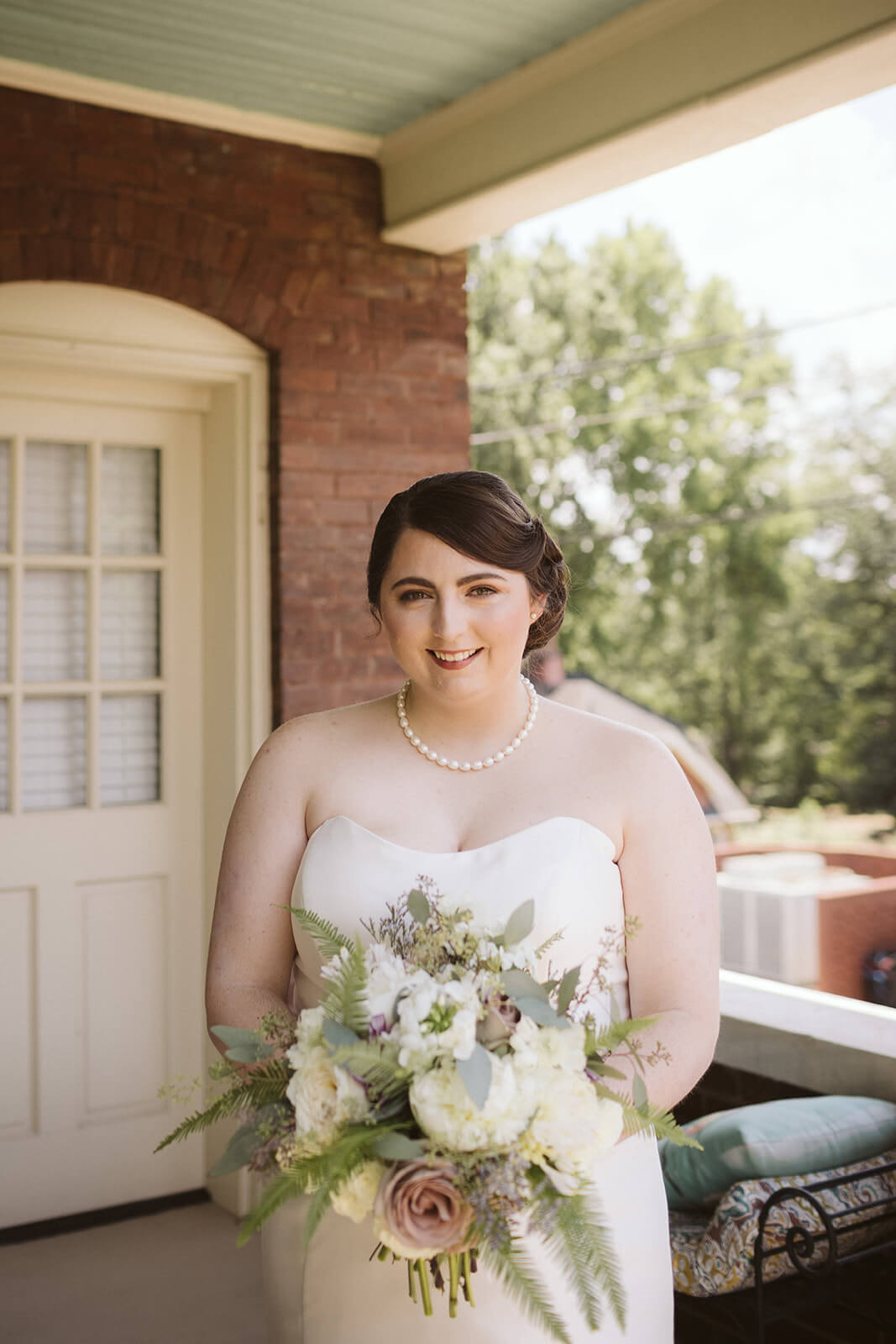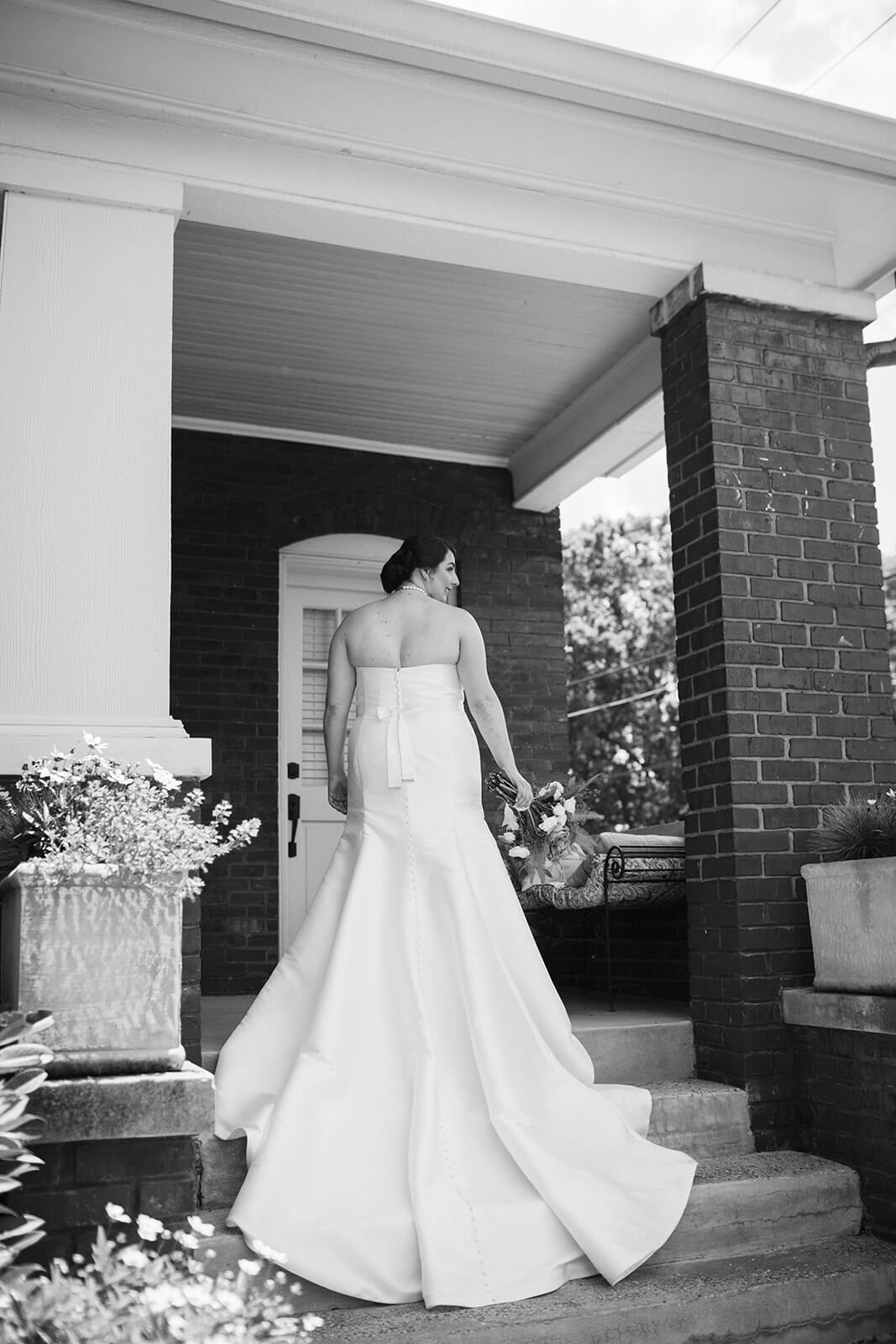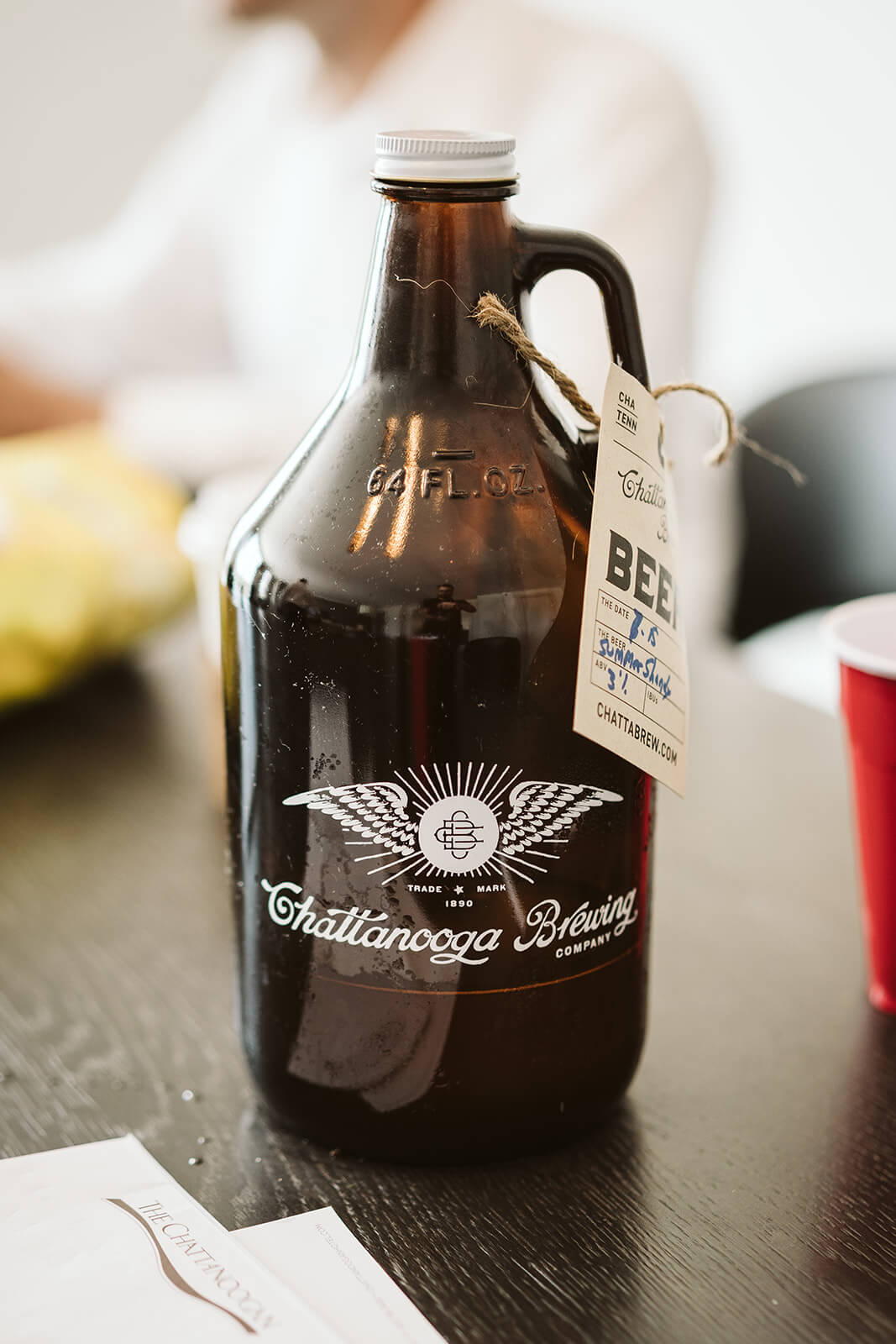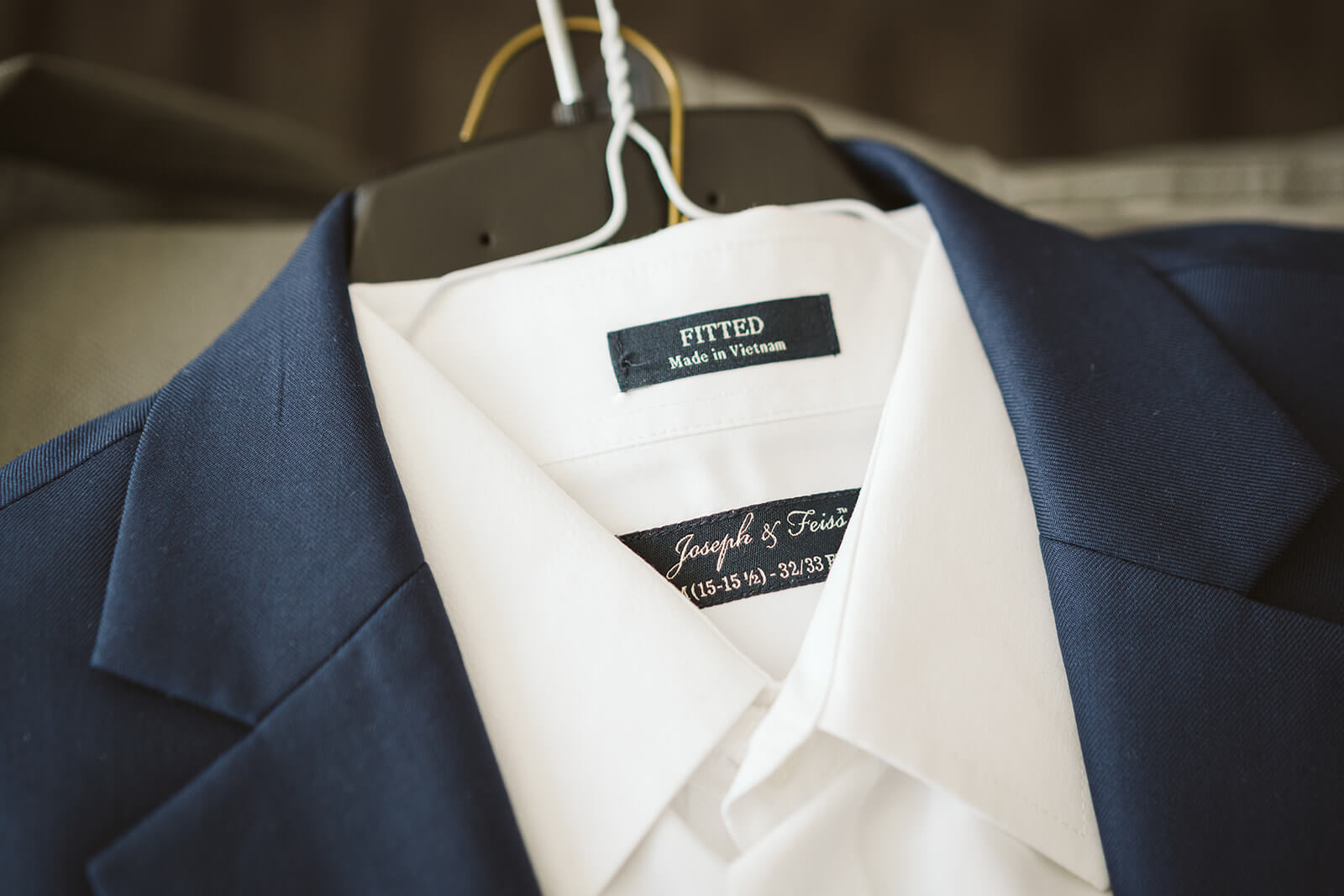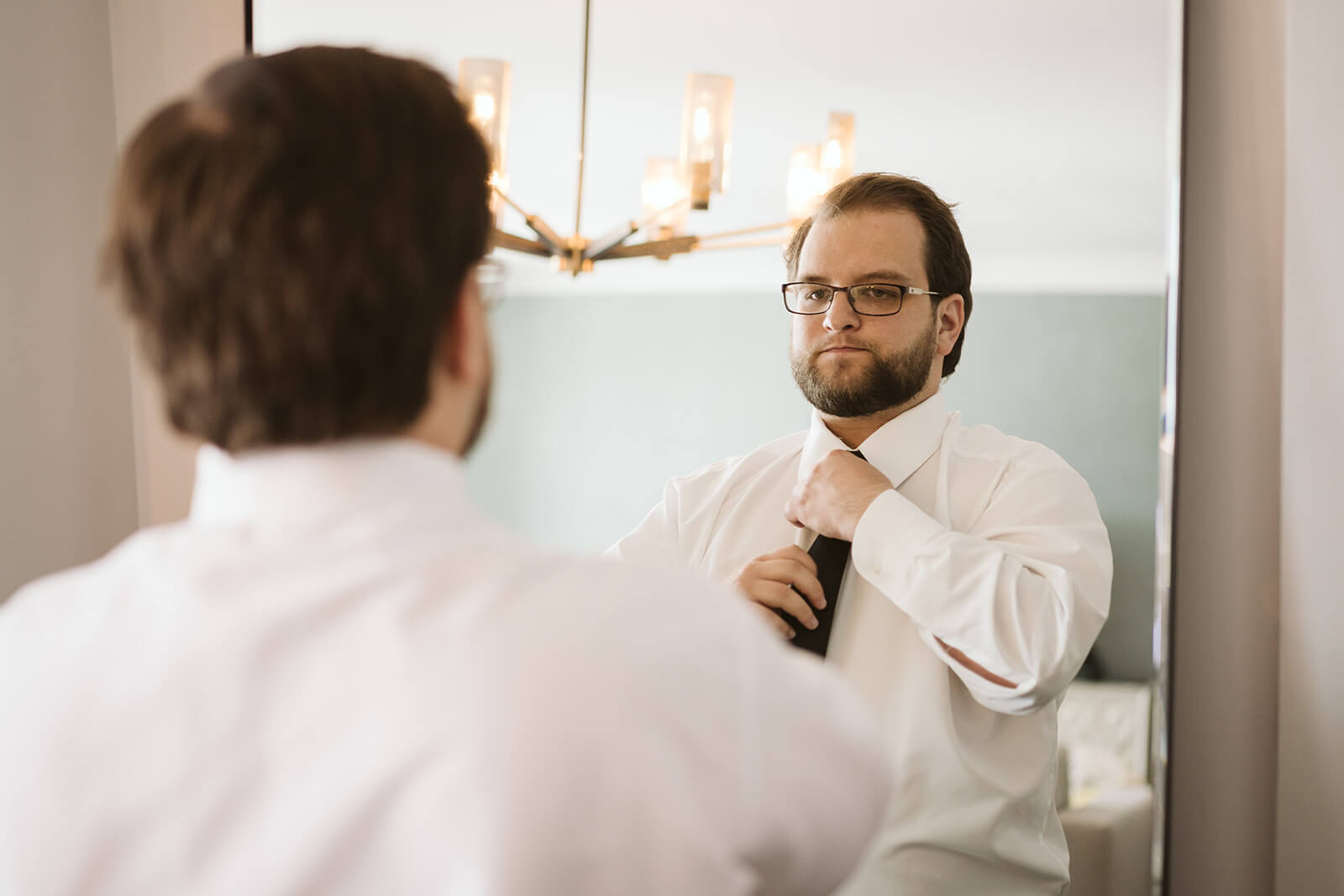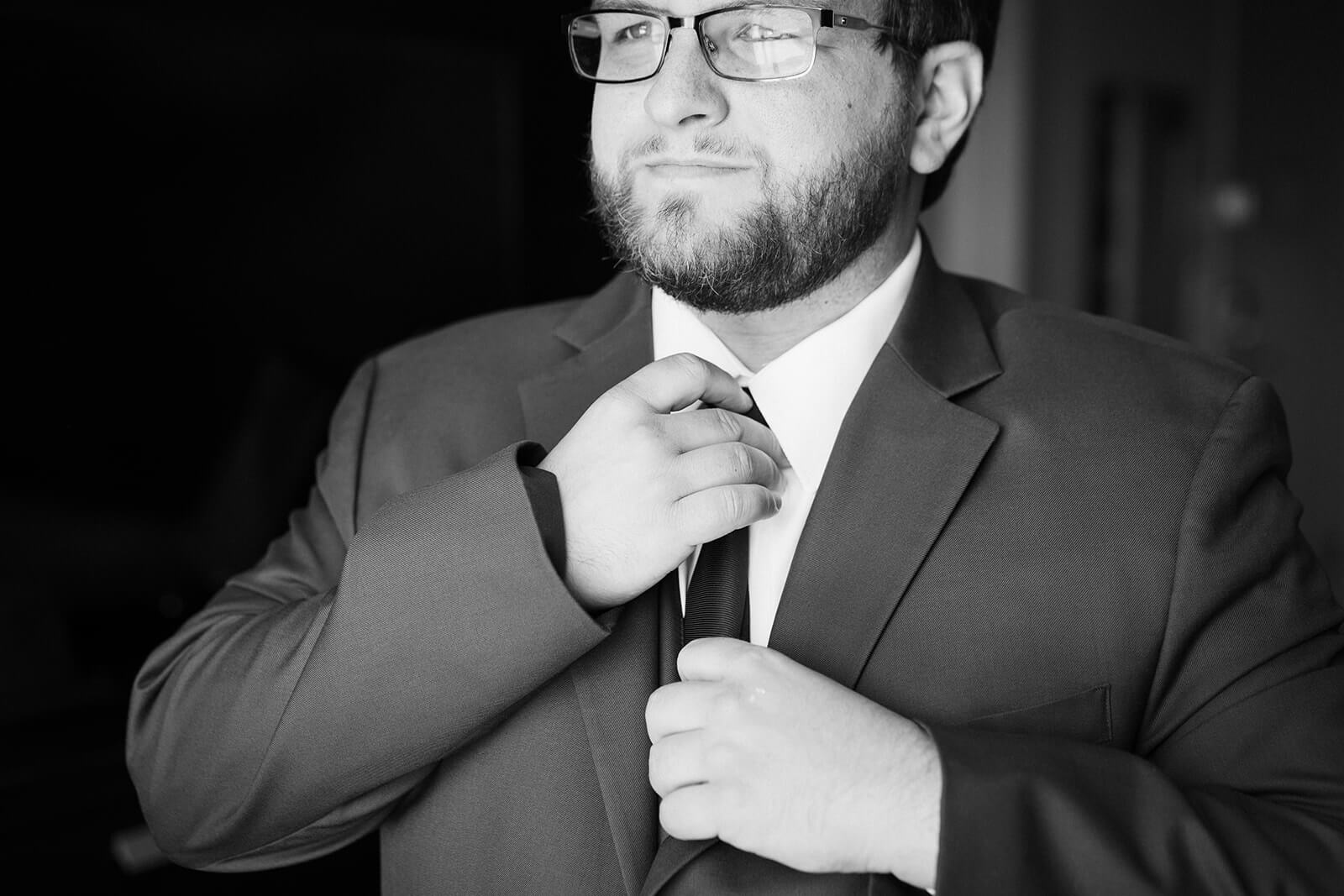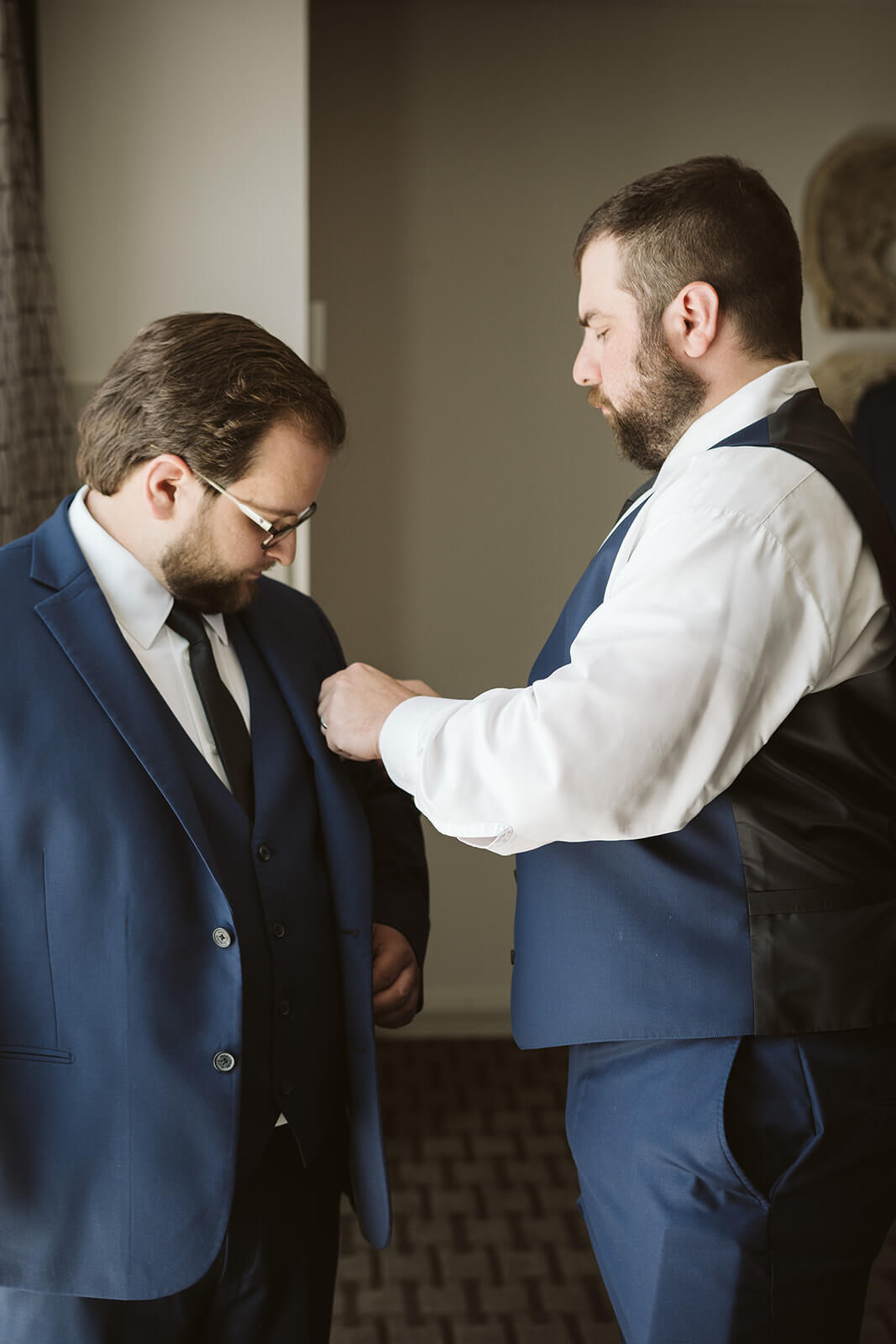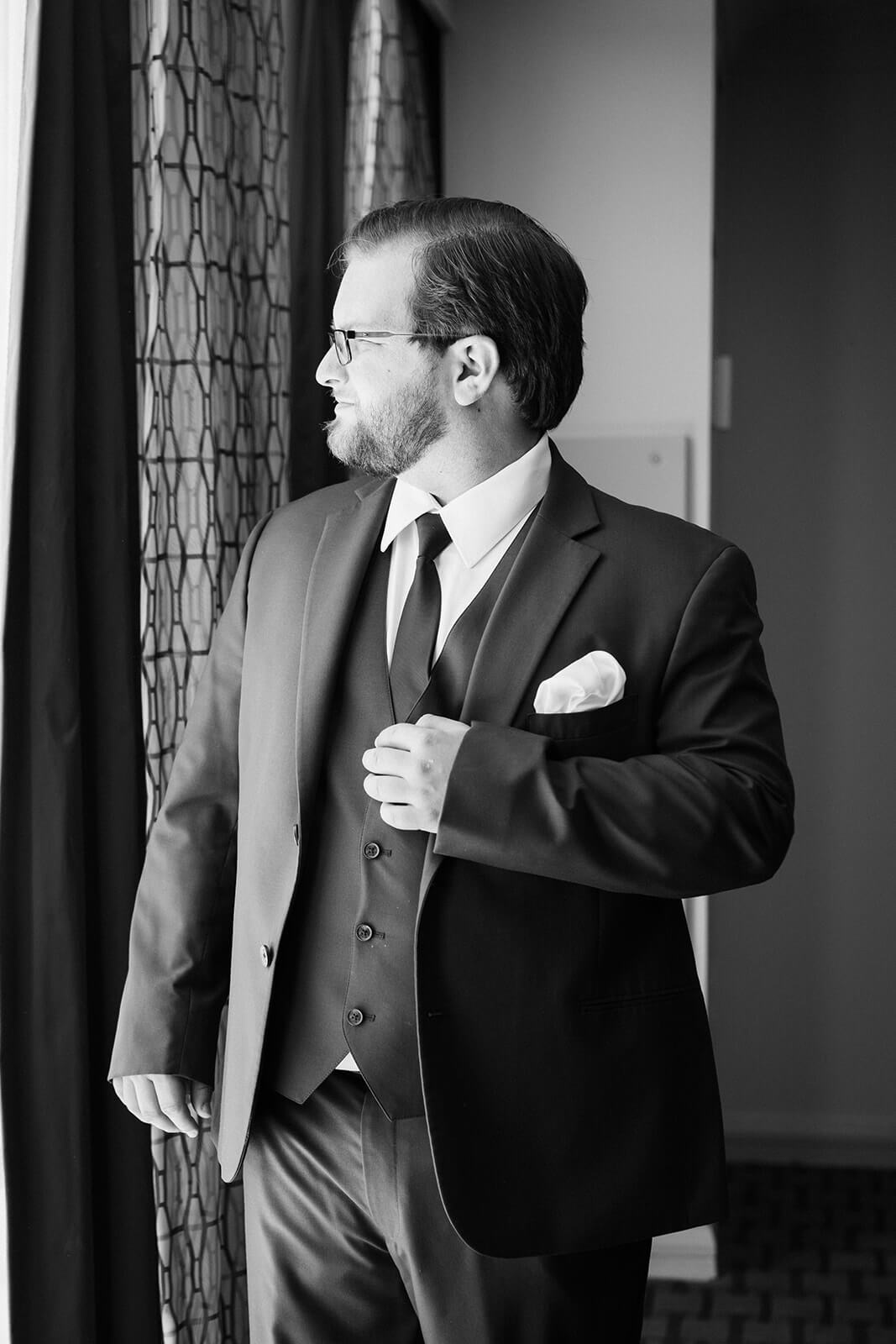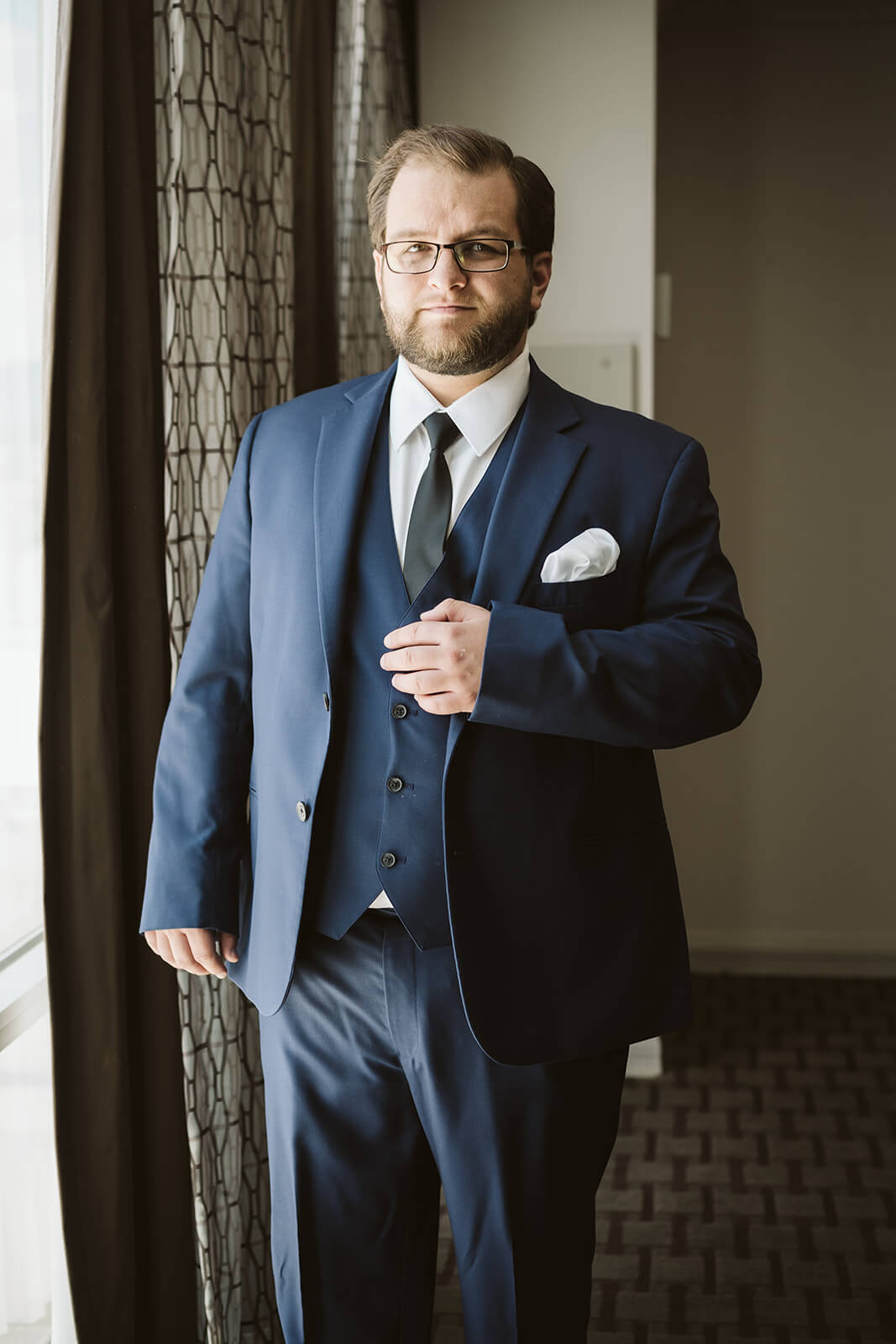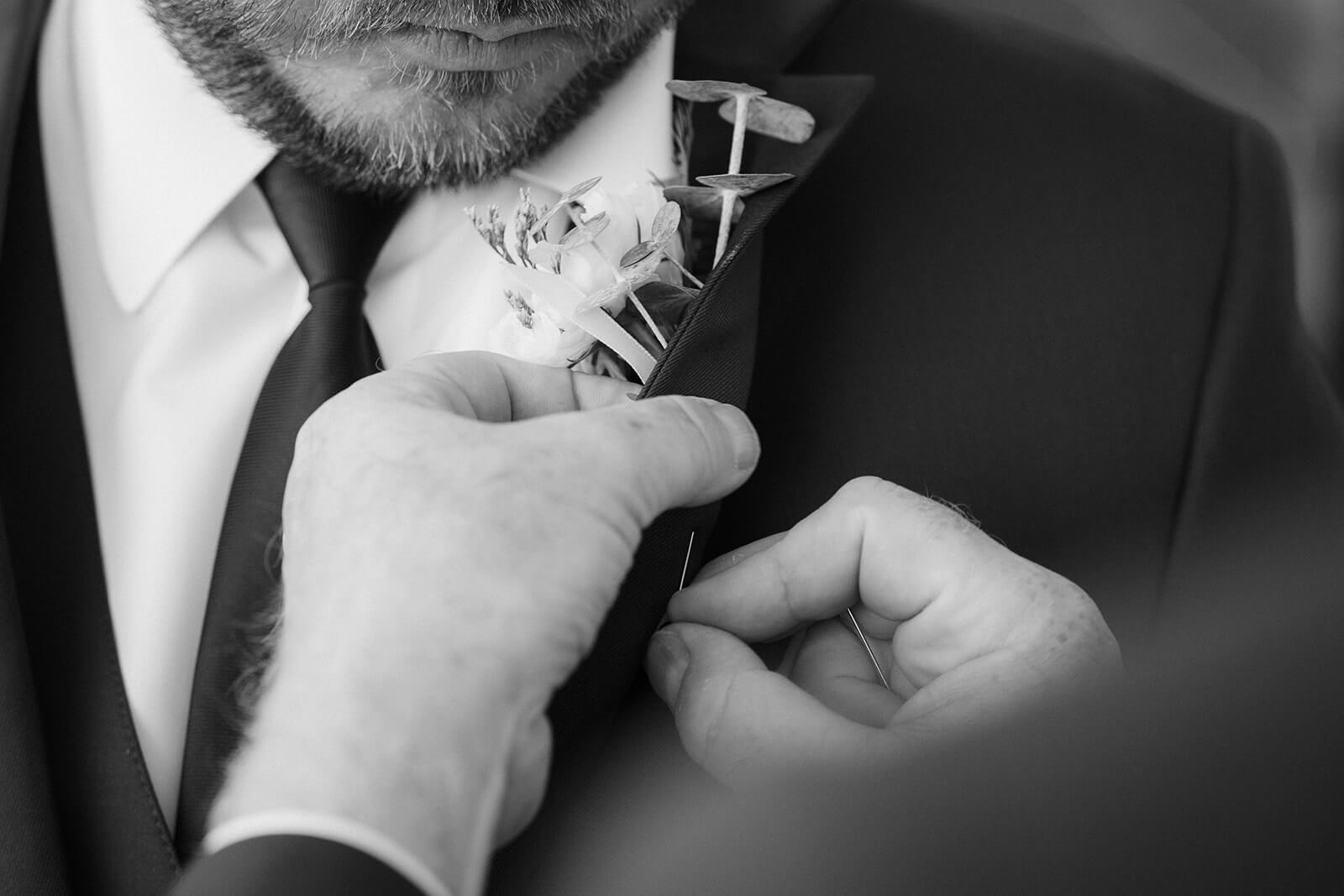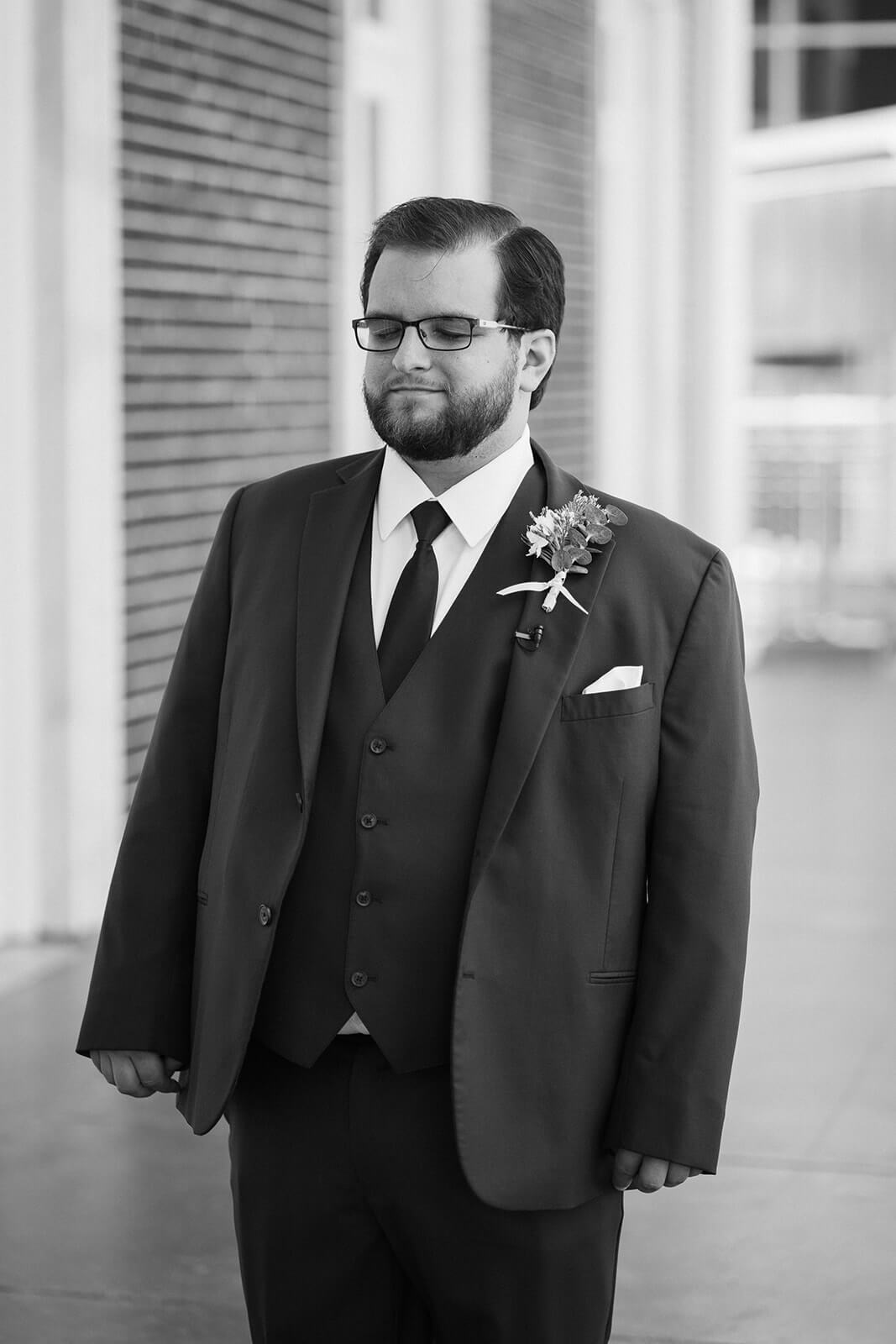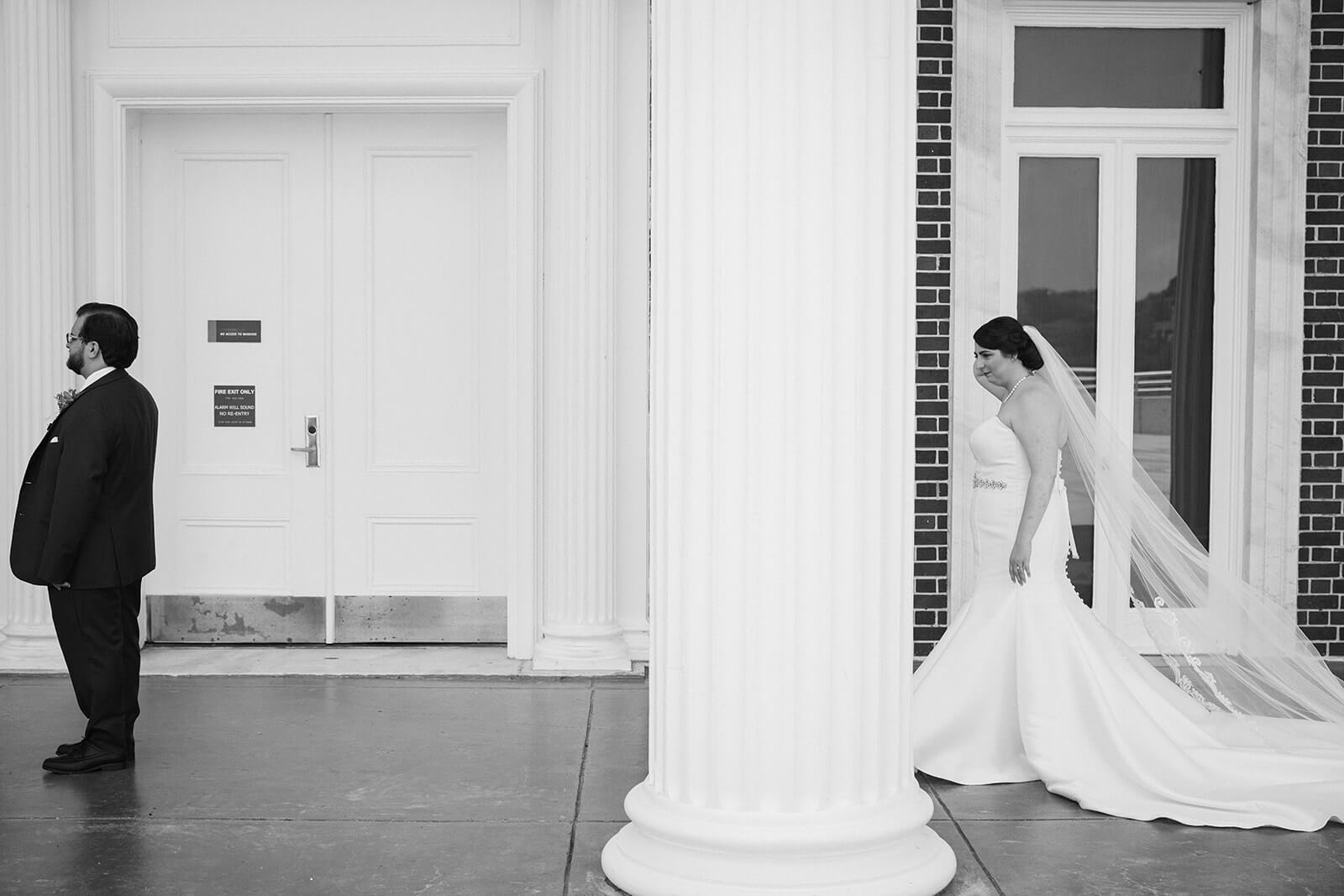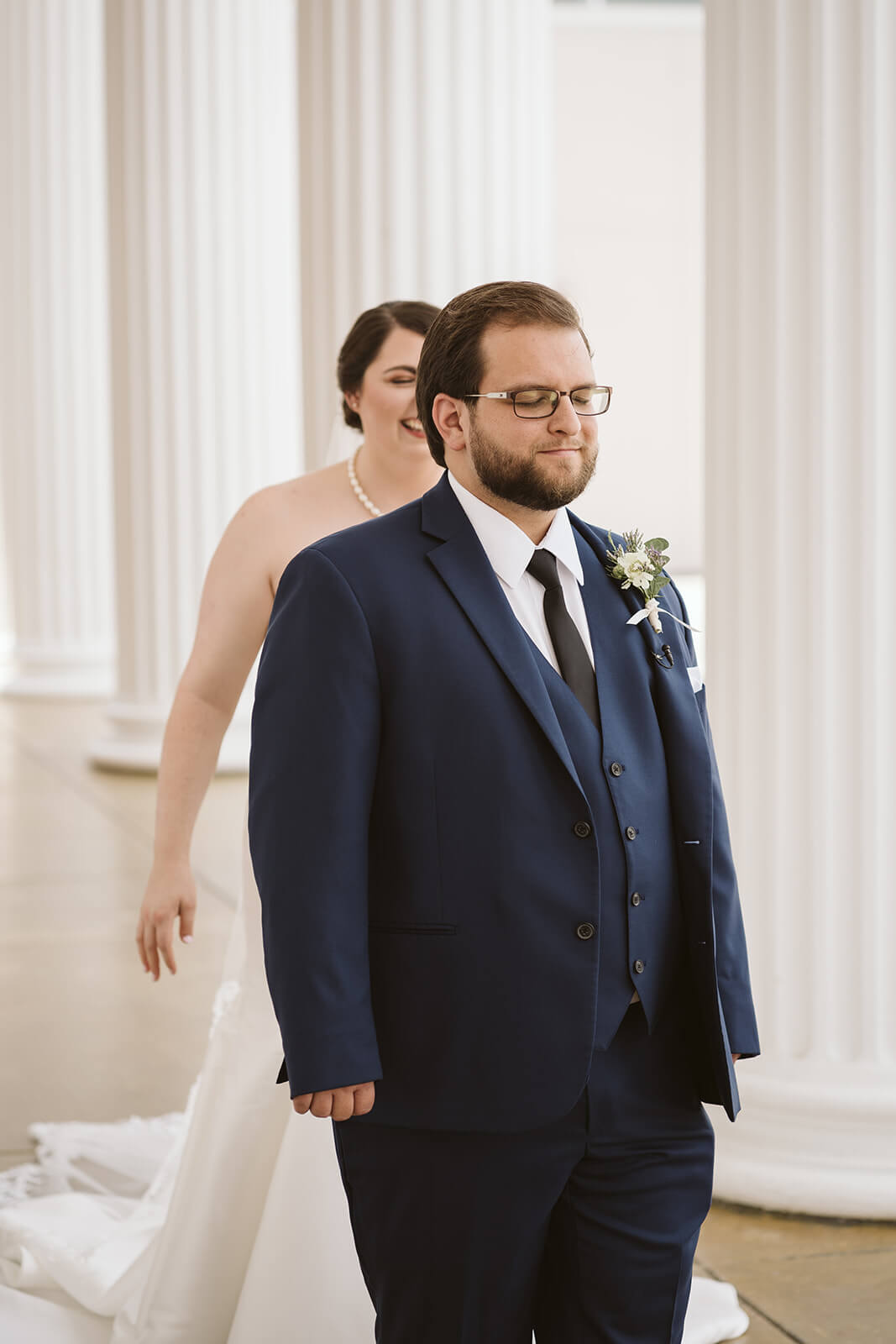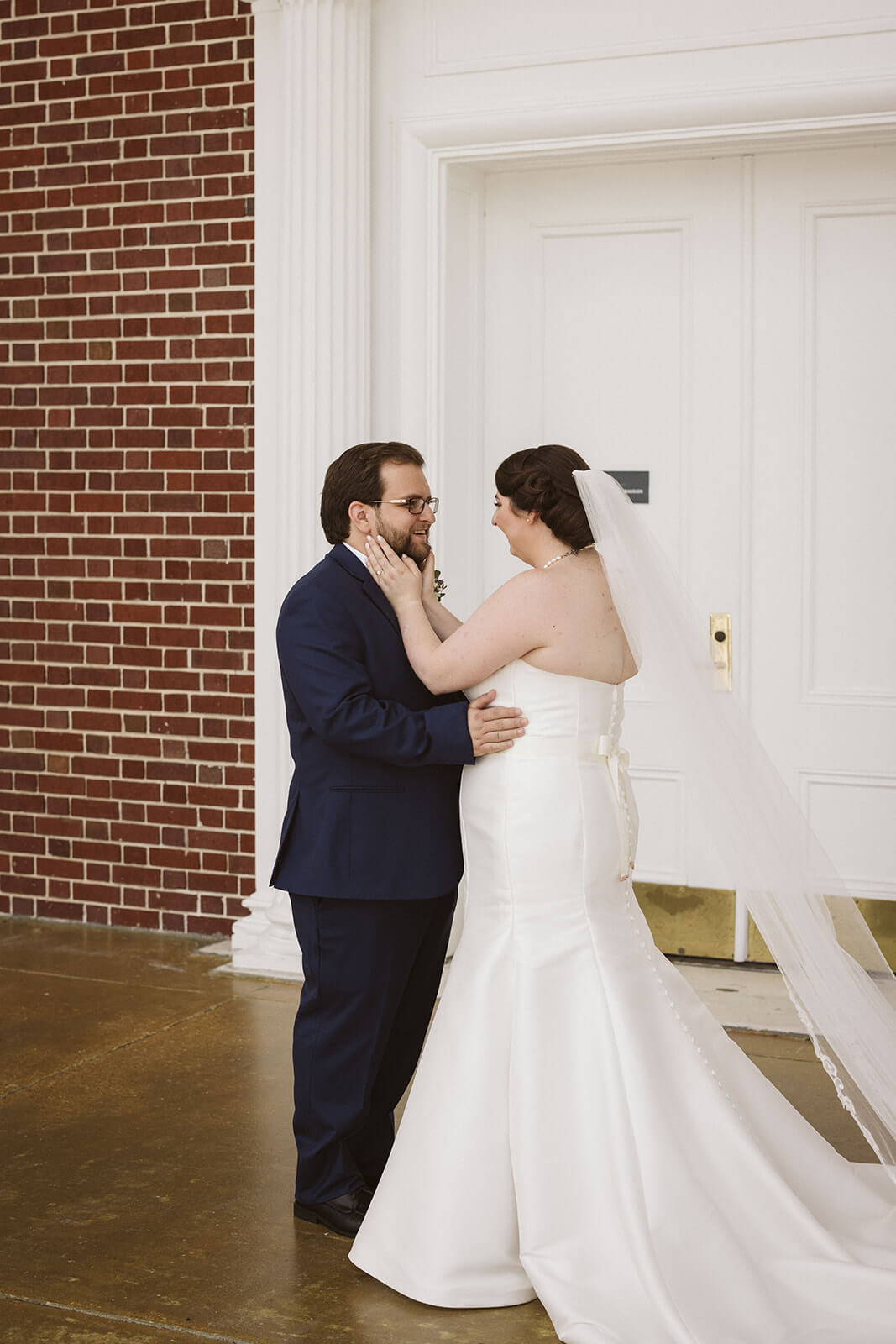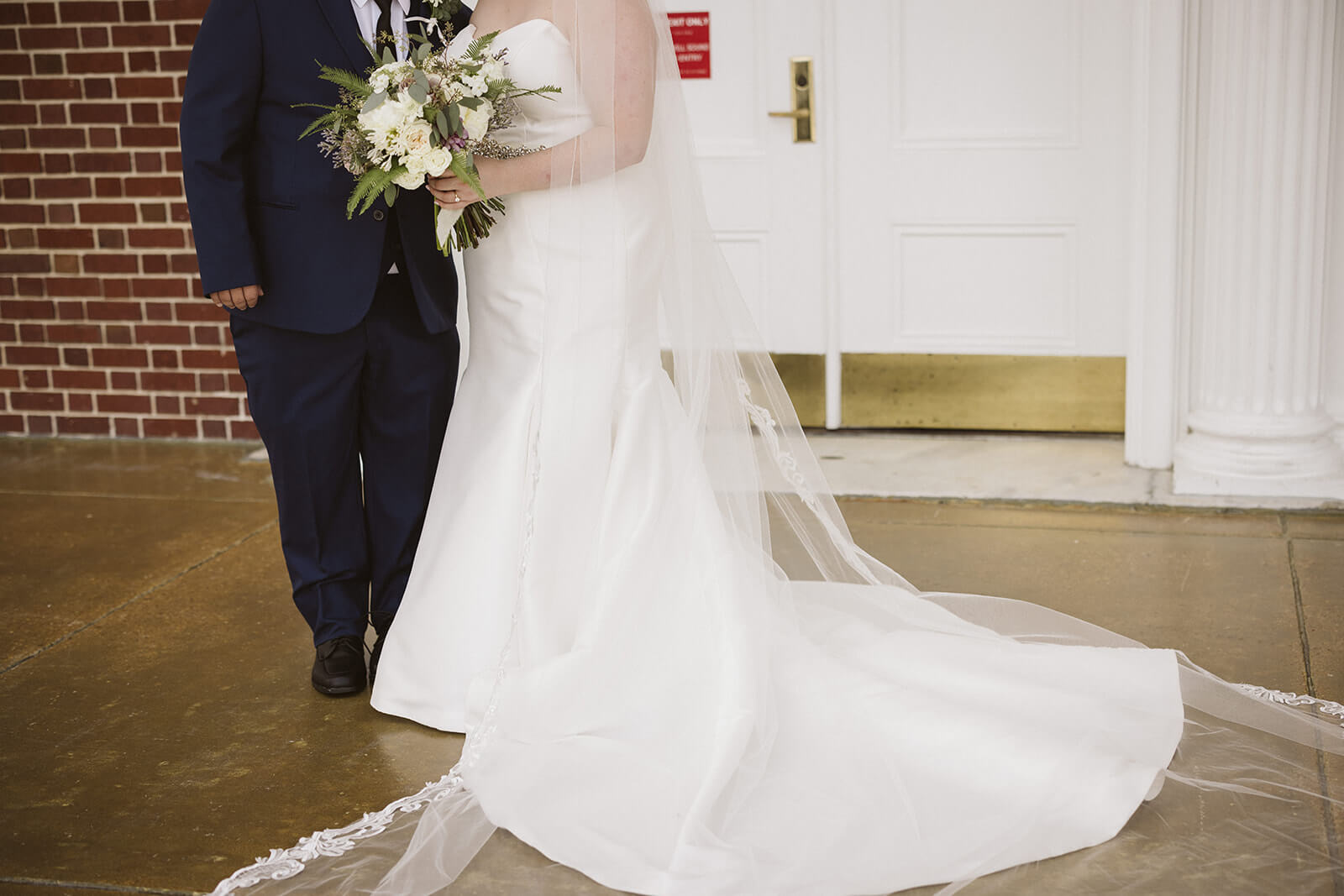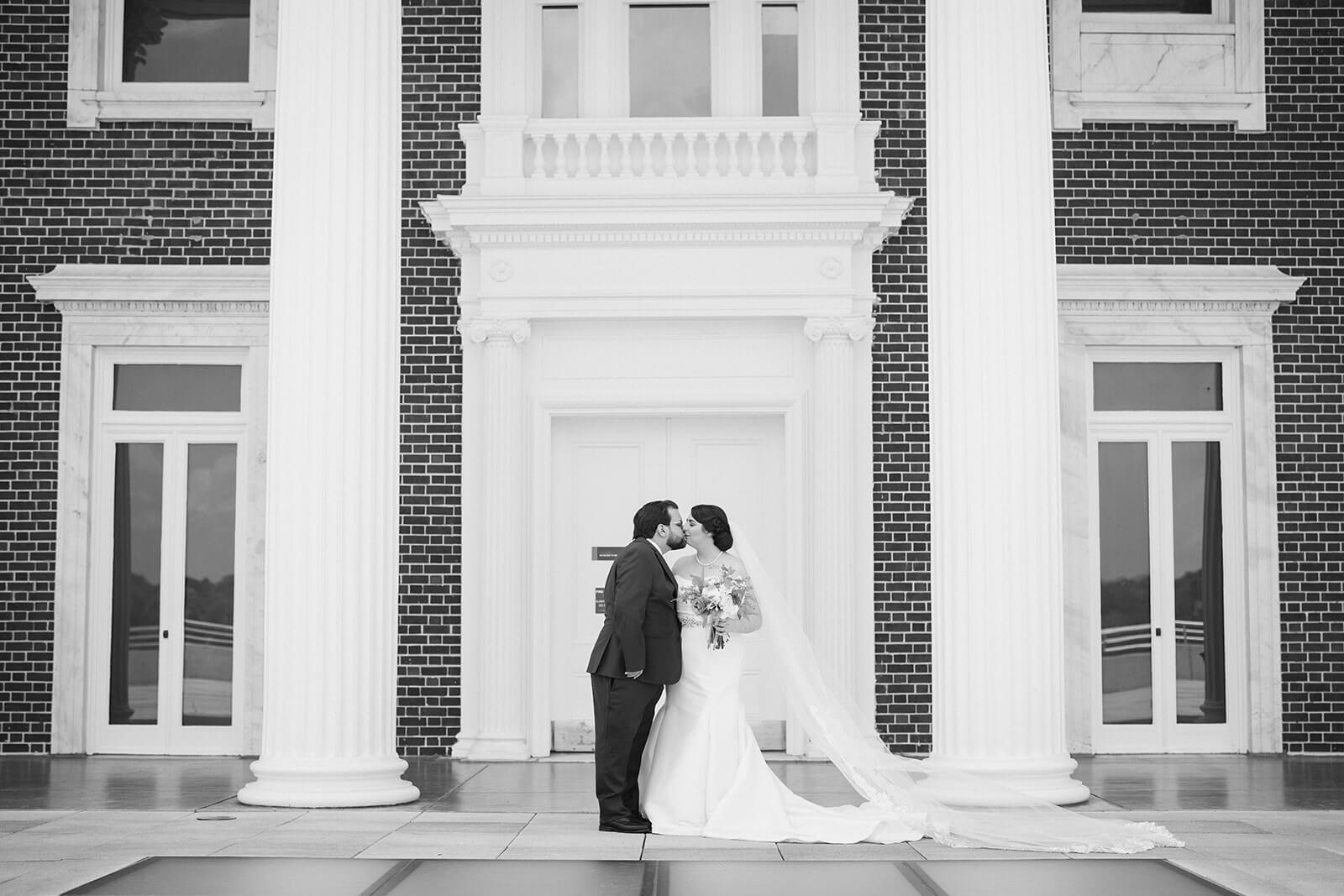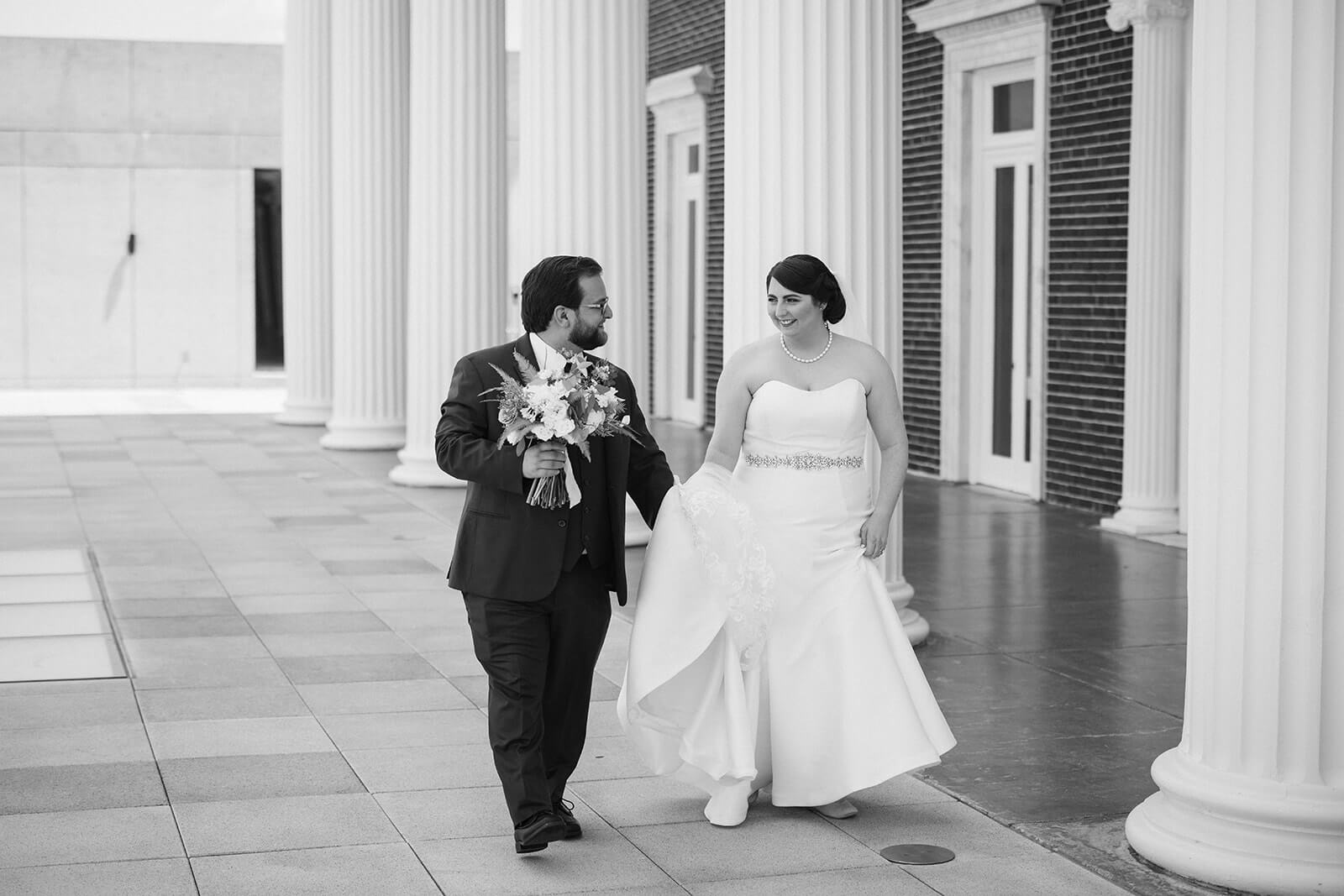 Hosting a Wedding at the Hunter Museum
For their wedding, Emily + Arthur wanted a venue that was modern but elegant. When they learned that the Hunter Museum was available for wedding rentals, they knew that it would be the perfect place. With unmatched views of the Tennessee River, bridges, and the iconic downtown skyline, the museum checked off all the boxes for their style preferences, all while showcasing the city that they fell in love in.
Weddings at the Hunter Museum have everything you could hope for in a modern wedding venue. Between the historic Hunter Mansion with neoclassical architecture and the contemporary main building of the museum itself, the museum blends the past and present together in both classic and modern styles. And with the museum's constantly rotating selection of art, your wedding is sure to be highly memorable and unique.
Most weddings at the Hunter Museum take place within the Contemporary Wing which contains four beautiful spaces: the Grand Foyer, the Auditorium, the Paley Terrace, and the 24-Hour Terrace. Just imagine a sun-filled ceremony in the Grand Foyer, where 30-foot windows let in tons of dazzling sunlight, or a sweet outdoor ceremony on either of the terraces overlooking the river and city views. The staff at the museum can help you choose which combination of spaces will best bring your wedding day vision to life or rent them all as a complete package for the full Hunter Museum wedding experience.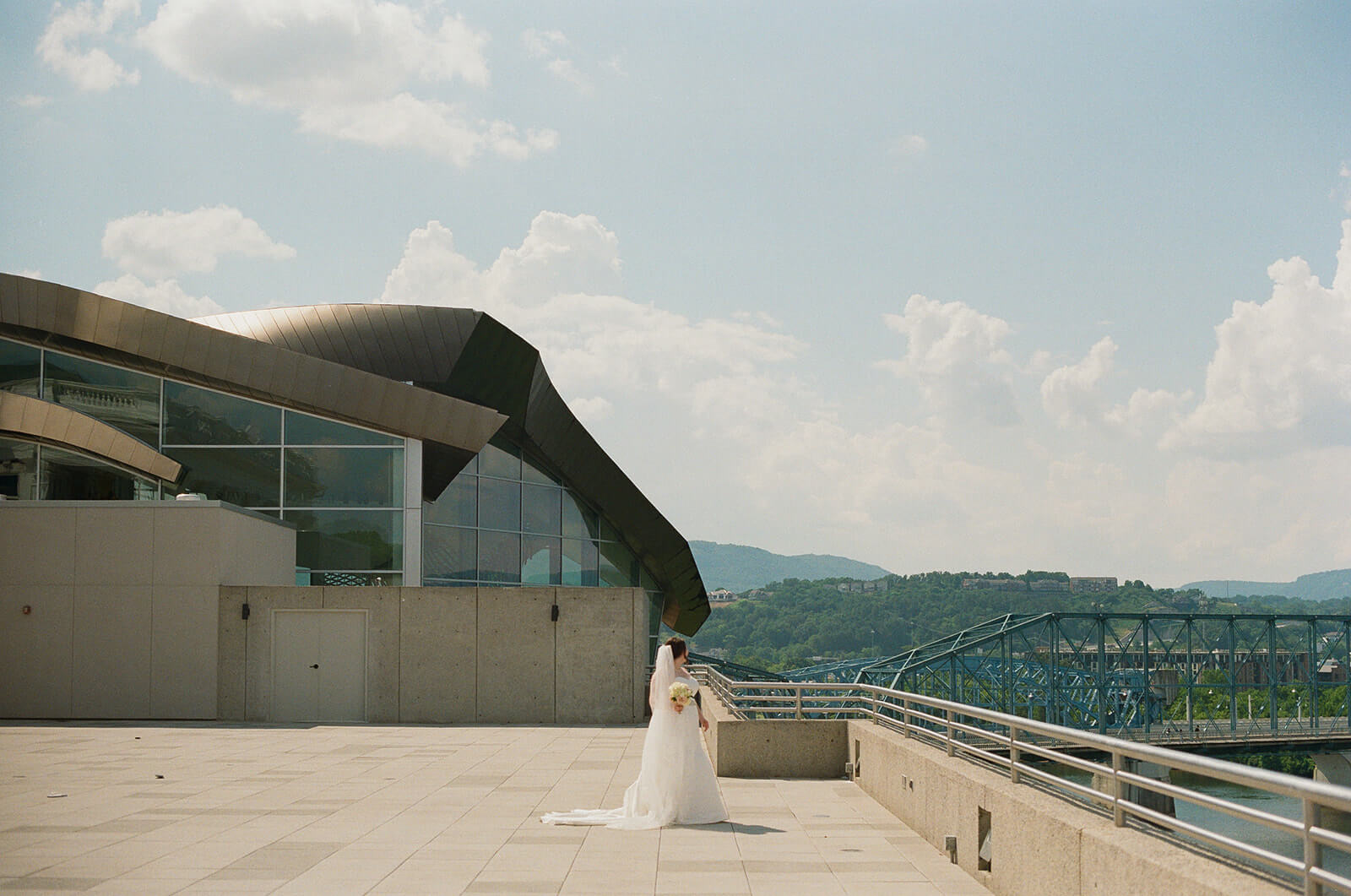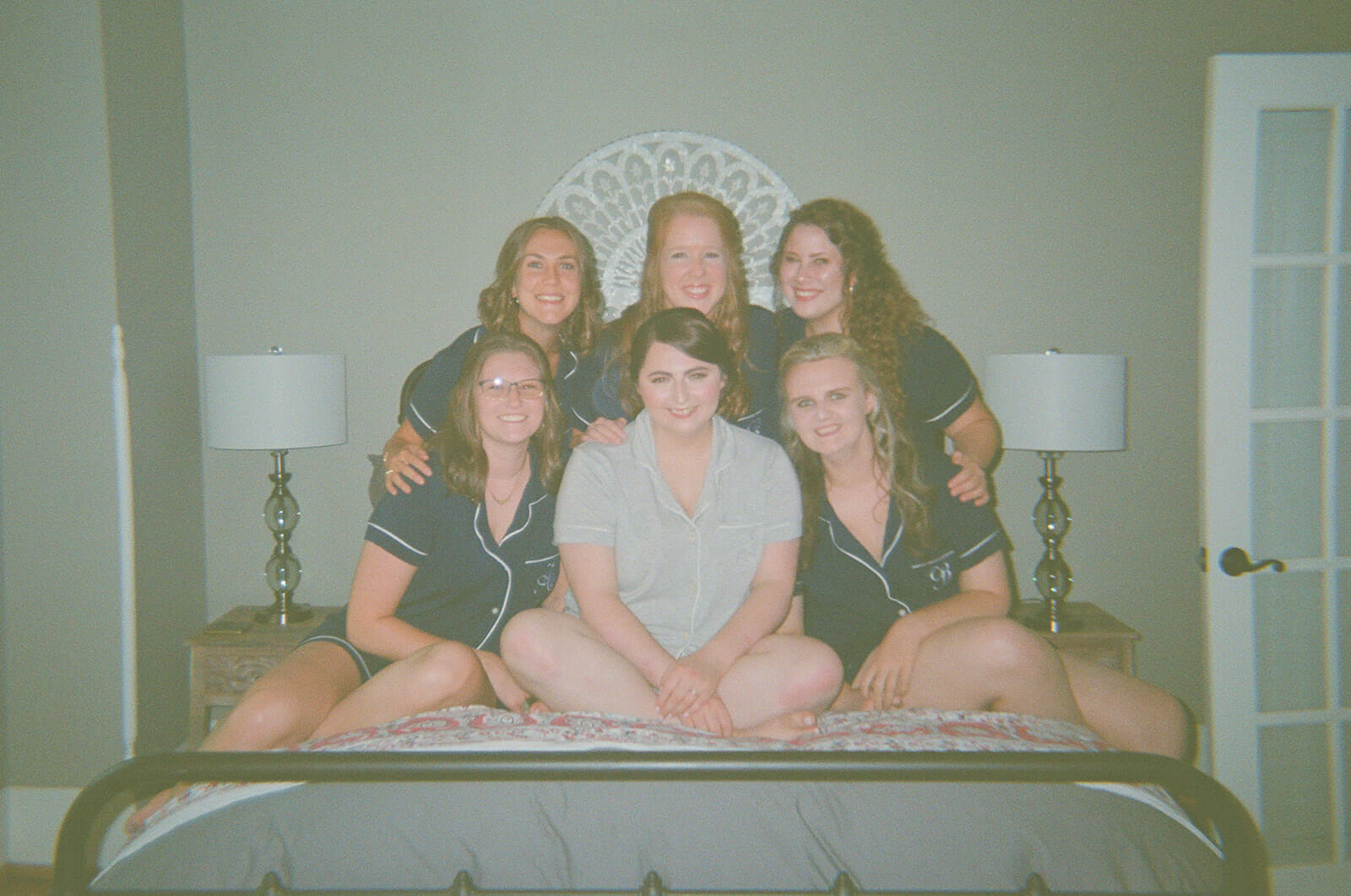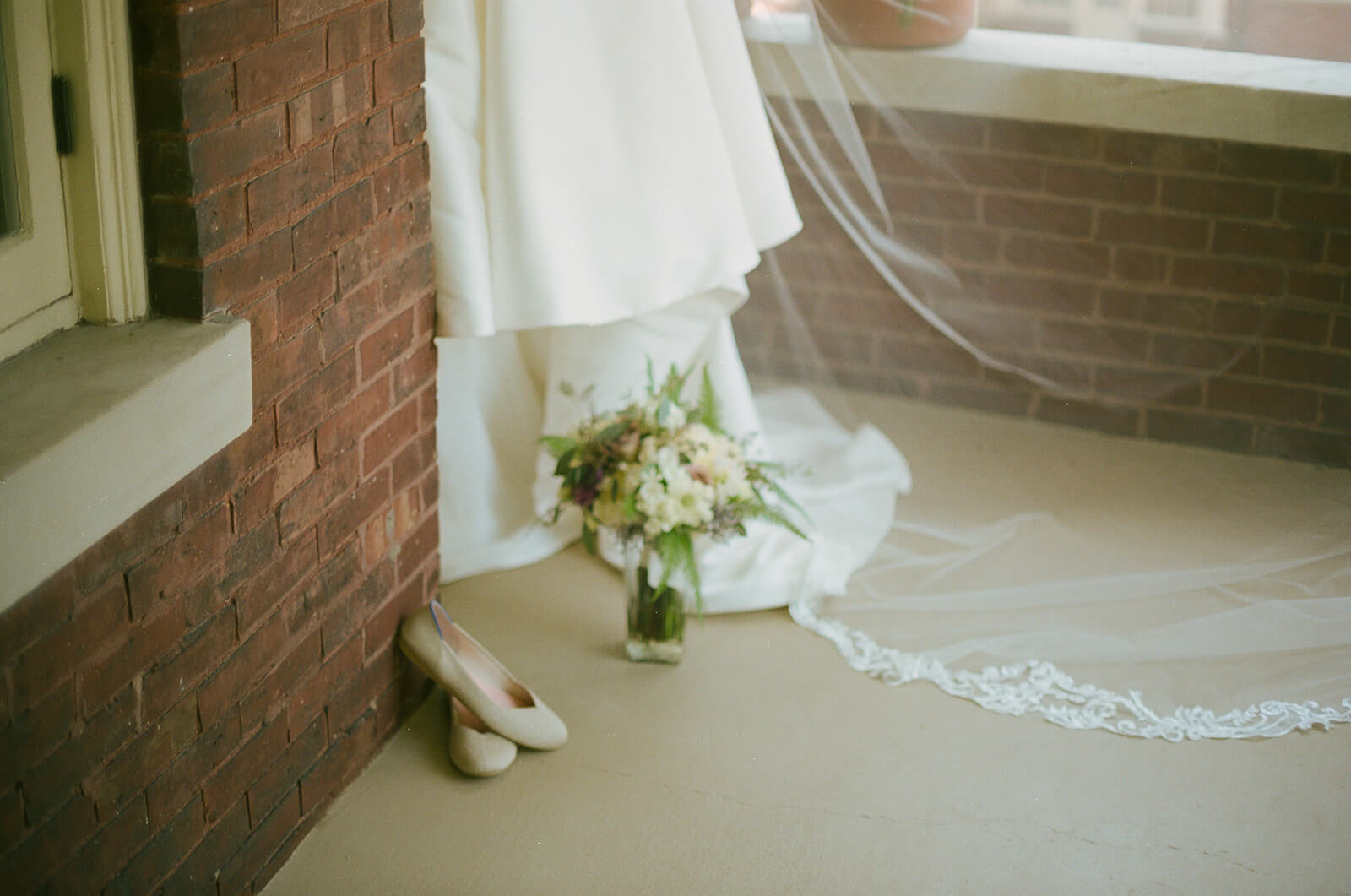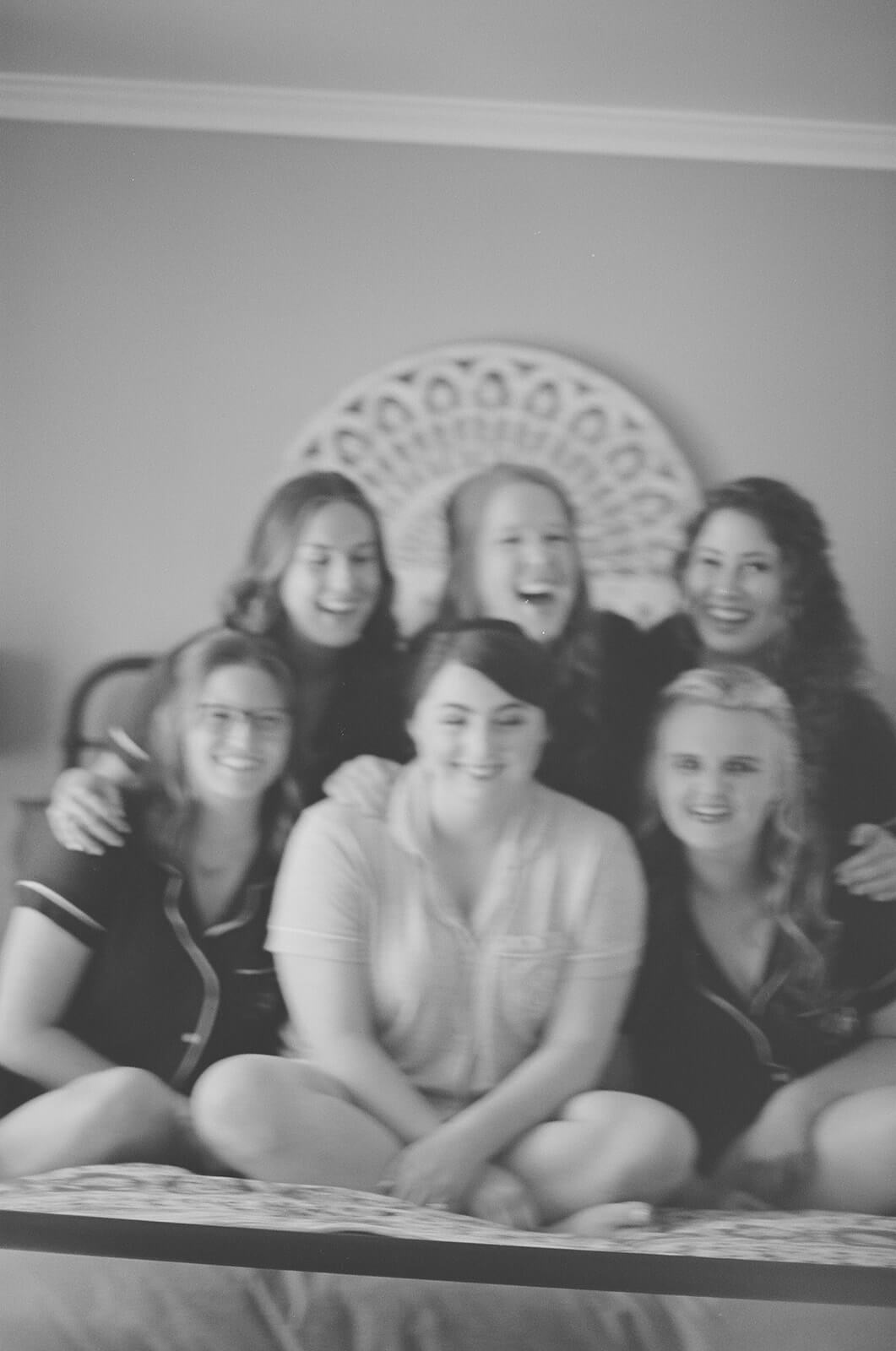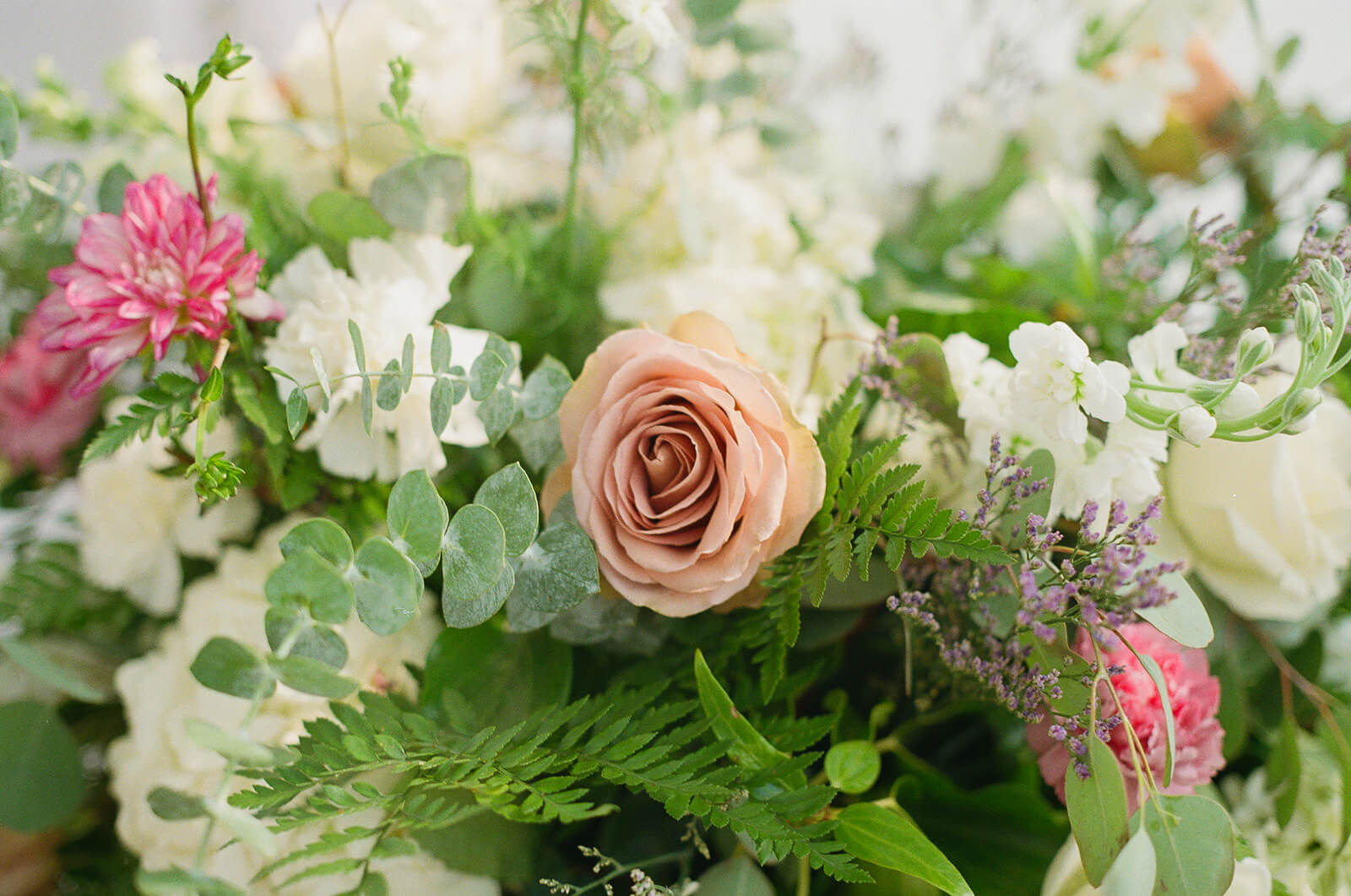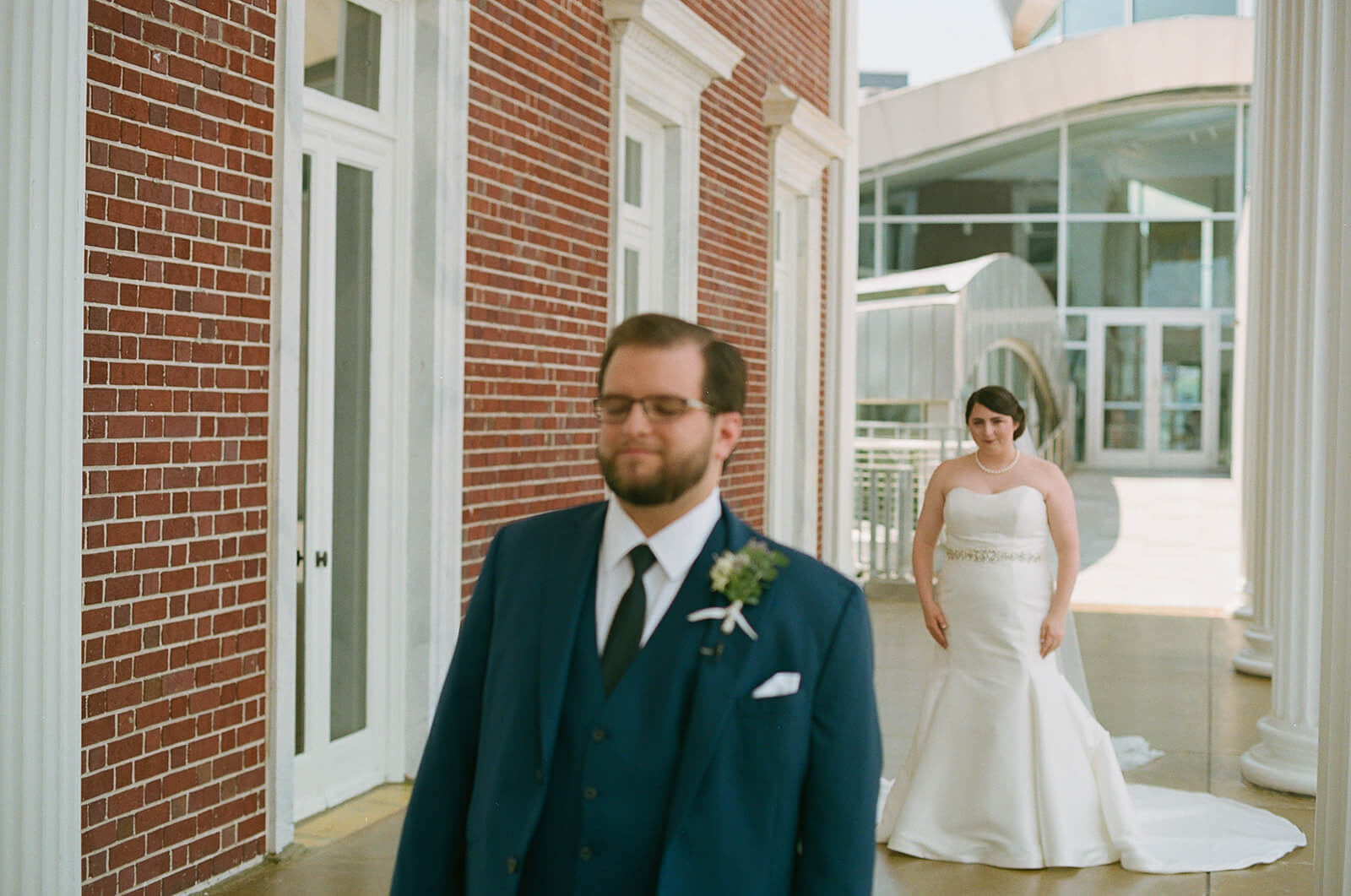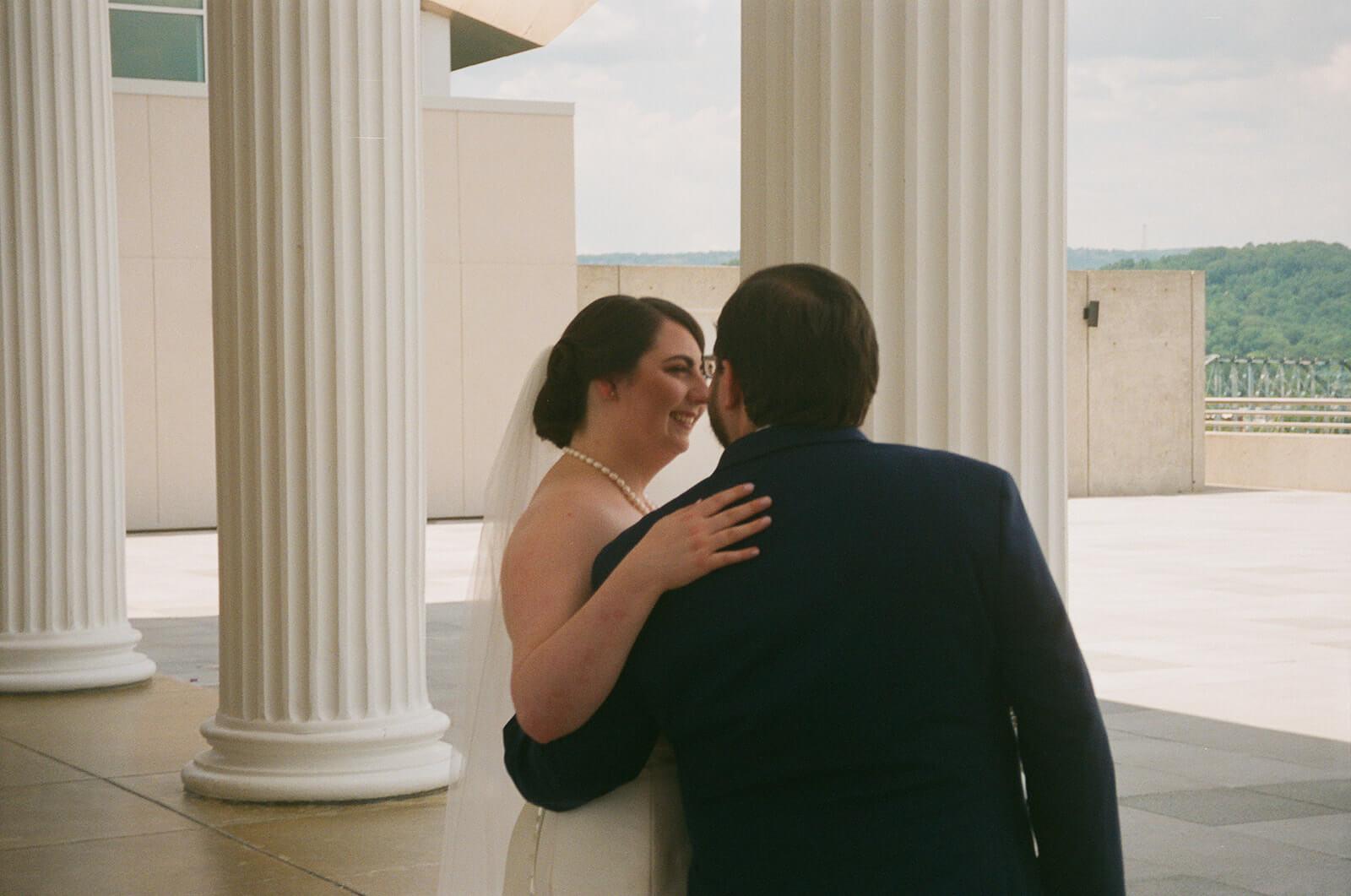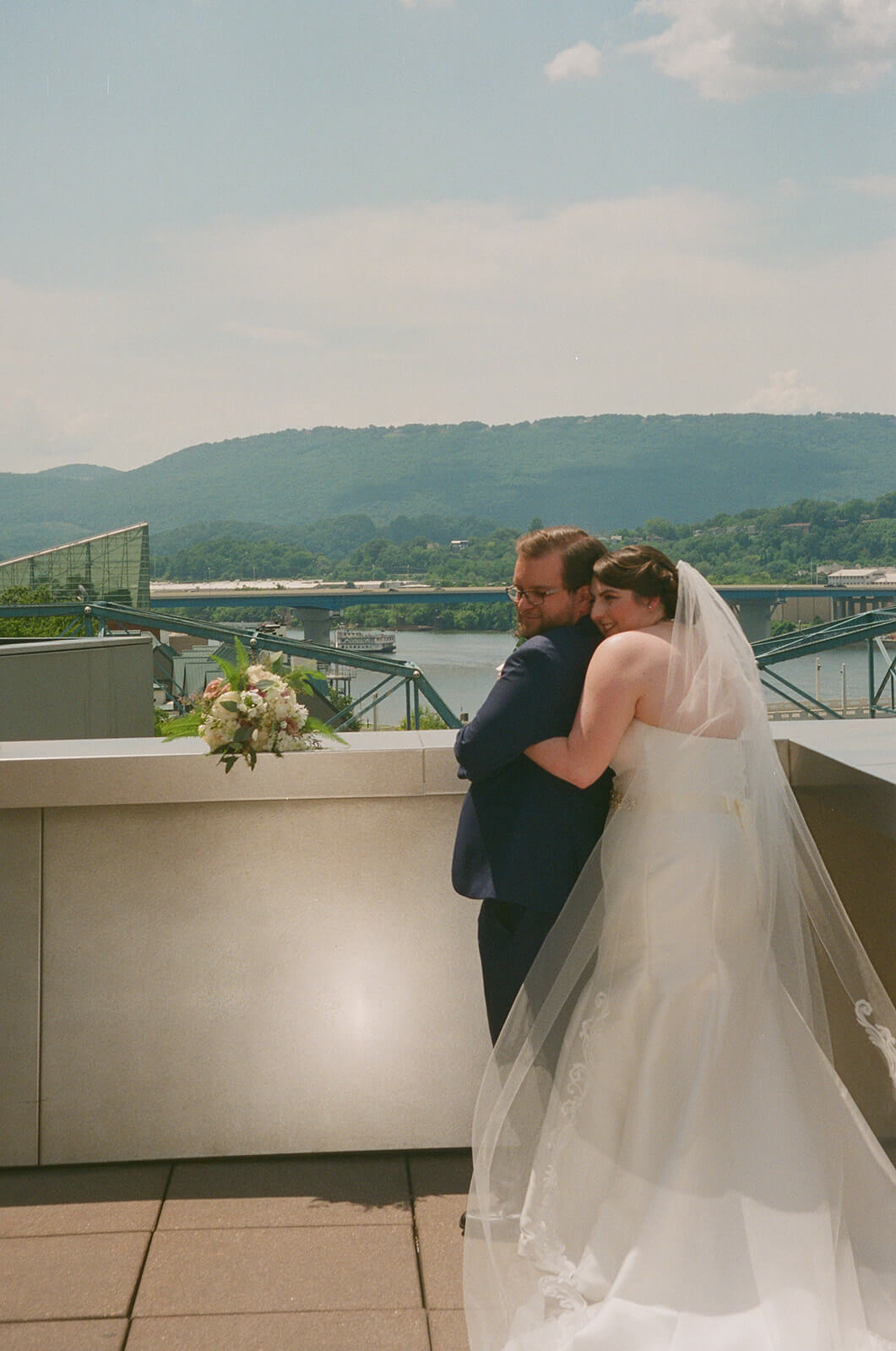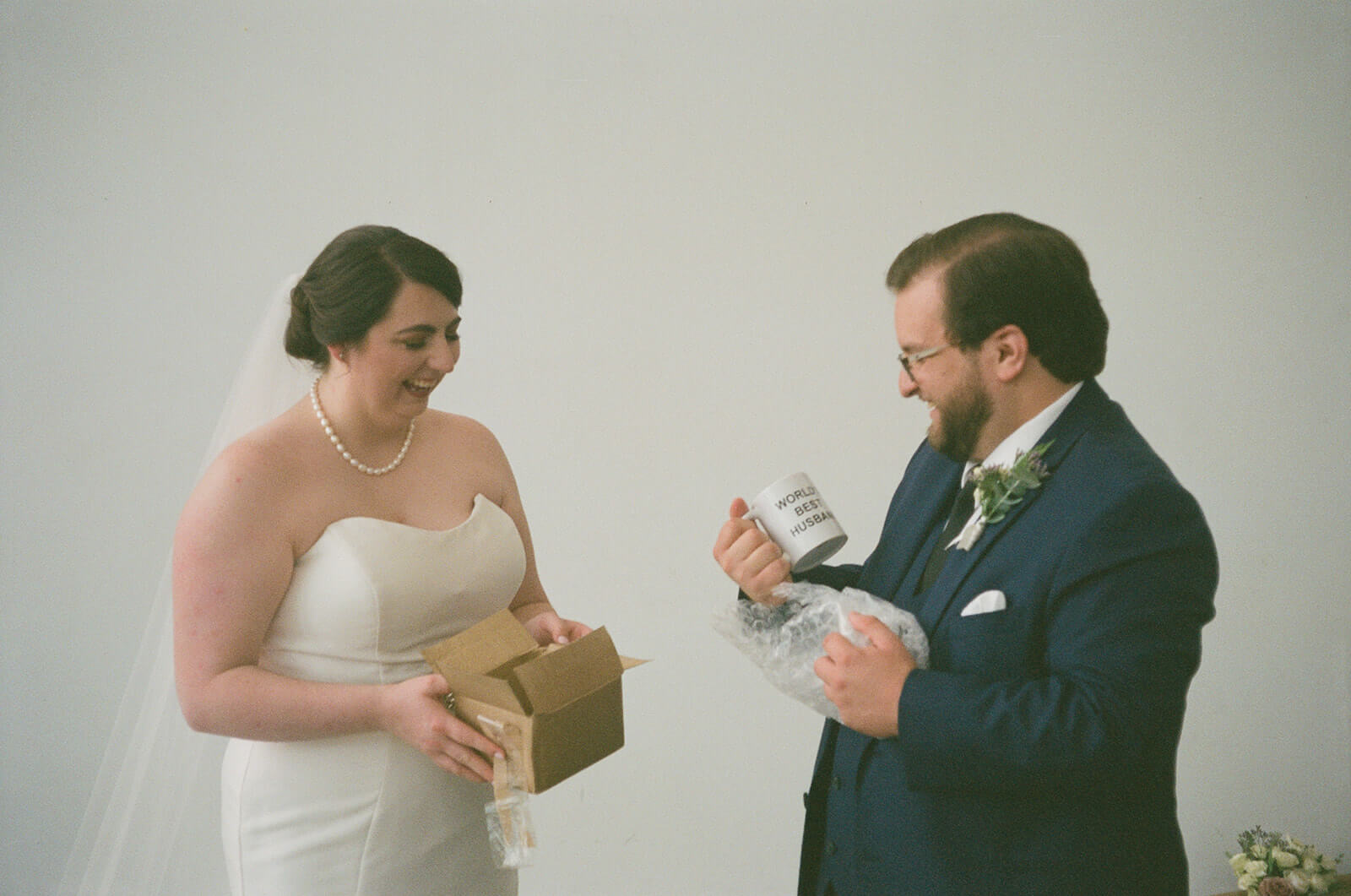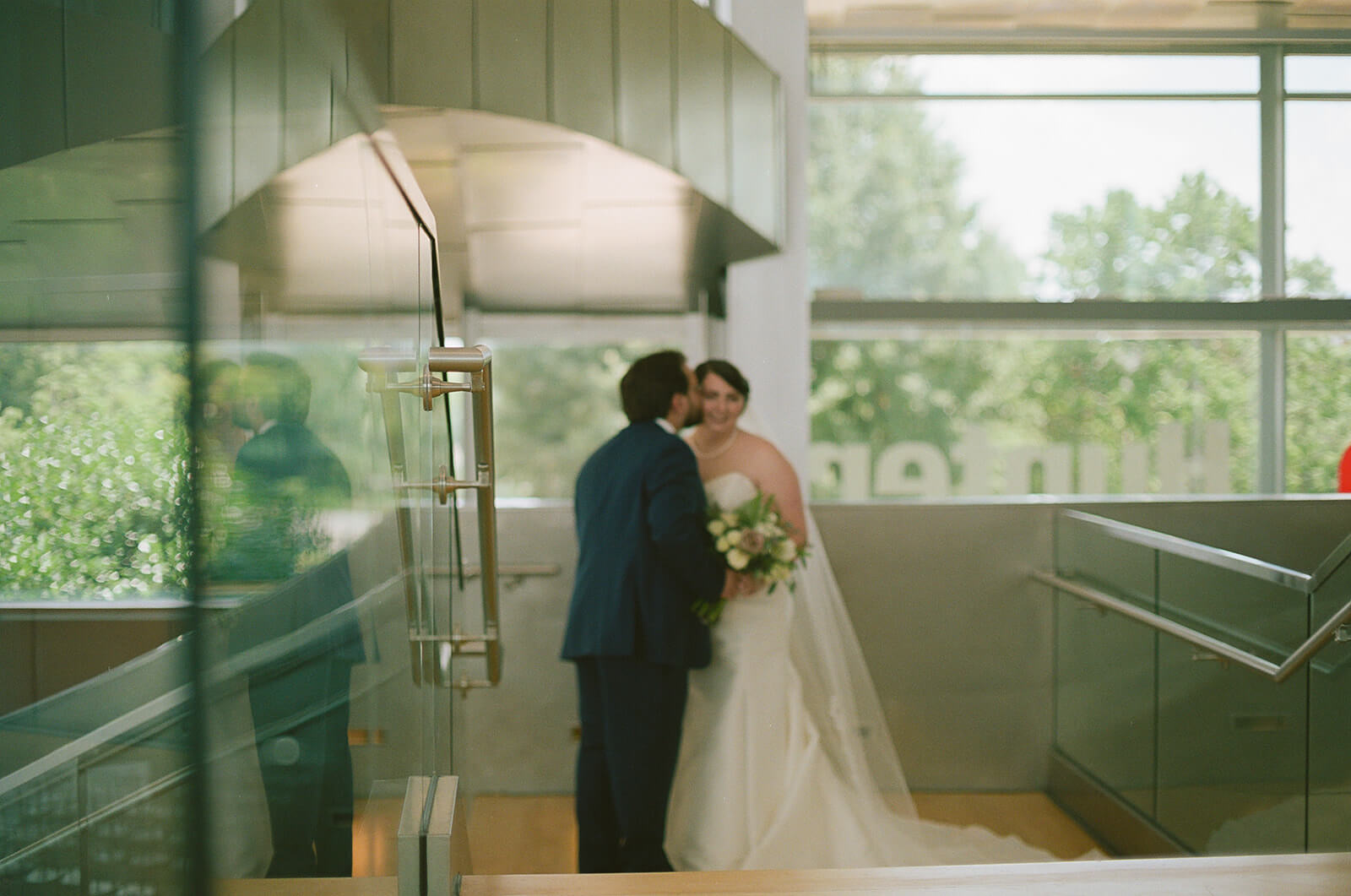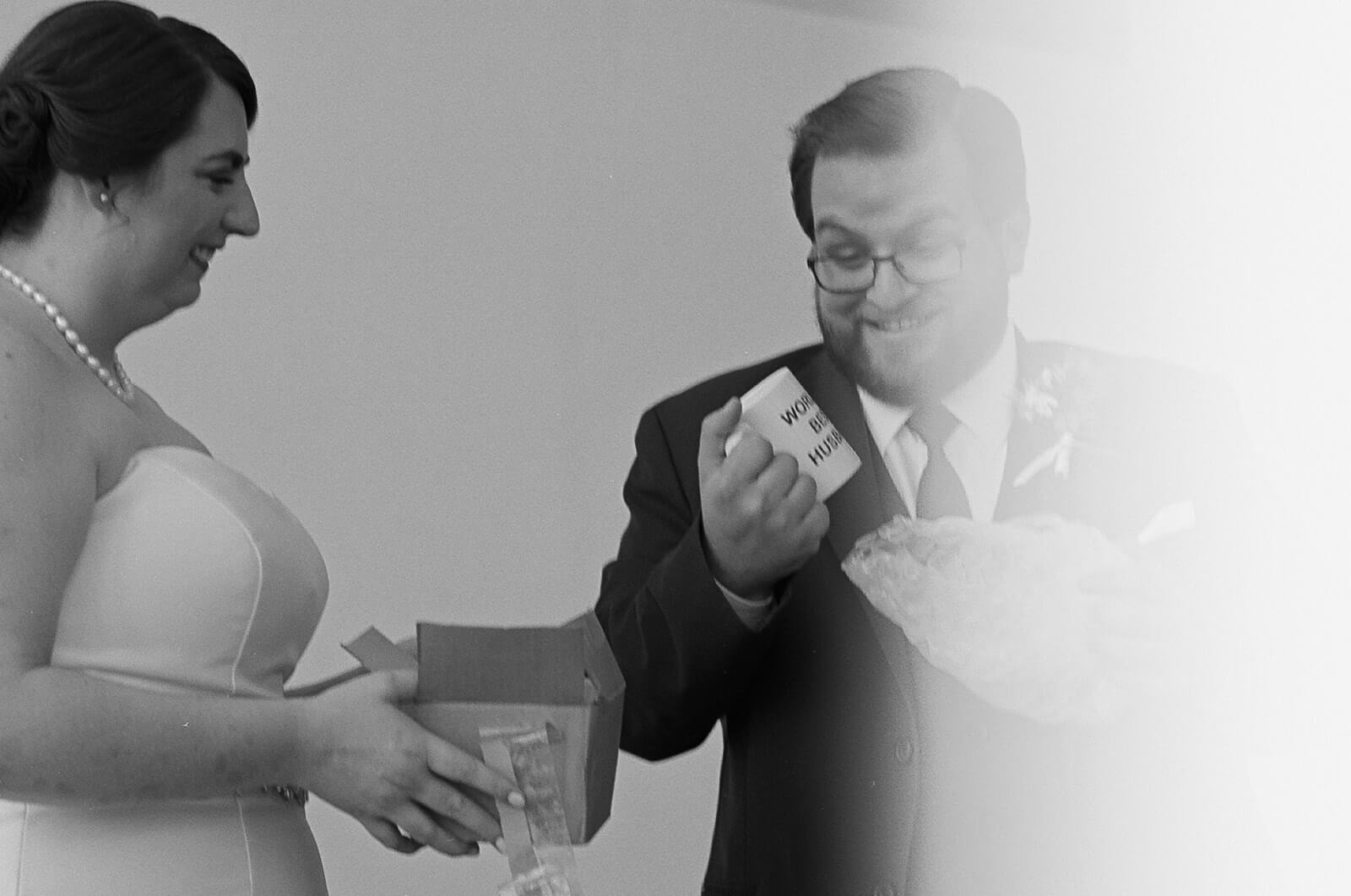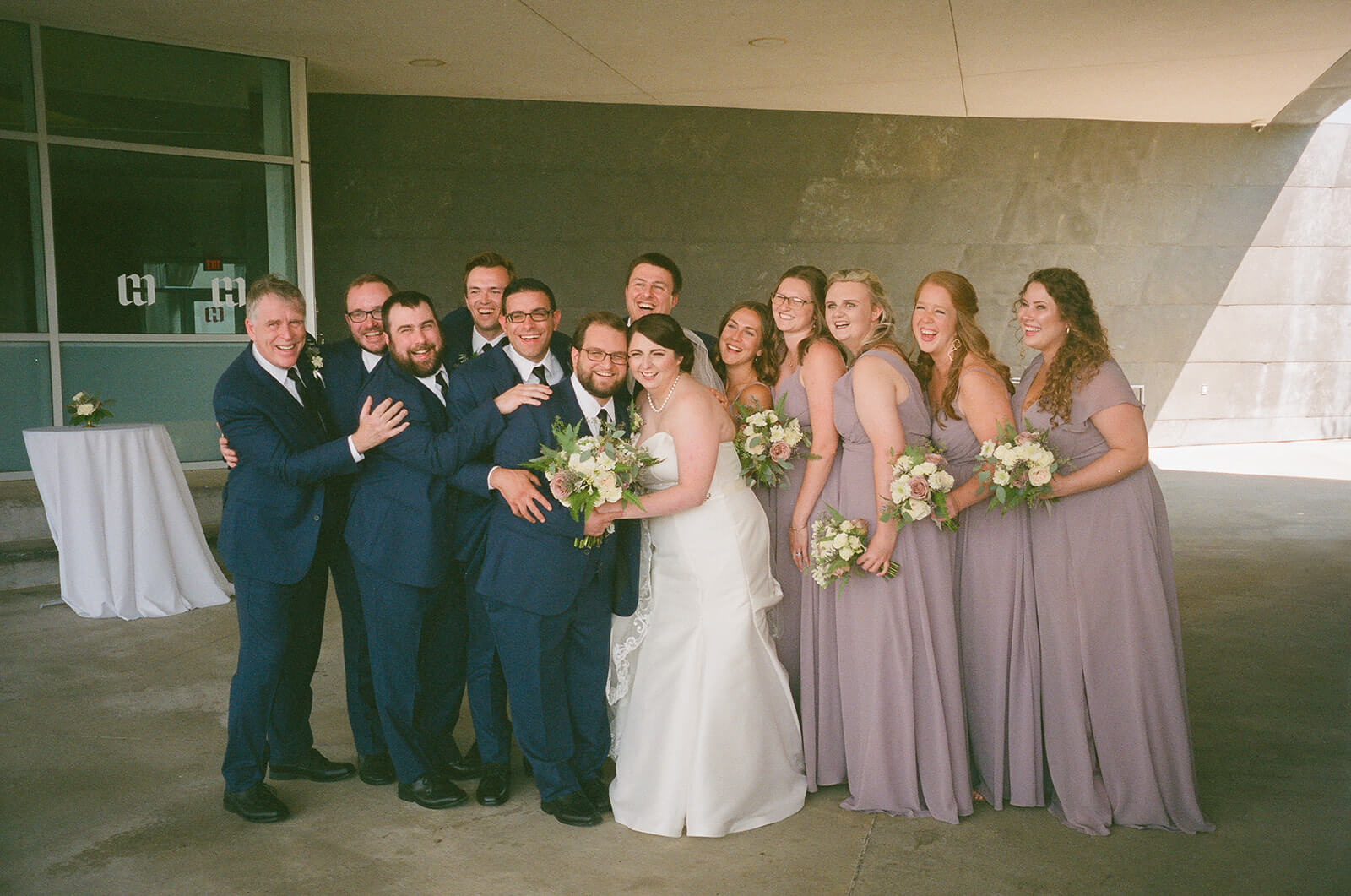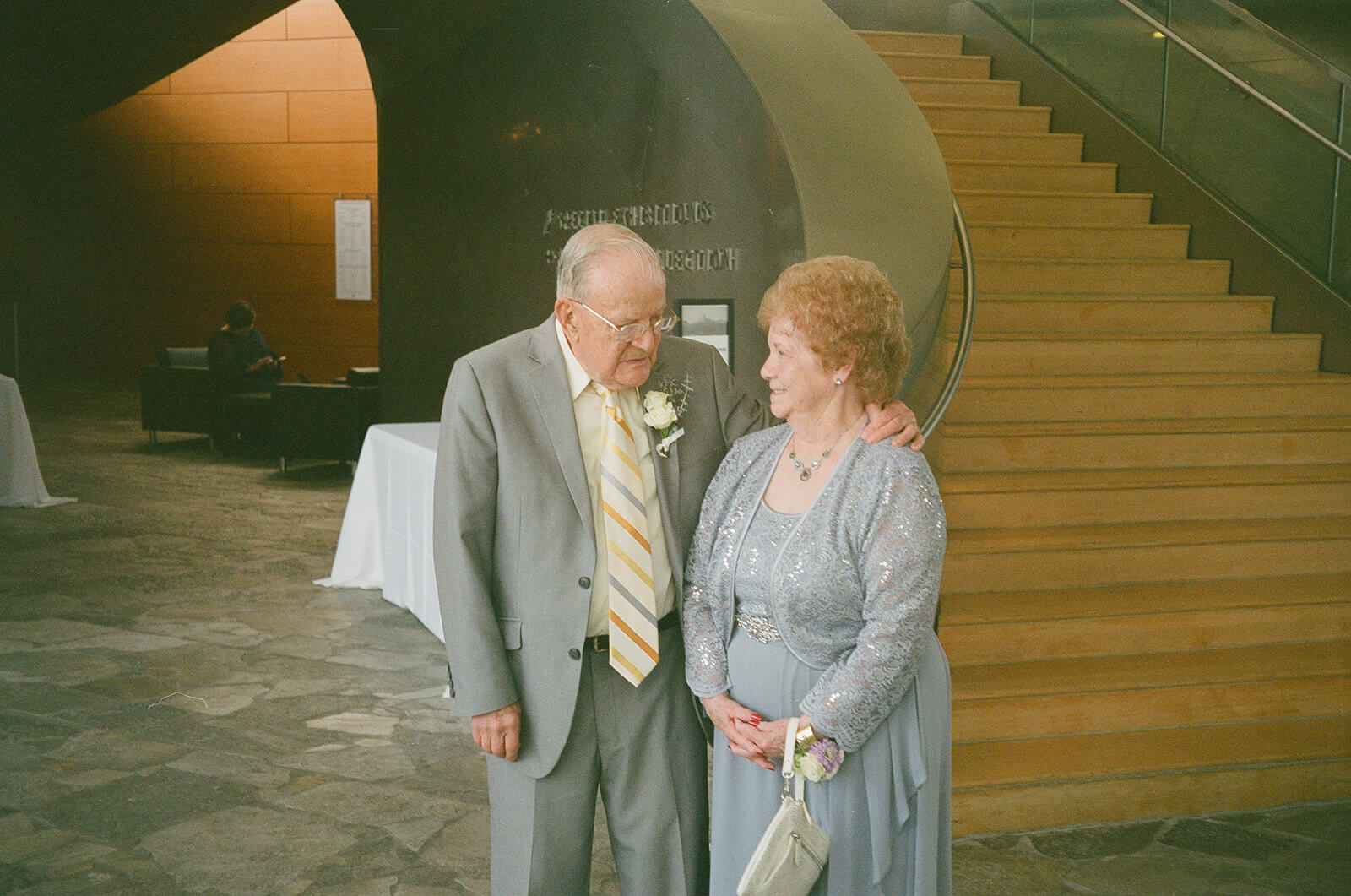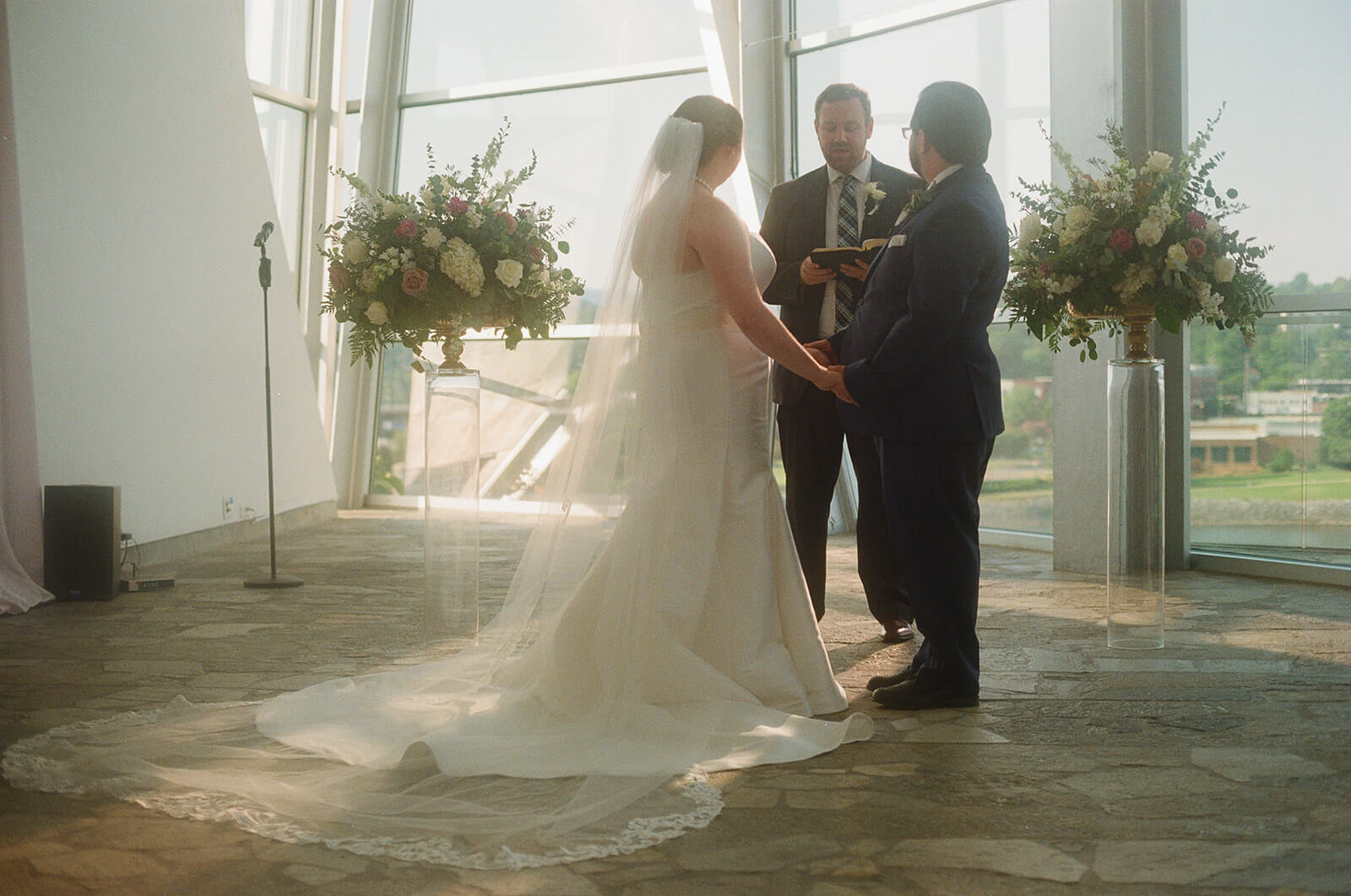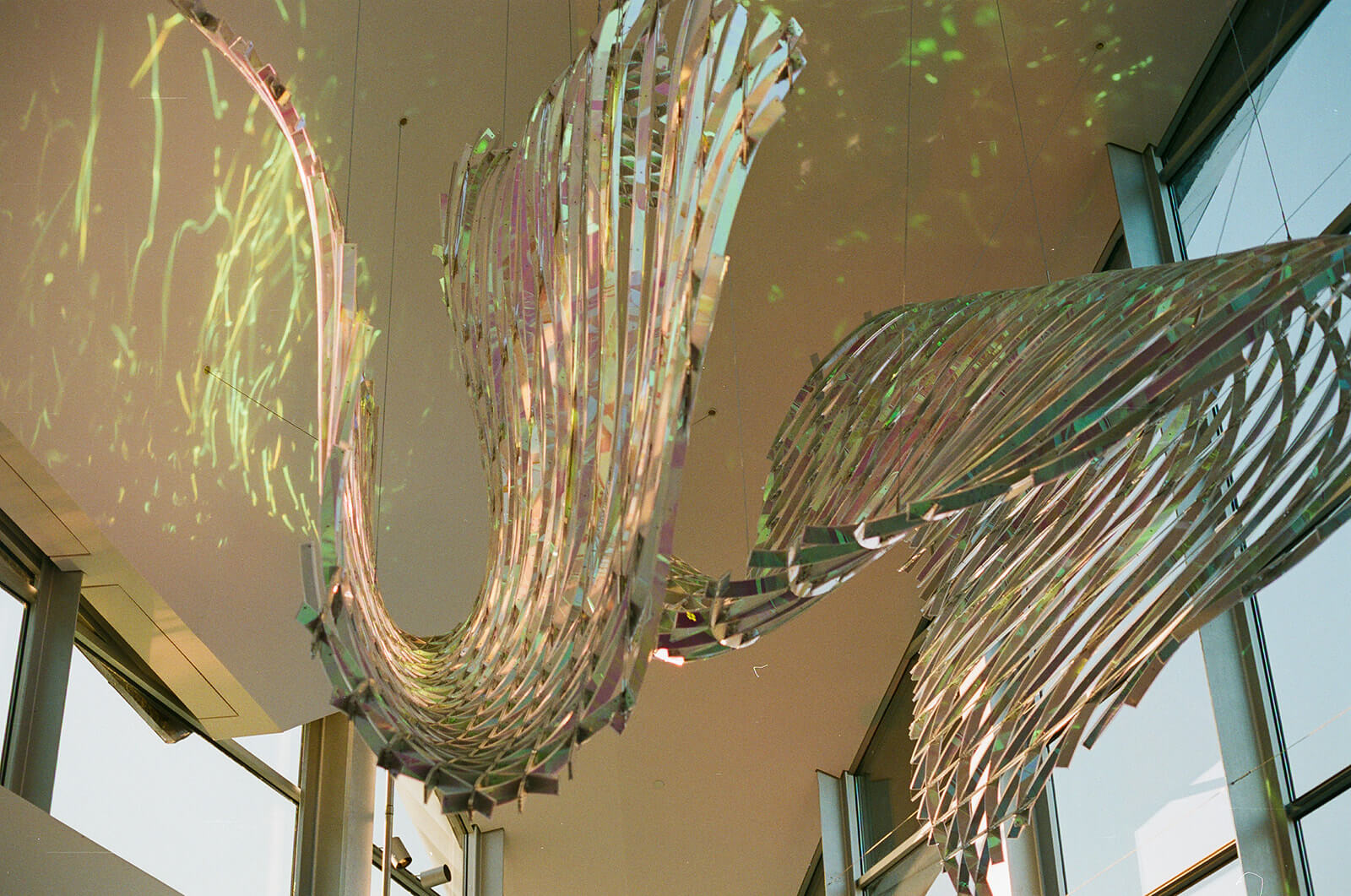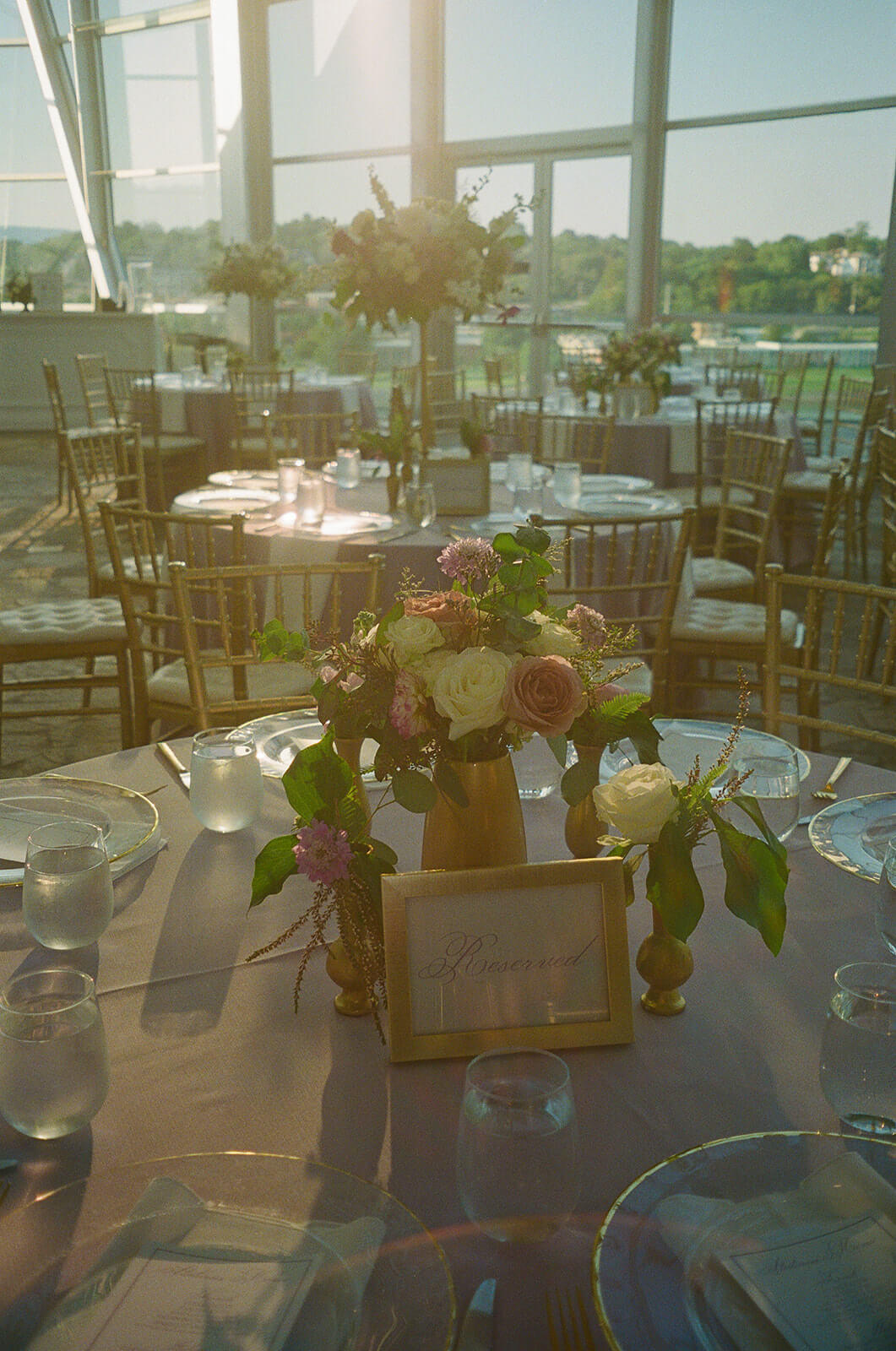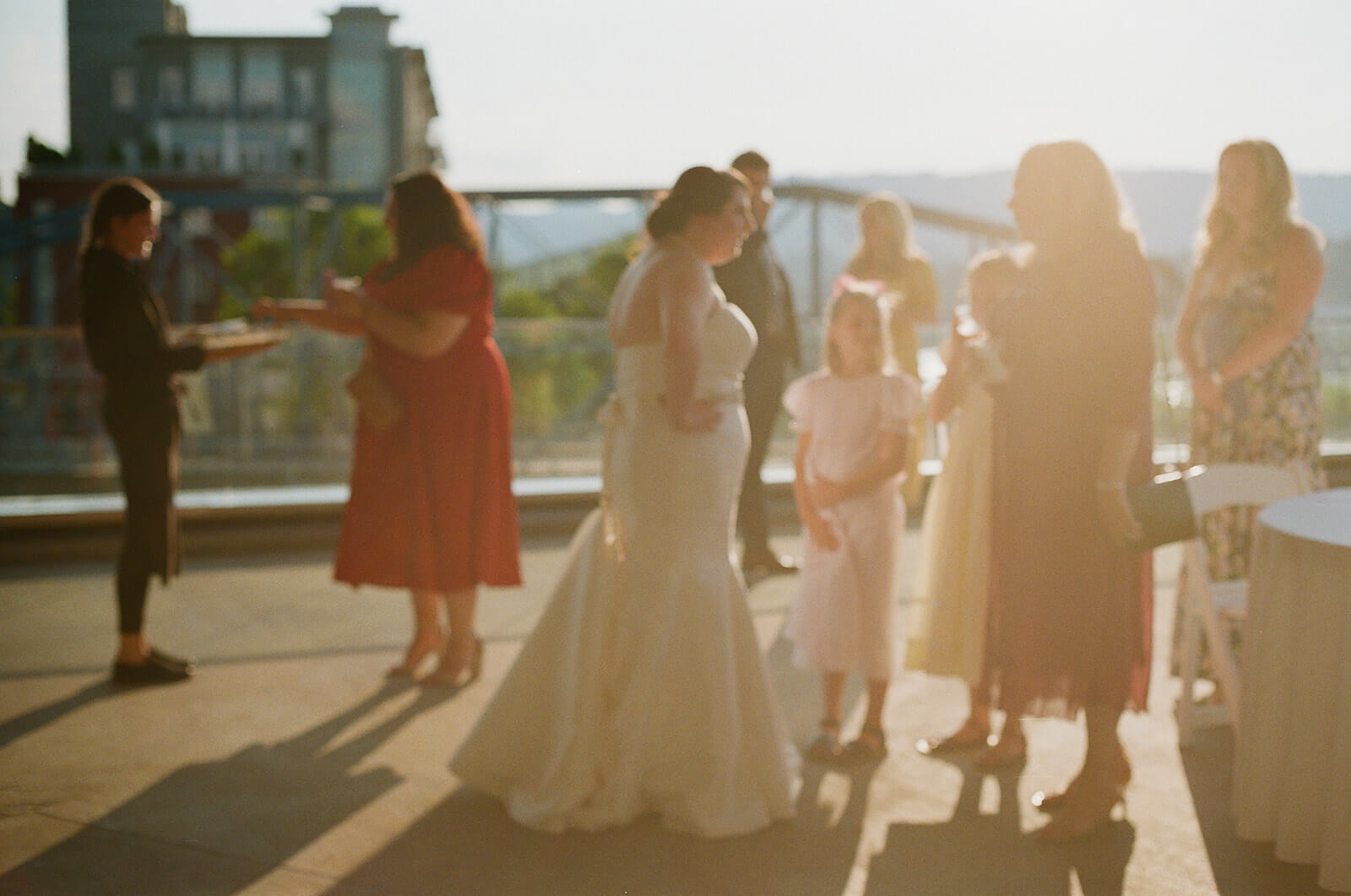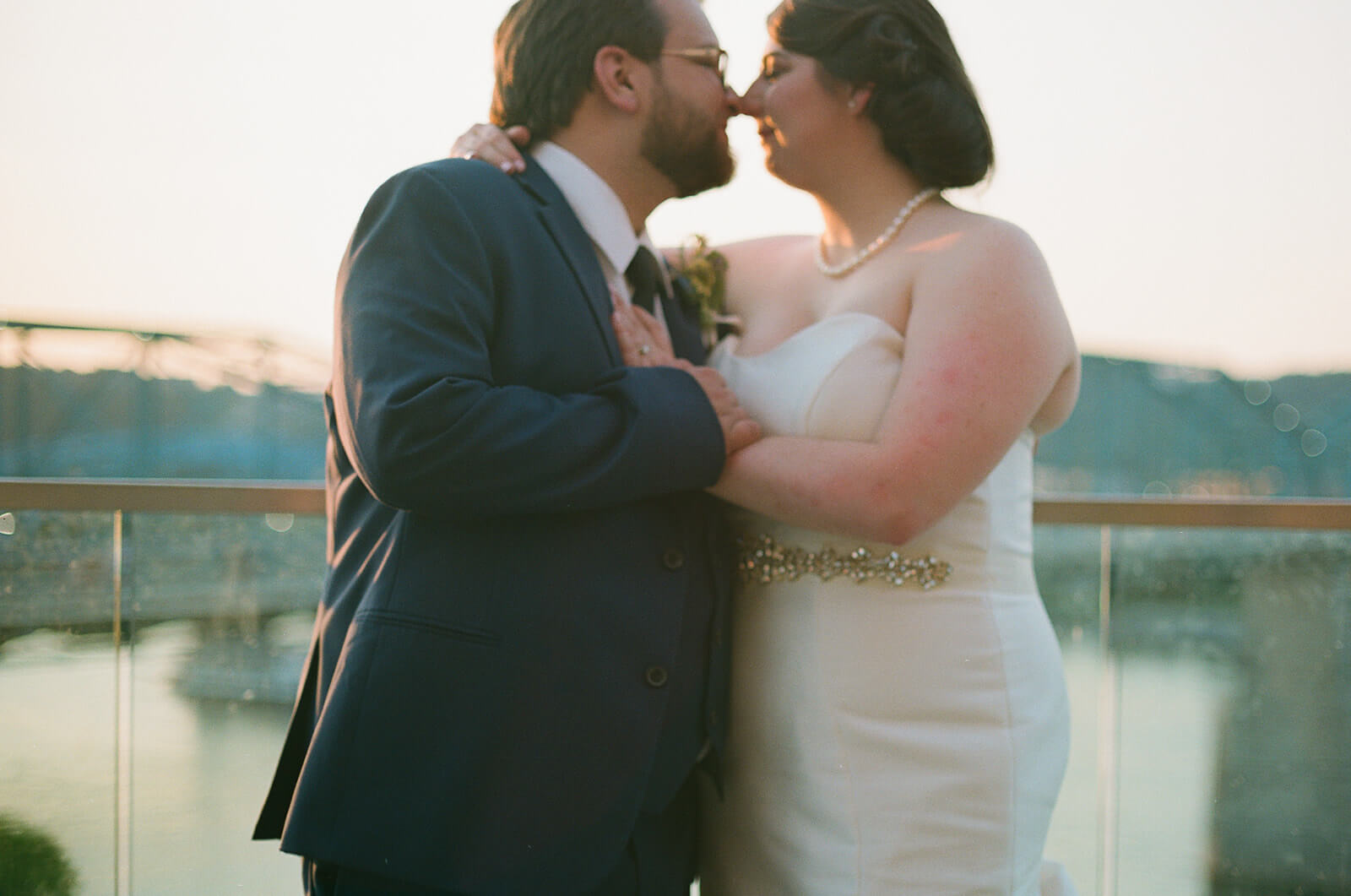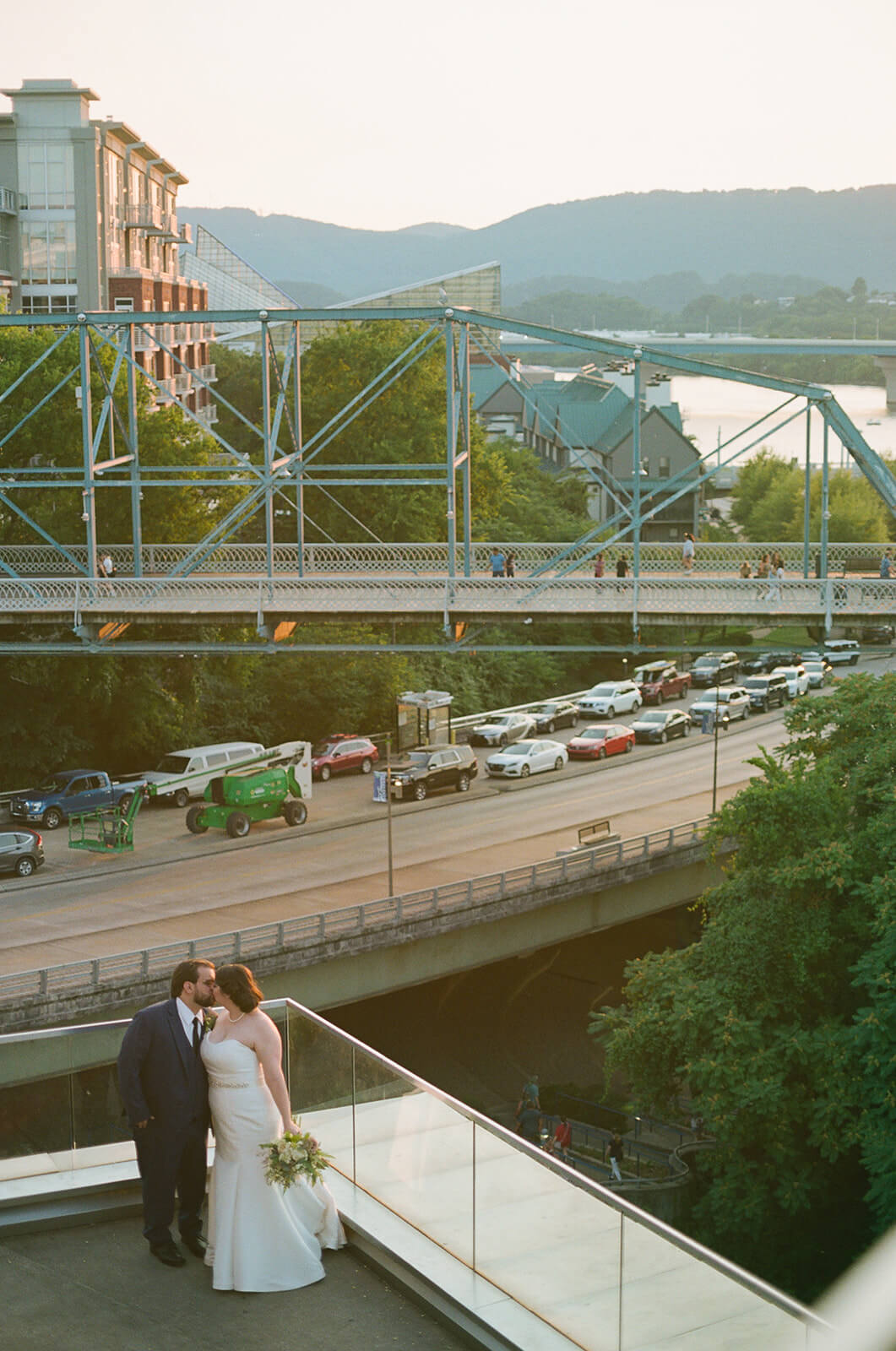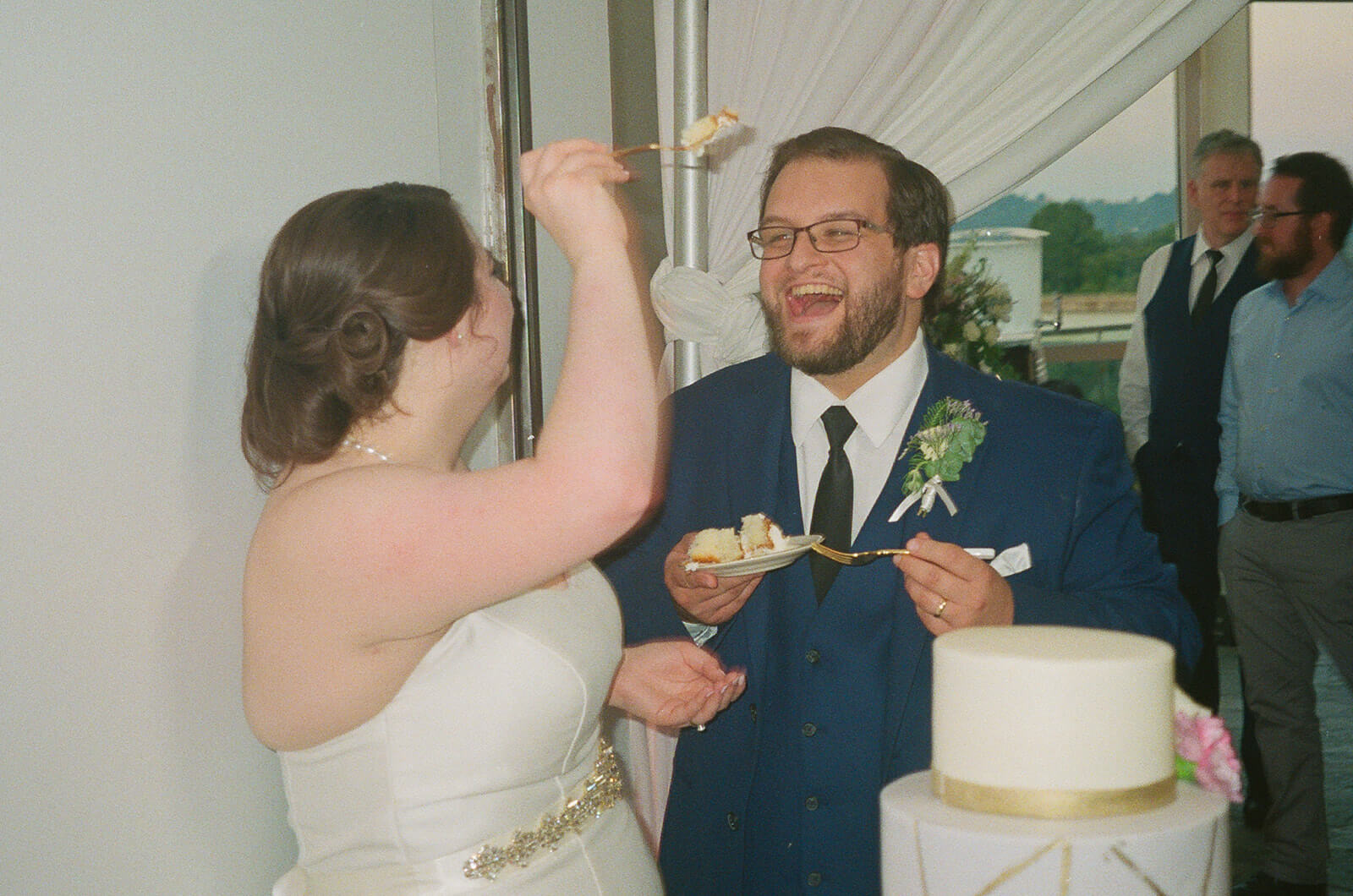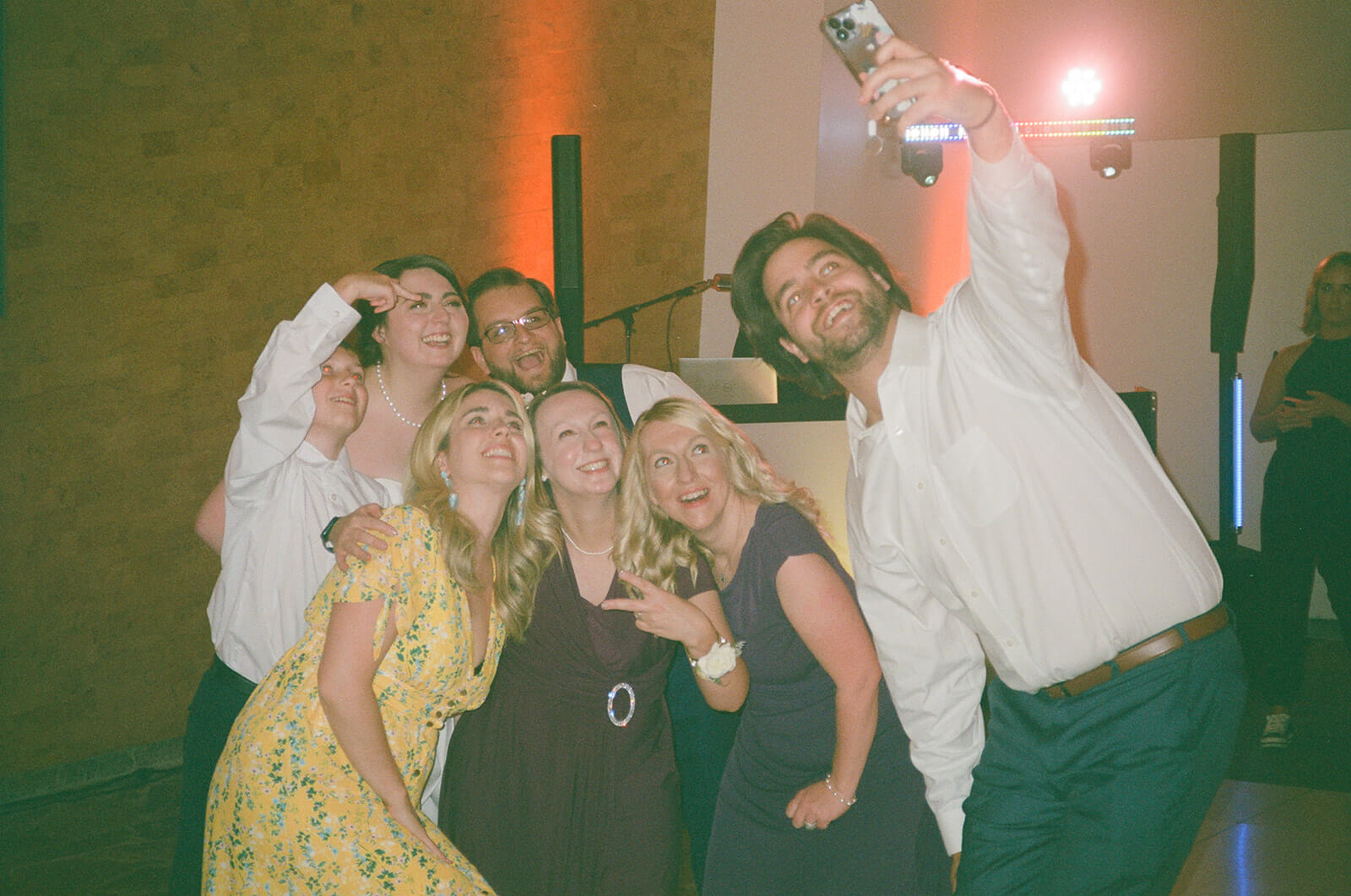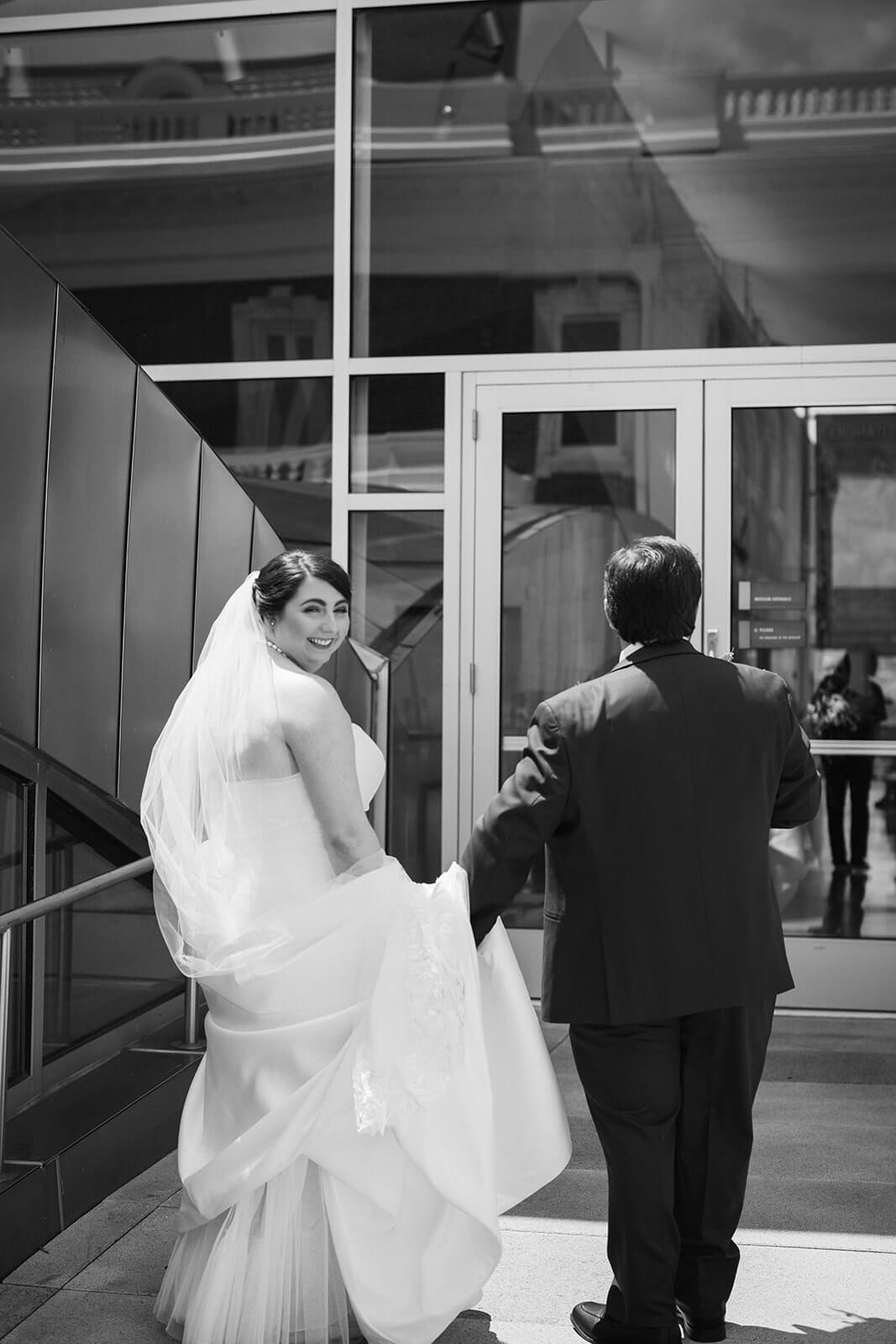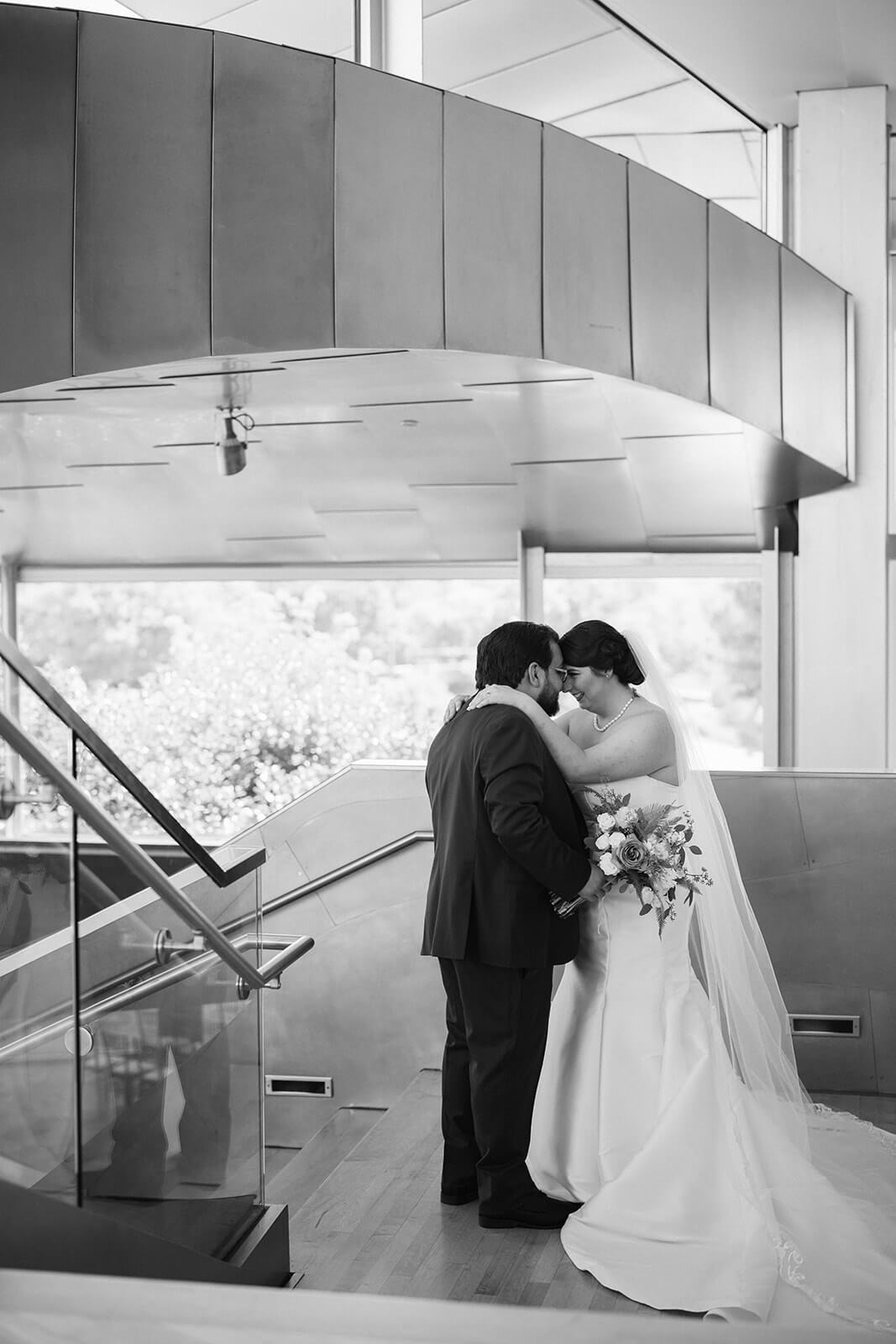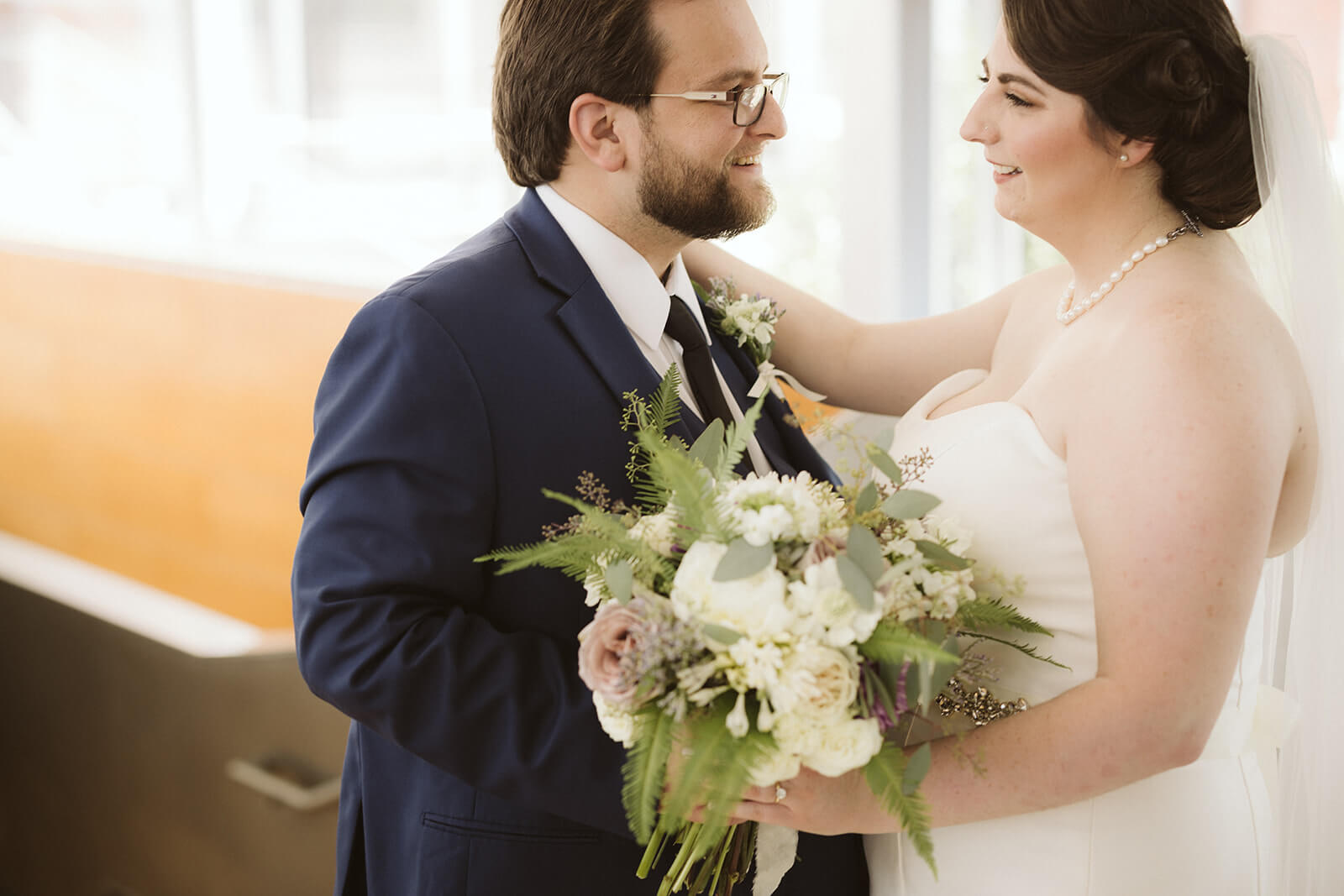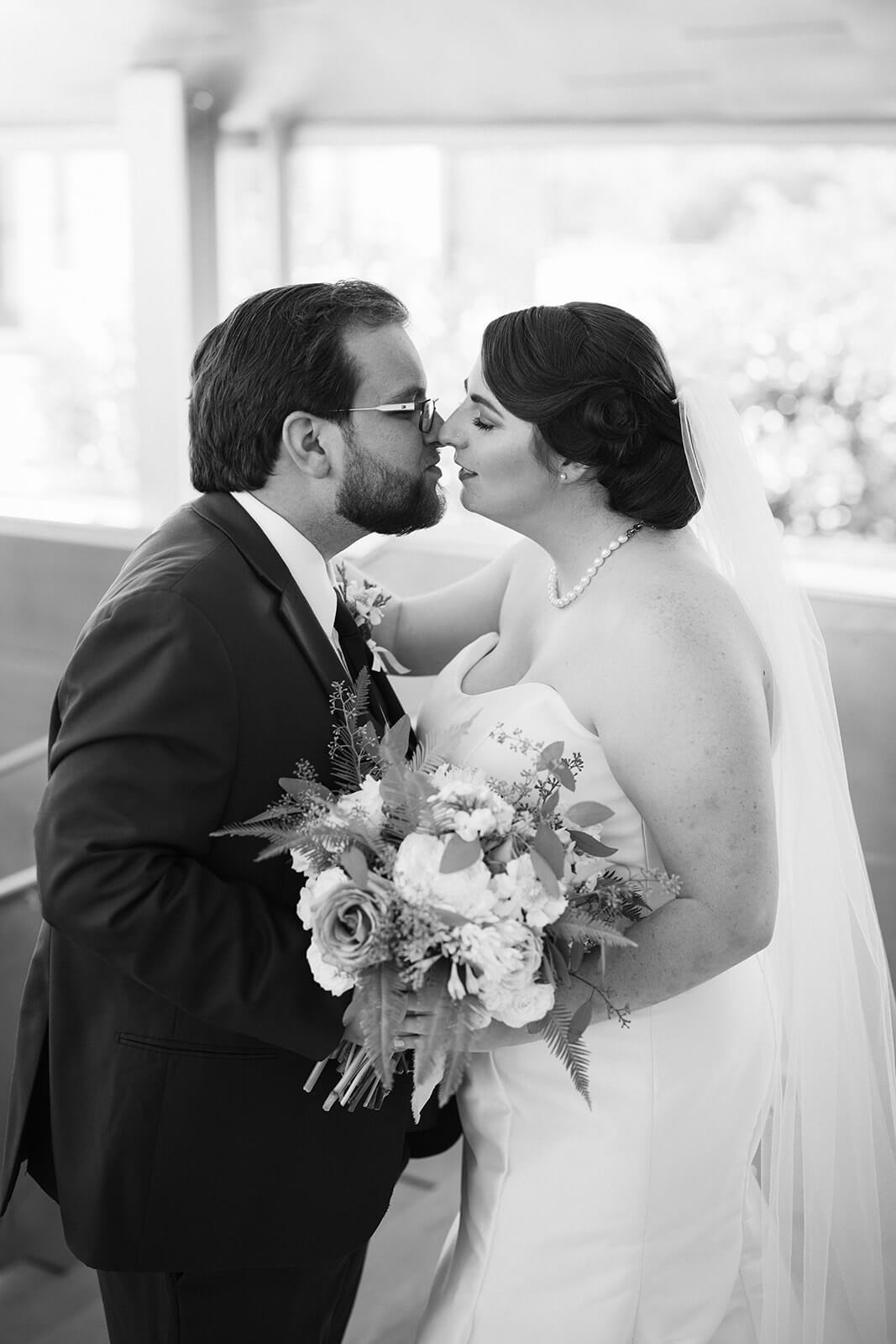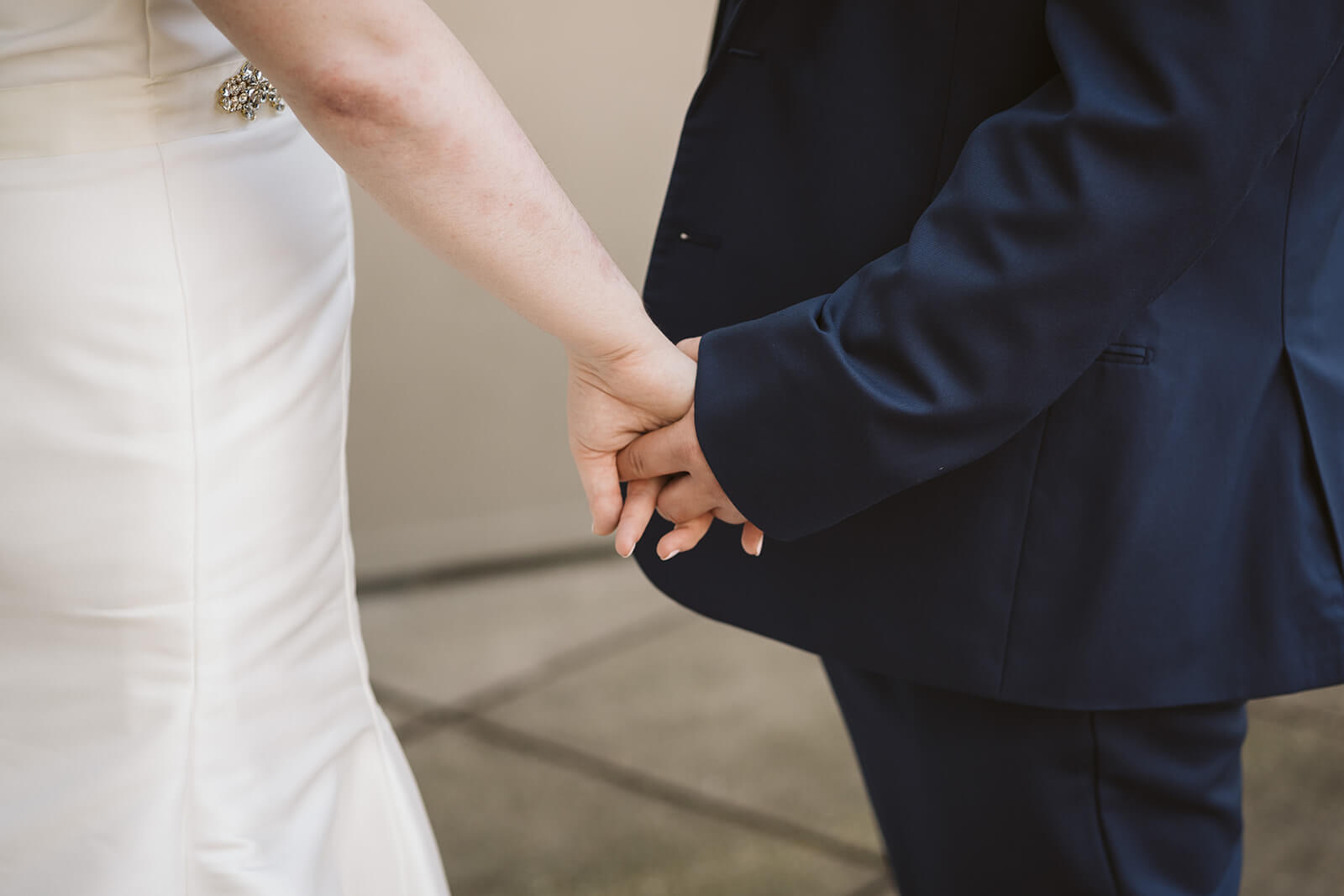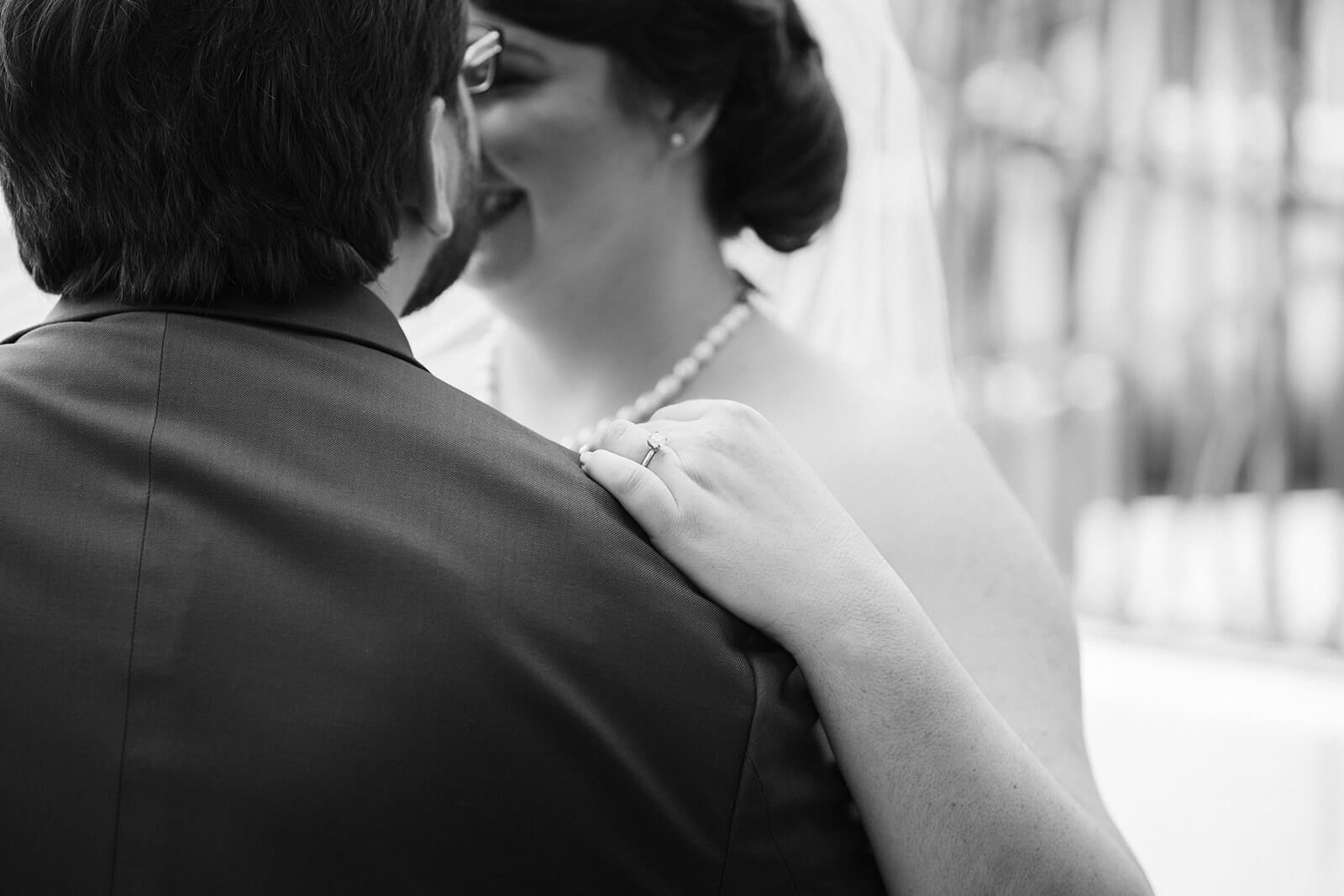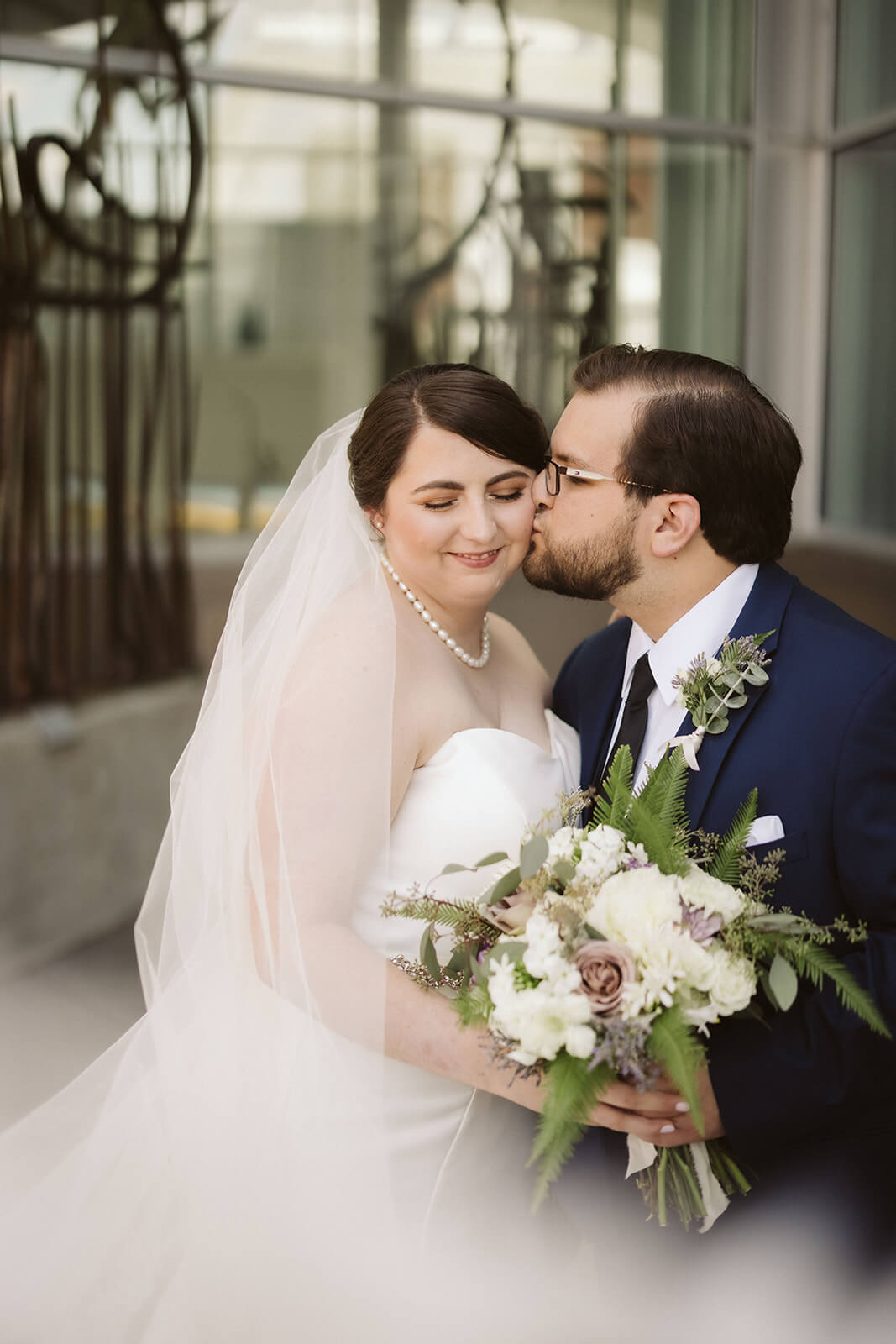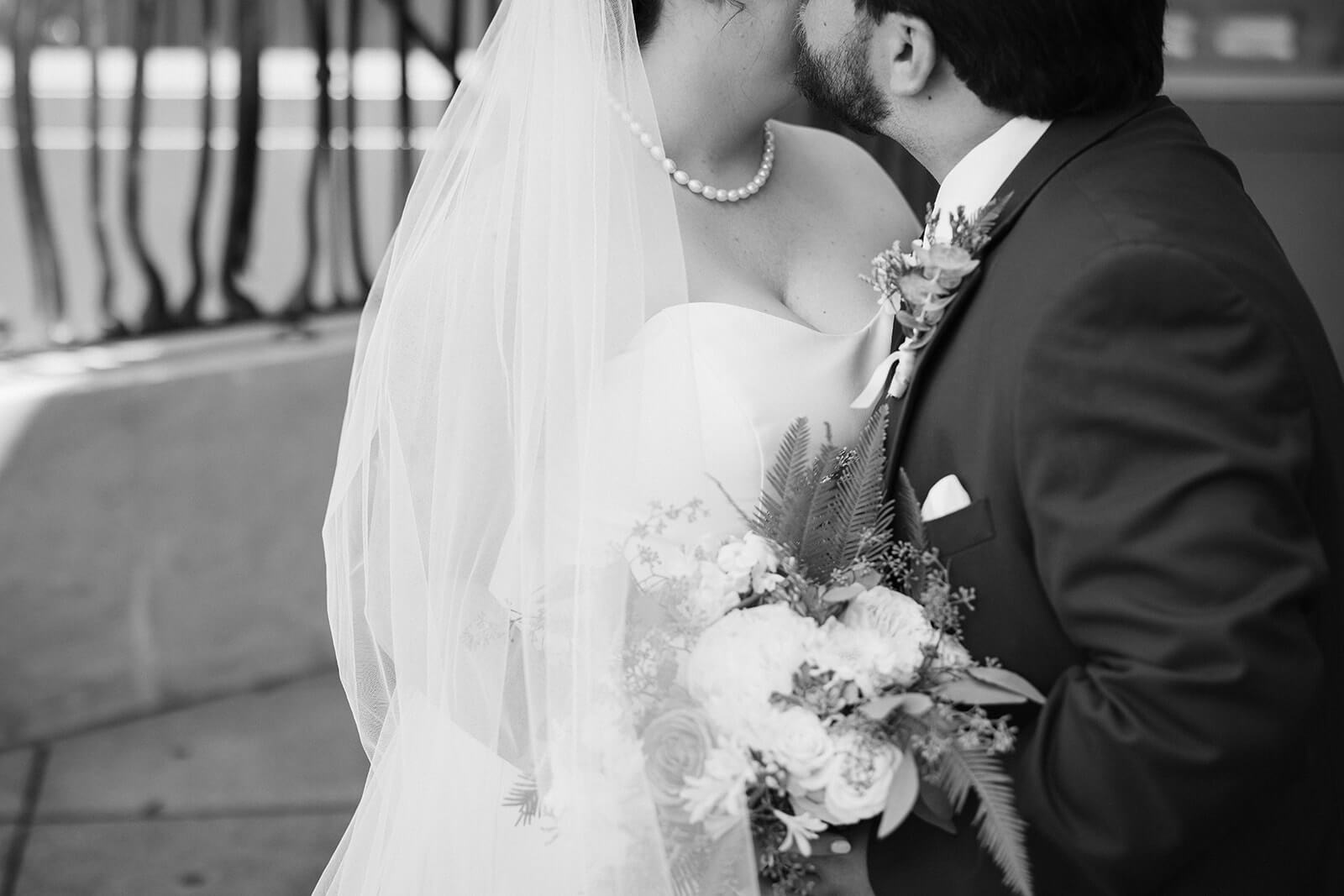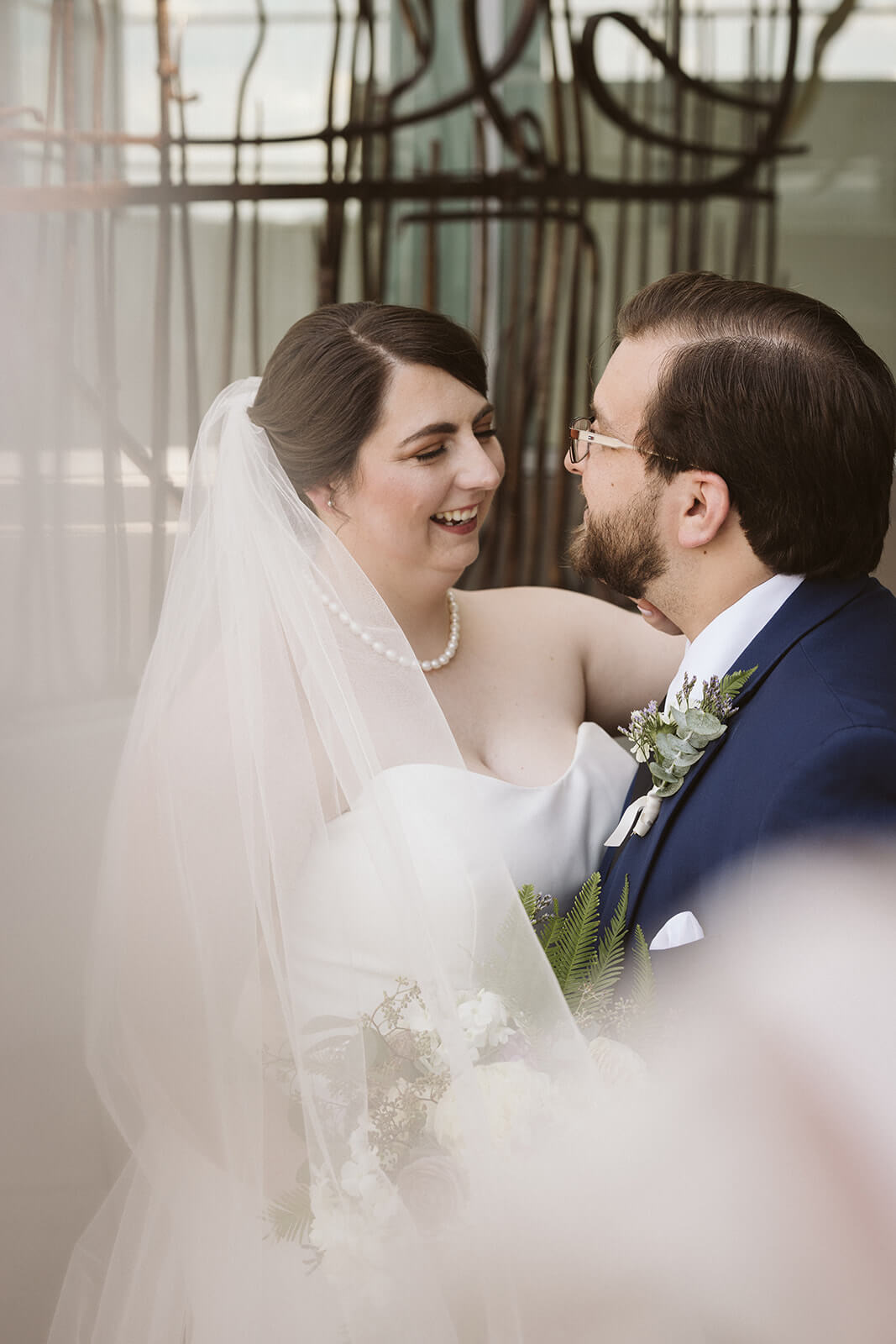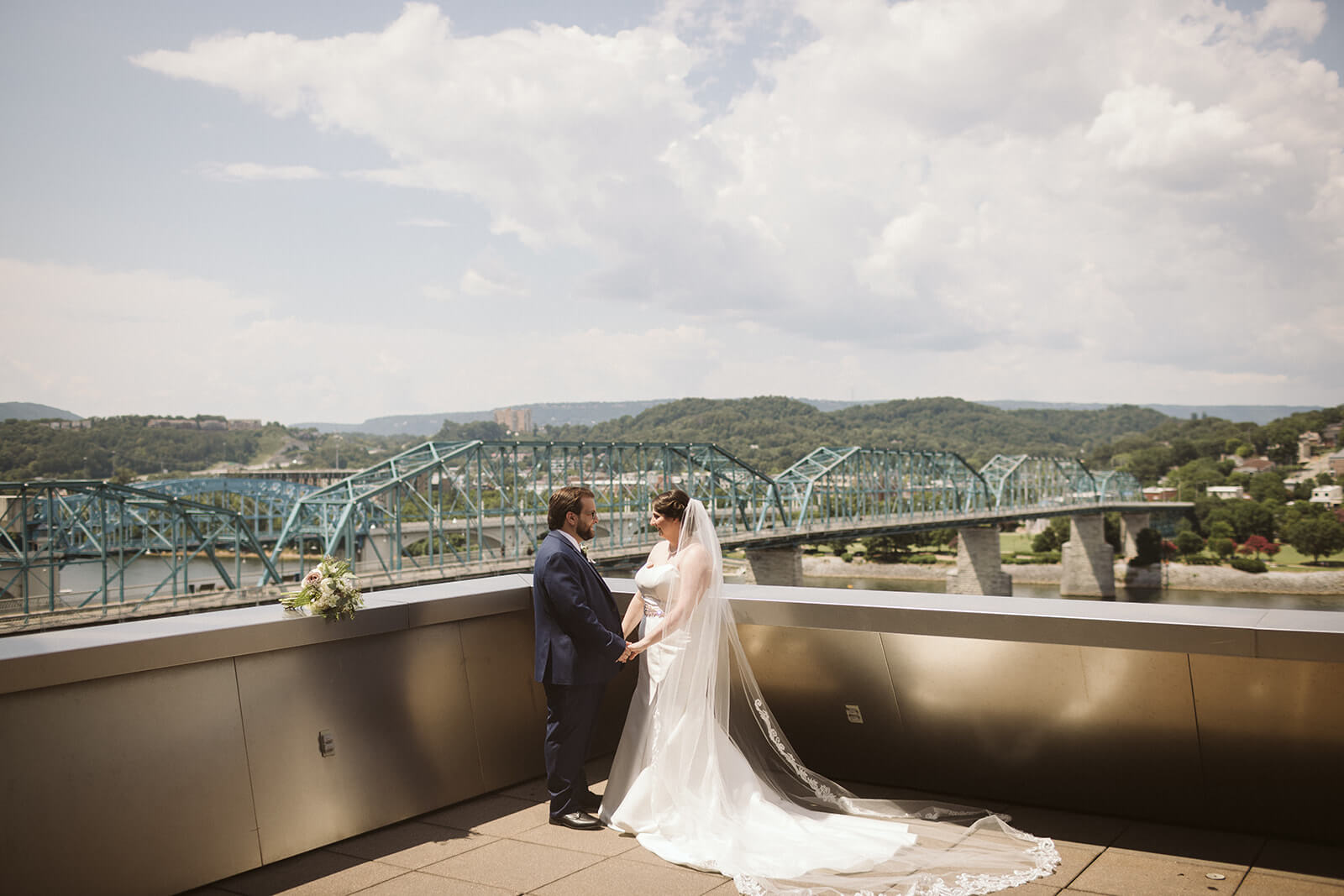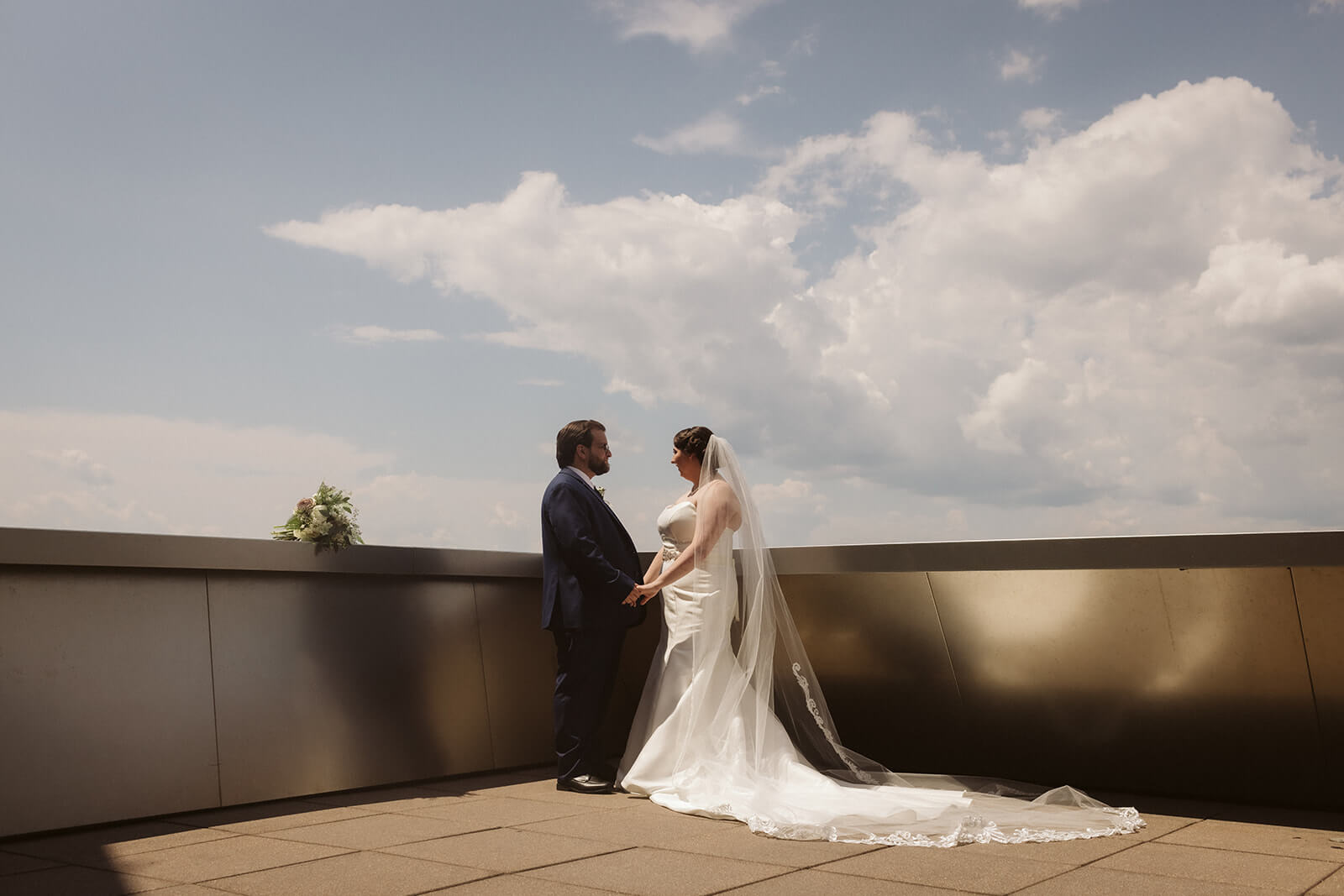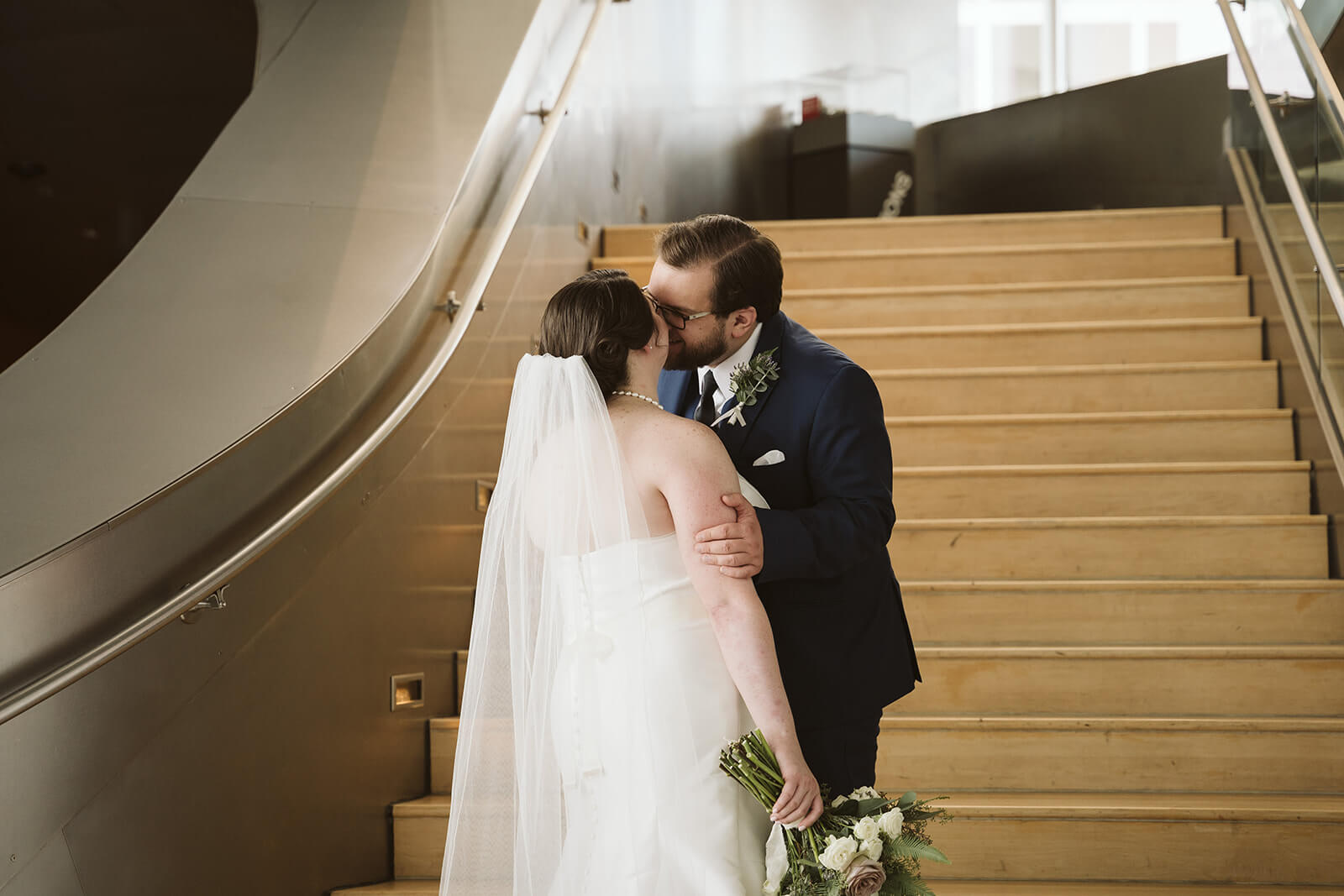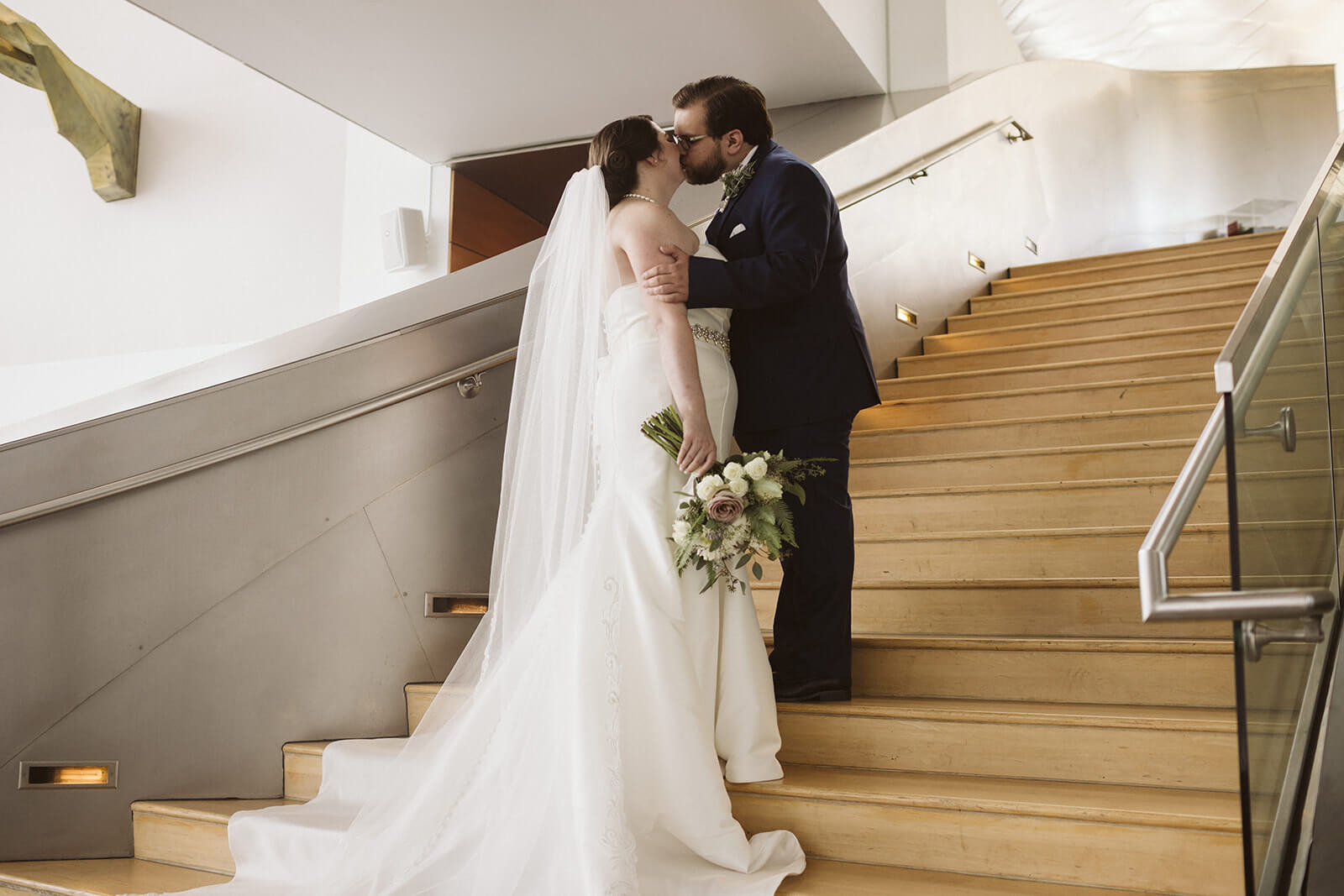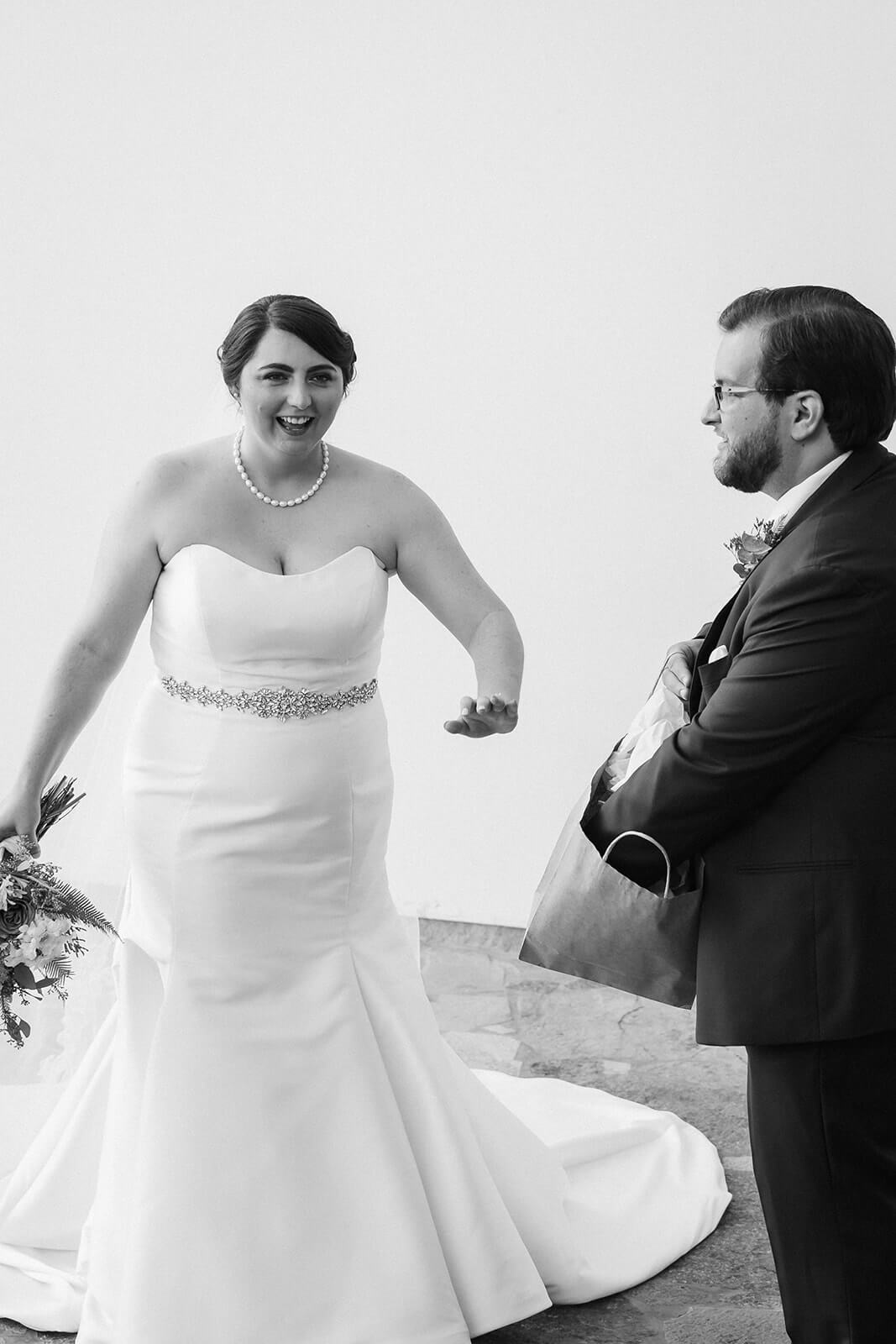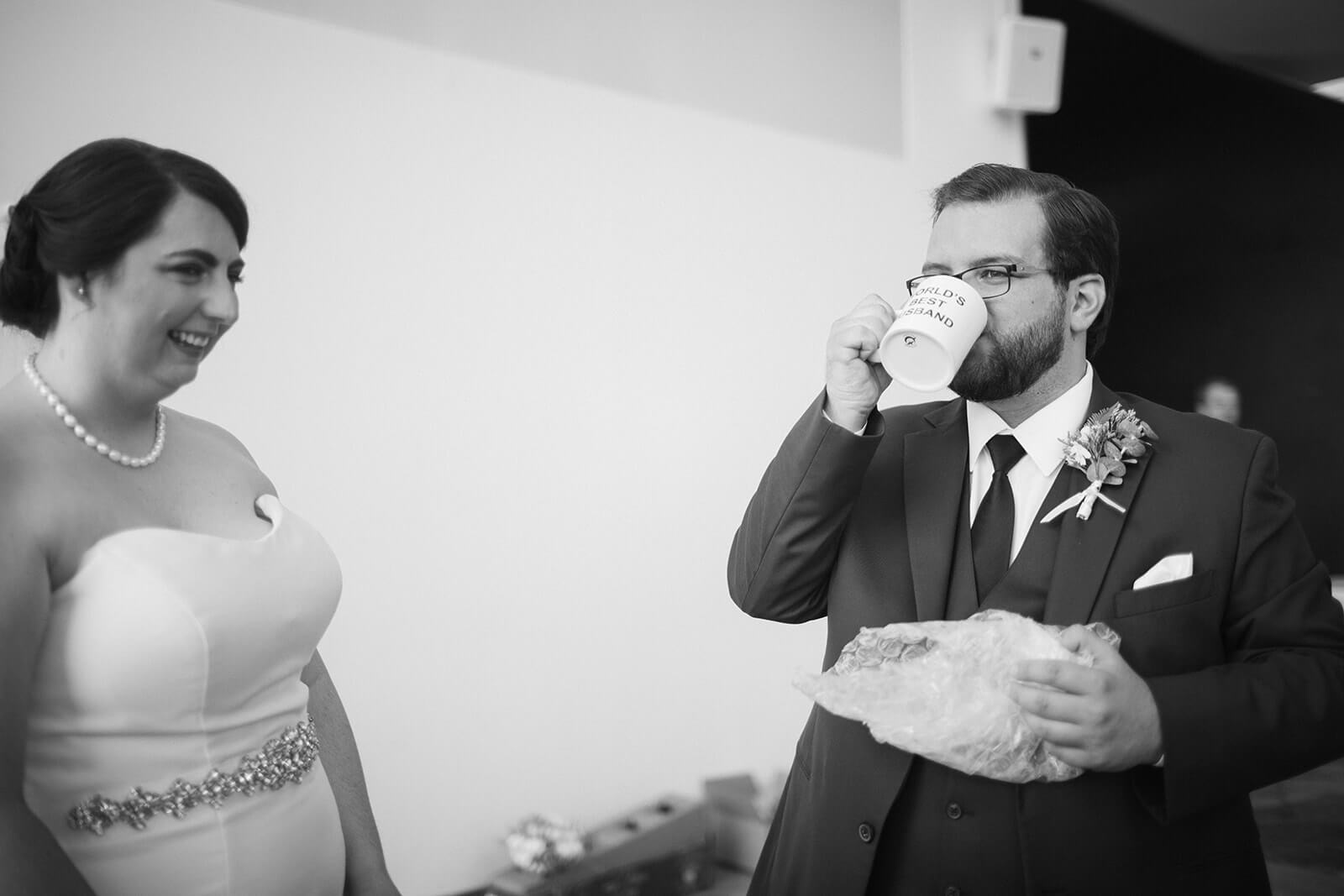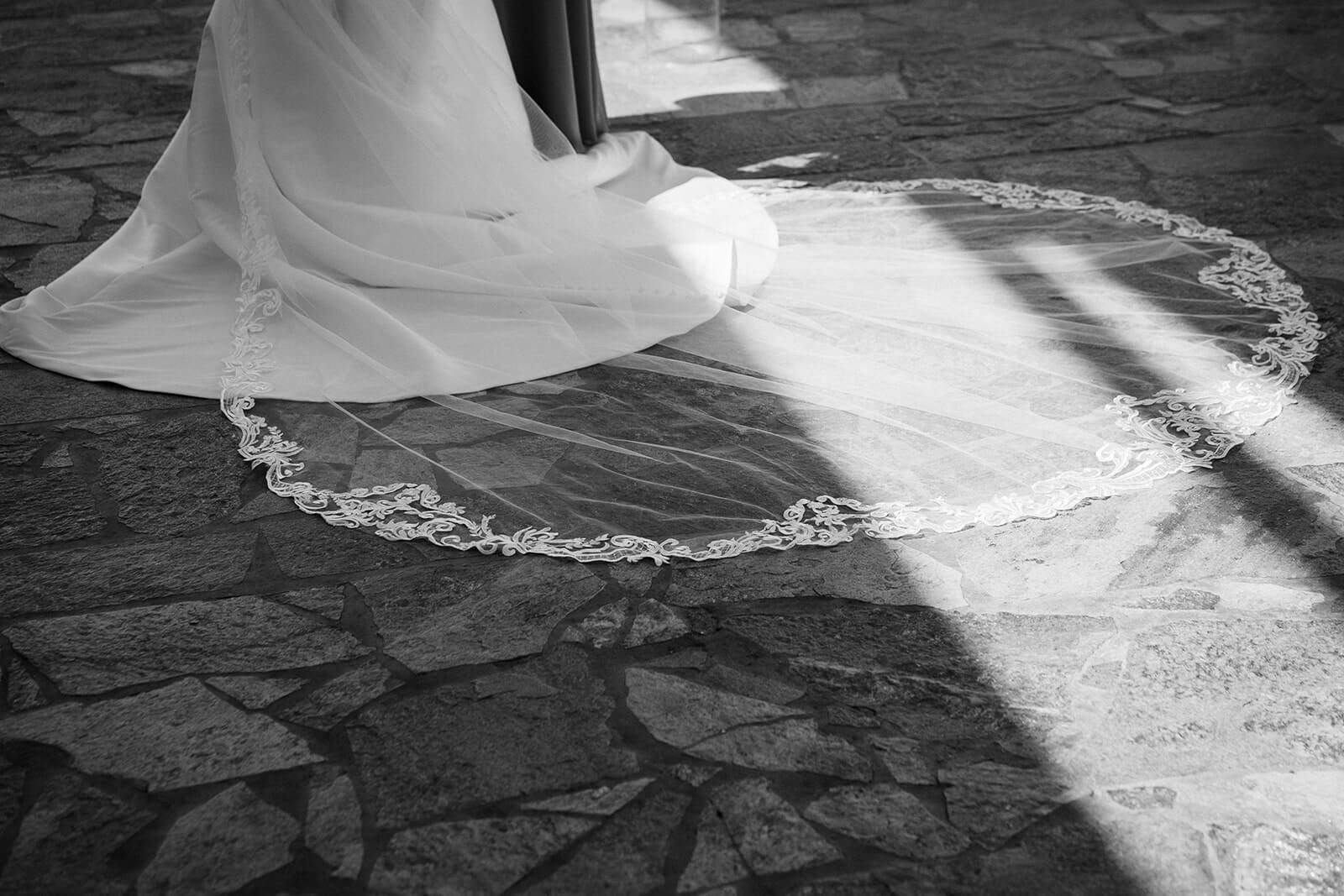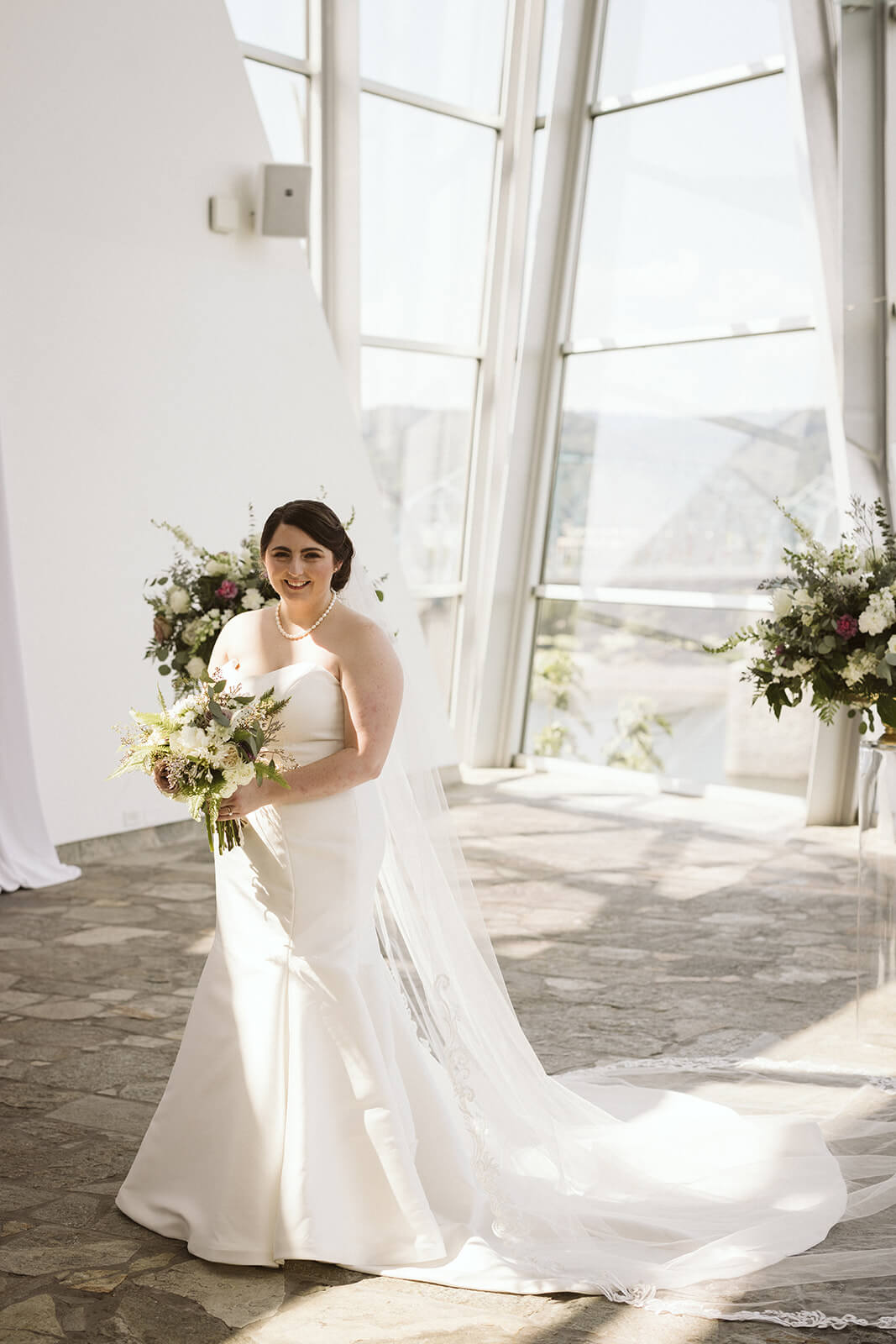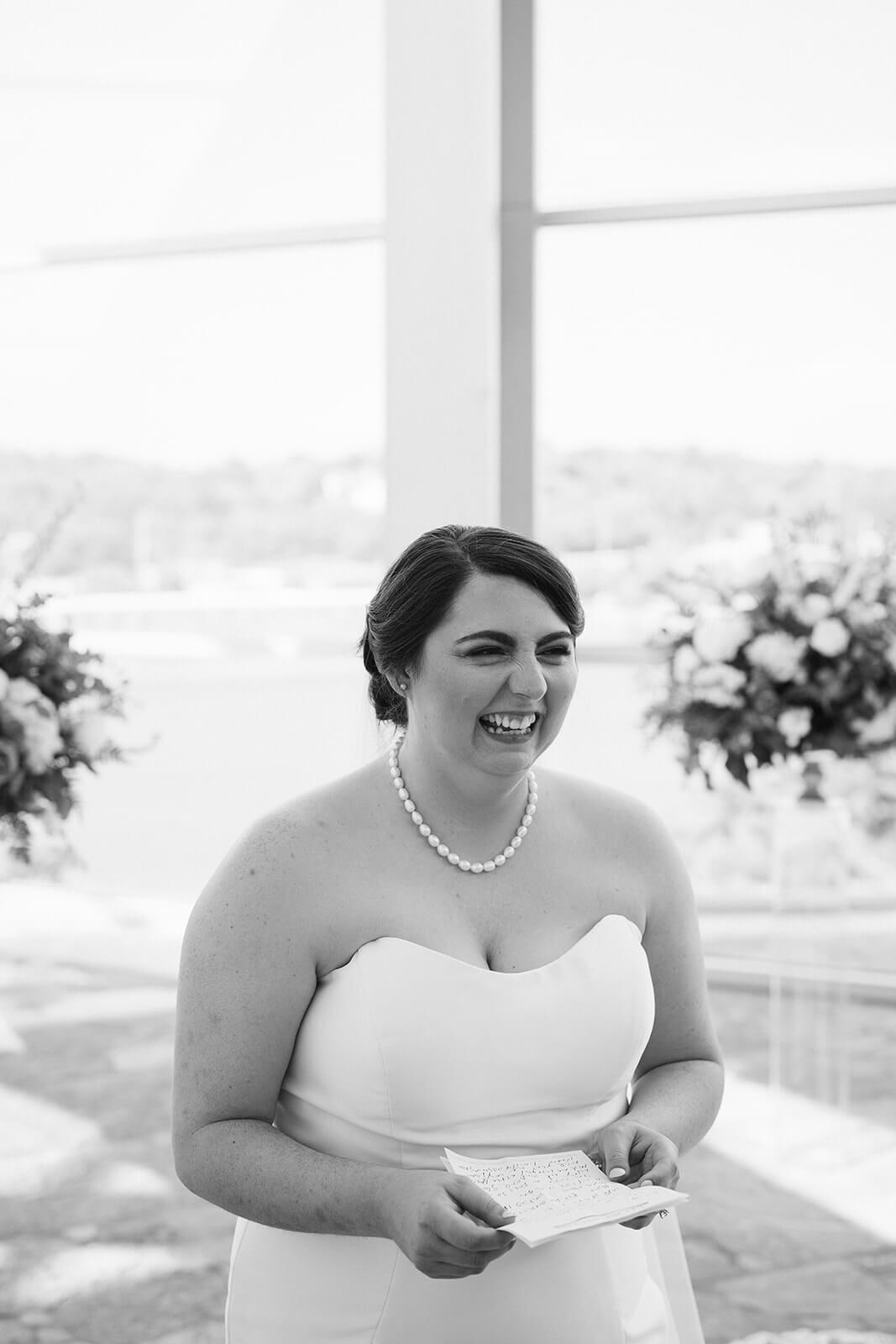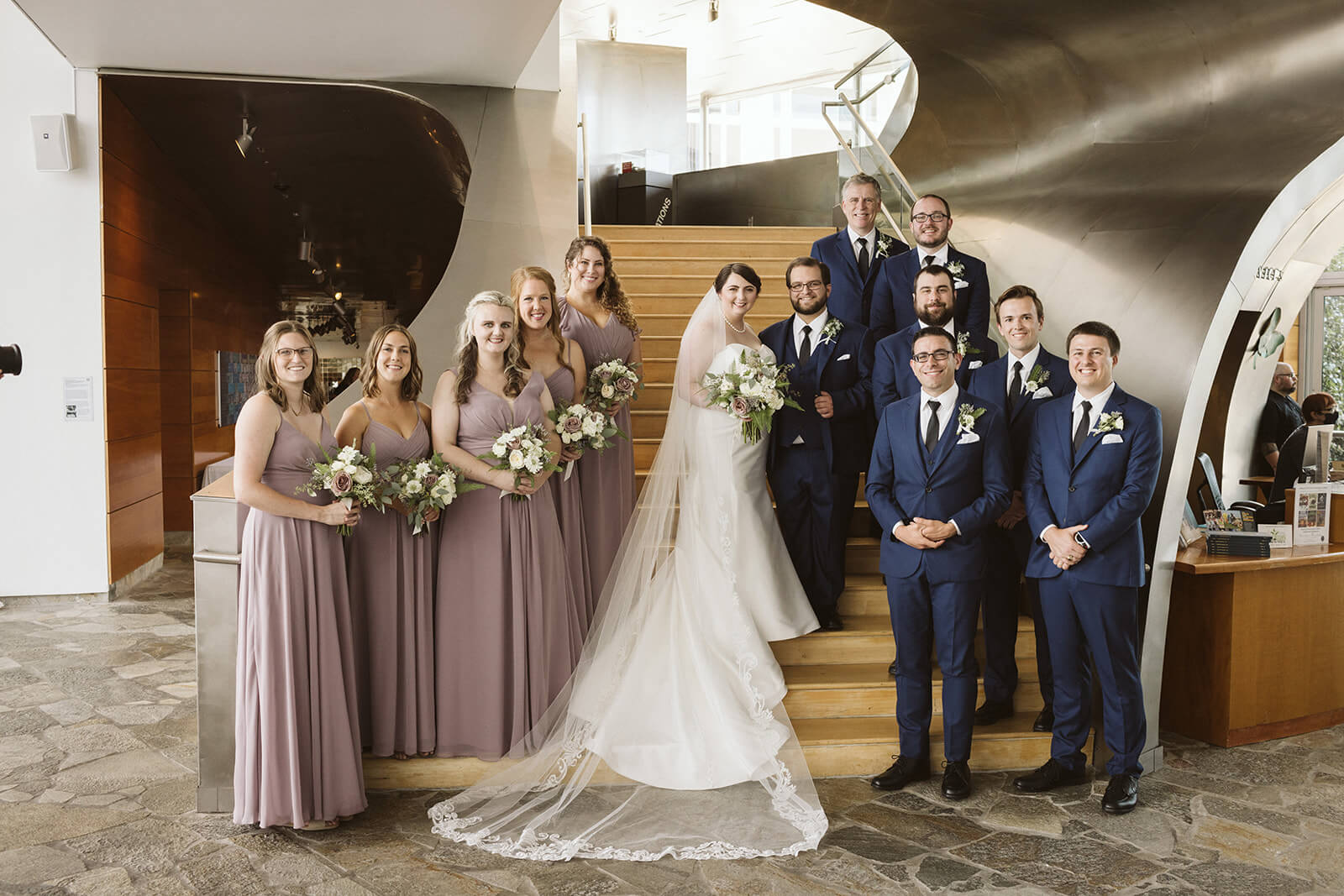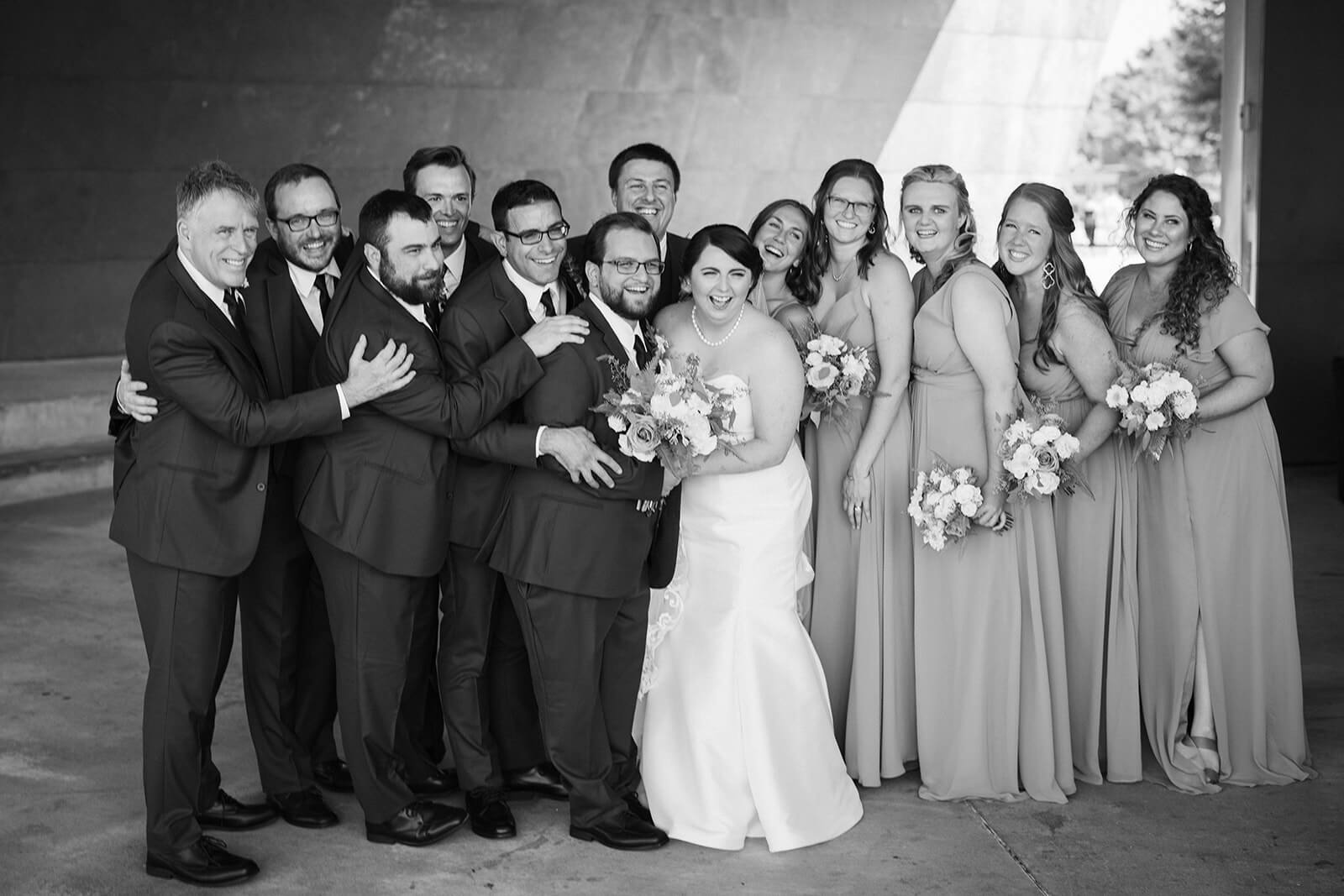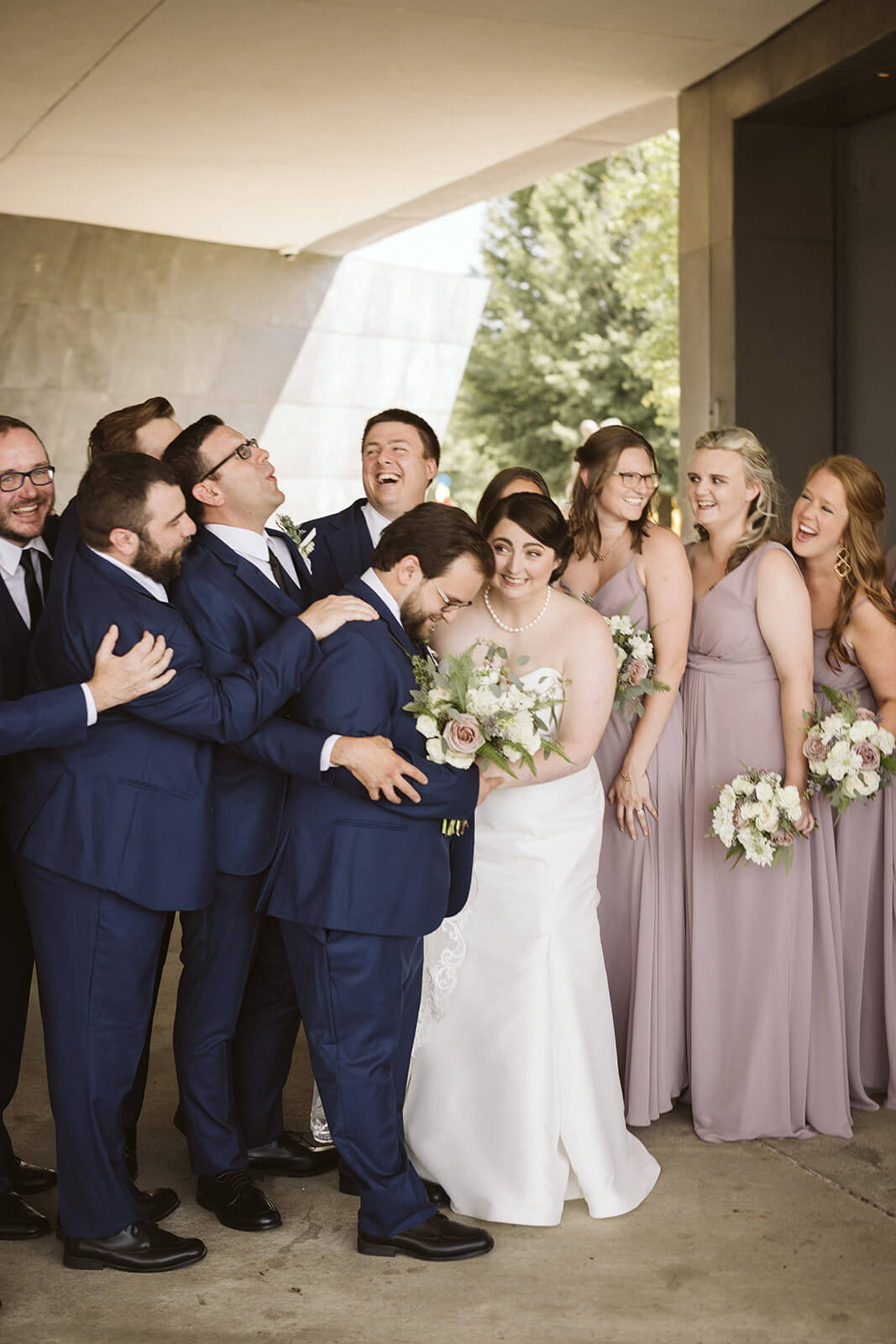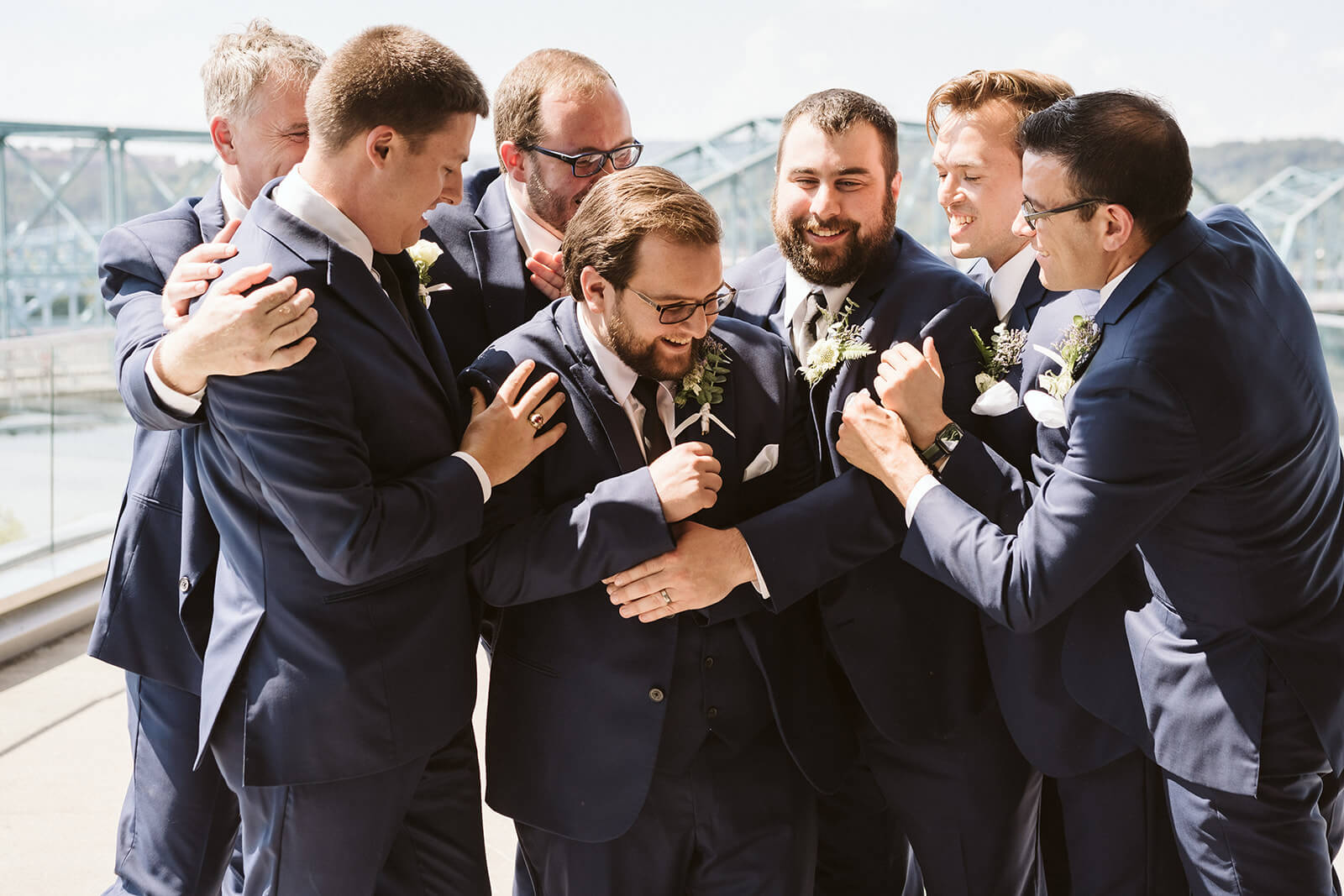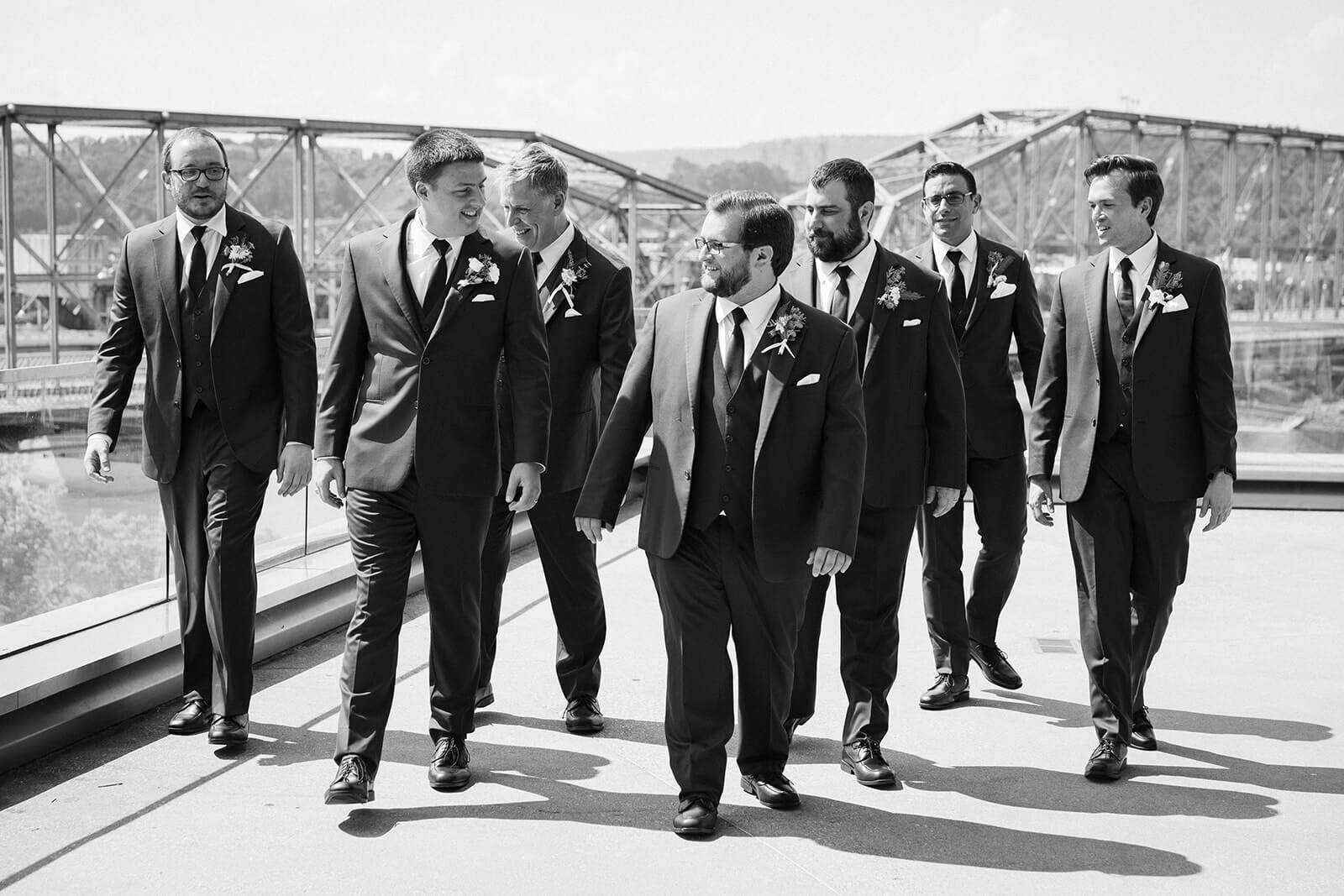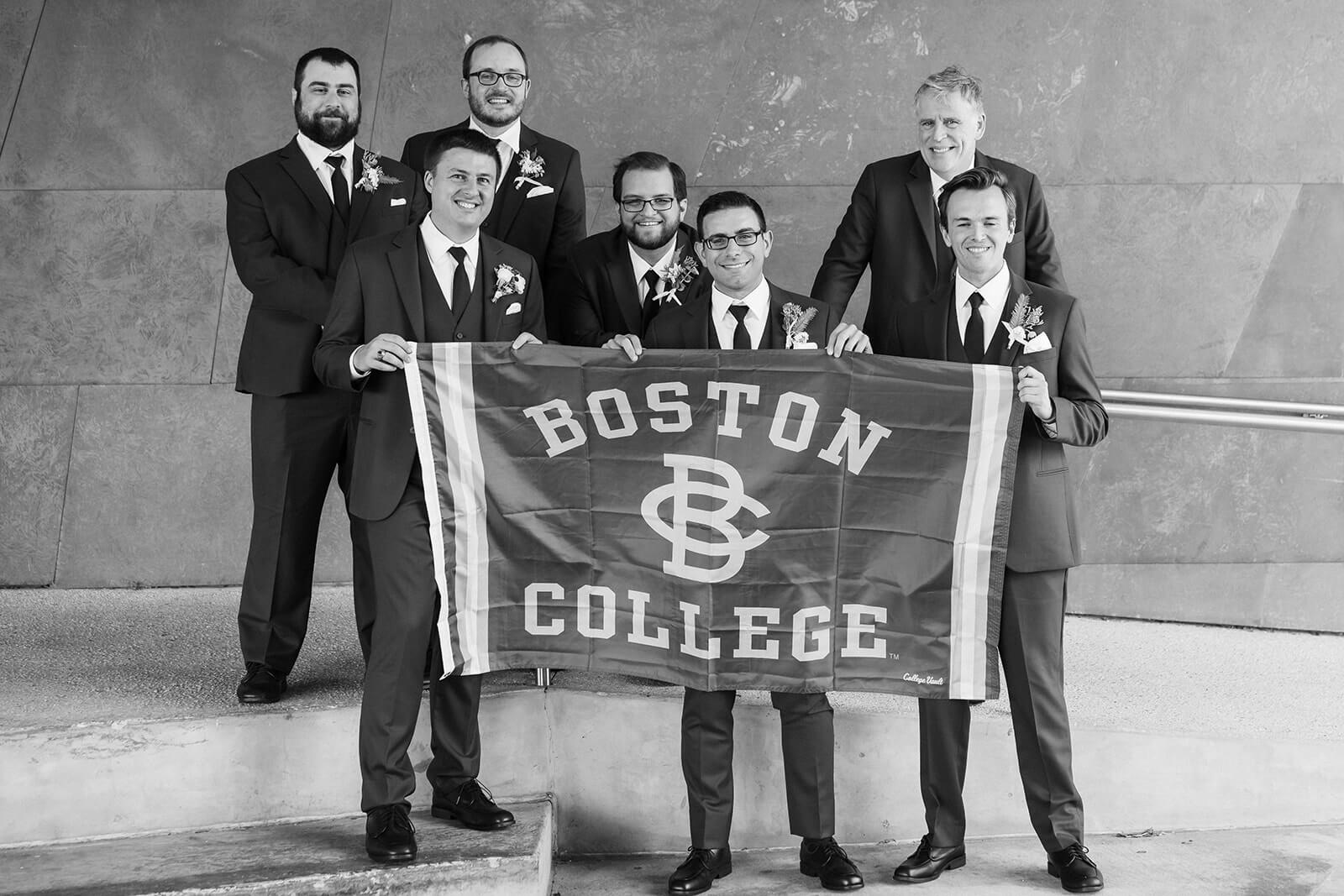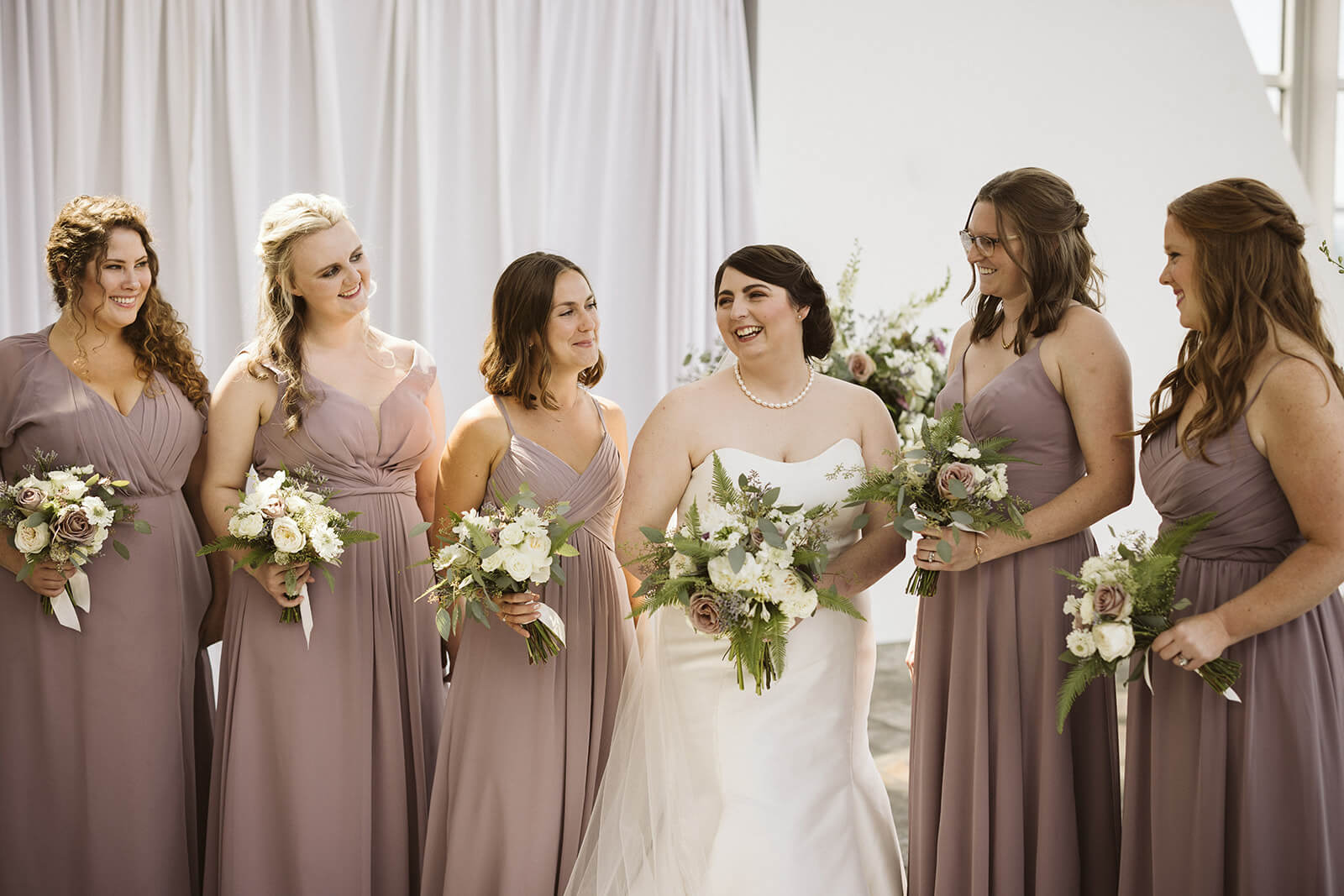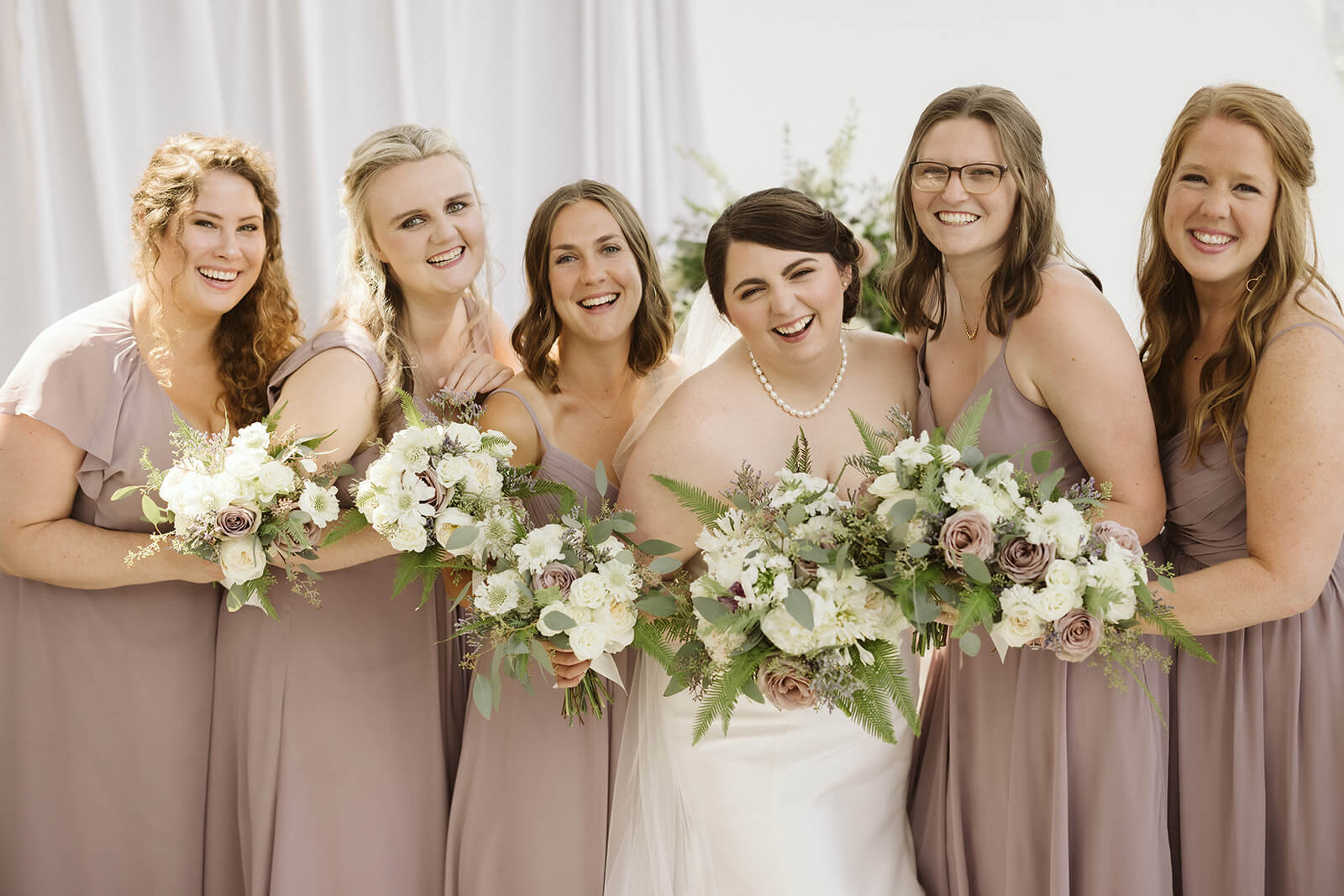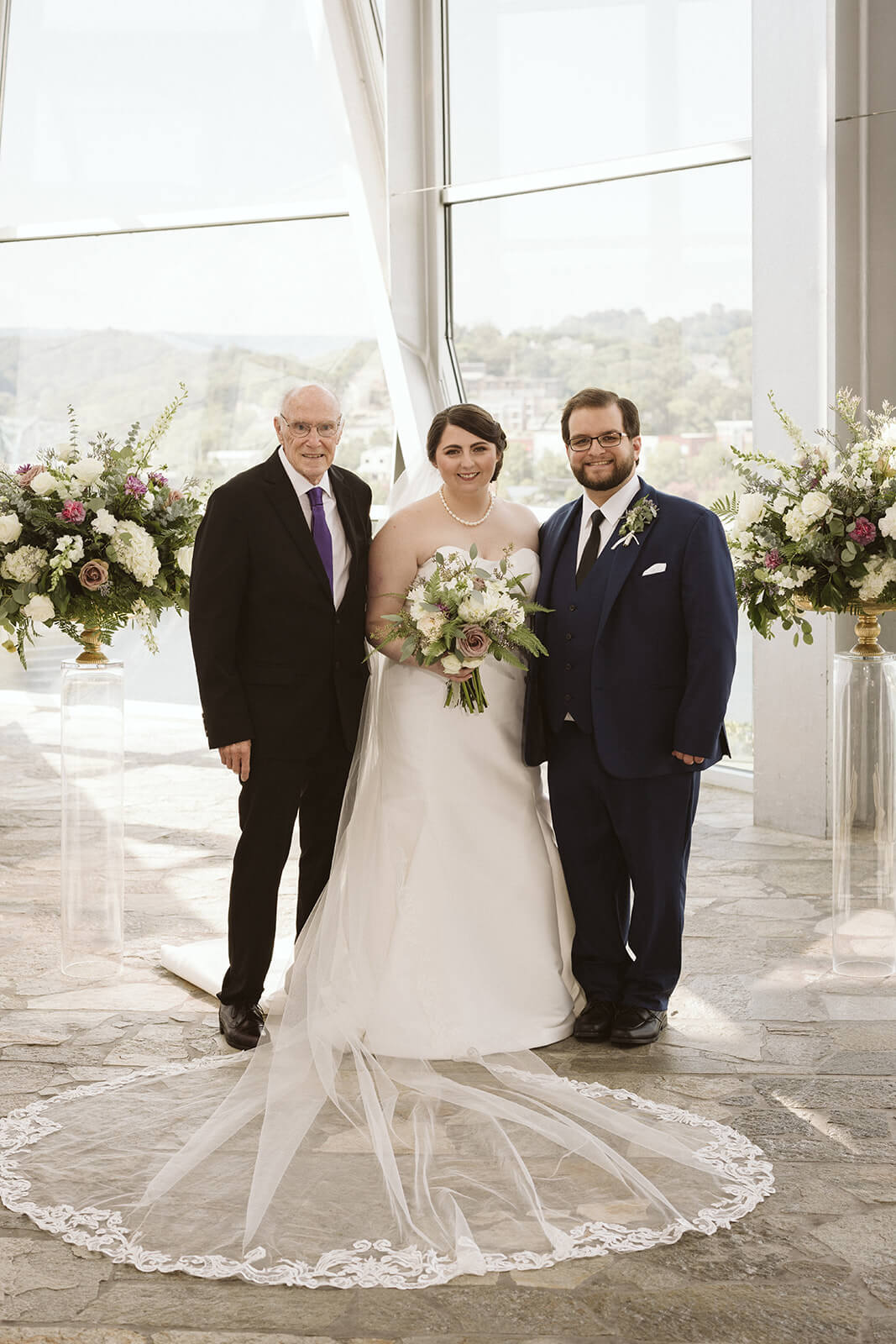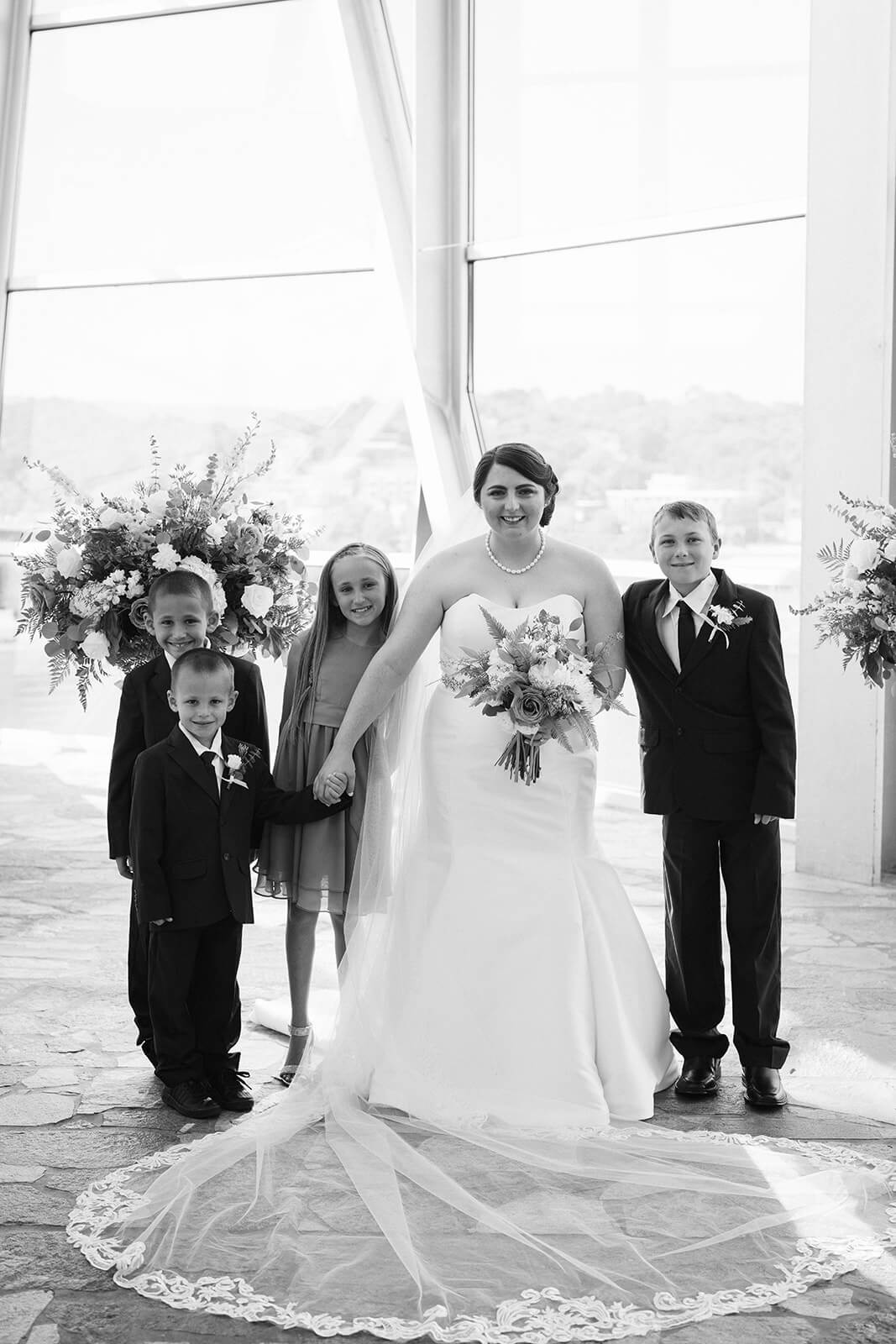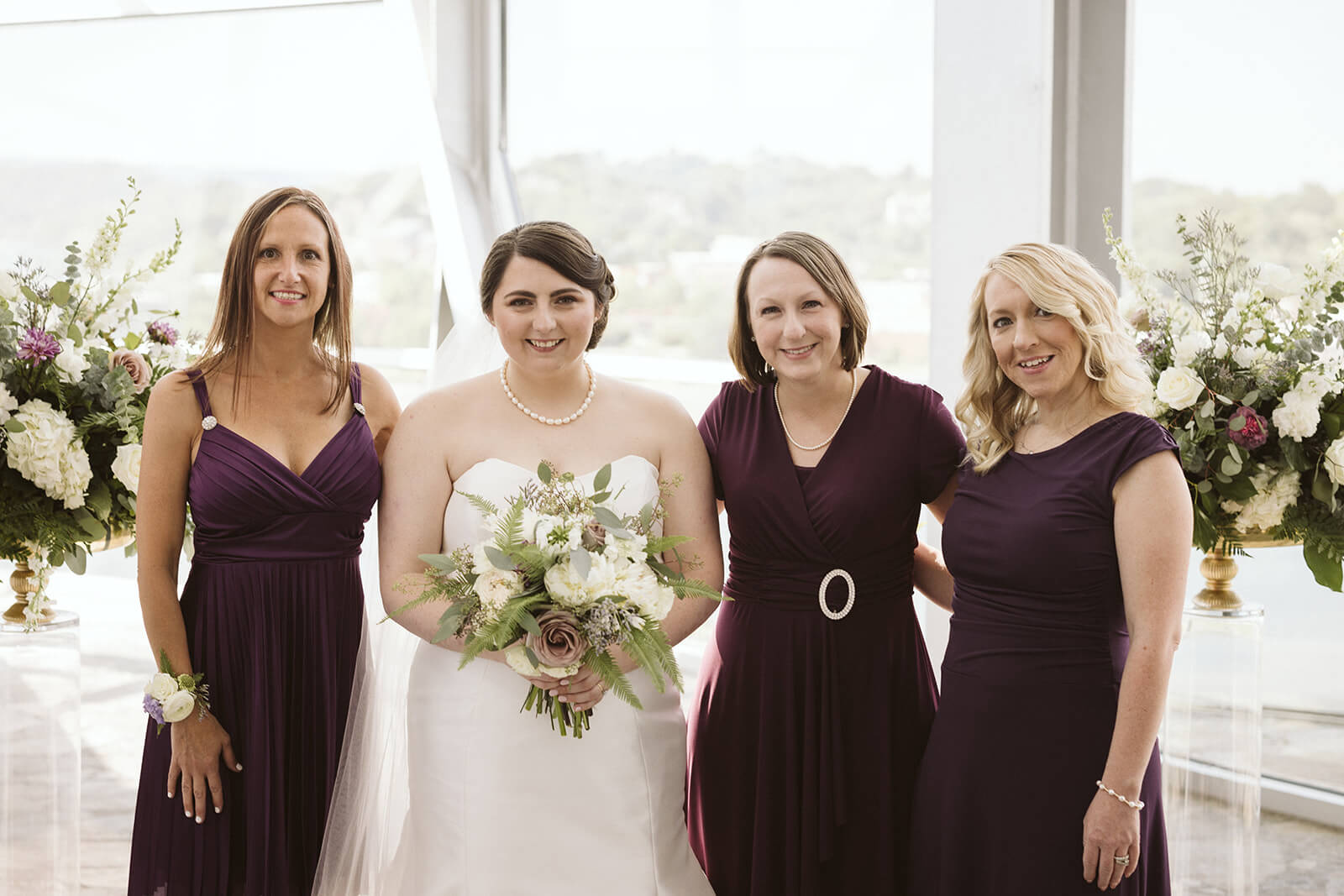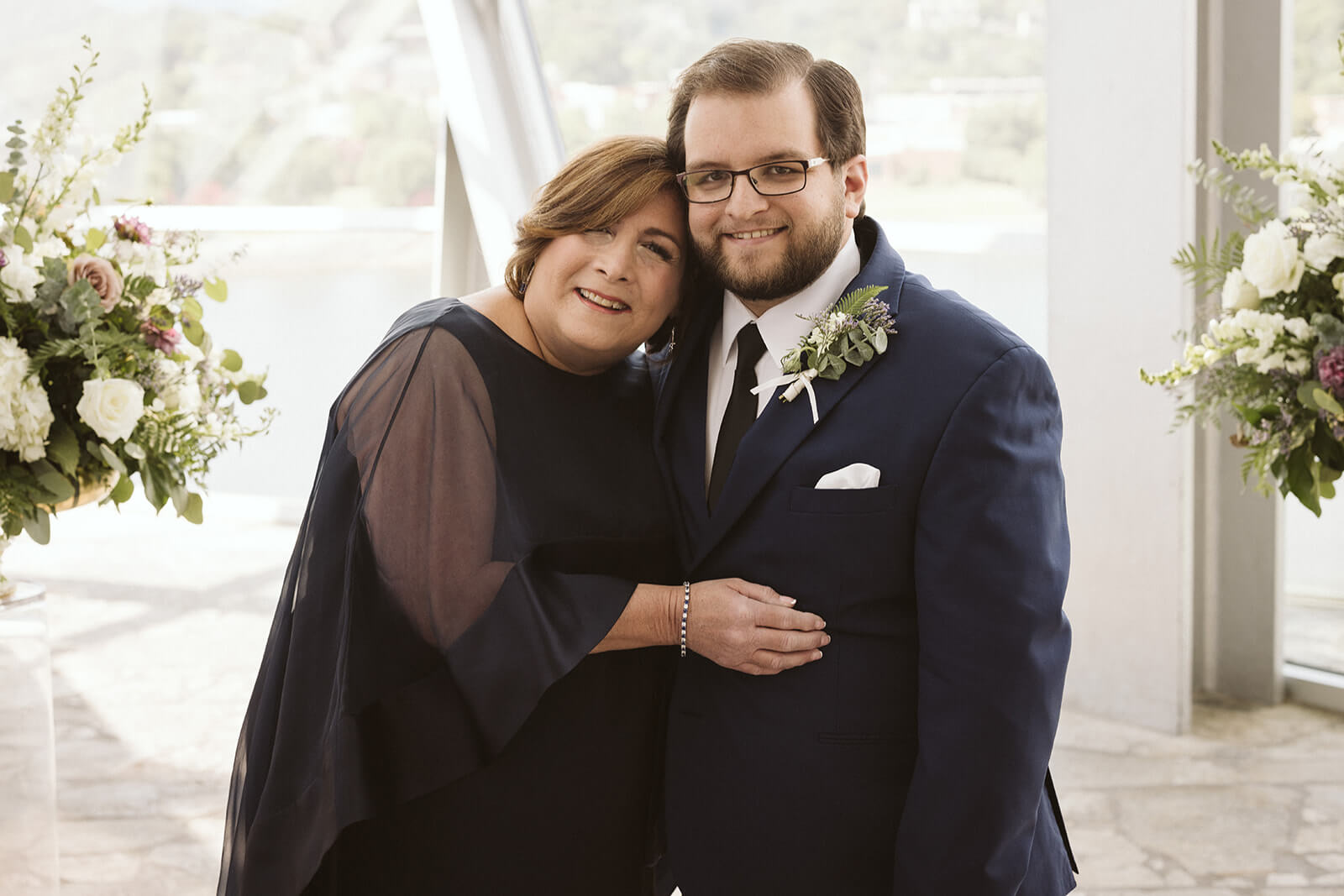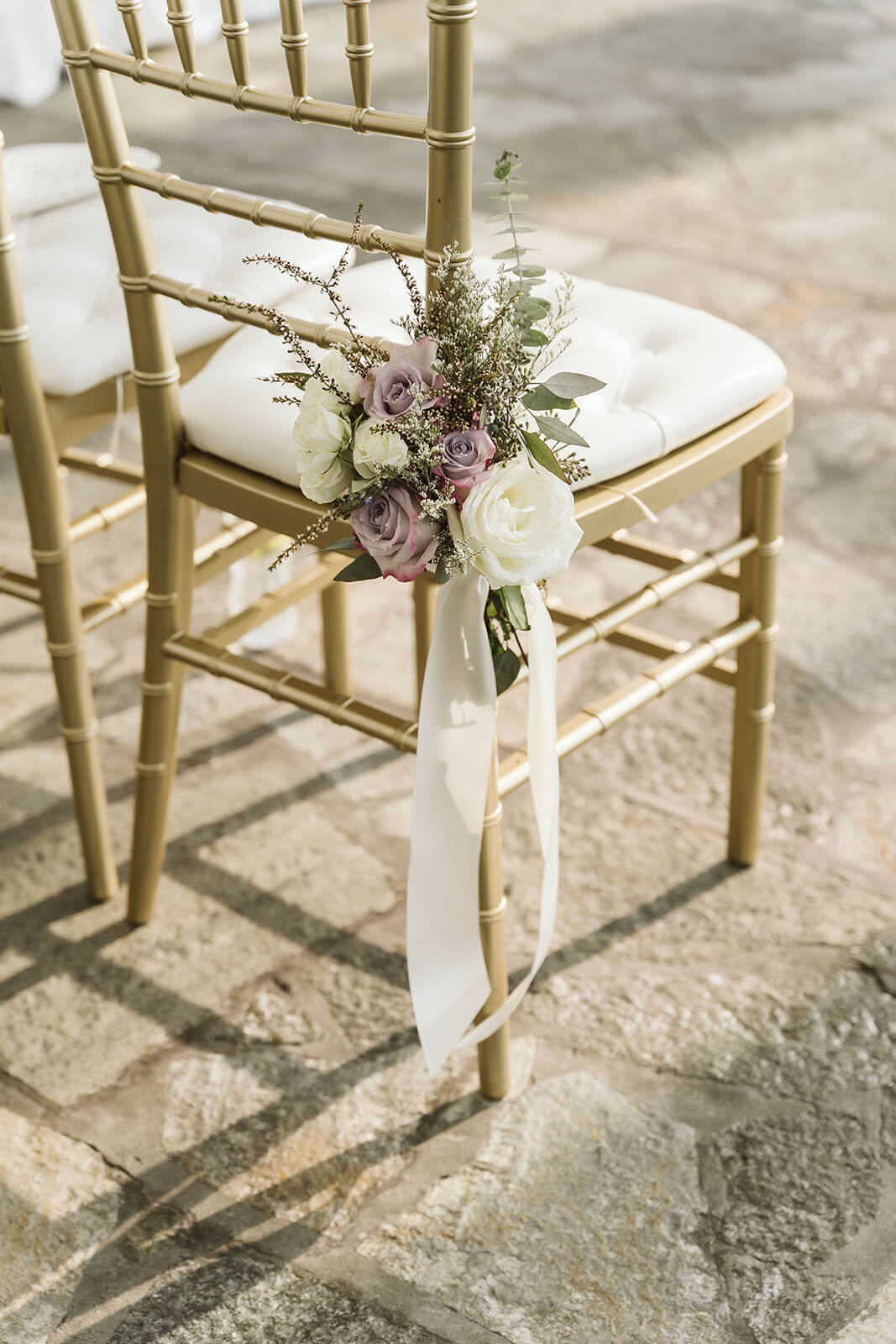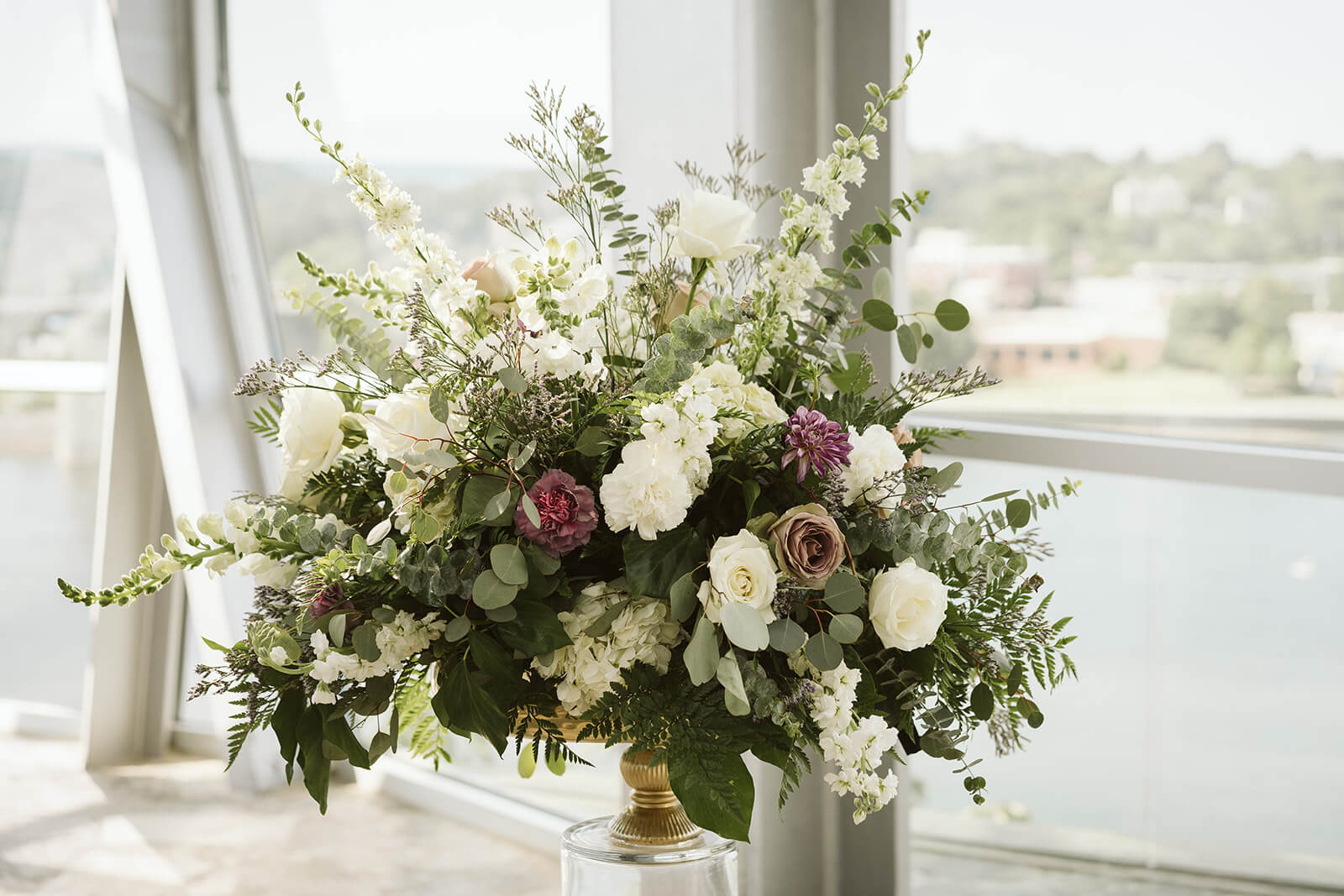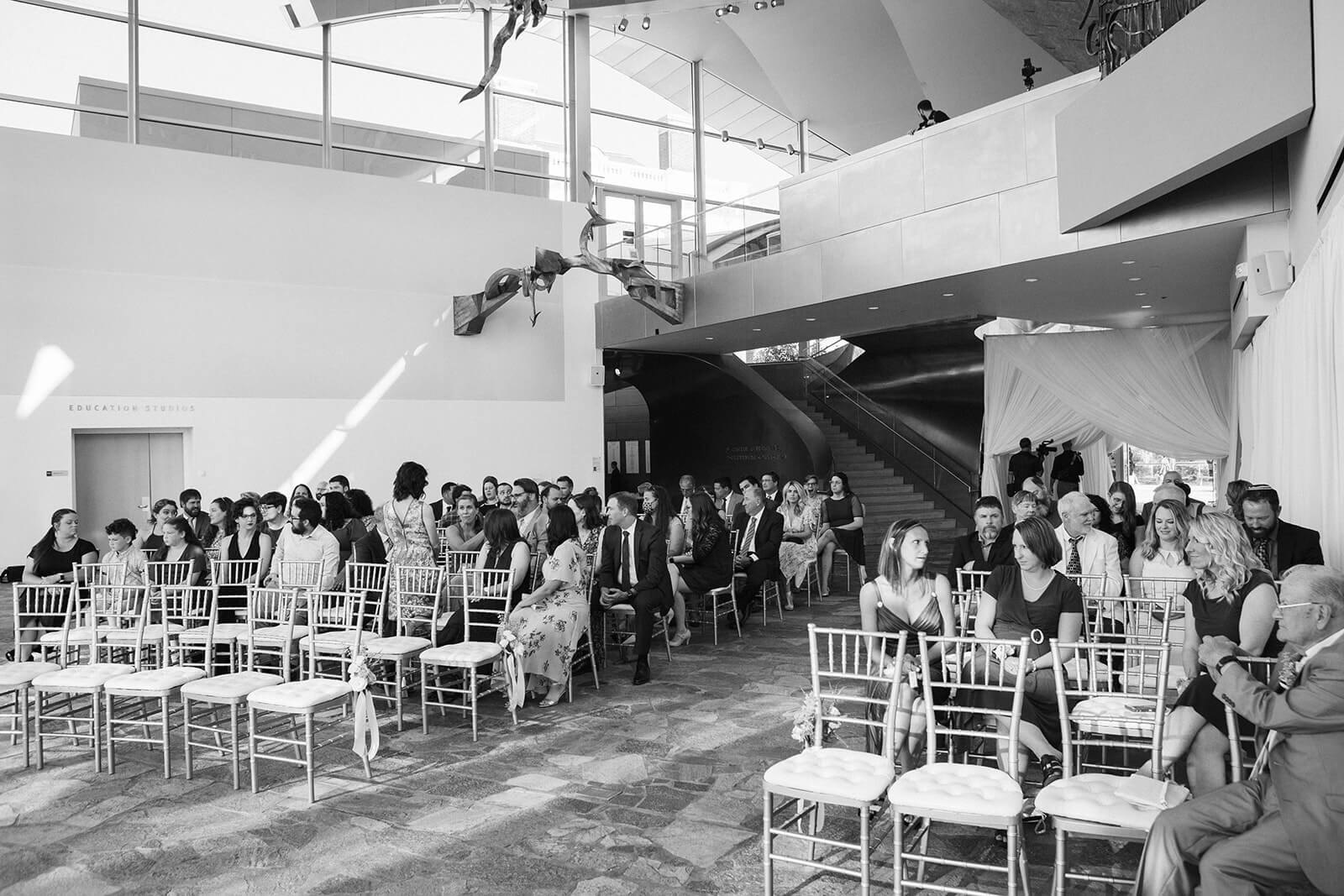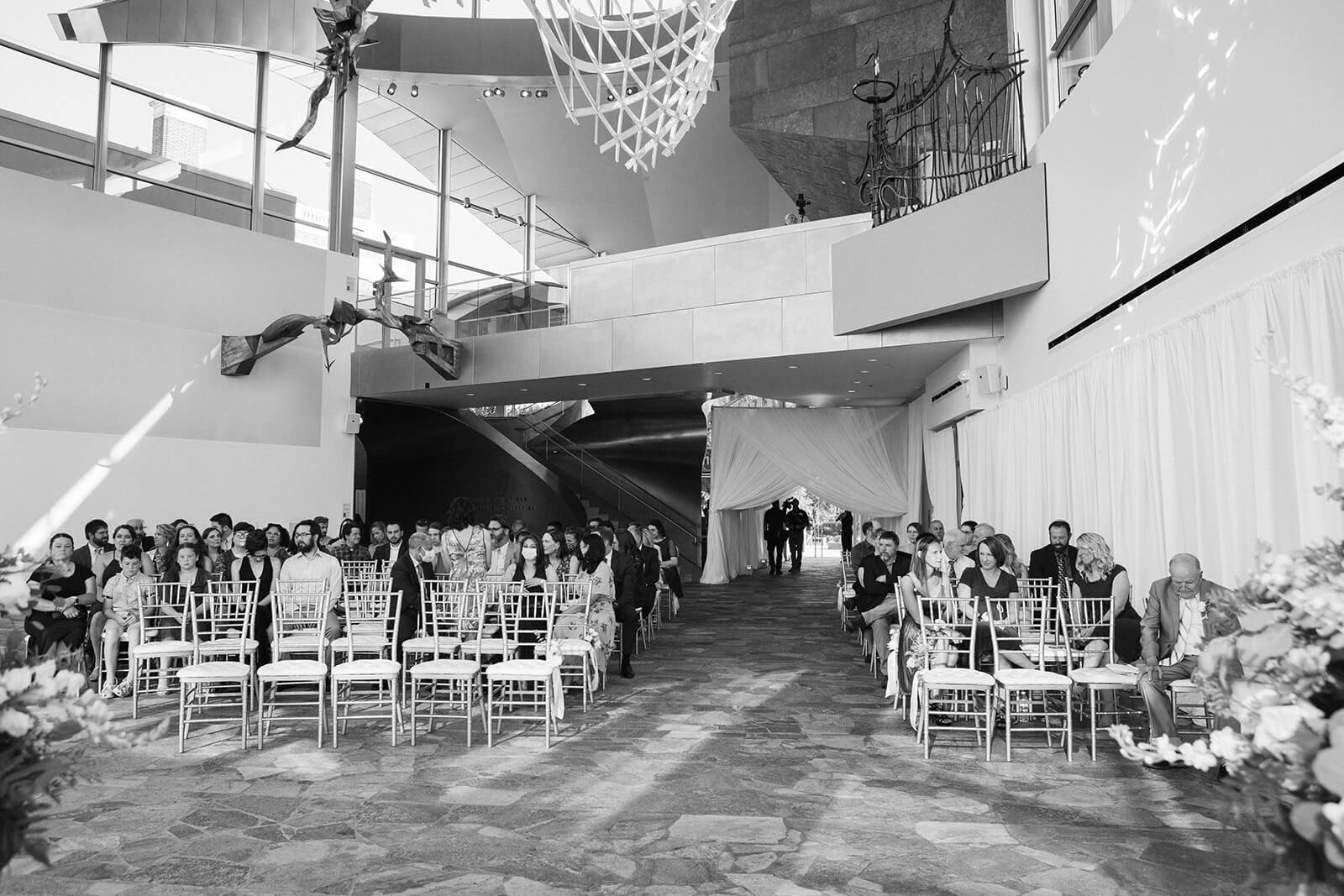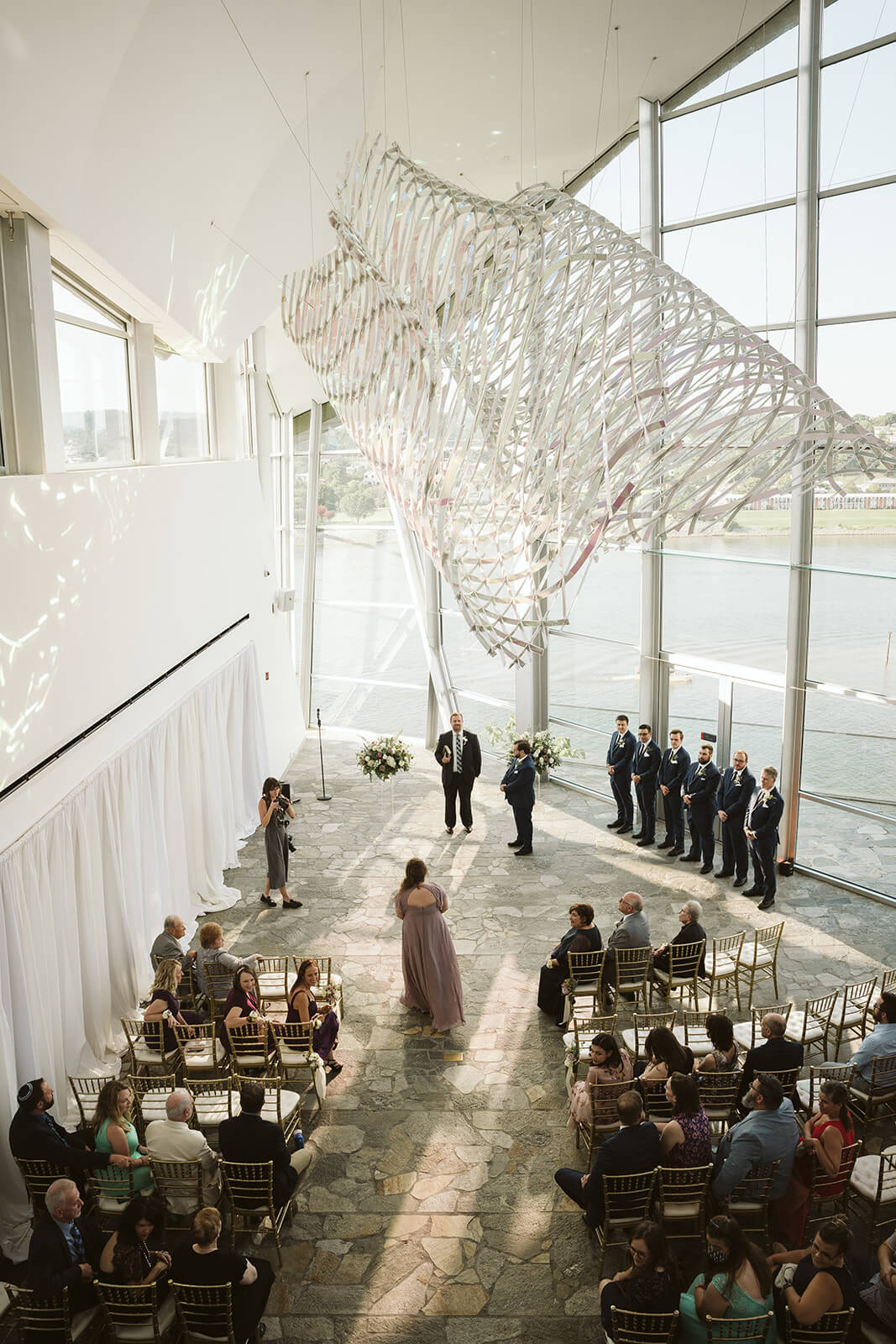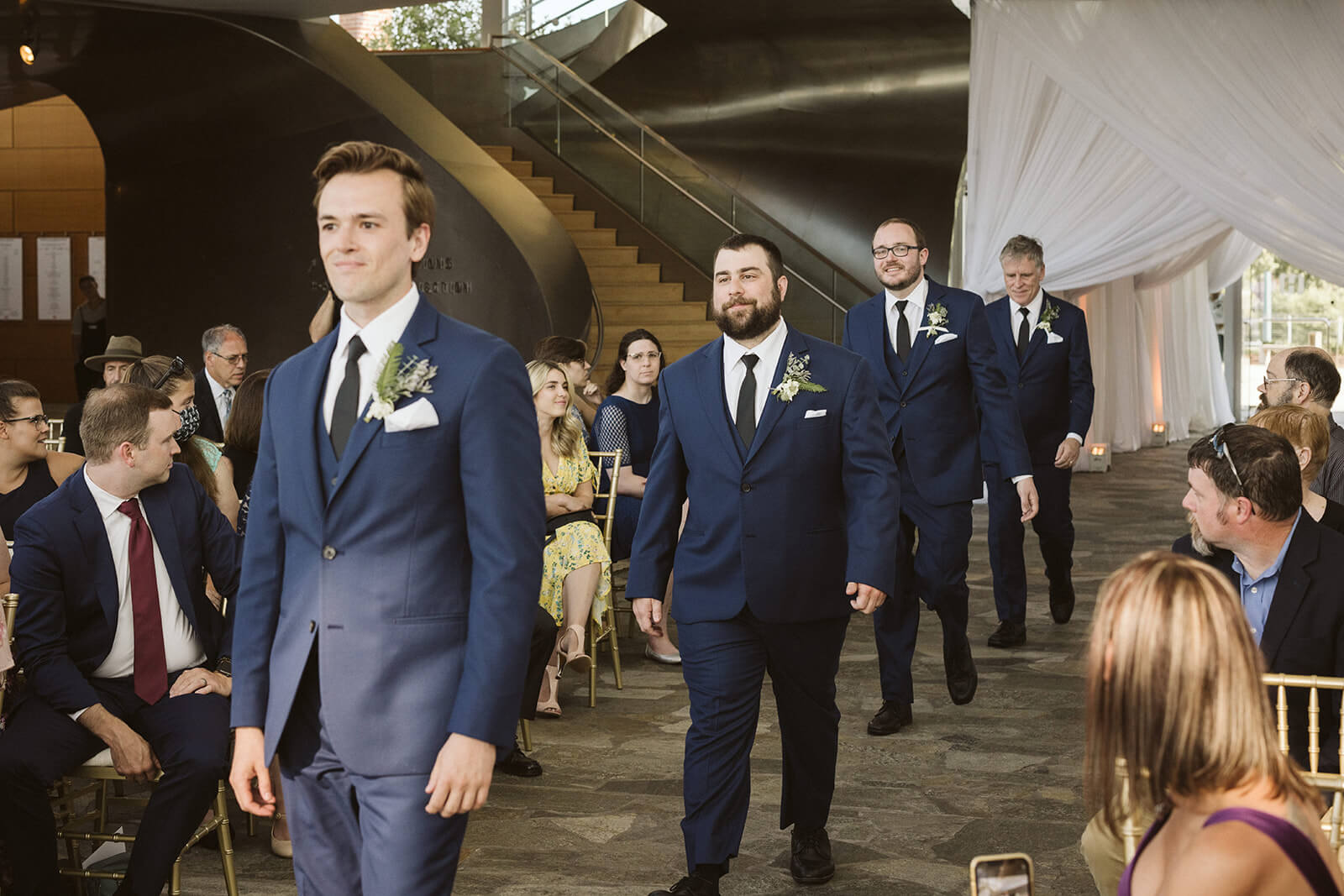 Capturing Every Little Moment on Film
During our many talks in preparation for their wedding, something Emily + Arthur really wanted to focus on in their wedding photography was making sure the true essence of their big day was captured rather than just an entire album of posed photos.
One thing that I pride myself in is making sure I can present my couples with a gallery of photos with no fake laughs or awkward poses. Of course, there will always be times when I help guide you into poses for portraits or to enhance special memorable events, but my overall approach when photographing weddings is mainly to document the candid in-between moments of your special day while just allowing them to unfold as they will.
Although most of my wedding photography is done with a digital camera, I always have my trusty 35mm film camera on me as well. While we were discussing their wedding, Emily specifically requested that we also shoot with film to truly capture the feelings and emotions throughout the day. While digital photography is great because it allows you to take a series of photos within mere seconds and then put all the photos through an editing process in post-production, film photography works a bit differently.
Taking wedding photos on film really requires you to slow down to consider the shot before clicking away. There's no editing these photos later after they develop. They are truly the closest thing you can get to exact screenshots of your wedding with all of the full, unfiltered smiles and tears. So, while film photos might be a little blurry around the edges sometimes, they are the raw, authentic representations of each special, specific moment in time on your wedding day.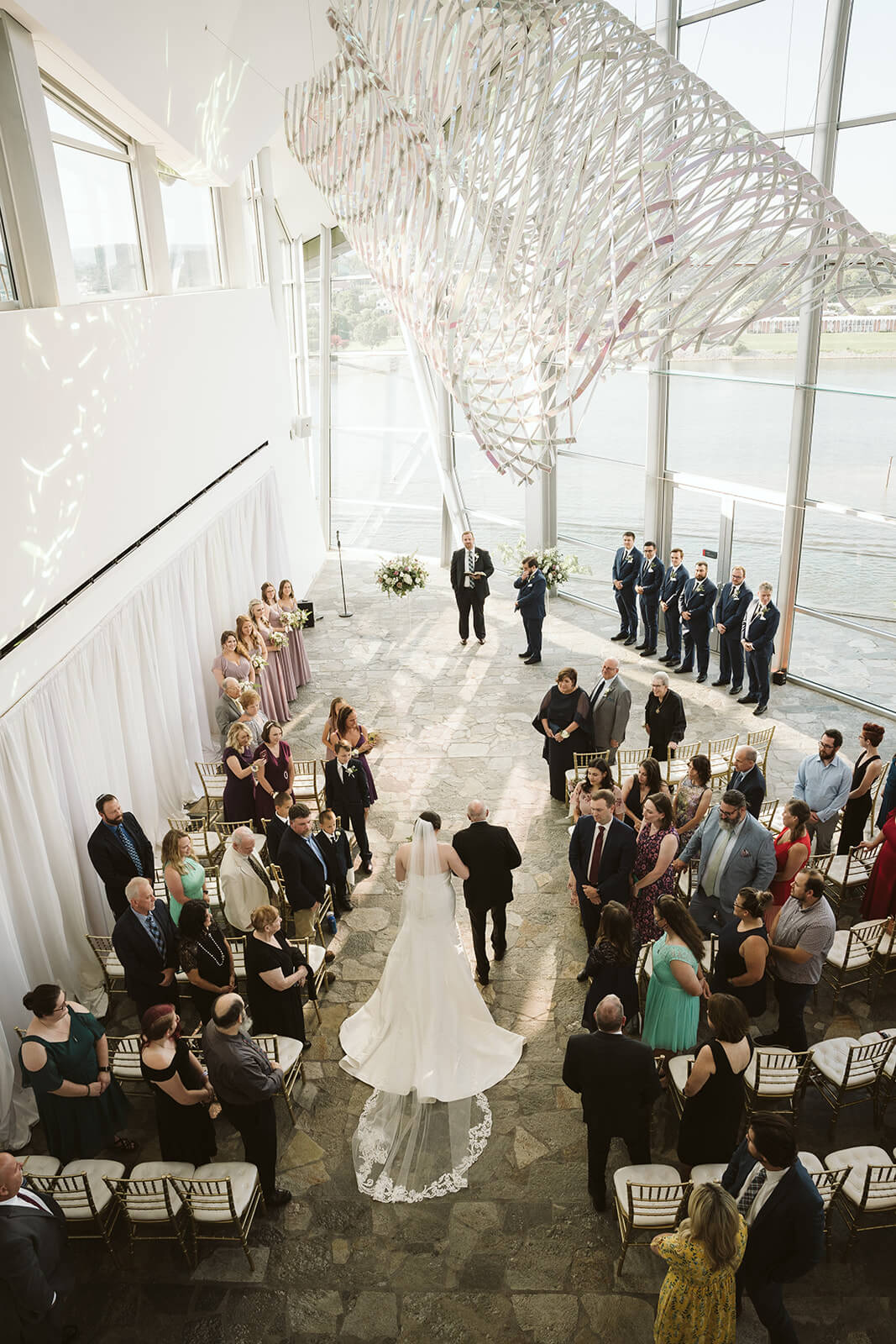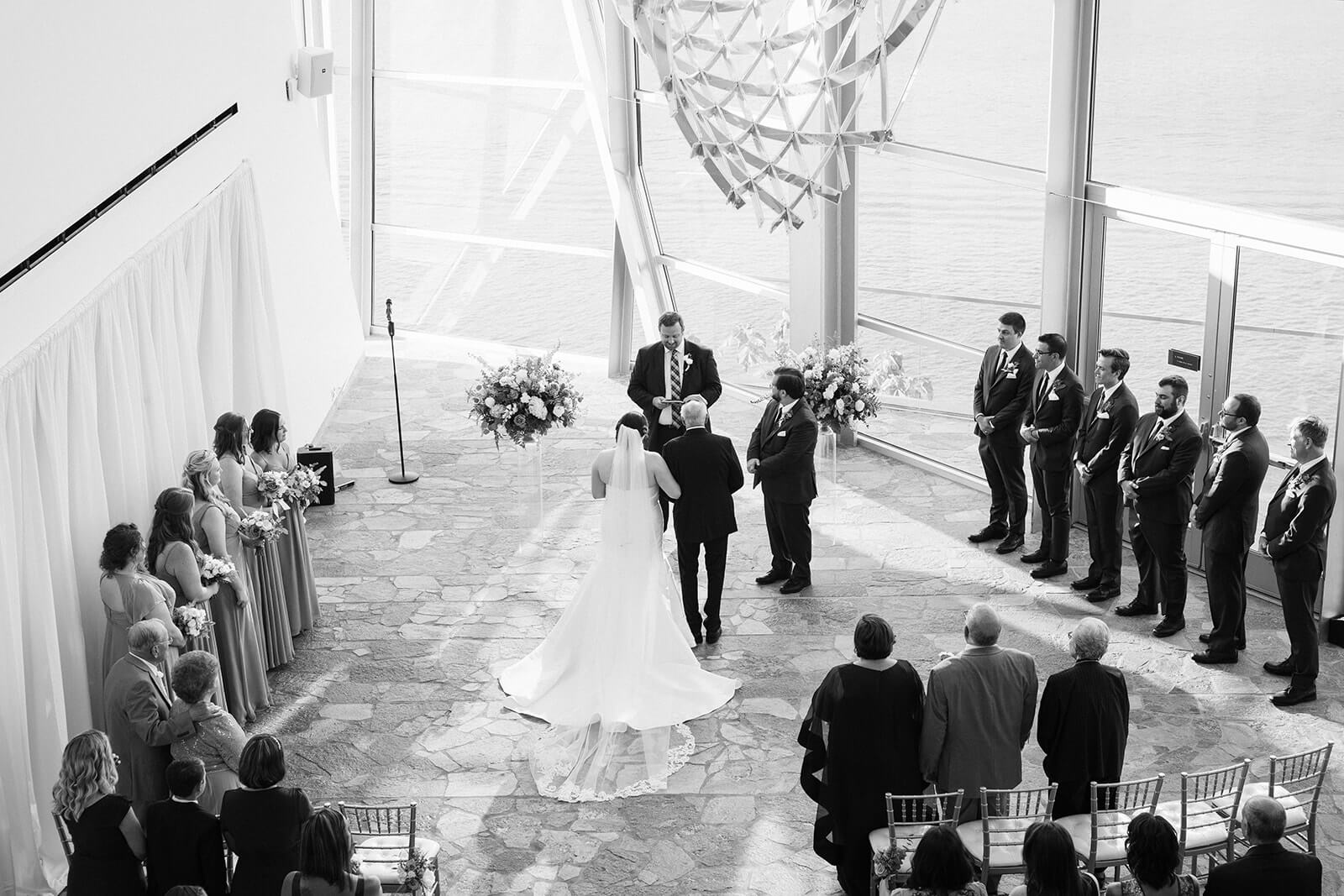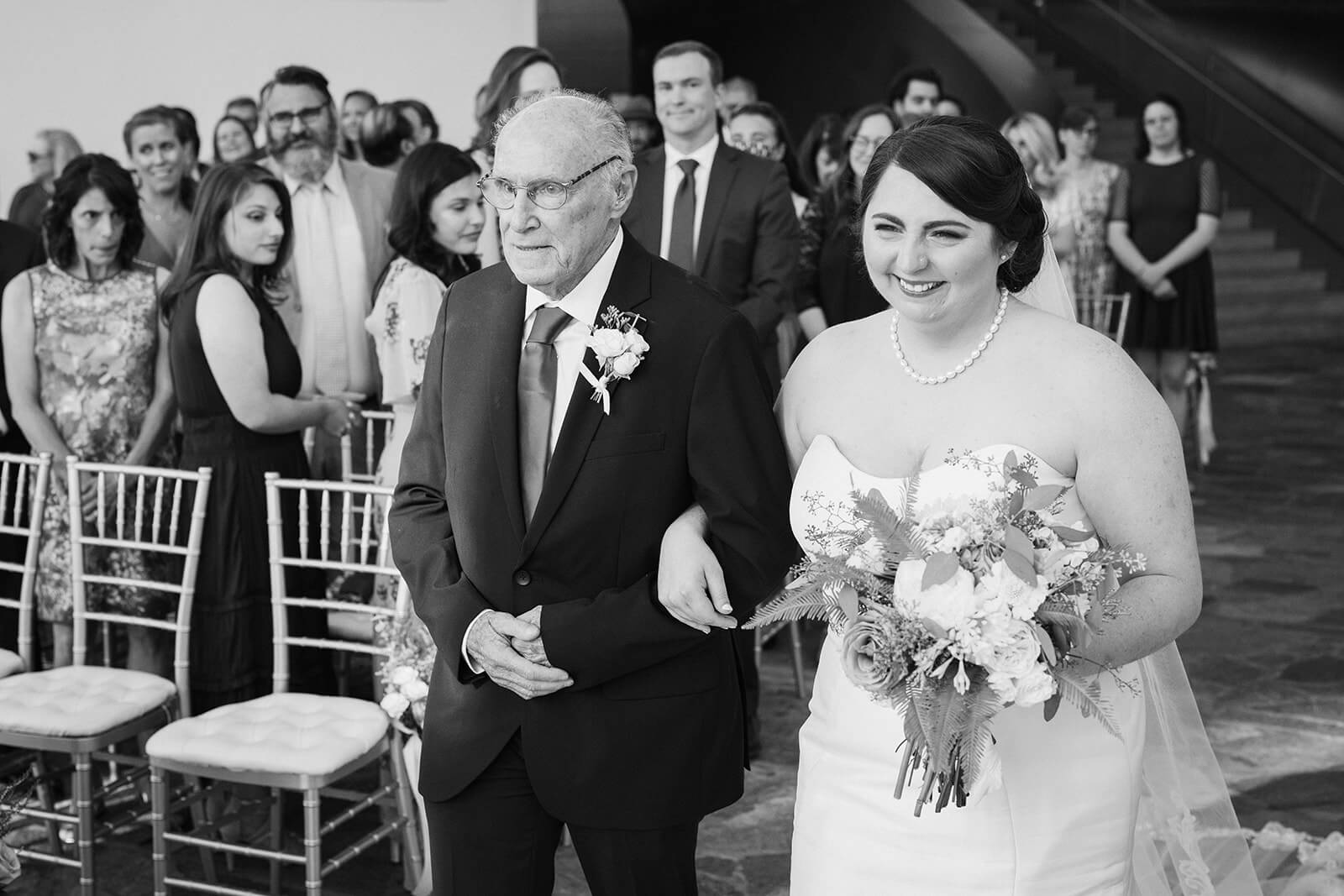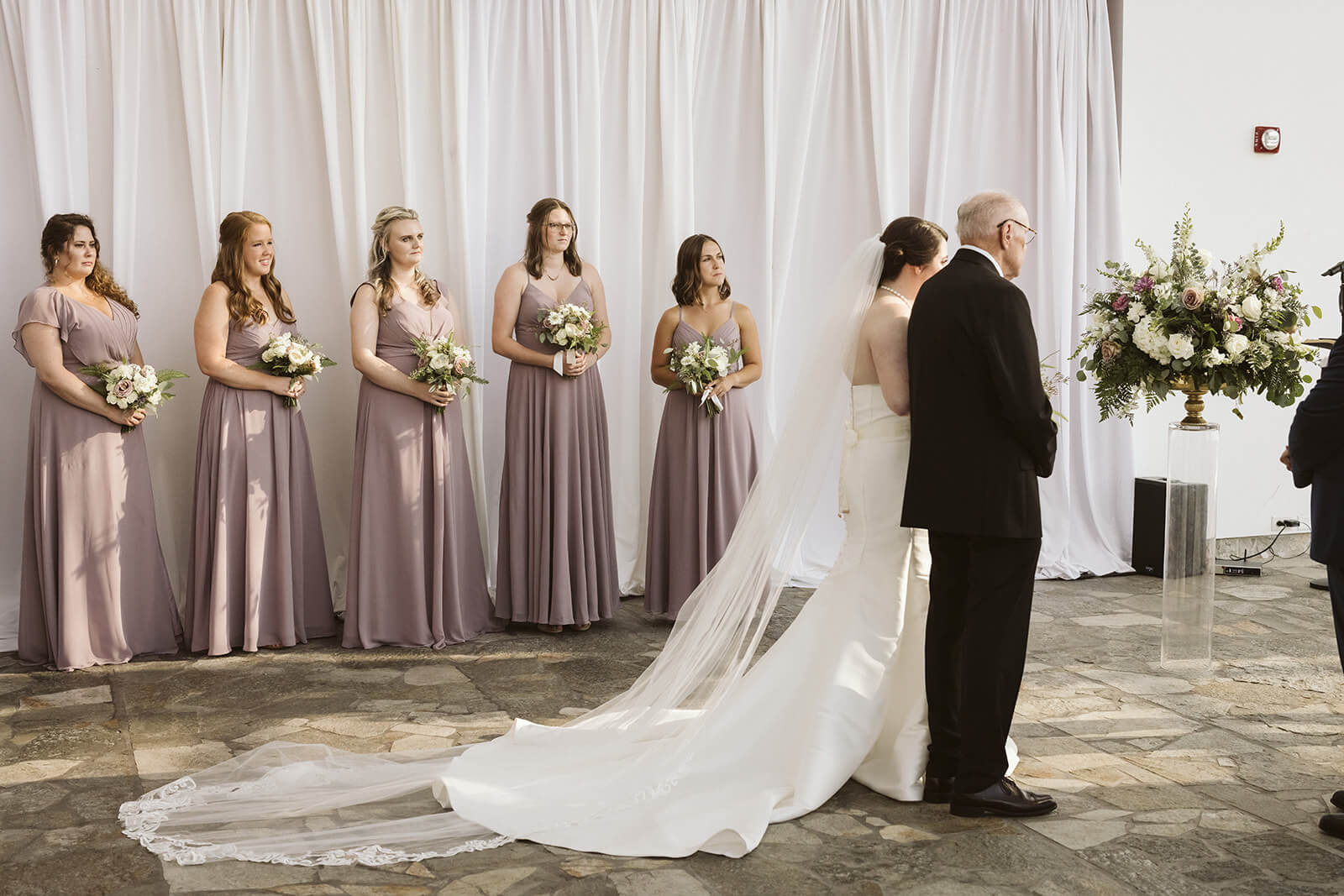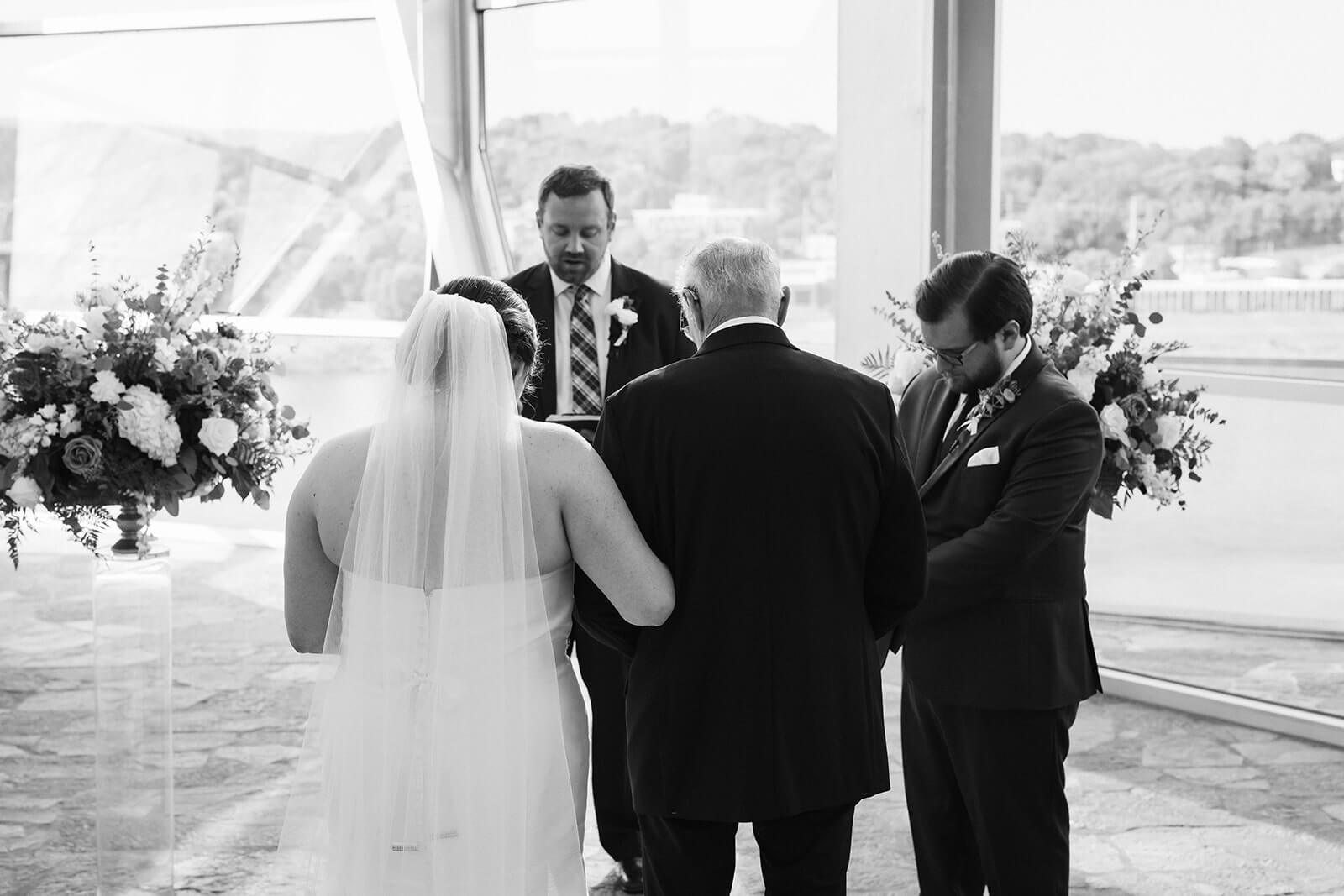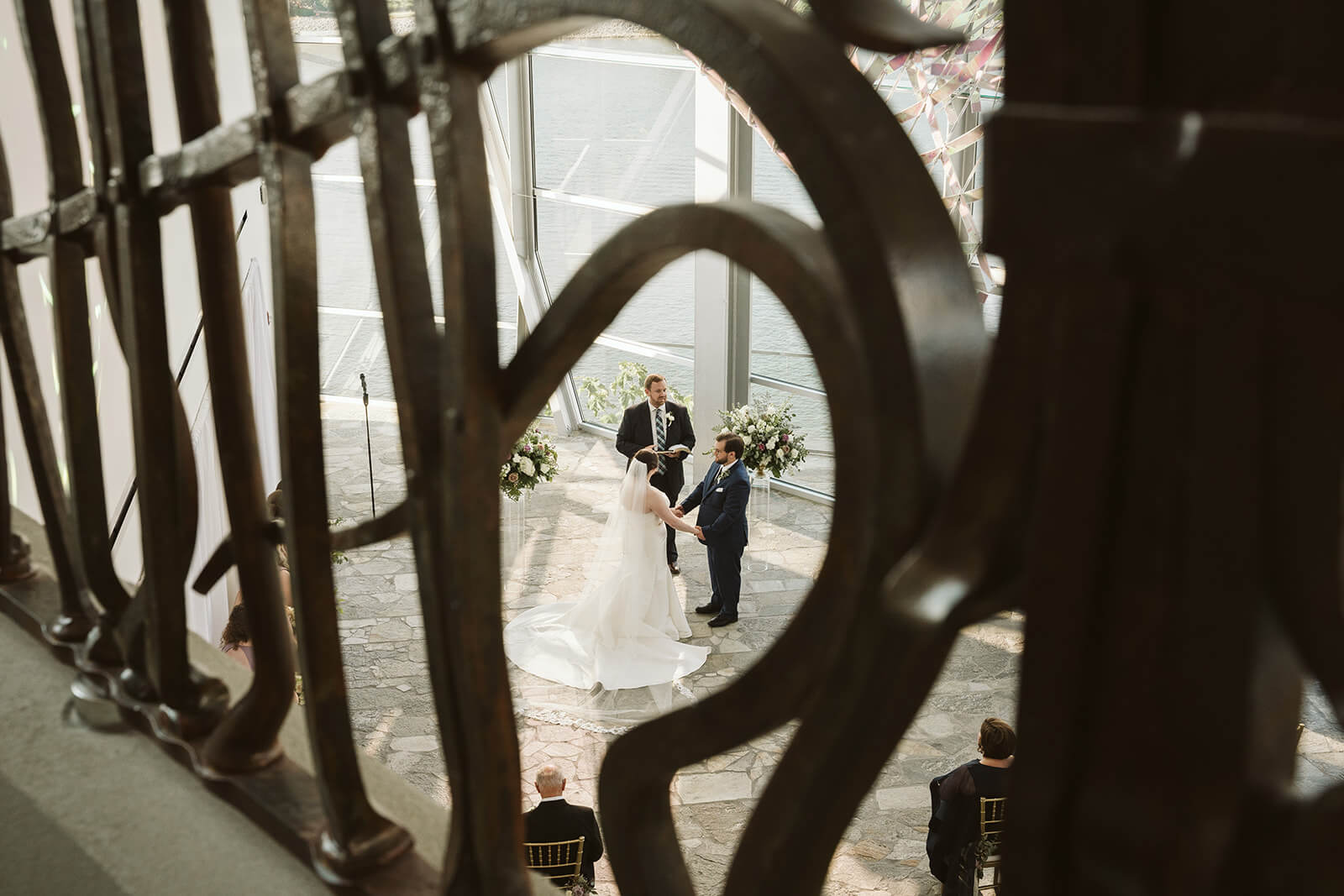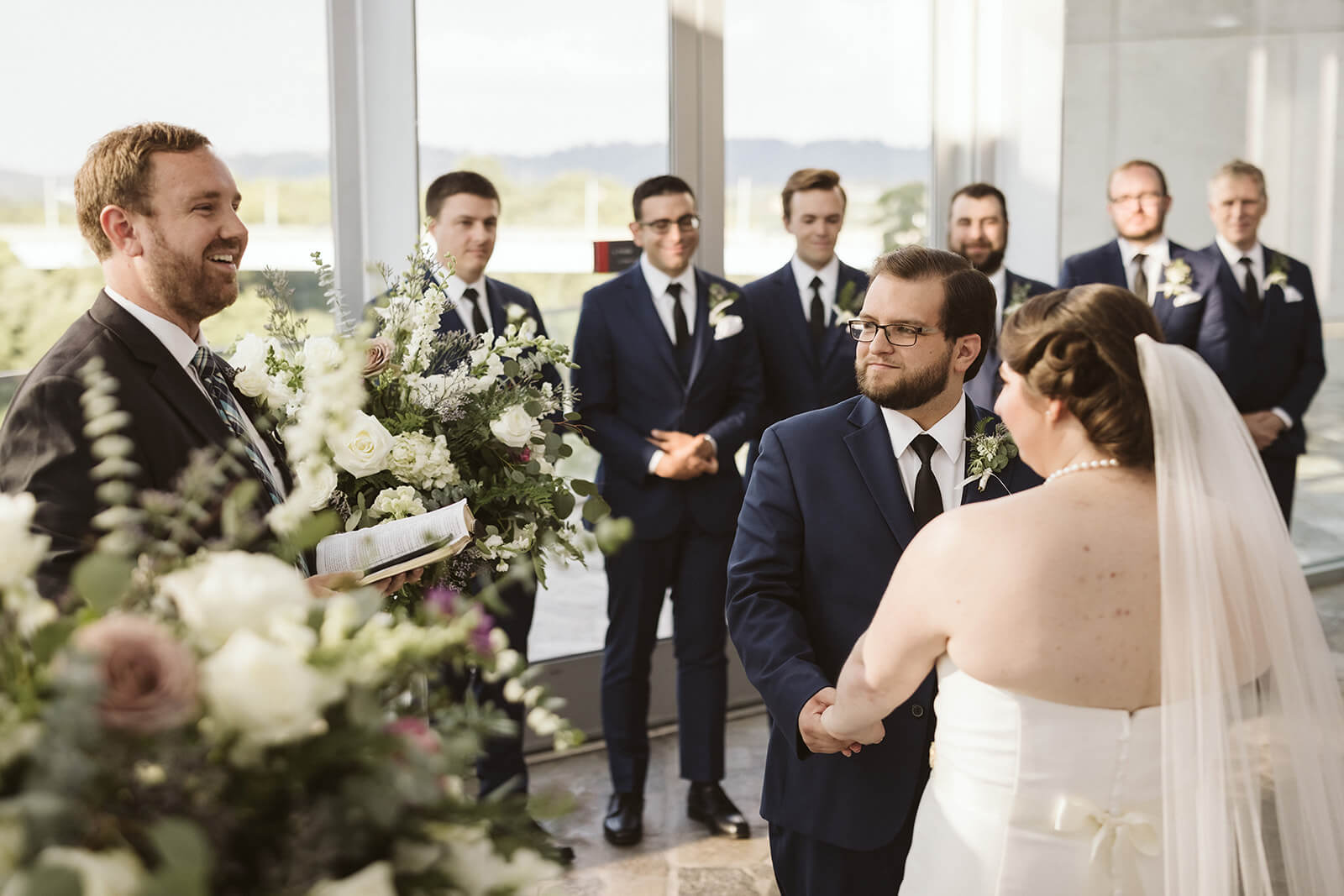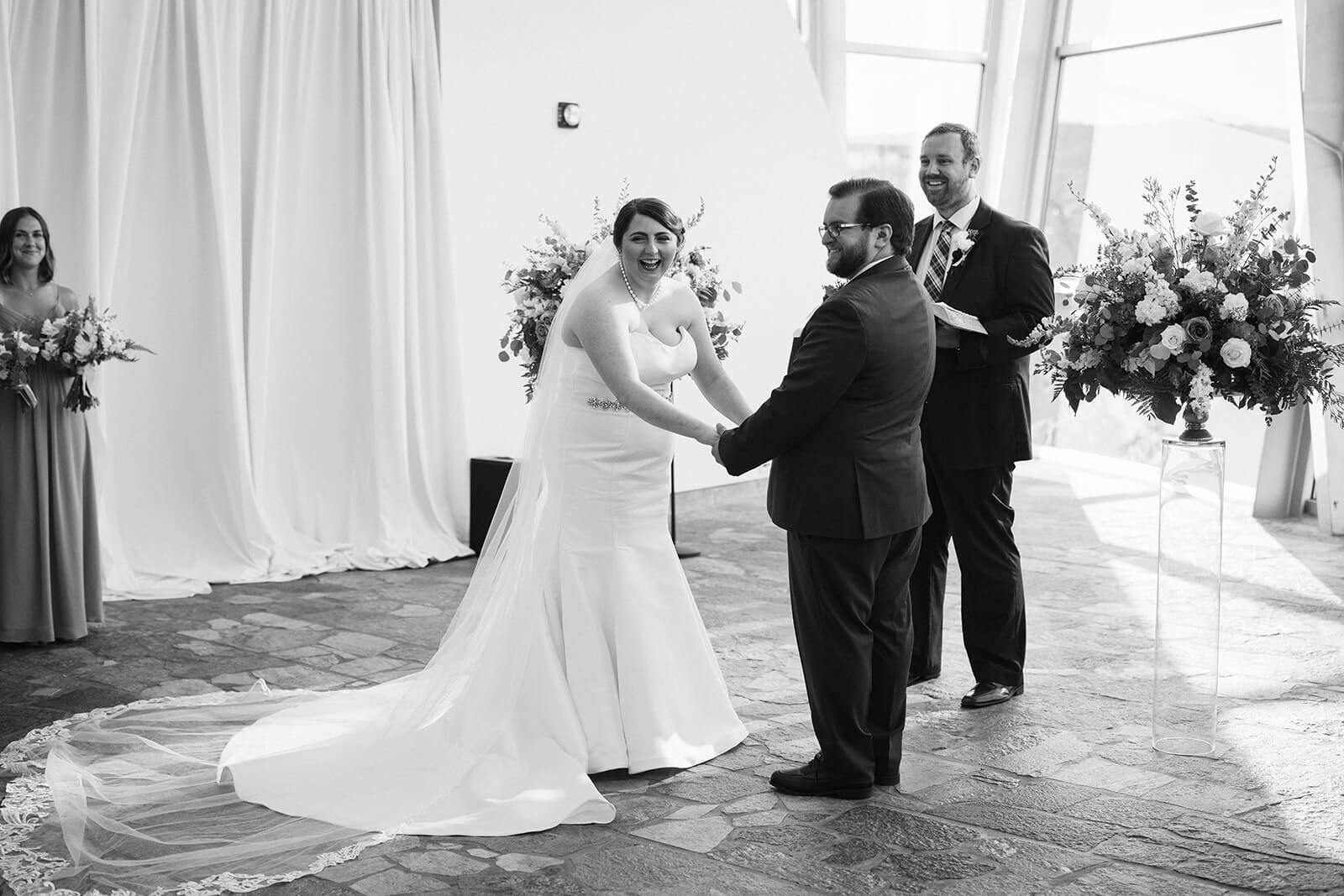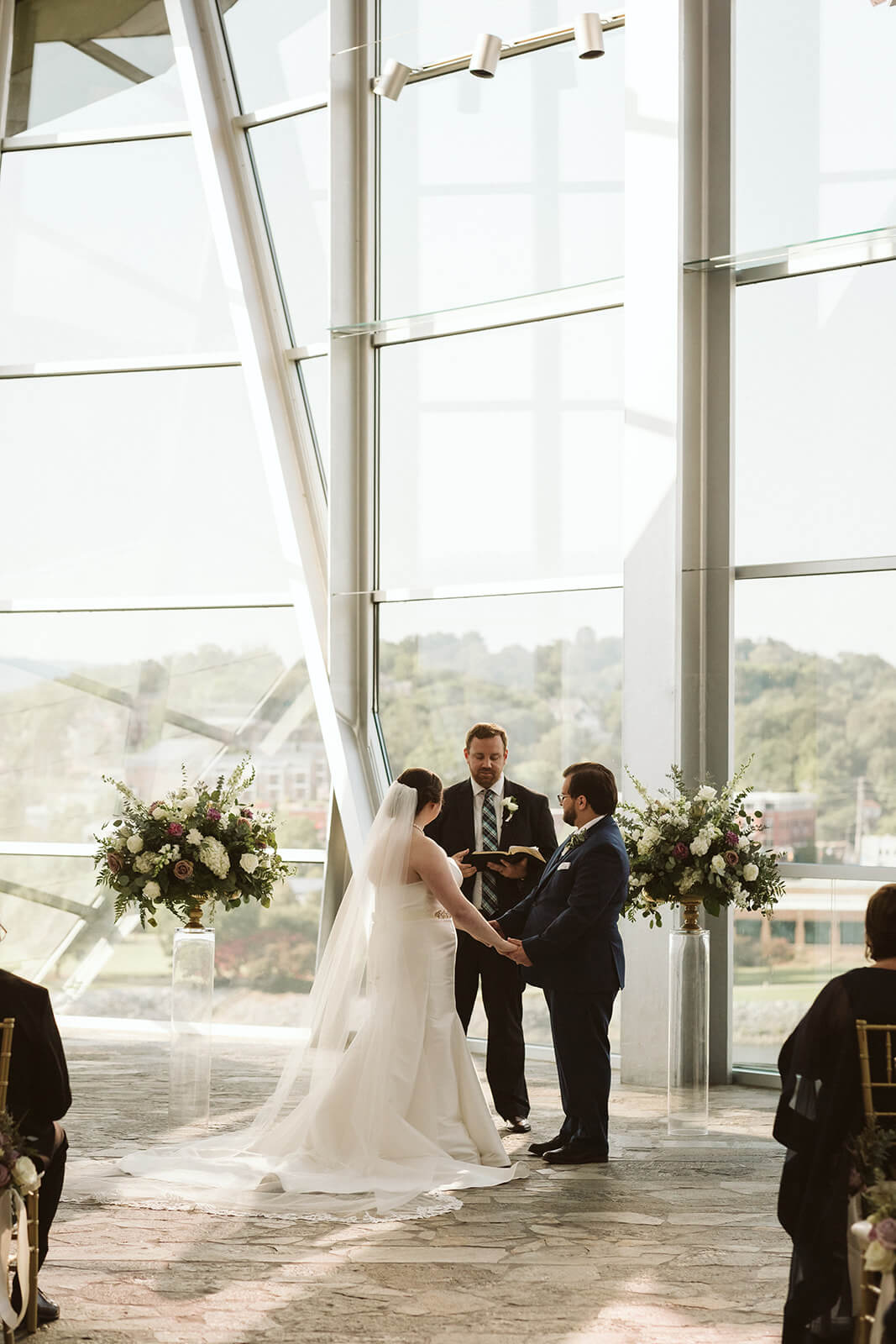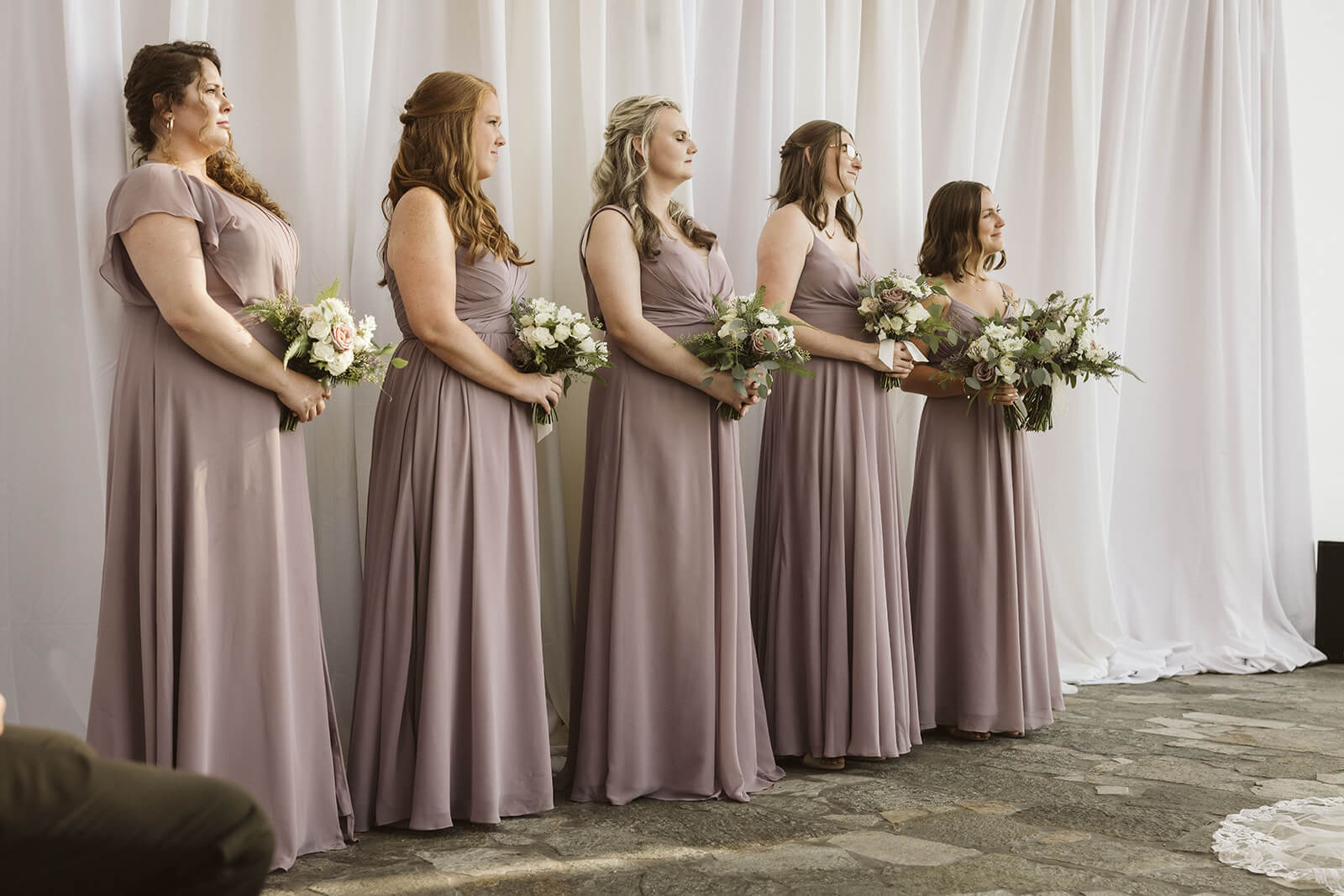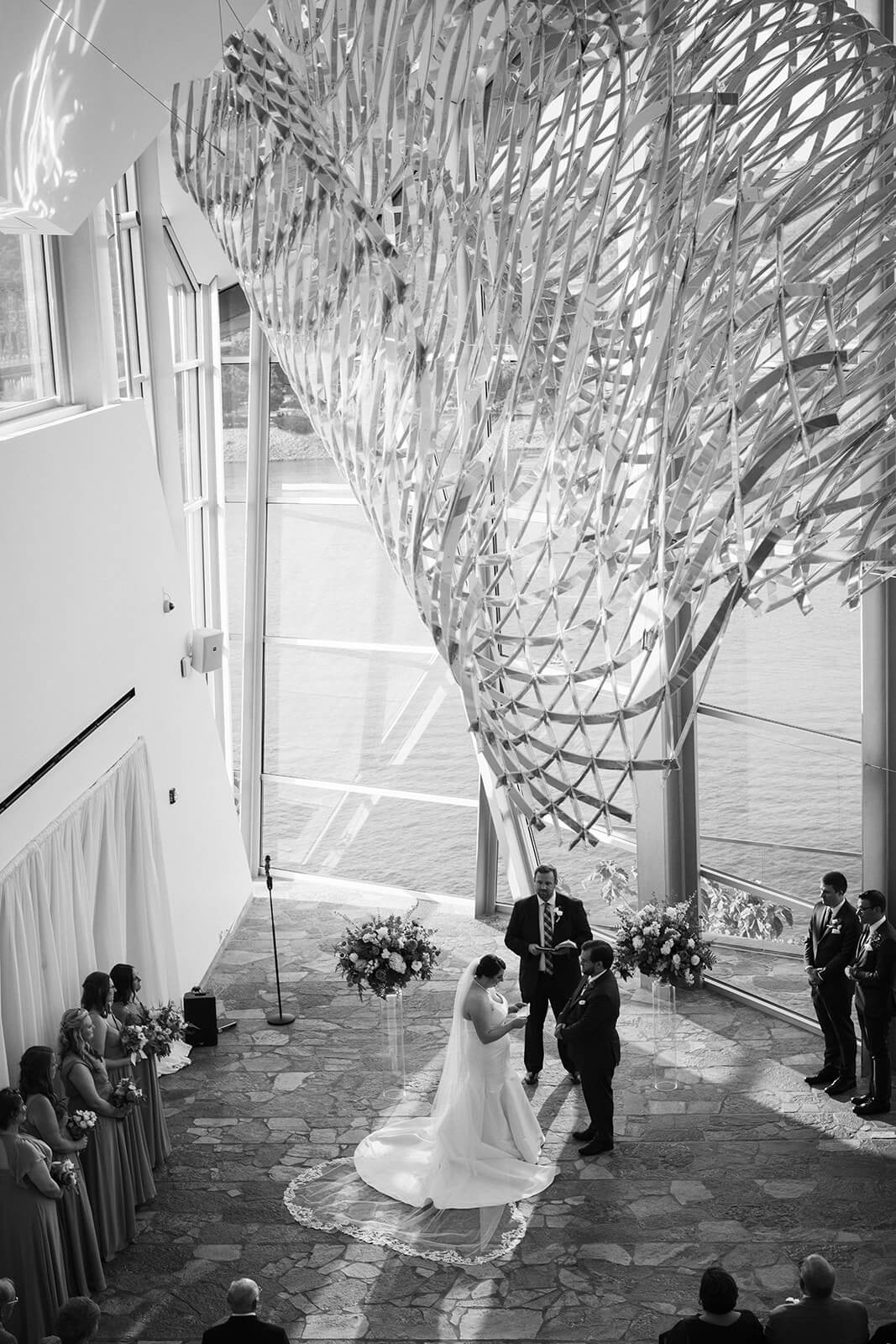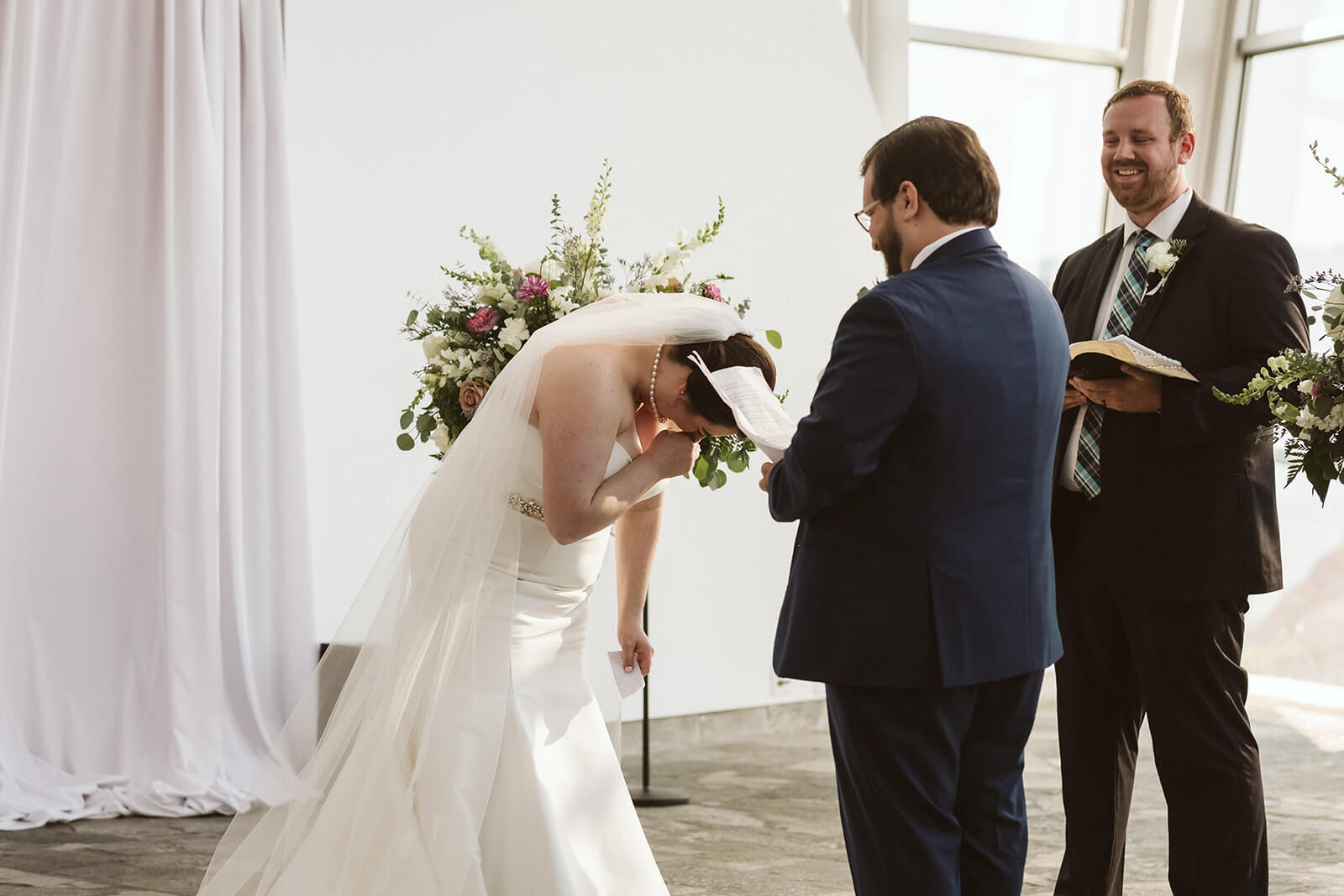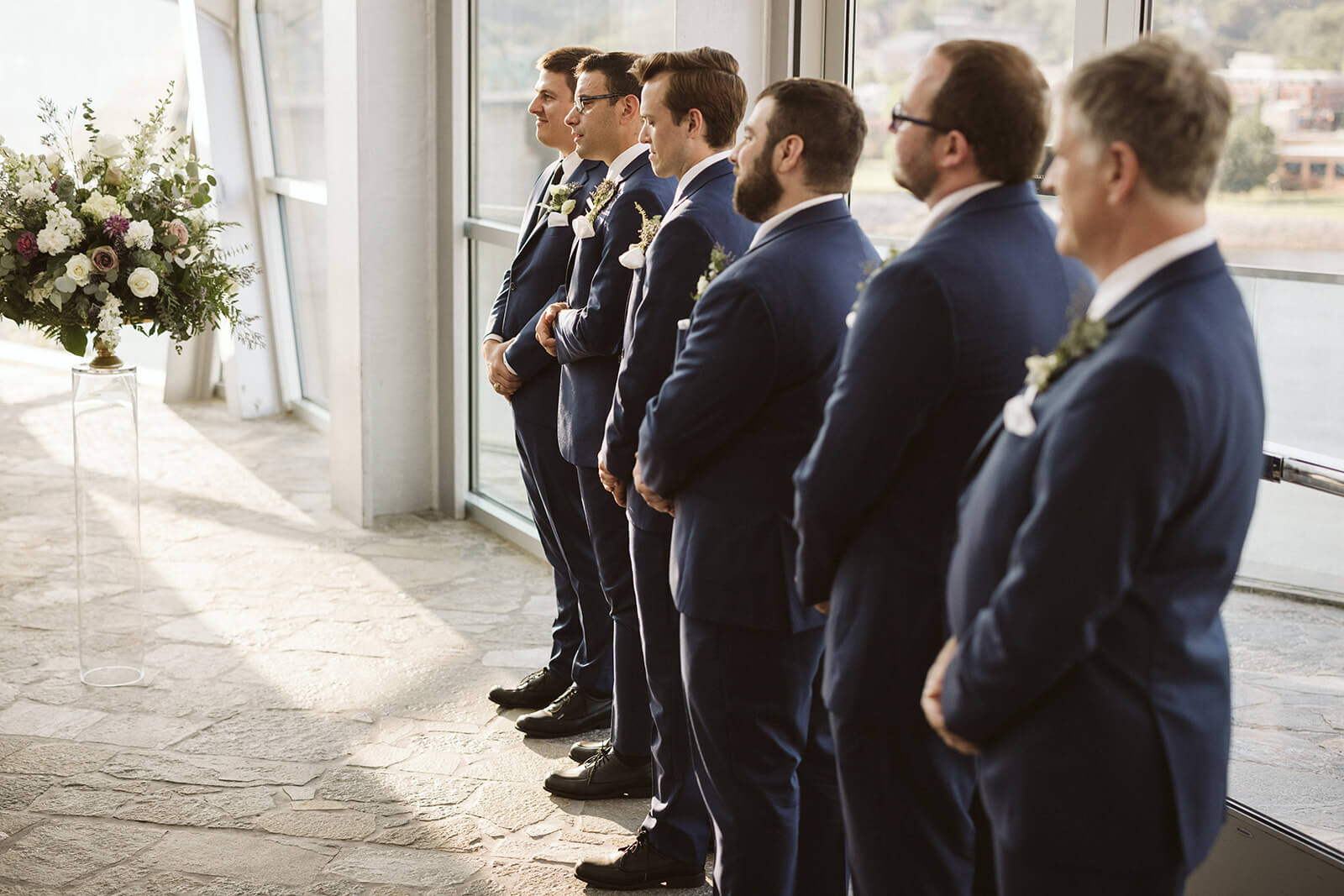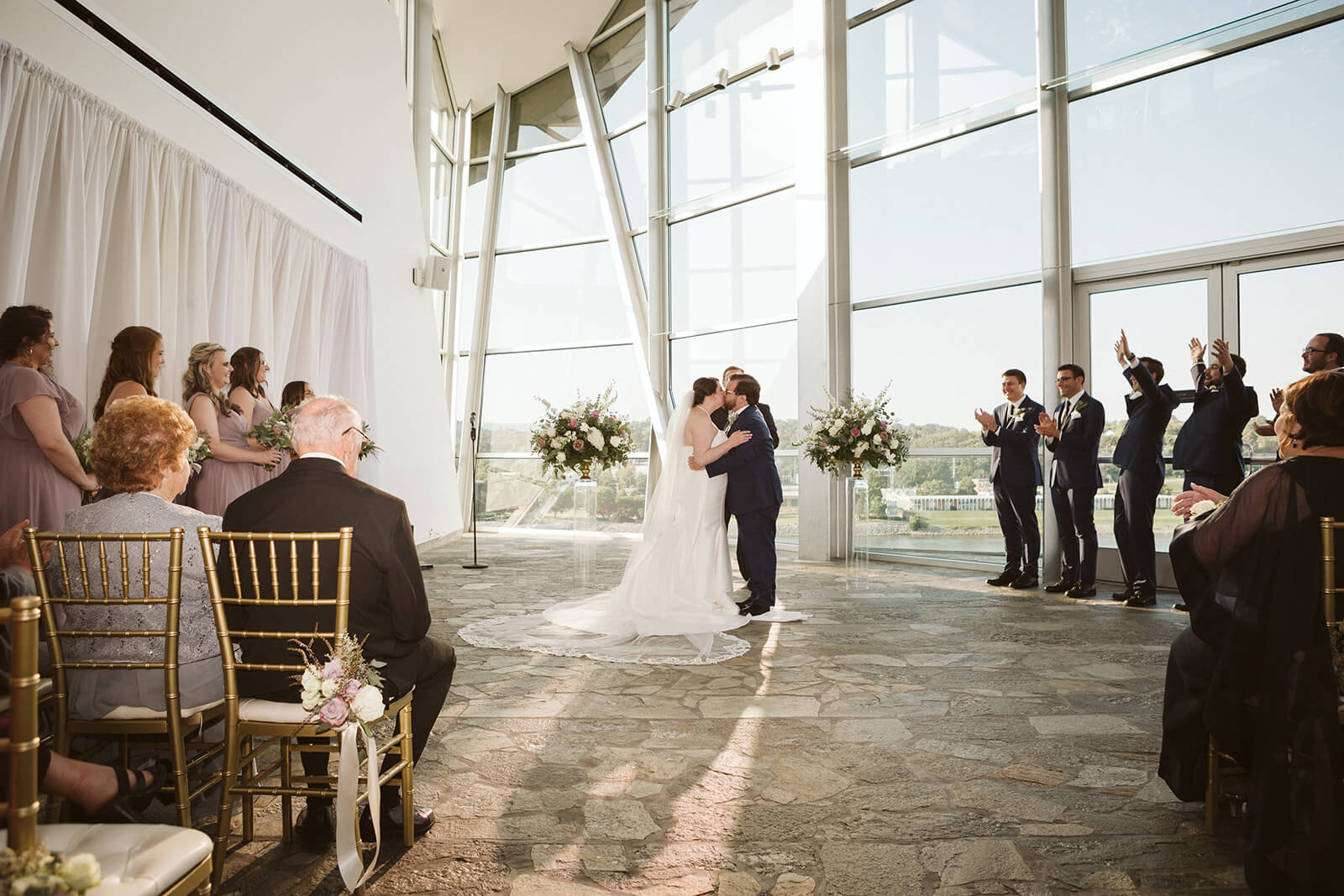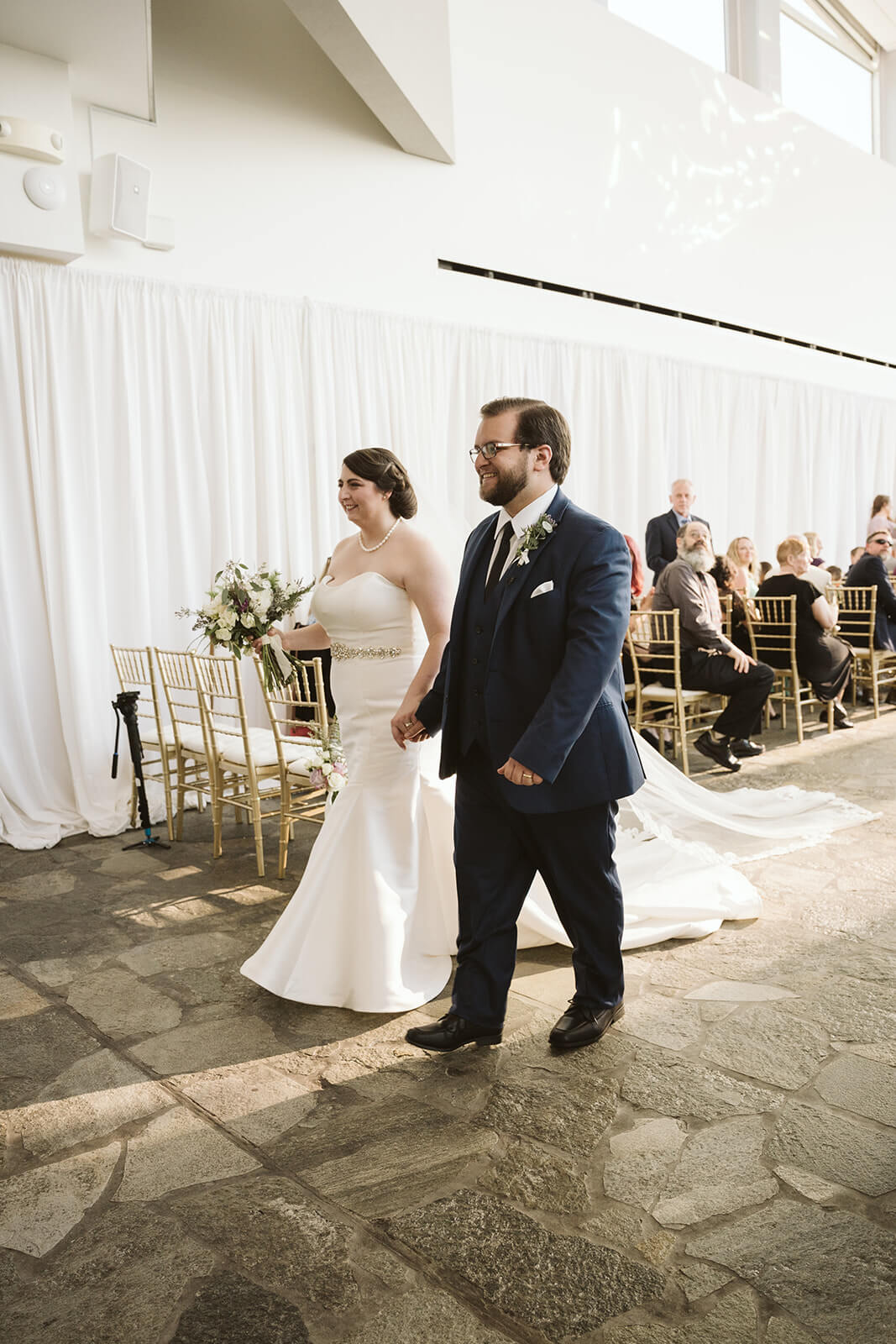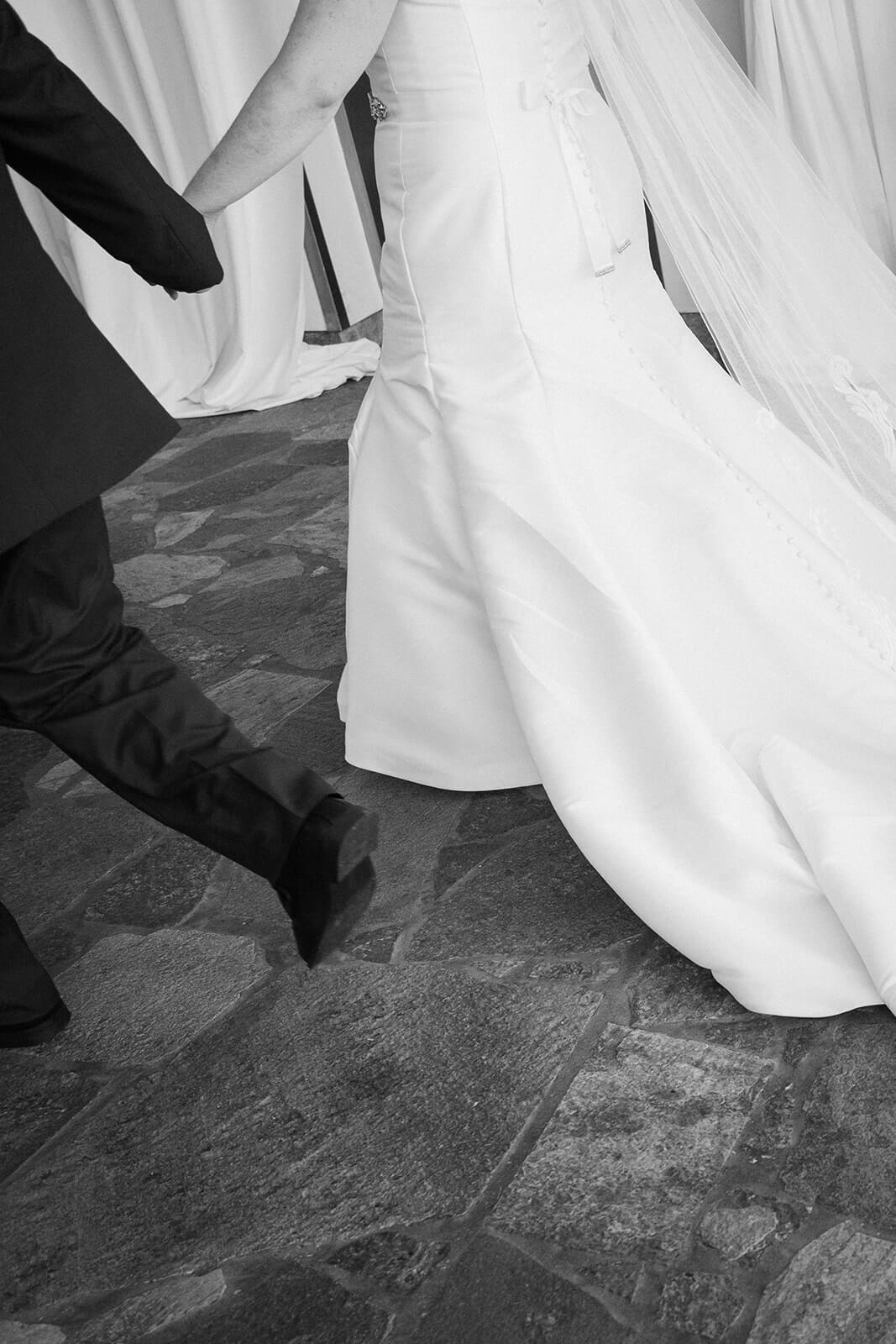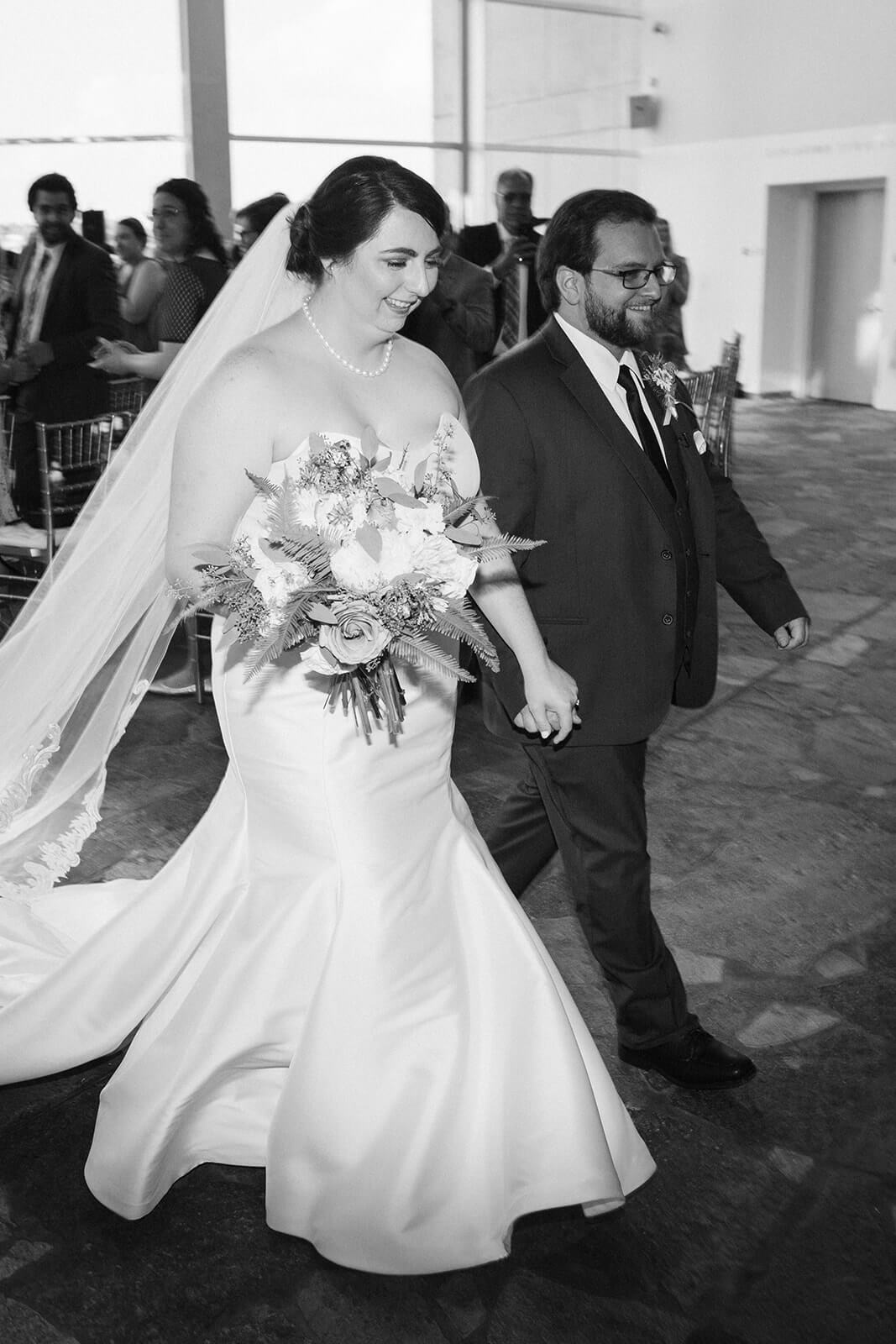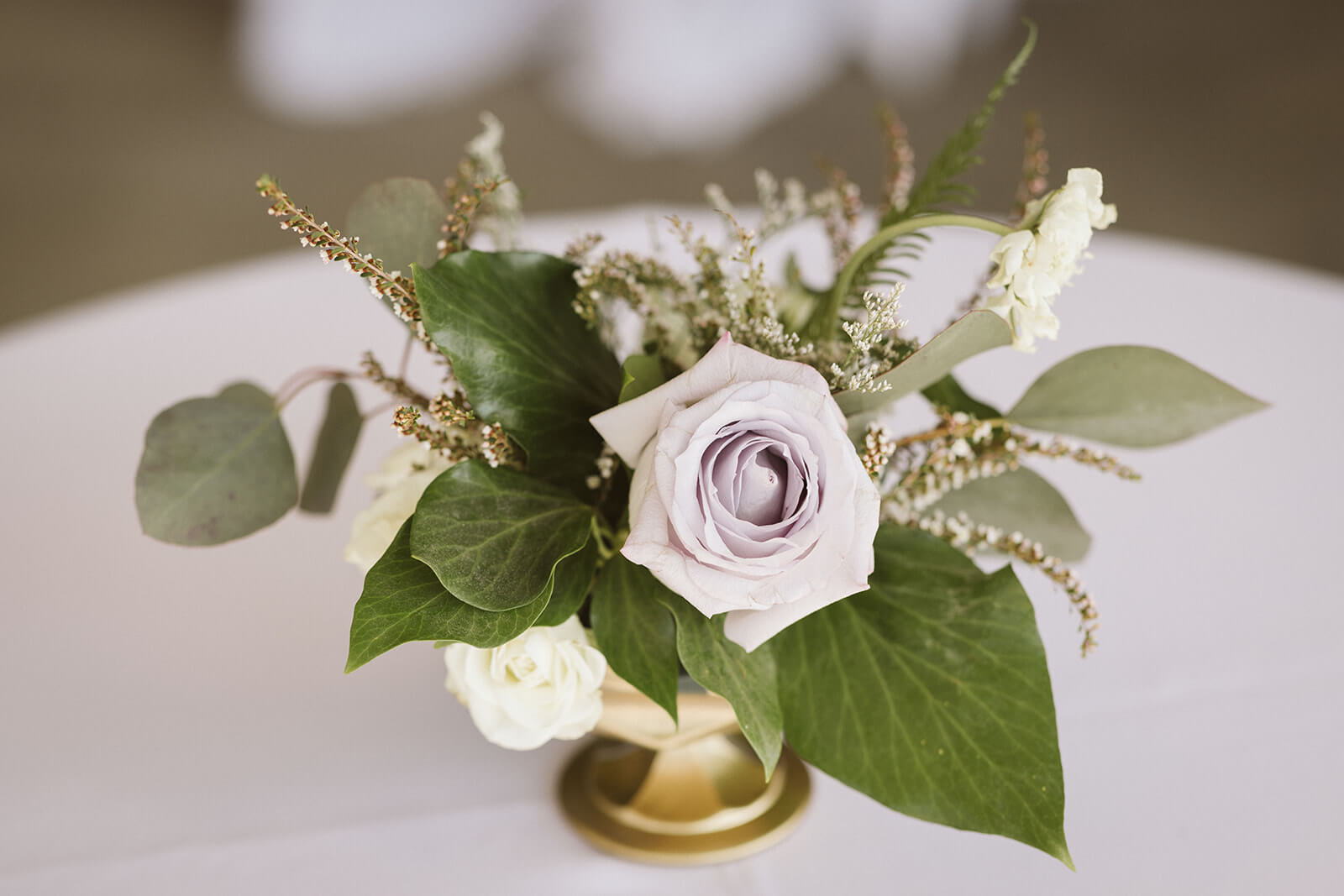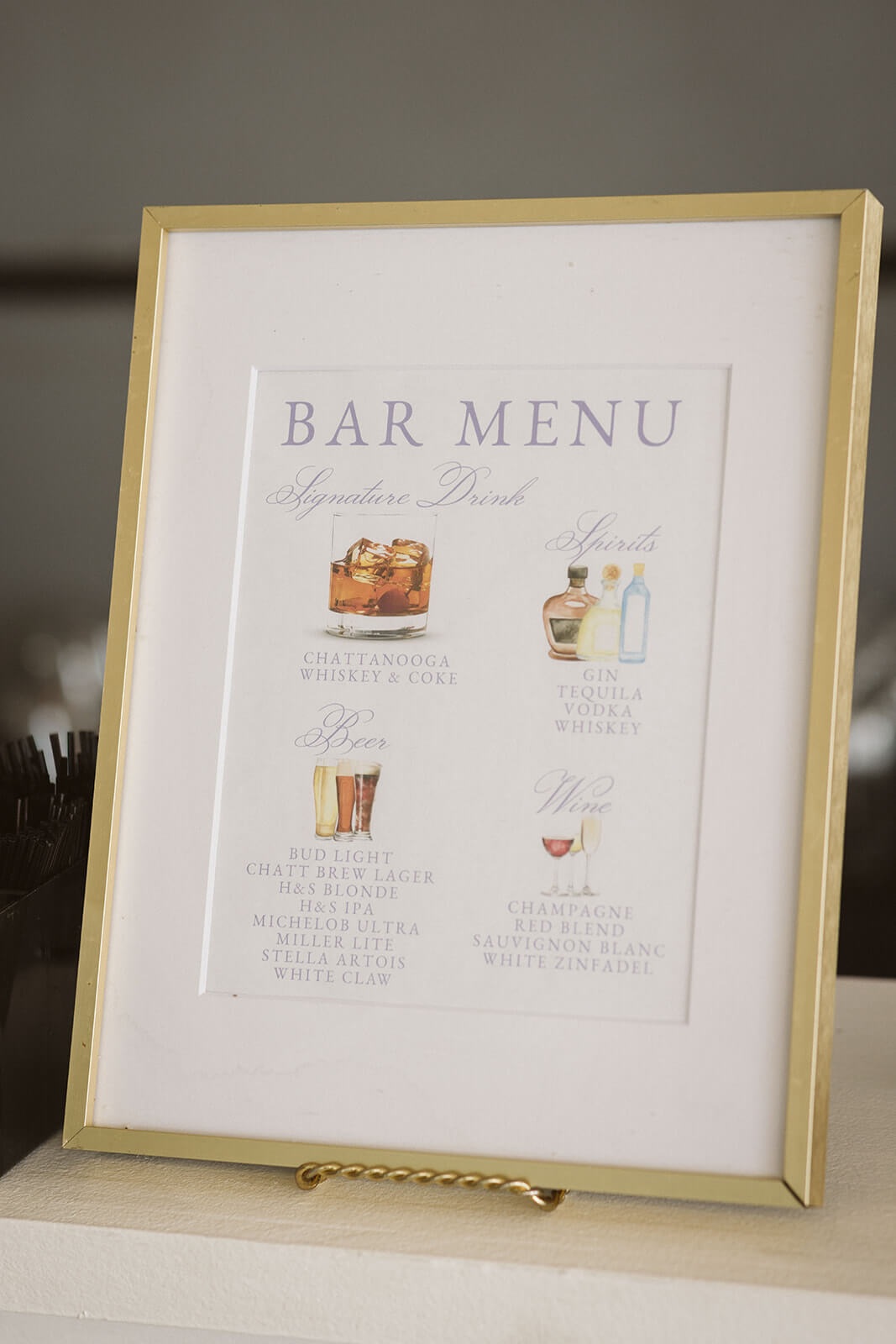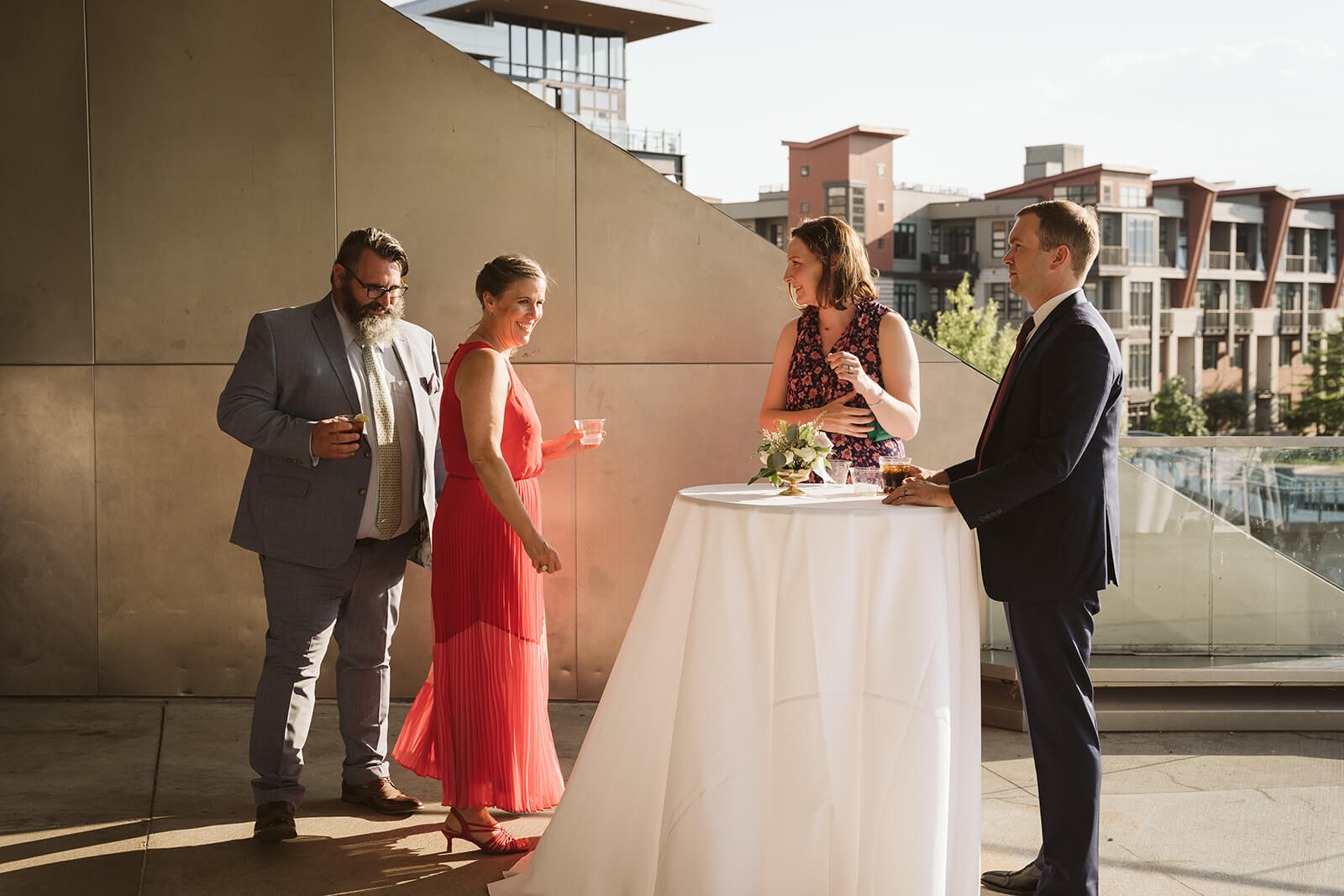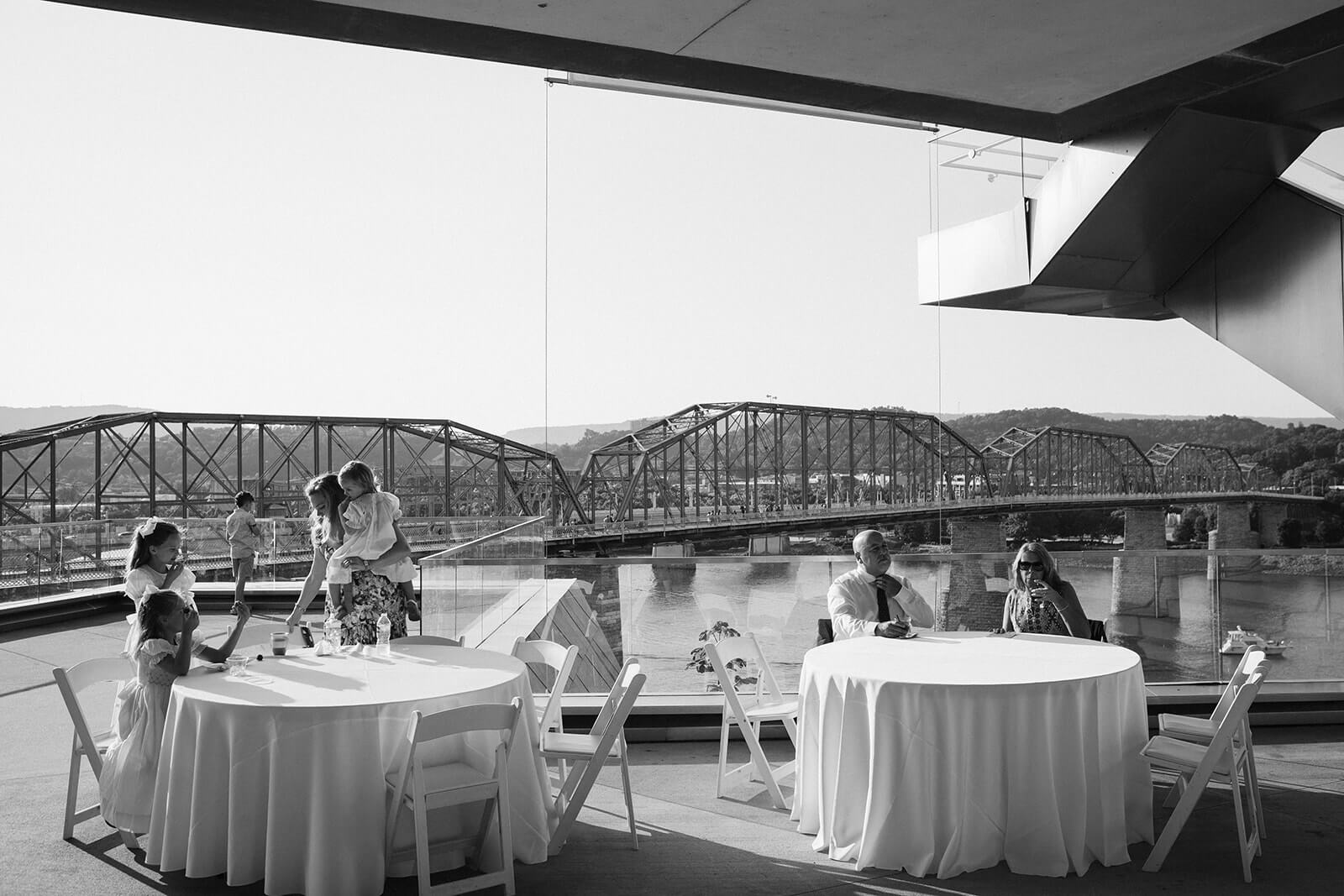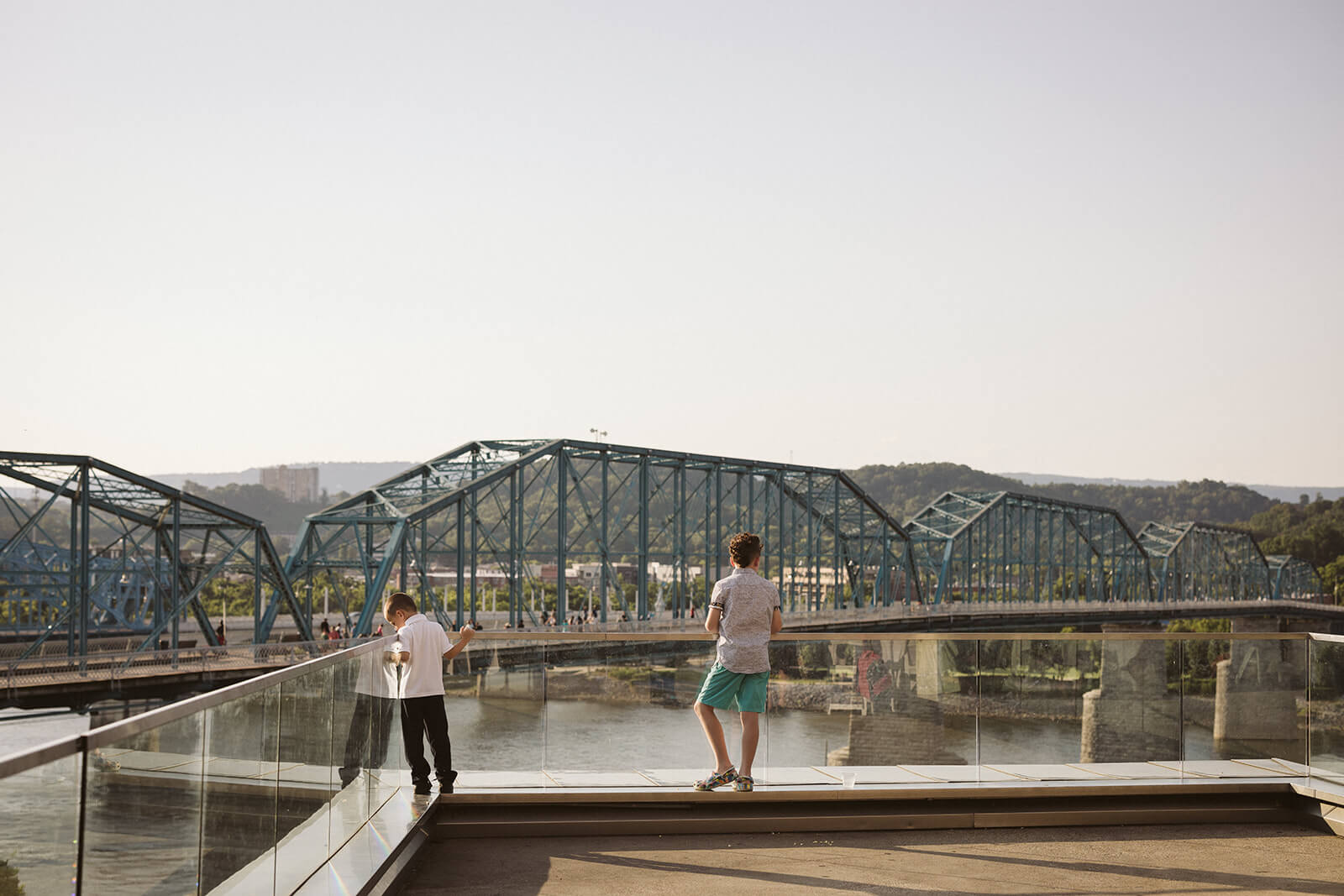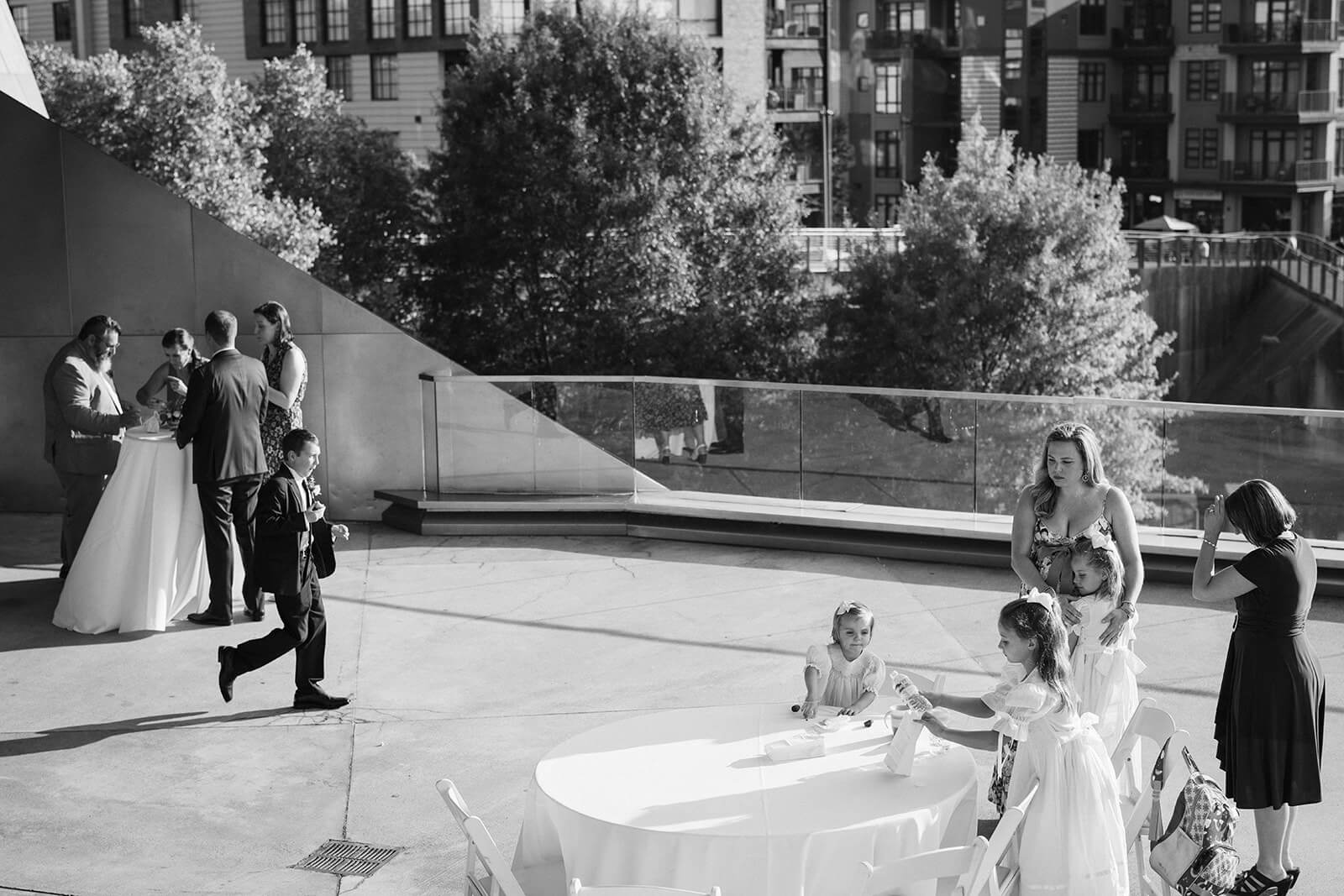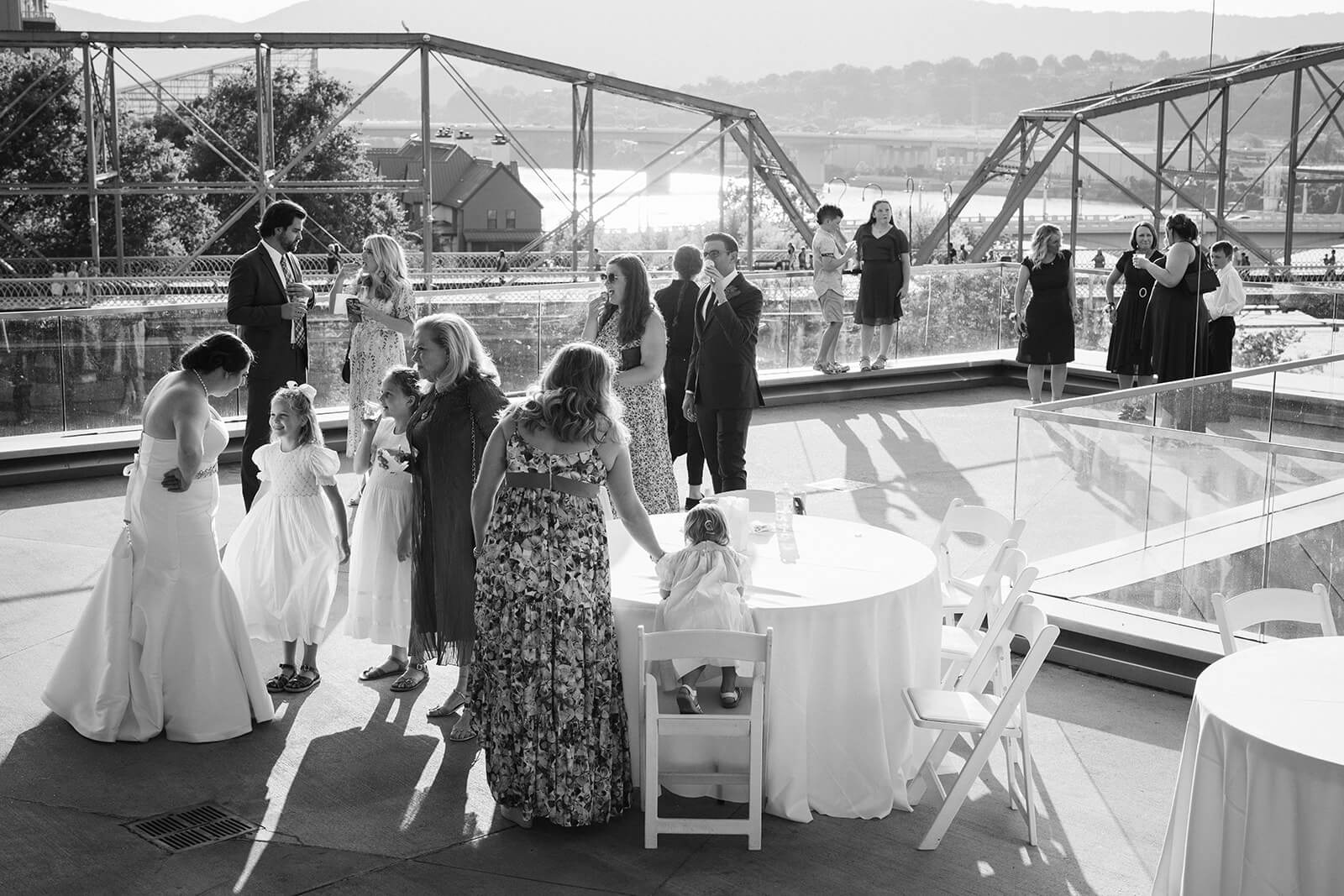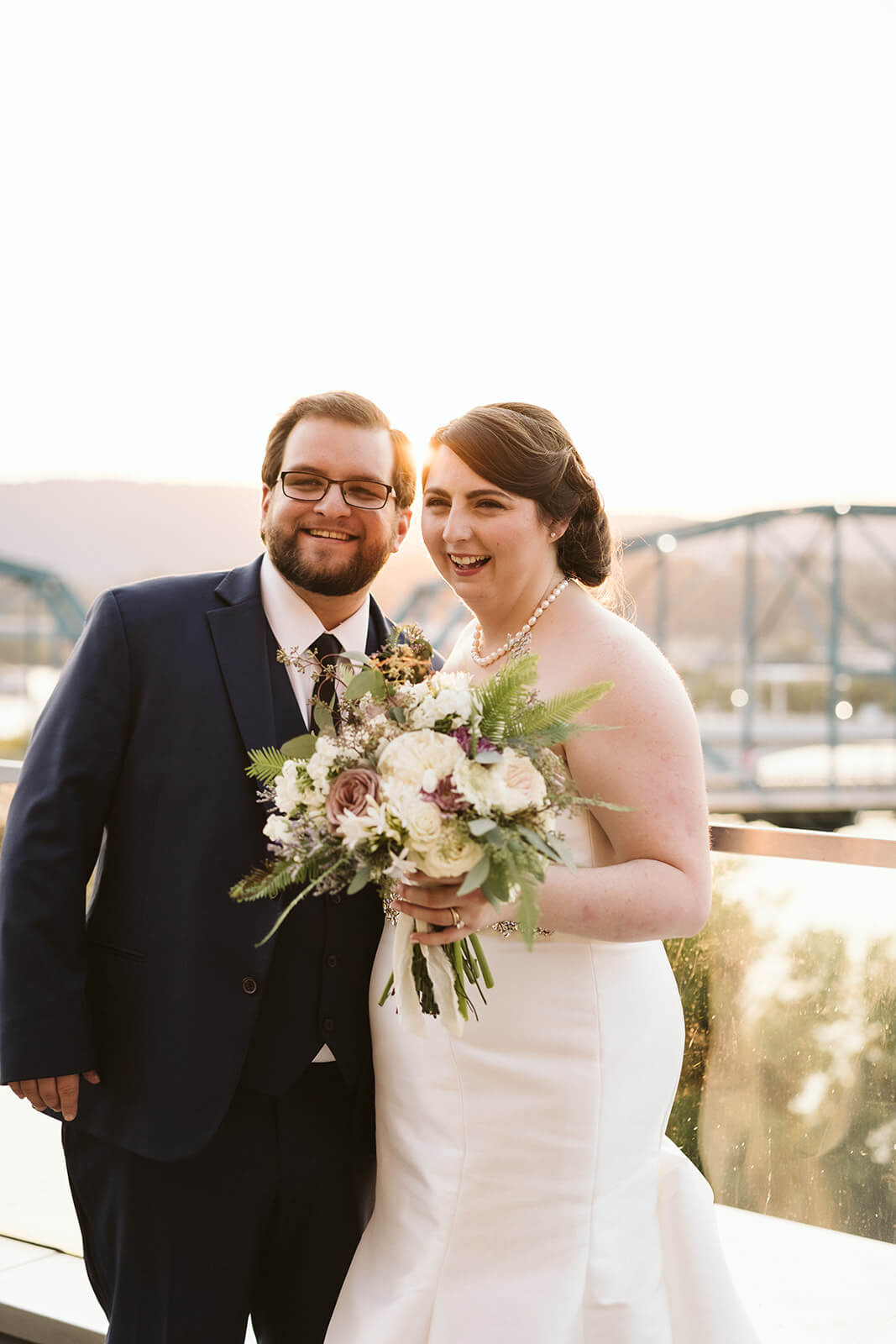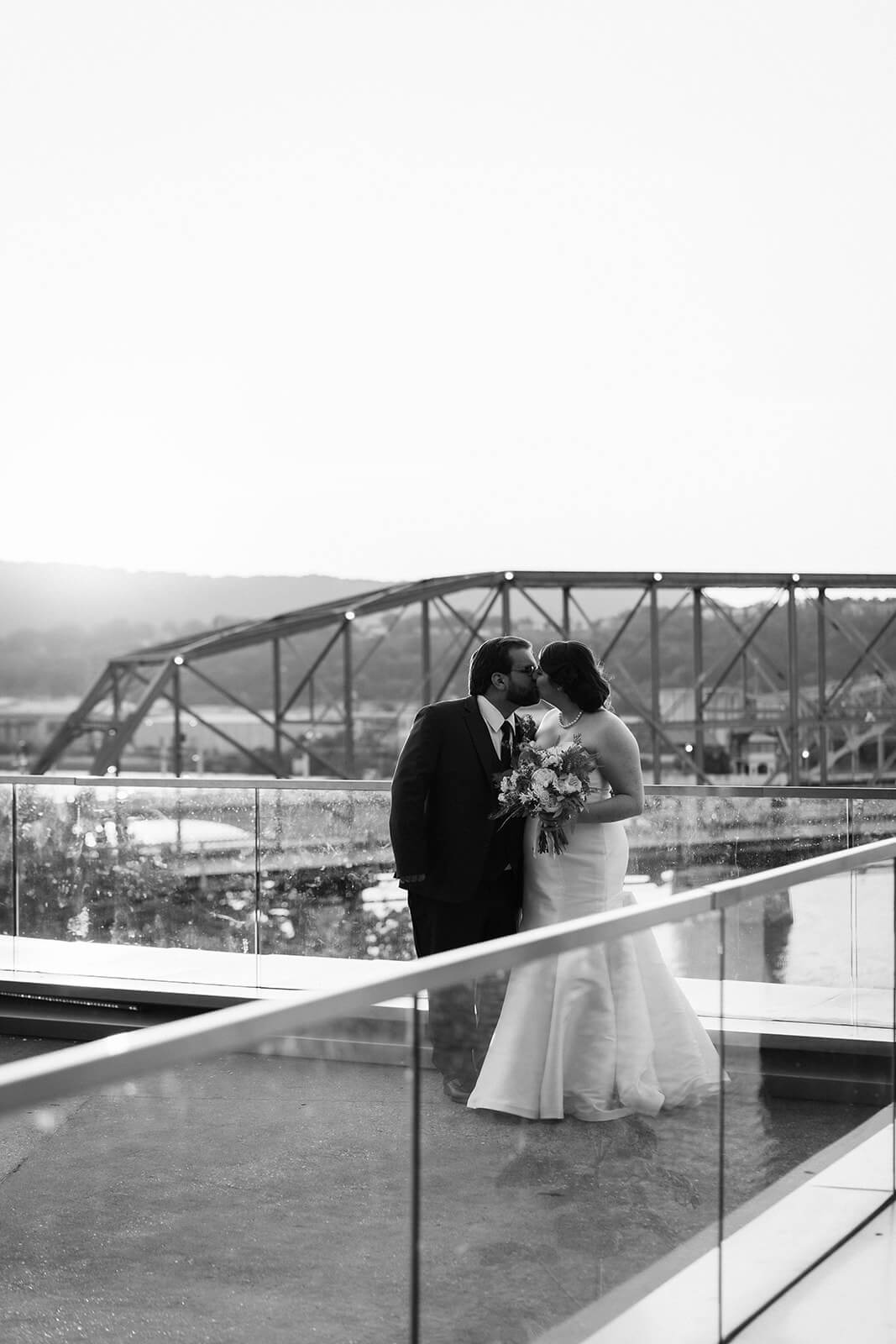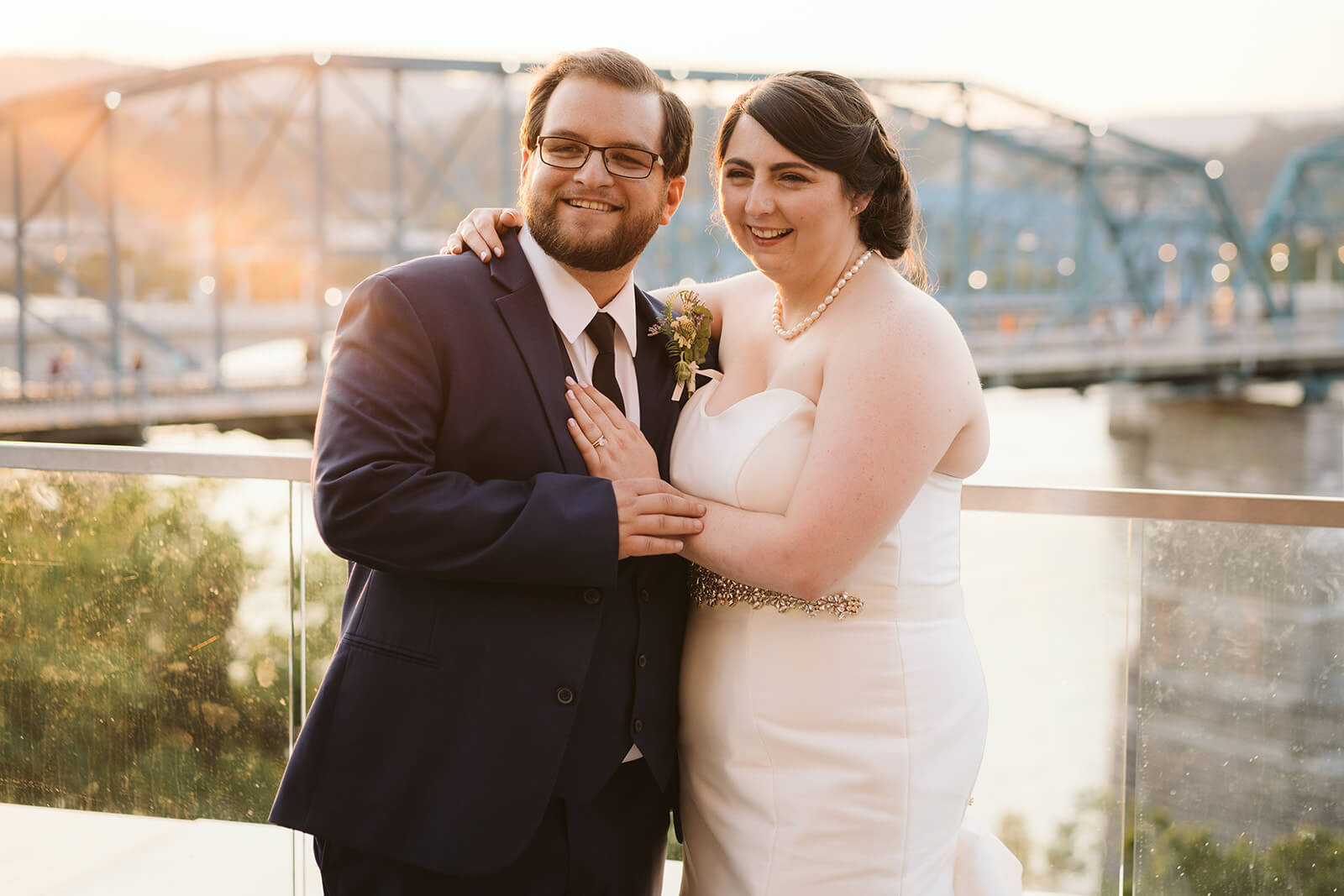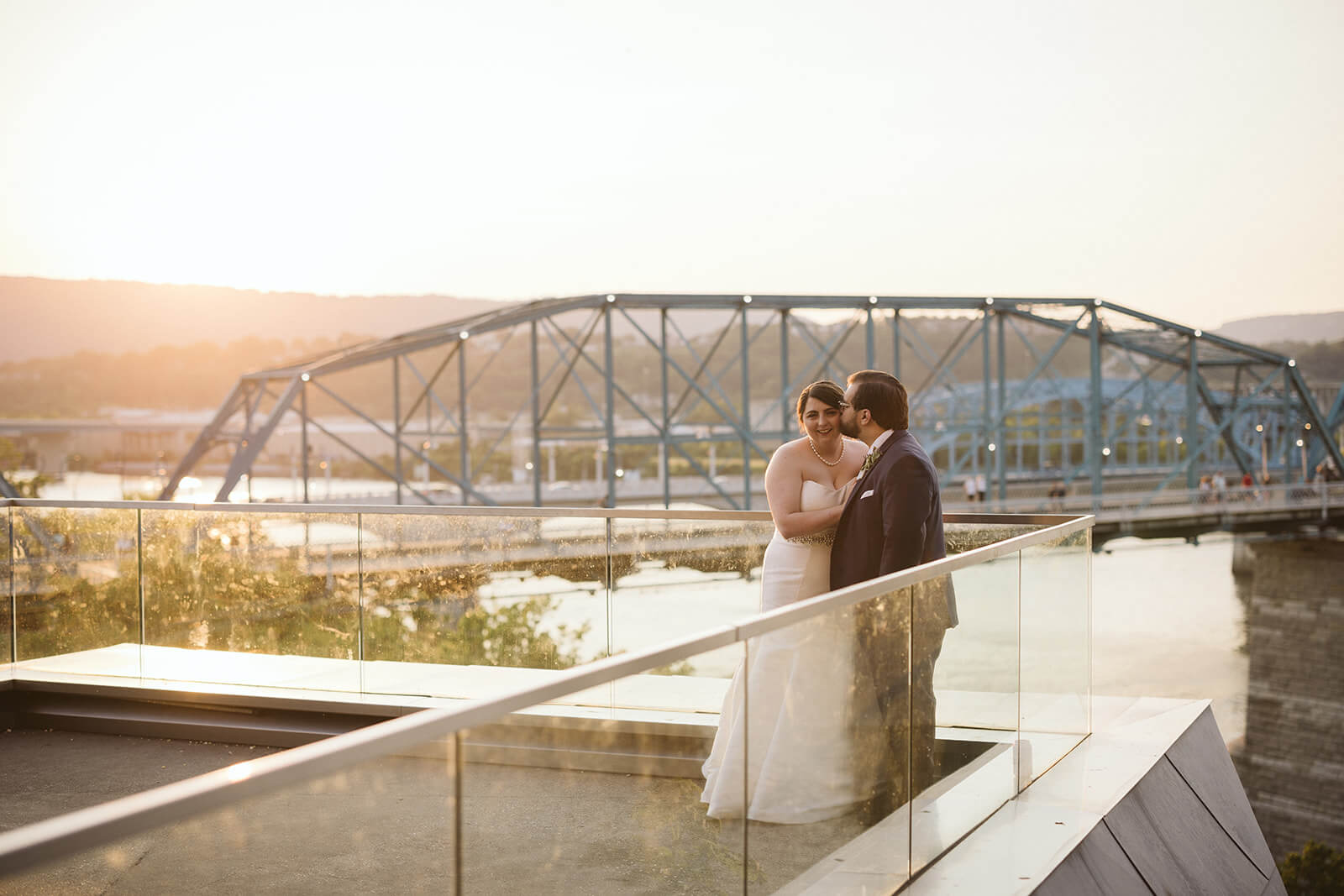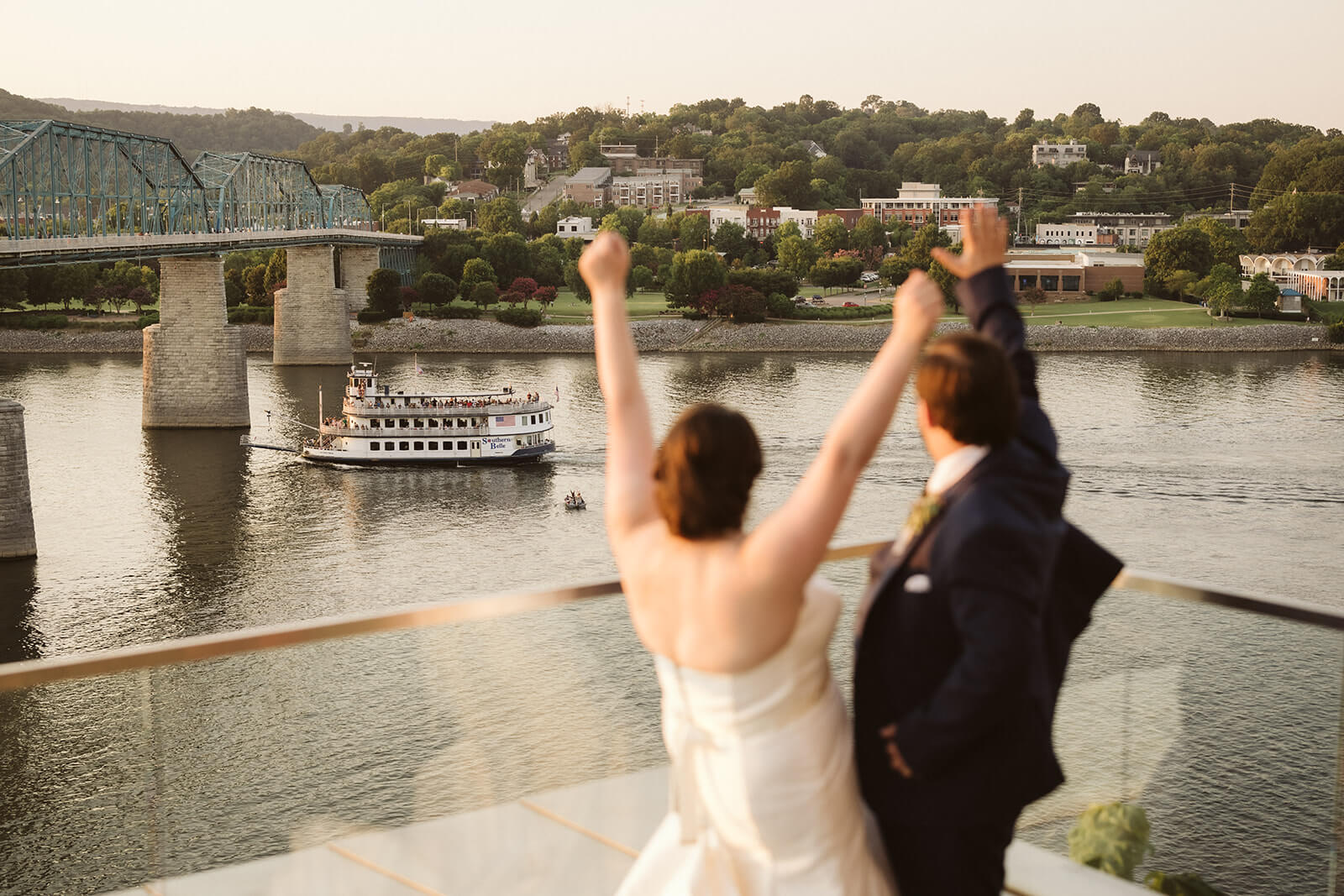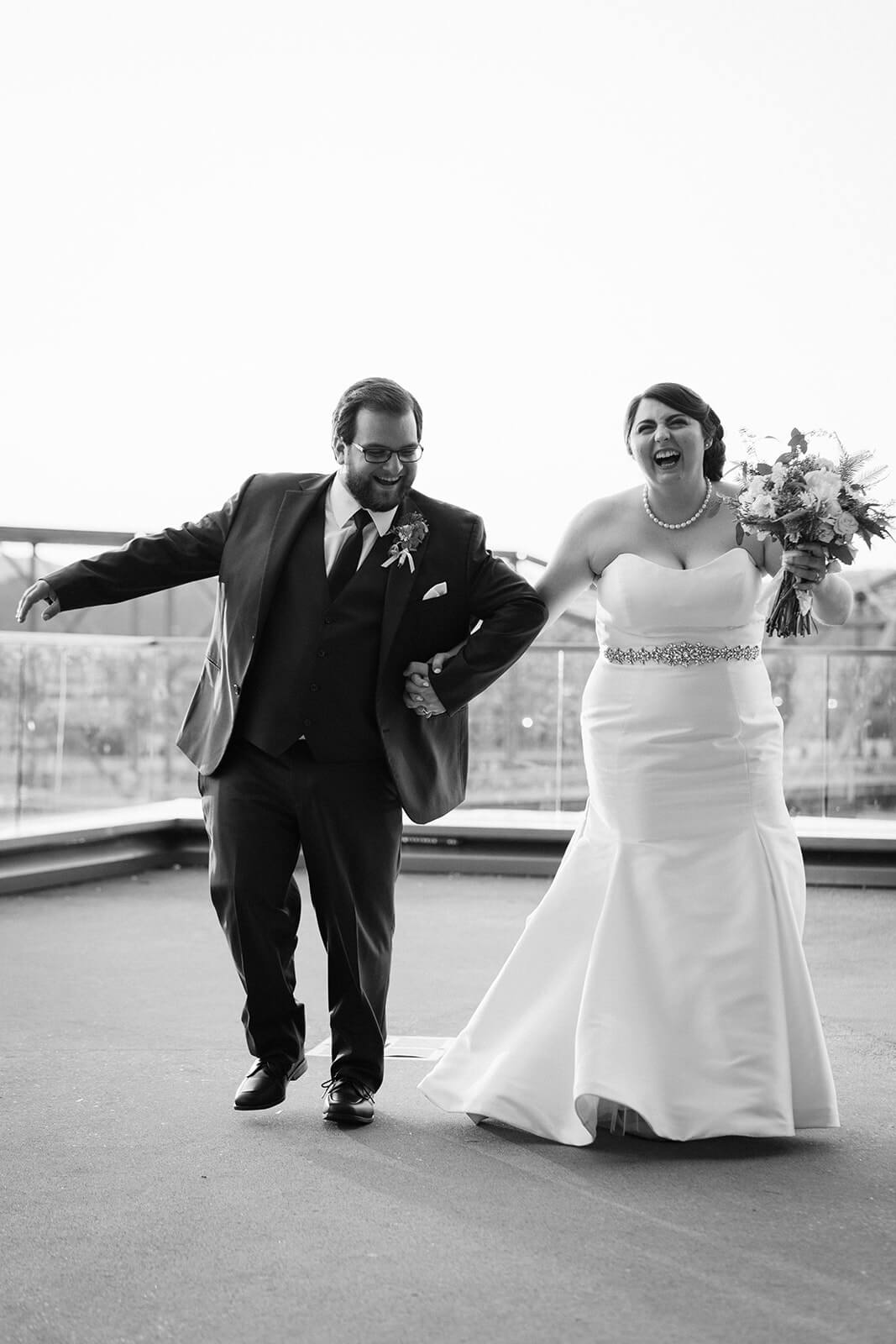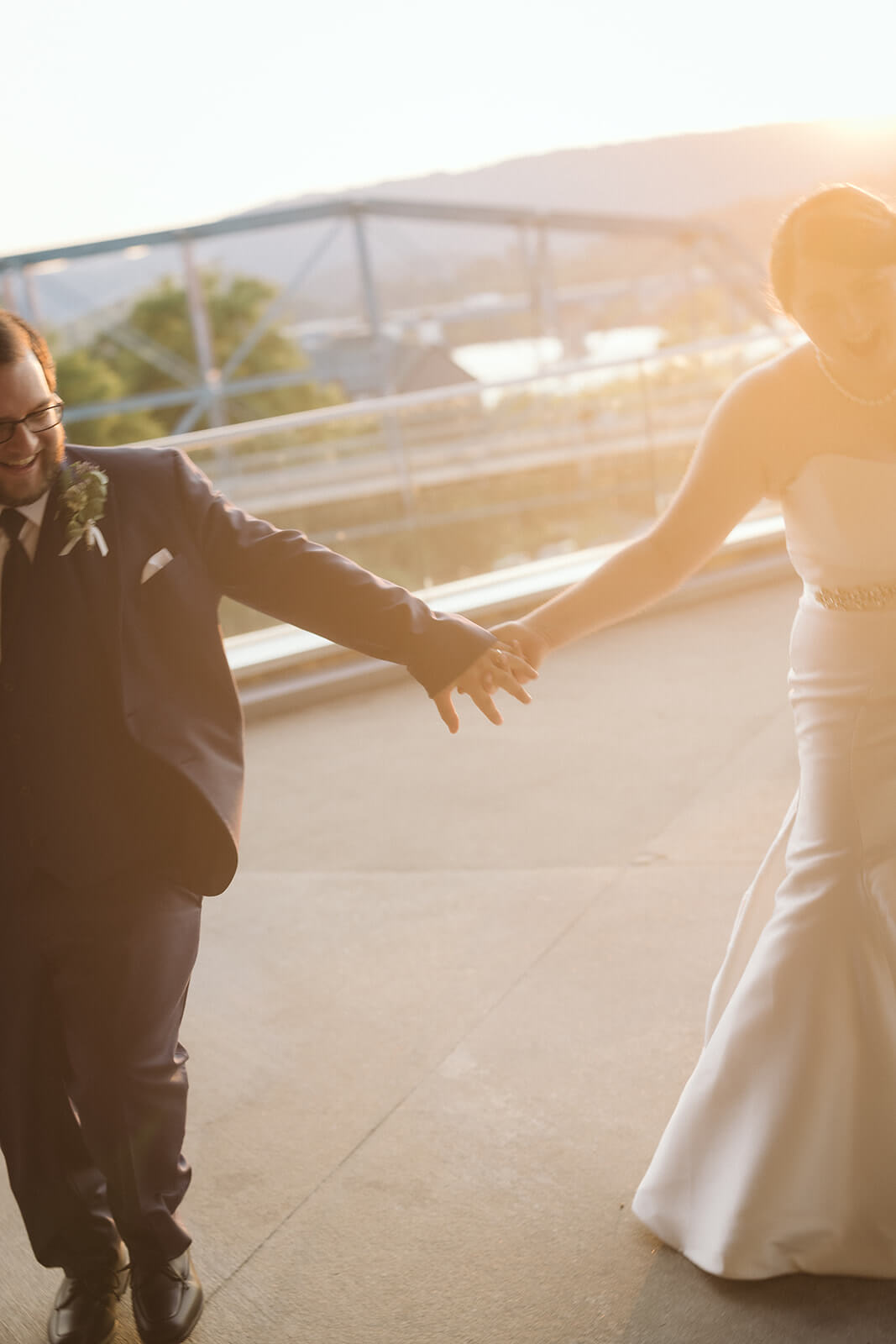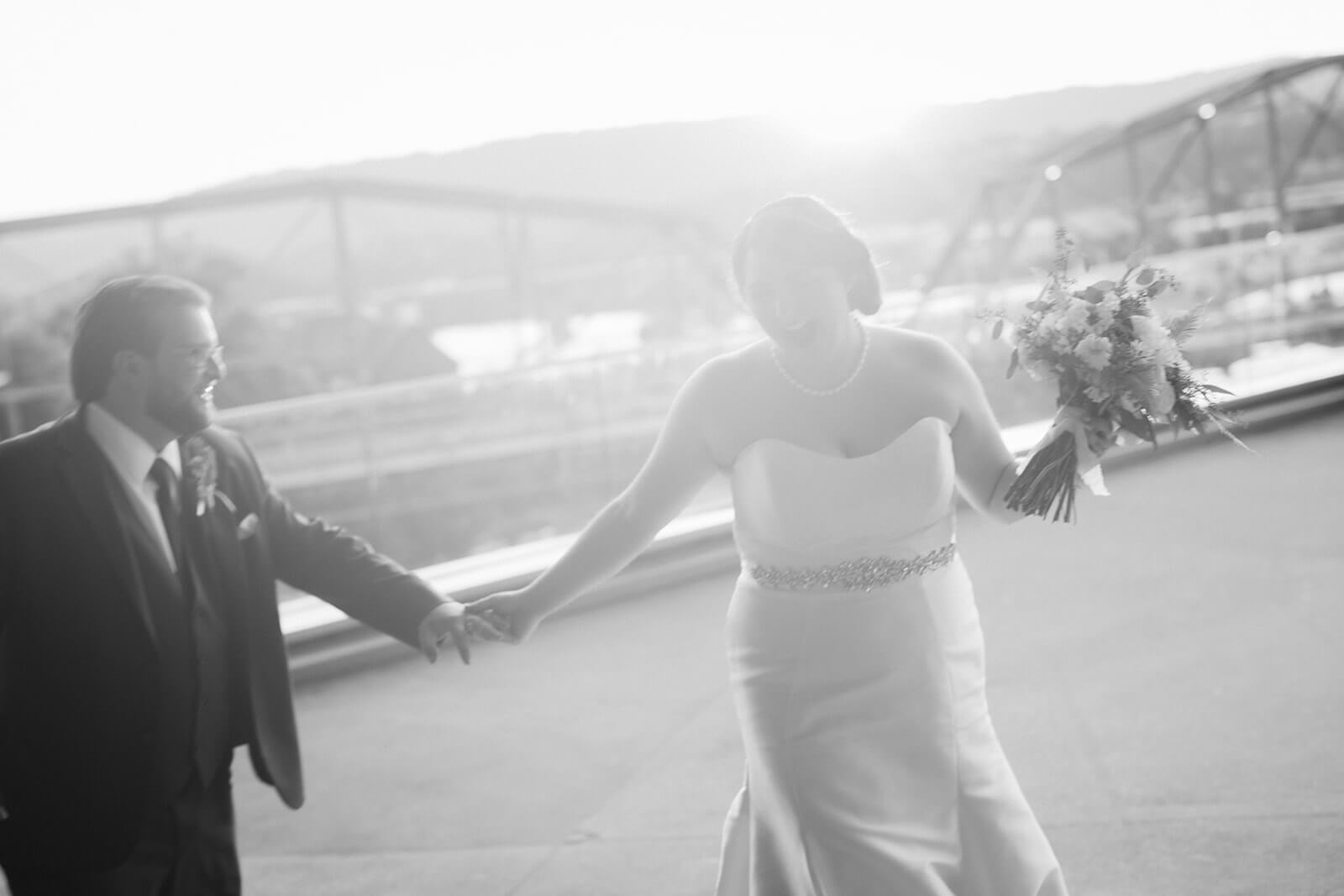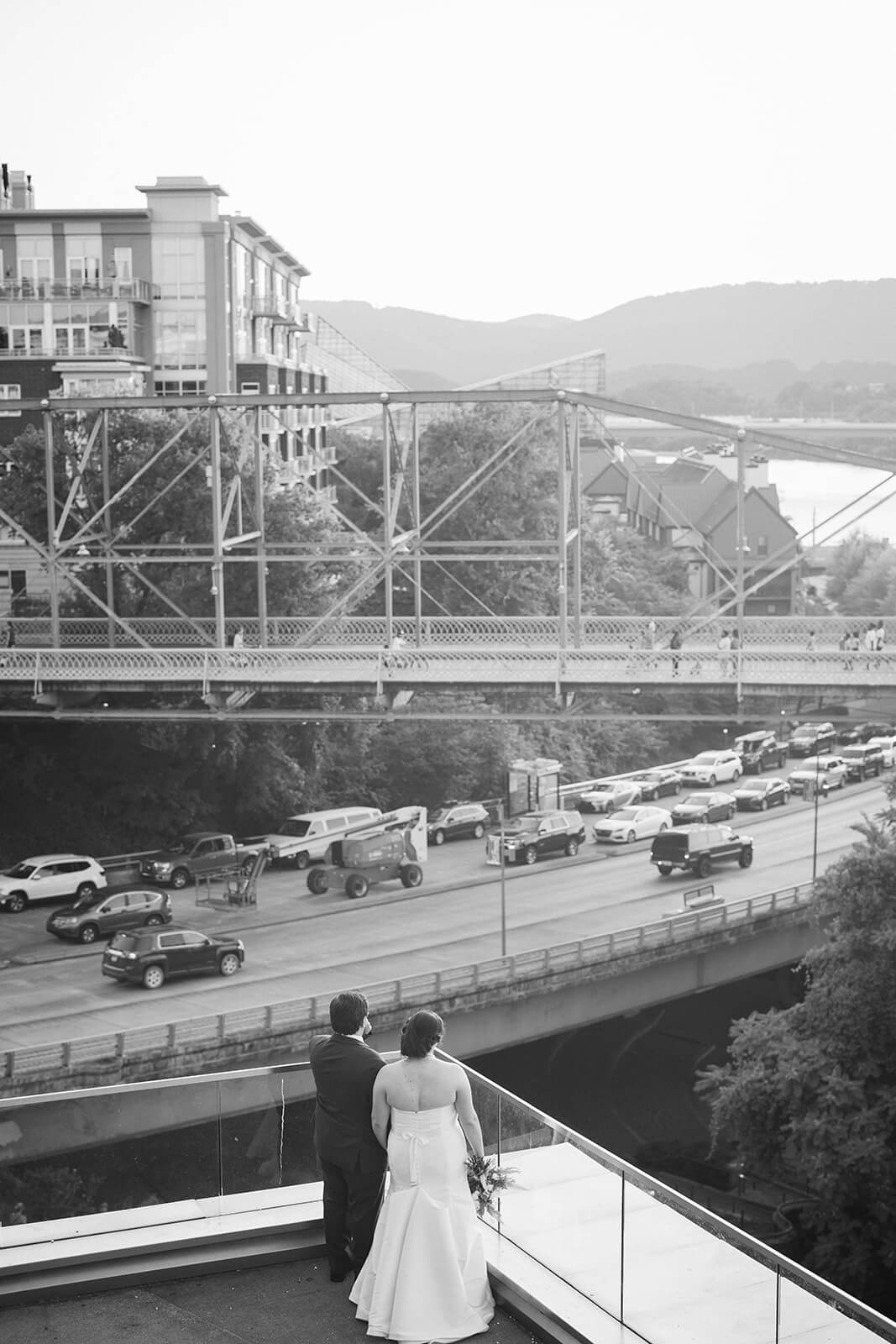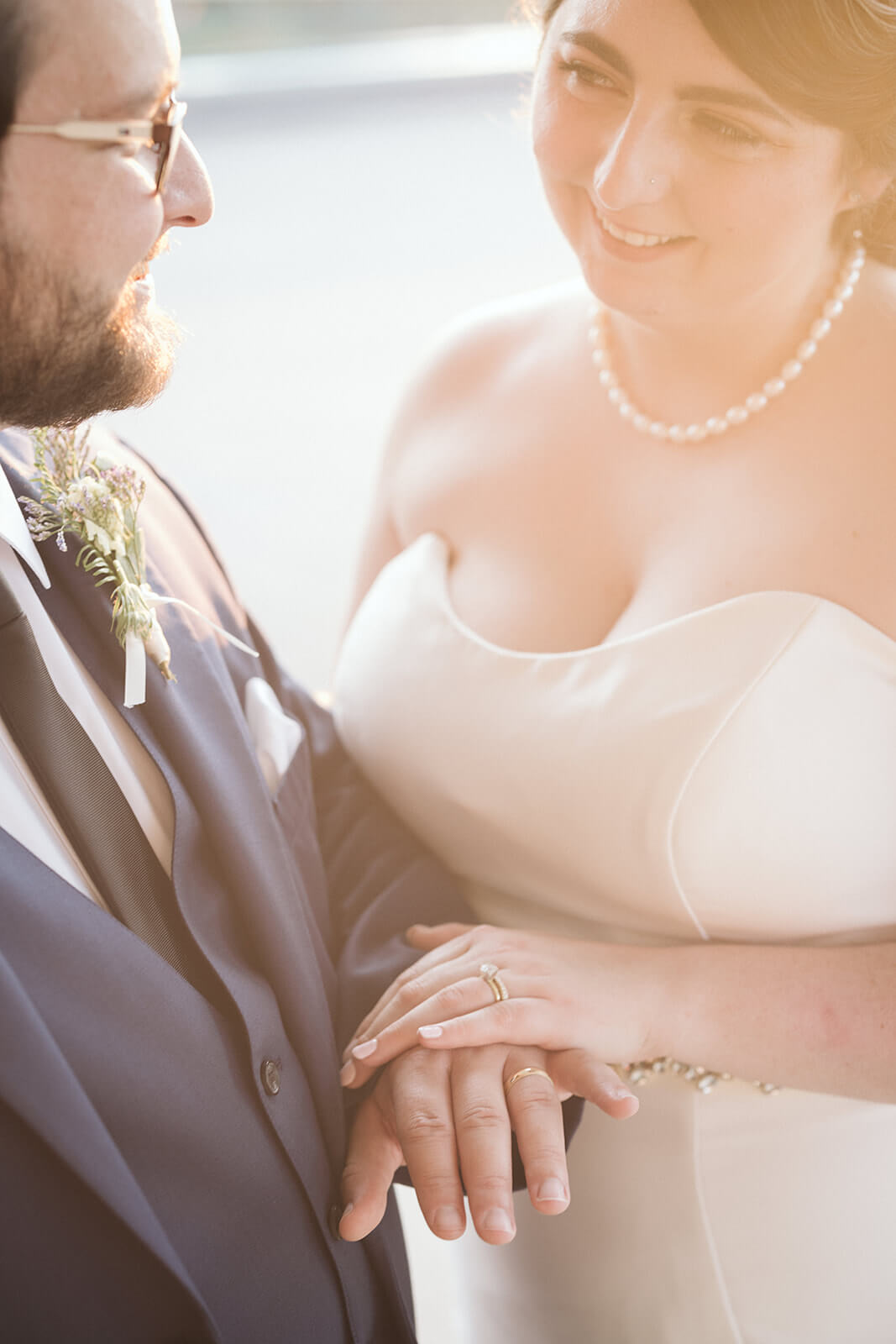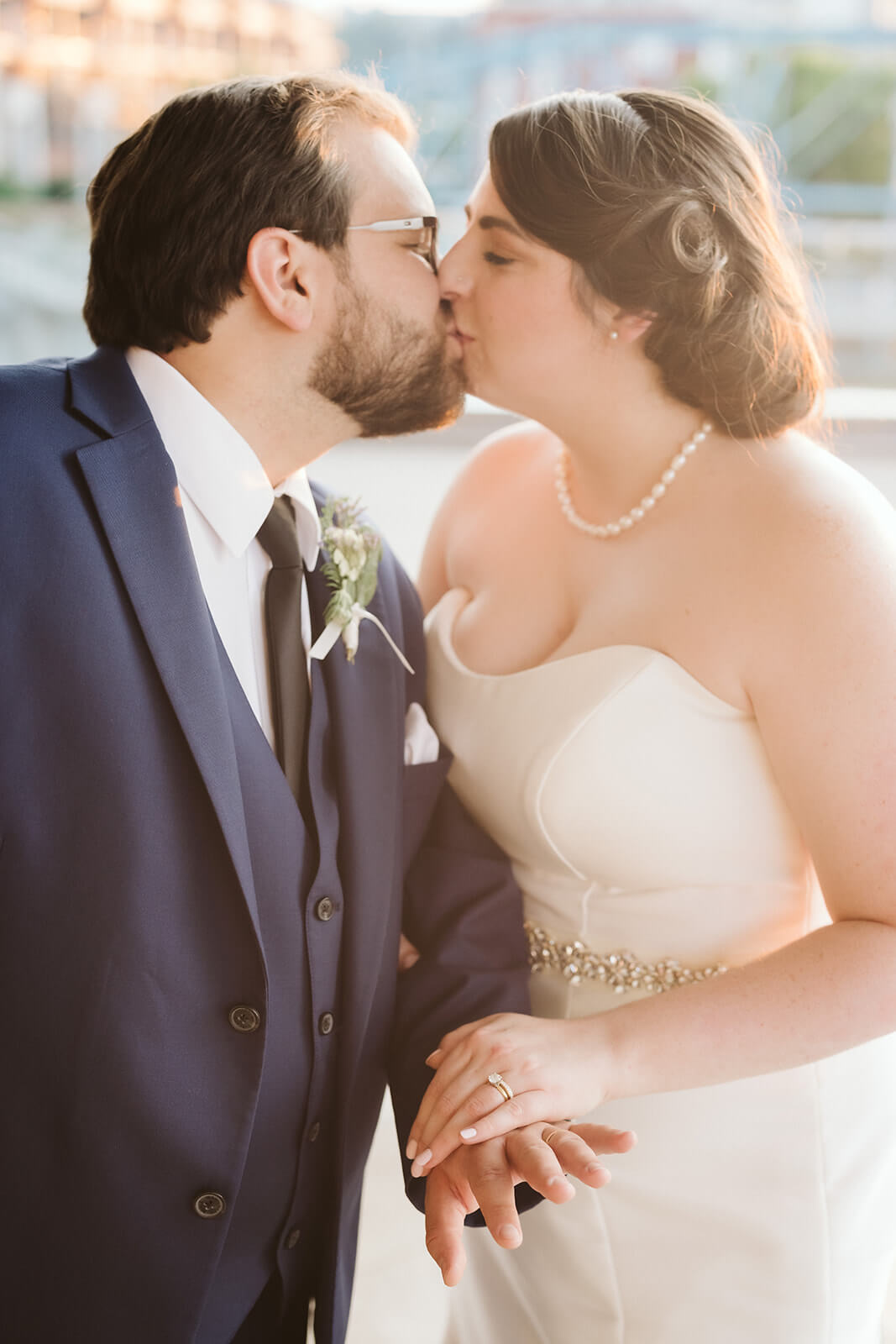 Wedding Day Events and Ceremony at the Hunter Museum
On the day of their wedding, Emily + Arthur both got ready off-site separately with their sides of the wedding party. However, once everyone was dressed and ready for the day's events, they made their way to the Hunter Museum well before any guests would be arriving.
Emily + Arthur kicked off their wedding started with their first look outside of the Hunter Mansion. While Arthur stood with his back turned, Emily looked like a leading actress in a classic film winding her way through the columns before approaching Arthur. When Arthur finally turned to see his soon-to-be wife, a huge smile immediately broke out on his face, matched only by the radiant smile on Emily's.
After their first look, the two of them and I went on a tour of the museum to take the bride and groom portraits. We started outside the Hunter Mansion then made our way inside to pose along the grand staircase in the foyer before heading back outside to take some photos on the terrace with the city in the background.
Finally, after taking portraits with their wedding party and family, it was time for their ceremony to begin. Emily + Arthur chose to use the Grand Foyer for their ceremony. The huge glass windows let in tons of natural light which poured over the elegant, brushed gold chairs on either side of the aisle. Simple bouquets of white and pastel roses interspersed with bright jewel-toned flowers decorated the aisle and the ceremony space, bringing a touch of softness and elegance to the sharp lines of the contemporary space. Emily + Arthur's ceremony was sweet and sentimental. No extravagant bells or whistles needed, just two people exchanging vows of love for each other.
At the end of their ceremony, the guests were ushered to the 24 Hour Terrace for cocktail hour. This terrace is special because it's the only outdoor terrace in Chattanooga that fully captures the view of both the Market Street and the Walnut Street bridges over the river and the entire view of the North Shore skyline. Guests were able to enjoy the view while sipping drinks from the bar on the nearby catering workspace. It's not often that weddings and events are held on the 24 Hour Terrace, but when they are, the incredible view truly speaks for itself.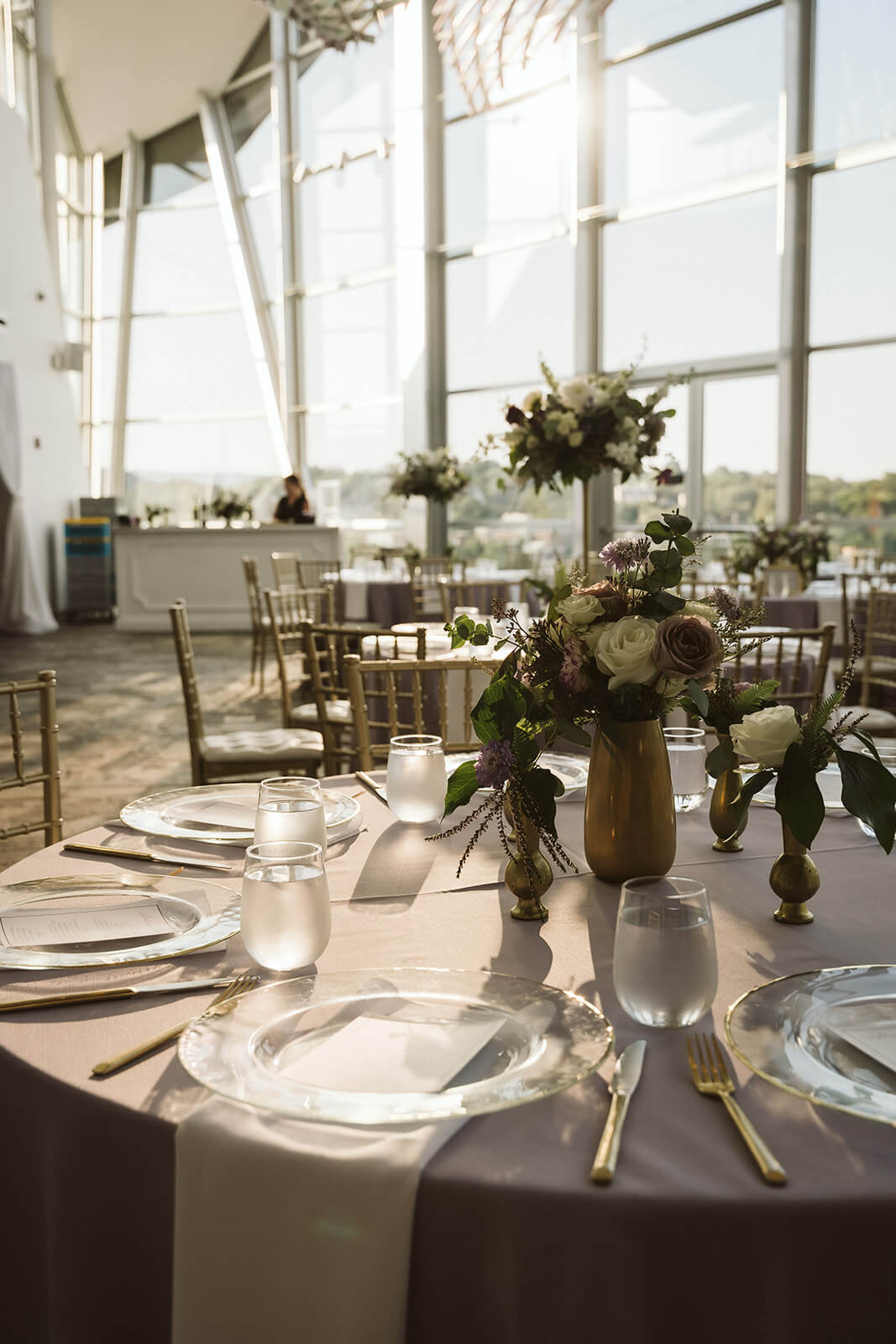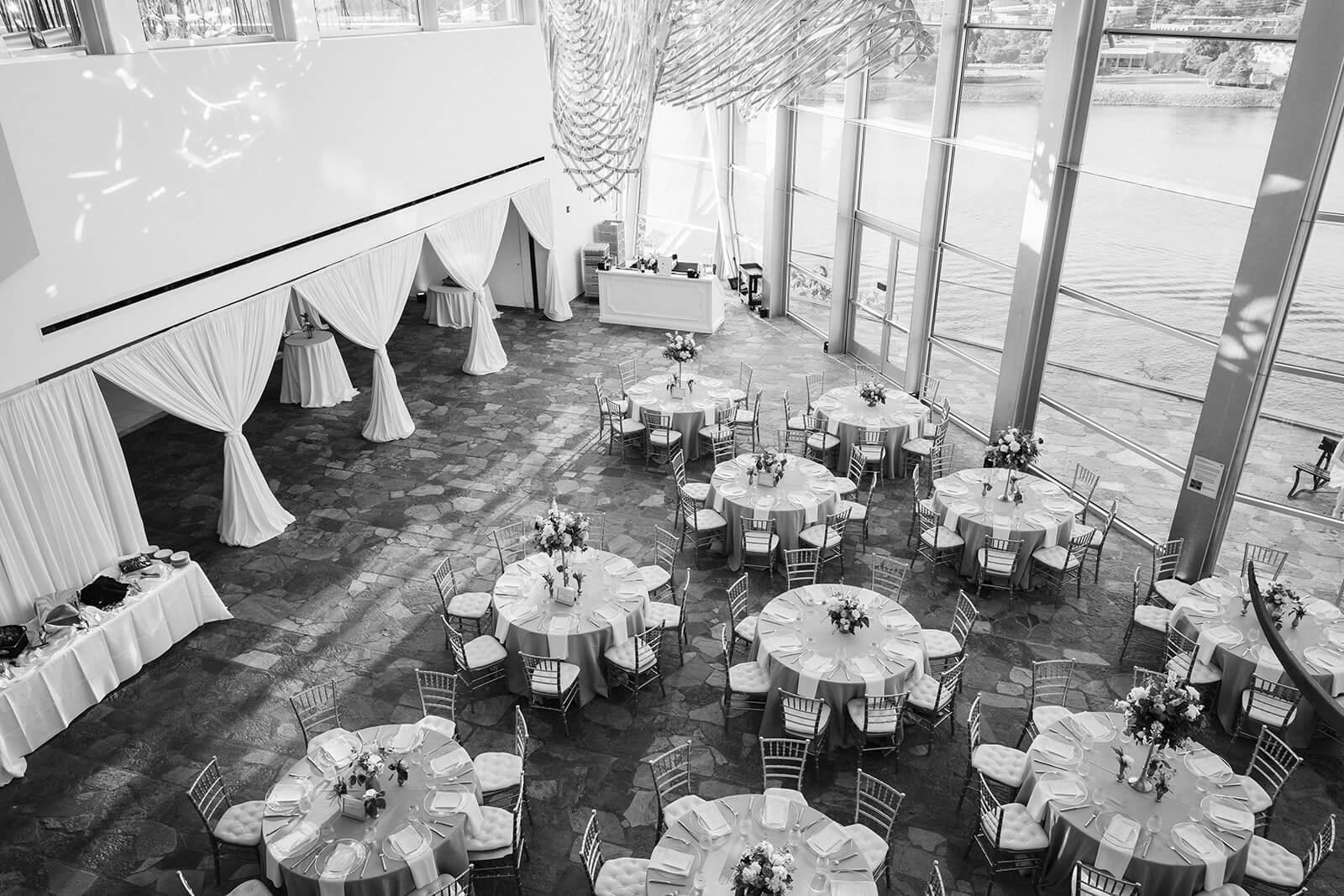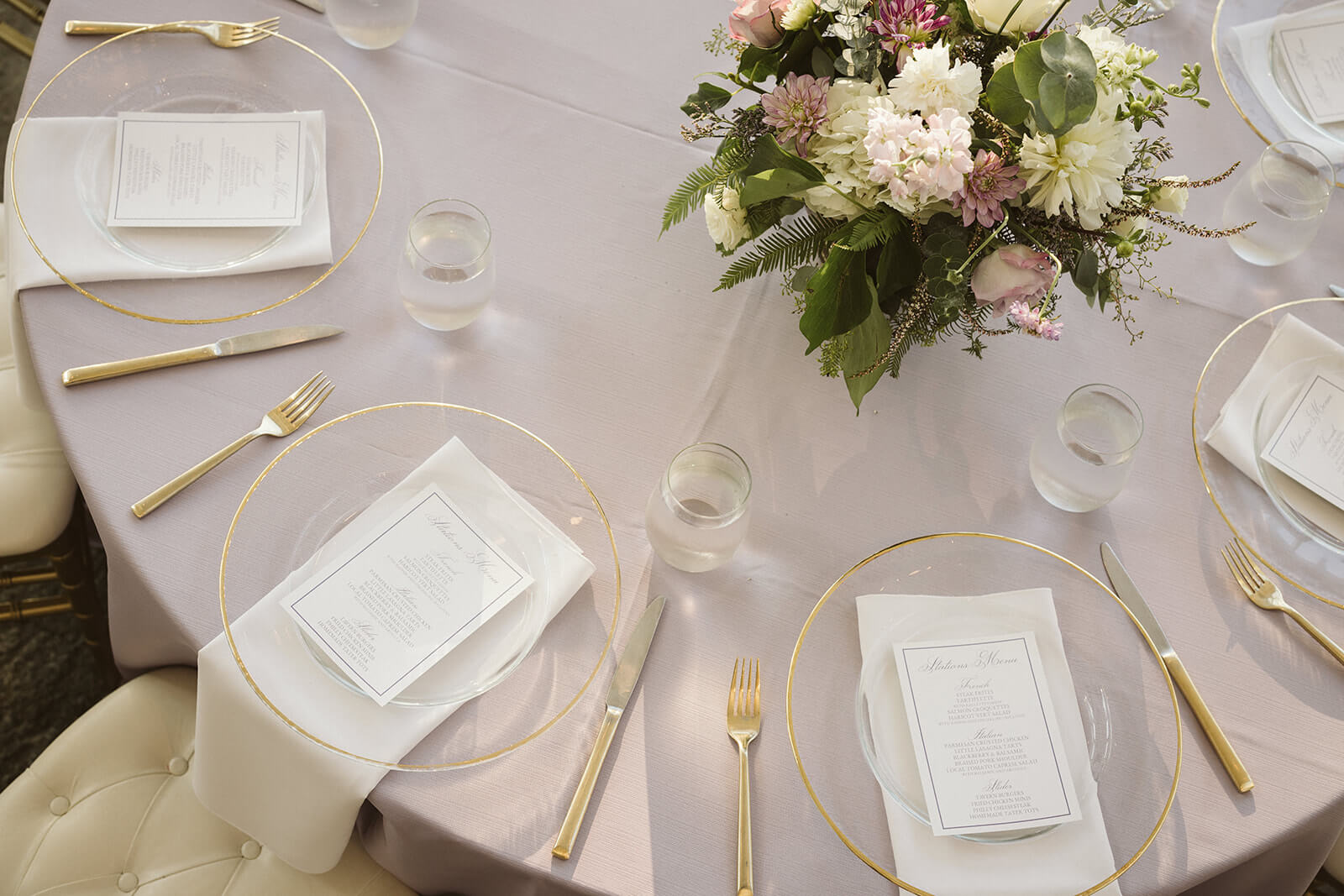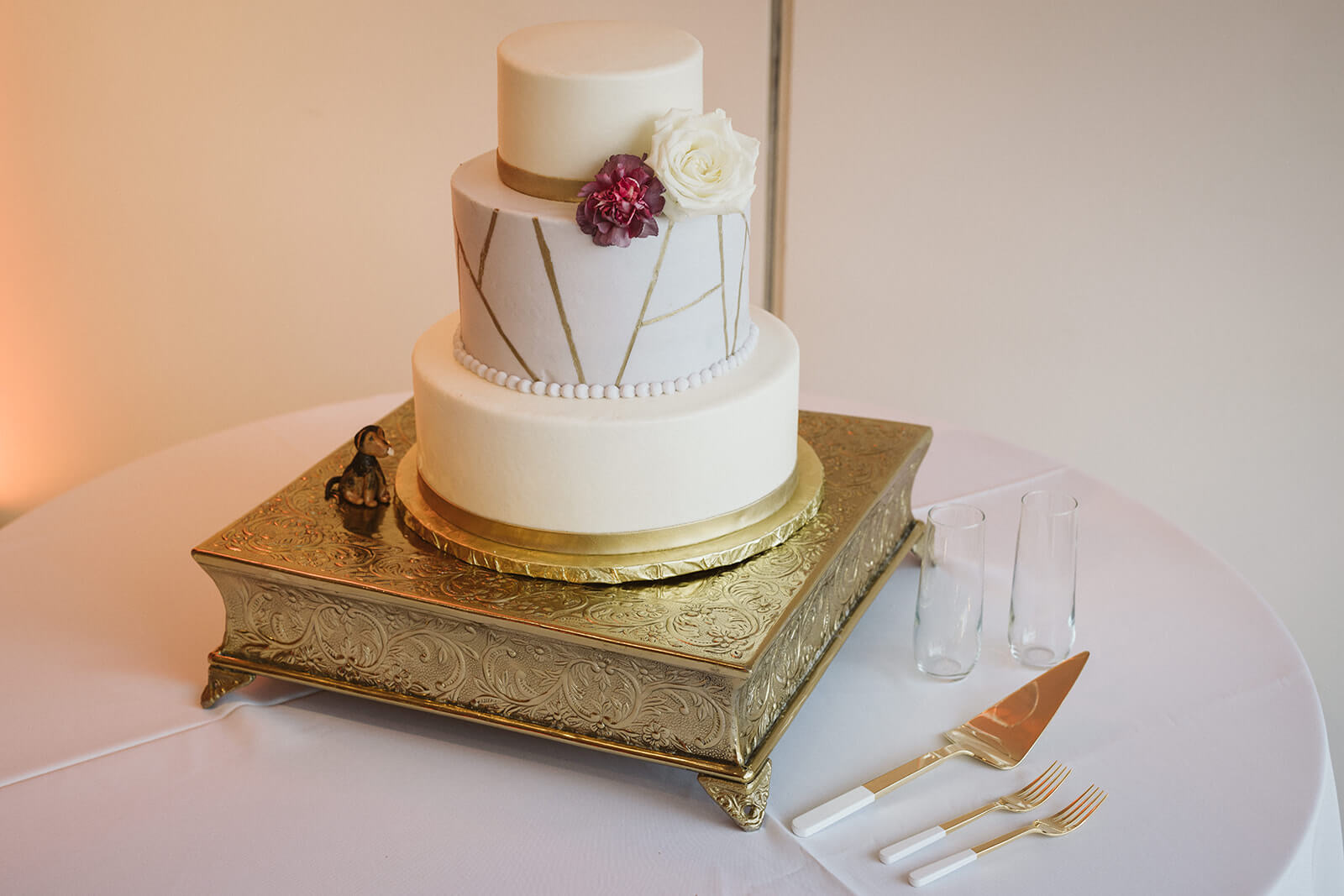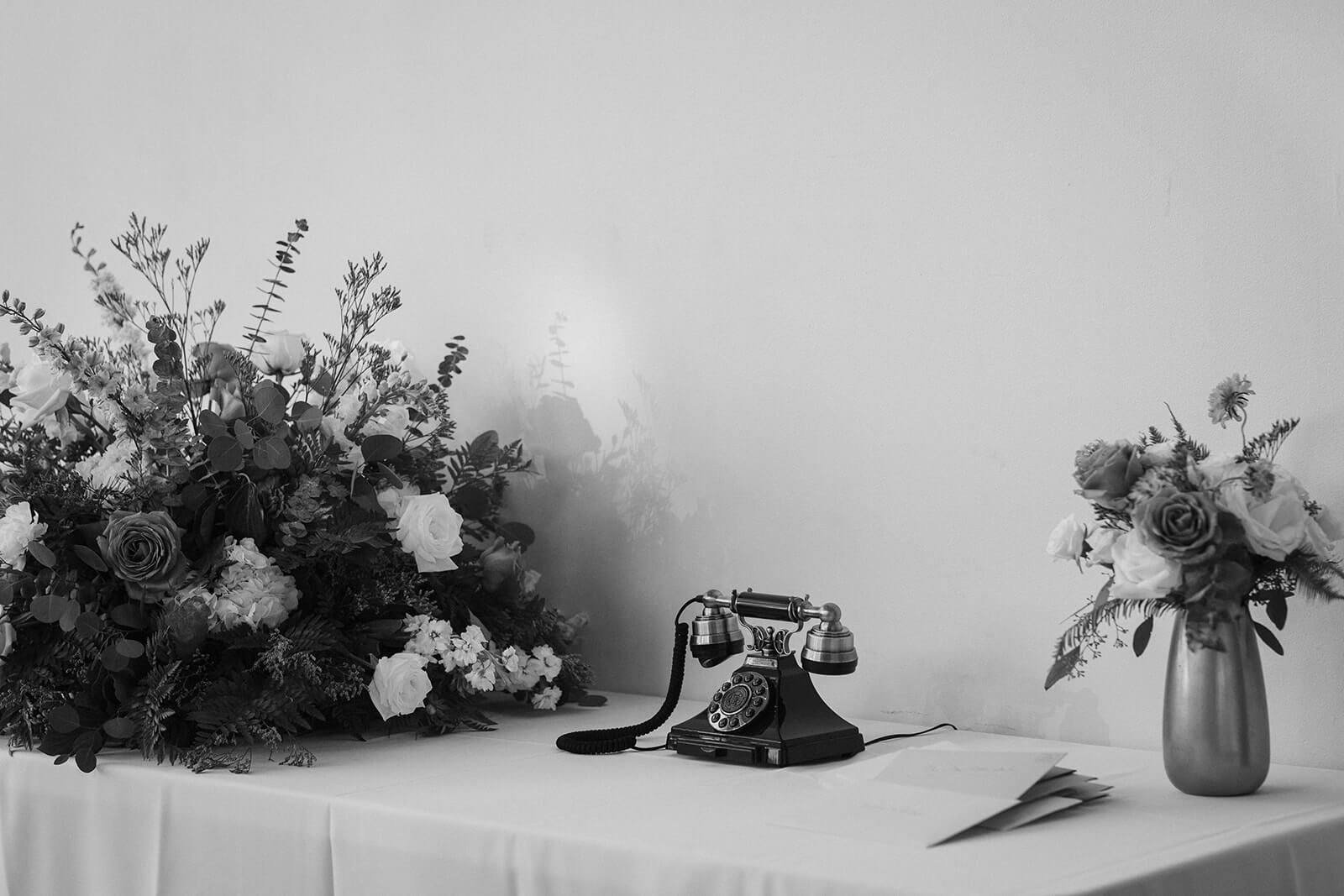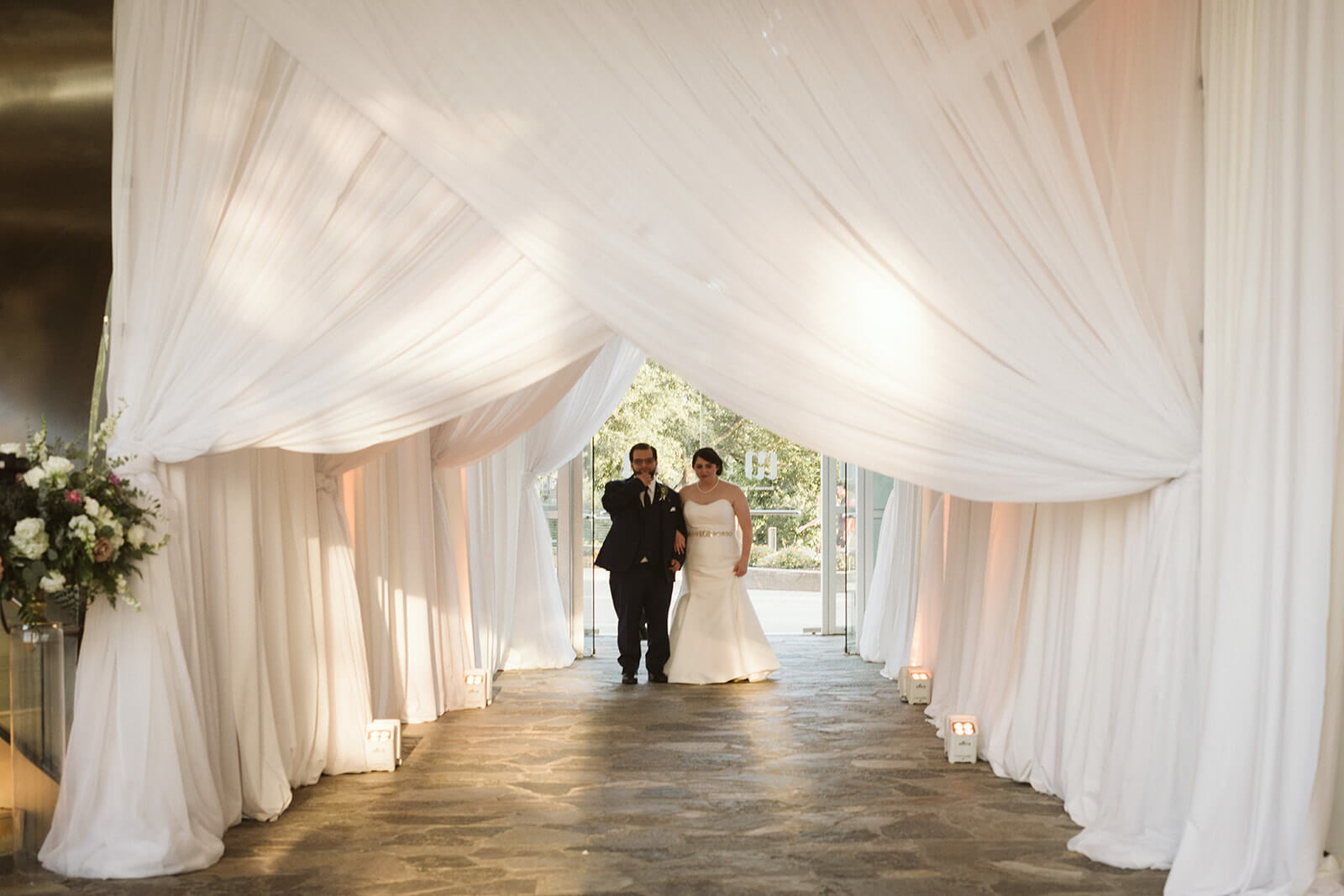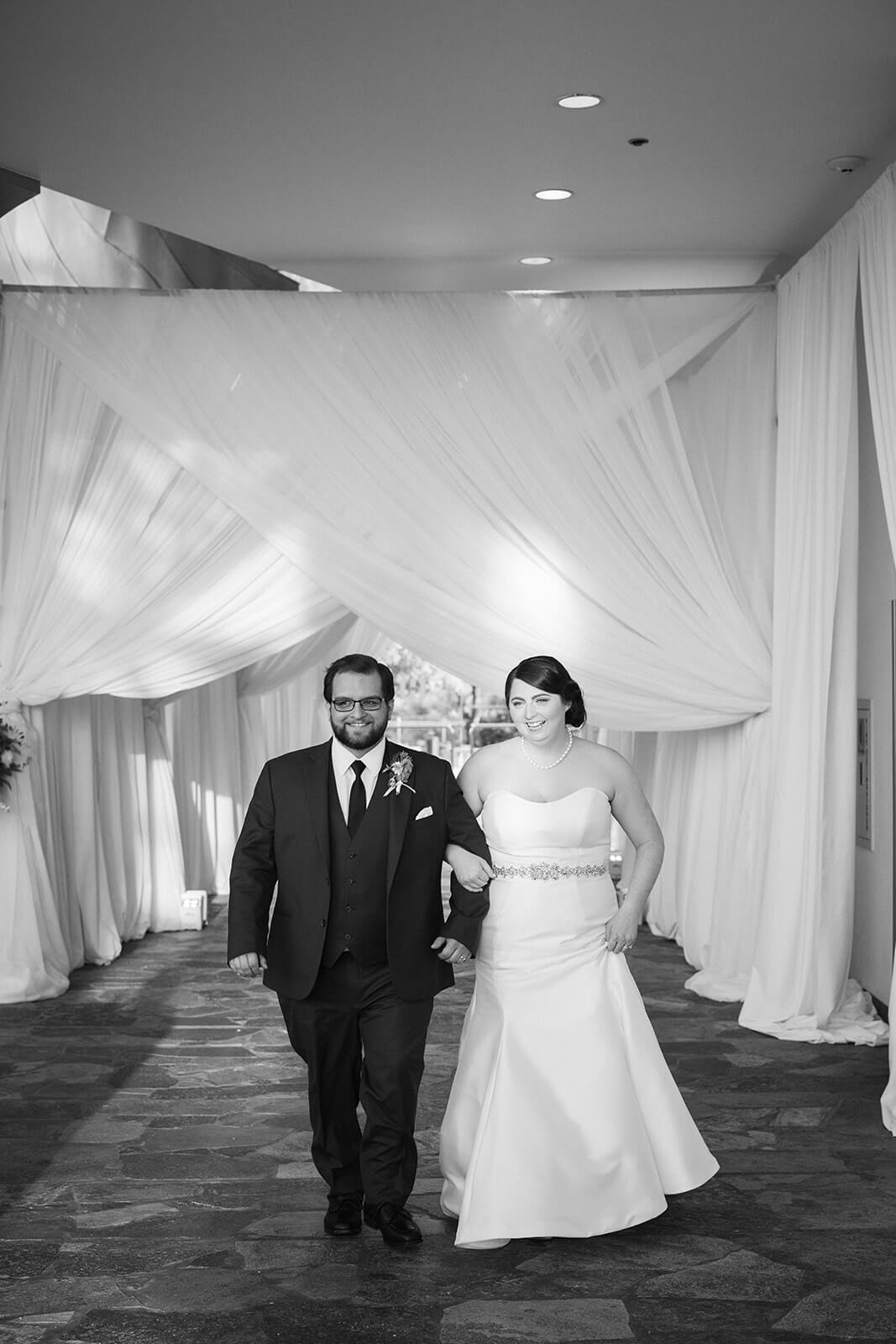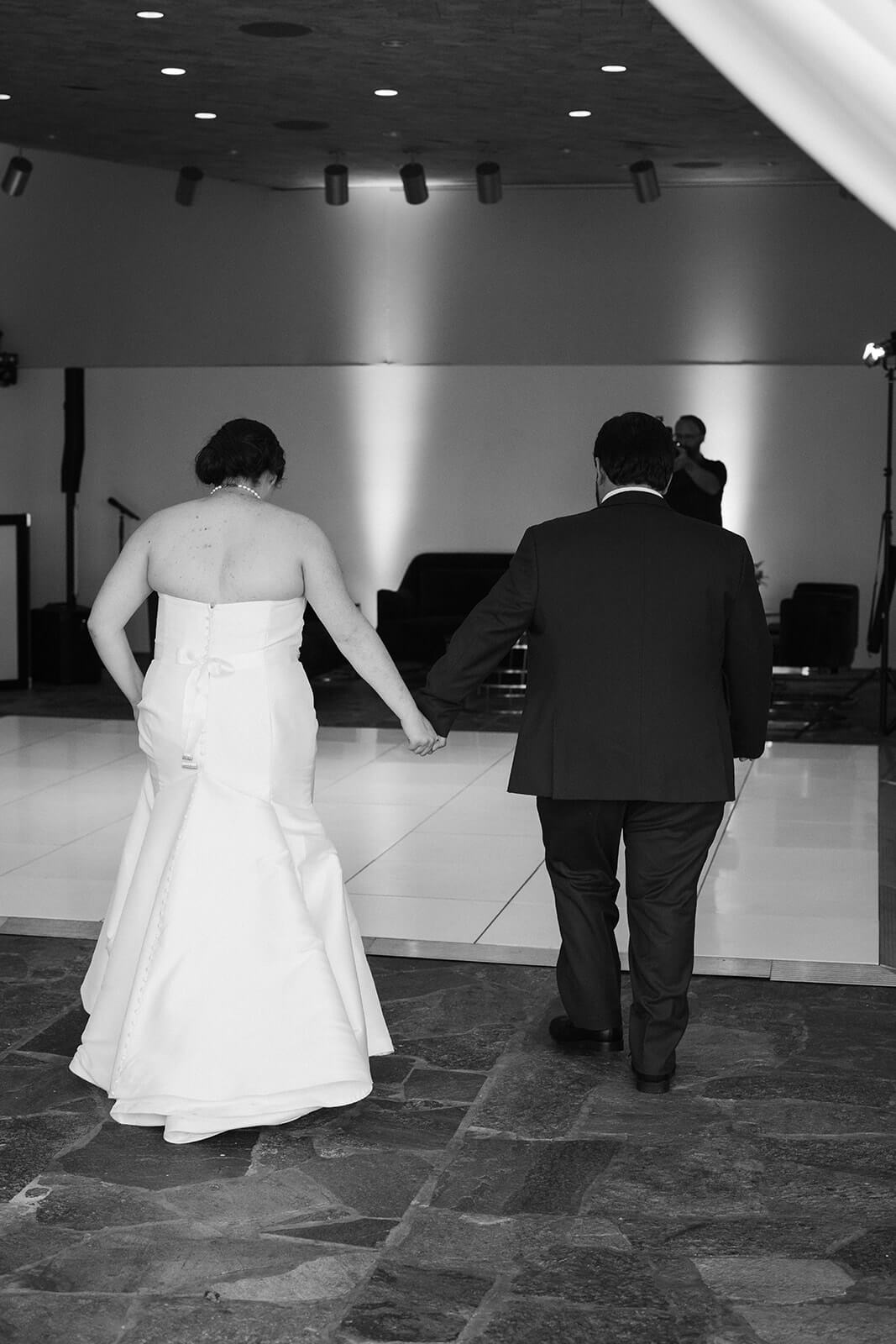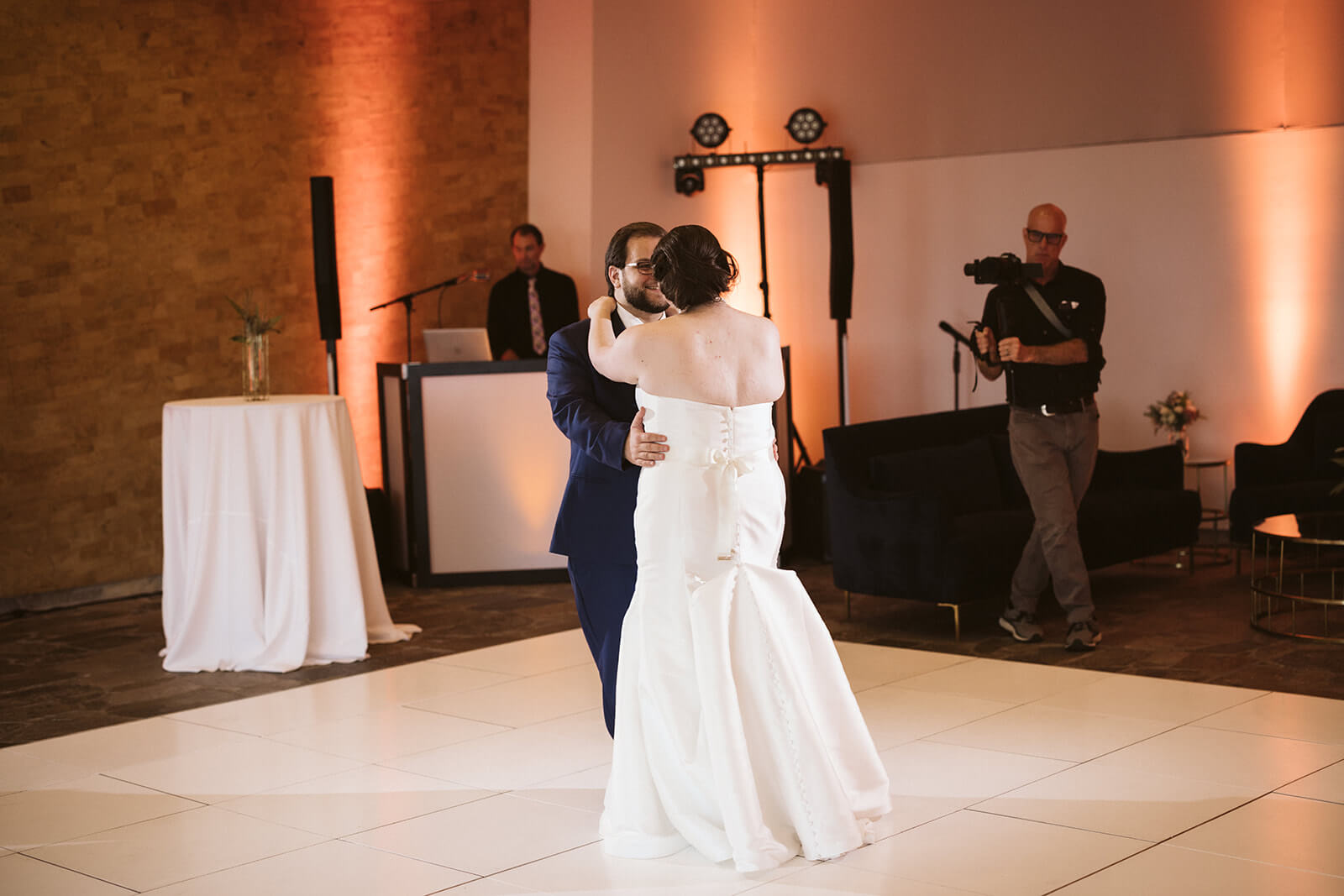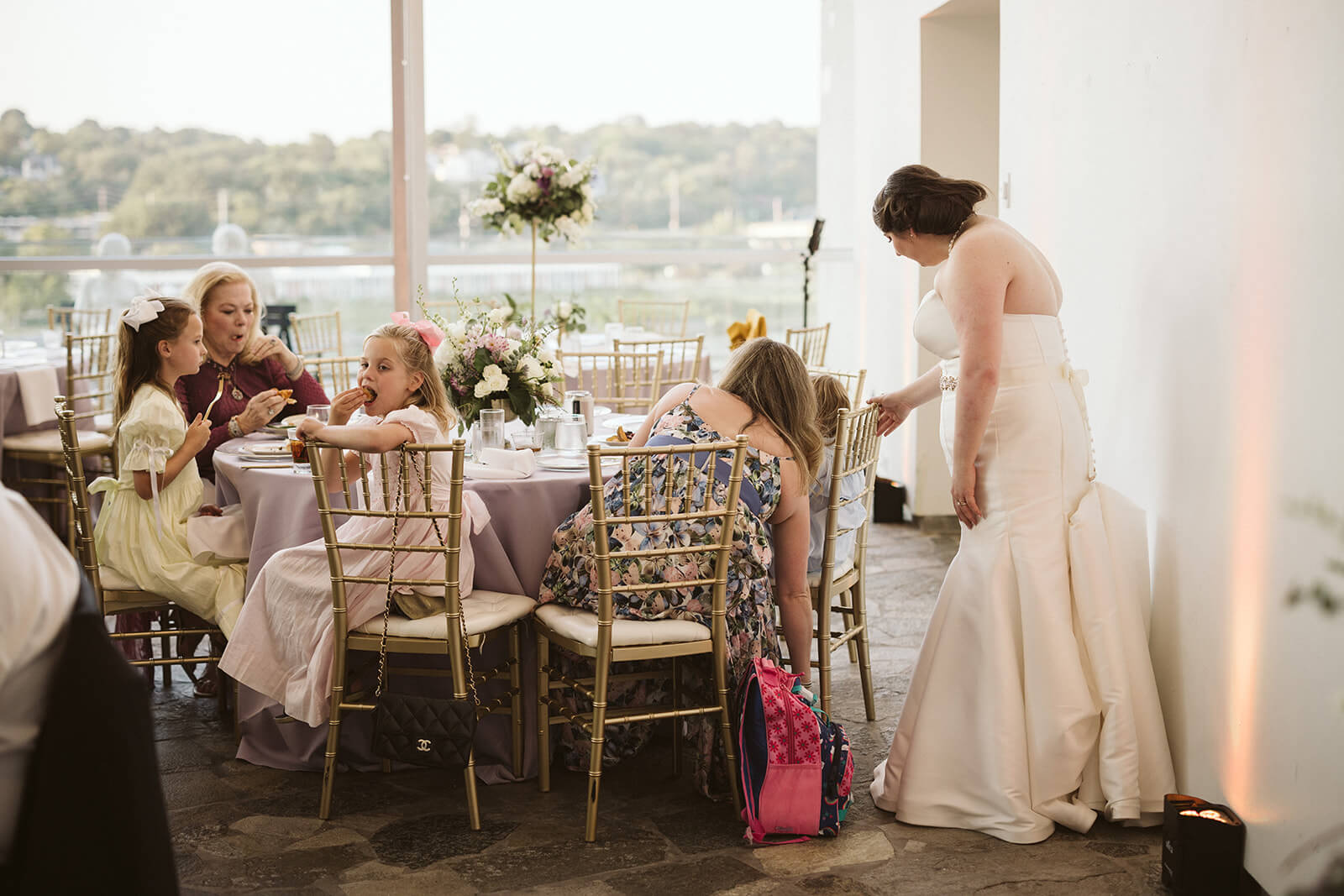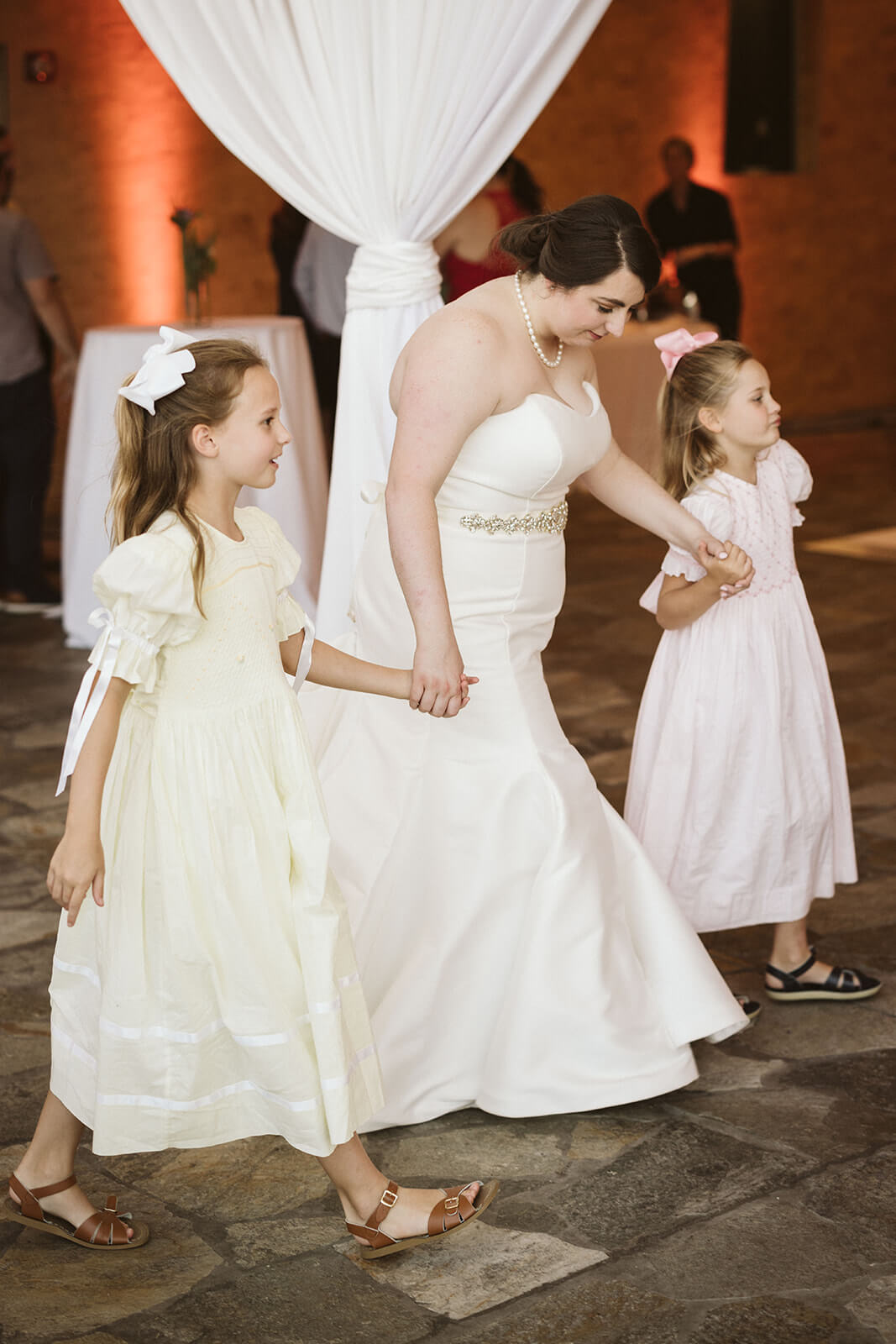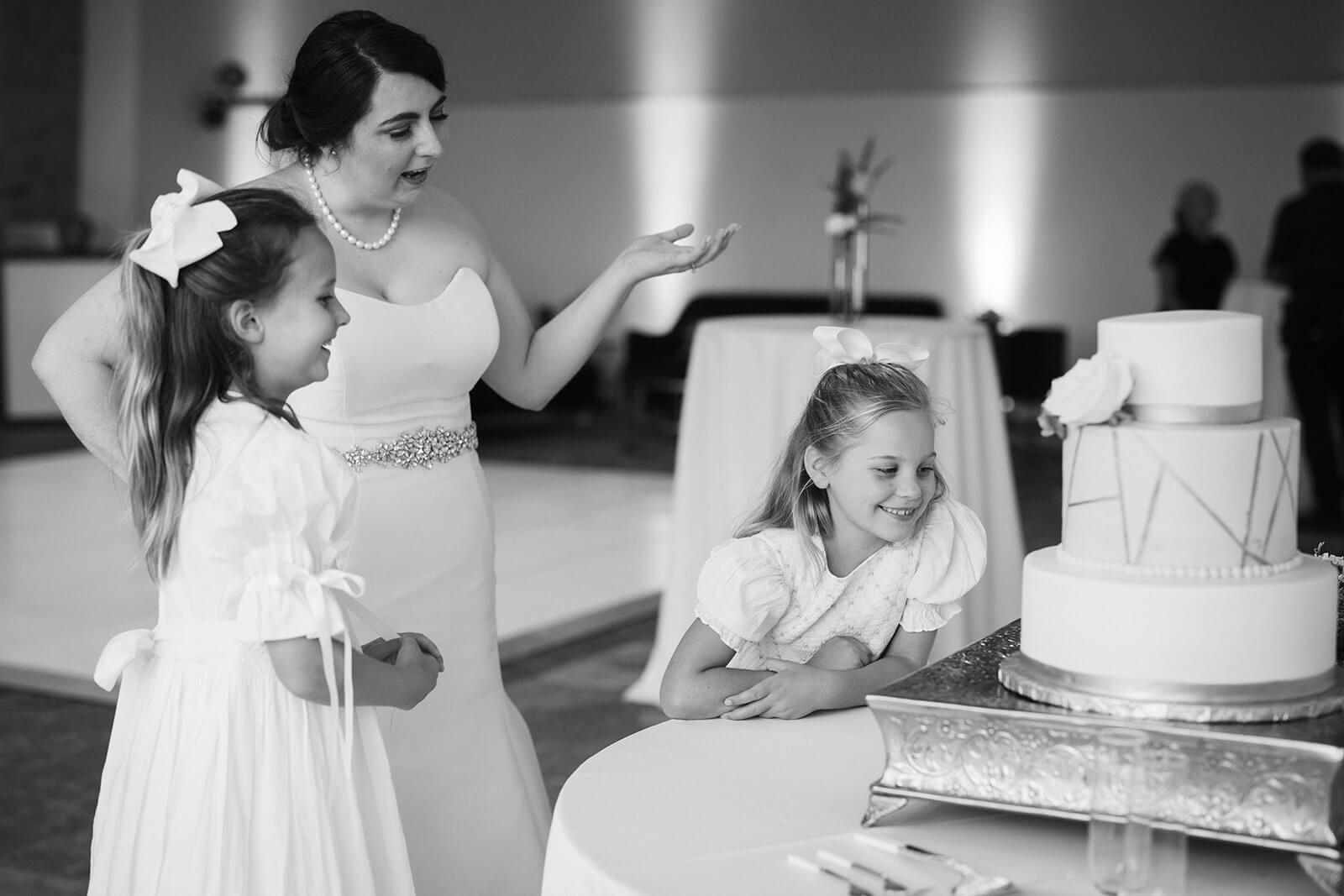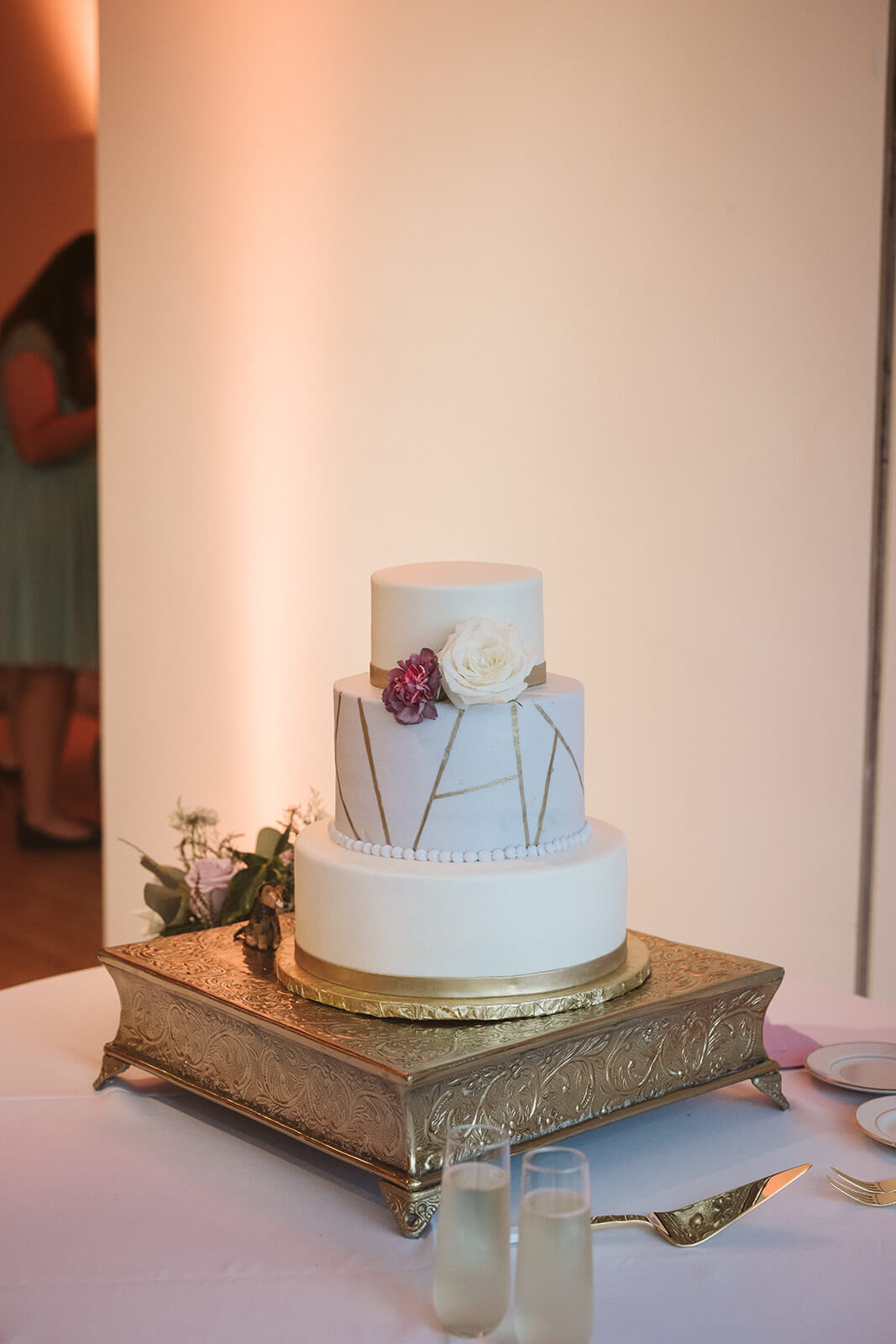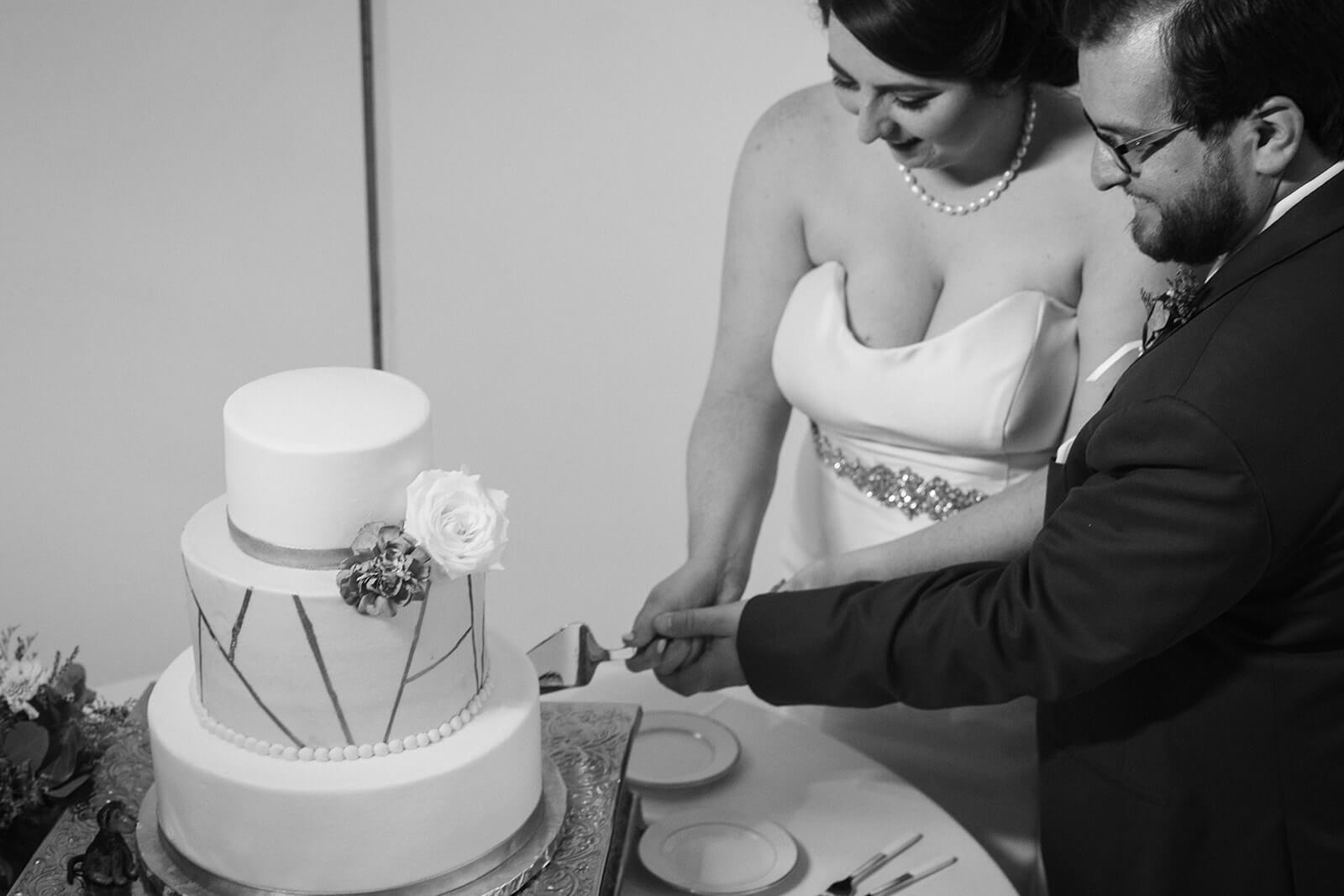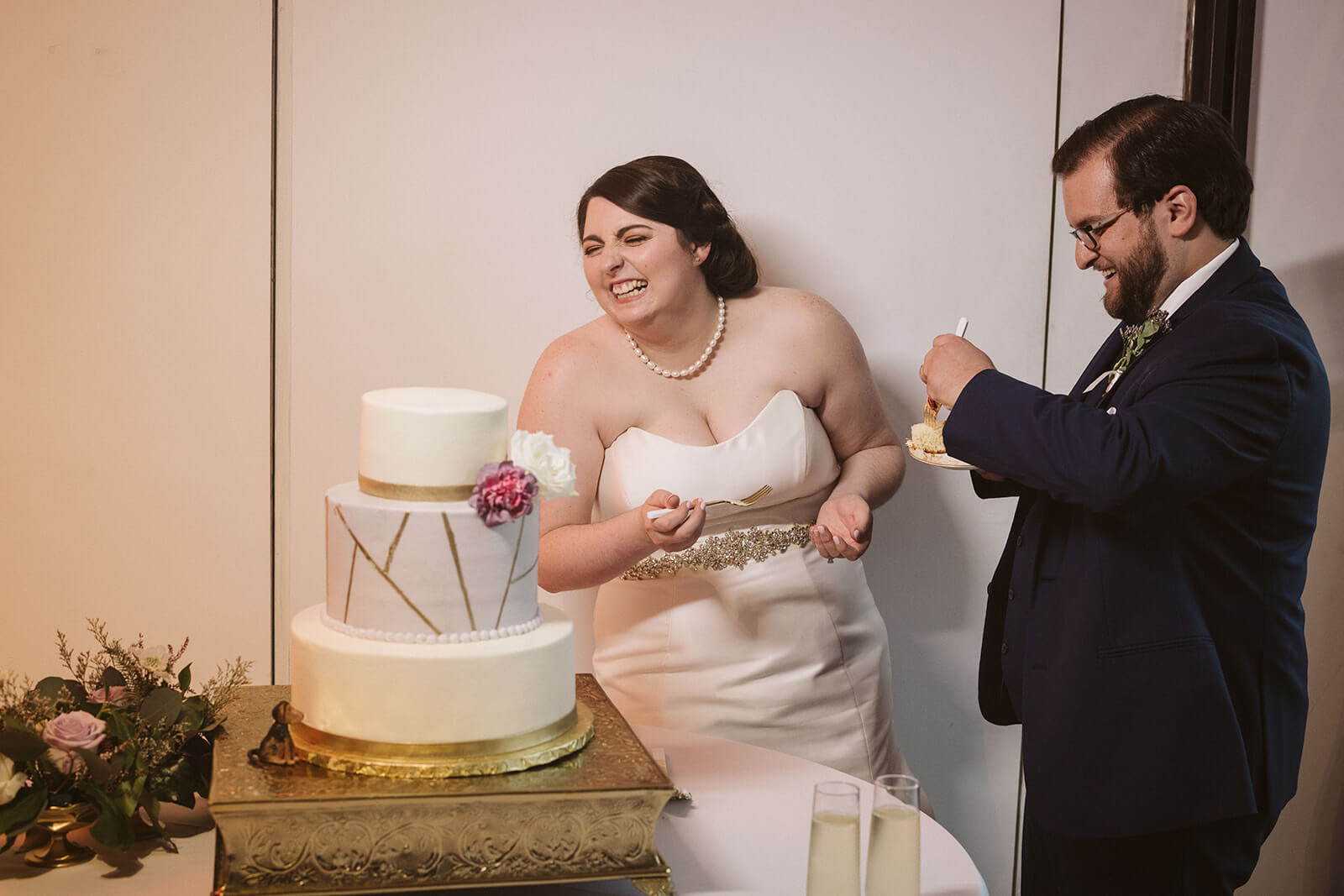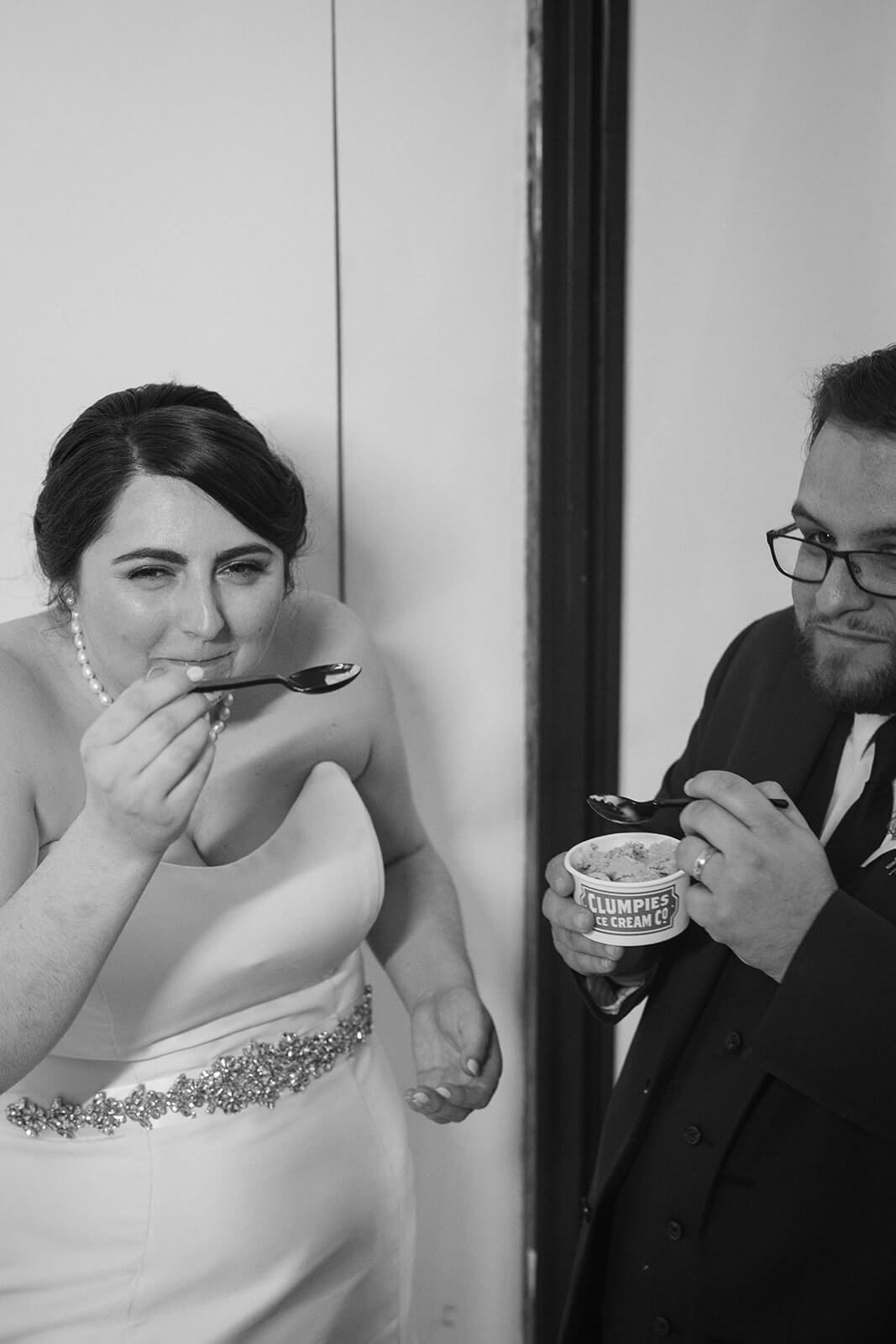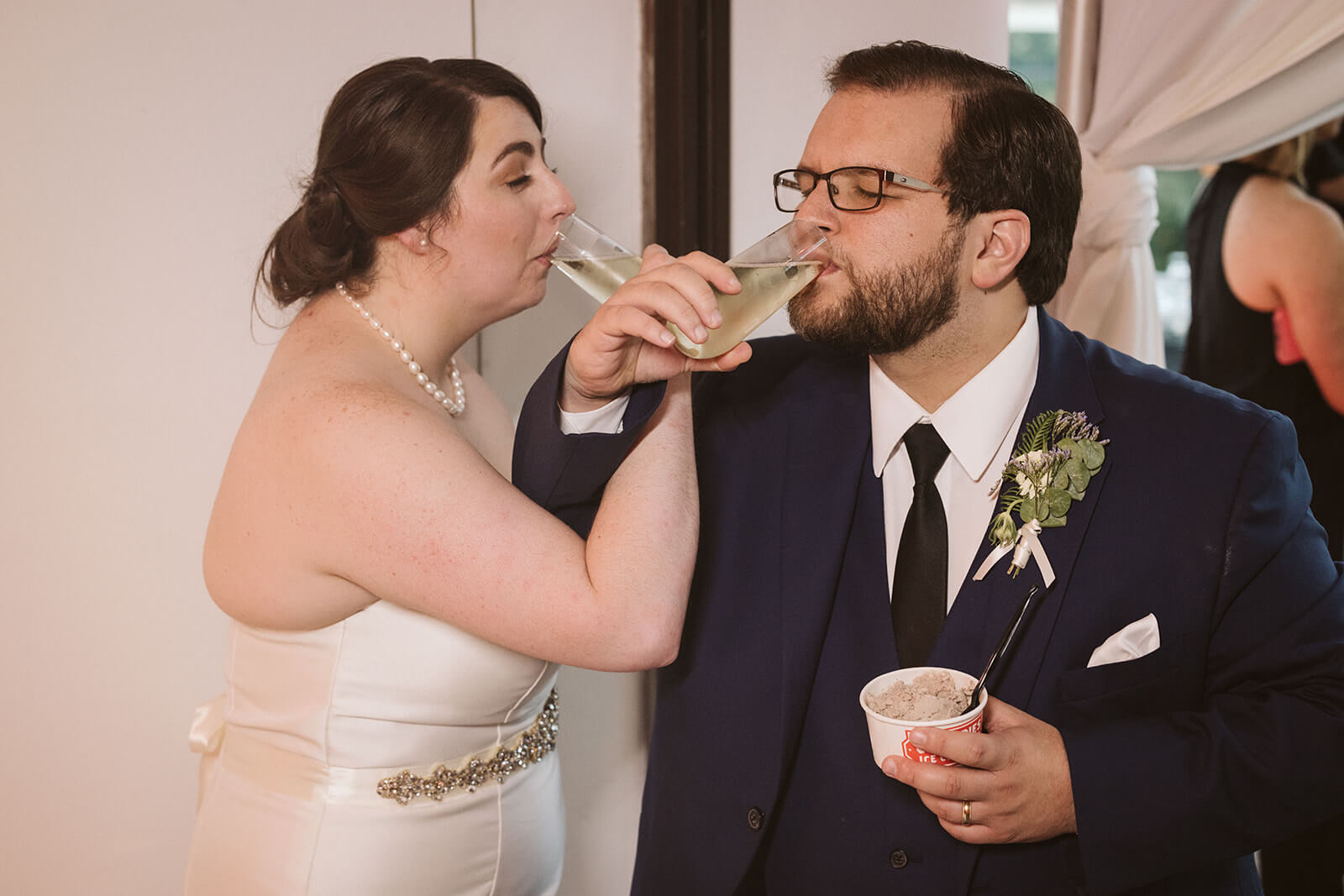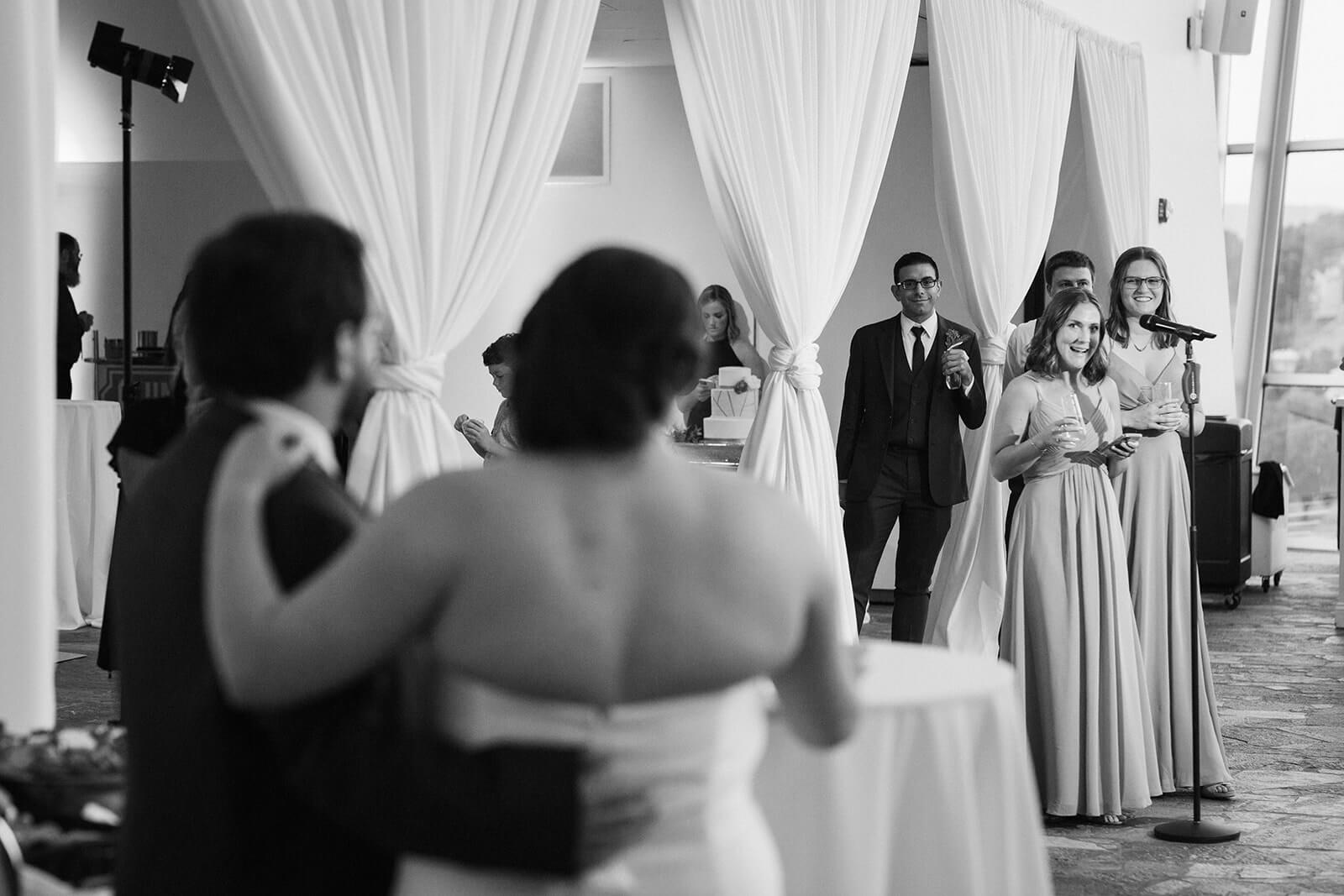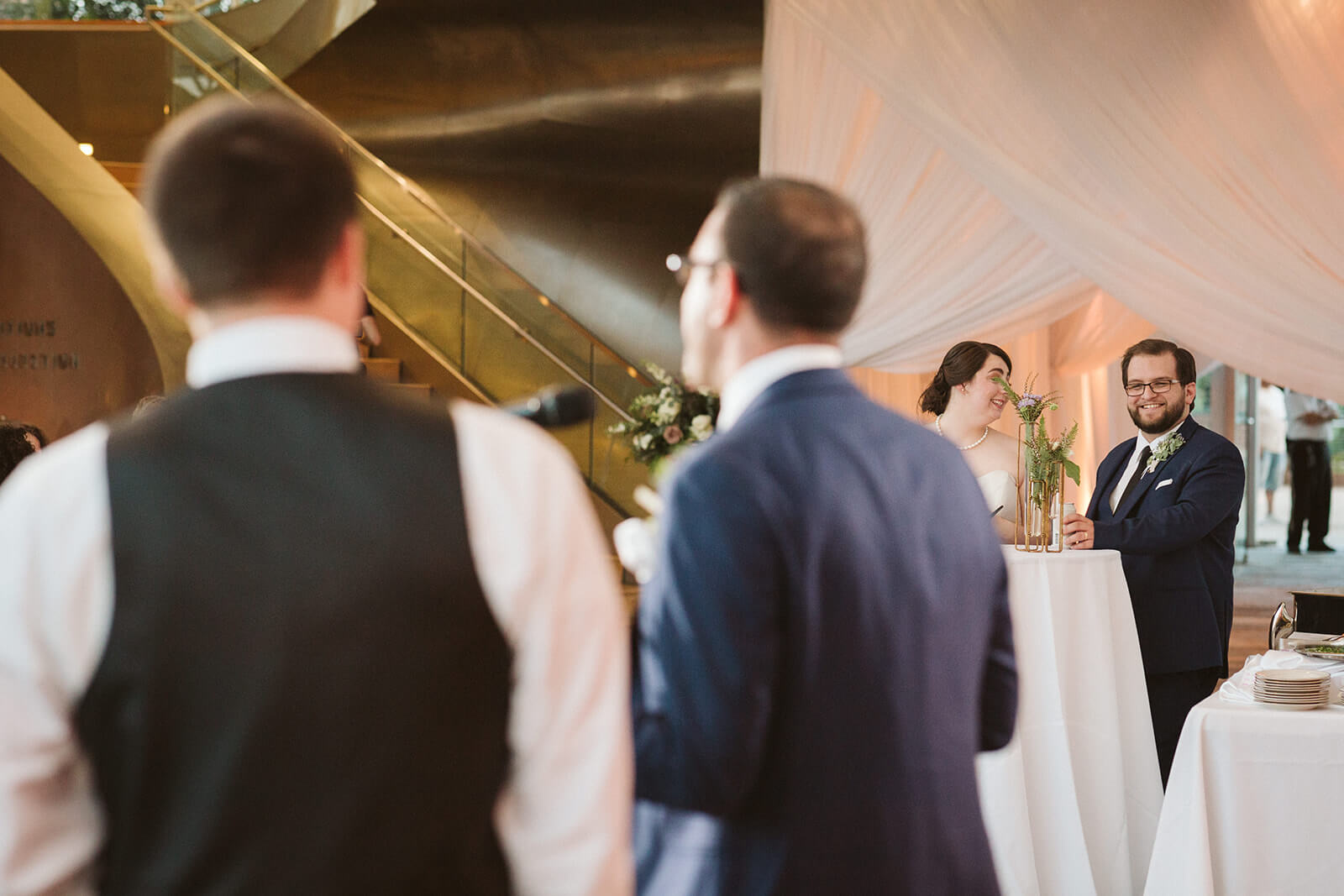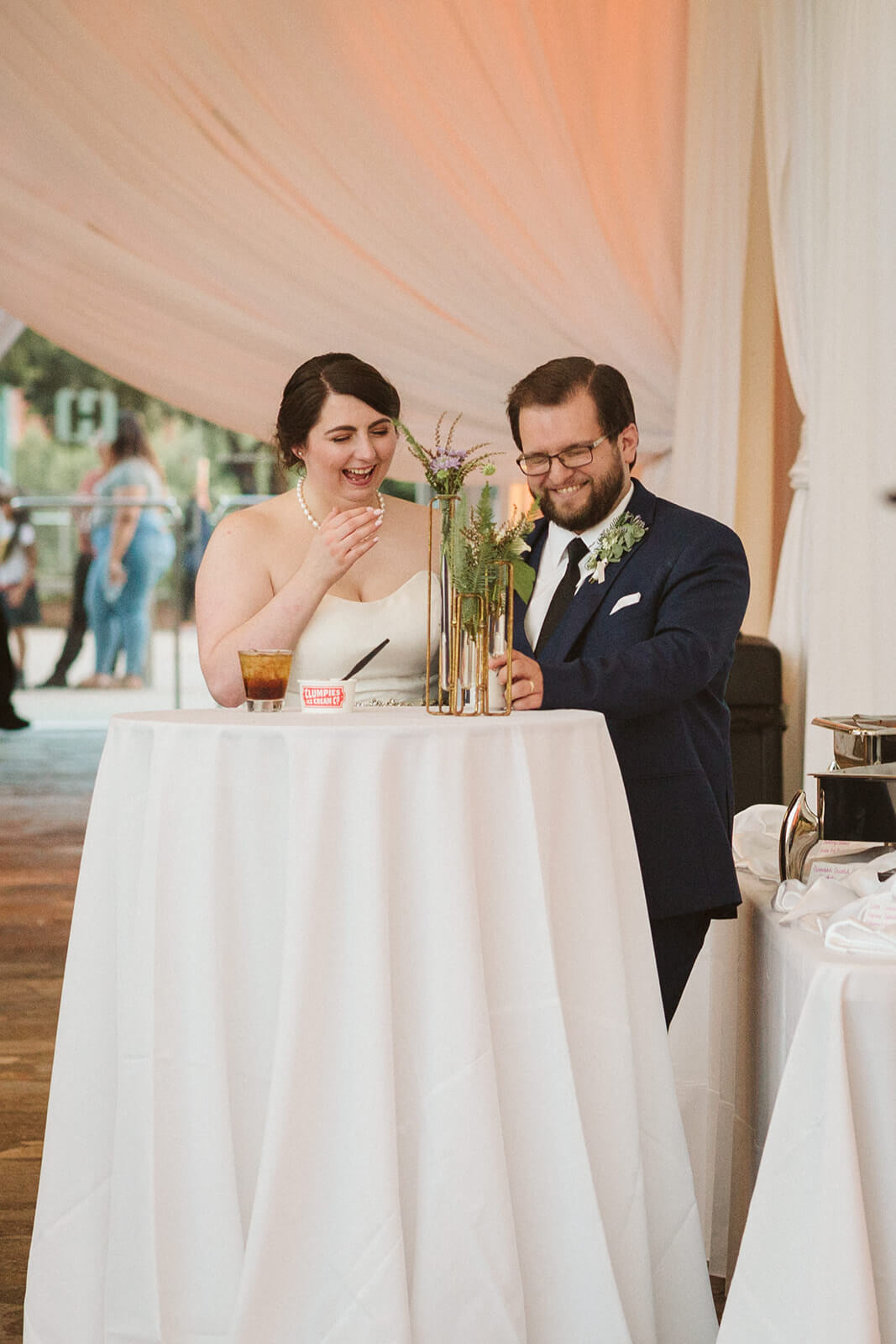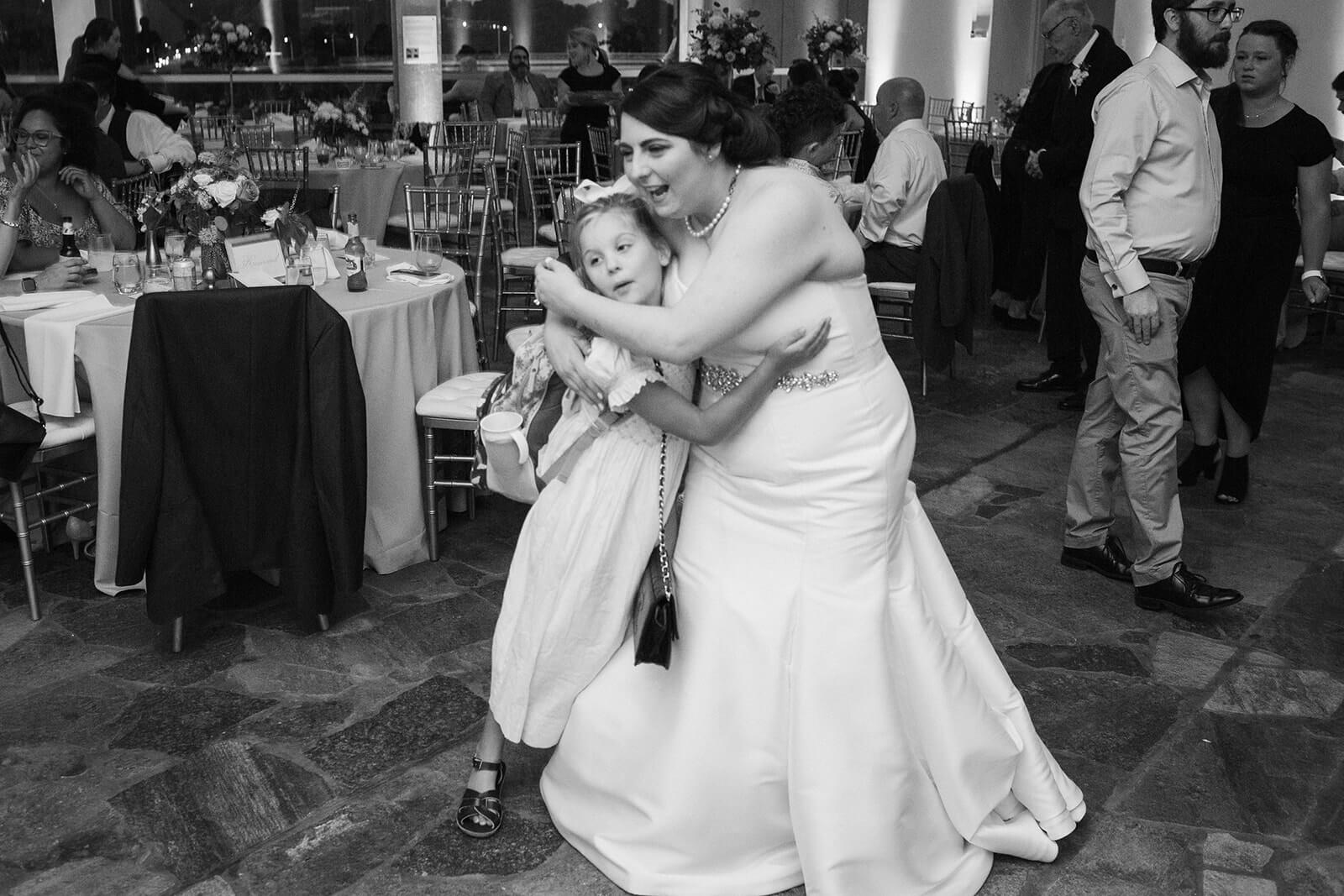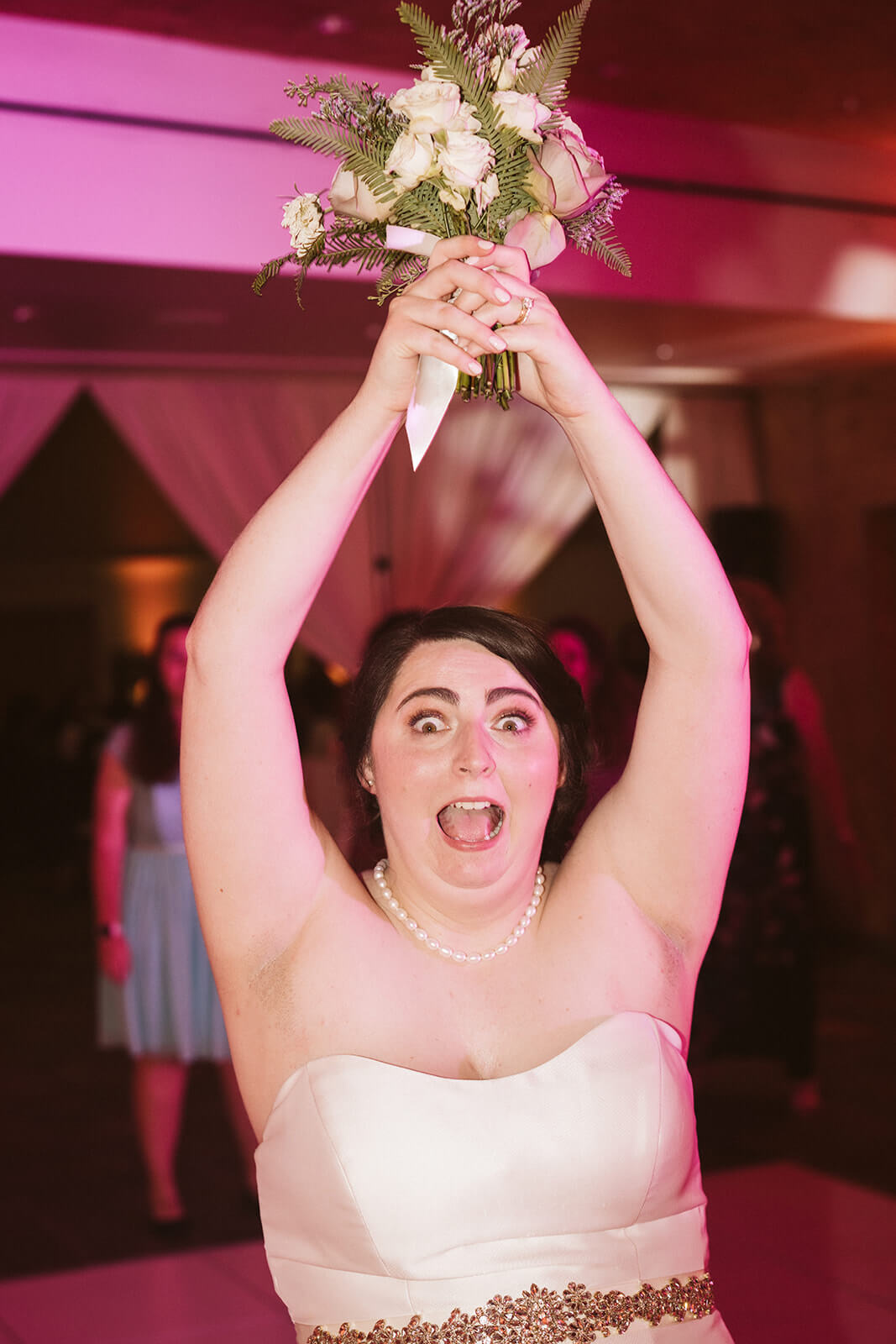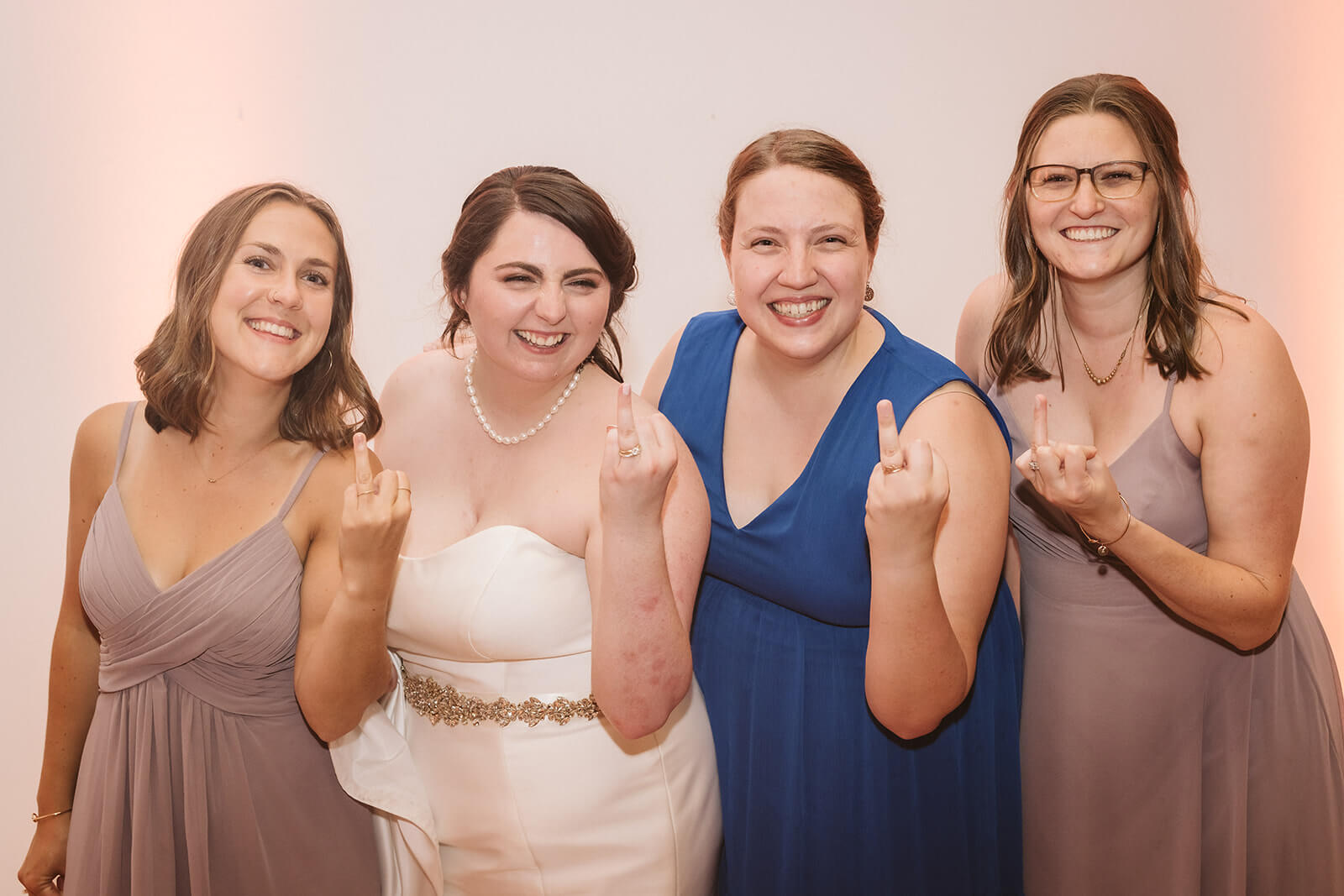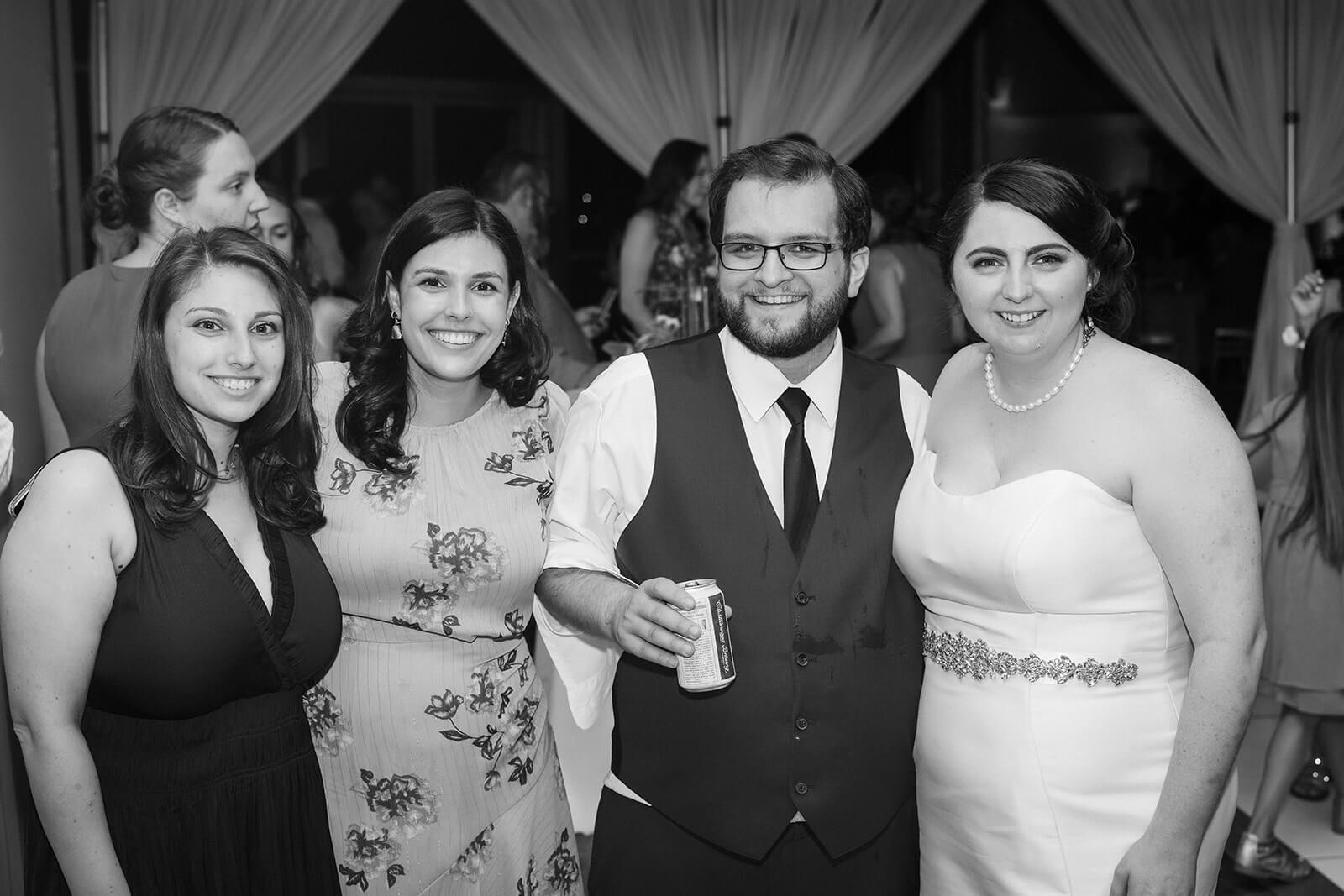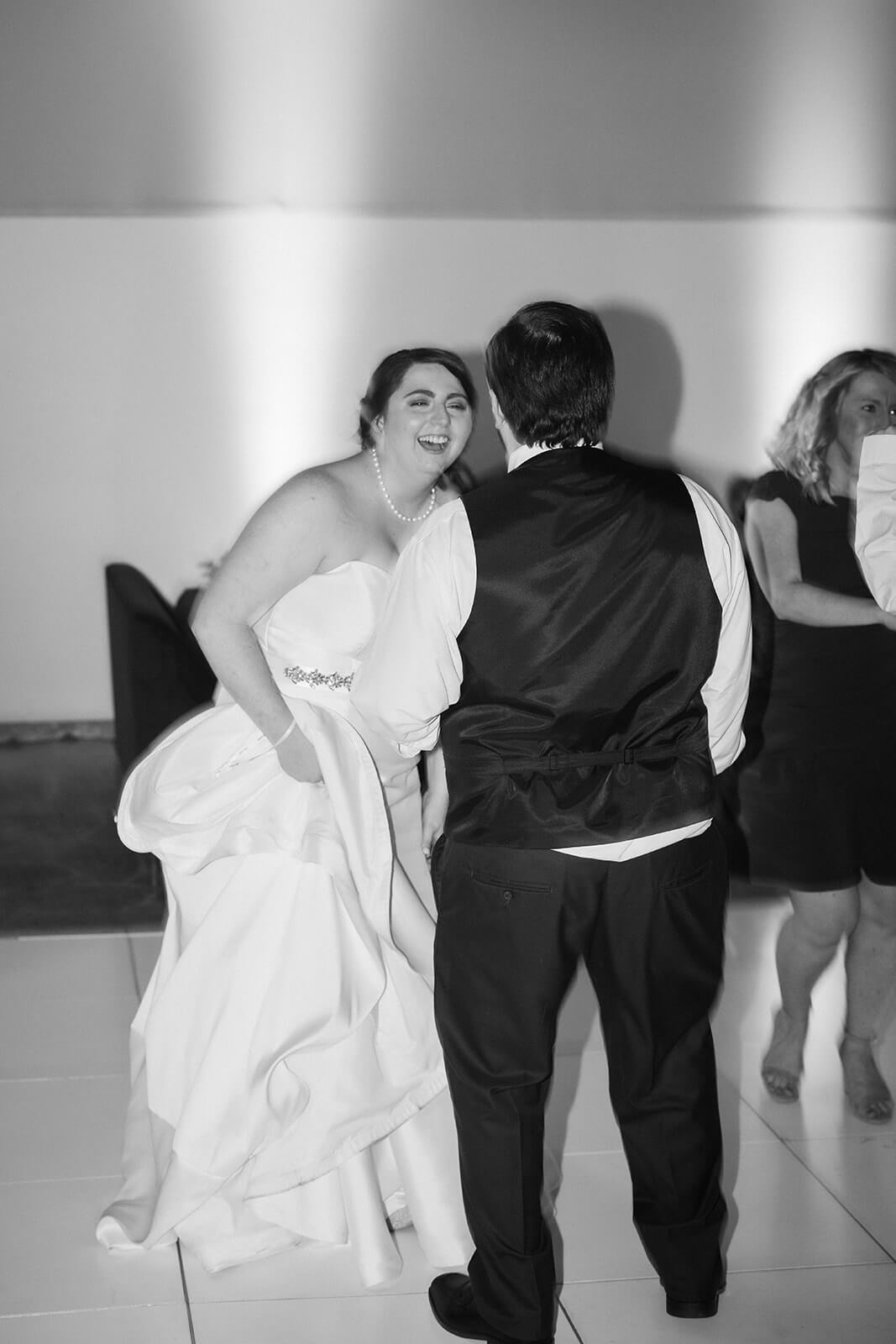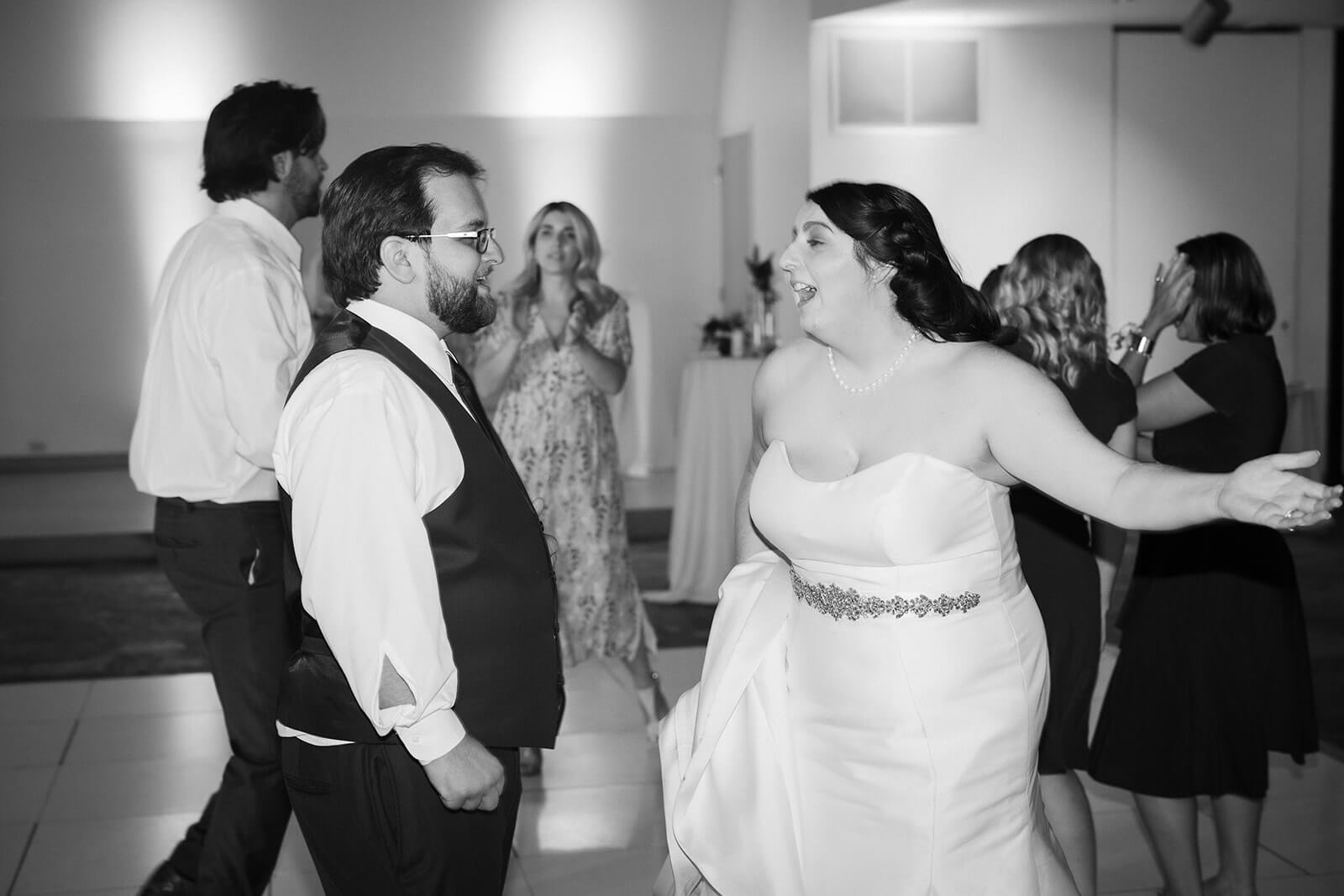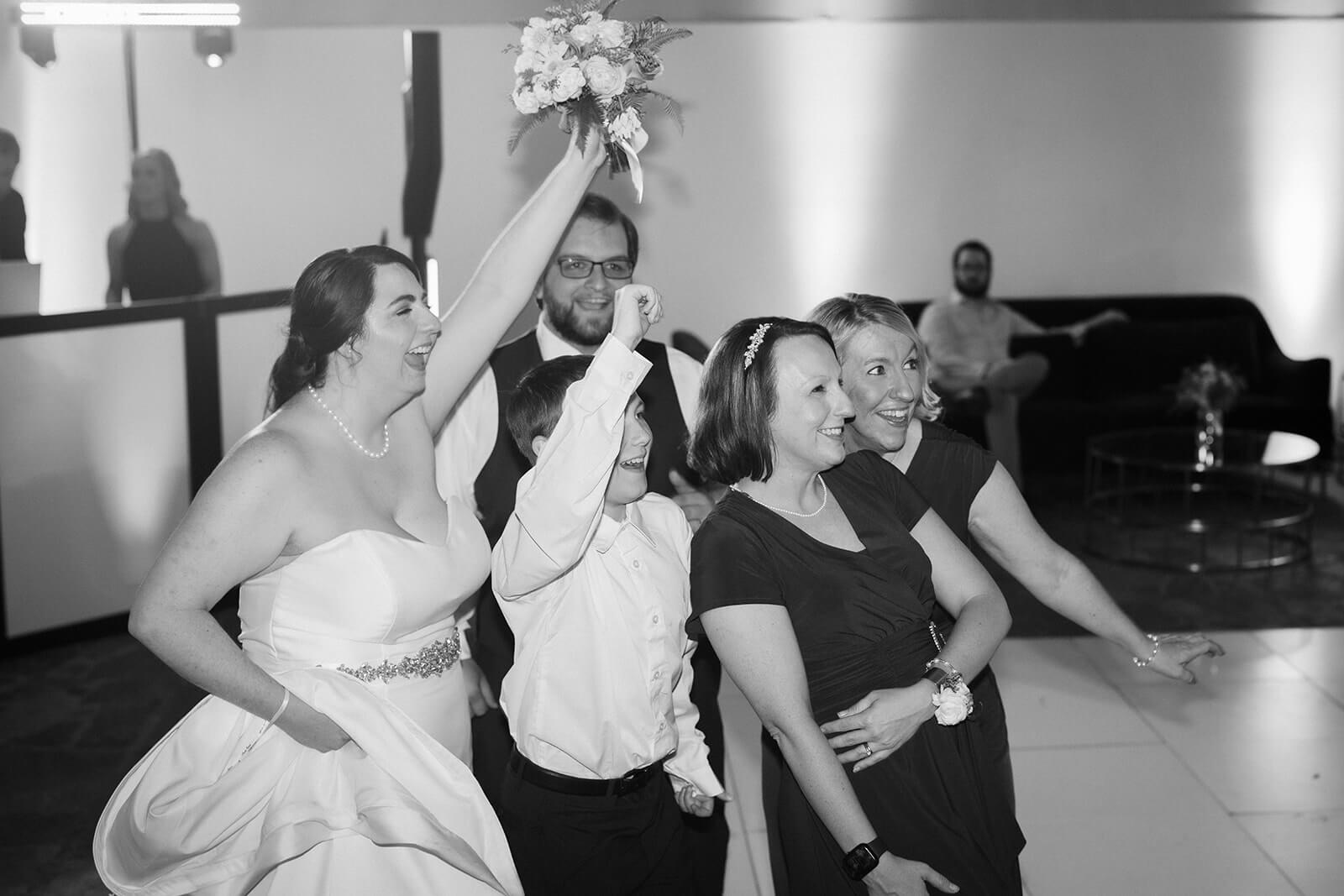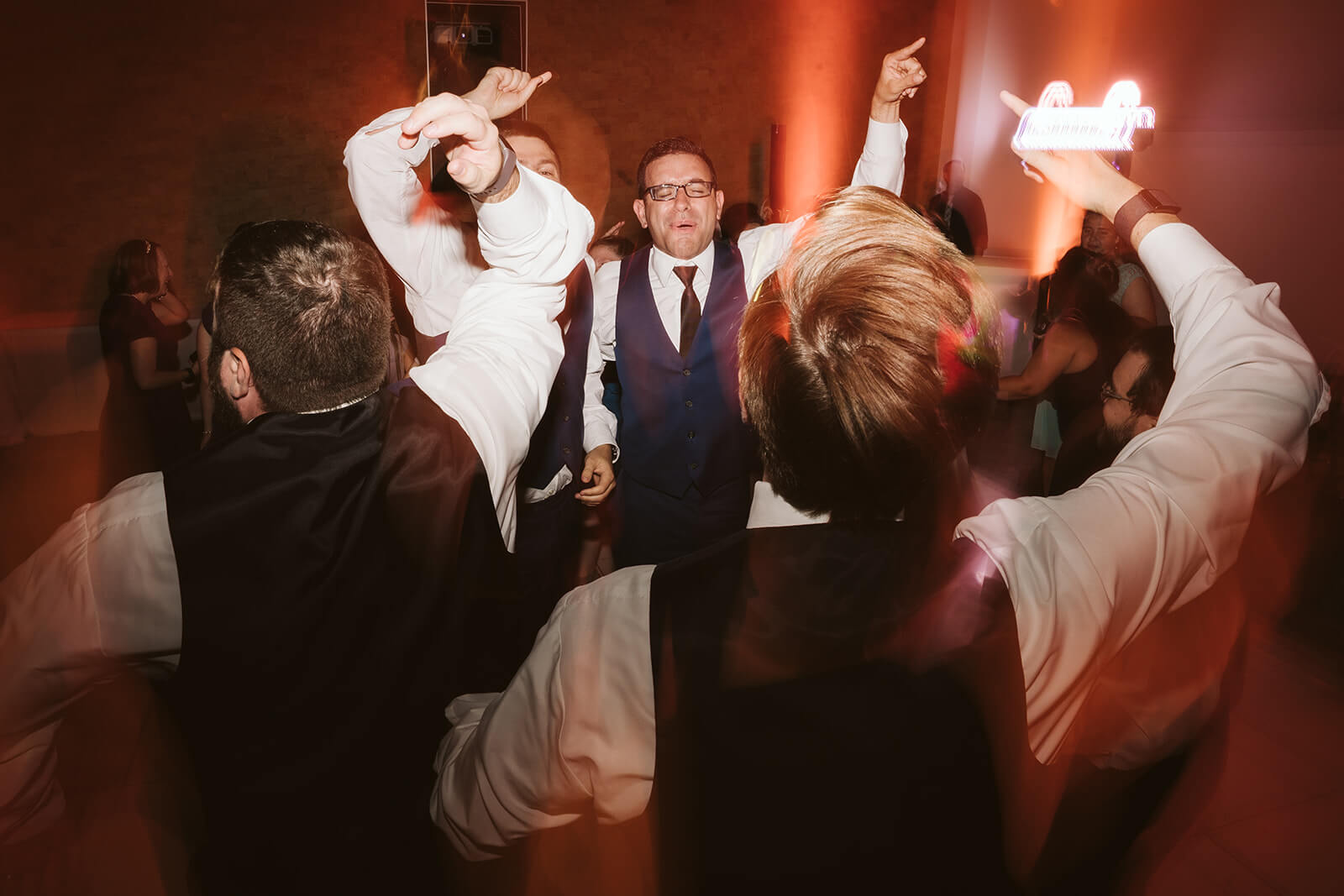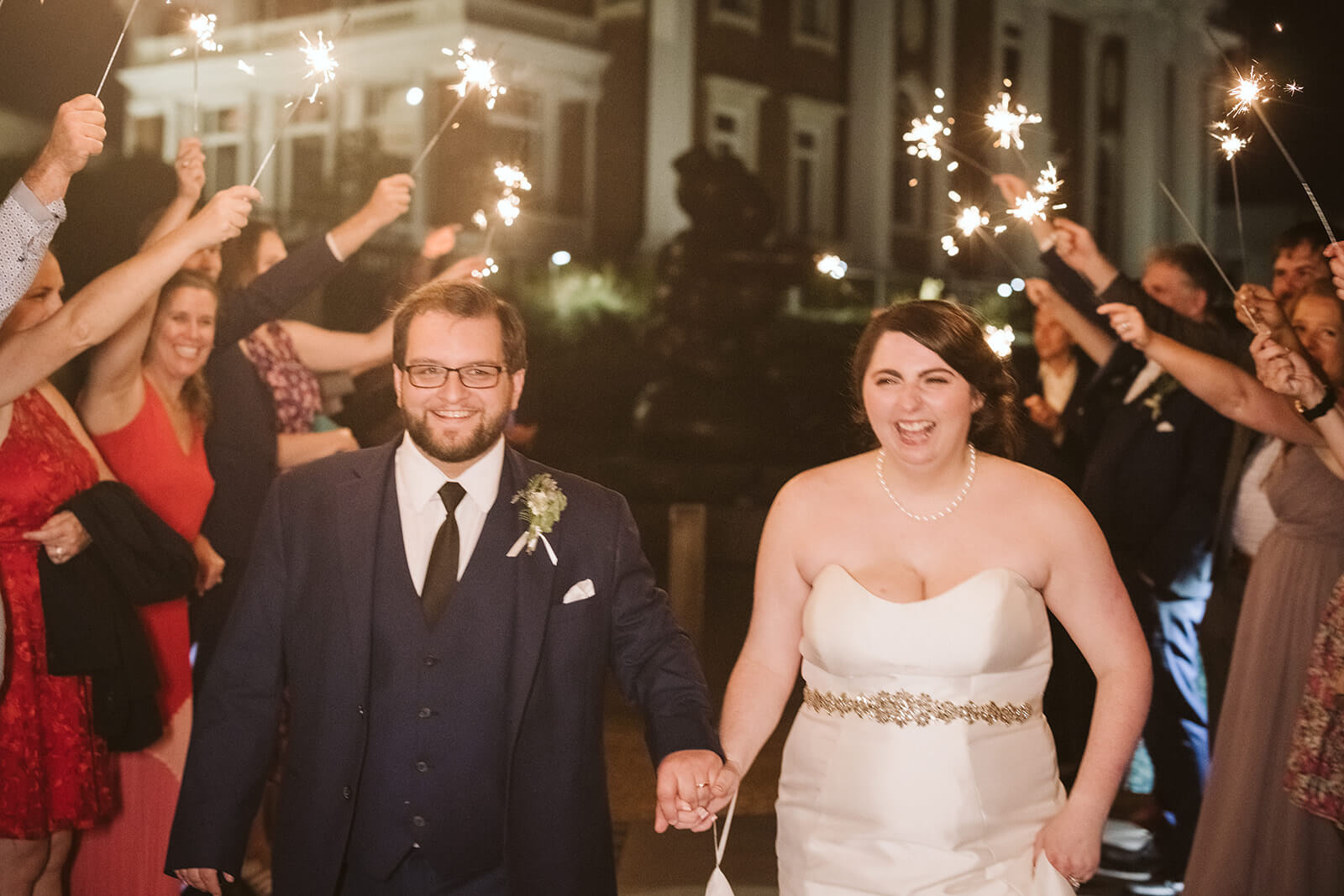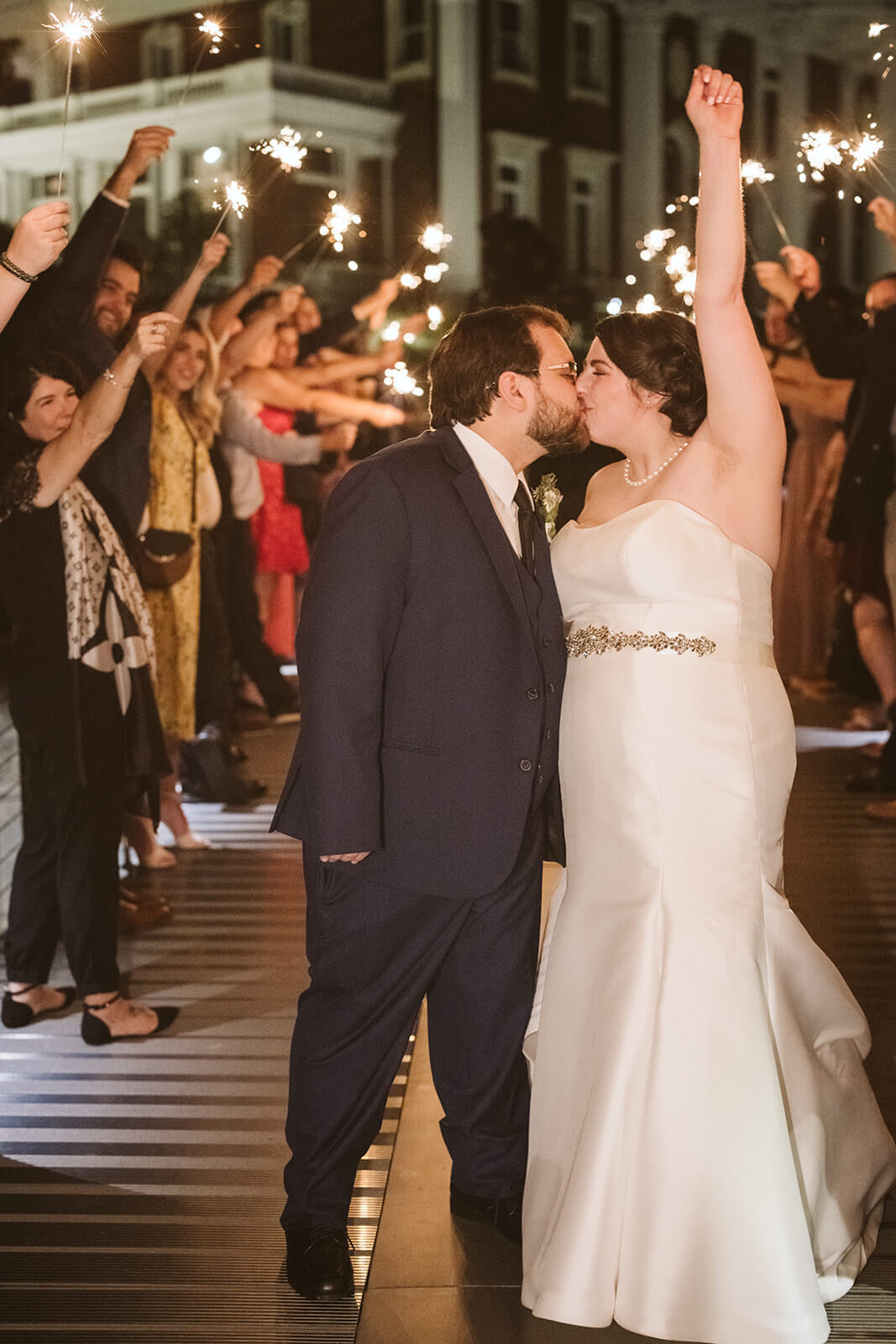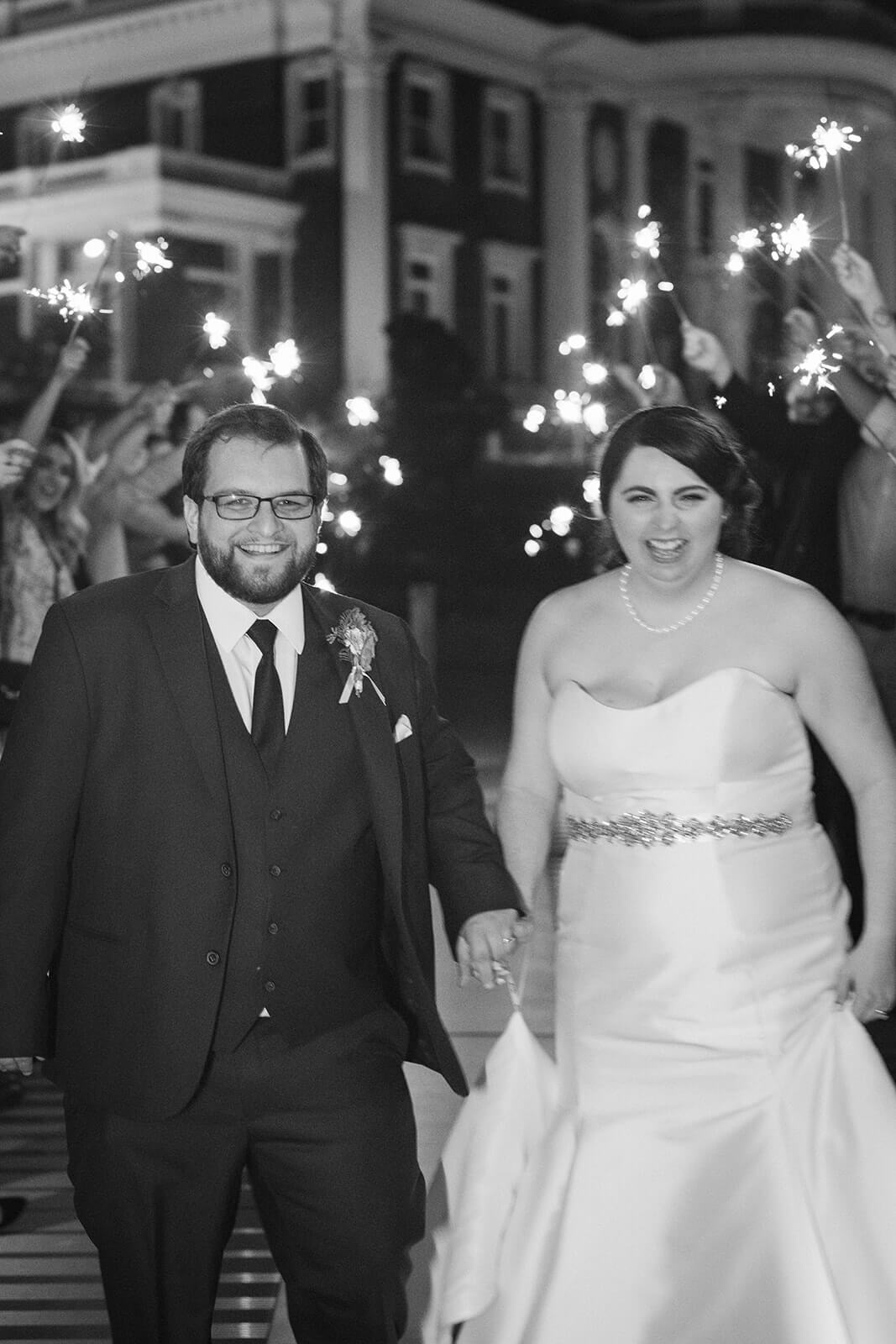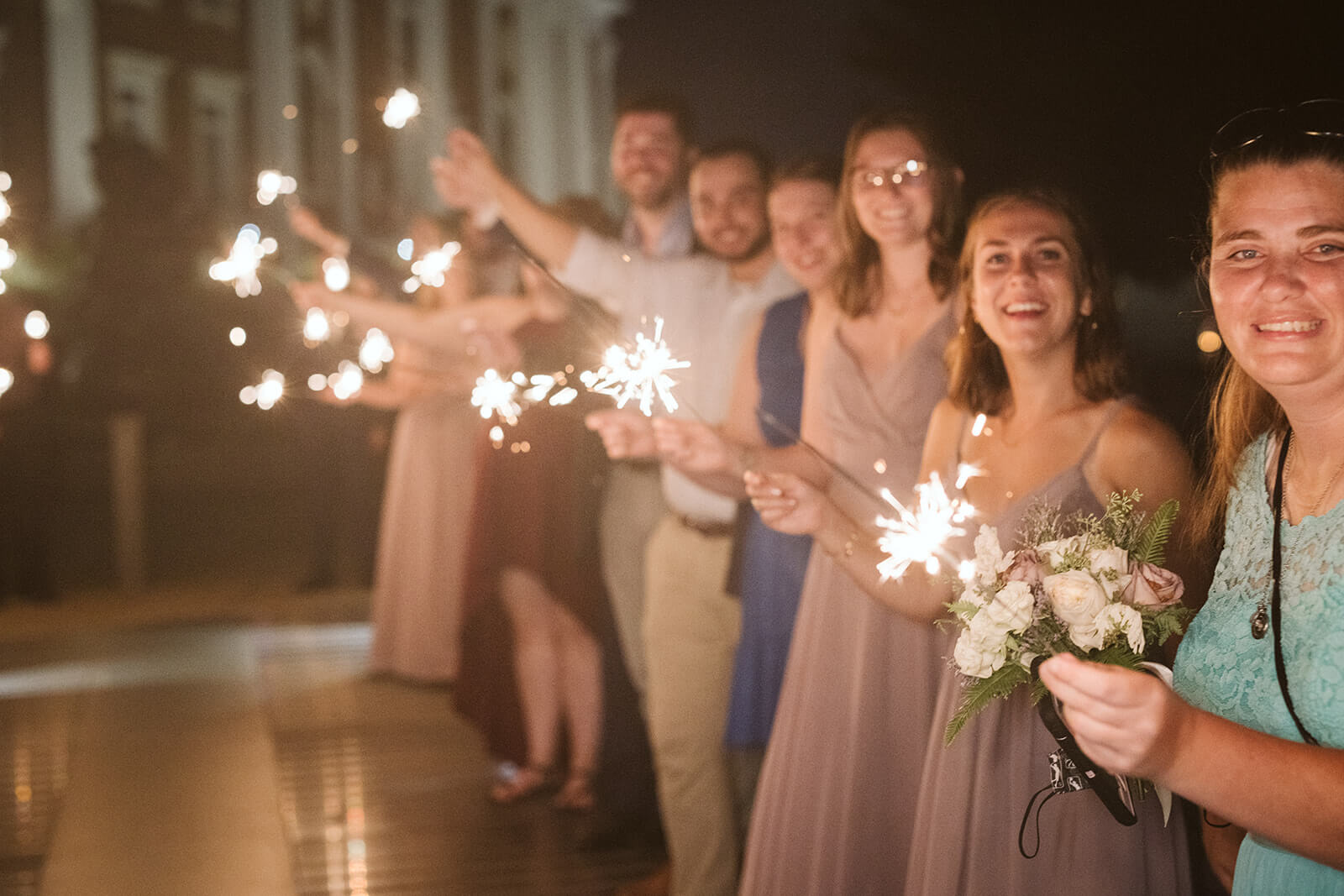 From Elegant Ceremony to Sun-Filled Reception
While their guests were enjoying cocktail hour, Emily + Arthur took a moment to take their newlywed photos. They joined their guests on the terrace but took advantage of the setting sun for us to capture breathtaking golden hour portraits. The sun setting behind the bridge and the mountains in the distance was the perfect background for their photos. They even got an adorable shoutout from the Southern Belle riverboat, where tourists enjoying live music and a dinner cruise paused to wave at the beaming bride and groom.
While cocktail hour was going on, the museum's event staff was working quickly to transform the Grand Foyer from a ceremony space into a reception hall. The ceremony aisle was broken down to be replaced by elegant round tables, and the sliding panels separating the Auditorium were opened to create a dance floor. Buffet tables were set up along the side of the room, and a bar was put together where Emily + Arthur had said their I do's. The space was completely transformed within the hour to accommodate a classy and fun reception.
Emily + Arthur made their grand entrance through a tunnel of curtains that led from the terrace doors into the foyer. They had their first dance, ate delicious food, listened to several toasts made in their honor by their loved ones, and danced well into the night. Finally, their beautiful wedding day came to an end as their guests formed an aisle of sparklers, and they danced their way through it amidst words of love and cheers.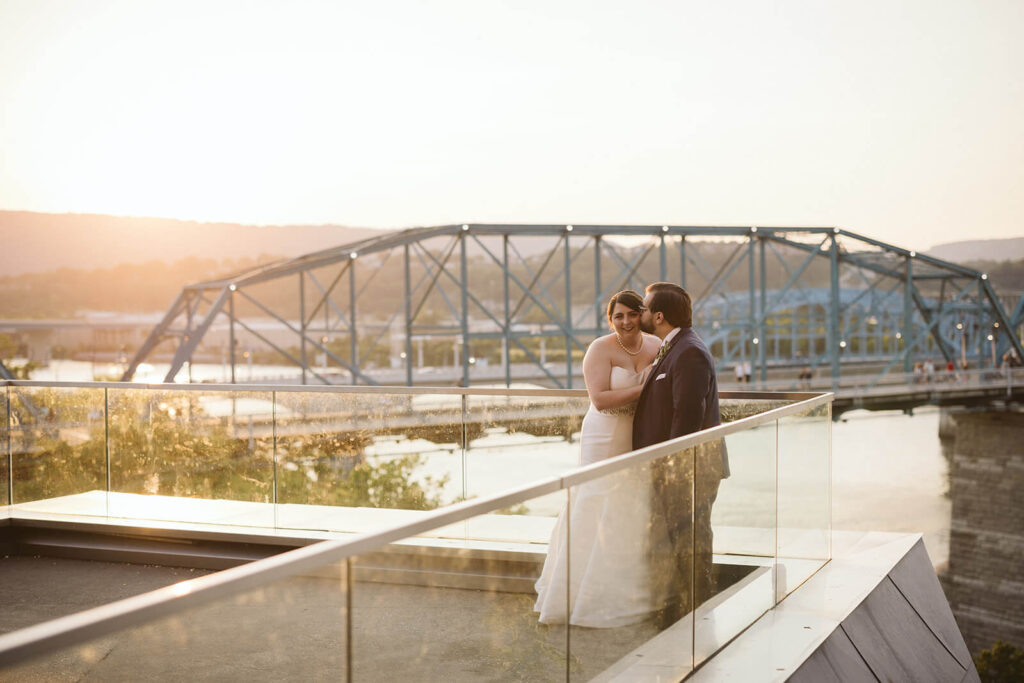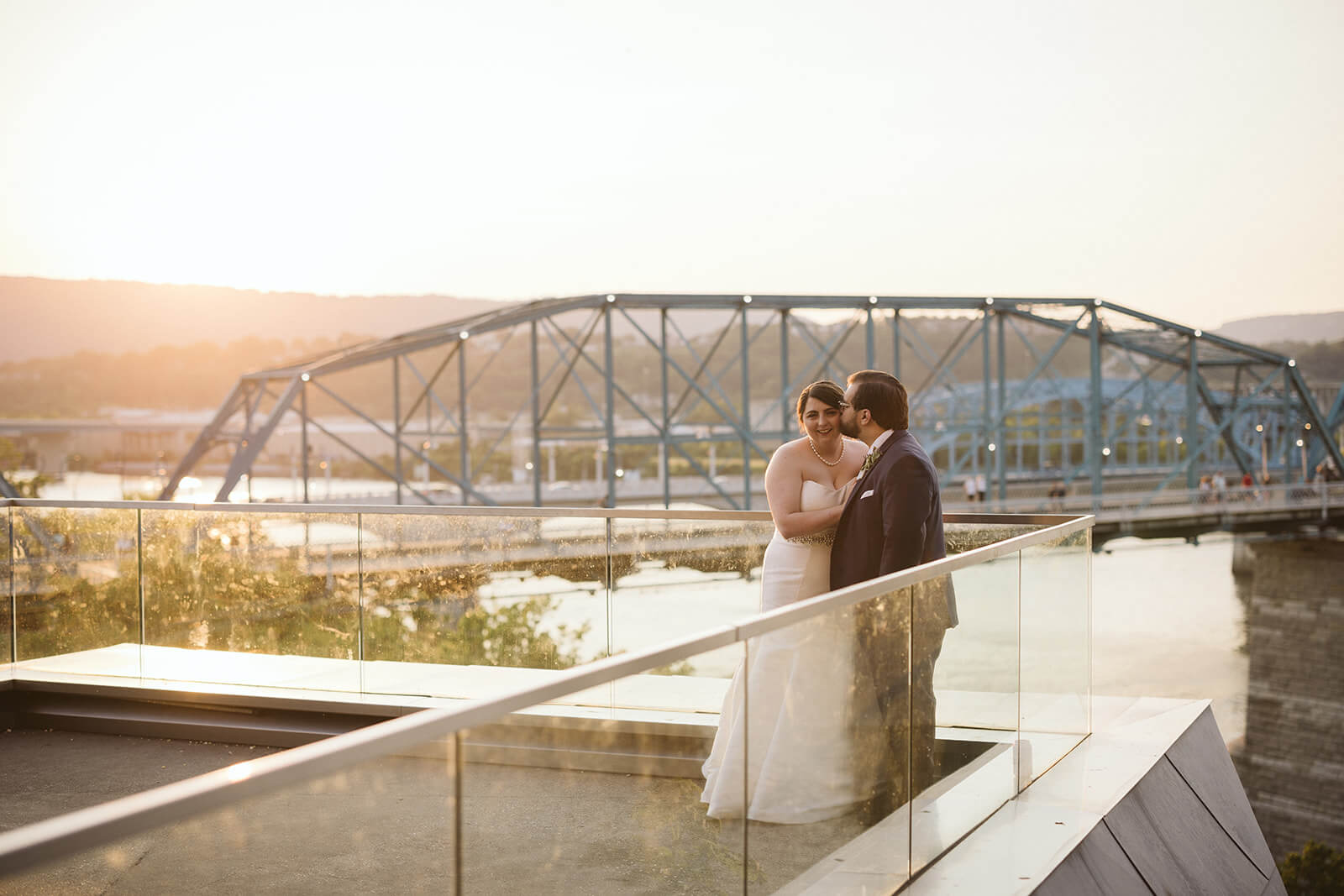 Is the Hunter Mansion on your list of prospective wedding venues? If so, I'd love to be there to capture every moment!
Hey y'all! I'm Rachael Crowe of OkCrowe Photography. I'm a wedding photographer based right here in Chattanooga though I've shot hundreds of weddings across the country as well! The Hunter Museum is such a fun place to spend an afternoon, but I love watching it transform for stunning weddings even more! If you're thinking of having your wedding at the Hunter Museum, be sure to fill out my contact form, and let's get this party started!