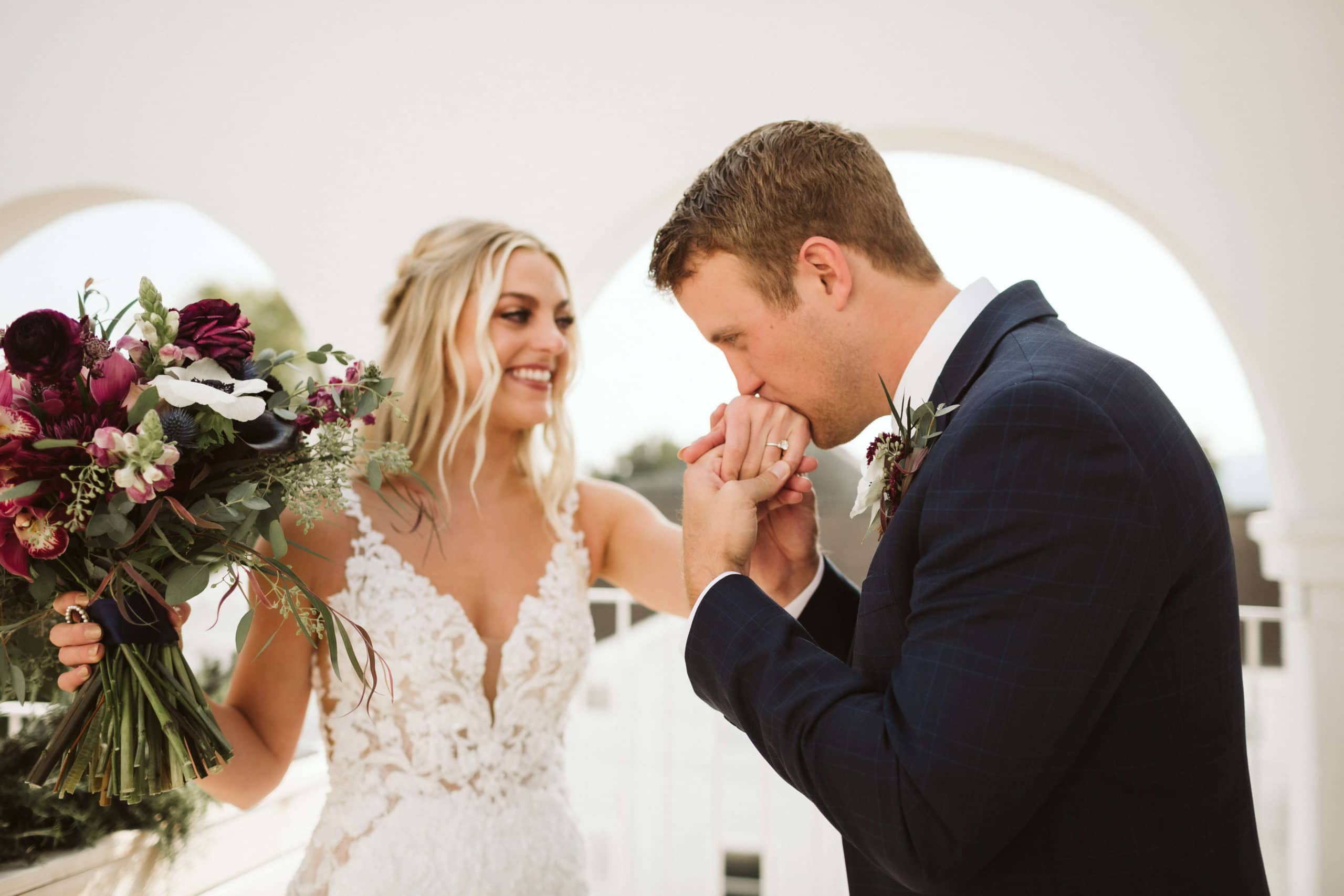 Modern meets 1929 Chattanooga with this wedding at urban venue and popular social club, The Common House. Restored to its original beauty, the former YMCA is now home to jaw-dropping spaces for business and social gatherings. Downtown and a short walk away from Southside's Main St., Common House checks many boxes as a Chattanooga wedding venue—photogenic interior and exterior spaces, proximity to restaurants and hotels, and views of Lookout Mountain. If you haven't been inside yet as a member or guest, allow Kayla + Tanner's wedding to give you the grand tour!
I understand from experience that couples have varying levels of involvement in mind when it comes to the actual planning of their wedding. Some clients want to touch everything, from each fork on the table at rehearsal dinner to the colors of their send-off sparklers. And rightfully so! It's your wedding day.
Kayla, on the other hand, took a lot of time picking vendors she knew she trusted so that she could take a more hands-off, relaxed approach. All the vendors worked well together, making sure that everything was planned perfectly so the couple could enjoy their day. I'm always happy to offer as little or as much help as my clients' desire and can provide extra support by coordinating with other vendors.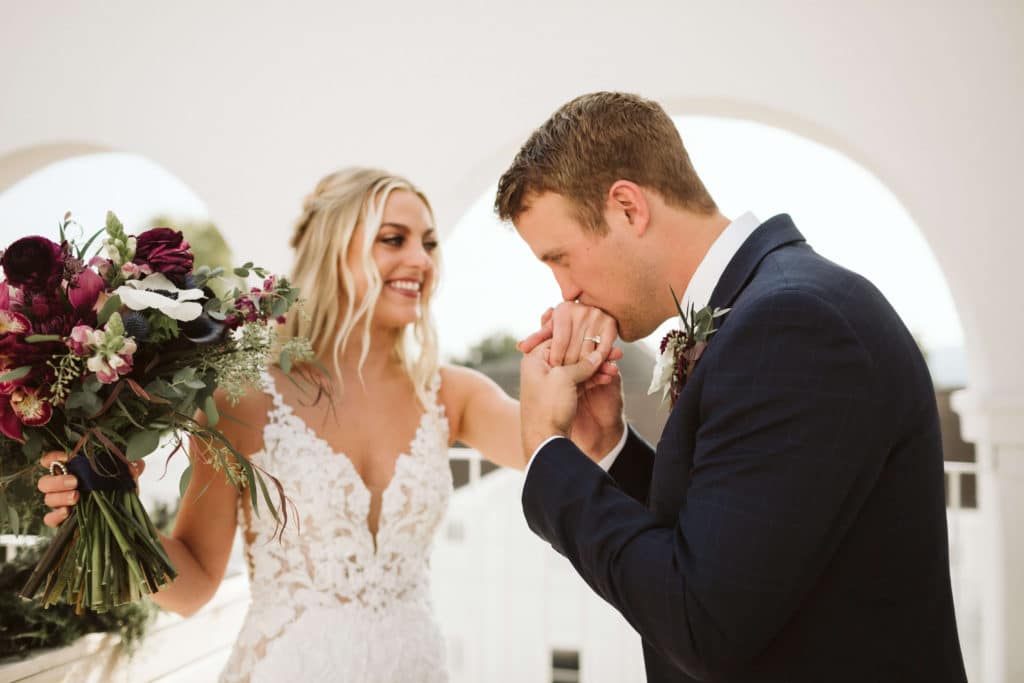 Getting Ready, First Looks, + Private Vows
The Common House has a space for everything, so naturally, Kayla + Tanner got ready on-site. Kayla got ready in the bridal suite and Tanner had lunch in the Garden before changing in the locker room. Getting ready is always a fun time for photos and spending time with close ones. And if you're already at the venue, you'll have more time and easier logistics with everything under one roof.
I knew it was important for the couple to have time in between their ceremony and reception for newlywed portraits, so we decided to take most of the family + bridal party portraits beforehand, including a first look with Kayla's bridesmaids, her father, and with Tanner on the rooftop.
A unique, personal touch to this wedding was that the couple shared vows privately before the ceremony in another of the many lounge spaces of The Common House. It was such a warm and intimate moment right before everything sped up for the night, and one I know they'll always remember.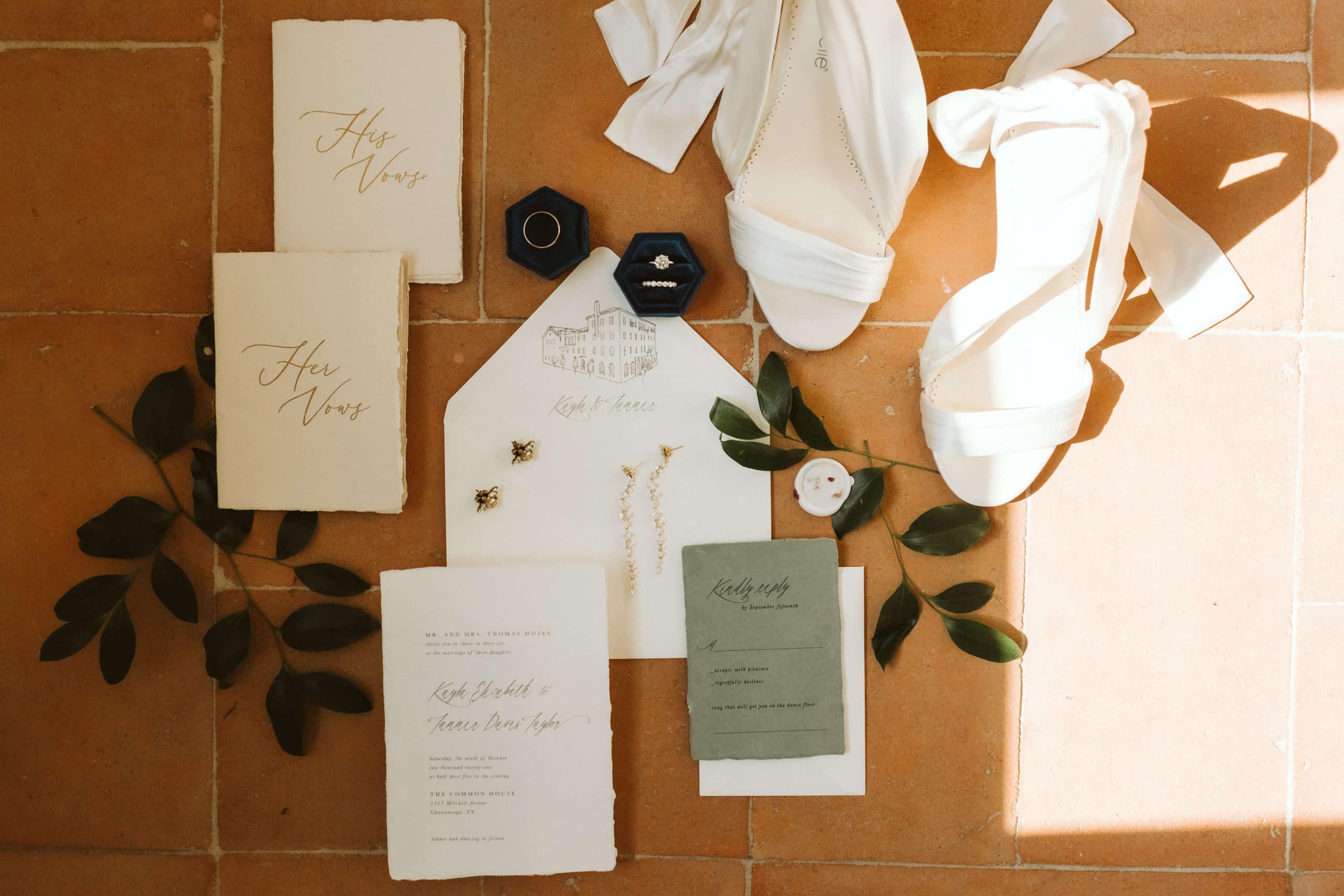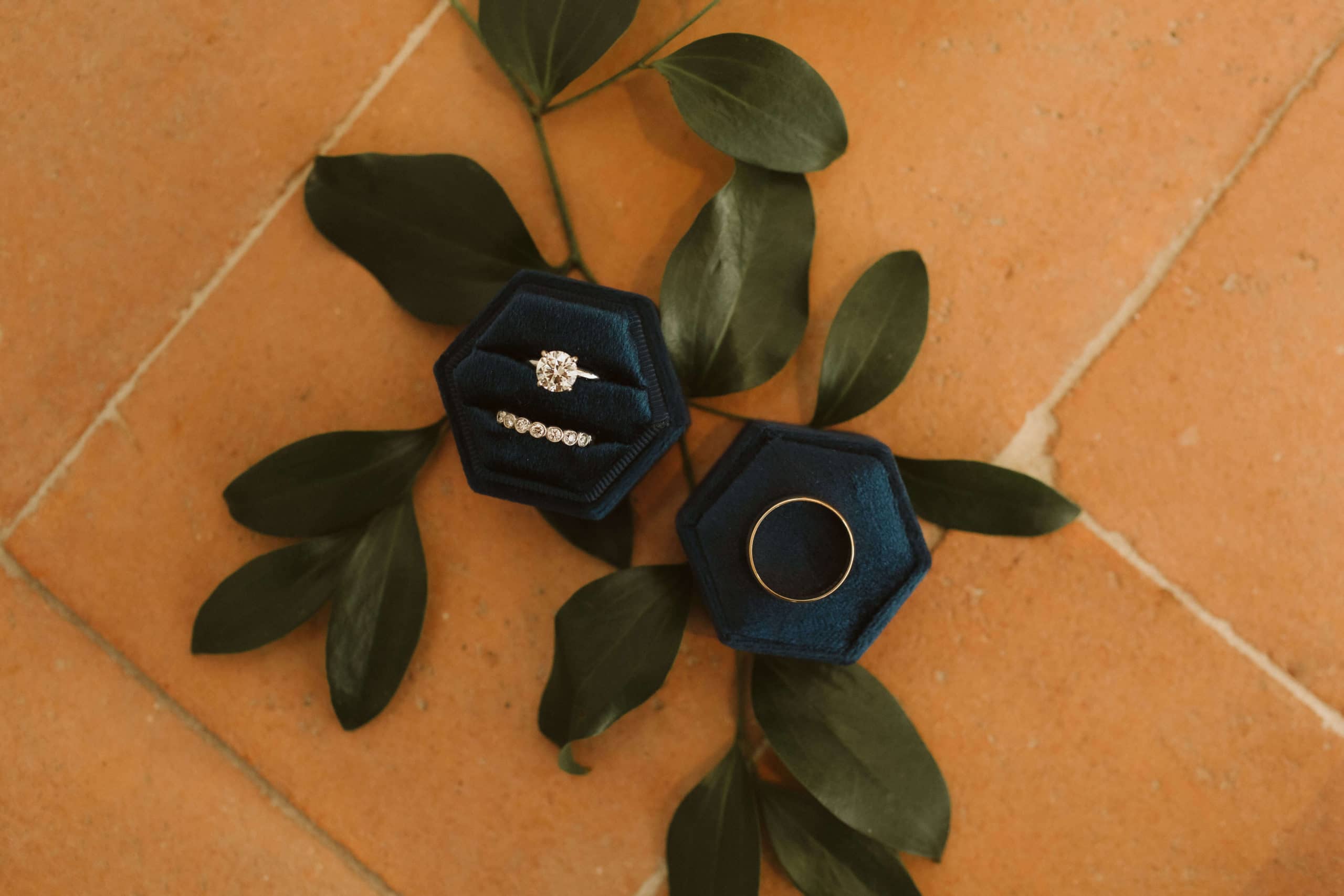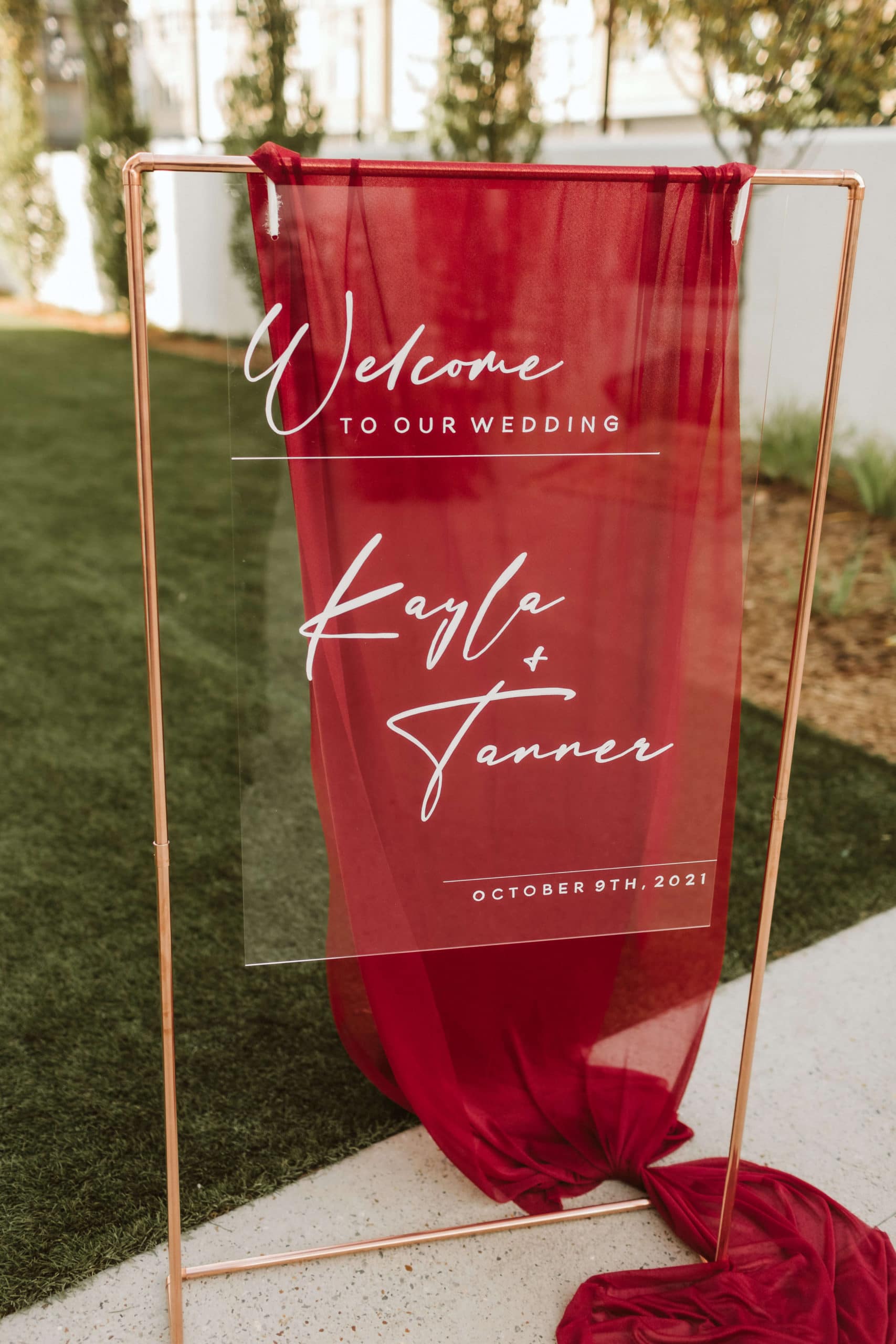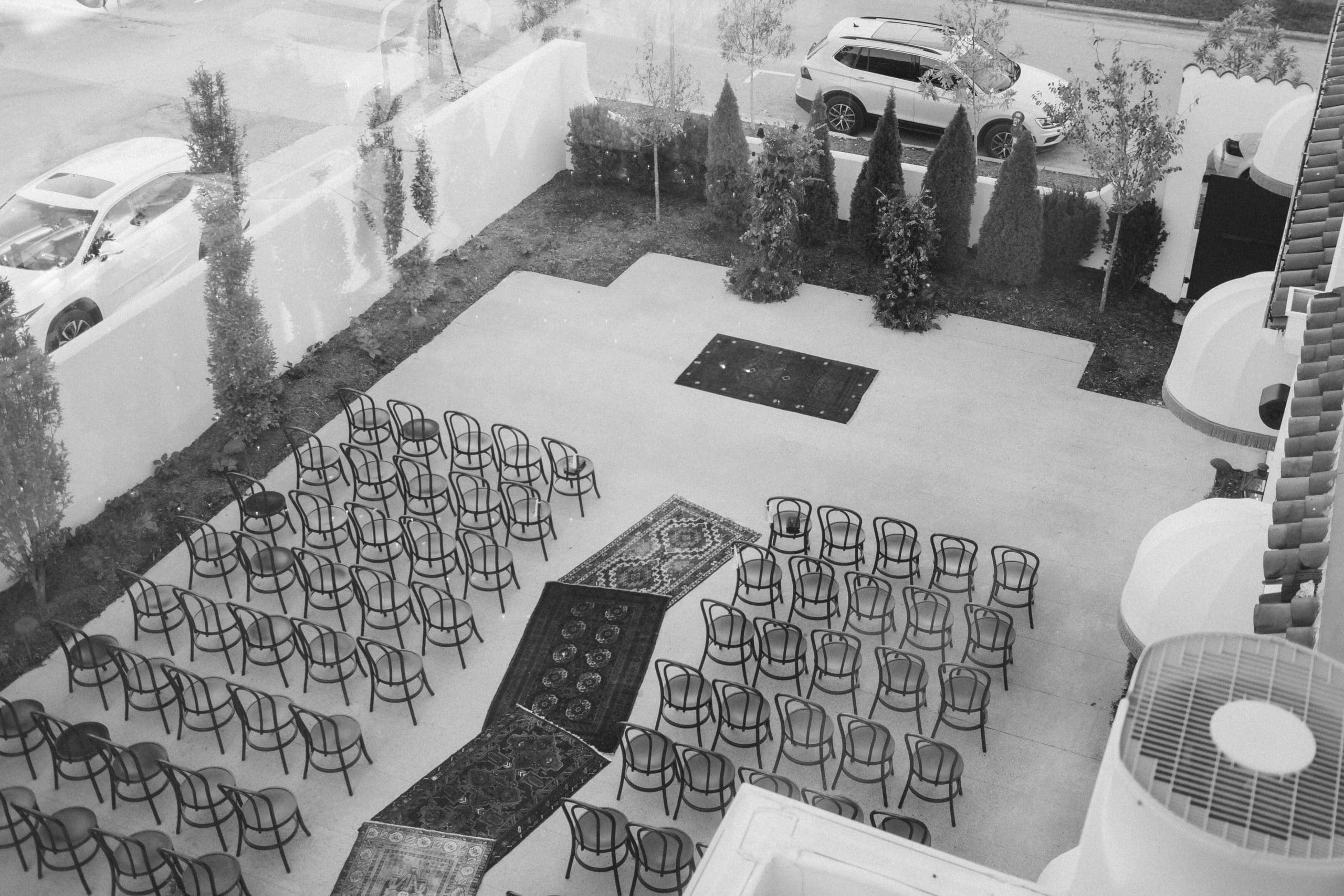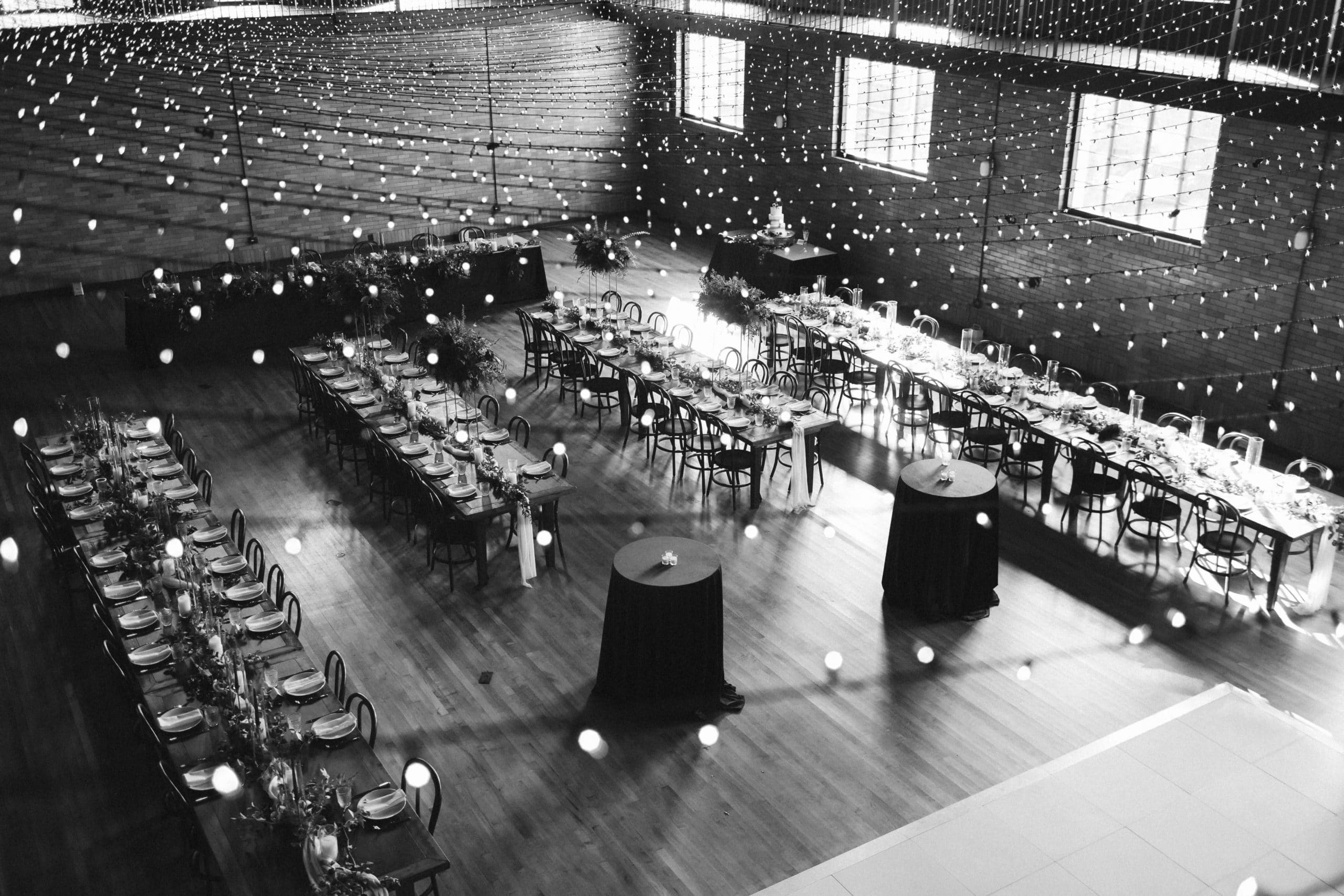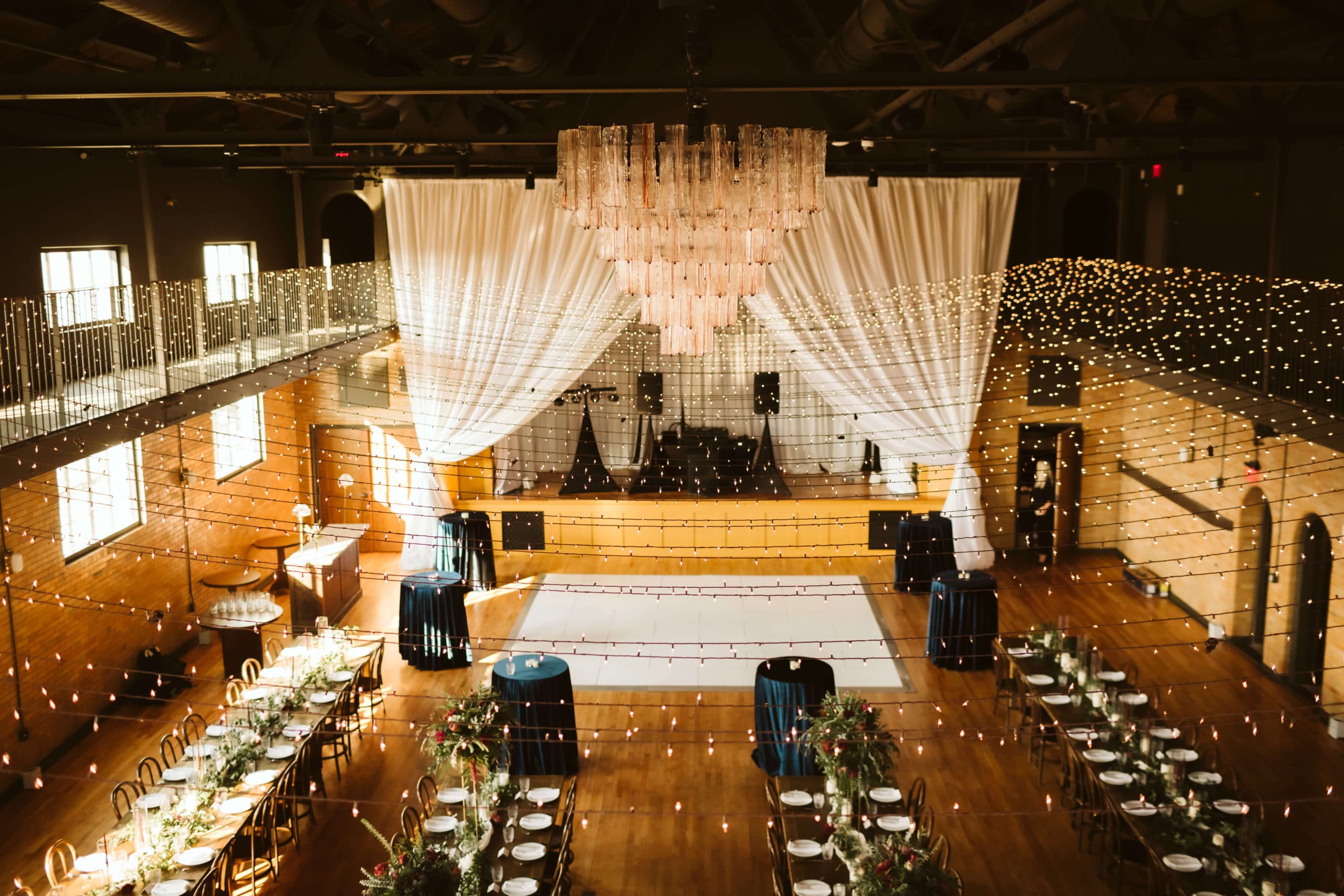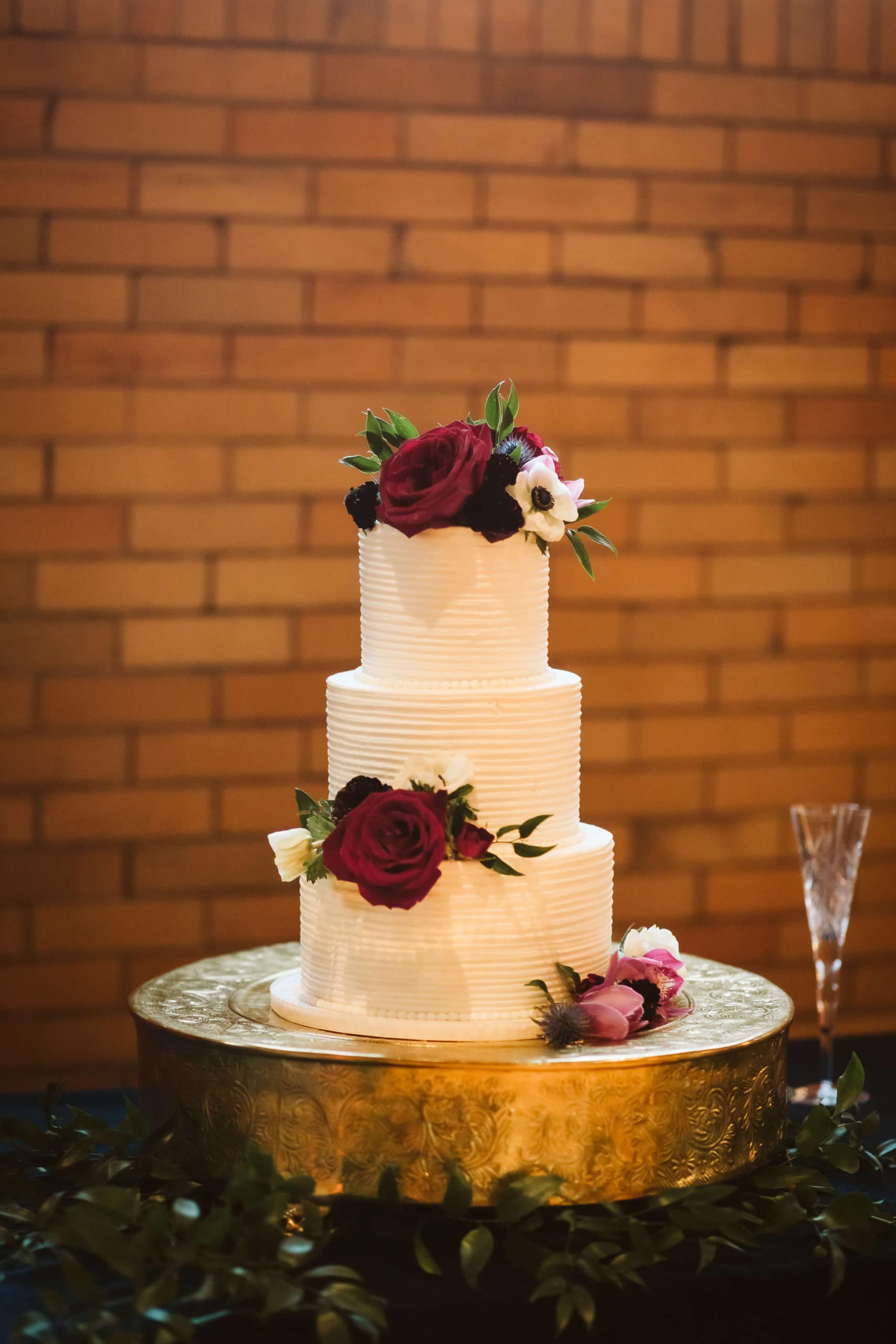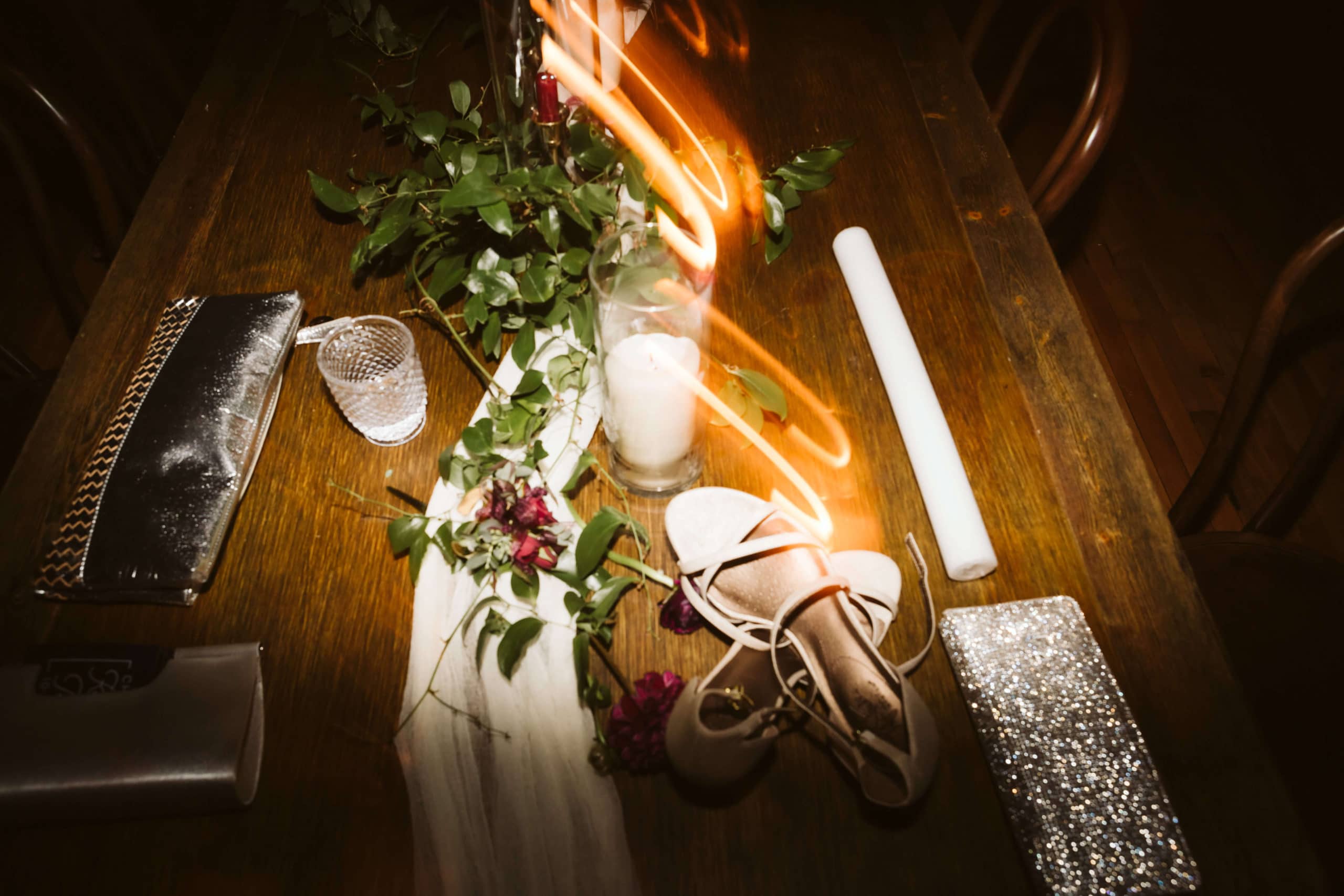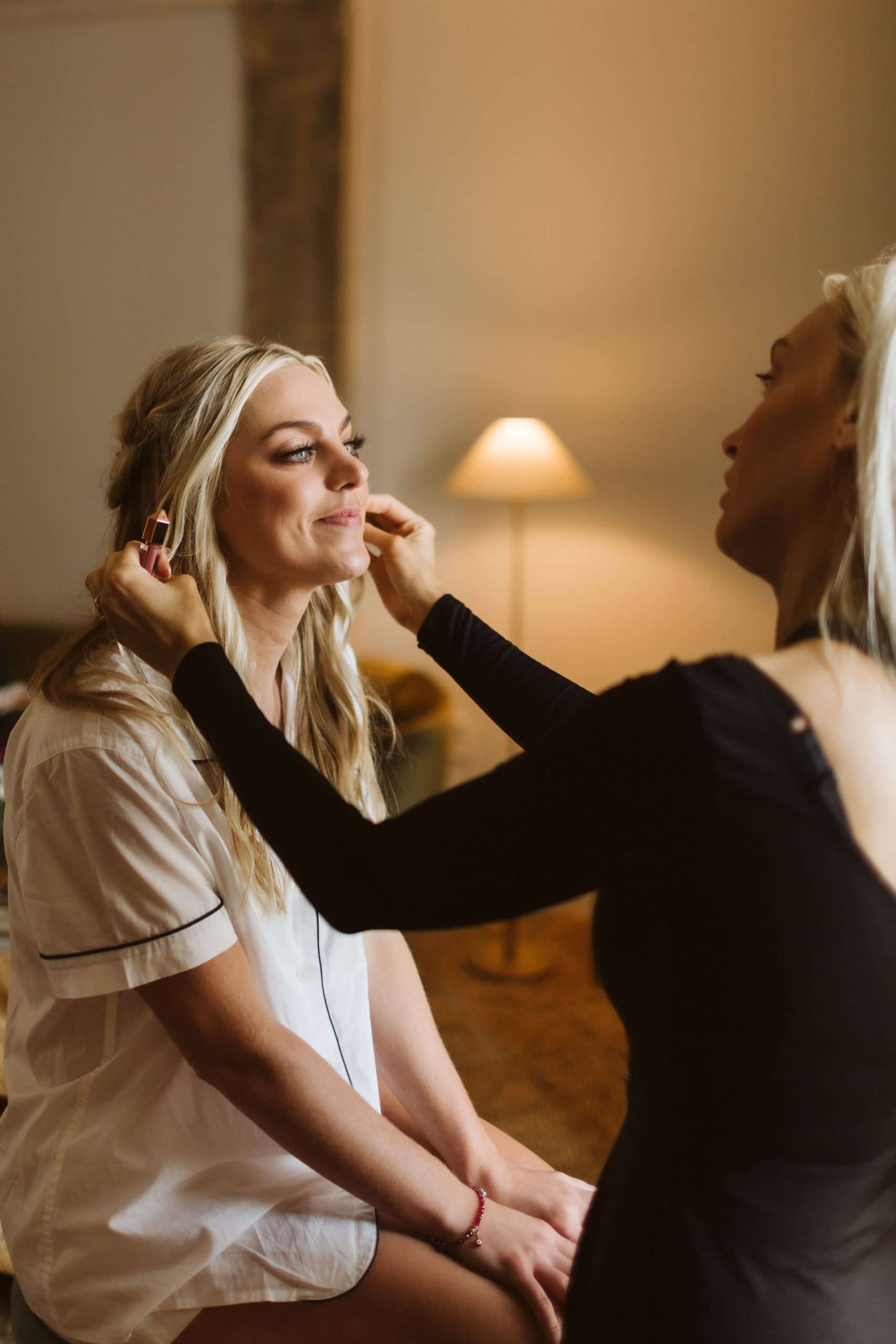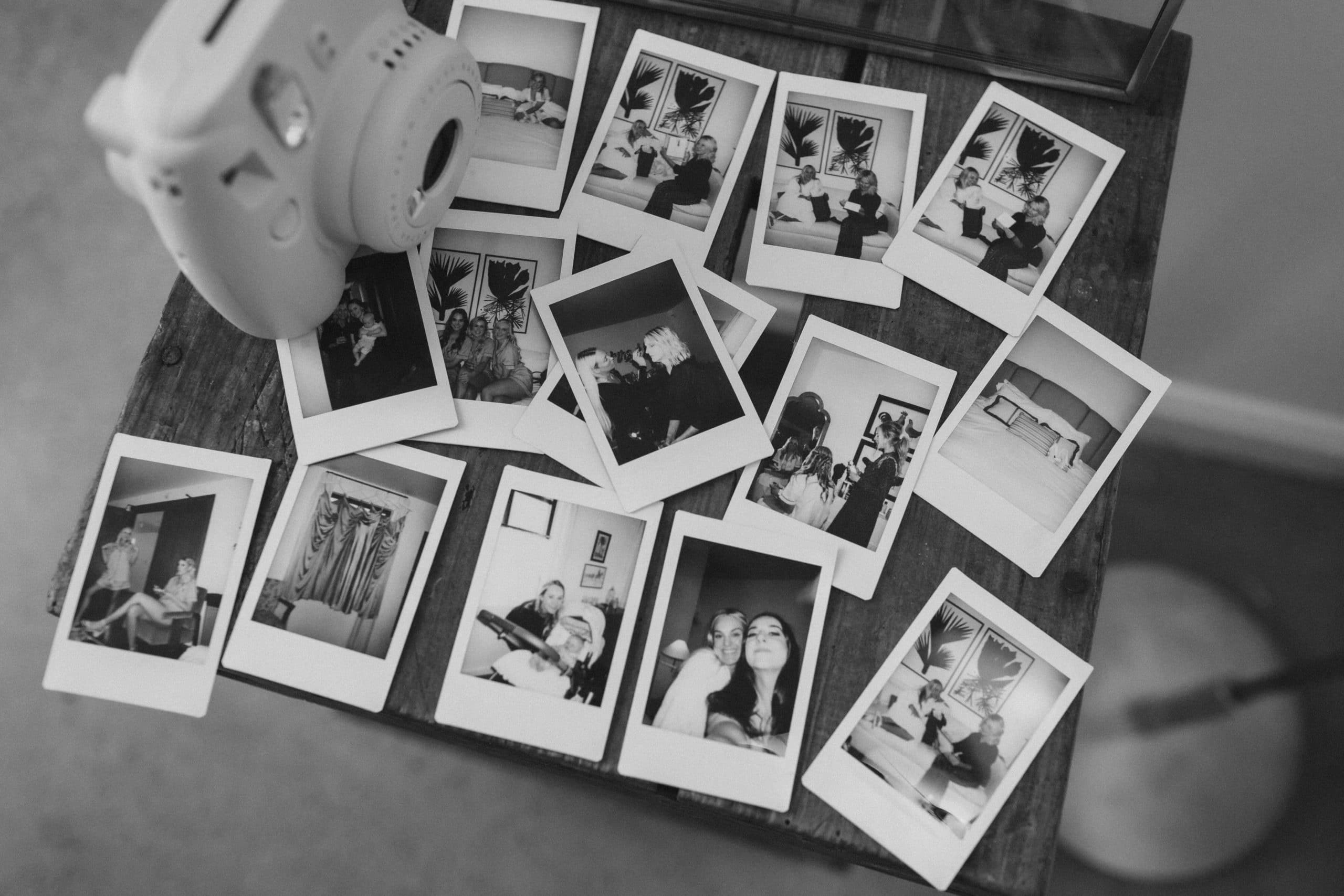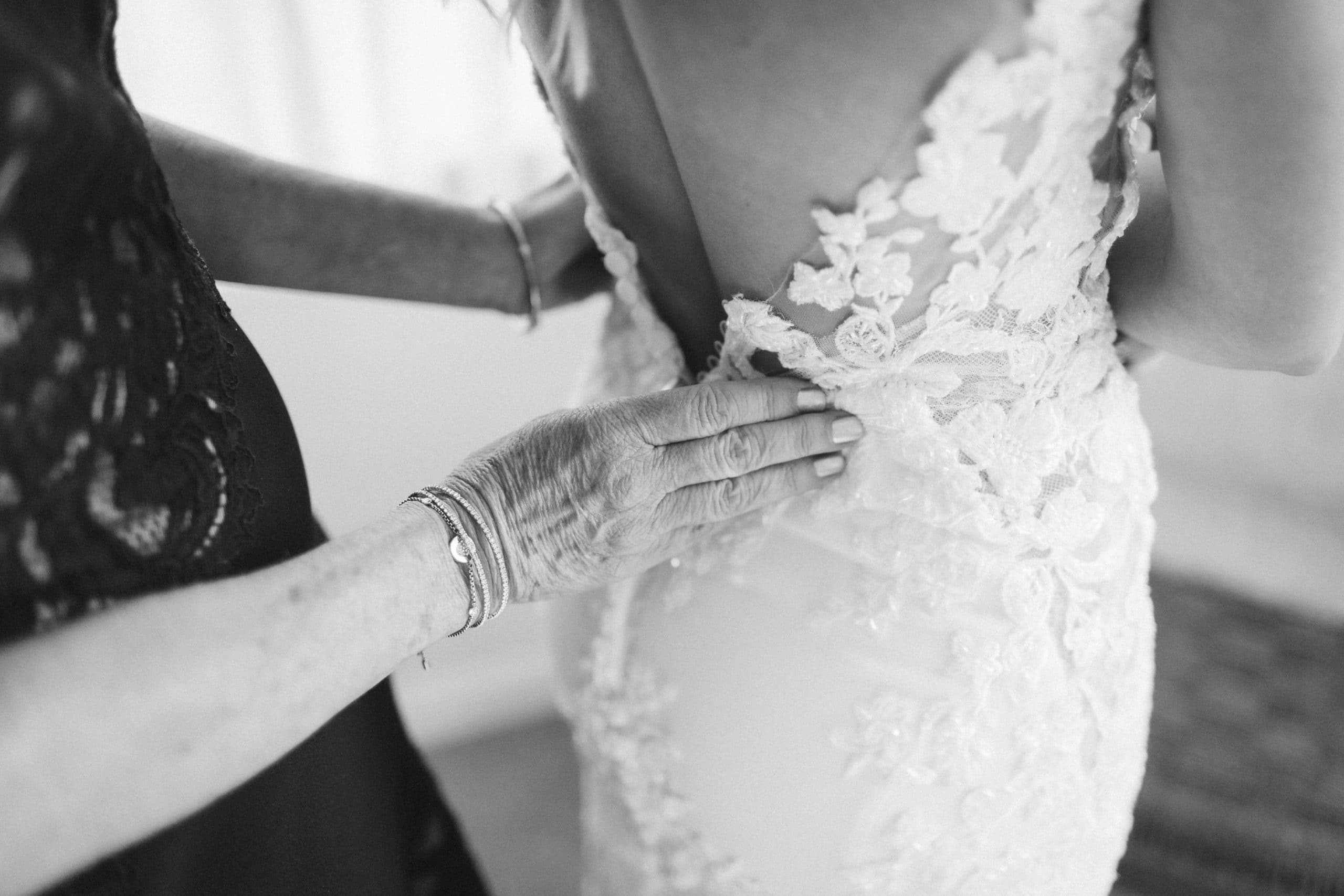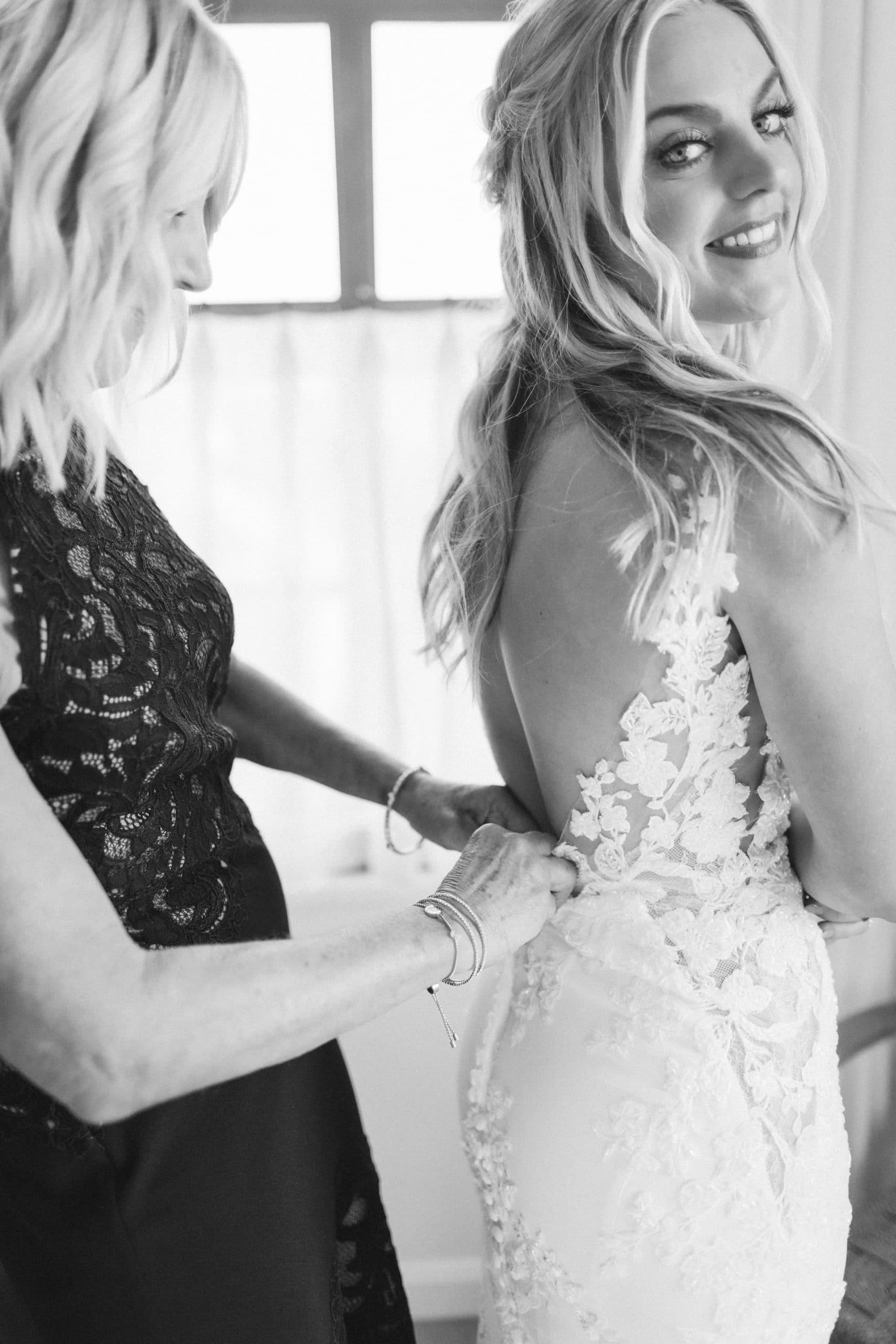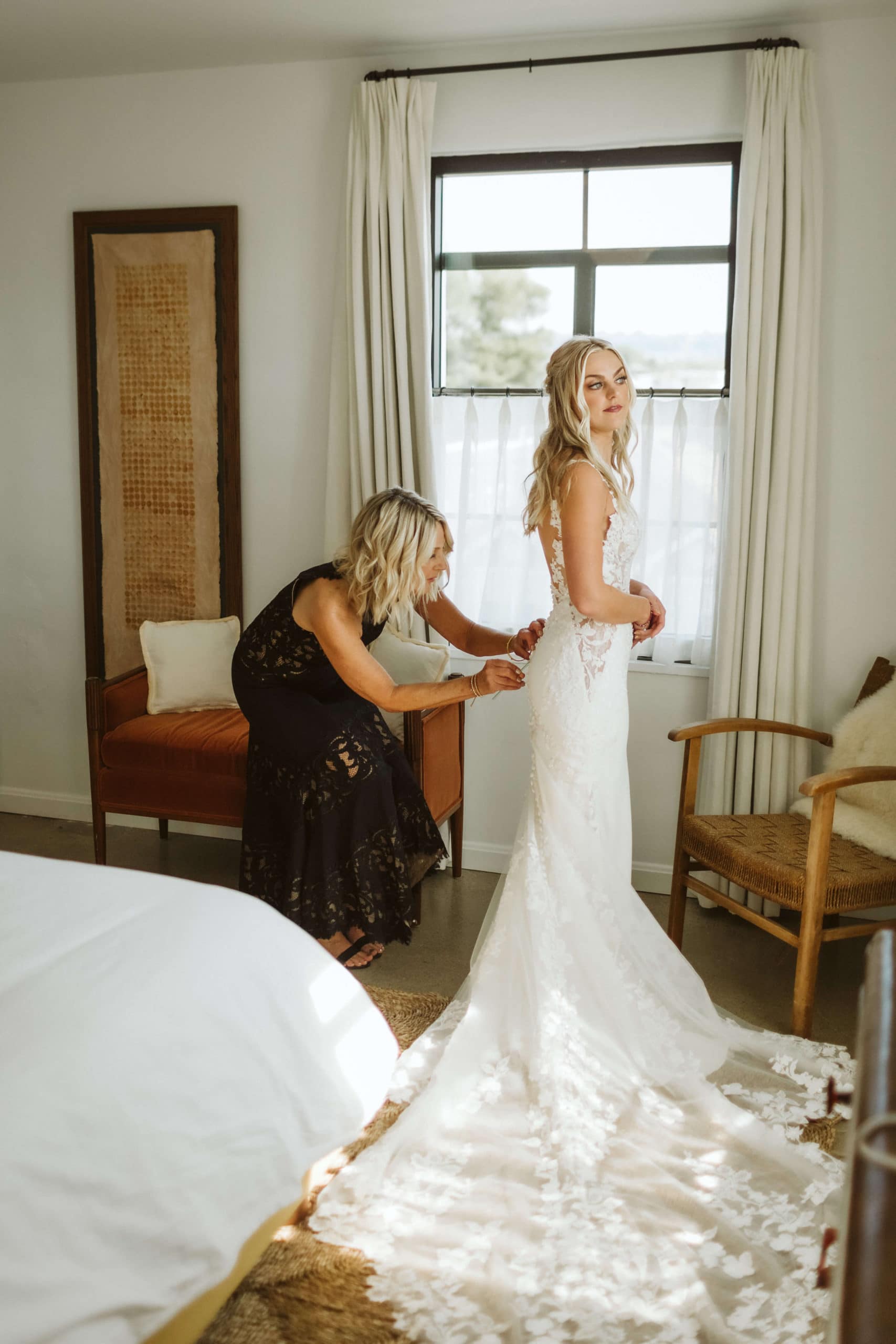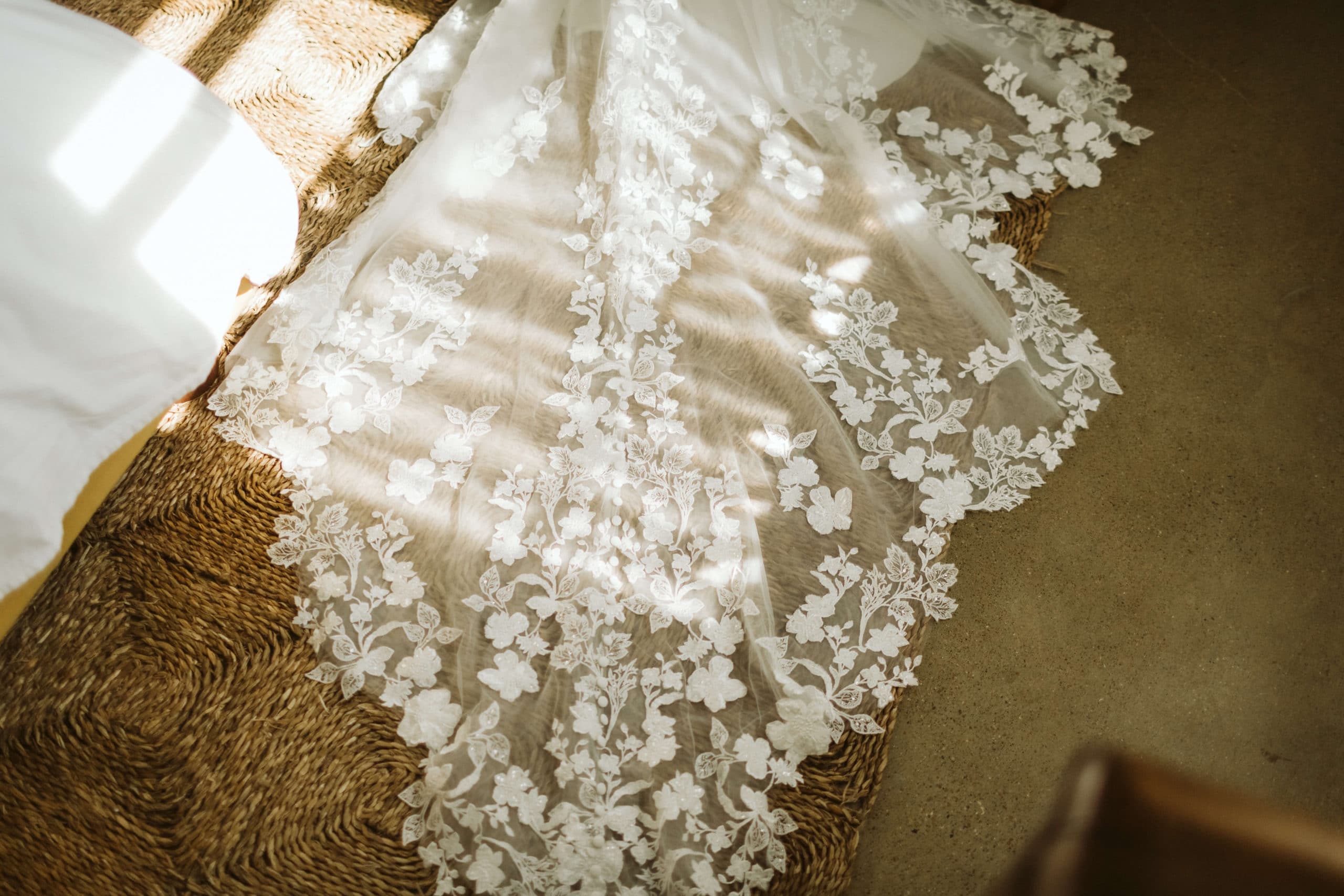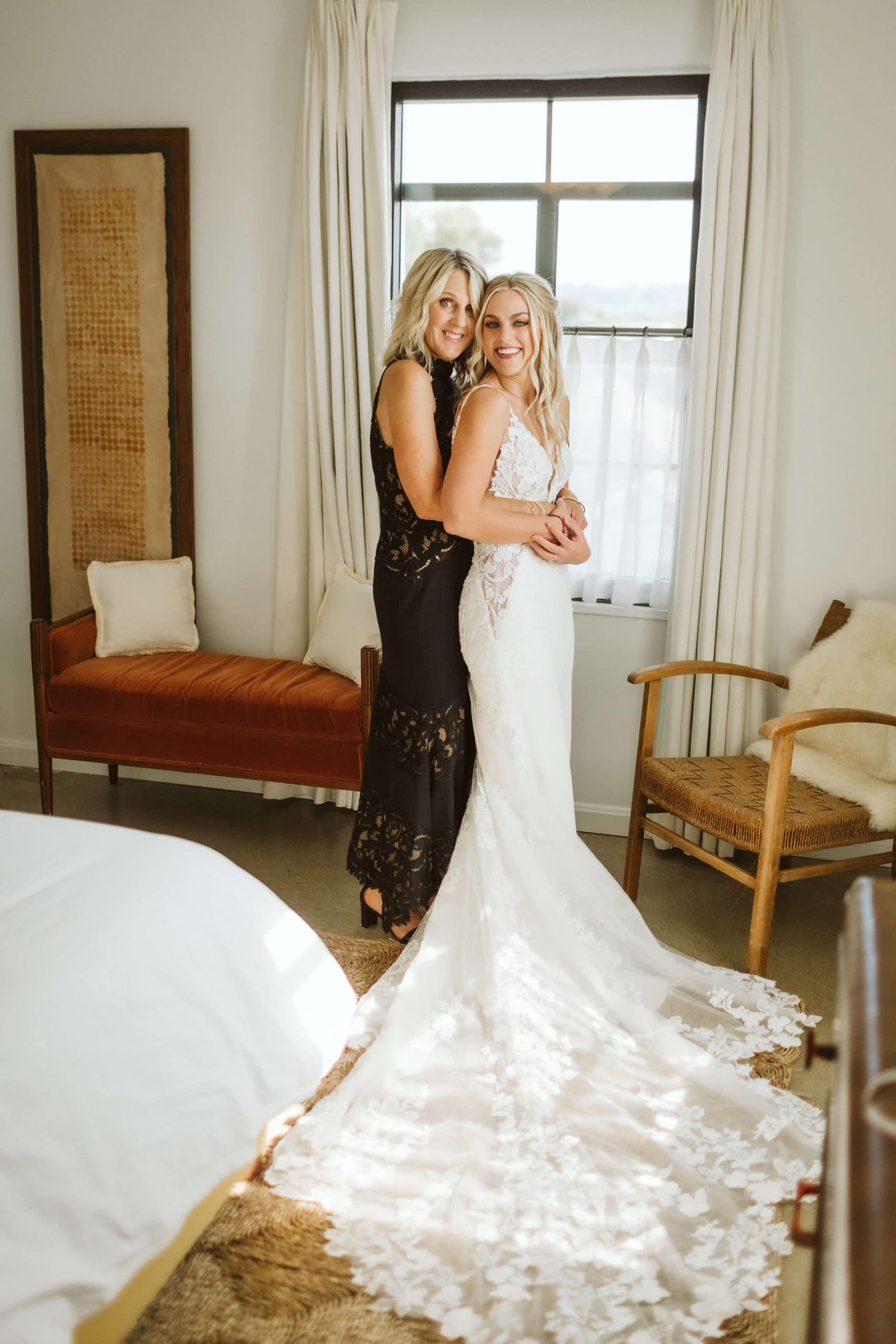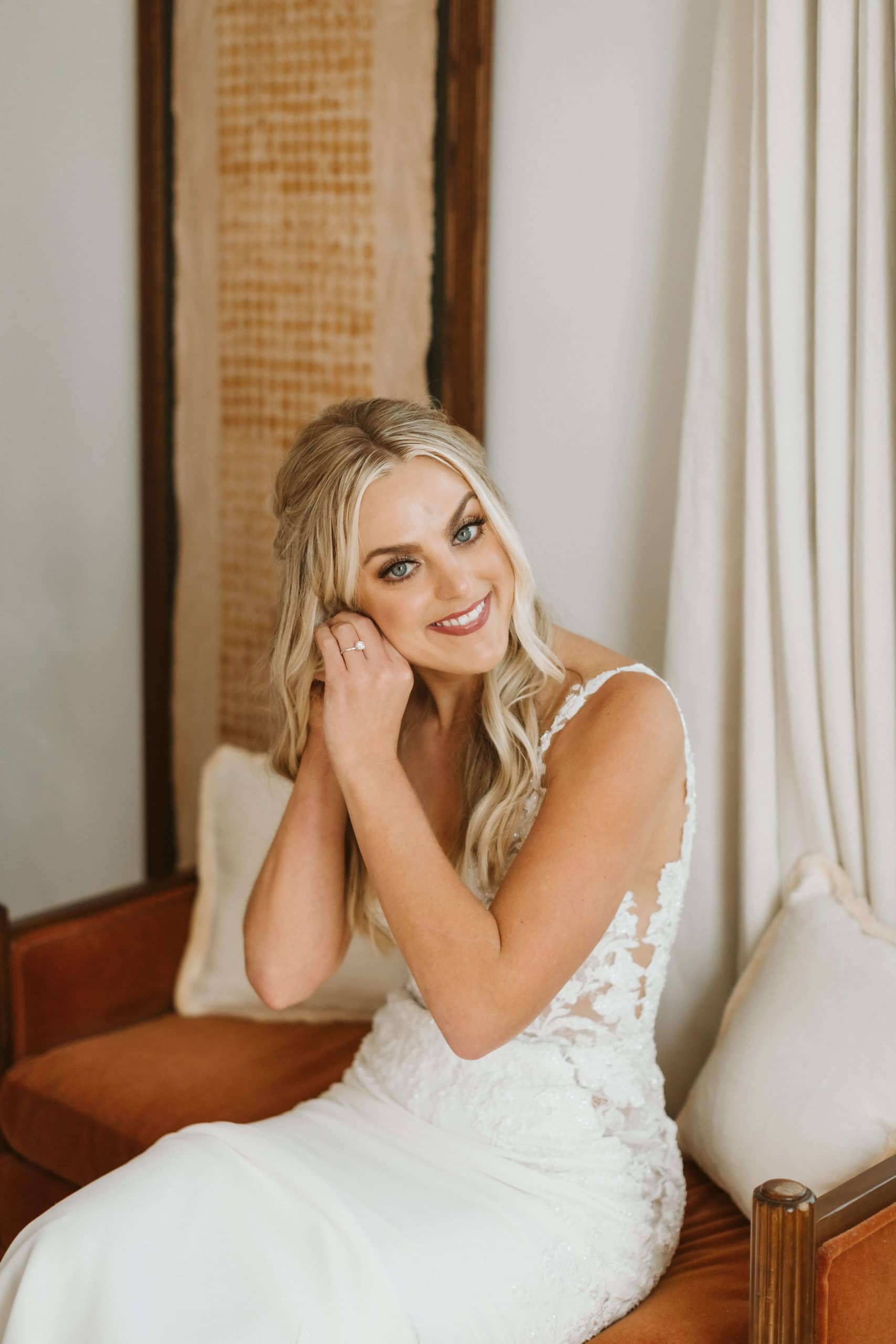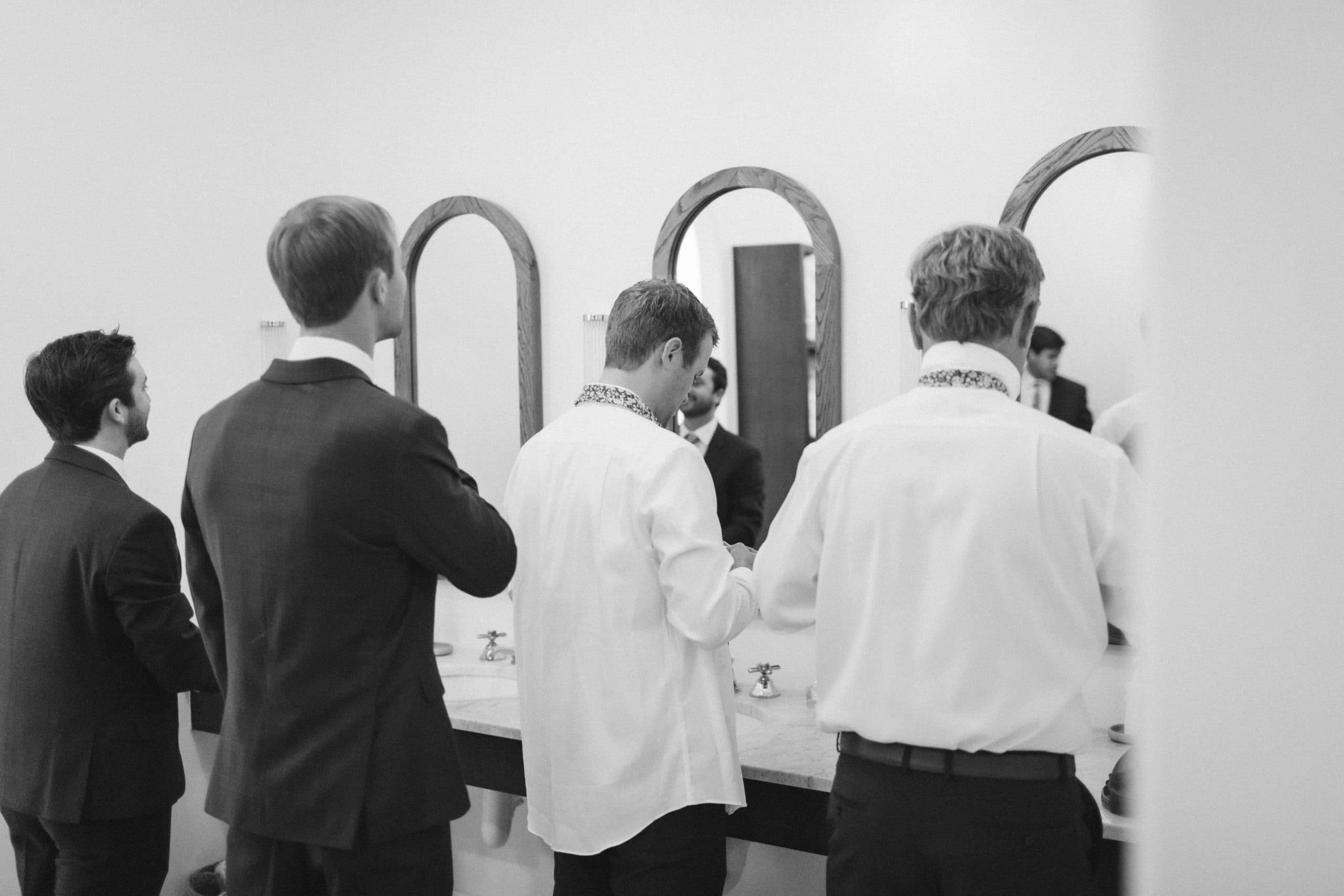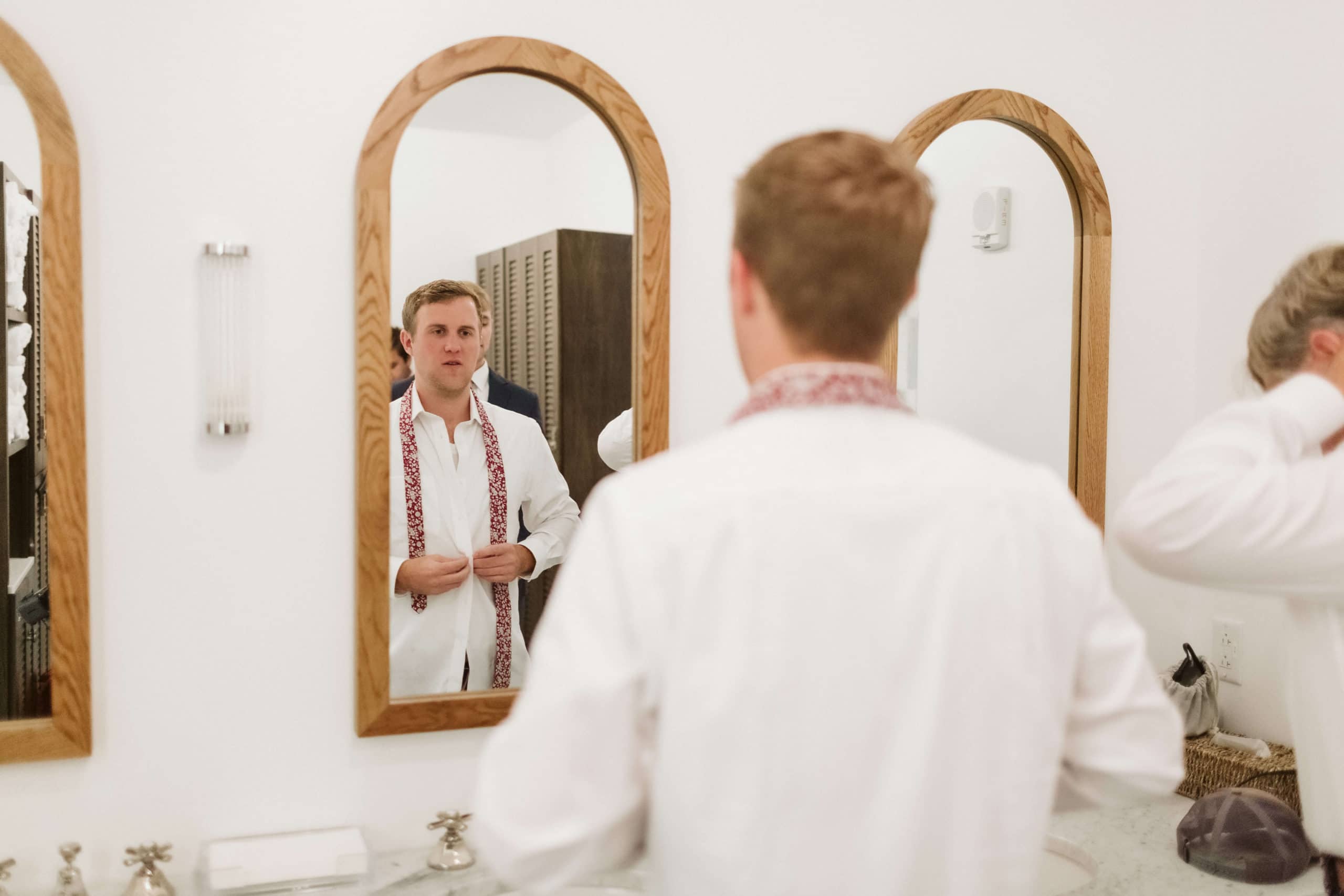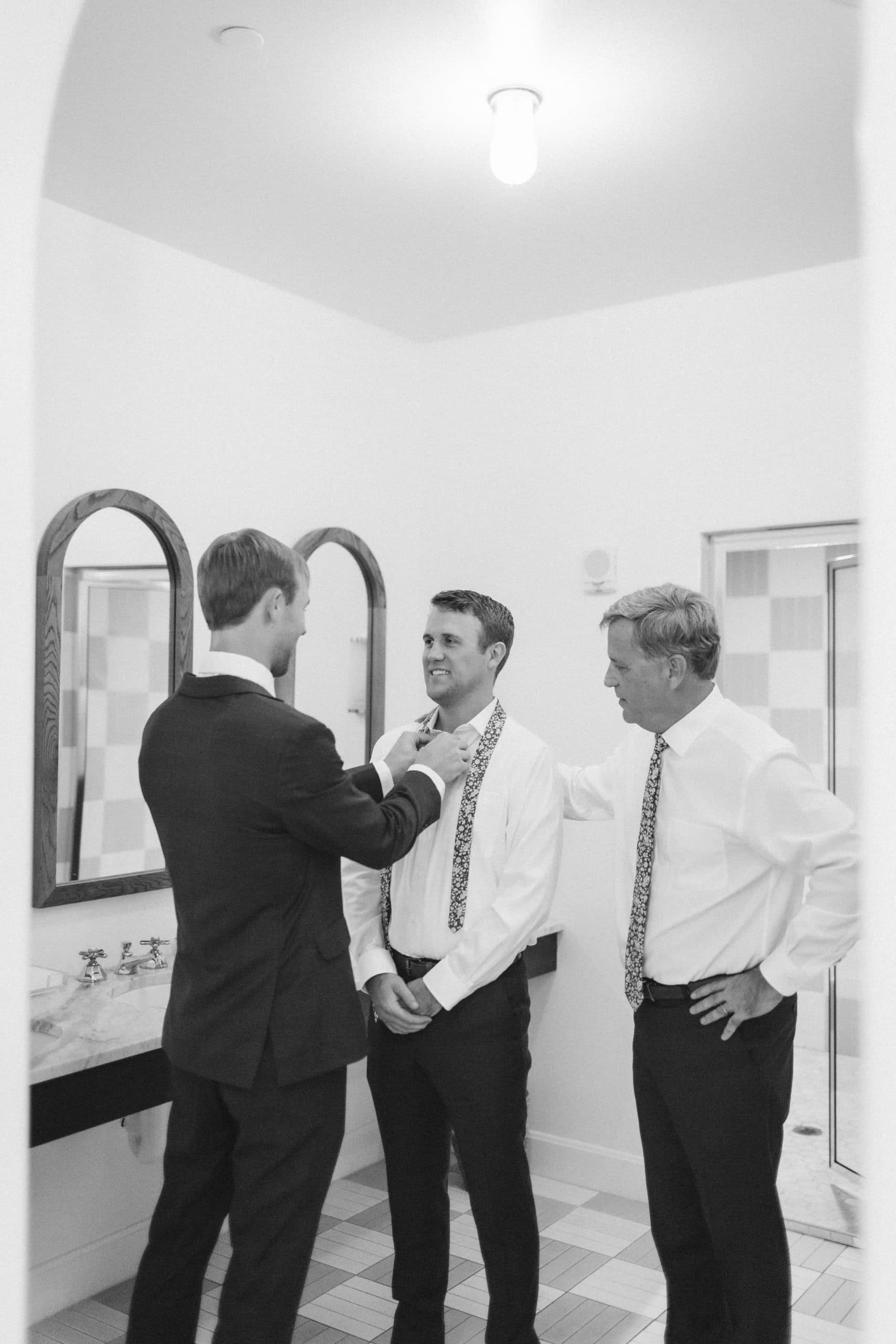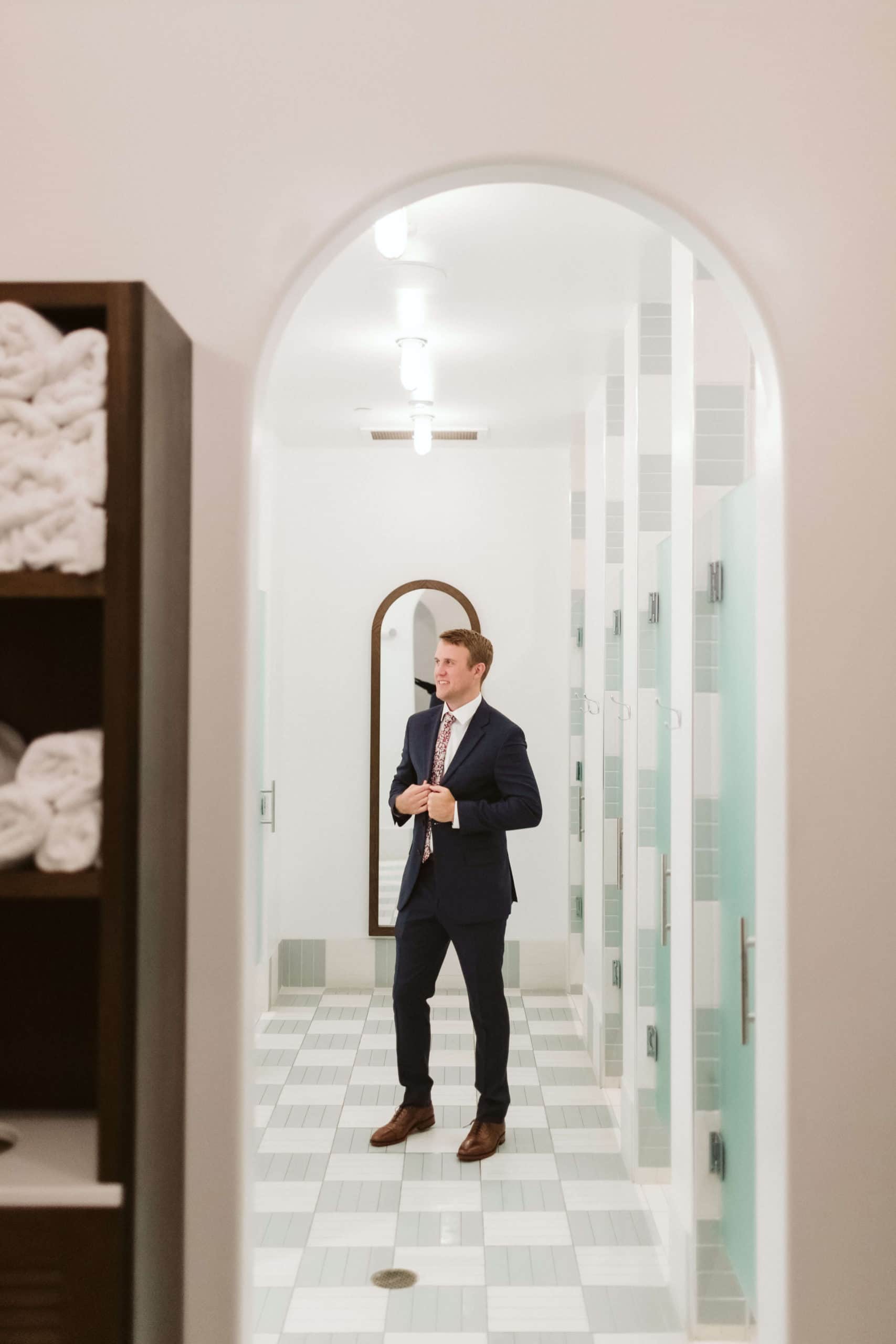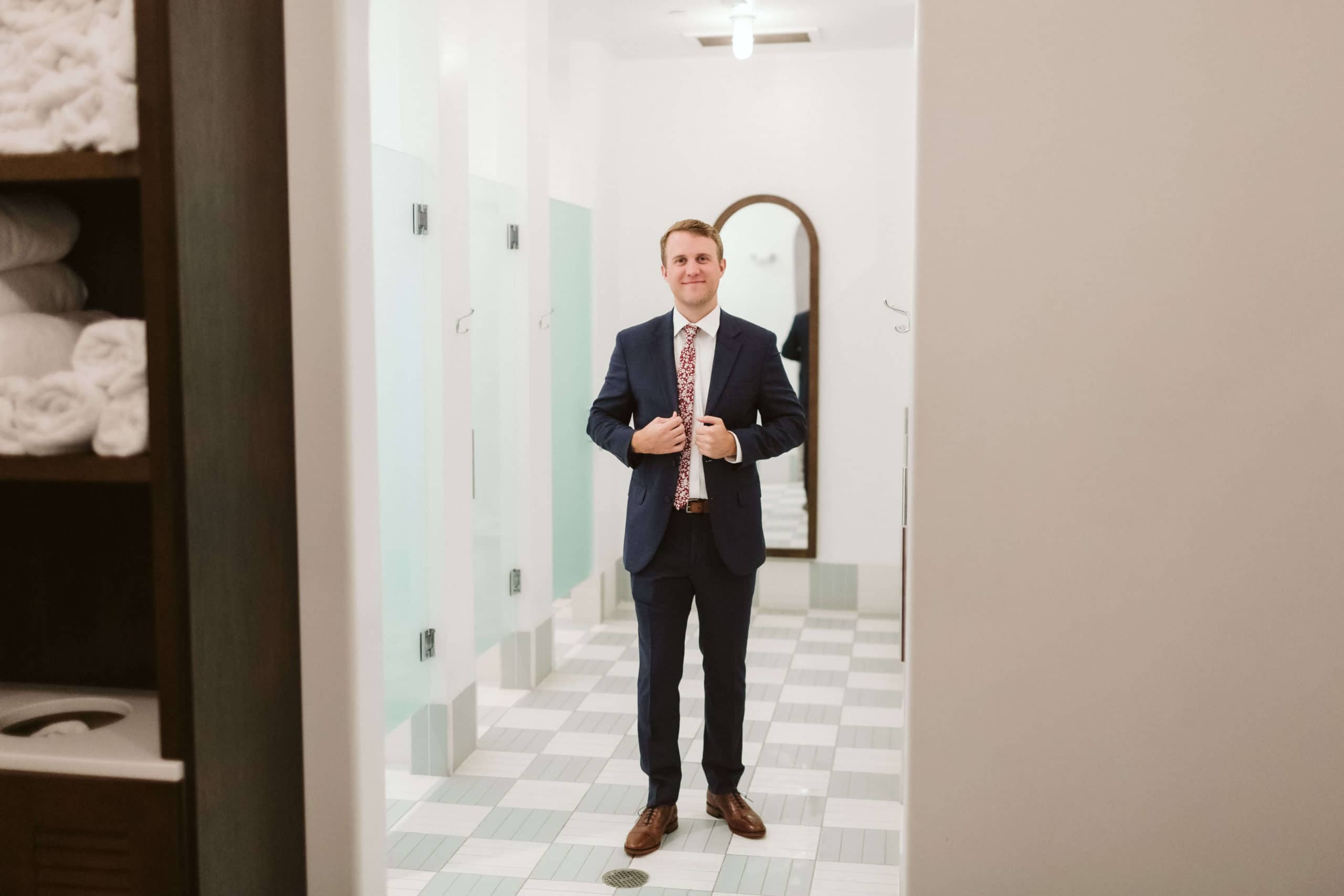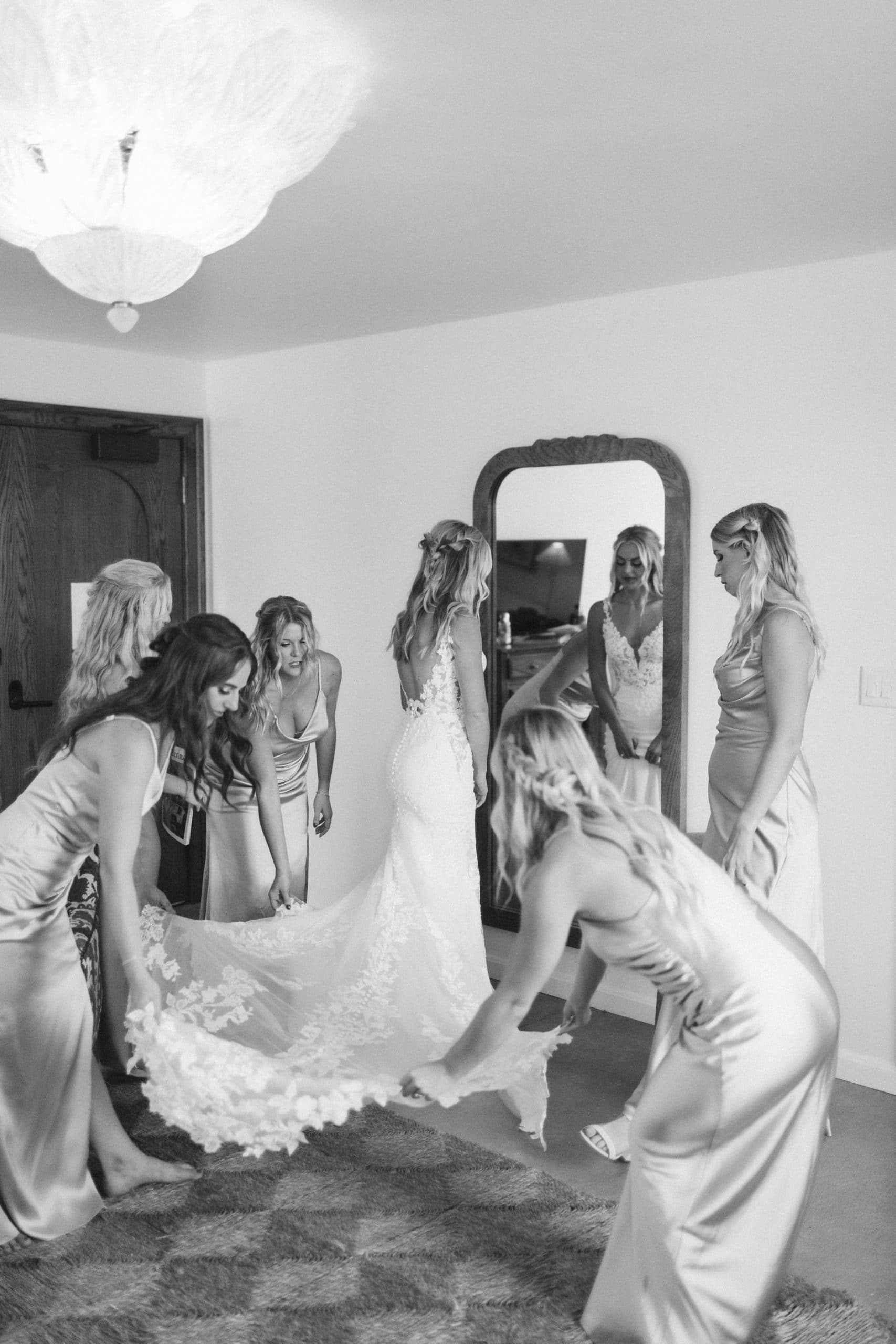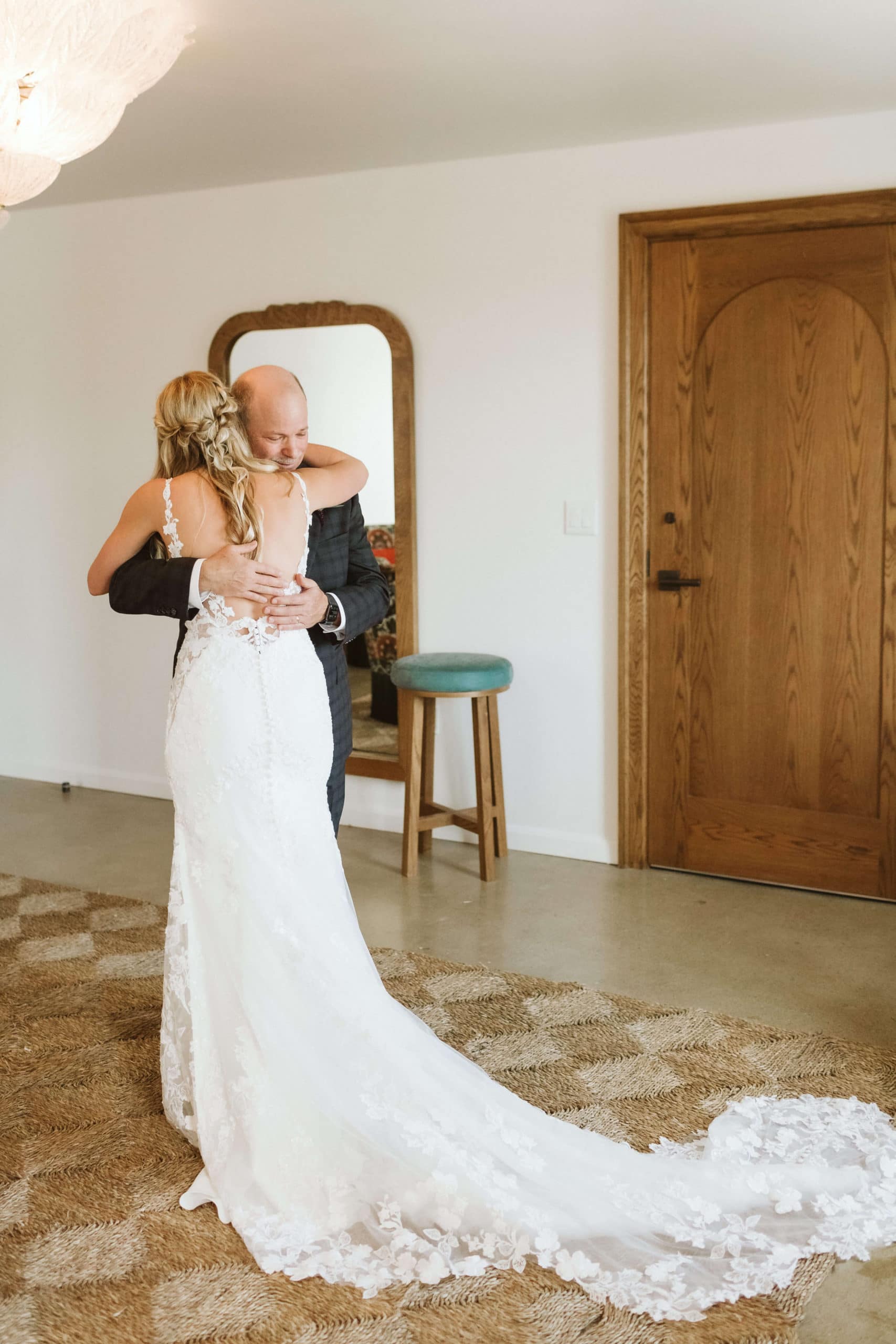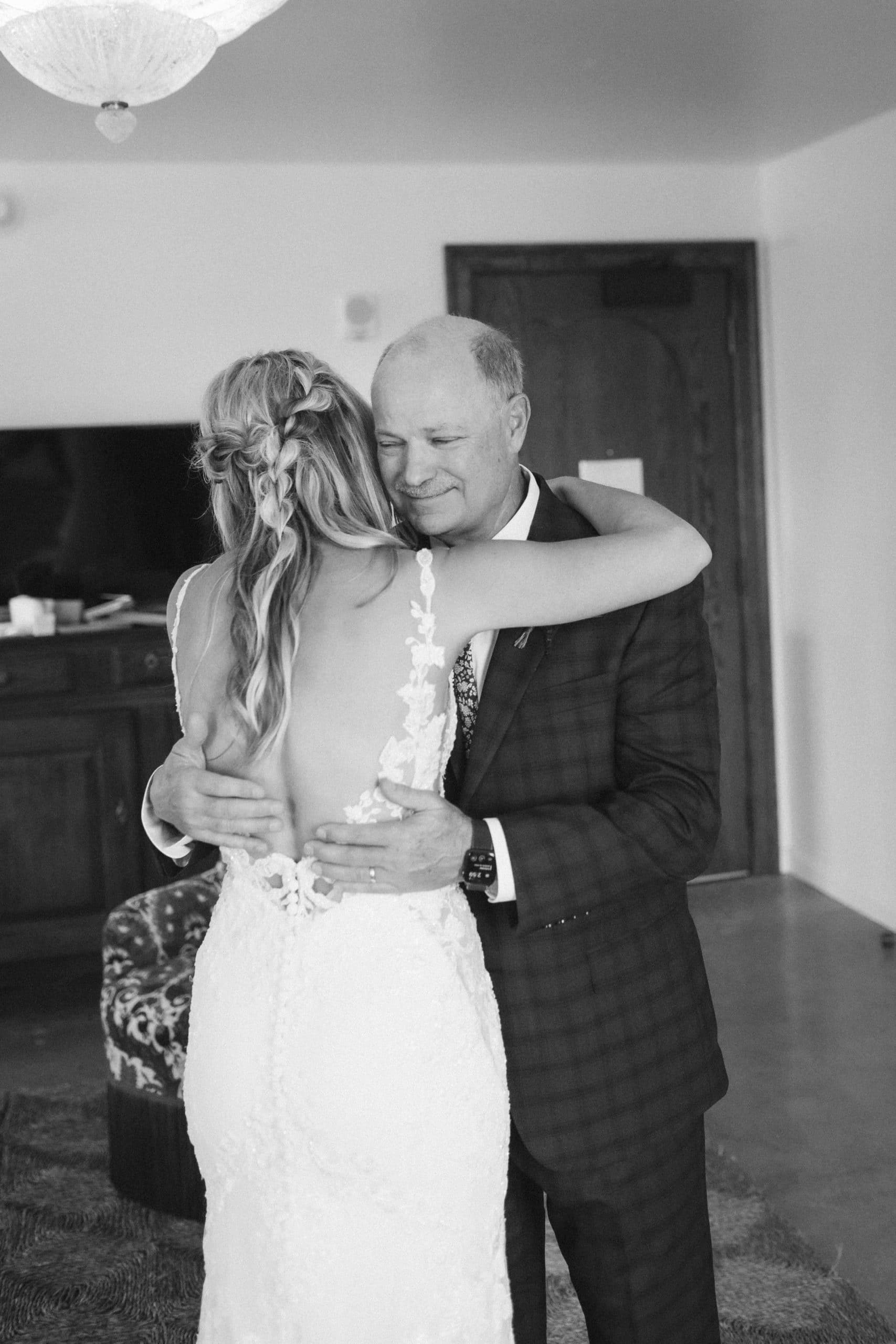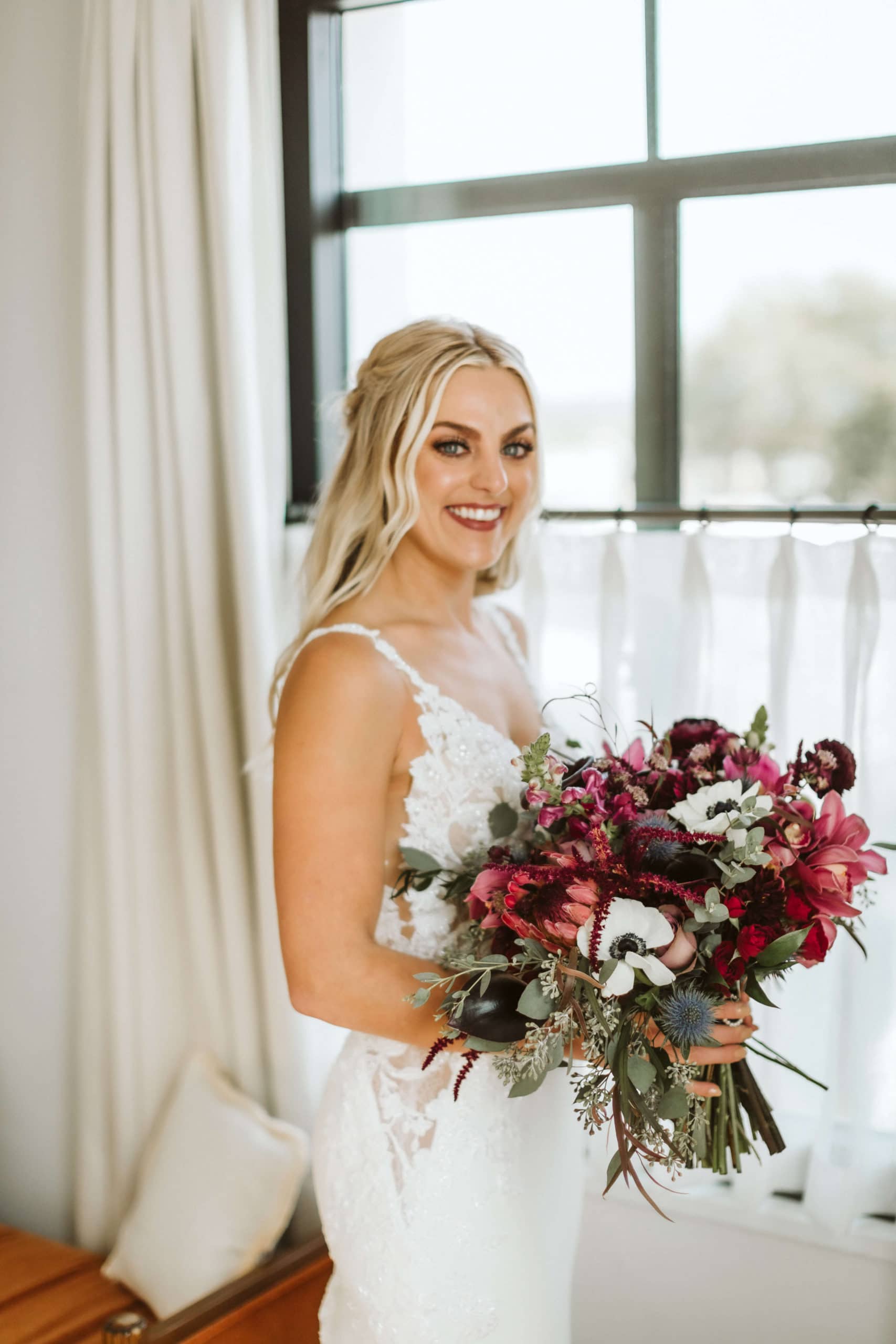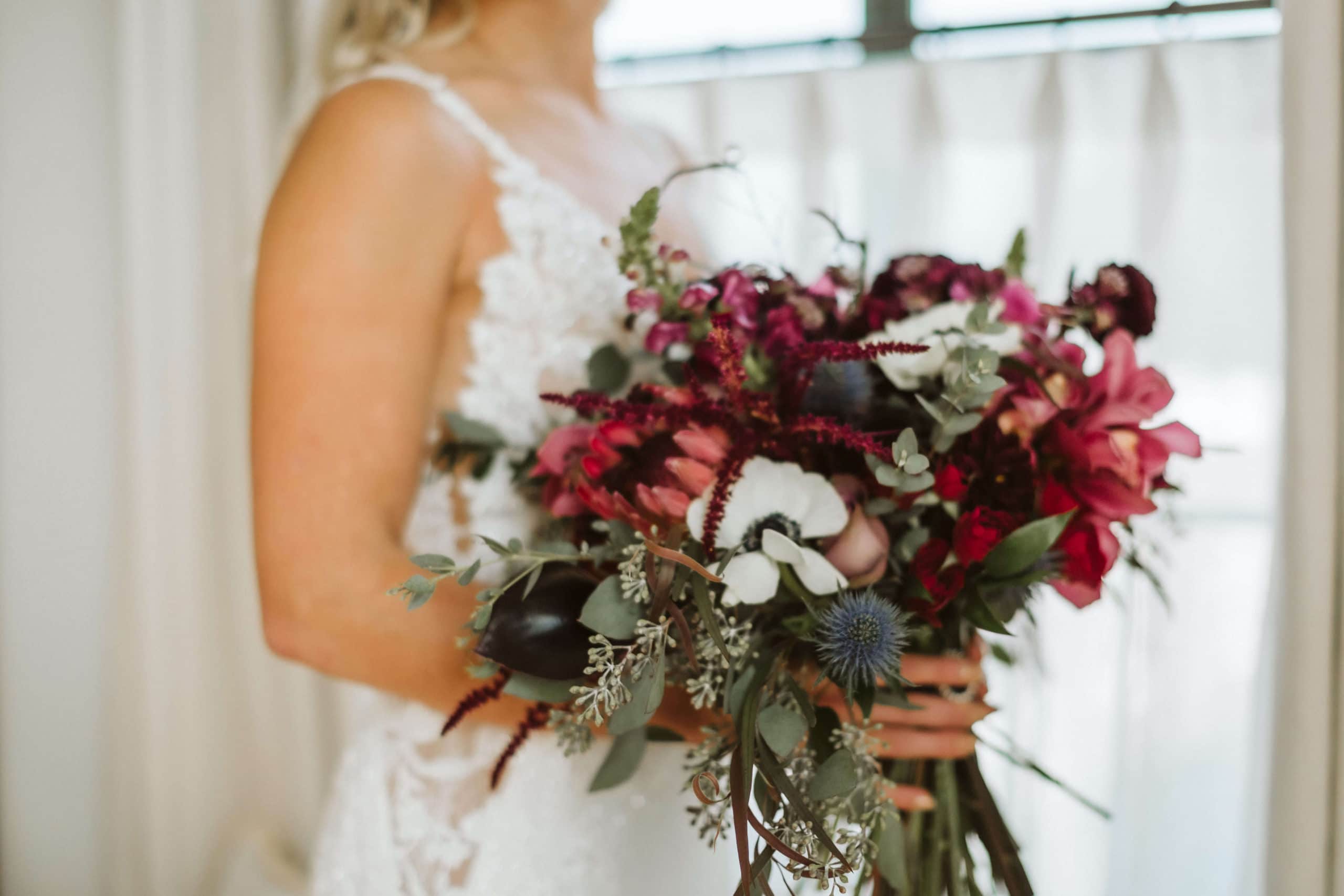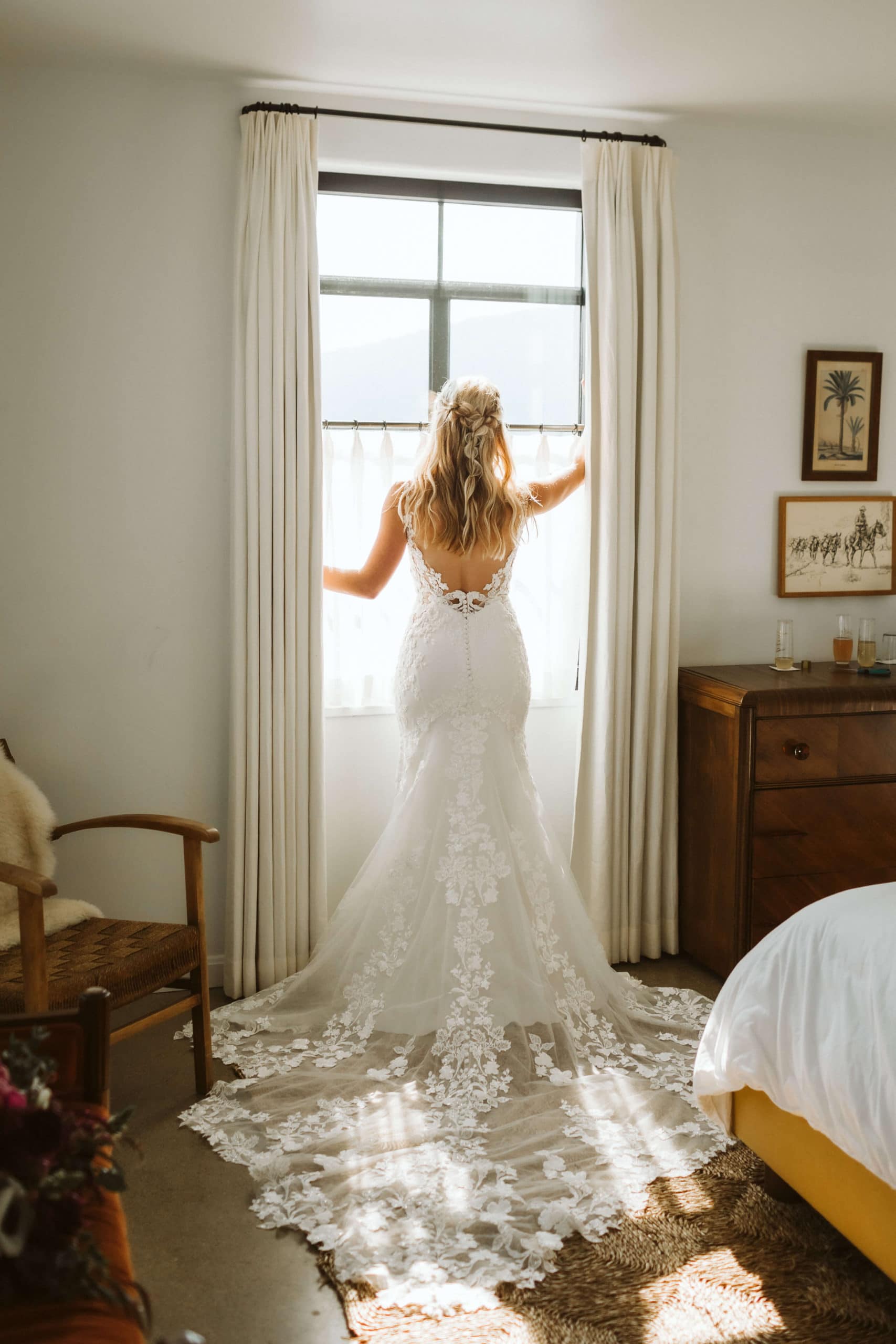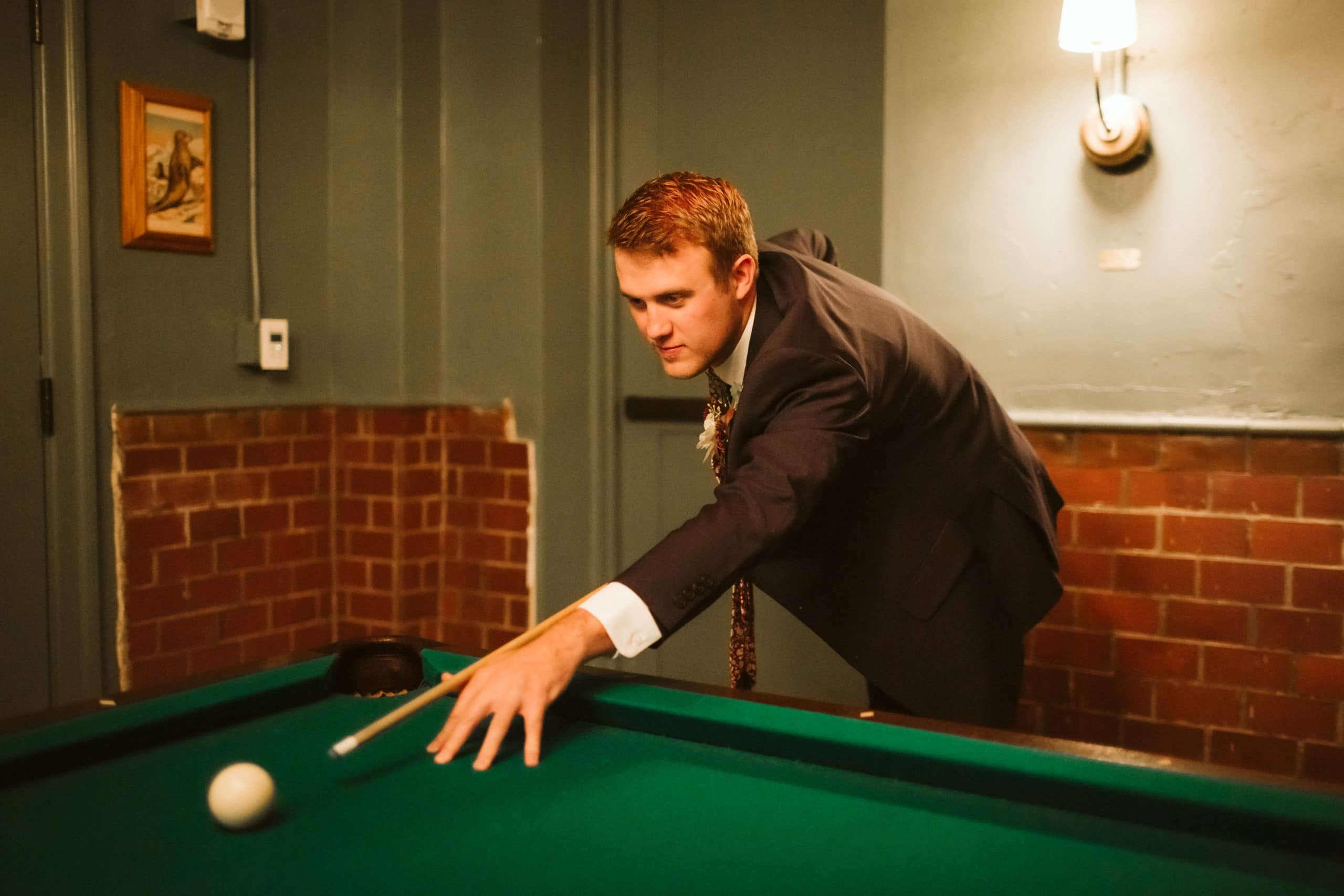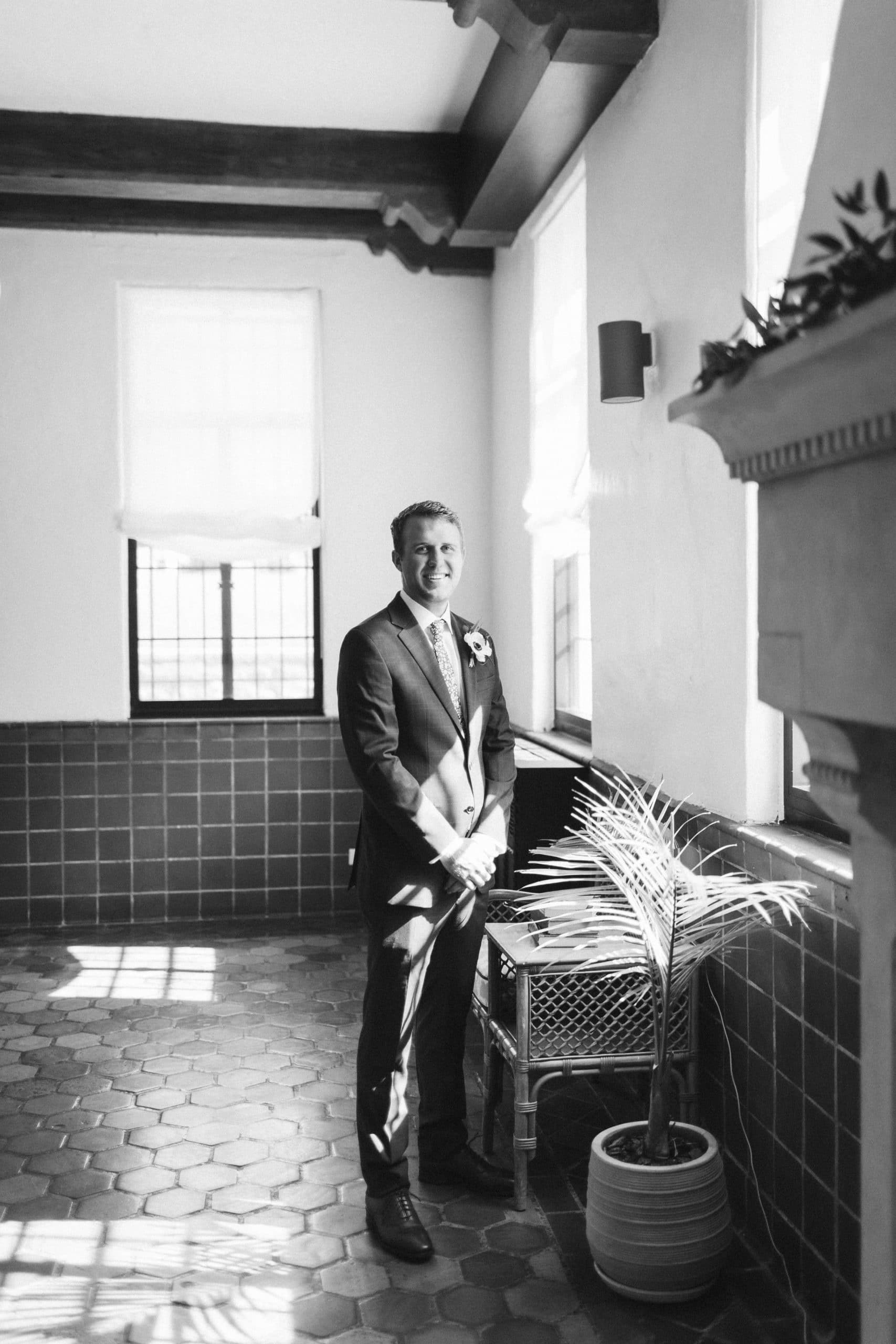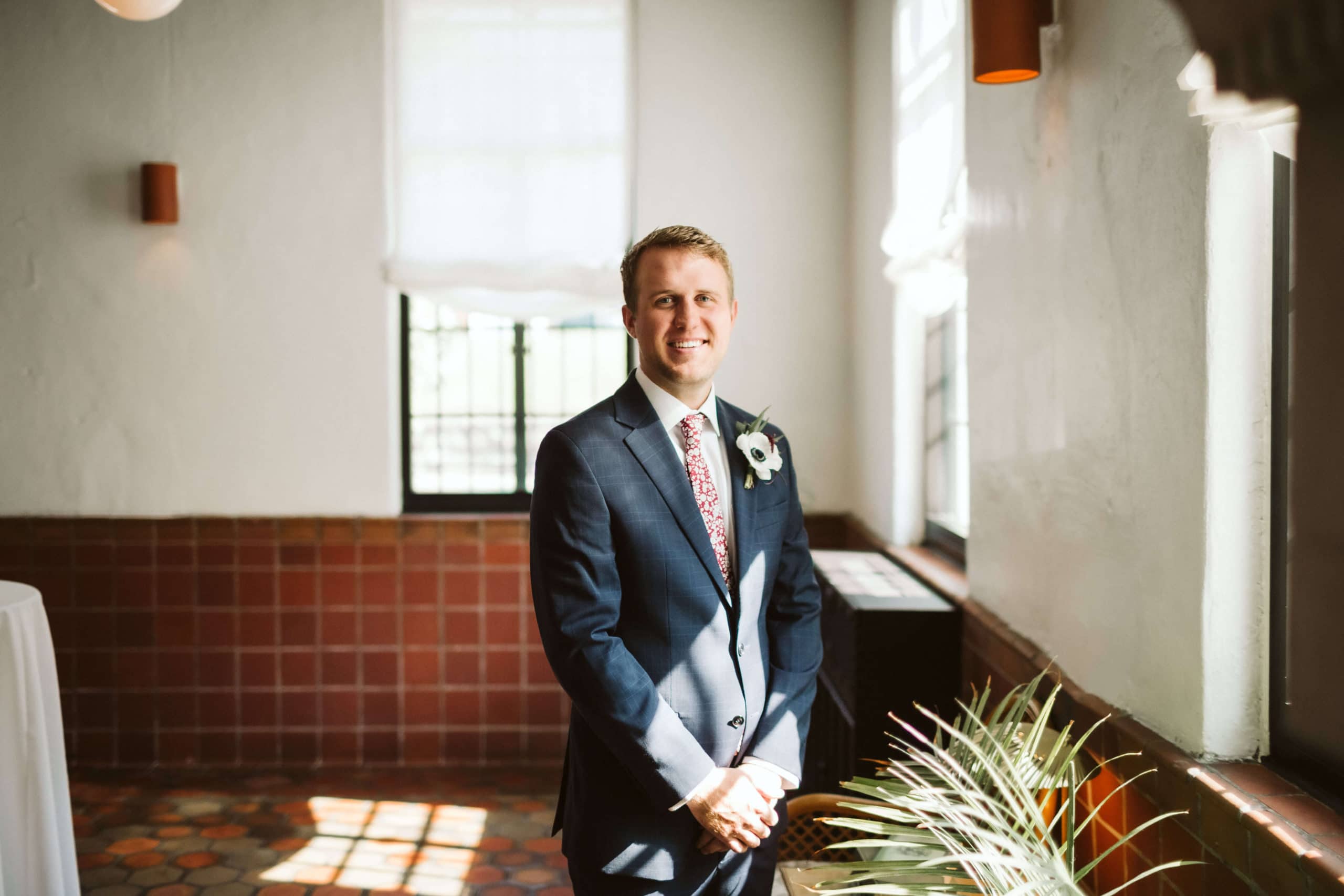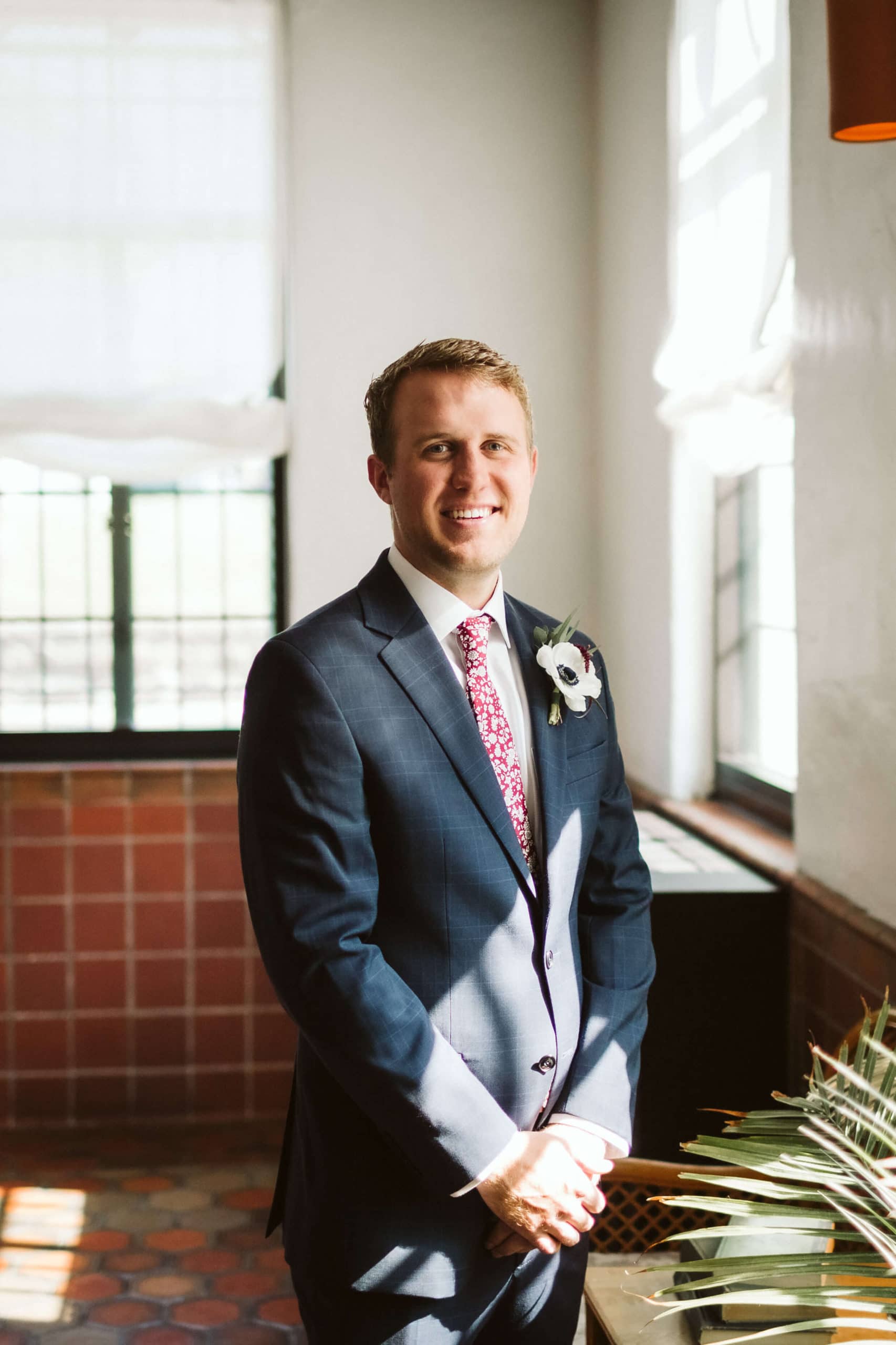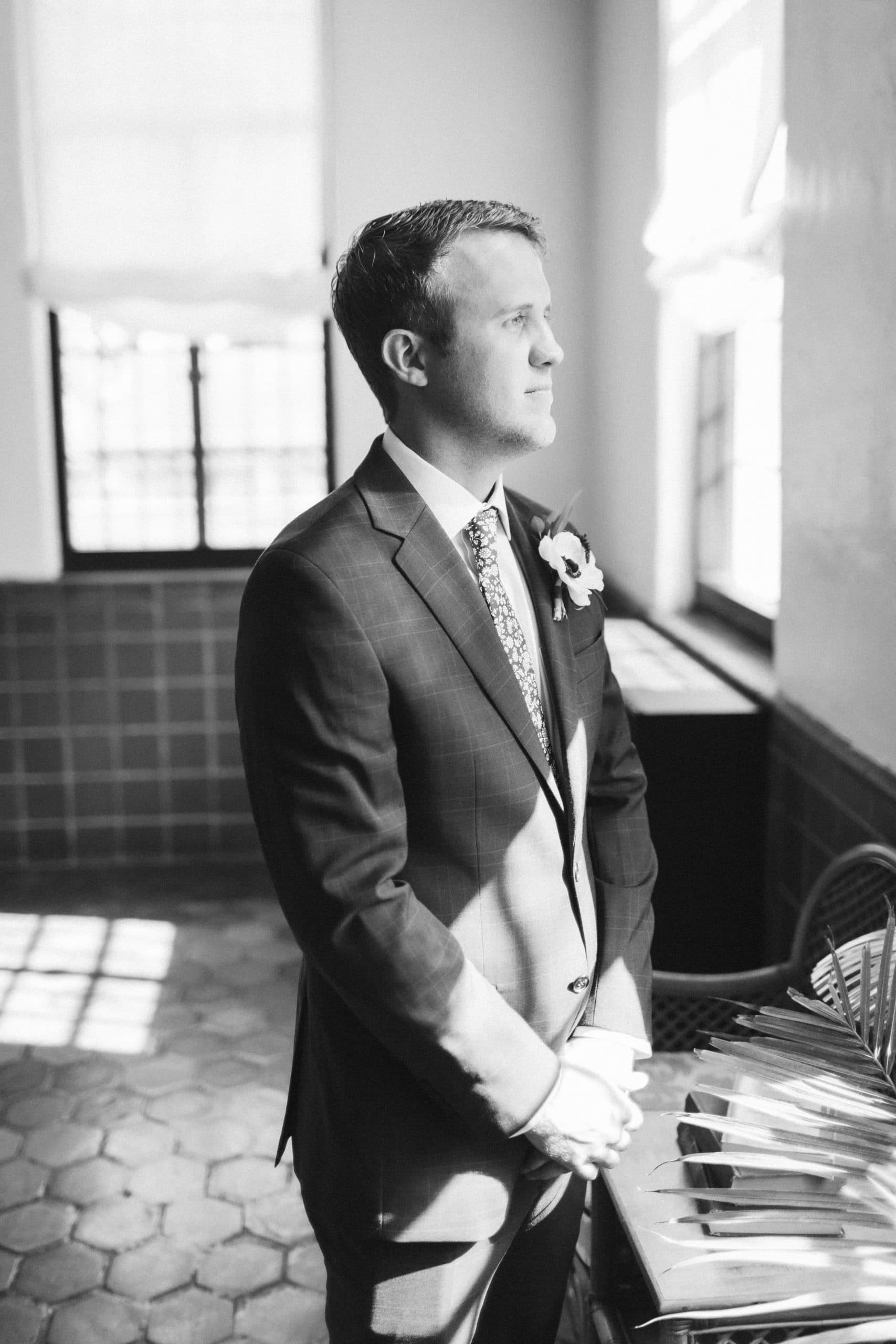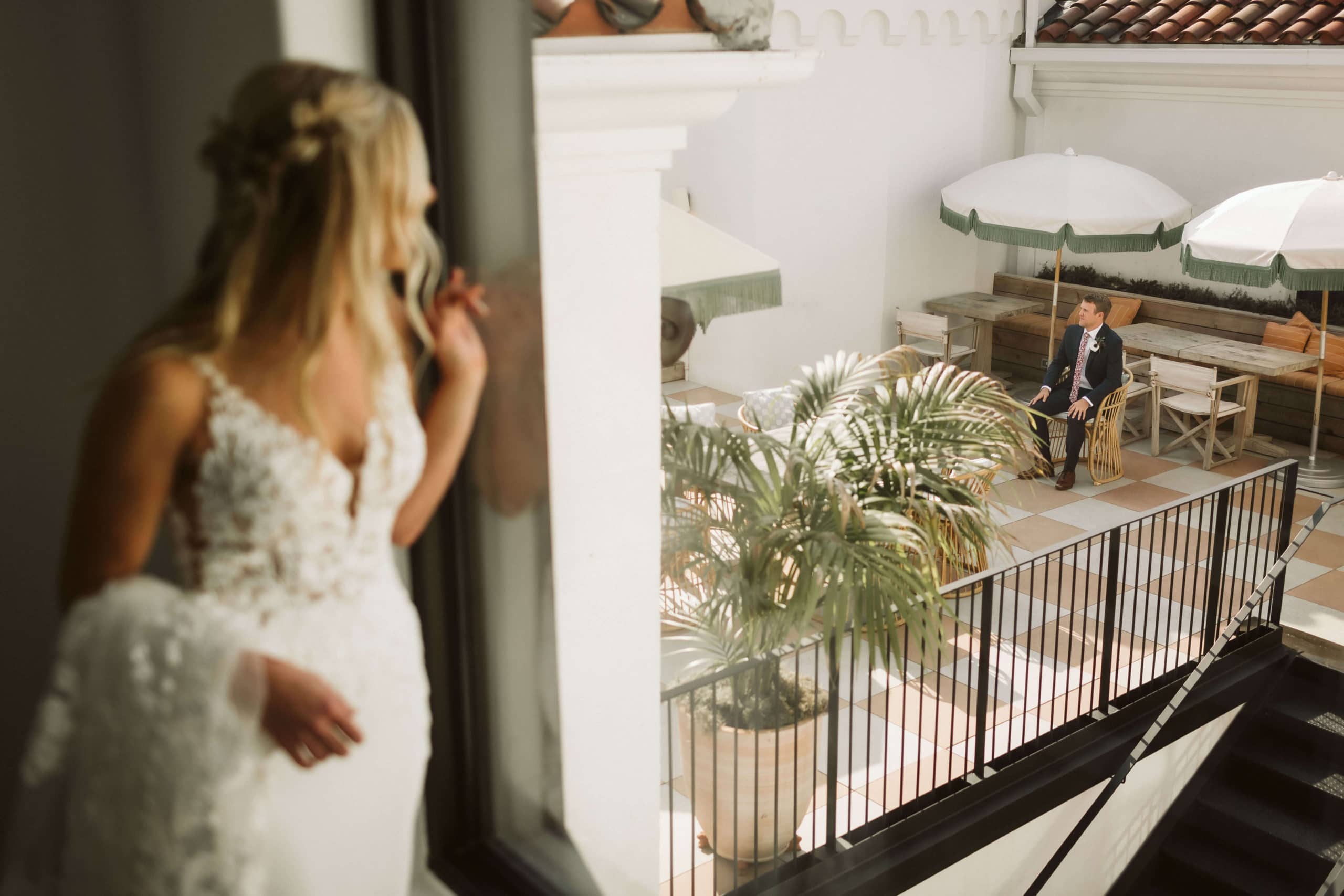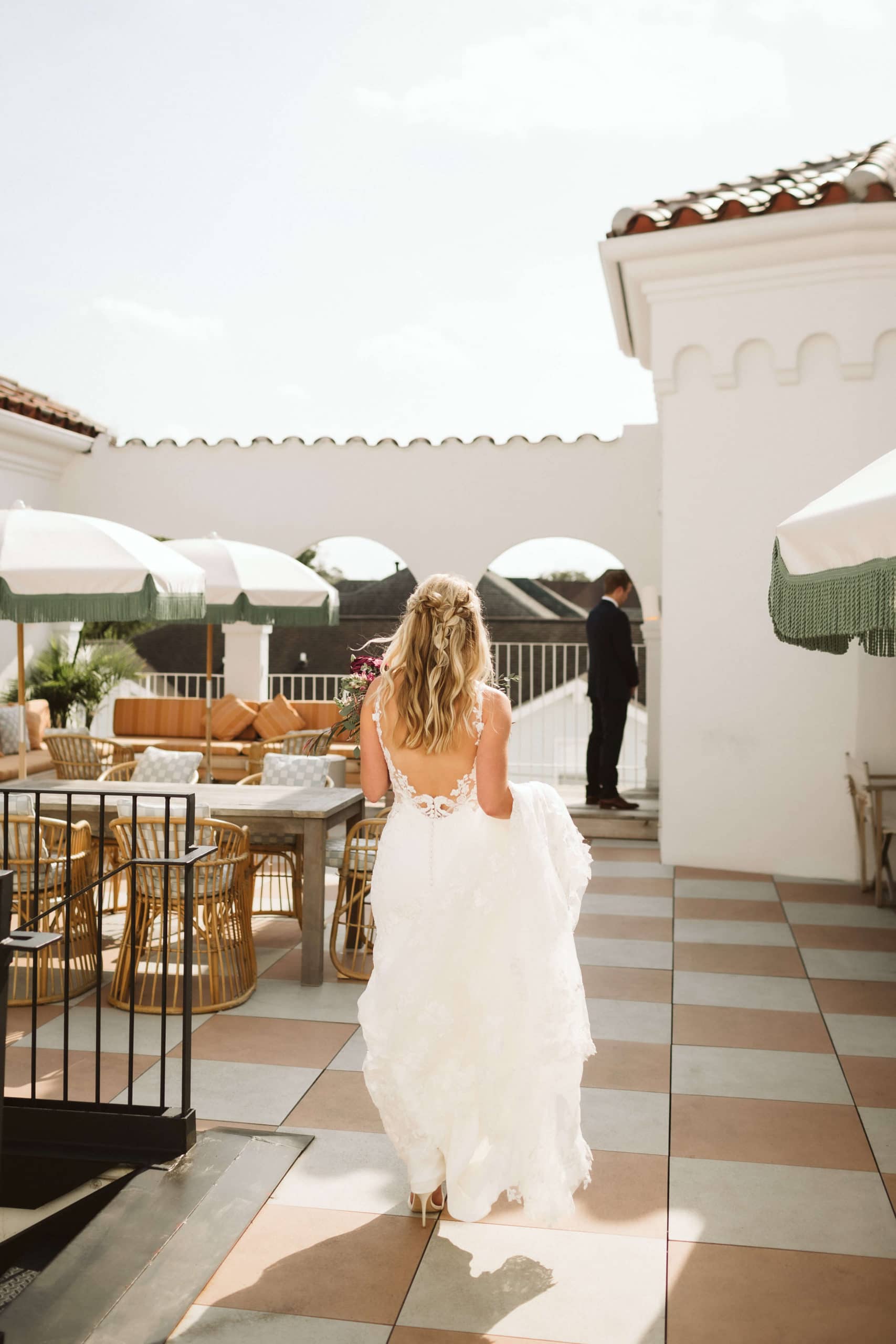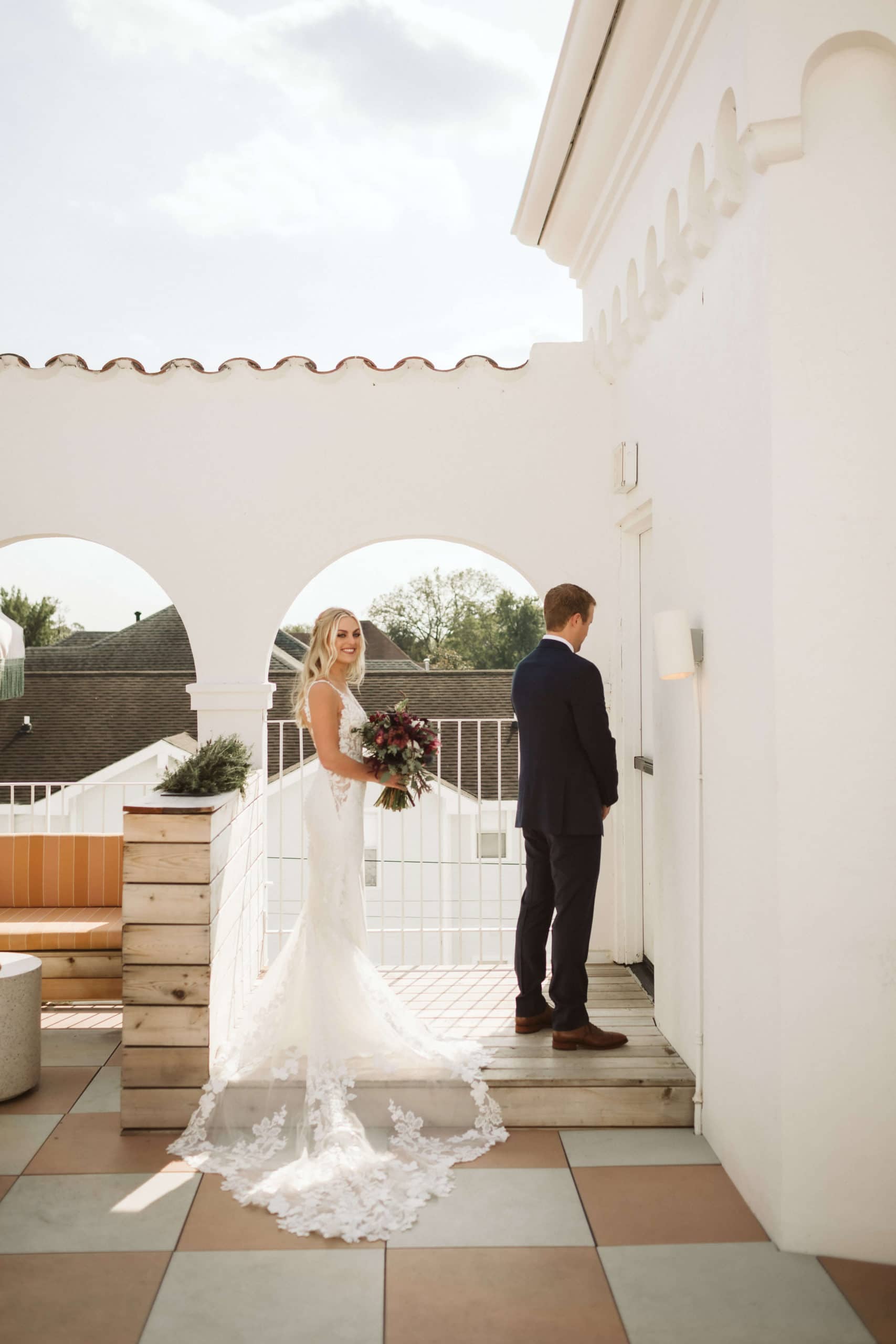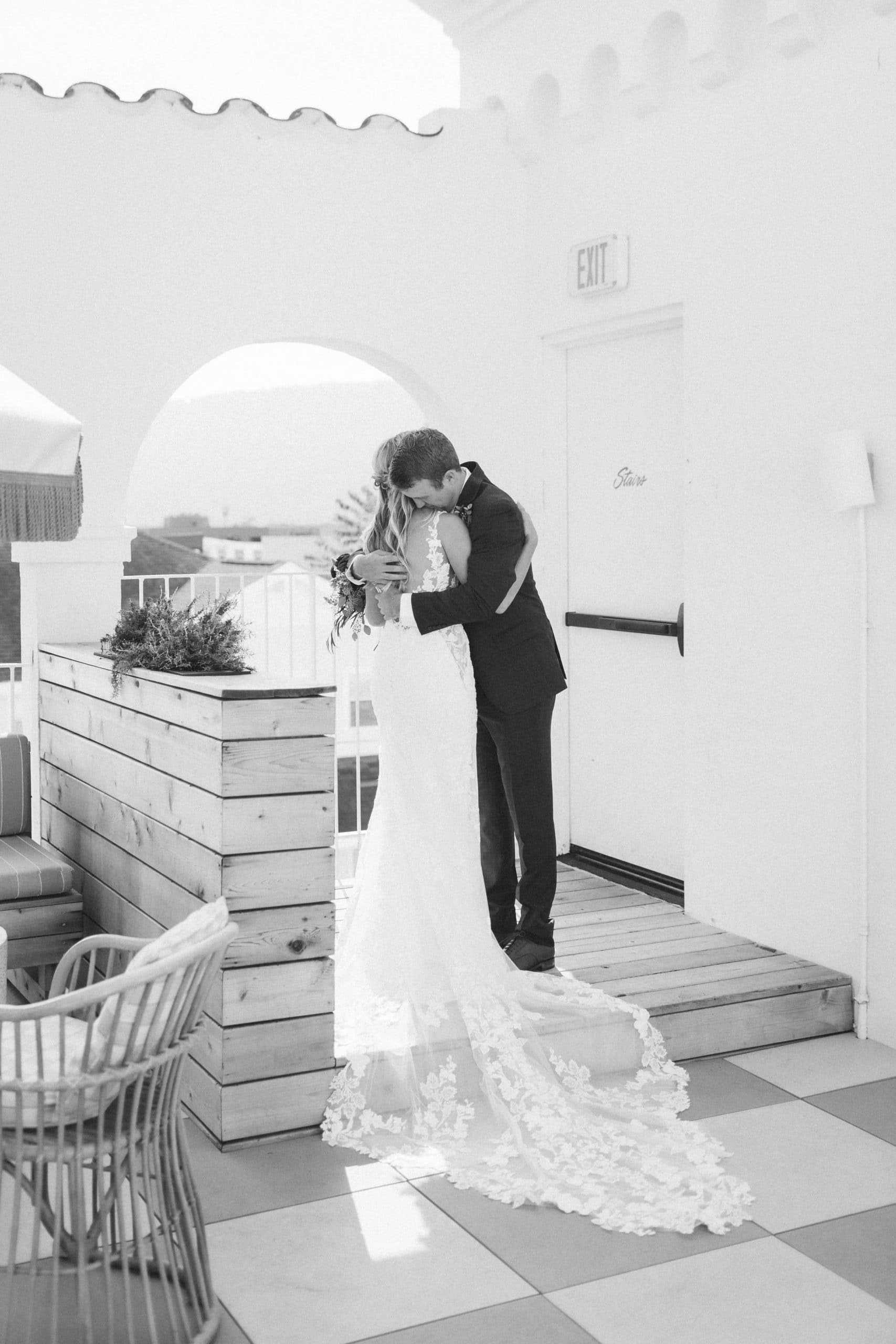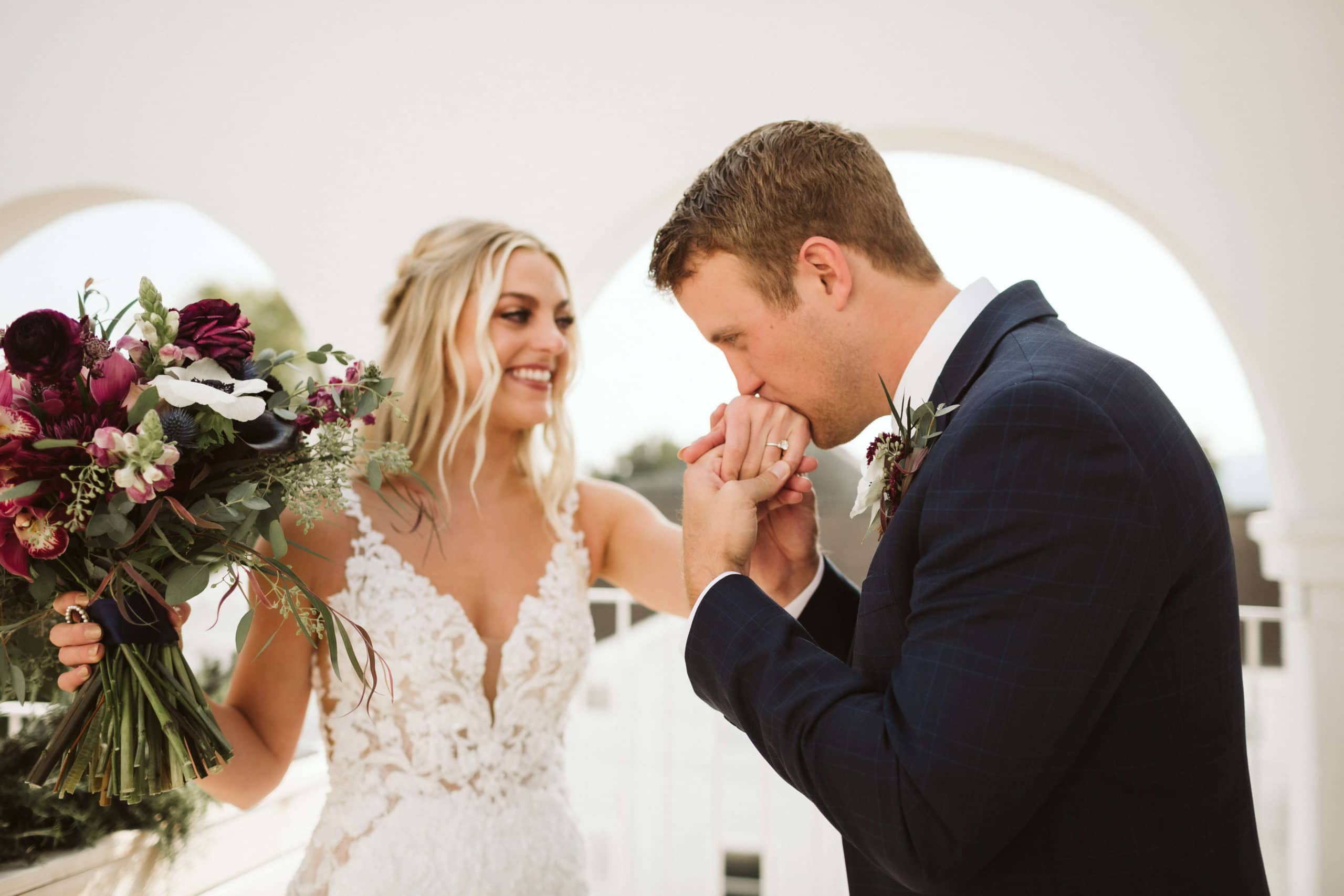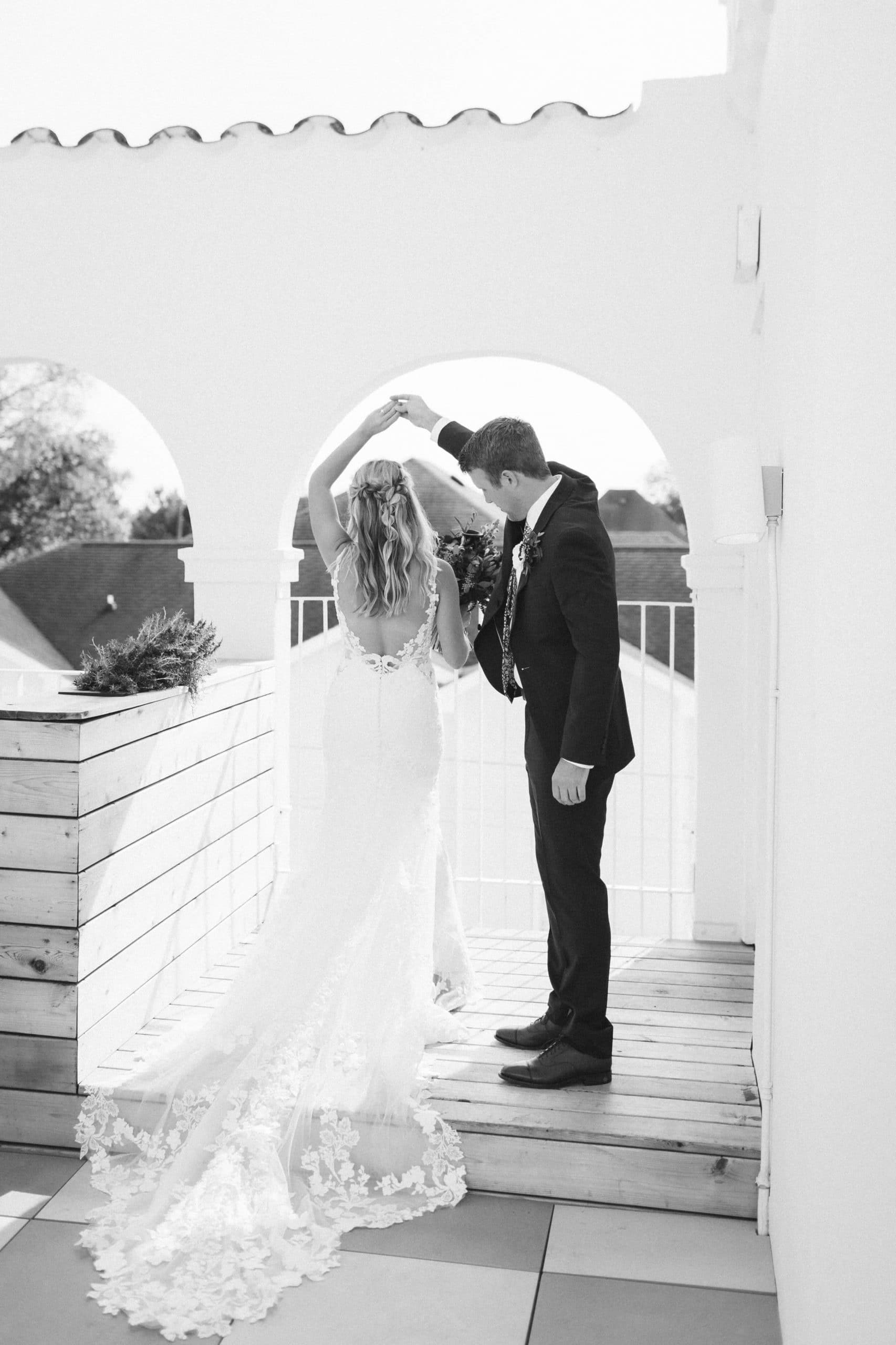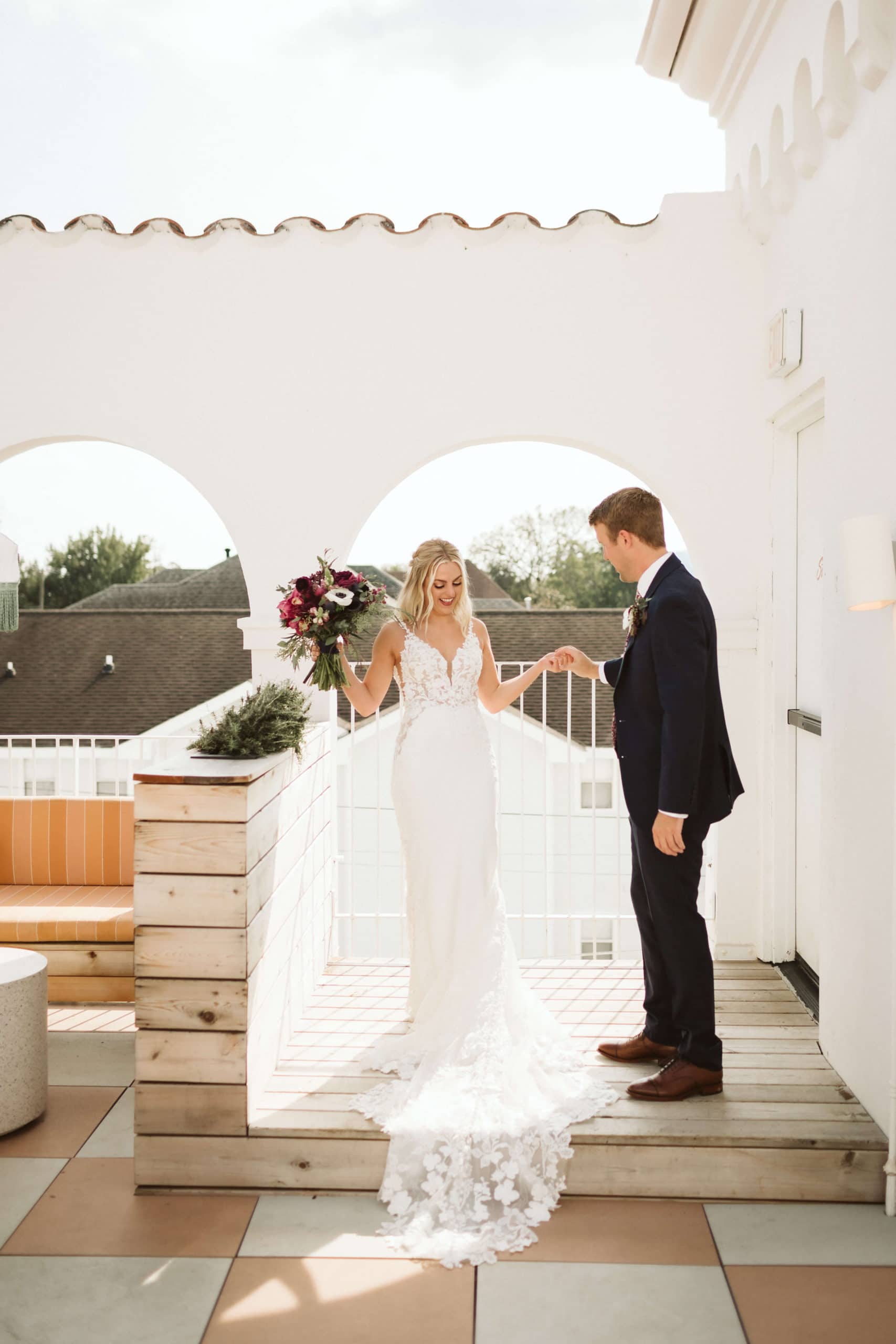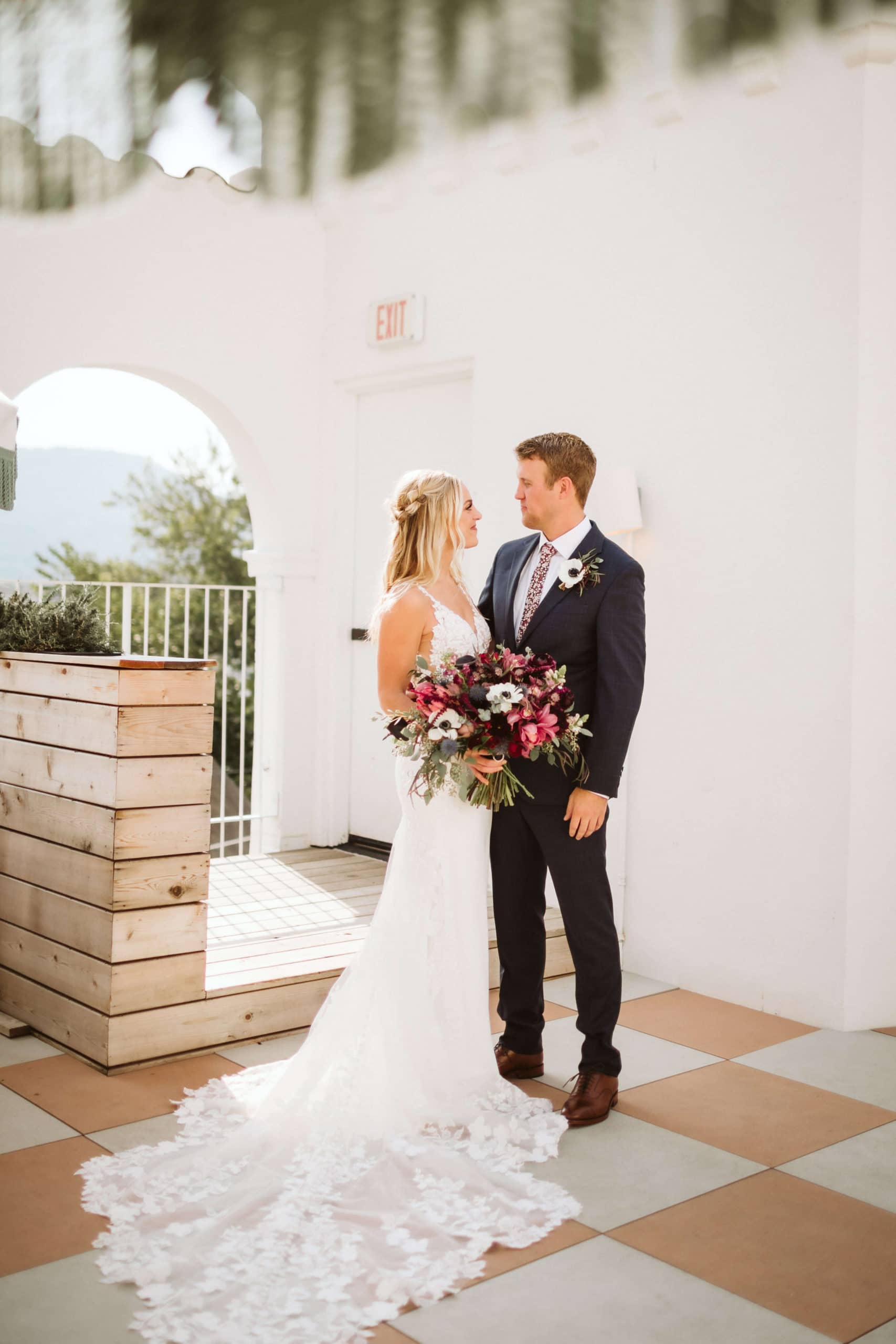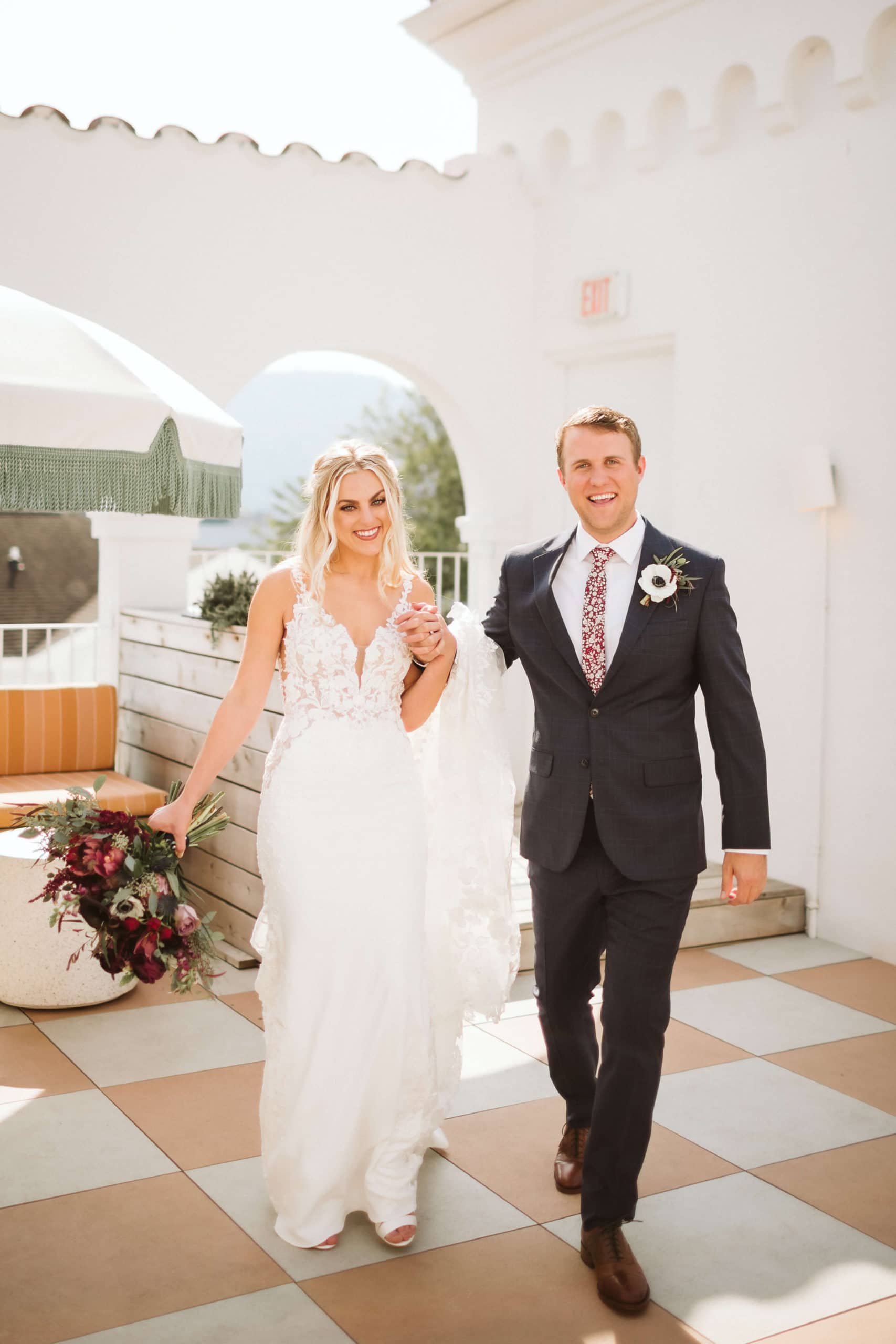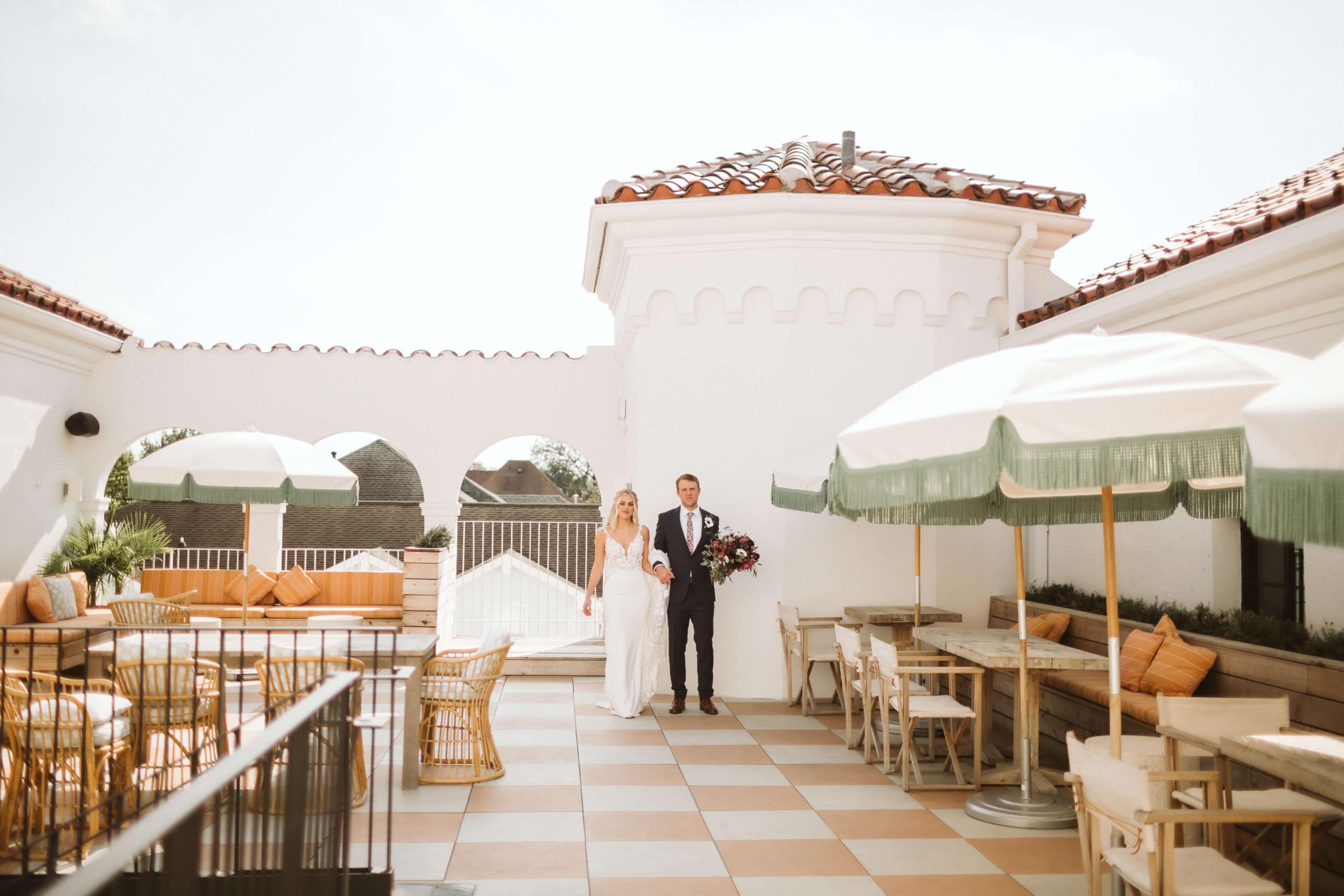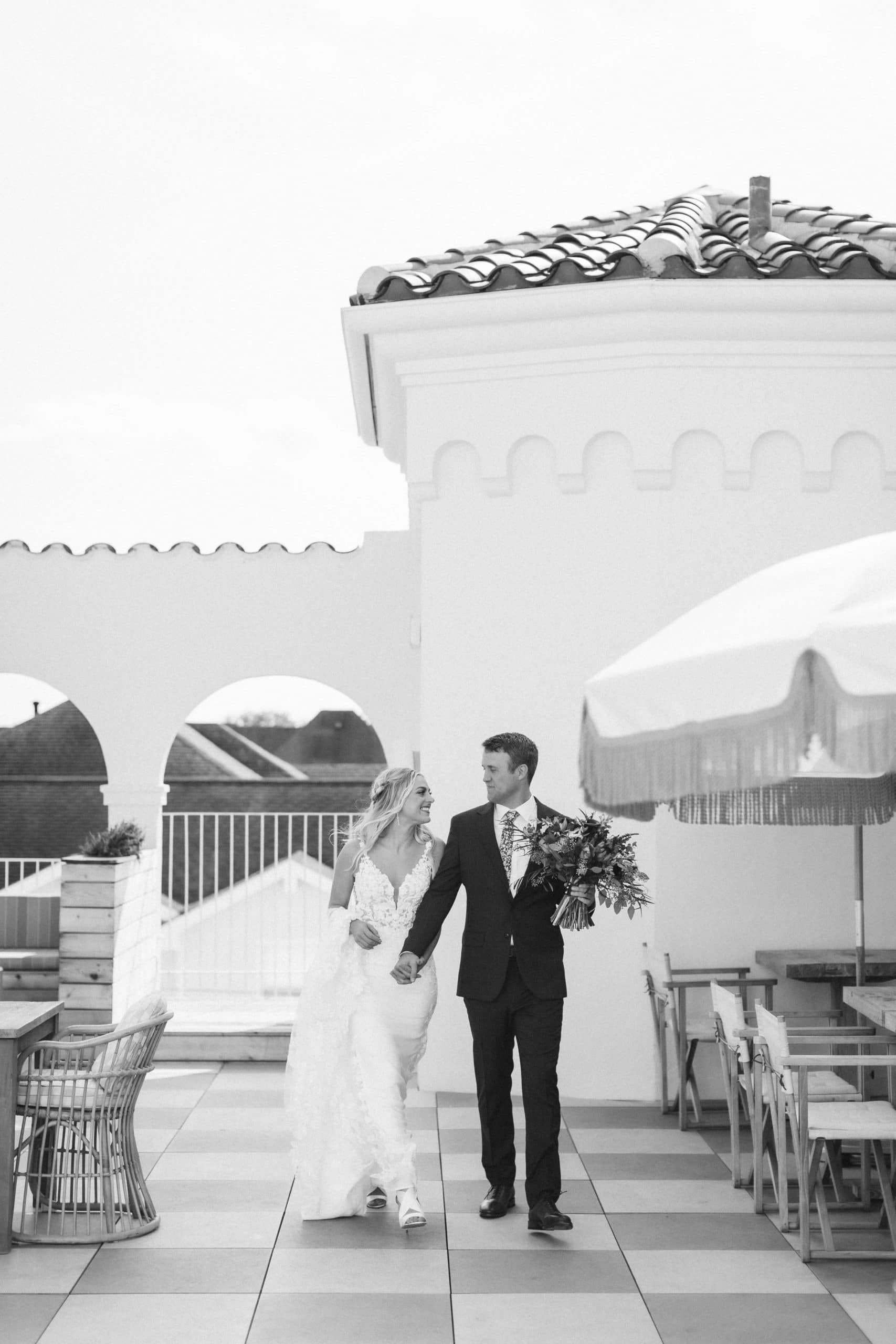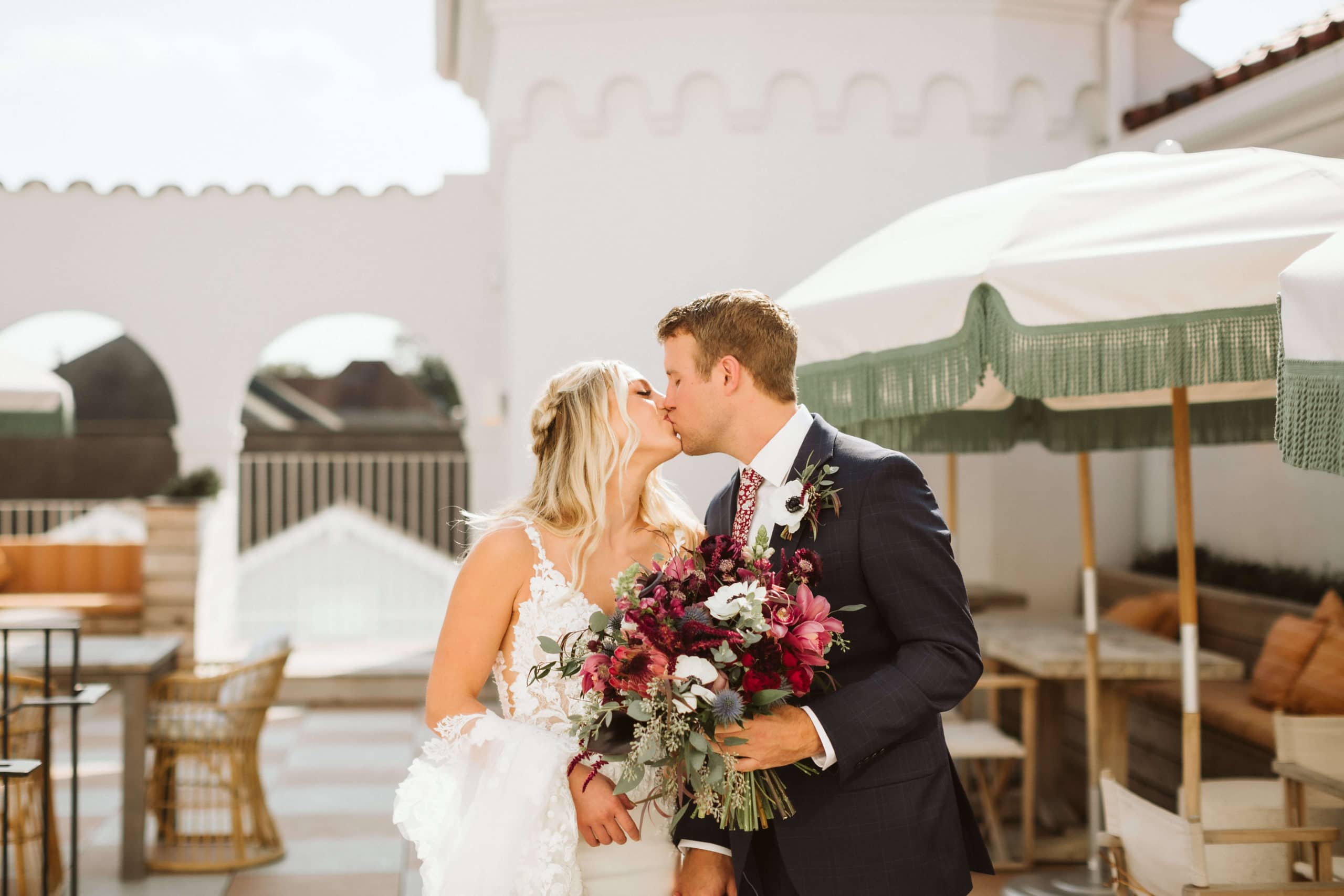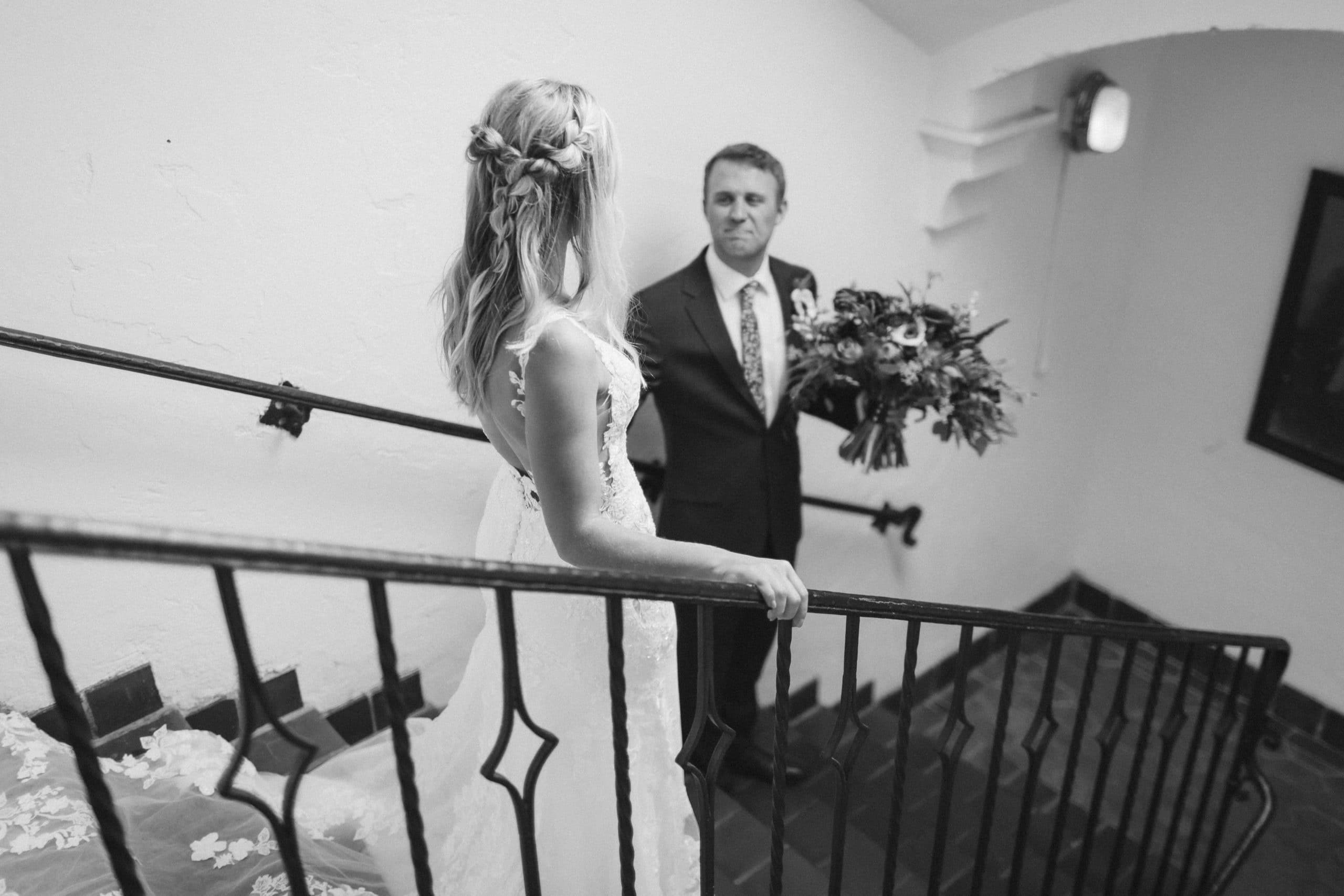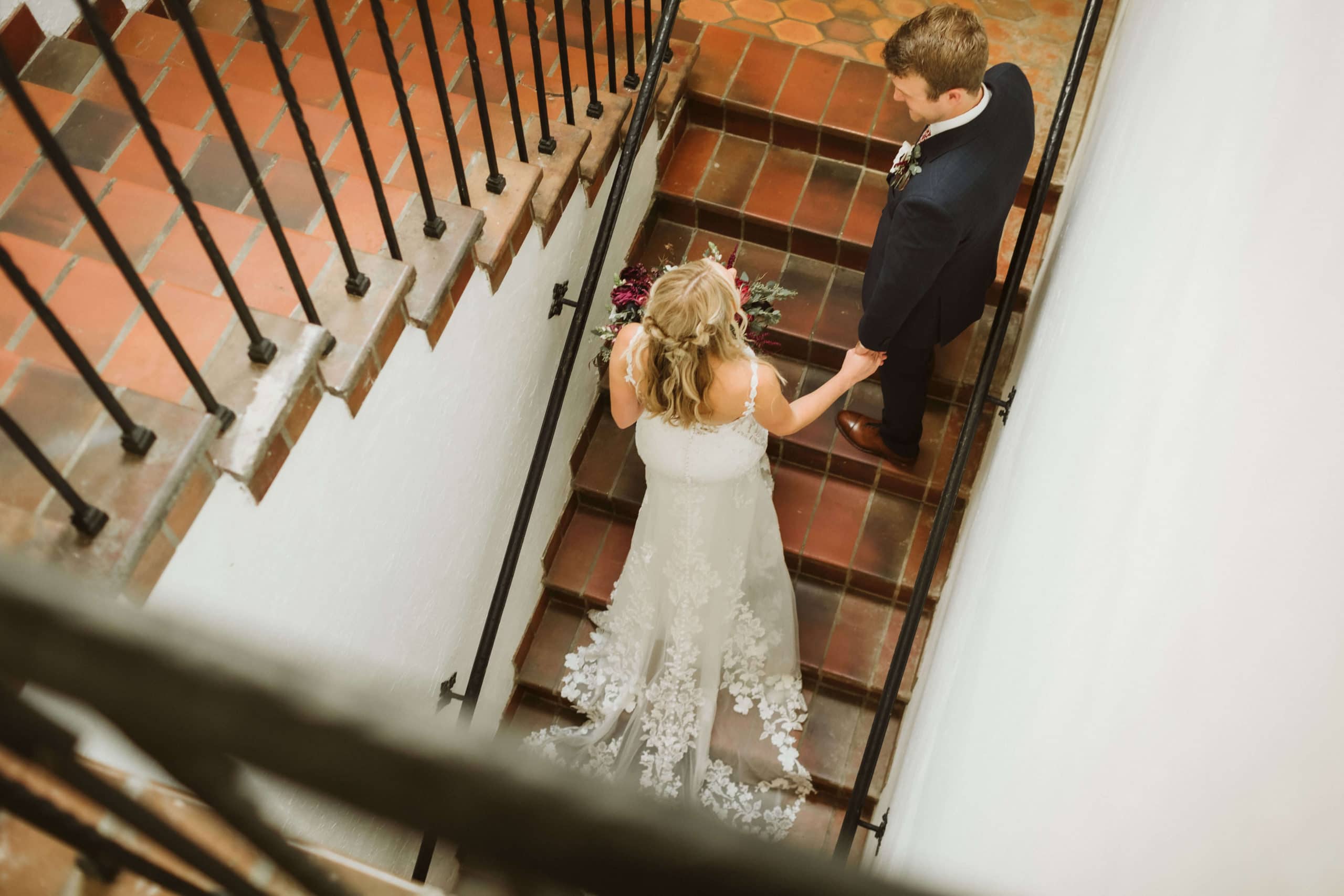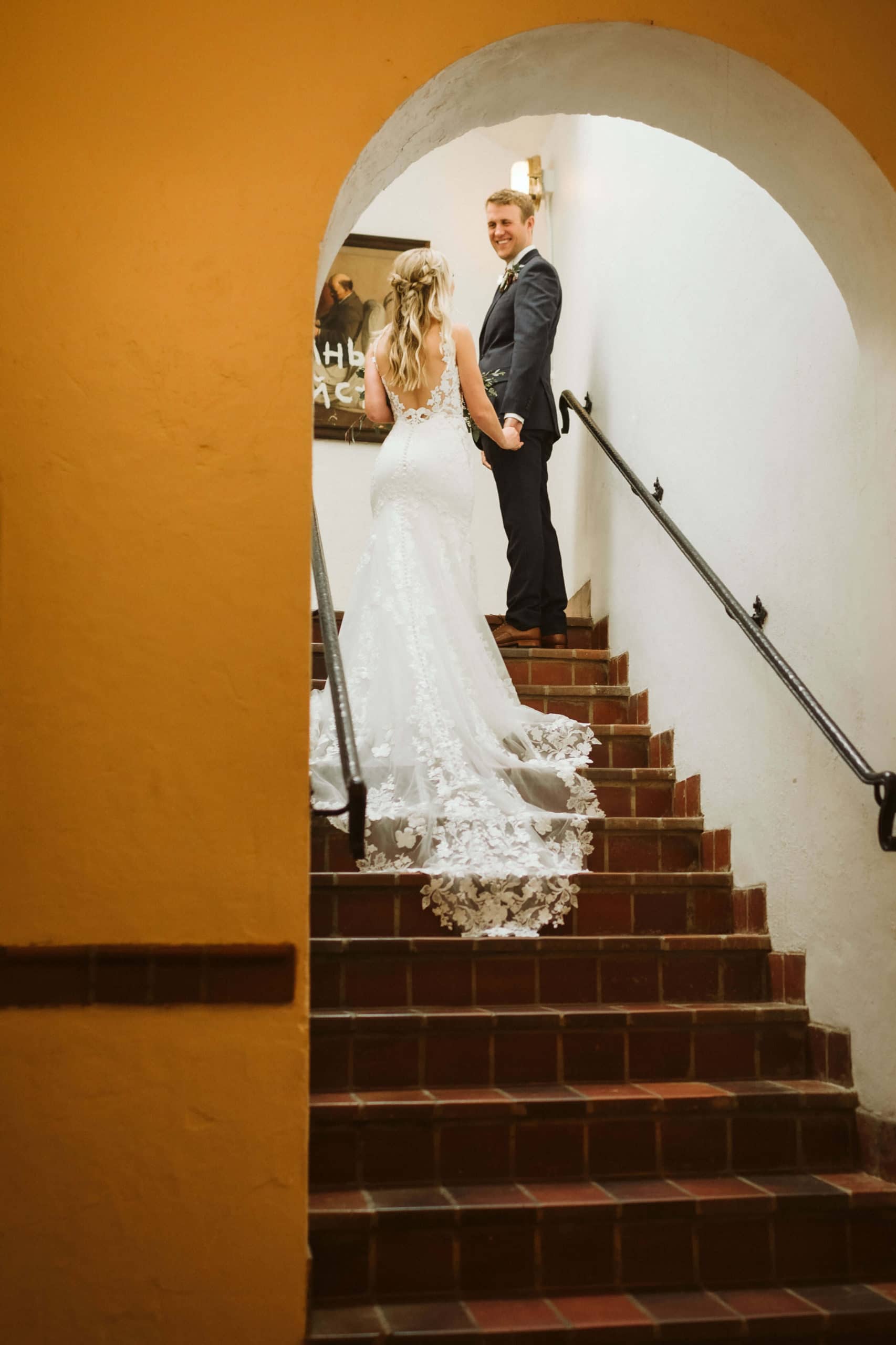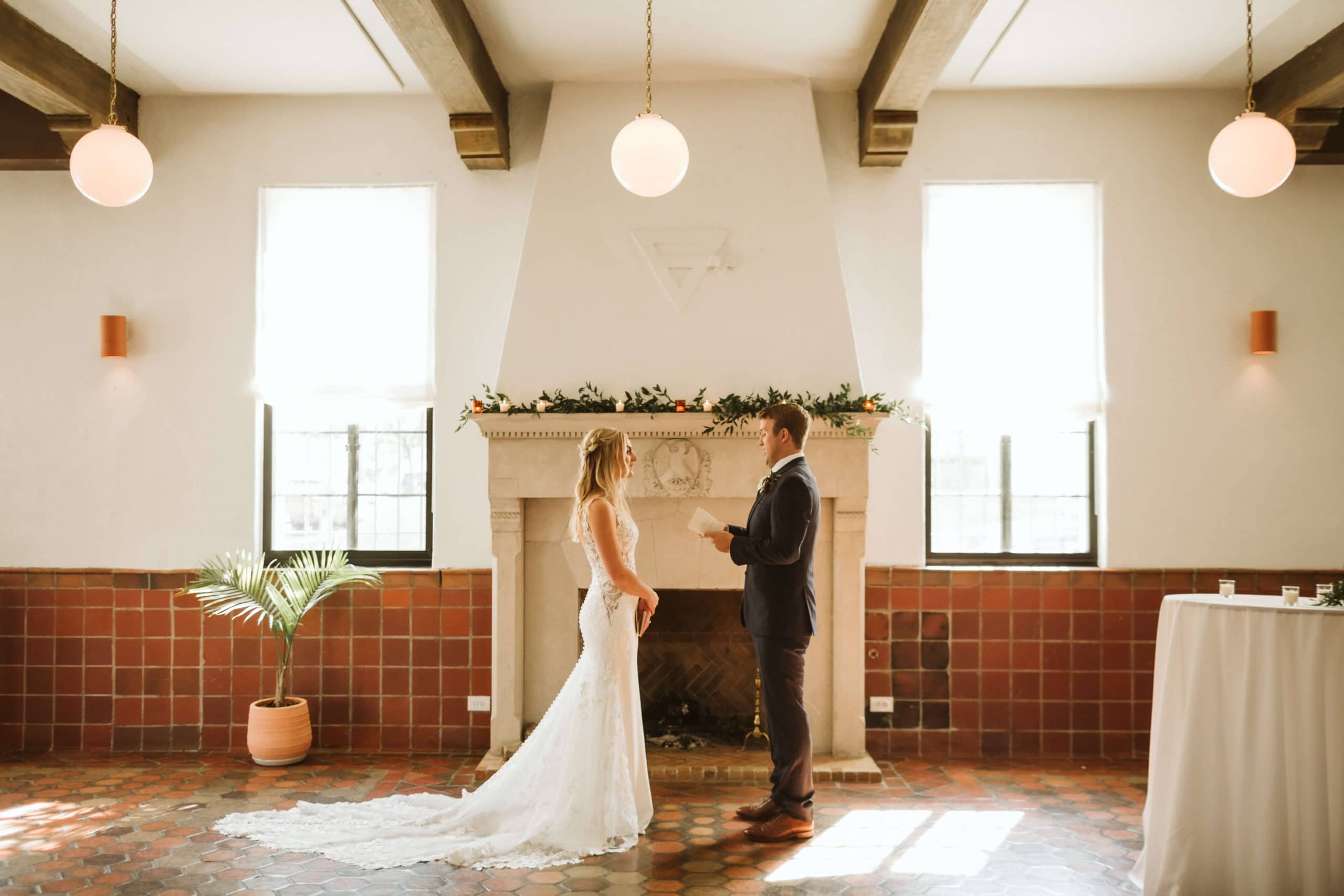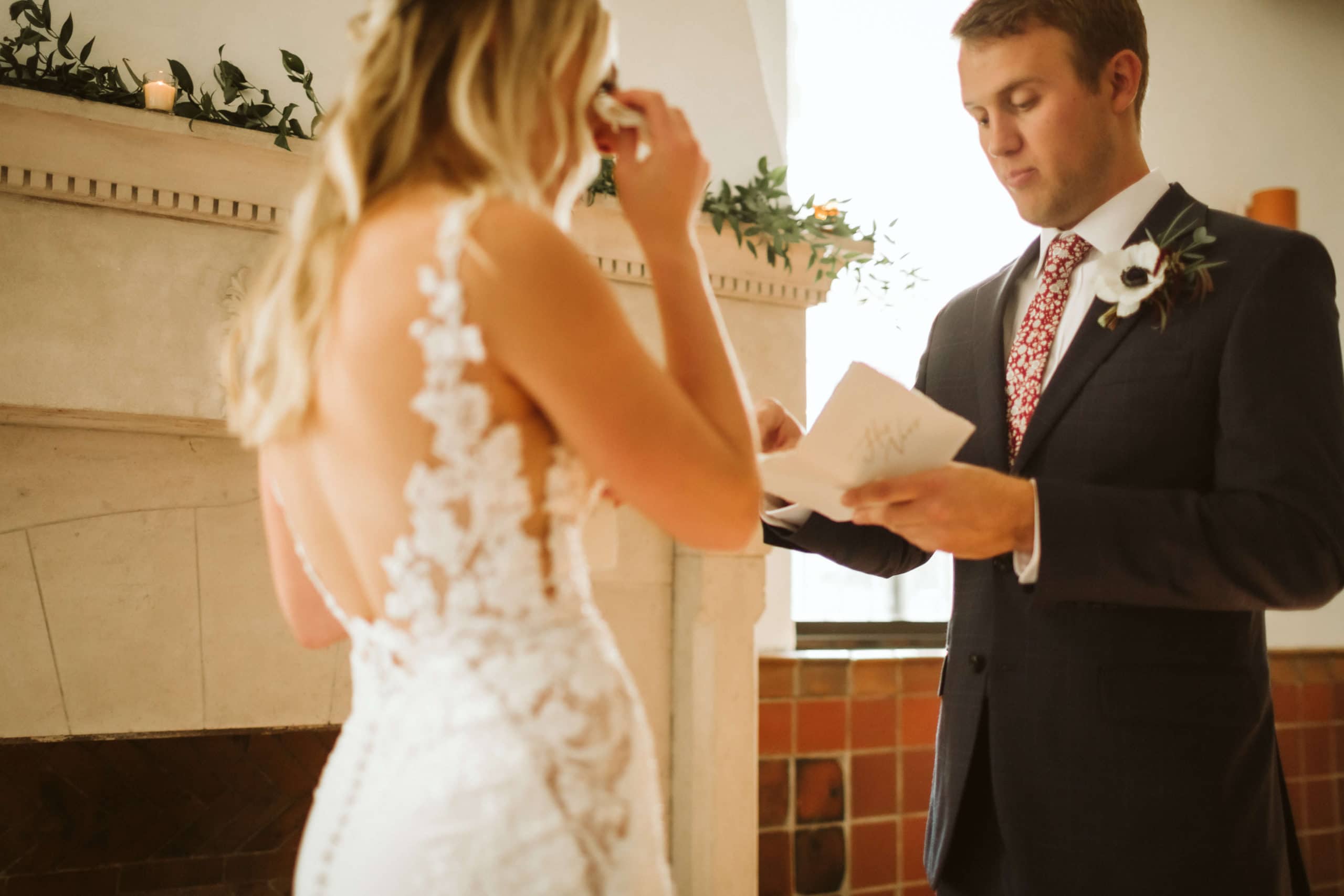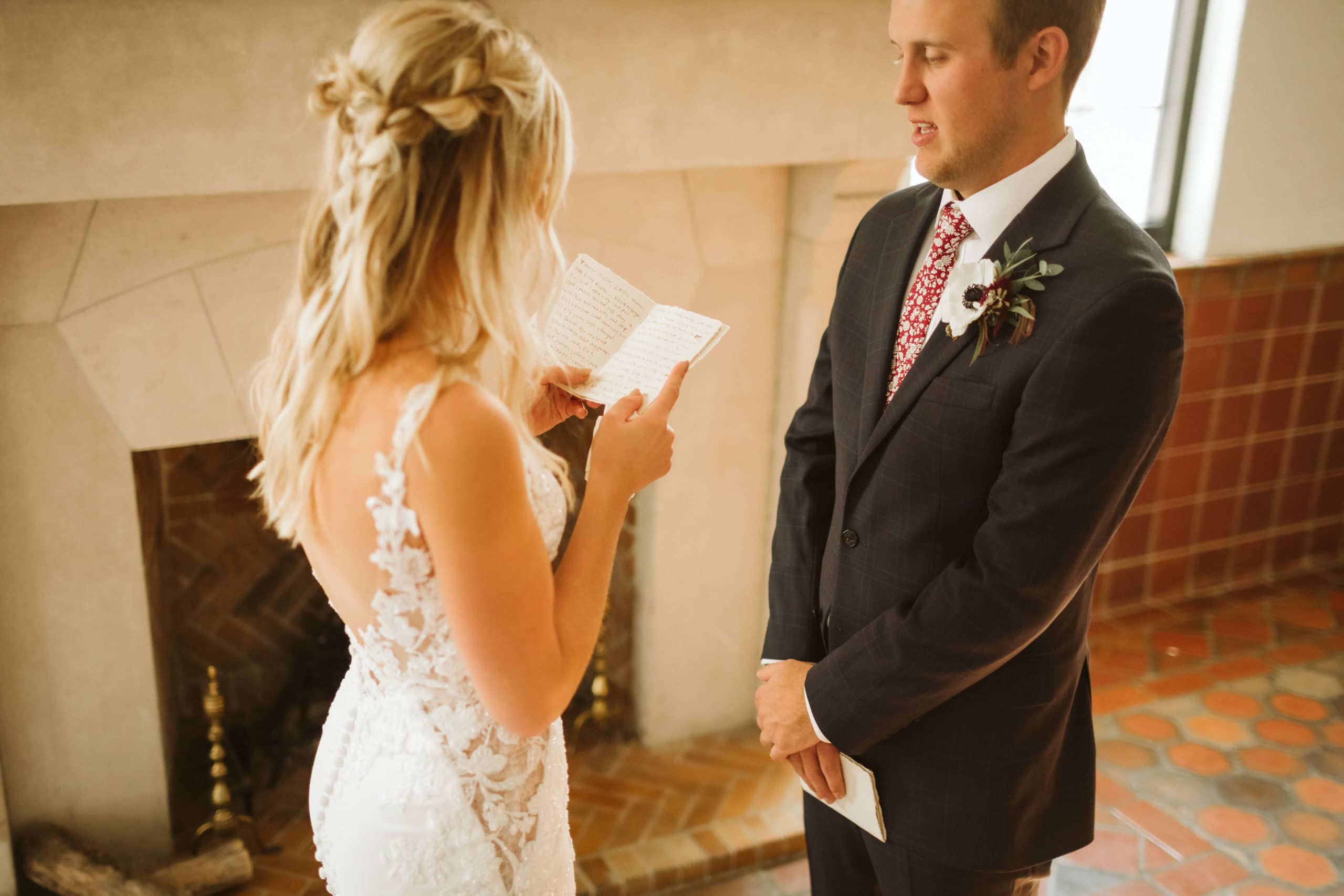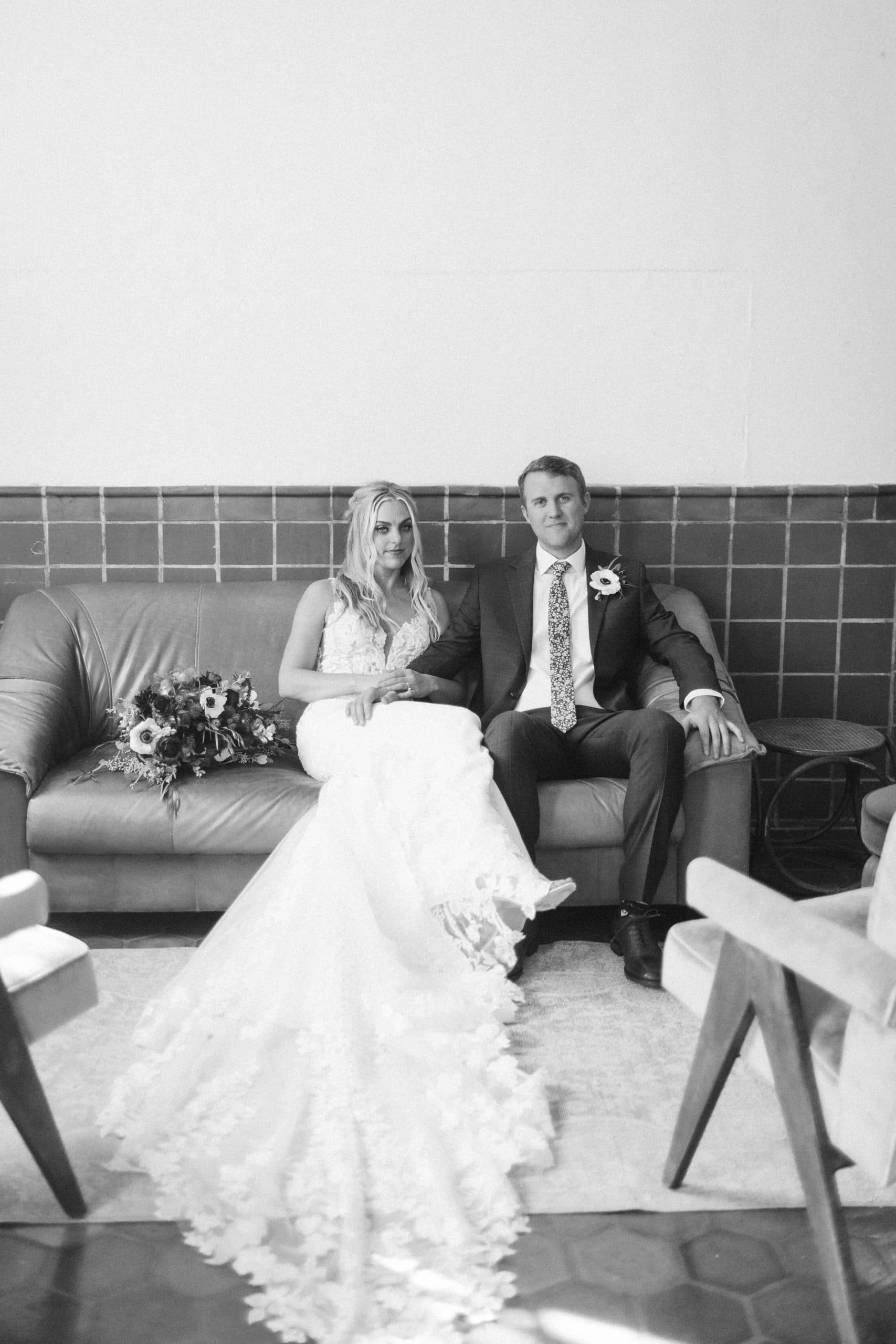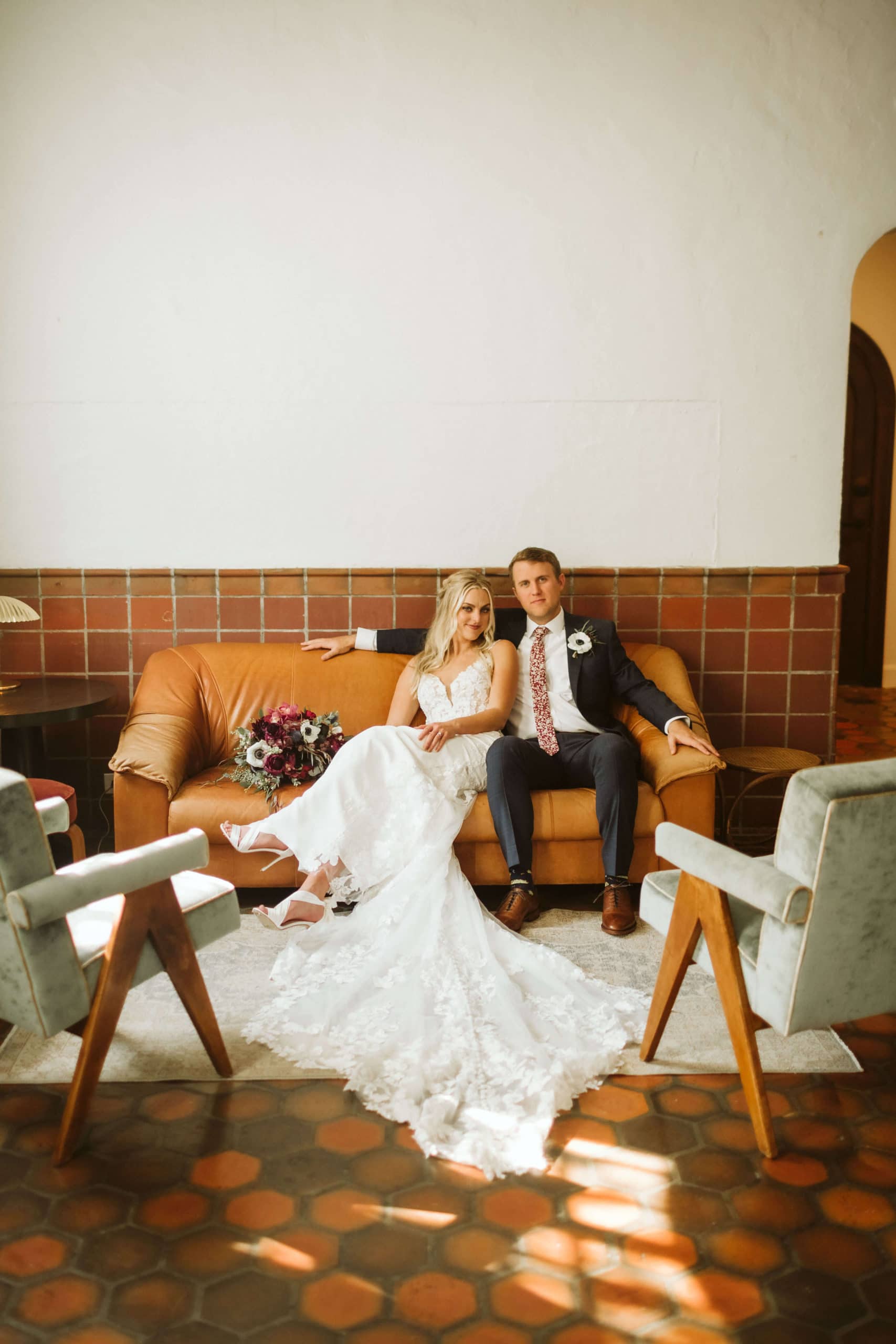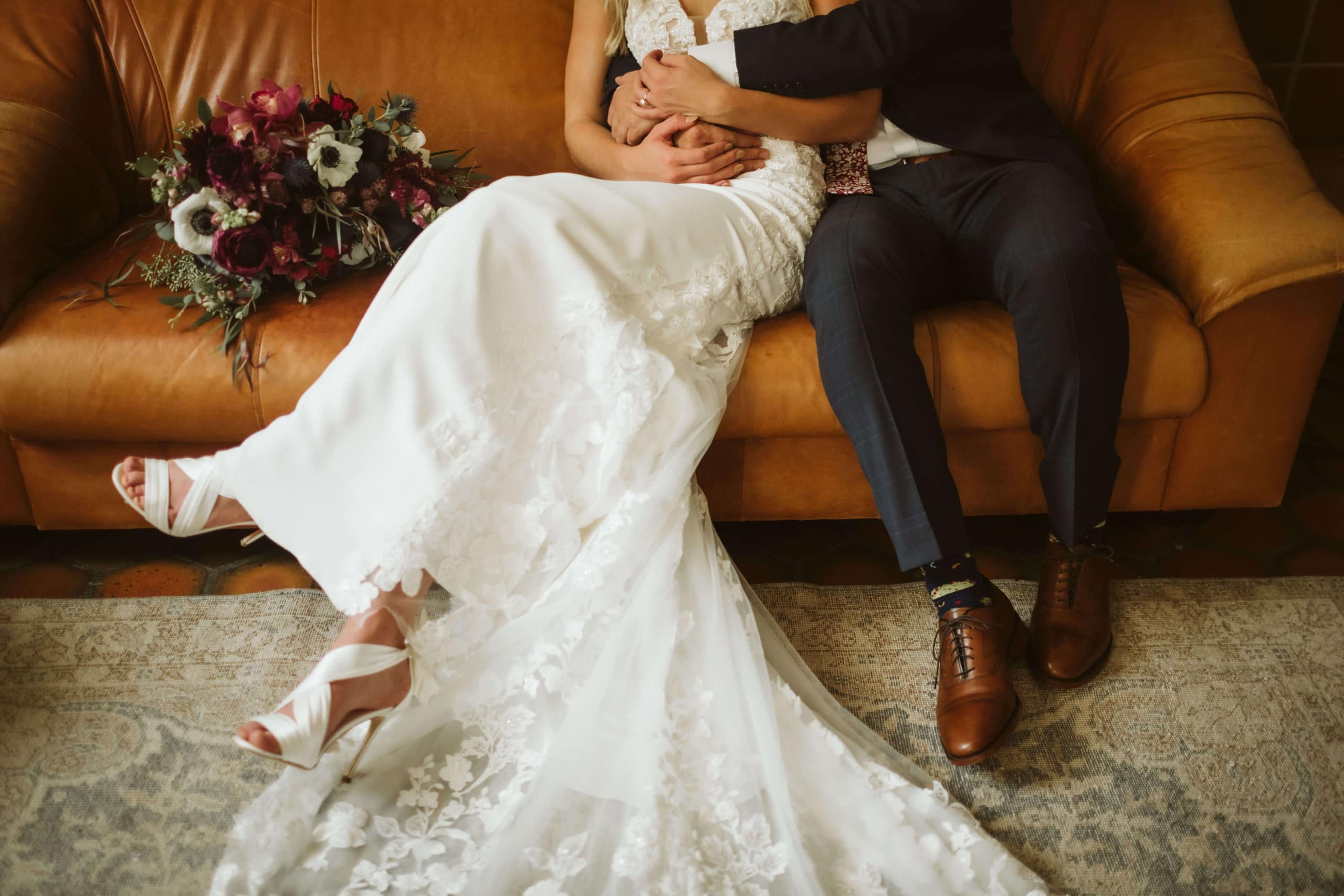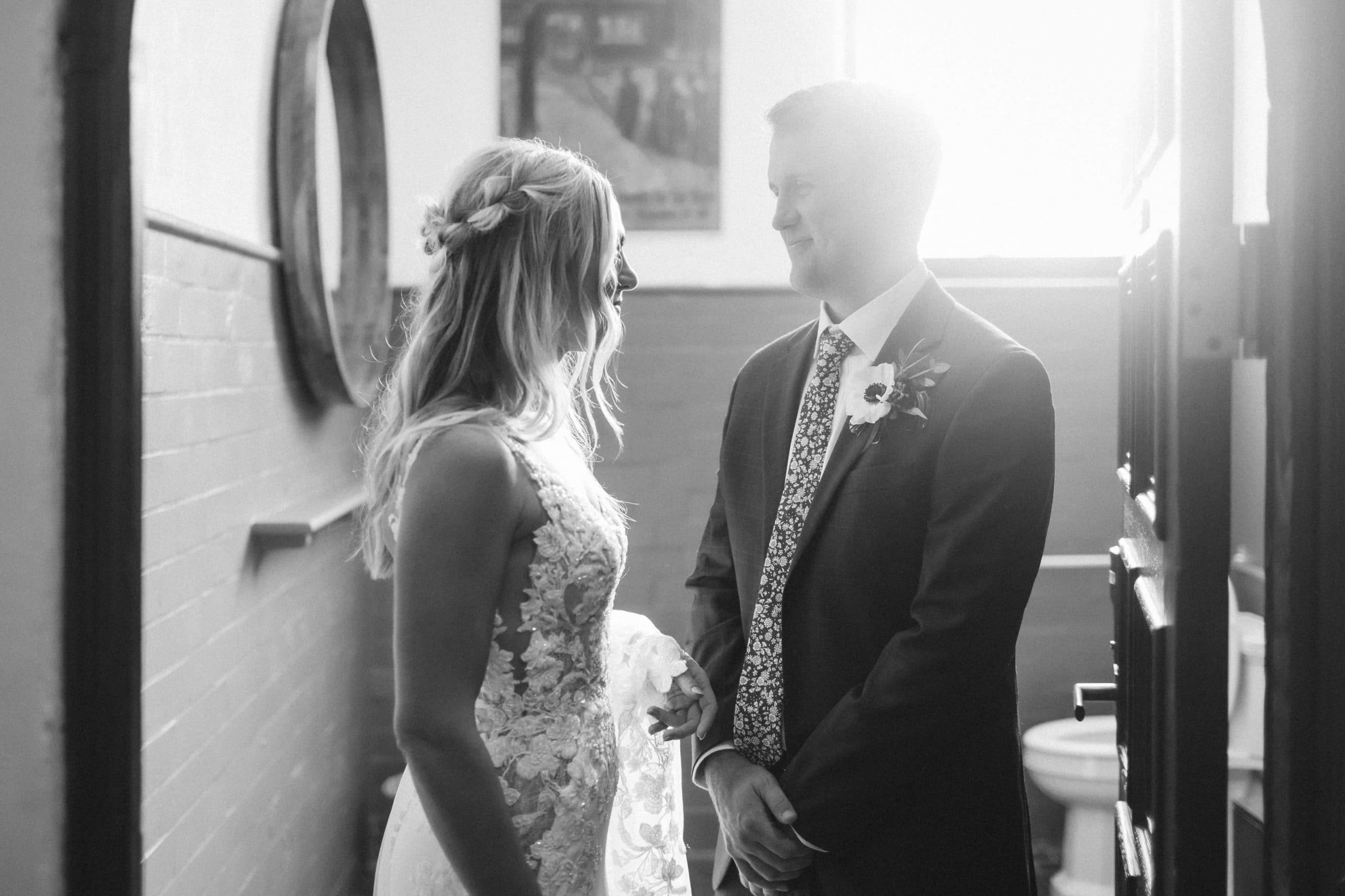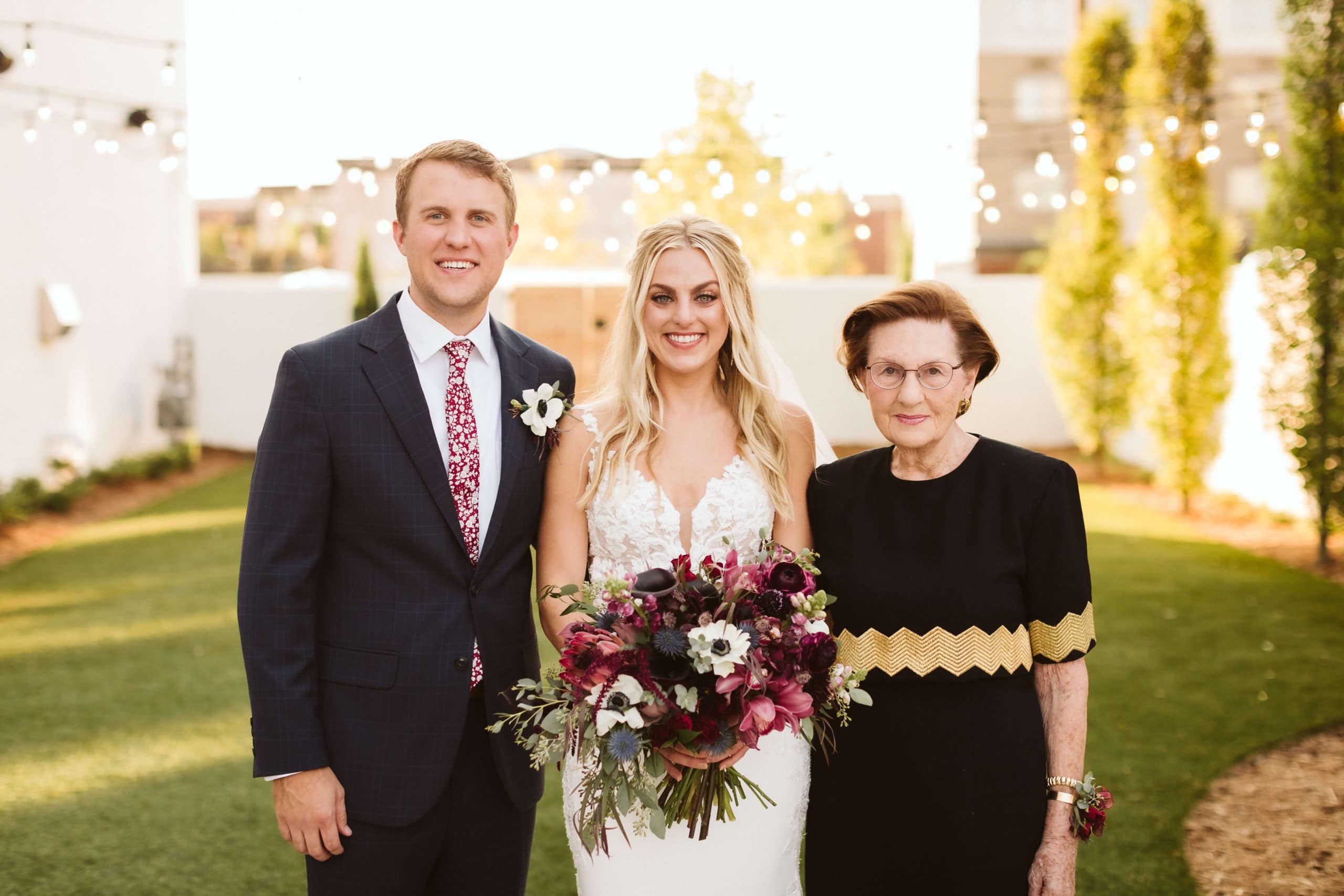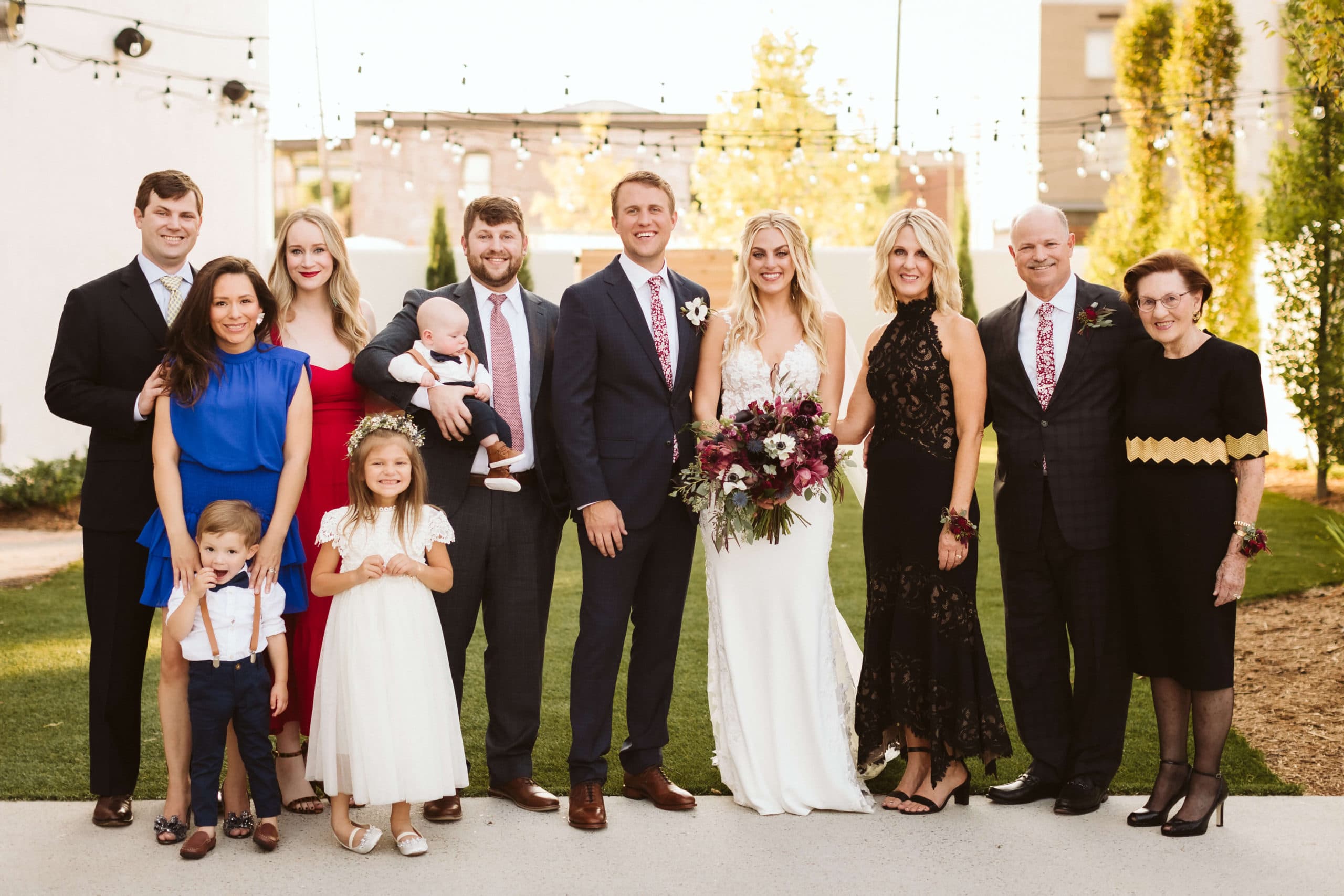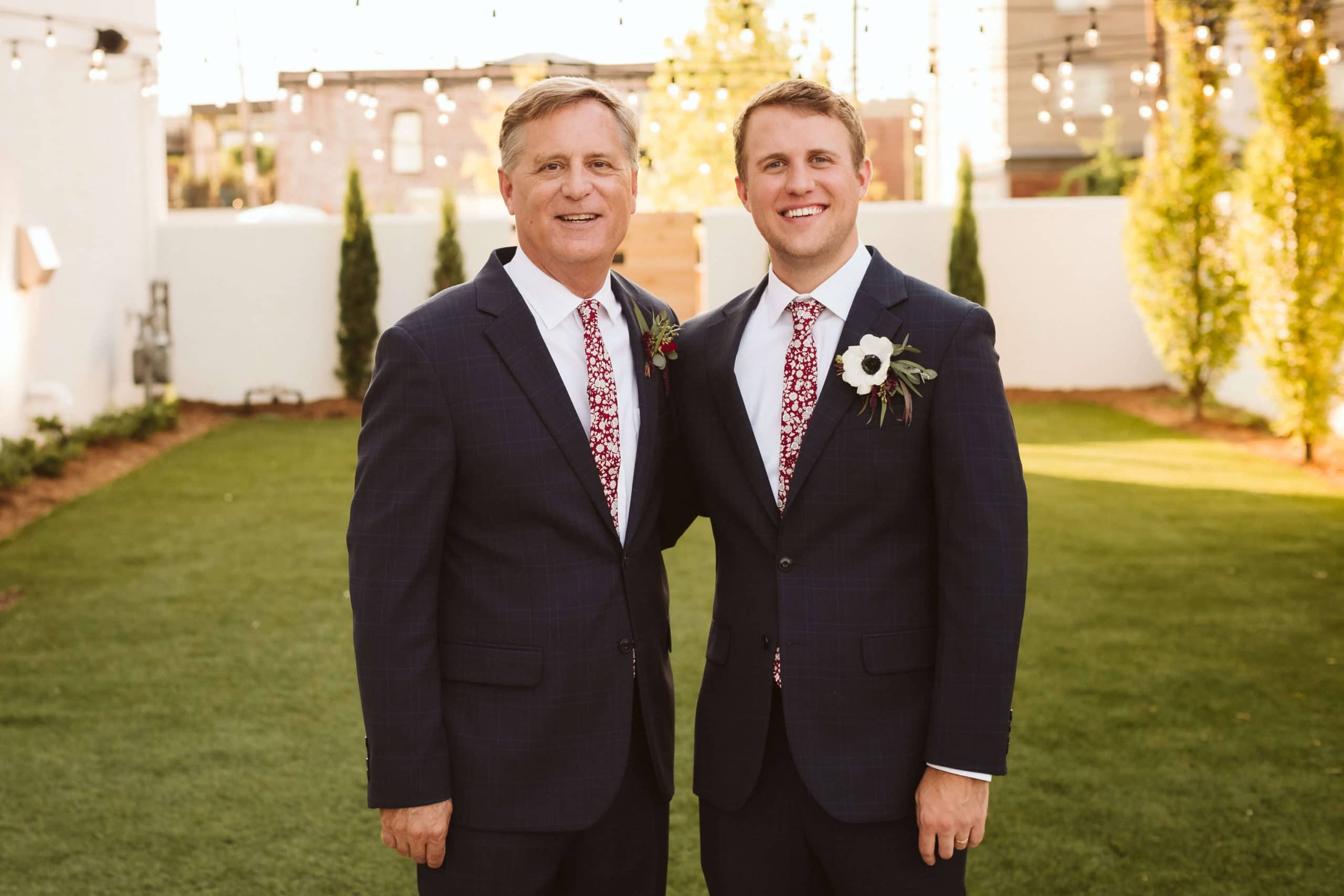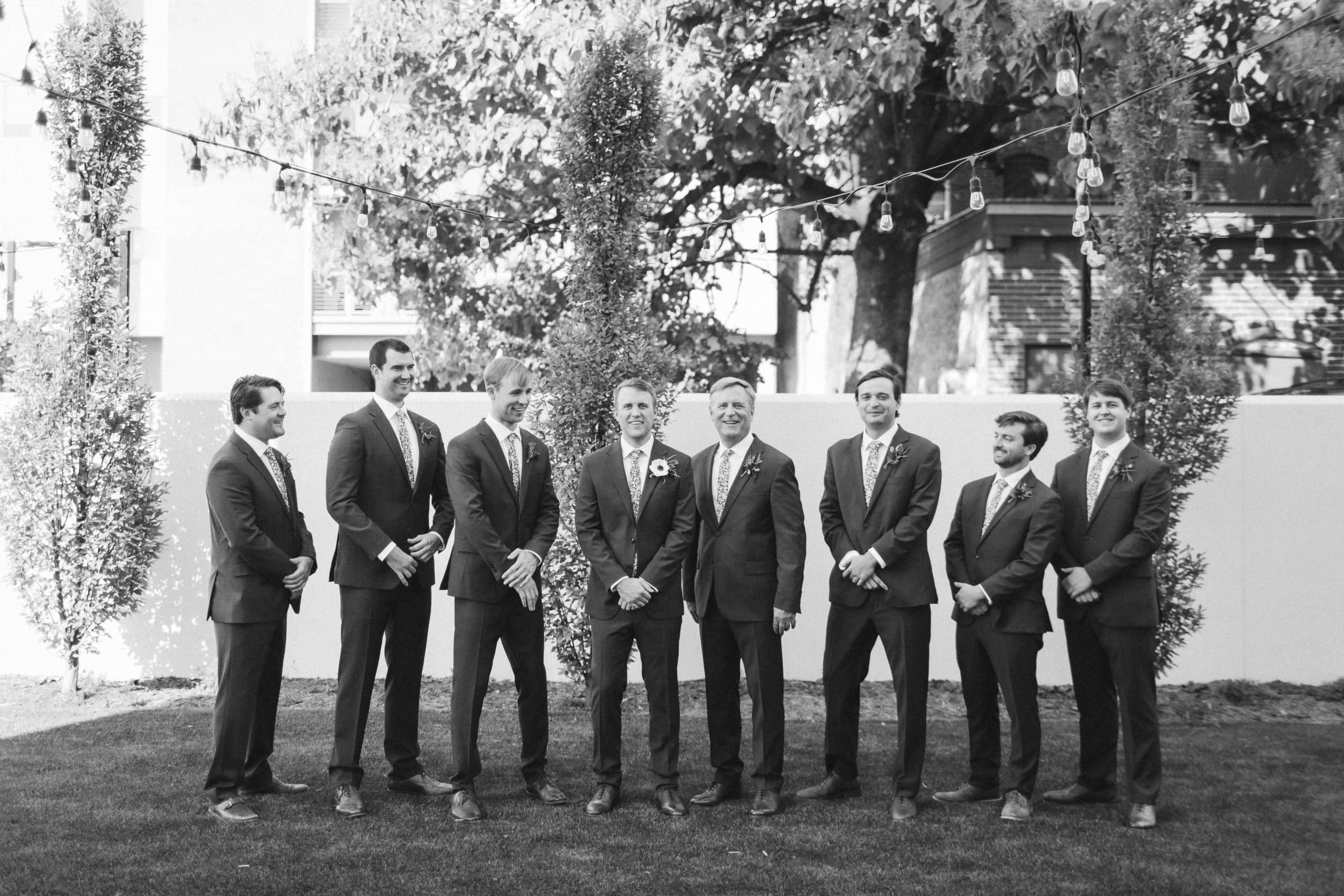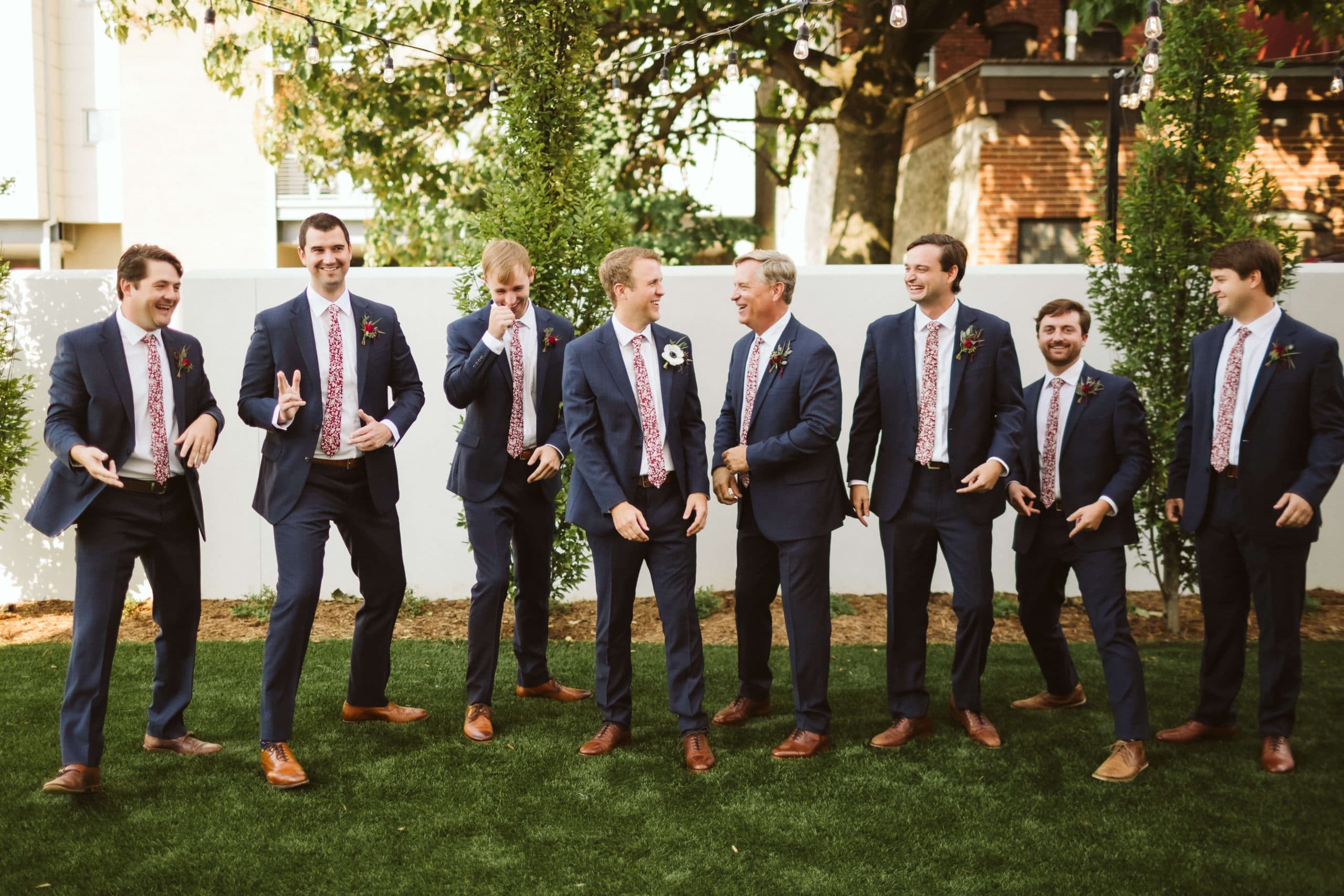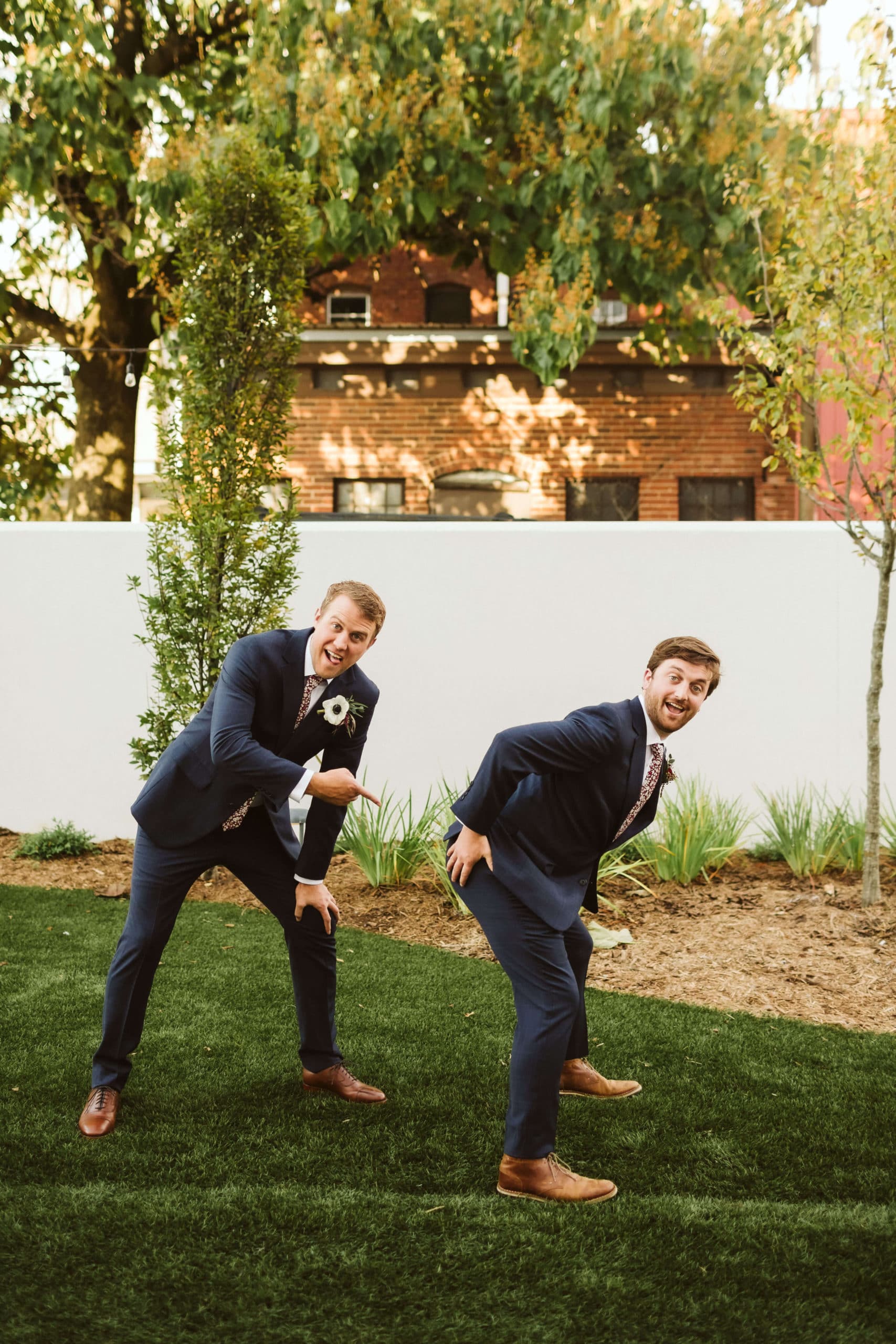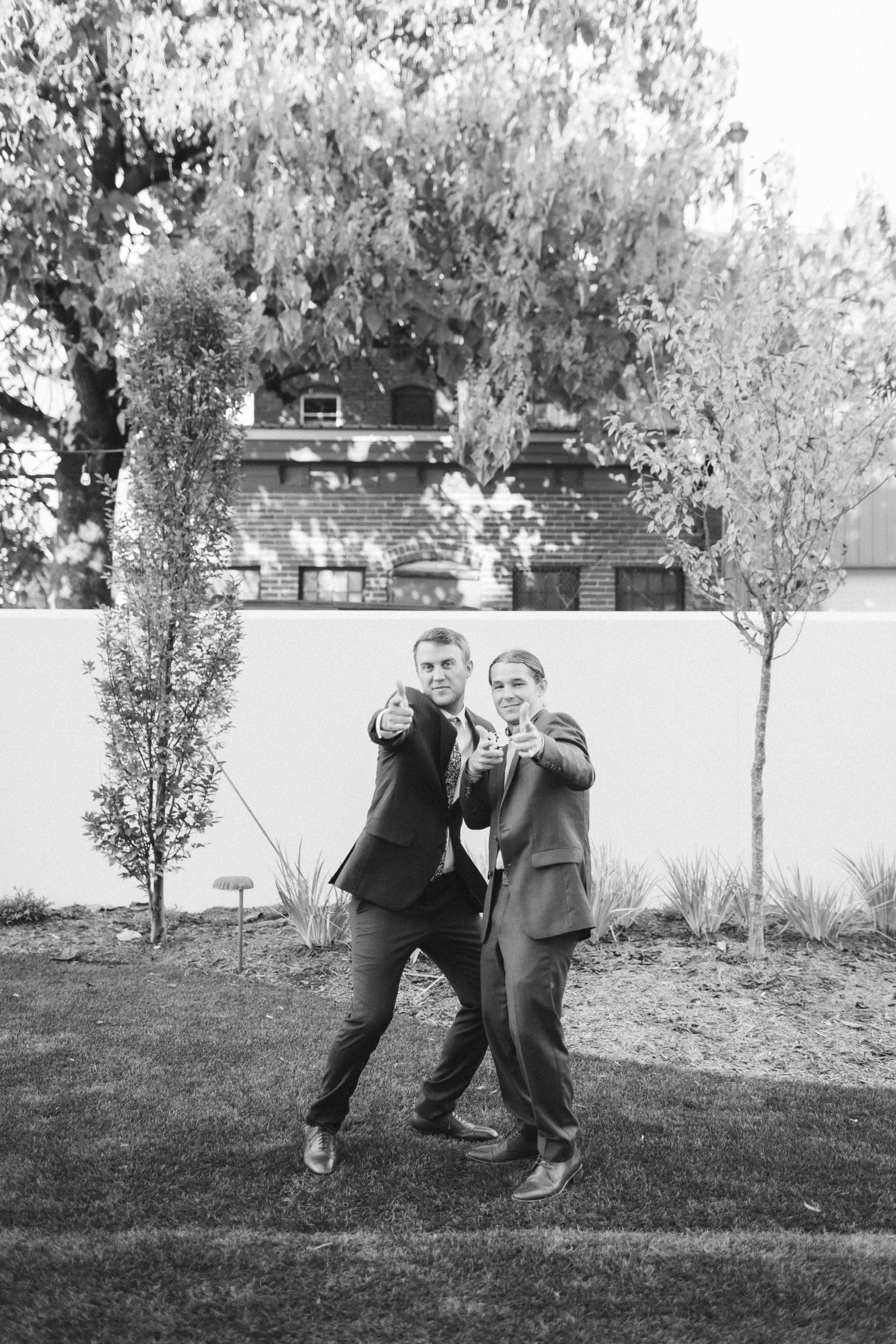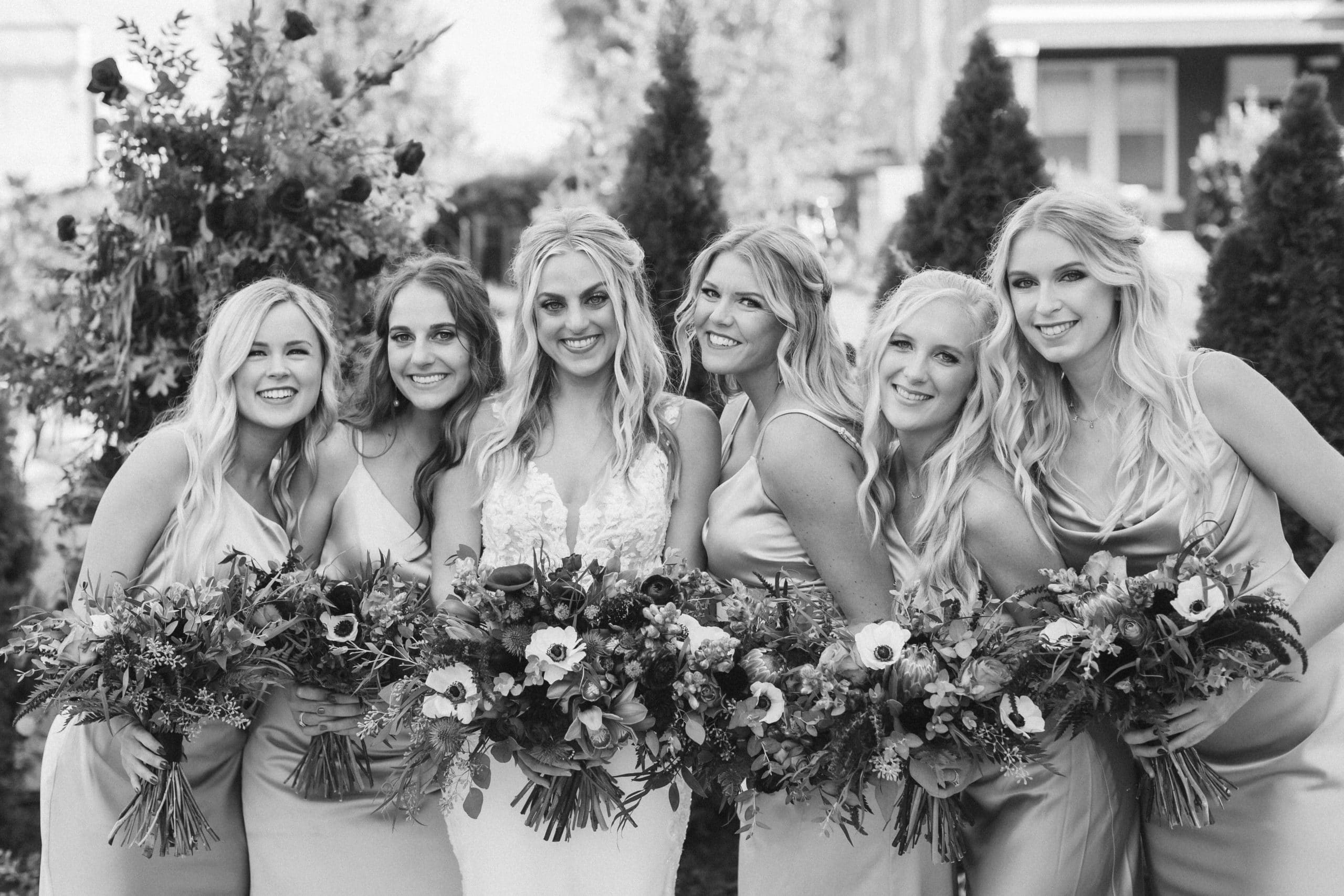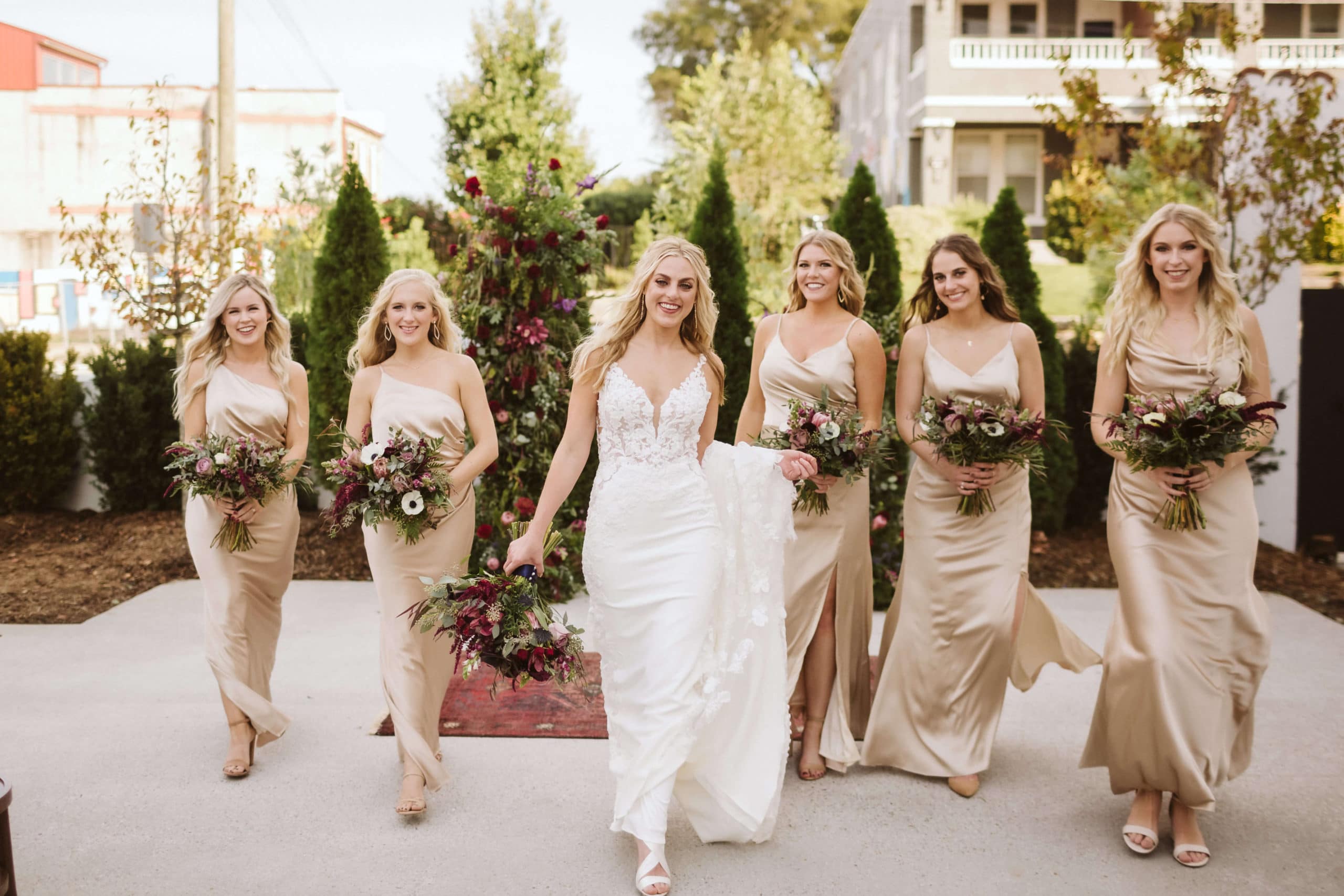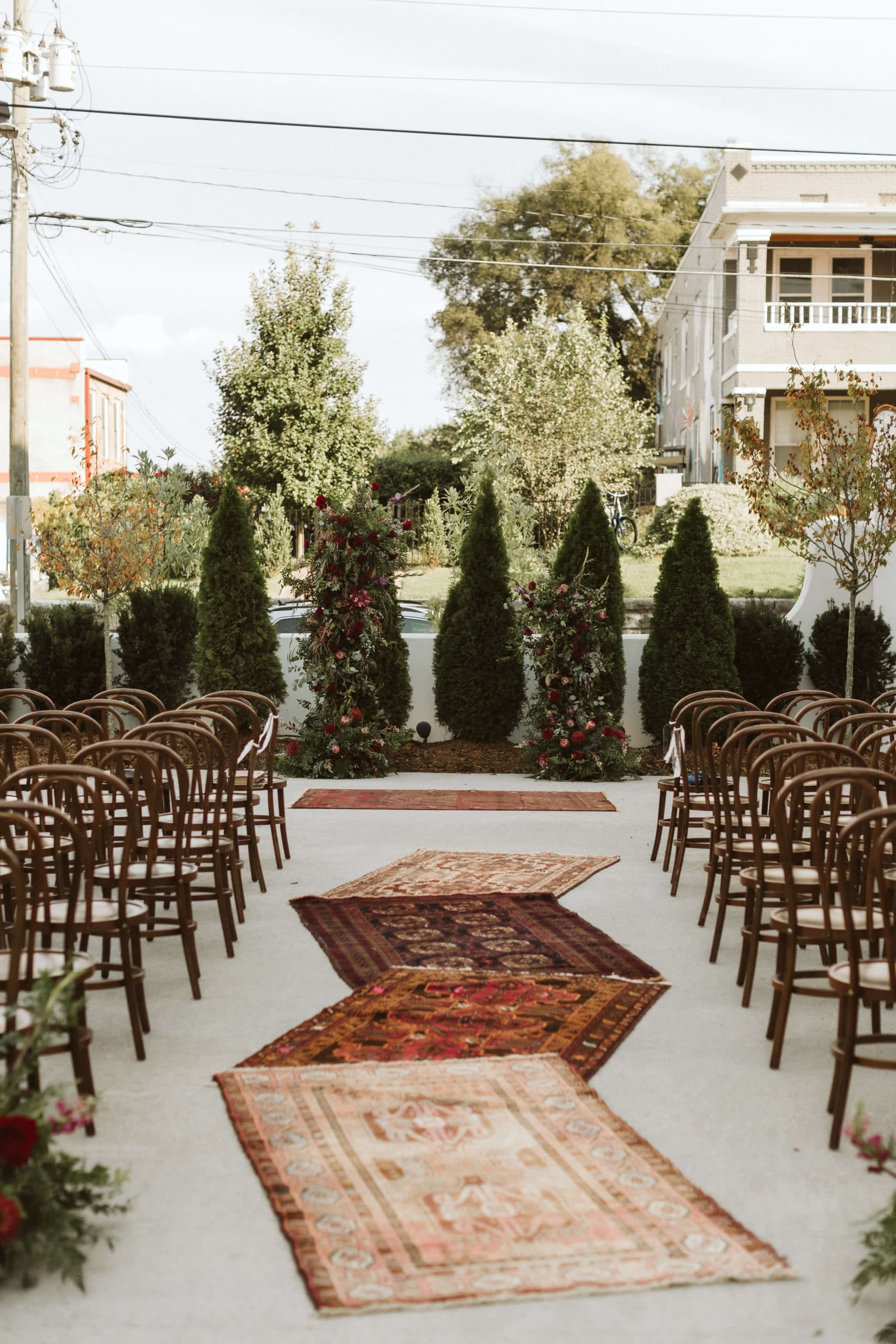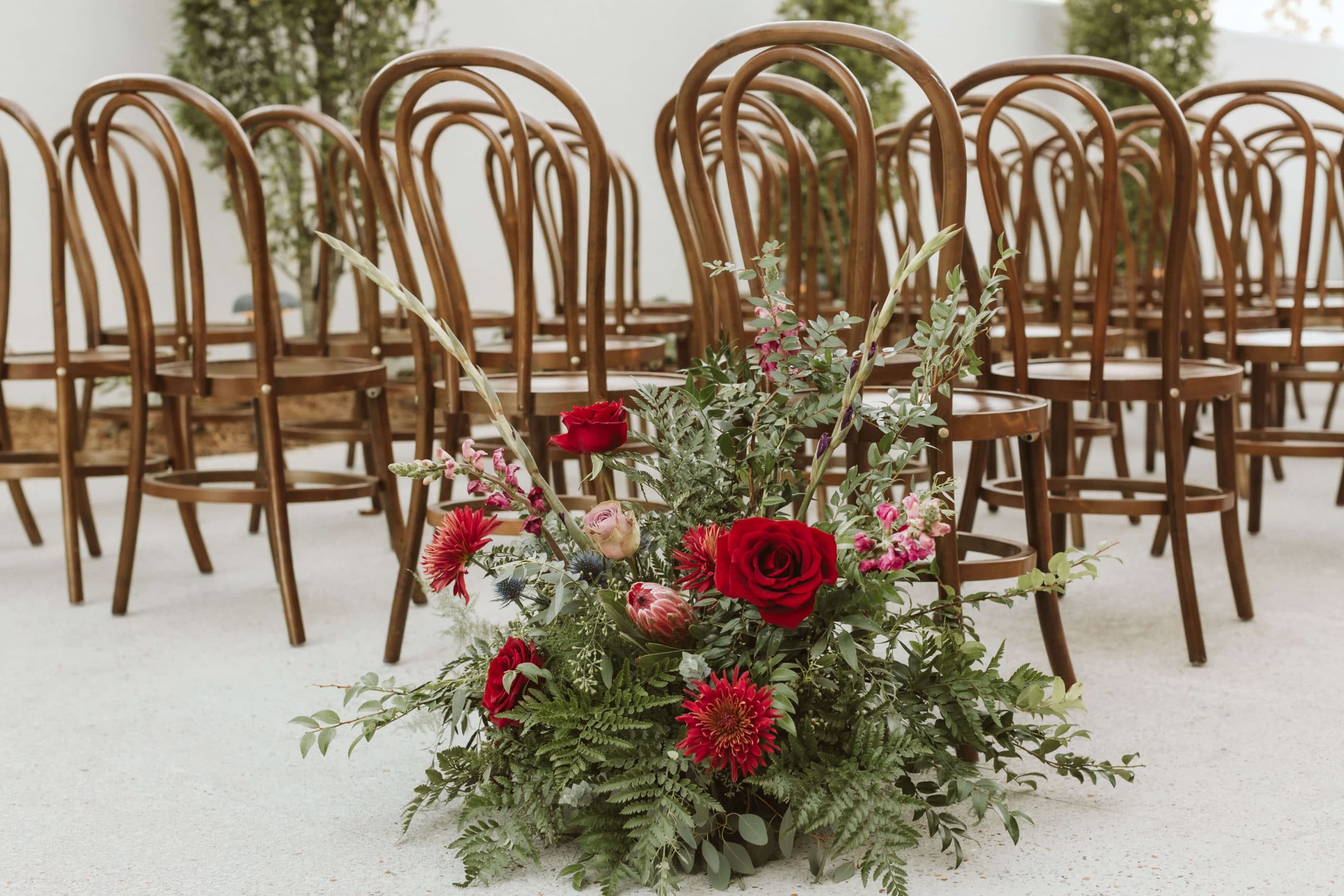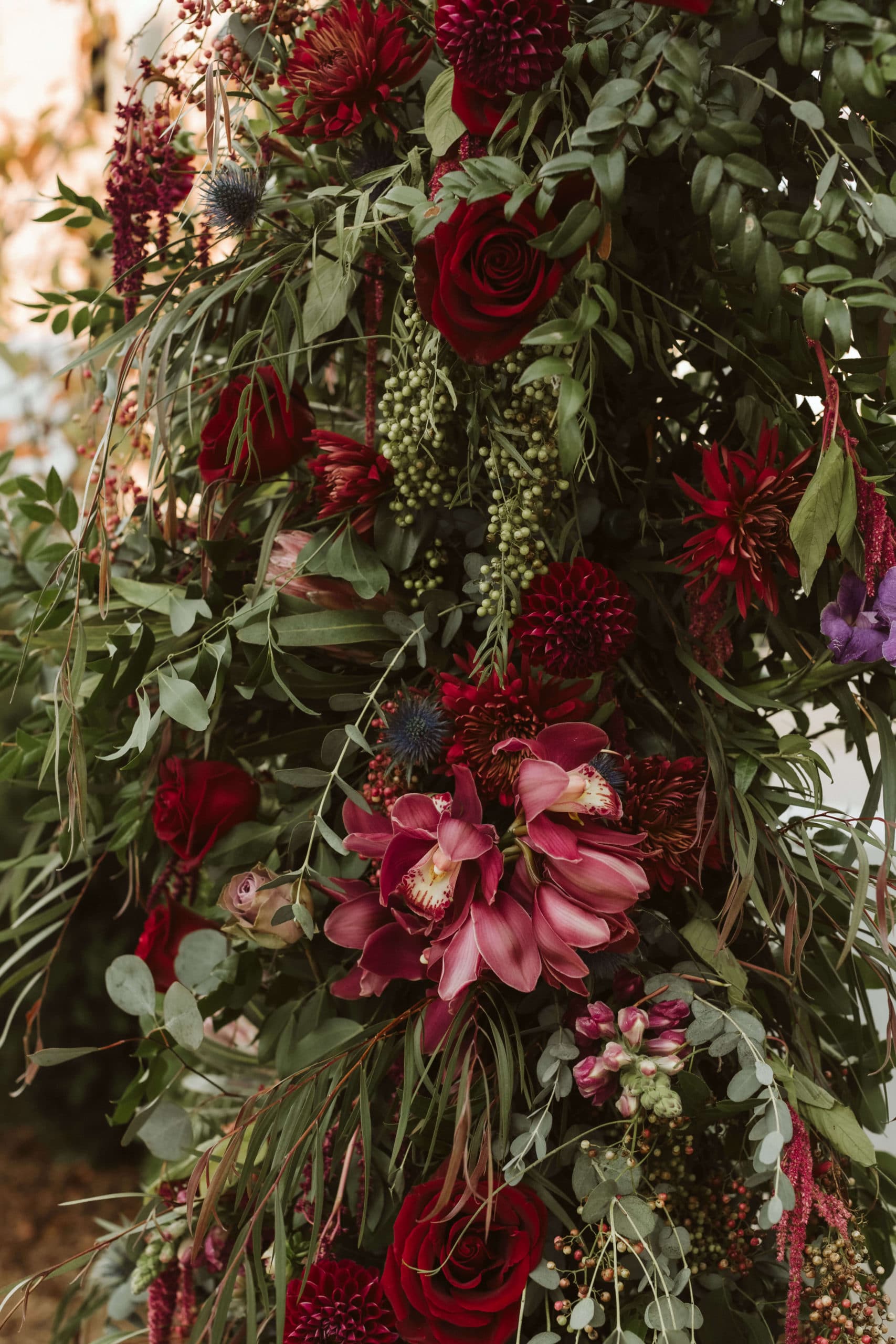 A Garden Ceremony
Choosing the Garden as your ceremony location is a fun option, as your guests get a sneak-peek at the Common House's exclusive interior before stepping back outside into the open air. Kayla + Tanner's guests grabbed a drink on their way to the Garden and were greeted outside by a live acoustic band as they found their seats. The deep red bouquets and flower arrangements perfectly complemented the jewel tones of the bohemian rugs down the aisle in this small, intimate ceremony. How adorable is that second kiss when they exit the aisle!?
Kayla + Tanner took full advantage of the urban setting, opting to walk around the restored club for some local Chattanooga newlywed portraits at sunset. The white building boasts decorative 19th century wrought iron window guards—a wonderful, not-so-subtle nod to its original grandeur and the perfect urban backdrop for this couple's style.
Coming back inside for their reception, Kayla + Tanner made a quick stop at one of the many bars inside the venue to prep themselves for their grand introduction with a liquor shot. In true Common House fashion, every member at the bar took a shot with the excited couple!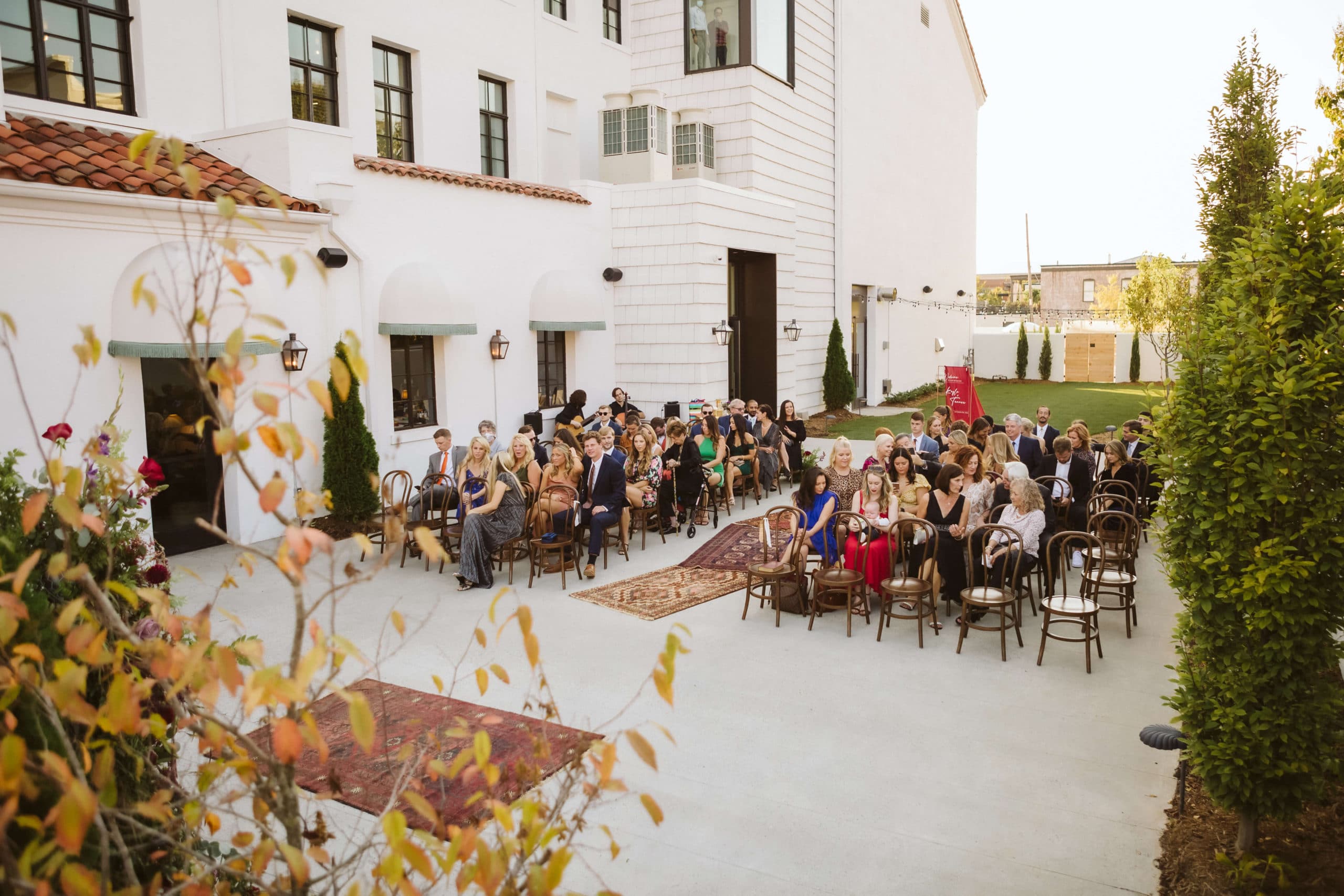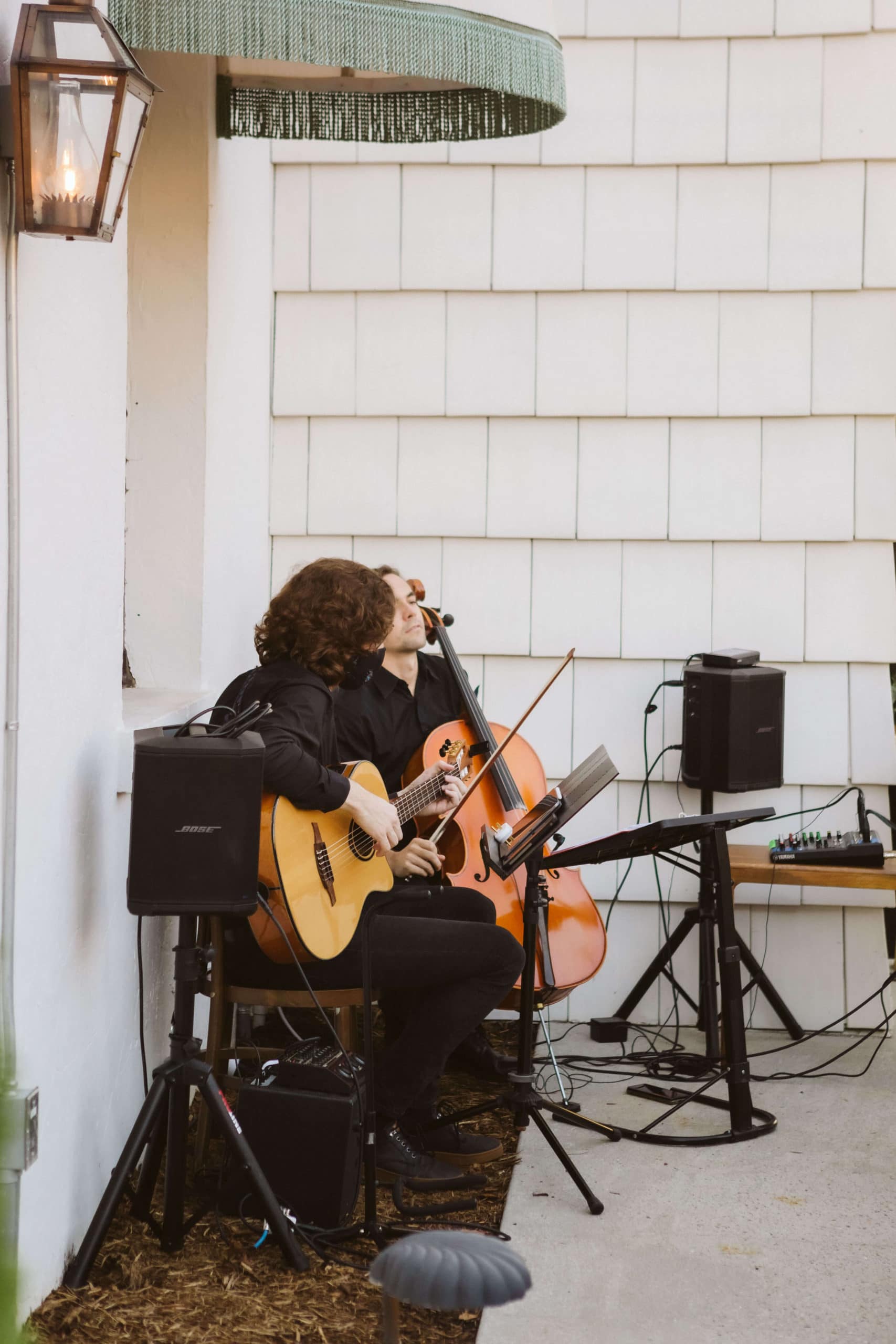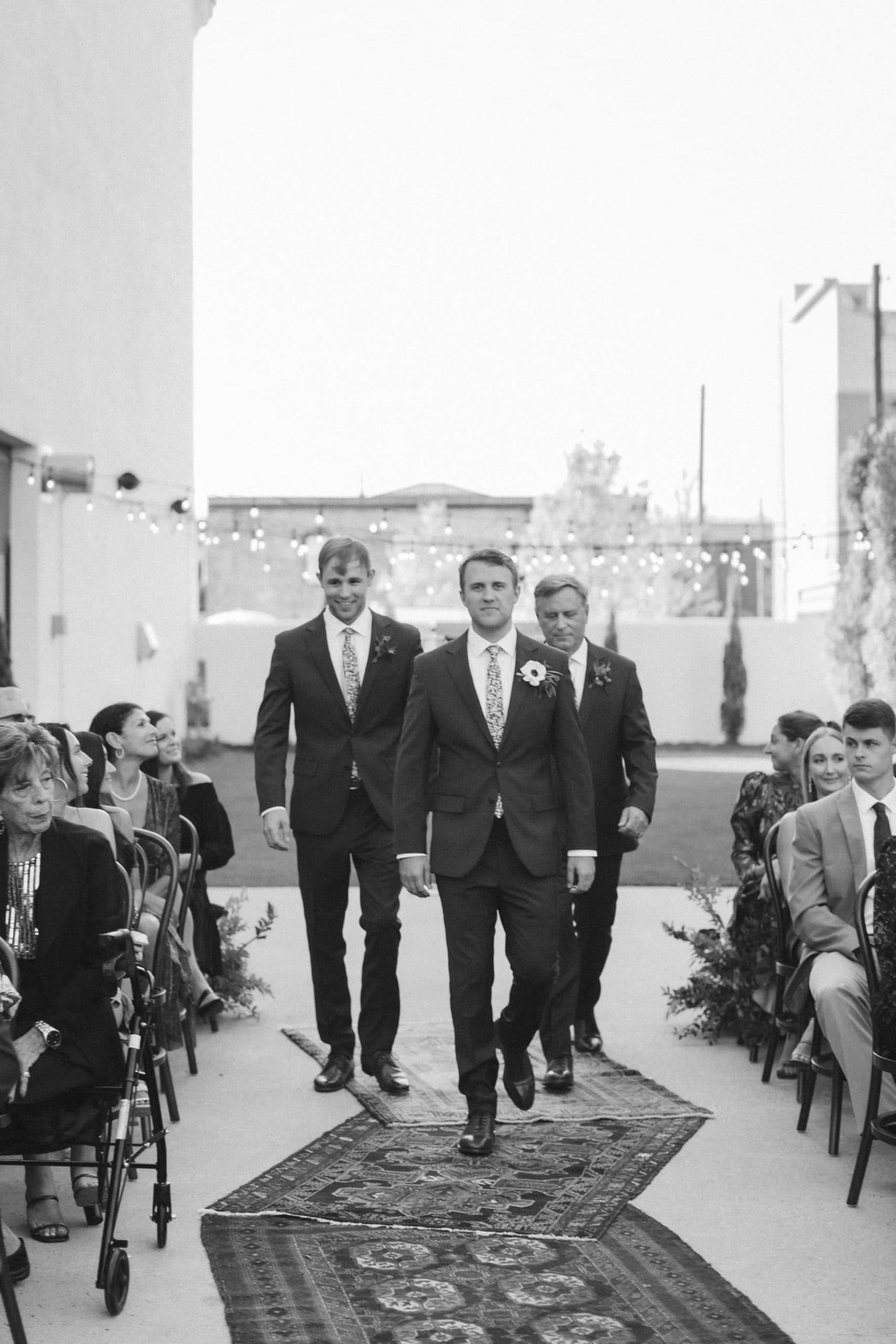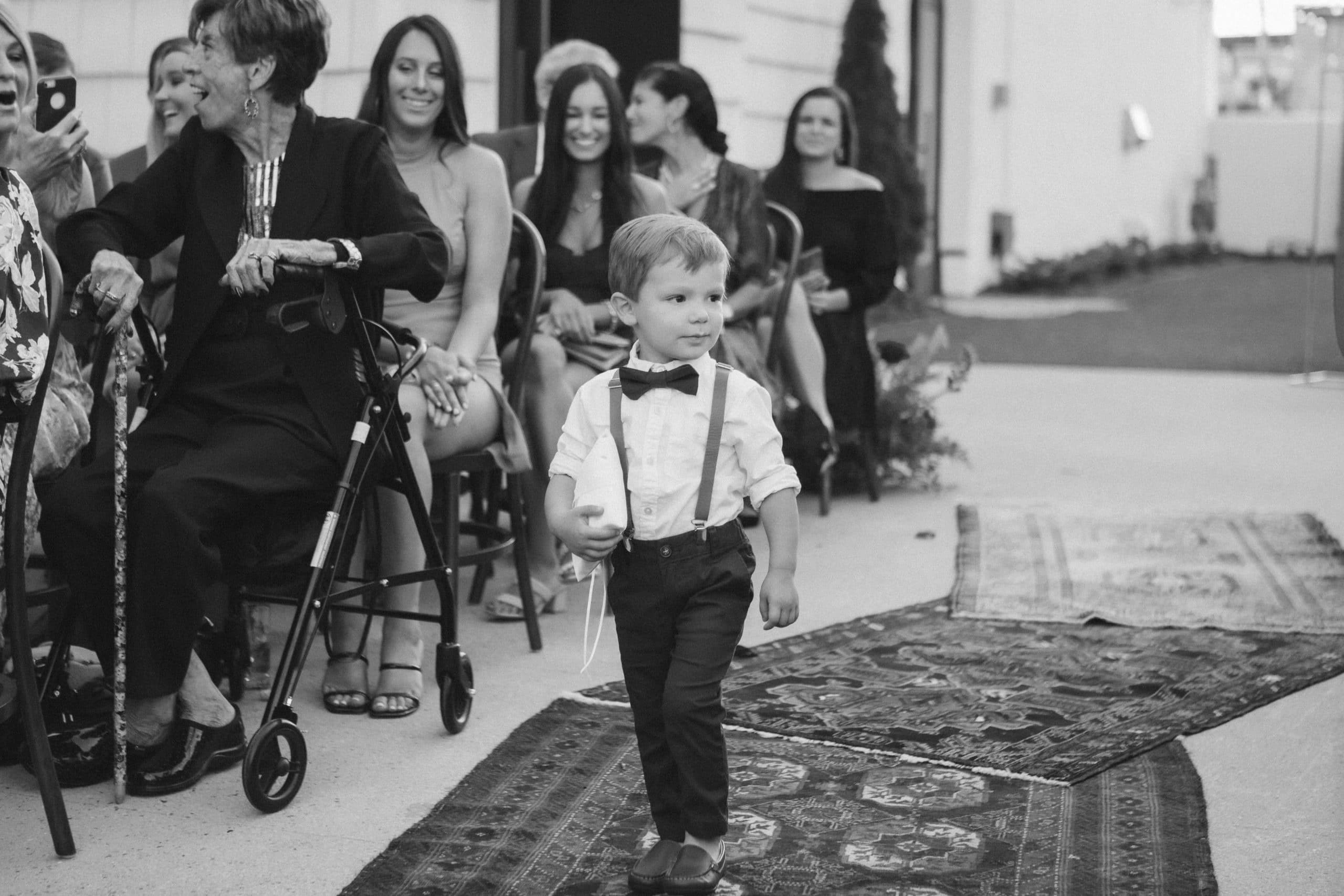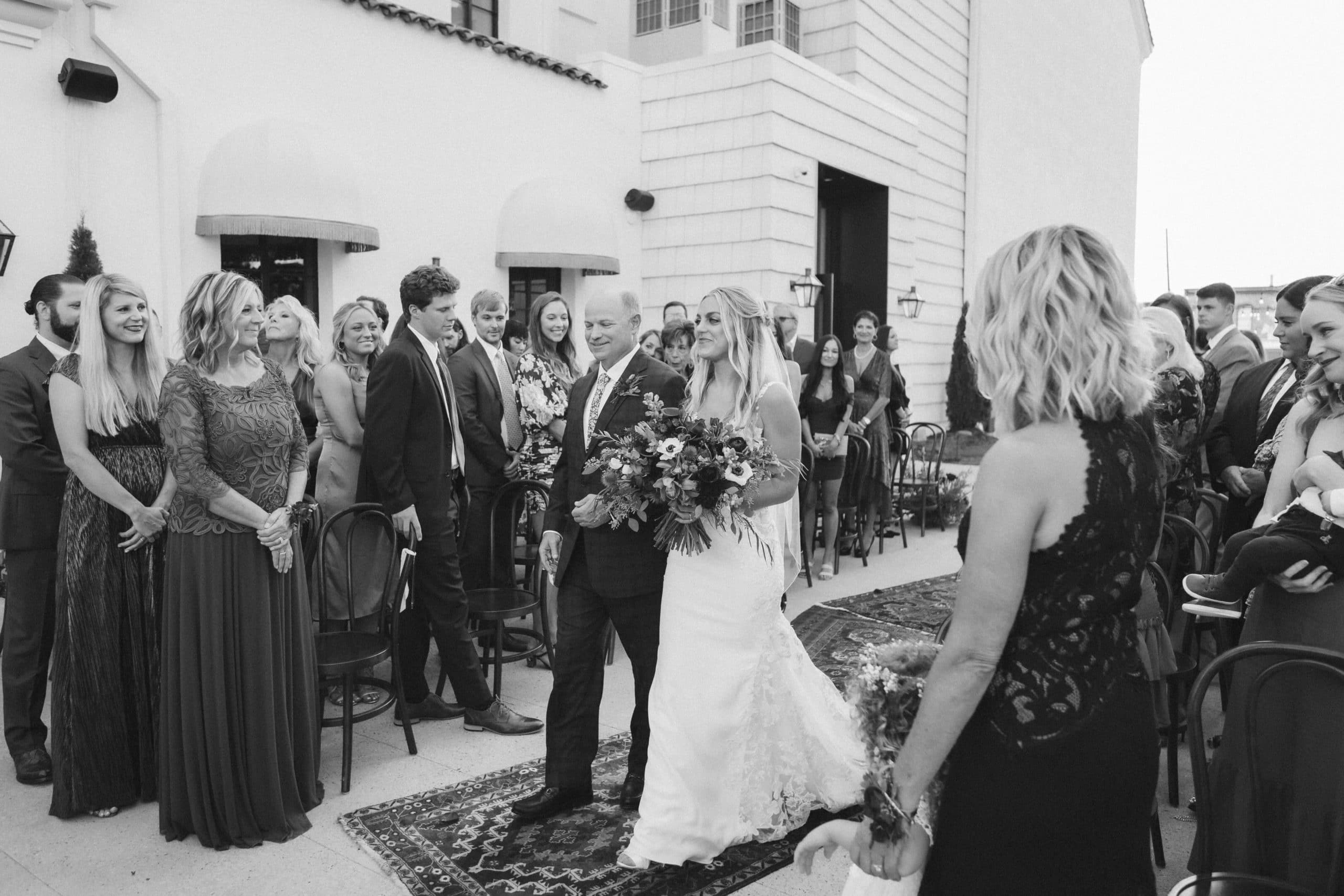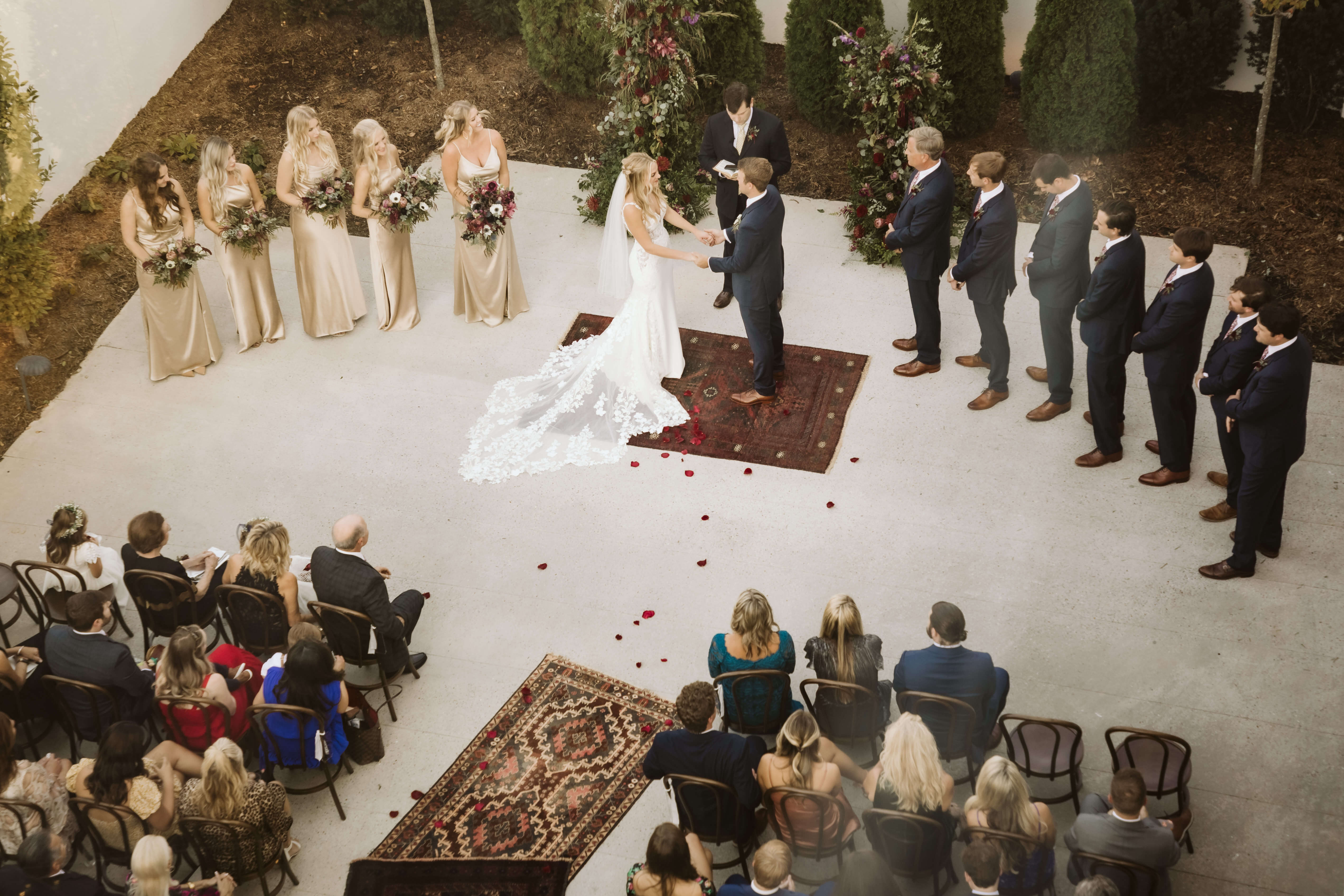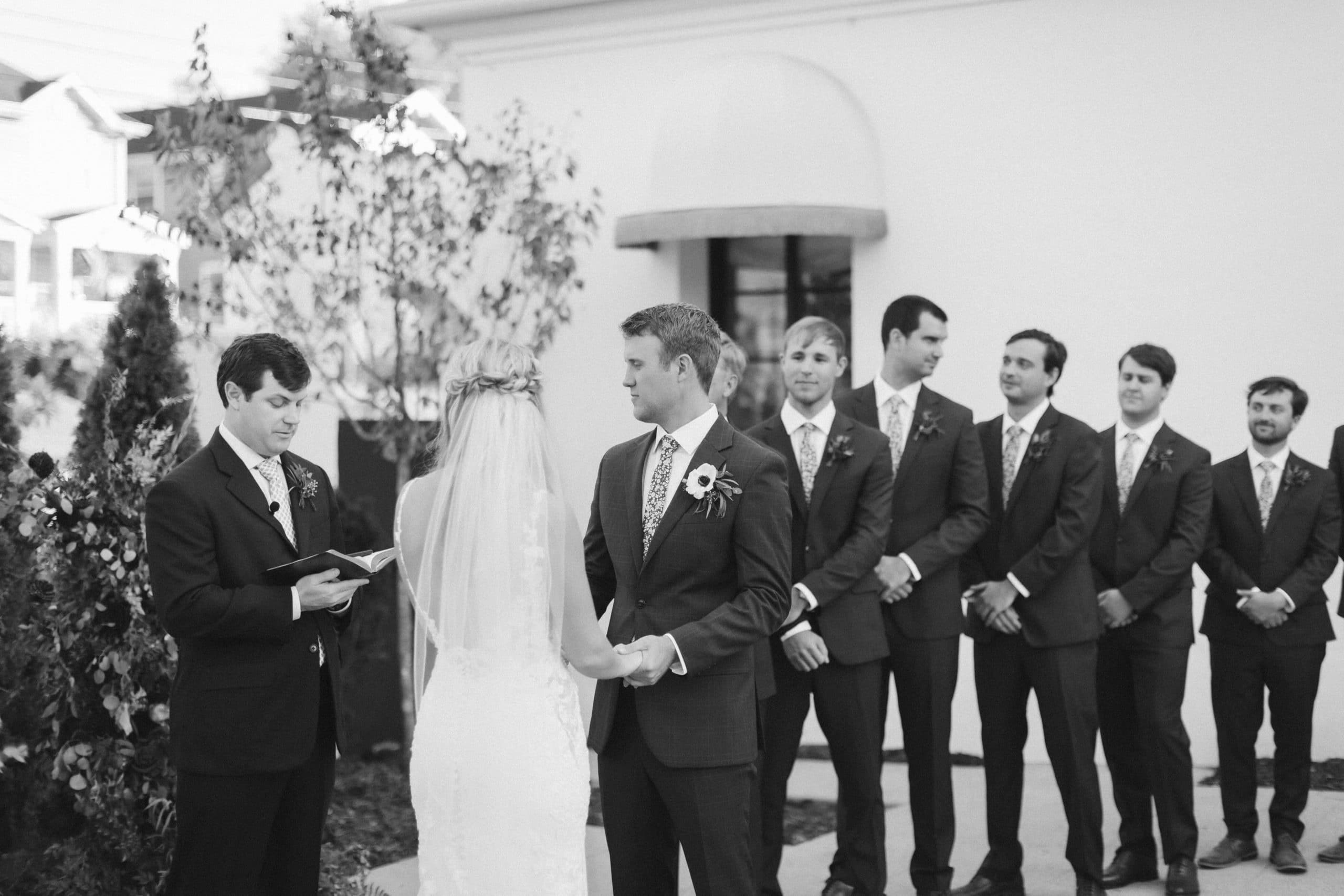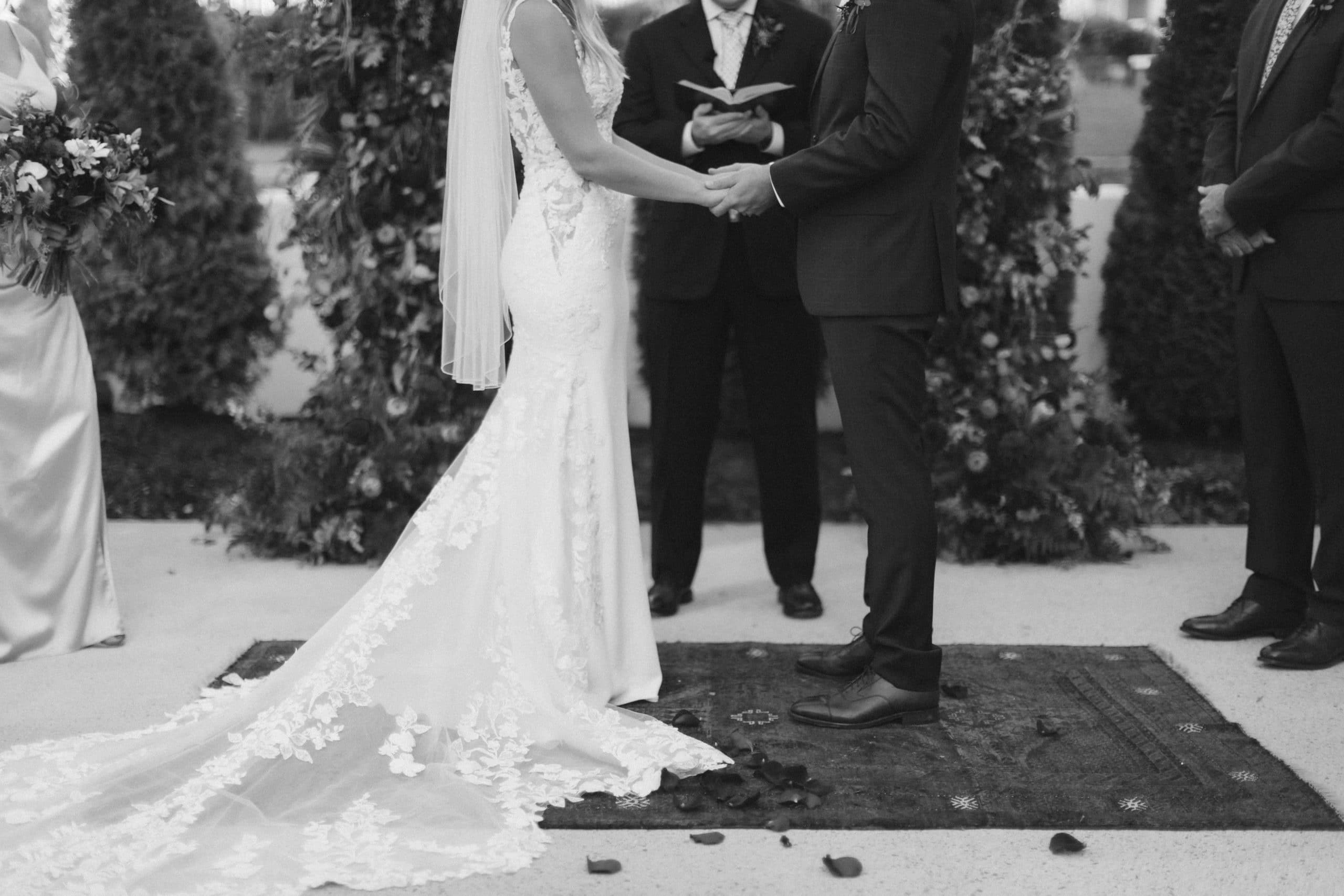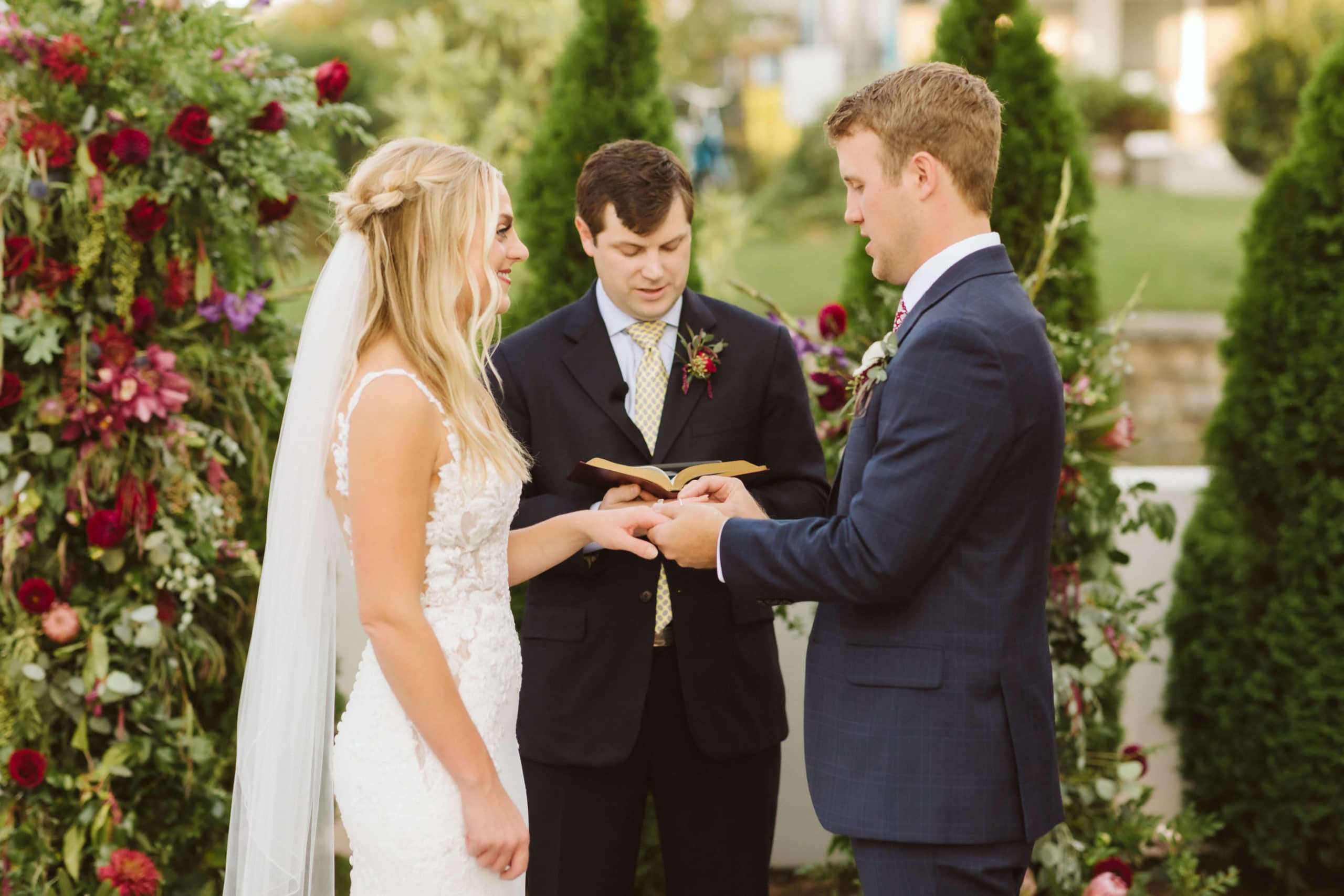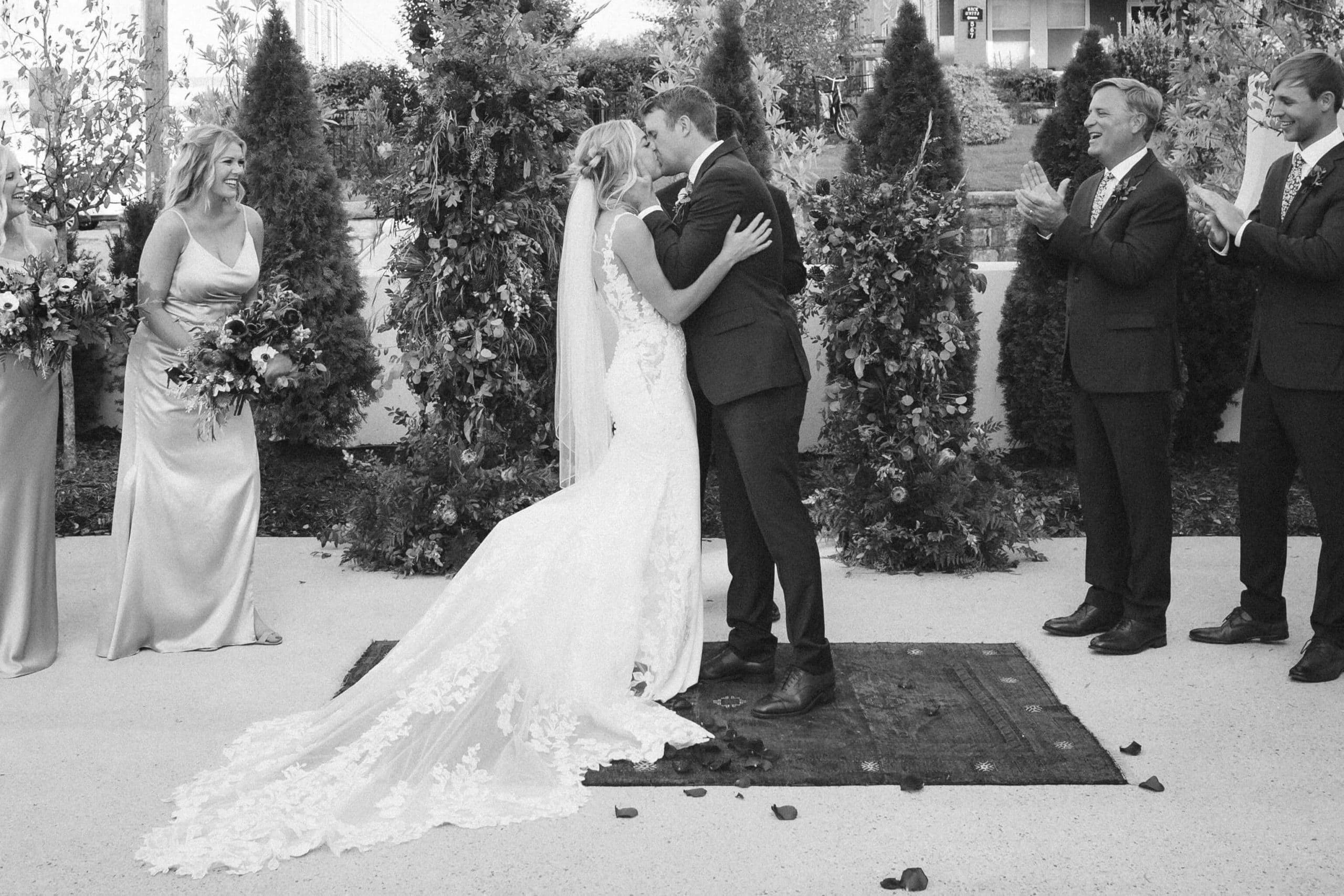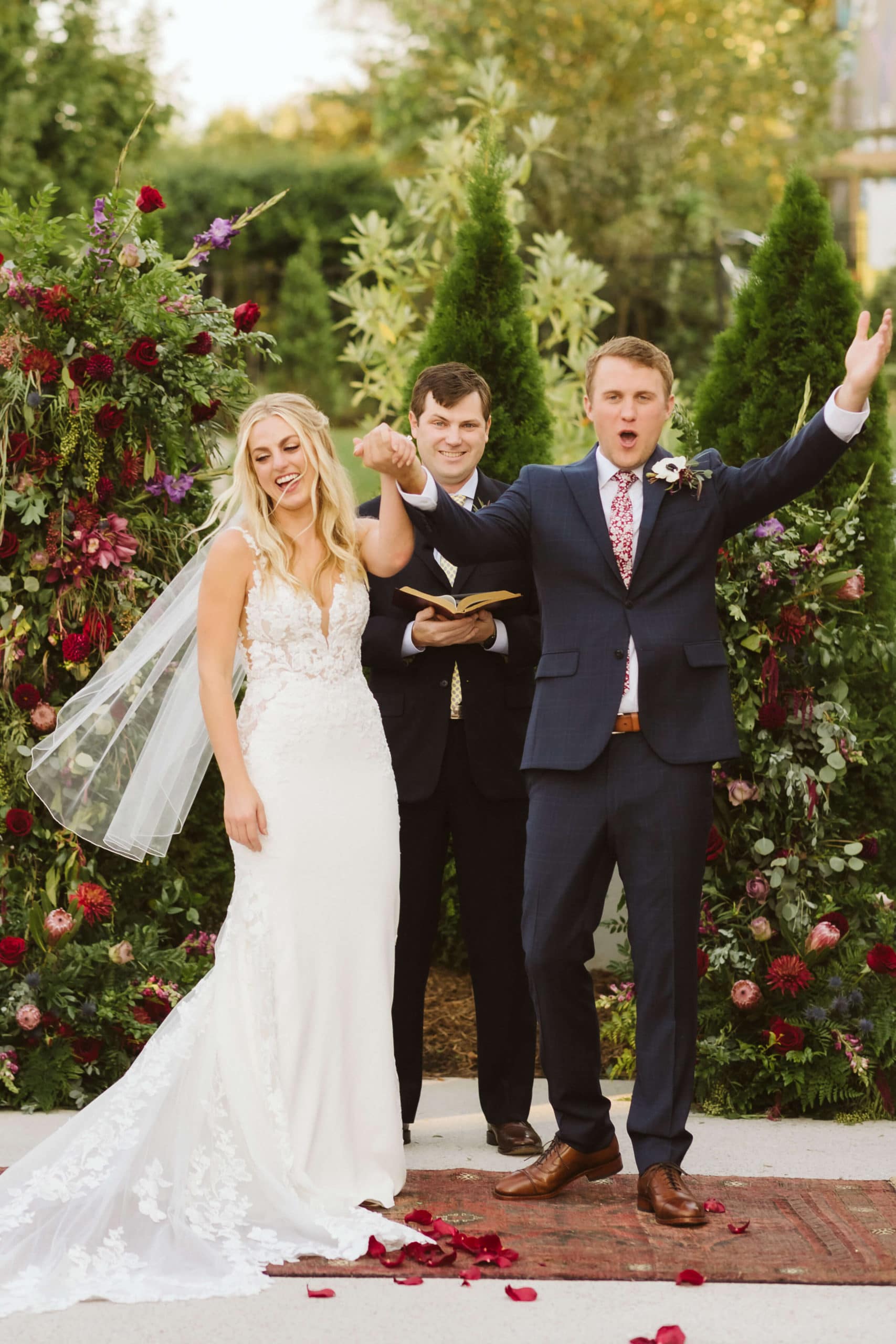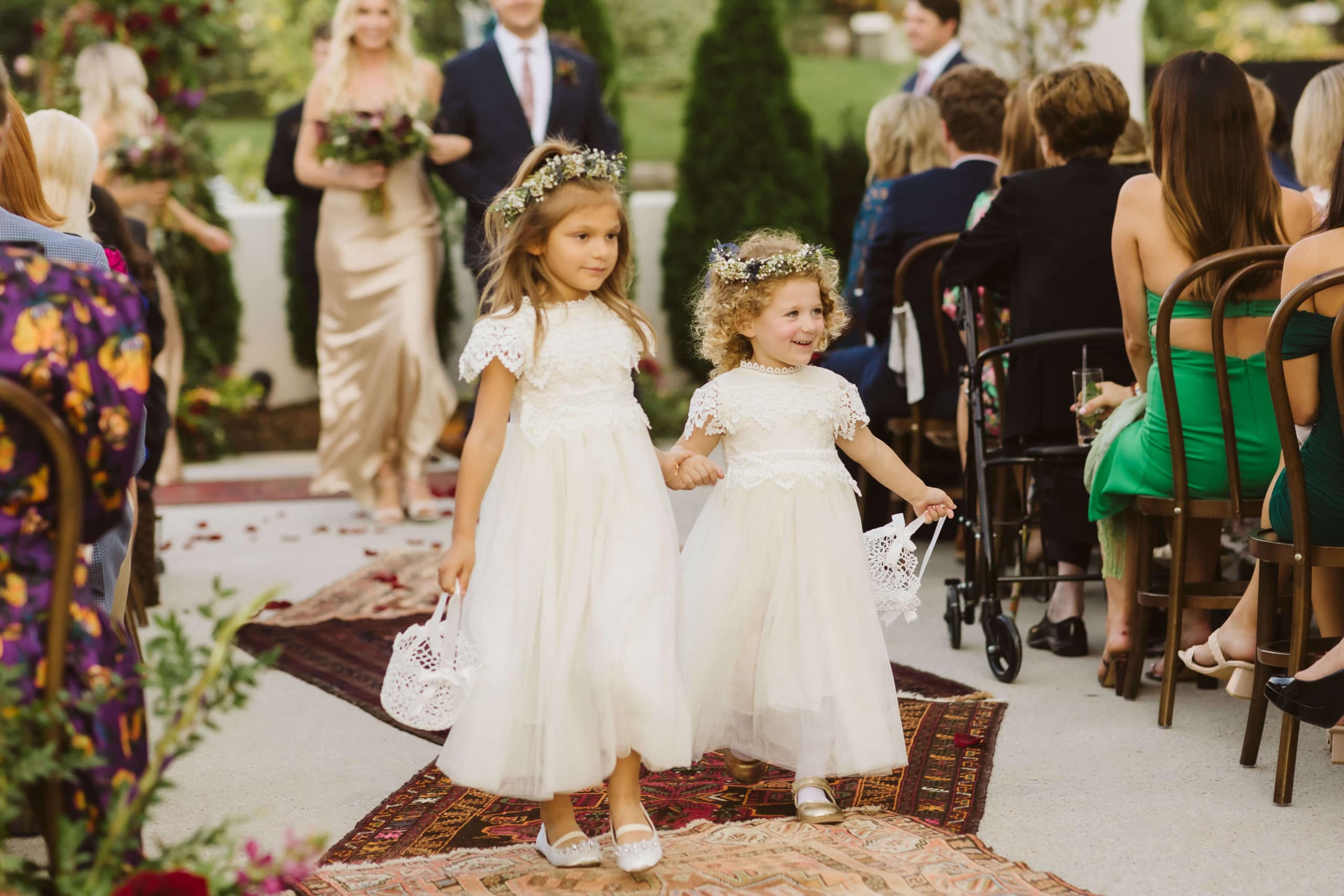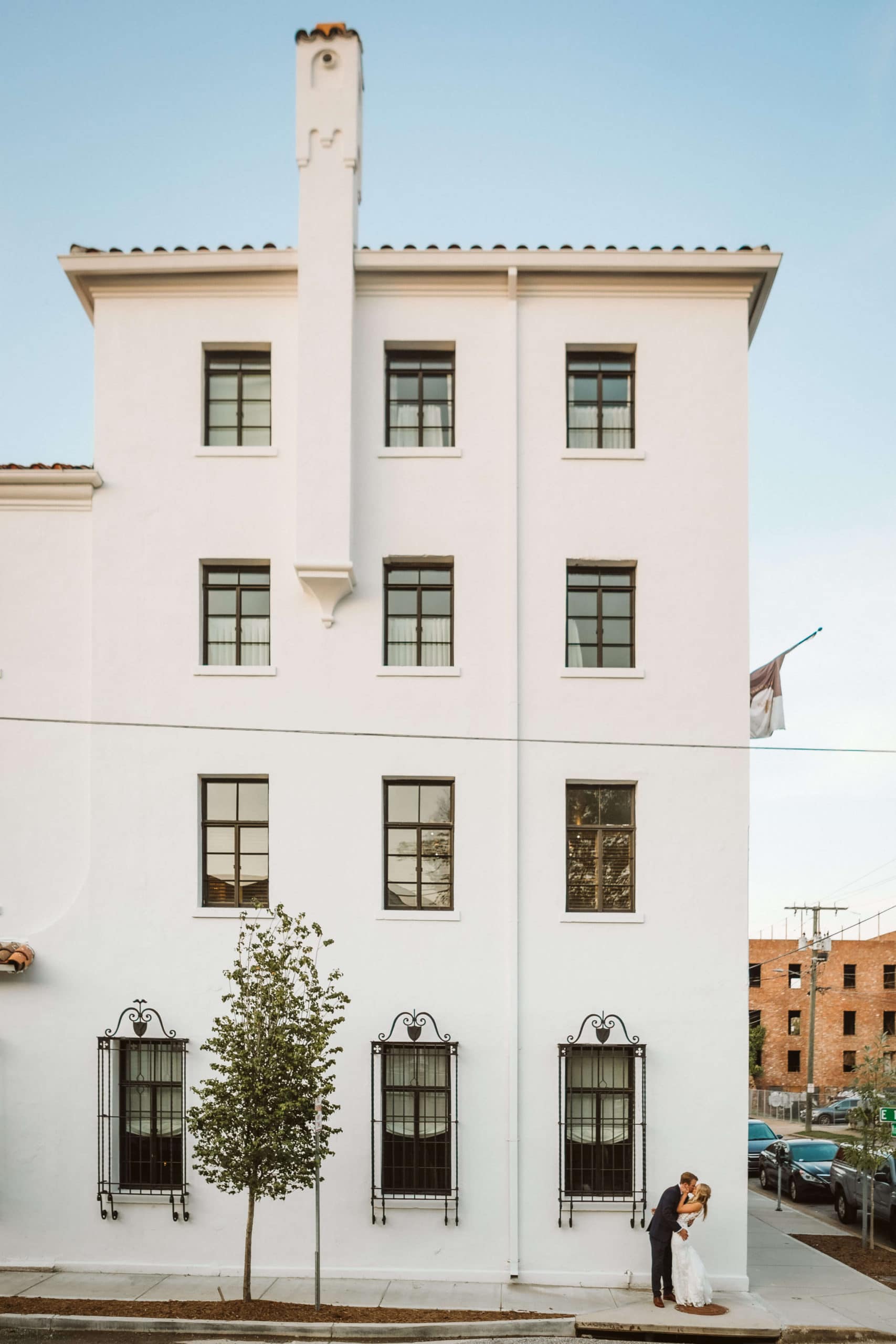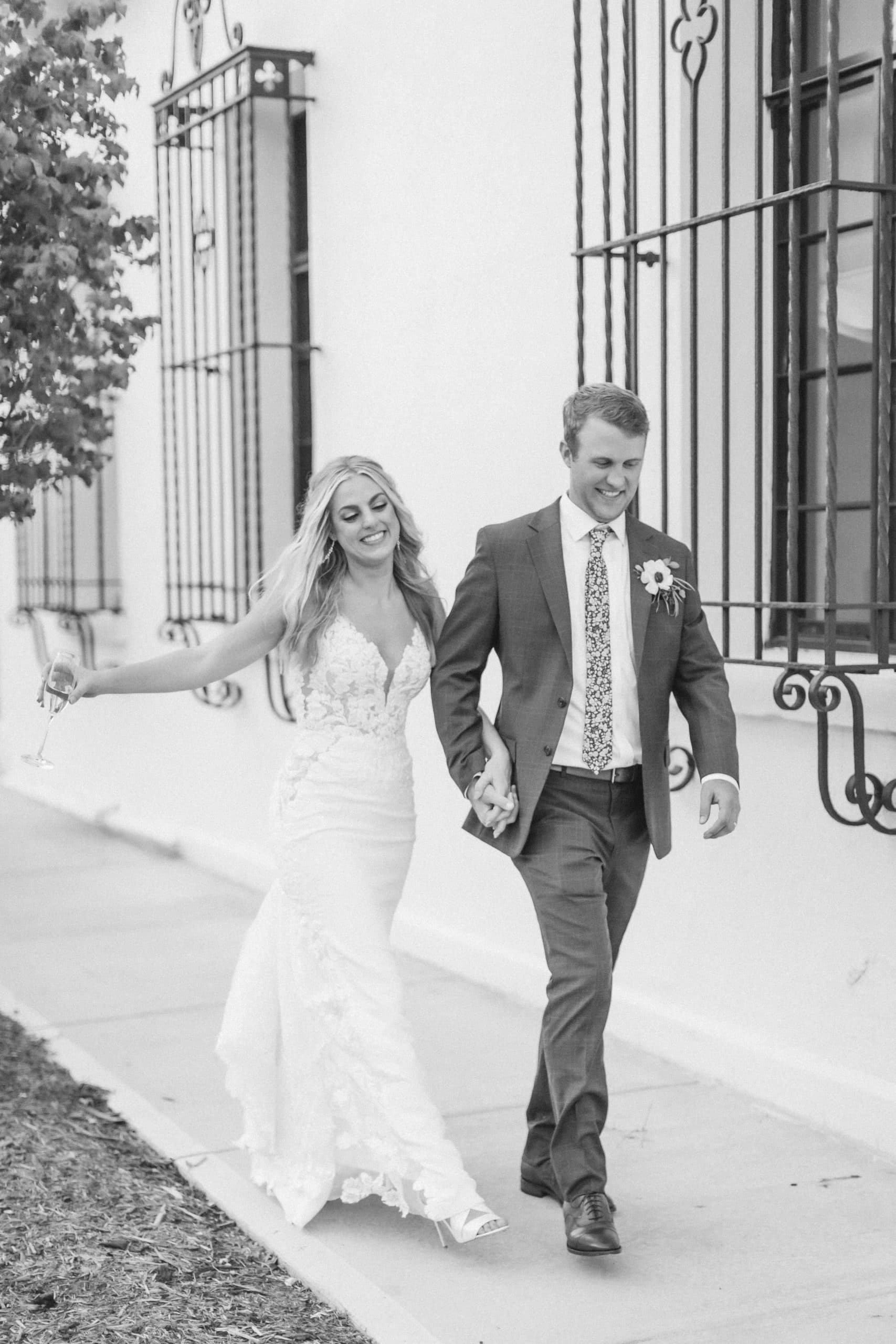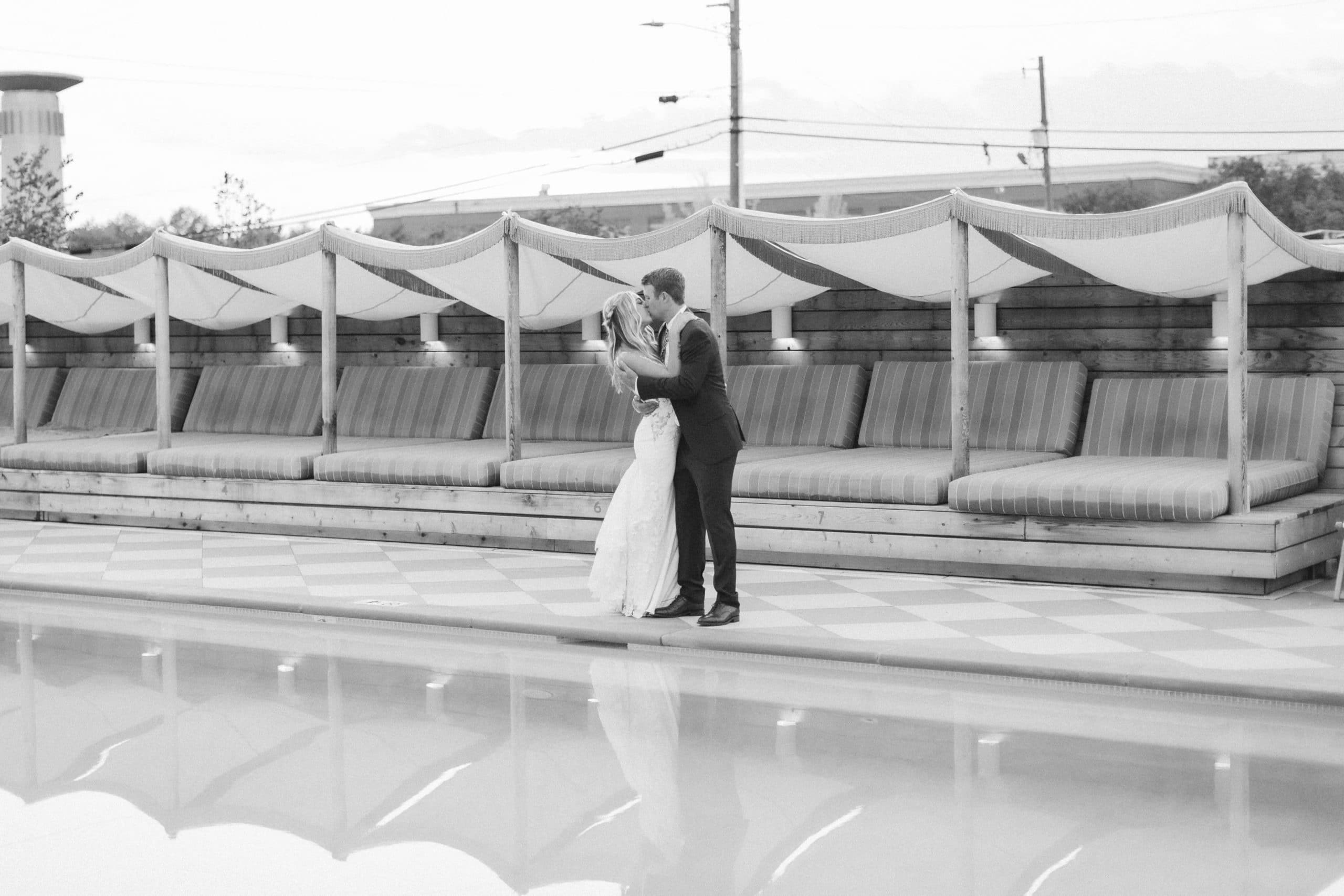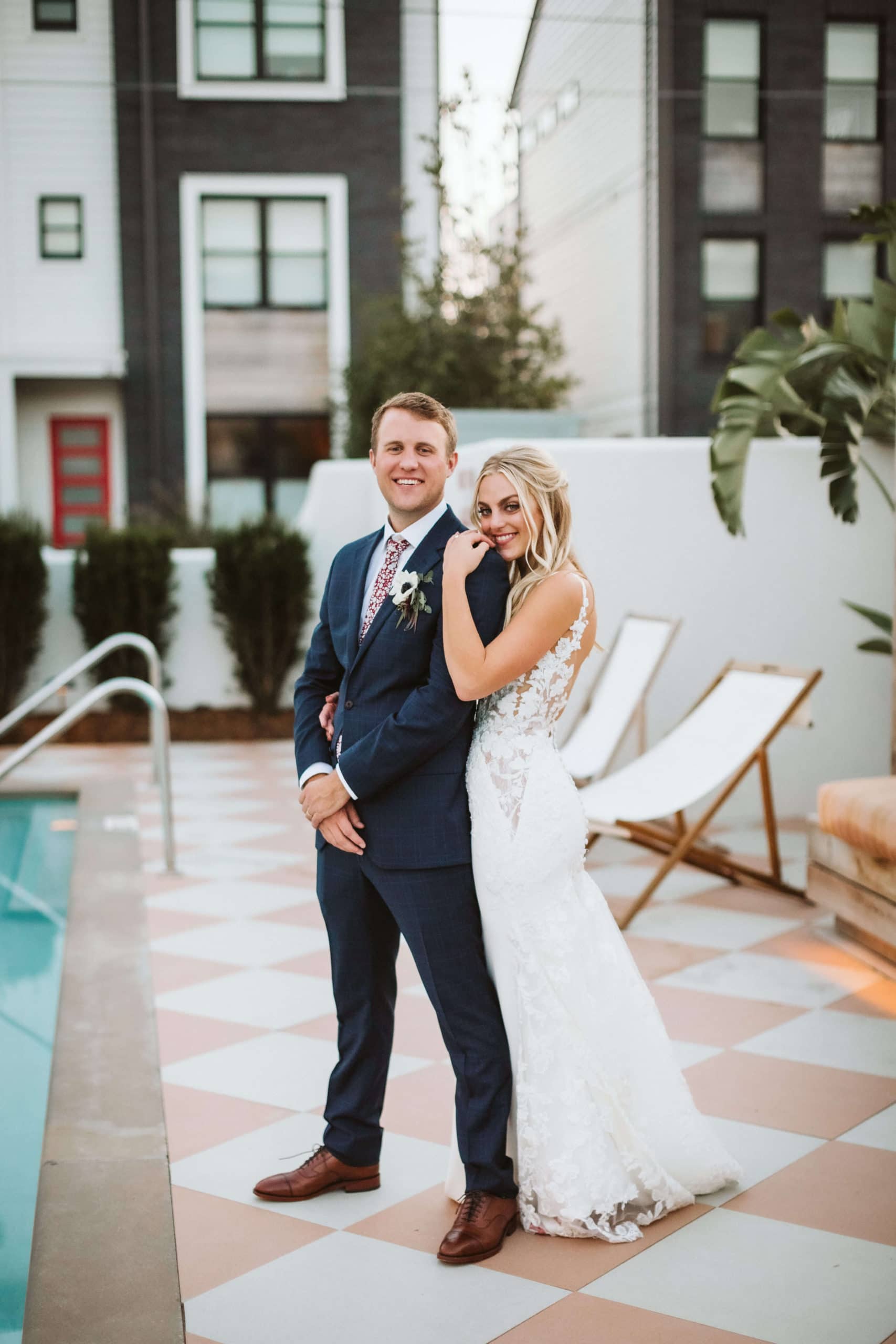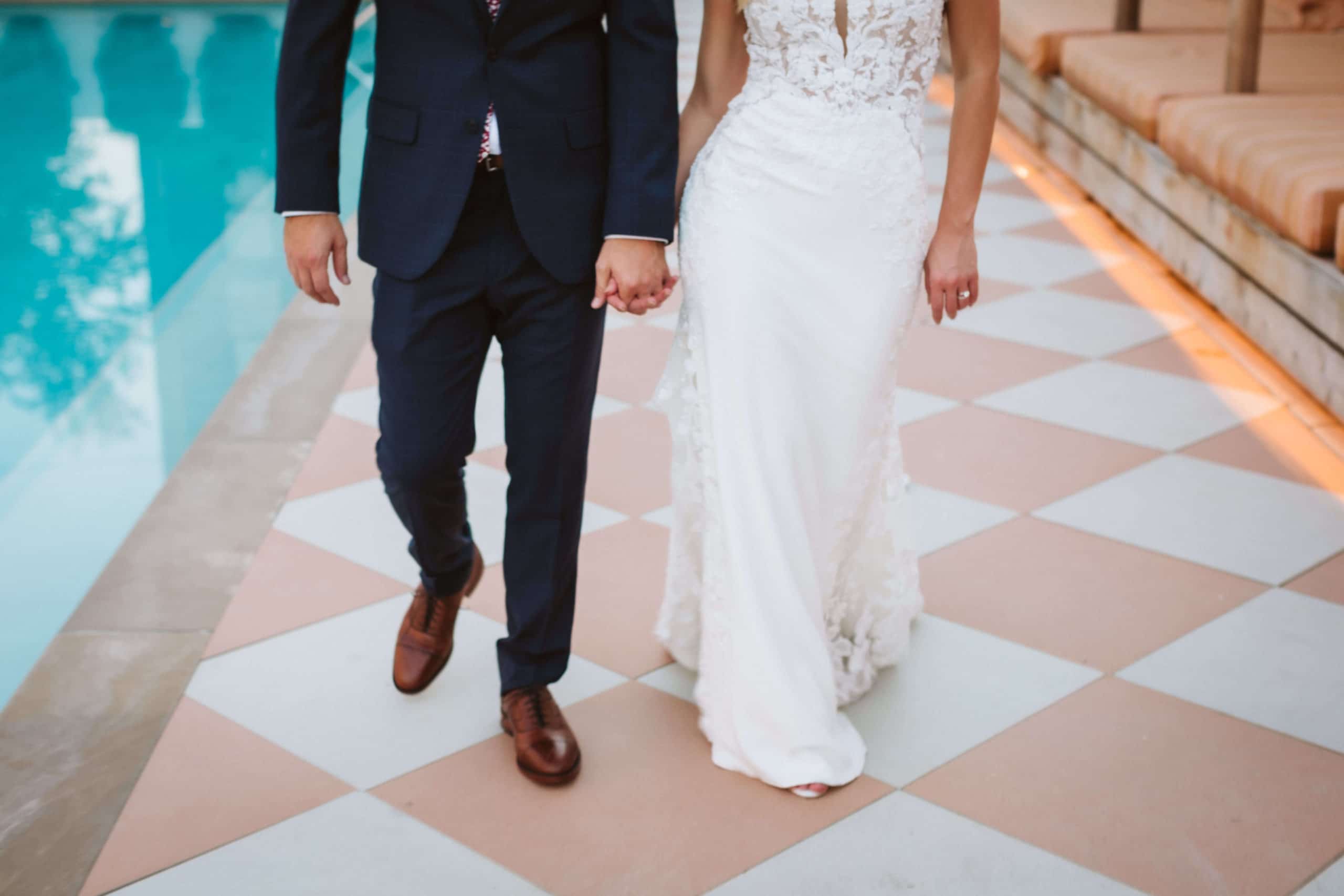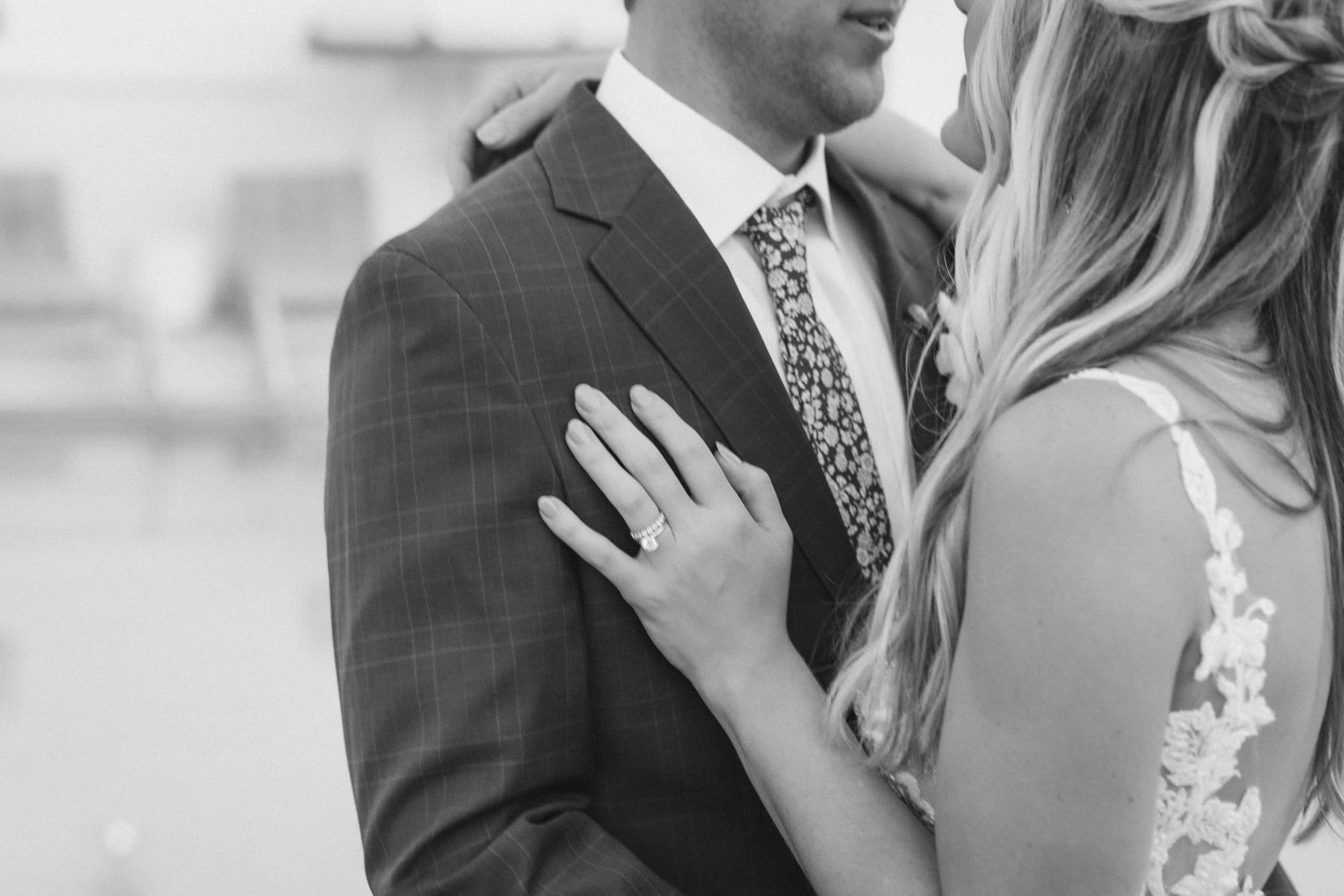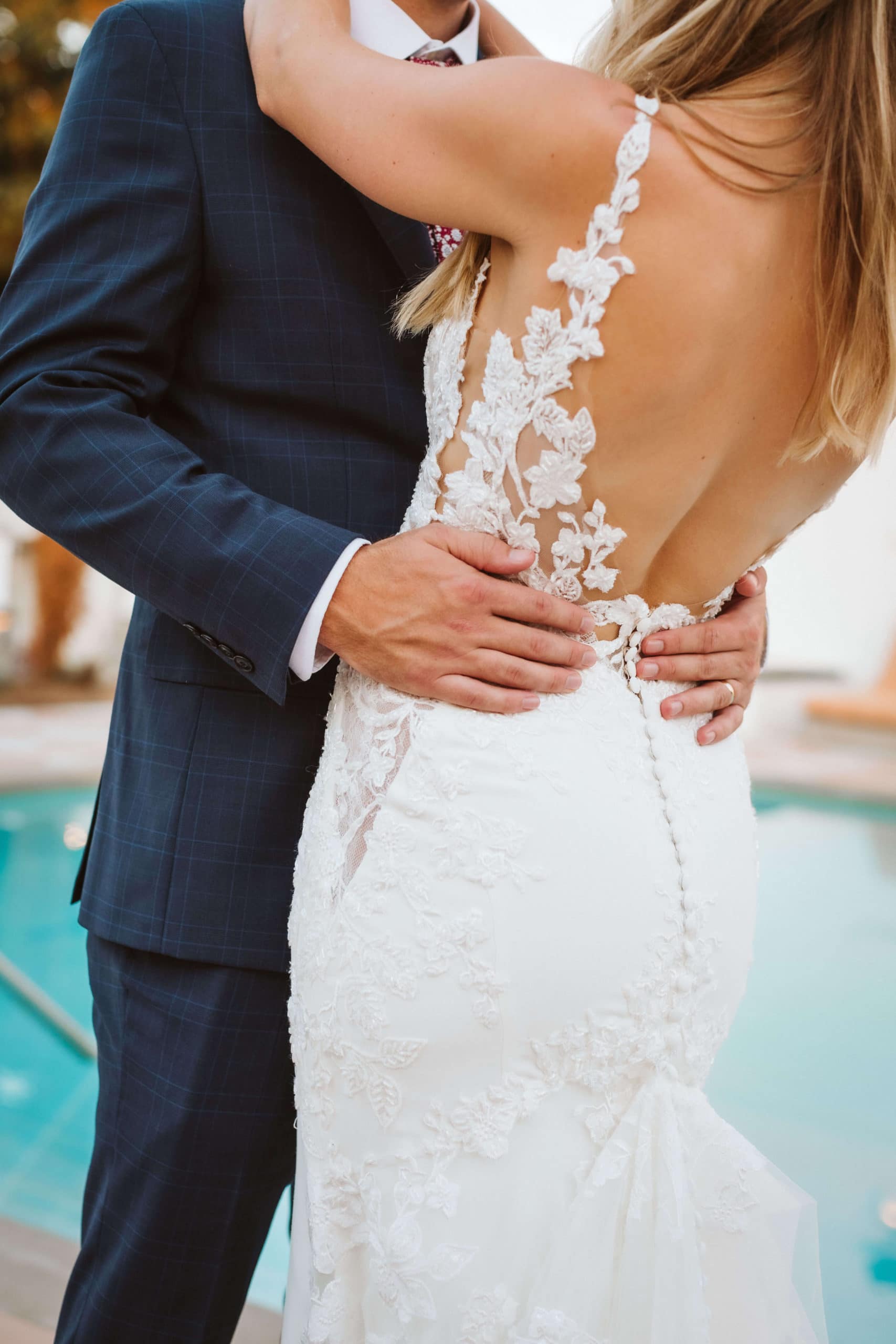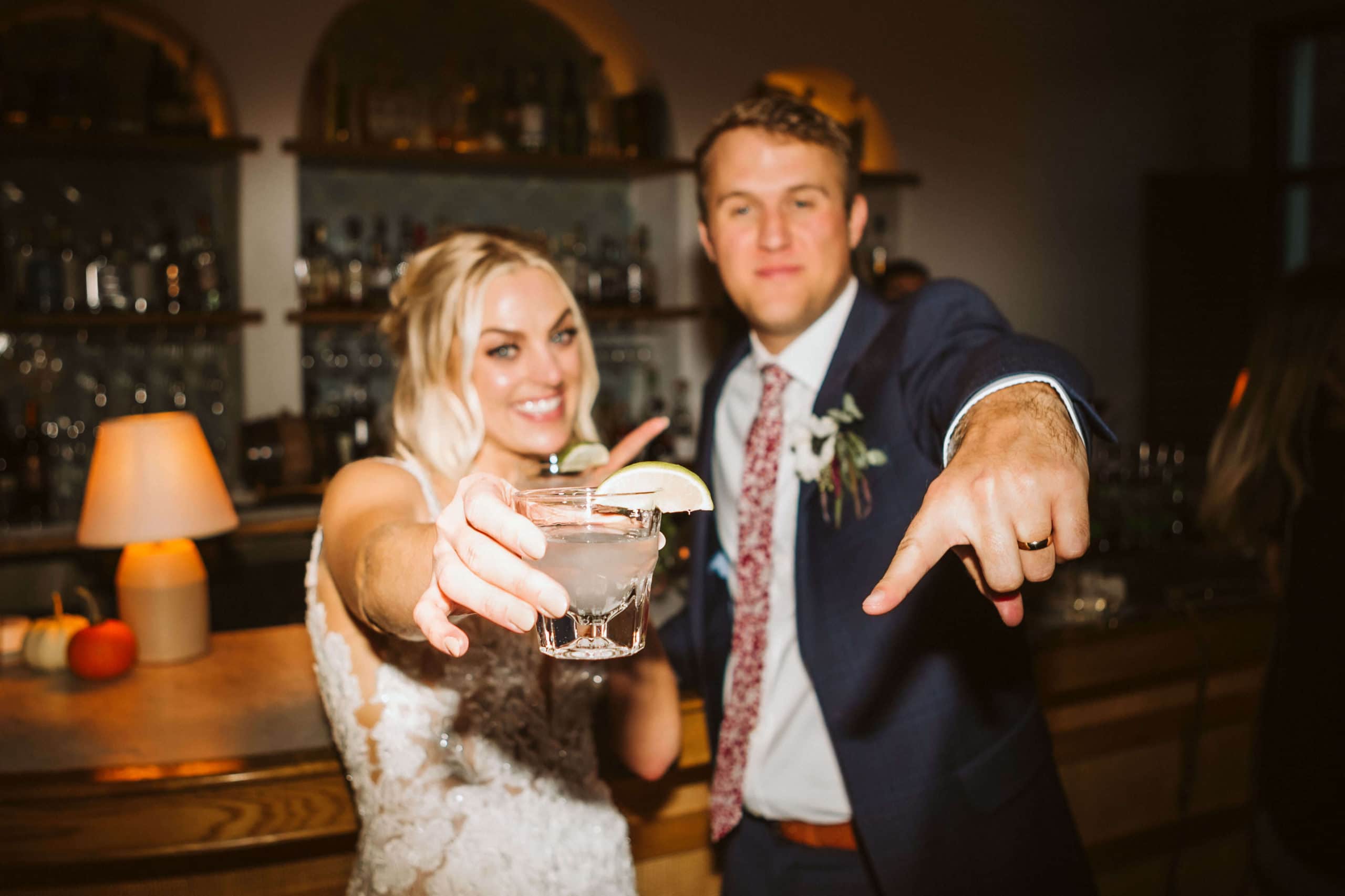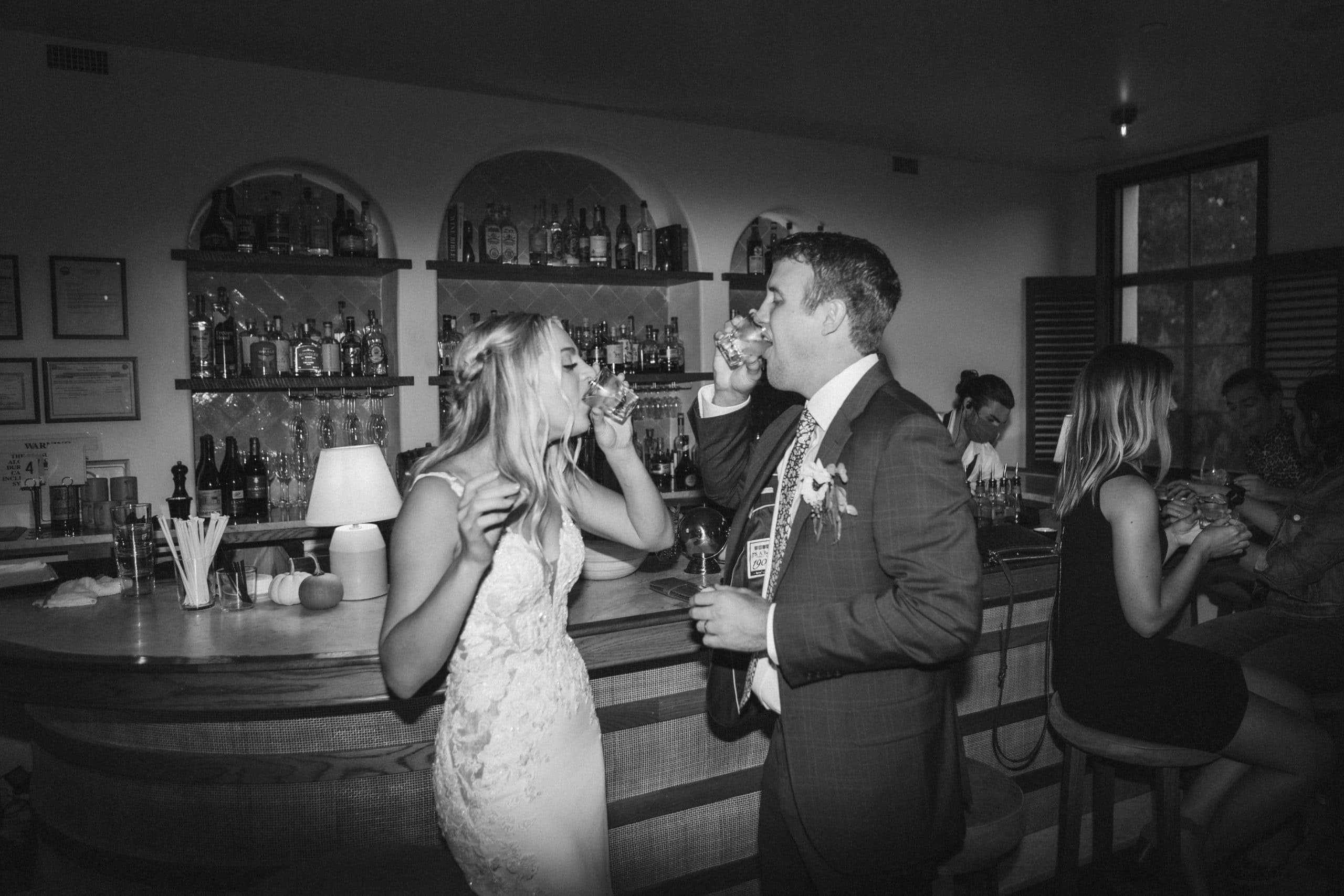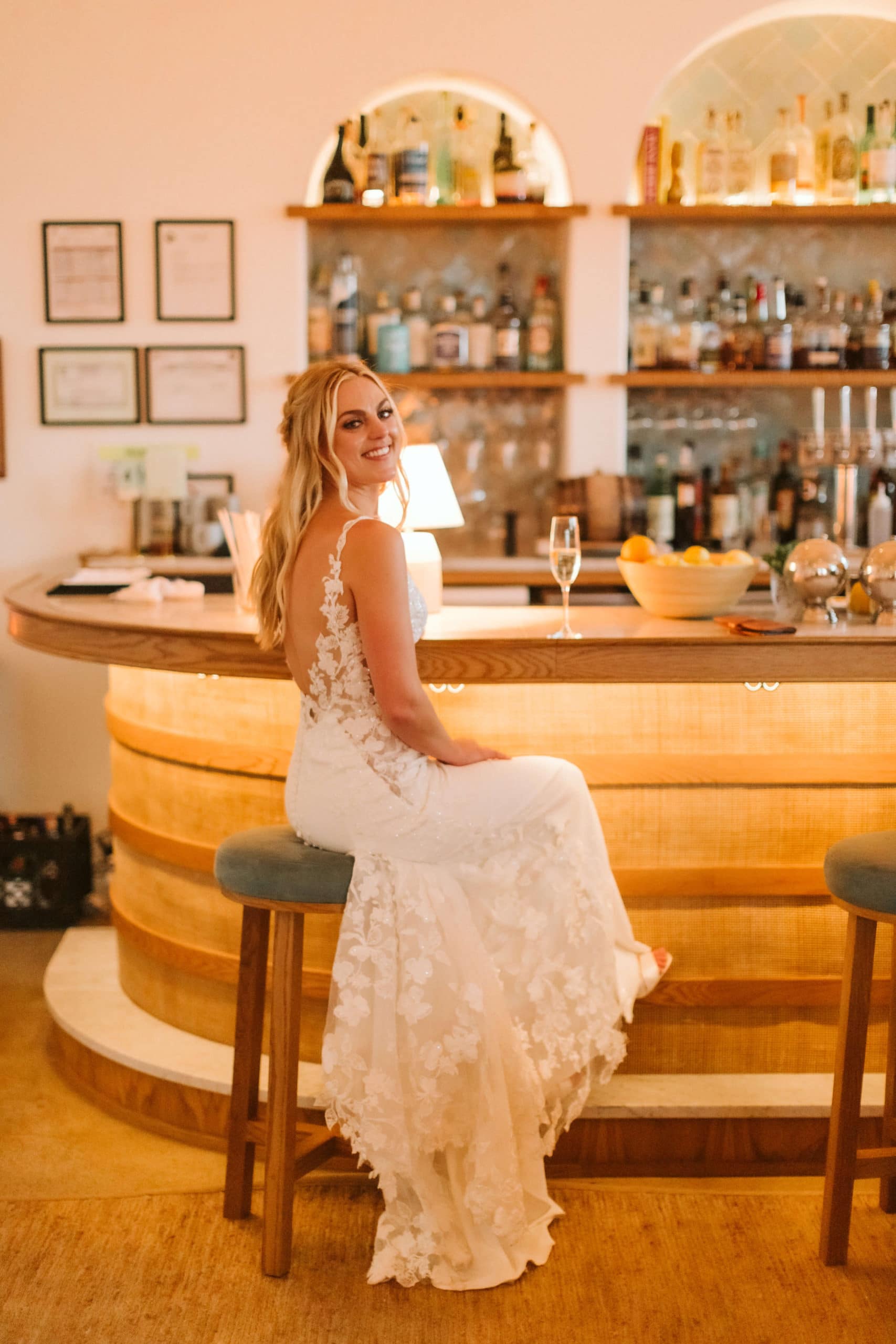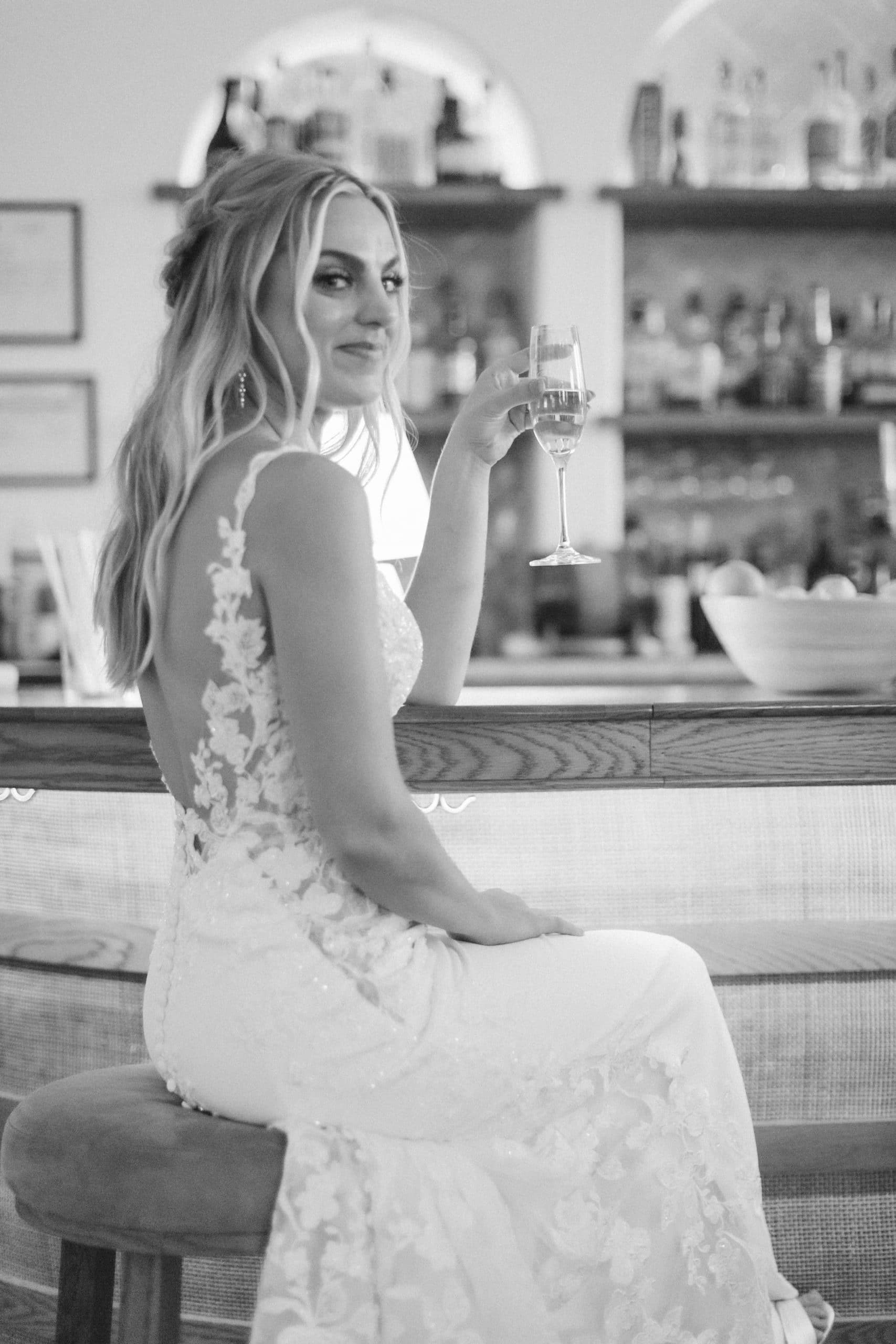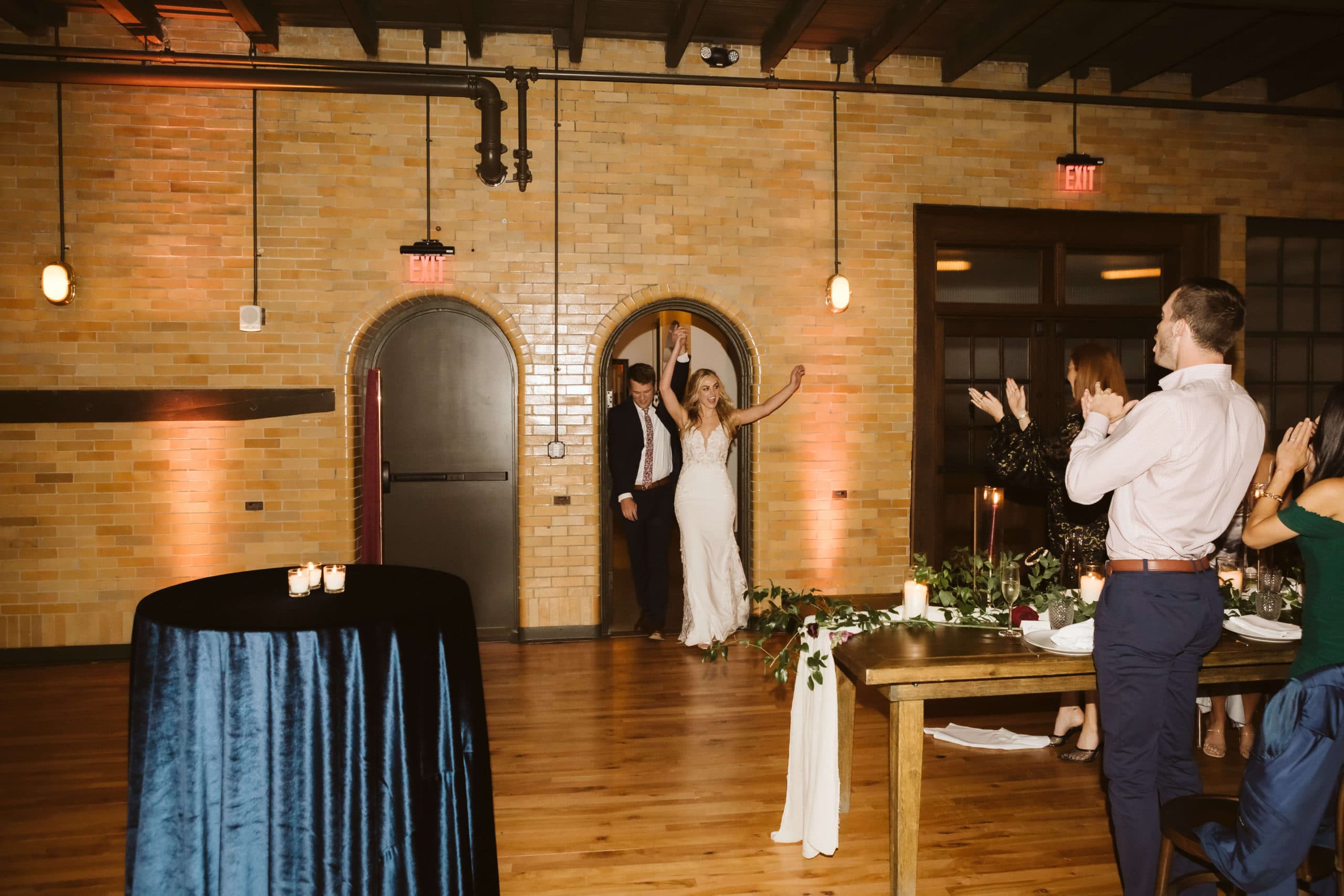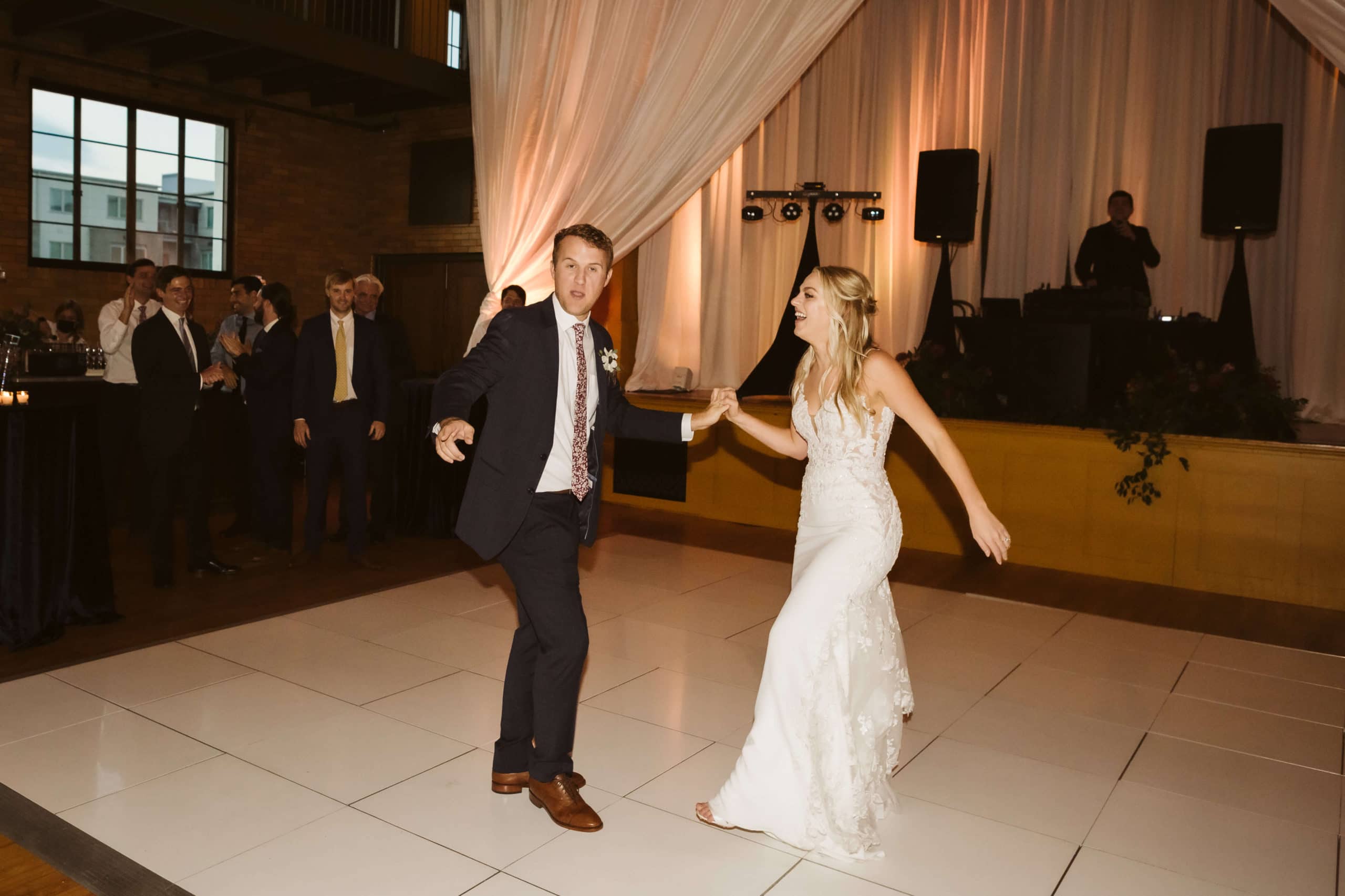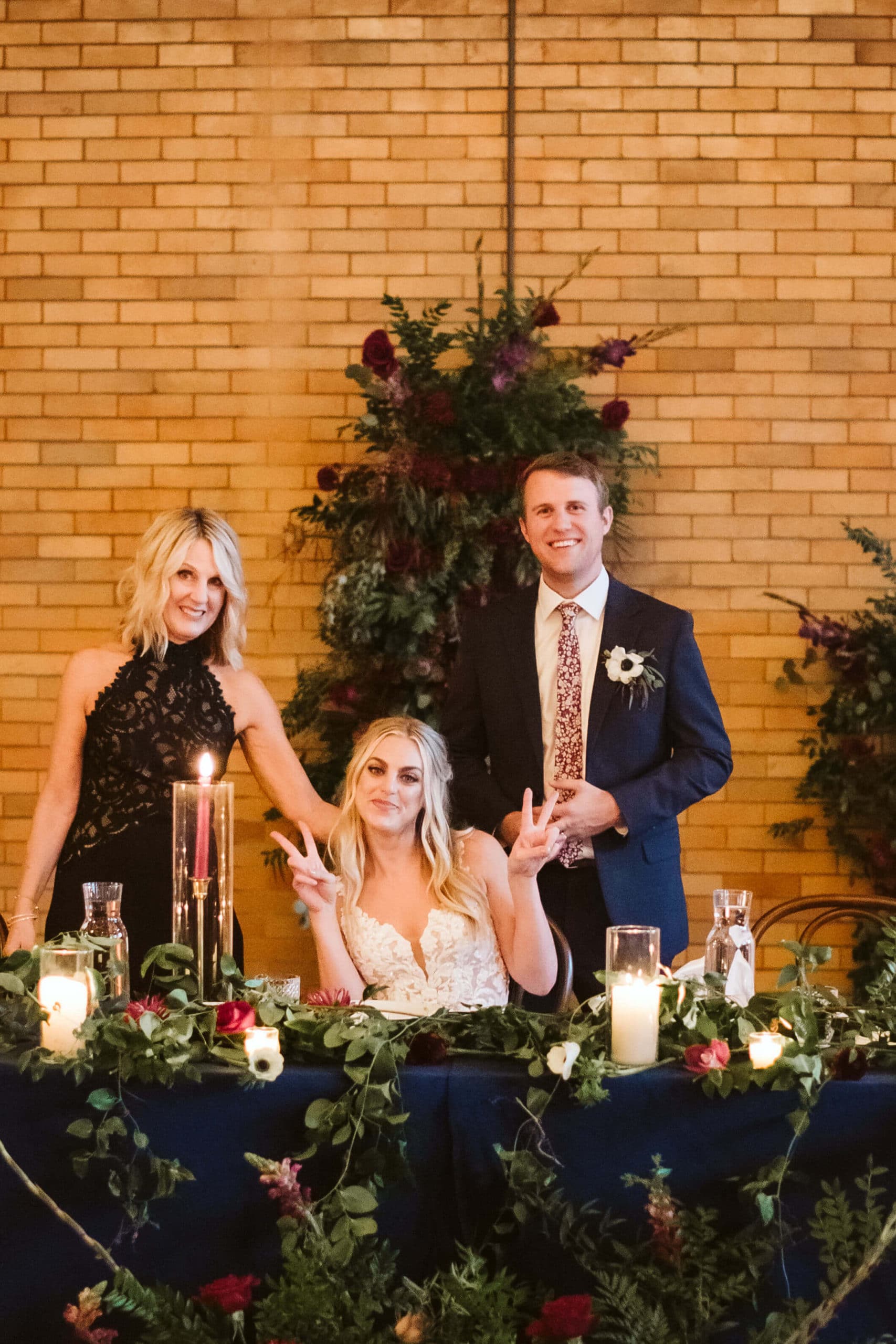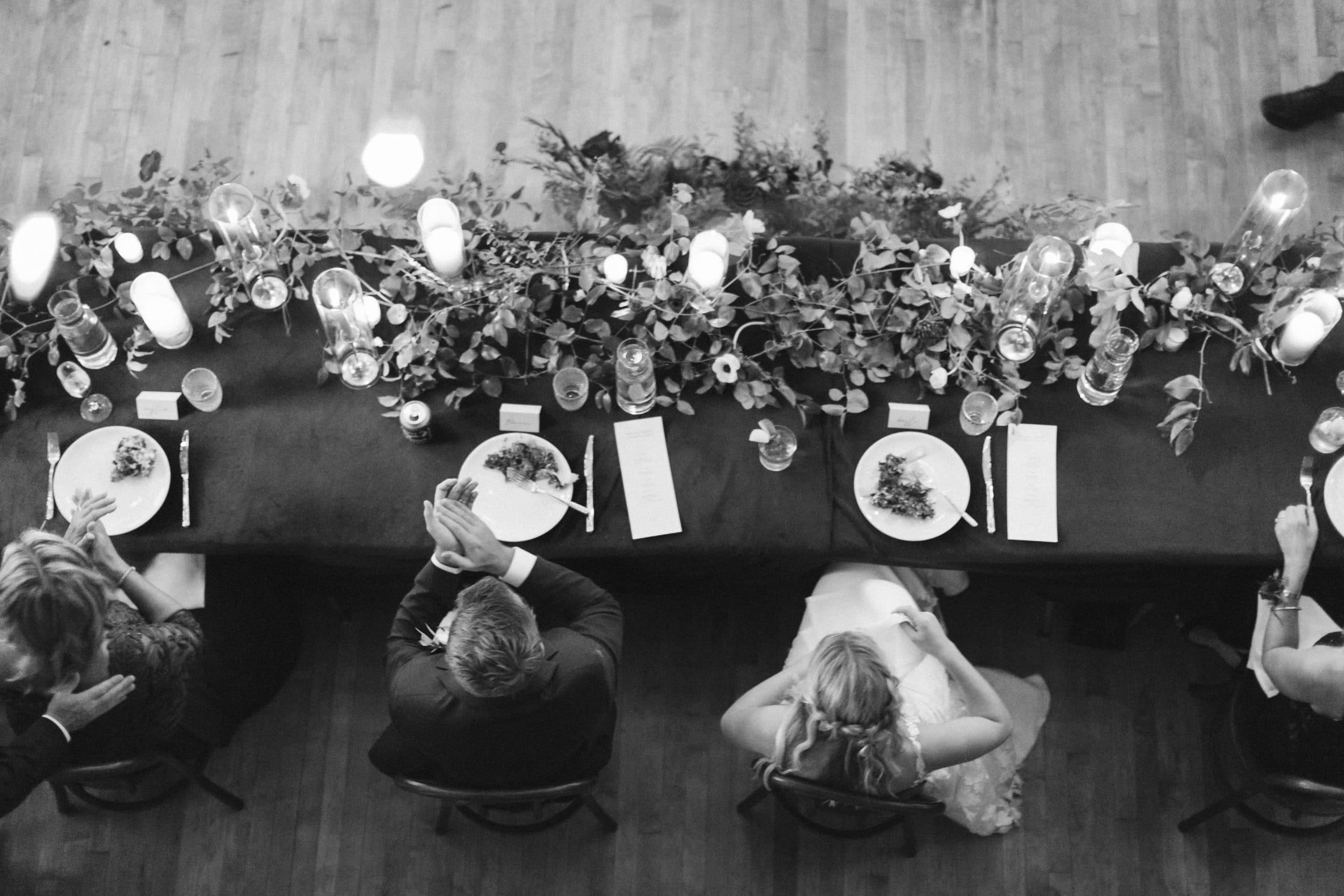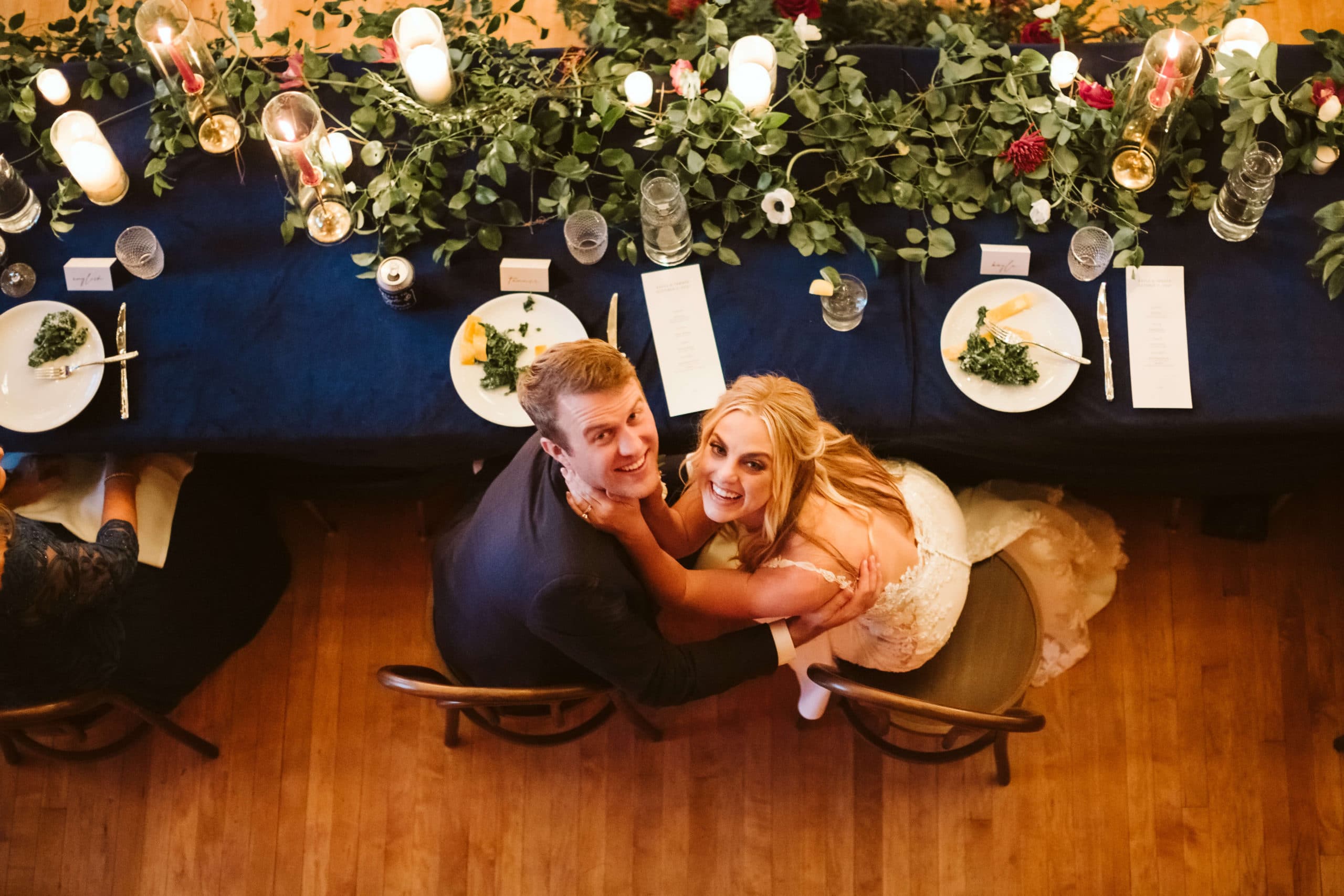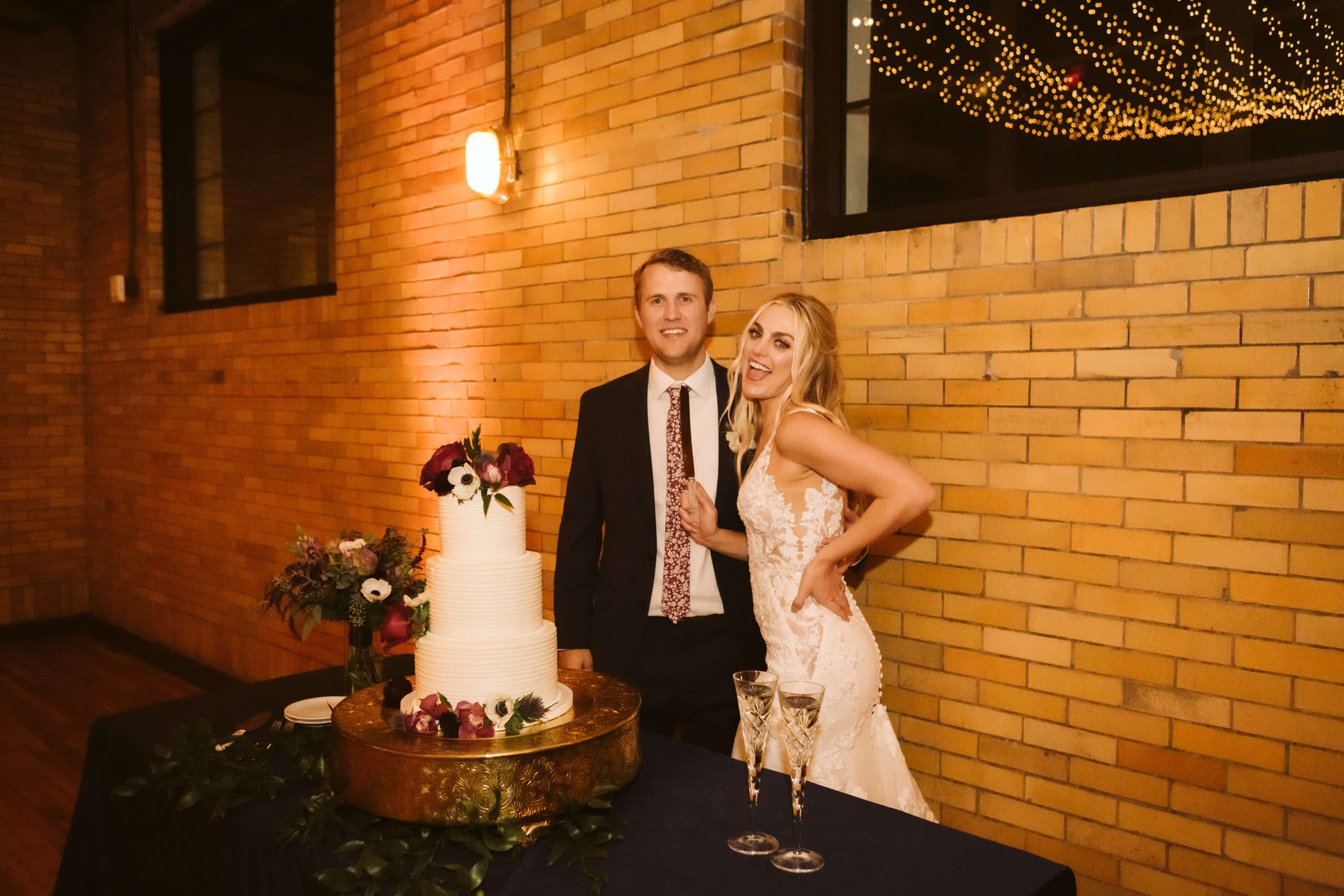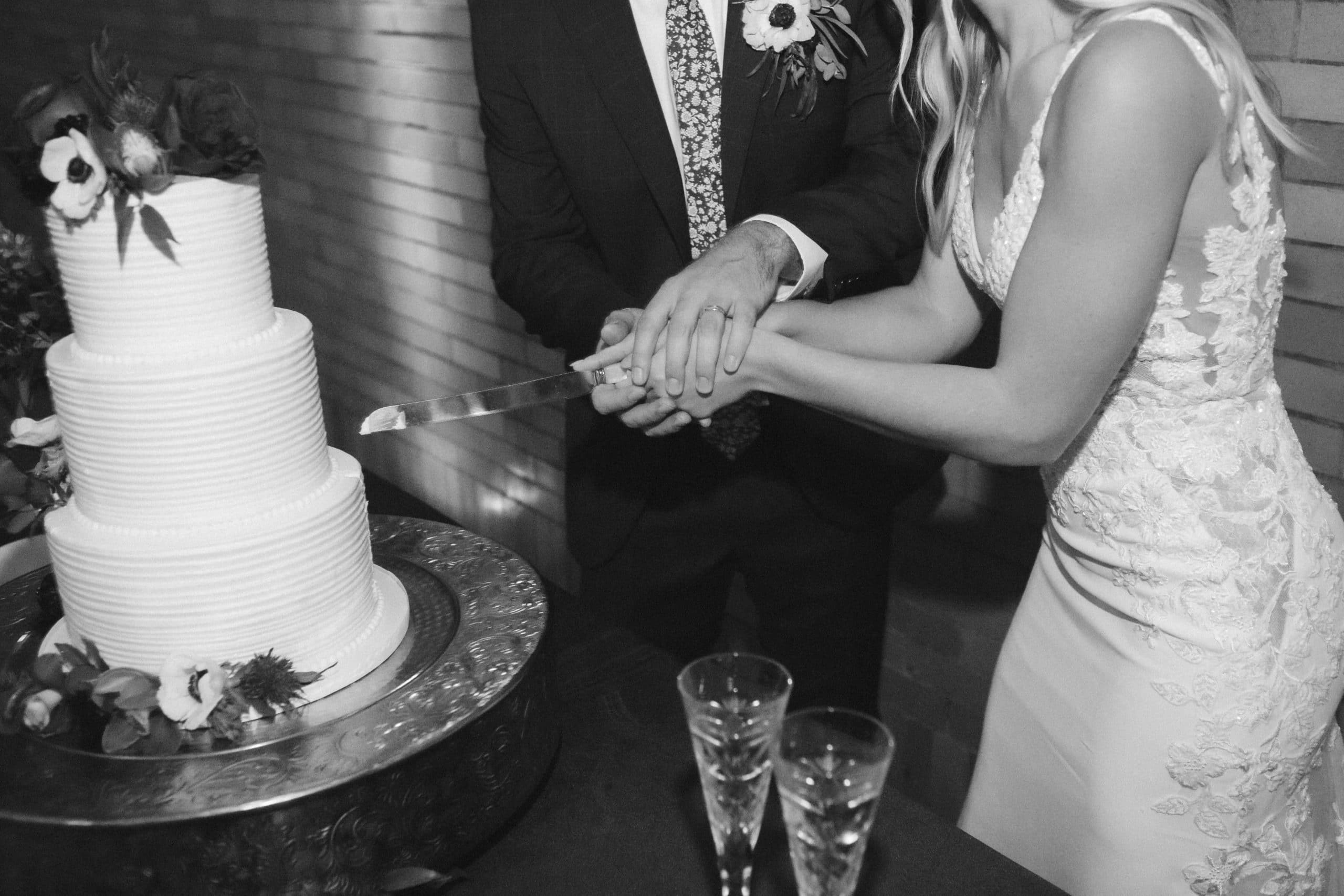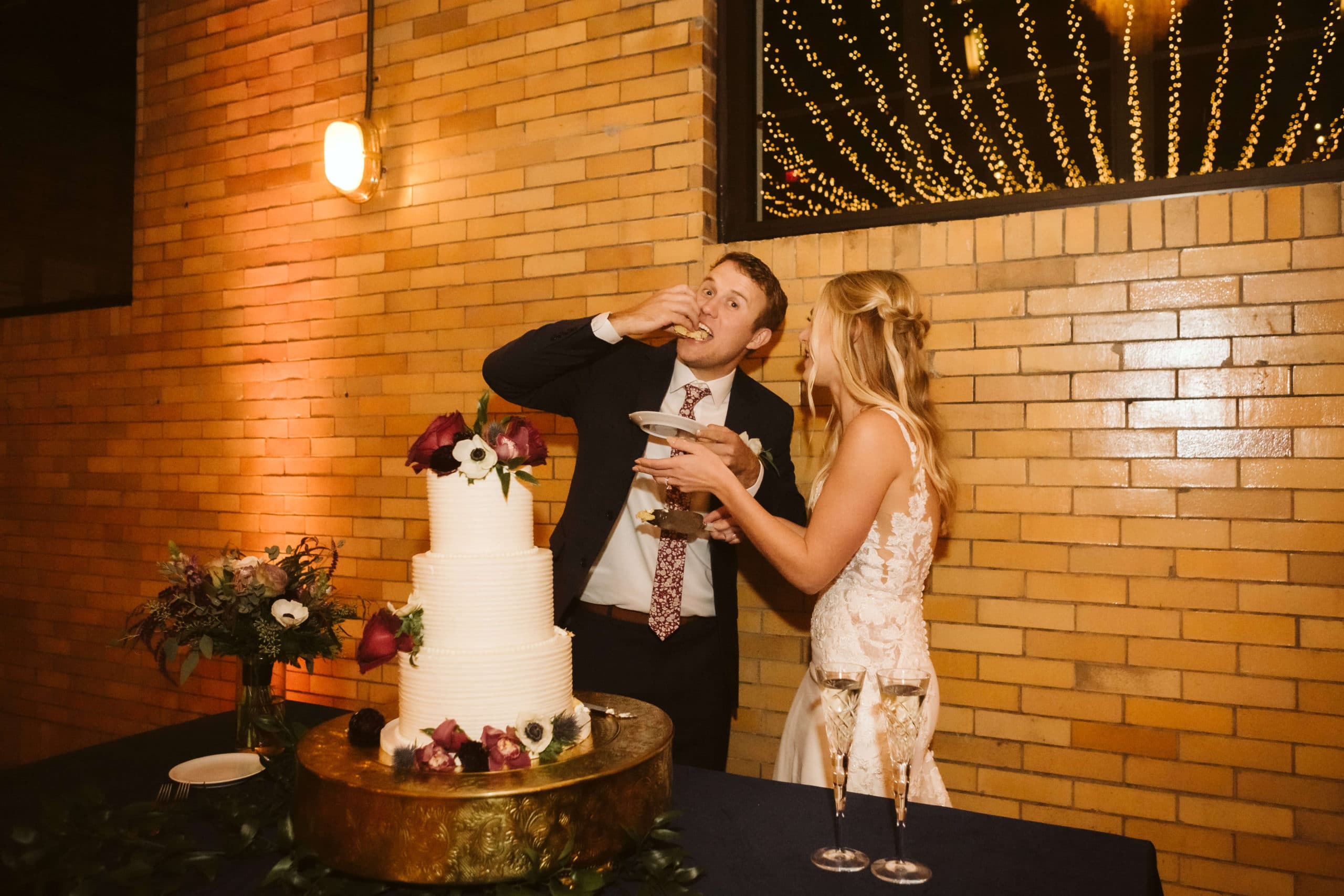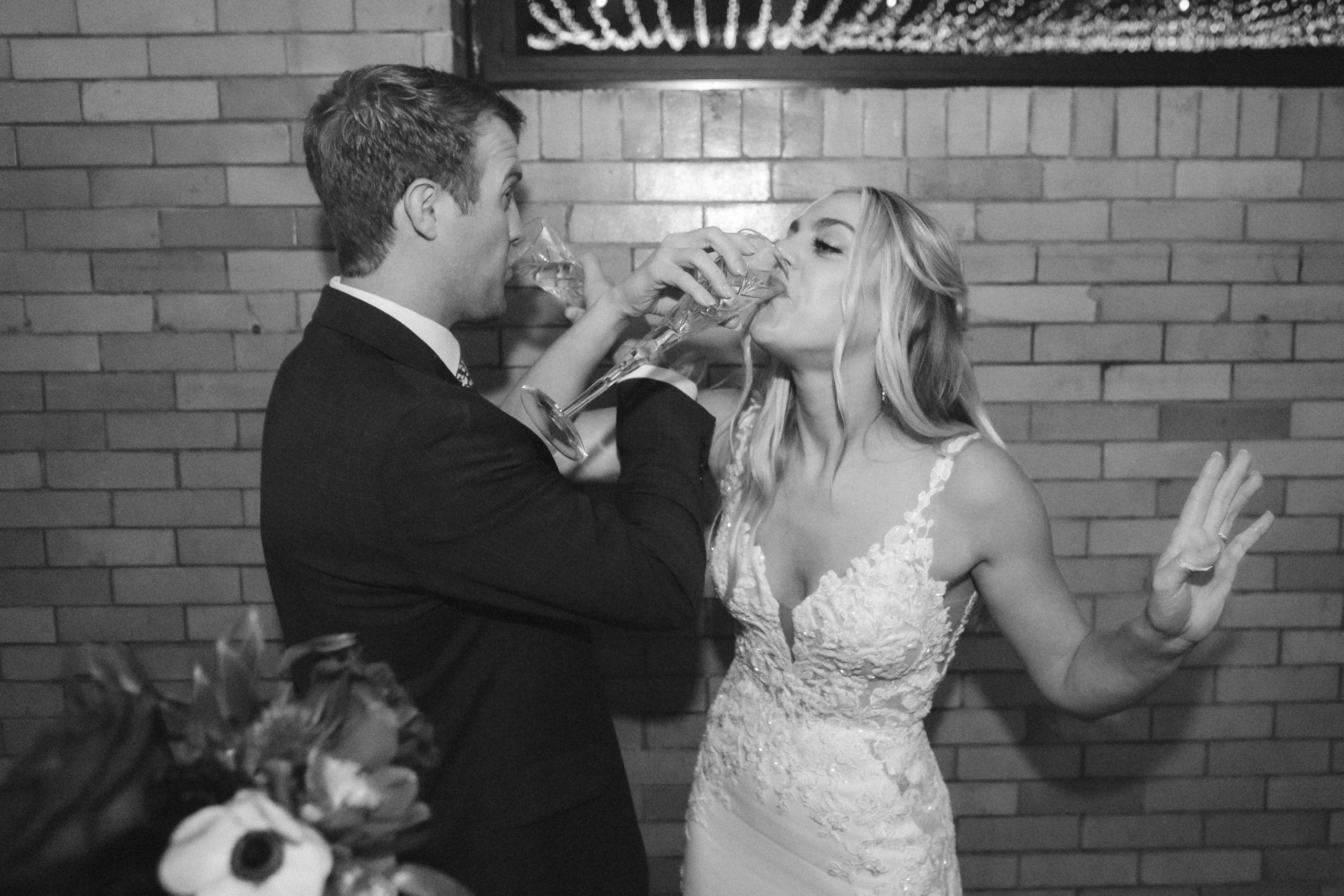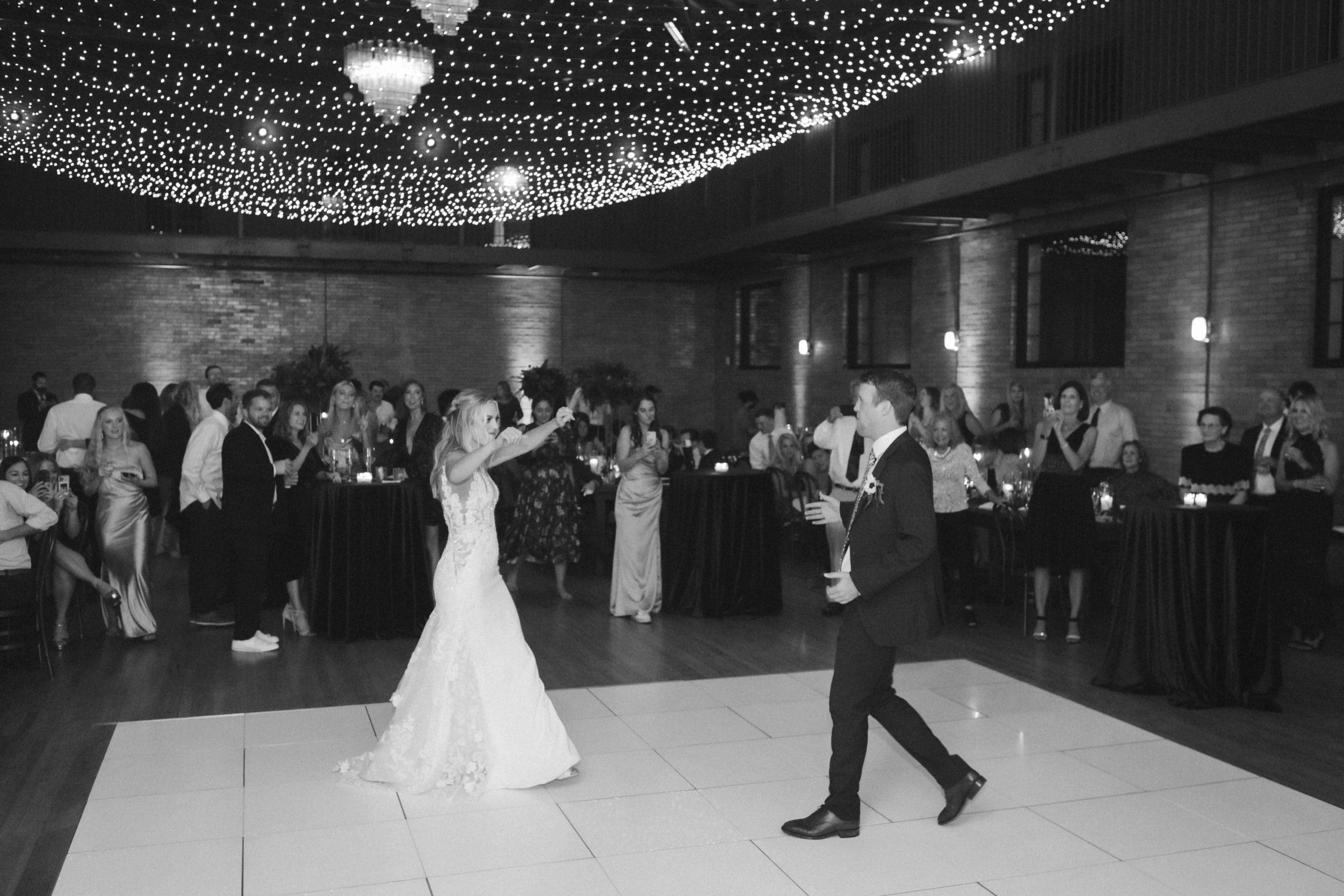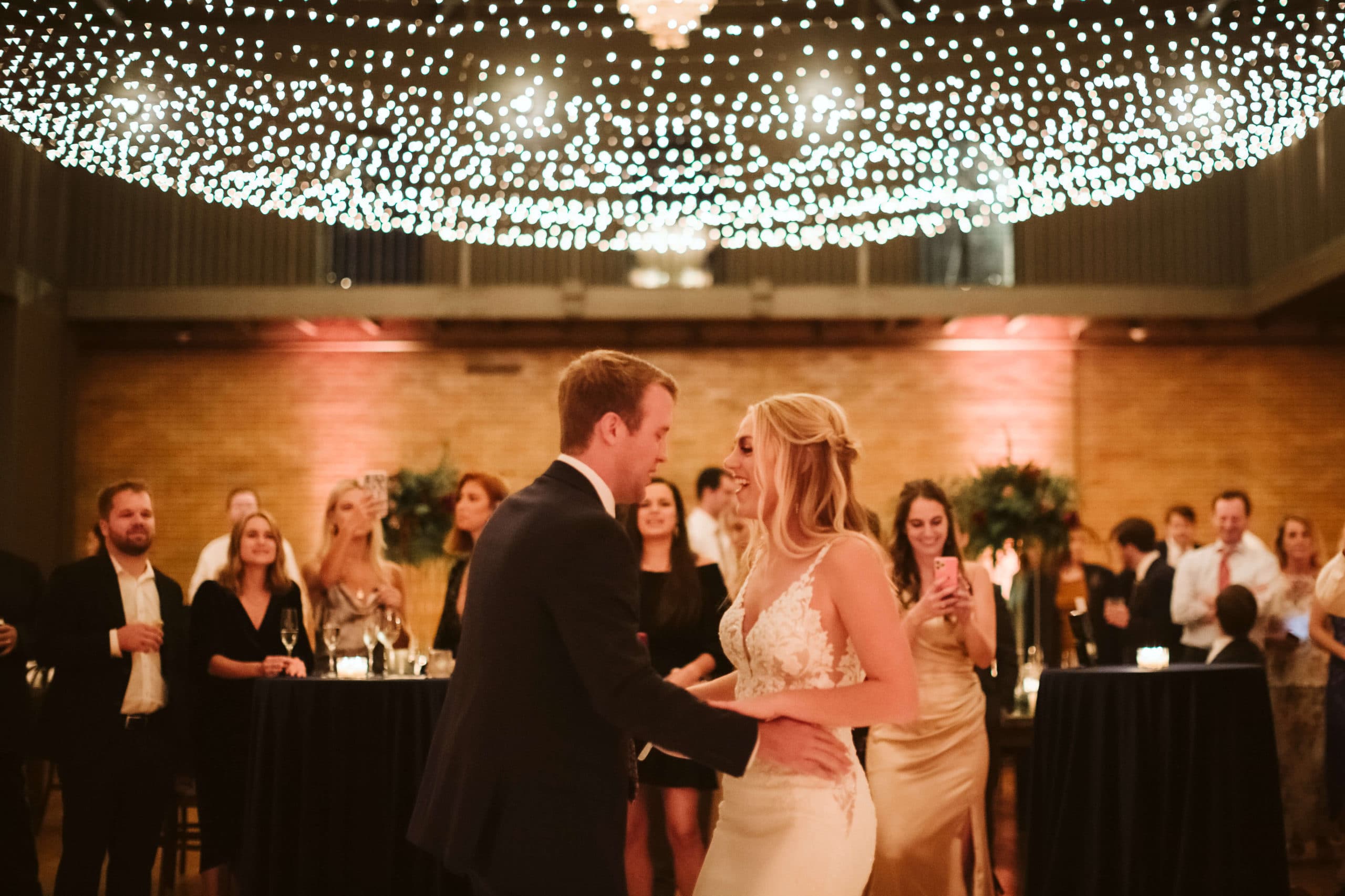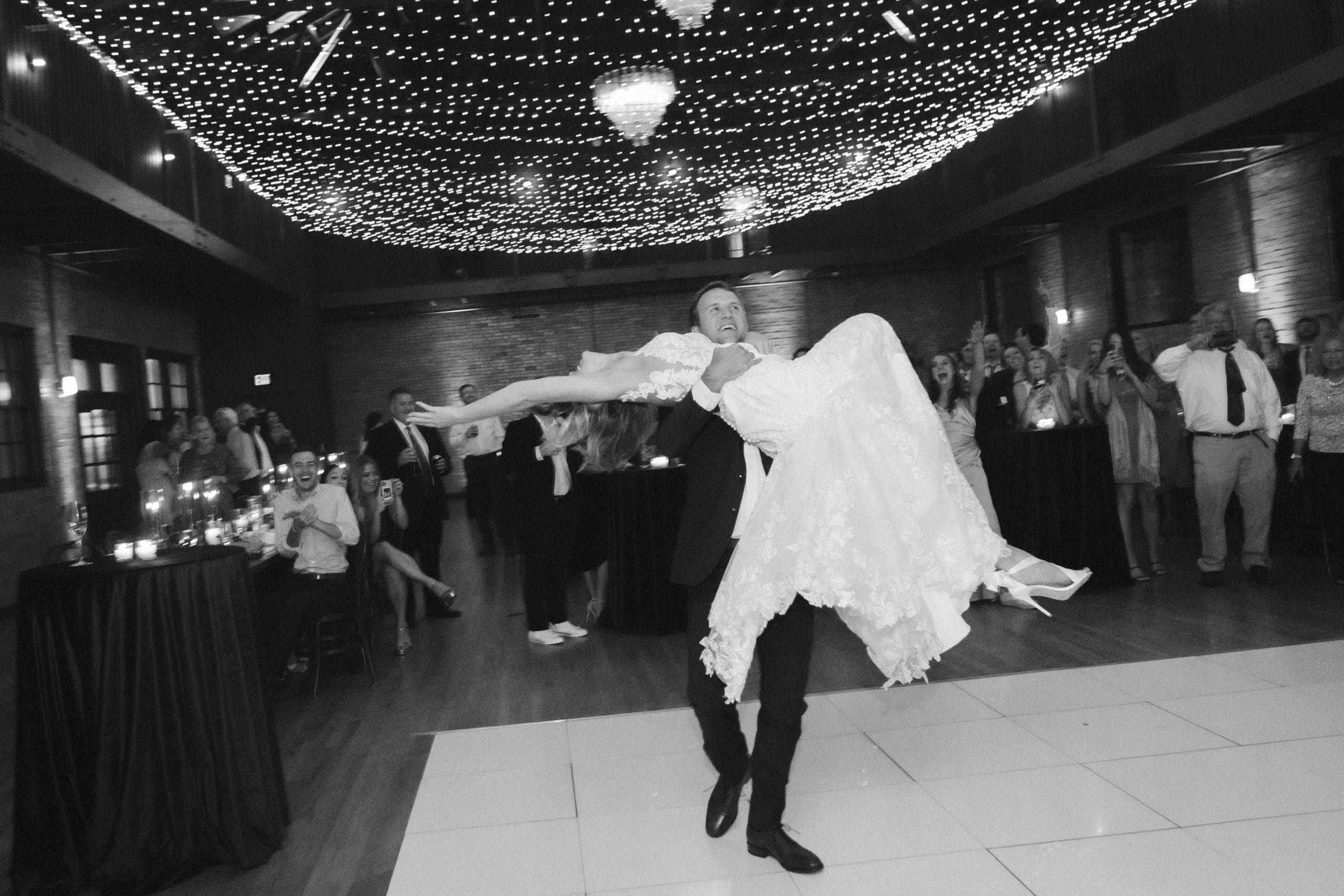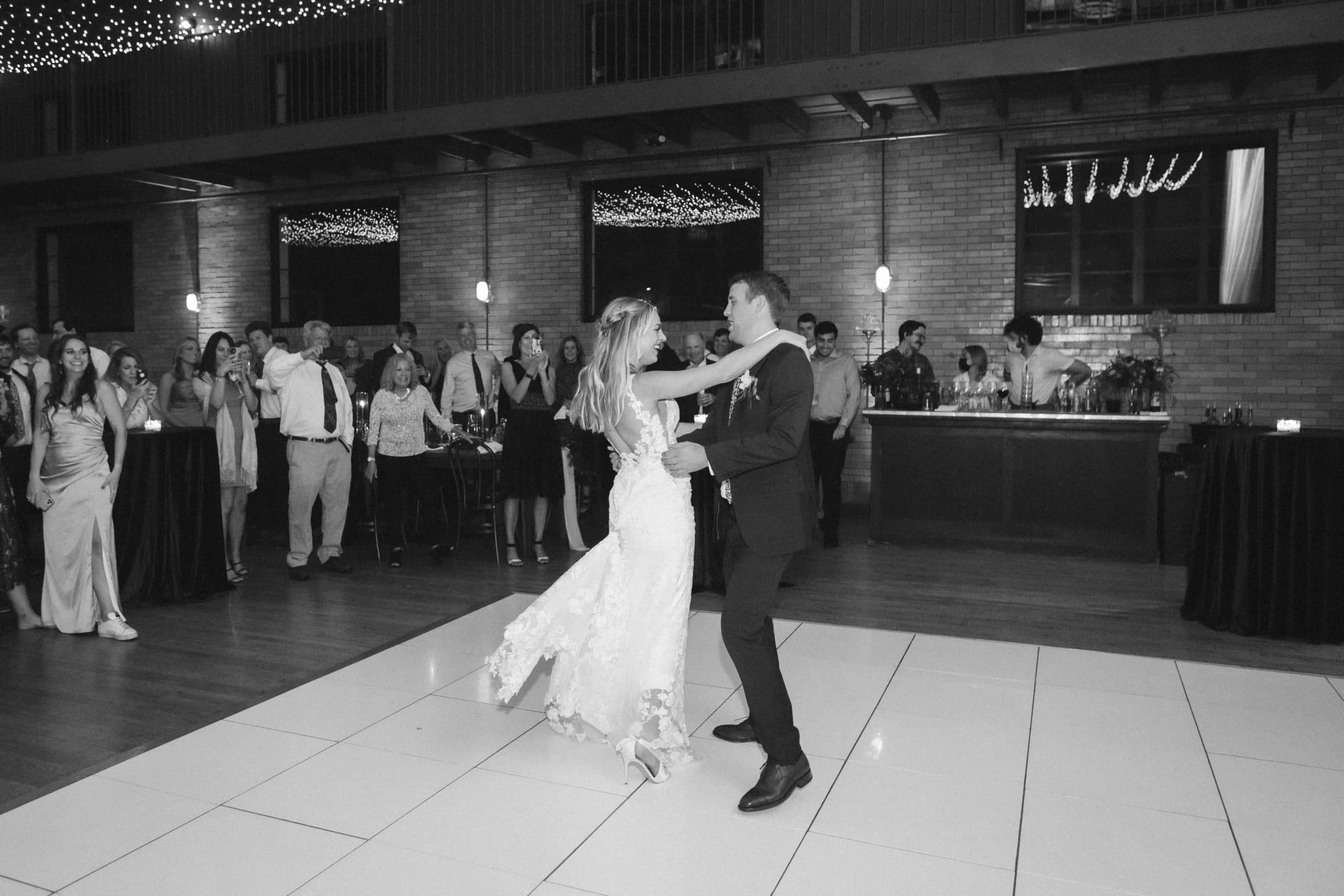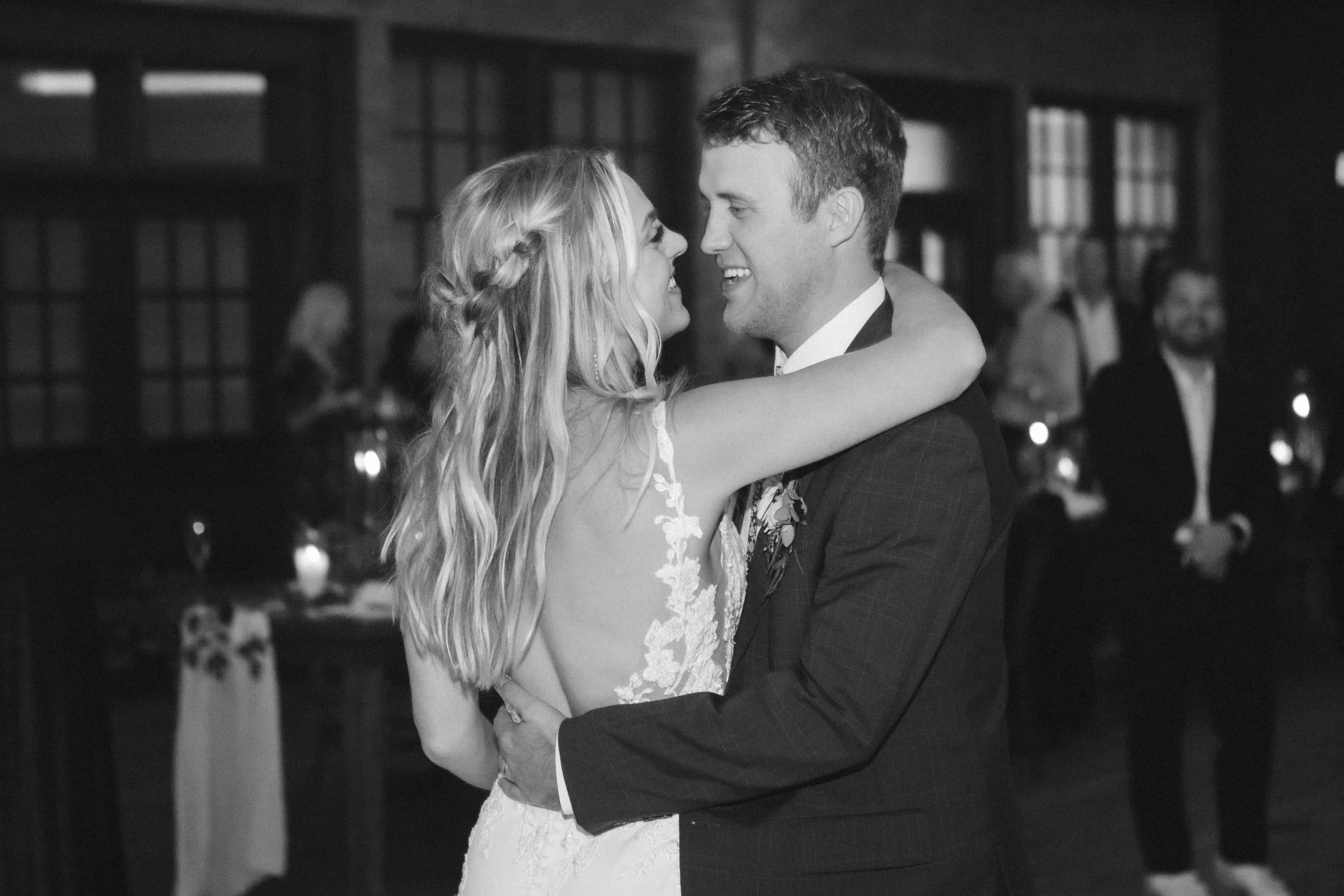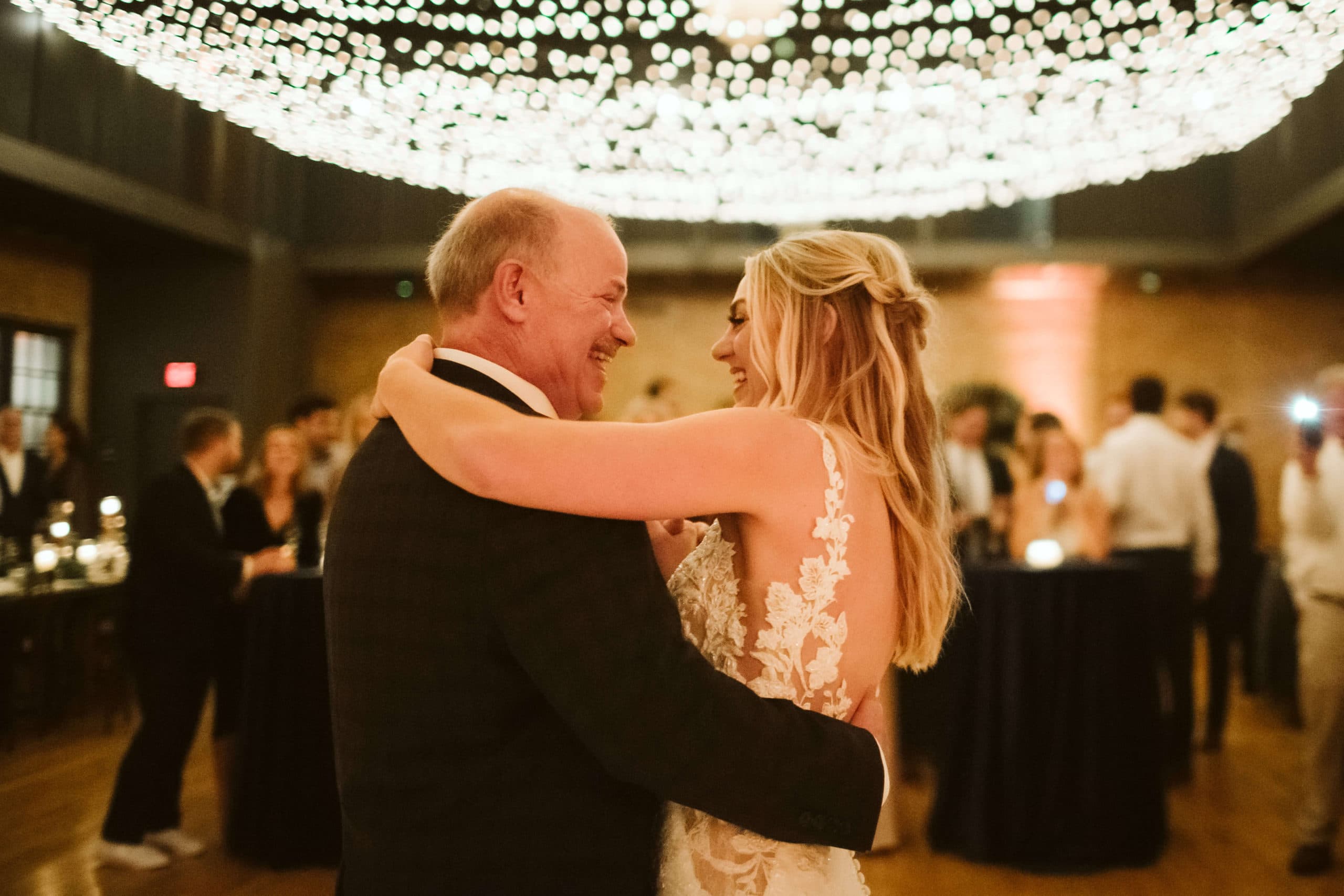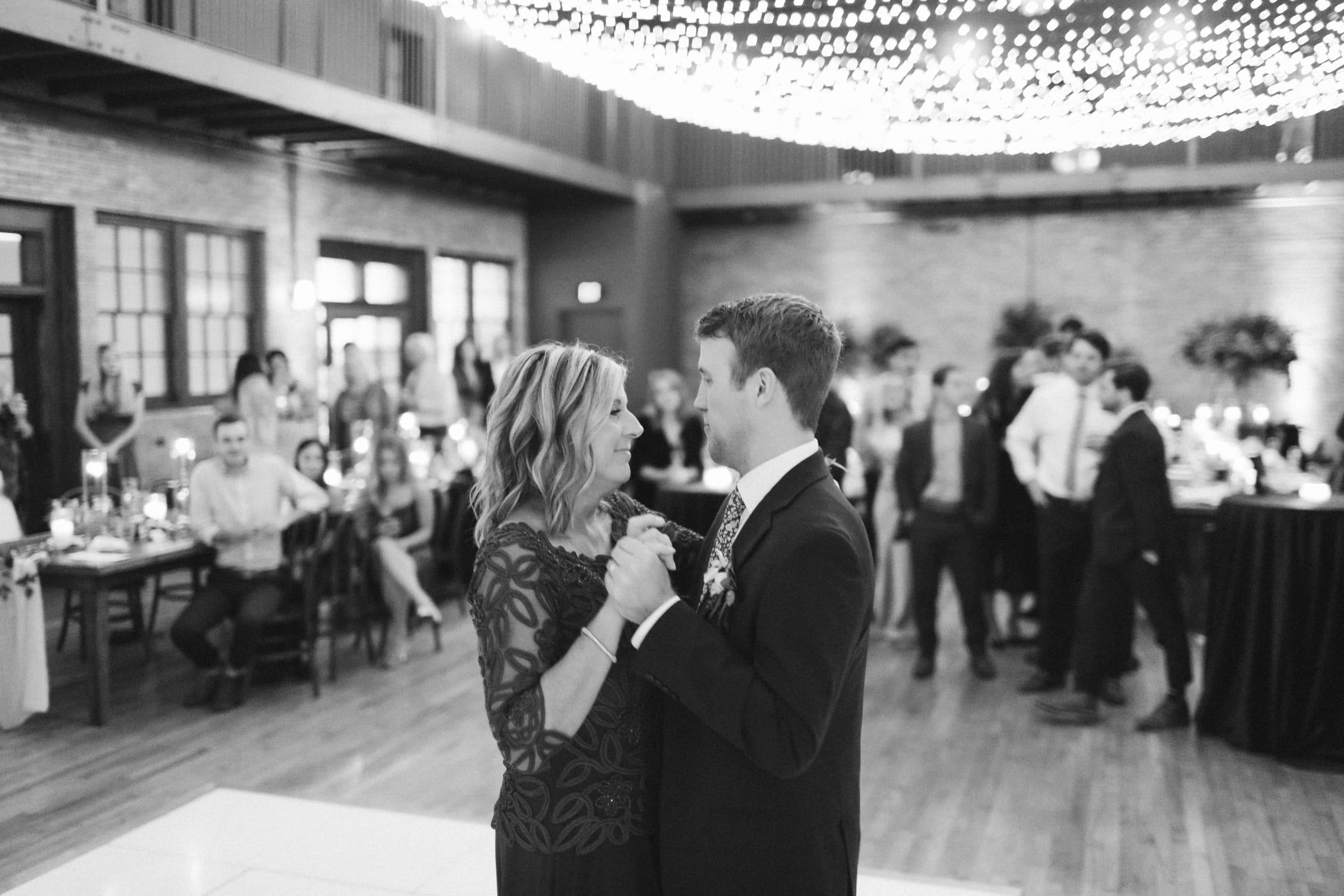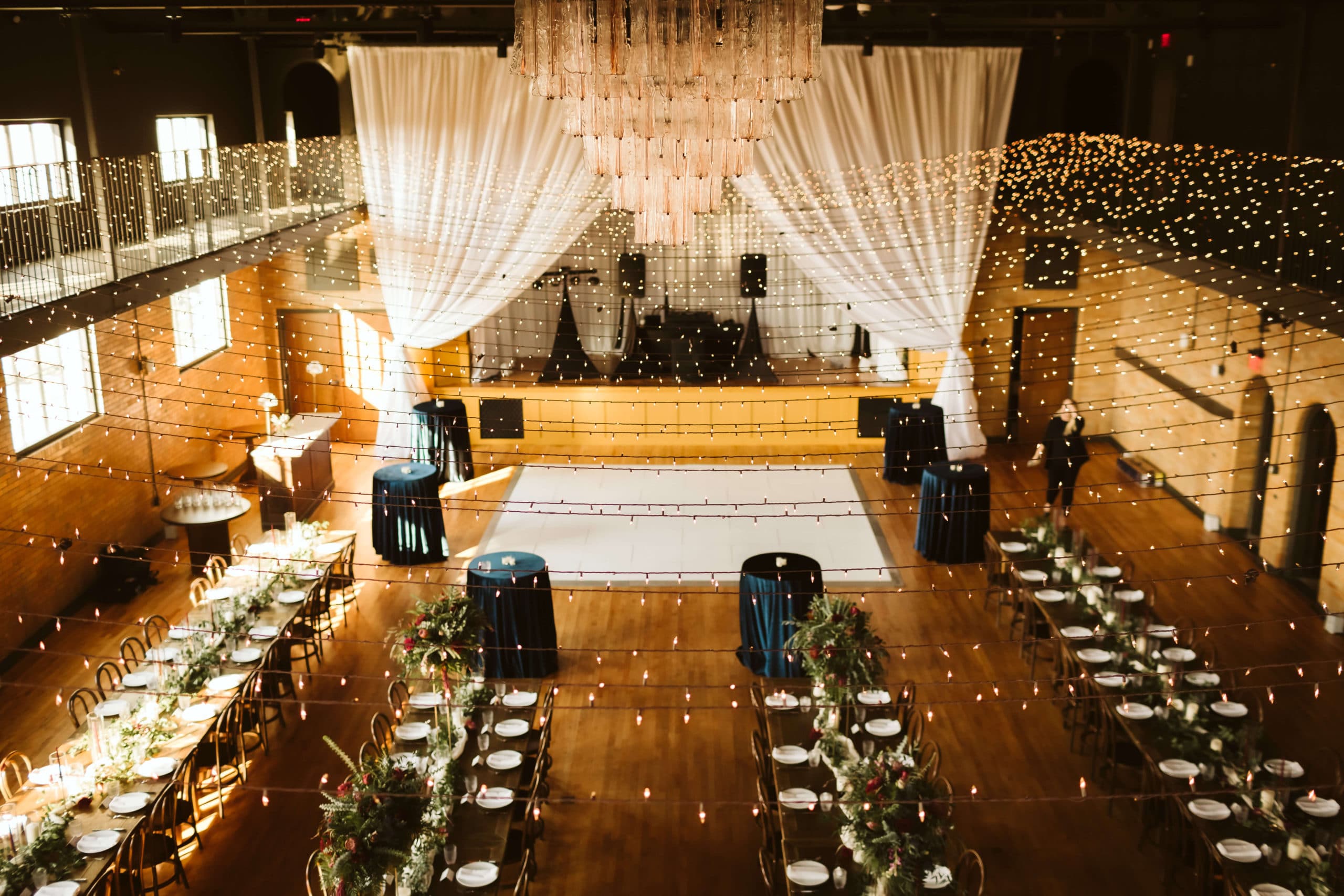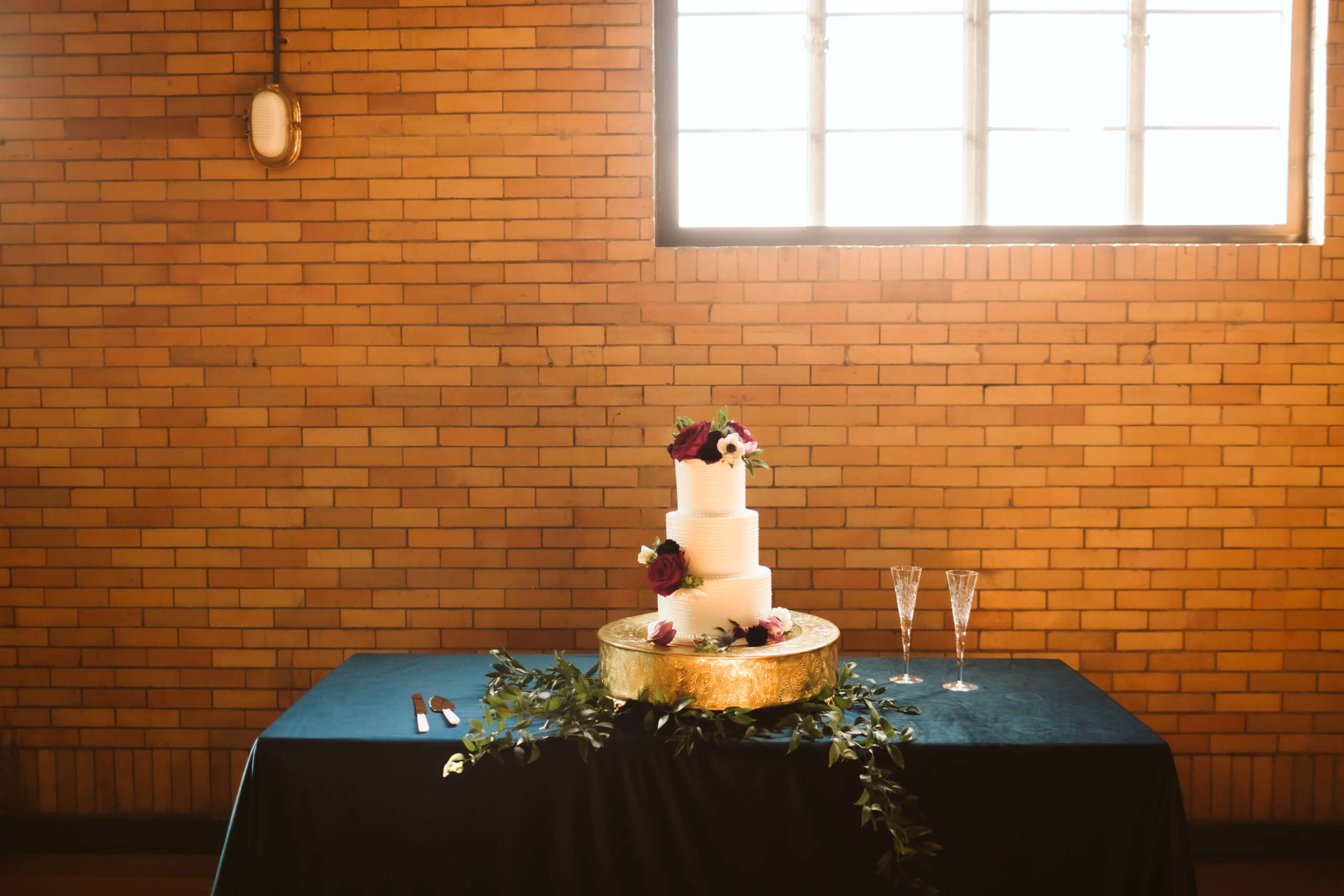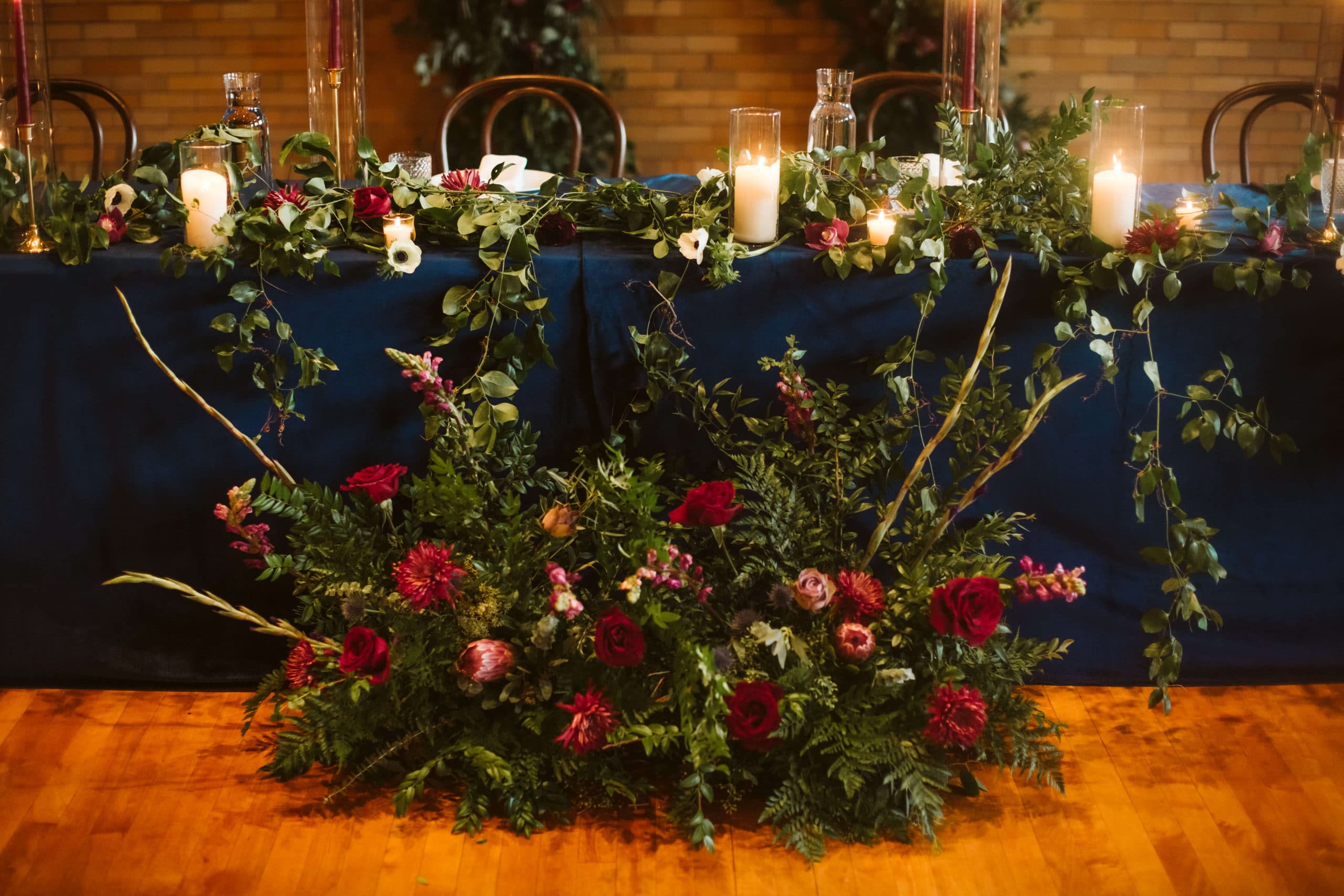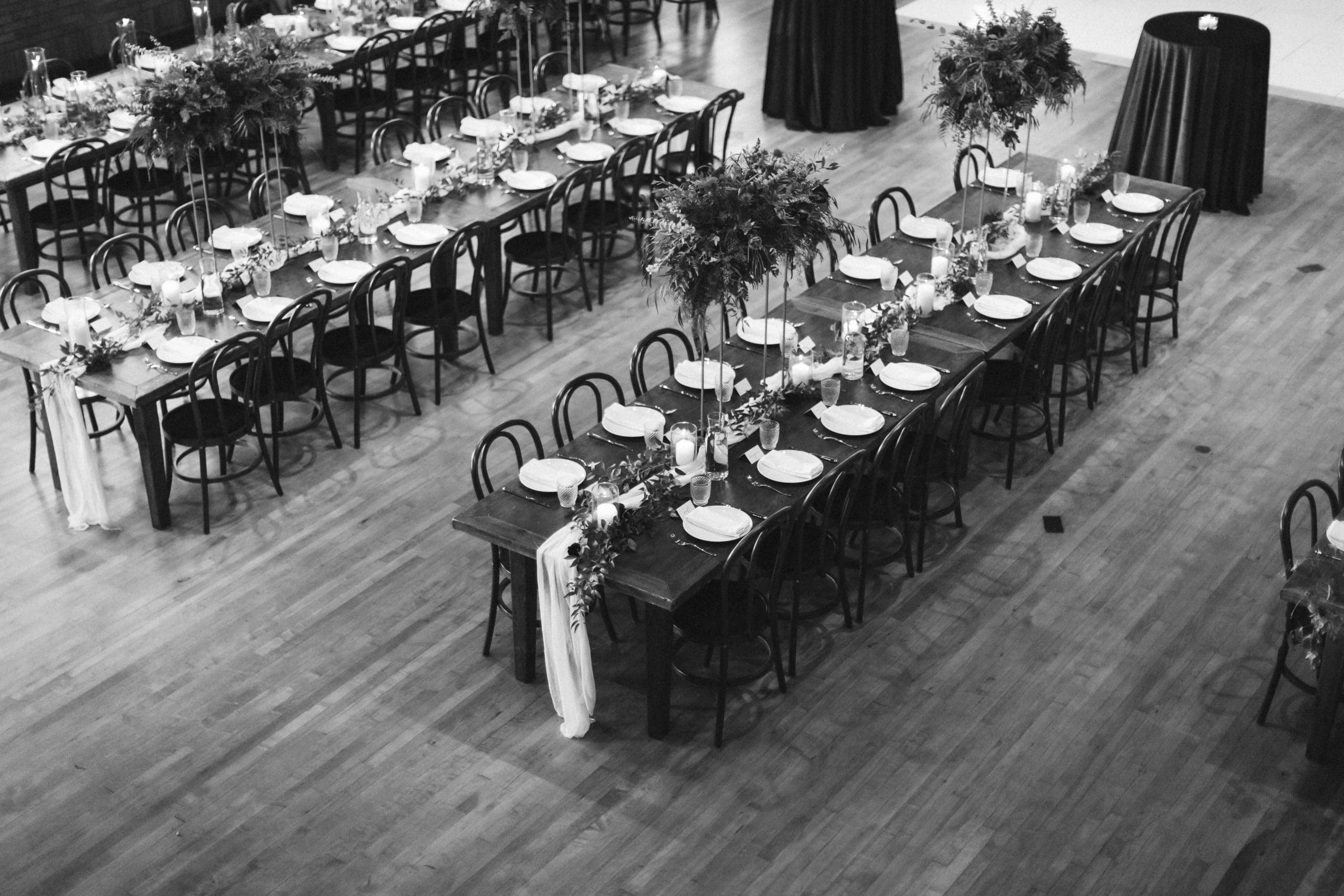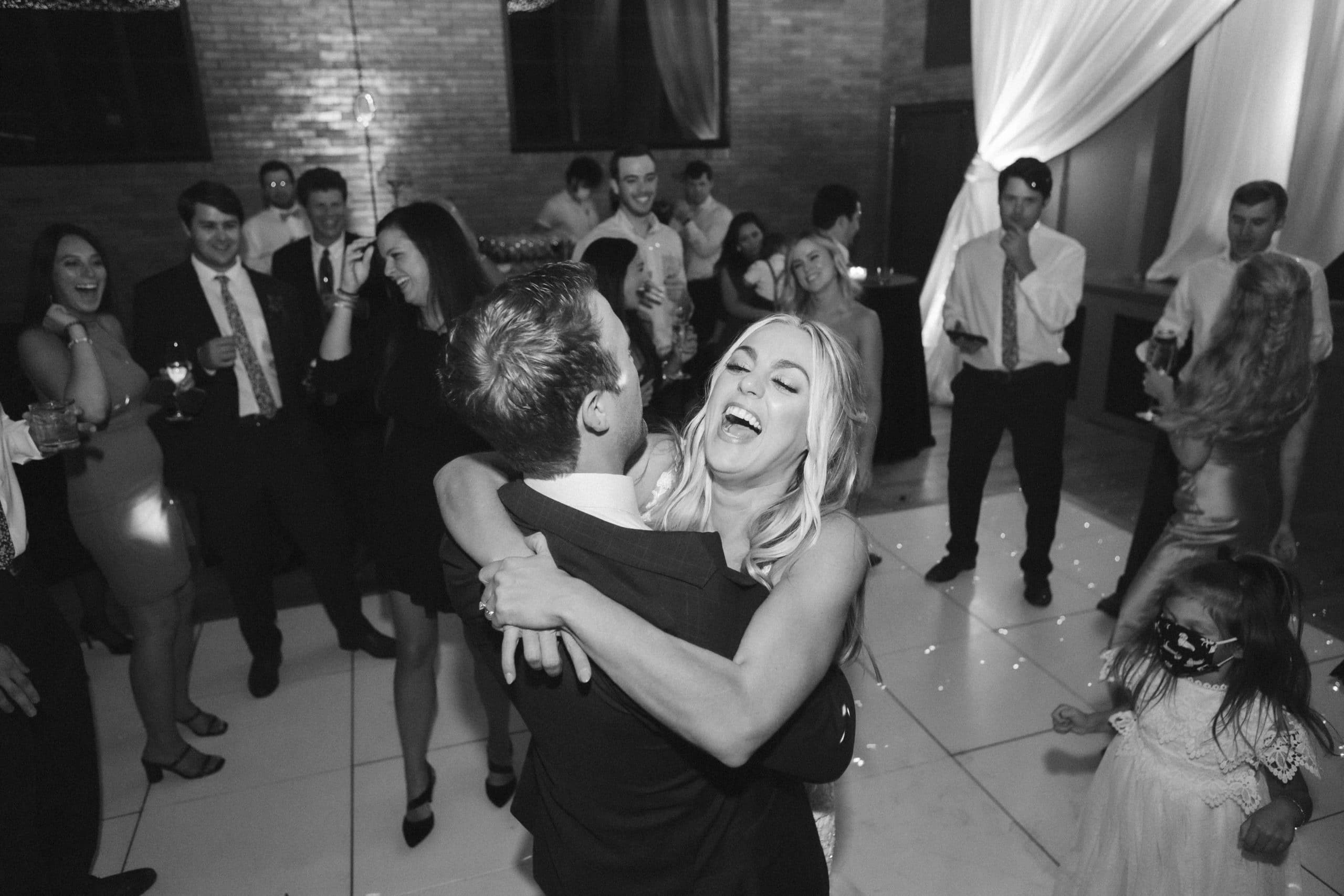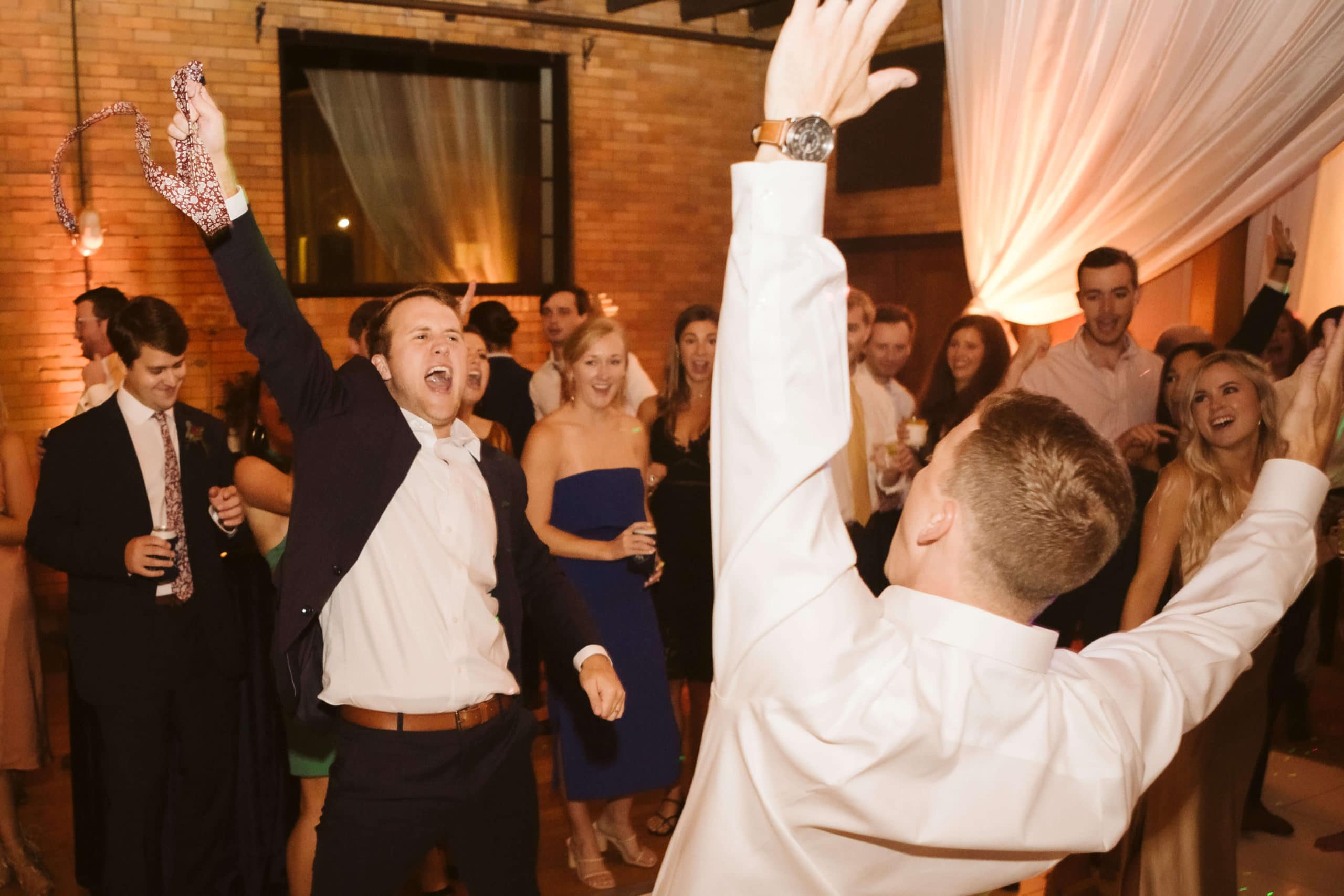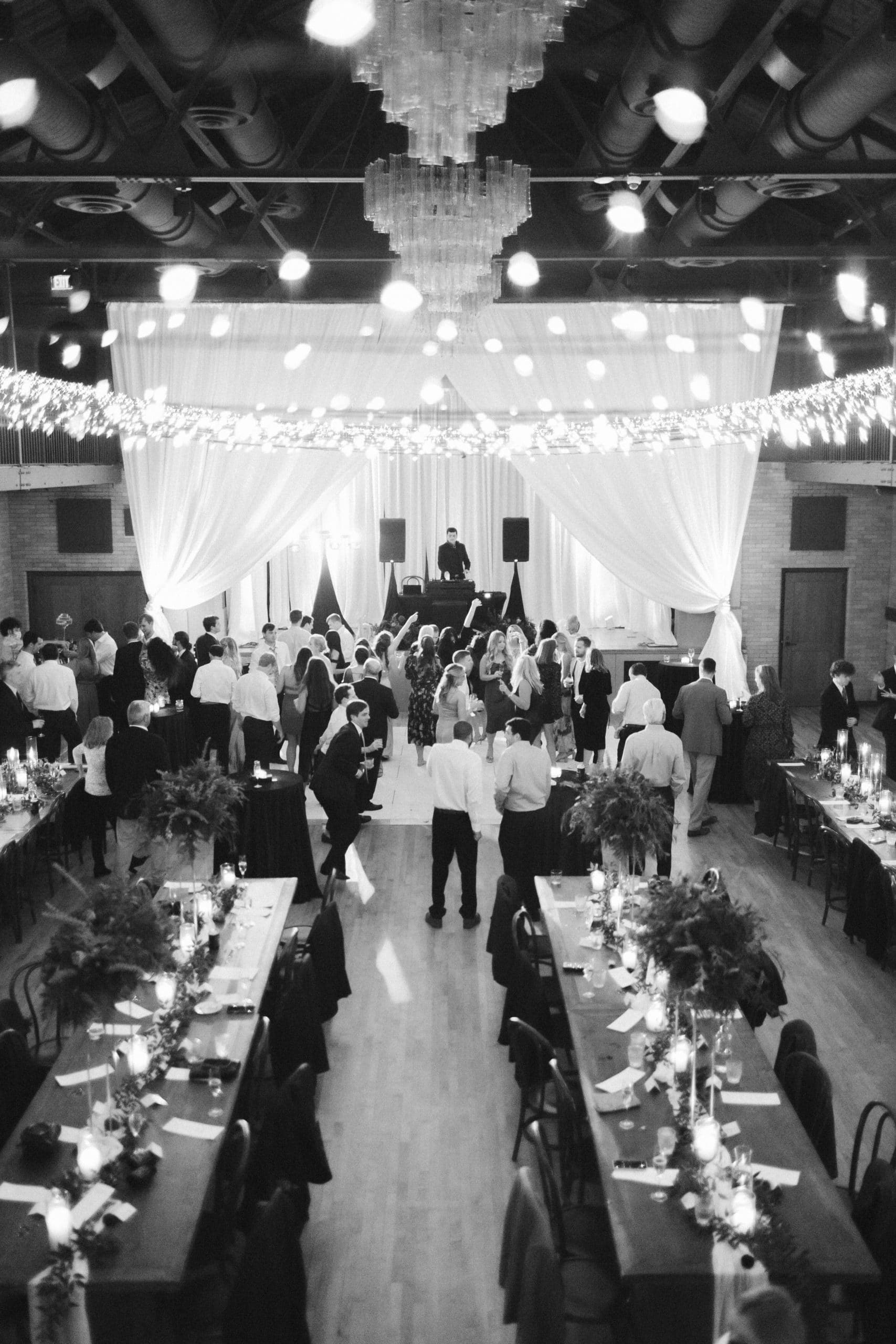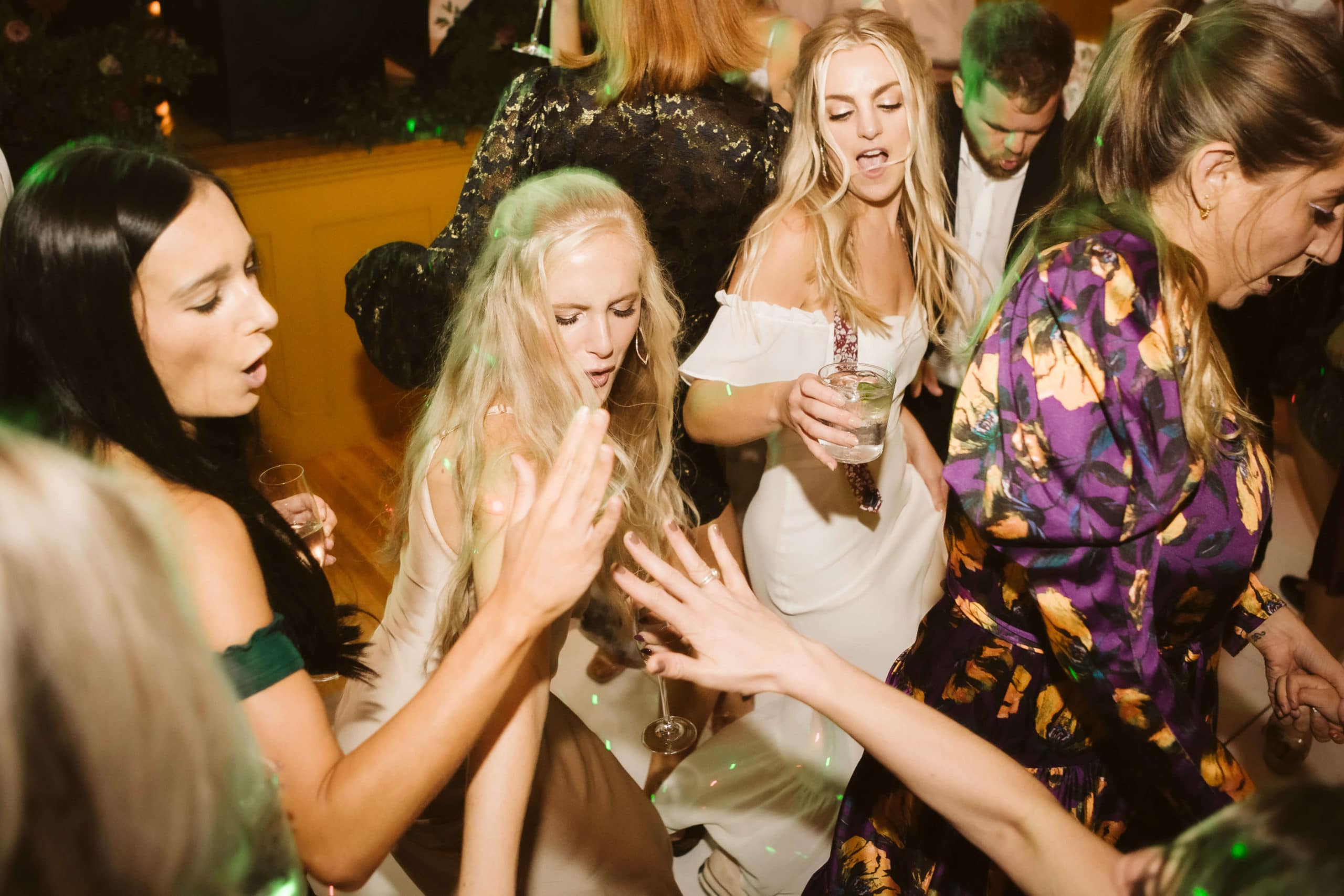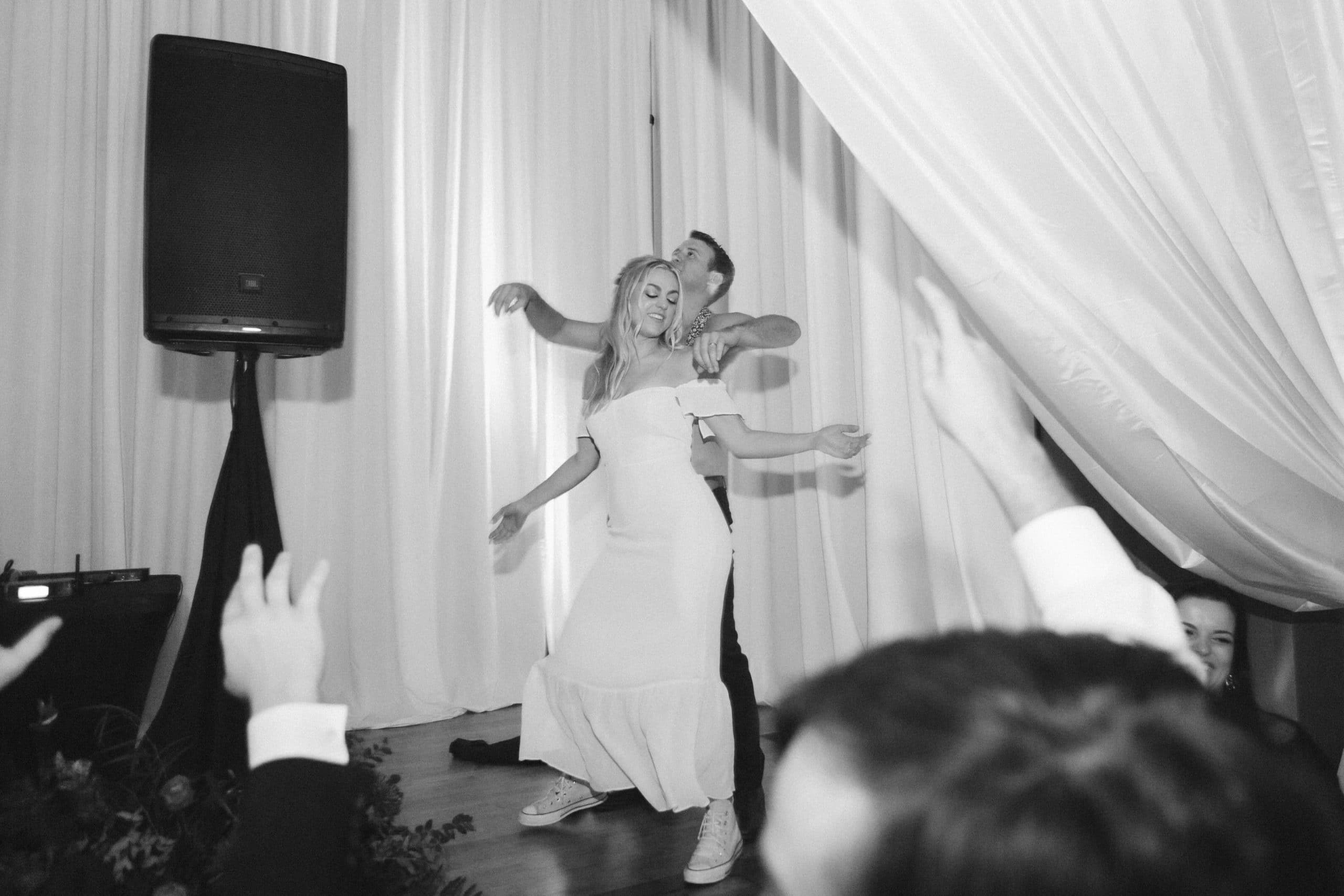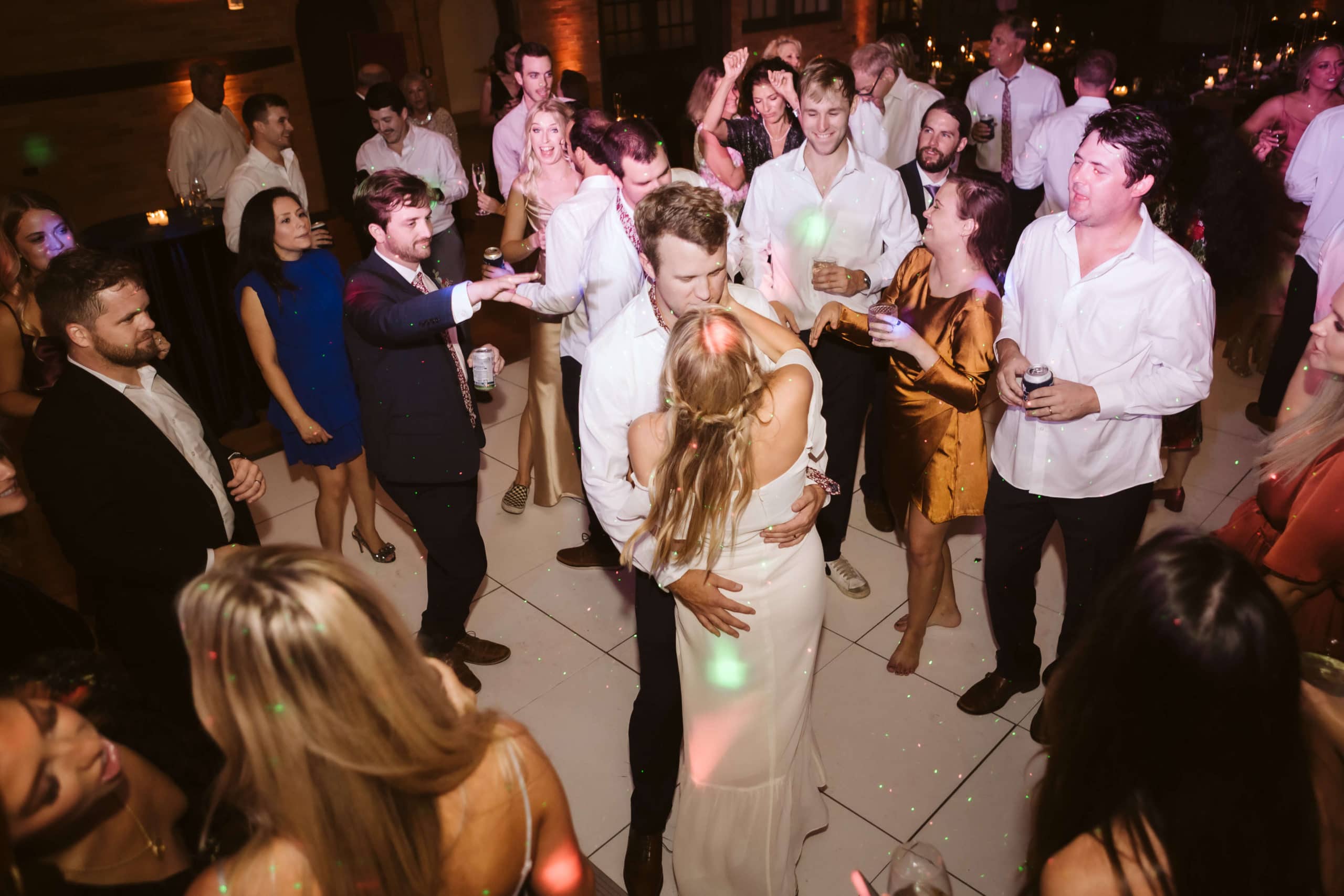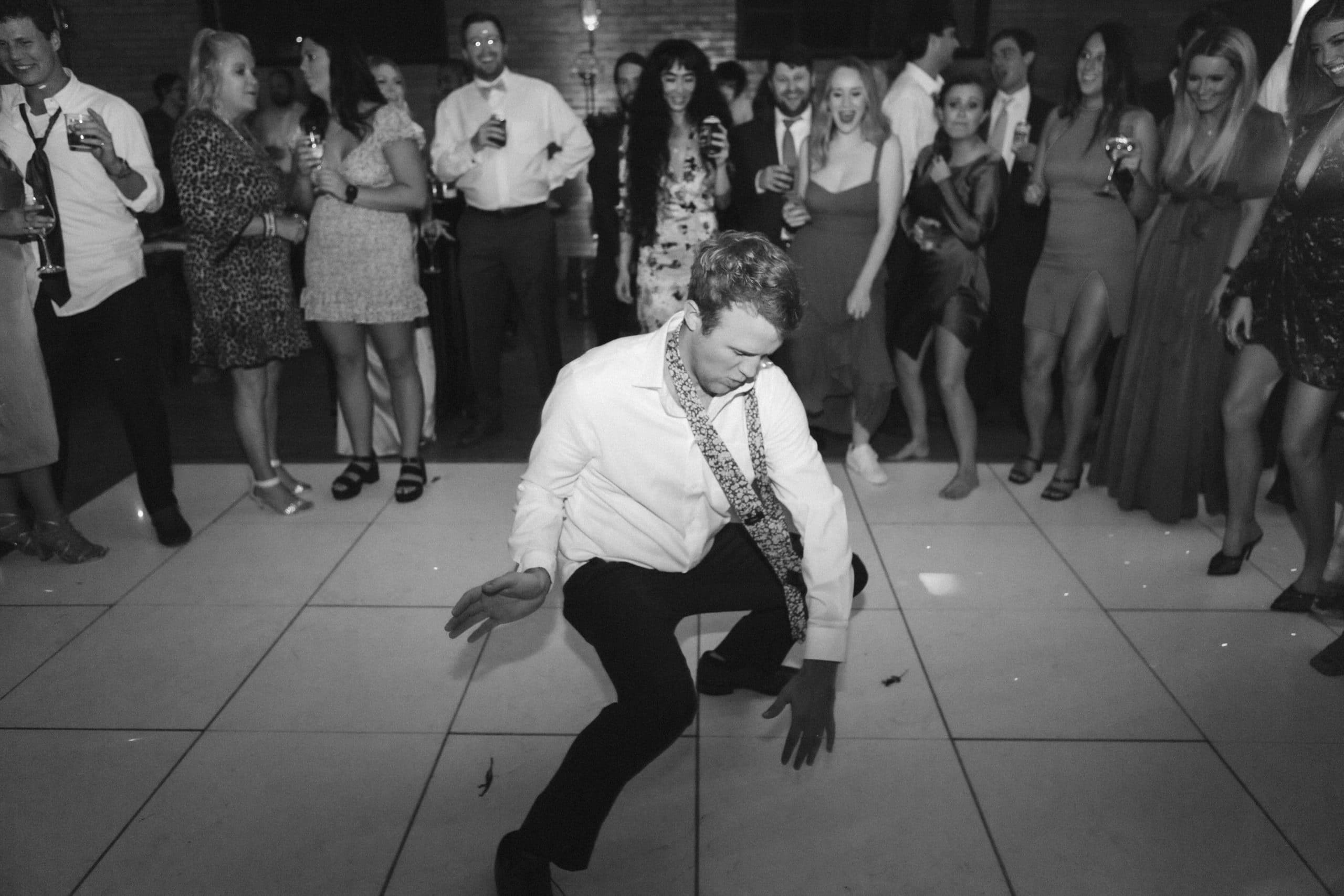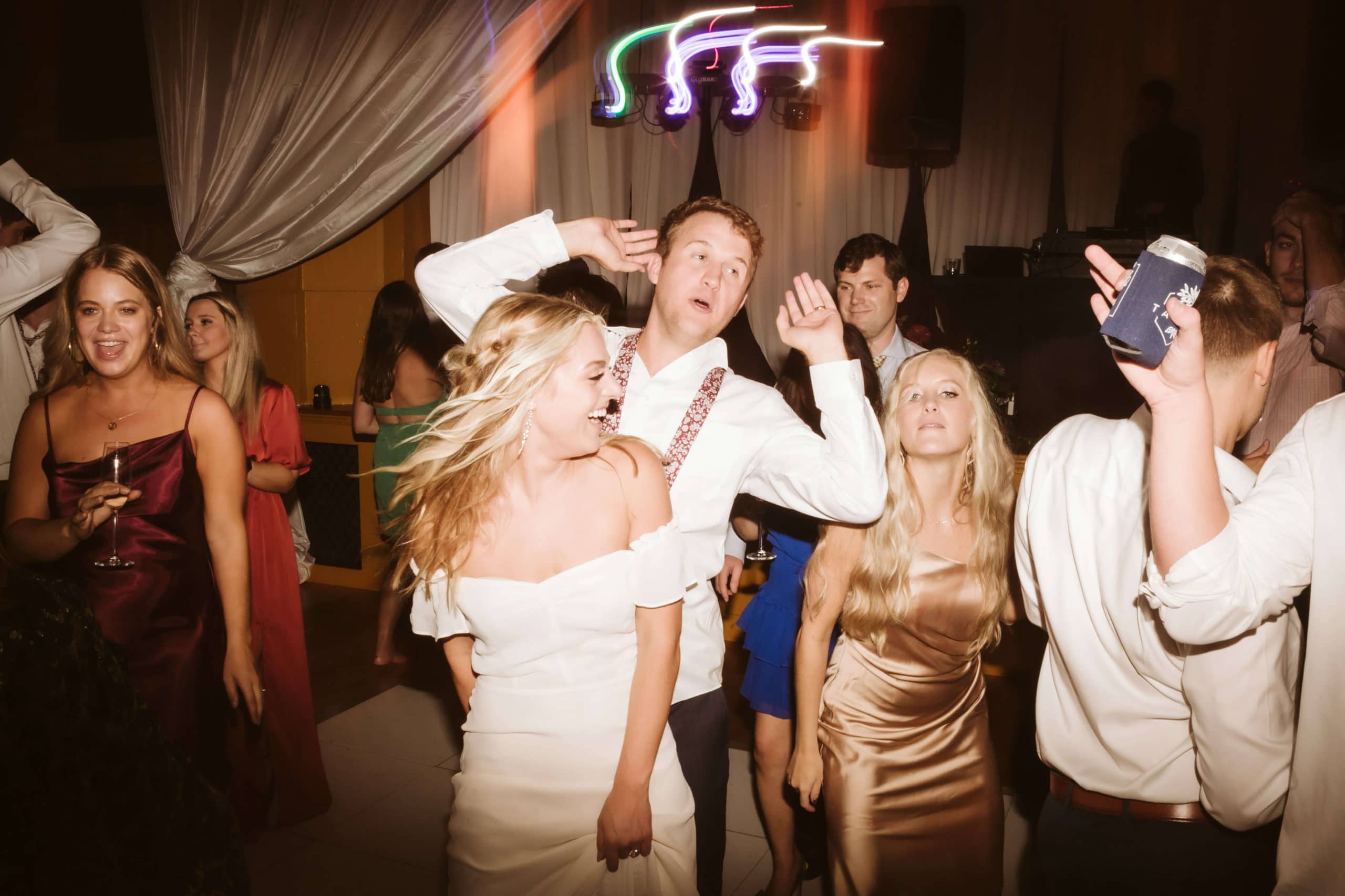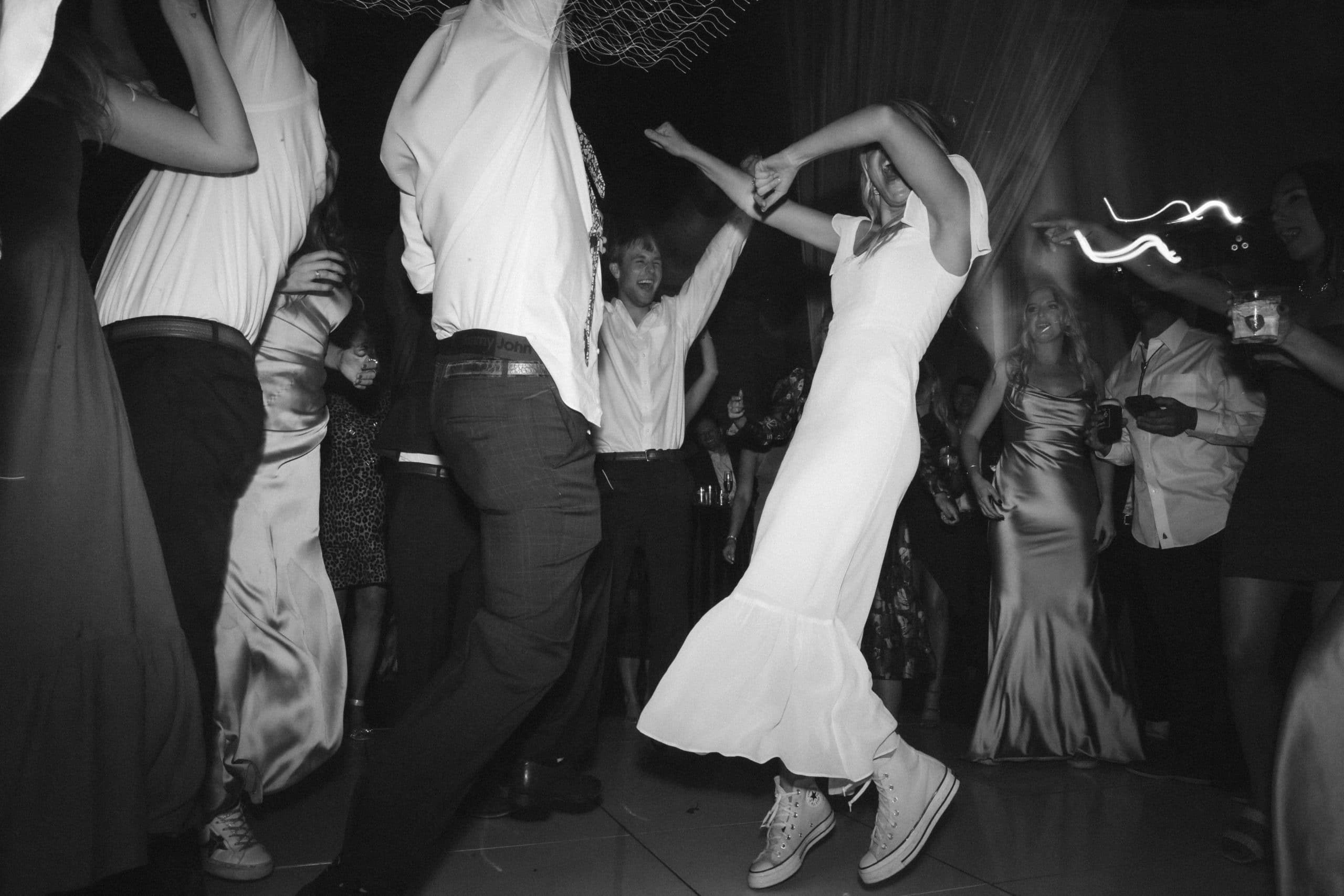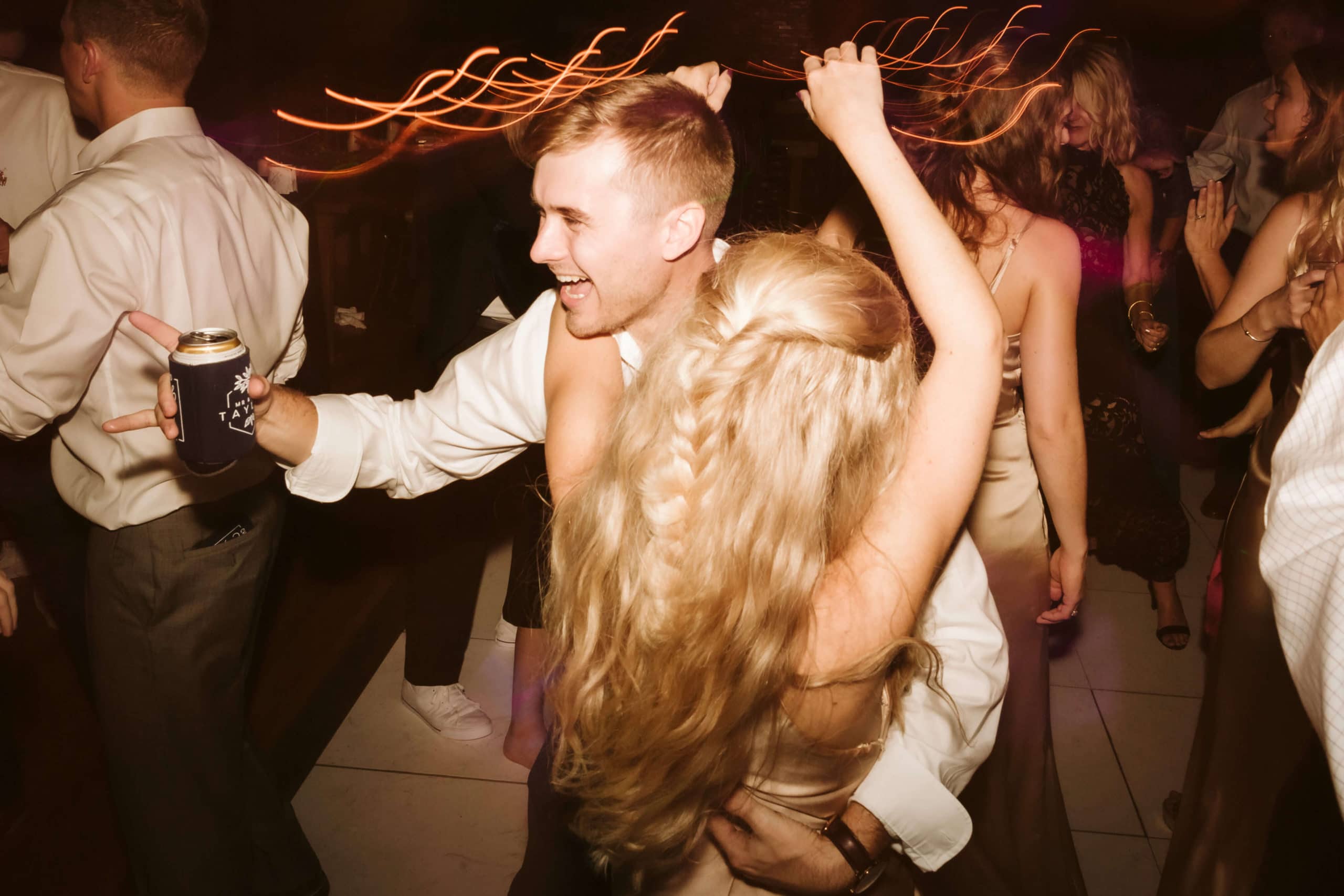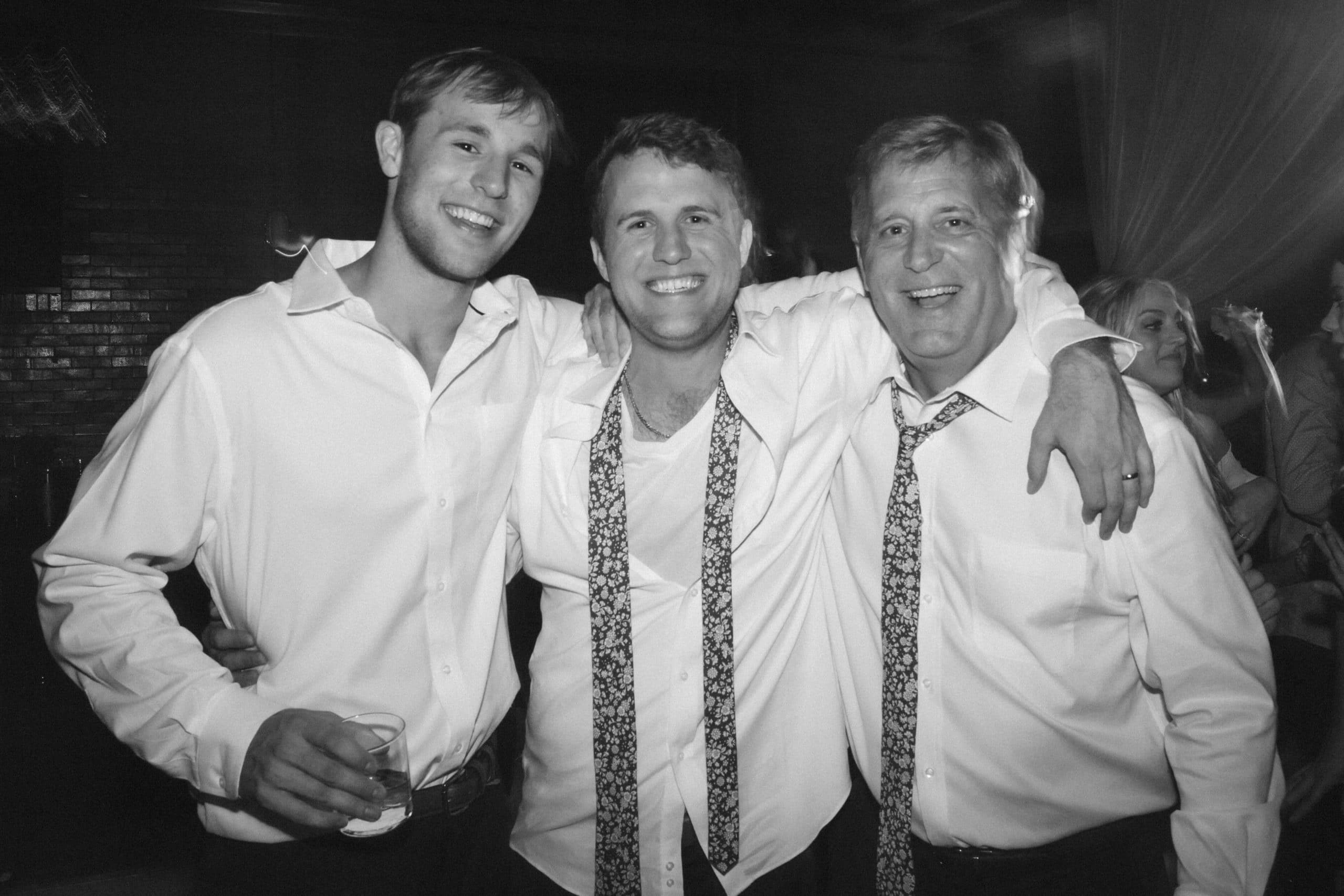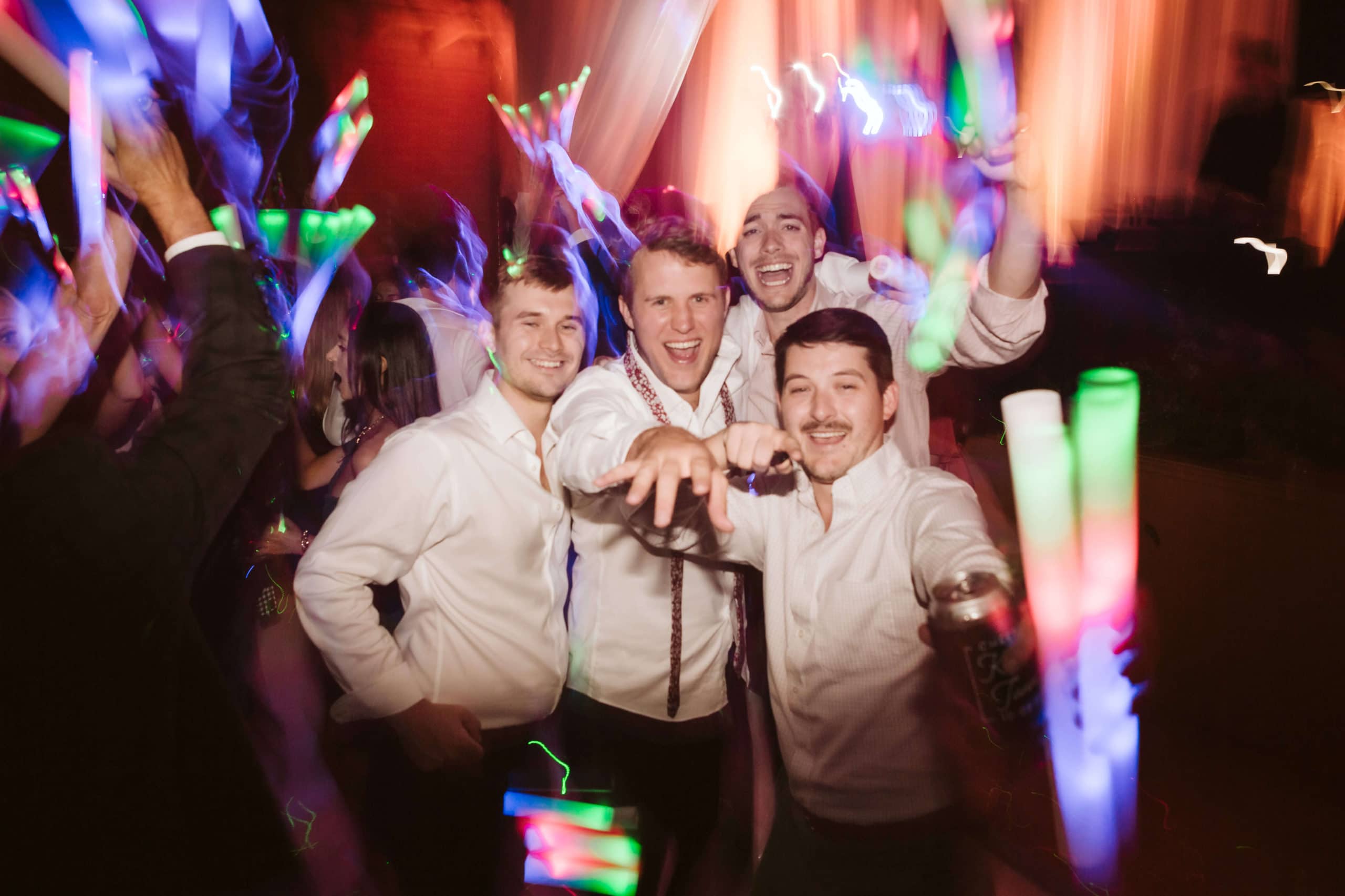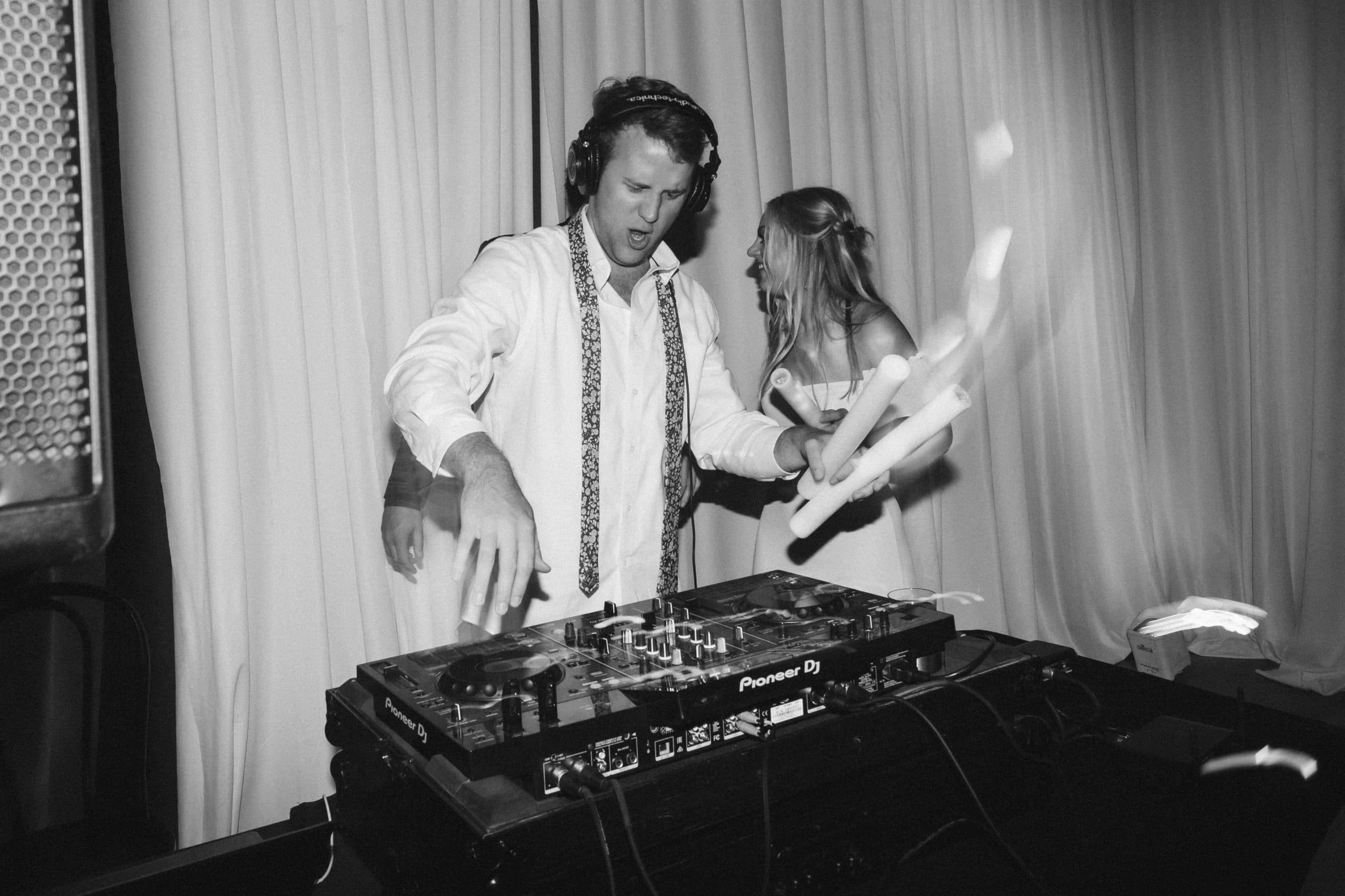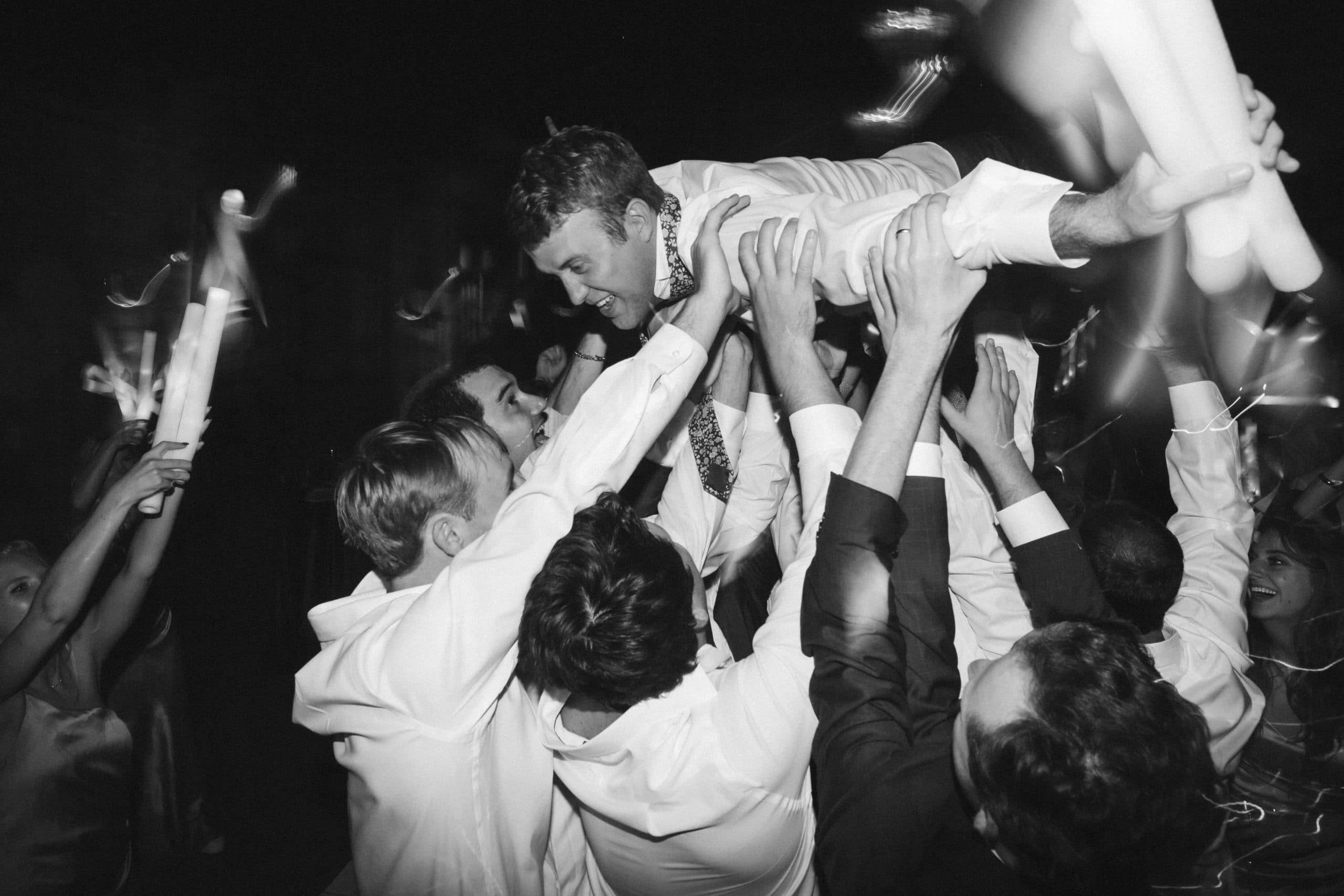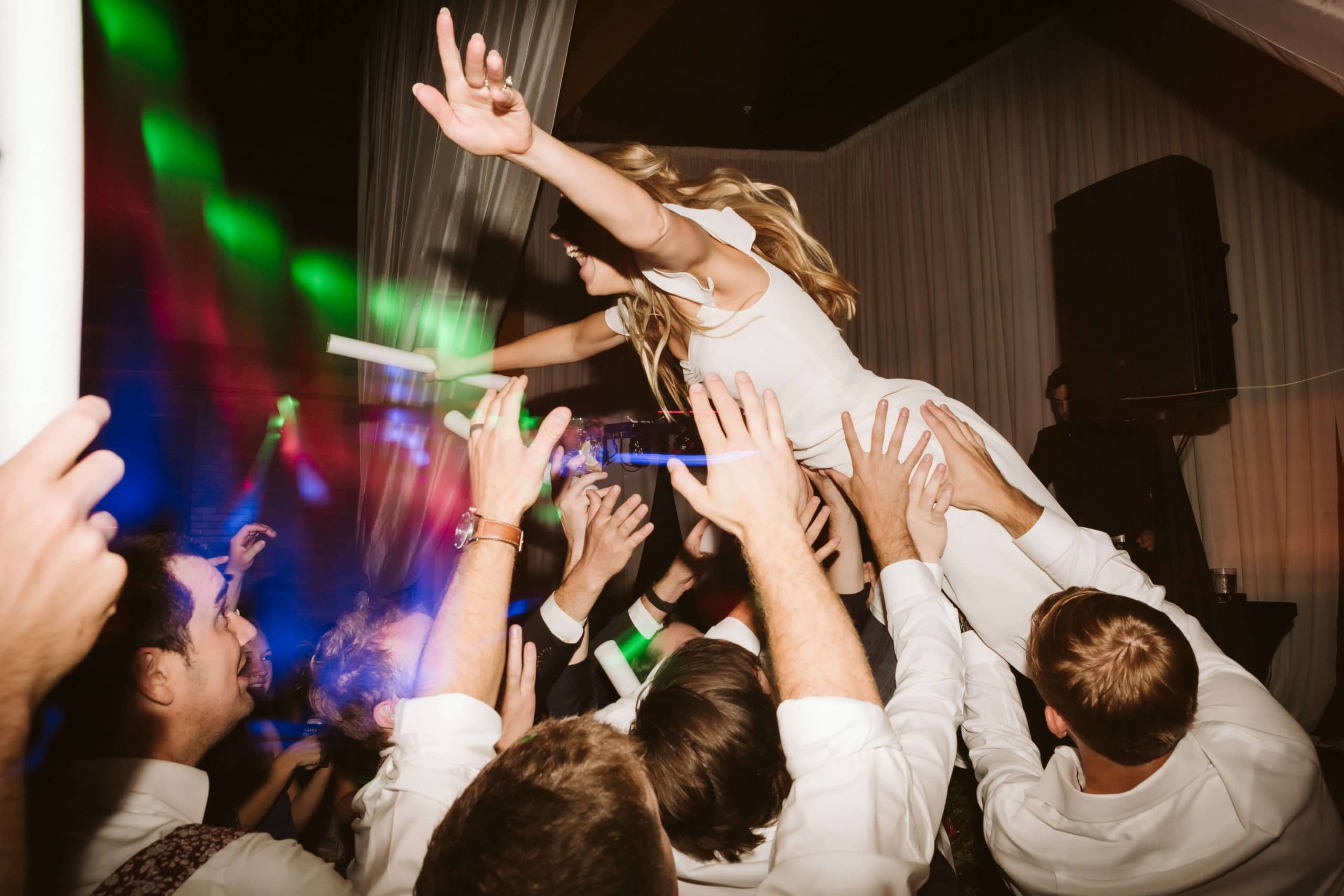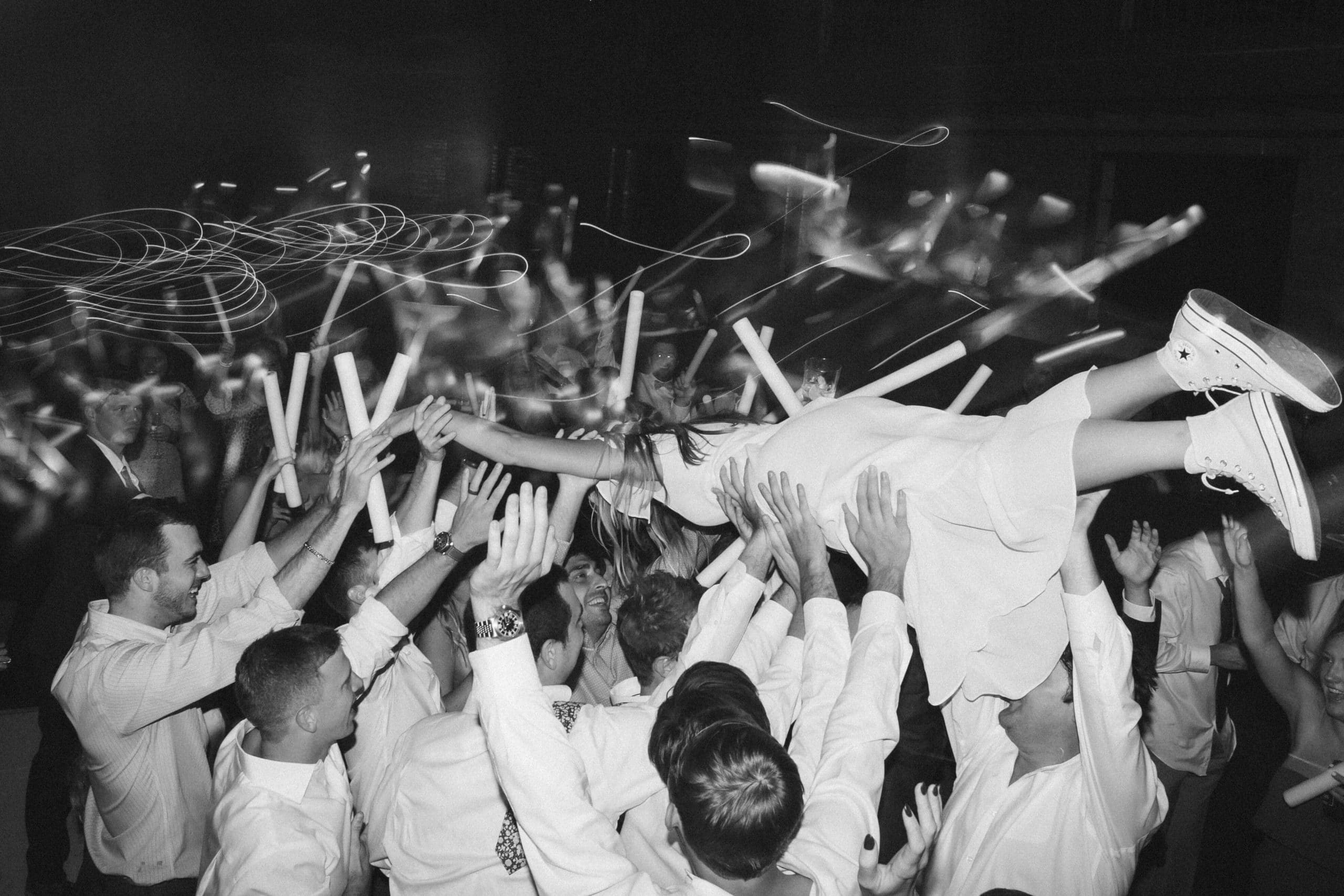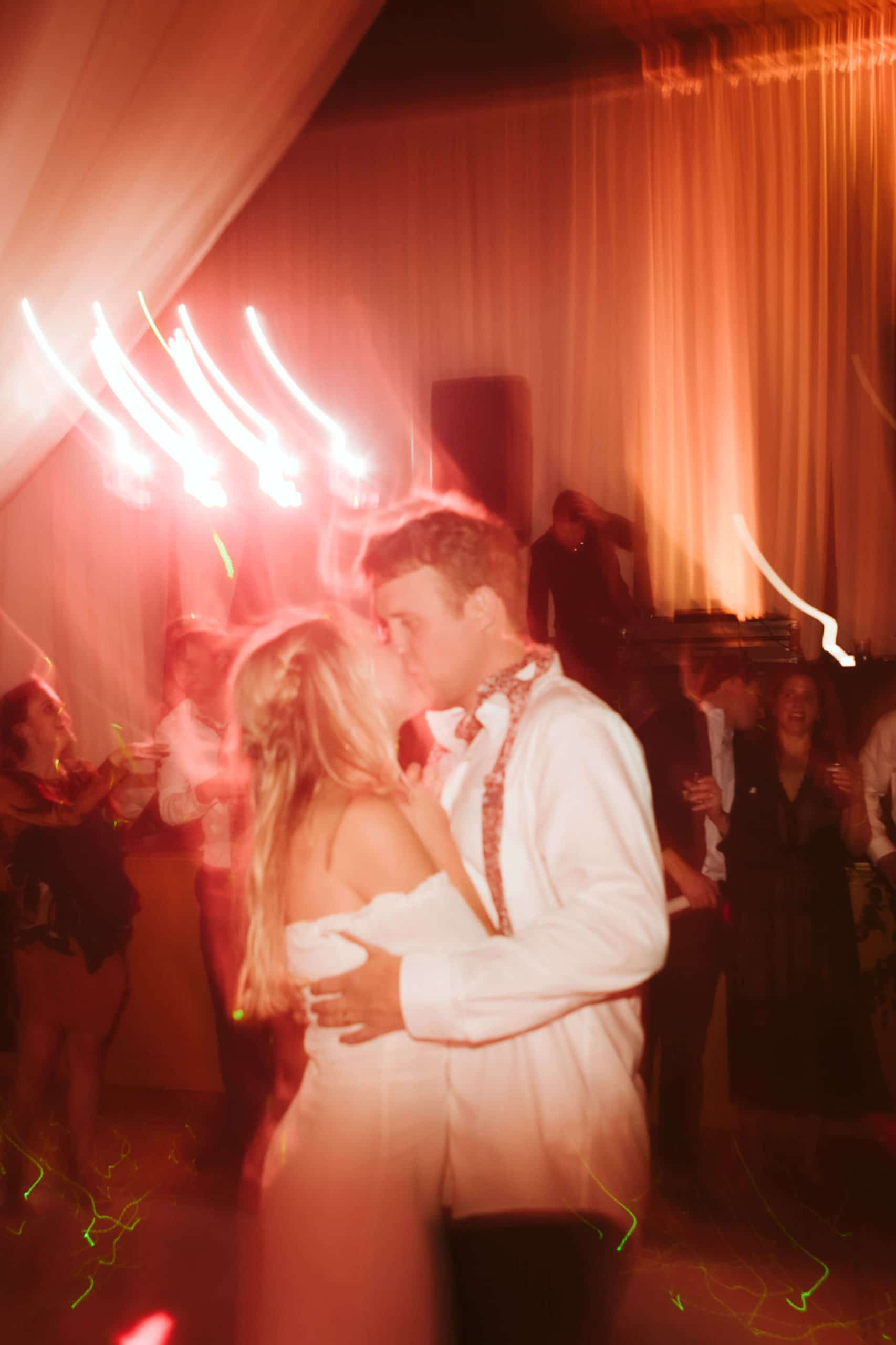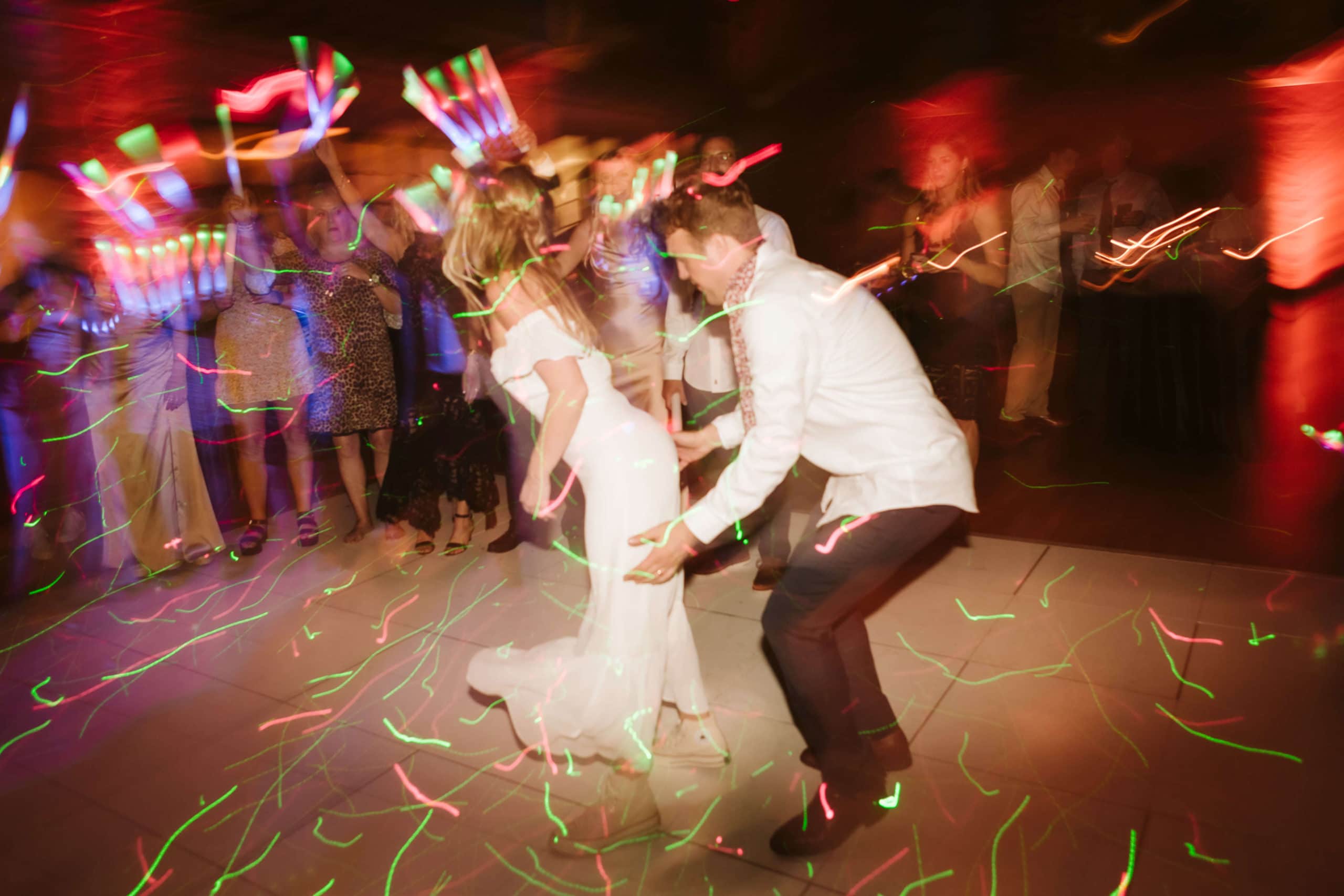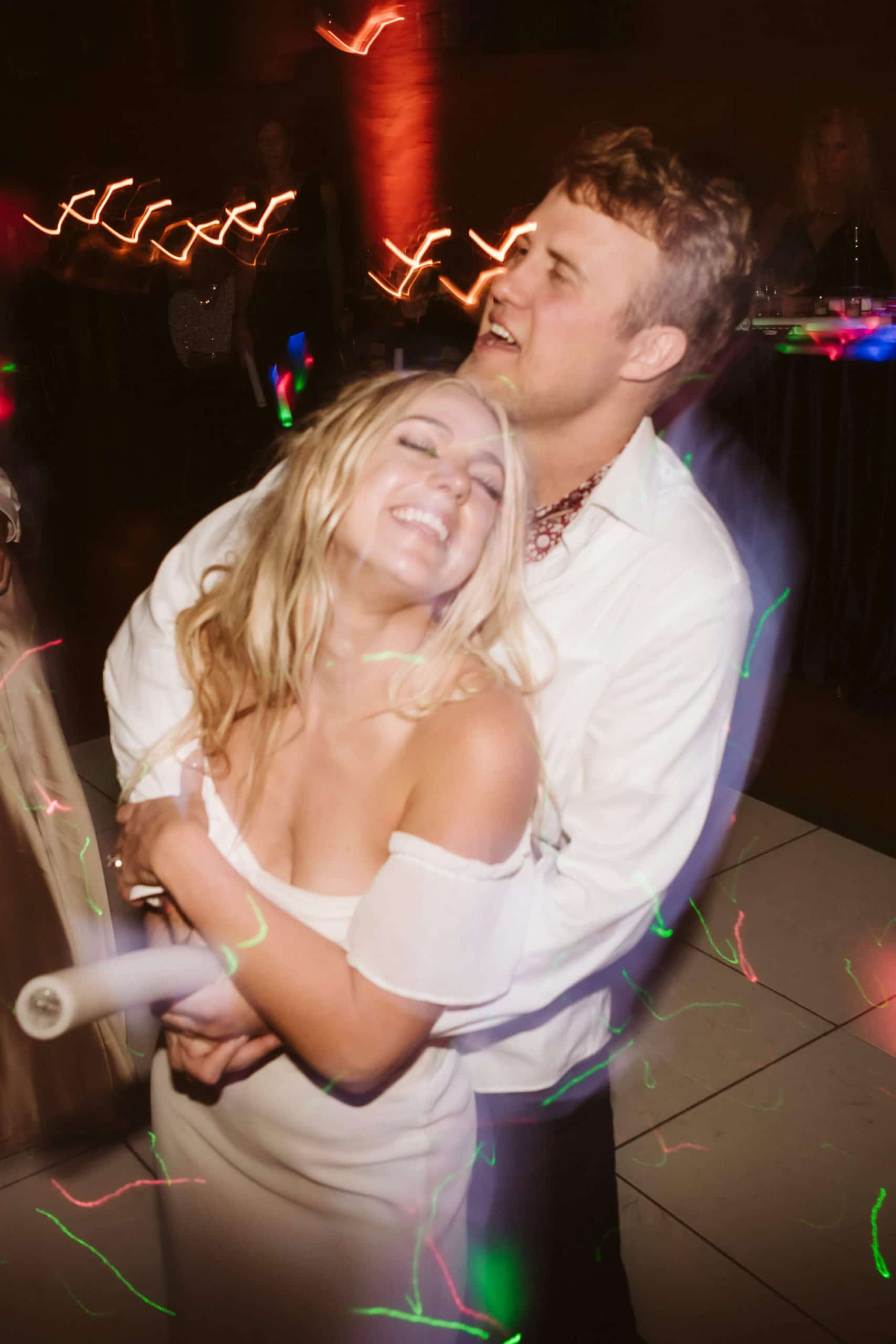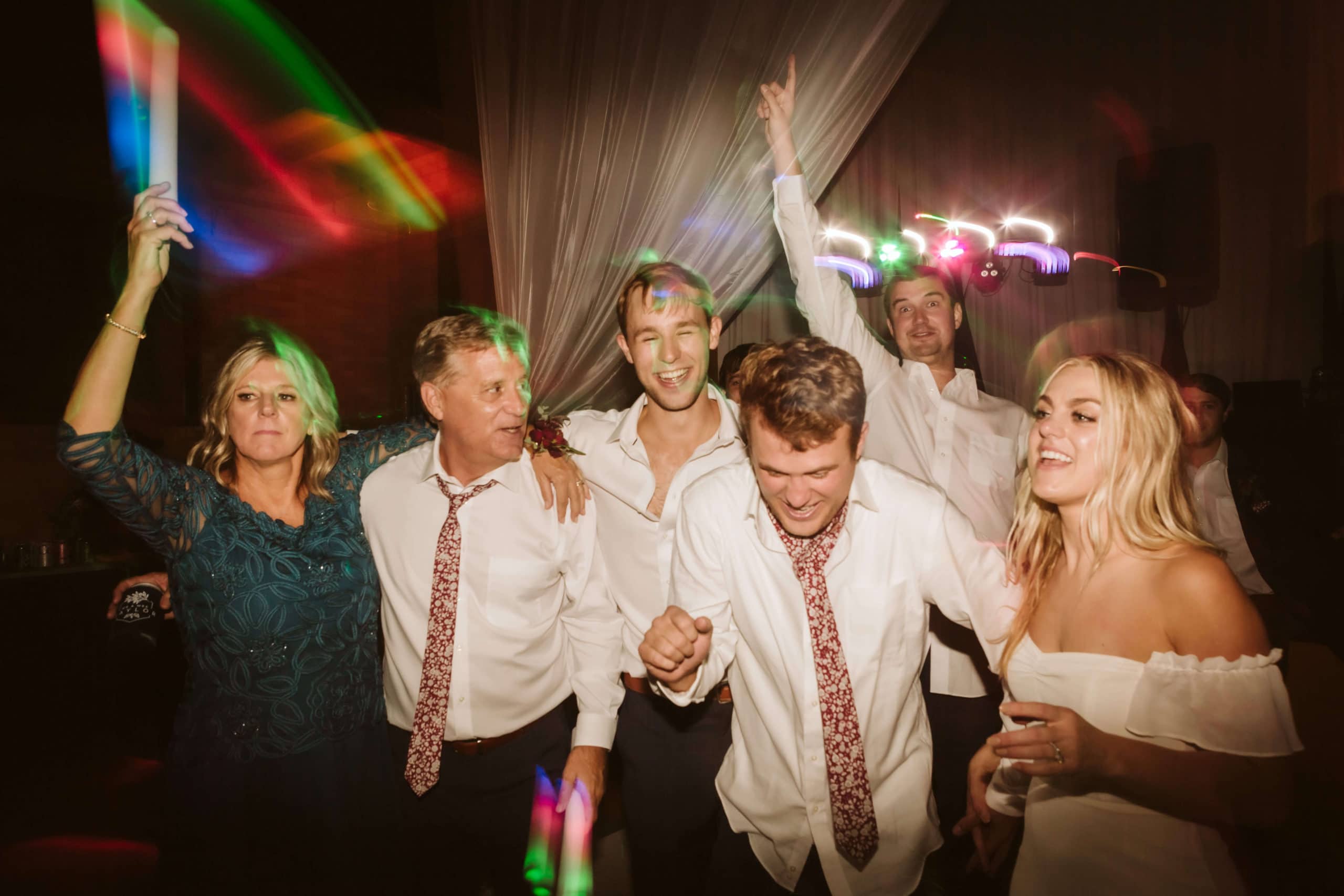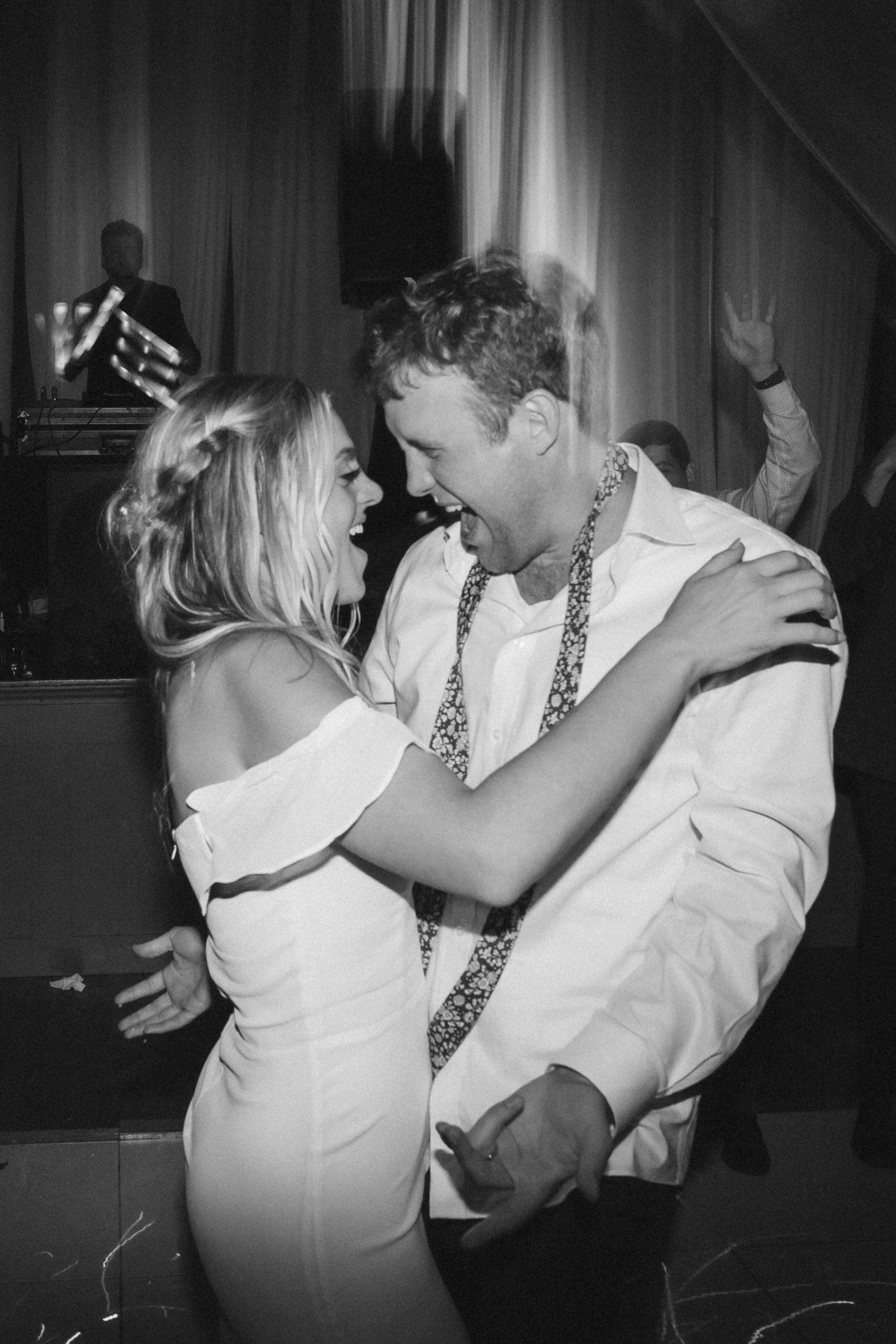 Reception at Ruby Hall
Before we get to the reception in the starry "Ruby Hall," I have to say that I was a bit surprised when Kayla told me they didn't want to have a send-off to finish the night. She didn't want to worry about saving her hair and makeup for photos at the end of the night, and instead truly embrace the dance floor. And let me tell you—once the dance floor started going, I completely understood… They got down! I mean, crowd surfing from the stage?? Kayla + Tanner's reception was a blast, and I couldn't help but have a great time celebrating with everyone.
BIG thank you to the couple for having me at their Common House wedding, as well as the many vendors that helped pull it together!
I'm so glad you scrolled all the way to the end of one of my blogs!
I'm Rachael, and if you're booking a Chattanooga wedding, I promise I've got the whole photographer thing down pat.
So let's talk about it! Not quite ready yet?
Click here to see more of my work and other awesome Chattanooga venues!
I'm Rachael Crowe of OkCrowe Photography. Although my home base is in Chantanooga, Tennessee, I'll travel just about anywhere to make sure every moment of your wedding is captured in photos. I'm here to answer any of your questions and photograph every important moment of your big day. If you're still on the lookout for the perfect wedding photographer, make sure you send me a chat! Visit my contact form to get your wedding started!