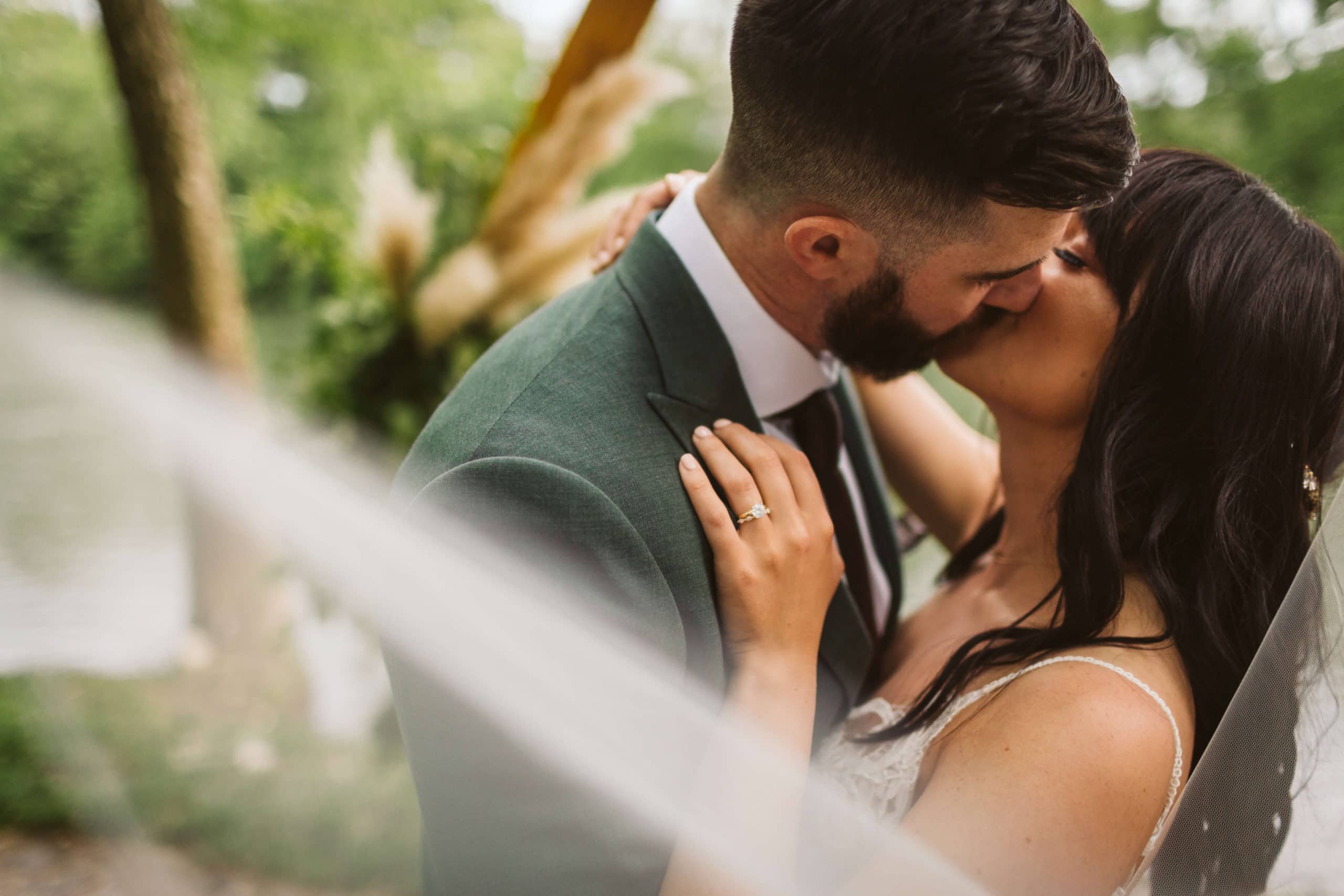 Hosting rehearsal dinner downtown and saying their vows at a charming riverside venue, Rose + Chris thoughtfully incorporated some of Chattanooga's best vendors and venues for their personalized wedding weekend. Looking through their gallery will give you a little taste of what our town has to offer for those of you saying, "I do."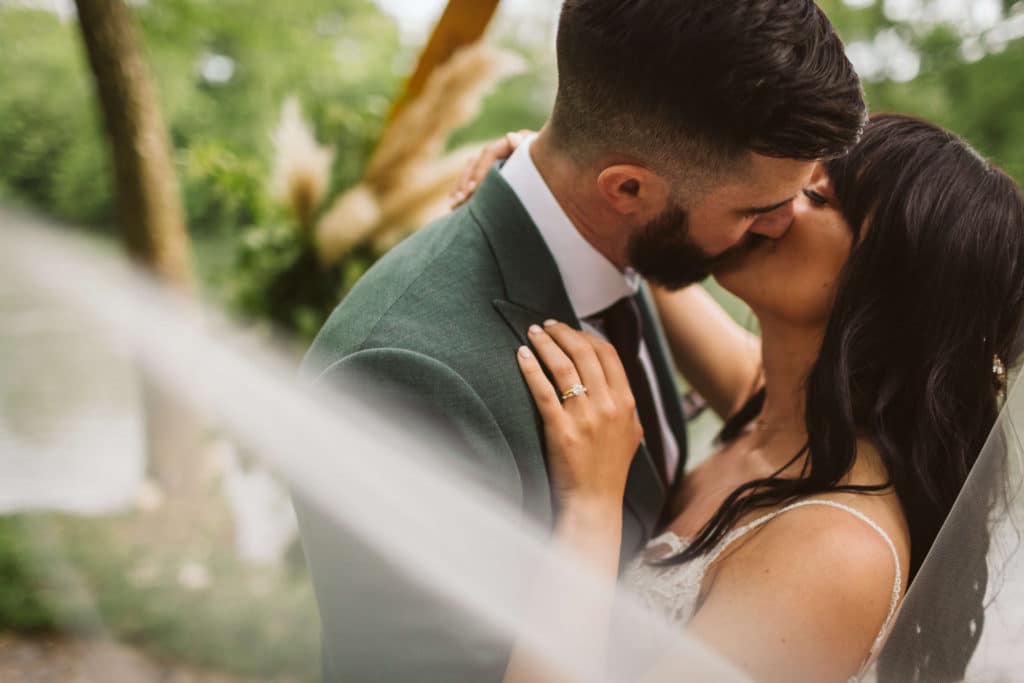 Getting Ready + Bridal Portraits at The Edwin Hotel
If you're from out of town or just haven't visited The Edwin Hotel, it's a treat to explore with local art galleries, a library, spa, one of Chattanooga's best rooftop bars, a restaurant, and coffee house. You're also within walking distance of the Hunter Art Museum, local favorite, Rembrandt's Coffee House, the Riverwalk, and Walnut Street Bridge if you'd like to cross the river into Northshore.
Rose + Chris hosted their rehearsal dinner in The Edwin's Holmberg Room, a spacious room with high ceilings and windows looking out over the Bluff View Art District. Located on the same floor as the library, the Whiskey Thief, and rooftop Pool Terrace with views of Lookout Mountain, a perk of hosting your event here is that your guests are free to roam, taking in the views and local artwork.
Our couple also got ready here on wedding day, opening the door for bridal portraits at the luxurious hotel. There are so many opportunities for backdrops at The Edwin—just look at Rose in her stunning dress against that blue velvet chair!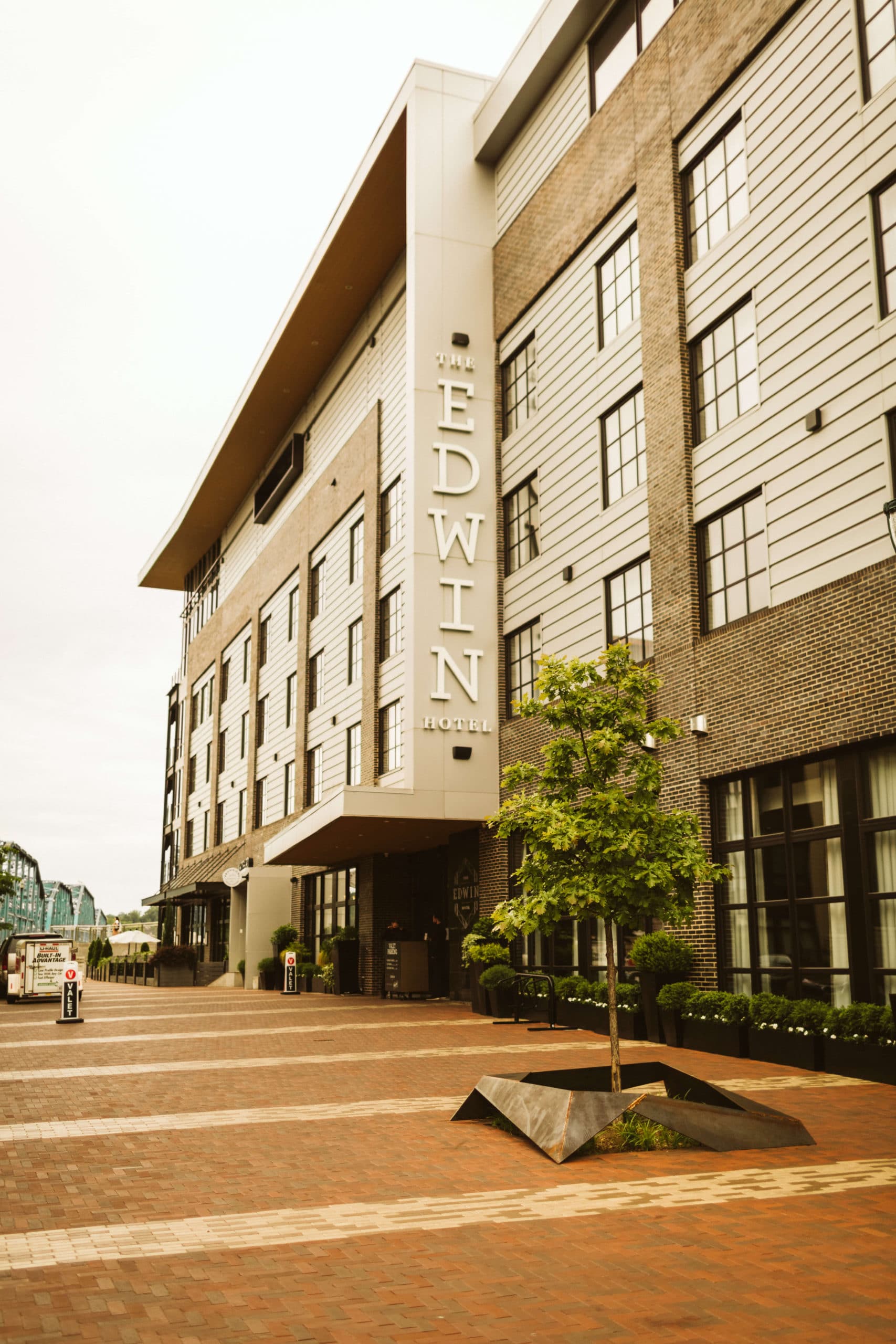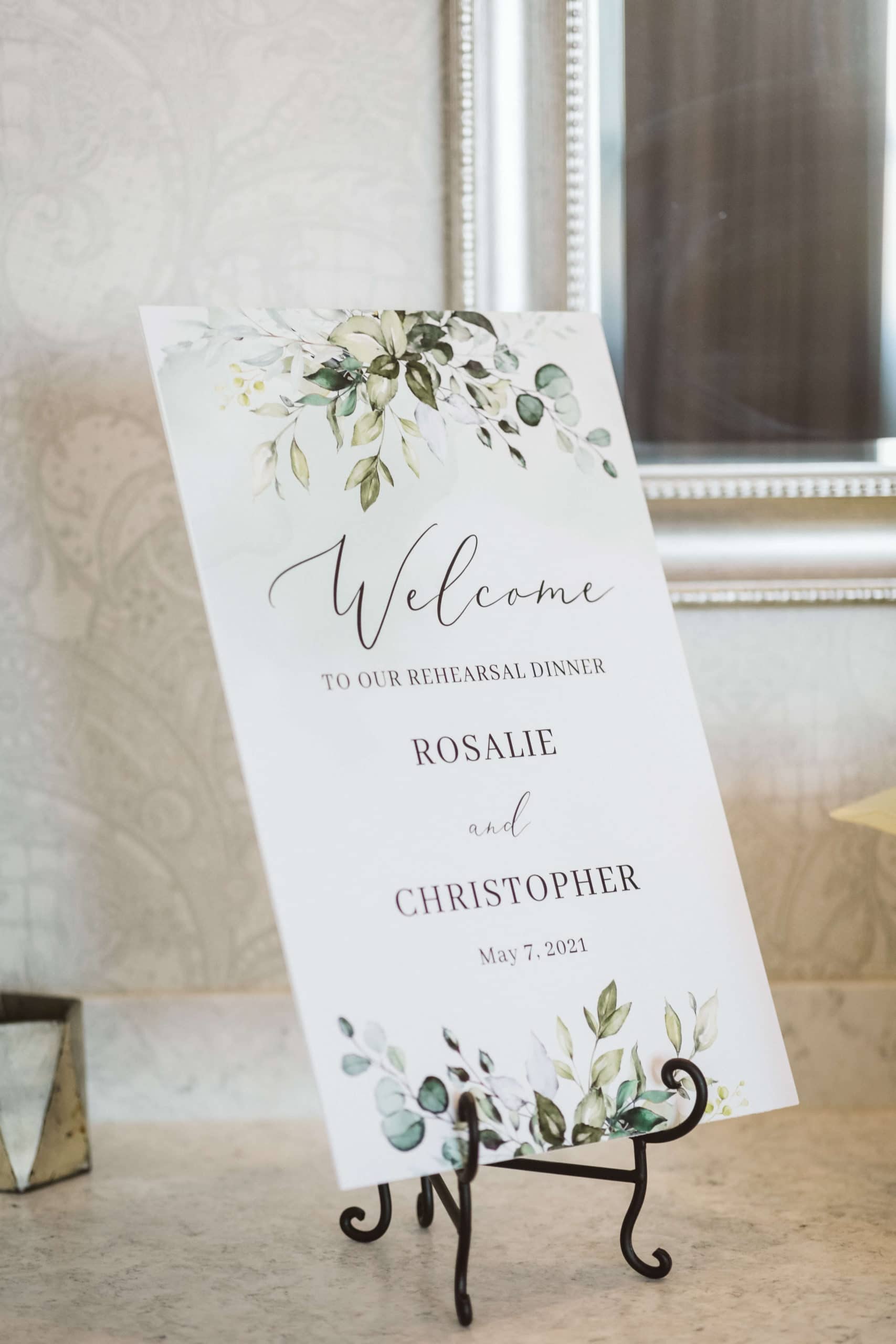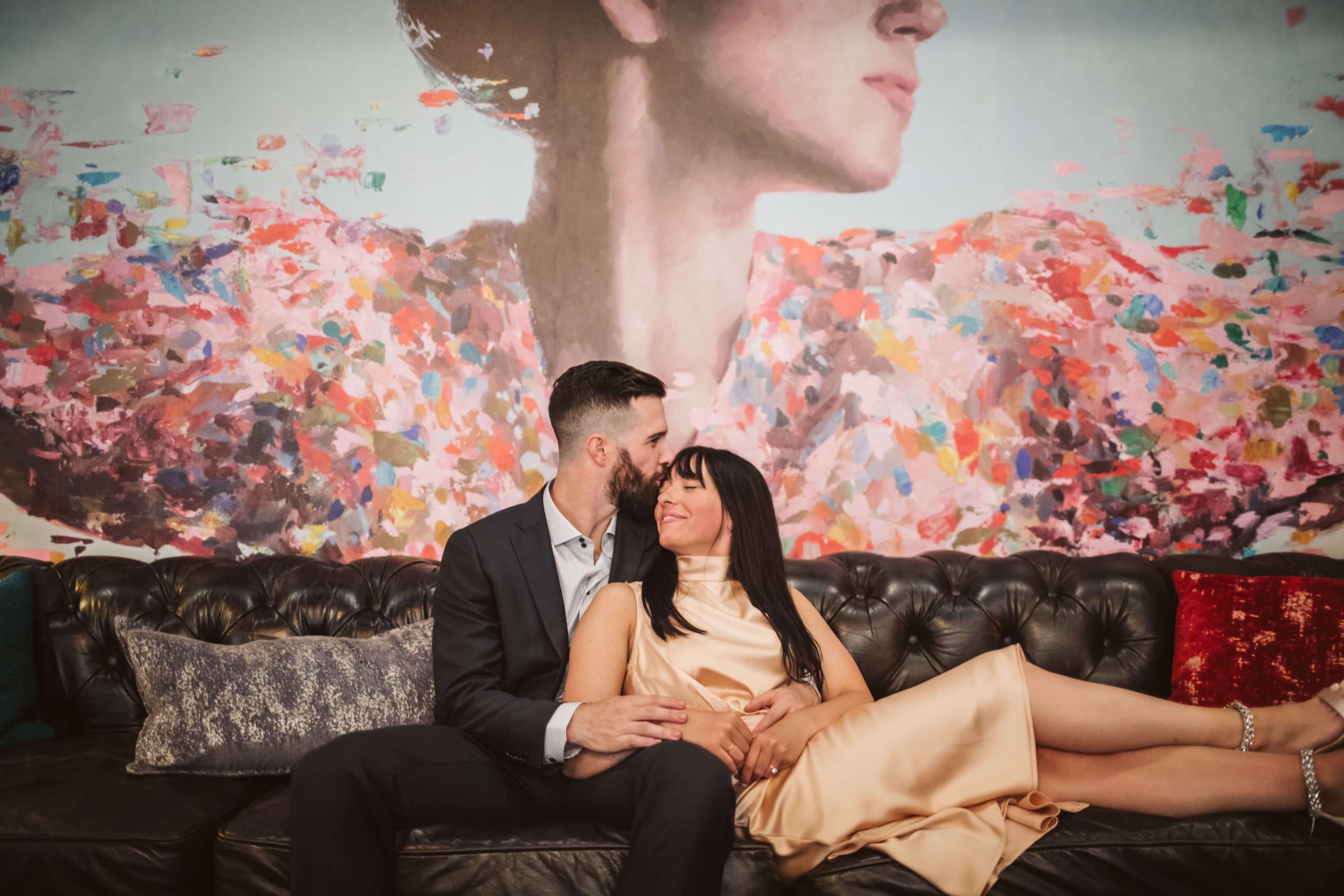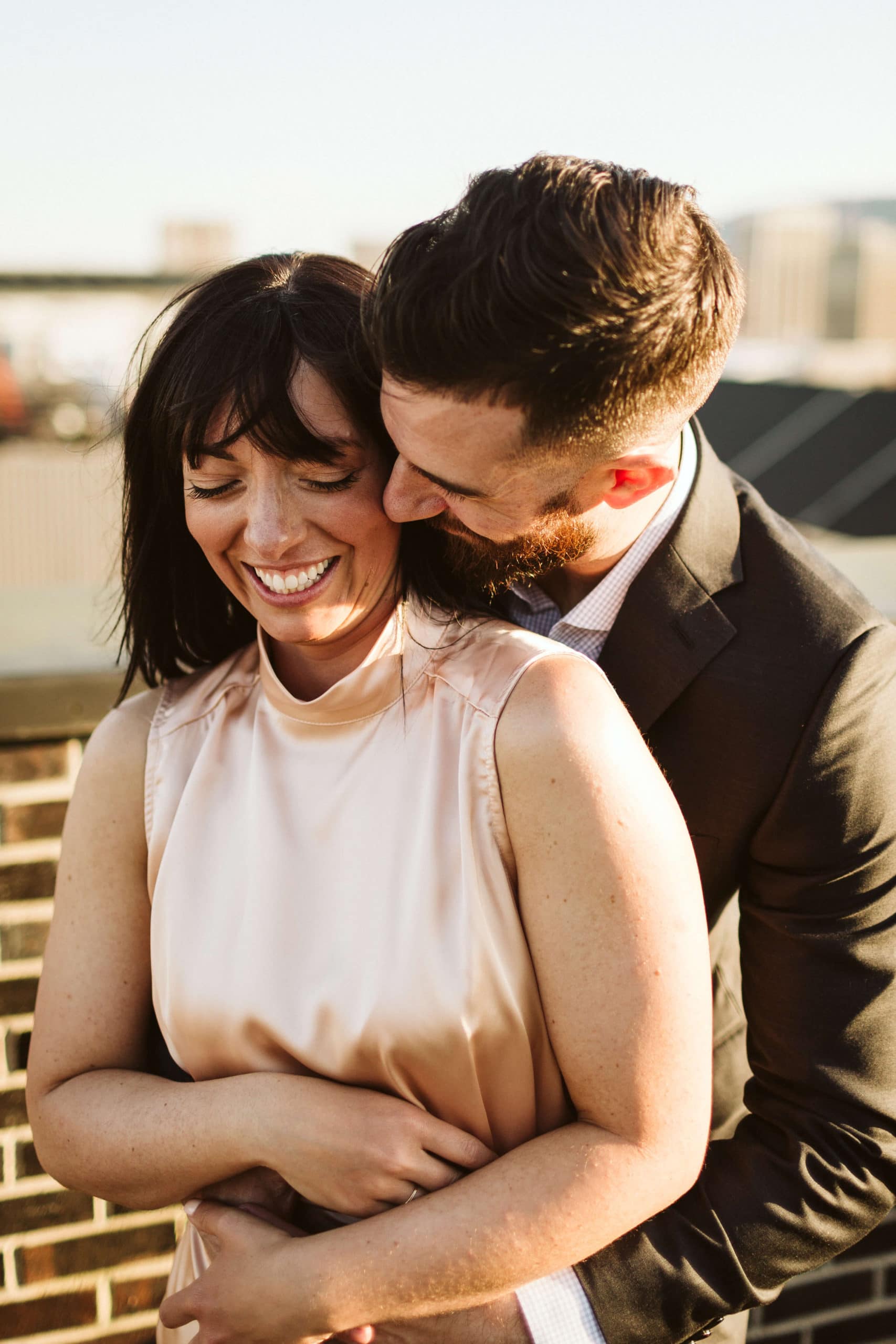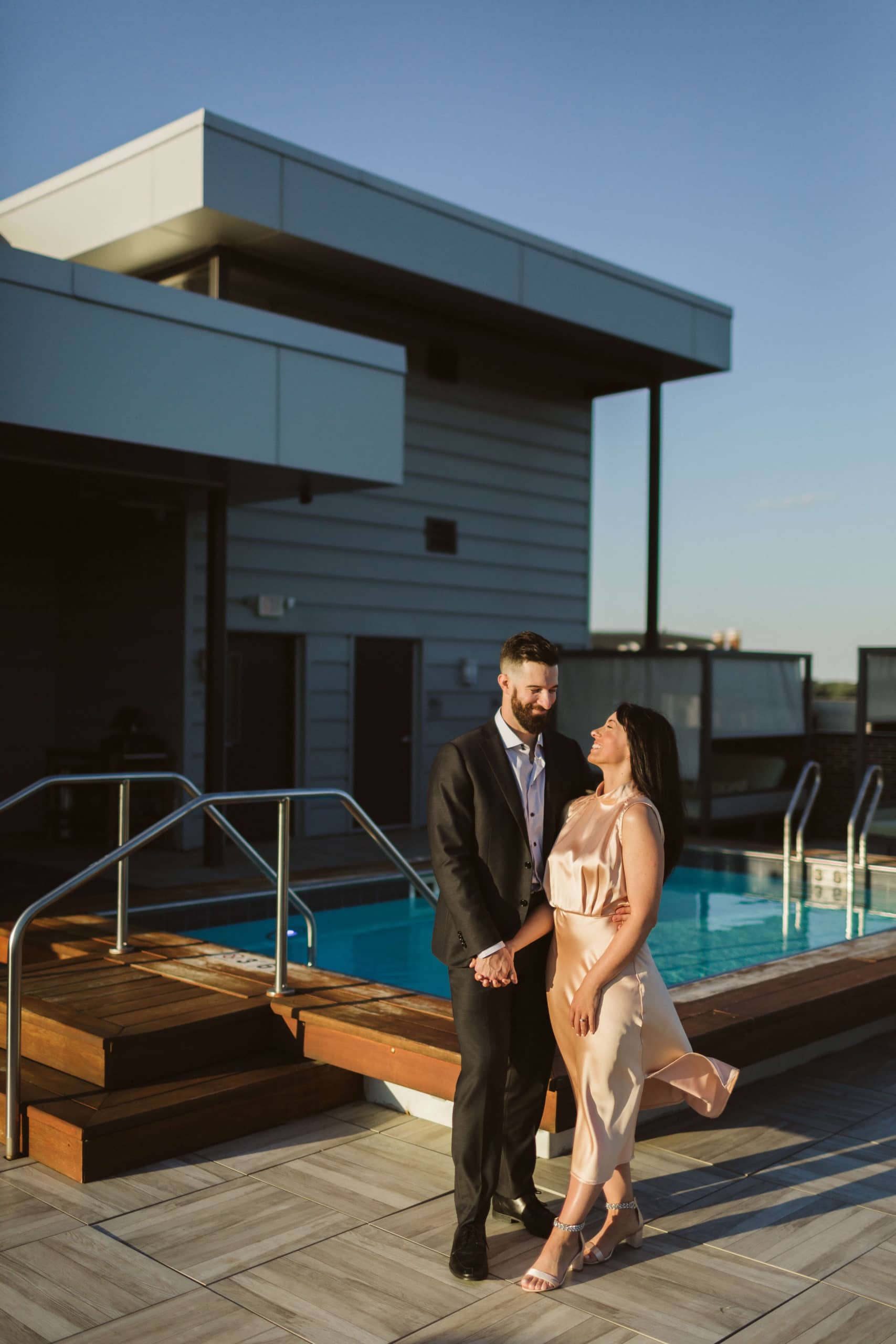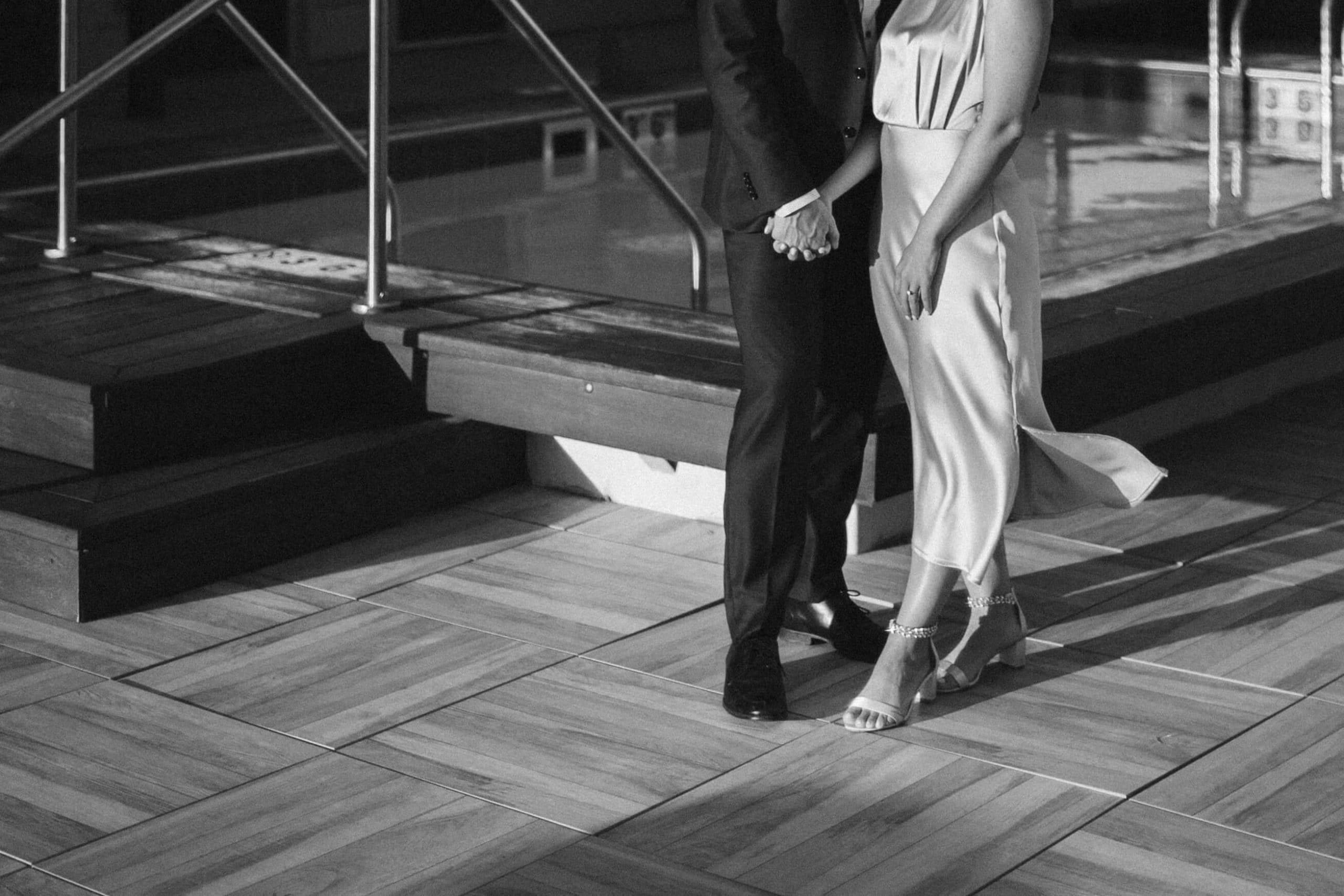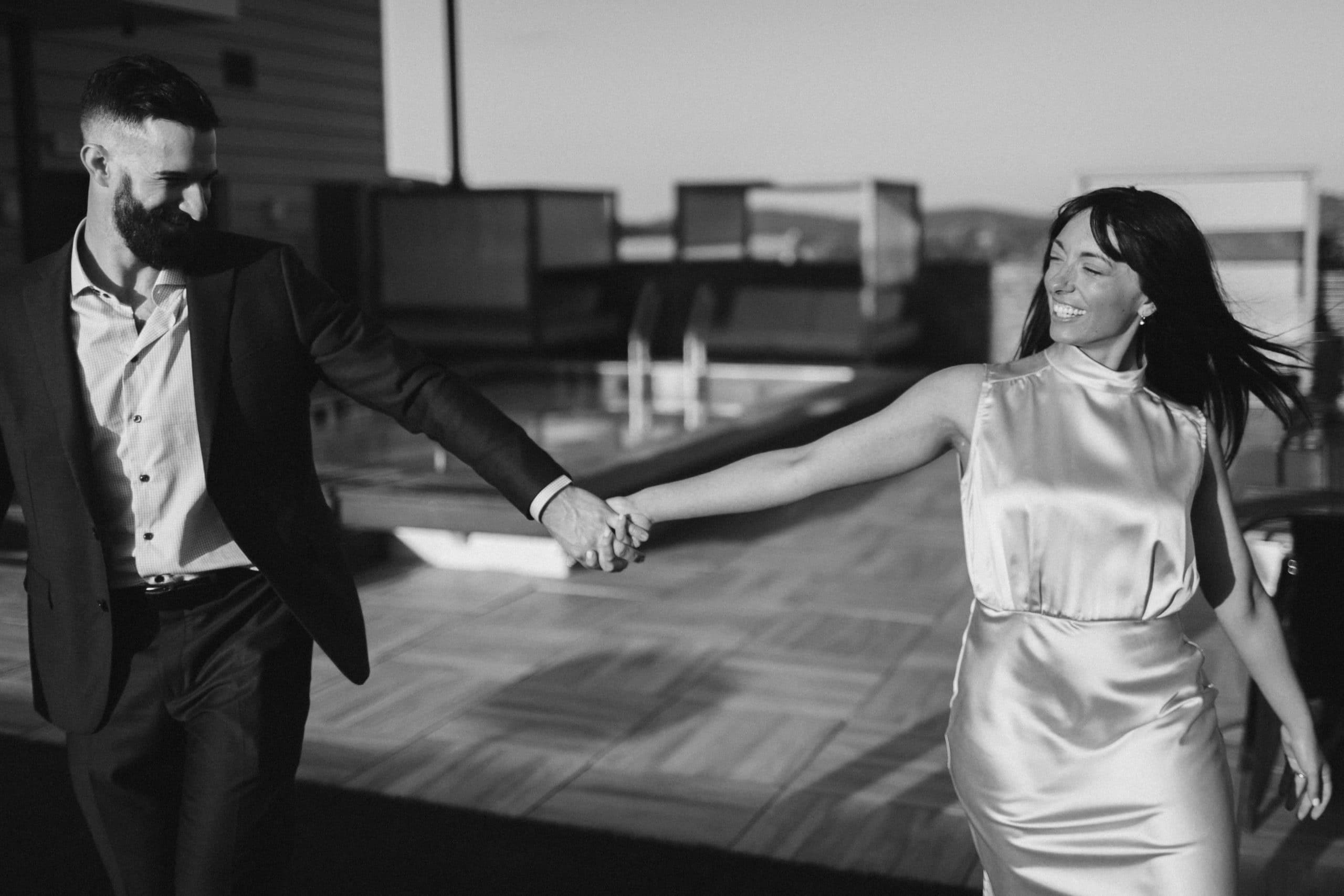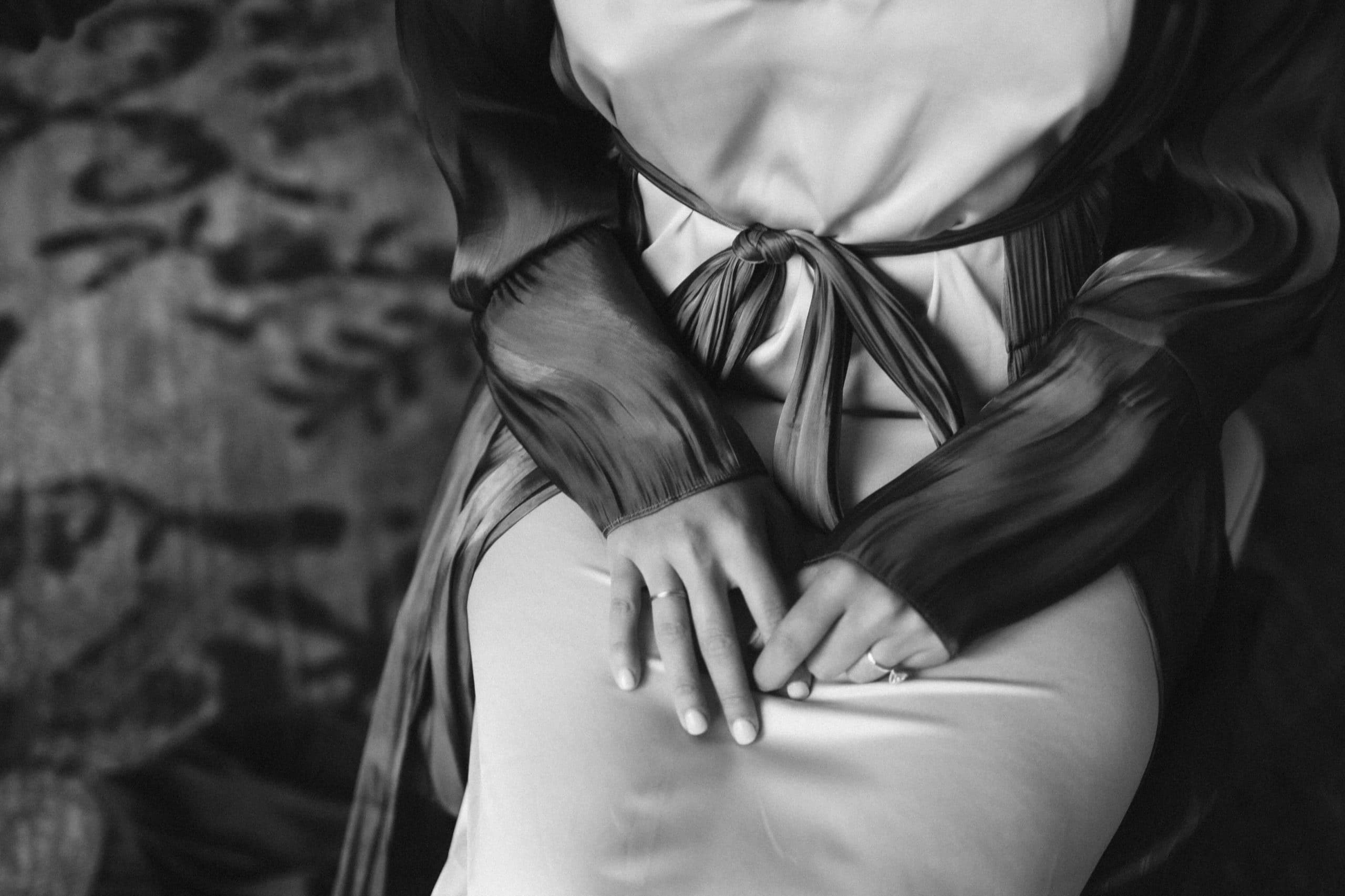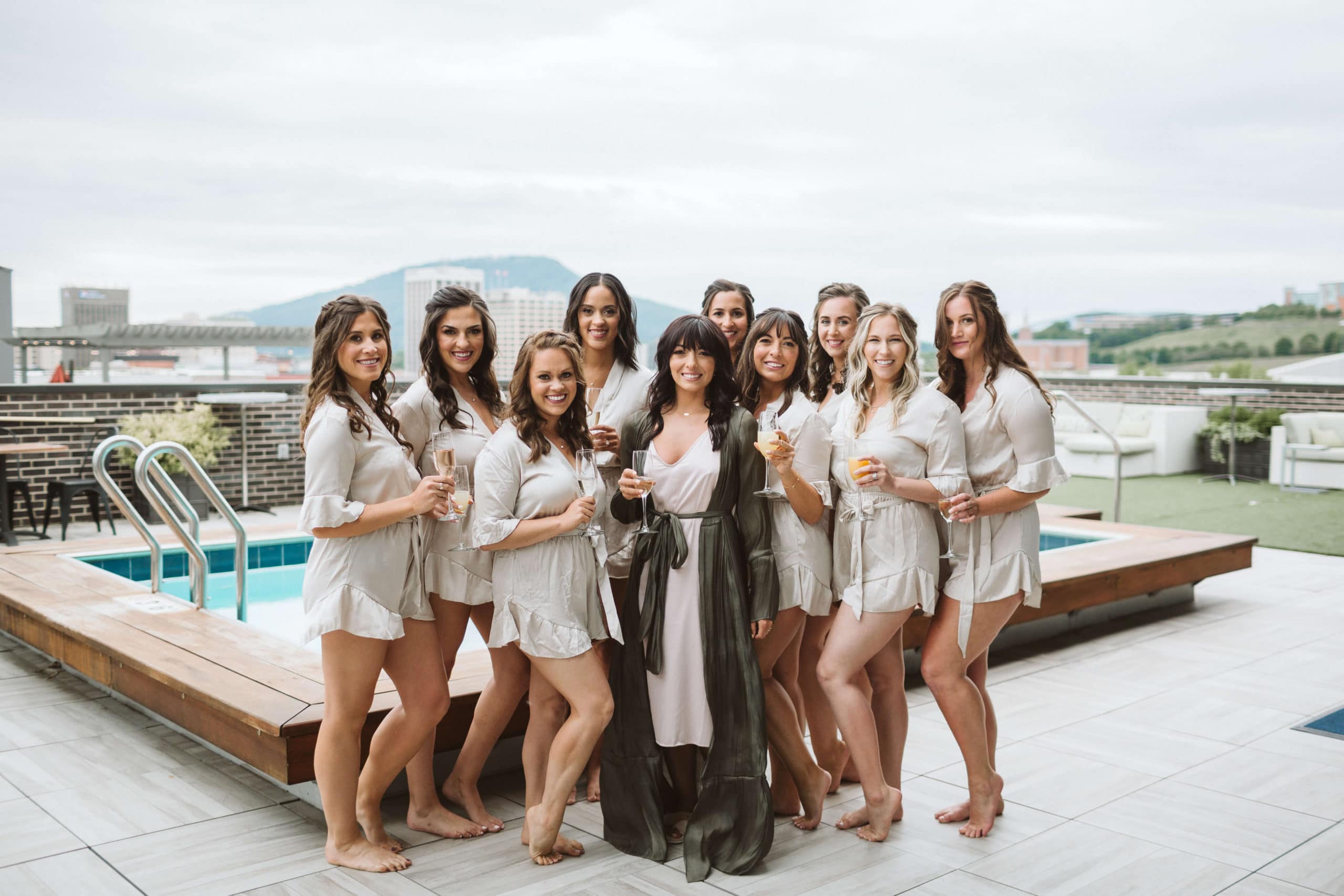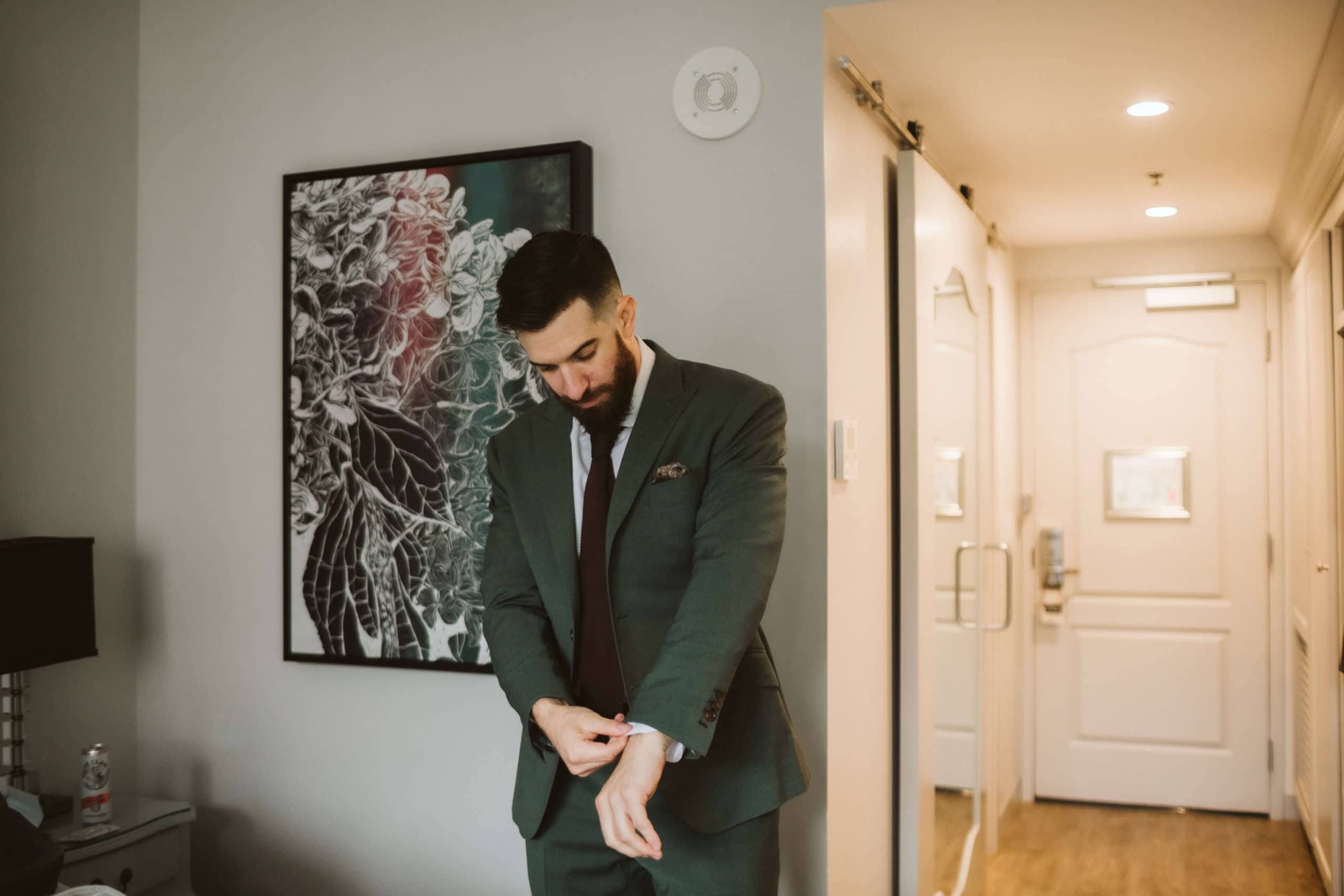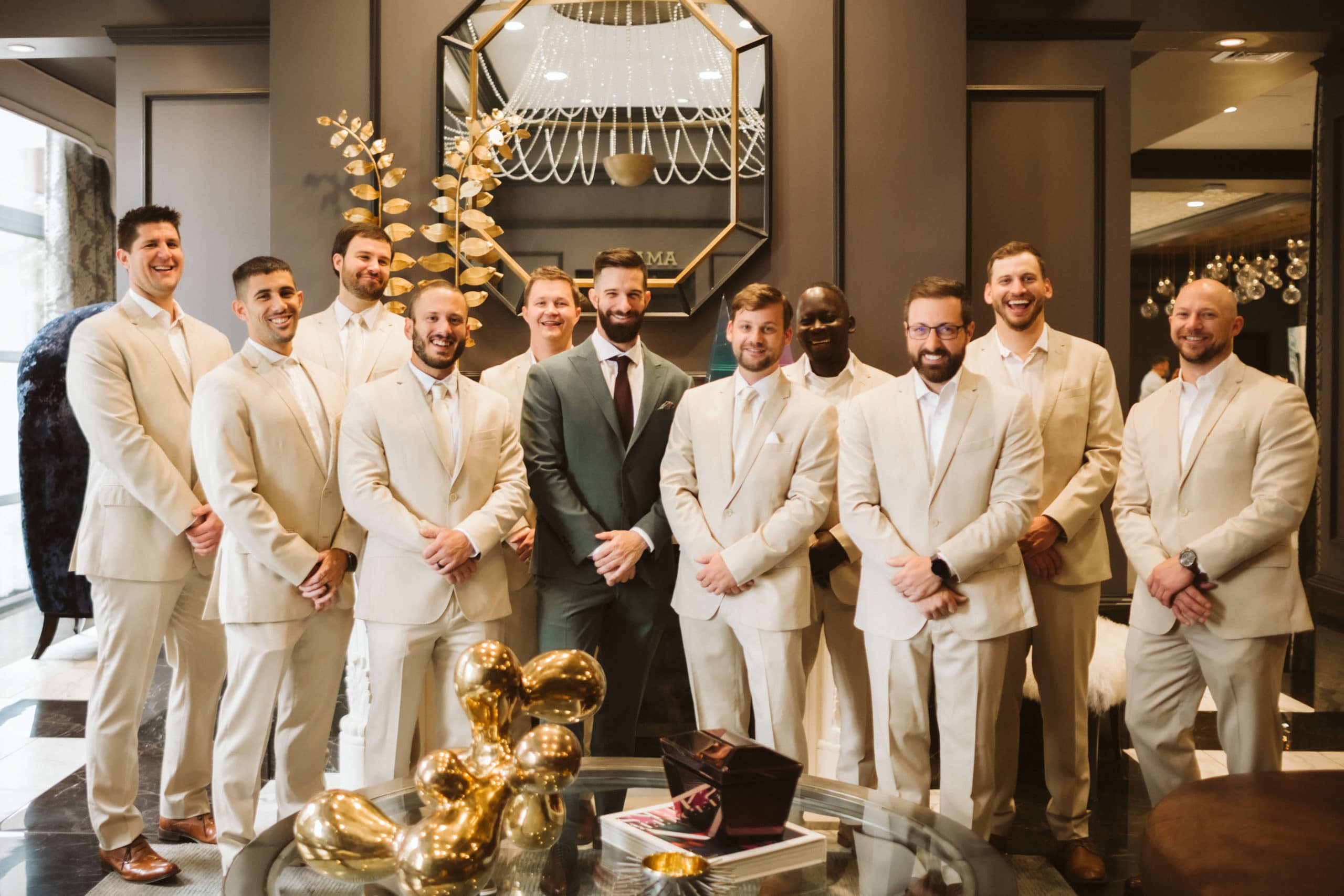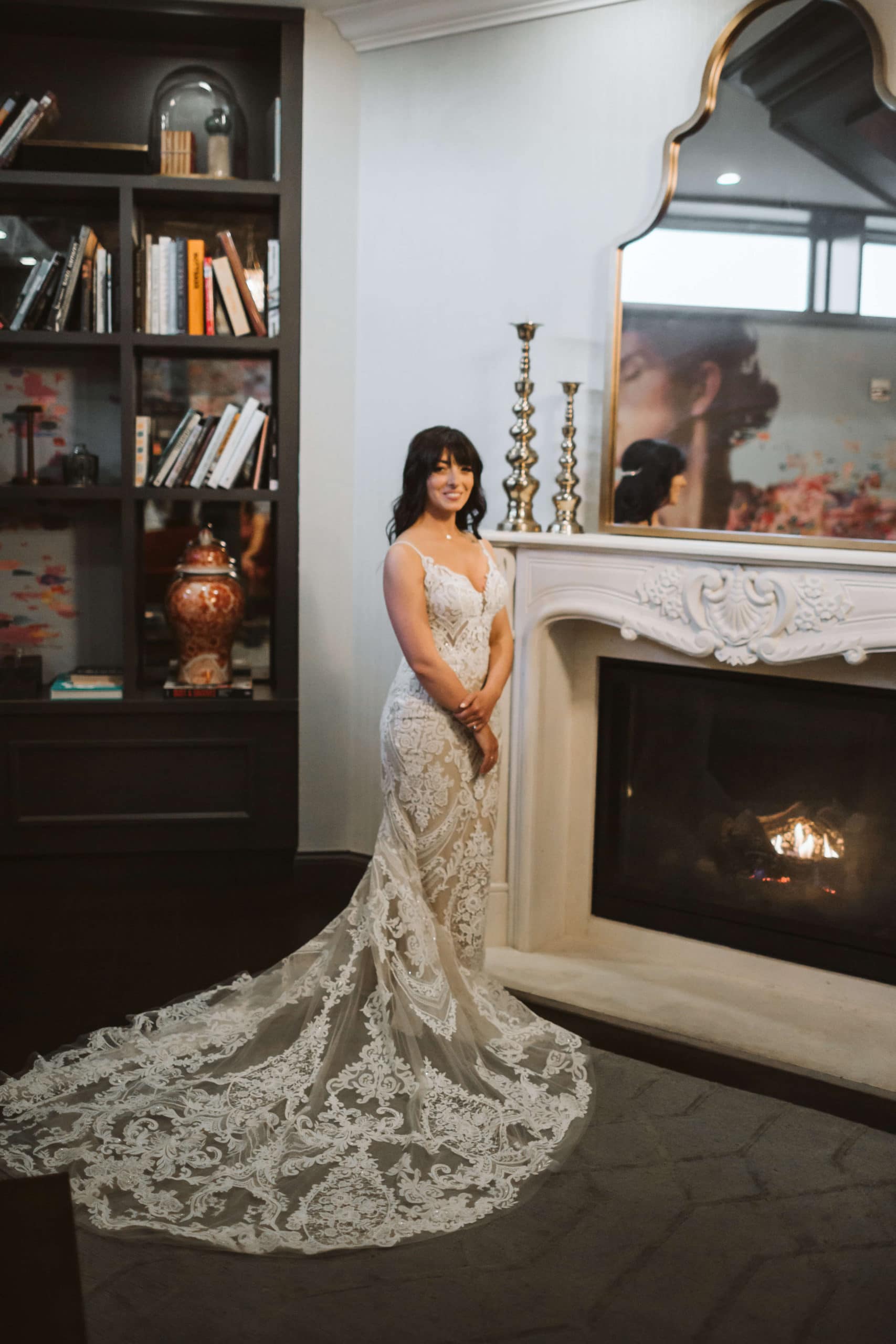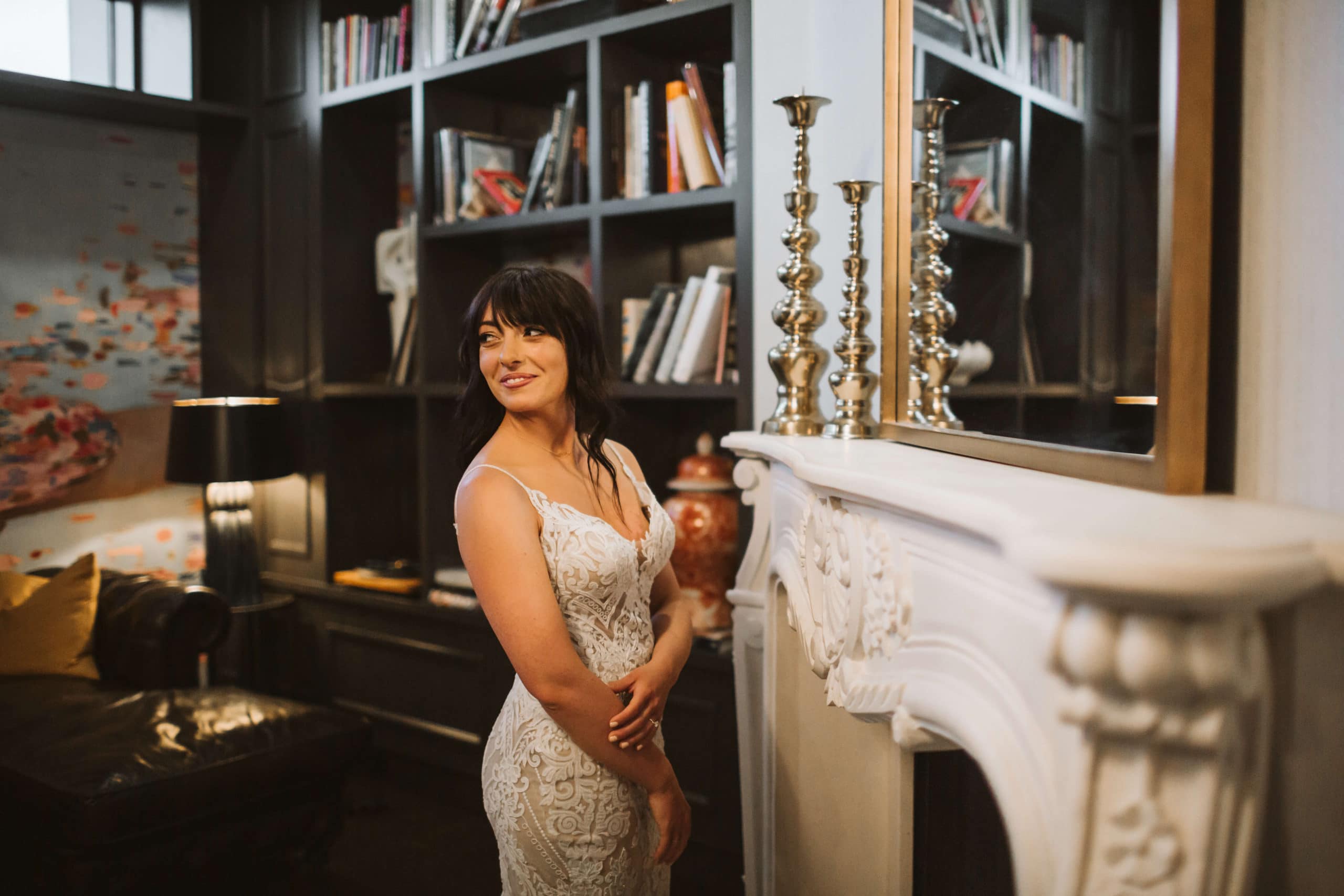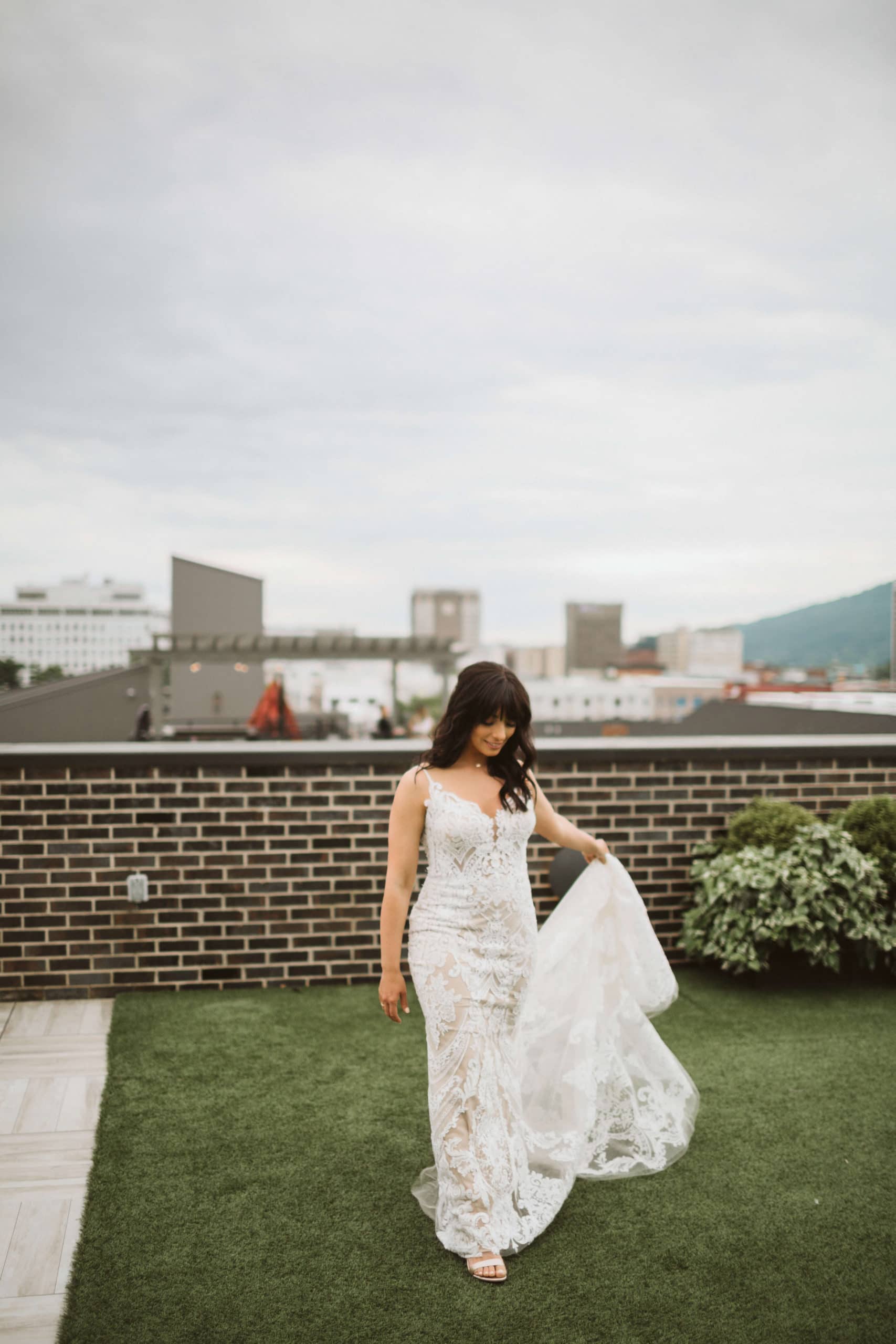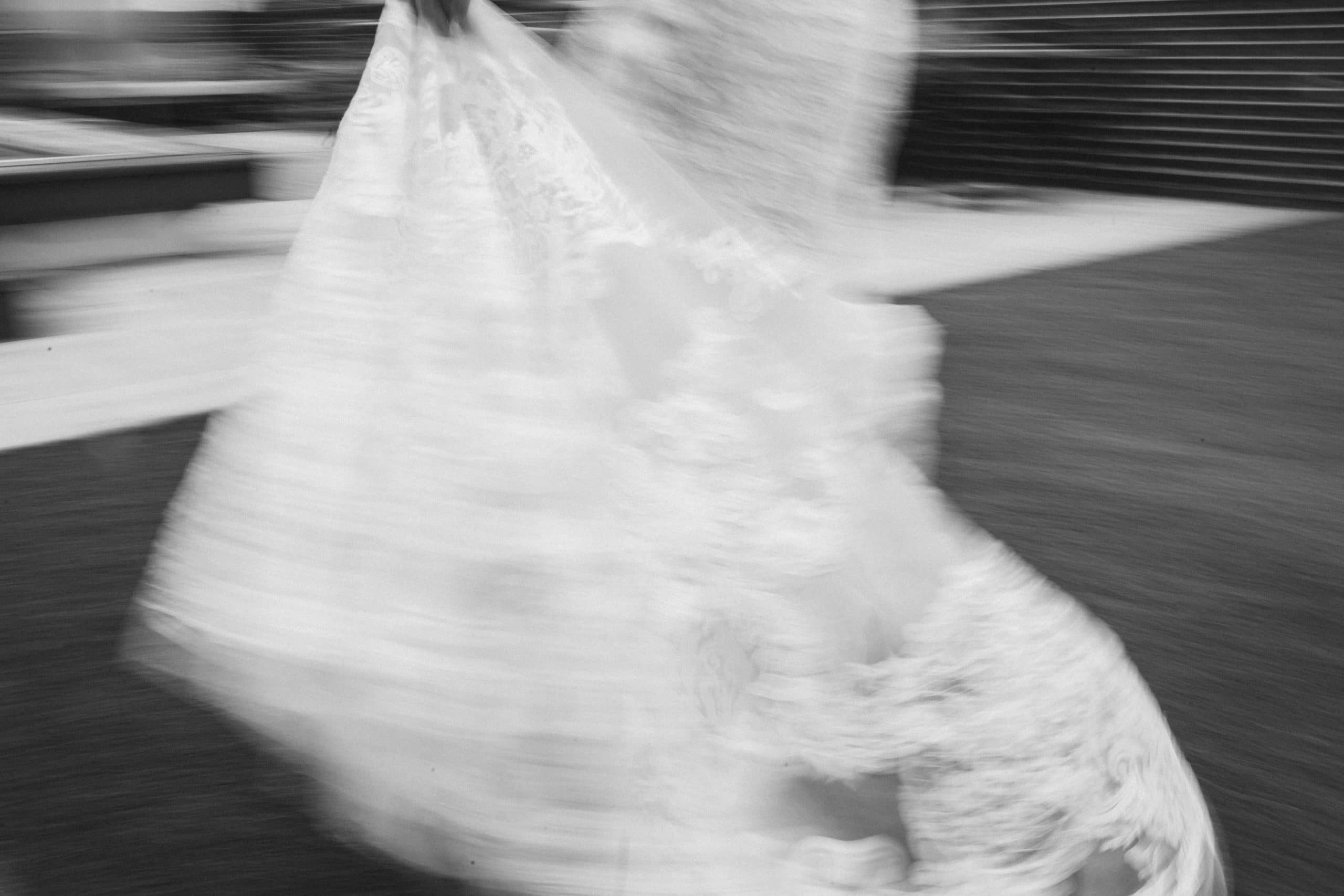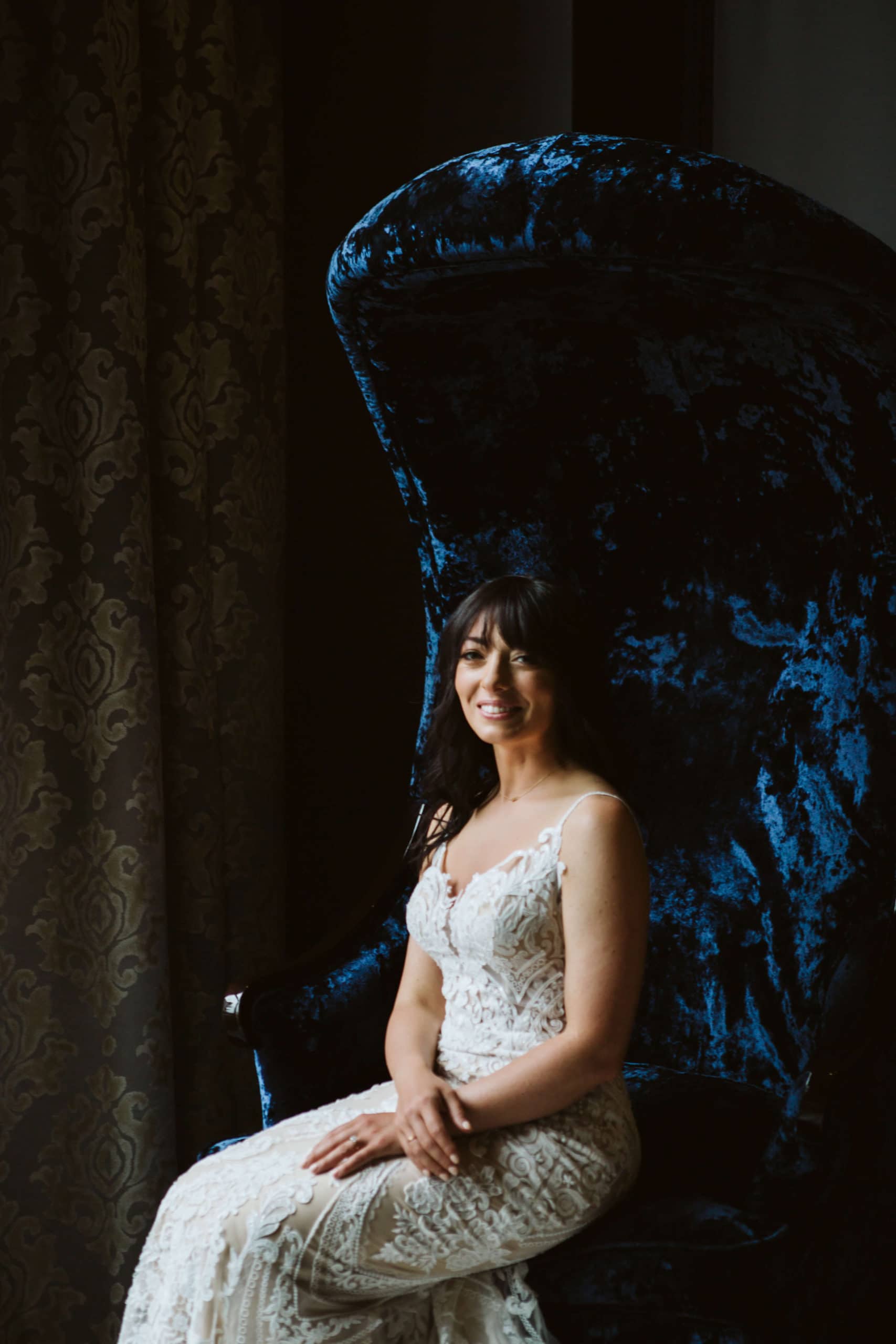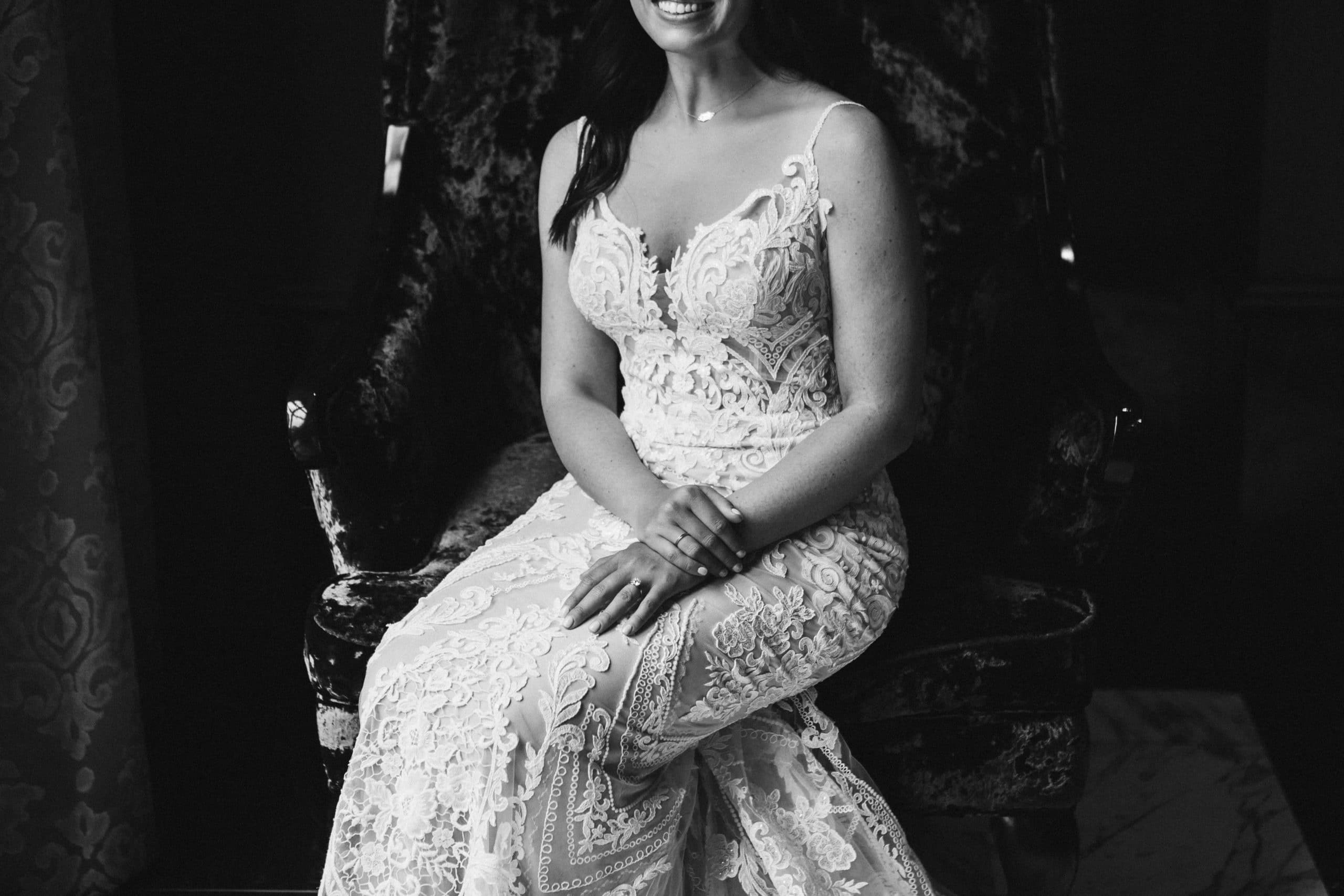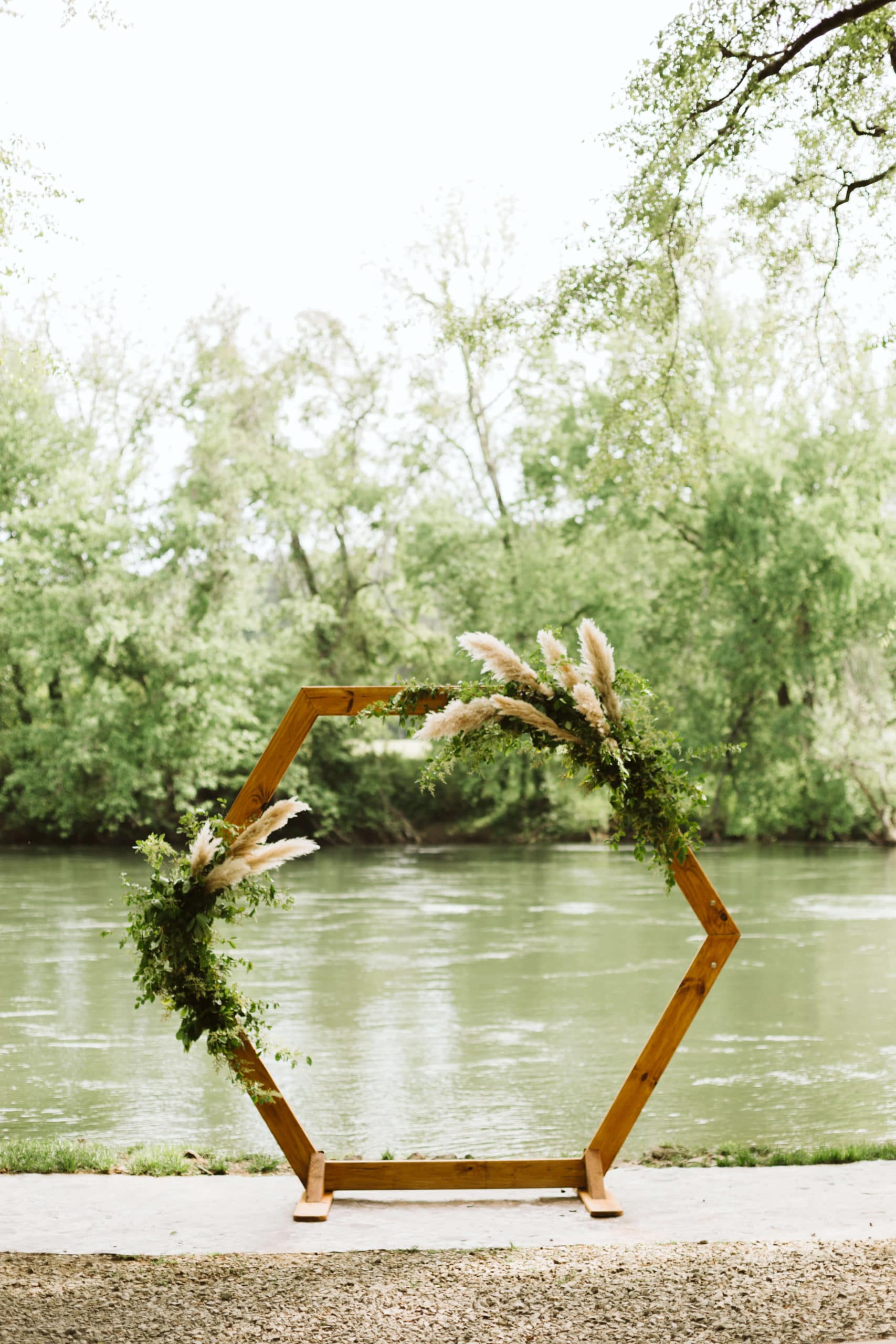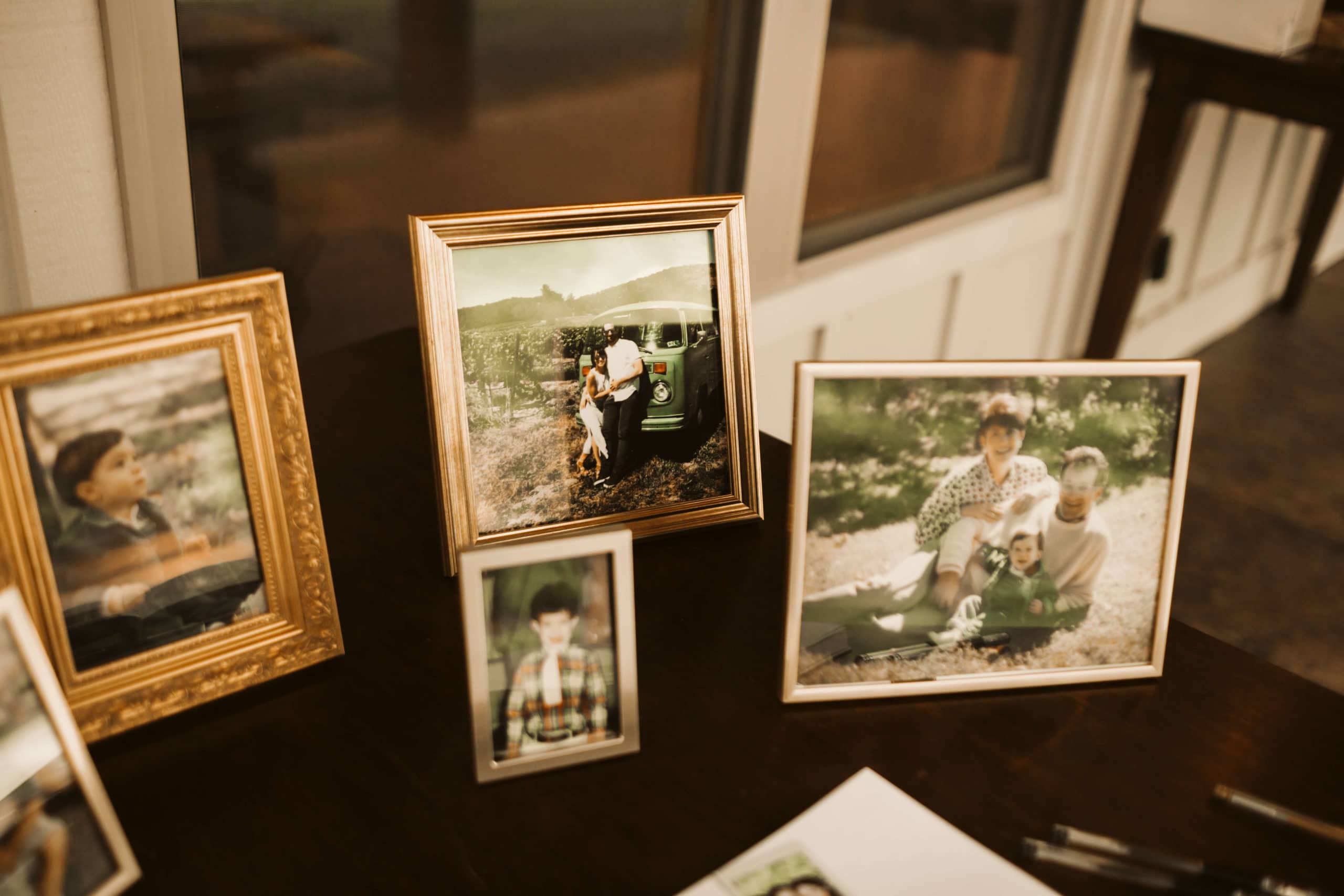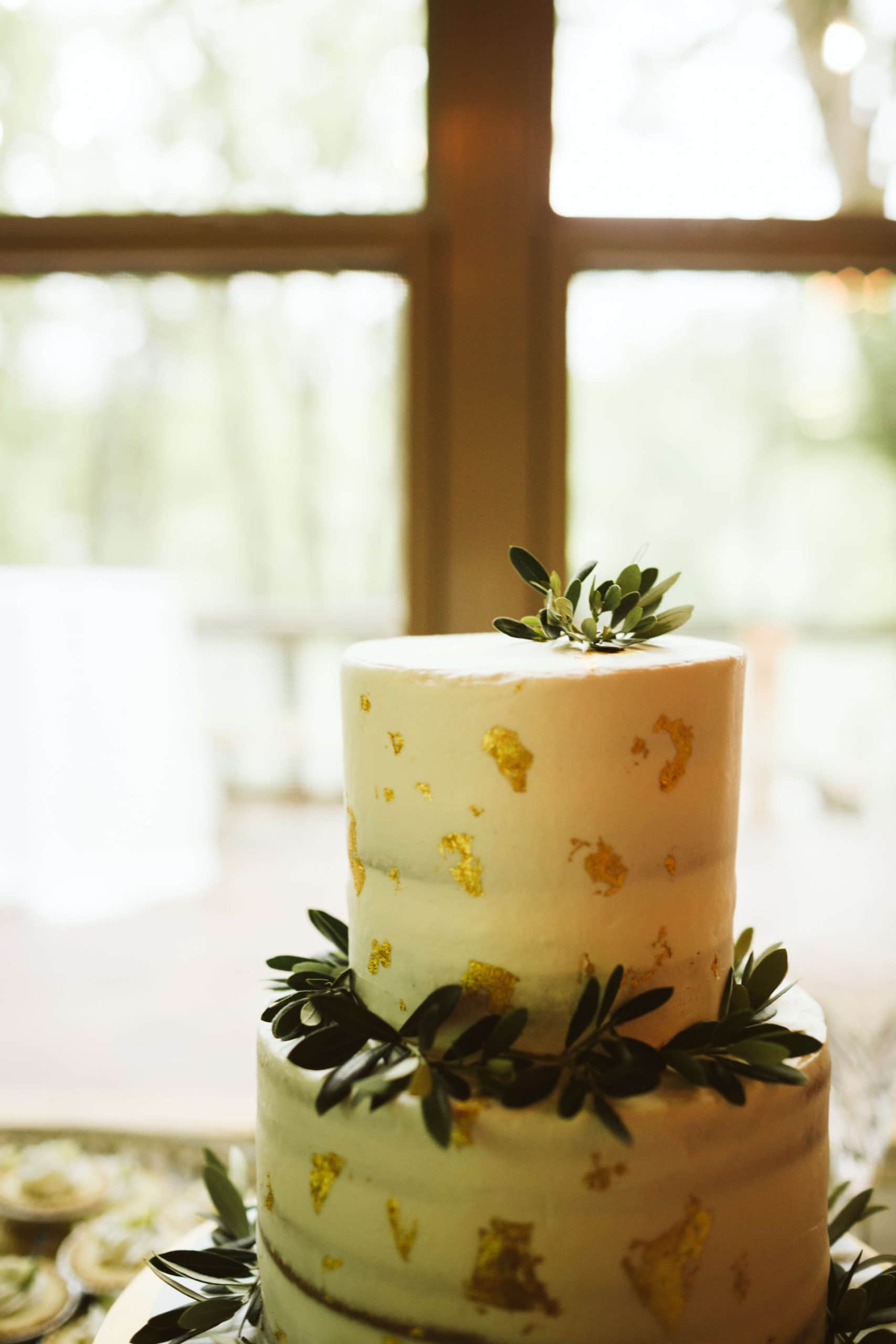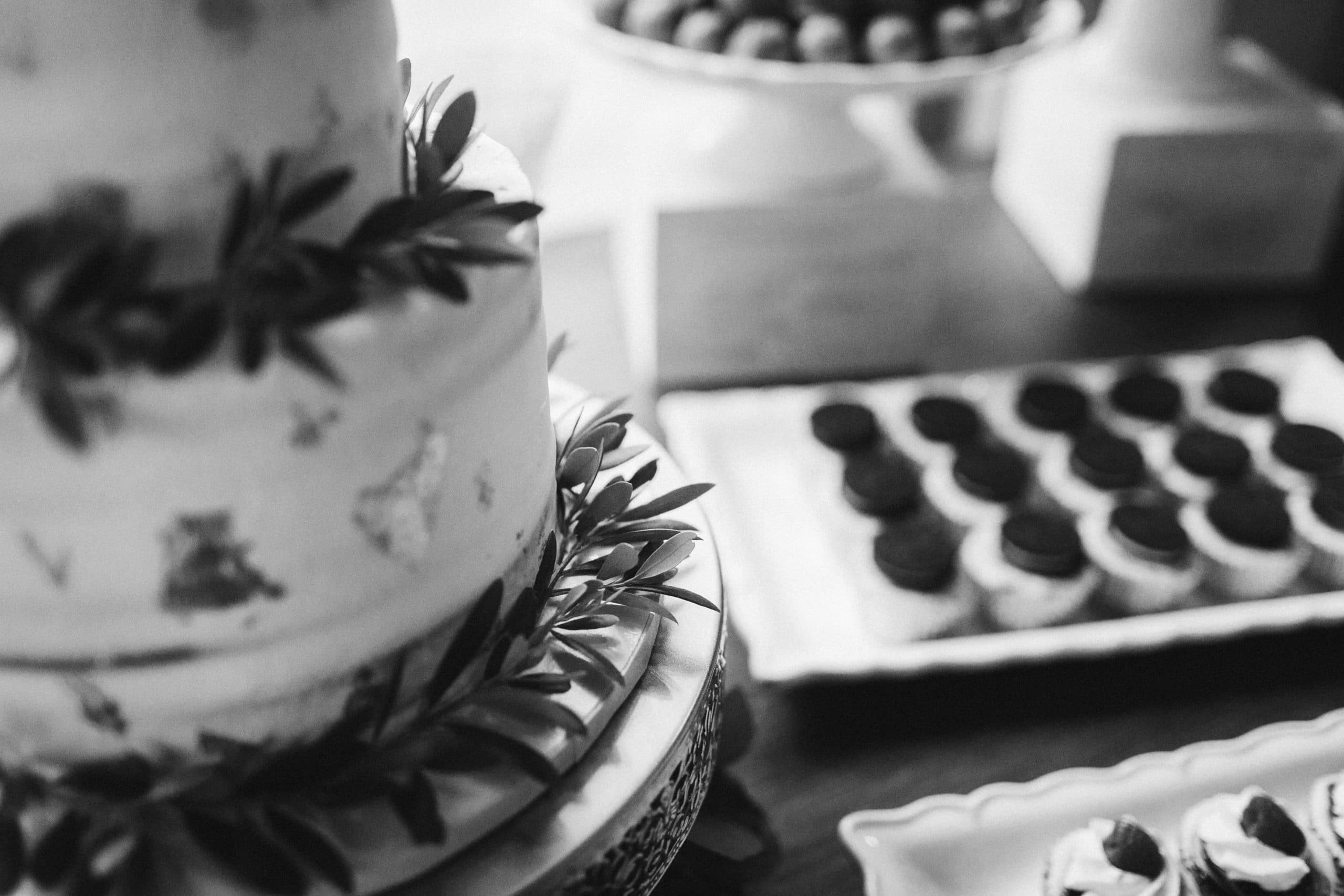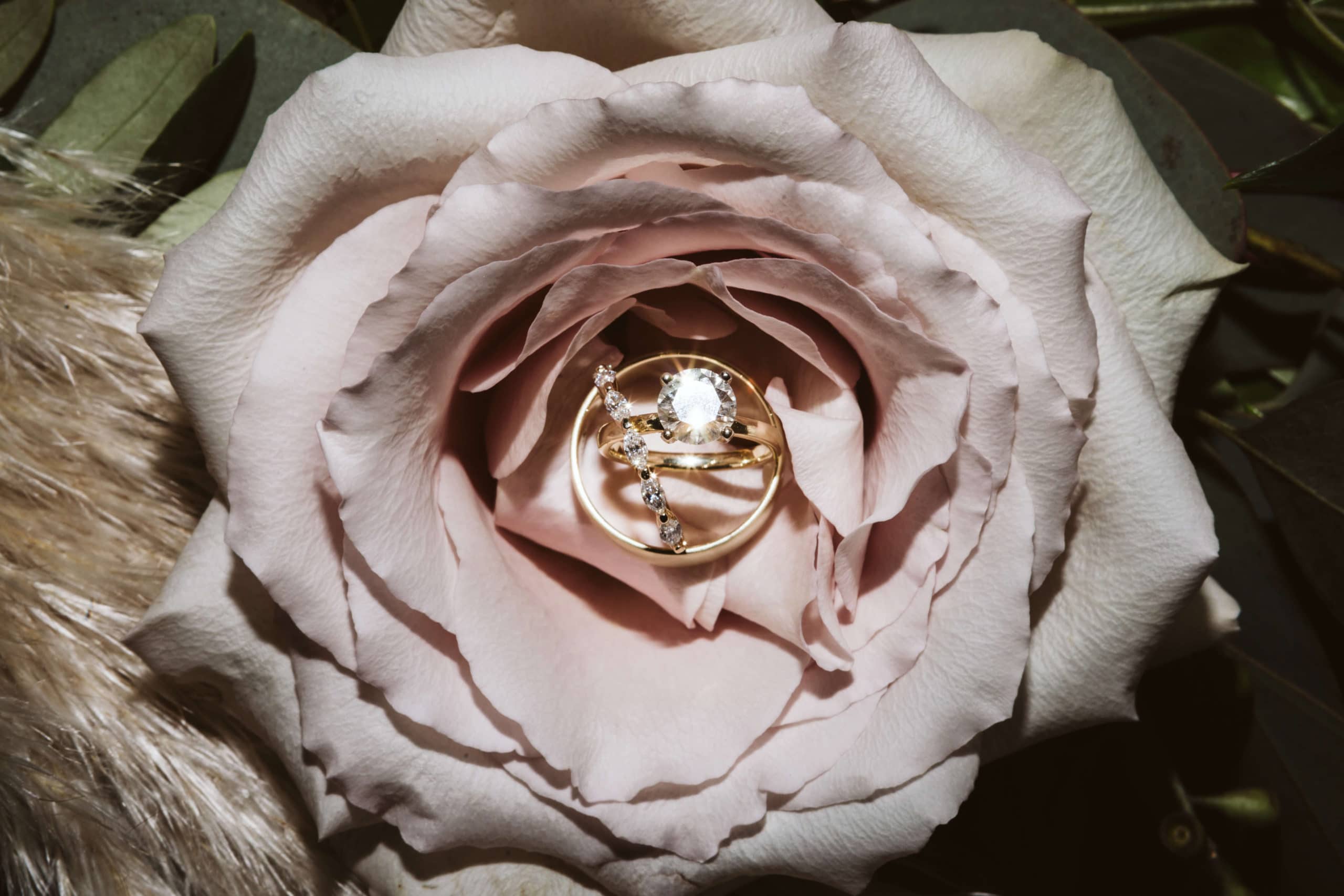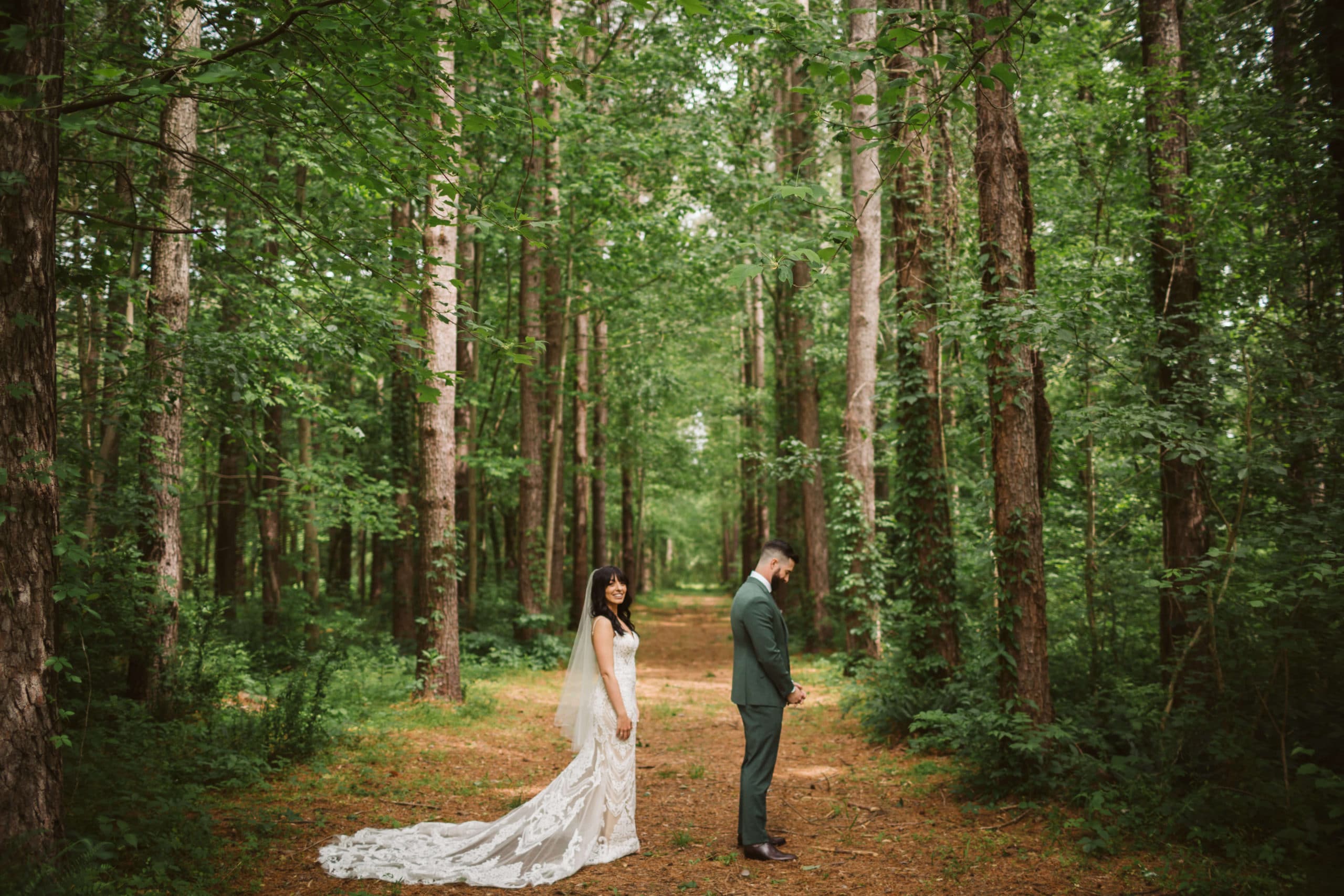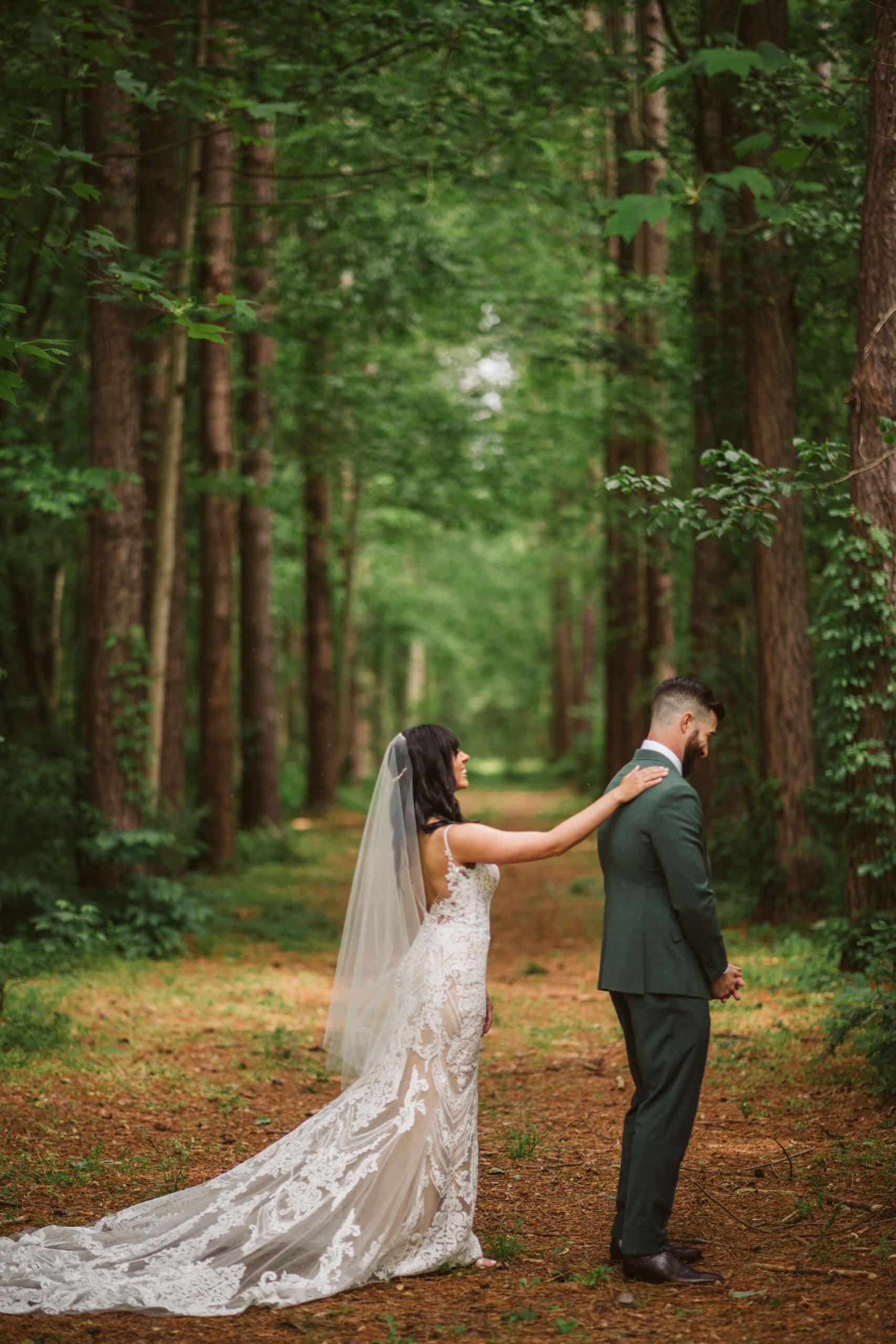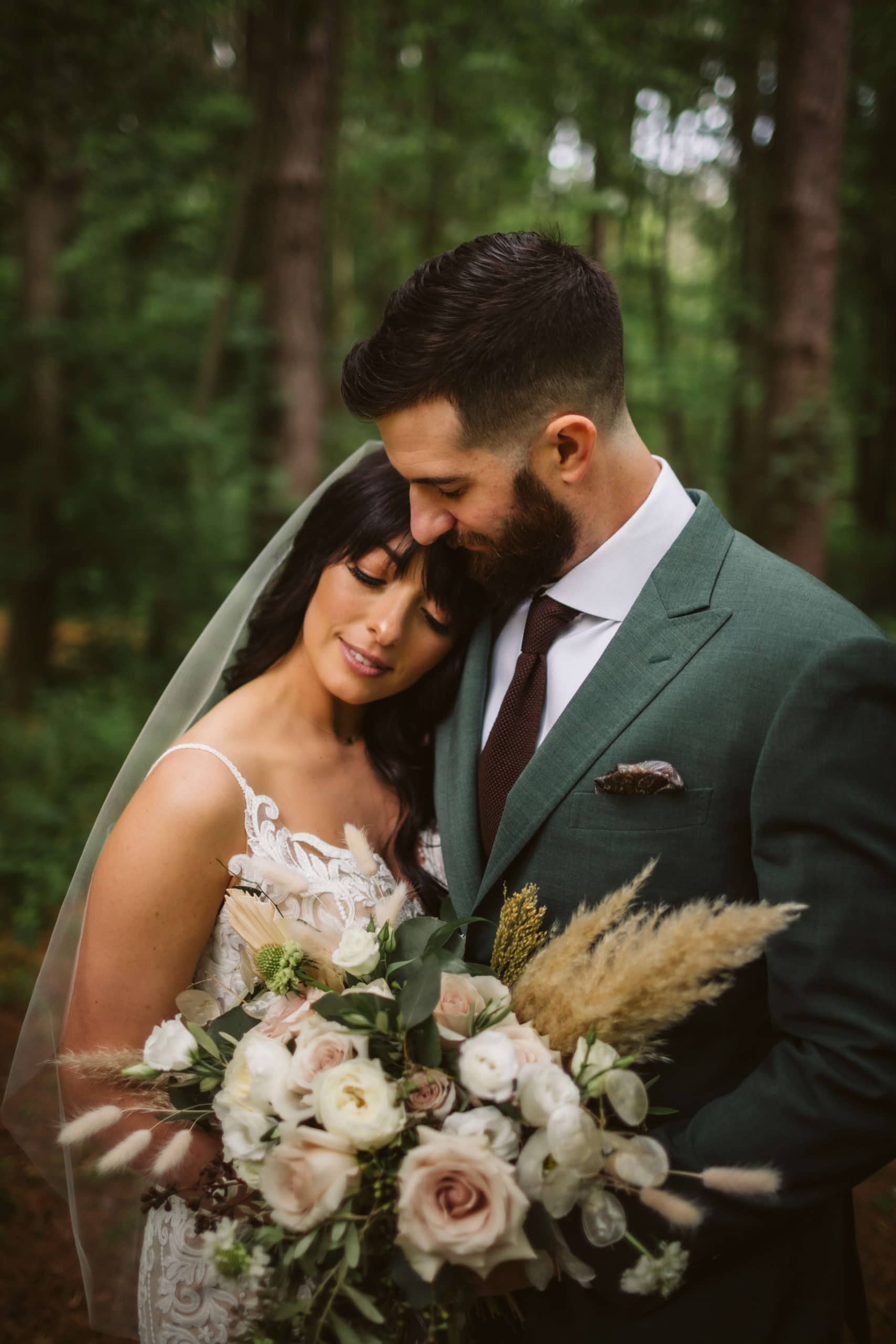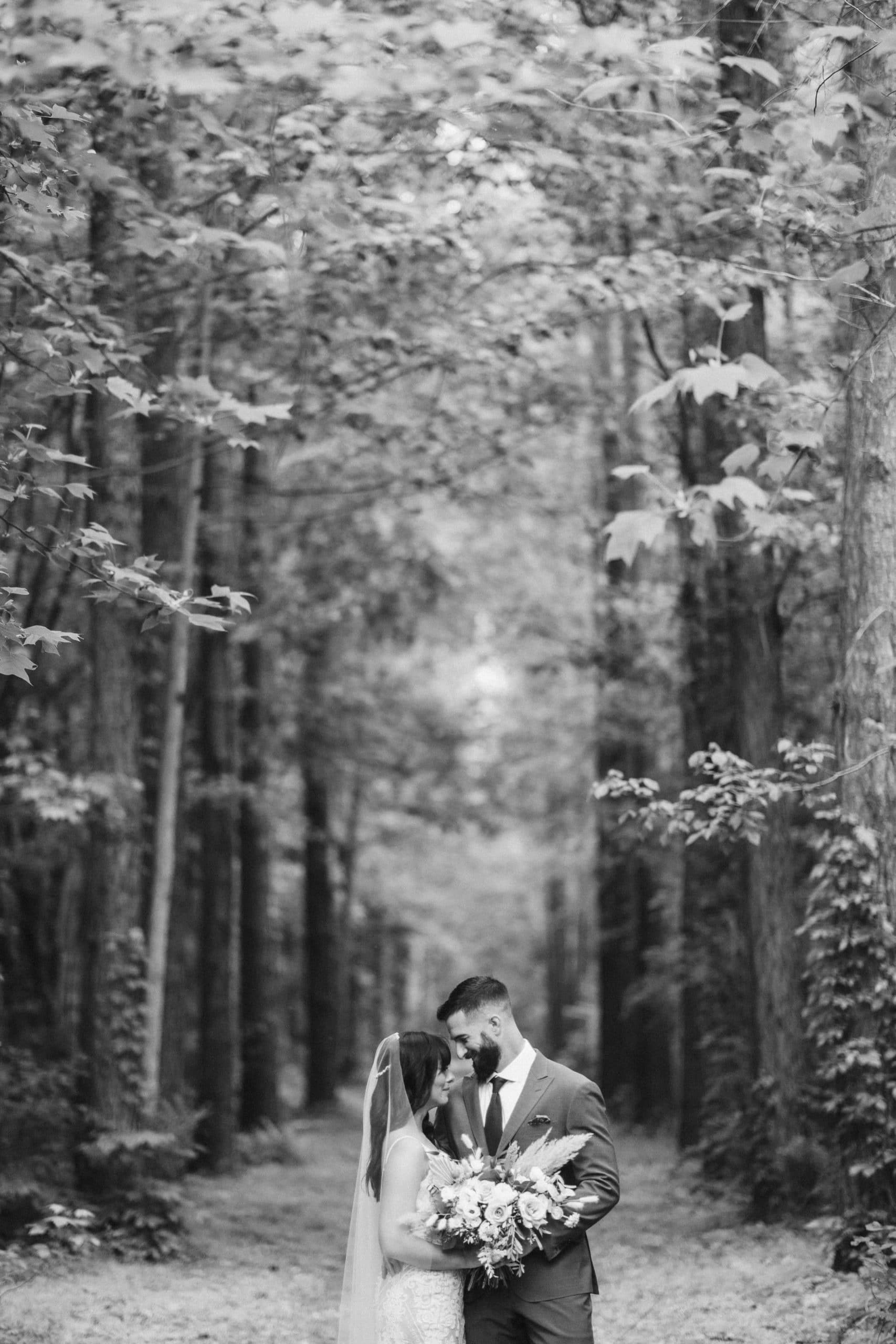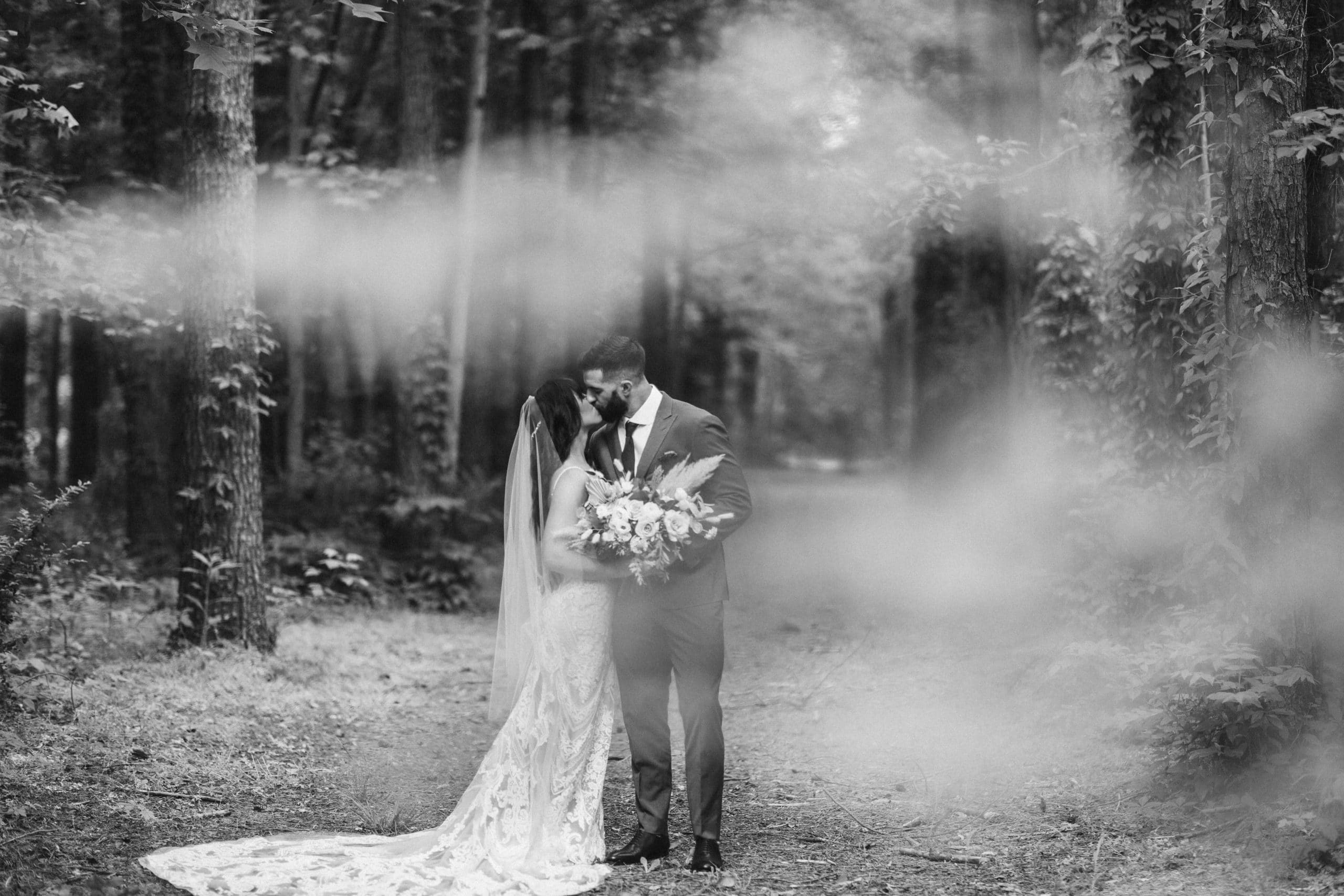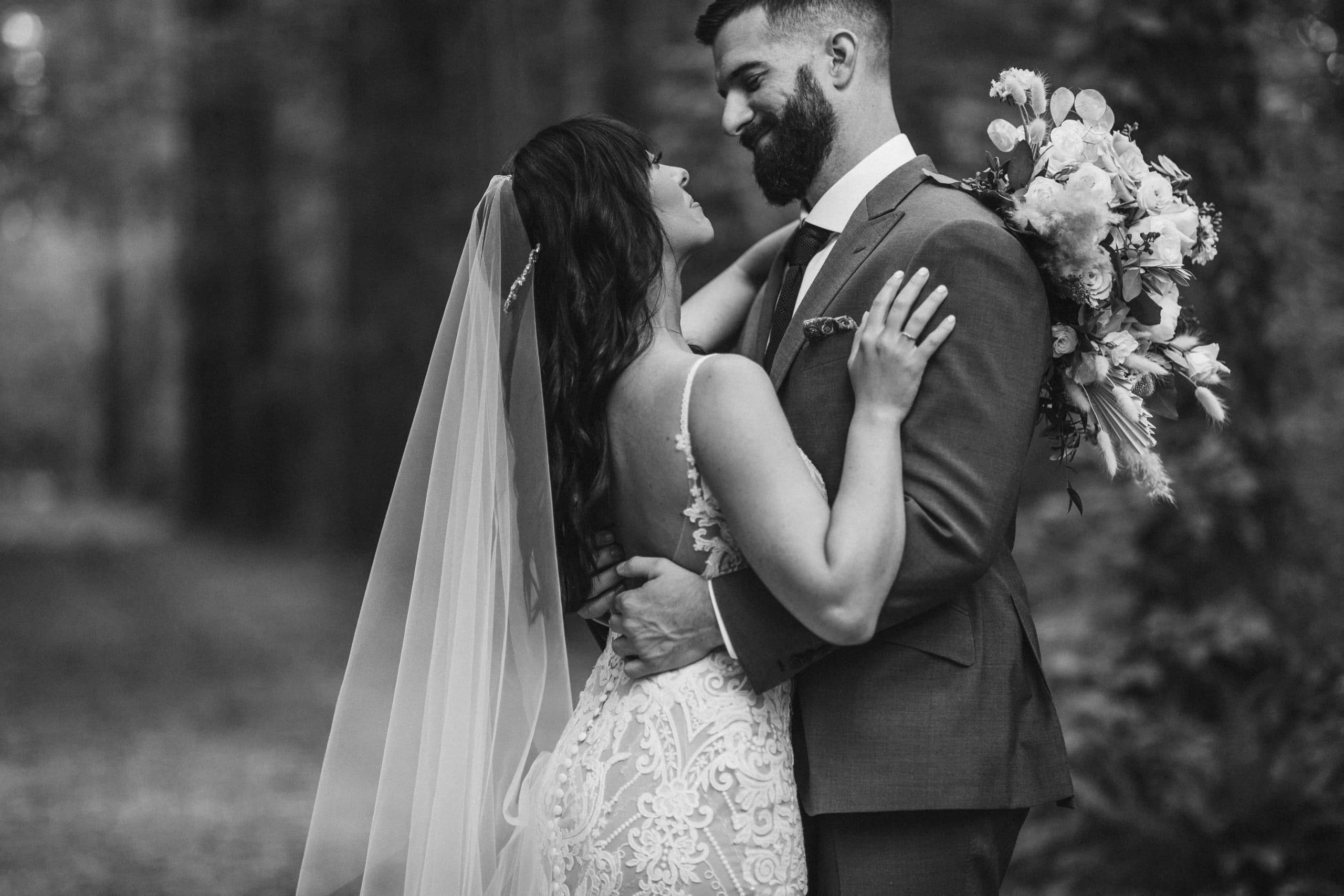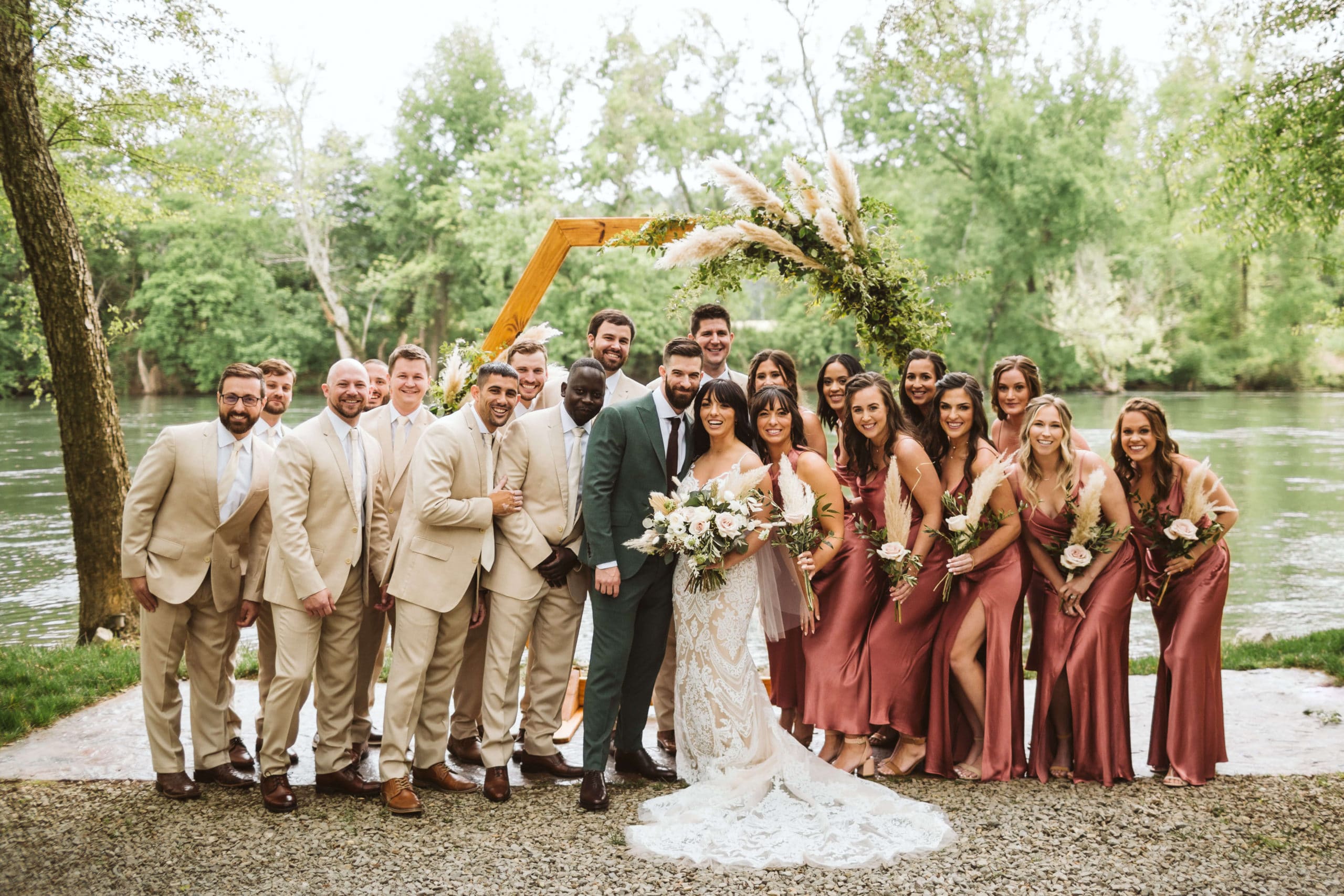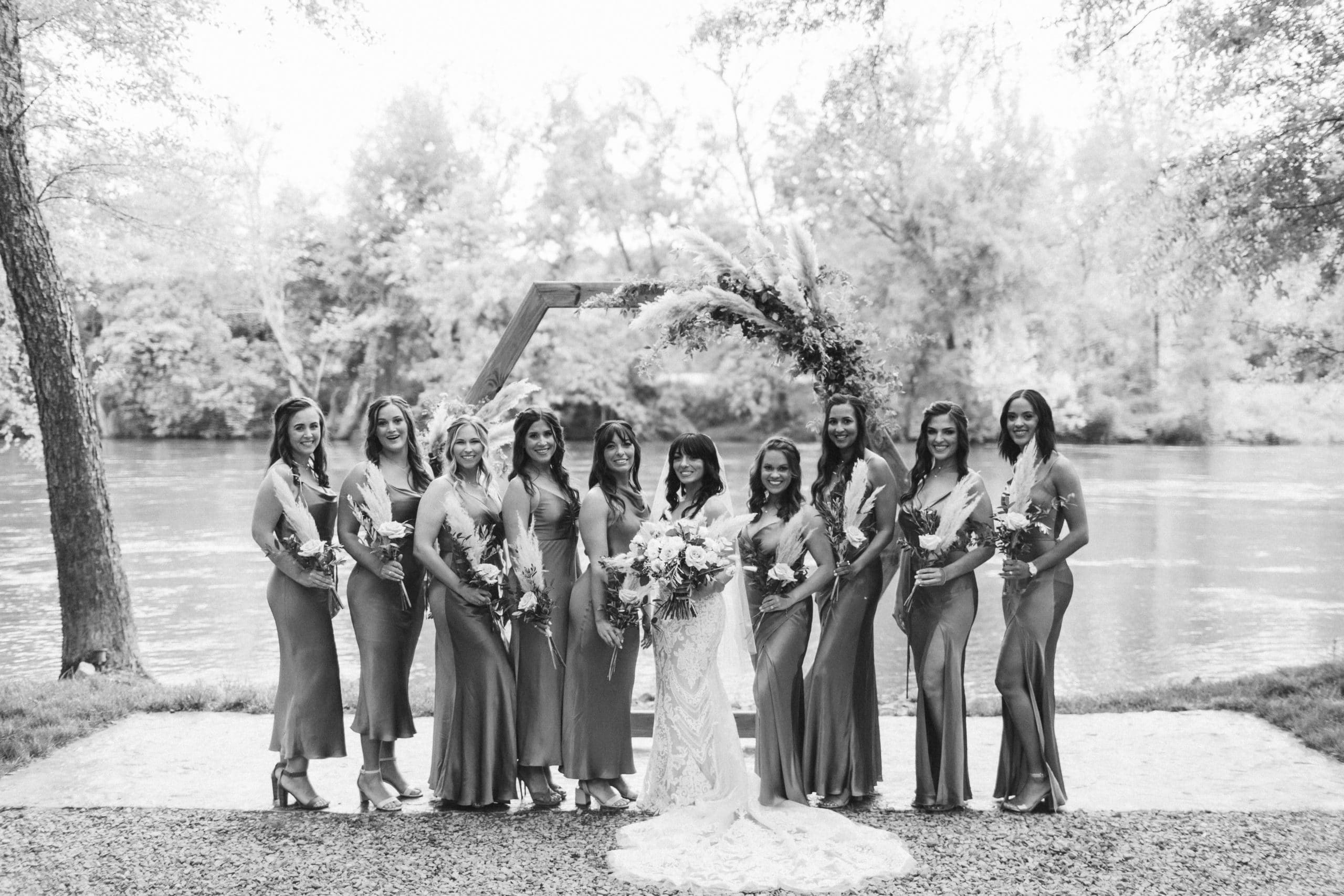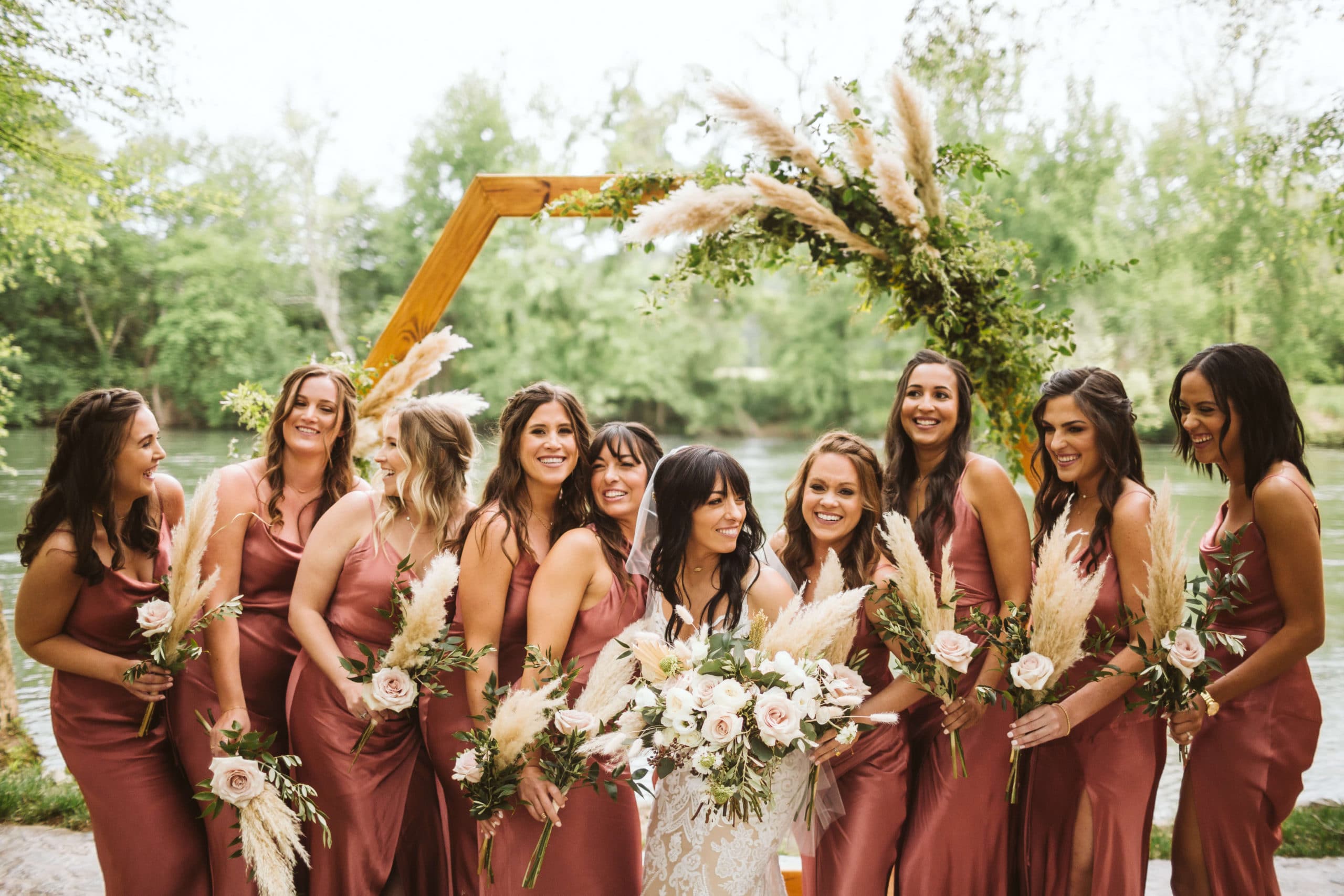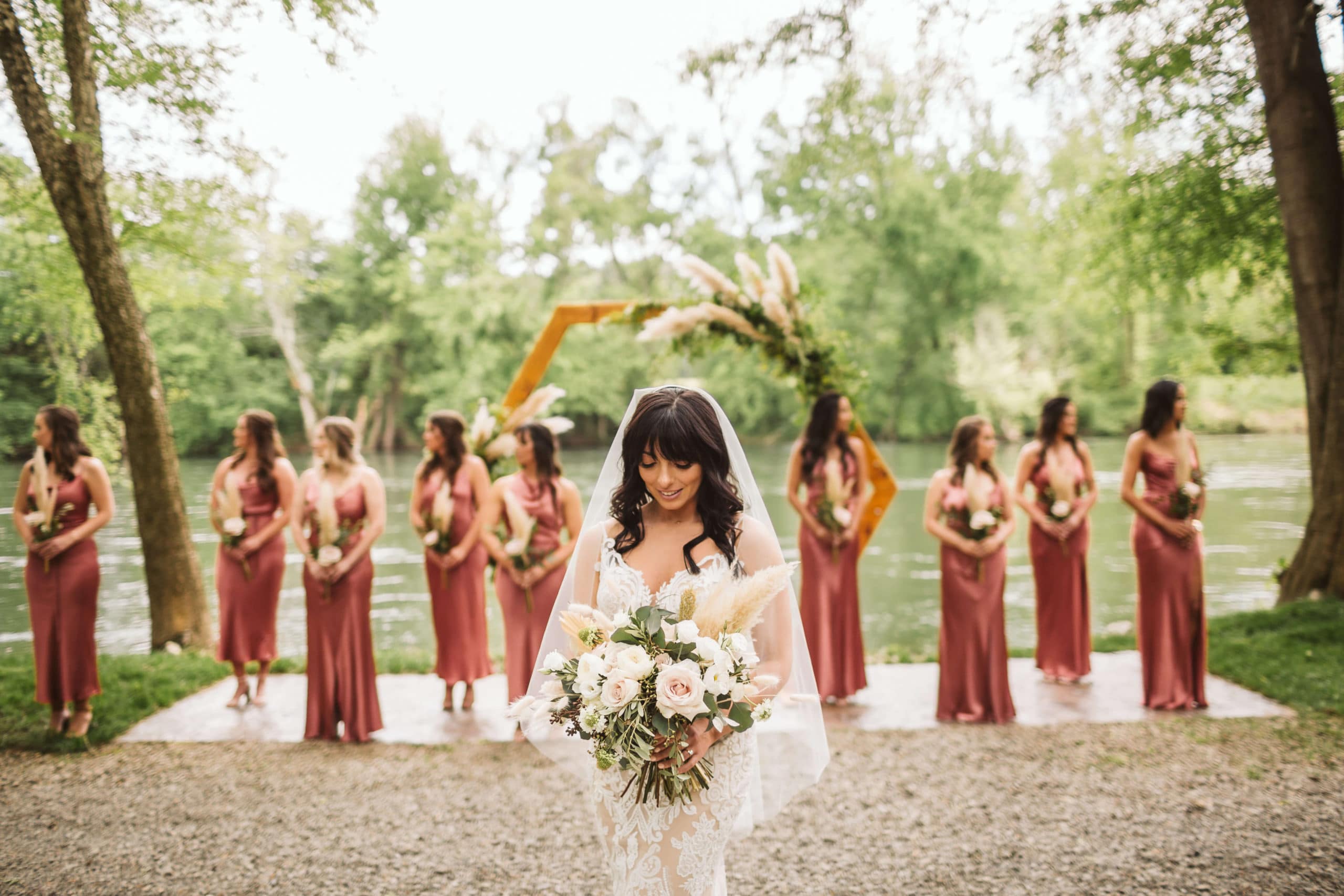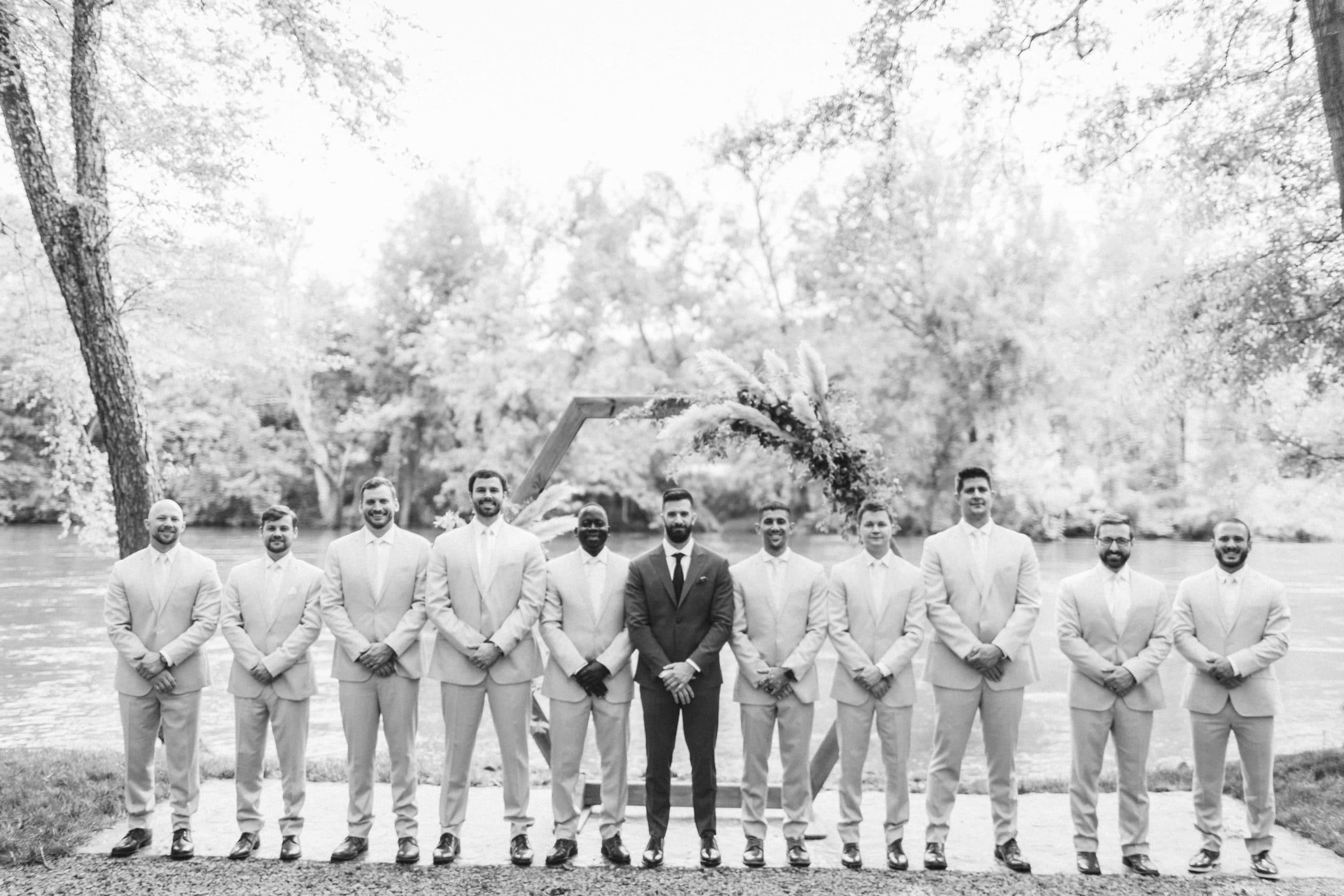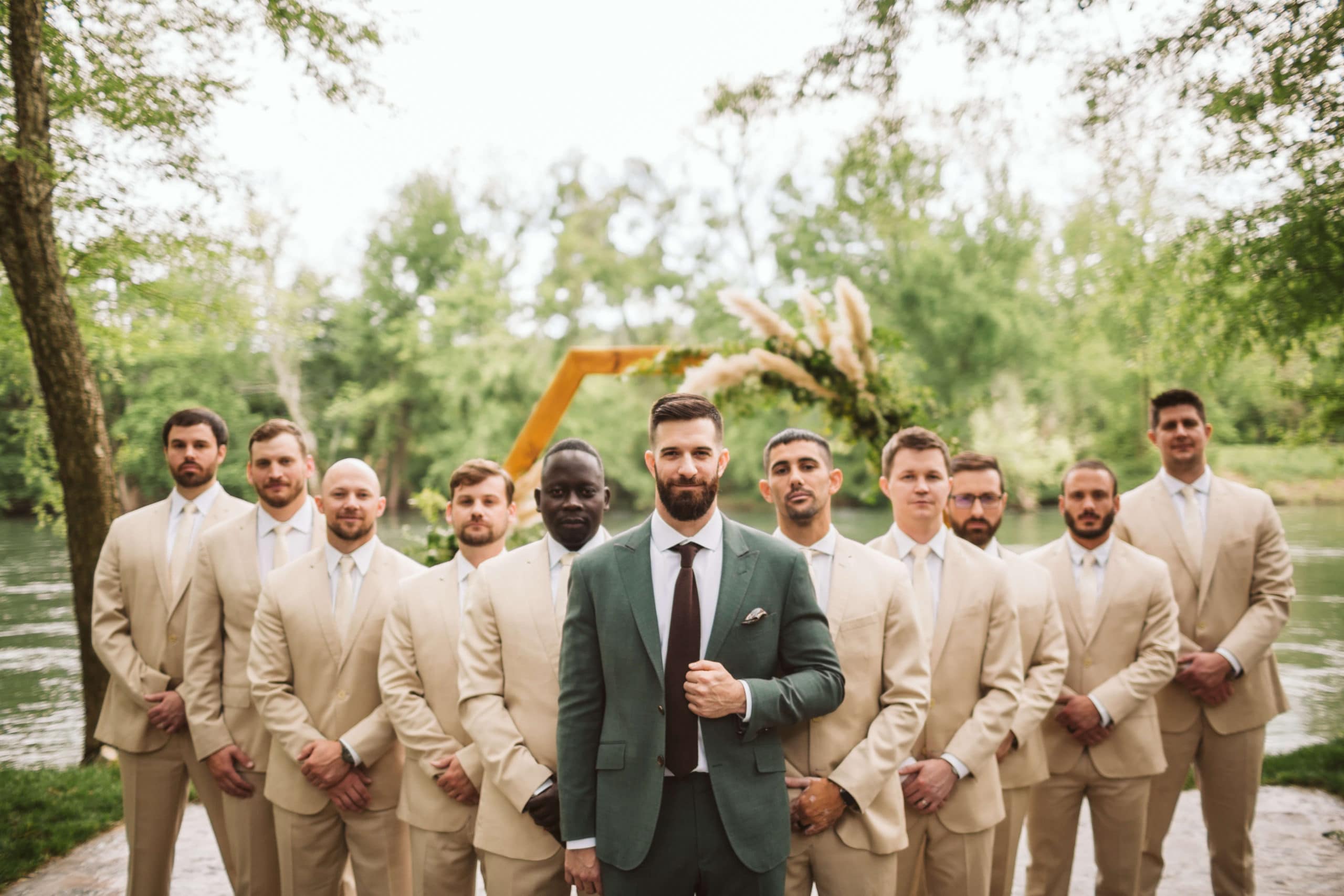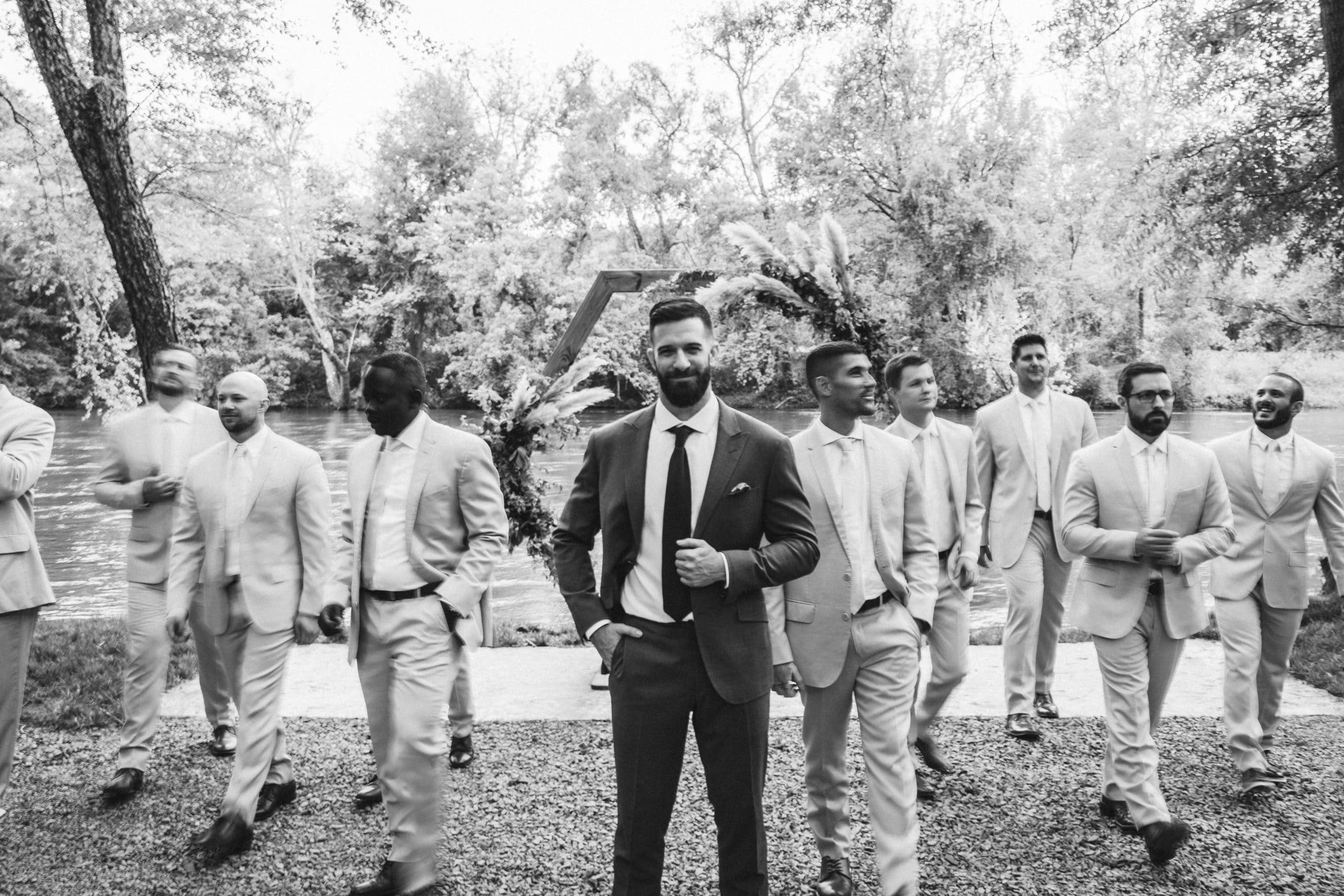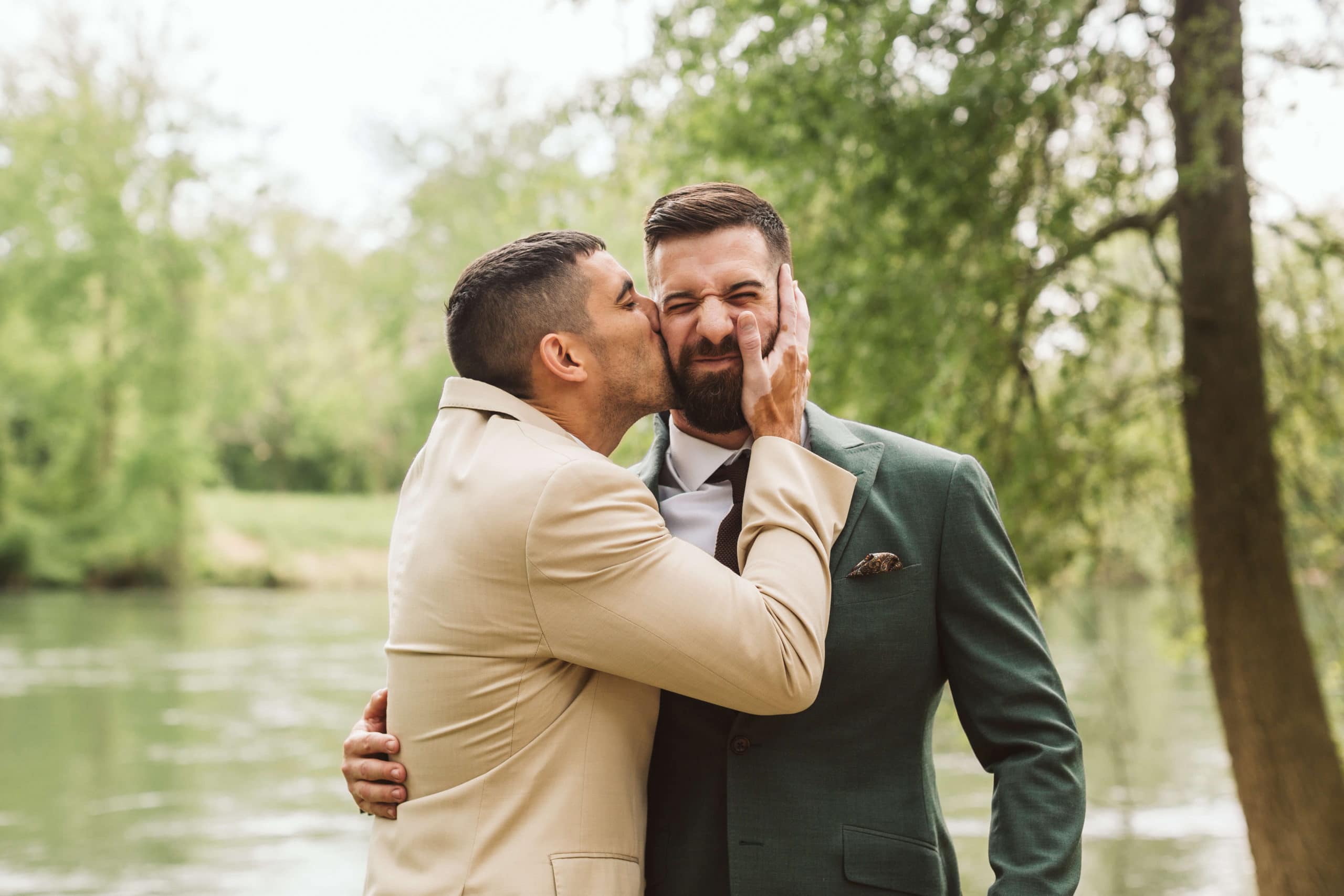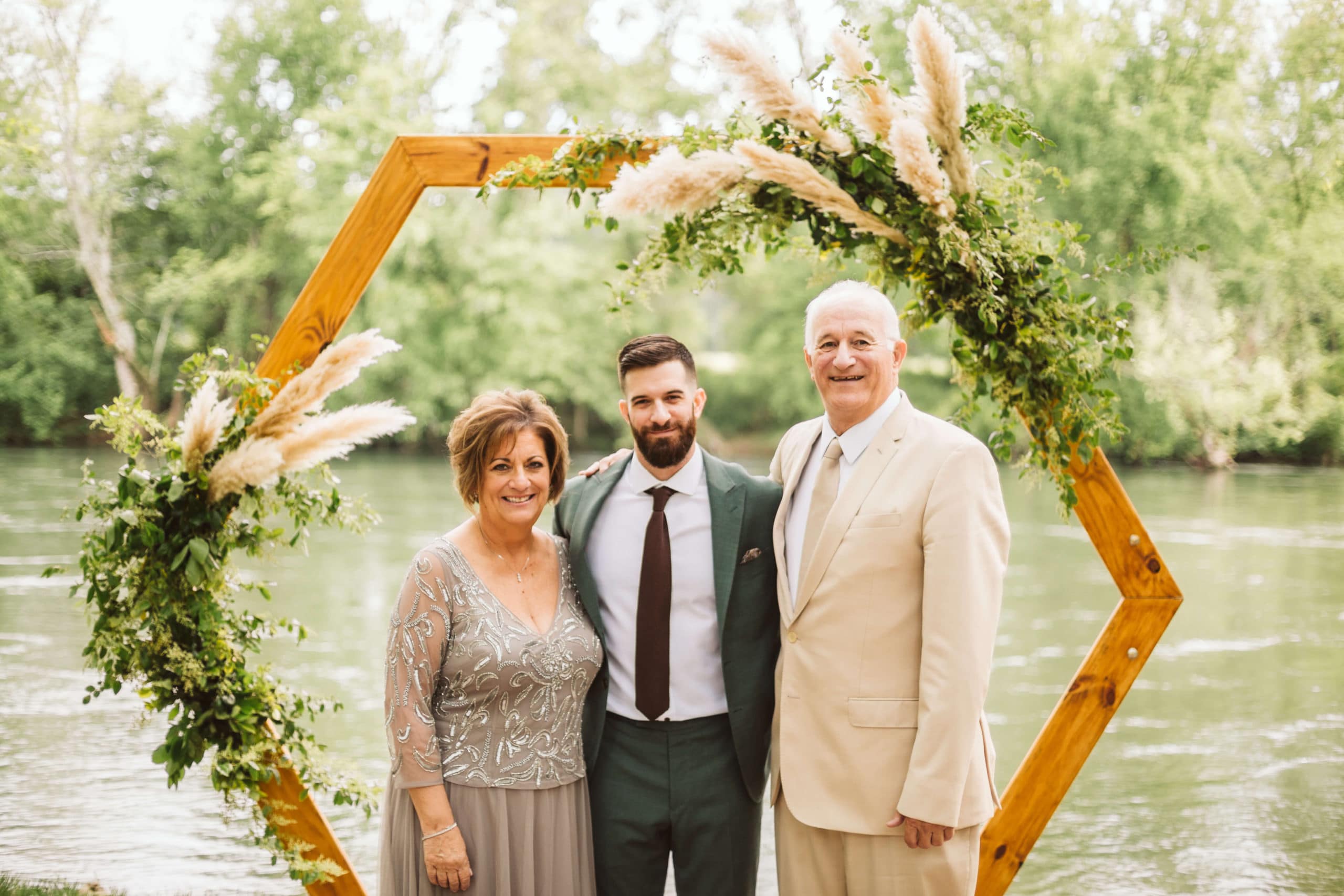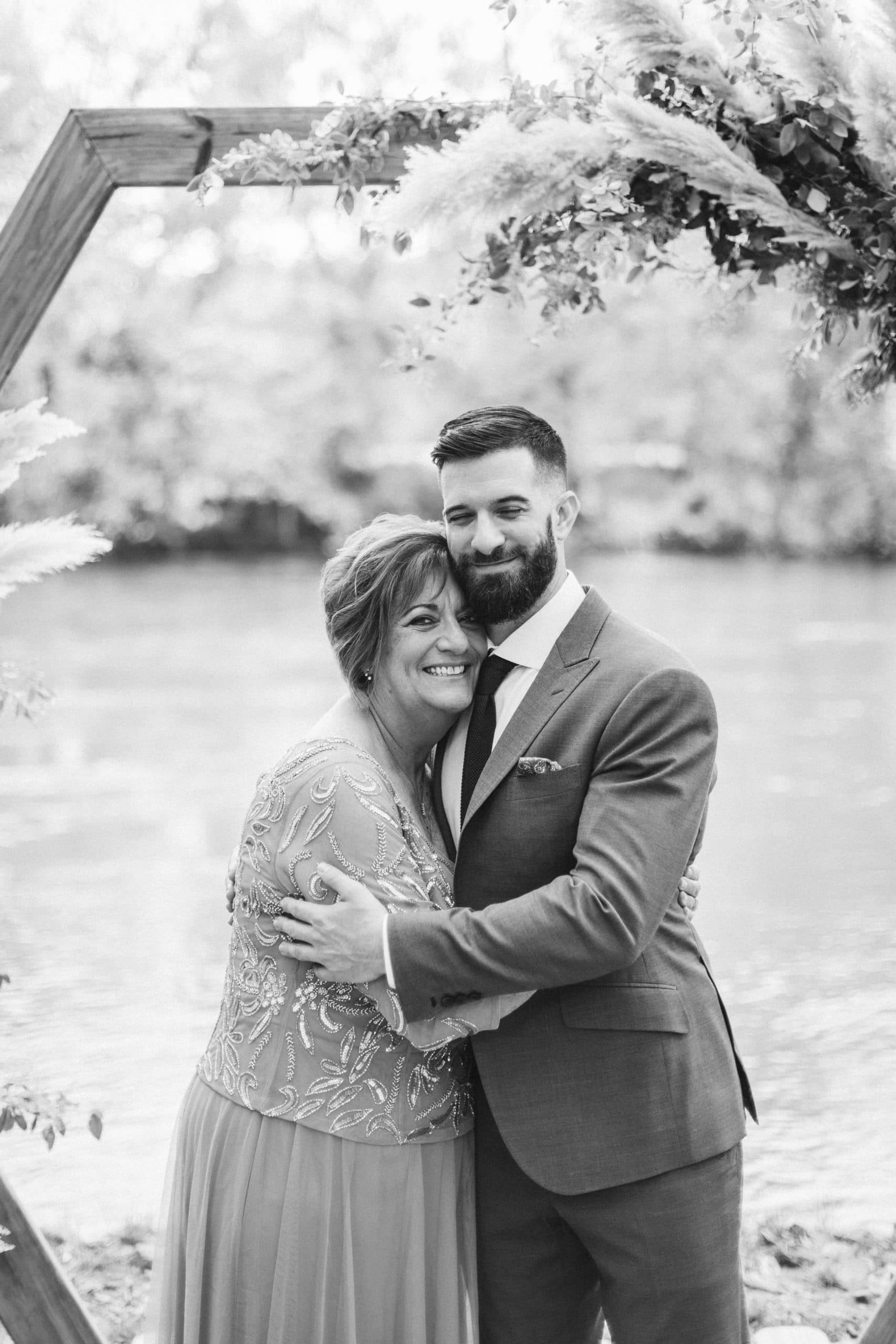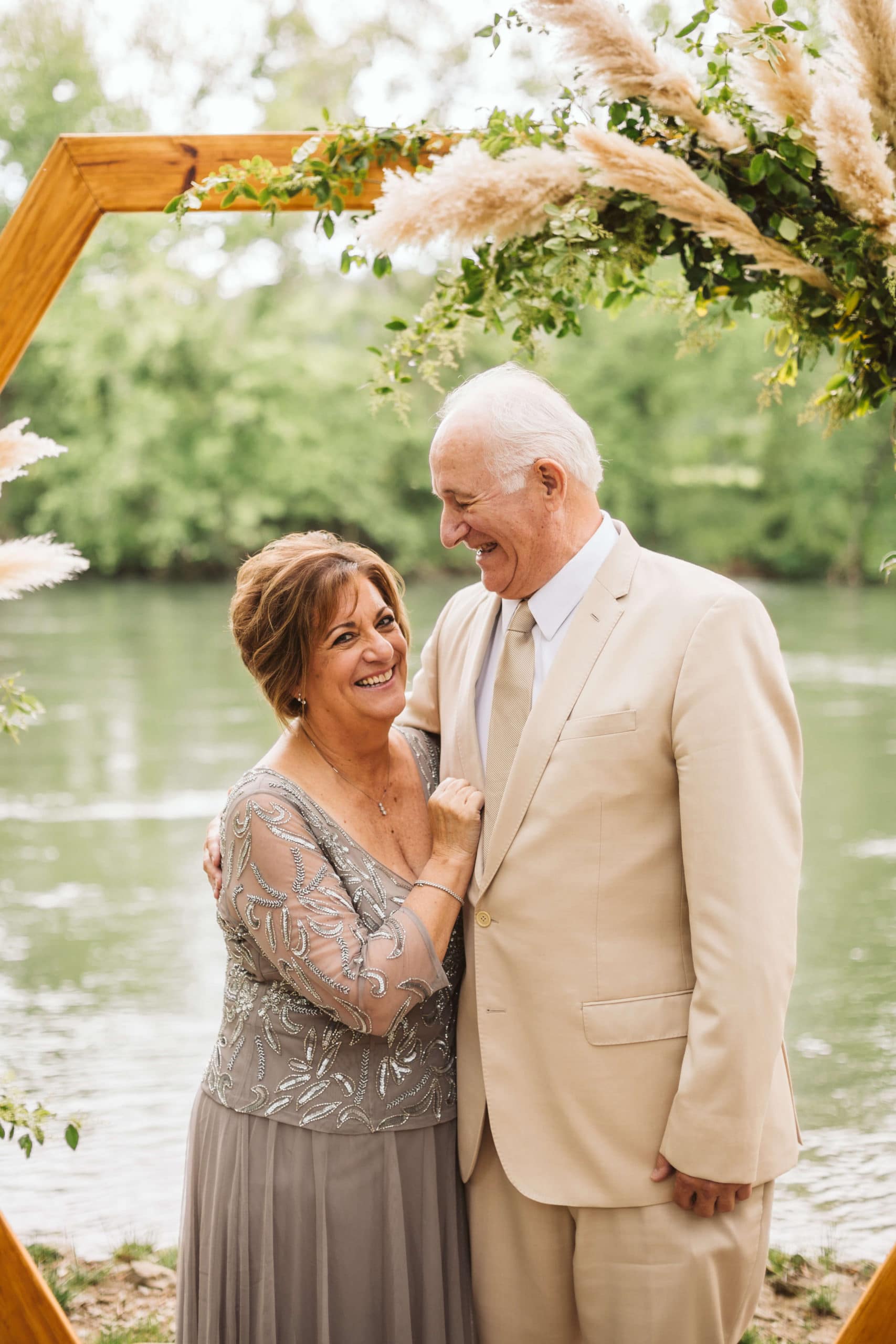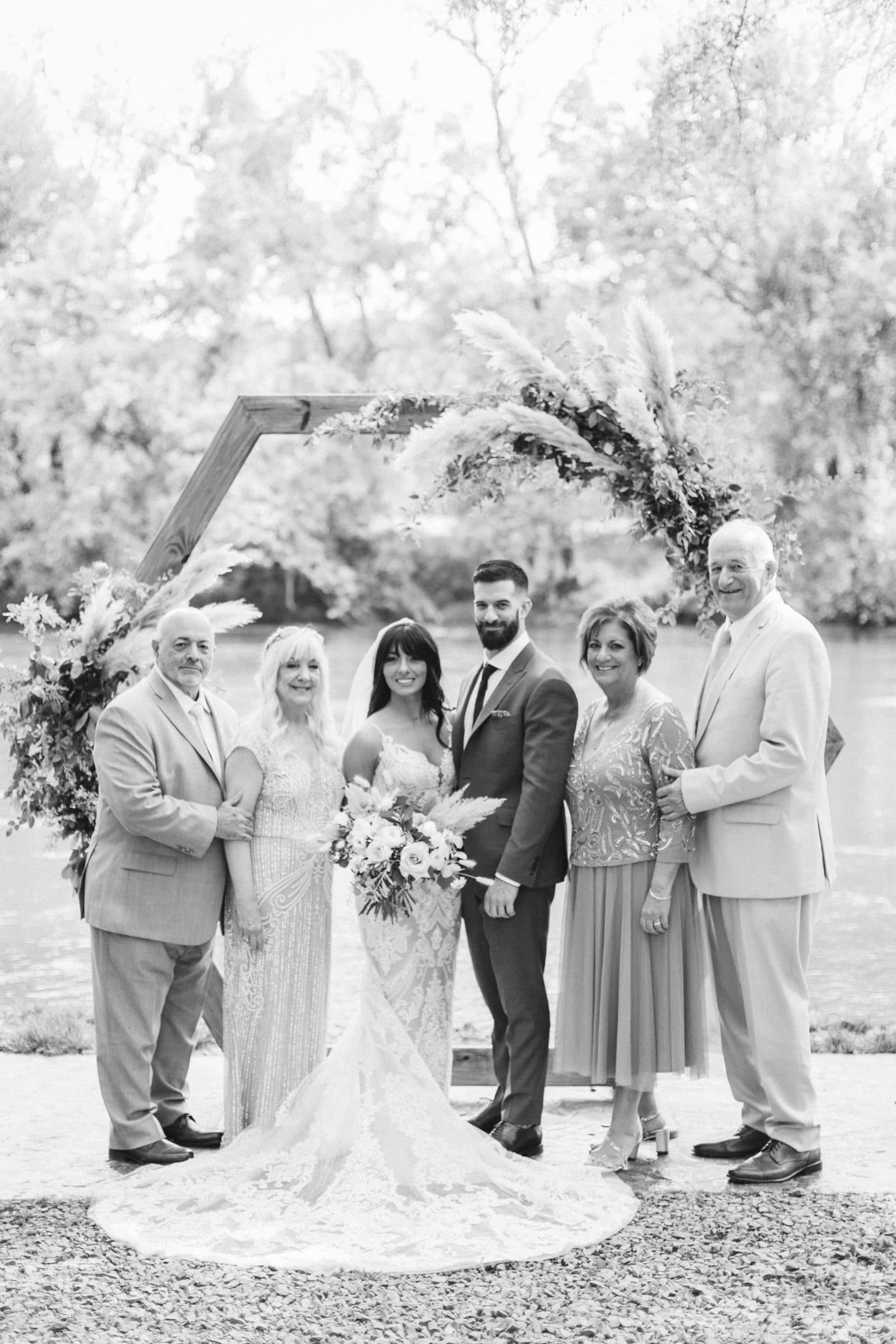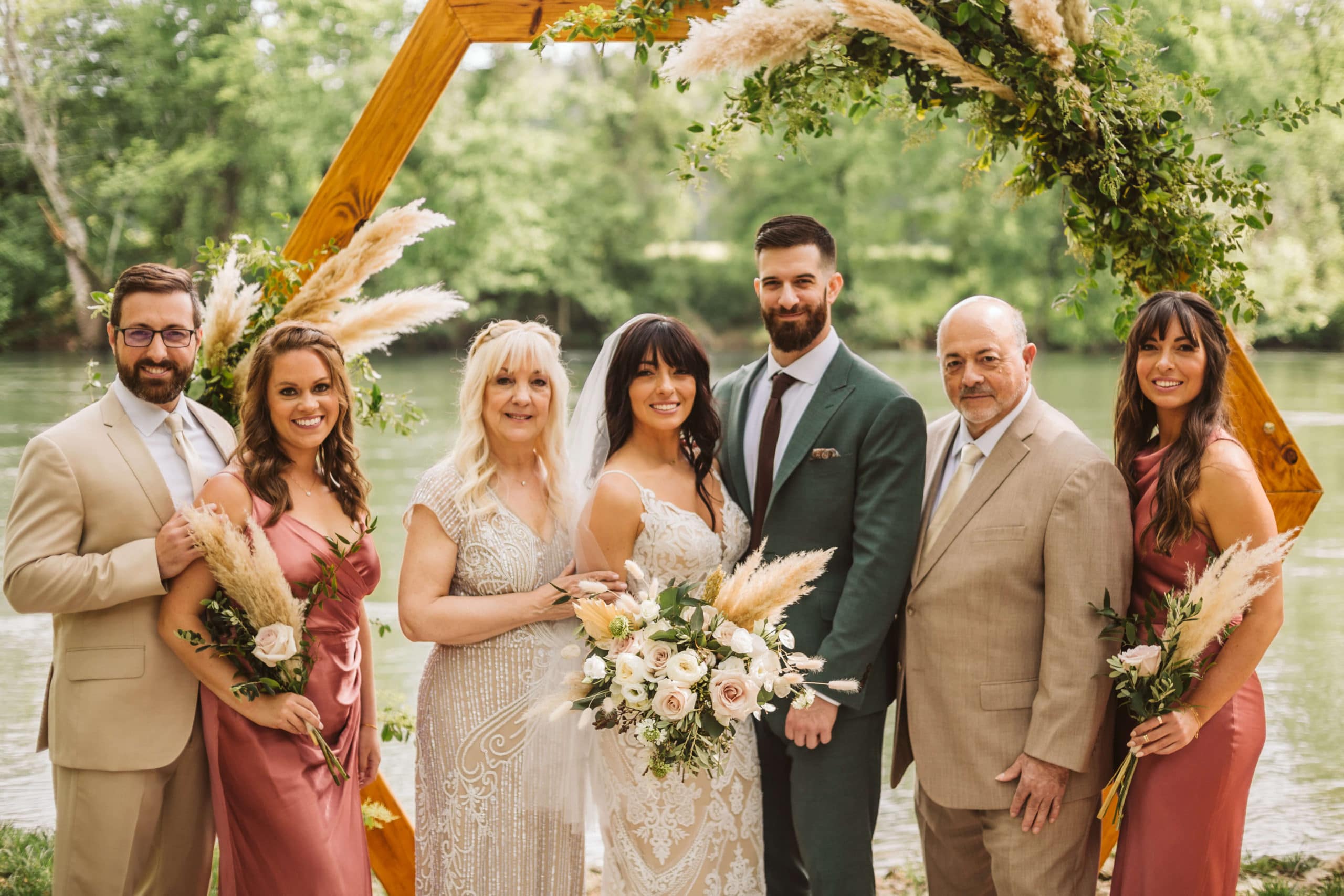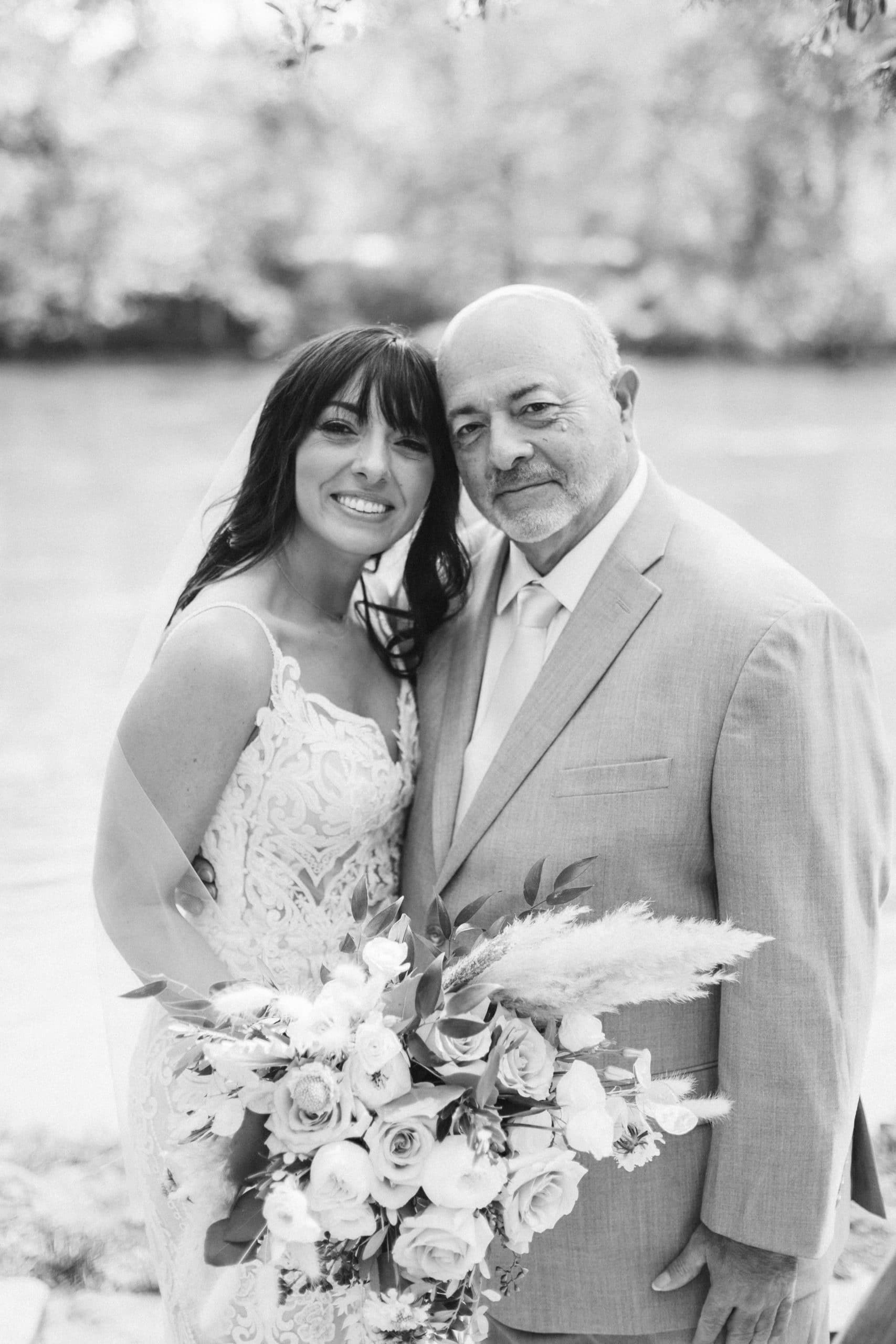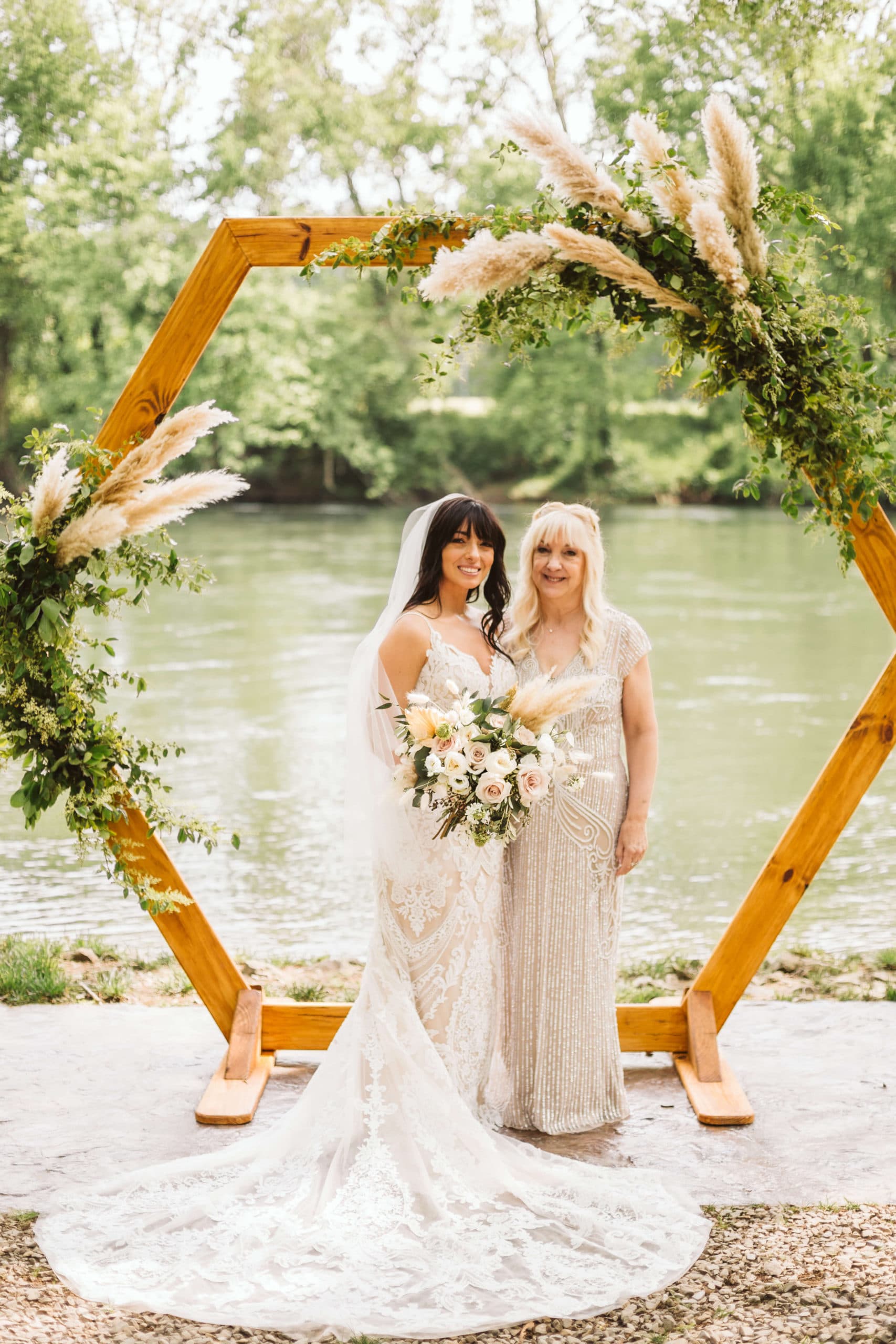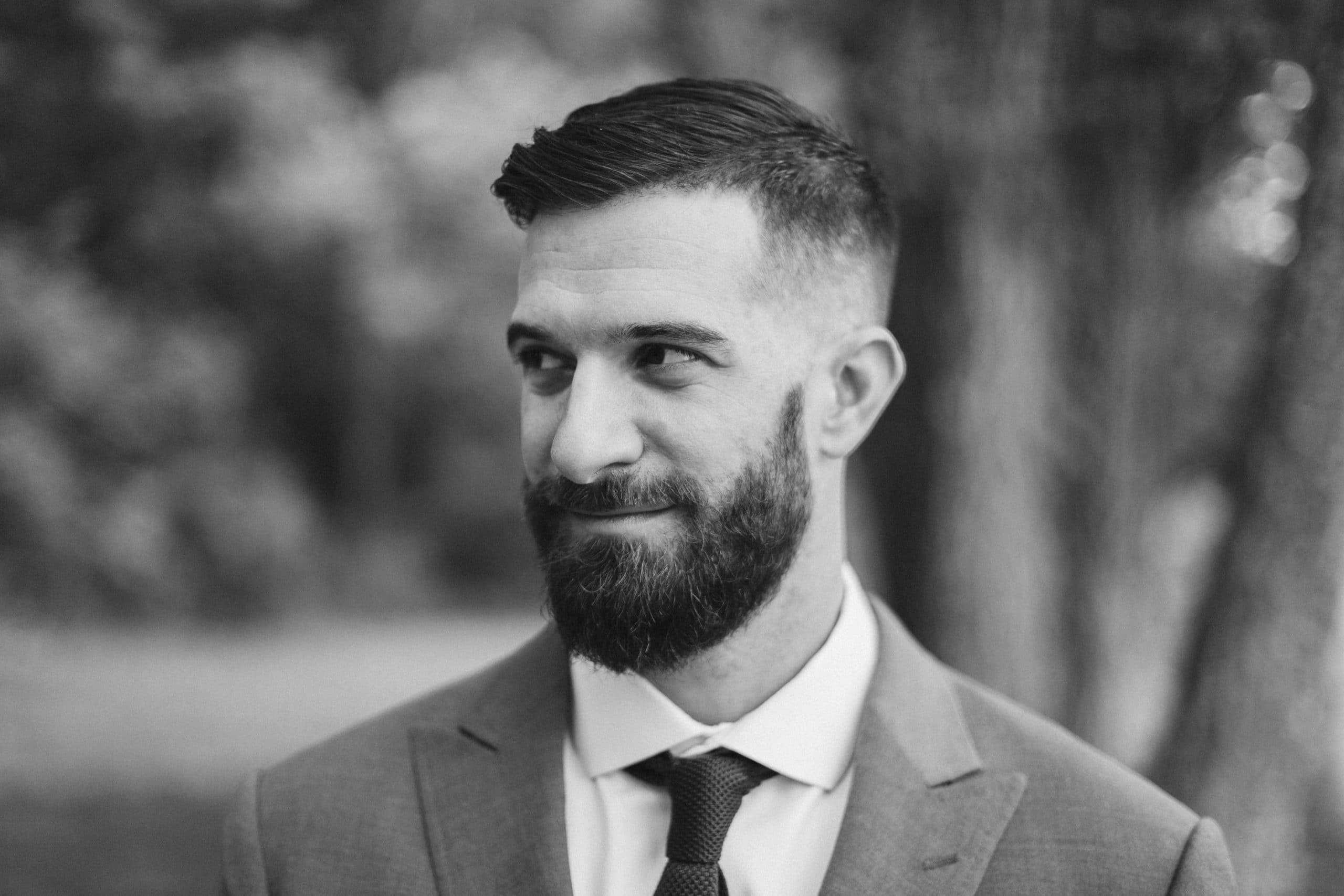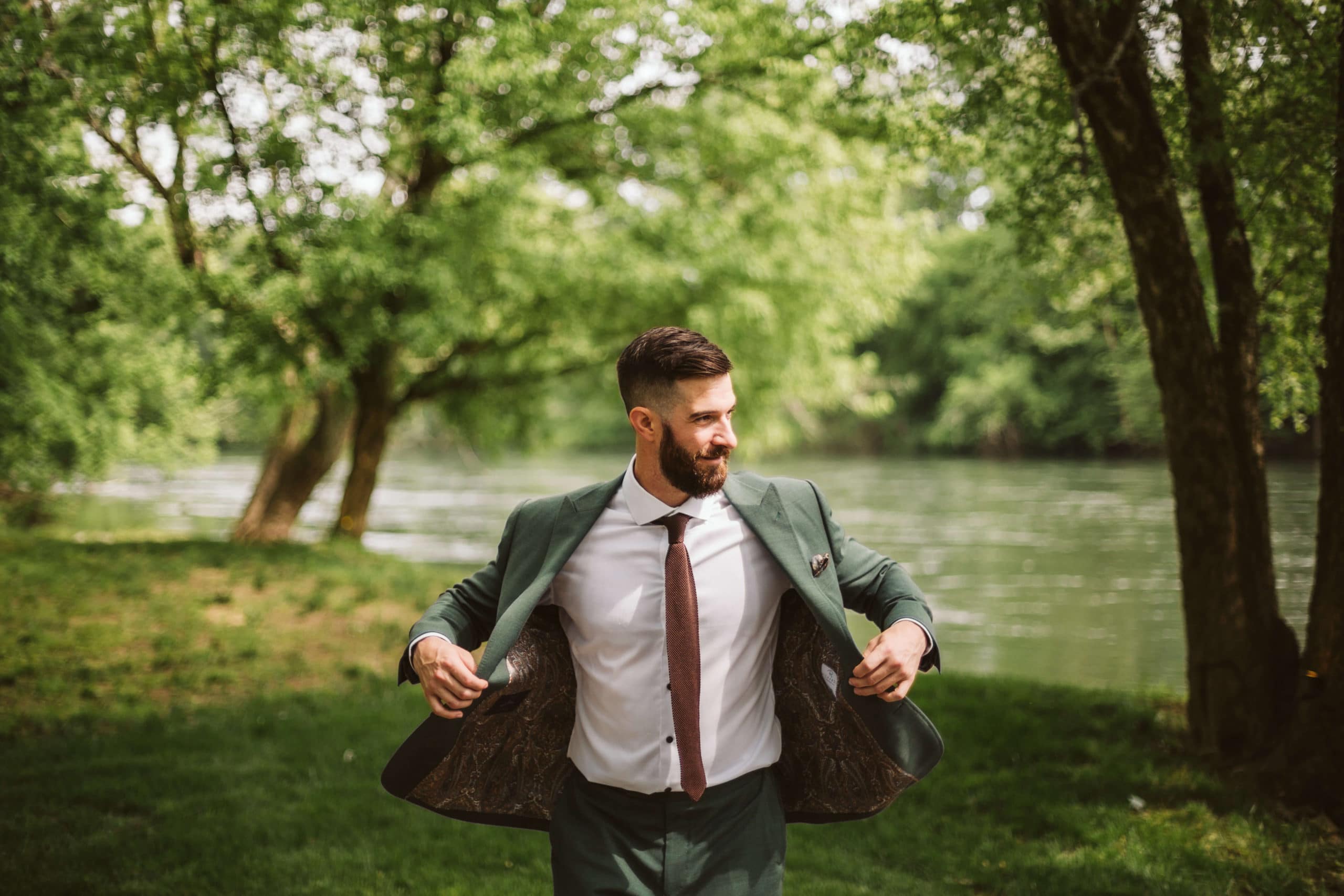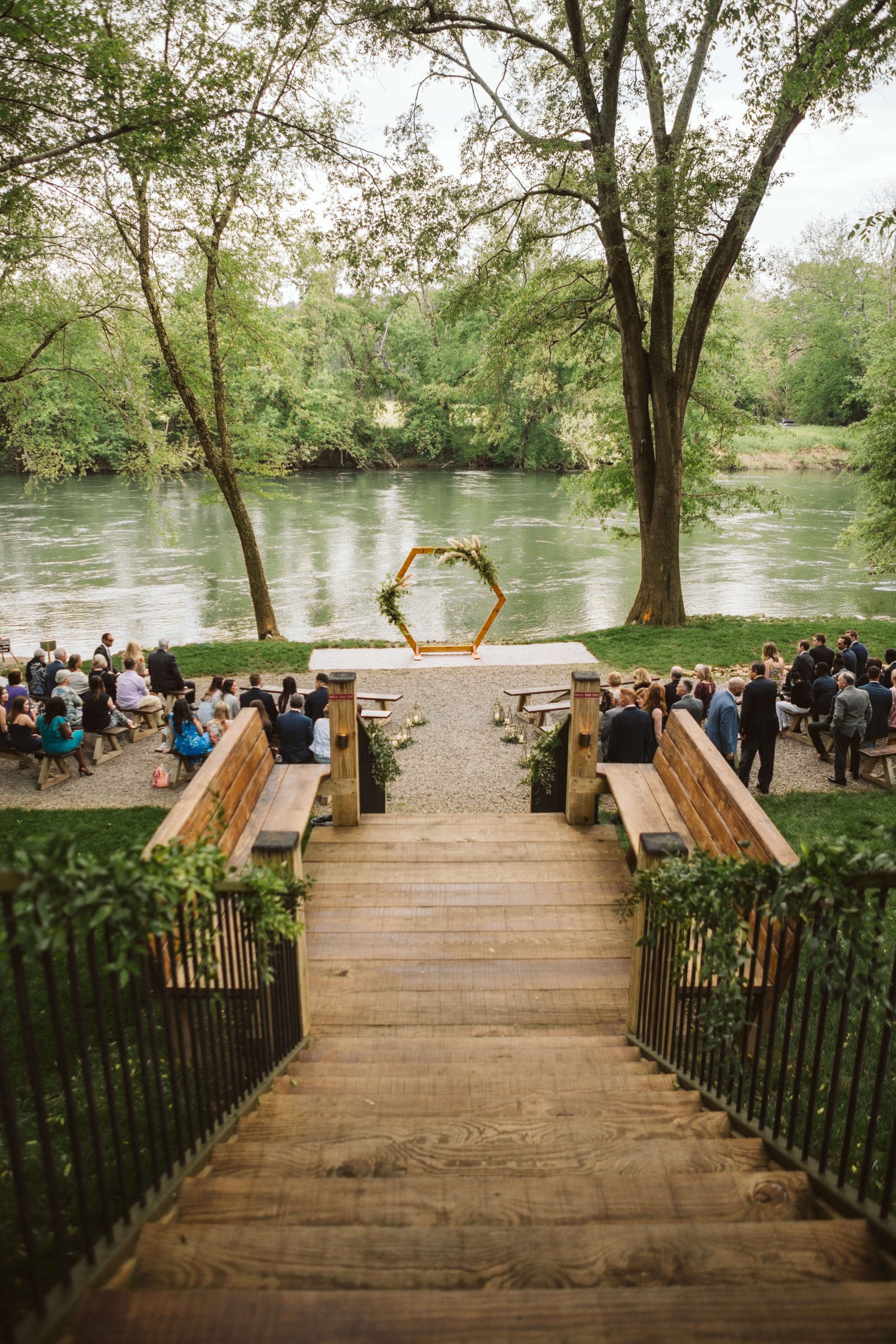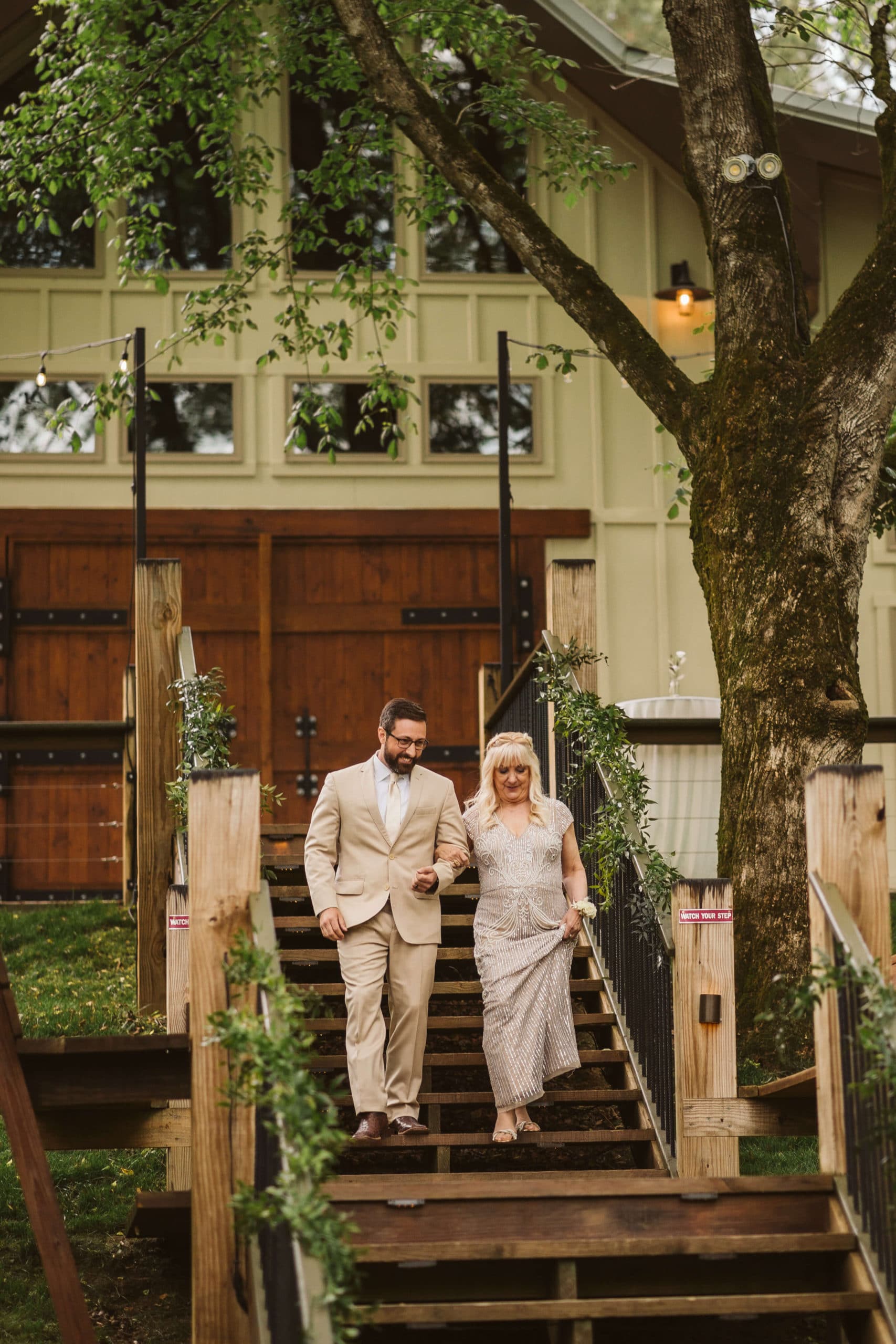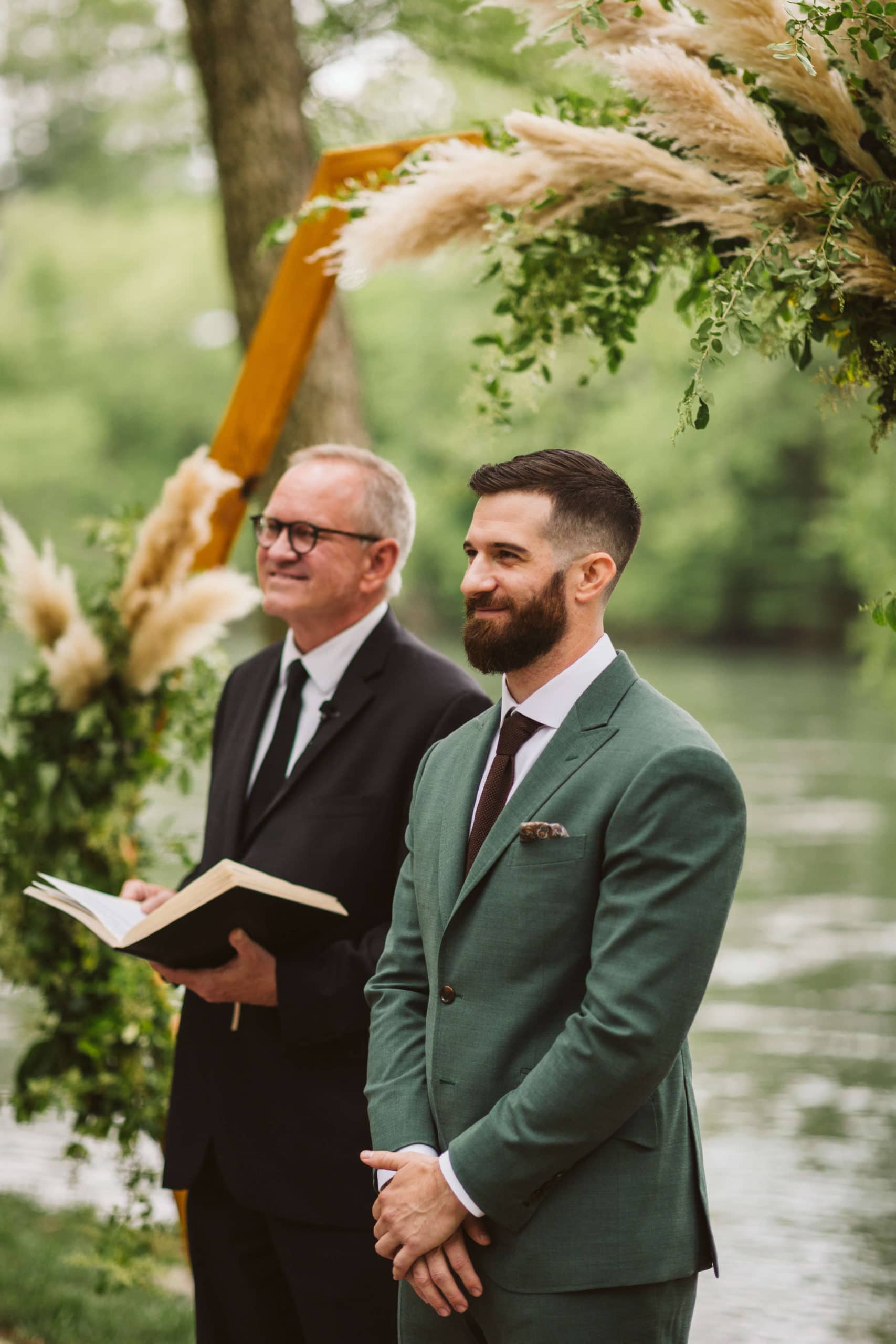 All the Little Details
Both having an eye for details, Rose says it was the little things that were their biggest priority throughout planning. "I believe that your spaces are a reflection of you and your inner-being. I approached the planning process with a goal to LOVE everything about my wedding from the venue to the forks and knives. It's a reflection of our personal style and I am so proud of it," shares Rose. "I also wanted to ensure our guests felt appreciated and at ease, for it if wasn't for them and their influence and support, we may not be here today! Chris and I planned a lot with this in mind… from welcome bags, little tokens, food variety, transportation, etc."
I love taking photos of the little things; and they were all over for this wedding, starting with rehearsal dinner at The Edwin and finishing at Hiwassee River Weddings, a private waterfront venue about an hour from downtown. Owner of HRW, Bill Collins, also appreciates the details, having built the venue himself using materials from the land surrounding it and incorporating plenty of personal touches.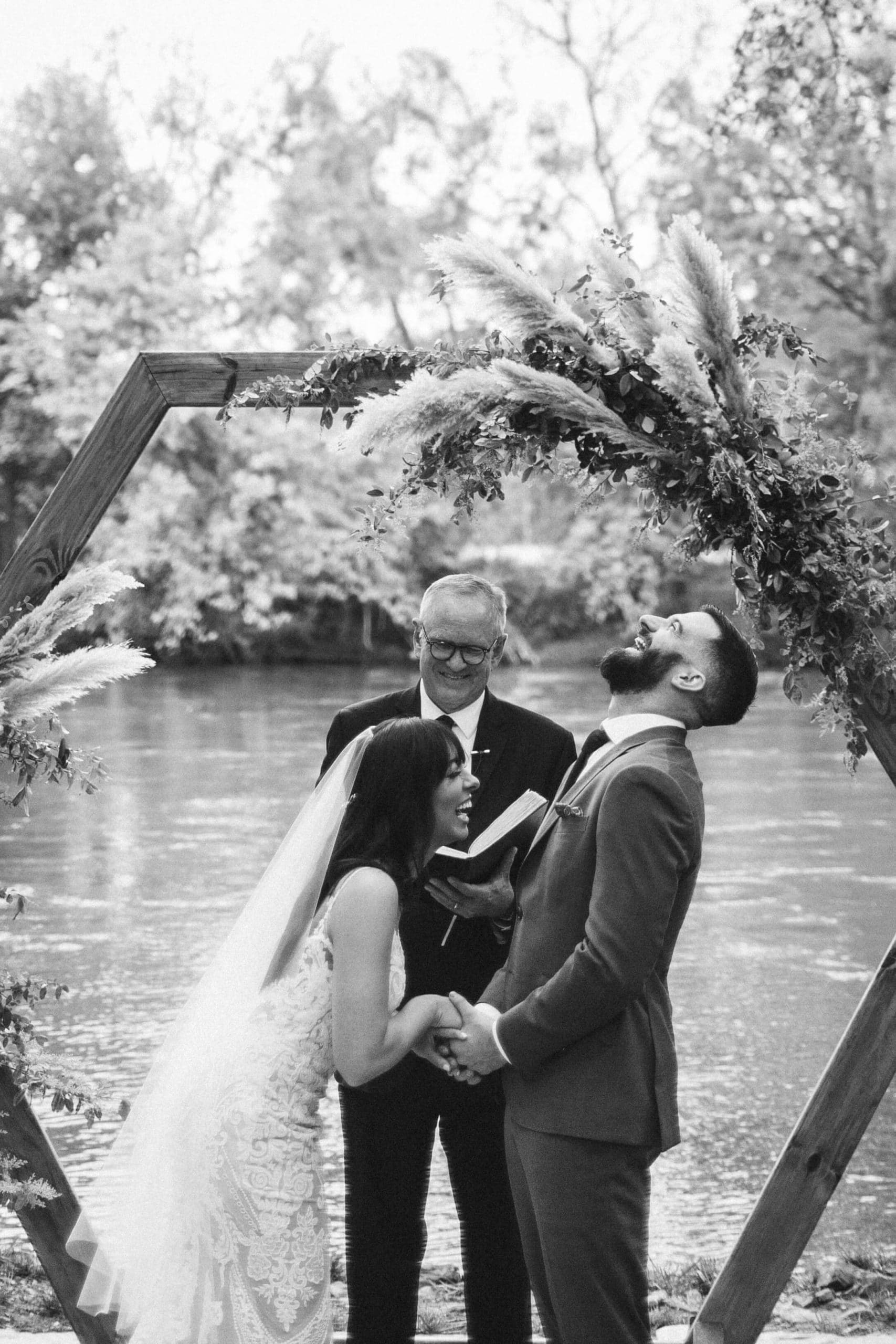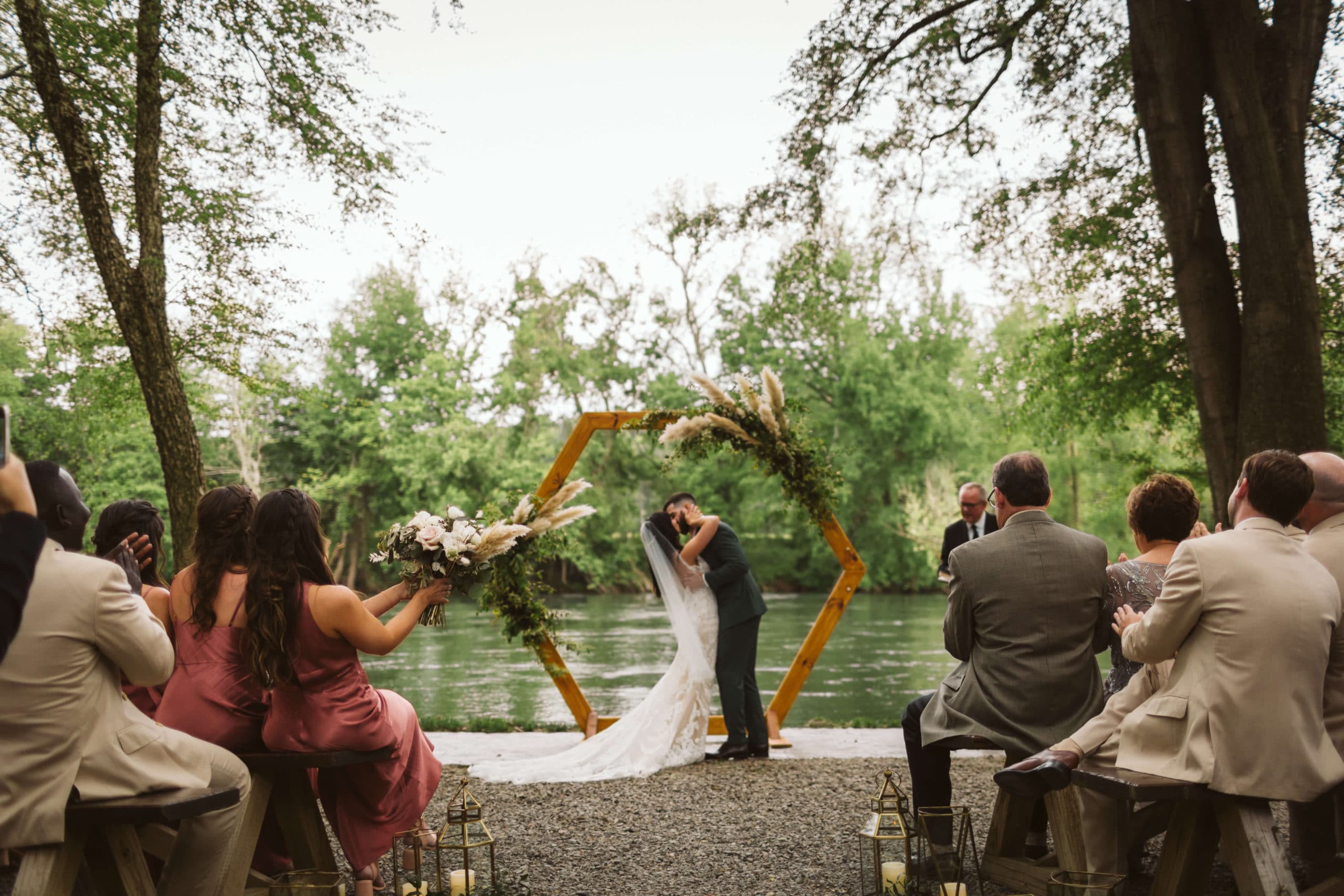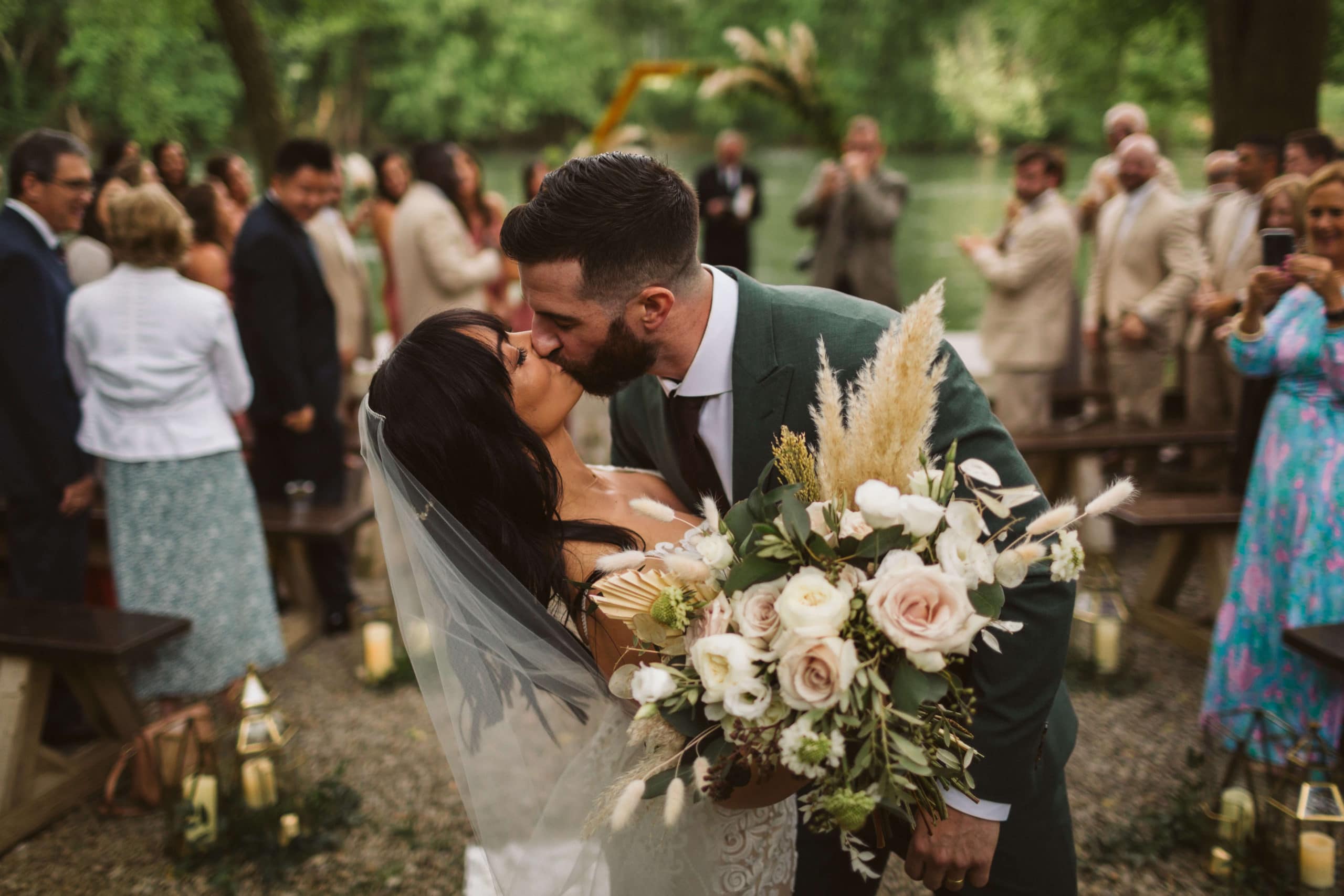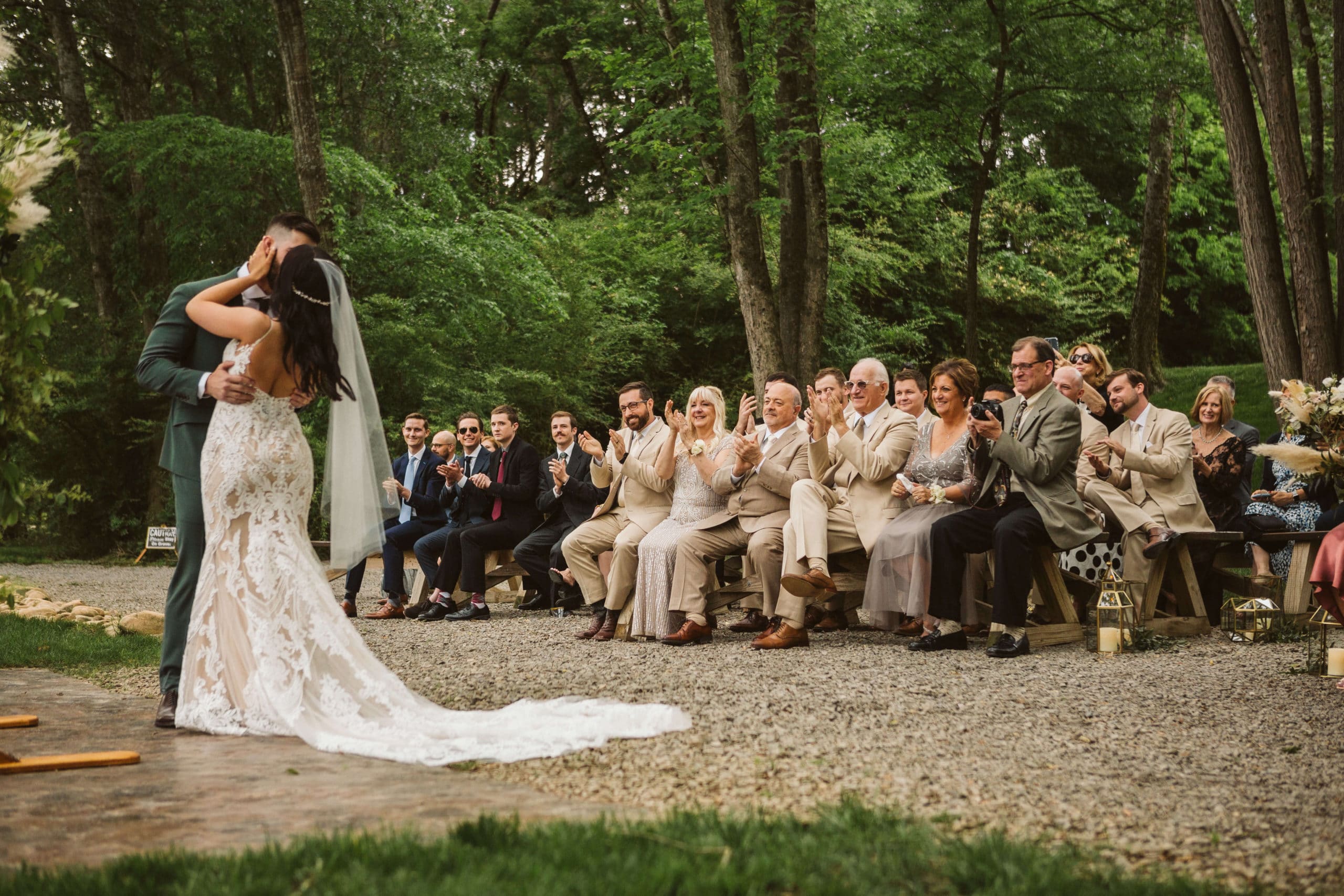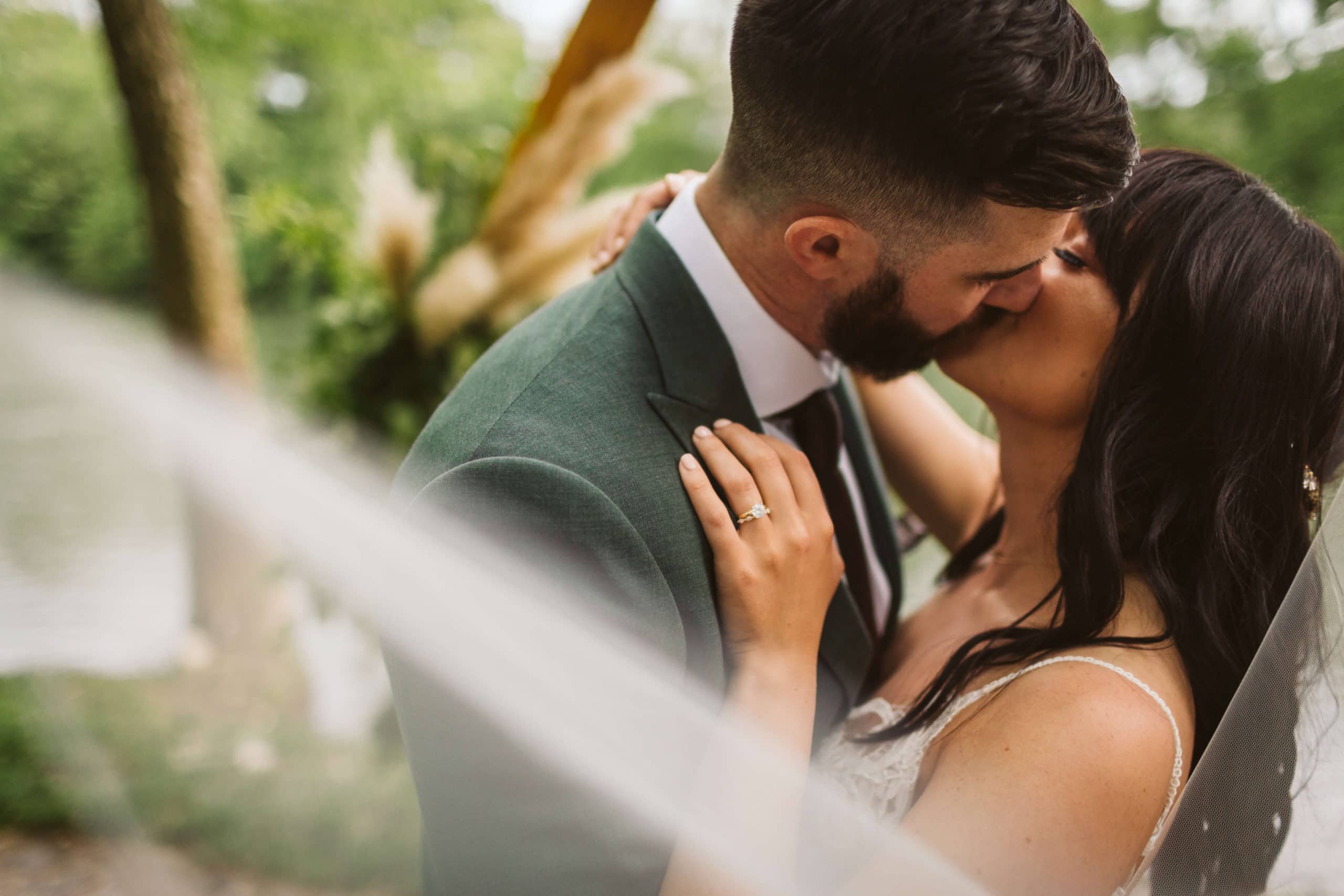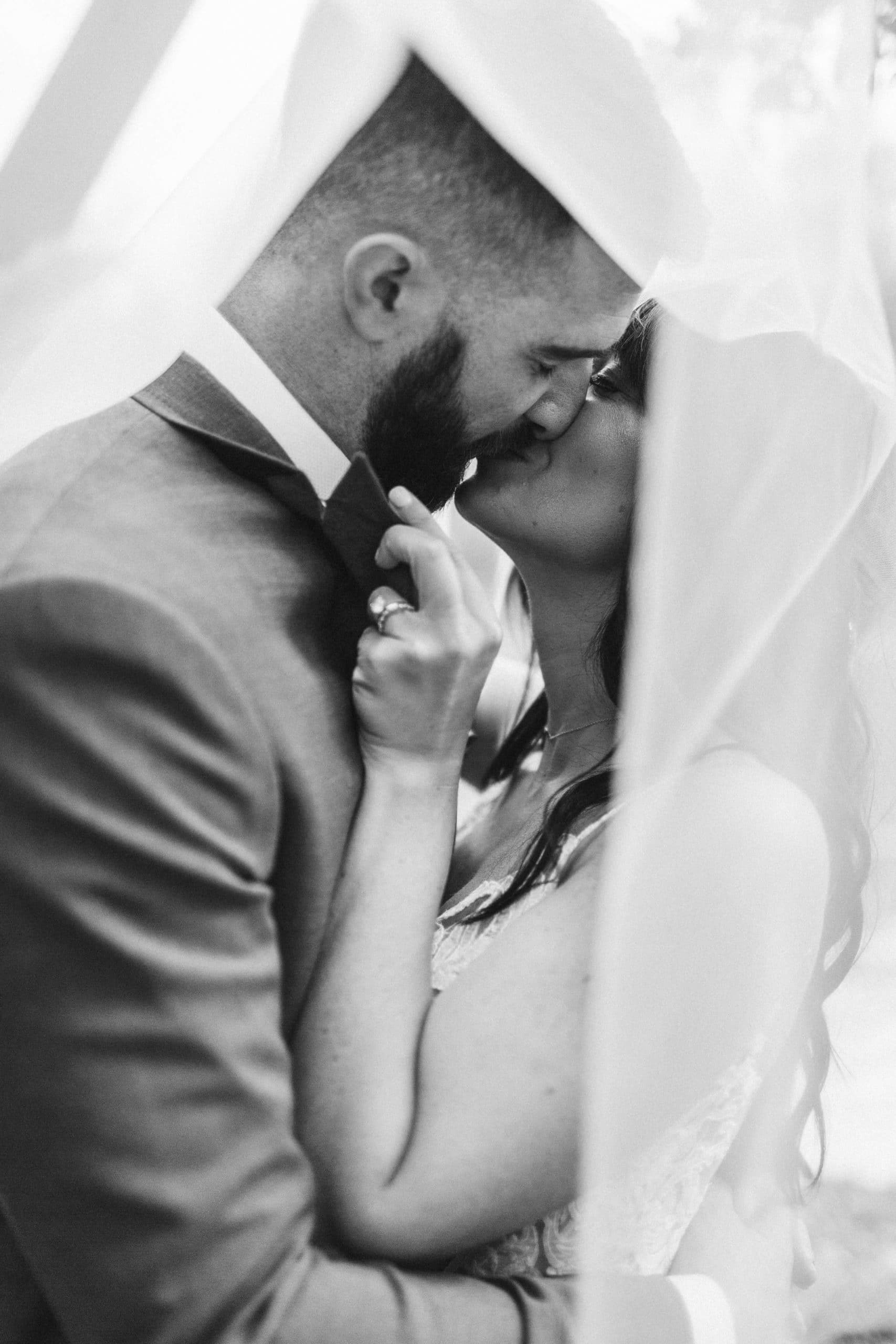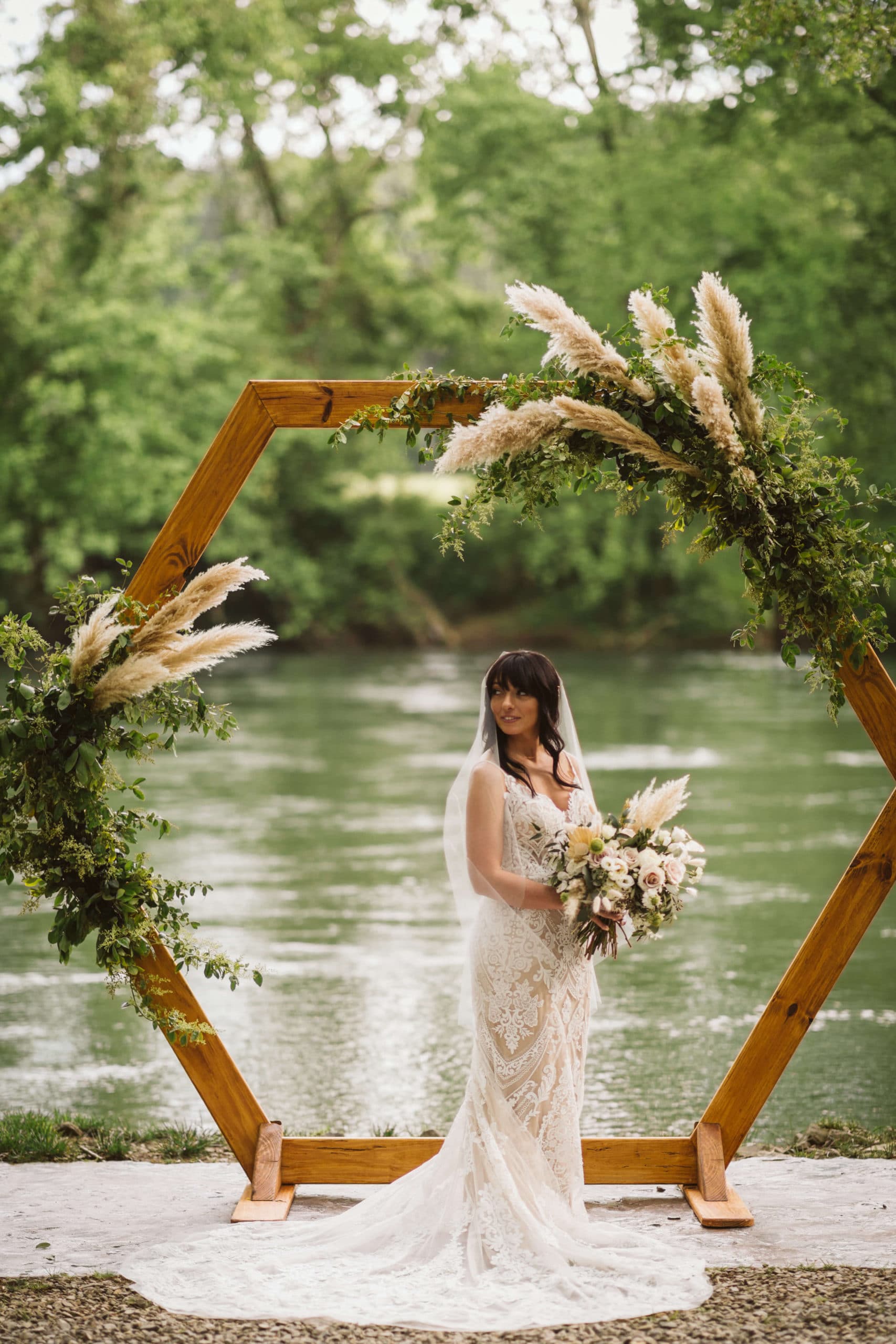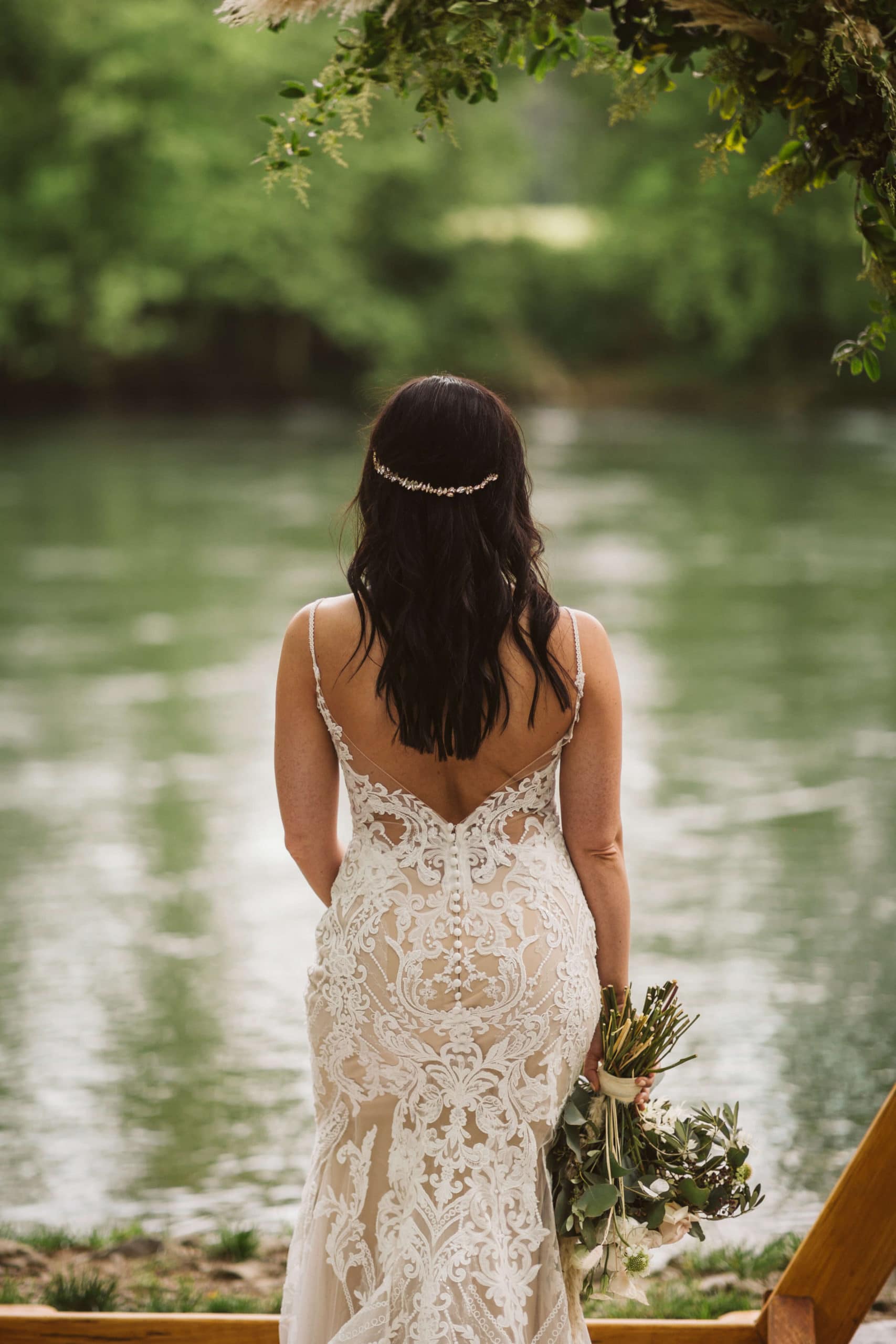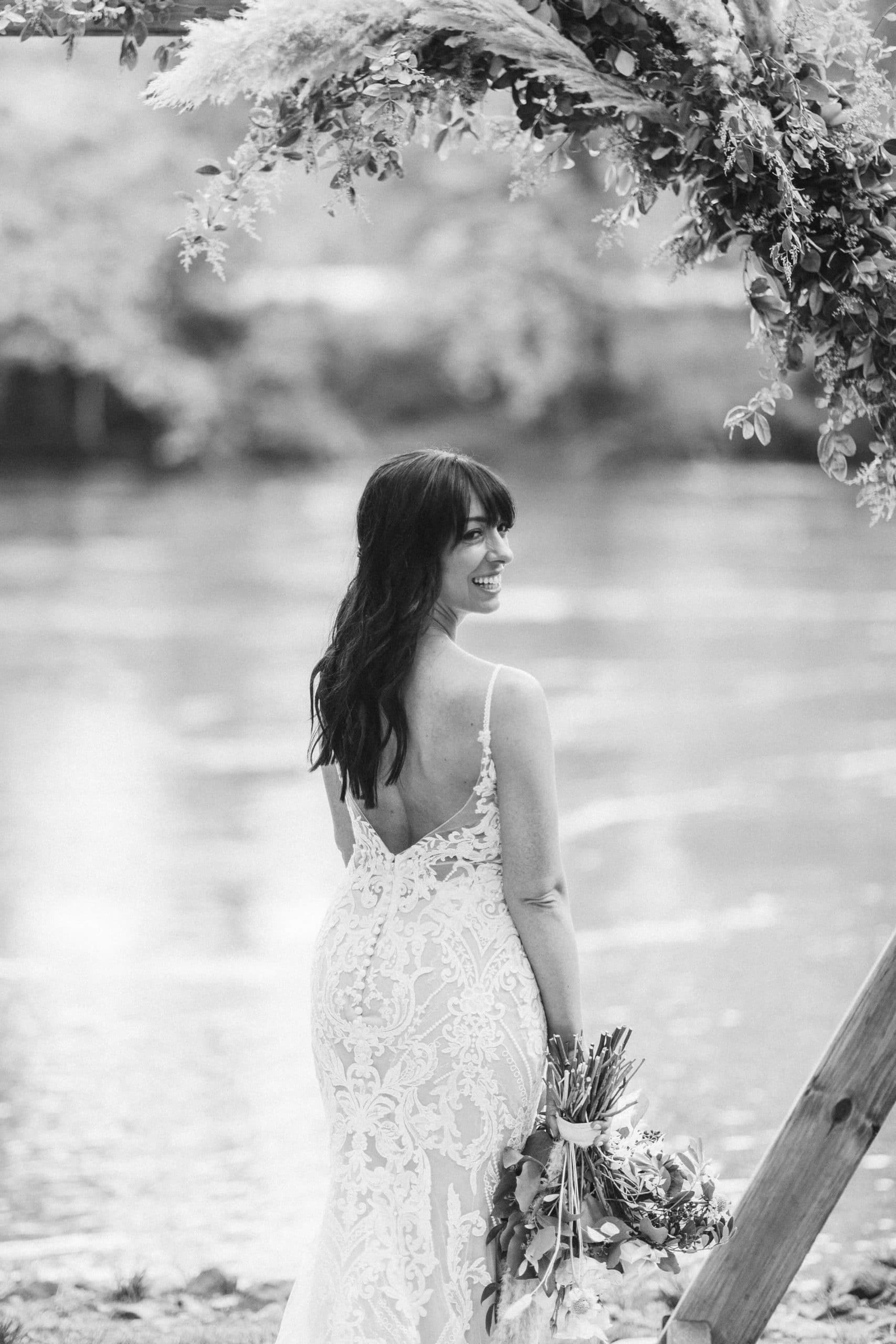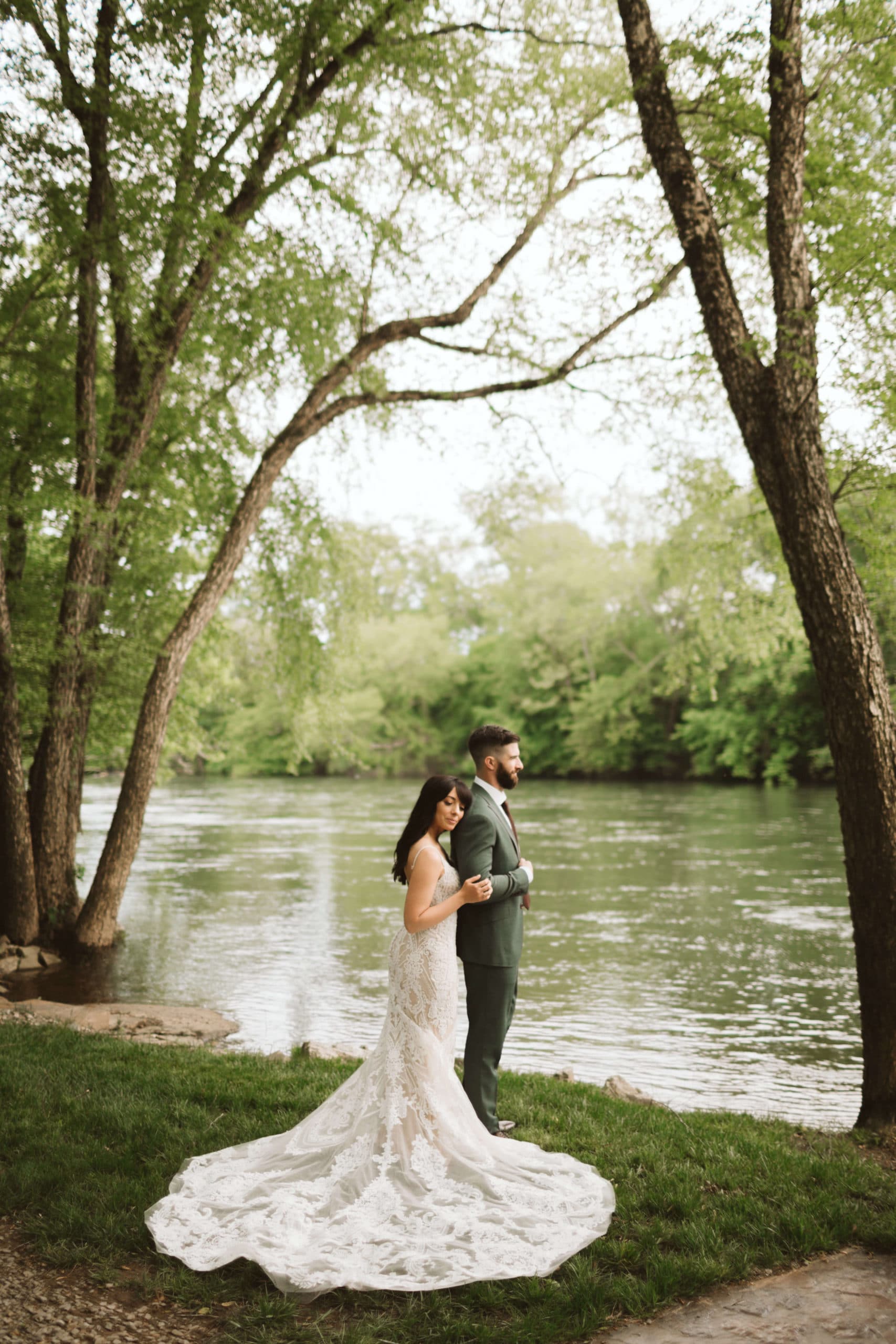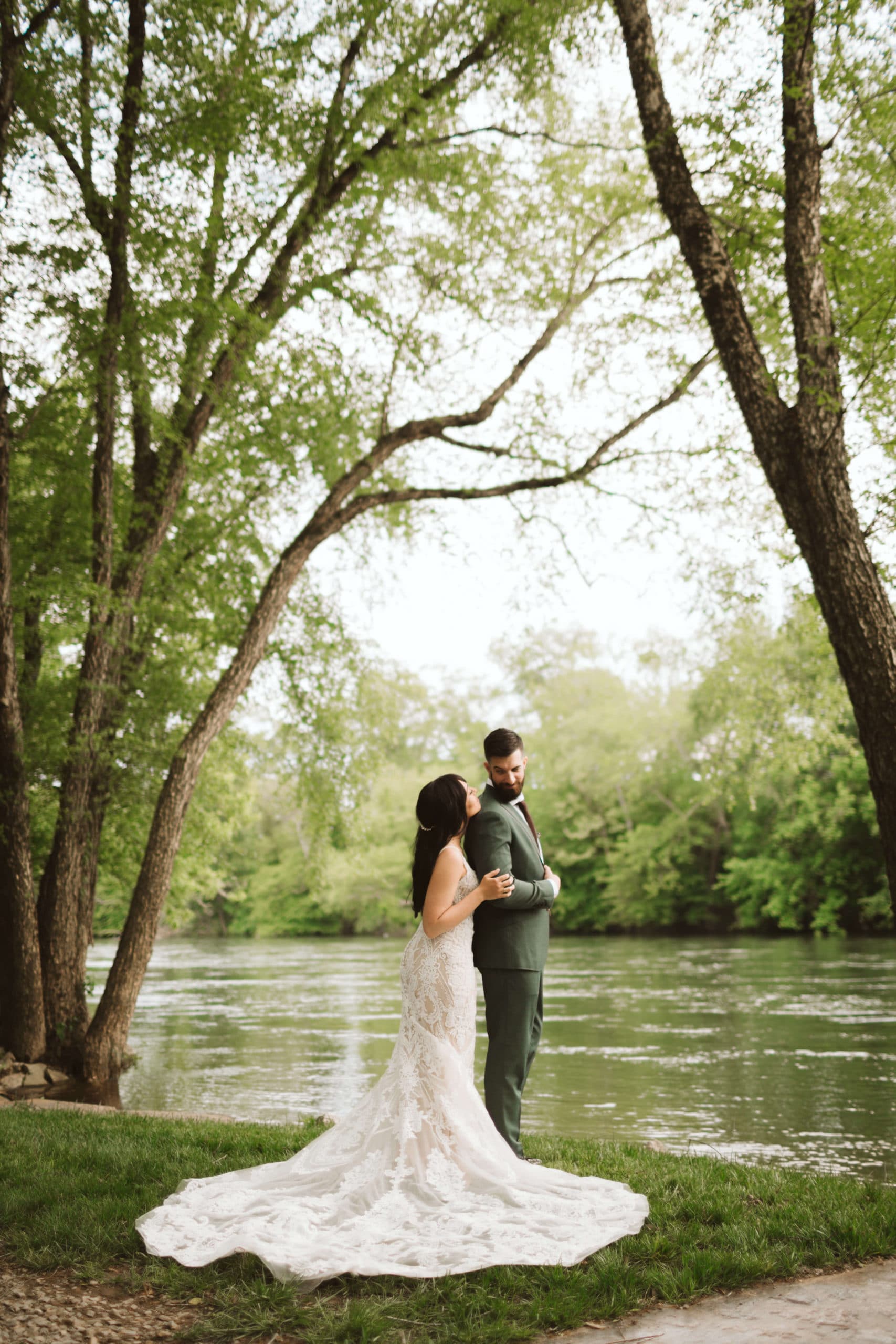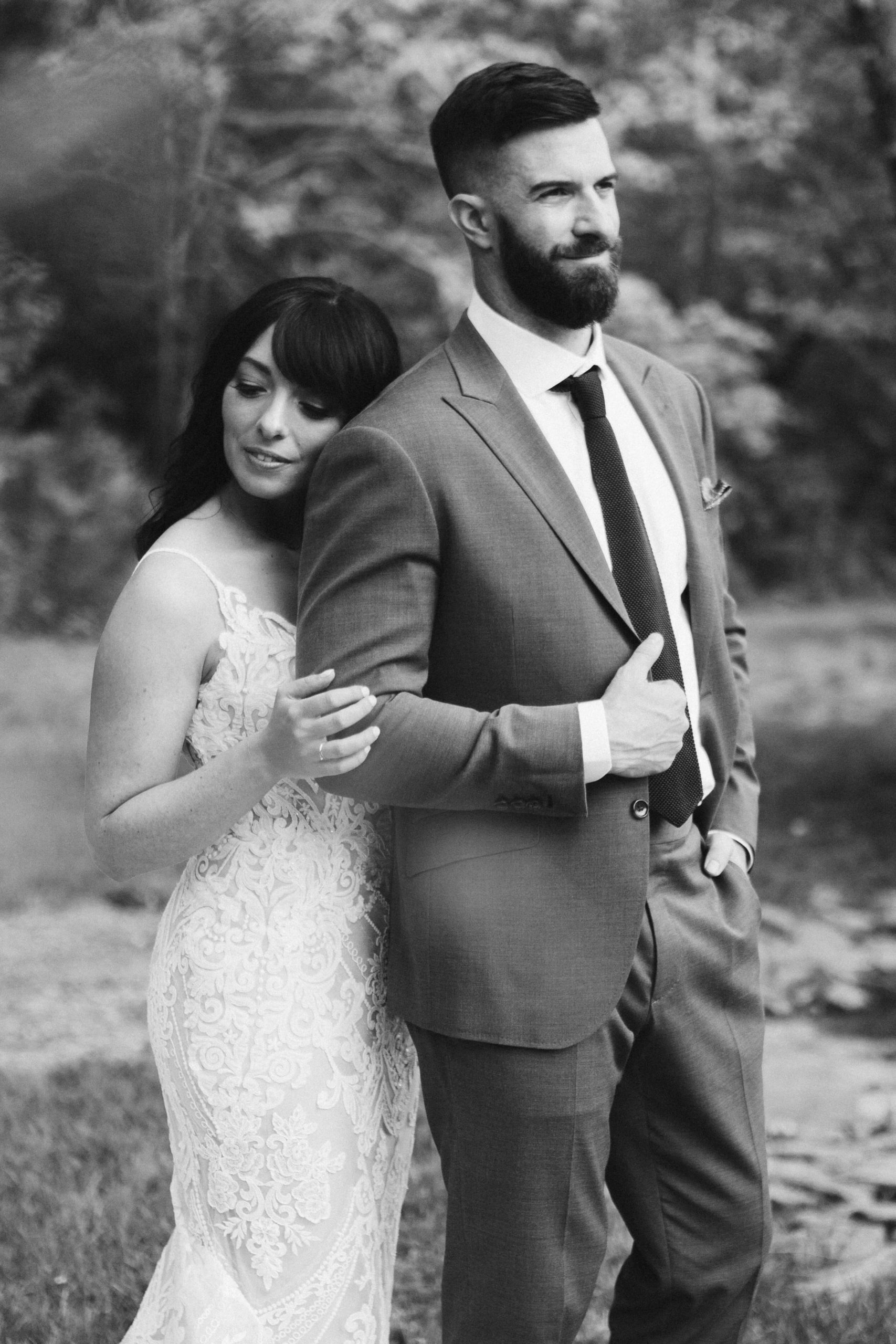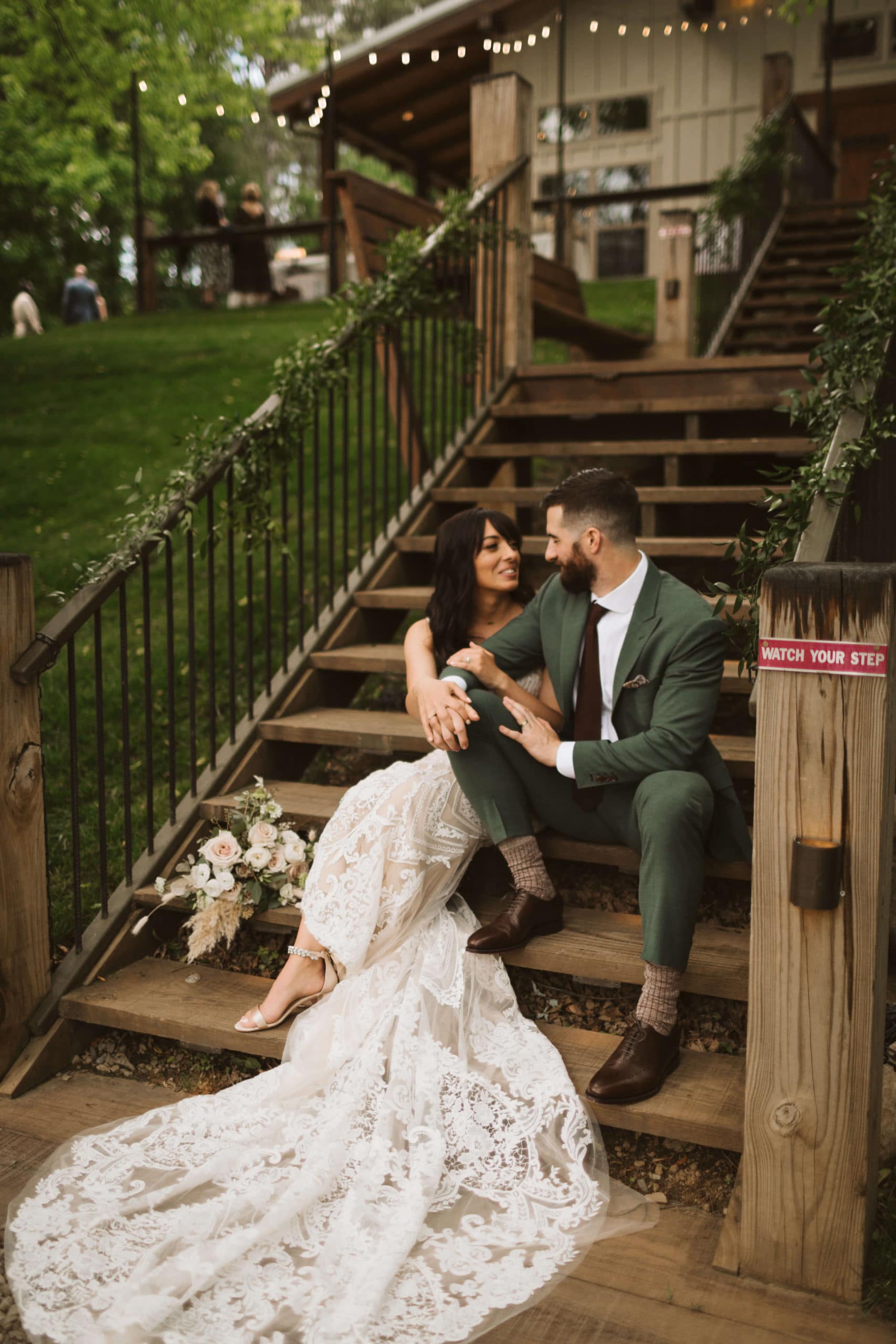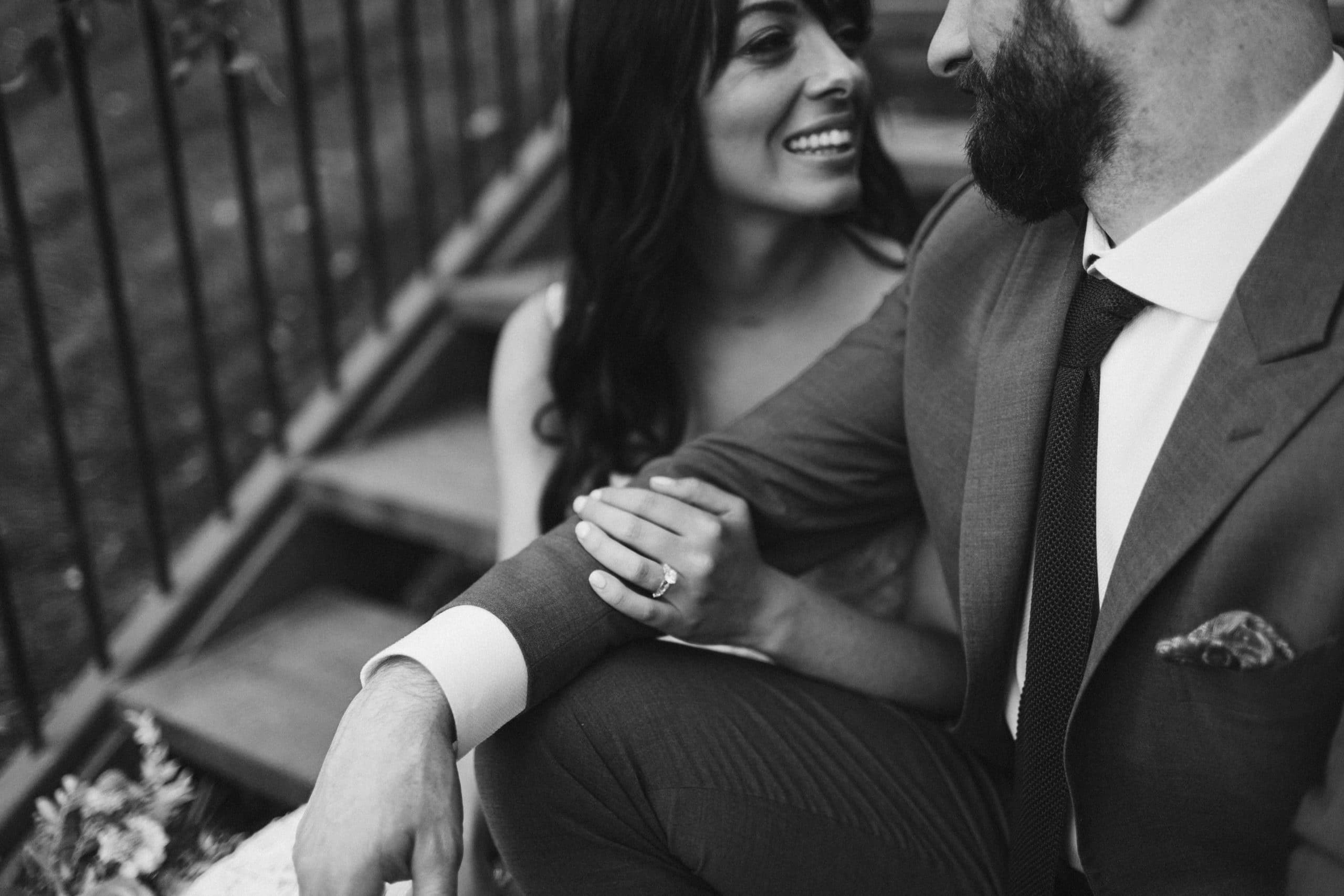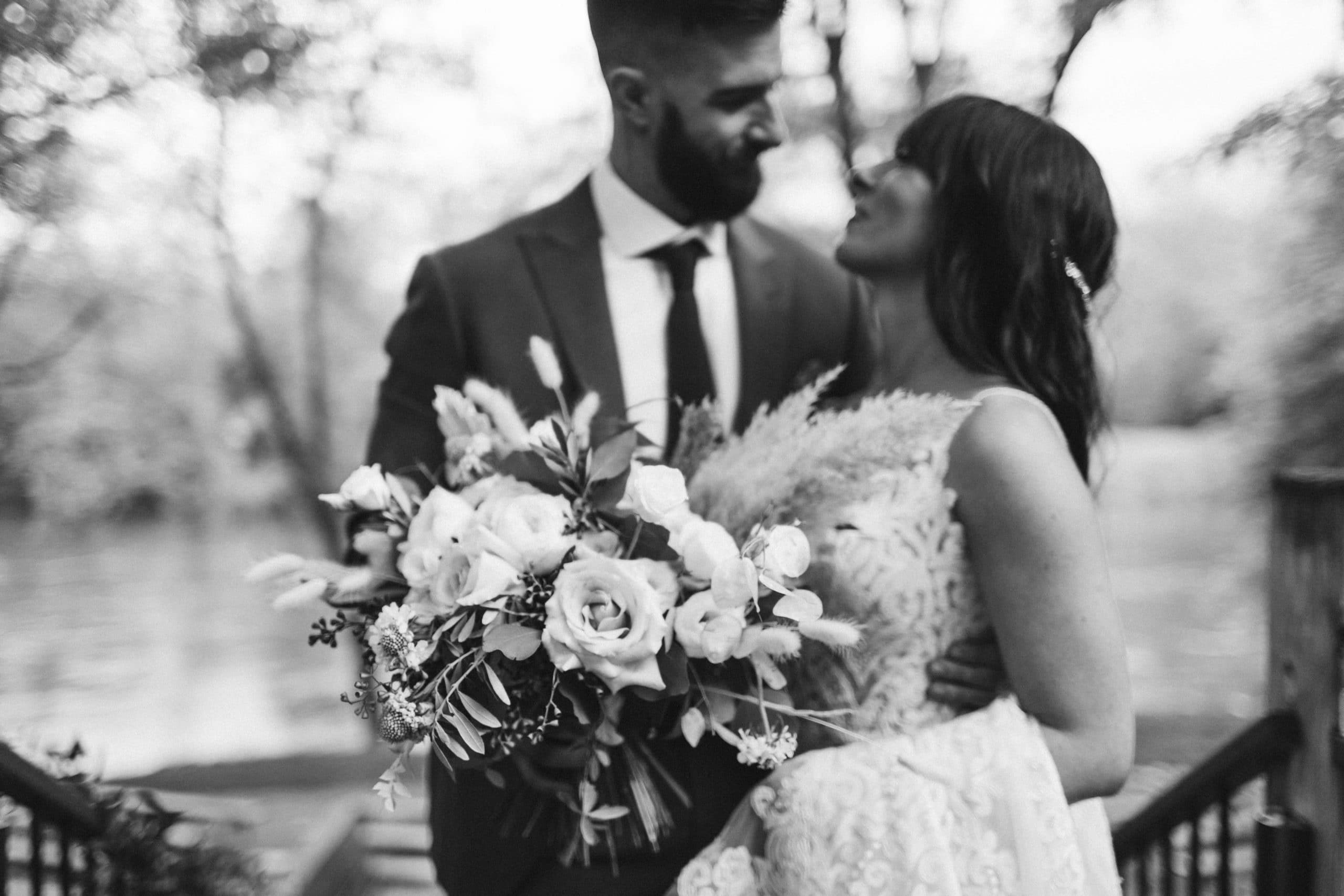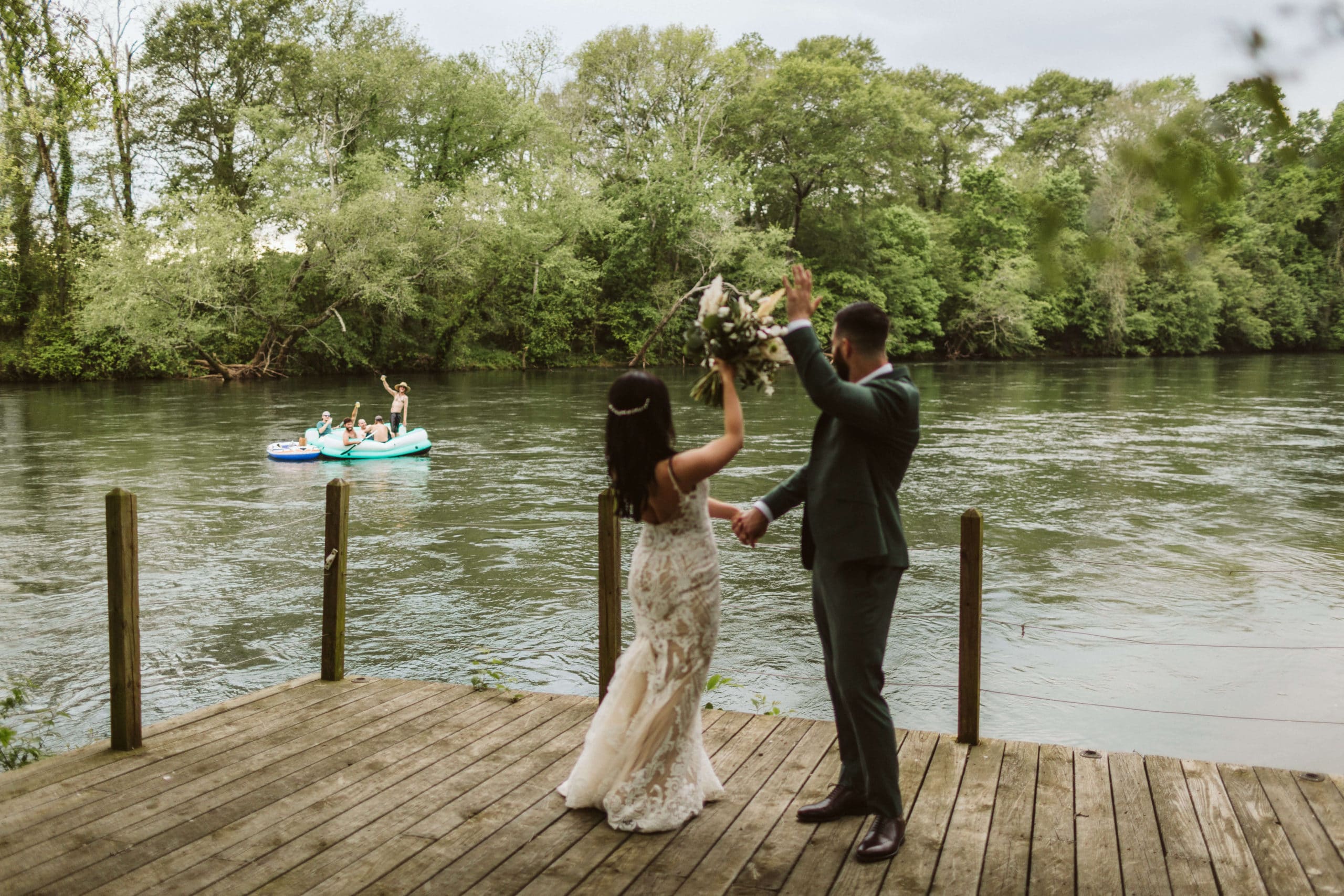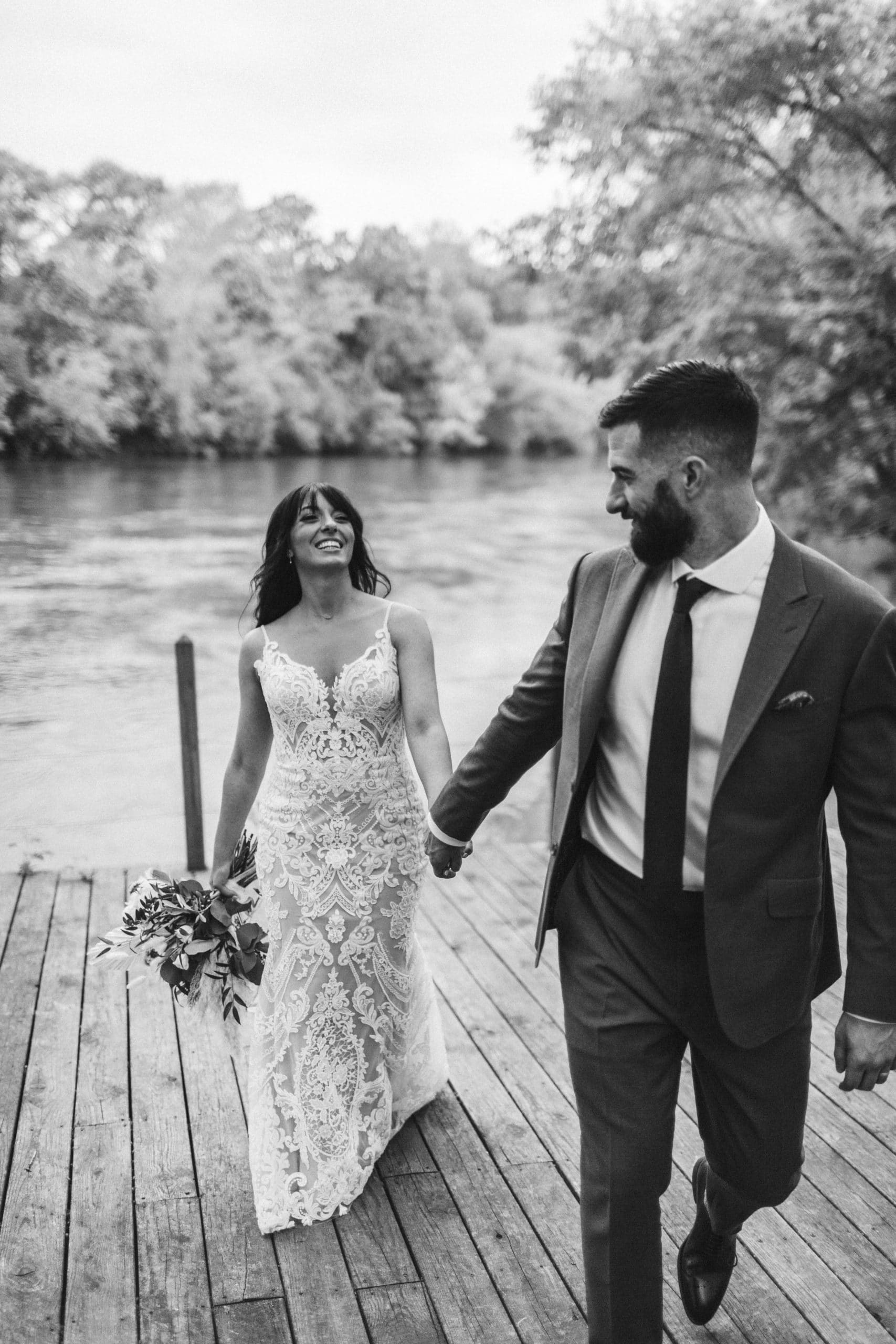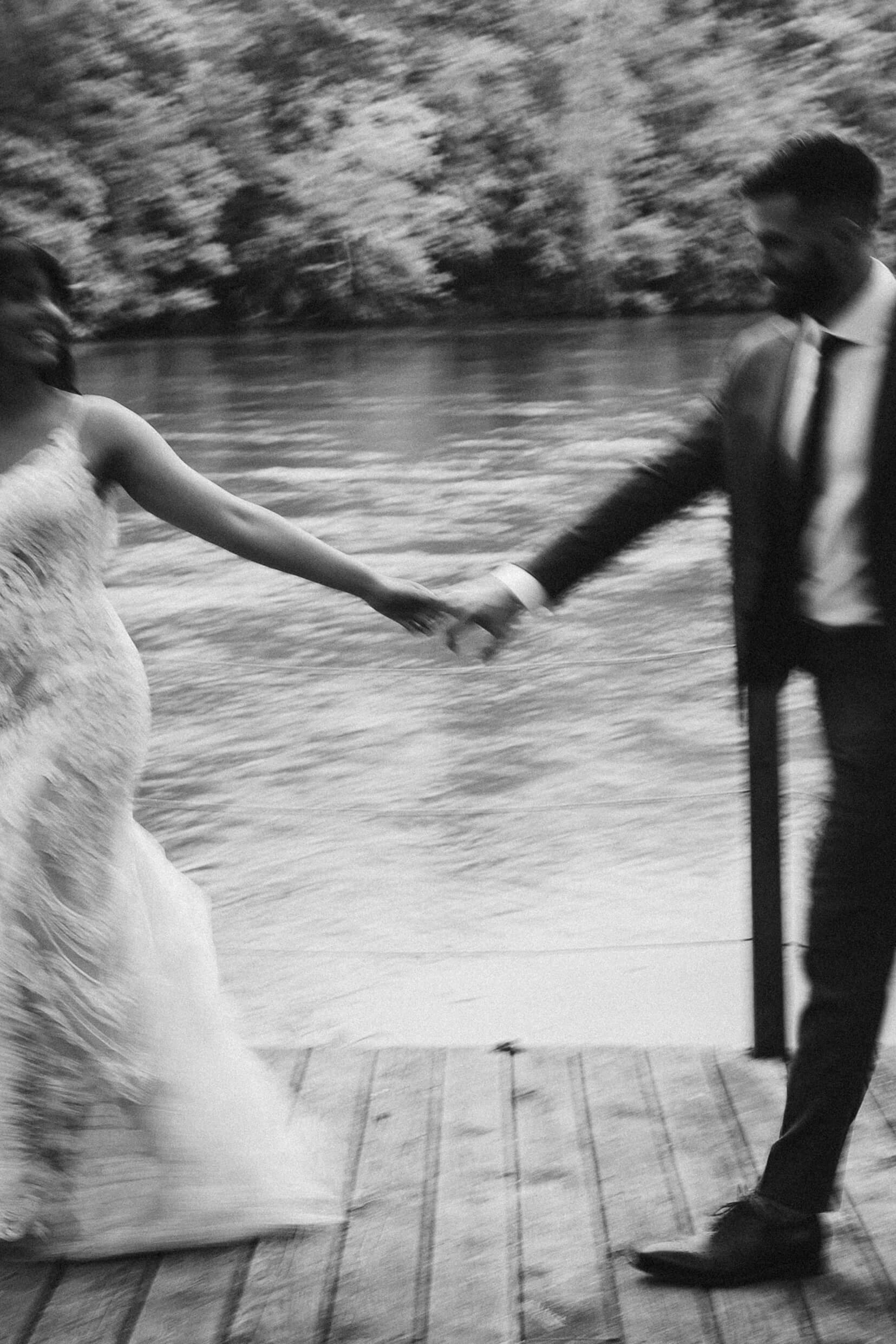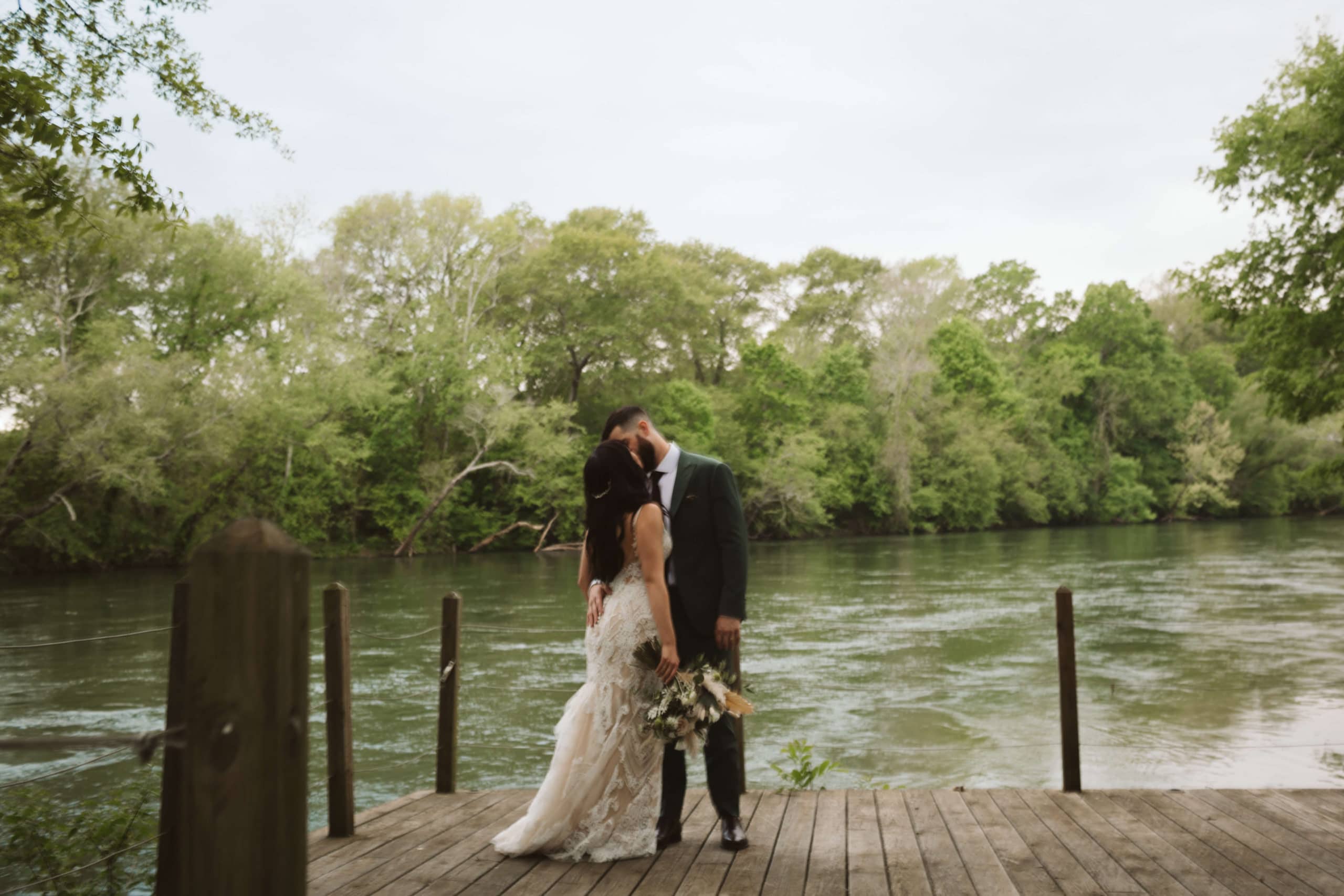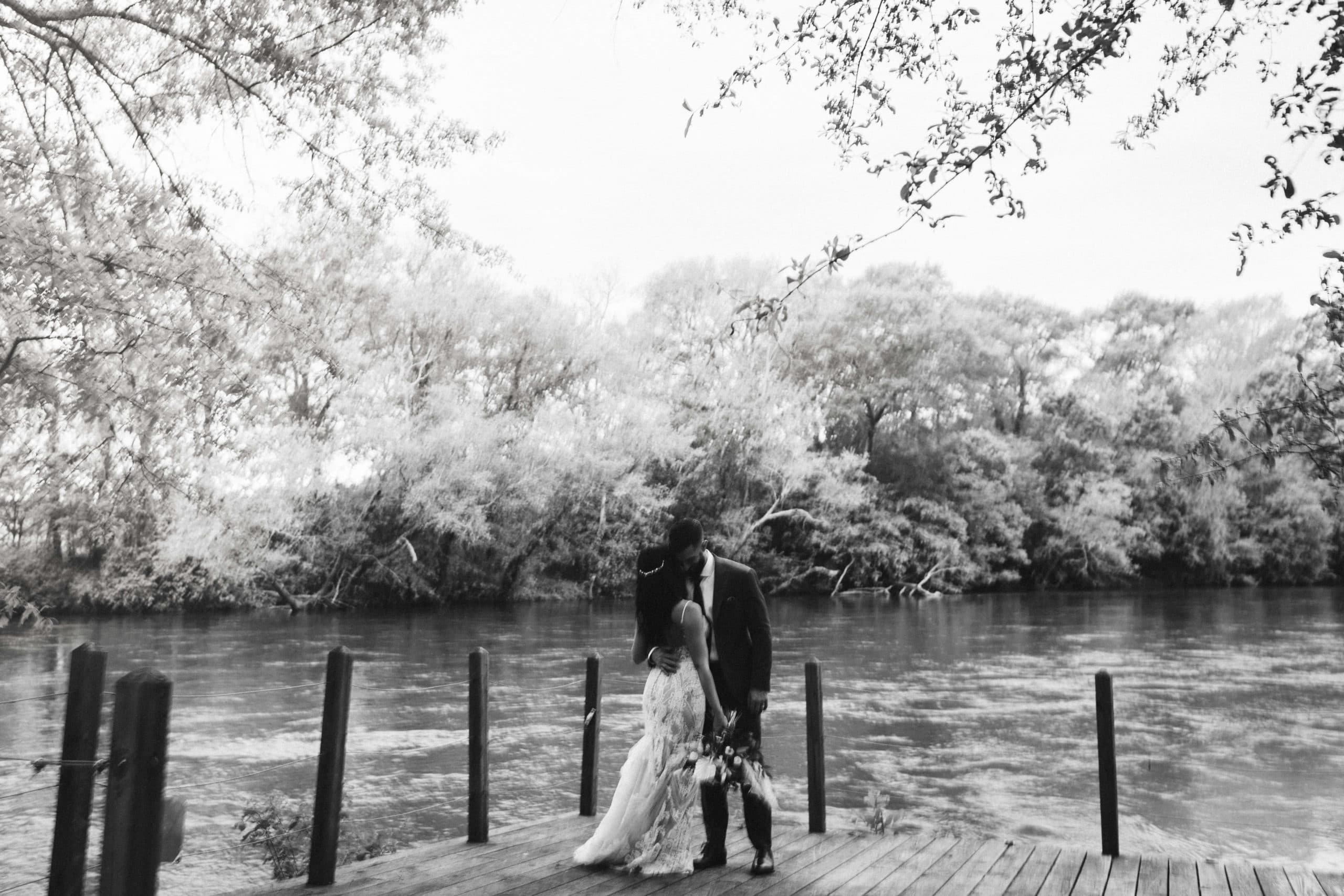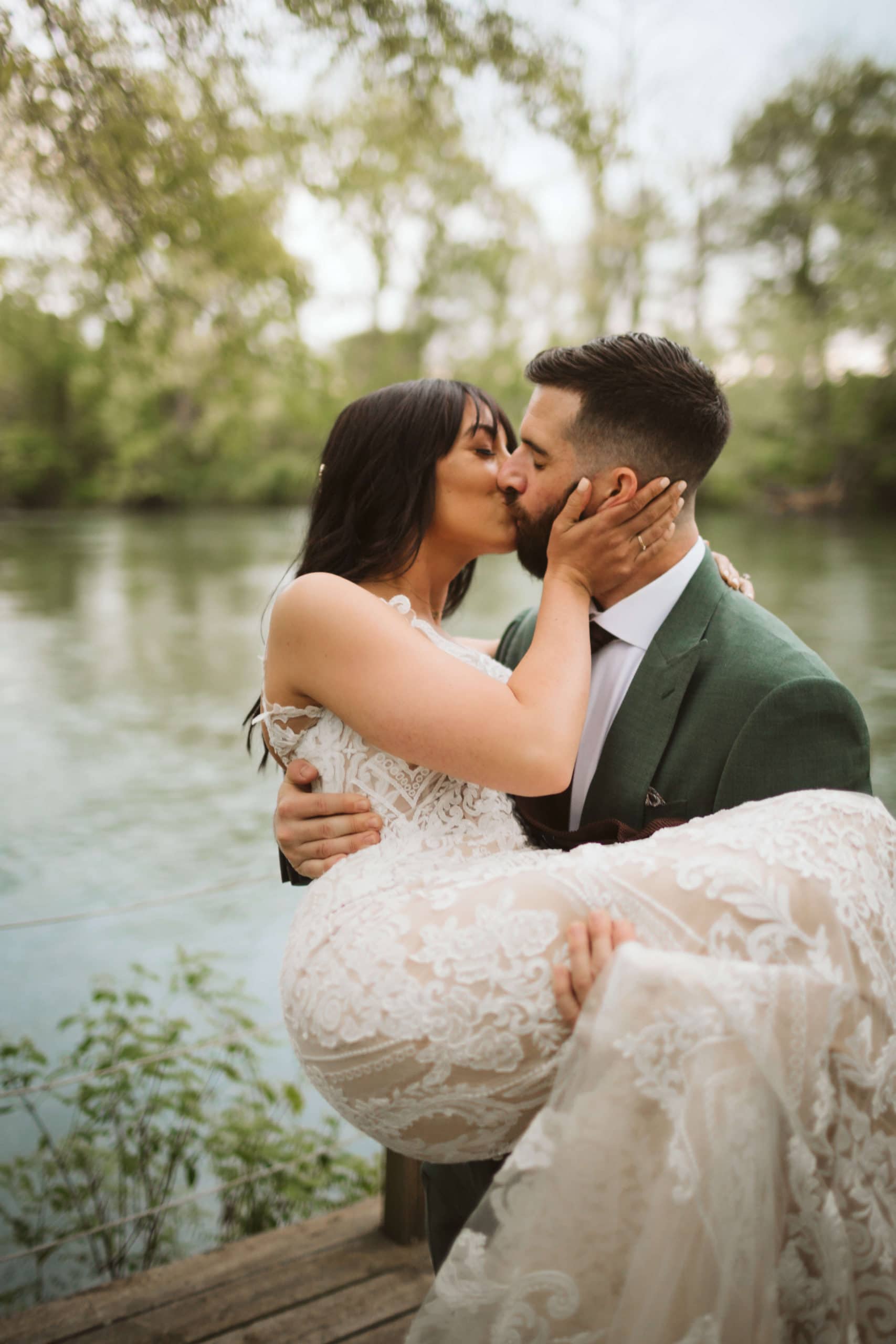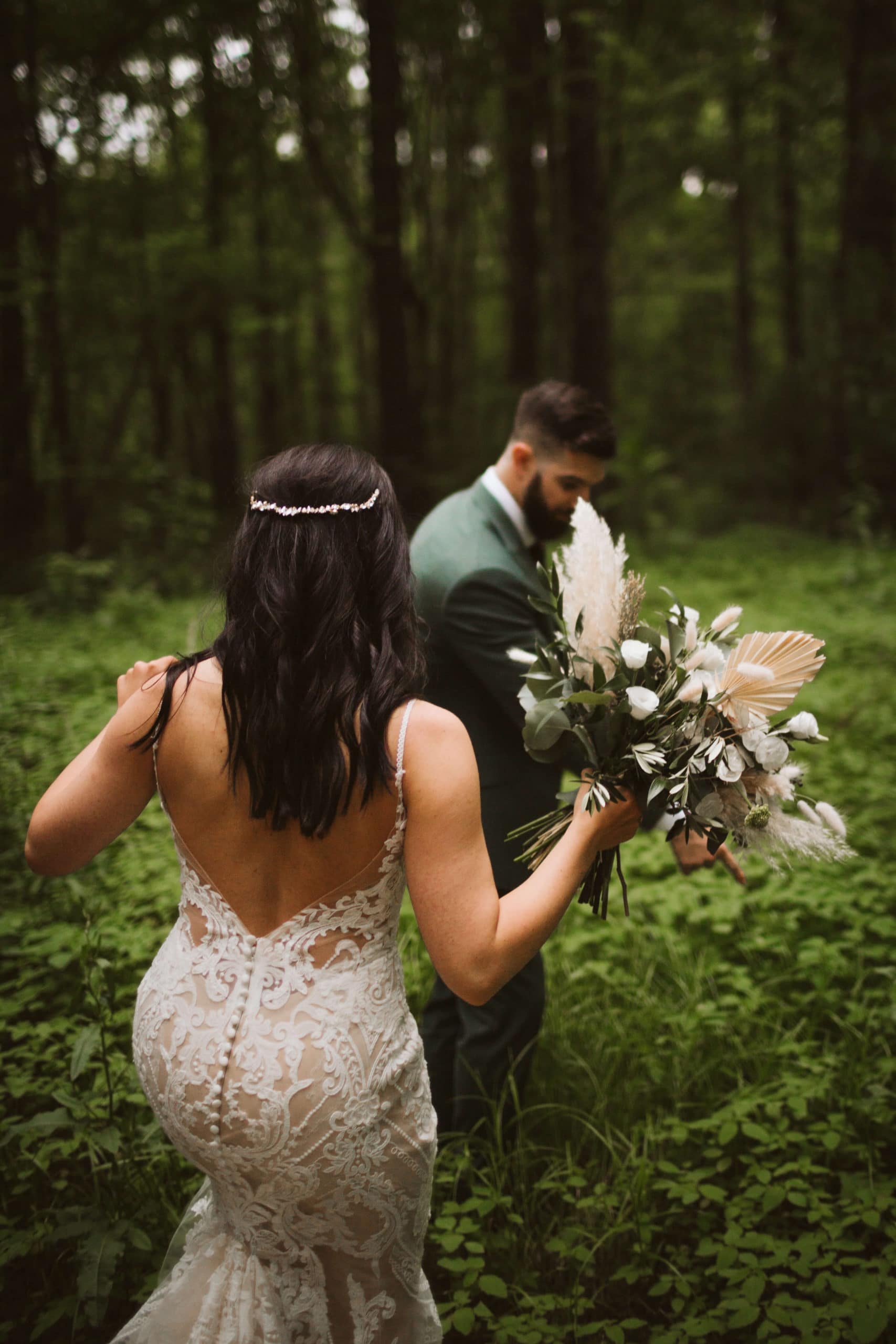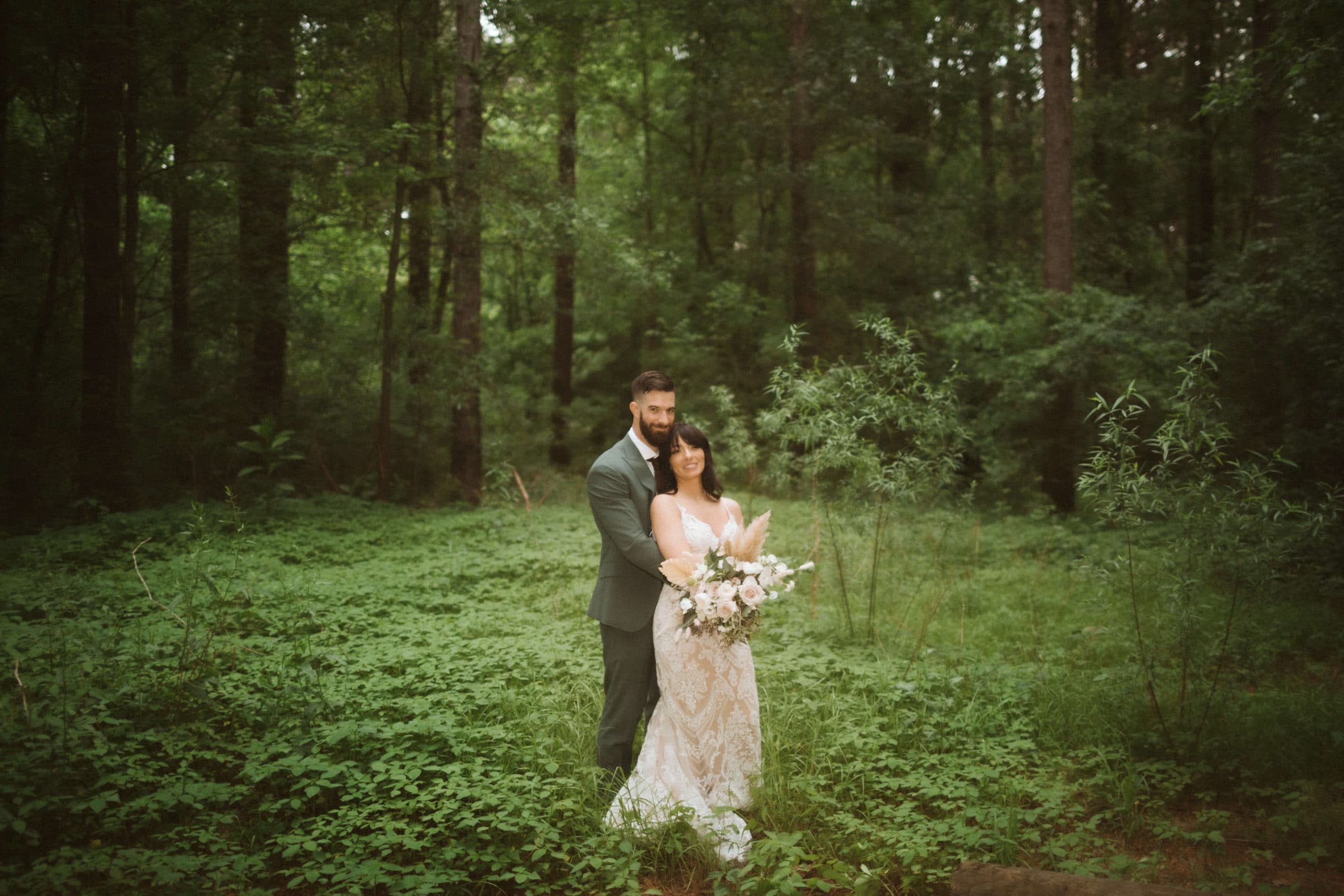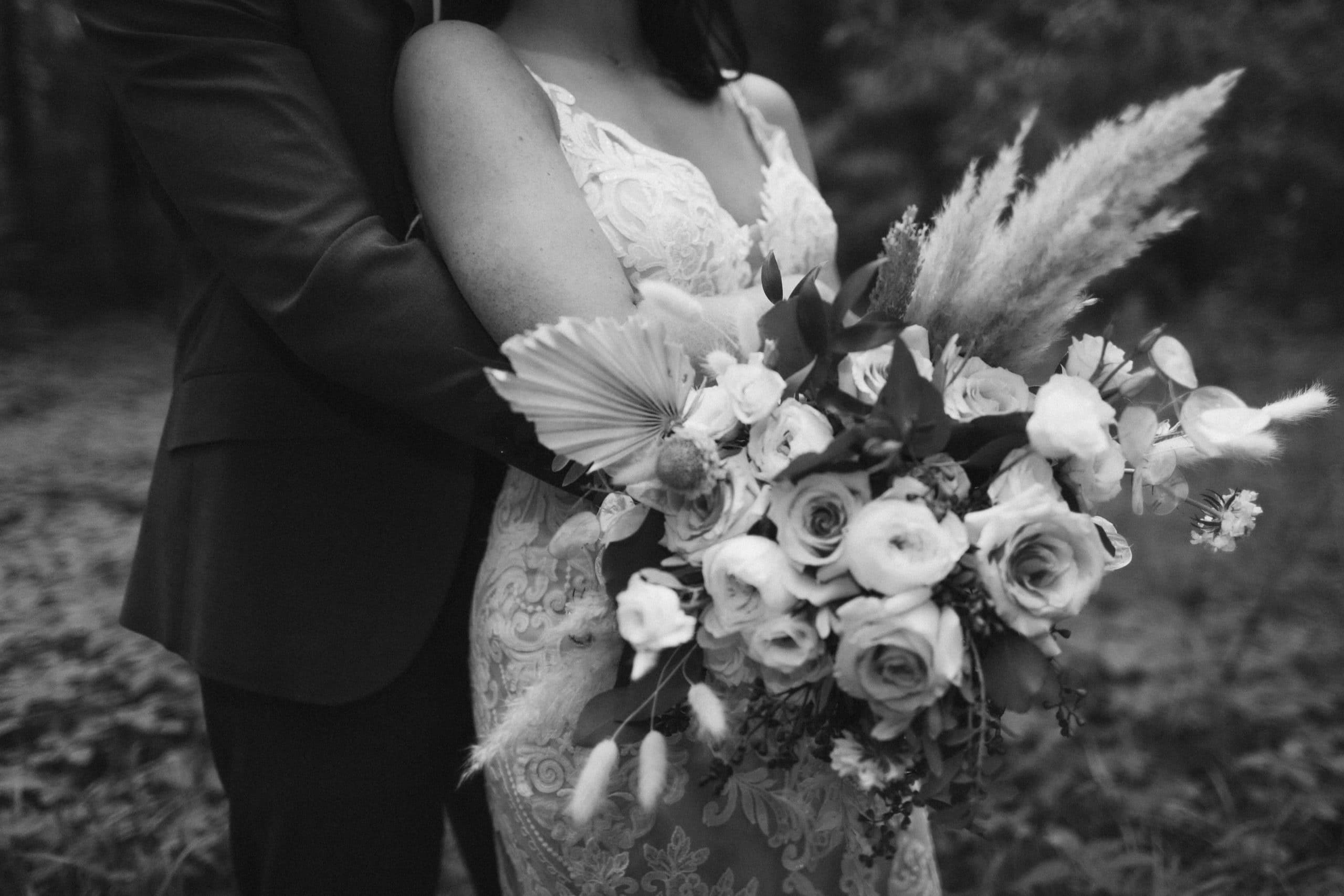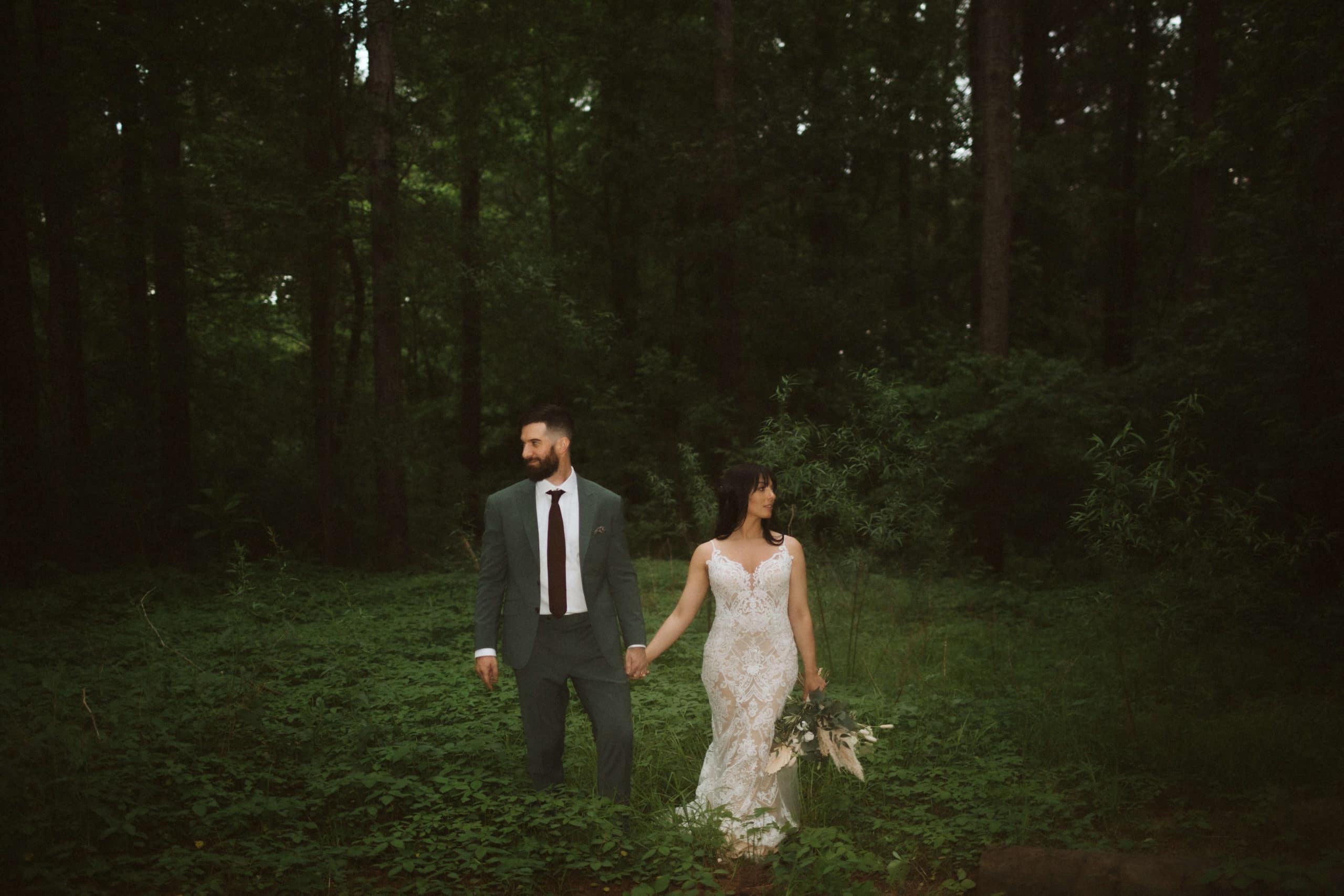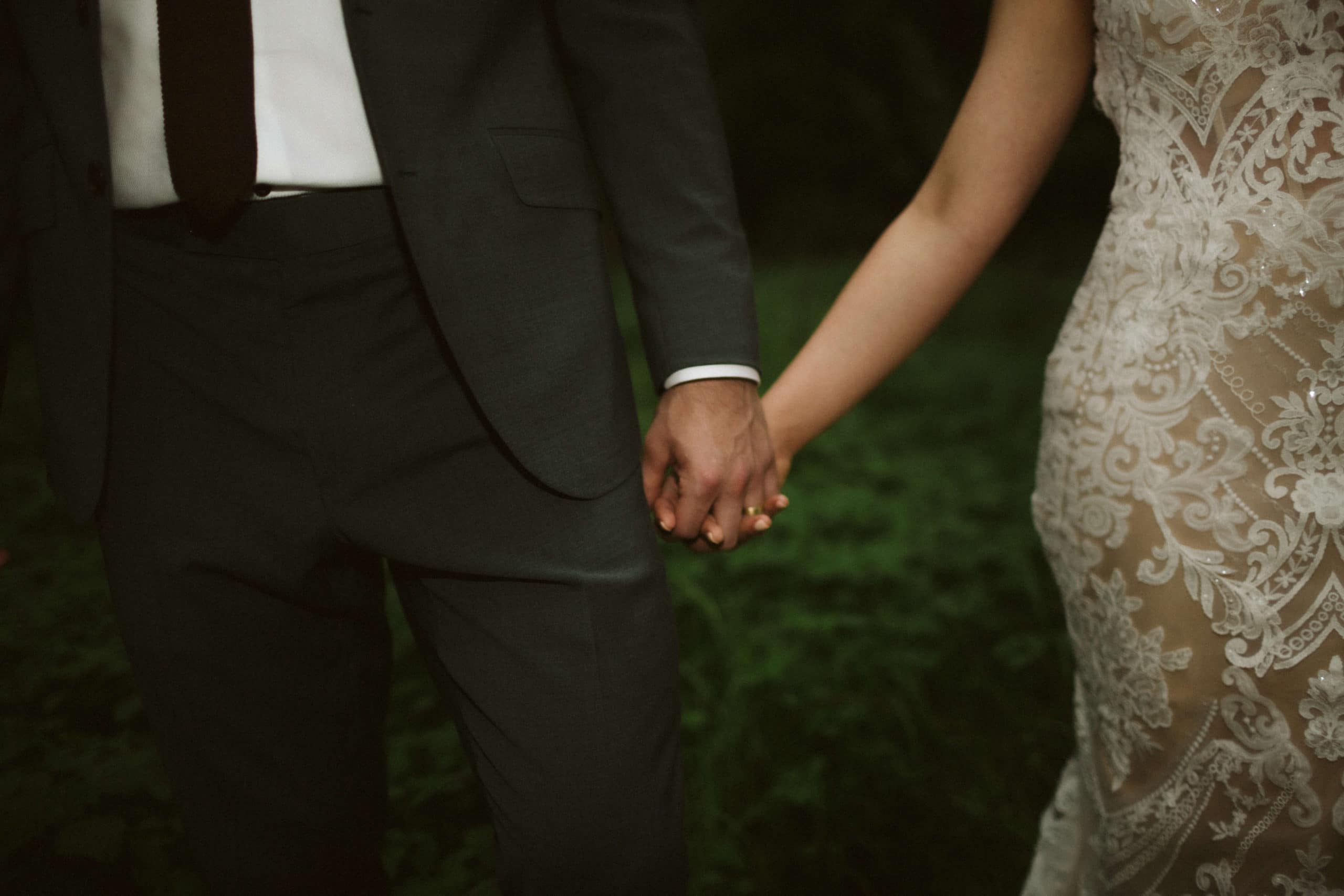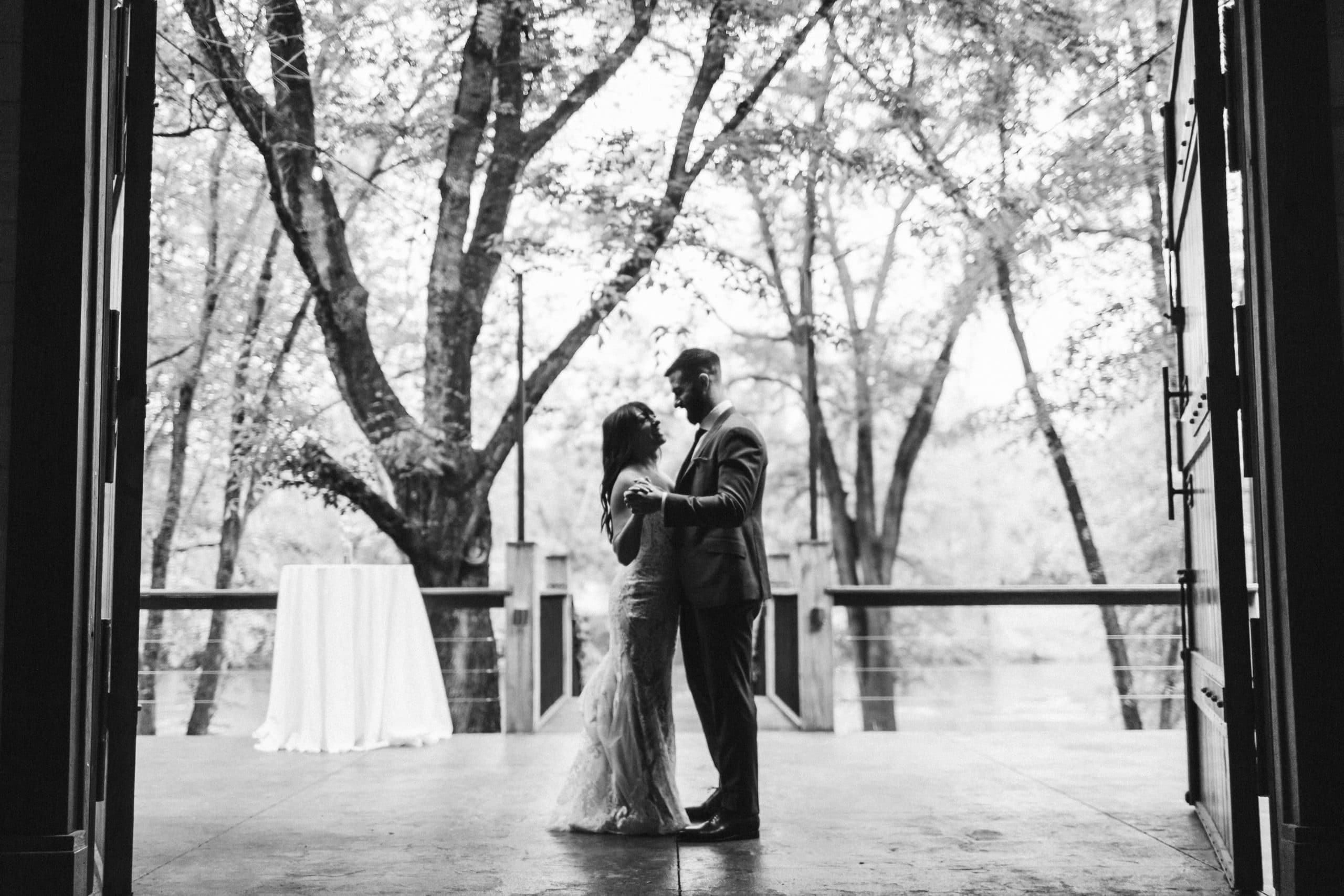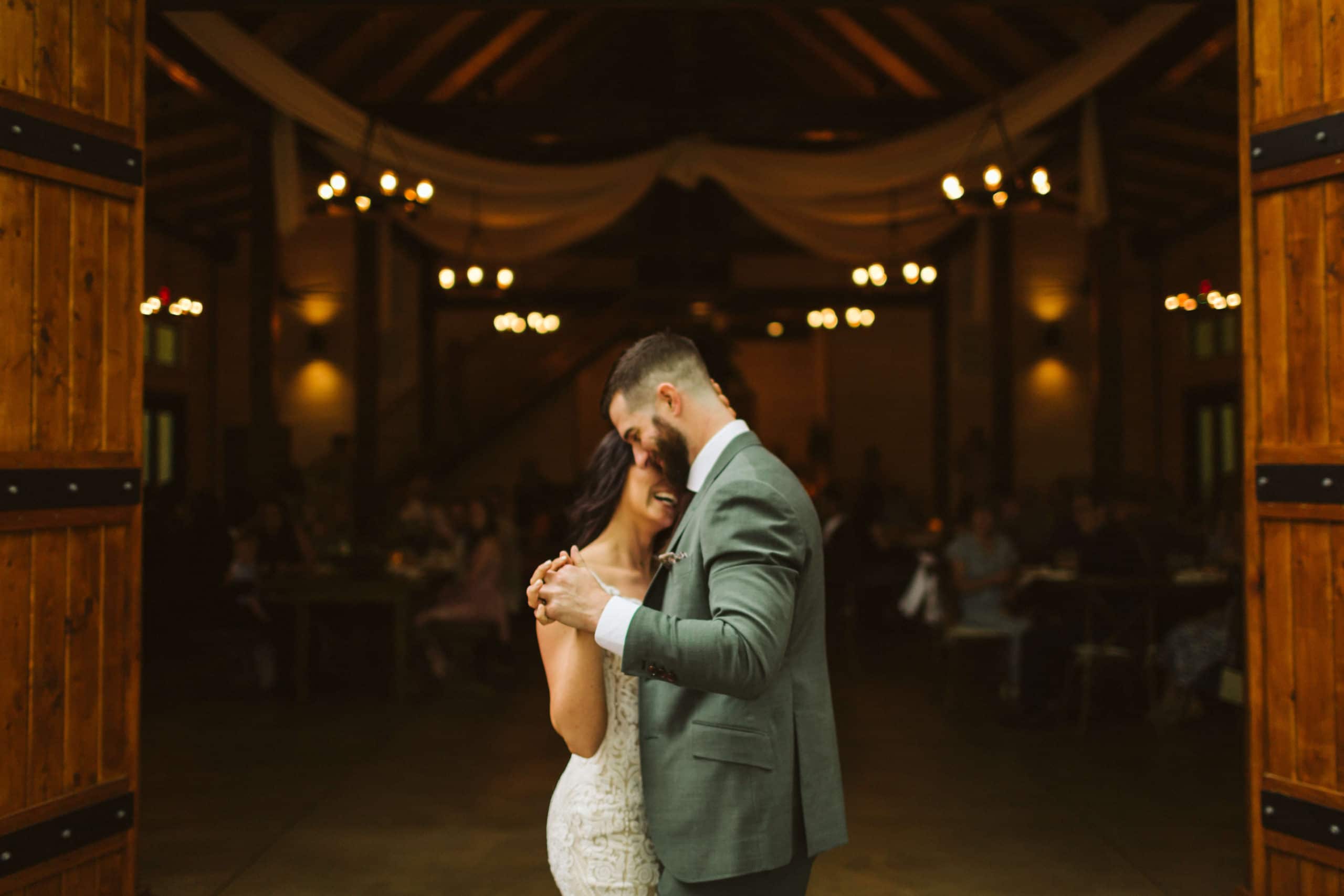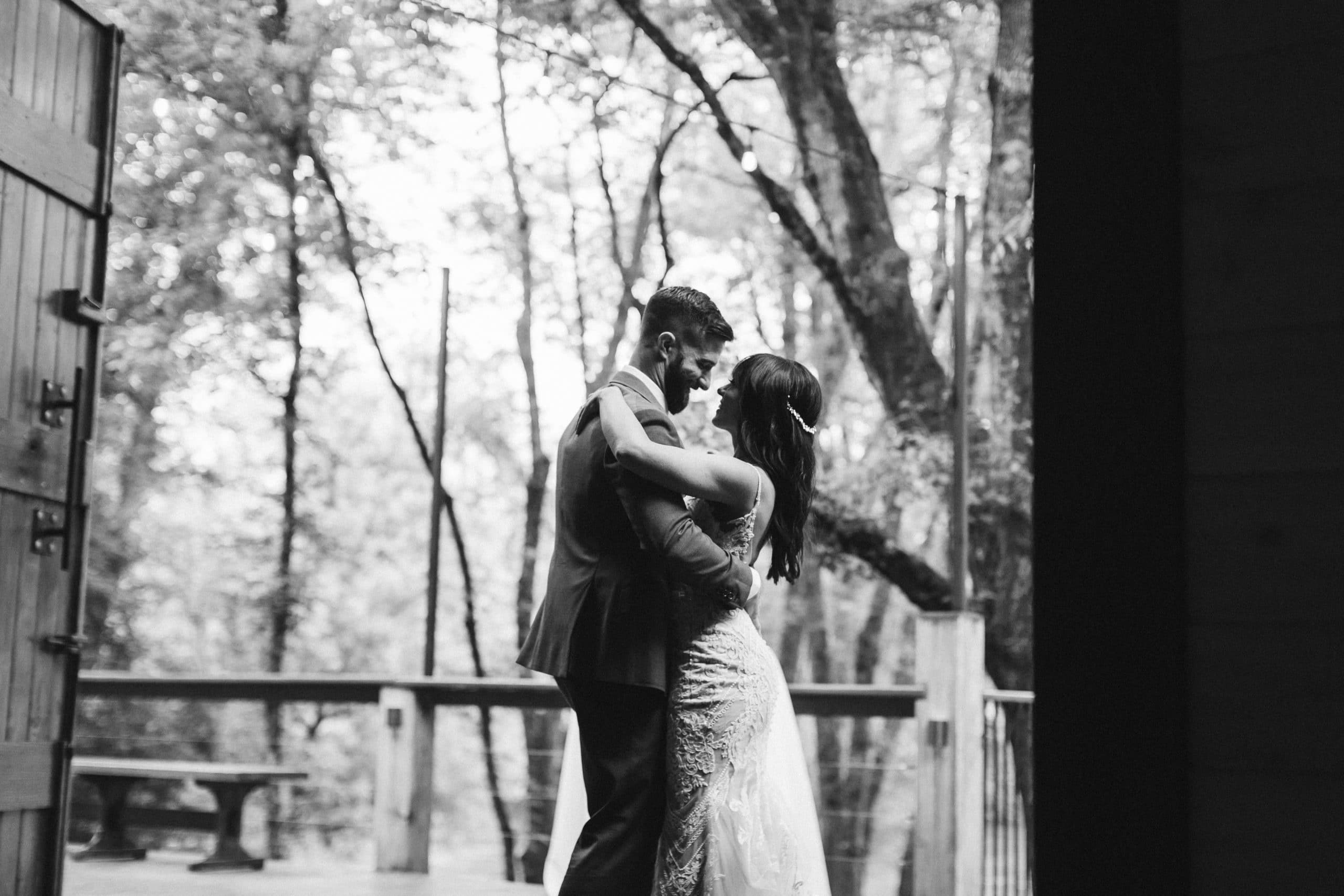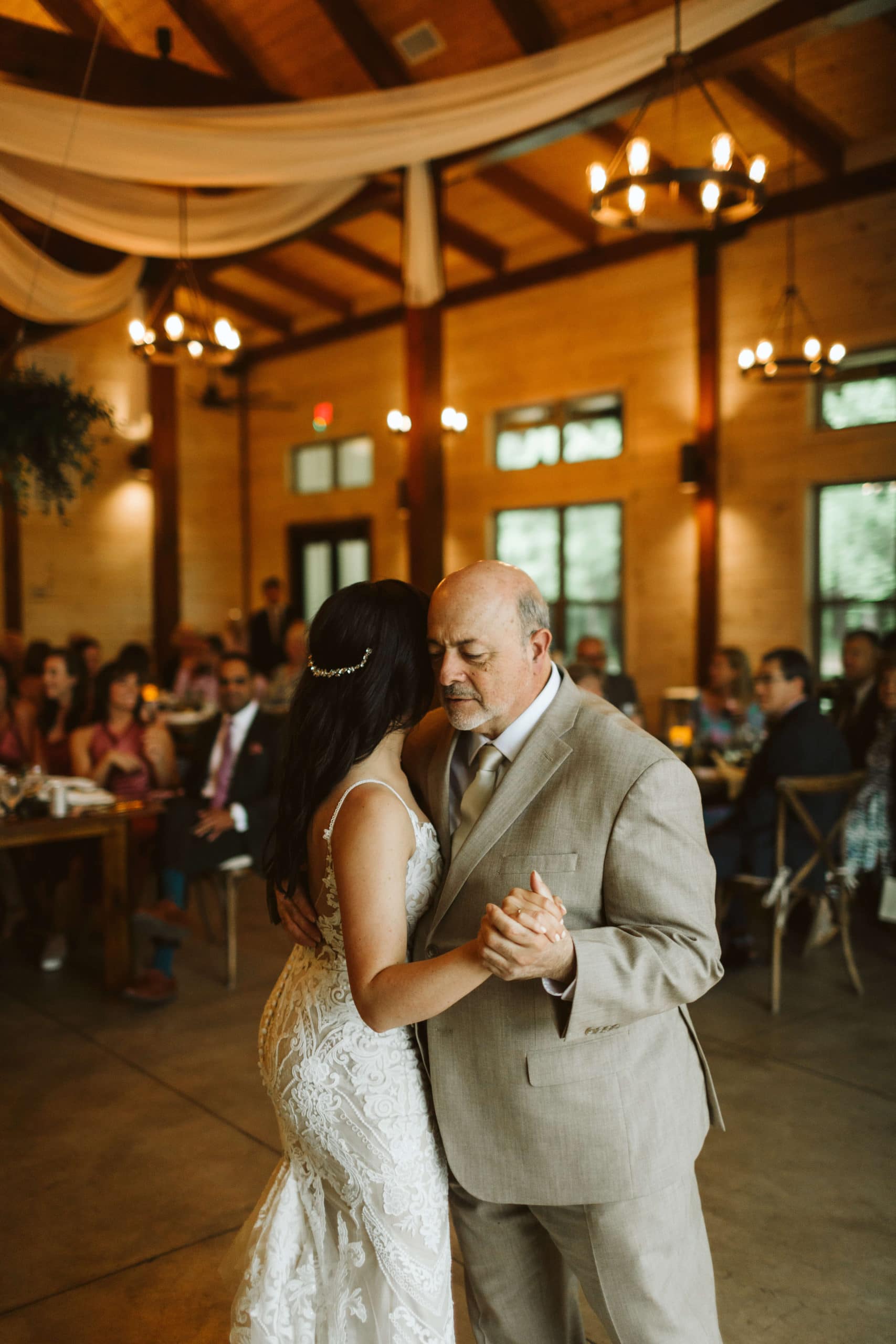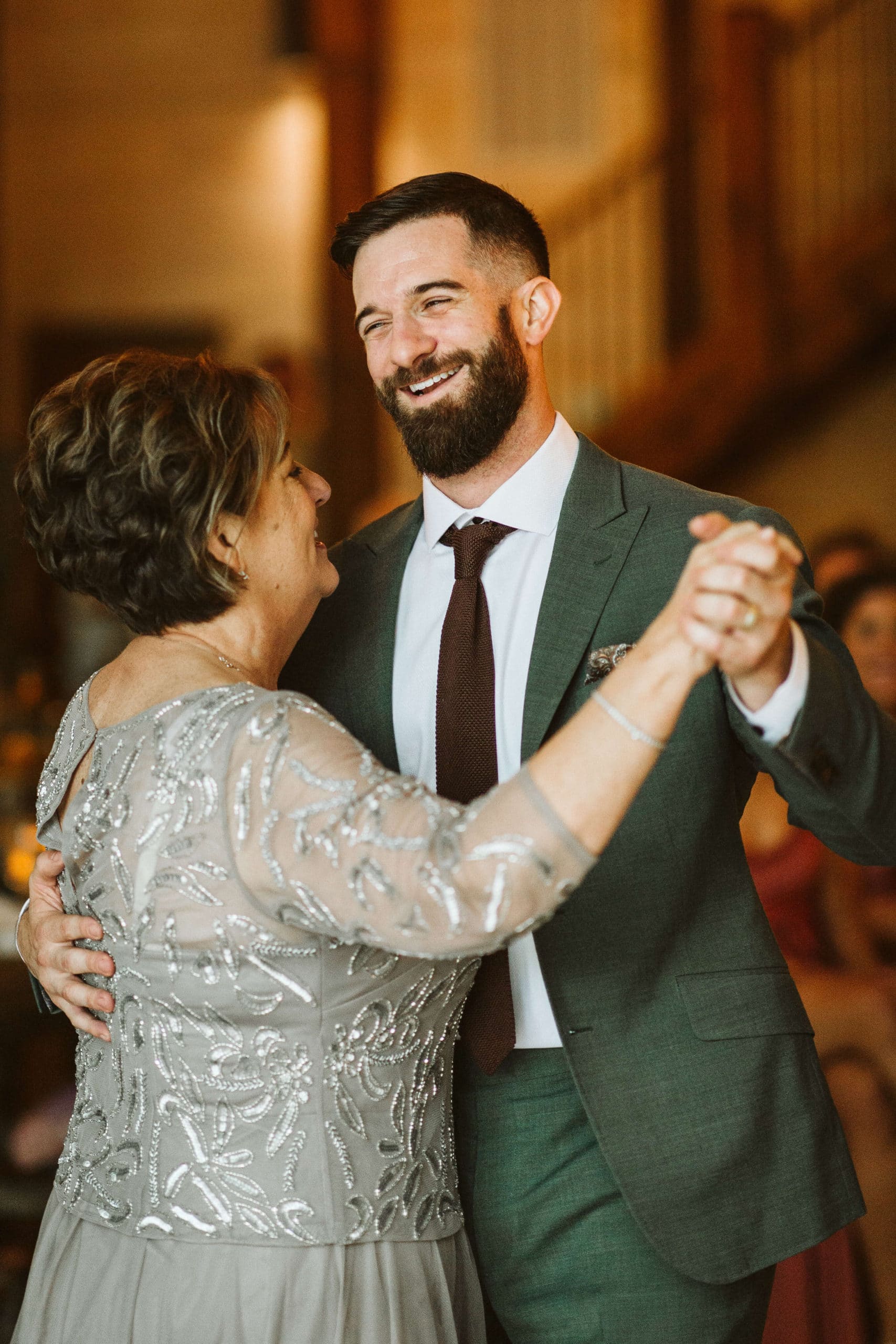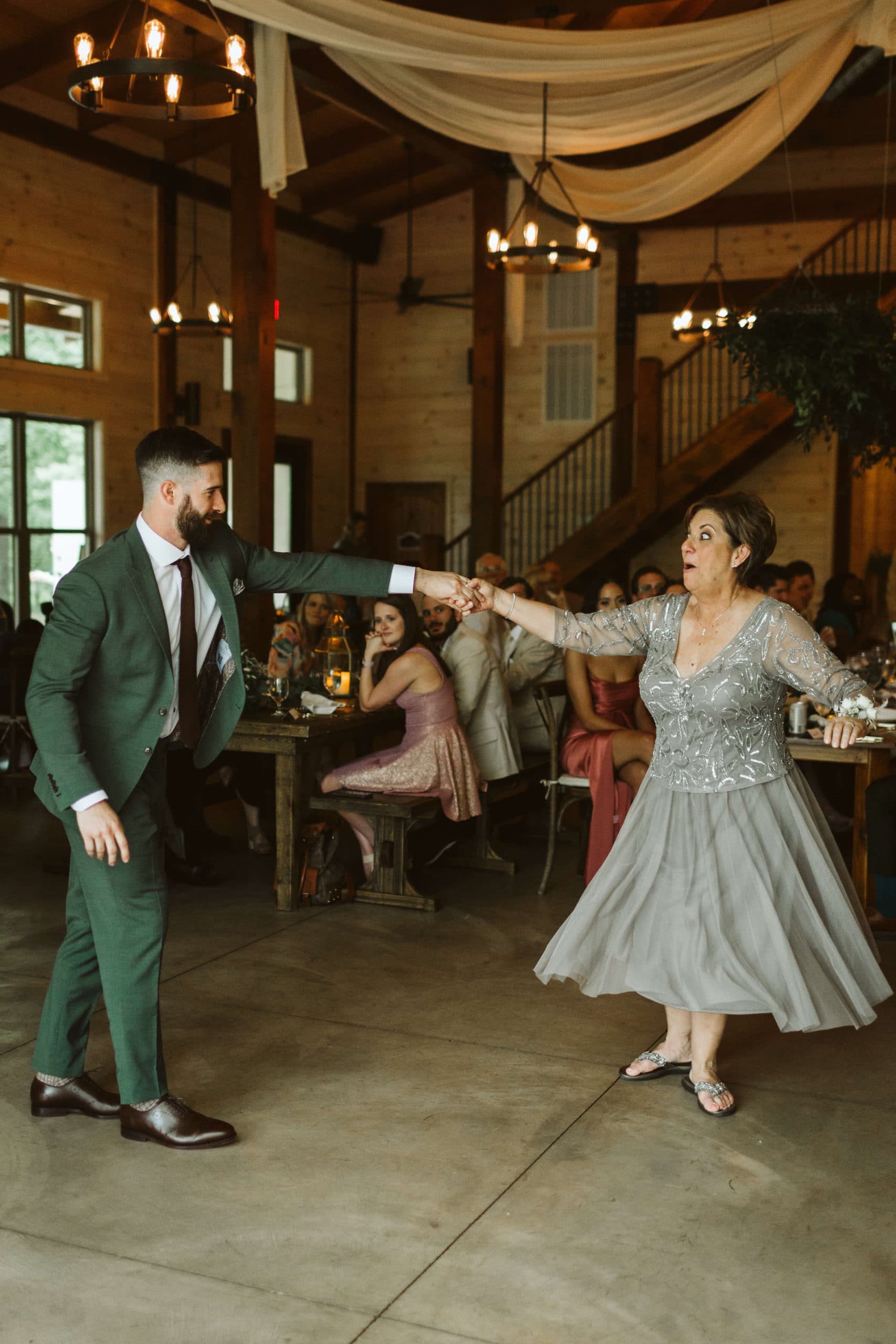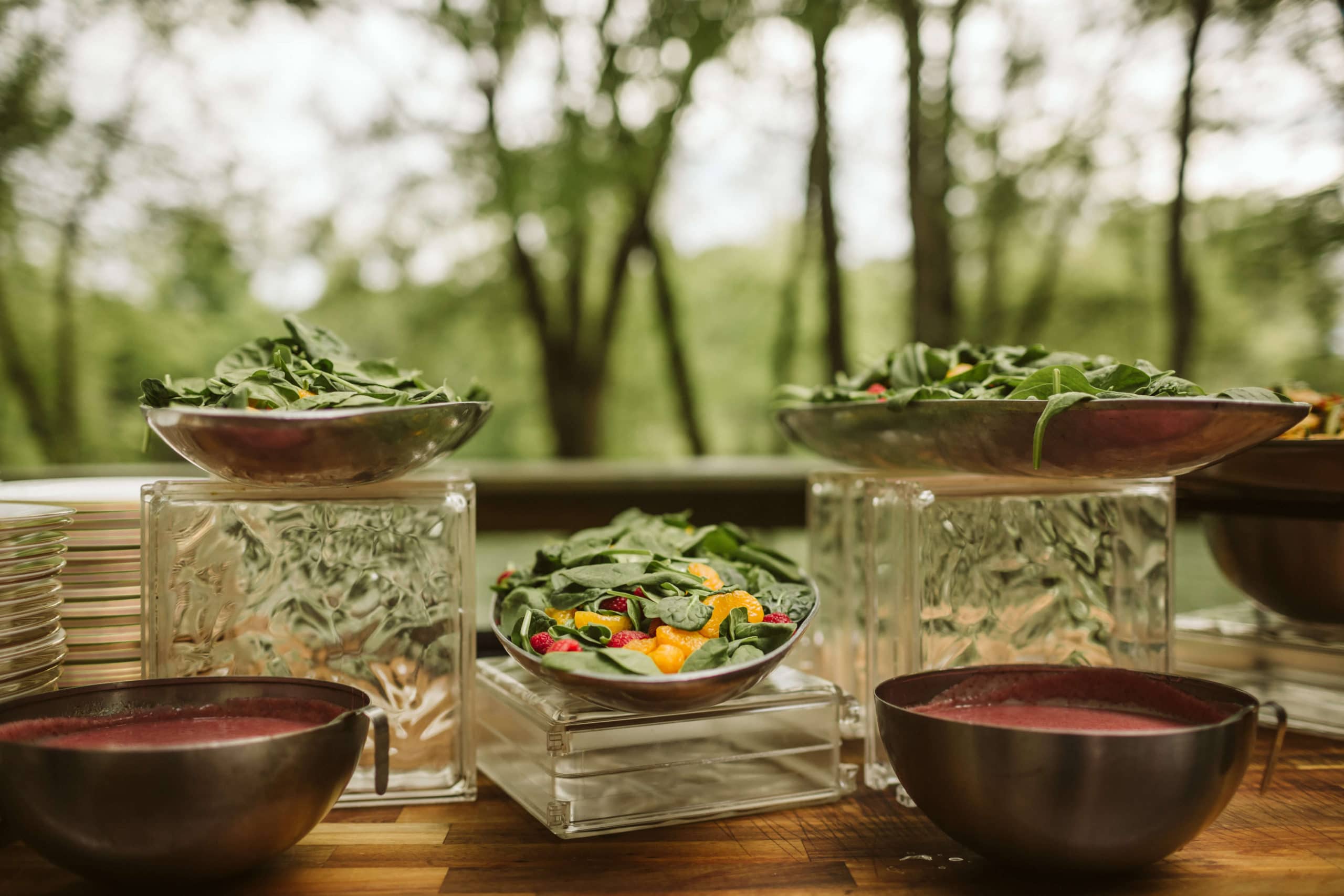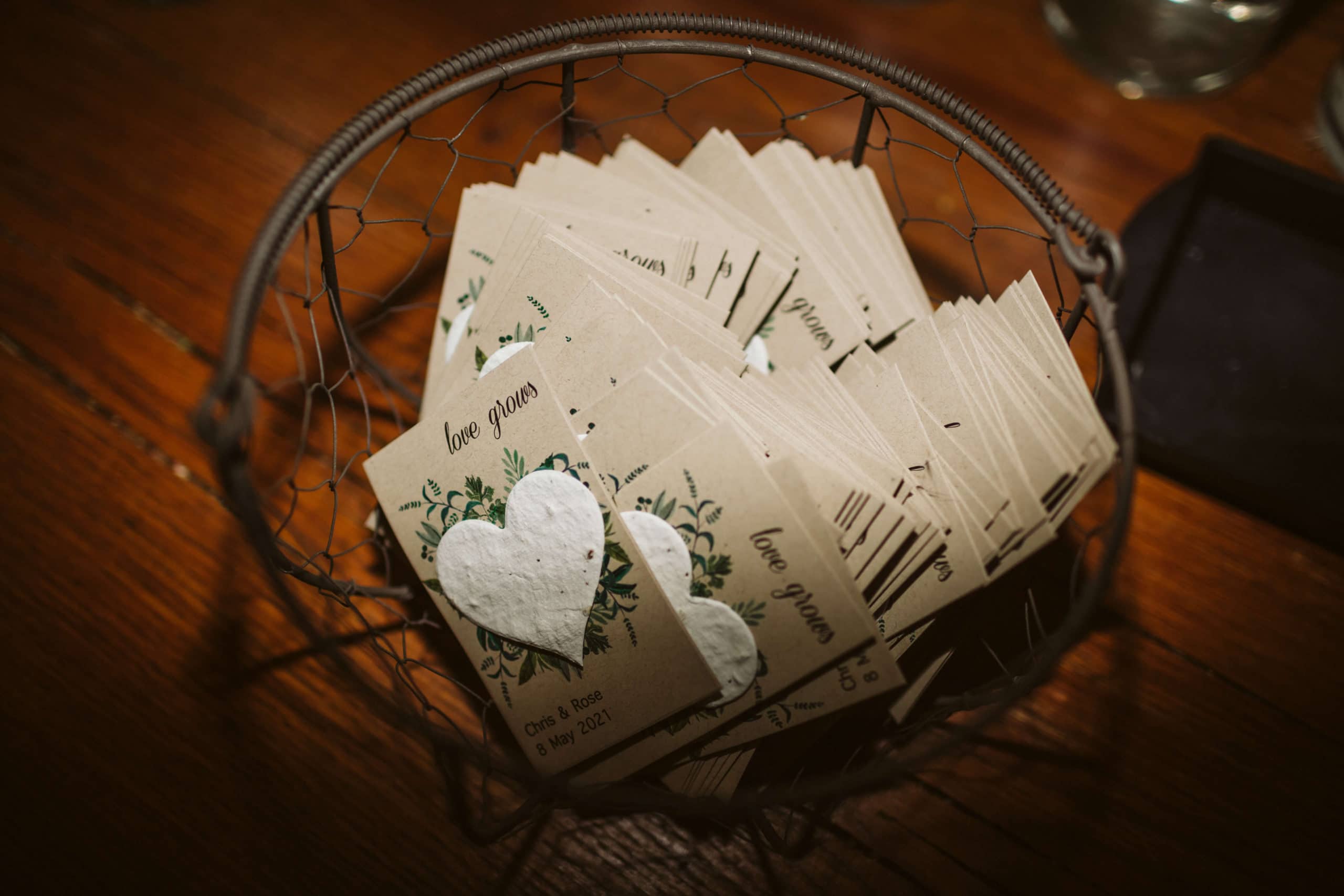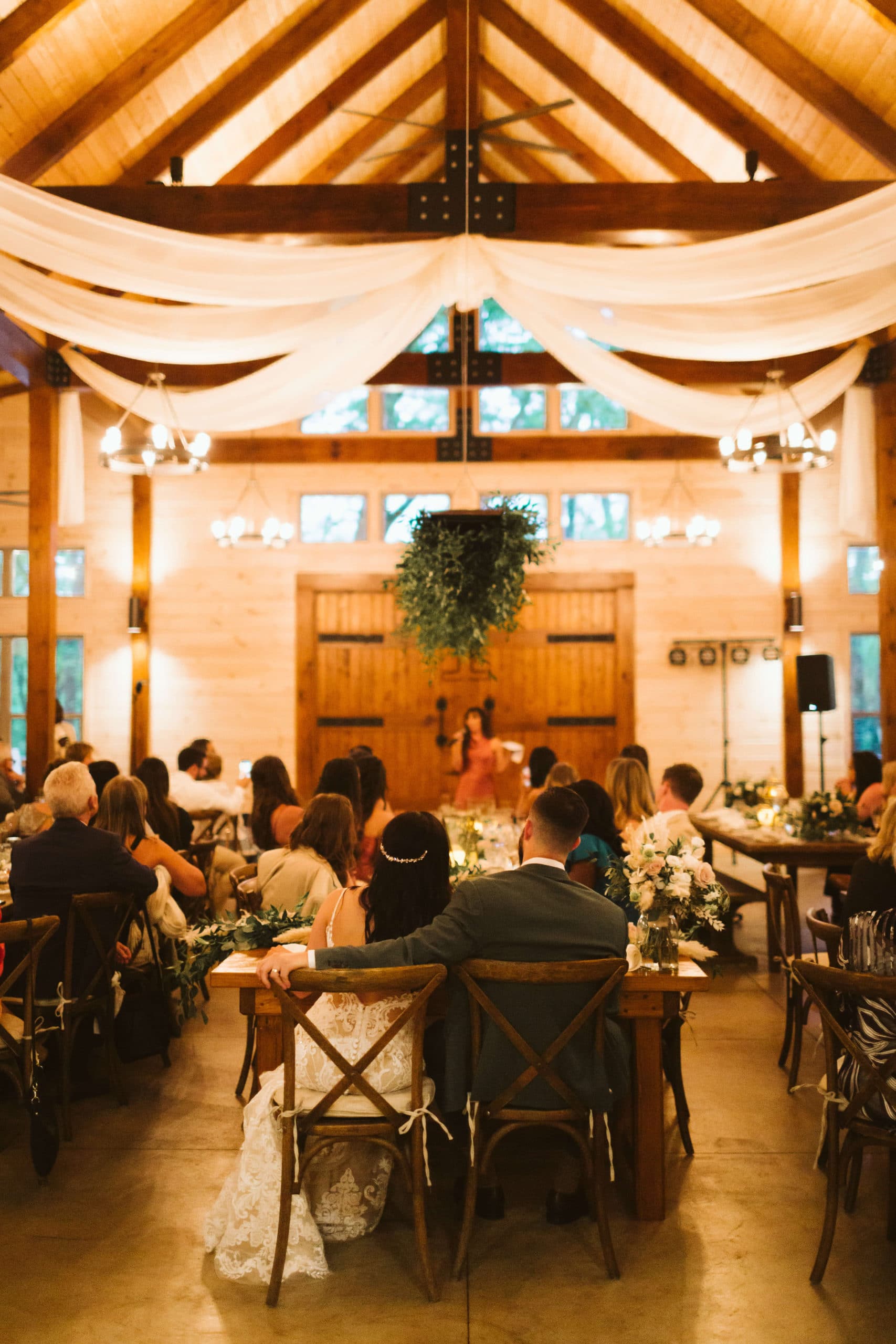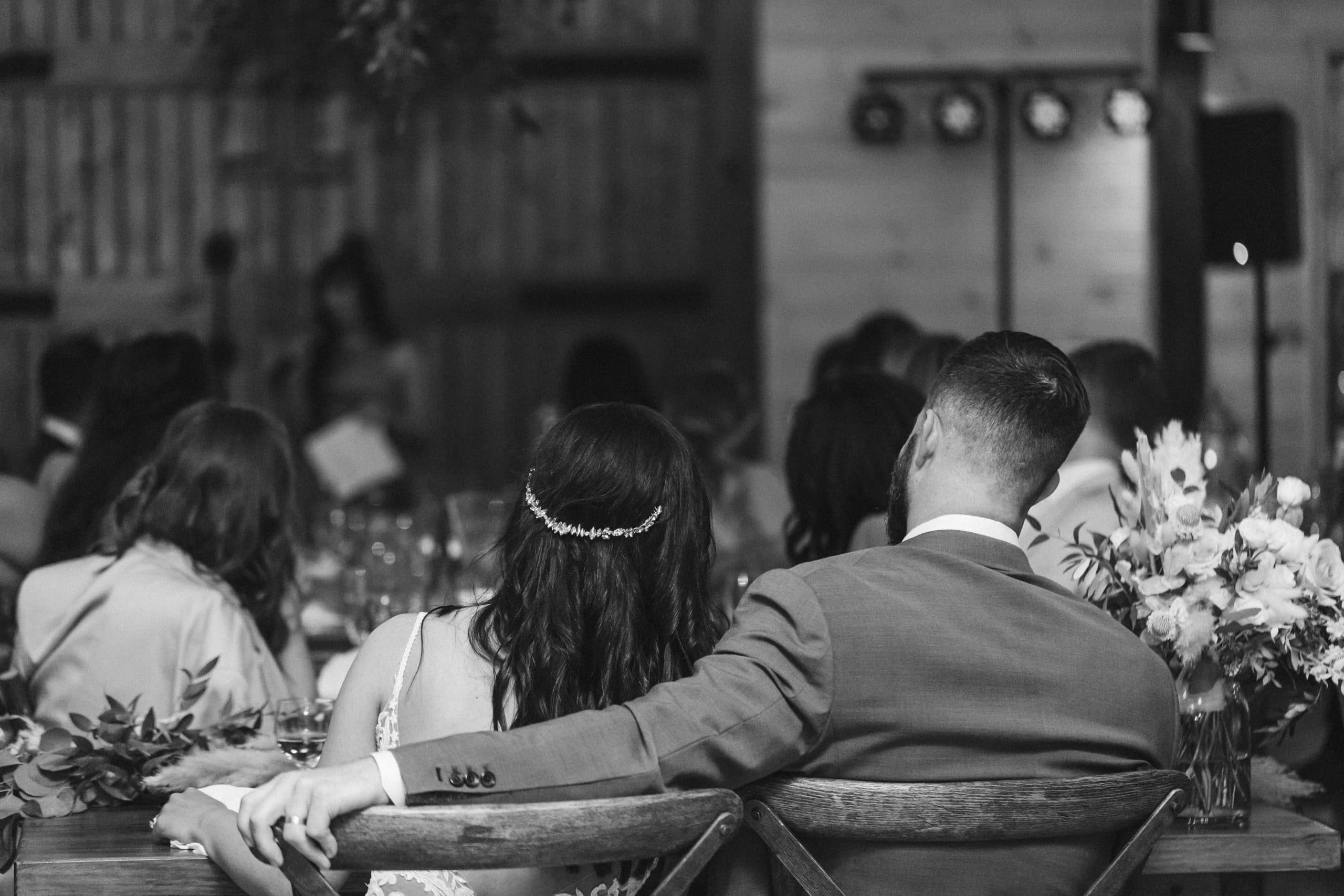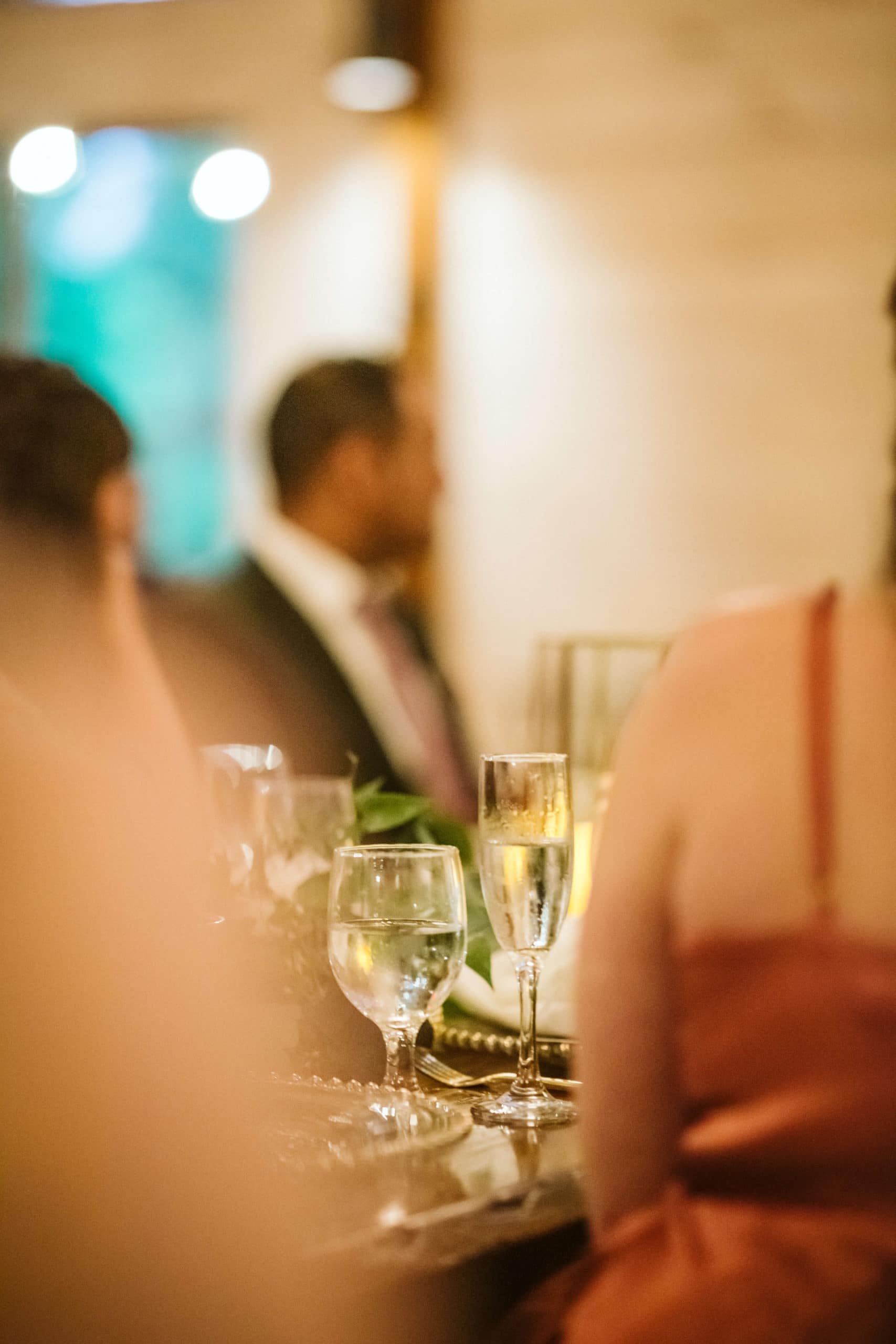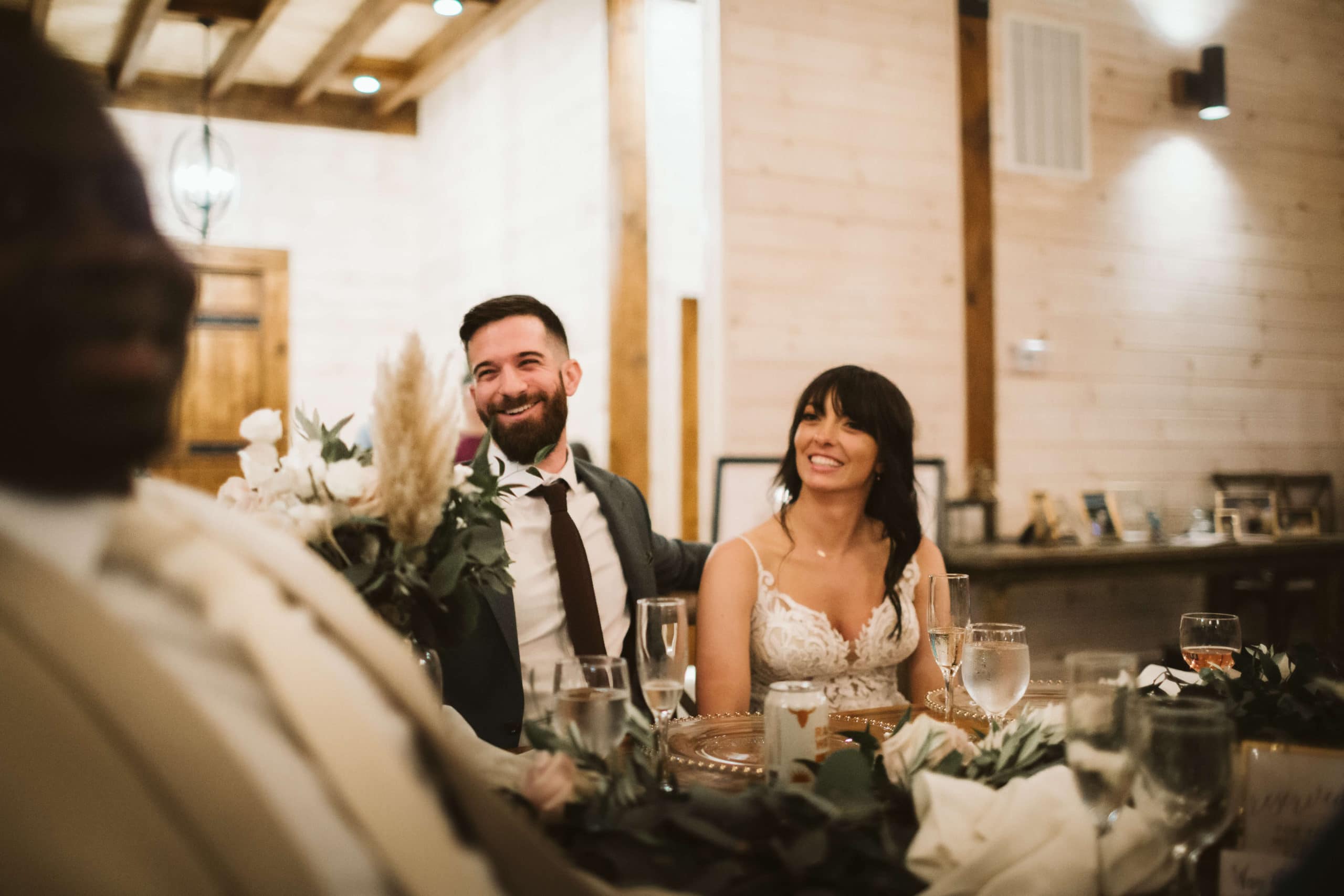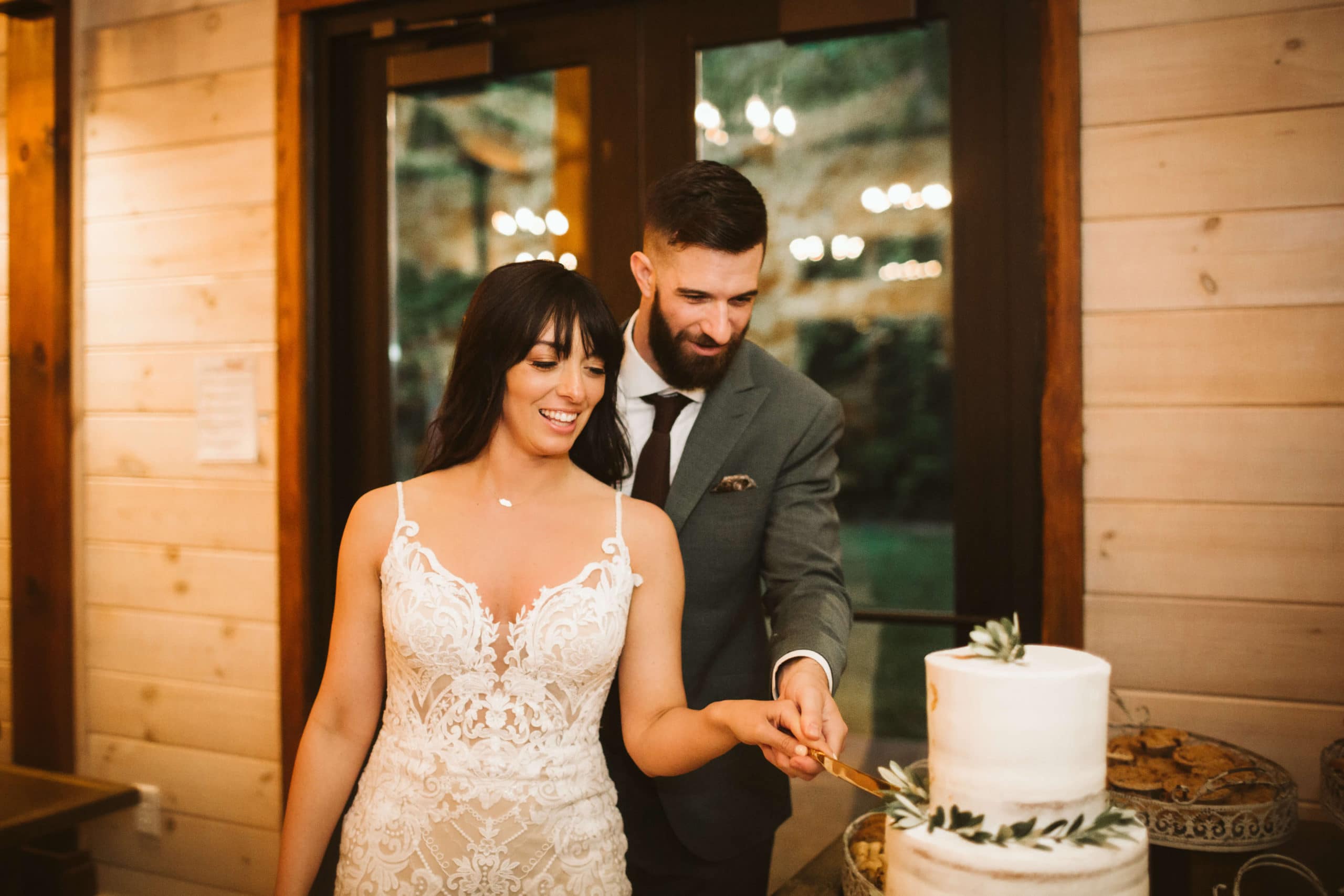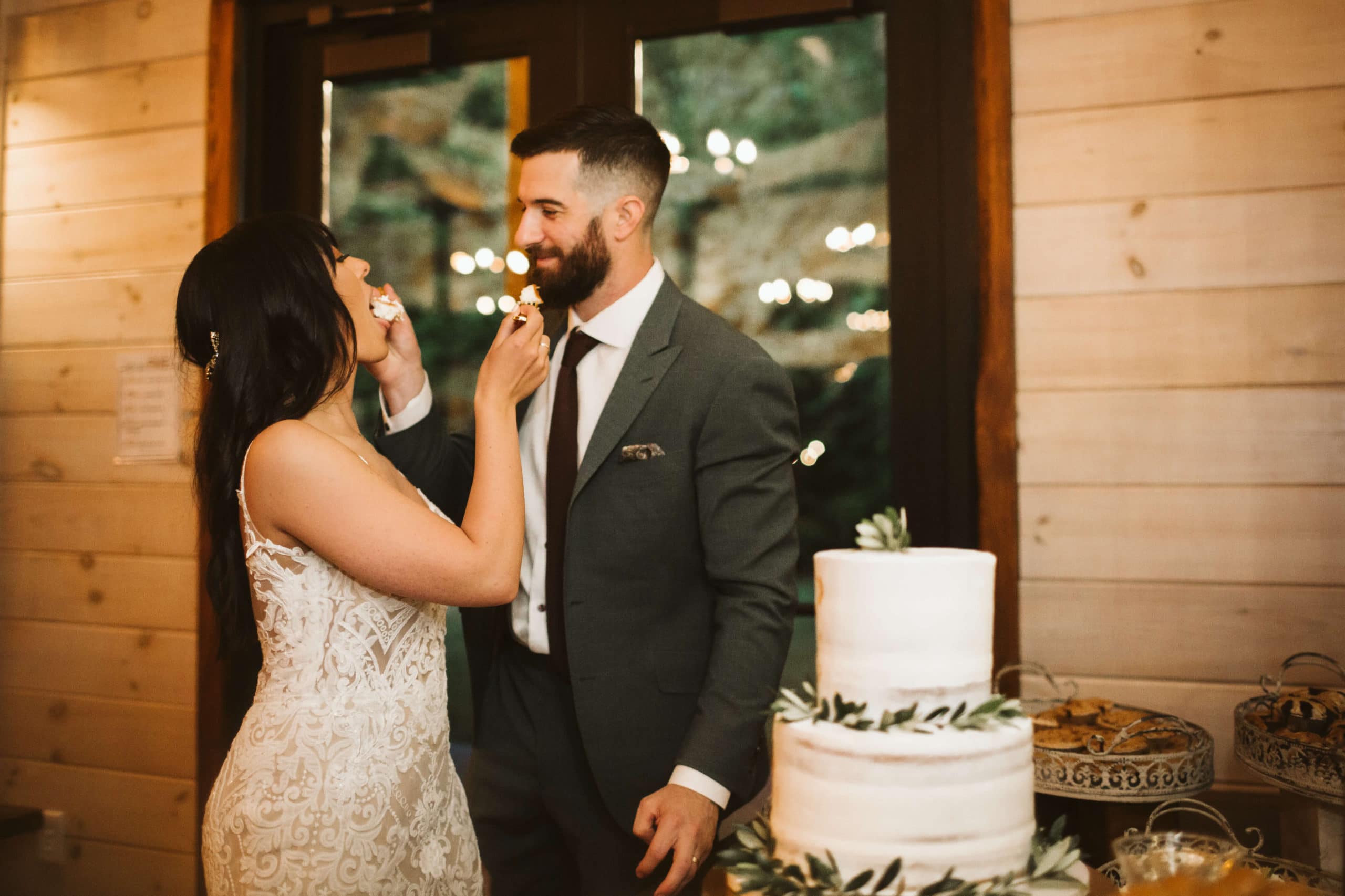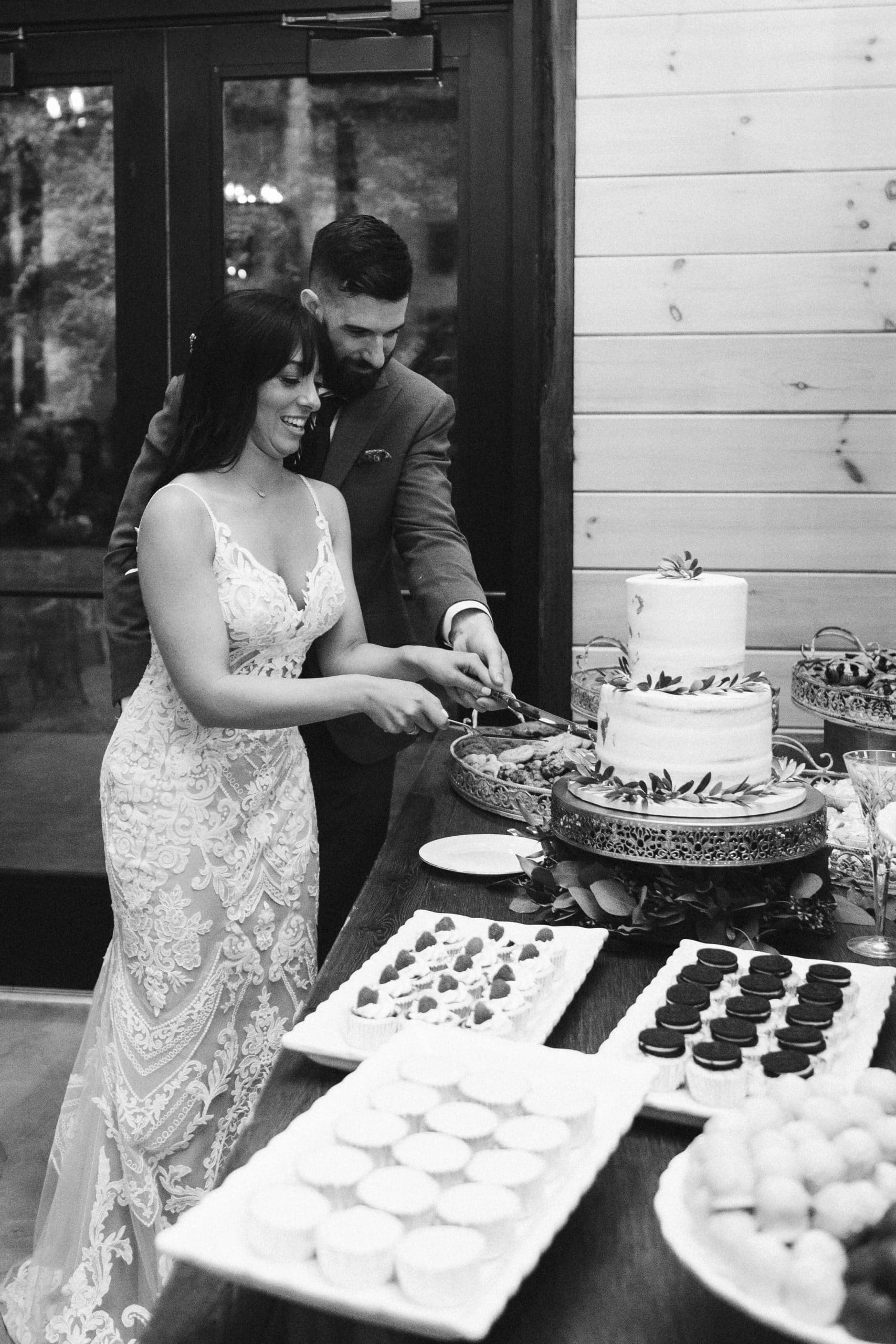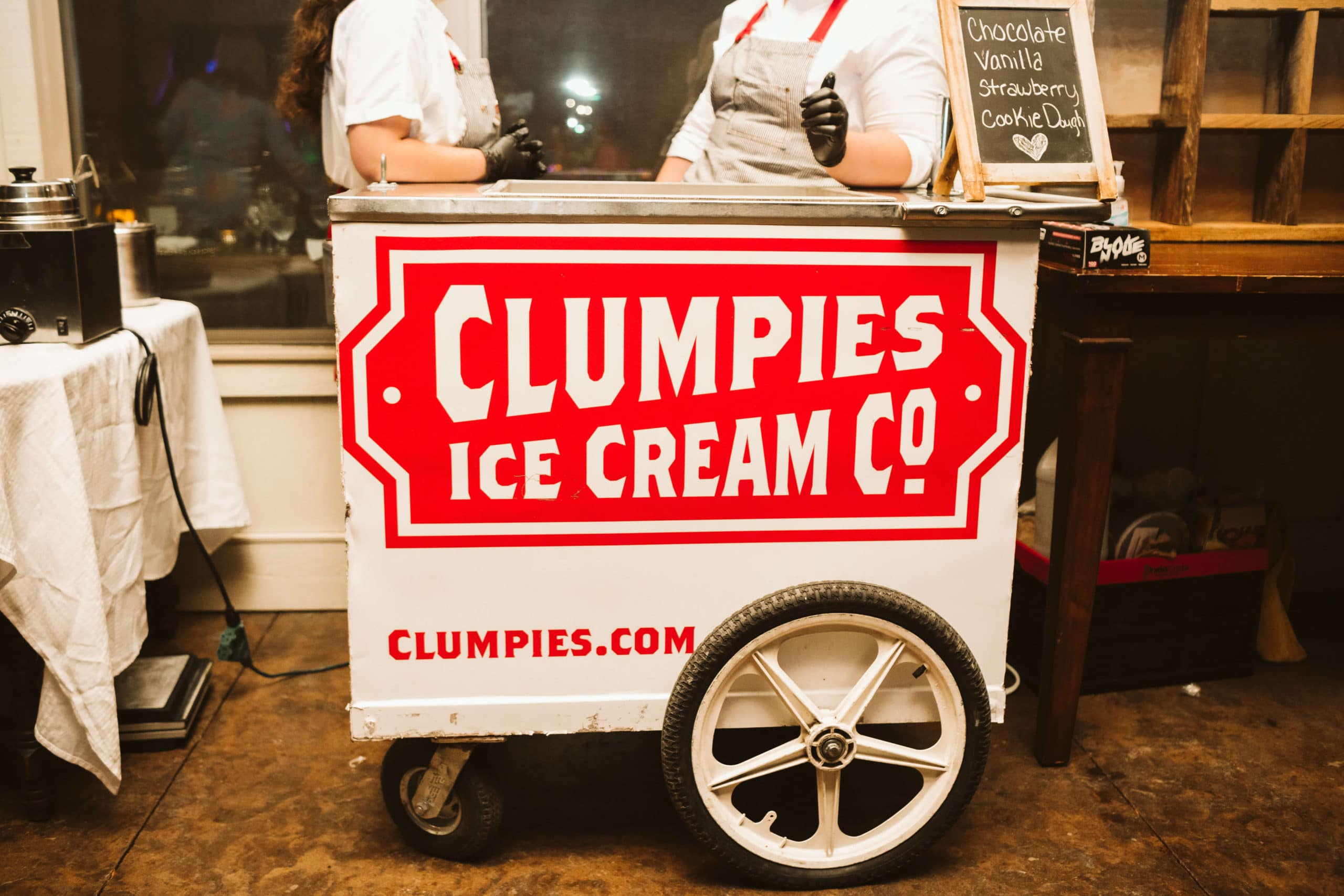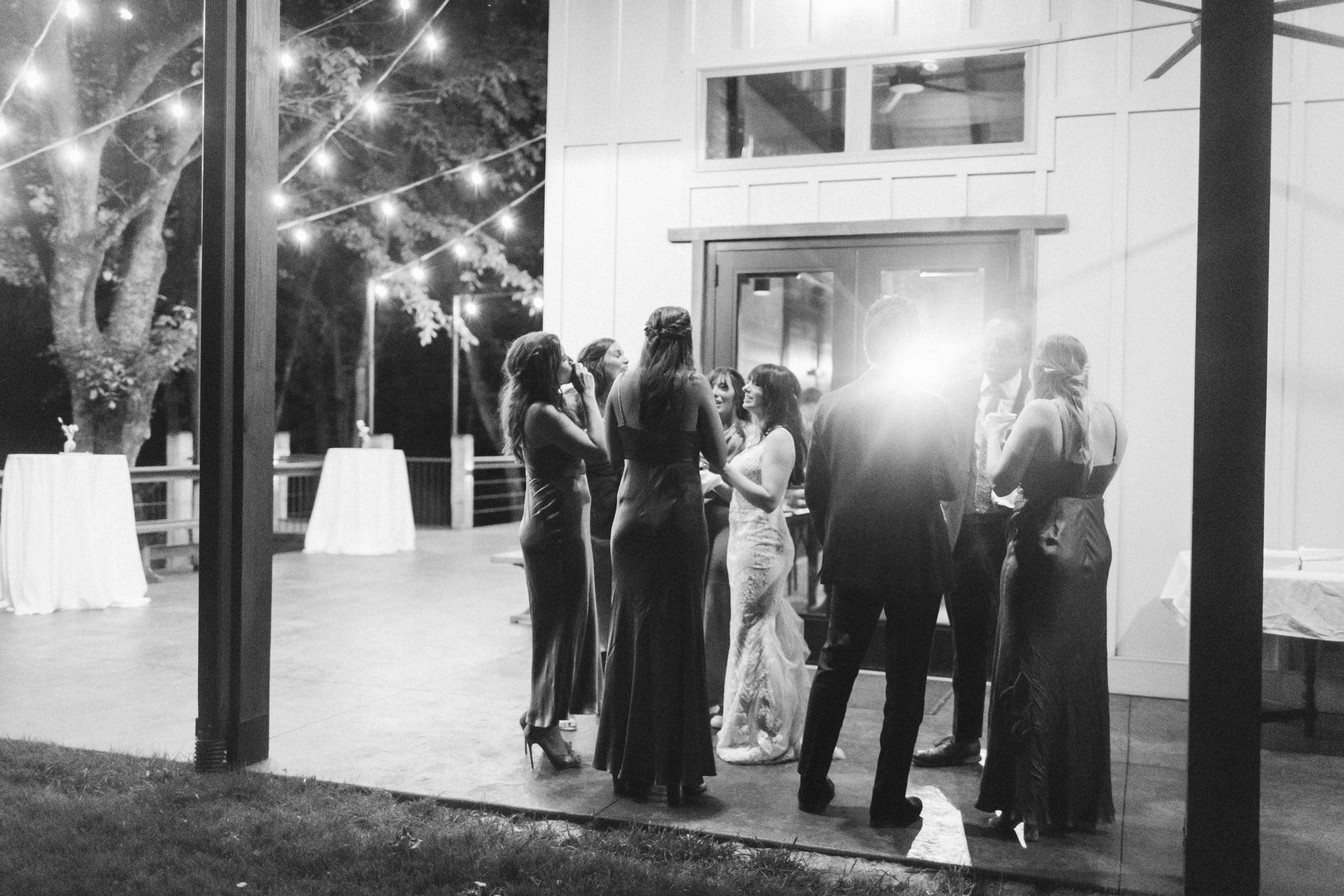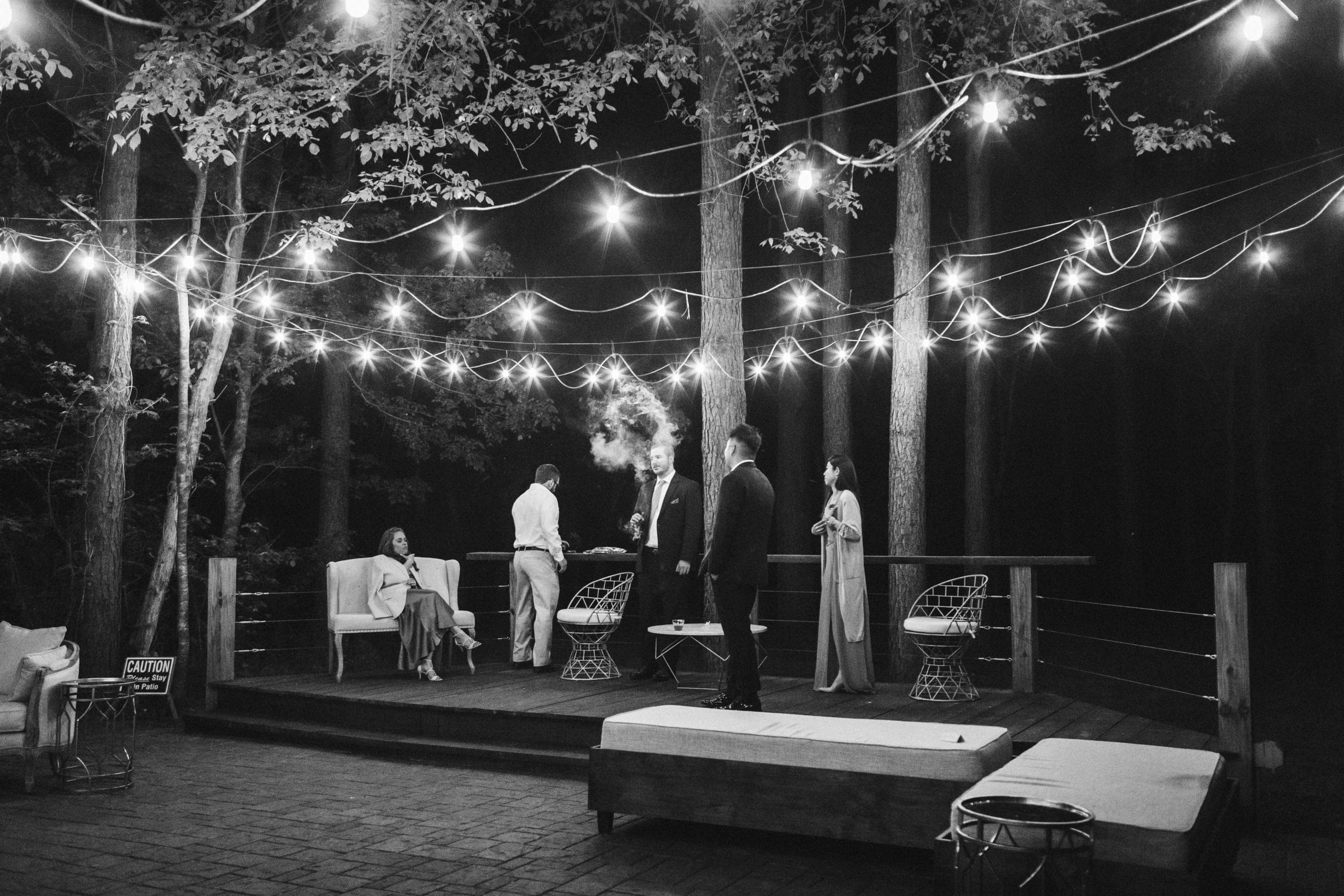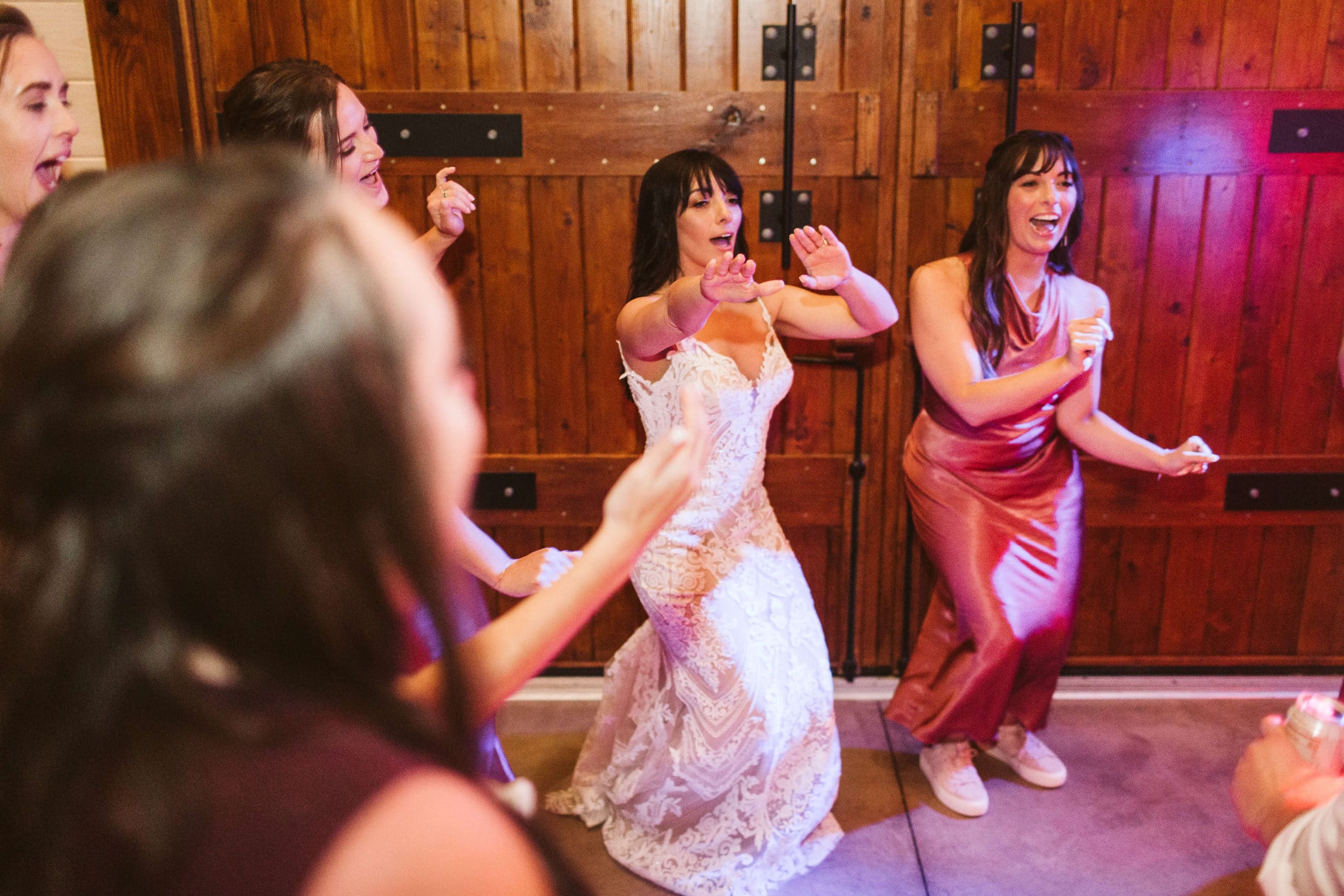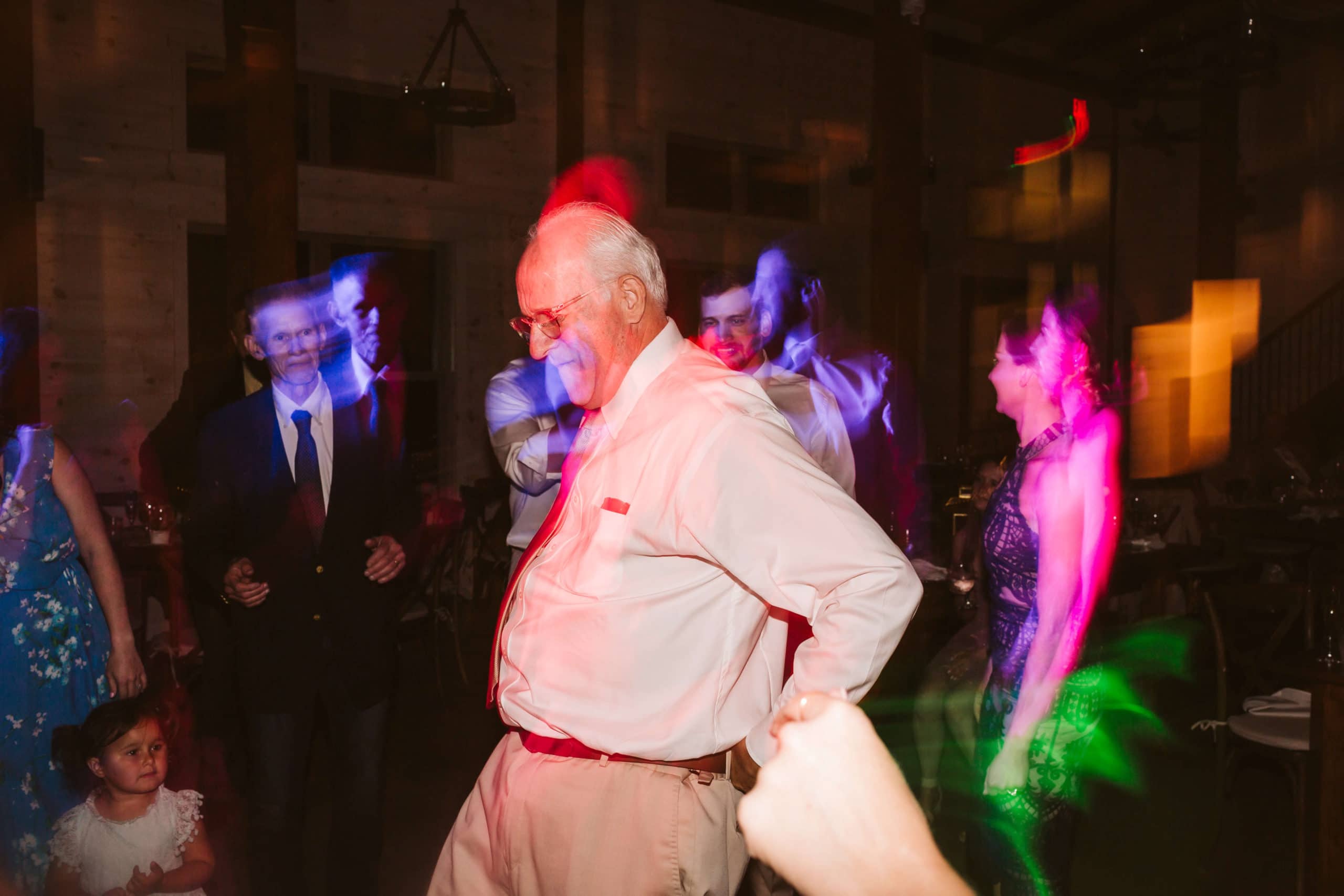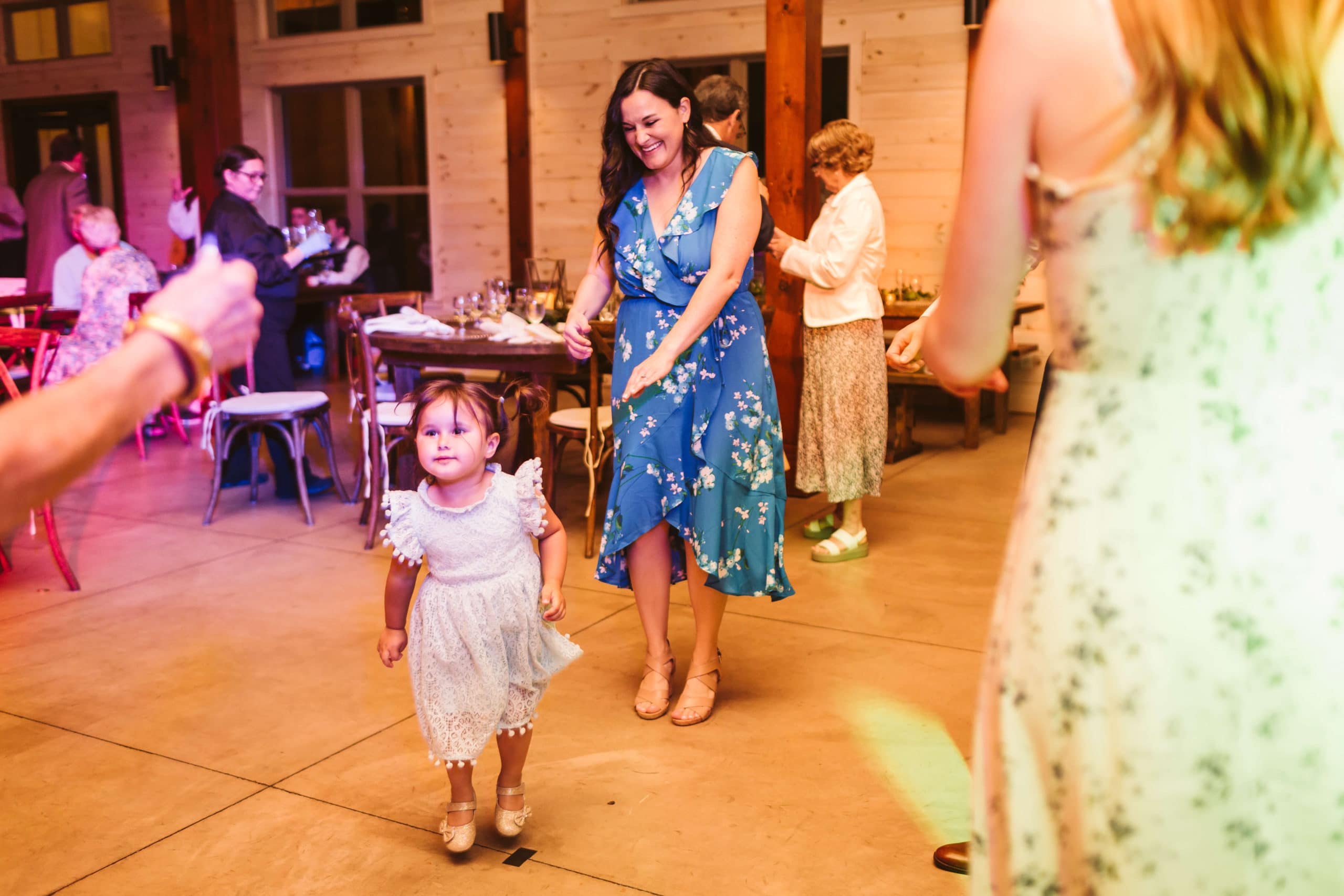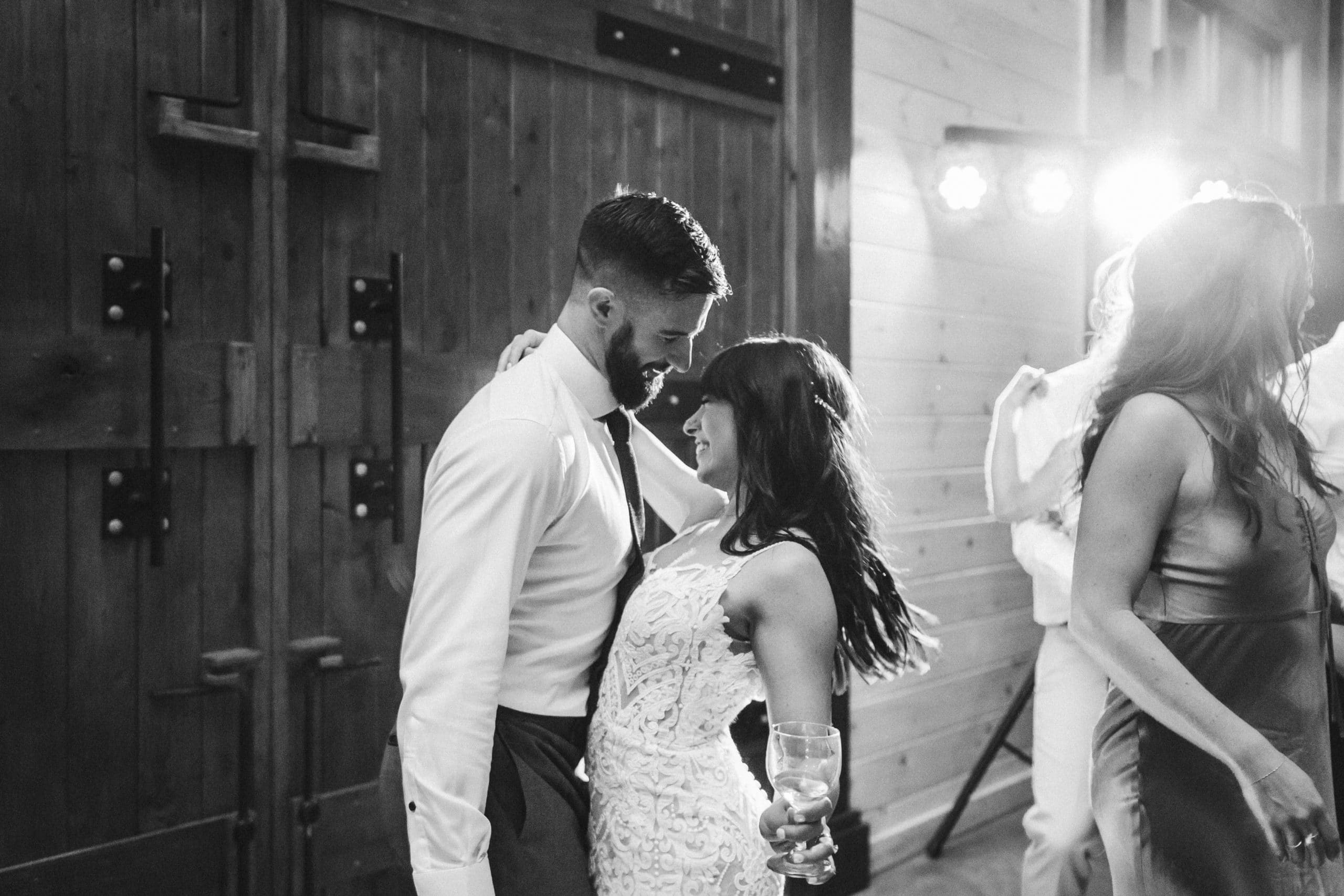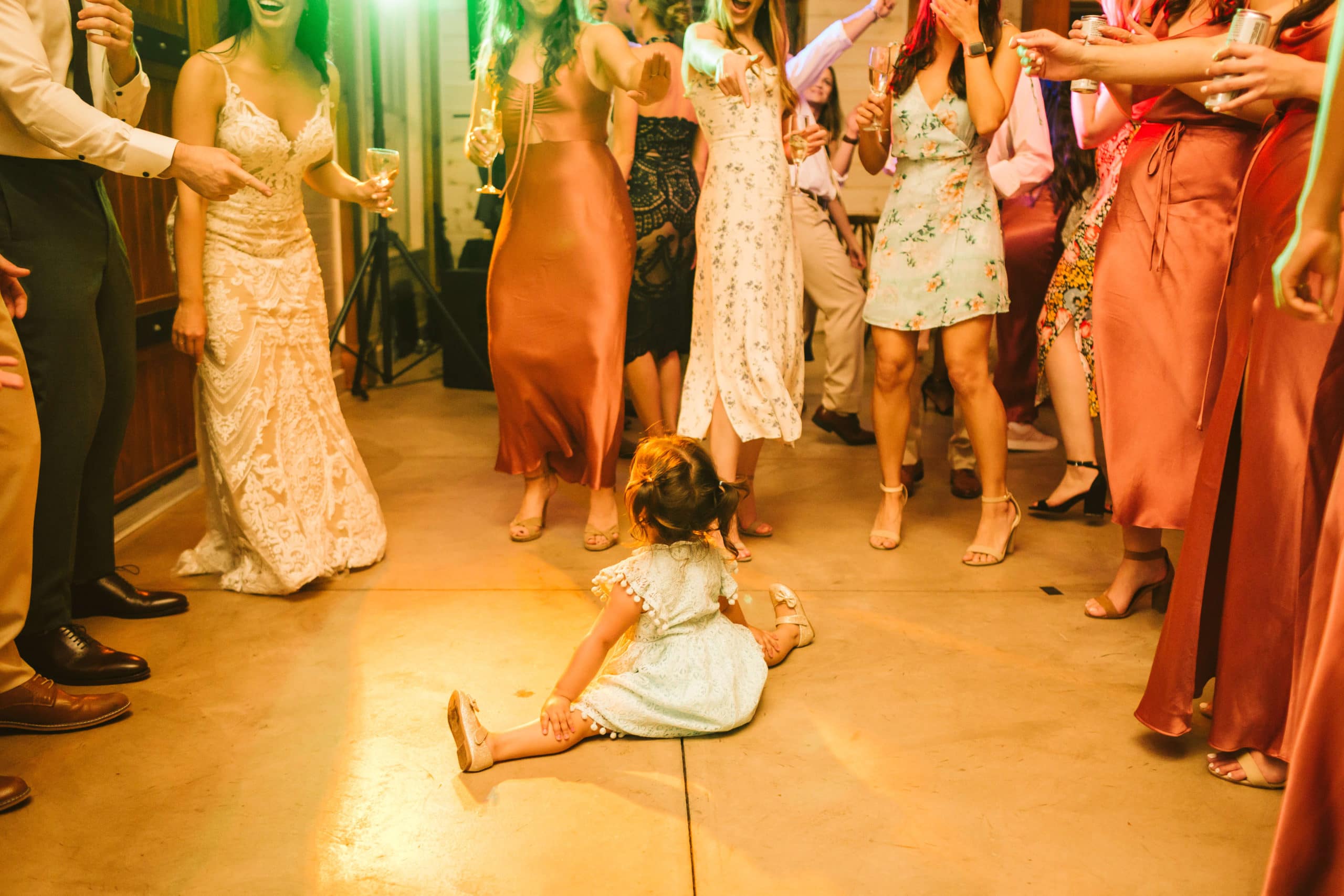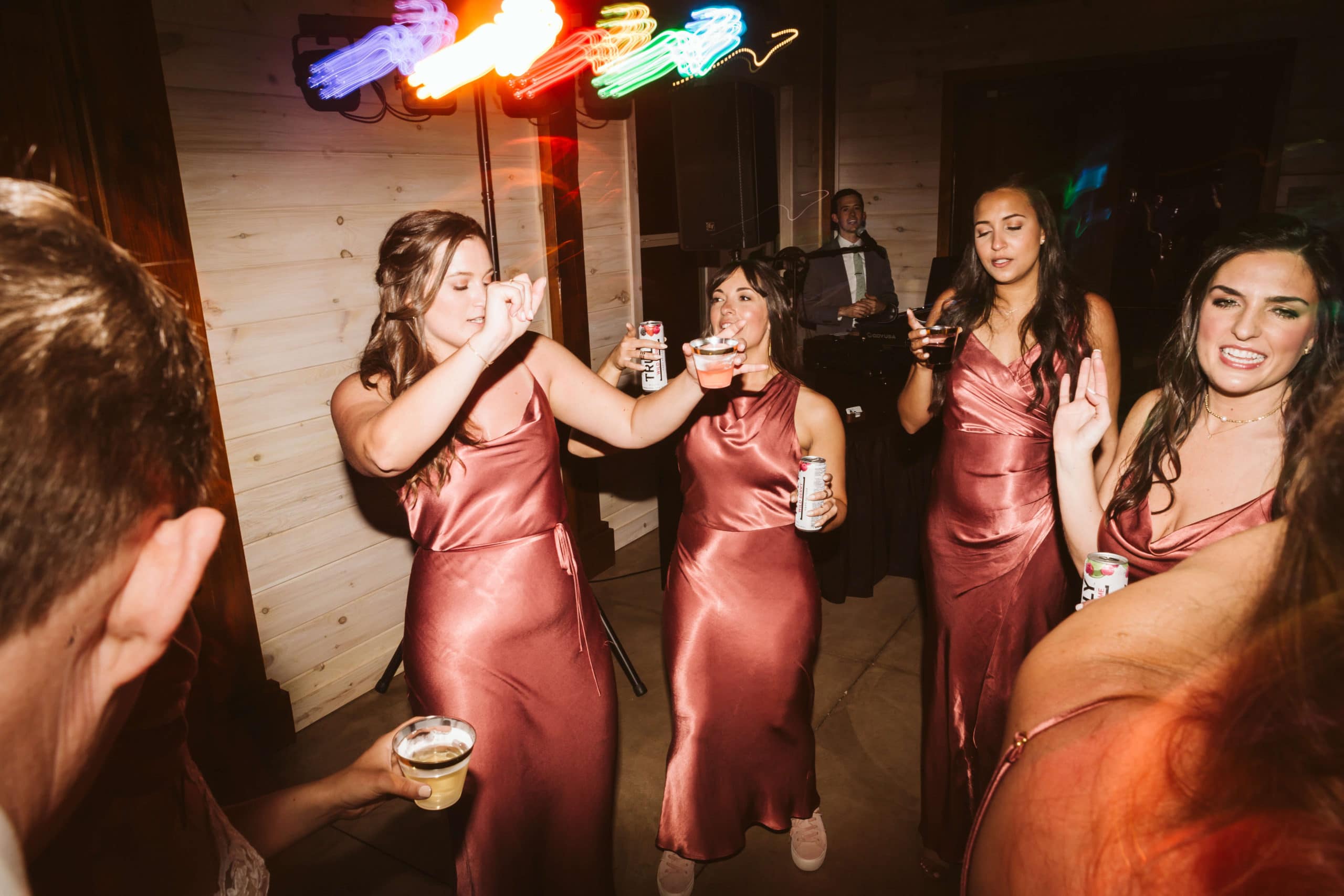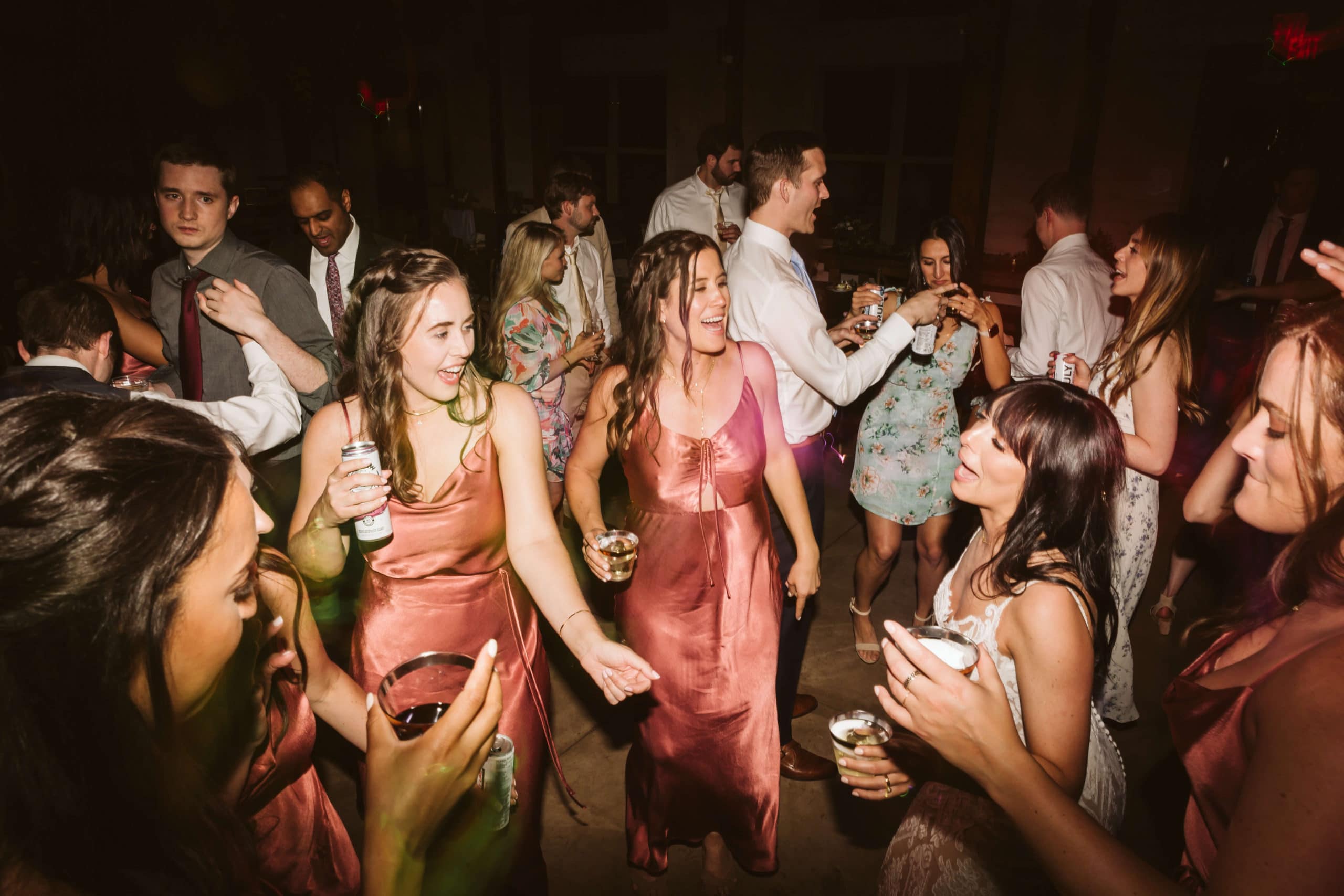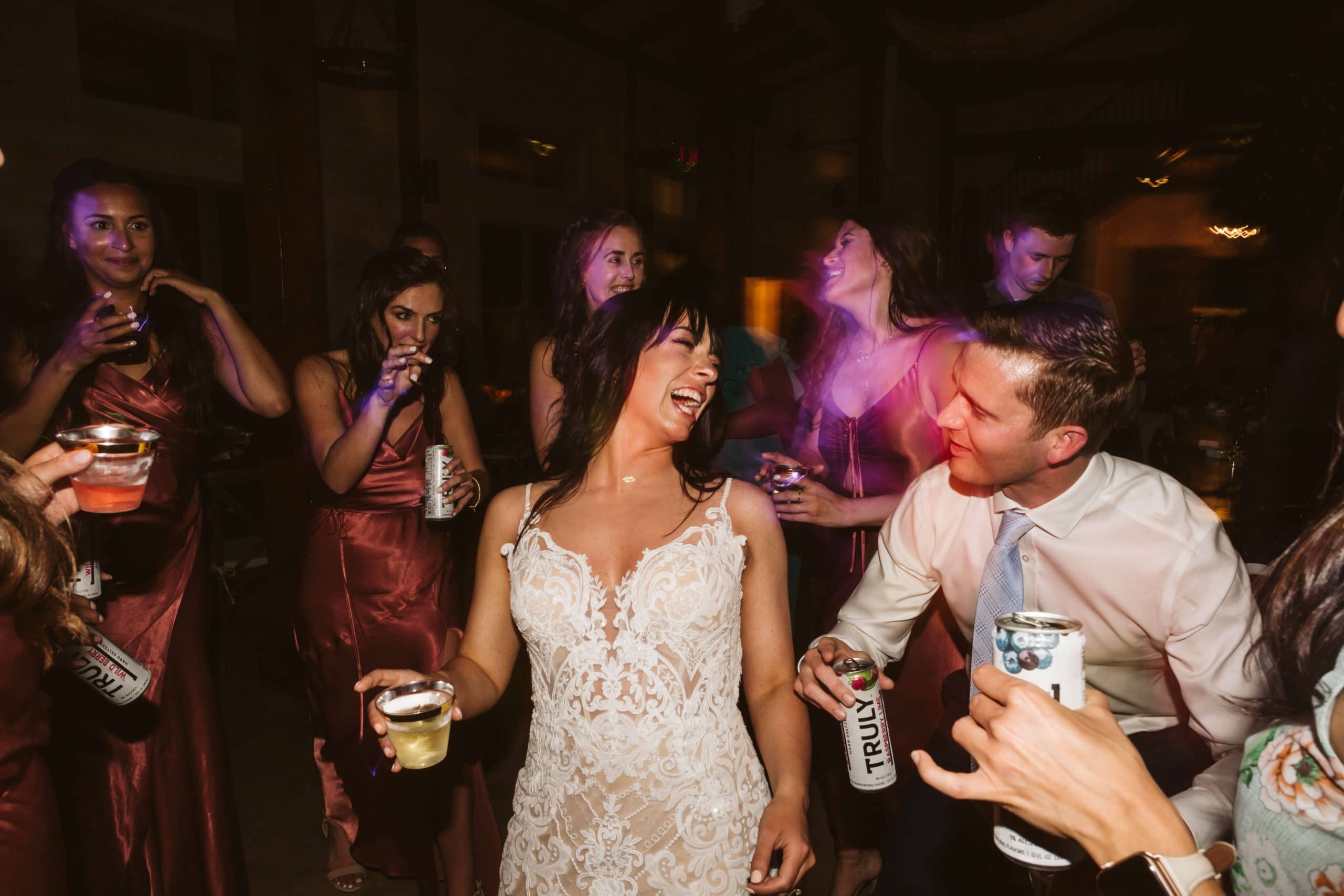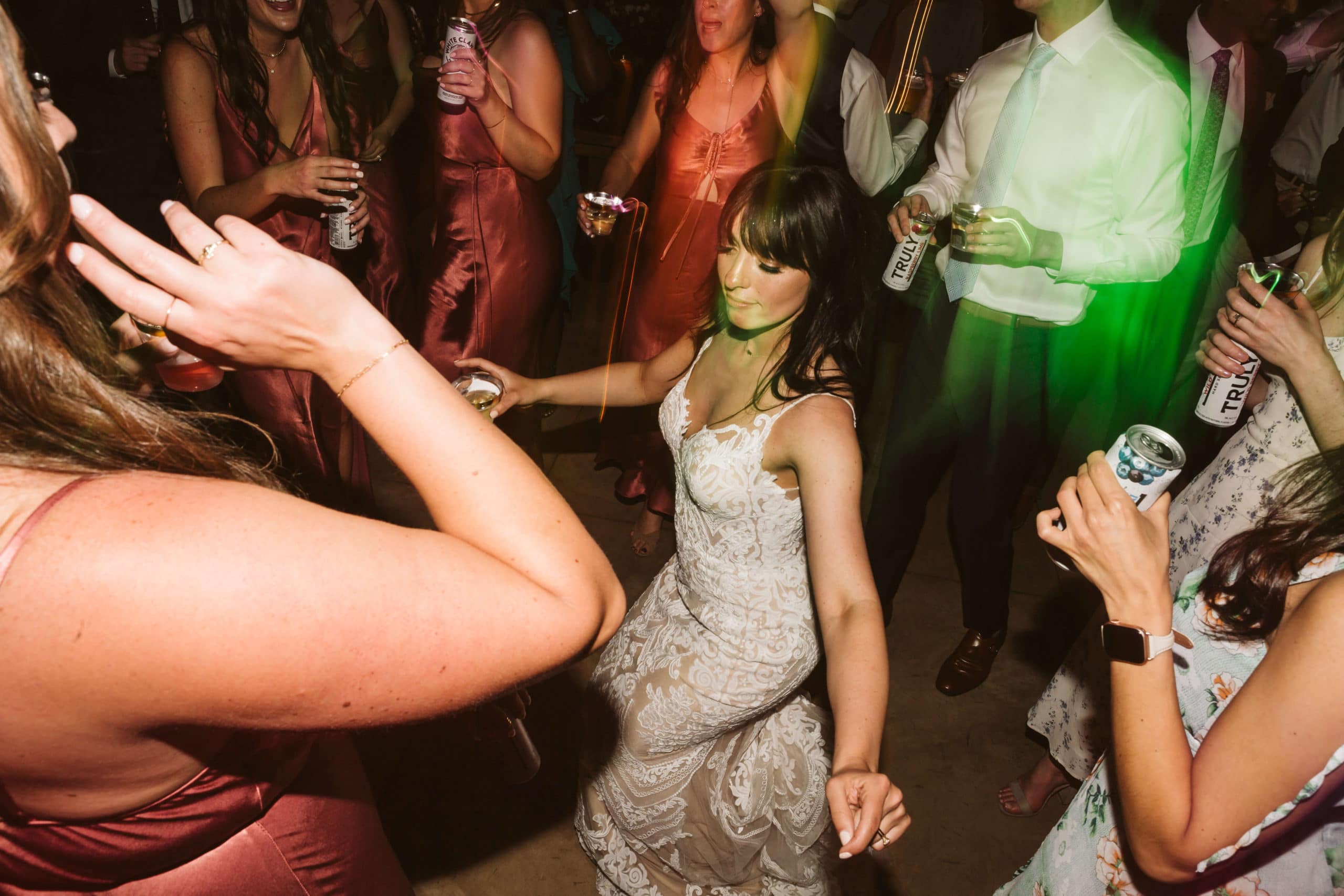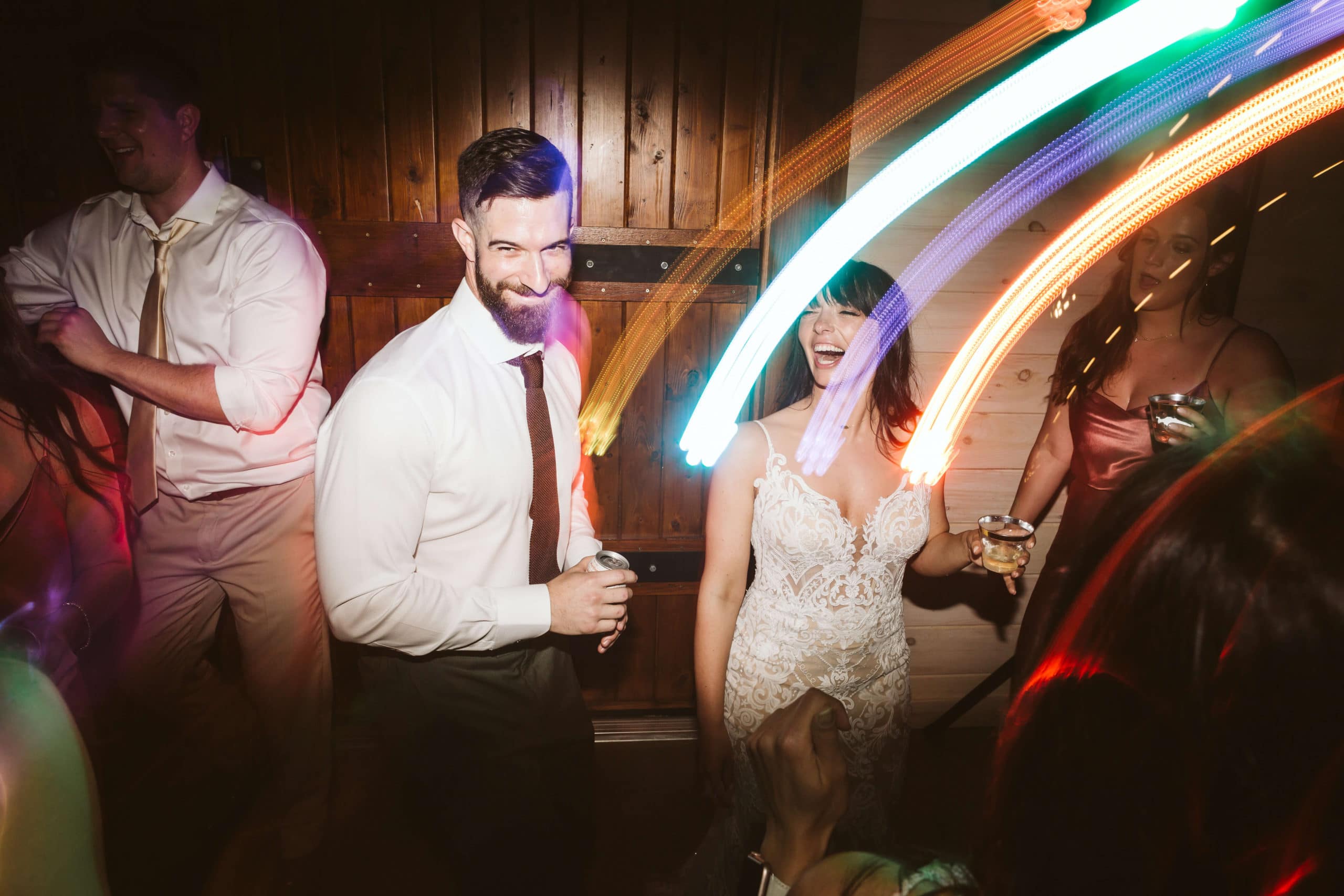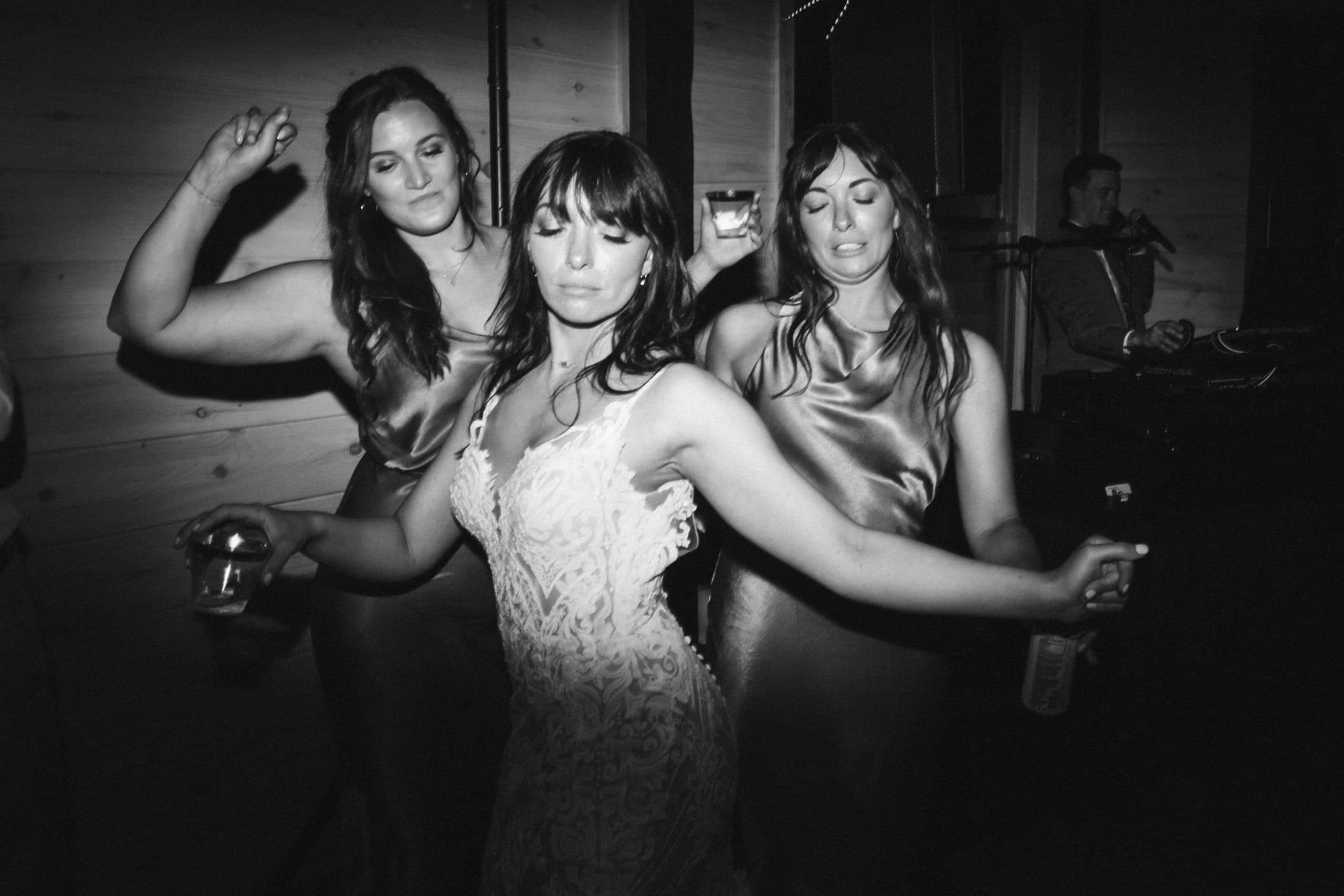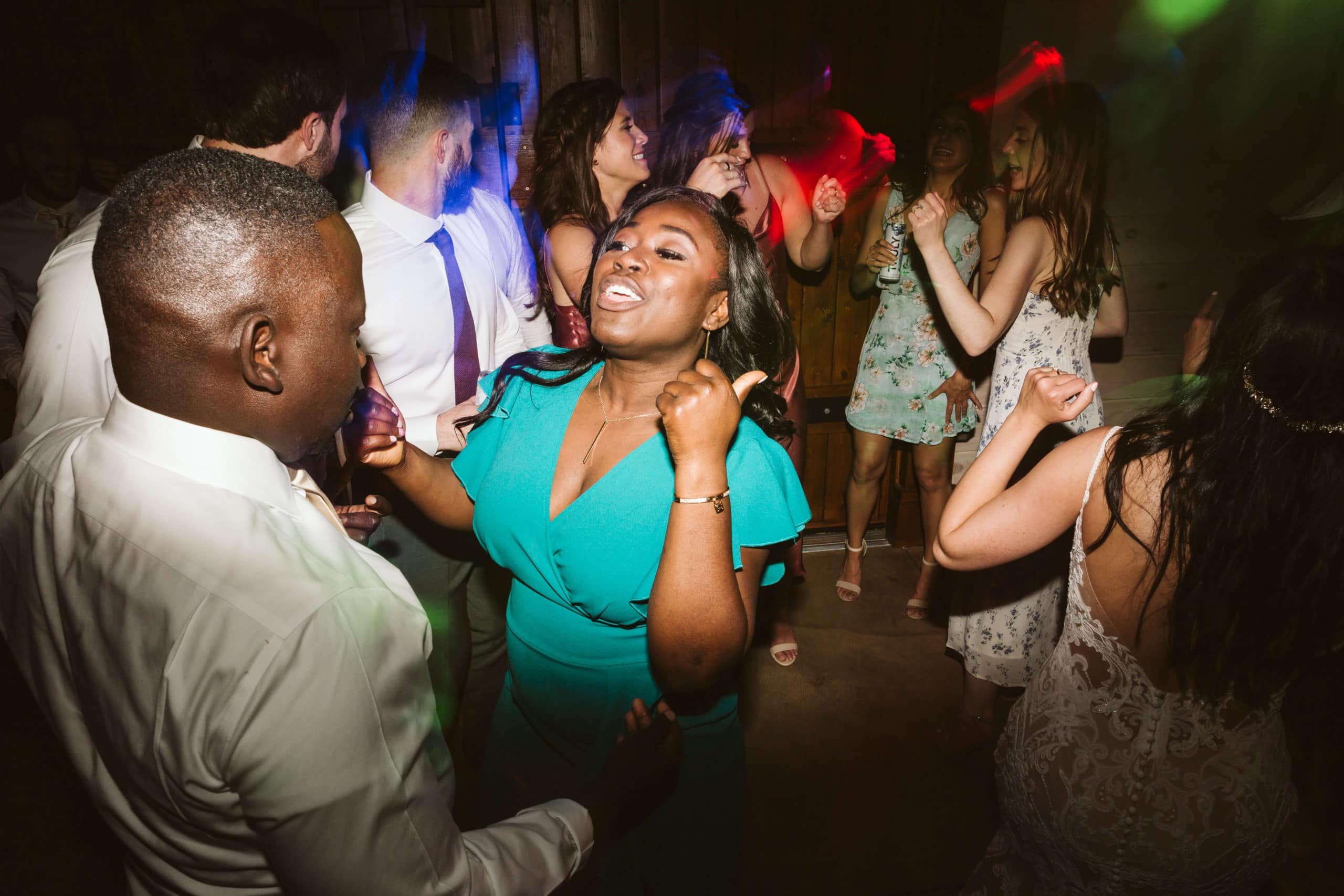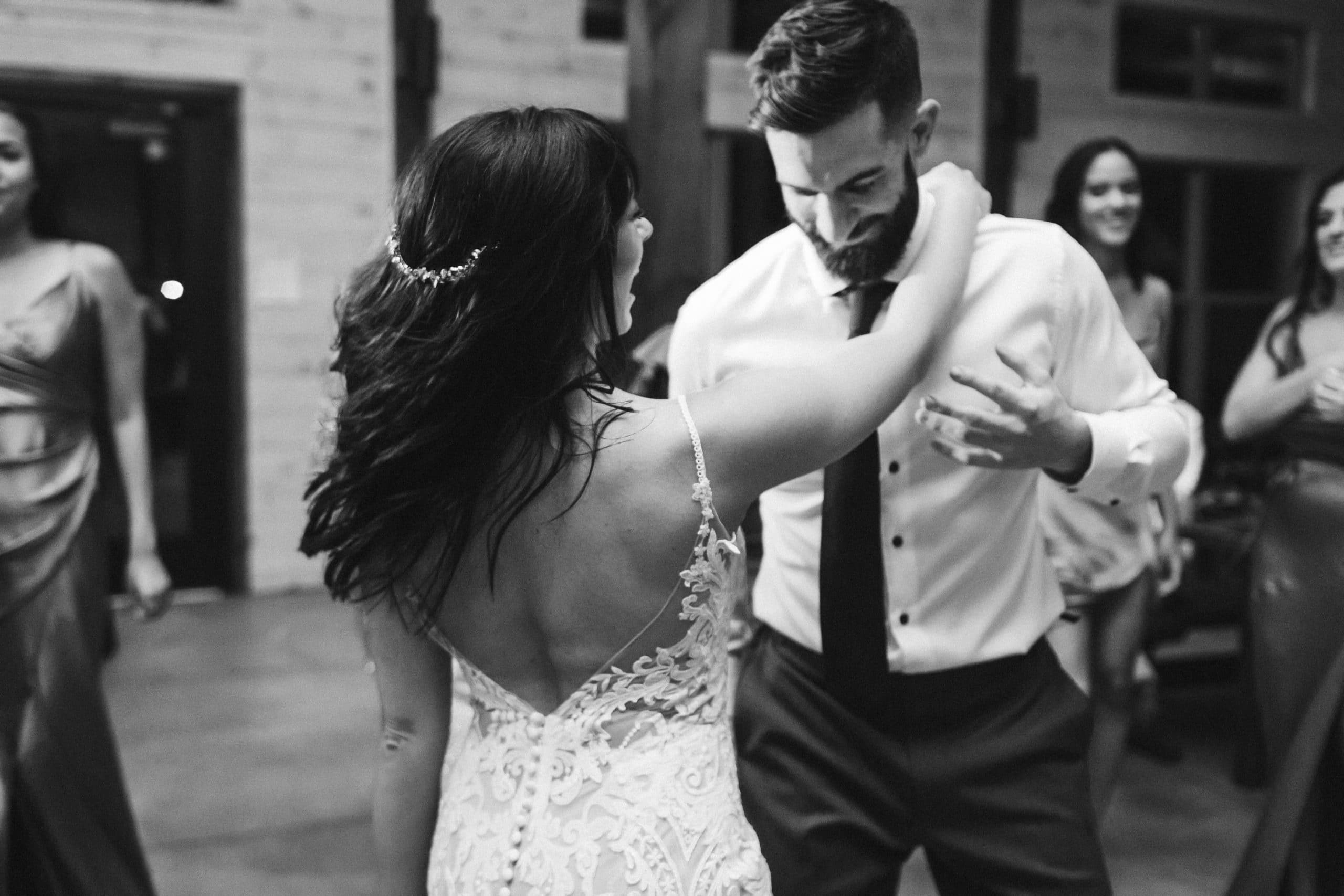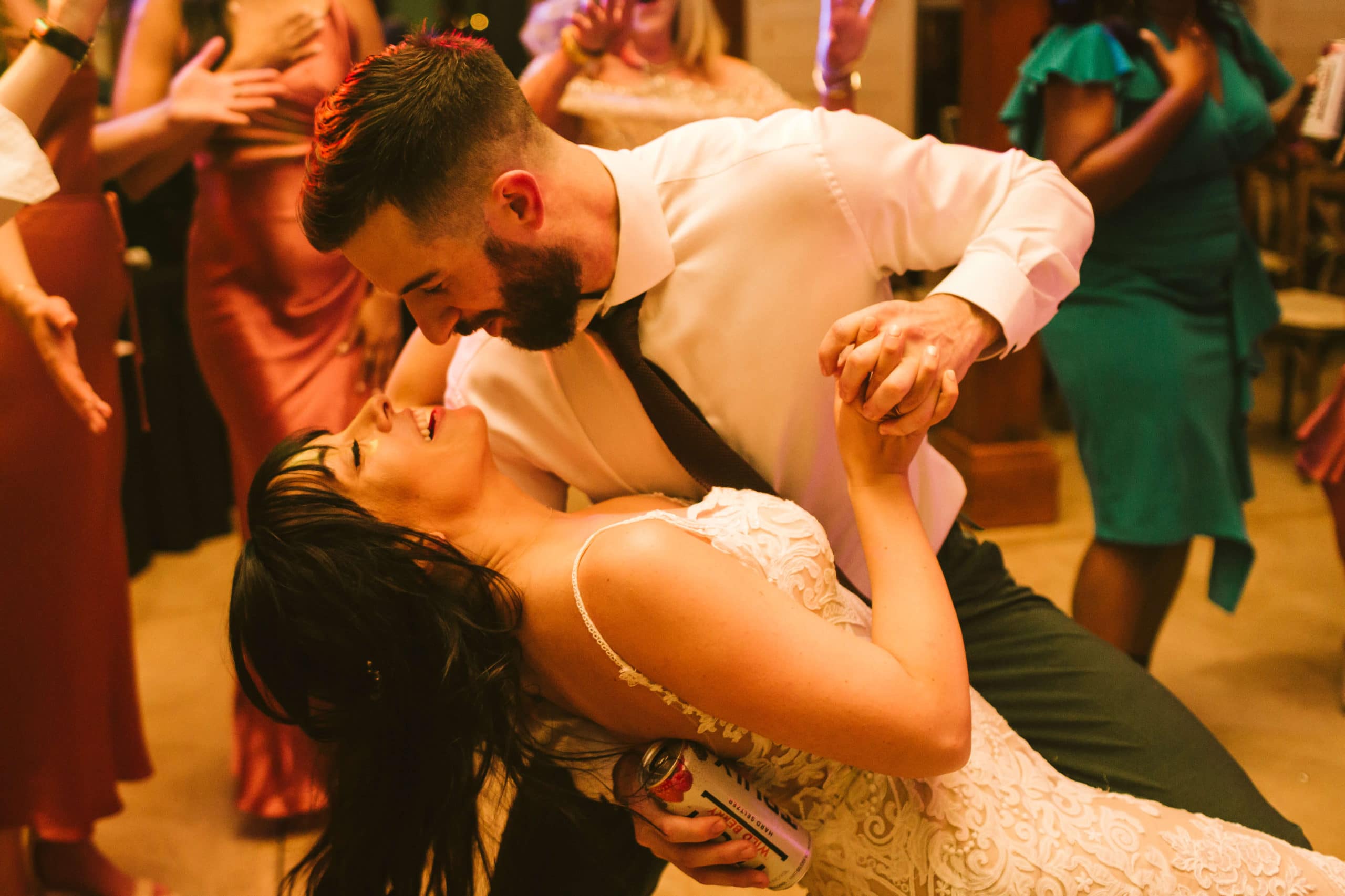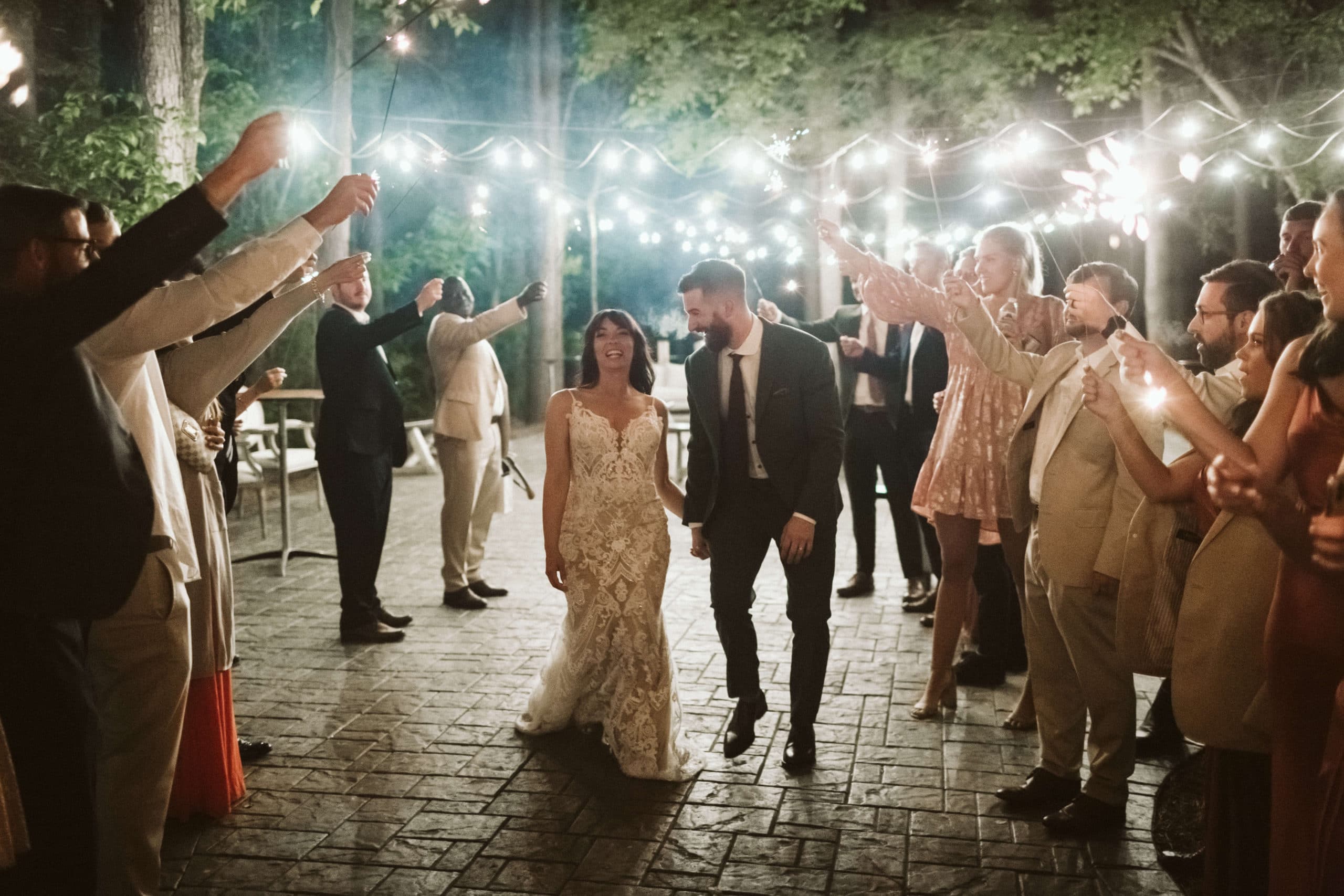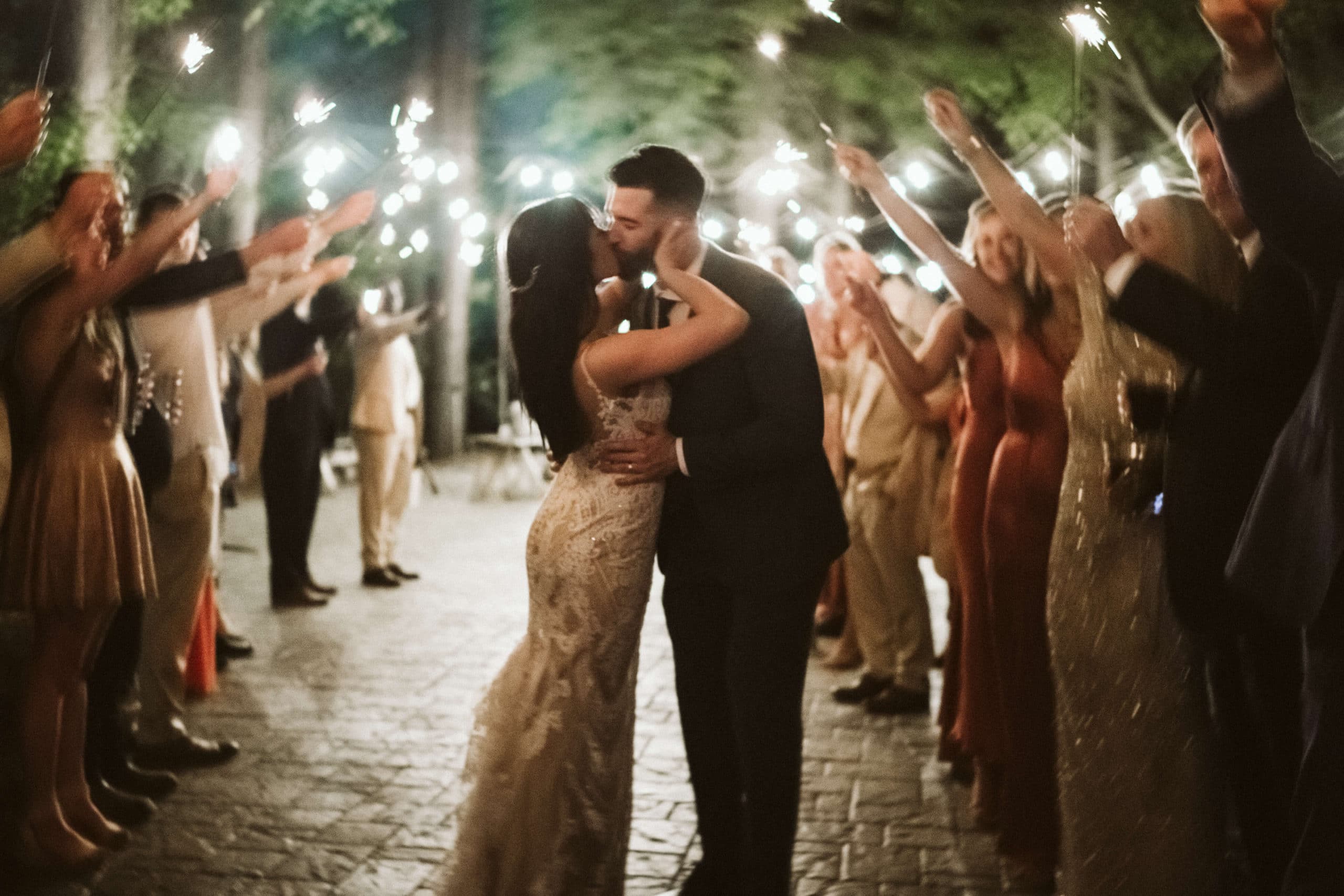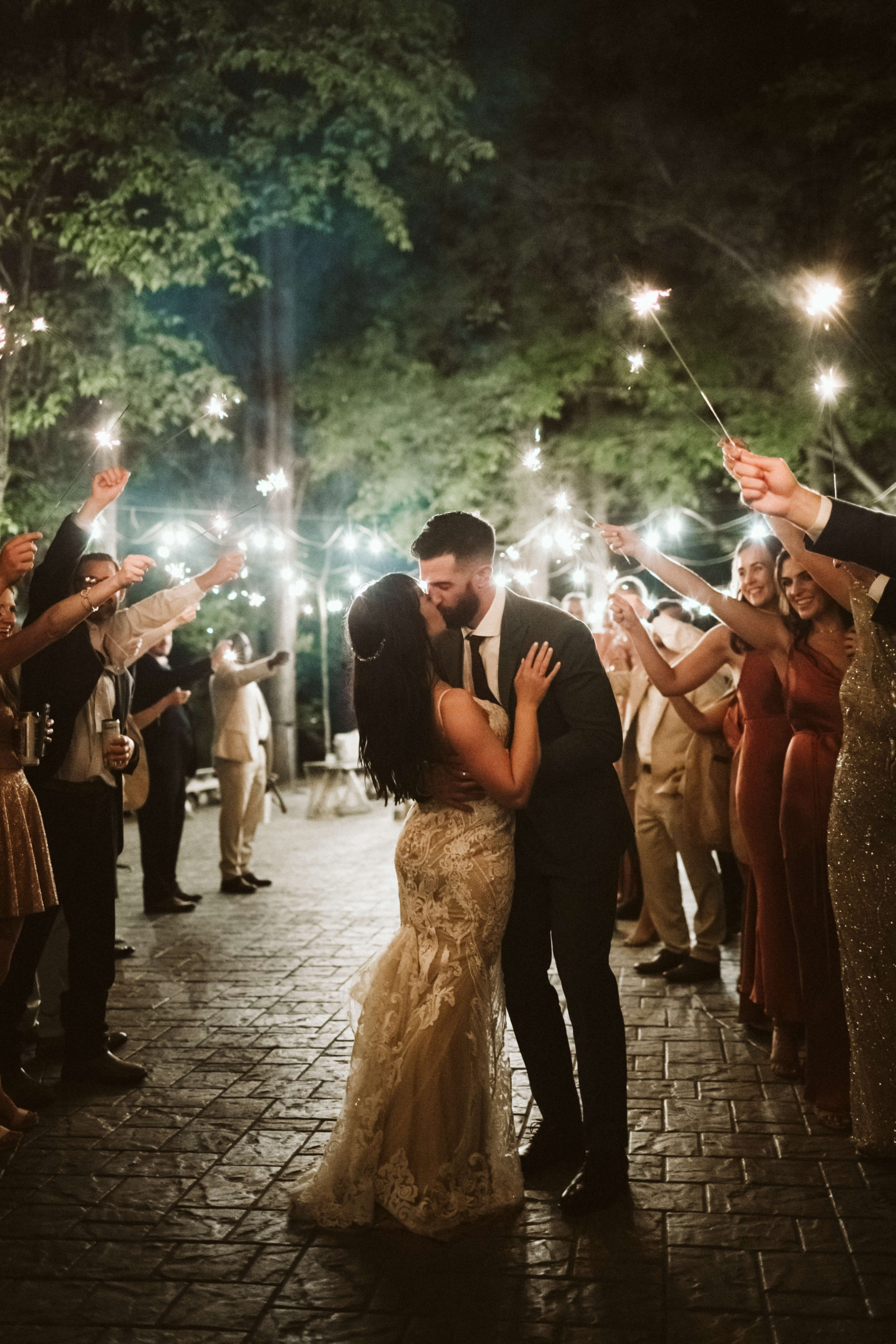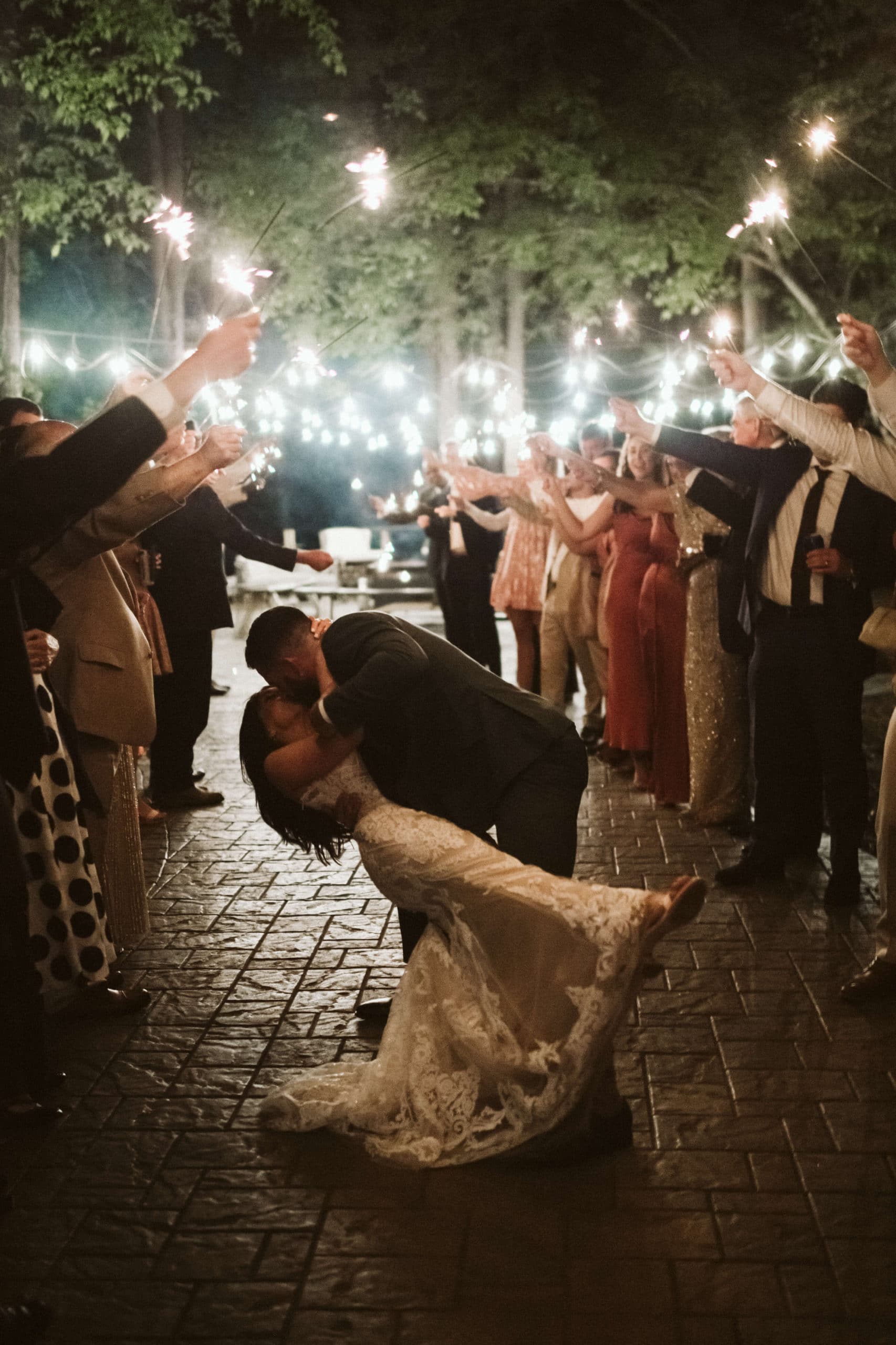 Ceremony by the River
"I think it's important to note that finding "your person" doesn't necessarily mean butterflies and passion all the time... for Chris and me, it was more about the inner peace and contentment we have found through being with one another," shares Rose. "We have found that person we trust implicitly and feel safe with. I knew I wanted to feel like that for the rest of my life."
There may not be a more serene, peaceful setting to get married than at Hiwassee River Weddings, surrounded by the forest with the sound of the river running through it. And it certainly reflected the peace and contentment of our couple on such an important day. The wooden steps leading down to the river and ceremony location make for beautiful photos from above with the water and trees as your backdrop.
Rose + Chris: Thank you so much for having me! And, to all the wonderful vendors: Cheers!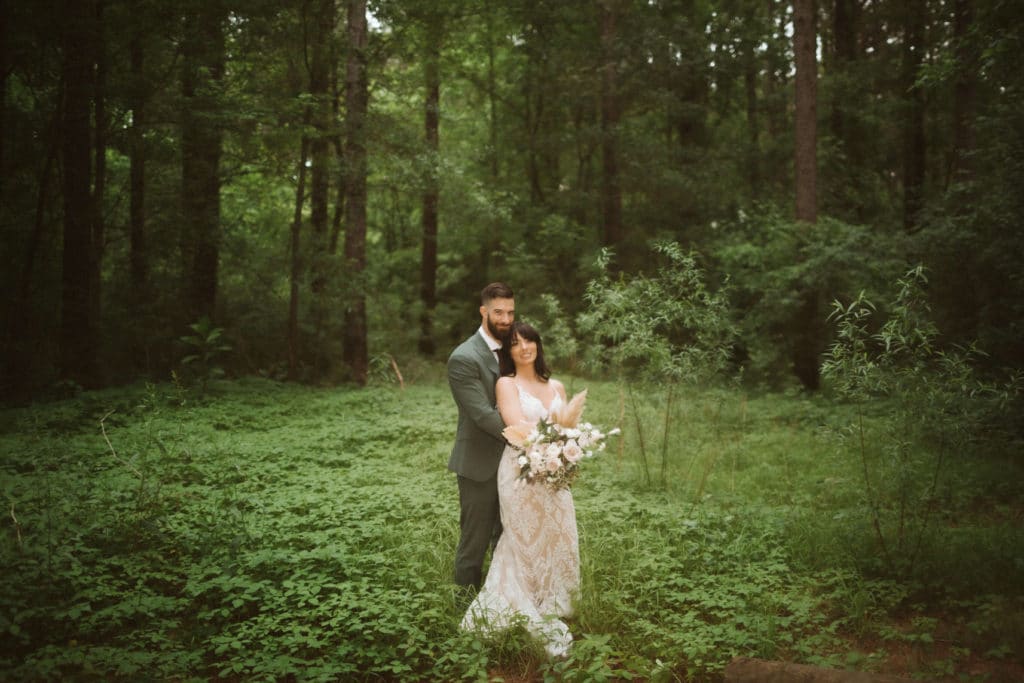 Hey! I'm Rachael Crowe of OkCrowe Photography. I'm a wedding photographer based in Chattanooga, Tennessee but I love to travel! Just let me know where you need me and I'll be there! Did you love Rose and Chris's wedding at Hiwassee River Weddings? Be sure to take a look at Macey and Asher's enchanted forest wedding at the same venue! If you're on the hunt for a wedding photographer, head to my contact page, and let's get this party started!