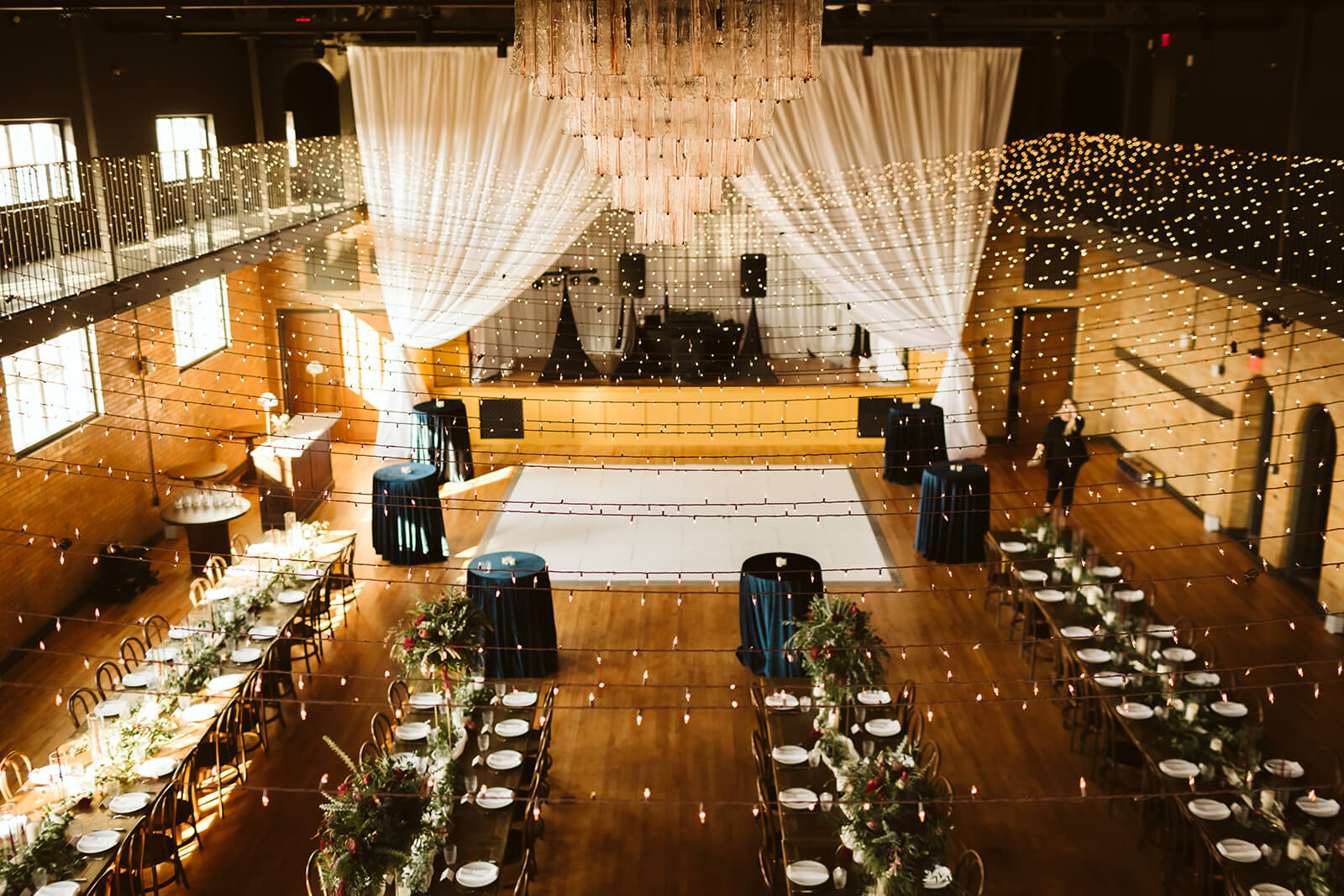 Since its grand opening, I have had the pleasure of shooting several weddings and events at the Common House Chattanooga. Who would have thought that a former YMCA building would become such a beautiful wedding venue? With the Common House's unique blend of historic charm and modern elegance, it has definitely become a favorite both for me and for Chattanooga couples.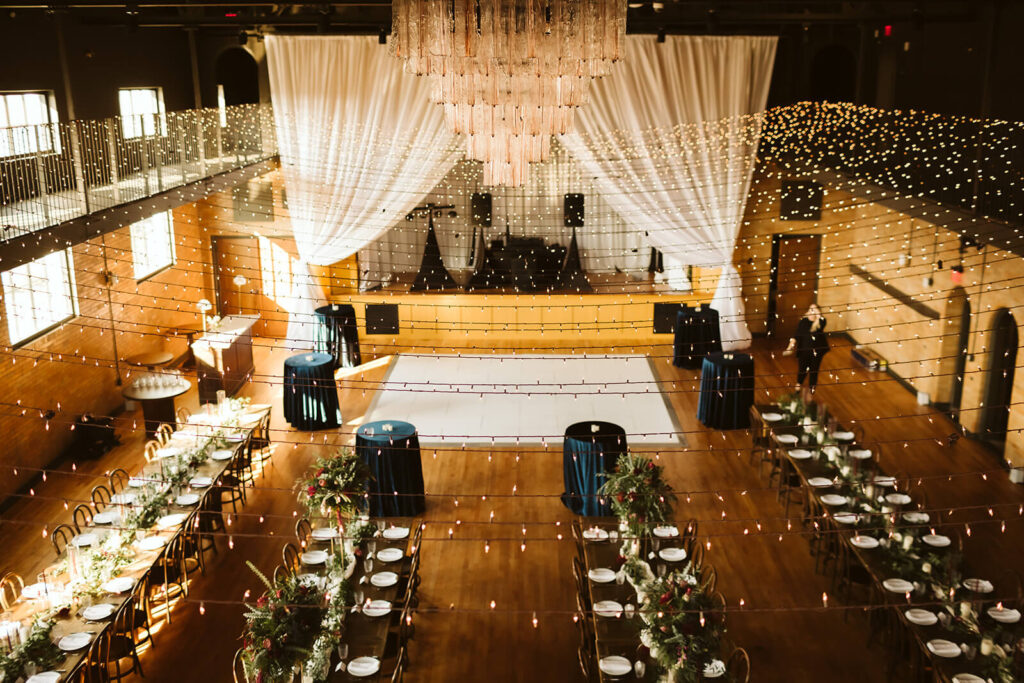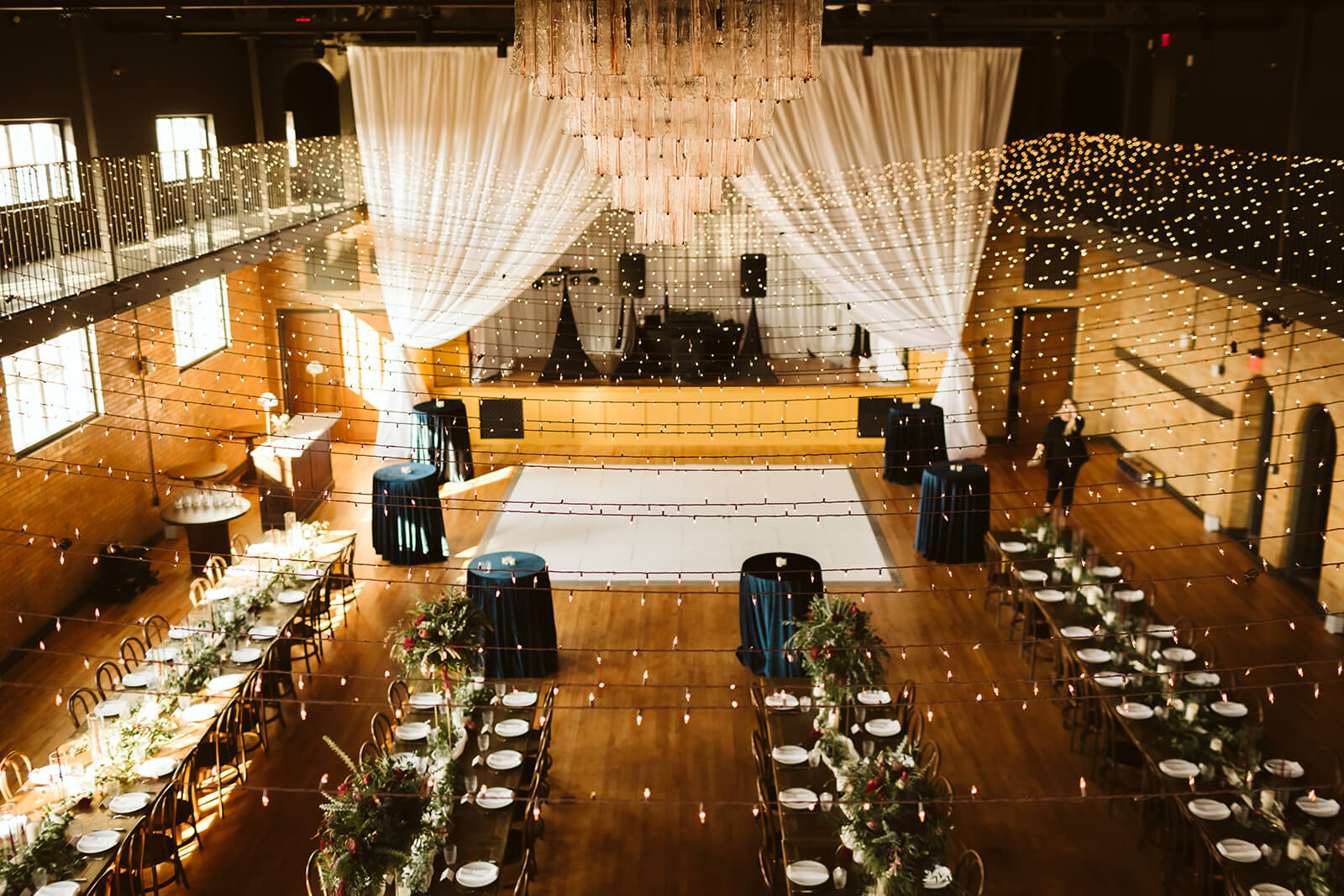 A Modern Venue for a Modern Couple
Located downtown in Chattanooga's Southside District, the Common House Chattanooga is an incredible, modern wedding venue for couples seeking a blend of history and contemporary design. As both a social club and venue, the Common House was created as a space where people can come together and connect, making it the perfect place to host your big day.
Regardless of whether you're planning a huge wedding or a smaller, more intimate celebration with just a few loved ones, the Common House has a variety of backdrops to suit your needs. With its stylish and sophisticated design, everything from the outdoor garden to the more intimate Pennybacker Room to the grand Ruby Hall can transform to fit your unique style and preferences and bring your dream wedding life.
One of the best things about getting married in the Common House is that it is an all-inclusive venue. Not only does the rental fee cover the venue rental itself, but it also includes in-house catering, sommelier-curated wines, bar service, and a professional wait staff. Even your linens, tableware, and furnishings are covered to create a fully customized event while helping to make wedding planning a much less daunting task. Best of all, you don't even have to be a club member to make the Common House a part of your love story. However, members do receive discounts on event fees that might just have you considering signing up!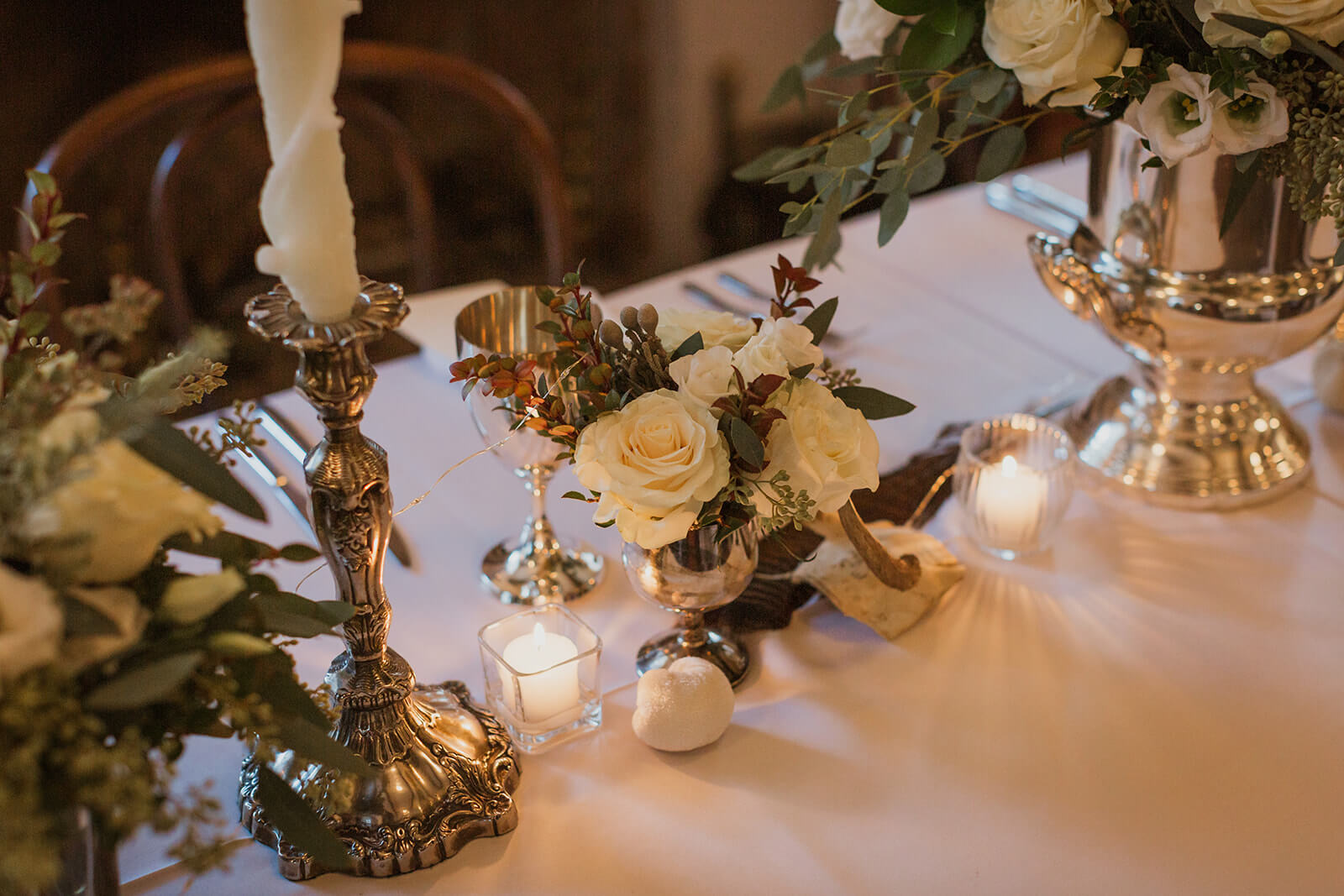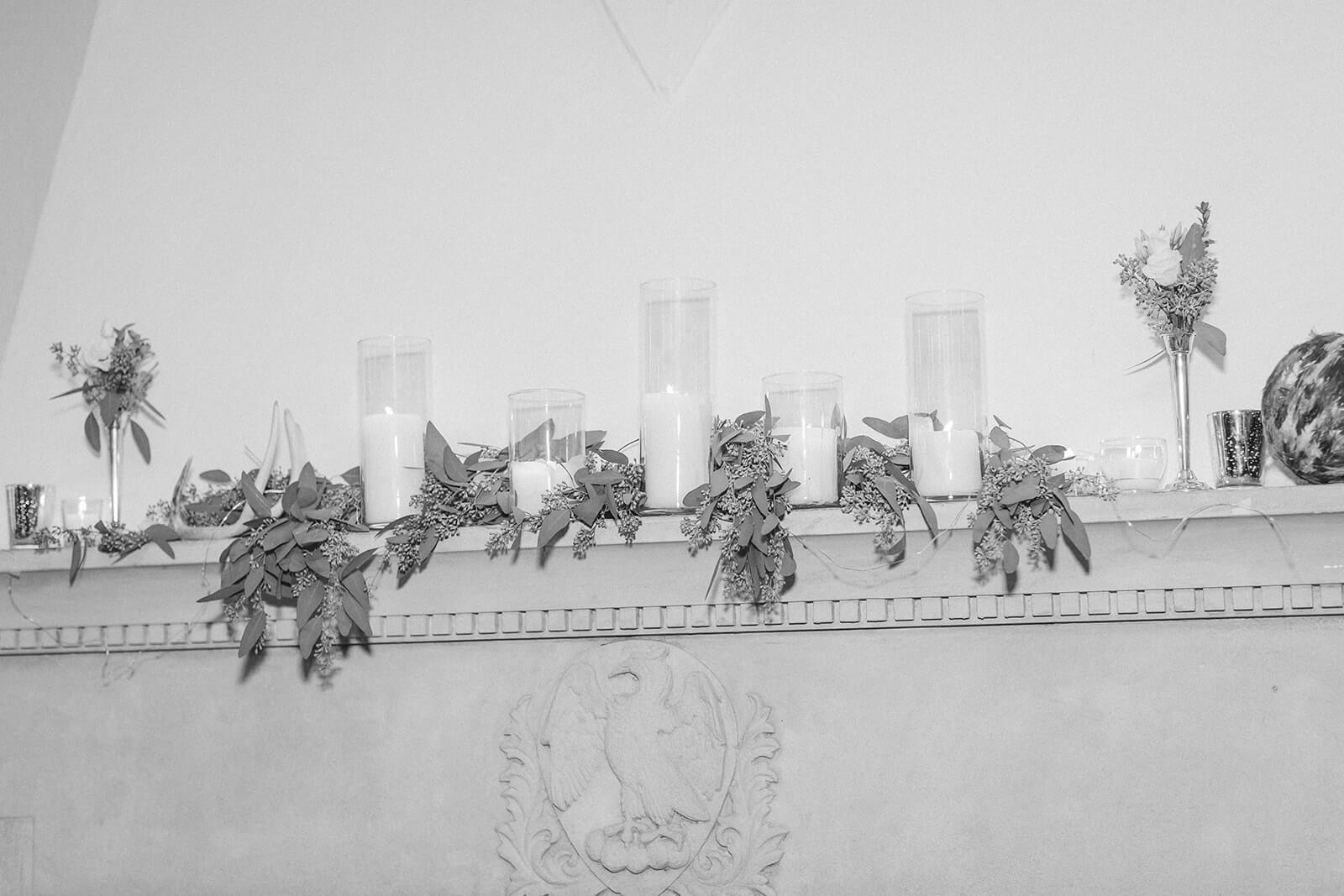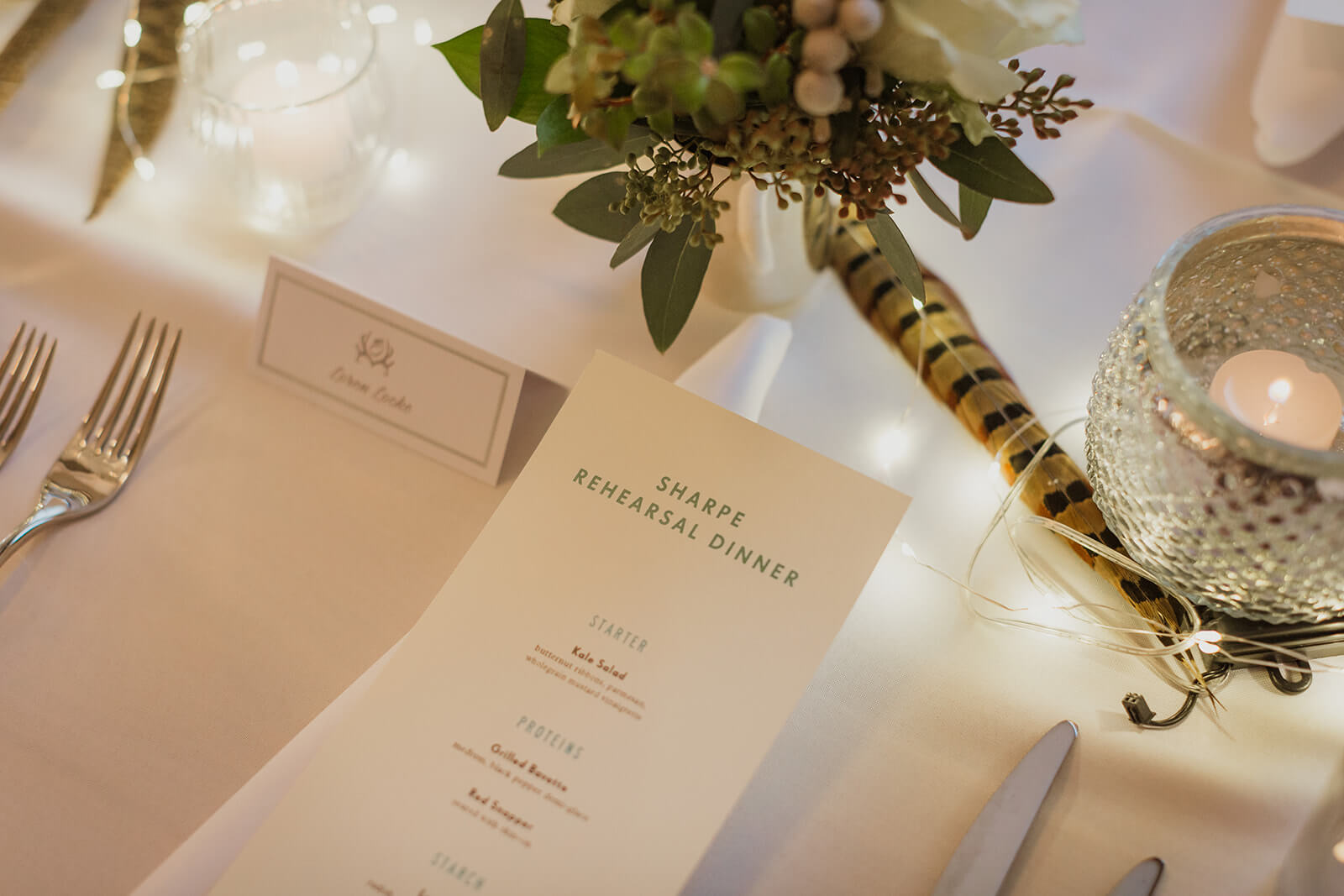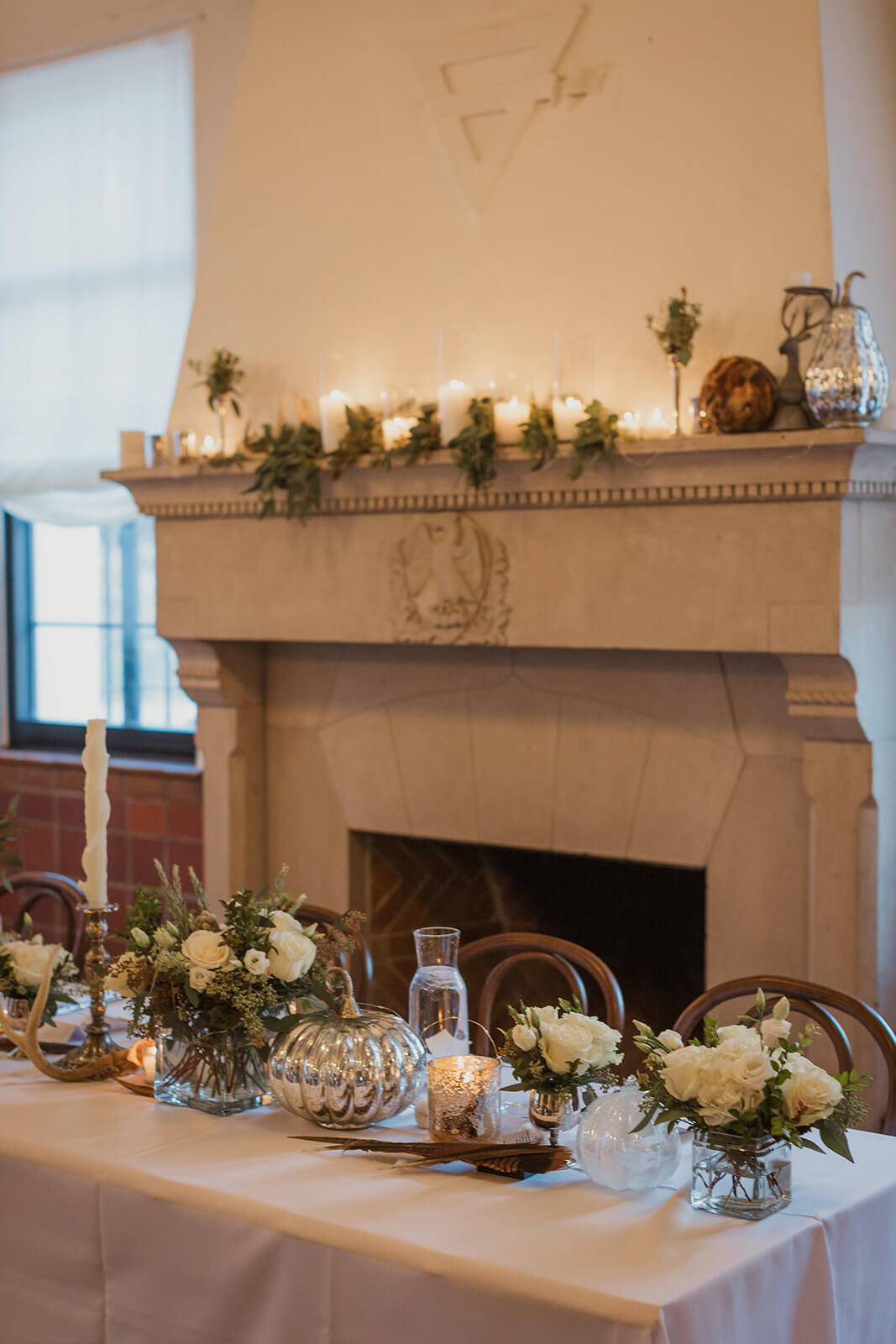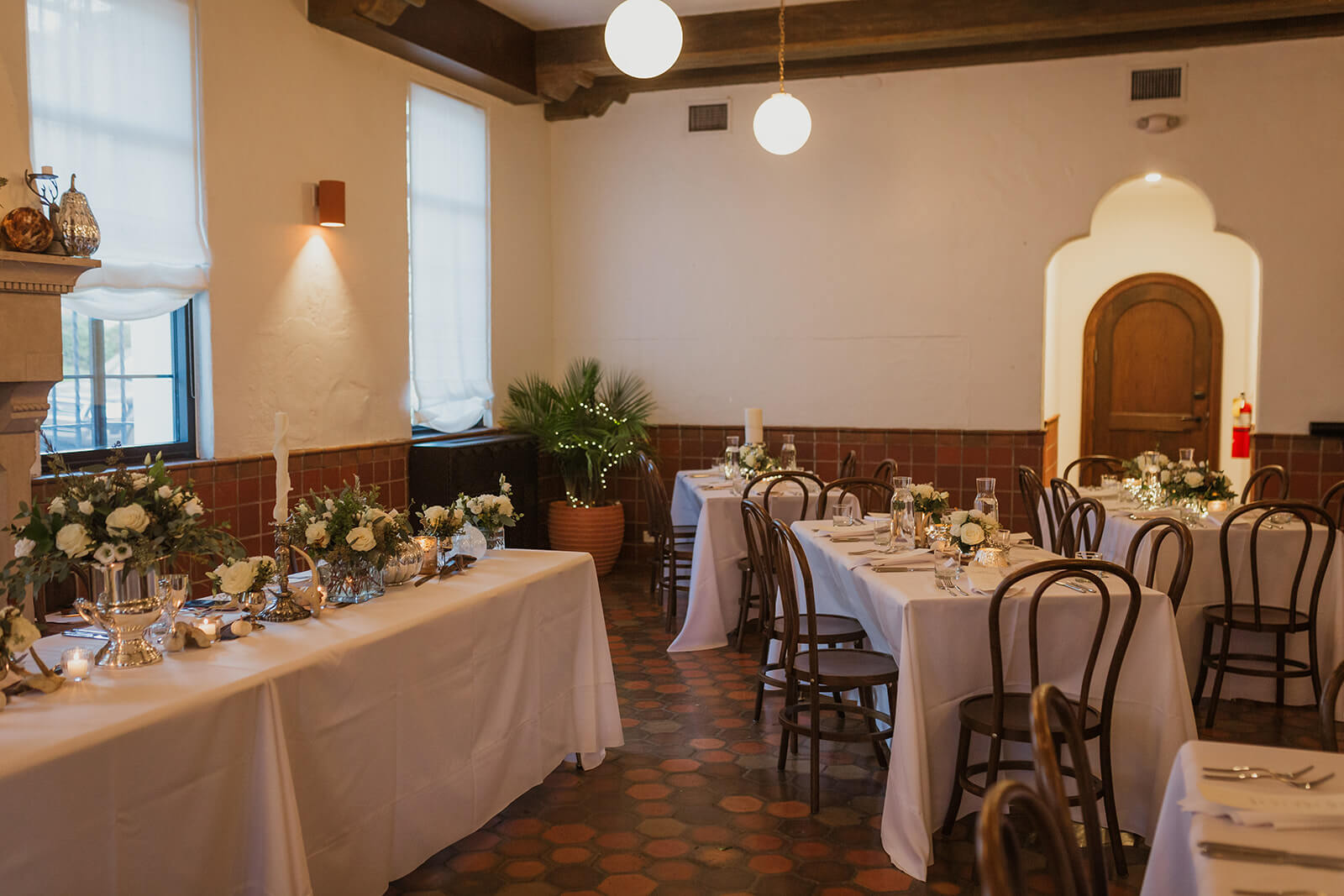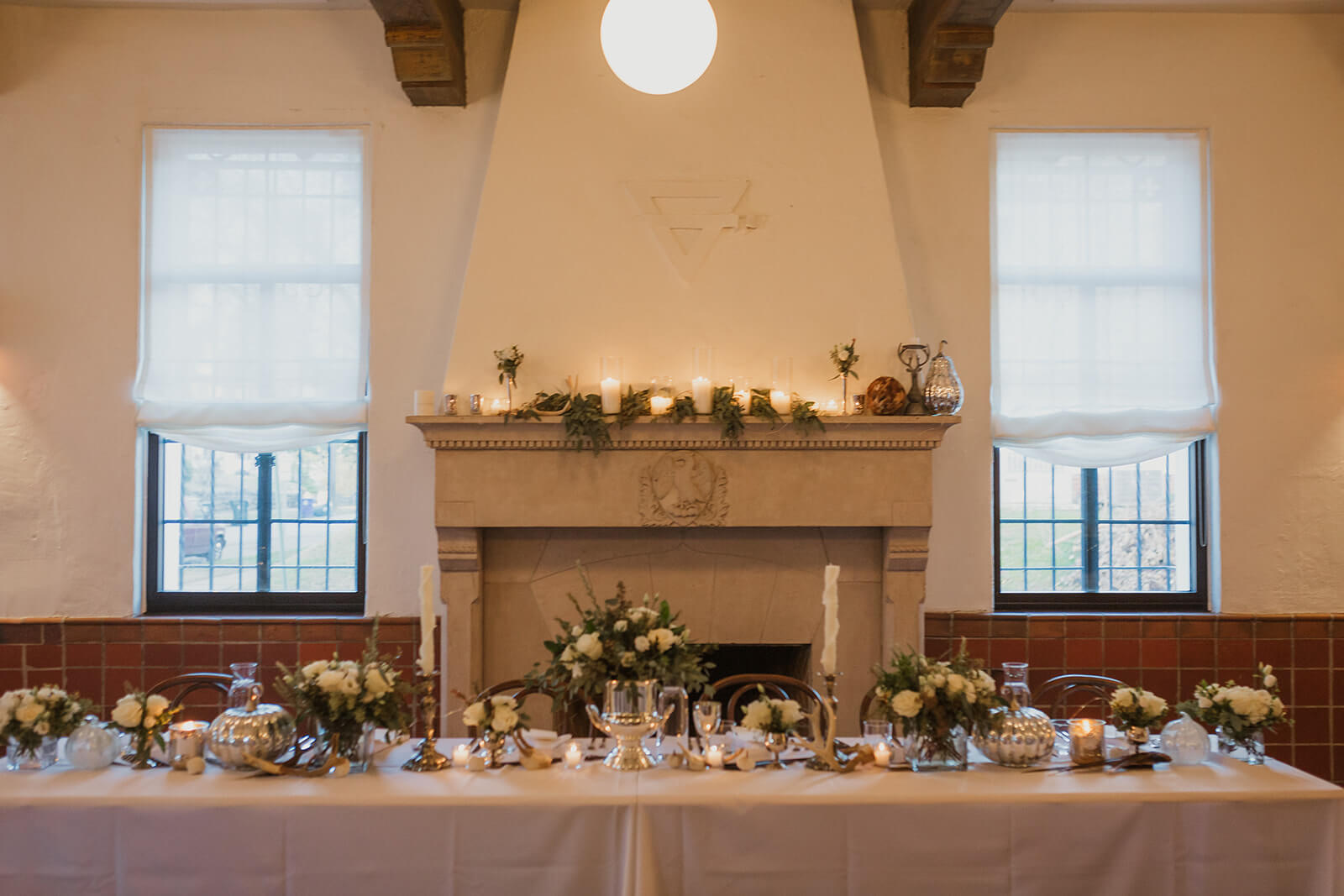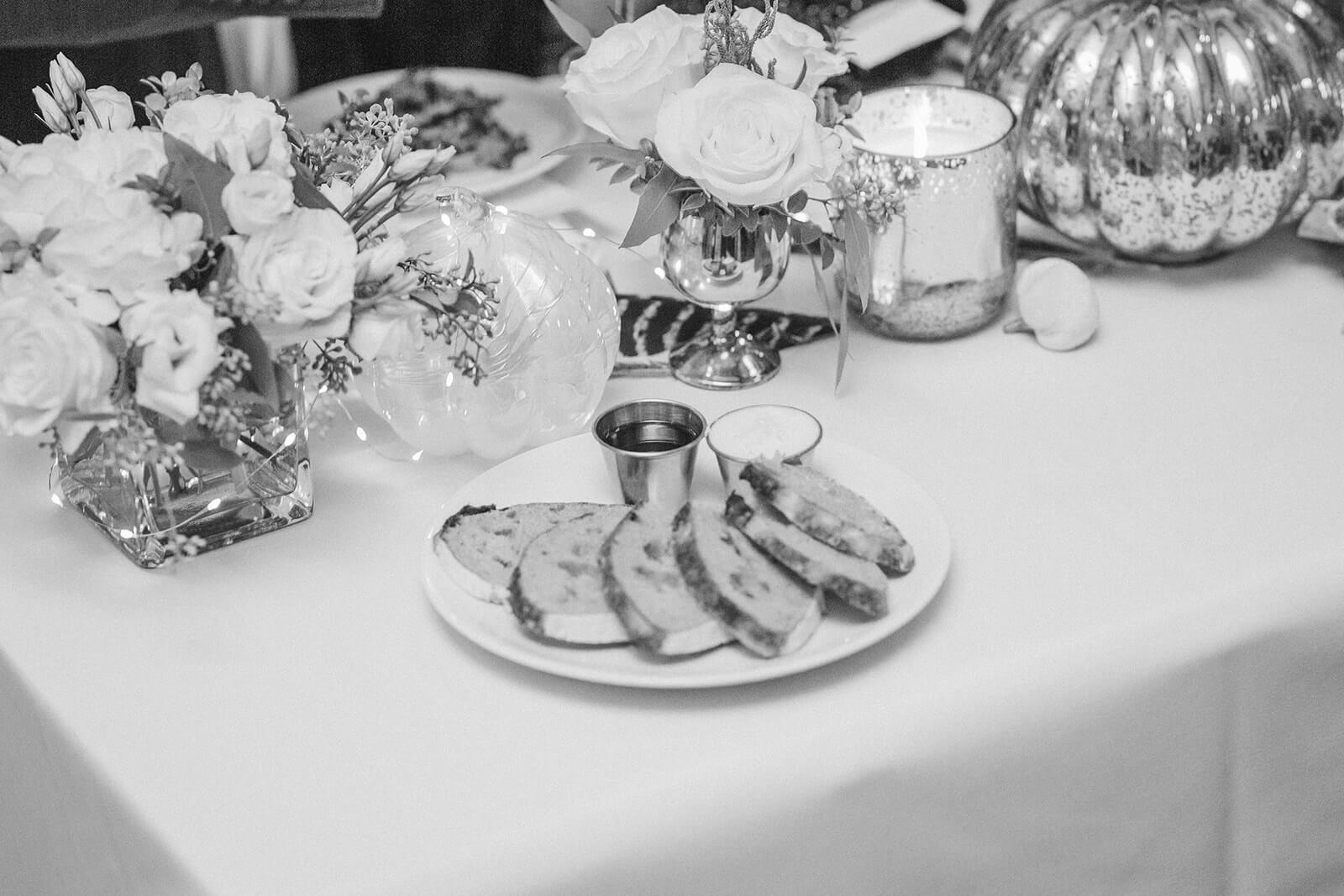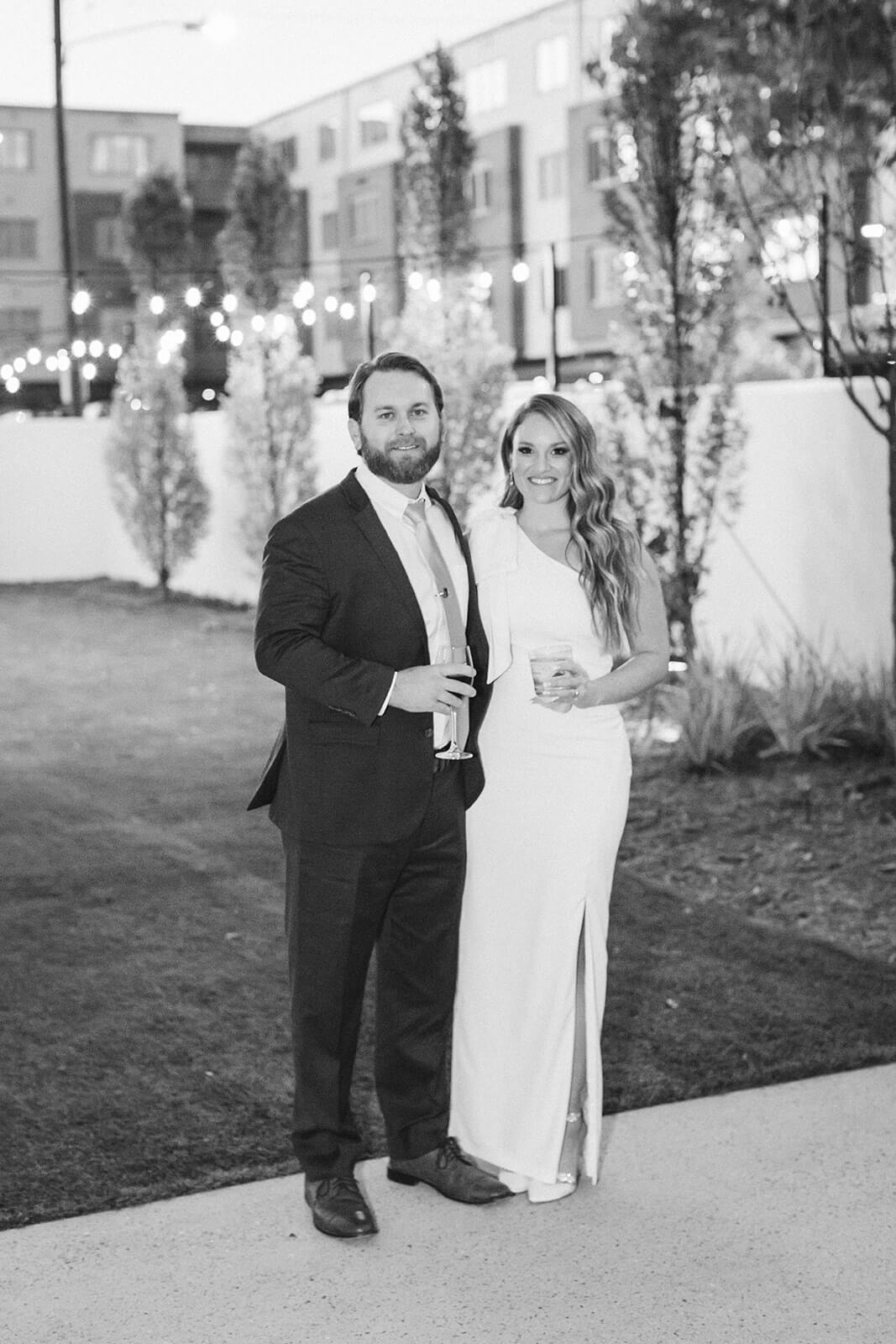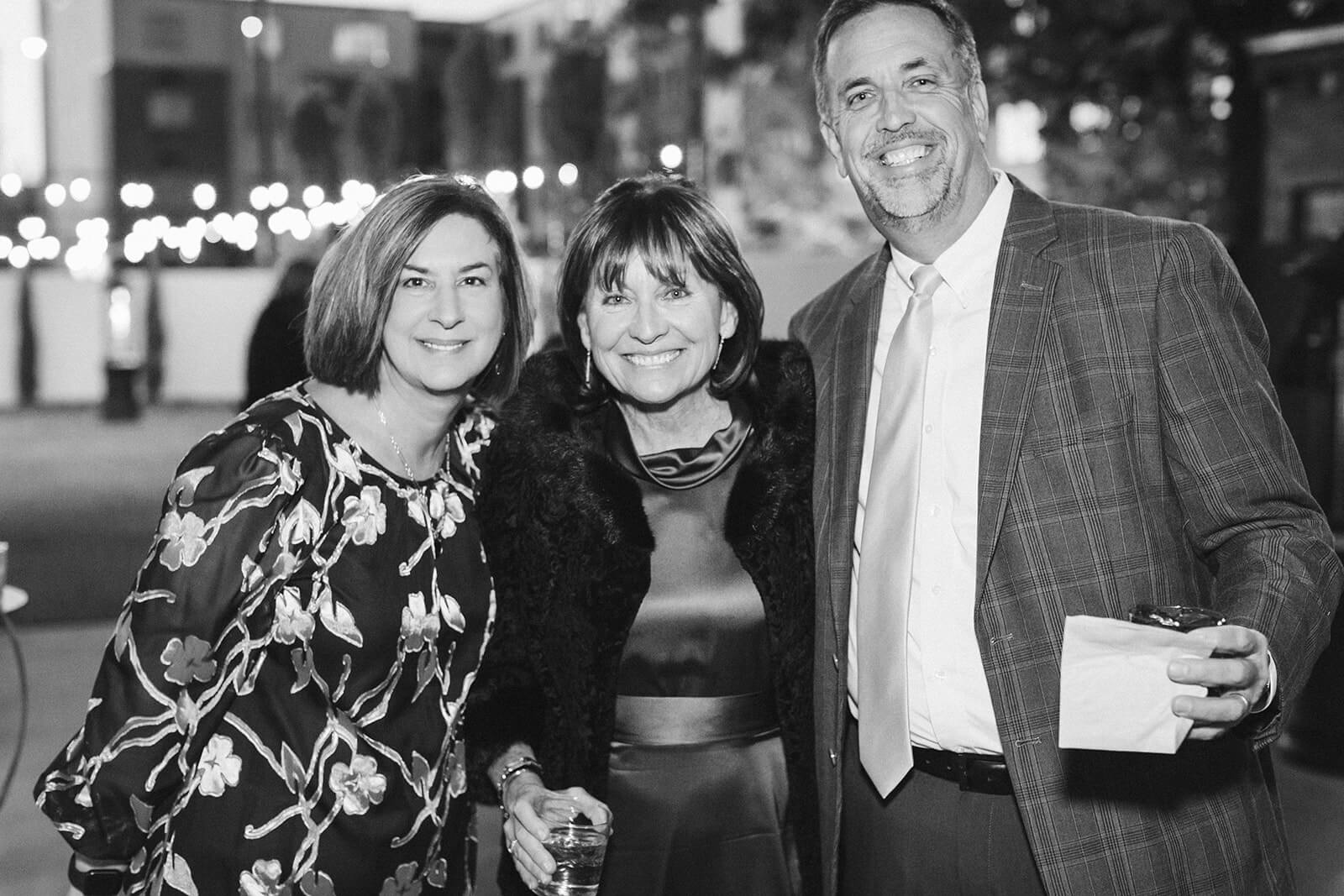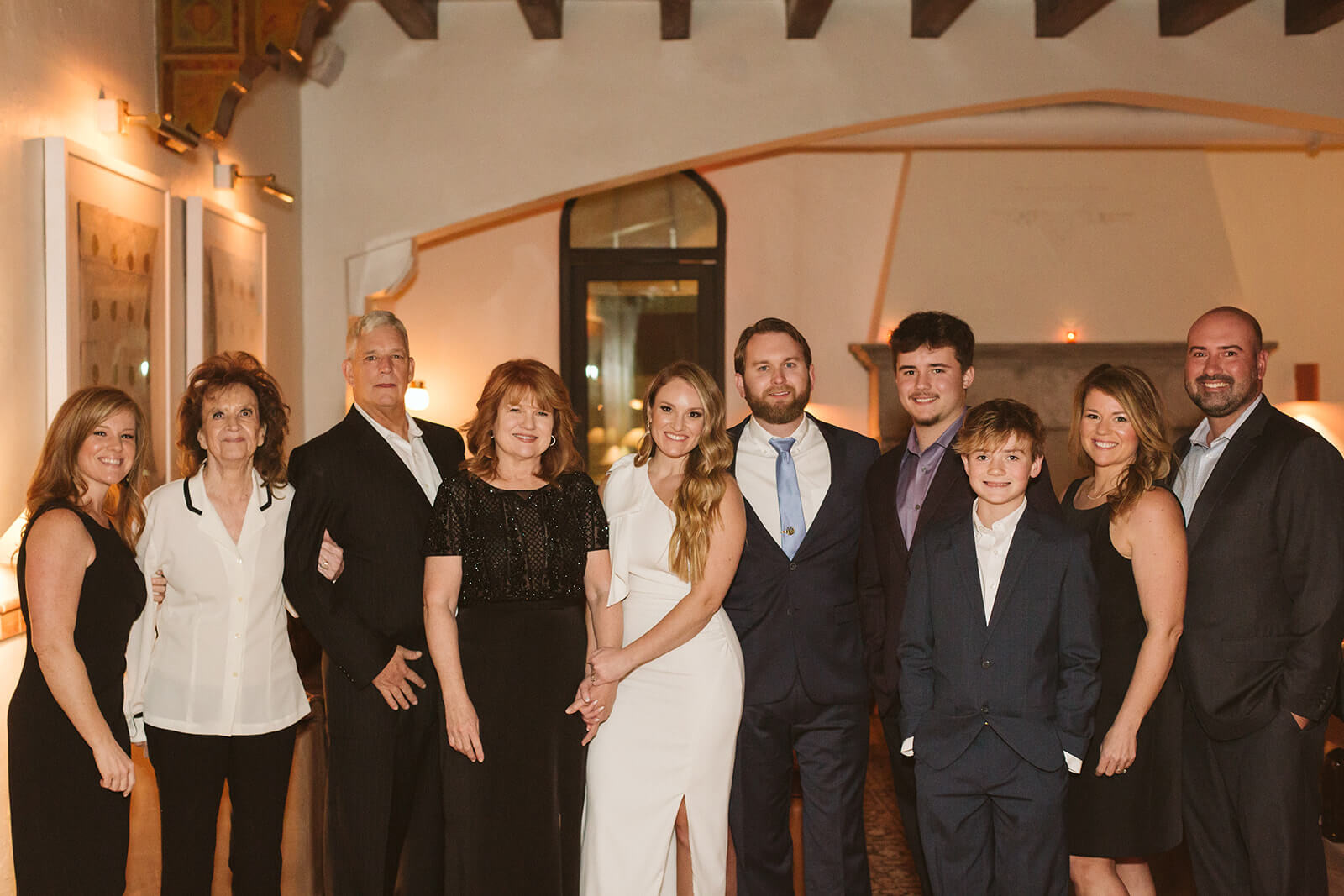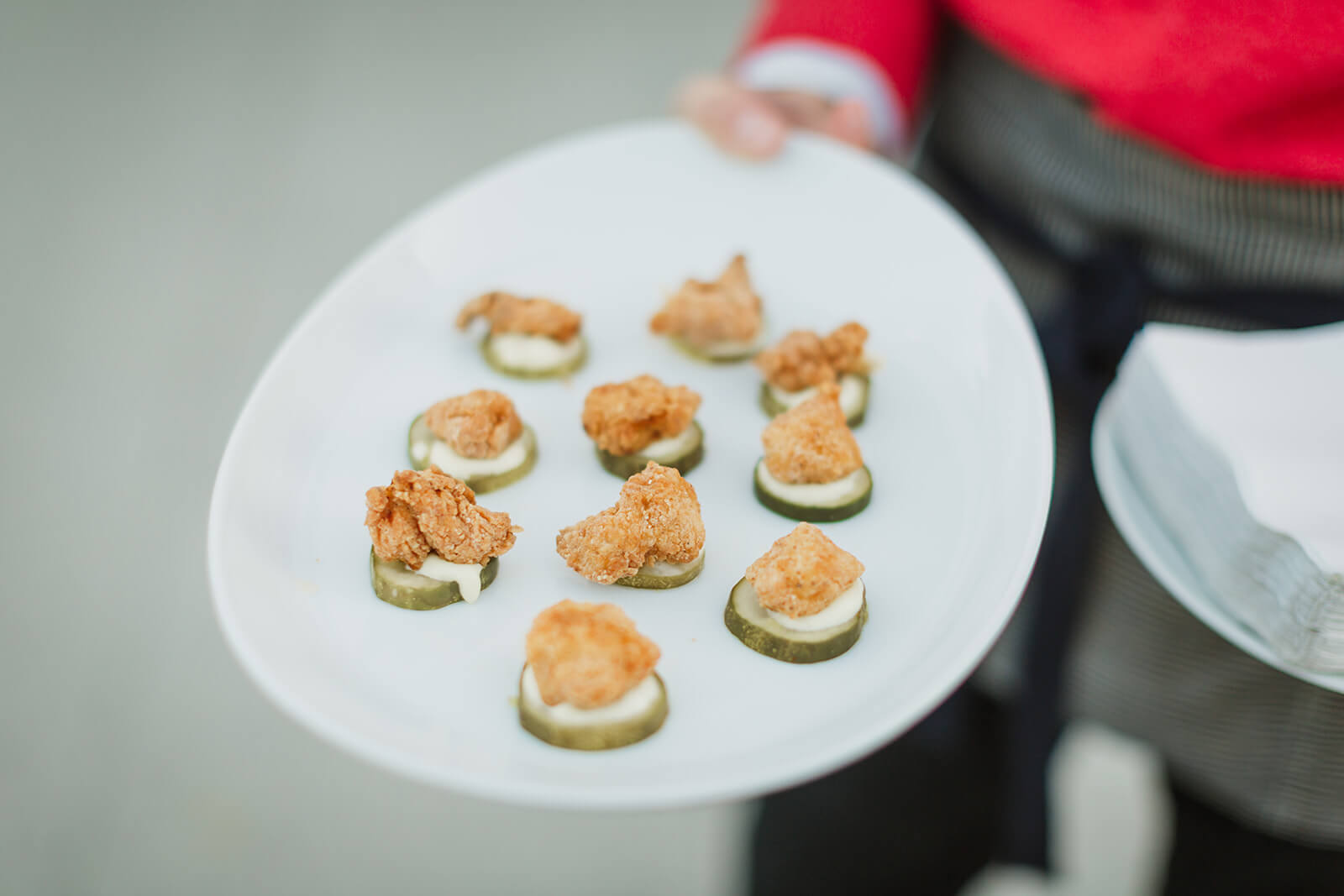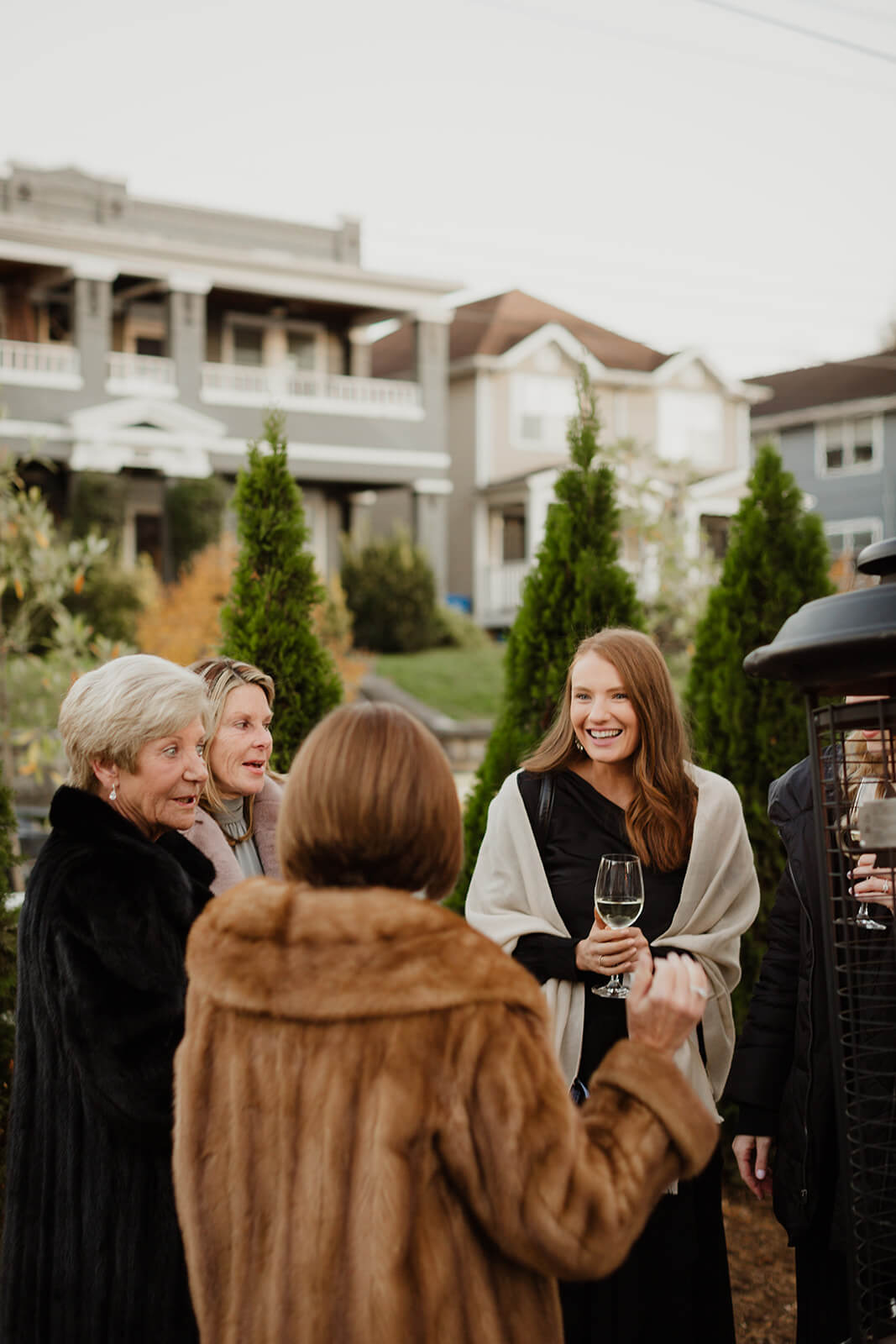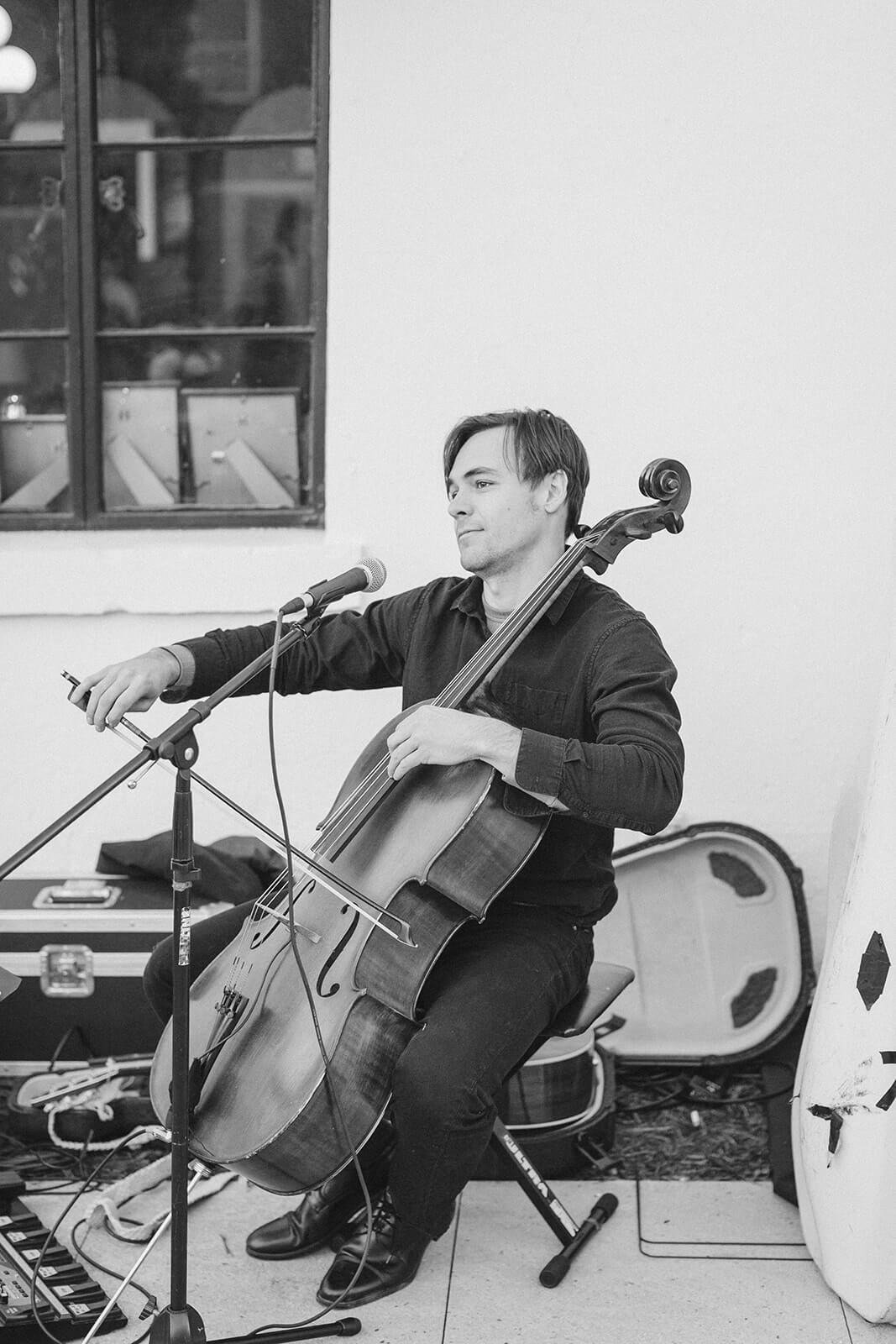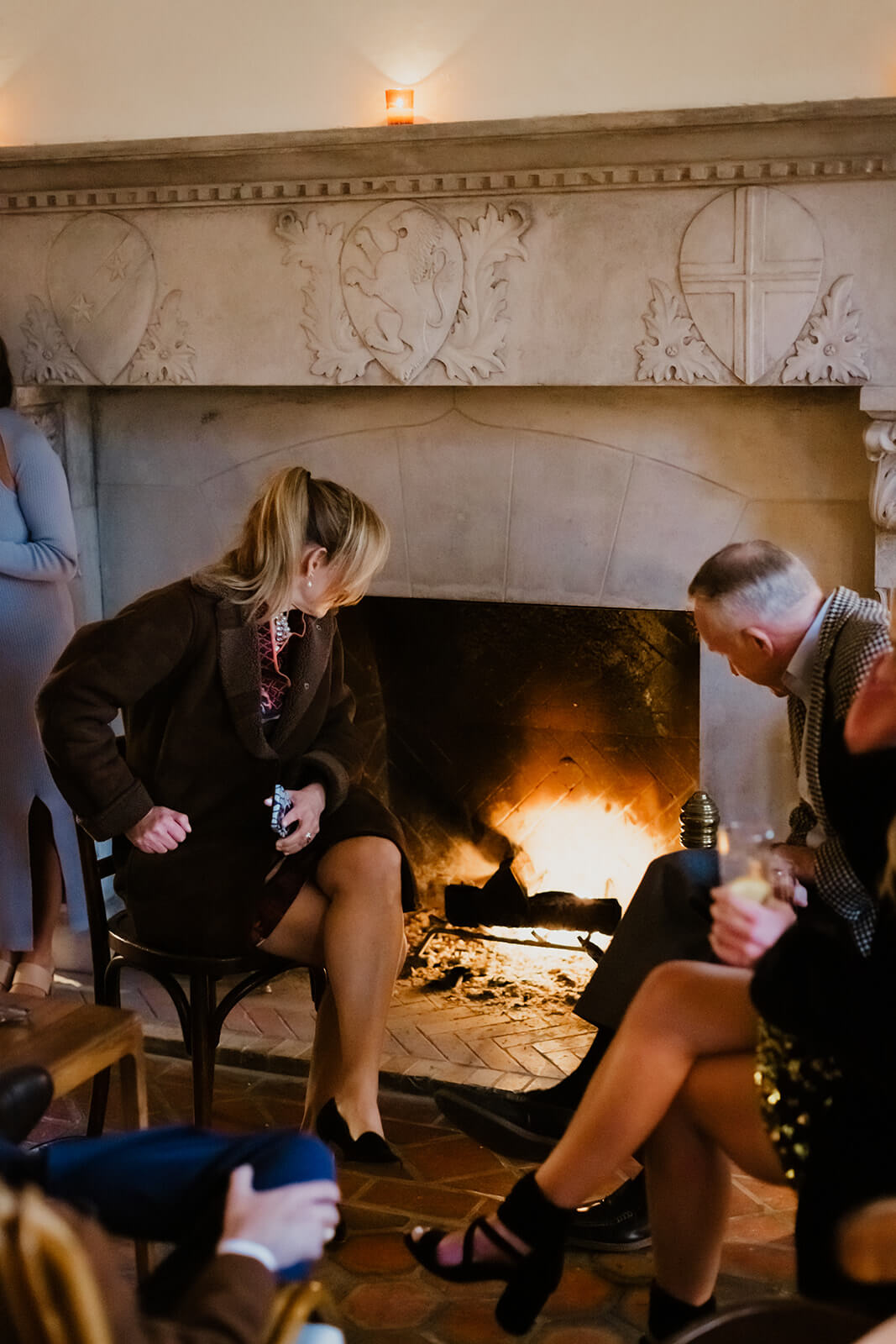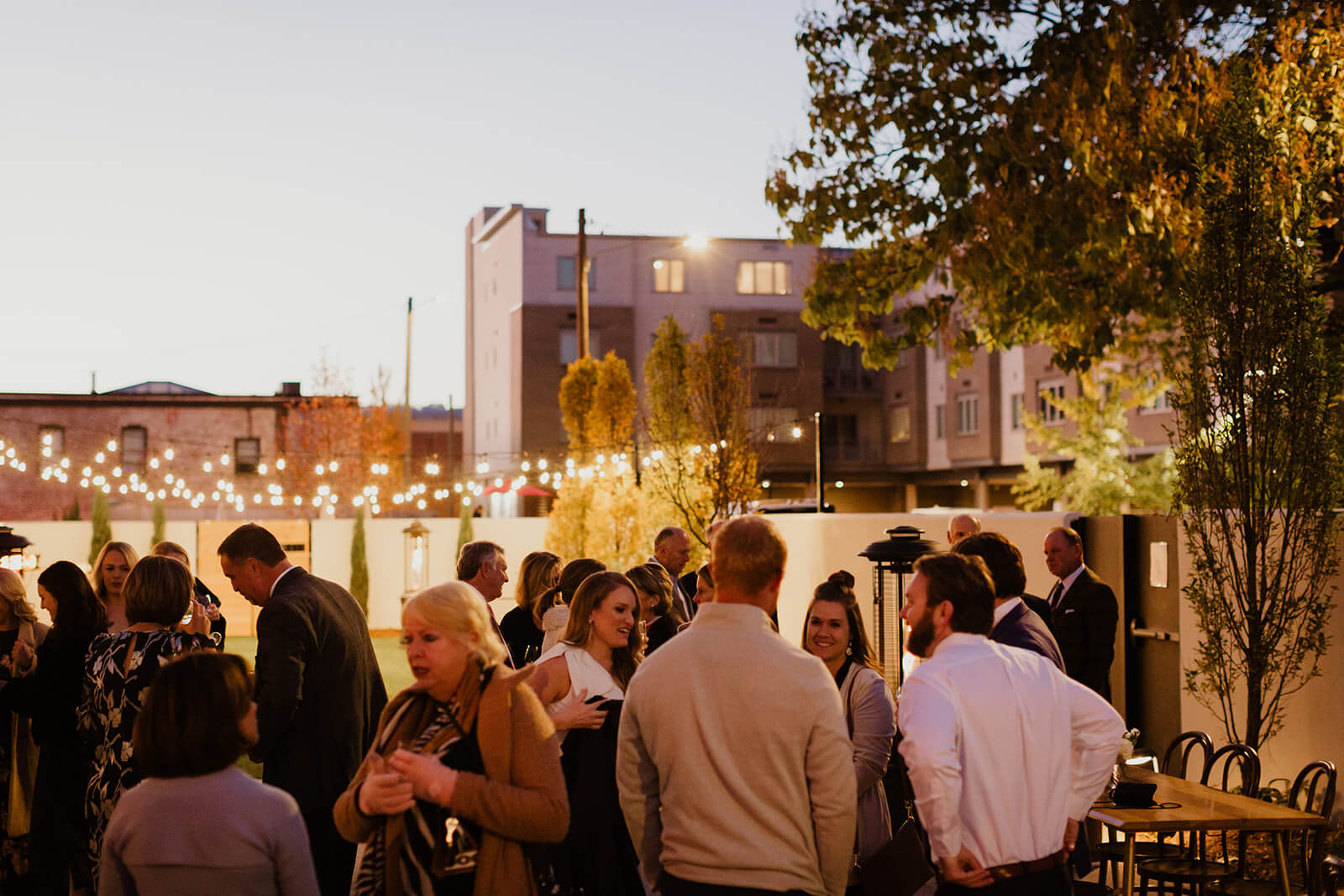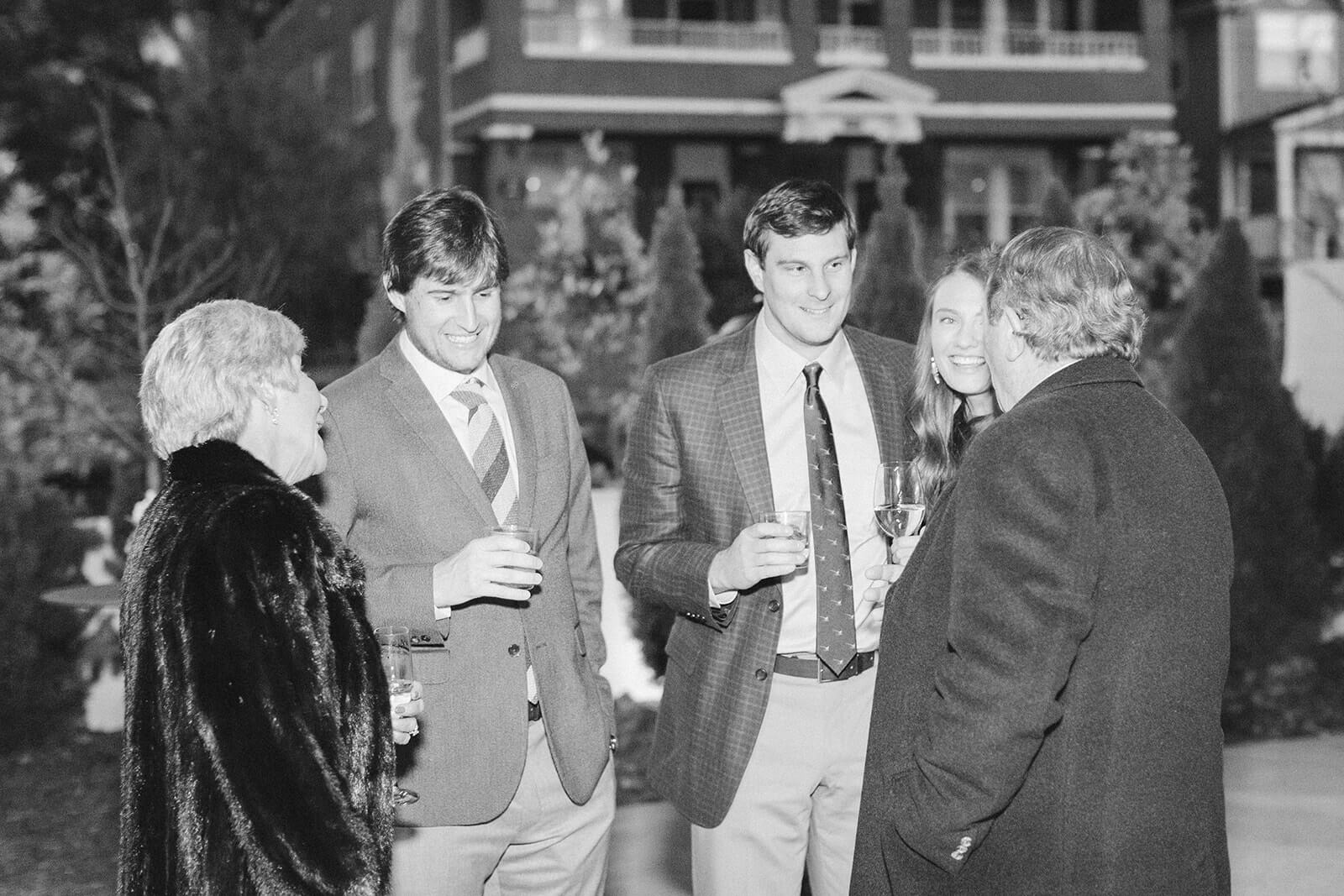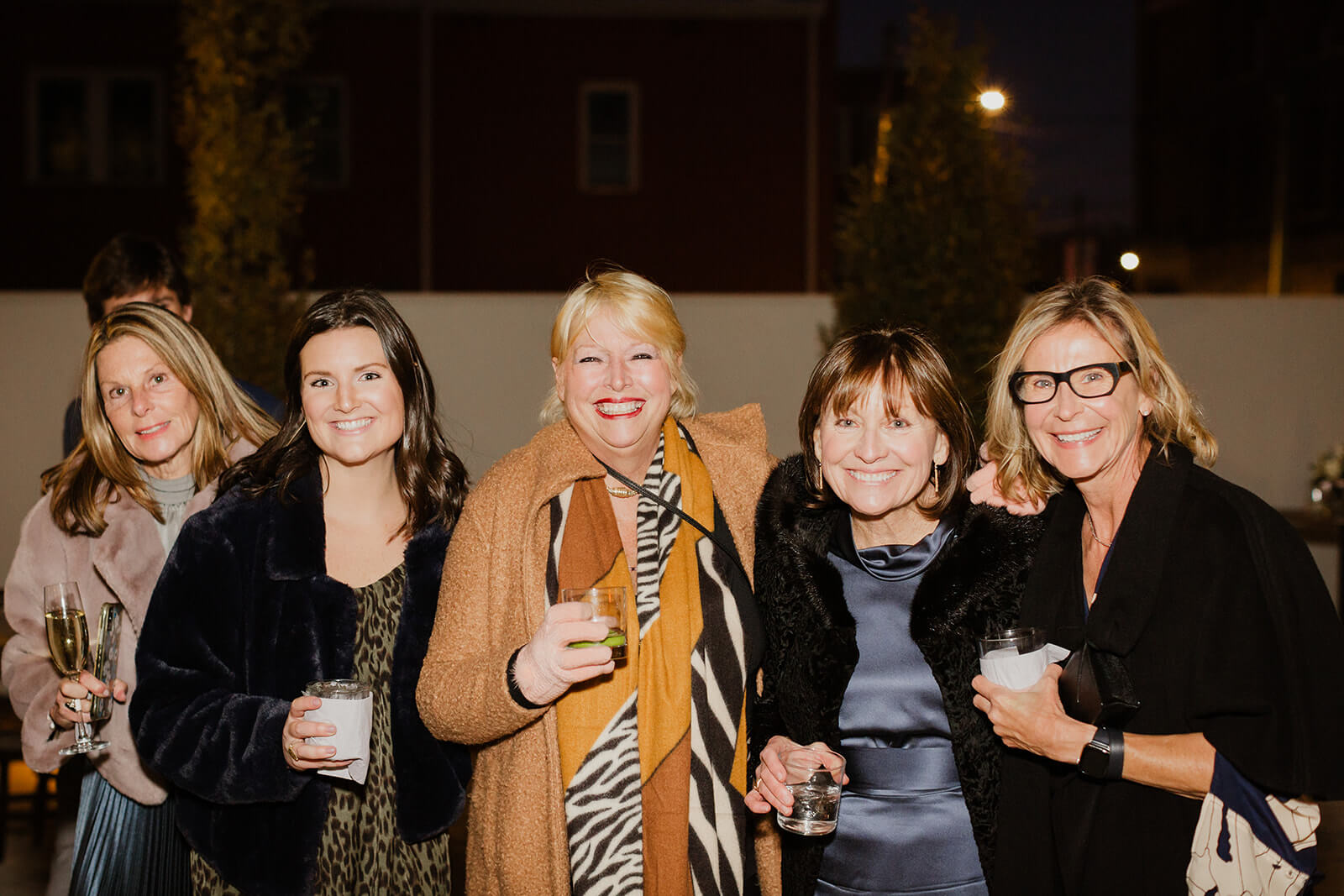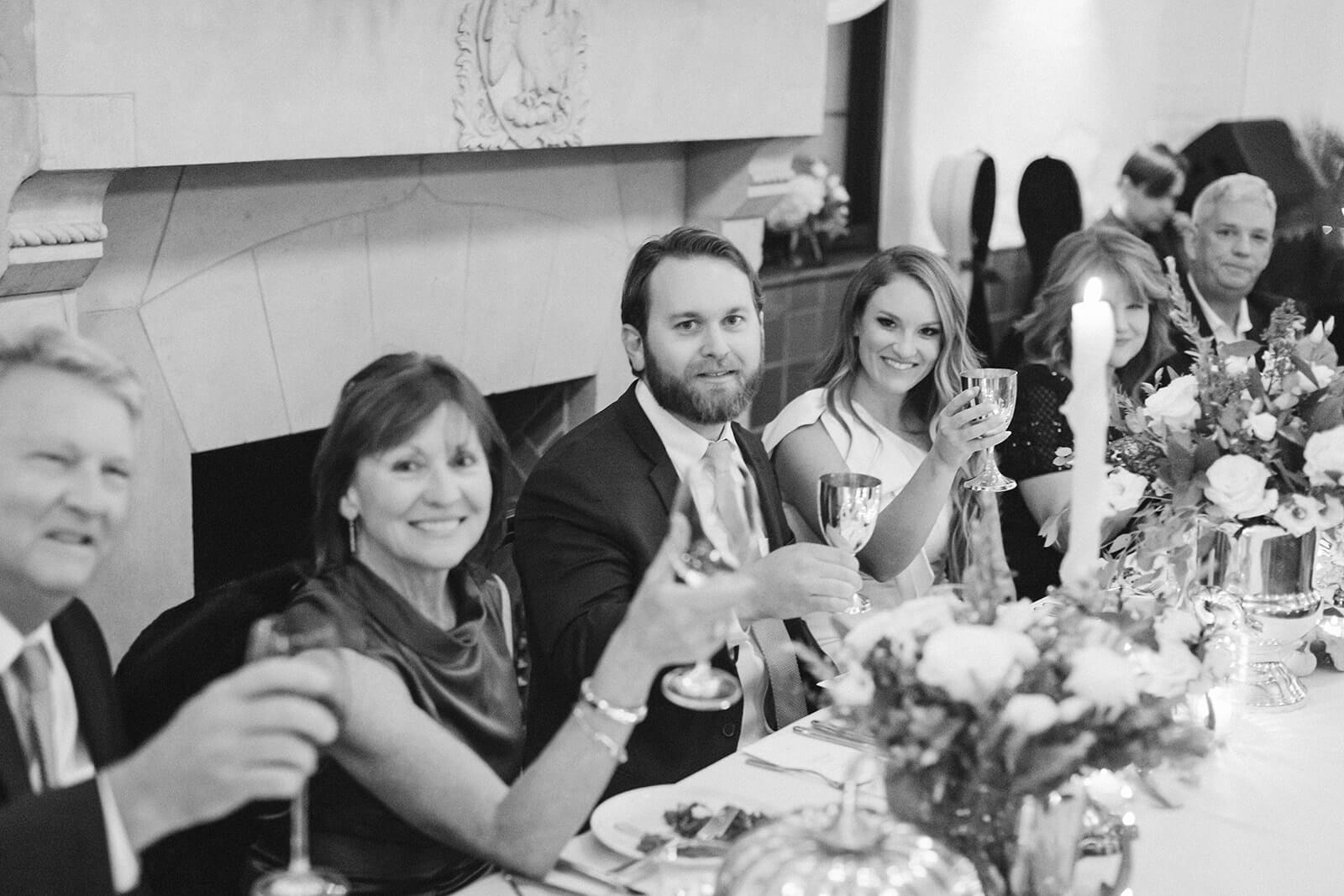 Rehearsal Dinners at the Common House
To kick off your wedding weekend, the Common House is a great place to host your rehearsal dinner. Guests will enjoy the historic ambiance of the building while getting to experience a venue that truly encompasses Chattanooga's unique energy.
As guests start filing in, just imagine having welcome drinks and a laidback cocktail hour in the gardens. Between the twinkling string lights above, the pristine landscaping, and the warm glow off of the firepit, this outdoor area creates a romantic and enchanting atmosphere that's perfect for greeting guests and chatting with loved ones you haven't seen in a while.
Then, as the sun sets, everyone can move into the Pennybacker Room, where you can choose to have either a sit-down dinner or a cocktail-style reception. This cozy space with vintage-inspired décor, exposed brick walls, and warm lighting is the perfect place for a memorable evening of celebration and delicious food. Whether you're looking for a classic menu or something more innovative, the event team at the Common House can help you create a meal that fits your needs using only fresh and locally-sourced ingredients.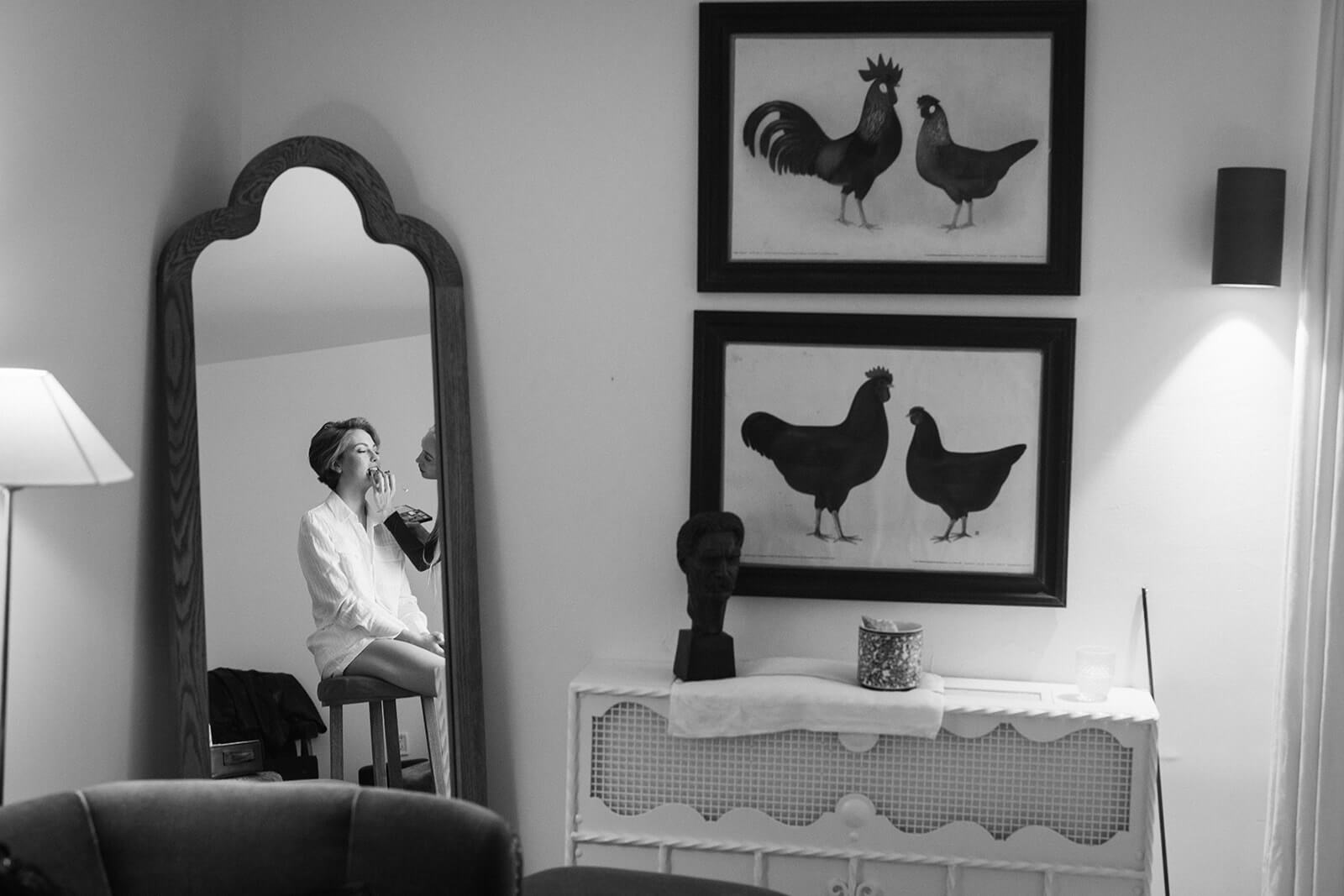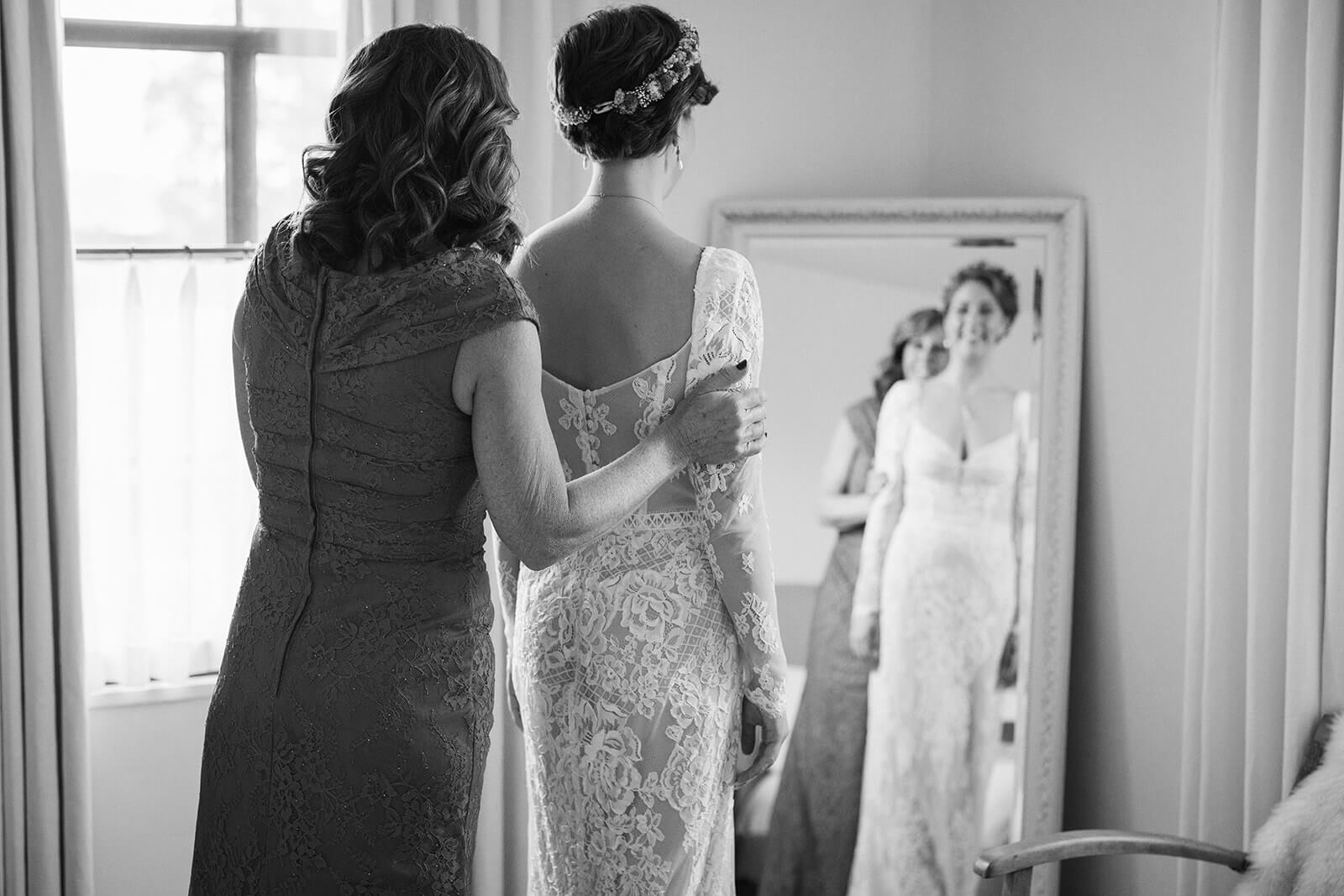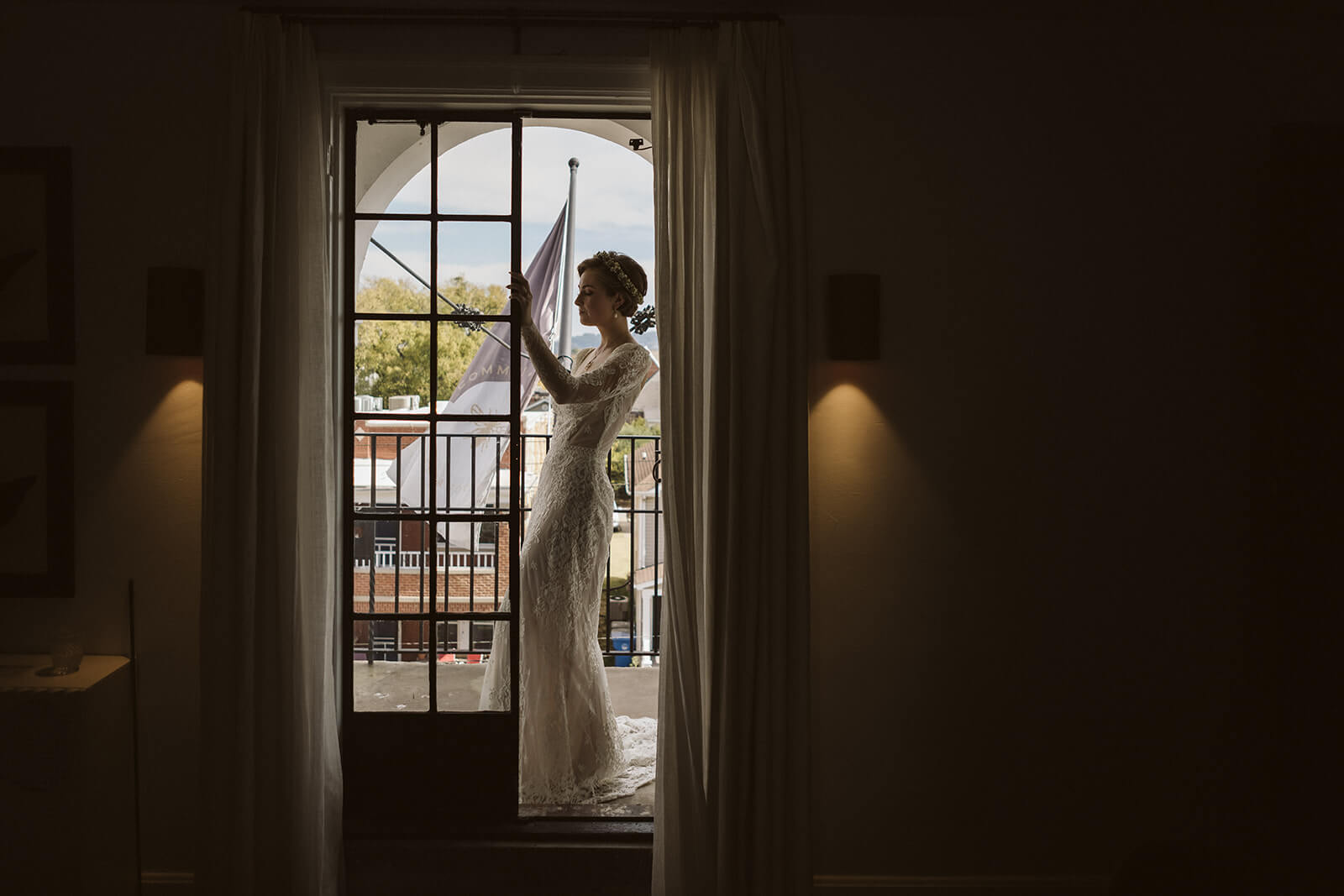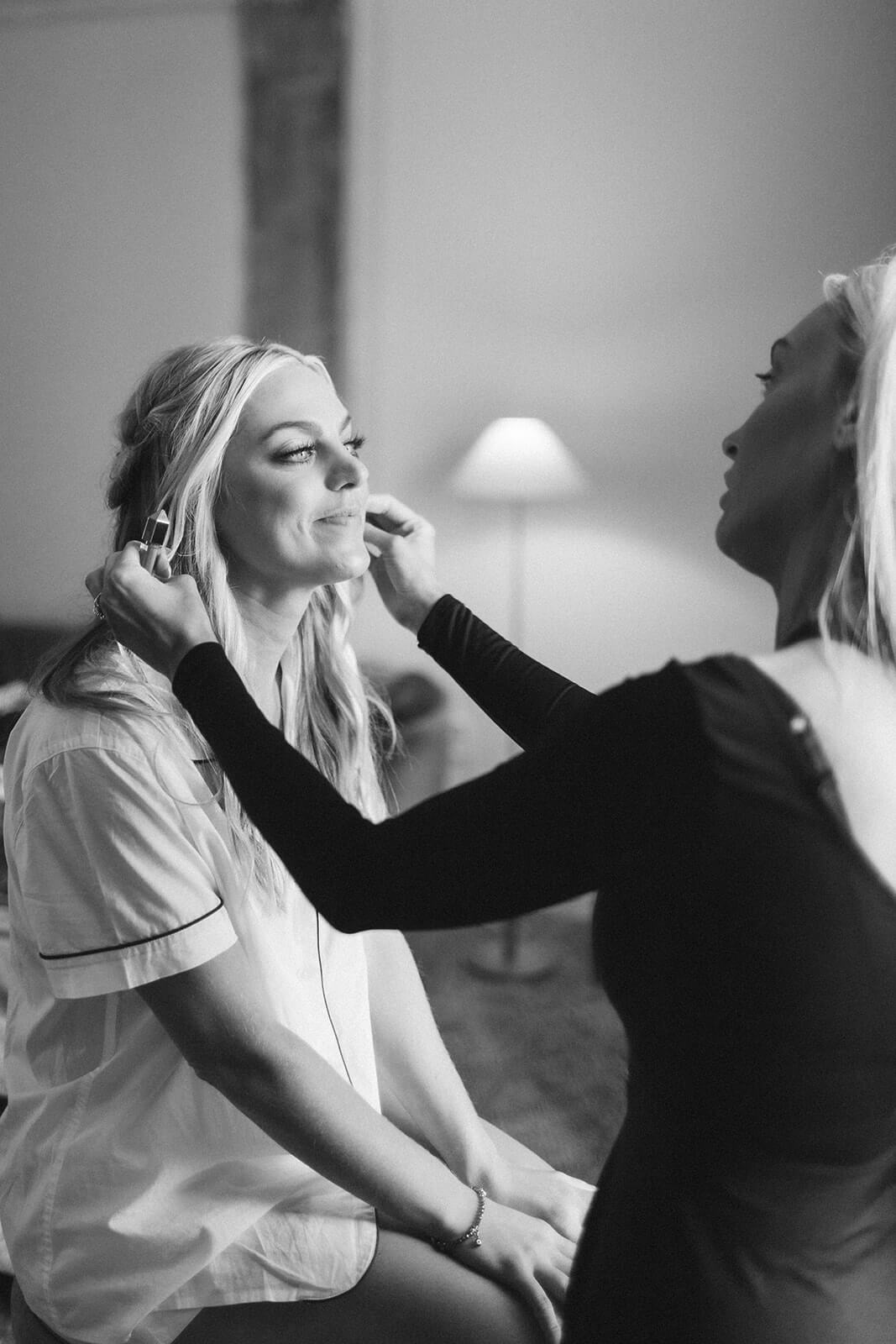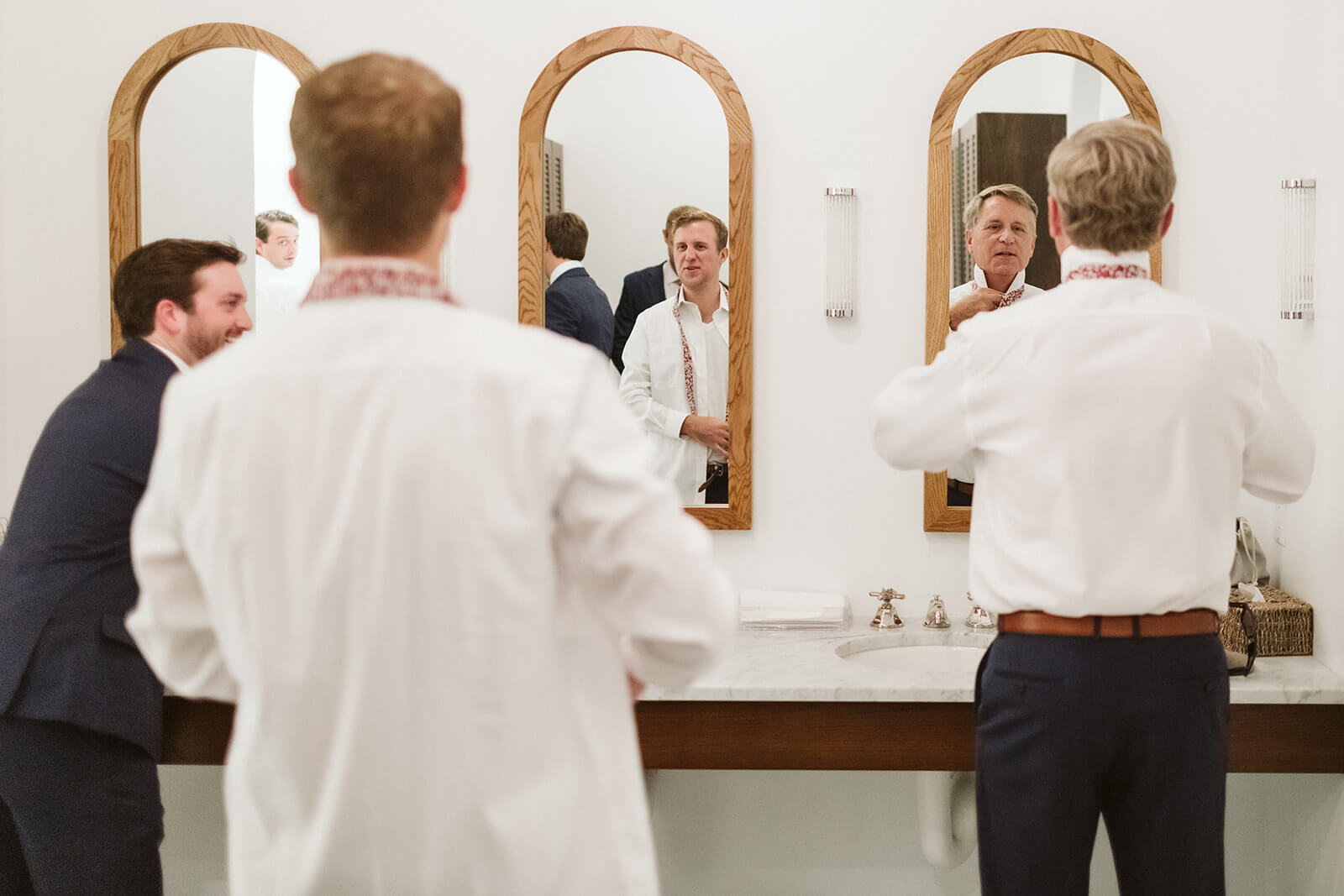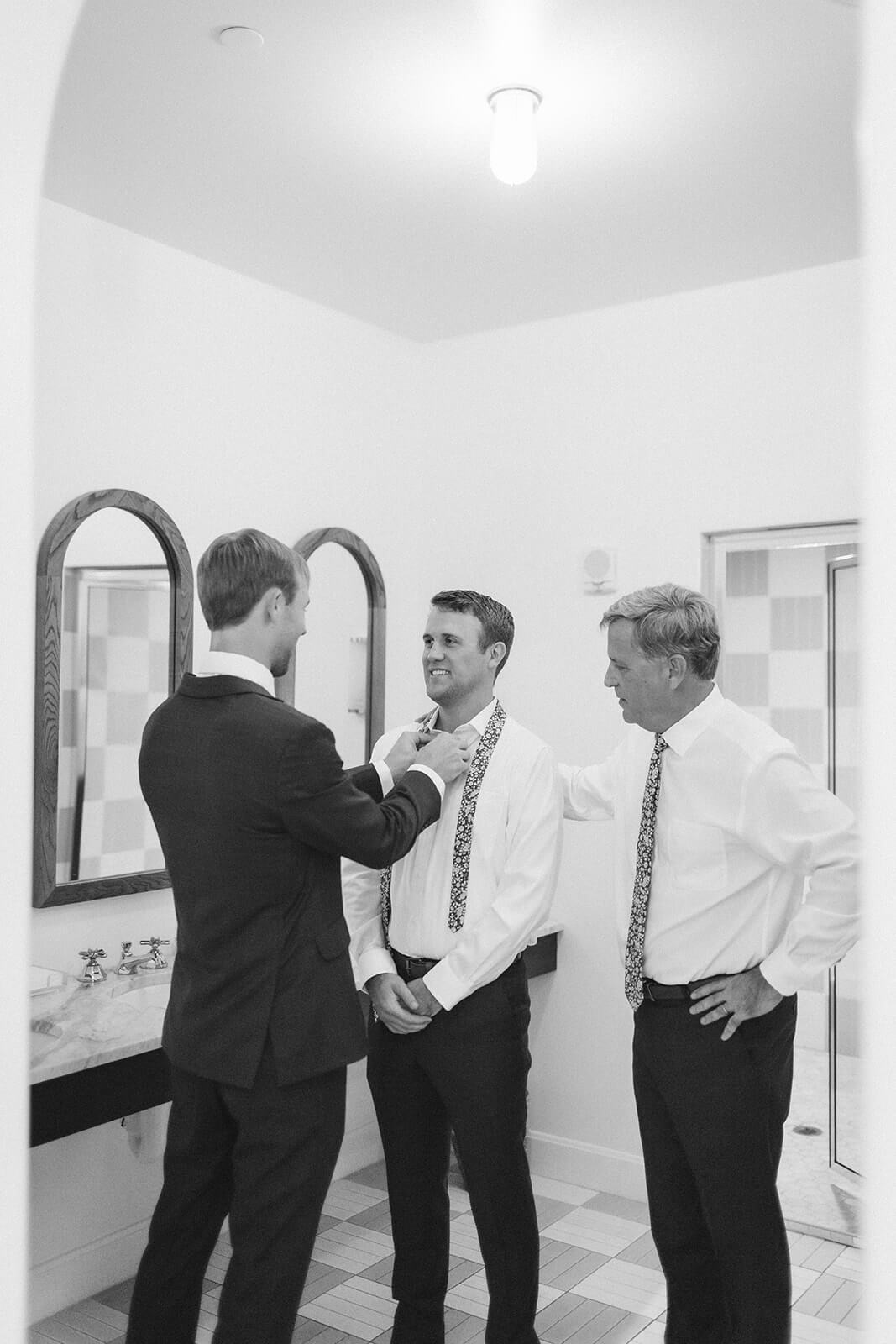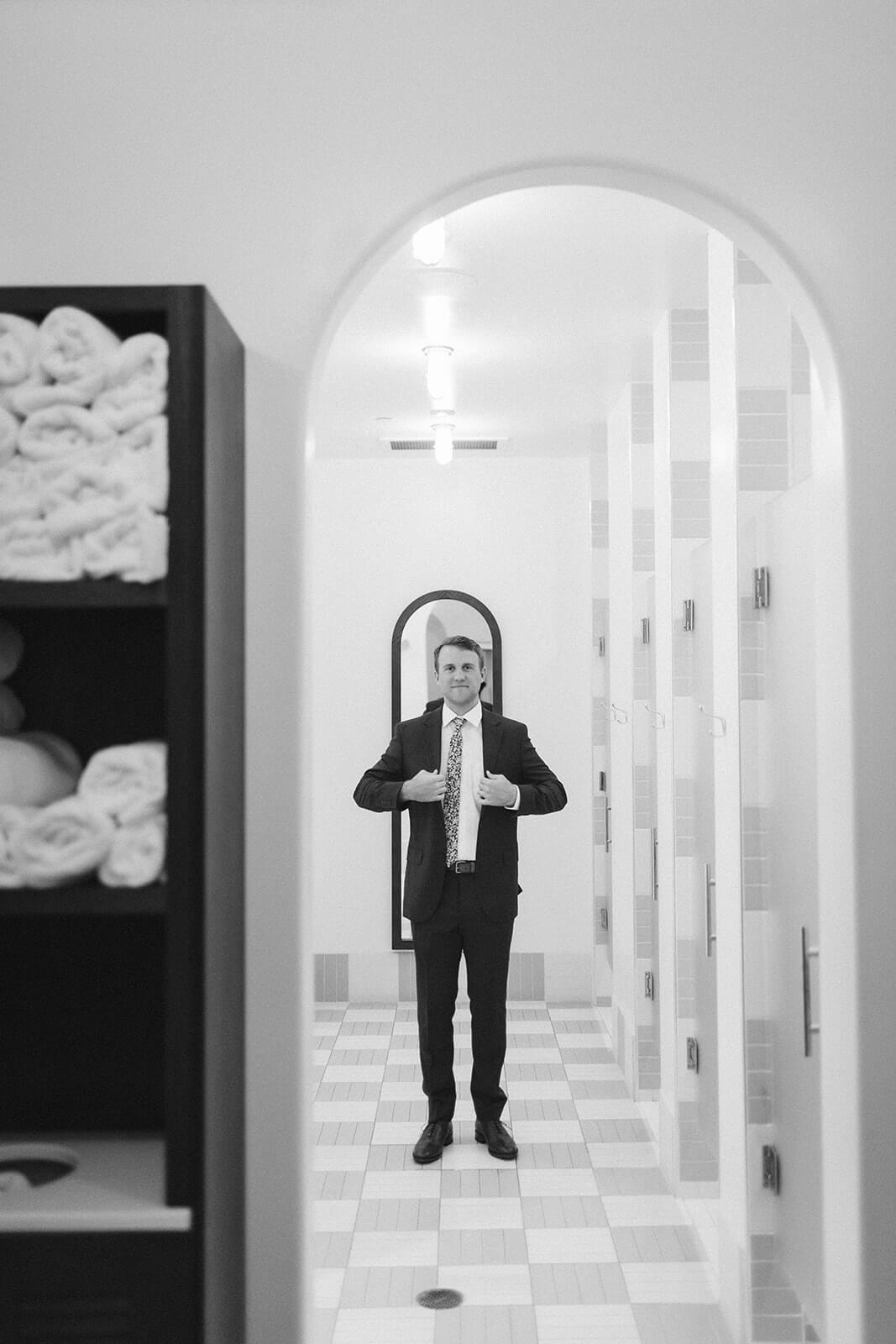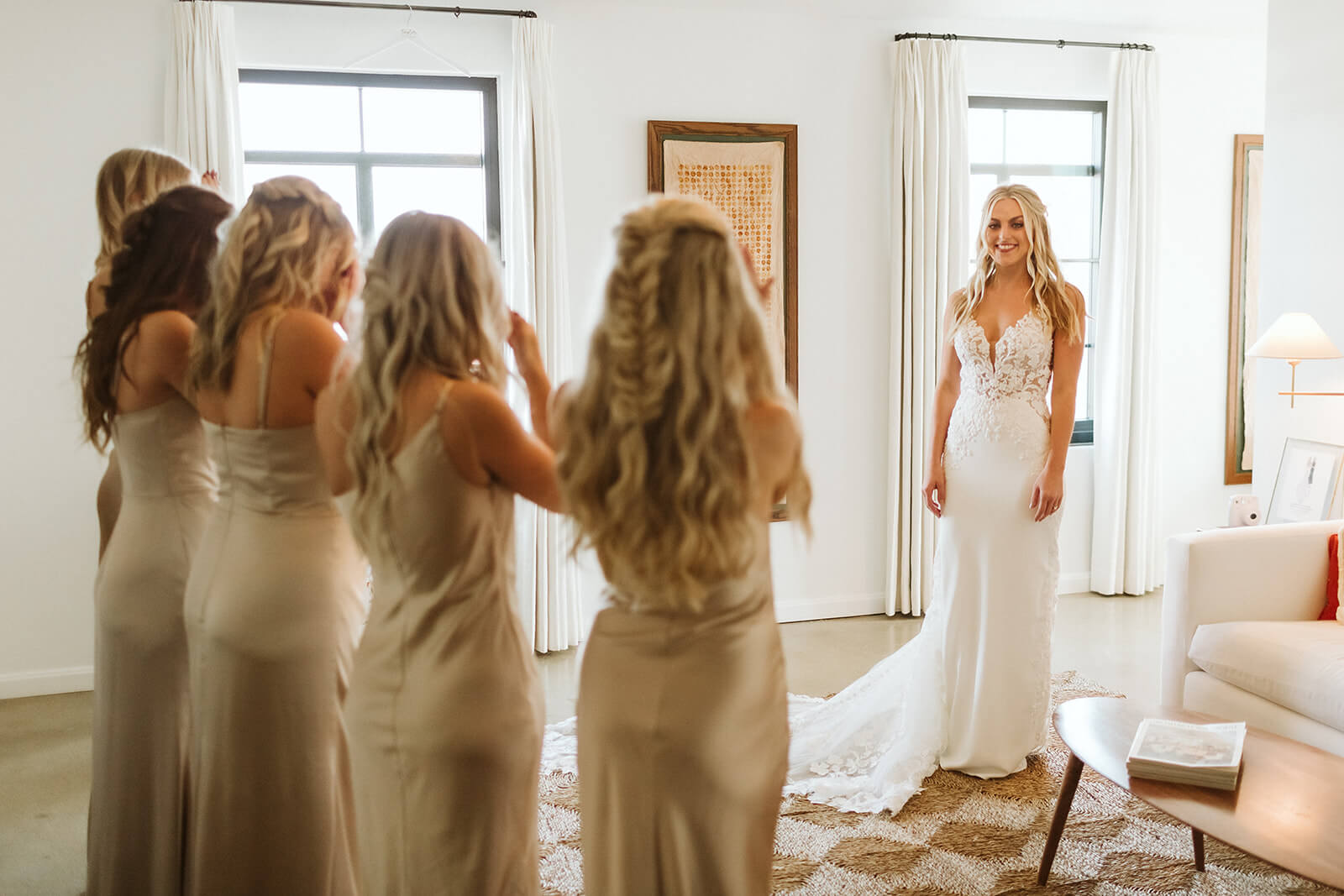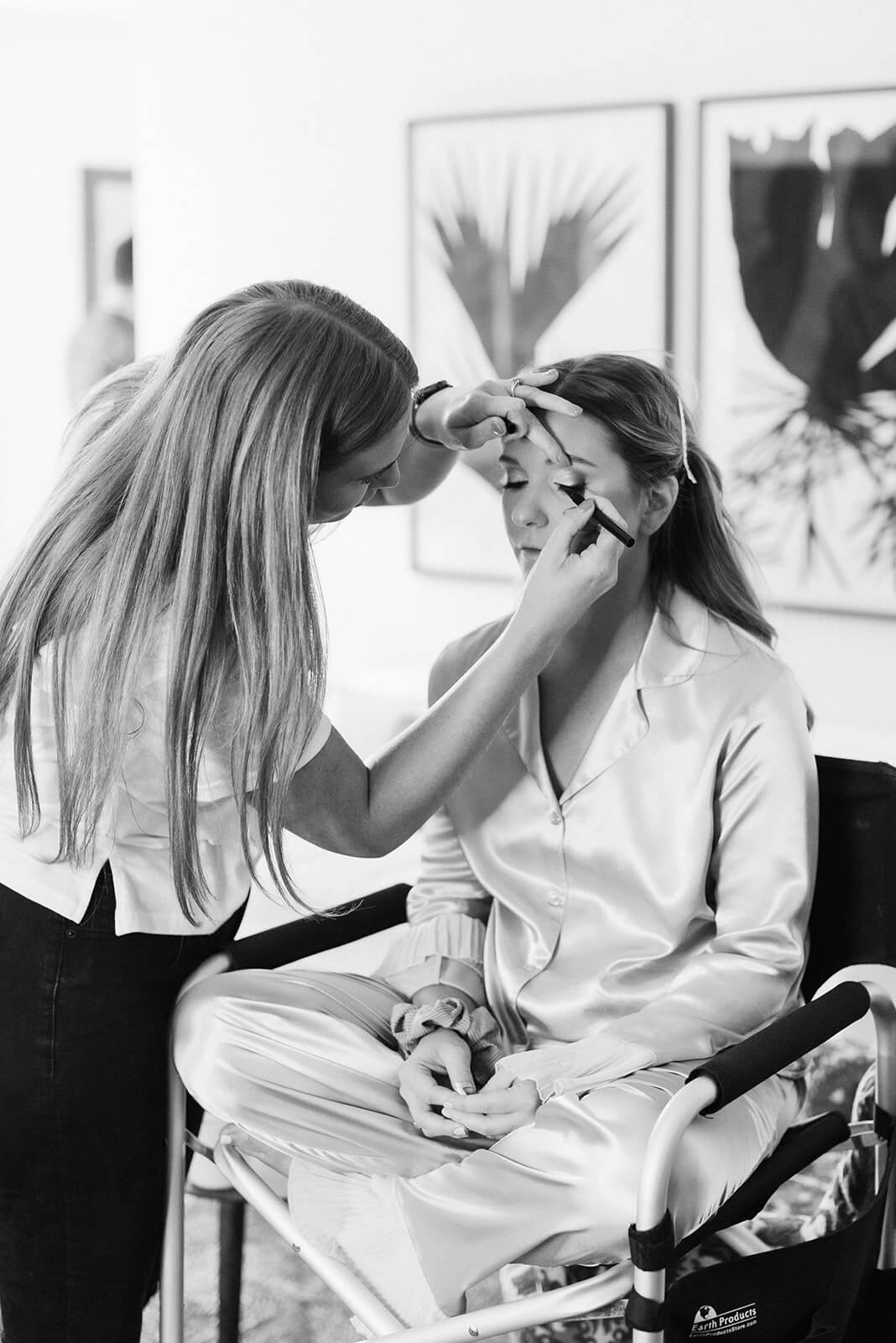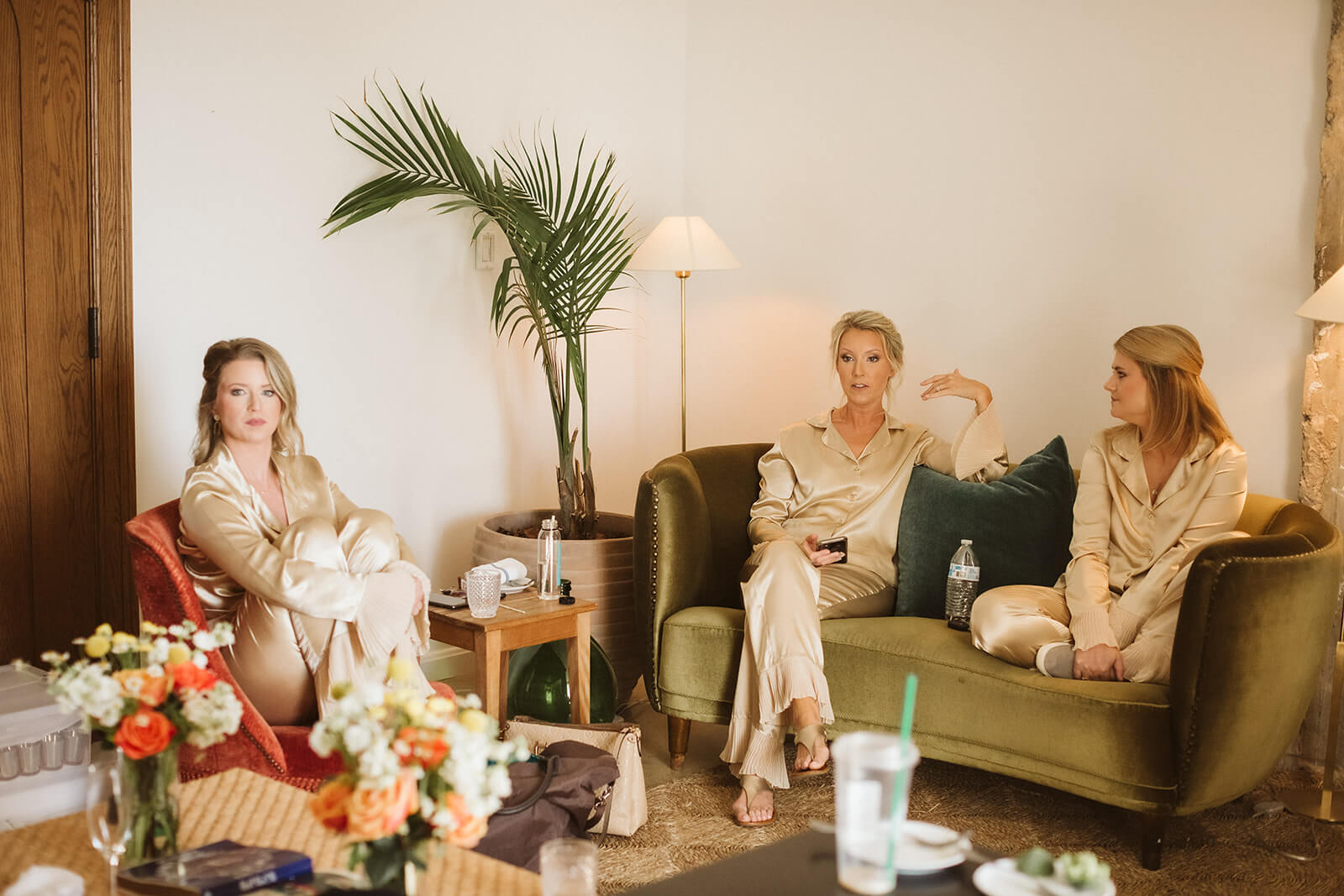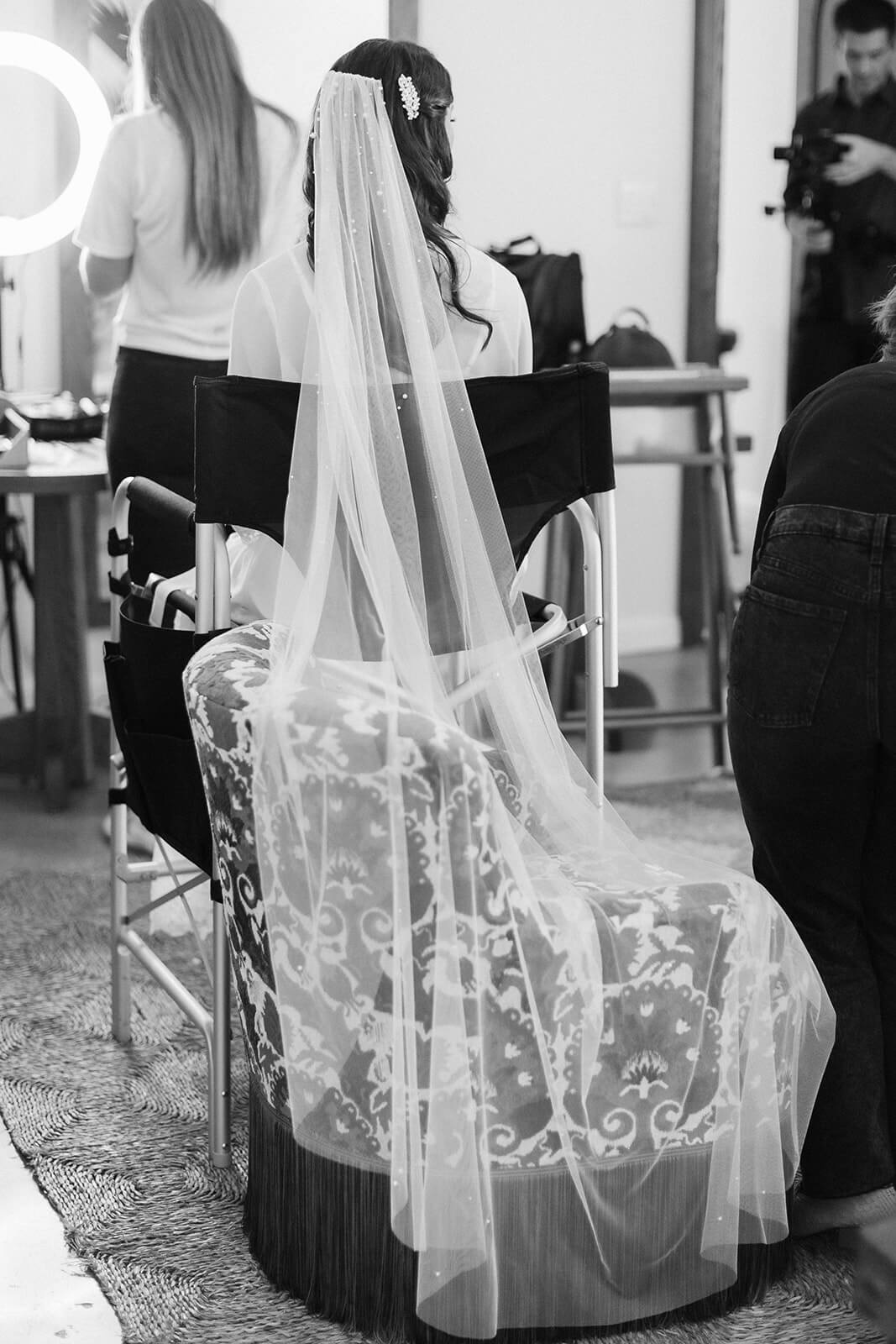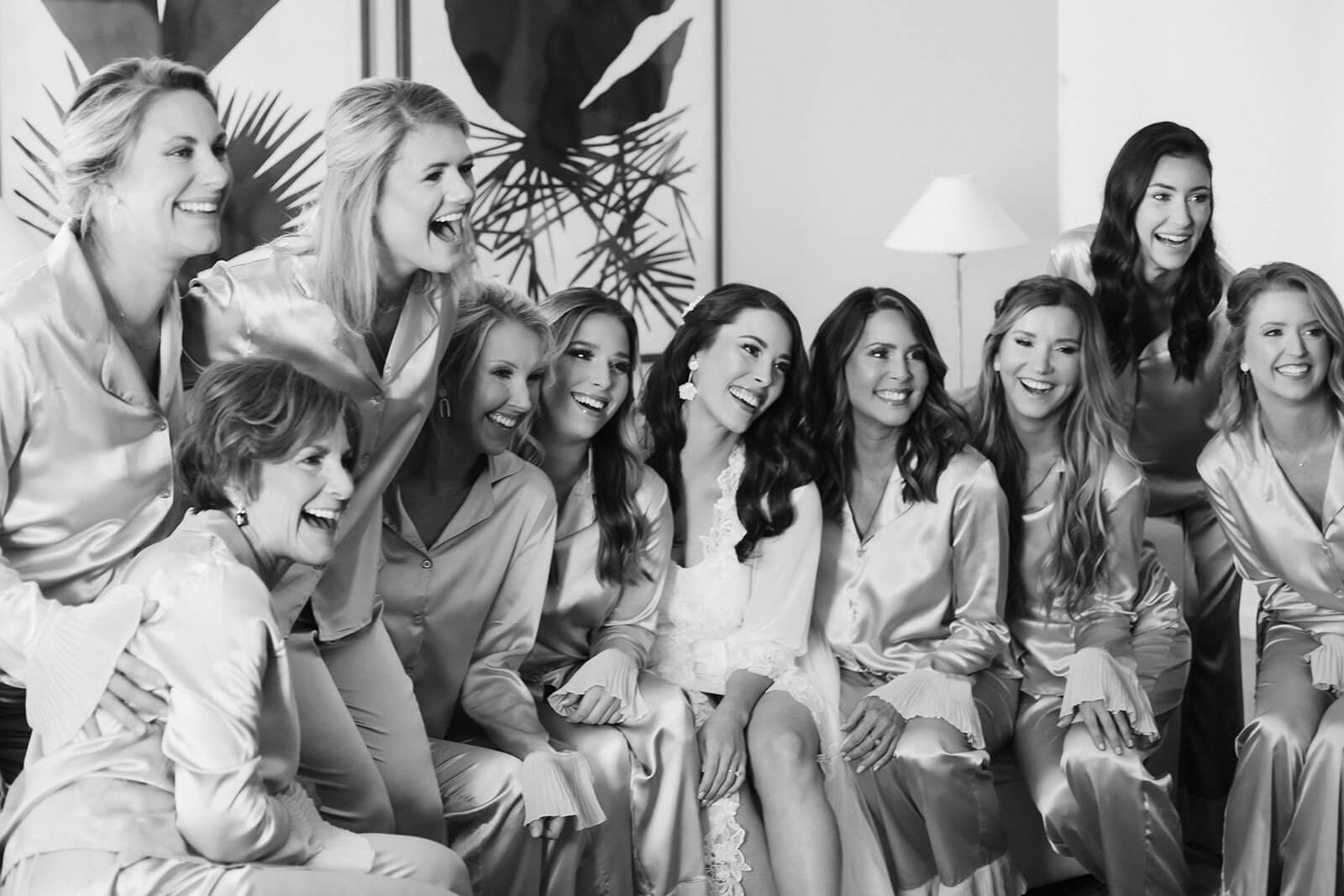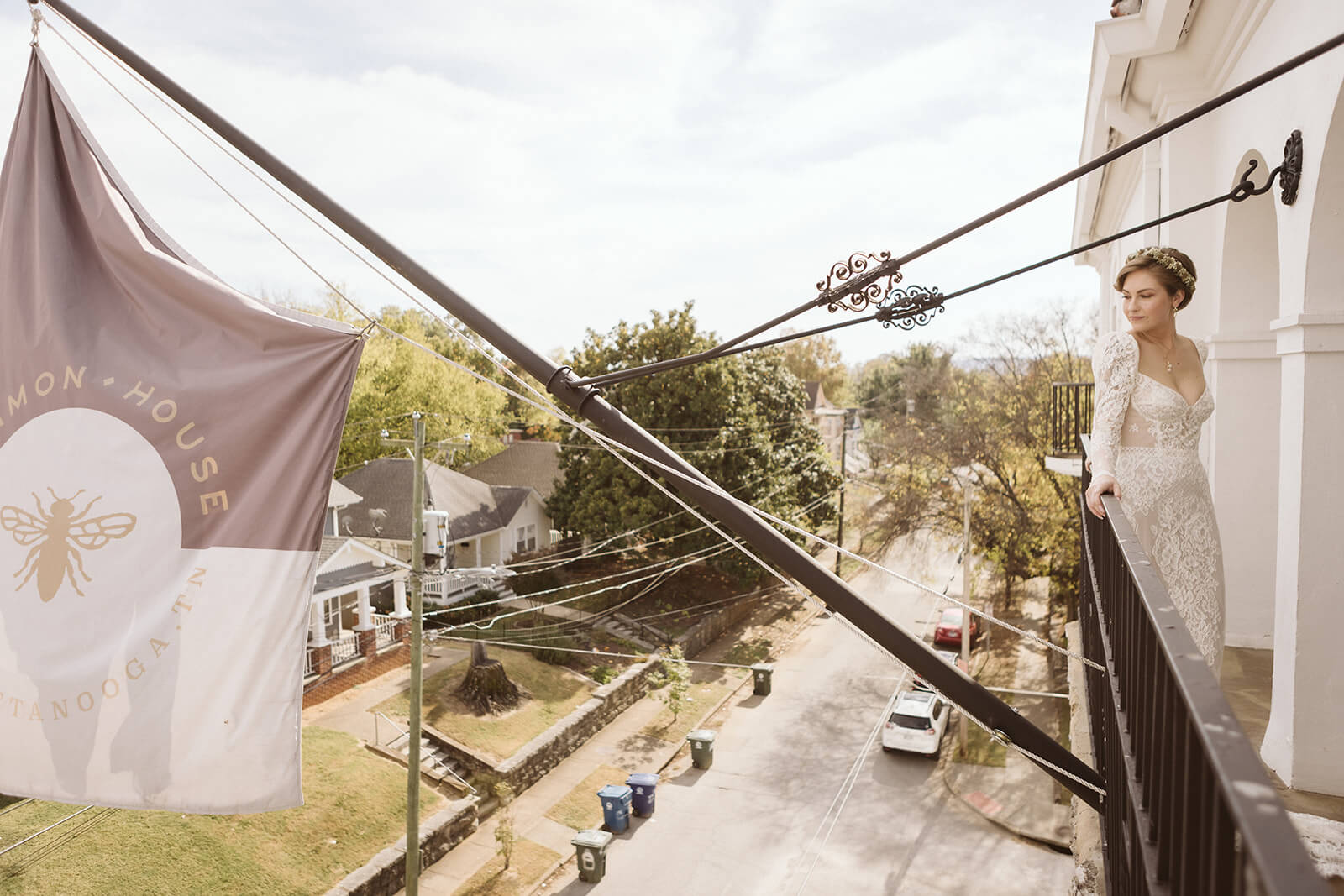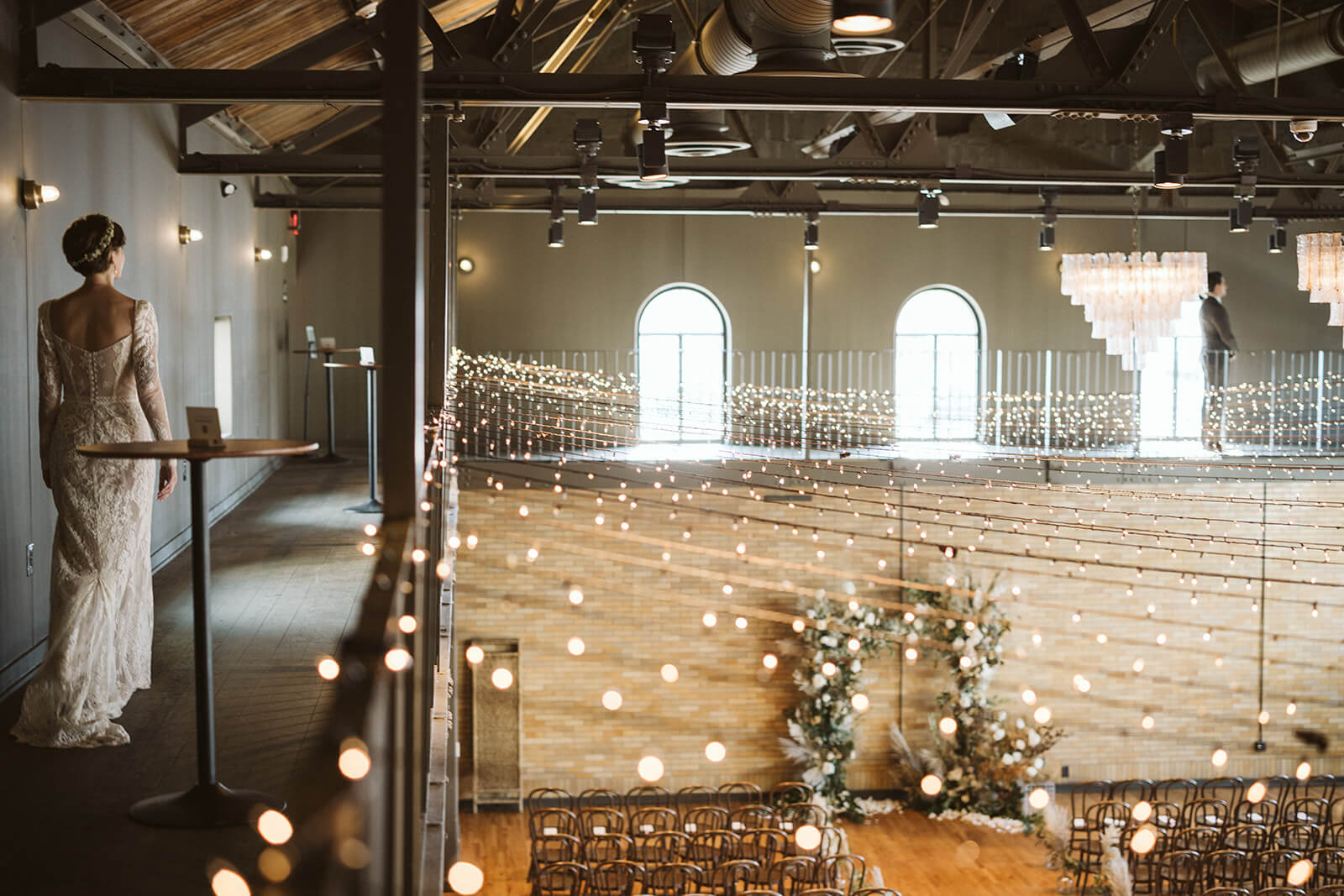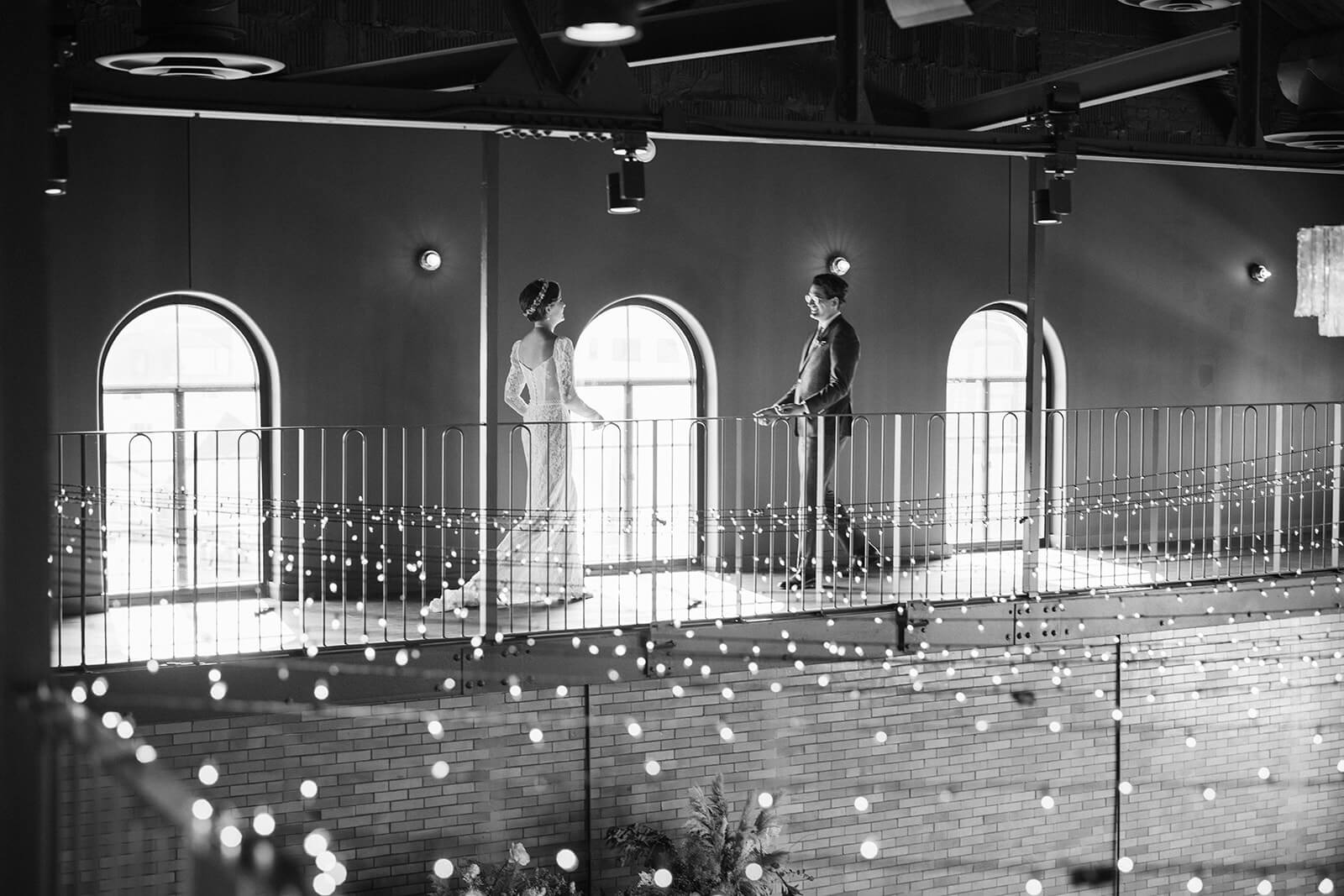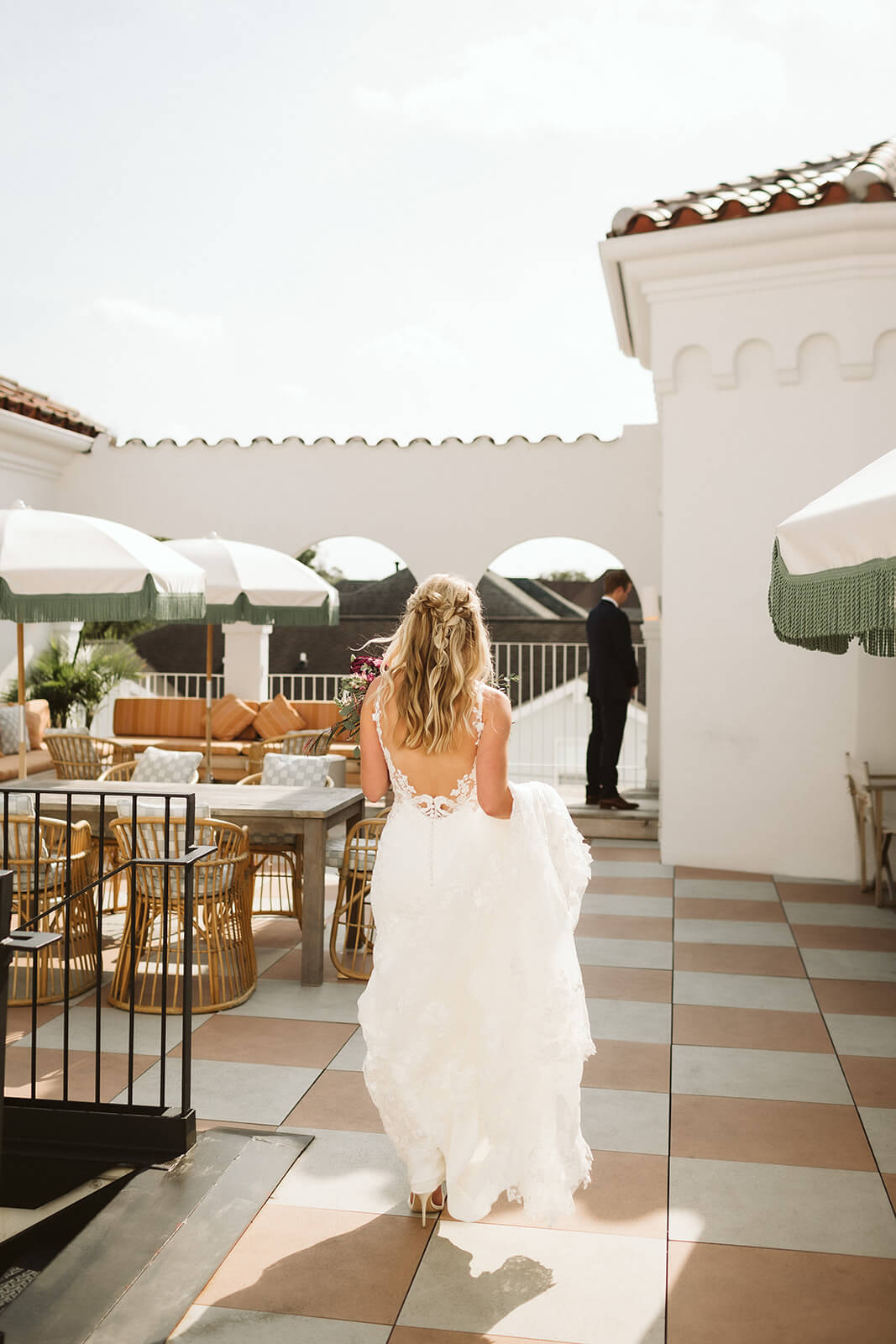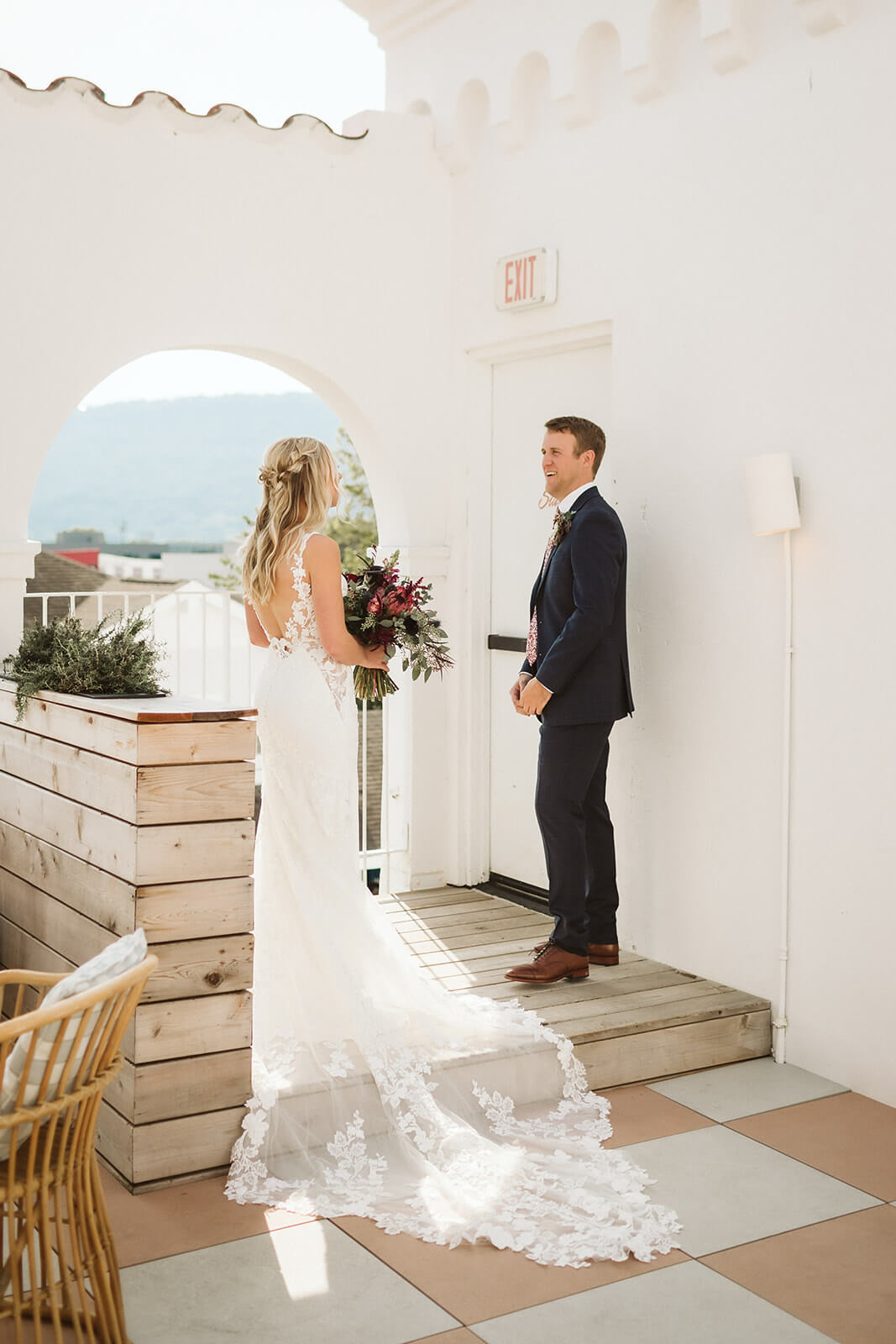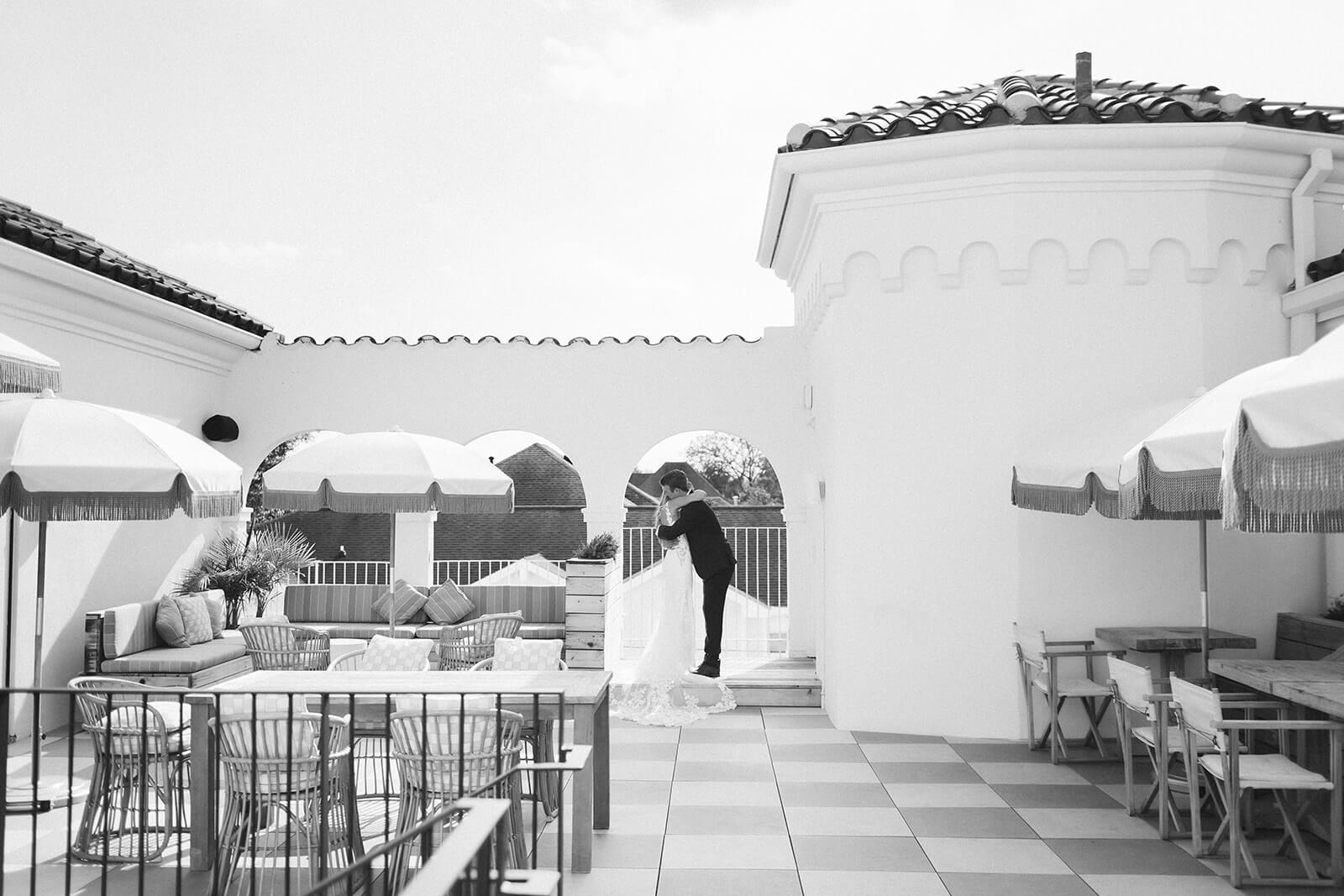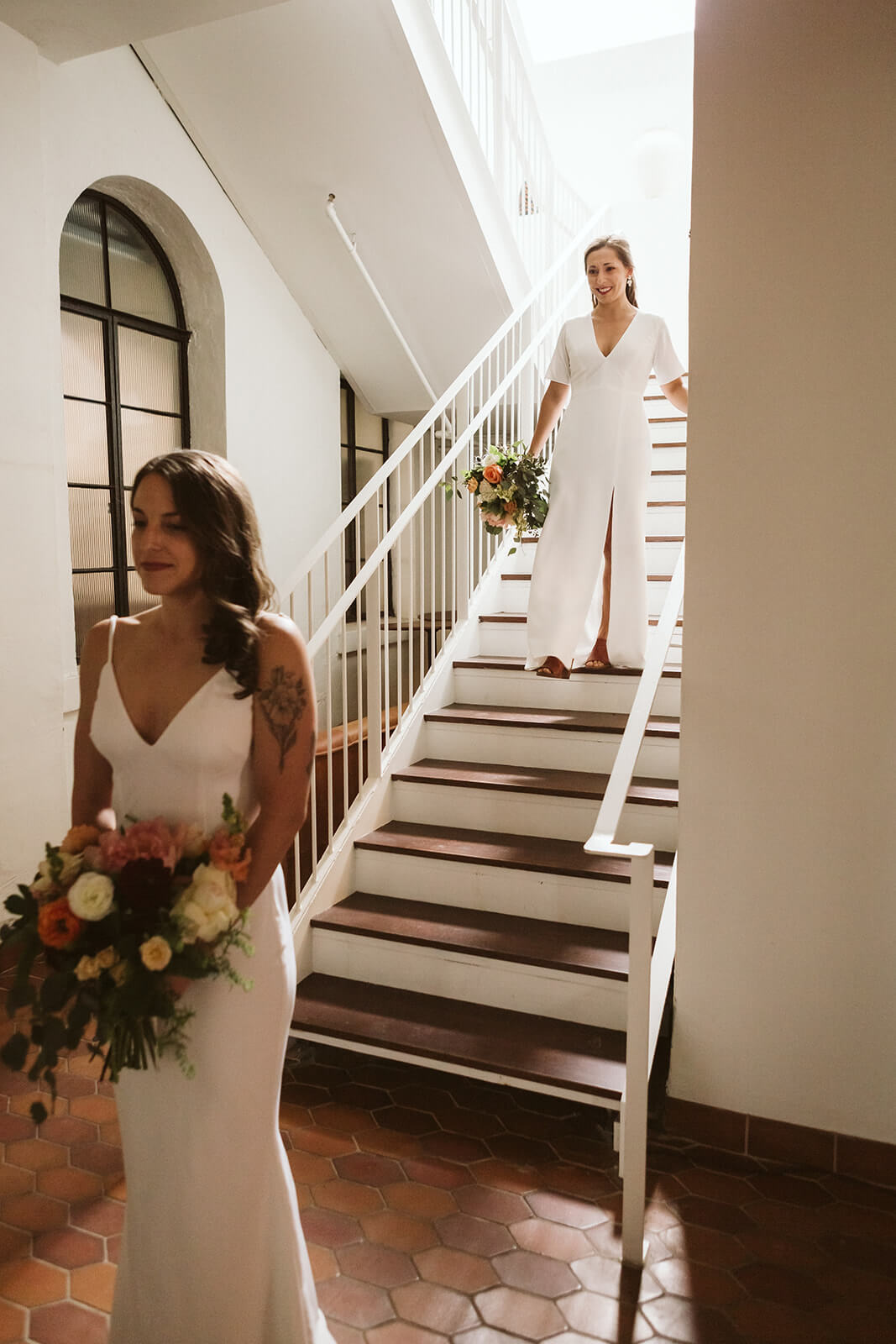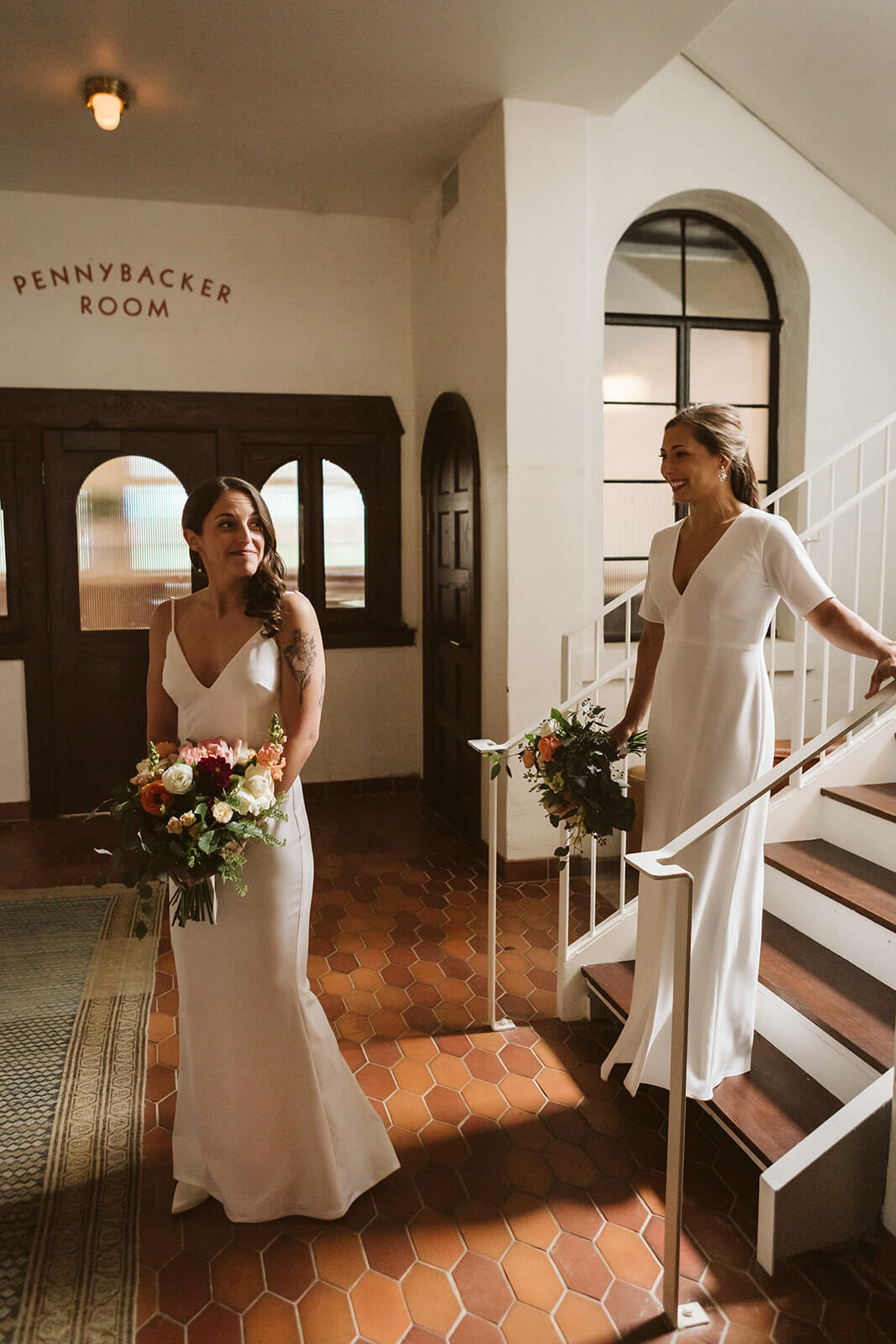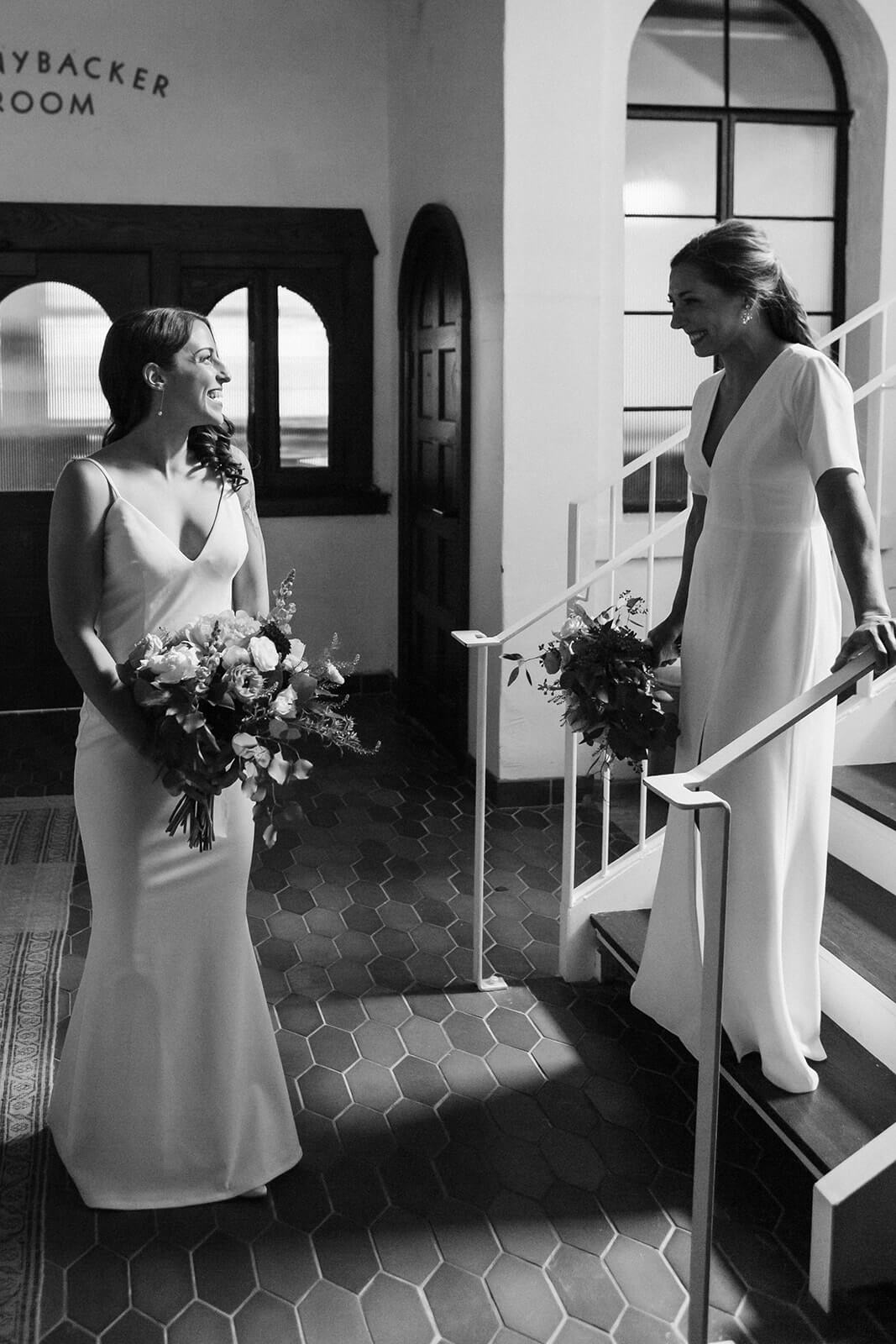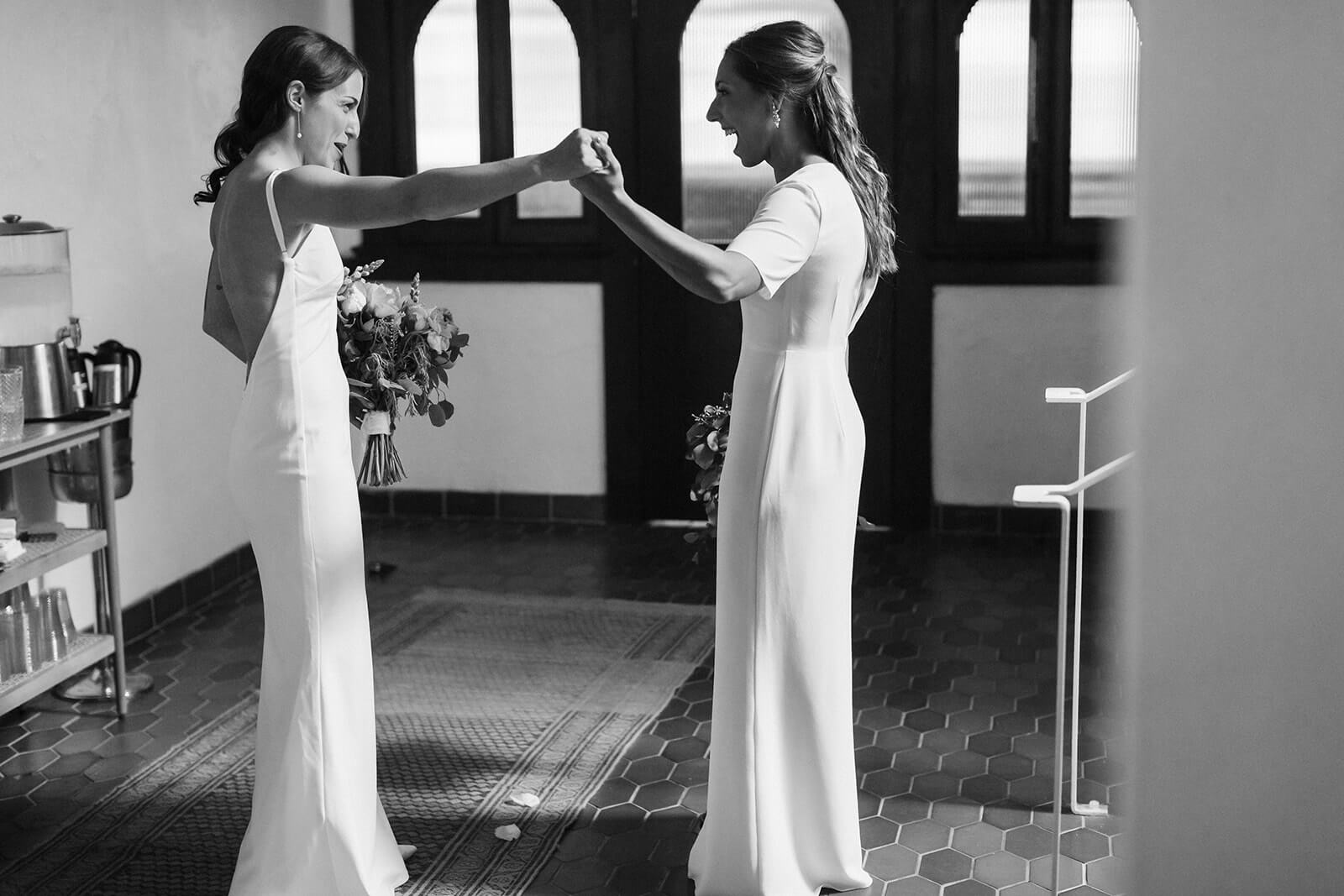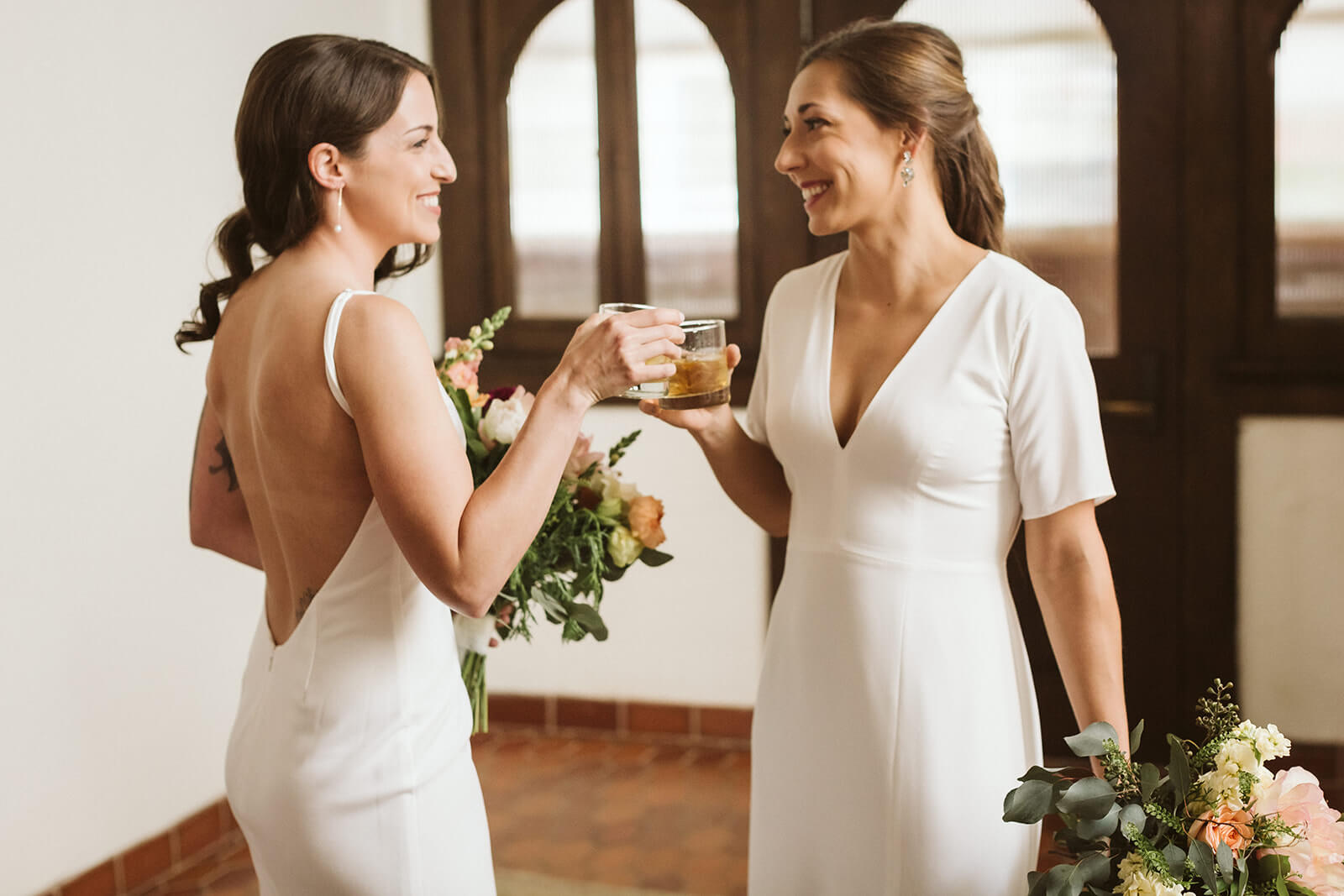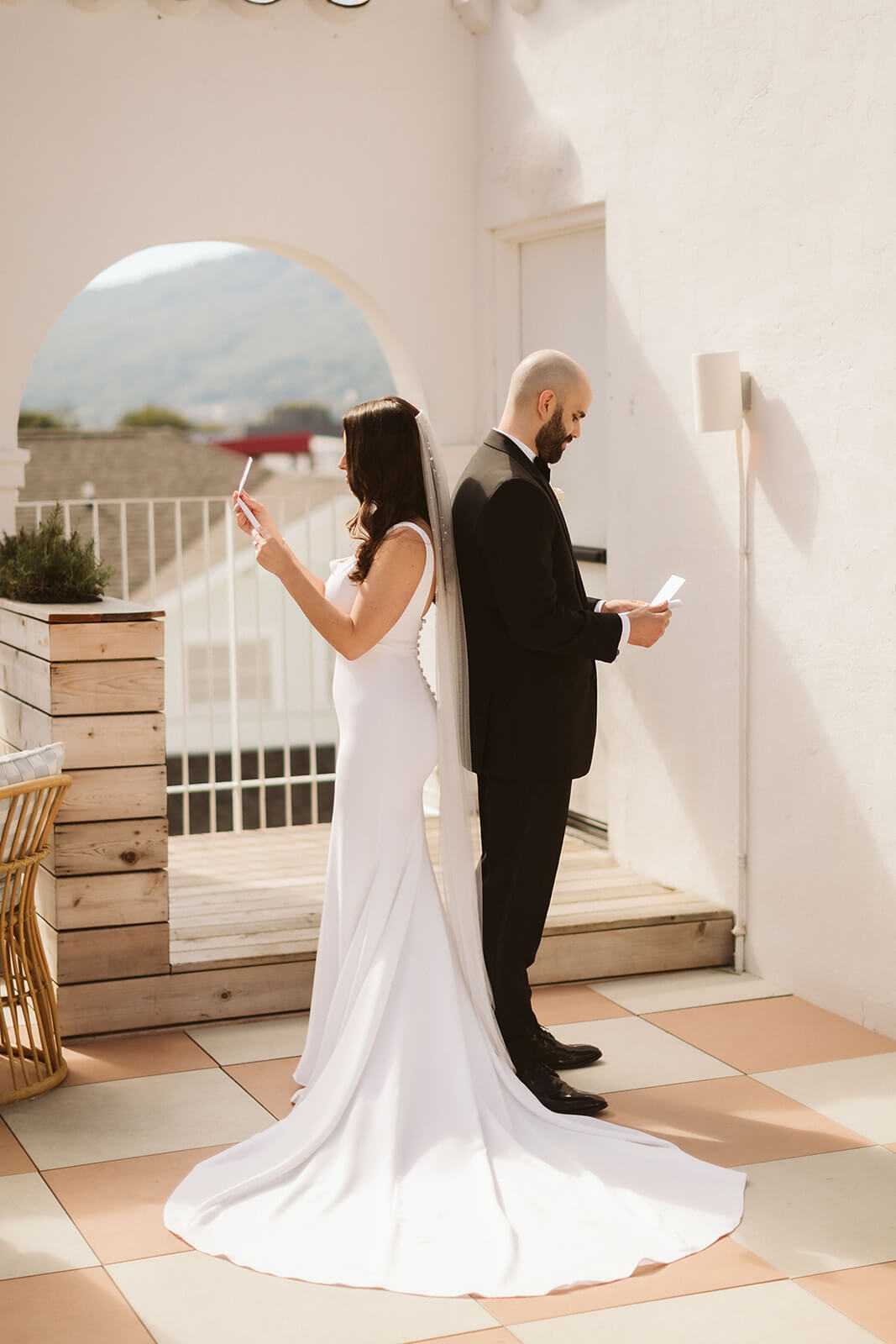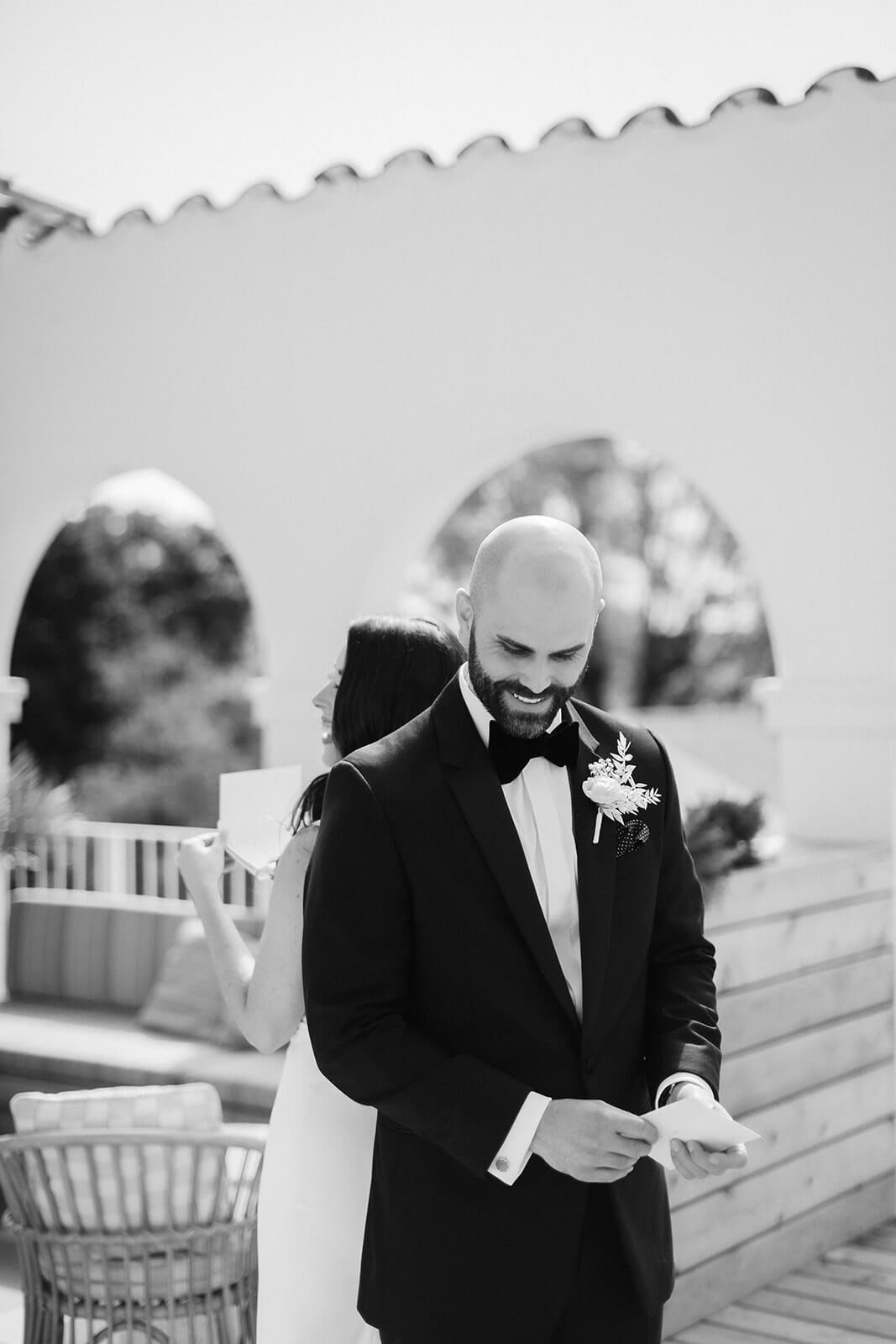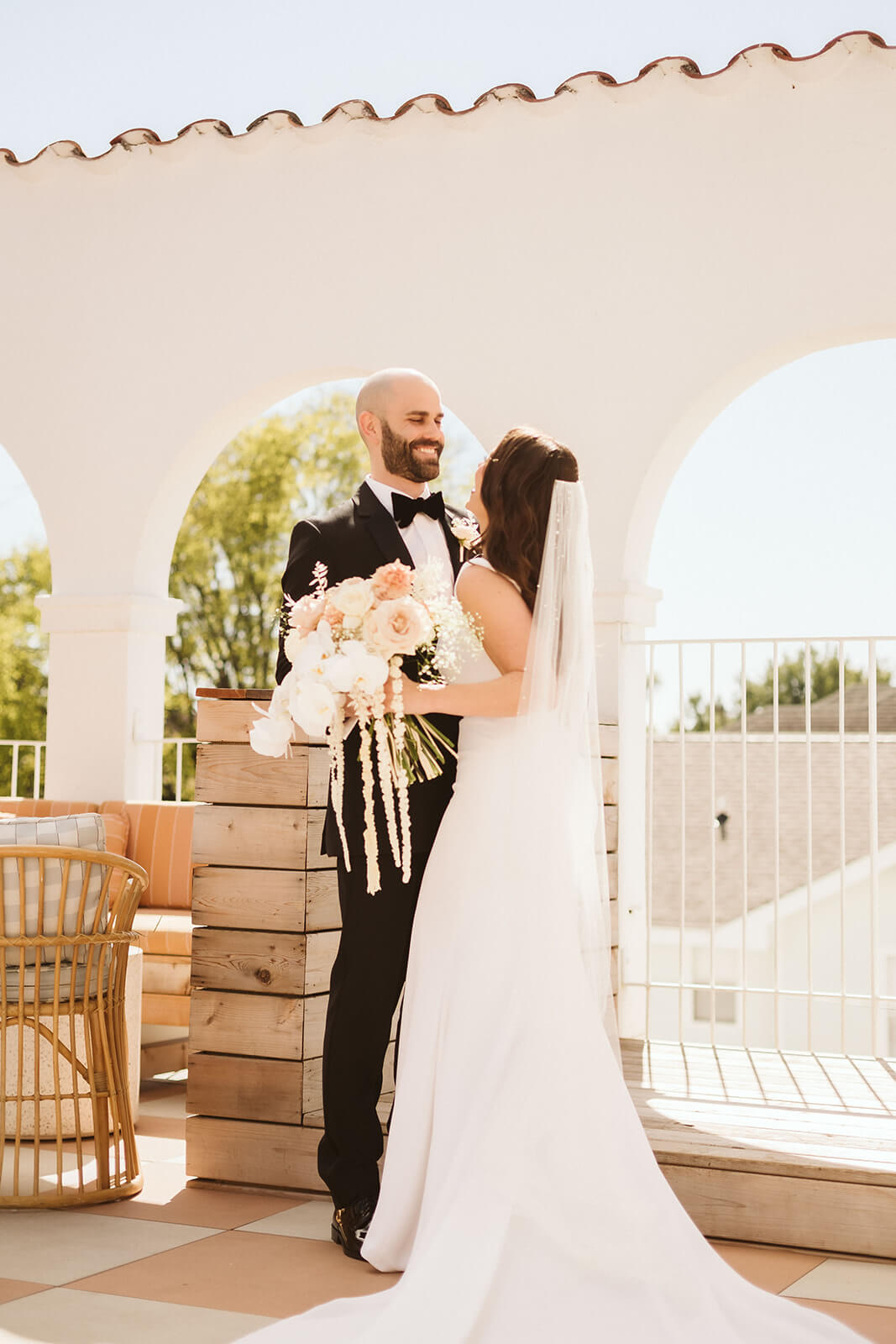 Getting Ready in the Chic Wedding Suite Before Stunning First Looks
For an elevated wedding experience at the Common House, couples can opt to stay on-site. There are seven guest rooms in total that can accommodate up to two guests per room, including a chic wedding suite to get ready in.
With white-washed walls, stylish furnishings, and a balcony overlooking the city and Lookout Mountain in the distance, getting ready in the Common House's wedding suite is the perfect start to your big day. Between the spacious sitting area, private bathroom, and luxurious bedroom, there is plenty of room for everyone to sit and relax comfortably while getting their hair and makeup done. And, of course, tons of natural light pouring into the suite makes it the perfect spot to capture those adorable getting ready portraits with your crew.
Afterward, for couples who choose to have a first look before their ceremony, the Common House offers a variety of spaces to choose from. A first look on the sunny rooftop terrace truly allows the beauty of the Common House's mix of Spanish and Mediterranean architecture to shine. Couples can enjoy their first moments together in front of elegant archways topped with terra cotta tiles where the mountains are visible, peeking through in the distance.
To fully capture the unique architecture and décor of the Common House, even the hallways and staircases running between the many rooms would be a fantastic option for a first look. Can you imagine gracefully descending a staircase to where your partner awaits you at the bottom? It would practically be a scene straight out of the movies.
For couples who want a moodier vibe for their first look, the mezzanine level of Ruby Hall would be a great choice. The tall windows provide pools of natural light that cut through the hall's soft lighting creating a perfectly romantic atmosphere. No matter what aesthetic you desire for that special moment when you see your soon-to-be spouse for the first time, the Common House is sure to have a space to create unforgettable memories.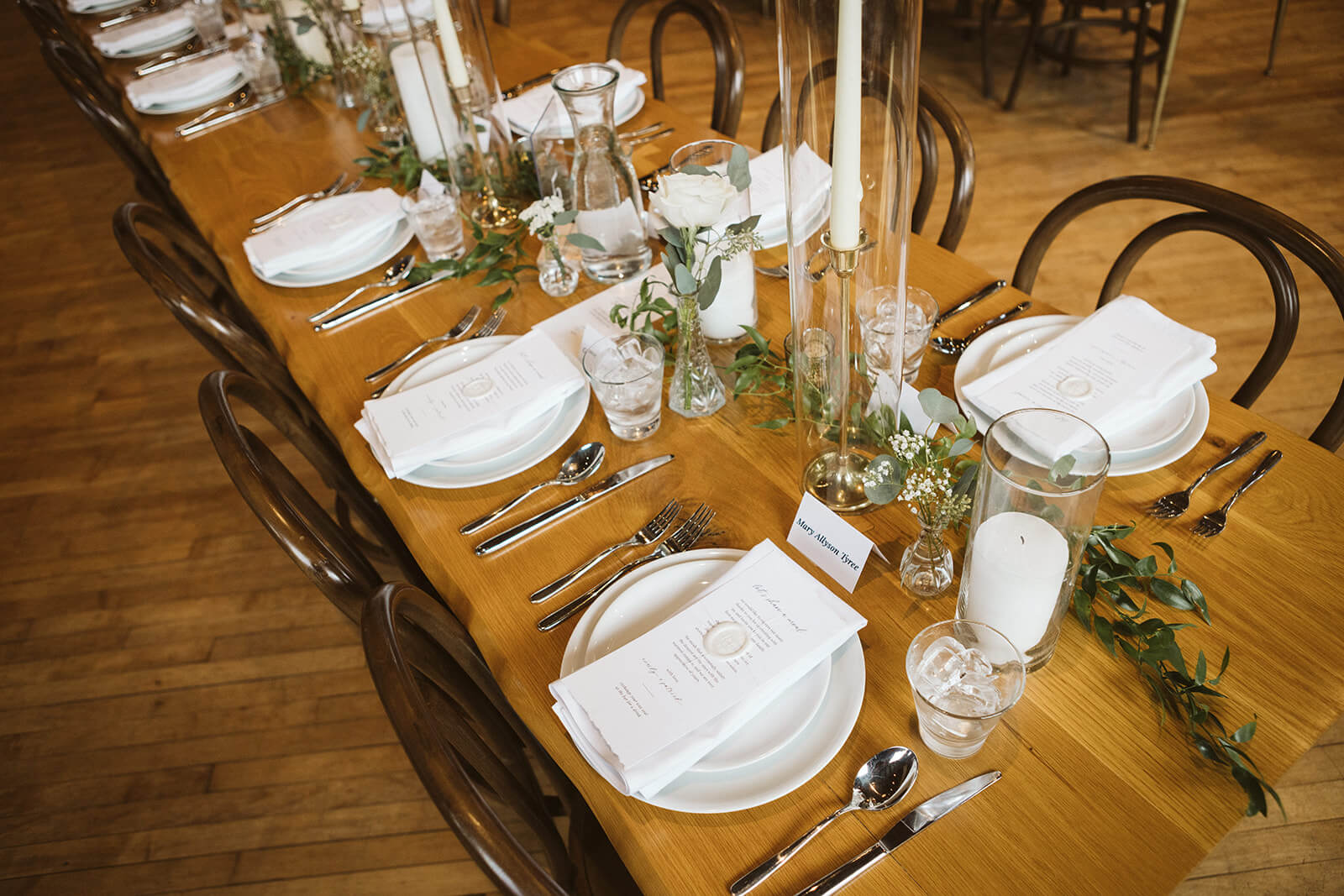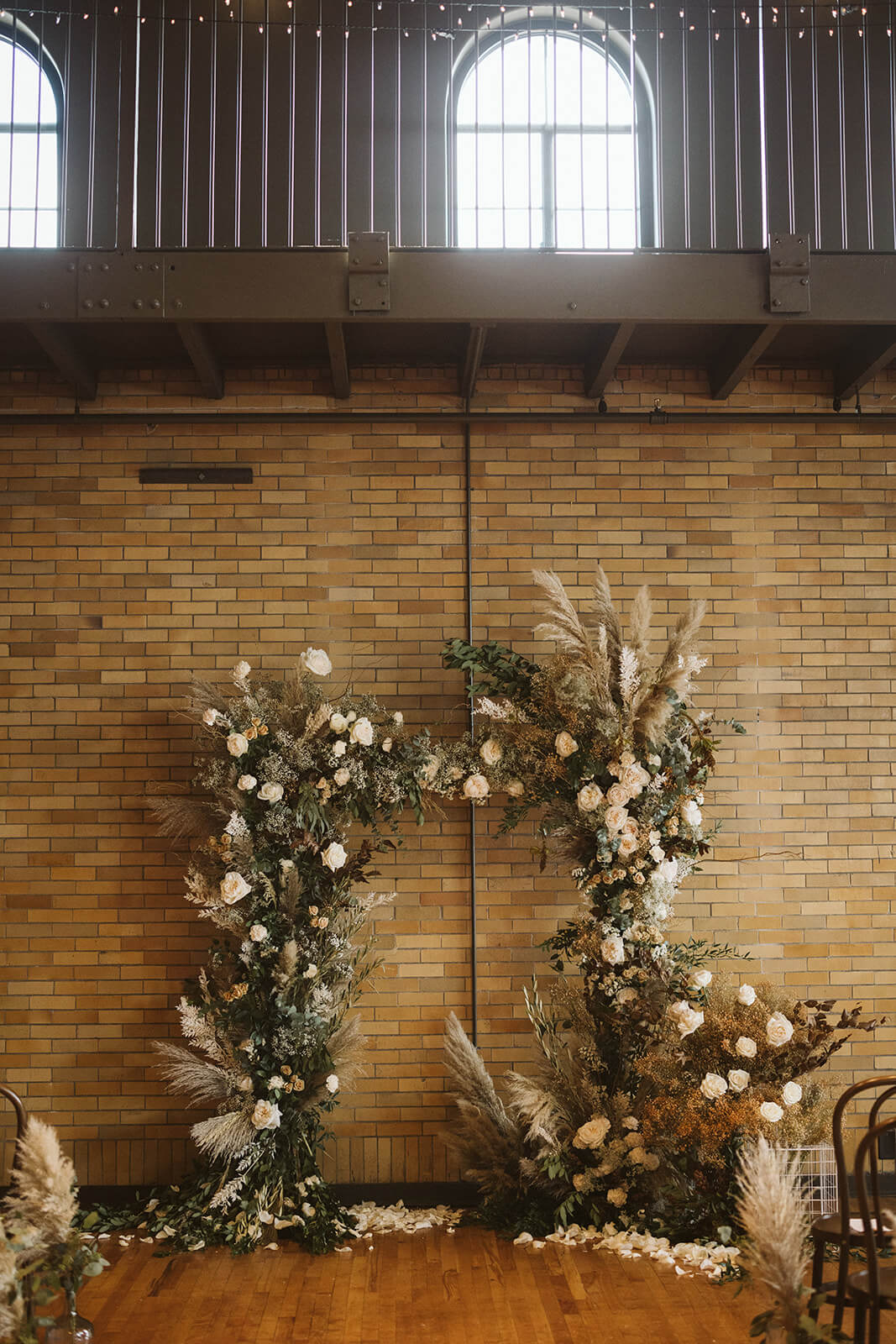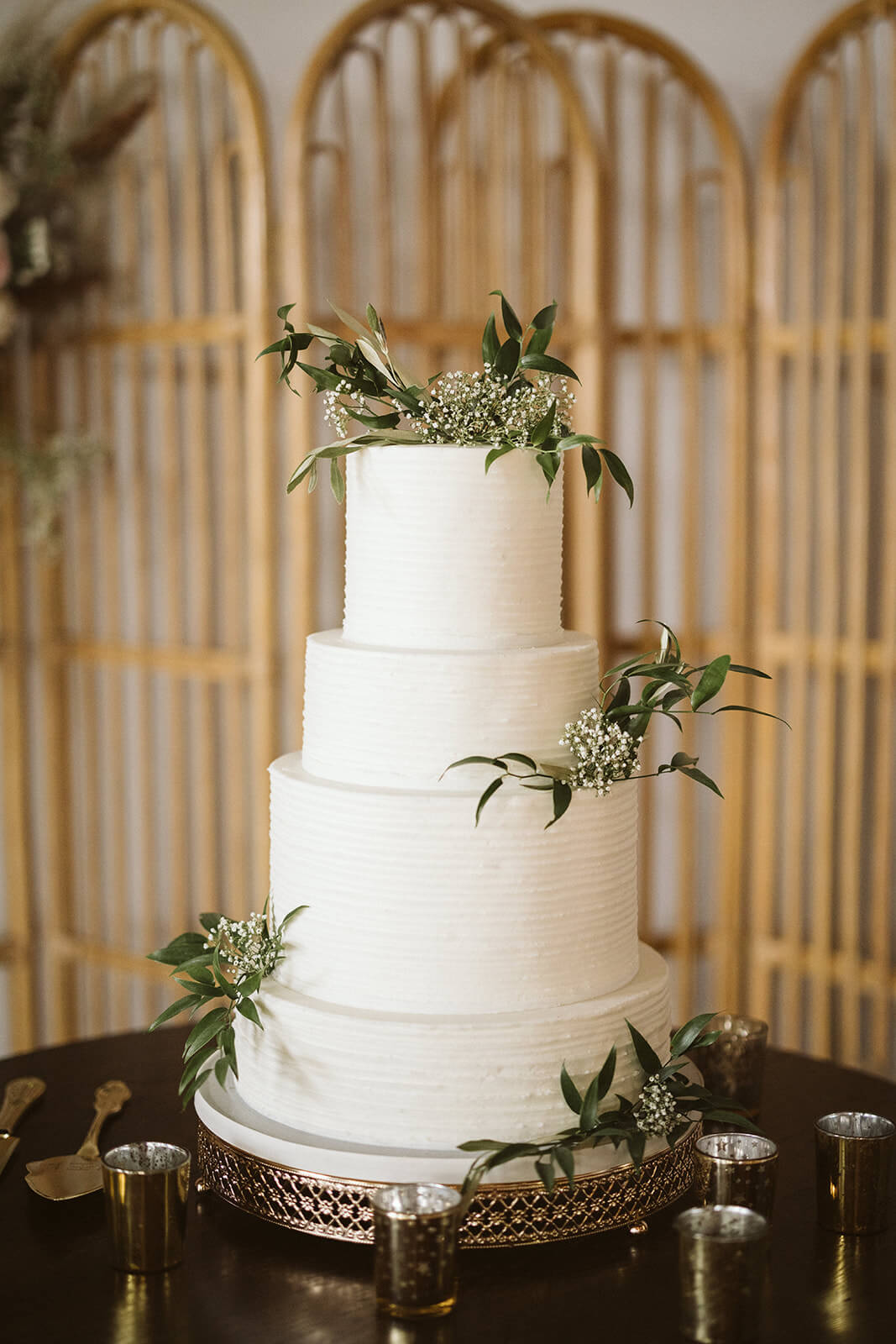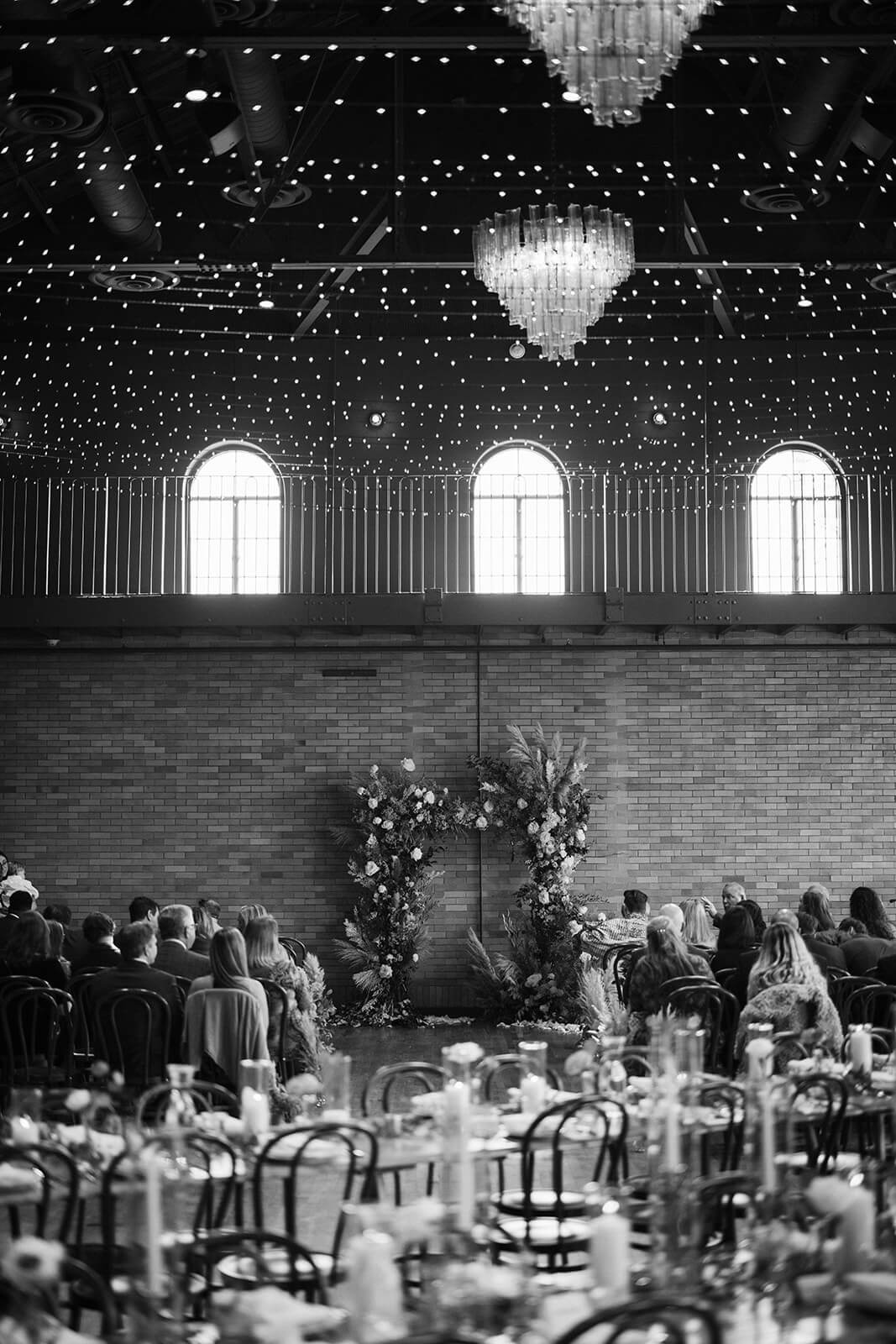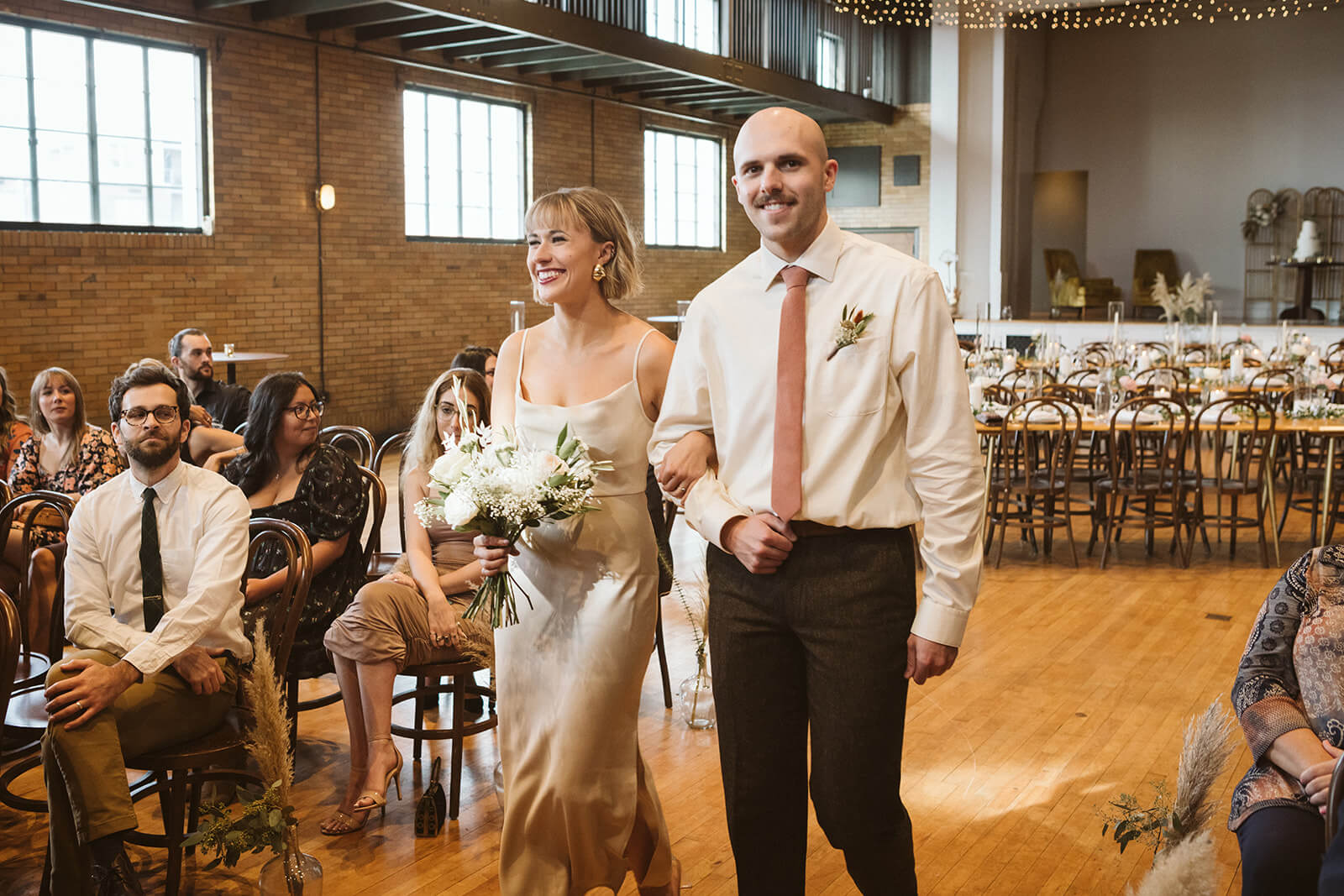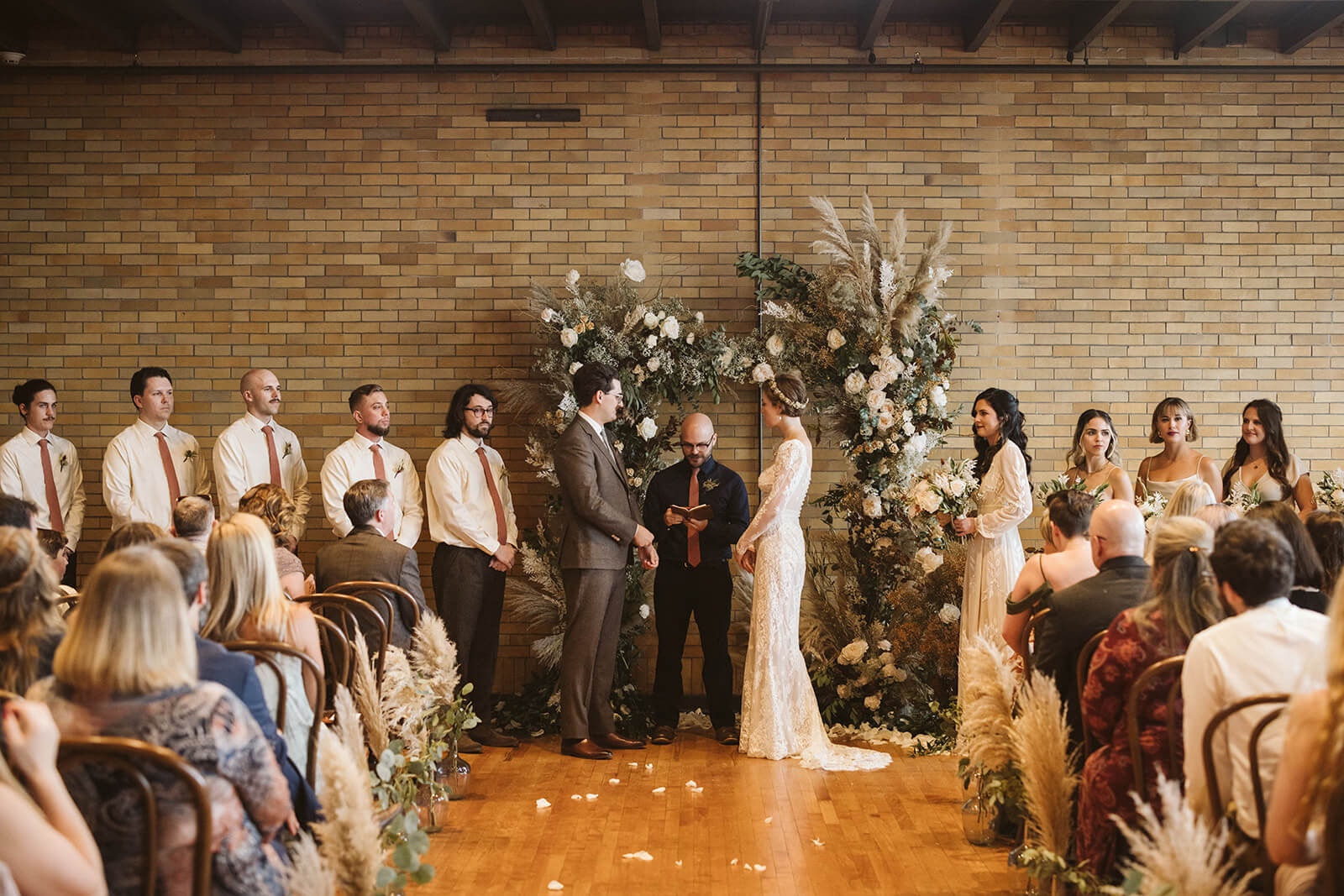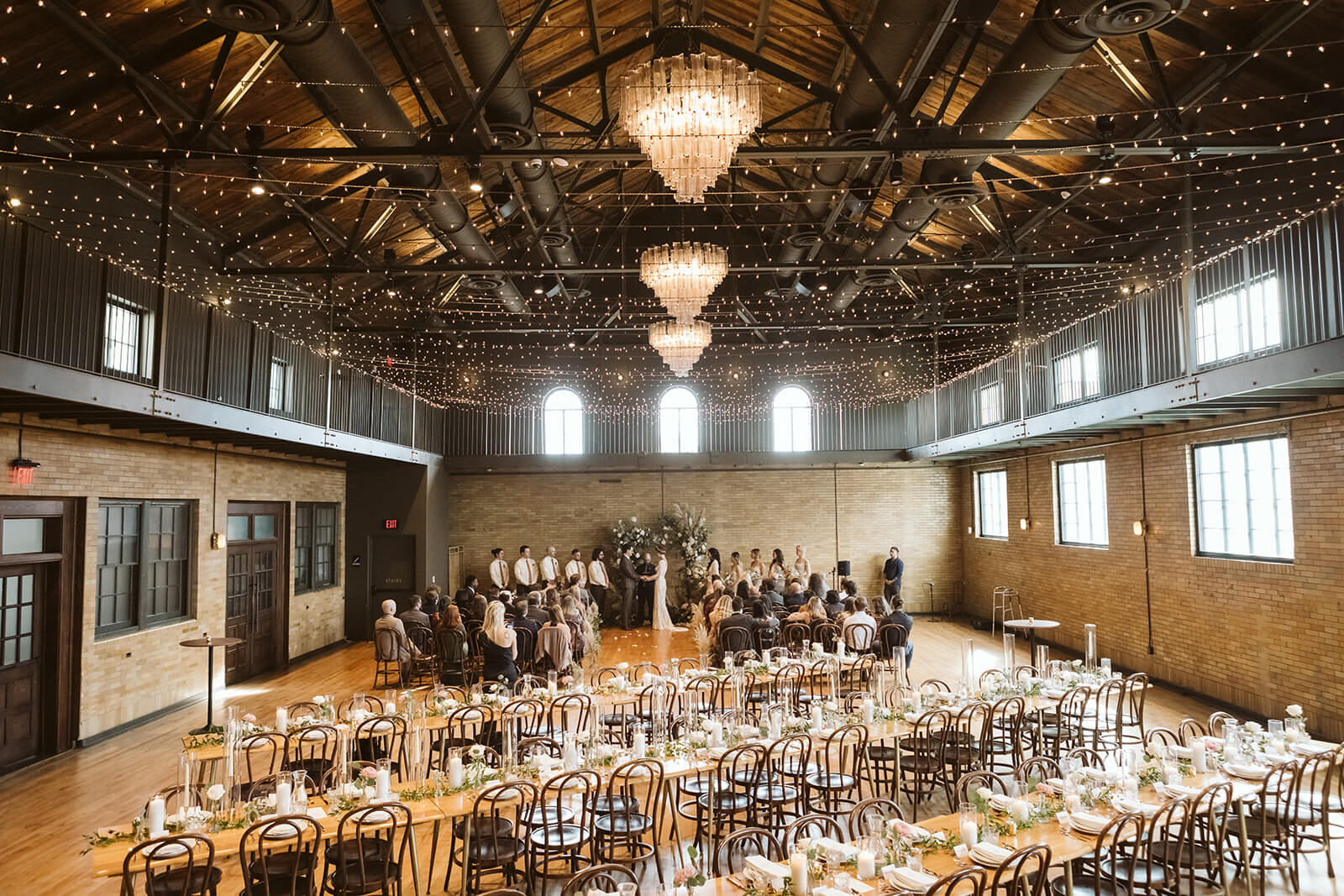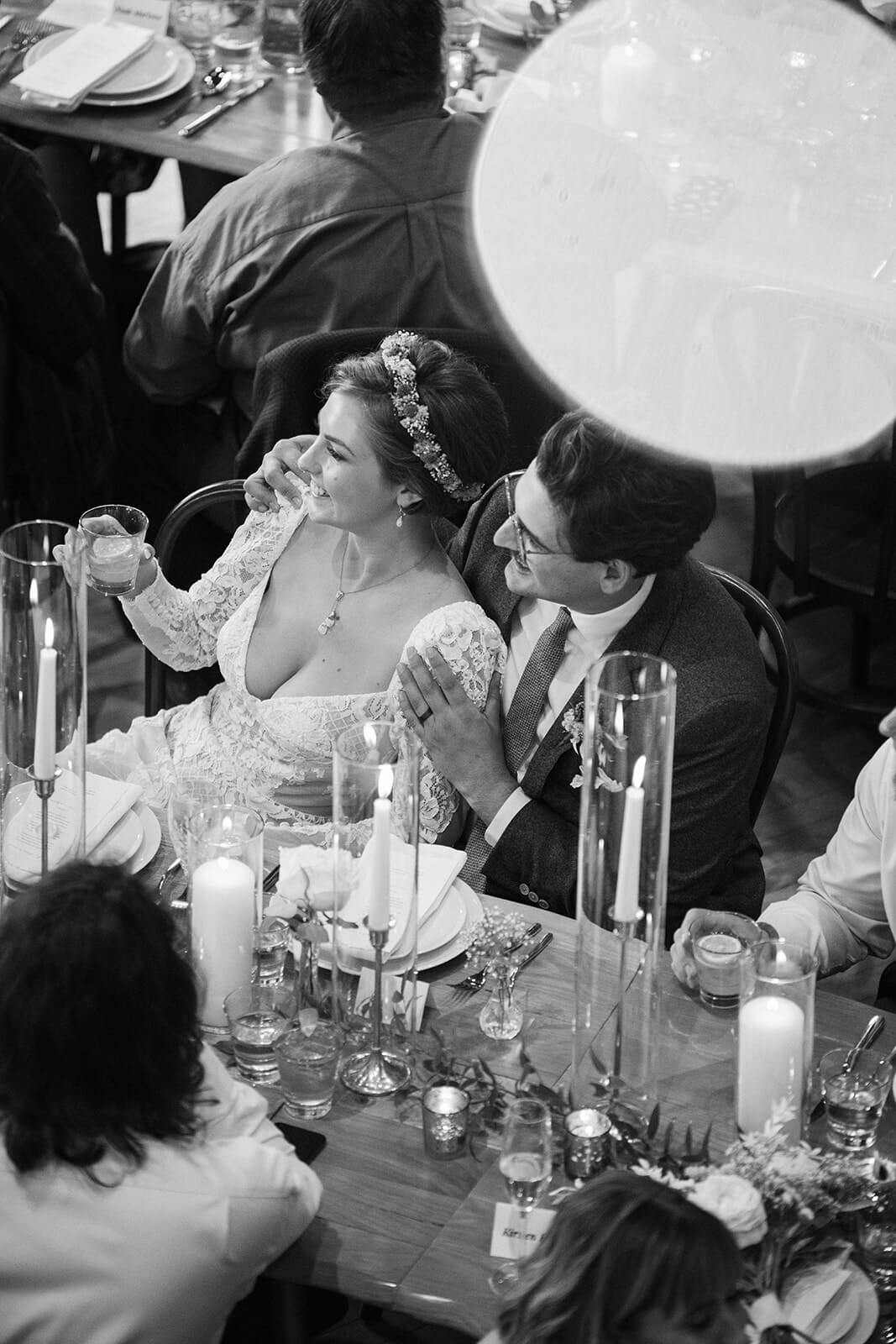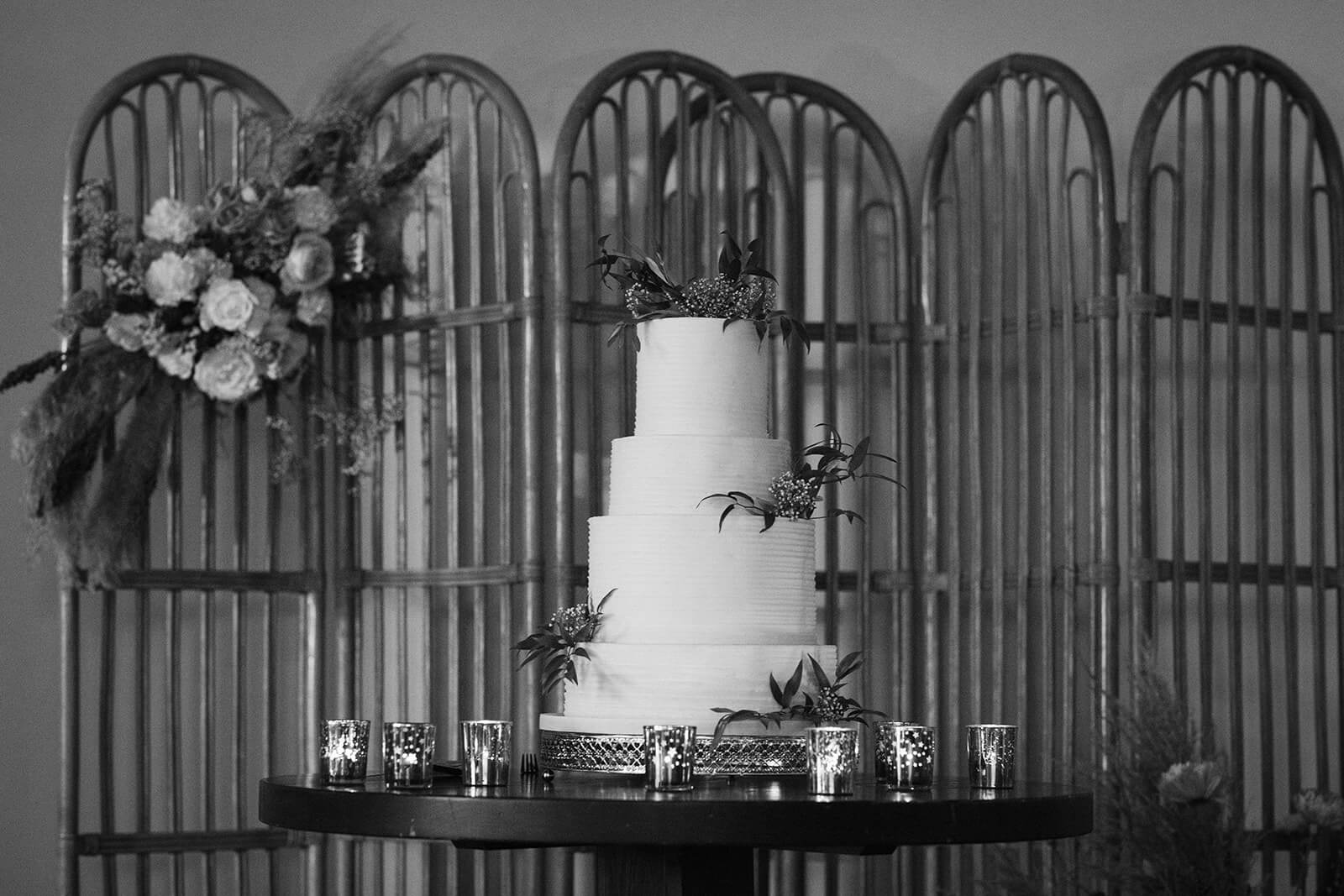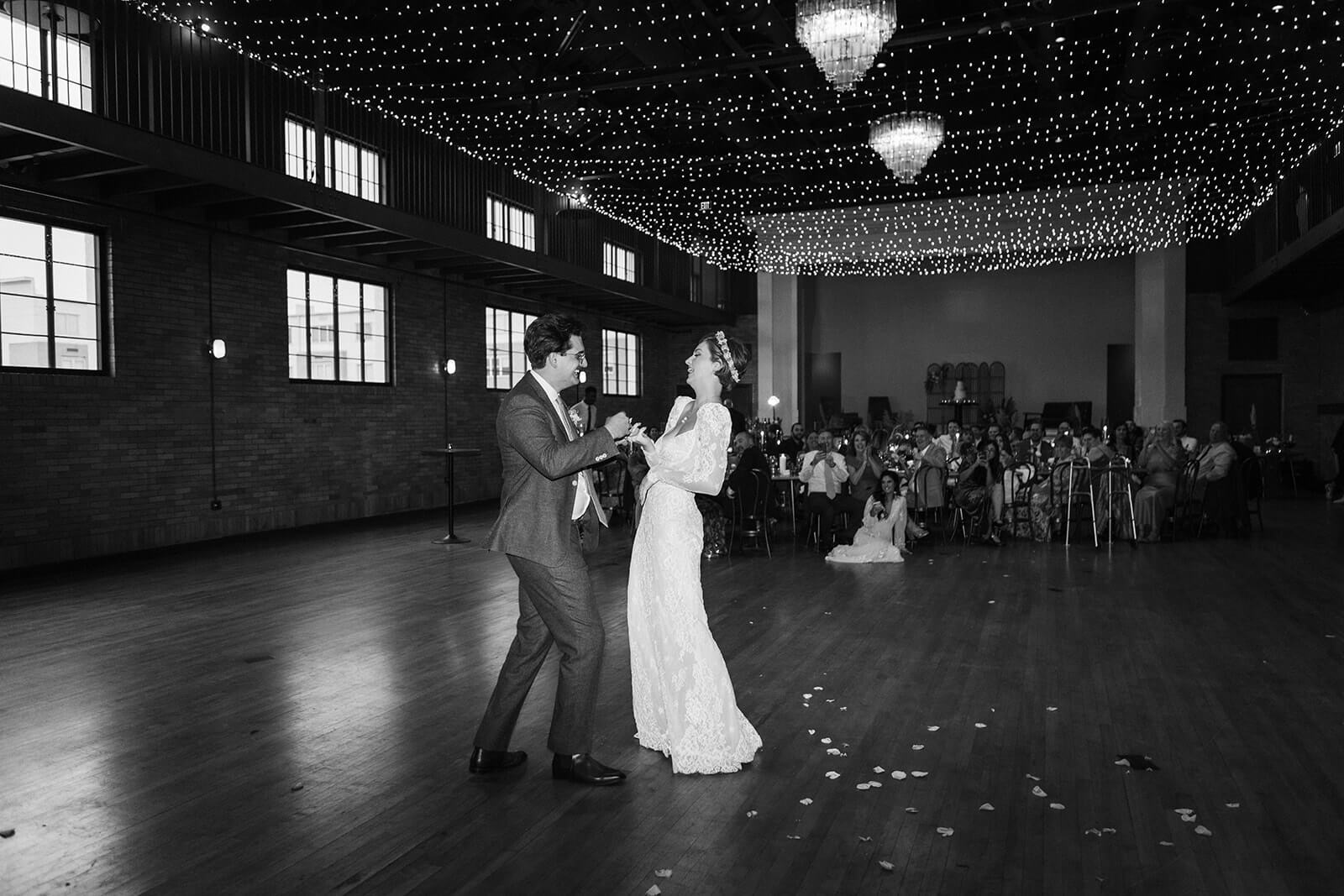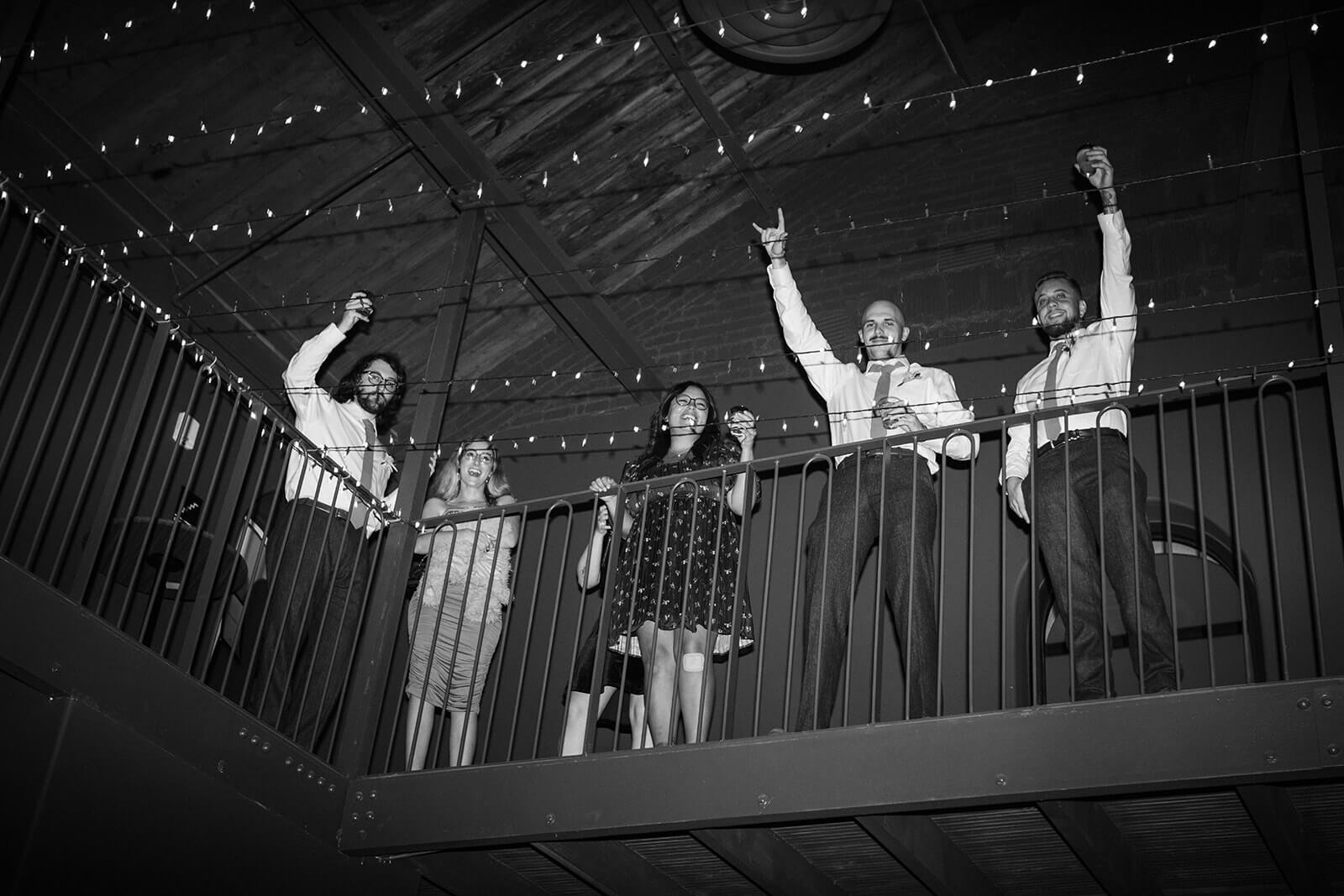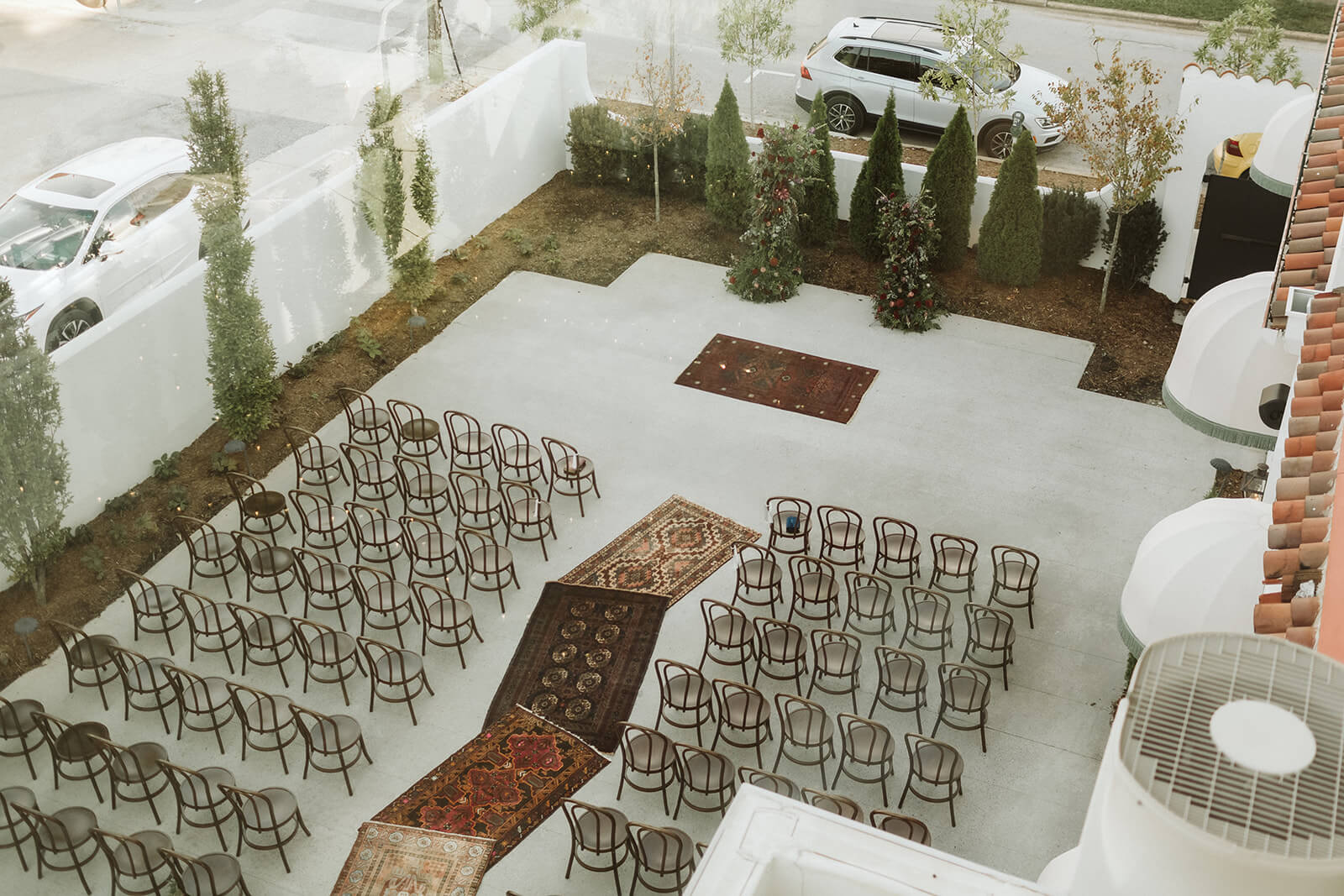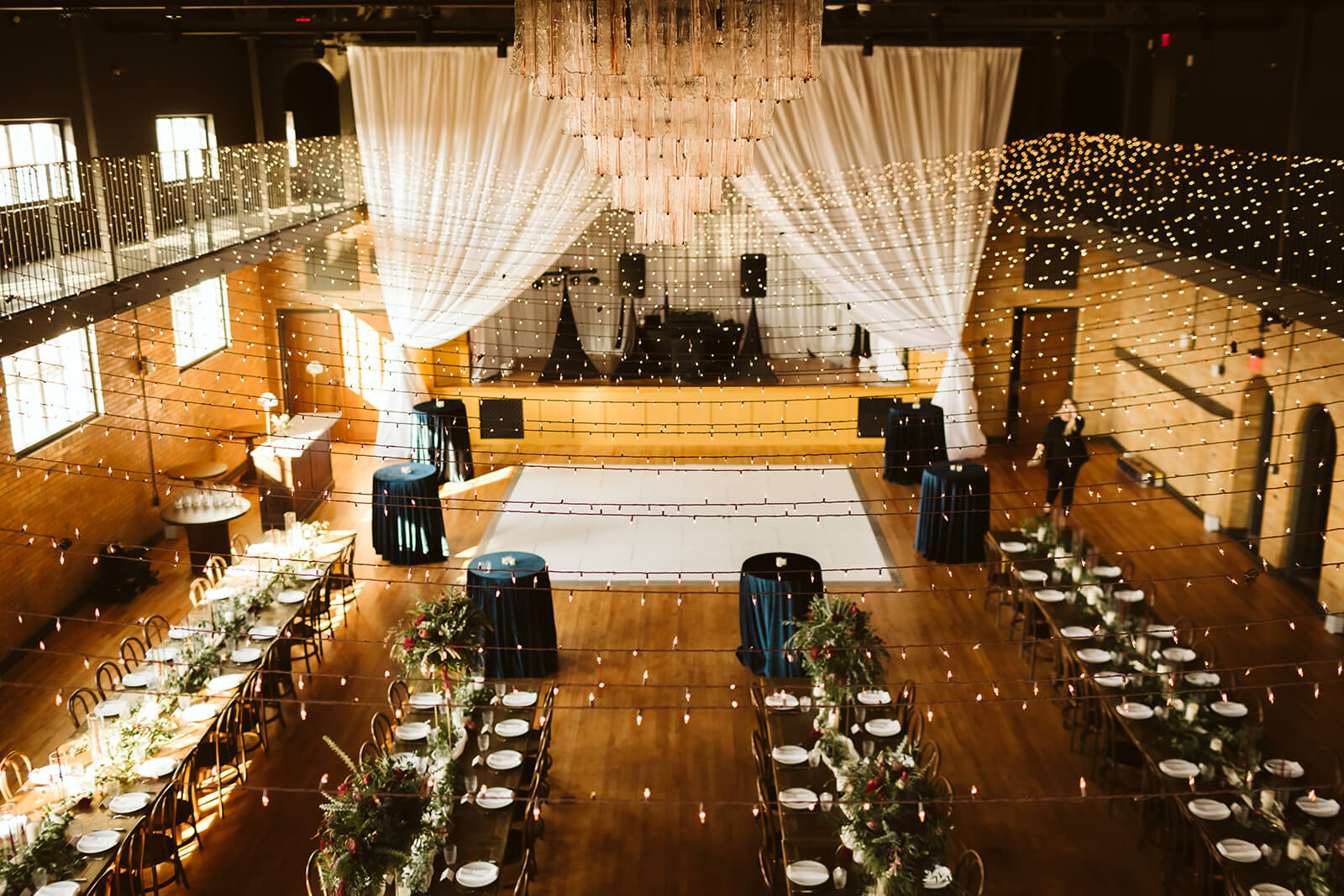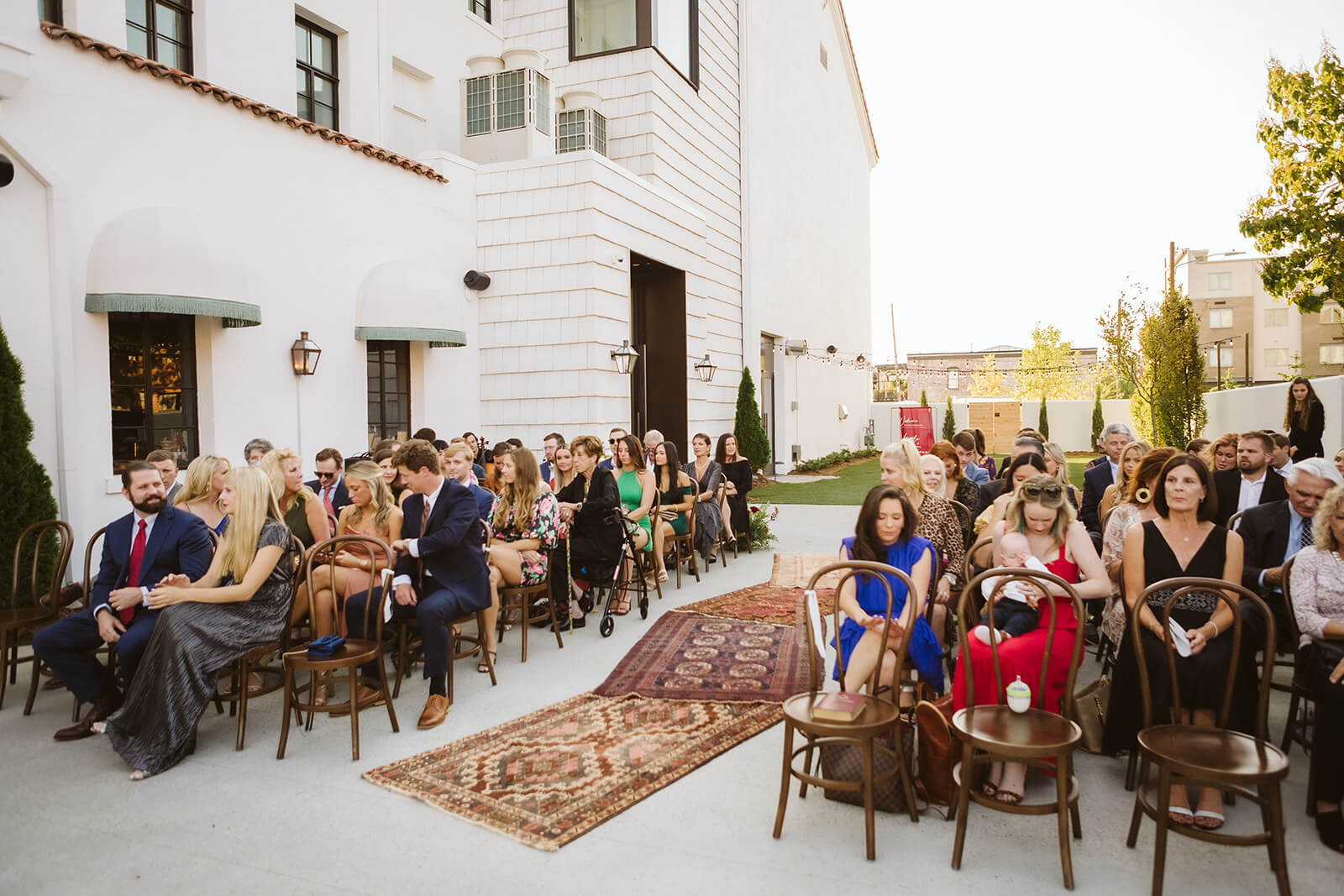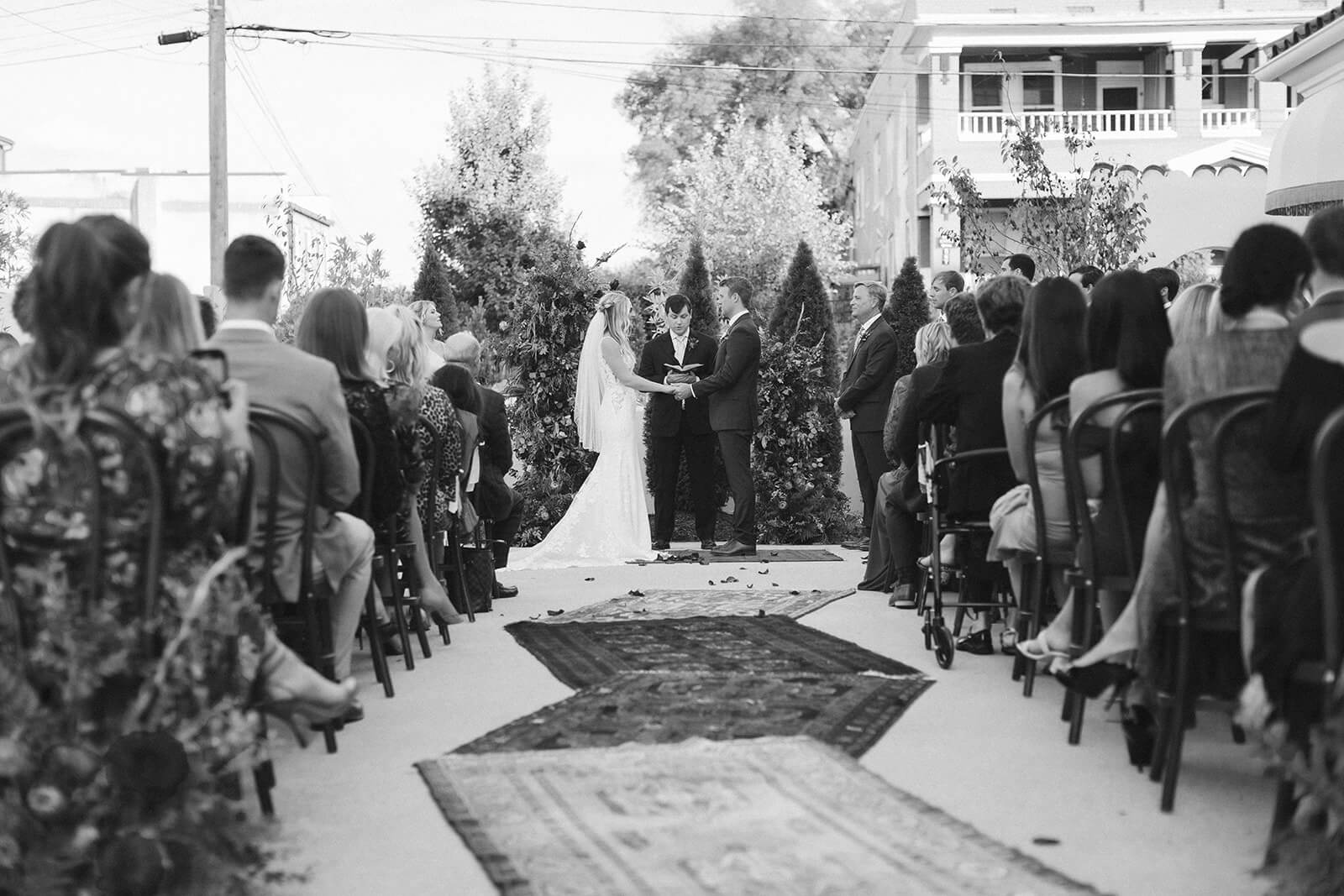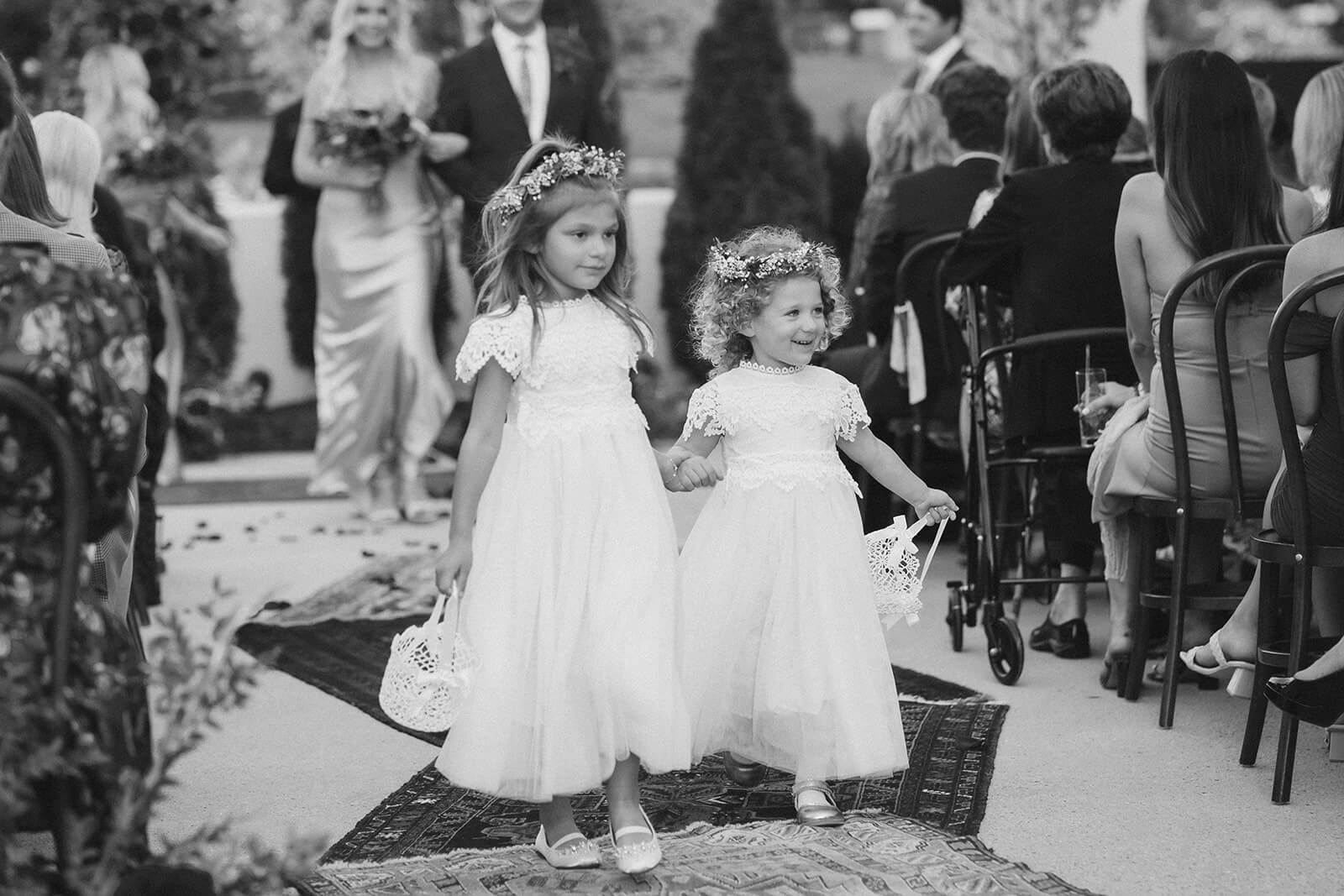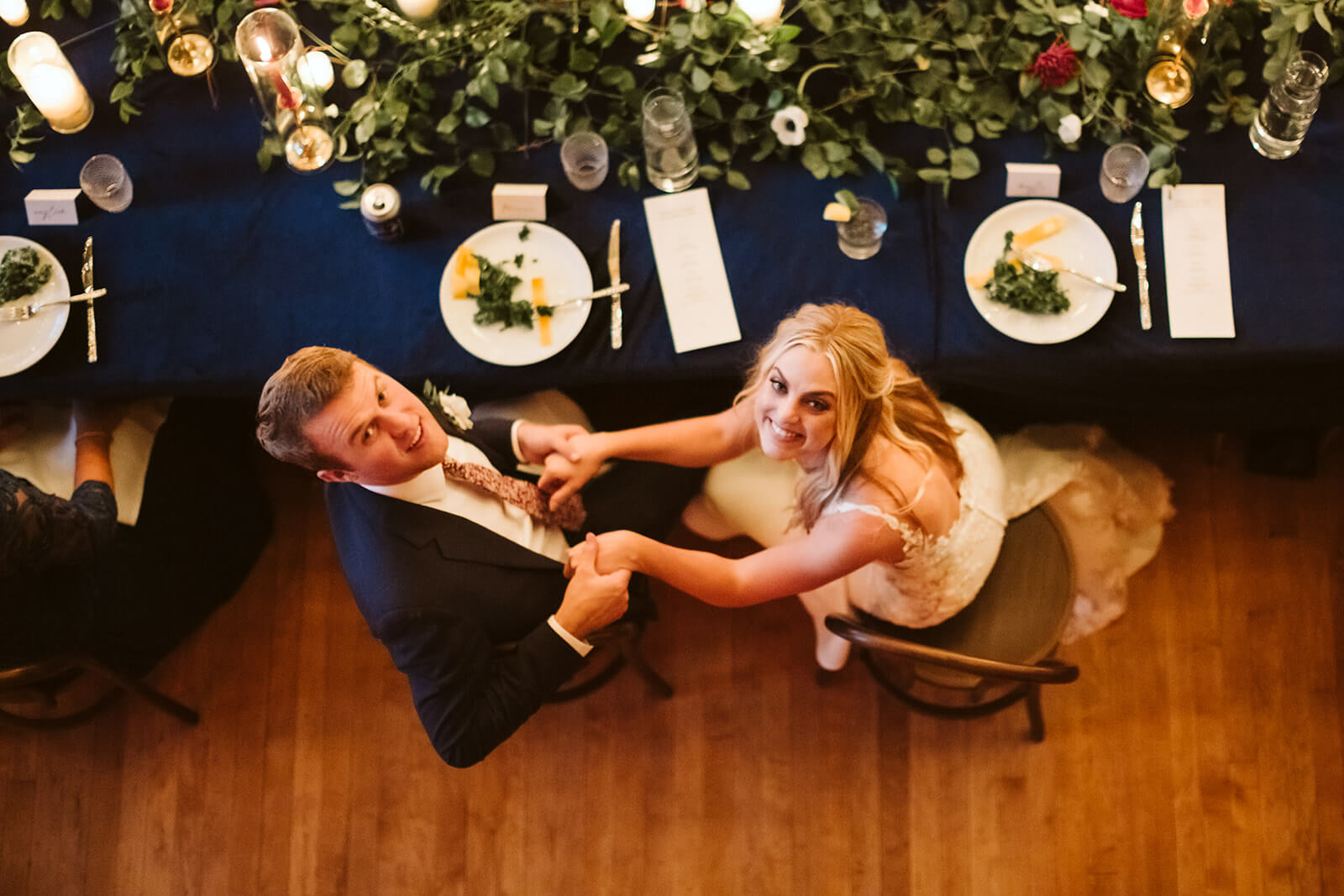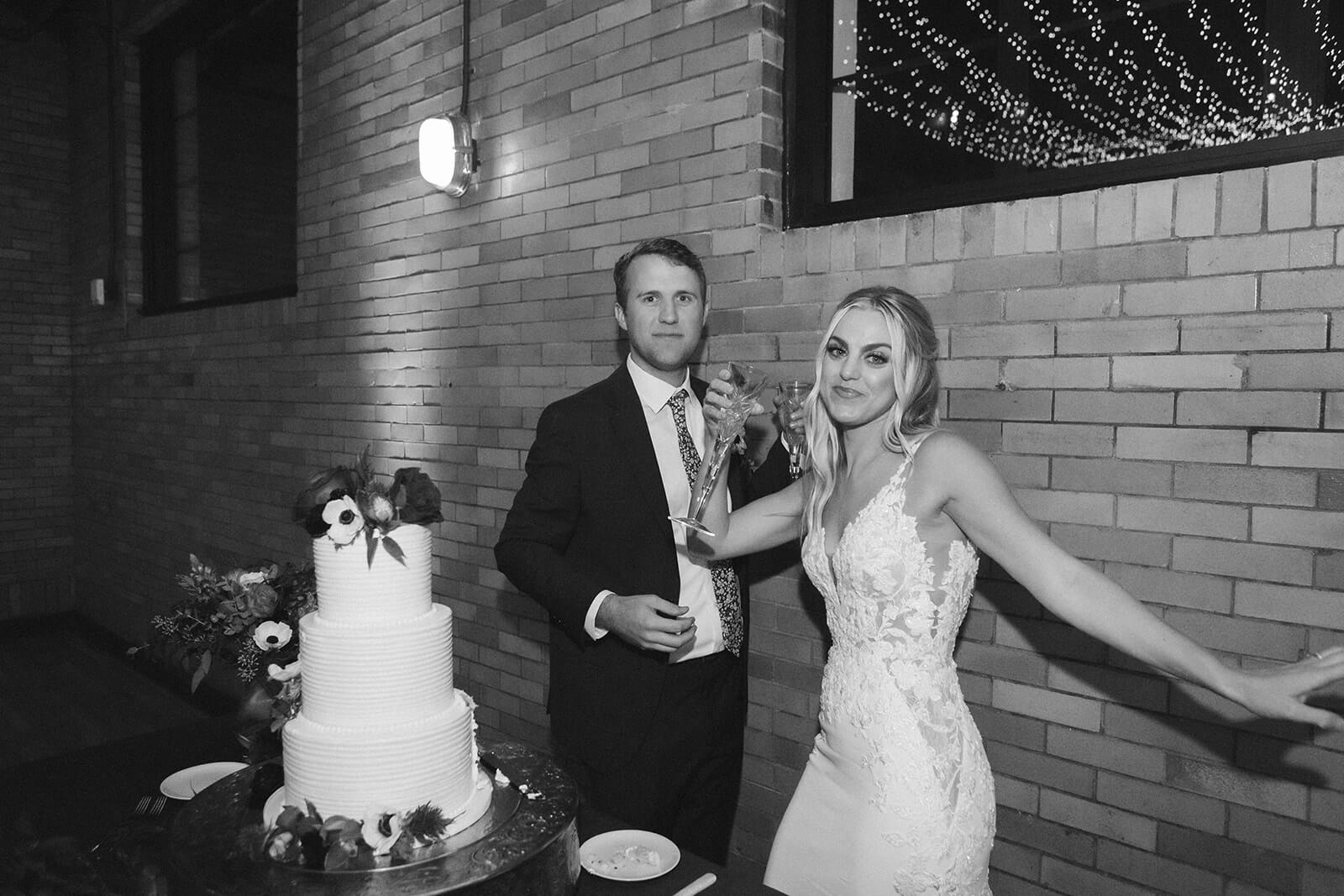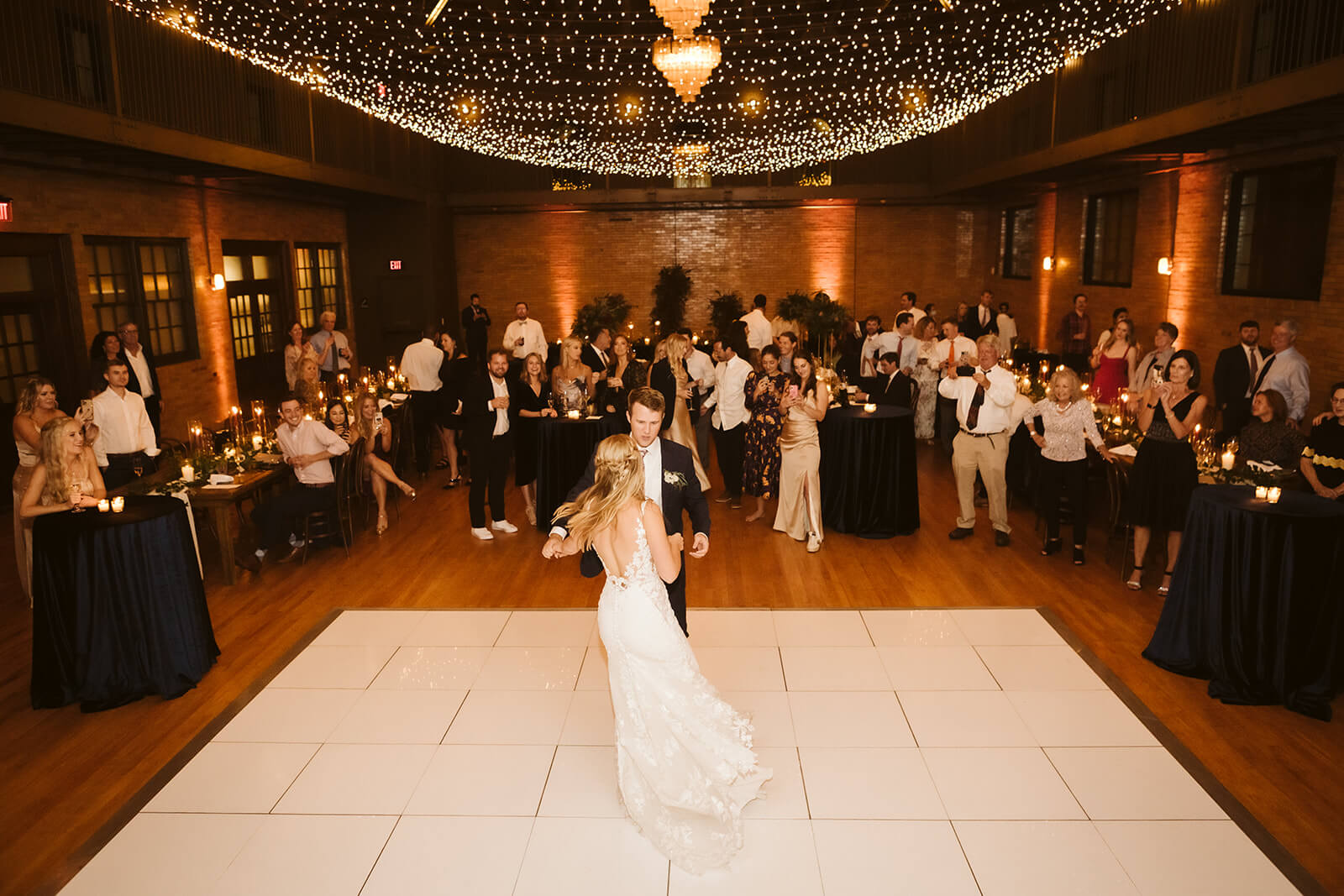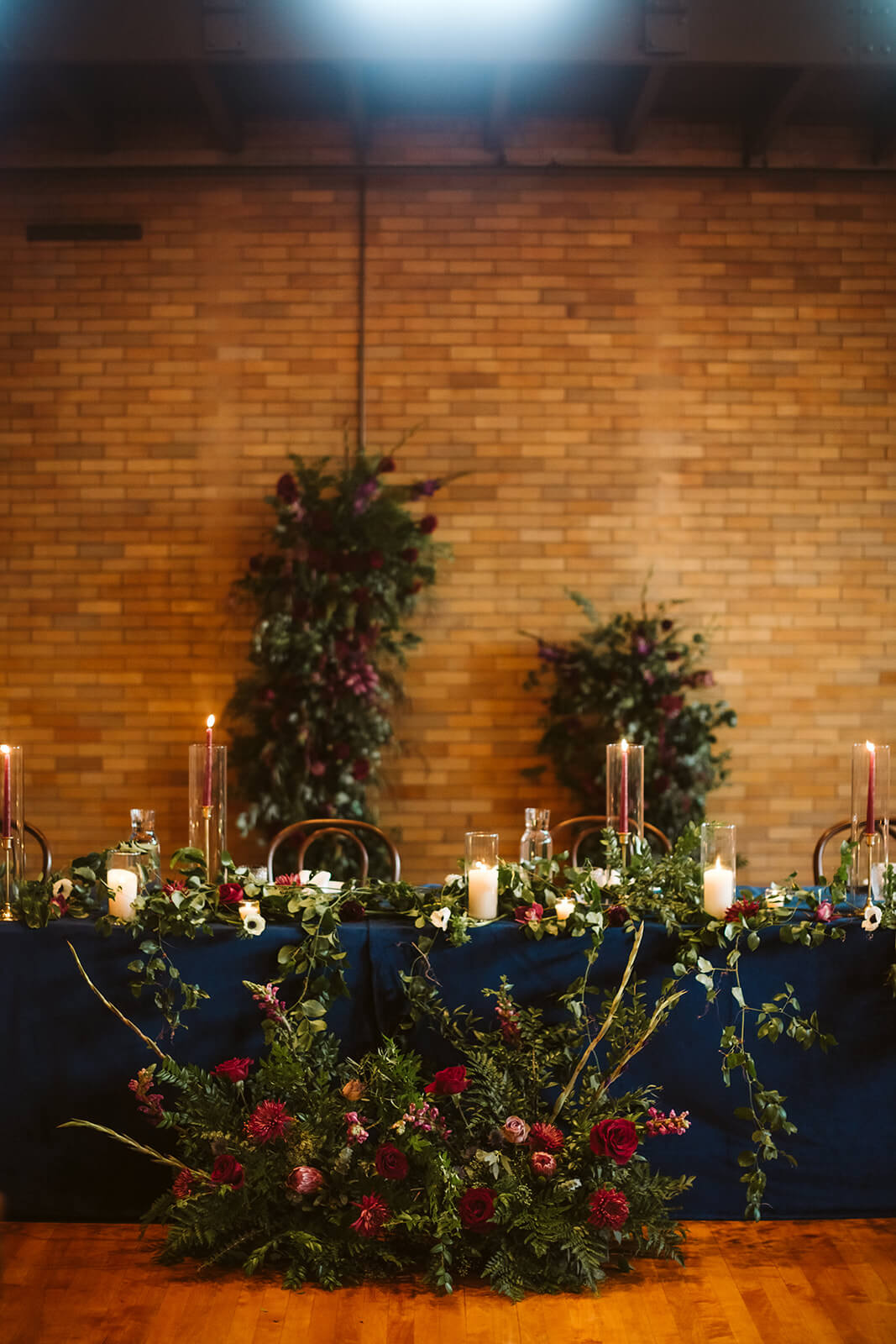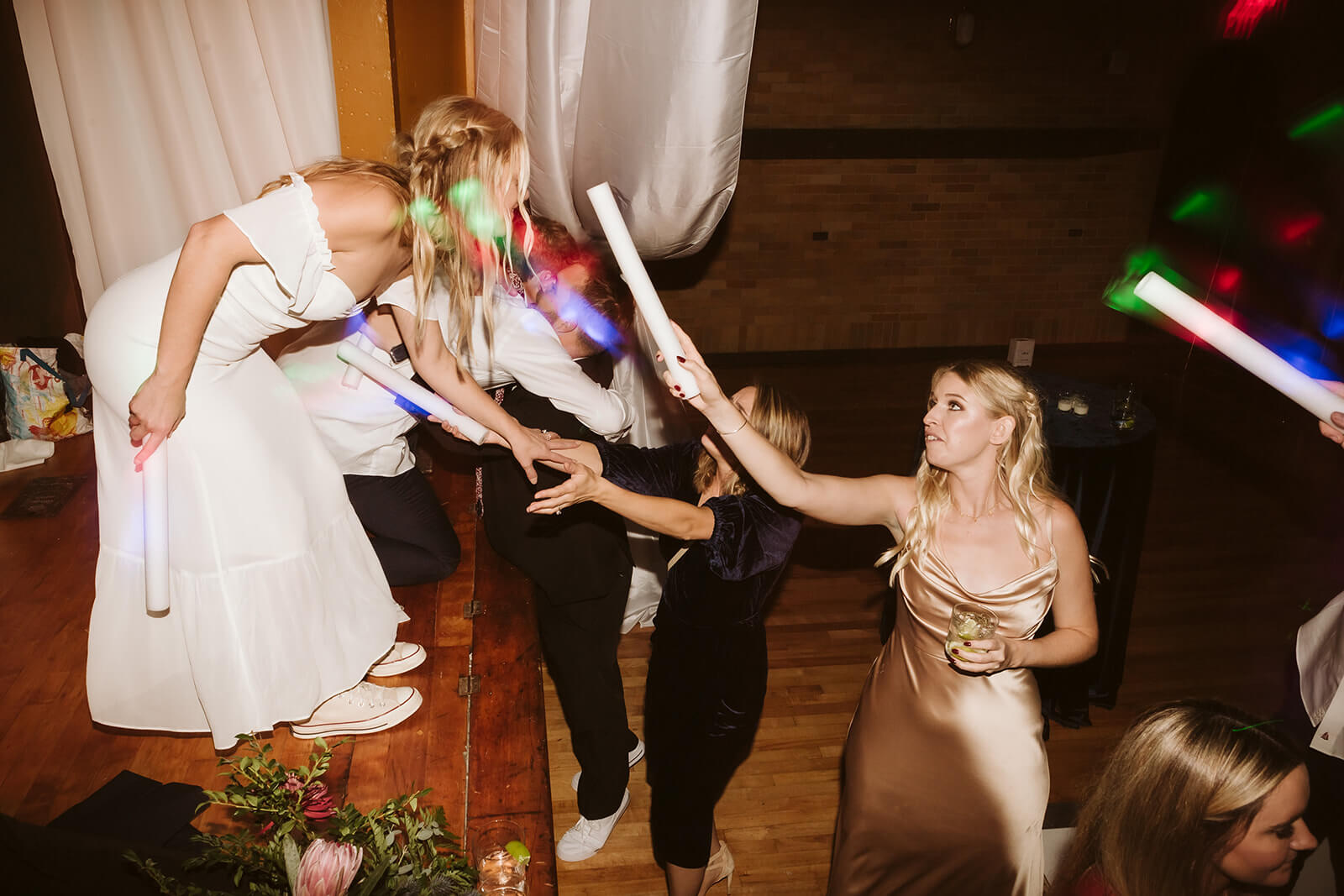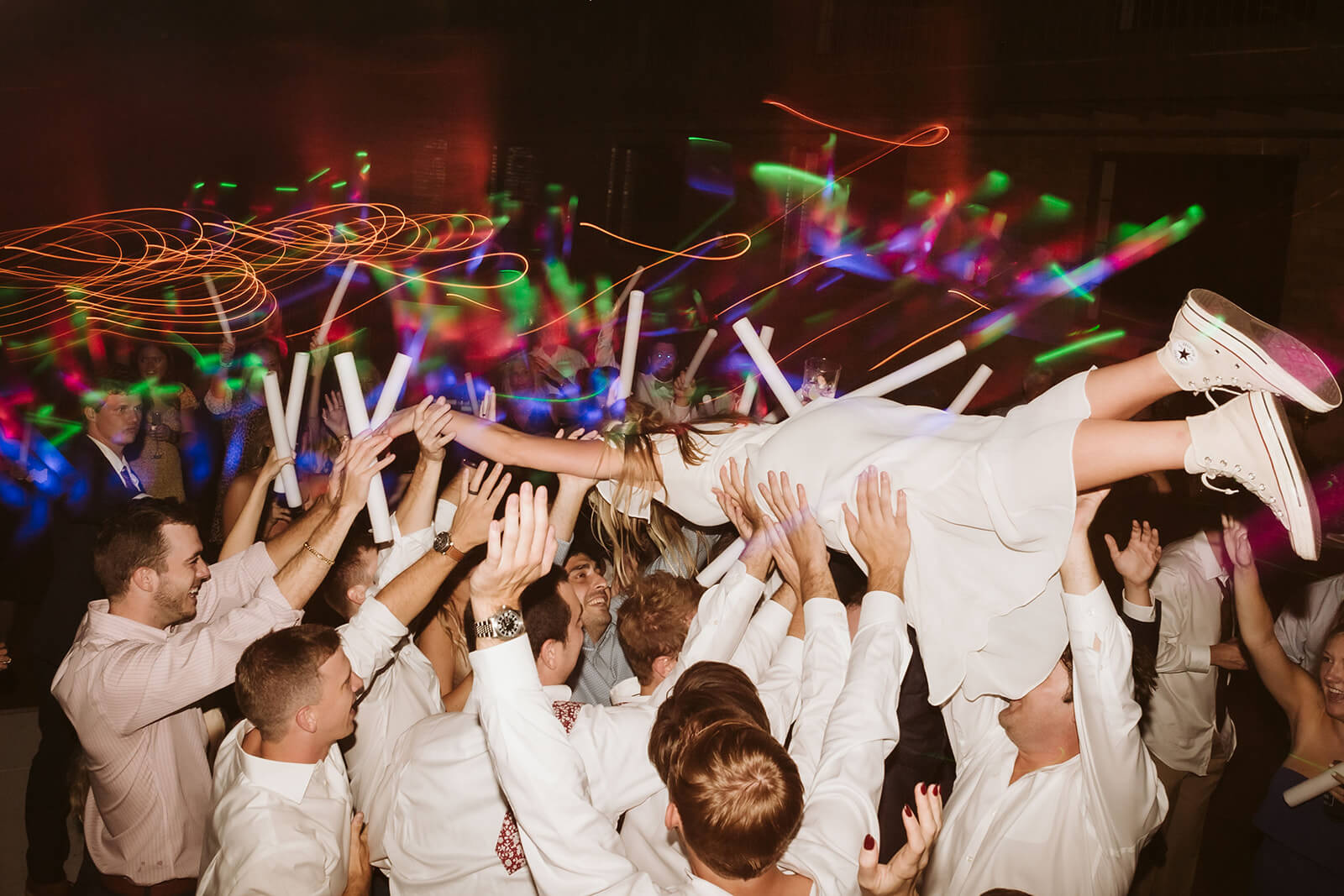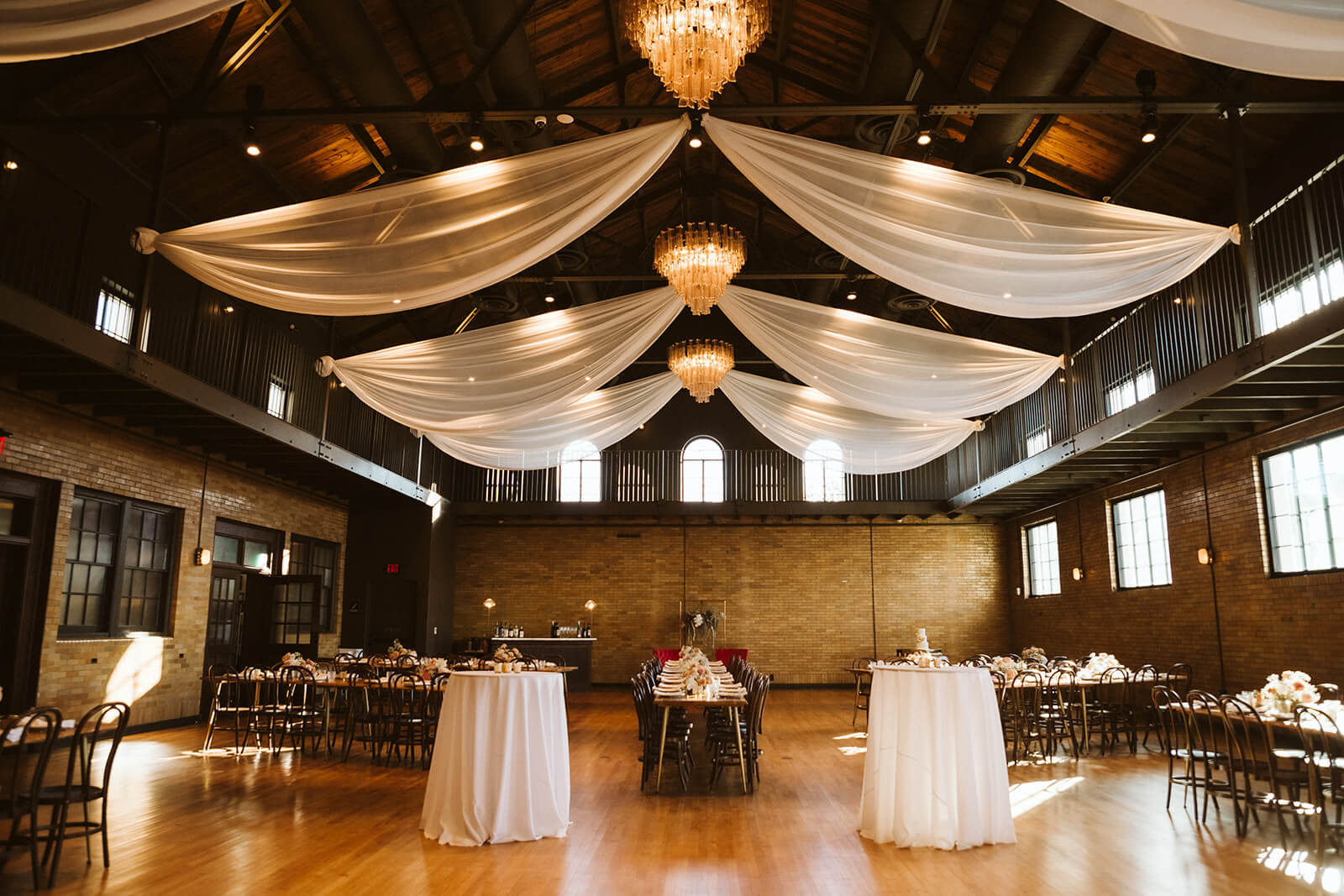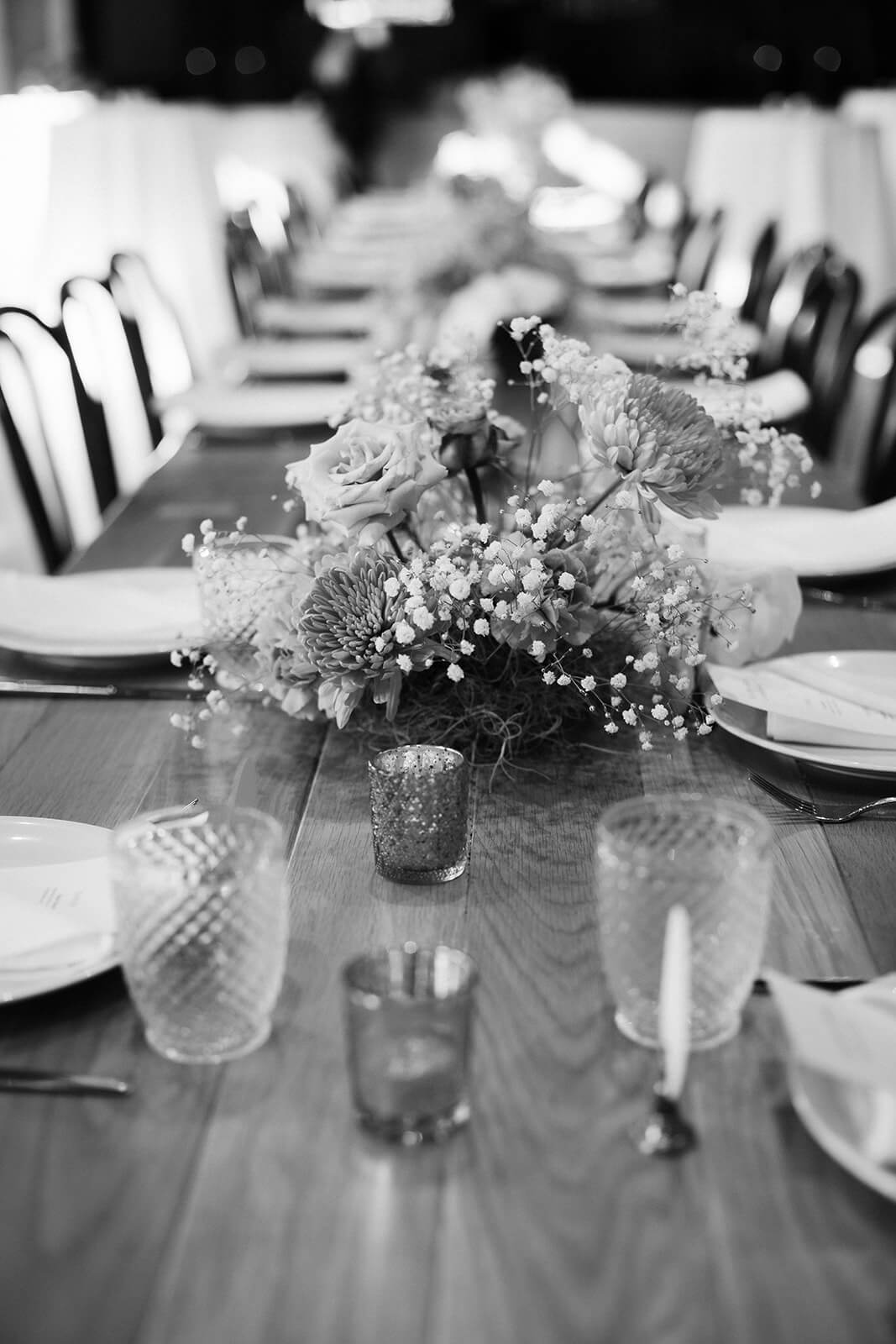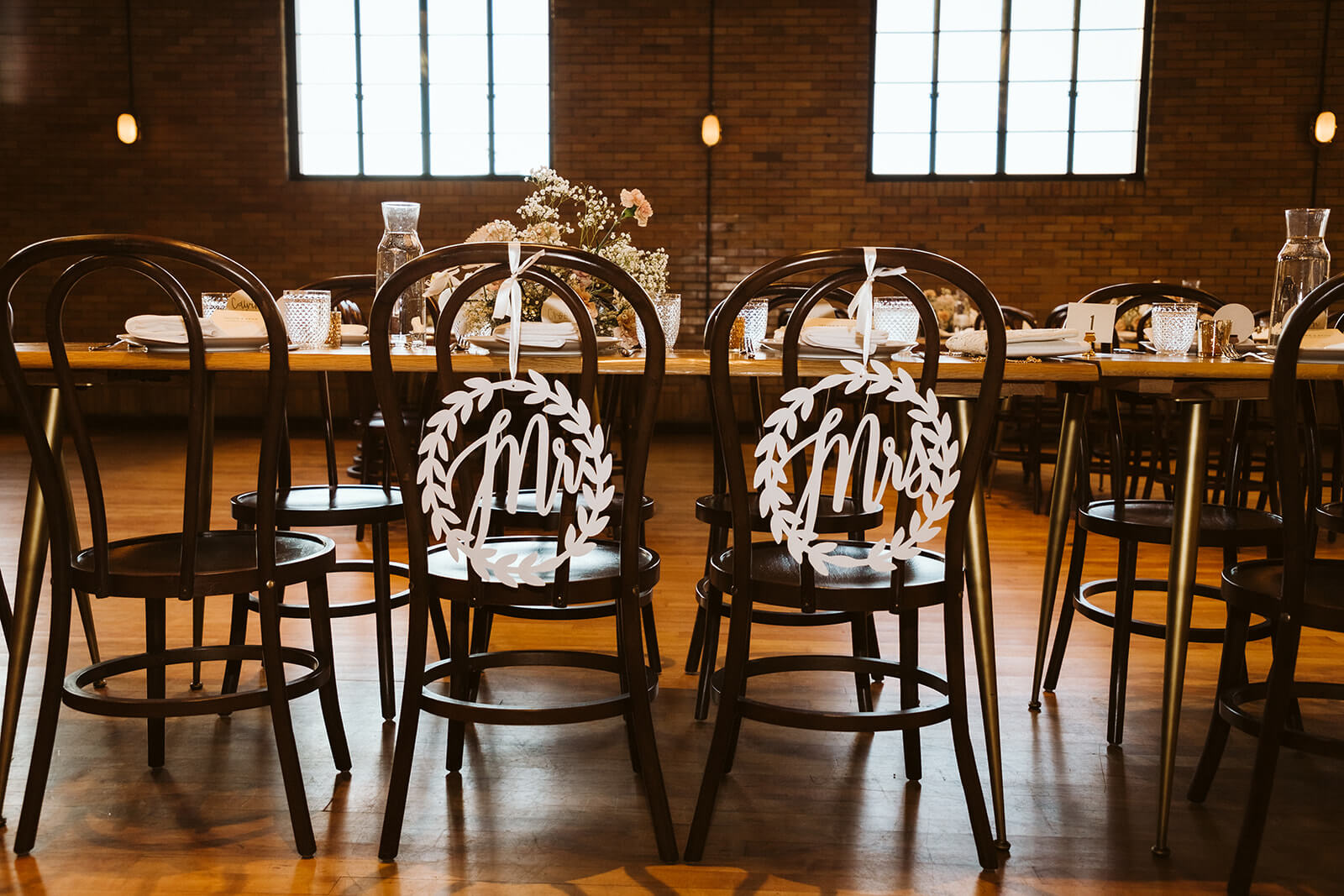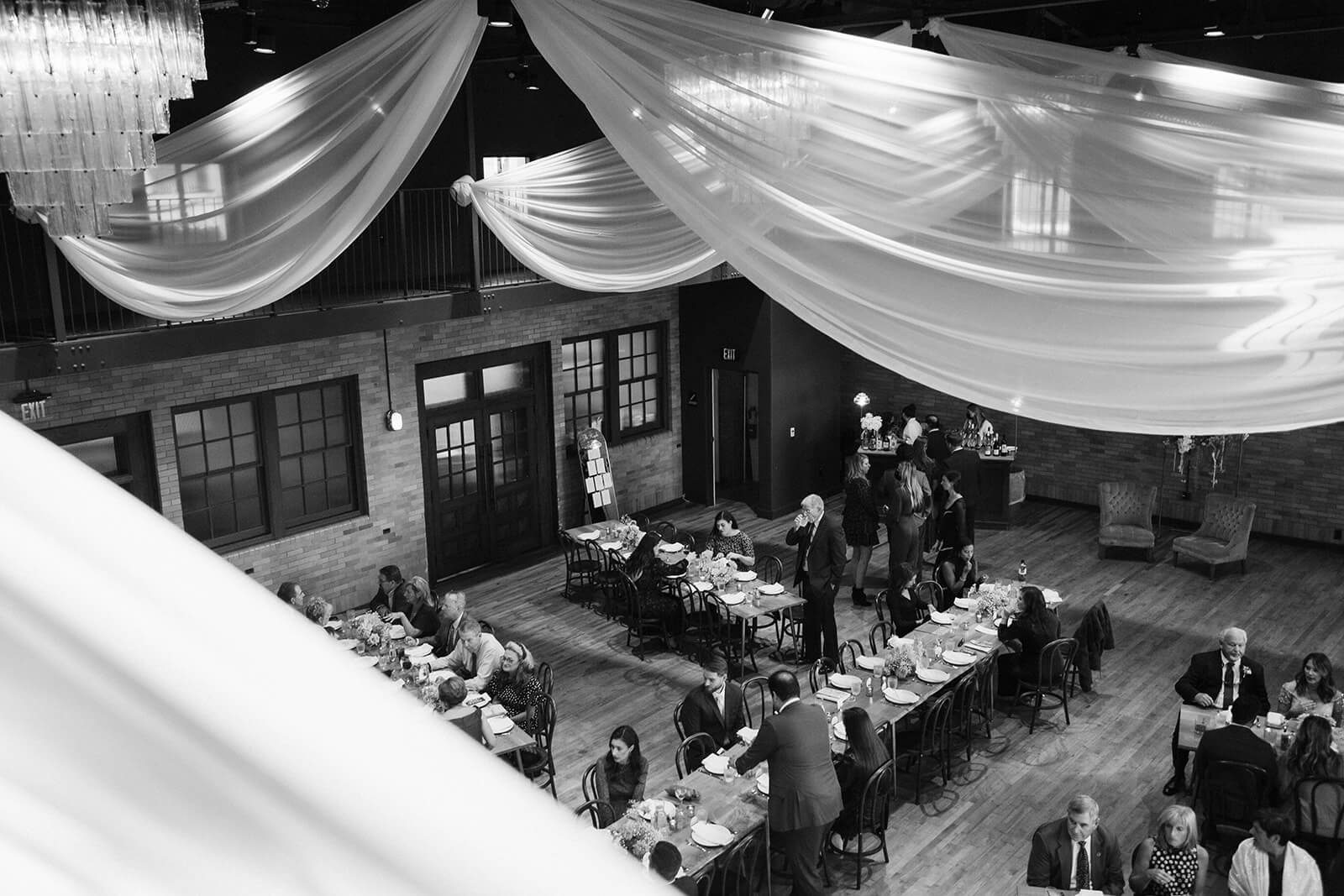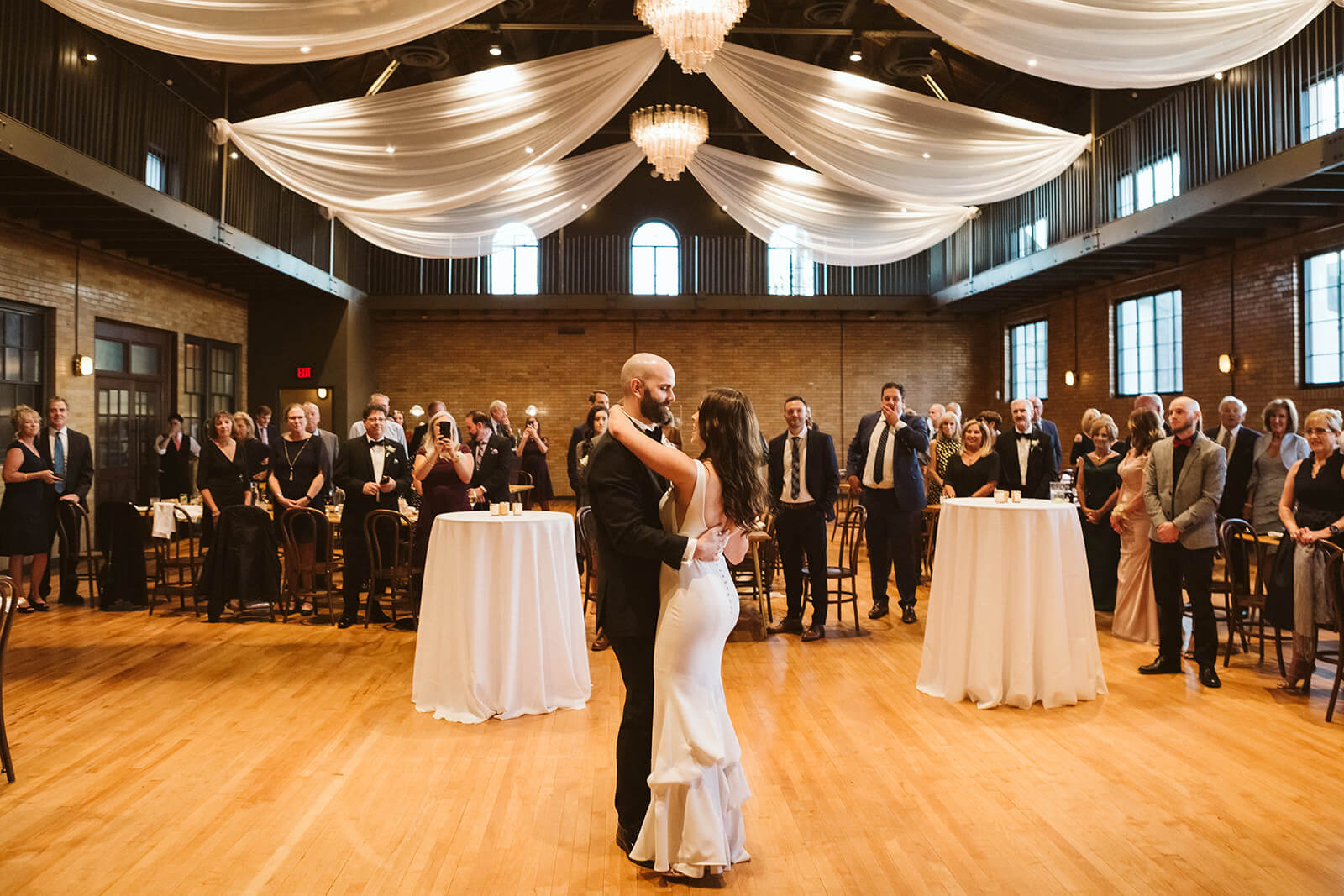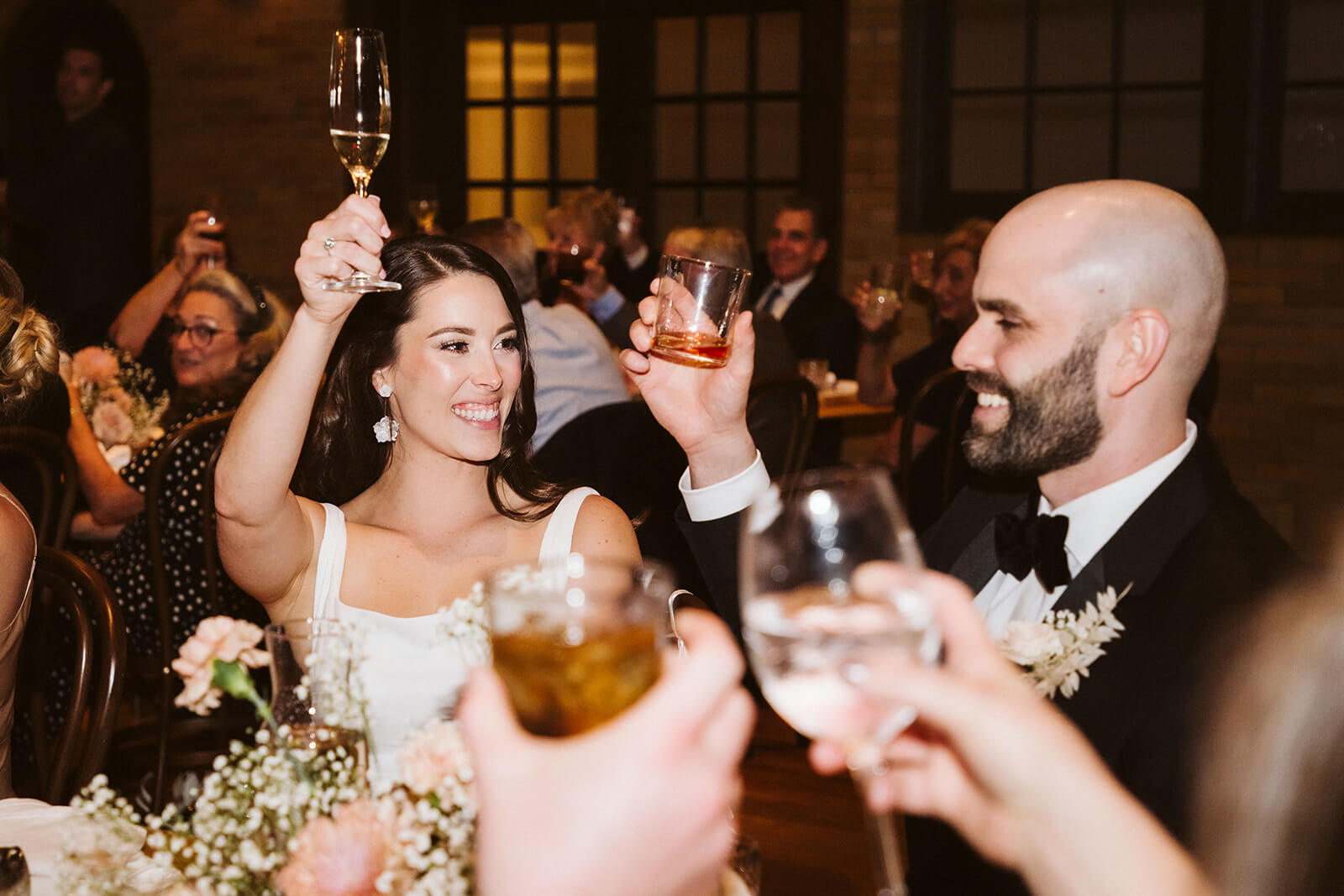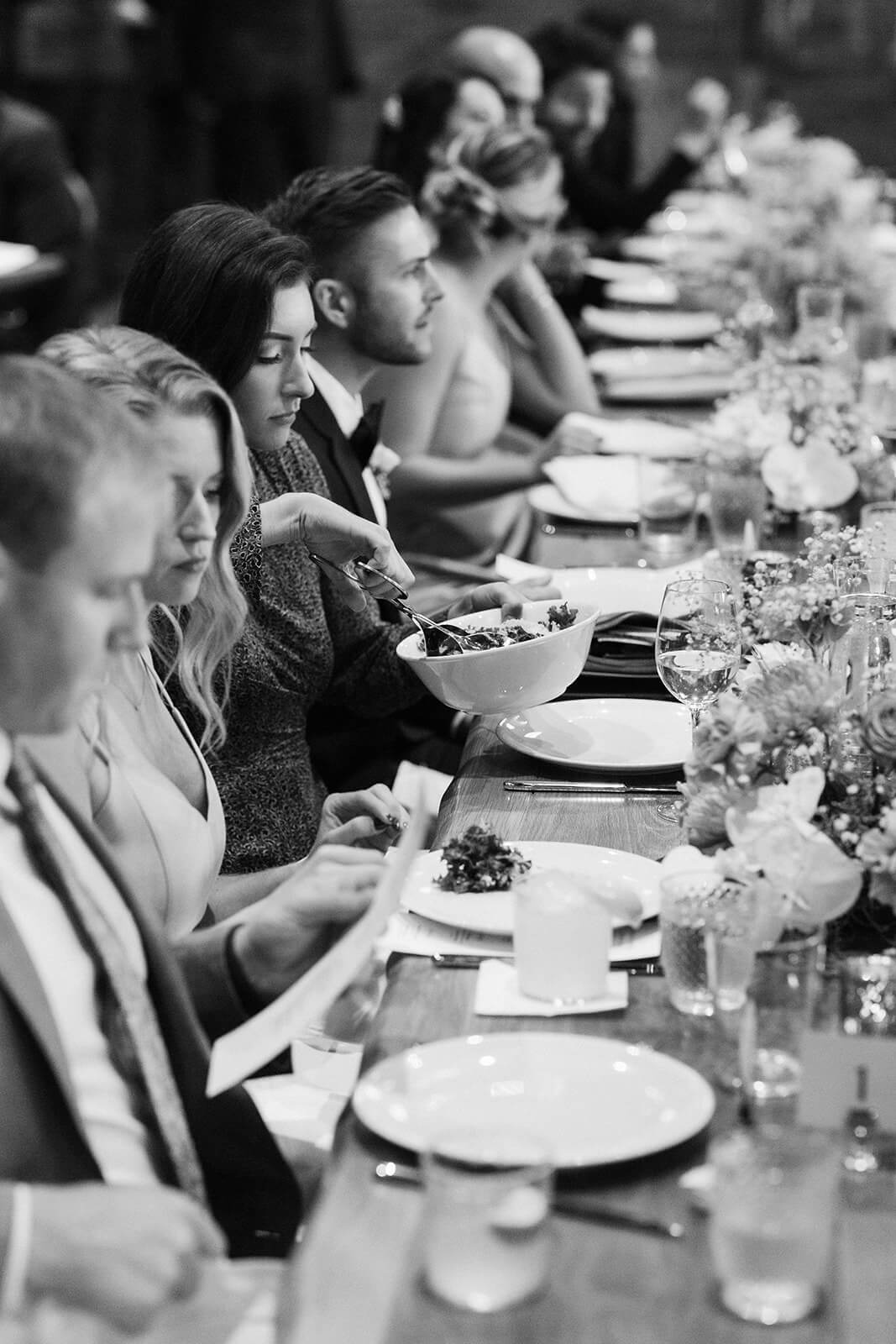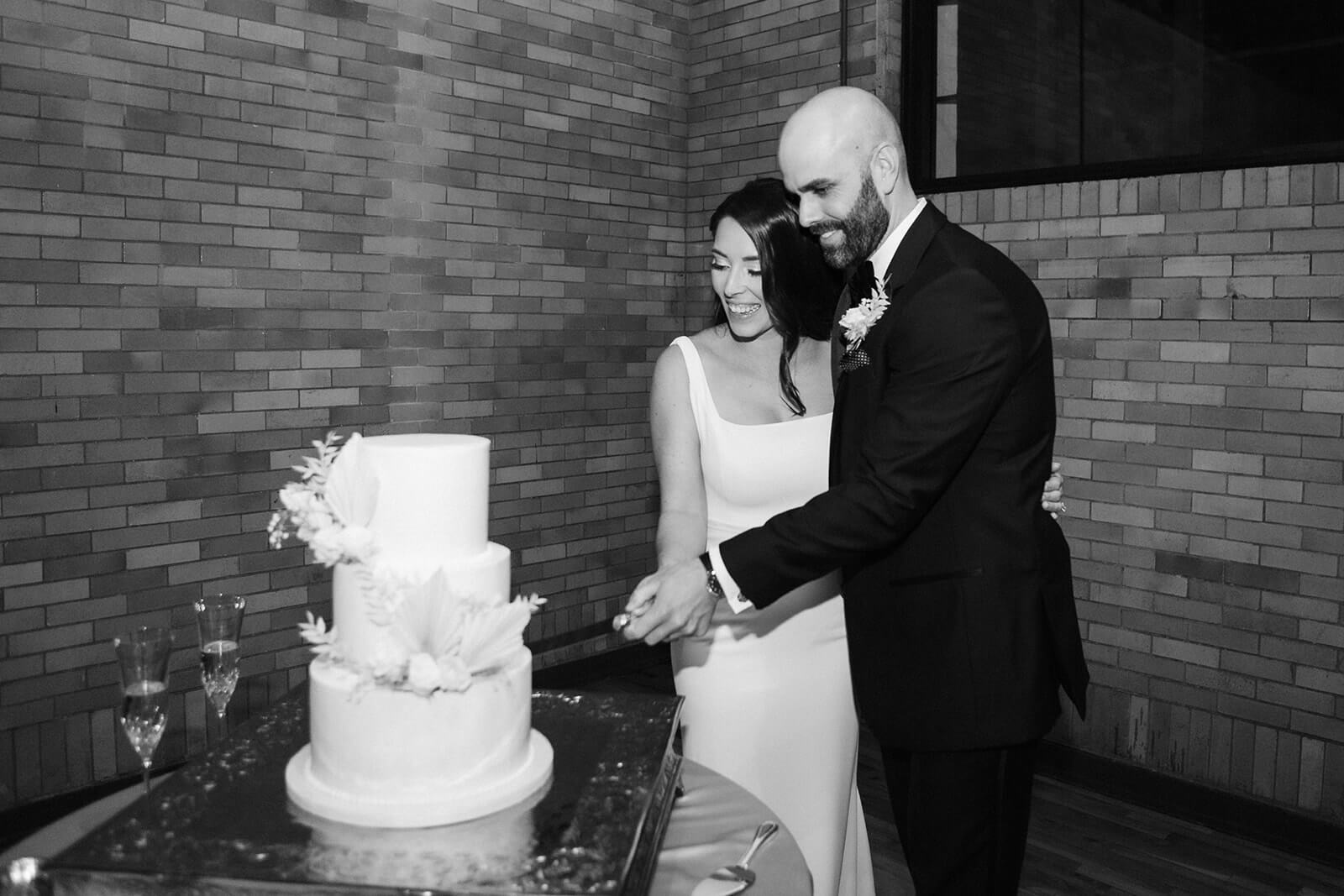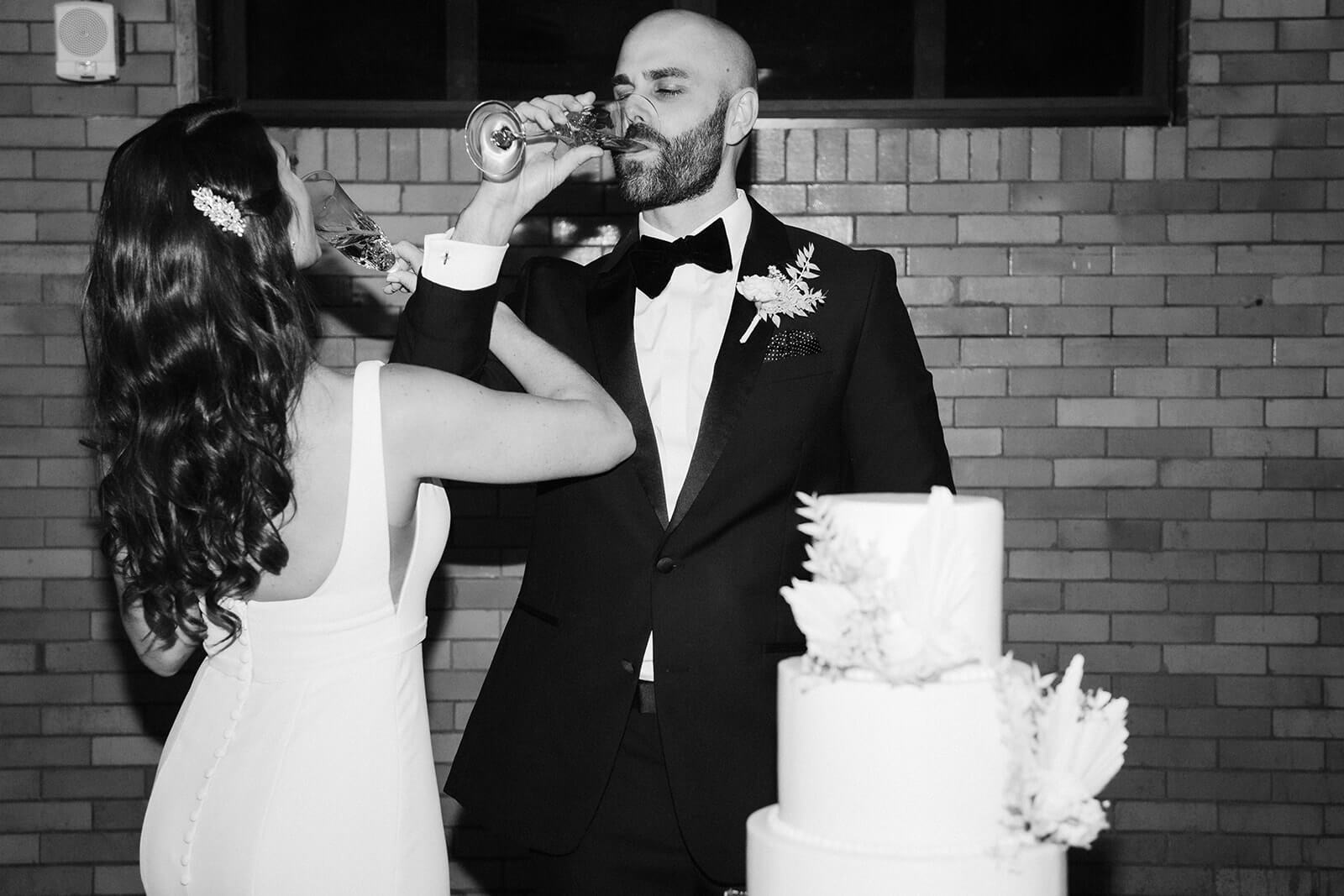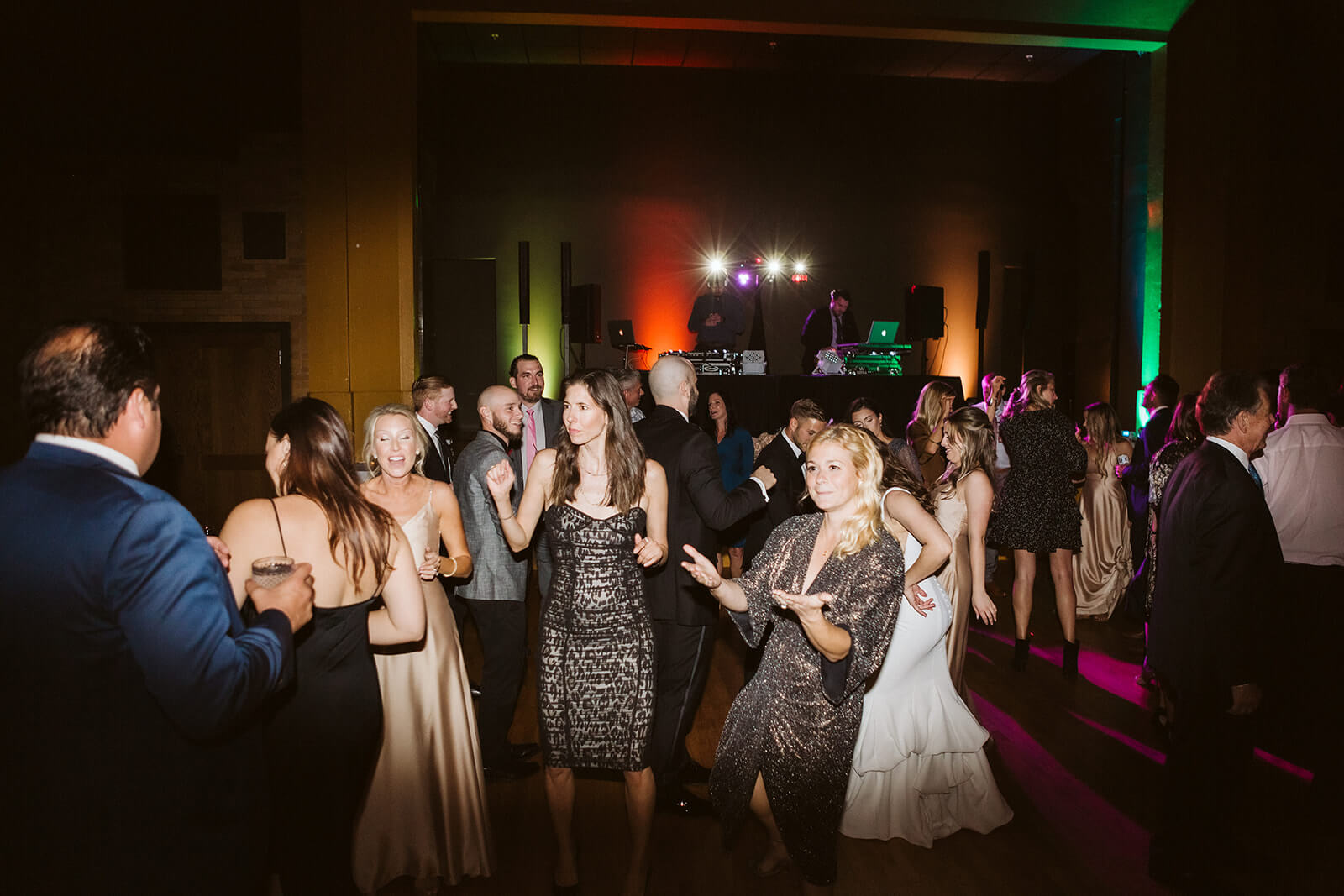 Hosting a Memorable Wedding Ceremony & Reception at the Common House
Finally, when it comes to wedding ceremonies and receptions, the staff at the Common House will work with you to create a custom experience. Not only is the garden a wonderful area for cocktail hour, it can also be set up for a beautiful outdoor ceremony. Of course, if it rains or for couples who would prefer an indoor ceremony, beautiful ceremonies can be held in front of the exquisite fireplace in the Pennybacker Room, or you can even create a ceremony space within Ruby Hall and still have plenty of room for your reception and dance floor.
Speaking of wedding receptions, the Common House is the best place to host your fun and entertaining reception. Even smaller receptions in the Pennybacker Room can become a lively party! However, the Common House's flagship event space, Ruby Hall, is definitely made with a party in mind. Not only will you and your guests be served an amazing dinner from a fully customized menu paired with specially chosen wines, Ruby Hall is also large enough to accommodate your reception tables and a dance floor and even has a built-in stage if you opt to bring in a live band. Plus, with huge windows, you'll have plenty of natural light as well as spectacular views.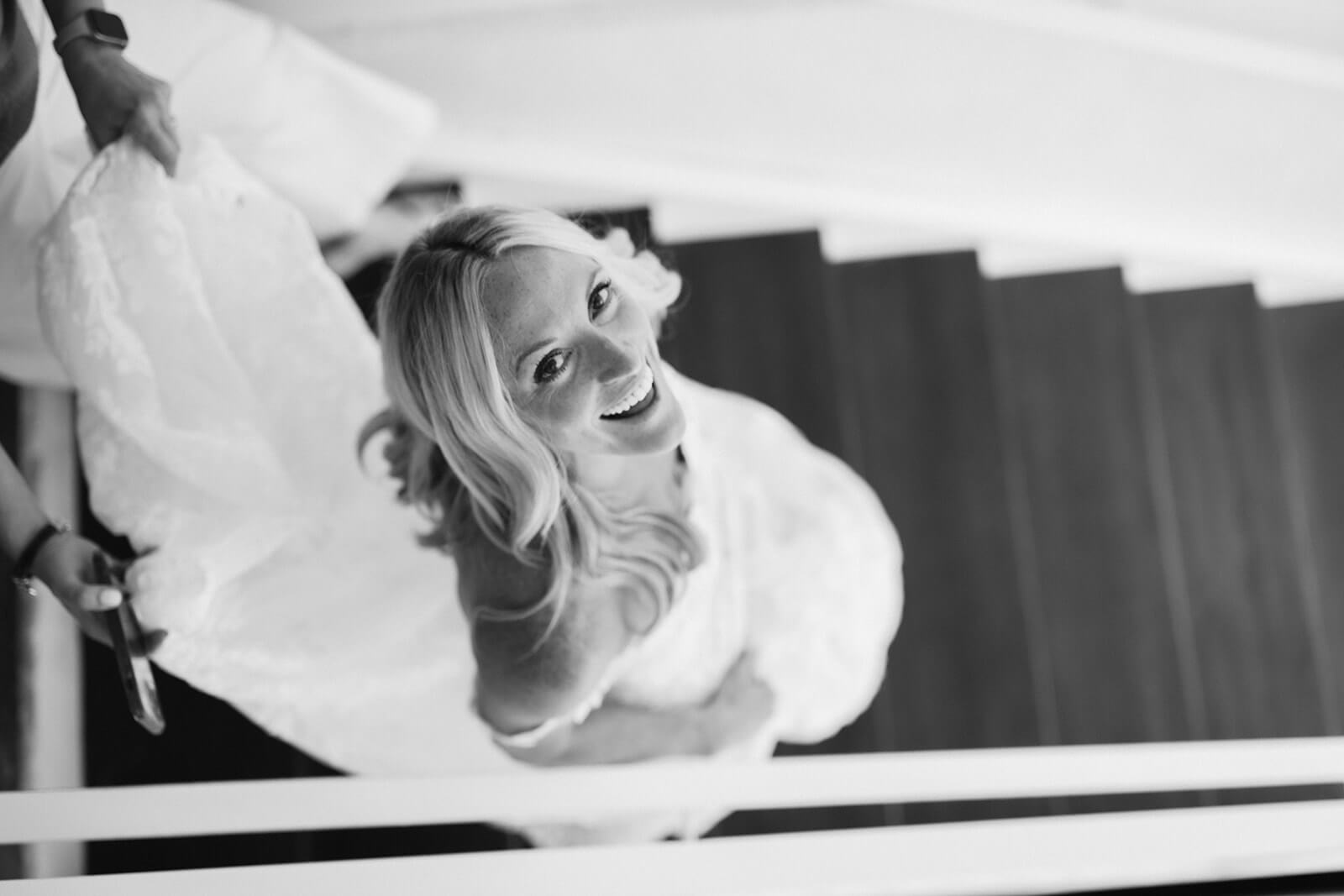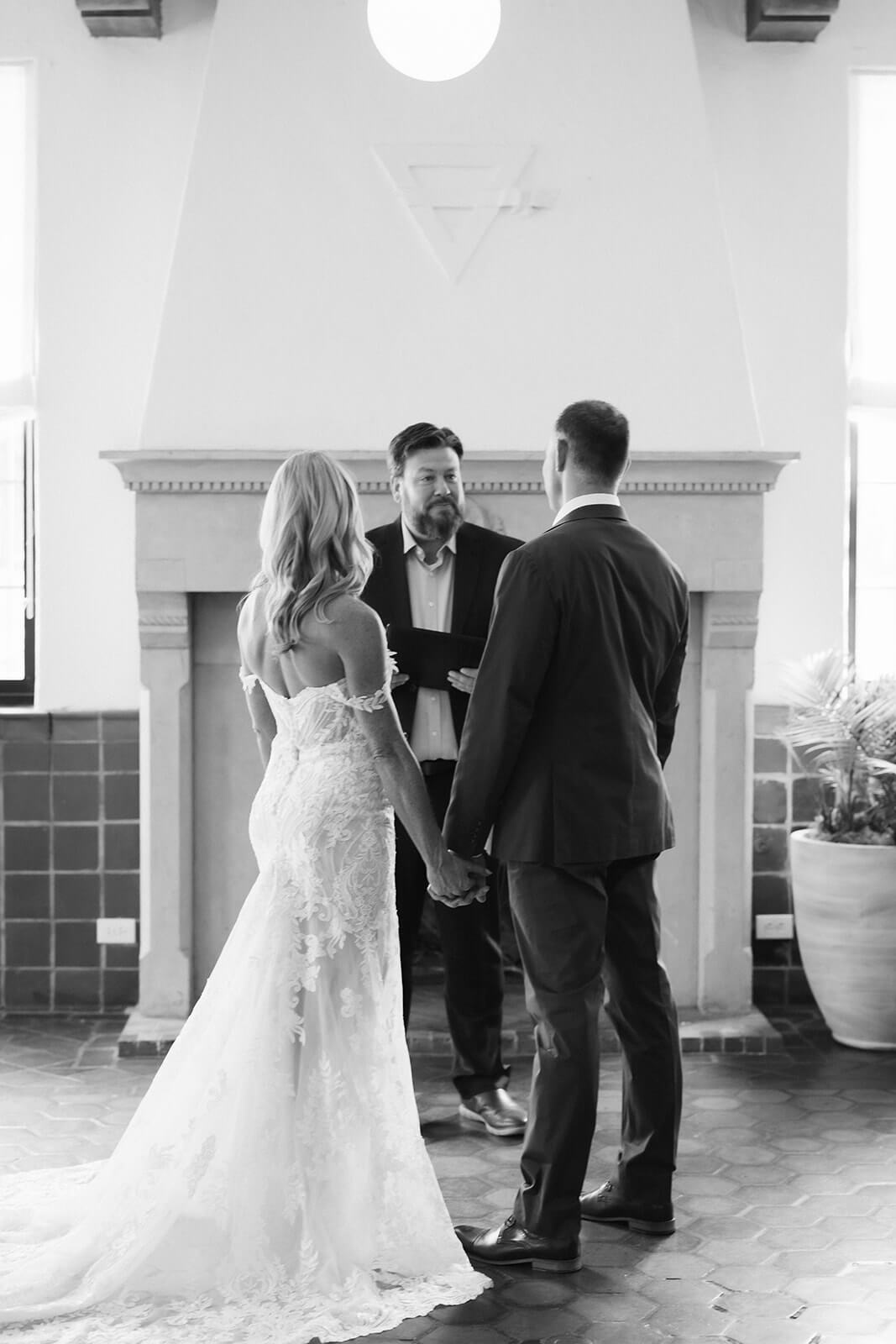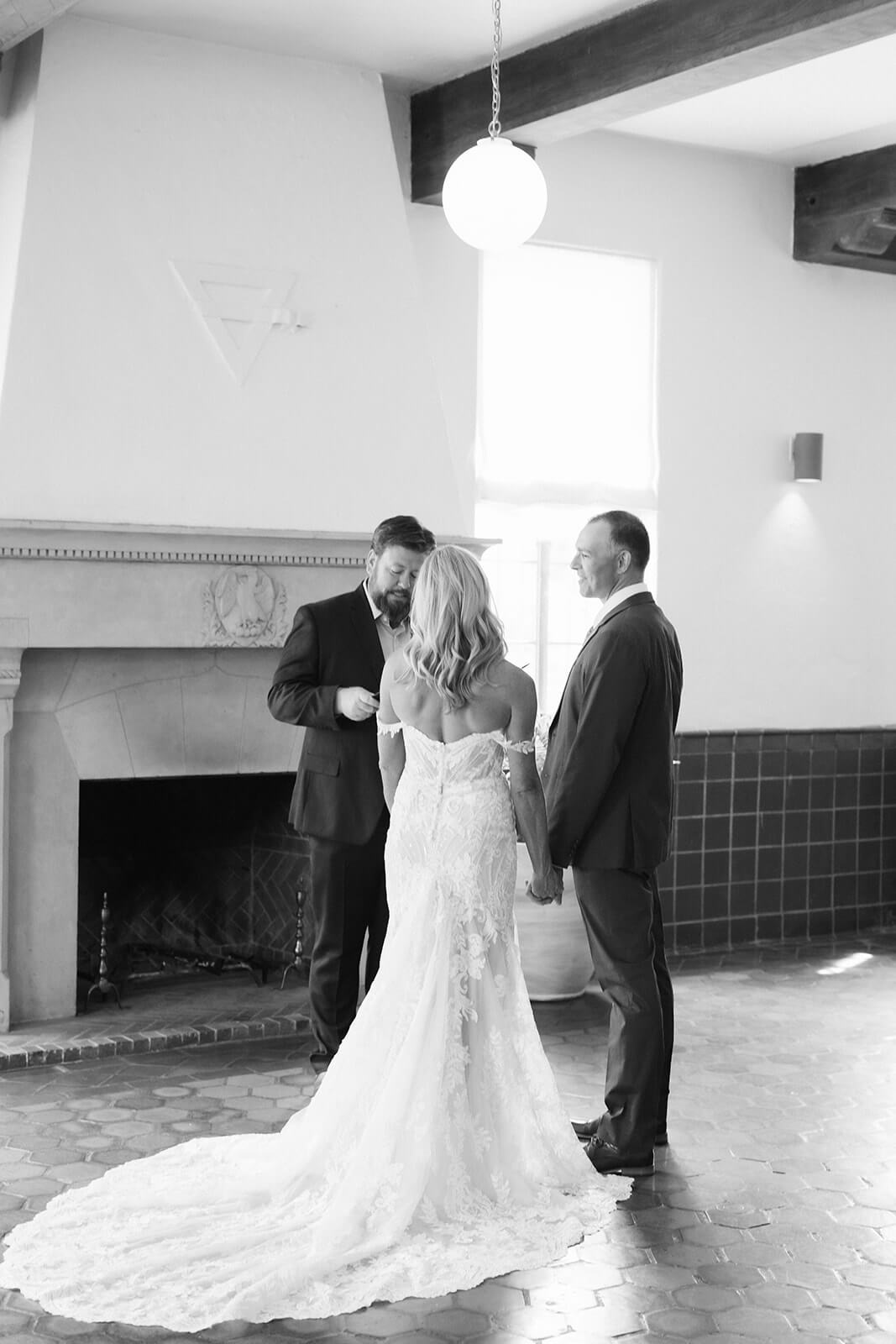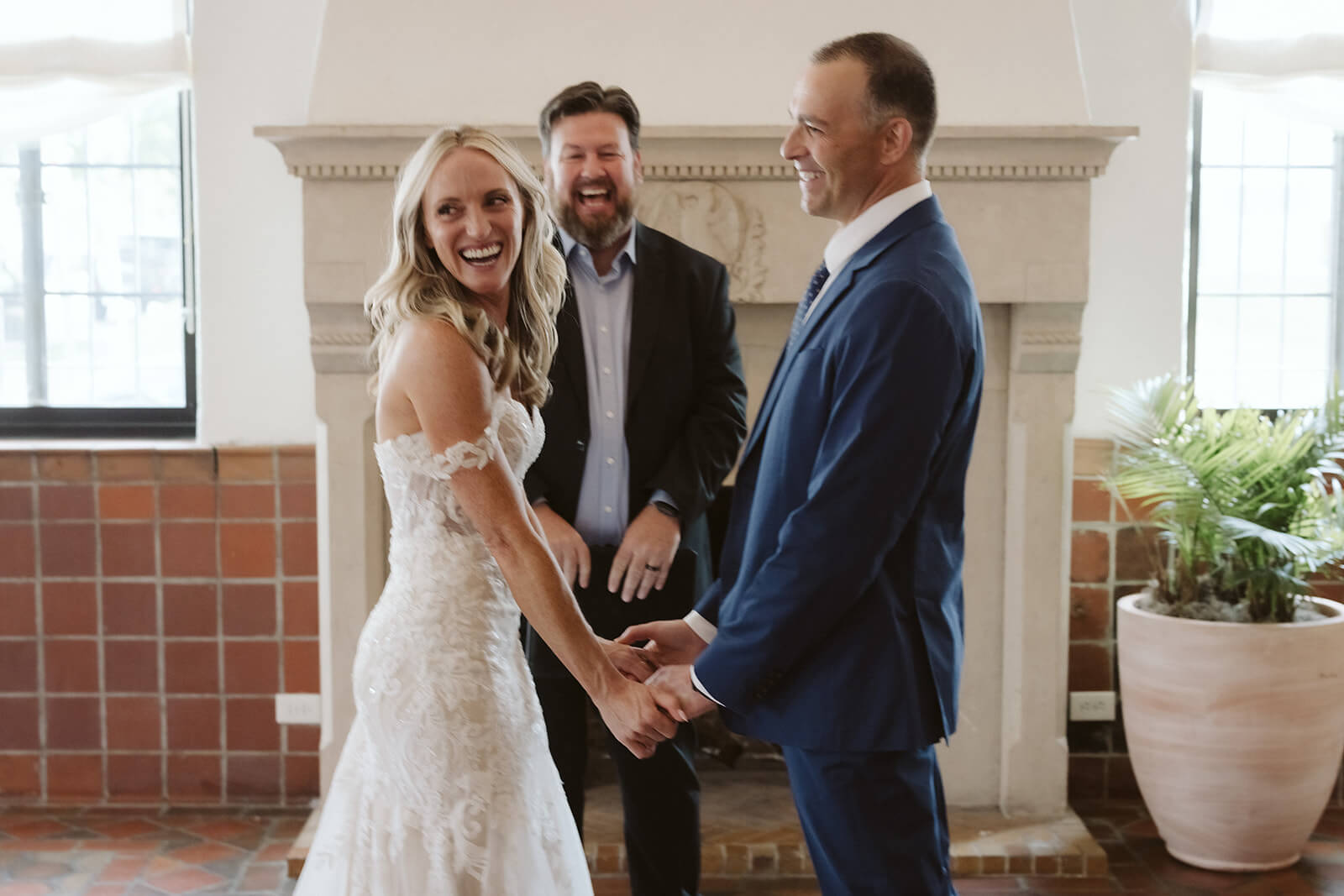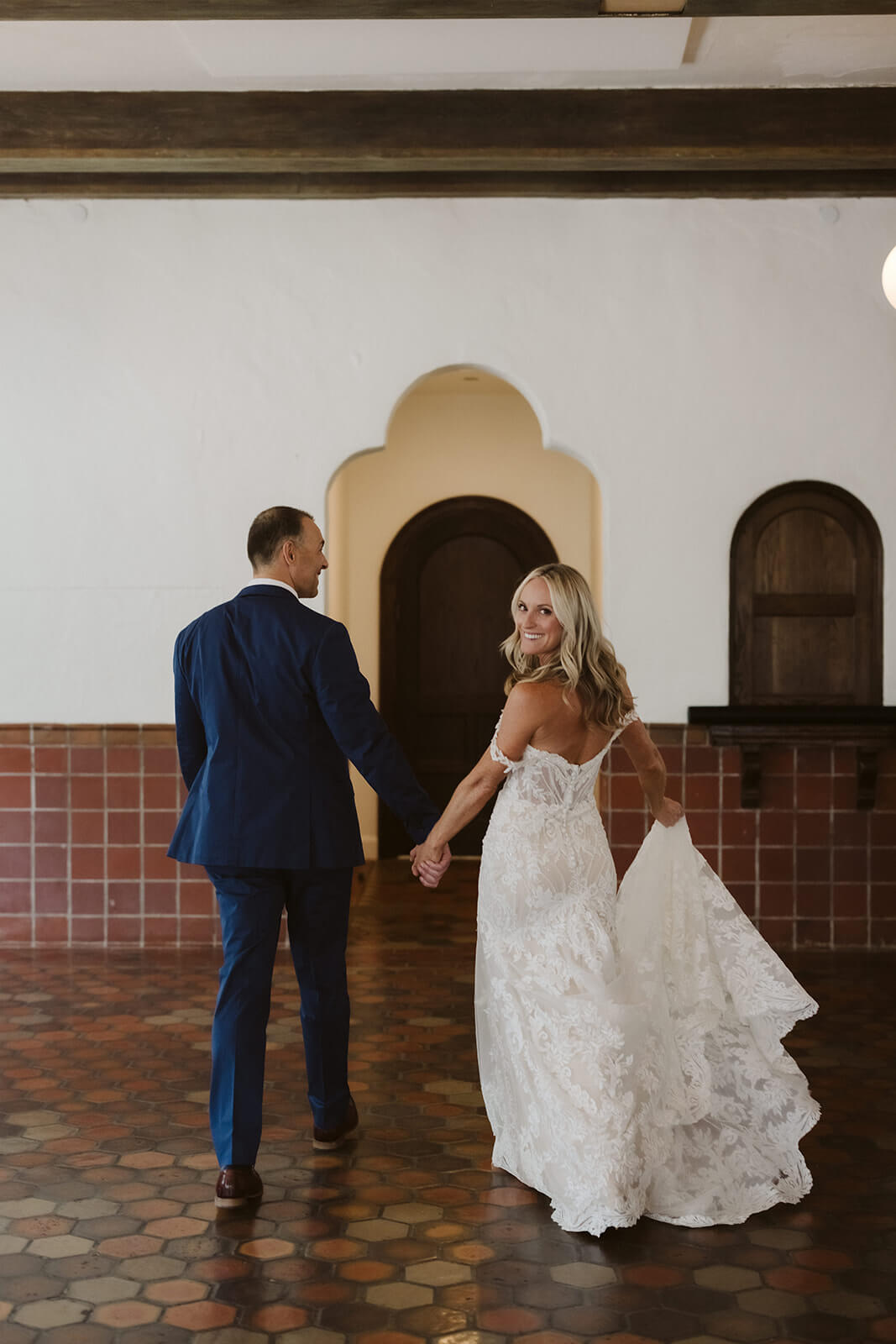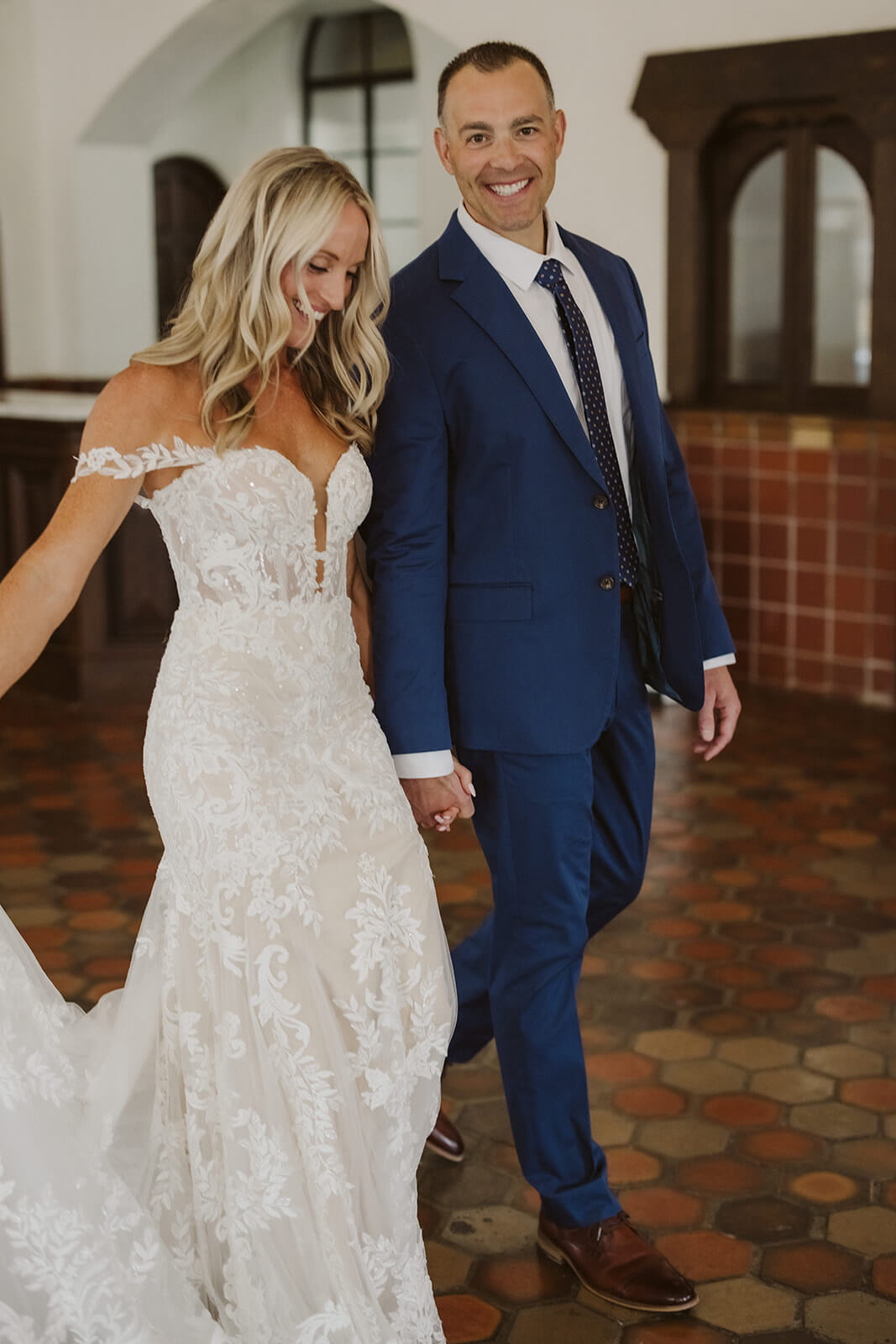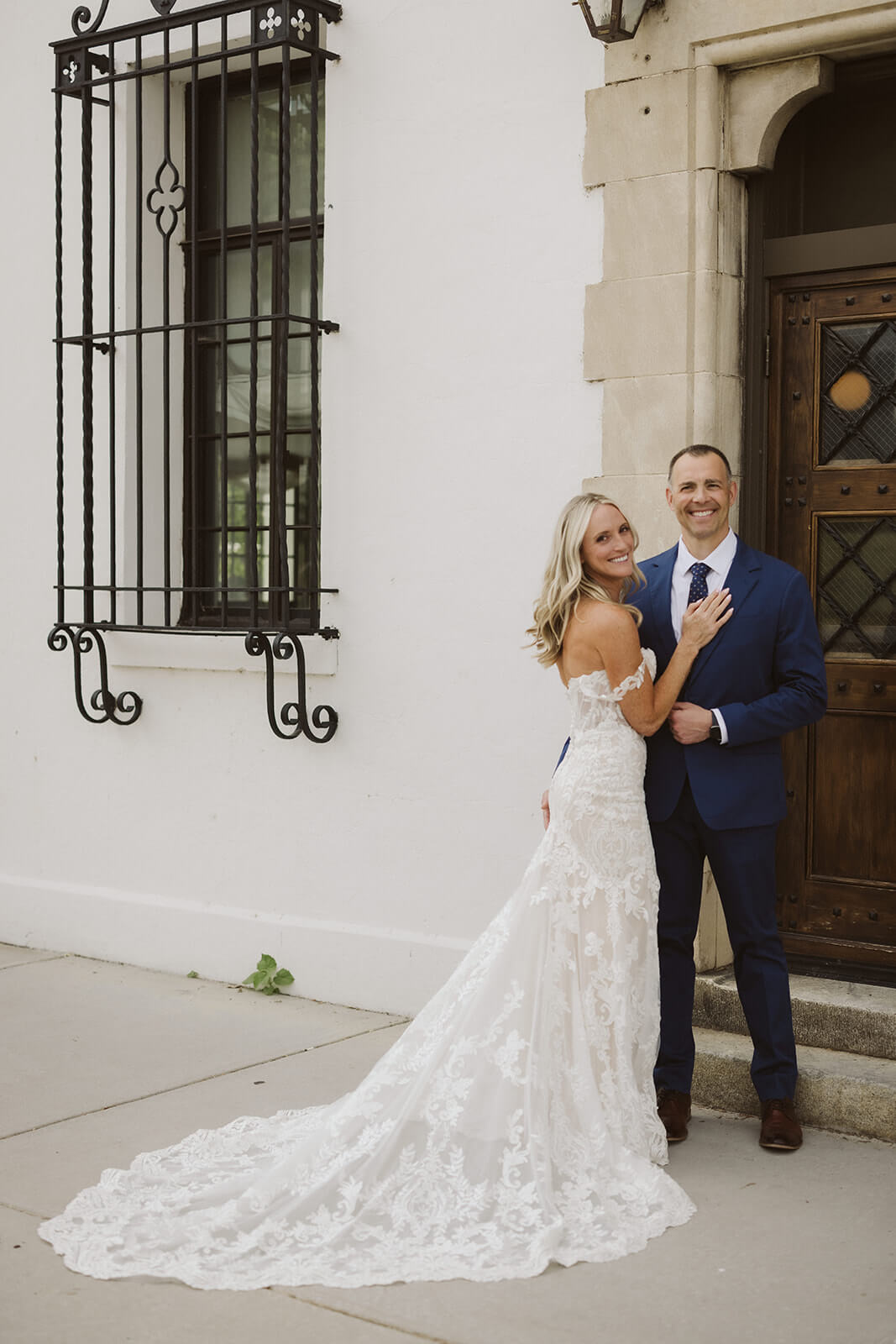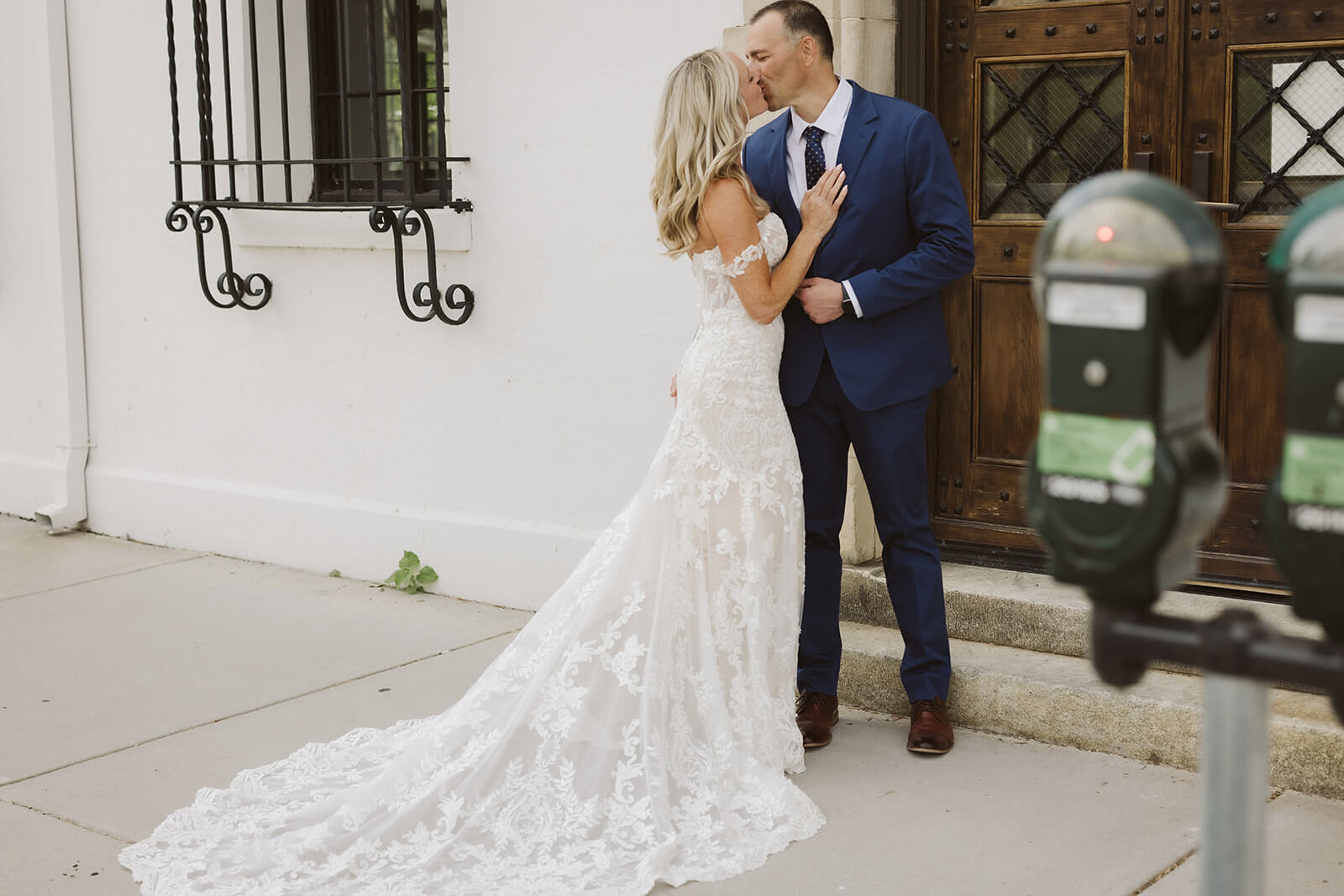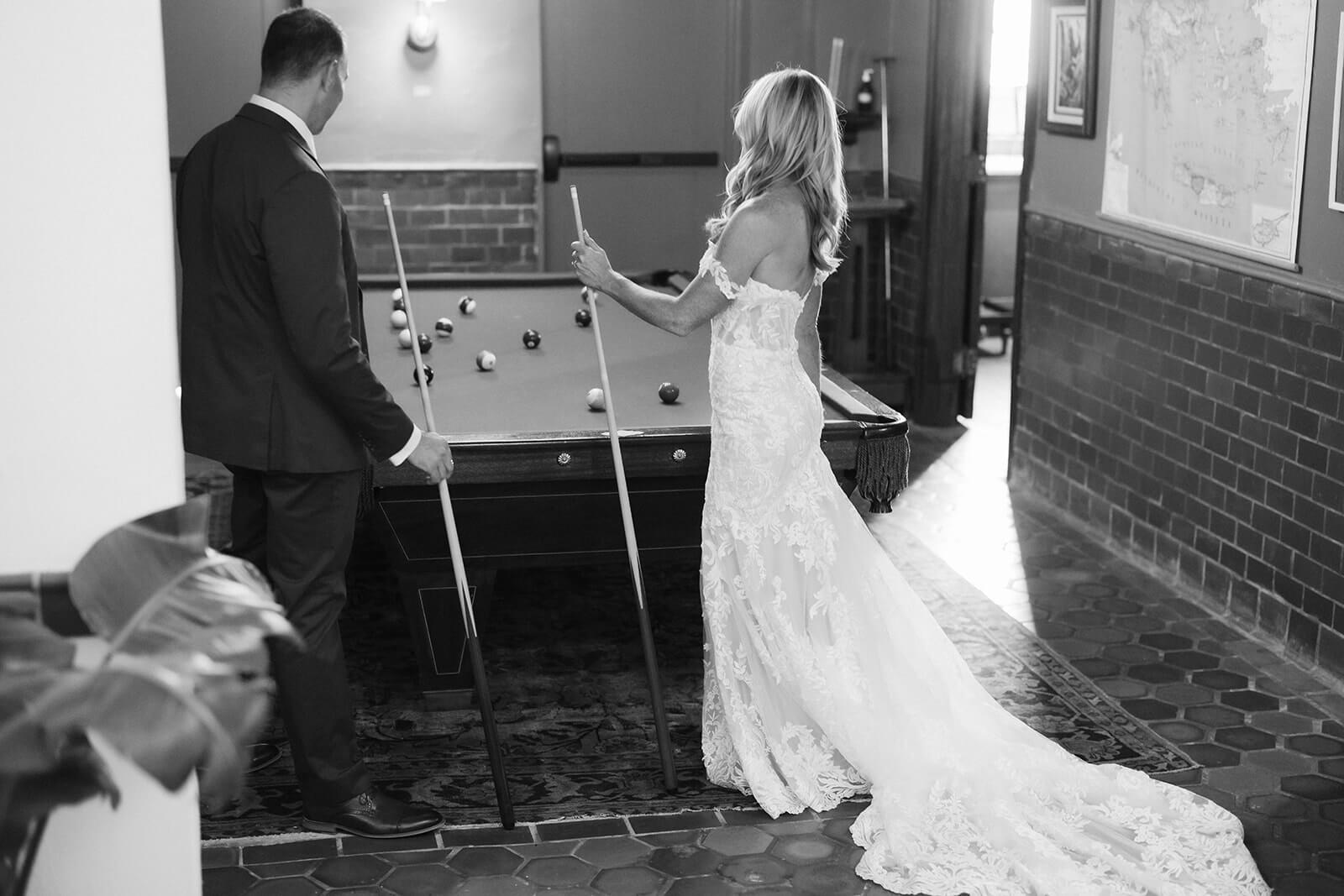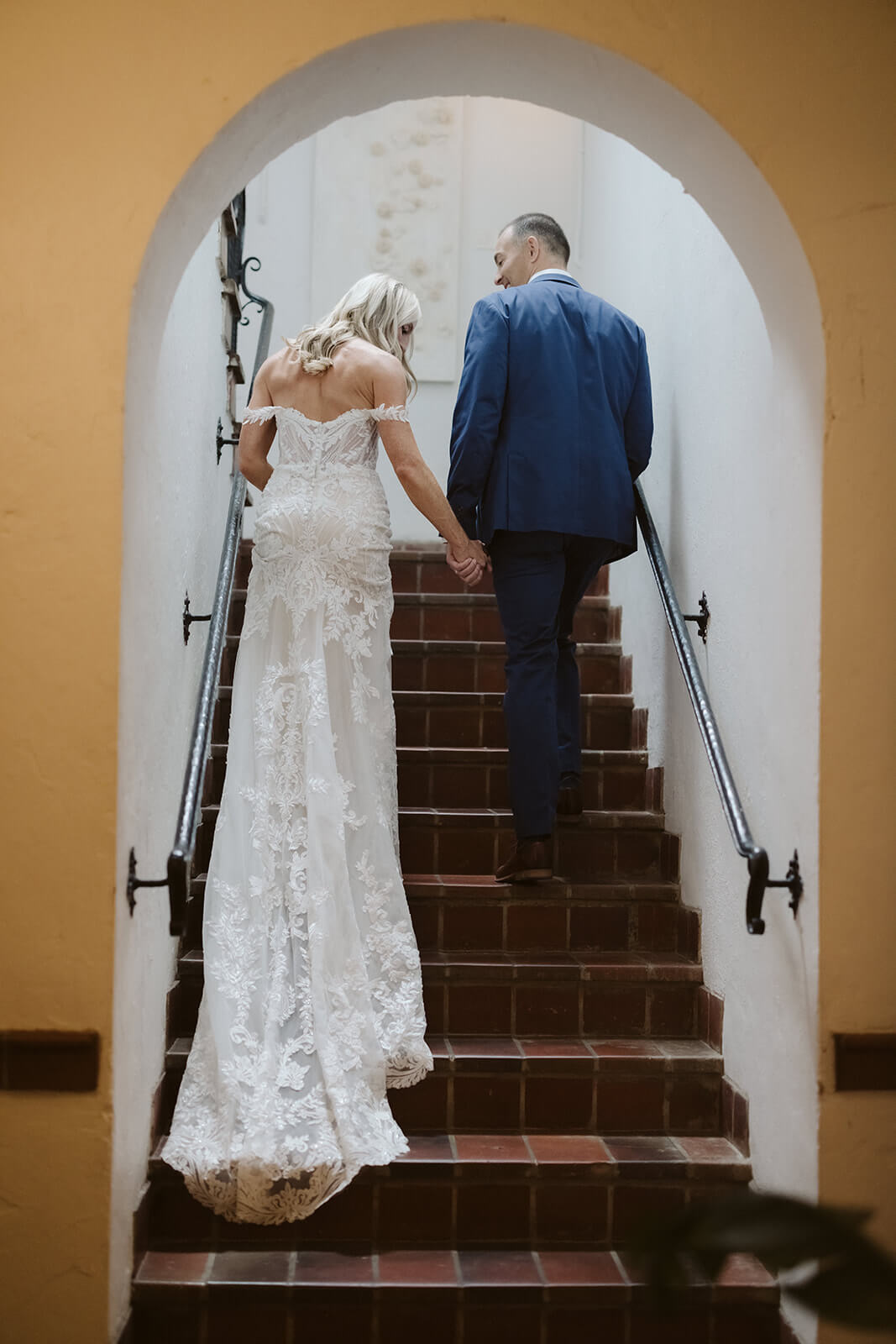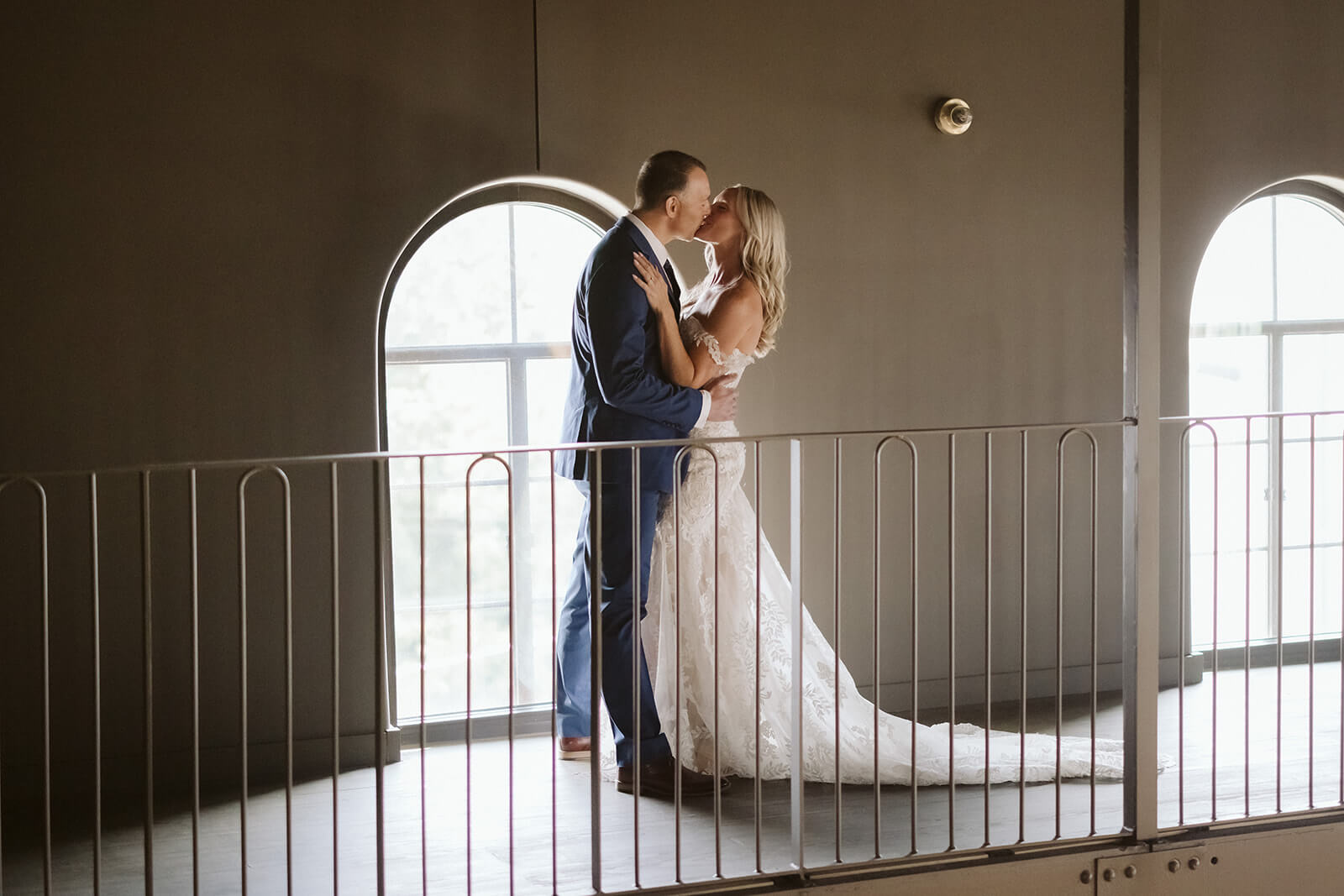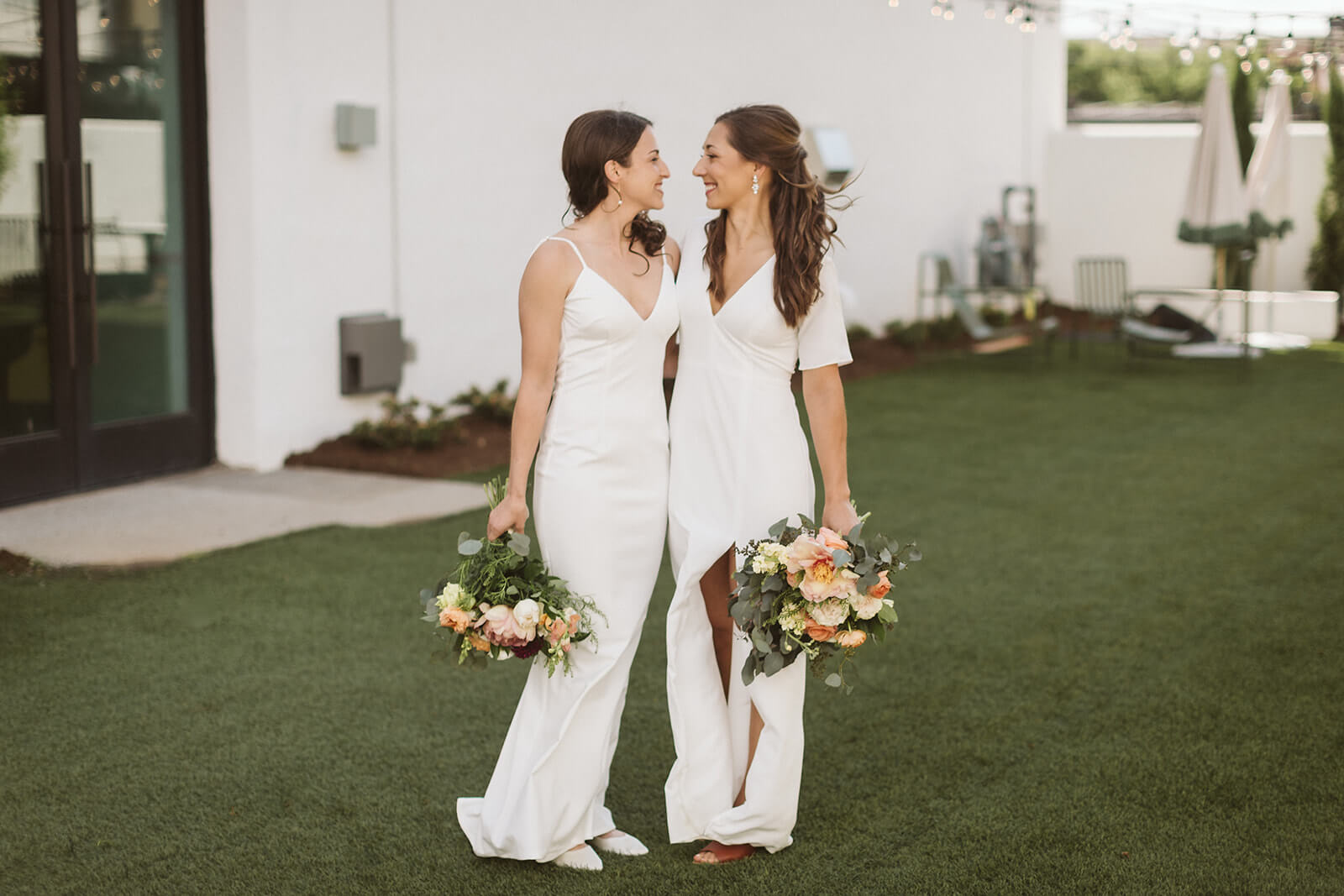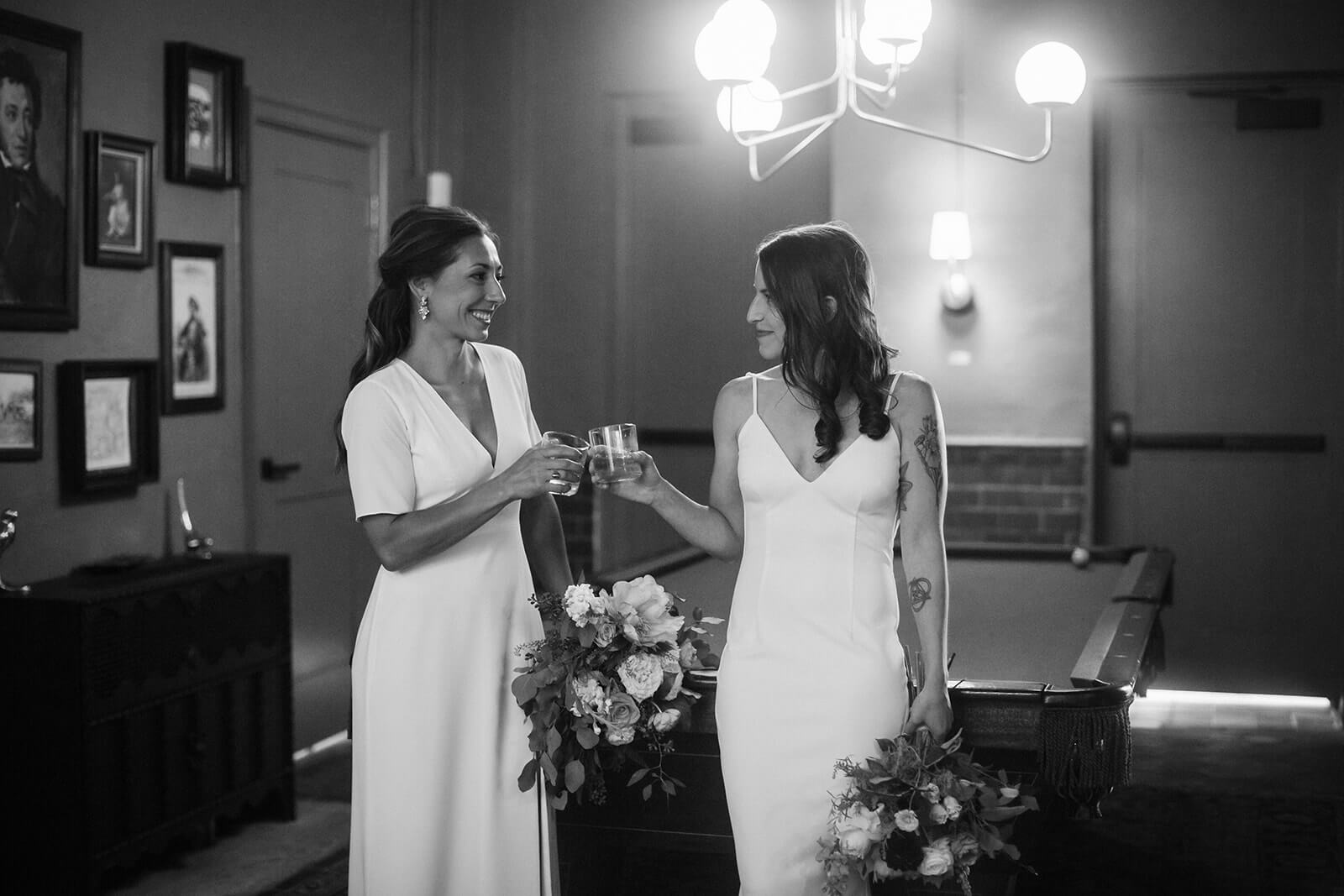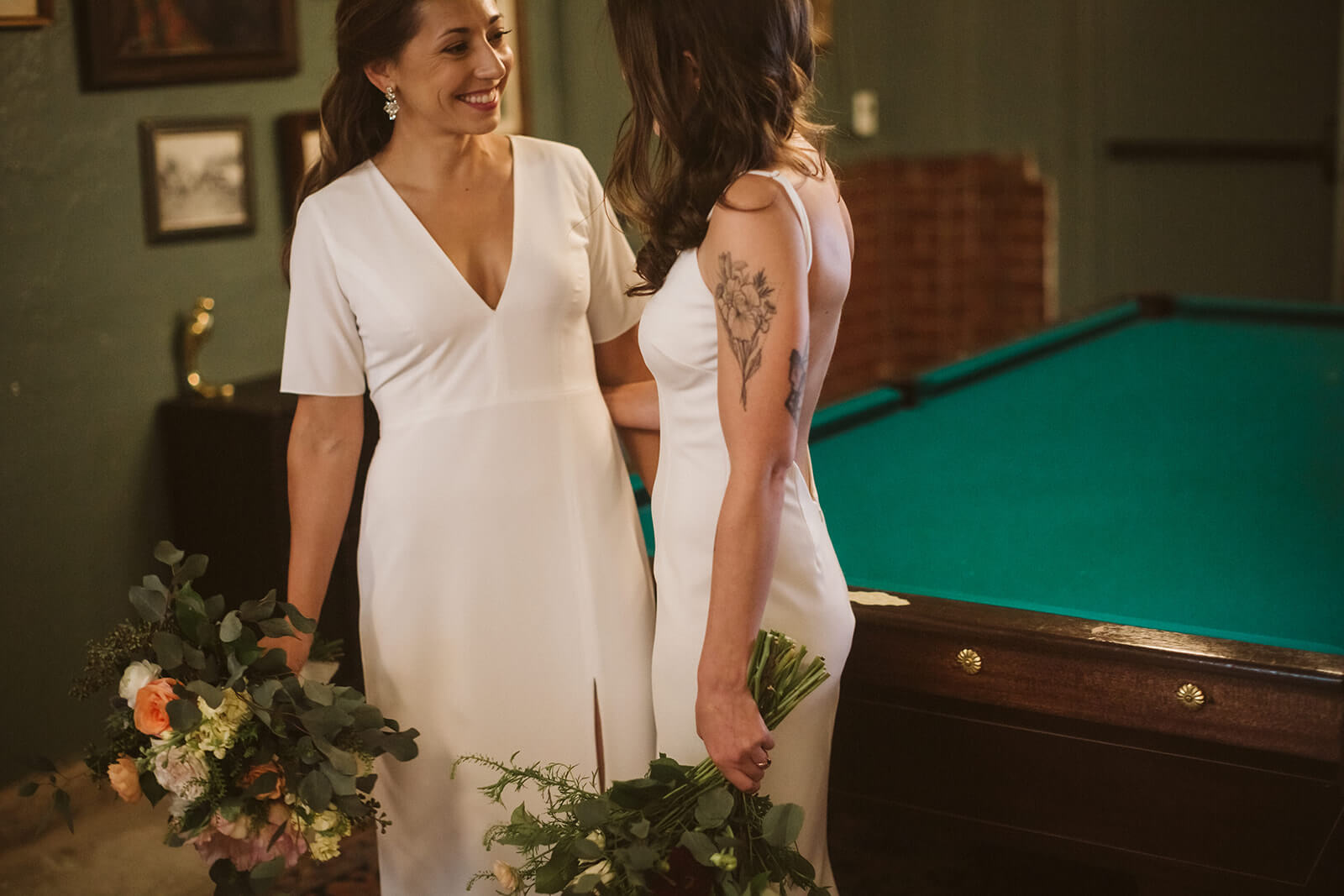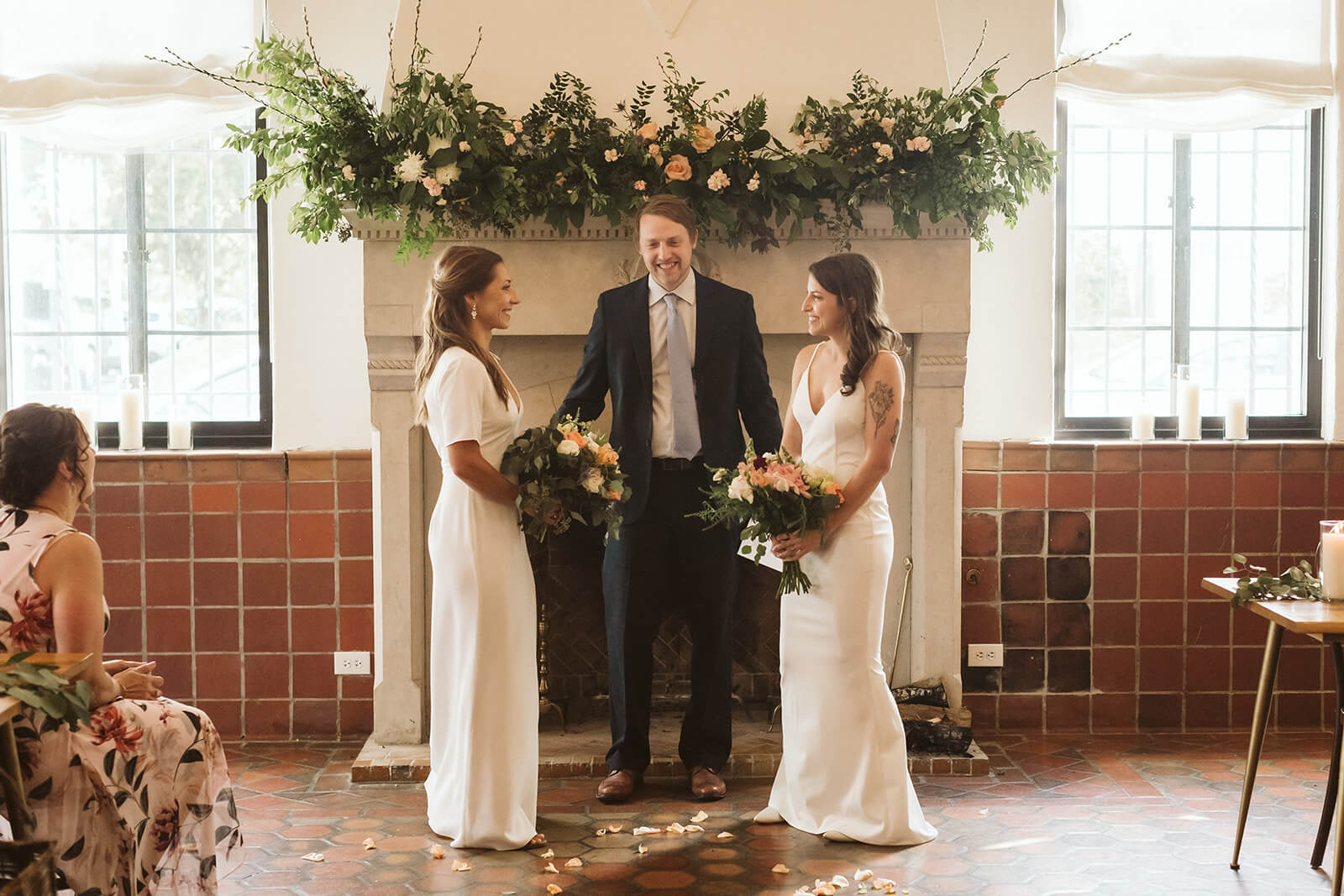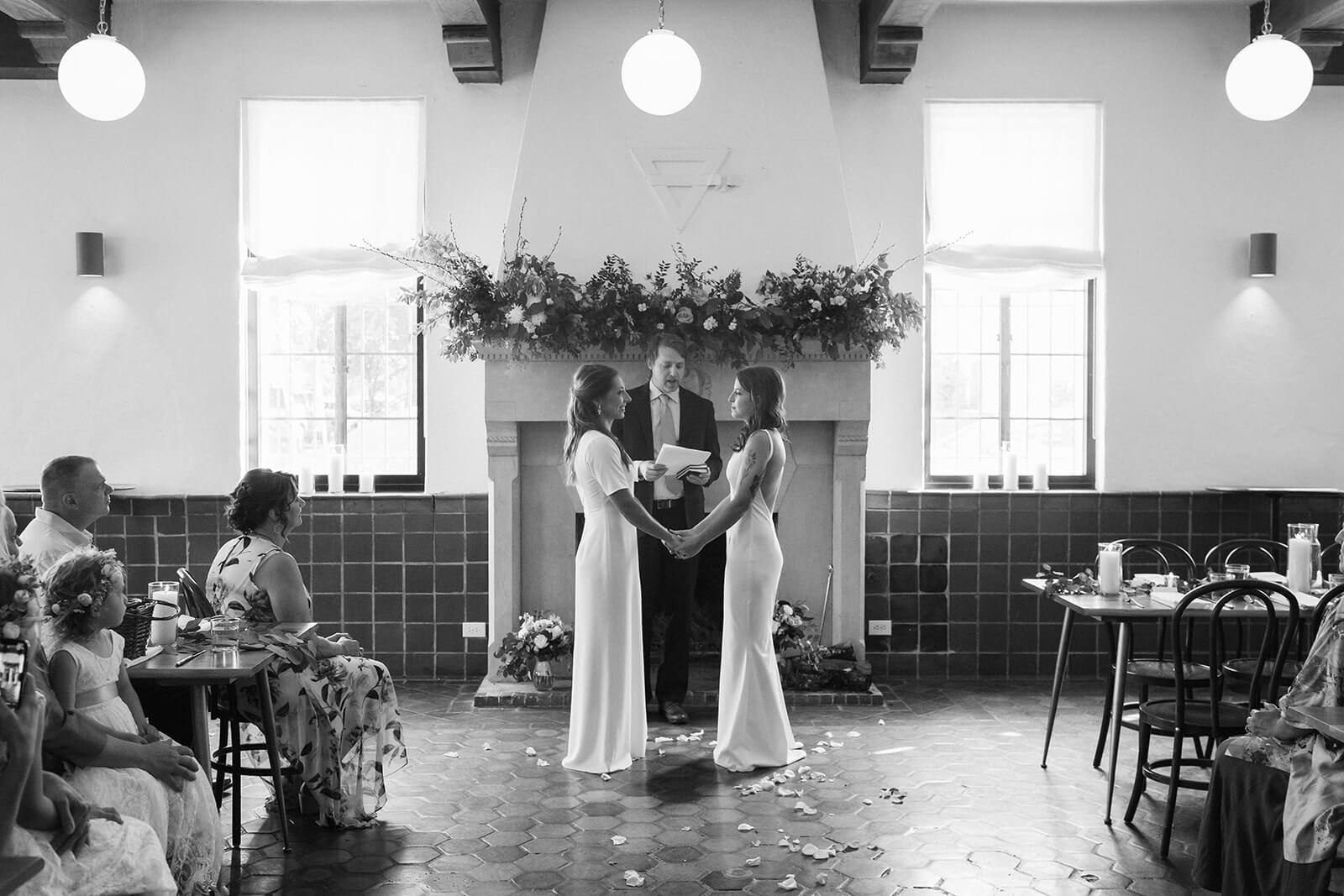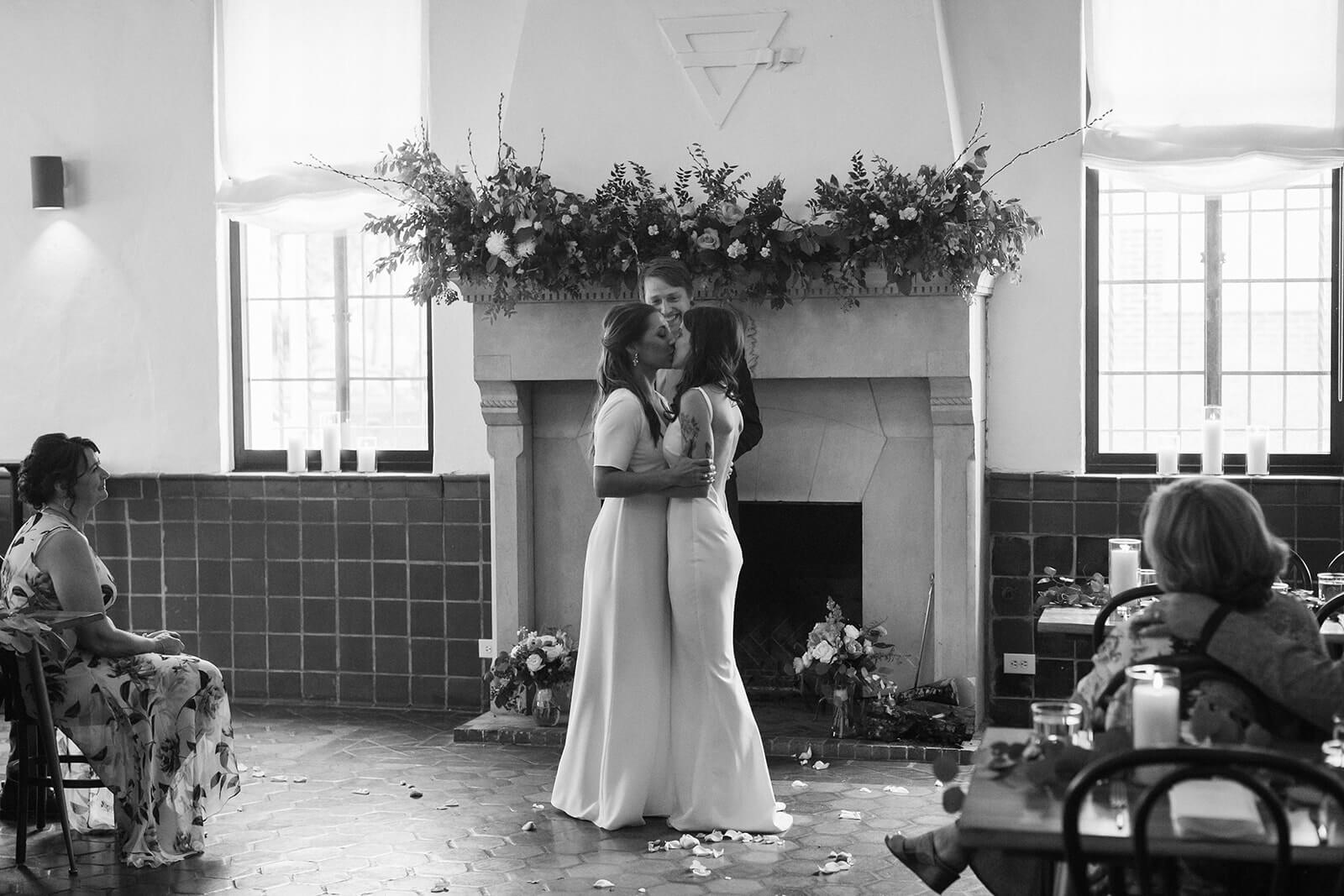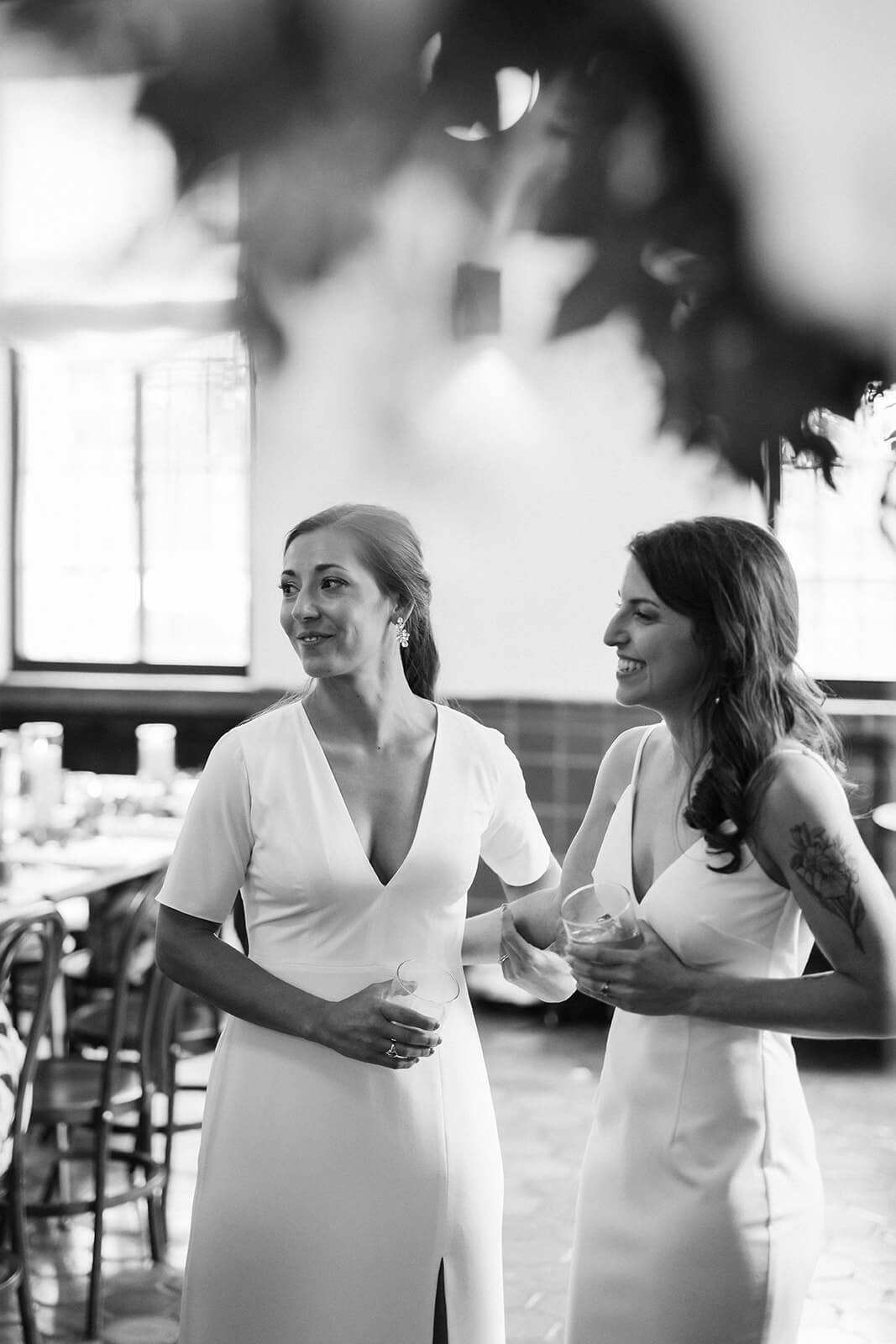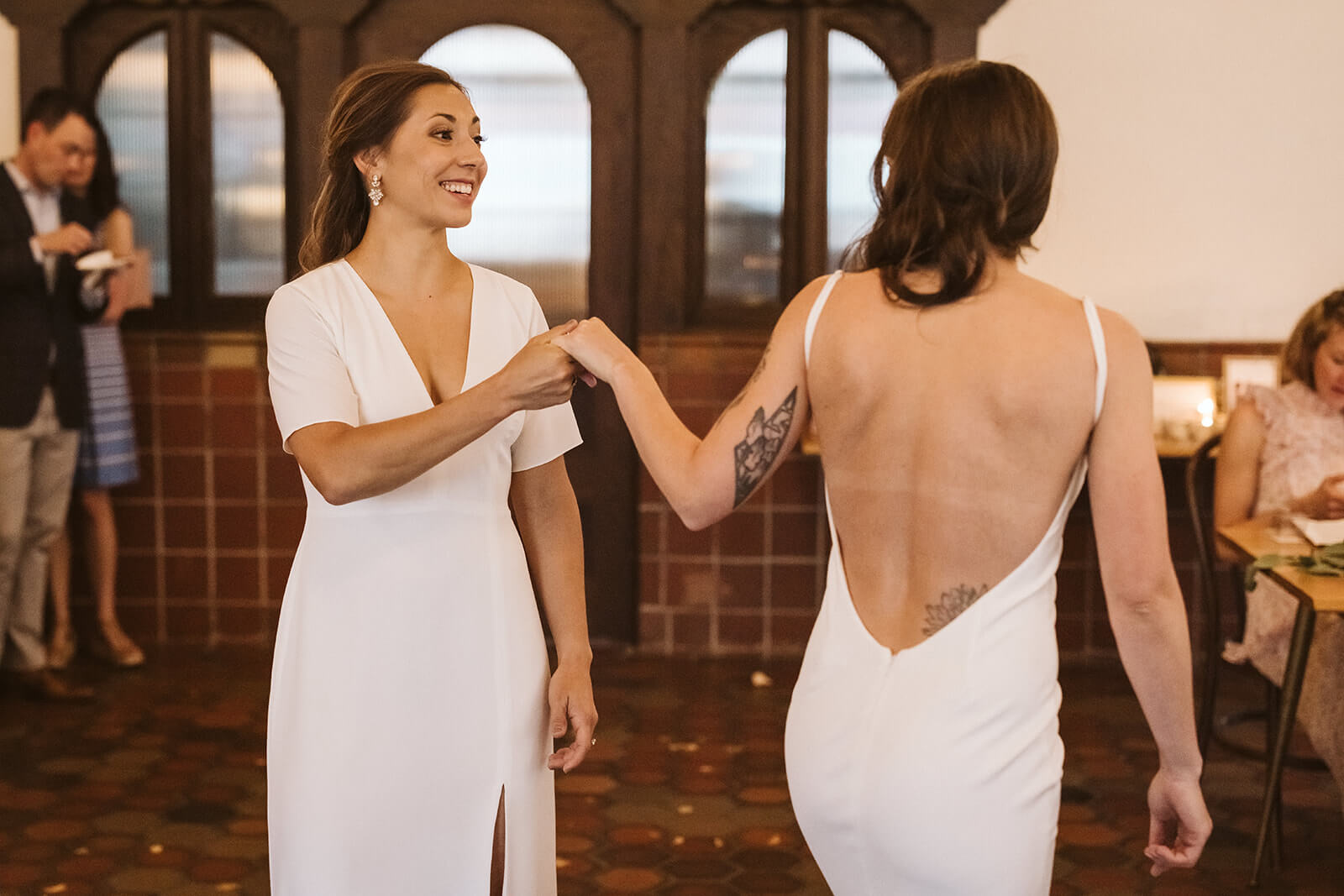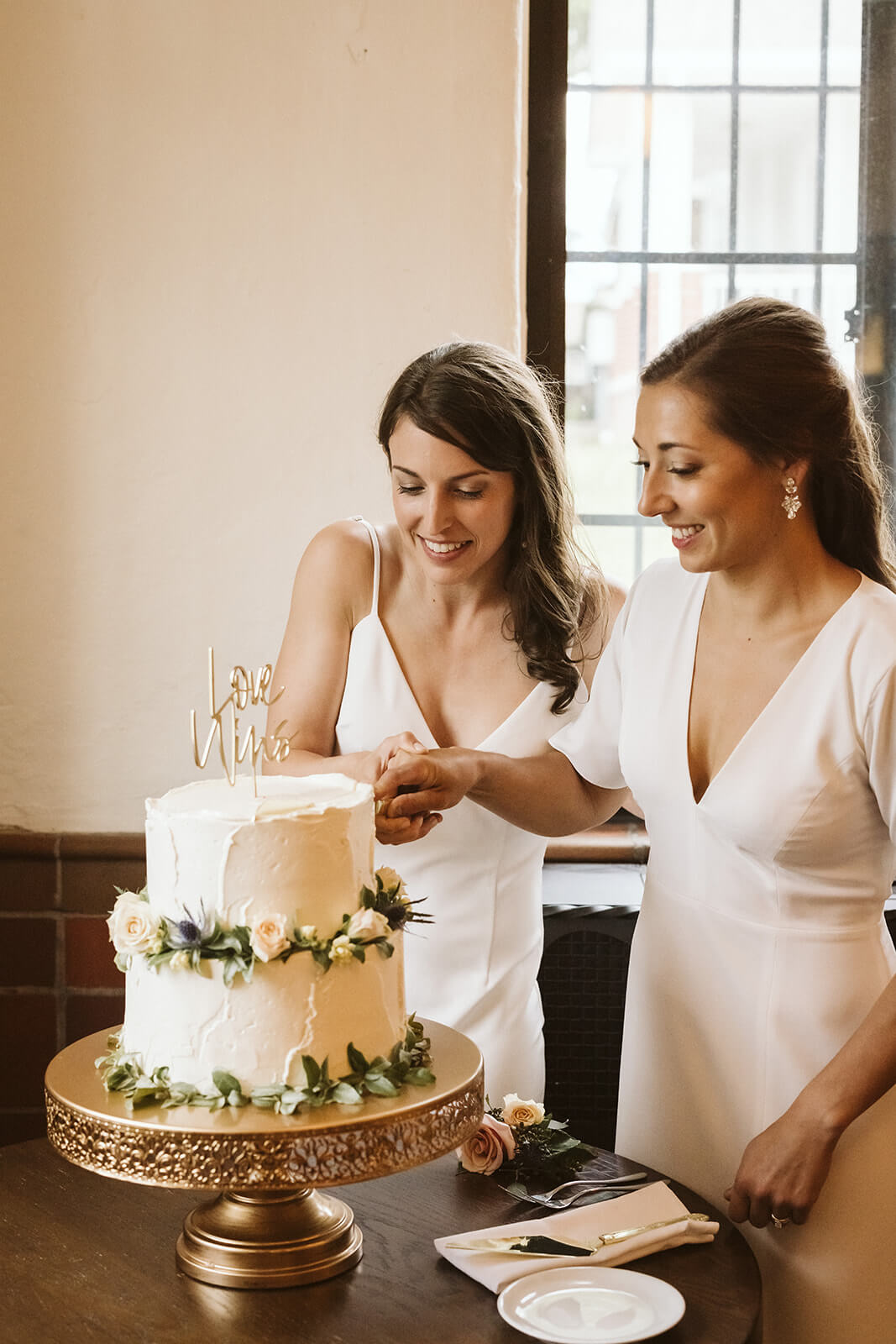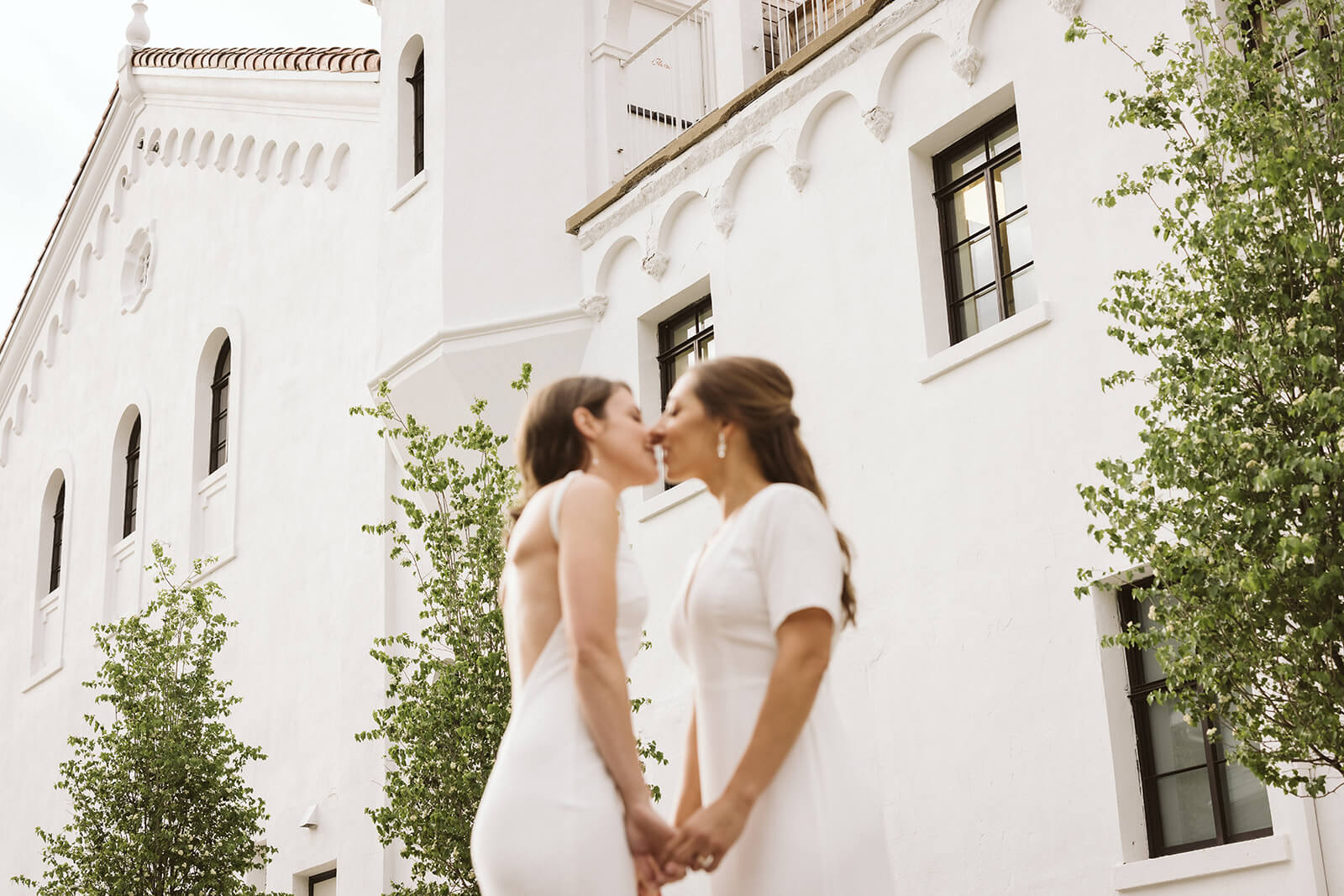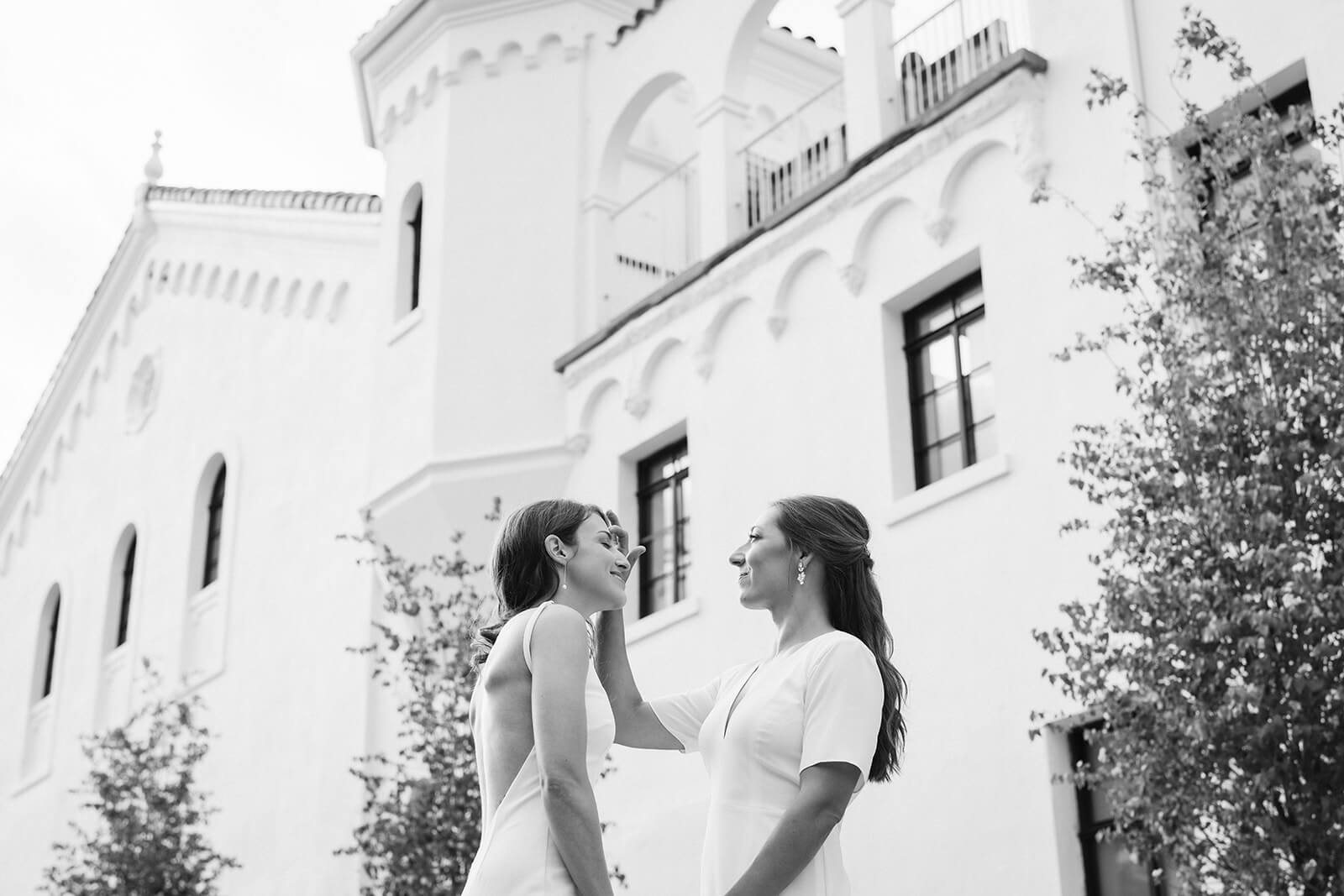 Planning to Elope or Host a Smaller Event?
For couples looking for a much more intimate way to tie the knot, the Common House is also a wonderful venue to host your elopement. Any space in the Common House can be rented as a standalone for small events. For everything from a ceremony with just the two of you to a smaller wedding event with a few handfuls of your closest loved ones, the Common House's event team with work with you to create a memorable event in any one of their spaces.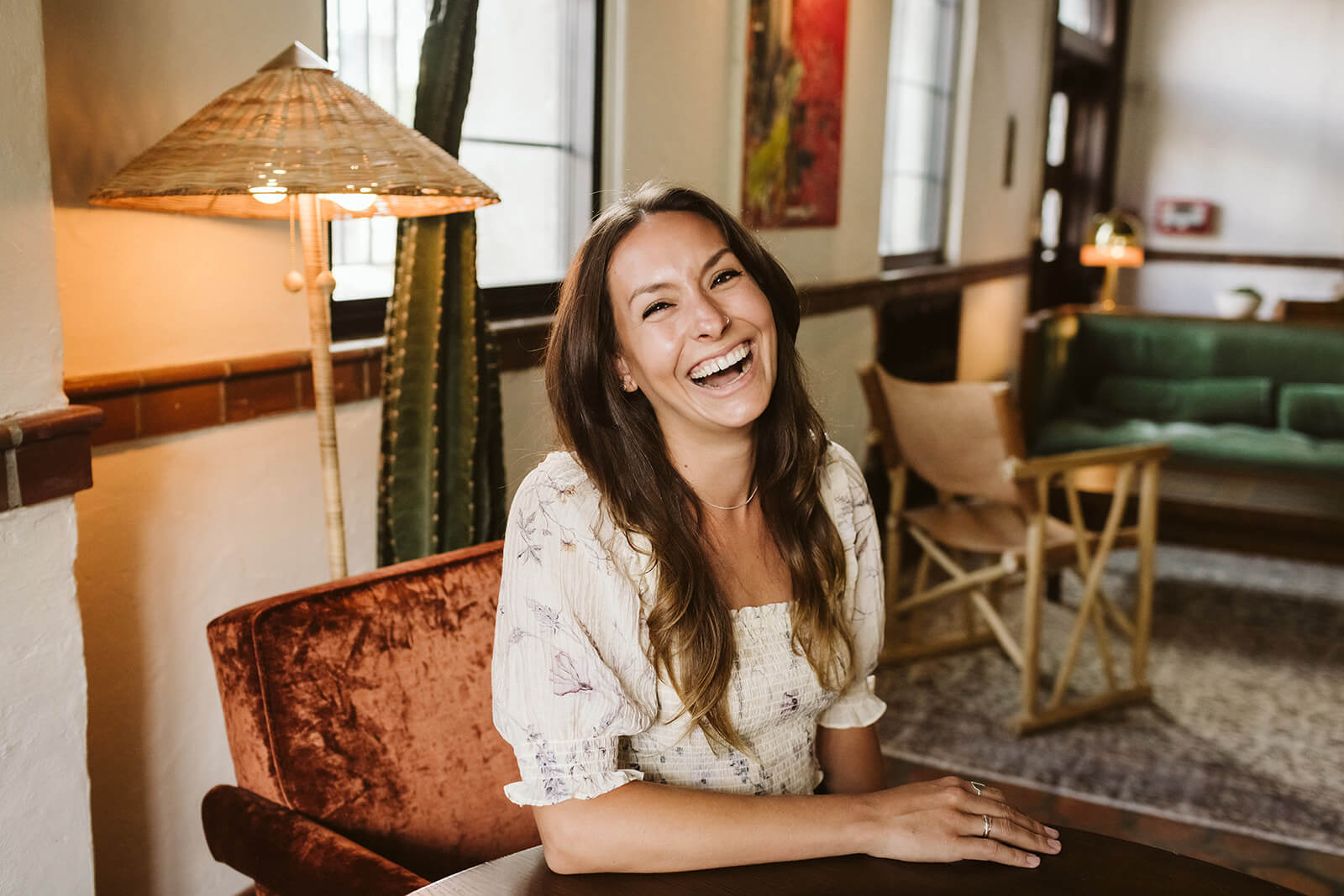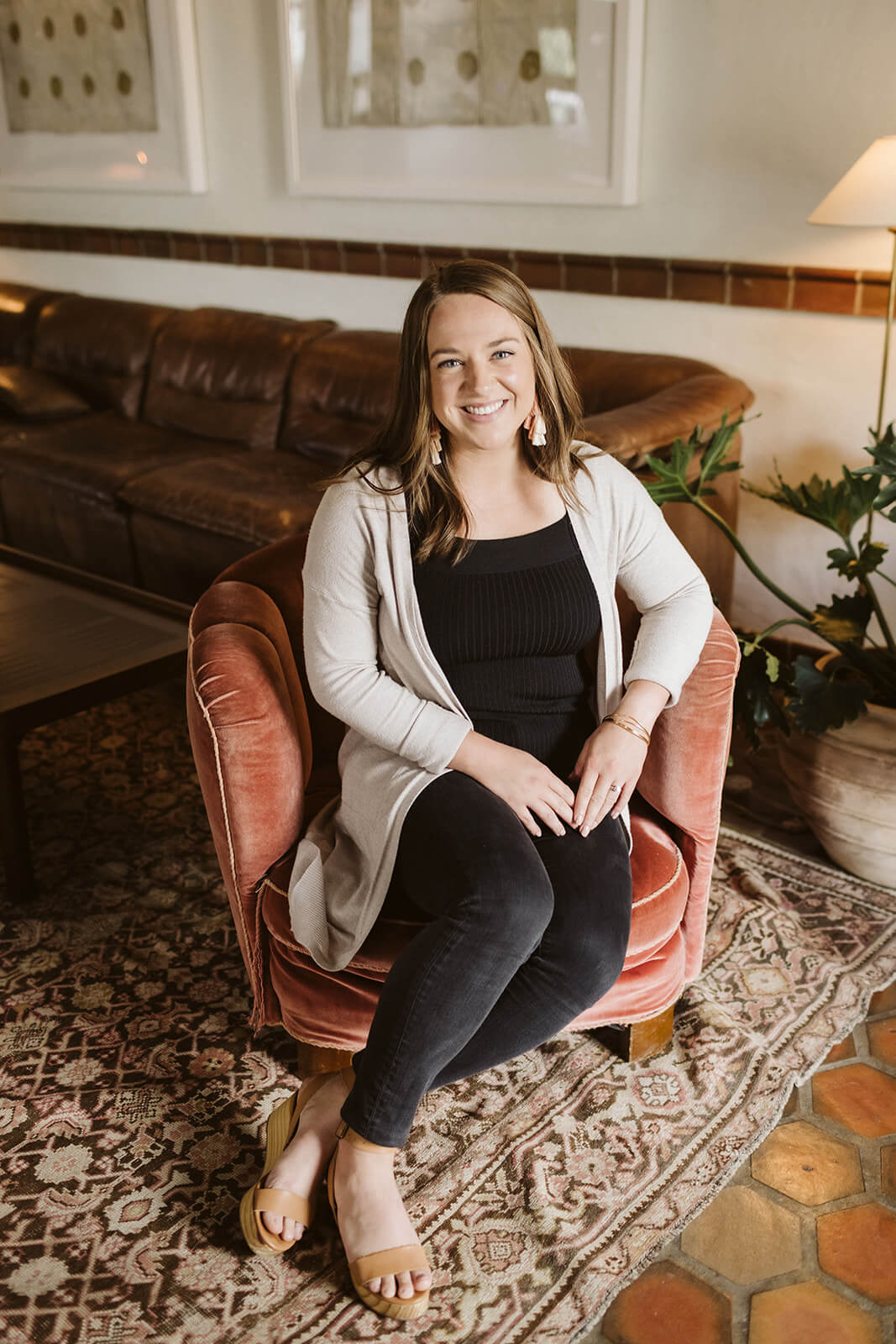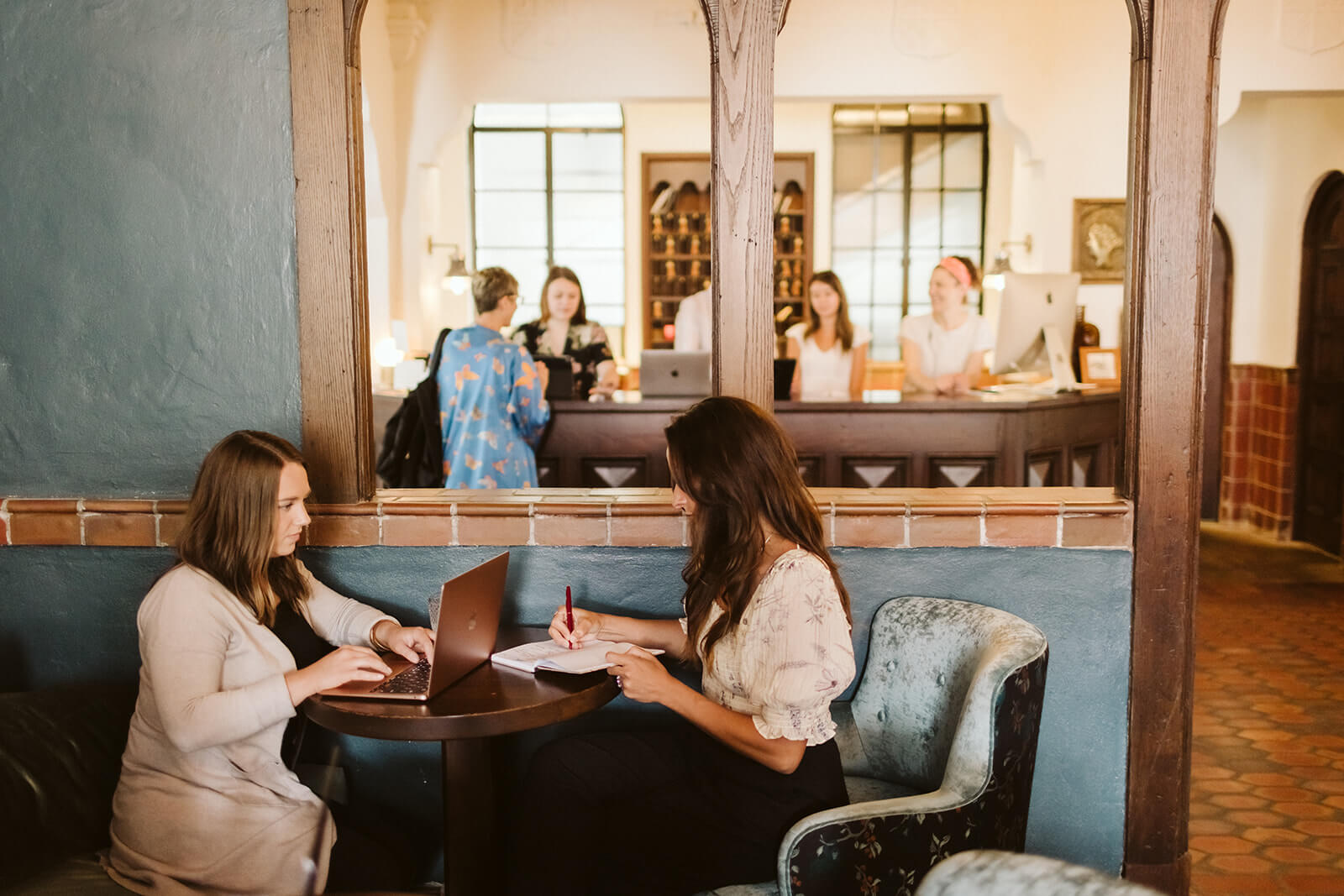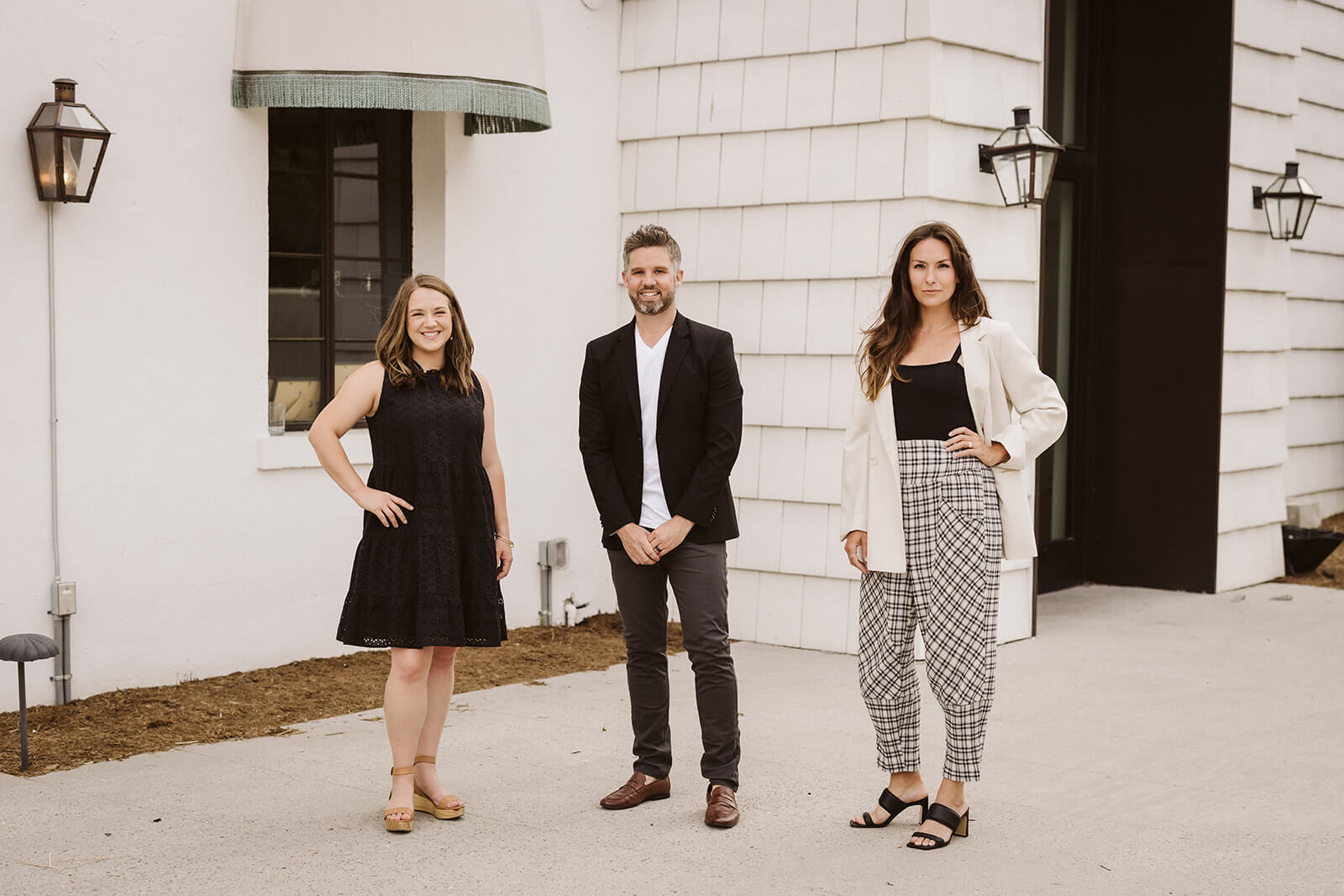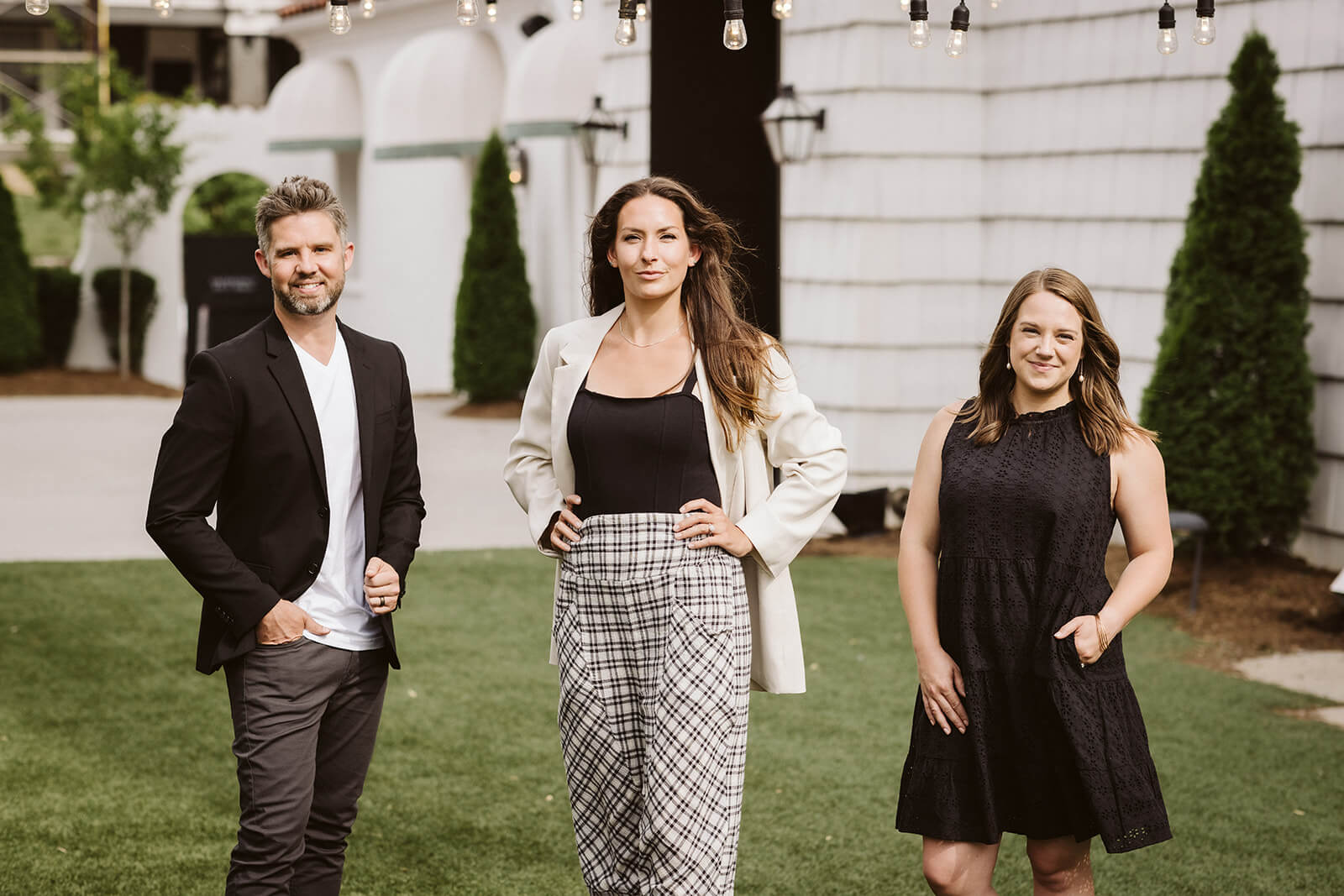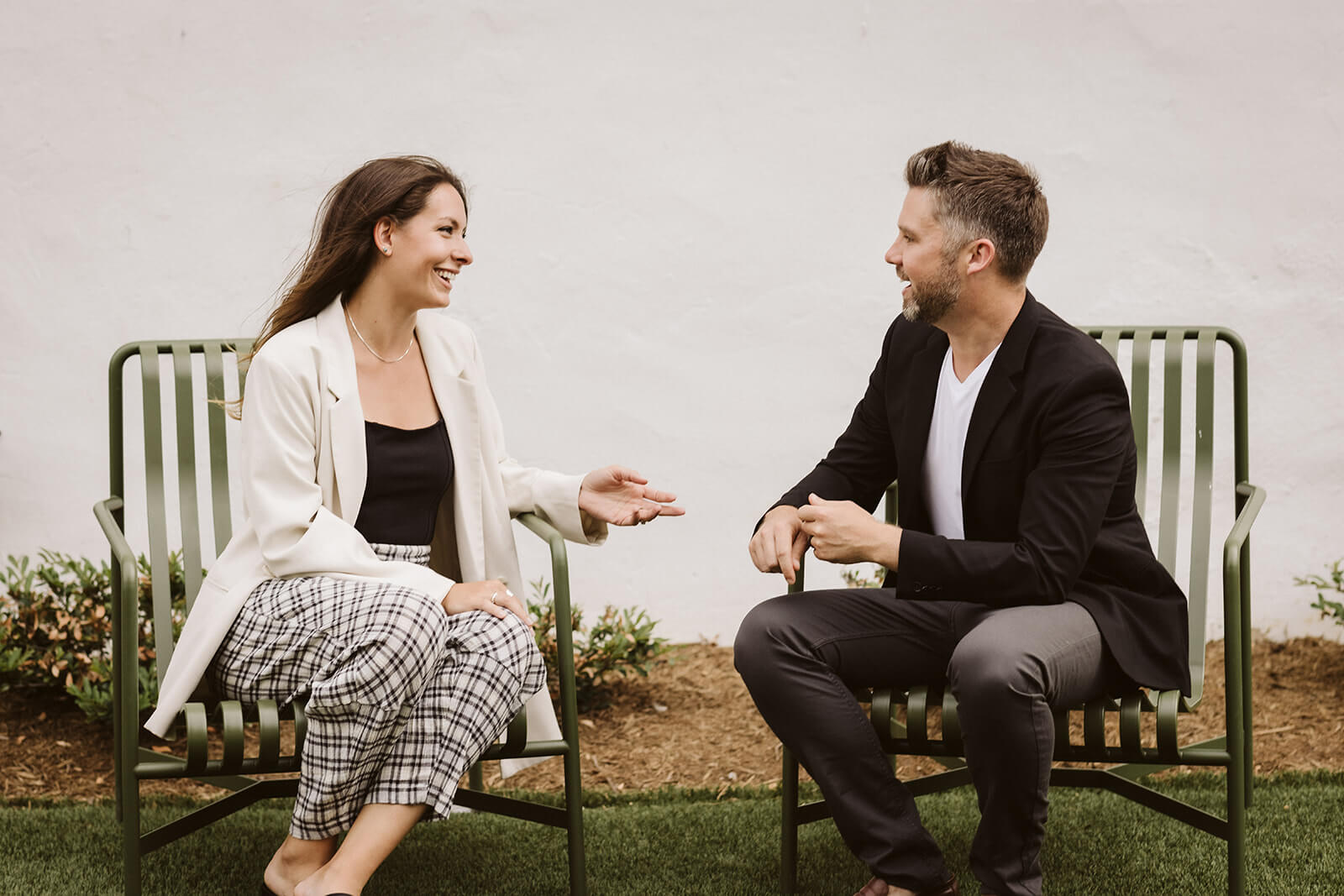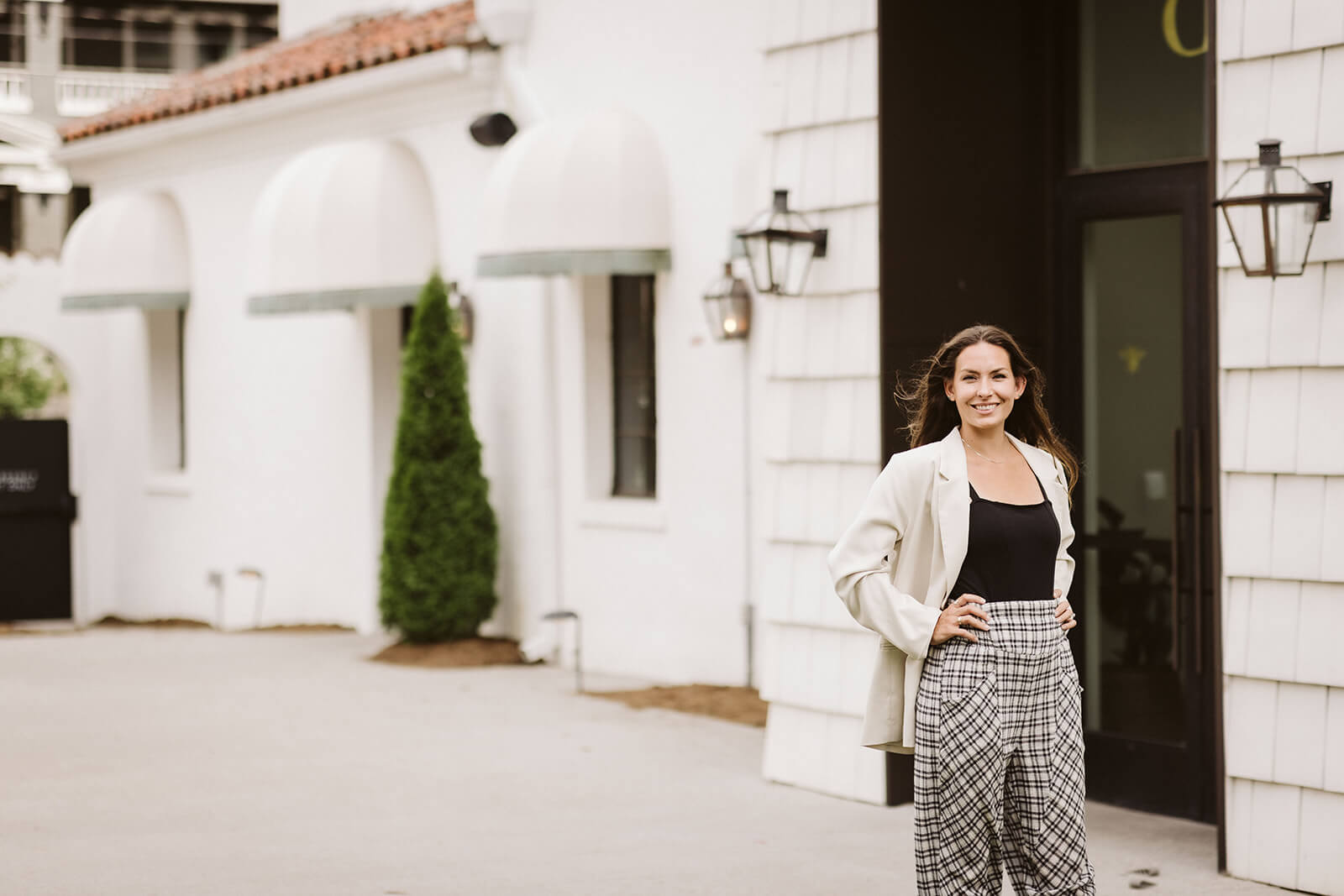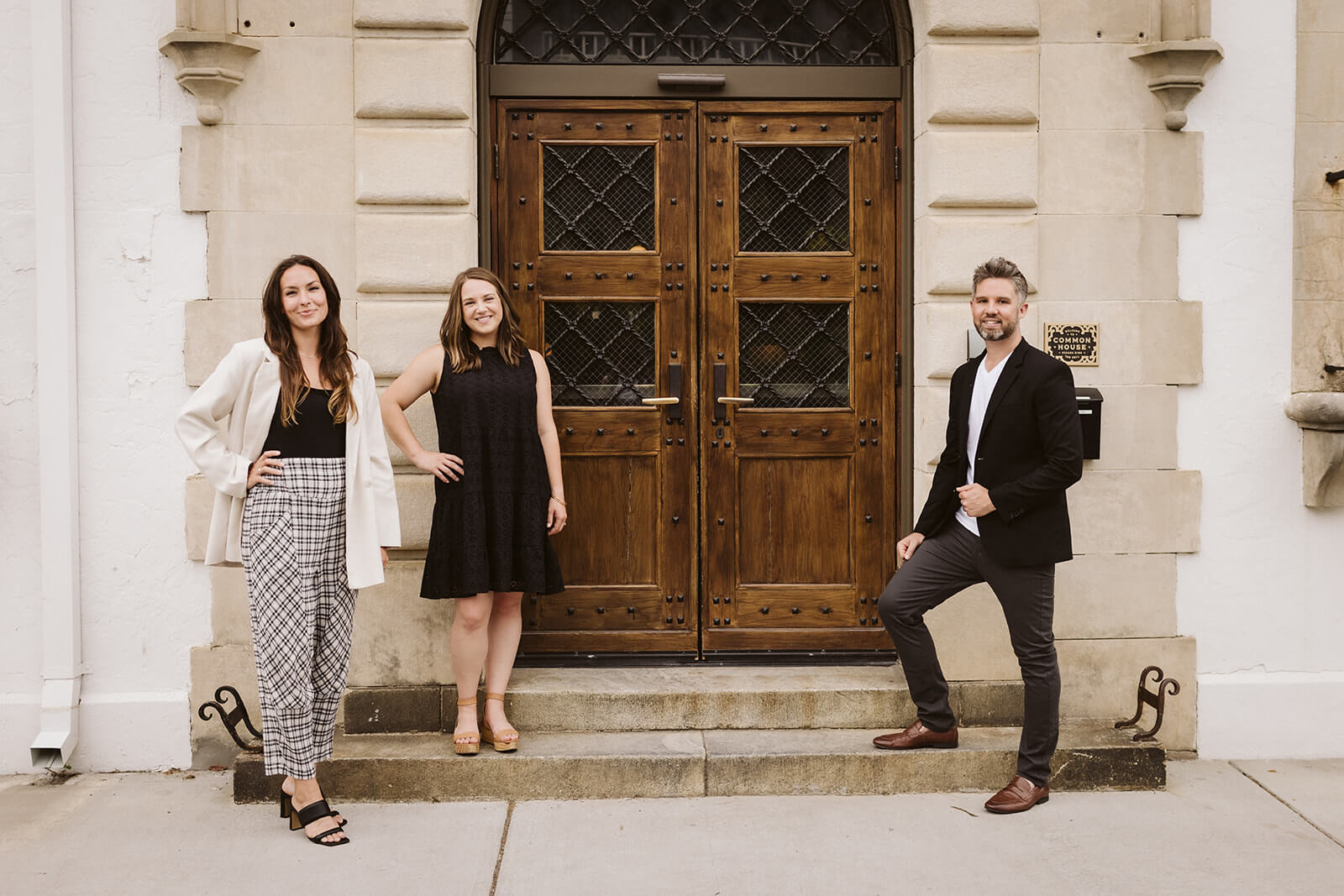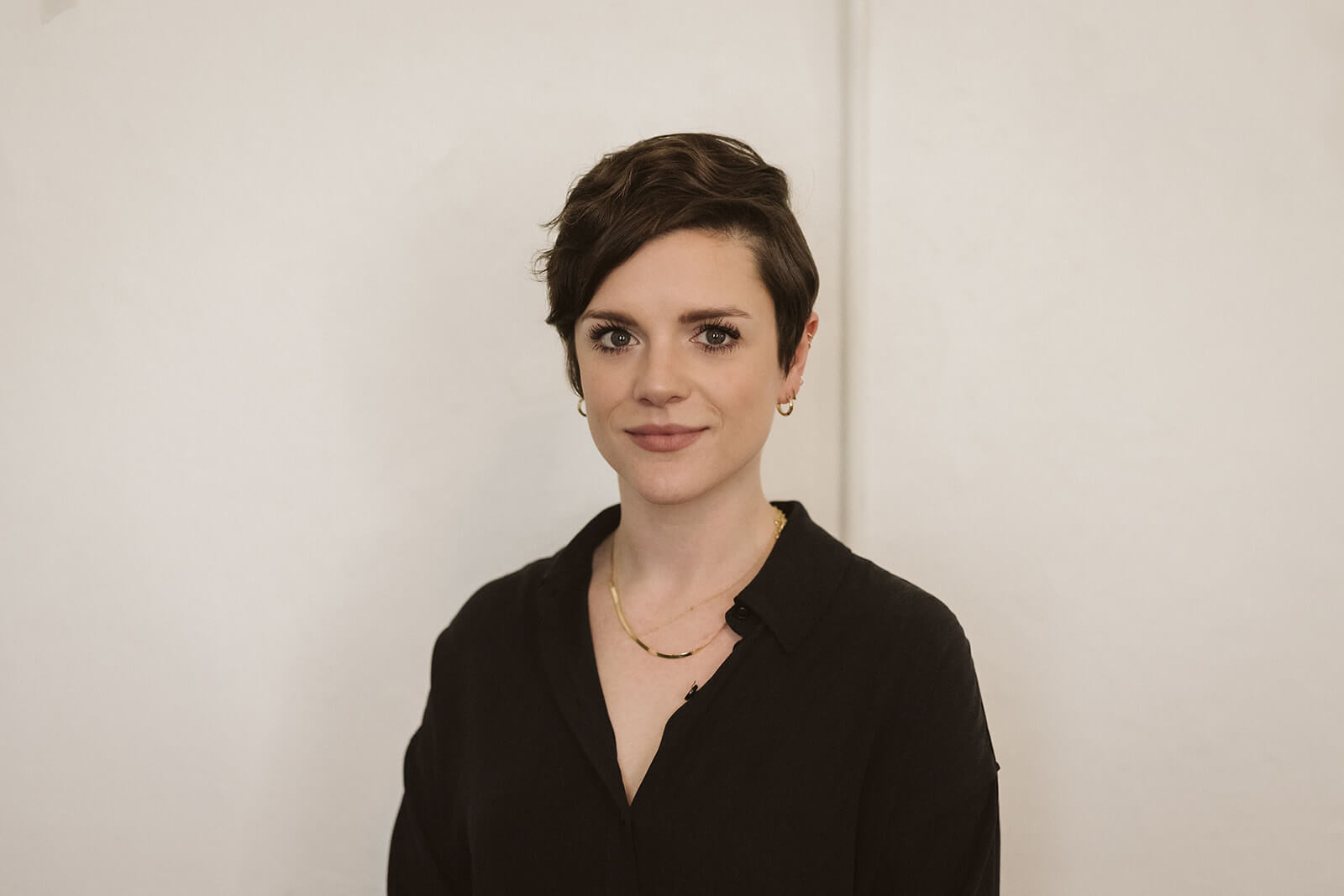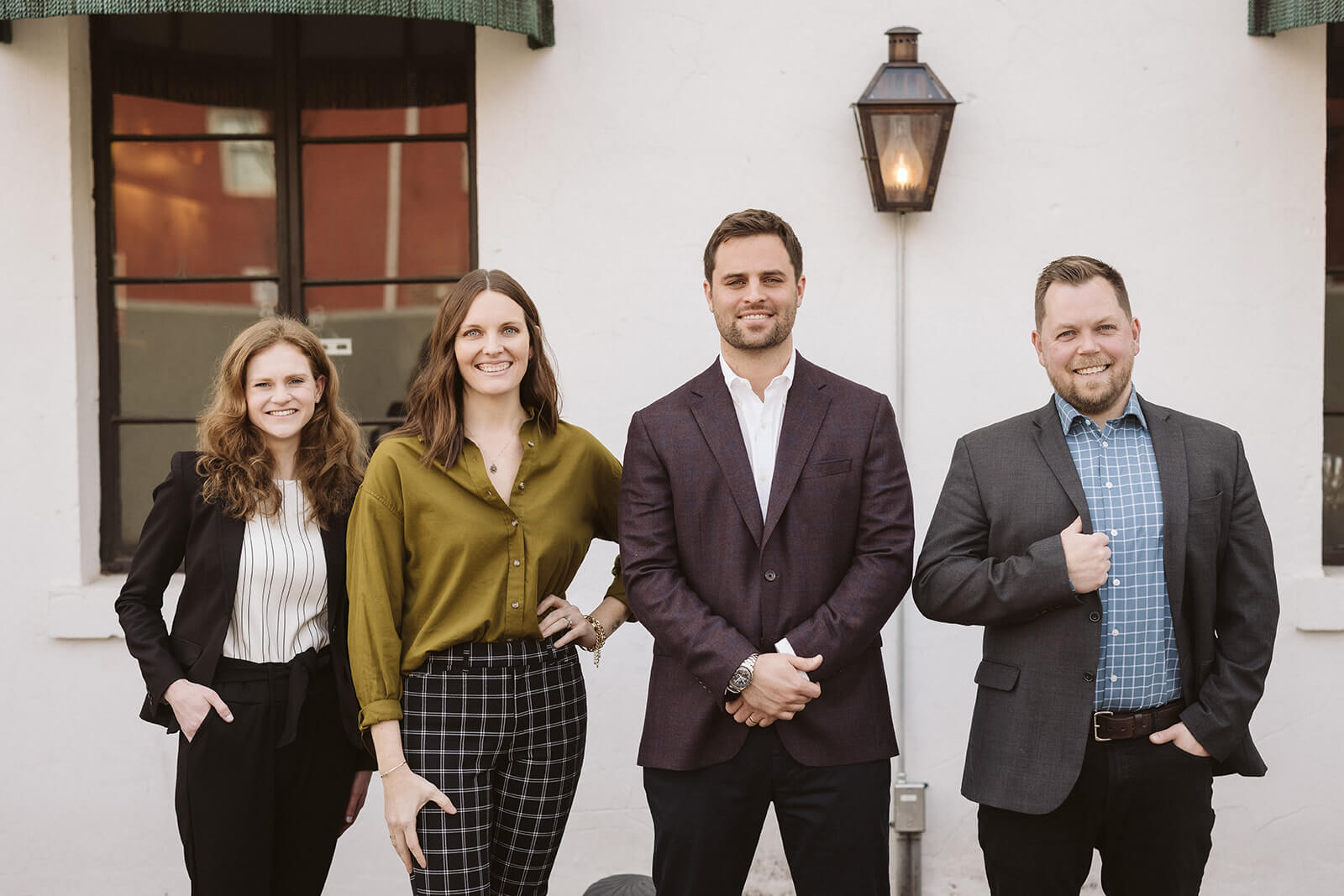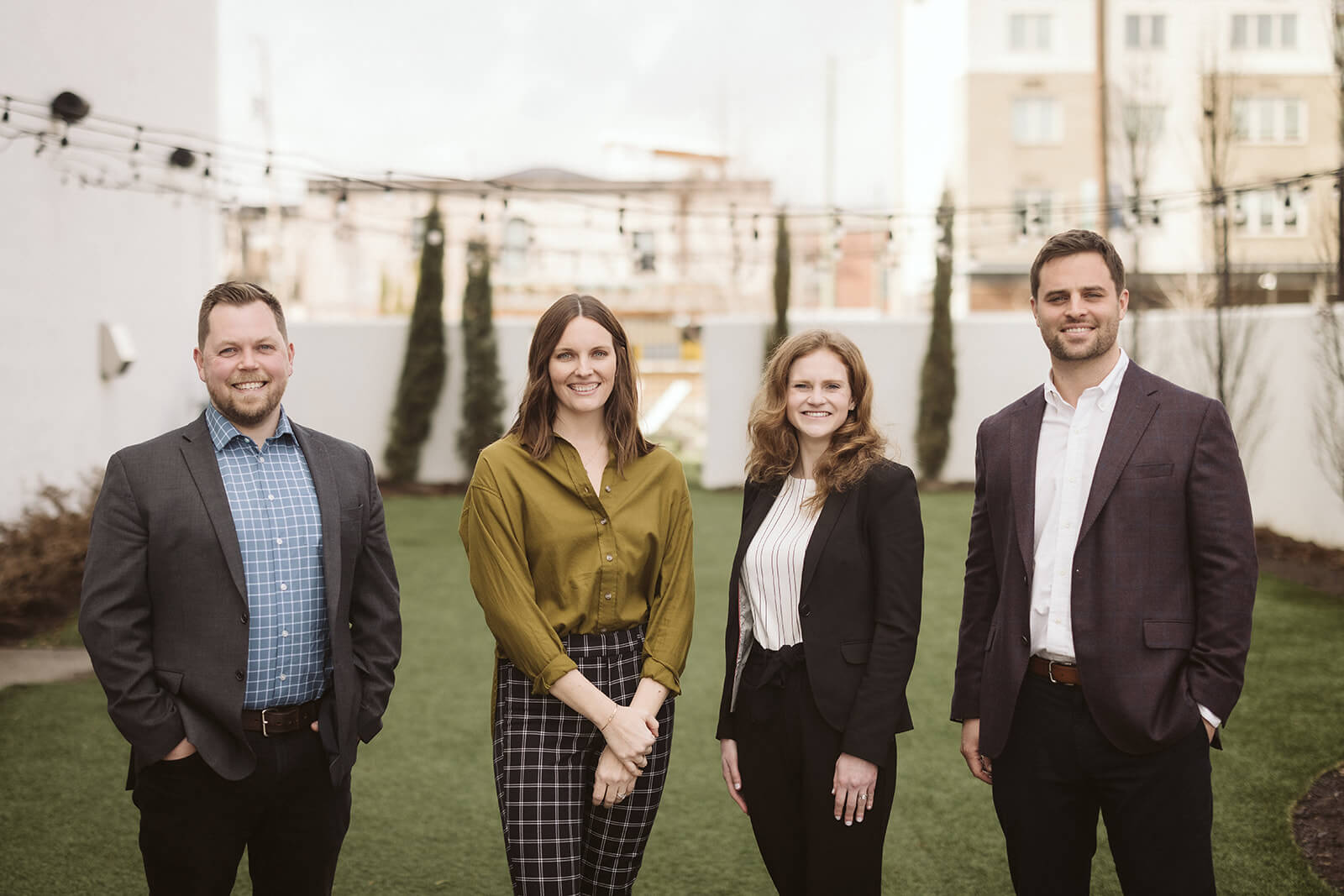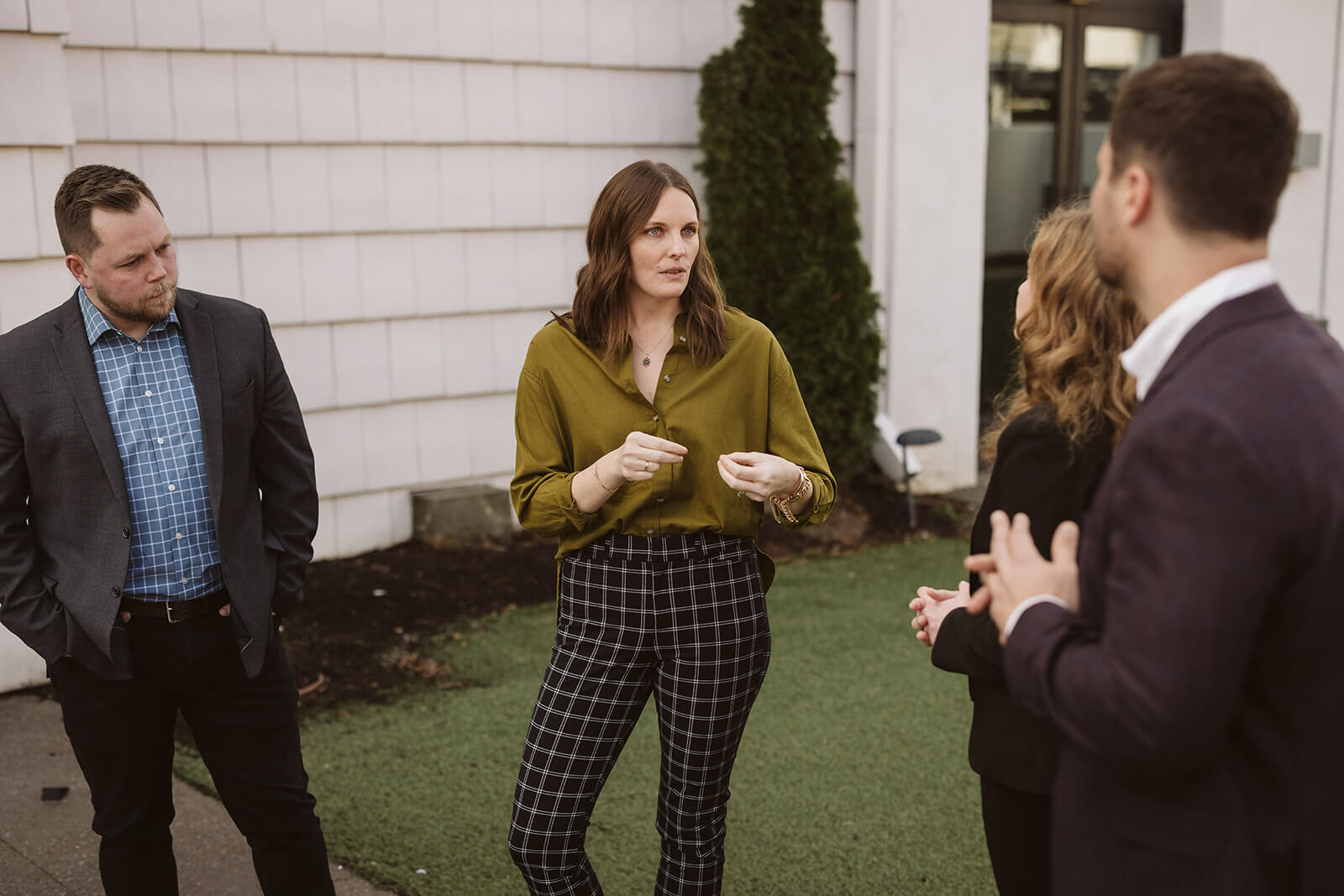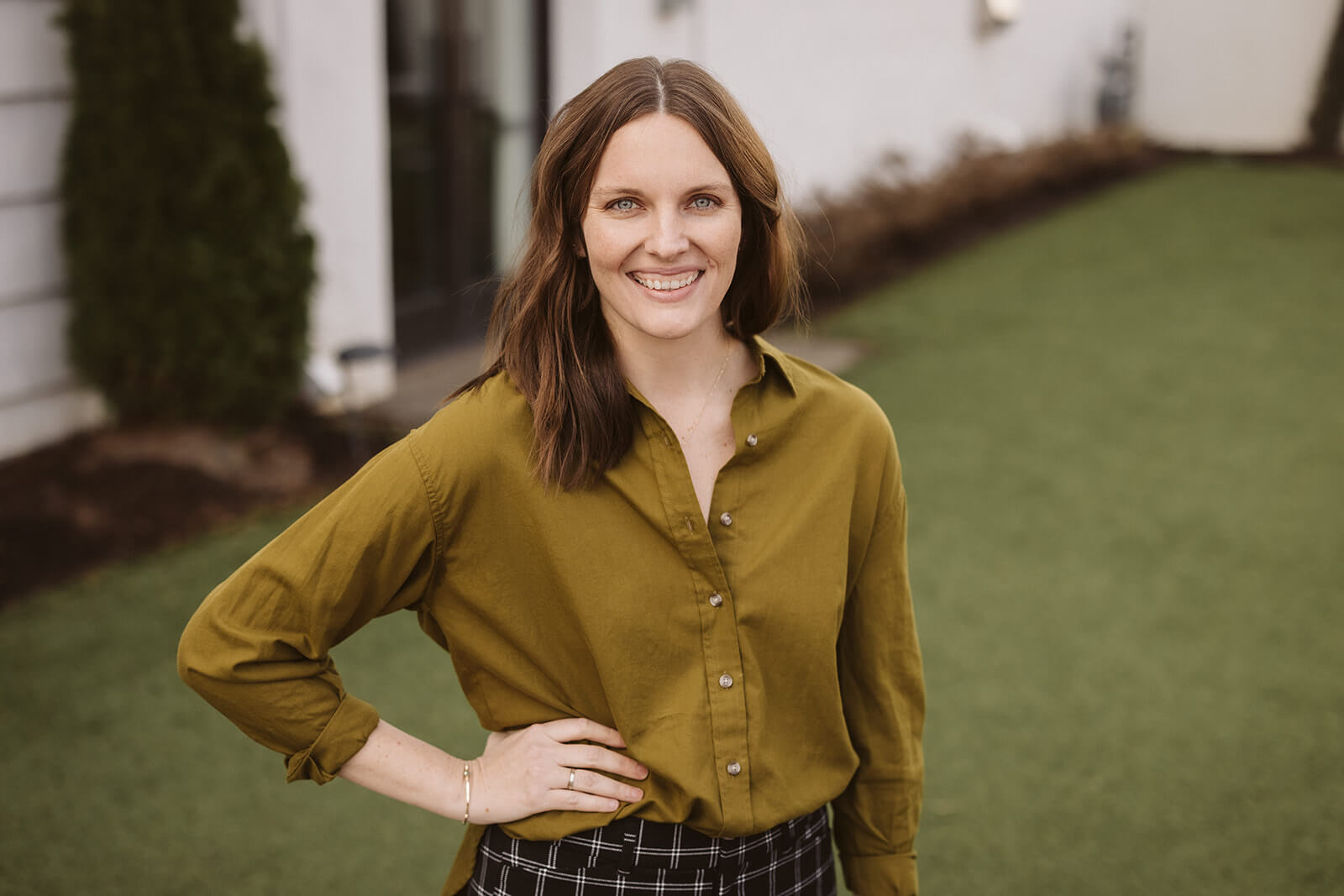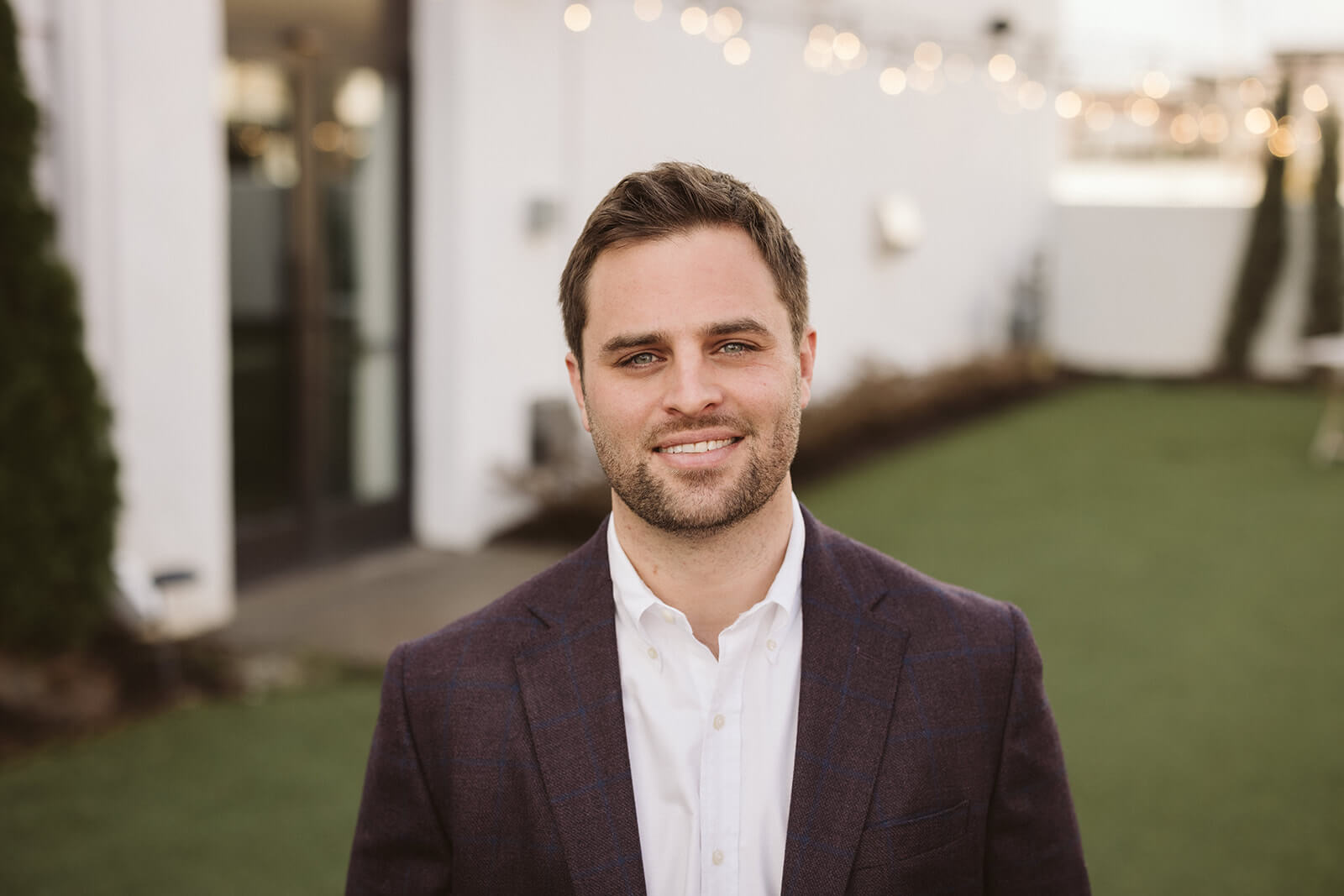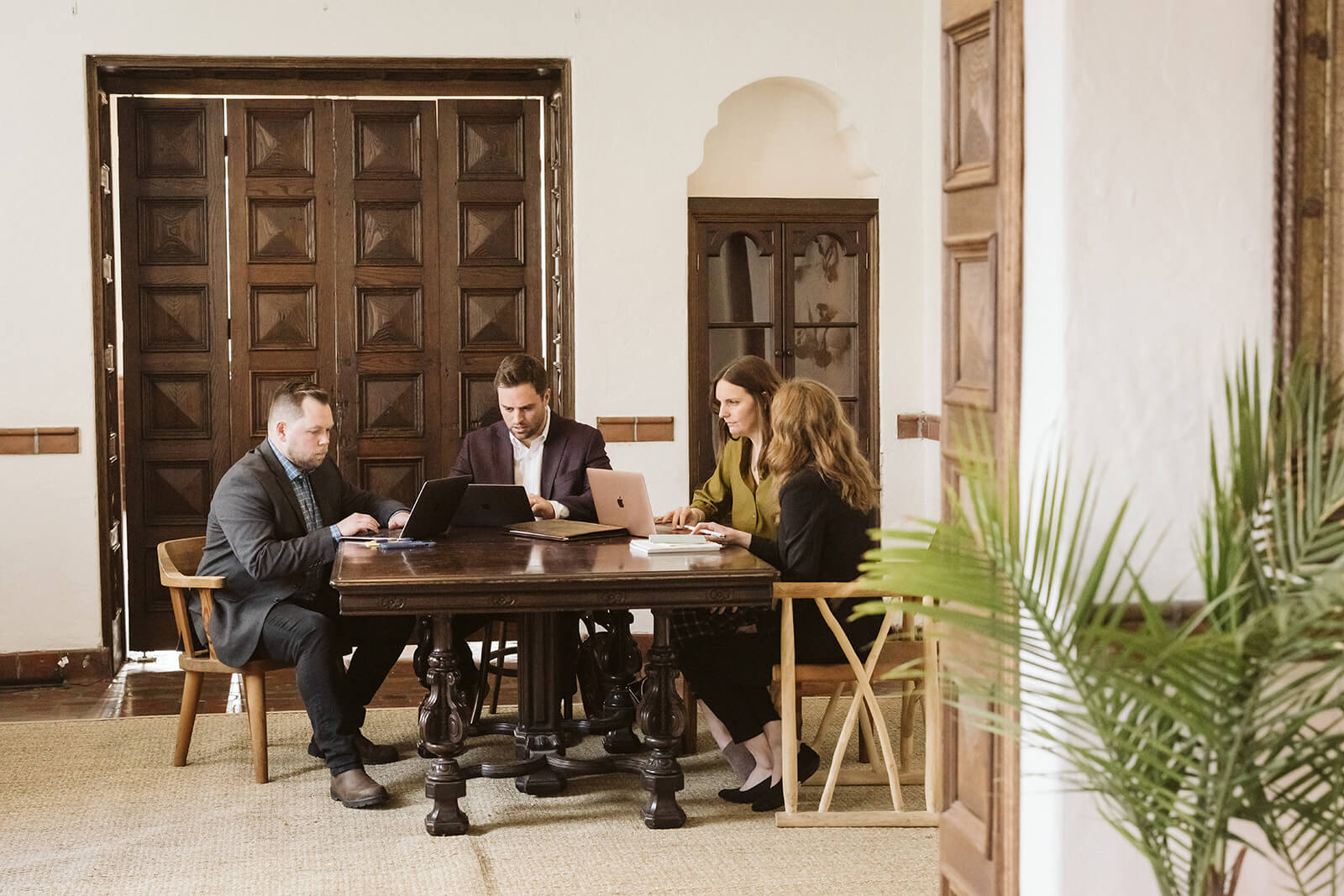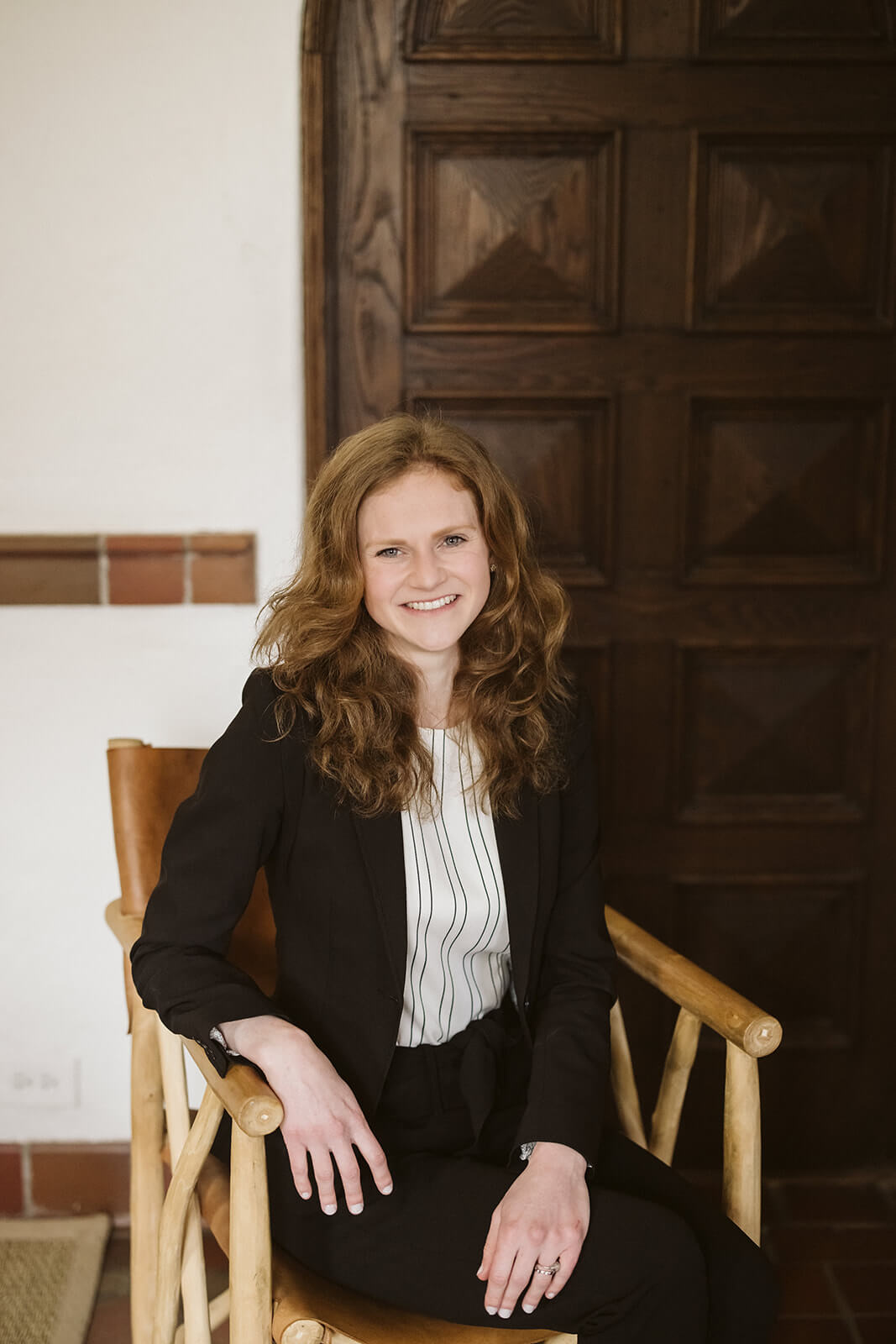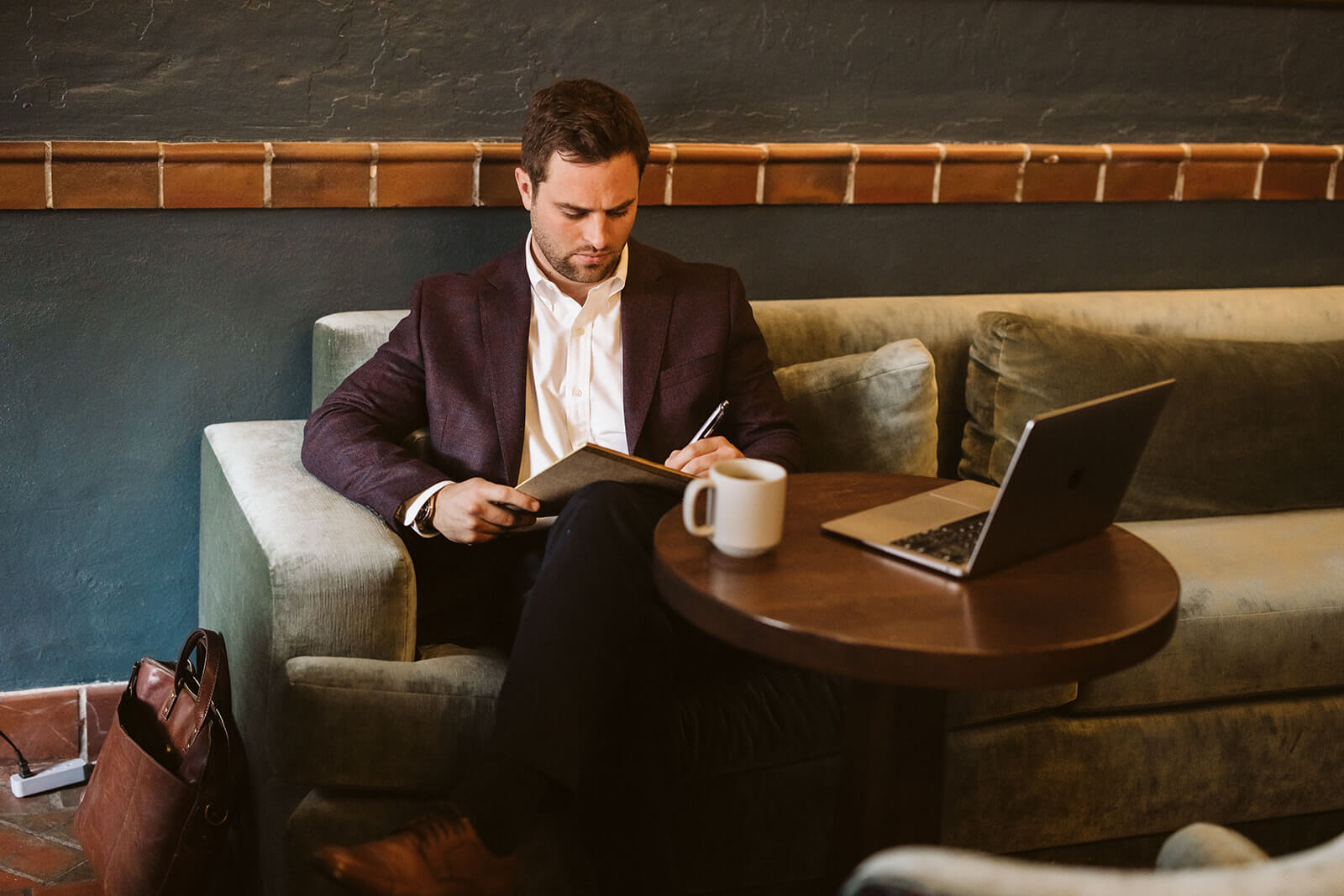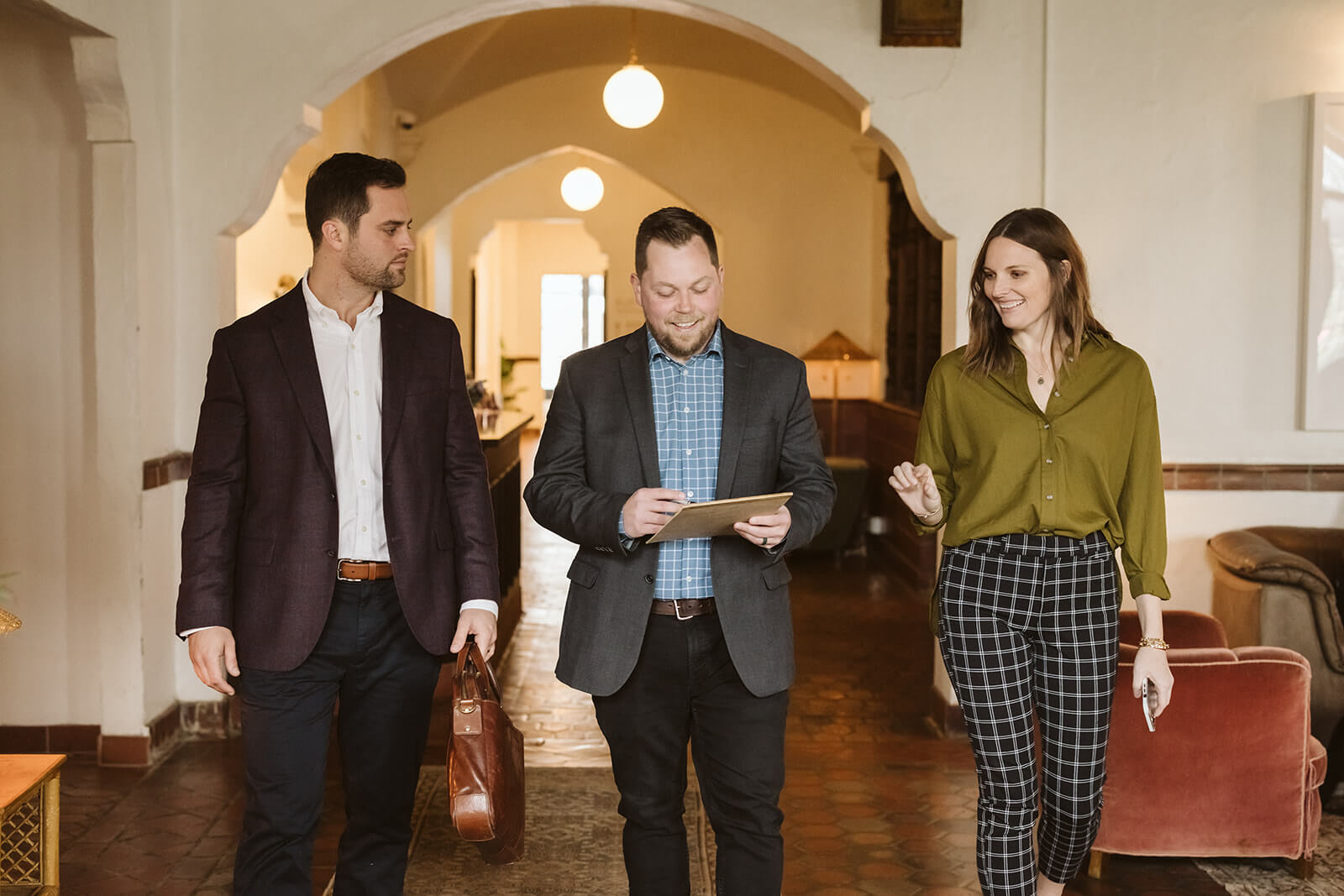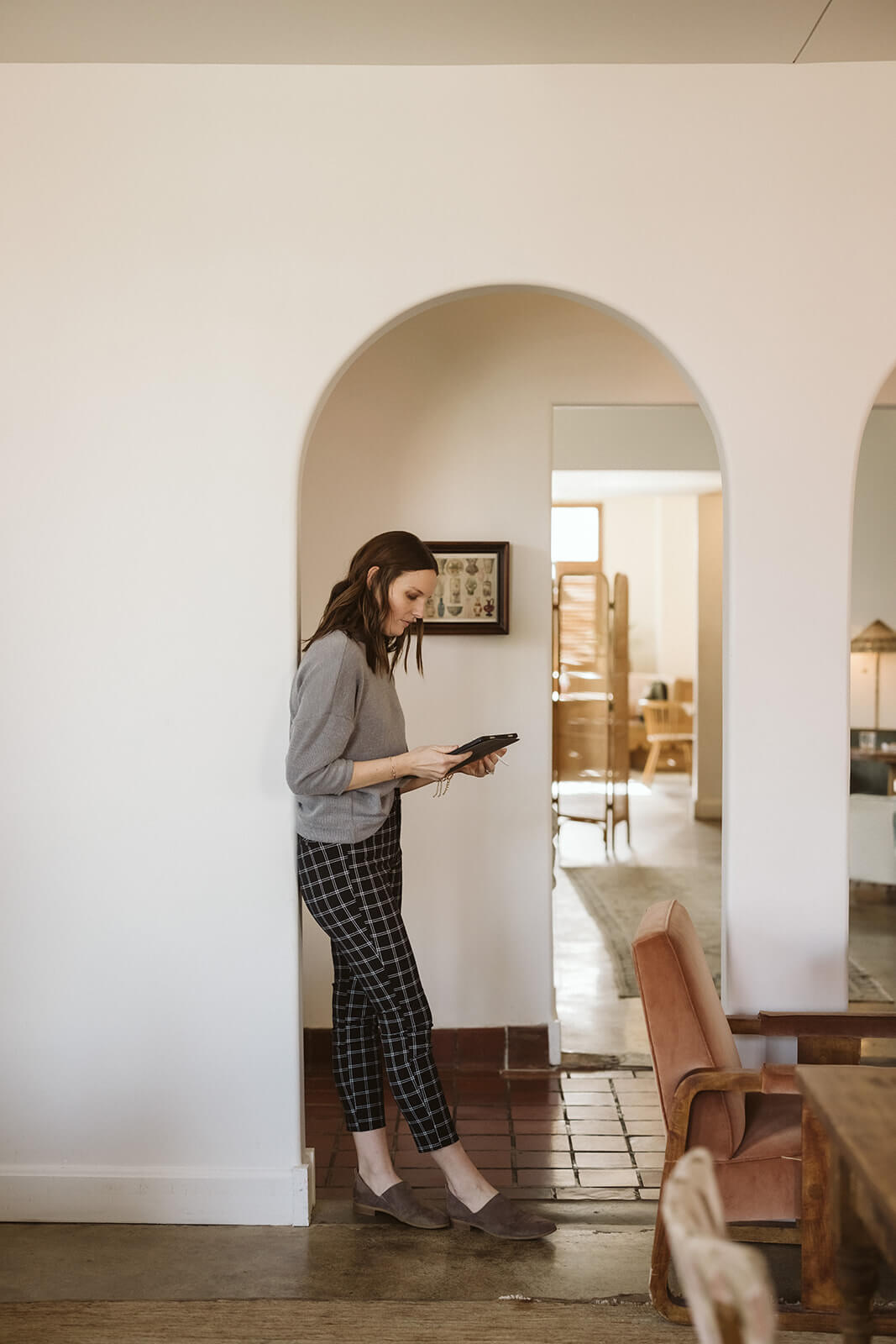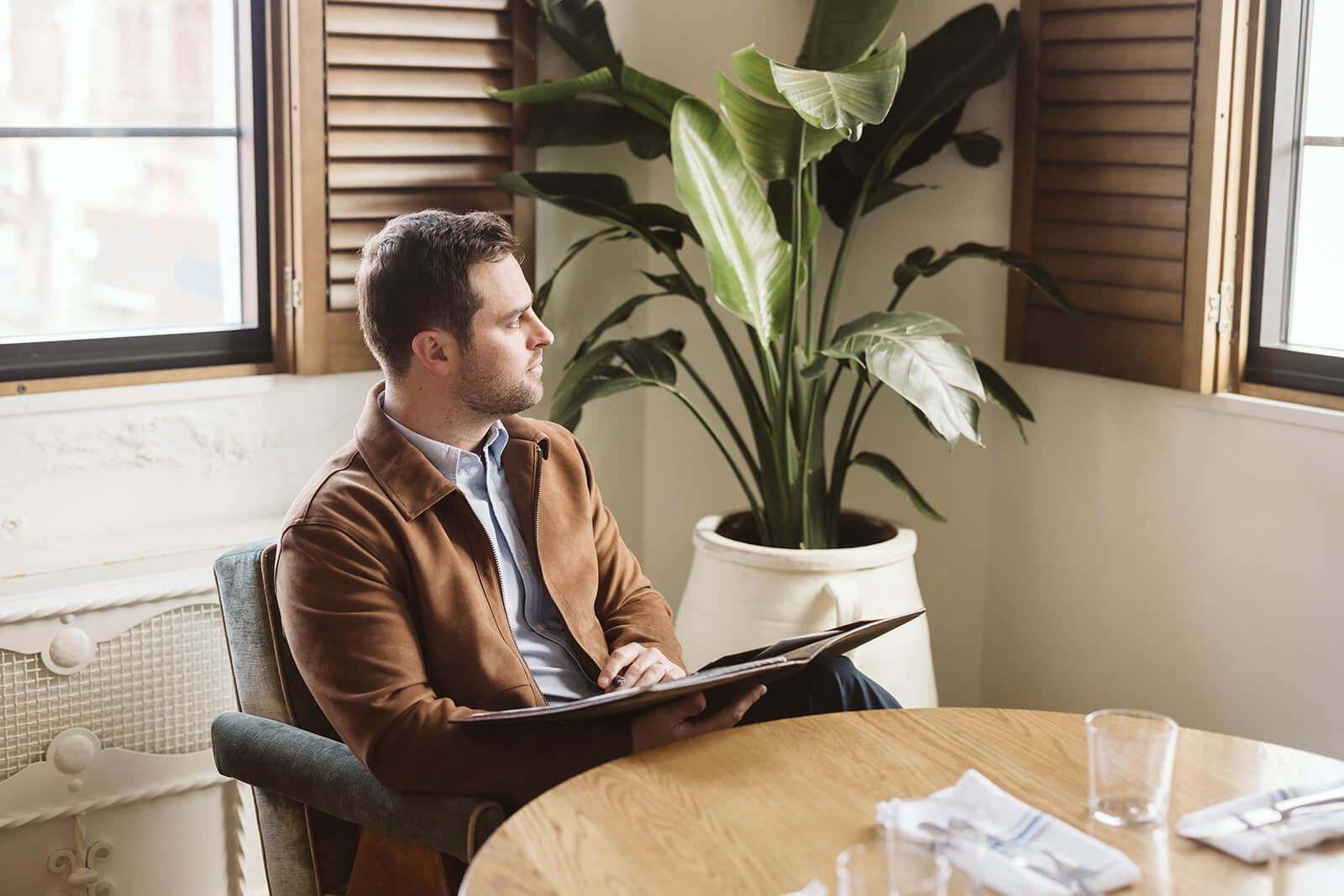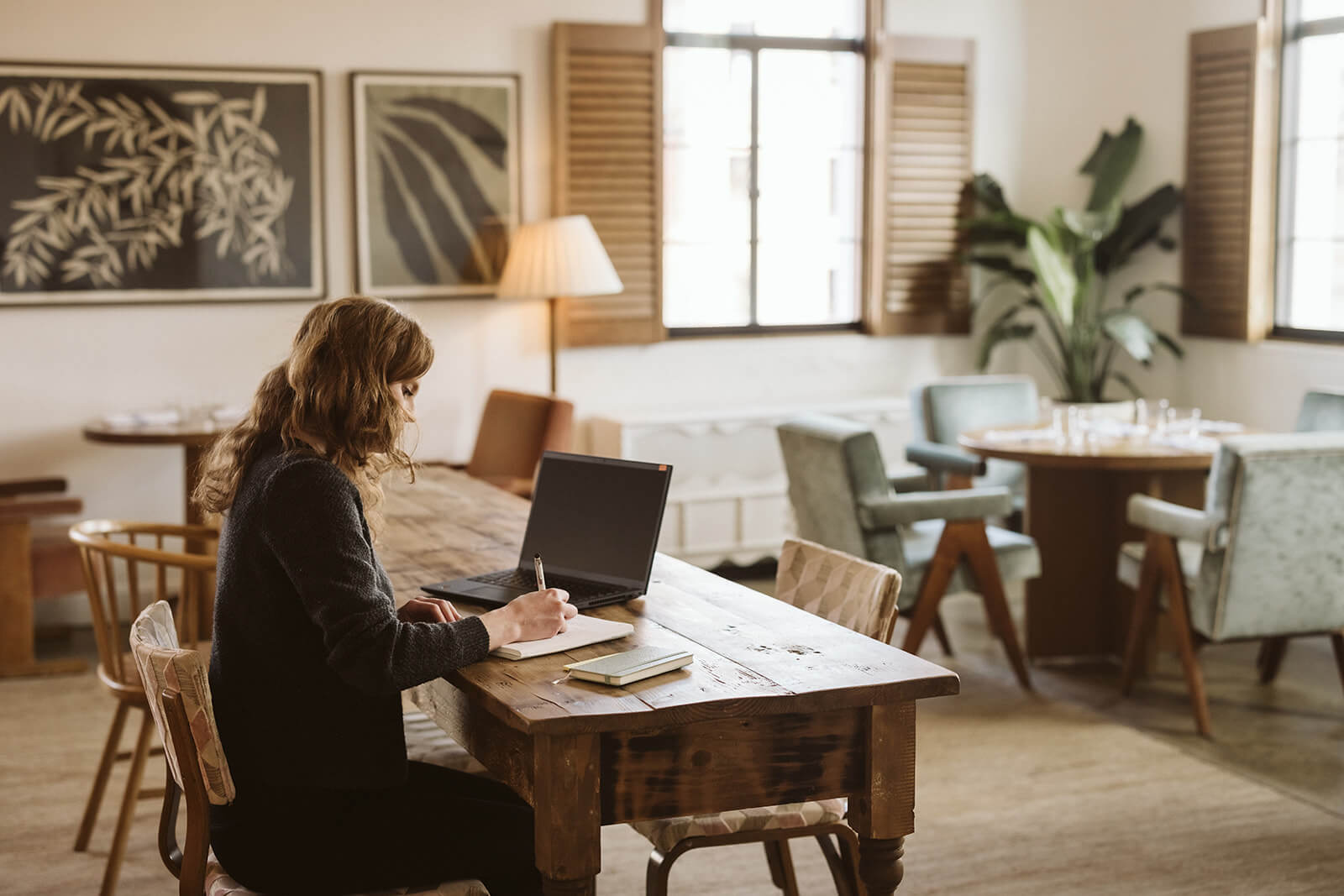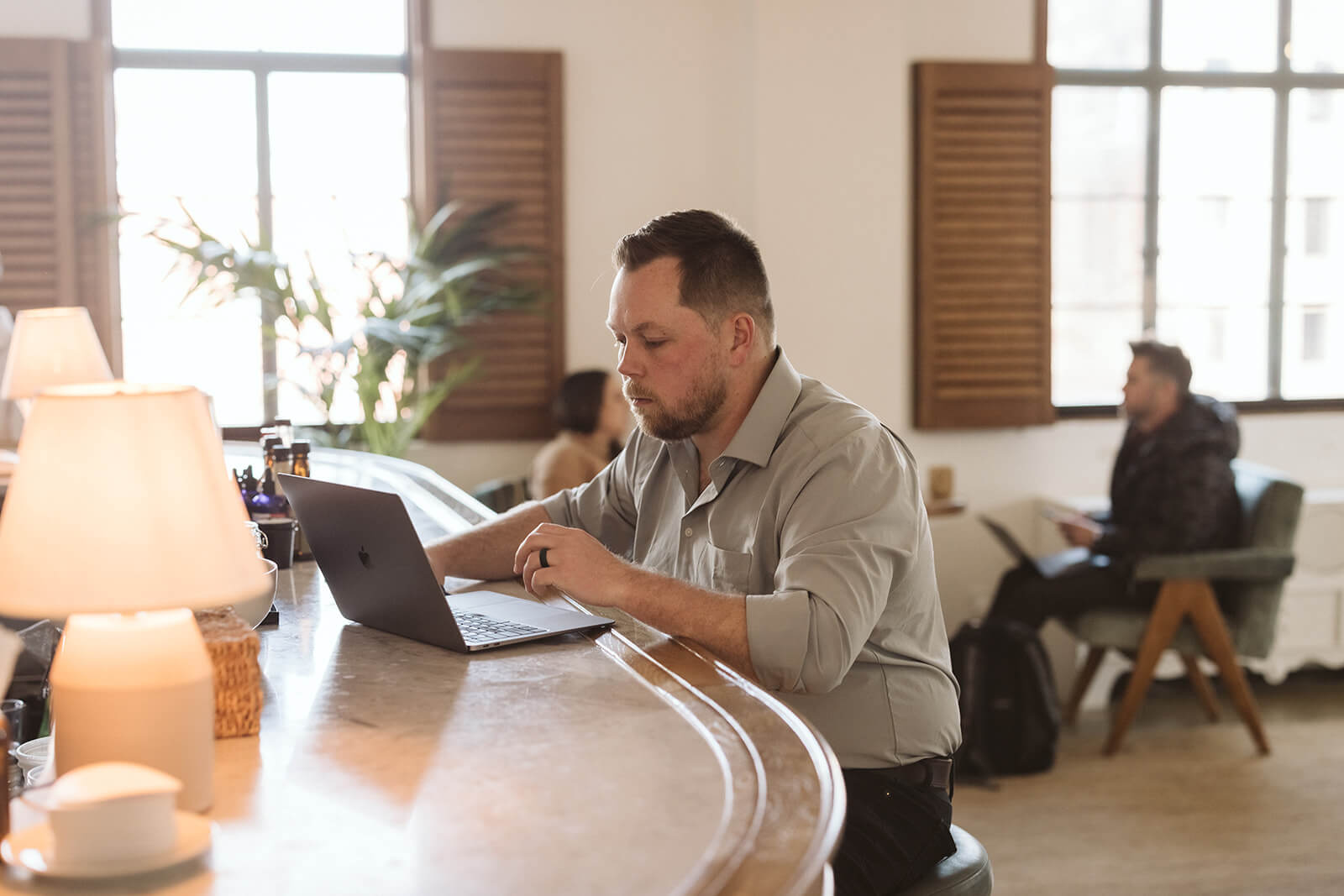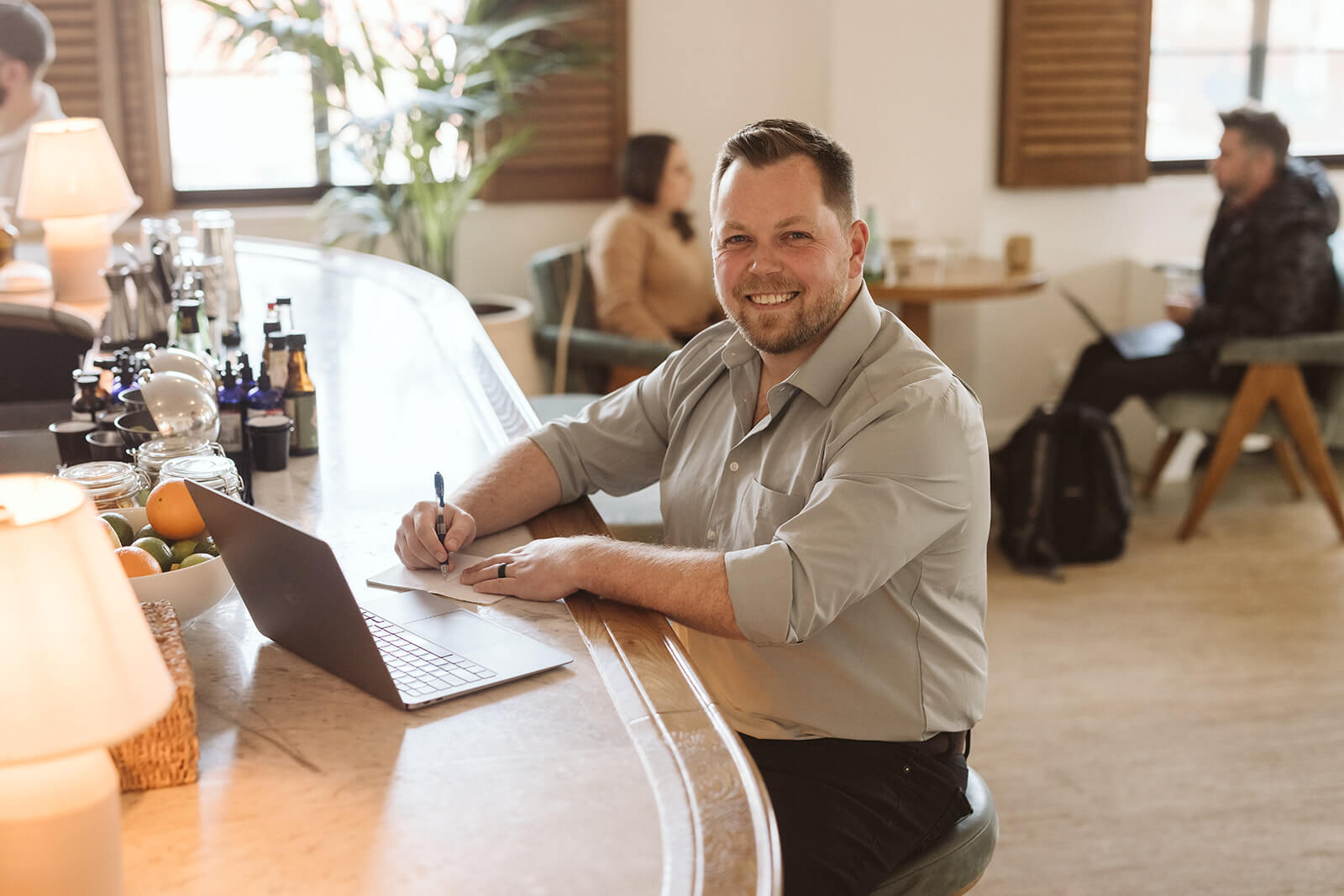 Bonus: Get Your Company Headshots Taken!
Of course, the Common House is available for more than just weddings and elopements! Local businesses are more than welcome to host their corporate events at the Common House. They can even book specific areas for company photoshoots to take advantage of the unique aesthetic the Common House has to offer. Paired together with an OkCrowe full portrait or mini portrait session, businesses will be able to perfect their branding and take their company to the next level.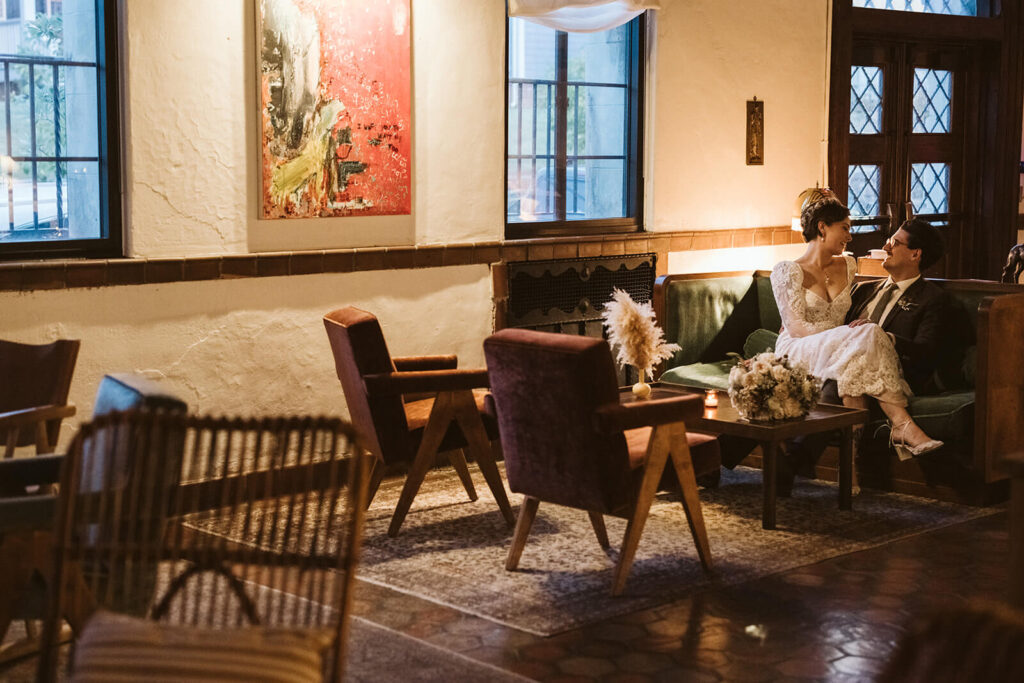 Macaulay Property Team
Straub Team
If you've been considering the Common House for your wedding or event, be sure to reach out! I would be honored to be your photographer for the day!
Hey y'all! I'm Rachael Crowe of OkCrowe Photography! I'm a wedding photographer based right here in Chattanooga, but even if you're not local, I'm more than willing to travel to you! I absolutely love shooting weddings and events in the Common House. Between the architecture and the charming décor styles, no matter where you are, your photos are sure to be amazing! If you're planning an event at the Common House, I would love to be there to photograph every moment! Just fill out my contact form to get started!
Pin this blog for later! ↓