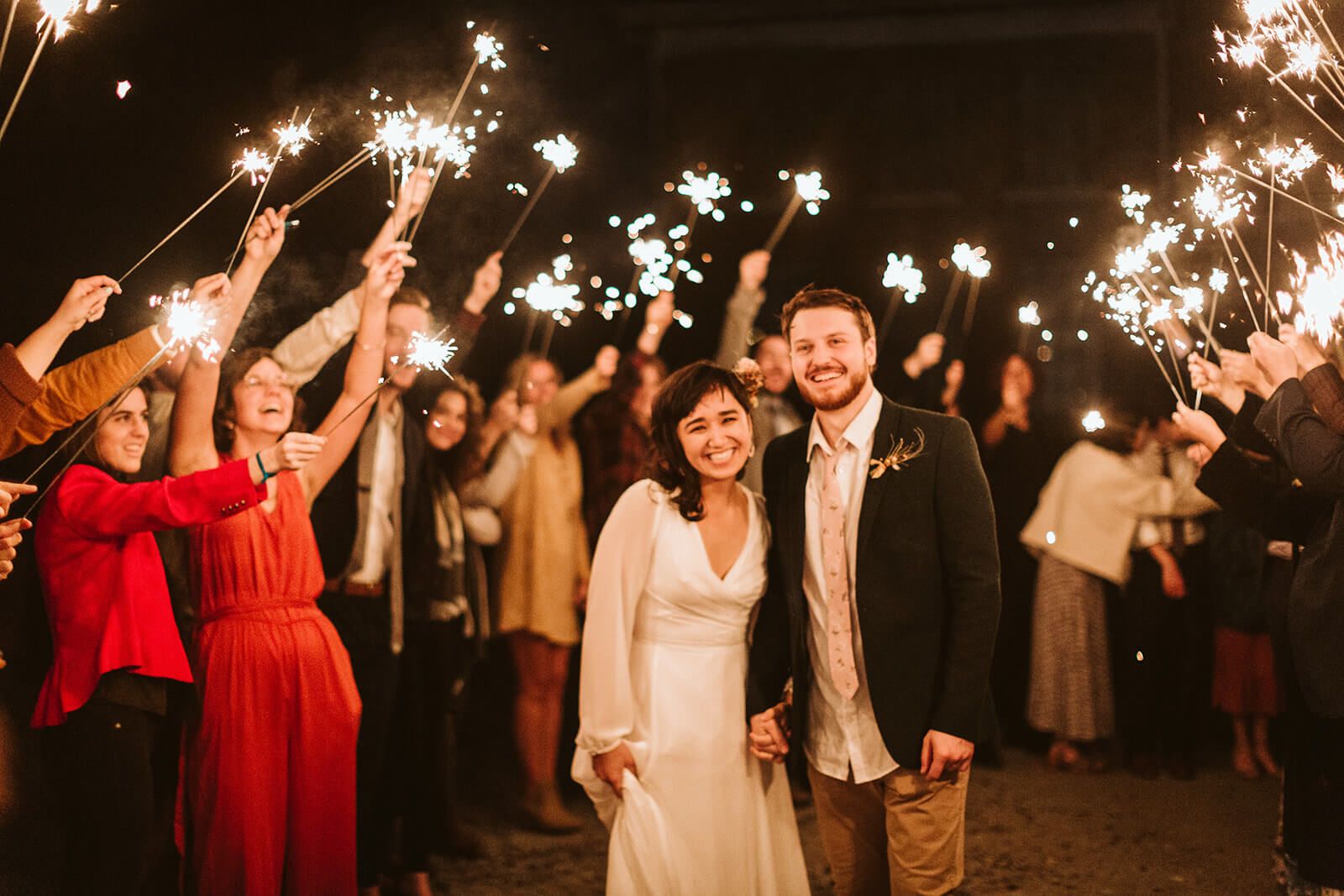 One of the last things you should plan for your wedding should be your wedding send off! It might seem like a minor detail now after knocking out all your big planning tasks, but it's the icing on the cake of your big day. You've participated in your friends' send offs by flicking lighters, blowing bubbles, and maybe even by tossing rice at the couple. But have you decided on your ideal exit?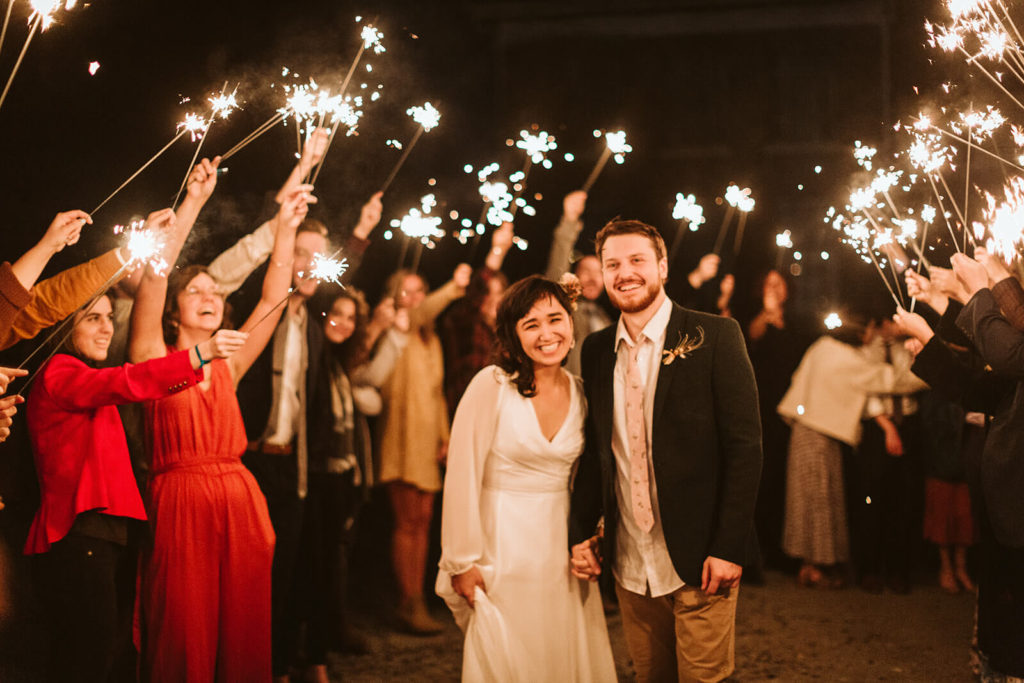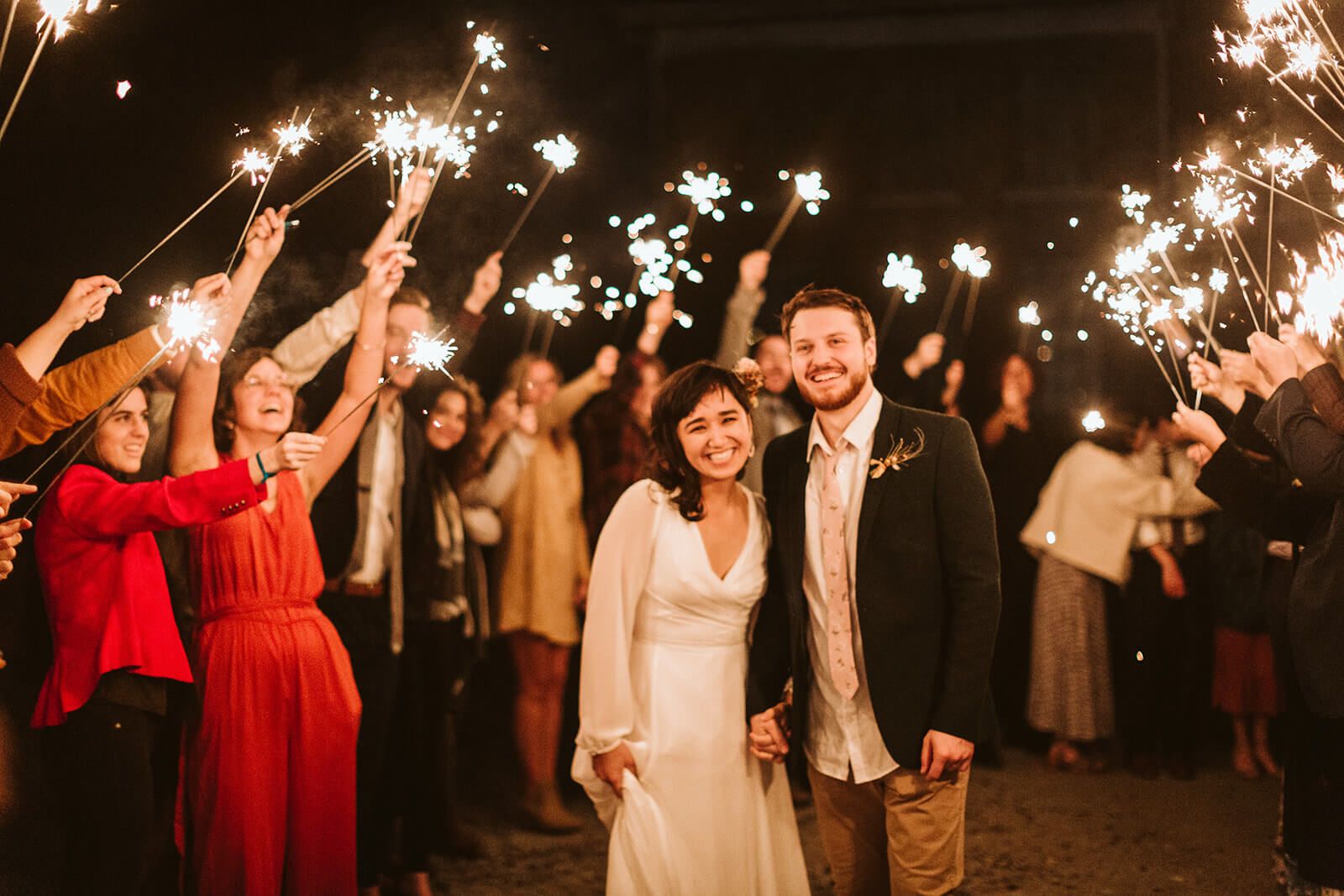 I've been excited to share this blog because it's one of my most asked questions: What have your other couples done? There are tons of options—some messier than others—but pretty much all equally as fun. If neither of your families have a tradition in place, it can be difficult to choose.
Let's begin with the whole rice situation. You've probably wondered where that originated, or even better, why people do it. A quick Google search will send you down a rabbit hole—was it the ancient Romans or, perhaps, the mighty warrior Celts that traditionally tossed rice and wheat for prosperity, fertility, and to please the spirits? We may never know. We do know, however, that the rumor birds can't digest raw rice is a myth. So, if it suits your fancy, toss that rice!
In my honest opinion, it doesn't really matter how you do it—your wedding night exit with your loved one will be one of the best memories of the night and your life. The important thing is to just make sure you plan to do something, even if it's small and easy, so your guests can show their love for you one last time before you depart as newlyweds. Here are a few of my recent wedding send-offs for your inspiration.
Sparklers
My guess is that you've probably twirled a few sparklers if you've attended a friend or family member's wedding. There's a reason this is so popular, and it's because they look amazing in photos and literally everyone, at any age, has a good time. You can't go wrong with this colorful exit, but just make sure to clear it with your venue first. We're in Chattanooga, so there are a few forest venues around that don't allow this due to it being a fire hazard.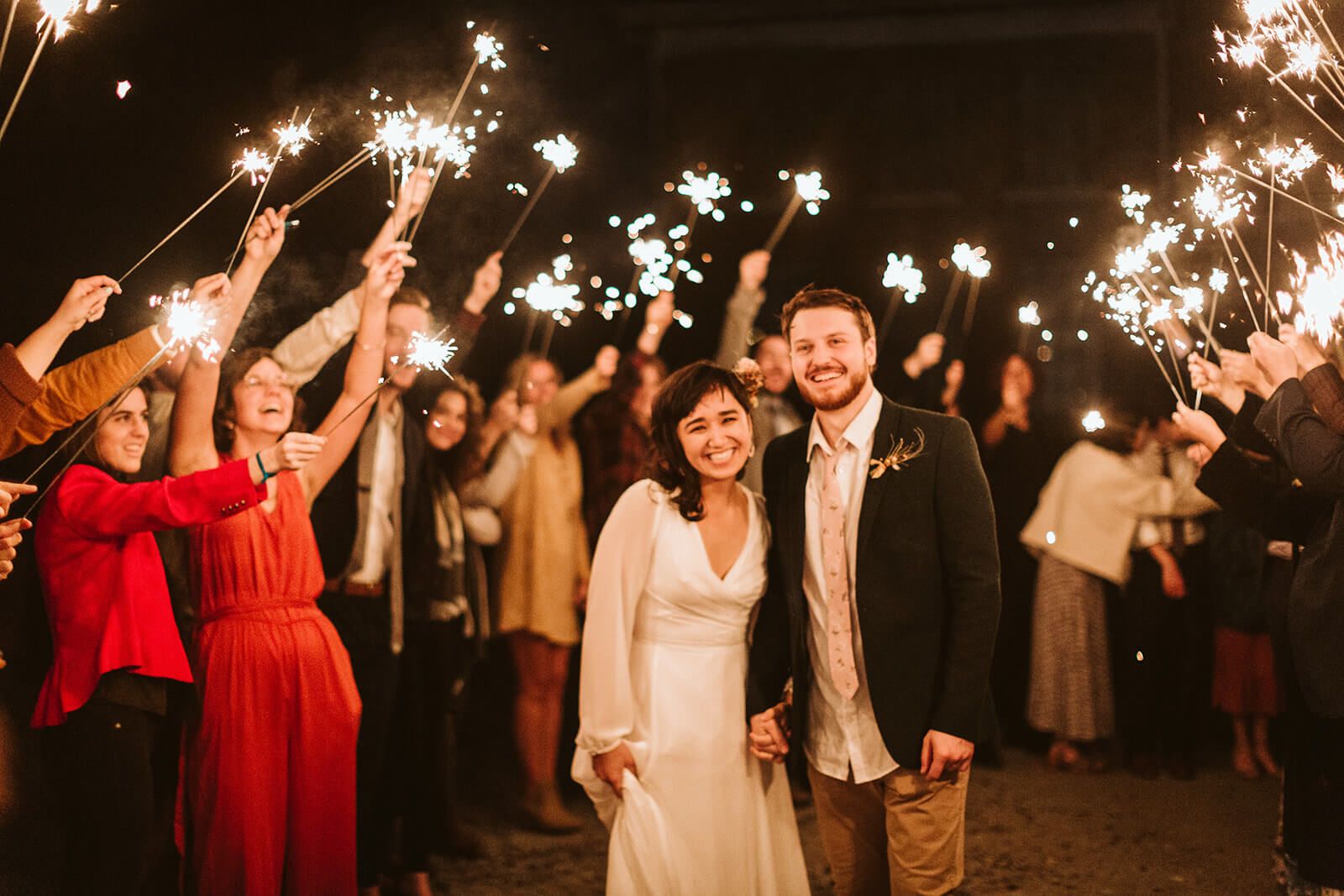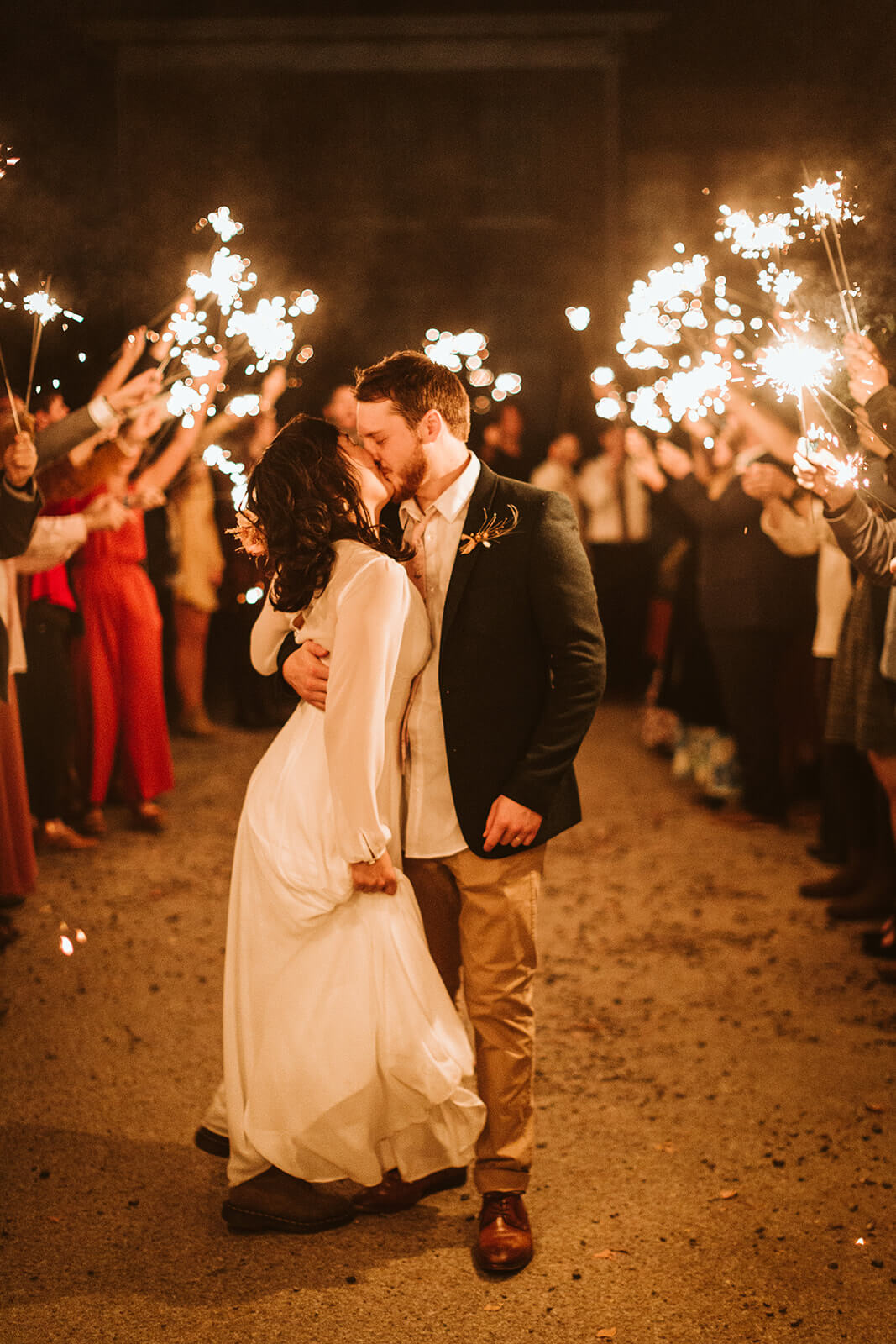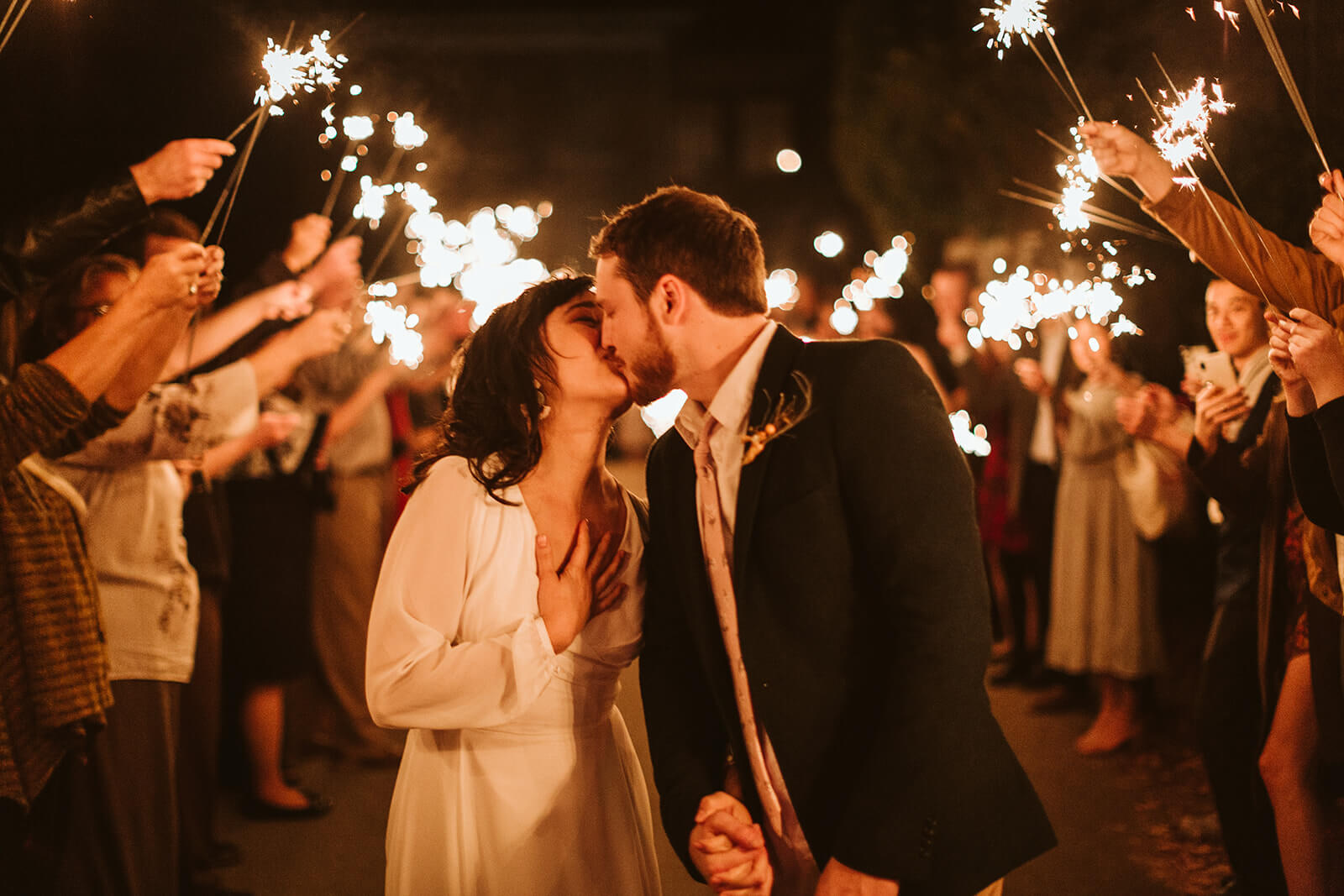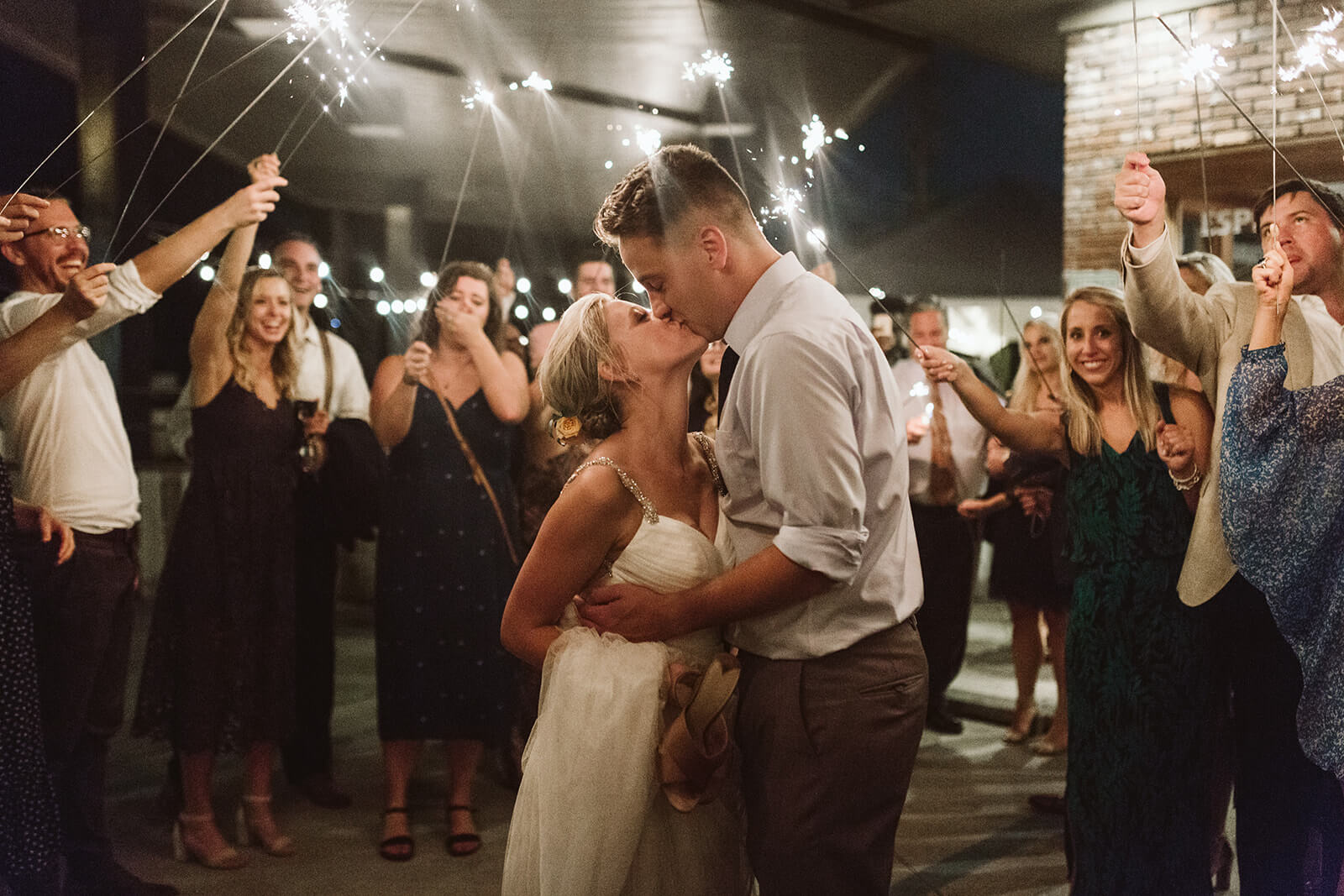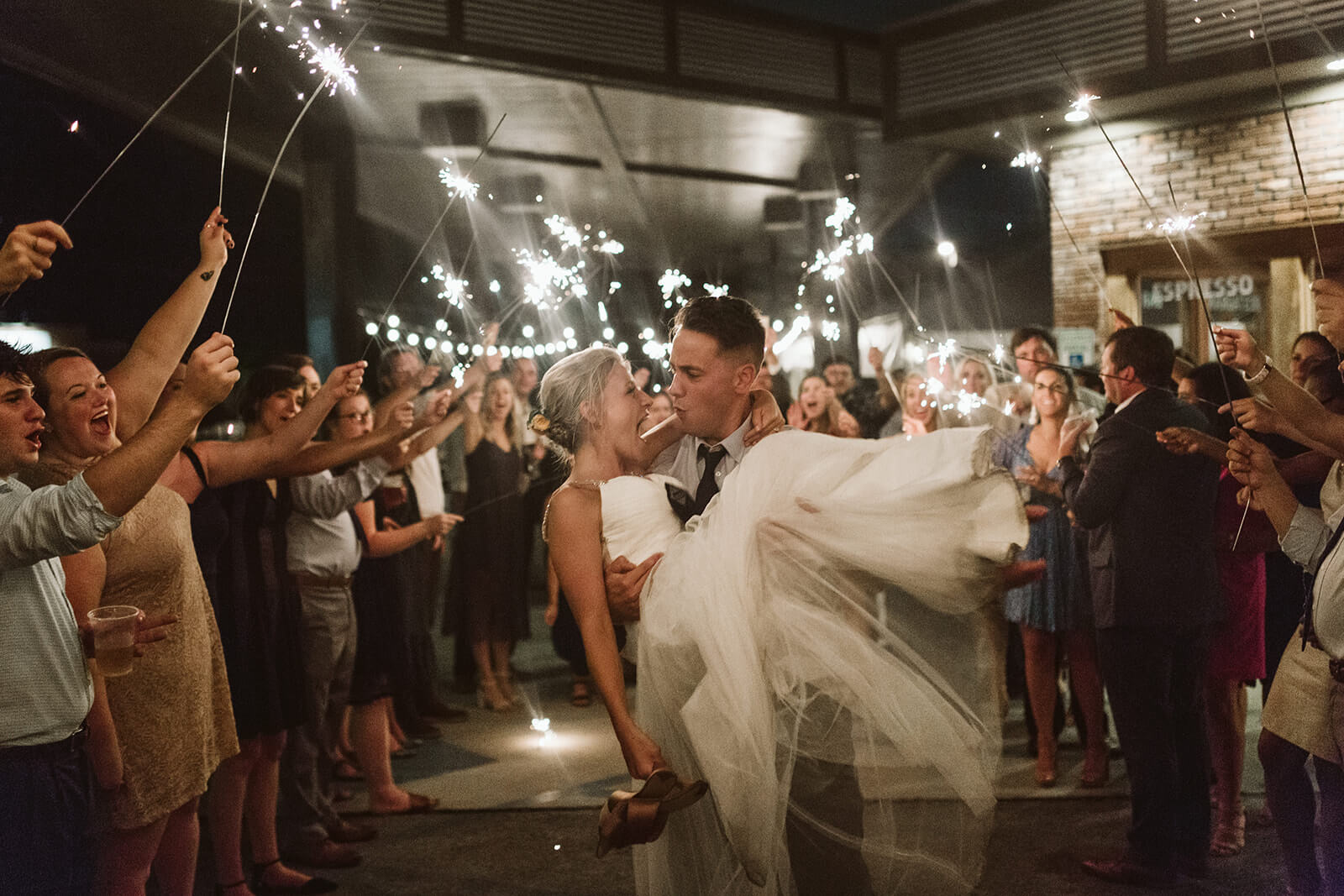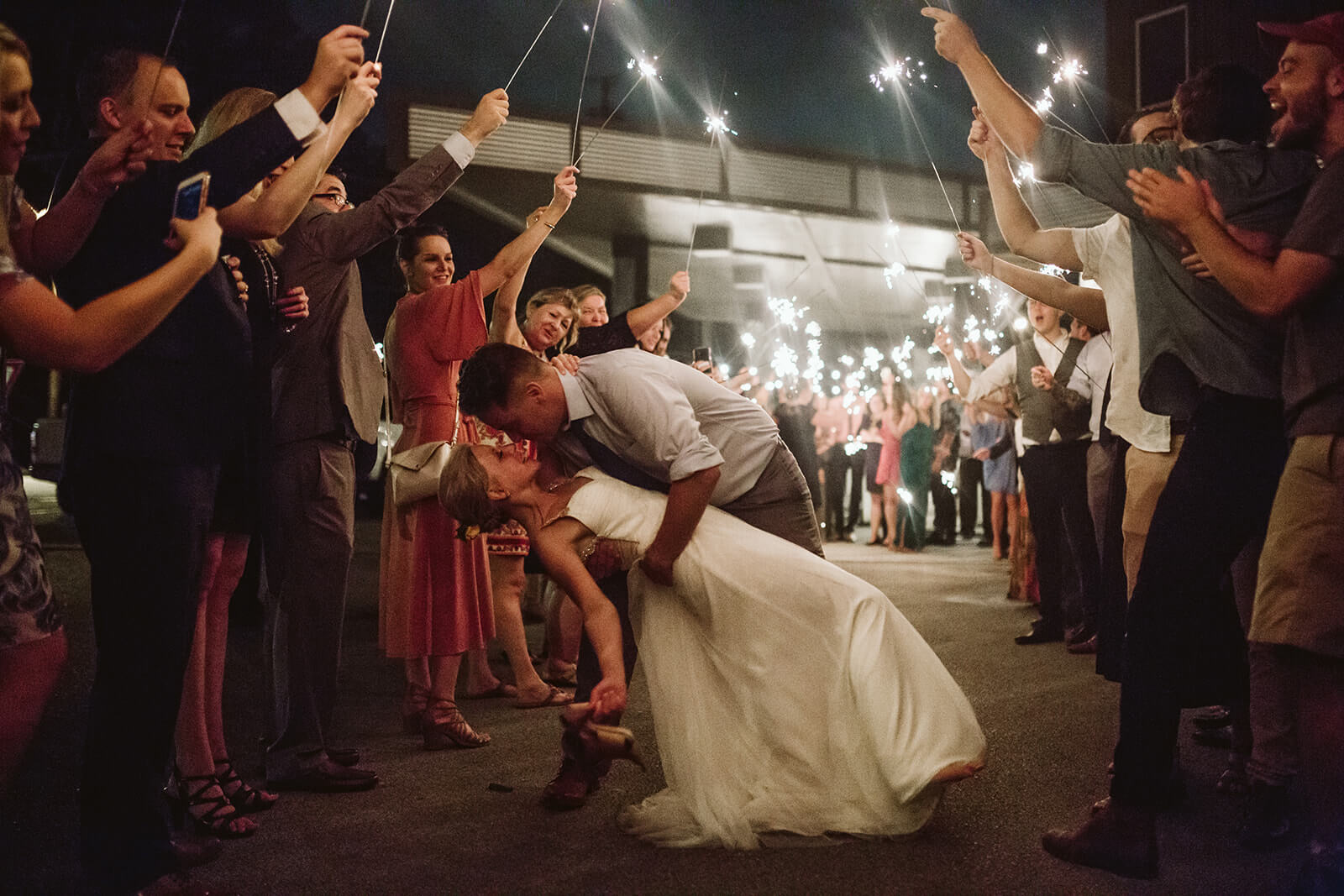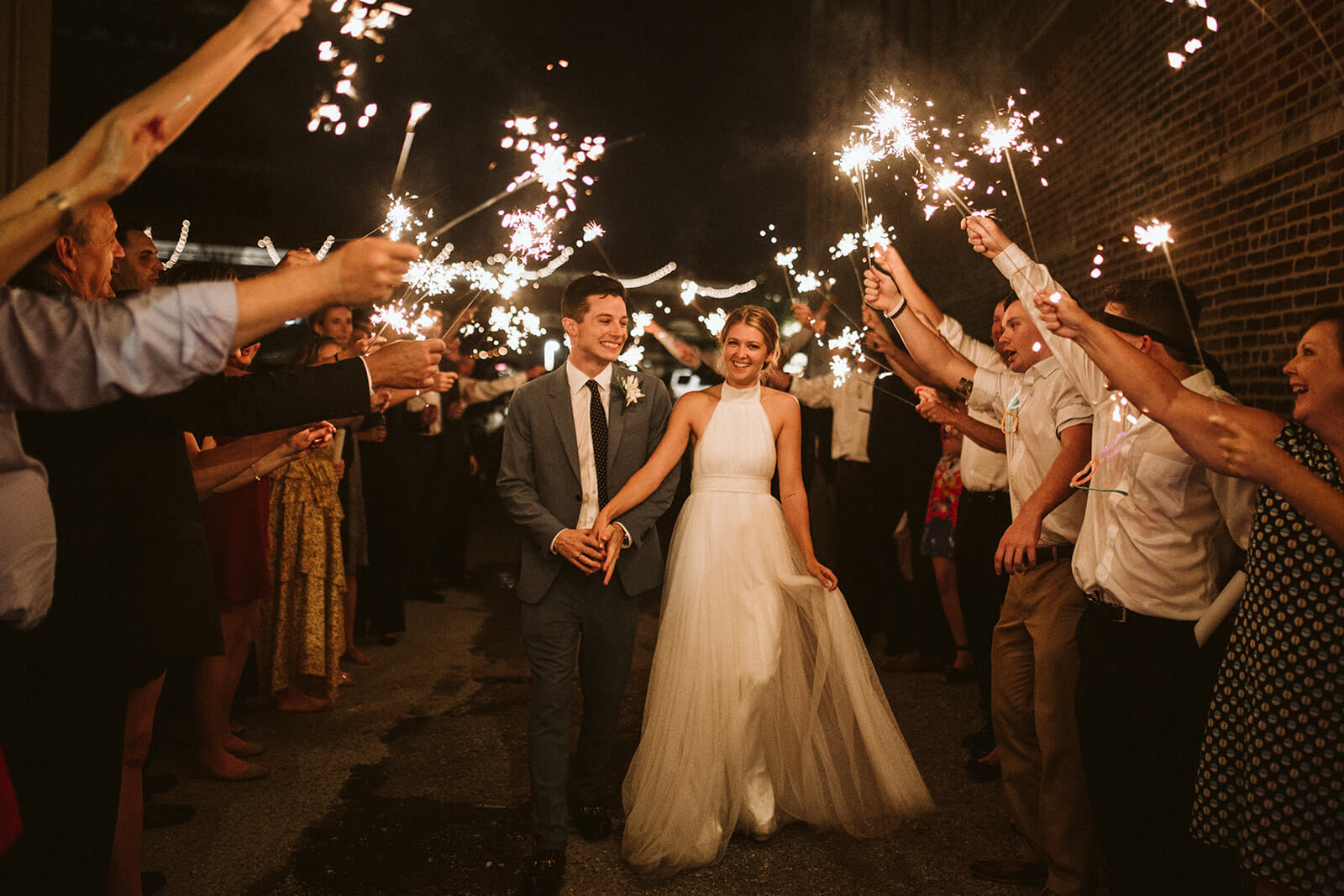 Bubbles
I already mentioned bubbles... but I love how they photograph, so I had to share. This is one of the easiest options because, well, there's no downside. The cool thing about bubbles is they disappear (ha!), so there's no extra clean-up to worry about once guests leave the venue, and you can do them indoors.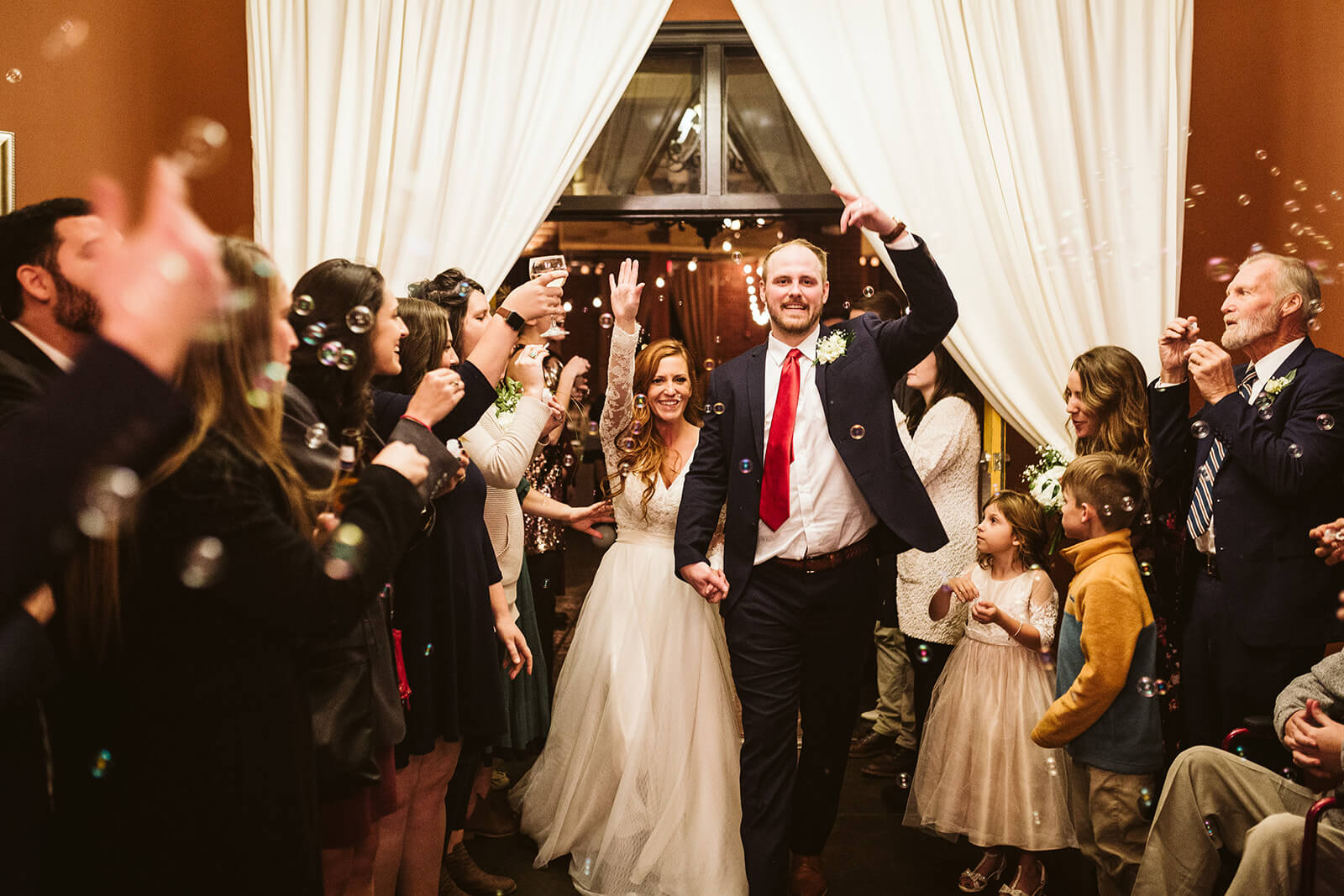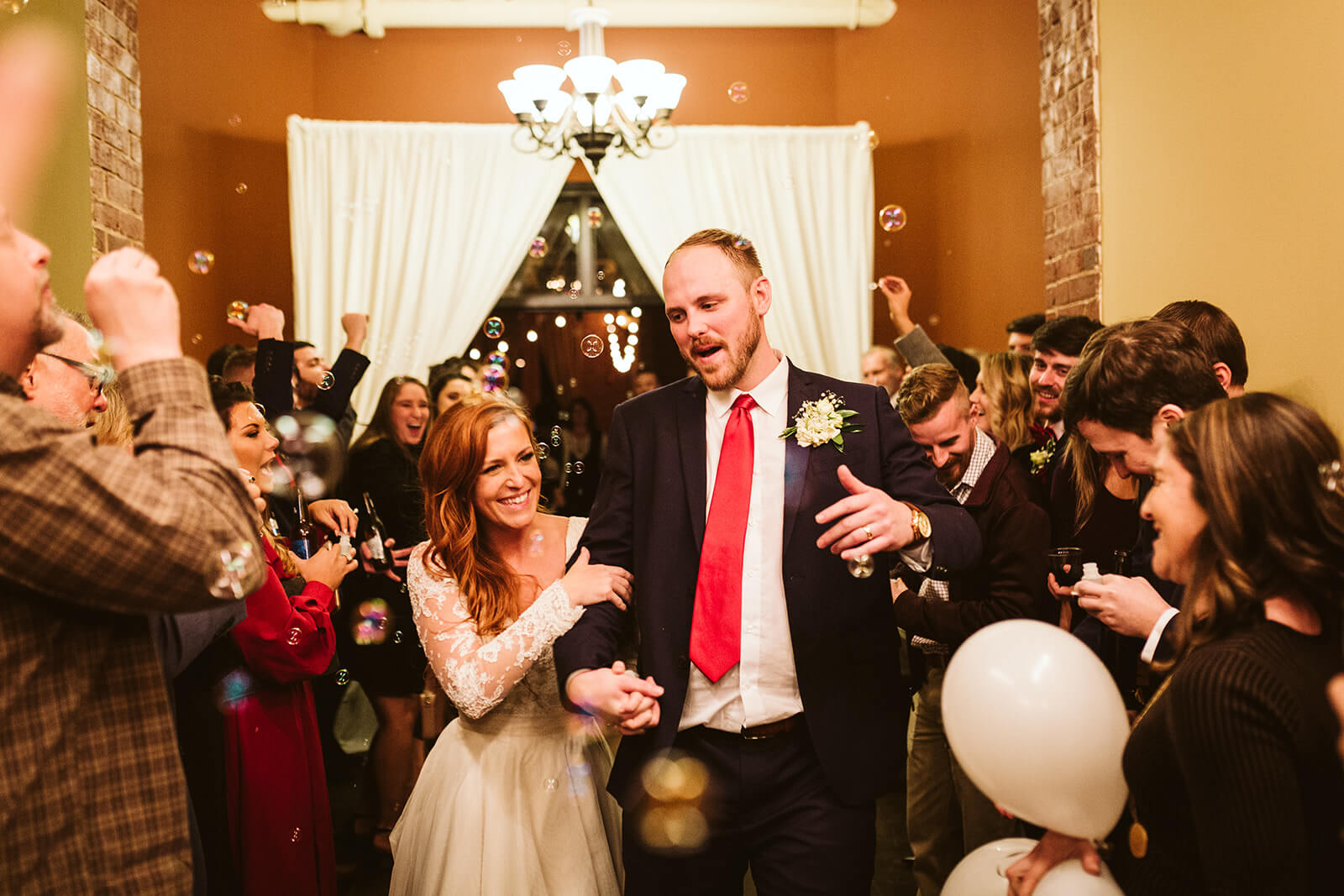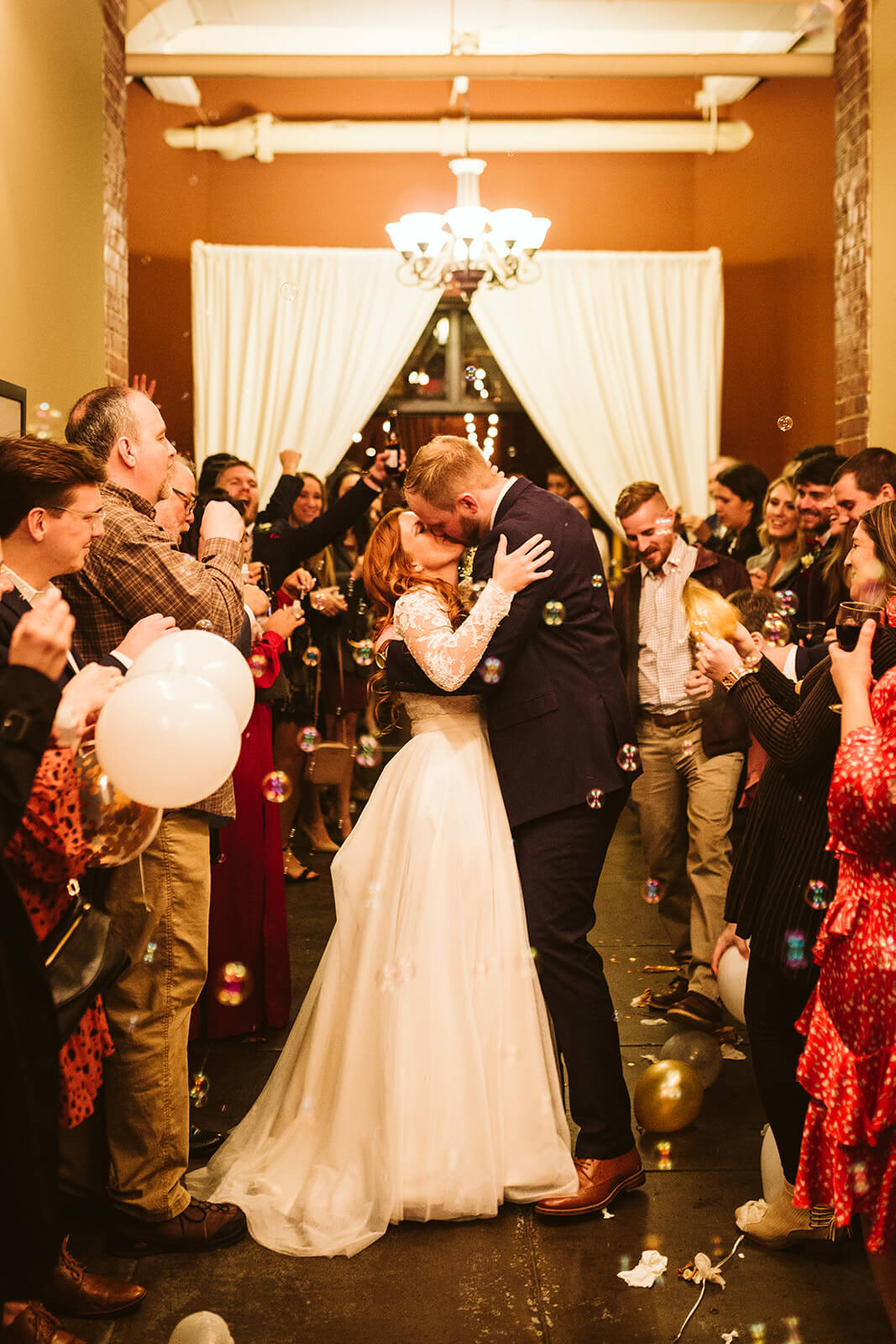 Bird/Plant Seeds
Instead of rice, go with bird or plant seeds! Pass on the good fortune to our wonderful cohabitants with easy-access food. The birds will thank you. Plant seeds are a great eco-friendly option, as well. Either way, you'll end up with some very cool black + white photos.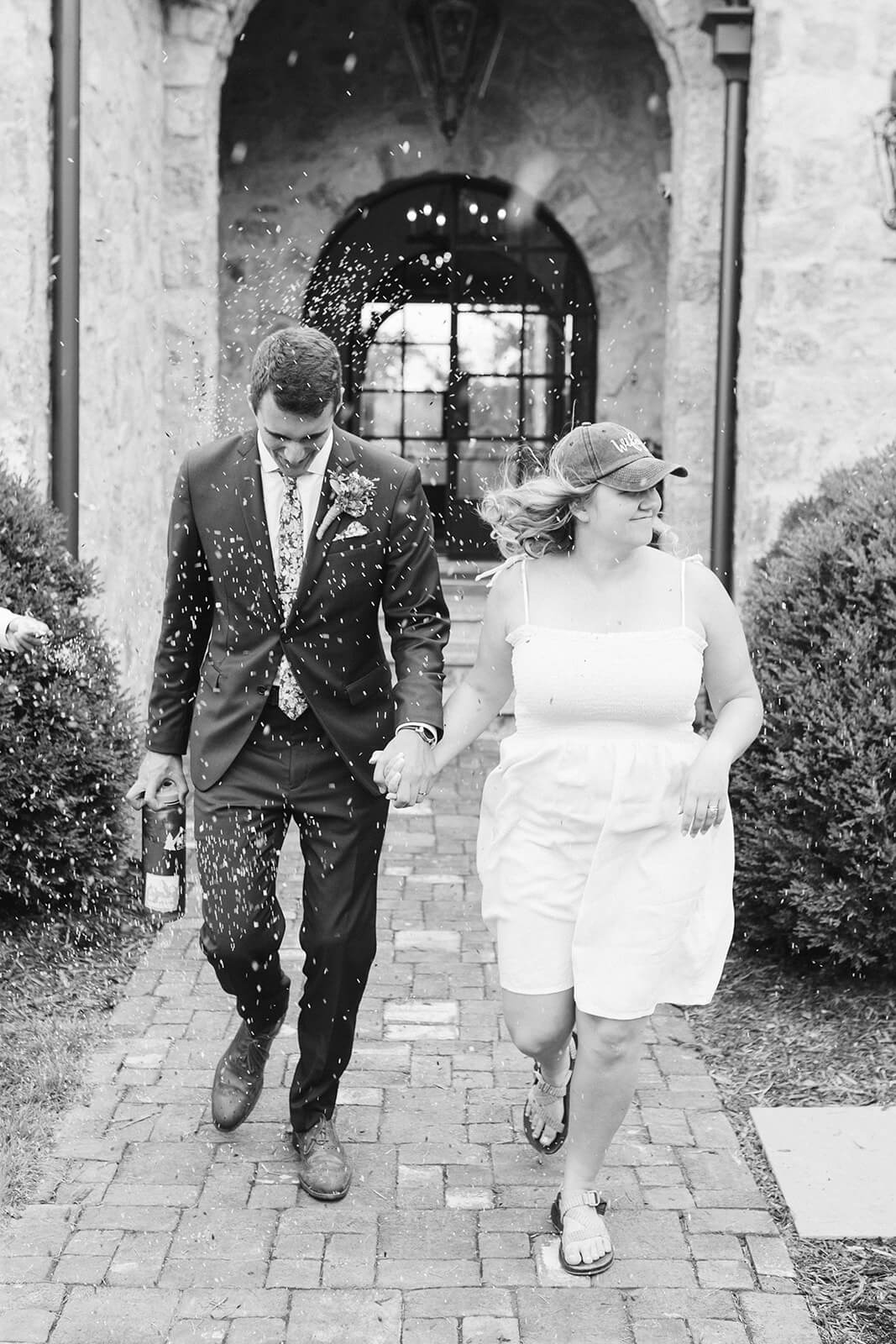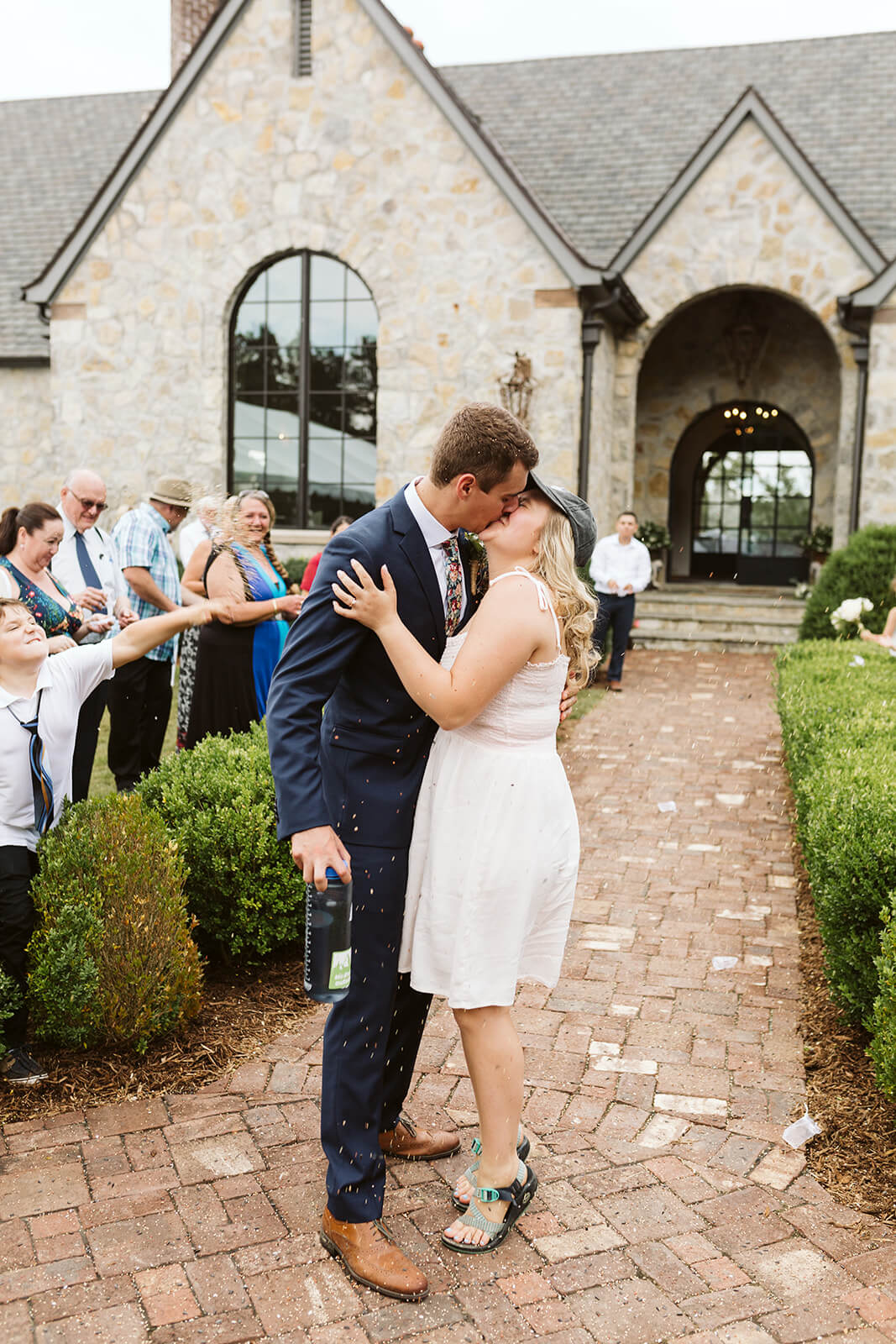 Glow Sticks
Glow sticks are a great alternative to sparklers that are just as colorful. Here's an idea: you can even break them out before the send-off; they're a blast on the dance floor.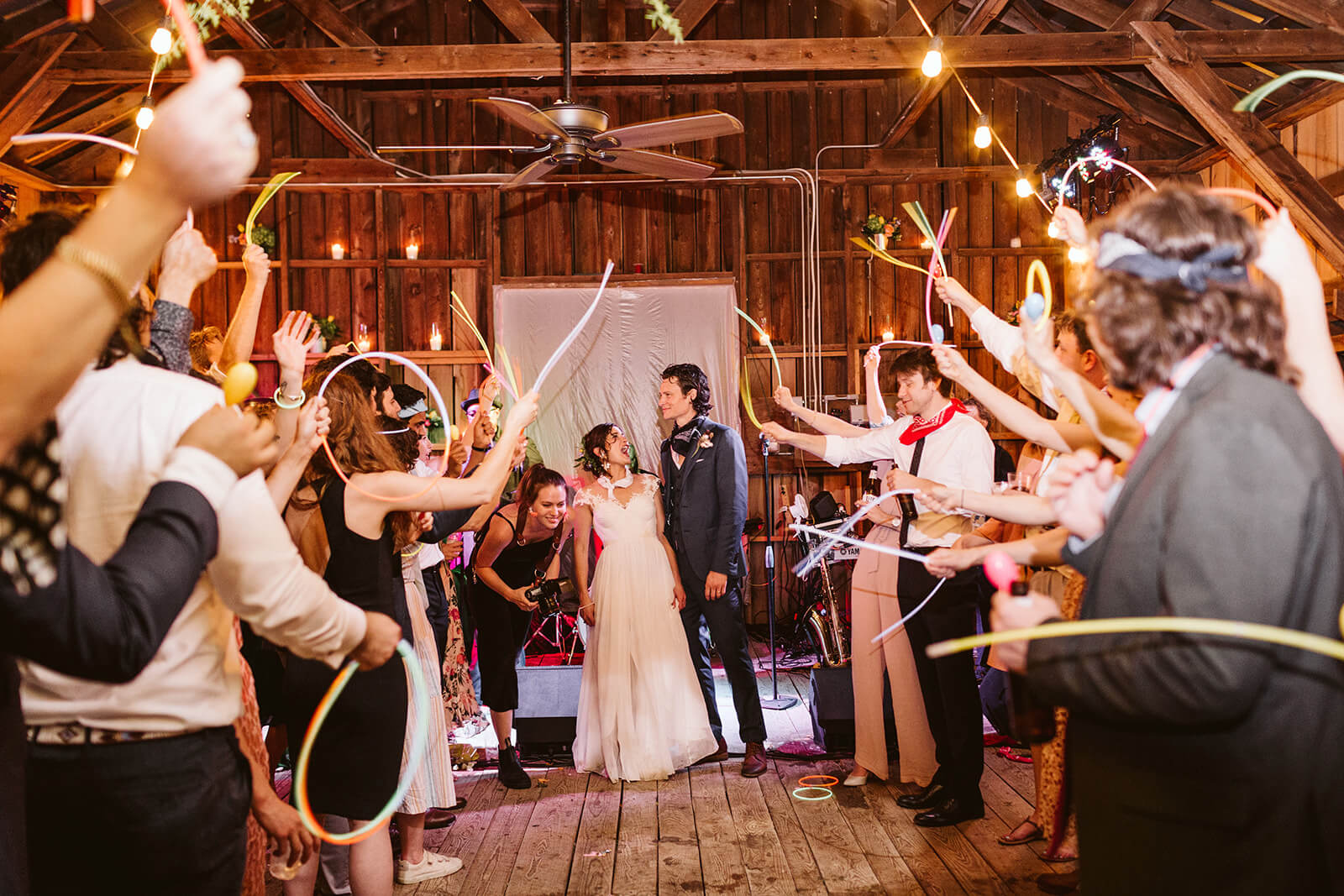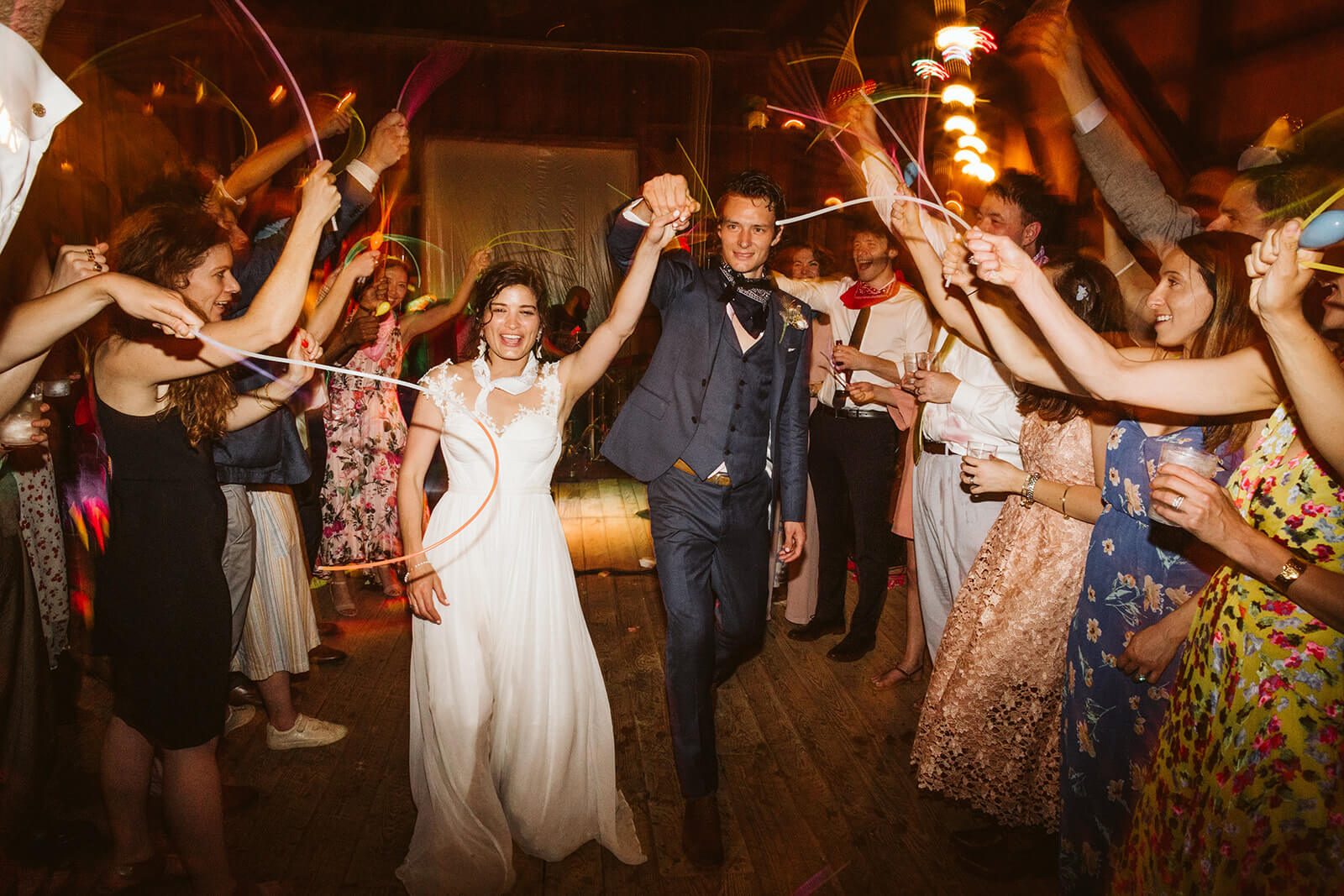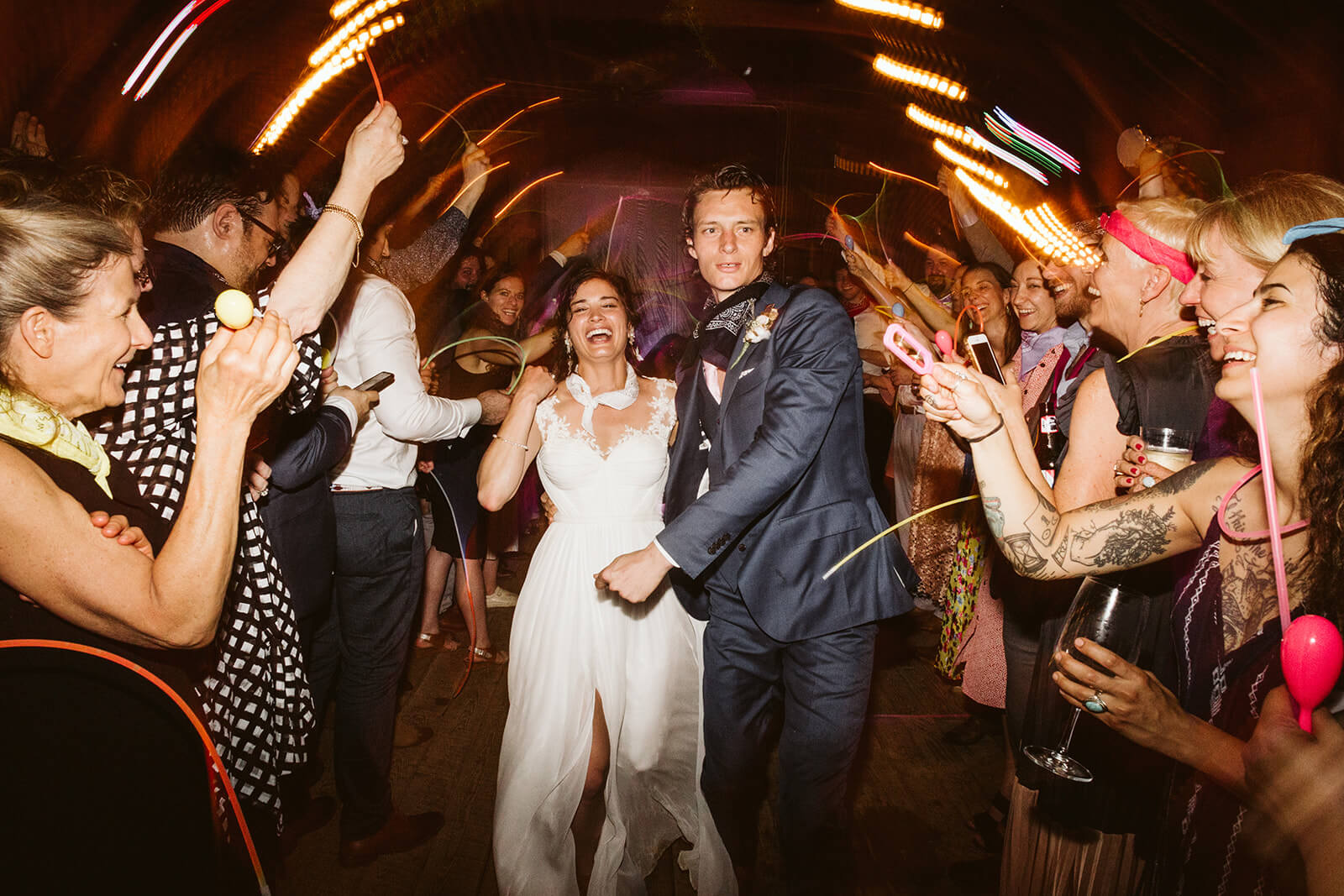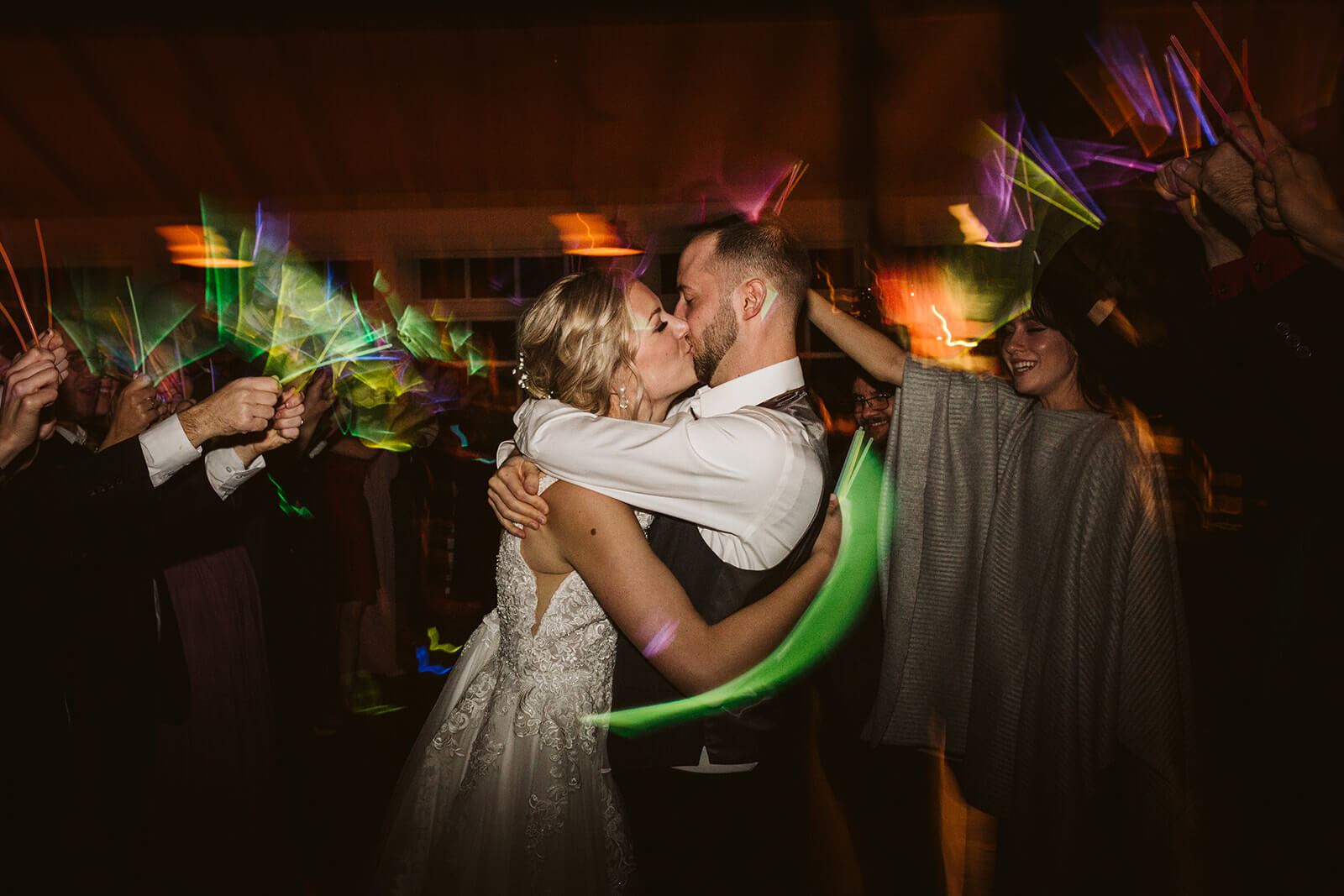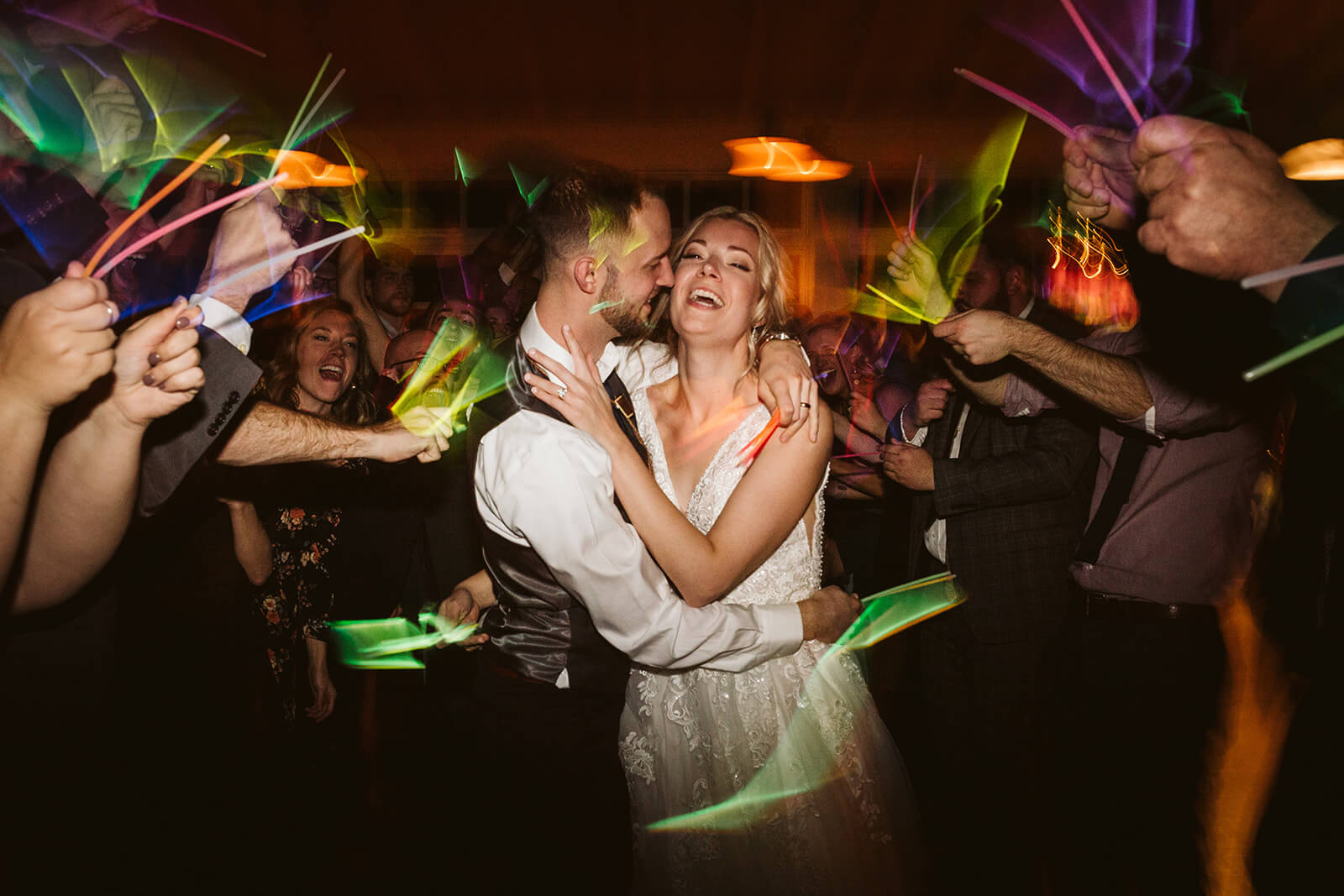 Phone Lights
The modern day lighter, and most likely the easiest option of them all. How fun are those white squigglies? In the other photos, they look like a camera flash, giving off this once-in-a-lifetime, red-carpet vibe to your exit.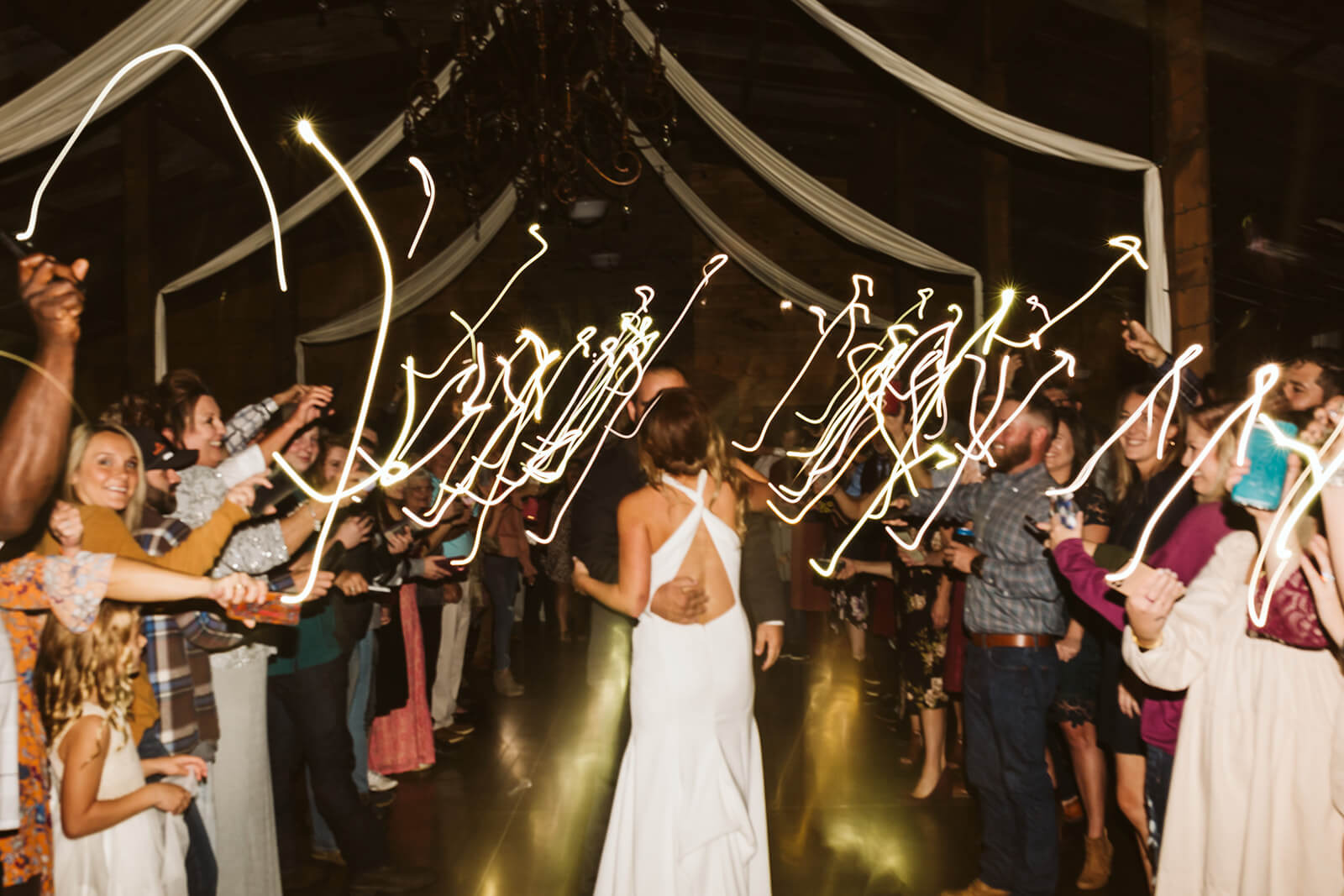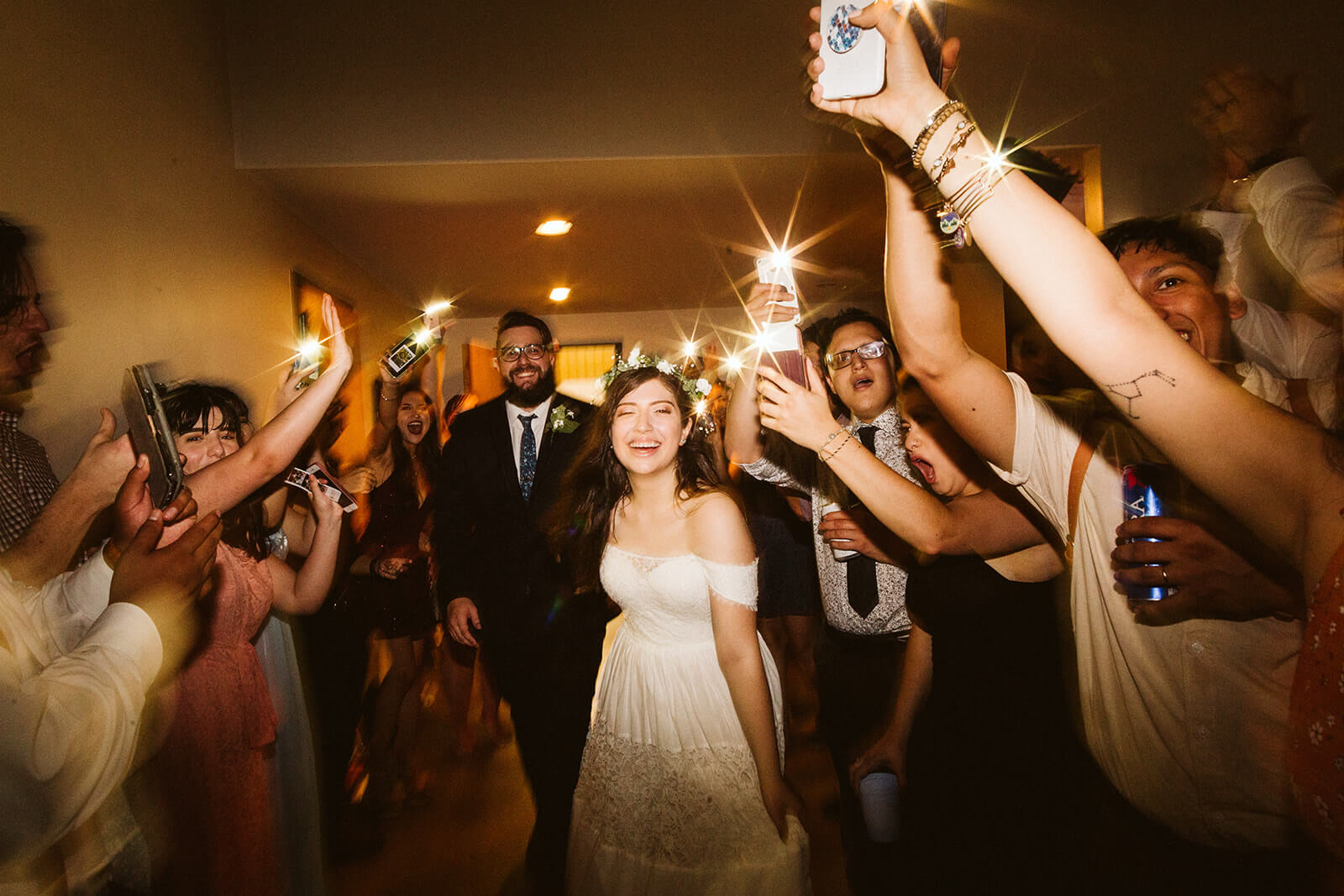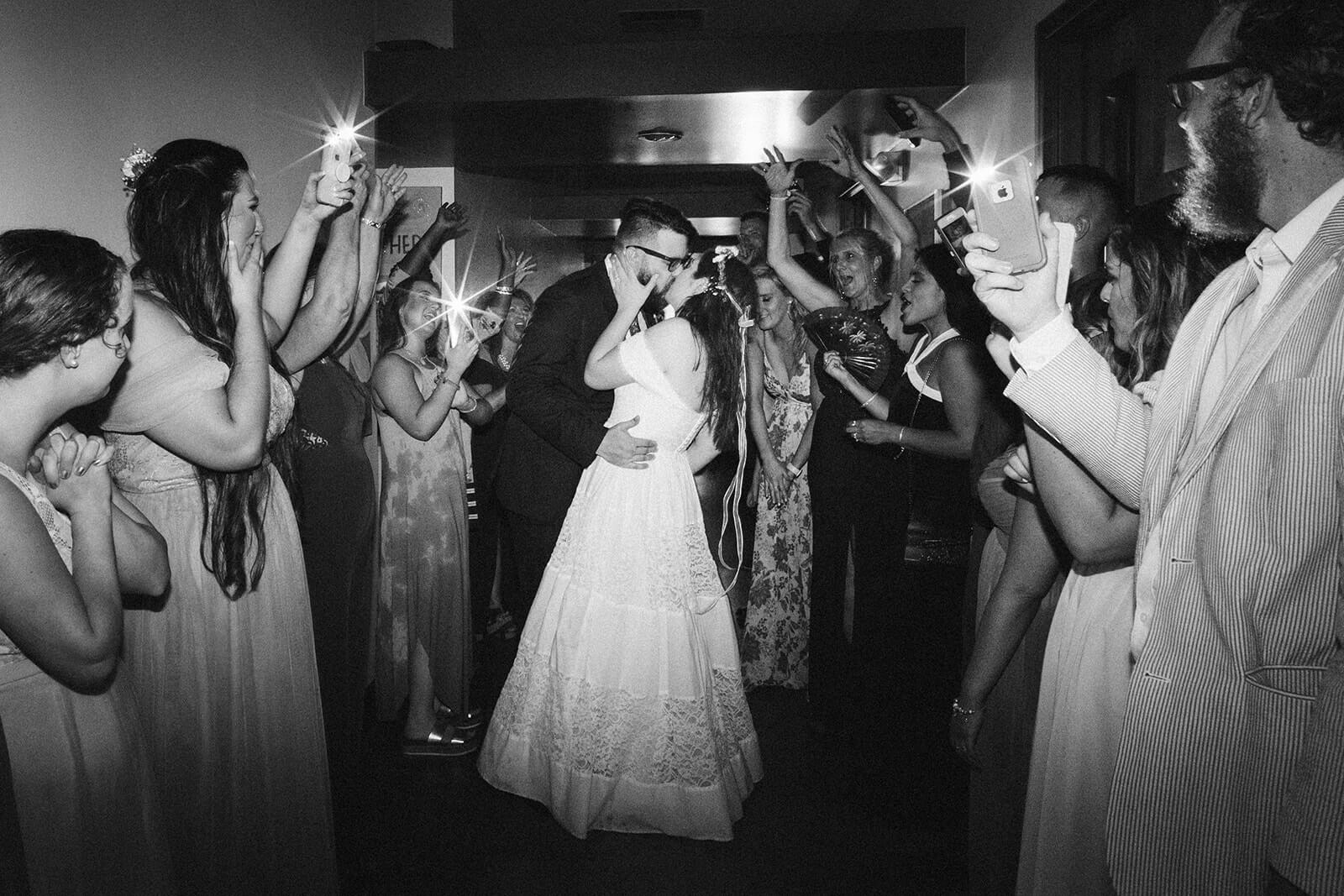 Bonus:
Smoke bombs make for epic photos! And the newer, modern tradition of throwing paper airplanes seems certain to bring good fortune and produces more laughs than possibly any of the other ideas I've seen. Just remember to recycle 😉
5 Types of Wedding Send Offs
What about photographer? I know choosing your wedding photographer can be a difficult, personal decision. You want to vibe well with the person you're going to be sharing intimate moments with, such as your first look. If you like my blogs, we'll probably get along great! Drop me a line and let's see if it's a good fit.
Pin this blog for later! ↓