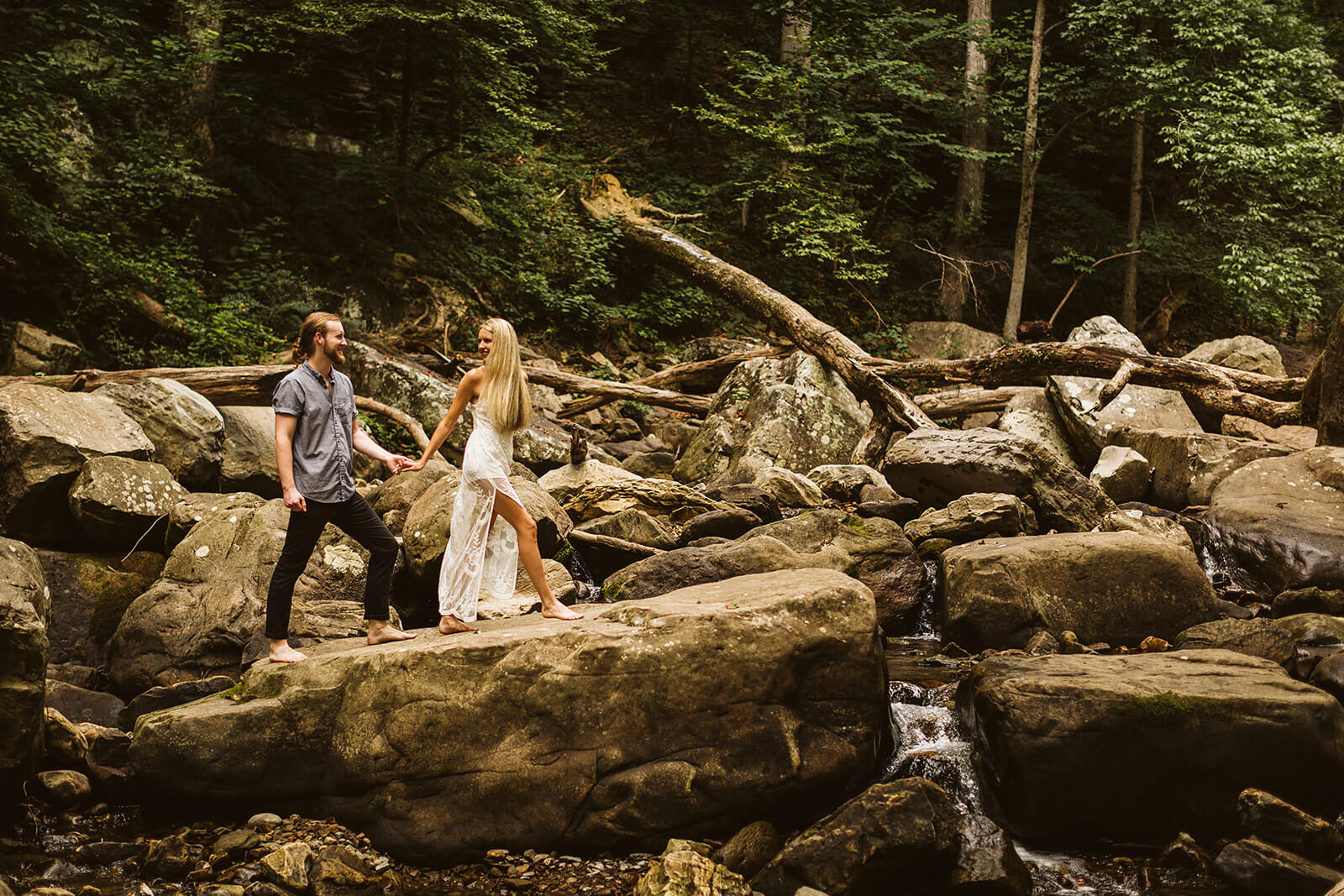 Why are engagement photos by the river so popular? There's no short answer.
Many of my local clients simply love nature, having spent countless hours hiking Chattanooga trails, walking a river, winding through the mountains, talking, laughing, and building their relationship with their loved one. I'm convinced we never outgrow the pure enjoyment of a good adventure with our best friend. And it goes without saying, Chattanooga is beautiful to explore; mountains, rivers, and waterfalls are free for adventure and make for romantic escapes. The better question is: Why shouldn't your engagement session feel like another one of your romantic escapes?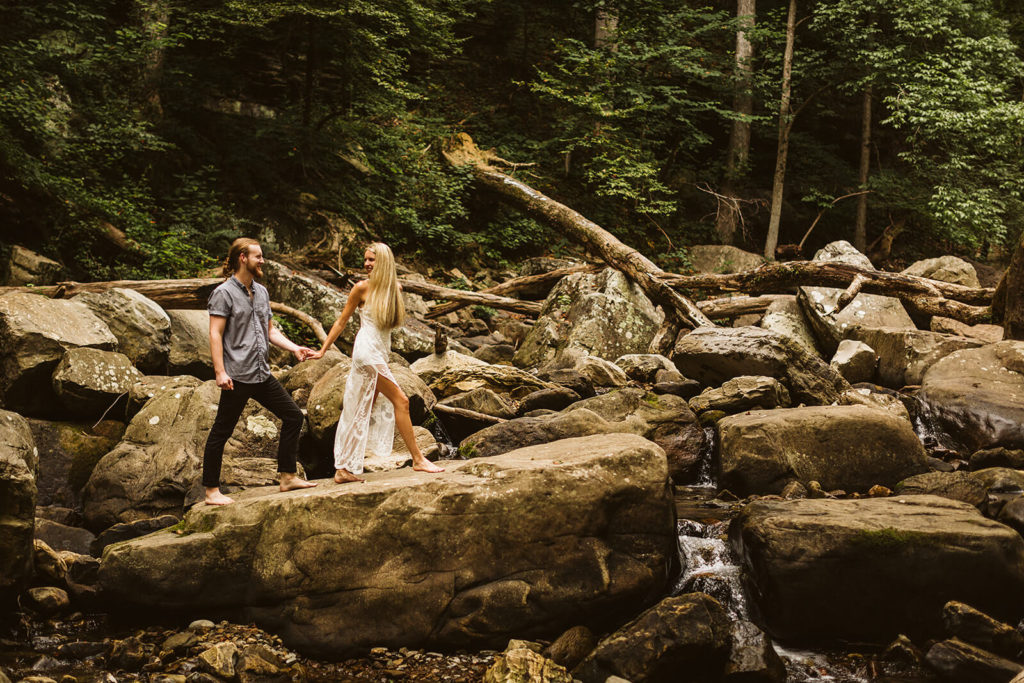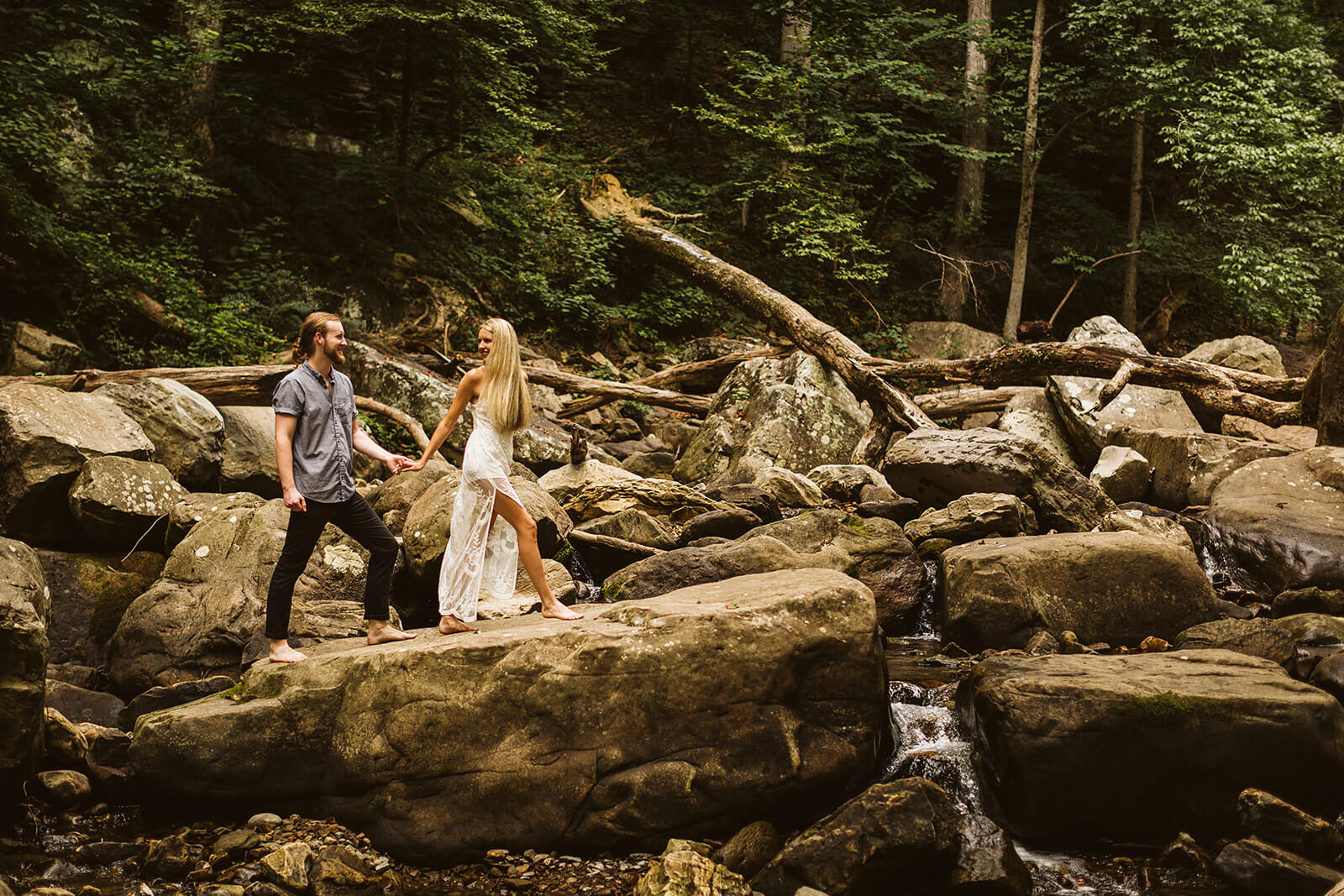 It can! My goal is for you to feel that comfortable taking photos. I've found that a private river location or even one of the public spots listed below offers a level of comfort for intimate photography such as engagement sessions. Open air is calming; unique scenery sparks conversation and creativity; awkward becomes funny; and laughs make for great engagement photos.
Taking it a step further, a natural backdrop hardly ever clashes with the colors of your outfit the way a hotel, home, or other interior space and its decorations can. So… before deciding on a location, give these potential river spots a whirl — each one is downtown or only minutes away.
Coolidge Park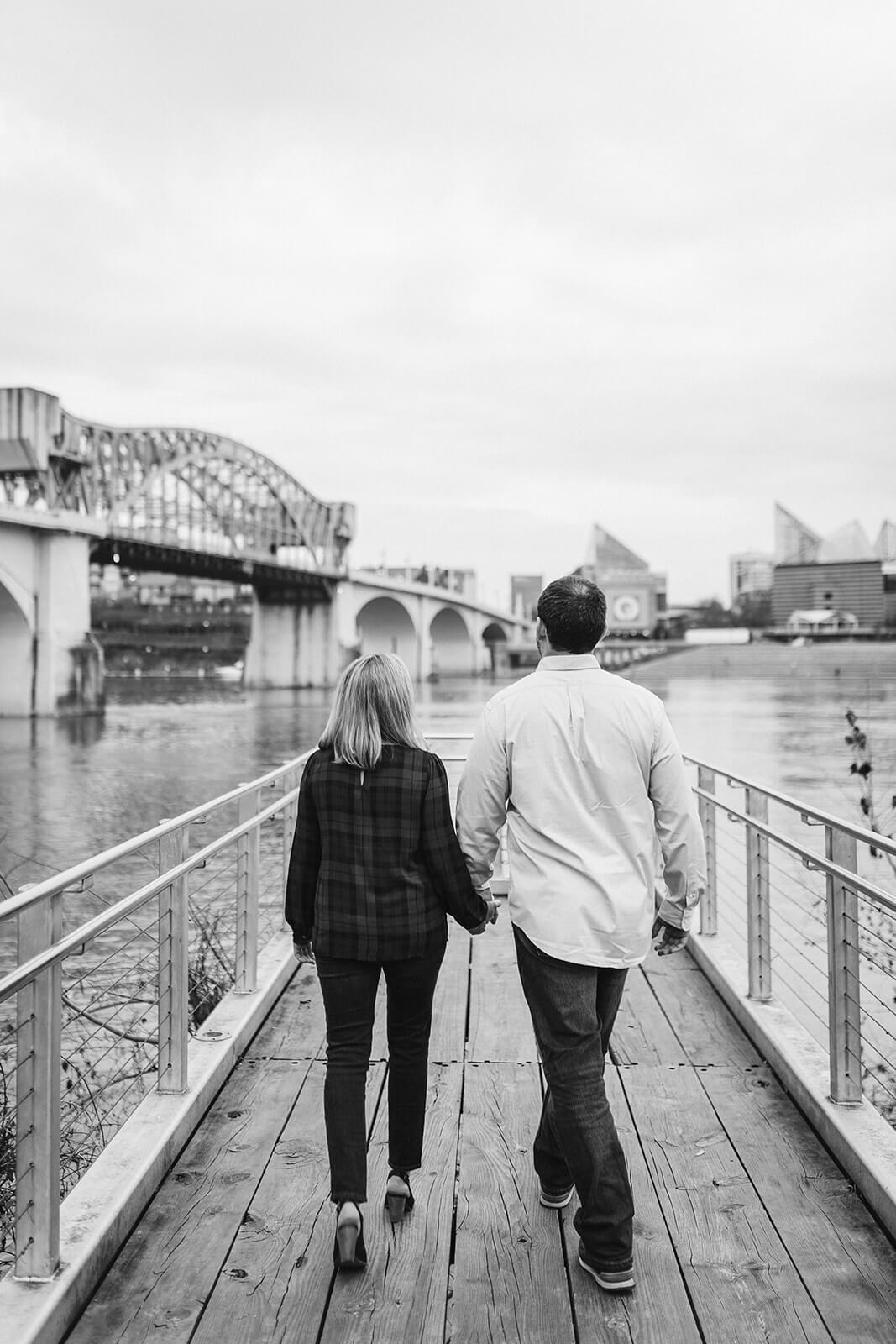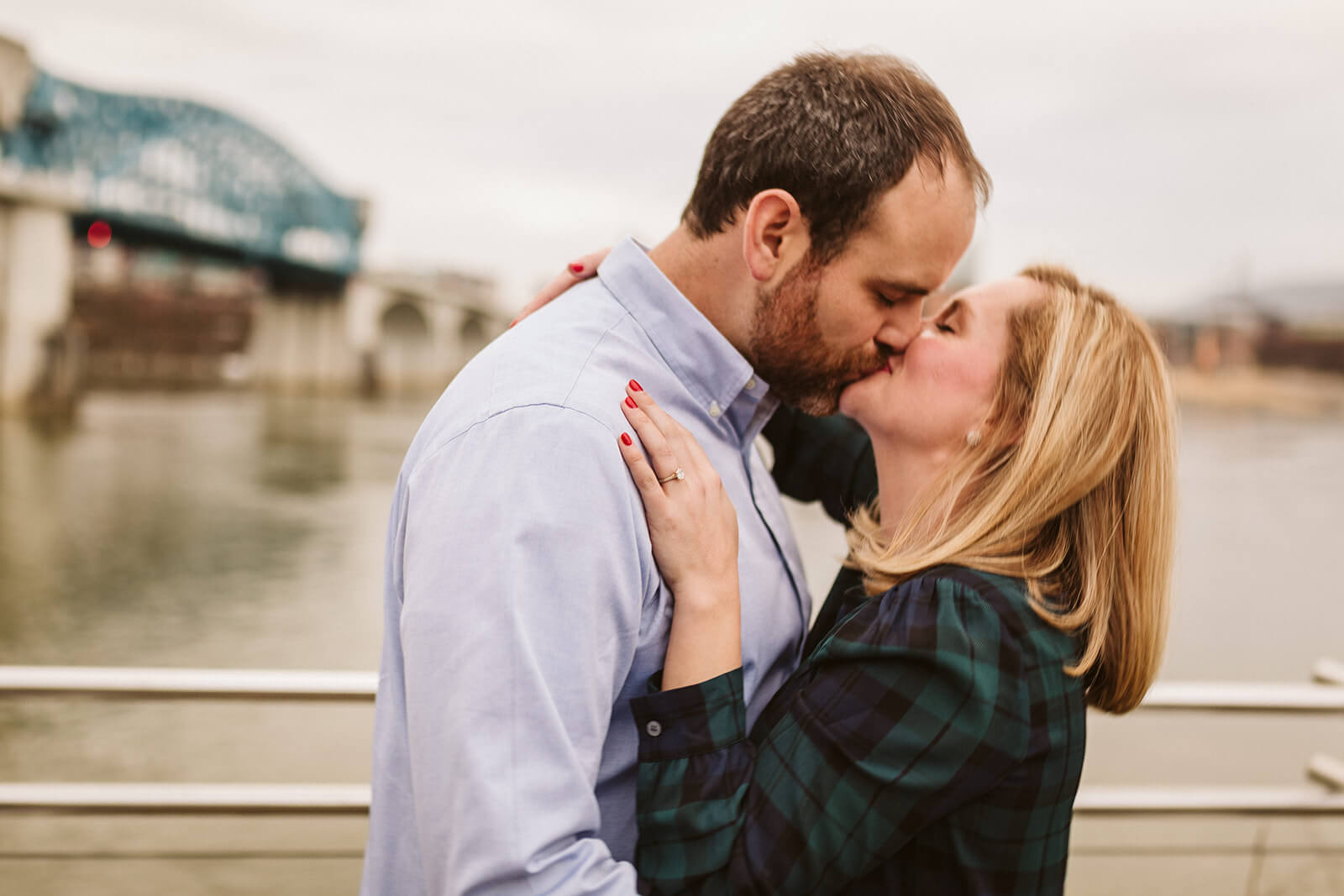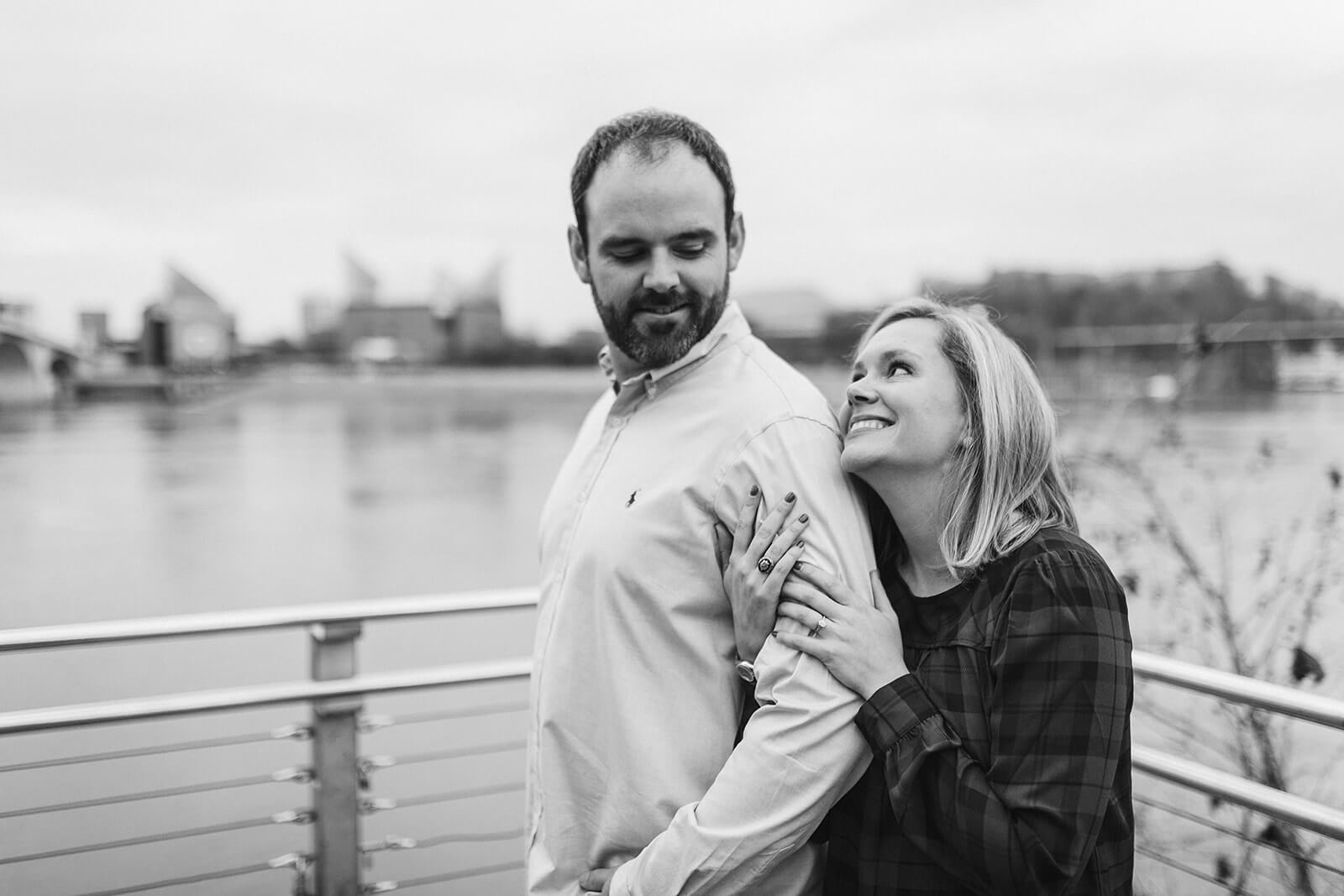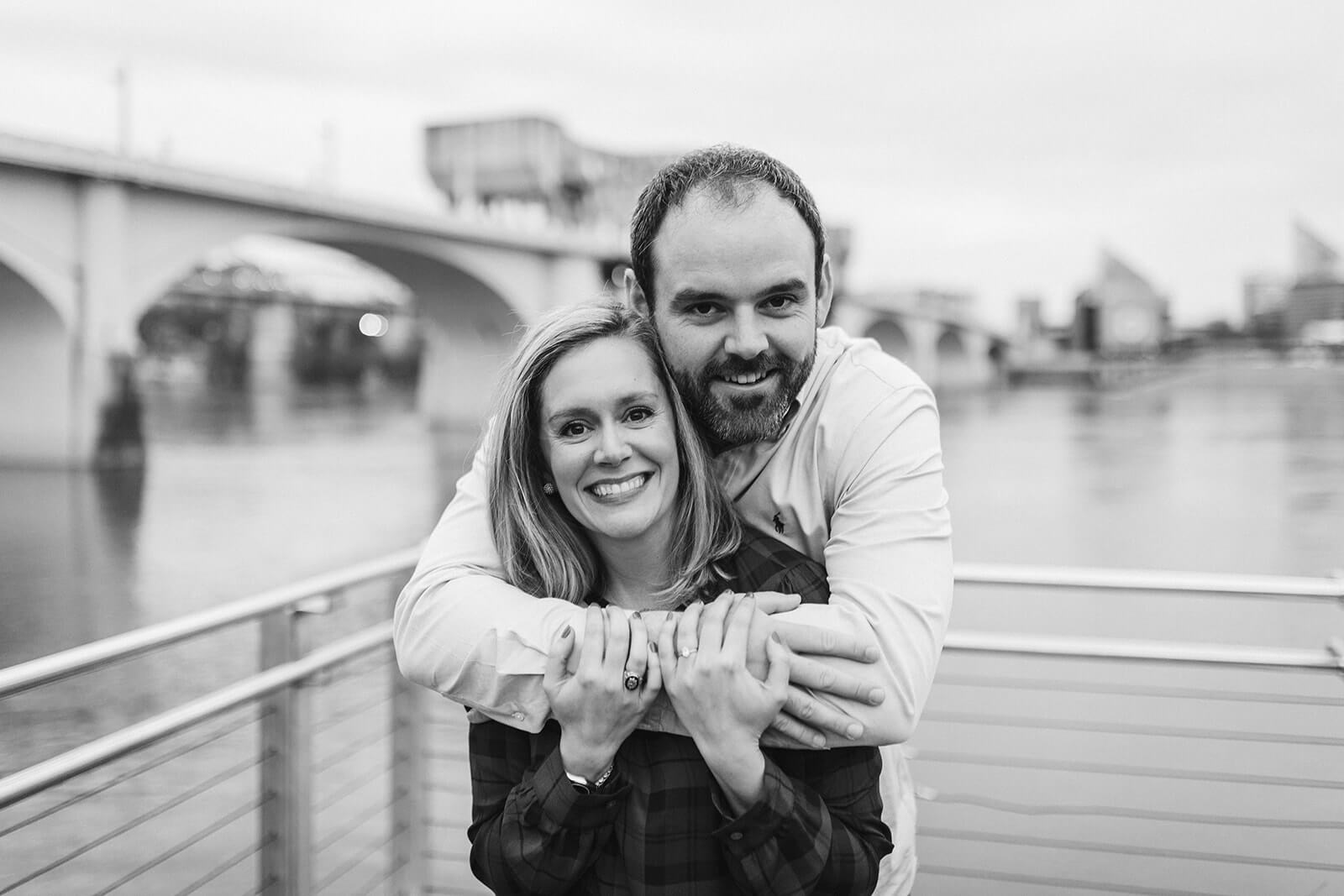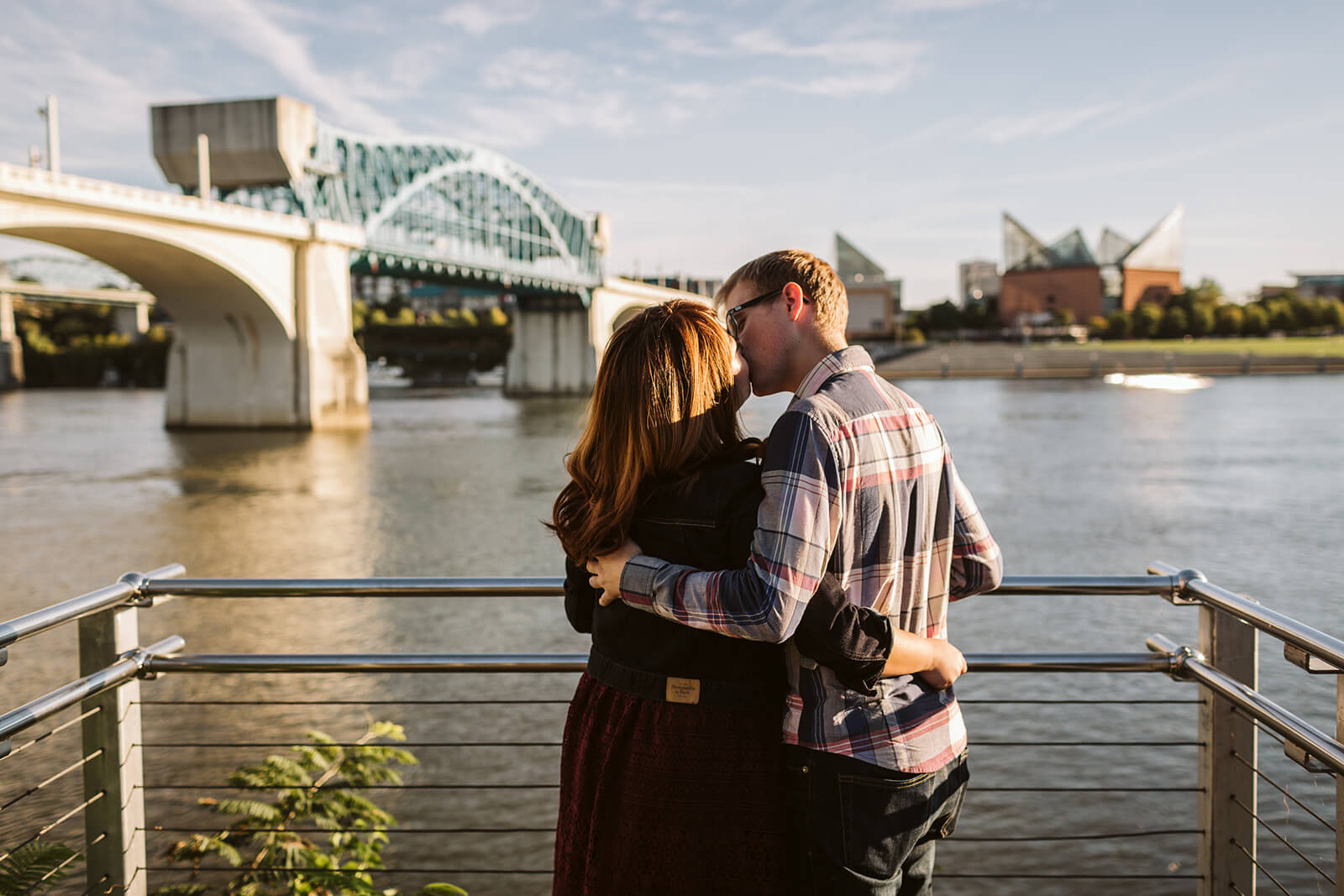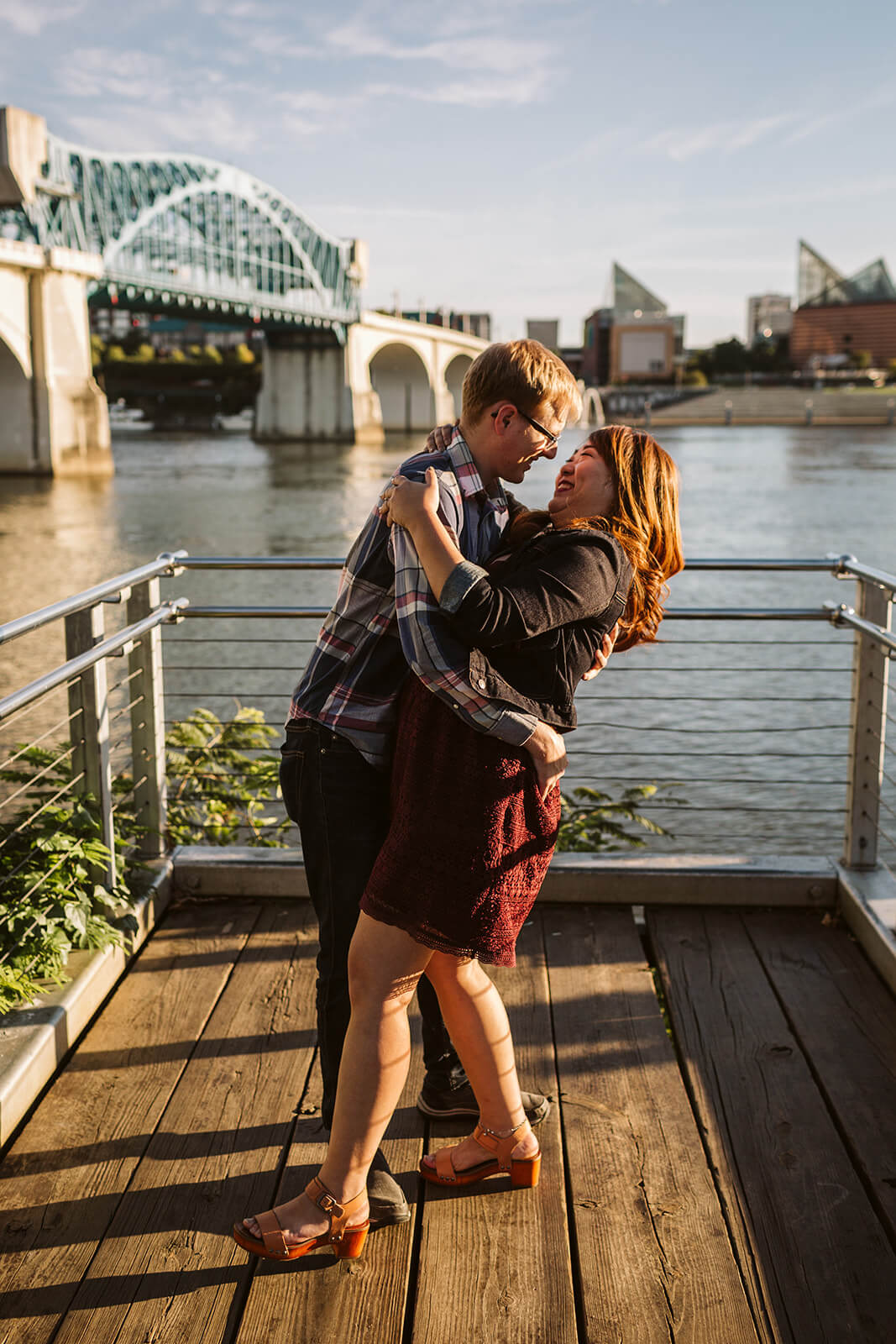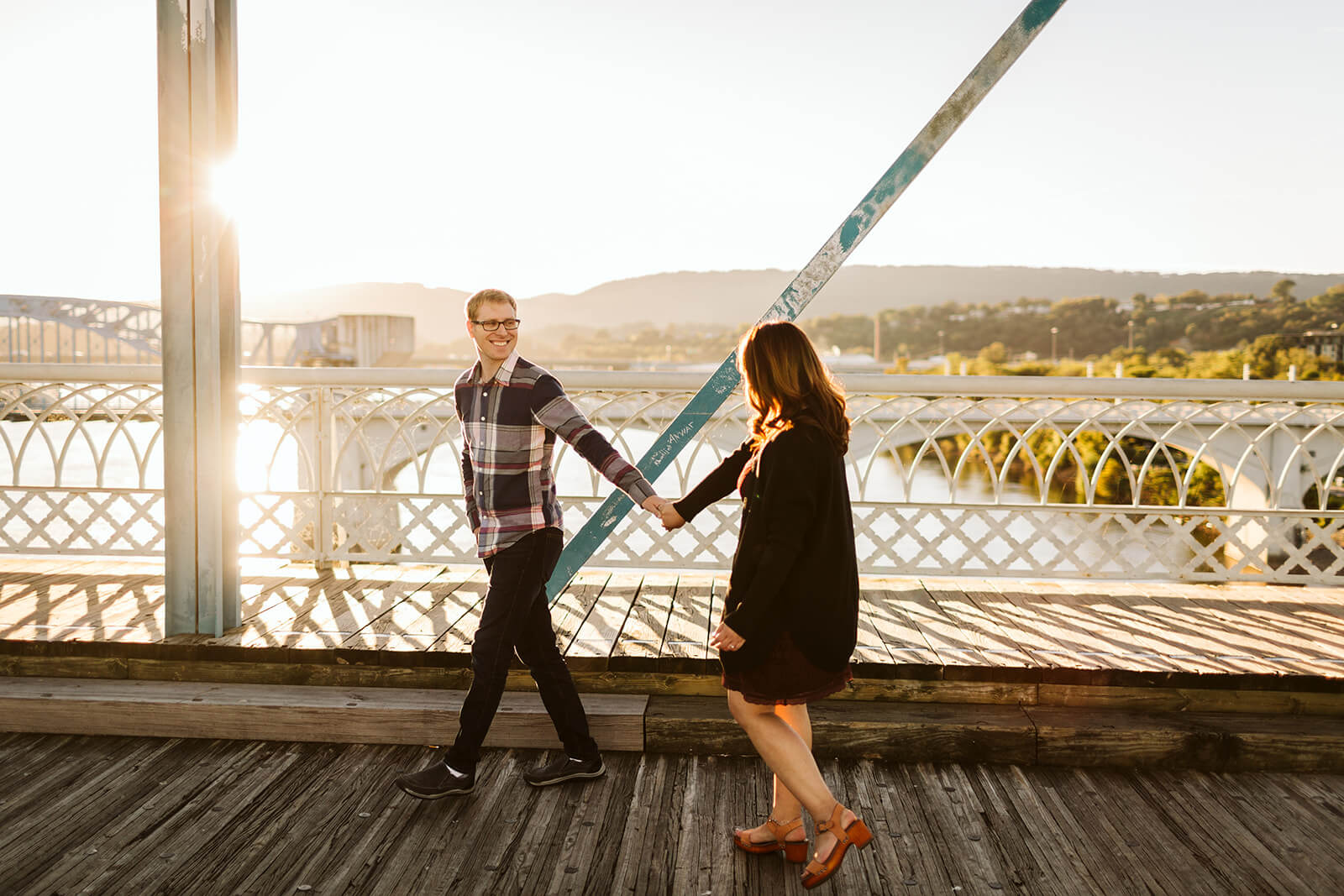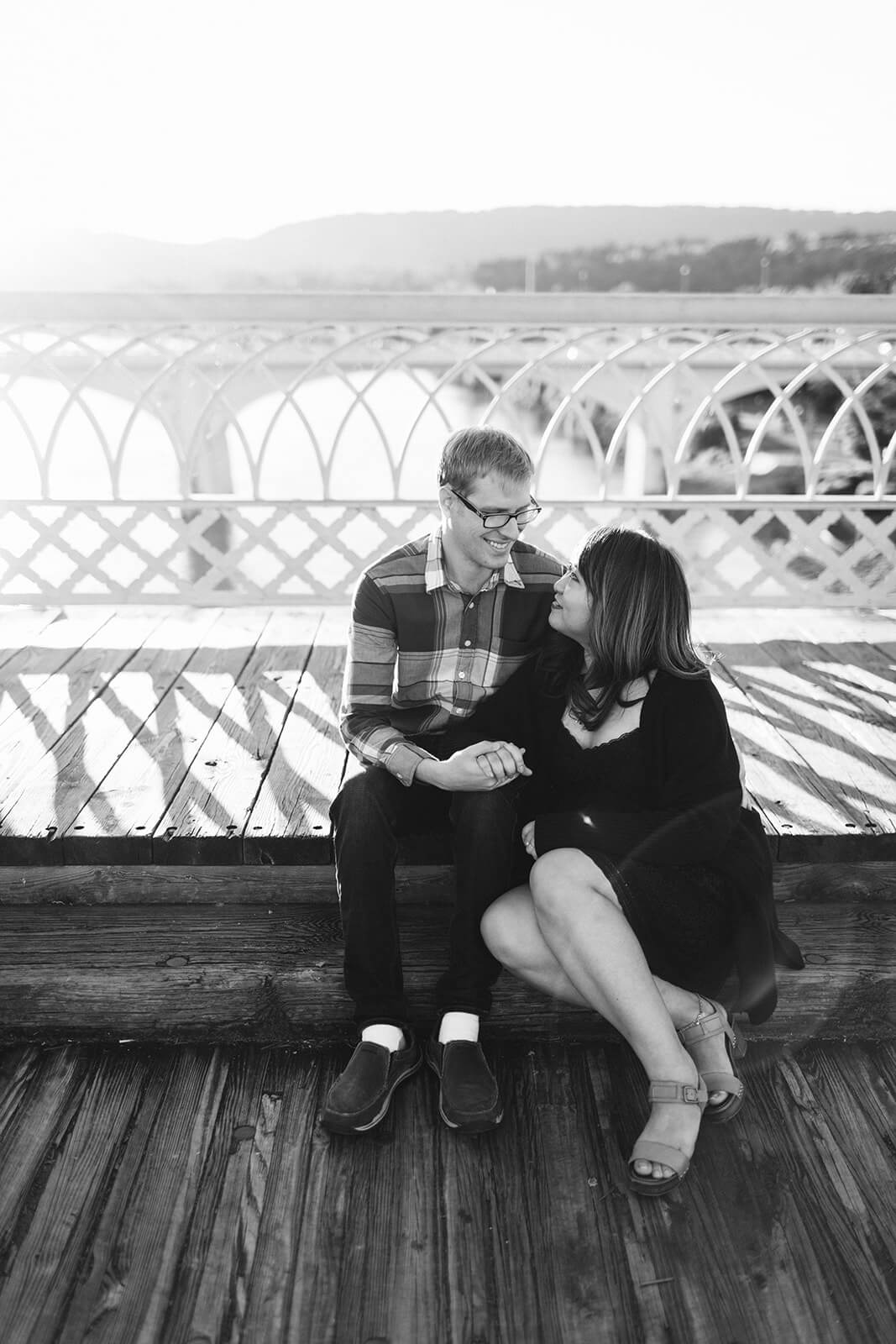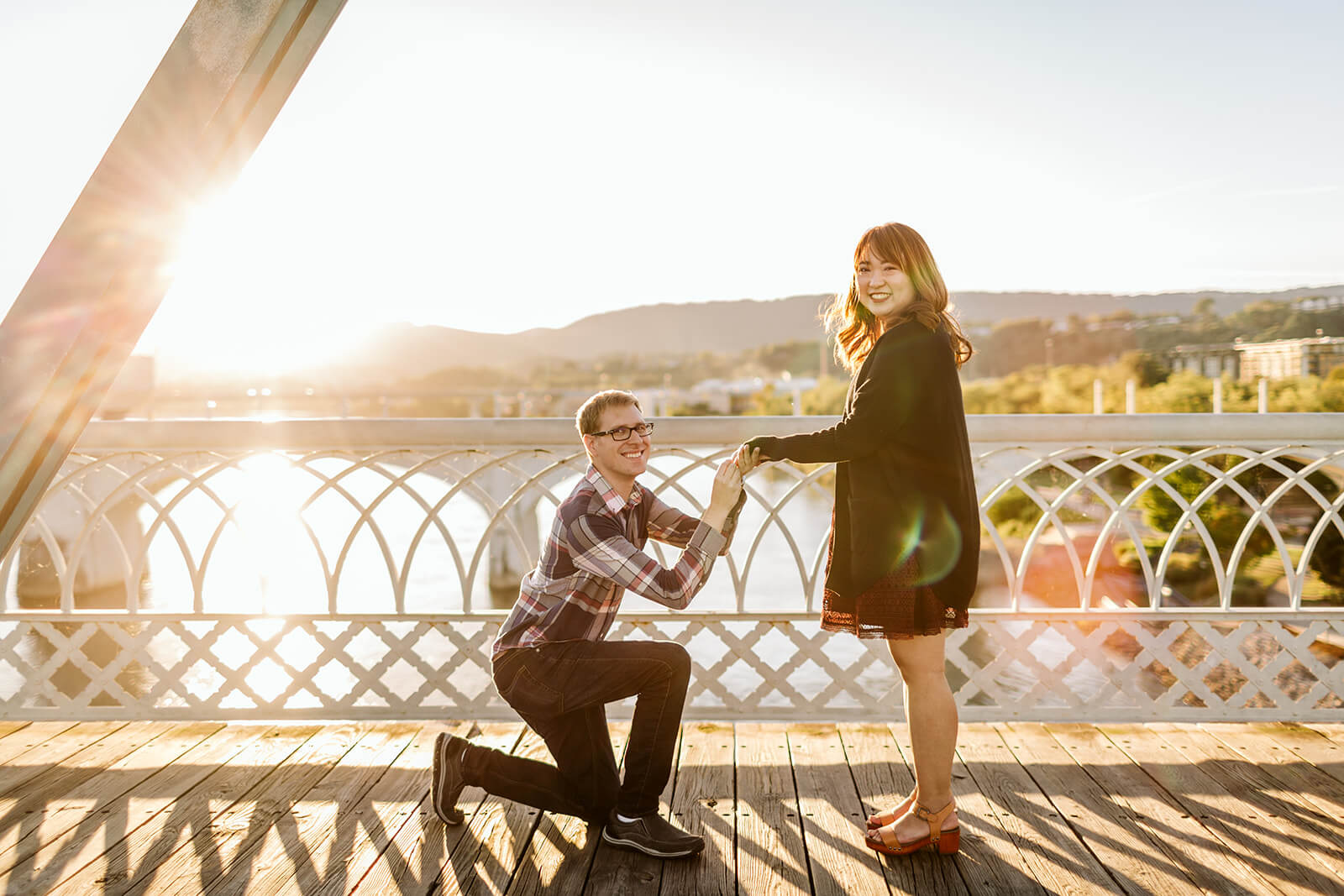 Renaissance Park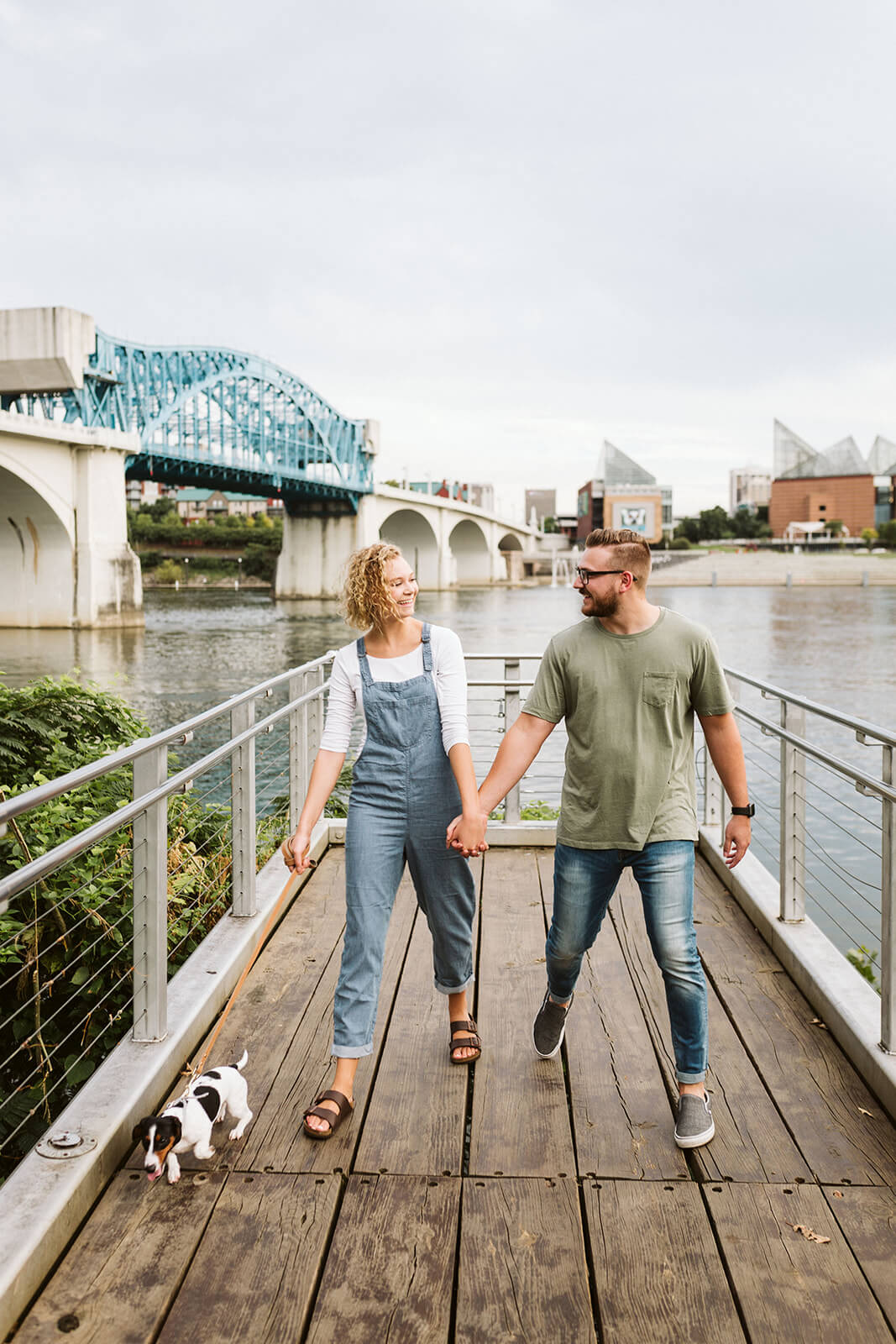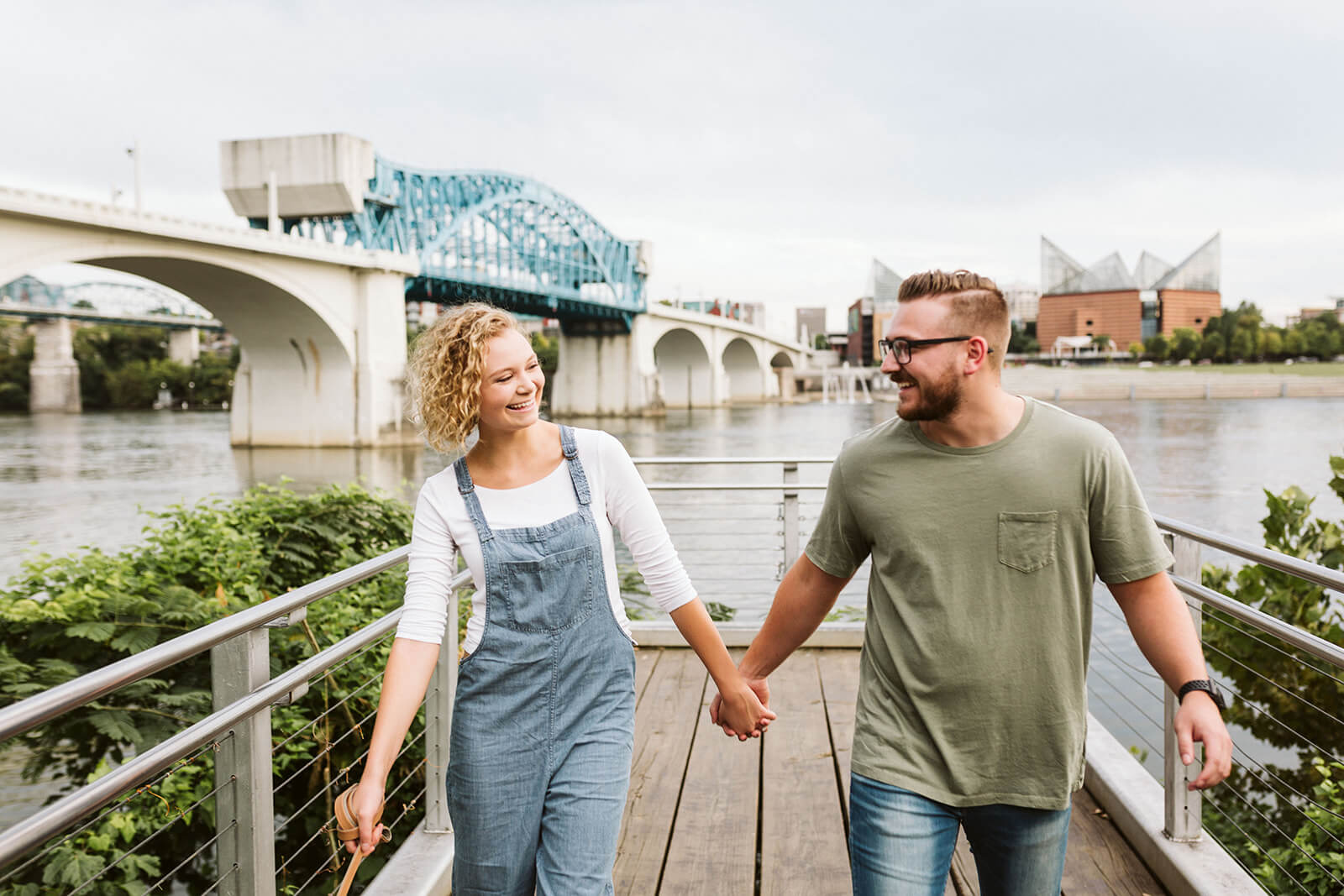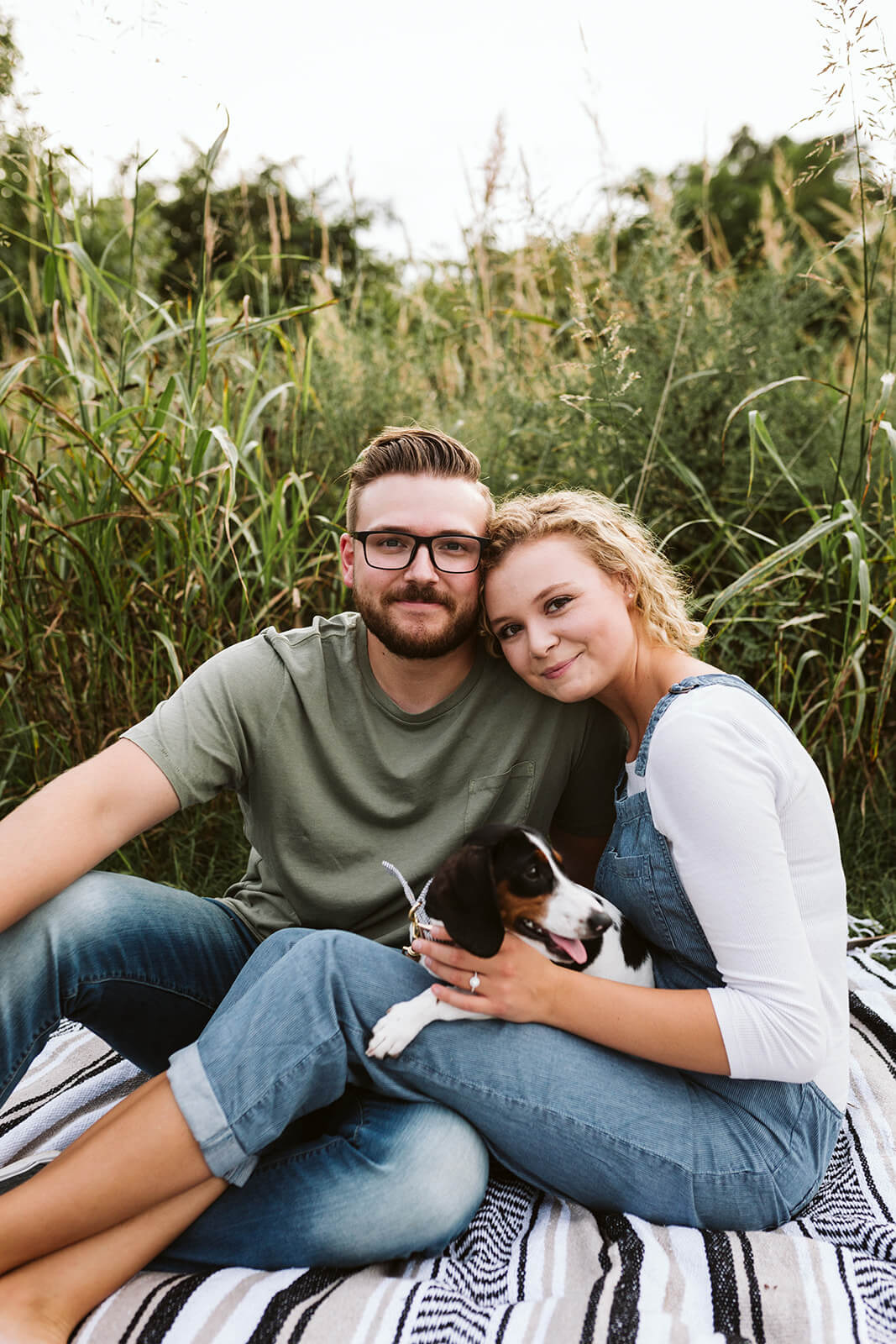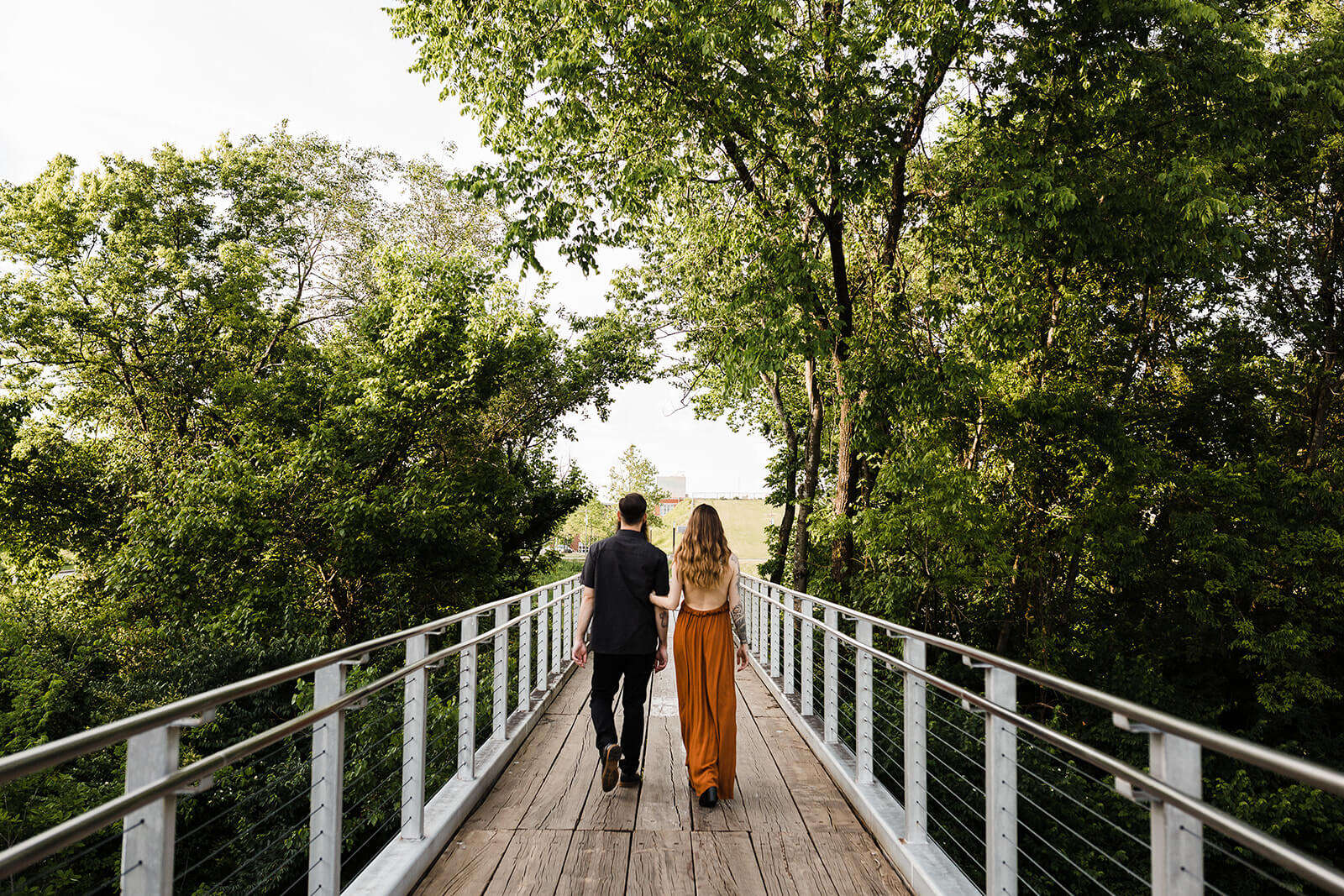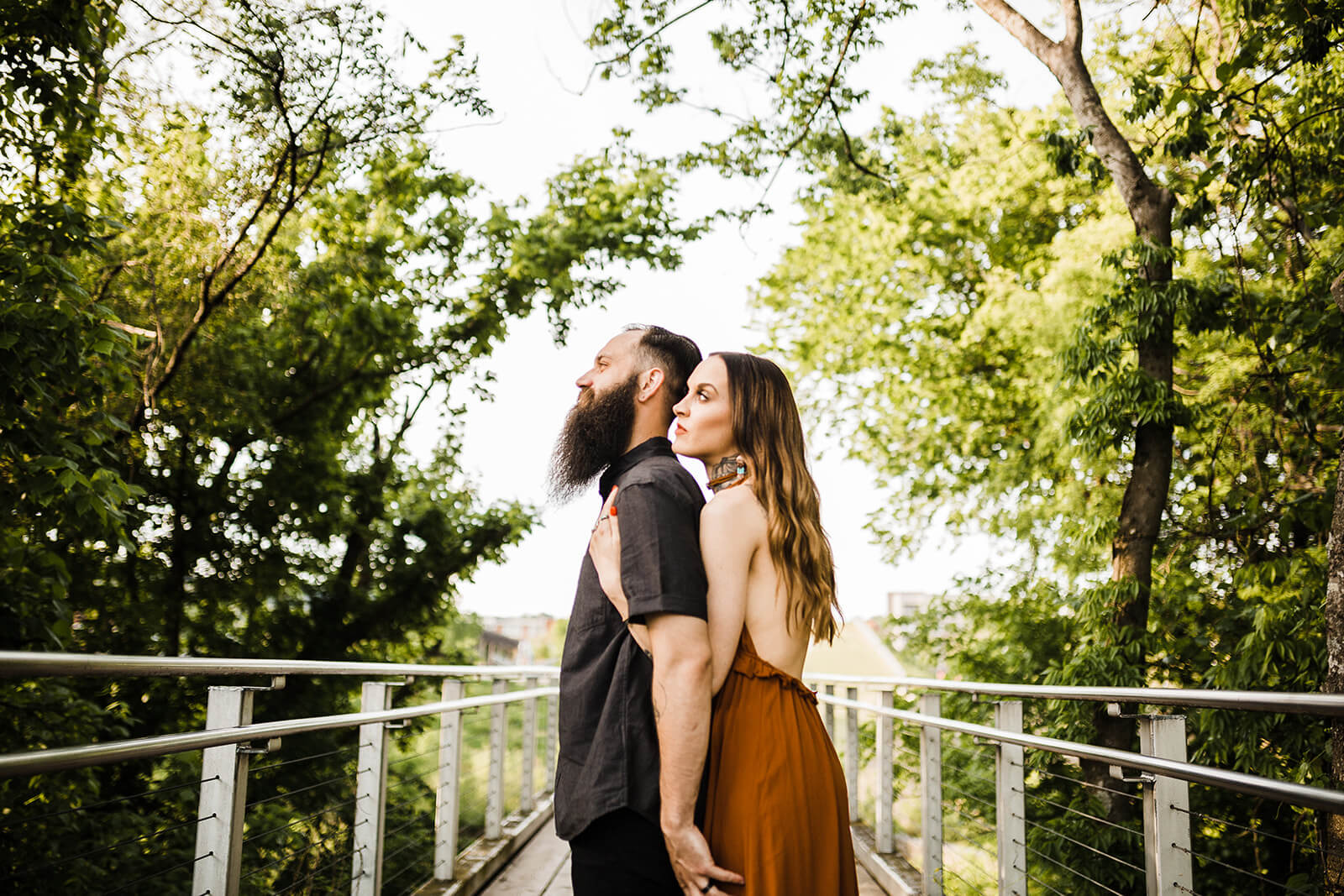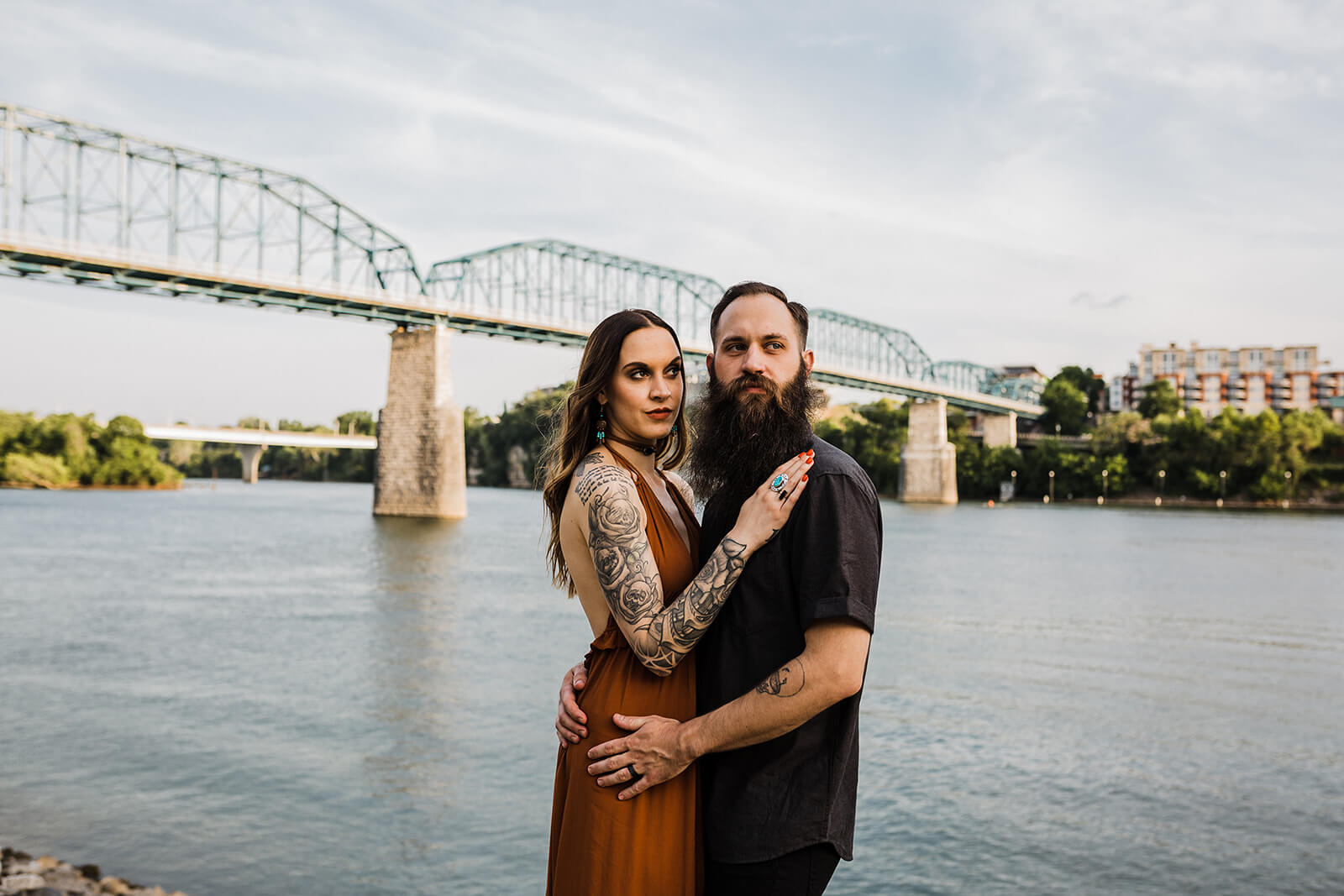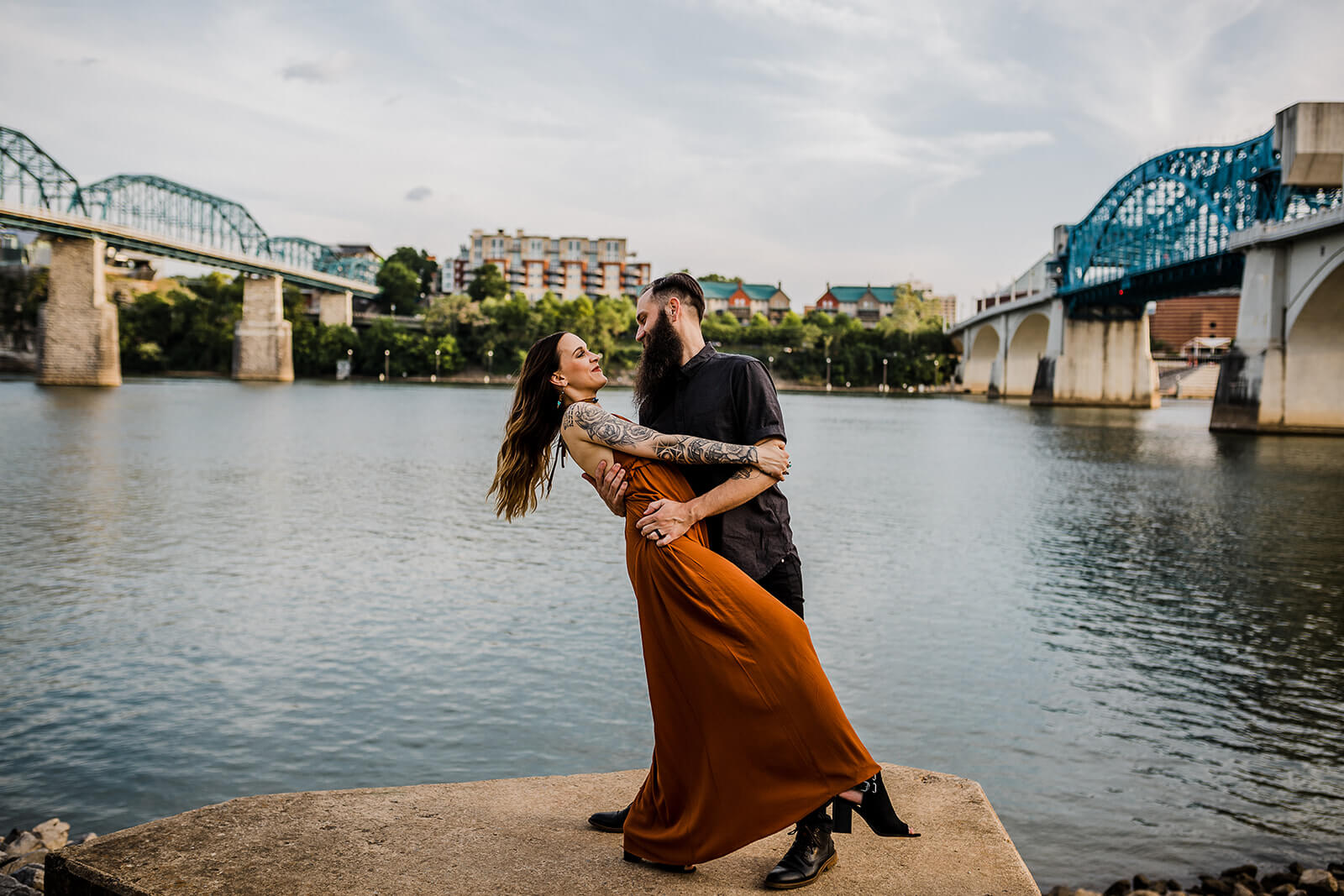 Walnut Street Bridge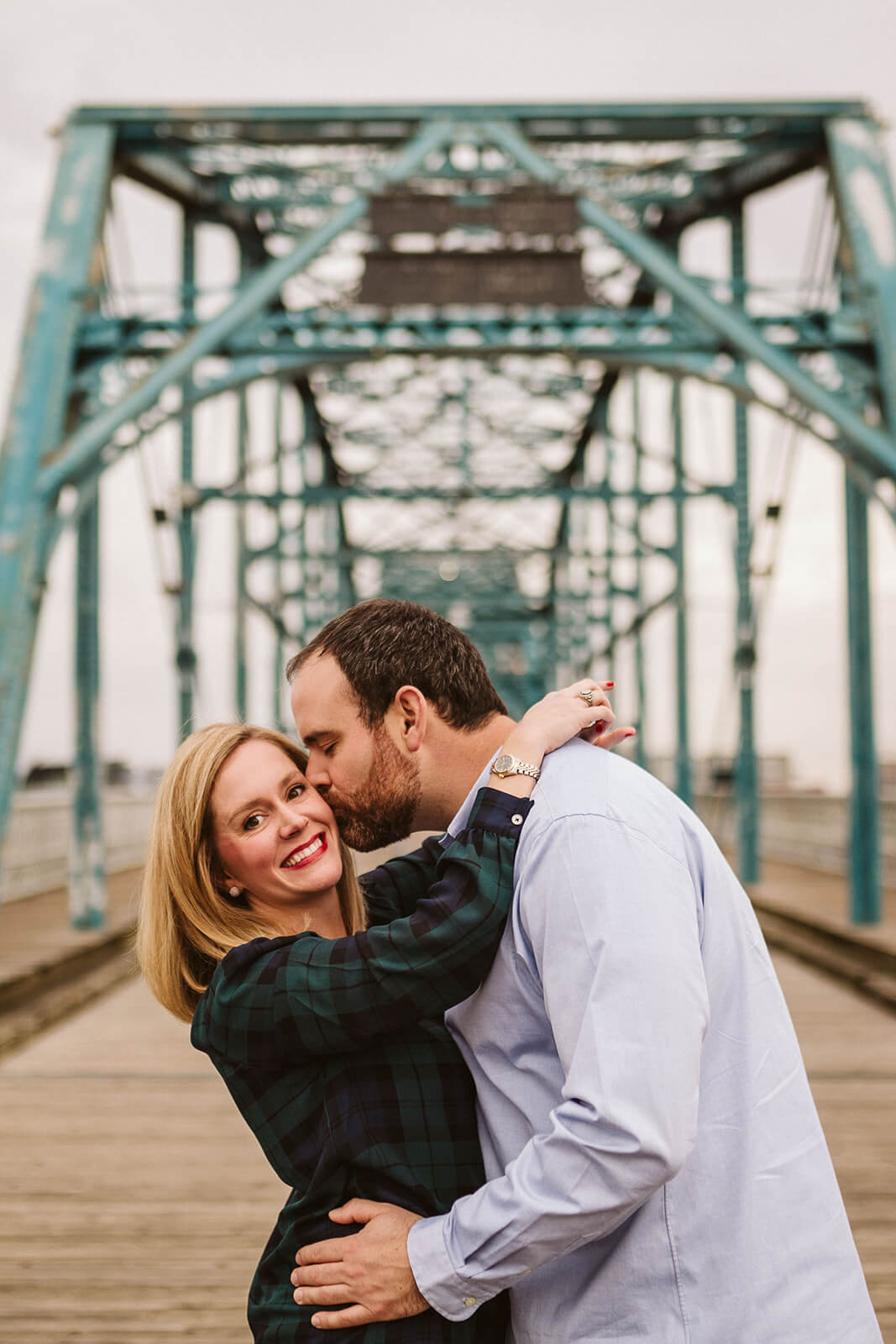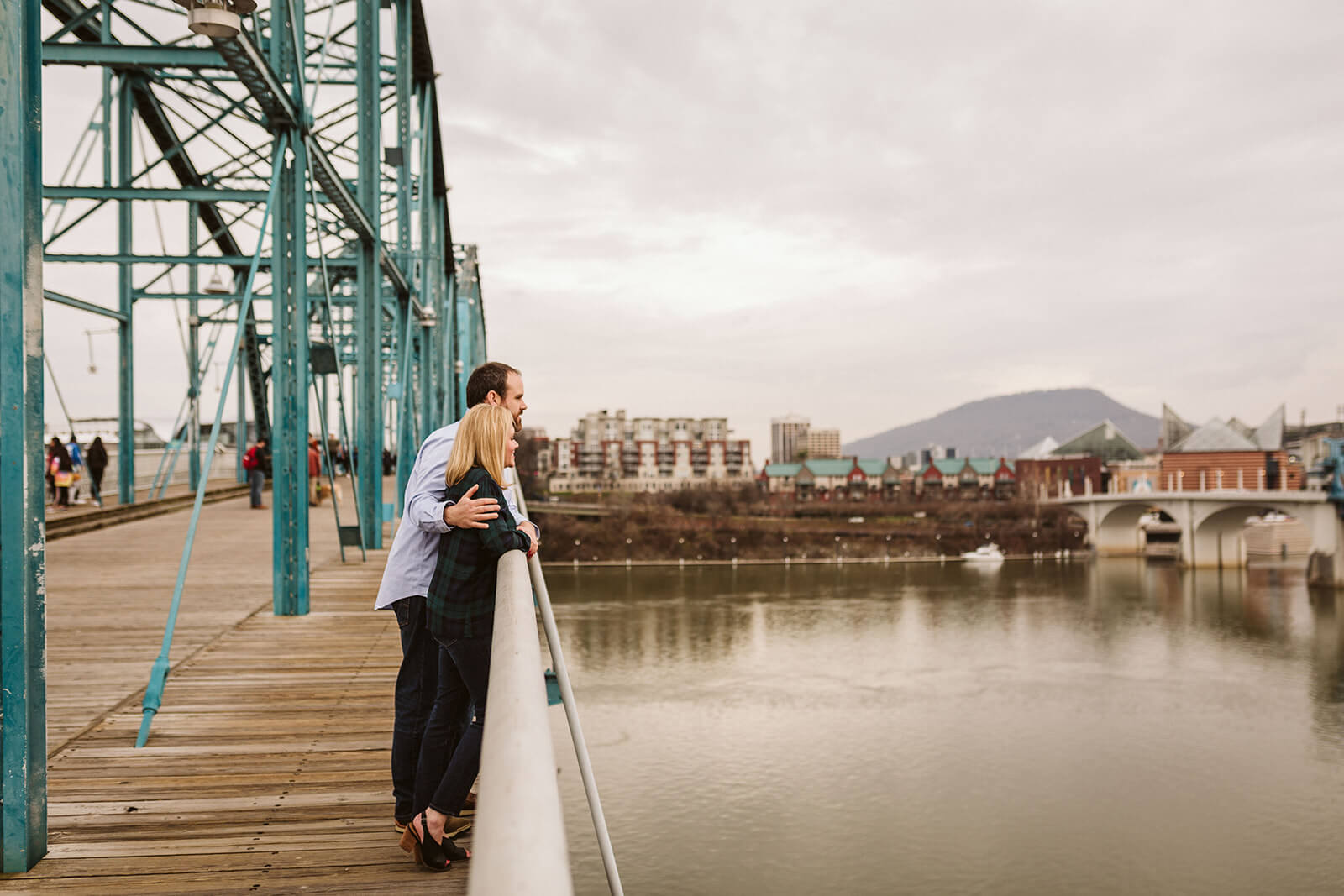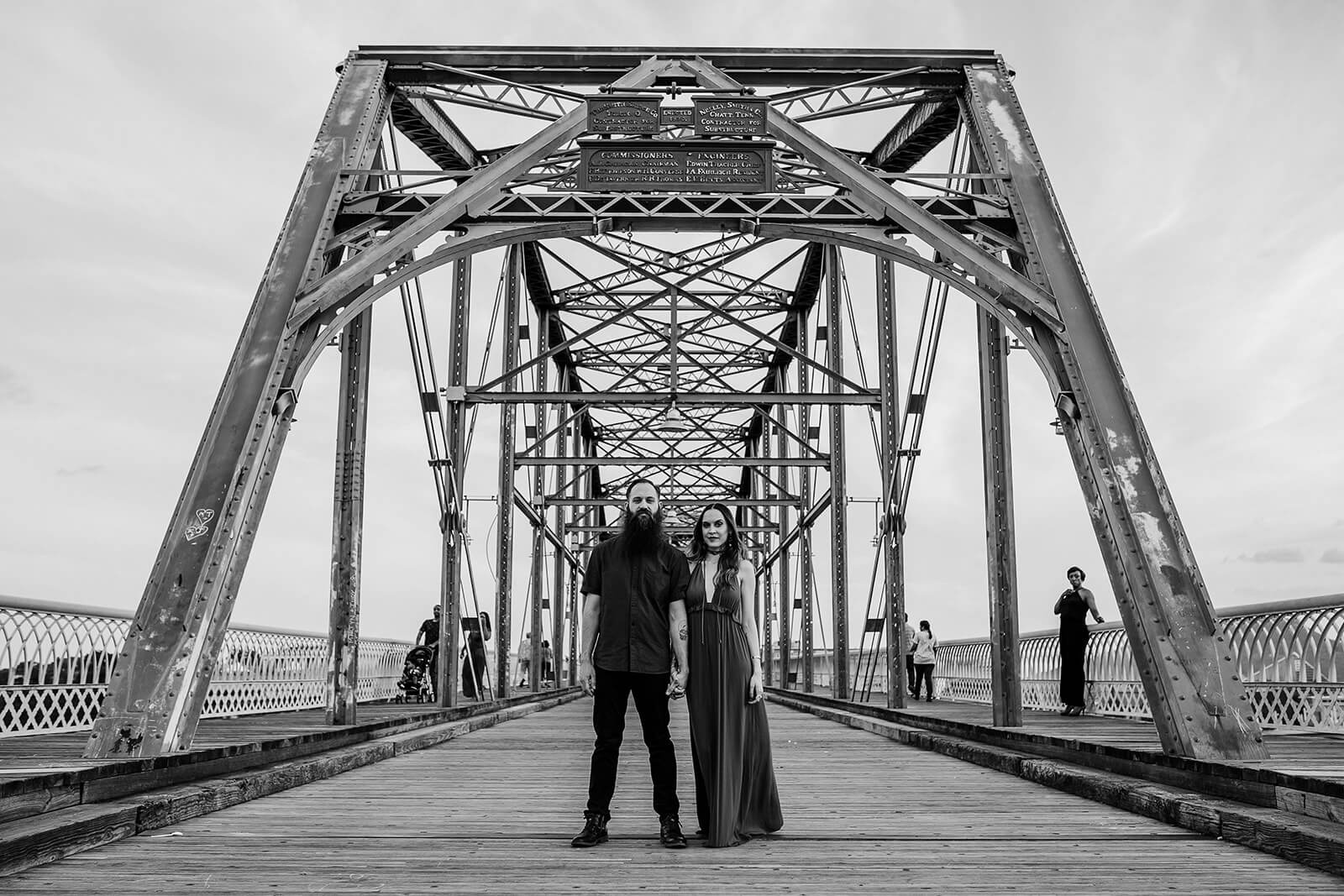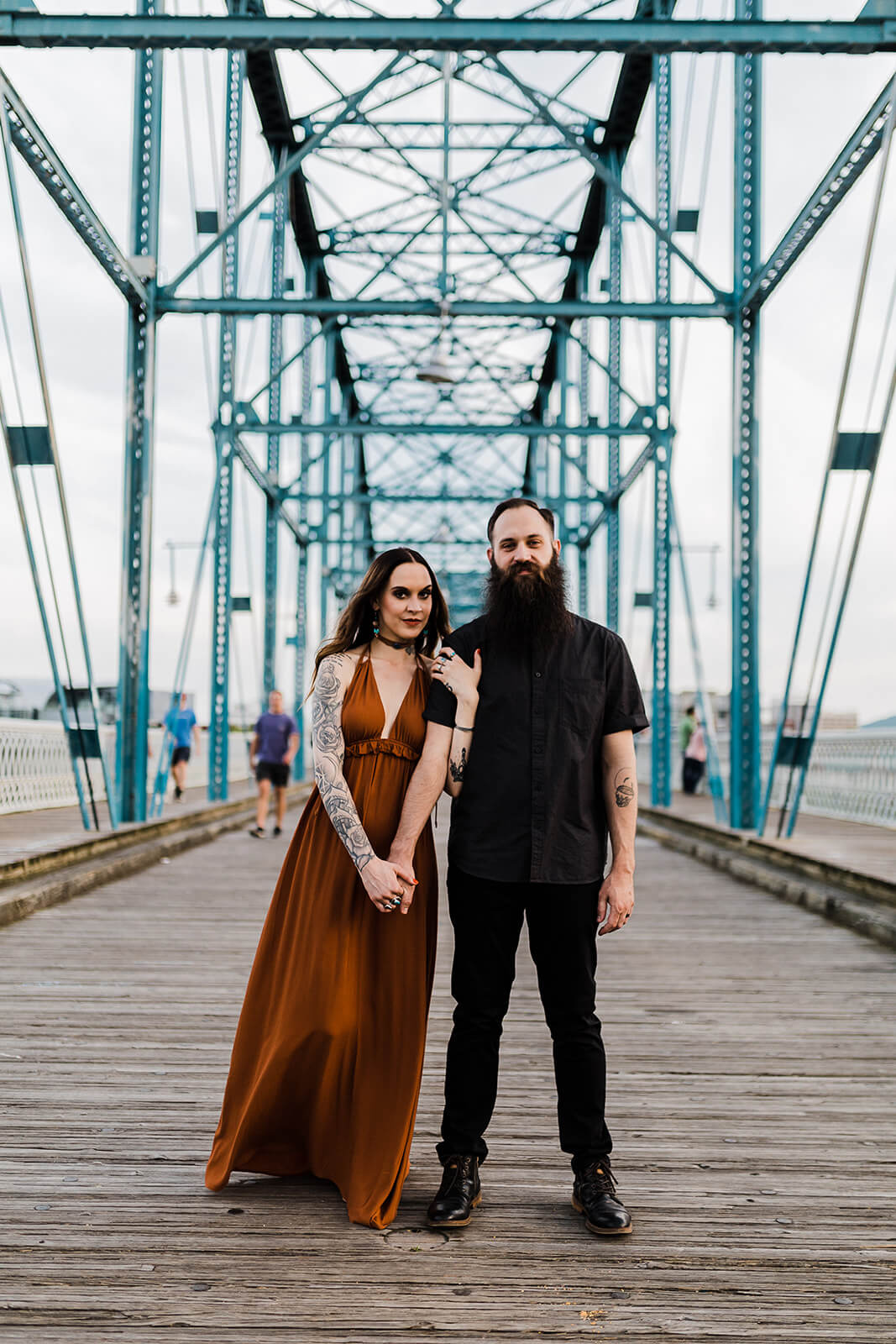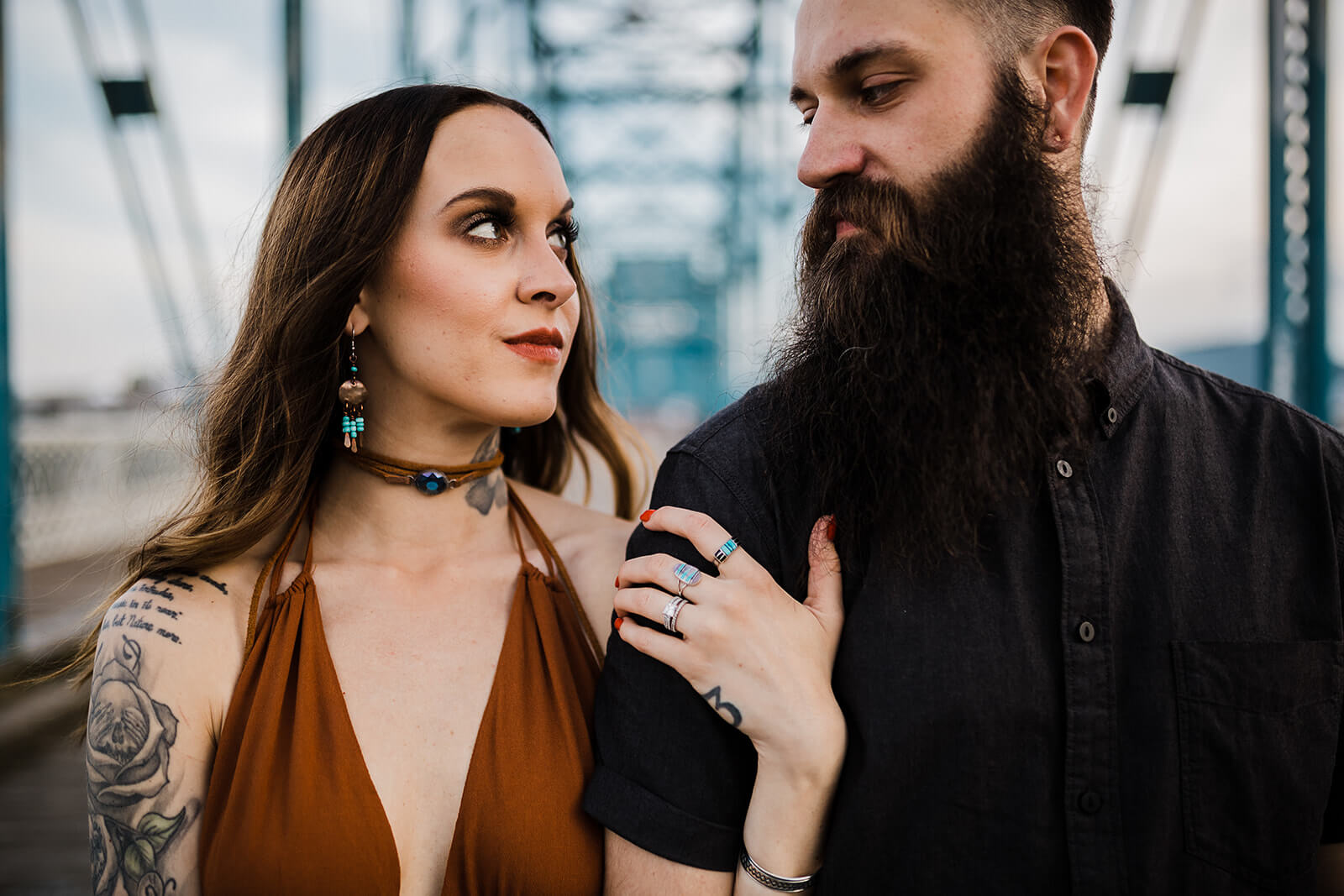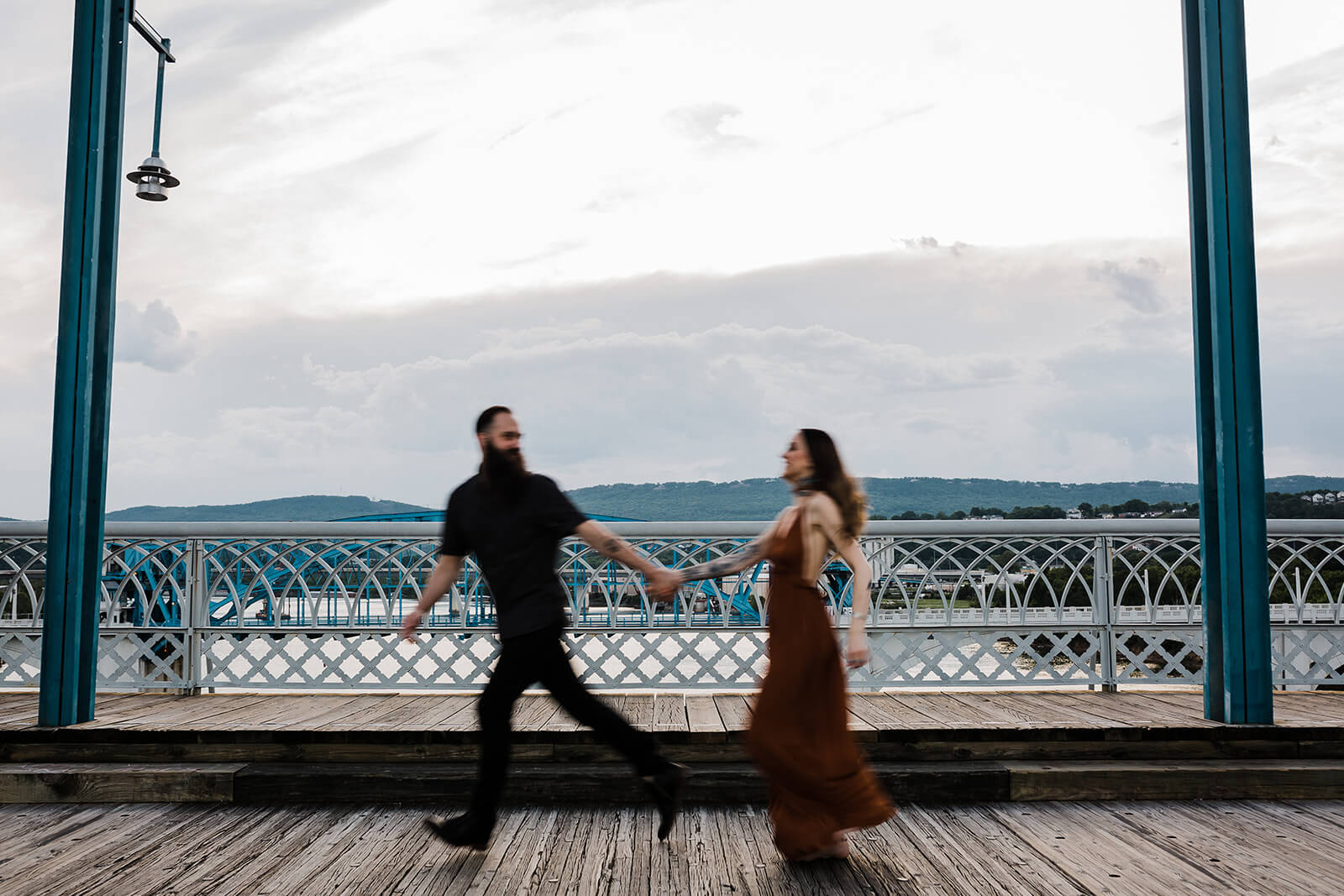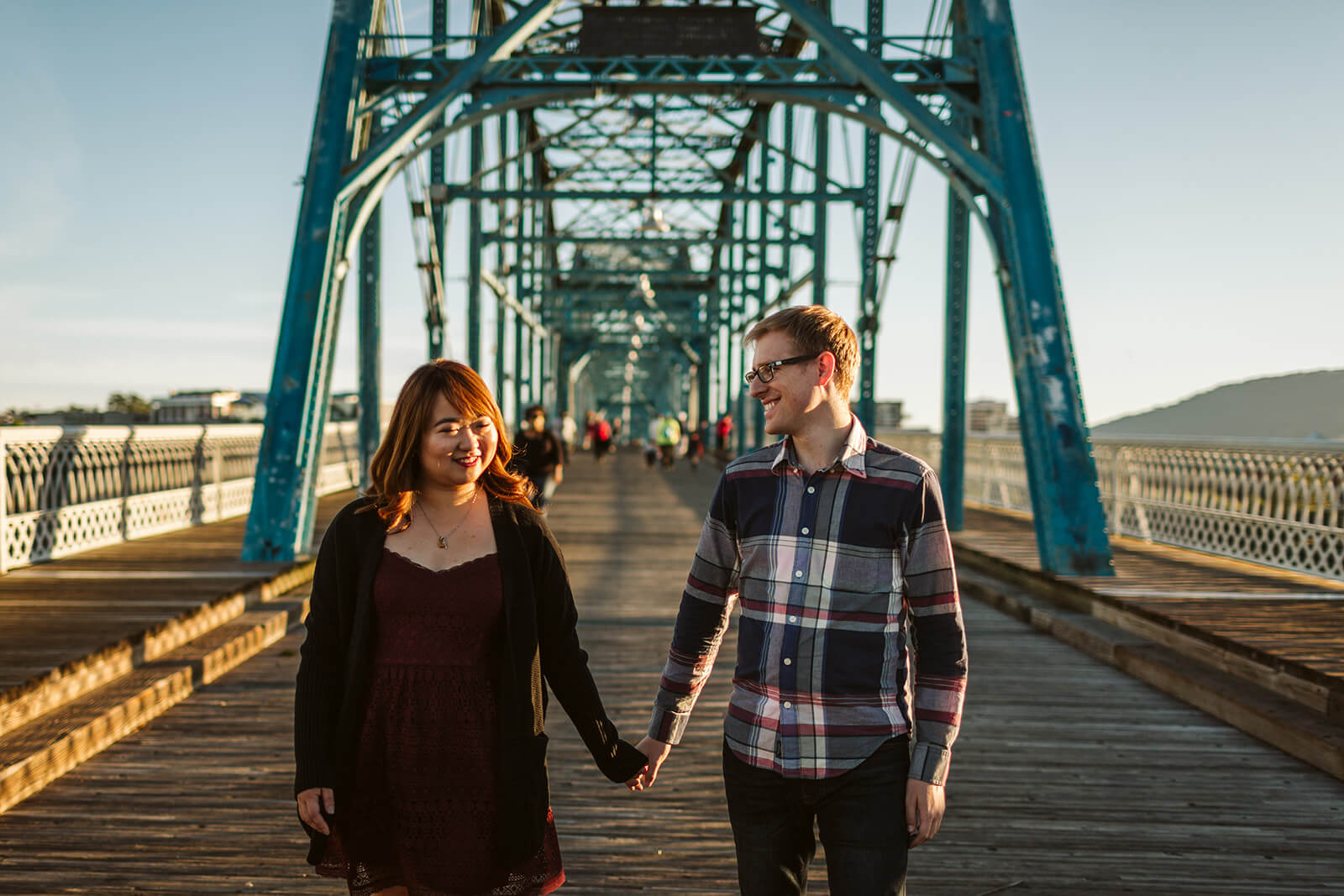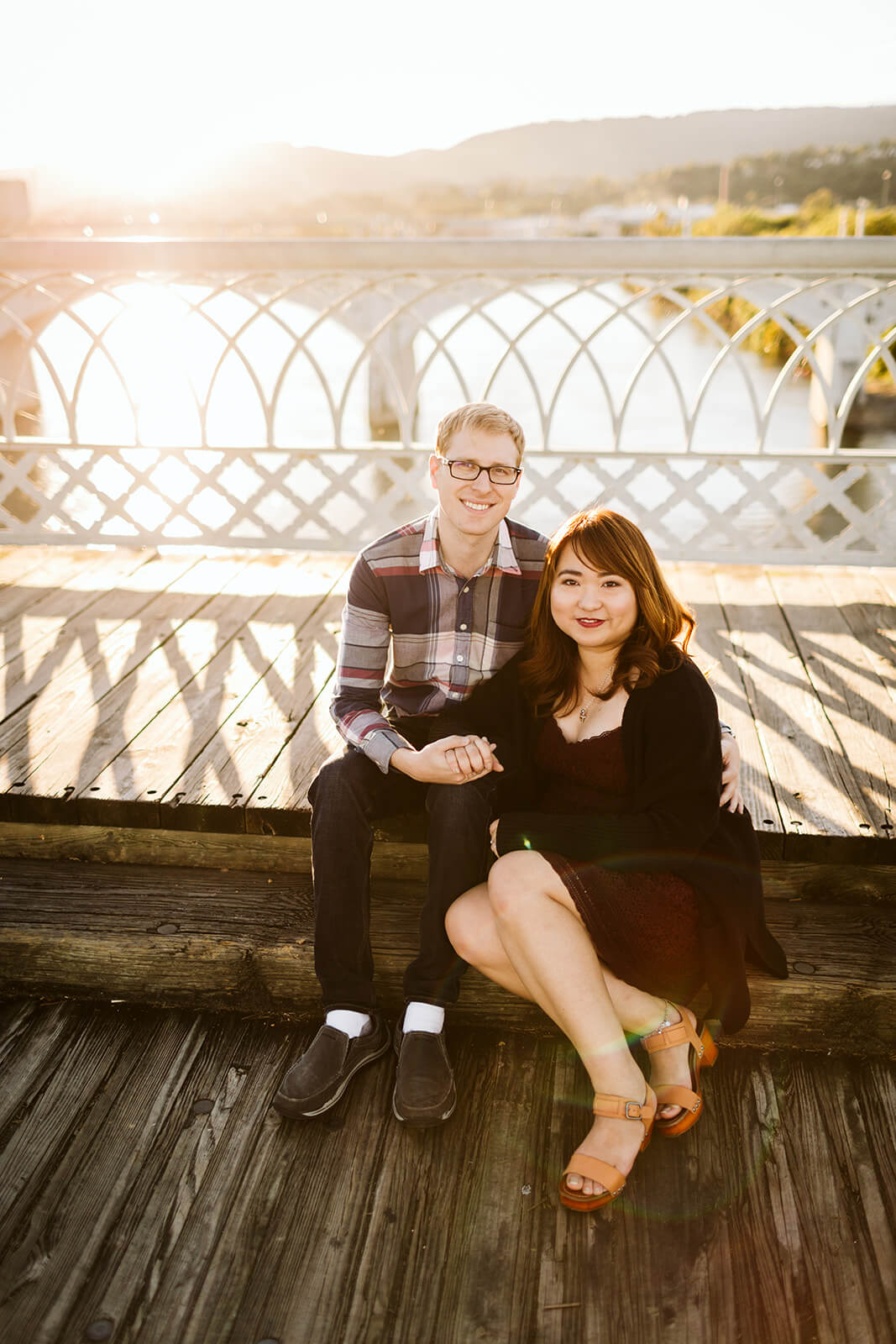 The Riverwalk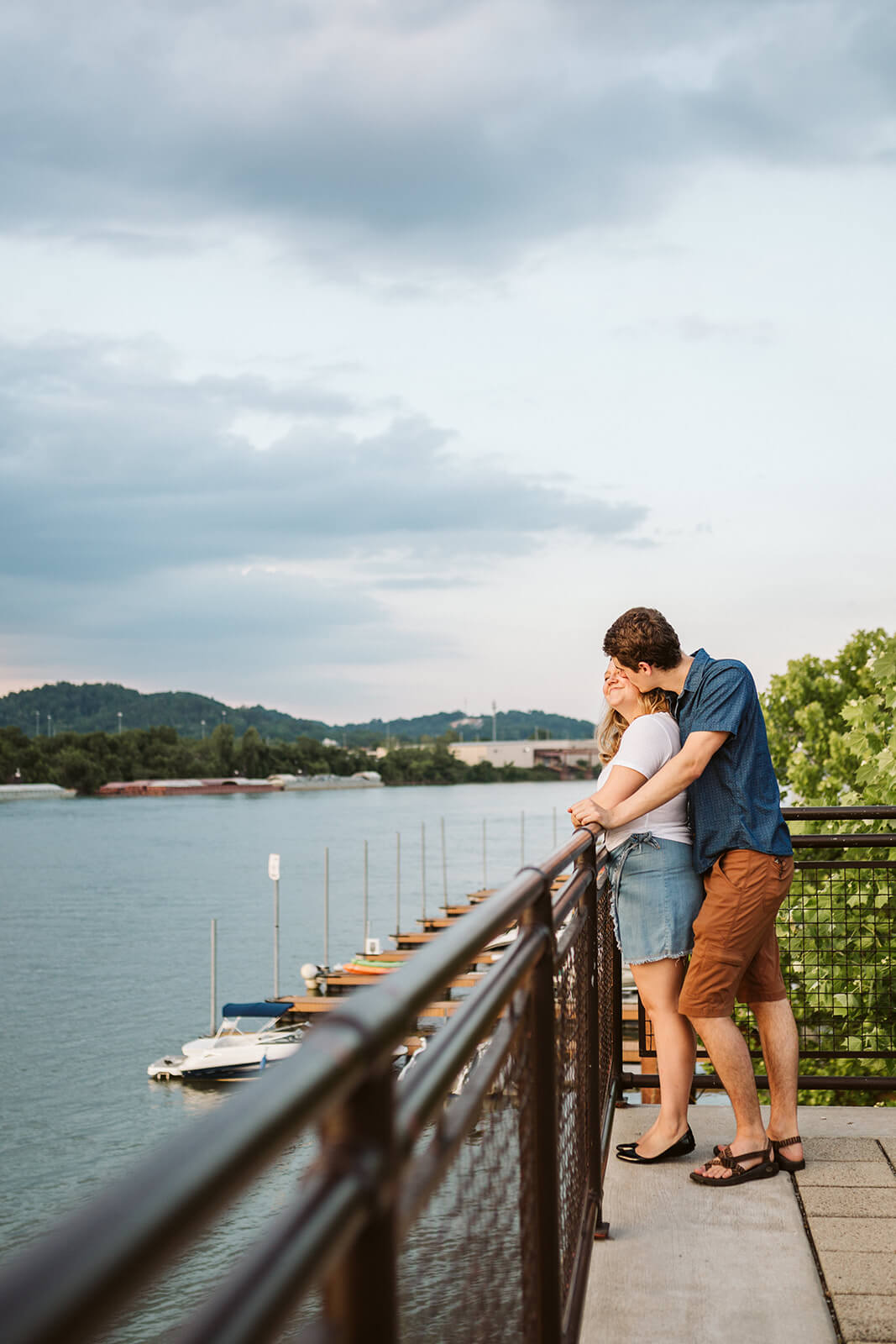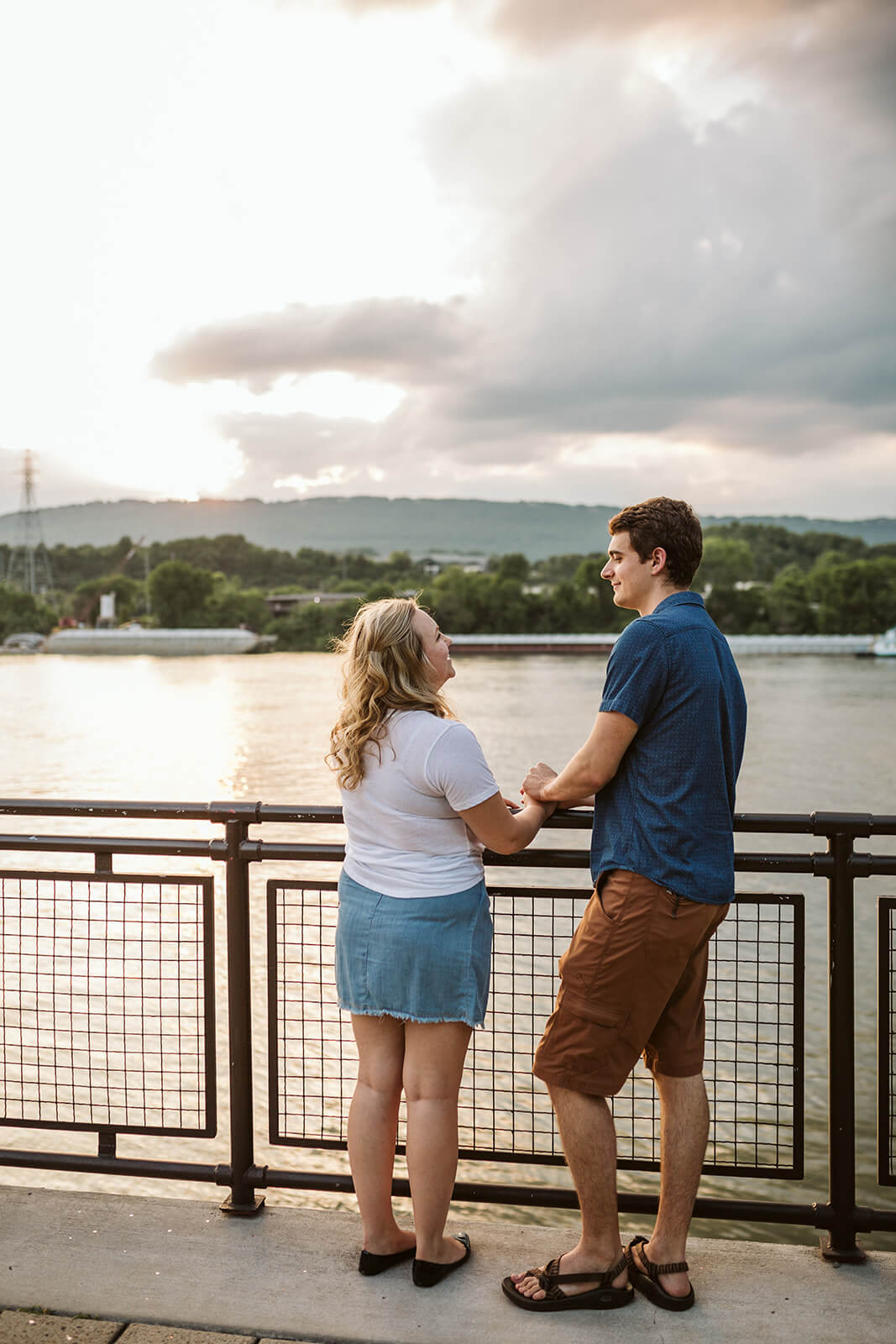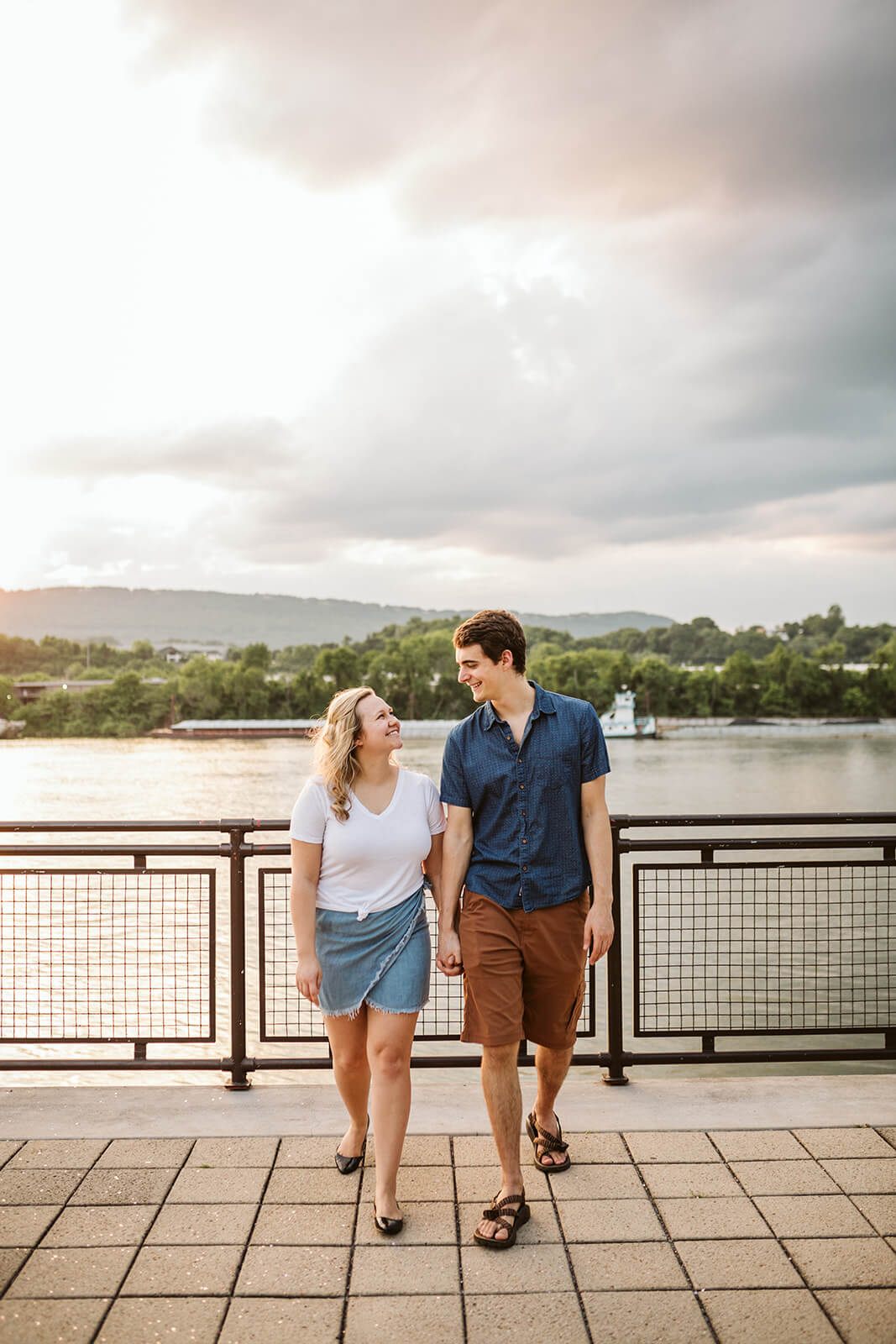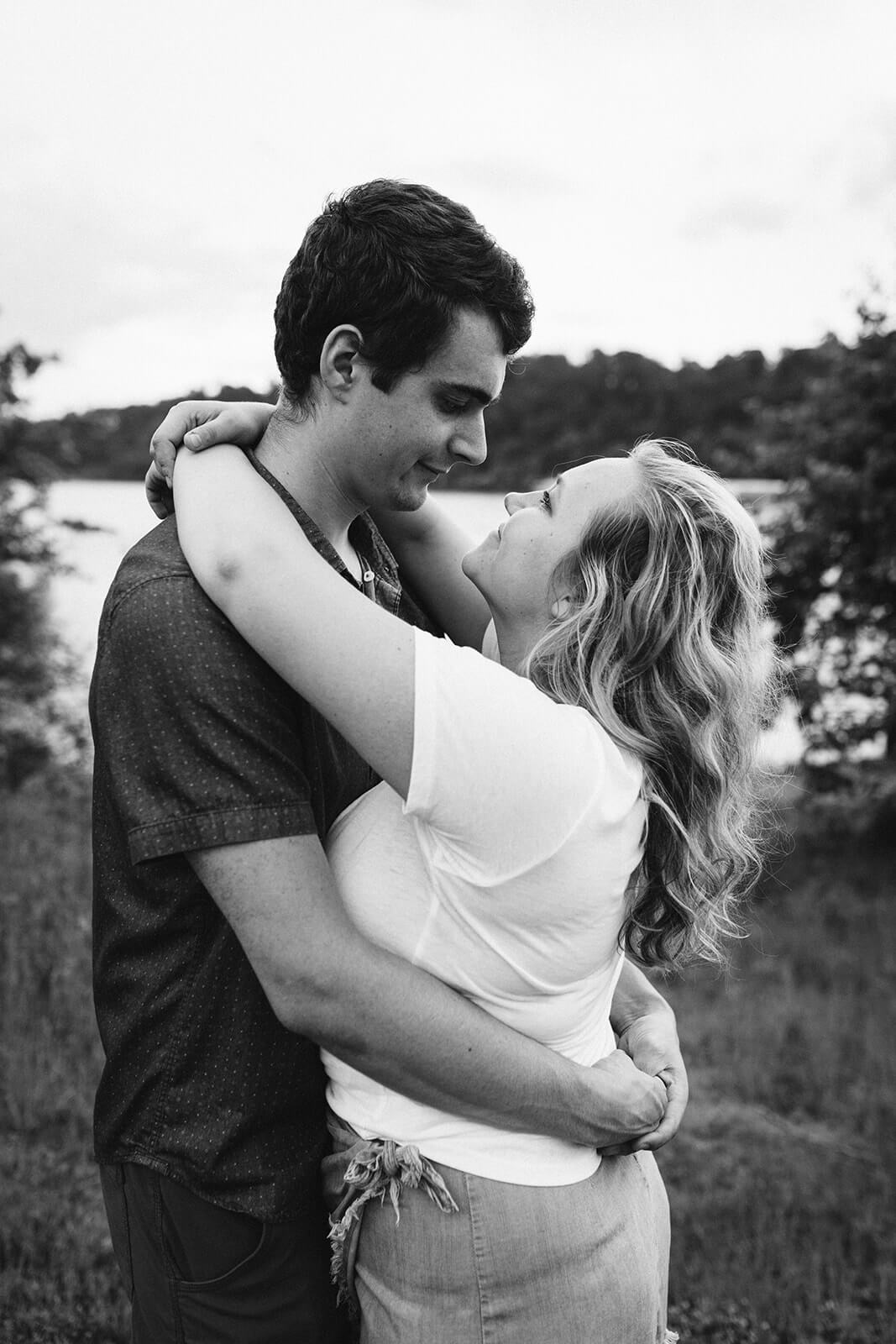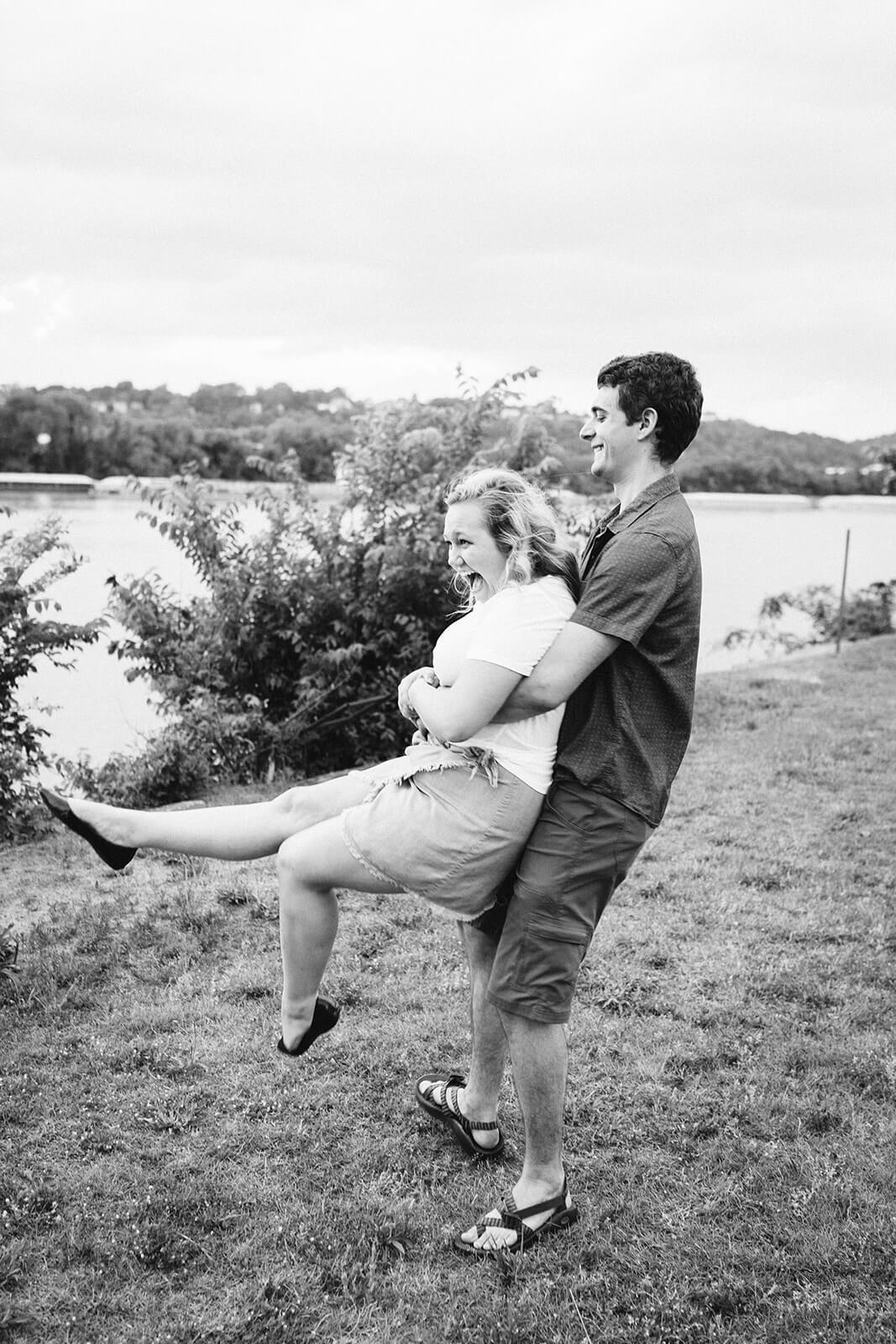 Bluff View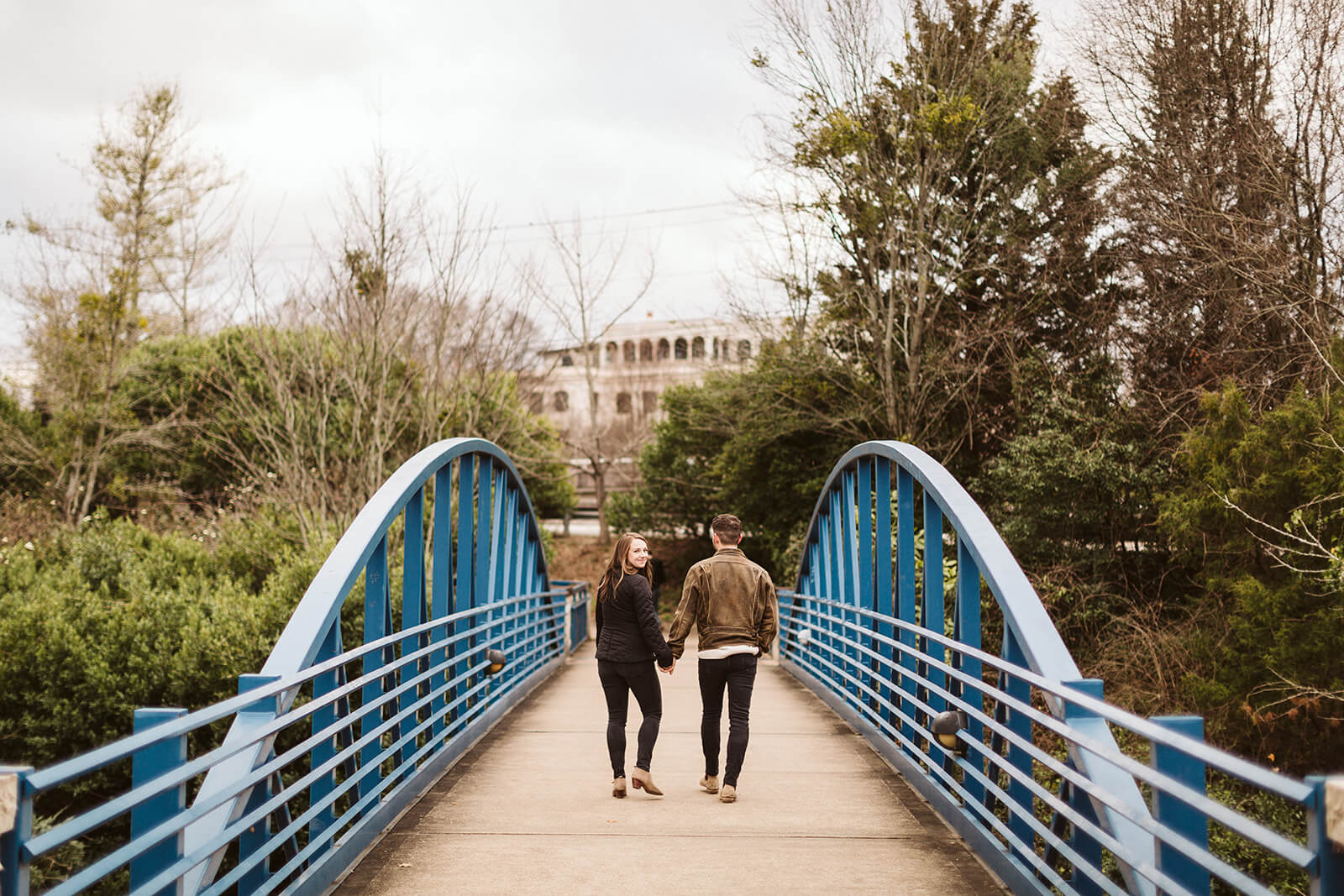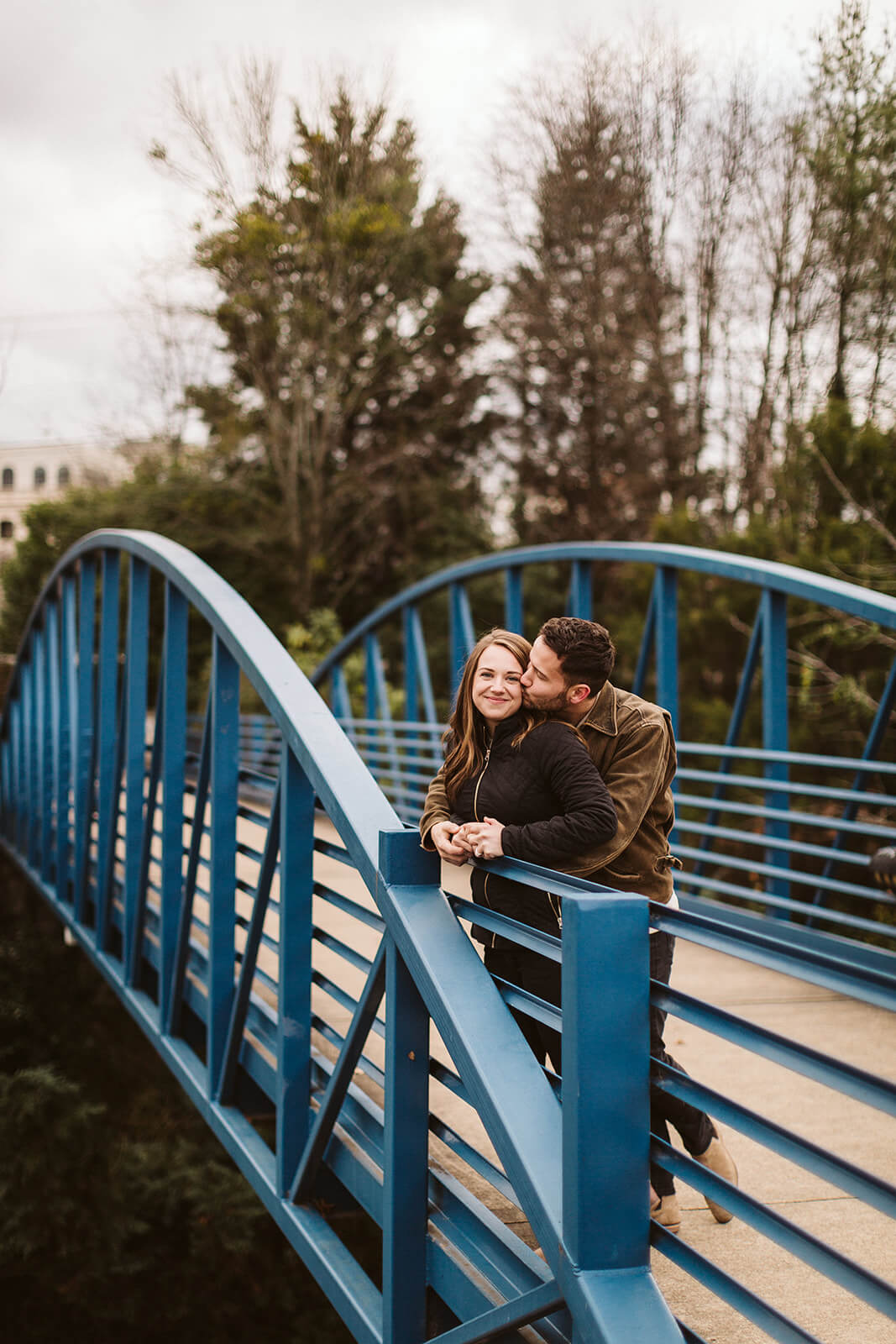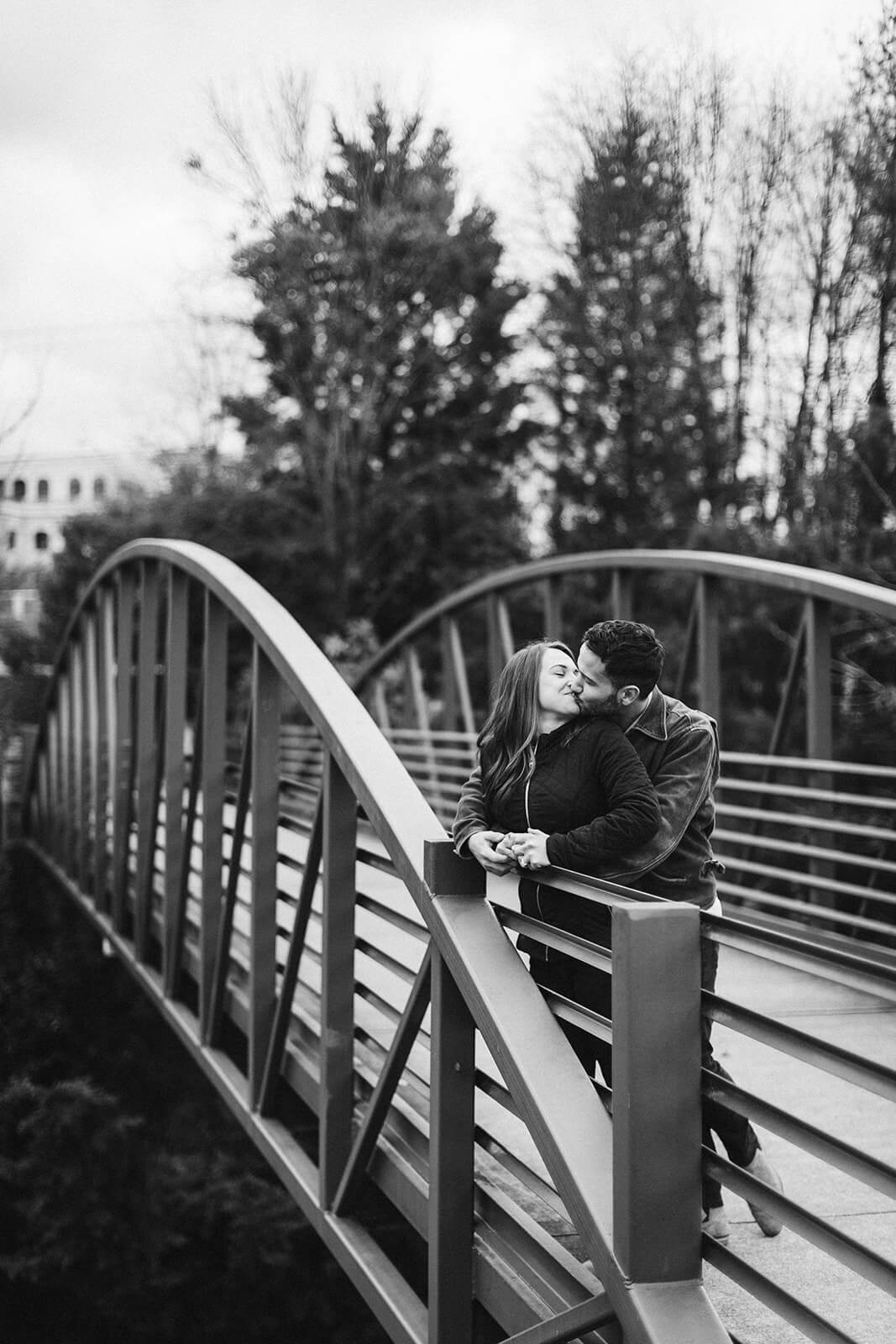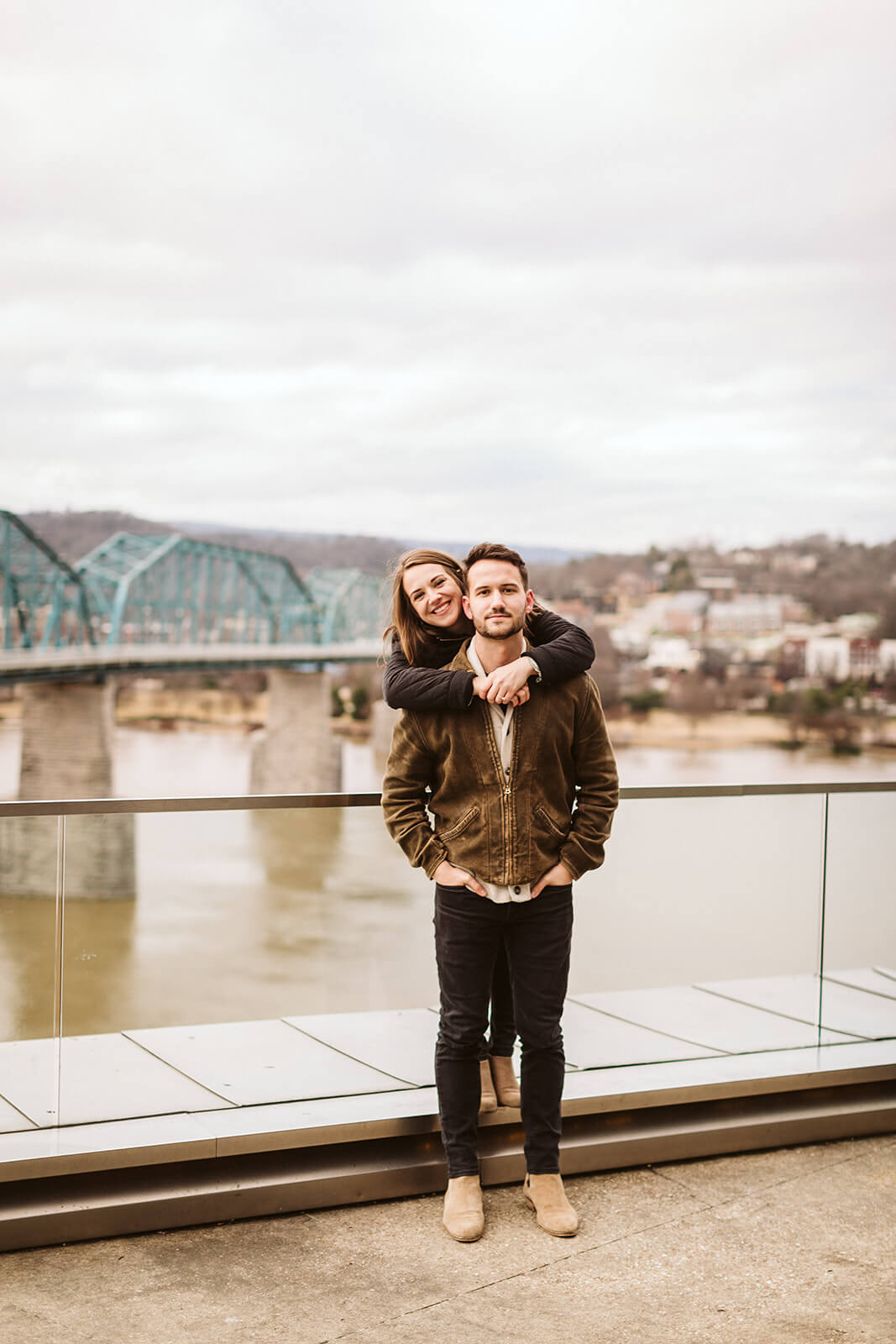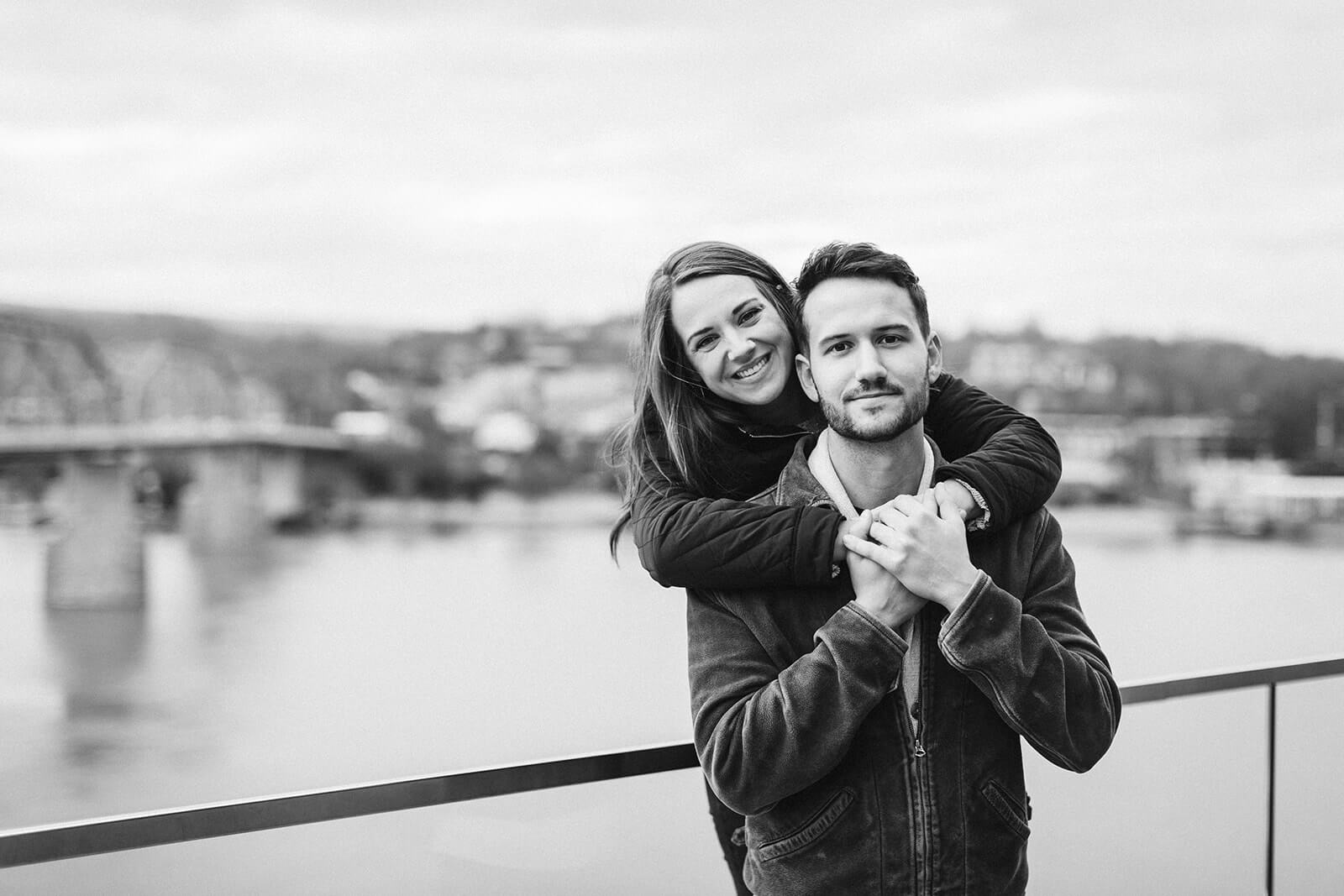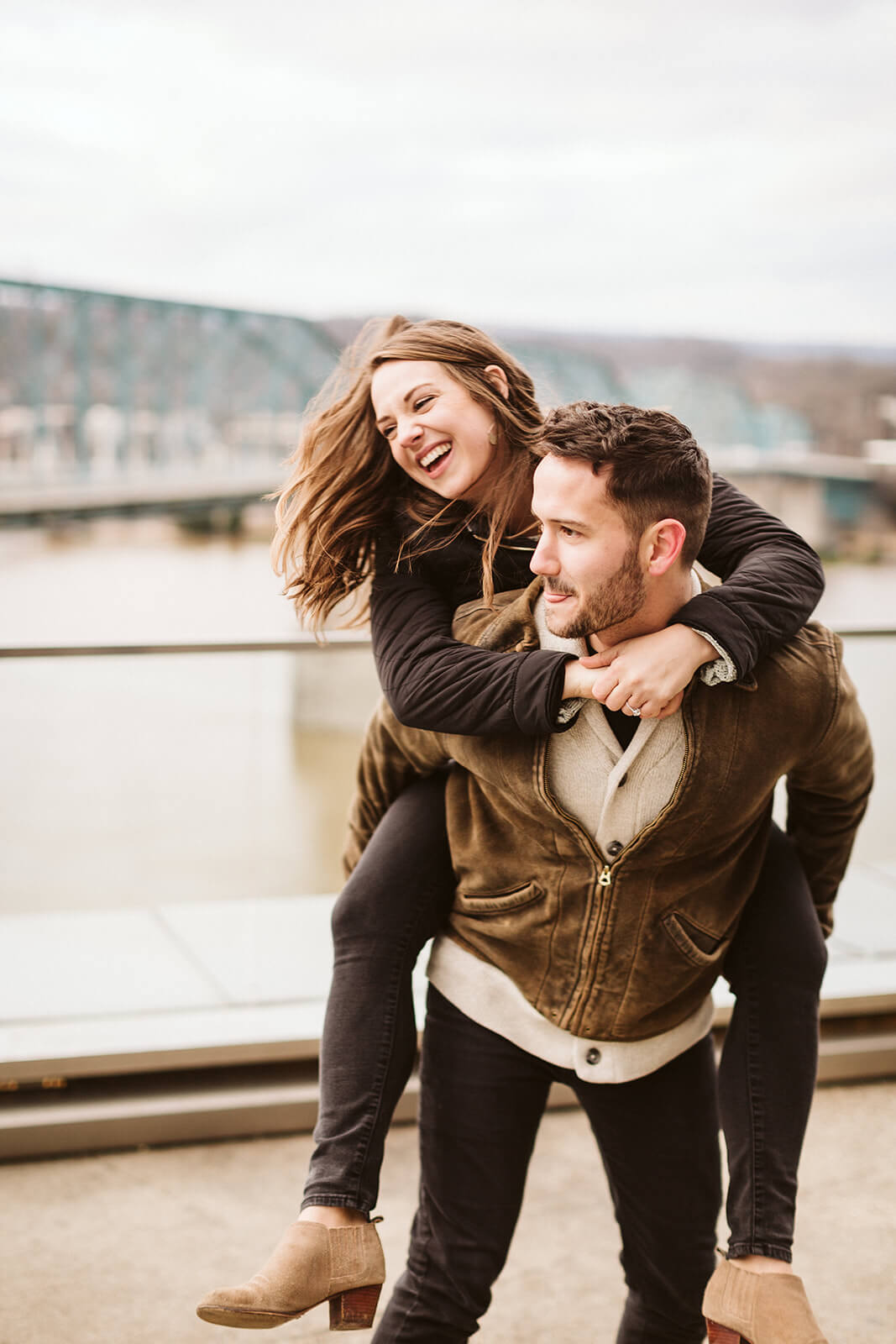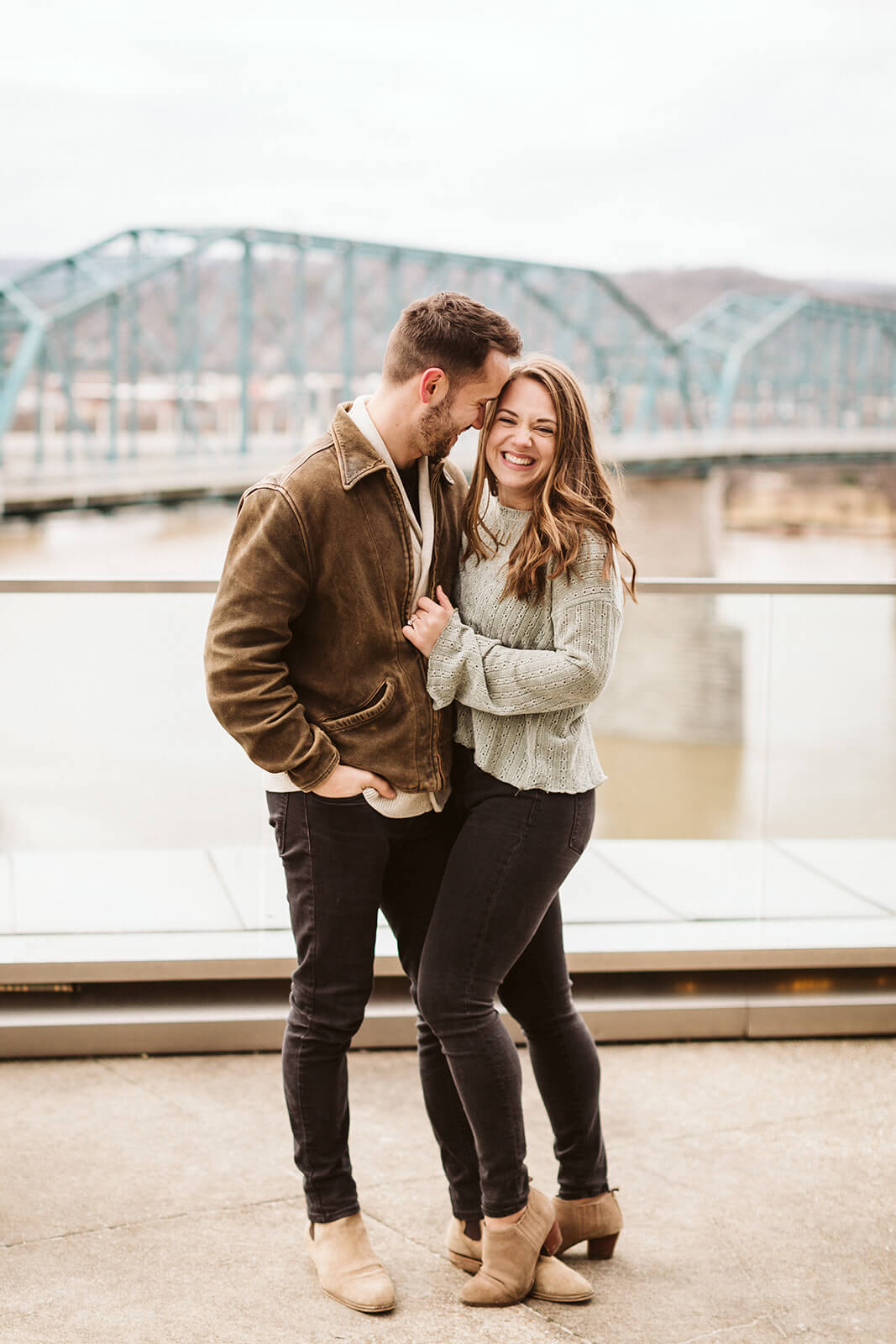 Bonus: A few Off the Beaten Path
Suck Creek is located 15 minutes north of downtown at the base of Signal Mountain. Open to the public and marked with trails, the creek bed is filled with boulders, flowing water, and covered by towering trees—truly a hidden Chattanooga gem. The sessions below were only a 5-minute walk from the road, so don't worry about anything too strenuous. Oh, and if you're like me, your pets are family. Suck Creek is a great option if you'd like to grab a few photos with your snuggle buddy.
I can't give away all my secrets! But the docks featured below are accessible and in proximity to downtown, as well.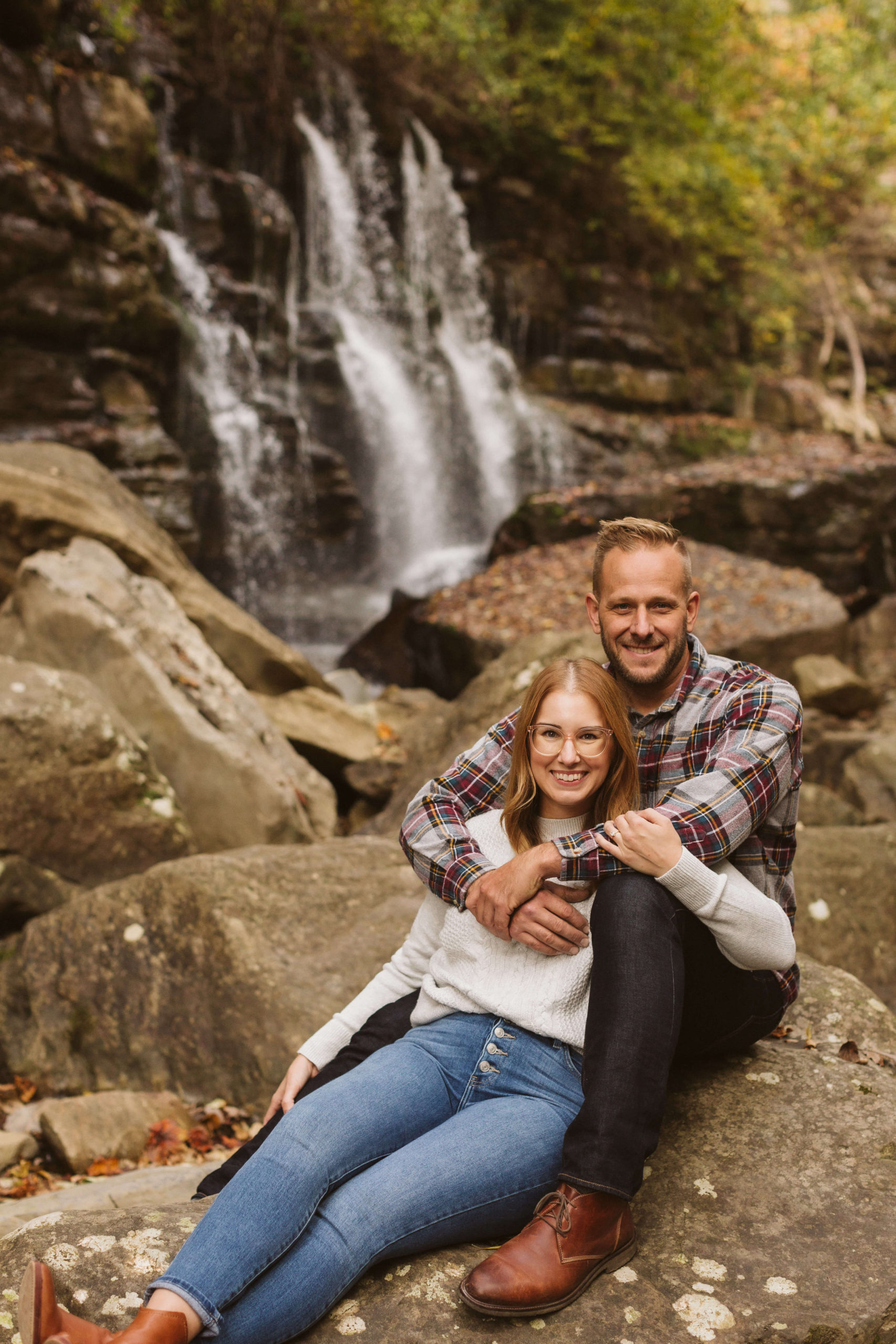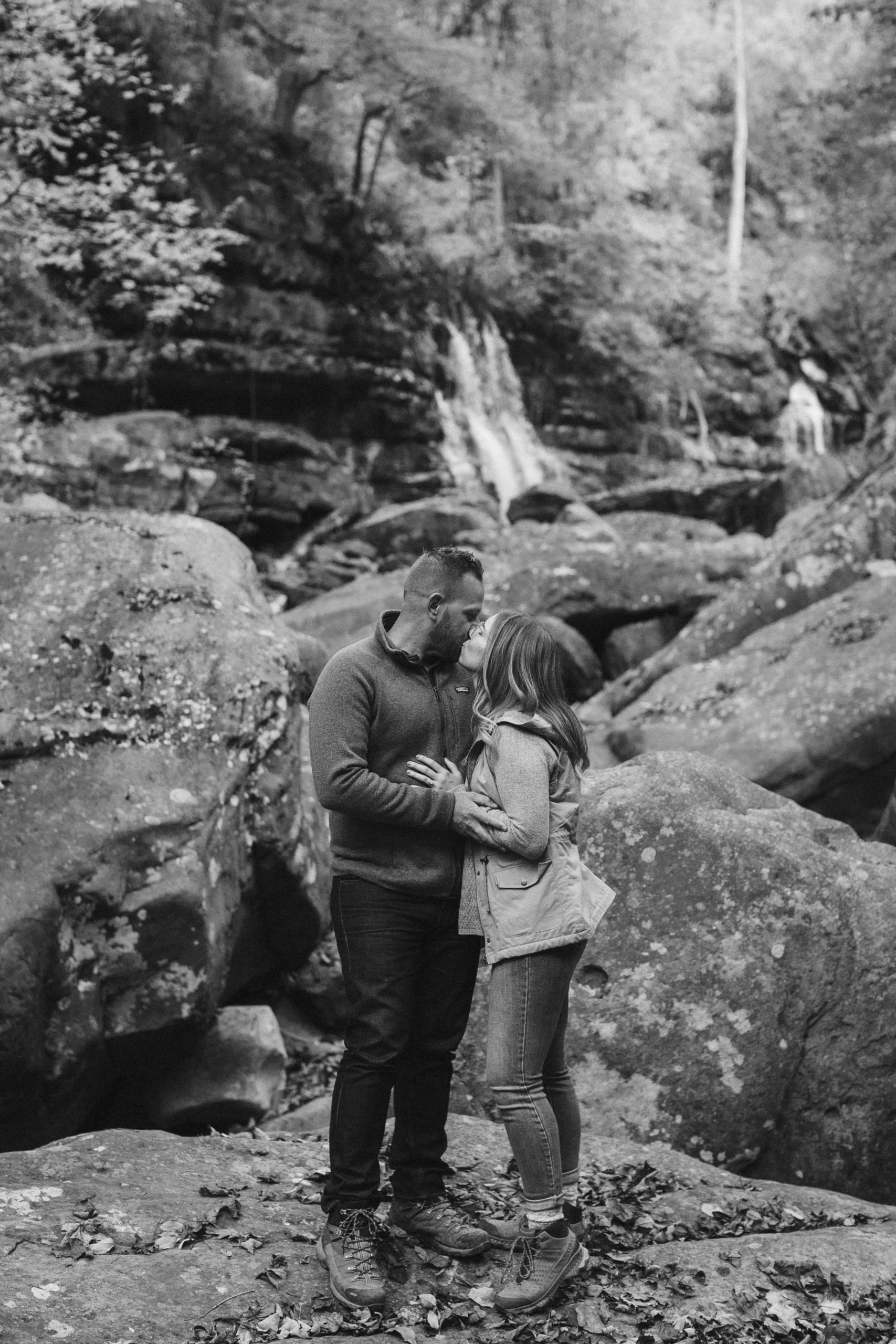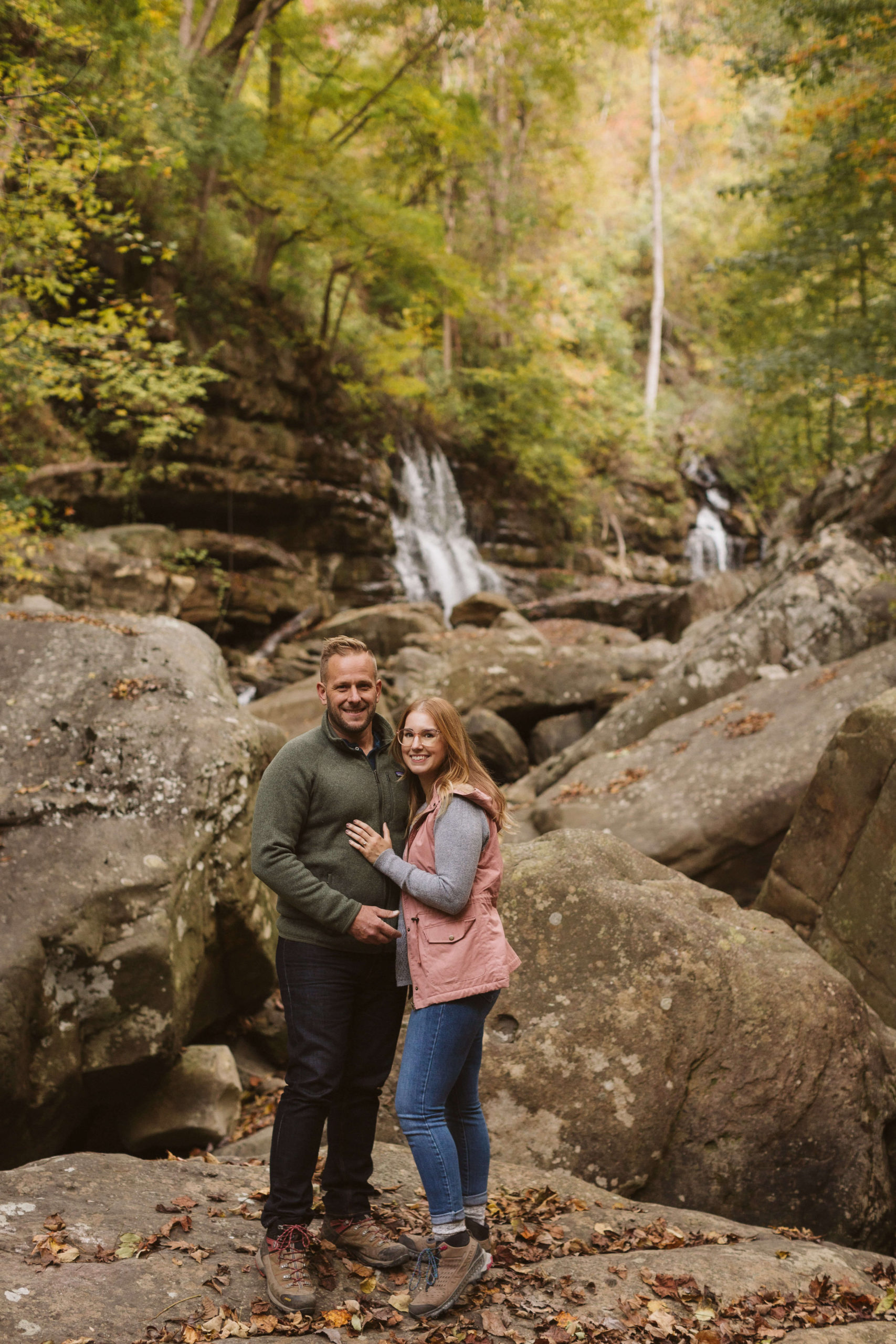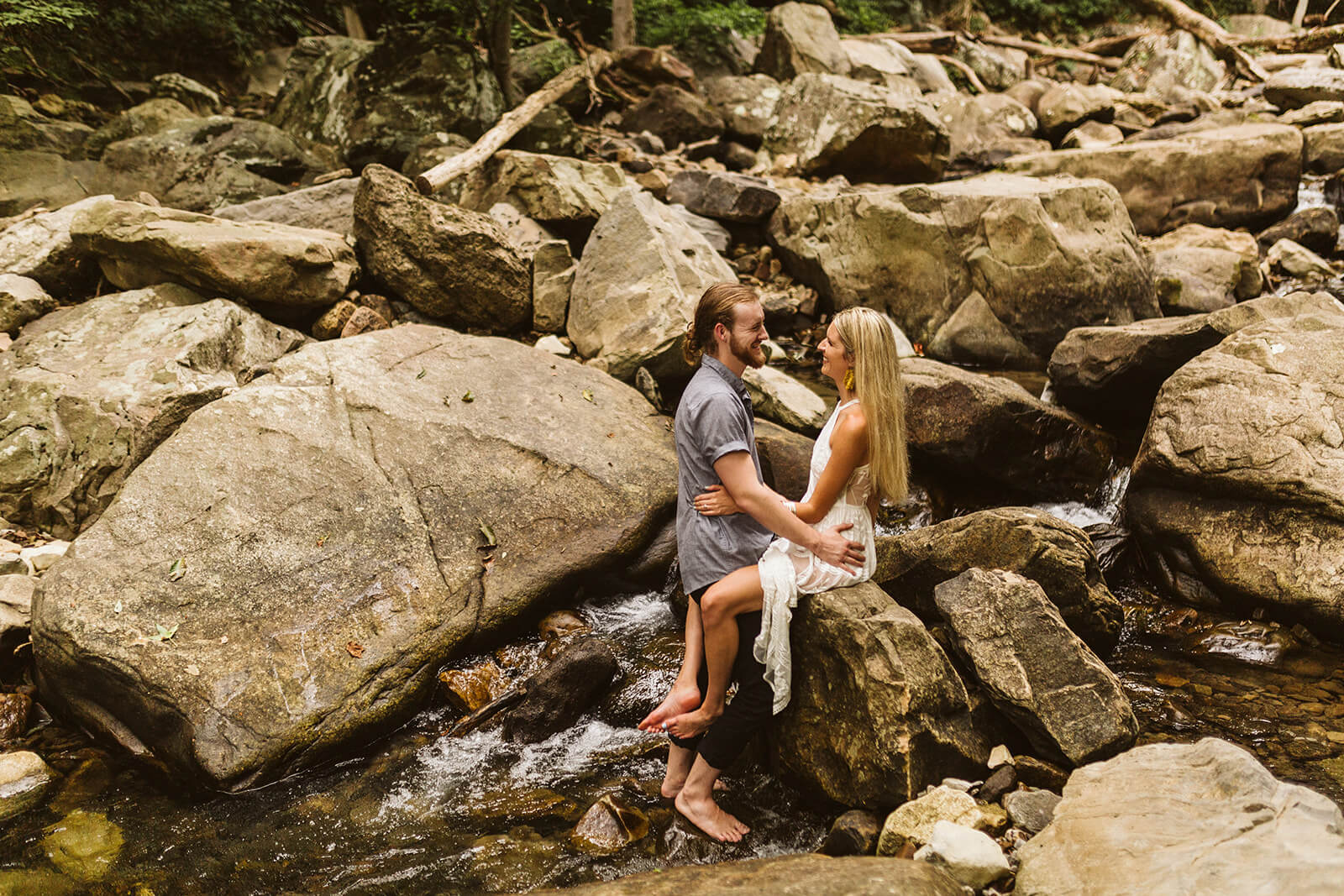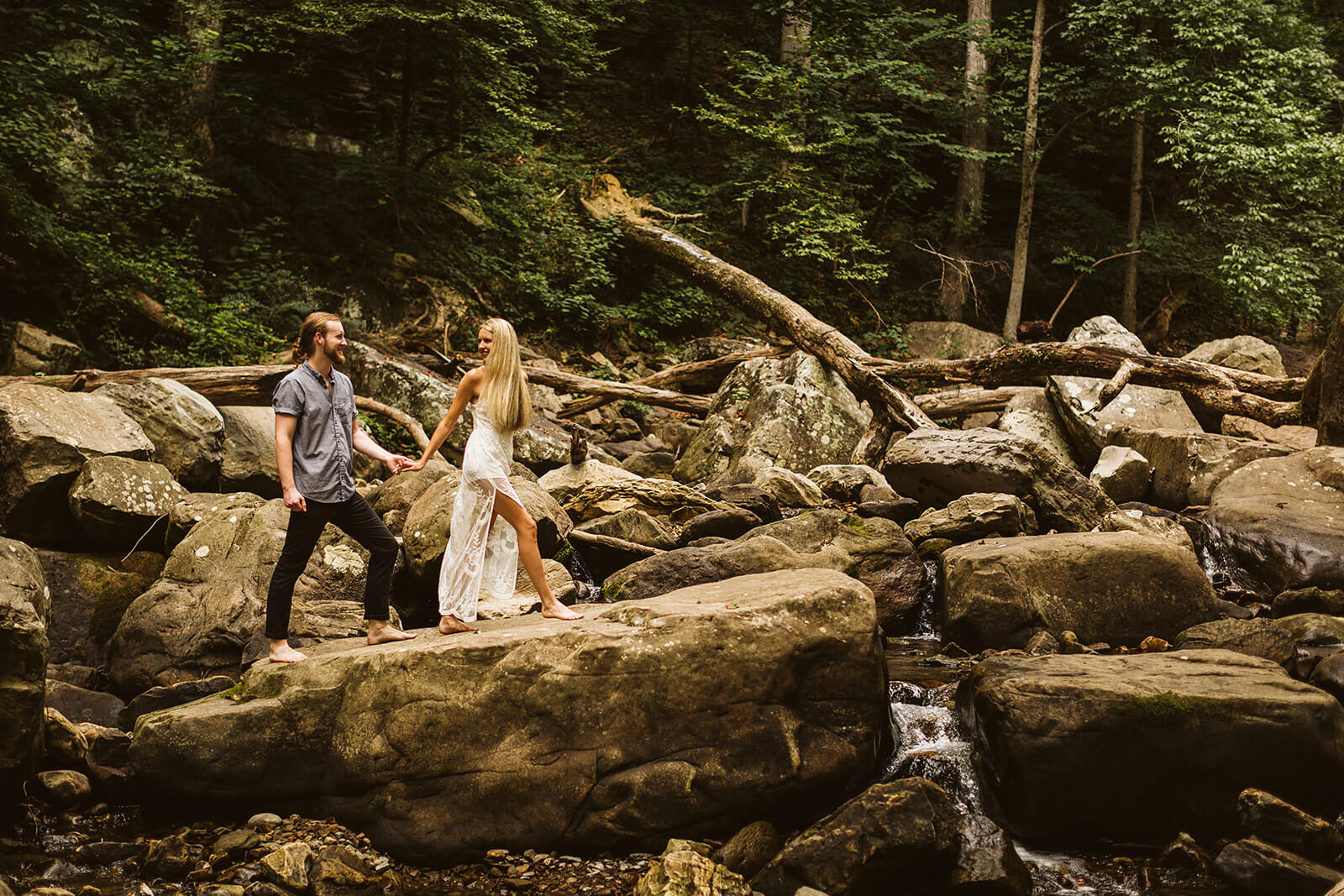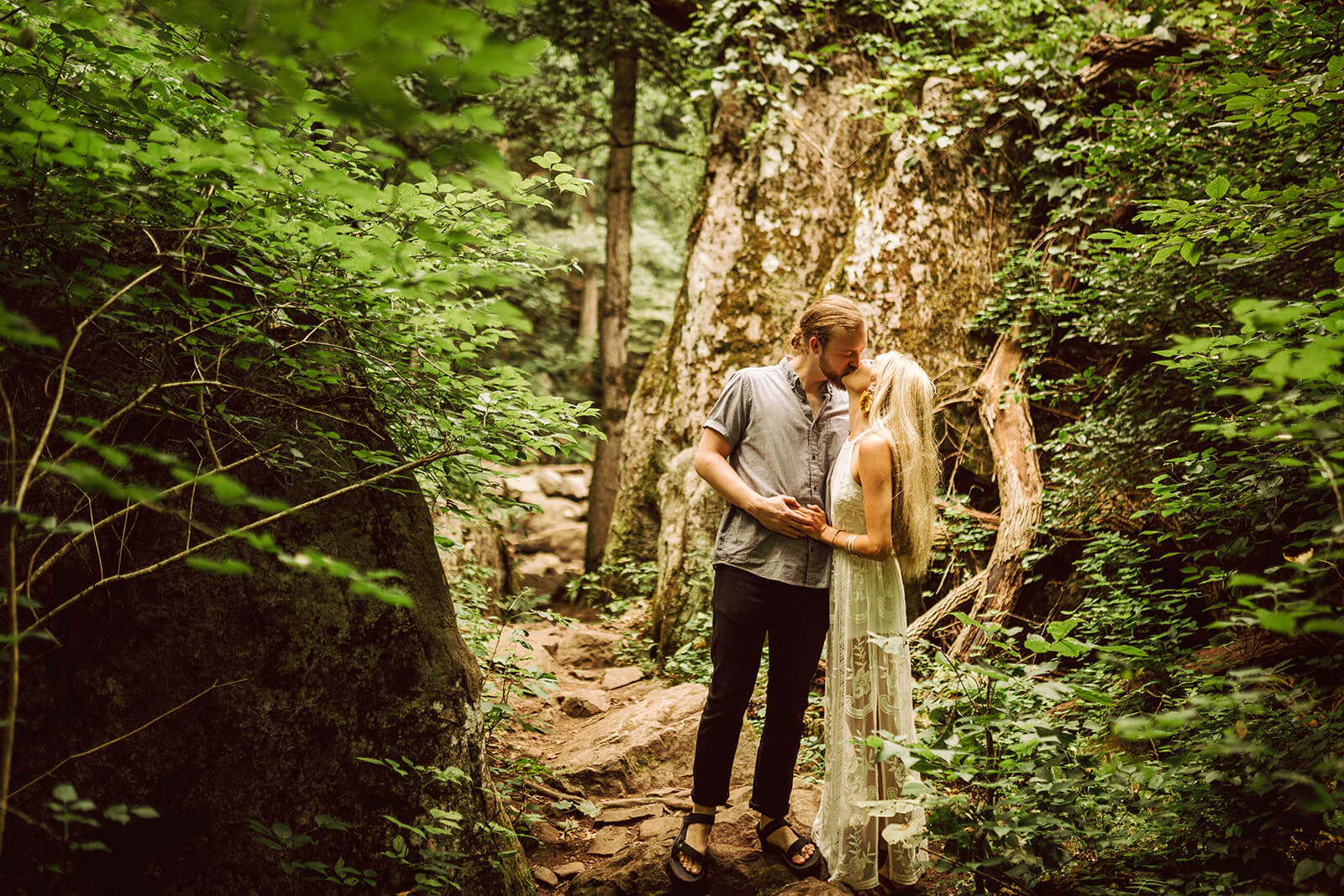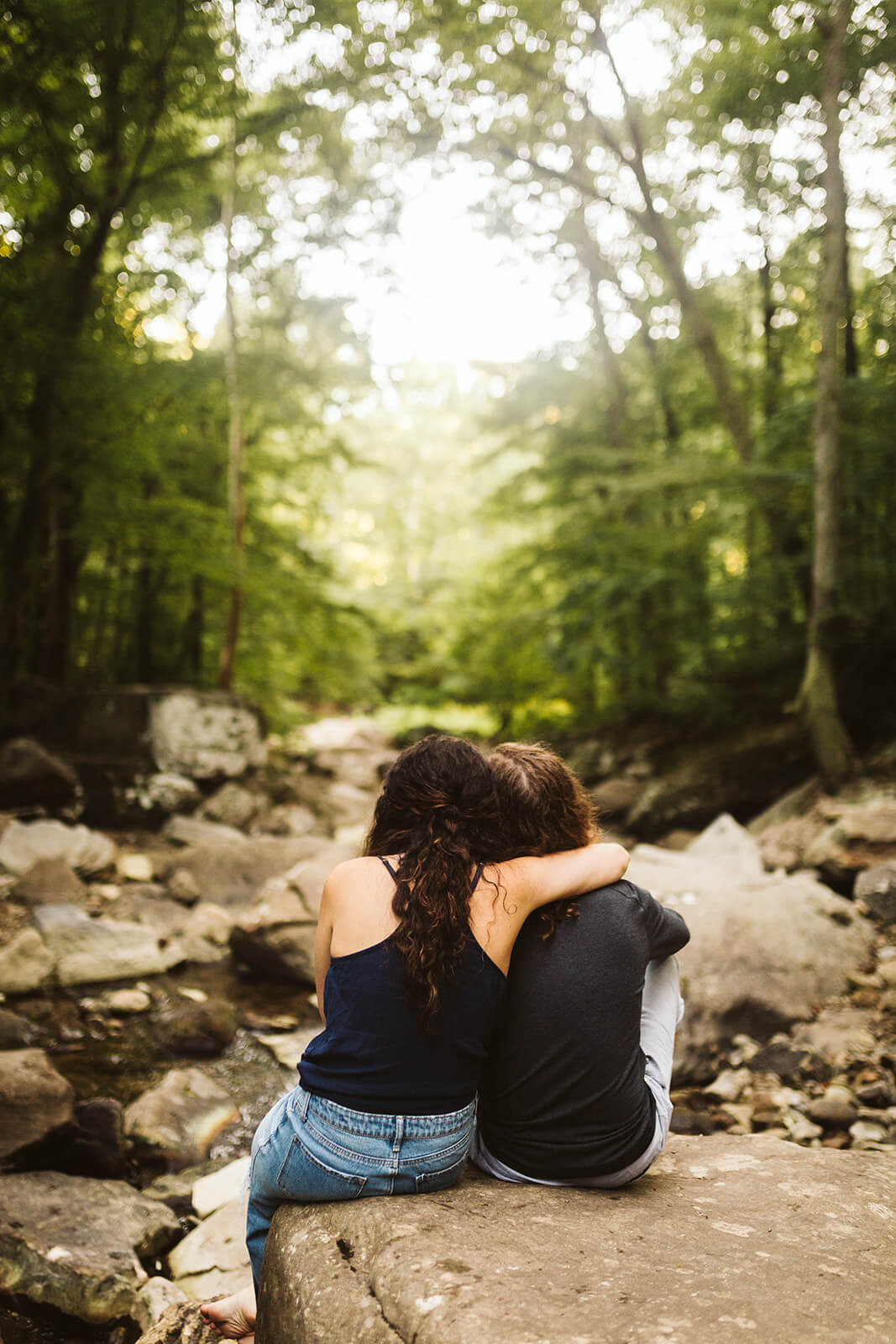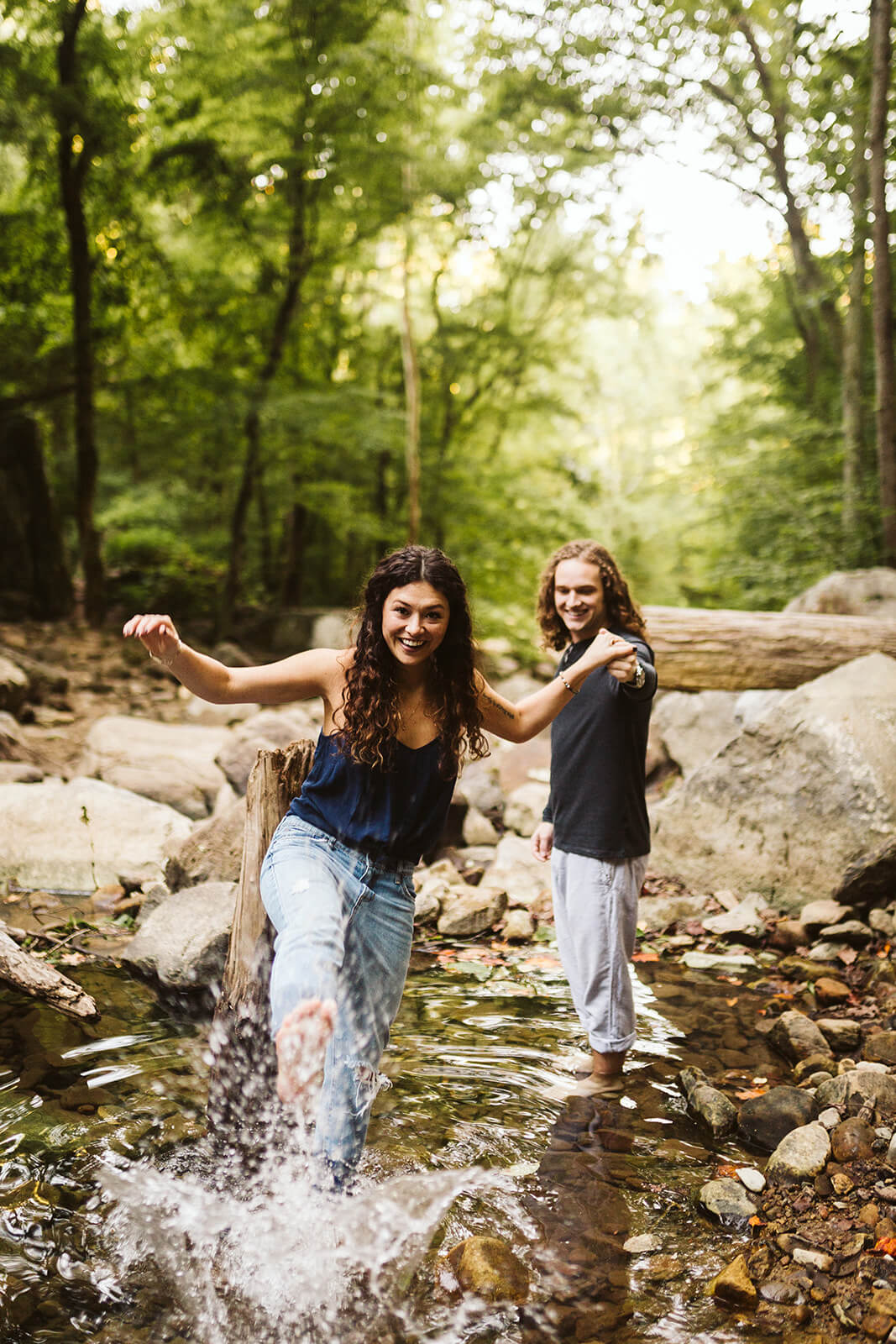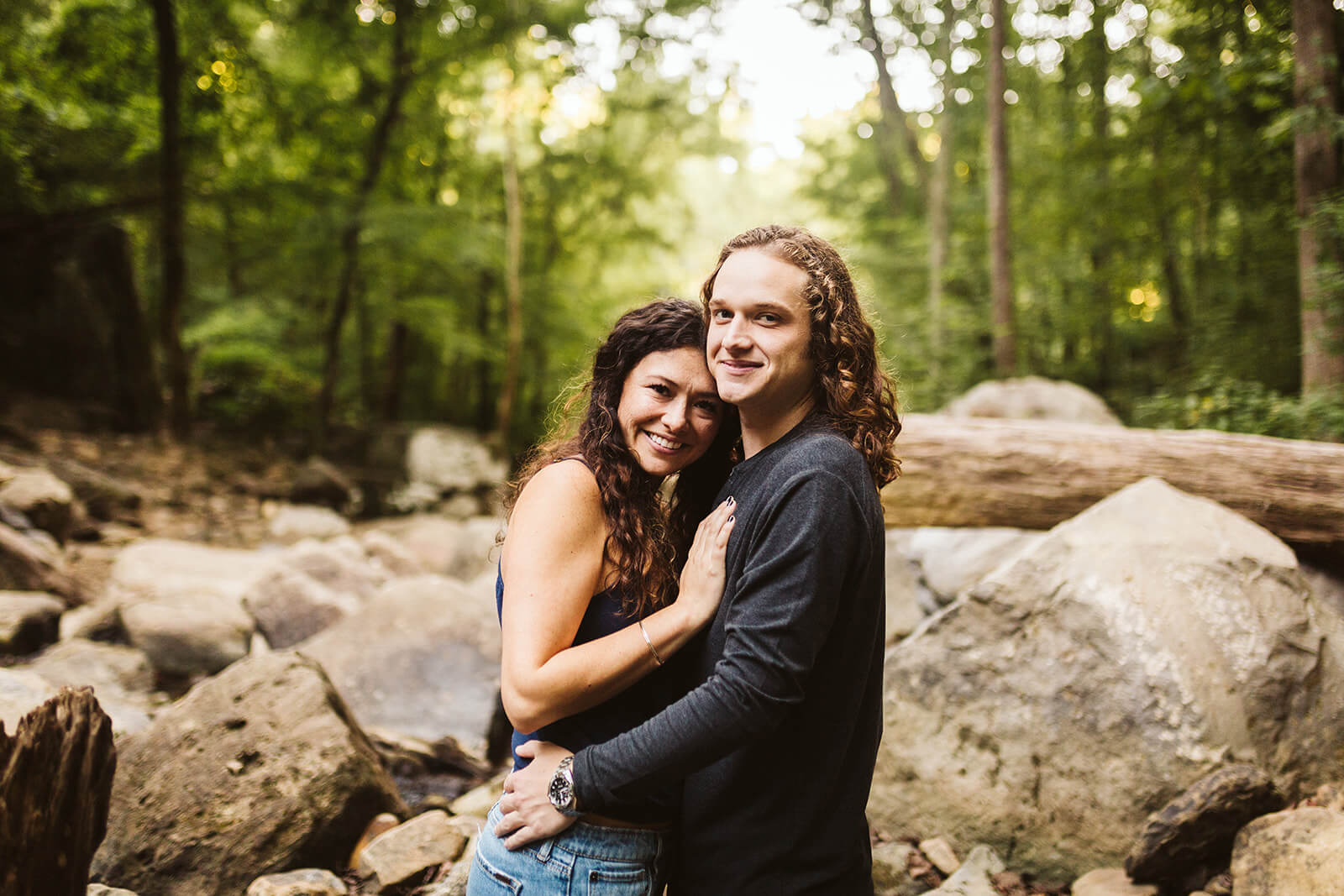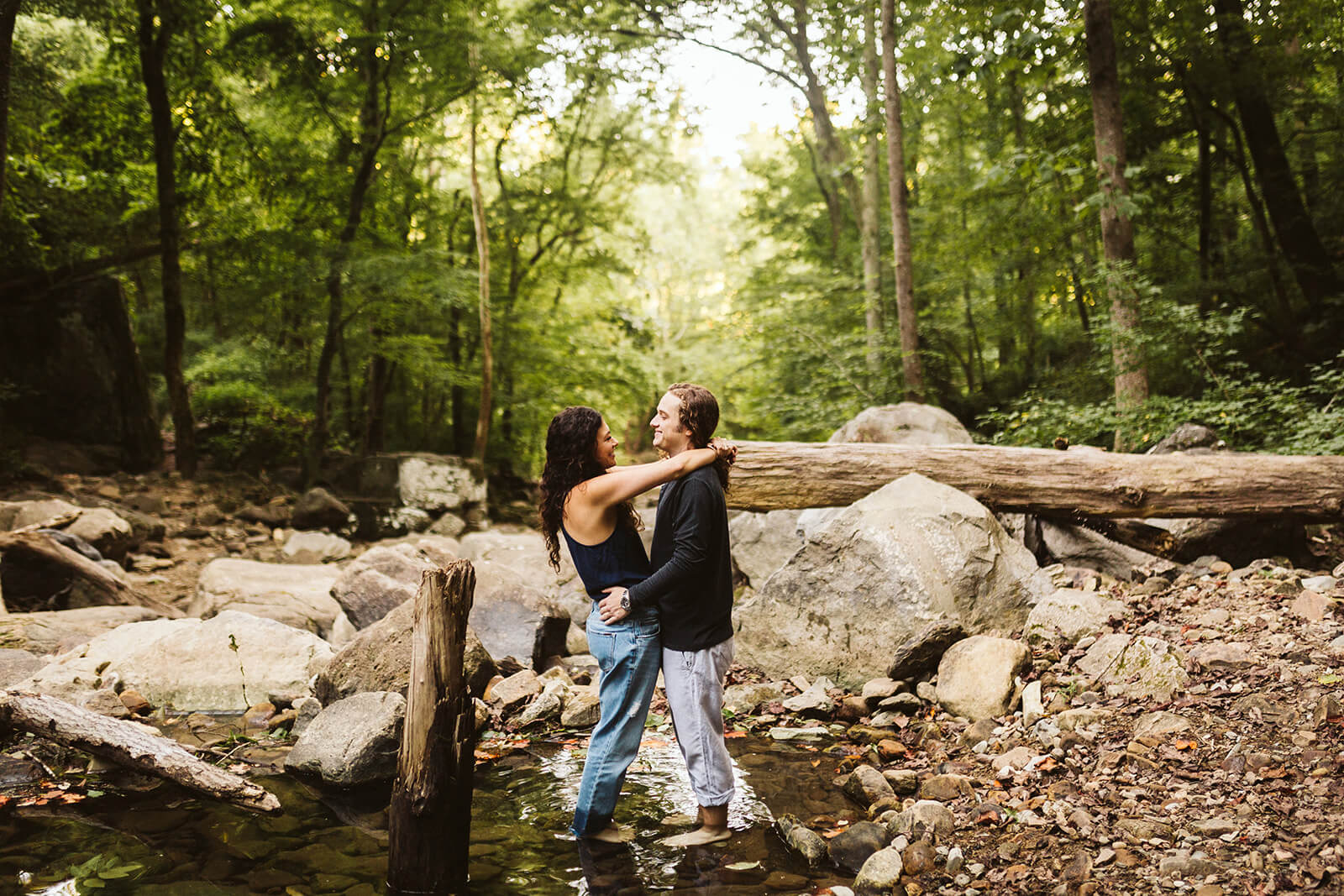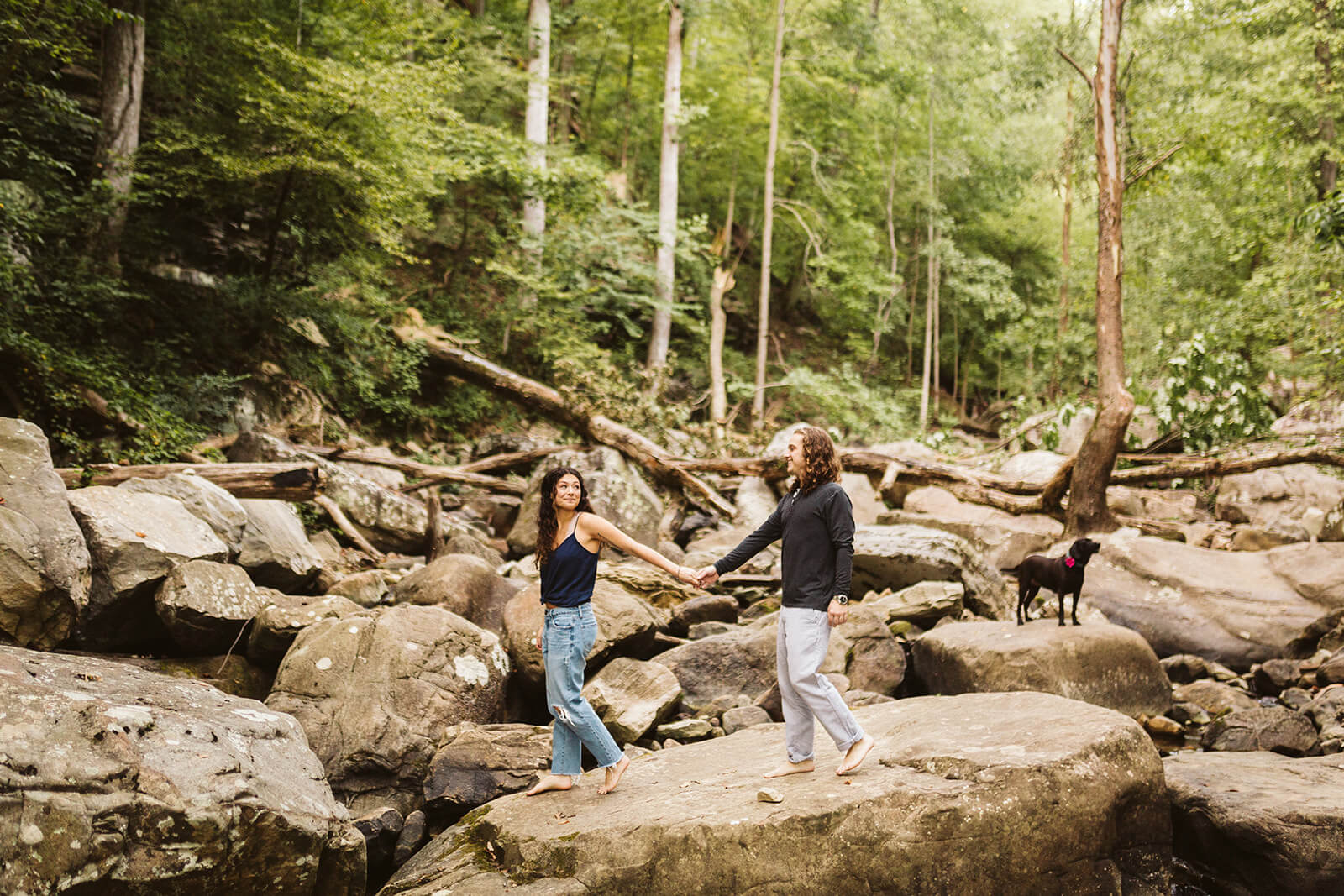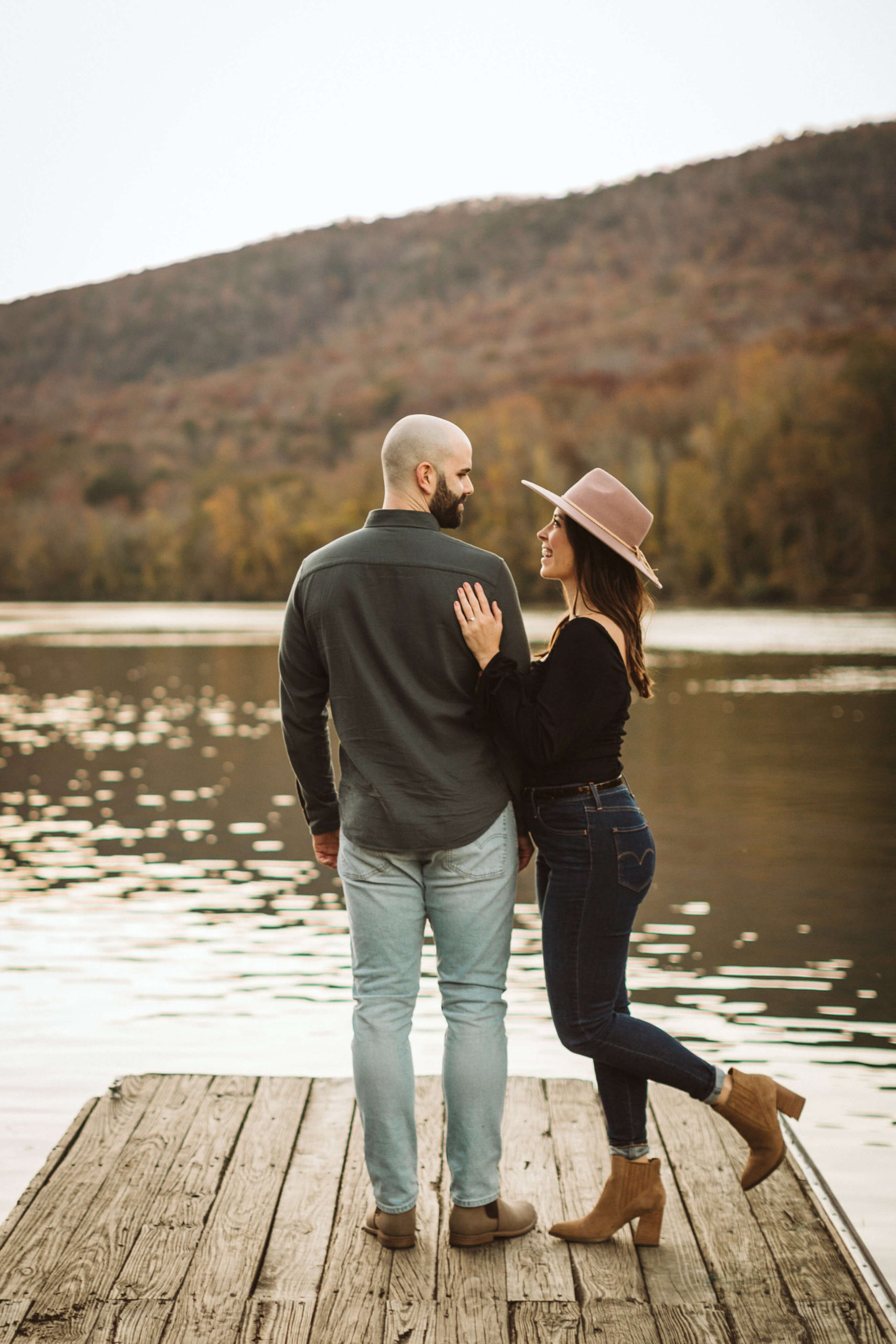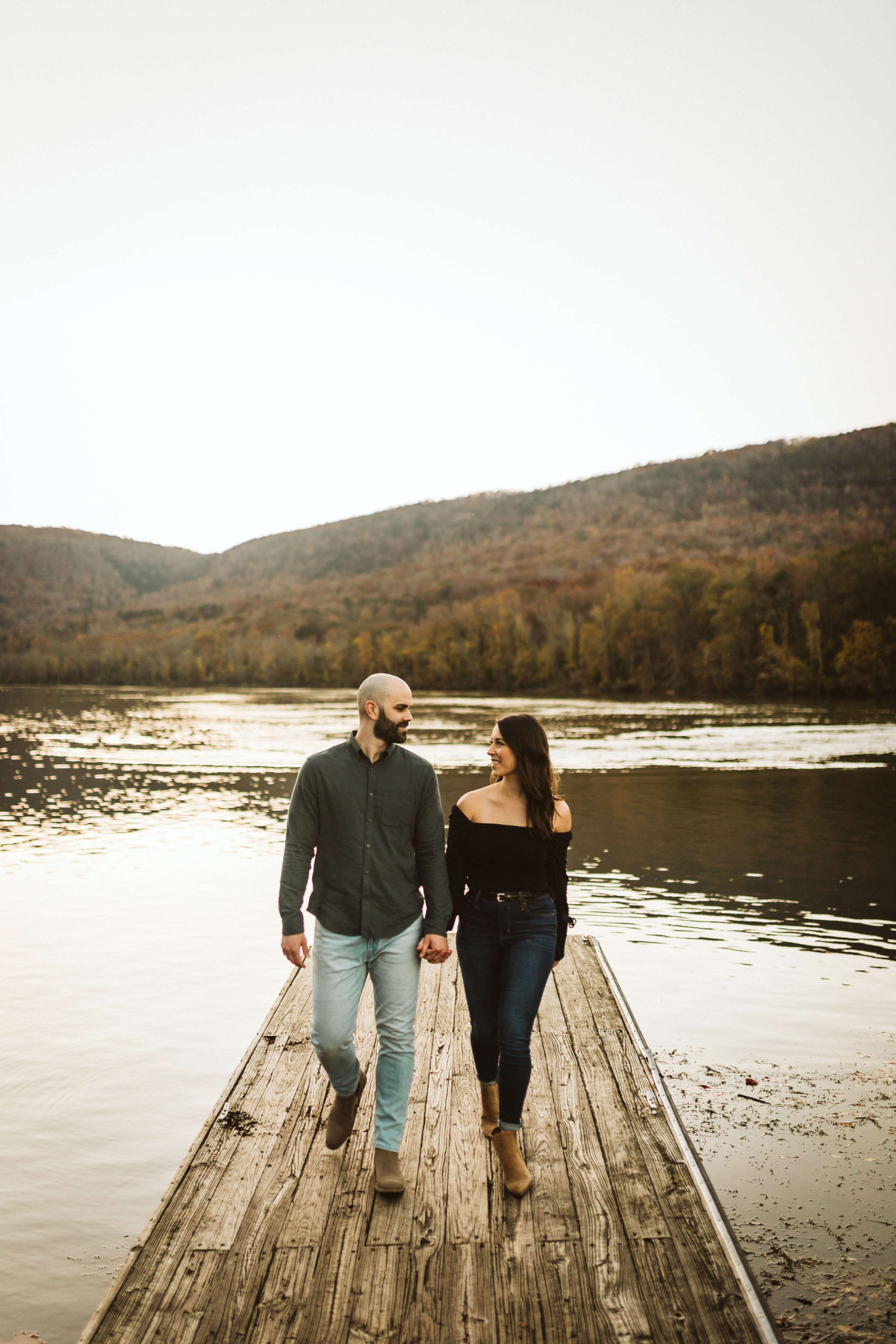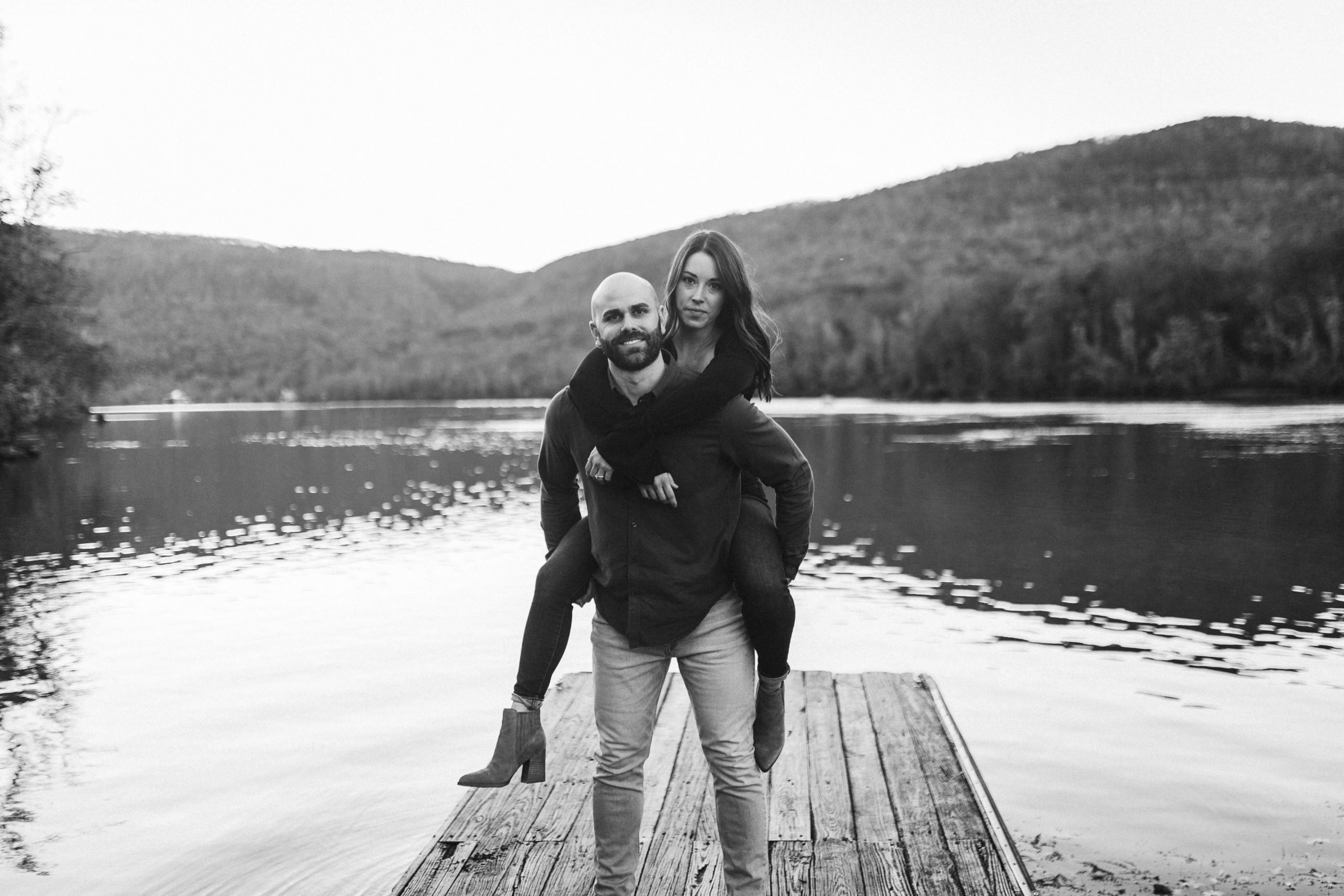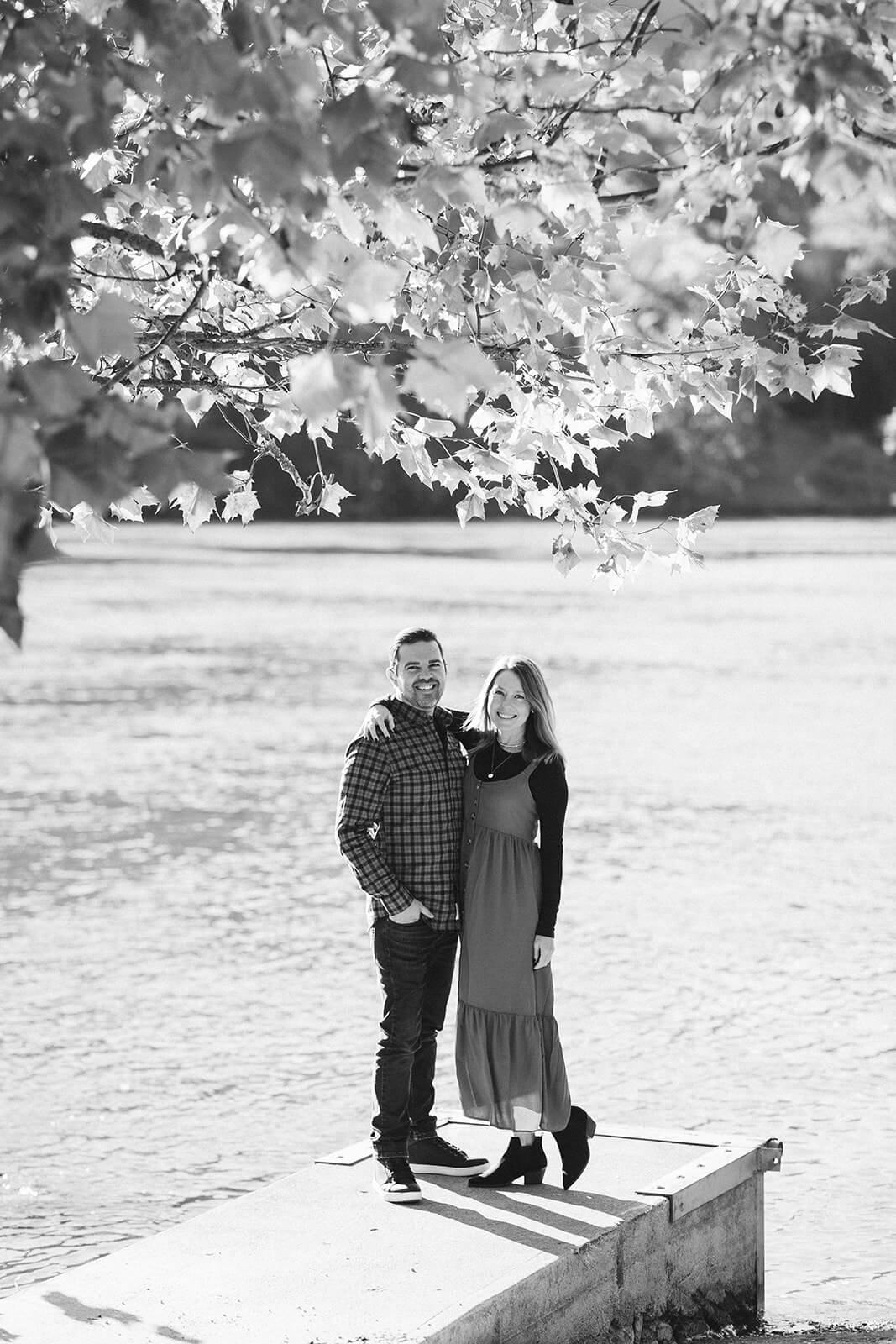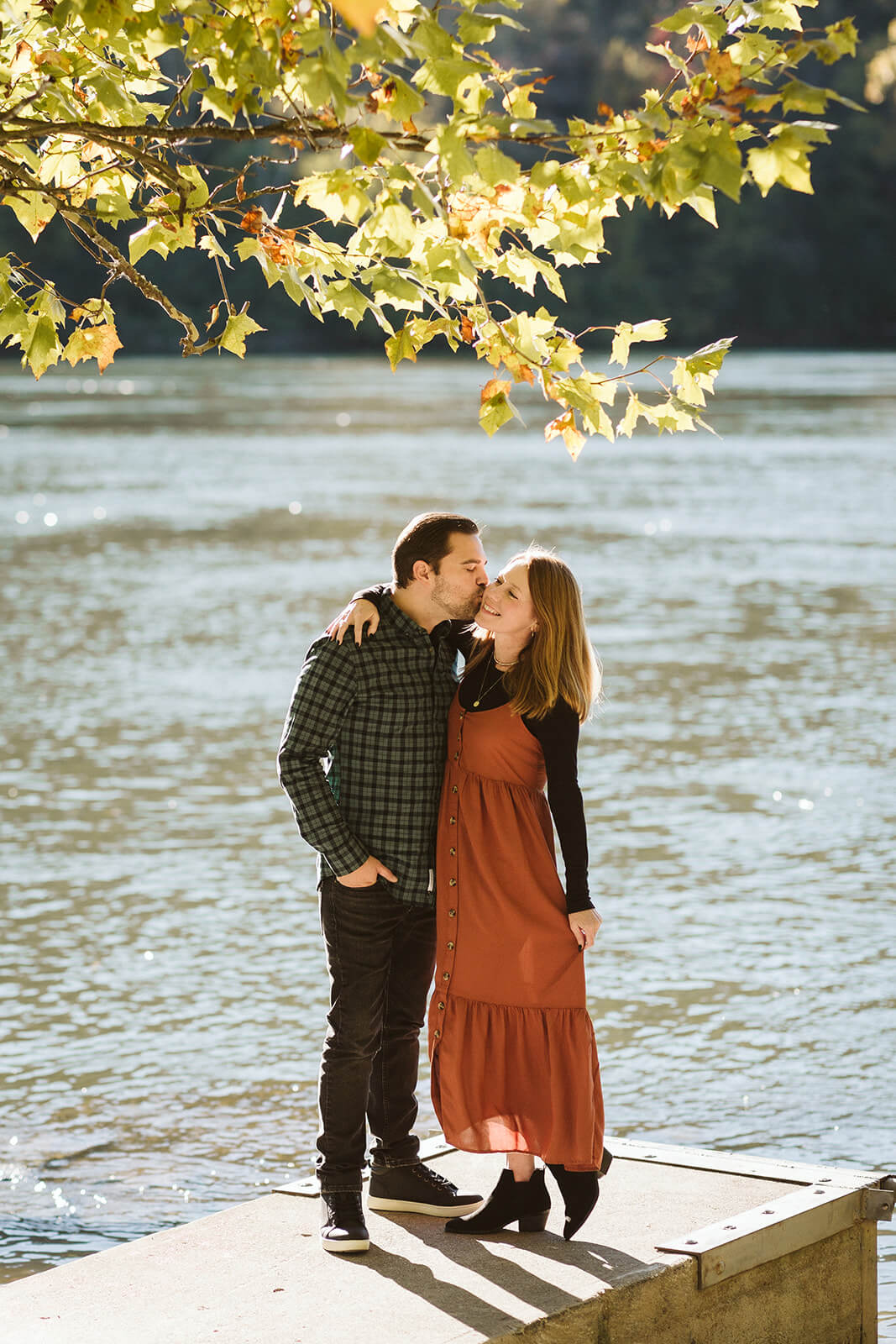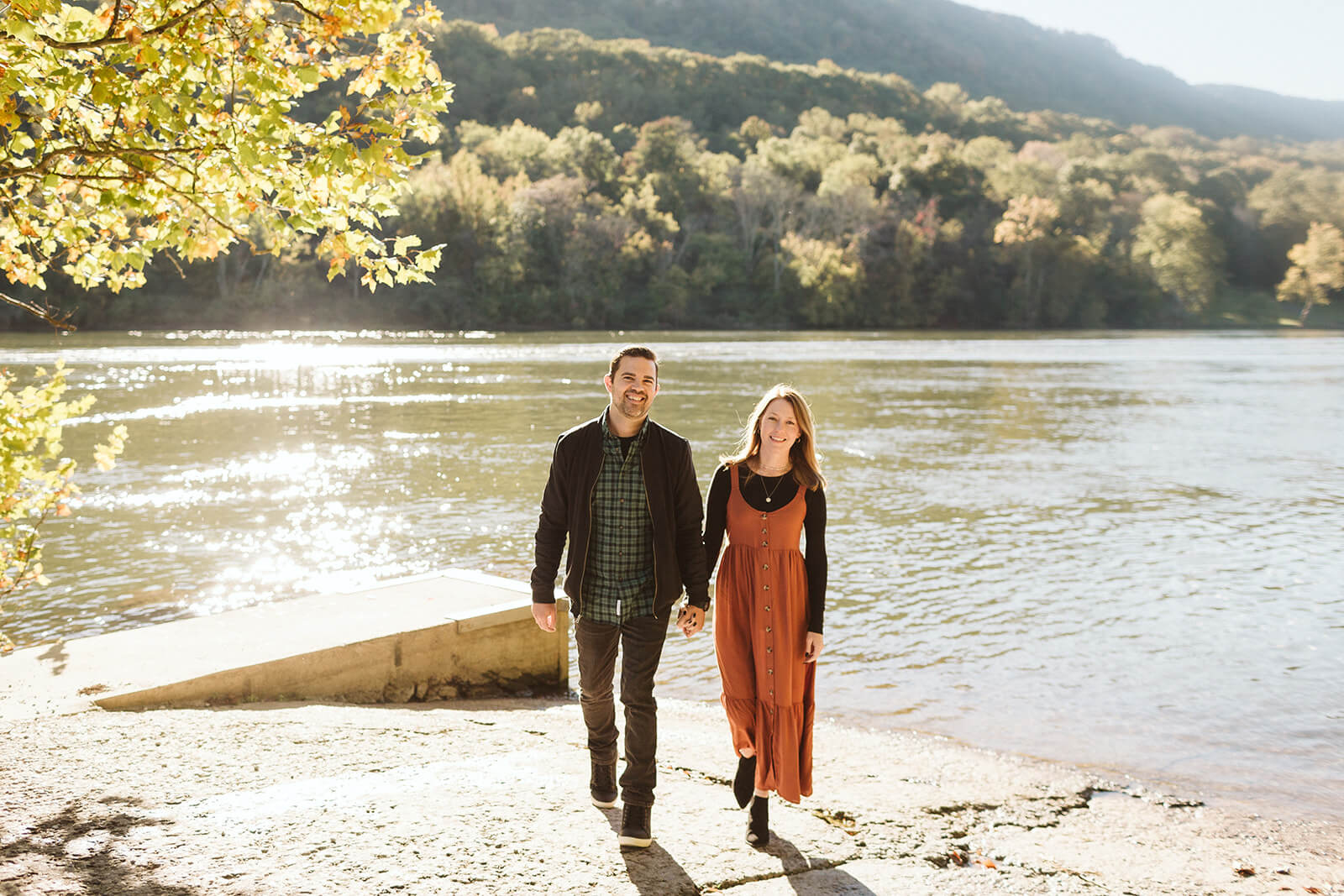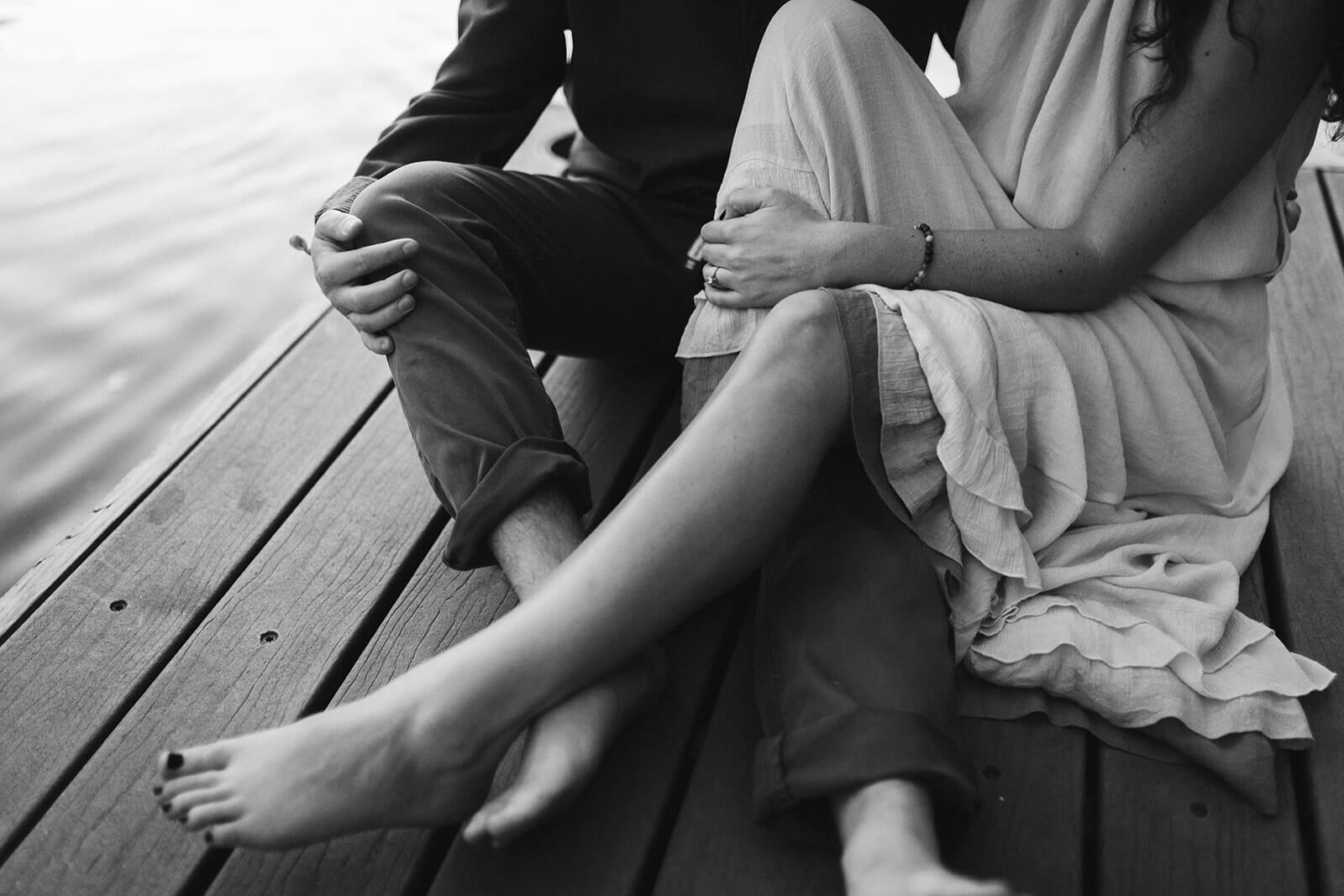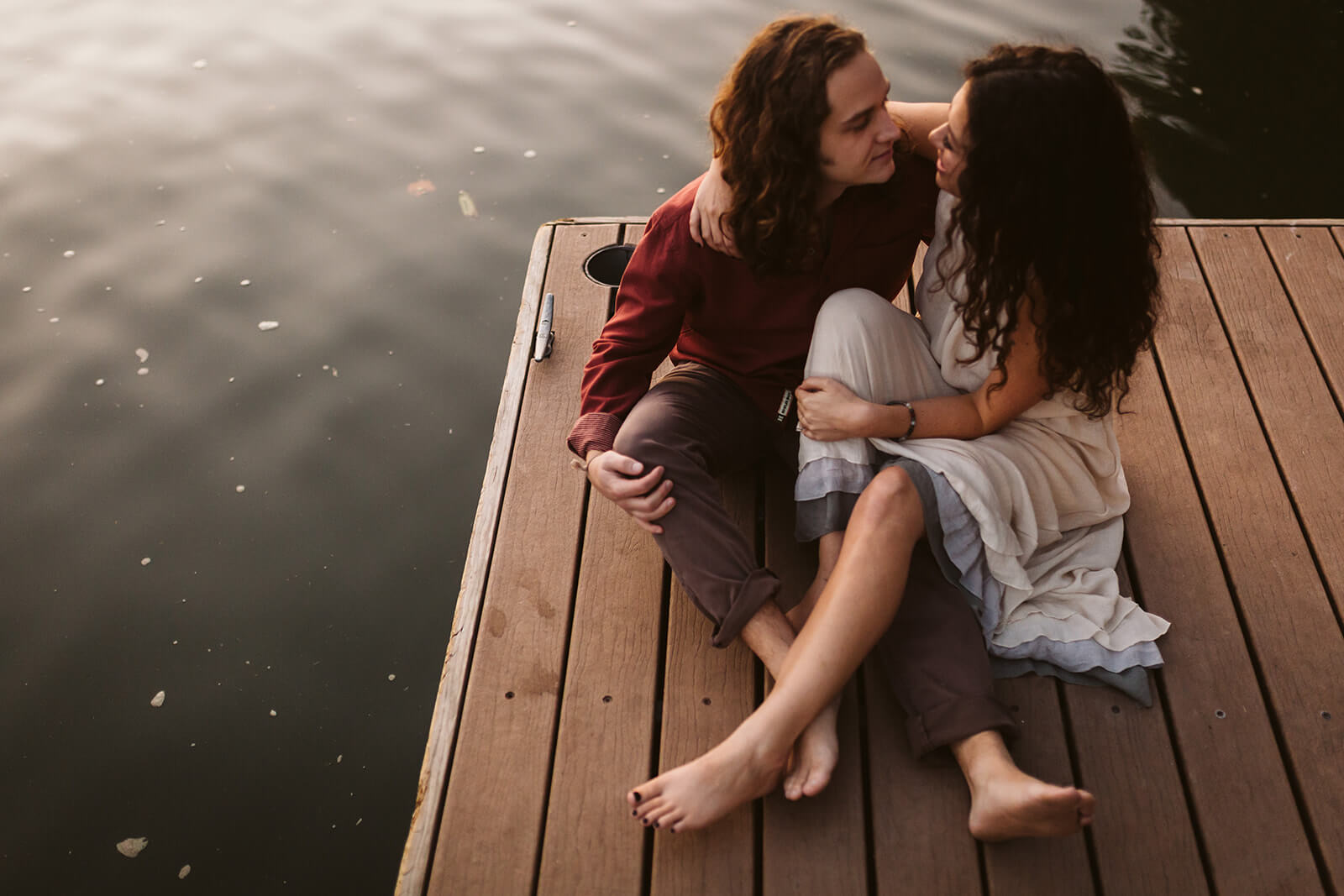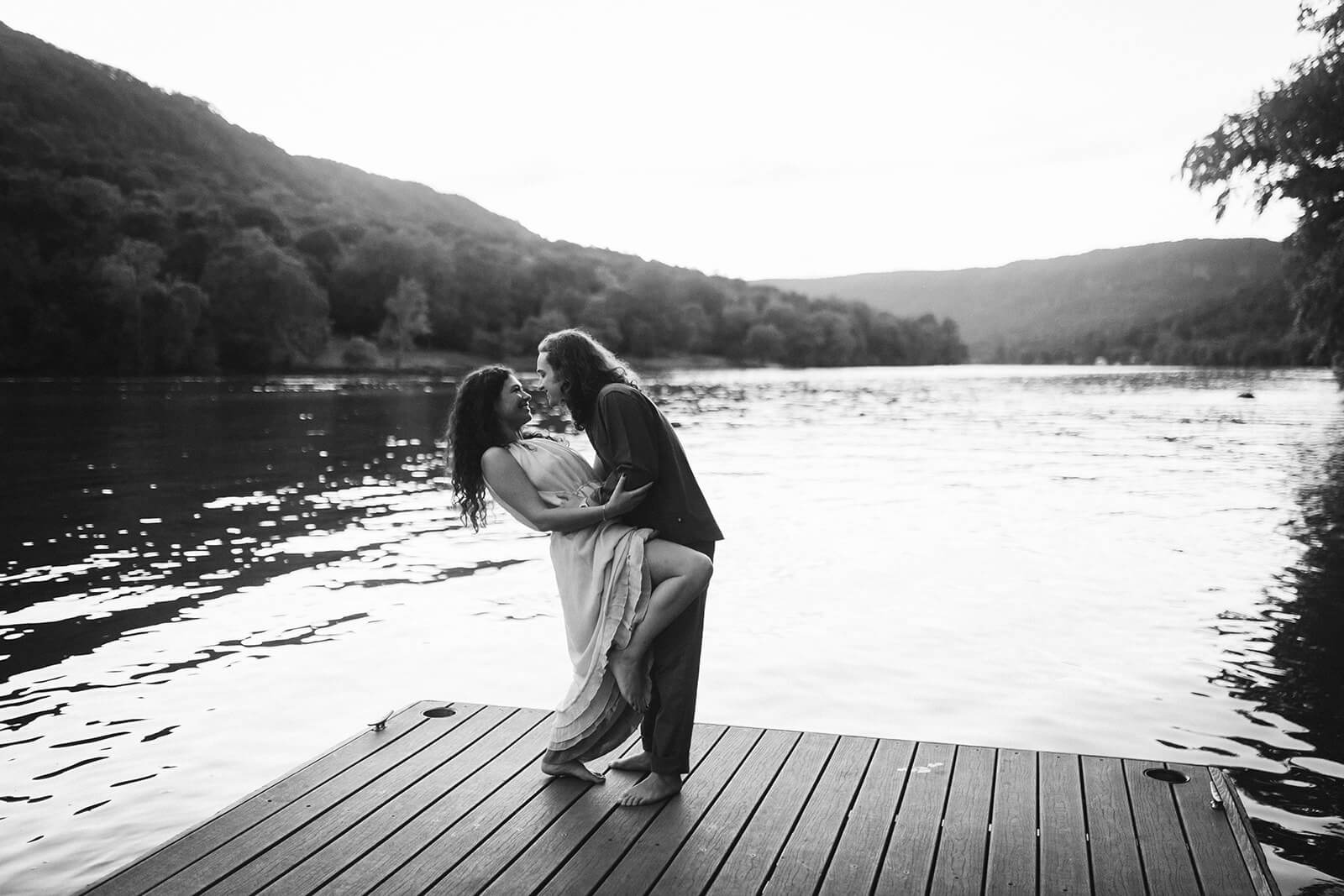 Why Have an Engagement Session?
Because they're a blast. We get to know each other, laugh, and hang out in a cool location, no matter where you decide. Most will tell you the reason for engagement photography is to get comfortable with your photographer before your upcoming wedding events. While important, I've found that many of my clients cherish their engagement session just as much as their wedding photos. There's less pressure and it's more easy-going because you know there's more photo ops in your near future.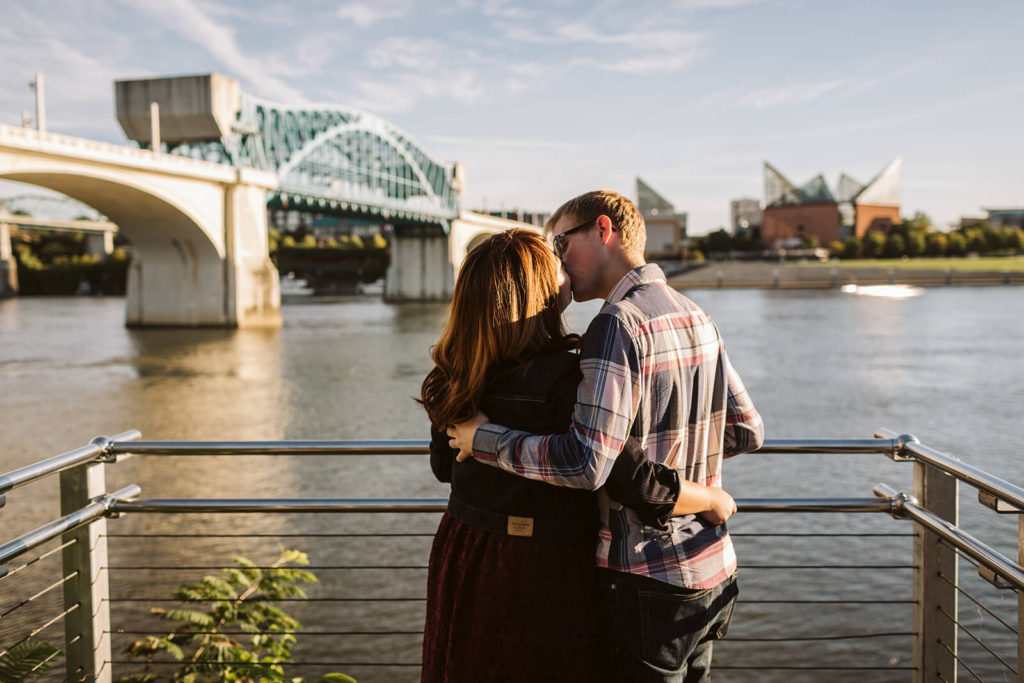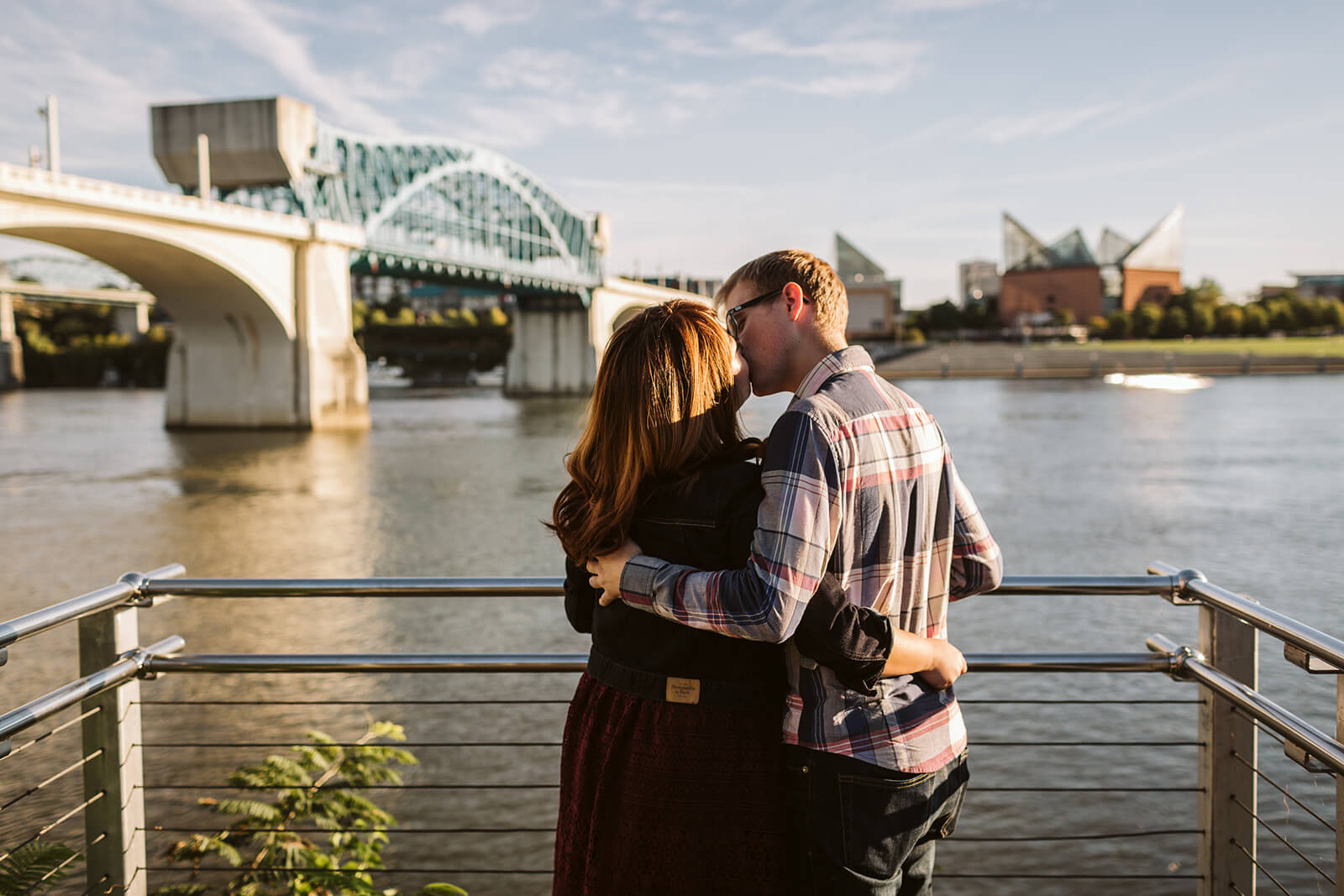 Chattanooga River Spots for Your Engagement Session
Are you on the lookout for your perfect engagement session location? Whether you're searching for your own river location or want gorgeous views from a mountain, Chattanooga has got you covered!
Hey there! I'm Rachael Crowe of OkCrowe Photography and if you've been searching for the perfect place to hold your engagement session, I would love to help! If you're in the Chattanooga area, be sure to check out my Top 5 Chattanooga Engagement Photo Locations and if you need me to travel to you, I'll be sure to scope out the perfect spots before our session. If you'd like to get this show on the road, or just have a question, send me a message!
Pin this blog for later! ↓