I met Lizzie and Jay after I photographed one of their friend's weddings. They contacted me to photograph their backyard wedding in Calhoun, Georgia, about 45 minutes south of Chattanooga. Lizzie's parents' home and backyard are gorgeous–like English-cottage-castle style gorgeous. You'll see what I mean when you scroll through this gallery.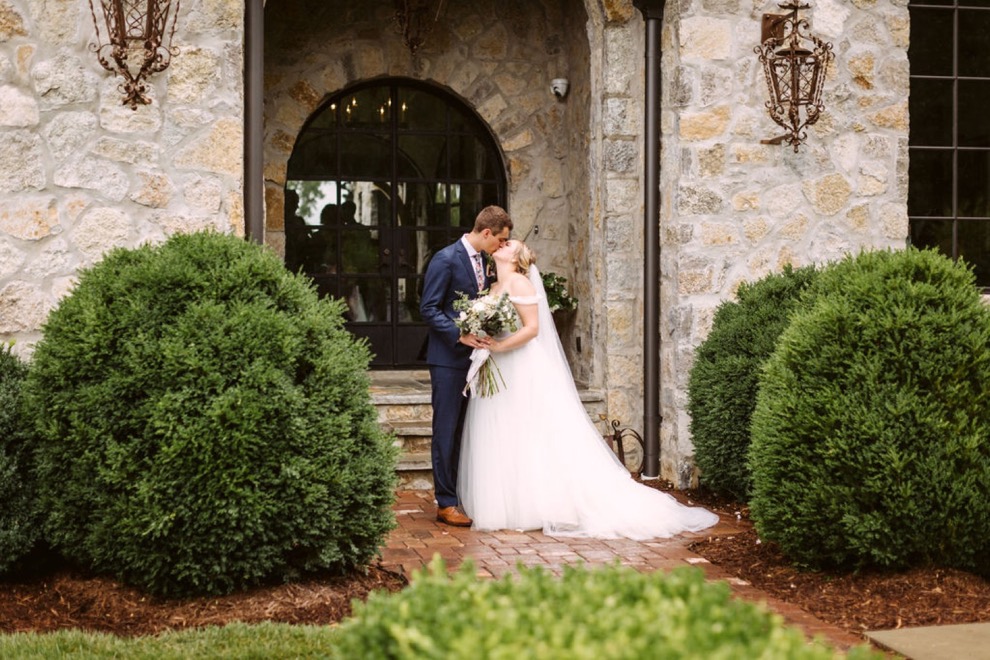 Lizzie and Jay's Northern Georgia Backyard Wedding
Lizzie and Jay have been together for years and are such a sweet couple. Did you ever go to summer camp when you were young? That's where Lizzie and Jay met. Jay was the rope swing monitor and Lizzie kept coming back to his line to flirt with him. How cute is that?!
They welcomed their guests to Lizzie's parents' spacious backyard early in the day for a BRUNCH WEDDING. Wha?! The upscale style and decor for the event did not detract from the relaxed vibe of the couple or their family.
Lizzie and Jay planned to wait until the ceremony for the first look. They got ready in separate rooms, and when Jay finally saw her walking down the aisle, his reaction was adorable. While first looks are becoming more popular, seeing the groom's reaction to his bride during the ceremony is incredibly special. The entire ceremony was moving, and I almost started crying when Jay teared up during their ring exchange. It started raining during the ceremony, and I ran down the aisle to hand Lizzie an umbrella. She was so chill about the drizzle and said, "No thanks!"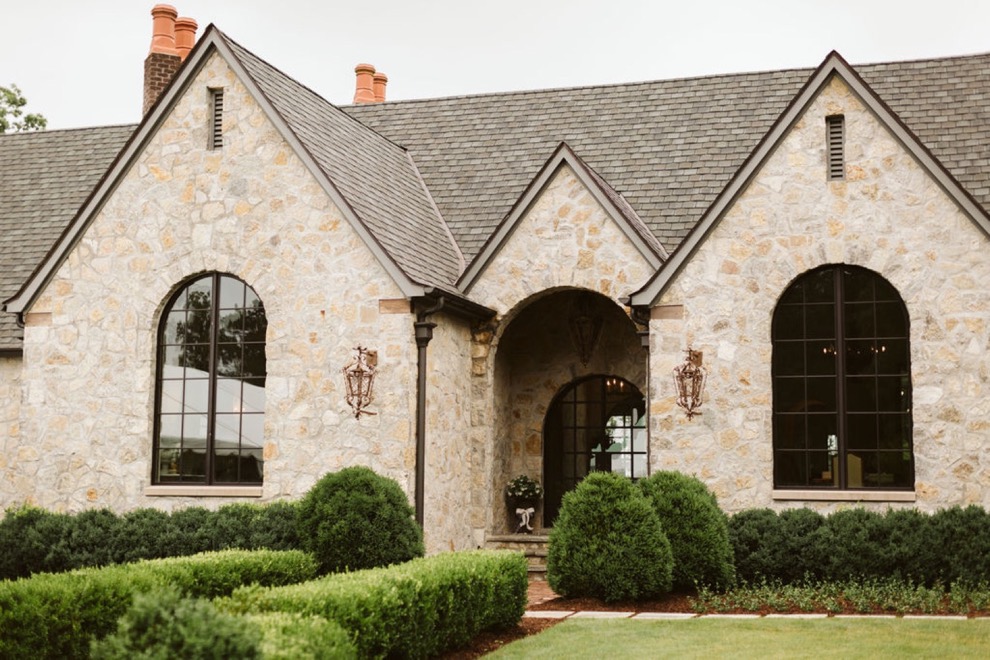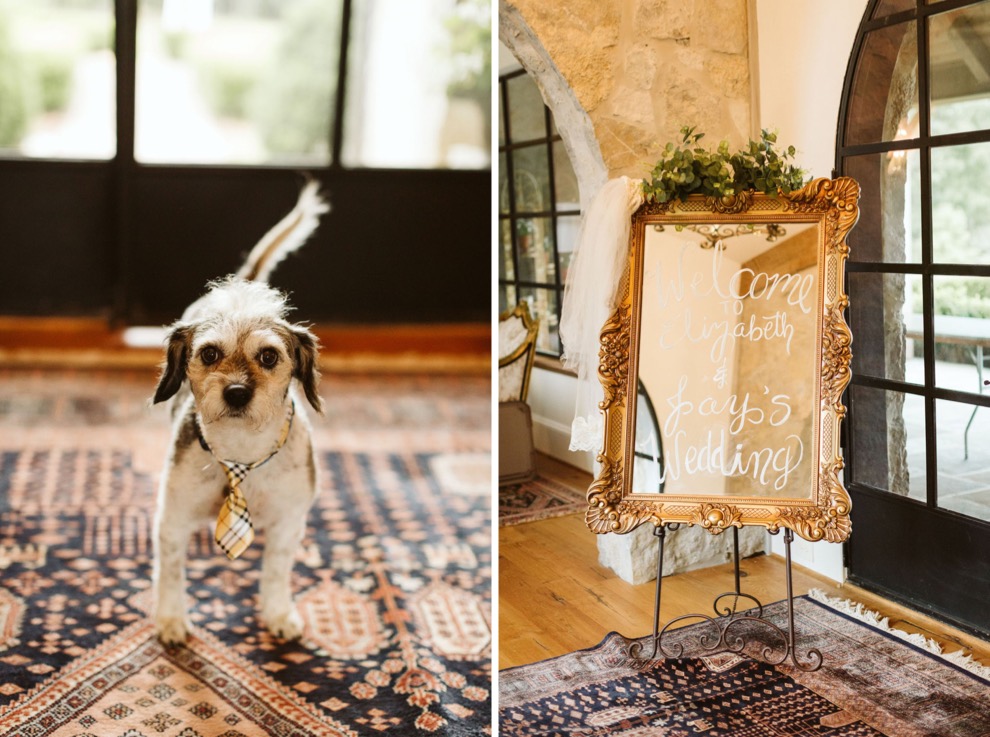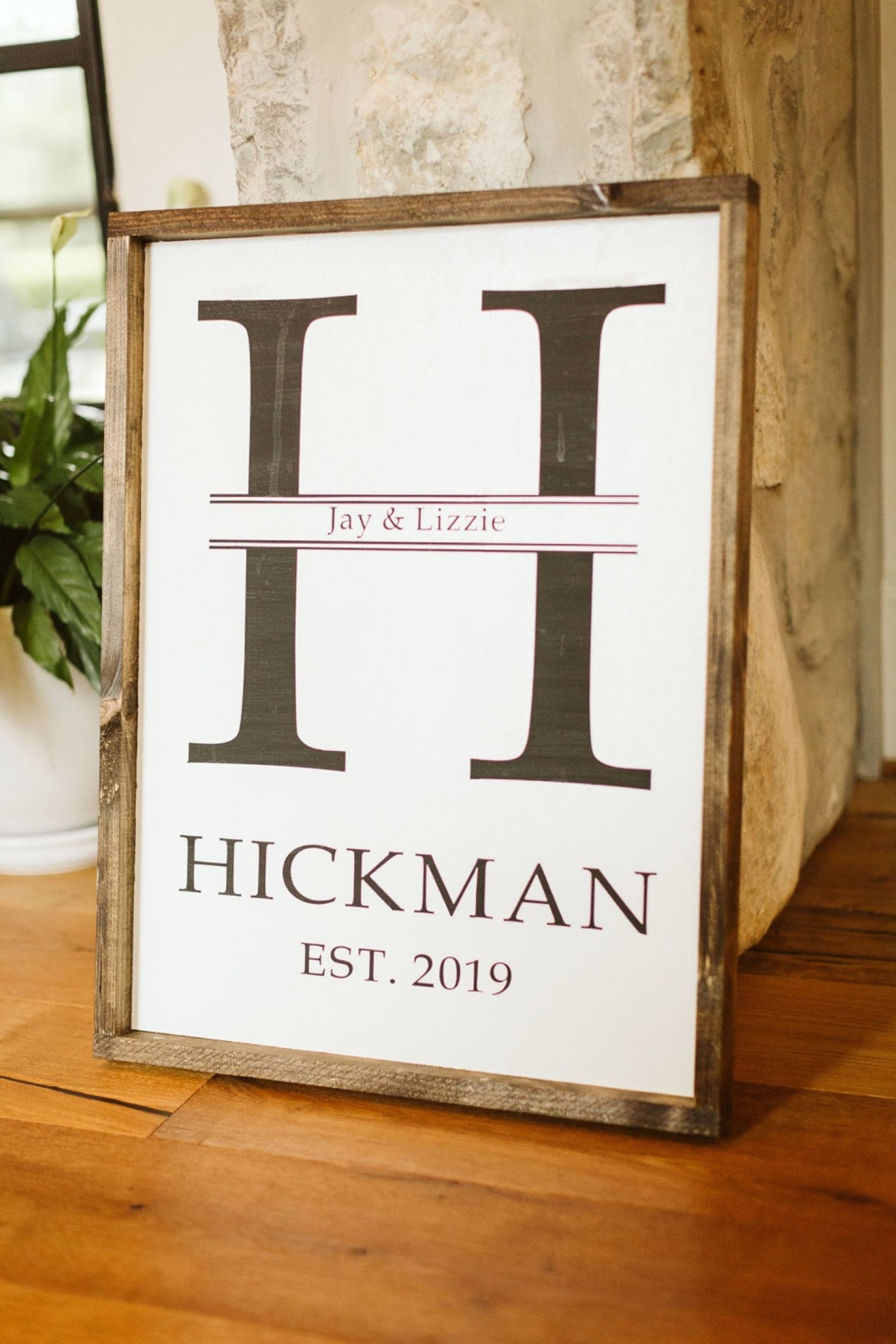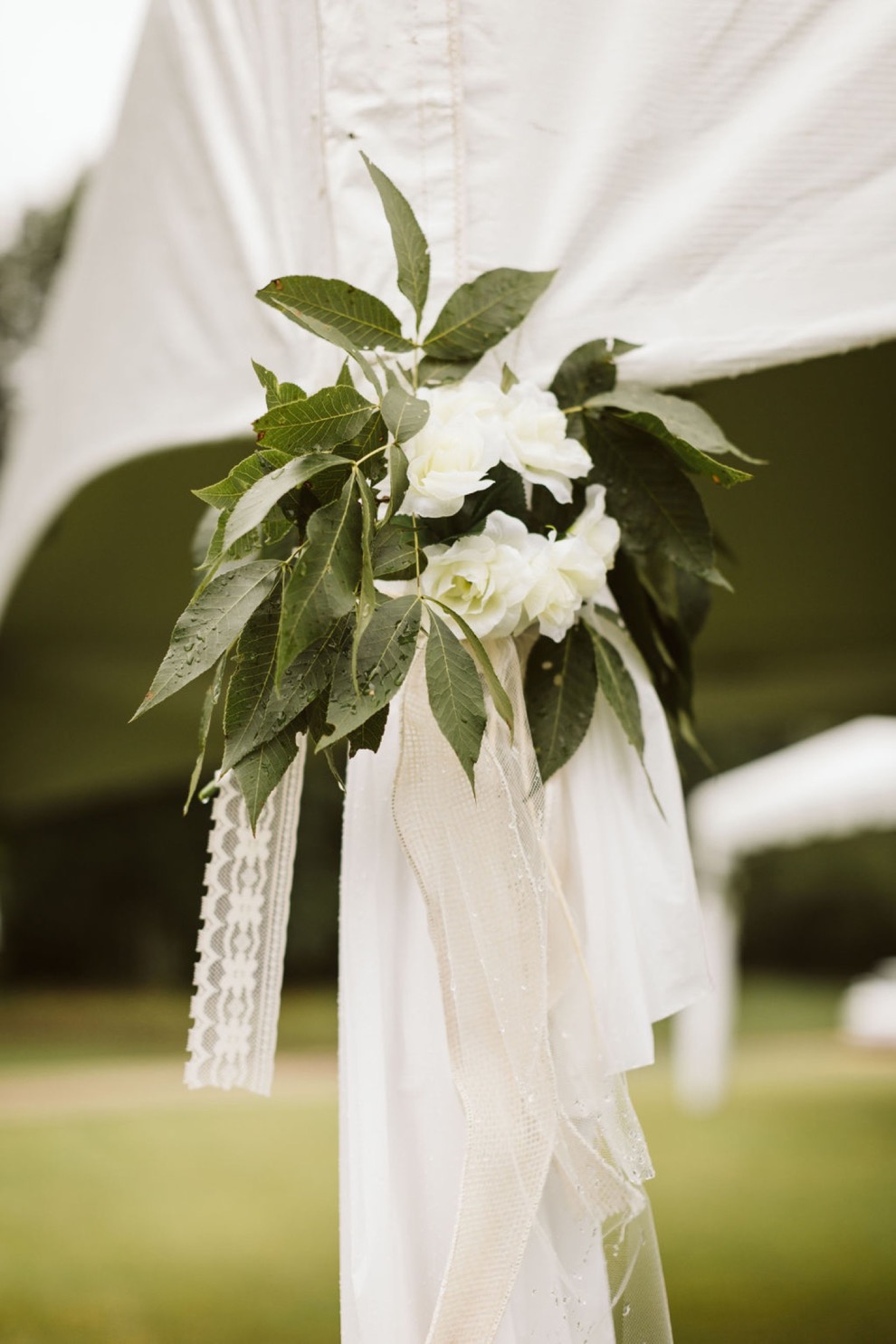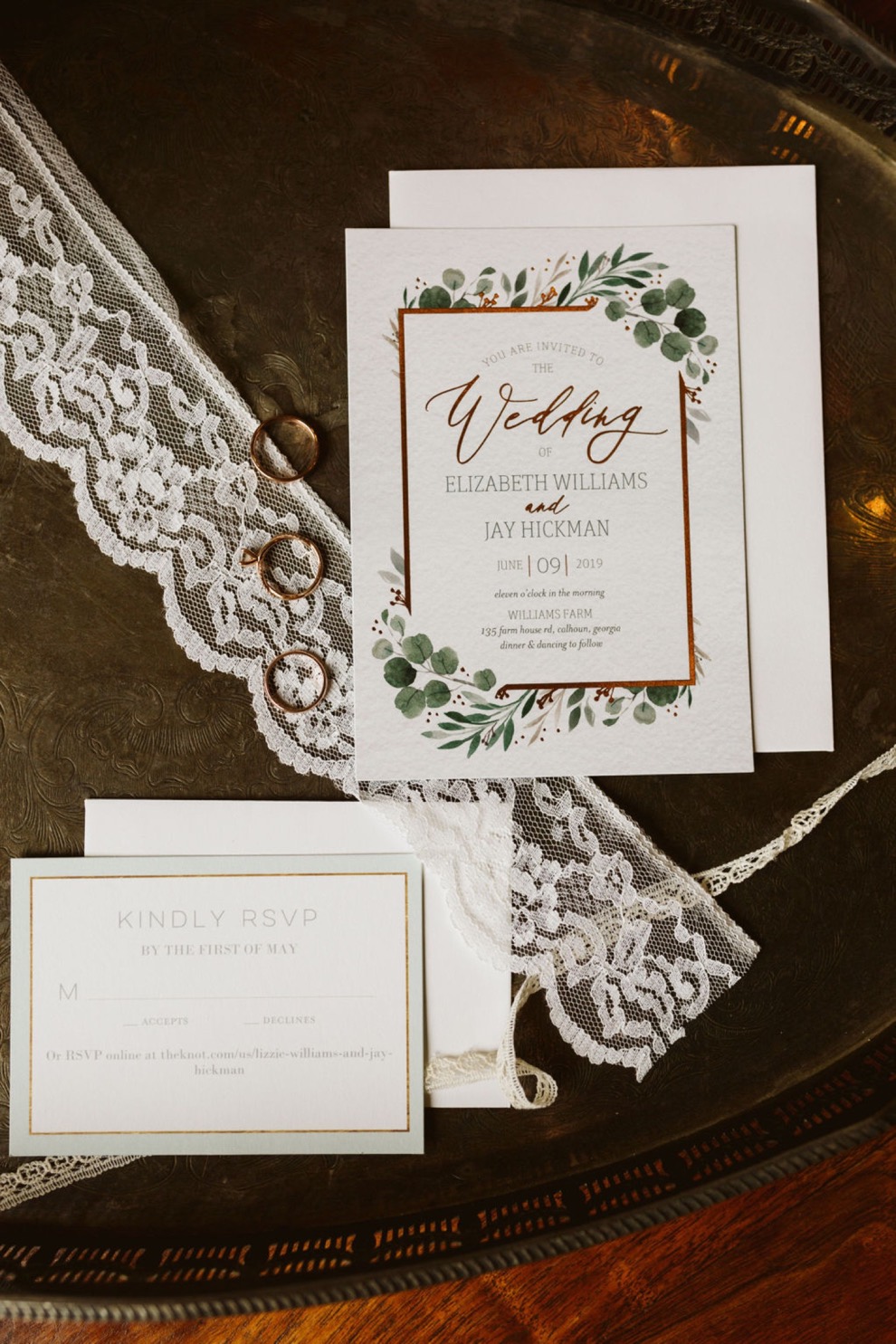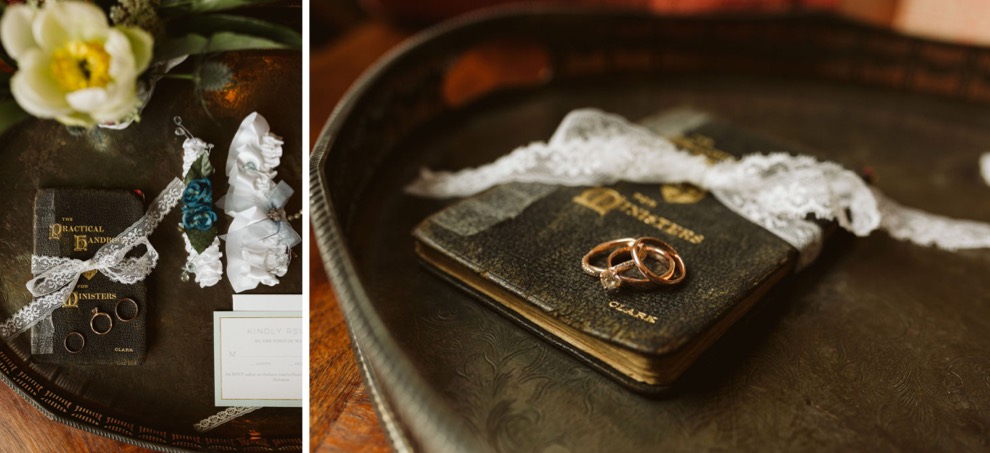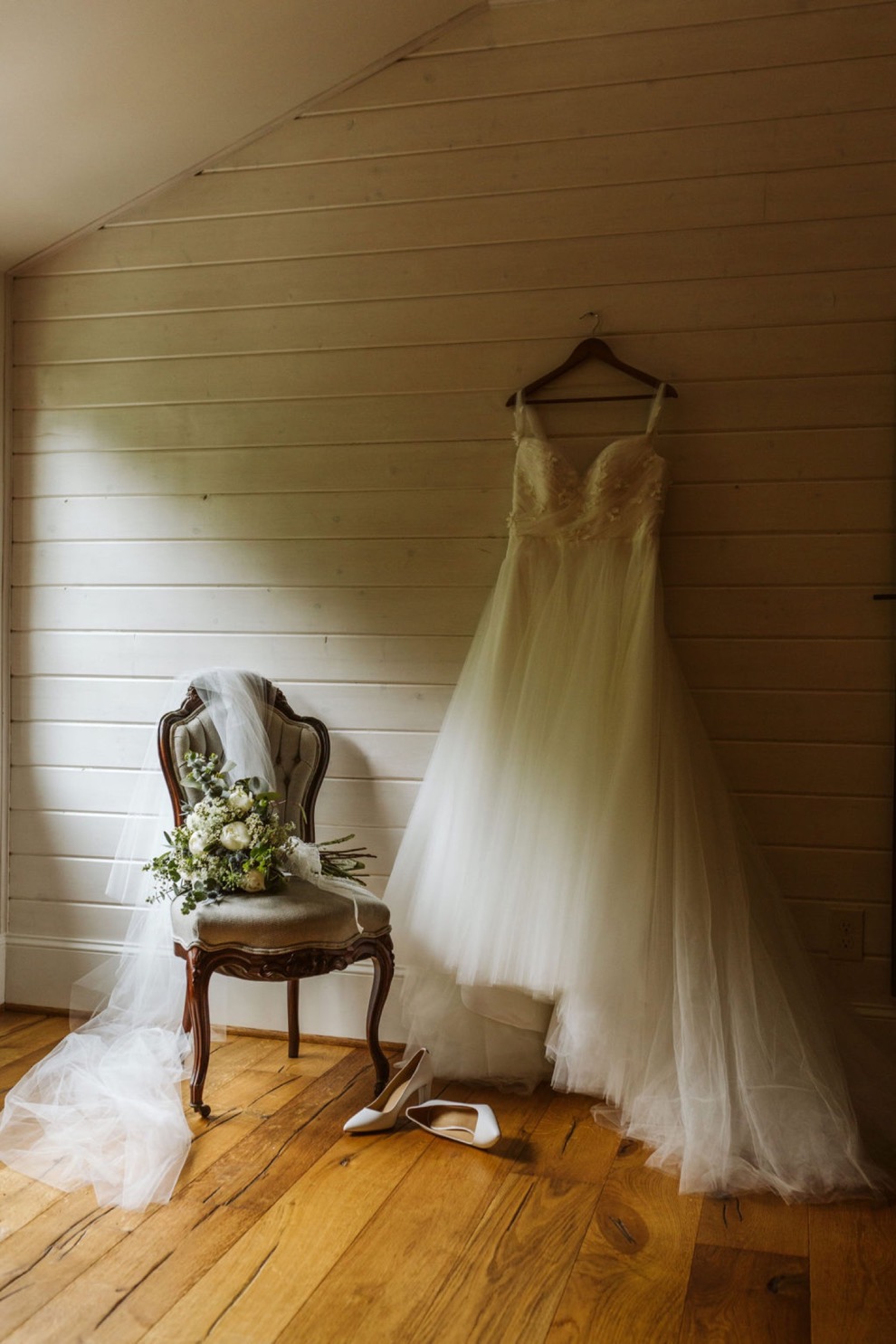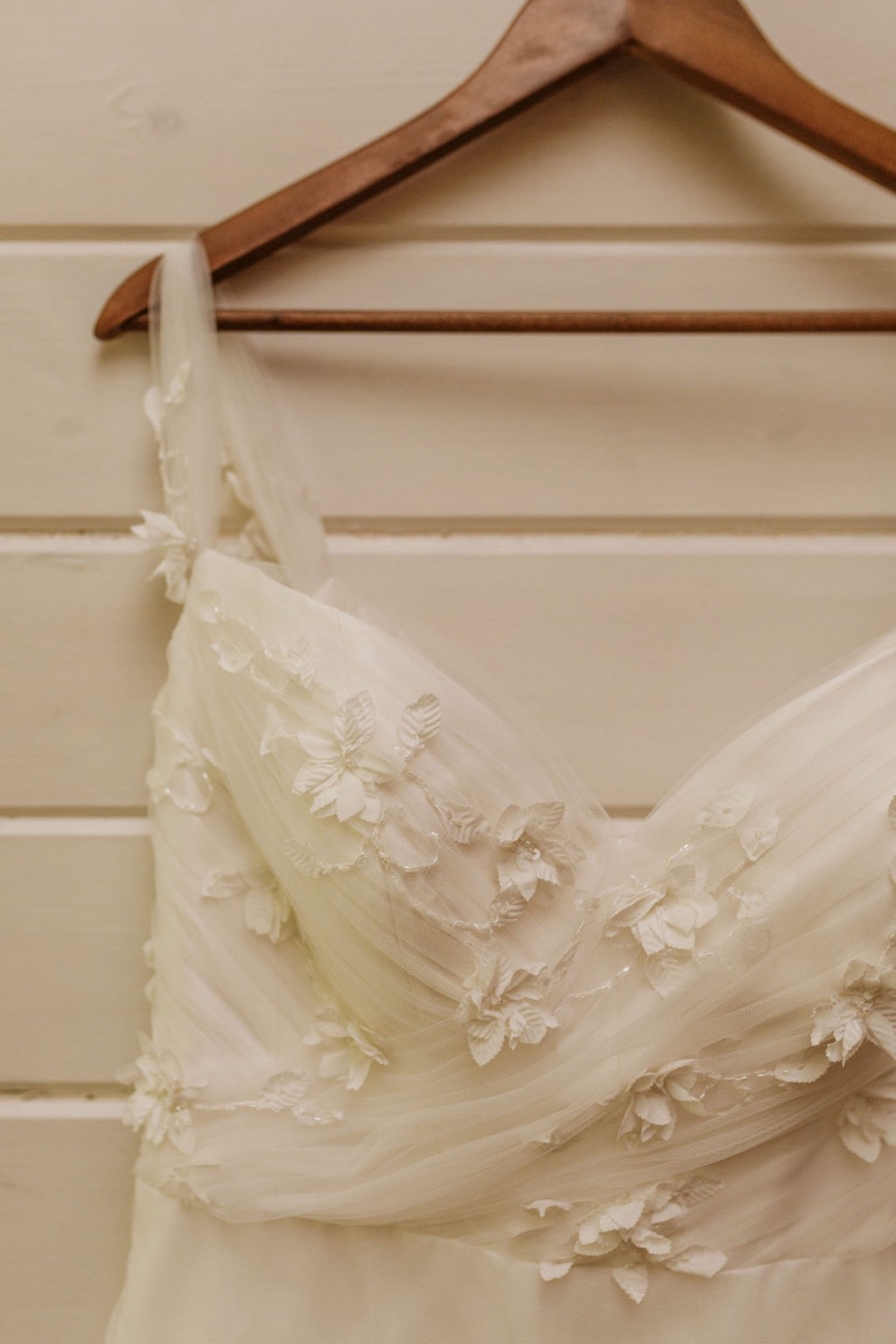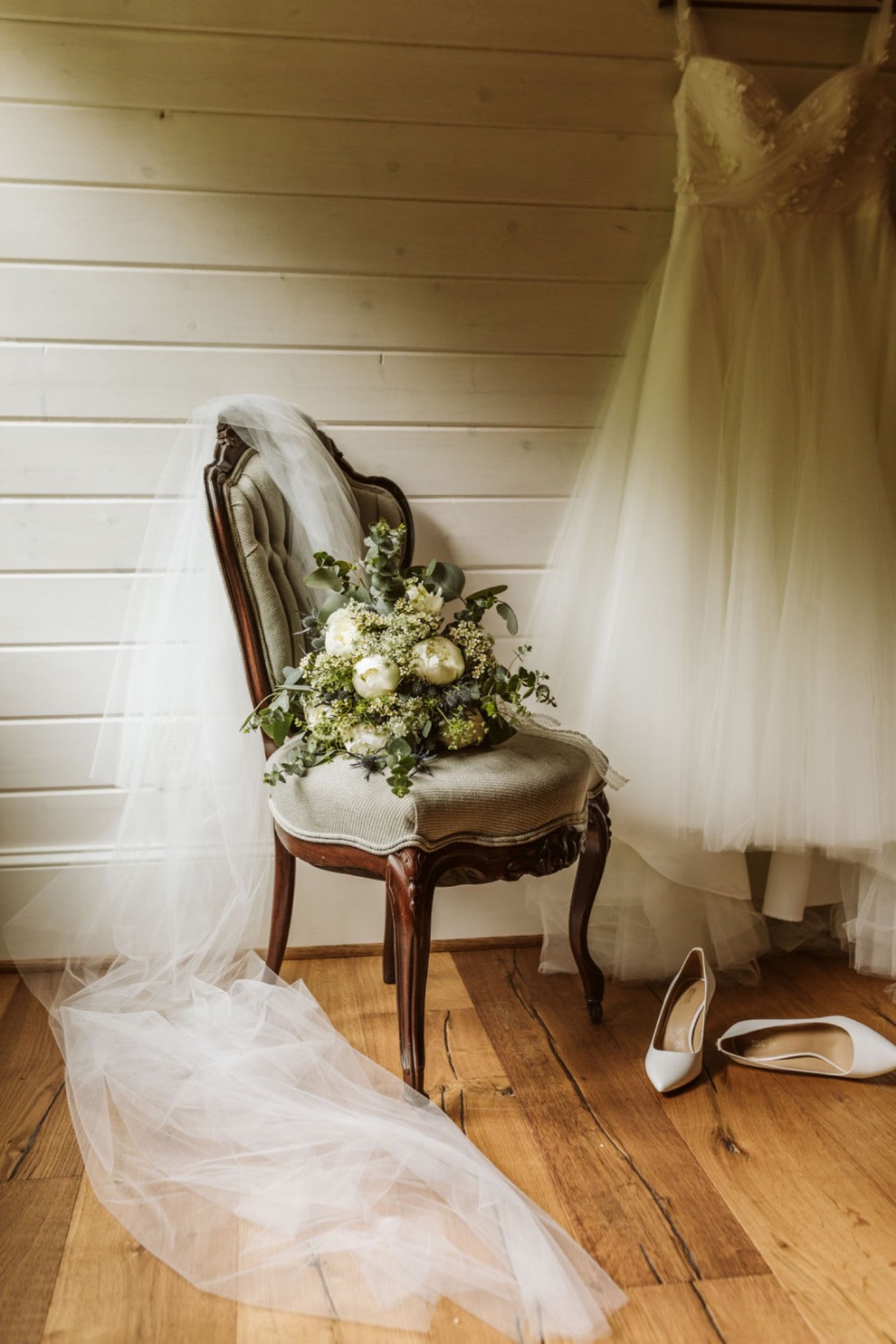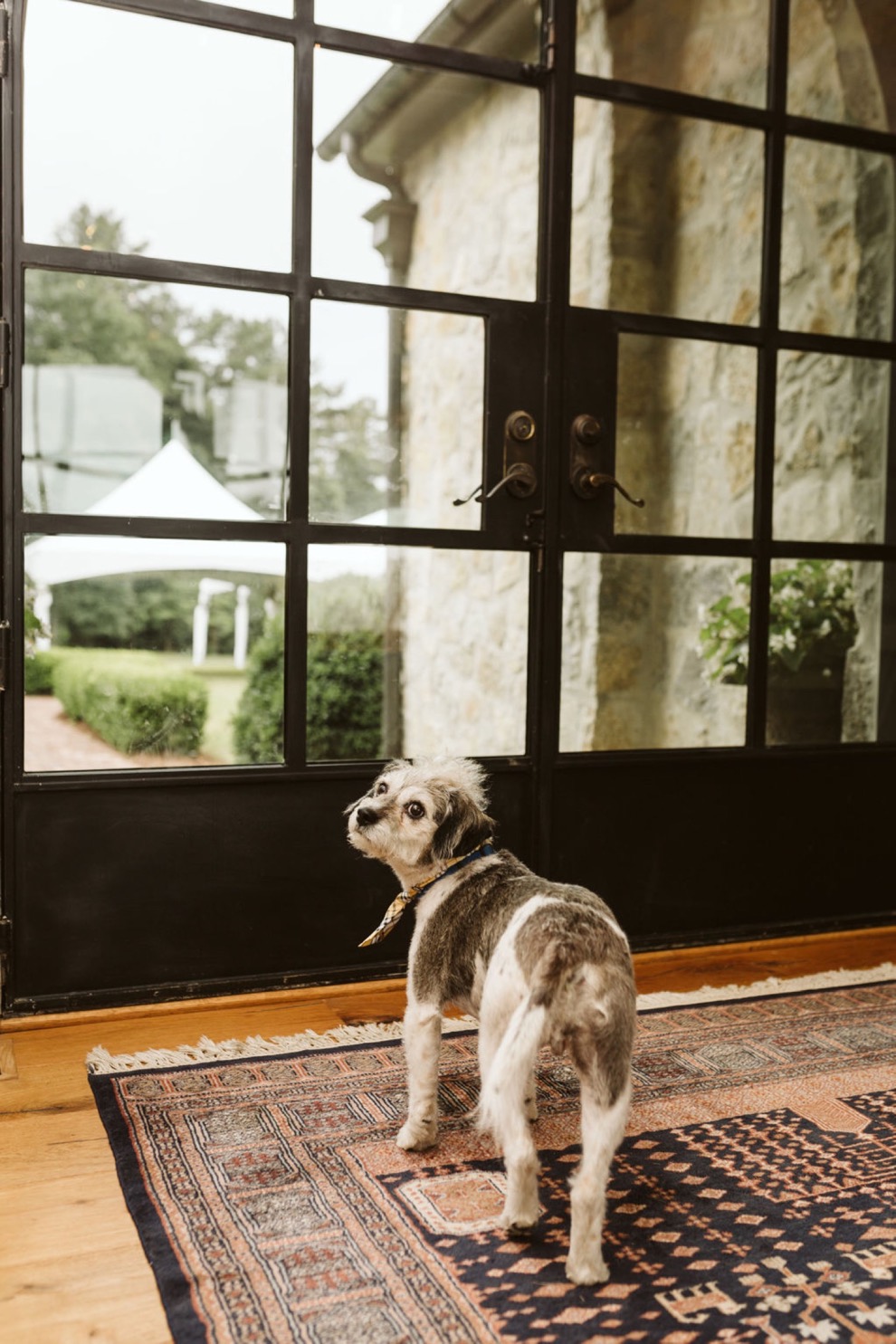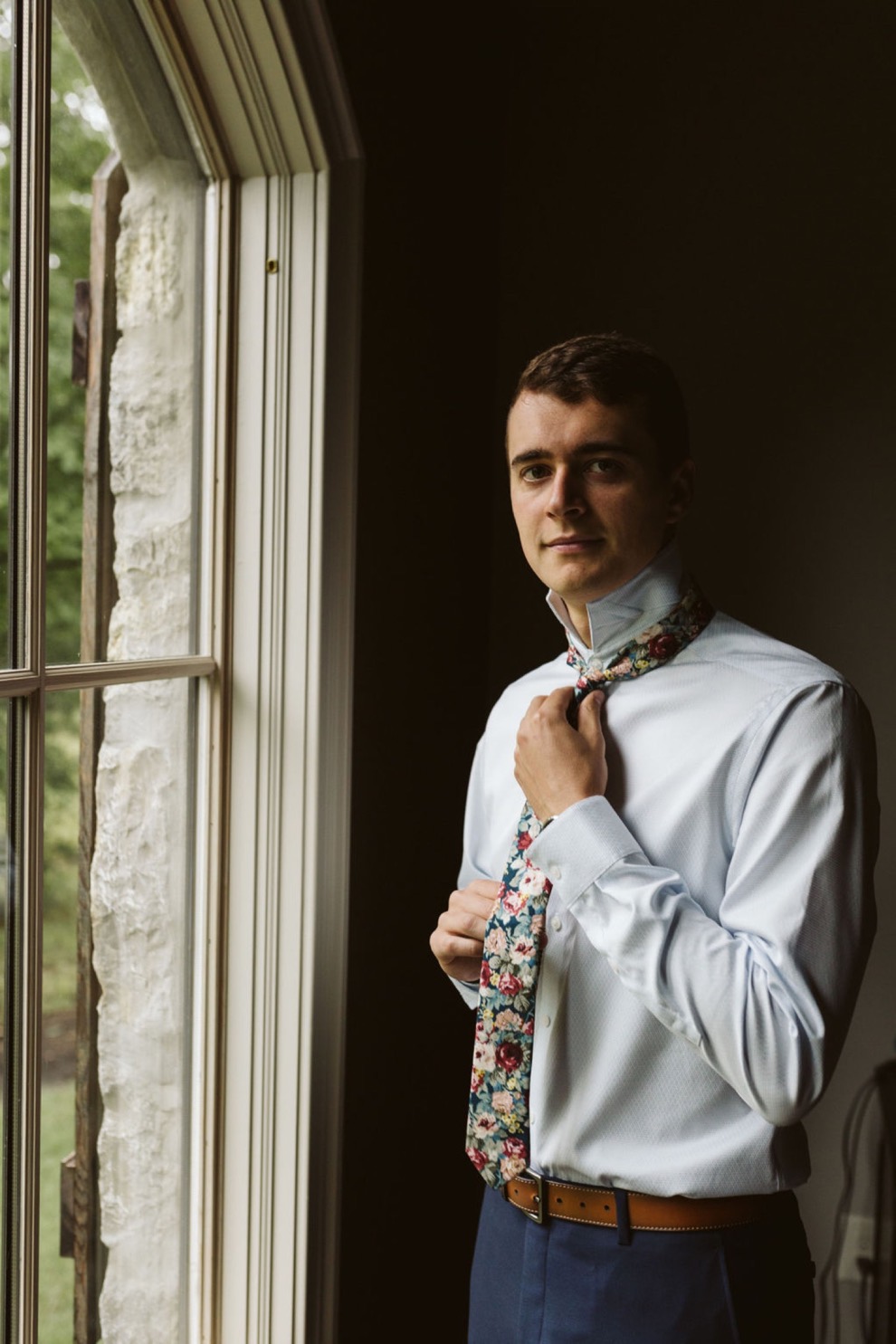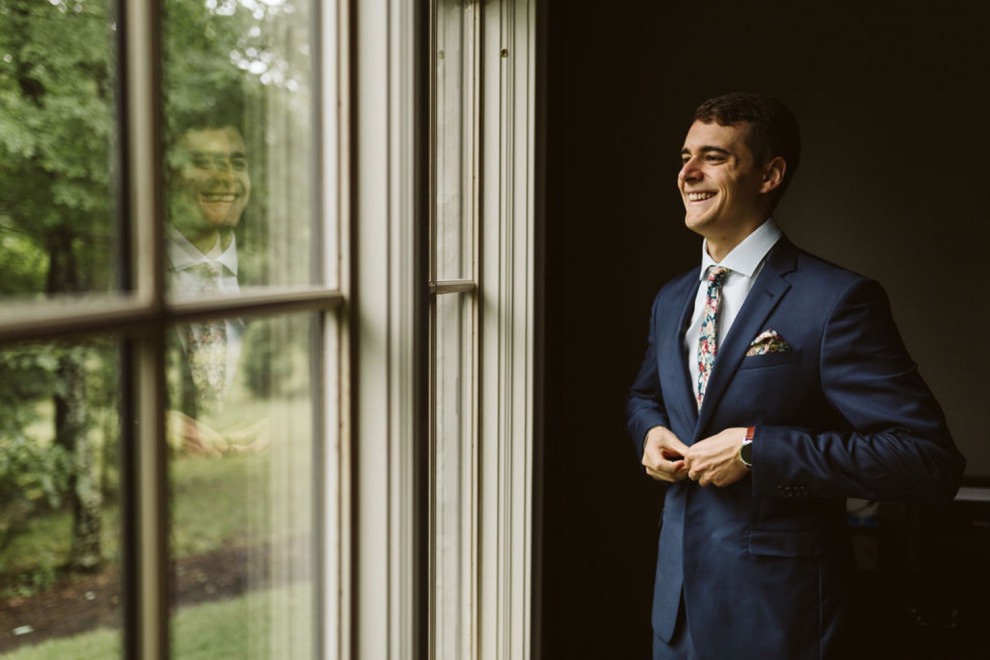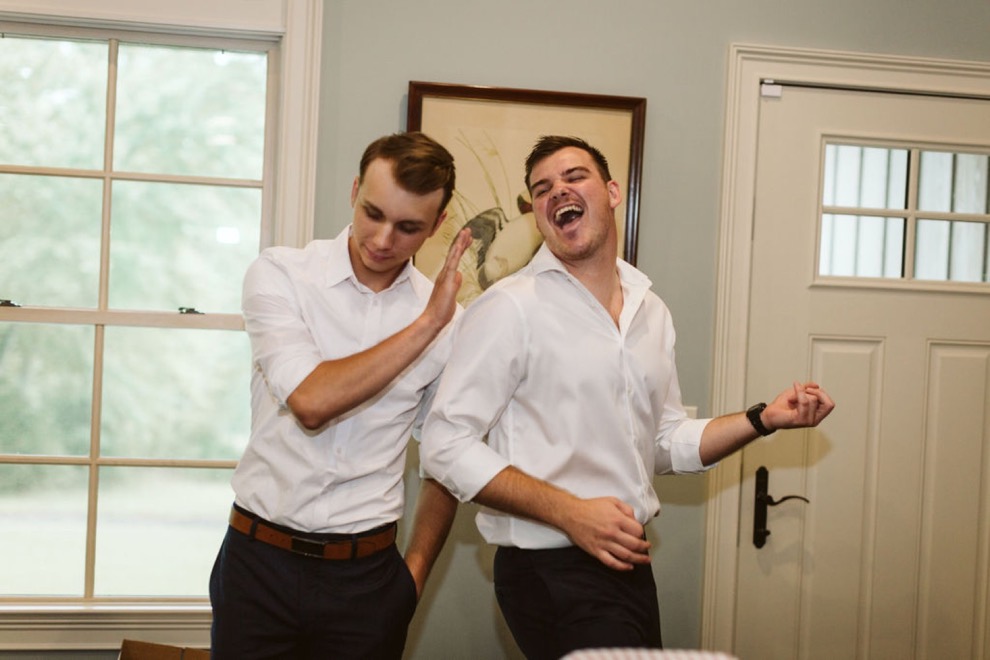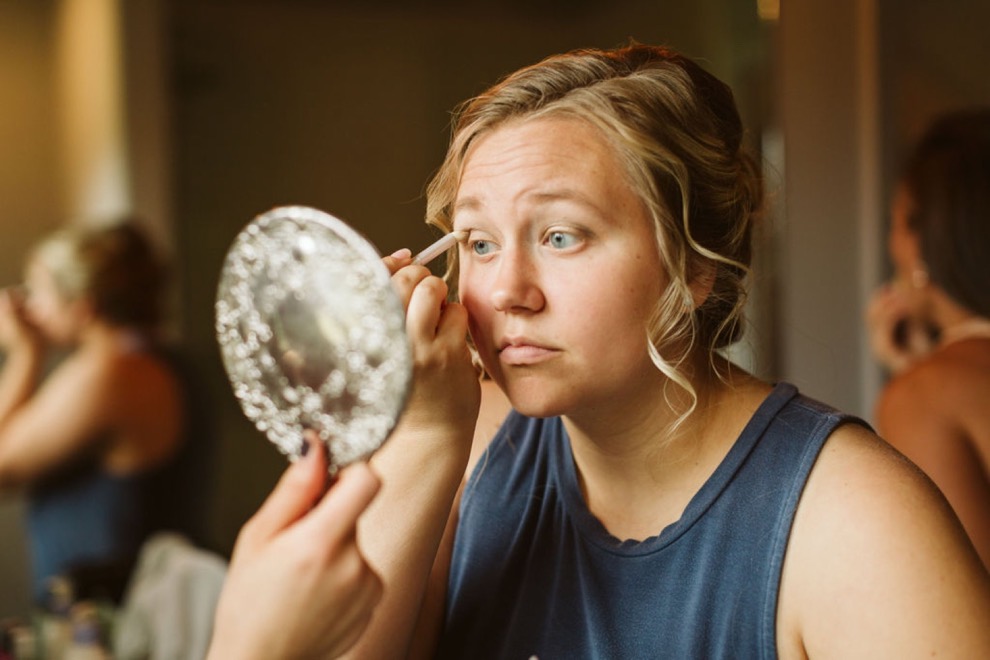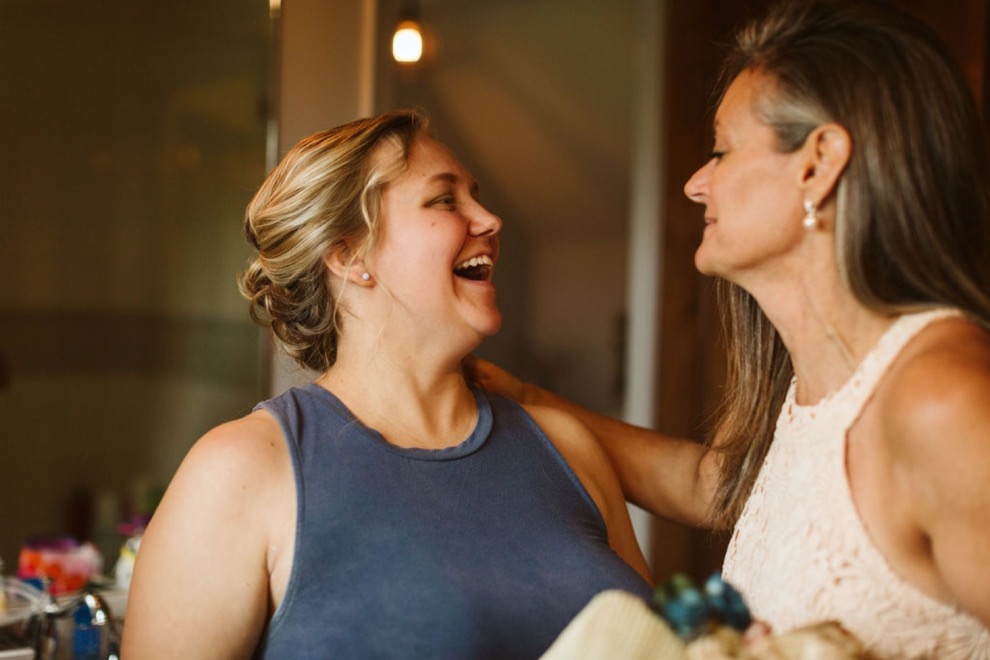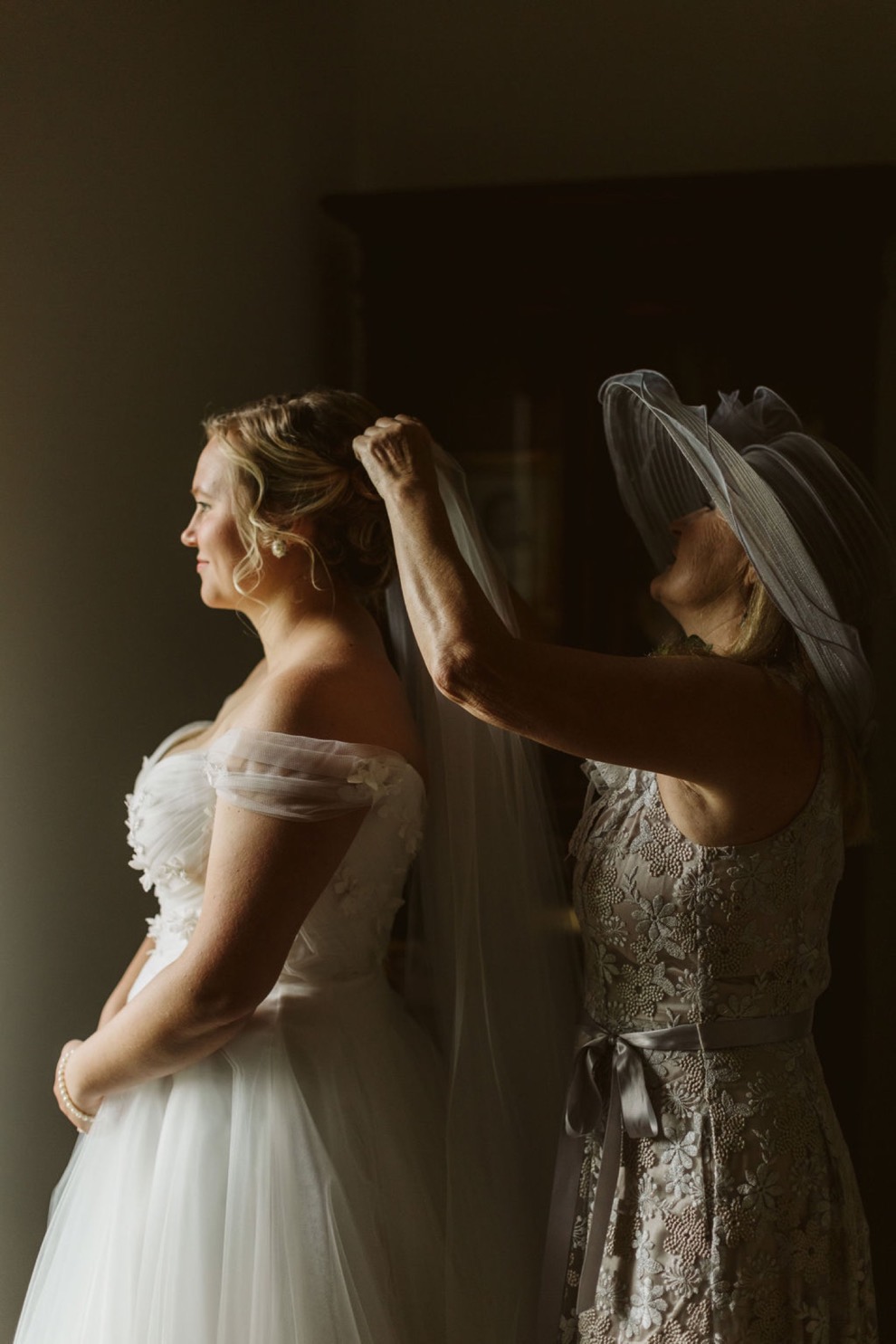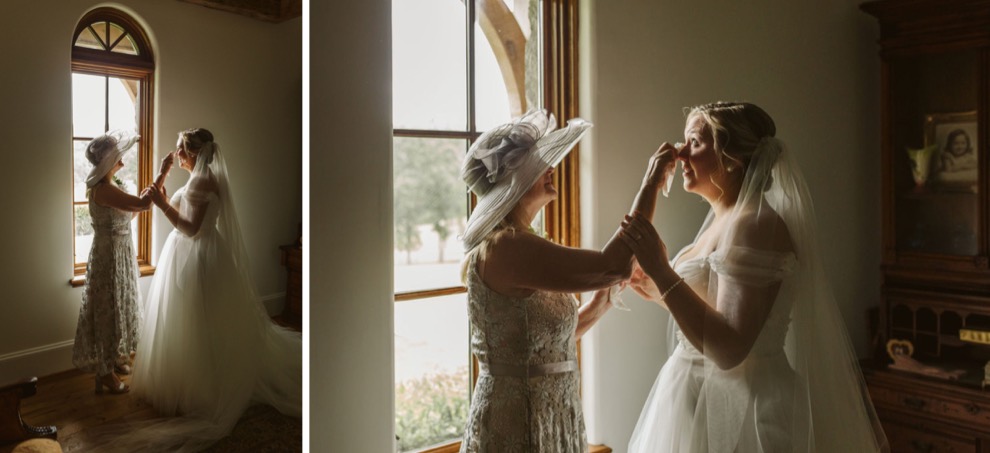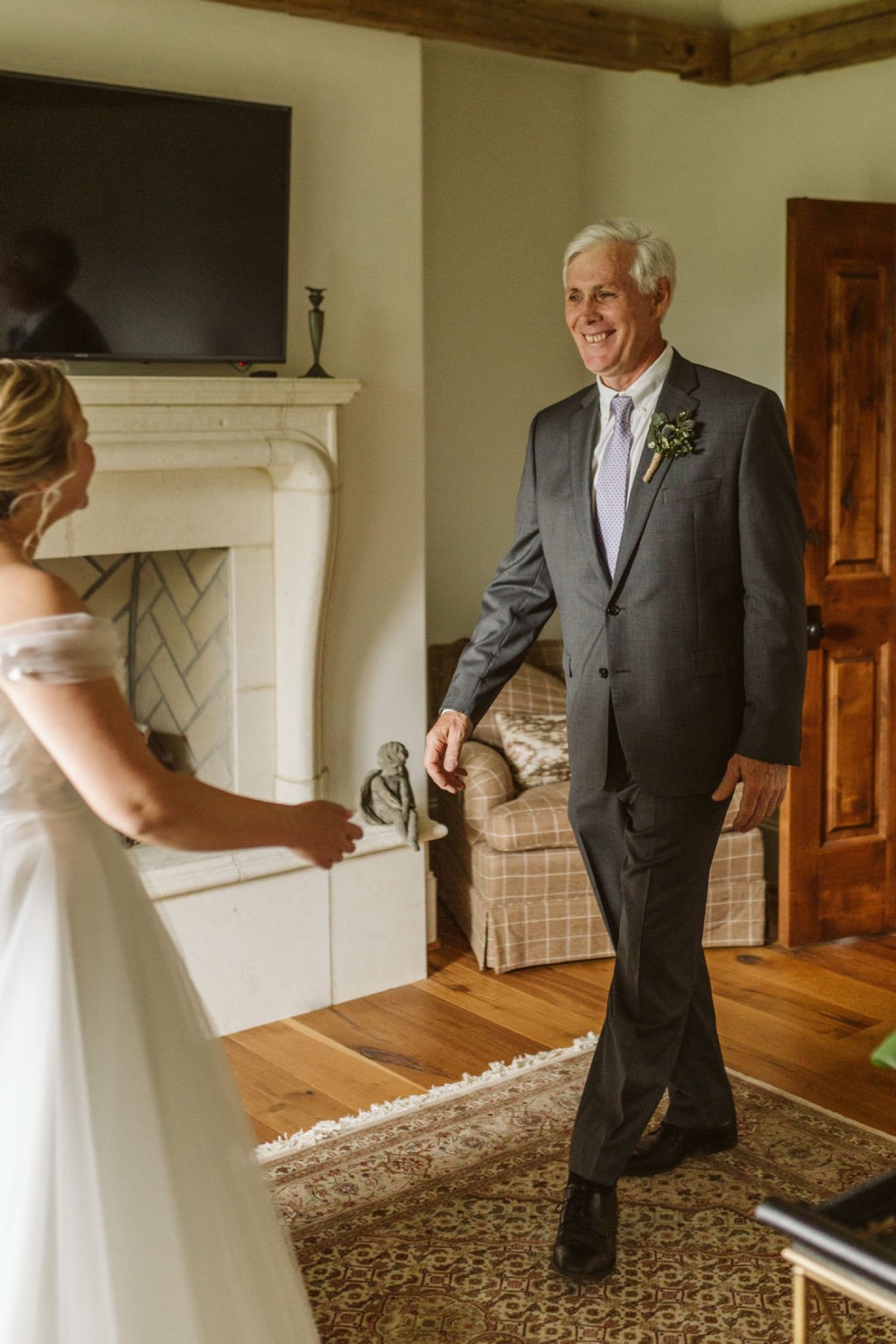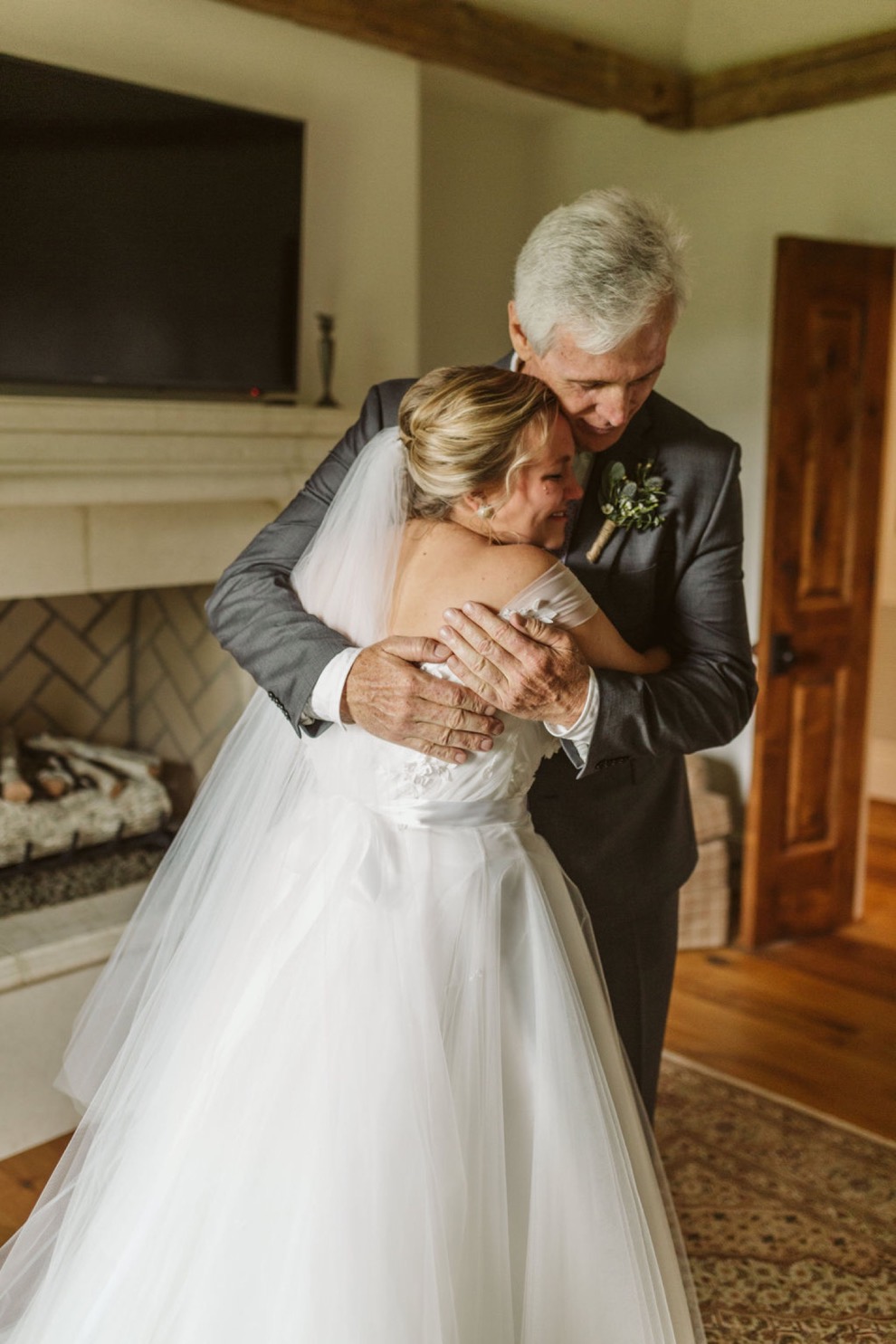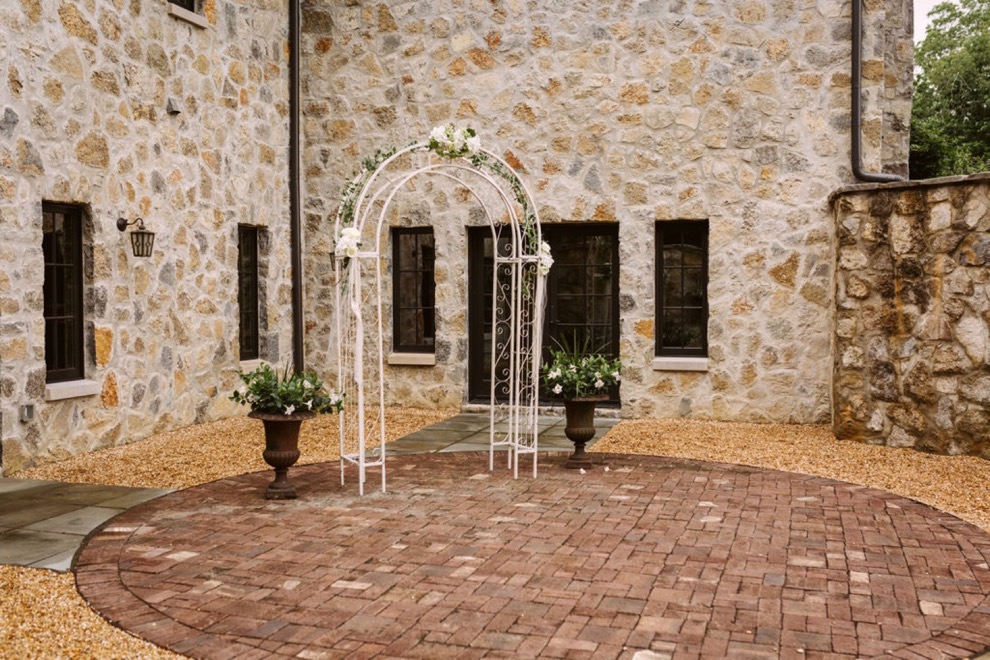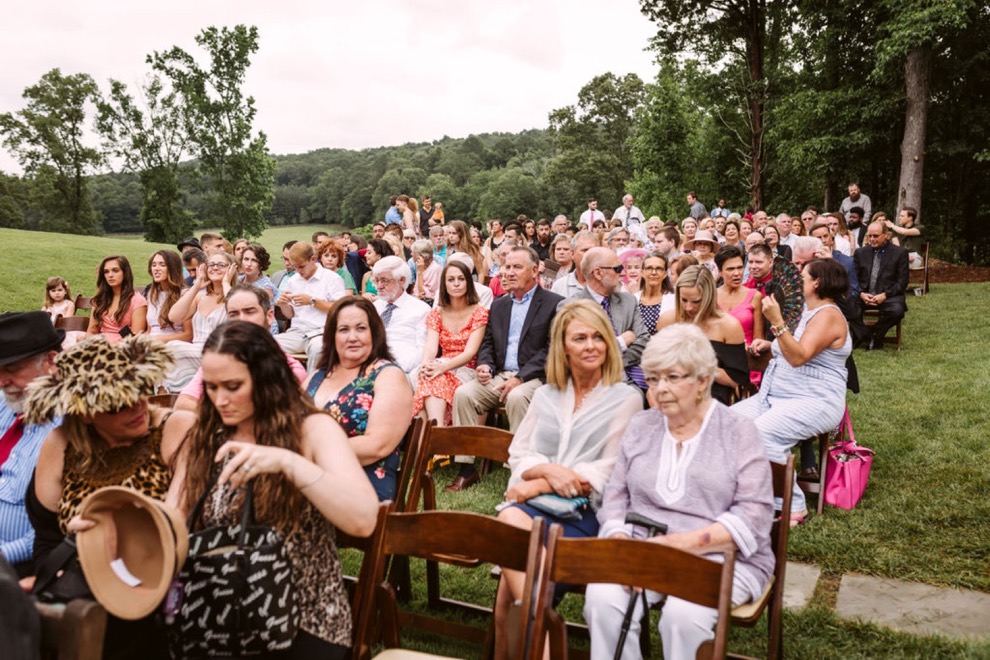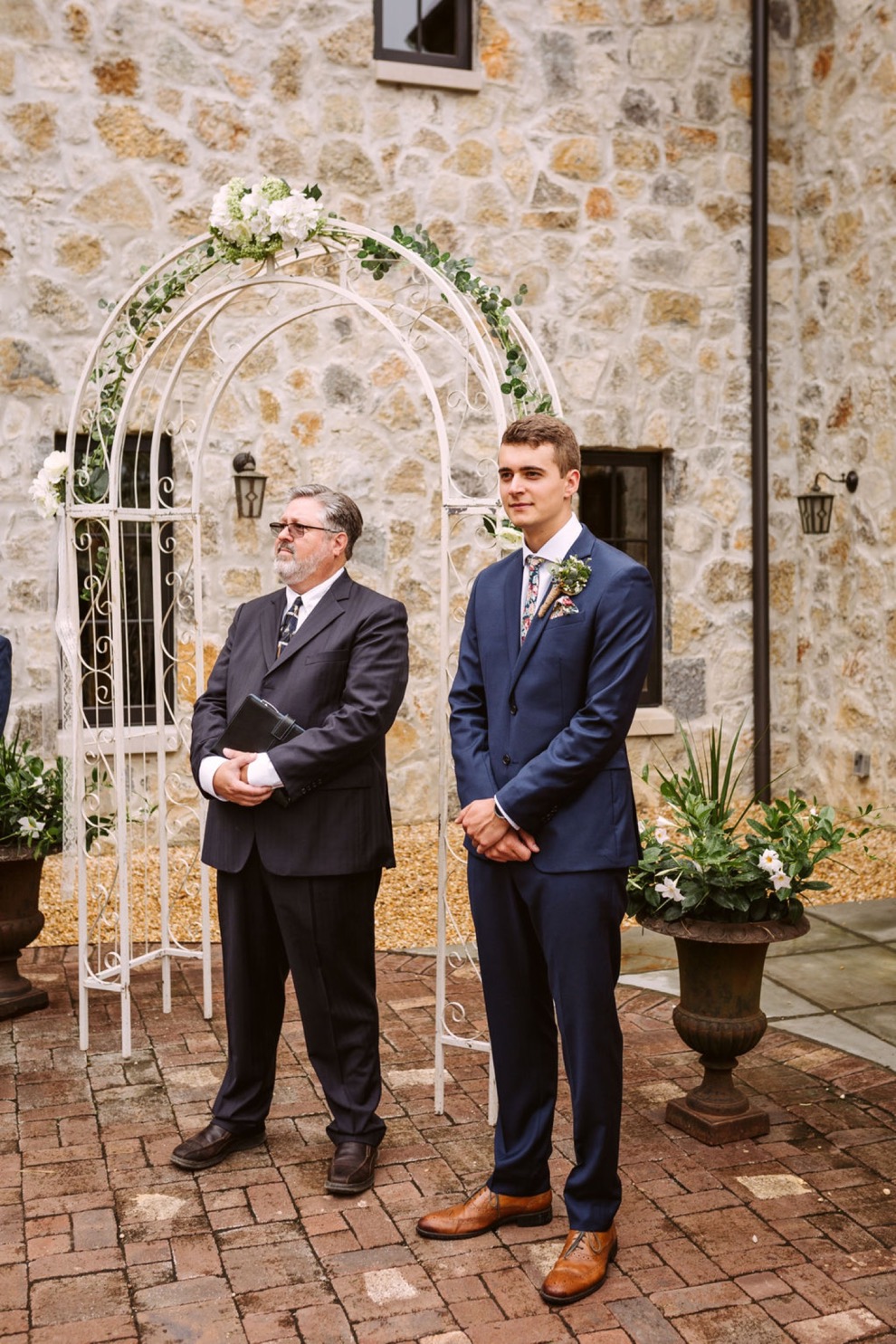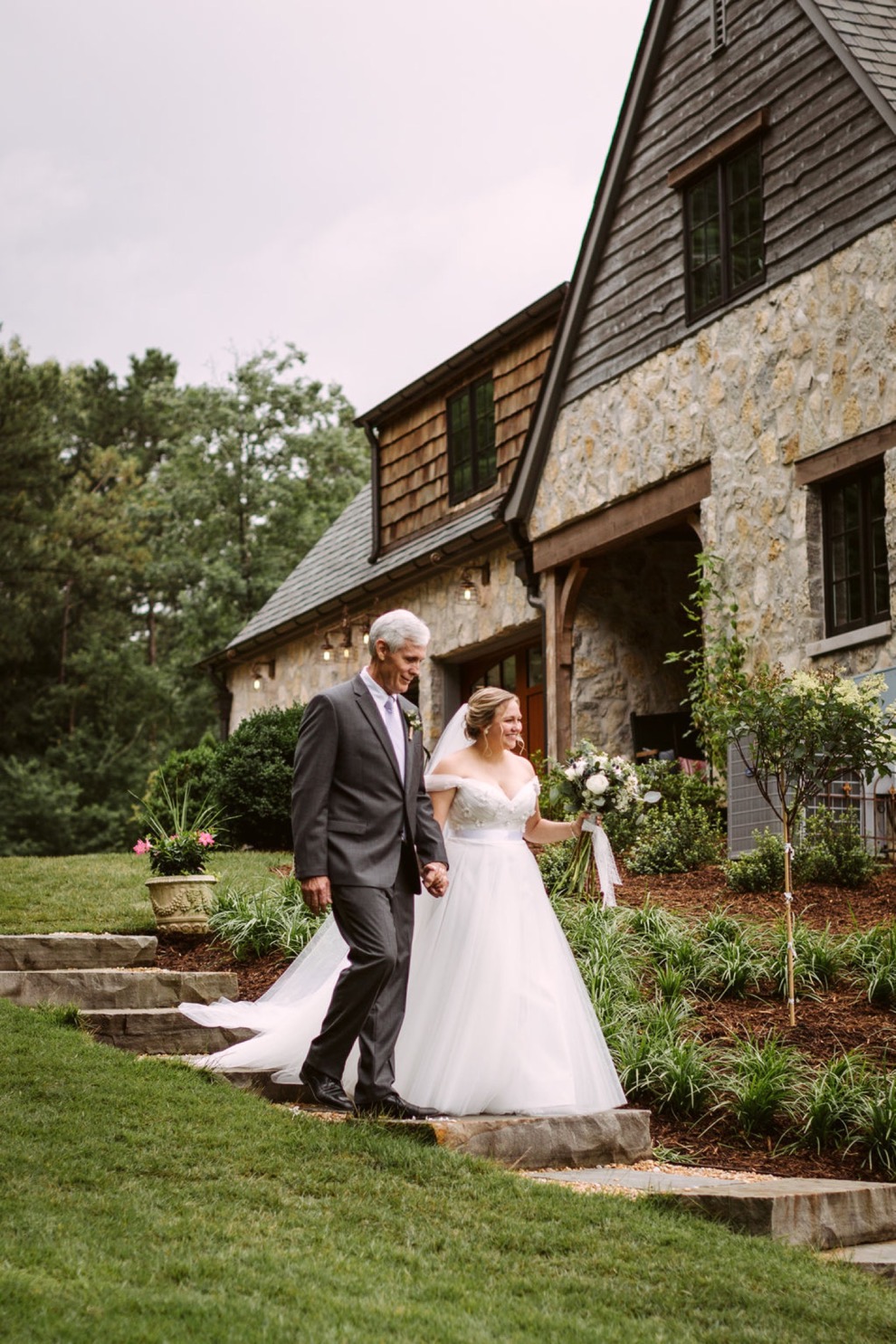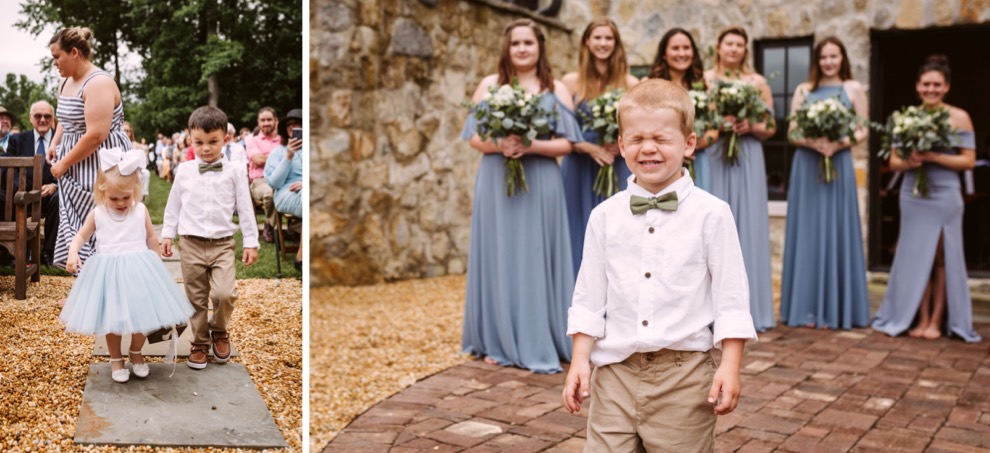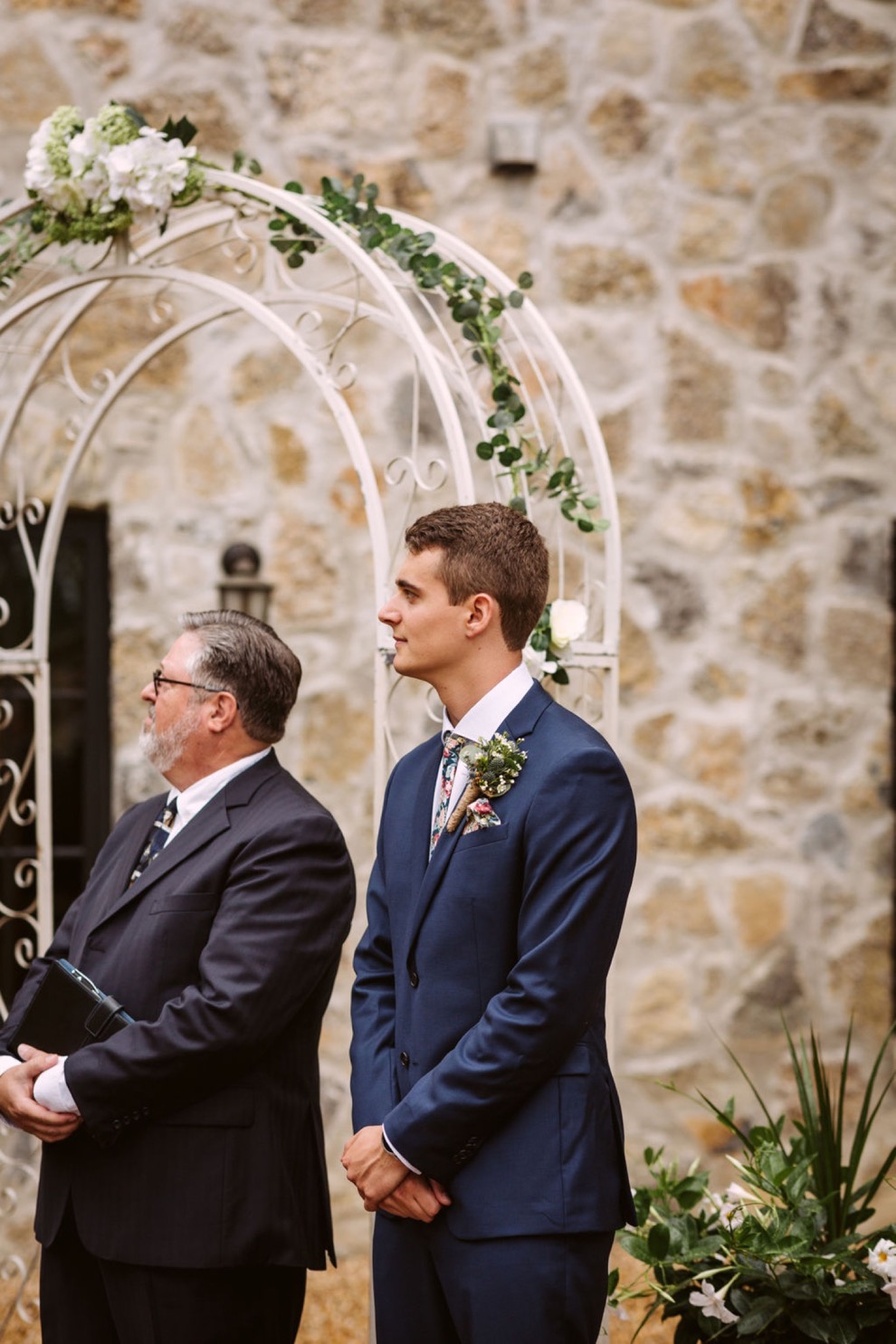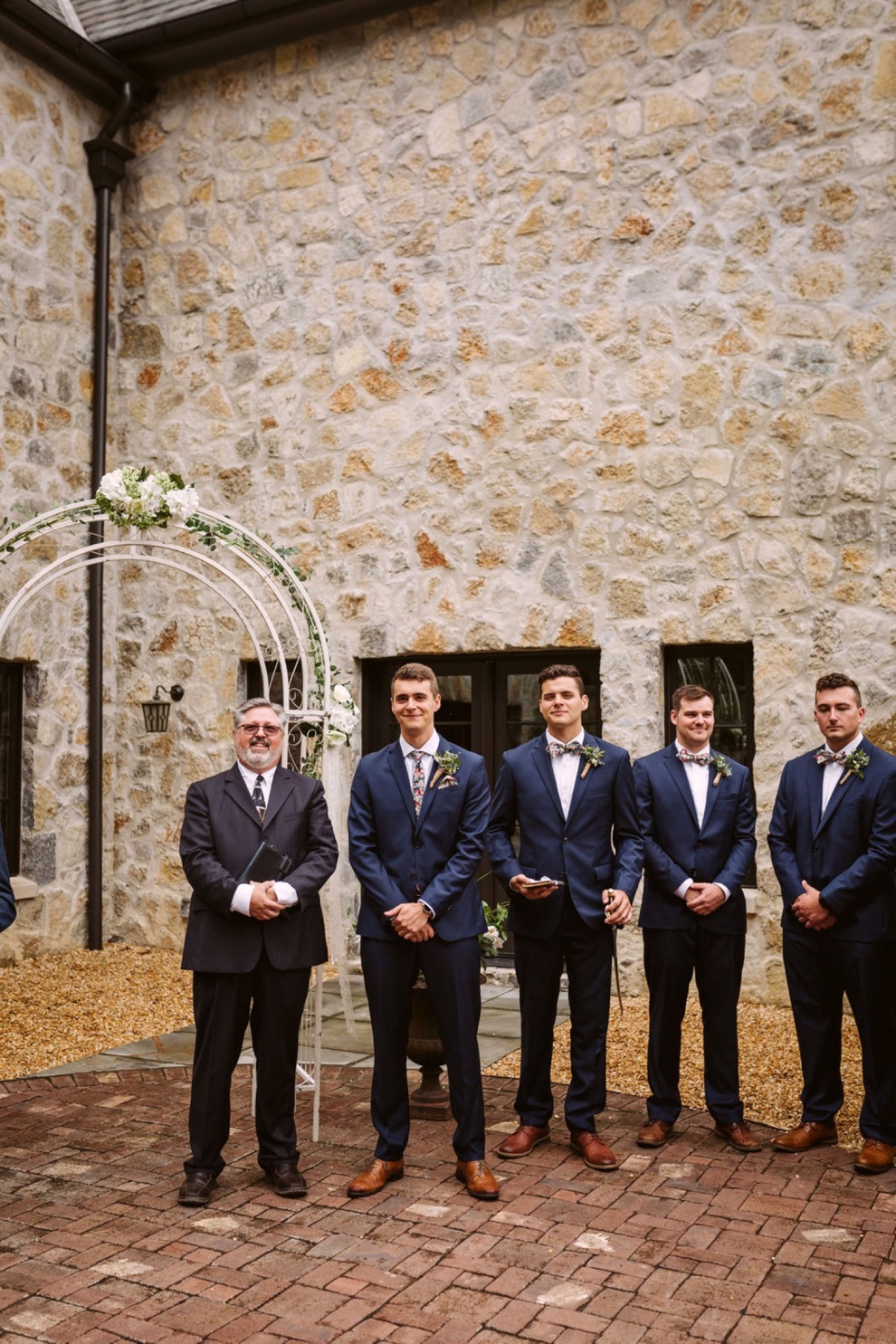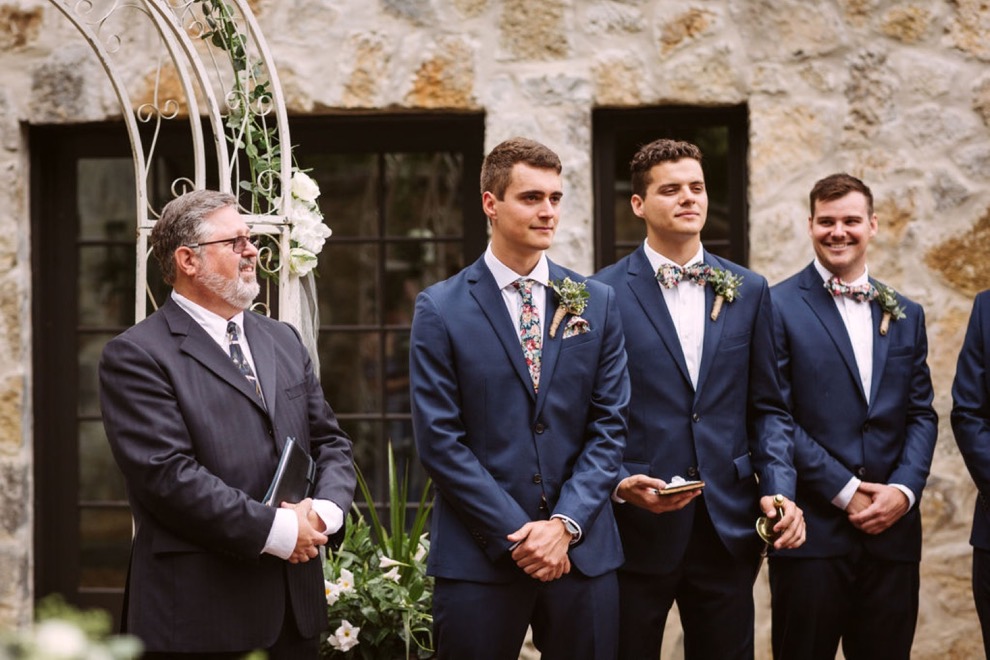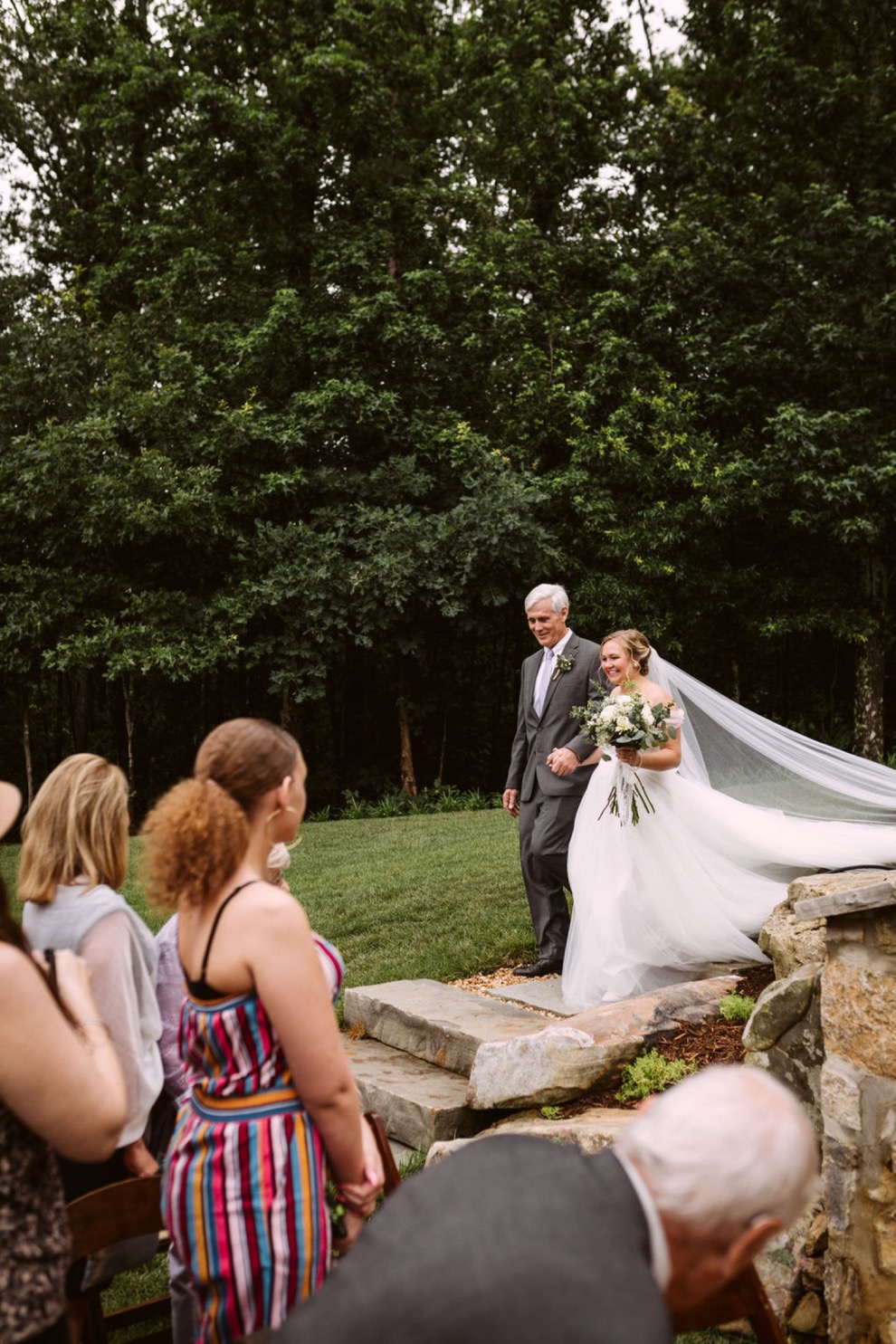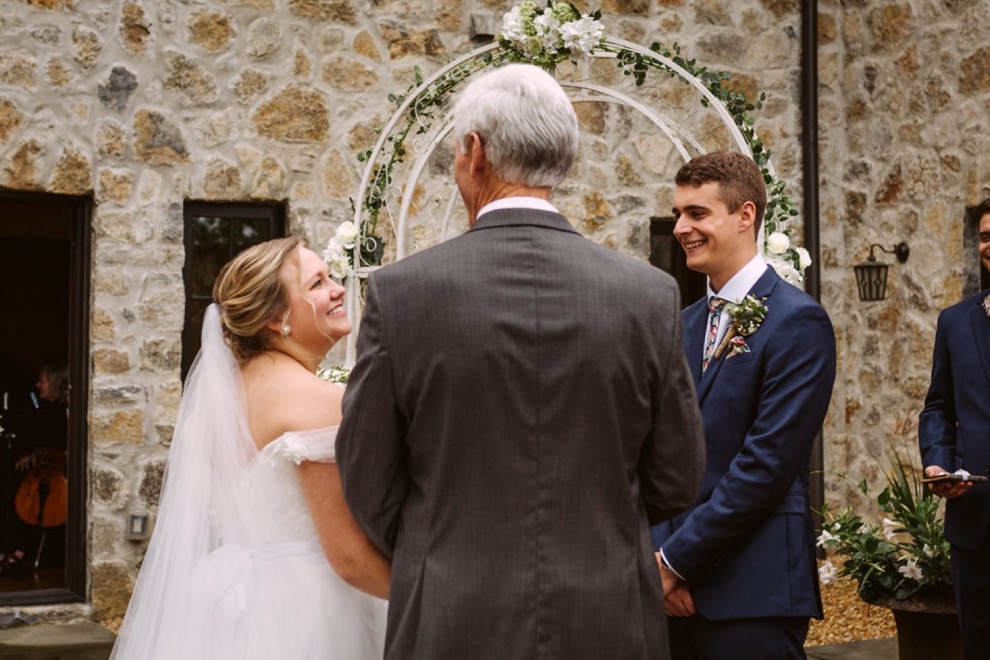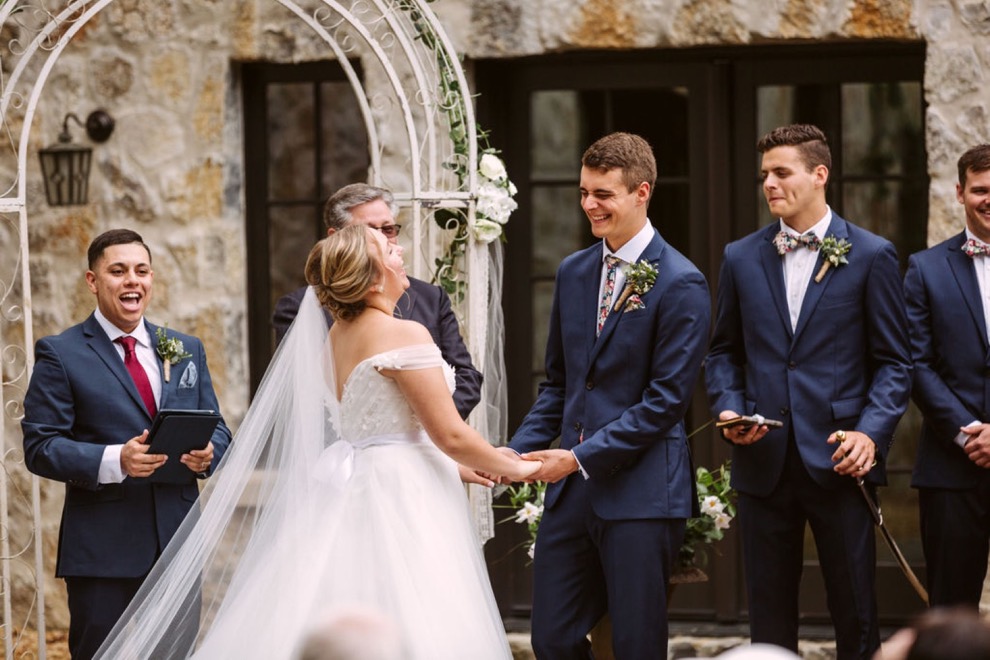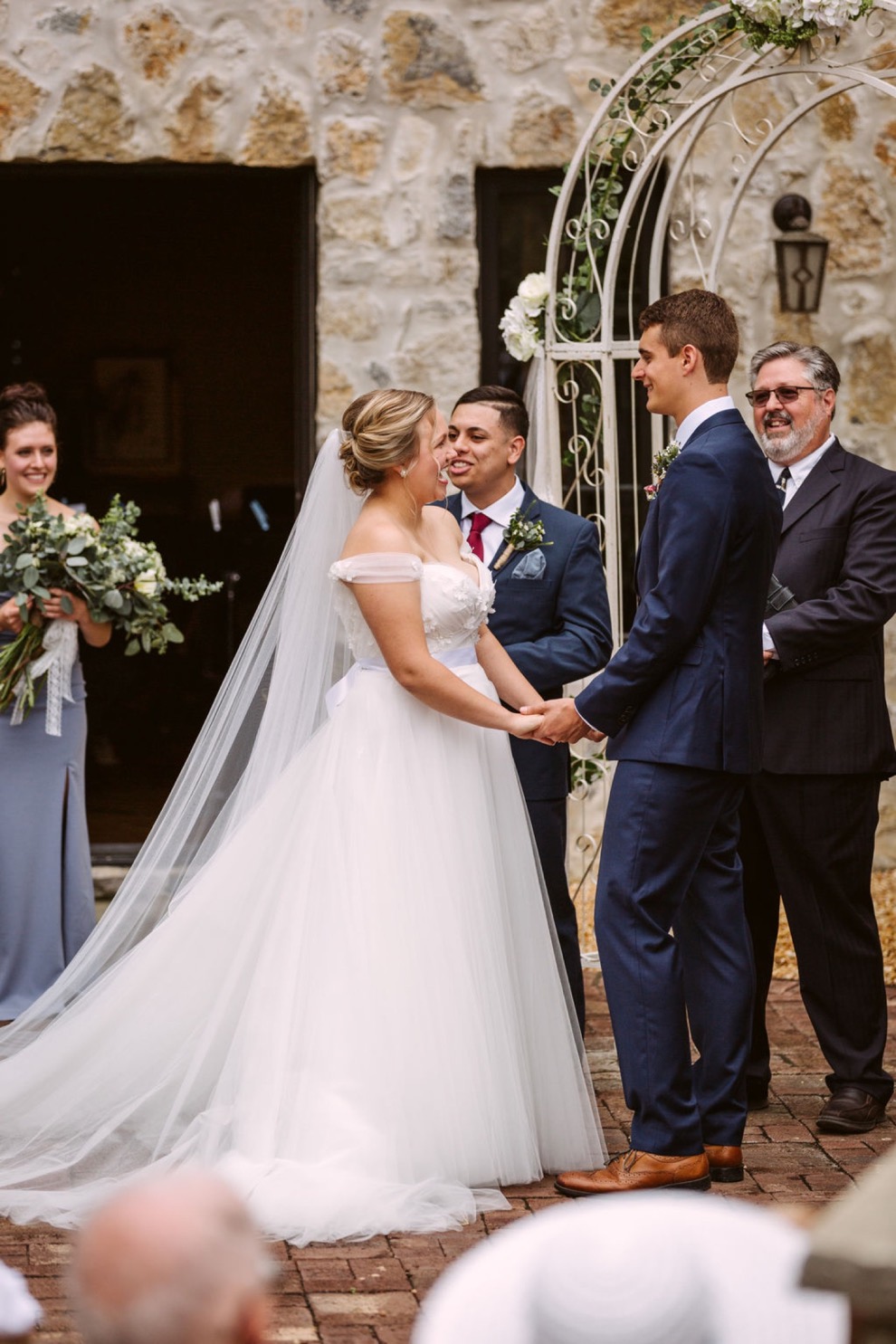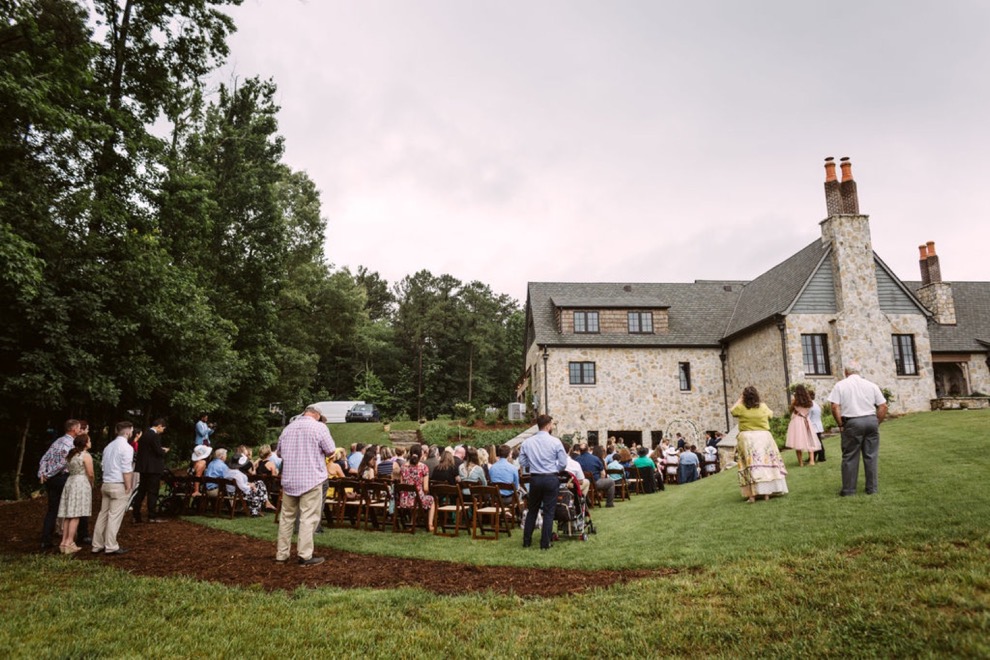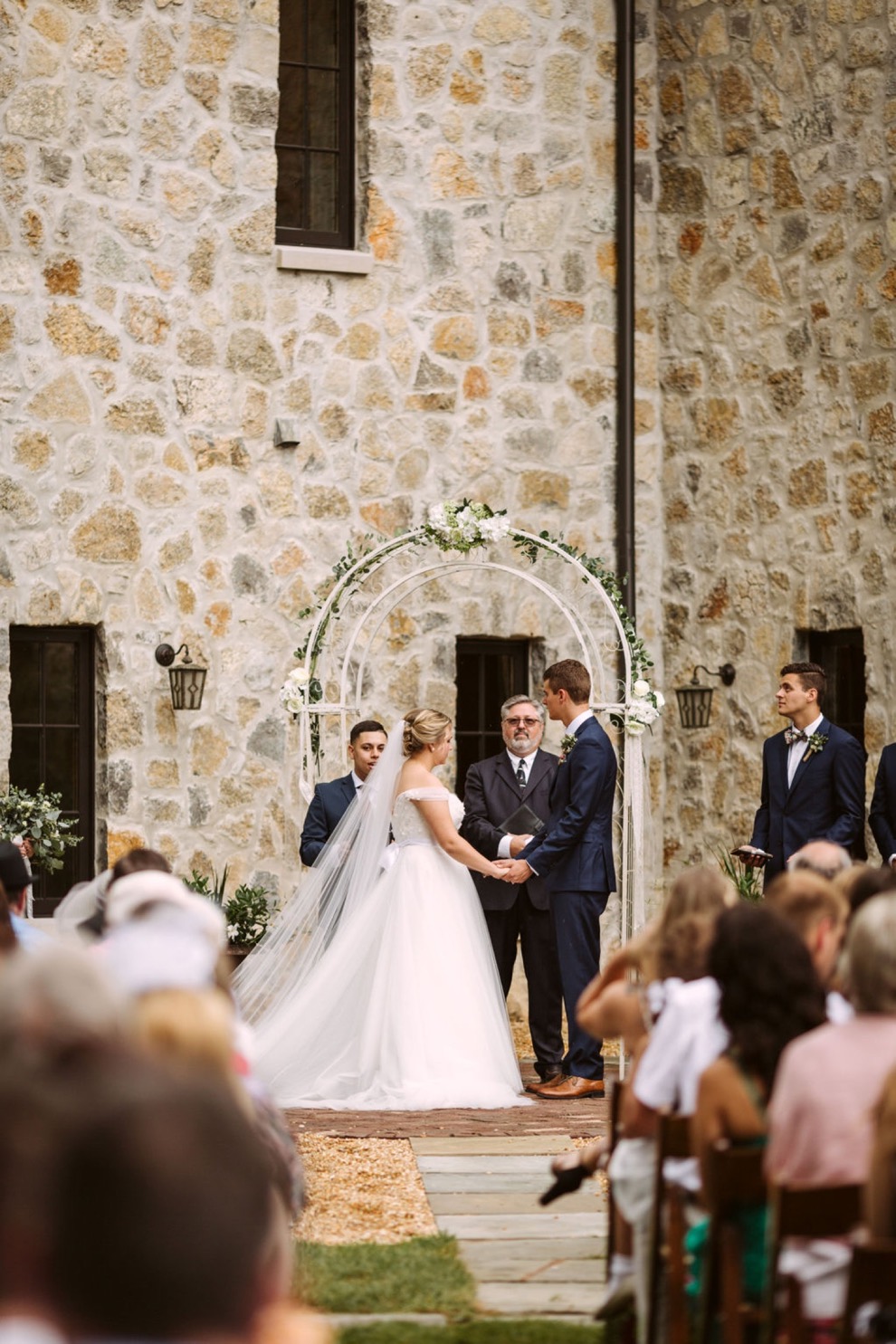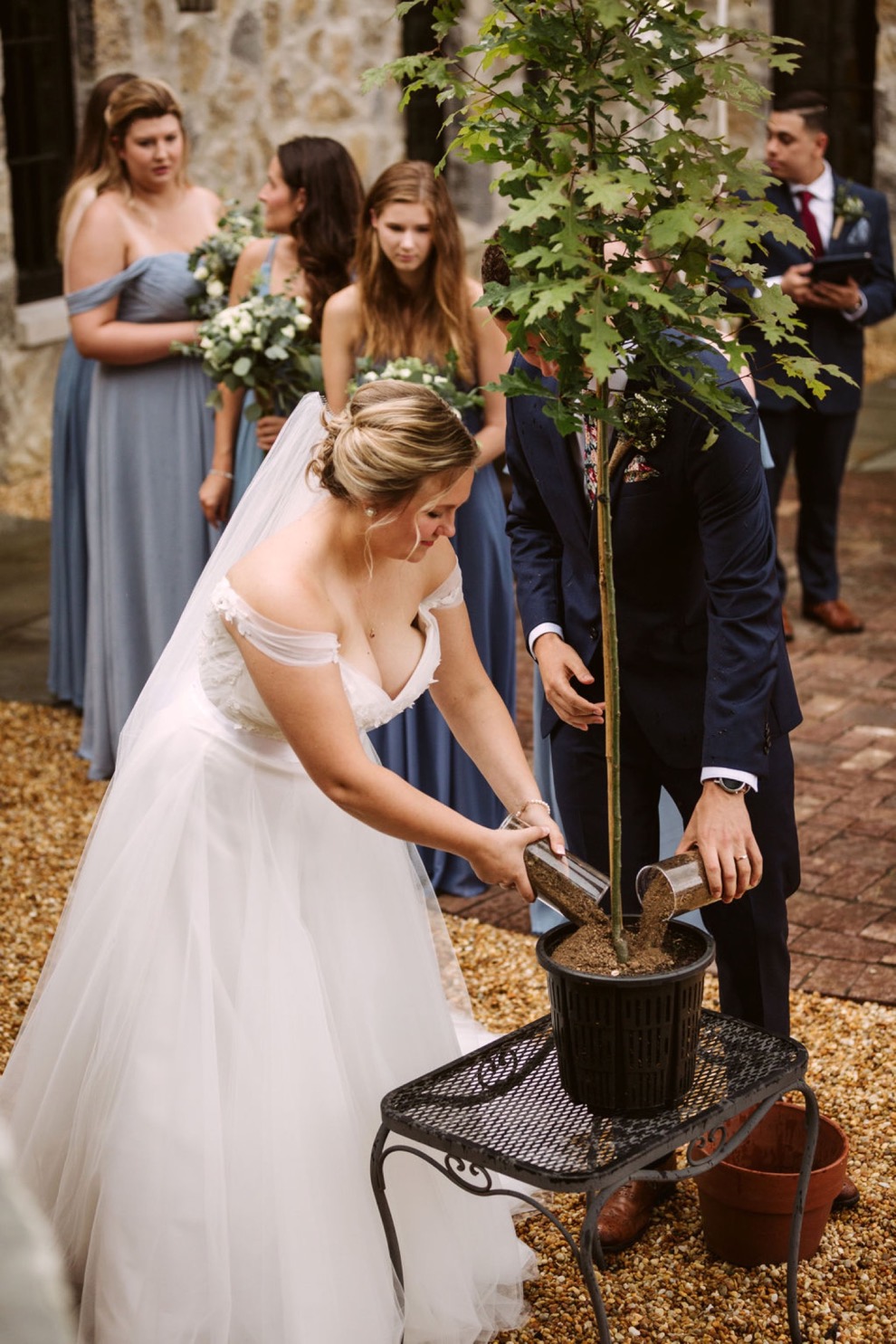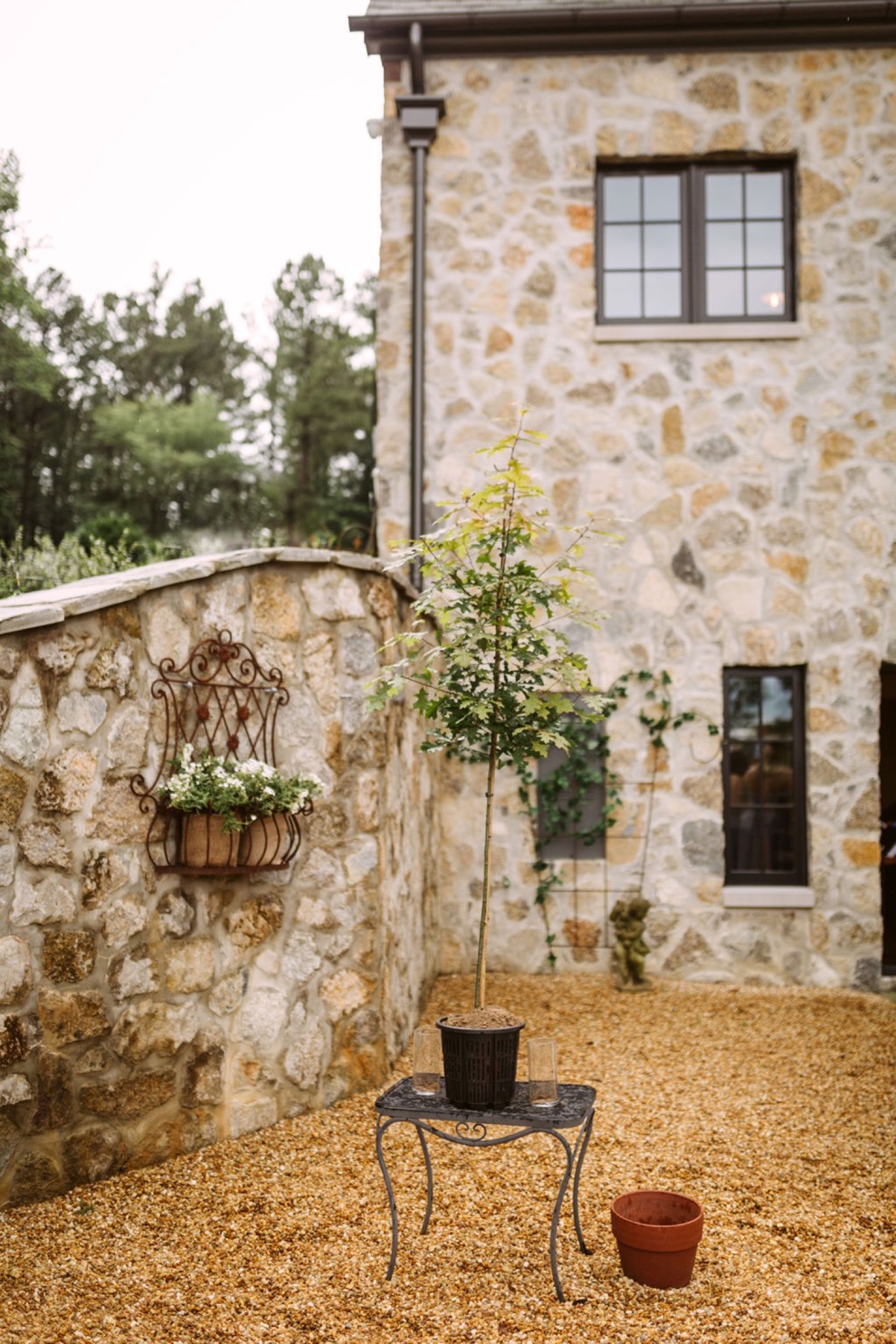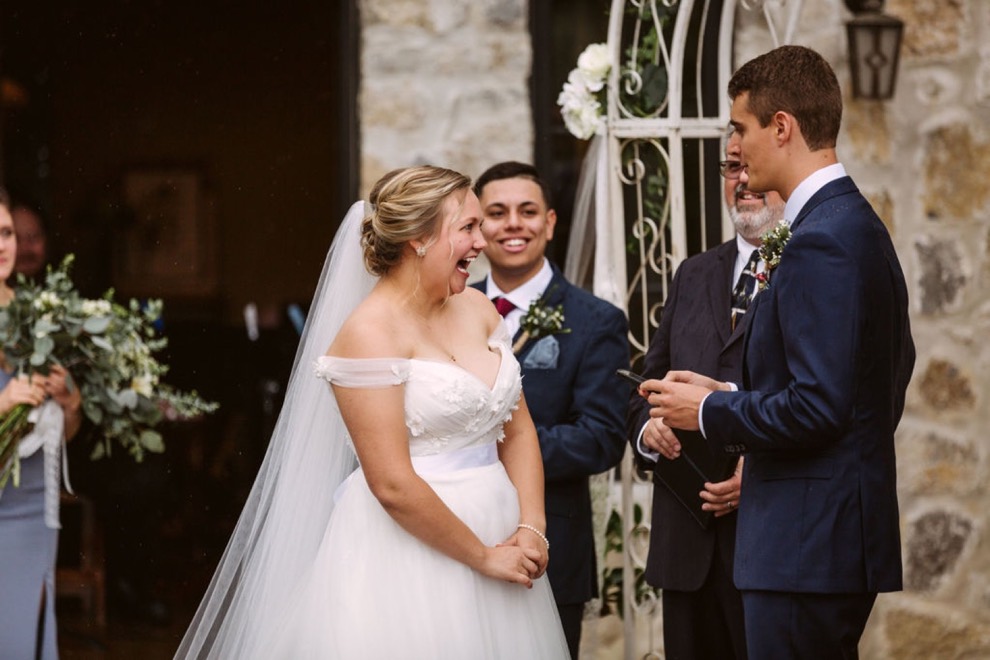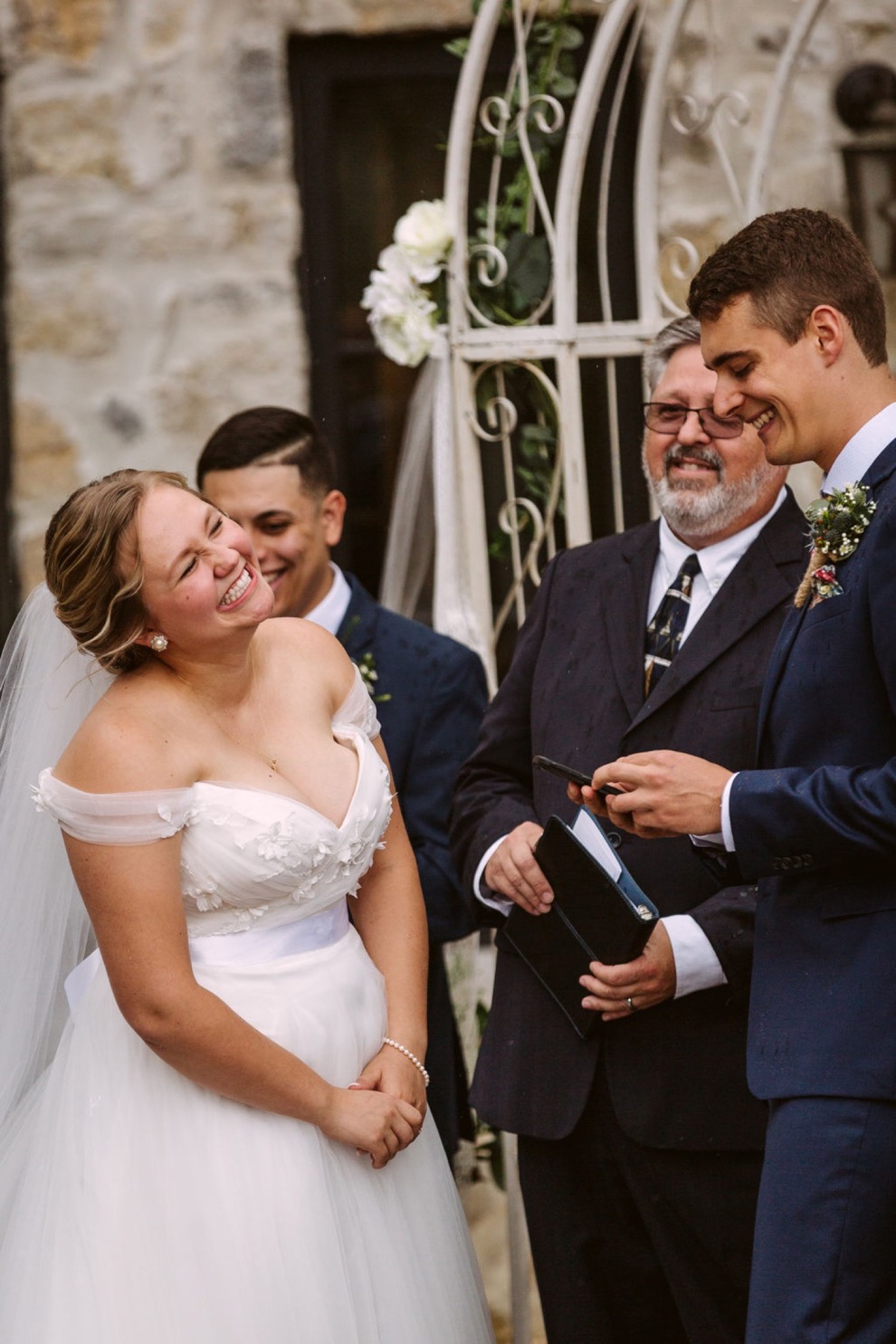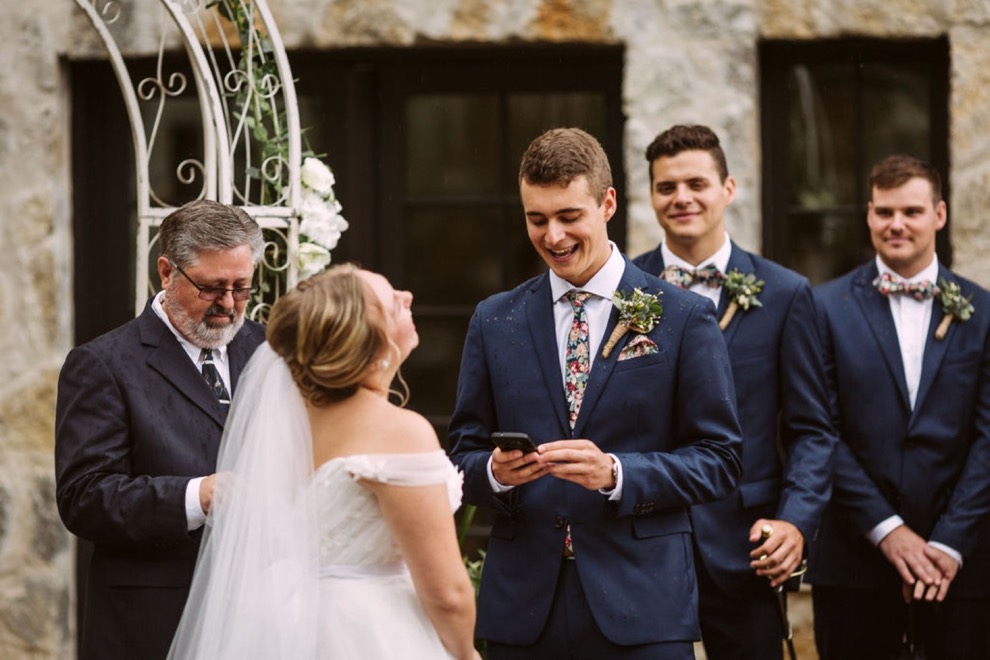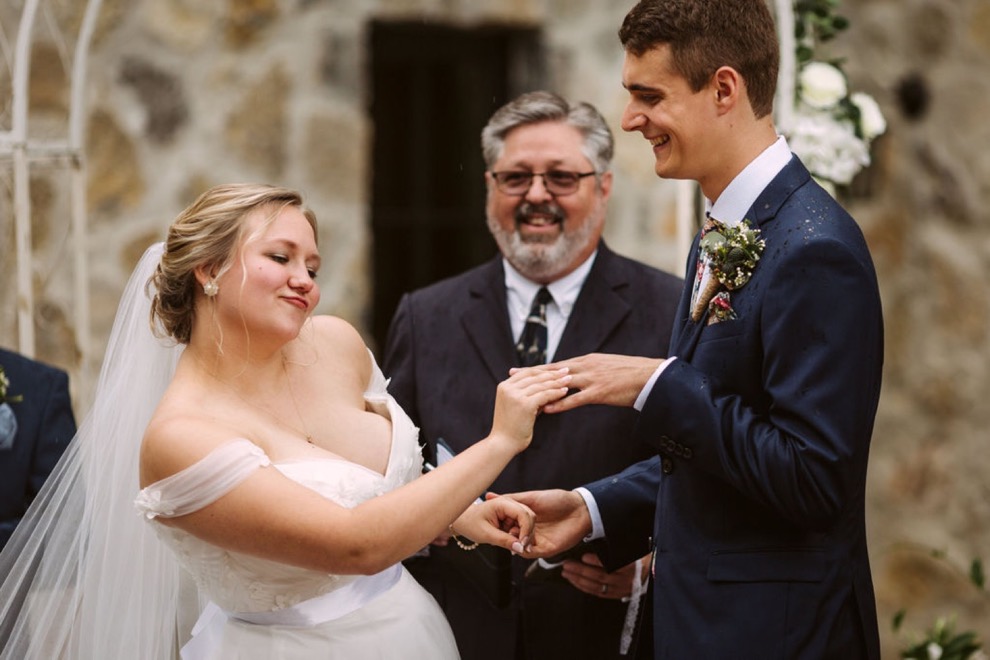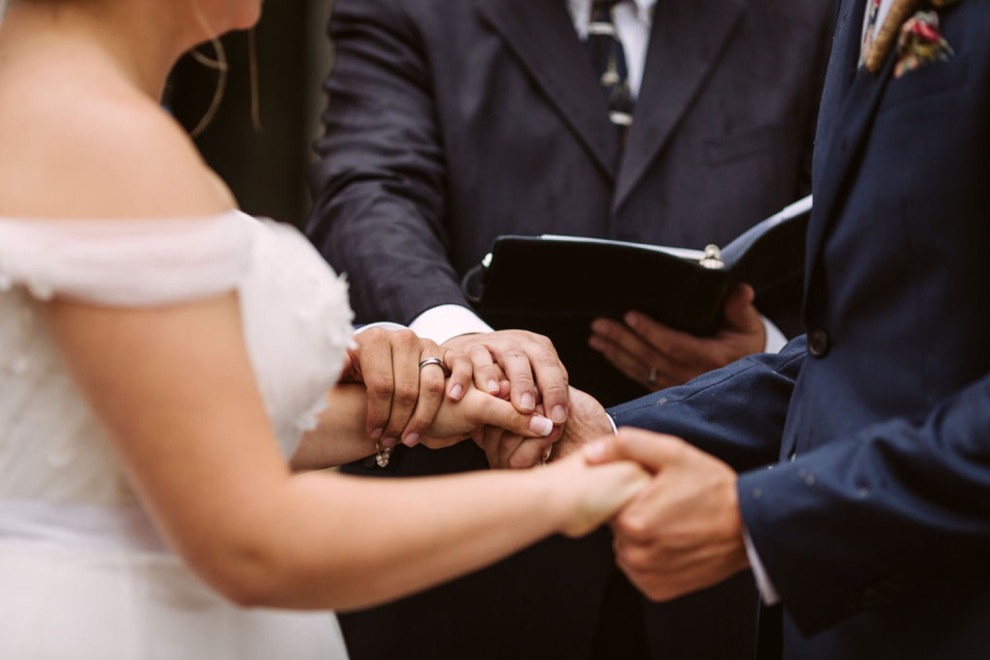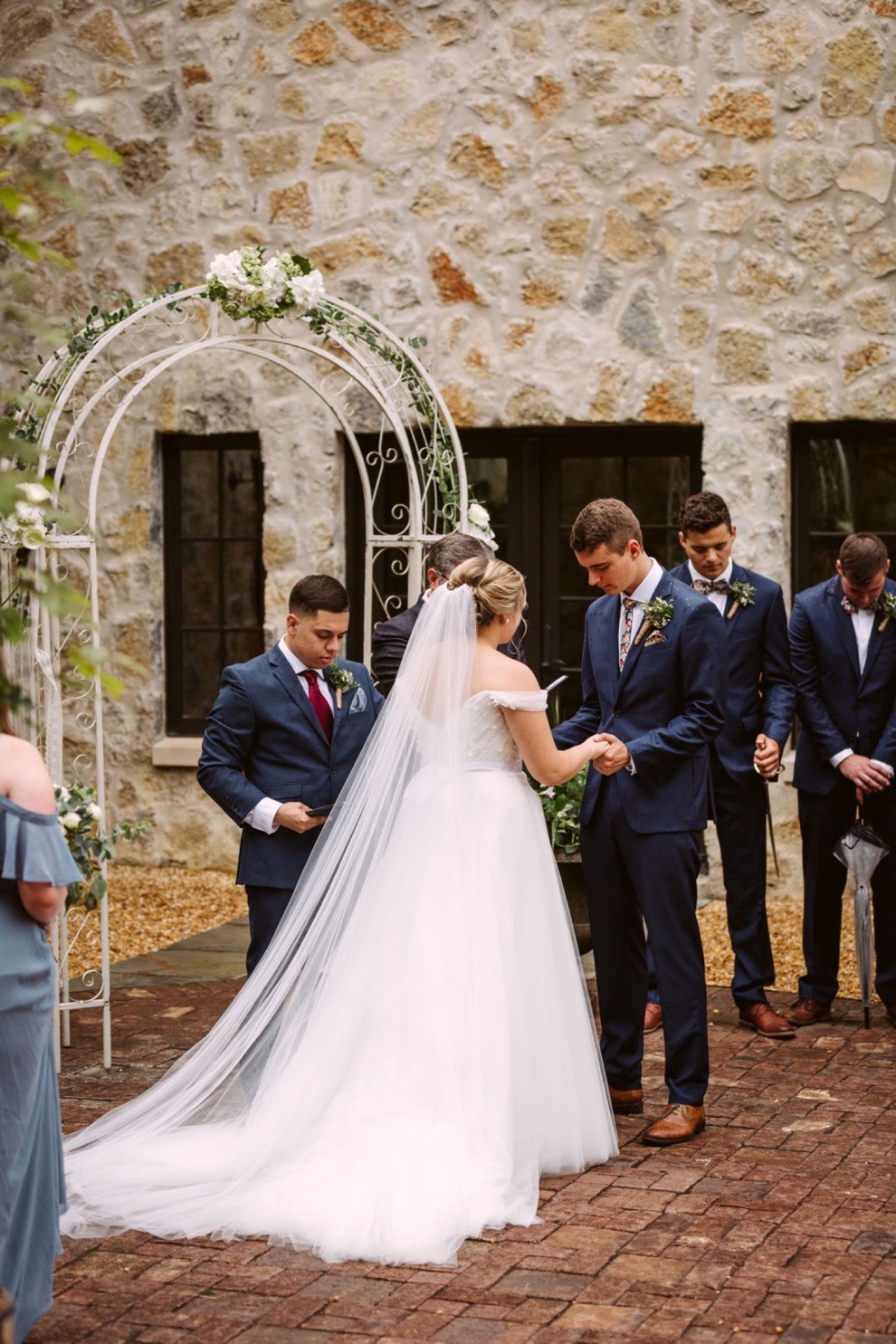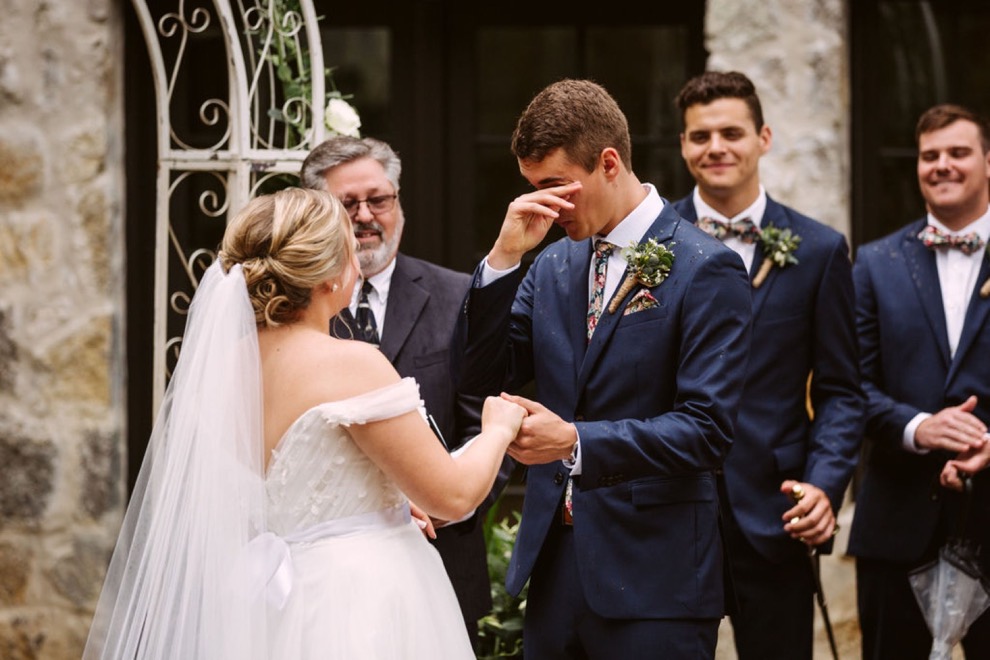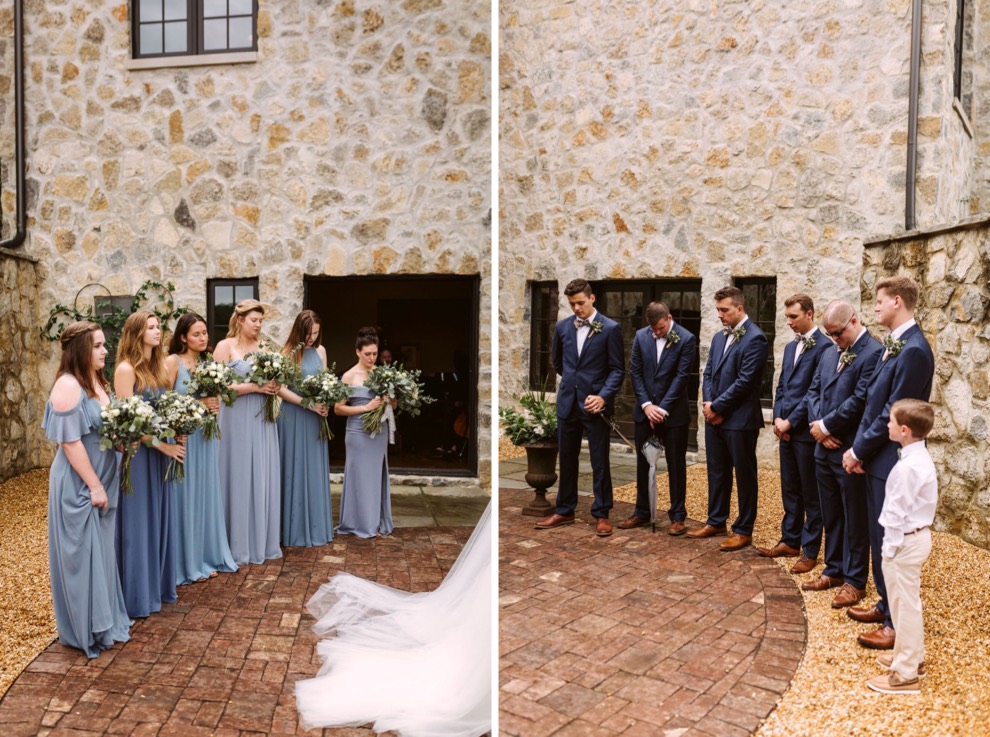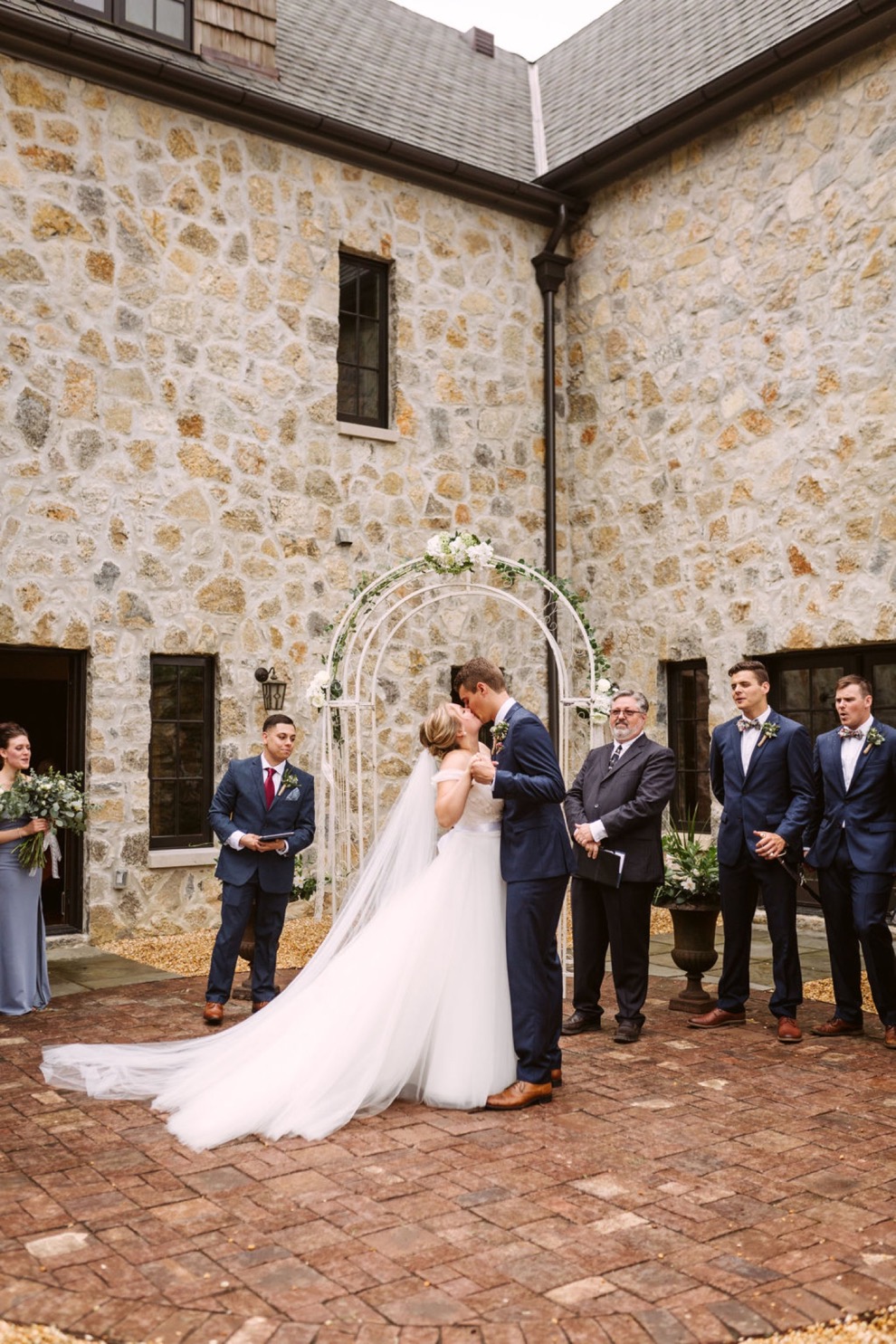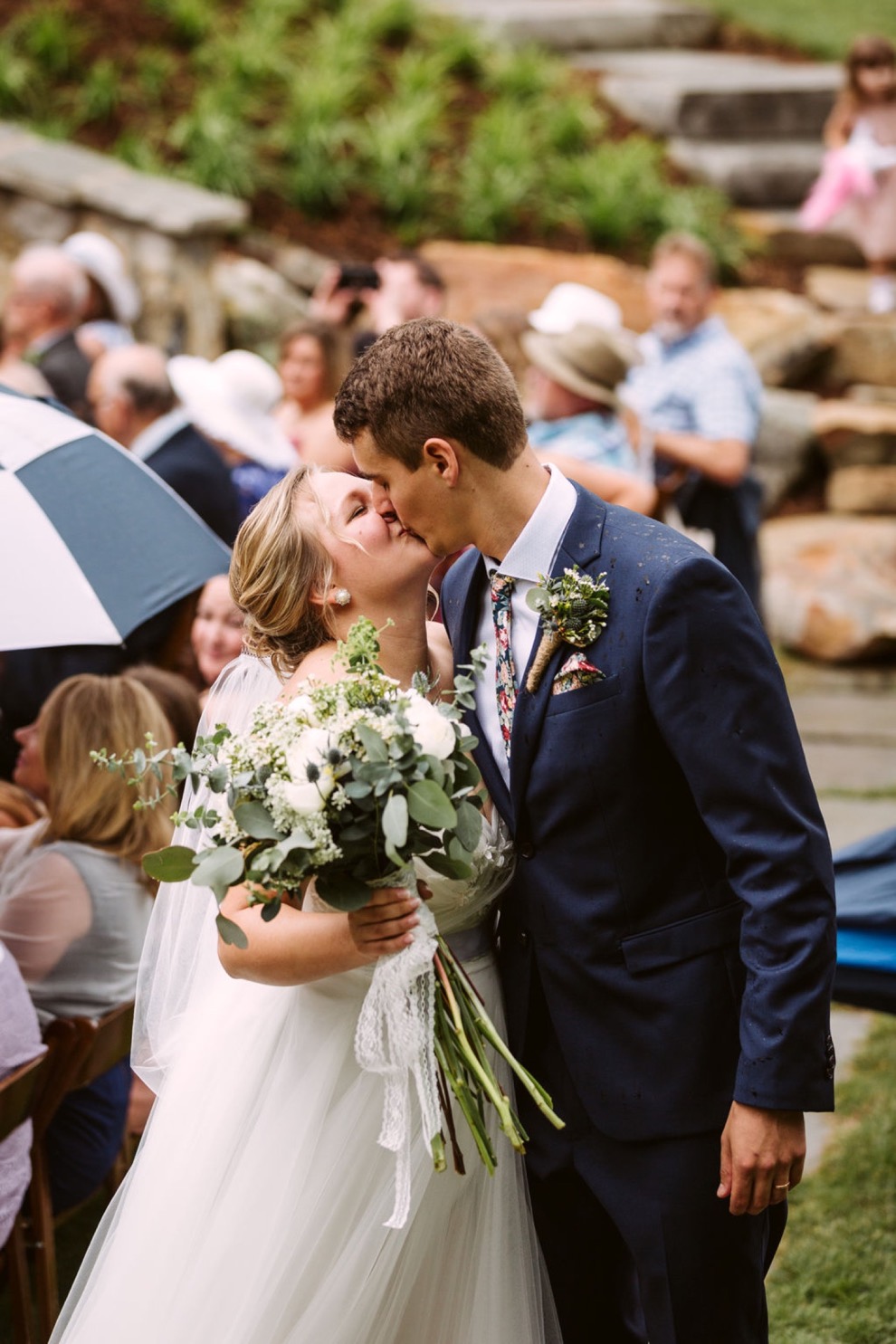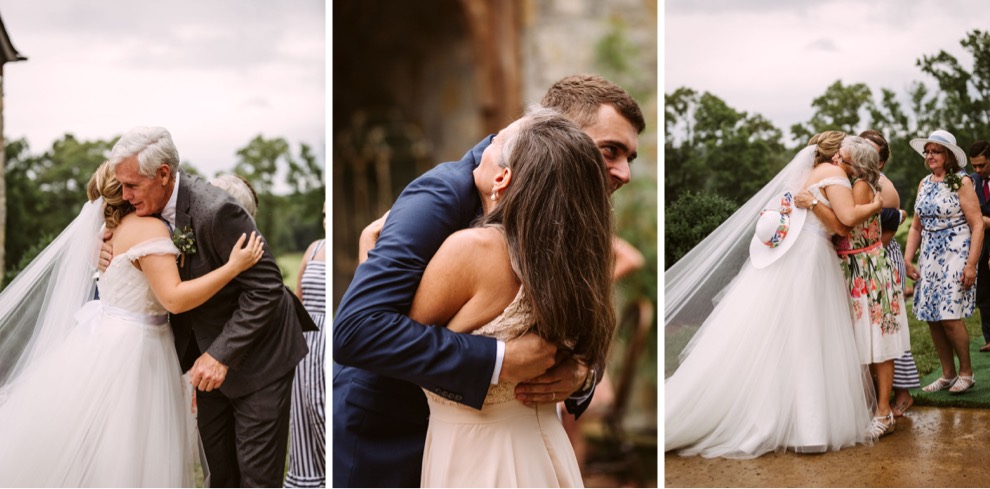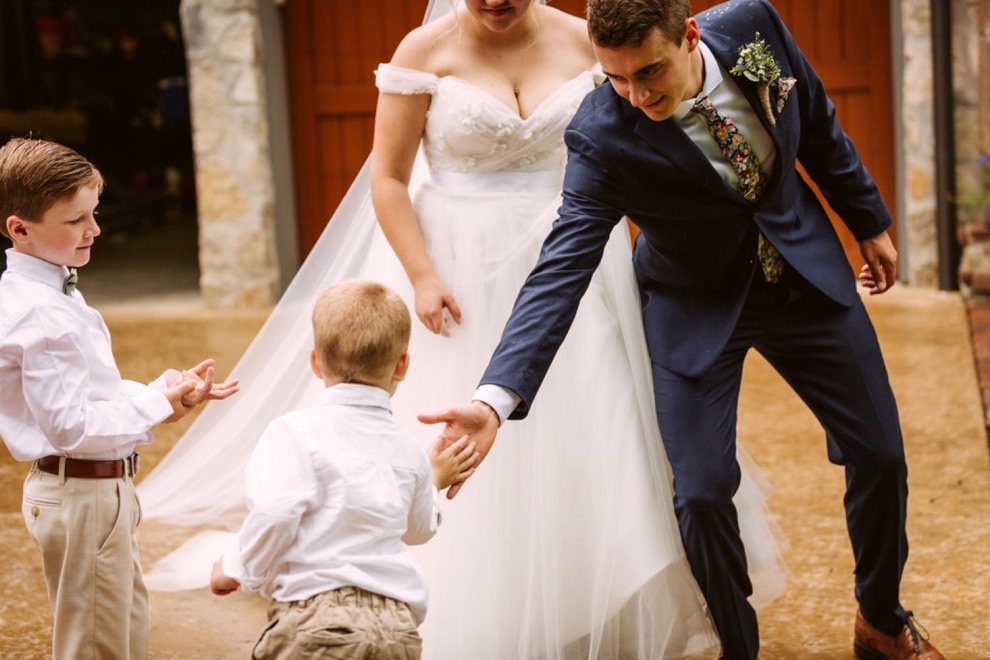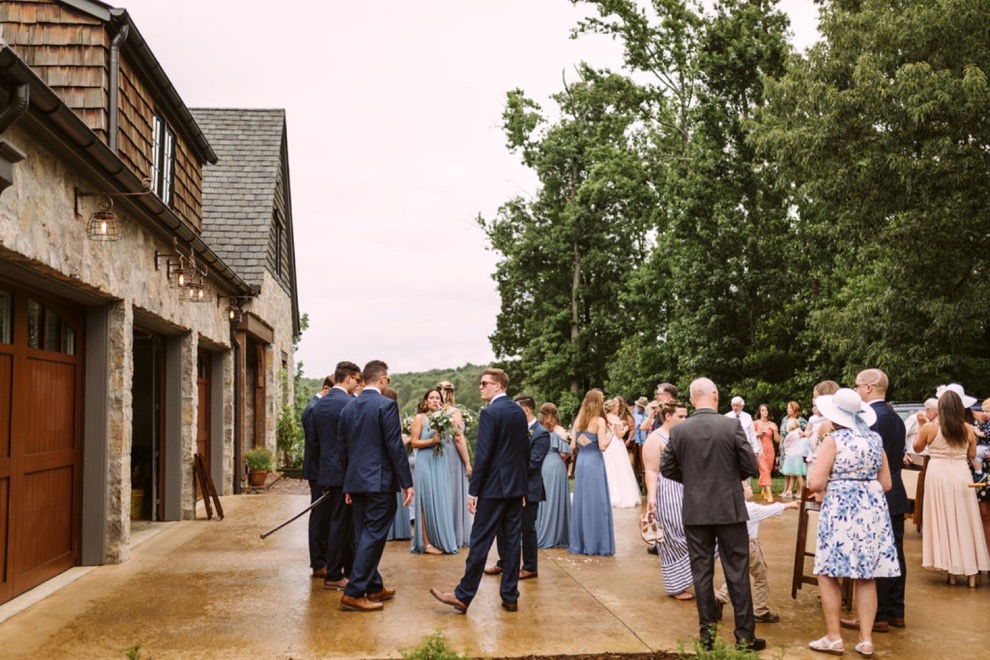 Creative Solution for Rainy Wedding Day Photos
Yeah, so what should you do if it rains on your outdoor wedding? Well, there are plenty of tips out there, and especially in the Southeast, we're bound to have rain just about any season. So my biggest tip, for the bride and groom AND the photographer, is to stay calm and get creative.
Lizzie's parents' gorgeous Georgia backyard has these rolling green hills, but after the ceremony it started raining really hard. We needed a new backdrop for their photos and a pretty immediate solution. We went into the house to keep them from getting soaked, and we decided to move their portraits indoors. As they dried off a bit, I wandered through the house to find a good spot for bride and groom pictures.
I walked into her parents' bedroom and glanced into the ensuite bathroom, and it was amazing! Like the best light. I went back to Lizzie and Jay and asked if they trusted me… To which they replied, "Yeah of course." I said, "Follow me. We are doing your portraits in the bathroom." Haha! They followed me into the bathroom and sat on the tub while I took their photos. Lizzie and Jay, thank you for being so flexible and for trusting my vision!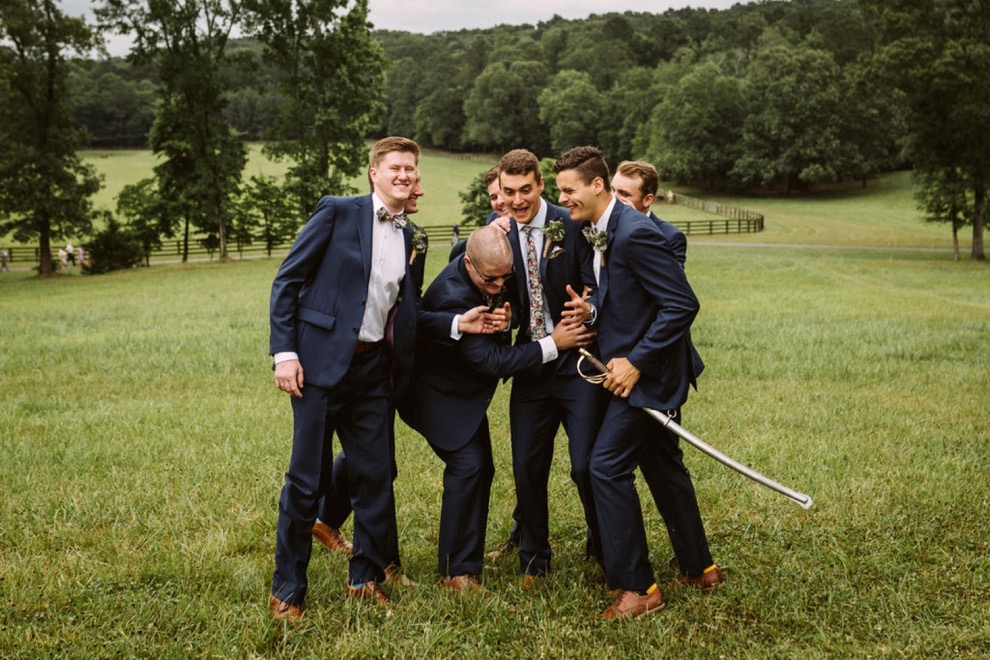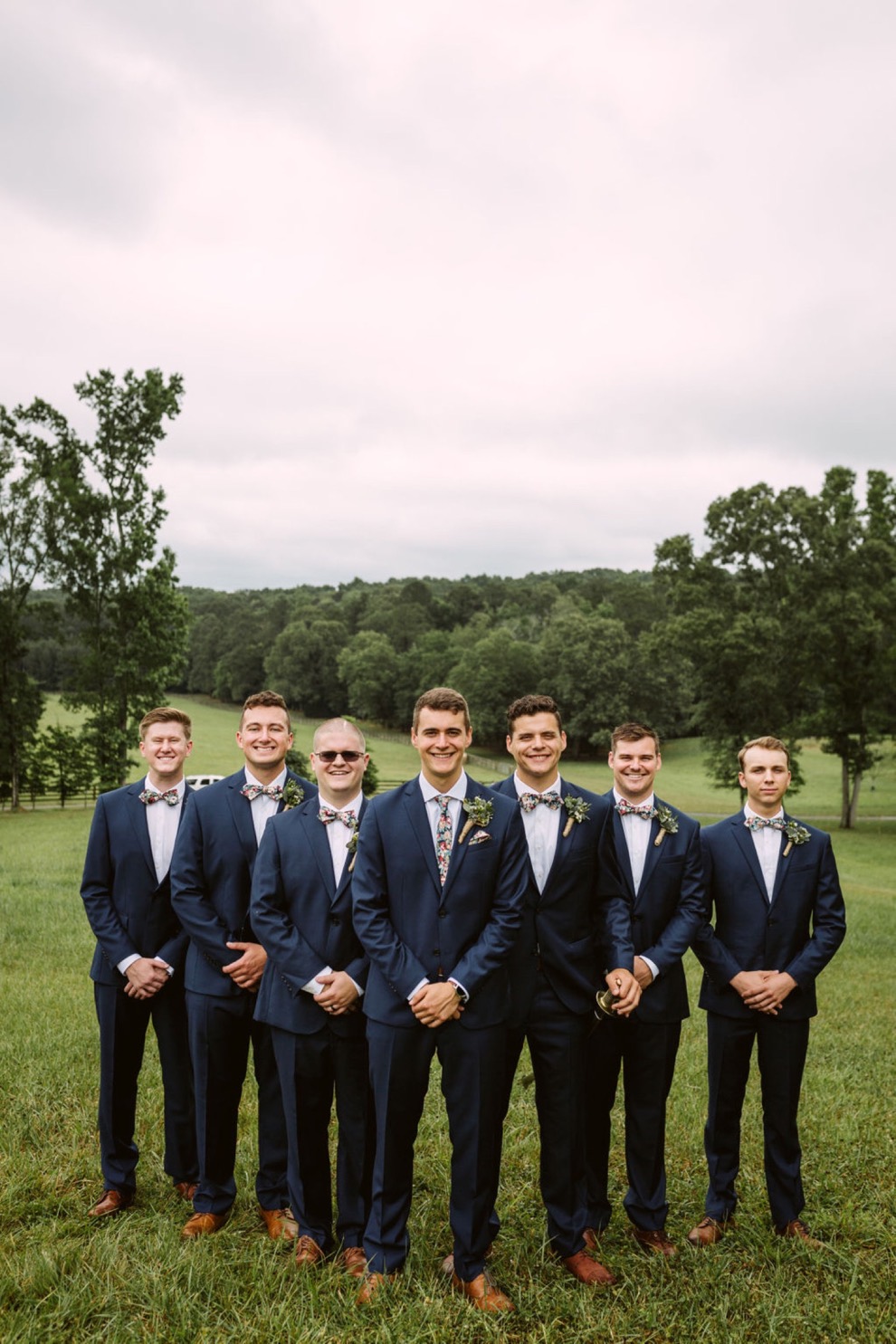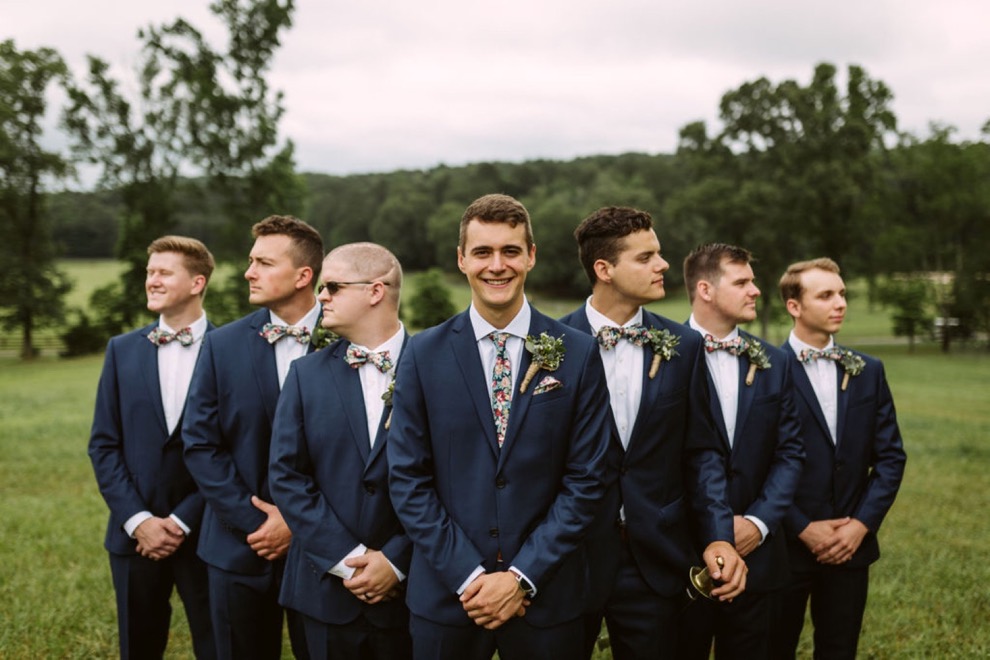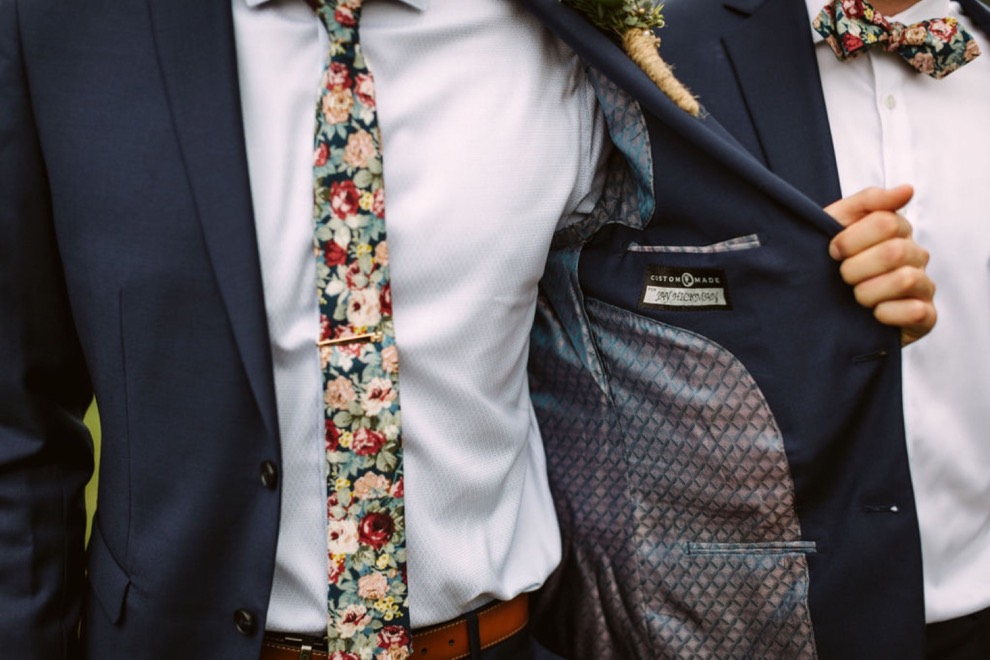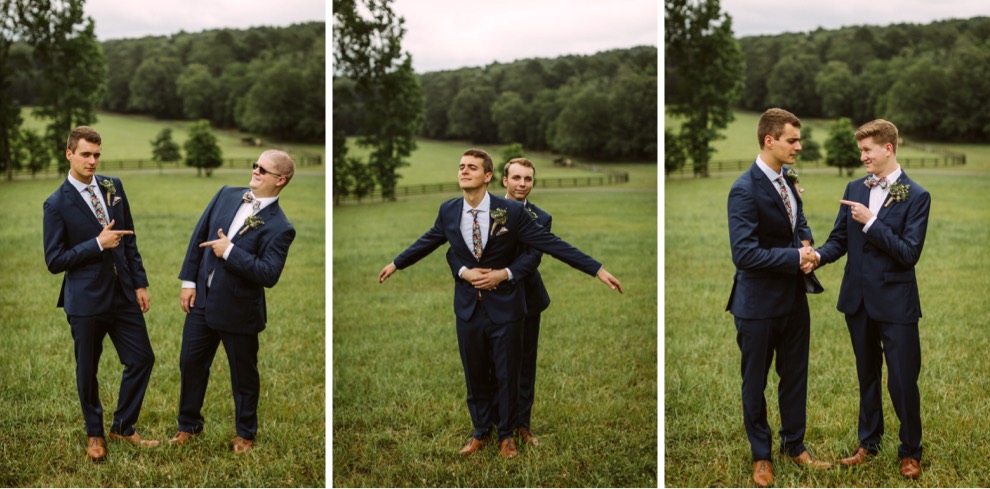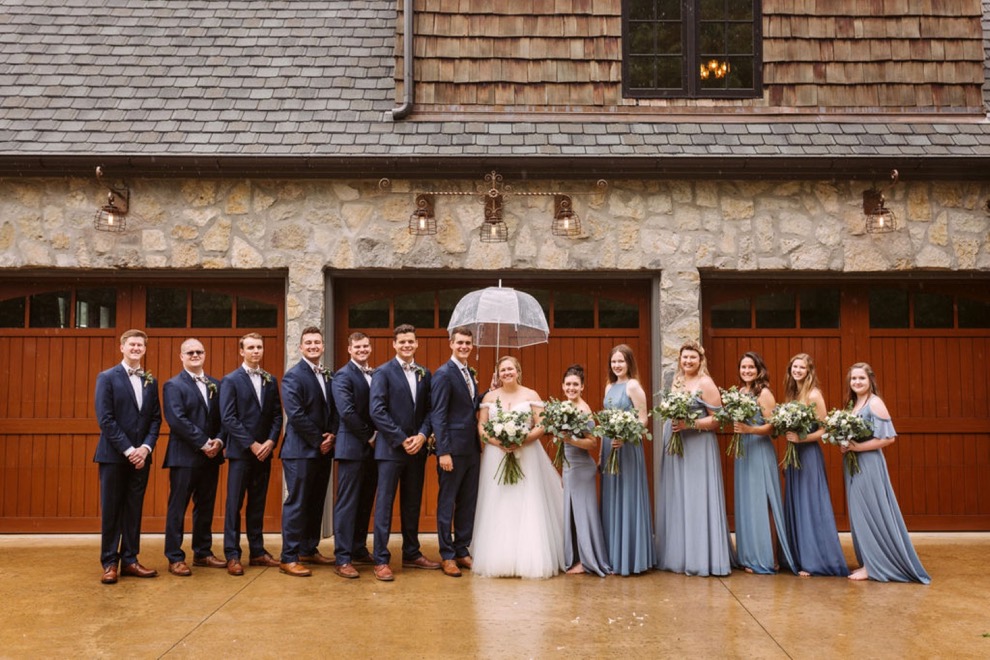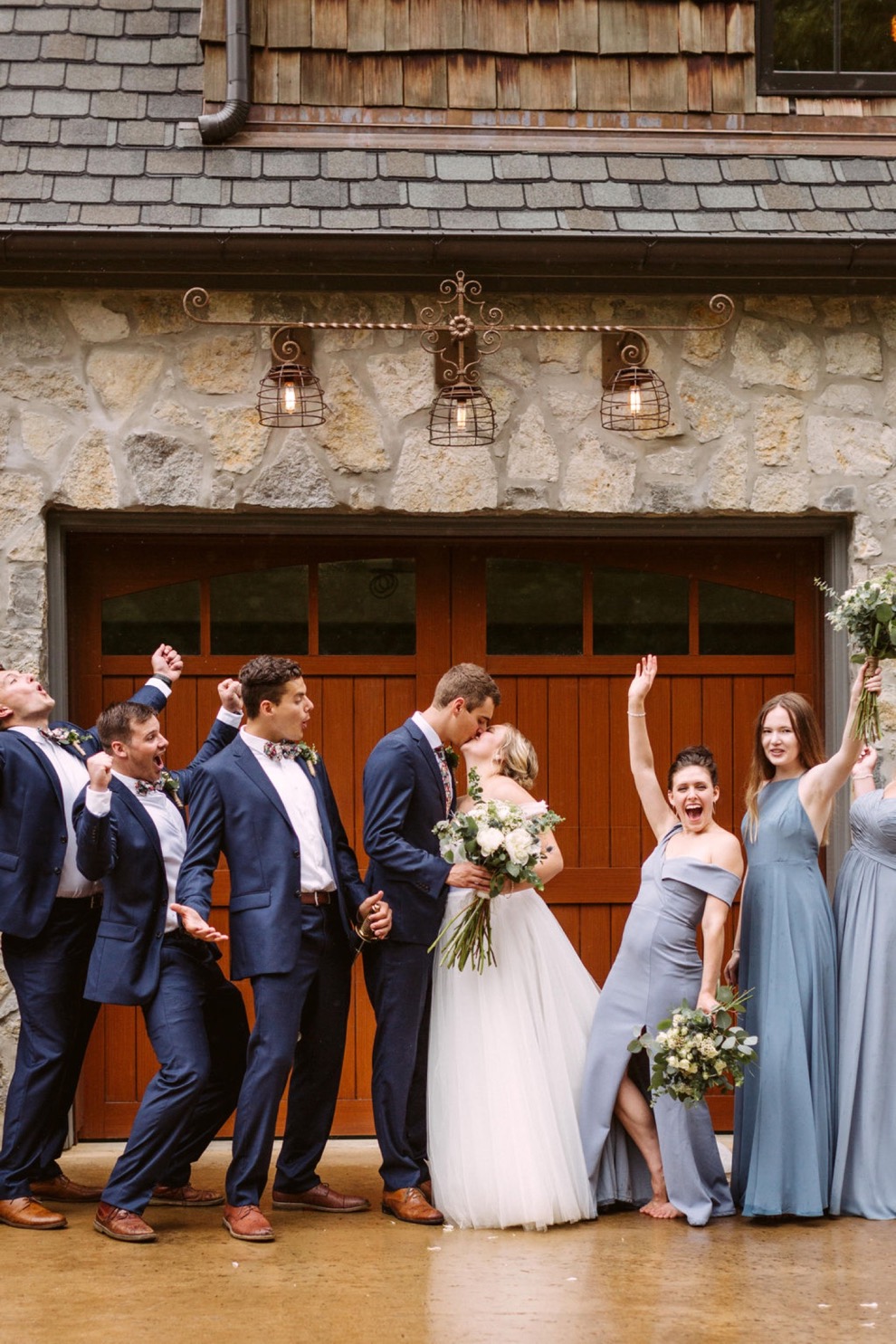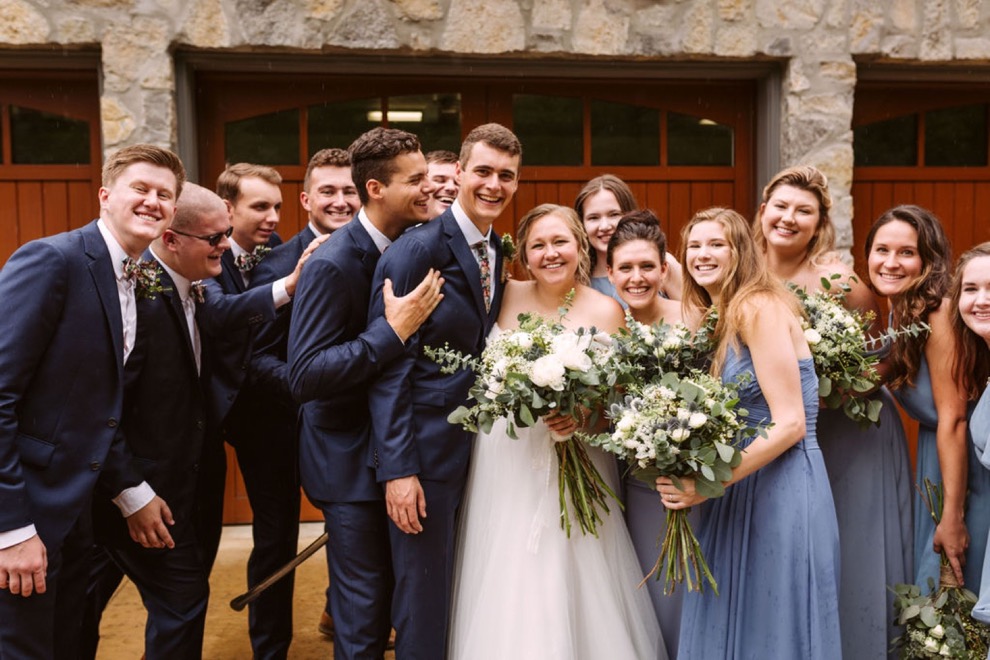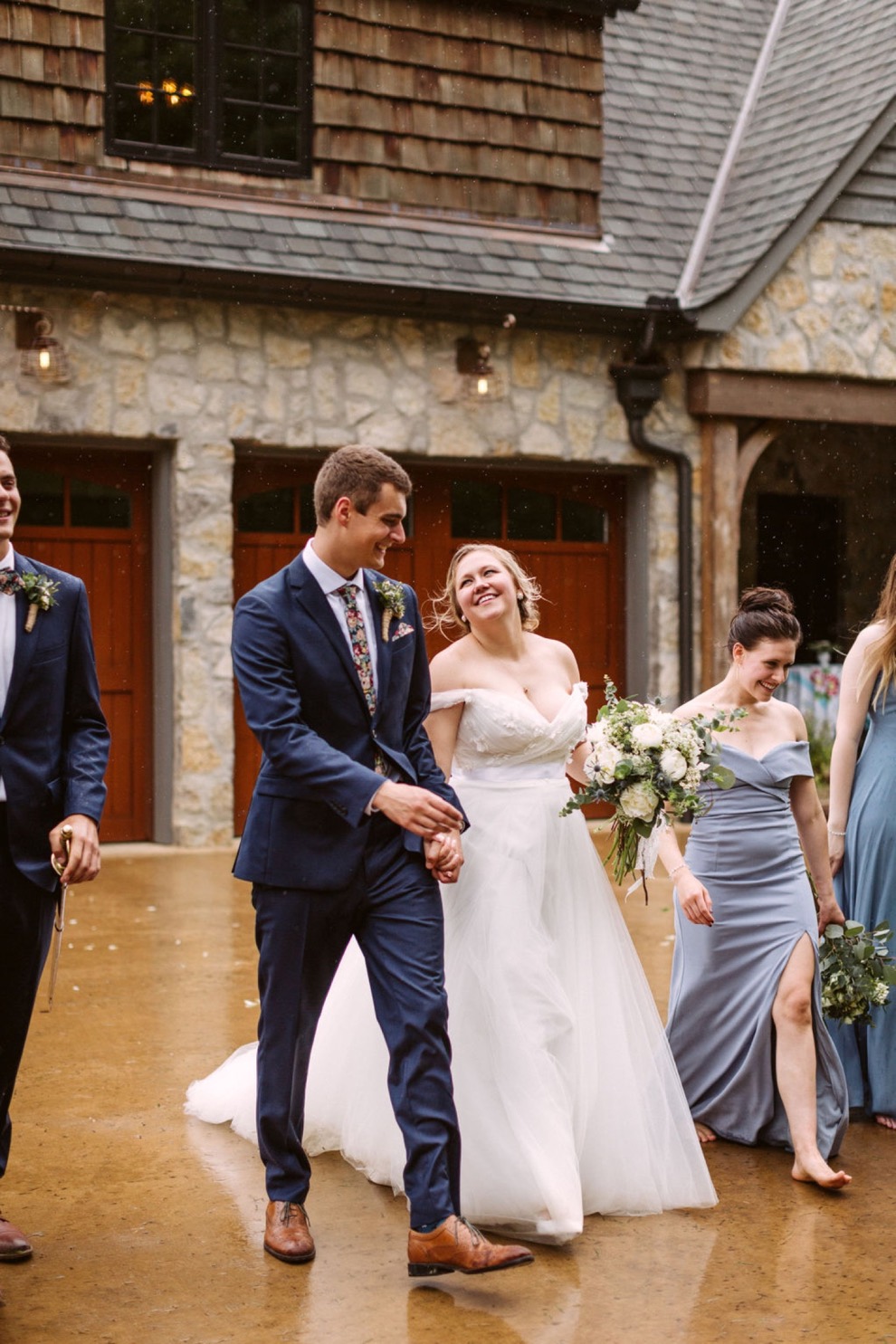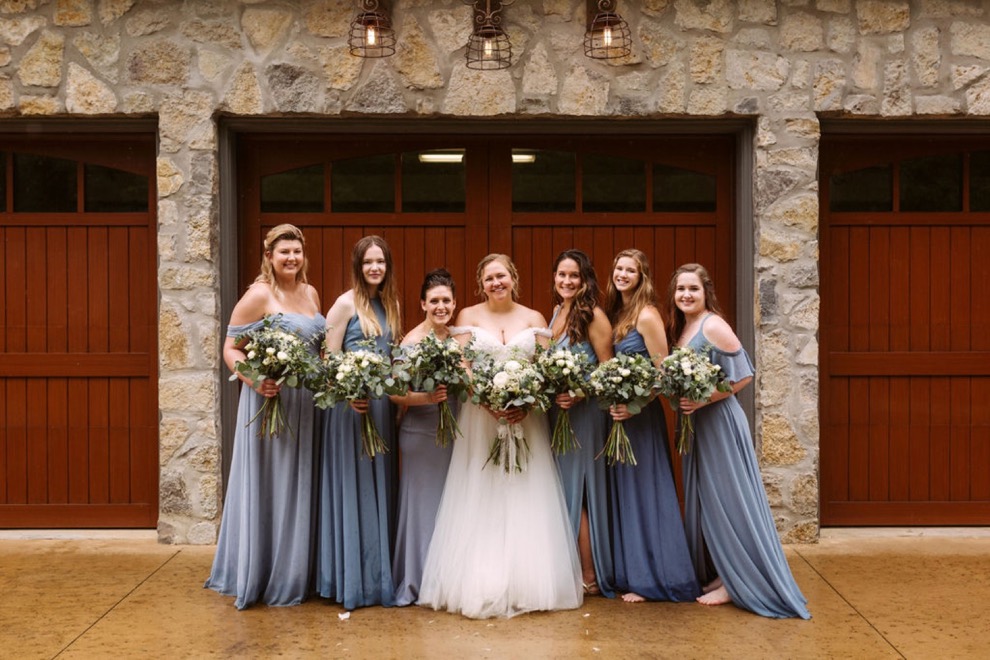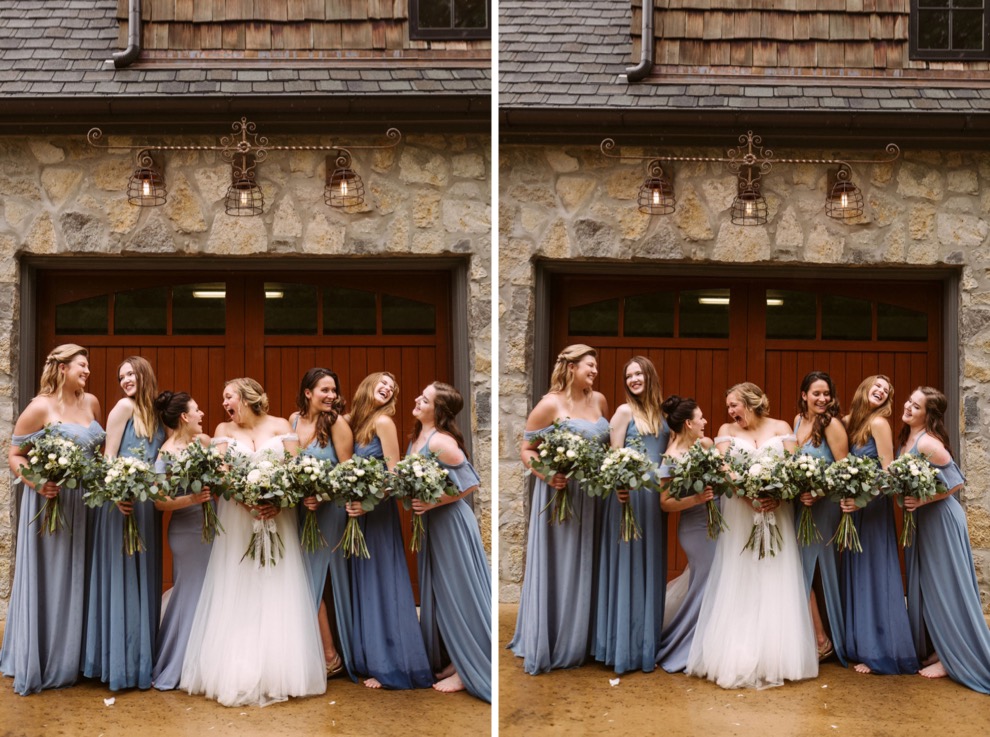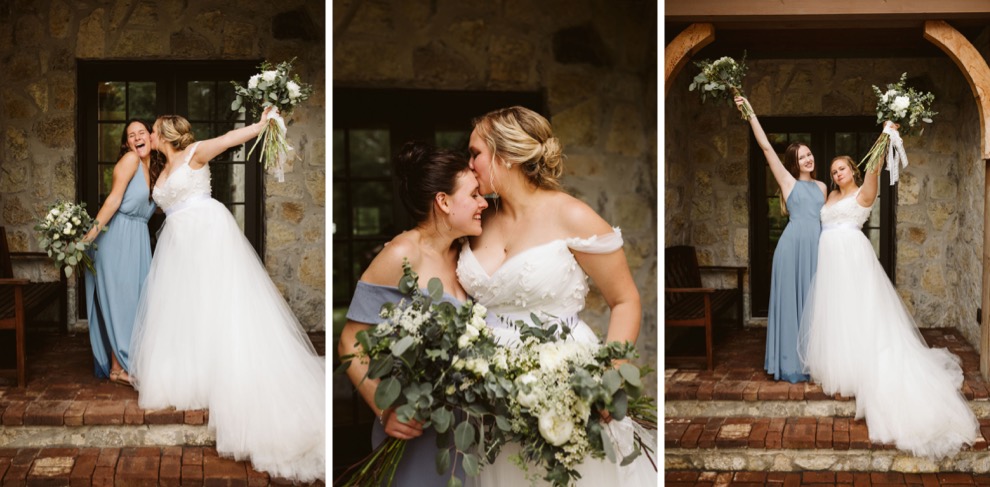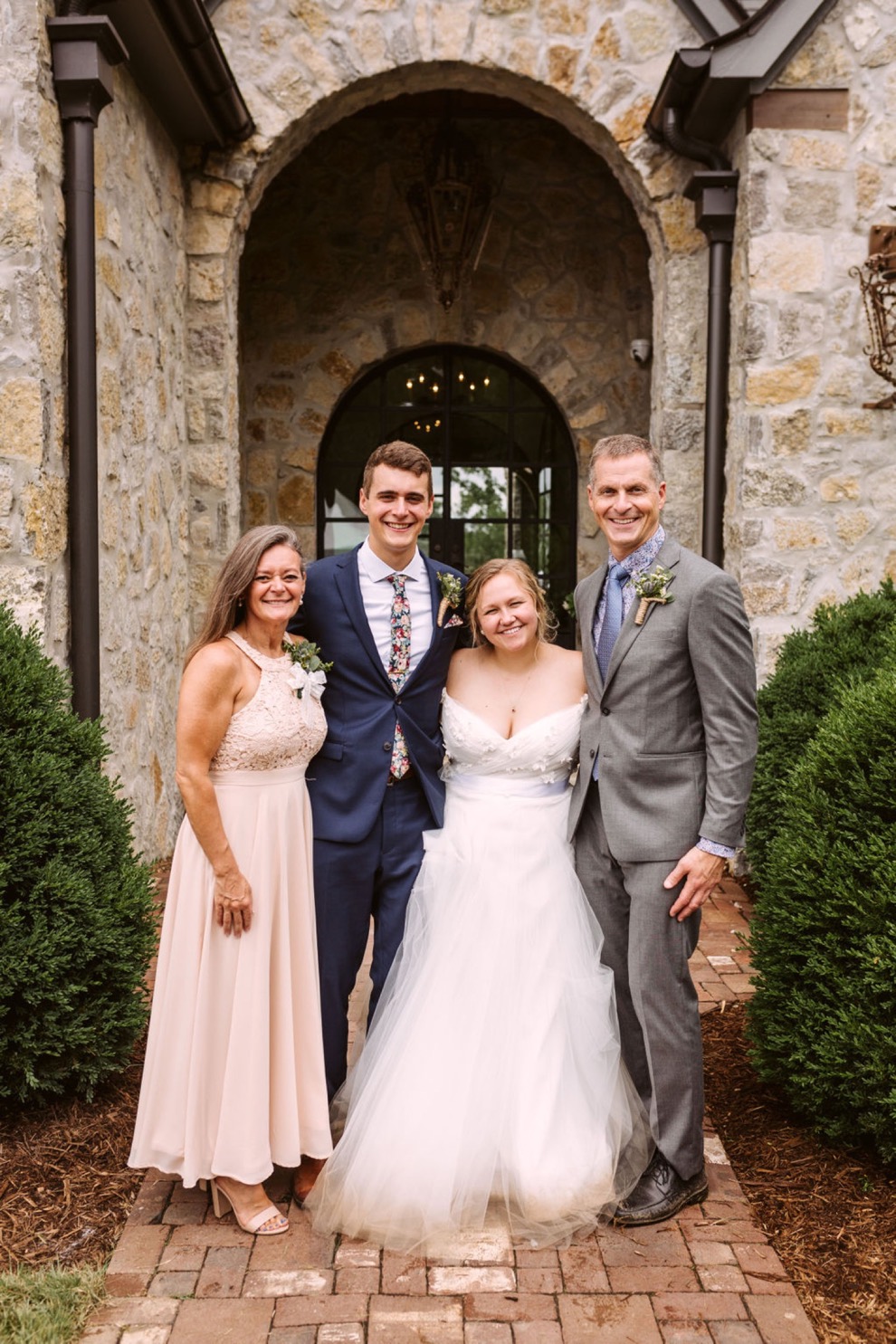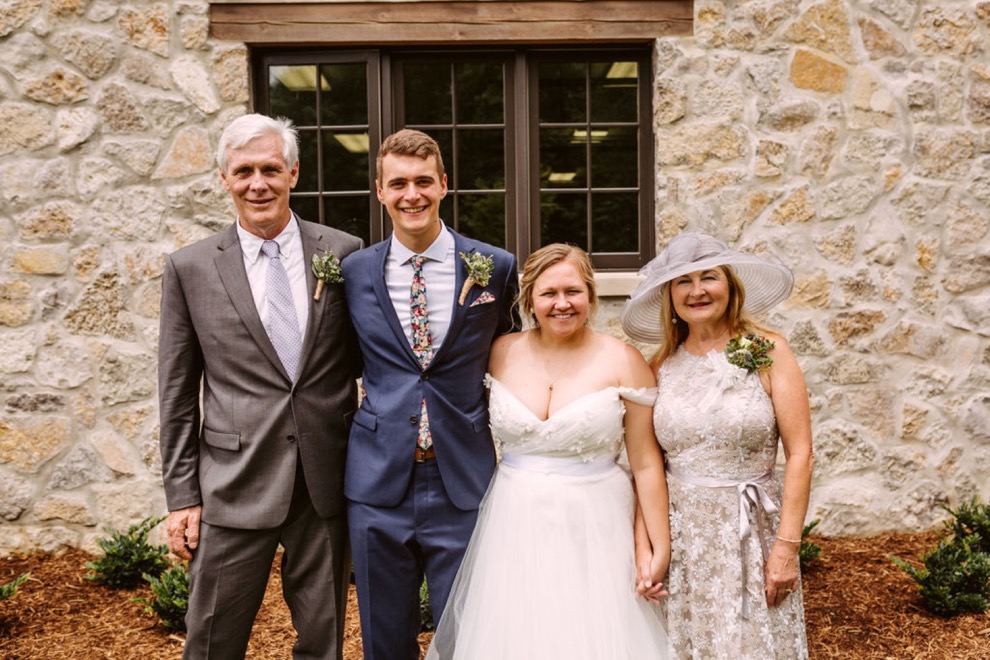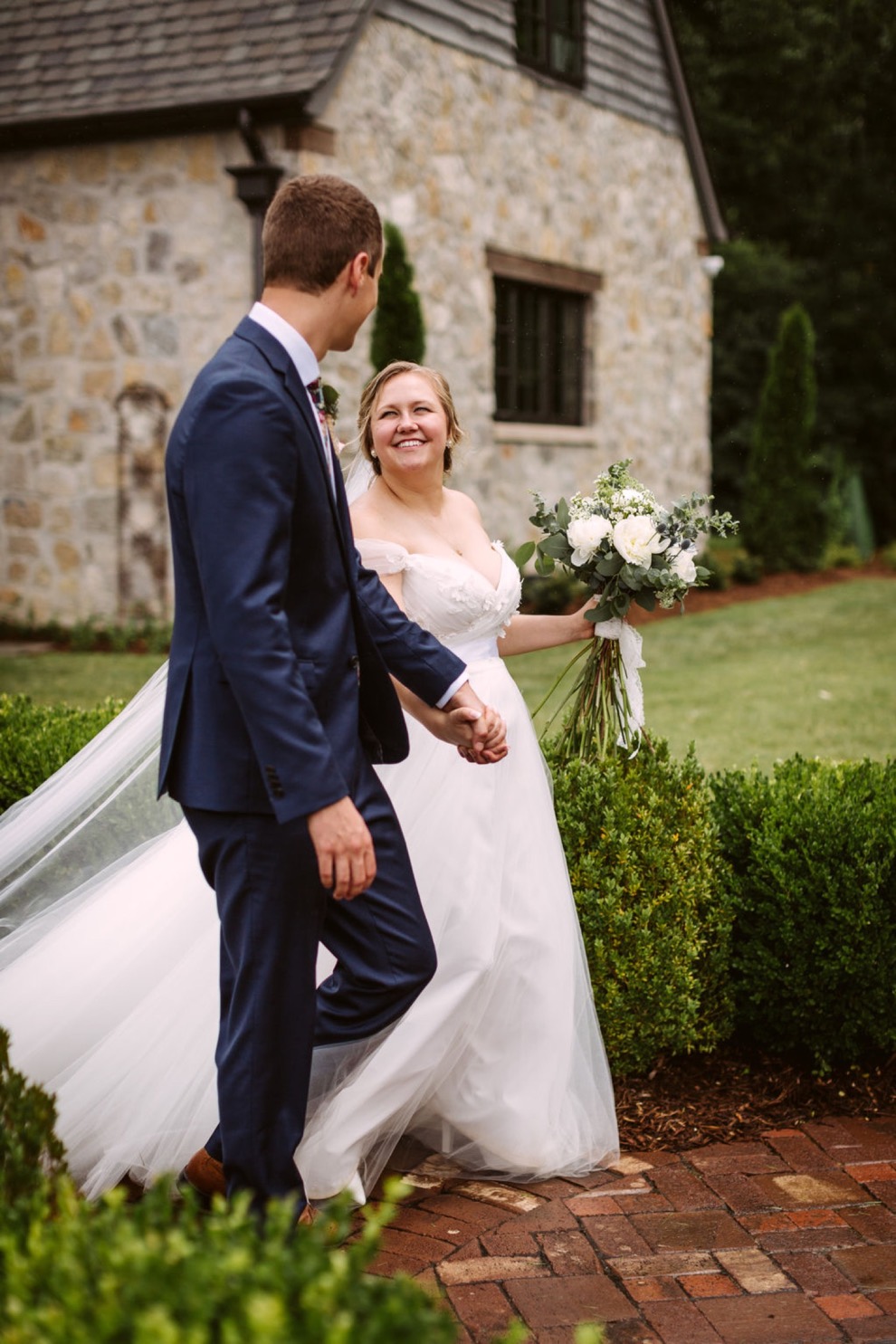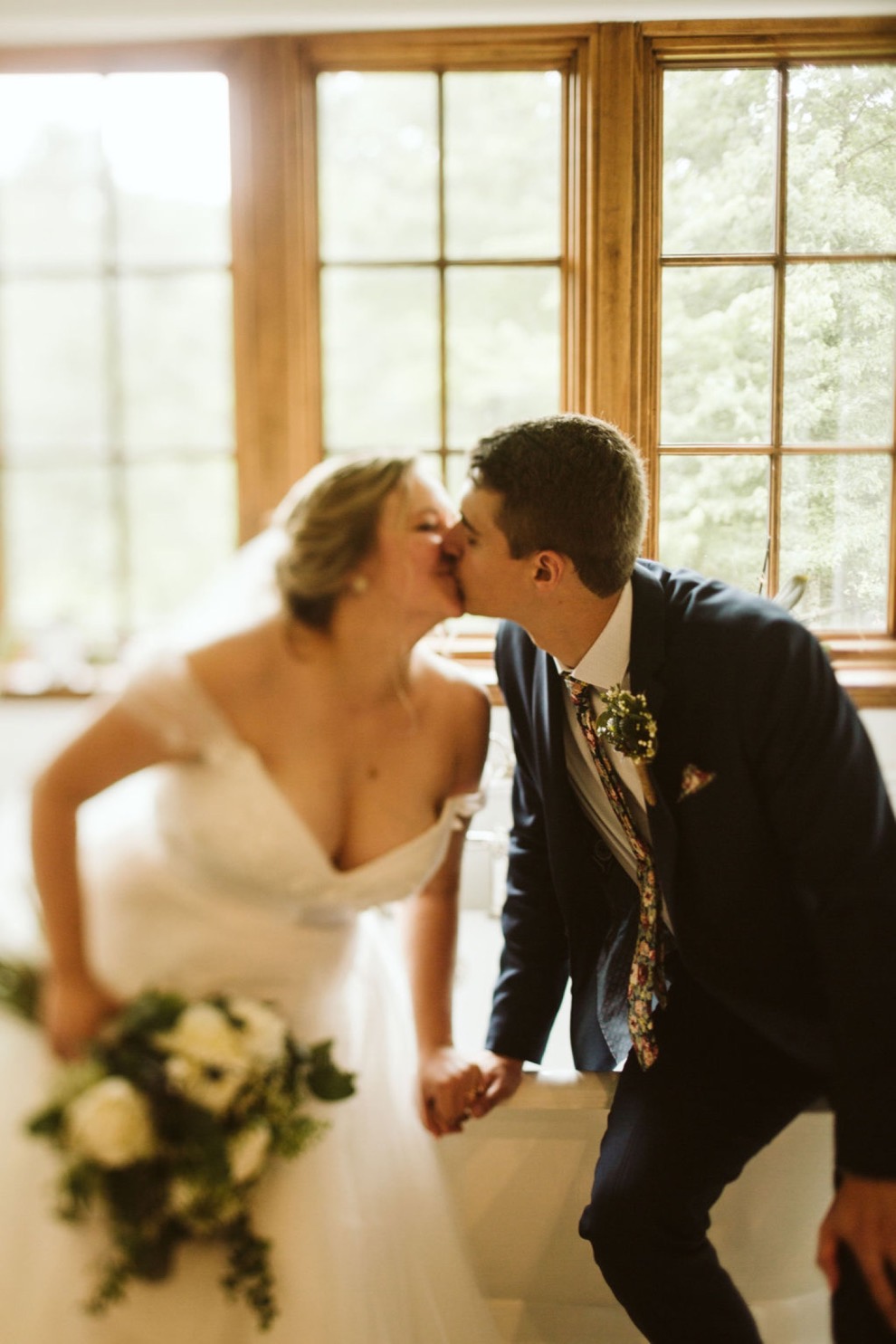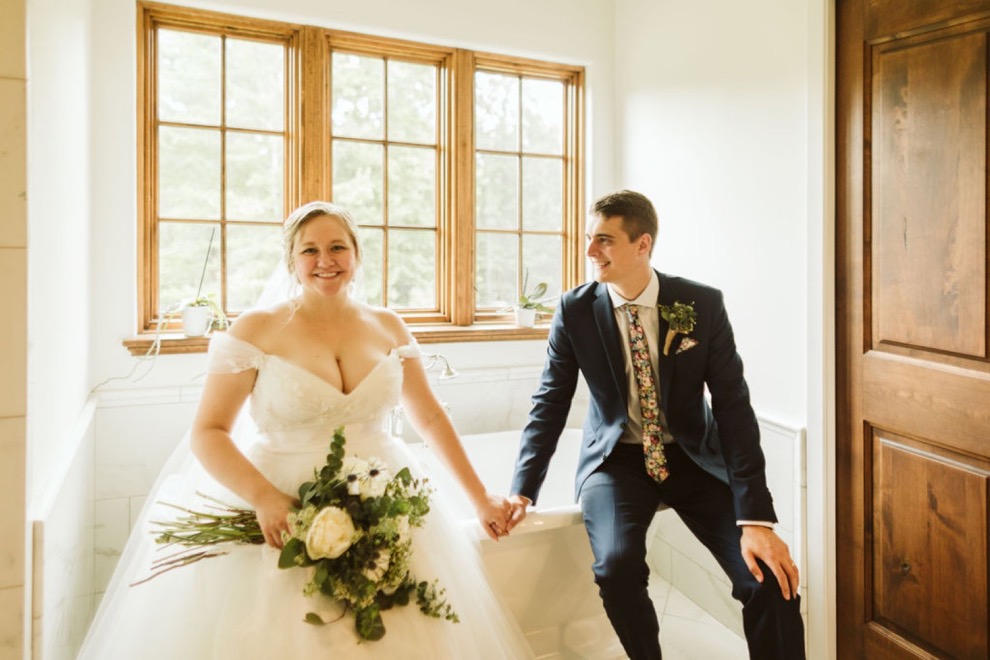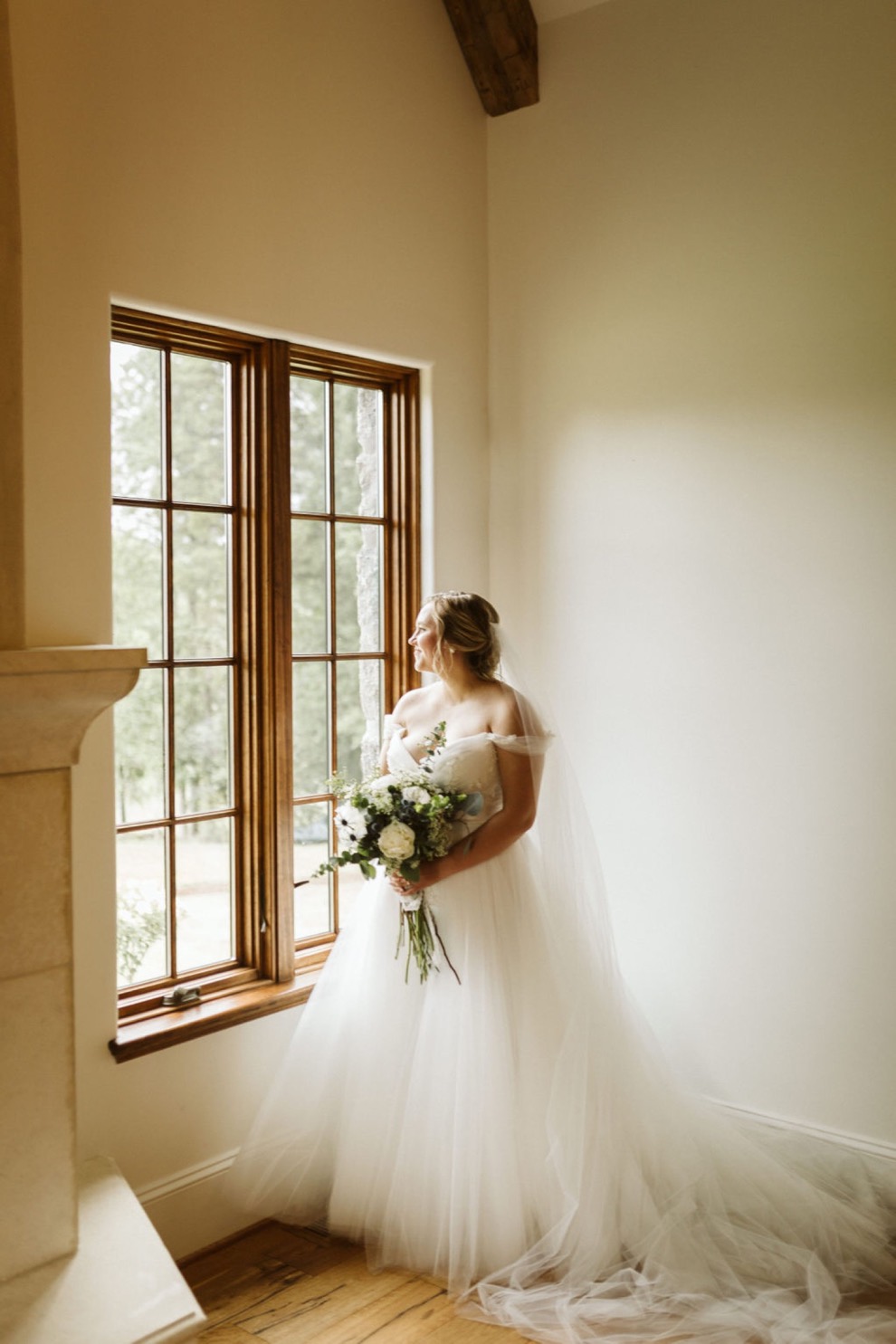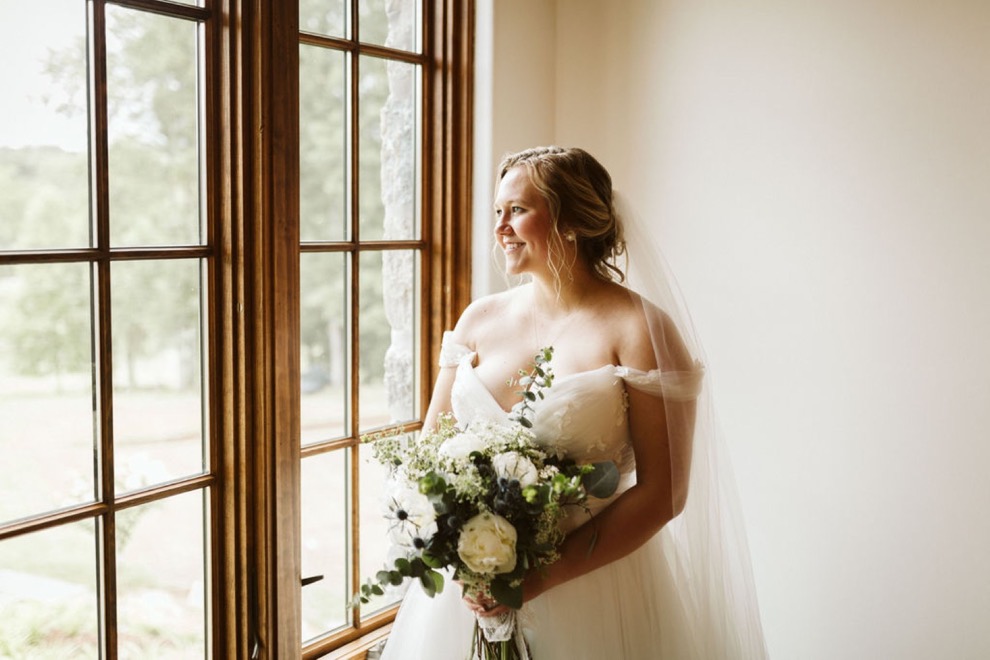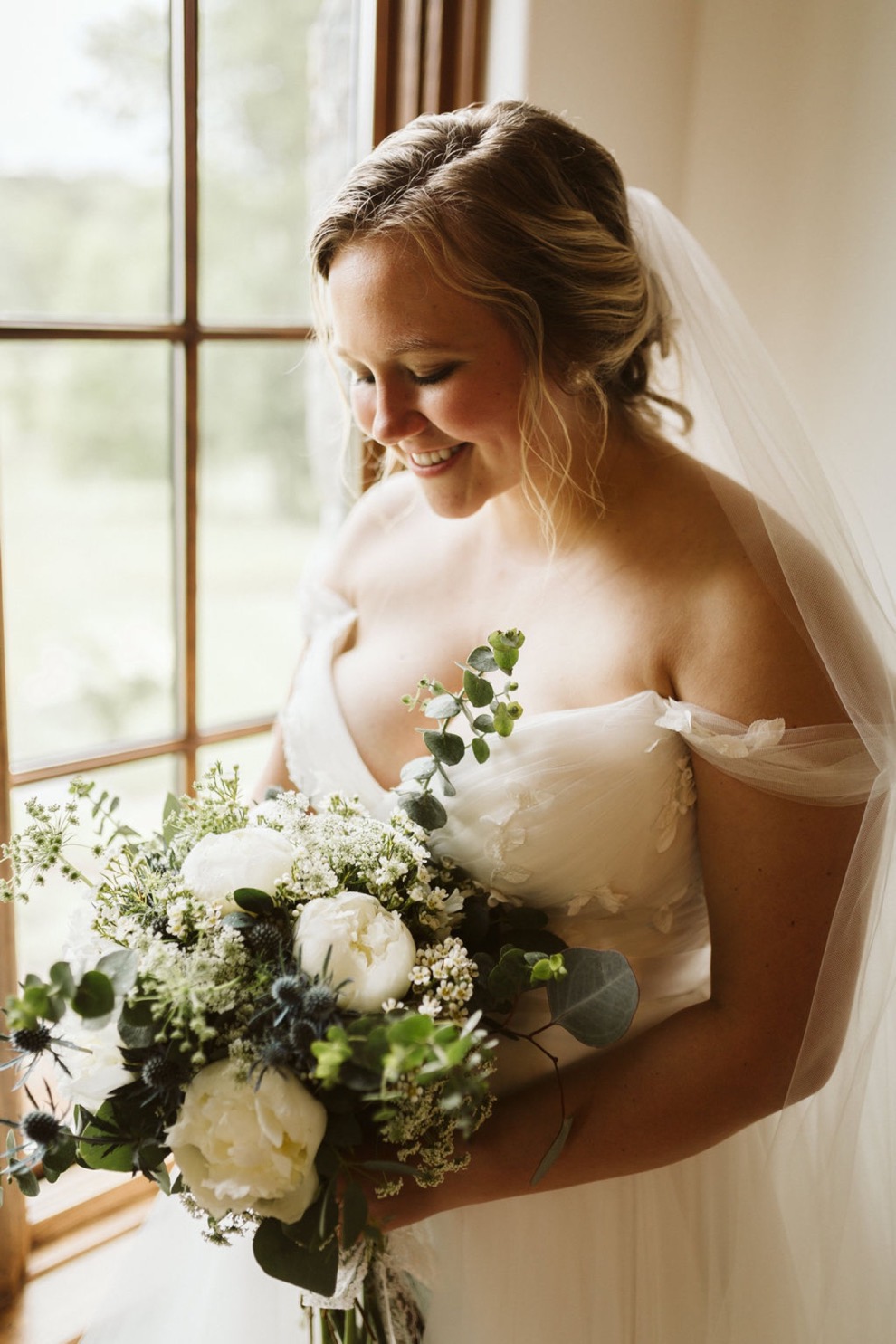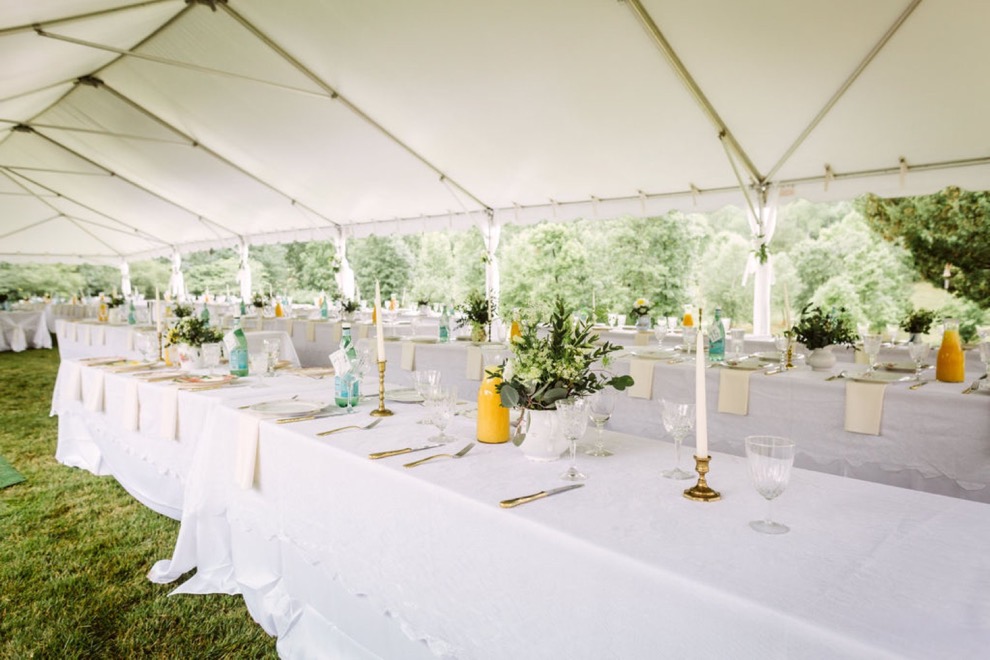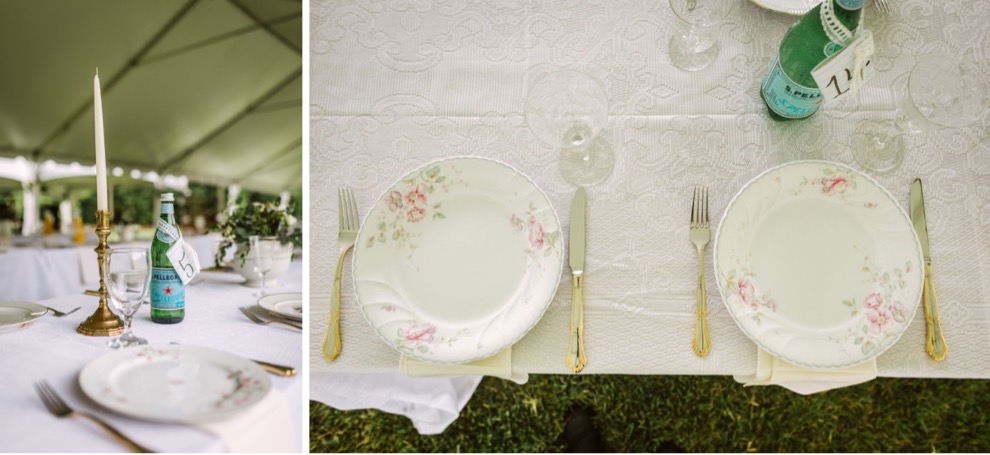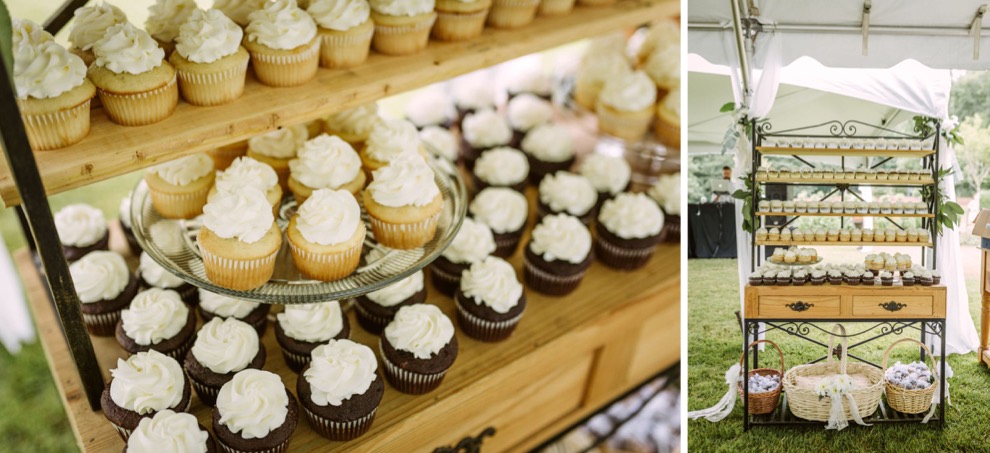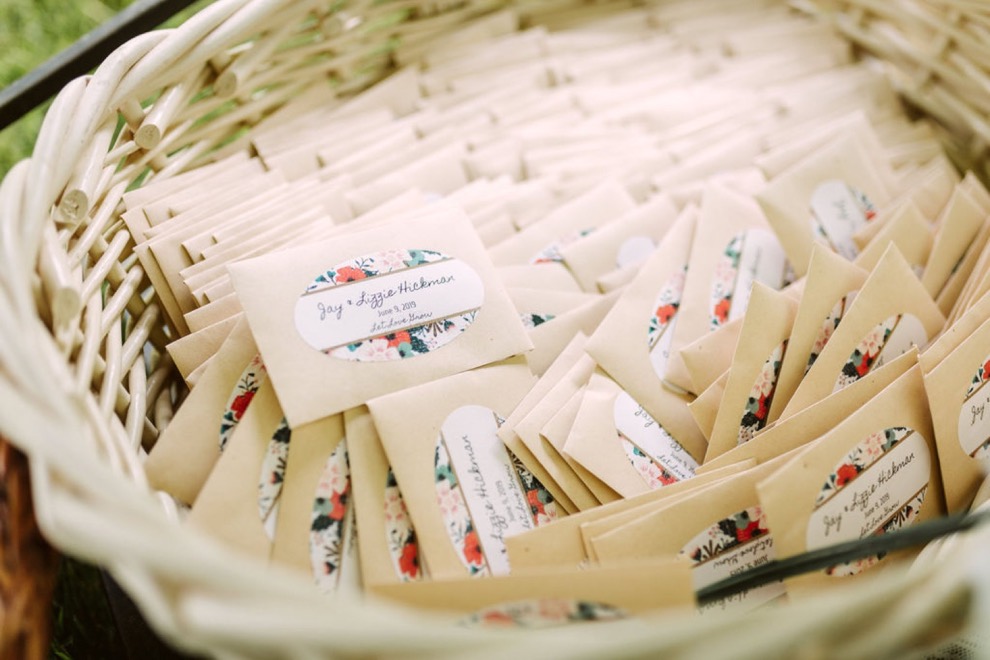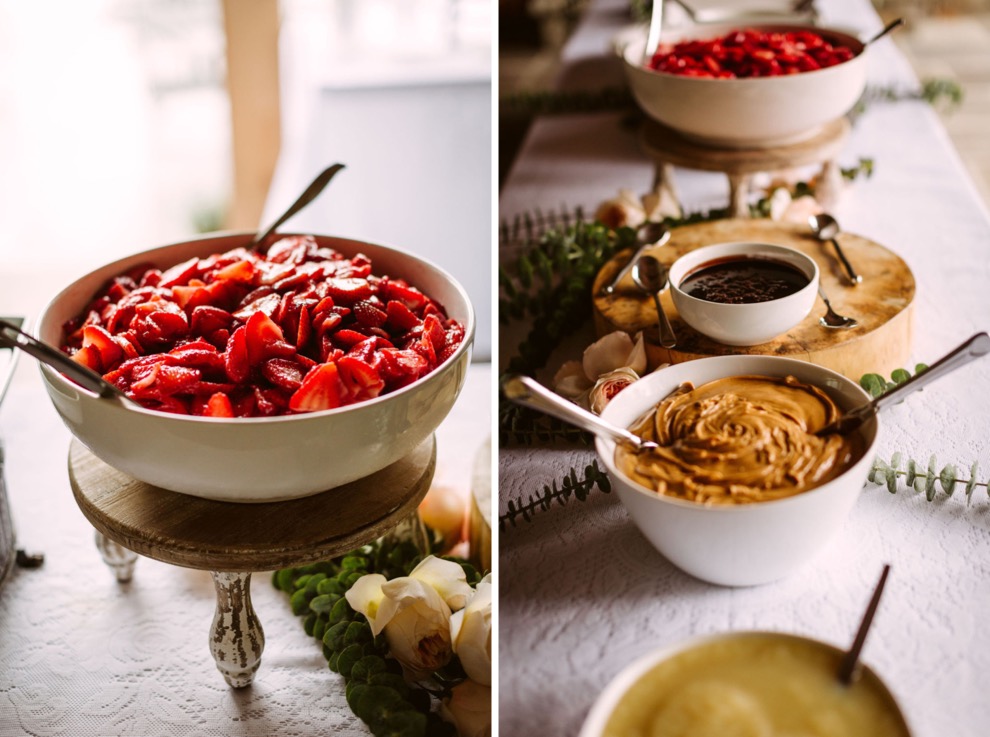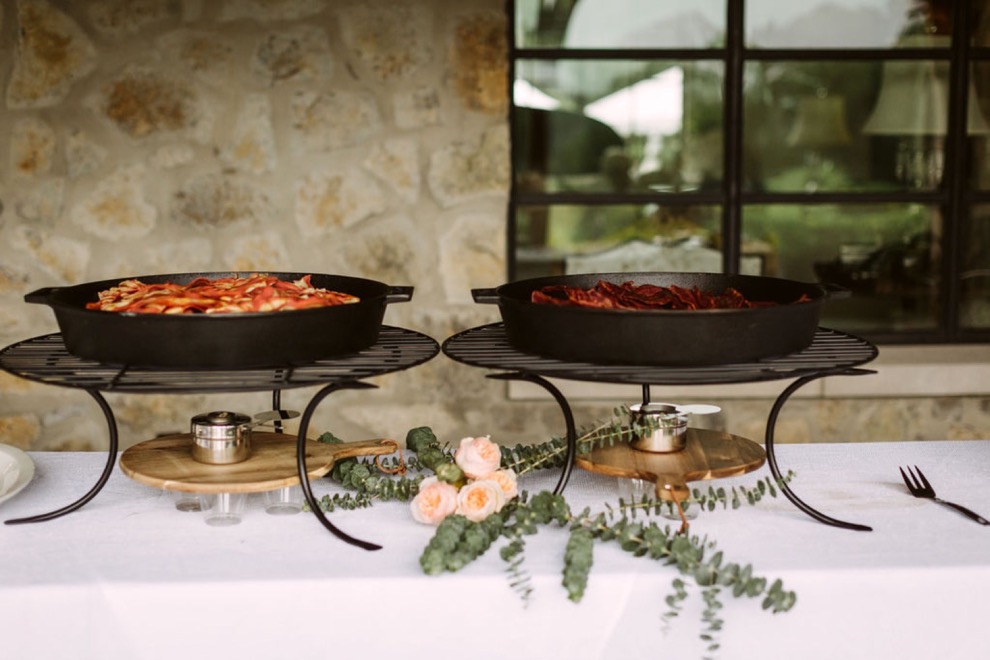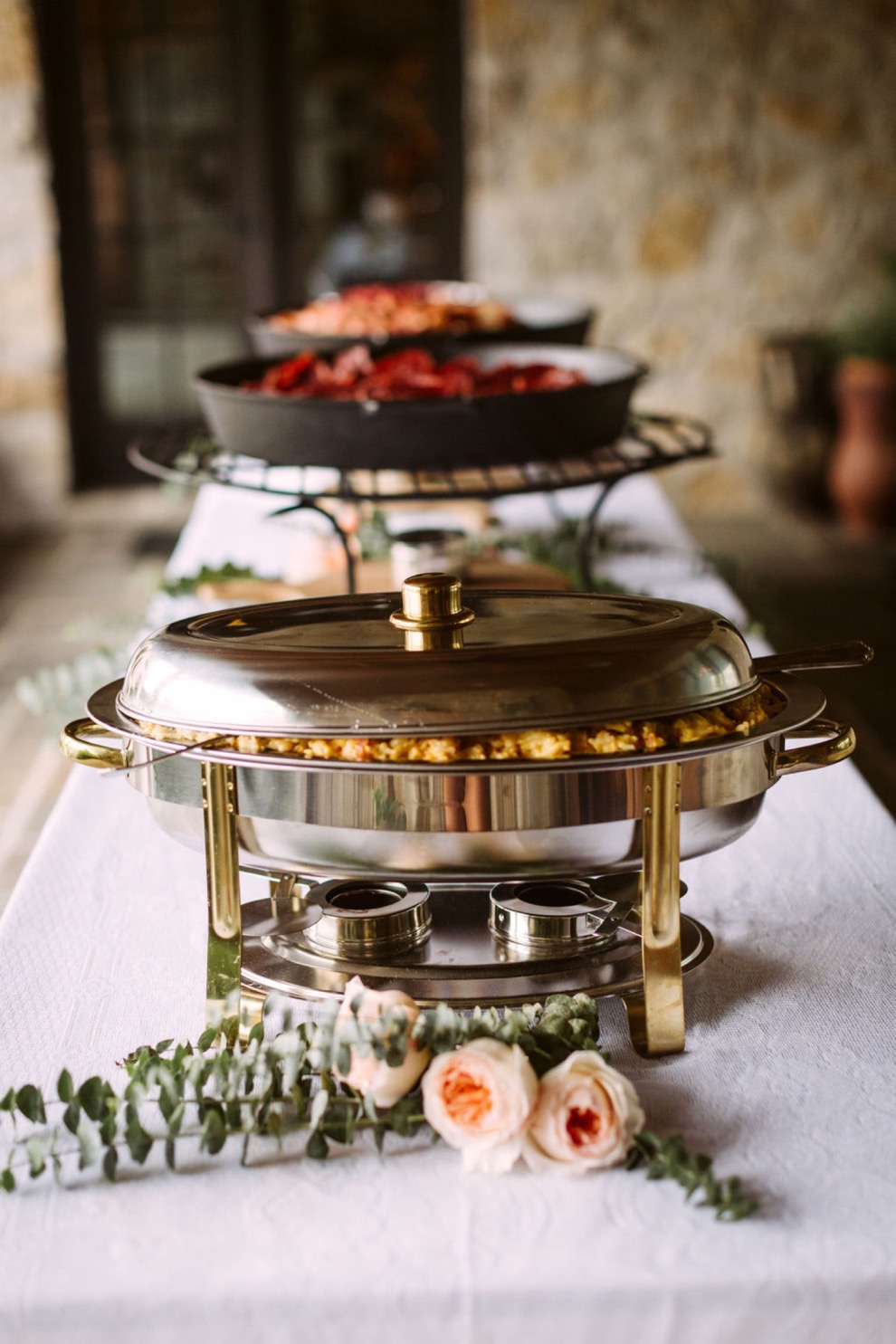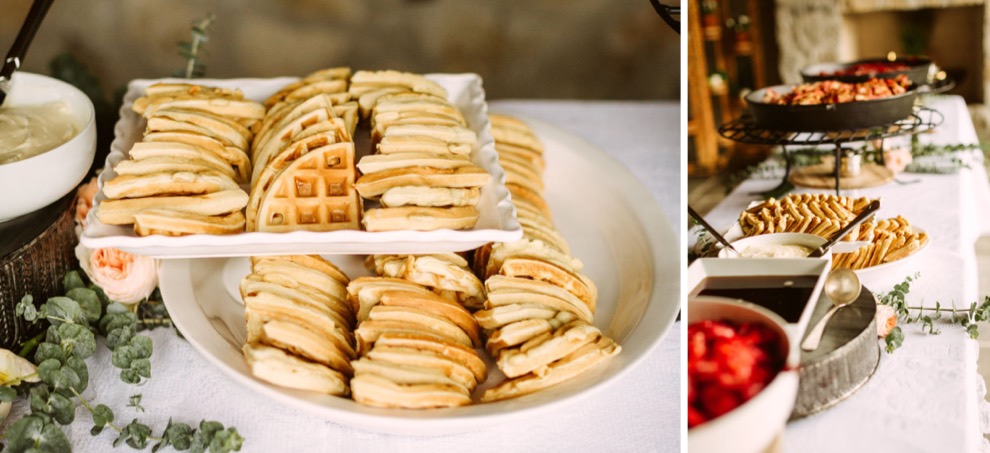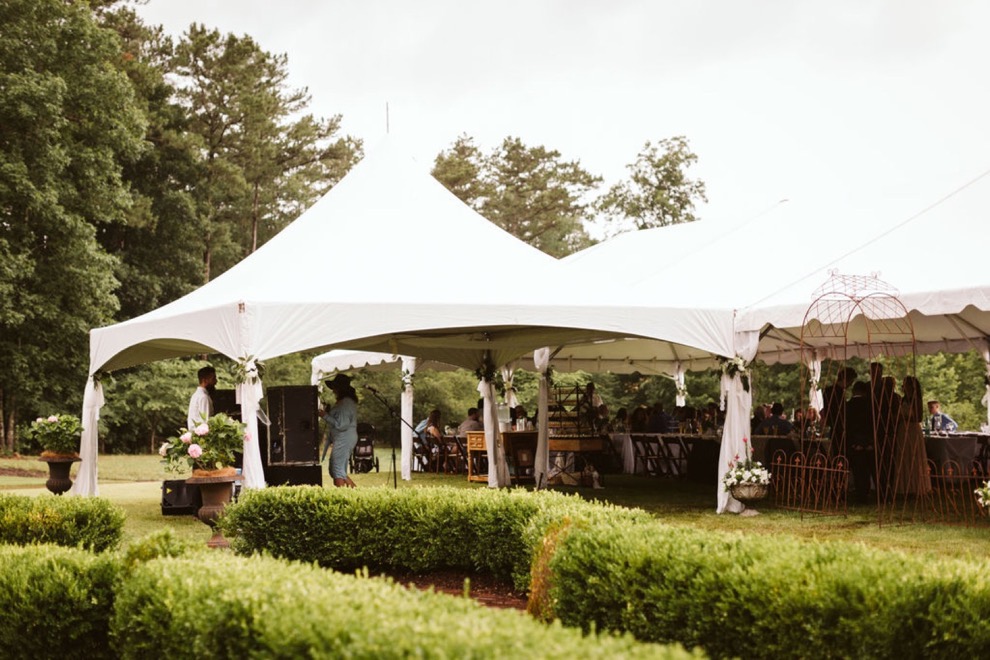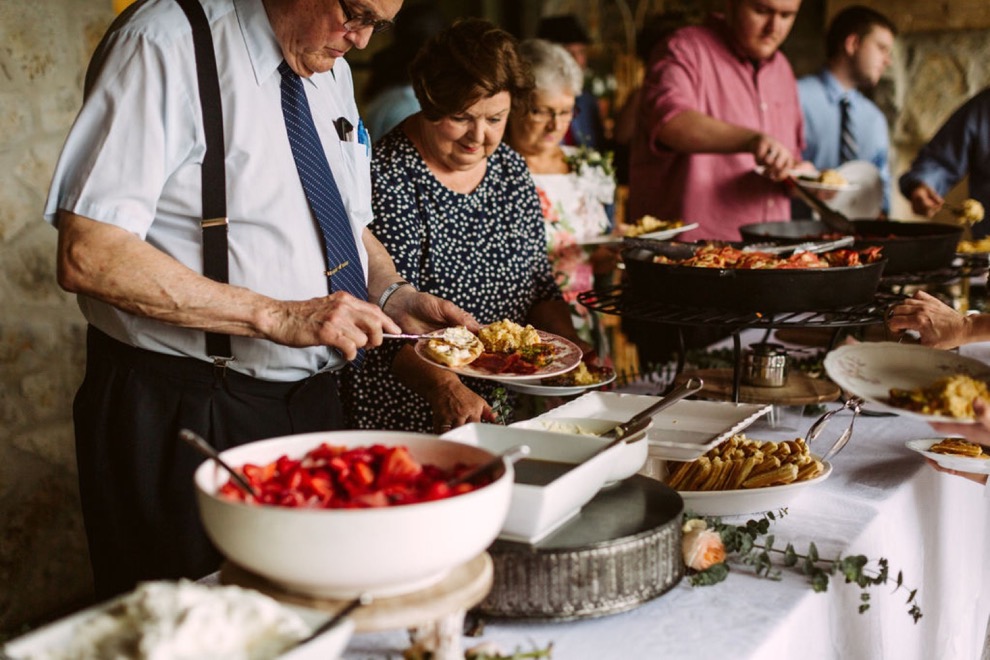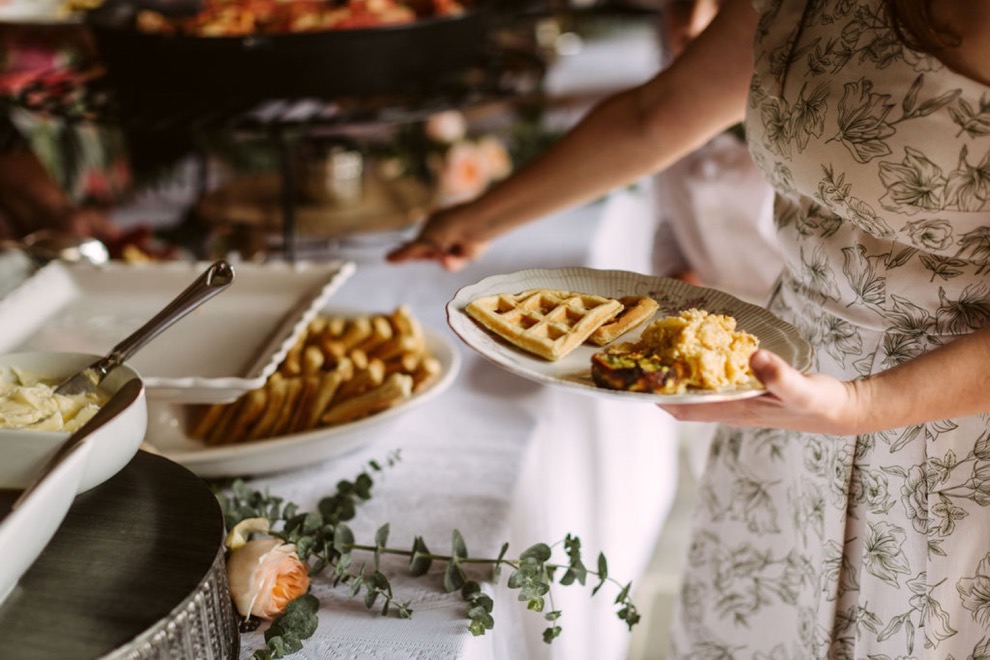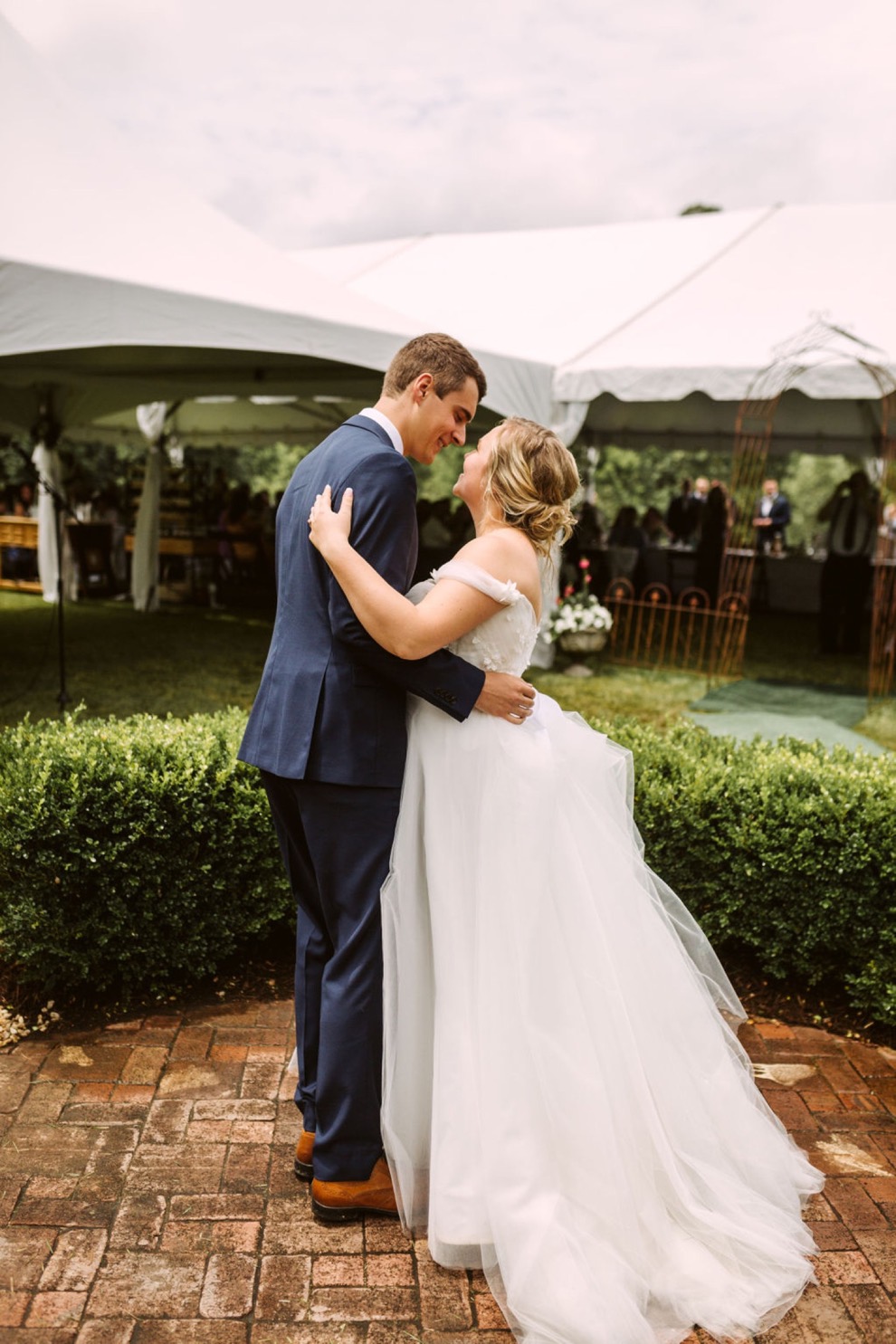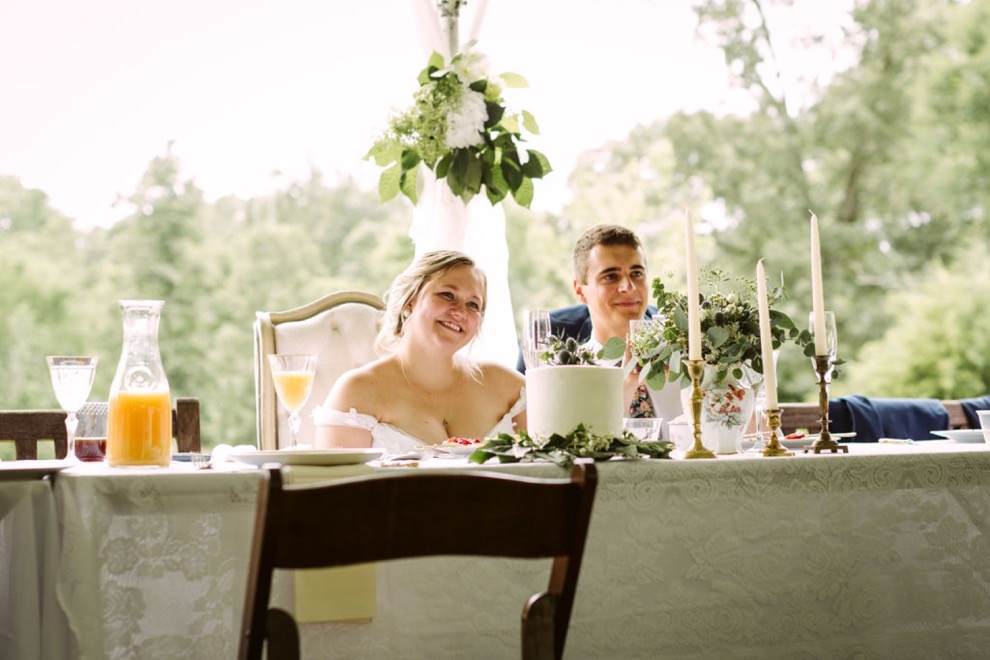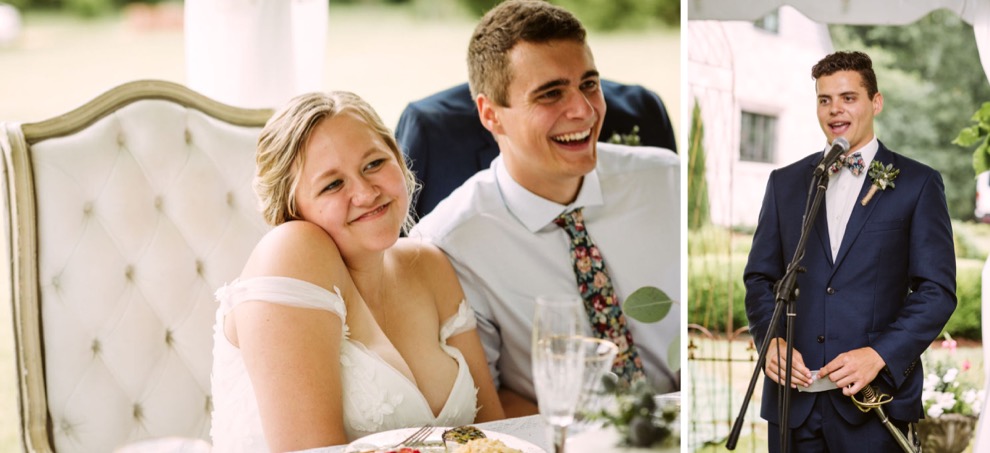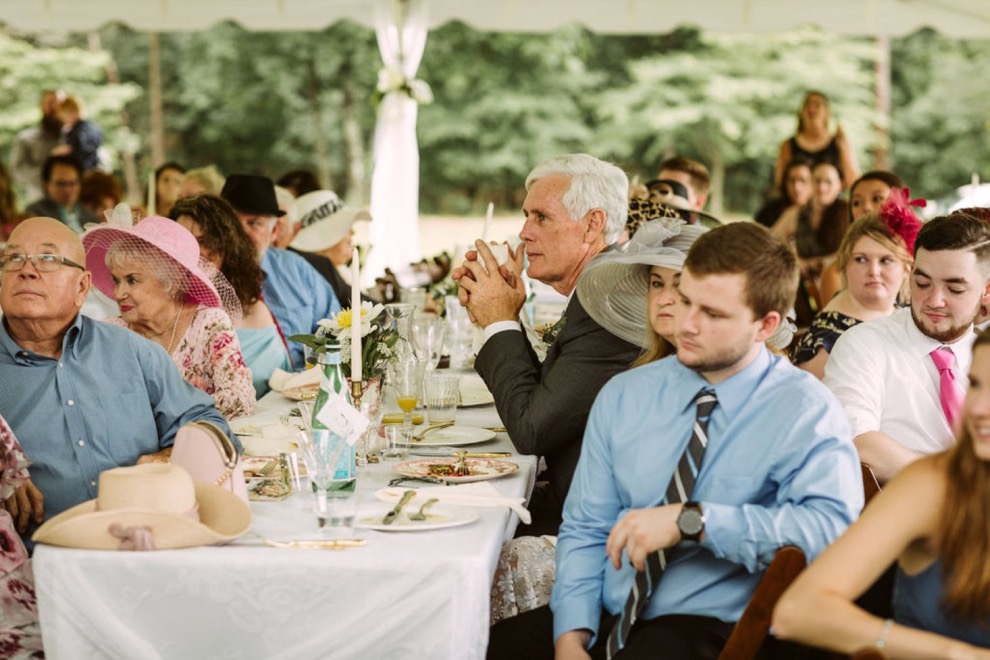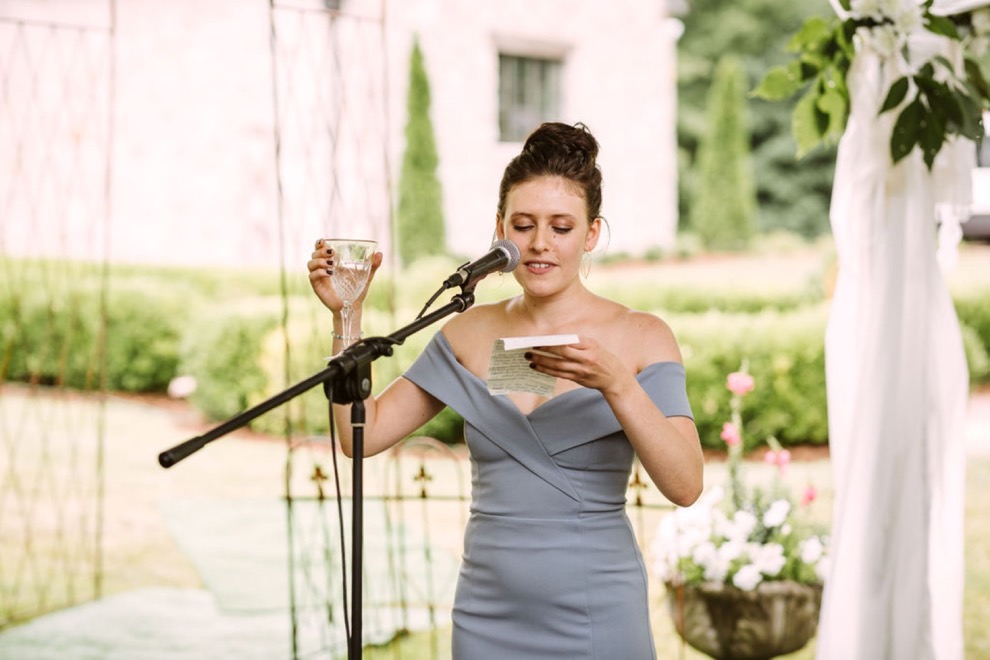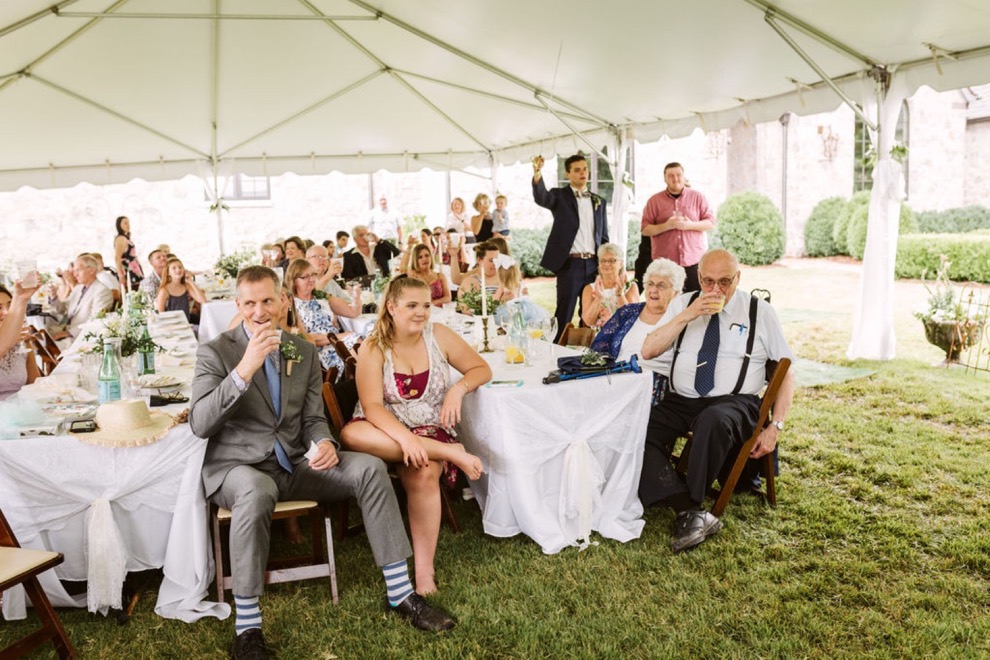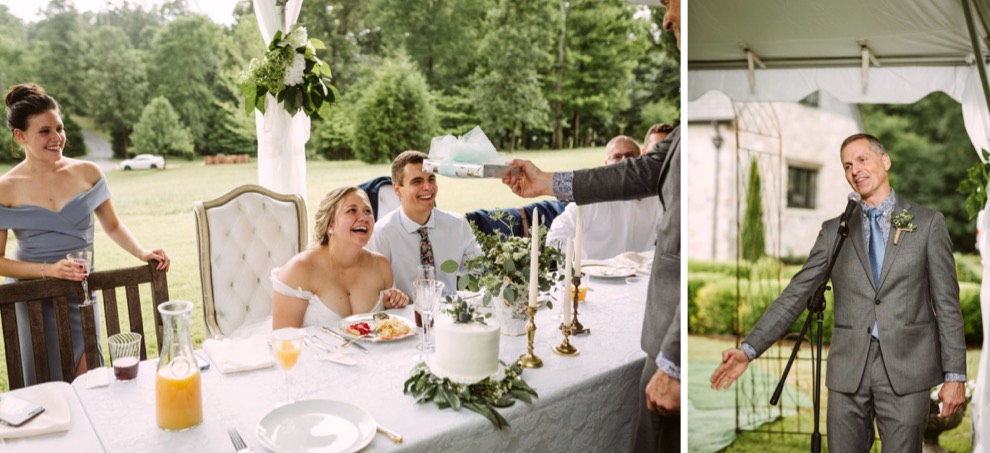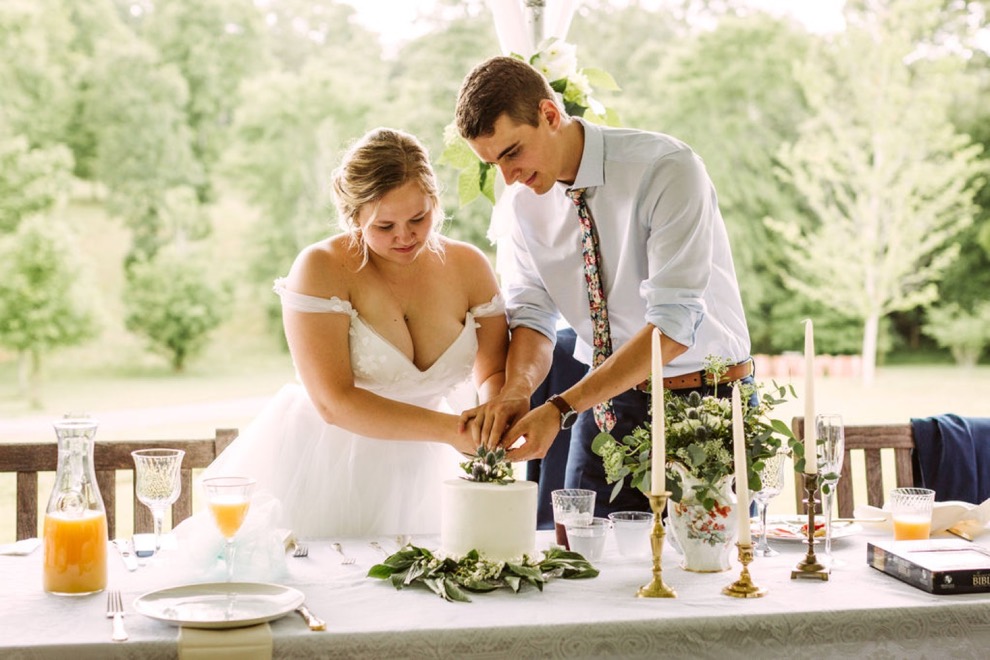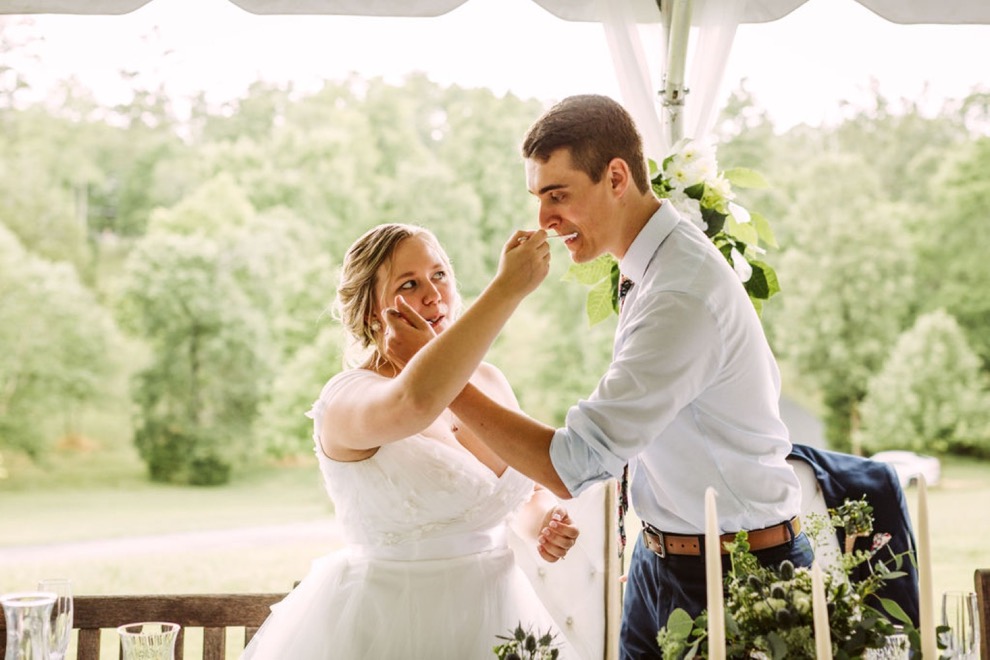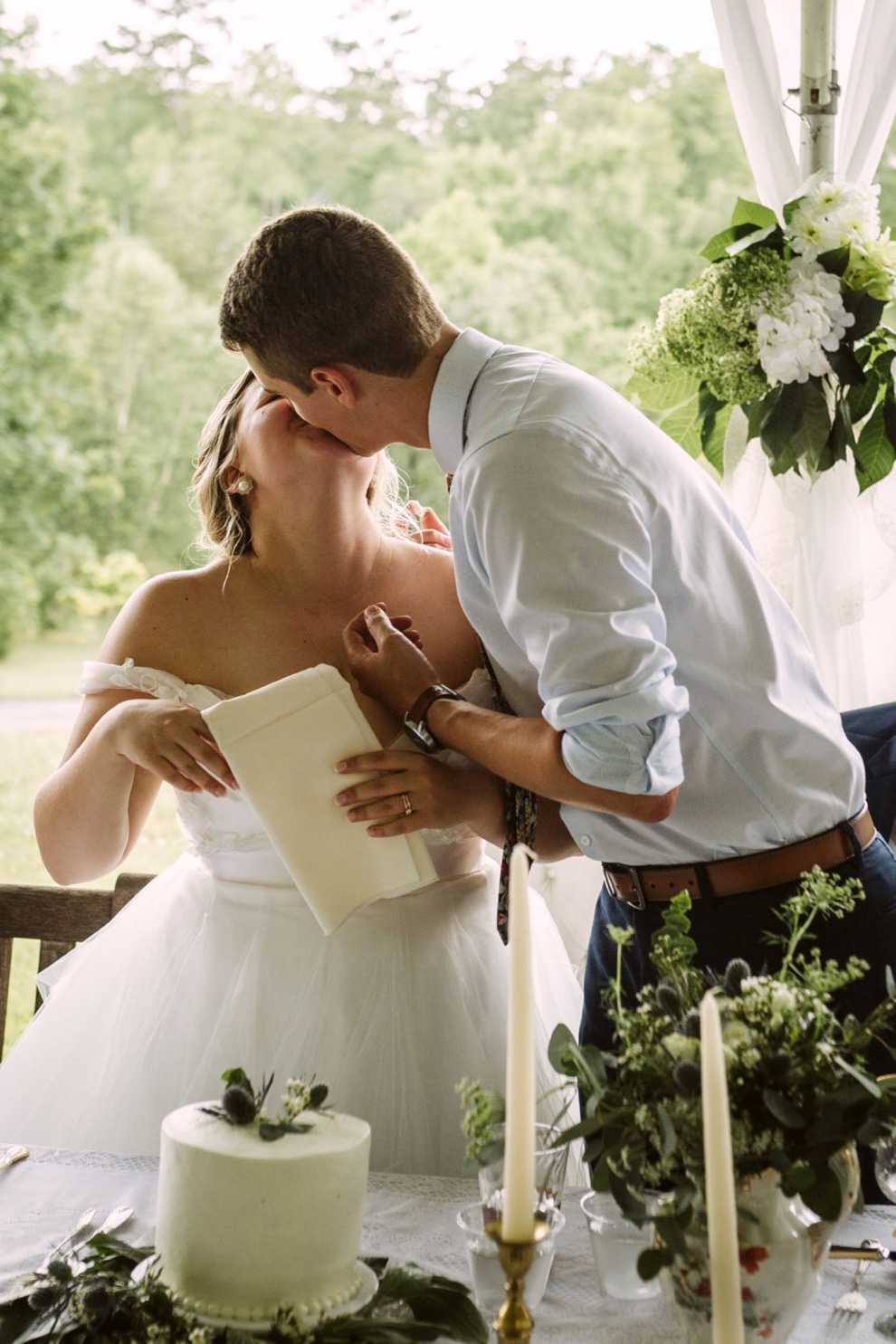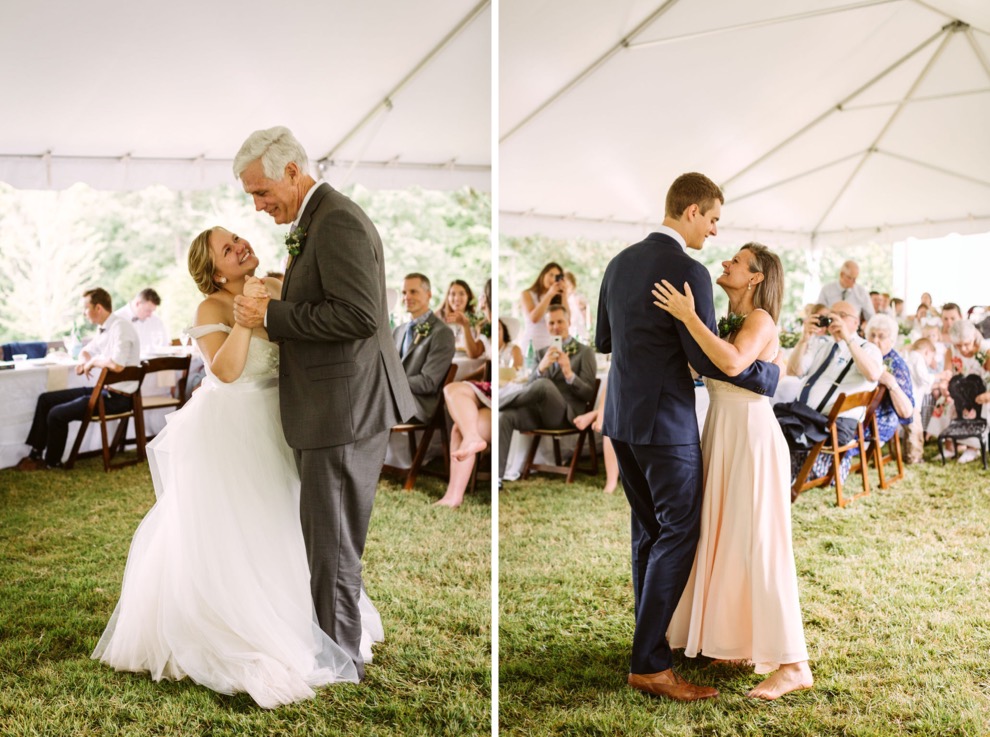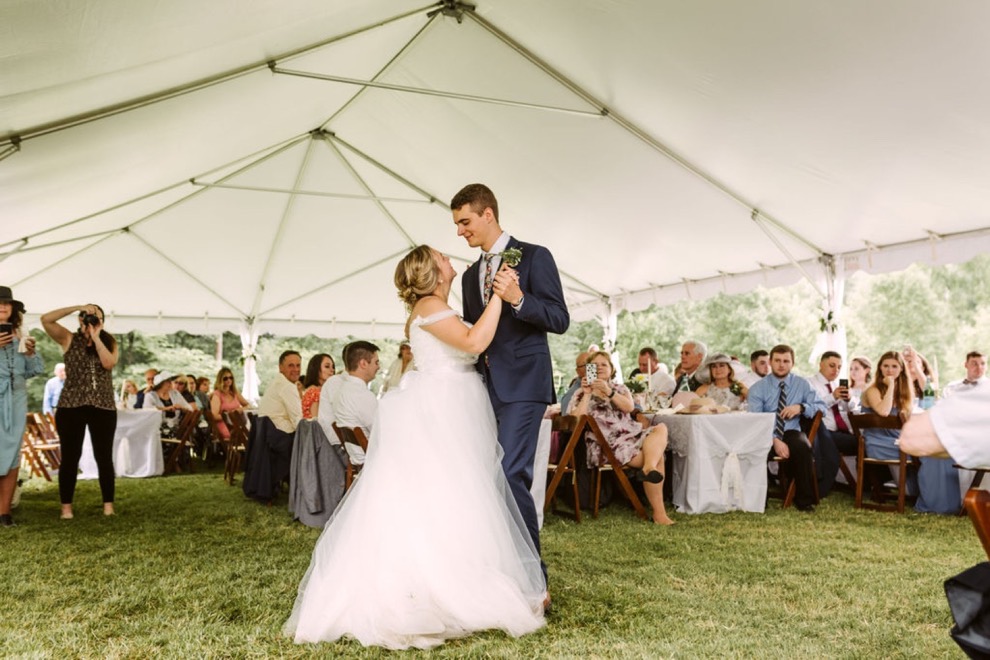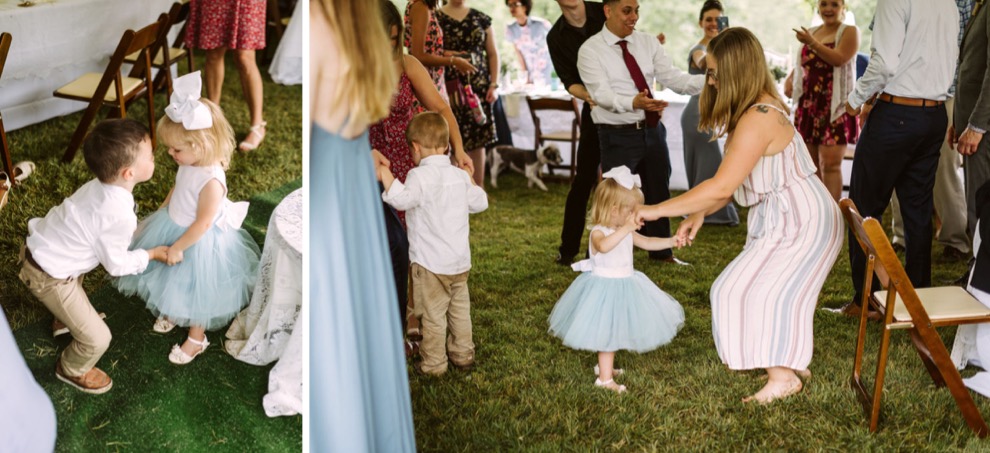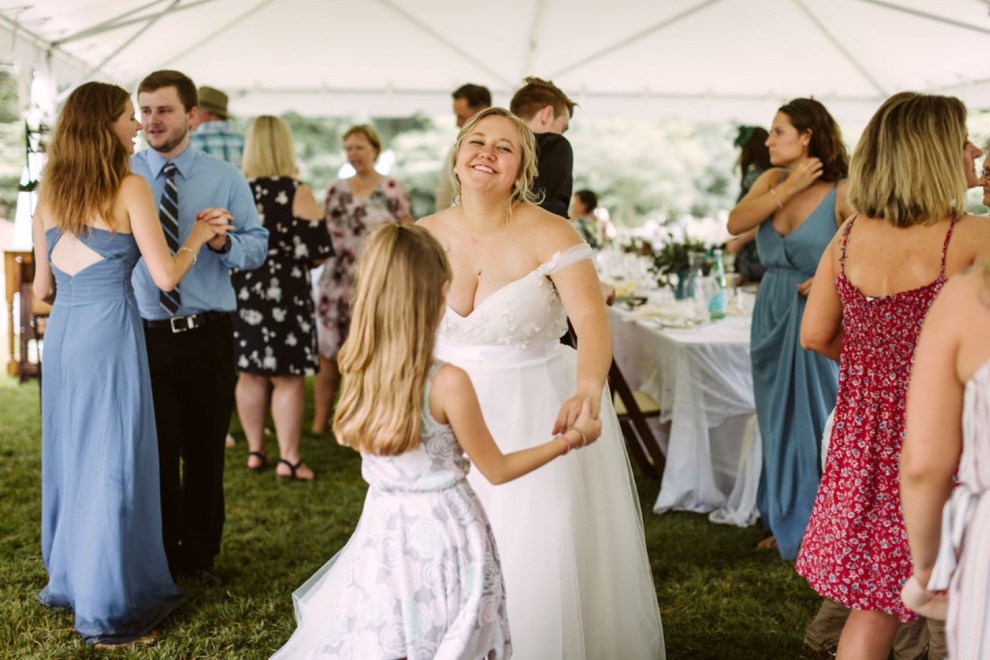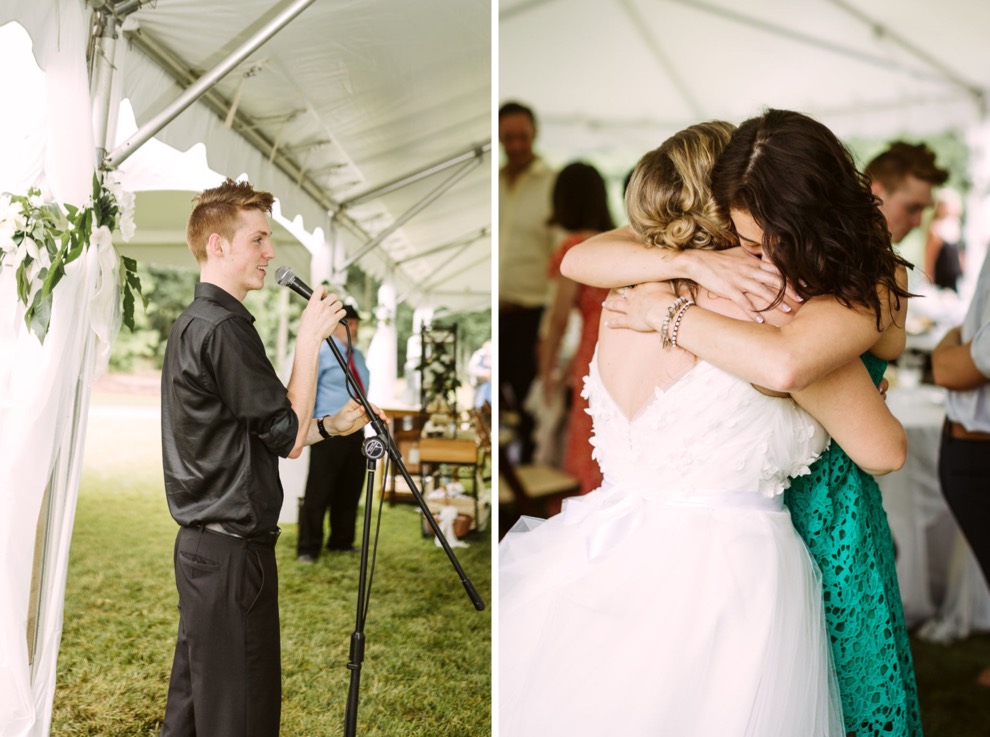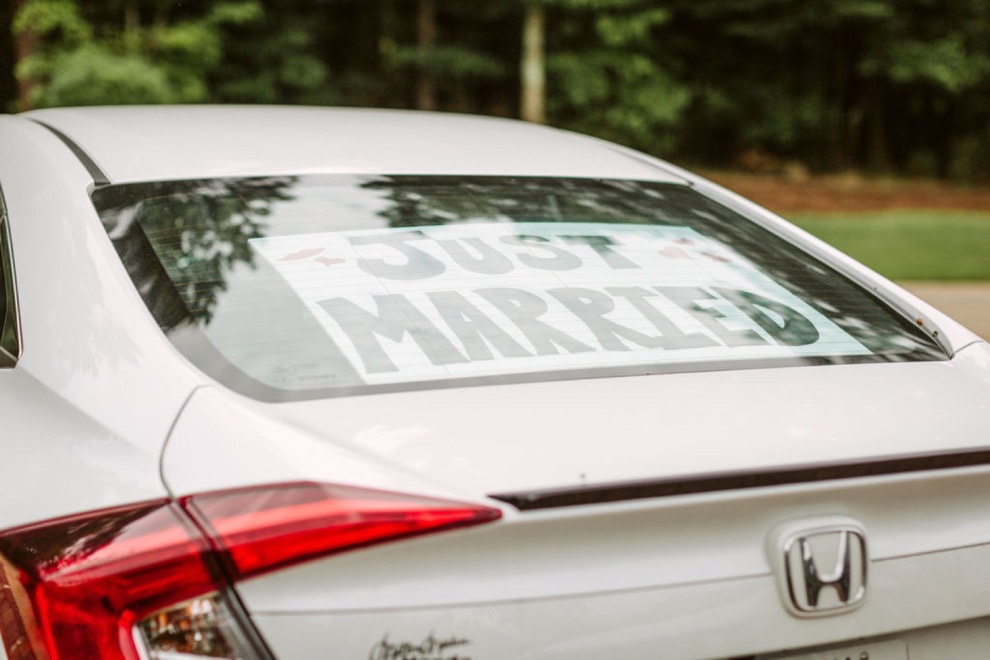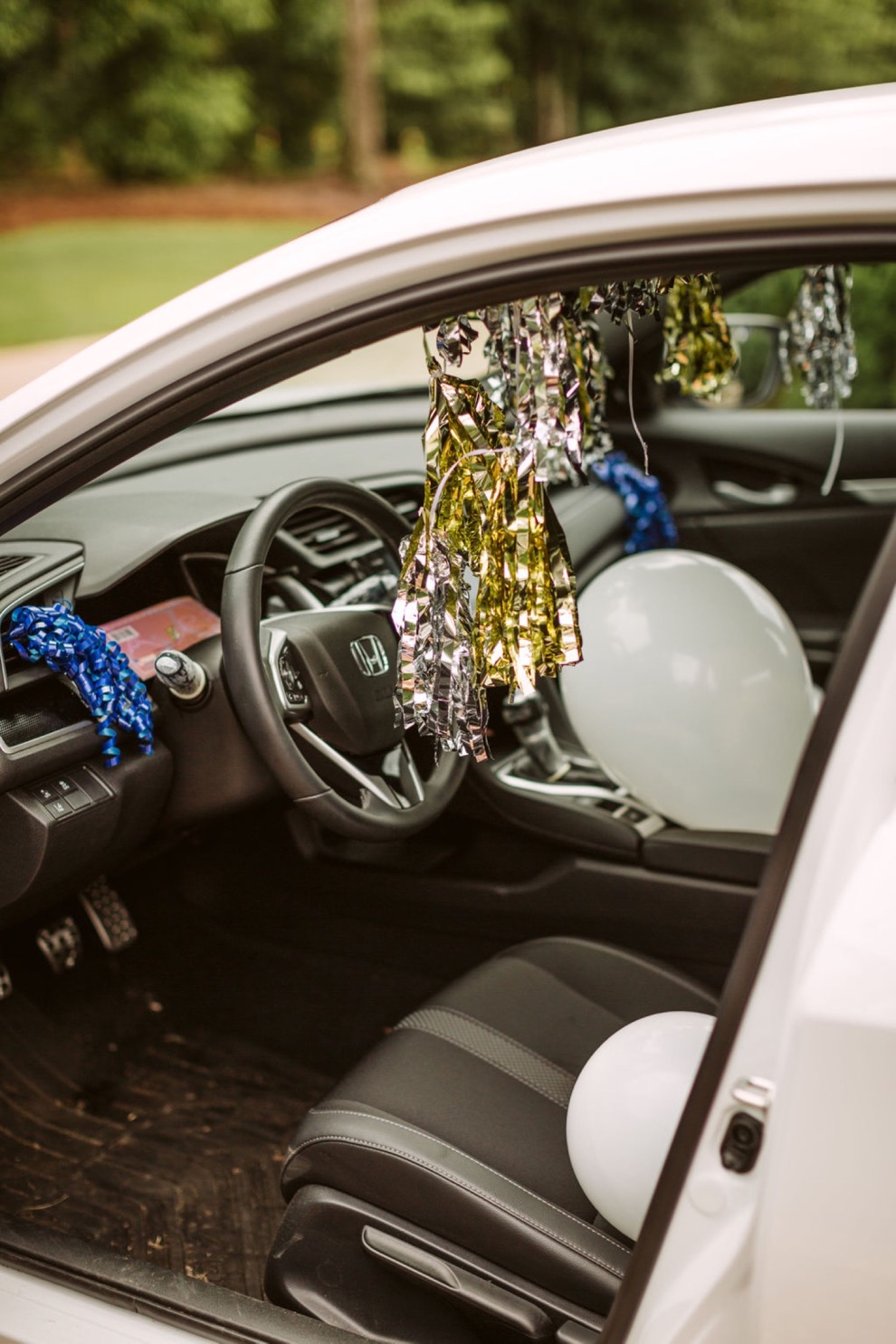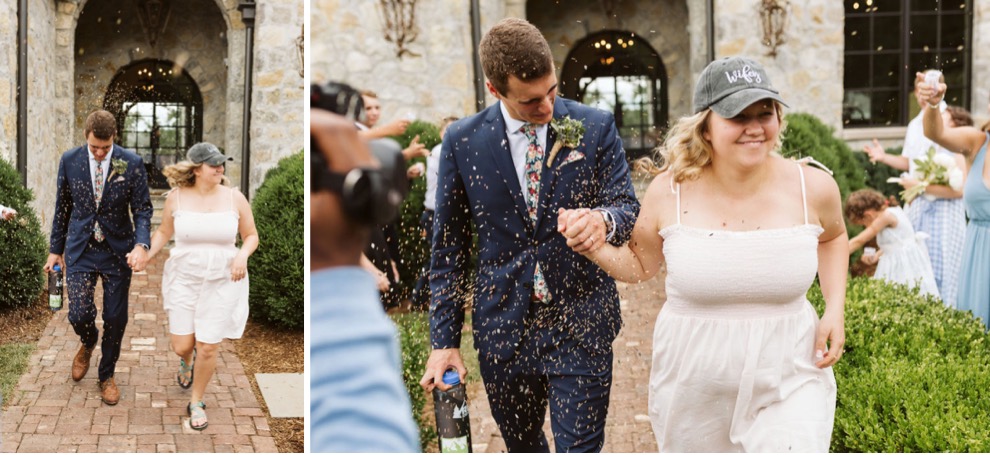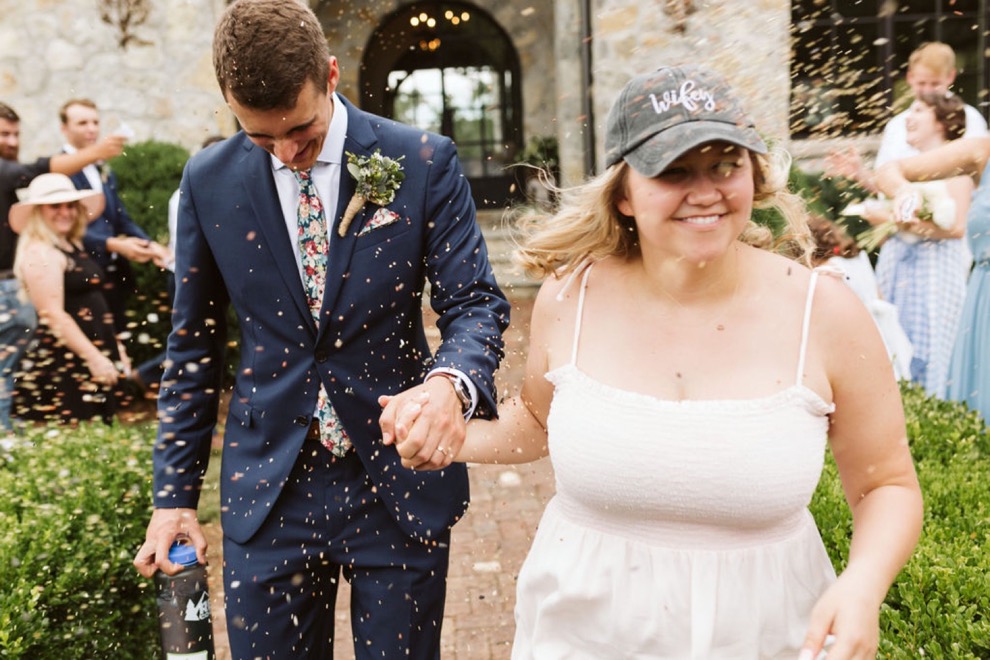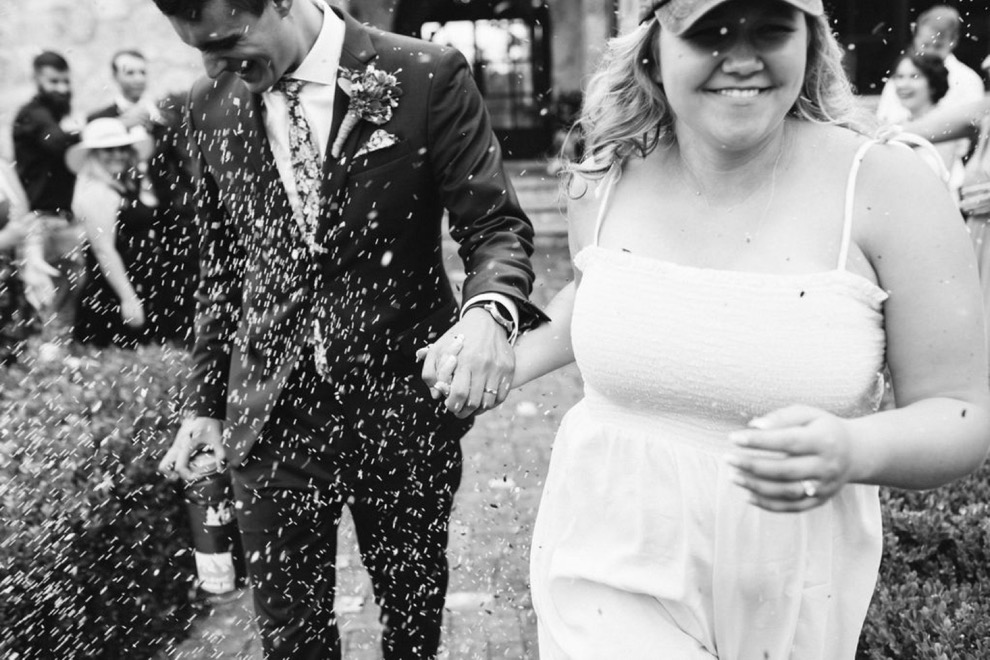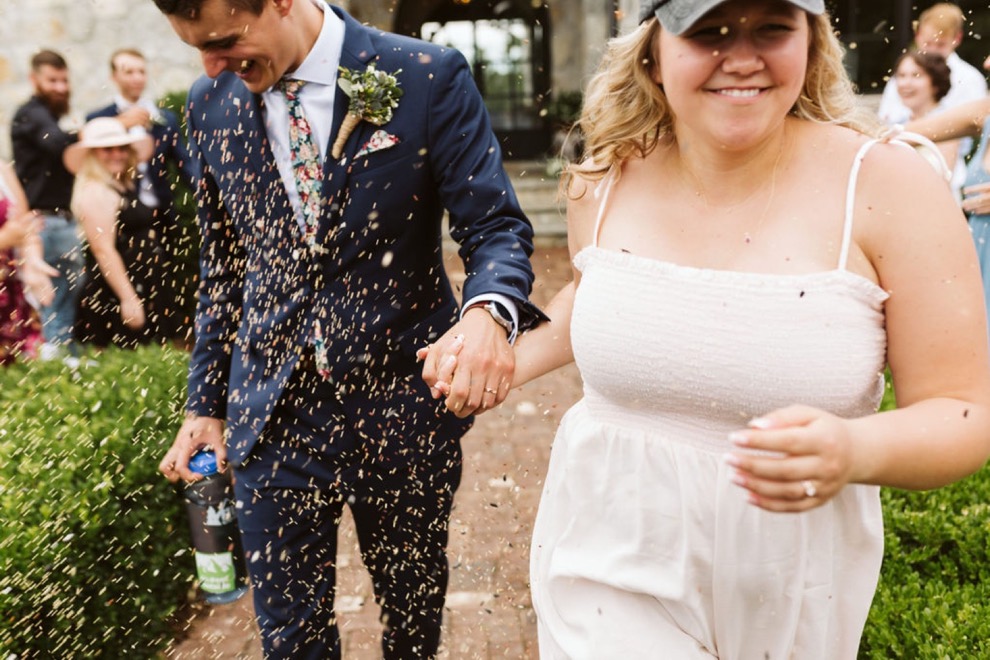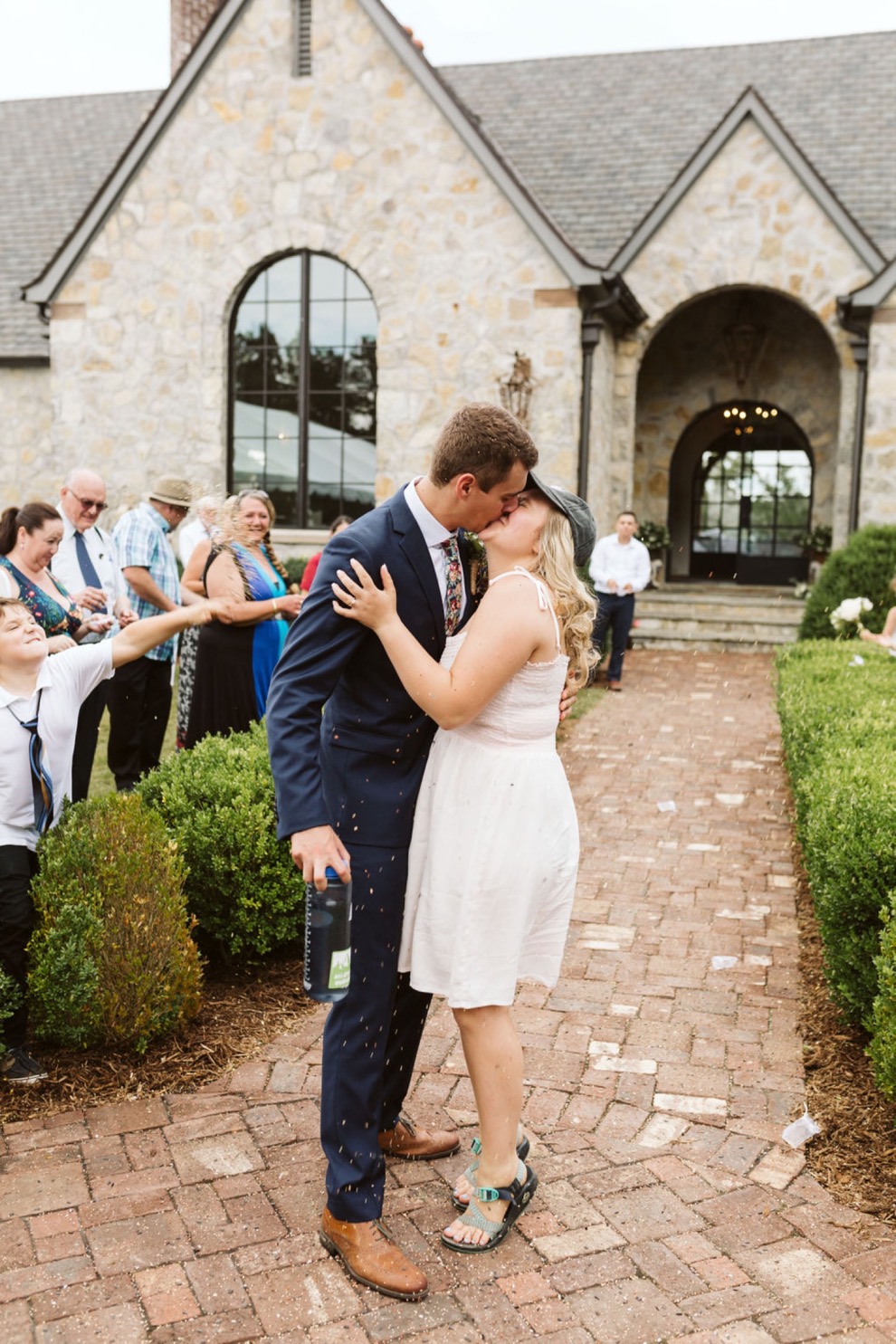 After brunch under the tent, speeches, and dancing, Lizzie and Jay exited the party. The couple opted for a birdseed exit, which is a great daytime wedding alternative to sparklers.
Everything about this wedding was absolutely charming. From the backyard wedding invitations, to the incredible stonework of the house, to the brunch reception on the lawn (they even had little tea cups and glassware that reminded me of a posh British estate!). The entire event was pretty perfect for such a laid back, fun couple.
---
This was such an amazing day, and I have a new appreciation for non-traditional weddings! If you loved this backyard wedding in Georgia, you might also love Courtney and Tanner's intimate elopement on their family property or Taylor and Harrison's Chattanooga Farm wedding. And if you're planning a wedding in your own backyard, you might appreciate The Knot's tips on the subject.
Whether you're planning a backyard wedding, a traditional church wedding, or a destination elopement, contact me, your Chattanooga wedding photographer, and I can help you plan!