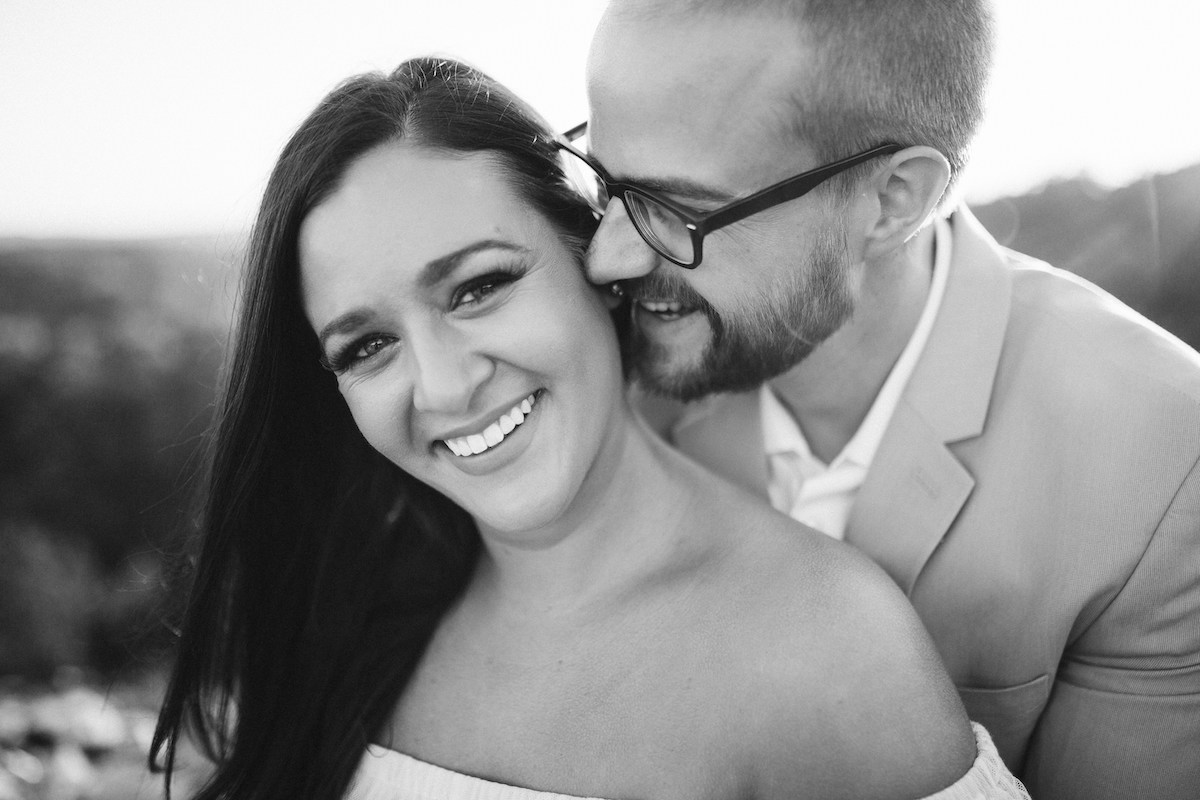 I'll be shooting Tess and Webb's wedding at The Homestead at Cloudland Station later this year, and if that's anything like their Raccoon Mountain sunset engagement session, it's gonna be a good one (see other weddings I've shot at The Homestead at Cloudland Station)!
Raccoon Mountain, not just for caving and mountain biking
When Tess contacted me about engagement portraits, she wanted to give me some creative liberty and to style her and Webb a little for the photos. I suggested a flowy gown and more formal outfit and an outfit change mid-session to vary the tone of things a bit. The couple wanted a mix of water and mountain scenery, and I knew Raccoon Mountain offered both features. I knew we also had the possibility of an incredible sunset for their engagement portraits, so we scheduled our timing with this in mind.
If you haven't been up to Raccoon Mountain, you really need to go exploring. It's a little tricky to find info online about the park. Raccoon Mountain is technically part of TVA's hydroelectric system, and the other sort of main draw is the cavern system underground. But above ground is a huge reservoir surrounded by a 1-way loop drive with a couple of unreal overlook spots! You'll just have to take my photo evidence here as proof that you need to get up there and check it out. 
We began the evening with their more formal outfits, and I got some shots of Tess and Webb in the woods. With such incredible scenery coming up, I really wanted to capture these two in a more "neutral" setting, something that wouldn't be too distracting from the couple. This also helped Tess and Webb get used to my direction and cues.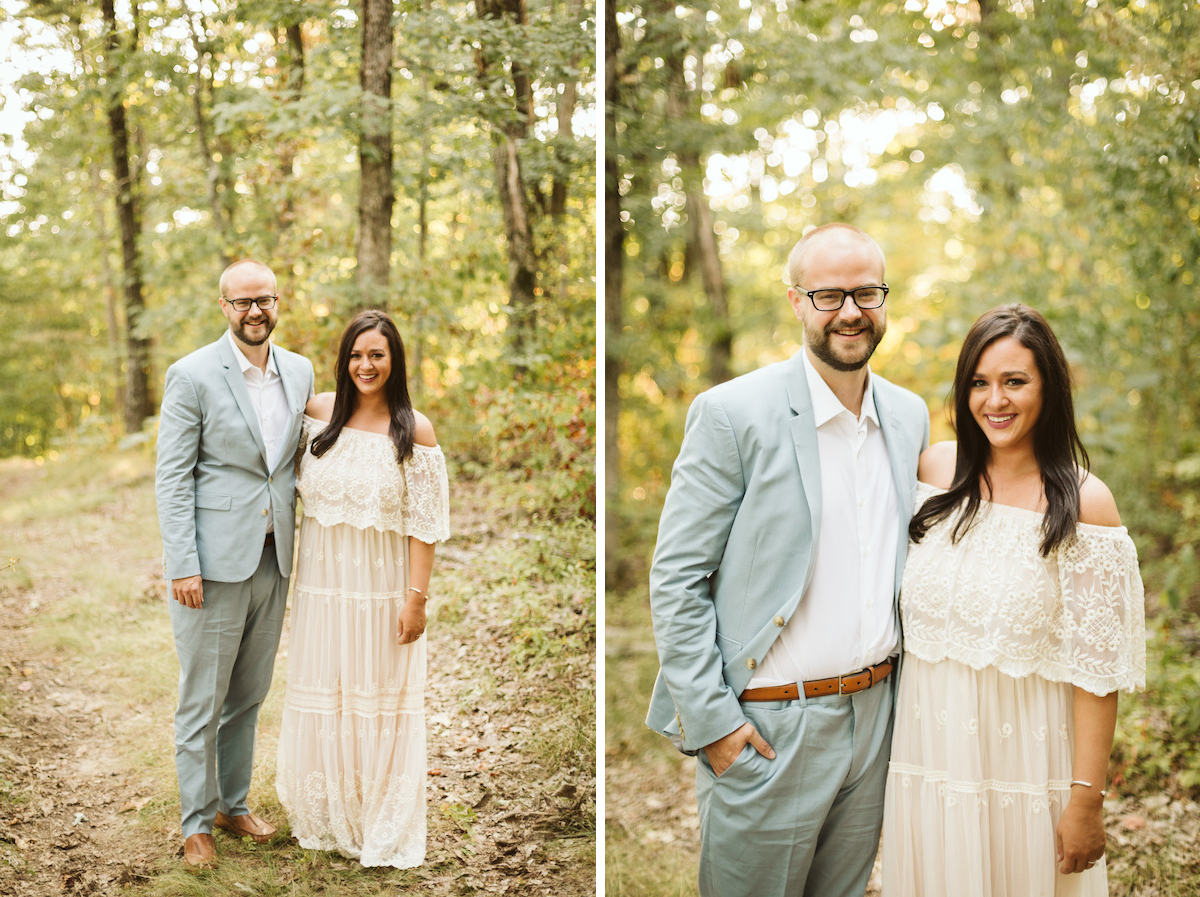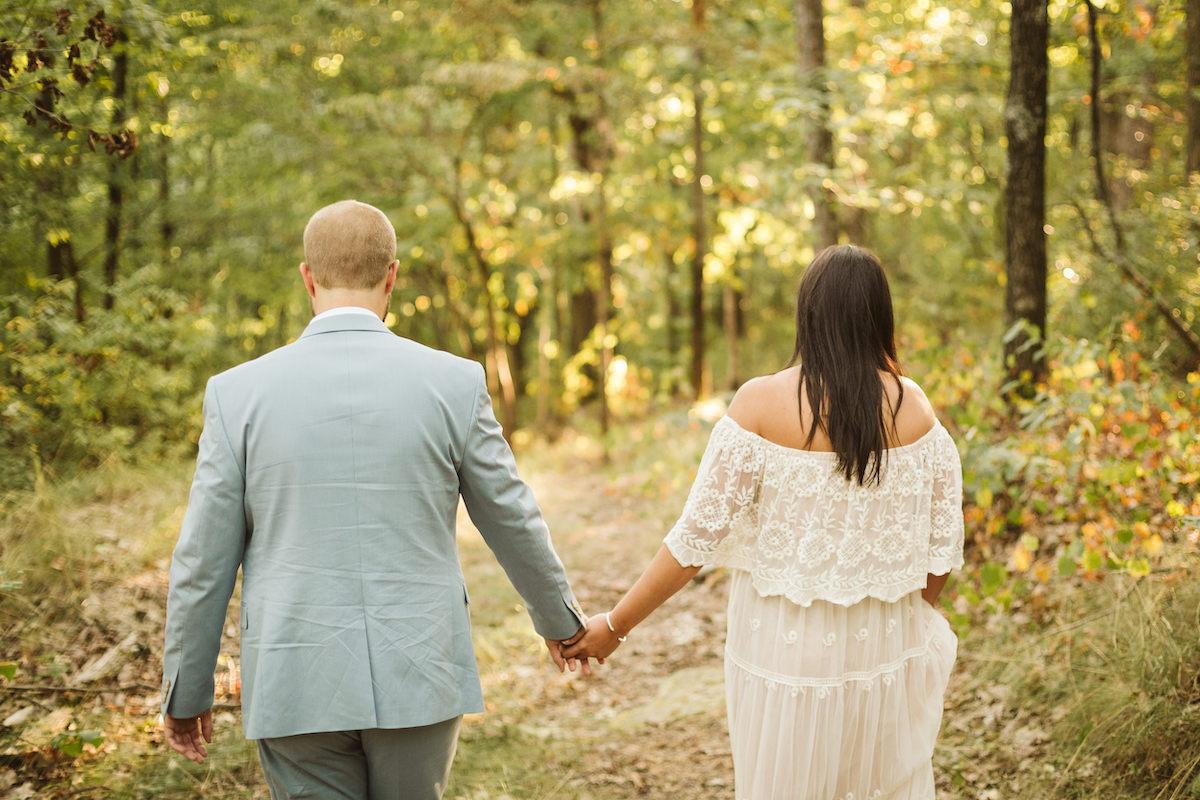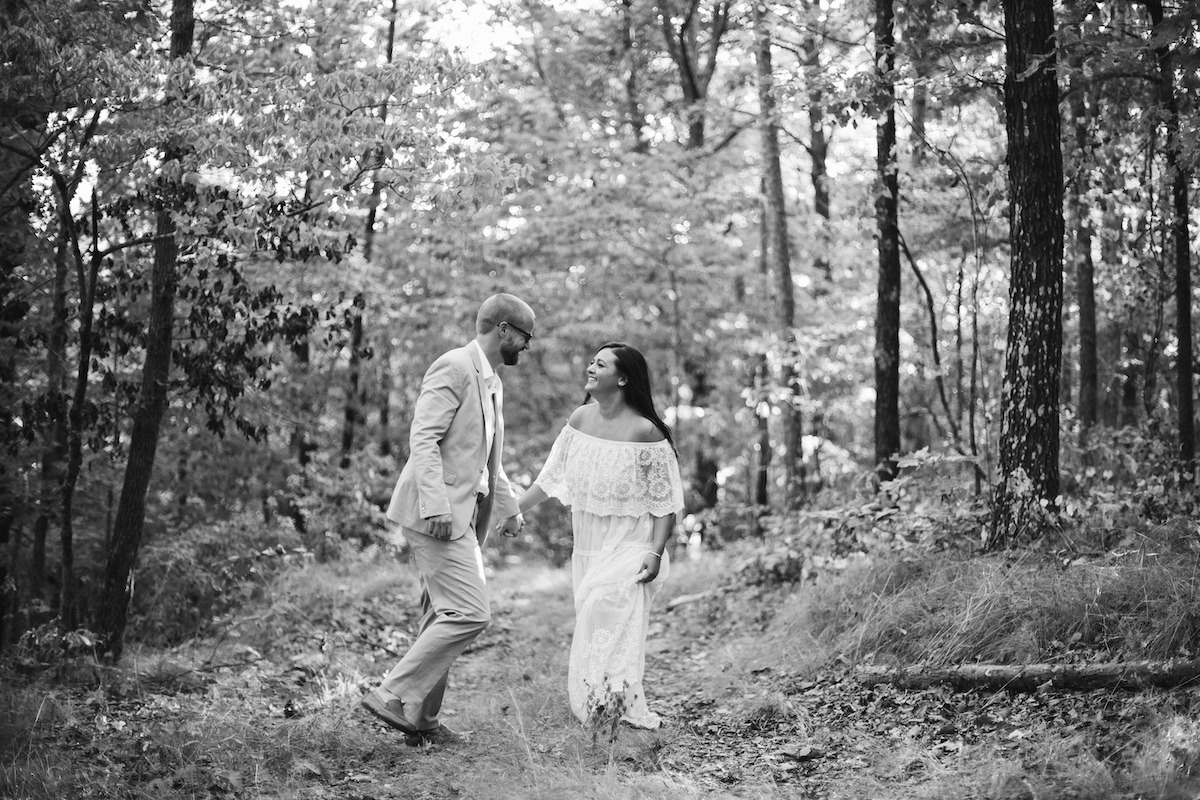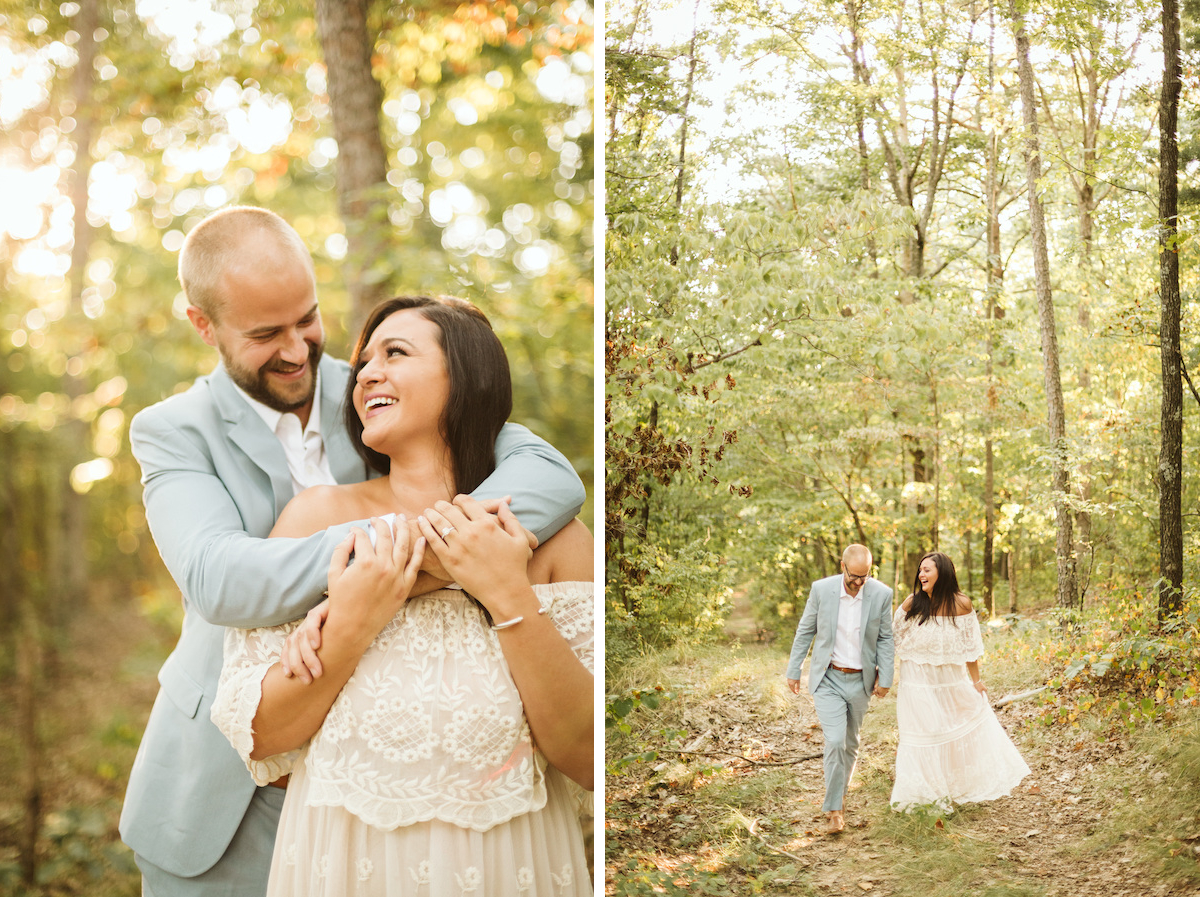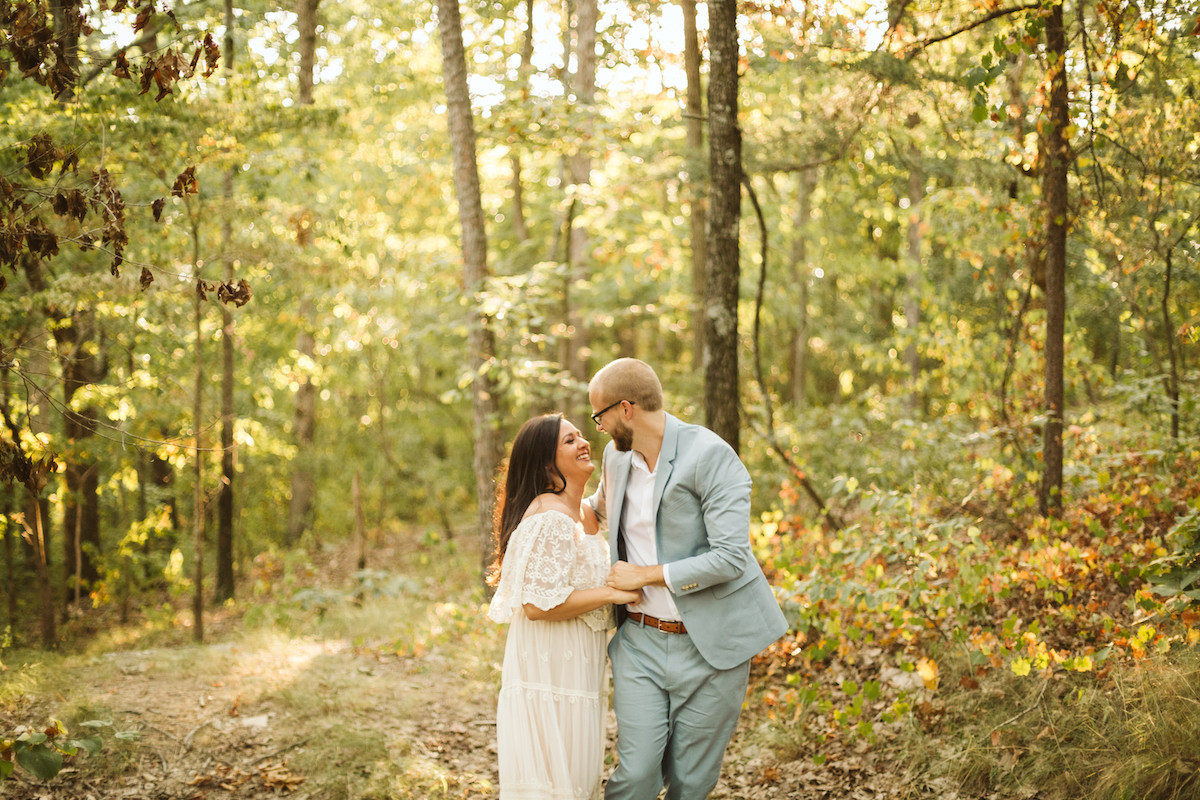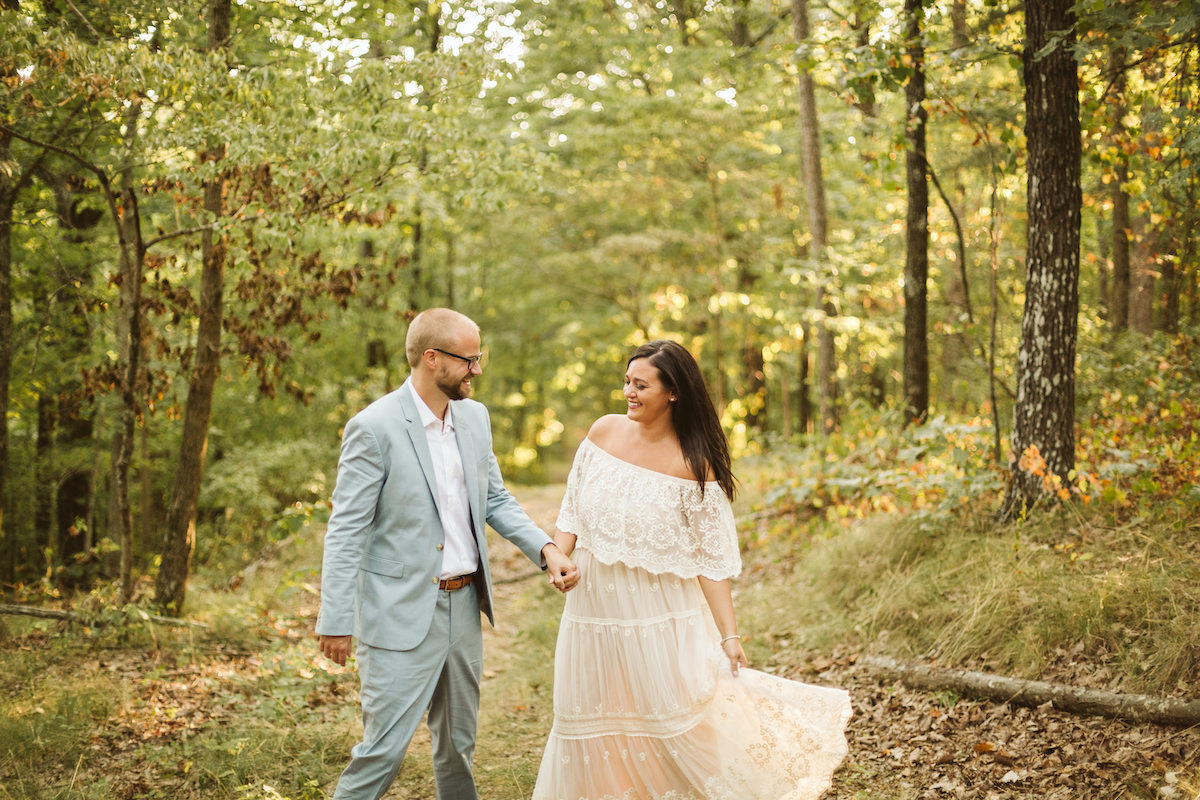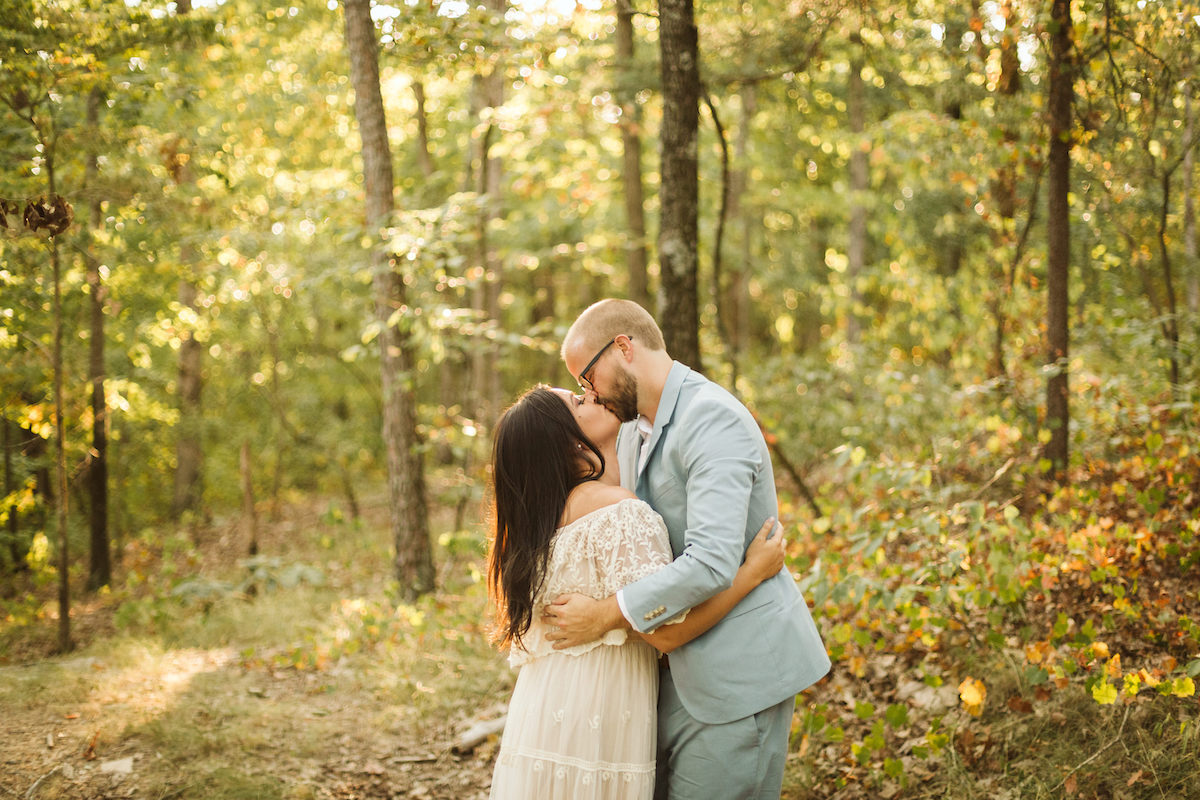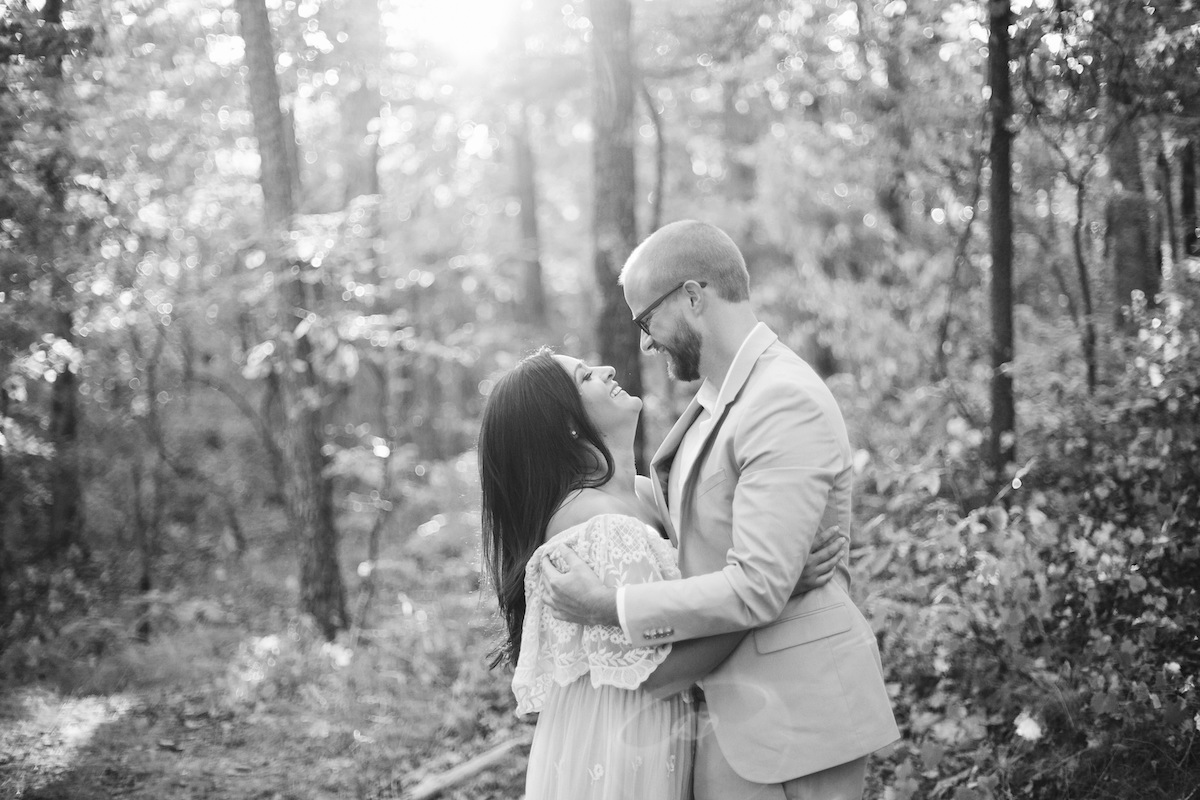 Mountainside serenade
I always encourage my couple's to bring something special with them as a way to personalize their session. Webb brought his guitar because he plays a lot of open-mic nights, and Tess is always there to cheer him on. Music is something the two have bonded over, and it was really cute to watch him serenade her as part of their engagement portraits.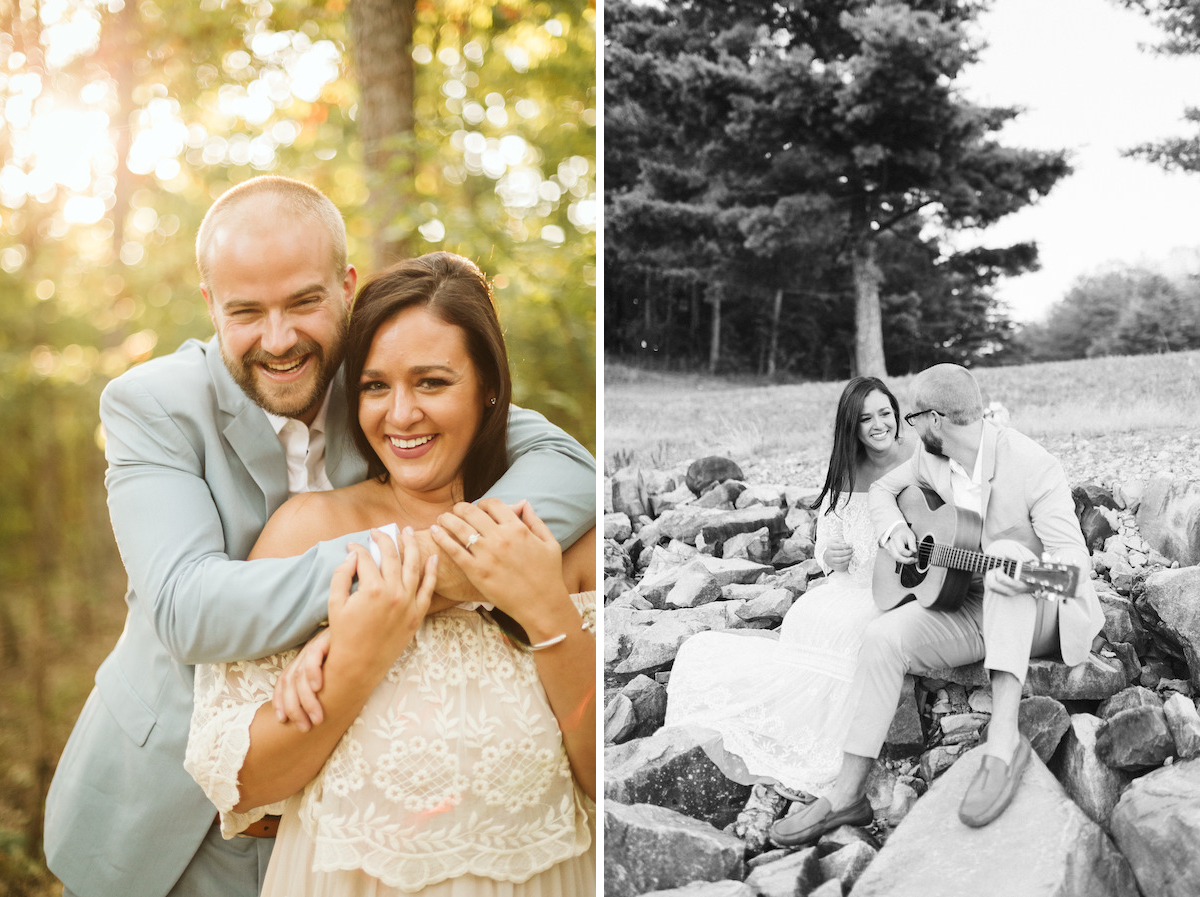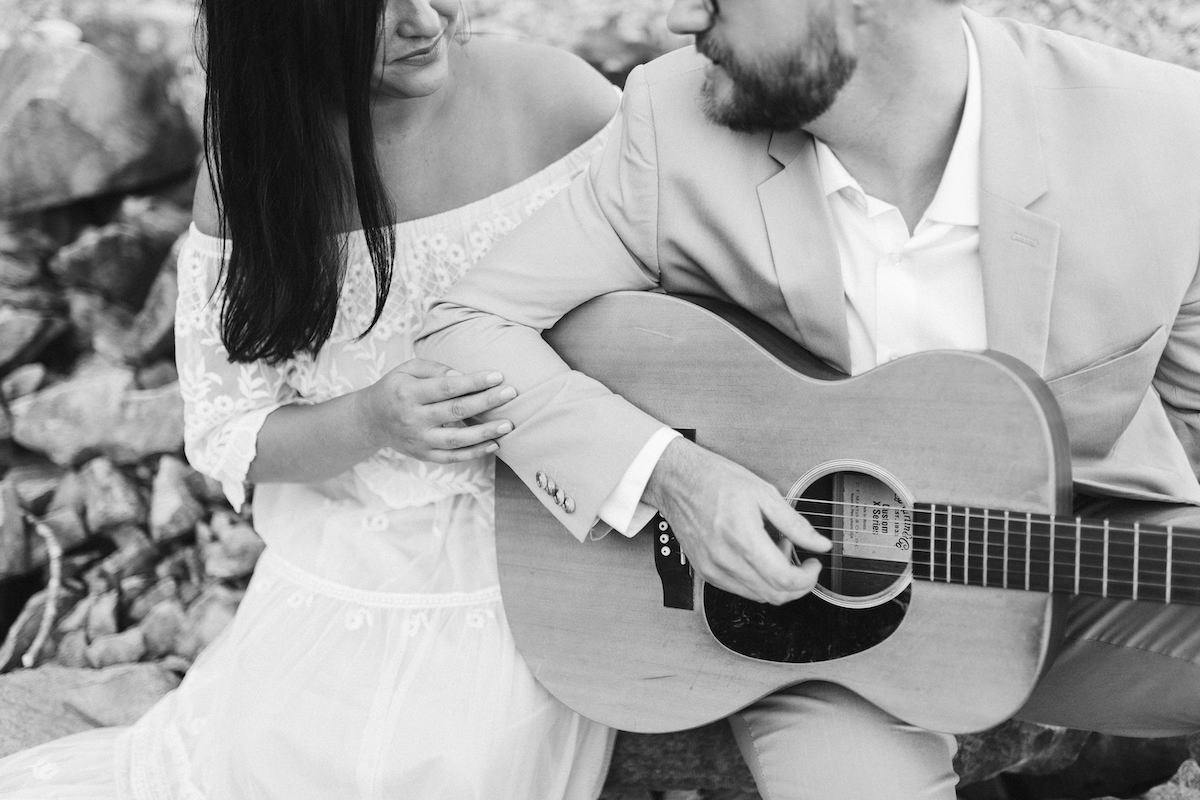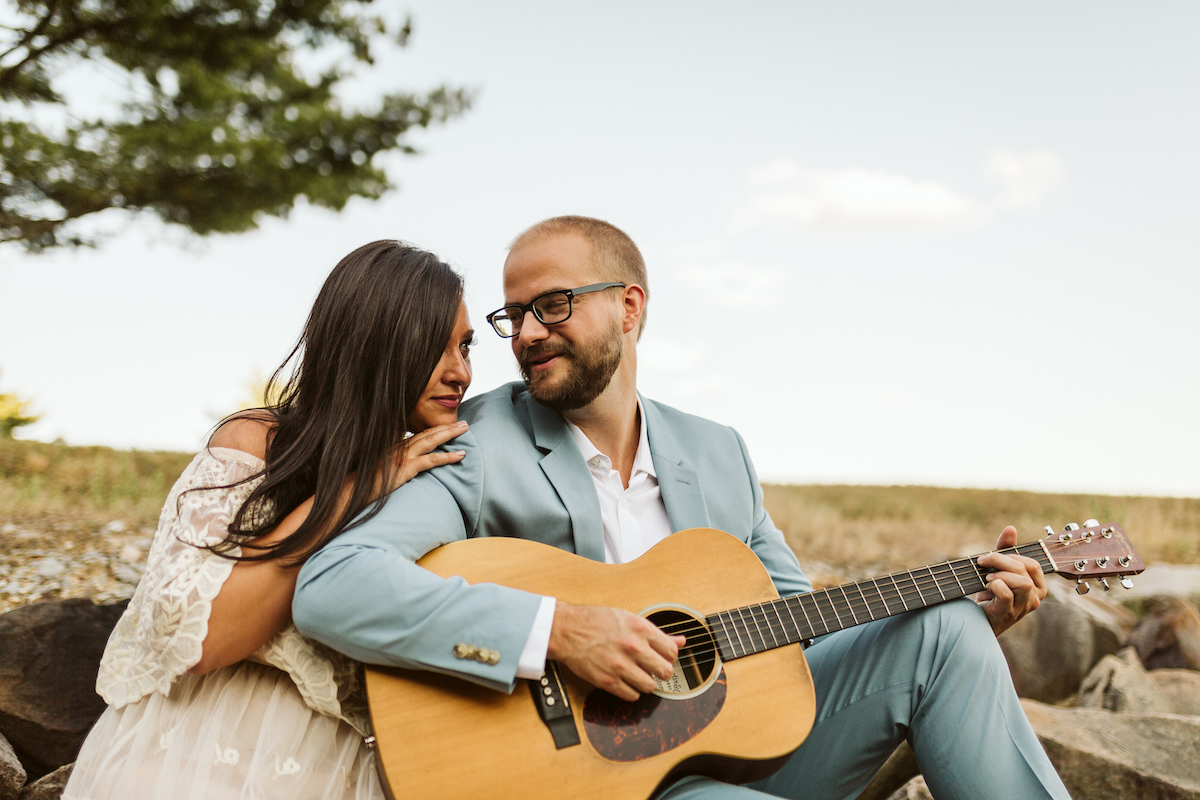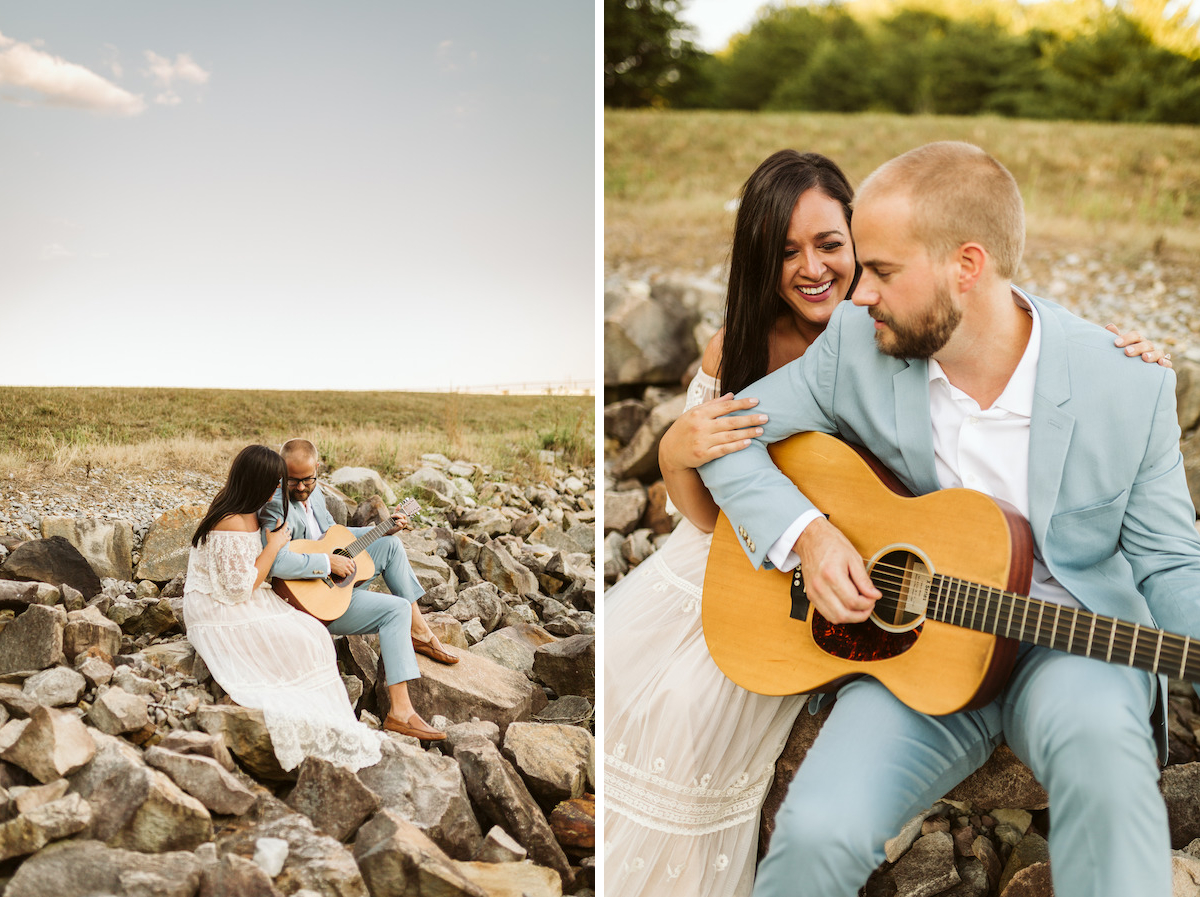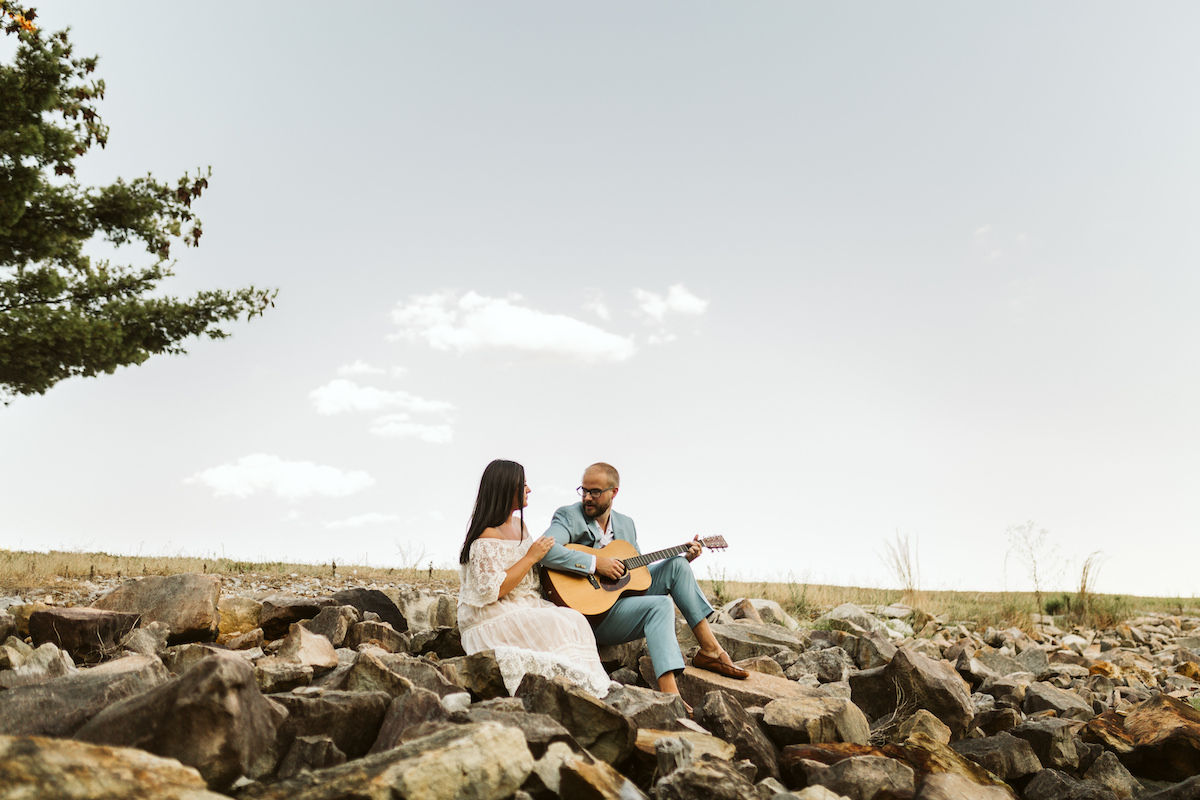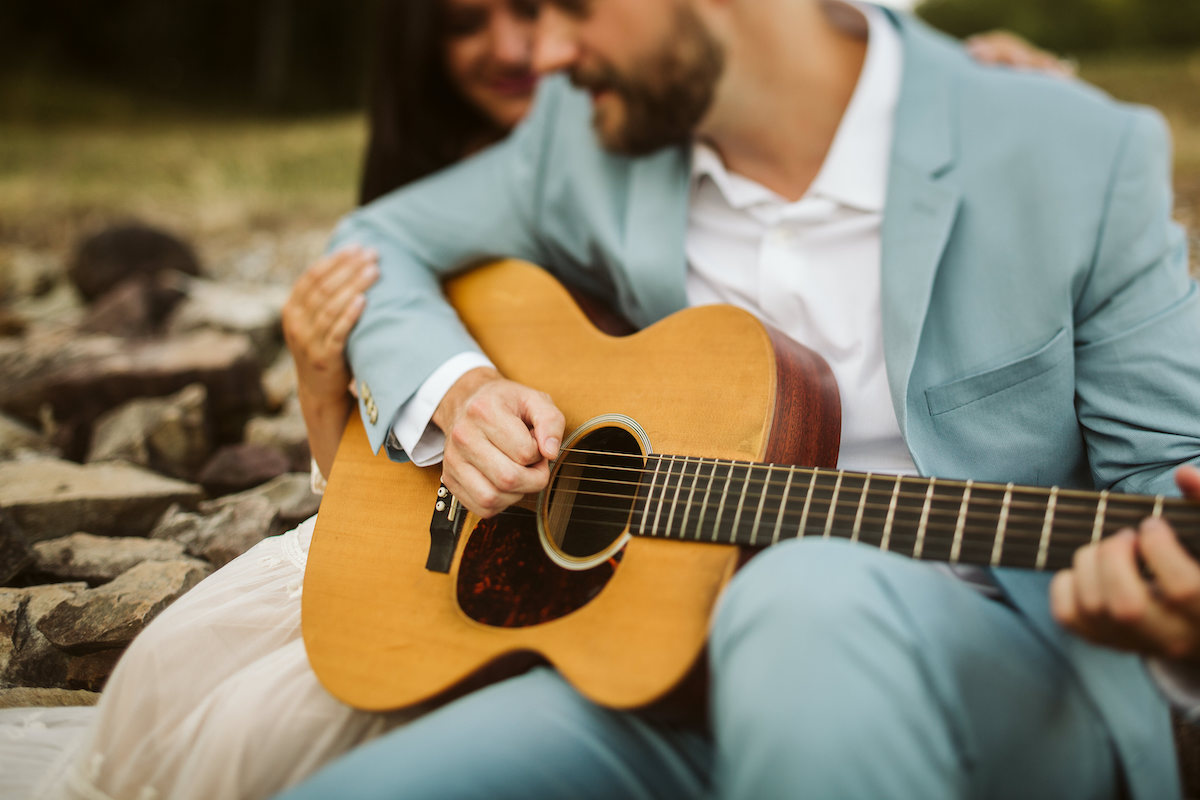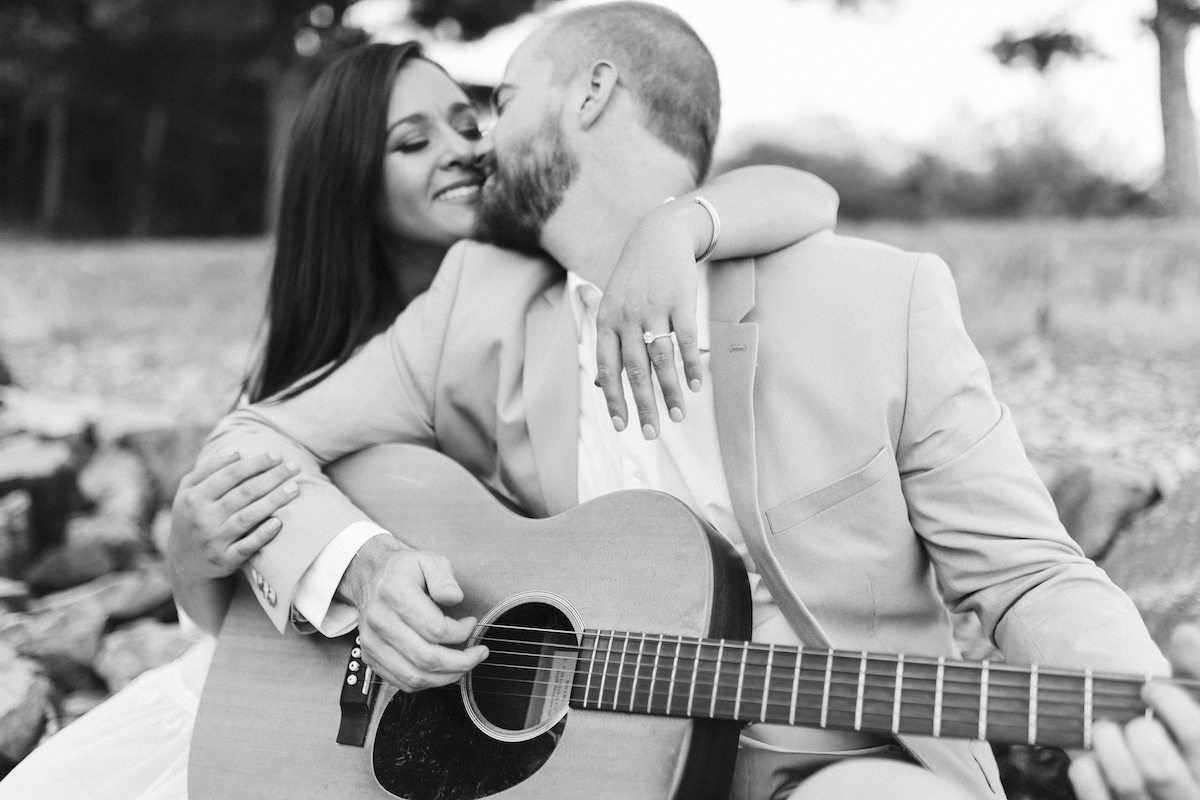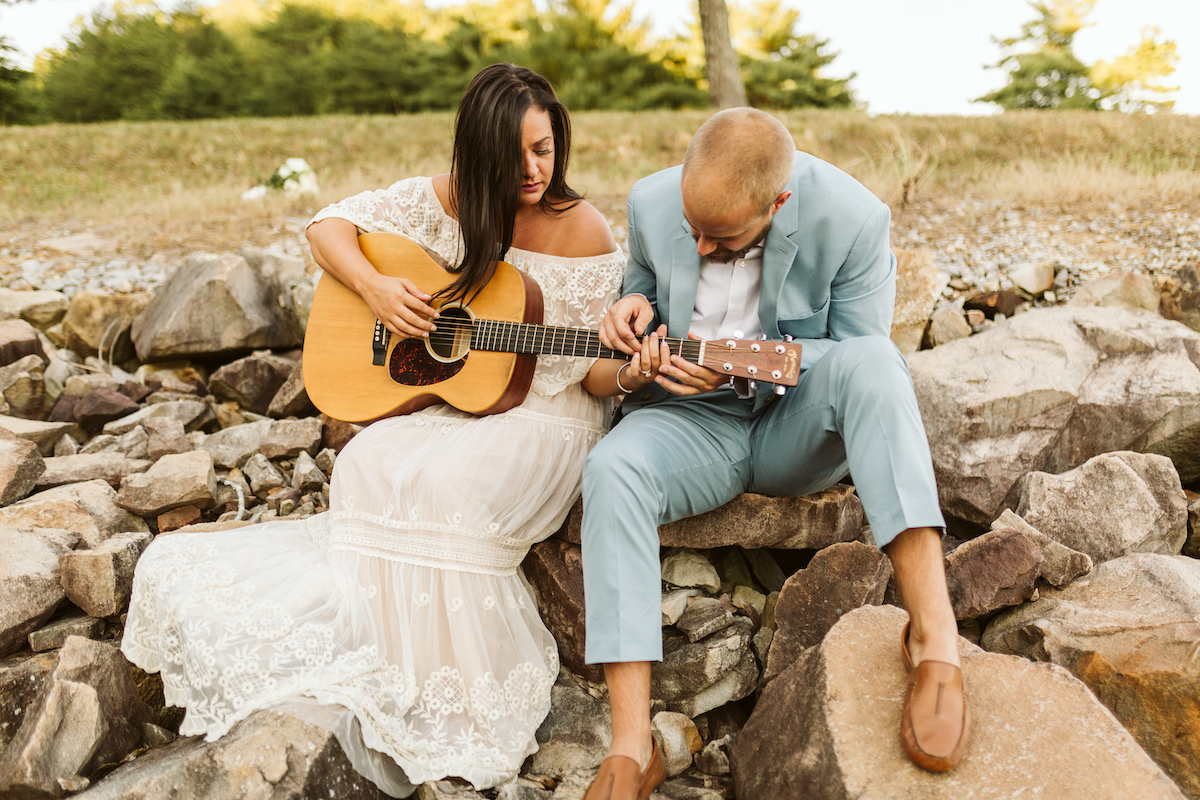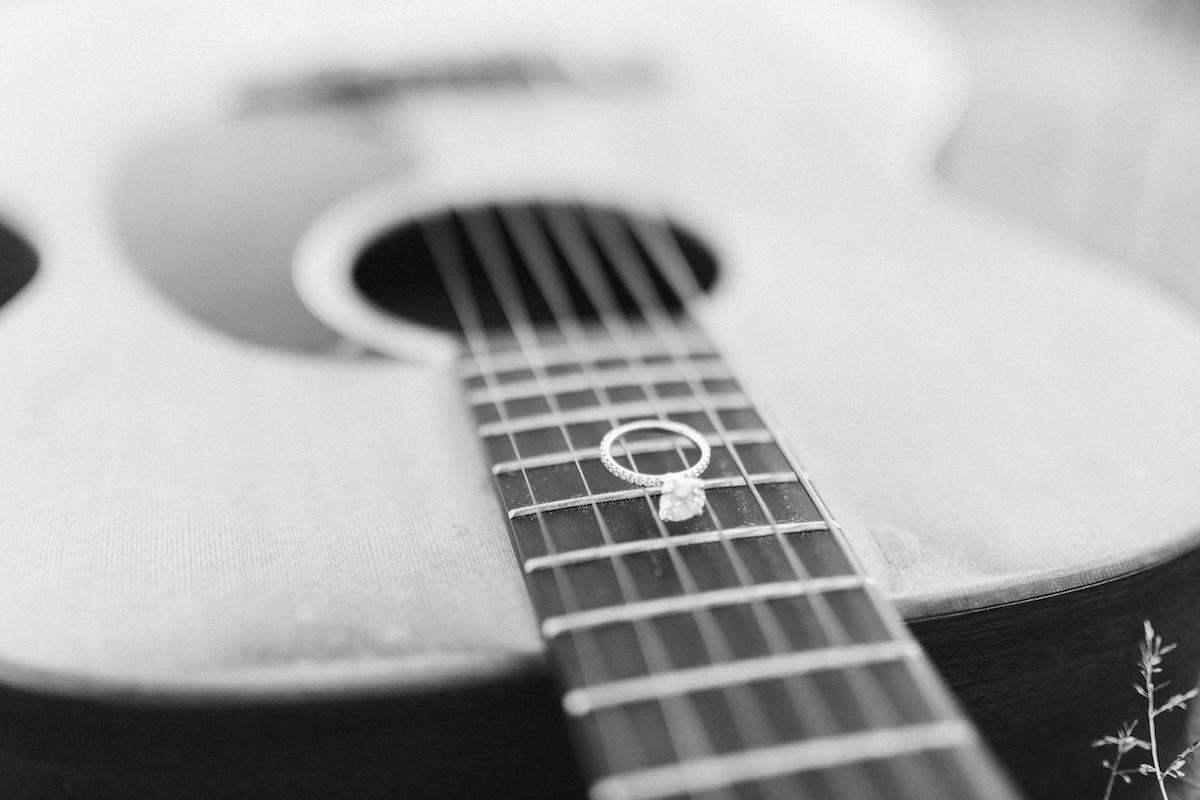 A sunset engagement session on Raccoon Mountain
The sky start to change, and we knew it was time to work in some of those amazing sunset shots. This light still kills me. We definitely got in those mountain views that Tess wanted in her engagement portraits with Webb! Haha! I am over the moon at the swoon-worthy close-up shots as the couple leans in for that kiss.
After photos at the overlook, Tess and Webb changed into their less formal outfits. We did some styled, more moody photos on the loop drive around the reservoir. If you ask me, Tess couldn't have picked a better dress to match that sky.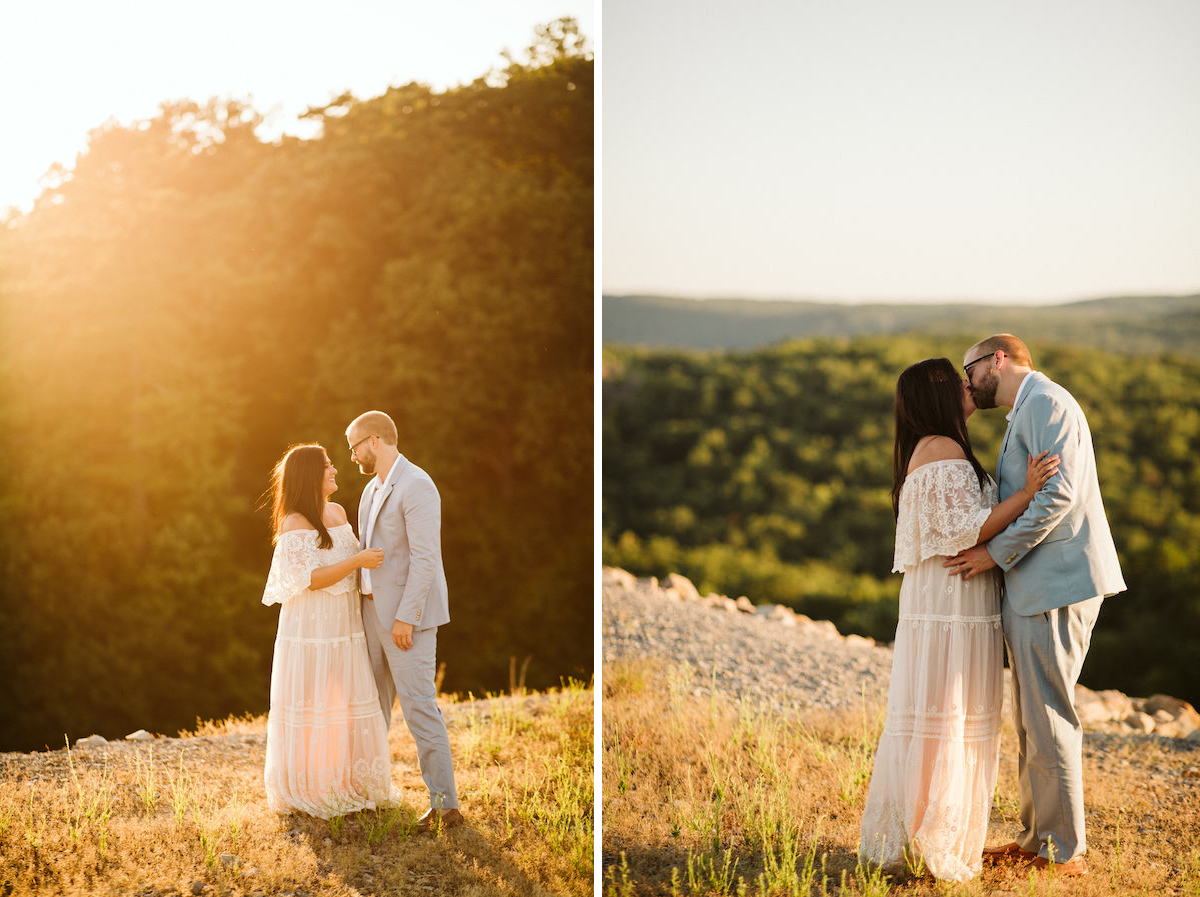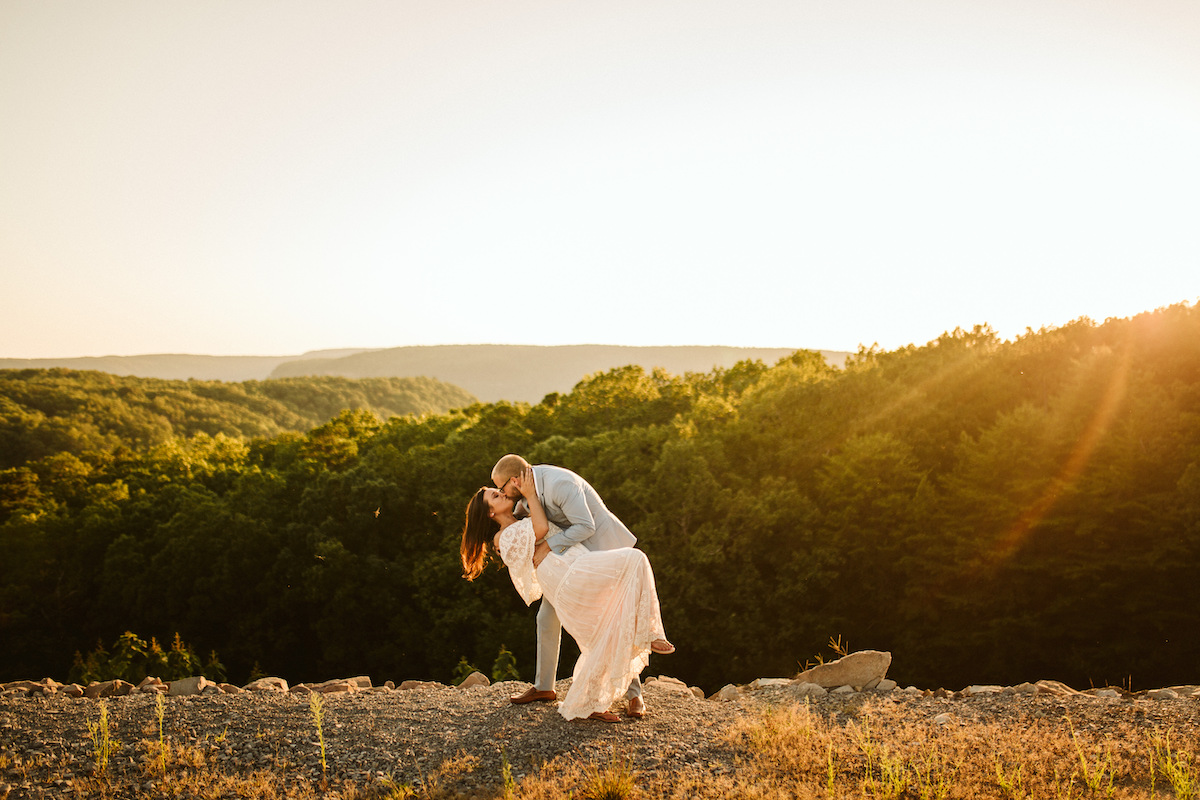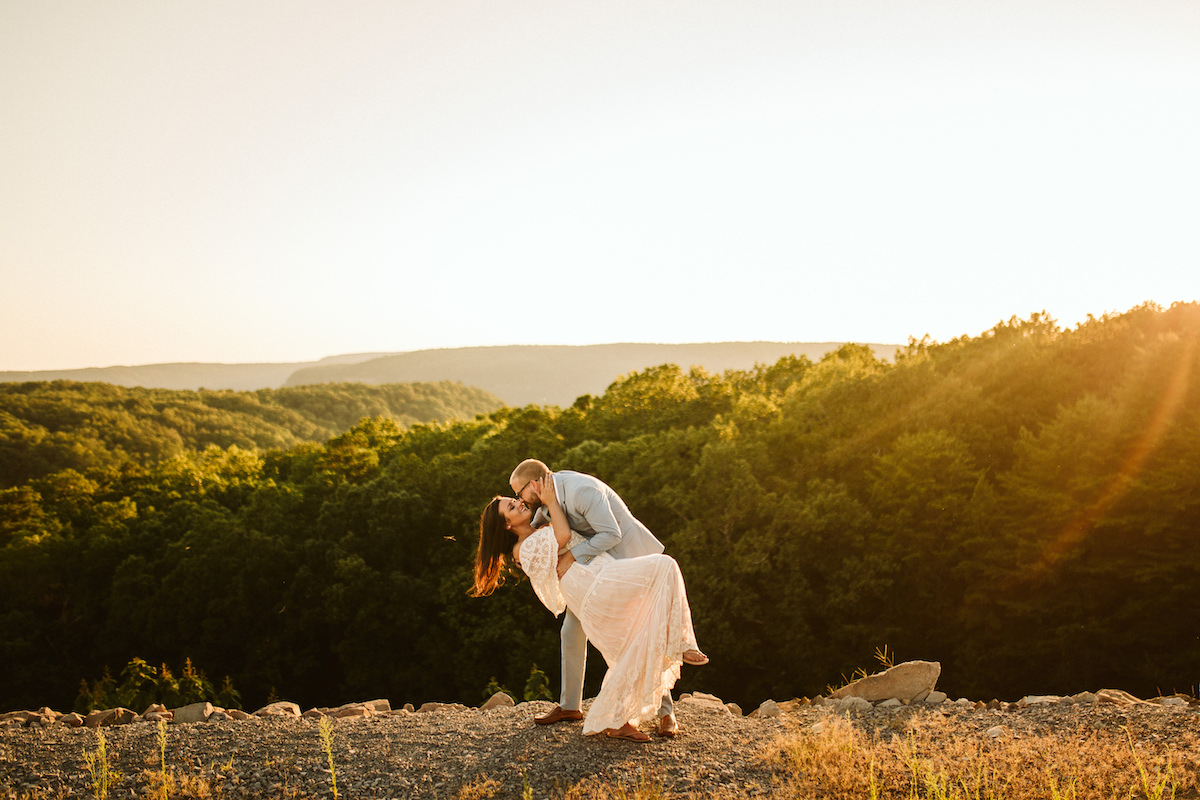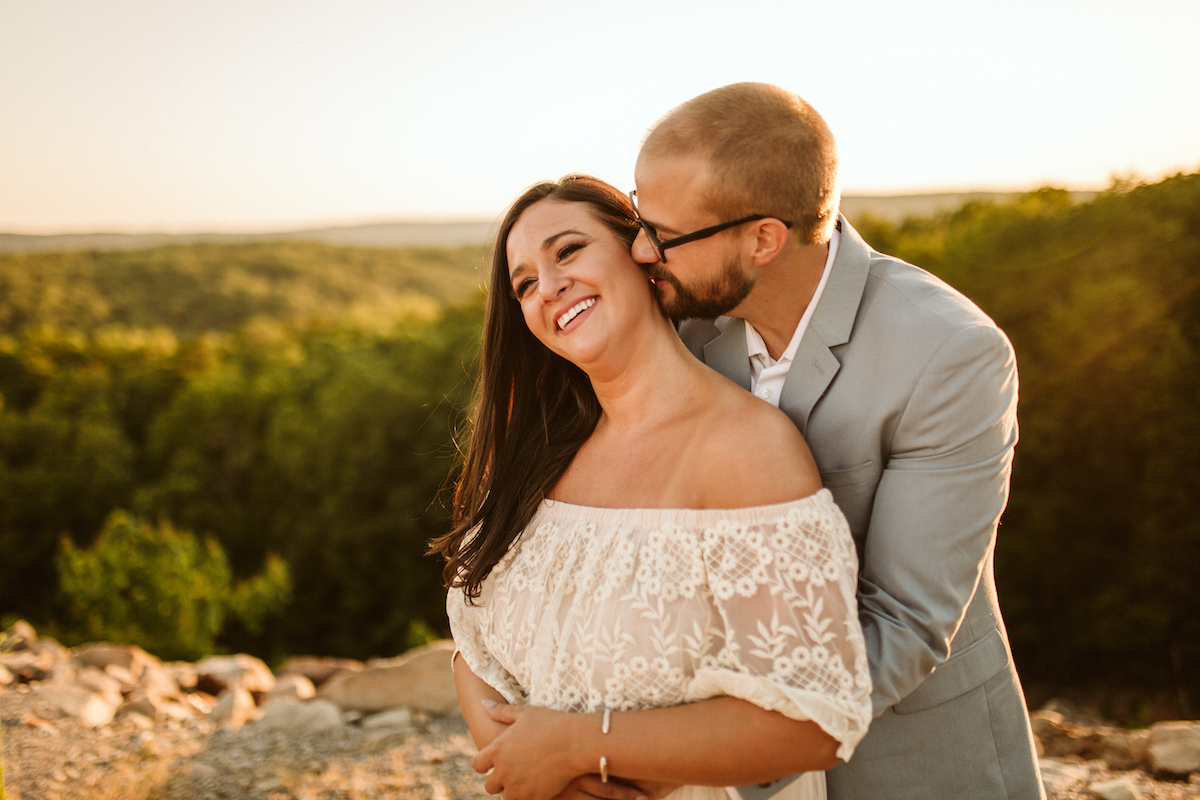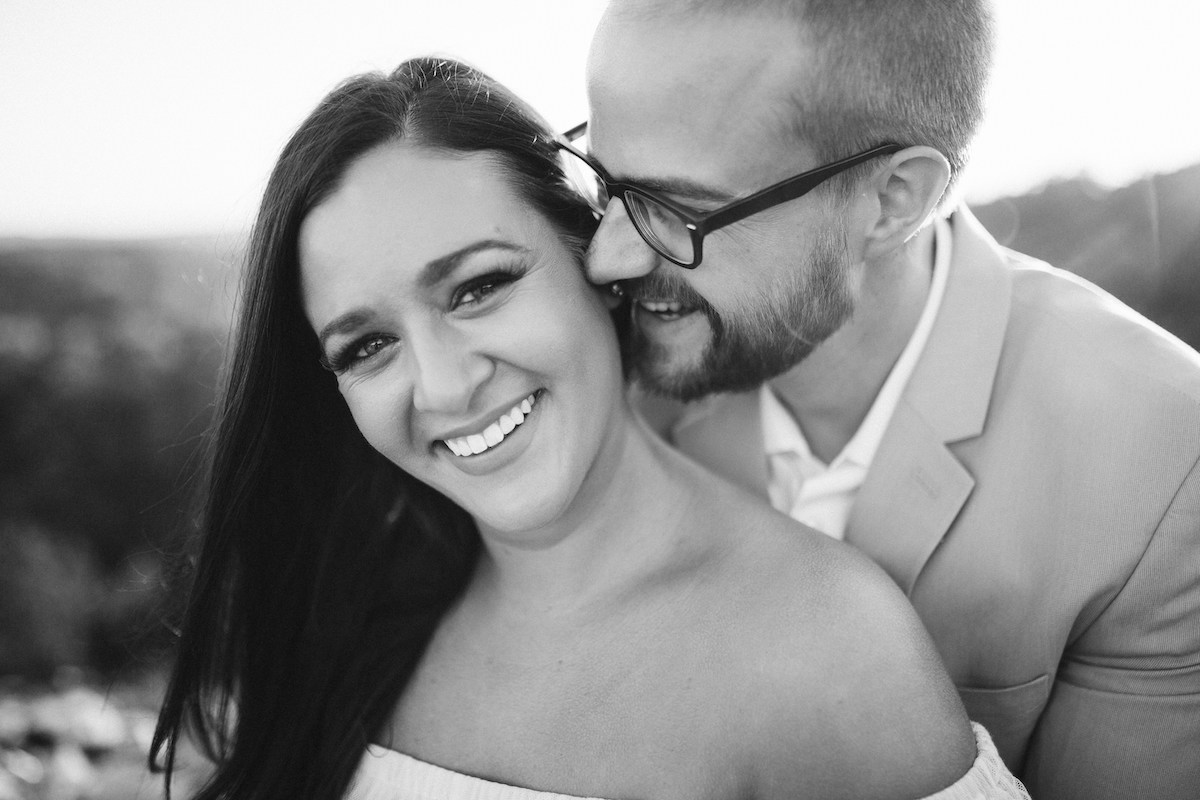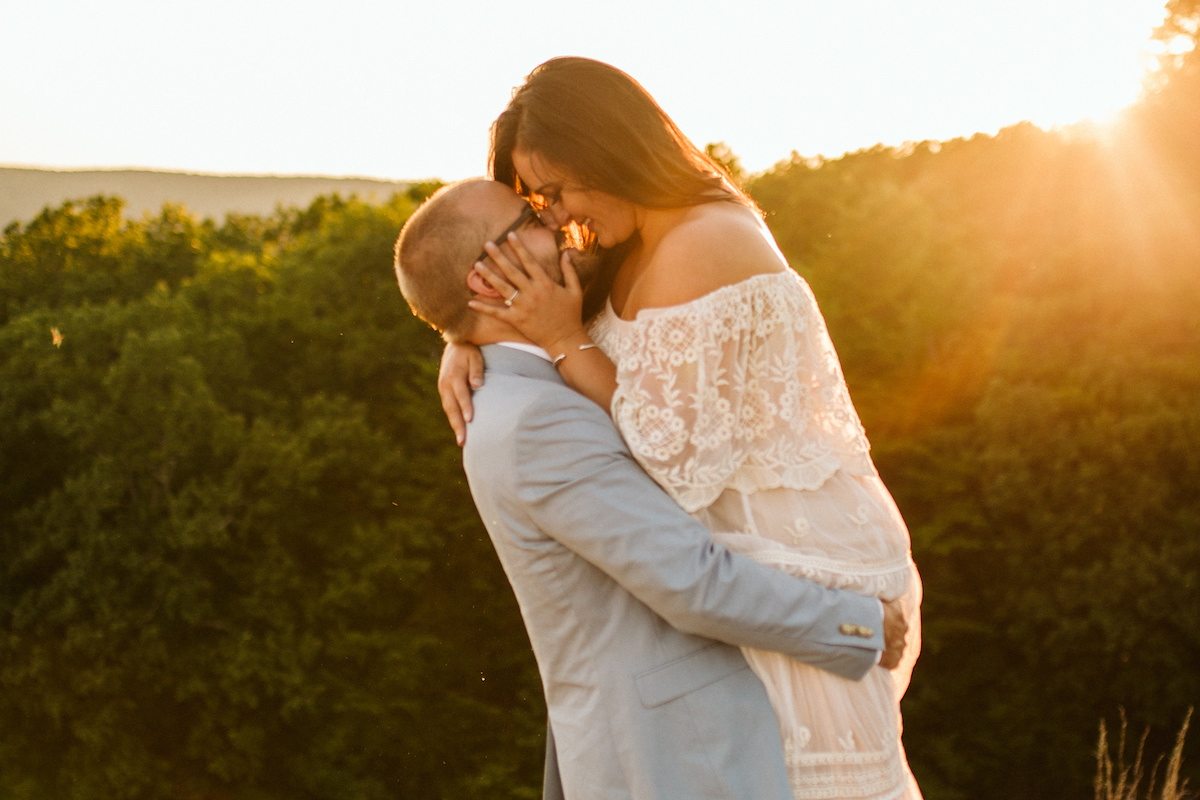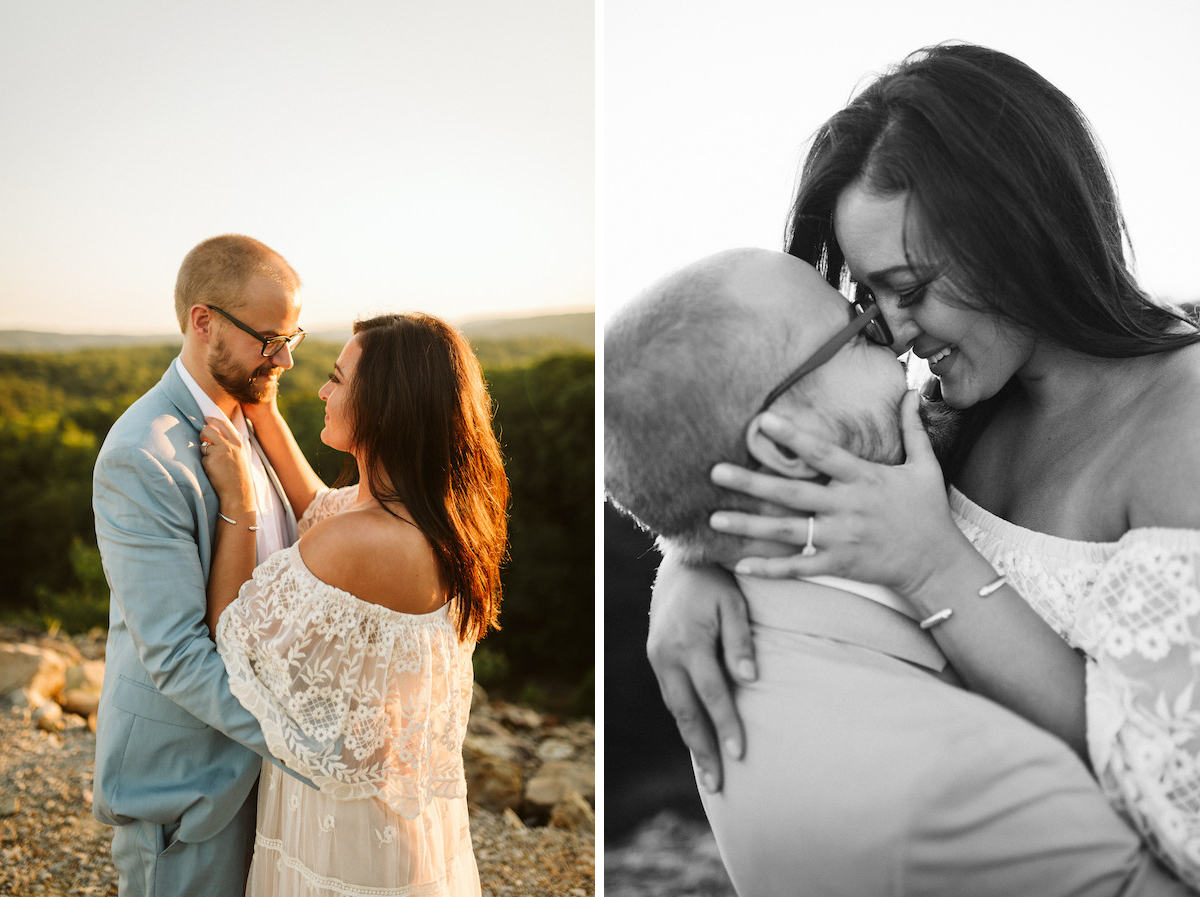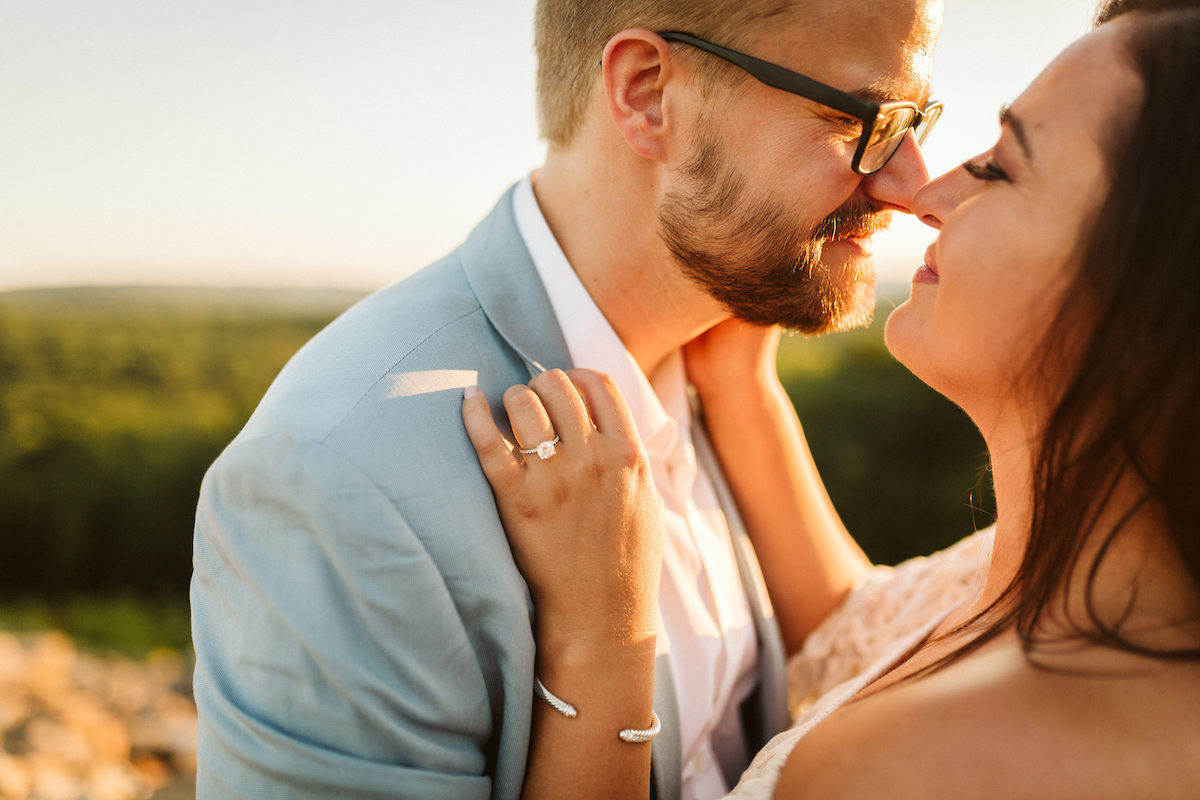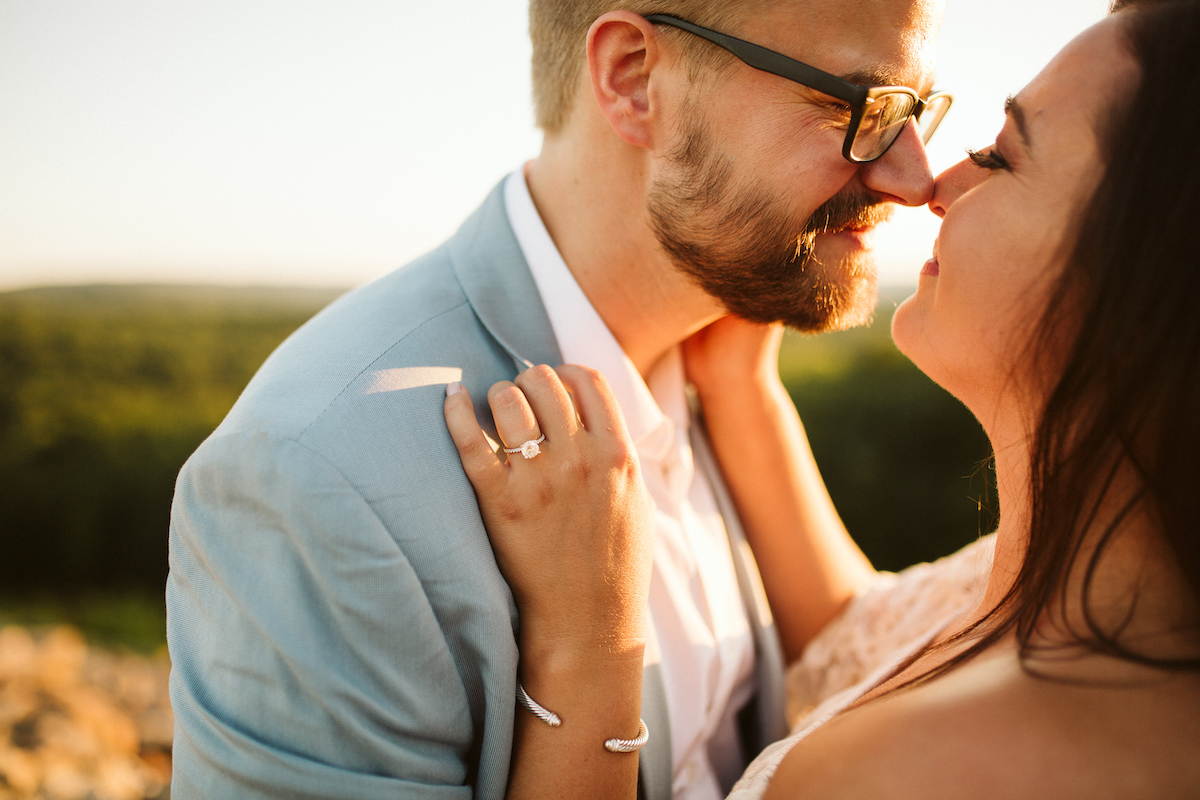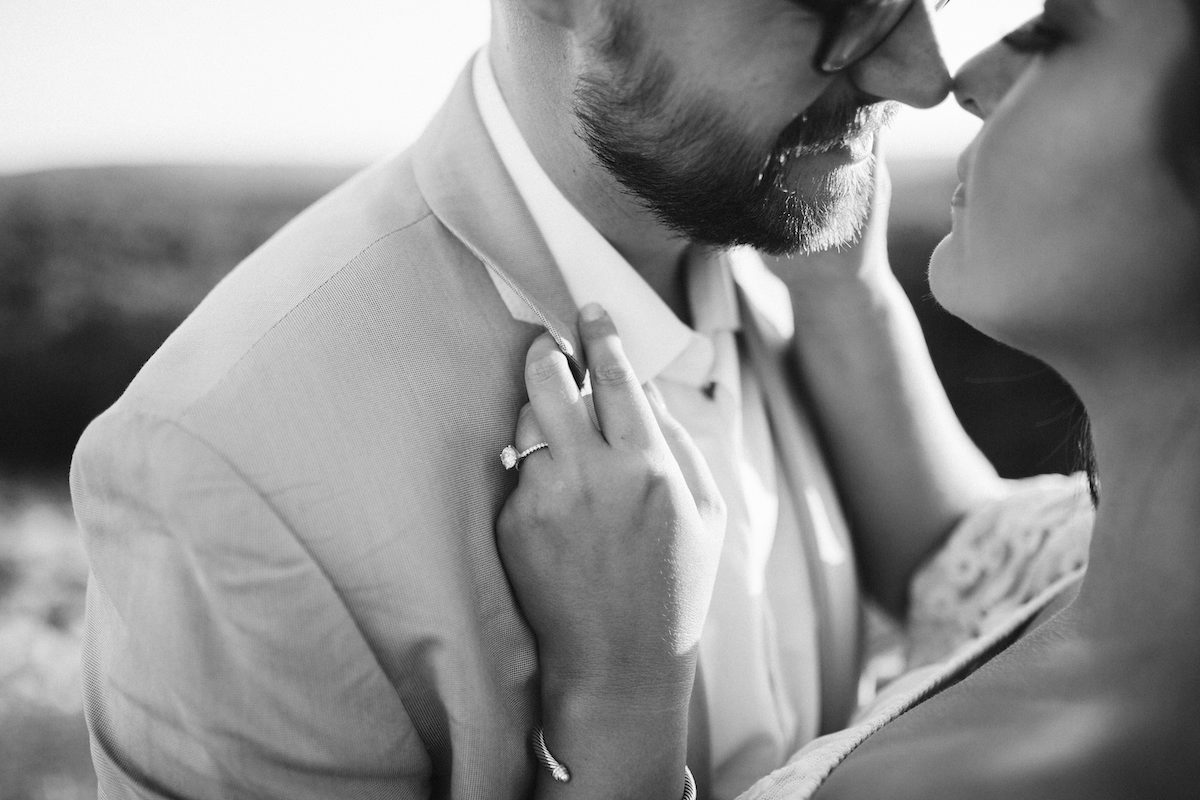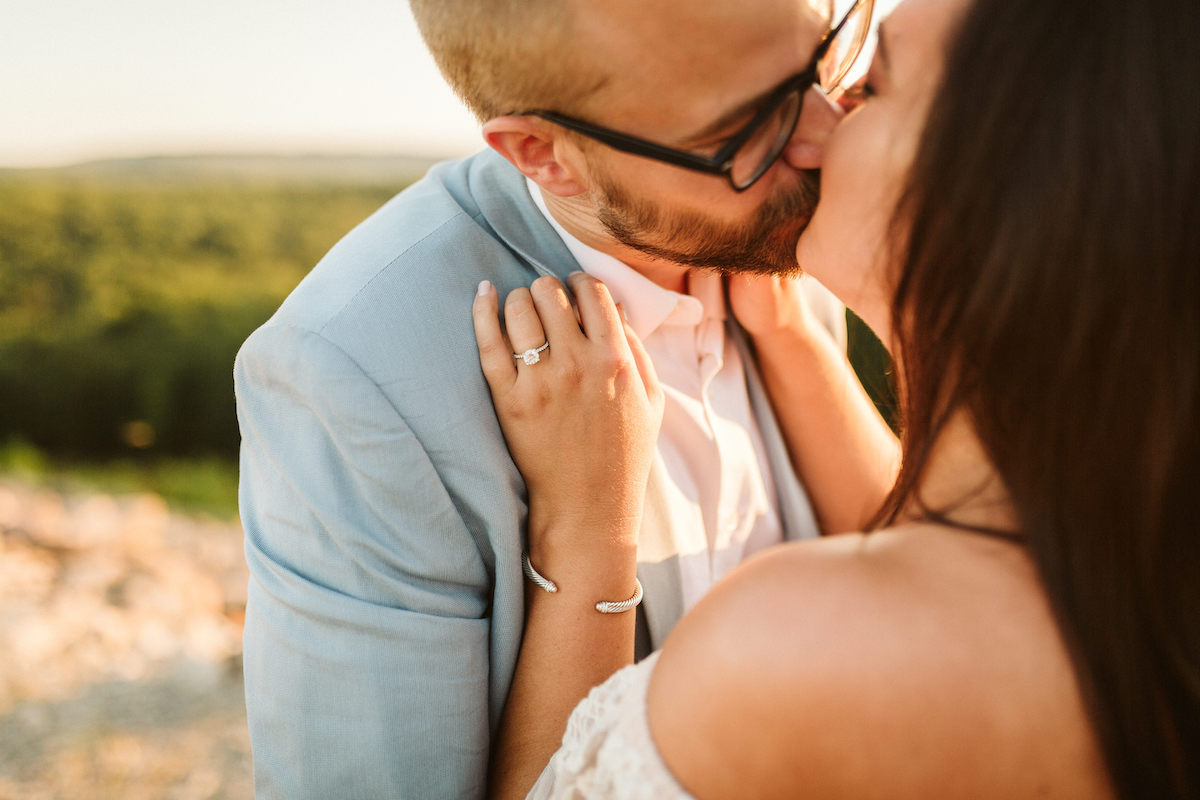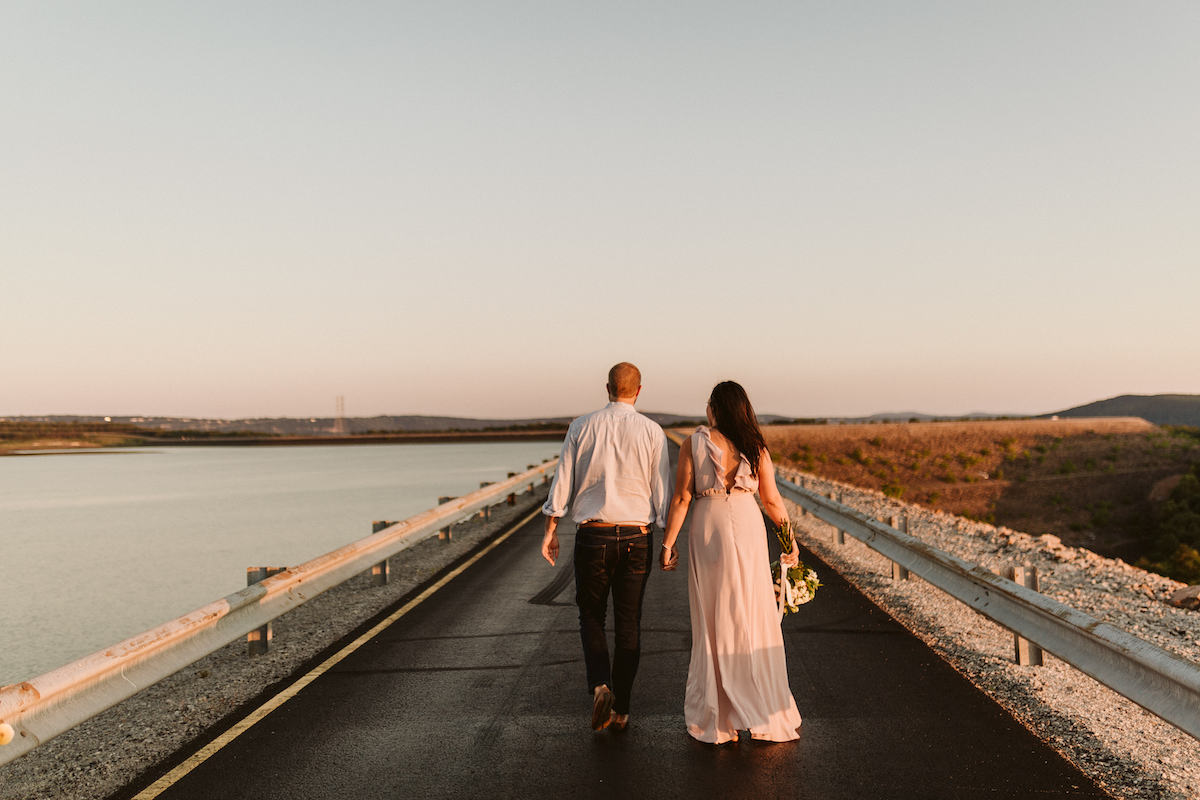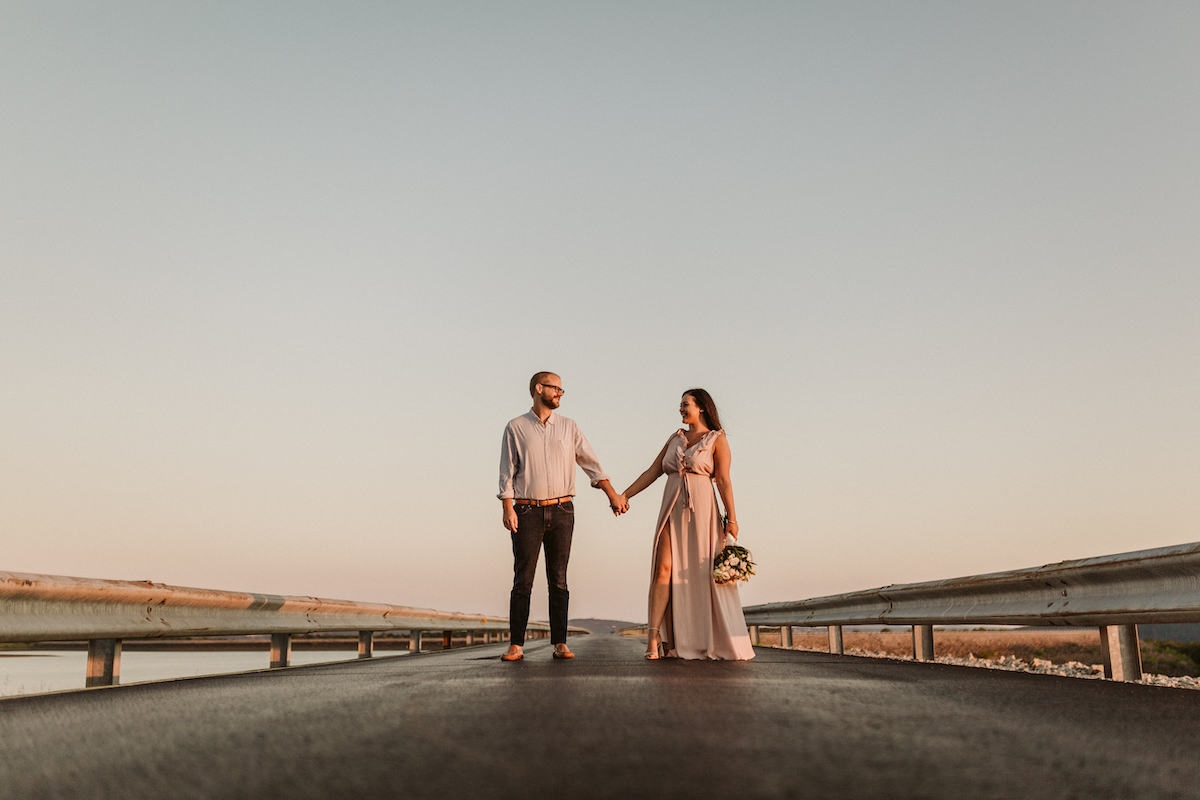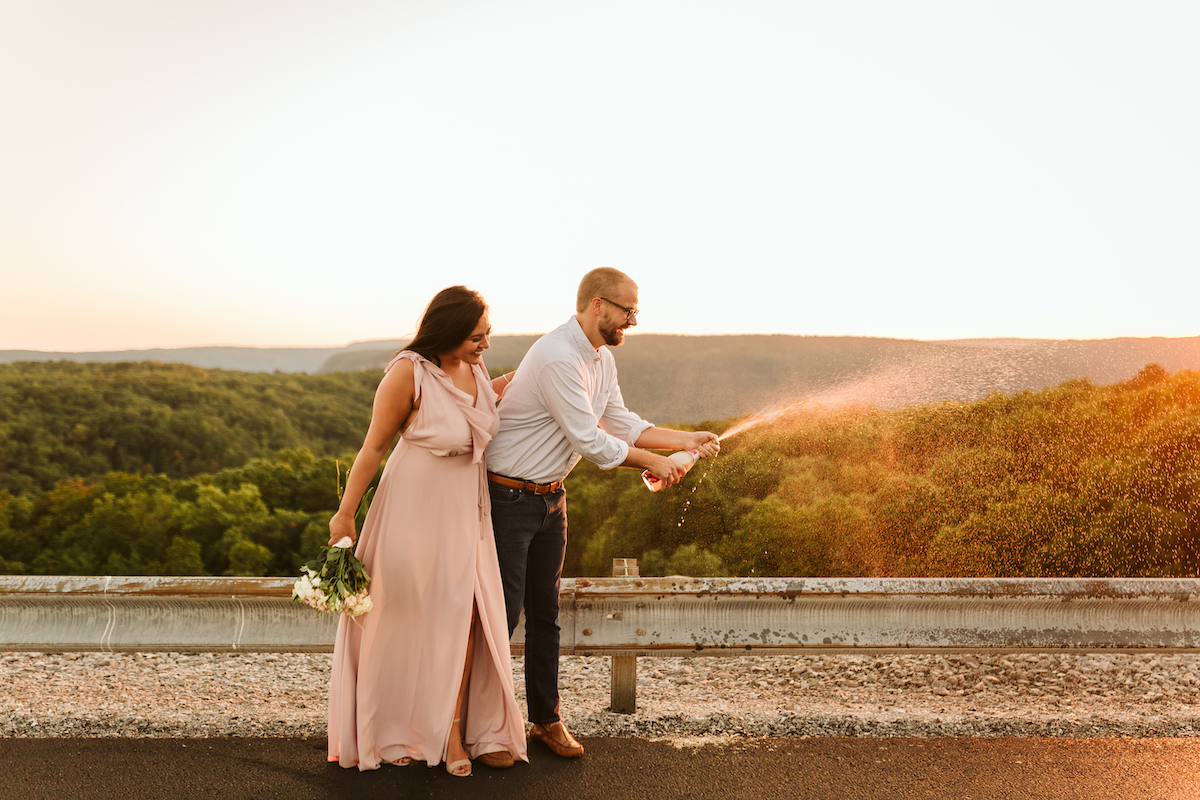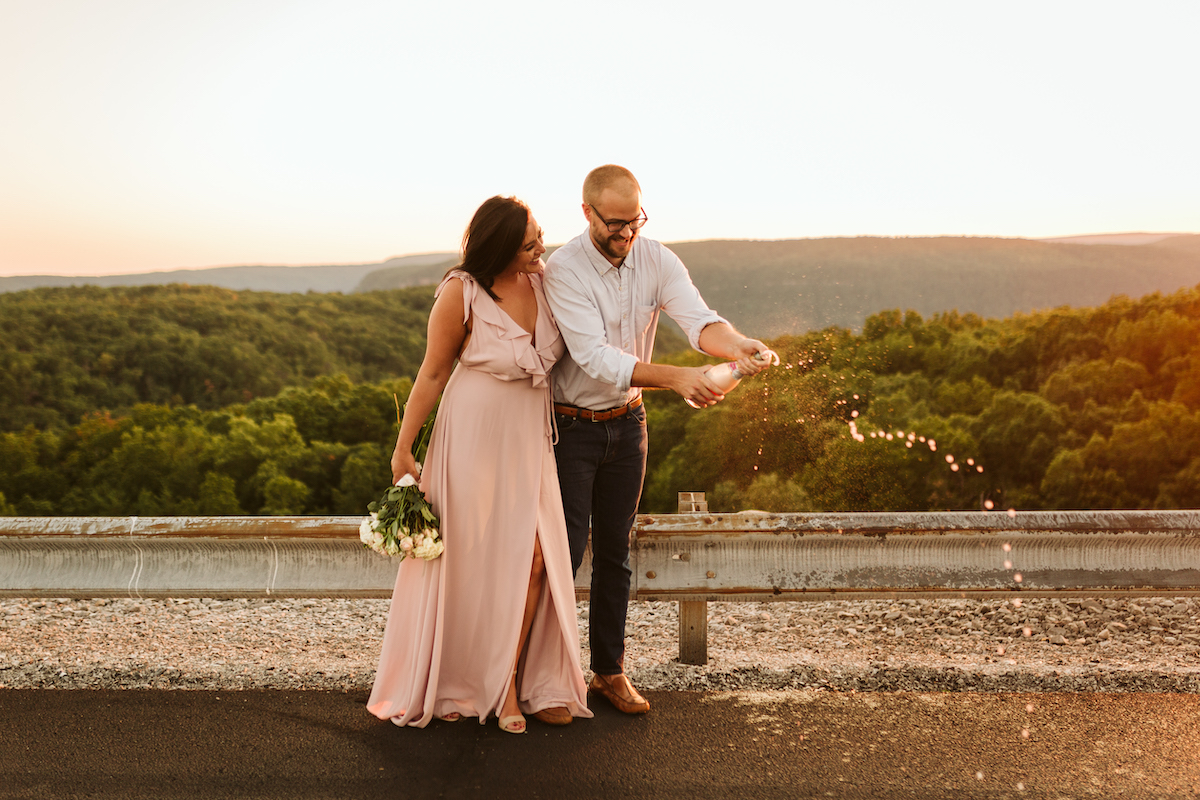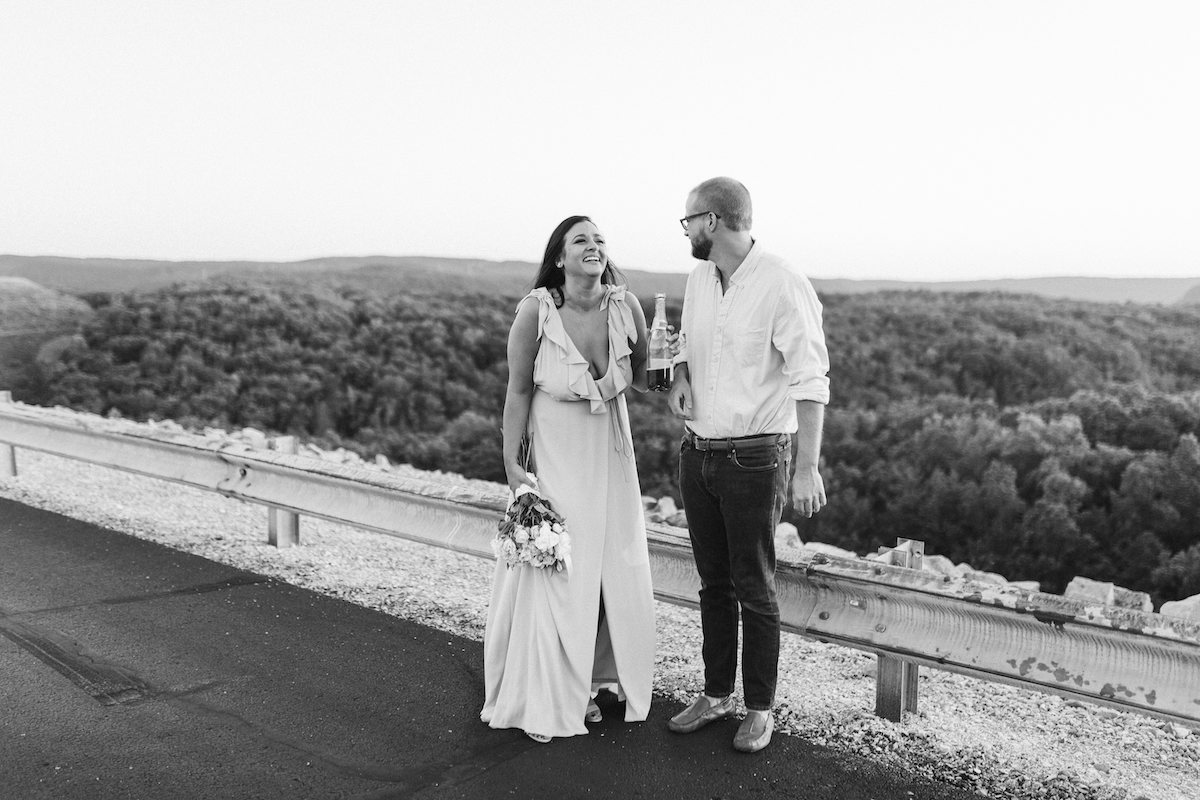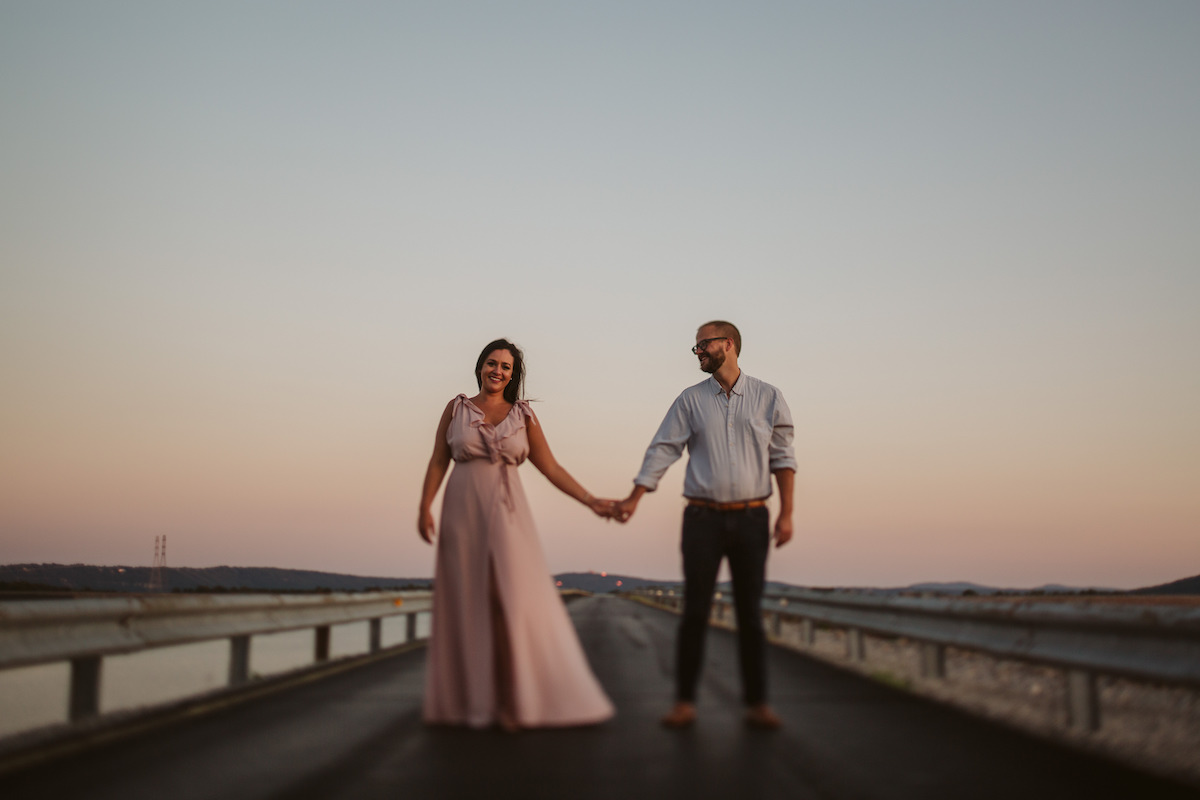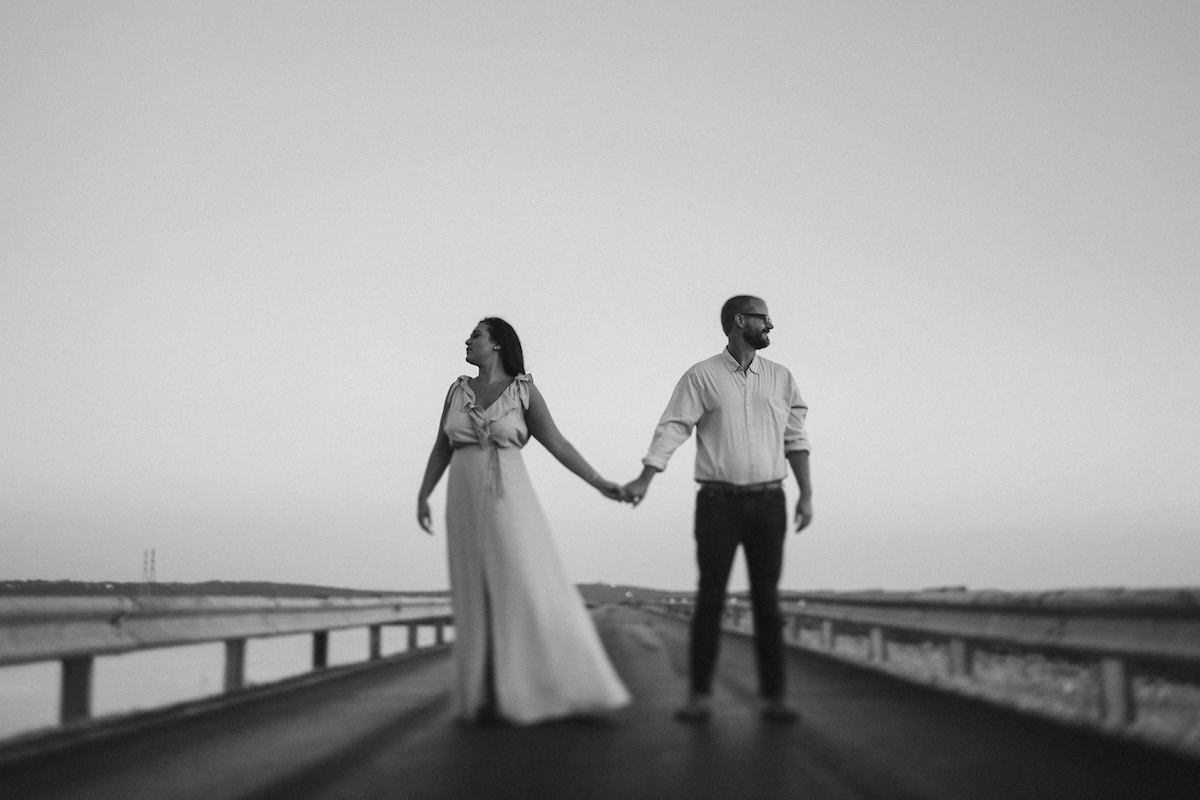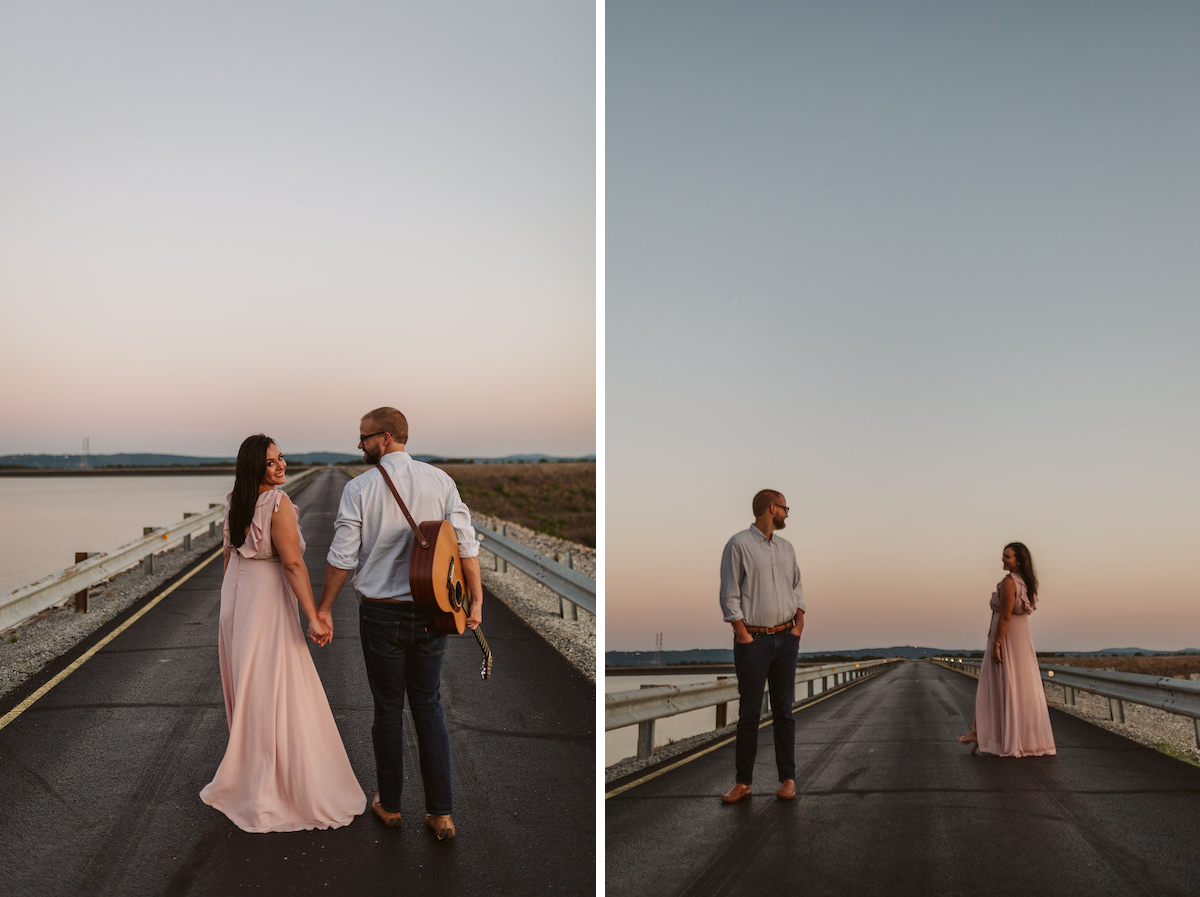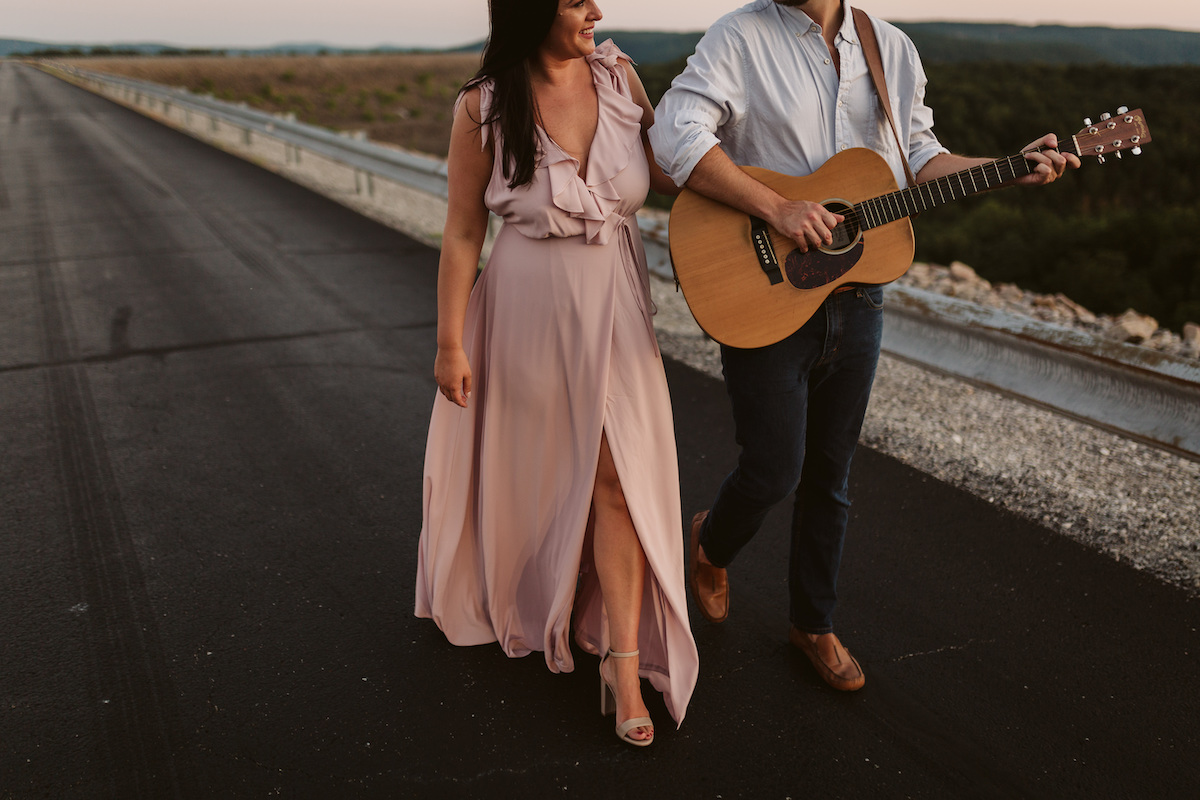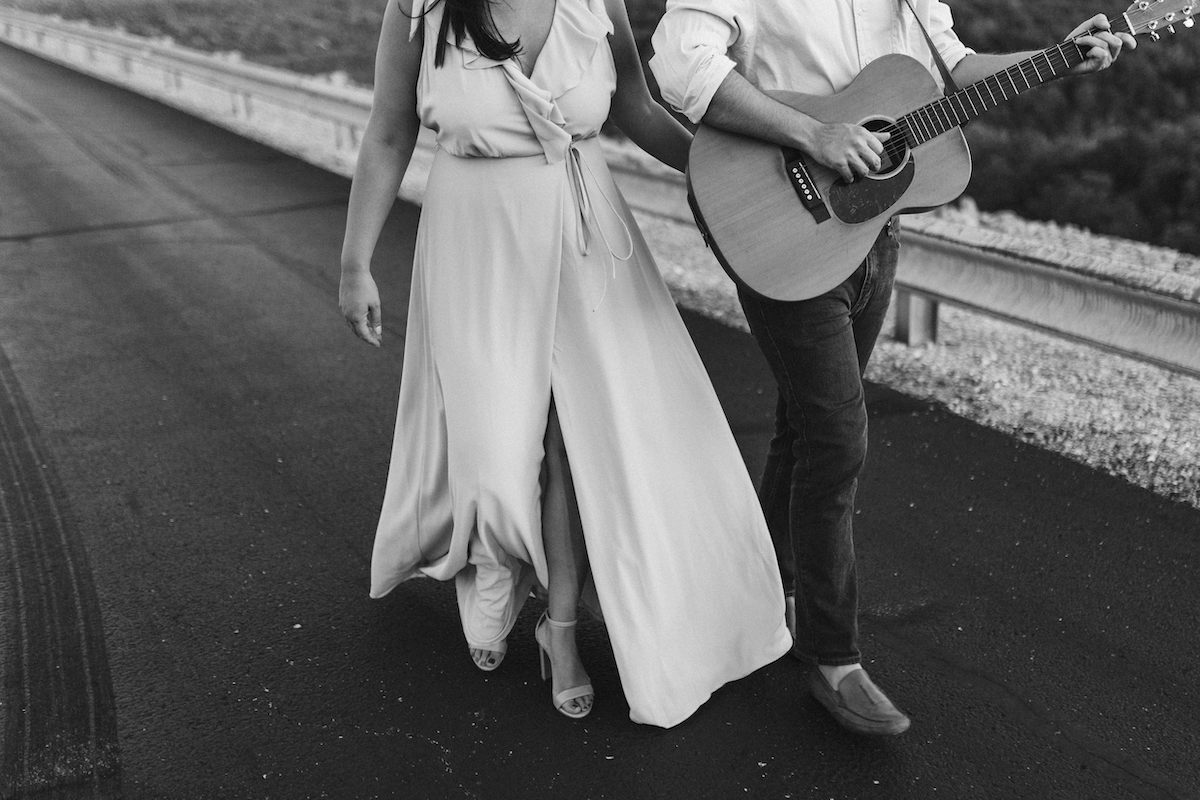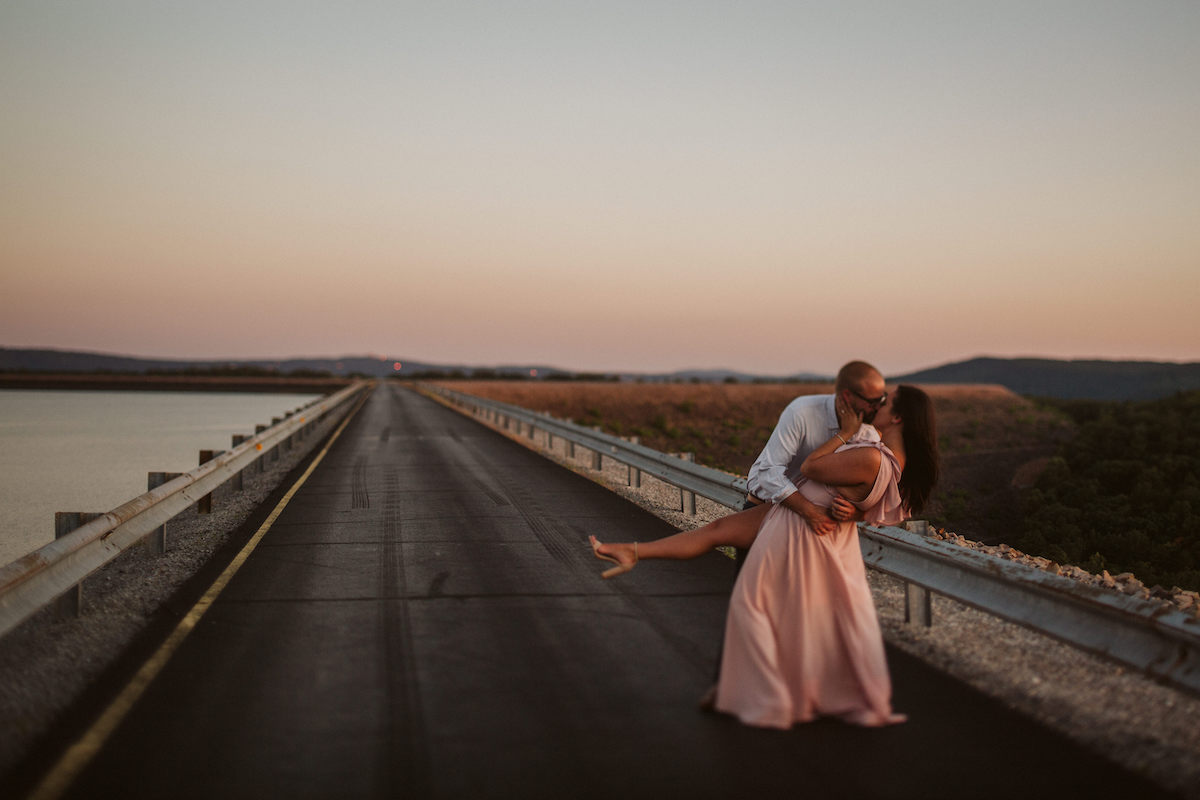 Tess and Webb, thanks for the creative freedom for your engagement portraits! Can't wait till the wedding! 
---
Researching where to have your engagement portraits taken? We've got so many amazing locations within a pretty short drive from Chattanooga! Raccoon Mountain is only about 20 minutes from downtown. And don't forget, I'm always ready to book tickets to meet you in your dream destination!
CONTACT ME
, your friendly Chattanooga wedding photographer, so we can start planning!
Hi, there! I'm Rachael Crowe of OKCrowe Photography, and I hope you enjoyed seeing Tess and Webb's engagement photos. In need of your own engagement session inspiration? Consider my Top 5 Chattanooga Engagement Photo Locations. Or interested in a couple's portrait session out of town? I do that, too! Check out Liz and Brock's Joshua Tree Adventure couple's session.