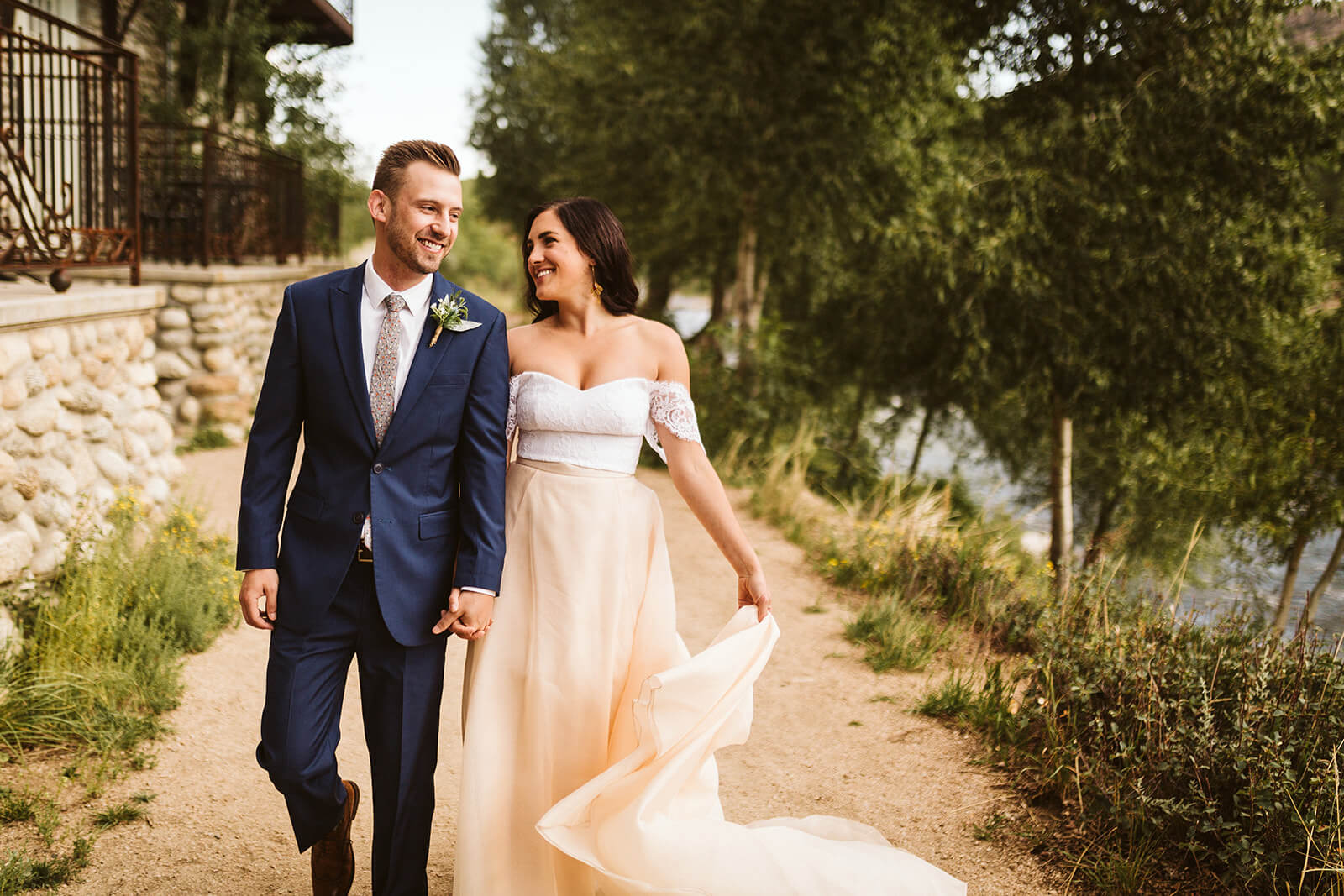 The last few couple of years haven't exactly made it easy to plan a wedding. With the pandemic in full swing, many couples were forced to change their plans or postpone their big day indefinitely. But, for couples who don't mind a bit of spontaneity, swapping the big wedding day celebration for a last-minute intimate elopement could be a pretty tantalizing idea. That is exactly what Farrah and Andrew did when they decided to hold a destination elopement at the Surf Hotel in Buena Vista, Colorado.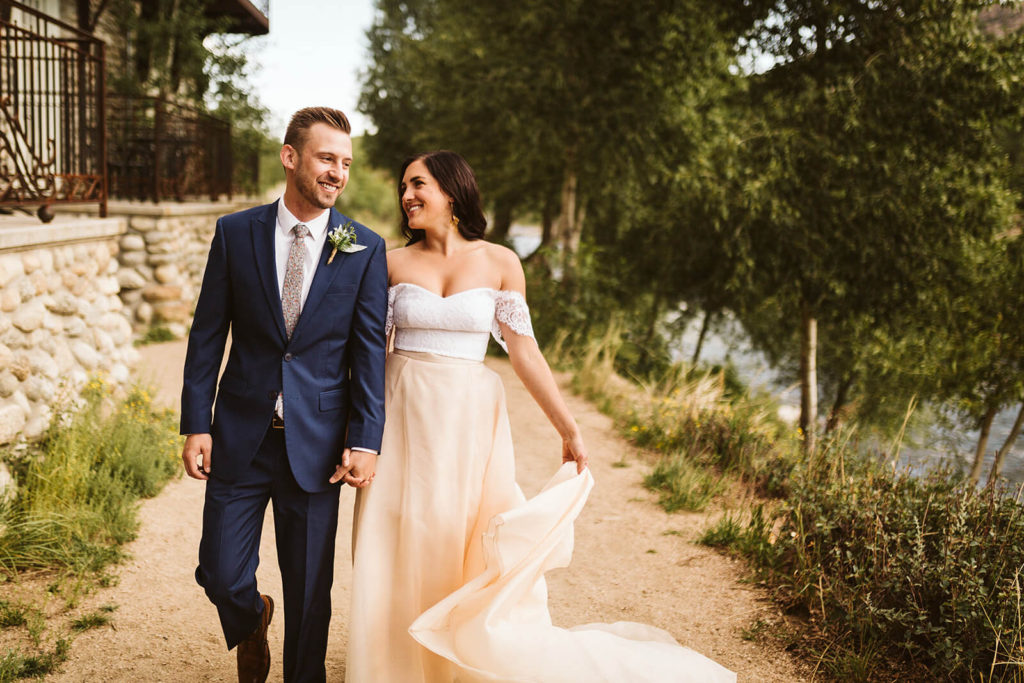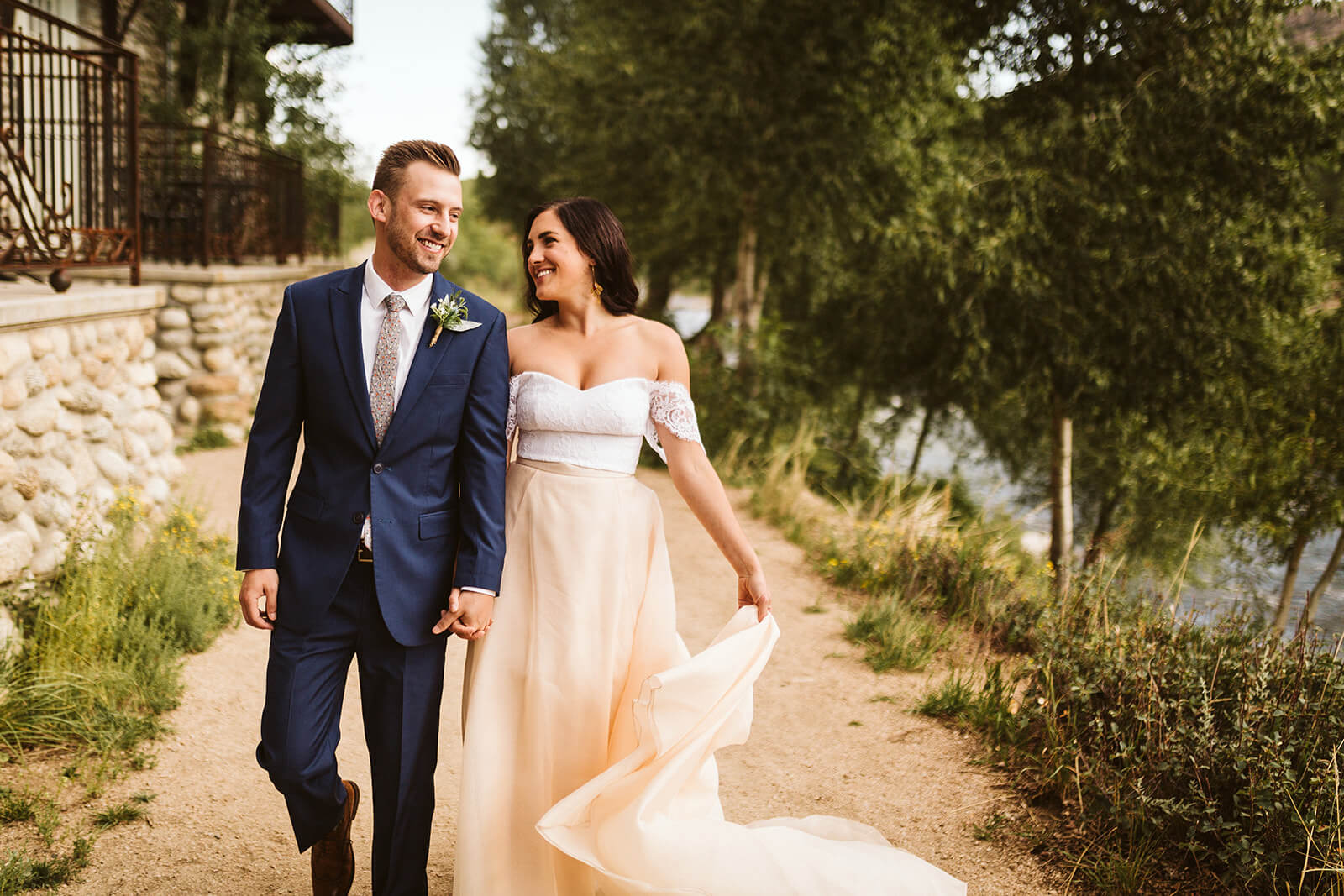 The Surf Hotel in Buena Vista, Colorado
Buena Vista is a scenic, adventure town in Colorado. Located between Collegiate Peaks and the Arkansas River, the town is known best by locals and tourists alike for its laid-back and mountain-town energy. For engaged couples in the area, the Surf Hotel is one of the town's newer wedding venues located in Buena Vista's South Main. South Main is a new urban development that connects walkable and sustainable urbanism to the outdoor, adventurous lifestyle.
If you're looking for a wedding experience where luxury and adventure cross paths, the Surf Hotel is ready to host guests seeking a more unique experience. Inspired by the elegance of European hospitality and mixed with the idyllic beauty the Rocky Mountains offer, the Surf Hotel is an incredible wedding venue. There are many different amenities to help bring your big day to life including a private dining room that's perfect for rehearsal dinners, a choice of three different but equally stunning locations to hold outdoor ceremonies, and the Ivy Ballroom for large receptions. On top of all that, wedding packages in the Surf Hotel include a two-night stay for the bride and groom in one of their luxurious suites.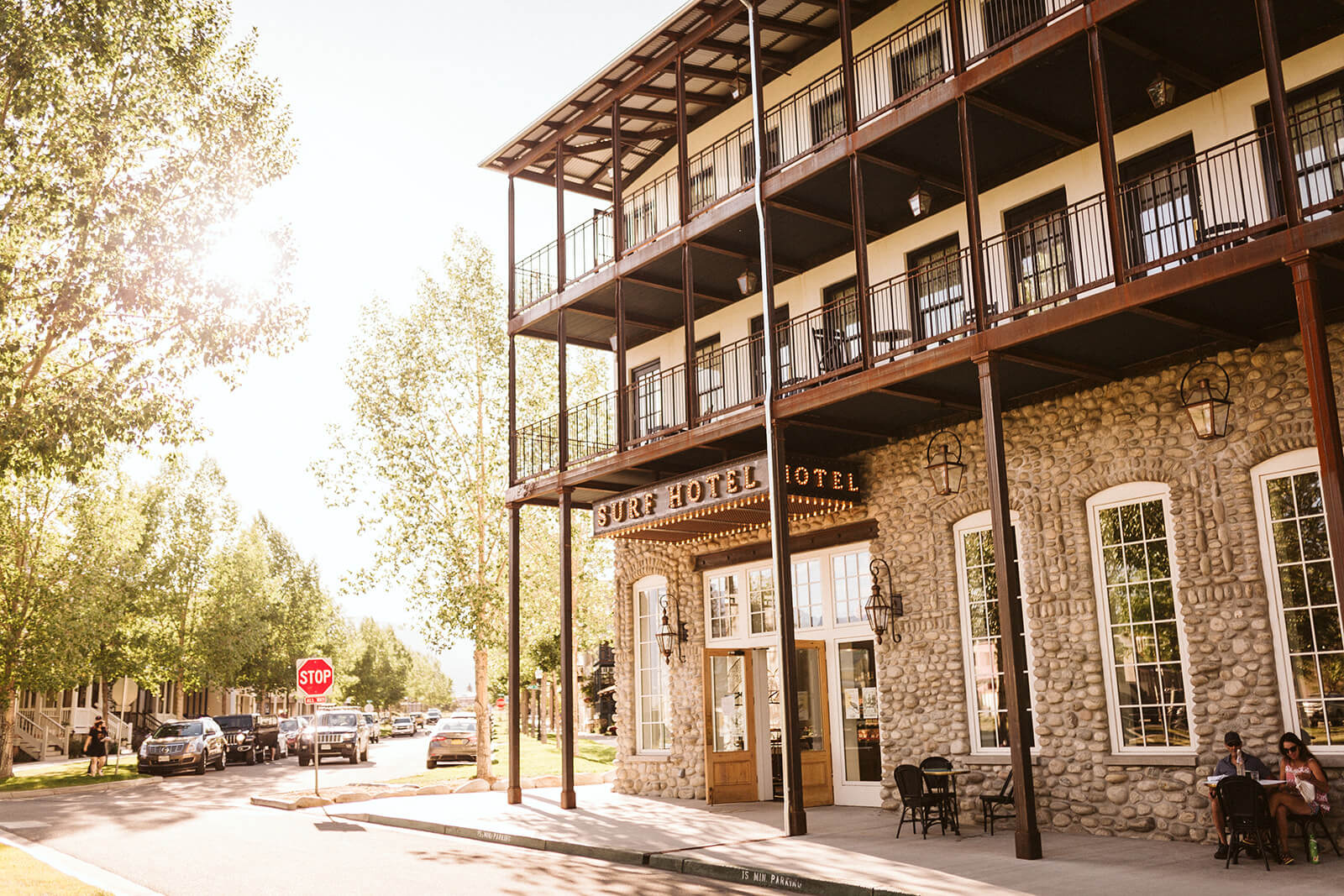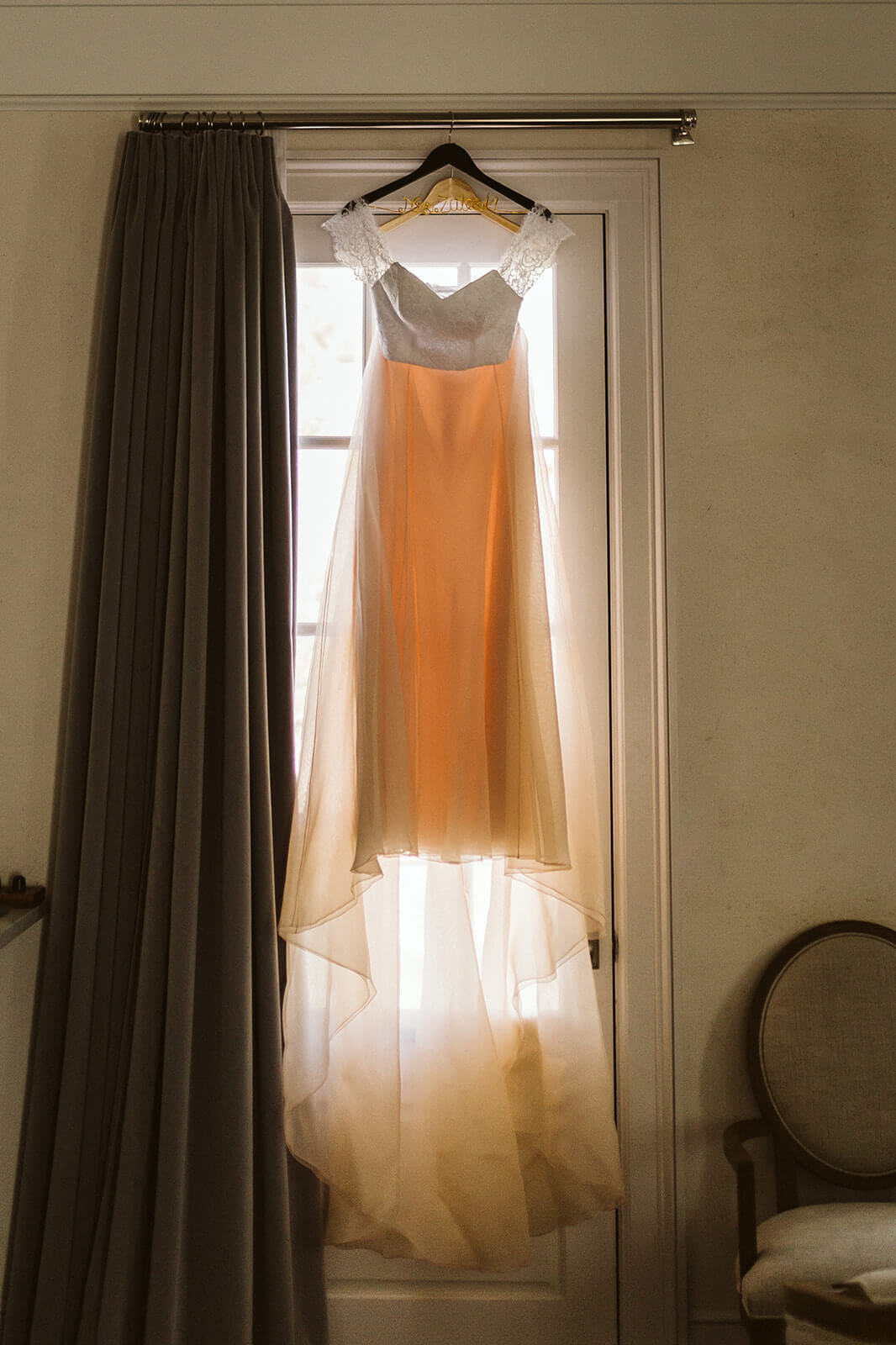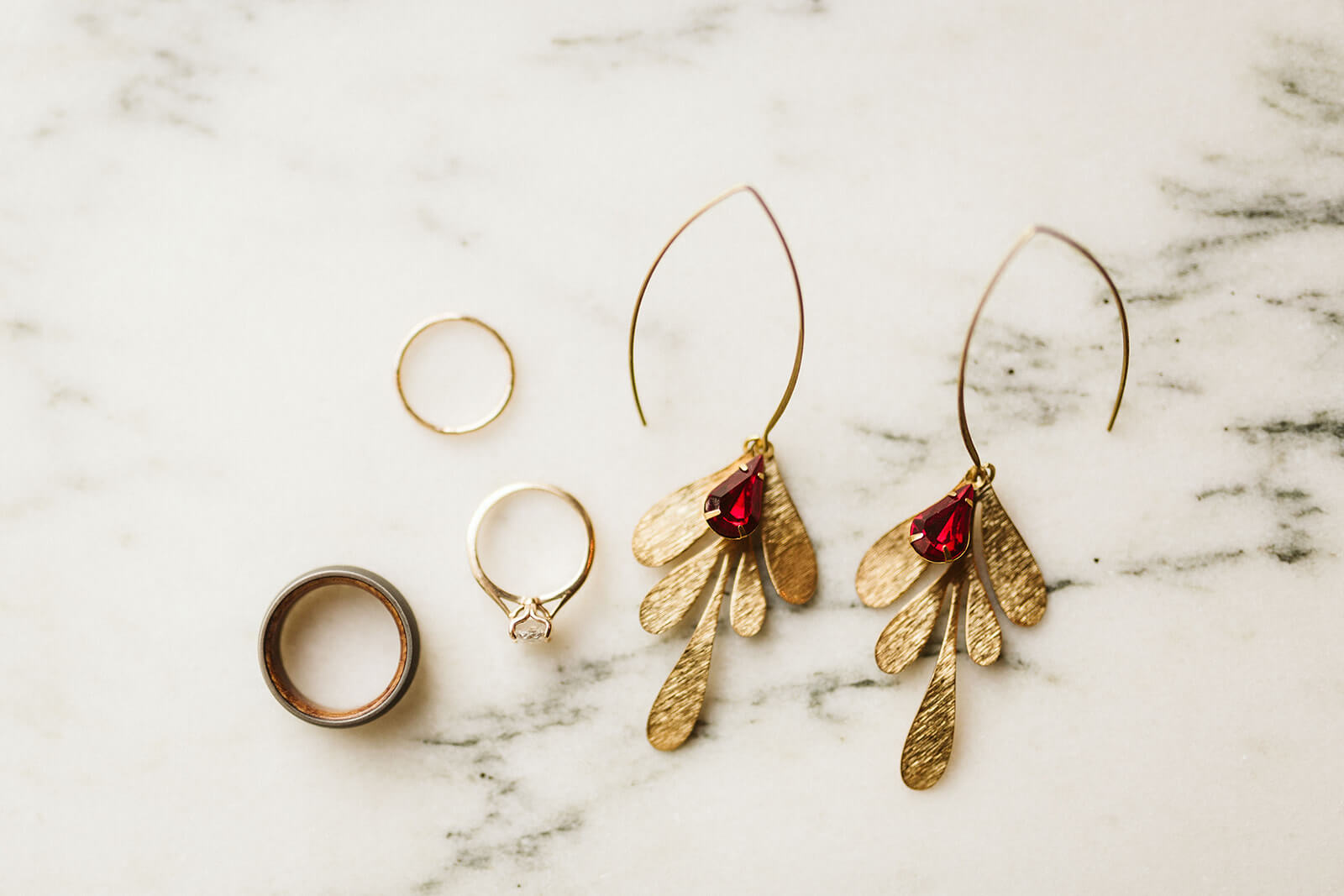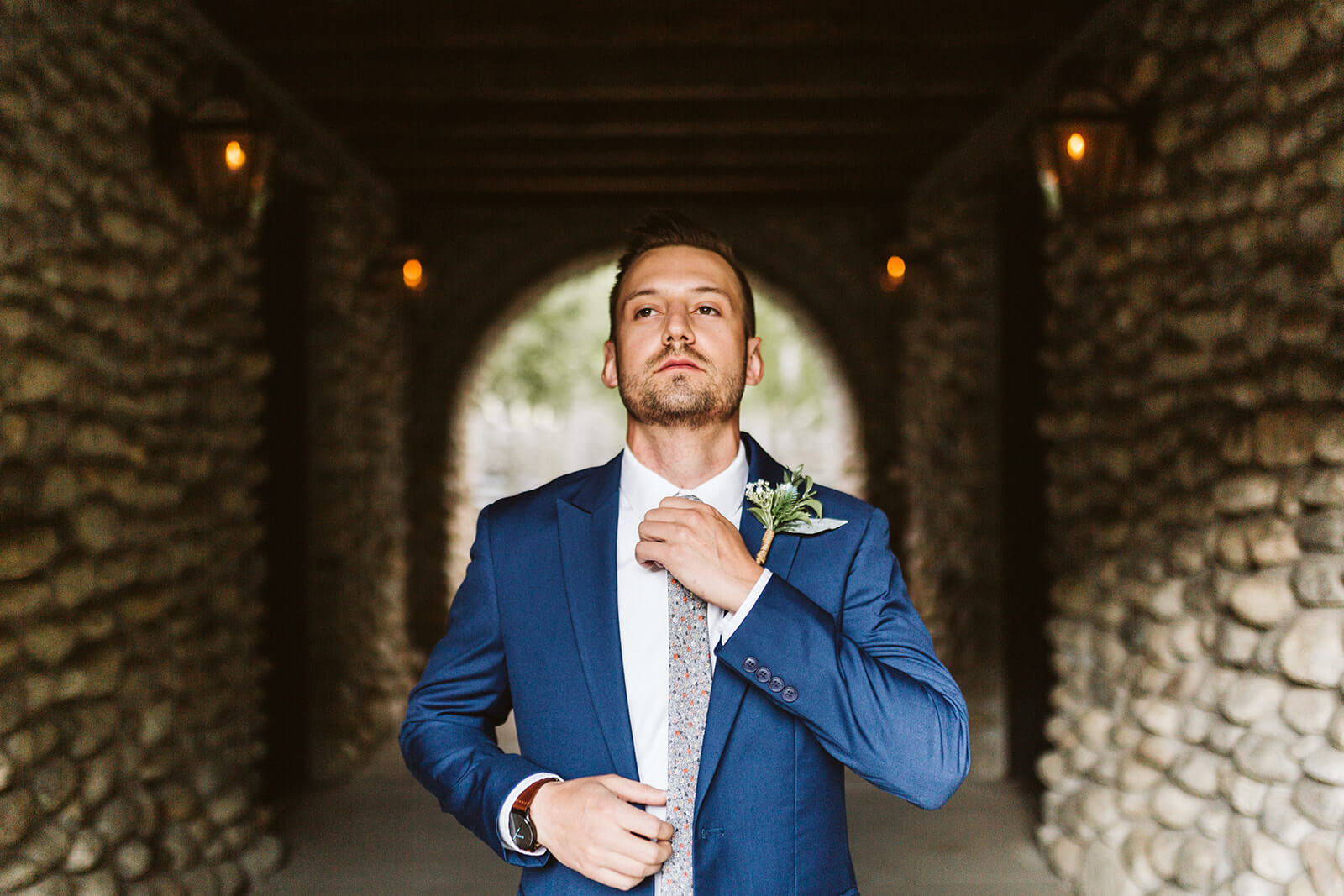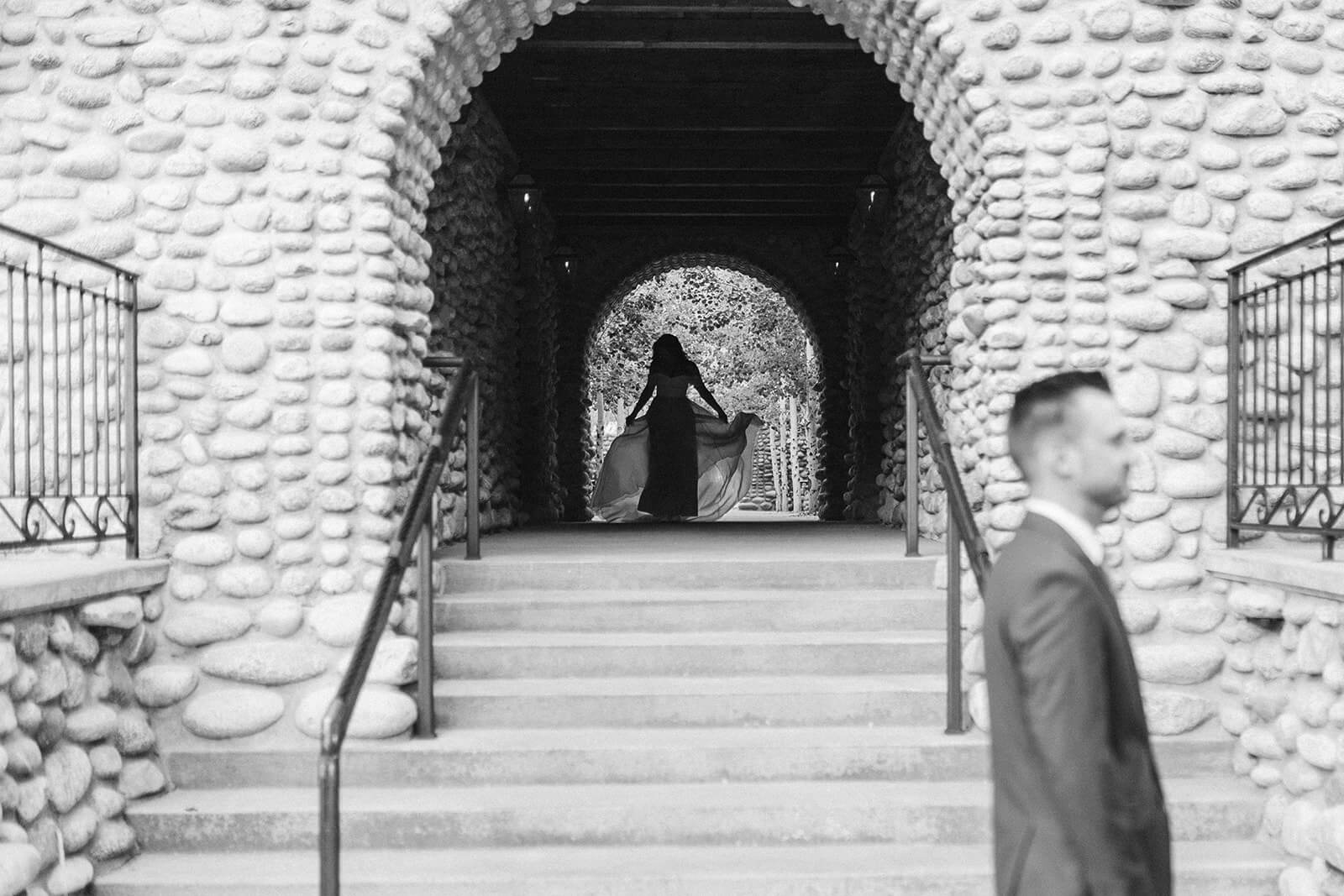 A Last-Minute Elopement at the Surf Hotel
With its beautiful venue and dazzling sights, it's no surprise that Farrah and Andrew chose the Surf Hotel for their destination elopement. Whether you're looking for a modern wedding or a classic wedding, the Surf Hotel helps you curate an unforgettable experience. The Ivy Ballroom is a fan favorite for such events. The classic arched windows and French doors captivate guests from the moment they step inside. Not to mention the amazing view of the waves in Buena Vista Whitewater Park just outside the ballroom windows.
For Farrah and Andrew's destination elopement, the couple chose to get ready and do a first look at the Surf Hotel. Unlike most weddings, Farrah and Andrew's day started early in the morning with photography starting around 6:30 am for shots of them getting ready. The early start time also meant that we were able to capture captivating sunrise portraits outside. For her first look with Andrew, Farrah walked out through a stone archway on the grounds of the hotel like a character straight from a fairytale. Then, making the best use of the natural backdrop, we captured some shots using the hotel and surrounding breathtaking scenery.
After the sunrise portraits, we headed to Twin Lakes for their ceremony. The rolling peaks set against the blue water created a jaw dropping venue of its own. Before the ceremony started, we took some portrait shots of the bride and groom. Farrah was a trooper climbing over the rocks in her dress and sneakers. Then, the wedding started as Farrah walked down a makeshift aisle made of her guests and their adorable dog. The couple stood beside the lake with the picturesque hills in the background as they joyfully exchanged vows.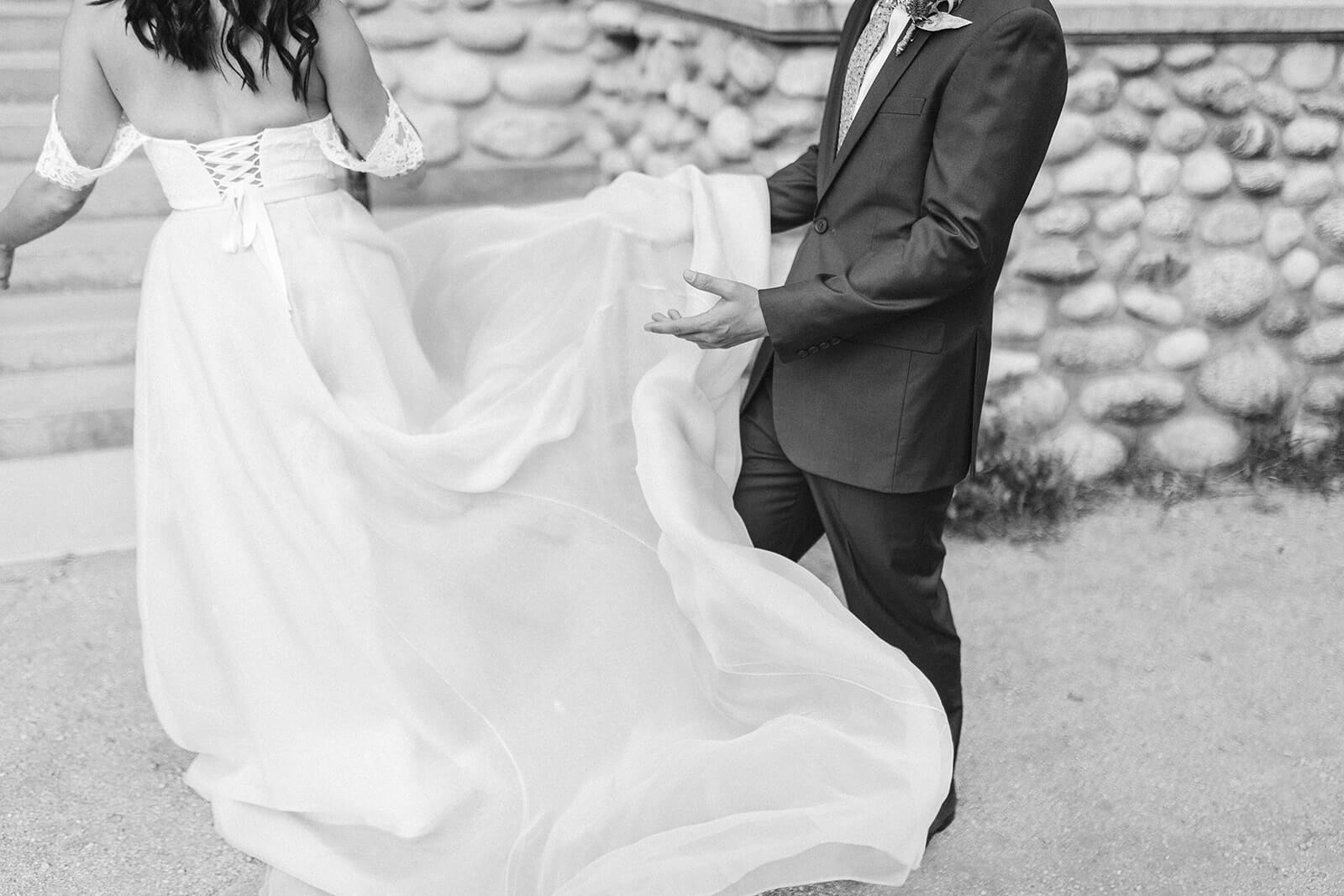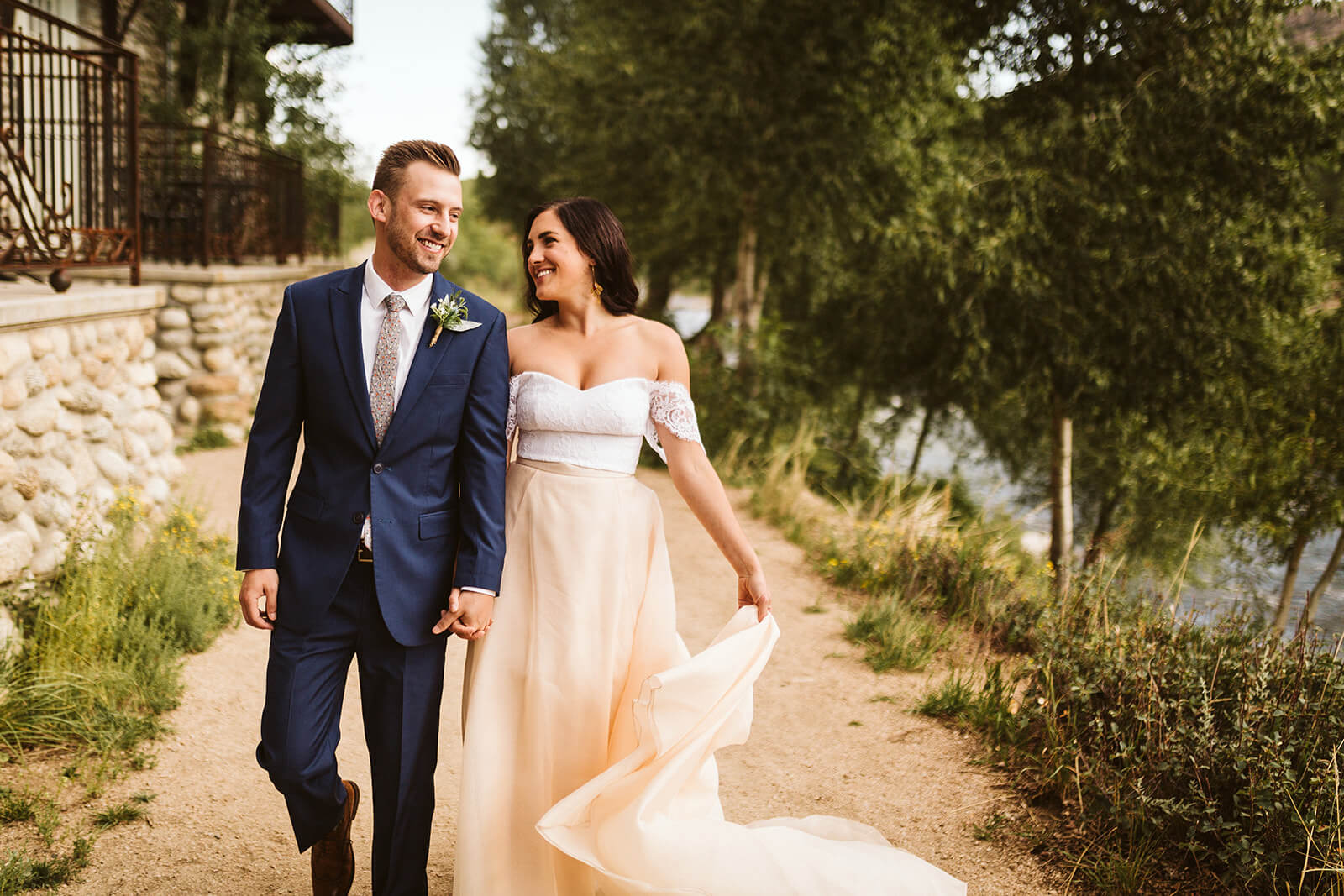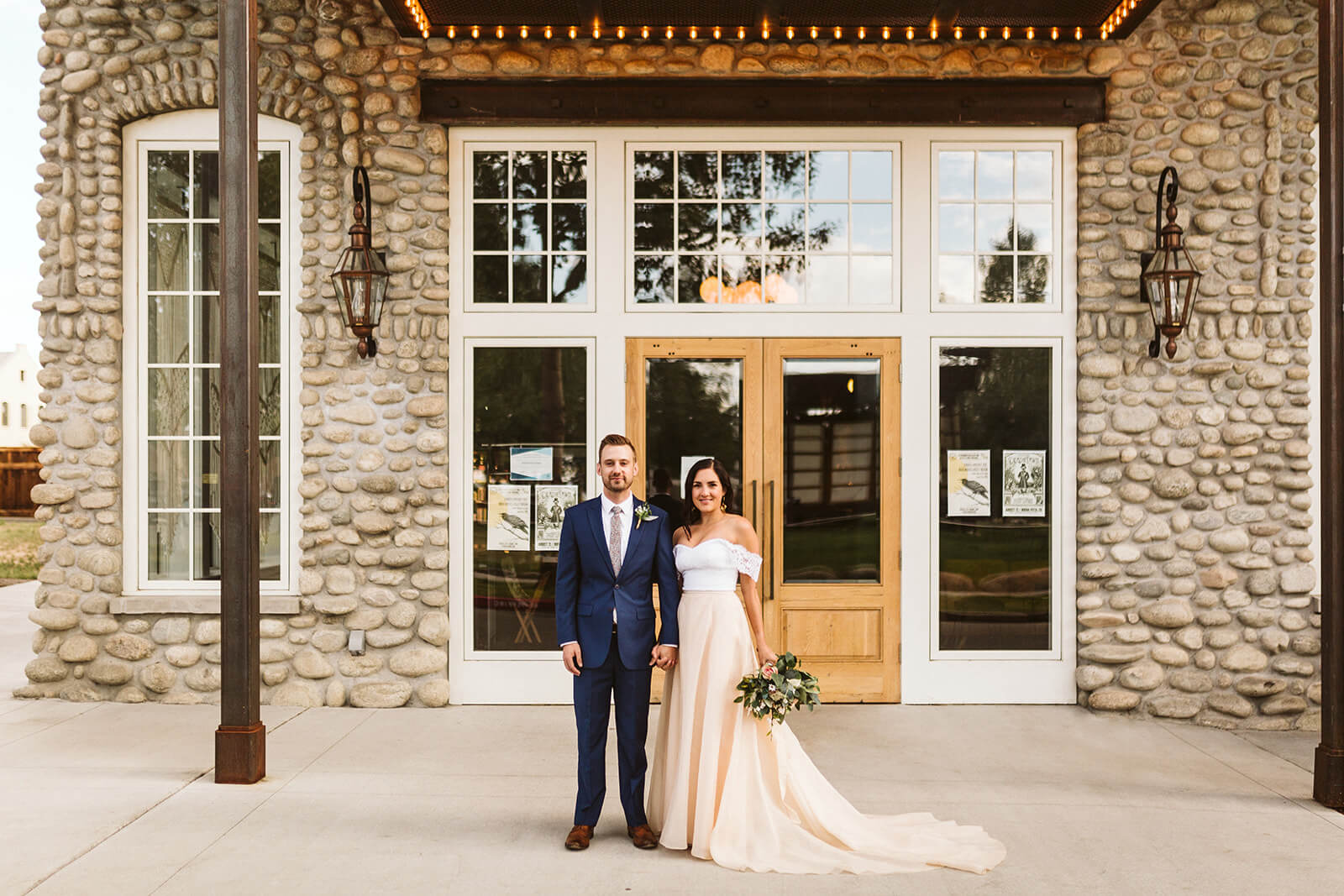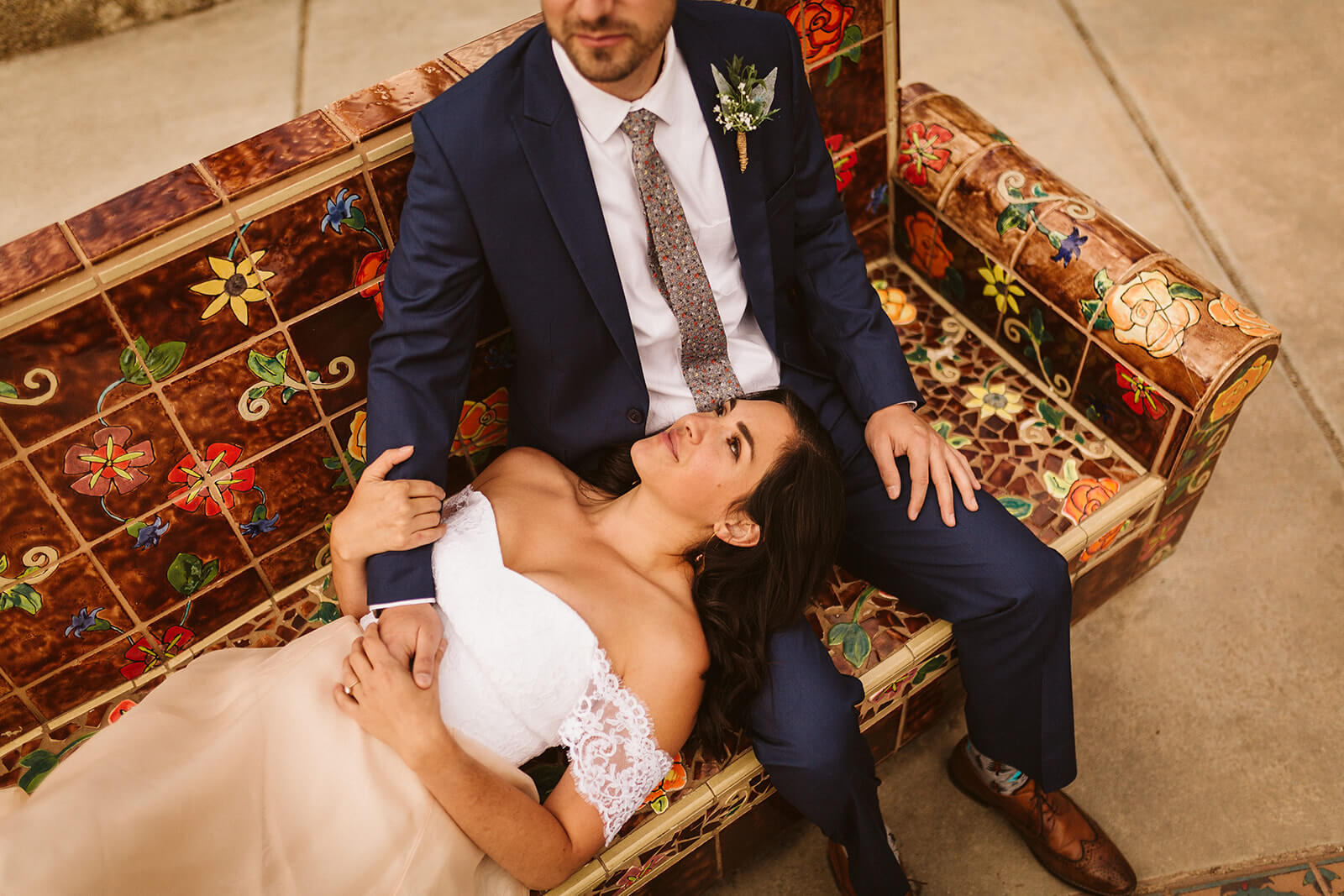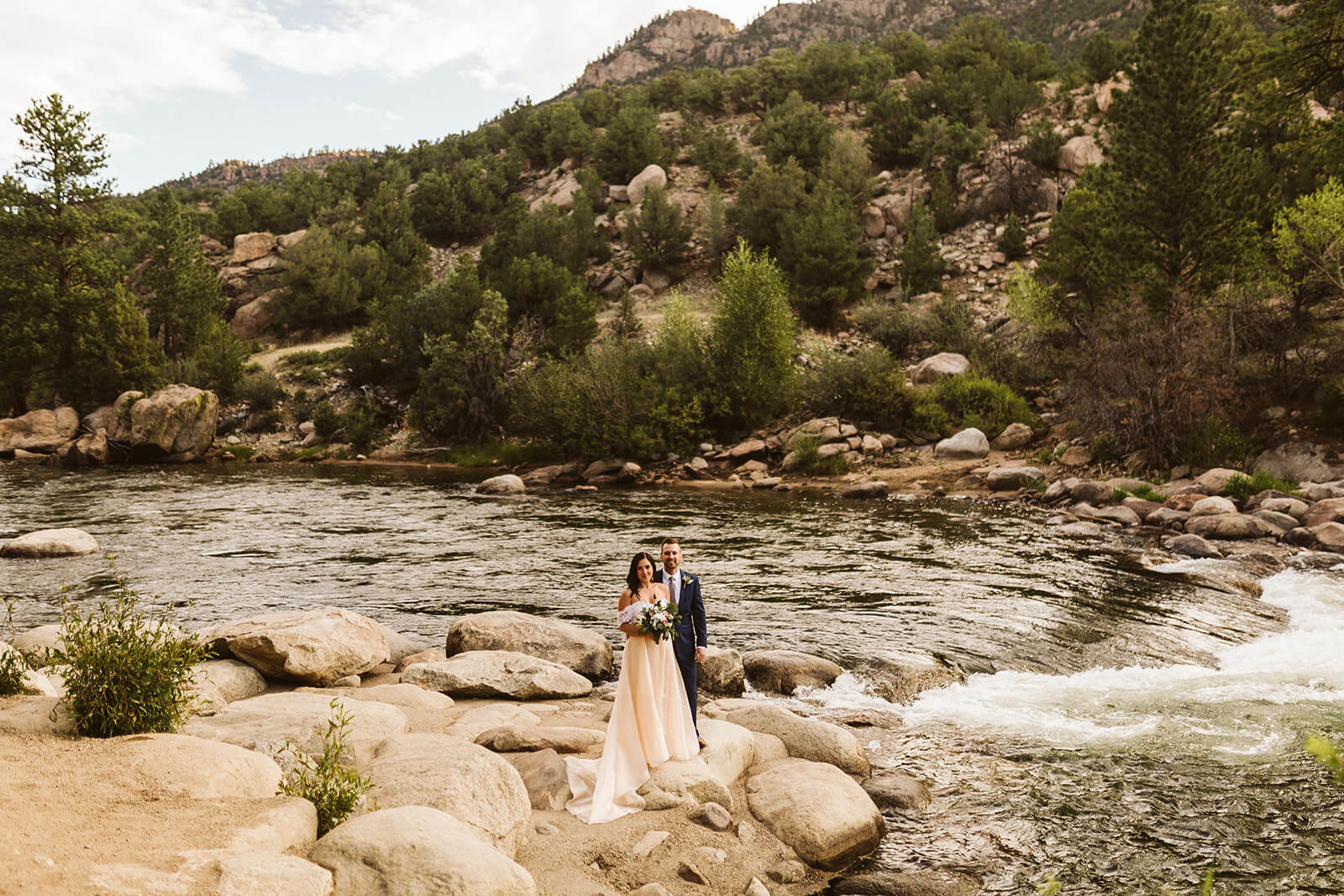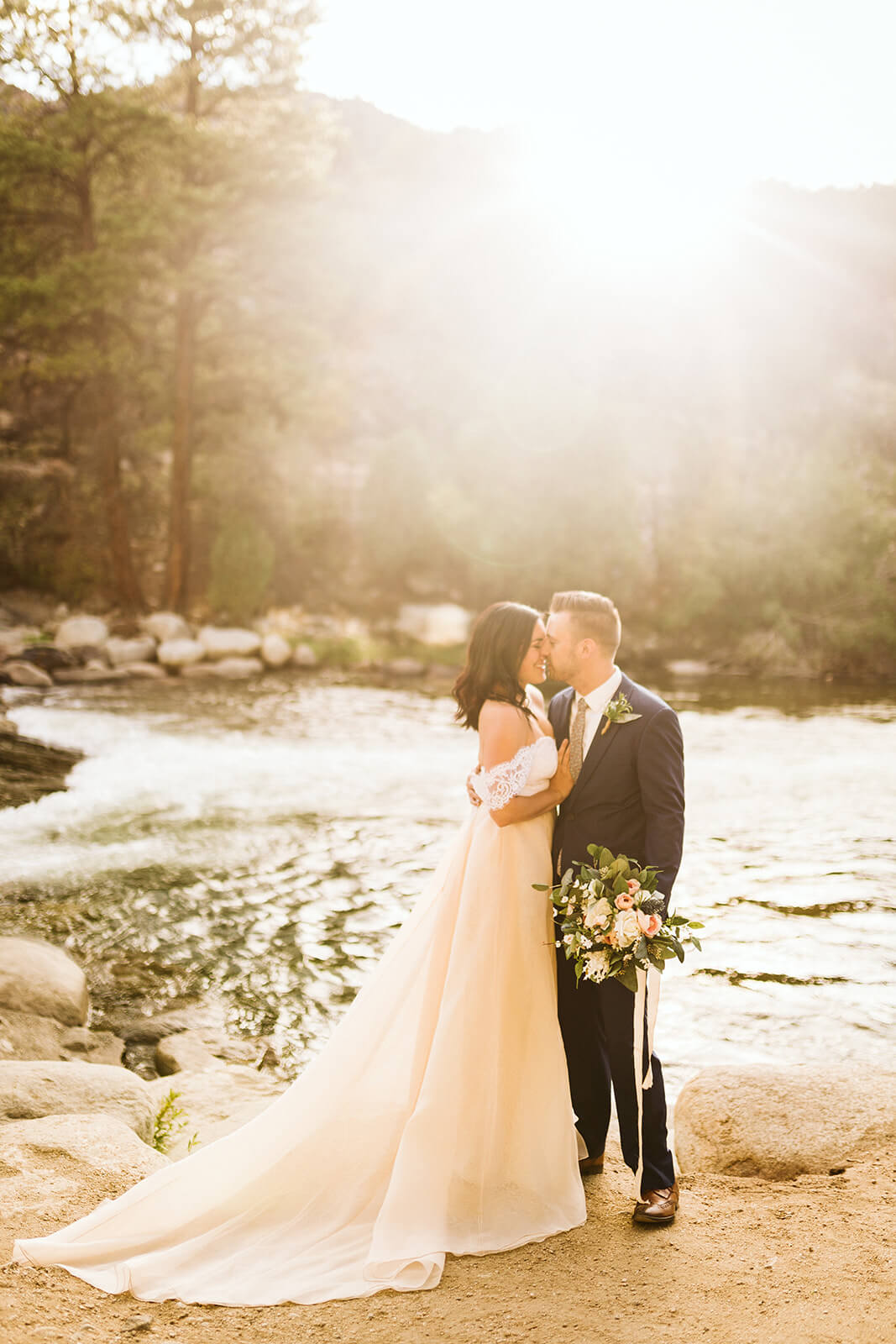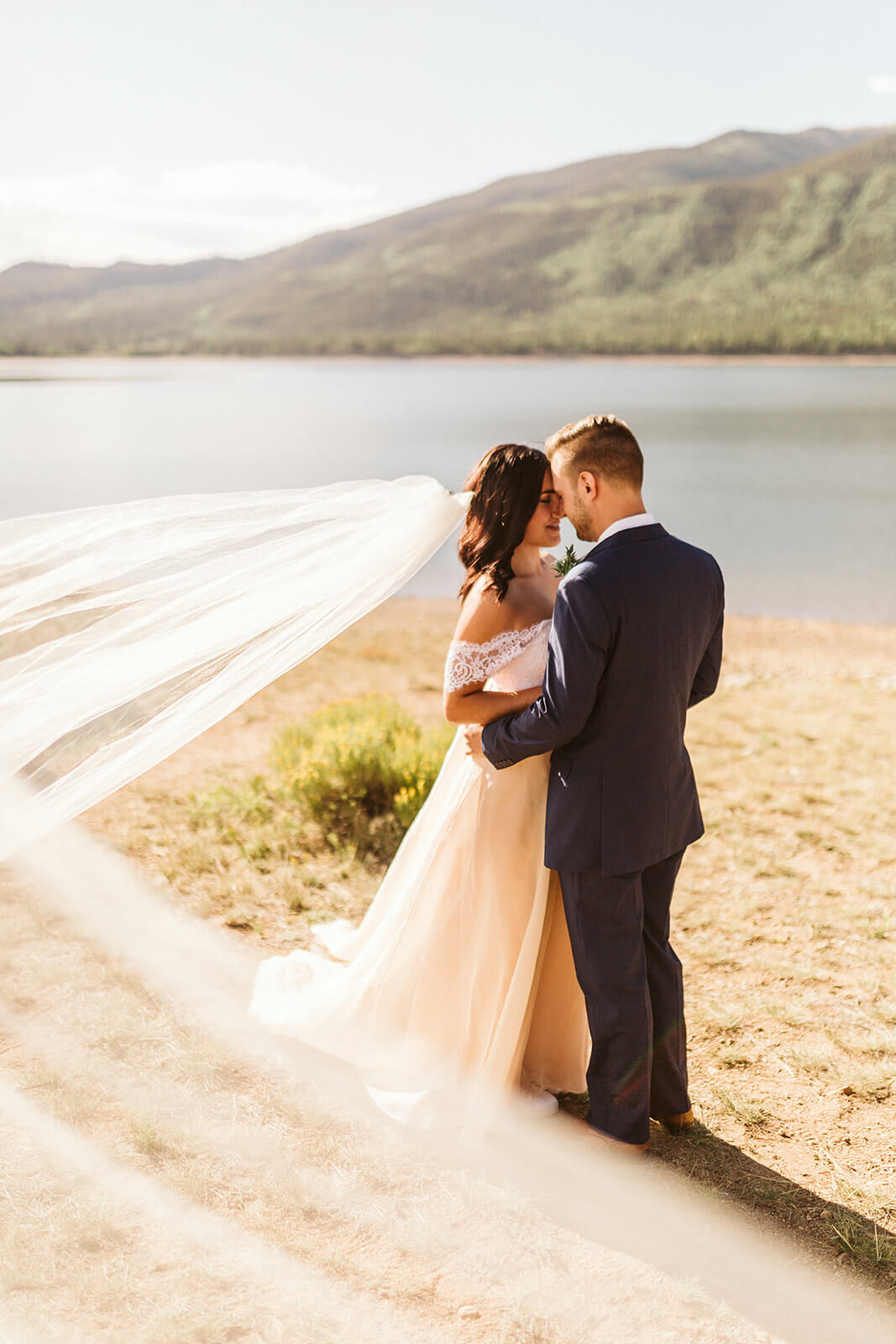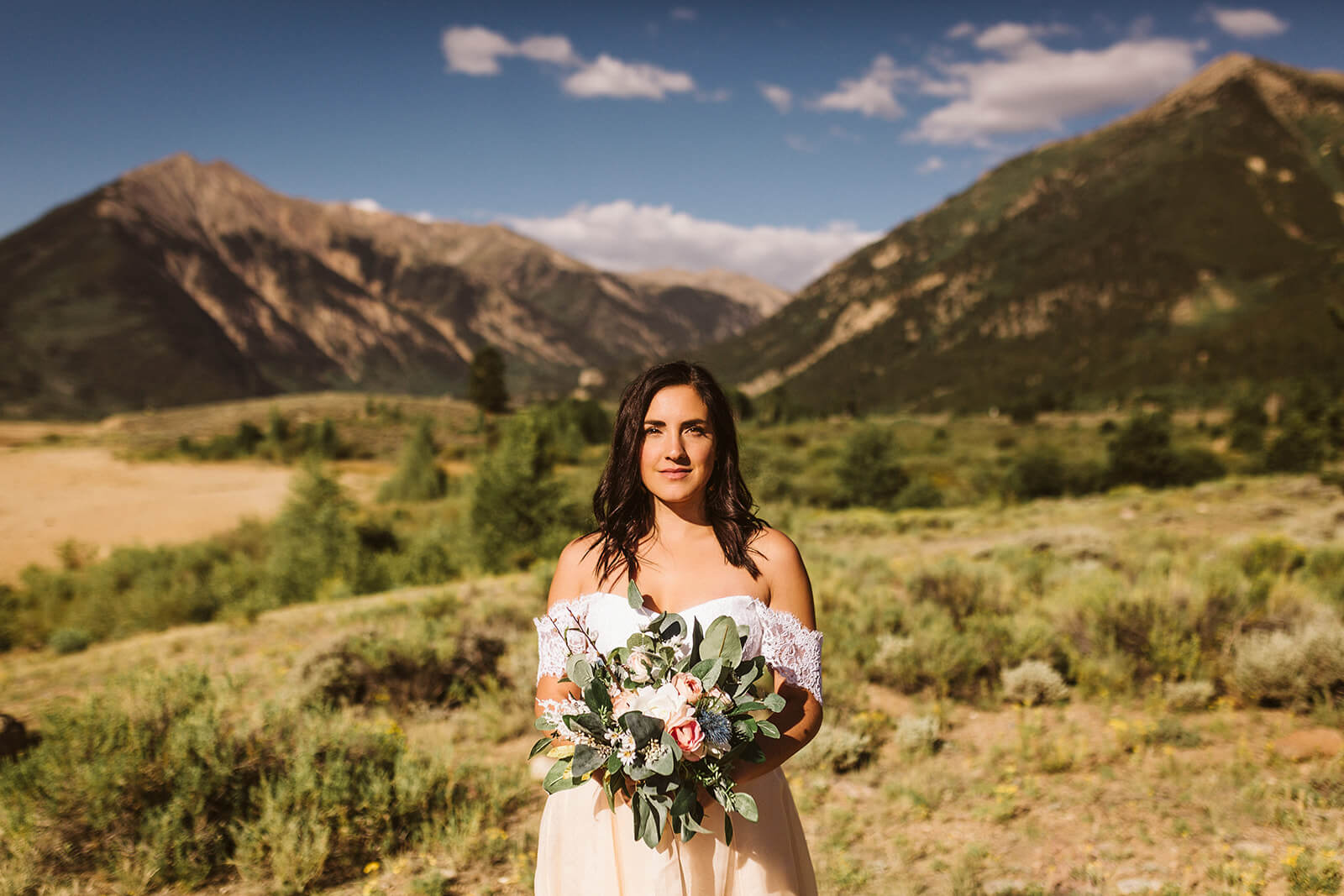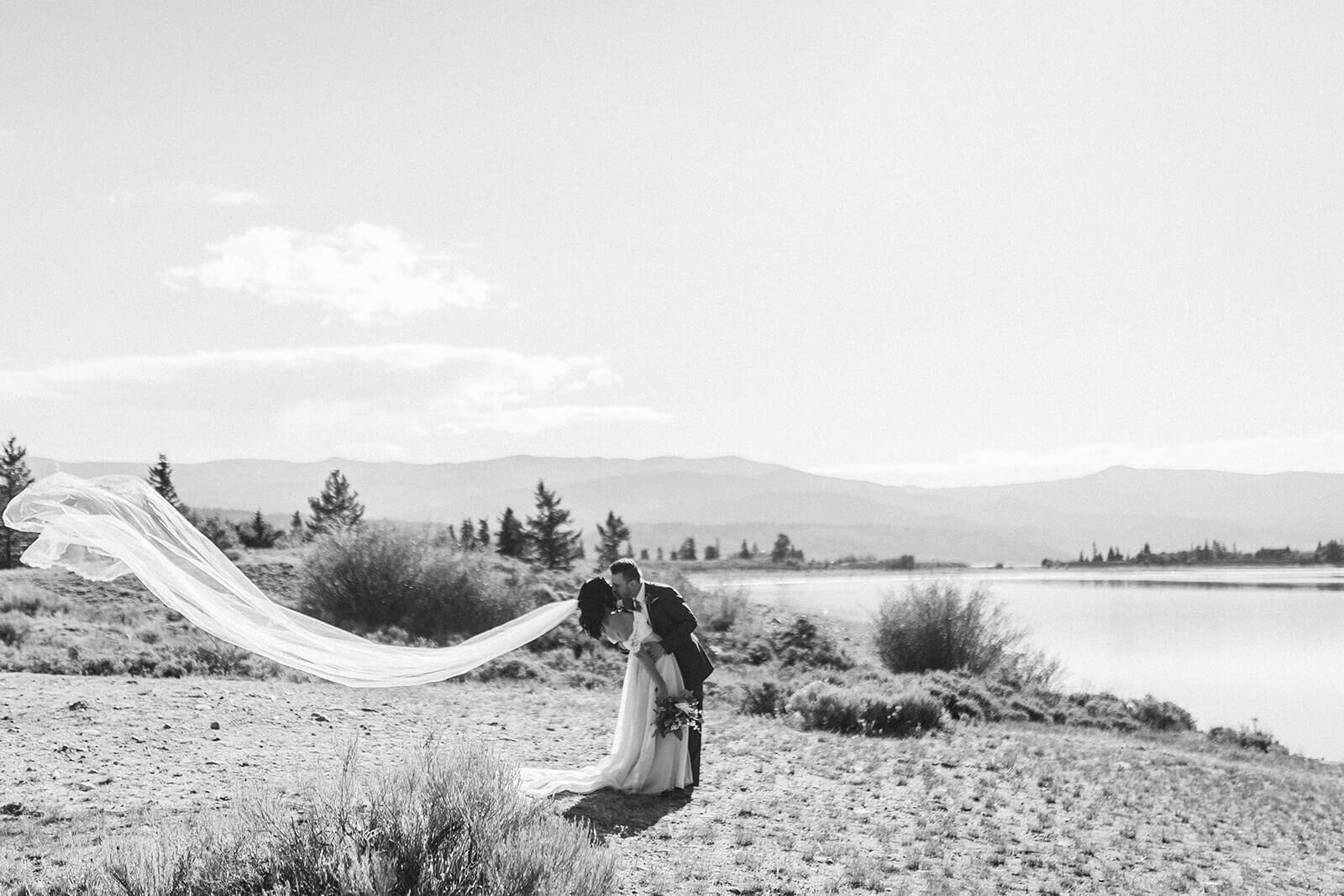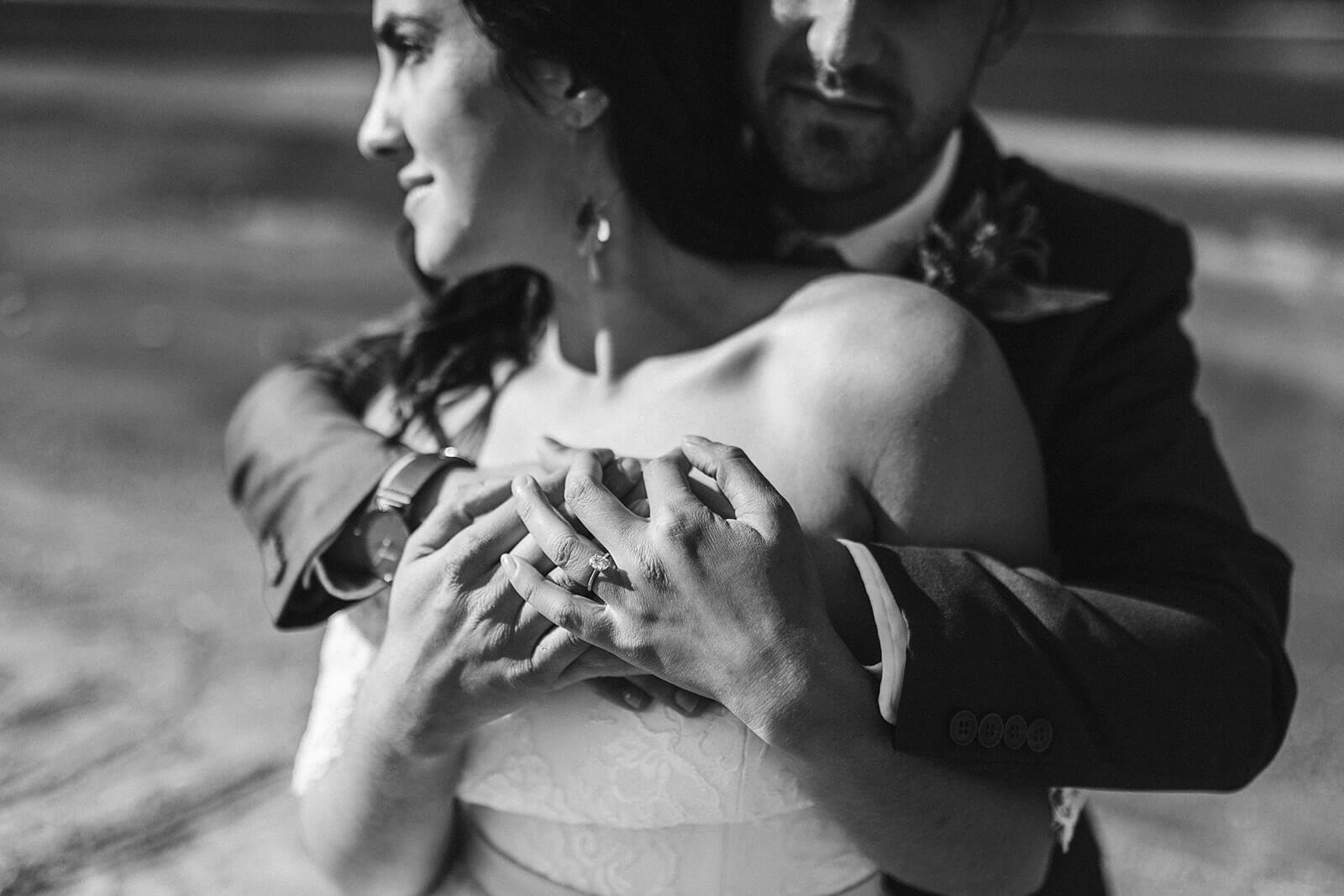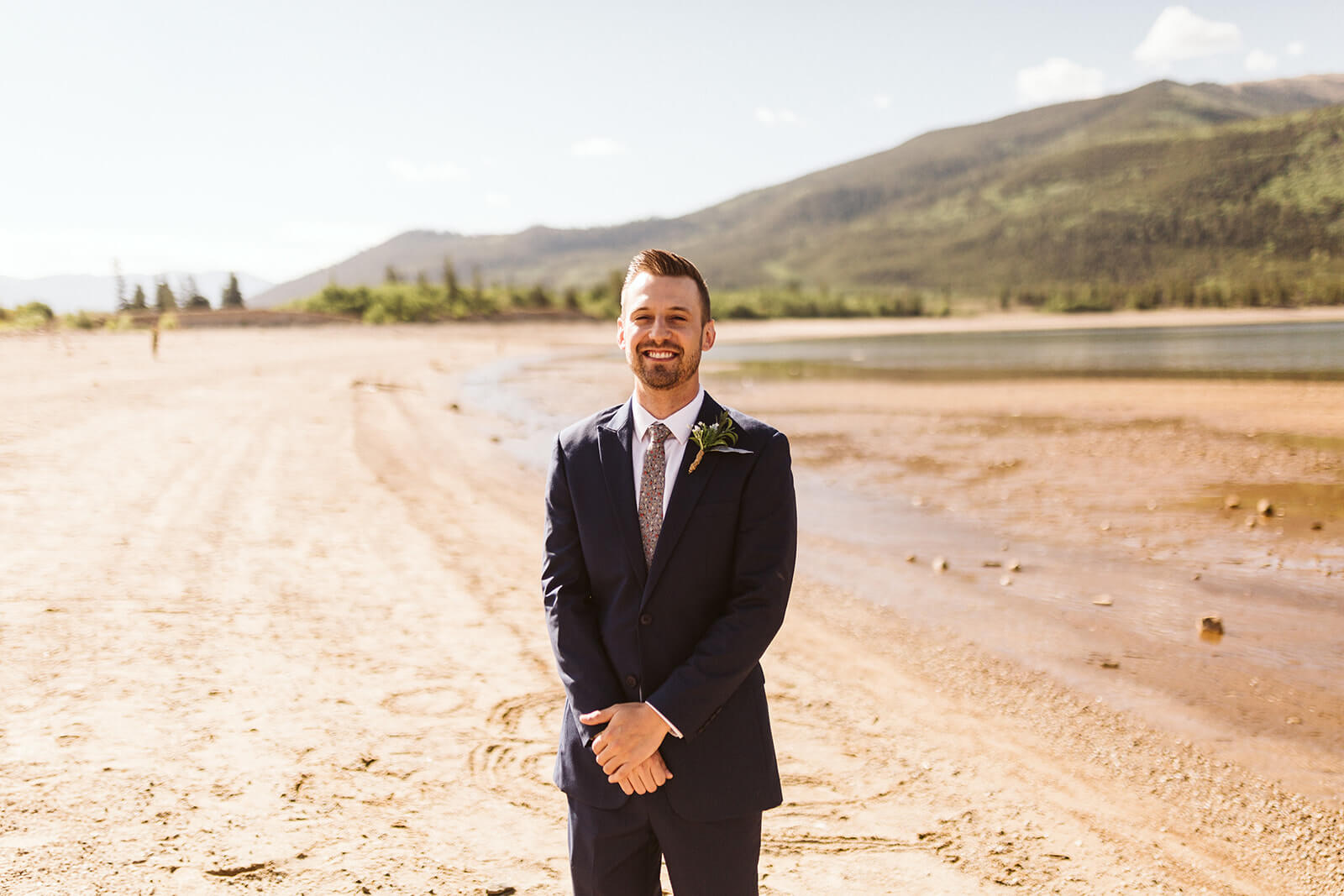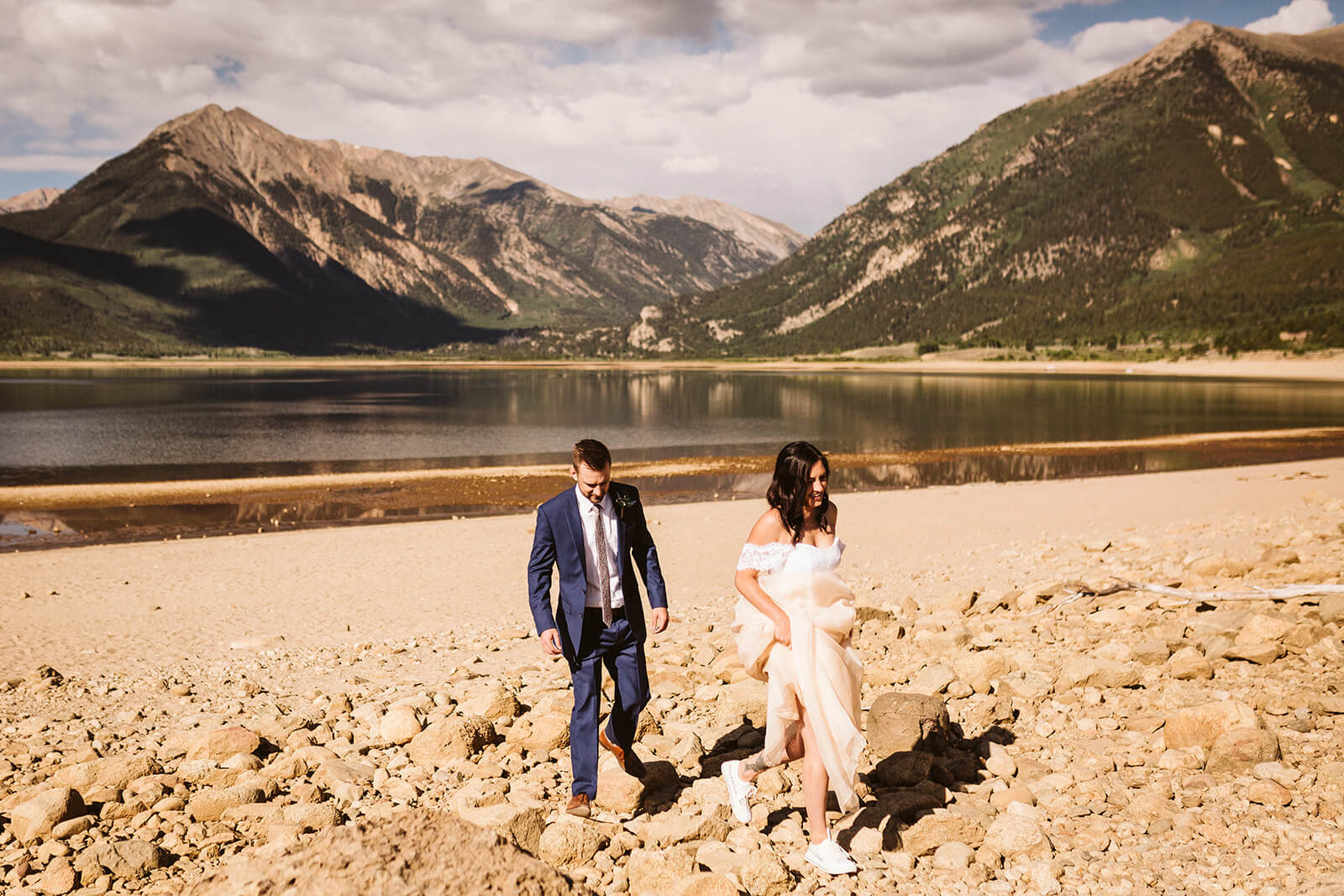 Postponing a Wedding Due to COVID
Farrah and Andrew can tell you exactly how frustrating it can be to postpone a wedding. Like many other couples, they were faced with the decision of either holding off on their planned wedding celebration or doing something small with just a few close people. They decided on a last-minute destination elopement instead!
Their original plan was to get married in Chattanooga aka their hometown. I had traveled to Colorado before the first pandemic lockdown for their engagement session in Denver's RiNo District earlier in the year. When they asked me to return for an elopement, I was more than happy to make the trip up again! Accommodating my couples whenever possible is something I strive to do. It can make a hectic situation - such as planning a last-minute destination elopement - all the less stressful.
Tackling last-minute changes in plans is never fun. But, with the right support system, it's still possible to have the wedding you envisioned. For Farrah and Andrew's COVID-safe elopement, they chose to invite an intimate group of people who were COVID tested or vaccinated prior to their event. Not wanting to leave people out, the couple also found an interesting way to include their other loved ones. After the reception, they FaceTimed with the family that wasn't able to make it and we even took family portraits using their iPad. This made for a special memory, even during difficult times.
Then, once COVID restrictions were lifted, they still had a big traditional wedding in Chattanooga at the Waterhouse Pavilion.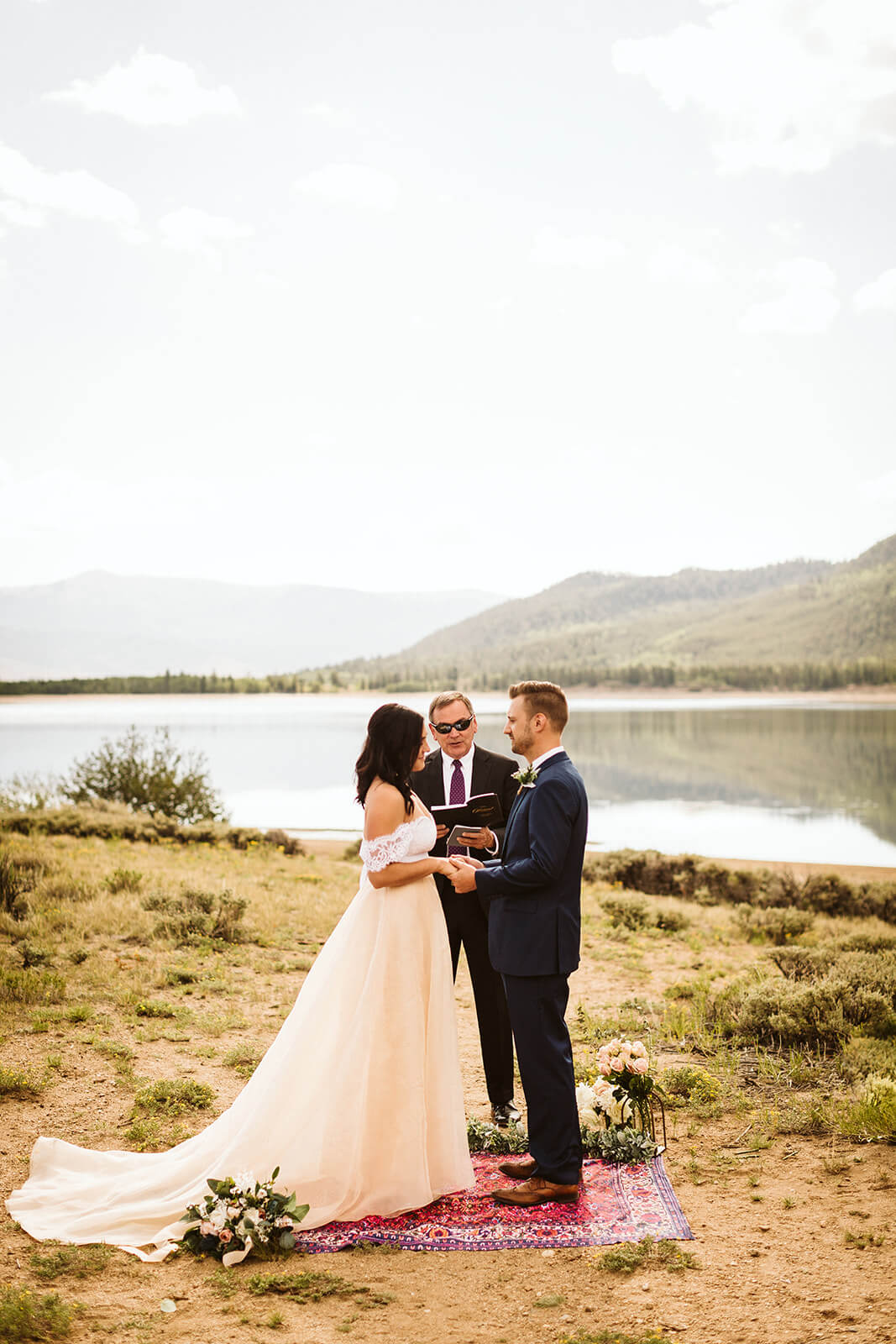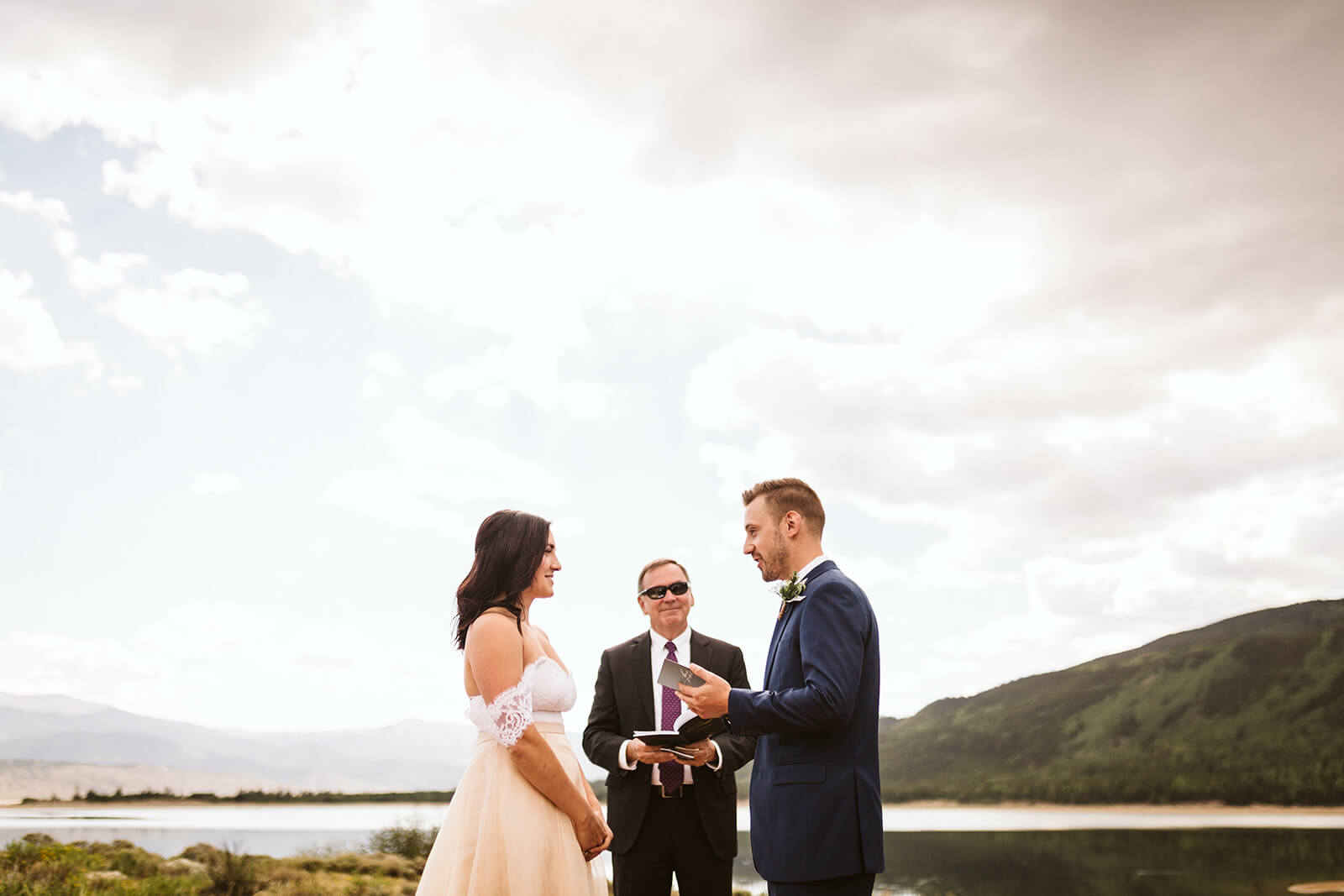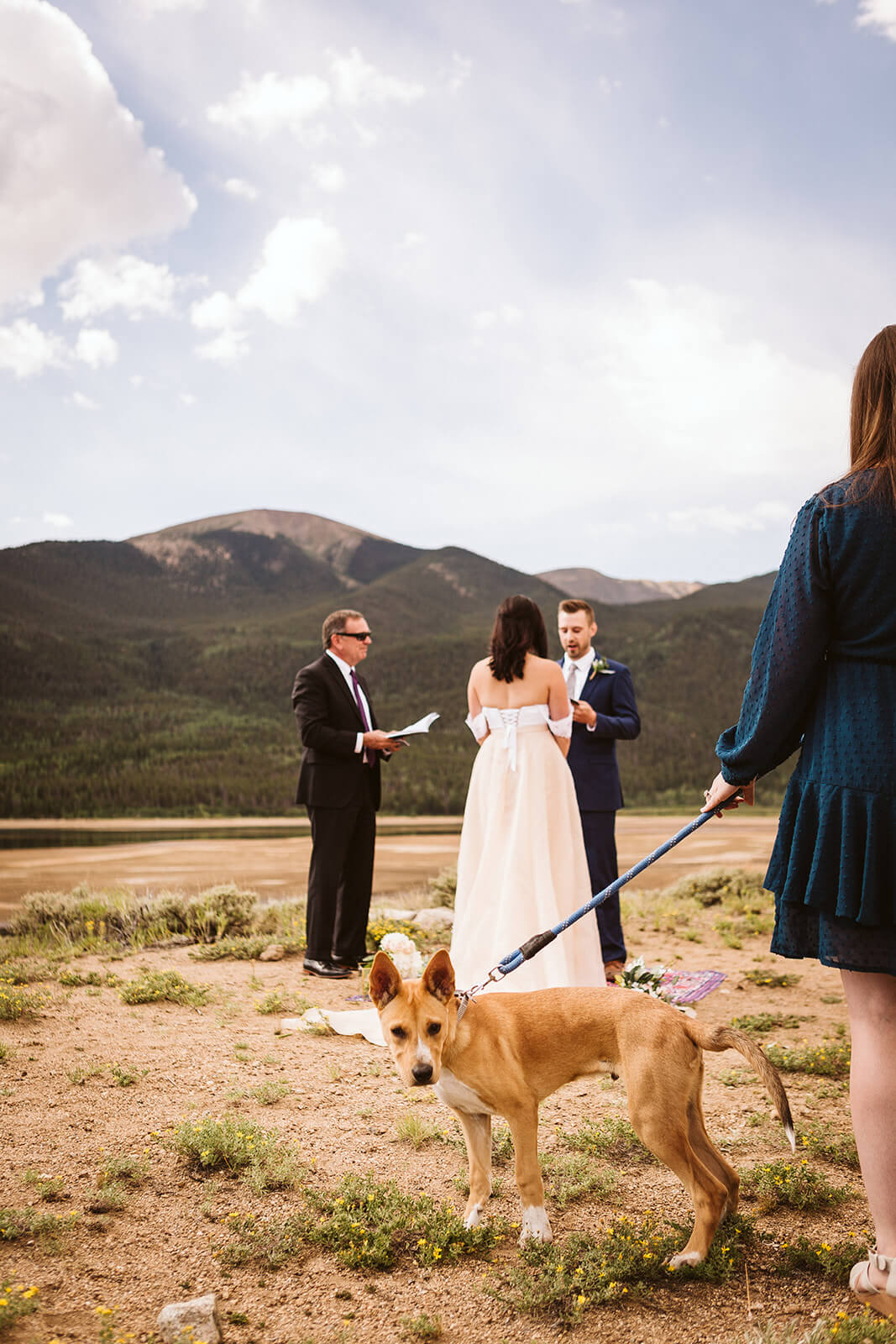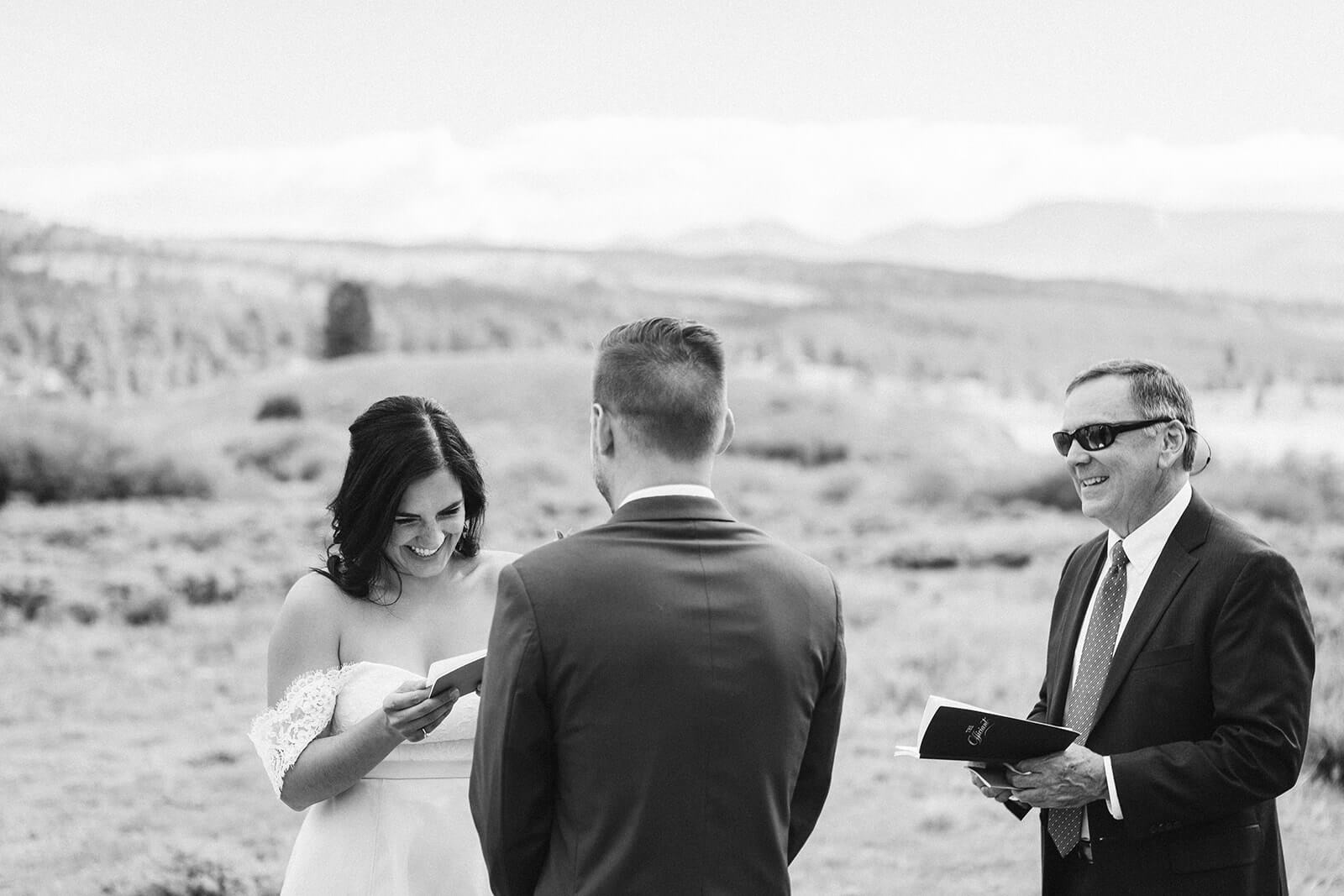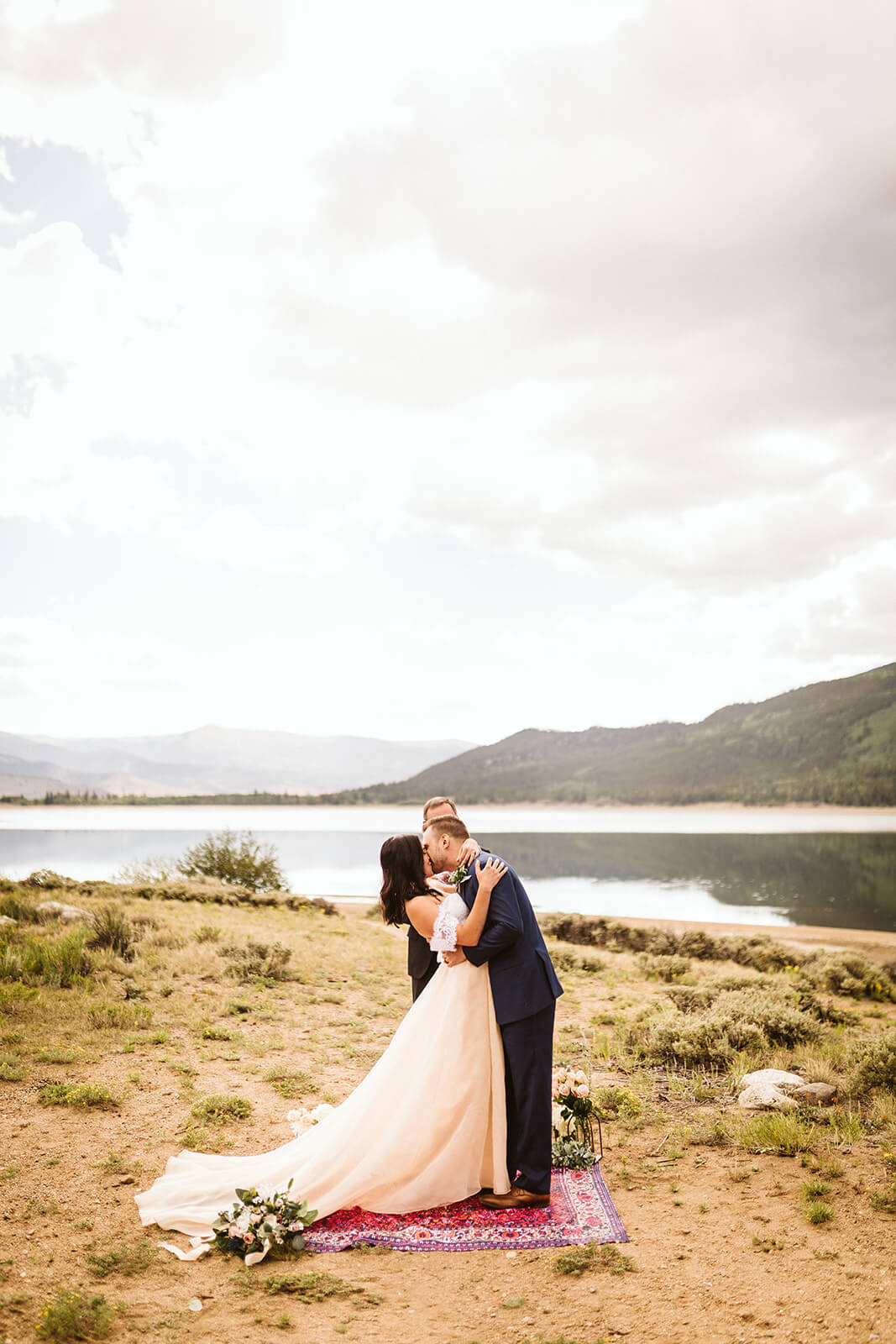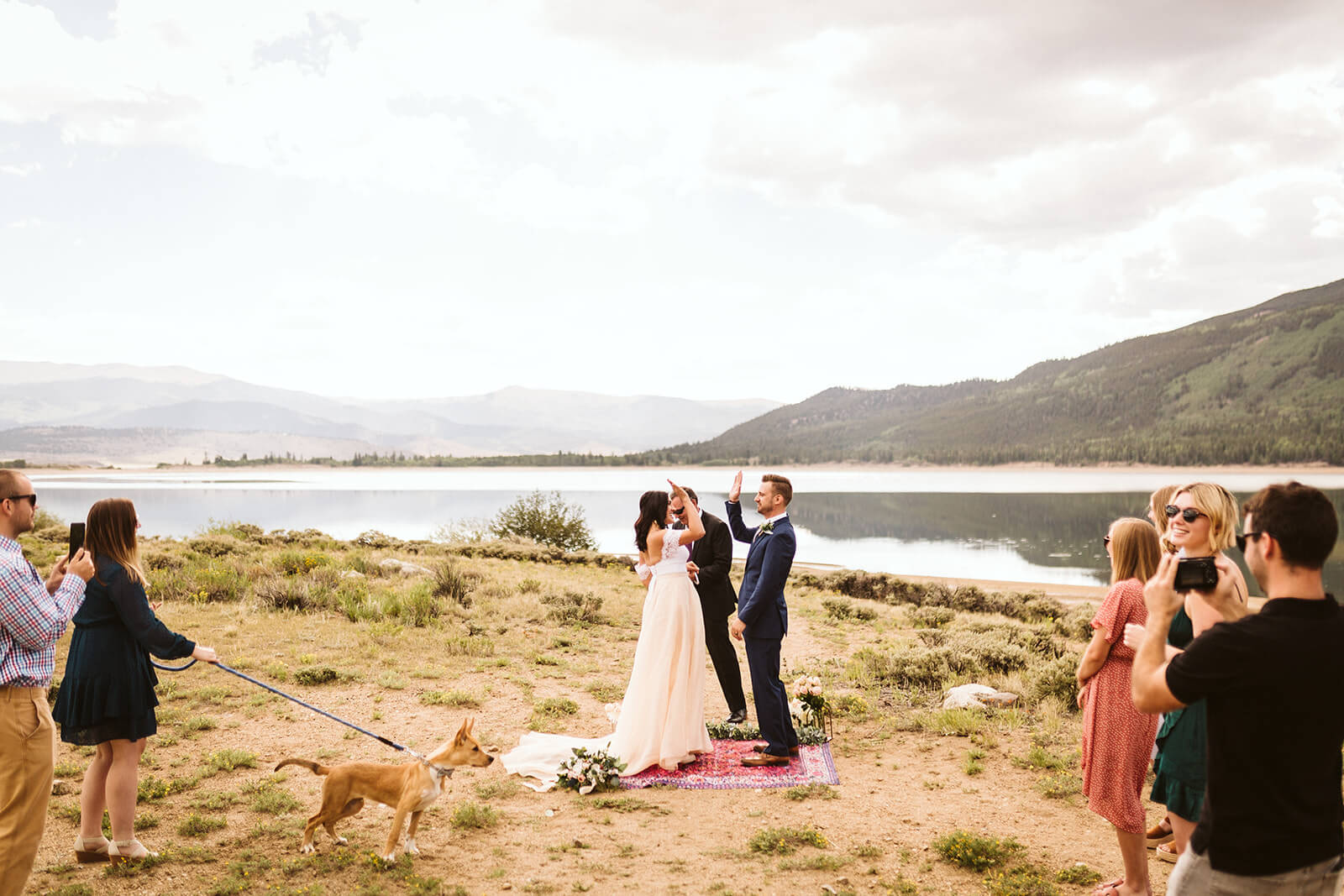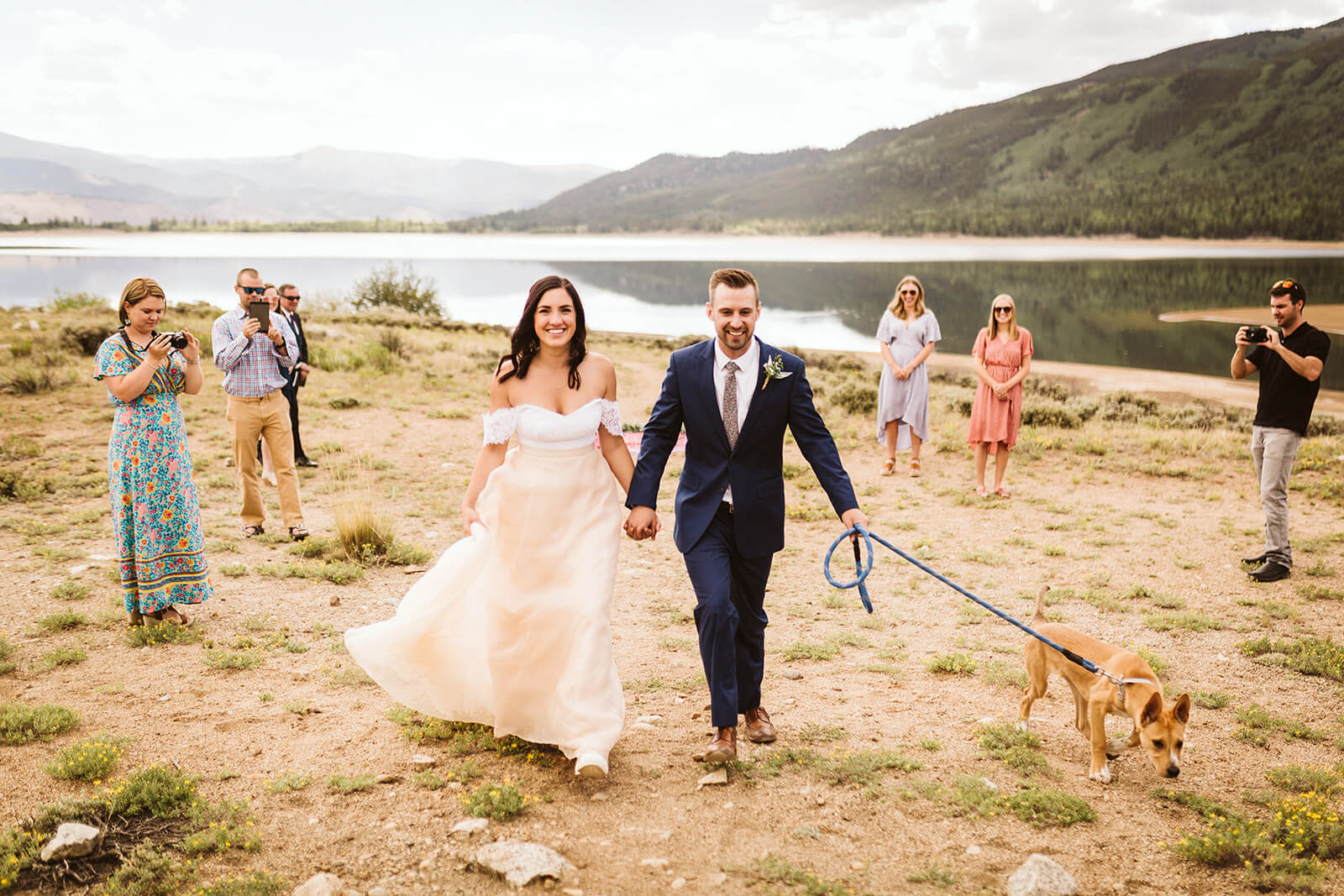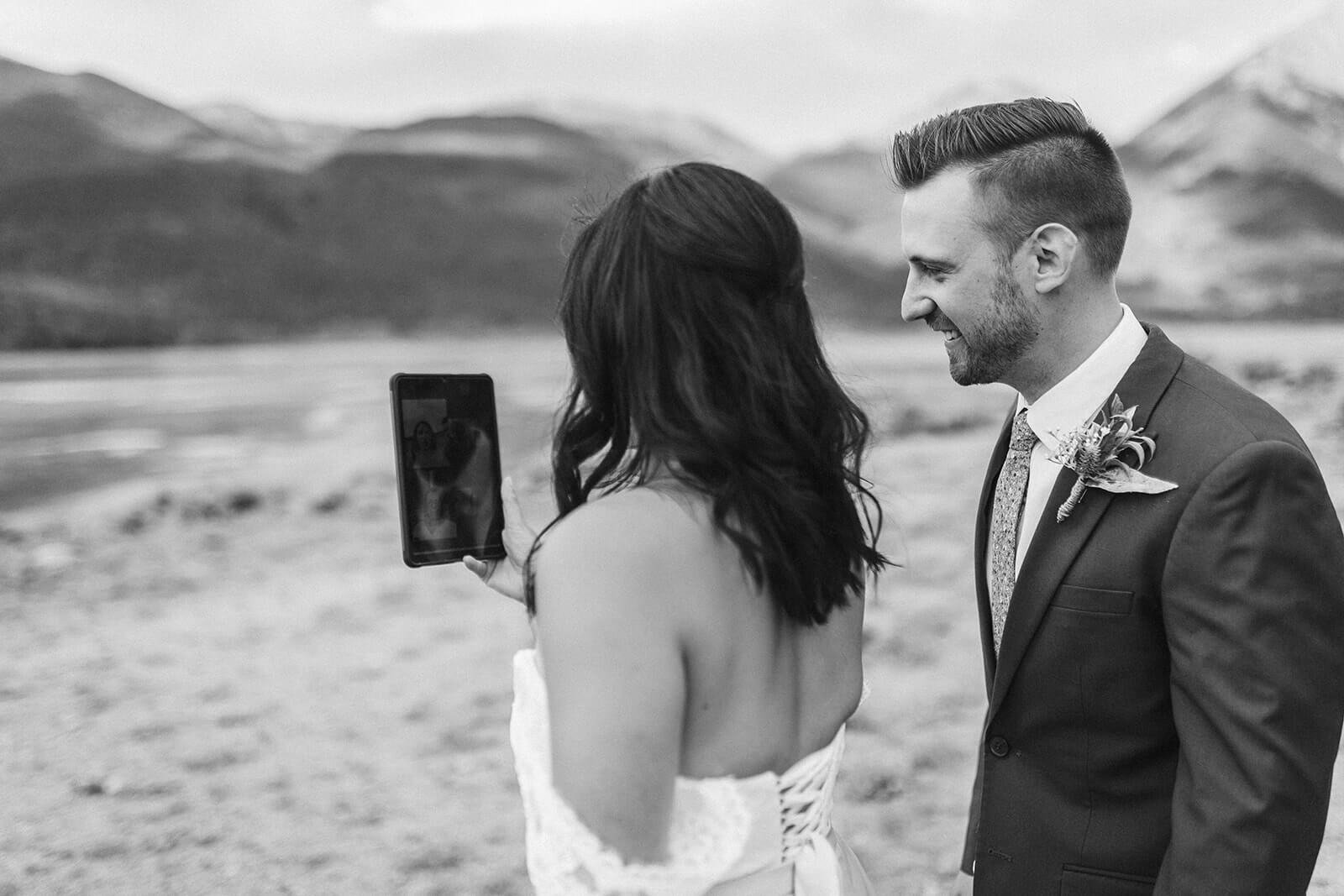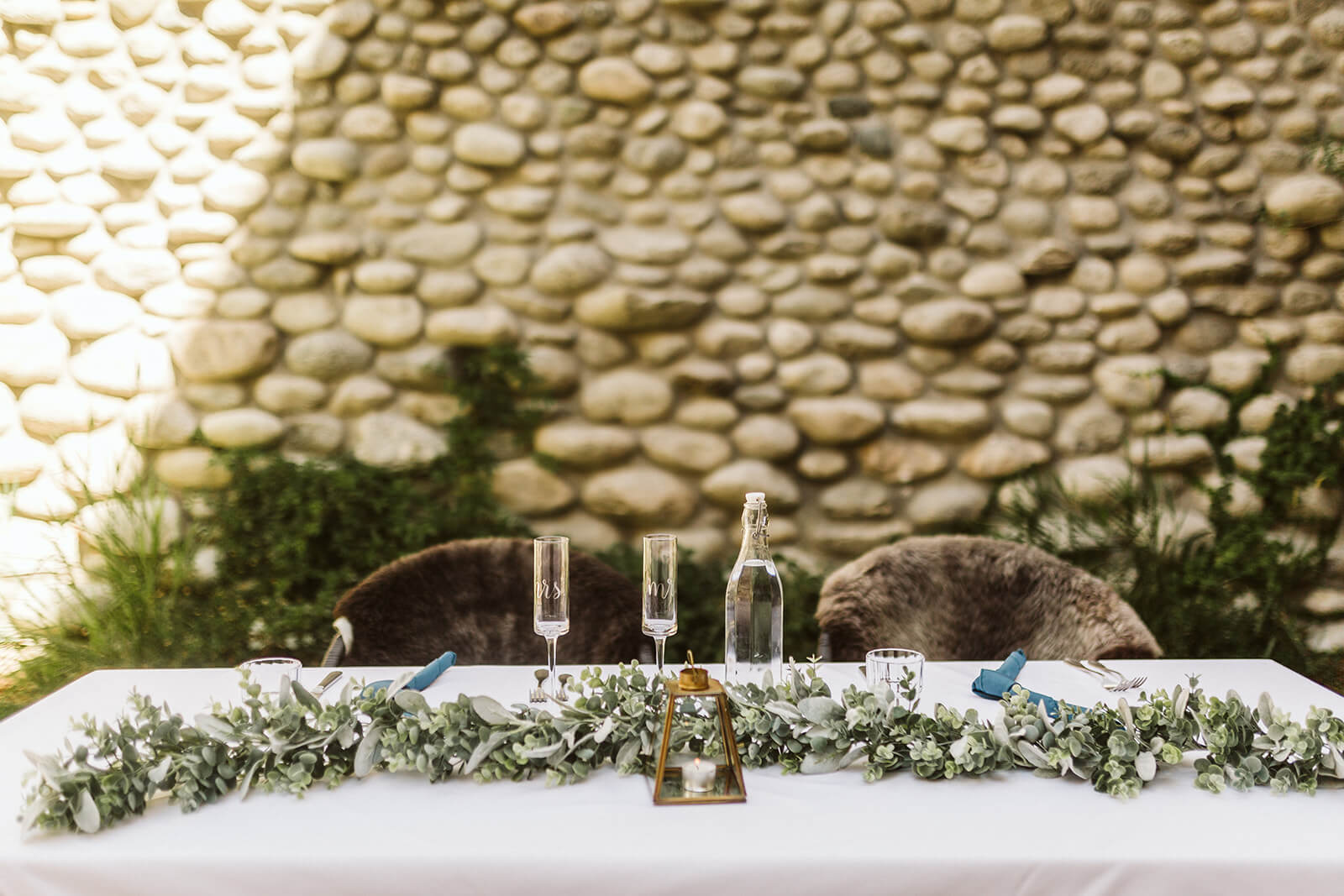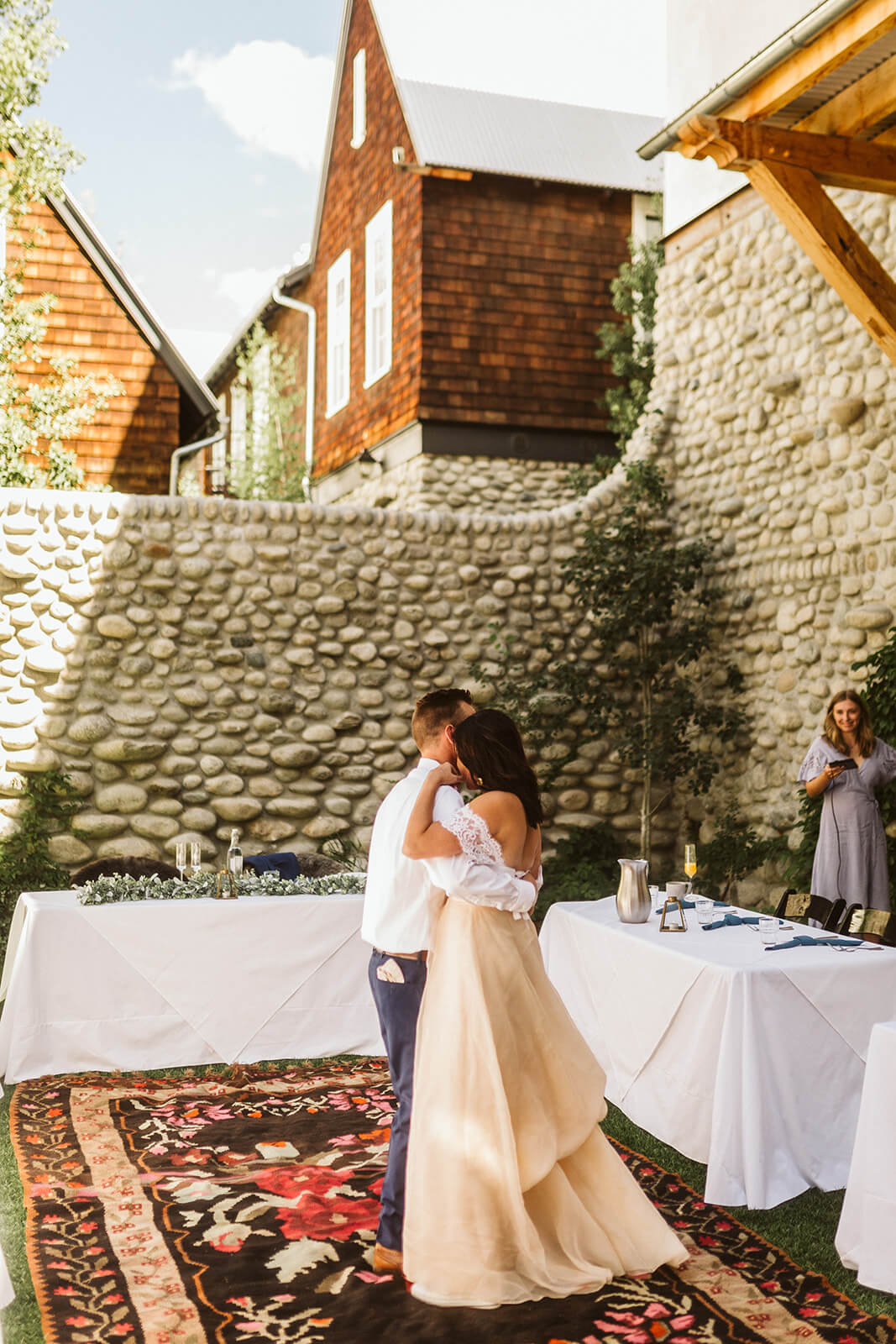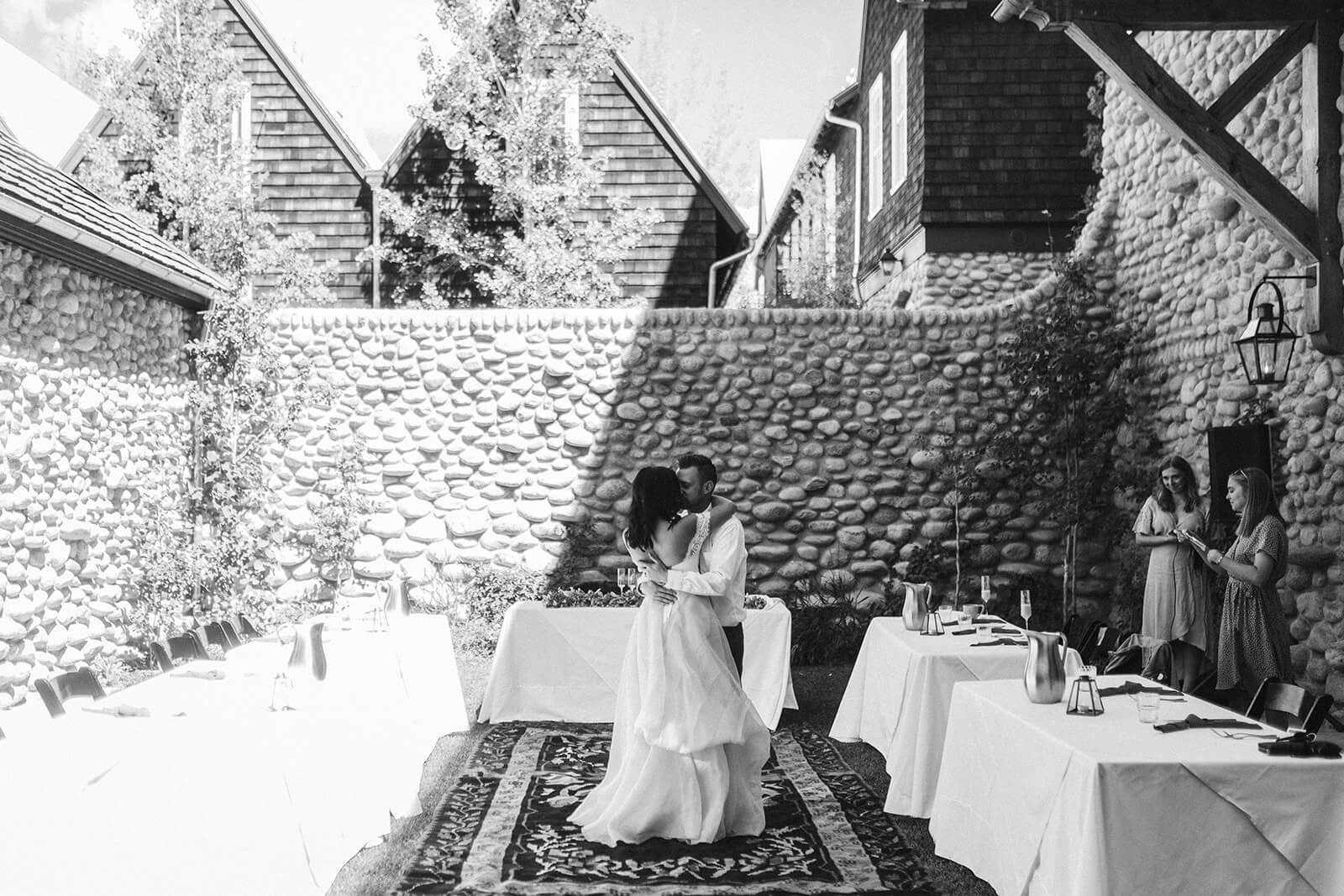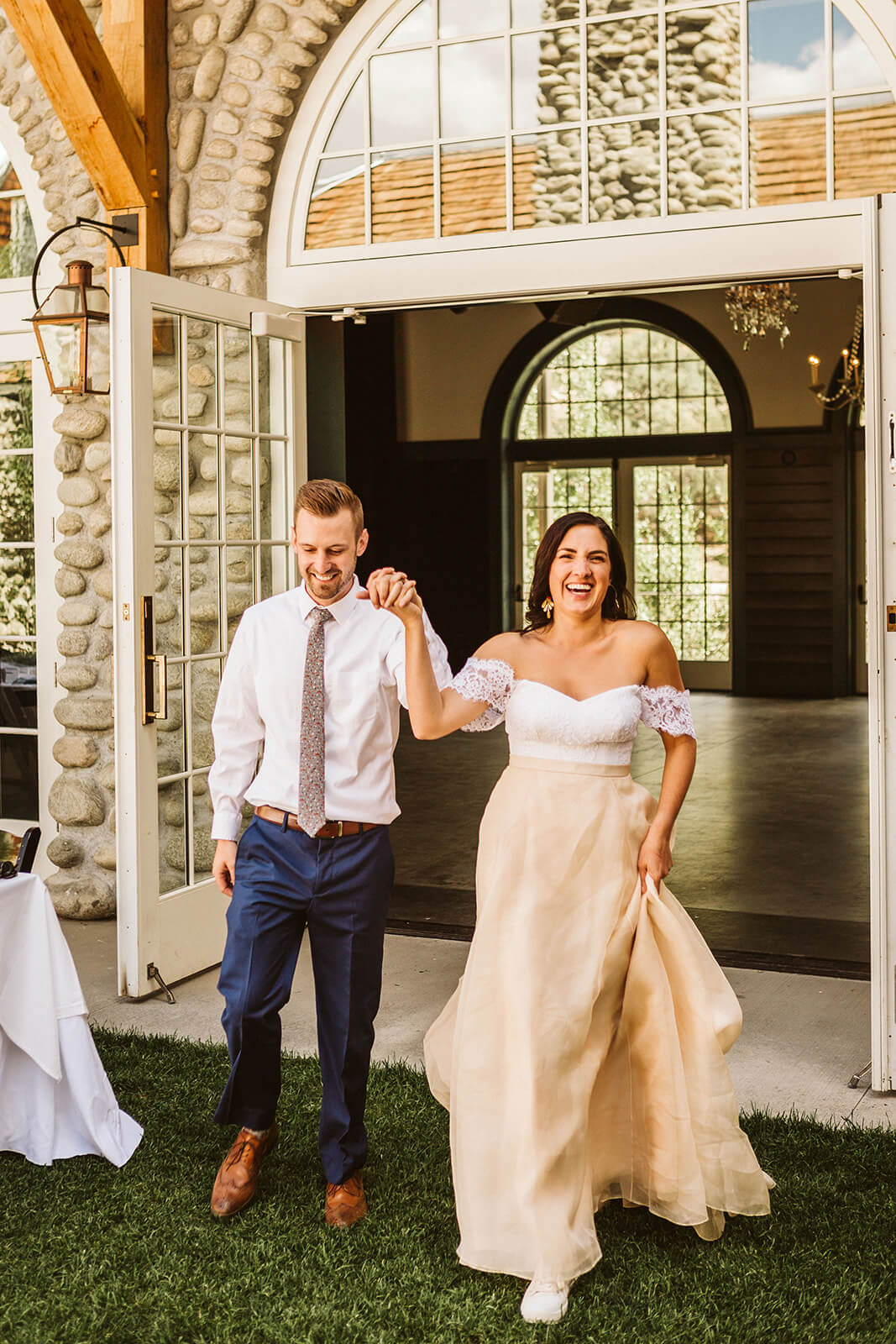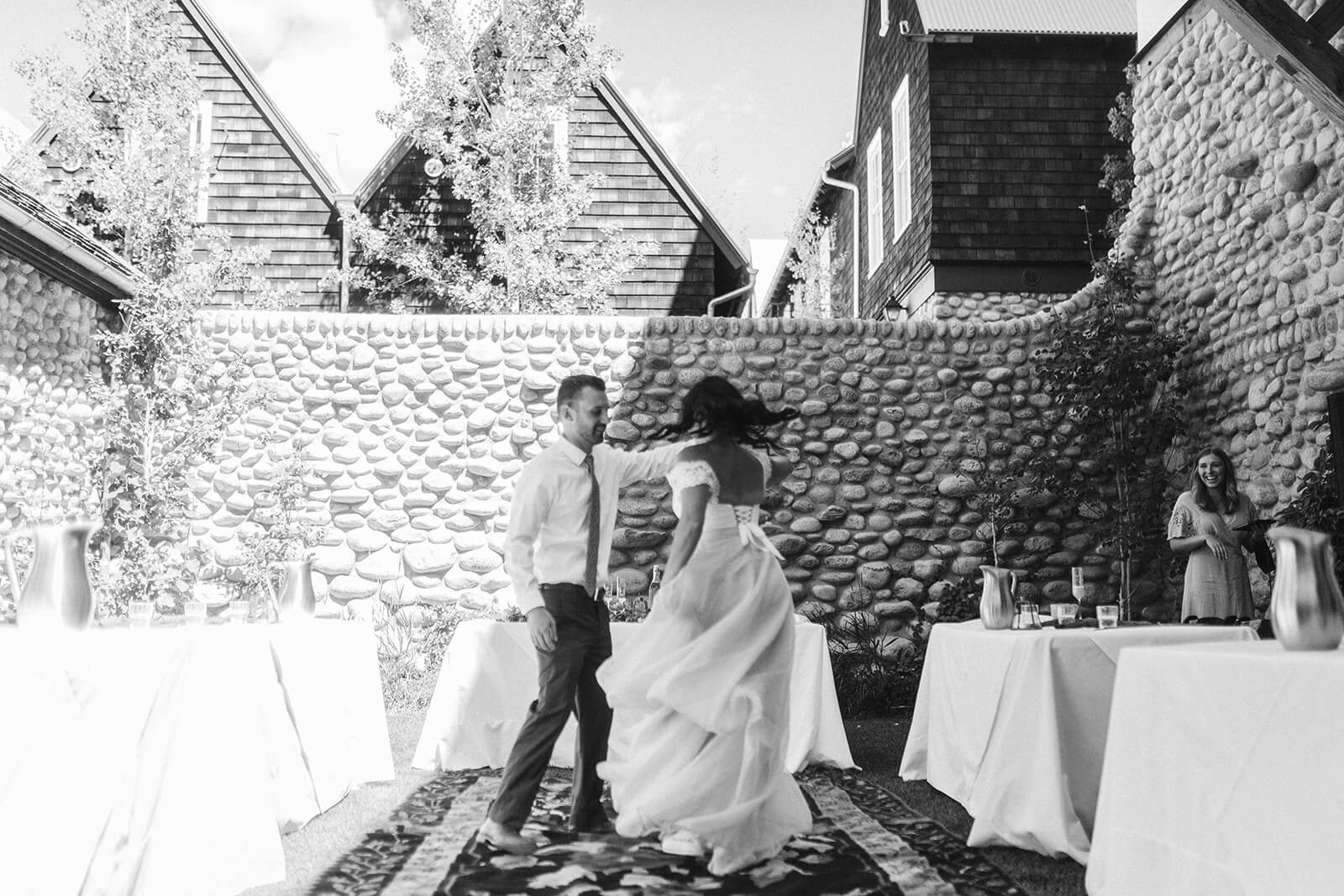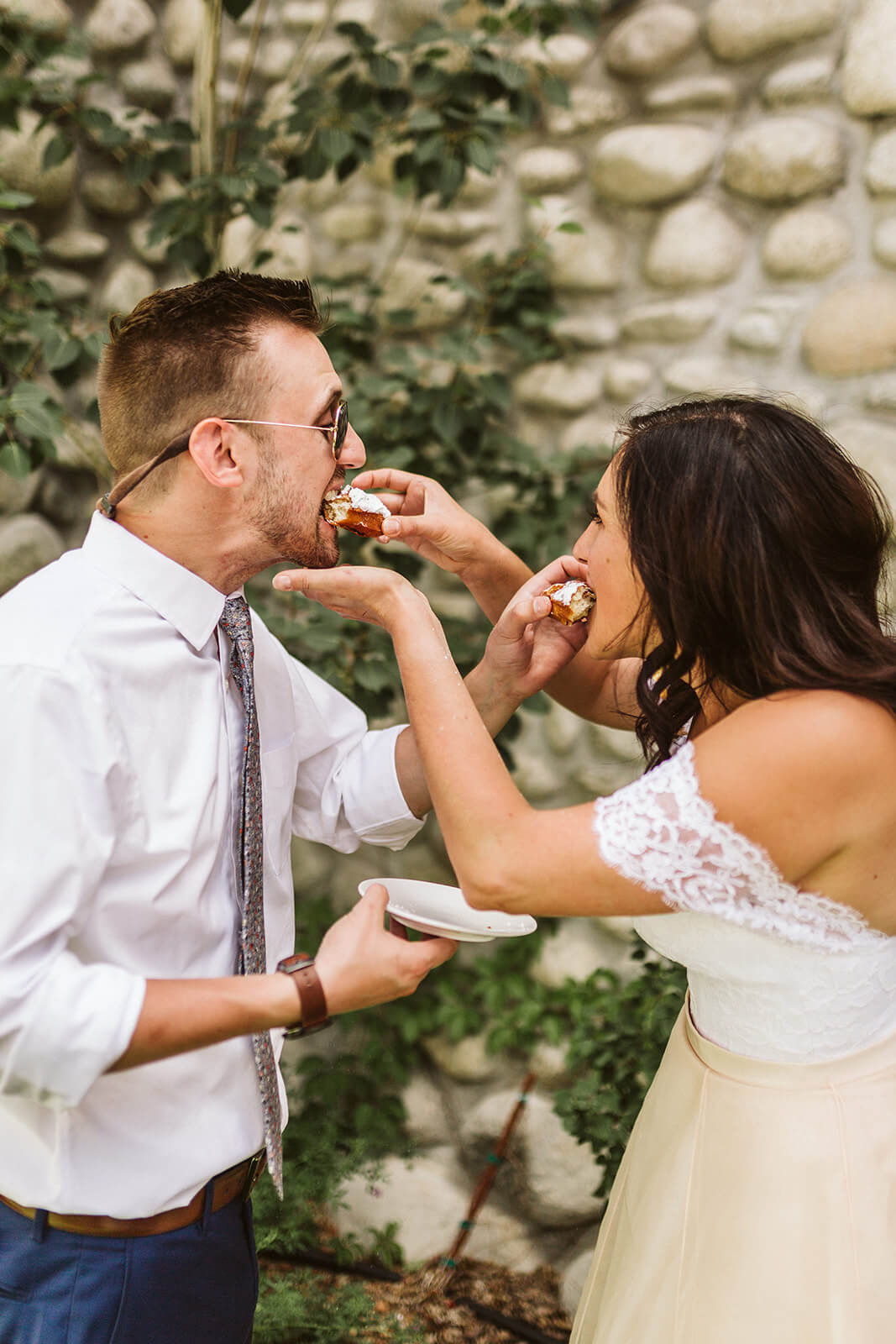 An Intimate Wedding Reception at the Surf Hotel
Farrah and Andrew hosted their wedding reception in the charming Ivy courtyard at the Surf Hotel. This private courtyard is the perfect fit if you're looking for an intimate space to host your event. Located adjacent to the Ivy Ballroom, stone walls enclose you in your own little world. Situated on a bed of green grass and with a cozy wood-burning fireplace for cool days (and great photo ops), the courtyard is an extraordinary location for a little gathering.
Here, the happy couple were re-joined by their guests and introduced as newlyweds. Since their wedding day started so early, their meal looked a little different than typical weddings. Instead of dinner, they were served a delicious brunch catered by the hotel's Wesley & Rose Lobby Bar. Following the meal, we listened to a few heartwarming speeches before watching the happy couple have their first dance as husband and wife. Farrah and Andrew took to the middle of the courtyard and swayed on a beautifully detailed rug - their own custom dancefloor. Then, it was time to cut the cake. Seated at a special table - complete with custom Mr. and Mrs. glasses - the couple enjoyed their cake with their guests after playfully feeding it to one another.
The courtyard at the Surf Hotel was the perfect location to wrap up this destination elopement. Having been there for Farrah and Andrew's engagement shoot, it was heartwarming to see the couple come full circle. We ended our time together by capturing spectacular photos that they will cherish for a lifetime.
Are you in the process of planning your big day? Whether it's photography or planning, I'd love to be there to help!