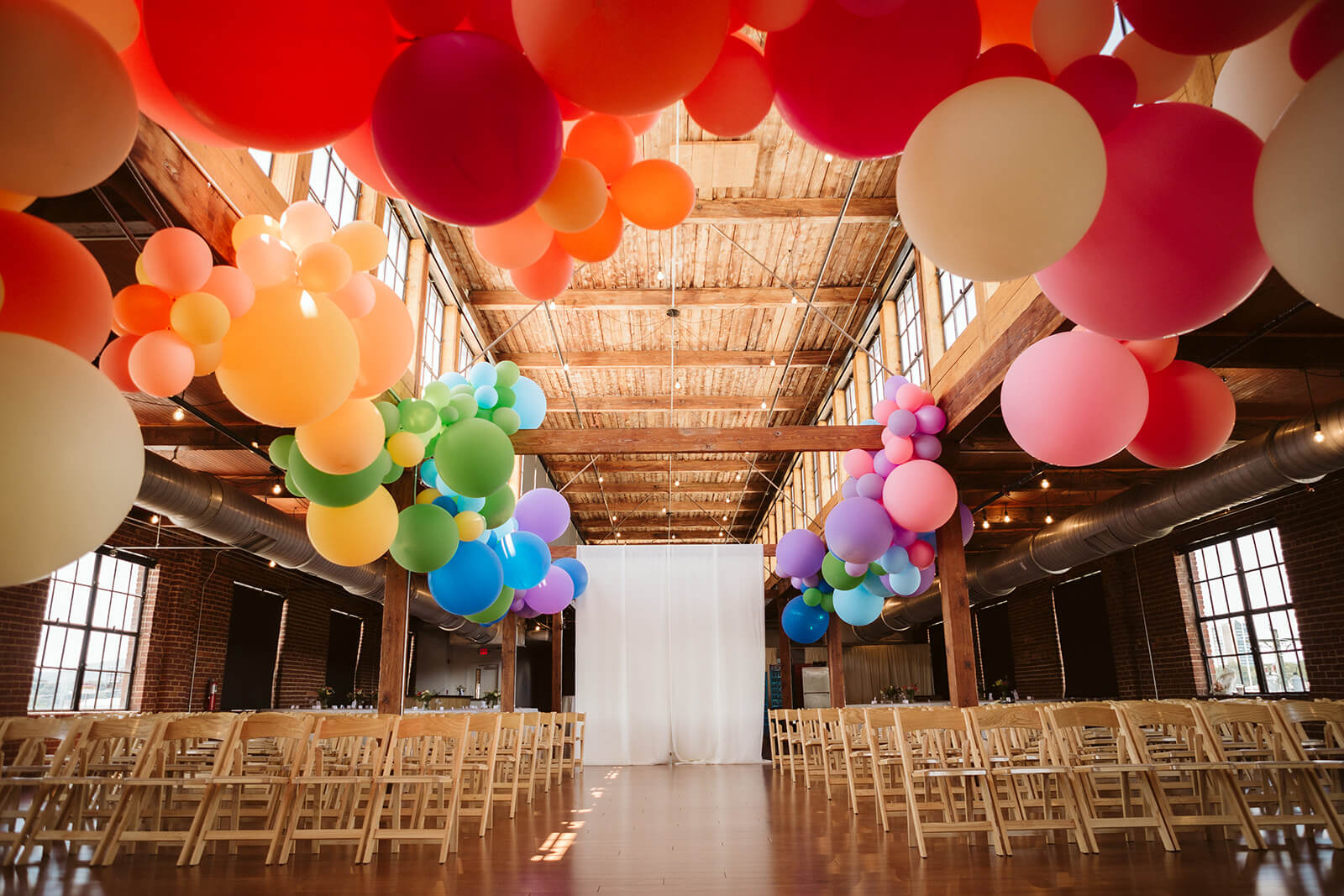 One thing I love about being a Chattanooga wedding photographer is the amount of variety in wedding venues that this amazing city has to offer. So many couples choose to get married in the Chattanooga area because of the amazing scenery and breathtaking natural landscapes. However, for couples looking for a more modern venue option, there are tons of wedding venues right in the heart of this bustling city! Here's an in depth look at one of my favorite urban venues in Chattanooga – The Turnbull Building!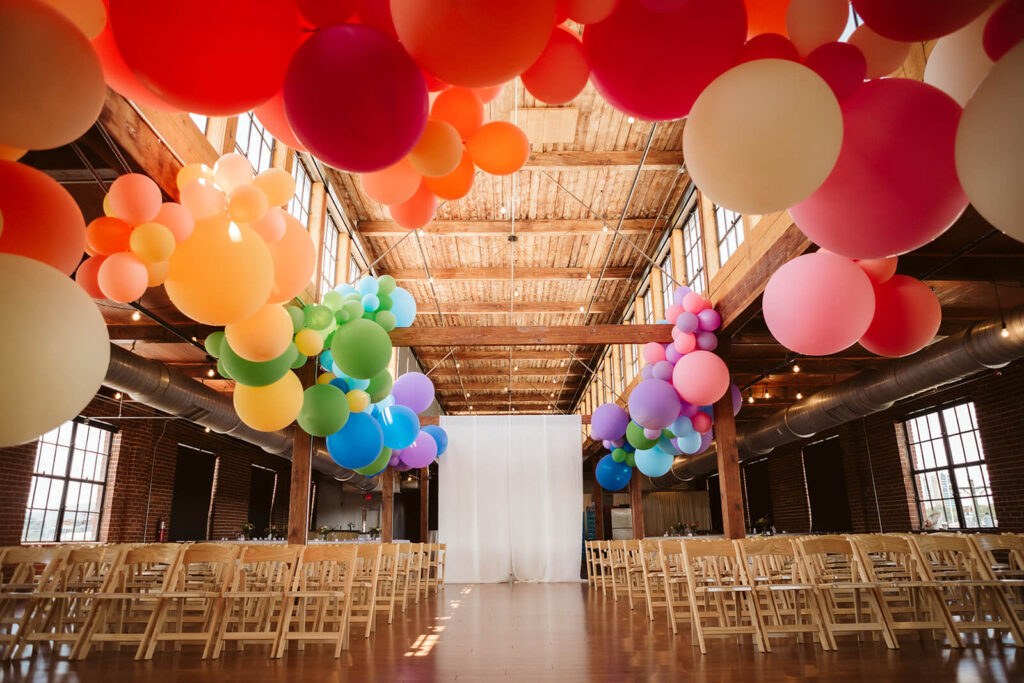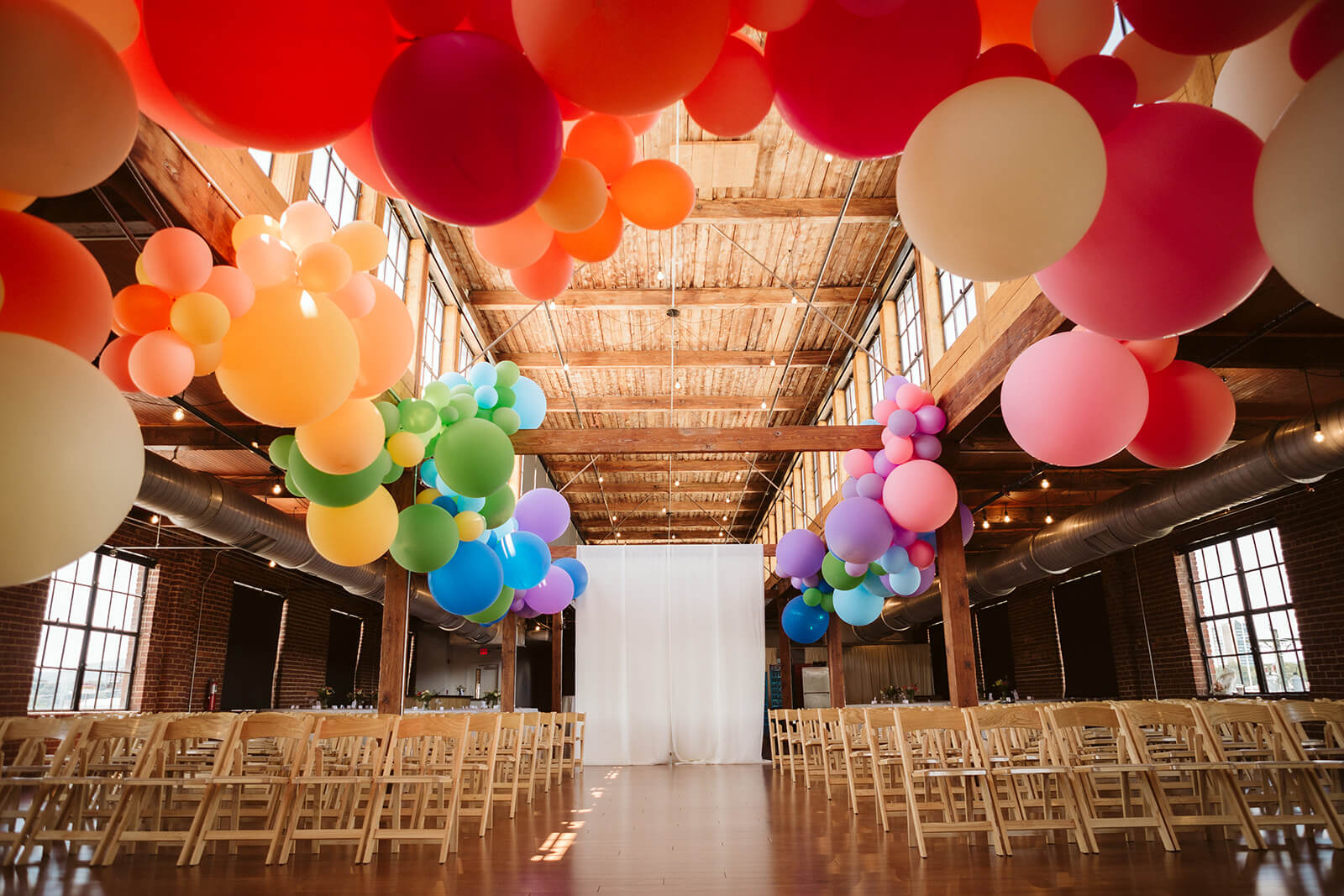 A Modern Industrial Wedding Venue in Chattanooga
Situated in the heart of downtown right between Chattanooga's historic Southside and riverfront, the Turnbull Building is a prime venue location for couples looking for a modern industrial look for their wedding. The building was once the home to the Turnbull Cone & Machine Company and has since been fully restored to function as a chic space for weddings and events.
One of the great things about hosting your wedding in the Turnbull is the many possibilities this building has to offer for your big day. The venue space consists of the building's third and fourth floors equaling 10,000 square feet of blank canvas that is just waiting for you to add your unique style to! The third floor is perfect for couples wanting a smaller, more intimate ceremony or reception while the fourth floor (or what building staff lovingly refer to as the "party floor") can host up to 300 guests in the spacious, sun-filled loft. Even better, you also have the option to rent both floors for a truly spectacular wedding extravaganza!
Whatever way you choose to celebrate, your big day at the Turnbull is sure to be as beautiful and memorable as you've always dreamed of!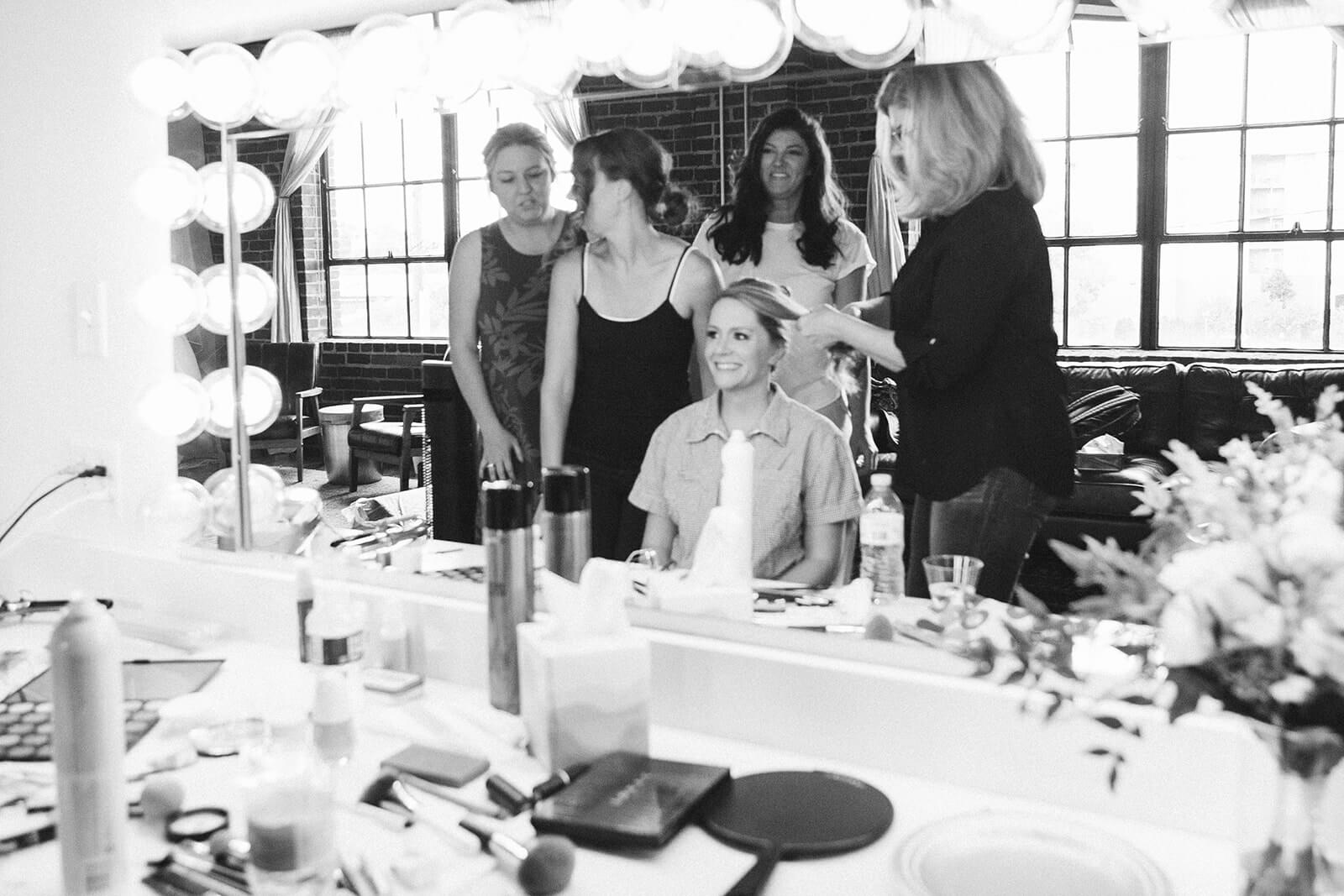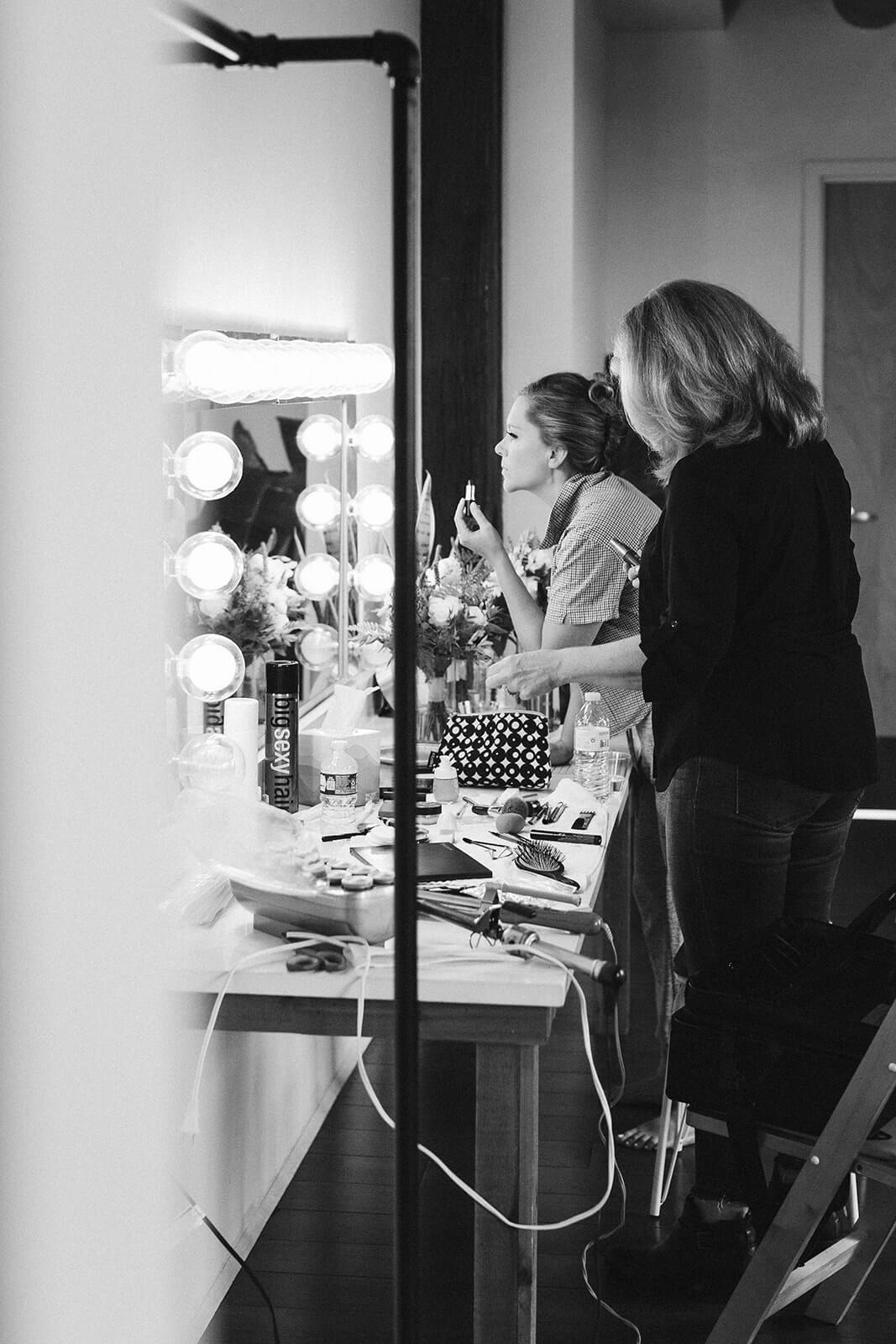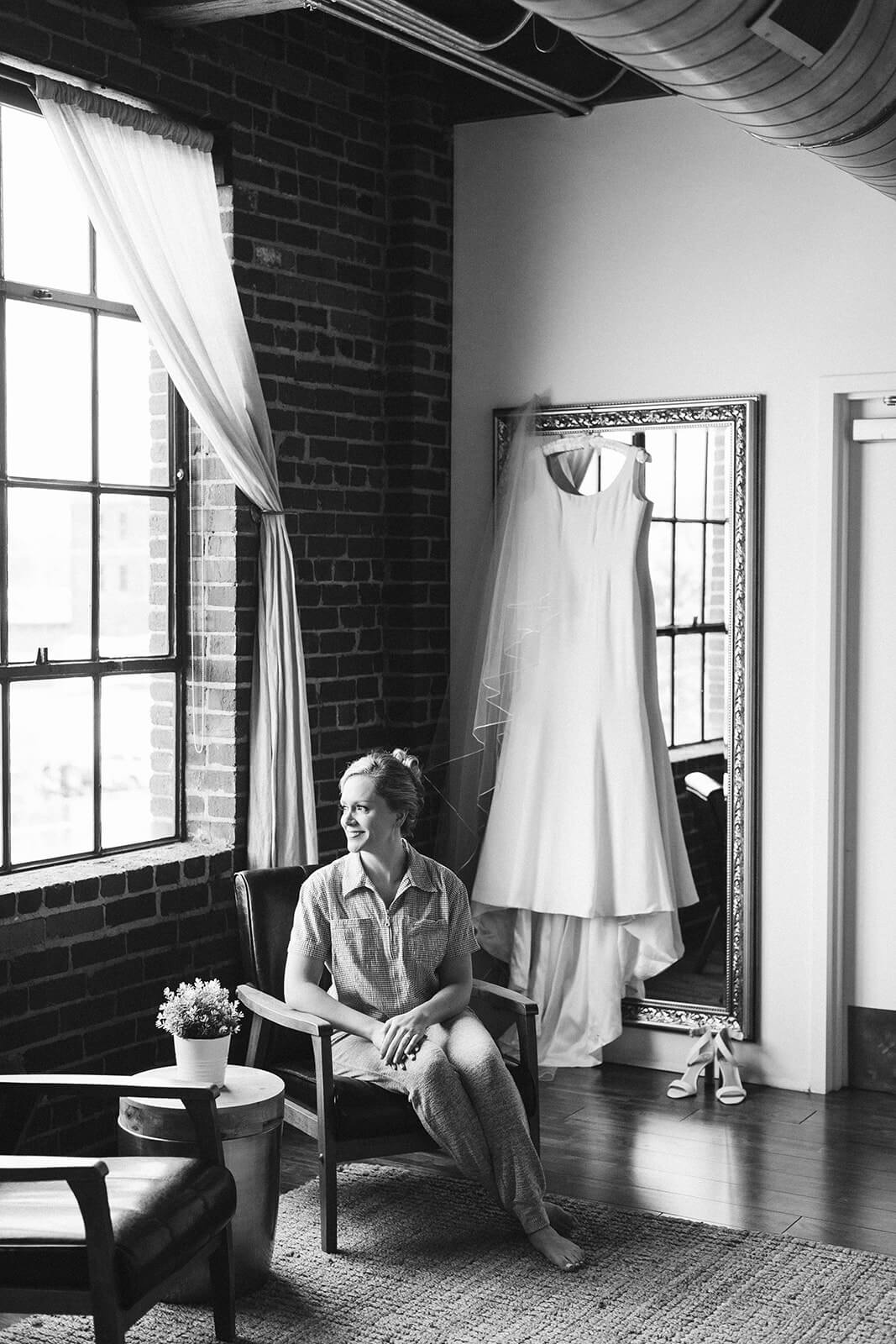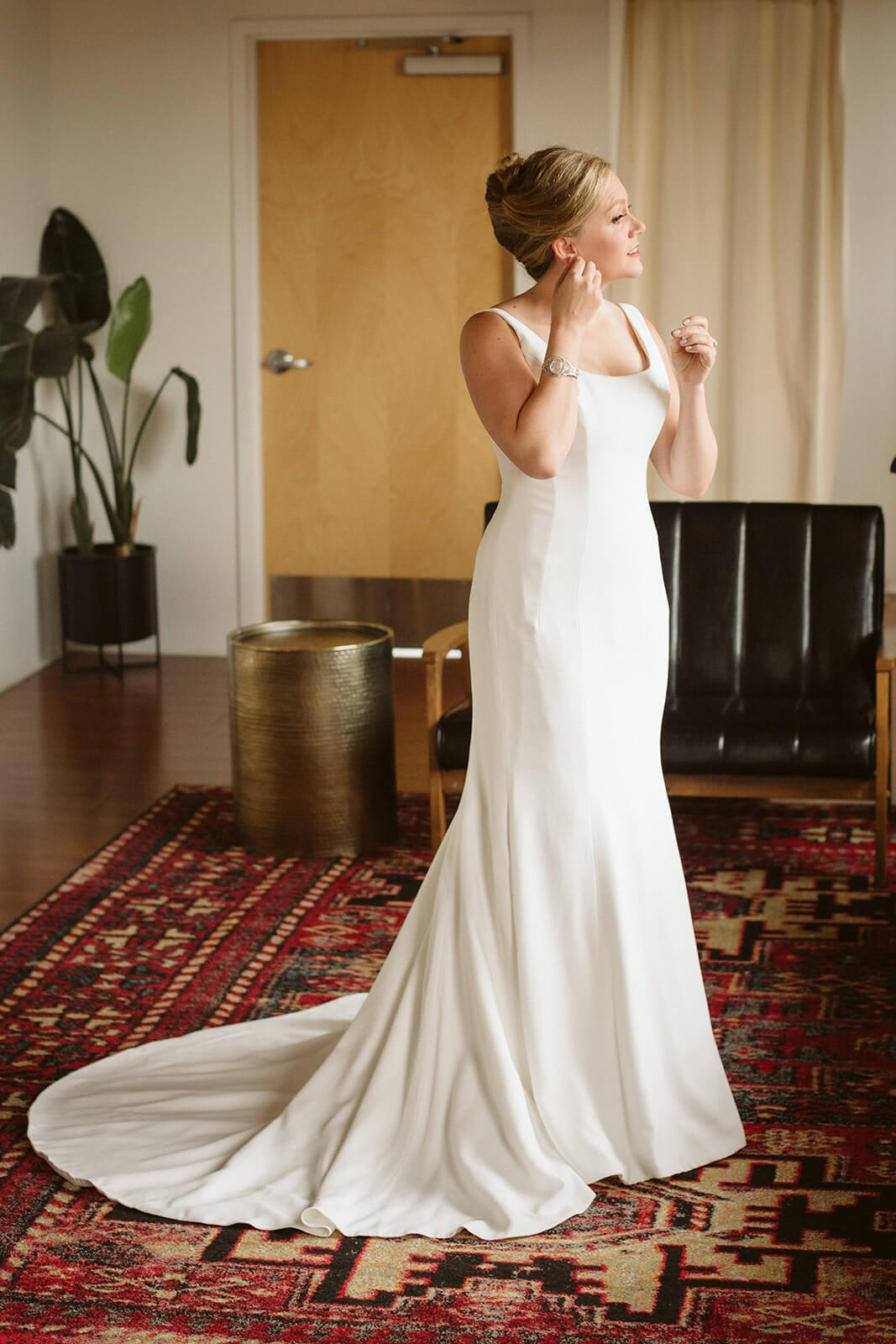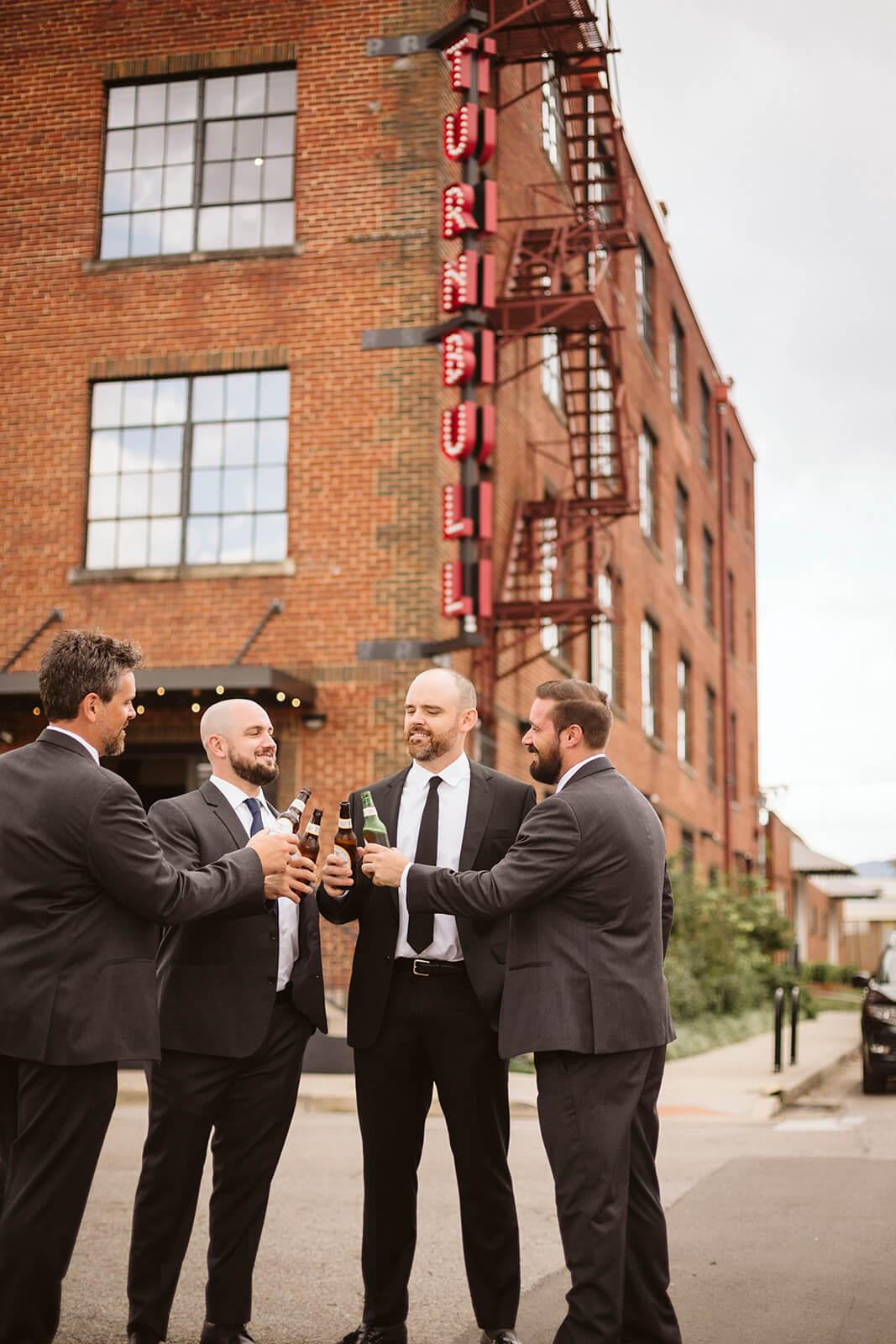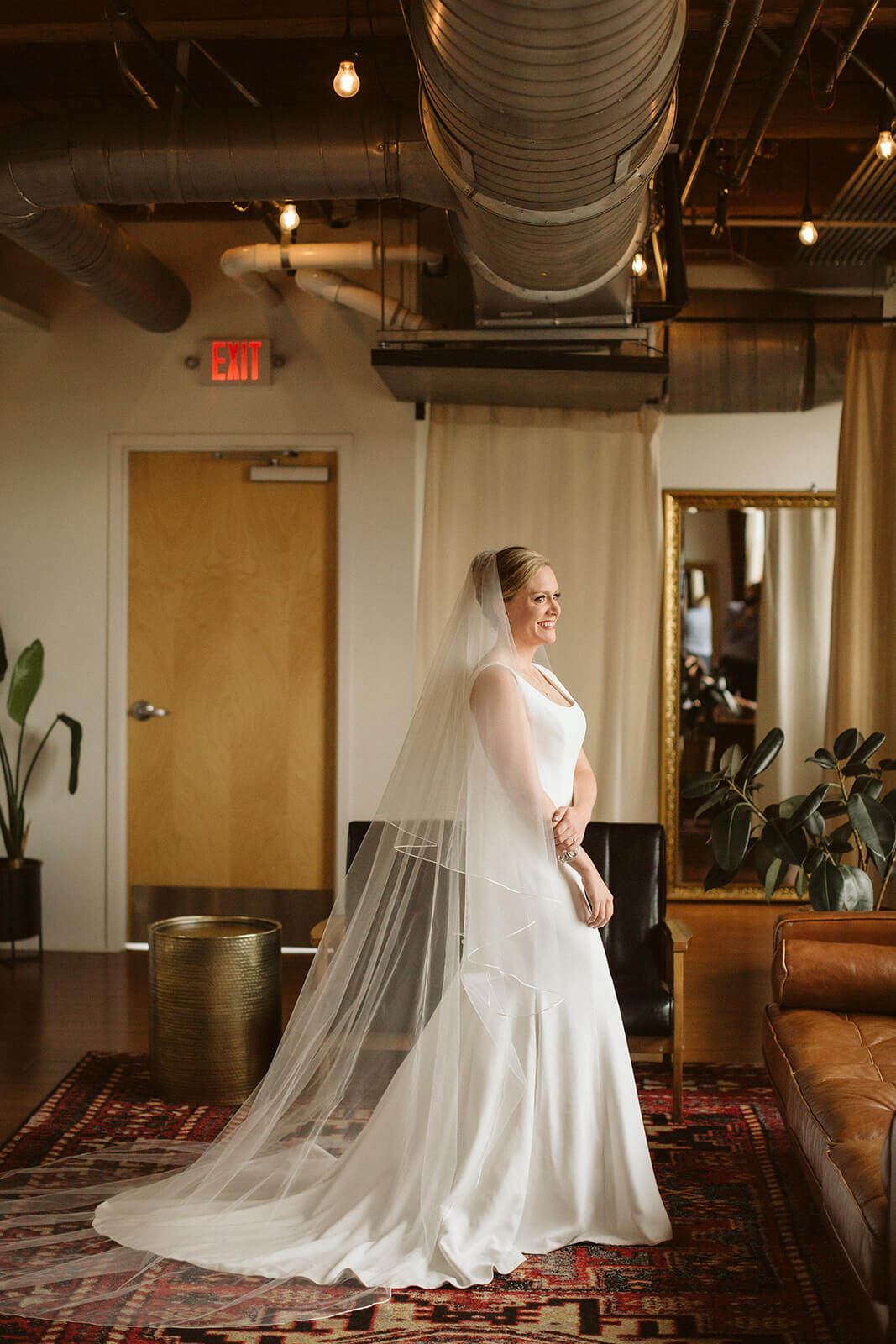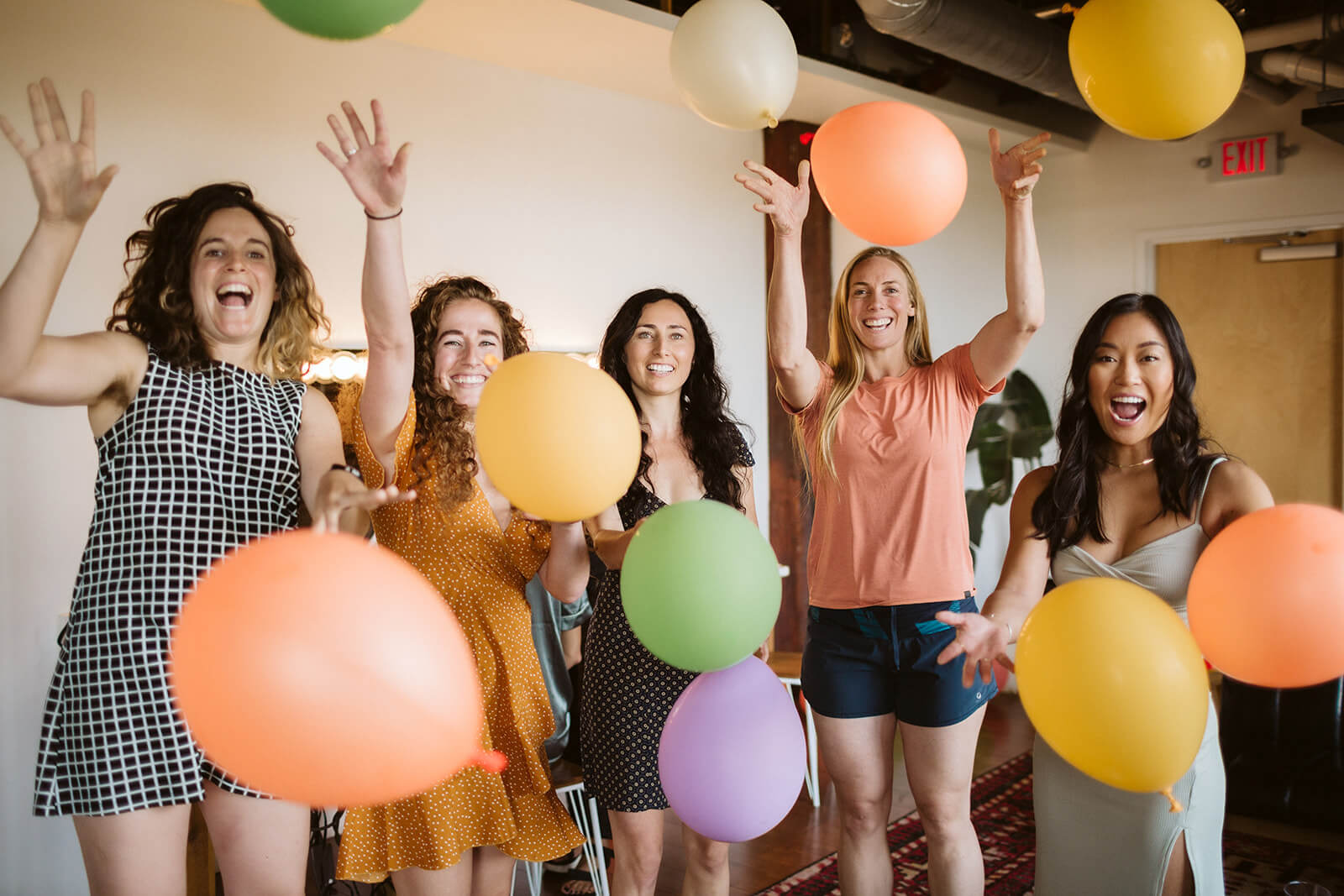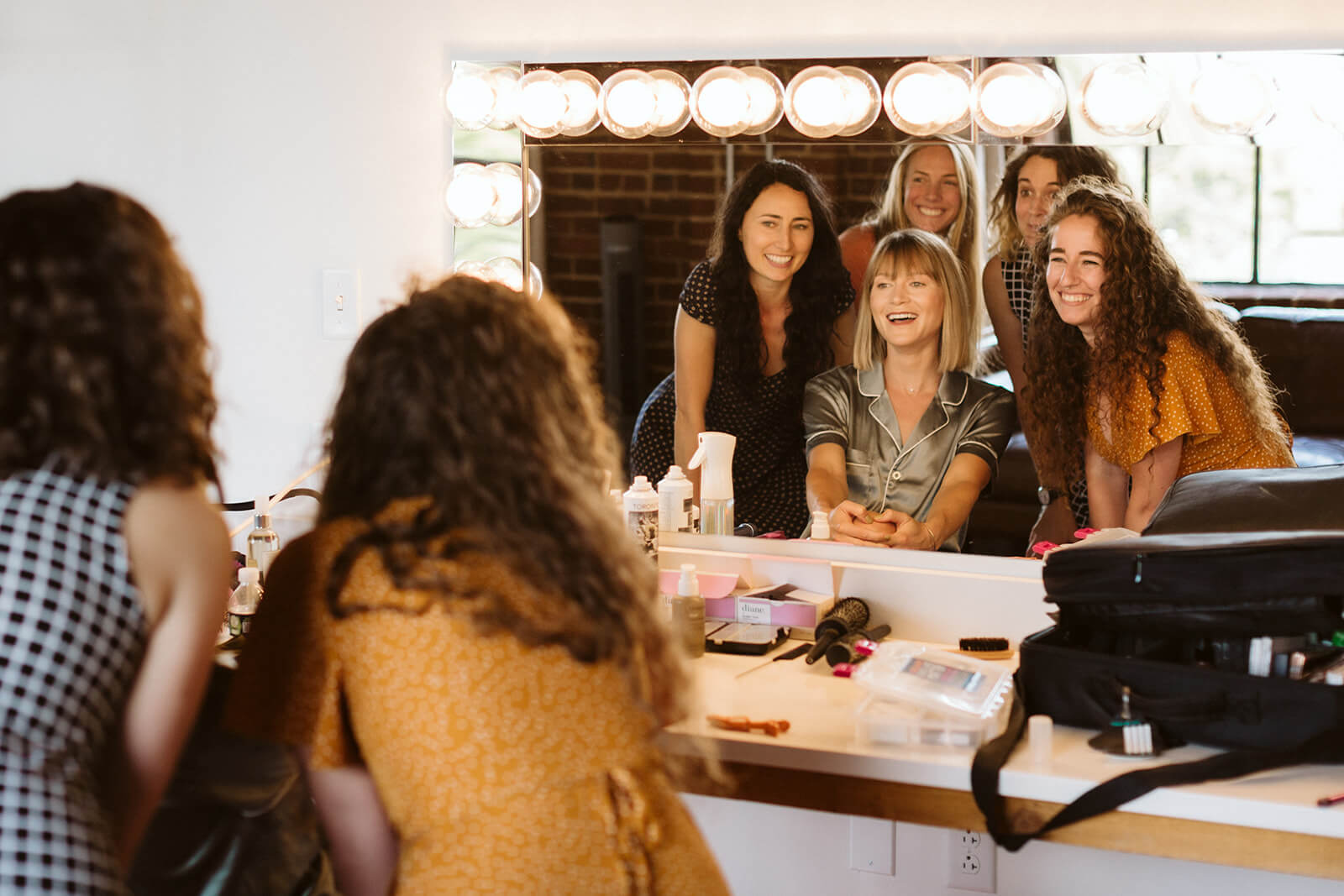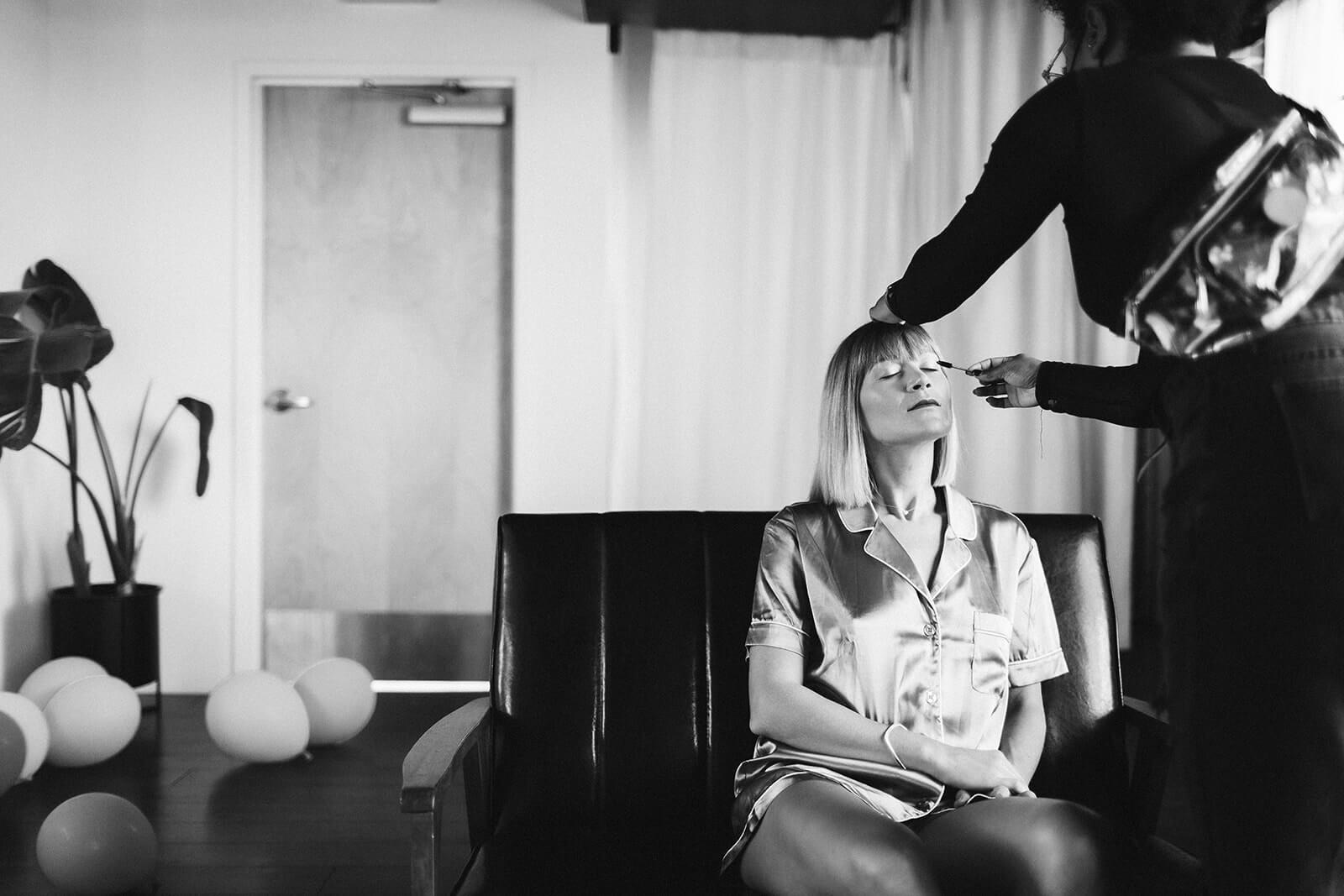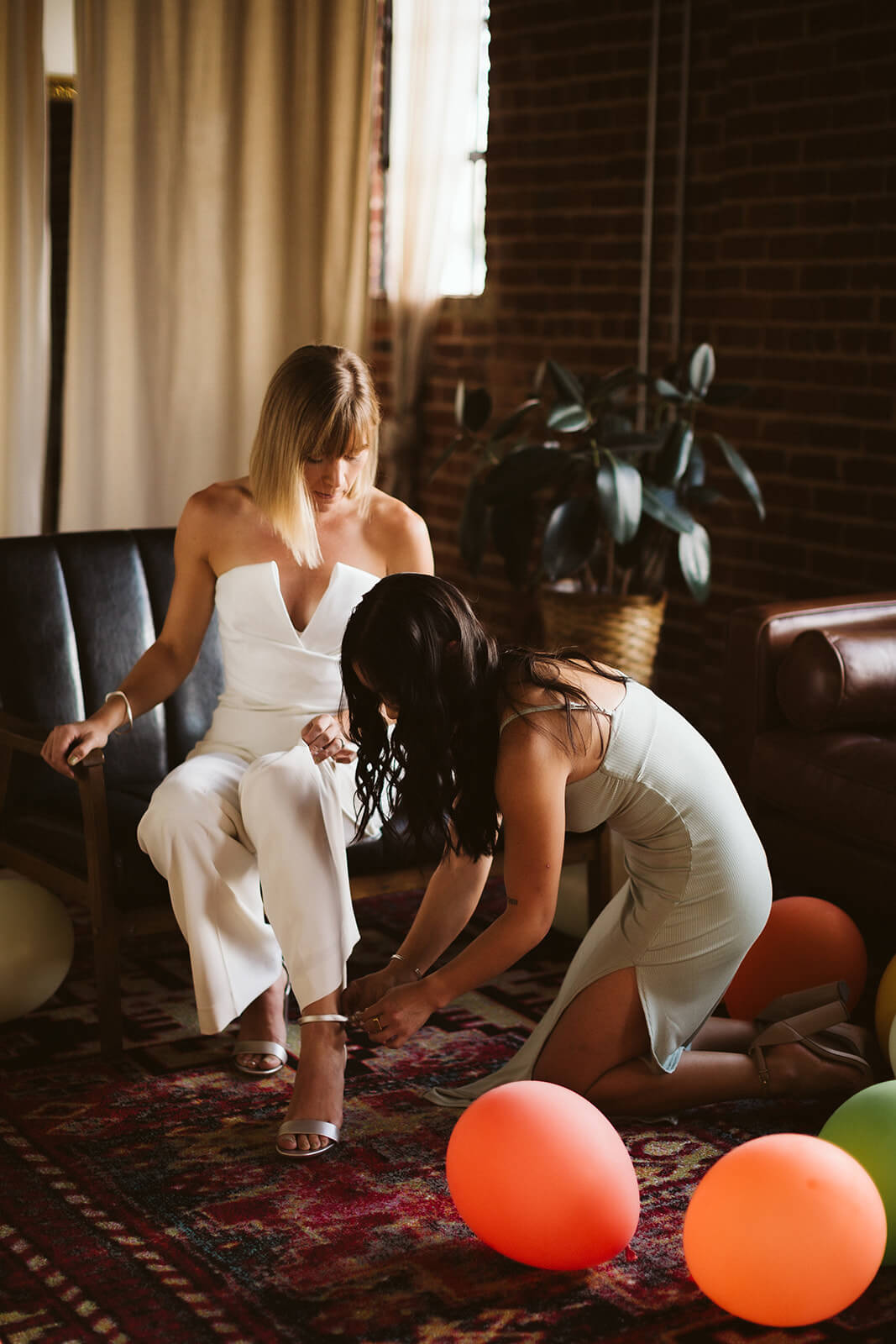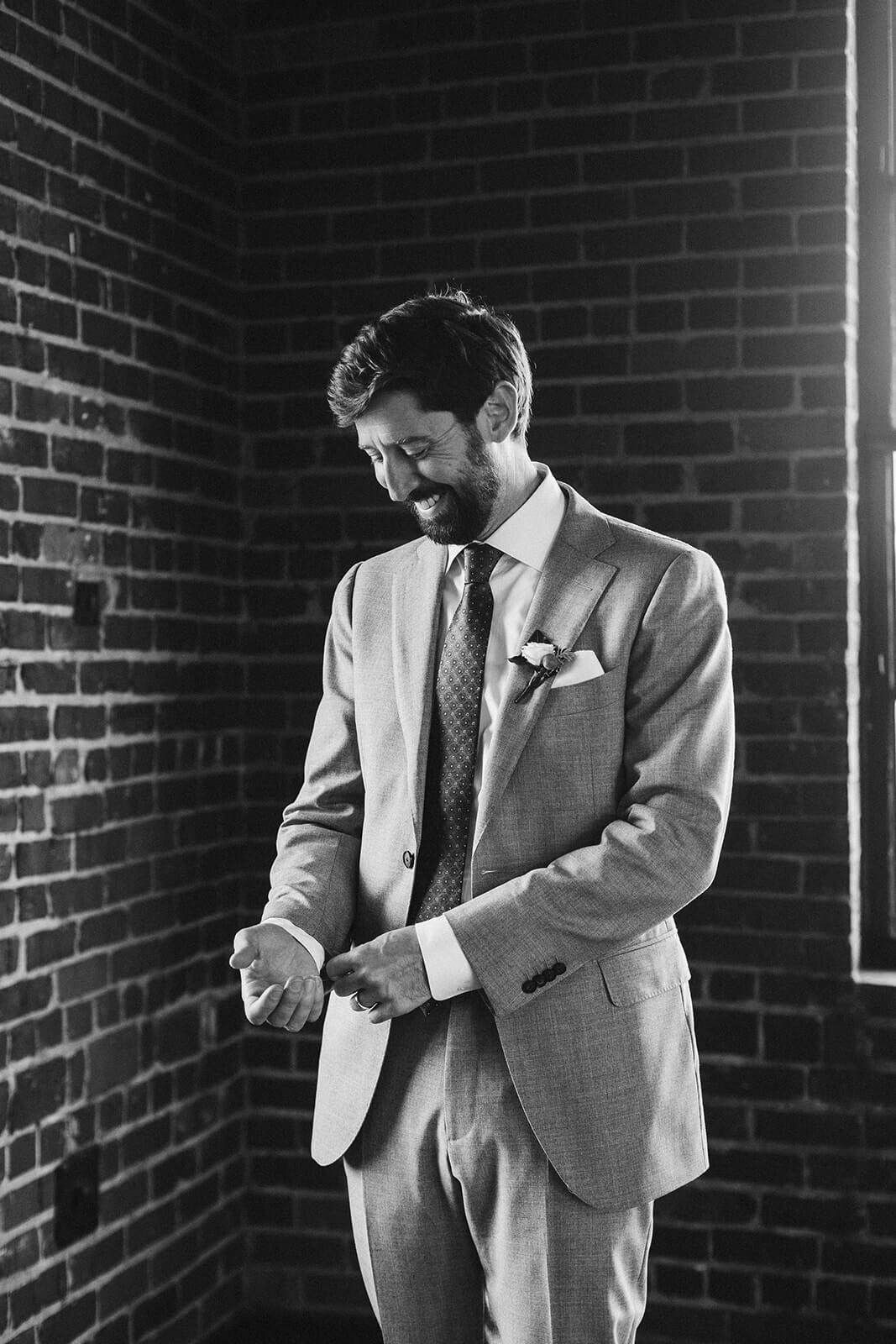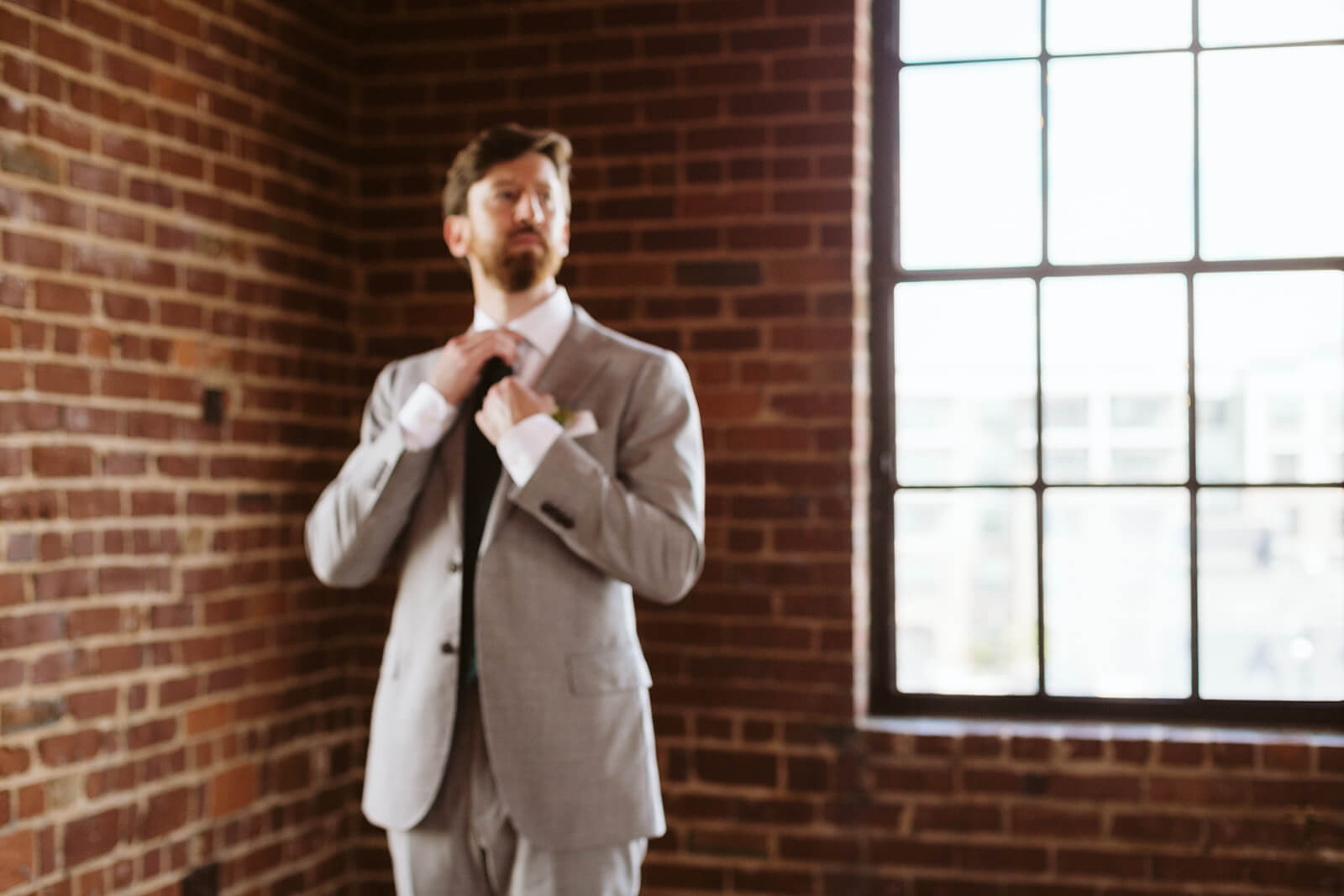 Getting Ready at the Turnbull
The Turnbull is centered in the most ideal downtown location for couples to have access to nearby hotels, restaurants, and bars for getting ready in the morning and for an afterparty once their reception is over. However, the Turnbull functions as an all-in-one wedding venue including a space to get ready in, hold your ceremony, have all of your portrait sessions, and host your reception.
If you choose to get ready on site, the Turnbull offers a large private dressing room on the third floor. Complete with lighted mirrors and sleek leather couches and modern styling, the dressing room is a comfortable spot for you to get your hair and makeup done before your first look and ceremony. Meanwhile, a full wall of large windows lets in plenty of natural light, making it the perfect place for those iconic getting ready photos with your wedding party and even portrait shots once you're fully dressed for the day.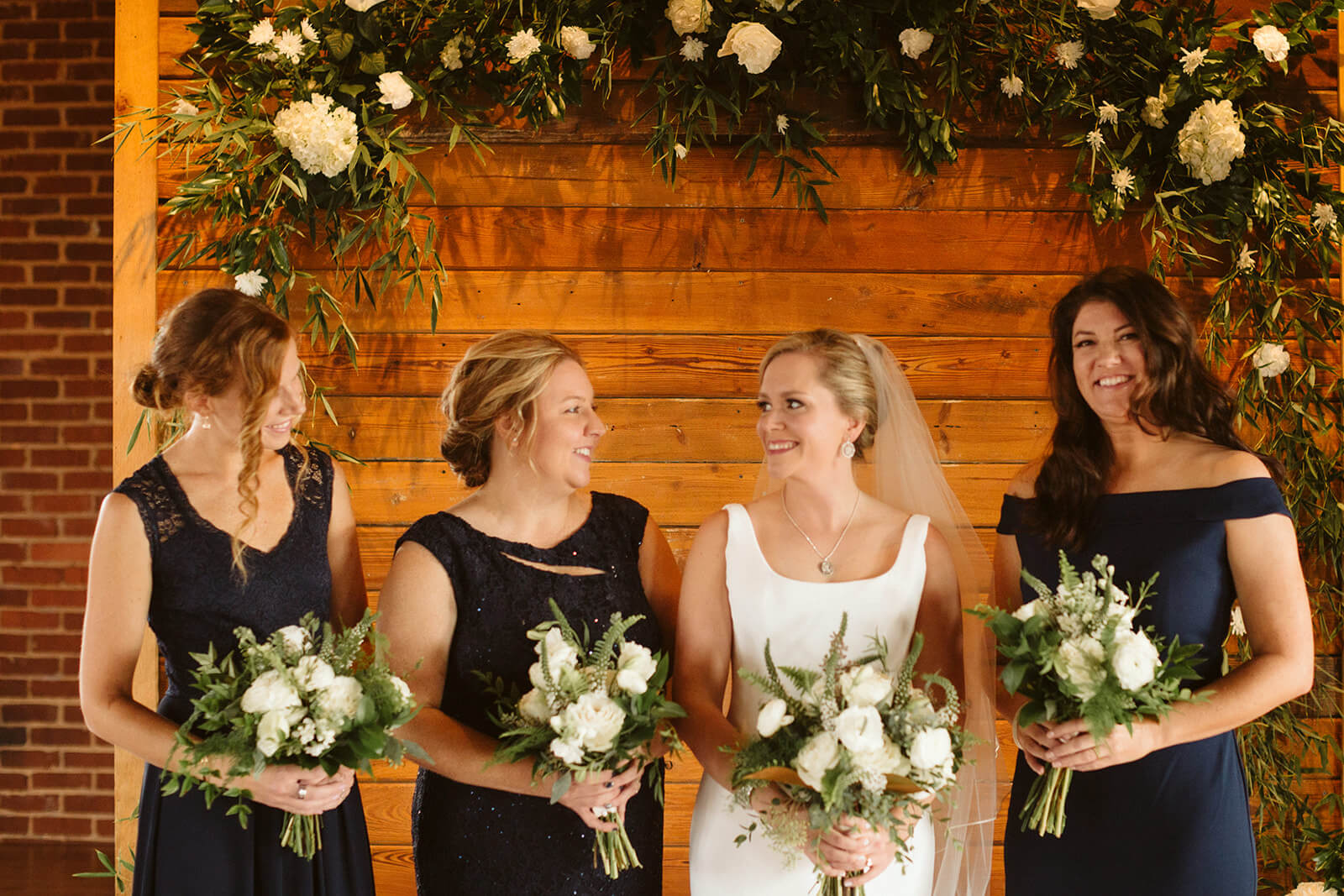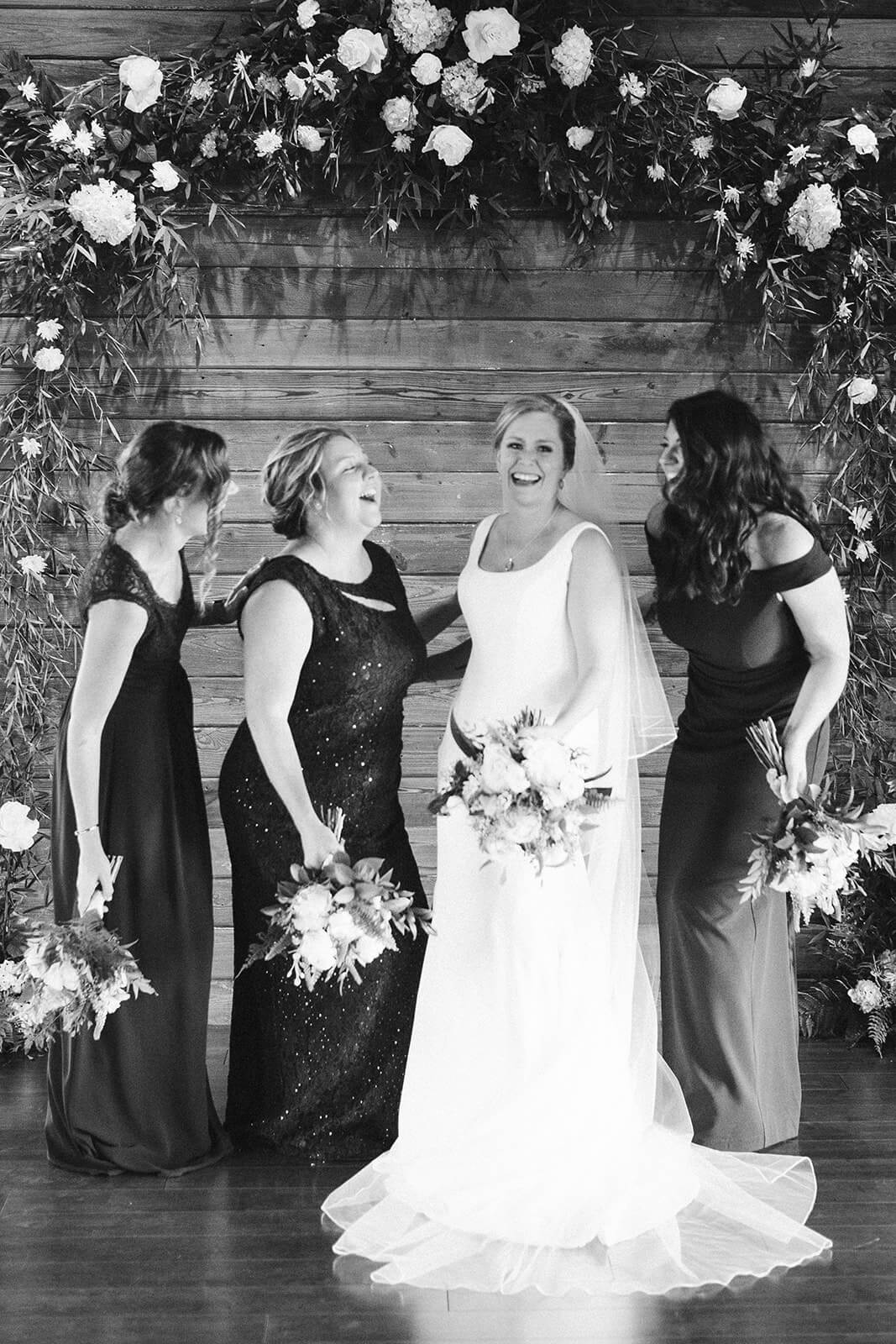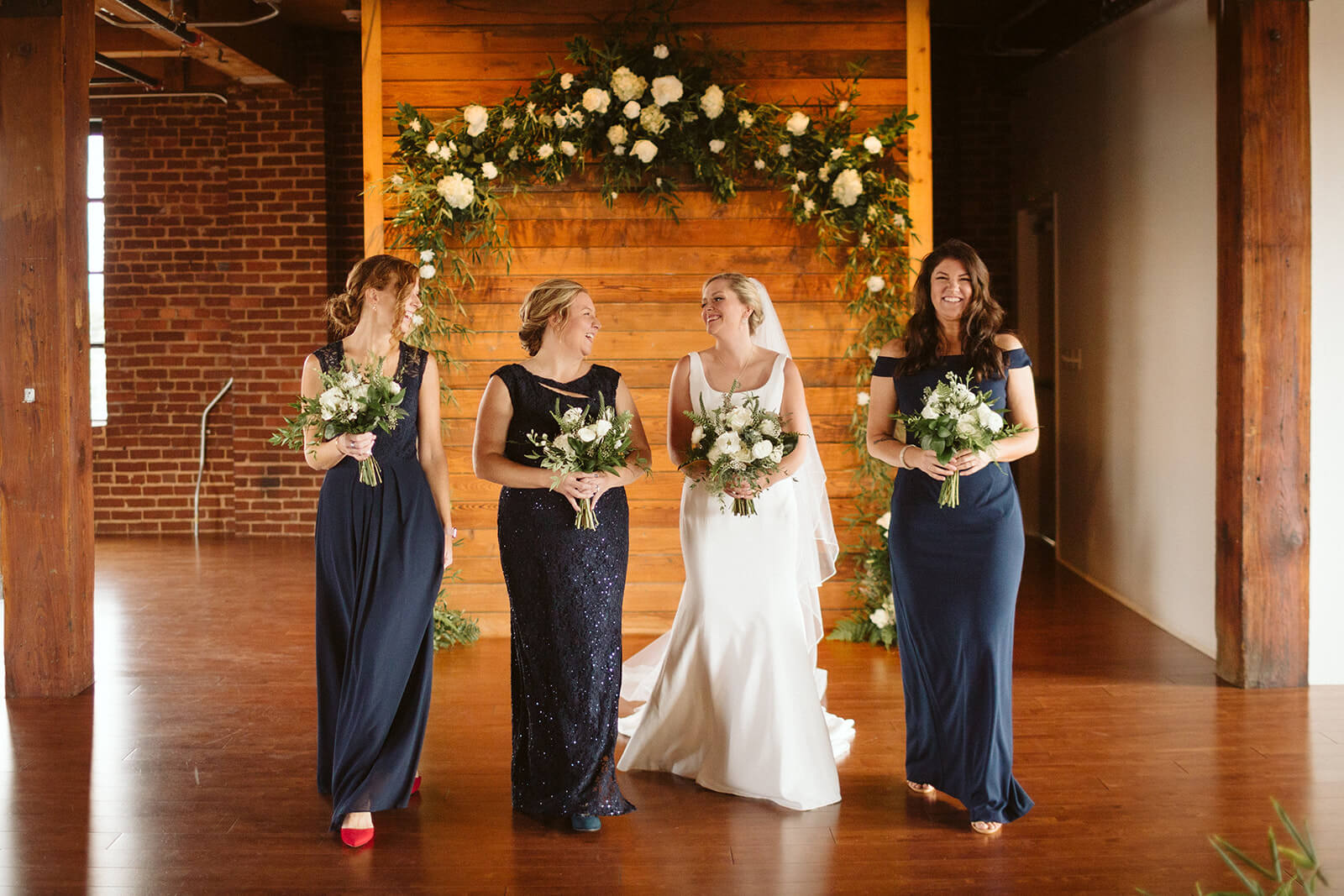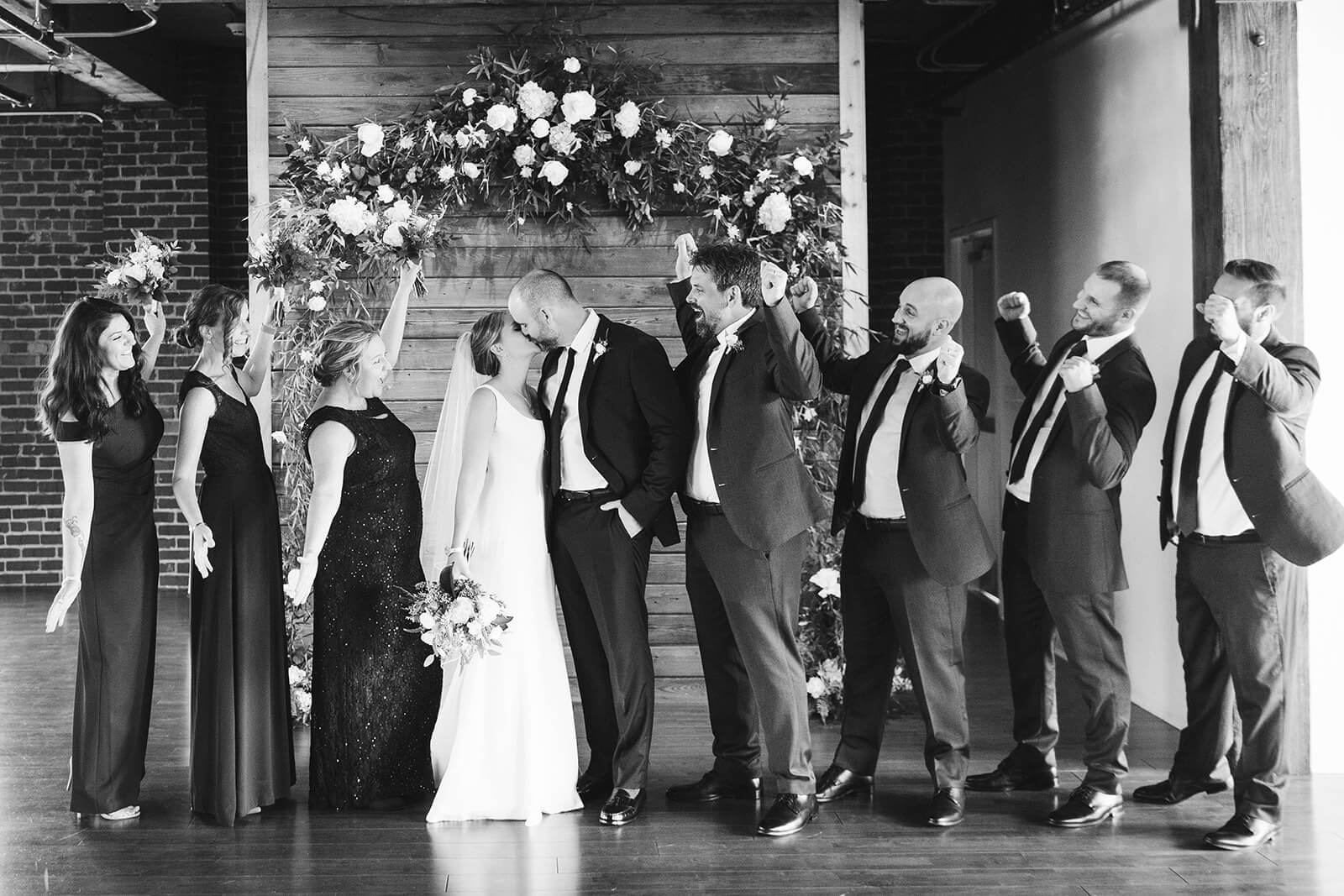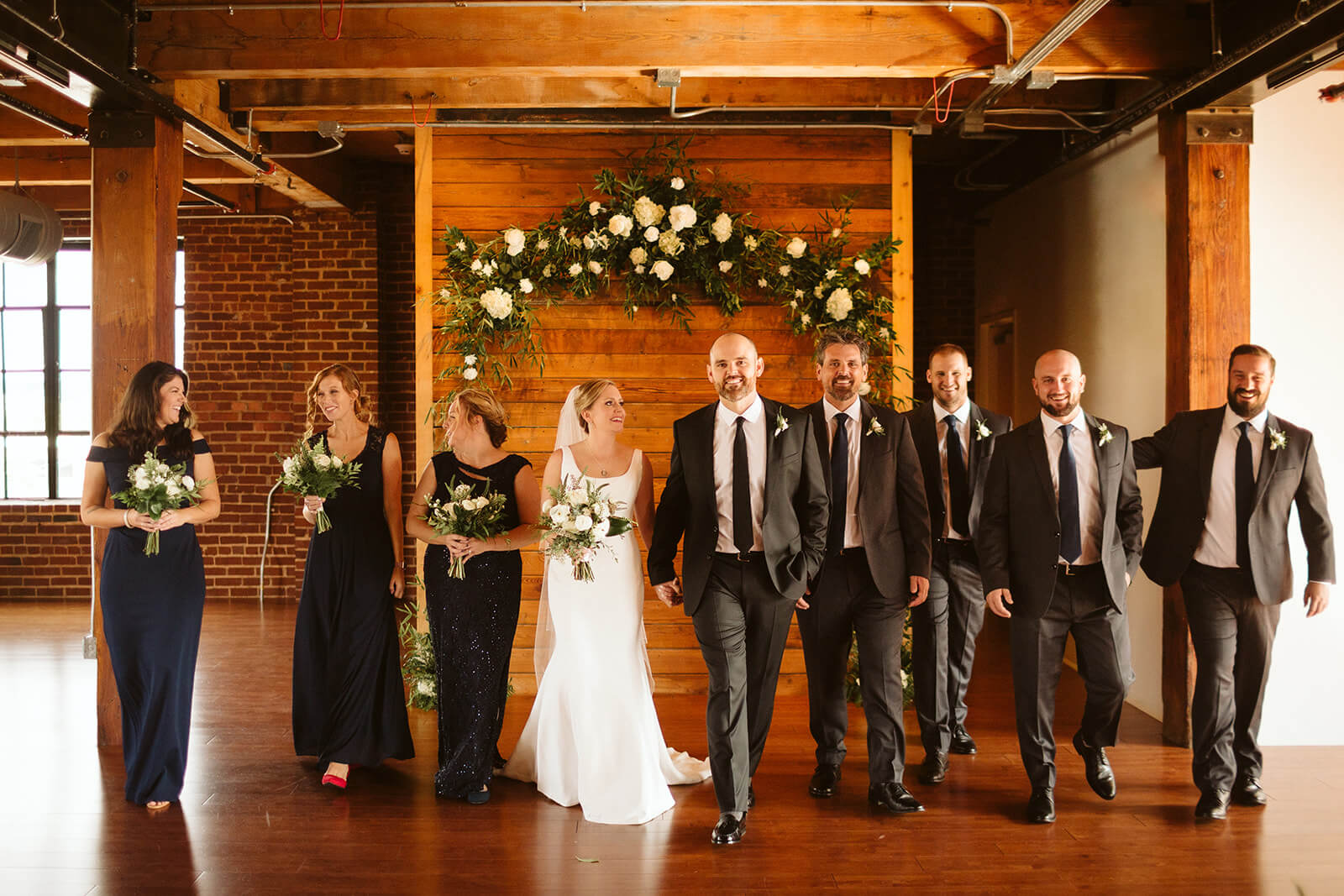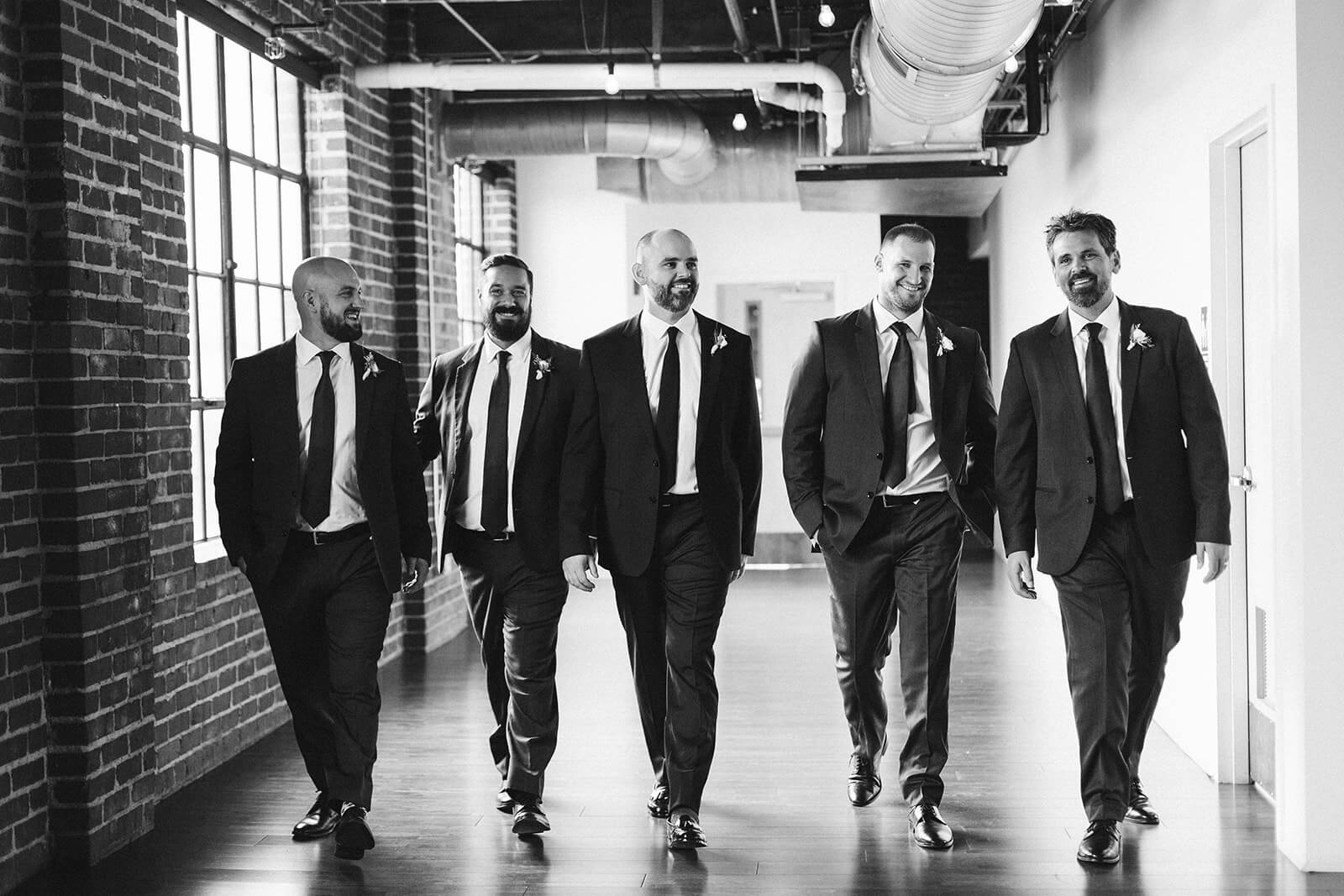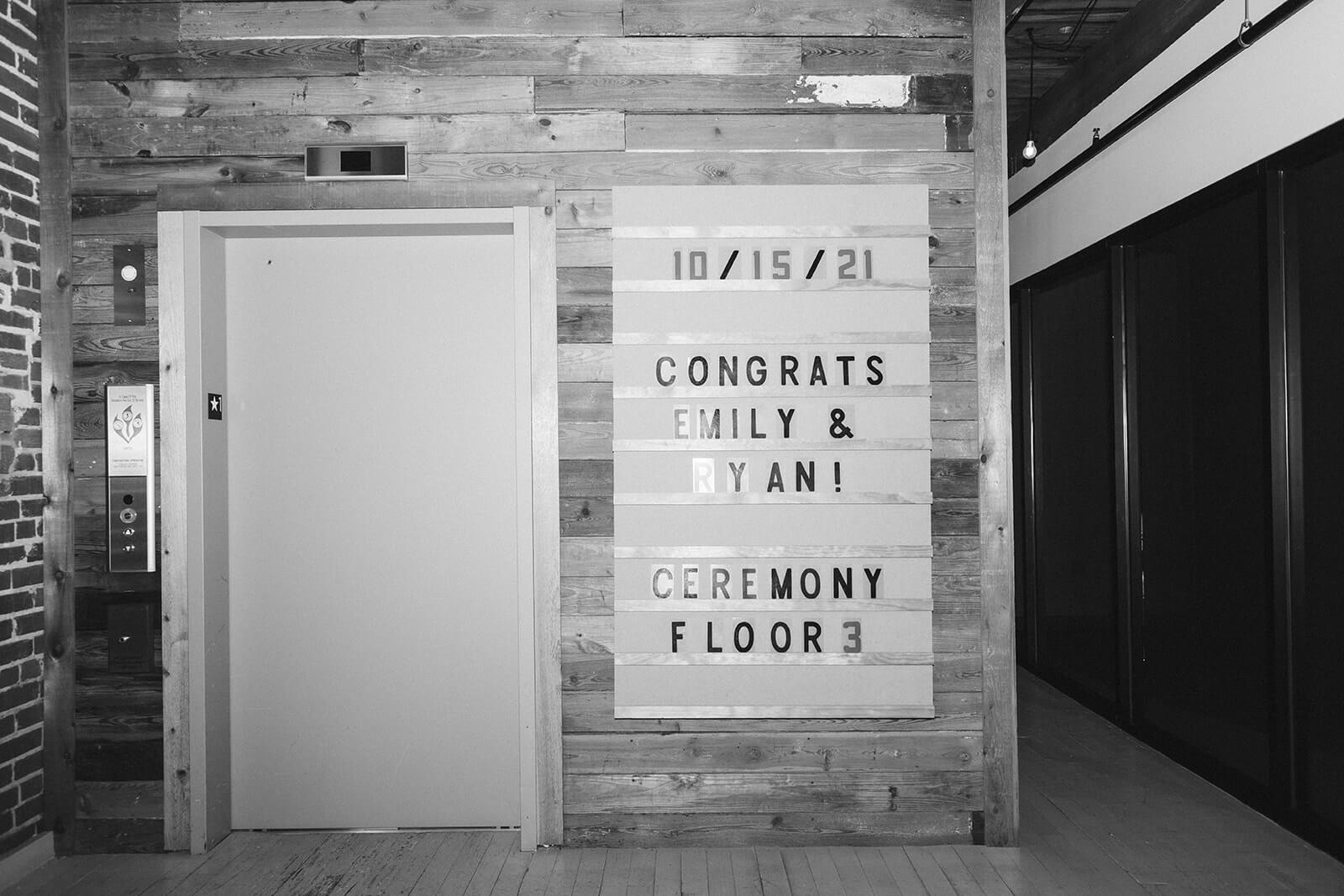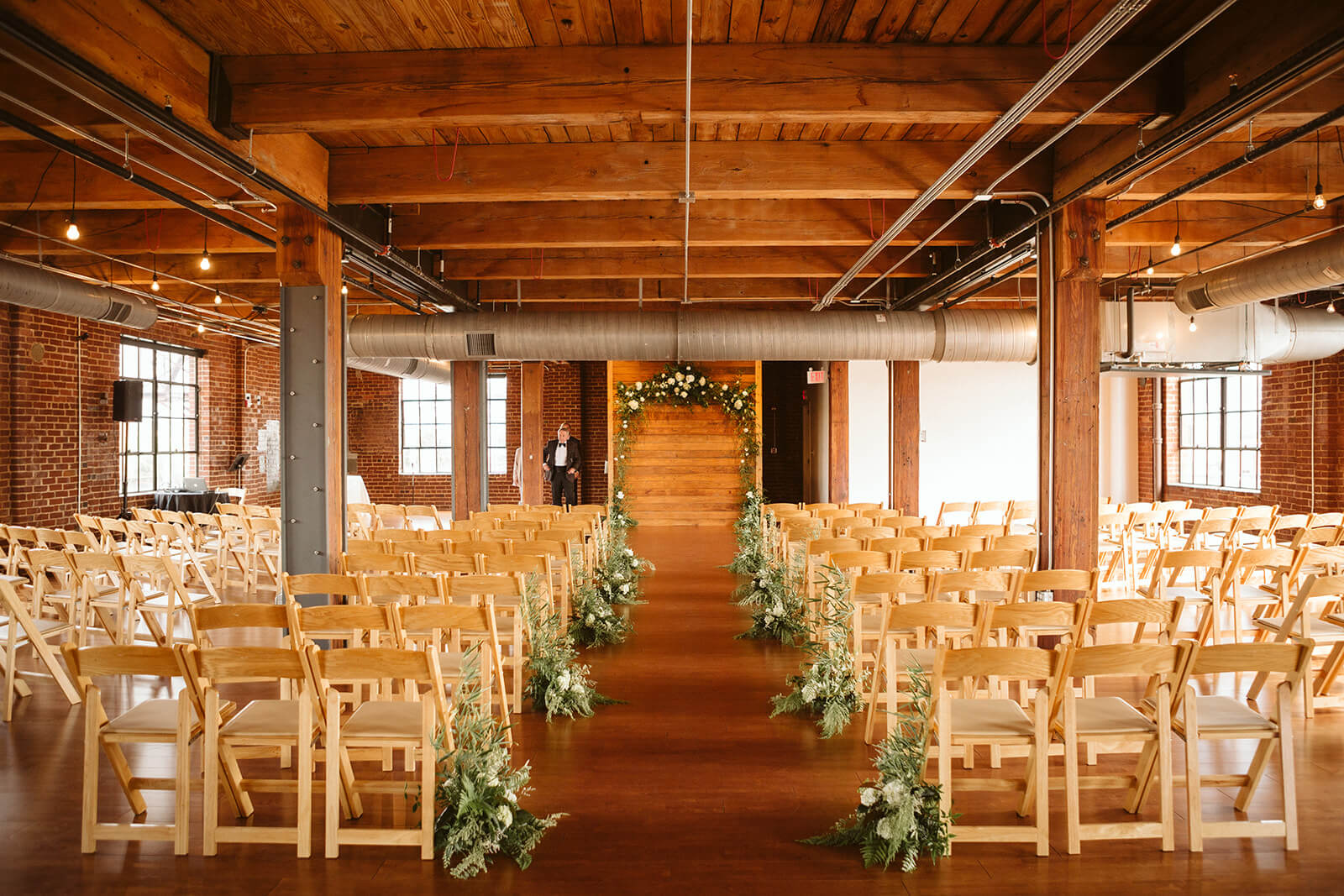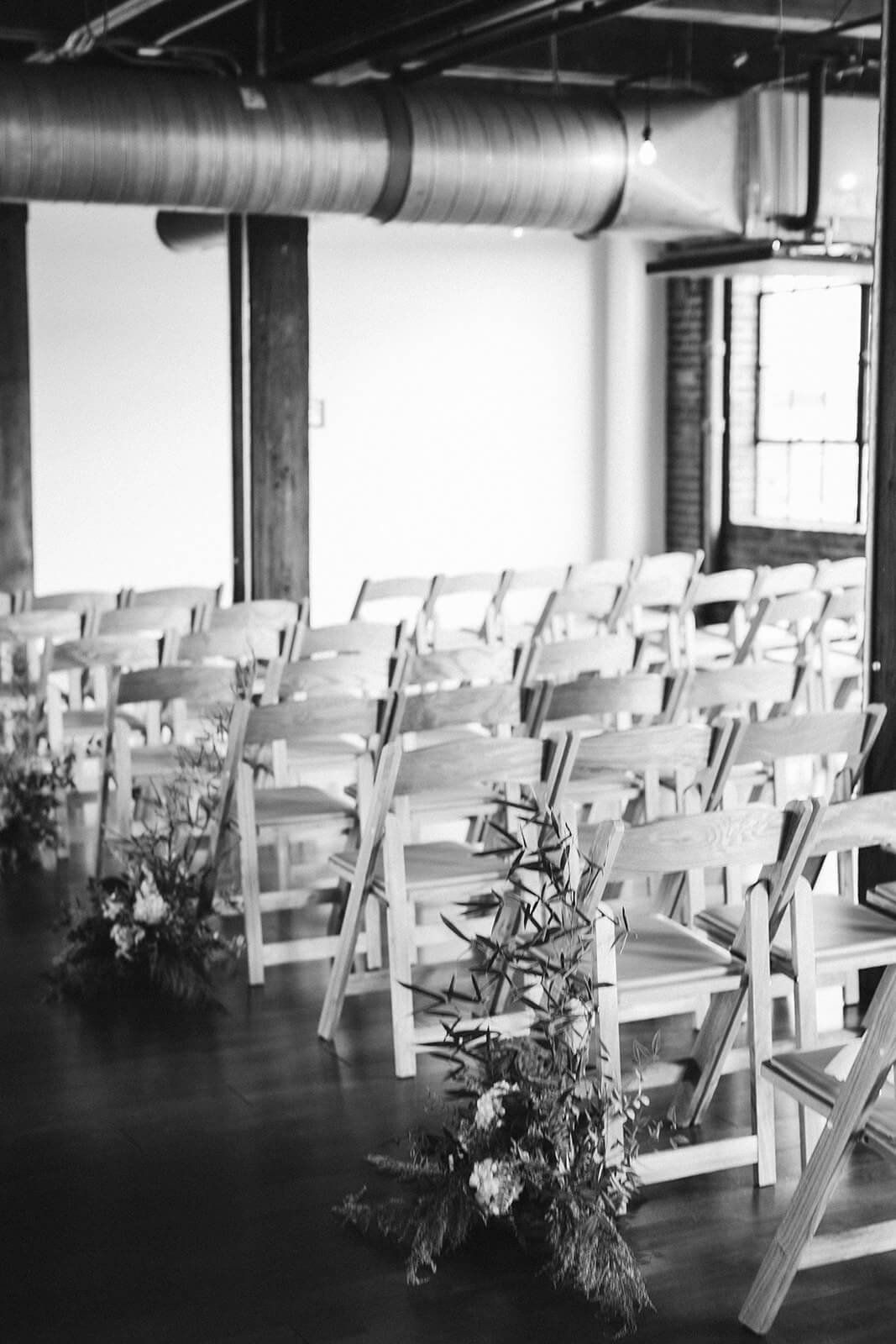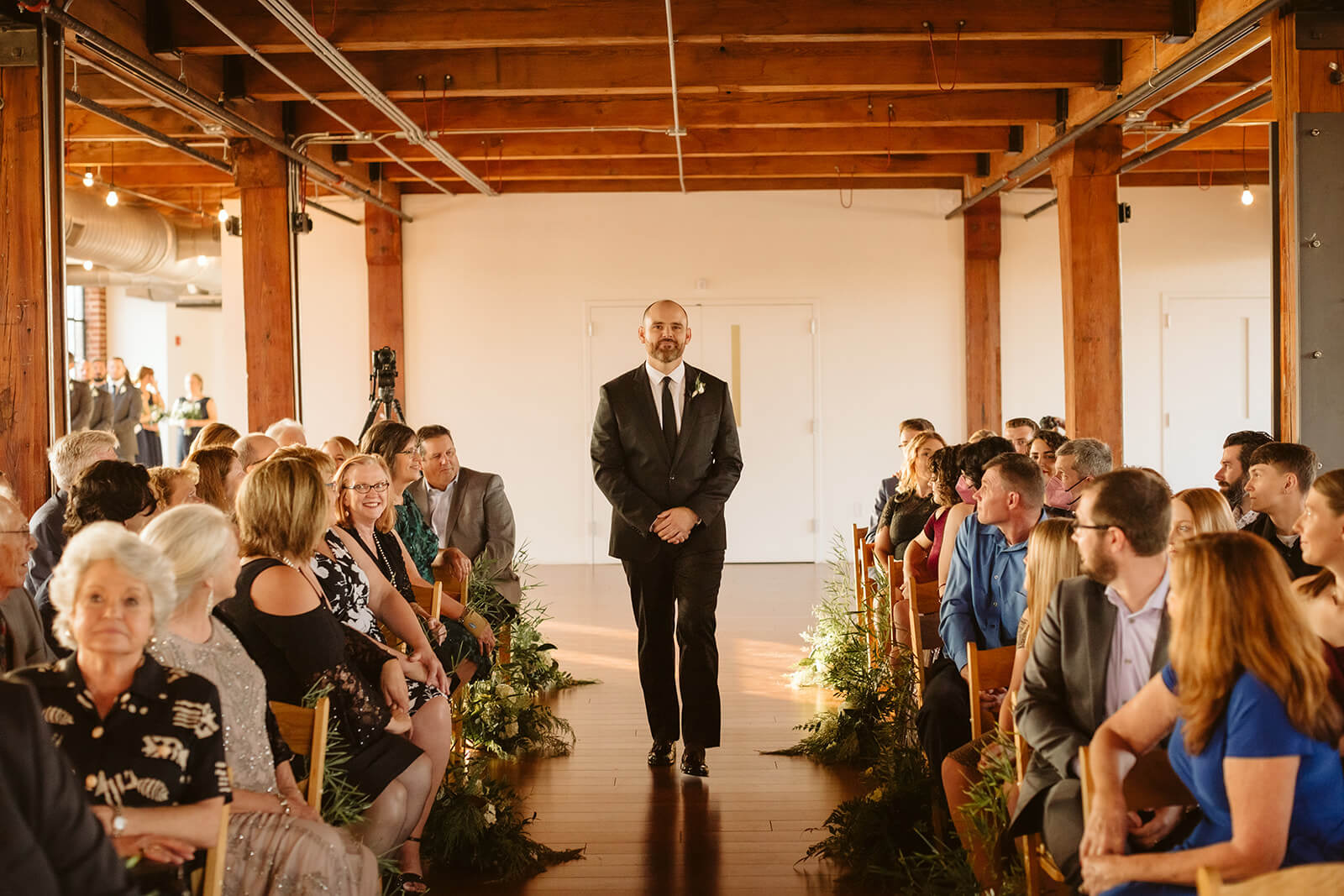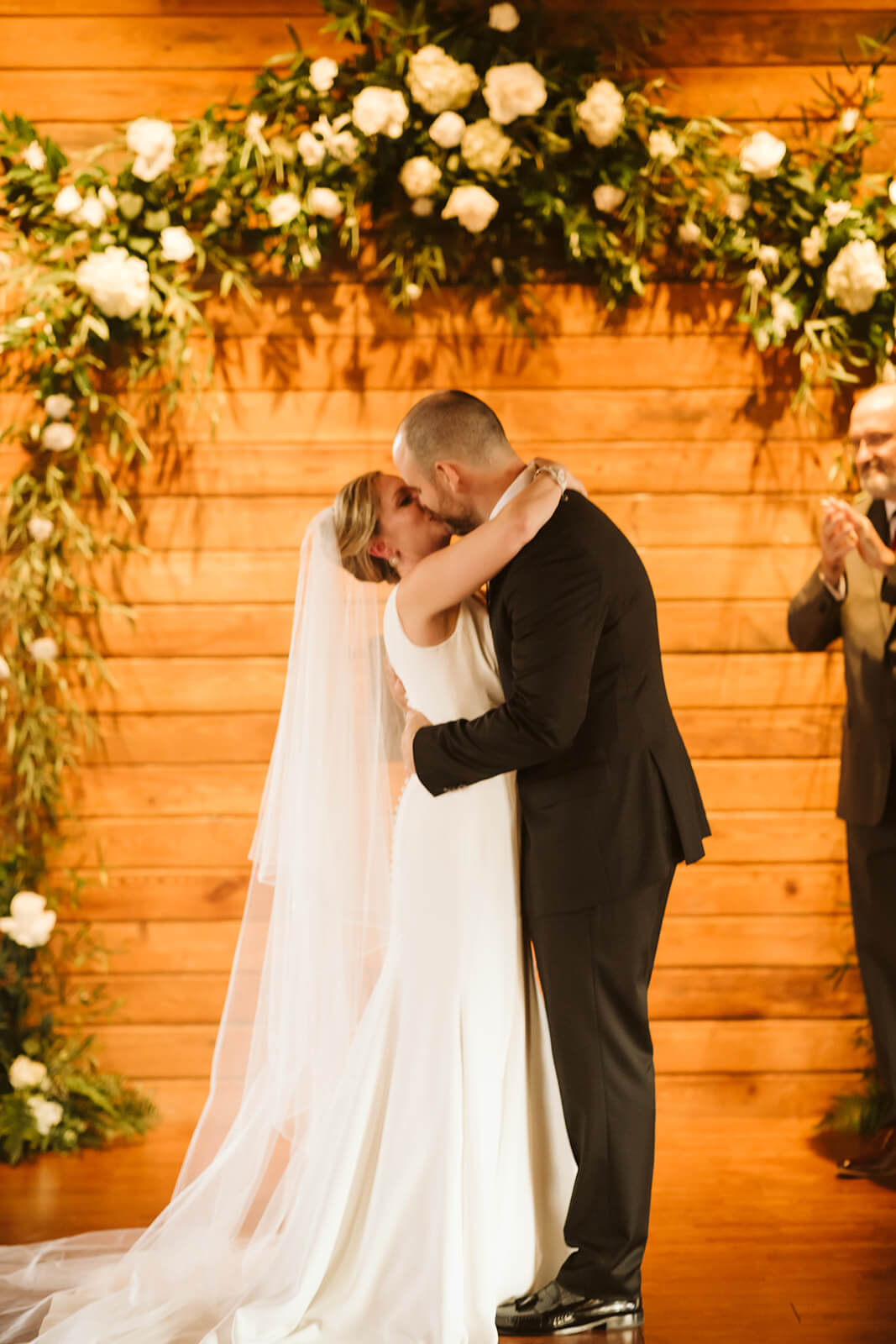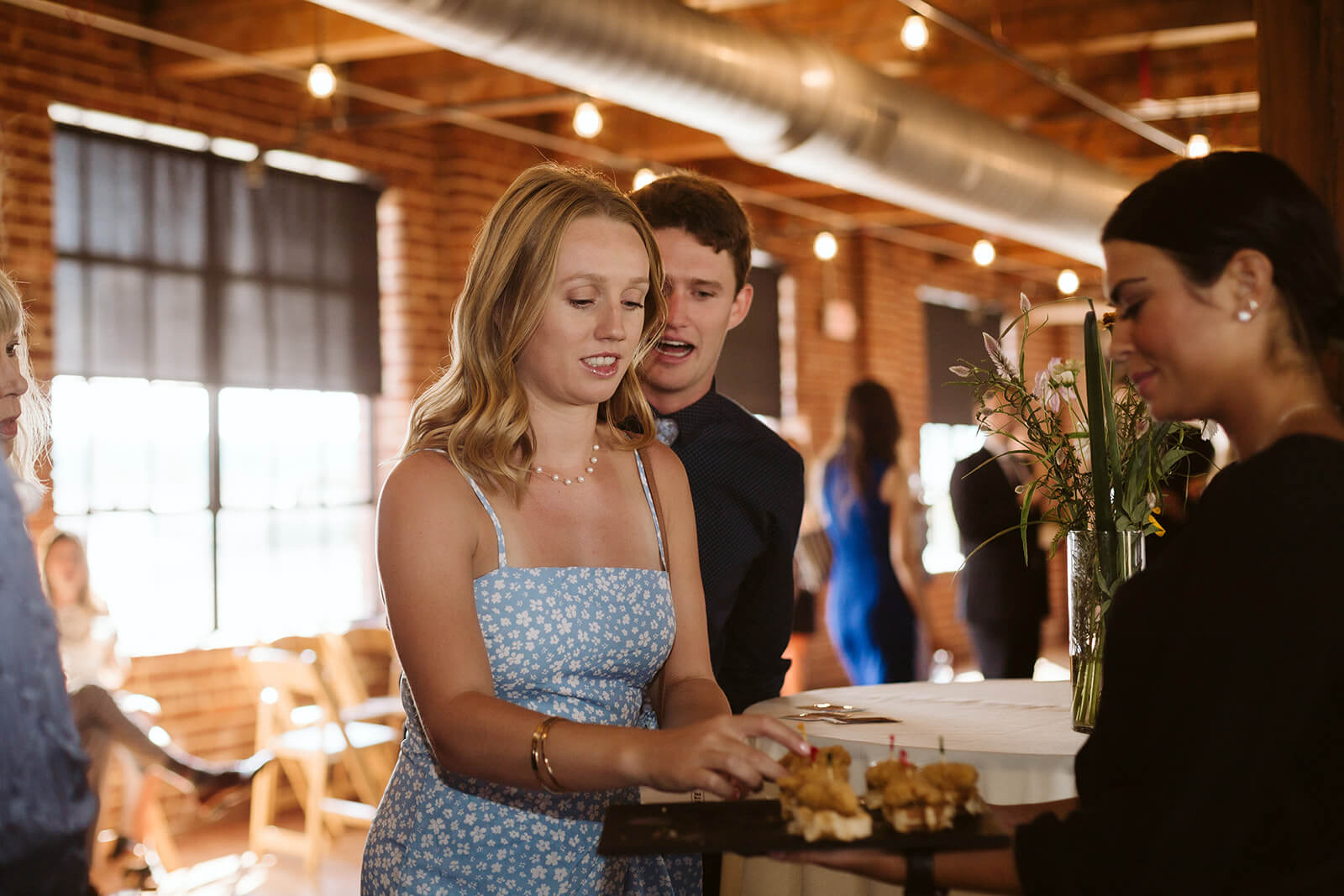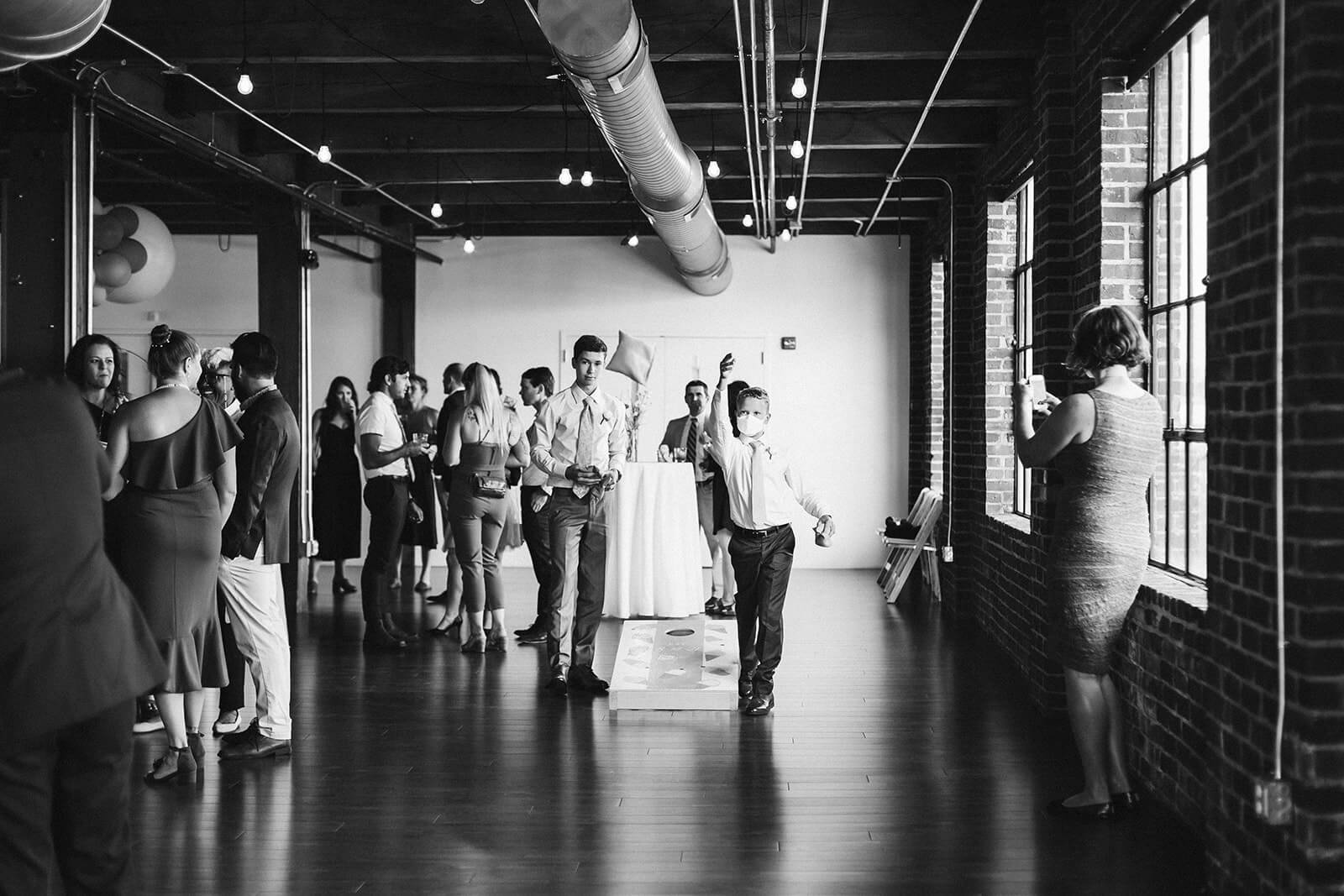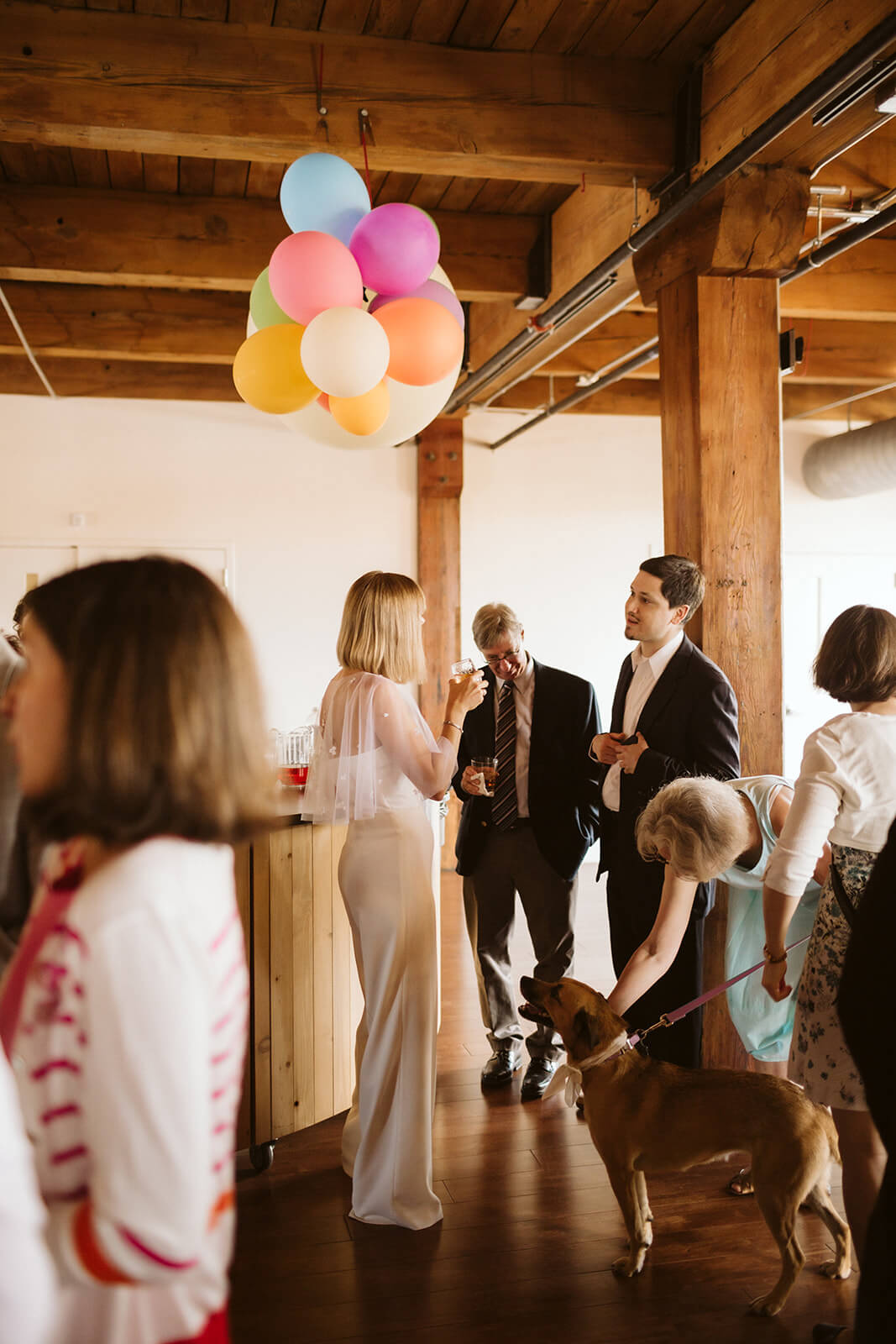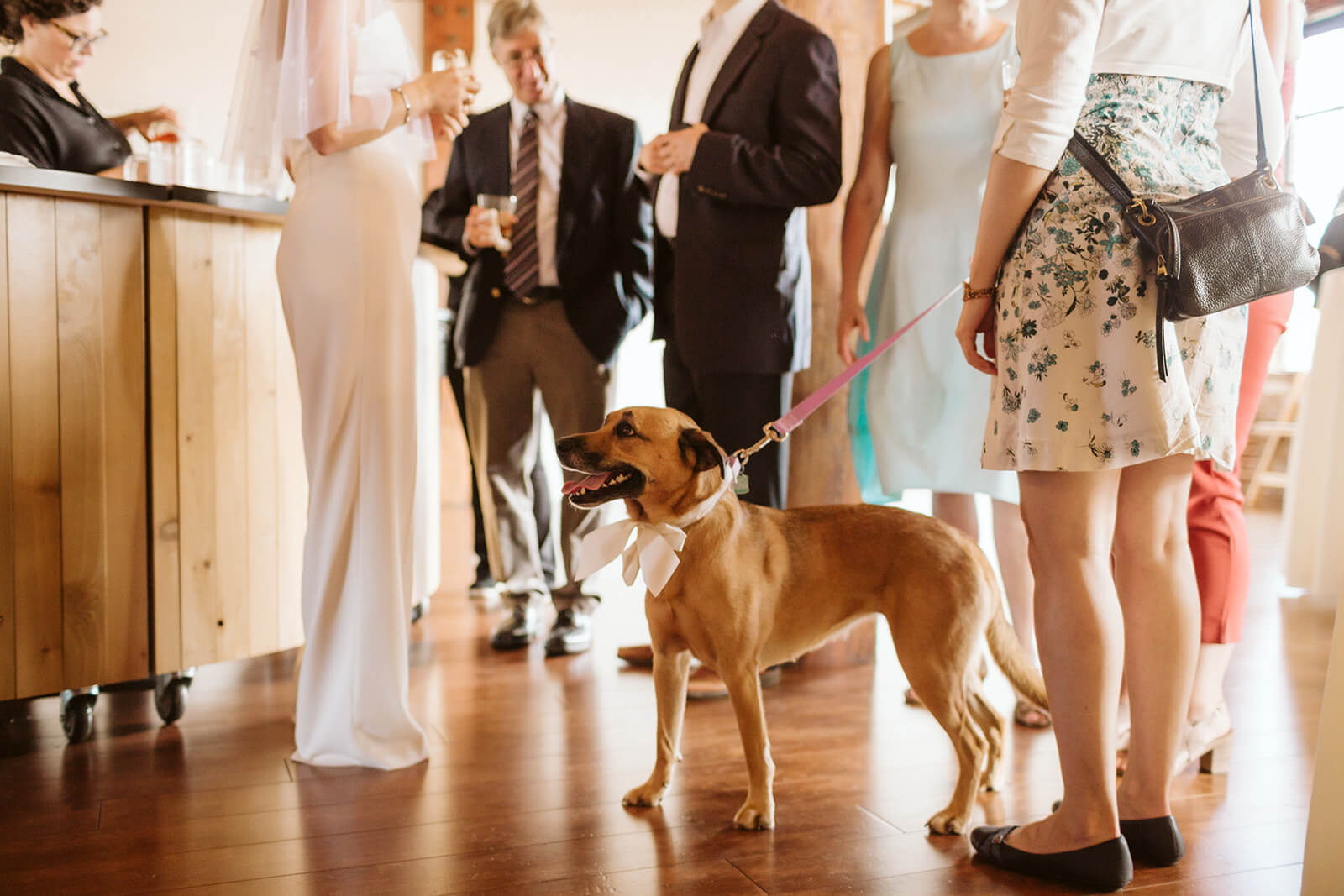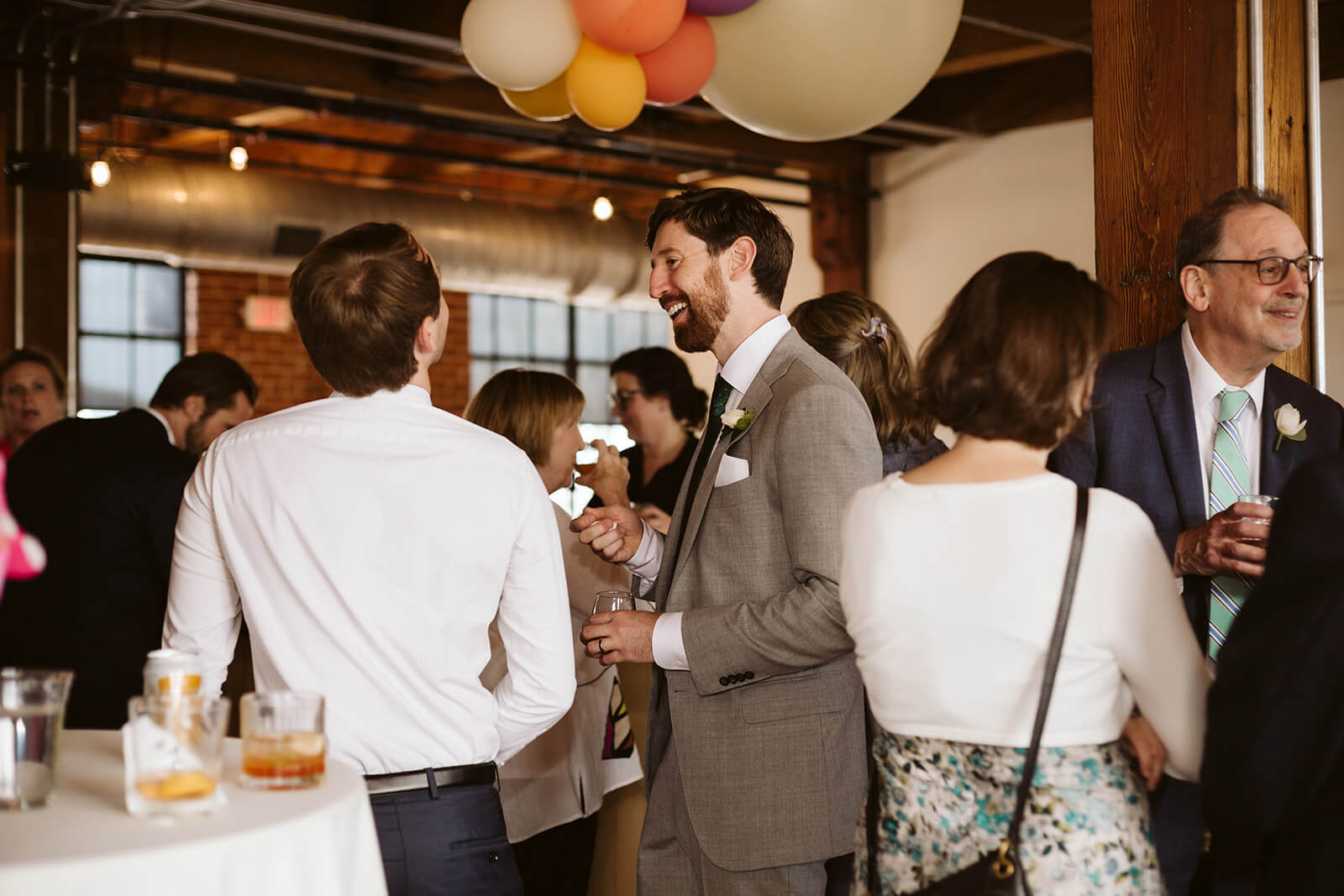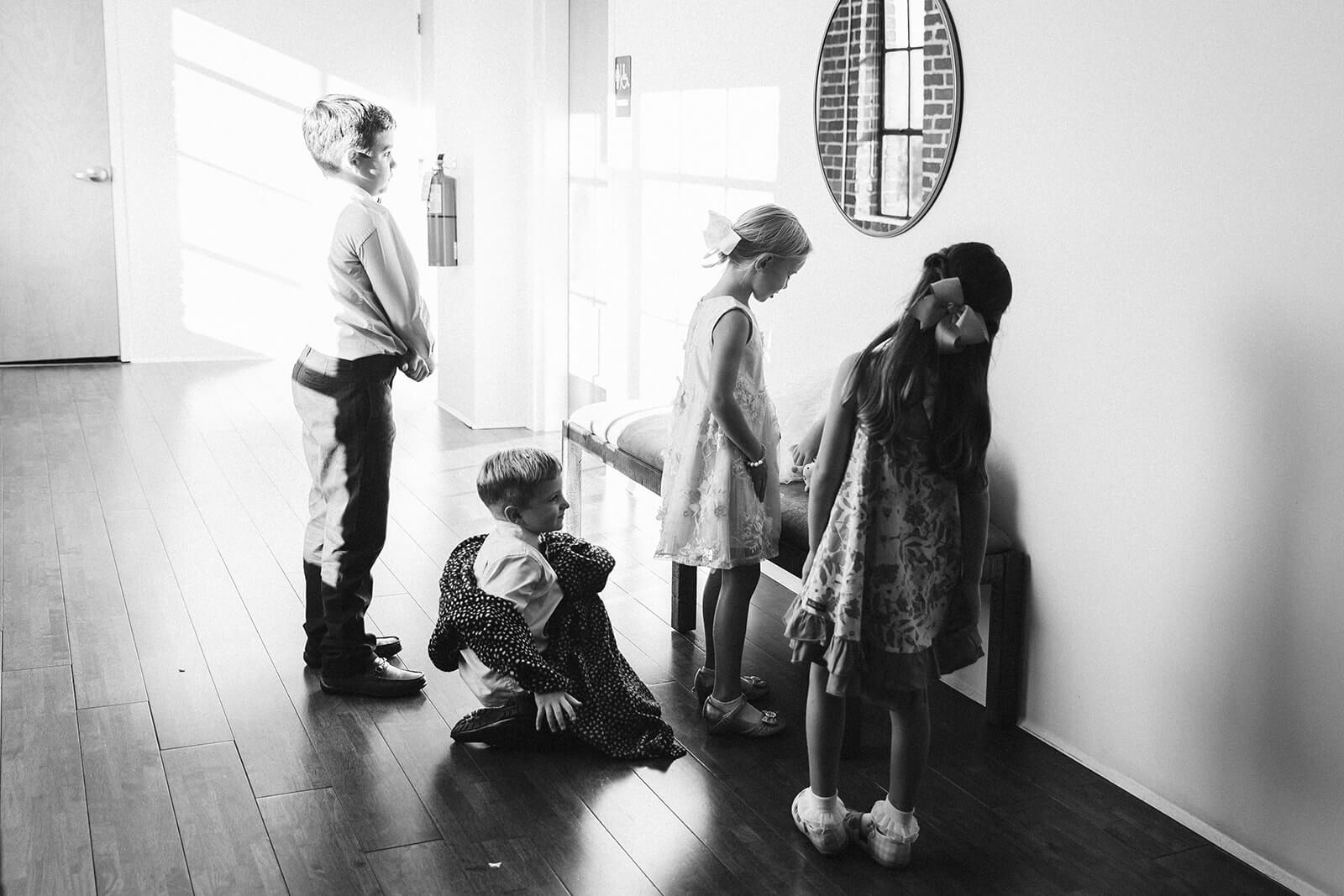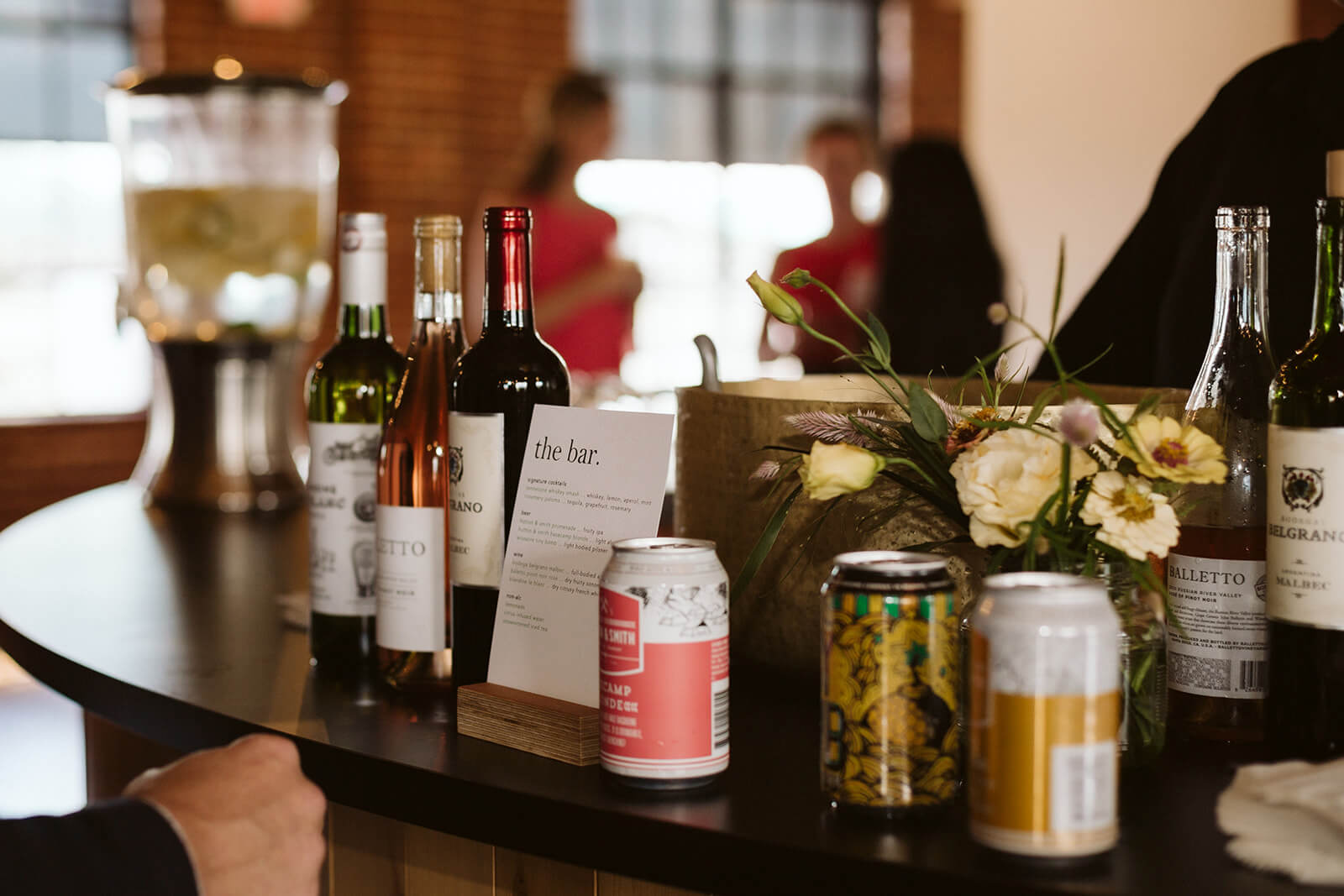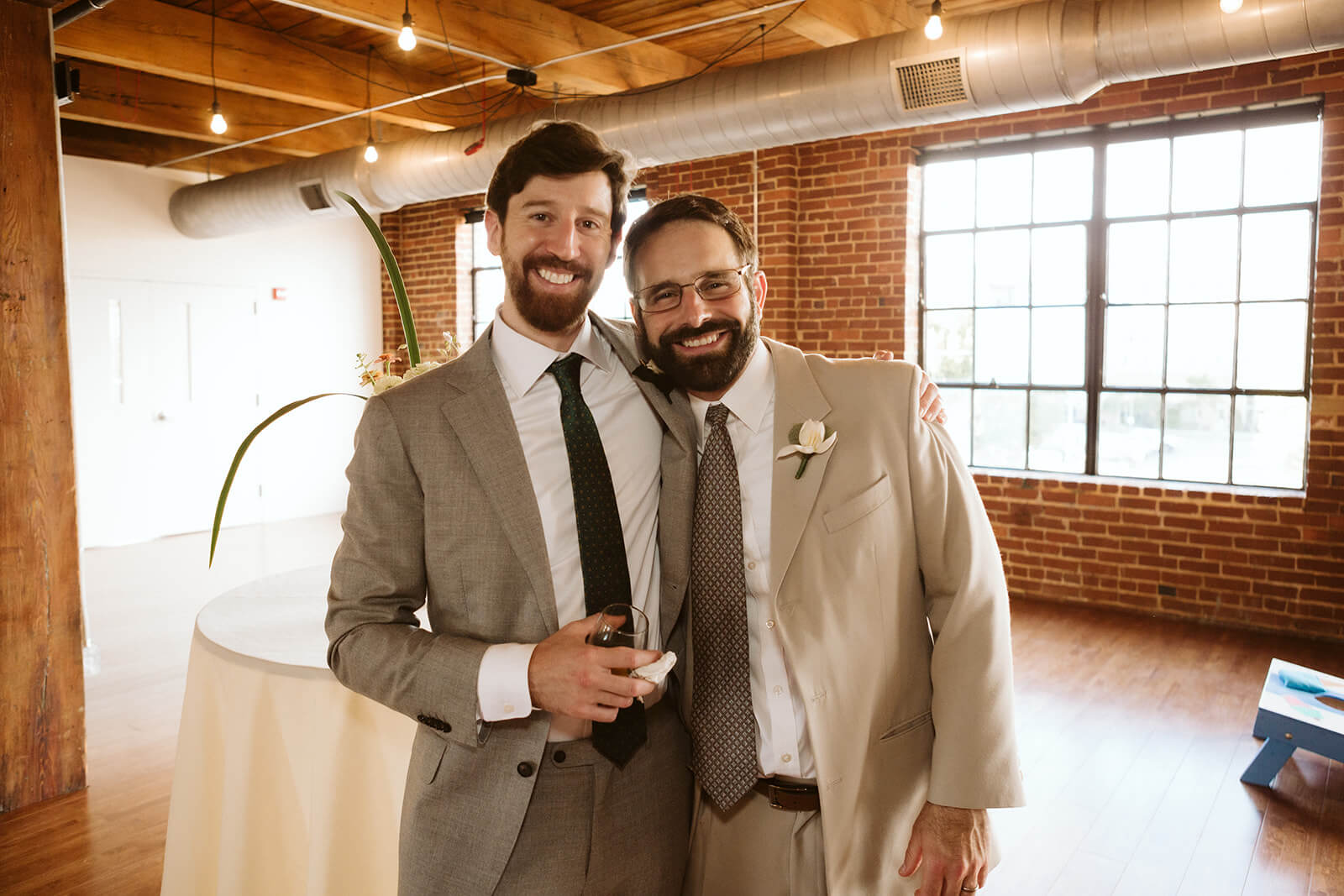 The Turnbull's Intimate Third Floor Event Space
If you're planning to have a smaller wedding, the Turnbull's third floor could be all the space you need. Although it's a smaller event location compared to the fourth floor, there is still plenty of room to seat 150 guests comfortably.
The third floor of the Turnbull features exposed brick walls and wooden beams and columns that are a nod to the building's original use as a factory. The industrial feel of the space is immediately softened by the amount of light that pours in from the many windows lining the walls. The space gives off an urban aesthetic on its own, however, it can easily be dressed up with florals and lights for a classic or even a boho wedding style.
This small space is just right for an intimate ceremony. Just imagine waiting in the wings right outside the dressing room for the musical cue from your band or DJ before walking down an aisle full of natural light to your partner waiting at the end. The cozy feel of the room would only add to the warm and loving atmosphere that surrounds your lovely ceremony.
Conversely, the Turnbull's third floor can also be used for your cocktail hour or a small reception. Your caterers would be able to set everything up in the prep kitchen and easily serve you and your guests without ever having to walk up or down a flight of stairs. If you've already had your ceremony at a separate location, the dressing room can serve as a private lounge for you and your new spouse to relax in and bask in the joys of finally being married.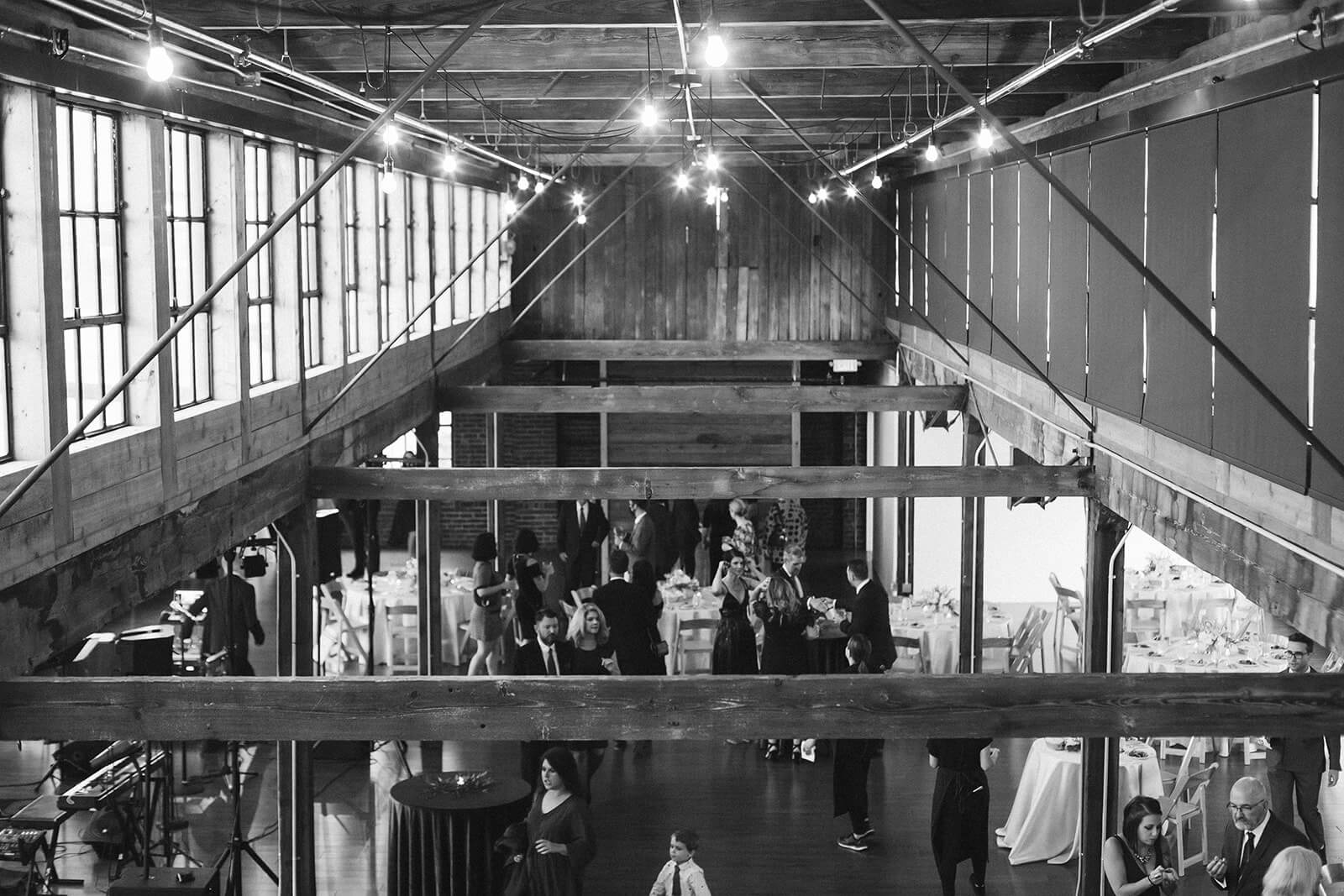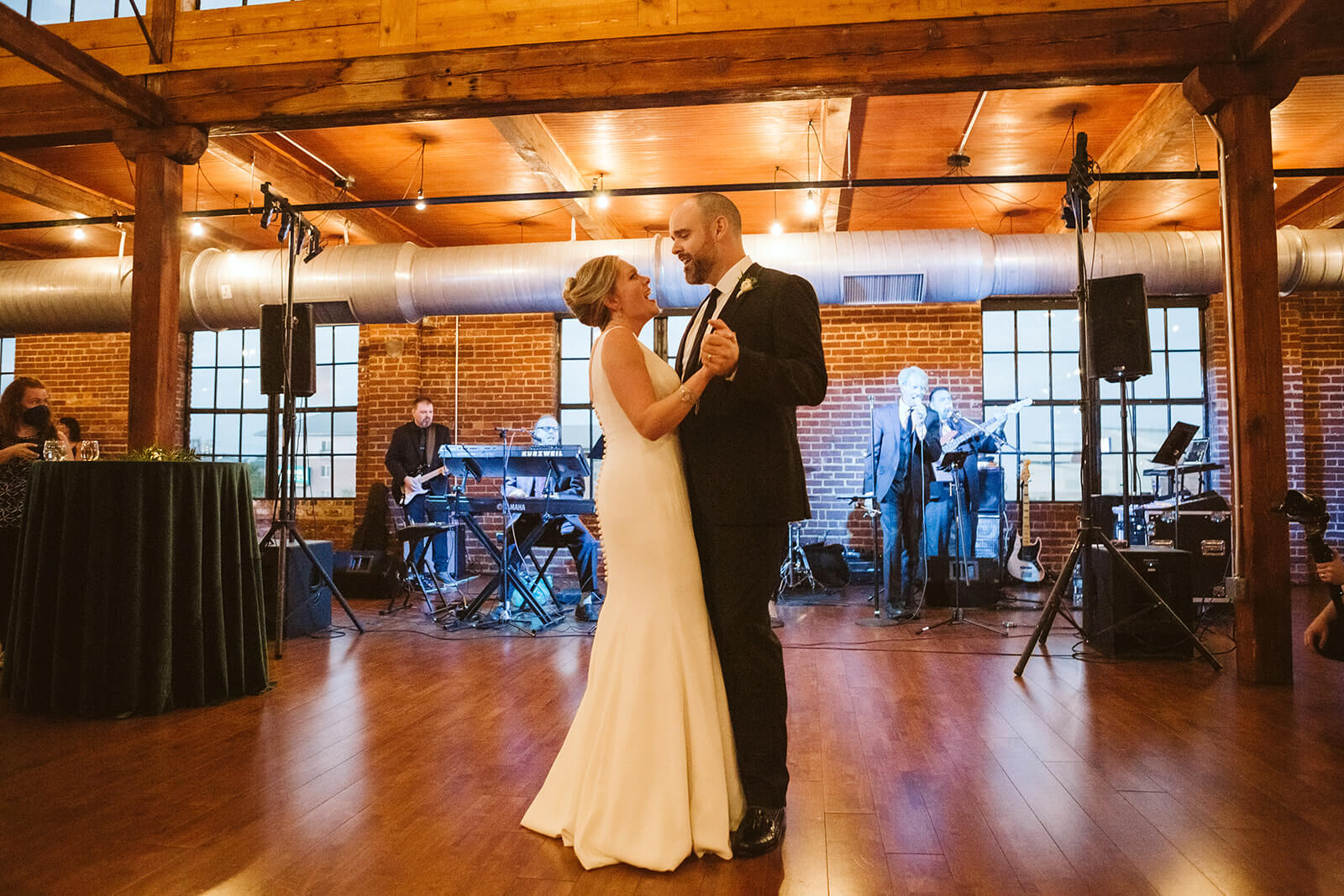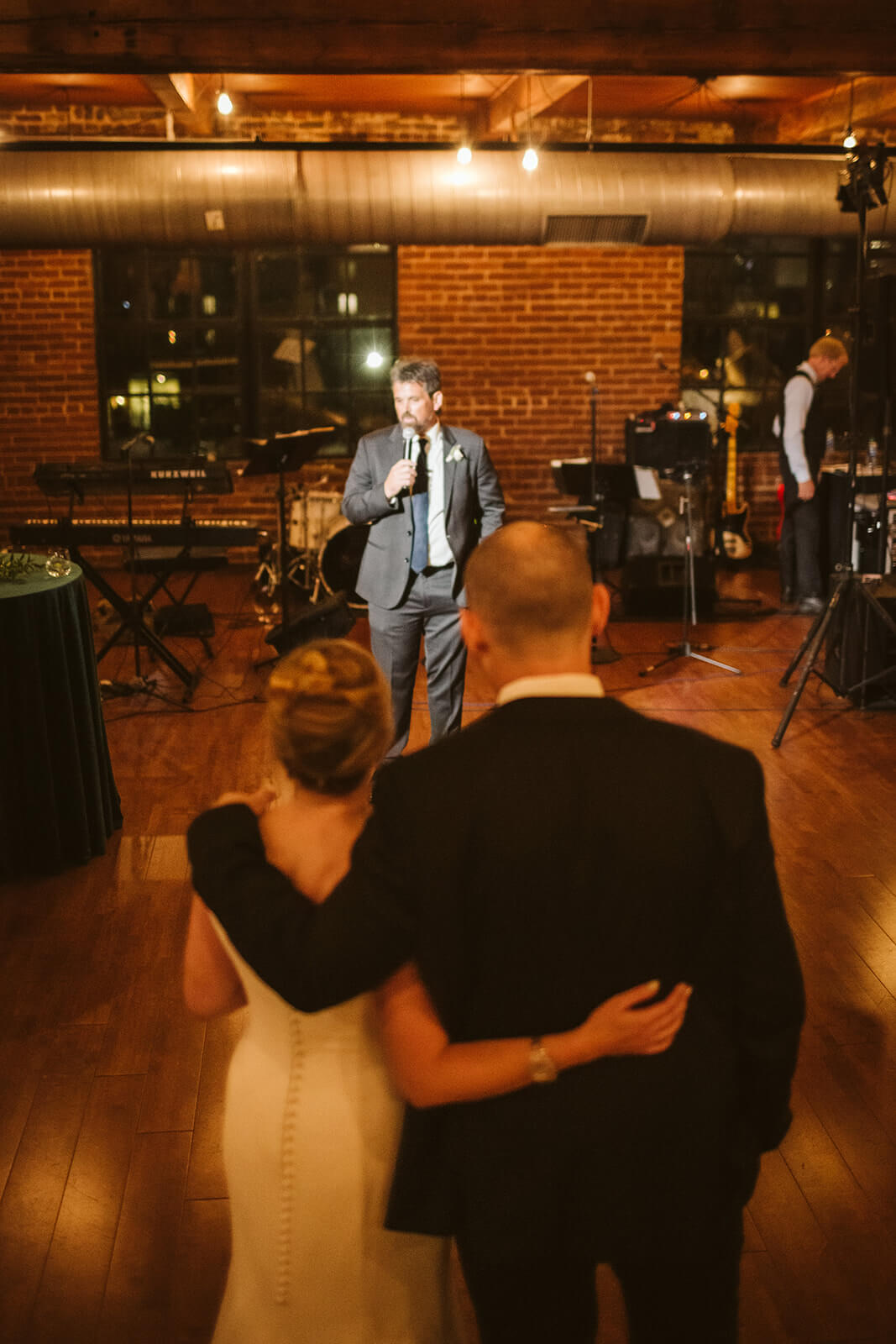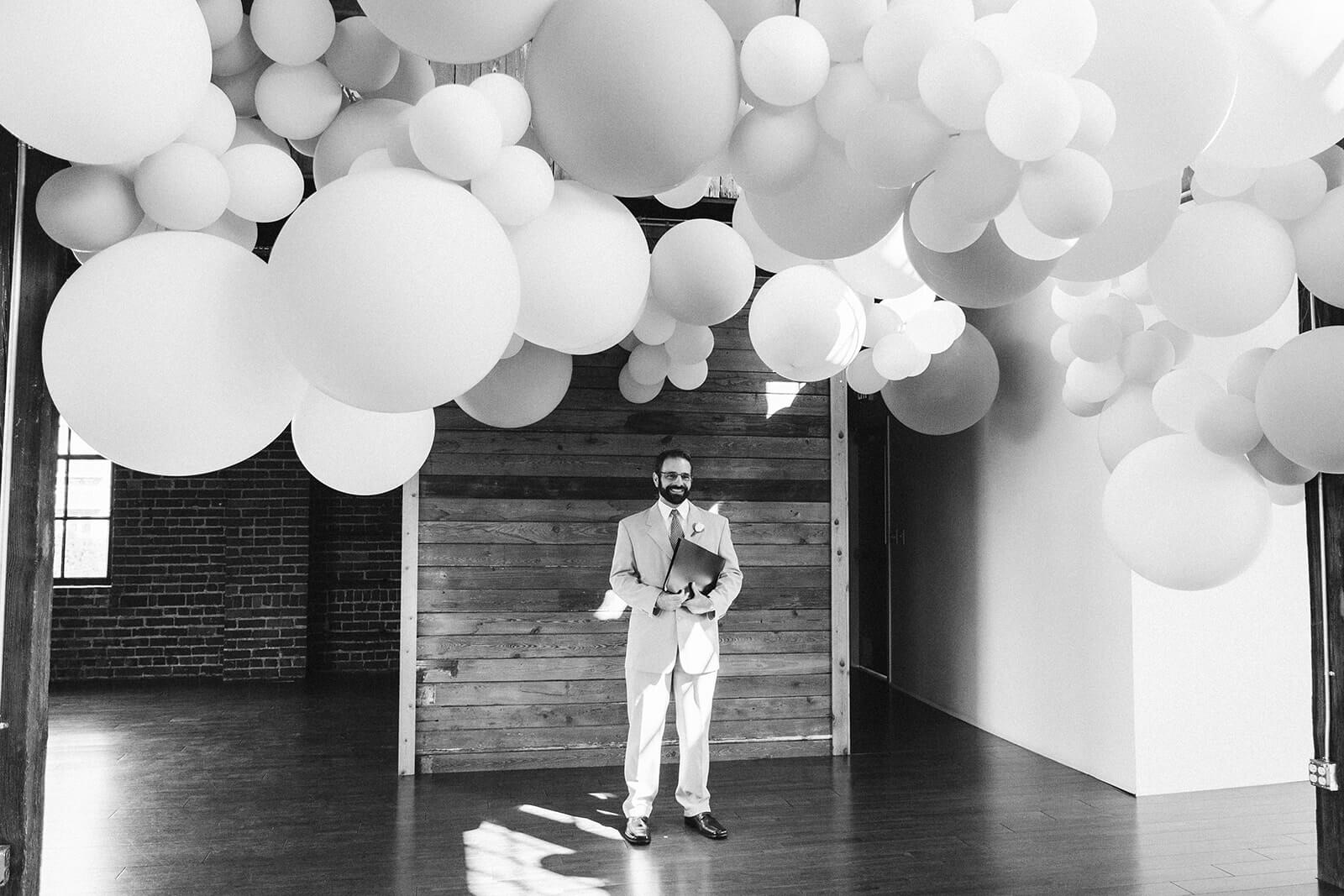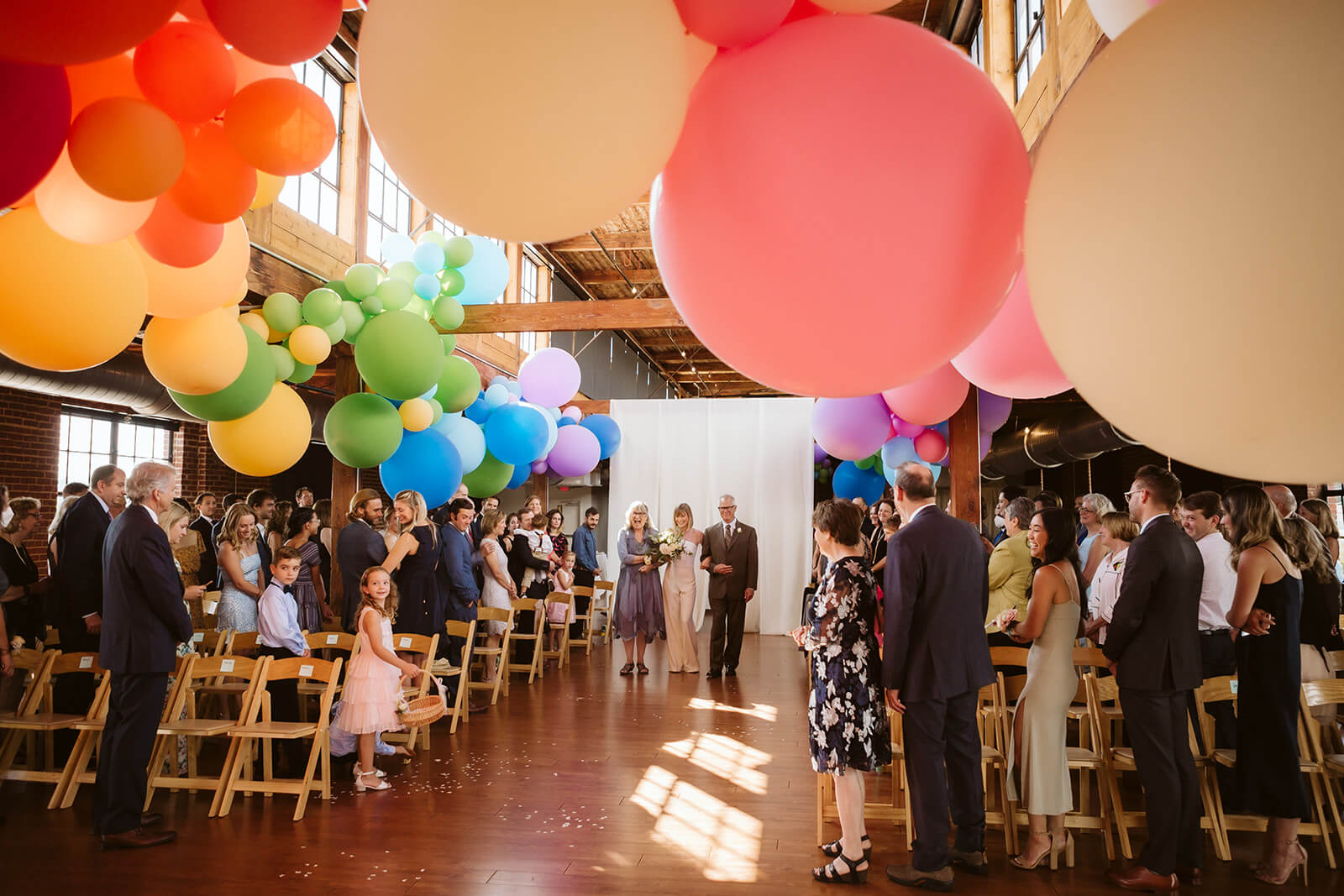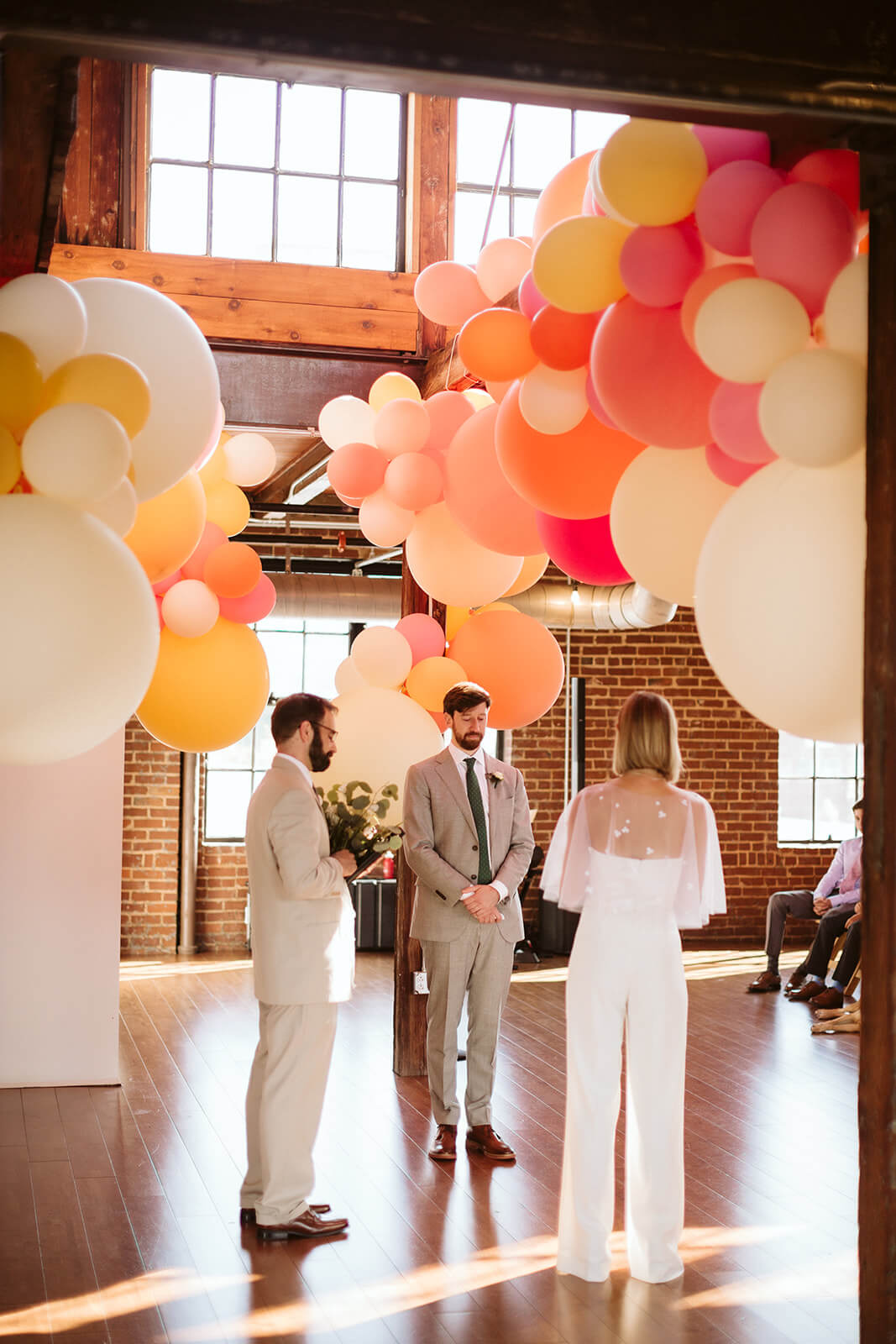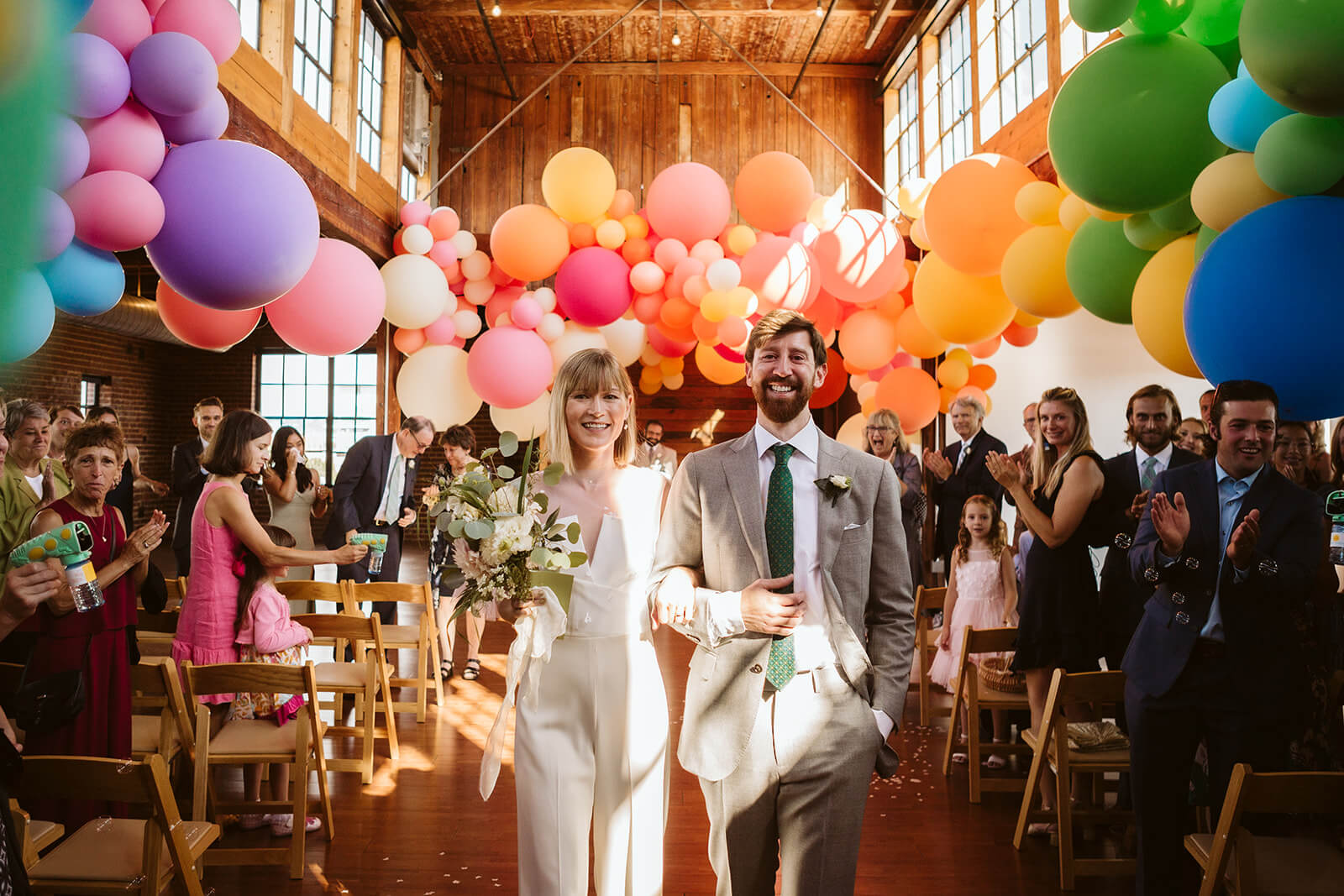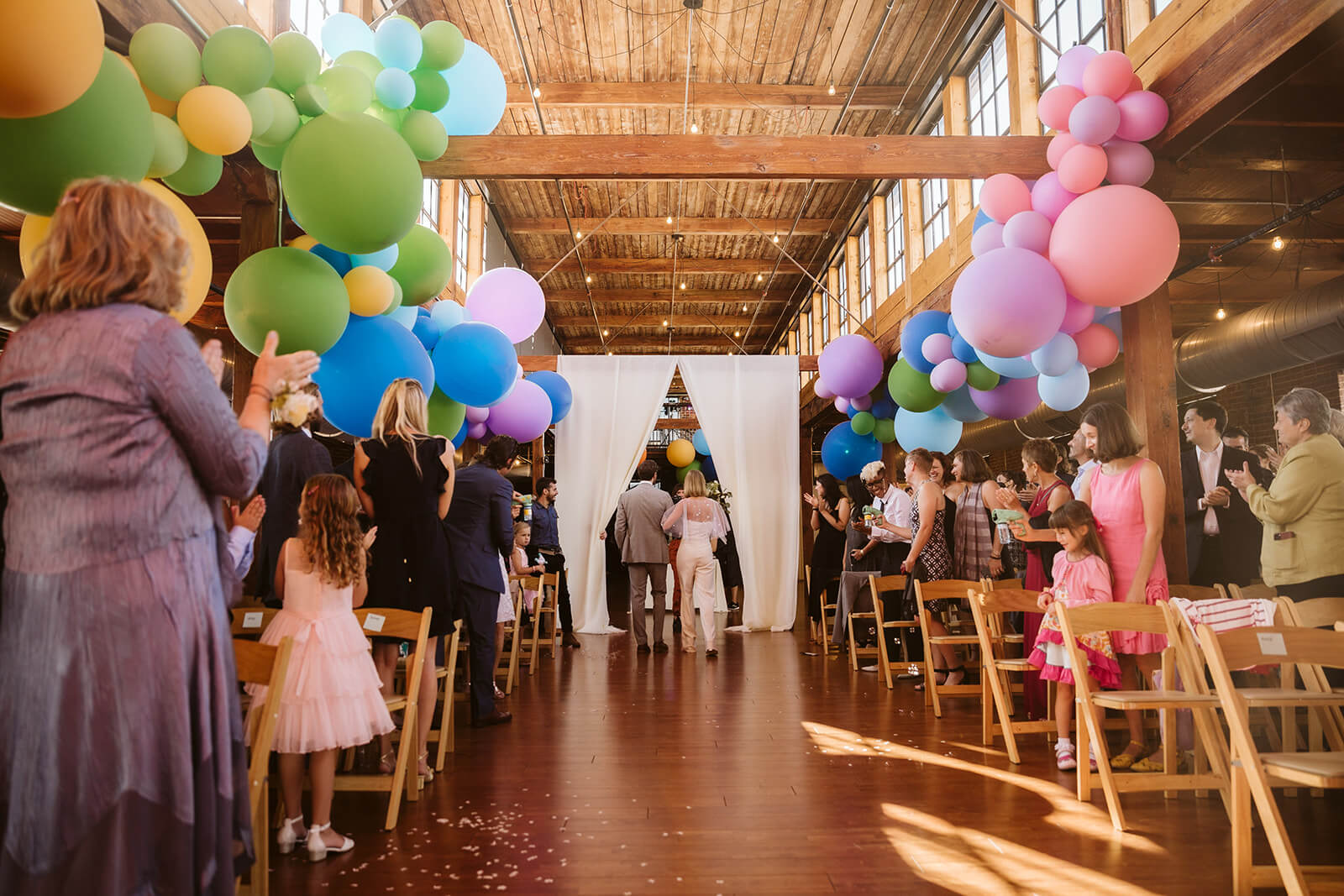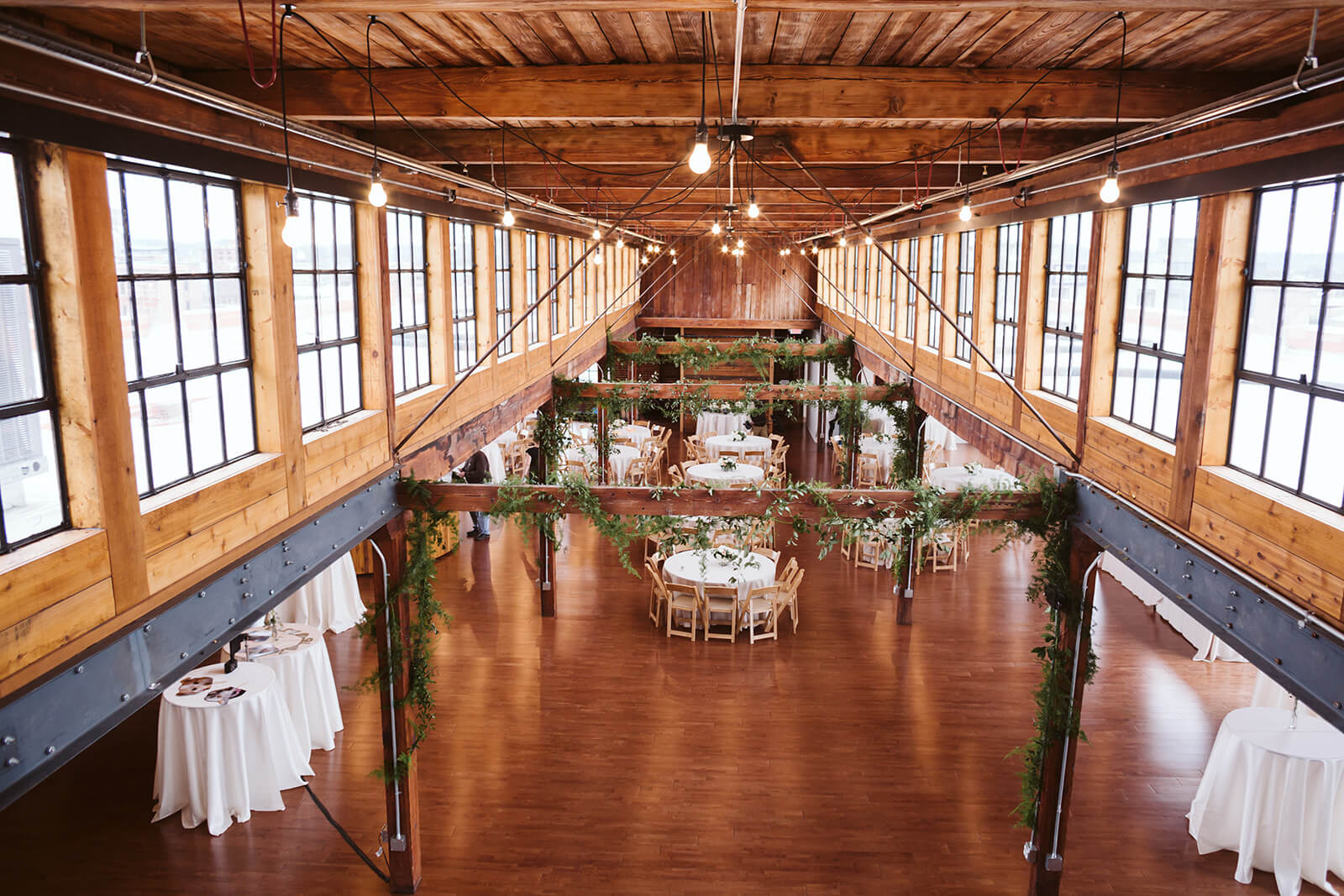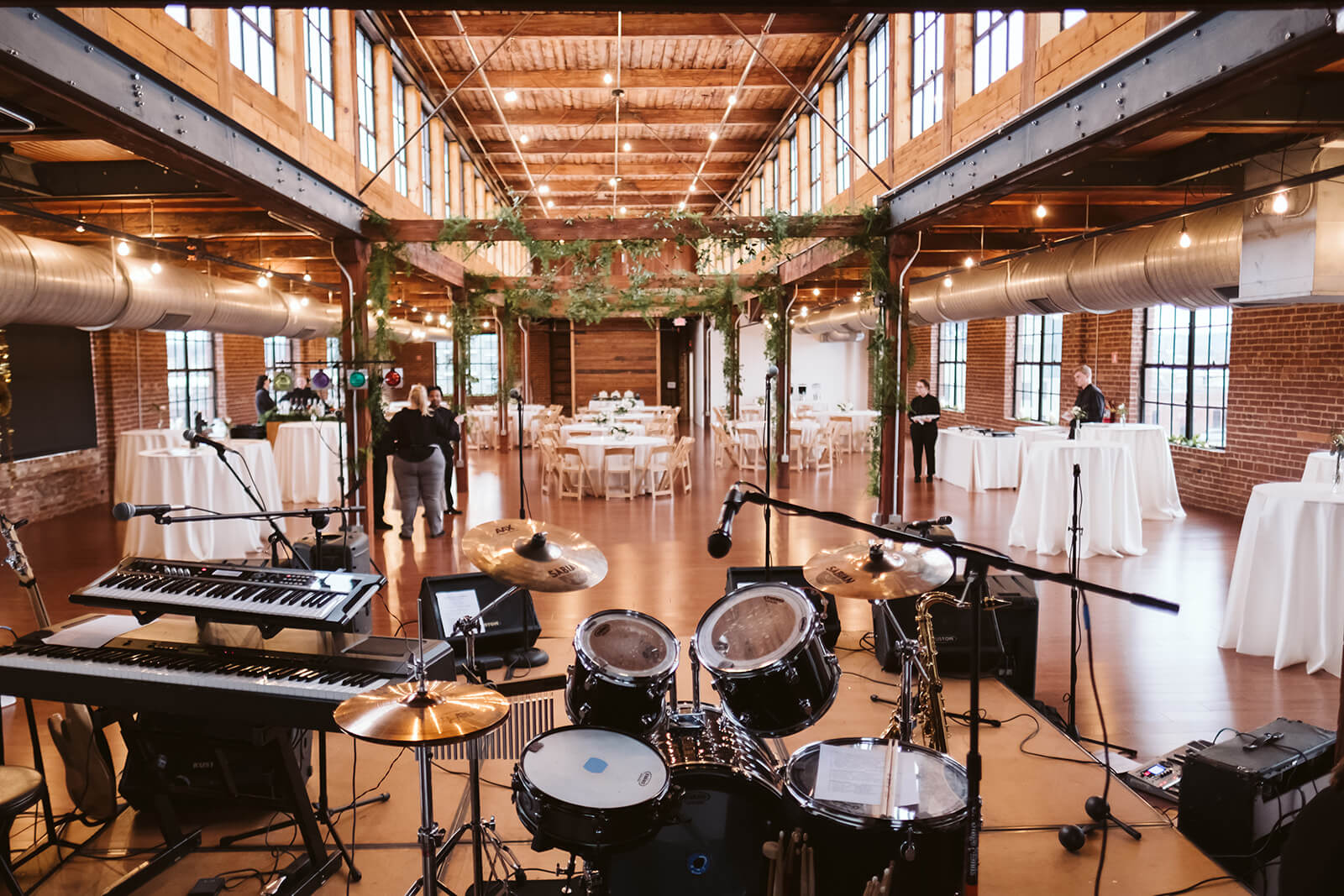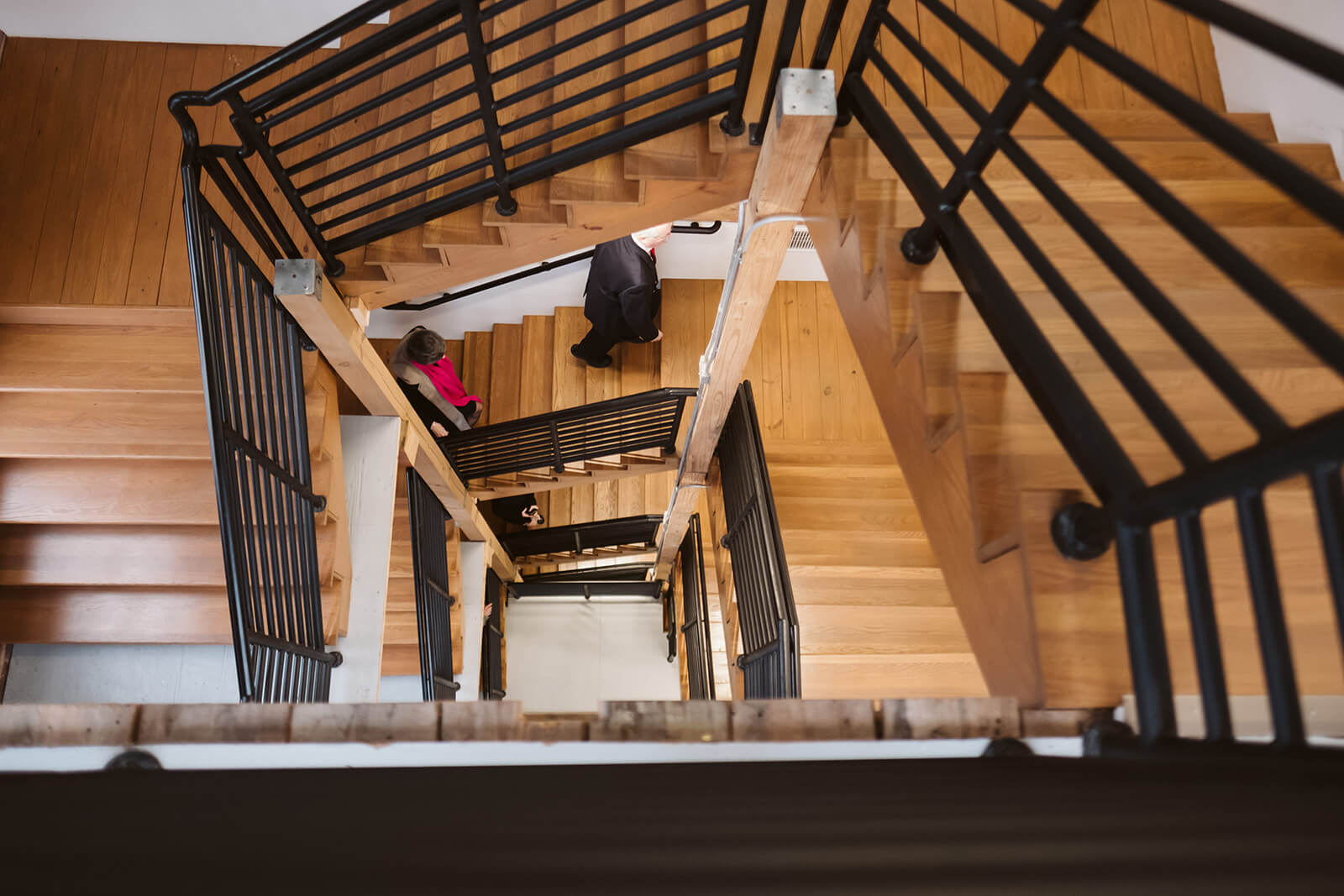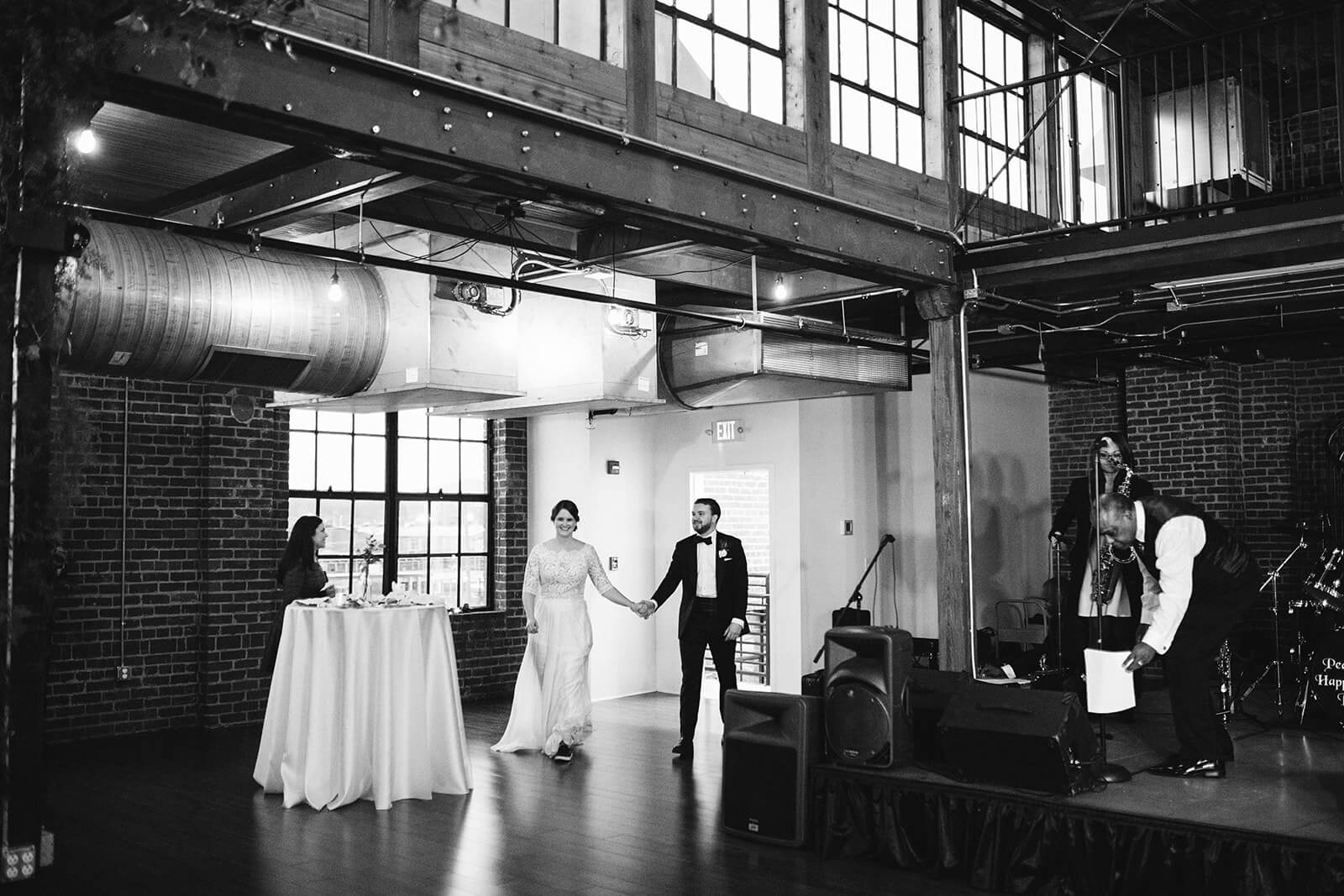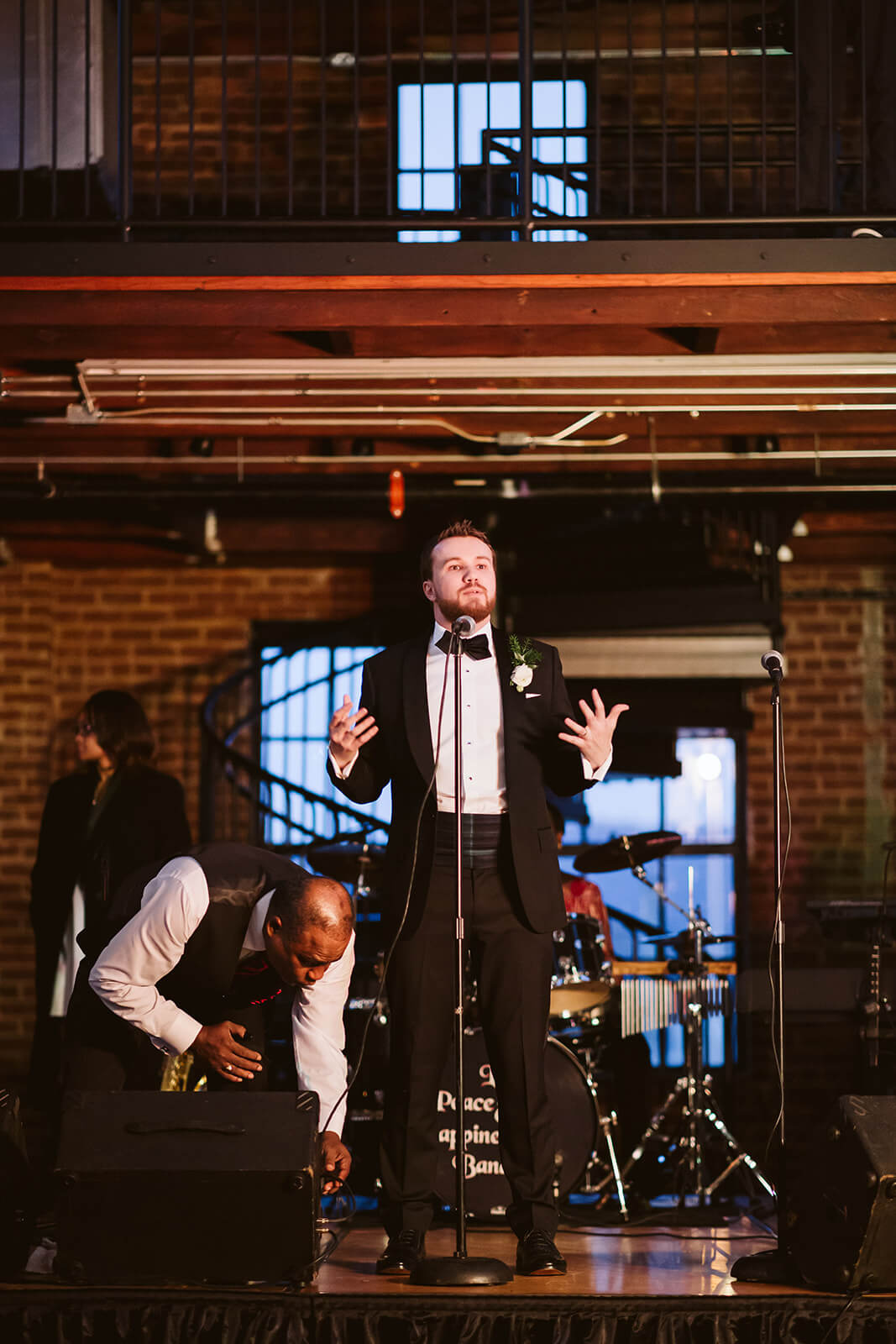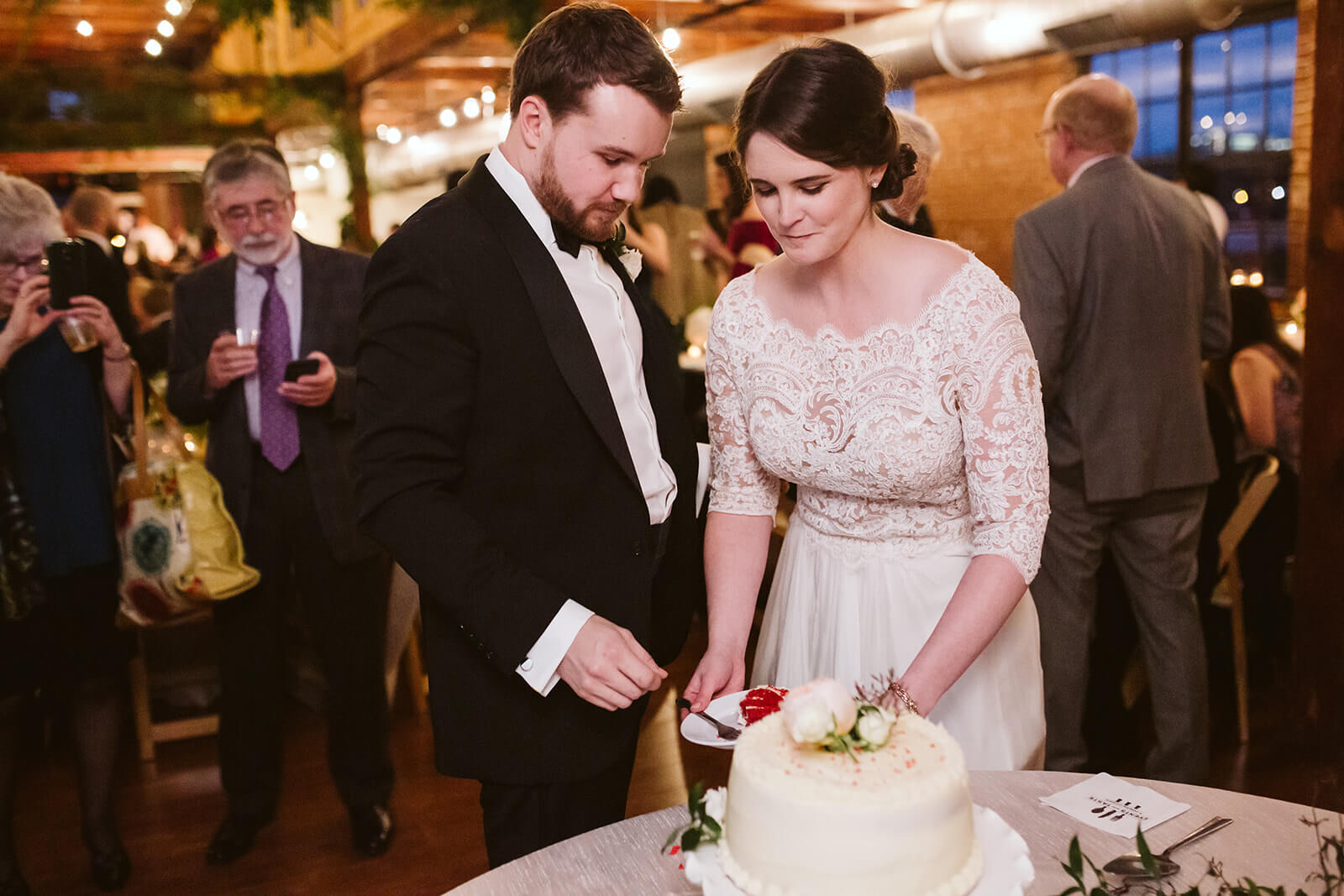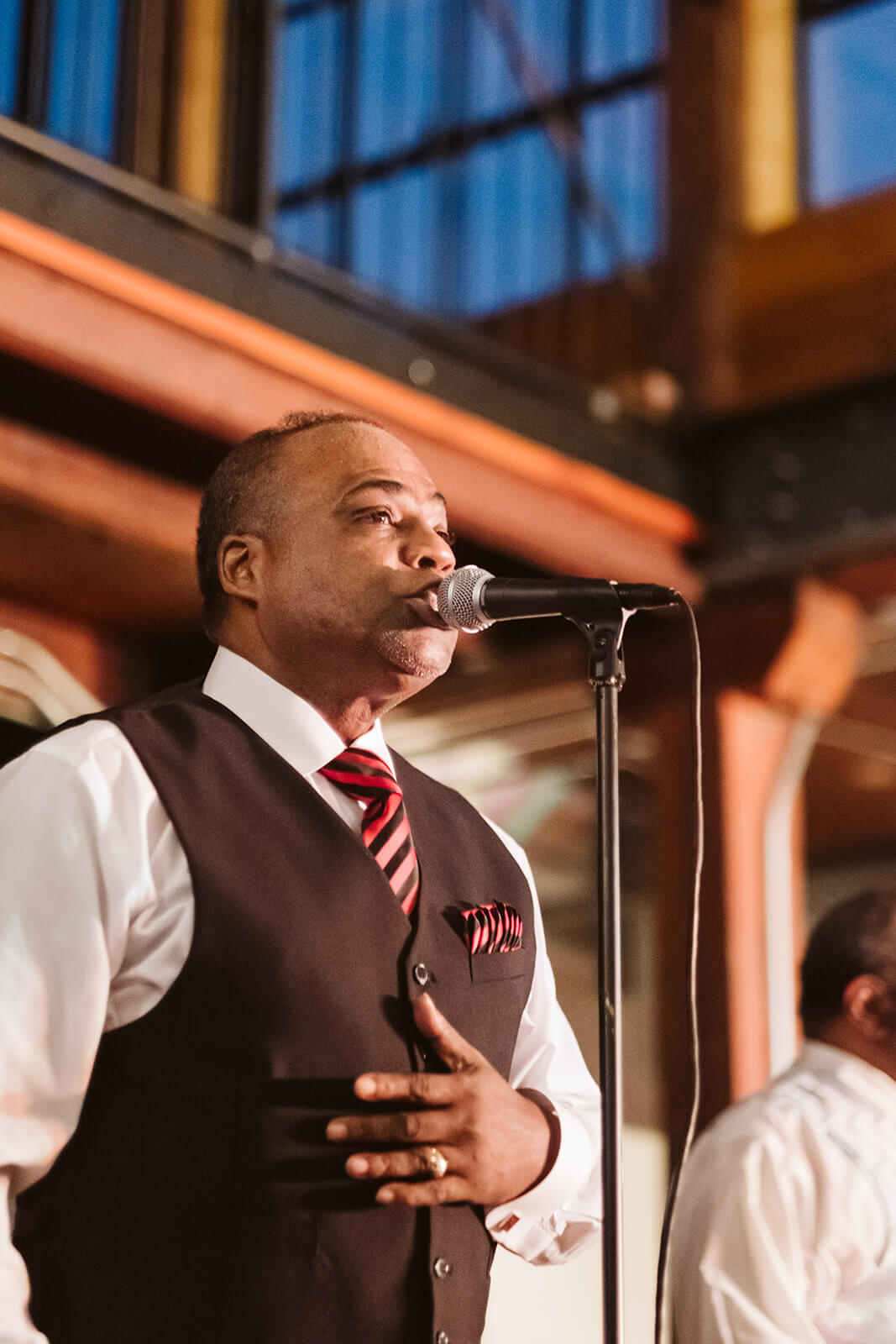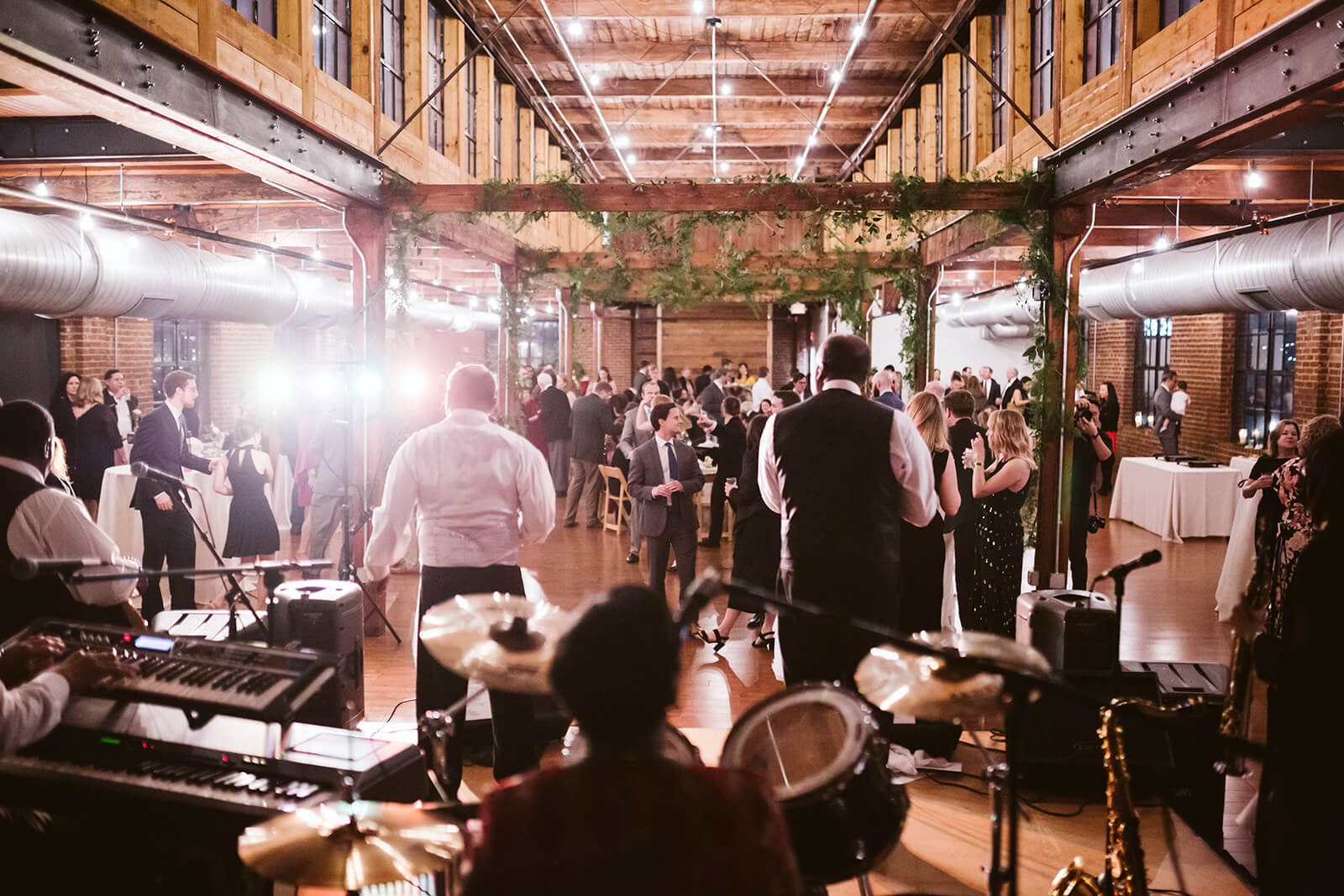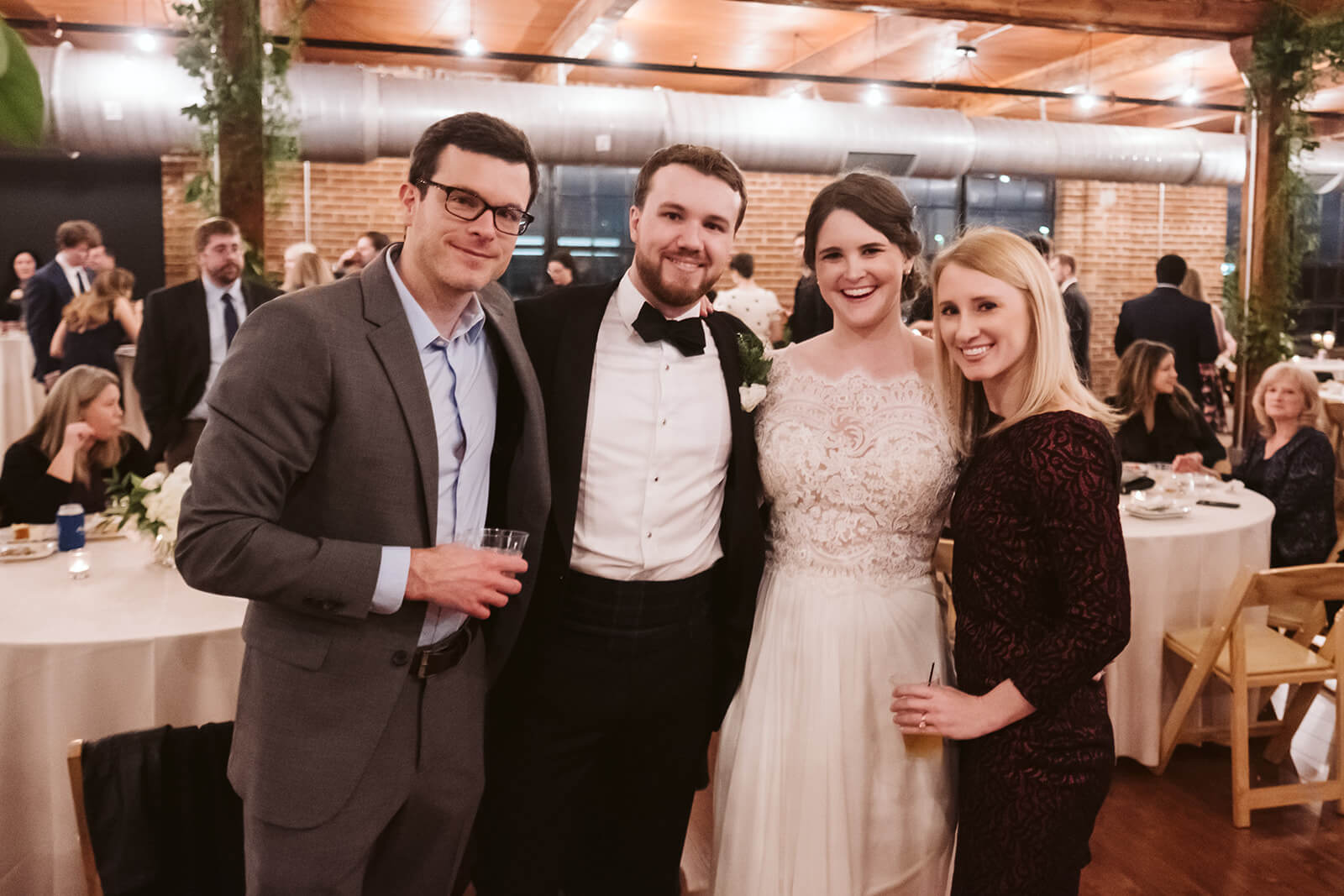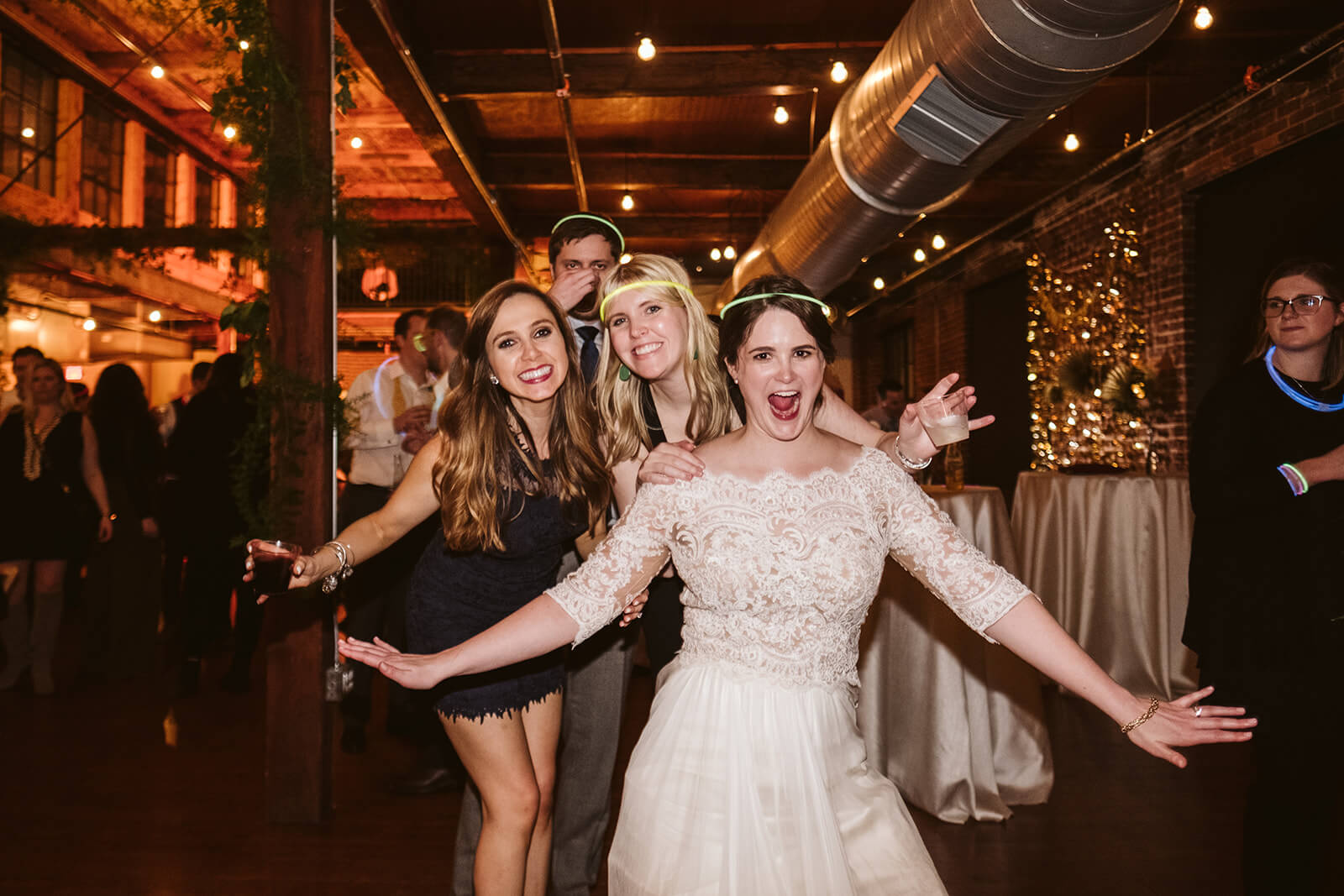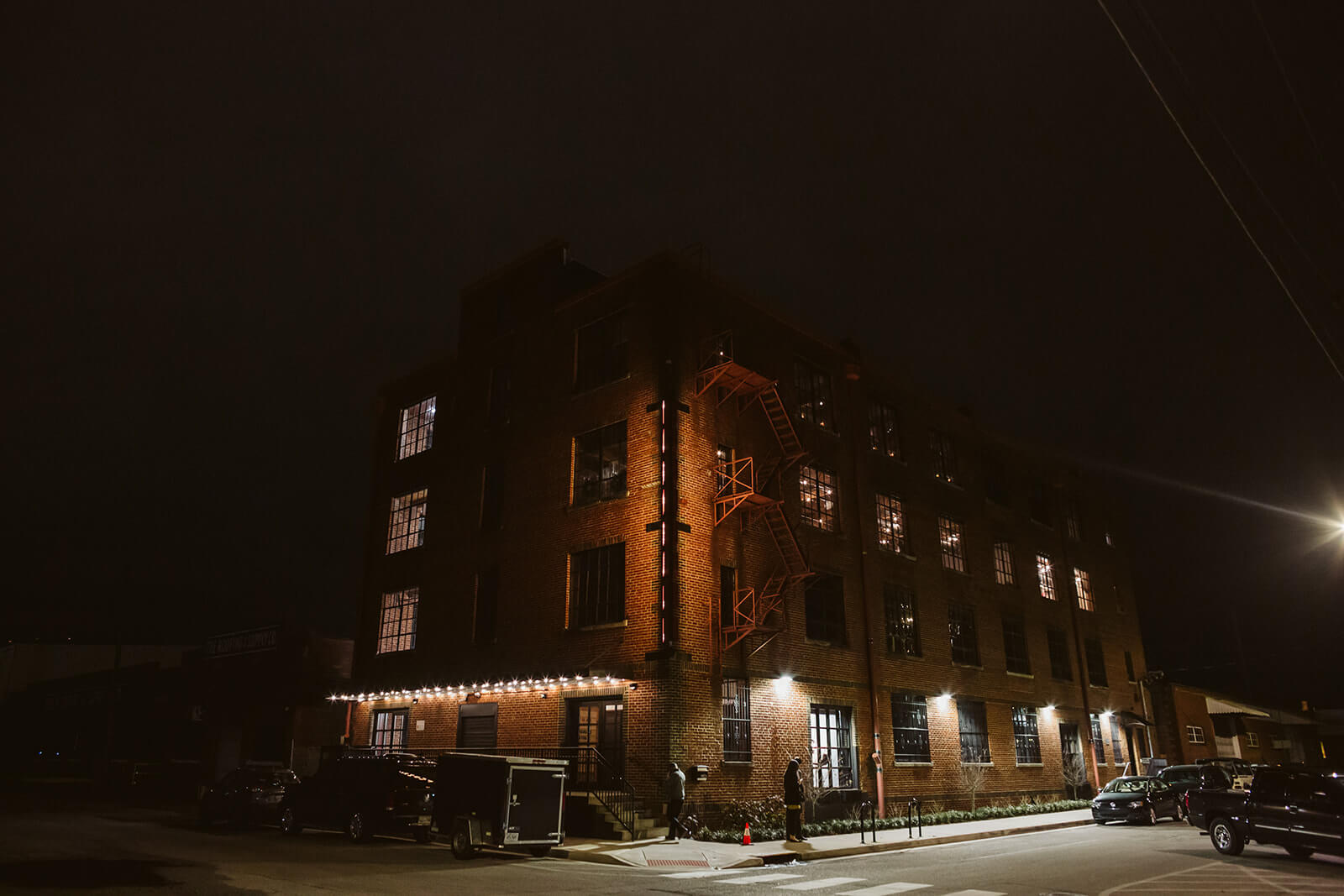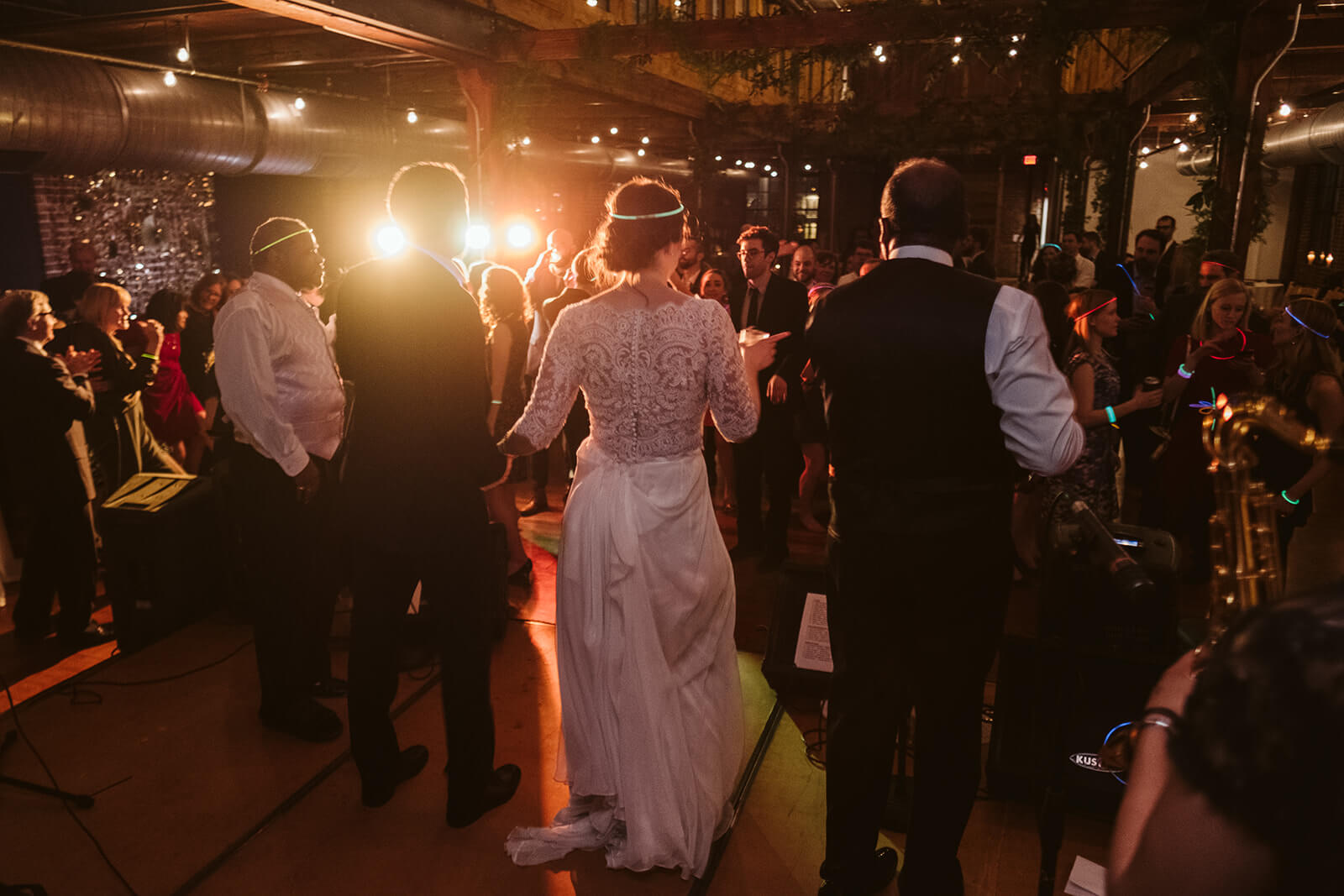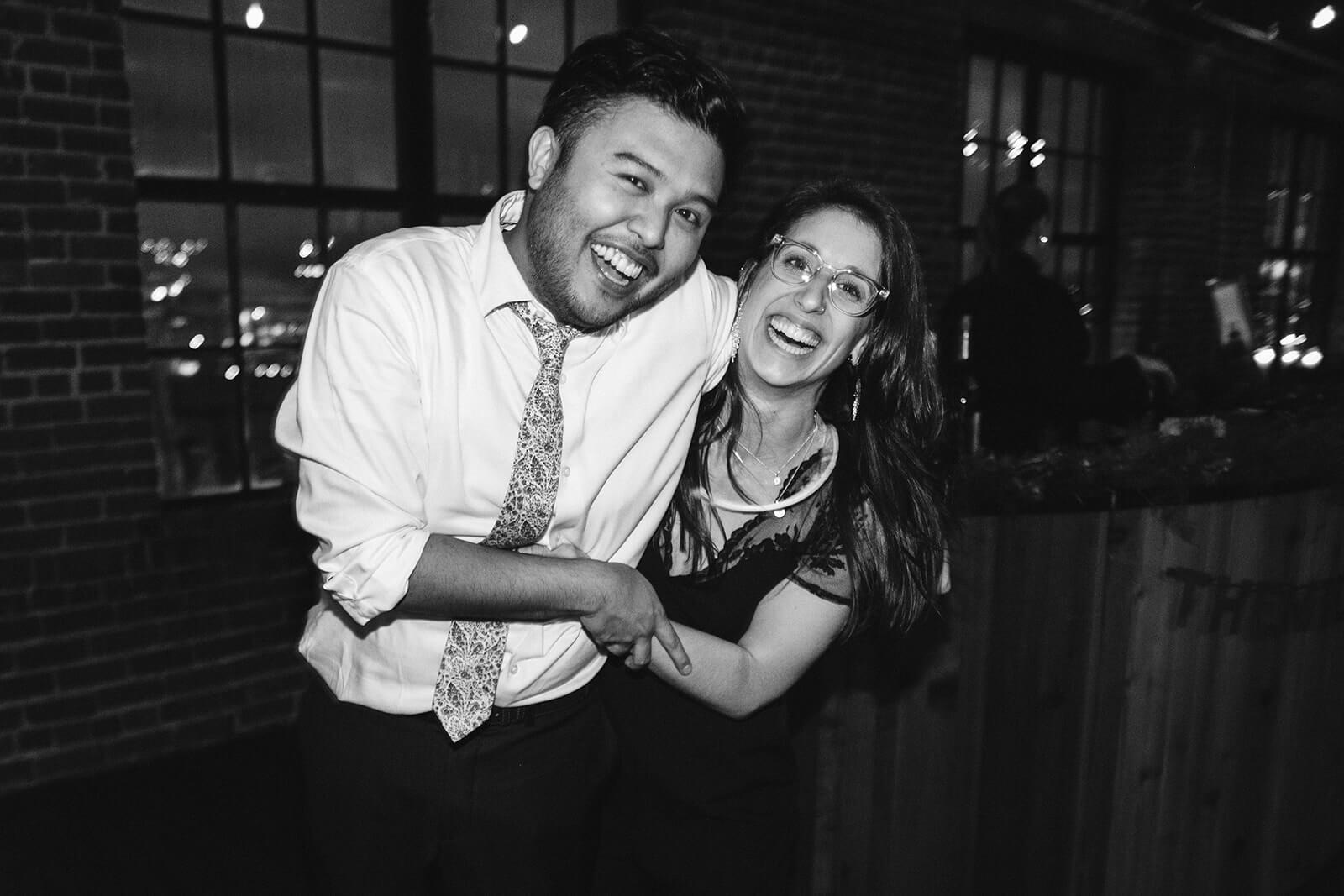 Partying on the Turnbull's Fourth Floor
The fourth floor of the Turnbull is definitely the venue's most popular event space. With two rows of nearly wall to wall windows and tall ceilings, the loft style of this floor is perfect for ceremonies, receptions, or both!
Being the top floor of the building, this floor gets the most amount of light making it a beautiful place to hold your ceremony. The wooden rafters reaching across the tall ceilings are ideal for hanging florals, elegant drapery, or even colorful balloon installations! It's definitely a space that allows you to be as creative as you want when you're putting together your dream wedding.
This floor is nicknamed the Party Room for good reason. The large, open space lends itself perfectly to a huge dance floor for partying all night long. It's big enough to have room for a full band or DJ, a dance floor, and seating for up to 250 guests. Your band or DJ could even set up in the small accent loft at the top of the spiral staircase for even more room! (Speaking of the spiral staircase, I highly recommend snapping a few pictures on it – it's beautiful for portraits or even your grand entrance!) Meanwhile, the spacious storage closet can easily be used for additional catering prep space as needed.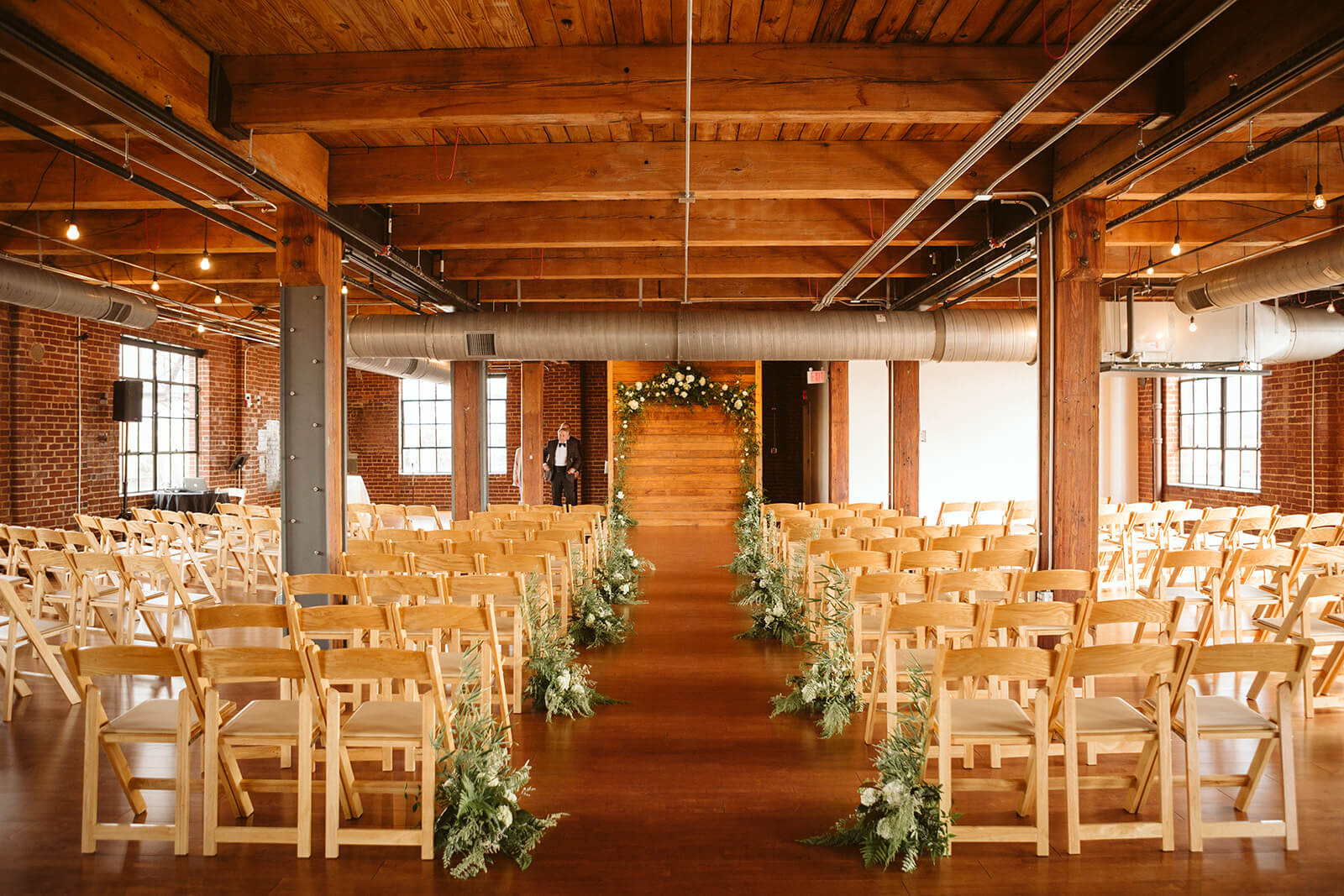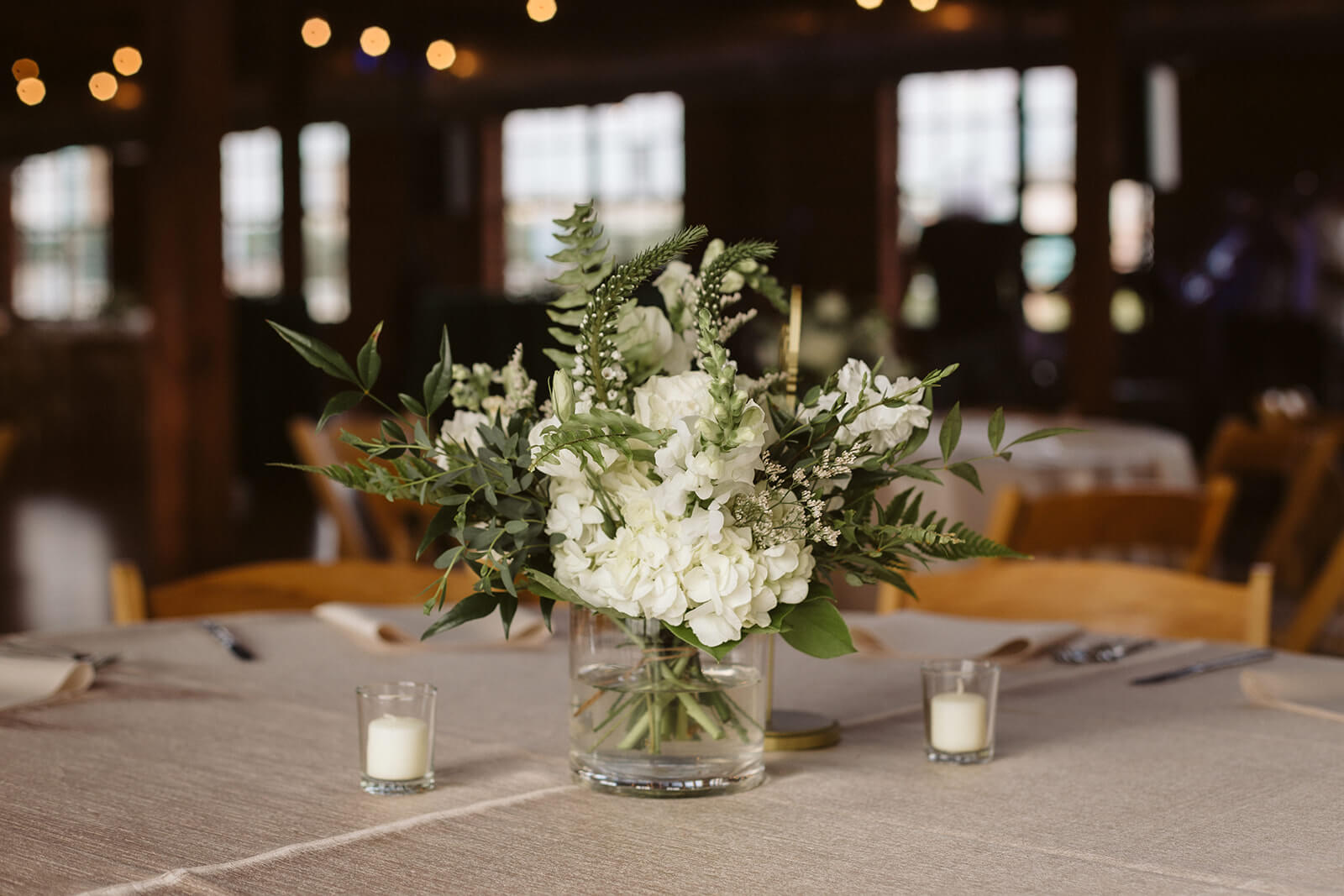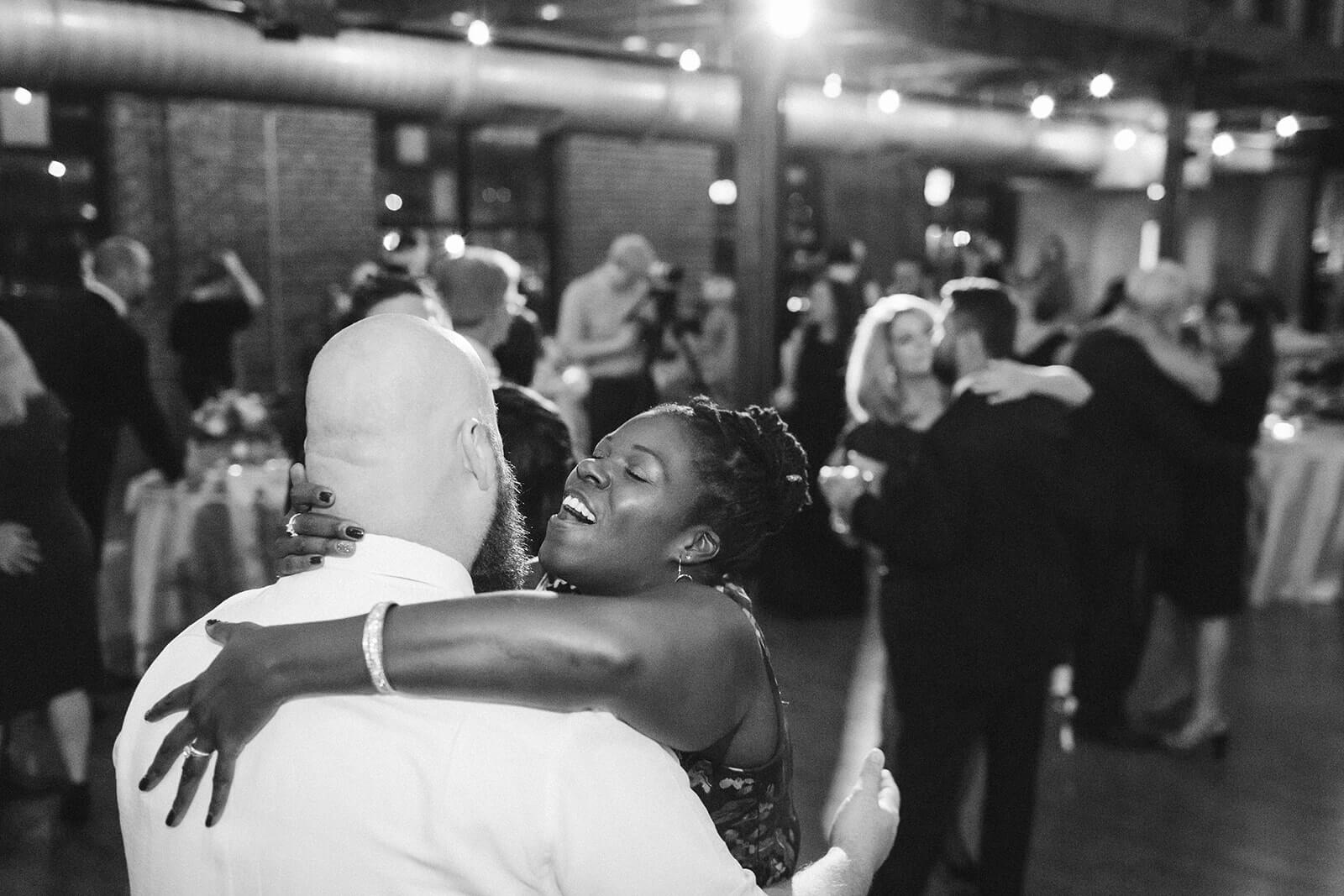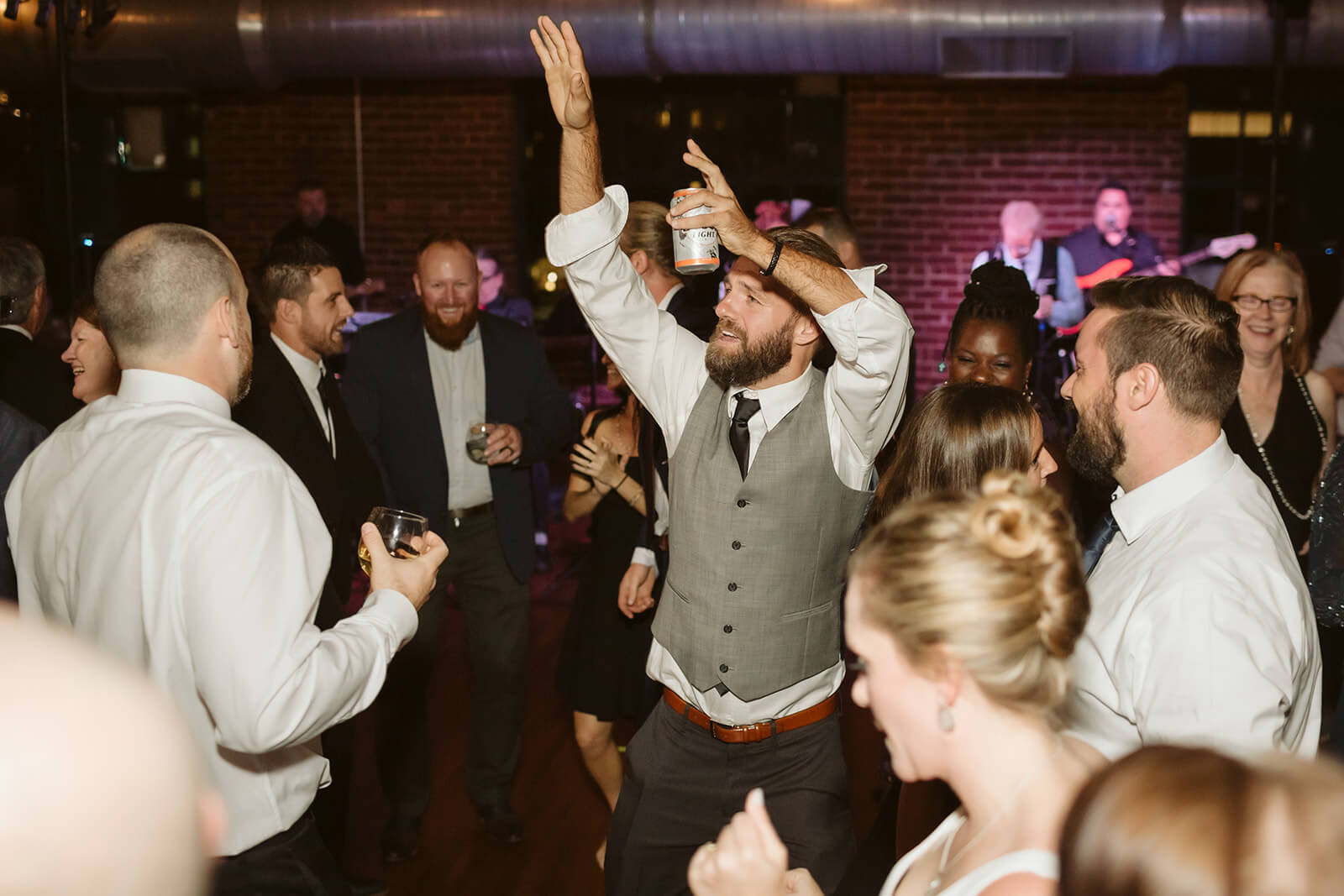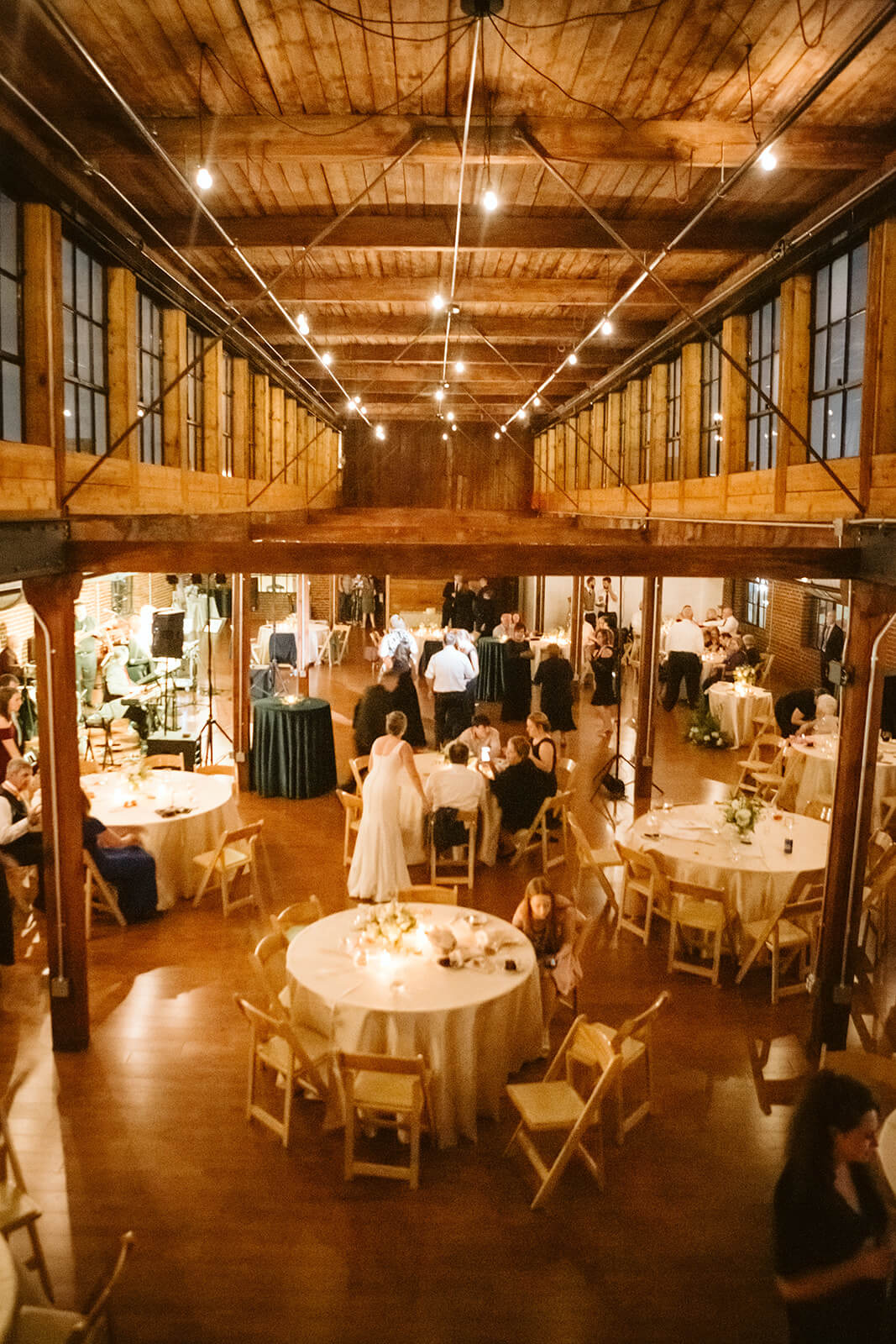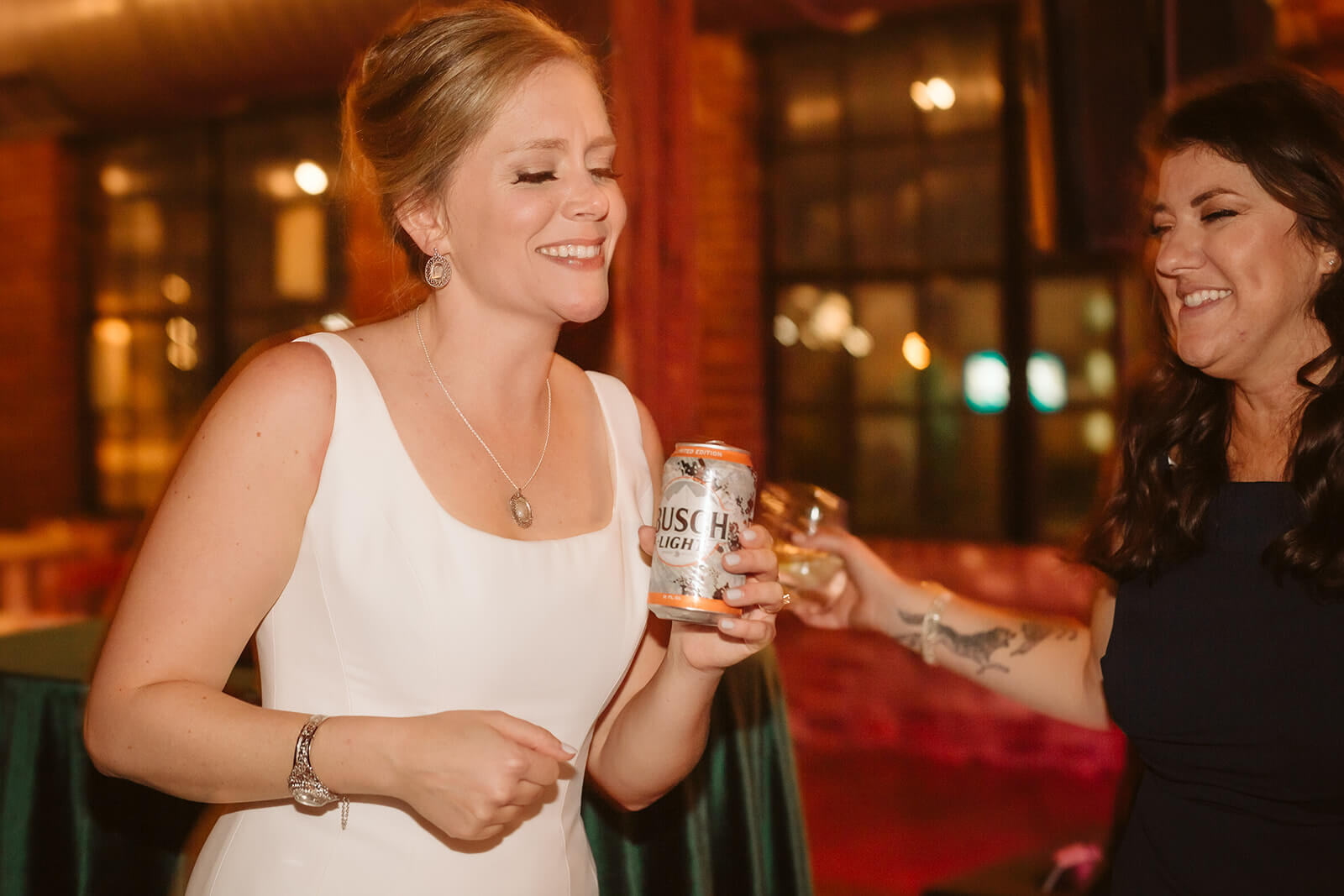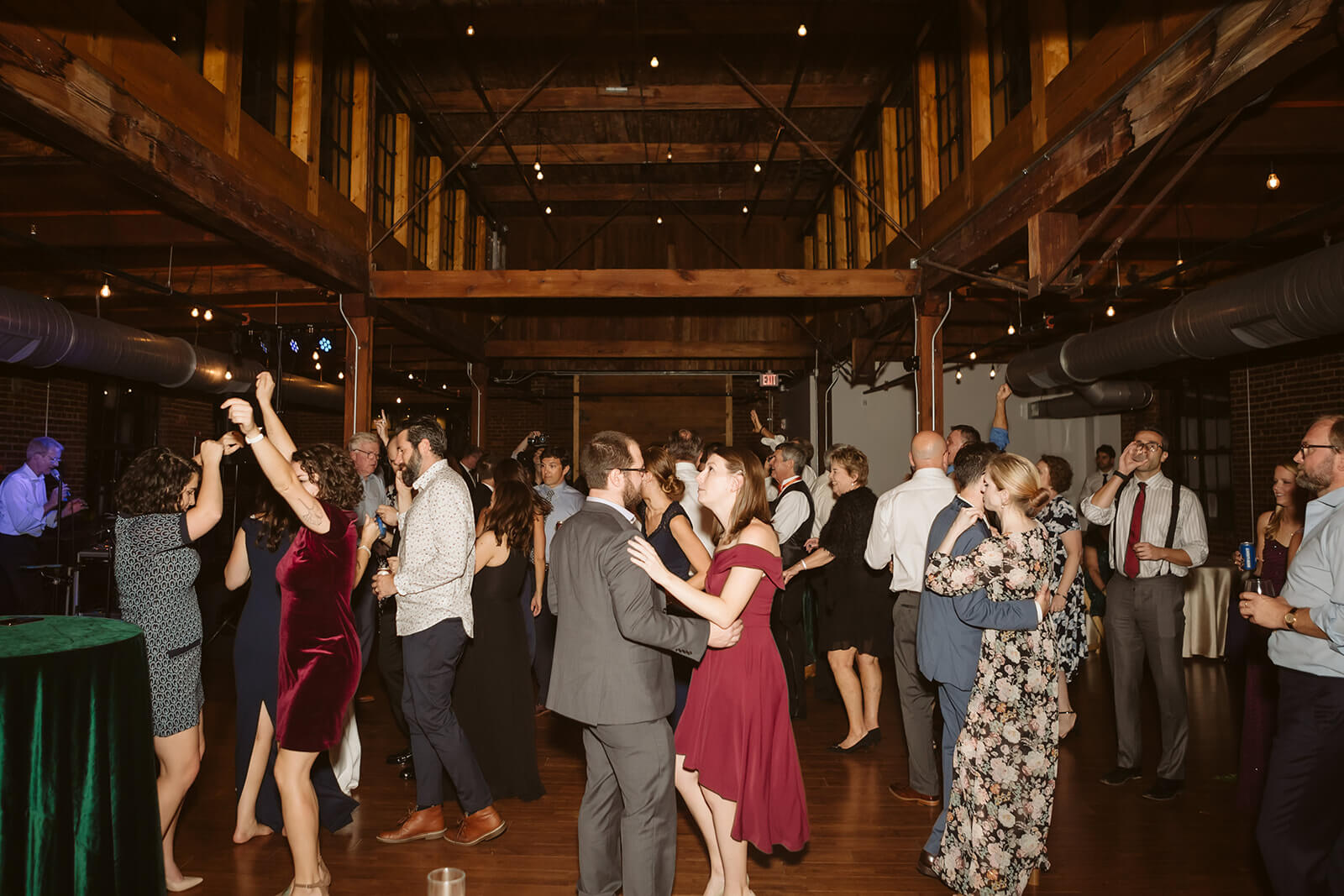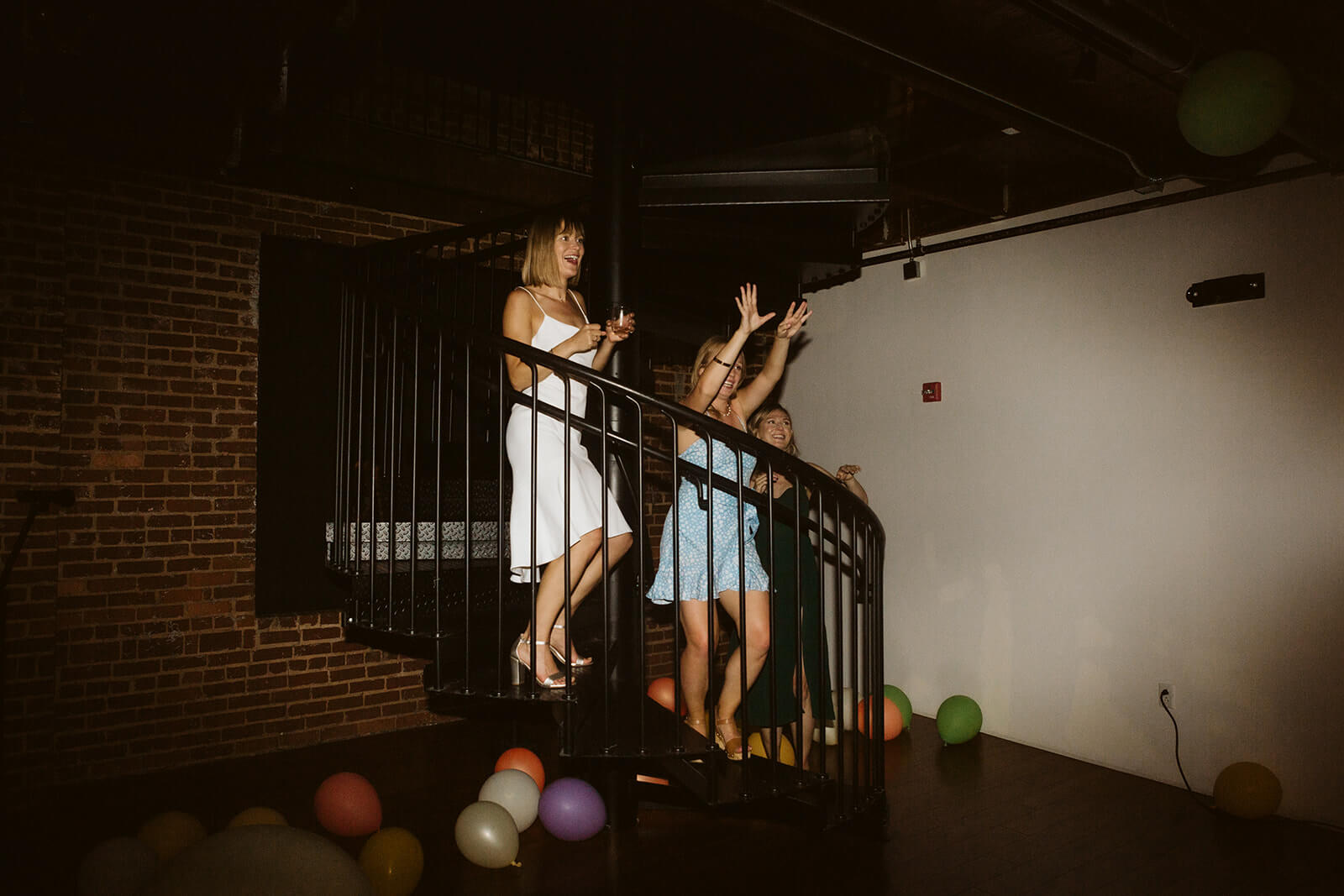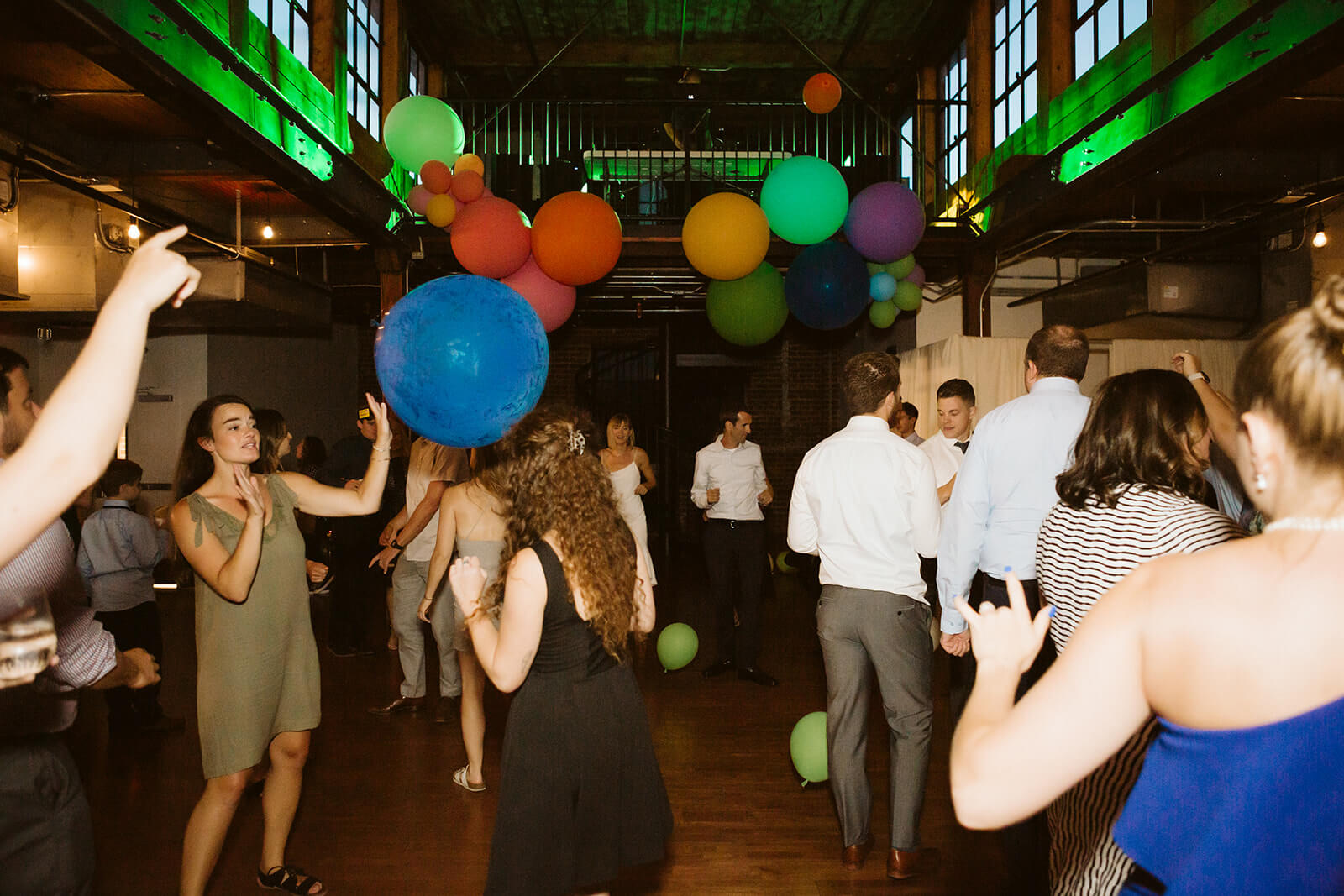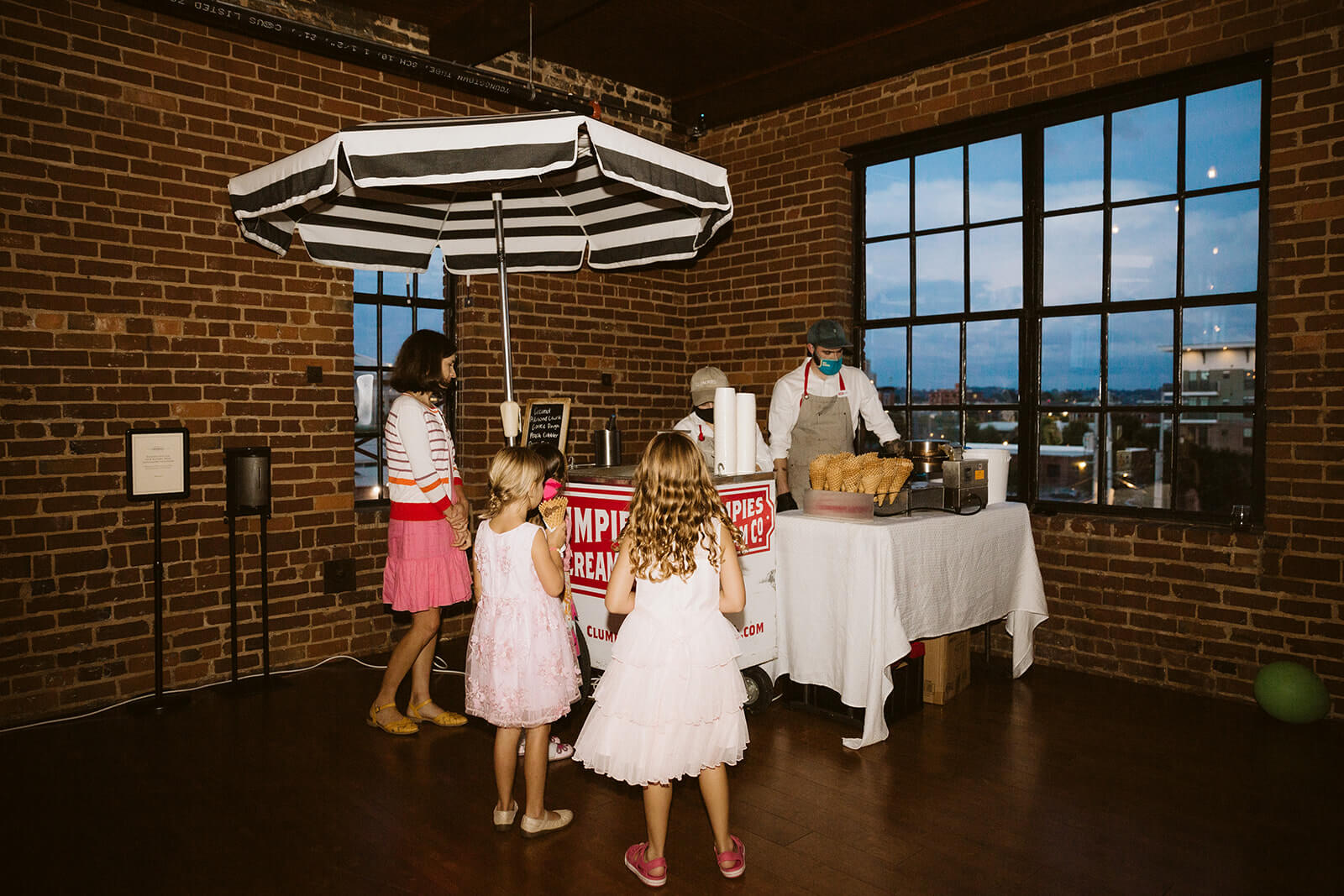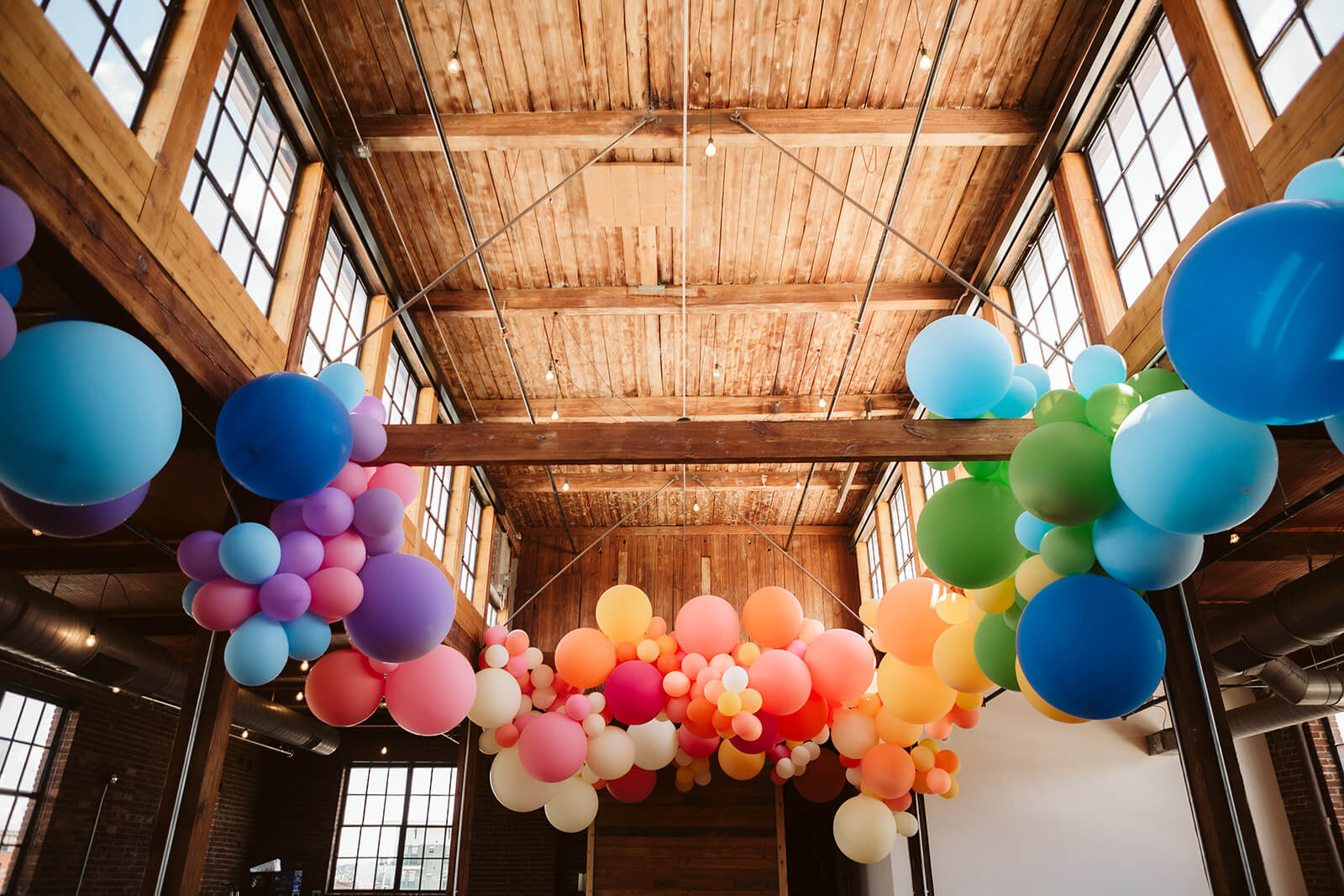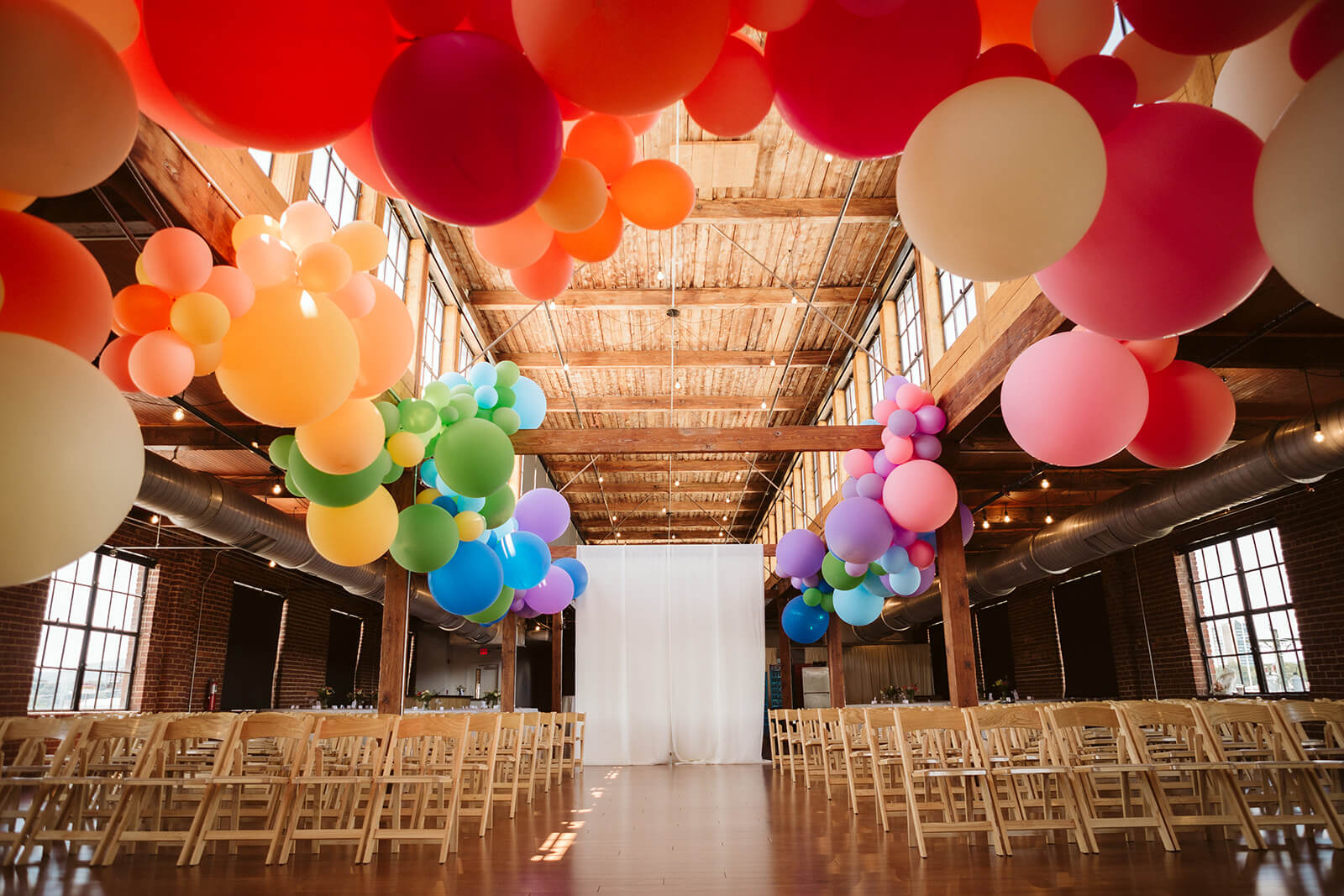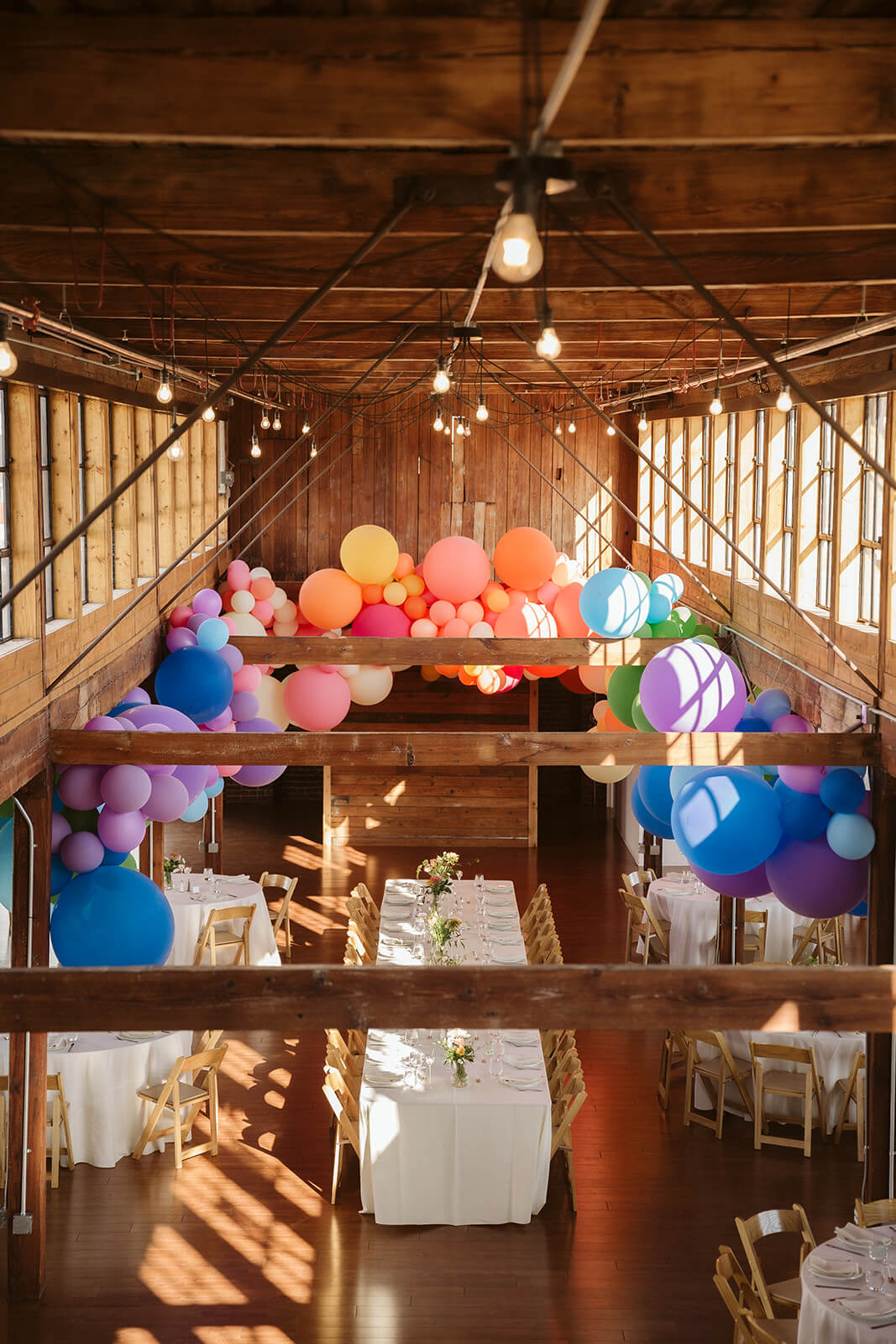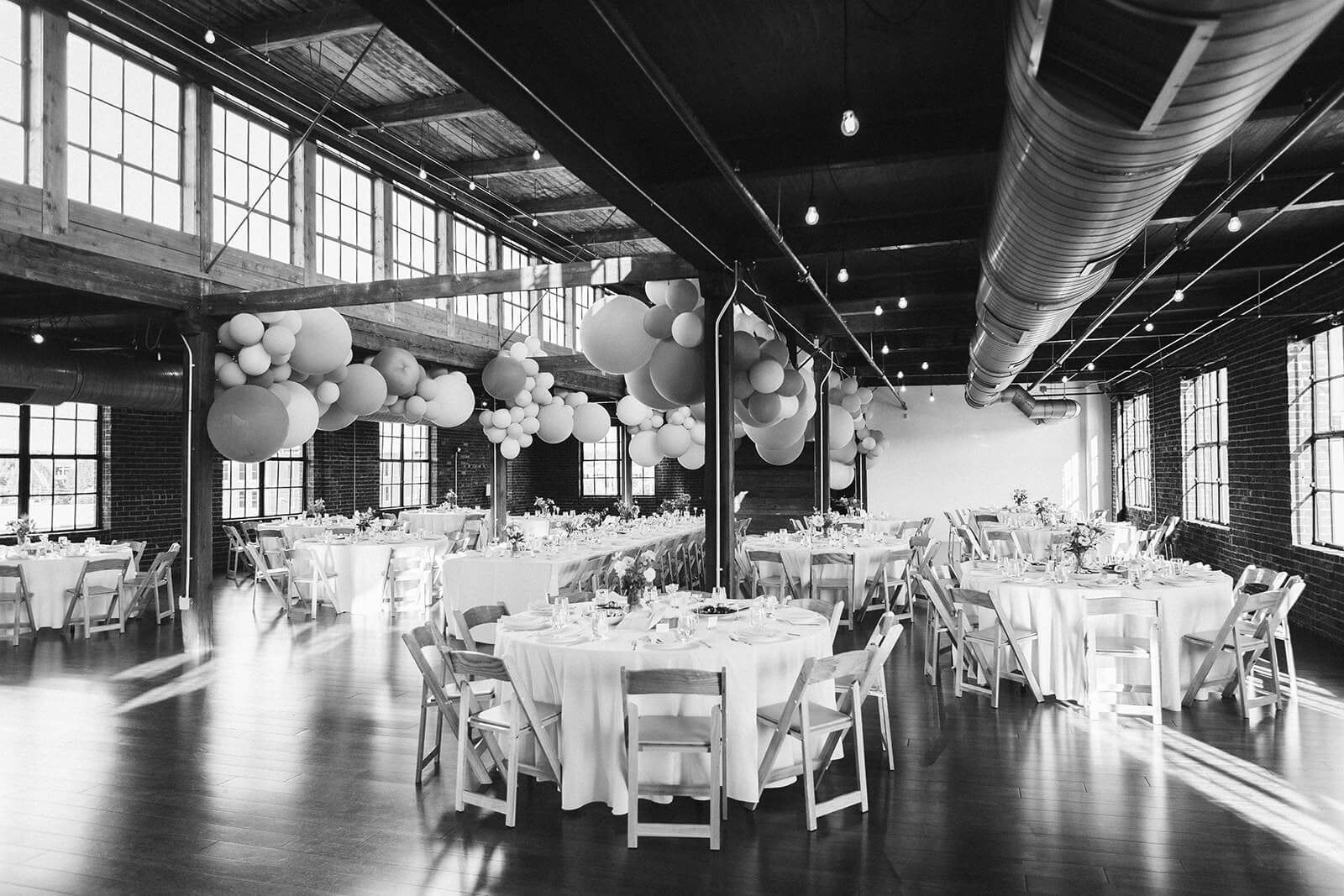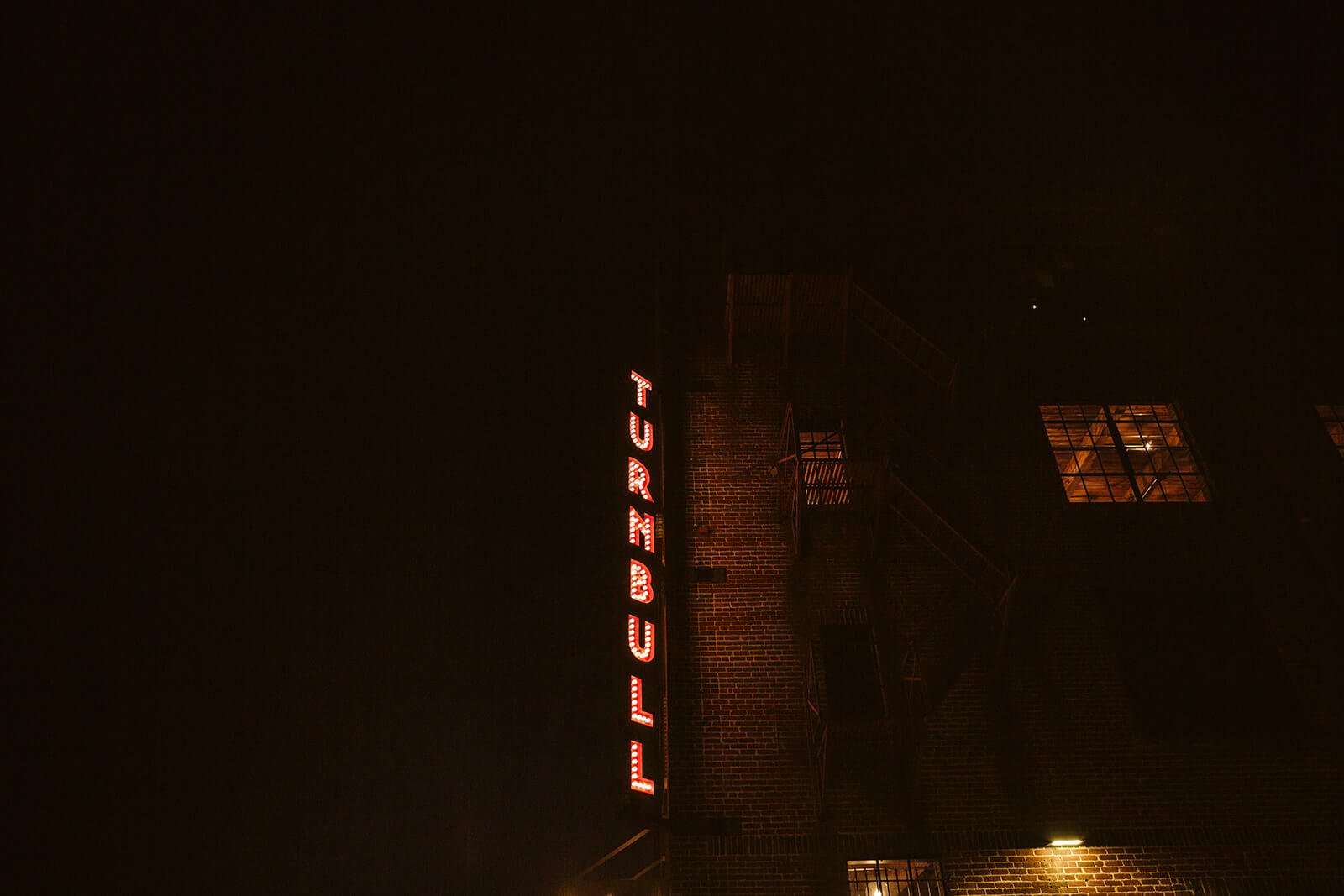 Planning a Wedding Spectacular at the Turnbull
Because the layout of the Turnbull is so versatile and unique, when you rent both floors for your wedding, you have tons of variations to choose from for how you can plan your day. One of the best ways that I've seen couples use the Turnbull's joint spaces is by having your ceremony on the fourth floor and then moving your guests to the third floor for cocktail hour while onsite staff rearranges the top floor to transform it for your reception. Another way that involves less movement would be to hold a small ceremony on the third floor and simply move to the fourth for cocktail hour and reception.
If you're having trouble deciding what would work best for your wedding, the Turnbull's venue manager will be there to talk you through all of the possibilities. Although the venue manager isn't a wedding planner and can't take the place of a wedding or day-of coordinator, they are there to answer all of your questions from the moment you book the venue to the moment you bid them farewell during your reception send-off.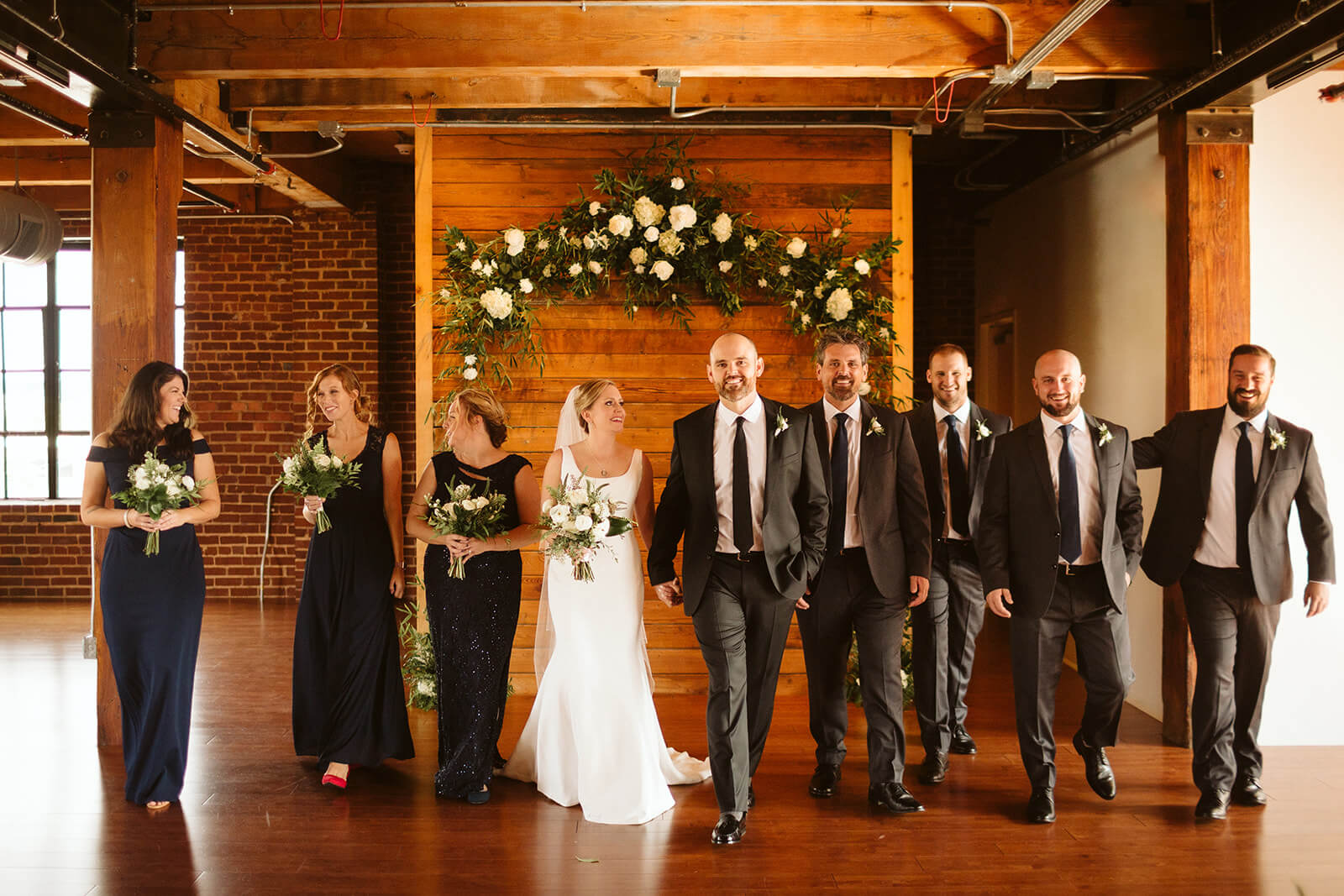 Whether you're planning a wedding big or small, if the Turnbull is your venue of choice, I would love to be there!
Hey y'all! I'm Rachael Crowe of OkCrowe Photography! I'm a wedding photographer based right here in Chattanooga. I've photographed many weddings at the Turnbull and each one has been different from the last. It's such a beautiful venue and I love every opportunity I have to shoot weddings in it! So, if you're planning to say I do at the Turnbull, definitely make sure to reach out! Just fill out my contact form and let's get started!
Pin this blog for later! ↓