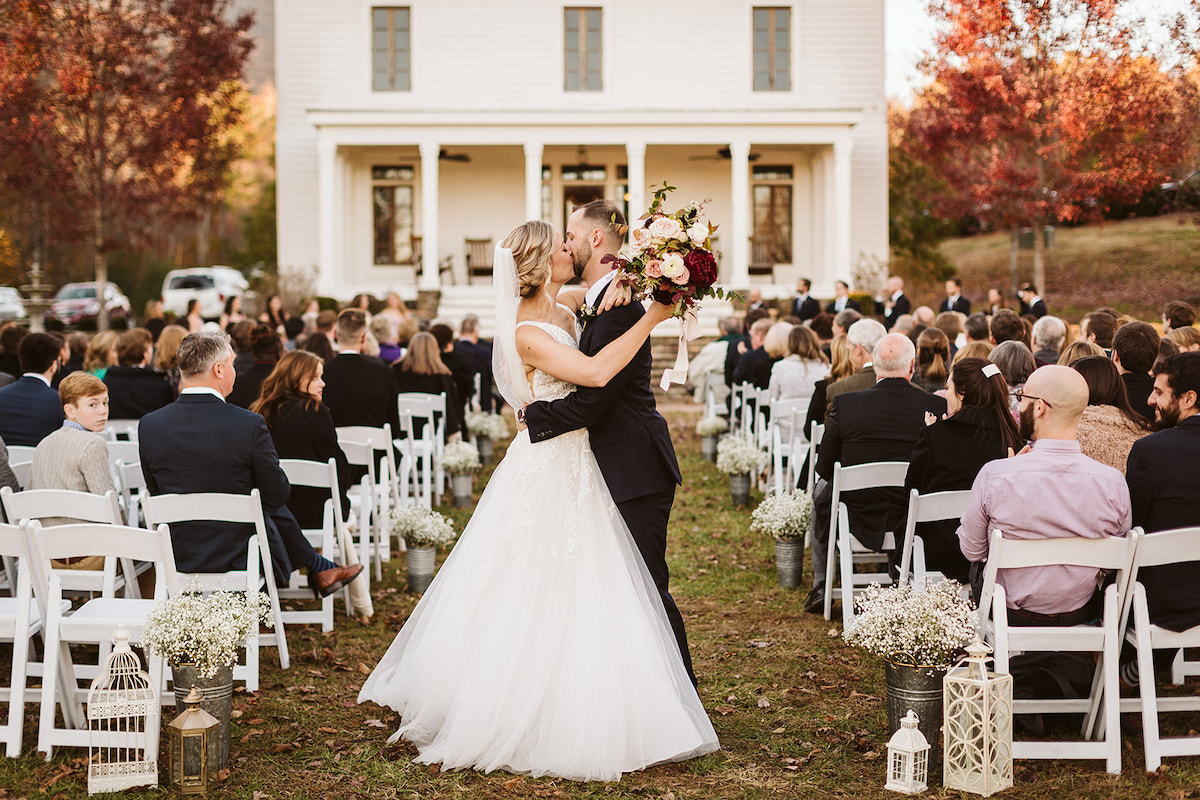 Caitlin and Joe's fall wedding at The Homestead at Cloudland Station showcased the beauty of their love as well as this gorgeous property in the North Georgia mountains.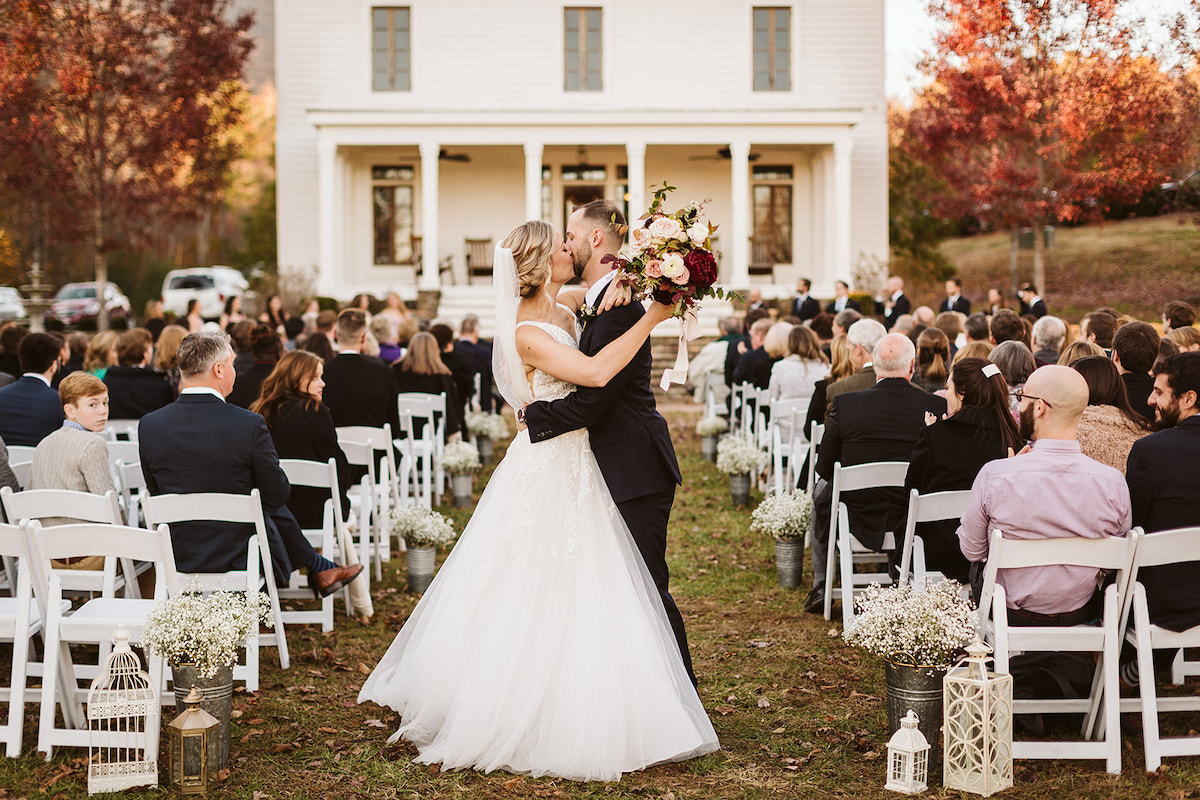 The Homestead at Cloudland Station wedding venue
The Homestead venue is nestled at the base of Lookout Mountain in northwest Georgia about 15 minutes south of Chattanooga. Cloudland Station is a 450-acre property with multiple planned neighborhoods and an intentional community vibe. As they were envisioning their ideal community, the developers decided to incorporate a venue for weddings and other events.
The results, a 150-year-old, hand-pegged Amish barn, a carriage house, and an Italianate architecture farmhouse called Peacock Hall, sit on an antique brick carriage path just beyond the property's private Lake Angela. These buildings, which make up The Homestead at Cloudland Station, surround a green lawn–totally perfect for an outdoor wedding!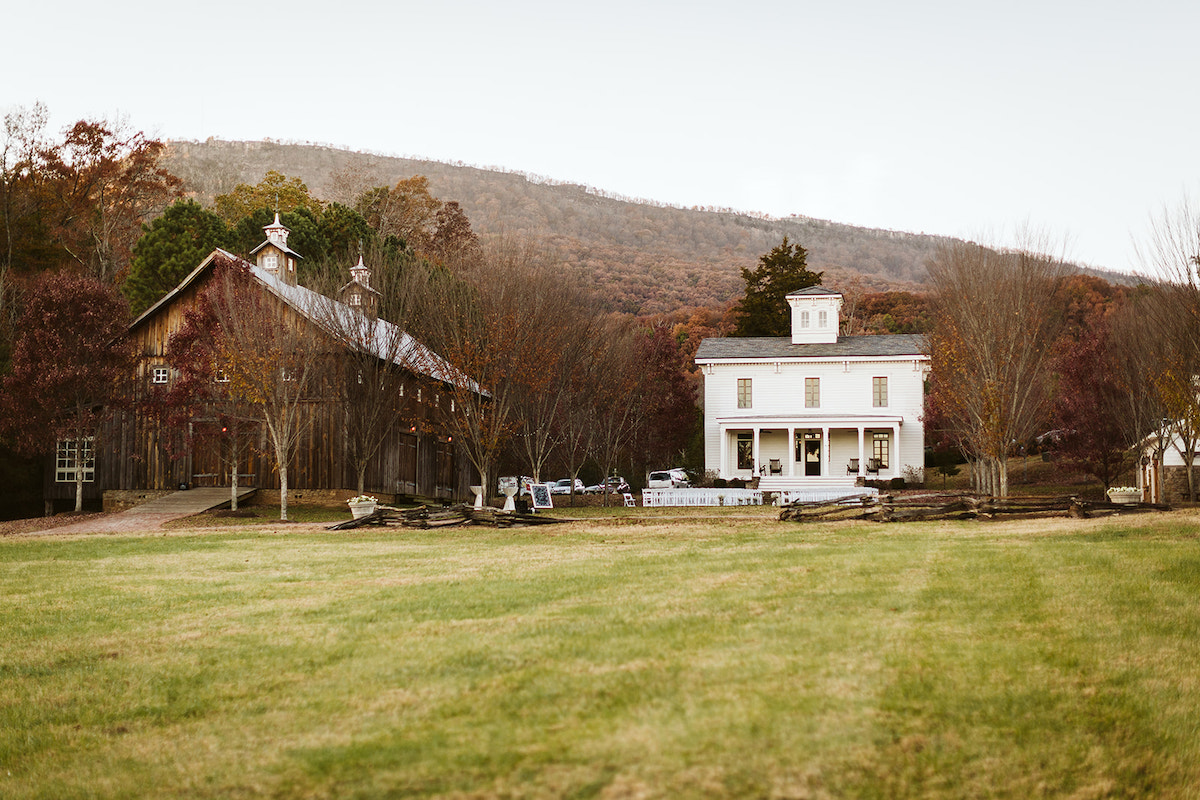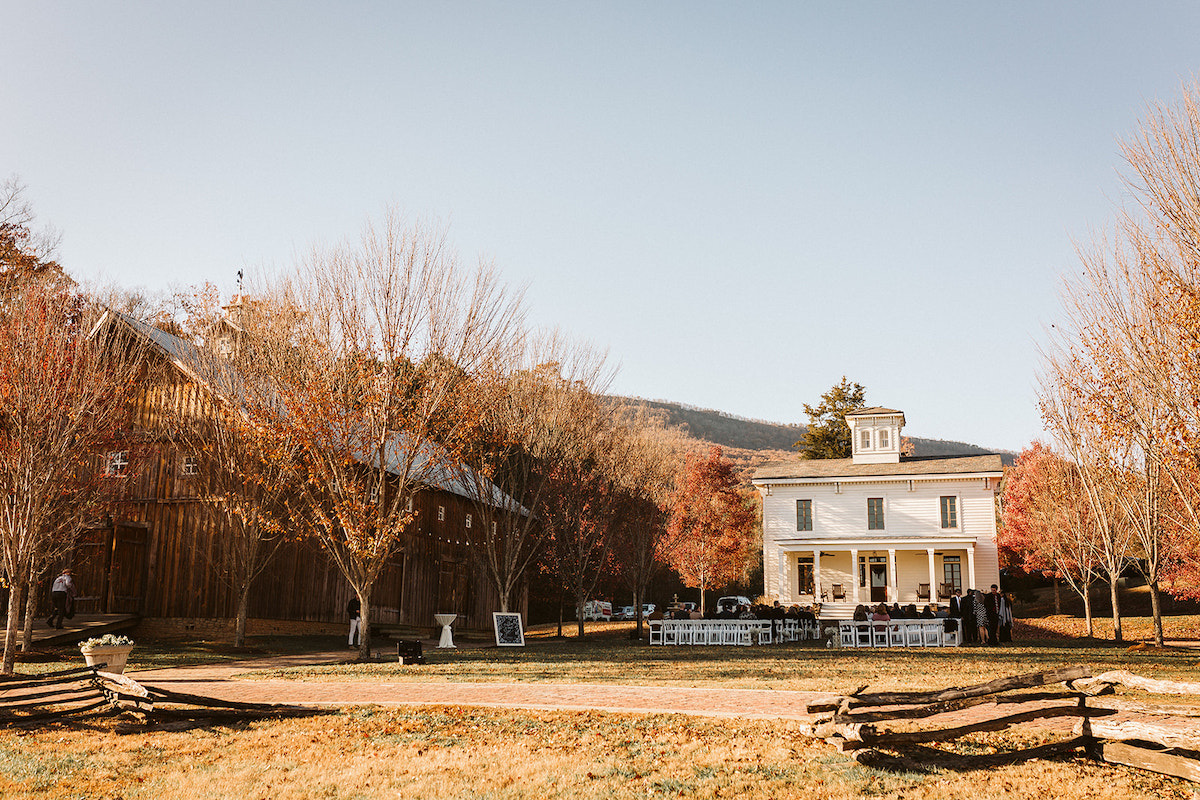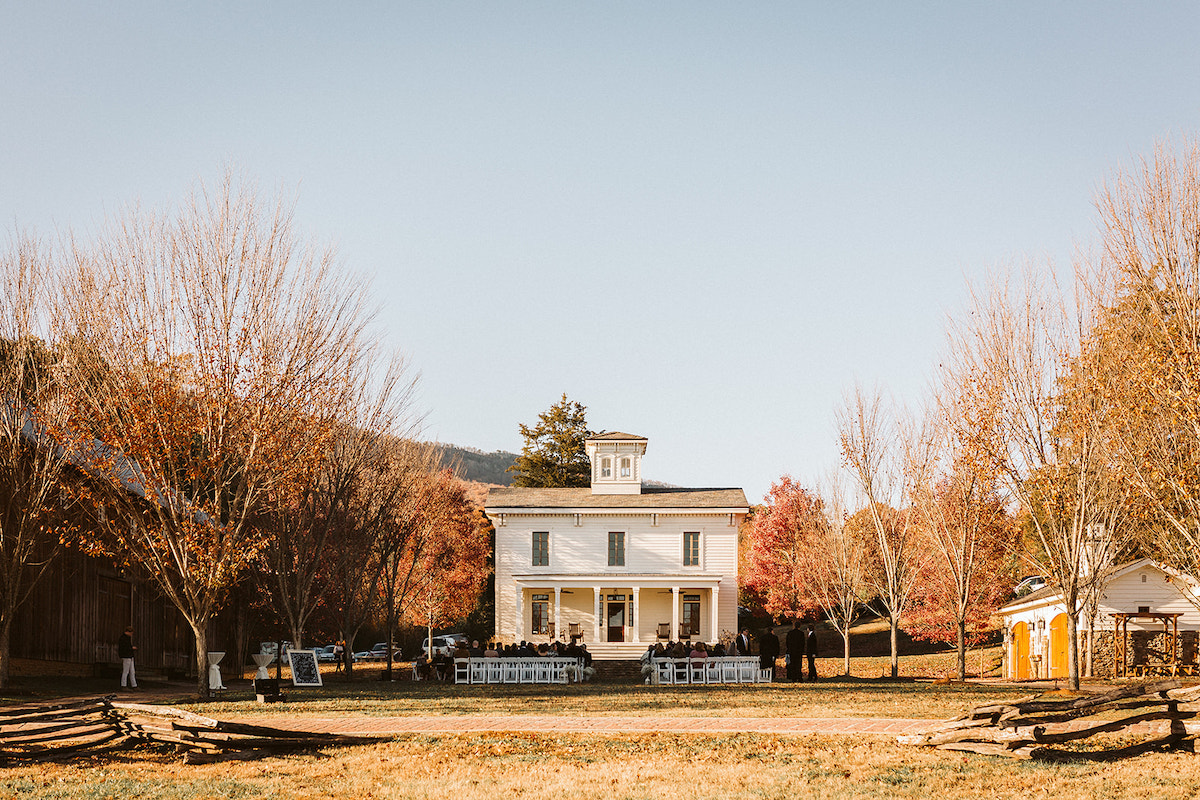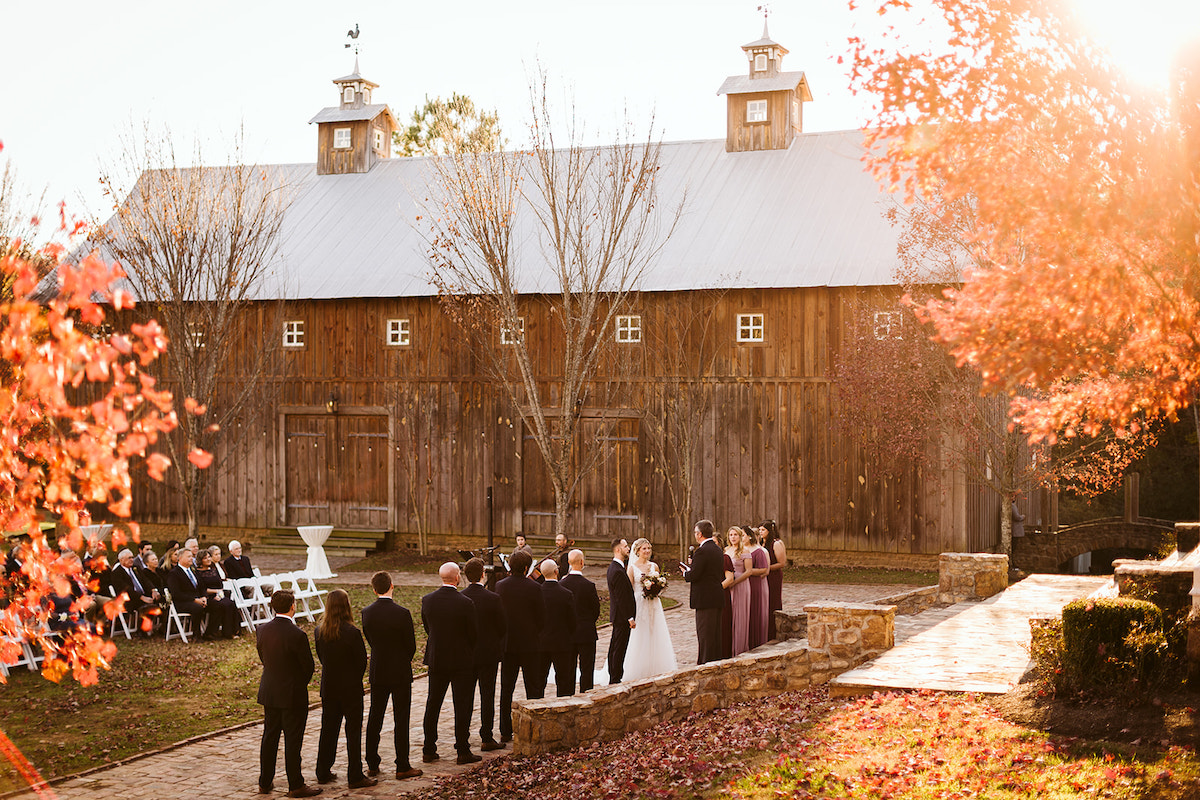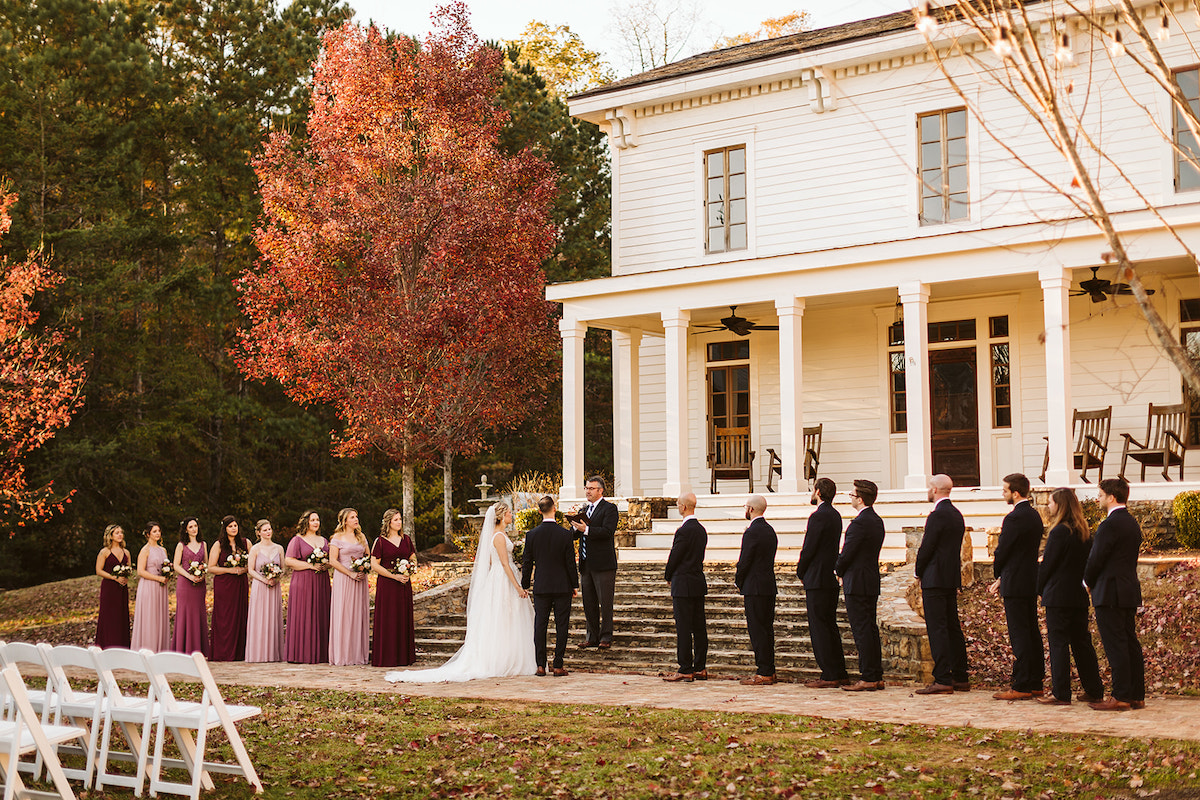 From best friends to bride and groom
These two are my kind of people. They're very easy-going and gentle-natured, and they love to goof off and laugh with each other. We have a few friends in common, so I was excited to hear from them in the early planning stages. Joe and Caitlin have a really sweet love story. In short, they met as co-workers and became best friends. Even after they stopped working together, they maintained a close friendship. After awhile of each thinking "Who us? No, we'd never date!" they realized that maybe there was actually something there, that this person had all the qualities they'd been looking for in a partner. They developed feelings for each other, and the rest is history.
Before the big day, on my pre-wedding questionnaire, I ask couples What is one thing you would tell to future couples planning their dream wedding? I love Caitlin's advice so much. She says, "Through all the researching, pinteresting, and budgeting, make sure you remember what the day is for. At the end of the day, I just want to be married to my best friend!"
On the big day, because they planned their wedding for later in the day, the sun wasn't directly over us. In fact, once it passed over the barn, we had a perfect balance of light and shade for their portraits and outdoor ceremony! It's always nice when nature does you a solid on the lighting and nobody has to squint through their own wedding. Caitlin and Joe planned a first look ahead of the ceremony, and we shot most of their bride and groom and bridal party portraits beforehand, too. As a result, they had more time at the reception with their guests!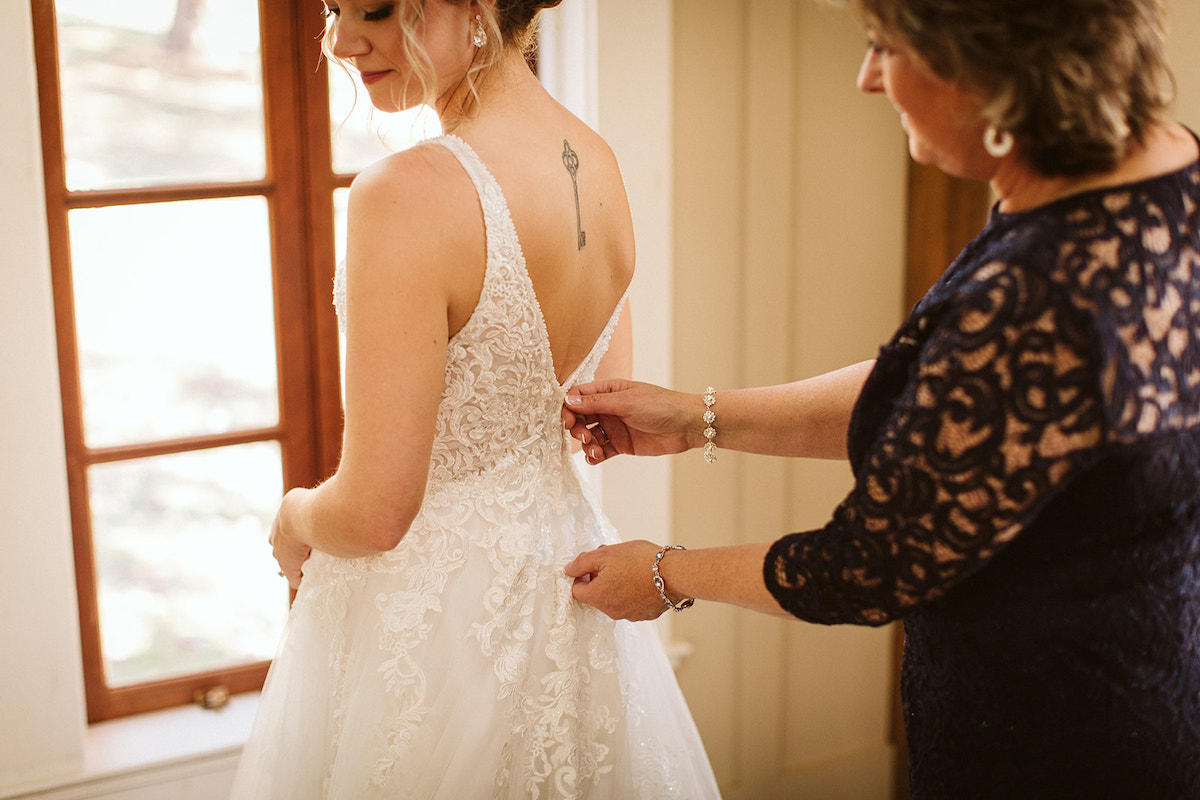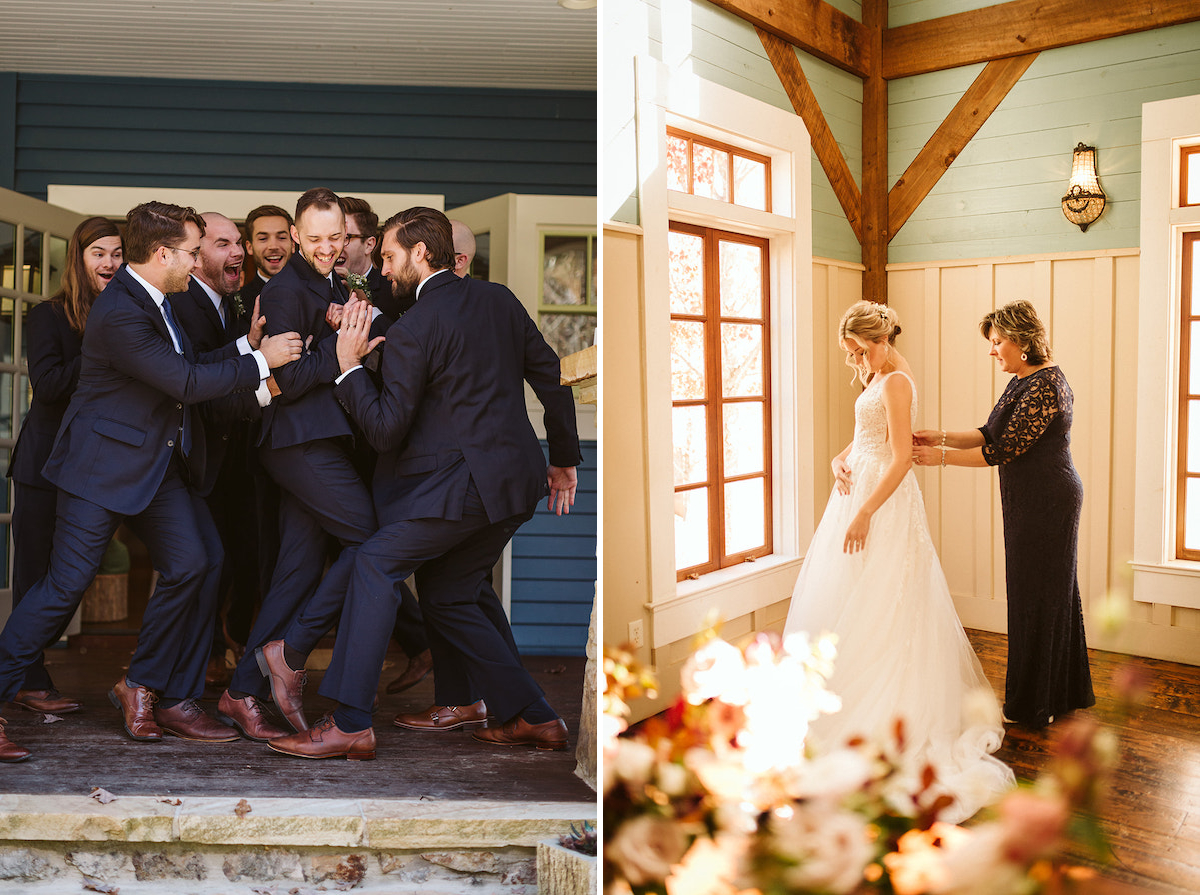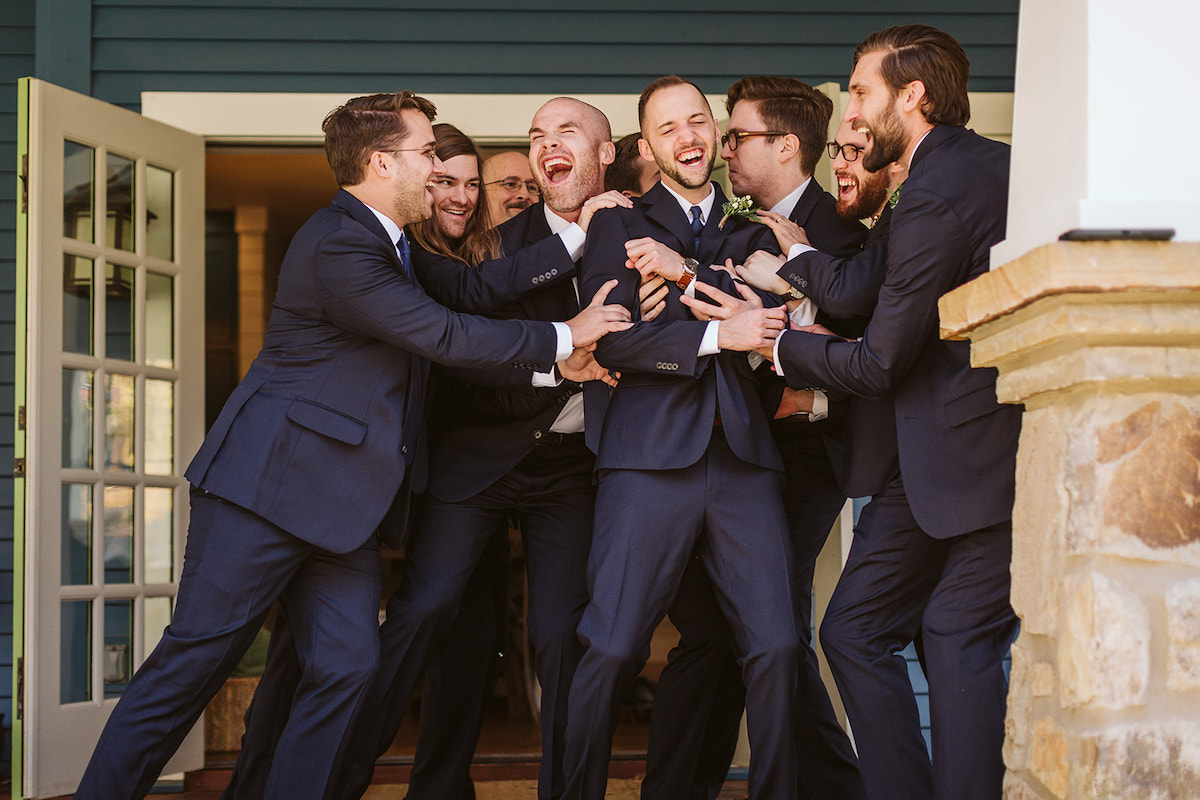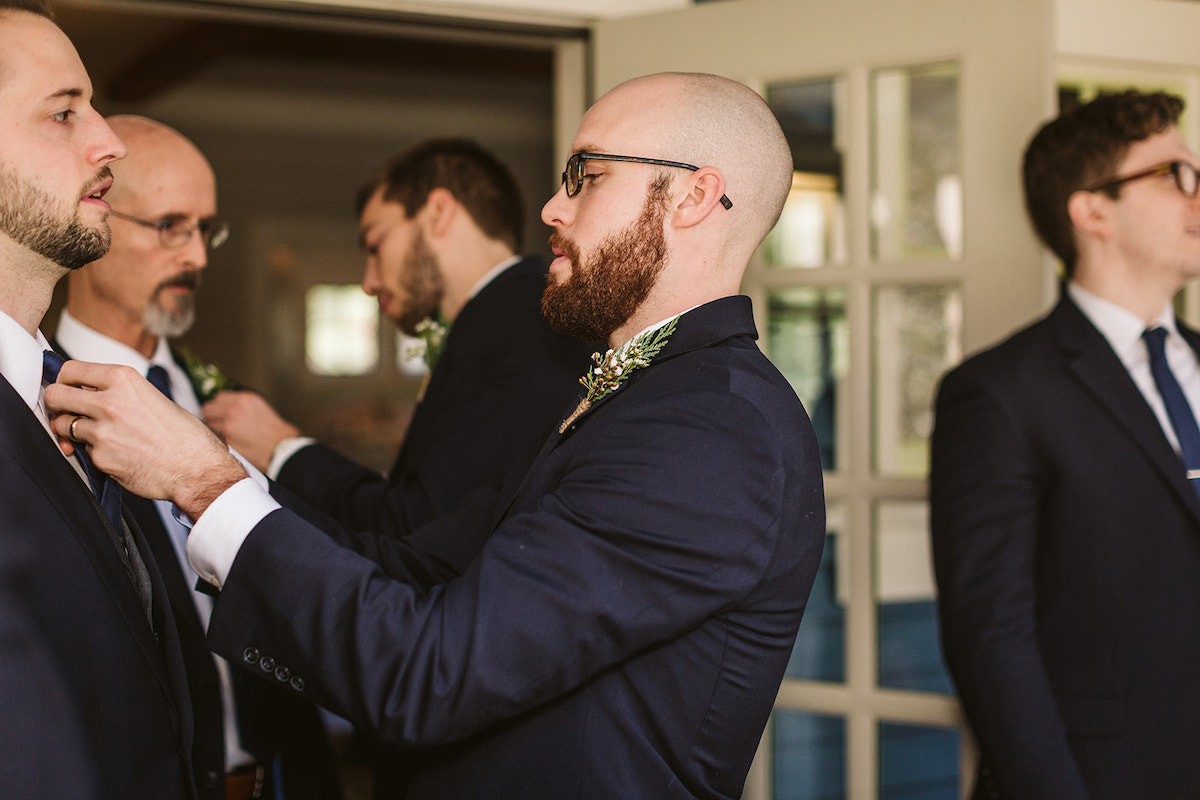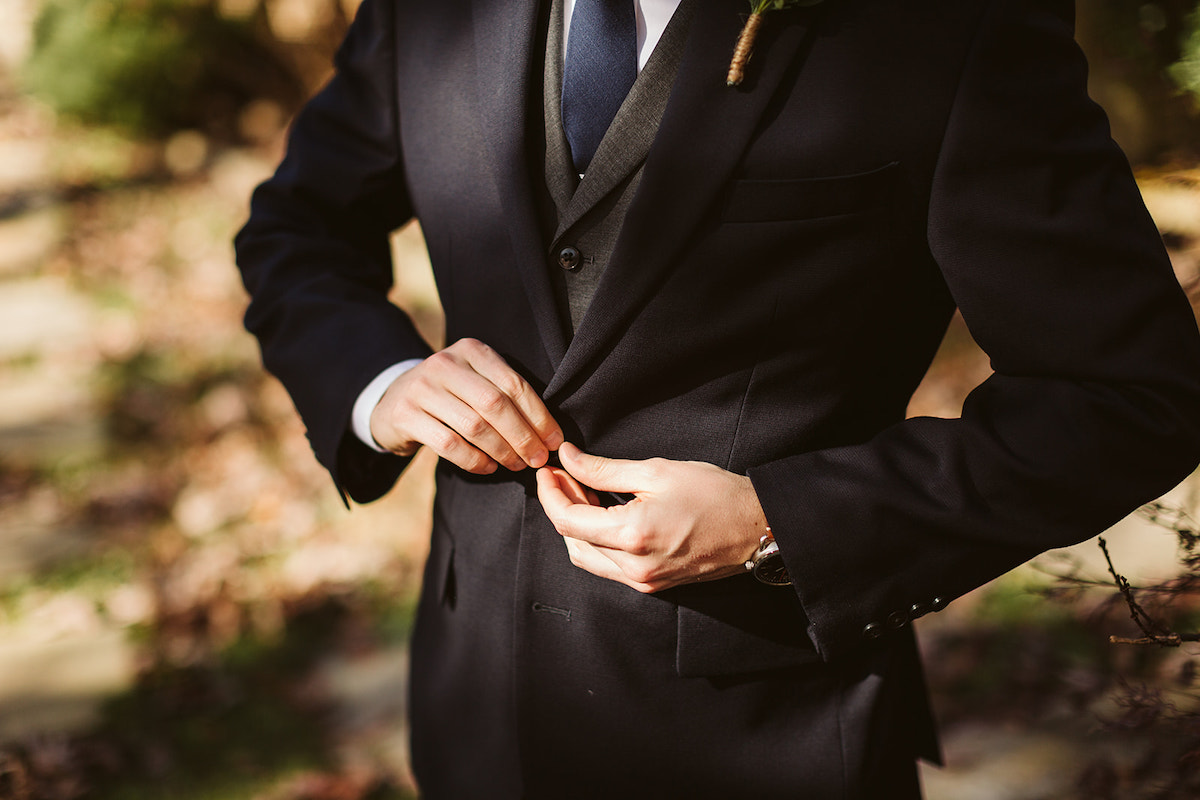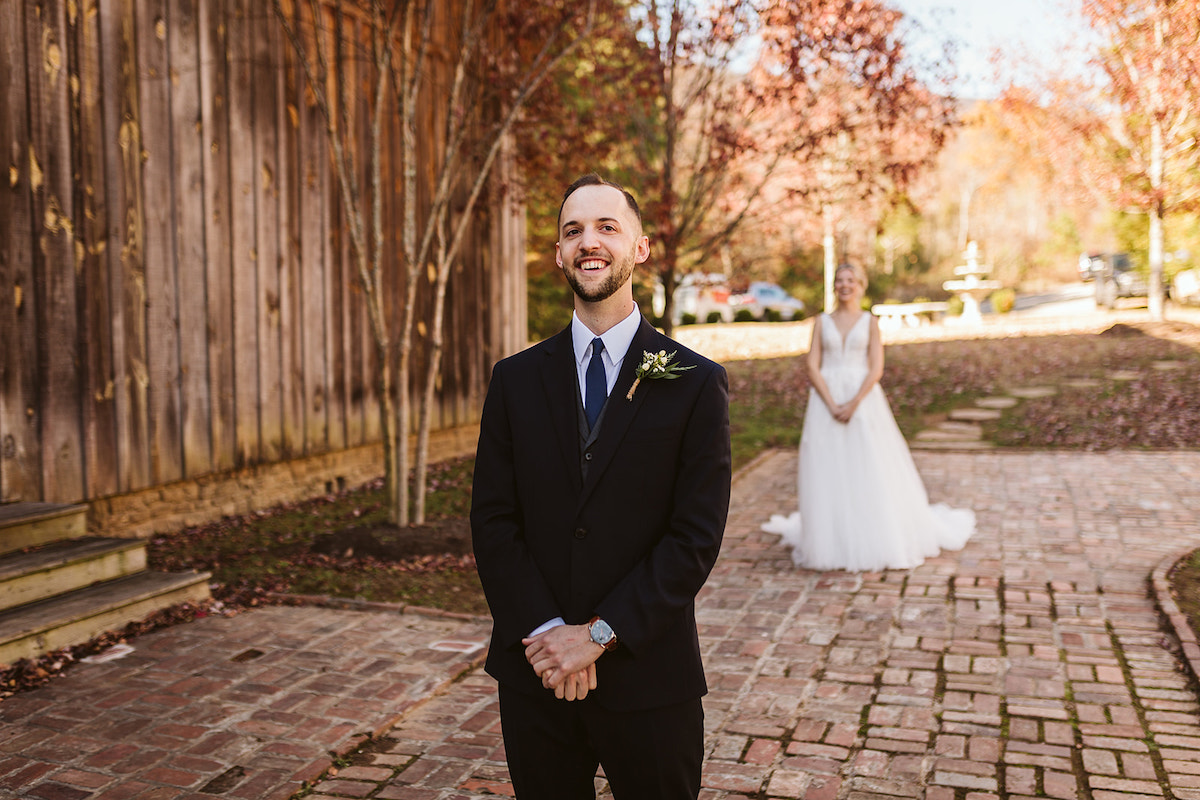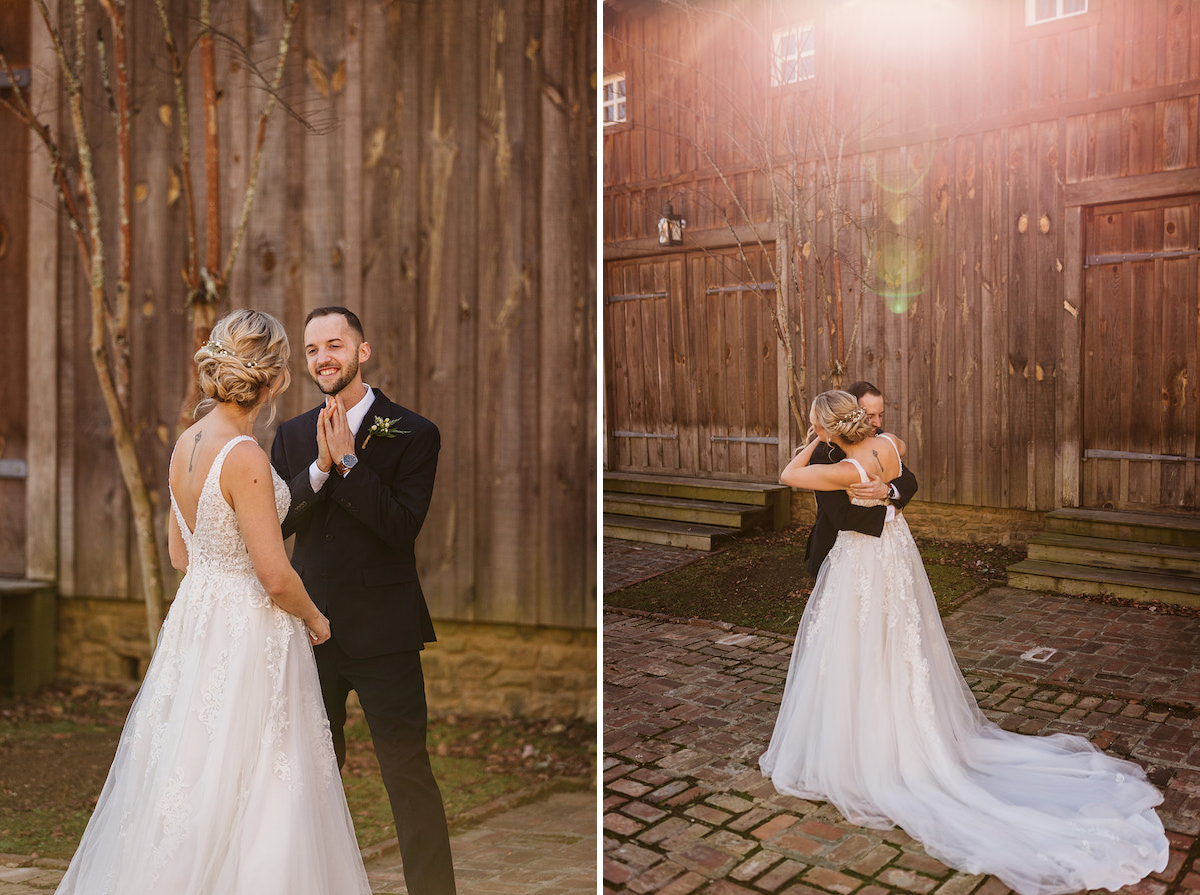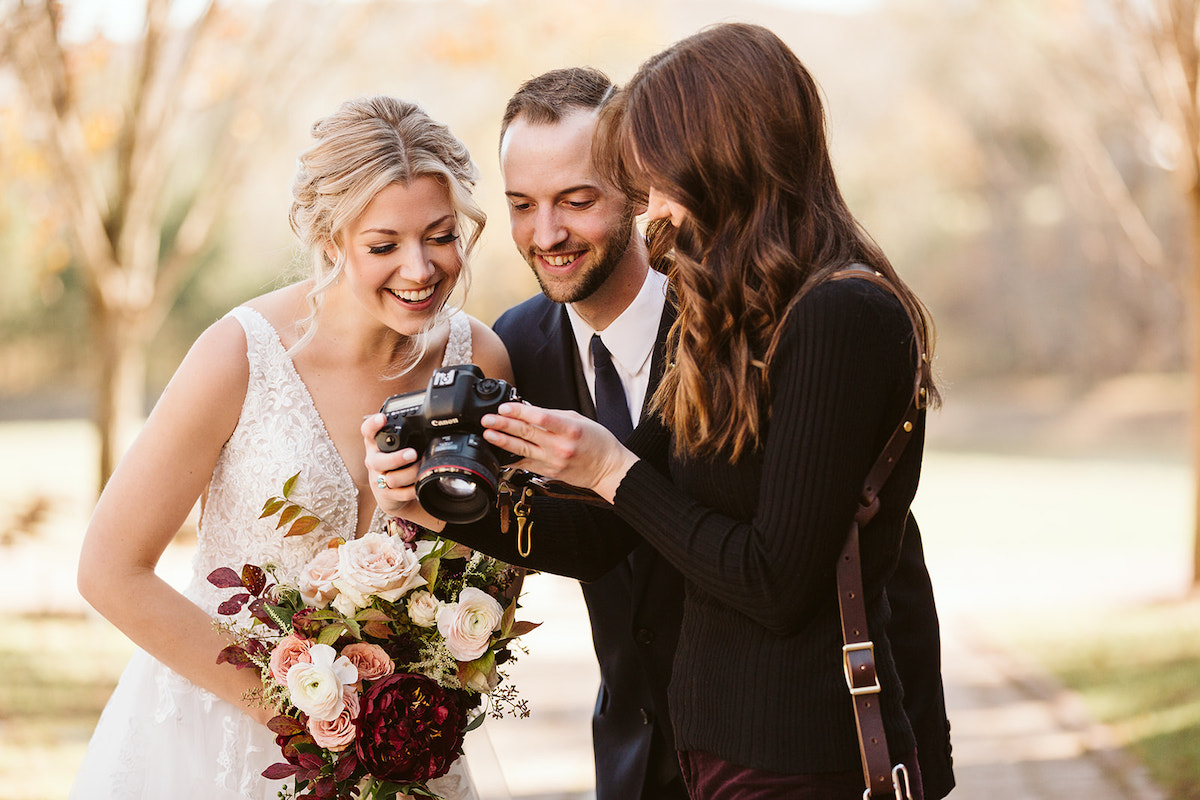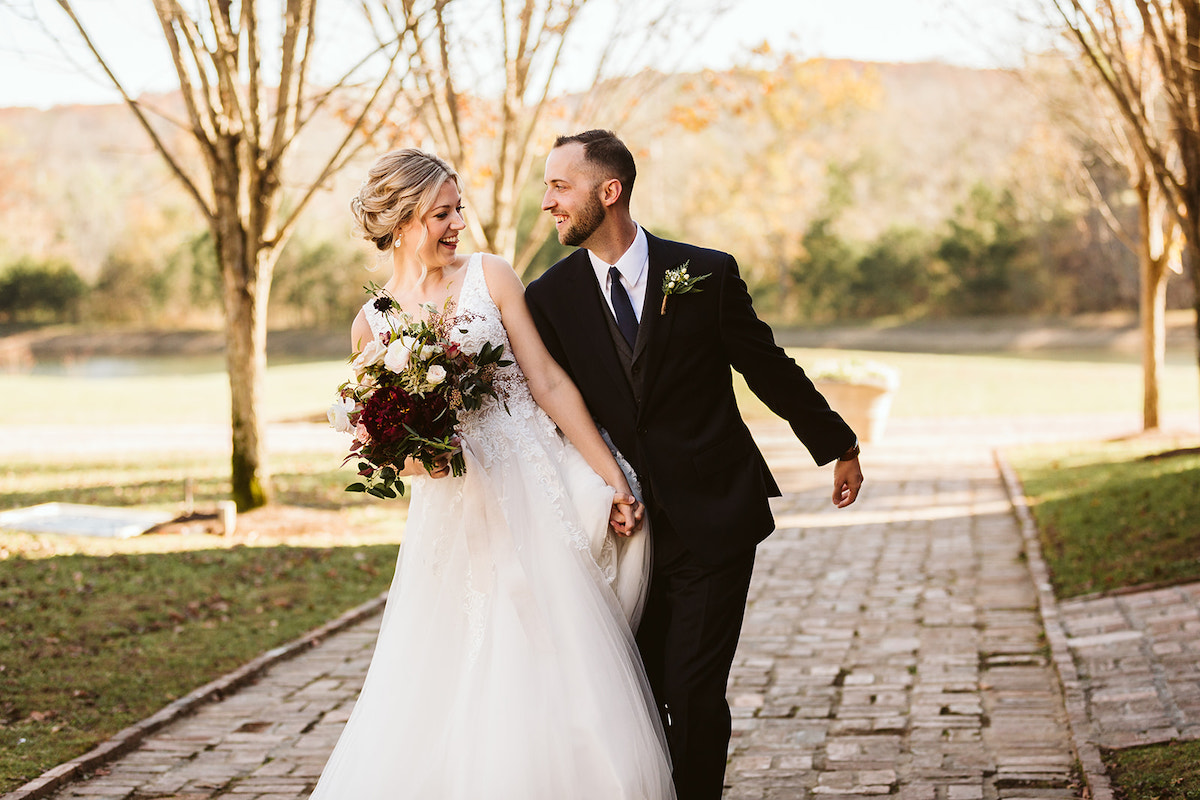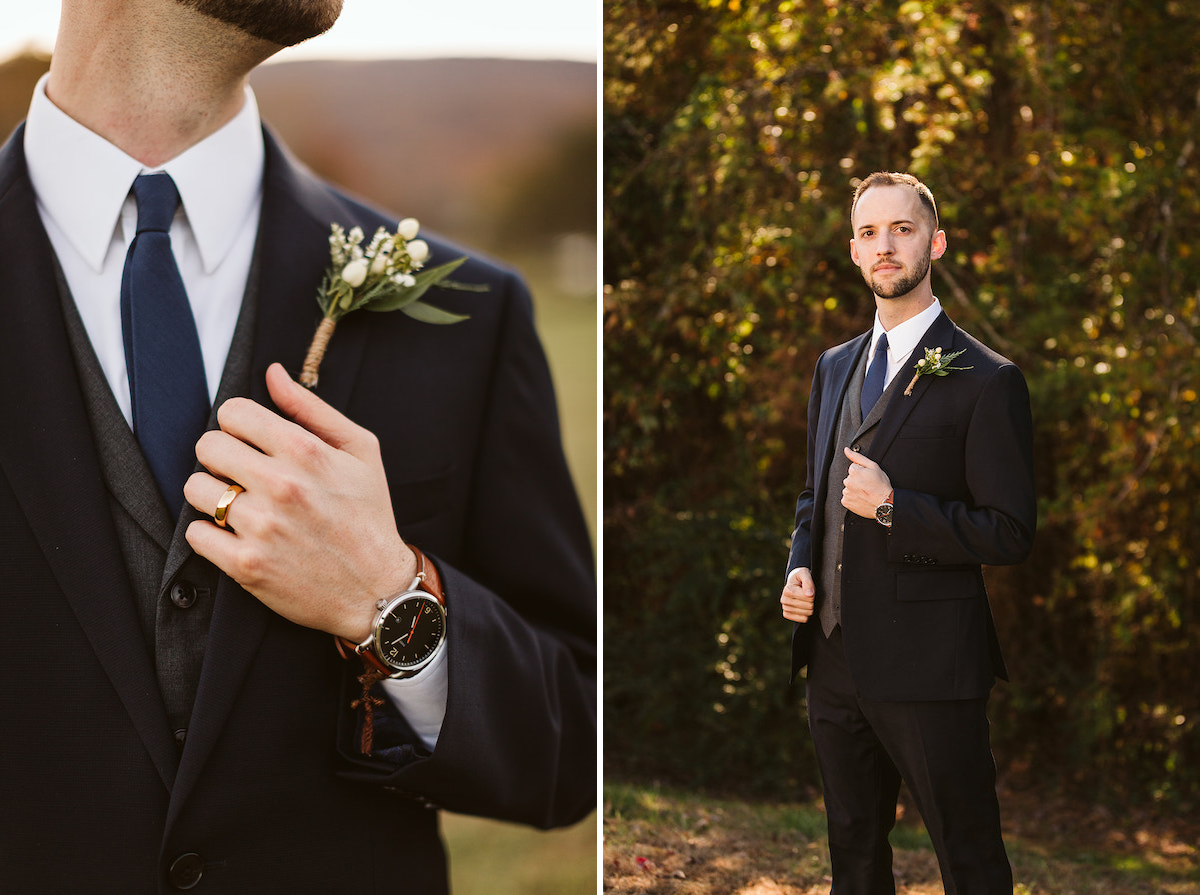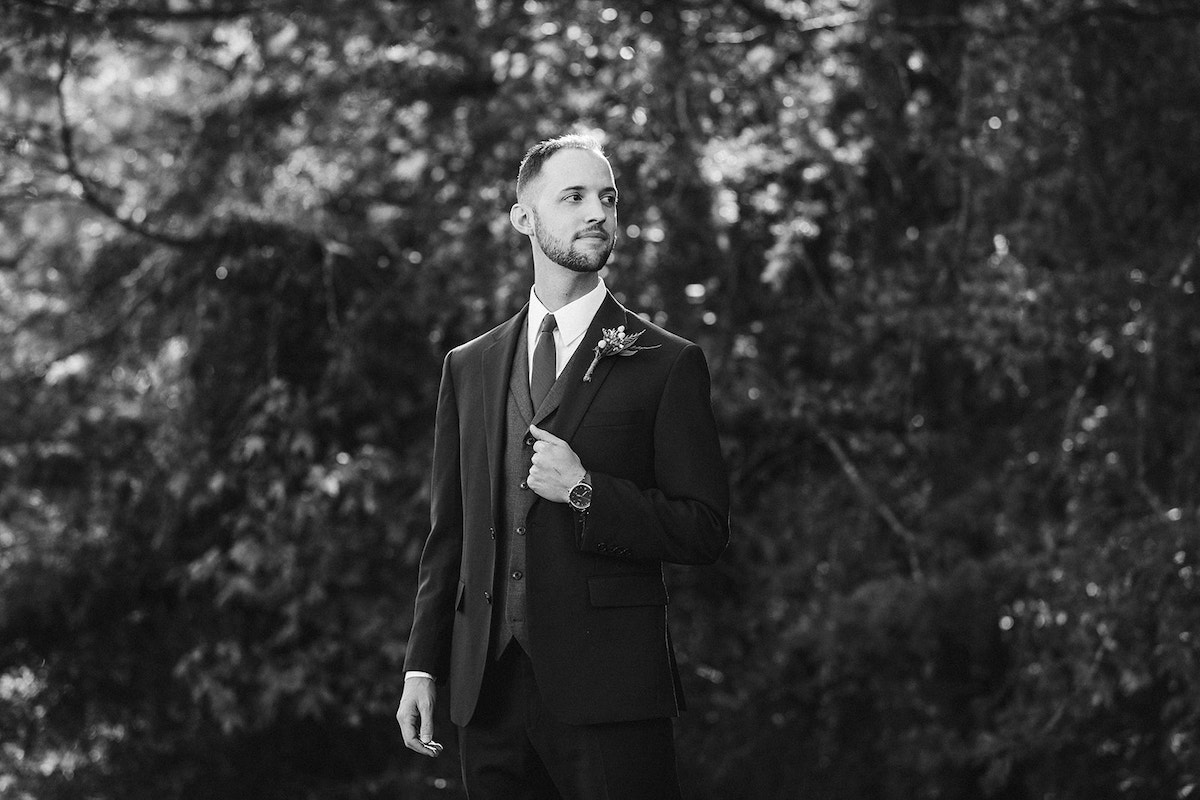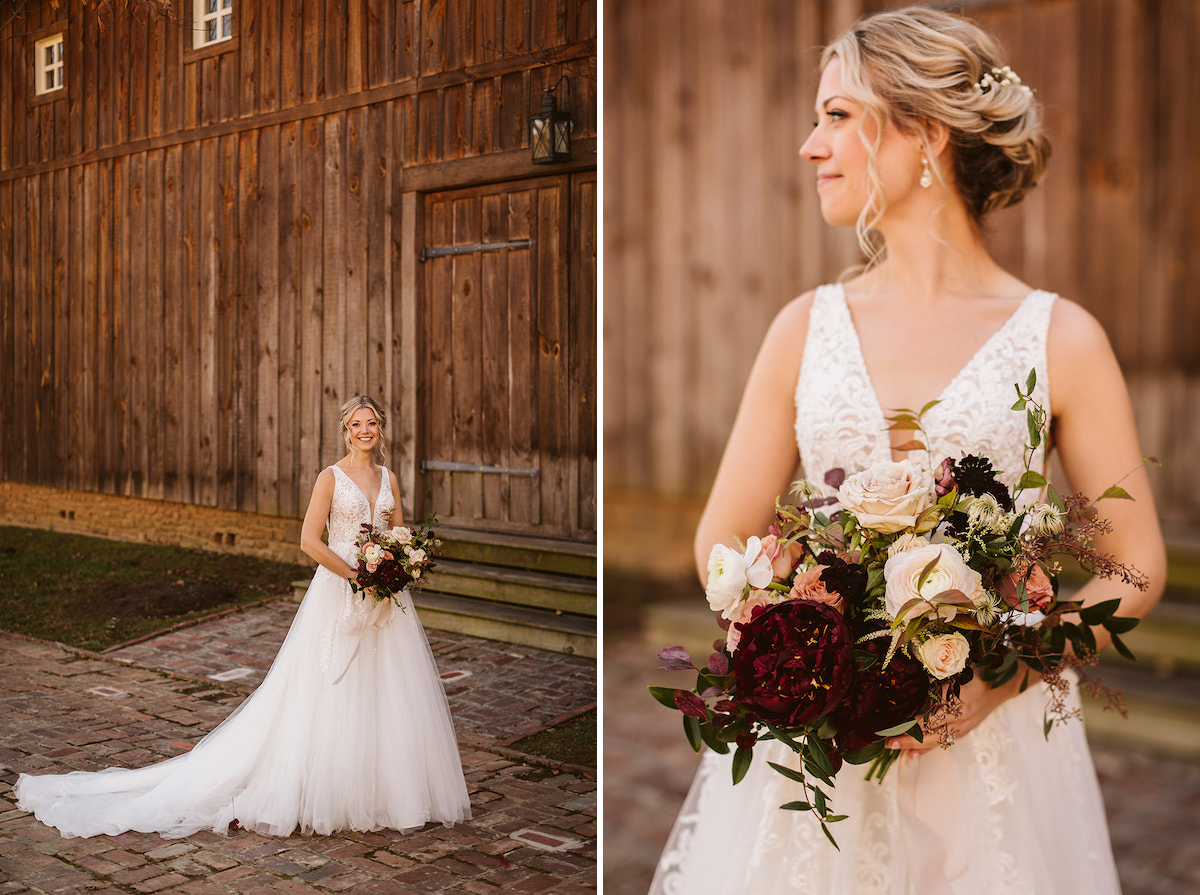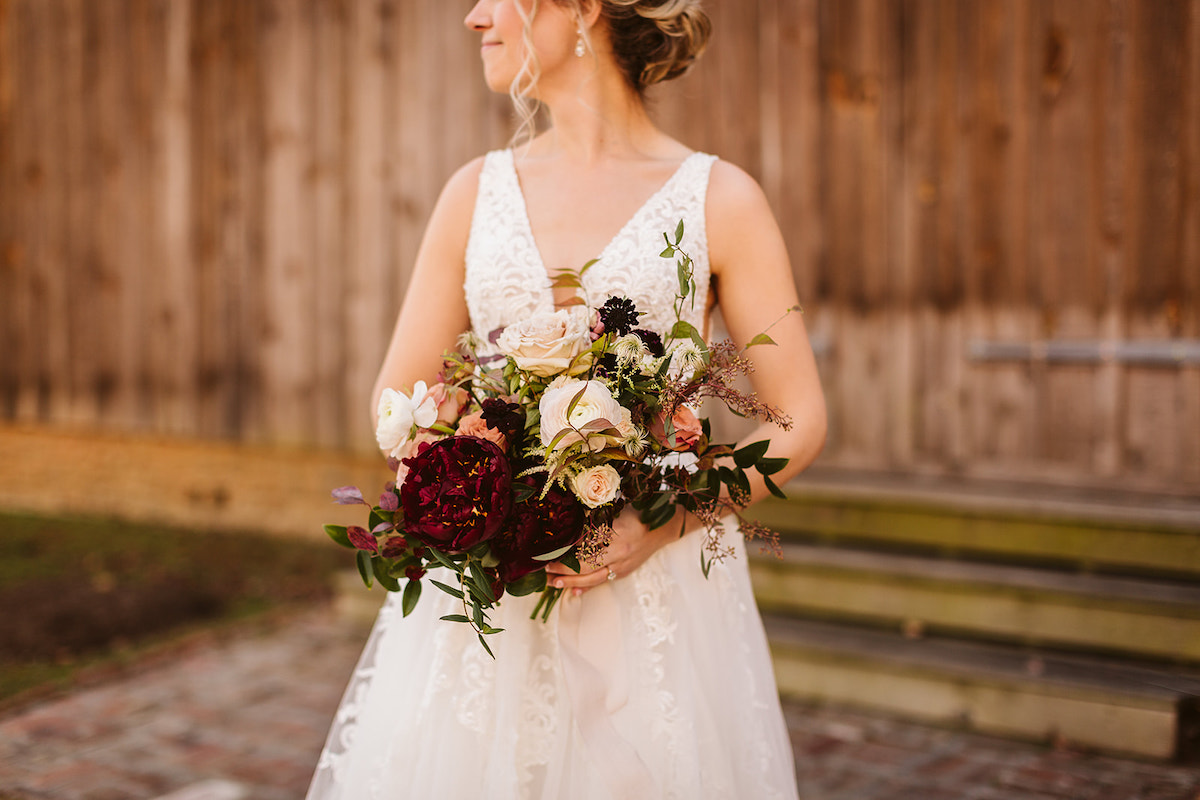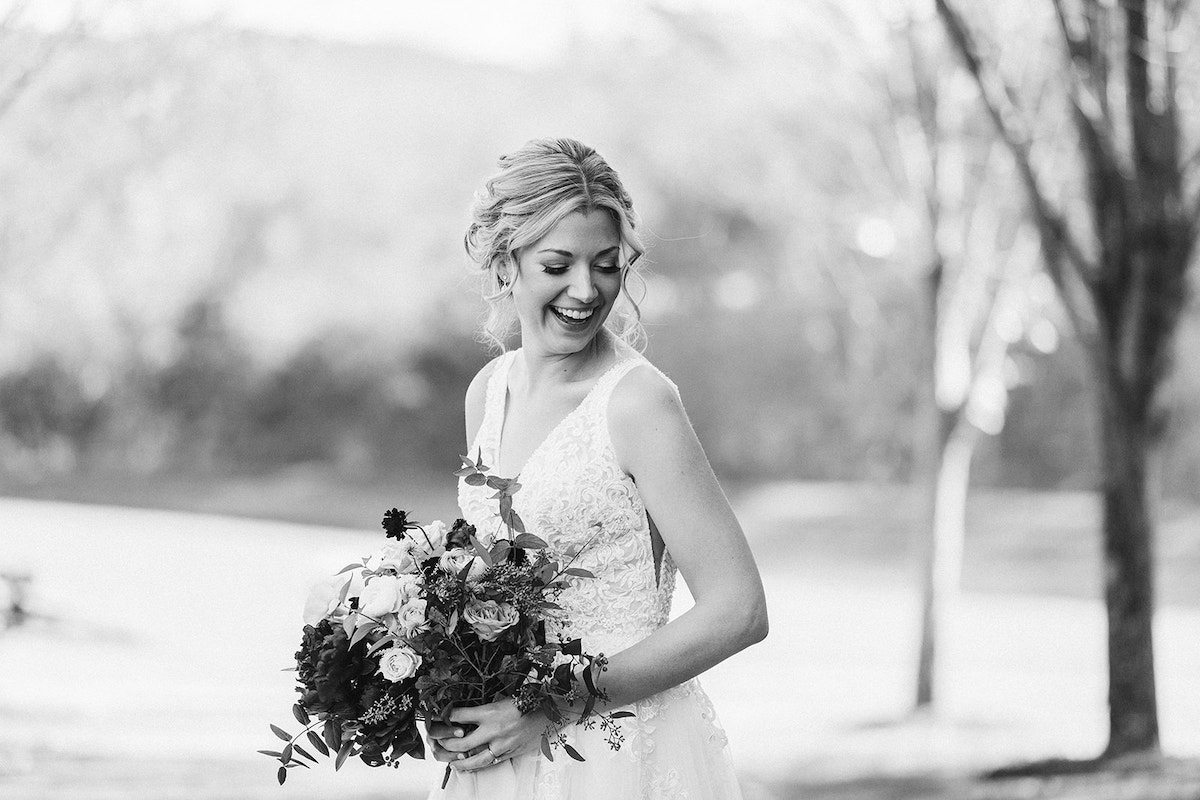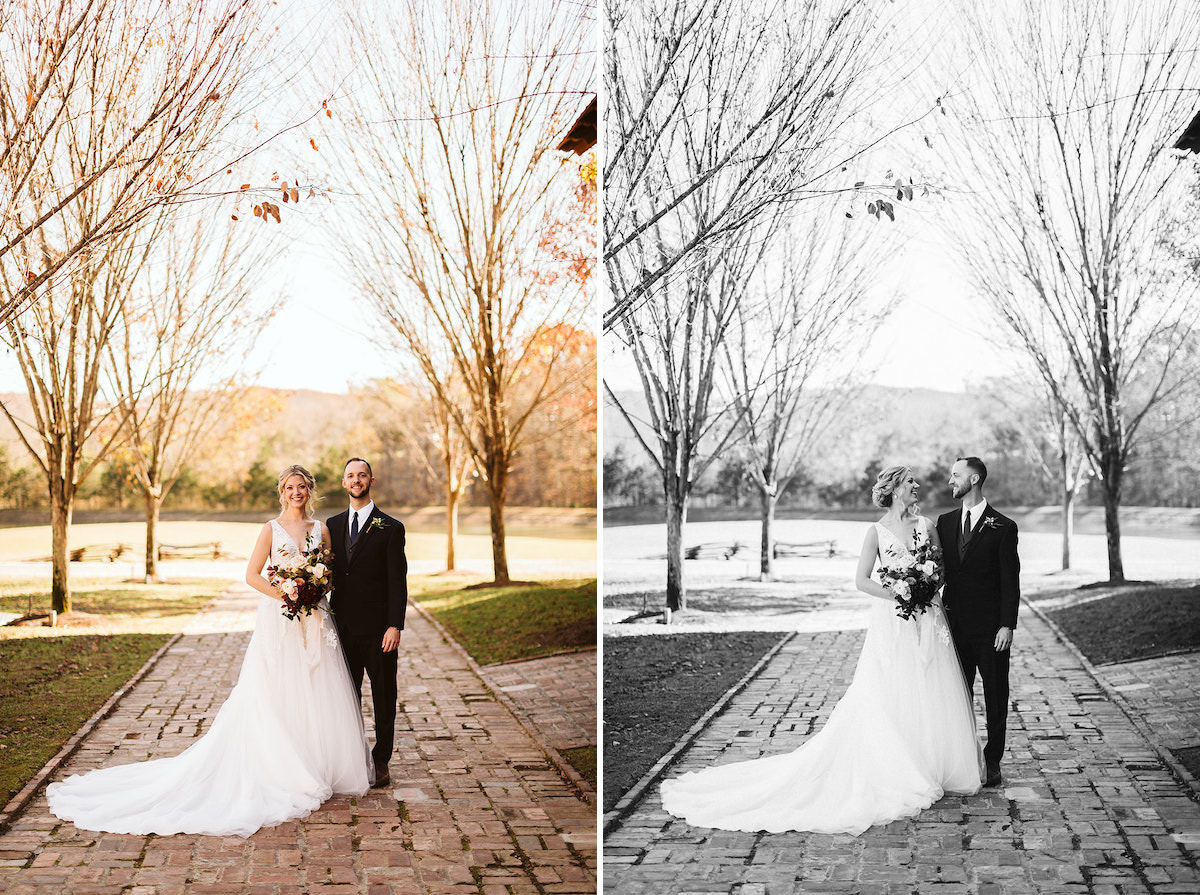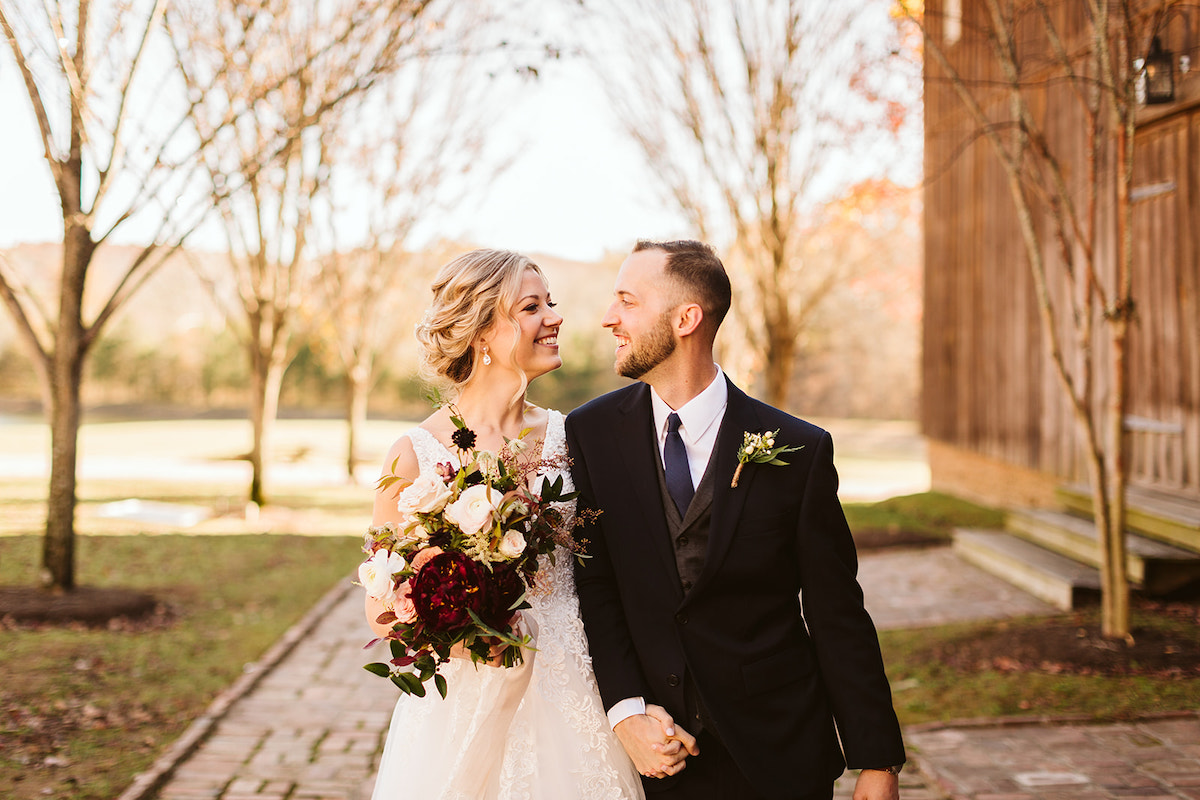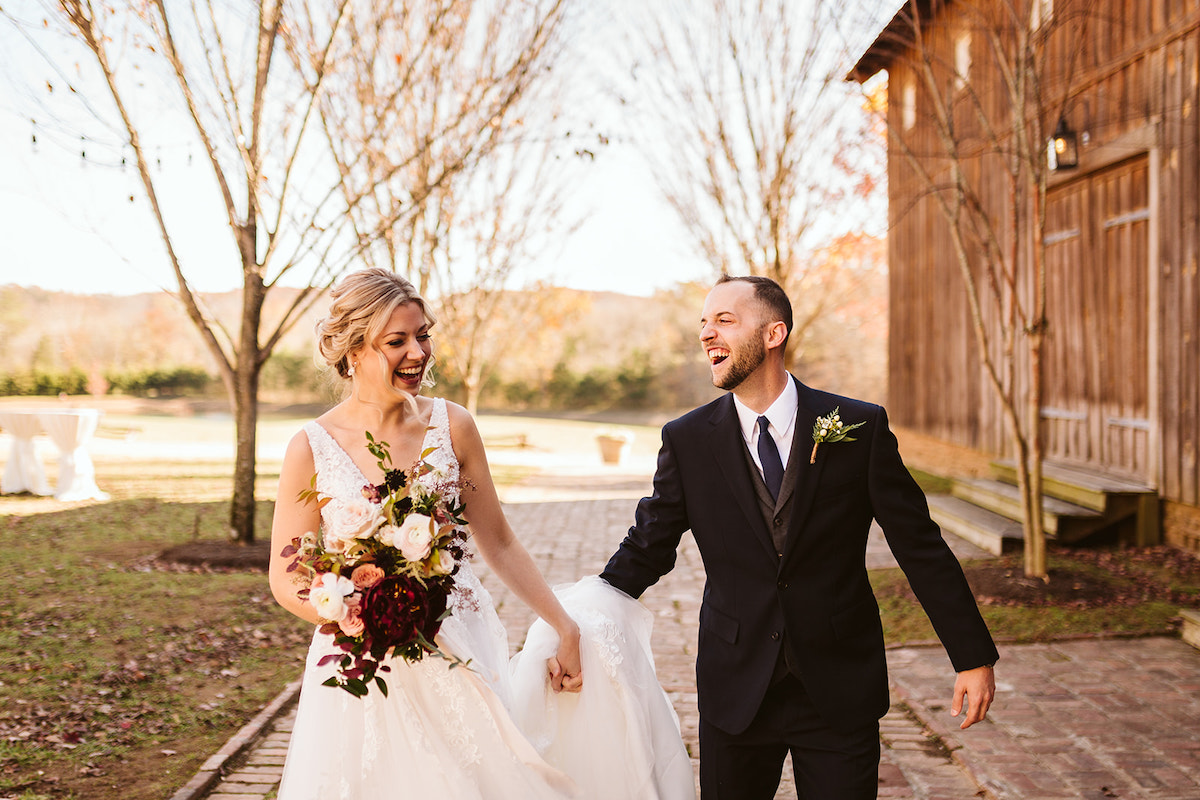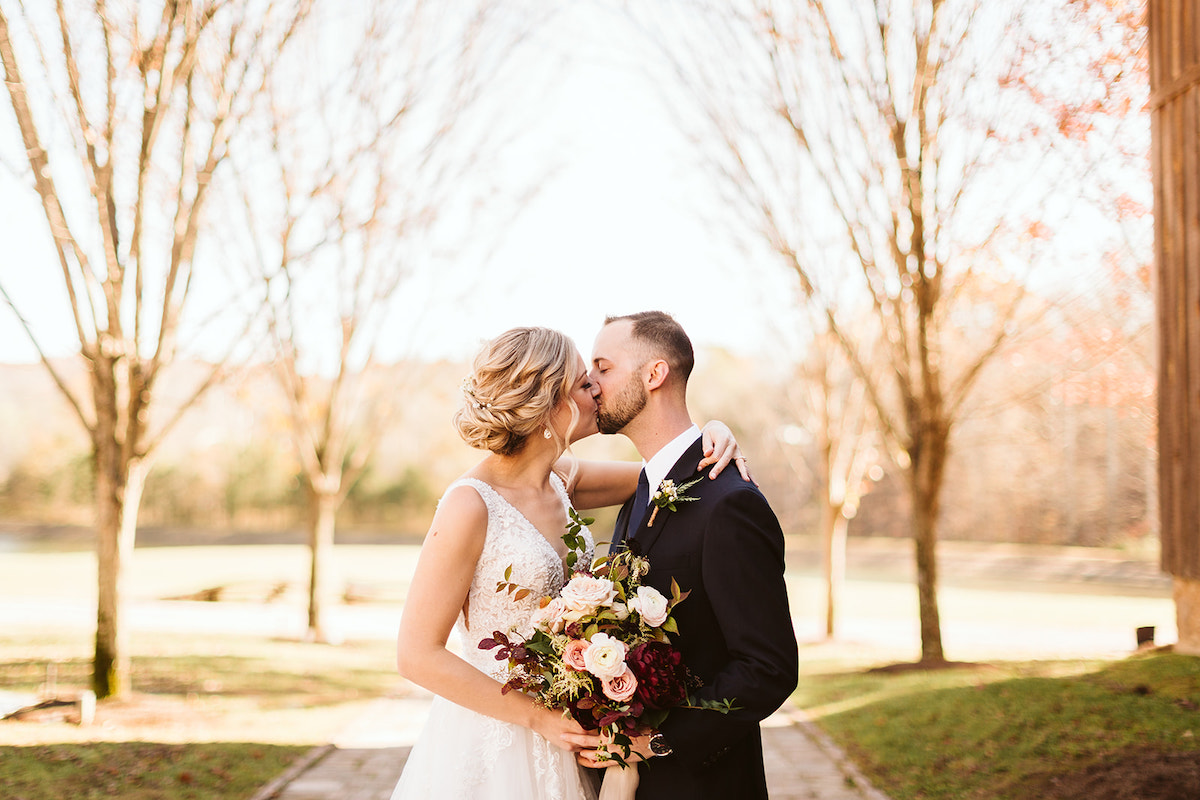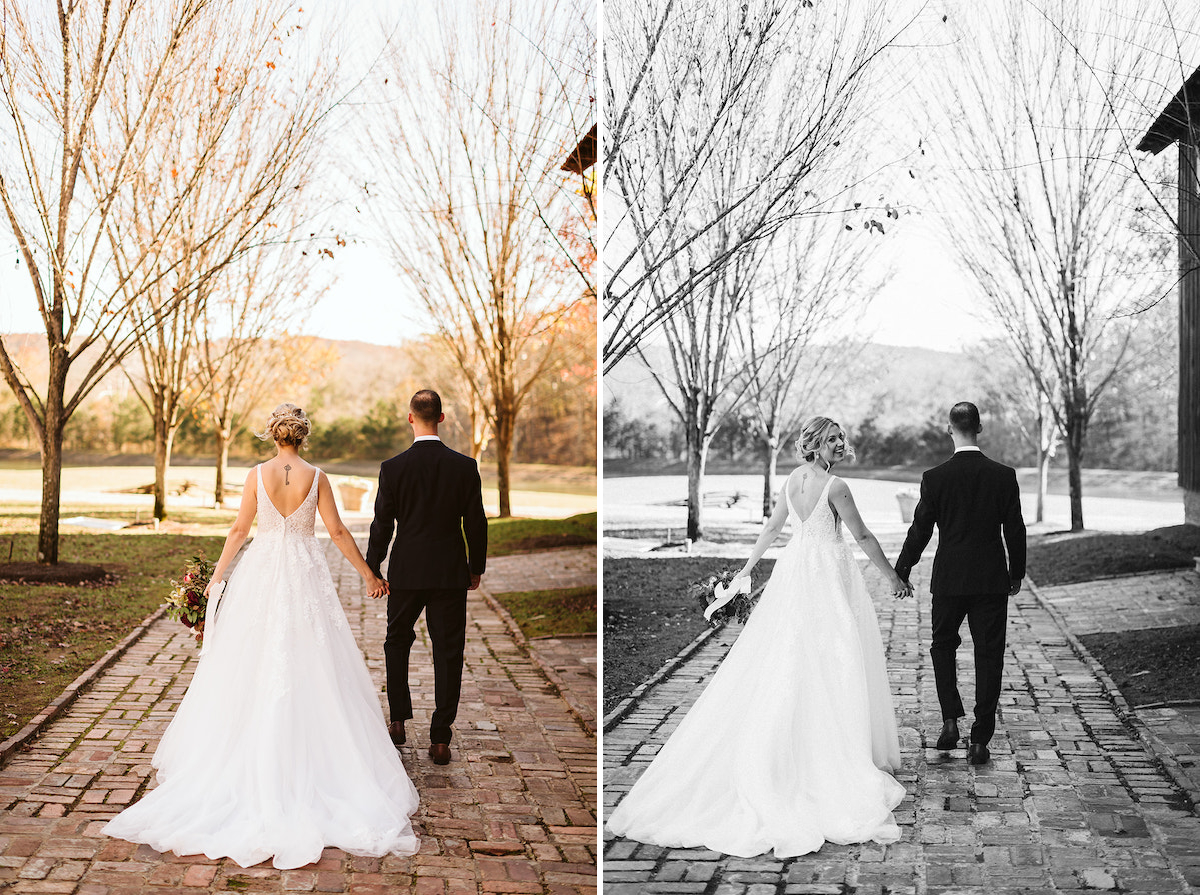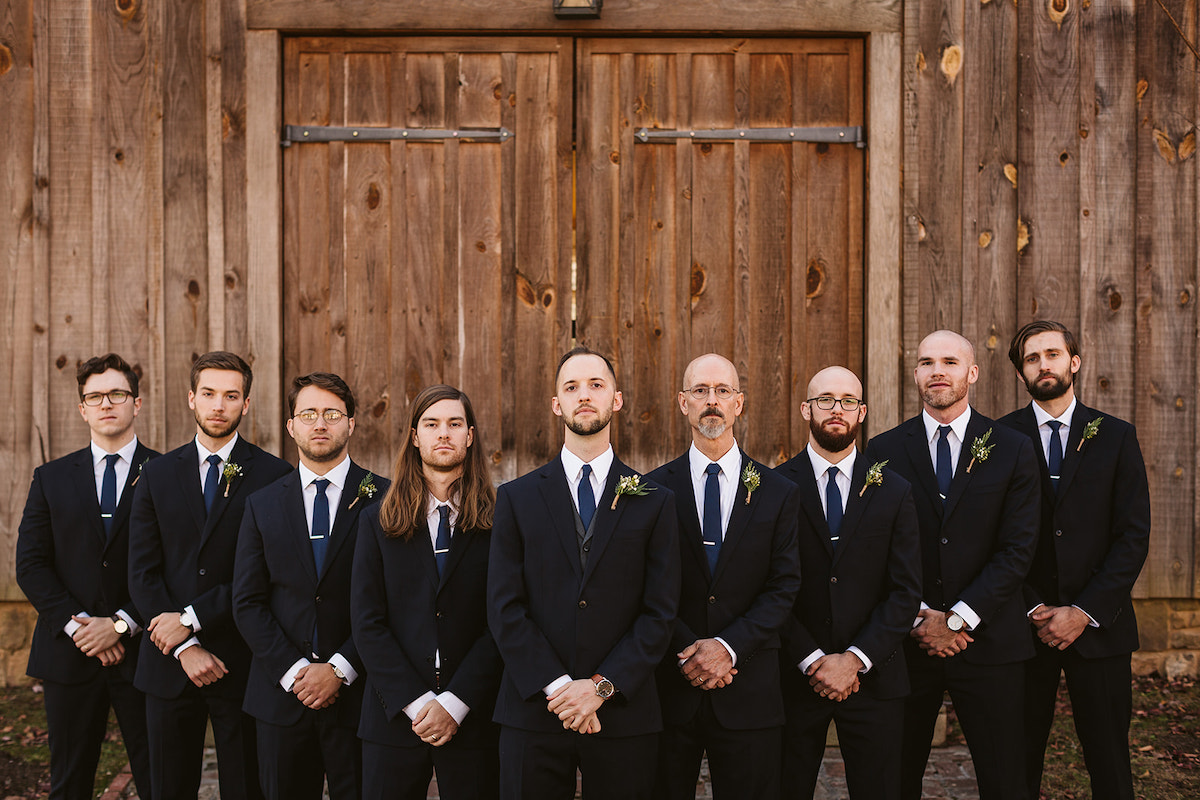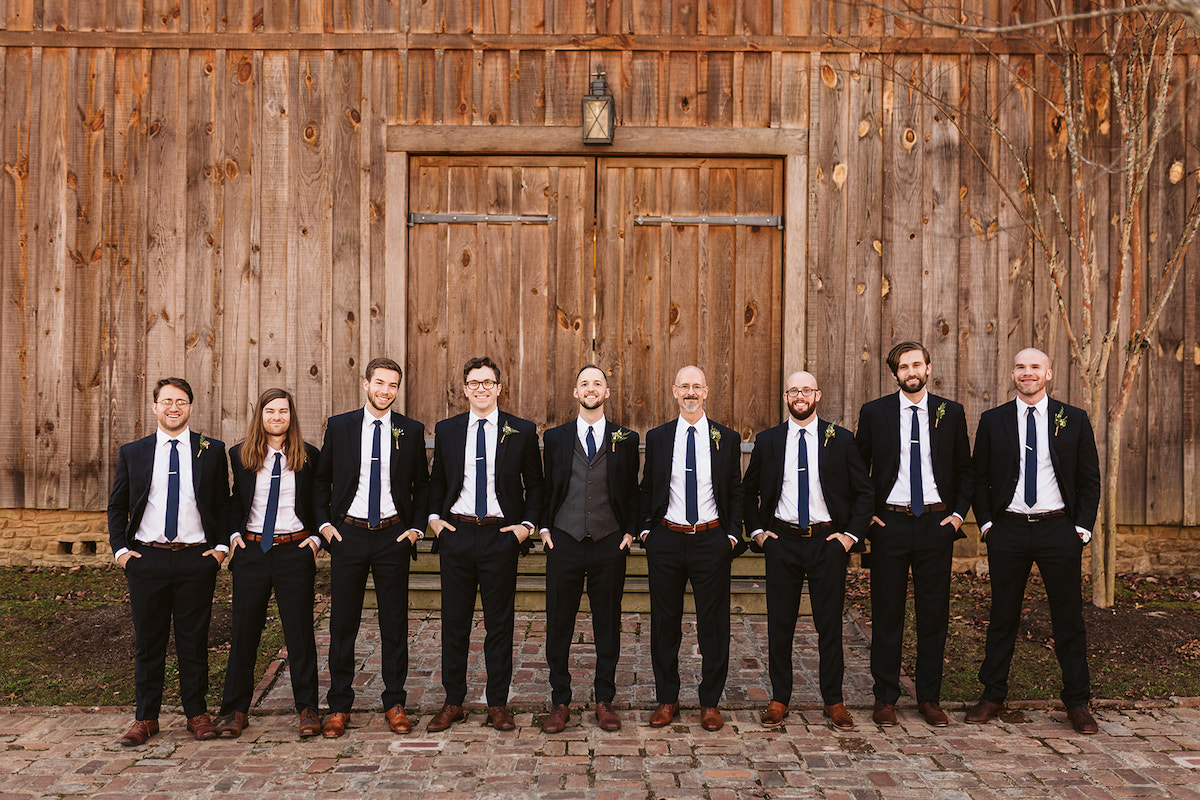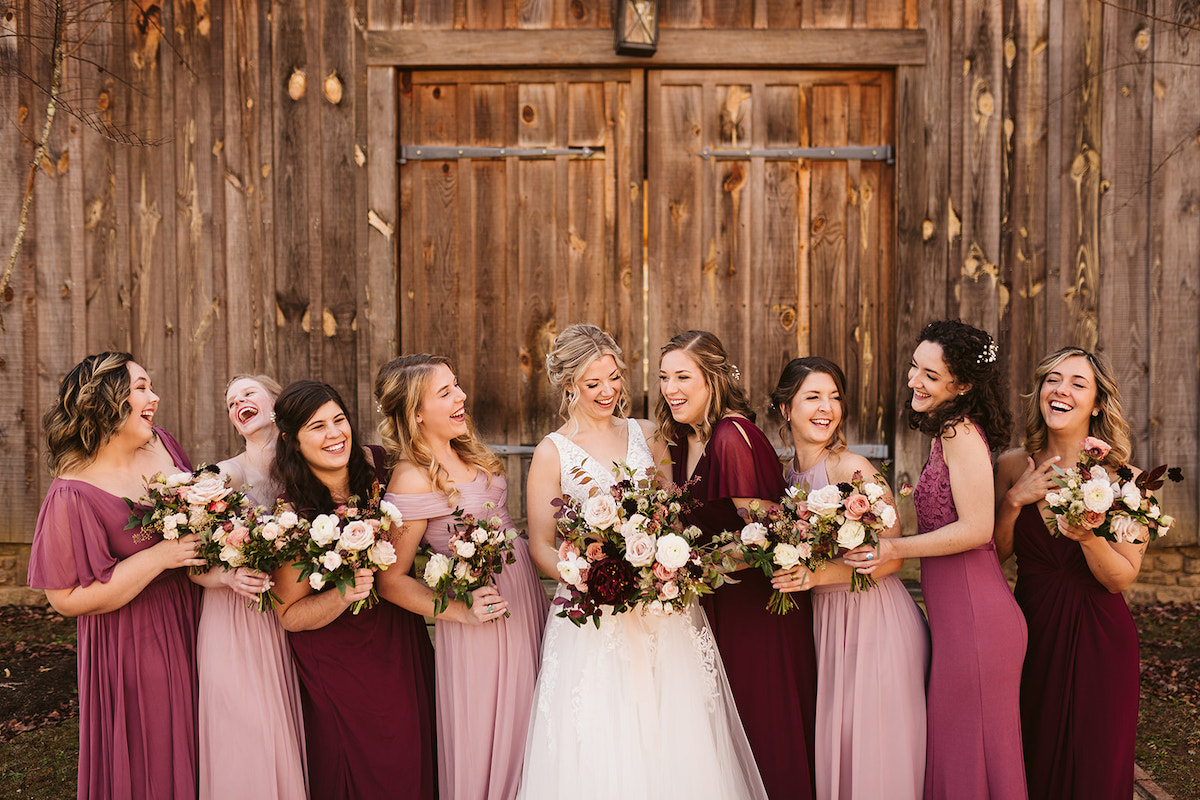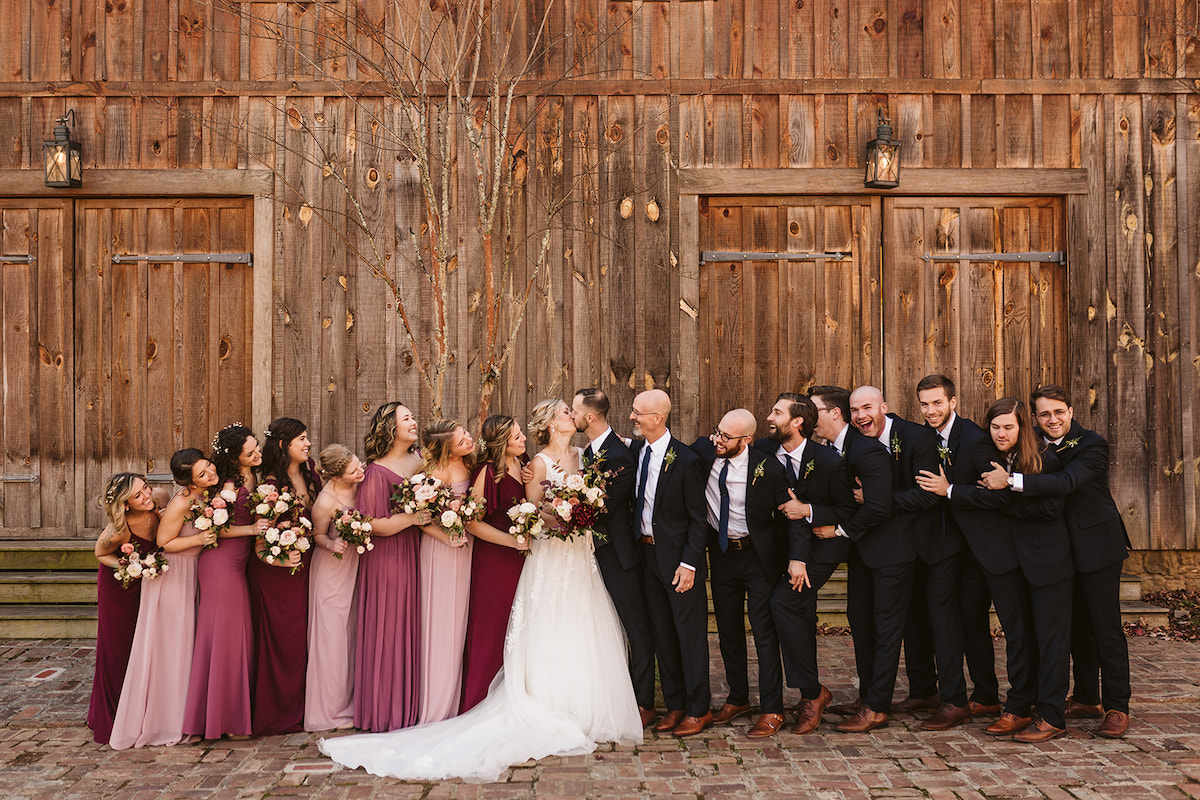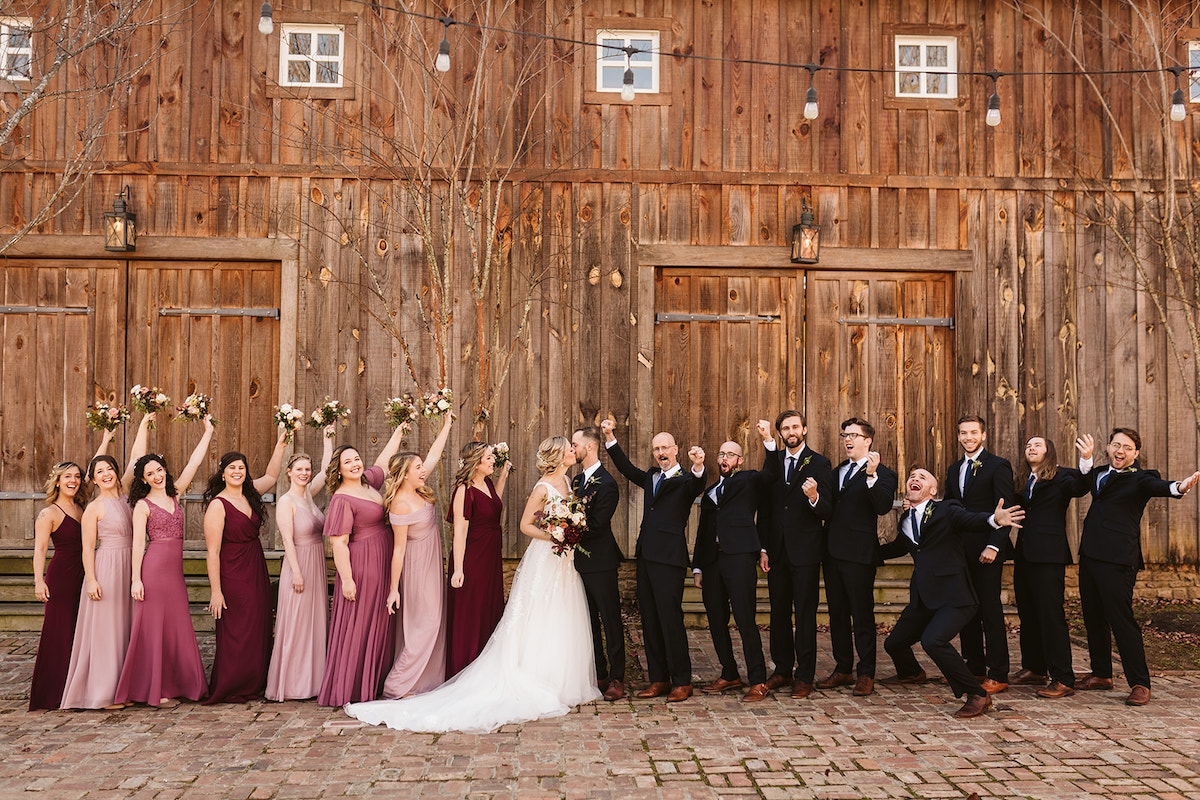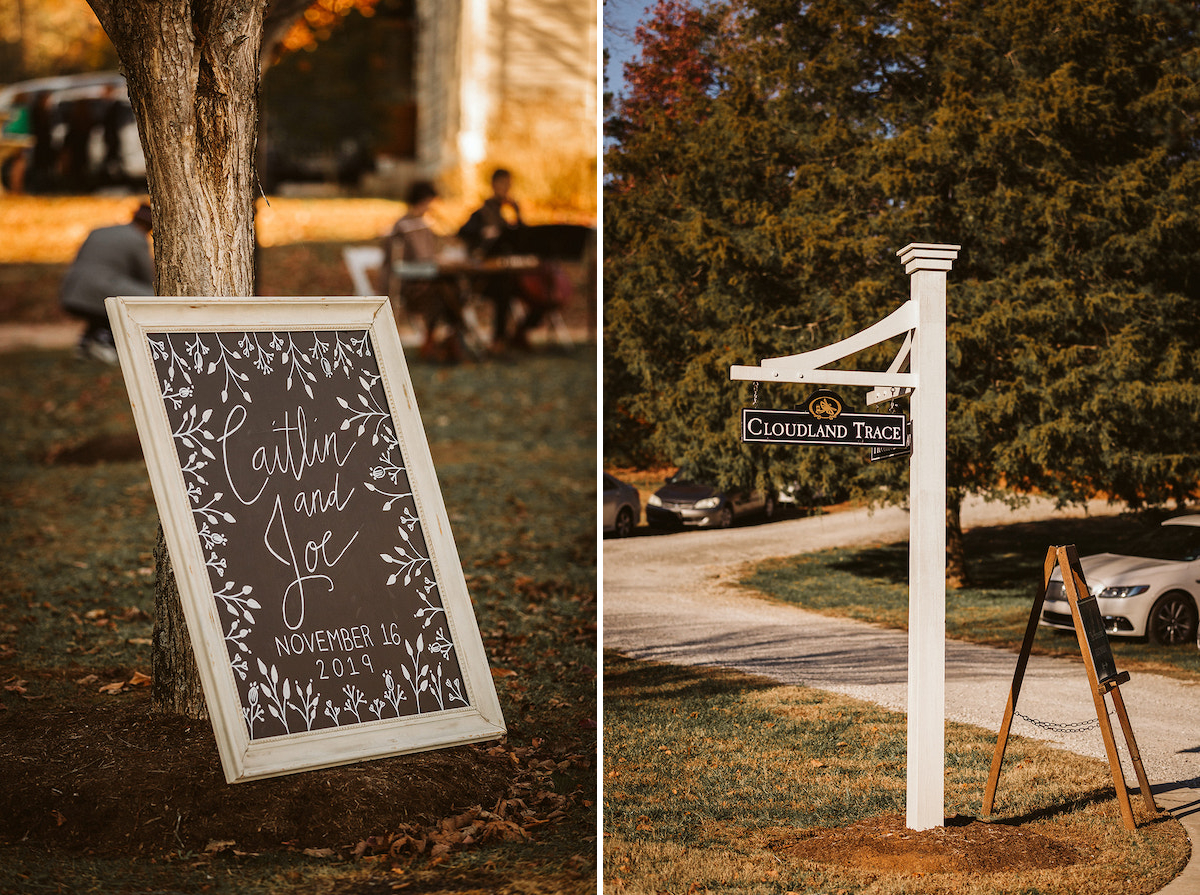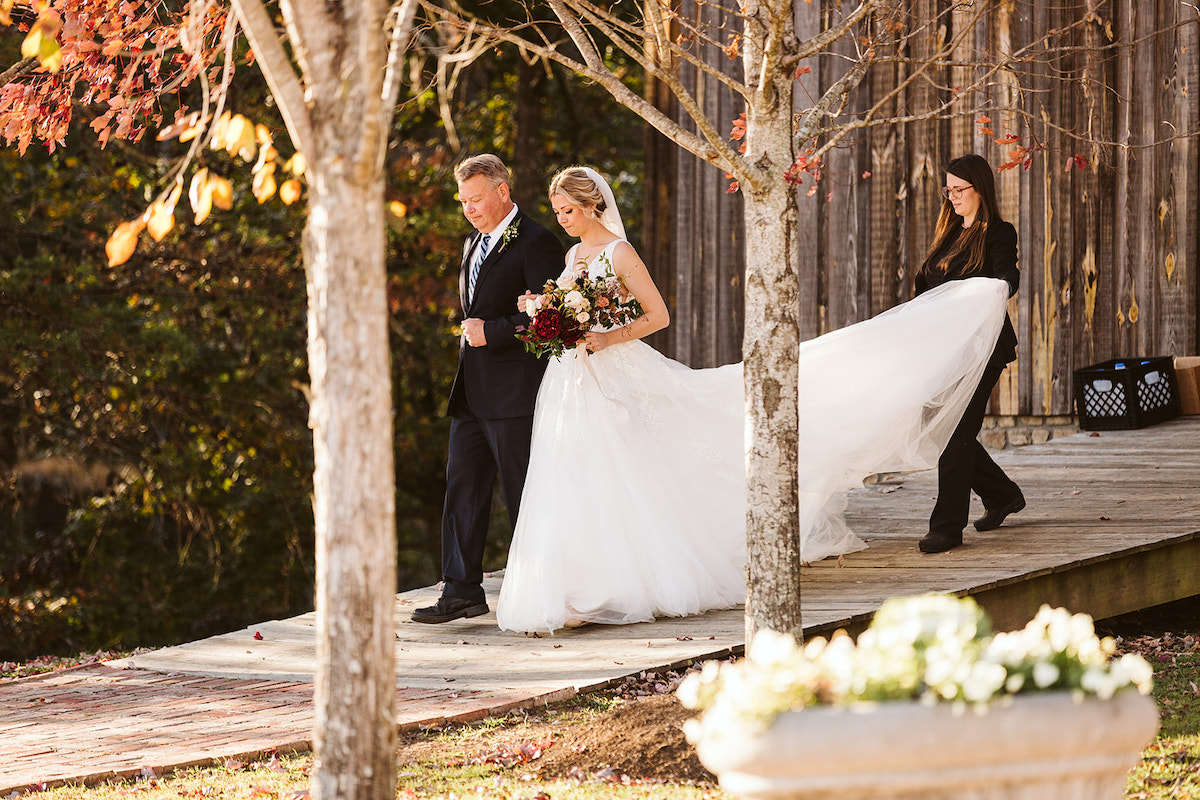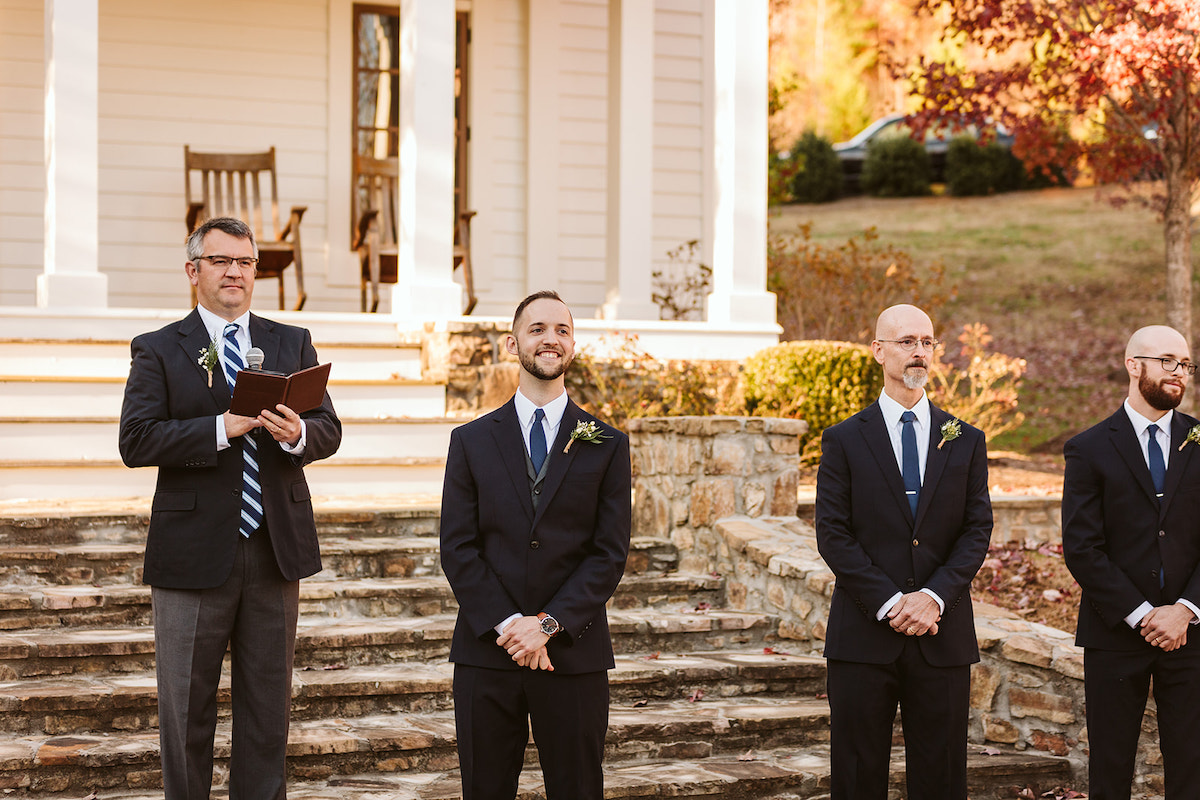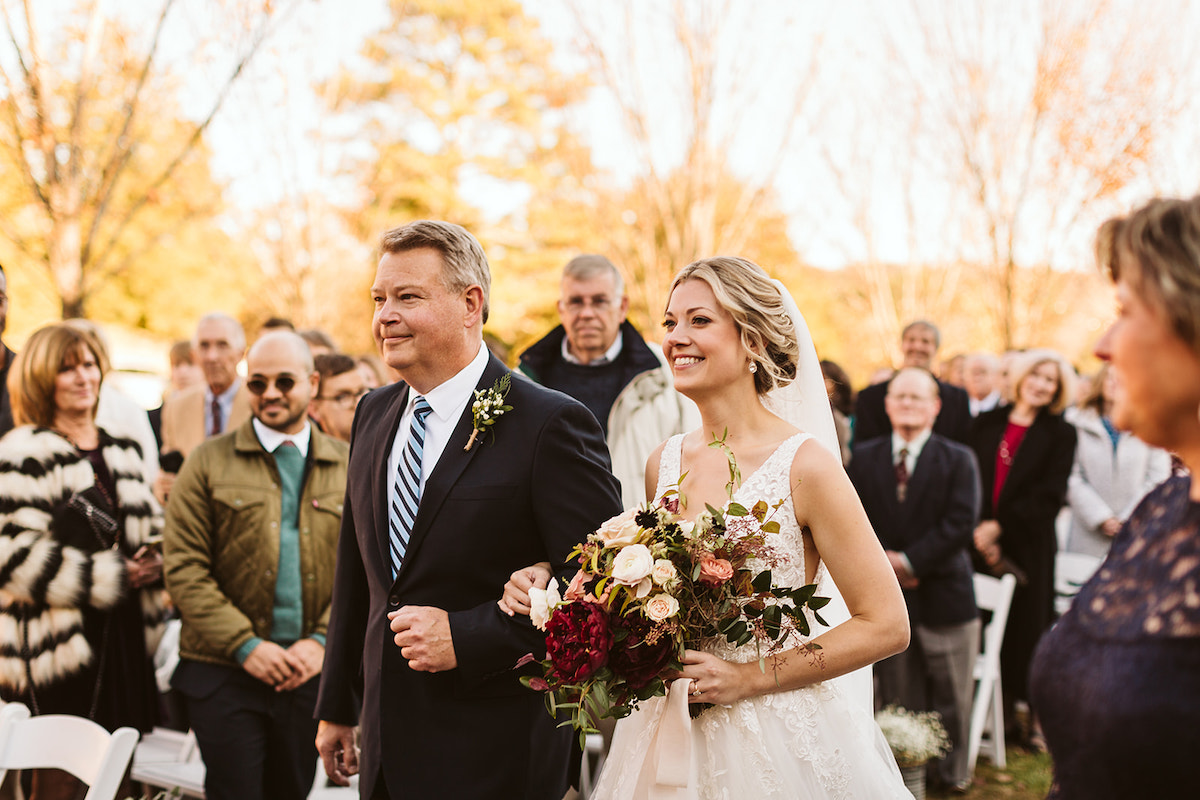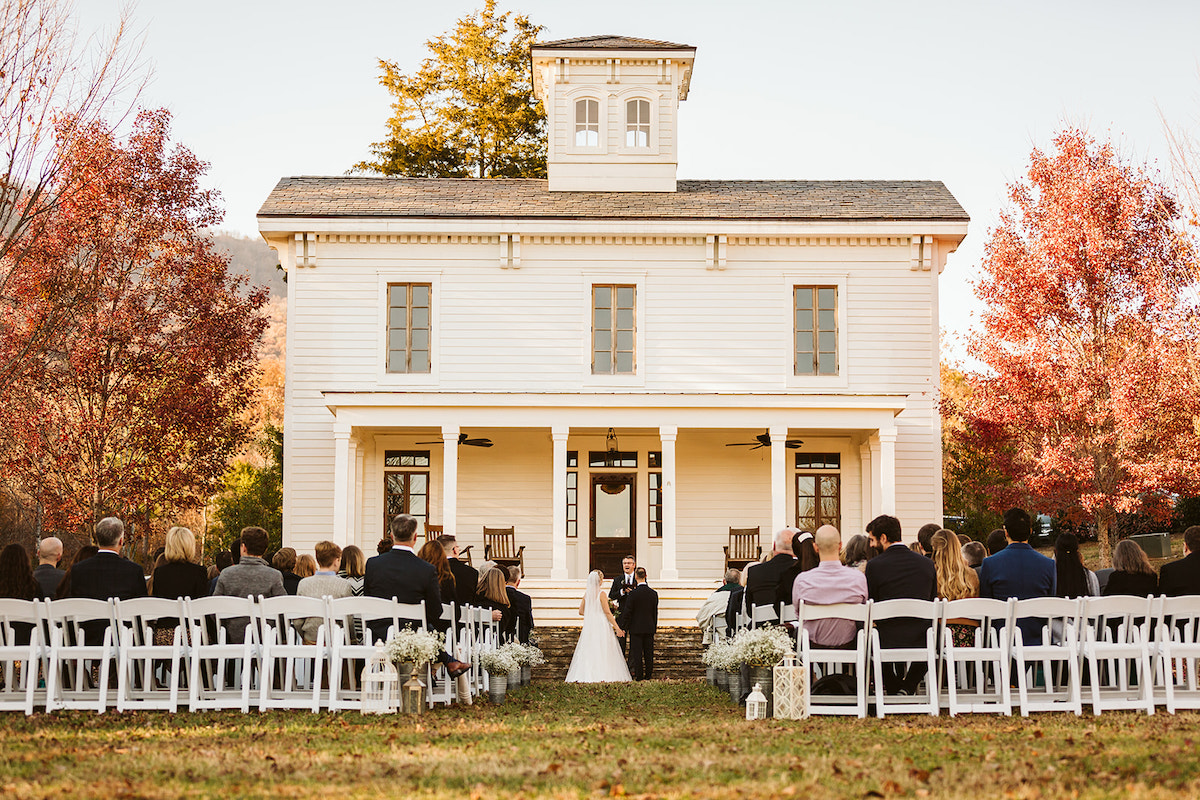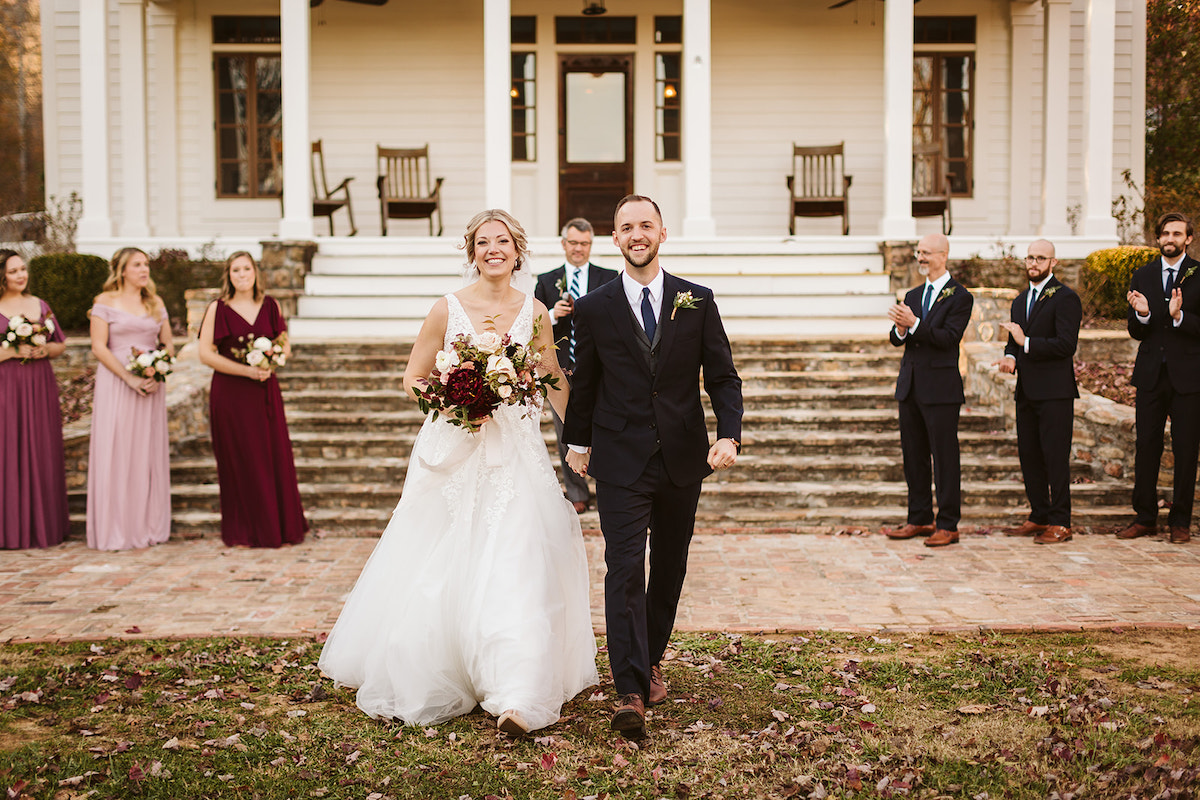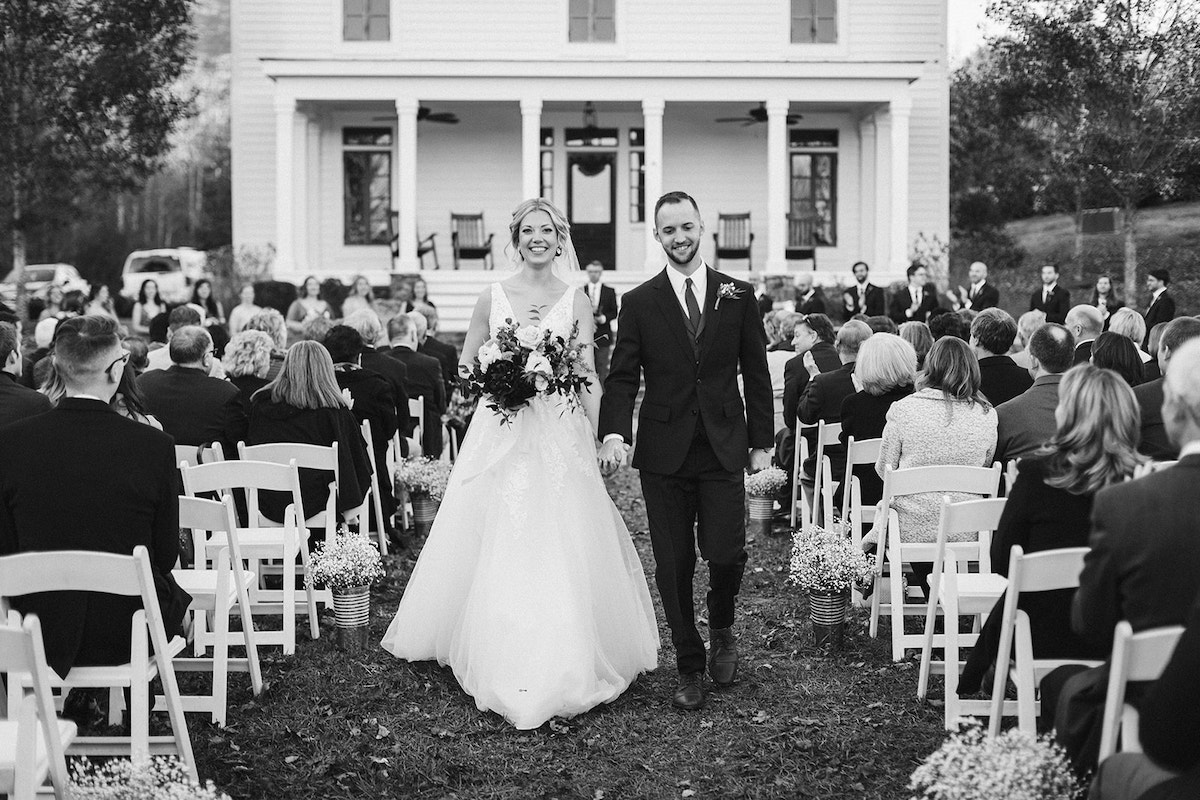 Your Chattanooga Wedding Photographer…

and everything else, too
I like to provide FULL SERVICE to my couples during their portrait sessions and at their weddings. I always have a go-bag of wedding emergency essentials! It started raining during the ceremony? Here's an extra umbrella! Mom's dress ripped? Let me grab my sewing kit! Rain is killing your sparkler exit (surprise rain is sort of thing around here)? These days I'm keeping my car stocked with glow sticks! Do you have any go-bag essentials suggestions for me?
For Caitlin and Joe, the "emergency" wasn't anything major. But after we finished shooting their family photos in front of Peacock Hall, they needed to sign the marriage license. We realized everyone had already gone into the barn for the reception, and so I signed as their witness! Rachael Crowe, Chattanooga Wedding Photographer…and everything else. Gotta get my business cards updated. Haha! Caitlin's thumbs-up in this photo kills me. Too cute! I really enjoy my job, especially in these moments. Wedding days can be stressful, and I like feeling like I contributed a little bit extra to make the day easier or flow more smoothly.
Getting that barn wedding venue vibe in Chattanooga
I can't begin to tell you how peaceful and lovely this property is. If you're searching for barn wedding venues in Chattanooga, definitely add The Homestead at Cloudland Station to your list to check out. I've photographed many farm or barn weddings (The Gray Dove, Crabtree Farms, private family properties), and I love how unique each one looks. I have attended several events now in The Homestead's barn, and I've seen it decorated differently each time. You can have a rustic barn feel, or you can create a more modern look. Yes, you can have an elegant barn wedding!
Caitlin and Joe kept decorations very simple for their wedding, and I love that that puts the beauty of their connection front-and-center. Caitlin added a few floral accents along the aisle during the ceremony. She also designed the table centerpieces and decorations herself for the reception, keeping a tastefully simple aesthetic. The couple allowed the stunning beauty of nature and the venue play a big role in their day. They got married in mid-November, and the colors they chose for their floral bouquets and their bridal party's attire align so well with the fall colors of the Lookout Mountain scenery.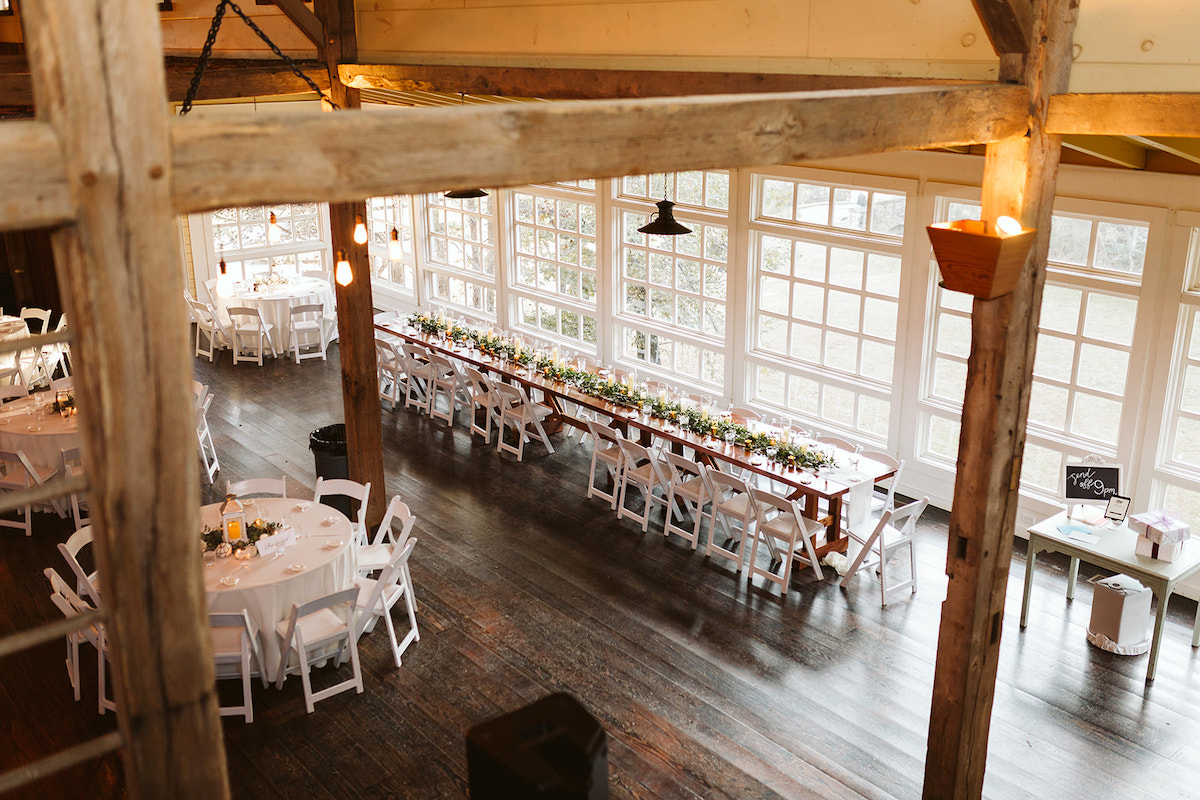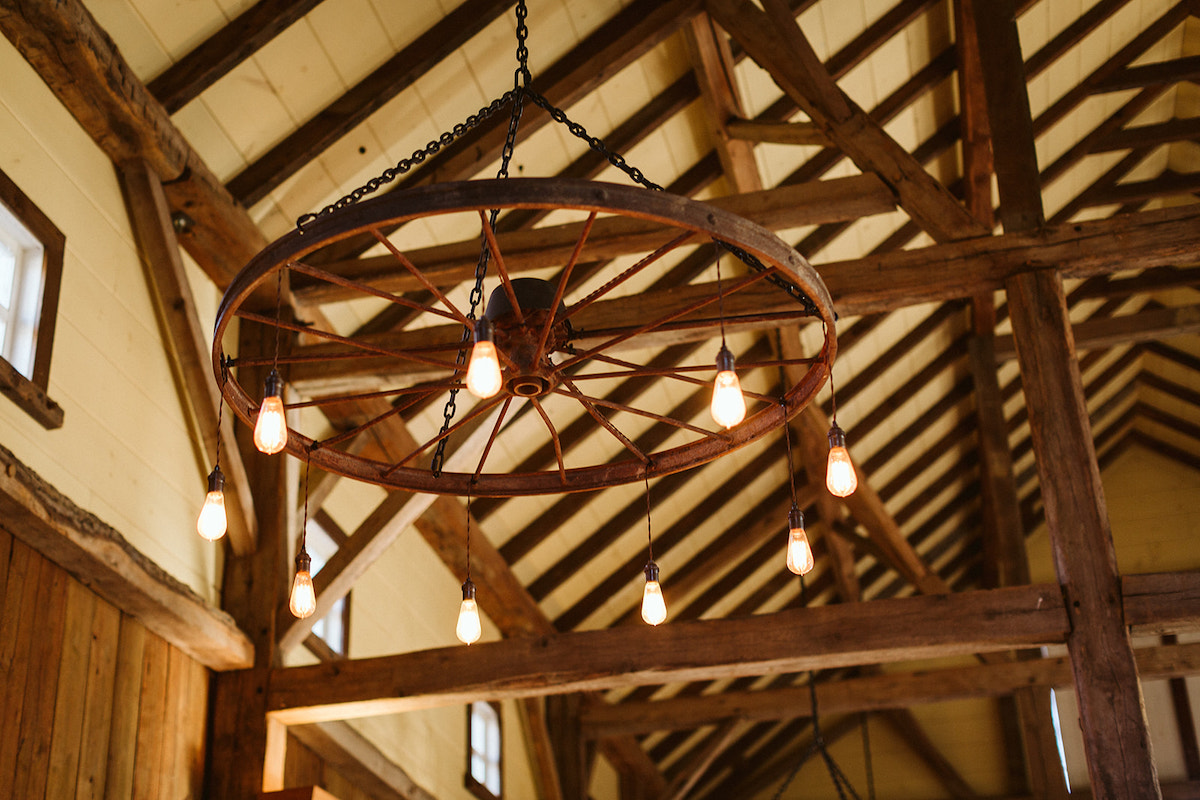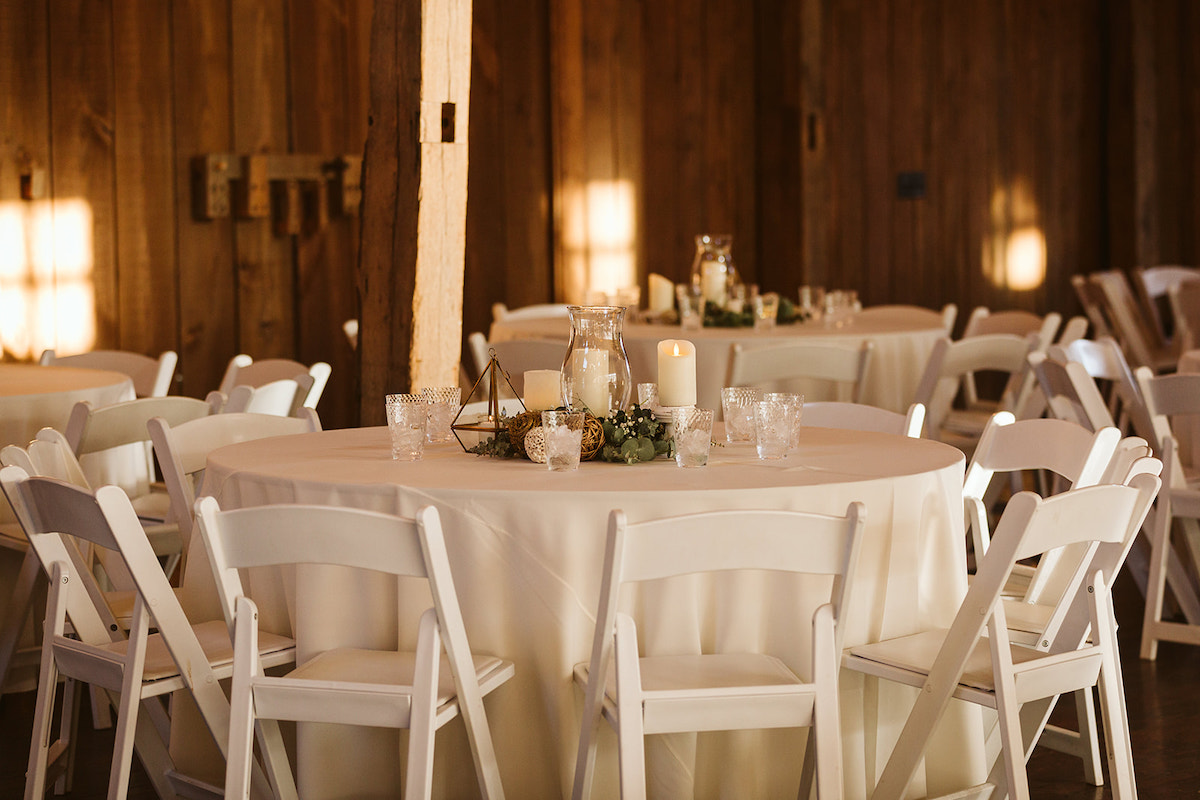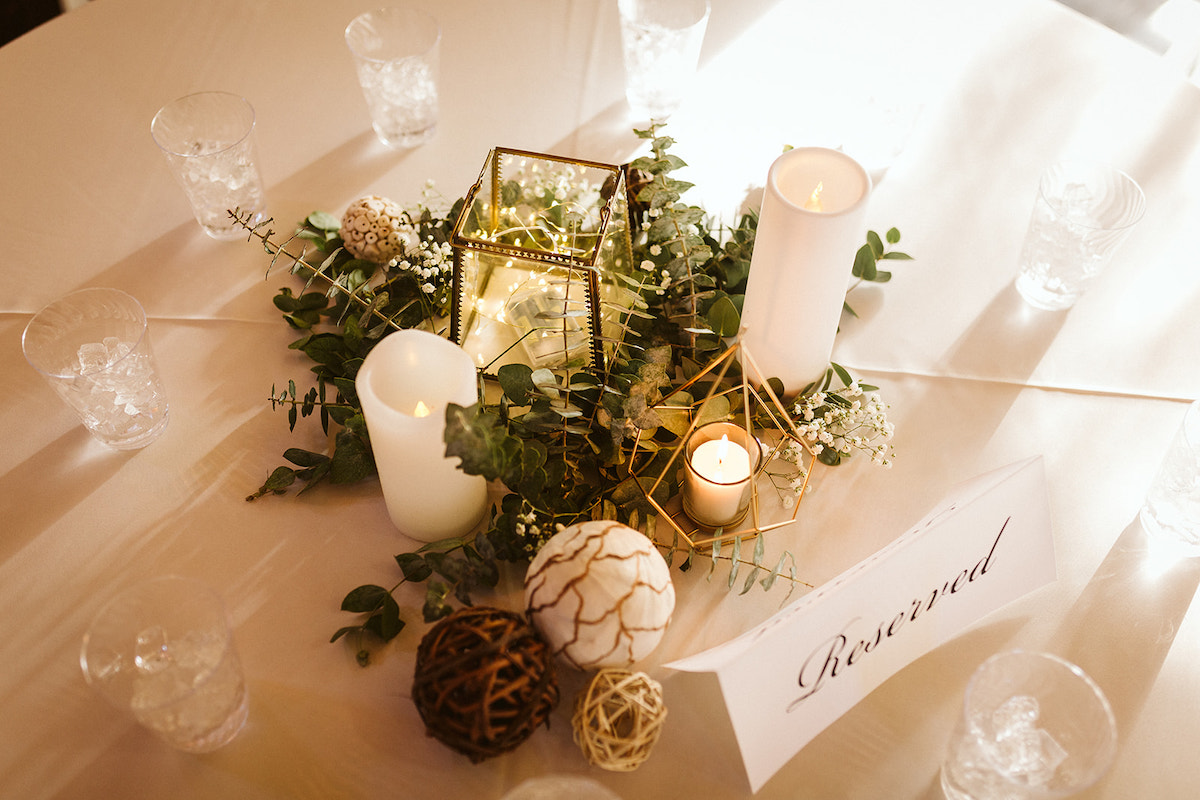 Bride and groom portraits at The Homestead at Cloudland Station
After the reception was underway, I snuck Joe and Caitlin out for some sunset photos. Gotta make time for golden hour! The bride and bridesmaid's bouquets were designed by Petaline, and I am still drooling over the rich jewel tones of Caitlin's bouquet. I am not sure which of these is my favorite shot, to be honest, but I loved when Joe held Caitlin's bouquet while she twirled in that gorgeous dress.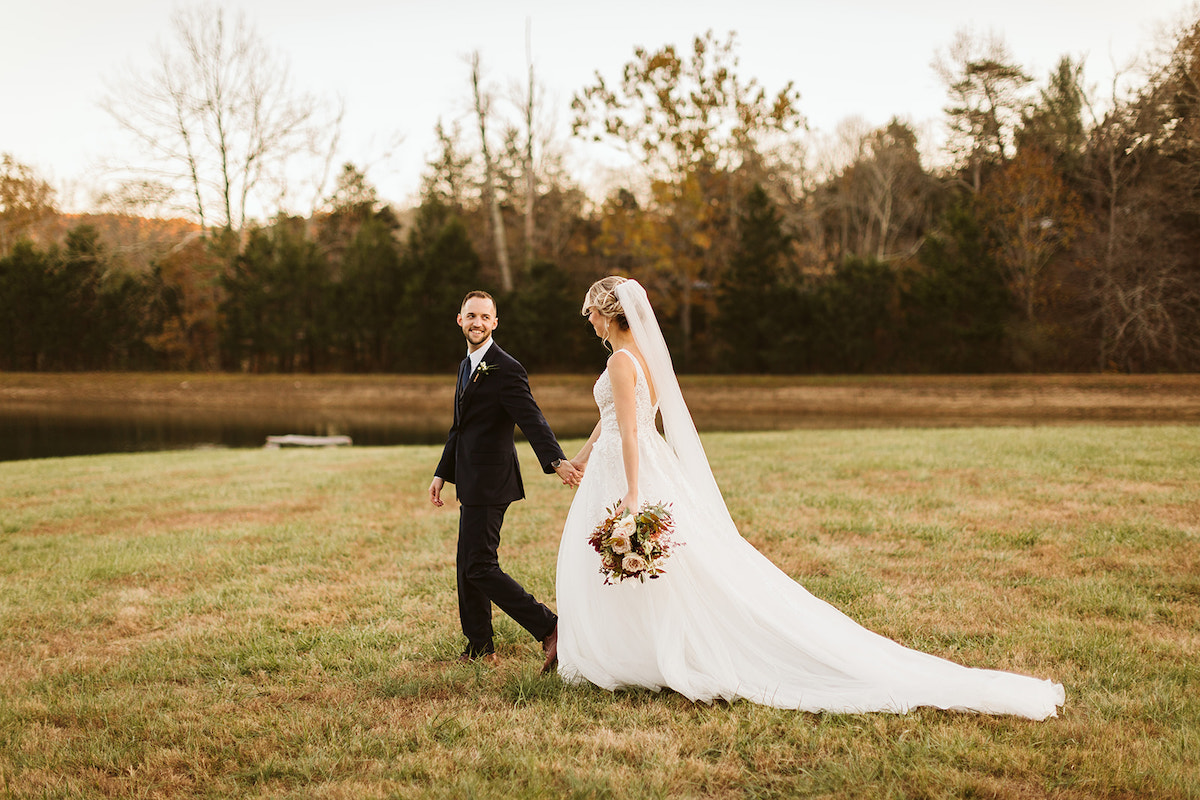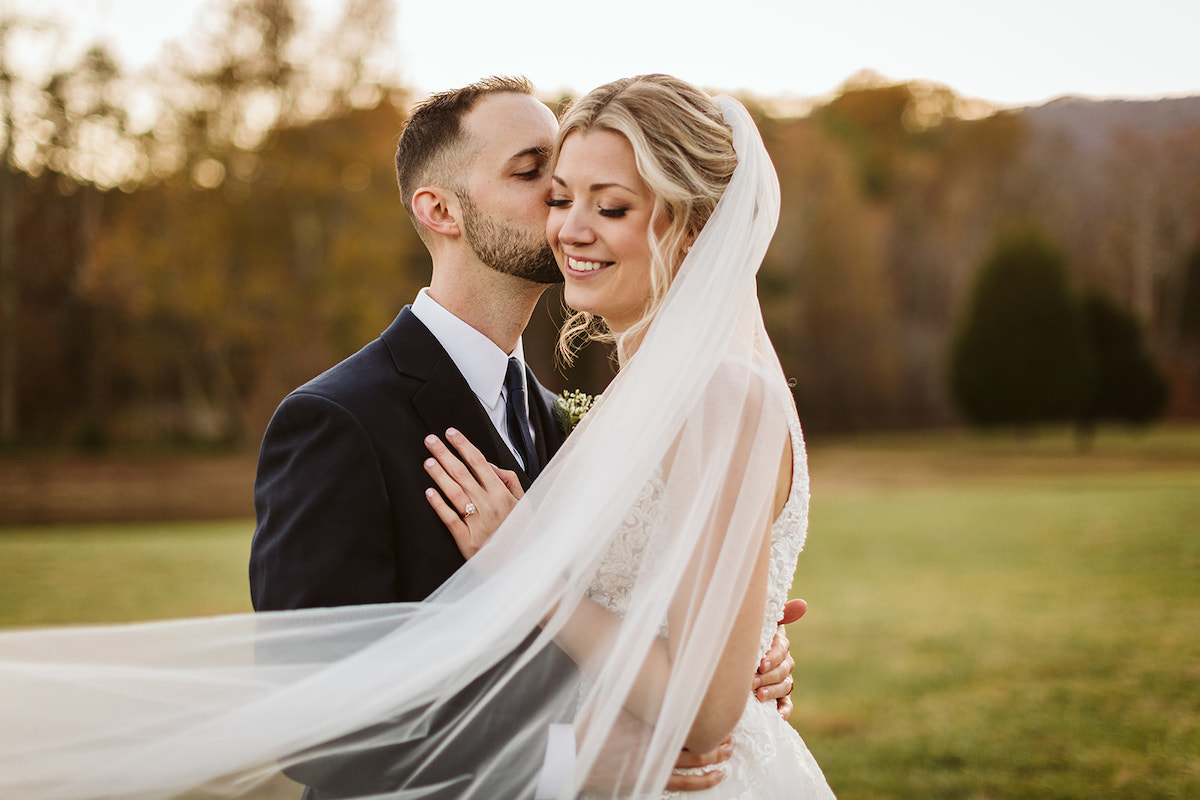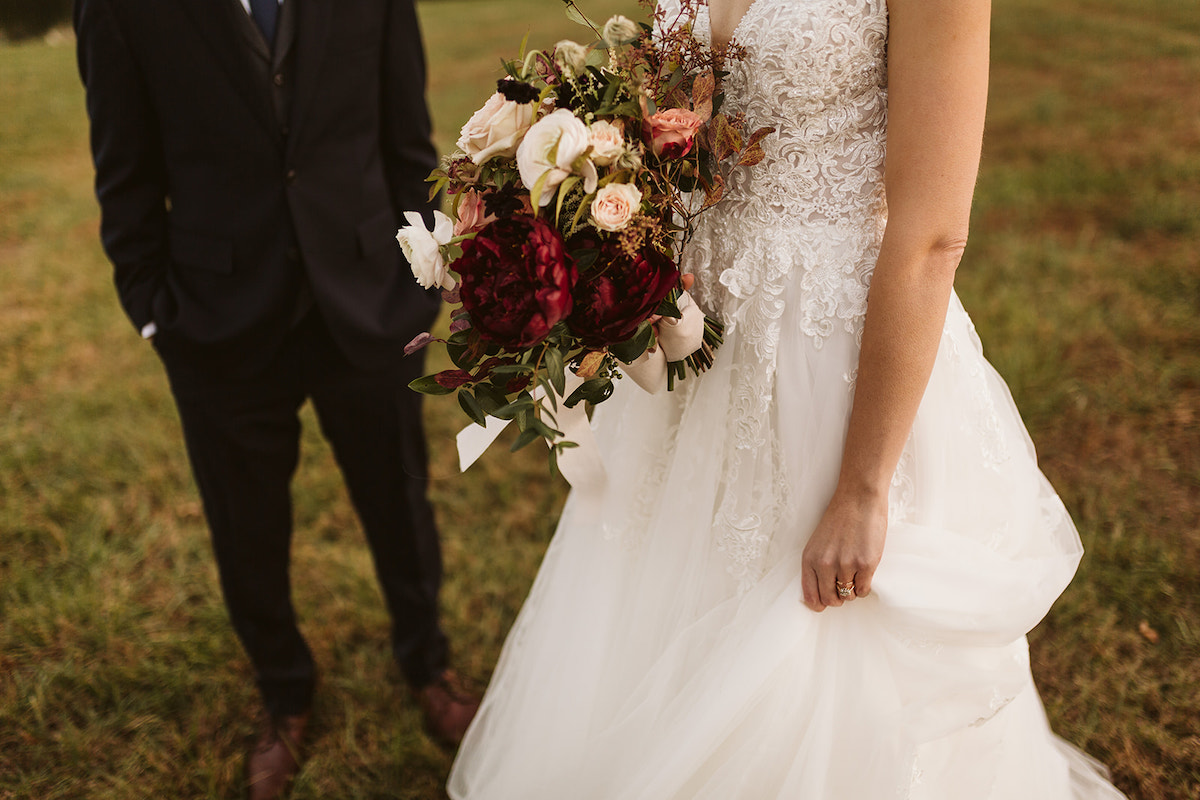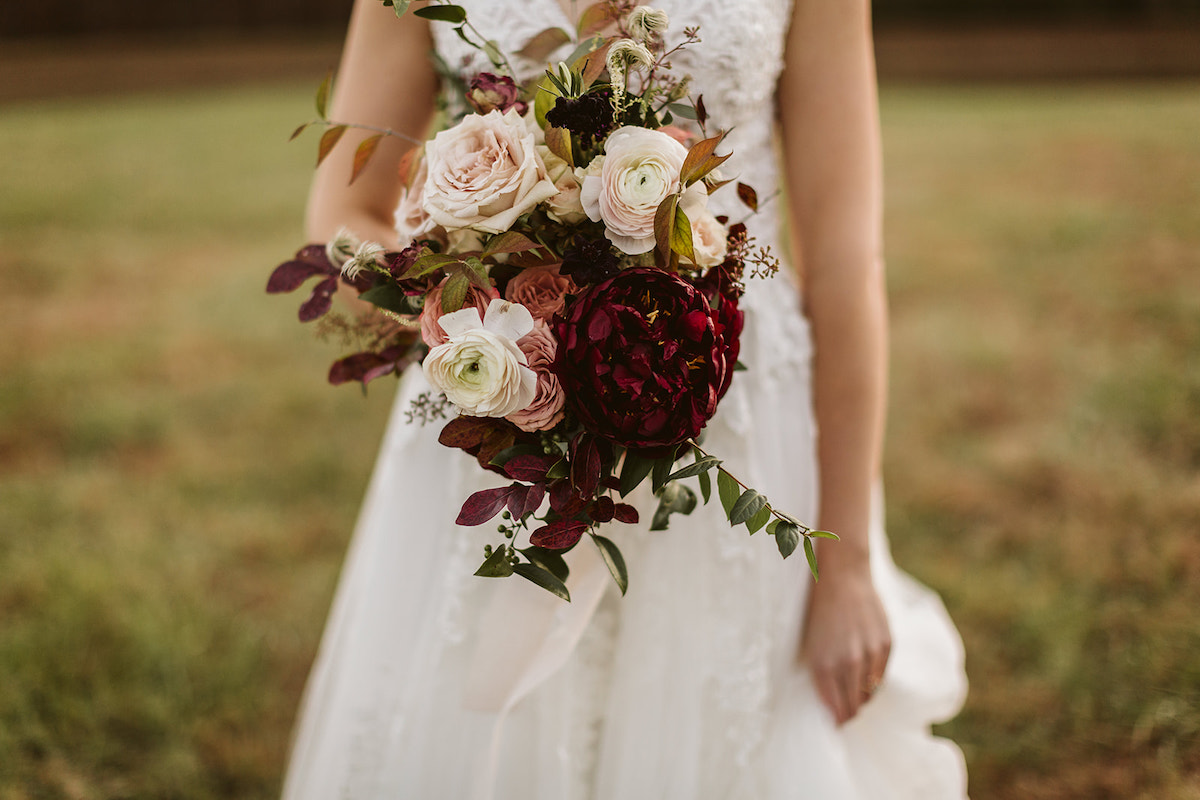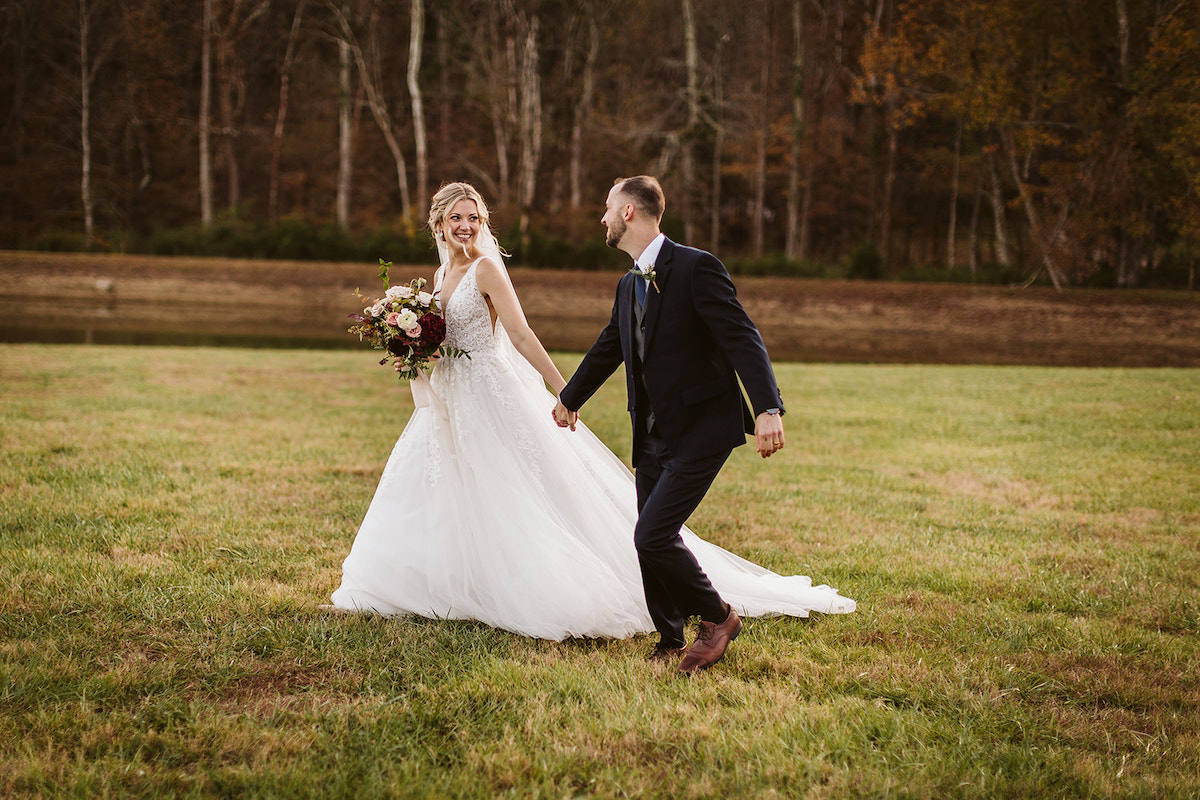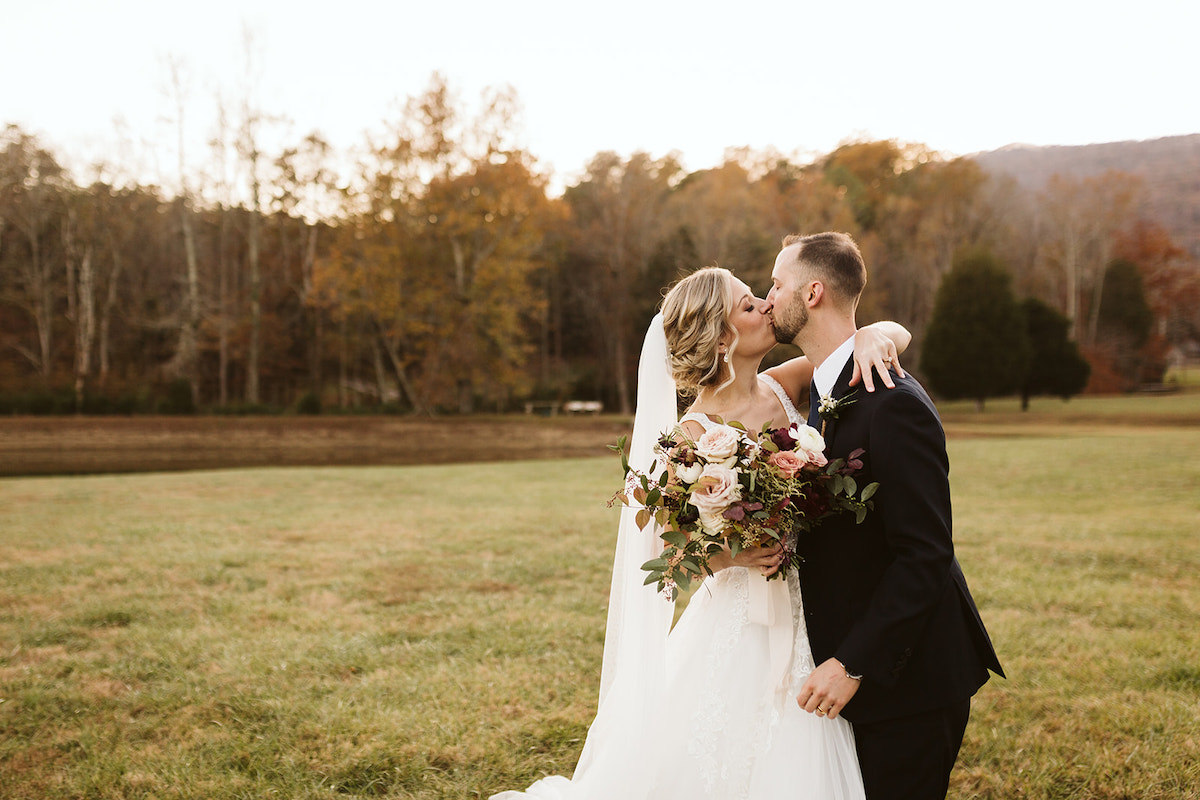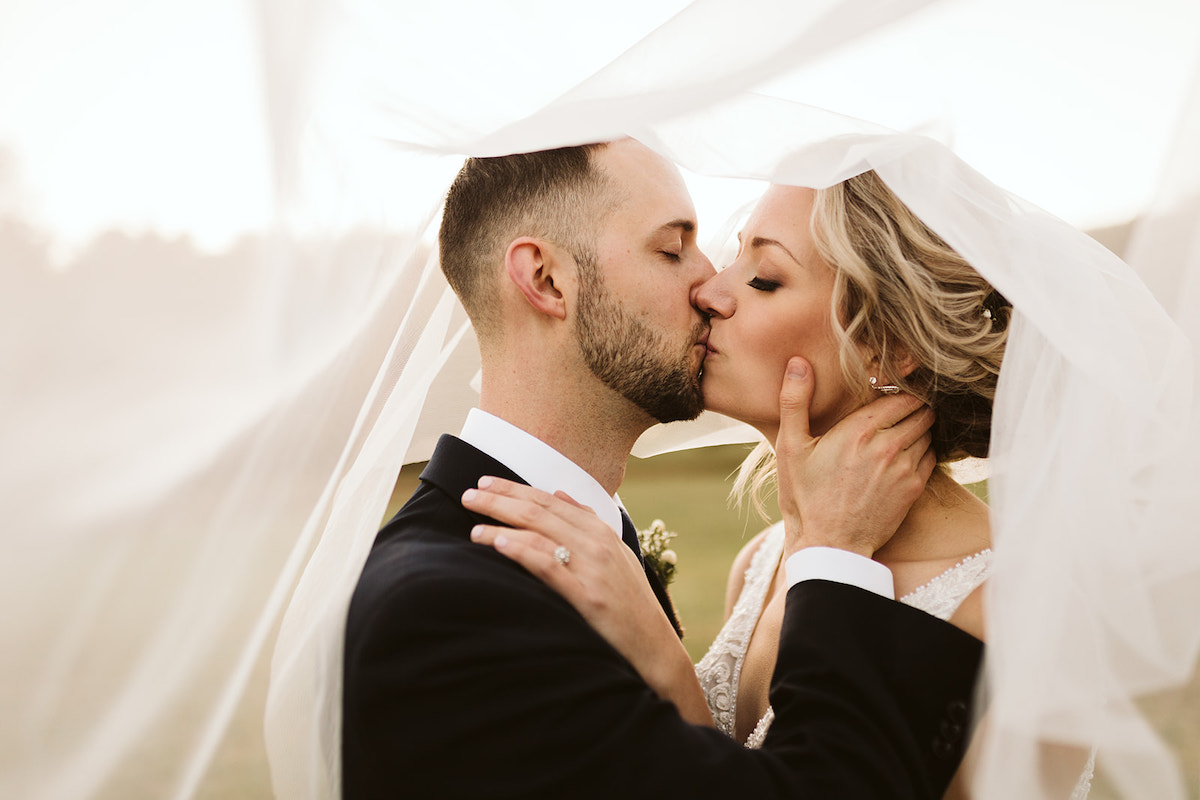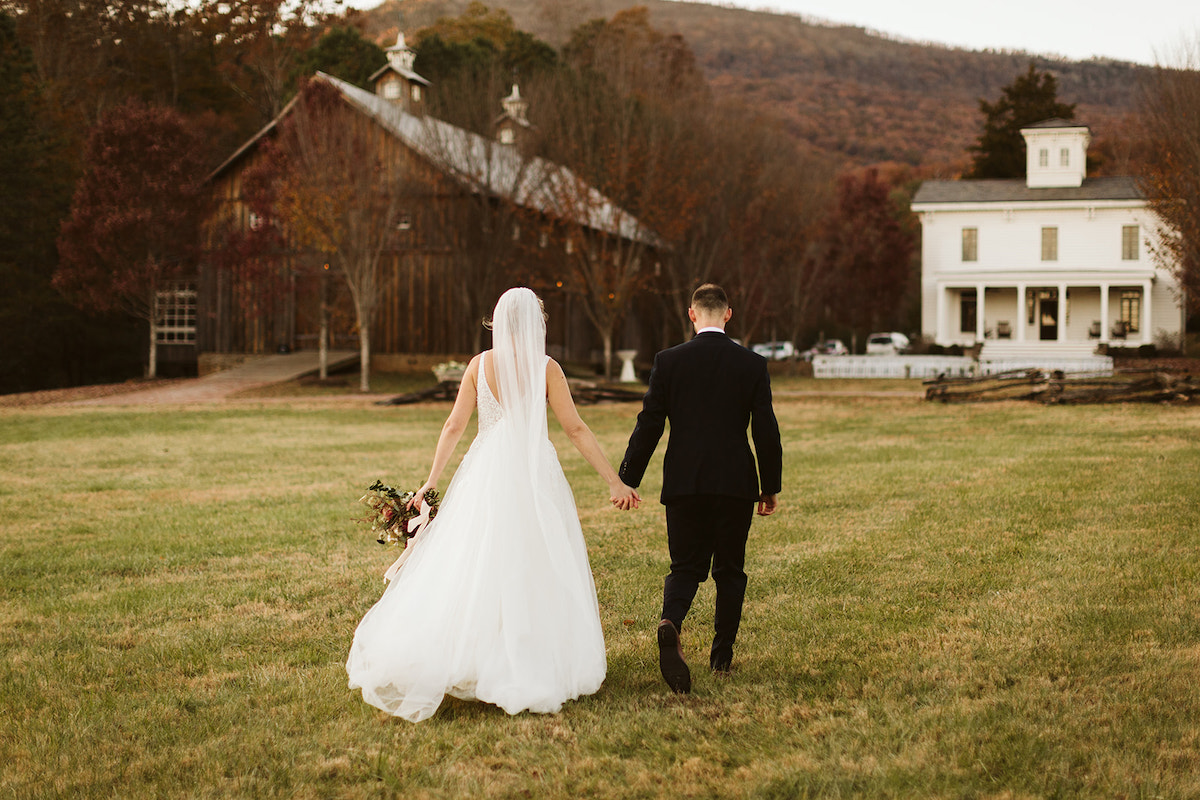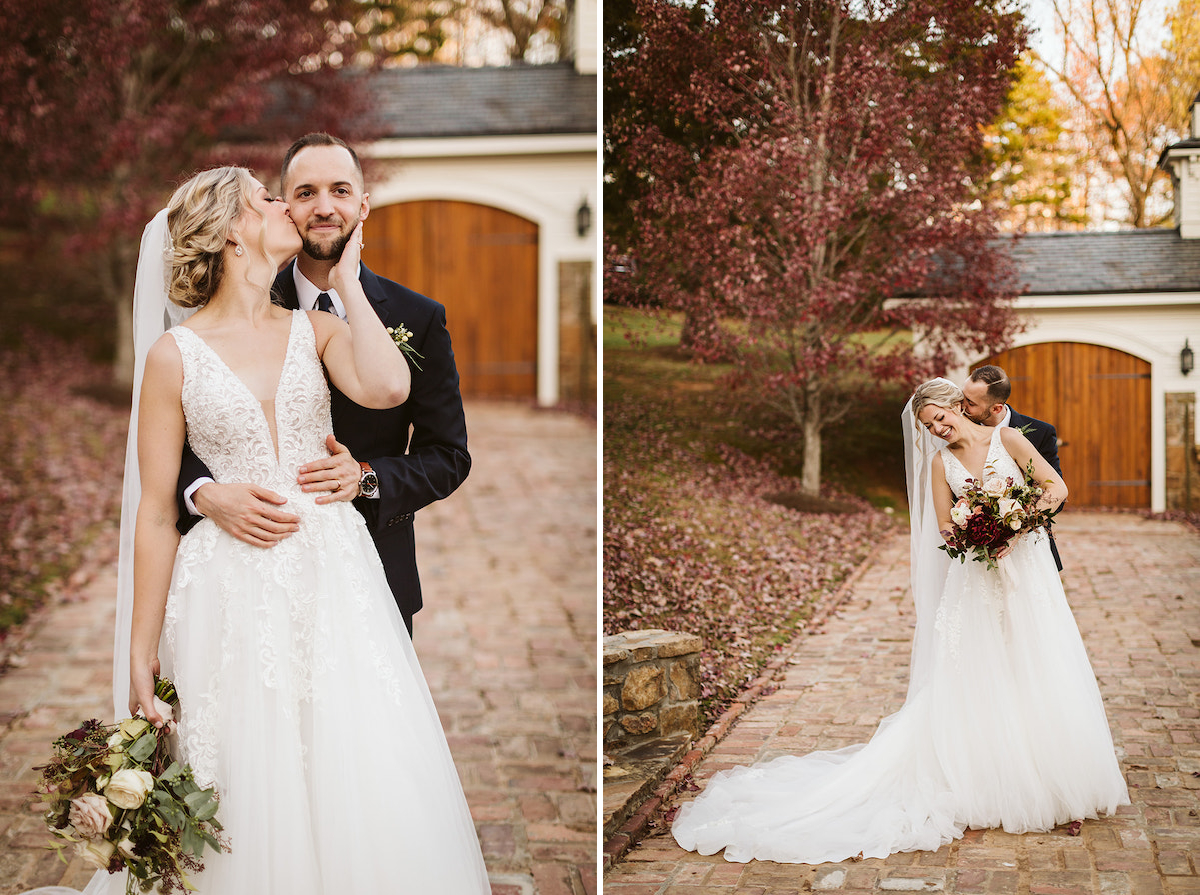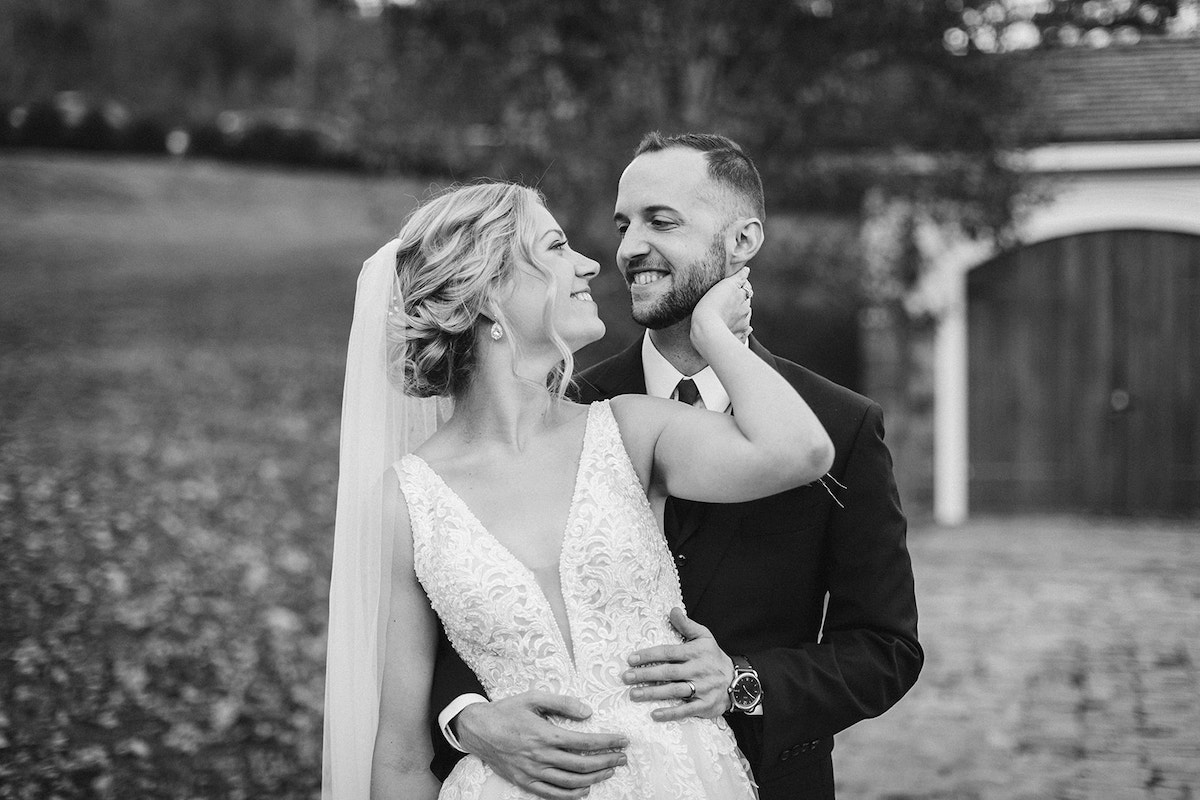 Dance your hearts out, Joe and Caitlin
Dear Joe and Caitlin, I am so grateful you chose me to be your photographer for your wedding at The Homestead at Cloudland Station. You are both such lovely, fun people, and your friendship and care for each other really shines. I wish you all the happiness that your years together will bring. Cheers to you!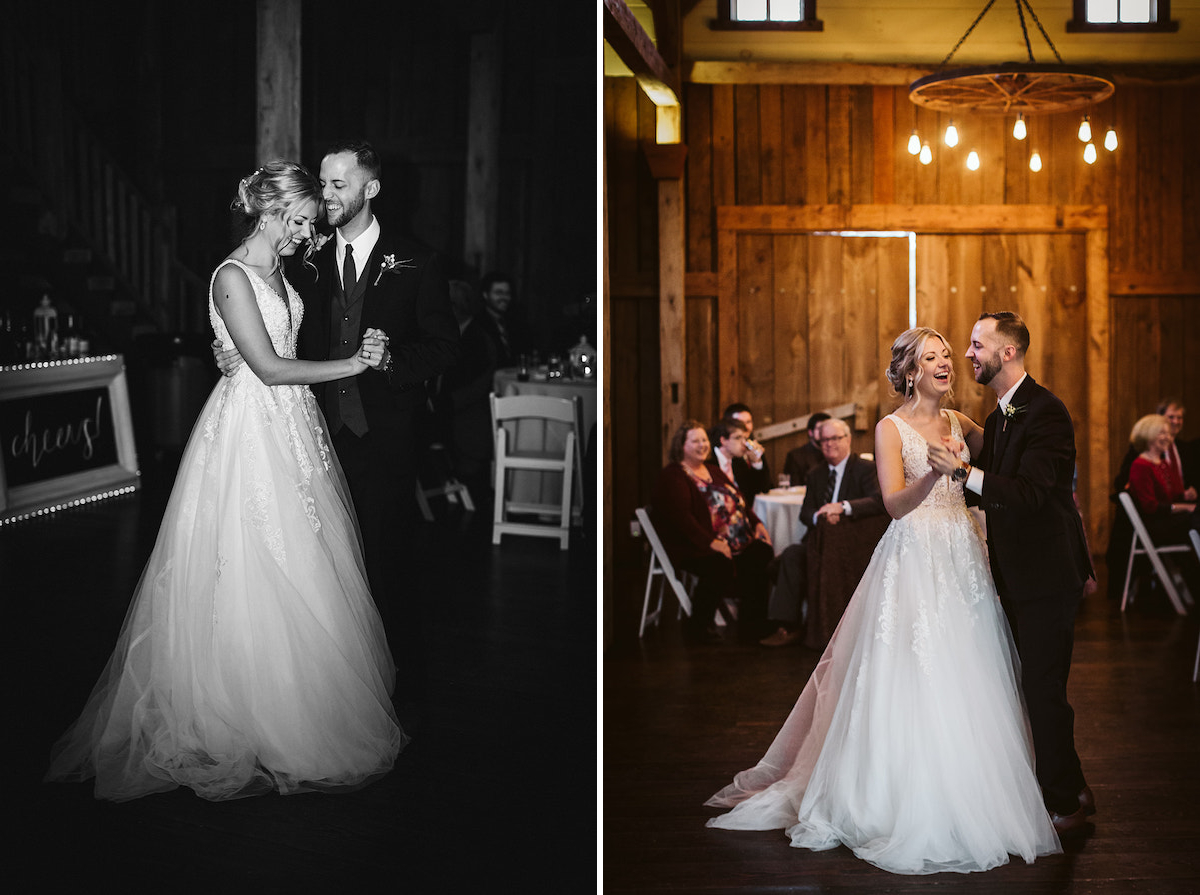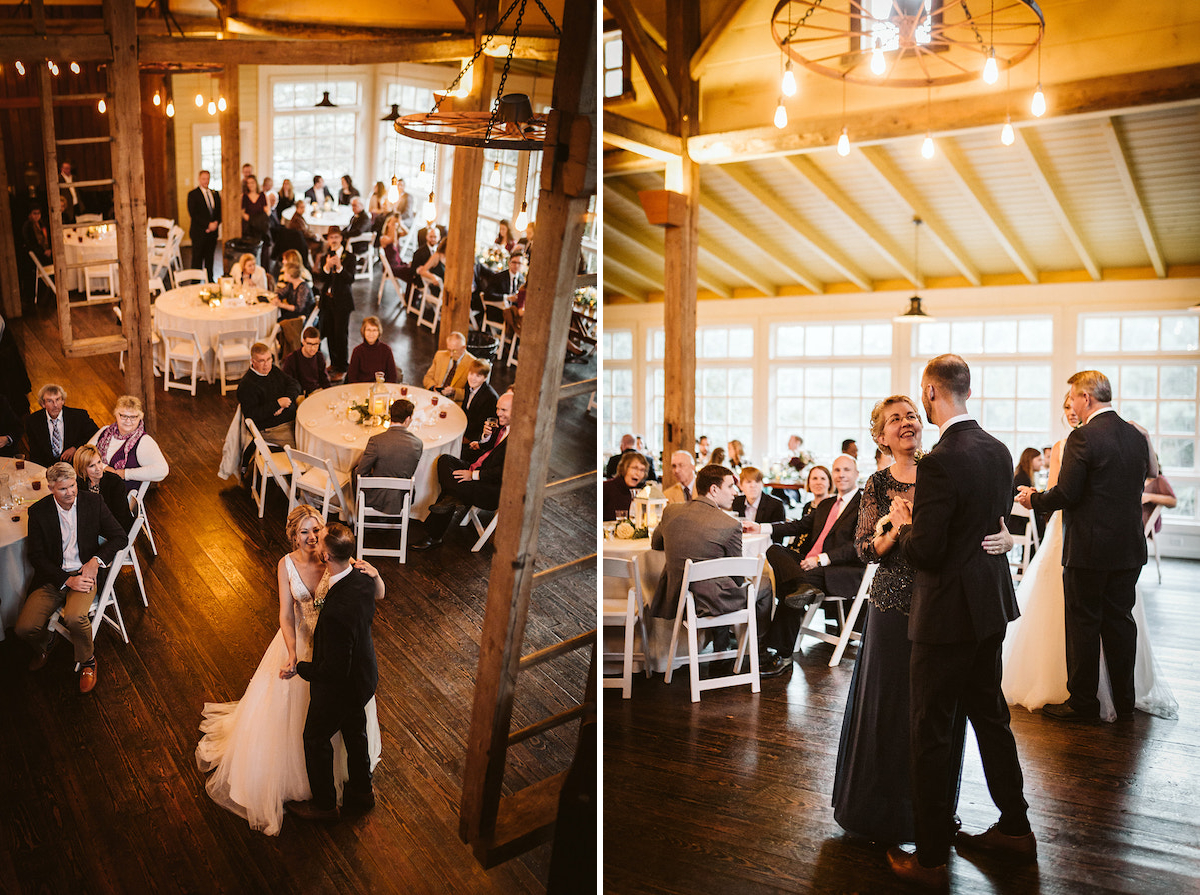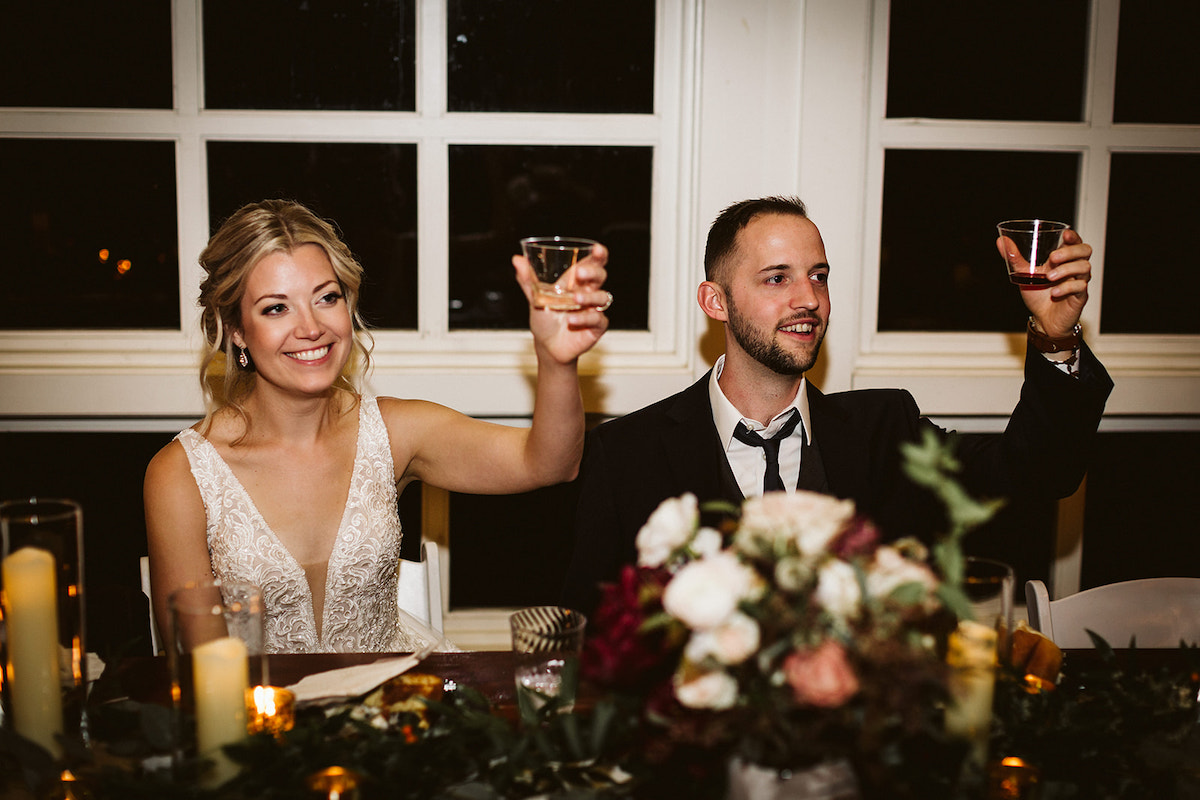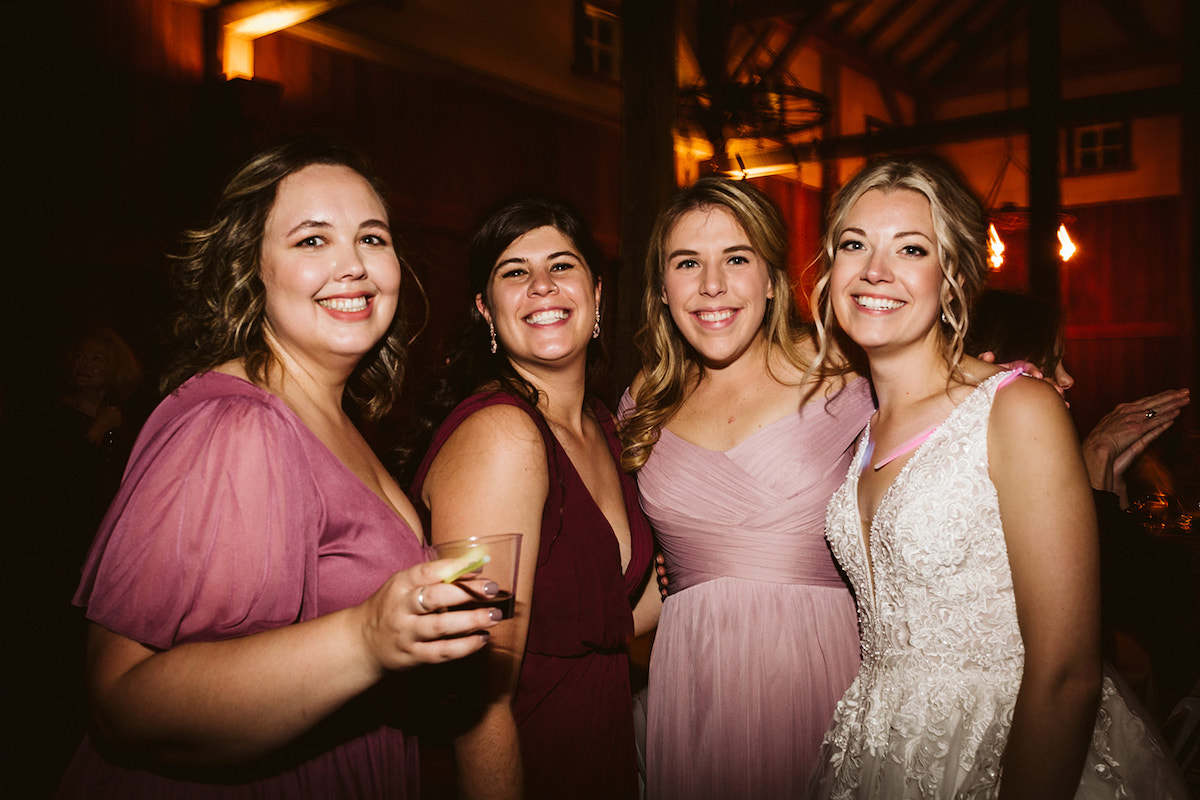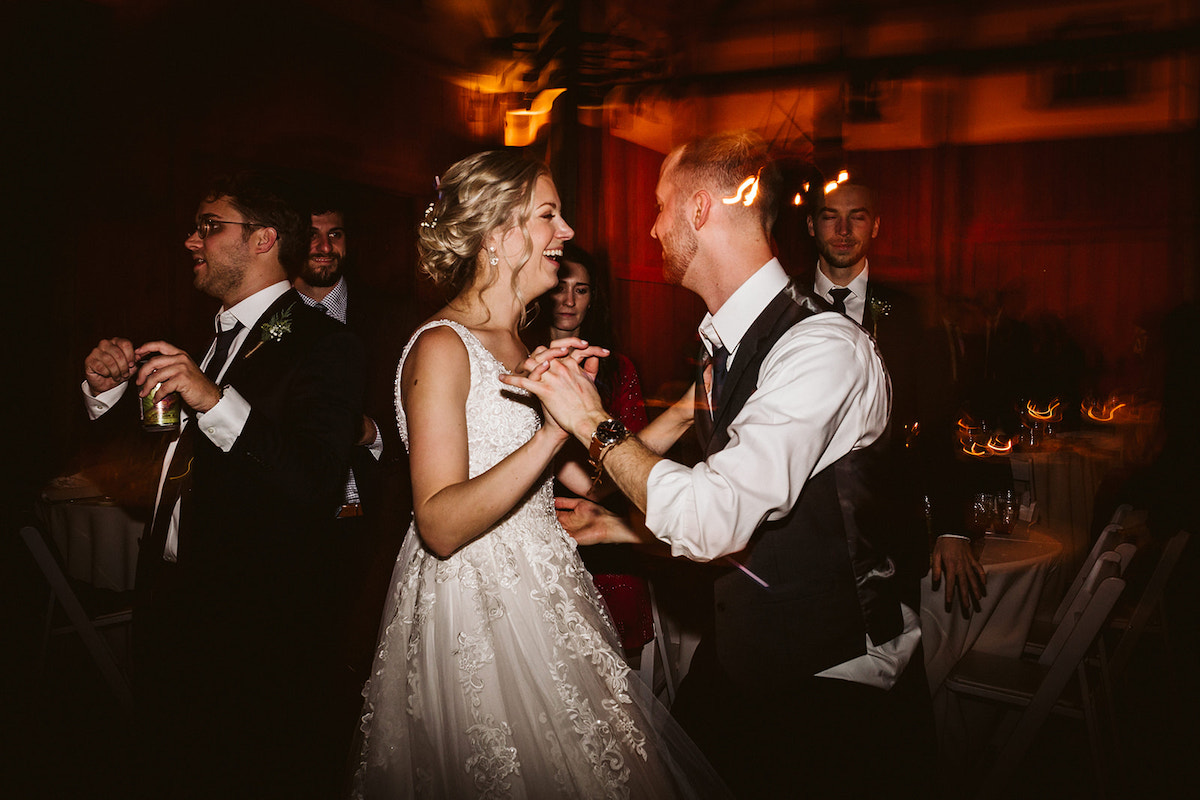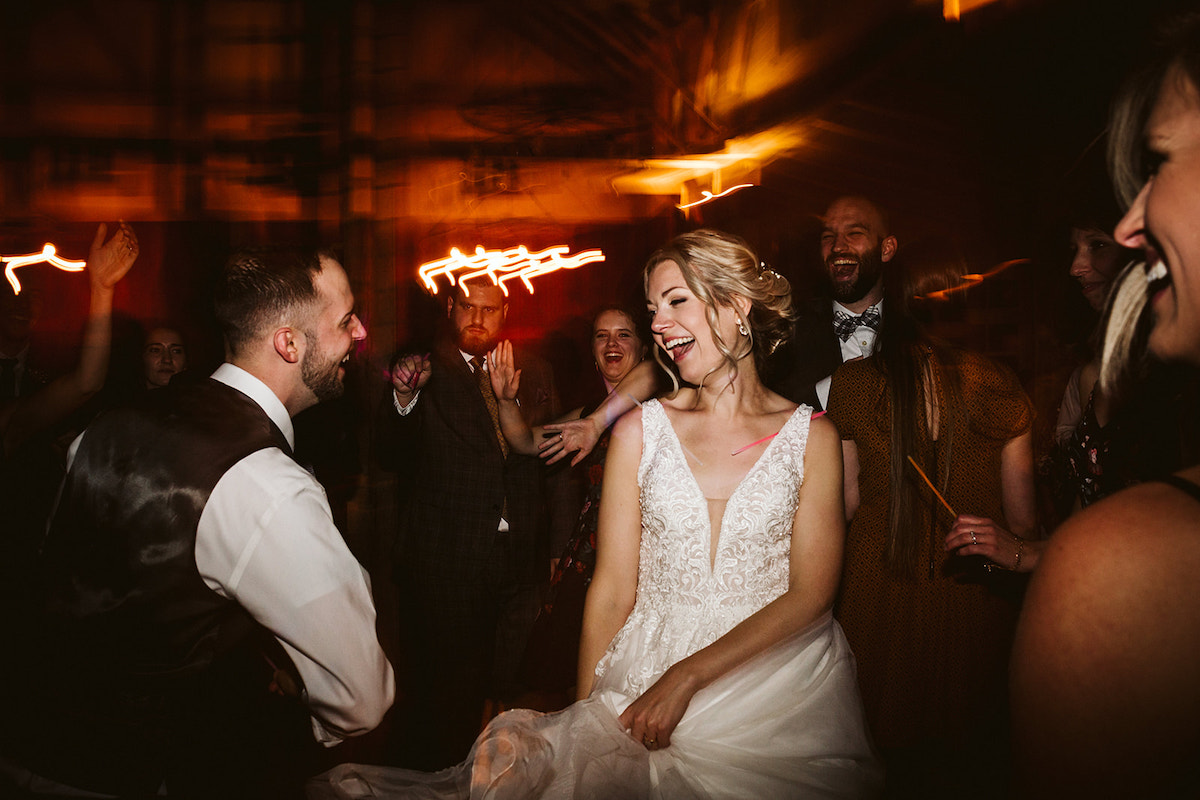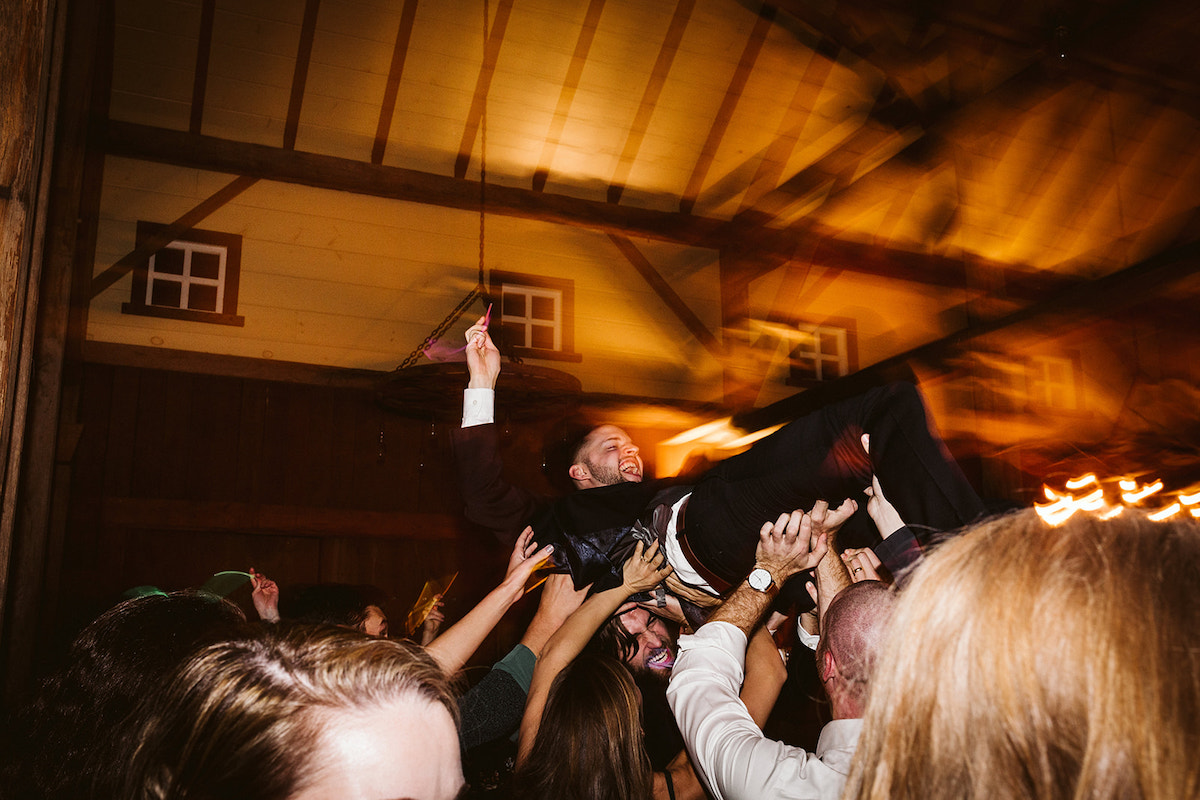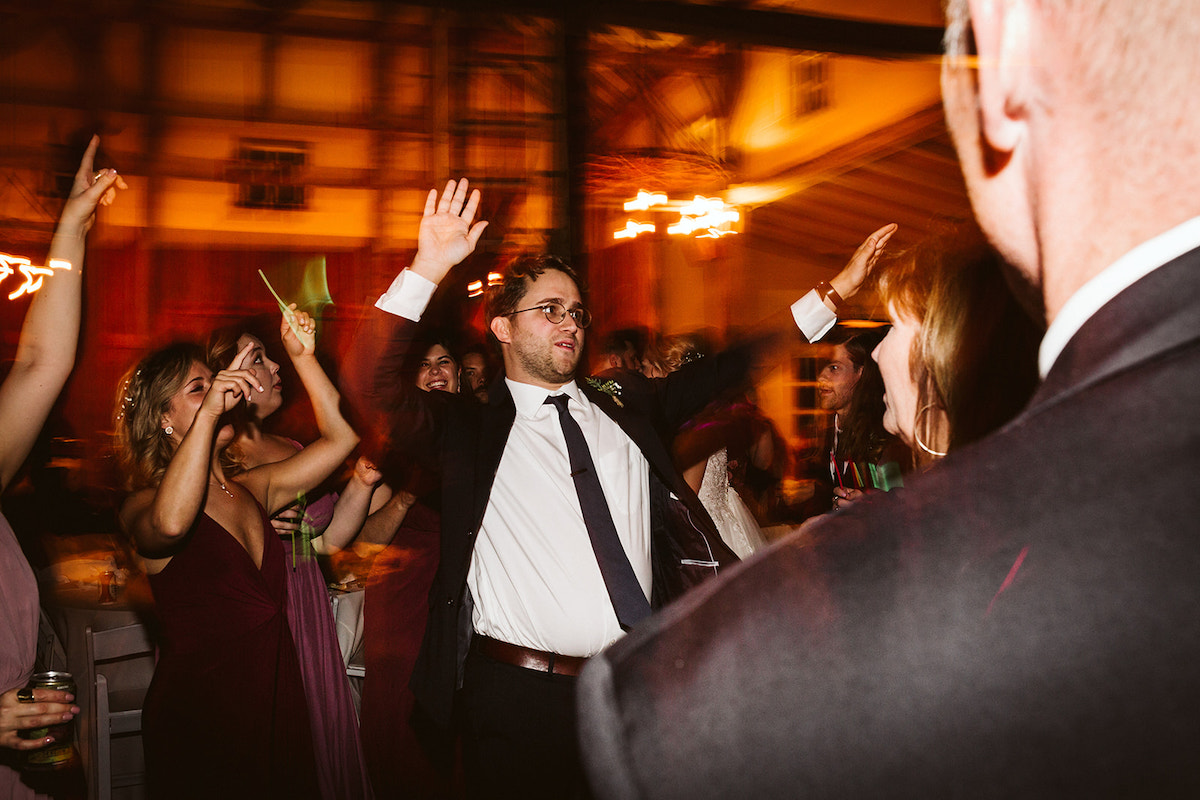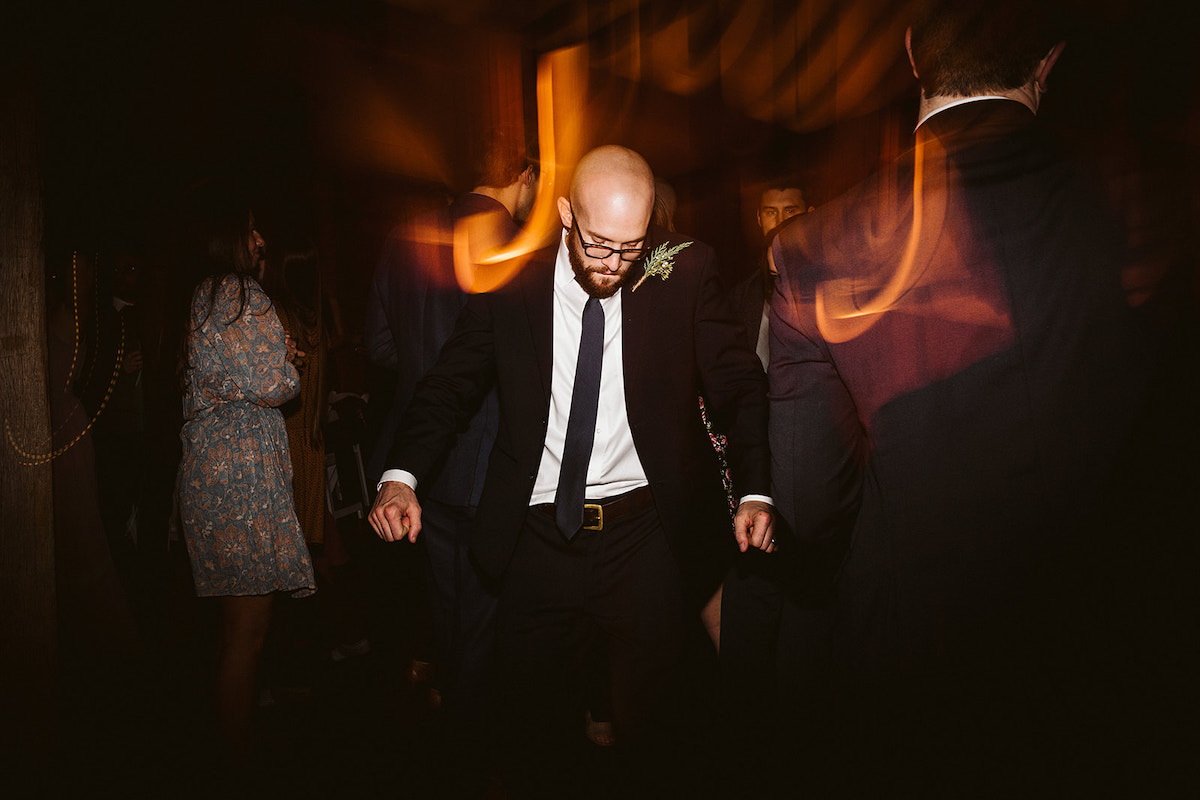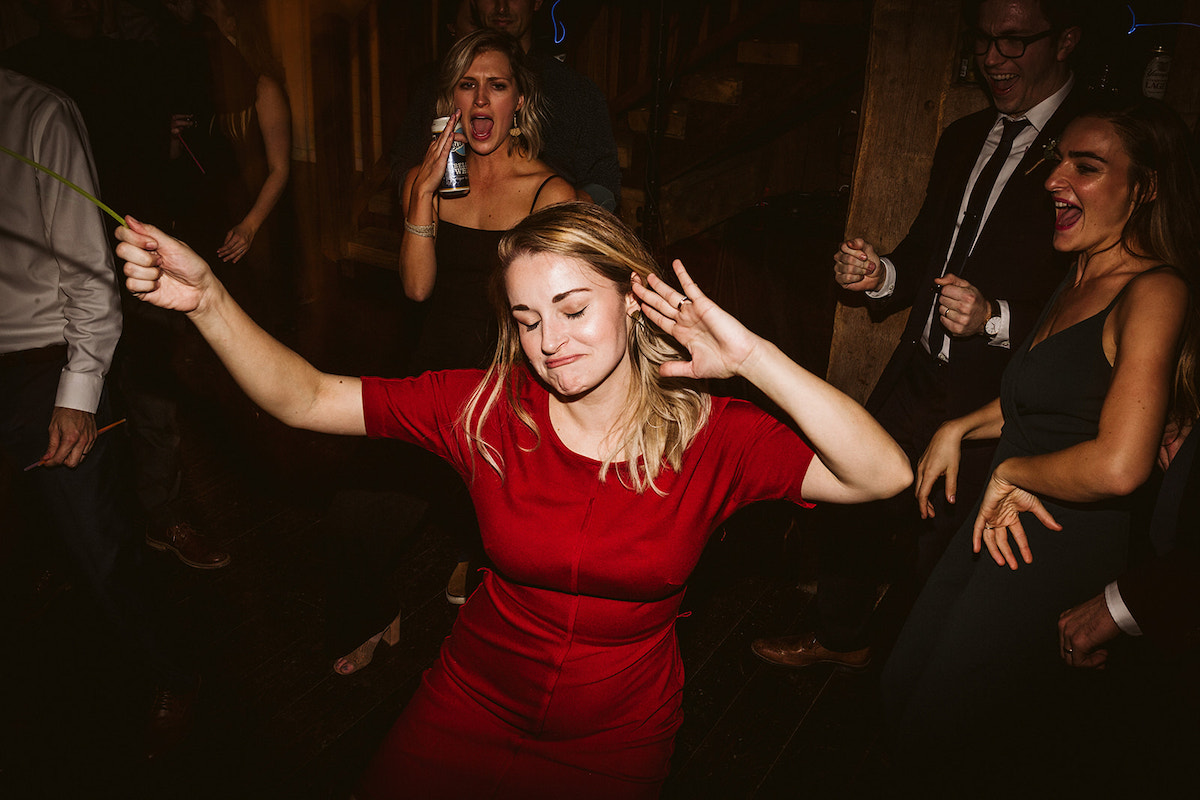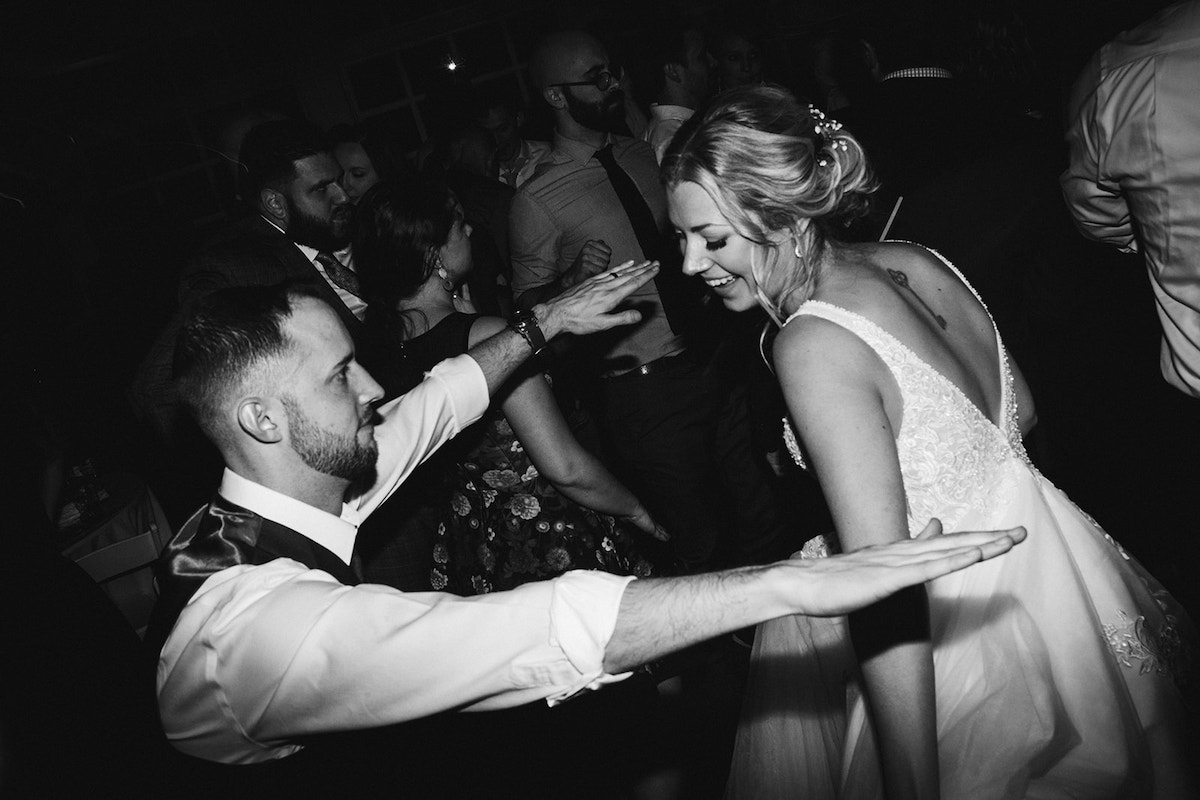 Vendor shout-out: Mia + May Events
Besides the incredible venue at Cloudland Station itself, I've got to give a shout-out to another of the vendors that made Joe and Caitlin's wedding a complete dream day. Mia + May Events coordinated all the moving parts seamlessly. I love working with Danielle and Jillian! I love that they always have 2 people at every event: one person to manage all the vendors and make sure things are kept on task, and one person to attend to anything the bride and groom might need throughout the day. Talk about a dream team! I've listed the other vendors at the bottom of this blog, but I really wanted to make sure to tell you about Mia + May Events because I've been privileged to work with them a few times now.
Planning a fall wedding in Tennessee
Before I go, let's talk a sec about the weather. Y'all know everybody loves October and thinks it's the most "fall" month, but in southeast Tennessee, we can still get some pretty hot days through October. Also, in our southeast corner of the state, we really see some of the best fall colors in November! So if you're scouring Pinterest and wondering when to schedule your colorful fall wedding…give us Chattanooga wedding photographers a break on October. I mean, definitely book October, but spread some of that love into November. I think you'll find it's very much what you're hoping for!
---
VENUE and VENDORS:
Wedding and reception venue: The Homestead at Cloudland Station
Coordinators: Mia + May Events
Bridal bouquet and bridesmaids bouquets: Petaline
Reception DJ: DJMCPRO
Caterer: Edley's BBQ
Bartenders: BarCart
Tables and linens: White Table
Beverages: Riverside Wine and Spirits
Wedding gown: Ever After Bridal
Hair and makeup: The Satin Doll Beauty Room
Hi, y'all! I'm Rachael Crowe of OKCrowe Photography, and I love getting to share these wedding days with you all. Thank you to every couple who's privileged me with the opportunity to capture your big life moments! If Caitlin and Joe's wedding at The Homestead at Cloudland Station was inspirational, I hope you'll check out my other wedding blogs as well.